Announcement
DC5n United States IT in english 274 articles, created at 2021-12-24 00:05 articles set mostly positive rate 5.9
(5.15/6)

1

0.6

Samsung Galaxy S22: News, leaks, rumors, and more

The Samsung Galaxy S22 is on the way, and while it may be a while before it's officially released, we already have some rumors about it. 2021-12-23 18:00 7KB bgr.com

(3.13/6)

2

0.0

Samsung appears to have paused One UI 4.0 rollout for all devices

Samsung appears to have halted or paused the ongoing One UI 4.0 rollout for all Galaxy devices after problems and bugs plagued users. 2021-12-23 12:10 2KB 9to5google.com

(3.08/6)

3

0.6

'Taste the TV': Professor creates TV screen that can imitate food flavours

A Japanese professor has developed a prototype lickable TV screen that can imitate food flavours, another step towards creating a multi-sensory viewing experience. 2021-12-23 15:22 2KB www.gadgetsnow.com

(3.06/6)

4

1.1

Huawei P50 Pocket Foldable Phone With Snapdragon 888 4G SoC Launched

Huawei P50 Pocket foldable phone has been launched. Sporting a 6.9-inch primary and a 1-inch secondary screen, Huawei P50 Pocket is powered by the Snapdragon 888 SoC. 2021-12-23 13:26 2KB gadgets.ndtv.com

(3.05/6)

5

0.8

Samsung Develops High-Performance PCIe 5.0 SSD For Enterprise Servers

Samsung Electronics Co., Ltd., the world leader in advanced memory technology, today announced that it has developed the PM1743 SSD for enterprise servers, integrating the PCIe (Peripheral Component Interconnect Express) 5.0 interface with Samsung's advanced sixth-generation V-NAND. 2021-12-23 15:00 5KB www.cdrlabs.com

(2.28/6)

6

0.7

Samsung knocks,500 off of the most impressive TV in its lineup

If you're in the market for a new TV, then you have a lot of great options out there. Some TVs are tuned for gamers, others focus on the future, and there are more than enough TVs that just make it easy to set up and watch. But with the Samsung QN800A, you're getting the best of the best, as this TV is capable of outputting content at 8K, while also featuring support for 4K gaming at 120Hz. As part of its Winter Sale, Samsung is making it much easier to pick up one of the best TVs that we've ever seen, as the QN800A can be yours for up to $3,500 off. There are three different sizes to choose from, ranging from 65-inches and going up to 85-inches, ensuring that you'll have the perfect TV for your man cave or for the family room. In true Samsung fashion, the QN800A offers an incredibly sleek, thin, and premium design, thanks to the company's Infinity One design language. The TV itself is impossibly thin, while the included base provides all of the stability that you'll need if you don't want to mount the TV on the wall. Thanks to the combination of the Quantum Mini LED technology and the Neo Quantum Processor 8K, you'll also enjoy 8K upscaling, even if you're watching content that hasn't been created in 8K. Considering that it's rather difficult to find anything that was actually recorded in 8K, this is quite a feat in and of itself. In most cases, those who pick up new TVs have a tendency to want to grab a soundbar or use a surround sound system. And while Samsung offers some pretty awesome soundbars, you may not actually need it thanks to the improved speakers and Object Tracking Sound+. With this feature, the sound will move depending on what the subject is doing on the screen, instead of just firing sound from all of the speakers at the same time. The Samsung QN800A is an incredible TV and will easily last you for years to come. Hit the button below to jump on this deal before it runs out at the end of the day. See at Samsung 2021-12-23 17:00 2KB phandroid.com

(2.07/6)

7

0.2

LG Display previews Peloton's possible future at CES 2022

CES 2022 is still over a week away, but LG Display has given us a sneak peek at two of its show concepts: An immersive exercise bike and the ultimate La-Z-Boy. 2021-12-23 15:39 3KB www.digitaltrends.com

(2.06/6)

8

0.2

Google Pixel Watch: Everything we know so far

The Google Pixel Watch is arguably the most eagerly anticipated smartwatch ever. But is it real? We round up the latest rumors here. 2021-12-23 17:32 6KB www.androidauthority.com

(2.02/6)

9

0.5

Xbox Live Gold free games for January 2022 revealed

Earlier today, the free games for PlayStation+ subscribers in January leaked online. Now, this has promptly been followed up with a leak for Microsoft's planned games for Xbox Live Gold subscribers next month. Xbox Live Gold, and by extension, Xbox Game Pass Ultimate subscribers, will be able to claim four games in January, including Aground, … 2021-12-23 20:38 1KB www.kitguru.net

(2.02/6)

10

0.7

DuckDuckGo Promises Its Desktop Browser Will Be Cleaner And Way More Private Than Chrome

If you're into DuckDuckGo, then you will be ecstatic to learn that it is expanding from a privacy oriented search engine into a full-blown browser on the desktop, just as it has done on mobile. 2021-12-23 15:07 2KB hothardware.com

(1.15/6)

11

0.8

Apple Sold Most 5G Phones, Xiaomi Second-Biggest Seller in Q3 2021: Report

Apple sold the most 5G smartphones globally in Q3 2021, according to a new report by analytics firm Strategy Analytics. The Cupertino company is followed by Xiaomi, which saw its growth slow down after increased competition, according to the report. Xiaomi is followed by Samsung, which beat Oppo to the third spot. Meanwhile, Honor emerged as the fastest growing brand after it was spun off from Huawei earlier this year after growing demand for the brand in China. 2021-12-23 12:10 3KB gadgets.ndtv.com

(1.14/6)

12

0.6

AirPods are so cheap right now at Amazon, it must be a mistake

AirPods deals and AirPods Pro deals are crazy today at Amazon. You'll find deep discounts on every AirPods model here in this roundup. 2021-12-23 17:11 8KB bgr.com

(1.14/6)

13

0.7

Vivaldi browser reaches Android Automotive OS on Polestar 2's infotainment system

Available exclusively for the Polestar 2's Android Automotive OS-powered infotainment system, Vivaldi has launched the first customizable and privacy-focused web browser for cars. This is also the first browser on Android Automotive OS and is designed to bring the same phone or tablet-like browsing experience to the car's dashboard-based touchscreen display. Introduced as a Christmas […] 2021-12-23 13:16 2KB androidcommunity.com

(1.14/6)

14

0.5

Vodafone Idea discontinues Rs 601 and 701 prepaid plans that came with Disney+ Hotstar benefit, check details

Vi has removed two plans that offered that gave Disney+ Hotstar benefits. These plans are priced at Rs 601 and Rs 701. 2021-12-23 12:34 3KB www.indiatoday.in

(1.06/6)

15

0.0

Google testing Pixel 6 connectivity fix for some that submitted bug reports

Google has been working on a possible connectivity fix via Carrier settings and testing it with a small number of Pixel 6 users in recent. 2021-12-23 17:10 2KB 9to5google.com

(1.06/6)

16

0.7

Android 13 Could Let Users Set Language on a Per-App Basis

It has only been a few months since Google rolled out the Android 12 update and even now the update has not reached all the devices from other OEMs. However, that does not stop the company from working on Android 13, and the latest tip that we have reveals a little about a new feature […] 2021-12-23 14:05 2KB wccftech.com

(1.05/6)

17

0.9

Amazon will email 1 million employees to inform them of their right to organize as part of a new settlement with the NLRB

Amazon reached a settlement with the NLRB this week. It agreed to email current and past warehouse workers about their organizing rights. Amazon continues to … 2021-12-23 17:43 2KB www.businessinsider.com

(1.05/6)

18

0.9

PS4 vs Xbox One: which gaming console is better?

Our Xbox One vs PS4 guide has all the facts you need to pick the right console for you. 2021-12-23 13:40 7KB www.techradar.com

(1.04/6)

19

0.2

Xiaomi Mi 12 price could be around Rs 45,000, launch date set for December 28

It is known that Xiaomi Mi 12 is launching on December 28. Now a leak suggests that the price of the Xiaomi Mi 12, at least for its global variant, may start around Rs 45,000. 2021-12-23 16:48 3KB www.indiatoday.in

(1.04/6)

20

0.1

This conceptual mouse has a crazy idea for storing your games

XPG, a brand known for its gaming accessories, recently revealed the XPG Vault, a new USB-C mouse with an SSD built right inside. 2021-12-23 15:44 2KB www.digitaltrends.com

(1.04/6)

21

0.7

LG Displays showcases some interesting use cases for flexible OLED screens

LG Media Chair is a recliner and a curved 55-inch TV connected and synced for an immersive experience. Virtual Ride has three 55-inch OLED displays that together create an experience of riding outdoors. 2021-12-23 14:11 2KB www.digit.in

(1.04/6)

22

0.0

Pixel 6 & 6 Pro Users Report Spontaneous Screen Cracks

Not a single phone is perfect, and some of them are more in focus than others. Google's Pixel devices are always under a microscope, and quite a few 2021-12-23 12:50 2KB www.androidheadlines.com

(1.03/6)

23

0.8

The Alpha Bravo GX-1 Gaming Headset is on sale for $119.99

News, Reviews & Betas which includes large community peer support With noise-cancellation, in-line controls, and multi-platform compatibility, this headset will immerse you to the best gaming experience every time. Or opt for the Everyone Gets a Car deal! (US only). 2021-12-23 18:00 2KB www.neowin.net

(1.03/6)

24

0.6

A gaming mouse with its own 1TB SSD? That's what ADATA's XPG VAULT is

News, Reviews & Betas which includes large community peer support The upcoming CES 2022 event will see ADATA demonstrate a gaming mouse that will pack up to 1TB of fast 985MB/s solid-state storage. The product is still a prototype and is called XPG VAULT. 2021-12-23 17:46 1KB www.neowin.net

(1.02/6)

25

0.4

Waymo cancels in-person CES 2022 presence and big booth showcasing autonomous vehicles

Waymo announced this morning that it's no longer having an in-person presence at CES 2022 due to the "quickly evolving COVID. 2021-12-23 17:25 2KB 9to5google.com

(1.02/6)

26

0.1

Facebook, Amazon scrap CES plans in Las Vegas after virus surge

Several big names are pushing ahead with plans for the event, a 54-year-old institution that typically attracts tens of thousands of people and has previously showcased products such as the VCR, DV… 2021-12-23 12:58 4KB www.siliconvalley.com

(1.01/6)

27

0.5

We now know the specifications of the upcoming AMD workstation CPUs

According to recent rumors, the new AMD Ryzen Threadripper Pro 5000 line of CPUs will be released soon, and we now know the specifications of these processors. 2021-12-23 17:42 2KB www.digitaltrends.com

(1.01/6)

28

1.5

Which streaming service had the best year in 2021?

What was the best streaming service of 2021? The year saw major moves in the streaming space, and we go over who came out on top. 2021-12-23 17:00 4KB www.androidauthority.com

(1.01/6)

29

0.2

OnePlus 10/10 Pro: Everything we know so far [Video]

Here's everything we currently know about the OnePlus 10 and 10 Pro. Design, specifications, release date and availability. 2021-12-23 17:00 7KB 9to5google.com

(1.01/6)

30

0.8

Realme GT 2 Pro spotted on TENAA certification reveals Entire specs

Recently, TENAA certified a Realme smartphone with model number RMX3310 which will be the new Realme GT 2. Leaks suggest that the device will come with 2021-12-23 16:49 2KB www.thegoandroid.com

(1.01/6)

31

0.7

Web3 explained: What is it, why Jack Dorsey, Elon Musk, and everyone else is talking about it

The buzzword online, Web3 or Web 3.0, is leaving many puzzled. We explain what Web3 is and why Jack Dorsey and Elon Musk are tweeting about it. 2021-12-23 16:39 8KB www.indiatoday.in

(1.01/6)

32

0.3

Looks like Apple's darn notch is finally going away starting with the iPhone 14

Citing industry sources, The Elec reports that the iPhone 14 Pro will flaunt a notch-less display that has a hole-punch cutout at the top for the selfie camera. 2021-12-23 16:24 3KB www.digitaltrends.com

(1.01/6)

33

0.6

Vampyr is currently free on the Epic Games Store

Dontnod Entertainment is primarily known for creating the Life is Strange series, but the studio has also worked on some other interesting projects in recent years. One of those is Vampyr, a smaller RPG-lite game focused on, you guessed it, vampires. Recently, Epic Games has been giving away a free game on its store each … 2021-12-23 19:36 1KB www.kitguru.net

(1.01/6)

34

0.1

Relief for online shoppers, RBI extends tokenization demand for credit and debit cards by 6 months

RBI is extending the tokenization demand for credit and debits cards in India by six months. This means that the disruption in online payments expected from January 1 will now not be happening, giving some relief to online shoppers. 2021-12-23 16:19 3KB www.indiatoday.in

(1.01/6)

35

0.7

How the Huawei Watch GT 3 shows what an Apple Watch for Android would be like

You can't use an Apple Watch with an Android phone, but what if Apple suddenly made it possible? The Huawei Watch GT 3 shows what it may be like. 2021-12-23 16:00 7KB www.digitaltrends.com

(1.01/6)

36

0.6

FDA authorizes Merck pill molnupiravir to treat COVID-19

One day after authorizing Pfizer's COVID-19 treatment pills , the US Food and Drug Administration on Thursday cleared a second pill  -- this one … 2021-12-23 15:58 3KB www.cnet.com

(1.01/6)

37

0.7

How to run Android apps in Windows

Some apps are only available on Android, which is a shame if you want to use them on a full Windows screen. Here's how to run Android apps in Windows. 2021-12-23 15:55 6KB www.digitaltrends.com

(1.01/6)

38

0.5

Deals: 41mm GPS Apple Watch Series 7 Drops to $339 ($60 Off)

Amazon this week introduced a new record low price on the Apple Watch Series 7, dropping the 41mm GPS Green Aluminum model with a Clover Sport Band. 2021-12-23 15:28 1KB www.macrumors.com

(1.01/6)

39

0.1

In Africa, rescuing the languages that Western tech ignores

Computers have become amazingly precise at translating spoken words to text messages and scouring huge troves of information for answers to complex questions. At least, that is, so long as you speak English or another of the world's dominant languages. 2021-12-23 15:20 8KB phys.org

(1.01/6)

40

0.7

mumbai: Mumbai gets highest quarterly supply of data centres in APAC, adds 200 MW in Q3: Report

Mumbai has seen the largest supply of data centres in the Asia-Pacific region in the third quarter of 2021 with a net addition of nearly 200 MW, up 24 per cent over the previous quarter, helping the city to cross the one-gigawatt (GW) capacity, according to a report. 2021-12-23 15:20 3KB www.gadgetsnow.com

(1.01/6)

41

0.9

What is DDR5? The new PC memory standard explained

DDR5 is the next-generation RAM for PC and laptops. Here's everything you need to know about the new and improved standard. 2021-12-23 14:43 5KB www.androidauthority.com

(1.01/6)

42

0.2

First Galaxy S21 FE Unboxing Video Shows the Device Ahead of Launch

The Galaxy S21 FE leaked yesterday in an extensive spill, and well, today, the phone has made its return in a full unboxing video that shows more or less everything about the phone and leaves absolutely nothing to the imagination for those who are still waiting for the phone to come out. Someone Already Has […] 2021-12-23 14:33 2KB wccftech.com

(1.01/6)

43

0.2

Google Pay gets Split Expense feature: Here's how it works

Google first announced this feature in November at its Google for India 2021 event. Here's everything you need to know about the new split expense feature offered by Google Pay. 2021-12-23 14:07 2KB www.indiatoday.in

(1.01/6)

44

0.9

PS5 vs PS4 Pro: should you upgrade?

If you're considering making the jump, here's our PS5 vs PS4 Pro face off 2021-12-23 13:13 9KB www.techradar.com

(1.01/6)

45

0.2

Horizon Forbidden West Has an Improved Crowd System, Lets You Spend More Time with Key Characters

Horizon Forbidden West Narrative Director Ben McCaw discussed the improved crowd system and greater focus on spending time with key characters. 2021-12-23 13:03 1KB wccftech.com

(0.99/6)

46

0.9

Ihre Daten. Ihr Umfeld.

Yahoo ist Teil der Markenfamilie von Yahoo . Durch Klicken auf " Alle akzeptieren " erklären Sie sich damit einverstanden, dass Yahoo und seine Partner Cookies und … 2021-12-23 17:50 1KB consent.yahoo.com

(0.99/6)

47

1.0

Realme is directing 90% of R&D towards 5G technology and products: Madhav Sheth

Anku Jain Managing Director, MediaTek India also shared the timeline we can expect for entry-level smartphones. Jain expects the 5G rollout in India to happen towards the end of next year, maybe Q3 or Q4 2021-12-23 17:15 2KB www.bgr.in

(0.82/6)

48

0.7

Best headphone deals for December 2021

We've rounded up all of the best headphone deals available right now — and with pricing starting at just $200, there's bound to be something for everyone. 2021-12-23 17:38 2KB www.digitaltrends.com

(0.39/6)

49

1.0

Best Walmart TV deals for December 2021: 4K TVs, QLED TVs, OLED TVs

Looking for Walmart TV deals? We tracked down sales on must-have 4K TVs, QLED TVs, and OLED TVs from household names like LG and Samsung. 2021-12-23 17:35 2KB www.digitaltrends.com

(0.31/6)

50

1.6

The most mind-blowing Neural stories of 2021

These stories are bound to get your imagination all atwitter ahead of the new year. 2021 was a banner year for breakthroughs. 2021-12-23 16:00 3KB thenextweb.com

(0.28/6)

51

0.8

Top 10 Best Fossil Gen 6 Watch Bands – Updated December 23, 2021

With the Fossil Gen 6 on the way, it's a good idea to start finding some of the best bands you can slap onto the watch. Fossil has made it pretty clear 2021-12-23 17:38 7KB www.androidheadlines.com

(0.20/6)

52

1.4

Mastercard Economics Institute: 2022 Economic Outlook Defined by Digital Resilience and a Return to the 'Experience Economy' Mastercard Economics Institute: 2022 Economic Outlook Defined by Digital Resilience and a Return to the 'Experience Economy'

Ahead of the pandemic's second-year milestone, the Mastercard Economics Institute released today Economy 2022, a global outlook for the coming year based on critical trends as seen through the lens of the consumer. 2021-12-23 15:19 1KB www.techjuice.pk

(0.14/6)

53

0.5

God of War: Ragnarok PS5 release date, trailer, news and rumors

Here's everything we know so far about God of War: Ragnarok. 2021-12-23 13:01 13KB www.techradar.com

(0.13/6)

54

0.6

Best AirPods deals for December 2021: AirPods and AirPods Pro

We've cataloged all the best AirPods deals in one place, so you don't have to hunt around to find them. These include a must-have offer on the AirPods Pro. 2021-12-23 17:38 3KB www.digitaltrends.com

(0.06/6)

55

0.9

The best Instant Pots for 2021

Whether you're an amateur cook or a pro, Instant Pots are perfect for anyone who seeks versatility in the kitchen. We round up the best Instant Pot models. 2021-12-23 17:59 12KB www.digitaltrends.com

(0.06/6)

56

0.1

Zinc isotopes of arc-related lavas reveal recycling of forearc serpentinites into subarc mantle

Serpentinite, formed by low-temperature hydrothermal alteration of mantle peridotite, is distributed in the lithospheric mantle at the bottom of the subduction slab (slab-serpentinite) and forearc mantle wedge above the subduction slab (mantle wedge serpentinite) in the subduction zone. 2021-12-23 17:56 3KB phys.org

(0.06/6)

57

0.8

Best Netflix shows: The top binge worthy TV series to watch

Looking for a new show to binge watch on Netflix? You've come to the right place. This is the Pocket-lint team's list of the best TV series to watch. 2021-12-23 15:55 22KB www.pocket-lint.com

(0.03/6)

58

0.5

Assemblages of bacterial communities depend on depths in paddy soils

Bacterial communities in soil play a key role in carbon (C) and nutrient cycling. It is not clear how geographic divergence in bacterial community composition depends on soil depth, which processes underlie community assembly, and which are the main factors. 2021-12-23 17:41 3KB phys.org

(0.03/6)

59

0.5

Climate and soil determine the distribution of plant traits

An international research team succeeded in identifying global factors that explain the diversity of form and function in plants. Led by the University of Zurich, the Max Planck Institute for Biogeochemistry in Jena and the University of Leipzig, the researchers collected and analyzed plant data from around the world. For the first time, they showed for characteristics such as plant size, structure, and life span how strongly these are determined by climate and soil properties. Insights derived from this could be crucial to improving Earth system models with regard to the role of plant diversity. 2021-12-23 16:00 5KB phys.org

(0.03/6)

60

0.1

Farmed fish breeding with wild fish is changing the life cycle of wild fish

A team of researchers from the Norwegian Institute for Nature Research and Rådgivende Biologer, has found that interbreeding between farmed salmon and wild salmon is changing the life cycle of the wild salmon. In their paper published in the journal Science Advances, the group describes their study of scale growth patterns in thousands of salmon taken from rivers in Norway over the years 2010 to 2017. 2021-12-23 14:20 3KB phys.org

(0.03/6)

61

0.3

Communication between cells plays a major role in deciding their fate

Scientists have found a way to prove that biochemical signals sent from cell to cell play an important role in determining how those cells develop. 2021-12-23 13:27 3KB phys.org

(0.02/6)

62

0.2

Got a gaming PC? This $79 Razer starter kit will level up your setup

Level up your gaming PC setup with the Razer Power Up Gaming Bundle V2, which includes a mouse, keyboard, pad, and headset for just $79 after a $91 discount. 2021-12-23 17:24 2KB www.digitaltrends.com

(0.02/6)

63

1.0

How to track Santa on Sky Q

All you need to do is say "Where's Santa?" or "Where's Father Christmas?" into your Sky Q voice remote. 2021-12-23 17:01 1KB www.pocket-lint.com

(0.02/6)

64

1.1

Fun things to ask Alexa this Christmas

Here are some of the festive fun phrases you can try out with your new (or existing) Alexa-enabled device. 2021-12-23 16:16 2KB www.pocket-lint.com

(0.02/6)

65

0.0

How to deploy a Bitwarden server with Docker

Are you looking to deploy an in-house password manager server? Jack Wallen shows you how with Bitwarden and Docker. 2021-12-23 15:32 637Bytes www.techrepublic.com

(0.02/6)

66

0.4

Sony ceases orders for a7C and a6600, confirms a7 II and a6100 have reached end-of-life

Sony Japan issued a statement confirming it will is no longer accepting orders for its a7C and a6600 mirrorless camera systems, citing issues with procuring parts amidst the global chip shortage. 2021-12-23 17:27 3KB www.dpreview.com

(0.02/6)

67

0.2

Vivo V23 Detailed Specs Revealed Ahead of Launch: 64MP Camera, Colour Changing Design and More

Ahead of the launch, we have learnt the key specifications of the Vivo V23 5G handset. The device will offer dual front cameras. 2021-12-23 15:14 2KB www.mysmartprice.com

(0.02/6)

68

1.8

Omicron Is Here: A Lack of COVID Vaccines Is Partly Why

Scientific American is the essential guide to the most awe-inspiring advances in science and technology, explaining how they change our understanding of the world and shape our lives. Global players need to get more vaccines to African nations, and convince more people to take them 2021-12-23 14:30 878Bytes www.scientificamerican.com

(0.02/6)

69

0.4

Understanding the entry mechanism of SARS-CoV-2 into human cells

The biology of SARS-CoV-2, the virus behind the COVID-19 pandemic, remains partially elusive. Understanding viral mechanisms is a key factor in developing effective treatment strategies against the outbreak. Now, Keesiang Lim and Richard Wong from Kanazawa University and colleagues have shown how the virus is equipped to enter human cells in real-time. 2021-12-23 12:39 4KB phys.org

(0.02/6)

70

0.6

Xbox Series X vs Xbox One X: is it worth upgrading to Microsoft's next-gen console?

Use our Xbox Series X vs Xbox One X comparison guide to help you decide whether an upgrade is worth it 2021-12-23 12:36 11KB www.techradar.com

71

0.2

NASA's James Webb Space Telescope Will Travel 1M Miles To Unlock Secrets Of The Universe

The James Webb Space Telescope is about to begin its journey into space with an expected launch date of Christmas day, and NASA researchers are hopeful it will unlock the mysteries of the universe. 2021-12-23 18:00 5KB hothardware.com

72

0.2

Best cheap laptops in 2022: The most bang for your buck

Find out what the best cheap laptops are and what to look for when trying to find a great cheap Windows or Chromebook laptop. 2021-12-23 18:00 8KB bgr.com

73

0.1

Why Shopify's CEO uses 'god mode' to delete meetings from his employees' calendars and stakes his company culture on what he calls a 'trust battery'

CEO Tobi Lütke has experimented with chaos engineering at Shopify in some unconventional ways. Lütke told Bloomberg he'd sometimes enter "god mode" on staff … 2021-12-23 17:58 2KB www.businessinsider.com

74

0.1

Everything we know about Dune: Spice Wars

While spice is the key to controlling the universe, information is a close second. Here's everything we know about the newly announced RTS Dune: Spice Wars. 2021-12-23 17:57 8KB www.digitaltrends.com

75

0.9

Prince Harry and Meghan share first photo of daughter Lilibet on holiday card

Prince Harry and Meghan Markle shared the first ever public photograph of their six-month-old daughter, Lilibet Diana , on their 2021 holiday card, which … 2021-12-23 17:56 2KB www.cnet.com

76

0.7

Today's best Samsung S21 deal now comes with a free Chromebook too

Freebie worth £299 only makes this Samsung Galaxy S21 deal with 100GB of data on O2 the more tempting. 2021-12-23 17:55 2KB www.techradar.com

77

1.0

Bringing space inside the lab: Researchers replicate the climates of exoplanets to help find extraterrestrial life

Scientists do not need to travel light-years away to chart the atmospheres of exoplanets, thanks to research happening in the Paul M. Rady Department of Mechanical Engineering with scientists at the Jet Propulsion Laboratory (JPL). 2021-12-23 17:54 8KB phys.org

78

0.9

The best smart light switches for 2021

Smart light switches are wise investments for a home, adding programmable control to even the most basic bulbs. Here are our picks for the best of 2021. 2021-12-23 17:53 10KB www.digitaltrends.com

79

0.7

Talking Tech: Christmas first, then it's CES season

It's two days before Christmas, Talking Tech readers. Brett Molina is full of egg nog and holiday cookies, ready to deliver this week's … 2021-12-23 17:50 1KB eu.usatoday.com

80

0.6

Consumer confidence: Omicron plays holiday Grinch

Although consumers were slightly more optimistic about economic conditions in the December survey, nearly all the data were collected prior to the rapid spread of Omicron in the U.S., according to the University of Michigan Surveys of Consumers. 2021-12-23 17:47 4KB phys.org

81

0.0

Ethereum 2.0 Testnet Launch Puts Us One Step Closer To Reclaiming GPUs For Gaming

PC gamers continue to have a tough time finding GPUs in stock and selling for at (or close to) MSRP, but an upcoming change to the Ethereum blockchain could potentially ease the strain a bit. 2021-12-23 17:47 2KB hothardware.com

82

0.2

TikTok ousts Google to become favourite online destination

Tiktok.com overtook other US tech giants in 2021, including Amazon, Apple, Facebook and Netflix. 2021-12-23 17:46 3KB www.bbc.co.uk

83

0.2

White House press secretary says Biden administration 'saved Christmas'

The Biden administration's actions to fix the US supply chain crisis have "saved Christmas," per spokesman Jen Psaki. 2021-12-23 17:46 4KB bgr.com

84

0.3

Travel insurance: Everything you need to know about covering your trip

We're in the middle of the holiday travel season, and due to the quickly spreading omicron COVID variant, new travel restrictions  are in place. … 2021-12-23 17:45 10KB www.cnet.com

85

0.6

Scientists invent lead-free composite shielding material for neutrons and gamma-rays

Dr. Huo Zhipeng and his student Zhao Sheng from the Hefei Institutes of physical science (HFIPS) of the Chinese Academy of Sciences recently developed a lead-free neutron and gamma ray composite shielding material that has high shielding properties and is environmentally friendly. Their results were published in Nuclear Materials and Energy. 2021-12-23 17:43 3KB phys.org

86

0.1

Scientists identify genes key to microbial colonization of plant roots

Some microbes can form thin films called biofilms. These biofilms give them an advantage over other microbes by protecting them from stresses such as a lack of nutrients or the presence of harmful substances in the environment. Researchers often focus on the biofilms that pathogens use to resist antibiotics. However, some biofilms can be helpful to plants and other host organisms. In previous work, researchers found that Pantoea sp. YR343, a bacterium that promotes plant growth, forms robust biofilms along the root surface of Populus, the genus which includes willow and cottonwood trees. Scientists know relatively little about the mechanisms behind the formation of biofilms on plant roots, particularly at the genetic level. However, research has found that enzymes called diguanylate cyclases are key to biofilm formation. This new research has identified a diguanylate cyclase, DGC2884, that is expressed specifically in the presence of plants when bacteria colonize roots and form biofilms. 2021-12-23 17:42 4KB phys.org

87

0.1

Astronaut Barber Means Well, Gives Terrible Haircut in Space

Without the assistance of gravity, giving somebody a haircut is a lot tougher than you might think. And the results may end up being a disappointment. 2021-12-23 20:36 2KB futurism.com

88

1.8

Research enlightens ethnobotanical uses, phytochemistry and pharmacology of genus Fagaropsis in Africa

The genus Fagaropsis Mildbr. ex Siebenl. belongs to the Rutaceae family. It consists of four accepted species: F. hildebrandtii, F. angolensis, F. glabra, and F. velutina. The plants of this genus are trees and shrubs found in Africa and Madagascar. Fagaropsis species have been used in folkloric medicine for the treatment and management of various diseases, such as malaria, cancer and chronic joint pain. 2021-12-23 17:41 3KB phys.org

89

3.2

Modeling mulch to understand agricultural soil

Ensuring appropriate access to water is a key concern for farmers. Crops can underperform, or even die, in the presence of too little or too much water. But soil's ability to retain water is a complex process that depends on variations in soil composition, surface morphology, and local temperature, humidity, and wind, among other factors. 2021-12-23 17:41 3KB phys.org

90

0.6

The largest-ever flying animal behaved like a giant heron

The largest-ever flying animal acted like a giant heron, plucking prey from the water and launching itself into the air. 2021-12-23 17:40 7KB phys.org

91

0.1

Unprecedented die-offs, melting ice: Climate change is wreaking havoc in the Arctic and beyond

Forces profound and alarming are reshaping the upper reaches of the North Pacific and Arctic oceans, breaking the food chain that supports billions of creatures and one of the world's most important fisheries. 2021-12-23 17:40 20KB phys.org

92

0.8

The best robot vacuums for 2021

Robot vacuums are a convenient way to clean your home, free your hands, and minimize the weekly chore list. Here are the best models in every price range. 2021-12-23 17:34 10KB www.digitaltrends.com

93

0.6

Illinois falls behind federal goal to reduce phosphorus and nitrogen flowing into its waterways

Hundreds of miles south of Chicago, decomposing algae in the Gulf of Mexico makes life so perilous for fish they swim away—or die. 2021-12-23 17:34 11KB phys.org

94

0.0

Investigating the lifecycles of volatile biogenic compounds in the atmosphere

Earth's atmosphere is full of various gasses. Besides nitrogen, oxygen, and carbon dioxide in the troposphere, it also contains other molecules or trace gasses that can be neutral, beneficial, or harmful to our health. Whence do they come? There are many sources of these volatile species, biogenic such as plants and anthropogenic such as vehicular emissions. Under environmental conditions like UV light and the presence of other molecules or solid particles, they can undergo degradation or transformation into entirely different molecules. As an effect, they become secondary pollutants of the atmosphere. Recently, researchers from the Institute of Physical Chemistry, Polish Academy of Sciences, in collaboration with TROPOS, Leipzig and NIC, Slovenia focused on revealing the fate of these volatile biogenic compounds in the atmosphere, investigating their lifetime and the processes they undergo. 2021-12-23 17:33 10KB phys.org

95

0.7

How to set up an Amazon Echo

Learn how to set up your Amazon Echo and get started with Alexa. We show you how to customize and make the most of voice commands. 2021-12-23 17:30 8KB www.digitaltrends.com

96

0.8

Stadia Pro to get Darksiders 3, Bloodstained and more titles in 2022

New year is on the horizon and the perfect opportunity for Google to bestow its loyal Stadia members with new and exclusive titles to enjoy. As a month ender ritual, Stadia is due for a fresh announcement pertaining to the titles and vital inclusions coming to the platform. New Year makes this announcement extra special, […] 2021-12-23 17:27 2KB androidcommunity.com

97

0.8

This powerful Dell laptop is over $500 off today — but hurry!

If you need a laptop refresh from tired, older model, the Dell Latitude 3520 laptop is a solid choice for most remote work and heavy home office applications. 2021-12-23 17:24 3KB www.digitaltrends.com

98

0.9

Man who kept diner open in defiance of state order dies of COVID-19

A Michigan man who defied state orders and kept his restaurant open last year during the pandemic, partly to pay medical bills, has died of complications from COVID-19. 2021-12-23 17:24 1KB www.siliconvalley.com

99

0.8

OnePlus 10 Pro will use LTPO 2.0 display tech, CEO Pete Lau says it will show better and brighter colours

OnePlus CEO Pete Lau is talking about the company's upcoming flagship phone OnePlus 10 Pro. In his latest reveal he highlights the display technology in the OnePlus 10 Pro, saying that it will use LTPO 2.0 technology. 2021-12-23 17:20 3KB www.indiatoday.in

100

0.5

NASA Shares Audio From Juno's Flight Past One of Jupiter's Moons

The spacecraft was less than 645 miles away from Ganymede's surface during a June flyby. 2021-12-23 17:20 1KB uk.pcmag.com

101

1.5

Tech Won. Now What?

We're grappling with how to handle the tech we have, and imagining what to make of the tech of our future. 2021-12-23 17:15 8KB www.nytimes.com

102

0.3

Uncharted Movie's Latest Trailer Shows Off Flying Pirate Ships and Sully's Moustache

The Uncharted movie goes totally over the top in a new trailer -- and debuts a certain moustache fans have been eager to see. 2021-12-23 17:12 1KB wccftech.com

103

0.8

Cheaper Alder Lake motherboards are finally on the horizon

According to a leak, Intel's B660 motherboards from MSI will offer consumers fairly inexpensive options when compared to the company's Z690 board. 2021-12-23 17:11 2KB www.digitaltrends.com

104

0.5

Deals: OnePlus 9 drops to $600, Philips Hue Gradient Lightstrip first discount, more

Today's best deals include the OnePlus 9 at $600, VIZIO PQ9 TVs at up to $700 off, and Philips Hue Gradient Ambiance Lightstrip at $162. 2021-12-23 17:05 3KB 9to5google.com

105

0.5

Man Hates His Tesla So Much He Blows It Up With 60 Pounds of Dynamite

Tesla owner Tuomas Katainen hates his Model S so much he strapped on 60 pounds of dynamite. Watch him blow up the car and explain his experience. 2021-12-23 19:35 2KB futurism.com

106

1.0

Twitch viewers watched way more video game streams in 2021

Both Twitch and Facebook Gaming saw a nearly 50% increase in the number of hours watched on each platform this year. 2021-12-23 17:00 2KB www.digitaltrends.com

107

0.2

How Did Neanderthals and Other Ancient Humans Learn to Count?

Scientific American is the essential guide to the most awe-inspiring advances in science and technology, explaining how they change our understanding of the world and shape our lives. Archaeological finds suggest that people developed numbers tens of thousands of years ago. Scholars are now exploring the first detailed hypotheses about this life-changing invention 2021-12-23 17:00 18KB www.scientificamerican.com

108

0.6

Audi is giving spurned Wheel of Fortune contestant a new Q3

Sometimes, hesitation can really cost you -- and sometimes, you catch a break when you least expect it. That's exactly what Wheel of Fortune  contestant Charlene Rubush … 2021-12-23 16:59 3KB www.cnet.com

109

0.1

Having Charging Issues After Updating to watchOS 8.3? Try this Temporary Fix

Is your Apple Watch facing charging issues after updating to watchOS 8.3? The issue is real and there's a temporary fix available. 2021-12-23 16:50 1KB wccftech.com

110

0.8

LG Shows Off Flexible OLED Media Chair For The Ultimate PC Gaming Setup

LG is set to unveil two new concept viewing experiences, one of which has a TV that vibrates to create sound. 2021-12-23 16:50 4KB hothardware.com

111

0.5

See the presentations that hot healthcare and biotech startups used to raise millions from top VCs

Startups have raised billions on the promise of disrupting healthcare. To win over investors, startups often present their businesses through a slide deck. Here are … 2021-12-23 16:46 7KB www.businessinsider.com

112

0.1

Scientists discover new part of the body

Scientists recently uncovered a part of the body that had never been described before: a deep layer of muscle in the masseter, which raises the lower jaw and is critical for chewing. 2021-12-23 16:42 3KB www.livescience.com

113

0.2

Uncharted new trailer gives us the Sully we wanted

Tom Holland is still swinging through movie theaters in Spider-Man: No Way Home , but his next blockbuster got a new trailer on Thursday. Uncharted, … 2021-12-23 16:41 1KB www.cnet.com

114

0.6

How to extend your Wi-Fi range with another router

Wi-Fi dead zones in the home or at work can be a real pain. But if you have an old router, you can convert it into a Wi-Fi repeater yourself. Here's how. 2021-12-23 16:38 9KB www.digitaltrends.com

115

0.6

Shiny Pokemon GO Christmas 2021: Bergmite to Avalugg!

Starting on December 23, 2021, Pokemon GO has some cool surprises in store for trainers worldwide. If you're looking for the most chilly Pokemon never before 2021-12-23 16:38 2KB www.slashgear.com

116

0.2

TSMC Expected to Begin 3nm Chip Production in Late 2022 Ahead of First M3 Macs

TSMC plans to begin commercial production of chips built on its 3nm process in the fourth quarter of 2022, according to industry sources cited by. 2021-12-23 16:36 1KB www.macrumors.com

117

0.2

Tom Holland can finally stop lying about Spider-Man: No Way Home spoilers

Tom Holland can finally stop lying about the big Spider-Man: No Way Home secrets - here's what he had to say. 2021-12-23 16:36 4KB bgr.com

118

0.4

Google Search Now Offers More COVID-19 Vaccine Info

Google says it's updated Search in the US to "help you find the information you need to help protect your loved ones and yourself from COVID." 2021-12-23 16:35 1KB uk.pcmag.com

119

0.5

COVID-19 infection detected in deer in six Ohio locations: Scientists unsure if wild deer could be SARS-CoV-2 virus reservoir

Scientists have detected infection by at least three variants of the virus that causes COVID-19 in free-ranging white-tailed deer in six northeast Ohio locations, the research team has reported. 2021-12-23 16:32 5KB www.sciencedaily.com

120

0.2

SARS-CoV-2 goes 'underground' to spread from cell to cell: Study sheds light on COVID virus transmissibility, resistance to host immunity

The virus that causes COVID-19 has adopted some stealth moves to stay alive and kicking, and one secret to its success is hiding from the immune system by spreading through cell-to-cell transmission, a new study has found. 2021-12-23 16:31 5KB www.sciencedaily.com

121

0.1

What makes an mRNA vaccine so effective against severe COVID-19? Shots trigger exceptional antibody response by activating key helper immune cells

A new study helps explain why mRNA vaccines have been so successful at preventing severe disease. 2021-12-23 16:31 5KB www.sciencedaily.com

122

0.1

AMD's Nvidia DLSS rival FSR is now supported by 70+ games

AMD looks back at FSR in 2021, calling it the 'fastest adopted gaming tech' in its history, no less. 2021-12-23 16:31 3KB www.techradar.com

123

0.6

Raspberry Pi Maker Builds Time Machine Radio For His Dad And It's The Coolest Gift Ever

Check out this old-timey radio built around a Raspberry Pi Zero W 2, which a modder plans to gift to his dad for Christmas. 2021-12-23 16:31 2KB hothardware.com

124

0.3

Dominant SARS-CoV-2 Alpha variant evolved to evade our innate immune system

The SARS-CoV-2 Alpha (B.1.1.7) variant mutated to evade our 'innate immune system', helping establish it as the world's first 'Variant of Concern', a new study finds. 2021-12-23 16:30 5KB www.sciencedaily.com

125

0.7

PDF Architect review

PDF Architect gives you access to a powerful suite of editing features under a sleek interface. 2021-12-23 16:30 5KB www.techradar.com

126

0.7

Home Depot Black Friday sale 2022: what deals we predict

Your guide to all the Home Depot Black Friday deals we expect to see for the 2022 sale extravaganza. 2021-12-23 16:22 3KB www.techradar.com

127

0.2

Irritable Bowel Syndrome Linked to Microplastics in Your Gut

A new study conducted by top scientists in China found a link between microplastics and IBD, or inflammatory bowel disease. 2021-12-23 19:35 2KB futurism.com

128

0.6

Earth and Mars were formed from inner solar system material

Earth and Mars were formed from material that largely originated in the inner solar system; only a few percent of the building blocks of these two planets originated beyond Jupiter's orbit. A group of researchers led by the University of Münster (Germany) report these findings today in the journal Science Advances. They present the most comprehensive comparison to date of the isotopic composition of Earth, Mars and pristine building material from the inner and outer solar system. Some of this material is today still found largely unaltered in meteorites. The results of the study have far-reaching consequences for our understanding of the process that formed the planets Mercury, Venus, Earth, and Mars. The theory postulating that the four rocky planets grew to their present size by accumulating millimeter-sized dust pebbles from the outer solar system is not tenable. 2021-12-23 16:17 8KB phys.org

129

0.7

Optical examination of the change between singlet and triplet states of electron pairs in charge-separated states

The change between singlet and triplet states of electron pairs in charge-separated states plays an important role in nature. Presumably, the compass of migratory birds can also be explained by the influence of the earth's magnetic field on the magnetic interplay between these two spin states. 2021-12-23 16:16 6KB phys.org

130

0.0

Exploring safer carbon capture and storage

Atmospheric carbon dioxide (CO2) levels have increased significantly over the last 50 years, resulting in higher global temperatures and abrupt changes to Earth's climate. Carbon capture and storage (CCS) is one of the new technologies that scientists hope will play an important role in tackling the climate crisis. It involves the capture of CO2 from emissions from industrial processes, or from the burning of fossil fuels in power generation, which is then stored underground in geological formations. CCS will also be key if we want to produce "clean-burning" hydrogen from hydrocarbon systems. 2021-12-23 16:16 4KB phys.org

131

0.8

How to talk to Samuel L. Jackson using Alexa

The Samuel L. Jackson voice is a fun skill for your Alexa-enabled devices. We show you how to get this skill on your Echo device and customize the options. 2021-12-23 16:07 4KB www.digitaltrends.com

132

0.1

The biggest tech fails of 2021

There were times this year when technology misfired or failed to work entirely — from giant internet outages and crippling ransomware attacks to a series of issues for Meta, the company formerly kn… 2021-12-23 16:06 8KB www.siliconvalley.com

133

0.3

This is the best way to destroy an old hard drive

Memories have been a staple of our psyche throughout human history and have even served an evolutionary purpose by helping us learn from and avoid bad 2021-12-23 16:04 6KB www.slashgear.com

134

0.3

Ubisoft Says a 'Misconfiguration' Exposed Just Dance Player Data

That means certain information was accessible to, and may have been copied by, "unauthorized individuals." 2021-12-23 16:02 2KB uk.pcmag.com

135

0.1

Larry Magid: How to monitor oxygen levels while awake or sleeping

If you suspect you have a sleep disorder or any other medical condition, get your advice from a qualified medical professional. 2021-12-23 16:00 6KB www.siliconvalley.com

136

0.5

Using magnets to toggle nanolasers leads to better photonics

A magnetic field can be used to switch nanolasers on and off, shows new research from Aalto University. The physics underlying this discovery paves the way for the development of optical signals that cannot be disturbed by external disruptions, leading to unprecedented robustness in signal processing. 2021-12-23 16:00 4KB phys.org

137

0.1

'Pop-up' electronic sensors could detect when individual heart cells misbehave

Engineers at the University of California San Diego have developed a powerful new tool that monitors the electrical activity inside heart cells, using tiny "pop-up" sensors that poke into cells without damaging them. The device directly measures the movement and speed of electrical signals traveling within a single heart cell—a first—as well as between multiple heart cells. It is also the first to measure these signals inside the cells of 3D tissues. 2021-12-23 16:00 6KB phys.org

138

0.8

Worldwide paradigm shift in which producers actively contribute to agronomic understanding

Since its beginning in 1989, the Nebraska On-Farm Research Network has helped producers, in partnership with Nebraska Extension, analyze experiments suited to the specific conditions of their fields. This collaboration has boosted agronomic understanding as well as producer profits. On-Farm Experimentation, or "OFE" is a growing phenomenon worldwide, and a new journal article co-authored by a Nebraska Extension specialist explains that global dimension and the opportunities to better coordinate conventional agronomic research with producer-generated findings and analysis. 2021-12-23 16:00 5KB phys.org

139

0.0

Controlled burning of natural environments could help offset our carbon emissions

Planting trees and suppressing wildfires do not necessarily maximize the carbon storage of natural ecosystems. A new study has found that prescribed burning can actually lock in or increase carbon in the soils of temperate forests, savannahs and grasslands. 2021-12-23 16:00 4KB phys.org

140

0.4

Hate robocalls? Here's why you can expect even more in 2022.

The US Federal Communications Commission upped its game in 2021 when it came to fighting illegal robocallers. But experts say the battle to end robocalls … 2021-12-23 16:00 11KB www.cnet.com

141

0.1

Taking Precautions as Covid-19 Cases Rise

As of this week, the omicron variant makes up the majority of new coronavirus cases in the U.S. Omicron is more contagious than previous variants and has caused a spike in cases across the nation, including locally. The same prevention measures that have been put in place previously can still help slow the spread of this variant — vaccination, wearing a face covering, physical distancing, and regular surveillance testing. A well-fitting mask with good filtration is a strong defense for when you are out in public, even if you are fully vaccinated. 2021-12-23 15:58 2KB news.gatech.edu

142

0.5

Disneyland more raises prices by 150% on some Lightning Lane rides

Individual Lightning Lane prices for Web Slingers and Radiator Springs Racers rise from $7 to $18 per ride as the parks brace for the winter holiday crowds that typically descend on the resort at t… 2021-12-23 15:55 3KB www.siliconvalley.com

143

0.8

20 viral TikTok products to add to your shopping list

There are many sides to TikTok -- dance videos, cat videos and comedy sketches, to name a few. But there's also the side of TikTok … 2021-12-23 15:54 1KB www.cnet.com

144

1.0

What was the best phone of 2021? It's the grand final for Readers' Choice!

It's finals time! The choice is simple for our Readers' Choice award: is the Google Pixel 6 Pro the best or is it the Samsung Galaxy S21 Ultra? 2021-12-23 15:50 2KB www.androidauthority.com

145

0.7

Nolah mattress holiday sale: Save big and sleep sound

The holidays are here and a deals are everywhere. One place that many of us tend to neglect during the holidays is ourselves. It can … 2021-12-23 15:49 2KB www.cnet.com

146

0.8

Thermaltake will host its own virtual expo in January

In January alongside CES, Thermaltake will be launching its Thermaltake Expo Virtual Exhibition. This will include a showcase of "new innovations, breath taking product designs, and cutting-edge new software", with streams taking place between January 4th and January 7th. As part of Thermaltake's commitment to the PC modding scene, it will be offering new colours … 2021-12-23 15:48 2KB www.kitguru.net

147

0.6

mClassic, the external GPU that makes classic console games look better, is on sale

The mClassic is an inline graphics adapter designed to plug directly into your game console of choice (either directly or via an HMDI adapter). From there, you'll. 2021-12-23 18:31 1KB www.techspot.com

148

0.3

Xiaomi Mix Fold 2 in the works, may launch in mid-2022

Xiaomi surprised the consumer market earlier this year with the Mi Mix Fold. The Chinese OEM has ventured into the foldable phone game. It boasted the phone passed 400,000 bend tests. The device also received a PC mode and turned the interface into Windows-like UI. A next-gen foldable phone from the brand may be revealed […] 2021-12-23 15:42 2KB androidcommunity.com

149

1.1

Tecno Camon 18 with MediaTek Helio G85 SoC, 48MP Selfie Camera Launched in India: Price, Specifications

Tecno has launched the Camon 18 in a single storage configuration. The phone offers 4GB of RAM and has 128GB of internal storage. 2021-12-23 15:41 2KB www.mysmartprice.com

150

0.4

Man With ALS Tweets Using Brain Implant That Translates Thoughts Into Text

Australian brain computer interface company Synchron allowed a 62-year-old man with ALS to turn his thoughts directly into tweets. 2021-12-23 18:33 2KB futurism.com

151

1.0

tws: 1 in 2 of TWS users in India likely to upgrade in a year: Report

At least 50 per cent of the current true wireless stereo (TWS) users in India plan to buy their next TWS device in a year or less, says a new report. 2021-12-23 15:37 2KB www.gadgetsnow.com

152

0.7

Get up to 40% off premium beauty at Amazon today

For today only, you can pick up premium beauty products from Amazon for up to 40% off . You'll find products like makeup remover, cleansers, … 2021-12-23 15:35 1KB www.cnet.com

153

0.0

The revamp of this classic Christmas toy has a serious Bluetooth security flaw

Lack of secure pairing process means anyone could connect to the Fisher-Price Chatter phone with ease. 2021-12-23 15:33 2KB www.techradar.com

154

0.4

Govee Immersion Kit review: Making TV watching a more colorful experience

The Govee Immersion Kit extends the colors of your TV screen to the wall around it, drawing you deeper into anything you watch. 2021-12-23 15:32 6KB www.digitaltrends.com

155

0.3

NIST Cybersecurity & Risk Management Frameworks Is Up For A Massive Offer For A Few Hours

NIST Cybersecurity & Risk Management Frameworks can be yours for just $39 if you avail the offer right away. Offer expires today. 2021-12-23 15:31 1KB wccftech.com

156

1.0

Your data. Your experience.

Engadget is part of the Yahoo family of brands. By clicking " Accept all " you agree that Yahoo and our partners will store and/or access … 2021-12-23 18:34 1KB consent.yahoo.com

157

0.9

Five of the most exciting telescope pictures of the universe

The forthcoming launch of the James Webb Space Telescope offers unprecedented new opportunities for astronomers. It's also a timely opportunity to reflect on what previous generations of telescopes have shown us. 2021-12-23 15:30 7KB phys.org

158

0.8

Stadia Makers program is still ongoing with 'multiple games' in development

Despite some reports to the contrary, the Stadia Makers program is still alive and well according to Google, with games in the works. 2021-12-23 15:26 1KB 9to5google.com

159

1.2

NFL 2021: How to watch 49ers vs. Titans on Thursday Night Football without cable

The San Francisco 49ers and Tennessee Titans are both in playoff position with three games to play, and a win tonight would greatly improve each … 2021-12-23 15:23 3KB www.cnet.com

160

0.2

Facily claims 'unicorn' status after $135 million funding round

Brazilian social e-commerce platform Facily said on Thursday it had achieved a $1 billion valuation to become the country's newest tech "unicorn" following its latest funding round. 2021-12-23 15:22 1KB www.gadgetsnow.com

161

0.3

The earliest atmosphere on Mercury

Mercury is a most unusual planet. The smallest planet in the solar system, and the closest planet to the sun, it is in a 3:2 spin resonance, slowly turning and experiencing scorching heat up to 430 degrees Celsius, and the night side frigid, down to -170 degrees Celsius. Due to its much larger iron-rich core compared to Earth, it has the second-highest average density in the solar system, just 1.5 percent below Earth's. Despite its proximity to the sun, the surface of Mercury was, surprisingly, found to be rich in volatile elements such as sodium and sulfur. 2021-12-23 15:20 7KB phys.org

162

0.2

Examining recent developments in quantum chromodynamics

Created as an analogy for Quantum Electrodynamics (QED) — which describes the interactions due to the electromagnetic force carried by photons — Quantum Chromodynamics (QCD) is the theory of physics that explains the interactions mediated by the strong force — one of the four fundamental forces of nature. 2021-12-23 15:18 3KB phys.org

163

0.4

Translocation on chromosome 6 causes abnormalities during meiosis and fewer seeds in watermelon

Watermelon (Citrullus lanatus) is an economically important horticultural crop and one of the top five most widely consumed fresh fruits in the world. Compared with traditional seeded cultivars, seedless watermelon is preferred by consumers, exhibits better fruit quality, and provides greater economic benefit to growers. 2021-12-23 15:11 4KB phys.org

164

0.3

Using game theory to thwart multistage privacy intrusions when sharing data

Biomedical data is widely collected in the field of medicine, although sharing such data can raise privacy concerns about the re-identification of seemingly anonymous records. Risk assessment frameworks for formal re-identification can inform decisions on the process of sharing data, and current methods focus on scenarios where data recipients use only one resource to identify purposes. However, this can affect privacy where adversaries can access multiple resources to enhance the chance of their success. In a new report now in Science Advances, Zhiyu Wan and a team of scientists in electrical engineering and computer engineering and biomedical informatics in the U.S. represented a re-identification game using a two-player Stackelberg game of perfect information to assess risk. They suggest an optimal data-sharing strategy based on a privacy-utility trade-off. The team used experiments with large-scale genomic datasets and game theoretic models to induce adversarial capabilities to effectively share data with low re-identification risk. 2021-12-23 15:09 8KB phys.org

165

0.8

How to change a Spotify playlist picture

When adding songs to a playlist, the picture will consist of different song covers. This is how to change a Spotify playlist picture. 2021-12-23 15:08 1KB www.androidauthority.com

166

0.2

Ephemeral evidence of Mediterranean mobility

The central Mediterranean throughout time has been a region defined by the continuous flow of people, goods, and ideas. Excavation and analysis of ancient shipwrecks along these coastlines reveal the overlapping social, political, and economic relationships that fostered the development of the region and spurred wide-ranging movement across the Mediterranean Sea. 2021-12-23 15:08 4KB phys.org

167

0.0

Now is the time for lawmakers to care about microplastics

If the word 'microplastics' conjures up thoughts of straws, sea turtles, and thoughts that the world has bigger problems, you're definitely not alone. It's in the name: although they are strictly defined as plastic particles measuring five millimeters or less, most microplastics are microscopic in size, and seem to have a corresponding level of significance. 2021-12-23 15:08 5KB phys.org

168

0.6

Increase in online chatting has adverse effects on reading skills worldwide

The worldwide deterioration of reading skills due to the increase in online chatting is continuing per country. This is the conclusion of a study by researcher Hans Luyten from the University of Twente. He studied the data from the international PISA-surveys (Programme for International Student Assessment) in 2009 and 2018 in 63 countries. This was part of a large-scale comparative research study conducted under the auspices of the OESO. During that period, online chatting increased significantly in almost every country, but the rate of increase varied considerably from country to country. In Japan, for example, the percentage of students chatting daily increased from 9 percent to 85 percent, whereas the increase in Russia was much lower (from 42 percent to 58 percent). 2021-12-23 15:07 4KB phys.org

169

0.2

Out of Africa: The path of Homo sapiens

What routes did Homo sapiens take on his way from Africa to Europe and Asia in the previous millennia? The climatic conditions changed, and with them the living conditions. The advance was hampered in some places by deserts, in others by dense forests. Over the past twelve years, a team of researchers within the framework of the Collaborative Research Center 806 "Our Way to Europe" unraveled the complex interplay of cultural innovations and environment that shaped migrations. After completion of the interdisciplinary joint project, the researchers now present a book with the most important findings under the leadership of the Universities of Bonn and Cologne. 2021-12-23 15:07 6KB phys.org

170

0.0

Bacterial battle: How protective cultures can protect us from food-borne pathogens in cheese

Cheese is a simple product. It usually only consists of milk, enzymes, salt, and bacteria that give the cheese its form and flavor. 2021-12-23 15:07 5KB phys.org

171

0.6

Poll Finds Google And Amazon More Trustworthy Than Apple

User privacy is a core aspect of modern-day technology. With this in mind, the management of personal data is crucial for every tech company. As per a new 2021-12-23 15:06 2KB www.androidheadlines.com

172

0.6

January's PS+ games leak – and it looks to be a very strong month

Each month, two PS4 games and a PS5 title are made available for free to all those subscribed to Sony's PlayStation Plus service. January's free games have now leaked, and if the line-up proves to be true, then PS+ will be off to a very strong start in 2022. As reported by the Dealabs (who … 2021-12-23 17:30 2KB www.kitguru.net

173

4.0

The Red Ring of Death nearly killed my Xbox fandom

Watching Xbox's six-part Power On documentary, which is available for free on YouTube, has been a delightfully nostalgic journey through Microsoft's 20 … 2021-12-23 15:00 4KB www.cnet.com

174

0.6

The best yoga mats for 2022

Yoga is a good workout to relieve stress , calm your mind and get your body moving. The practice is easy enough to do at home … 2021-12-23 15:00 3KB www.cnet.com

175

0.2

What Happens to White Christmases as the World Warms?

Scientific American is the essential guide to the most awe-inspiring advances in science and technology, explaining how they change our understanding of the world and shape our lives. Although more winter precipitation will fall as rain because of climate change, don't say goodbye to snow just yet 2021-12-23 15:00 5KB www.scientificamerican.com

176

0.2

Intel apologizes to China after warning suppliers about Xinjiang region

In an annual letter to suppliers dated December 2021, Intel wrote that it "is required to ensure our supply chain does not use any labor or source. 2021-12-23 17:26 3KB www.techspot.com

177

0.3

Carondelet High School teens building tiny house for farm workers

The girls are learning engineering, architecture and interior design in an innovative class at this Concord school by building the house from the ground up. 2021-12-23 14:45 5KB www.siliconvalley.com

178

0.2

Save up to $310 on Ecovacs DEEBOT Robot Vacuums with Deal of the Day

News, Reviews & Betas which includes large community peer support What better way to truly enjoy the Christmas holidays than to set your Robovac to work mopping up the remnants of the celebrations; and today you'll find even deeper discounts than Black Friday! 2021-12-23 14:44 2KB www.neowin.net

179

0.5

Gigabyte laptops spotted with Nvidia RTX 3080 Ti GPUs ahead of CES 2022

Details spilled on Gigabyte Aorus and Aero laptops with powerful new Intel CPUs and Nvidia GPUs. 2021-12-23 14:36 4KB www.techradar.com

180

0.6

The Book of Boba Fett release schedule: When does episode 1 hit Disney Plus?

The next major show to hit Disney Plus will bring us back to a galaxy far, far away and into the criminal underworld. The Book … 2021-12-23 14:30 1KB www.cnet.com

181

0.7

The Somalayas are the biggest mountain range you will never see

Every geography schoolbook has them: maps that look like today's Earth, but not quite, since all continents are merged into a single supercontinent. Those maps were used to explain why dinosaurs in South America and Africa, or North America and Europe looked so alike. 2021-12-23 14:30 5KB phys.org

182

0.6

This 7-in-1 LED face mask is just $49

If you've looked into light therapy, you've probably come across red light wands -- which work but need some effort with your hands -- as … 2021-12-23 14:29 2KB www.cnet.com

183

0.2

Foxes, racoons, stone martens and domestic cats got along in Berlin before and during COVID lockdowns

Avoid or compete, eat or be eaten, exploit or cooperate—biotic communities are shaped by species interactions in many different ways. Urban environments represent a special case as human presence and influence may have fundamentally changed the rules of the game. Around 150 wildlife cameras installed by Berlin citizen scientists in their gardens in five rounds from autumn 2018 to autumn 2020 produced tens of thousands of photographs. Their analysis by a team of scientists from the Leibniz Institute for Zoo and Wildlife Research (Leibniz-IZW) sheds light on how foxes, racoons, martens and cats get along with people and with each other in the city: All three wild species used the same localities, but with little temporal overlap during the night. All wild species avoided domestic cats. And during lockdowns they were more often recorded, especially at night. These and more insights are published in a recent article in the Journal of Animal Ecology. 2021-12-23 14:26 5KB phys.org

184

0.6

How to Hide Folders From Search Results on Windows 11 Systems

You can hide folders from search results on Windows 11 and ensure that your folders are for your eyes only. Follow this tutorial now. 2021-12-23 14:23 1KB wccftech.com

185

0.8

How To Choose Photo Upload Quality On WhatsApp

WhatsApp is one of the most popular messaging platforms out there. This app has a lot of features, some of which are really useful. Not many messaging 2021-12-23 14:20 2KB www.androidheadlines.com

186

1.3

You Could Soon Be Able To Repost TikTok Videos

TikTok may soon let you repost other users' videos. The video-based social network giant is testing a new "Repost" button in the app. 2021-12-23 14:20 2KB www.androidheadlines.com

187

0.4

Amazon labor group refiles union election petition at NYC warehouse, demands return of COVID-19 hazard pay

An Amazon union group refiled a petition for a union election at the firm's Staten Island warehouse. The Amazon Labor Union filed a petition … 2021-12-23 14:17 3KB www.businessinsider.com

188

0.1

Urgent shampoo recall: Stop using this dangerous shampoo immediately

Procter & Gamble issued a major recall of aerosol dry conditioner and aerosol dry shampoo sprays after detecting the presence of benzene. 2021-12-23 14:16 3KB bgr.com

189

0.3

East Palo Alto punts on measure that gives renters first dibs on real estate deals

East Palo Alto City Council postponed voting on a controversial measure that would give renters, nonprofits and the city the first shot at buying certain buildings. 2021-12-23 14:15 4KB www.siliconvalley.com

190

0.5

TSMC Signs 1.2GW Wind Power Agreement As Part Of Renewables Push

The Taiwan Semiconductor Manufacturing Company (TSMC) has entered into a new agreement for wind power for its chipmaking needs. 2021-12-23 14:11 3KB wccftech.com

191

0.2

2021: A year physicists asked, 'What lies beyond the Standard Model?'

If you ask a physicist like me to explain how the world works, my lazy answer might be: "It follows the Standard Model." 2021-12-23 14:10 7KB phys.org

192

0.2

Scientists develop concept for feedback-controlled optical tweezers

We can test the quality and freshness of fruits and vegetables with our fingers, and even industrial robots have been performing successfully at tactile applications for years. But how is it possible to grab and rotate objects with the width of a human hair? Prof. Dr. Alexander Rohrbach from the University of Freiburg's Department of Microsystems Engineering and his team have now published a study on this question in the journal Nature Communications. Their work demonstrates how several optical tweezers made of highly focused laser light will one day be able to grab cell clusters in a controlled manner and rotate them in any desired direction. This will allow tiny objects like miniature tumors to be studied more specifically under the microscope. 2021-12-23 14:07 5KB phys.org

193

0.2

'Heavy' hydrogen stabilizes drugs

Researchers at the University of Bonn have presented a method that allows the heavier hydrogen "brother" deuterium to be introduced specifically into many different molecules. The deuterated compounds obtained in this way are more stable against degradation by certain enzymes. Drugs produced using this method can be effective for longer, meaning they have to be taken in lower doses or less frequently. The article has now been published in the journal Angewandte Chemie. 2021-12-23 14:05 5KB phys.org

194

0.7

Here's How to Right Click On Chromebooks

Chromebooks are simply laptops, but perhaps not like any other laptop you've used due to their one defining feature: Chrome OS. The operating system is designed 2021-12-23 14:02 1KB www.slashgear.com

195

0.1

The perspective from space unlocks the Amazon water cycle

The Amazon basin is the world's largest river basin, with intricate and complex hydrology. It stretches across seven nations and feeds 4 of the 10 largest rivers in the world. The basin encompasses dense tropical forests, extensive floodplains, and interconnected wetlands. The region also receives a lot of rain—approximately 2,200 millimeters (86 inches) per year. Gaining a better understanding of Amazon hydrology is essential, especially in light of the ongoing environmental changes across the basin, with increasing floods, droughts, dam building, and deforestation. 2021-12-23 14:01 3KB phys.org

196

1.2

The best kids movies on Hulu right now

Want a movie that's fun to watch and suitable for a young audience? Hulu has you covered with a selection of the best kids movies that you can stream right now! 2021-12-23 14:00 1KB www.digitaltrends.com

197

0.7

Today's mortgage rates slide. Here's what that means for your home loan payments

A few key mortgage rates dropped today, including the average interest rates for both 15-year fixed and 30-year fixed mortgages. We also saw … 2021-12-23 14:00 5KB www.cnet.com

198

0.8

Sea of Thieves has sold 5 million copies on Steam alone

Ever since Microsoft announced its Xbox Game Pass subscription service, the console manufacturer has made it clear that subscriptions are the future – at least in the eyes of Xbox. Despite this, many fans flocked to storefronts to buy Rare's Sea of thieves outright – 5 million in fact. Making the announcement on their blog, … 2021-12-23 16:33 3KB www.kitguru.net

199

0.1

What makes an open world game 'Breath of the Wild-like?'

Breath of the Wild has become a go-to comparison for new games, but not all open world games borrow Zelda's design cues. 2021-12-23 14:00 6KB www.digitaltrends.com

200

0.2

Ecological succession explained

Ecological succession is the process by which the mix of species and habitat in an area changes over time. Gradually, these communities replace one another until a "climax community"—like a mature forest—is reached, or until a disturbance, like a fire, occurs. 2021-12-23 14:00 10KB phys.org

201

1.1

Hundreds of new pulsating variable stars detected

Using the Cerro Tololo Inter-American Observatory (CTIO), astronomers have detected more than 300 pulsating variable stars by observing the Milky Way's satellite galaxy Antlia 2 (or Ant 2 for short). The finding, reported in a paper published December 15 on arXiv.org, could improve our understanding of this galaxy and its surroundings. 2021-12-23 14:00 4KB phys.org

202

0.5

Facebook lost a bunch of talent in 2021 — here are the most notable departures

In 2021, numerous senior Facebook executives left the company or announced their plans to depart in the coming months. 2021-12-23 14:00 7KB www.cnbc.com

203

0.8

Testing radar to peer into Jupiter's moons

A 1:18 scale model of Juice, ESA's spacecraft to explore the Jupiter system, is being employed to test its radar antenna. 2021-12-23 13:59 2KB phys.org

204

0.7

Antarctica's 'doomsday' glacier: How its collapse could trigger global floods and swallow islands

The massive Thwaites glacier in West Antarctica contains enough ice to raise global sea levels by 65cm if it were to completely collapse. And, worryingly, recent research suggests that its long-term stability is doubtful as the glacier hemorrhages more and more ice. 2021-12-23 13:56 5KB phys.org

205

0.8

Lightsource bp to partner with Dourogas on green hydrogen projects in Portugal

There is excitement in some quarters about the potential of green hydrogen, but challenges remain. 2021-12-23 13:53 3KB www.cnbc.com

206

0.6

Solar storm may amp up northern lights before Christmas

A solar storm that erupted from the sun on Monday (Dec. 20) may boost northern lights displays around the north pole just ahead of Santa's trip this weekend. 2021-12-23 13:51 2KB www.livescience.com

207

0.6

Xiaomi Redmi Note 11 Pro+ Passes Through FCC, Global Launch Imminent

The Redmi Note 11 Pro+ is currently available in China and it looks like the phone will be available in more countries soon. 2021-12-23 13:44 2KB www.mysmartprice.com

208

0.4

Explained: The latest 'dangerous' interest threat and how it can impact you

Log4Shell, an internet vulnerability that affects millions of computers, involves an obscure but nearly ubiquitous piece of software, Log4j. The software is used to record … 2021-12-23 13:43 7KB www.gadgetsnow.com

209

0.8

EA and Activision Dominate Christmas Sales in the UK Since 1984; FIFA and Call of Duty Among Best-Selling Franchises

Publishers Electronic Arts (EA) and Activision have been dominating videogame Christmas sales in the UK ever since 1984. 2021-12-23 13:39 2KB wccftech.com

210

0.0

Noise ColorFit Ultra 2 Smartwatch With Stainless Steel Body Launched

Noise ColorFit Ultra 2 smartwatch has been launched with a 1.78-inch AMOLED screen, and IP68 rating for dust and water resistance. The smartwatch also has a female health feature that helps women track their menstrual cycles. Priced at Rs. 4,499, the smartwatch is available in Jet Black, Navy Gold, Olive Green, and Silver Grey colours. 2021-12-23 13:34 2KB gadgets.ndtv.com

211

0.4

Amazon TVs will now do Zoom calls - but you'll need one crucial piece of kit

Zoom calls are coming to Amazon Fire TV sets, if you have a webcam. 2021-12-23 13:31 2KB www.techradar.com

212

0.3

DEEBOT N7 Robot Vacuum & Mop with OZMO™ Mopping System Gets a Massive Discount [Now for Just $279.99]

ECOVACS DEEBOT N7 Robot Vacuum and Mop with OZMO™ Mopping System Gets a Massive Christmas Flash Discount [Now for Just $279.99 Only] 2021-12-23 13:28 2KB wccftech.com

213

0.8

Android 13 Could Bring Full Bluetooth LE Audio Support

According to recent commits submitted to AOSP (Android Open Source Project), Android 13 could gain complete support for Bluetooth Low Energy (LE) Audio. 2021-12-23 13:28 2KB www.androidheadlines.com

214

1.3

Antiviral strategy repurposes and misdirects how a virus assembles

Researchers have proposed a novel antiviral strategy which repurposes and misdirects how a virus assembles. The new approach exploits the microscopic understanding of how viruses assemble around their genomes. 2021-12-23 13:27 3KB phys.org

215

0.5

DJI Action 2 Review: The Competition is Getting Hotter

The DJI Action 2 features a unique magnetic mounting system which offers great versatility for different use cases. It can also shoot 4K 120fps video and has built-in storage, but can it beat a GoPro? Find out in our review. 2021-12-23 13:26 11KB gadgets.ndtv.com

216

0.6

Elizabeth Holmes trial: Jurors may take next week off

The jurors responsible for assessing 11 charges of fraud and conspiracy against former Theranos CEO Elizabeth Holmes are scheduled to begin their third day of deliberations today. 2021-12-23 13:24 3KB www.siliconvalley.com

217

0.0

John Wick: Chapter 4 Release Date Delayed to 2023

John Wick: Chapter 4 fans will have to wait another year for the release of the fourth instalment of the action-thriller movie series. Lionsgate has announced the movie will now launch on March 24, 2023. The Keanu Reeves-led movie also stars Bill Skarsgård, Donnie Yen, Ian McShane, and Laurence Fishburne. John Wick: Chapter 4 is directed by Chad Stahelski. 2021-12-23 13:22 2KB gadgets.ndtv.com

218

0.3

How Apple's iCloud Private Relay supports enterprise VPN

Apple's iCloud Private Relay is compatible with enterprise security policies, including VPN and proxy server prohibition. 2021-12-23 13:22 4KB www.computerworld.com

219

1.0

Best Buy Last-Second savings event offers fast turn-around on curbside and in-store pickup

If you still have some last minute shopping left to do, Best Buy may be one of your best options at this point so you … 2021-12-23 13:22 1KB www.cnet.com

220

0.4

Google's Year in Search 2021 video is heartfelt and warm but will feel fake to Indians

Google has released its Year In Search 2021 video with the theme How To Heal. It is a heartfelt video and a tribute to resilience of humans in the face of challenges. But for some reason it ignores one of the most monumental stories of 2021 — the 2nd COVID Wave in India. 2021-12-23 13:20 5KB www.indiatoday.in

221

0.7

Opinion: Technology brings accountability, transparency to government work

Cities and counties suffer from siloed data as each department manages 'work' their own way. 2021-12-23 13:15 4KB www.siliconvalley.com

222

0.9

Vacos has some superb smart home camera deals for Christmas

These great cameras are perfect for keeping an eye on your children and loved ones this holiday season. 2021-12-23 13:15 3KB www.pocket-lint.com

223

0.6

Opinion: Where does climate change data come from?

Web of satellites provides massive amounts of information — and proof that global collaboration is possible. 2021-12-23 13:14 4KB www.siliconvalley.com

224

0.0

Huawei Watch D Smartwatch With Blood Pressure Monitor Launched

Huawei Watch D with blood pressure monitor has been launched in China. It also allows users to monitor/ track their heart rate, blood oxygen, sleep, stress, and body temperature. The smartwatch is rated IP68 for water and dust resistance. 2021-12-23 13:14 2KB gadgets.ndtv.com

225

0.6

PlayStation VR 2: PSVR 2 is coming to PS5, here's everything you need to know

PlayStation VR 2 plans are likely tied to the PlayStation 5 release date, so what exactly can we expect? 2021-12-23 13:06 15KB www.techradar.com

226

0.8

Apple's digital ID should make traveling a breeze for iPhone users

Apple's digital ID feature, originally announced at WWDC, may finally be coming soon with support from select airports in early 2023 2021-12-23 13:06 3KB bgr.com

227

0.6

Tipster Says Samsung Could Ditch Android In Favor Of Fuchsia OS

Google's Fuchsia OS may be more important than we initially thought. A tipster claims that Samsung could switch to Fuchsia OS from Android sometime in the 2021-12-23 13:05 2KB www.androidheadlines.com

228

0.6

Where's the cheapest place to live in California?

Nine California metropolitan areas have a cost of living below the national average. 2021-12-23 13:03 5KB www.siliconvalley.com

229

0.3

Map 2021 for Object Storage and File Storage

Map 2021 for Object Storage The Coldago Research Map 2021 for Object Storagej ($4,490) is released. It lists and ranks 17 vendors playing in the object storage market segment.   Companies listed by alphabetic order are Cloudian, Cohesity, Commvault, DataCore, DDN, Dell, Fujitsu, Hitachi Vantara, Huawei, IBM, MinIO, NEC, NetApp, Pure Storage, Quantum, Scality, Spectra Logic and Vast Data.   The […] 2021-12-23 13:03 2KB www.storagenewsletter.com

230

0.4

Vast Data Universal Storage All-Flash Platforms Double Storage Density With Intel QLC 30TB SSDs

Vast Data, Inc. announced that it has doubled the storage density of the hardware platforms supported by its Universal Storage offering, 2021-12-23 13:03 3KB www.storagenewsletter.com

231

0.8

TerraMaster D5 Thunderbolt 3 5-Bay Desktop RAID Storage System Compatible With Apple M1 Chip-Powered MacBook Pro

TerraMaster presents the D5 Thunderbolt 3 professional-grade RAID storage with compatibility with latest Apple M1 chip-powered MacBook Pro. 2021-12-23 13:02 2KB www.storagenewsletter.com

232

0.6

PNY XLR8 CS3140 M.2 NVMe Gen4x4 Up to 4TB SSD and XLR8 SSD Heatsink for PS5

PNY Technologies are seeing a significant uptake of their XLR8 CS3140 M.2 NVMe Gen4x4 SSD 2021-12-23 13:02 2KB www.storagenewsletter.com

233

0.0

How parents should talk to their kids about TikTok: Talking Tech podcast

Hit play on the player above to hear the podcast and follow along with the transcript below. This transcript was automatically generated, and then edited … 2021-12-23 13:02 9KB eu.usatoday.com

234

0.3

Top Three 2022 Predictions by Ctera CTO

Here are the top three 2021 storage facts and 2022 predictions by Aron Brand, CTO of Ctera Networks, Ltd. since 13 years       Top 3 2021 Facts   1. Costly Ransomware attacks have exposed basic misconceptions about data protection Ransomware attacks have reached epidemic proportions, as criminals refine their techniques to target the […] 2021-12-23 13:02 2KB www.storagenewsletter.com

235

0.6

NAND Flash Storage Industry 2021 Review

This is a blog post was written by Sean Yang, software engineer, Phison Electronics Corp. published on December 20, 2021. 2021 Year in Review: NAND flash Storage Industry This year has seen many developments in NAND Flash technology, including news and milestones that prove it is one of the most significant storage technologies of our […] 2021-12-23 13:02 5KB www.storagenewsletter.com

236

1.0

China Approval of Acquisition of Intel NAND Business by SK hynix

To read this article from Reuters, click on: SK hynix's Intel NAND Business Takeover Wins China Approval with Conditions South Korea's SK hynix Inc. said on Wednesday it has received merger clearances from the Chinese antitrust authority for its acquisition of Intel Corp's NAND memory chip business, clearing the way for the world's second-largest memory […] 2021-12-23 13:02 1KB www.storagenewsletter.com

237

0.0

Moving objects straight off the printer

It seems like science fiction: a flat object issues from the 3D printer, then starts to fold itself. Albeit in a limited way, 4D printing was already possible, but now TU/e researcher Marc del Pozo Puig has developed a smart ink that responds to all kinds of environmental stimuli, for a regular desktop 3D printer. On Wednesday, December 22, he will obtain his doctorate at the department of Chemical Engineering and Chemistry (CEC). 2021-12-23 13:01 5KB phys.org

238

2.4

Storage 2022: Active Archiving, ML-Enabled Volumes on Rise

To read this article from ZDNet, click on: Storage 2022: Active archiving, ML-enabled volumes on the rise Unmistakable trends: Tape as cloud, active archiving, sustainability metrics will play major roles in storage of the future. 2021-12-23 13:01 848Bytes www.storagenewsletter.com

239

0.1

Cobalt Iron Enterprise Object Search Adds Search Capabilities to Compass Enterprise SaaS Backup Platform

Cobalt Iron Inc. announced that it has enhanced the search capabilities of its Compass enterprise SaaS backup platform with the release of an Enterprise Object Search (EOS) feature. 2021-12-23 13:01 2KB www.storagenewsletter.com

240

0.2

From Ohio State University, Magnetic 'Hedgehogs' Could Store Big Data in Small Space

Science has published an article on Magnetic 'Hedgehogs' Could Store Big Data in Small Space from Ohio State University 2021-12-23 13:01 5KB www.storagenewsletter.com

241

0.1

Riken Center for Emergent Matter Science Manipulates Single Skyrmions-Tiny Magnetic Vortices at Room Temperature

shown that they can manipulate single skyrmions-tiny magnetic vortices that could be used as computing bits in future ultra-dense information storage devices-using pulses of electric current, at room temperature. 2021-12-23 13:01 5KB www.storagenewsletter.com

242

0.7

Asustor Supports 20TB Seagate HDDs

Asustor announces that support for 20TB HDDs is official after Seagate released their IronWolf Pro 20 TB line of NAS HDDs. 2021-12-23 13:01 1KB www.storagenewsletter.com

243

0.7

Cloudian HyperStore Certified With VMware Tanzu Kubernetes Grid

Cloudian, Inc. announced that its HyperStore object storage has been certified with VMware Tanzu Kubernetes Grid (TKG). 2021-12-23 13:00 3KB www.storagenewsletter.com

244

0.5

How long does it really take to fully charge your phone?

Smartphones can take many more minutes to fully charge than they claim. So, how long does it really take for a phone to charge to 100%? 2021-12-23 13:00 6KB www.androidauthority.com

245

0.6

MSP Matrix Solutions in Australia Chooses Pure Storage

Matrix Solutions in Australia chooses Pure Storage to renew its storage infrastucture and improve customers satisfaction. 2021-12-23 13:00 3KB www.storagenewsletter.com

246

0.6

MegaBronc conversion kit transforms F-series Super Duty into Ford Bronco look-alike

MegaRexx Trucks has announced a new conversion kit for the 2021 Ford F-250 Super Duty Crew Cab Lariat that transforms the big diesel pickup … 2021-12-23 13:00 2KB www.cnet.com

247

0.7

Sunrun solar panels: Everything you need to know

When it comes to residential solar panel installation, one company does more business than anyone else. In 2020, Sunrun captured about 14% of the residential … 2021-12-23 13:00 9KB www.cnet.com

248

0.5

Children's books solidify gender stereotypes in young minds

A new study from Carnegie Mellon University and the University of Wisconsin-Madison has found children's books may perpetuate gender stereotypes. Such information in early education books could play an integral role in solidifying gendered perceptions in young children. The results are available in the December issue of the journal Psychological Science. 2021-12-23 13:00 4KB phys.org

249

0.6

EV stocks soared on hype in 2021 — investors are betting 2022 will bring actual revenue

Through IPOs and SPACs, electric vehicle makers attracted billions of dollars in 2021 from investors, who are banking that the companies can build at scale. 2021-12-23 13:00 9KB www.cnbc.com

250

0.4

How Amazon's CamperForce program doubled this year, adding jobs for seasonal workers who live on the road

Amazon's CamperForce program for nomadic workers doubled this year. Here's what it's really like to live in an RV and work at Amazon during the holidays. 2021-12-23 13:00 6KB www.cnbc.com

251

0.0

Amazon cloud unit draws antitrust scrutiny from FTC

The U.S. Federal Trade Commission is pushing forward with antitrust scrutiny of Amazon.com's cloud computing business, according to people familiar with the matter. 2021-12-23 12:58 3KB www.siliconvalley.com

252

0.7

Indian company gifts NFT to Twitter CEO Parag Agrawal

With an aim to pay tribute to Parag Agarwal, the newly-appointed CEO of Twitter, premium tea company Vahdam India on Thursday announced that it … 2021-12-23 12:57 2KB www.business-standard.com

253

0.2

Yet Another Verified Facebook Page Impersonating Elon Musk Surfaces

A Facebook verified page that was posing as Elon Musk has been pulled from the social networking site. It emerged just over a month after a similar Facebook page impersonating the Tesla chief was found online. 2021-12-23 12:52 6KB gadgets.ndtv.com

254

0.0

Researchers uncover the mechanism of electric field detection in microscale graphene sensors

The ability to sense the magnitude and polarity of an electric field is of great scientific interest. Applications include early prediction of lightning and detection of supersonic aircraft. Presently, field mills are widely used electric field sensors. While they can detect electric fields of either polarity and field of magnitude as low as 1 V/m, the large size (>1m) hinders their wide use for real-life applications. Also, the motor inside the field mill, which enables the detection of the electric field, is prone to failure. Some efforts have been made to miniaturize the electric field sensor by introducing MEMS-based sensors. While they are small and do not involve any moving parts, the complex fabrication process makes these sensors less cost-effective. 2021-12-23 12:49 4KB phys.org

255

0.1

COVID-19 home testing kits: Should we be worried about their environmental impact?

The highly transmissible omicron variant has led to renewed interest in home testing kits. The UK is getting through millions of these tests each week, while US president Joe Biden has just ordered 500 million kits to send to Americans. 2021-12-23 12:47 4KB phys.org

256

0.2

Ubisoft says it won't back down from NFTs, will stick to its 'principles'

Ubisoft has been investigating blockchain titles through its Strategic Innovation Lab since at least 2018, and CEO Yves Guillemot is a founding member of the Blockchain Gaming. 2021-12-23 15:21 3KB www.techspot.com

257

0.9

Researchers make world's thinnest Christmas tree

A Christmas tree with a thickness of one atom has been made at DTU. It shows how terahertz measurements can be used to ensure the quality of graphene. 2021-12-23 12:46 6KB phys.org

258

0.8

Galaxy S20 FE, Galaxy A71, Tab S6 & More Receive December Update

Samsung has released the December security update to the Galaxy S20 FE 5G, Galaxy A71, Galaxy A32 5G, Galaxy Tab S6, and Galaxy Tab Active 3. 2021-12-23 12:43 2KB www.androidheadlines.com

259

0.9

ColorOS 12 Public Beta program is live for OnePlus 9R

OnePlus releases the builds in three different channels— Closed Beta, Open Beta, and Stable. In the latest news, the company has initiated the ColorOS 12 2021-12-23 12:40 1KB www.thegoandroid.com

260

1.1

Gmail tips: How to check if someone read your emails?

Gmail tips and tricks: Here's how you can easily send tracked emails to anyone. We also take a look at Mailtrack's privacy policy and the data it collects. 2021-12-23 12:34 3KB www.indiatoday.in

261

0.0

intel: Intel says sorry for 'Chinese mistake'

Corp has apologized for asking suppliers to avoid sourcing goods from after the world's biggest chipmaker joined other foreign brands that face the fury … 2021-12-23 12:33 4KB www.gadgetsnow.com

262

0.6

Milder or Not, Omicron Could Still Overwhelm Hospitals

Scientific American is the essential guide to the most awe-inspiring advances in science and technology, explaining how they change our understanding of the world and shape our lives. It's too soon to know if the variant causes milder COVID, but its transmissibility and ability to evade vaccines are still cause for concern 2021-12-23 12:30 7KB www.scientificamerican.com

263

0.8

WhatsApp Is Bringing A New UI For Voice Calls

WhatsApp is testing a new UI for voice calls, according to a reliable source. This comes after the app received a handful of new additions over the past 2021-12-23 12:28 2KB www.androidheadlines.com

264

0.1

Doctor Strange in the Multiverse of Madness trailer gives us hope that Marvel will not ruin the Sorcerer Supreme

The latest trailer for Doctor Strange in the Multiverse of Madness has just been released. The film stars Benedict Cumberbatch as Doctor Strange and is directed by Sam Raimi 2021-12-23 12:25 3KB www.digit.in

265

0.5

Xbox Series X vs Xbox Series S: which Xbox is right for you?

Microsoft has released two brand new consoles, but which one is right for you: the Xbox Series X or the Xbox Series S? 2021-12-23 12:24 8KB www.techradar.com

266

0.2

Chinese regulator pauses partnership with Alibaba

The firm's cloud computing arm "did not tell the regulator in time" about the Log4shell security flaw. 2021-12-23 12:19 2KB www.bbc.co.uk

267

0.4

Improving ocean data access for Indigenous coastal communities

Indigenous coastal communities have depended on ocean resources over millennia, but climate change is creating a more unpredictable ocean by influencing waves, sea level, temperature and other factors, profoundly impacting remote coastal communities. 2021-12-23 12:12 5KB phys.org

268

0.1

The mystery of the small dimensionless number with a big effect

Non-dimensional numbers may sound like a scary, incomprehensible term reserved for scientists in a laboratory, but you have more experience with them than you know. The Mach number measures the speed of an object relative to the speed of sound, so whether measuring in kilometers per second or miles per hour, Mach 2 is always twice the speed of sound. With the COVID-19 pandemic still raging worldwide, R0 is an important number constantly in the news that measures how many people a person will infect over the course of an illness, whether that time period is days, weeks or months. 2021-12-23 12:11 5KB phys.org

269

0.9

Oppo K9x with 5000mAh battery launched, to go on sale from December 27

Oppo K9x with a 6.5-inch LCD punch-hole display and 5000 mAh battery has been launched. It will be available for purchase from December 27. 2021-12-23 12:11 2KB www.indiatoday.in

270

0.1

Algorithm builds maps predicting overall state of environment based on available measurements

Skoltech researchers have come up with an approach for aggregating and mapping data on the quality of water, soil, or air for agriculture, industrial needs, consumer and environmental protection. The new algorithm relies on readings from multiple isolated measurements of pollutant levels and other parameters at various locations to predict and visually map how each parameter—e.g., concentration of heavy metals—varies throughout the surrounding region. The solution then uses the data from environmental standards and regulations to combine the individual maps into a single one showing the overall quality of water, soil, or air that takes all of the parameters into account. The study is published in Scientific Reports. 2021-12-23 12:10 4KB phys.org

271

0.3

Breath of the Wild 2's release window may have been narrowed down

A November 2022 release for Breath of the Wild 2 may have been leaked during a recent podcast. 2021-12-23 12:08 3KB www.techradar.com

272

0.2

OnlyFans: Brazilian Model Who Dressed as Sexy Nurse for NFSW Photo on Instagram Slammed

Fans go gaga over OnlyFans Brazilian model Cris Galera's sexy nurse photoshoot on Instagram. 2021-12-23 12:08 3KB www.ibtimes.sg

273

0.5

Amazon confirms data center power outage behind latest AWS hiccup

It's been a tough month for AWS and dependent businesses, following yet another disruption for Amazon's cloud in December. While such outages tend to occur sporadically enough. 2021-12-23 14:21 2KB www.techspot.com

274

0.5

IBM quiet about flagship database Db2, despite nice upgrades

Cloud-native RDBMS is coming, on AWS and Azure. Yet IBM's only preaching to the choir 2021-12-23 14:26 7KB www.theregister.com
Articles
DC5n United States IT in english 274 articles, created at 2021-12-24 00:05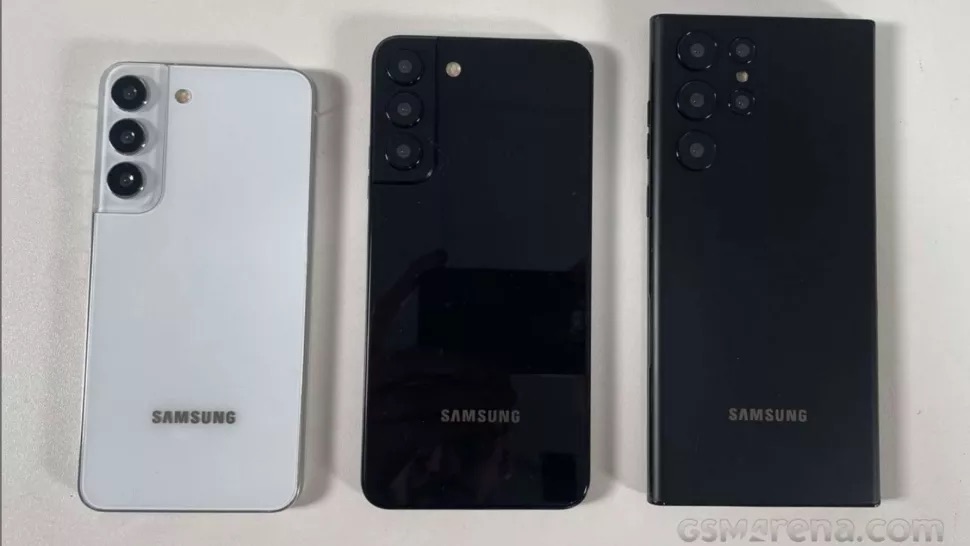 The Samsung Galaxy S21 is easily one of the best phones of 2021, offering a stunning new design, flagship specs, and more. But already we're looking ahead to Samsung's next flagship device, likely to be called the Samsung Galaxy S22. We're heading towards when we would expect to see the Samsung Galaxy S22, and we've been hearing tons of rumors about the design and specs of the upcoming phone. Excited about the Galaxy S22? Here's everything we know about Samsung's next big release so far. The Galaxy S21 series offers among the best cameras in a smartphone — however, the Galaxy S22 series will likely take it to the next level. The upgrade could come thanks to a partnership with Olympus, according to leaks from usually-reliable Samsung leakers. The latest leak from Ice Universe indicates that the Galaxy S22 Ultra will come with a quad-camera array, with a 108-megapixel main camera, a 12-megapixel ultrawide camera, a 10-megapixel telephoto camera with 10x optical zoom, and a 10-megapixel telephoto camera with 3x optical zoom. Another leak, also from Ice Universe, suggests that the Galaxy S22 and S22+ will get some camera upgrades too. According to the leak, the standard Galaxy S22 will get a 50-megapixel main camera with pixel binning tech to create a 12.5-megapixel output. The telephoto camera on the phones will be 10 megapixels, with 3x optical zoom. Lastly, the ultrawide camera will be 12 megapixels, and likely more or less the same as that on the Galaxy S21 series. The entire range may get other updates. Samsung recently published a blog post touting a new 50-megapixel camera sensor called ISOCELL JN1. It claims this sensor can capture a 50-megapixel image with deep colors in a smaller footprint. This could make for a smaller camera bump on the phones. Ice Universe also says that Samsung is working on a 50-megapixel RGBW sensor. This kind of sensor could make for better highlights in high-contrast images. Samsung gave the Galaxy series a pretty major design refresh with the Galaxy S21, but the company is no stranger to refreshing its phones every year or two. So, that doesn't mean we won't see another big refresh for the Galaxy S22. In fact, you can see the design of dummy units supplied by UK accessory retailer Mobile Fun to GSMArena below. Generally, we expect some similarities between the Galaxy S21 range and the Galaxy S22 series. For example, the lower-end Galaxy S22 will likely keep the so-called "glasstic" back on offer by the standard Galaxy S21, while the Galaxy S22+ and Galaxy S22 Ultra may keep the more premium glass back. The standard Galaxy S22 and Galaxy S22+ may end up being similar to the previous-generation Galaxy S21, however, the design of the Galaxy S22 Ultra has been subject to speculation. The camera module on the back of the Galaxy S22 Ultra may either actually be two camera modules side-by-side, or one P-shaped module. That's according to Dutch publication Let's Go Digital. We expect that the Galaxy S22 range will keep the hole-punch cutout for the front-facing camera. That's along with a prominent camera module on the back. Some rumors indicate that Samsung could introduce an in-display camera for the Galaxy S22, but that tech could be a few years away. Rumors indicate that it could come in some great new colors too. According to Dutch blog Galaxy Club, the Galaxy S22 will come in dark red and green colors. Interestingly enough, the Galaxy S22 Ultra may end up being more of a Galaxy Note-type device. That indicates that while the Note technically isn't available right now, those that like larger phones will still have an option. According to renders from OnLeaks, the Galaxy S22 Ultra will even have an S-Pen. According to leaker Jon Prosser, the Galaxy S22 may have a slightly different design than the render above. Instead of a single large camera module, each camera will protrude from the back. While we don't yet know the exact specs that will be available in the Galaxy S22 range. We can, however, make some assumptions. Notably, the phones will probably be among the first to feature Qualcomm's follow-up to the Snapdragon 888 — which is rumored to be called the Snapdragon 895. Rumor has it that Samsung could actually manufacture the next Snapdragon chip, too. The new chip may also end up being called the Snapdragon 898, though we'll have to wait and see. Some rumors indicate that the Galaxy S21 series may even include AMD graphics processing, making it better for gaming than it already is. Samsung has long has a partnership with Microsoft, so it's entirely possible that this improved graphics processing will somehow tie into Xbox Game Pass. A report from DigiTimes even suggests that the phones will offer some kind of vapor chamber cooling tech. Other rumors suggest that Samsung will include a faster charger, but only with the Samsung Galaxy S22 Ultra. The charger may be a 45W charger, according to leaker Ice Universe. The entire Galaxy S21 range offers a 120Hz refresh rate, making for a responsive feel and smooth animations. We expect that to remain on the Galaxy S22. It's likely that the phones will keep their resolution. The Galaxy S22 and S22+ will likely keep a 1,080p resolution, with the Galaxy S22 Ultra keeping its 1440 resolution. All three of the phones may offer a variable refresh rate. That means that they'll be able to scale down to lower refresh rates when necessary, saving on battery. The display may well be brighter though. According to a leak from Ice Universe, the Galaxy S22's display will be the brightest display on a Samsung phone to date. A new leak on Weibo from known leaker Ice Universe notes that the standard Galaxy S22 will get a 6.06 inch display, while the Galaxy S22+ will get a 6.55 inch display, and the Galaxy S22 Ultra will step things up to 6.81 inches. Even if the resolution and refresh rate remains the same, the displays could get an upgrade. They could, for example, get brighter. Or, Samsung could bring the dynamic variable refresh rate tech currently only on offer by the Galaxy S21 Ultra, to the entire range. Samsung made the entire Galaxy S21 series more affordable than the S20 series before it, and we're hoping that the Galaxy S22 range keeps the better pricing. If it does, the standard Galaxy S22 will cost $800, the Galaxy S22+ $1,000, and the Galaxy S22 Ultra $1,200. The latest leaks suggest that the pricing will indeed remain similar. Samsung has been shifting the release date for its Galaxy phones a little recently. Traditionally, the company released a new Galaxy S phone around February. However the Galaxy S21 was released a bit earlier, in late January. The most recent rumors indicate that the Galaxy S22 is delayed, and it may be released later in 2022. In place of the normal launch, however, Samsung may end up releasing the much-hyped Galaxy S21 FE. We'll have to wait and see if any of that ends up being true.

Samsung Galaxy Watch 4: Everything You Need To Know – Updated December 23, 2021
androidheadlines.com
fb6655053e7d9ed732c0d758941b45c8
Samsung Galaxy S22 Ultra Promo Image Leaks Online
gadgets.ndtv.com
b5d96badd5dd38635a4a0ba0c9764e2f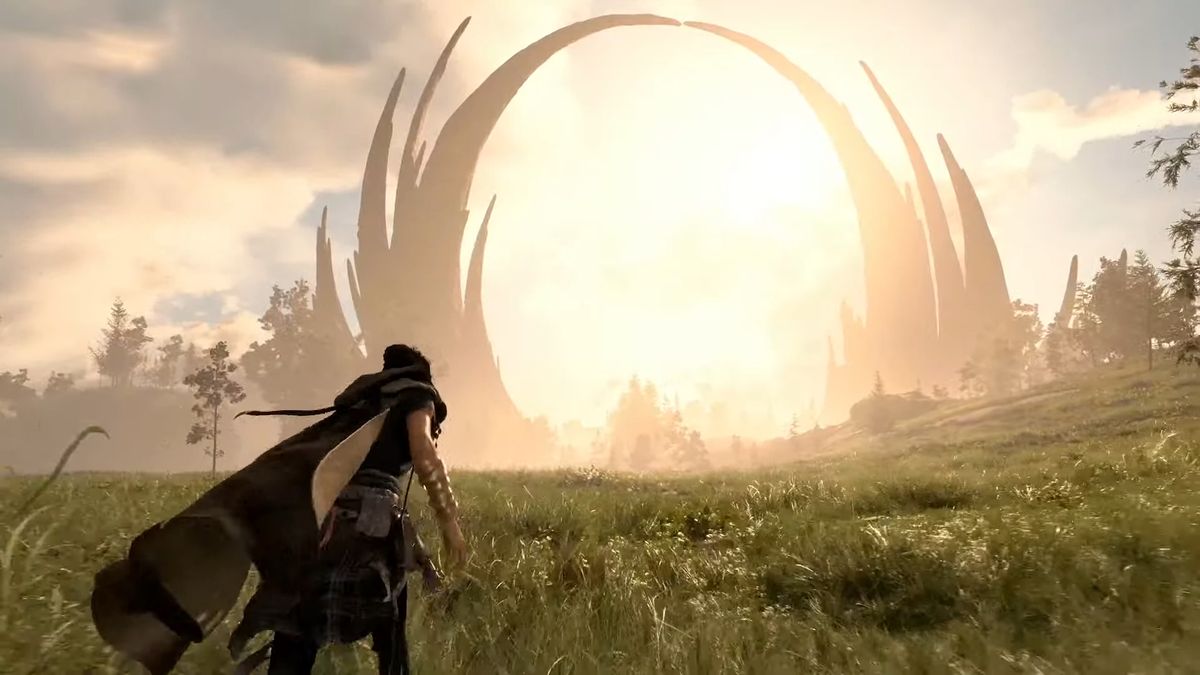 Forspoken release date, trailers, news and rumors
techradar.com
8744e3e3edbe4db4d2e94915ede8a53c
Midrange Samsung Galaxy A53 to get separate Exynos, Snapdragon variants
digitaltrends.com
af6f36b32de32c4b080a2ec415601d05
Samsung One UI 4 / Android 12 rollout paused in Korea to fix Google Play bugs
androidauthority.com
16e6bbac8aa705270000f34a2fd4dbcb
Samsung Galaxy Watch 4 is down to just $210, but not for long
digitaltrends.com
ad323ef9b028f228249a61c279b223e1
While many people have experienced zero issues on their devices with the Android 12-based One UI 4.0 update, it seems that Samsung has halted the rollout to fix some lingering issues. According to a post over on the Korean version of Samsung's official community forums (via TizenHelp), the rollout of One UI 4.0 is being paused until a multitude of issues have been resolved and addressed. A translated response from an official Samsung moderator suggests that the pause of the rollout of Android 12 is due to some "compatibility issues with the Google Play system" on selected Galaxy devices. This response also indicates that Google is "analyzing the content" to help resolve owner problems: The initial rollout of the One UI 4.0 update saw many Galaxy device owners encountering problems and bugs. The Galaxy Z Fold 3 and Z Flip 3 have been riddled with lingering issues since One UI 4.0 was made available with some devices stuck in recovery mode while a small selection of handsets were even bricked shortly after installing the update. It's unclear just how widespread the issues have been for Galaxy owners since upgrading their devices to the One UI 4.0 release. By update standards, One UI 4.0 is a small forward step for Galaxy phones, with many features introduced to Pixel phones already available. However, Android 12 does bring support for Dynamic Color theming, Privacy Dashboard, RAM Plus, an improved Gallery app, plus a multitude of UI tweaks and enhancements: It's unclear when Samsung plans to resume the One UI 4.0 rollout, but the original post suggests that it will restart once "Google's actions are completed." Check out 9to5Google on YouTube for more news:

Samsung completely halts One UI 4.0 update due to "compatibility issues"
phandroid.com
2fbeb7da9c8b1dfa72e2e913d3e0998d
Samsung One UI 4 / Android 12 rollout paused in Korea to fix Google Play bugs
androidauthority.com
16e6bbac8aa705270000f34a2fd4dbcb
One UI 4.0 Update For Galaxy S21 Stopped Due To Google Play Issues
androidheadlines.com
dbcbbfeda8c4199f5124055547f6638c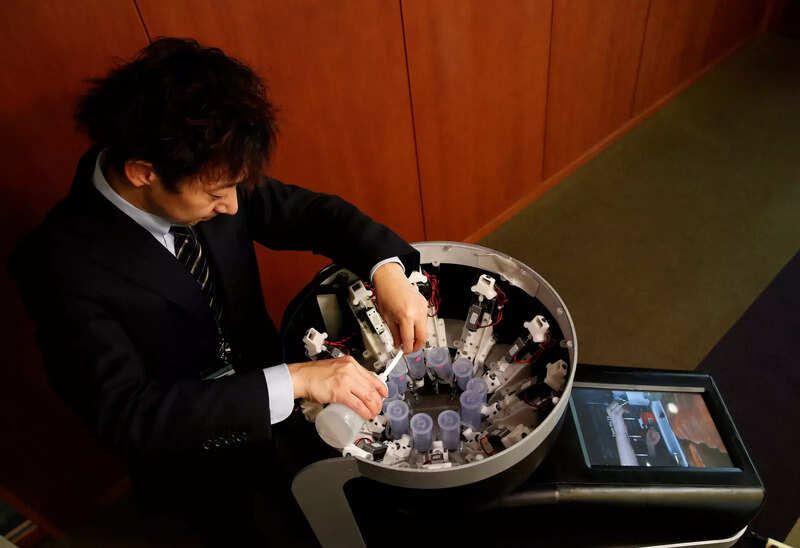 screen that can imitate food flavours, another step towards creating a multi-sensory viewing experience. (TTTV), uses a carousel of 10 flavour canisters that spray in combination to create the taste of a particular food. The flavour sample then rolls on hygienic film over a flat for the viewer to try. In the COVID-19 era, this kind of technology can enhance the way people connect and interact with the outside world, said "The goal is to make it possible for people to have the experience of something like eating at a restaurant on the other side of the world, even while staying at home", he said. Miyashita works with a team of about 30 students that has produced a variety of flavour-related devices, including a fork that makes food taste richer. He said he built the TTTV prototype himself over the past year and that a commercial version would cost about 100,000 yen ($875) to make. Potential applications include distance learning for sommeliers and cooks, and tasting games and quizzes, he said. Miyashita has also been in talks with companies about using his spray technology for applications like a device that can apply a pizza or chocolate taste to a slice of toasted bread. He also hopes to make a platform where tastes from around the world can be downloaded and enjoyed by users, much like music is now. One Meiji student demonstrated TTTV for reporters, telling the screen she wanted to taste sweet chocolate. After a few tries, an automated voice repeated the order and flavour jets spritzed a sample onto a plastic sheet. "It's kind of like milk chocolate", she said. "It's sweet like a chocolate sauce."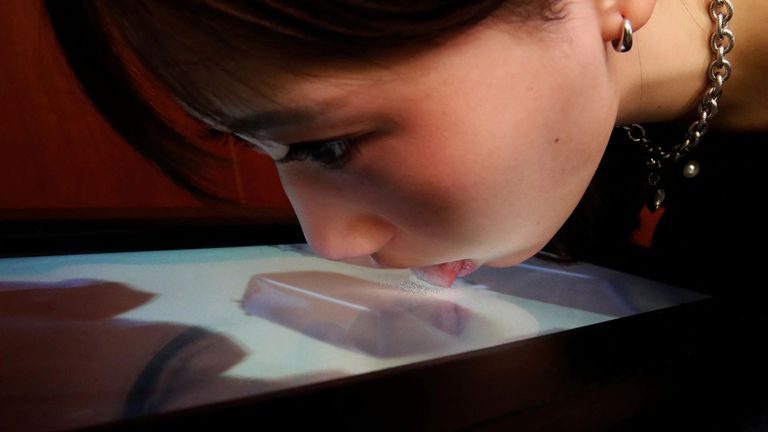 Lickable TV prototype in development that could bring food flavours into your front room
news.sky.com
dc93b2bce77648fd03d88c2ba17de152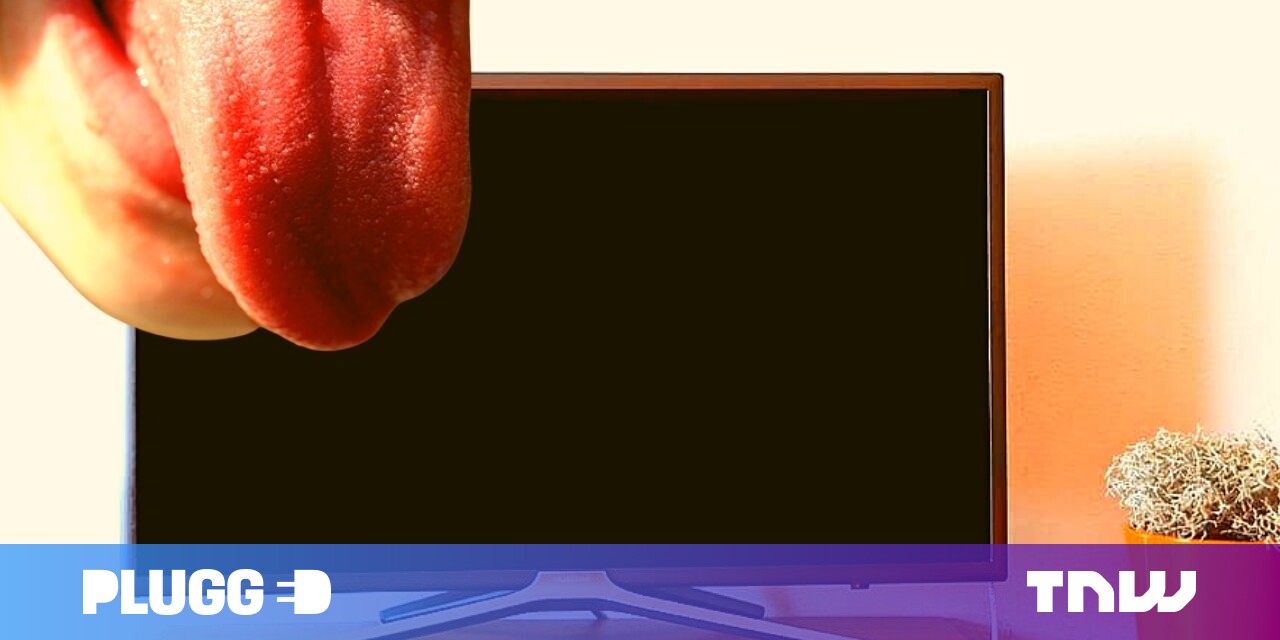 Japanese researcher creates lickable TV screen because god is dead
thenextweb.com
39237173056f71490240f4a038791c74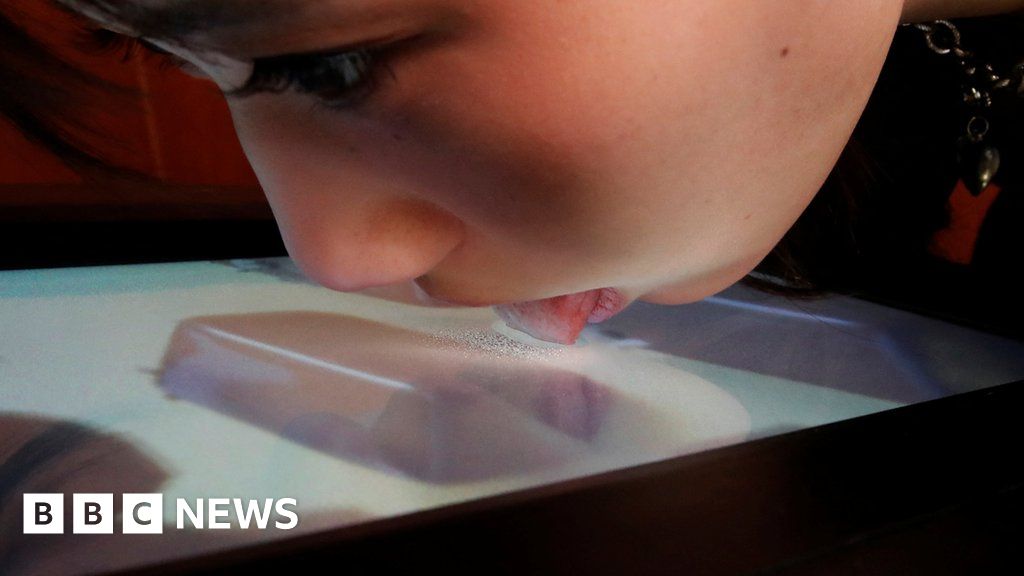 Netlicks? 'The TV screen you can taste'
bbc.co.uk
411f6388c28fe9e66fb5d84c67230516
Huawei P50 Pocket foldable phone has been launched in China. This is the first clamshell foldable phone from the Chinese tech giant. Huawei already has the Mate X series of foldable smartphones under its belt. The new Huawei P50 Pocket is equipped with a multi-dimensional hinge designed to unfold without any signs of creasing. This handset features a 6.9-inch primary OLED display with a refresh rate of 120Hz and a 300Hz touch sampling rate. Additionally, the main display has a full-HD+ (2,790x1,188 pixels) resolution. Huawei P50 Pocket comes in Crystal White and Obsidian Black colour options. Furthermore, it has teamed up with haute couture designer Iris Van Herpen to bring a special Huawei P50 Pocket Premium Edition. The premium edition sports a gold finish with flowing patterns. The new Huawei P50 Pocket with the base 8GB + 256GB storage option is priced at CNY 8,988 (roughly Rs. 1.06 lakh). The premium 12GB + 512GB storage edition will cost CNY 10,988 (roughly Rs. 1.3 lakh). International pricing and availability have not yet been revealed by Huawei as of yet. Huawei P50 Pocket is equipped with two screens — a 6.9-inch main OLED display and a 1-inch secondary OLED screen. The secondary screen can be used for checking notifications, receiving calls, and taking selfies. It even has dedicated widgets for first and third-party apps. It runs on HarmonyOS. For optics, this foldable phone is equipped with a 40-megapixel primary camera, accompanied by a 32-megapixel and a 13-megapixel sensor on the back. The triple rear camera setup is capable of recording videos in up to 4K resolution. Huawei P50 Pocket is also equipped with a 10.7-megapixel centrally placed hole-punch selfie shooter. The Huawei P50 Pocket smartphone packs a Snapdragon 888 4G SoC, paired with an Adreno 660 GPU. Its battery has a capacity of 4,000mAh and supports up to 40W fast charging.

Huawei launches P50 Pocket foldable phone: Check price, specs, availability
bgr.in
11fcb1160a2ab0f727d1fd634f58748f
Huawei P50 Pocket foldable phone launched: Key specs, features, and price
indiatoday.in
1d64db03c2a8693f7067f8604d3b418f
Huawei enters China's electric car race in competition with Tesla
cnbc.com
d5534aee7549147c9503b9b8c37bde8f
Samsung Electronics Co., Ltd., the world leader in advanced memory technology, today announced that it has developed the PM1743 SSD for enterprise servers, integrating the PCIe (Peripheral Component Interconnect Express) 5.0 interface with Samsung's advanced sixth-generation V-NAND. "For over a decade, Samsung has been delivering SATA, SAS and PCIe-based SSDs that have been recognized for outstanding performance and reliability by leading enterprise server customers including corporations, governments and financial institutions", said Yong Ho Song, Executive Vice President and Head of the Memory Controller Development Team at Samsung Electronics. "The introduction of our PCIe 5.0 SSD, along with PCIe 6.0-based product developments that are underway, will further solidify our technological leadership in the enterprise server market." "Intel has been working with Samsung to test Samsung's newest PCIe NVMe SSD, the PM1743. Together, we have jointly resolved complicated technical issues encountered with PCIe 5.0 during this initial evaluation period. The performance potential of Gen5 is truly impressive. In the near future, we strongly believe that PCIe Gen5 systems with high-speed NVMe SSDs will have the ability to transform applications such as AI/ML and high-performance databases", said Jim Pappas, Director, Technology Initiatives, Intel Corporation. "Looking ahead, we are confident that Intel and Samsung's continued commitment in industry leadership will provide these and other benefits to our mutual customers." PCIe 5.0 offers a bandwidth of 32 gigatransfers per second (GT/s), doubling that of PCIe 4.0. Leveraging a proprietary controller designed to support the latest PCIe standard, the PM1743 will deliver outstanding read and write speeds to accommodate the rapidly increasing performance requirements of data centers. Samsung's PM1743 will feature a sequential read speed of up to 13,000 megabytes per second (MB/s) and a random read speed of 2,500K input/output operations per second (IOPS), offering 1.9x and 1.7x faster speeds over the previous PCIe 4.0-based products. Moreover, write speeds have been elevated significantly, with a sequential write speed of 6,600 MB/s and a random write speed of 250K IOPS, also delivering 1.7x and 1.9x faster speeds, respectively. These remarkable data transfer rates will allow enterprise server manufacturers deploying the PM1743 to enjoy a much higher level of performance. In addition, the new SSD can provide improved power efficiency of up to 608 MB/s per watt, which represents about a 30% boost over the previous generation. This is expected to lower server and data center operating costs significantly, while also helping to reduce their carbon footprint. Available in a wide variety of capacities from 1.92 terabytes (TB) to 15.36TB, the PM1743 will be offered in the conventional 2.5-inch form factor, as well as in a 3-inch EDSFF (E3. S) — an increasingly popular SSD form factor designed specifically for next-generation enterprise servers and data centers. Customers deploying 7.5mm EDSFF SSDs will be able to double the storage density in their systems, compared to when the 15mm 2.5-inch form factor is used. Coupled with excellent signal integrity and thermal efficiency, the EDSFF is ideal for most PCIe 5.0 enterprise solutions. Furthermore, the PM1743 is expected to be the industry's first PCIe 5.0 SSD with dual-port support, guaranteeing server operational stability and high availability when a connection to one port fails. Recently, the importance of data security has been growing stronger in the enterprise server market. To ensure that these needs are addressed, Samsung's PM1743 will implement advanced security features that were traditionally only available at the server level. By embedding a security processor and Root of Trust (RoT), the SSD will protect against security threats and data forgery to provide data confidentiality and integrity, while also enabling Secure Boot in server systems through attestation. Samsung is now delivering samples of the PM1743 to global chipset and server manufacturers for joint system development. The company plans to begin mass producing the PM1743 in the first quarter of 2022, as it continues to foster a highly robust ecosystem for the new PCIe 5.0 standard. The PM1743 has been designated a CES 2022 Innovation Awards Honoree in the category of Computer Hardware & Components.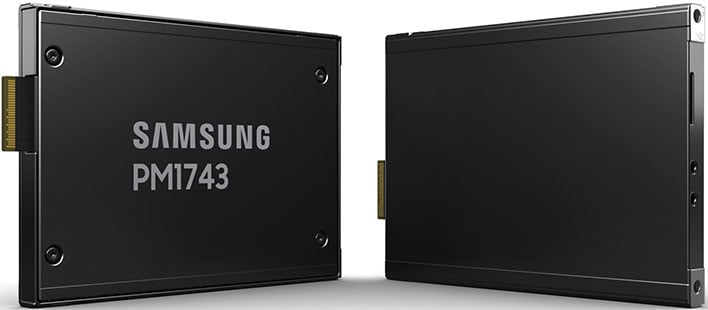 Samsung PM1743 SSD Taps The PCIe 5 Bus To Rip 13GB/s Reads For Enterprise Workloads
hothardware.com
db968278a362adfeed2439ae3d9ec9b6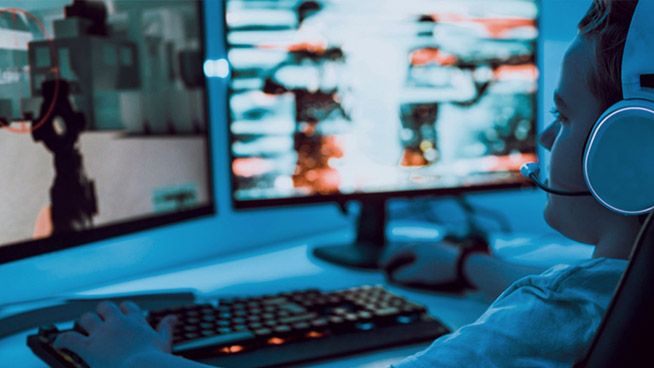 Samsung teases blistering fast PCIe 5.0 SSDs
techradar.com
bc45258ed5d4e17990ebde71b6067f4f
The first PCIe 5.0 SSD will deliver 13,000 MB/s speeds
bgr.com
cb4c2e347e95848f67ee03d245b9dcb3
This website uses cookies to improve your experience while you navigate through the website. Out of these cookies, the cookies that are categorized as necessary are stored on your browser as they are essential for the working of basic functionalities of the website. We also use third-party cookies that help us analyze and understand how you use this website. These cookies will be stored in your browser only with your consent. You also have the option to opt-out of these cookies. But opting out of some of these cookies may have an effect on your browsing experience.

Master & Dynamic's Boxing Day Sale is simply too good to pass up on
phandroid.com
da20aa8978a01c079c6034e8a900edd9
Samsung completely halts One UI 4.0 update due to "compatibility issues"
phandroid.com
2fbeb7da9c8b1dfa72e2e913d3e0998d
Huawei's P50 Pocket arrives to take on the Galaxy Z Flip 3
phandroid.com
45b80417fe435954f1538066841278a3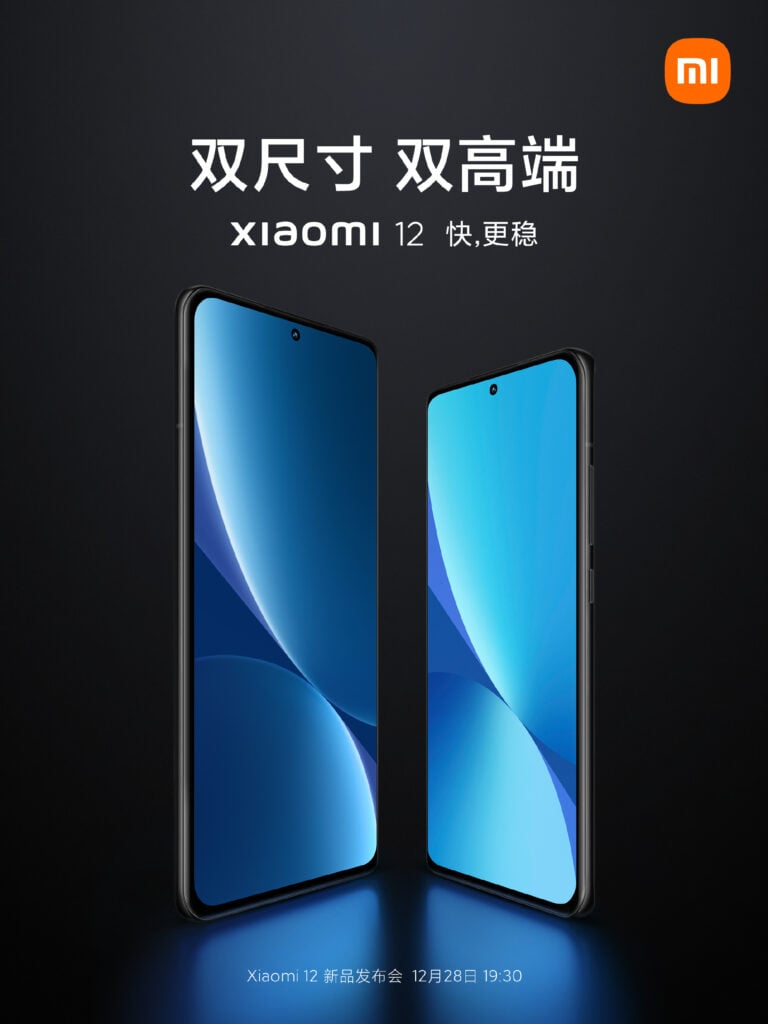 Xiaomi 12 Pro official video demo shows off front design and variable refresh rate feature
gizmochina.com
db86b9b38e1a4966fa0242771a131fb2
The best 4K TVs under $500 for 2021
digitaltrends.com
521e60f07a0c1fa270034467f4cc950d
CES 2022 is right around the corner, but LG Display apparently couldn't wait until January to give us a sneak peek at two of the concepts it will be showing off in Las Vegas. One of them looks like it could be a future Peloton product, while the other could be the ultimate La-Z-Boy recliner. Looking like a cross between a Peloton and an arcade game, LG Display's Virtual Ride concept imagines what it would be like if that iPad-sized display on your exercise bike were actually big enough to provide you with a fully immersive riding experience. It's made from three vertical, 55-inch OLED displays that wrap up and over the stationary bike, forming one large, curved, r-shaped display, which LG Display claims will give users an immersive view both forward and above. The company says that the topmost of the three displays possesses the roundest curvature of any existing large display, with a radius of 500mm — something that can only be achieved with OLED technology, due to its inherent thinness and flexibility. I'm not sure I'm ready to deal with a larger-than-life Peloton instructor barking positive reinforcements at me while I ride, but I can only imagine how cool it would be to go for a virtual ride through the Swiss Alps or a California forest. The second concept takes us in the exact opposite direction, from getting fit to getting comfy. LG Display calls it the Media Chair, and it's essentially a fancy recliner with an attached 55-inch OLED TV. It's not just any OLED TV — like the displays used in the Virtual Ride concept, it's curved, but this time the curvature is less extreme, with a radius of 1,500R — similar to the radius used for high-end gaming monitors. The OLED TV also takes advantage of LG Display's built-in sound technology called Cinematic Sound OLED. This uses transducers mounted directly to the back of the display to effectively turn the whole screen into a speaker. LG Electronics has never sold an OLED TV that uses Cinematic Sound OLED, but Sony has adopted it on several of its Bravia OLED TVs under the moniker Acoustic Surface Audio+. The chair has several controls built-in, including the ability to rotate the OLED TV from landscape to portrait mode, a feature that Samsung brought to market in 2019 with its "The Sero" TV. Because both the Virtual Ride and Media Chair are just concepts, not products, we don't know when or if they'll make their way into our homes, or what kind of price we could expect to pay for them. But you can bet there will be more than a few companies trying to figure out if they should be the ones to bring them to us.

XPG To Showcase PCIe Gen5x 4 SSDs And DDR5 DRAM At CES 2022
cdrlabs.com
36d3f69af5f264b5b8aedd99dfd0694c
LG to unveil a curved 55-inch TV that comes attached to a recliner, new bike at CES 2022
eu.usatoday.com
88face152a1f564631b04c7de3ec33ae
The Google Pixel Watch is the wearable industry's version of Bigfoot. For the best part of a decade, rumors that the smartwatch is, in fact, real have come and gone. However, its existence remains unproven. Now, at the back end of 2021, those whispers are again gaining volume. Recent reports, rumors, and apparent evidence have added some fuel to the fire, hinting that 2022 might finally be the year for the mysterious smartwatch. But what do we know about the Google Pixel Watch so far? We round up the latest details below. See also: The best smartwatches you can buy Will this be the year we see a Google Pixel Watch? Well, this question has been asked for a good few years but hasn't yet received a concrete answer. When Google launched the first Pixel five years ago, two smartwatches were reportedly in the works. These two devices eventually landed as LG wearables, so the tale goes. Roll on to 2021, and there's seemingly more reason than ever for Google to launch a Pixel Watch. It recently wrapped up its purchase of Fitbit, it launched its Wear OS 3 rework on the Galaxy Watch 4 series, and the appetite for smartwatches and health trackers is bigger than ever. That said, Google did admit that a new Wear OS smartwatch from a company it now owns is in the works. At I/O 2021, it confirmed that a Fitbit smartwatch running Wear OS 3 is in the lab, but it failed to suggest when we'll see the watch in the flesh. Whether this is the legendary Pixel Watch by another name remains to be seen. See also: Why you shouldn't expect a Google Pixel Watch any time soon There's very little concrete evidence that Google's wearable would be called the Pixel Watch, but there's plenty of reason to believe it might be. Google's Pixel moniker is among the most recognizable names in mobile consumer tech, so it makes complete sense to lend that title to its smartwatch. The company has done this before with the Pixelbook line, too. The most recent evidence of the smartwatch's name stems from two separate reports. In early December 2021, Business Insider sources suggested that Google is working on a smartwatch codenamed "Rohan." In a more recent report from 9to5Google, evidence within the Google app pointed to a direct Pixel Watch mention. The publication found a "PIXEL_EXPERIENCE_WATCH" string seemingly added in a recent update, providing the most telling clue that the smartwatch may include Pixel in its title. As for the release date, well, you can imagine this is a pretty complicated matter. More recent rumors suggest the Pixel Watch will make an official debut in 2022. But like in prior years, there's no definitive evidence to suggest this will be the case. Notably, a more obscure leak suggests there could be at least two buttons on the Pixel Watch. 9to5Google uncovered a Google Assistant visual that highlights a central crown and what appears to be a dedicated voice assistant button. We've seen similar designs in earlier Google marketing material, too, most notably at I/O 2021. However, this isn't necessarily a slam-dunk confirmation that the Pixel Watch will inherit such a design. What about press or real-life images? There haven't been too many of those. In early December, a set of alleged marketing images of the Pixel Watch was outed by tipster Jon Prosser. The low-resolution images detail a wearable with a severely curved glass face and "bezel-less design," a single button/crown combo on its right-hand side, and straps that fasten flush to the watch body. The latter detail suggests you won't be able to use any band with the wearable — a big downer for avid customizers. Although Prosser calls these images "official," we've yet to see any renders of the smartwatch from Google itself. These alleged marketing images also use designs similar to those outed in April 2021, which Prosser claimed were third-party renders from an artist based on apparent official images. In May 2021, a purported image of the Pixel Watch also leaked alongside the Pixel 6 Pro before the phone's launch. Once again stemming from Prosser, the image of the watch was based on a source's photographs of a wearable believed to be the Pixel Watch rather than something more trustworthy, like leaked CAD files. With the benefit of hindsight, it's worth noting that the Pixel 6 Pro render was pretty accurate. The company has demonstrated a will to utilize Fitbit's expertise in this segment, so the usual SpO2 sensor and heart-rate monitor would likely feature. Should Google appeal to more avid fitness fanatics, it could rope in an EDA sensor or an ECG for stress and heart health monitoring. Notably, Fitbit has experience working with the latter two technologies with the Fitbit Sense. Again, there's no proof that the Pixel Watch will sport these particular features. A recent rumor from Business Insider also suggests the watch will only offer basic fitness tracking features. In terms of processing power, rumors claim the Pixel Watch might forego the Qualcomm Snapdragon 4100 series in favor of a Samsung Exynos chipset. This is far from confirmed but reportedly stems from Wear OS code uncovered by 9to5Google. It makes a world of sense for Google to go with a chipset like the Exynos W920. Not only is it much younger than its Qualcomm equivalent, but it runs Wear OS 3 adeptly on the Galaxy Watch 4. Of course, the demand for processing power could come at the cost of battery life. Per Business Insider sources, the Pixel Watch in its current guise requires daily charging. Charging speeds are also reportedly far too slow. Notably, battery endurance is a significant weakness of the Galaxy Watch 4. Daily charging would be pretty annoying for those who currently own a Garmin or Fitbit, but it wouldn't be a major issue for Apple Watch floor-crossers.

Want the Google Pixel's astrophotography on your iPhone? There's an app now
digitaltrends.com
37ac2cb1489fb55195d9da74d19bf83a
Google Pixel 6 phone series cracked screens reported
androidcommunity.com
34ad3c369405949d3317ced0a30c7338
Earlier today, the free games for PlayStation+ subscribers in January leaked online. Now, this has promptly been followed up with a leak for Microsoft's planned games for Xbox Live Gold subscribers next month. Xbox Live Gold, and by extension, Xbox Game Pass Ultimate subscribers, will be able to claim four games in January, including Aground, NeuroVoider, Radiant Silvergun and Space Invaders Infinity Gene. Microsoft quickly confirmed this leak as accurate, officially announcing January's Xbox Live Gold games. Next month's Xbox Live Gold games are very indie focused, while Sony's upcoming PS+ titles are a little more flashy, including the likes of Dirt 5, Persona 5 Strikers and Deep Rock Galactic. NeuroVoider and Radiant Silvergun will be available to Xbox Live Gold subscribers starting on January 1st, while Aground and Space Invaders Infinity Gene will be available from the 16th of January. KitGuru Says: What do you all think of next month's Xbox Live Gold and PS+ titles? Become a Patron!

January 2022 Games with Gold include Aground, Radiant Silvergun, and more
neowin.net
3bd27222251a86348c5be0f0166451b0
Xbox Games With Gold Delivers a Beloved Cult Classic in January
wccftech.com
c40c7b1a2ed2d5d3265a913eabd20d9e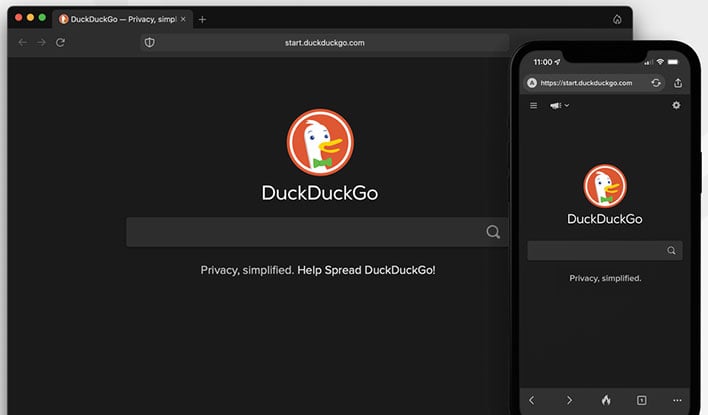 You might already use DuckDuckGo as your go-to search engine rather than Google or Bing (or whatever else—AskJeeves, perhaps?). If you're into DuckDuckGo, then you will be ecstatic to learn that it is expanding from a privacy oriented search engine into a full-blown browser on the desktop, just as it has done on mobile. "Like we've done on mobile, DuckDuckGo for desktop will redefine user expectations of everyday online privacy. No complicated settings, no misleading warnings, no 'levels' of privacy protection—just robust privacy protection that works by default, across search, browsing, email, and more", DuckDuckGo states in a blog post. says that what it is working on is not a privacy browser, but an "everyday browsing app that respects your privacy." The developer also says it will not be forking Chromium, the open-source platform that powers Google Chrome and Microsoft Edge, or any other existing browser project. Instead, the desktop browser will be built around the rendering engine of whatever OS it is working on, which essentially means WebView2 (Edge Chromium) on Windows desktops and WebKit (Safari) on Macs. This is the same approach DuckDuckGo took with its mobile browser. The advantage of going this route is that it allows the developer to "strip away a lot of the unnecessary cruft and clutter that's accumulated over the years in major browsers." It will also feature a clean interface and the iconic Fire button that's present on its mobile browser. And it will be better than Chrome in pretty every way, according to the developer. "Compared to Chrome, the DuckDuckGo app for desktop is cleaner, way more private, and early tests have found it significantly faster too!", DuckDuckGo says. Those are all appealing propositions. Whether it can make a dent in Chrome's dominant market share remains to be seen. According to the latest data from StatCounter, Chrome accounts 66.35 percent of browser usage on the desktop, followed by Safari at 9.82 percent, Edge at 9.53 percent, and Firefox at 8.34 percent.

DuckDuckGo's new web browser won't rely on any Chrome technology
digitaltrends.com
64144370ea8a7511d99f8b7d1584f129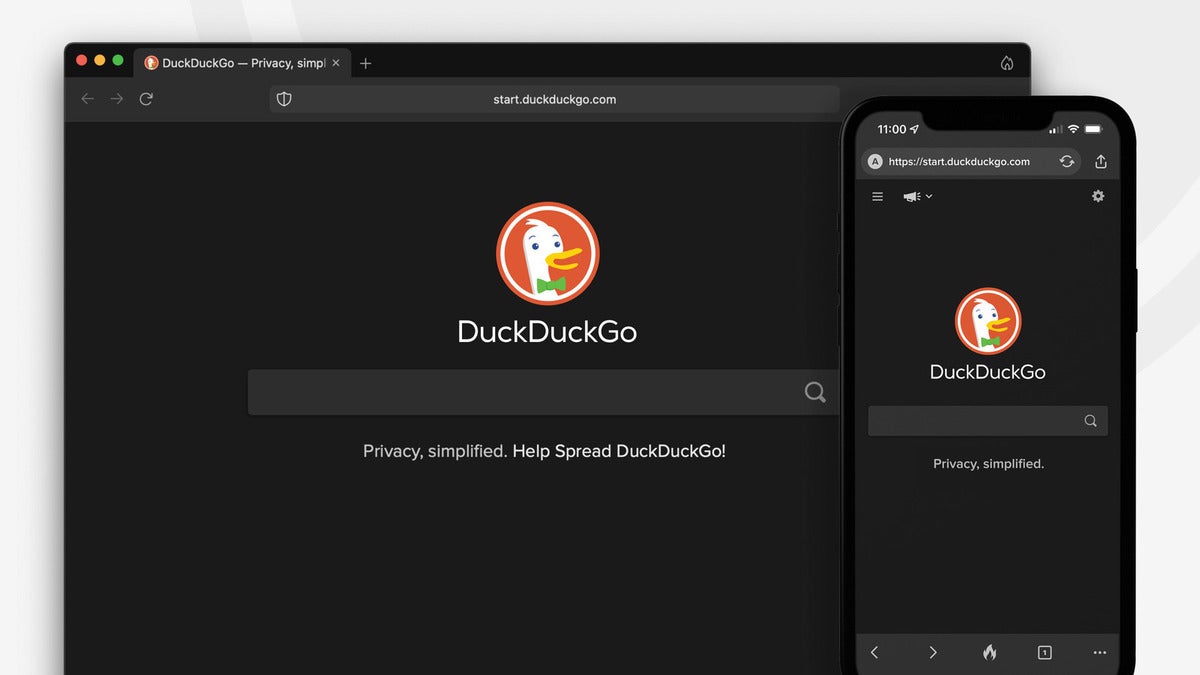 Privacy-centric DuckDuckGo to release Mac desktop browser
computerworld.com
00aa9e7ccbb04af51b749ac7df12bd48
Apple sold the most 5G-enabled smartphones globally in Q3 2021, according to a new report by Strategy Analytics. Apple's lead over the competition is visible a couple of months after the company launched its latest iPhone 13 series on September 14, while cutting prices of its first 5G-enabled smartphones, the iPhone 12 series. Meanwhile, companies such as Xiaomi, Samsung, and Oppo were the companies that shipped the most 5G-enabled Android smartphones in the third quarter, according to the analysis firm. According to a report by Strategy Analytics, Apple accounted for a quarter of all global 5G shipments in Q3 2021. While Apple sold the most 5G smartphones globally, the company's closest competitor on the Android front is Xiaomi, which released multiple smartphones under its Xiaomi, Redmi, and Poco brands this year. However, according to the report, Xiaomi's year-on-year performance for Q3 2021 has stalled due to increased competition. According to the analytics firm, Xiaomi's growth appears to have stalled in Q3 2021 Photo Credit: Strategy Analytics While Xiaomi may have stalled after witnessing a dramatic growth in Q2 2021, Strategy Analytics says that Samsung appears to have seen considerable growth in Europe, while Oppo saw growth in China. Globally, Samsung beat Oppo to become the second-leading 5G Android smartphone vendor after Xiaomi in Q3 2021, following the launch of the high-end Samsung Galaxy Z Flip 3, the Galaxy S21 Ultra and the more affordable A-Series smartphones, according to the firm. In terms of growth, Honor turned out to be the brand which grew the fastest quarter-over-quarter on the 5G front. The firm was formerly a sub-brand of Huawei, but the latter divested Honor this year to survive sanctions from the US. Honor's most popular 5G enabled smartphones in Q3 2021 were Honor 50 5G, Honor 50 SE, and Honor 50 Pro 5G, helping the brand grow in popularity in China, according to the report.

Apple tops 5G smartphone sales in Q3 2021 followed by Xiaomi, Samsung
bgr.in
d41f52aed6e843874cb0ce7869ce1ced
If you purchase an independently reviewed product or service through a link on our website, we may receive an affiliate commission. Can you imagine seeing discounts on brand new Apple products a few years ago? Something like AirPods deals with deep discounts never would have happened. But now that Apple works more closely with top retailers like Amazon, things have changed. We actually expect to see new Apple devices get discounts soon after release. What we never could have expected, however, is to see AirPods deals like the ones available right now at Amazon ahead of Christmas 2021. Previous-generation AirPods Pro have a decent discount right now… but whatever you do, don't buy them. Why not, you ask? Because instead, you can pick up a pair of BRAND NEW AirPods Pro with MagSafe for just $179. That's an excellent Christmas deal on brand new AirPods and you definitely don't want to miss it! Also, AirPods 3 are back on sale for $169! That means you get the new AirPods 3 form factor and wireless charging for $10 less than Apple is charging for the new AirPods Pro. So you can actually pick which one you want and it's not that big of a price difference! Other deals include up to $71 off other AirPods models. On top of all that, the Apple Watch SE is down to $229, and the new Apple Watch Series 7 is on sale at a new all-time low price. Hurry and you can get one for just $349! The only thing to keep in mind is that all these deals are definitely going to disappear soon. This is likely your last chance to save big on best-selling Apple products! New Apple AirPods Pro List Price: $249.00 Price: $179.00 You Save: $70.00 (28%) Buy Now Available from Amazon, BGR may receive a commission Amazon has so many great deals on Apple products, we almost don't even know where to begin. We'll cover all the best Apple deals available right now at Amazon. But the most logical thing to do is start with the most popular product among our readers, and that's AirPods! Among BGR Deals readers, no headphones outsell AirPods. As a matter of fact, we're not sure there are any gadgets at all that outsell Apple's AirPods. The $199 AirPods 2 with Wireless Charging Case are back in stock for $149, but DO NOT buy them. Instead, upgrade to AirPods 3 with MagSafe and get them for only $169! You'll get wireless charging plus the new form factor, and you'll only spend an extra $20. Apple AirPods (2nd Generation) Price: $159.99 Buy Now Available from Amazon, BGR may receive a commission New Apple AirPods (3rd Generation) List Price: $179.00 Price: $169.00 You Save: $10.00 (6%) Buy Now Available from Amazon, BGR may receive a commission Finally, we have the AirPods Pro that our audience is totally obsessed with. They're $249 at Apple, but Amazon's massive discount slashes them all the way down under $200. Believe it or not, they're actually less than Apple used to charge for AirPods 2 with wireless charging! As we said, however, you shouldn't buy them. That's because Apple's just-released AirPods Pro with Magsafe charging are on sale for just $179! Why buy the old model when the new ones have the same huge discount?! We seriously can't believe that Black Friday pricing is back for these best-sellers. Thousands upon thousands of our readers bought them at a discount, so this is your chance if you missed out. There's no way this deal will last much longer though, so it could be now or never. New Apple AirPods Pro List Price: $249.00 Price: $179.00 You Save: $70.00 (28%) Buy Now Available from Amazon, BGR may receive a commission Amazon has massive discounts right now on several Apple Watch models. That includes rare discounts on the Apple Watch Series 7 and Apple Watch SE! The only problem is that it looks like these deals are on the verge of disappearing. That means it could be your last chance to save! At the time of this writing, the Apple Watch Series 7 was down to a new all-time low price of $349. That's an incredible deal! As for the Apple Watch SE, you can get one today starting at just $229. That's within $10 of the lowest price ever! Apple Watch Series 7 GPS, 41mm Blue Aluminum Case with Abyss Blue Sport Band - Regular List Price: $399.00 Price: $349.99 You Save: $49.01 (12%) Buy Now Available from Amazon, BGR may receive a commission Apple Watch SE (GPS, 40mm) - Space Gray Aluminum Case with Midnight Sport Band List Price: $279.00 Price: $229.00 You Save: $50.00 (18%) Buy Now Available from Amazon, BGR may receive a commission The Apple Watch Series 6 is also on sale starting at just $349 for the 40mm model. That means you can save plenty of money right now. These prices aren't quite like AirPods Christmas deals you can get now, but they're still solid discounts. Apple Watch Series 6 (GPS, 40mm) - Blue Aluminum Case with Deep Navy Sport Band Price: $349.00 Buy Now Available from Amazon, BGR may receive a commission If you're in the market for a powerful new Apple laptop, there are several incredible options out there. Of course, not everyone wants to shell out big bucks for the new MacBook Pro. Instead, check out the MacBook Air. It's powered by Apple's blazing-fast M1 chip and it's on sale right now with a solid discount at Amazon. 2020 Apple MacBook Air Laptop: Apple M1 Chip, 13" Retina Display, 8GB RAM, 256GB SSD Storage, B… Price: $969.99 Buy Now Available from Amazon, BGR may receive a commission Believe it or not, Apple AirTag trackers are on sale right now, which is even rarer than AirPods deals! They're $29 each when you buy them individually, and 4-packs sell for $99. Head over to Amazon, however, and you'll find AirTag 4-Packs in stock again. This deal will definitely sell out, so you'll need to hurry. Once it's gone though, be sure to check Amazon's "other sellers" section because you might save some money that way. Apple AirTag 4 Pack Price: $99.99 Buy Now Available from Amazon, BGR may receive a commission Amazon's big sales right now slash up to $150 off the price of the 13-inch MacBook Pro. That's a tremendous deal for one of the most powerful laptops ever made. The brand new 14-inch MacBook Pro that was just released in 2021 is also available. Here are some key details to keep in mind: 2020 Apple MacBook Pro (13-inch) with Apple M1 Chip List Price: $1,499.00 Price: $1,349.00 You Save: $150.00 (10%) Buy Now Available from Amazon, BGR may receive a commission 2021 Apple MacBook Pro (14-inch) with Apple M1 Pro Chip Price: $1,999.00 Buy Now Available from Amazon, BGR may receive a commission If you're in the market for a new tablet, we have some good news. The recently-released 10.2-inch iPad and iPad mini are both available to order right now at Amazon. These models are so hard to find at other retailers, so this is definitely exciting. But if you want even better performance, there are a few discounts you should check out. The awesome iPad Air is in stock. If you want even more power, the iPad Pro (11-inch) is discounted right now. Additionally, the iPad Pro (12.9-inch) starts at $999 today, which is a nice big $100 discount. These are all fantastic Amazon deals on best-selling Apple tablets, though the discounts aren't as impressive as Amazon's AirPods deals. 2021 Apple 11-inch iPad Pro (Wi‑Fi, 128GB) - Silver List Price: $799.00 Price: $749.00 You Save: $50.00 (6%) Buy Now Available from Amazon, BGR may receive a commission 2021 Apple 12.9-inch iPad Pro (Wi‑Fi, 128GB) - Space Gray List Price: $1,099.00 Price: $999.00 You Save: $100.00 (9%) Buy Now Available from Amazon, BGR may receive a commission Go here to see this month's best deals online! Follow @BGRDeals on Twitter to keep up with the latest and greatest deals we find around the web. Prices subject to change without notice and any coupons mentioned above may be available in limited supply.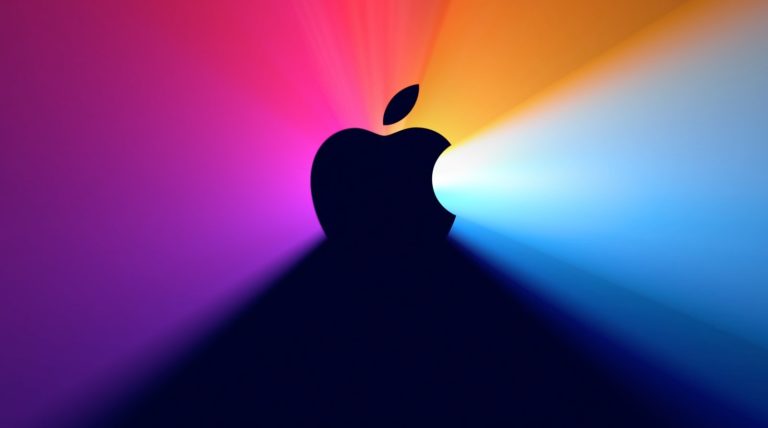 20 crazy Amazon Black Friday deals that are about to disappear
bgr.com
484645c80517cd8da2ca31c5884bf5b1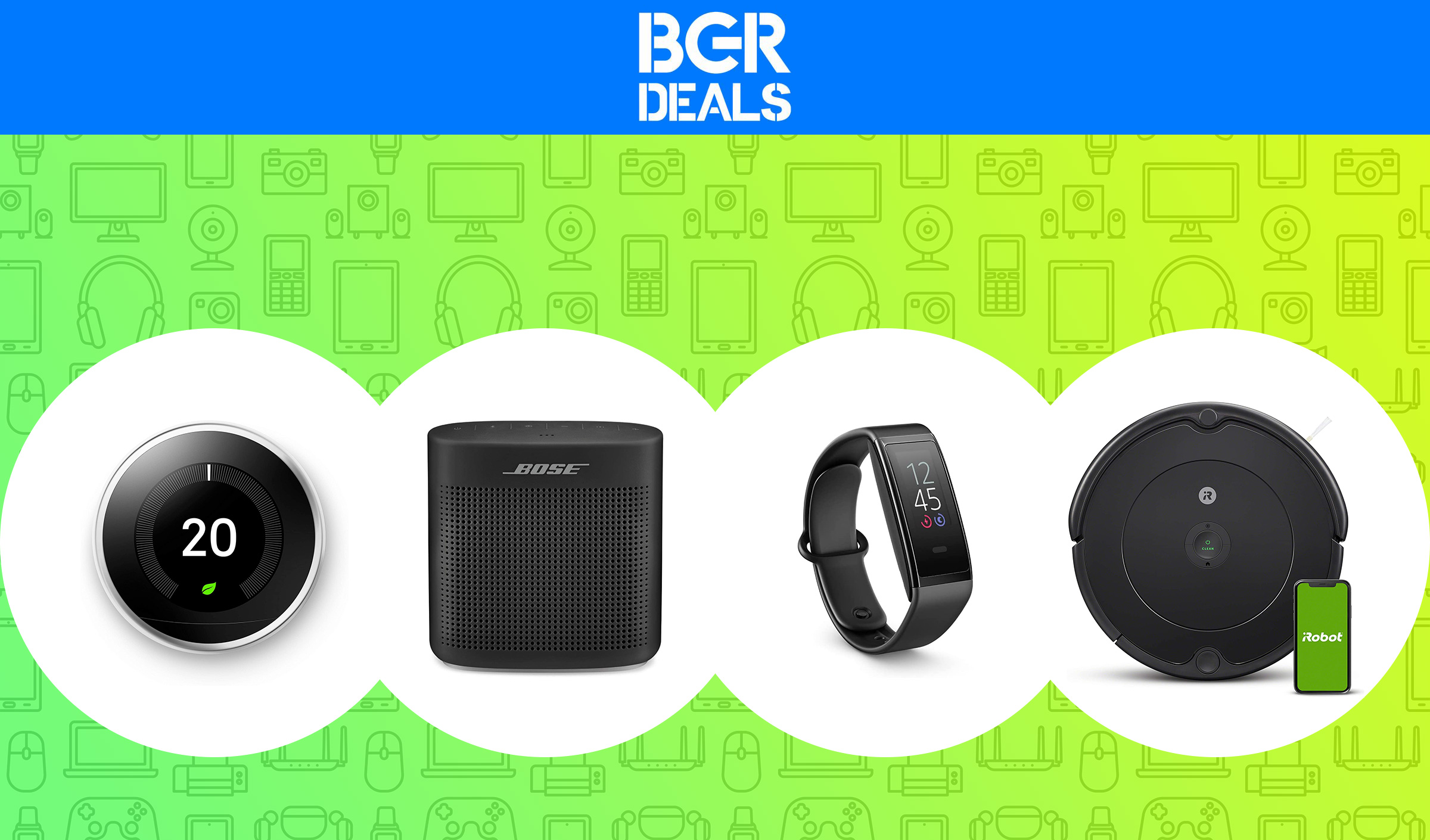 Thursday's deals: 99¢ Amazon Smart Plug, gift card deals, Xbox Series S, more
bgr.com
9a70bc25a11b53506ddd47ba11d8276a

Amazon gift card promotion 2021: How to get $47 free right now
bgr.com
16113996b622e7da0120810b0eb070b6
AirPods Pro and AirPods 3 are both discounted today at Amazon
digitaltrends.com
bc0fbd1904051f33c7281340528b26da
Available exclusively for the Polestar 2's Android Automotive OS-powered infotainment system, Vivaldi has launched the first customizable and privacy-focused web browser for cars. This is also the first browser on Android Automotive OS and is designed to bring the same phone or tablet-like browsing experience to the car's dashboard-based touchscreen display. Introduced as a Christmas present for Polestar 2 drivers around the world, the browser was rolled out to the Google Play store on the electric vehicle's infotainment system yesterday, December 22. The 11-inch touchscreen in Polestar 2 can now be used for a mobile phone like browsing streamers, shopping online, and doing a lot more. According to the Polestar CEO, with the browsing app available for Android Automotive OS, "there is basically no limit to the web content you can explore in Polestar 2." This native browsing experience is being closely monitored for privacy by Vivaldi. To ensure browsing safety and user privacy, Vivaldi includes translation tool, ad blocker, and tracking protection right out of the box. To further enhance safety, the app is only usable when the Polestar is parked. The content streaming will be scaled down to only audio mode when the driving commences. Boasting the privacy aspect, Vivaldi notes, private browsing on the car is not stored. The data is also not shared with Polestar. If required, users can log into their Vivaldi account and retrieve the browsing data to share between devices. The browser is already available in the European, North American, and Asia Pacific markets and car owners can begin installing it right away.

Vivaldi web browser becomes first web browser for Android Automotive, no sign of Chrome launch
bgr.in
8d2e55cc0fe7c59903aba66065373a2a
Earlier this month, Airtel and Jio silently discontinued some prepaid plans that were giving access to Disney+ Hotstar benefits. They later added some new prepaid plans that gave access to the streaming benefit. Meanwhile, Vodafone Idea or Vi was still giving Disney+ Hotstar benefits with four of its prepaid plans that were priced at Rs 501, Rs 601, Rs 701, and Rs 901 until today. Disney+ Hotstar Mobile subscription separately costs Rs 499 per year. Now, Vi has removed two plans that offered that gave Disney+ Hotstar benefits. These plans are priced at Rs 601 and Rs 701. The Rs 601 prepaid plan gives 75GB of data for 56 days along with one-year access to Disney+ Hotstar. The Rs 701 prepaid plan gave 3GB daily data for a validity of 56 days. It also came with unlimited calls and 100 SMS per day. Now, the Vodafone Idea plans giving Disney+ Hotstar benefits are priced at Rs 501 and Rs 901 with 28 days and 70 days validity respectively. While Airtel offers its Prime Video Mobile Edition benefit with all its prepaid plans starting from Rs 155, it gives exclusive streaming benefits with plans that are now priced at Rs 599 and Rs 699. Both these plans give 3GB daily data, along with unlimited calls and 100 SMS per day. The Rs 599 prepaid plan gives a subscription to Disney+ Hotstar Mobile benefit and has a validity of 28 days. The Rs 699 prepaid plan gives access to an Amazon Prime membership that lasts with its validity of 56 days. Jio is now giving the streaming benefit starting from the Rs 601 prepaid plan. The prepaid plan offers 3GB daily data with unlimited calls and 100 SMS per day. It comes with an additional 6GB of data and one year of access to Disney+ Hotstar. Prepaid plans priced at Rs 799 and Rs 1066 are 2GB daily data plans that have 56 days and 84 days validity respectively. Both plans give access to 2GB daily data, unlimited calls and 100 SMS per day. Both plans give Disney+ Hotstar Mobile benefits. The Rs 1066 plan gives an additional 5GB of data with access to Jio apps. Additionally, Jio will also give Disney+ Hotstar benefits with its Rs 659 prepaid plan that gives 1.5GB of data for 56 days. Jio has also included Disney+Hotstar benefit with its prepaid plans priced at Rs 799, Rs 1066 and Rs 3119. The Rs 3119 prepaid plan from Jio is an annual plan and gives 365 days validity, 2GB daily data with additional 10GB data. It also gives unlimited voice calls, 100 SMS per day and Jio apps.

Vi removes these two prepaid plans that offered Disney+ Hotstar benefit
bgr.in
eec84054b3fbee1e2ee34e10eb1d9abf
Some Pixel 6 users continue to face connection issues that appear to be exacerbated by the December security patch. Google has been working on a possible connectivity fix via Carrier settings and testing it with what appears to be a small number of Pixel 6 users in recent days. At the start of this week, some Pixel 6 and 6 Pro users that submitted connectivity bug reports were contacted by the Google Support Team over email to test a possible fix: Thank you for providing a bug report and additional information. Our engineers have identified a potential solution and they would like to push a change to your phone to see if it improves the issue. In order to do this we need your IMEI. This information can be found by going to your Phone settings › About Phone > IMEI. Google also asked for a "general description of your location at the time of the failure – such as a cross street or what environment you are in (outside, house, office building, etc)" as part of its "research." Carrier settings updates let your carrier provider update carrier network and related settings to improve cellular network connectivity and performance. Carrier settings updates can also add support for new features like 5G or Wi-Fi Calling. Version information on the Pixel 6 can be found from: Settings > Network & Internet > Internet > Select [the settings gear next to] your carrier name > Carrier settings Versions. In Europe, most users are seeing version "48" and the new release being tested is "49 21-12-20." That said, at least one updated UK user says that their signal is "still completely unusable at home," while a second report echoes that. It's unclear if that's the case for all, while you can now be on the lookout for new versions of Carrier settings. Check out 9to5Google on YouTube for more news:

TCL selling Google TVs again after software update fixes bugs
androidcommunity.com
d2ee3c88a854fc8b7bef4b10665065dd
Google Pixel 6 phone series cracked screens reported
androidcommunity.com
34ad3c369405949d3317ced0a30c7338
It has only been a few months since Google rolled out the Android 12 update and even now the update has not reached all the devices from other OEMs. However, that does not stop the company from working on Android 13, and the latest tip that we have reveals a little about a new feature that might be coming to the next iteration of Android. Based on a report from Android Police, Google is apparently working on a new feature that is codenamed 'Panlingual', for Android 13 and this feature is going to let users define language settings on a per-app basis. An unnamed source with this information has told the source that it will allow users to specify choose a specific language for each app on their device, which is going to be very useful for multilingual users. Xiaomi 12 Pro Will Feature 2K Samsung E5 Display with Dynamic Refresh Rate Support The report also reveals that it will appear as a new "App languages" option within the "Language & input" settings that are already there. However, users will also be able to access it from the "App info" screen. It is also important to keep in mind that the feature is currently in the early stages of development and the final version of Android 13 might see a different interpretation of this feature. It is also worth mentioning that Google Maps already lets users change the internal language settings while most of the other apps rely on the system-wide language setting. However, if Android 13 does end up featuring the upcoming language, it would really help everyone as you could be browsing Twitter in one language, and editing documents in MS Word in a different language. Before you get excited, it is important to know that we are still months away from the first Android 13 Developer Preview, and it will take some time before we start hearing more things. There is also a chance that the feature might never really make it to the final version of Android.

Official: These Motorola Phones Will Receive Android 12
androidheadlines.com
92295c2c4983036c90dbc8497bace56a
One UI 4.0 Update For Galaxy S21 Stopped Due To Google Play Issues
androidheadlines.com
dbcbbfeda8c4199f5124055547f6638c
Amazon reached a settlement with the NLRB this week. It agreed to email current and past warehouse workers about their organizing rights. Amazon continues to face union challenges in some warehouses. Amazon has to email all current and former warehouse workers information about their rights as part of a new agreement with the National Labor Relations Board (NLRB) The New York Times reported. The emails are one stipulation in a settlement between Amazon and the government organization that would make it easier for warehouse workers to organize. They will go out to approximately 1 million workers. The retail giant has been involved in several labor fights recently. There have been more than 75 charges brought to the NLRB accusing Amazon of unfair labor practices since the onset of the pandemic, per the NLRB database. Last month, the agency ordered a union election at an Alabama warehouse be re-held after Amazon's illegal interference made a "free and fair election impossible." The Amazon Labor Union (ALU) just filed a petition on Wednesday to hold an election at Amazon's Staten Island JFK8 warehouse. The group's petition had 2,500 signatures from the more than 5,000 workers at the warehouse, organizers said. Worker demands include a return of pandemic policies. "In light of the increasing severity of the COVID-19 pandemic and the Omicron variant, we are demanding the return of hazard pay and unlimited unpaid time off", The ALU's letter to the site leader read. Amazon previously instituted a $2 per hour pay increase at the beginning of the pandemic, which it eliminated in June 2020. The unlimited time off policy ended in April 2020. "Our focus remains on listening directly to our employees and continuously improving on their behalf", an Amazon spokesperson previously told Insider. Amazon did not immediately respond to Insider's request for comment.

Amazon Reaches Labor Deal, Giving Workers More Power to Organize
nytimes.com
96ea4fae9130ad95172a0d2bd4ea15ae
Amazon Reaches Labor Deal, Giving Workers More Power to Organize
nytimes.com
d4958f6baa6044a0f7ca2766cd6a8ef9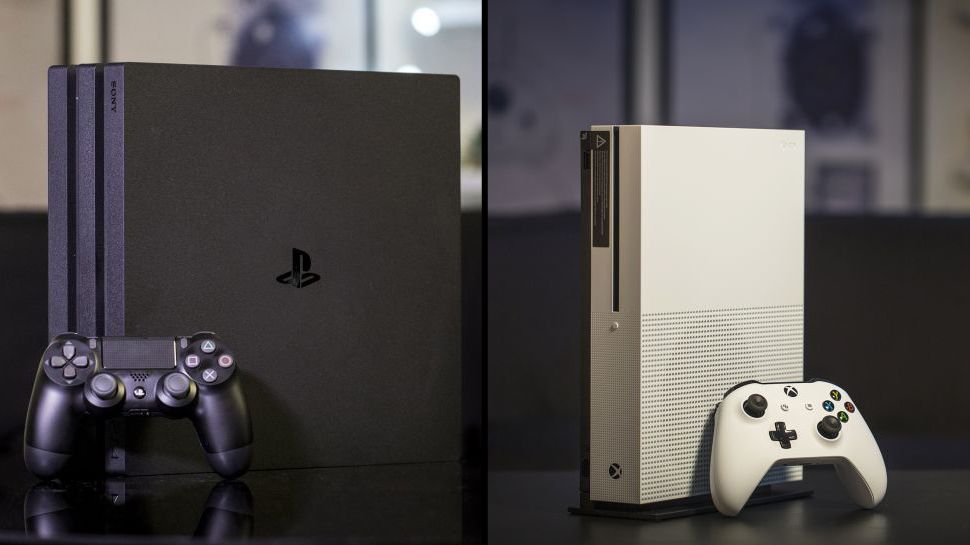 The debate over which console is the best, the PS4 vs Xbox One has been going on for years. Despite what people might say, there's no definitive answer as to which last-gen console truly reigns supreme. That's why this guide will help you make an informed decision to find which is the right one for you. The PS5, Xbox Series X and Xbox Series S are the best and newest next-gen consoles that you can buy today. But both the PS4 and Xbox One shouldn't be dismissed just yet. New games are still being released that work well on both of these older consoles. What's more, if you're just interested in playing games and you aren't overly concerned with the latest hardware, features and native 4K resolutions, you can pick up the PS4 or Xbox One for an excellent price right now. We'd say that now the Xbox One X and PS4 Pro are beginning to be discontinued (and therefore hard to find new) and stock for both the Xbox Series X and PS5 is proving rather scarce, the last-gen consoles are still the quickest and easiest way to access many of the latest games, as well as subscription services, like Xbox Game Pass and PlayStation Now. If the current-gen battle between PS5 vs Xbox Series X isn't relevant to you just yet because you don't need the latest and greatest console – or your budget won't allow you to consider either of them – we can help you decide whether the PS4 or Xbox One is the best choice. In our guide below, we compare all of the important details, including design, prices, features and the games they both have to offer. The PS4 and Xbox One prices seem to change by the week, with price drops and bundle deals coming and going faster than handheld PlayStation systems. Add in special events, such as Amazon Prime Day and Black Friday, and dedicated storefront sales, and it can be hard to keep track. While all of these bundles are great for consumers, it can be hard to keep up with the latest pricing info. So, in an effort to cut through the noise, here are the latest prices and bundles for each console. While the original iterations of the Xbox One and PS4 launched in the same month, the console upgrades were more staggered, adding a little bit more confusion to the Xbox One vs PS4 question. Simplifying matters slightly, though, Sony and Microsoft appear to be discontinuing their more powerful 4K-capable mid-gen upgrades, the Xbox One X and PS4 Pro. This means that new stock can be really quite hard to come by and you might have to look for second hand consoles. If you want to dial back the cost of either console, check out the latest prices for the Xbox One S and PS4 Slim. We want to save you time in your PS4 vs Xbox One deliberations. So the box on the right will take you through some of the finer details of each console with their upgraded models, if that's what you're after. Otherwise, we'll be comparing the ecosystems of each platform in the rest of the article below. Both the Xbox One and the PS4 have different versions that you can buy right now. The PS4 has two and the Xbox One has three. This is different to how it once was when each console existed on its own, and lasted an entire generation. The Xbox One S improved on the design of the original Xbox One by cutting down a lot of the heft, and removing the gigantic power brick, making use of an internal power supply instead. It measures 11.6 x 8.9 x 2.5 inches, and unlike the previous version includes a 4K Ultra-HD Blu-ray player – it will even upscale 1080p games to 4K, as long as you have a TV that can support it. However, if you prefer a more streamlined version of the Xbox One S then the Xbox One S All-Digital Edition may be more your cup of tea. The 1TB disc-less console looks and performs like its predecessor but lacks a disc drive – so that means no Blu-ray or physical discs. The Xbox One X might be heftier than the Xbox One S, but it's still considerably smaller than the original Xbox One, coming in at 11.81 x 9.44 x 2.36 inches and weighing around 8.4 lbs (this console also has an internal power supply). This is the high-powered version of the Xbox One, with native 4K gaming as well as a 4K Ultra-HD Blu-ray player (something not even the PS4 Pro can boast). Starting out on the PS4 side of the equation, the PS4 Slim is straight up the smallest of the major consoles available right now, measuring in at 10.4 x 11.3 x 1.5 inches and serving as the baseline PS4 for most consumers – a complete replacement for the original PlayStation 4. It doesn't give you 4K resolutions, even for video, but it can still play every game from the PS4's impressive library. The PS4 Pro was the original 4K console, coming out an entire year before the Xbox One X – even if Microsoft's box eventually outpowered it. It measures 12.8 x 11.6 x 2.1 inches. While the PS4 Pro does to at least some extent support native 4K gaming, it doesn't include a 4K Ultra-HD Blu-Ray Player, an omission that has attracted some flak for Sony. Depending on how your gaming setup is organized, the connectivity of your console could be an extremely important detail. Both the Xbox One S and X have identical ports, each including two HDMI ports, one for receiving an input from a cable or satellite box, and one that inputs to your TV. On top of those, they've each got two USB-3 ports, IR outputs, optical audio out, Ethernet ports and, of course, the power cable – which is compatible with both versions of the Xbox. However, due to the quick and tragic downfall of Kinect, if you want to use a Kinect with either version of the Xbox One you'll have to go out and get an adapter. The PS4 Pro and PS4 Slim have similar inputs, although they are slightly different. Each has a single HDMI out, a single USB port in the back (two in the front), an Ethernet port, and power. The only difference between the Pro and the Slim is that the Pro has an Optical Audio out, while the Slim drops it. One of the most compelling things about the connectivity of the PS4, however, is that both versions allow users to swap out the internal hard drive with another one of their choice. All versions of both the Xbox One and PS4 support 802.11 ac Wi-Fi and Gigabit Ethernet – so no matter which console you decide on, you won't have to worry about network compatibility. PS4 and Xbox One are devoid of remarkable characteristics on the front. There's a Blu-ray/DVD combo drive to the left (which can play Ultra HD Blu-rays on the Xbox One S and Xbox One X) and their respective, muted-color logos to the right. PS4 has a pair of USB ports tucked between its sandwich-like halves next to where the disc drive is located. One thing the Xbox One pulls ahead with is smart home integration. 2018 saw Microsoft announce support for Amazon's Alexa voice assistant, meaning your Xbox One can communicate with Amazon's line of Echo smart speakers or other Alexa-enabled devices – and might be a practical alternative to using voice commands through the now defunct Kinect.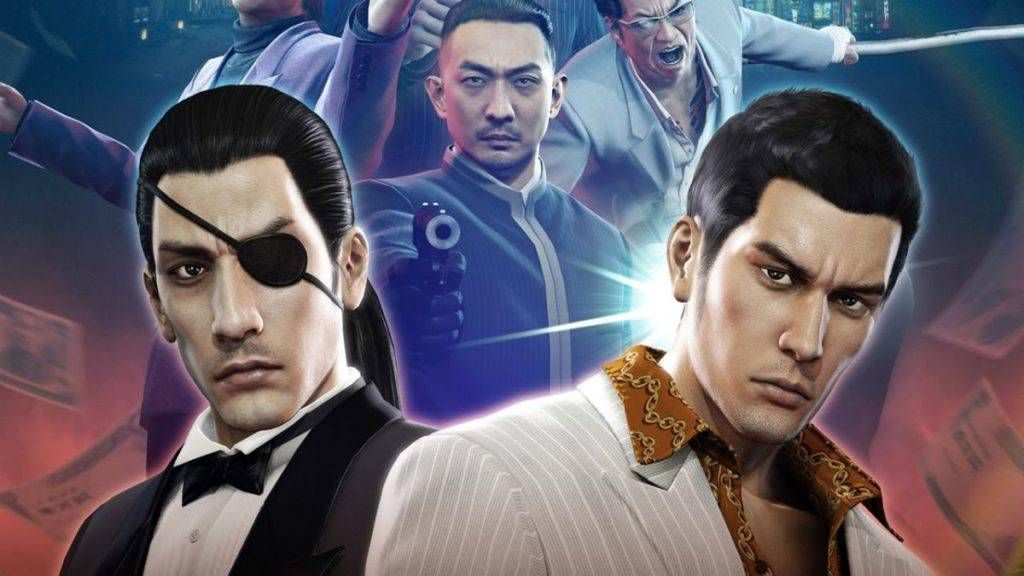 How to play the Yakuza games in order: release date, chronological order and ranked
techradar.com
c310c364bc76c22a43836b66df31e367
Nintendo Switch vs PS4 vs Xbox One: Which should you choose?
pocket-lint.com
a8ae147405daf1cdf0aac28f53d3471f
Xiaomi is preparing its next flagship phone and it is going to be part of the Xiaomi Mi 12 series. Already many details about the upcoming Mi 12 are known, including that it will be powered by the Qualcomm Snapdragon 8 Gen 1 processors. Now a leak reveals that the Xiaomi Mi 12 will be priced CNY 3,699 for its base variant, which means in India the price may translate to somewhere around Rs 45,000. Although this is clearly a speculation for now. The Mi 12 series is going to be revealed on December 28 and that is when we will get the exact details. Also the price of around Rs 45,000 for the Mi 12 is likely for its base variant. The price for Mi 12 Ultra, or if there is another super premium phone in the lineup, would be definitely higher. It is expected that Xiaomi will launch three Mi 12 phones: Mi 12, Mi 12 Pro and Mi 12 Ultra. Similarly, even if the price of the Mi 12 starts at CNY 3,699, in India the likely price of the phone would be somewhere close to Rs 50,000 once all the taxes and duties have been taken into account. While the Mi 12 series is launching on December 28, that will be the global launch of these phones. The India specific launch is likely to be next year, probably in January or February. The leaked information about pricing of the Mi 12 comes courtesy a Chinese tipsters, who shared details on Chinese website Weibo. The leaker also shared details of the Mi 12 hardware and its specifications. As per the leak, the Mi 12 in its base variant with 8GB RAM and 128GB storage will cost CNY 3,699 (around Rs 43000) while the 256GB variant of the same phone will retail at CNY 3,999 (around Rs 47000). The leaker says that one more variant — 12GB RAM and 256GB storage 0- will cost CNY 4,399 (around Rs 51,000). The Mi 12 series phones are flagship phones from Xiaomi and hence they will come with top-of-the-line hardware. As noted earlier, these phones are likely to be powered by the Qualcomm Snapdragon 8 Gen 1 processor. The base variant of the Mi 12 is likely to come with a 6.28-inch screen, while the Pro and Ultra will undoubtedly feature a bigger display with up to QHD resolution. Last year, the Mi 11 series, in particular the Xiaomi Mi 11 Ultra, proved to be a competent shooter and this year it is expected that Xiaomi will improve cameras in its new phones even further. As far as the hardware is concerned, rumours suggest that the Mi 12 phones will use a 50-megapixel primary camera, paired with optically stabilised lens. There is also likely to be 13-megapixel ultra-wide camera and a camera with zoom lens with effective optical zoom of 3X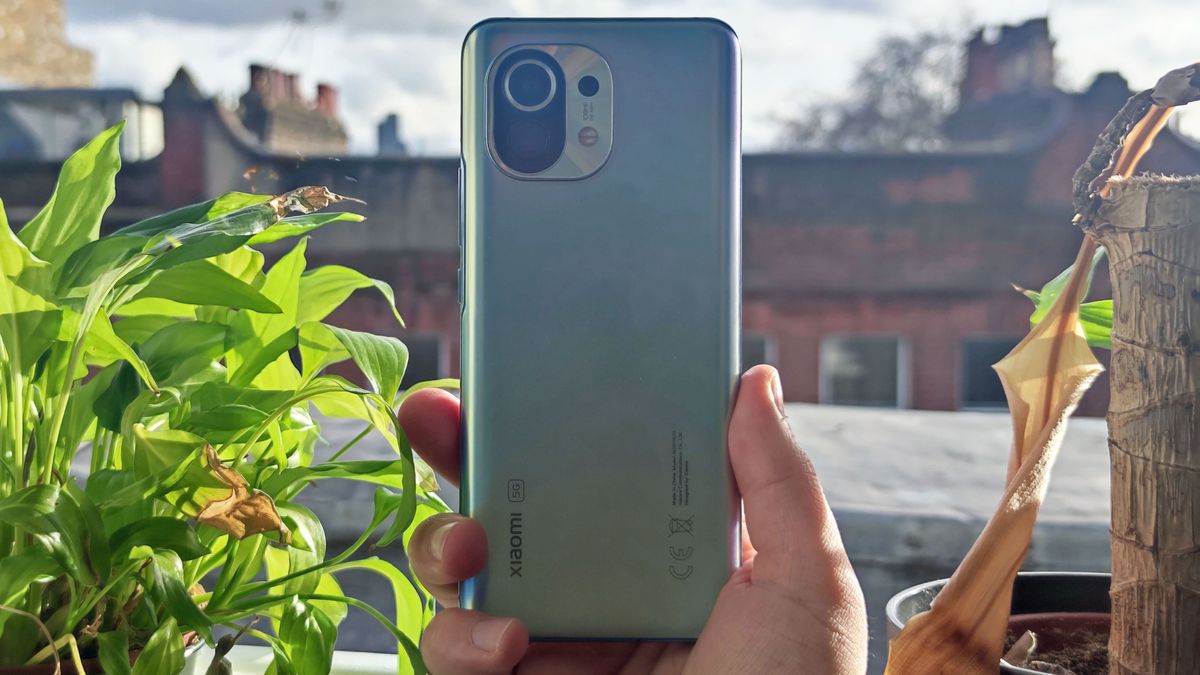 Xiaomi 12 release date rumors, price, news, leaks and why it's not the Mi 12
techradar.com
9aa4b6571678459c785ff11770720ac1
PC gamers know that storing or moving around with their favorite games can be a challenge. That's because portable solid-state drives or external hard drives can be quite expensive. XPG, a provider of gaming accessories and systems, looks to make doing so easier with a crazy concept that combines two things in one: A gaming mouse and a built-in SSD. The XPG Vault concept is one of many products that XPG expects to showcase at the 2022 edition of the Consumer Electronics Show (CES.) It was detailed at the tail end of a press release and seems pretty promising, though specifics on how the wired gaming mouse works are scarce. According to XPG, the wired USB-C mouse can be "your gaming library in the palm of your hand." The company says the current prototype mouse can integrate with up to 1TB of solid-state memory running at 985 megabytes per second. As for how the data in the SSD in the mouse is transferred between mouse and computer, there's Gaming Launcher software that can be used on your PC. Seen on the right in the image above, the design of the conceptual mouse is pretty comparable to the industry standard. There's a standard black finish and a scroll wheel that's accented with green and blue highlights. Even the XPG logo has the same color. XPG also plans to launch the Alpha series of new gaming mice (above left), which feature an ergonomic design and a high-performing optical sensor. Other than the conceptual Vault gaming mouse, XPG hopes to launch some additional products at CES that should come to market in 2022. This includes PCIe Gen5x 4 solid-state drives and DDR5 DRAM. Other products include the XPG Cybercore, a new power supply unit, as well as the XPG Battlecruiser Pro tower PC chassis. A new gaming laptop, as well as two new Ultrabooks, are also planned for release. CES is known for crazy conceptual ideas like this one. Though not really related to gaming, some of our favorite concepts from the past include the Brink Bionics Impulse Neuro-Controller, the Razer Project Brooklyn gaming chair, and a rollable smartphone.

LG to unveil a curved 55-inch TV that comes attached to a recliner, new bike at CES 2022
eu.usatoday.com
88face152a1f564631b04c7de3ec33ae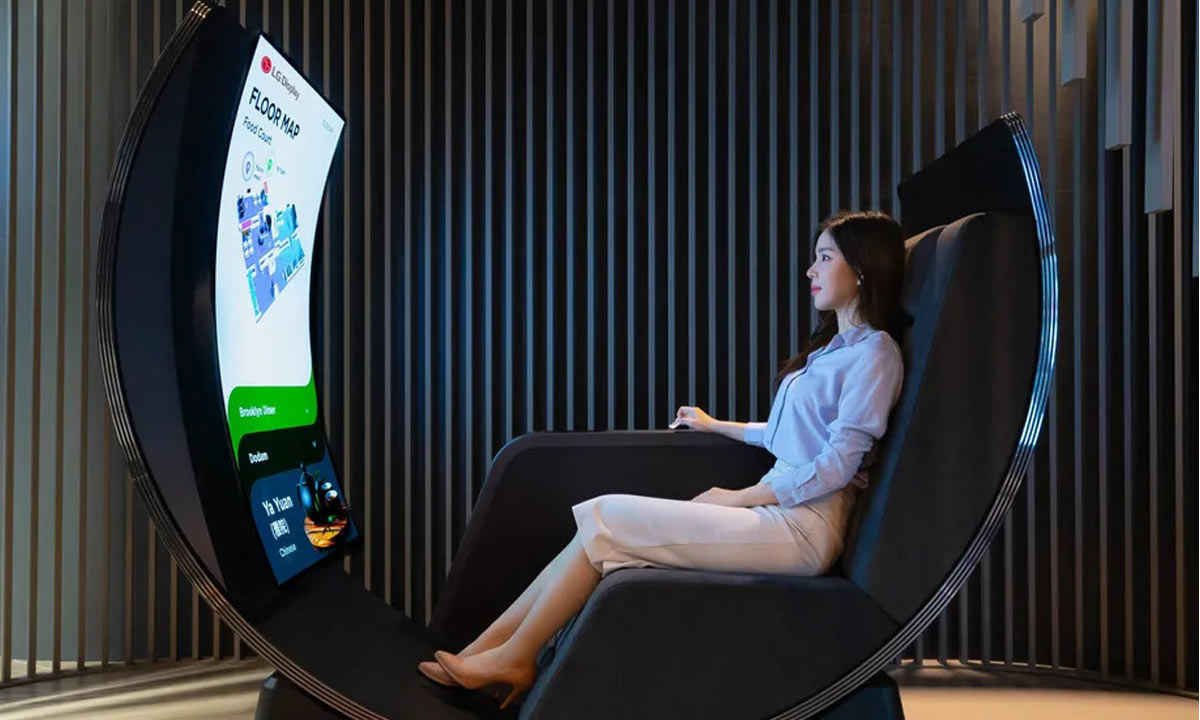 Flexible OLED display panels have found meaning in gaming monitors and foldable devices, which are certainly growing in popularity every passing day, but that's certainly not all there is to the tech. At the upcoming CES trade show, LG Displays will showcase a couple more innovative applications - a reclining Media Chair and a Virtual Ride. The Media Chair is basically a rotating reclining chair attached to a 55-inch curved OLED TV with just the optimum space between the two for a comfortable and immersive TV viewing experience. There are speakers in the chair and there is also LG's Cinematic Sound OLED technology where the panel vibrates to produce sound. The display itself has a 1500R curve that LG says is best suited to keep the media in perfect focus. The TV also repositions itself for the optimum viewing distance as you recline the chair. Users will also be able to switch between portrait and landscape orientation using the button on the right armrest. Of course, this is just a concept for now and doesn't come with a price tag attached. This could, however, someday be available to consumers for an exorbitant price and by then it could also integrate massage pads. Also Read: LG unveils double-height DualUp Monitor and UltraFine Display Virtual Ride combines three 55-inch Curved LED displays with one curved at a tight 500R bend to create an immersive outdoor riding experience. LG is also pitching this as a more pragmatic VR headset alternative for riders, but we doubt if it would feel as immersive. Anyways, the good thing is that with more products using foldable OLED displays, the technology will gradually become a tad more accessible to the masses. Let's wait and watch.

LG to unveil a curved 55-inch TV that comes attached to a recliner, new bike at CES 2022
eu.usatoday.com
88face152a1f564631b04c7de3ec33ae
Not a single phone is perfect, and some of them are more in focus than others. 's Pixel devices are always under a microscope, and quite a few problems were spotted thus far. The latest one actually includes the Pixel 6 and 6 Pro screen cracks. Users have been reporting screen cracks on the two devices for a while now. The reports go back a couple of months, and they can be found on both and, reports. Truth be said, the Google Pixel 6 Pro is mentioned more often than its sibling. Its display seems to be affected by this issue way more. It has a curved display, by the way, in case you're out of the loop. That being said, both the Pixel 6 and 6 Pro utilize the Gorilla Glass Victus, which is placed on top of the display. The Gorilla Glass Victus is regarded to be one of the strongest glass display protectors in the market. So, what's going on here? Well, we're not sure, but most of these cracks have one thing in common, they start from the corners. In some cases, they develop on the sides first. It is also noted that using a case or screen protector doesn't affect this, it happens either way for some people. You can see some of the samples in the gallery below. Now, it is worth noting that screen cracks are not uncommon. Things like this happen on smartphones, to the unlucky users who got units with tiny manufacturing defects. Those defects tend to cause pressure to build up in the display glass, and that eventually causes a crack. Sudden changes in temperature can also cause this, though that's less likely. Chances are that the vast majority of users who had this problem actually got a defective unit. Just because this happened to a number of people doesn't mean it'll happen to you, in fact, the chances are very low. What's worrying is that one of the customers said that Google didn't confirm this is a manufacturing defect or anything of the sort. He was simply said that "screens don't just crack", allegedly. As we all know, replacing a smartphone display is not cheap, though it's cheaper to do on a Pixel phone than on some other flagship devices. Why? Well, because the Pixel 6 and 6 Pro displays are not bonded to the mid-frame, which is why they seem hollow. You can read more about that.

Google Pixel 6 phone series cracked screens reported
androidcommunity.com
34ad3c369405949d3317ced0a30c7338
Today's highlighted deal comes via our Gear + Gadgets section of the Neowin Deals store, where you can pick up the Alpha Bravo GX-1 Gaming Headset for $119.99. With noise-cancellation, in-line controls, and multi-platform compatibility, this headset will immerse you to the best gaming experience every time. The Alpha Bravo GX-1 is a professional gaming headset compatible with multi-platform devices, including PlayStation, Xbox, PC/Notebooks, and Nintendo Switch. Powered by Veho, the GX-1 headset has a built-in noise-canceling microphone for precision sound, which makes them a great start for any semi-professional gamer. Specs In the box you'll find the Alpha Bravo GX-1 Gaming Headset, 3.5mm Adapter, and Quick Start Guide. This deal is only available to ship within the USA and has an expected delivery between Dec 28 - Jan 3. Additional two or three year warranty can be added at extra cost. That's OK, there are other deals on offer you can check out here or the below offer. EVERYONE GETS A LAMBO… BUT WHAT SIZE LAMBO? The Catch is You Won't Know if You'll Receive a 1/64 Diecast, Remote Controlled, Ride'On, or the Full-Sized Lambo Get MrBeast + MSCHF Everyone Gets A Car for $35 (3- and 5-pack offers also available) Neowin Deals · Free eBooks · Neowin Store Disclosure: This is a StackCommerce deal or giveaway in partnership with Neowin; an account at StackCommerce is required to participate in any deals or giveaways. For a full description of StackCommerce's privacy guidelines, go here. Neowin benefits from shared revenue of each sale made through our branded deals site, and it all goes toward the running costs.

Nintendo Switch vs PS4 vs Xbox One: Which should you choose?
pocket-lint.com
a8ae147405daf1cdf0aac28f53d3471f
At the upcoming CES 2022 event, where memory and storage products maker ADATA will host its "Dawn of a New Xtreme" event, the firm plans to exhibit a bizarre yet interesting product. Called XPG VAULT, this will be a gaming mouse that will have its own fast storage as ADATA says that the sample prototype it currently is working on can house up to 1TB of SSD space. Here's the idea behind such a creation. If you are a gamer then ADATA says it wants you to have "your gaming library, in the palm of your hand". The current prototype samples are capable of running at up to 985MB/s and paired with 1TB storage, the product does sound pretty interesting, at least on paper. The mouse will utilize a USB Type-C connector and looking at the speed, it will probably be a USB 3.1 Gen 2 connection. The company will also show off some more interesting products here including super-fast 14GB/s PCIe 5.0 NVMe SSDs that we covered yesterday, RAM, cases, coolers, gaming laptops, and more. ADATA isn't the only company to stick up an SSD on to something you'd least expect. For example, there is an actual NVMe SSD designed for audiophiles out there that apparently makes audio sound better due to its pSLC mode, among other stuff.

XPG To Showcase PCIe Gen5x 4 SSDs And DDR5 DRAM At CES 2022
cdrlabs.com
36d3f69af5f264b5b8aedd99dfd0694c
Following many other tech companies in recent days, Waymo announced this morning that it's no longer having an in-person presence at CES 2022 due to the "quickly evolving COVID infection rates." Just last week, Alphabet's autonomous car company announced that it was "excited" to show the "full range of vehicles on which we operate the Waymo Driver at CES for the first time." Waymo was going to have a large booth (West Hall 5604) that featured the L4 Class-8 Freightliner Cascadia truck, Waymo Via delivery minivans (painted blue versus white), and the Jaguar I-Pace. The safety and wellbeing of our team is top of mind for us and informed this tough decision. Going forward, once this most recent surge is under control, our team will continue to build out impactful, engaging, and safe events so that our key audiences and stakeholders can experience Waymo. Waymo employees were set to give at least six presentations at the booth. That said, the company will still have a virtual presence "in some CES-related events": In particular, as part of our Self-Driven Women series, our co-CEO Tekedra Mawakana and our Global Head of Public Policy Michelle Peacock will speak at several virtual panel discussions with the Female Quotient, the official equality partner of CES 2022. This follows Meta (Facebook), Amazon, and Lenovo also pulling out over the past few days. As the first companied pulled out, the Consumer Technology Association reiterated yesterday that it was going to continue with the in-person trade show. We've reached out to Google proper for comment, which will likely make the same CES 2022 decision as Waymo. Like in previous years, Google is set to have a large outdoor booth to show off various devices running its software, and ecosystem integrations. Check out 9to5Google on YouTube for more news:

T-Mobile, Lenovo, TikTok, AT&T and more scrap CES 2022 plans due to COVID-19
cnet.com
f80d2675f79478895c3b0f0829dff3a2
By Mark Gurman| Bloomberg Amazon. com, Meta Platforms, Pinterest, Twitter and several news outlets have canceled plans to attend the annual CES technology conference in Las Vegas, a response to surging Covid-19 cases around the world. The show, put on by the Consumer Technology Association, is still scheduled to get underway in early January. But efforts to return to normal after an online-only event this year have been hindered by the raging omicron variant. "Due to the spike in Covid cases across the country in the past week, we've decided to cancel our in-person presence at CES next month," Twitter said in a statement. "We'll continue to actively monitor the situation into the new year and find other opportunities to connect with our clients and partners." Meta, formerly known as Facebook, echoed those remarks. "Out of an abundance of caution and care for our employees, we won't be attending CES in-person due to the evolving public health concerns related to Covid-19," Meta said. The company is exploring how it can participate virtually. Amazon and its smart-home subsidiary Ring did likewise. The retail and technology giant said that "due to the quickly shifting situation and uncertainty around the Omicron variant, we will no longer have an on-site presence at CES." T-Mobile US, a CES sponsor, said Tuesday it will "significantly limit" its in-person presence at the show. And Chief Executive Officer Mike Sievert will no longer be giving a keynote speech at the event, either in-person or online. "The vast majority of our team will not be traveling to Las Vegas," the wireless carrier said. The company "looks forward to an in-person CES 2023, which we hope includes an on-stage keynote in front of a live audience." Pinterest, which had been planning to have a scaled-down presence, decided to cancel altogether. Like Twitter, the social media company wasn't officially part of the show. Other companies had already been planning primarily digital showcases. Nvidia Corp. said it "was cautious from the start" and that its press conference is virtual-only. Advanced Micro Devices Inc. said it is attending, but with only a limited presence. Samsung Electronics Co., a key presenter at CES, said Tuesday it was "closely monitoring the current health situation" and planning to take appropriate measures. Its next steps could include "a smaller delegation on-site and the strengthening of online experiences," the company said. But several big names are pushing ahead with plans for the event, a 54-year-old institution that typically attracts tens of thousands of people and has previously showcased products such as the VCR, DVD and Microsoft Corp.'s Xbox. Sony Group Corp. and Alphabet Inc.'s Google told Bloomberg News they are still scheduled to attend, but that they are monitoring local conditions. Sony added that it is including a digital version of its plans, which entails a large booth and a press conference. Qualcomm Inc. still plans to attend as well. Intel Corp., which is scheduled to hold a CES press conference, said it is revisiting its plans. Related Articles Opinion: We are the ones failing our teens, not social media H-1B visa: Major tech employer in Silicon Valley committing 'wage theft' against foreign workers, report alleges Facebook sued for $150 billion over violence that killed Rohingya Facebook sold ads comparing Covid-19 vaccine to Holocaust Mega deals defy Silicon Valley tech exodus doom-and-gloom Some smaller technology companies, including smartphone maker OnePlus and virtual reality headset developer HTC Vive, said they also currently plan to attend the show. Apple Inc., which went to CES two years ago for a privacy panel, didn't have plans to attend the 2022 conference. Several technology-focused publications, including The Verge, Engadget, TechCrunch and CNET, said that they're not sending reporters to Las Vegas to cover the conference. The CTA, though, has no plans to cancel the in-person conference. The group has touted the number of companies attending, as well as its updated safety protocols, including optional daily testing for Covid-19. Gary Shapiro, the group's longtime president, responded to questions with a statement saying that more than 100 government officials are scheduled to attend the conference. He also pointed to continued attendee and company registrations.

T-Mobile, Lenovo, TikTok, AT&T and more scrap CES 2022 plans due to COVID-19
cnet.com
f80d2675f79478895c3b0f0829dff3a2
AMD will soon release several new powerful workstation processors, dubbed AMD Ryzen Threadripper Pro 5000, code name "Chagall." After recent rumors revealed that the CPUs will likely be released on March 8, 2022, further leaks now show in-depth specifications of the new Threadrippers, including five different variants. Igor'sLab published an internal list of the five upcoming AMD Ryzen Threadripper Pro 5000 CPUs. All of these are Zen3 processors based on the sWRX8 socket, and the lineup includes models with 64, 32, 24, 16, and 12 cores. According to the internal spec sheet shared by Igor'sLab, the CPUs should all offer 8-channel DDR4 memory support as well as 128 lanes support for Gen4 PCIe. These powerful chips consume a lot of power, as each has a TDP of 280W. When it comes to the boost clocks on these CPUs, the 4.55GHz is the maximum. However, users will be able to adjust the power state to lower the TDP, and this will affect the maximum boost clock. While the base clock varies from model to model, they all cap out at 4.55GHz when it comes to the boost clock. The best model from the new line of AMD workstation CPUs is called Threadripper Pro 5995WX. It comes with 64 cores and 128 threads as well as a 256MB L3 cache, which is the same as the previous 3995WX model. However, the new flagship CPU has higher clock speeds, offering a jump from 4.2GHz to 4.55GHz. There is a good chance that this will be one of the best processors on the market. Other variants include the 5975WX with 32 cores, followed by the 5965WX with 24 cores, the 5955WX with 16 cores, and lastly, the 5945WX rounds out the list with 12 cores. Only the top CPU has a 256MB L3 cache. The 32-core and 24-core Threadripper Pros will feature a 128MB cache, while the 16-core and 12-core options have just 64MB of cache. Historically, AMD has had little competition in the workstation segment of the CPU market. However, with Intel also planning to release the new Sapphire Rapids HEDT family of processors early next year, things are bound to get interesting. The AMD Ryzen Threadripper Pro 5000 series has long been awaited: The launch of the CPUs has been postponed several times. Now, it seems that AMD may unveil the processors during CES 2022 in January and prepare for the release on March 8, 2022. It's going to be a big year for AMD, as we can also expect the launch of AMD Ryzen 6000 consumer processors sometime in 2022.

AMD Zen 4 CPU details to be revealed at CES 2022
digit.in
3095bbb78d1d8604742891cfc48abedc
So, which of the streamers had the best year in 2021? Who's winning the streaming wars? Read on for a breakdown of the best in streaming in 2021. Related: Which are the best streaming services for you? The best streaming services of 2021: Overview For a long time, Netflix was seen as the only streaming game in town. Even with competition from Hulu and Amazon Prime, we spent nearly a decade with very limited options. There were advantages to that, of course. Namely, you could sign up for everything without totally breaking the bank. The problem was one of scale though. None of them had the massive libraries they have today. See also: The best original streaming movies Paramount Plus launched and became the primary home for Star Trek titles including new seasons of Discovery and Lower Decks, as well as the debut of the animated Star Trek: Prodigy. Disney Plus expanded its Marvel Cinematic Universe with five new streaming shows. Hulu, including the now-defunct FX on Hulu, gave us Only Murders in the Building, Y: The Last Man, and Reservation Dogs. Amazon Prime Video delivered the final season of The Expanse and launched the ambitious The Wheel of Time. Apple TV Plus launched new seasons of Servant and The Morning Show while premiering its epic sci-fi series Foundation. HBO Max had Hacks, Station Eleven, Titans, and the Gossip Girl reboot. The list goes on. Netflix's slate included popular new titles like Sweet Tooth, Maid, The Chair, Lupin, and Midnight Mass. Major shows returned for new seasons, including Sex Education, You, I Think You Should Leave, and The Witcher. And on the film side, Netflix released some huge titles that have been making it onto many best-of-2021 lists, like The Harder They Fall, tick, tick… BOOM!, The Power of the Dog, The Lost Daughter, Passing, and more, along with big, flashy actioners like Red Notice, Army of the Dead, and Gunpowder Milkshake. 2021 was the year of Squid Game. 2020 was a dismal year for film (or at least for movie theaters), and the WarnerMedia-owned streamer saw a chance to recoup some of its lost theatrical revenue by encouraging potential audiences to sign up for the streaming service. See also: The best movies on HBO Max HBO Max showed a different way forward for theatrical exhibition and streaming in 2021. With sustained growth throughout the year and some solid original programming, HBO Max certainly already belonged in the broader conversation. But the day-and-date release strategy made it stand out in a big way. The streamer has no stated plans to continue the practice in the new year, and it was clearly a product of adjusting to COVID-19. Still, the move was a major game-changer, revealing to audiences that film release schedules are not set in stone. To really dig in and compare growth in a more illustrative way, we can simply focus on one country and see how everyone compares there. So in the US, which streamer has seen the most growth in 2021? Check out: How Apple TV Plus became a streaming heavy hitter Apple TV Plus made enormous gains in the third quarter of 2021. If we narrow our focus to the US once again for the sake of comparing apples to apples, Netflix is the clear winner. Apple TV Plus may be growing at an incredible rate, but at 5% of the market share, it's still well behind Netflix, which controls 30%. Read: Can Netflix stay on top in the streaming wars? Netflix continues to take advantage of its head start. The old school streamer continues to grow steadily, especially internationally, and it hasn't slacked off on new content. No one could have predicted the massive success of Squid Game, but that was hardly Netflix's only hit. Popular shows like You, The Witcher, Cobra Kai, and more launched new seasons, and some stellar new shows rolled out too, like Sweet Tooth and Midnight Mass. On the film side, some huge titles like The Guilty, The Harder They Fall, The Power of the Dog, and Don't Look Up premiered. Some of those are likely to take home Oscars in the new year.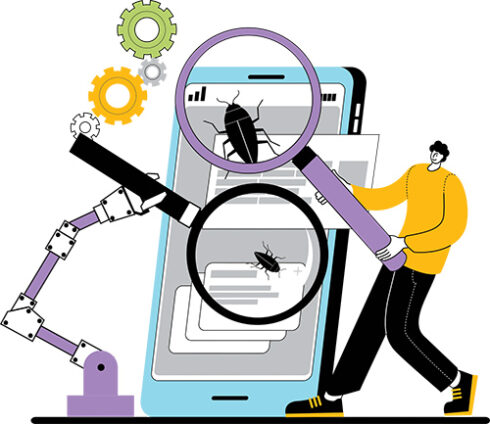 2021 Year in Review: Testing
sdtimes.com
999eae38f267a47a1686fd95f6986e55
After skipping the OnePlus 9T this year in global markets, the OnePlus 10 series means that hopefully, we'll see more upgrades and a great leap forward over the previous generation. With that in mind, this is everything we know about the upcoming smartphones. Hardcore fans would definitely argue that OnePlus is on a downward spiral, but the sales figures in recent years say the opposite. We could be about to hit a bump in the road courtesy of a very divisive merger between OnePlus and Oppo hardware and software teams. With that said, there will still be lots of anticipation to see just what the OnePlus 10 and 10 Pro bring to the table when they do eventually launch. Here's everything we know about the next flagship OnePlus phones. Subscribe to 9to5Google on YouTube for more videos If there is one thing that OnePlus has done well in recent years its smartphone design. This time around, we're unsure just how the OnePlus 10 series will fit into the mold. Renders of the proposed OnePlus 10 Pro we're shared online, but we have yet to see just what the standard model will bring to the table. There is a refresh of the design seen on the OnePlus 9 Pro with some definite inspiration drawn from the Samsung Galaxy S21 series courtesy of a chassis infused camera module. The cameras definitely resemble a stovetop with large lens holes an upper left positioning at the rear. OnePlus is set to retain soft curves at the rear and a curved display is also retaining an upper-left punch-hole – which circumvents the recent industry-standard central selfie camera cutout. It's clear that for 2022, OnePlus is tweaking the design formula rather than trying to reinvent things and @OnLeaks early renders more than indicating that will be the case. It's also suggested that the OnePlus 10 Pro will come in a revised Alpine Green color alongside a stealthy matte black. It's unclear though if we'll see region and storage-specific color options this time around. If we follow the established track record of OnePlus, we can expect the 10 series to be a true out-and-out flagship. A partial list of specifications also suggests the same. The display will be a 6.7-inch QHD+ LPTO AMOLED panel at 120Hz, the same size and refresh rate as the OnePlus 9 Pro. One downside here is that curved panel but while there is no explicit confirmation we would expect OnePlus to continue with an in-display fingerprint scanner. Under the hood, up to 12GB of RAM and up to 256GB of UFS 3.1 storage will be paired with the next-generation Qualcomm Snapdragon flagship. Thanks to the recent launch, we know that the Snapdragon 8 Gen 1 processor is set to provide a notable jump over the Snapdragon 888 and 888+. This rumor also suggests that the OnePlus 10 Pro is going to up the battery capacity to 5,000mAh with even faster charging than ever before. We could see 80W wired charging, which would no doubt improve upon the super fast 65W speeds seen on the OnePlus 9 Pro. Wireless charging is set to remain at 50W. Unfortunately, no evidence has been shared to confirm the OnePlus 10 internals. Should we see a similar standard and Pro setup as used in years prior, it's likely that many of the core internals will remain the same with downgrades in a few areas. However, we do not know at this stage. The OnePlus 10 and 10 Pro are set to launch with Android 12 pre-installed. But for anyone unaware, earlier in 2021 we saw OnePlus CEO Pete Lau confirm the merger between the software teams of OnePlus and Oppo. Lau referring to this move as the " OnePlus 2.0 phase. " Sadly, this move will undoubtedly concern many longtime fans. Since that announcement, we've seen the official release of OxygenOS 12 based upon Android 12 atop ColorOS. OxygenOS is now a skin for ColorOS rather than its own individual build and it is further from the clean almost Pixel-like experience it was once before. We've seen a fairly slow downward spiral from what was once one of the best alternative versions of Android out there. A number of changes that you'll notice right away include app icons, fonts, animations, and a general shift towards the ColorOS design and operational methodology. Popular OxygenOS features are still retained such as Zen Mode with enhancements to the Shelf, Notes and even the Canvas AOD customization option. In essence, the OnePlus 10 series will launch with a version of OxygenOS that many fans will simply not recognize. Whether it's too much of a departure from the convention will be up to you. OxygenOS 12 is not completely terrible, it's just different. Despite the hype and expectation surrounding the Hasselblad partnership announced alongside the OnePlus 9 series, it's easy to say we didn't get the outright flagship camera we had hoped for. That is not to say the camera on the OnePlus 9 and 9 Pro was bad, it just wasn't quite what we'd thought it would and could be given the pre-release hype. The OnePlus 10 series is not bringing such a big overhaul but more of a fine-tuning with a triple camera setup retained at the rear. Of course, on the OnePlus 10 Pro, we'll see a new physical layout but a somewhat familiar 48-megapixel main sensor, 50-megapixel ultrawide and 8-megapixel telephoto zoom lens setup. It seems as though the two-megapixel monochrome sensor could be ditched this time around but the selfie camera is set to take a major step up to 32-megapixels – which doubles the resolution of the OnePlus 9 Pro selfie camera. We're also expecting to see some camera UI tweaks and tuning to hammer home the Hasselblad partnership. It's highly likely that we'll see more features and functions based upon existing Hasselblad cameras, such as the X-pan mode that was added to the OnePlus 9 series via an OTA update. Thanks to Pete Lau, we know that at the very least the OnePlus 10 Pro is set to be unveiled earlier than ever before. There was no mention of the standard OnePlus 10, but it could be that the focus is solely upon the flagship device – which some might argue has always been the case. January 2022 is the proposed launch timeframe but that looks as though it will only apply to China. Another tidbit from earlier in the year indicates that global markets will see the OnePlus 10 and 10 Pro in or around March or April 2022. It seems a short exclusivity period will apply to China before we get to see the OnePlus 10 series elsewhere. With OnePlus now having closer ties to Oppo, this follows Oppo's strategies and release patterns. Disappointingly, we simply have no information on the potential price point of the OnePlus 10 or 10 Pro. It's is no great secret that we've seen OnePlus device prices balloon in recent years and skyrocket toward the $1,000 barrier. The entry-level OnePlus 9 Pro was priced at $969, and we'd expect the OnePlus 10 Pro to be in or around this ballpark figure. That said, we simply cannot say for certain at this stage. We want to open up the floor to you: What beyond the leaks and even including the leaks would you like to see come launch day? We are now on a countdown to the as-yet-unknown release to get to see the OnePlus 10 and 10 Pro in the flesh for the first time. Check out 9to5Google on YouTube for more news:

OnePlus 10 Pro key detail confirmed ahead of official launch in January
bgr.in
ee3073687e3b8c8c3a8f9ce6f852dcd3
Recently, TENAA certified a Realme smartphone with model number RMX3310 which will be the new Realme GT 2. Leaks suggest that the device will come with the last year's Snapdragon 888 chipset. However, a new device is now approved by TENAA with model number RMX3300. And, there is a strong chance that this will be the new Realme GT 2 Pro smartphone with the new Snapdragon 8 Gen 1 chipset. The listing reveals several details about the new device which include the display, battery, camera, and many more. Both Realme GT 2 and GT 2 pro are ready to be launched in China on January 4, 2022. Before that, we can take a look at the information available to us right now. Starting with the display, the TENAA listing describes a 6.67-inch Quad HD+ AMOLED display. The display will come with a 120Hz refresh rate capability and an in-display fingerprint sensor. The device will come with Snapdragon 8 Gen 1 chipset coupled with 8 GB / 12GB RAM and 128 GB / 256 GB / 512 GB storage options. When it comes to cameras, the device will house a triple camera setup at the back. This includes a 50 MP main sensor with OIS and a 50 MP secondary sensor, and also a 2 MP sensor. Realme has gone with a 32 MP camera for selfie purposes. In the battery section, Realme has gone with a dual battery approach just like other flagships nowadays. Each battery will be of 2,440 mAh capacity resulting in a total of 5,000 mAh typical battery value. A few days ago, RMX3300 was spotted with a 65W fast charging support on China's 3C certification. So, the Realme GT 2 Pro will come with a 65 W fast charger in the box. The smartphone will come with the latest Android 12 based Realme UI 3.0 out of the box. Realme GT 2 Pro will be available in multiple colors such as Paper White, Cast Iron Black, Ice Crystal Blue, and Light Green.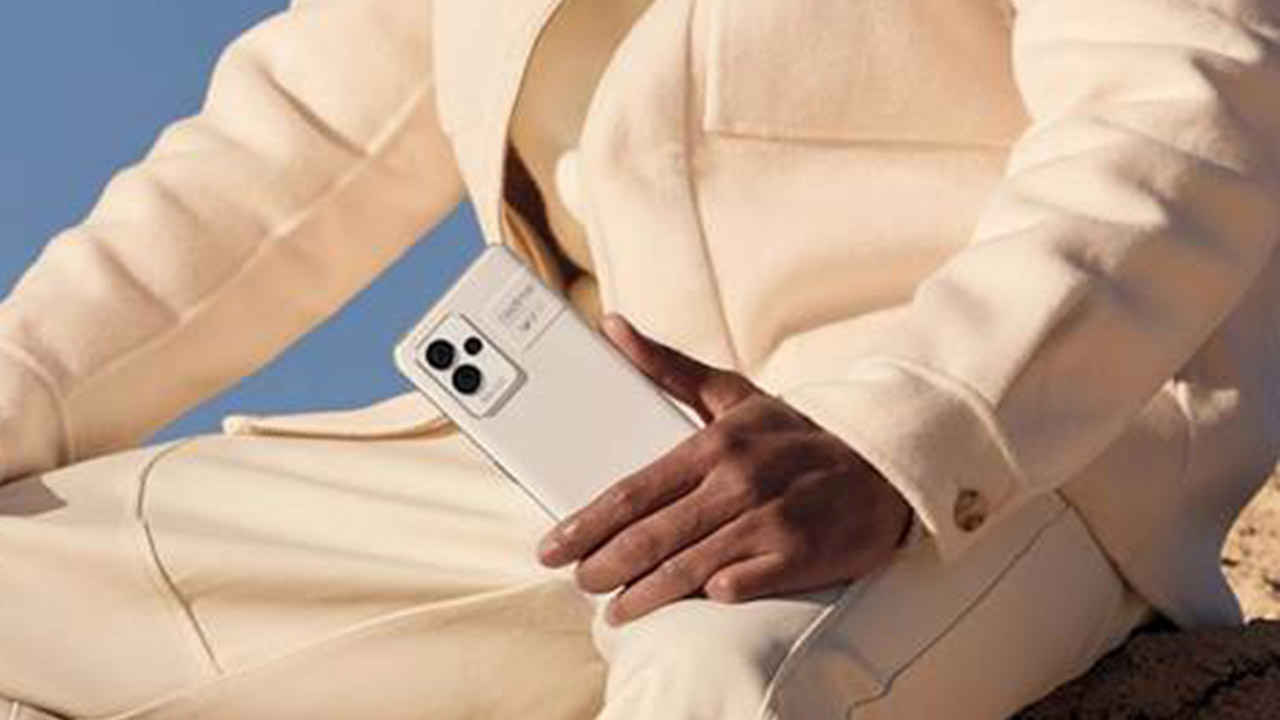 Realme GT 2 Pro spotted on TENAA, key specs revealed
digit.in
643243025f50f26a8bb4f3f28d0279ce
Let me be clear from the beginning - you don't have anything to do with Web3 or Web 3.0 right now. It might not be until the next three to four years that an average internet user may use Web3. It is a new internet concept that is still very much in the works and will require heavy involvement from the developer fraction before glimpses of it will be mainstream. That being said, do not assume that this work has not started. There are apps and websites already running on Web3. These include social networks, messaging platforms, banks and exchange services, browsers and platforms for many other purposes. The scope of its application is huge because, after all, it is the Internet. So, what changes? Why the Web3 and not the Internet we use today? And most importantly, why should you bother? We will explore this, and a lot more, through this article. Keep in mind that the technicalities of Web3 are a bit complex, especially if you are a stranger to blockchain. However, it's very reason of being is very clear and direct. So, we will first understand what Web3 is, we will have a look at its purpose, and then we will try to analyse if it makes sense for the majority of Internet users. A three-word answer: New-age internet. It is being called the third major phase of the Internet since its inception. For reference, Web1 was the initial days of the Internet, when we visited static websites. One could see an address on the world wide web and look at its content. There was little to no interaction happening within that website. It eventually gave way to Web2 in 1999, when there was a boom in interactive websites. To this date, we live in that age of the Internet. We visit websites, perform actions on them, and they respond accordingly. The big difference - we can even upload our content on these websites, like posting a photo on Facebook. Naturally, user-generated content became the king. Then websites enabling it became internet behemoths, Google and Facebook being the most famous examples. Everyone wants to see what their friends are up to. Everyone wants to see the new trend online. Social media posts and Google searches have become a part of life for anyone on the Internet. On the surface, Web3 will be the same. It will have all these functionalities that we enjoy today. What will change is the underlying technology. Web 3 aims to be a decentralised version of the Internet we see today. This basically means taking control of the "internet behemoths" I mentioned above and giving it to the user. Only through Web3, internet users will "control their data, identity and destiny", as per Web3 Foundation that promotes Web3 projects. Since it uses the term "decentralised", there is only one technology that should come to mind - Blockchain. Web3, much like other buzzwords you hear - Bitcoin, NFTs etc. - is based on blockchain technology. As of now, most of it is based on the Ethereum blockchain. In fact, Ethereum co-founder Gavin Wood first coined the term Web3 in 2014. He now runs the Web3 foundation. Building an internet on the blockchain means that there is no single controller of a Web3 app, often identified as Decentralised Applications or dApps. You see, the way websites or apps work today is through their servers. Information goes to the server, and it flows out of the server. Your action online gets a response and what is happening in between is what only the platform provider knows. The security protocols in place, the privacy protection measures and other actions on data are often unknown to the user. This is one of the reasons for Web3's existence. Web3 changes this process through blockchain. Those unaware of blockchain technology know that it is a digital and distributed ledger system, wherein all the participating systems act as a node. In simple words, it is a way of recording information, which uses a network of computers instead of a single computer. This makes it very difficult, if not impossible, to hack or cheat the system. What it also does, and what is more important to the context of Web3, is that it does not rely on a centralised server to work. This means, ideally, on Web3, you will be able to send a message to your peer without your messages flowing through WhatsApp's servers. Similarly, you will be able to send or receive money without a Paytm server being involved. Now, this is where even experts are in disagreement, so don't be bogged down if it becomes all too much for you to take right away. Just try to understand this one simple thing - Web3, being decentralised, wants to give the control back to the user. This means no requirement of permission by a service (censorship, bans), no prying eyes on information transfer (privacy violations), no single point of failure of a network (multiple servers). The point of argument here is, not all of the Internet faces these problems right now. There are aspects of decentralisation on every prevalent service. There are plenty of security measures in place, and the regulation that Web3 promises to remove might be a good thing for the public in general. What if misinformation is shared on Web3, or hateful or incitive content gathers steam? Who will be held responsible? For now, we can blame the platforms, which in turn take action by the law. Web3, at least for now, knows no jurisdictions. Even Ethereum. org clarifies this - "the degree to which a network is centralised/decentralised lies on a spectrum; no network is entirely centralised or entirely decentralised." Another big question that looms over the use of Web3 is - what if it is not as decentralised as it promises to be? Yes, the technology on which it will work will change. It will be decentralised for sure. But how will this decentralisation take place? Will this be among 100 computers housed within an office space? Or will it indeed be based on a global network of systems? In the former case, it will be just plain old Web2. Gavin Wood highlighted this in a recent interview with Wired - "We need to understand the node infrastructure of the [blockchcain] network; is it really peer-to-peer or is it actually run from one data centre by a company that manufactures and sells hardware and is required to be consulted before a new node can come online? The details make the difference as to whether it's basically just Web 2.0 in disguise or whether it is actually legitimately open, transparent, decentralised, peer-to-peer." For now, things are not looking too good for Web3 in these regards. Jack Dorsey and Elon Musk rightly mocked the concept recently. Simply because Web3 platforms are gaining massive funding, in billions of dollars, from various investors around the world, as and when these platforms bloom into mainstream use, these investors are sure to be at their reigns. These platforms will then become just what they sought to replace, internet behemoths, only in a new age. There are several other challenges that Web3 faces right now, like how it will become more accessible to the general public or how it will bring down the cost of creating a platform on it. The way its stakeholders tackle these issues will ultimately define its role in the years to come. Of course, Web3 brings some solid benefits to the table when compared to the present Internet, but it is only if its implementation is done right, can Web3 be successful.

Jack Dorsey blocked on Twitter by Marc Andreessen after Web3 comments
cnbc.com
8018905e06e2c9874c13e6e489b89326
It appears that Apple is finally parting ways with the much-maligned notch on iPhones. It's going to be a half-hearted breakup, though. Korea-based TheElec reports that LG and Samsung will be supplying LTPO OLED panels for the iPhone 14 Pro and its pricier big brother. But this is no ordinary panel we're talking about here. This one has no boat-shaped notch at the top, but there will be a hole drilled in its place to house the camera. The report cites industry insiders and claims that LG will supply a small share of LTPO panels for the iPhone 14 Pro, while Samsung hogs the rest of the orders of this new kind of display — for Apple, that is. Popularly known as the hole-punch design, it allows phone makers to avoid the notch in any shape or size. Instead, a hole is drilled in one of the top corners or the top center of the phone to host the selfie camera. Now, rumors about Apple ditching the notch and embracing the hole-punch design in 2022 have been floating around for a while. Some folks even went ahead and created dazzling concept renders, giving us a taste of what to expect. Then came a prediction from TFI Securities analyst and prolific Apple surprise-spoiler Ming-Chi Kuo, who claimed in an investor note that a hole-punch cutout will appear on iPhones next year. With the wide notch gone, one might wonder what happens to the "revolutionary: Face ID authentication system. Well, Ross Young from supply chain analysis firm DSCC recently tweeted that Face ID will be moved under the display, just like under-screen fingerprint sensors on a ton of Android phones out there. And in case that doesn't pan out, Apple will put the trusty Touch ID fingerprint sensor beneath the screen, claims Young, who maintains a fairly solid track record with display-related industry news. Unfortunately, the non-Pro iPhone 14 models won't get the same hole-punch display treatment, it seems. They will likely stick with the notch aesthetics for at least another generation, or two. We might not get an iPhone 14 Mini either, as Apple reportedly isn't too happy with the underwhelming sales figures of the mini model across the iPhone 12 and 13 series. As for the LTPO term, it stands for Low-Temperature Polycrystalline Oxide. It is the same tech that allows the screen on the iPhone 13 Pro to automatically adjust its refresh rate to provide the best visual experienc, and also save some battery juice while at it. The ProMotion tech on the iPad Pro and the new MacBook Pro does something similar, but the refresh rate numbers don't offer the same adjustment range on these devices as they do on the iPhone 13 Pro.

iPhone 14 price rumors: Our best guess at how much Apple's 2022 iPhones could cost
cnet.com
203ab7c965ab8a70c668ffa53551372b
Dontnod Entertainment is primarily known for creating the Life is Strange series, but the studio has also worked on some other interesting projects in recent years. One of those is Vampyr, a smaller RPG-lite game focused on, you guessed it, vampires. Recently, Epic Games has been giving away a free game on its store each day to celebrate Christmas. Today, you'll have the chance to claim Vampyr for free until 4PM GMT tomorrow, the 24th of December. Vampyr is set in London, following Dr. Jonathan Reid on a mission to find a cure to an illness befalling the city's citizens. Sure enough, he ends up turning into a vampire, cursed to feed on those he wants to heal. Players can choose different abilities and power them up along the way, all while fighting off other vampires, undead and supernatural creatures. It's not a game with Triple A RPG quality and polish, but it is pretty solid and has been patched up well since its release in 2018. KitGuru Says: Will you be claiming today's free game on the Epic Games Store? Become a Patron!

Vampyr is free to claim on the Epic Games Store today
neowin.net
c5228bde8dd6aee22b87fc3079dc862d
There is some relief for online payment systems as well as online shoppers in India as the Reserve Bank of India has extended the online tokenization requirement for credit and debit cards by 6 months. The new requirement from RBI was supposed to come into effect from January 1, 2022, and it would have disrupted the online payments in some ways. The new requirement from RBI notes that merchants can no longer store the debit and credit card details of India shoppers. Instead, working with payment gateways, they have to implement tokenization of the cards. The new rules will make it more difficult for cyber criminals and hackers to steal or misuse credit and debit cards from websites and apps. However, the new rules do introduce a bit of friction in the payment system and make the online payments slightly less smooth. RBI in its note on Thursday said that the new rules will no longer be effective from January 1, 2022. Instead, the rules will now be enforced from July 1, 2022, hence giving time to online shopping sites, apps and payment gateways like Visa and Mastercard to prepare for them. In addition, RBI has also mandated that when the new rules come into effect shopping sites and apps will also have to delete the already saved credit and debit card details of Indian users. This creates issues for services that charge recurring payment, such as a subscription service like Google One. On Thursday RBI in its note said, "In light of various representations received in this regard, we advise the timeline for storing of CoF data is extended by six months, i.e., till June 30, 2022." RBI said that after June 30, "such data shall be purged." Until then, RBI says, "industry stakeholders may devise alternate mechanism(s) to handle any use case (including recurring e-mandates, EMI option, etc.) or post-transaction activity (including chargeback handling, dispute resolution." The move from the RBI has received mixed reaction. While some people have welcomed the additional security that the tokenization of card details will bring to online payments and transactions, many believe that it adds an unnecessary friction to an otherwise already quite secure mechanism. It is important to note that in India, unlike in many other countries where debit and credit cards can be used for fraud in an easier way, online transactions here are more secure because of the OTP mechanism. In most instances, all credit or debit transactions in India require use of OTP, which provides an additional layer of security to users.

RBI pushes deadline for tokenisation rule for credit and debit card transactions by 6 months
bgr.in
54f969aec588da8beb157d84a00742cb
Unless you own an iPhone, you can't use the Apple Watch, because there's no way to connect it to a smartphone running anything other than iOS. But what if Apple suddenly made it possible for Android phones to connect to an Apple Watch? Having used the Huawei Watch GT 3 recently, I've been given a glimpse into what that may be like, as I came to terms with using the Huawei smartwatch, which definitely prioritizes Huawei phone ownership, with a non-Huawei smartphone. The Watch GT 3's software is HarmonyOS 2.1, Huawei's own platform that's suitable for a wide range of connected devices, which links with Huawei's Health app on your phone. This is needed to sync and update the Watch, and also acts as the hub for all your health and activity data collected by the smartwatch. When you start the watch for the first time, it tells you to download Huawei Health, which is available through Google Play and the App Store, so that's how most who don't own a Huawei phone will try to obtain it. Except the Huawei Health app on Google Play doesn't support the Watch GT 3, and you are forced to then download the Huawei App Gallery from outside Google Play to update the app to the latest version. This requires multiple steps and altering a variety of permissions in Android, such as letting Chrome install apps and granting Huawei Health access to your phone and notifications. It's all immensely off-putting to the average person, who may not be aware any of this was possible at all. Once you've done all this, the Watch GT 3 does connect without issue, but it's a long-winded process that is not the experience new owners will expect. However, if you own a Huawei phone or even an iPhone, none of these extra steps apply, and it's all smooth sailing. But if you own an iPhone, you should be buying an Apple Watch, and it's probable you don't have a new Huawei phone either, due to the general lack of availability globally, the Huawei P50 still missing in action, and the P40 series being 20 months old. That leaves you almost certainly owning an Android phone, where you're met with the awkward setup process above. Worse, the Huawei Watch 3, released in July, was exactly the same, so there's obviously no rush on Huawei's part to change things. If Apple decided to give the Android hordes access to the Apple Watch, you can bet it would also require similar hoop-jumping. The question then becomes, is it worth going through all this initial bother? Like the Apple Watch, the Watch GT 3's hardware is very tempting. Huawei knows how to design a great smartwatch, and the Watch GT 3 is a considerable step up from the old Watch GT 2. It now shares the same look as the more expensive Watch 3 with its rotating crown at the two o'clock position, and a single button at the four o'clock position. It's a far more modern style than the Watch GT 2. It comes in two different case sizes — a 46mm and a 42mm model — which is excellent, and there's a choice of three versions with different straps and colors. The case is made from stainless steel with glass over the screen, and although it's primarily a plastic case back on the GT 3 rather than the full ceramic found on the Watch 3, it's still smooth, glossy, and cool to the touch. It's far better than the scratchy plastic found on some other cheap smartwatches. I've been wearing the 46mm model, and the lengthy lug-to-lug measurement means it dominates my 6.5-inch wrist. Despite this, I've worn it all day without a problem, even with its 42-gram weight, but have never wanted to wear it at night for sleep tracking. It's just a little too big and bulky to do so comfortably. The extensive collection of watch faces available for it makes customization simple, but be aware a great deal of them have to be purchased, and the 22mm strap can be easily changed, making the Watch GT 3 very watch-like to own and wear. The battery life is solid, and I've got seven days' use with all the tracking sensors switched on, and the always-on screen active too. Huawei says if you turn these off, the battery life will stretch to 14 days, but I don't really see the point in doing this under normal circumstances. You may as well make full use of the smartwatch if you're going to wear it. When you start to live with the Watch GT 3, you start to notice further problems with not using a Huawei phone, which then becomes annoying as HarmonyOS 2.1 is slickly designed, fast, and really pretty to look at. In other words, this is a great smartwatch to use. The 1.43-inch AMOLED screen on the 46mm model (a 1.32-inch AMOLED sits on the 42mm model) is bright enough to be seen in all lighting conditions and very colorful, making the most of the Watch GT 3's wonderful card-based menus. From the relatively pointless but really attractive moon phase card to the animated health data screens and sharp text, HarmonyOS 2.1 is a visual feast. The Watch GT 3 doesn't pretend to be a traditional watch, it fully embraces the power from the processor and ability of its screen, but never overloads you with data on a single page, making it both easy and relaxing to use. I like the varied health-tracking features, and all the results tended to match what I got with my Apple Watch Series 7, suggesting both are similarly accurate. But despite this, there's always the nagging feeling the Watch GT 3 would be much happier if it was connected to a Huawei phone. Tap the symbol for Huawei's Celia virtual assistant, and it obstinately tells you it needs a Huawei phone to operate. On a non-Huawei phone, you can't respond to incoming messages from the watch at all, not even with canned replies, and there's no mobile payment support despite it having a Wallet app installed. There are 30 apps available through the Health app, but really it's only Petal Maps that's of any consequence, and to use it on the Watch GT 3 it also needs to be installed and used on your smartphone. Again, that's fine if you have a Huawei phone with HarmonyOS, but few will want to choose it over the default Google Maps app on an Android phone. If Apple decided to give the Android hordes access to the Apple Watch, you can bet it would also be constrained, feature-wise, and require the installation of multiple apps to operate. In the same way, we don't recommend buying a Wear smartwatch to go with your iPhone, it's hard to recommend using a Huawei smartwatch with an Android phone because you aren't getting the true, full experience for your money. It's unfortunate as the Watch GT 3 is very good, and if you do own a Huawei phone, then it's a great purchase. There's room for a smartwatch like the Watch GT 3 to really clean up. The Apple Watch is only for iPhone owners, and good though the Galaxy Watch 4 and Watch 4 Classic are, we're still waiting for the Wear platform to make it to other smartwatches to offer choice. That leaves us with a range of decent, cheap smartwatches, but wanting for something of higher quality with a better design and better software. The Watch GT 3 would fill that gap if it didn't seem so half-in-half-out due to Huawei (understandably) prioritizing functionality for HarmonyOS smartphones. If you're willing to get past the irritations, at around 230 British pounds/$305, the Watch GT 3 is the better Huawei smartwatch option over the 350 pound/$463 Watch 3, particularly if you don't own a Huawei phone. It's available now directly through Huawei's online store, or through retailers including Amazon, but would need to be imported to the U.S.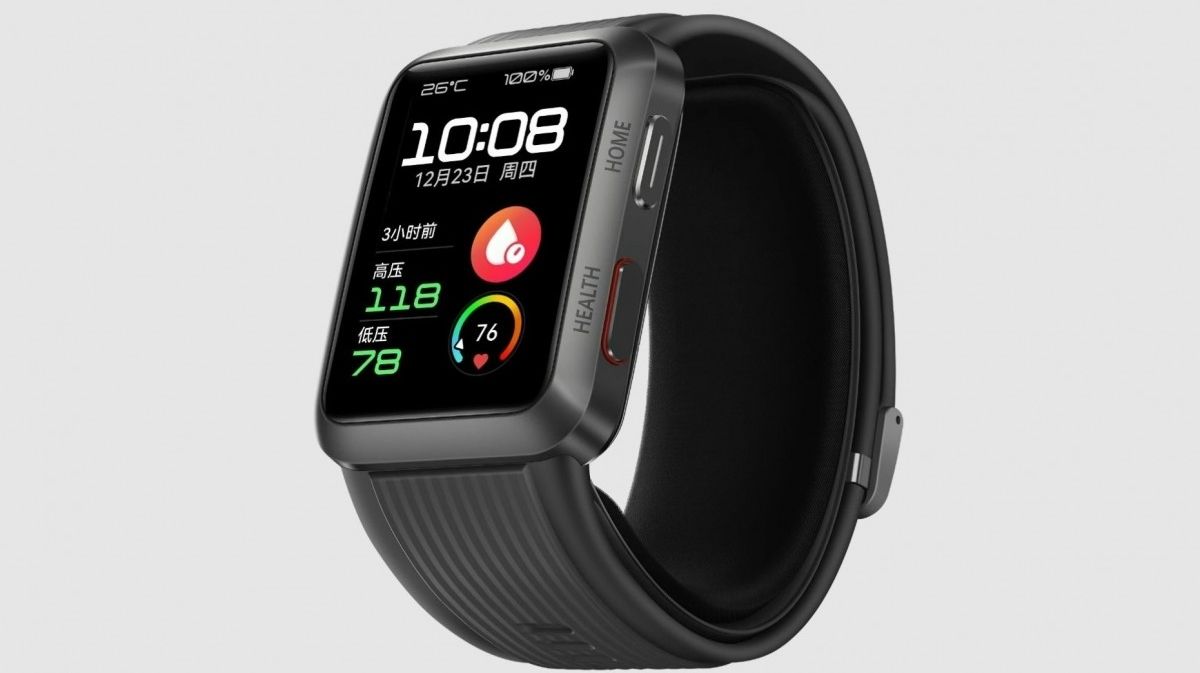 Huawei Watch D announced with a big feature the Apple Watch 7 lacks
techradar.com
9695387c77d90ddc33b3bbddcb92fe44
One day after authorizing Pfizer's COVID-19 treatment pills, the US Food and Drug Administration on Thursday cleared a second pill -- this one from Merck -- for treating the virus under the agency's emergency use authorization. The FDA advised taking Merck's molnupiravir pill, available only by prescription, "as soon as possible after diagnosis of COVID-19 and within five days of symptom onset." Merck's solution narrowly passed an FDA advisory panel vote in November, with the company reporting that its pill was 30% effective at preventing hospitalization or death from COVID-19. The drug isn't authorized for use by those under the age of 18 as it "may affect bone and cartilage growth", the FDA noted. Pregnant women should avoid the drug, due to potential fetal harm. Molnupiravir is "not authorized for the pre-exposure or post-exposure prevention of COVID-19" or for treating those hospitalized from COVID-19 because the benefit of the treatment "has not been observed in people when treatment started after hospitalization due to COVID-19." Pfizer's pill, by contrast, was cleared for use by those aged 12 or older. Pfizer's treatment has three tablets that are taken twice daily for five days (30 pills total), while Merck's approach has four 200-milligram capsules taken every 12 hours for five days (40 pills total). "Today's authorization provides an additional treatment option against the COVID-19 virus in the form of a pill that can be taken orally", Dr. Patrizia Cavazzoni, director of the FDA's Center for Drug Evaluation and Research, said in a statement. "As new variants of the virus continue to emerge, it is crucial to expand the country's arsenal of COVID-19 therapies using emergency use authorization, while continuing to generate additional data on their safety and effectiveness." Similar to the Pfizer pill, which also received emergency use authorization, or EUA, Merck's drug isn't a substitute for vaccination, the FDA said. The EUA is different from the FDA's regular approval. It's used to "authorize unapproved medical products or unapproved uses of approved medical products" in an emergency to diagnose, treat or prevent serious or life-threatening diseases. In examining the Merck pill, the FDA found that it's reasonable to believe molnupiravir may be effective in treating mild to moderate COVID-19 in certain adults when alternative, authorized COVID-19 treatment options aren't accessible or clinically appropriate. The information contained in this article is for educational and informational purposes only and is not intended as health or medical advice. Always consult a physician or other qualified health provider regarding any questions you may have about a medical condition or health objectives.

FDA authorizes second antiviral pill to treat Covid-19
siliconvalley.com
f6de53b6ab04a98c1cd86fdcaed16de2
When it comes to app selection, few platforms rival Android. Unfortunately, using your Android phone and tablet apps isn't normally possible on Windows. However, there are ways to use your apps on a full screen if you know how to run Android apps in Windows. This way, you can enjoy the best Android apps and the best Android games on the big screen. We also have a guide on how to get Android apps on a Chromebook. The easiest way to run Android apps on Windows is through an emulator, like Bluestacks. It's one of the most popular and robust Android emulators around, allowing you to run 32-bit and 64-bit games and apps for Android on your Windows desktop. If you can, enable AMD-V or Intel VT-x within the BIOS for optimal performance. Step 1: Download the installer from the official Blue stacks website. Step 2: Launch the install application and choose the storage location for the app and data files. Unfortunately, you can't change the Bluestacks directory -- it will install on your boot drive by default. Step 3: Once Bluestacks installs, launch it and enter your Google and/or Samsung account credentials. You'll need this info to log in to the Google Play Store and Galaxy Store and access your Android app library. While Bluestacks is focused on apps and games, Genymotion provides the full Android experience (though at the cost of performance). Genymotion offers several paid emulation modes, including an option to run Android emulation from the cloud. There's also a free version for personal use. If you can, enable AMD-V or Intel VT-x within the BIOS for optimal performance. Step 1: Download VirtualBox for Windows. Step 2: Download Genymotion for personal use. Step 3: Open Genymotion and select Create Account. After you're done setting up your account, activate it and log in with your credentials. Step 4: Click the Plus icon and select a device you want to emulate. You can also emulate a custom device. There's an alternative to emulation that gives you access to newer versions of Android, but the setup is a bit more involved. It's called "dual booting", and it effectively transforms your Windows computer into an Android device. You'll gain the option to boot into Android when you switch on your computer, and Android will work just like it does on your smartphone or tablet. Our preferred version is Android-x86. It comes with features like a new Taskbar launcher and the ability to launch apps in resizable windows rather than just full-screen. It also lets you customize Android to your liking. You can install third-party themes, home screens, and more without having to worry about whether or not they will play nicely together. To use Android-x86, your PC must have: Step 1: Plug in an empty USB drive, and download both Android-x86 and UNetbootin. Step 2: Find and open UNetbootin and click the Three Dots button to the far right of Diskimage. Step 3: Locate and select the downloaded ISO file for Android-x86. Step 4: At the bottom, next to Type, select USB Drive from the list and then click OK. Wait for UNetbootin to copy and install Android-x86 to your flash drive. Step 5: Reboot your computer. This may require you to hit a specific key to prevent Windows 10 from loading, like ESC or F12. A screen should appear allowing you to select Boot to the Boot Device Selection. Step 6: Select your flash drive. Step 7: From the UNetbootin menu, select Install Android-x86 to Hard Disk. Step 8: Select the partition — or location — to which you want to install Android-x86. The program will ask if you plan to format the disk. If you're unsure, don't. Step 9: Select Yes to install GRUB and then select Yes again. Step 10: A prompt asks if you want to "make system r/w," which enables Android-x86 to read and write data to your hard drive. Select Yes. Step 11: Reboot your computer for the second time. Once installed, use the Google Play Store to install Android apps as you wish. Microsoft's Your Phone app allows Android phone owners to send and receive texts from their Windows PC without using their mobile devices. Users can also access their phone's photos from Windows 10 and see phone-related notifications in the Action Center. Samsung takes this cool relationship one step further with Link to Windows. This technology now provides two services: Phone Screen and Apps. With the former, you're essentially streaming a Samsung phone's screen to an interactive window on your PC. With Apps, you're streaming individual apps rather than mirroring the phone's entire screen. However, all Android apps remain on the Samsung phone. Moreover, this method requires the Windows 10 PC and Samsung Android phone to be on the same local network. Microsoft provides a list of compatible Samsung phones — not all Samsung phones support Link to Windows. Step 1: Open the Your Phone app or download it from the Microsoft Store if it's not installed. Step 2: Sign in to your Microsoft Account. Step 3: Move to the Samsung phone. Swipe down on the Quick Panel *and tap *Link to Windows. If it doesn't appear in the Quick Panel, download it from the Google Play Store — it's typically integrated into newer Samsung phones. Step 4: If other Microsoft apps are already signed in, you won't need to do it again on your phone. If not, sign in manually. Step 5: Allow permissions when prompted. Step 6: The Samsung phone and Windows 10 should begin synchronizing. When complete, tap the blue Allow button on the Samsung phone's screen to allow the pairing. If successful, the Samsung phone will display a switch that's toggled on — tap it to disconnect at any time. The screen also lists the connected PC's name and the Microsoft Account login name. Step 7: With the Your Phone app open in Windows 10, click the Gear (Settings) icon in the bottom-left corner. Step 8: Verify that the Display My Phone Screen option is on. Step 9: Select the Phone Screen or Apps option on the left to begin.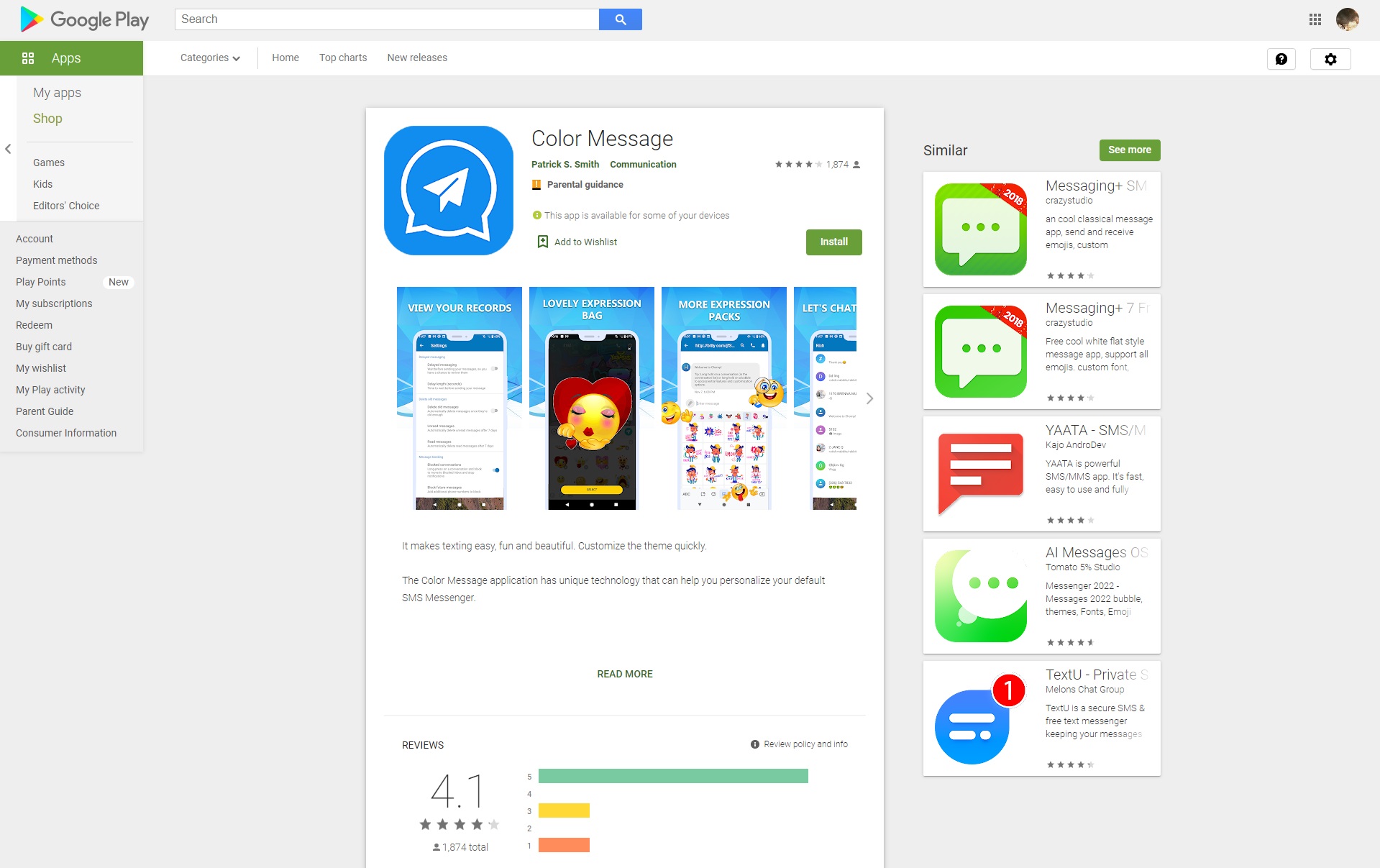 Delete these Android apps, because they're infected with Joker malware
bgr.com
18cf0f80c7c2dff896db23a0a64f112b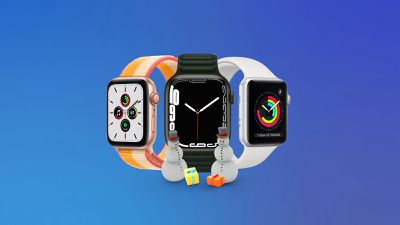 Amazon this week introduced a new record low price on the Apple Watch Series 7, dropping the 41mm GPS Green Aluminum model with a Clover Sport Band to $339.00, down from $399.00. At $60 off, this is the lowest price we've seen yet on the new Apple Watch Series 7, and if you order soon and pay for next-day shipping, it'll arrive in time for Christmas. Note: MacRumors is an affiliate partner with some of these vendors. When you click a link and make a purchase, we may receive a small payment, which helps us keep the site running. There is one other 41mm GPS models on sale, but it doesn't reach the $339.00 price tag. You can get the (Product) RED Aluminum Case with a (Product) RED Sport Band for $349.99. Target is matching the sale on this Apple Watch. If you're looking for the larger watch, Amazon also has the 45mm GPS Apple Watch Series 7 in Blue Aluminum with an Abyss Blue Sport Band for $379.00, down from $429.00. The only other 45mm GPS model on sale at this price is the Midnight Aluminum with a Midnight Sport Band, and both devices will arrive after Christmas. You can also find these sale prices being matched at Target. Be sure to visit our full Deals Roundup to shop for even more Apple-related products and accessories.

Lowest price yet on the Apple Watch Series 7, and more great smartwatch deals
androidauthority.com
d45e569f551fd60468da8e2d1be8ed4d
December 23, 2021 Computers have become amazingly precise at translating spoken words to text messages and scouring huge troves of information for answers to complex questions. At least, that is, so long as you speak English or another of the world's dominant languages. But try talking to your phone in Yoruba, Igbo or any number of widely spoken African languages and you'll find glitches that can hinder access to information, trade, personal communications, customer service and other benefits of the global tech economy. "We are getting to the point where if a machine doesn't understand your language it will be like it never existed", said Vukosi Marivate, chief of data science at the University of Pretoria in South Africa, in a call to action before a December virtual gathering of the world's artificial intelligence researchers. American tech giants don't have a great track record of making their language technology work well outside the wealthiest markets, a problem that's also made it harder for them to detect dangerous misinformation on their platforms. Marivate is part of a coalition of African researchers who have been trying to change that. Among their projects is one that found machine translation tools failed to properly translate online COVID-19 surveys from English into several African languages. "Most people want to be able to interact with the rest of the information highway in their local language", Marivate said in an interview. He's a founding member of Masakhane, a pan-African research project to improve how dozens of languages are represented in the branch of AI known as natural language processing. It's the biggest of a number of grassroots language technology projects that have popped up from the Andes to Sri Lanka. Tech giants offer their products in numerous languages, but they don't always pay attention to the nuances necessary for those apps work in the real world. Part of the problem is that there's just not enough online data in those languages—including scientific and medical terms—for the AI systems to effectively learn how to get better at understanding them. Google, for instance, offended members of the Yoruba community several years ago when its language app mistranslated Esu, a benevolent trickster god, as the devil. Facebook's language misunderstandings have been tied to political strife around the world and its inability to tamp down harmful misinformation about COVID-19 vaccines. More mundane translation glitches have been turned into joking online memes. Omolewa Adedipe has grown frustrated trying to share her thoughts on Twitter in the Yoruba language because her automatically translated tweets usually end up with different meanings. One time, the 25-year-old content designer tweeted, "T'Ílù ò bà dùn, T'Ílù ò bà t'òrò. Èyin l'ęmò bí ę şe şé", which means, "If the land (or country, in this context) is not peaceful, or merry, you're responsible for it." Twitter, however, managed to end up with the translation: "If you are not happy, if you are not happy." For complex Nigerian languages like Yoruba, those accent marks—often associated with tones—make all the difference in communication. 'Ogun', for instance, is a Yoruba word that means war, but it can also mean a state in Nigeria (Ògùn), god of iron (Ògún), stab (Ógún), twenty or property (Ogún). "Some of the bias is deliberate given our history", said Marivate, who has devoted some of his AI research to the southern African languages of Xitsonga and Setswana spoken by his family members, as well as to the common conversational practice of "code-switching" between languages. "The history of the African continent and in general in colonized countries, is that when language had to be translated, it was translated in a very narrow way", he said. "You were not allowed to write a general text in any language because the colonizing country might be worried that people communicate and write books about insurrections or revolutions. But they would allow religious texts." Google and Microsoft are among the companies that say they are trying to improve technology for so-called "low-resource" languages that AI systems don't have enough data for. Computer scientists at Meta, the company formerly known as Facebook, announced in November a breakthrough on the path to a "universal translator" that could translate multiple languages at once and work better with lower-resourced languages such as Icelandic or Hausa. That's an important step, but at the moment, only large tech companies and big AI labs in developed countries can build these models, said David Ifeoluwa Adelani. He's a researcher at Saarland University in Germany and another member of Masakhane, which has a mission to strengthen and spur African-led research to address technology "that does not understand our names, our cultures, our places, our history." Improving the systems requires not just more data but careful human review from native speakers who are underrepresented in the global tech workforce. It also requires a level of computing power that can be hard for independent researchers to access. Writer and linguist Kola Tubosun created a multimedia dictionary for the Yoruba language and also created a text-to-speech machine for the language. He is now working on similar speech recognition technologies for Nigeria's two other major languages, Hausa and Igbo, to help people who want to write short sentences and passages. "We are funding ourselves", he said. "The aim is to show these things can be profitable." Tubosun led the team that created Google's "Nigerian English" voice and accent used in tools like maps. But he said it remains difficult to raise the money needed to build technology that might allow a farmer to use a voice-based tool to follow market or weather trends. In Rwanda, software engineer Remy Muhire is helping to build a new open-source speech dataset for the Kinyarwanda language that involves a lot of volunteers recording themselves reading Kinyarwanda newspaper articles and other texts. "They are native speakers. They understand the language", said Muhire, a fellow at Mozilla, maker of the Firefox internet browser. Part of the project involves a collaboration with a government-supported smartphone app that answers questions about COVID-19. To improve the AI systems in various African languages, Masakhane researchers are also tapping into news sources across the continent, including Voice of America's Hausa service and the BBC broadcast in Igbo. Increasingly, people are banding together to develop their own language approaches instead of waiting for elite institutions to solve problems, said Damián Blasi, who researches linguistic diversity at the Harvard Data Science Initiative. Blasi co-authored a recent study that analyzed the uneven development of language technology across the world's more than 6,000 languages. For instance, it found that while Dutch and Swahili both have tens of millions of speakers, there are hundreds of scientific reports on natural language processing in the Western European language and only about 20 in the East African one. © 2021 The Associated Press. All rights reserved. This material may not be published, broadcast, rewritten or redistributed without permission. 39 minutes ago 0 49 minutes ago 0 1 hour ago 0 1 hour ago 0 1 hour ago 0 39 minutes ago 49 minutes ago 50 minutes ago 1 hour ago 1 hour ago 1 hour ago 1 hour ago Nov 09, 2021 Dec 16, 2021 Sep 22, 2021 Aug 09, 2021 Sep 08, 2015 Nov 11, 2020 2 hours ago Dec 20, 2021 Dec 16, 2021 Dec 15, 2021 Dec 07, 2021 Nov 22, 2021

In Africa, rescuing the languages that Western tech ignores
abcnews.go.com
c6282ea41779b1bd546ffbc110132d98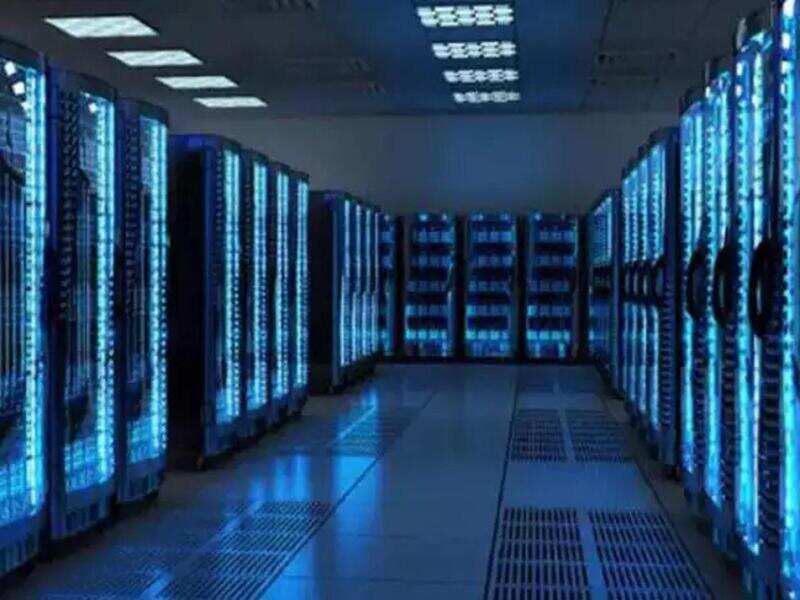 Mumbai has seen the largest supply of data centres in the Asia-Pacific region in the third quarter of 2021 with a net addition of nearly 200 MW, up 24 per cent over the previous quarter, helping the city to cross the one-gigawatt (GW) capacity, according to a report. The co-location supply in Mumbai has increased significantly in the first three quarters of this year; and for the first time, the city's total IT capacity has crossed the one GW mark, becoming the only third city in Asia-Pacific alongside Shanghai and Tokyo in the third quarter, according to the report by property consultant Knight Frank. It added that the total IT capacity in the city has jumped from 812 MW in the second quarter to 1,006 MW in the third quarter of 2021. The report said the quarterly take-up of IT power in the city has increased from 2.78 MW in Q2 of 2021 to 6.42 MW in Q3, the highest quarterly take-up on record. While available power steadily increased from 620.83 MW in Q1 to 642.05 MW in Q2 to 829.53 MW in Q3, taking the total IT power to 788.8 MW, 812.8 MW and 1,006.2 MW in Q3, the report added. The domestic data centre market currently houses an estimated 445 MW of critical IT capacity across Mumbai, Delhi-NCR, Bengaluru, Pune, Chennai, Hyderabad and Kolkata. The report attributes the massive addition and demand to the rising mobile penetration is leading to a massive increase in data consumption along with the large and growing base of global users for digital mediums such as social media applications, IoT devices and OTT, as well as gaming platforms. Shishir Baijal, chairman and managing director at Knight Frank India, said, "Mumbai is among the top established data centre hubs in the APAC region as digital transformation accelerates. The country's digital economy is estimated to grow to a USD 1 trillion by 2025 and data centres are an integral part of this growth story, which has only gathered steam since the onset of the pandemic and its associated disruptions." However, when it comes to live IT power, the city is way below at 192.54 MW, 258.66 MW is under construction and 555 MW of phased IT power, which is led by London with 939.92 MW, 192.30 MW and 704.79 MW, respectively. The British capital saw supply increases of 57 MW, driven by self-build announcements, followed by Johannesburg with 80 MW of new supply. As against Mumbai's 200 MW new supply, Shanghai added just over 170 MW, a 10 per cent increase in total market supply, with estimated aggregate supply now standing at well over 1.5 GW, said the report. Sydney saw renewed interest from hyperscale operators, with Q3 supply increasing by a further 46 MW and bringing the total increase for the first three quarters to over 100 MW. The supply for Seoul jumped to around 5,750 MW, with about 120 MW of this under-construction and coming online over the next few years, added the report. PTI BEN HRS hrs

Mumbai tops supply increase in data centre capacity in Asia-Pacific
business-standard.com
5679d4fa7d60fb5c70582d2e409c1b01
Generational leaps in PC memory don't arrive as quickly as many other technological innovations. About seven years after the announcement of DDR4, the next generation of PC memory, DDR5, is finally here. At Intel's 12th generation Alder Lake CPU launch, DDR5 got some airtime, giving us a glimpse at what we can expect from the next generation of PC RAM. As this is a new standard, there's a lot of new stuff to learn about DDR5. It's obviously an improvement over the last generation in terms of speed, but it also has some other significant differences. Here's everything you need to know about DDR5. DDR5 is the latest generation of PC memory, also commonly just referred to as RAM. It's the fifth generation of Double Data Rate Synchronous Dynamic Random-Access Memory an essential part of PC hardware tasked with storing all your running applications and games. As a generational upgrade, it brings key improvements over the last generation in terms of memory bandwidth, capacity, and power consumption compared with the last generation DDR4 specification. DDR5 vs DDR4 — How is it better? The obvious question with DDR5 is how much better is it than DDR4? Here are the key differences between the two. For starters, base DDR5 bandwidth jumps by 50% from DDR4's 3,200 MT/s (mega transfers per second) to 4,800 MT/s. There's even higher potential in the long term, with bandwidth able to peak at 8,400 MT/s once the faster kit arrives. See the graphic above from Micron as an example. This is accomplished, in part, due to support for much higher clock speeds with the move to the new standard. Of course, there are already DDR4 modules that go up to 5,333 MT/s, but those are overclocked beyond the typical limits of DDR4. DDR5 overclocks will get us well beyond that mark in the not-so-distant future. However, in the immediate future, there's doesn't appear to be much of a real-world speed difference between the two standards at similar frequencies. The bigger performance jumps will come about as DDR5 matures and speeds are pushed much higher. Turning to latency, there's not a lot of data available yet, but it seems like the next generation modules will have latency figures that are a bit slower than DDR4. Although faster DDR5 clock speeds should mean this isn't a noticeable issue outside of some synthetic benchmarks. DDR5 provides a big improvement to capacity as well. With DDR4, the max capacity for one stick (aka one DIMM) is 64GB, with 32GB being the most commonly available high-capacity option. DDR5 takes this up to 128GB per stick. Although manufacturers will certainly make lower capacity DDR5 RAM sticks available as well, we can certainly expect this new generation to increase the typical capacity we see in new systems going forward. DDR5 is brand new right now, so it is going to cost considerably more than DDR4 RAM for a while. Once mass adoption hits, this next-gen RAM will keep getting cheaper, as all previous generations have. Chances are it will remain slightly pricier than the mass adoption price of DDR4 modules, but it likely will be reasonably priced for an upgrade in the coming years. Right now though, there's a notable premium attached to DDR5. What else is new in DDR5? DDR5 features a new power architecture that moves voltage regulation, previously located on the motherboard, to the module itself. This provides an improvement to system power distribution but increases the potential heat generation on the module. However, the next-gen RAM sticks, especially those aimed at higher performance, will come with cooling solutions as required. The new generation is also taking the voltage down to 1.1V from 1.2V, which translates to lower power consumption. DDR5 is very new right now. That, combined with the ongoing chip shortage, will mean that DDR5 RAM will be very expensive for a while, as well as hard to find. It's not going to be a pressing upgrade for most folks right now, and the options, in the beginning, will be very limited. Additionally, an upgrade is not necessarily as simple as just buying the RAM sticks. To upgrade to DDR5 right now, you'll need a new CPU, a new motherboard, and the DDR5 RAM sticks. CPU and motherboard options are limited right now to Intel 12th gen chips and a compatible Z690 motherboard. AMD does not have supported hardware just yet, but we expect DDR5 support to arrive with the next generation of Ryzen CPUs — Zen 4. These will debut in 2022. DDR5 is going to be the new standard moving forward, but it isn't one of those things you need to immediately go out and buy. DDR generations typically last for 5-7 years. The high-performance hardware typically hits the shelves close to the middle of the lifecycle. As such, we can expect plenty of development around this new generation of memory in the next 2-3 years.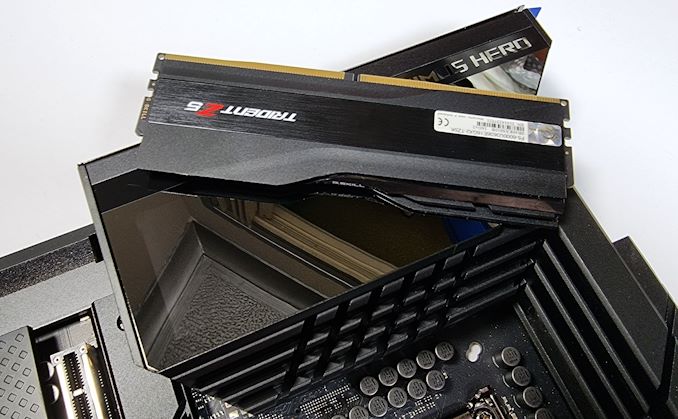 Intel Alder Lake DDR5 Memory Scaling Analysis With G. Skill Trident Z5
anandtech.com
93b2f33134145c0e0155de76906486fe
The Galaxy S21 FE leaked yesterday in an extensive spill, and well, today, the phone has made its return in a full unboxing video that shows more or less everything about the phone and leaves absolutely nothing to the imagination for those who are still waiting for the phone to come out. First of all, you are going to be presented with an eco-friendly retail box. This means that there is not going to be a lot included in the device. For starters, aside from your documentation, USB Type-C cable, and the phone, there is nothing else at all. This has become a standard, so we are not really worried about it anymore. Android 13 Could Let Users Set Language on a Per-App Basis I am not going to take more of your time and let you watch the video itself. The video shows the Galaxy S21 FE in a graphite color finish, and this variant is coming with the Snapdragon 888 model. However, you could expect the Exynos 2100 models to come out in some regions as well, mainly the Asian regions. The phone is going to be available in Olive Green, Lavender, and White aside from the Graphite that you see in this video. As confirmed before, the Galaxy S21 FE will sport a 6.4-inch Dynamic AMOLED display with FHD+ resolution and 120Hz refresh rate. It will also bring 5G connectivity along with all the other bells and whistles. We are expecting the phone to go official on 11th January, but Samsung could also unveil it before that at CES 2022. Are you impressed by the Galaxy S21 FE or do you think it is just a desperate attempt to sell the phone to the masses? Let us know in the comments.

The Galaxy S21 FE gets unboxed before it's even announced
phandroid.com
659d4bb2bd2cd05f6907a42e4dd717a9
Google Pay has received a new split expense feature, which will allow people to easily split a bill and pay quickly. It will eliminate the need to discuss or calculate the amount manually. Google first announced this feature in November at its Google for India 2021 event. It is now available for use and people can try it right away. The Google Pay app even shows who all paid the amount, which will help a person track who forgot to pay. The new bill splitting feature is a bit similar to how Splitwise's app works. While Splitwise offers a slightly better experience and features in terms of expenditure tracking, the Google Pay app displays a Pay option, which is more convenient. You just need to tap on the Split expense feature, enter the amount, and the other members in the group will immediately get a request to pay. The app even gives you an option to close the pay request, which one can use in case the members paid via cash or any other method. Here's a quick look at how you can use Google Pay's new bill splitting feature. Before that, make sure that you are using the latest version of the app. Step 1: First, open the Google Pay app on your smartphone and tap on the "New Payment" button. Step 2: The app will redirect you to a new page, which has a search bar on the top and a "New group" option on the lower part of the screen. Step 3: Simply, click on it and enter the name of your friends. Next, press on the "Next" button. Step 4: You will now be required to enter your group name. Once done, you can simply tap on the "Create" button, after which the group will be created. Step 5: Now that you have a Google Pay group, you can split bills with your friends. For this, one just needs to tap on the "Split an expense" button, enter the total amount that you have spent and tap again on the Next button. Step 6: Google will then automatically split the amount and display how much each member needs to spend. After reviewing this, you can tap on the "Send request" button. You also get the option to describe what the amount is for. You are all set now. Every time a member pays, Google Pay notifies you and updates the payment graph.

Google Pay rolling out Splitwise-inspired feature in India: How to split bills on Gpay
bgr.in
ad7fec0d2c721c4f40c668512615c50c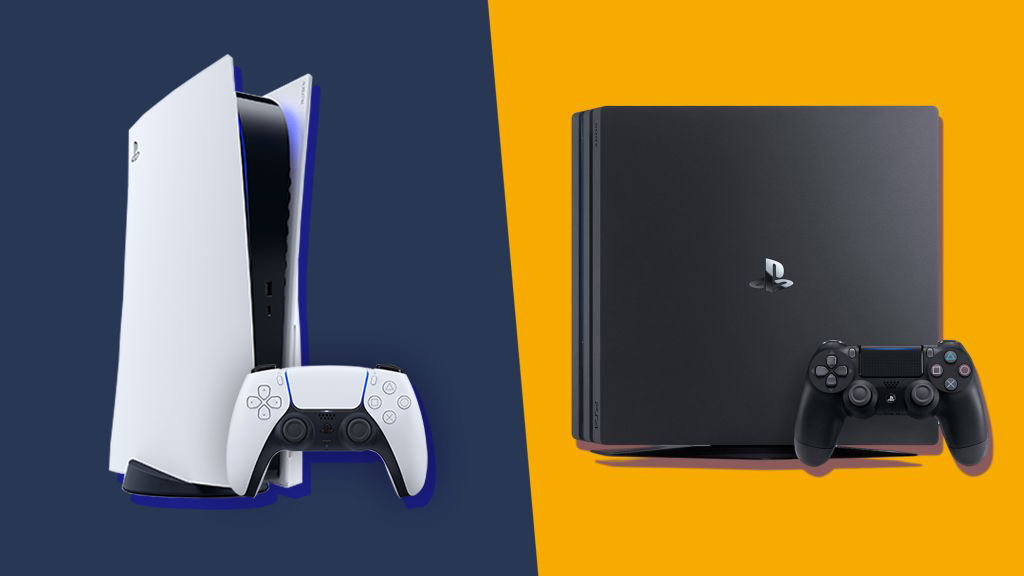 Which is right for you, the PS5 or the PS4 Pro? If you're buying new, should you go for the latest release? And if you're already a PS4 Pro owner, are the differences between the two consoles significant enough to justify an upgrade? There's a lot to think about, but this guide will help you decide what's best for you. The PS5 is Sony's newest console and has replaced the PS4 Pro as its most powerful offering. It boasts better CPU, GPU and an internal NVMe SSD. This means the PS5 is, overall, a faster and more capable console. It also comes with Sony's new DualSense controller, which has new immersive and exclusive features, like haptic feedback and adaptive triggers. But if you currently have a PS4 Pro, you shouldn't just push it aside and upgrade it. While the PS5's exclusive library is growing with titles like Returnal and Demon's Souls, there are still plenty of cross-generation releases to enjoy on your older PS4 Pro and it already has a huge library of existing games that shouldn't be missed. It's also worth noting that finding where to buy the PS5 is still a challenge. We were hoping stocks would improve towards the end of 2021 and into 2022 but most retailers continue to sell out in minutes. For those buying new, though, it's double trouble as the PS4 Pro actually isn't easy to get either given it's been discontinued. We've reviewed both the PS5 and PS4 Pro, so we're familiar with the strengths and weaknesses of both consoles. In our opinion, the PS5 is the latest and greatest Sony has to offer. But that doesn't mean the PS4 Pro is totally outdated yet. Read on so that we can help you decide which is right for you or whether it's time for an upgrade. Sony's top-tier PS5 costs $499.99 / £449.99 / AU$749.95, while the PlayStation 5 Digital Edition (identical, except without a disc drive) comes in at $399.99 / £349.99 / AU$599.95. The PS5 cost $100 more than the PS4 Pro launch cost of $399 (£349, AU$559) – but that's to be expected. It's a brand new machine using cutting edge technology, whereas the PS4 Pro was built upon the foundations of the existing PS4, and was considered a mid-gen upgrade. You can sometimes do better than that RRP of the PS4 Pro during sales— it plunged to just £299 in the 2020 Black Friday PS4 sales when bundled with Death Stranding —but now that it's been discontinued you're likely to see it's increasingly hard to find in stock. If your heart is set on a PS4 Pro, getting it second hand could present good value (though there have been price hikes even in that area thanks to recent shortages). But if you're really looking for your console to be brand new, the PS5 and its all-digital counterpart are backwards compatible and as such, while they're more expensive, they're probably the better value option in the long run. The PS5 is armed with impressive specs for a console, offering an AMD Zen 2-based CPU and a custom RDNA 2 GPU with over 10.28 TFLOPs of computing power. What that equates is that most games will run at 4K/60, with some games able to achieve 4K/120fps - there's even support for 8K resolution in the future. The PS5 is also capable of the graphically intensive technique known as ray tracing. Found in some of the prettiest PC games around, like Control, Metro Exodus, and Battlefield V, ray tracing is an innovative means of rendering light and shadows realistically. But since every 'ray' of light has its own simulated source, only now has the power required been viable in a console. In other words, ray tracing is going to make games like Horizon Forbidden West look more realistic than ever before. And if that wasn't treat enough for your corneas, there's word of 8K support, too. But when it comes to whether you should choose between the 4K vs 8K consoles, know that 8K won't be a mainstream prospect for some years yet. In fact, the option to select 8K on the PS5 doesn't exist yet and will be added via a firmware update in the future. Ray tracing aside, another huge generational leap the PS5 boasts over the PS4 Pro is its solid state drive a long overdue upgrade that PC players have enjoyed for years. Games can load up to 19-times faster. And, although the SSD in the PS5 is only 825GB (with only 667.2GB available), it's a welcome change over the slow, mechanical drives of old. Meanwhile, the PS4 Pro is still held back by its ageing HDD. While the PS4's UI design felt seamless as you could easily pick up a game where you left off from standby or after visiting other apps, you'll eventually be envious of the lack of loading screens PS5 players enjoy. Even if you upgrade the PS4 Pro with an SSD, it won't be able to offer the same bandwidth available in the PS5. The PS4 Pro also doesn't have the 4K Blu Ray player that the PS5 thankfully does, nor does it have the option to go disc-drive free like the all-digital PS5 offers. PS5 also features an entirely new audio engine known as Tempest 3D audio. It's a form of spatial audio, and is capable of handling hundreds of sound sources. You'll want to grab one of the very best gaming headsets to experience it, though Sony also added added 3D audio support for TV speakers on the PS5 and PS5 Digital Edition on September 15 2021. Meanwhile, here are the PS4 Pro's specs: The refreshed mid-gen model proved a decent jump on the base PS4: it supports 4K streaming from Amazon and Netflix, but native 4K gaming isn't possible on all titles, and only then you're usually capped to 30fps. Naturally the PS5 is a healthy power jump over the PS4 Pro, but if you're all about the best graphics, can't get your head around gaming on PC, and are platform agnostic, it's also worth considering the most powerful console on the market today, the Xbox Series X. When the PS5 design was revealed it proved divisive. Even on the TechRadar team there were those who loved it and those who hated it. This is partly because the PS5 design is just such a departure from Sony's usual approach with its two-tone color scheme and its curved futuristic shape. The PS5 is also the biggest console Sony has ever made. The PS4 Pro, on the other hand, looks more like a traditional console and is sits unobtrusively within any entertainment set up. It's slim, light at 3.3 kg and not in the least controversial. The same can't be said about the PlayStation 5. The PS5's gargantuan size does give it one significant advantage over the PS4 Pro, though: it's practically silent, and produces a minimal amount of heat, too. The PS4 Pro, meanwhile, can kick up a fuss when playing certain games, and it's also guilty of spitting out a lot of heat. If you buy a PS4 Pro now, we hope you've got some time off sorted: Bloodborne, God of War, Uncharted 4, The Last of Us and its The Last of Us 2, The Last Guardian, and Marvel's Spider-Man are exclusive to Sony's box, alongside killer multi-platform experiences like Red Dead Redemption 2 and Control. The good news? Nearly all of those games are backward-compatible on PS5. Some, like GTA 5, Madden 21 and Destiny are even getting big PS5 overhauls. Better still, Sony's new PS Plus subscriber perk, PlayStation Plus Collection, offers PS5 owners free access to 20 of the best-ever PS4 games to download to their new consoles from the get-go, including titles like God of War, Uncharted 4, Ratchet and Clank and Bloodborne, provided they remain subscribers to the service. It's something that the PS4 Pro, even with a PS Plus subscription, can't match. That's a lot of gaming for your money. On top of that, the PS5 has a number of games that will be exclusive to next-gen. While Marvel's Spider-Man: Miles Morales and Horizon Forbidden West are also available on PS4 Pro, God of War 2 and Final Fantasy 16 will be PS5 only. So if you're all about access to the latest and greatest, it's worth noting that the PS5 will have the lead on that front for some games. It's also worth noting that some of the next-gen games are more expensive. 2K Games announced that NBA 2K21 on PS5 and Xbox Series X costs $10 more than its PS4 and Xbox One counterparts, bringing the standard version of the game on next-gen consoles up to $70 (or £60). It's not a small price increase and in an interview with GamesIndustry. biz, research company IDG revealed that other publishers are also considering raising the base price of next-gen games, meaning PS5 games will likely cost you more. "While the cost of development and publishing have gone up, and pricing in other entertainment verticals has also gone up substantially, next-gen software pricing has not reflected these increases. $59.99 to $69.99 does not even cover these other cost increases completely, but does move it more in the proper direction." In all honestly, there's little reason to buy a PS4 Pro right now unless your budget is very strict. Not only is the PS5 a more powerful, faster box, but Sony's efforts to enable backwards compatibility means that even if you buy a PS5, you won't miss out on the PS4's finest experiences, and probably those older than that, too. Most also run better than ever before, with games like Ghost of Tsushima now able to run at 60fps on PlayStation 5. If you've been waiting this long to buy your first PS4, you're probably better off going straight to the PS5 for future-proofing purposes as much as anything. That said, upgrading from a Pro is another matter and a tougher dilemma. The Pro already supports 4K for many games at decent performance, and you'll need deep pockets for an 4K TV with HDMI 2.1 support to fully benefit from the PS5's power and higher frame rates. With that in mind, don't feel like you need to push your PS4 Pro to the side and get a PS5 right now. There's still a lot your Pro can do for you and while stock for the PS5 is hard to come by it's still a strong console to have. Not going with Sony at all? Here's how you can buy Xbox Series X and our predictions for the best Xbox Series X bundle deals.

PS Plus free PS5 and PS4 games for January 2021: Dirt 5 and more
pocket-lint.com
367735c6eefbb1687c0bf664a79b93e3
Horizon Forbidden West is undoubtedly one of the biggest PlayStation games due in 2022. Given the proximity of the late February release date, it's no wonder that Sony and Guerrilla Games are ramping up the game's marketing. Horizon Forbidden West is the cover story of the new Game Informer magazine ( issue #342), where a few developers discussed some of the improvements of this sequel. Narrative Director Ben McCaw said that towns will feel more lively compared to the original. Horizon Forbidden West PS5 File Size Likely One of PlayStation Studios' Biggest Ever Perhaps more interestingly, Guerrilla intends to give Aloy more time with key characters in Horizon Forbidden West. Lastly, McCaw highlighted another significant change for Aloy. Whereas she was an outcast at the beginning of the first game, underestimated by most everyone, her accomplishments in Zero Dawn have changed the perceptions of many. Aloy is now often called Savior in Horizon Forbidden West, and that comes with an increased sense of responsibility. Game Informer's website also posted five new Horizon Forbidden West screenshots showcasing a new area, the Daunt, and a new machine, the Burrower. The game launches on February 18th for PlayStation 4 and PlayStation 5.

Horizon II will feature robot monkeys and a giant snake
kitguru.net
8fbd0ff28ce3f8fe2ae08776374dbe30
Yahoo ist Teil der Markenfamilie von Yahoo. Durch Klicken auf " Alle akzeptieren " erklären Sie sich damit einverstanden, dass Yahoo und seine Partner Cookies und ähnliche Technologien nutzen, um Daten auf Ihrem Gerät zu speichern und/oder darauf zuzugreifen sowie Ihre personenbezogenen Daten verarbeiten, um personalisierte Anzeigen und Inhalte zu zeigen, zur Messung von Anzeigen und Inhalten, um mehr über die Zielgruppe zu erfahren sowie für die Entwicklung von Produkten. Sie können ' Einstellungen verwalten ' auswählen, um weitere Informationen zu erhalten und Ihre Auswahl zu verwalten. Sie können Ihre Auswahl in den Datenschutzeinstellungen jederzeit ändern. Weitere Informationen darüber, wie wir Ihre Daten nutzen, finden Sie in unserer Datenschutzerklärung und unserer Cookie-Richtlinie. Klicken Sie hier, um weitere Informationen zu unseren Partnern zu erhalten.

Ihre Daten. Ihr Umfeld.
consent.yahoo.com
ce33b47eda34f185b3fc97bfcfc6d76f
Ihre Daten. Ihr Umfeld.
consent.yahoo.com
806c12cd662a70adf30997f934a1a901
Ihre Daten. Ihr Umfeld.
consent.yahoo.com
b5df027648ad64c7be145228810b0488
Ihre Daten. Ihr Umfeld.
consent.yahoo.com
c3067d98e8eb5cb8b2d72465536ecf8f
Ihre Daten. Ihr Umfeld.
consent.yahoo.com
25c760c3453b0cbd5ca5b8b9086569a1
Ihre Daten. Ihr Umfeld.
consent.yahoo.com
3cb3493525946c088dc4c6d80d1eda46
Ihre Daten. Ihr Umfeld.
consent.yahoo.com
7bac2c7610dddca50240393554f7767a
Ihre Daten. Ihr Umfeld.
consent.yahoo.com
838ae3b4d378983e88d2e9591a3304ee
Ihre Daten. Ihr Umfeld.
consent.yahoo.com
fce6ddc3b3b2e8039d3ee1111bf8ca36
Ihre Daten. Ihr Umfeld.
consent.yahoo.com
67845d3ab537117eec4d249425f3eefa
Ihre Daten. Ihr Umfeld.
consent.yahoo.com
1c0a6e4e5f660d190122c9271842d22e
Ihre Daten. Ihr Umfeld.
consent.yahoo.com
efdfabb3737f58945000f8337dfc37c3
Ihre Daten. Ihr Umfeld.
consent.yahoo.com
50b0d030b8174f51d702834a31cd3bfc
Ihre Daten. Ihr Umfeld.
consent.yahoo.com
912a5e595f5b1045fe81675507b9d707
Ihre Daten. Ihr Umfeld.
consent.yahoo.com
97b62dde005888edeea22edda665b6f1
Ihre Daten. Ihr Umfeld.
consent.yahoo.com
40a546c5772f4de84c7050bbbe4c9d3c
Ihre Daten. Ihr Umfeld.
consent.yahoo.com
42810e803ef99a7daa54939233dc52f3
Ihre Daten. Ihr Umfeld.
consent.yahoo.com
de6fcb78962c59d5045883db381cd361
Ihre Daten. Ihr Umfeld.
consent.yahoo.com
a91ad1b4c4a7a26310ba6d768ccc1c67
Ihre Daten. Ihr Umfeld.
consent.yahoo.com
70ef3792dec76b513a68e235812eab4f
Ihre Daten. Ihr Umfeld.
consent.yahoo.com
2d3c0b5ce8479b651abfafdc8a8bf9f7
Ihre Daten. Ihr Umfeld.
consent.yahoo.com
a8bbe2df2212de5848cfa3f2f72c3a4e
Mobiles Apps Electric Vehicle Photo Gallery Photo Gallery Why are big companies, celebrities chasing NFTs and metaverse? Here's all you should know before investing in a streaming service Why is Mark Zuckerberg's metaverse dream not pragmatic just yet? Which streaming service is the best for you? Netflix, Amazon Prime, or Disney+ Hotstar Why top executives are leaving big tech companies Vivo TWS Neo Review Logitech G502 Lightspeed Gaming Mouse Review Asus ROG Phone 3 First Impressions OnePlus Nord First Impressions Asus TUF A15 (FA566) Gaming Laptop Review Realme is directing 90% of R&D towards 5G technology and products: Madhav Sheth Apple tops 5G smartphone sales in Q3 2021 followed by Xiaomi, Samsung Vivaldi web browser becomes first web browser for Android Automotive, no sign of Chrome launch Tech Trends 2021: Mind-blowing Gadgets & Technology Launched This Year Tata Motors incorporates new division to develop electric vehicles Explained: Here s how your online transactions will change from January 1 From metaverse and NFTs, here are the top tech trends of 2021 Scanner Go App users and features Samsung Galaxy Tab 8 Launched How to save on Netflix, Disney+ Hotastar and Amazon Prime Video subscriptions Telecom Wearables Telecom Mobiles News BGMI में हैकर्स का पत्ता साफ, चीटिंग करने पर अकाउंट के साथ फोन भी होगा बैन Vodafone Idea वापस लाया 49 रुपये का सस्ता प्रीपेड प्लान, मगर इसमें एक गड़बड़ है 48MP सेल्फी कैमरा के साथ इतनी सस्ती कीमत में लॉन्च हुआ Tecno Camon 18, फीचर्स भी बेहद शानदार PUBG Mobile का बड़ा धमाका: इस साल कमाई में सबको पछाड़ा, जानें किस नंबर पर Free Fire और Genshin Impact जैसे गेम्स Jio vs Airtel vs Vi: 28 दिनों के लिए OTT Apps के साथ मिलने वाला बेस्ट प्रीपेड प्लान्स, जानें इनका अंतर News Reviews News News Mobiles Apps News Electric Vehicle

While Indians wait for 5G, Korea is already looking to test 6G
bgr.in
41309bcf517100861bca2ba5ad1899e0
Moto G Stylus (2022) could launch in June 2022; images, key specifications leak online
bgr.in
72c114679095546453493ec2f39887a4
BGR Tech Excellence Awards: India will be at the center of the universe in the 'Future of Gaming'
bgr.in
5c80d42634ad83b00ede36b3d7afe74c
WhatsApp is working on new animated heart emojis for Android, iOS: Report
bgr.in
7f787665927862ed613c323e76f9e097
Tata Motors incorporates new division to develop electric vehicles
bgr.in
3b725b96bc7920d1950e9ecf38bfa306
More than 22 crore passwords stolen: How to check if your password has been compromised
bgr.in
78d554659a23b61d4bb079c965dbdf8c
This new Toyota electric car even makes the Tata Nano look big
bgr.in
9c983f42de73dfc858bca67696f4e76b
India likely to see local chip manufacturing begin in the next 2-3 years
bgr.in
fc2bf4f6bb492867fec587242573f367
Weekend Watchlist: Atrangi Re, Emily in Paris, Hawkeye, and more
bgr.in
ef03dcfa2d7ed46852858a2ca1b135a3
Vivaldi web browser becomes first web browser for Android Automotive, no sign of Chrome launch
bgr.in
8d2e55cc0fe7c59903aba66065373a2a
Boat Watch Iris with 1.39-inch AMOLED display, a 7-day battery life launched in India
bgr.in
9ed18c5ff5077bcc42f0497a45bd7fce
Vi removes these two prepaid plans that offered Disney+ Hotstar benefit
bgr.in
eec84054b3fbee1e2ee34e10eb1d9abf
Apple tops 5G smartphone sales in Q3 2021 followed by Xiaomi, Samsung
bgr.in
d41f52aed6e843874cb0ce7869ce1ced
Headphones are an essential must-have for every carrying, and we've gone hunting for all the best headphones, from Beats to Bose and Sennheiser to Sony. And to save you some cash, we've rounded up all the best headphone deals you can shop today. A word to the wise, though — there's a global microchip shortage at the moment and manufacturers aren't able to keep up with demand for must-have items like headphones, so the best headphone deals won't sit around for long. If there's something you have your eye on, shop now to avoid disappointment. The secret to scoring a fantastic deal on pair of headphones is patience and preparation. Decide on the type of headphones you're after and any must-have features (a set of wireless headphones with noise canceling technology, for example) before starting your search. Better yet, tunnel in on the specific cans you want. This will dramatically increase your chances of taking them home. Of course, that's a lot easier said than done. If you're shopping on a budget, chances are you're going to go with the first set within reach. As long as you know whether you're after noise-canceling, wired, wireless, or true wireless, this won't be an issue — because we've vetted all of the products featured above, so you can find comfort in knowing they're the crème de la crème. Just keep in mind that when it comes to headphones you get what you pay for. A $50 set of cans from a budget manufacturer like Anker or JBL aren't going to sound the same as a $350 high-end pair from an audio titan like Sony, nor will they have the same noise-canceling chops. But that's to be expected: Not everyone wants the best in the business. It's all relative to the user. These rules don't just apply to big seasonal sales, either. They're the fundamentals of bagging a bargain on any pair of headphones. Luckily, we've done all the hard work for you. By shopping through Digital Trends, though, you can rest assured you're seeing the best headphones at each price point. All of the headphone deals above have been vetted by our team of product experts.

Best Apple deals and sales for December 2021
digitaltrends.com
91d25b91d3ef2505955e5ad2ffb5a6c9
Best Powerbeats Pro deals for December 2021
digitaltrends.com
16643ebb1f1a774f35be670f3a0db6aa
Best QLED TV deals for December 2021
digitaltrends.com
f25ebe358bc0ae900028bc8ecf48a354
Best Roku deals for December 2021
digitaltrends.com
755b56054b099abe1245744ff9f8d230
Best projector deals for December 2021
digitaltrends.com
402d0658473356b02c3c3e153724d3a4
Best 4K TV Deals for December 2021
digitaltrends.com
27e1aa47f59388a154ef0cfb53500549
Best Bose Headphone Deals for December 2021
digitaltrends.com
2d1e5ac6f5dab27073920b13384cbc69
Best Sonos deals for December 2021
digitaltrends.com
15c7d98033971920290f86aafed5fe71
Walmart is known for its huge and selection and great prices, and that definitely includes TV deals. When you're searching for 4K TV deals then Walmart is a must-see, with models ranging from small affordable sets to massive centerpiece TVs. To help you hunt through all of the options and find the very best deals available, we've rounded up our top offers on 4K TVs currently available at Walmart. You'll find everything you need to start enjoying 4K content in one convenient package. Absolutely not. Walmart isn't to blame, though. That would be the manufacturers who churn out subpar slop. Remember: If it's too good to be true, it probably is. But by shopping through Digital Trends, you can rest assured that you're taking home a product that's worthy of a place at the center of your entertainment setup. Our experts vetted each and every deal and only included the crème de la crème at each price point. This means all you need to do is decide on a screen size then choose the most expensive television that fits the bill (but still falls into your budget) from the list above. Something else worth considering is picture quality. If you're a convenience viewer looking for a television to watch the latest must-see Netflix Original after work and the occasional movie on a weekend, a regular LED TV will do the trick. After something a bit more high-end? Consider an OLED TV or a QLED TV. Don't feel pressured into making a purchase if you don't see something above that doesn't tickle your fancy, either: We've also rounded up all the best 4K TV deals, OLED TV deals, and QLED TV deals the leading retailers have to offer. There's no harm in shopping around a bit.

Best OLED TV deals for December 2021: LG and Sony
digitaltrends.com
493cbfec616a9bd86dcb9da6cd40cff0
The best 4K TVs under $500 for 2021
digitaltrends.com
521e60f07a0c1fa270034467f4cc950d
Best QLED TV deals for December 2021
digitaltrends.com
f25ebe358bc0ae900028bc8ecf48a354
Best 4K TV Deals for December 2021
digitaltrends.com
27e1aa47f59388a154ef0cfb53500549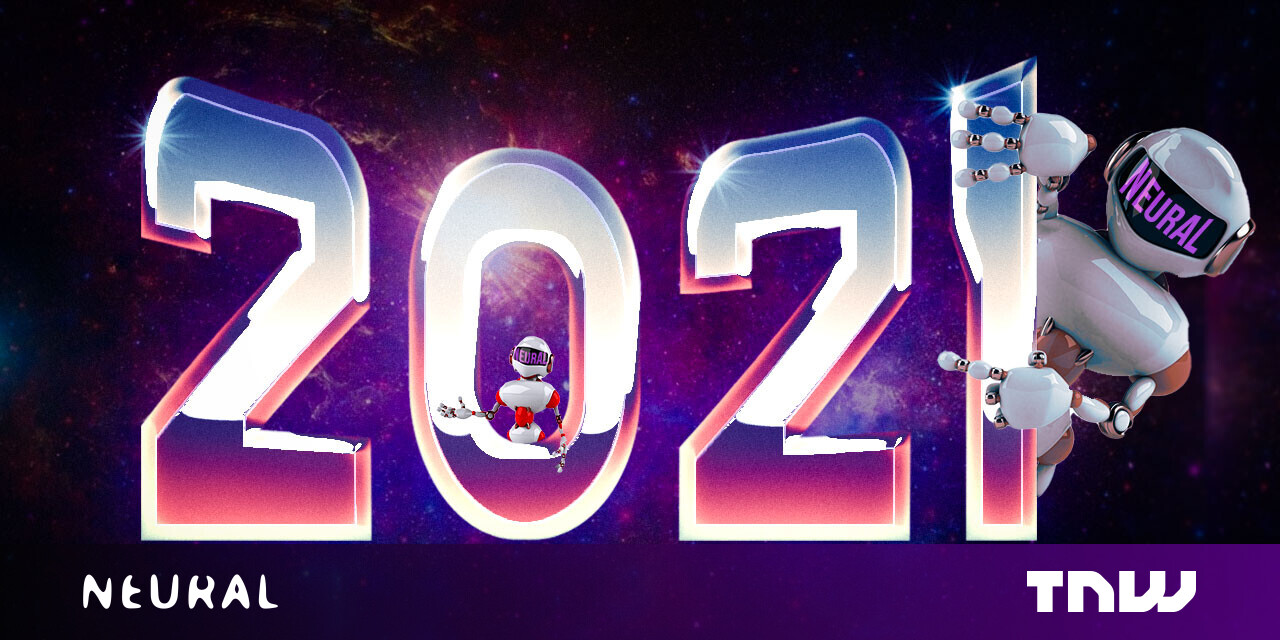 The latest tech news Your sardonic source for consumer tech stories Human-centric AI news and analysis Driving the future of sustainable mobility No-nonsense stories about startup growth Inside money, markets, and Big Tech The hottest new jobs in tech Help build the bank of the future Coding for Public Service When it comes to the world of technology, there's no shortage of interesting, insightful, and important stories out there. And our reporters here at Neural have been hard at work all year providing you with the most relevant news and analysis from the world of AI. Sometimes, however, you just want to kick back and read some stuff that just blows your mind. That's why, from time to time, we look outside the box for stories that truly exemplify the wonder and amazement that comes with pursuing the future of technology. This collection isn't meant to describe the biggest, most impactful events in the AI world from 2021. Instead, it's a sort of "editor's choice" of our coolest, slickest, and most wow-inducing pieces. Some of these things are huge (Google's time crystals!), and some pieces are about small, interesting stuff that was only covered at Neural. First things first: We have to talk about those time crystals. You can read the full story here. Researchers from Google and Stanford University managed to produce actual time crystals earlier this year in what was absolutely the biggest story of the year for Neural – and the entire field of technology, in our opinion. What are time crystals? It's a concept that's difficult to nutshell. As we wrote when the story broke: We called it the single biggest "eureka moment" in the tech world for 2021 at the time and still firmly stand by that assertion. But time crystals weren't the only cool thing to happen last year, not by a long shot. Elon Musk's Neuralink implanted a brain computer interface in a primate's head… and then taught it to play pong. Per a report from Neural's Thomas Macaulay: Say what you will about the current state of technology, but monkeys playing video games wasn't on my bingo card for the year. Read more here and here. AI hallucinated some amazing art in 2021. The past few years have been rife with AI artists attempting to spit out stuff that looks like human artists – but this particular piece about an AI that hallucinated visuals to poetic text really stuck with me. As TNW's Ivan Mehta wrote: Speaking of amazing media, we got to hear what Mars sounds like this year thanks to the wonders of the internet and machine learning. The Perseverance rover's arrival on the red planet has lead to an unprecedented access to the realm of sights and sounds beyond our terrestrial veil. And I'm hard-pressed to think of anything cooler than the actual sounds of lasers zapping Martian rocks. As Thomas wrote: These are just a handful of the amazing things we covered this year. And we expect next year to be an even bigger, wackier, and more mind-blowing year. If there's one thing we can be sure of, it's that the technology of the future will always be exciting to ponder today.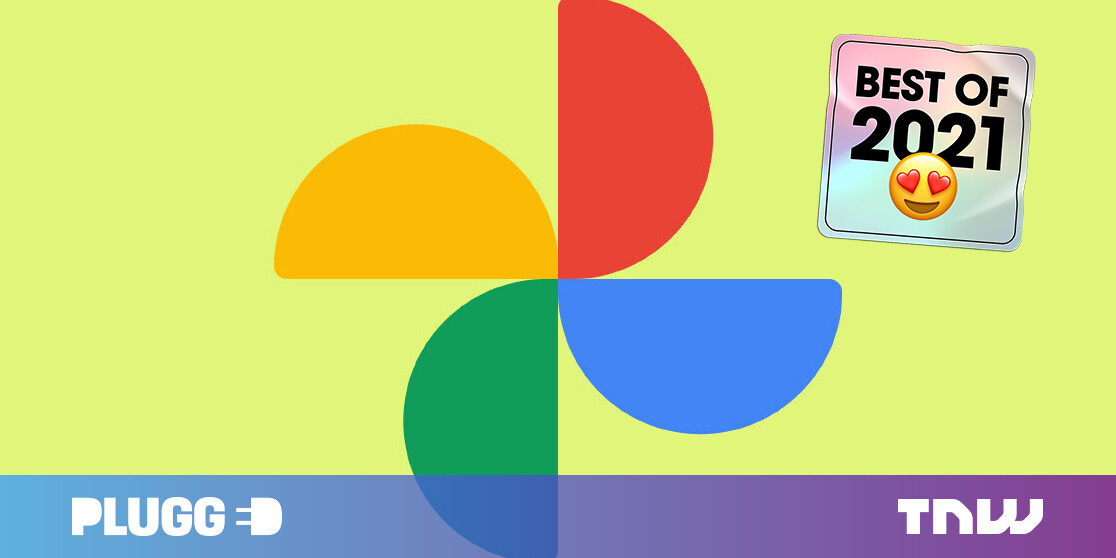 Google Photos' unlimited storage is gone — so what are your options?
thenextweb.com
725282bbf16aa28084803df790906b02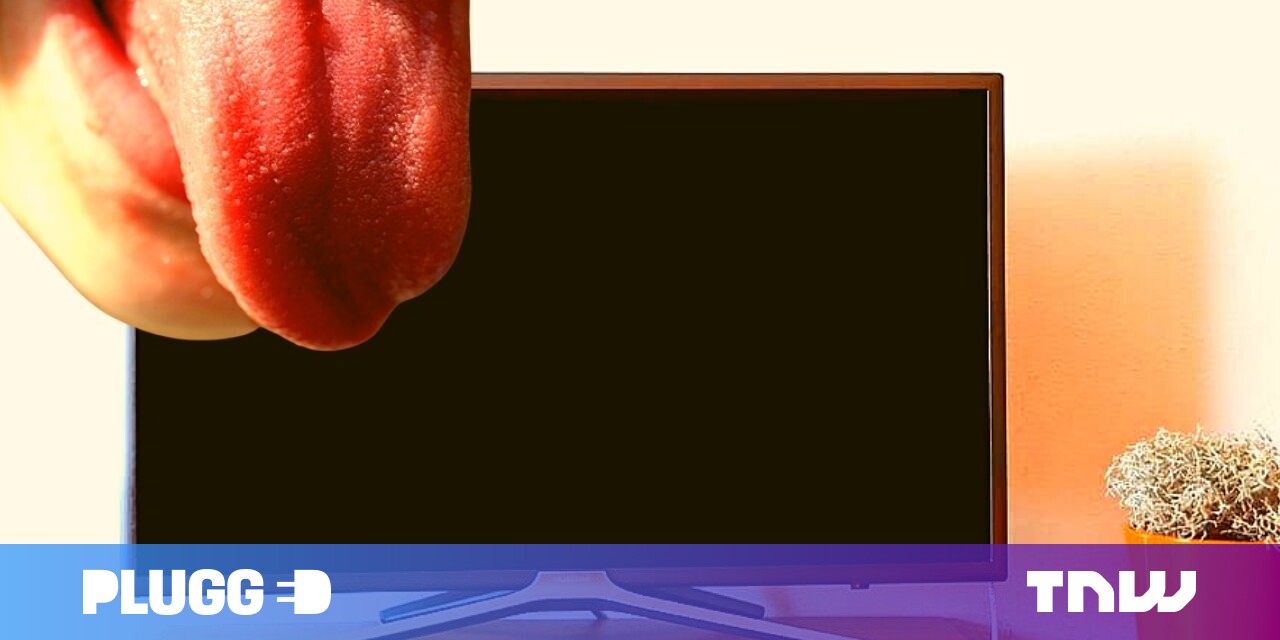 Japanese researcher creates lickable TV screen because god is dead
thenextweb.com
39237173056f71490240f4a038791c74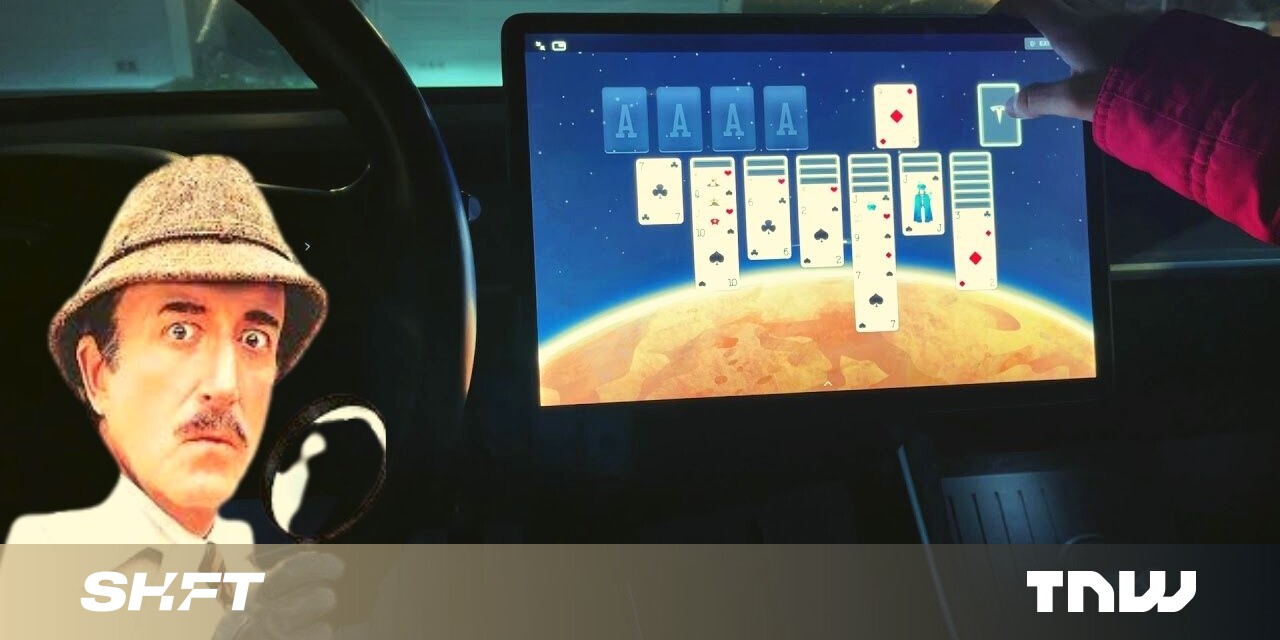 Surprise! An investigation into Tesla's gaming feature made people angry
thenextweb.com
25d25173b66d2f15cfbae11d7f837e55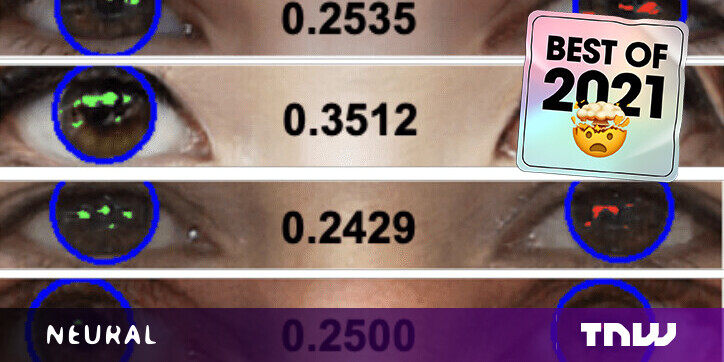 AI tool detects Deepfakes by analyzing light reflections in the eyes
thenextweb.com
94cf60bb7455b308d910cd27248dbb51
Apple's AirPods Max are a year old — and the case is still atrocious
thenextweb.com
342419af4cf06a166f5fdee0d2bd0ca1
With the on the way, it's a good idea to start finding some of the best bands you can slap onto the watch. Fossil has made it pretty clear that one of the best and biggest features of the Gen 6, is that it has "nearly endless" customization possibilities by swapping out bands. We've rounded up some of the best bands for the Gen 6 that you can get. Having said that, we know that everyone's tastes are different. and we know that not everyone will like the band options that are listed here. Or at least not all of them. However, there should be something for just about everyone. Whether you like sporty silicone bands, more casual nylon bands, or the more fashionable leather and metal bands. Below you'll find a summary table with all of the best bands for the Fossil Gen 6 that we've selected. The table will list off the names of each one, along with the price and links to buy them. If you need more information about each option, you can find brief descriptions of them below the table. Nylon straps are some of the best options for watches if you like something that will last a long time and go with pretty much anything. Nylon is also easy to make in a ton of different colors. So you have a decent set of options for this particular strap in that department. And, it is nylon so it's also fairly inexpensive. As you can pick up this strap for $18. Not bad considering some of the prices for bands made of high-end materials like leather. Simple, rugged, comfortable, and colorful. What more could you want from a watch strap? If you want some truly unique and super high-quality, then consider the Chevron Adjustable Strap from Crown & Buckle. You can get this particular strap in a 22mm size so it fits the watch, and it's a sort of cross between a NATO strap and a Perlon strap. The color pictured above is called Shadow, which we think is quite sleek. But there are loads of other color options available if you aren't fond of this one. 30 colors in total. Though, it is worth mentioning that some of the colors are on sale, which probably means they won't be available for long. So if you like this strap, don't wait too long to check it out, lest you miss your chance to get the color you like most. If leather is your thing, then be sure to check out all of the options from Barton in the top grain leather collection. And be sure to select the 22mm size option if you want it to fit the Fossil Gen 6. The beauty of this leather band compared to some others is that it's real top grain leather, and it comes in so many colors you might have trouble narrowing it down to one you like the best. Because there are so many good color options to choose from. This is also a quick release band so it's easy to put on and take off the watch case. It uses a stainless steel buckle as well for added durability. Fossil makes a a lot of different watch band options itself, including some high quality leather bands. This particular band comes in 22mm and various other sizes, though 22mm is the size you're going to want. The band also comes in a huge number of different color options. So you have no shortage of choices when it comes to picking a color that will work with your personal style. It uses a stainless steel buckle system with a single prong closure, and a quick release to make swapping the band easier. That way you can slap on a silicone band for workouts and more active endeavors, then switch to leather for the office, nights out, or just your casual everyday wear. If you're looking for a stainless steel mesh band, Fossil has one that will meet those desires. it comes in 22mm and a few other sizes, and in couple of different color options. It's a little more spendy than the leather band, but worth it if you want something that looks more luxury and upscale. Perfect for date night. Just like with the leather band, it has a quick release system to make it easy to remove the band and swap it out. Which means you can just as easily swap it back when the time calls for it. If you're not a fan of the traditional leather strap that Fossil offers, the company also makes a more stylish leather cuff style band. It also comes in black and dark brown. It features the same single prong stainless steel buck system as the traditional leather band too. With white stitching on both colors. The only downside is that if you use this band you can't use the heart rate sensor on the back of the watch. So this is probably better suited for times when you may not need that particular watch feature. Still, it looks great so it could easily serve as an option where you don't need the heart rate sensor. As it would still be able to complete most other smartwatch functions. Sometimes you just need a sporty option for a watch band. Because metal and leather just don't feel as nice during high energy activities like running, working out, cycling and more. Plus, they're not particularly well-suited for swimming. And since the Fossil Gen 6 is swimproof, you're going to want a silicone band if you plan on taking a dip with the watch on. This particular style silicone band from Fossil comes in Blue and Black. Although, Fossil does offer more silicone bands that come in different colors. So you still have options even if the band has a slightly different look. If you like the cuff style leather band but you want to be able to use the heart rate sensor on the back of the Fossil Gen 6, then consider this band from Powerhill. It comes in Black, Brown, and Coffee colors, and features a single prong stainless steel buckle closure with a quick release system. Plus, you can't argue with the price as it's less than half the cost of the Fossil version that doesn't have a hole for the heart rate sensor. A magnetic watch band is a little unconventional, but because it's magnetic it should be pretty darn easy to put on. This one comes in four colors – Black, Blue, Red, and Green. And it comes in a 22mm size option so it fits with the Fossil Gen 6. The band is also made of silicone and not metal. So while the closure is magnetic, the band itself should feel like any other silicone band you'd wear. Which means it will feel softer against your skin than a hard metal band. Rounding out this list is the canvas quick release band from Barton. Complete with a single prong stainless steel closure. The soft canvas is durable and comfortable to wear all day, but the real beauty of this band is that it comes in a massive amount of different color options. You can get it in Army Green like pictured above, or in one of 36 other color options. Including blues, reds, purples, and more. It comes in multiple widths too. So make sure you select the 22mm option as that's what you need for the Fossil Gen 6.

Top 10 Best Android TVs – Updated December 2021
androidheadlines.com
74a06310bca1bddd68e709d12912297c
Top 10 Best Webcams For Working From Home – Updated December 2021
androidheadlines.com
083480ebd4bccf172b40c6d508dece89
Top 10 Best Smartphone Chargers – Updated December 2021
androidheadlines.com
fd3d5fbe31ac1545ef6b04de144e2f95
Samsung Galaxy Watch 4: Everything You Need To Know – Updated December 23, 2021
androidheadlines.com
fb6655053e7d9ed732c0d758941b45c8
Top 10 Best Accessories For Your New Android Smartphone – Updated December 2021
androidheadlines.com
60975ef2ebe3f039c1fa518a3dcaa65a
X Technology Startups Mobile Apple Huawei Samsung QMobile Xiaomi HTC LG Infinix Nokia Sony Oppo Vivo Alcatel Rivo OnePlus Google Essential Elephone Investment Online Earning Writers Fatima Rizwan Ahsan Zafeer Usman Aslam Talha Ikram Taha Abdullah Shaheryar Ehsan Hamza Zakir Hamnah Khalid All Rights Reserved

EU ranks Huawei as the world's 2nd highest investor in R&D EU ranks Huawei as the world's 2nd highest investor in R&D
techjuice.pk
b33ab538c072133f956d5e6e2e078e47
Federal Minister for IT urges Ericsson to hire Pakistani youth Federal Minister for IT urges Ericsson to hire Pakistani youth
techjuice.pk
43fde883723539add118005364df0bd3
How does Huawei WiFi AX2 enable a better Internet environment for you when WFH? How does Huawei WiFi AX2 enable a better Internet environment for you when WFH?
techjuice.pk
1b1f759cece22bd8ce5ed8ce365cdd9a
TPL Trakker offers customized fleet management solution to K-Electric via new partnership TPL Trakker offers customized fleet management solution to K-Electric via new partnership
techjuice.pk
0862b77673e7722ab05ad2c0e1b689cf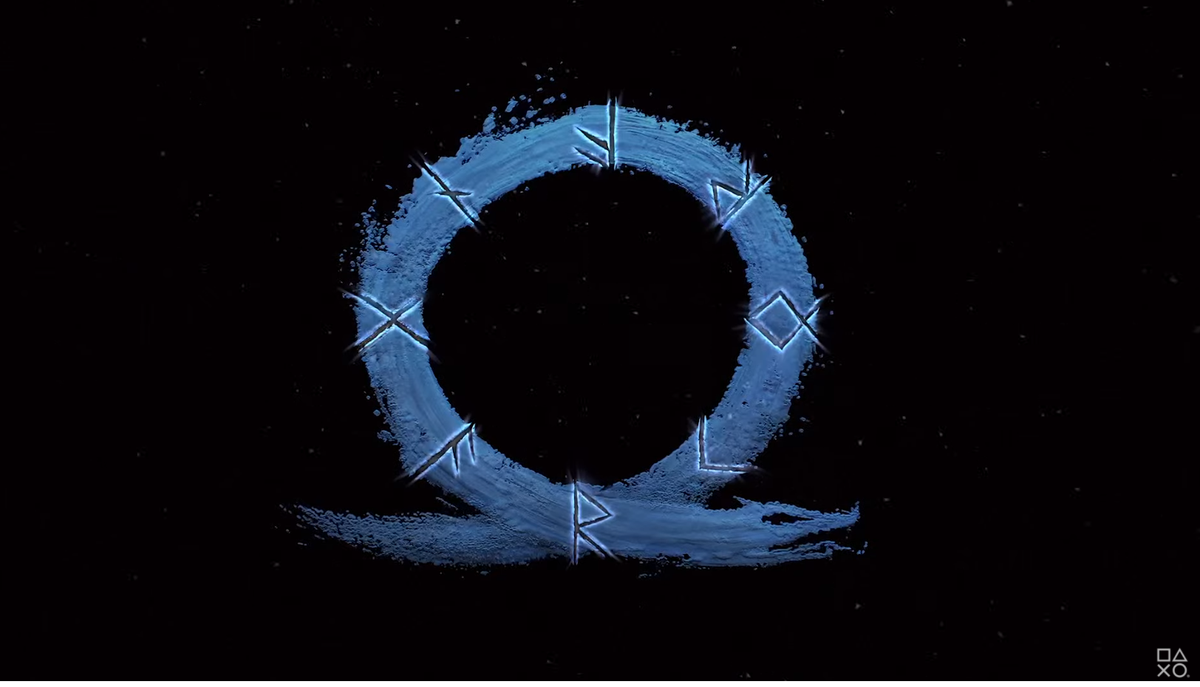 God of War: Ragnarok is the much-anticipated sequel to 2018's God of War and it's coming to PS5 and PS4 sometime in 2022. Since the game's announcement back in September 2020, we haven't been inundated with details, but a trailer released in September 2021 did give us an exciting look at gameplay and in-game cinematics. Originally supposed to release in 2021, God of War: Ragnarok is now expected in 2022, with a more solid date yet to be locked in but we're hoping that will change soon. While we wait for that release date and even more details on what Kratos and Atreus will be facing in their upcoming adventure, here's everything we know about God of War: Ragnarok so far. God of War: Ragnarok is due to release in 2022 on PS5 and PS4, following a delay from its initial 2021 release window. There was already speculation that Ragnarok could be delayed, given that Sony hadn't mentioned the sequel in its plans for 2021 since the game's announcement. Sony Santa Monica Studio confirmed the delay in June 2021, releasing a statement on Twitter. As yet, a more solid date for 2022 is yet to be confirmed. We finally got a proper trailer for God of War: Ragnarok at the PlayStation Showcase 2021 that gave us gameplay and cinematic footage of what we'll be faced with when it releases. The combat looks just as devastatingly violent as we'd expect, and the new announcement also confirmed that we will indeed be facing Ragnarok – a series of events and catastrophes that ultimately lead to the end of the world according to Norse mythology. Previously we had been shown a brief teaser for God of War: Ragnarok right at the end of Sony's live stream event in September 2020. All it showed was a brief logo and the words "Ragnarok is coming". God of War: Ragnarok is set to be a sequel to 2018's God of War and the final entry in the series' Norse saga. In a September 2021 PlayStation blog post, Santa Monica Studio gave us a slightly better idea of what Kratos and Atreus will be facing in their next adventure. According to the post, God of War: Ragnarok will pick up a few years after the events of 2018's God of War. Midgard is being hit by the freezing winds of Fimbulwinter, which makes "survival for Kratos, Atreus, and Mimir in the Norse wilds even more challenging than before." Though the previous game built up trust and understanding in the relationship of Kratos and his son Atreus, Ragnarok will continue to explore the complexity of their interactions. The post describes Atreus as Atreus "desperately curious" and says that "he wants to understand who he is" and "who he could be". "The mystery of Loki's role in the upcoming conflict is something that Atreus cannot let go of", the post says. "He wants to keep his family safe, but Atreus also doesn't want to stand by and do nothing while conflict consumes the Nine Realms." Kratos, meanwhile, wants to protect his son and "spare Atreus the bloody lessons he learned from his conflict with gods." "Together, Kratos and Atreus will have to make a choice about which path they will take. Whatever they choose will define the fate of all those living in the Nine Realms as Ragnarök approaches." In the trailer shown in September 2021, we got a look at Frey and Thor and the post identifies them as the game's "two main antagonists". As far as combat is concerned, the post promises more "visceral" and "spectacular" fights, with "new attack abilities, a new Runic Summon for Atreus, and of course, the return of Kratos' legendary weapons." Santa Monica Studio says it's taken learnings from 2018's God of War to improve combat, with the aim of creating more player choice: "Whether it's through hard hitting combos, a mastery of elements, or clever defensive tactics – you will find plenty of opportunity to fight alongside our duo in a way that feels uniquely expressive." God of War: Ragnarok won't just expand on Atreus and Kratos' relationship and combat, it'll also expand in terms of setting. This time around, players are going to be able to visit all nine realms, including "the previously unreachable Vanaheim, Svartalfheim, and Asgard – as well as to new areas from locations featured in the last game. Exploring the realms will take you everywhere from verdant, otherworldly jungles to intricate subterranean mining networks." Concluding the Norse saga Santa Monica Studios creative director, Cory Barlog, has confirmed in an interview that Ragnarok will conclude the Norse storyline that started with 2018's God of War on PS4. Barlog explained that the main reasons to conclude the Norse saga in God of War: Ragnarok was because of the long development time involved in making a modern God of War game. Between the five years taken to develop 2018's God of War and the four that will be spent on Ragnarok, the studio would rather the Norse storyline didn't run over nearly 15 years through a third game, as it'll be "too stretched out." "Expressive choice" through new shields The game will bring Kratos and players enjoy a little more variety when it comes to the shields that can be used, according to director, Eric Williams, in an interview with God of War YouTuber Jon Ford. When Ford pointed out that in the most recent trailer there are moments where it looks like Kratos' Guardian Shield has a different design and Kratos is using it in different ways, Williams said this was true and that while he didn't "want to go too deep on it", the game will have "different shields, and they have different defensive options and abilities." The reason for this, William explained, is because he and the team at Santa Monica Studio "really want to open up expressive choice to the way that you build your Kratos, like the equipment and loadout and things like that." This, Williams added, goes "all the way down to the defense, so you can kind of play a little differently and enemies know how to respond to that, or force you into these different situations where you need to use different things. I think it'll be fun for players to explore that but also we want it to be more expressive, you know, your choices matter when you set him up." Rumors of a PC port Could we see God of War Ragnarok come to PC as well as PlayStation consoles? Following the recent revelation of the 2018 God of War port, there is a tentative rumor that its sequel could get a similar treatment. A clue came by way of LinkedIn via GameRant, which picked up on a Twitter user who spotted the profile of a Senior Programmer at Jetpack Interactive, Warren Lee, who has a project listed as 'God of War Ragnarok'. It's worth noting this could have been in error; Lee could have accidentally added the 'Ragnarok' bit while he in actual fact he might be working on God of War PC right now. Jetpack is the third-party dev in charge of the current God of War port, with Sony's Santa Monica Studio in the role of overseeing the project, rather than actually doing the port. With that in mind, we feel there's a possibility this could be a mistake. However, with God of War finally getting a port, it does make sense that Ragnarok could get the same treatment. The caveat is, of course, that this would likely happen eventually, way down the line, rather than early in Ragnarok's life. God of War was, after all, released for the PS4 in 2018, so it's taken quite some time for the port to come about. God of War was at the PlayStation Showcase in September 2021 After days of speculation, we got new God of War details at the PlayStation Showcase that took place on September 9, 2021. We didn't get a release date but we did finally get an official name – God of War: Ragnarok as expected – as well as a new trailer which you can watch above. After the event, Cory Barlog – the director of God of War on the PS4 – put out a wholesome response on Twitter including a tongue-in-cheek response to the name reveal. PS4 to PS5 upgrade fee After the player outrage surrounding the confusing upgrade process for Horizon Forbidden West, Sony issued a statement detailing how it will allow players to upgrade from the PS4 version to the PS5 version of future titles. It specifically named checked God of War and said that you'll need to pay a $10 digital fee to get the enhanced PS5 version of the game if you already own the PS4 version. Most likely this means God of War: Ragnarok will continue Sony's trend of $70 PS5 games, however, we hope things change by the time the game actually releases. It'll launch 'when its done', says creative director Following the absence of an update on God of War: Ragnarok during PlayStation's February 2021 State of Play, Santa Monica Studios Creative Director, Cory Barlog, appears to have posted a tweet in response to those asking for an update on the game. Reading "When it's done it's done", Barlog's tweet doesn't directly mention God of War: Ragnarok but it seems likely that's what he's referring to. The game still has a fairly wide release window of 2021, but there have been rumors that it might be looking at a delay and this tweet doesn't exactly clear them up. But, as Barlog says, "Trust that it's what's best for everyone." Coming to PS4 too PlayStation Studios boss Herman Hulst seems to have confirmed that God of War will be coming to PS4. In a PlayStation Blog post, when asked about how PS4 factors into PlayStation Studios' vision, Hulst said: "Where it makes sense to develop a title for both PS4 and PS5 — for Horizon Forbidden West, the next God of War, GT7 — we'll continue looking at that. And if PS4 owners want to play that game, then they can. If they want to go on and play the PS5 version, that game will be there for them." Previously God of War: Ragnarok was only confirmed to release on PS5. PS5 Showcase God of War: Ragnarok was briefly teased at the end of the PS5 Showcase event on September 16 2020, where Sony also announced the price and release date of the next-gen PS5 console. Cory Barlog also changed his Twitter header to a redacted latinate script – and his Twitter avatar to a picture of ice. It suggests we're moving further north, and into colder climes. Job Listings As spotted by GamesRadar, SIE Santa Monica Studio posted job listings last year for a number of roles across its programming, art, design, and tech art teams – with one listing clearly citing the God of War reboot. Applicants for Senior Combat Designer "Must have knowledge of God of War (2018) and be able to speak in depth about the combat systems, mechanics and enemies". A listing for Facial Blend Shape Character Artist also specifically mentions "next-gen videogame platform experience" for the role: something that should whittle down prospective applicants to relatively few animators, given that the next generation of consoles have yet to launch. The waters were muddied slightly with a Senior Gameplay Animator posting, which asks for someone "to help us push the boundaries of action and combat movement and set the bar for gameplay feel on the PS4 ". God of War PS4 theme Back in April 2019, a new dynamic theme appeared on PS4 to celebrate the anniversary of the God of War reboot. The theme showed Kratos and Atreus rowing, however the theme contained a secret message (discovered by eagle-eyed God of War fans on Reddit). The boat the pair are rowing in has runes etched on its side which translate (in English) to "Ragnarok is coming" – which we now know to be a pretty official slogan for the game. No God of War DLC God of War director Corey Barlog had said there were originally plans for DLC for the 2018 reboot, but said they were halted for being "too ambitious". That means the studio can invest resources into an entirely new game as opposed to post-launch content. God of War (2018) PS5 update To make the wait for God of War: Ragnarok a little easier, Sony Santa Monica have released a God of War PS5 update that boosts the game's resolution to a checkerboard 4K resolution while maintaining a 60fps target. Hopefully this means that Ragnarok will continue the pleasing trend of more PS5 games hitting 60fps, even if it means compromising or dropping the resolution slightly to achieve it. [Warning: spoilers for the ending of God of War ahead.] Exploring that ending further At the end of God of War, we found out that Kratos' wife (and Atreus' mother) Faye was actually a Giant called Laufey. That means Atreus is half God and half Giant and, what's more, he has a different name altogether: Loki. You know Loki, the trickster of Norse mythology. Hopefully God of War: Ragnarok will explore this further and we'll find out more about Faye's secret past, as well as why she kept it all a secret in the first place. We're also hoping Atreus will embrace the shape-shifting abilities that Loki is notorious for instead of simply standing on the sidelines firing arrows at enemies. Atreus isn't a boy anymore The God of War sequel may continue on directly from the events of the previous game, however we think it would be more interesting to see how a teenage Atreus and grumpy dad Kratos fair on an adventure.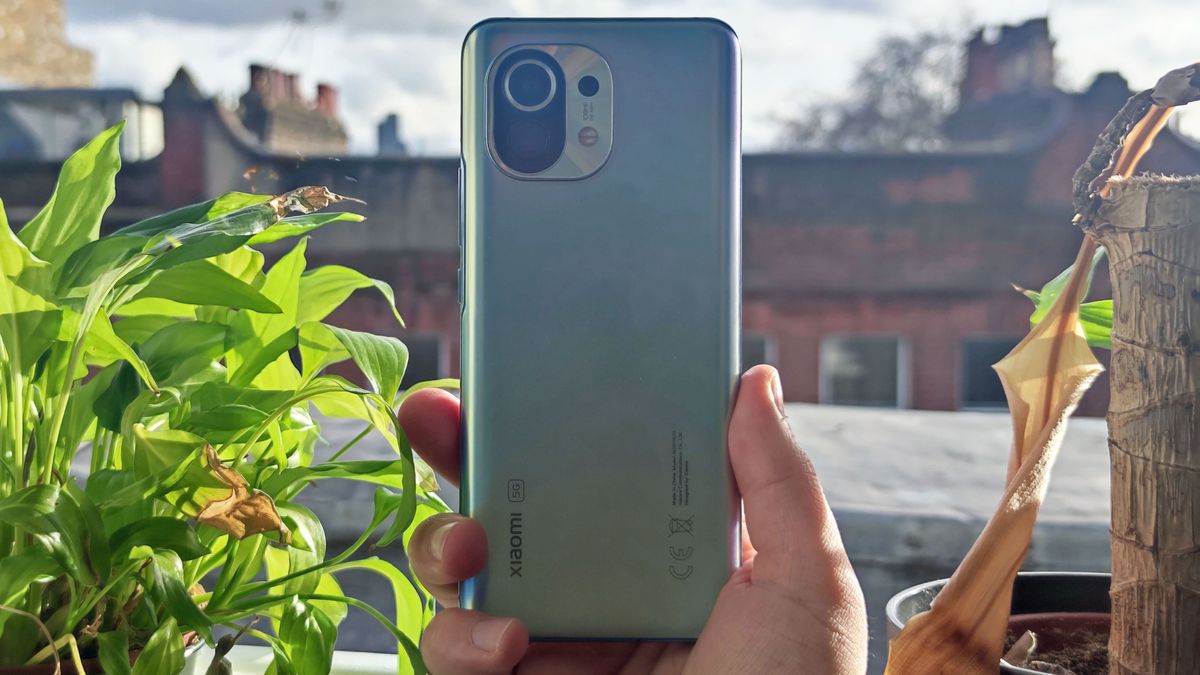 Xiaomi 12 release date rumors, price, news, leaks and why it's not the Mi 12
techradar.com
9aa4b6571678459c785ff11770720ac1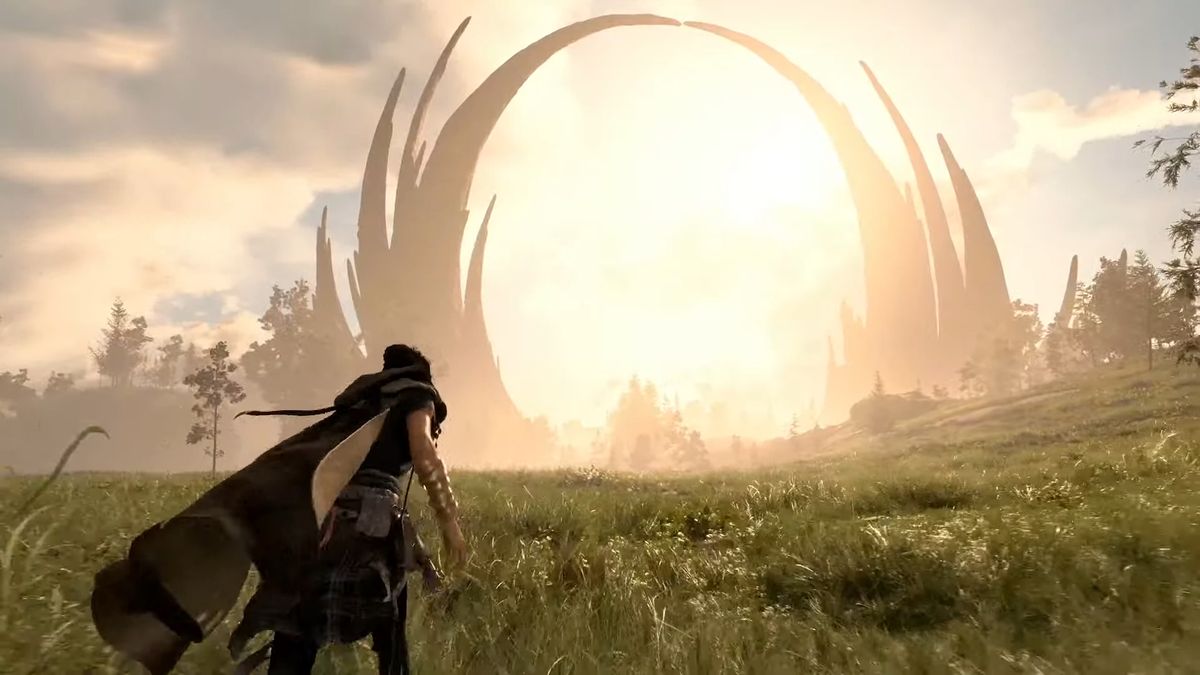 Forspoken release date, trailers, news and rumors
techradar.com
8744e3e3edbe4db4d2e94915ede8a53c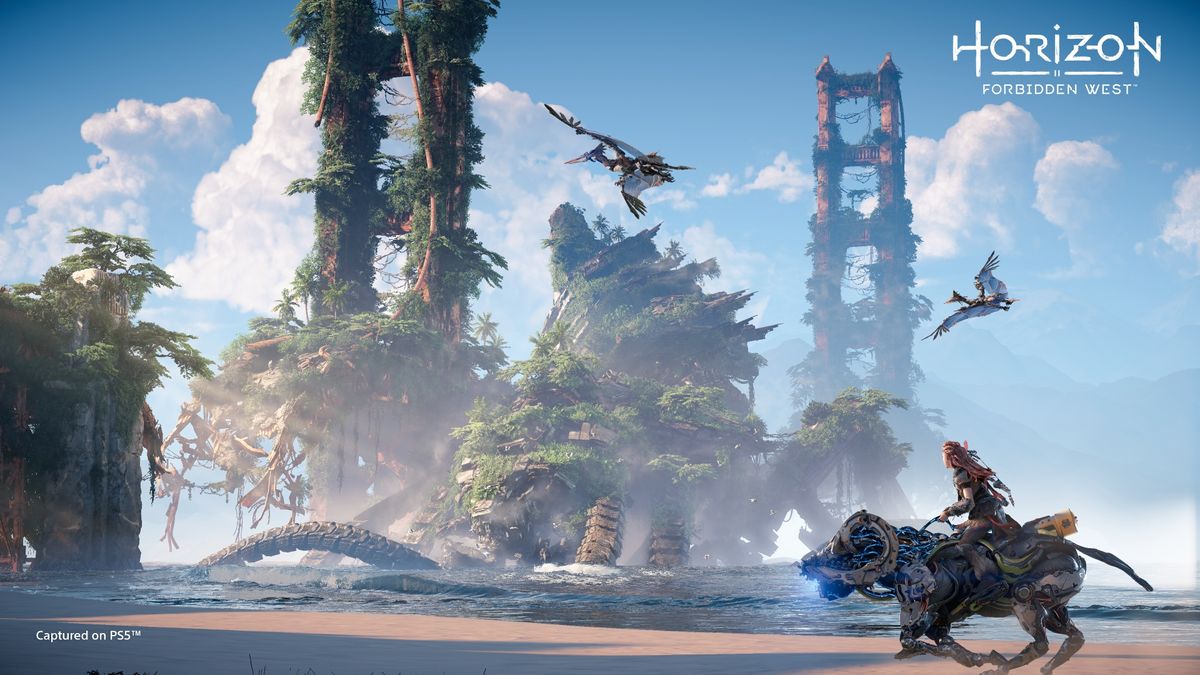 Horizon Forbidden West release date, trailer, news and rumors
techradar.com
504bdc71a58d92dde531e167f7c9f57e
There's no hotter headphones out there right now than Apple AirPods, with their sleek looks and easy connection to other Apple devices. However, they can be pricey, so if you want to save some money when buying a pair you can look below for the best AirPods deals. We've found the best offers on AirPods of all kinds, including the regular AirPods with Charging Case true wireless earbuds, the newer-generation AirPods 2 with Wireless Charging Case, the newest AirPods 3, or the top-of-the-line AirPods Pro. Apple AirPods are to iPhone owners what fine wine is to gourmet cheese — a match made in heaven. So it should come as no surprise that they're the most popular true wireless earbuds, introducing users to the wonderful world of simple, wire-free listening the second they pop them in their ears. Related There really isn't a whole lot to the AirPods, and that's what makes them so fantastic. Just pop one in each ear and you're ready to roll. Need to adjust the volume, send a test, place a call, create a calendar event, or find an answer to a question on Google? Just ask Siri and she'll take care of it. The newly announced AirPods 3 borrow some nice features from the AirPods Pro, making them a worthy upgrade from the AirPods 2 but at a reasonable price. While AirPods 2 had the H1 chipset that allowed the "always on" feature for Siri, the AirPods 3 use the force touch button that comes standard on the AirPods Pro. This lets you control the flow of music, answer calls, or adjust volume by pinching the AirPod in yoru right ear. But that isn't the main reason you're going to want to opt for the newer AirPods 3 with Wireless Charging Case. The new AirPods have an increased battery life, up to 30 hours if you use the wireless charging case. The new case is also equipped with MagSafe tech for wireless charging. The biggest reason to switch from AirPods 2 to AirPods 3 is the updated sound. Apple added Dolby Atmos support to the AirPods 3, something only the Pro models had before. The new AirPods 3 have head tracking, meaning the Dolby Atmos spatial sound adjusts based on which direction your head is facing. This provides awesome immersion when using AirPods 3 to watch movies on an iPhone or Apple TV. So, which do you need? Well, if you can live without MagSafe wireless charging, don't mind using Siri instead of a button, and can live without immersive spatial sound, then look no further than the AirPods 2. You can snap up a pair for an absolute bargain. For everyone else, it's the AirPods 3. Or is it? Naturally, the AirPods Pro sit at the head of the table, with a more smaller, more compact design; noise-cancellation; sweat-resistance; and interchangeable eartips, which makes them a better choice for fitness fanatics. They also sound better than both the AirPods and AirPods 2. If you want the AirPods experience but you prefer an over-ear headphone to an earbud, then Apple has you covered with the AirPods Max. If you want some peace and quiet then these offer exceptional noise-cancelling ability, and as you'd expect from an Apple product the build quality is excellent. There's great sound quality on these as well, so if you're looking for a notch above regular AirPods in terms of sound as well as a more comfortable over-ear design, these are the AirPods for you.

Best Powerbeats Pro deals for December 2021
digitaltrends.com
16643ebb1f1a774f35be670f3a0db6aa
AirPods Pro and AirPods 3 are both discounted today at Amazon
digitaltrends.com
bc0fbd1904051f33c7281340528b26da
With an Instant Pot, cooking meals is faster and easier. You can create quick recipes for everything from shredded chicken to dessert with less time and effort. Our pick for the best Instant Pot is the tried-and-true Instant Pot Duo 8-quart. The model is large enough to fit a whole chicken or roast, yet versatile enough to cook everything from cheesecake to chili. If the Duo 8-quart isn't for you, we've also picked our best Instant Pot models for an individual, a family of four, a large family, and those on a budget. If you're looking to snag a discount, you also can check out our list of the best Instant Pot deals available today. Why we picked the Instant Pot Duo 8-quart: When people think of an Instant Pot, the Duo is usually the model that comes to mind. The 8-quart Instant Pot Duo stands out for its features and affordable price point. That's not to say other models aren't solid devices, because many other Instant Pots are excellent multifunctional pressure cookers. However, the Duo strikes a perfect balance between affordability and the features it offers. The Instant Pot Duo combines a rice cooker, pressure cooker, slow cooker, steamer, yogurt maker, and warmer into one convenient package. It boasts a variety of user-friendly features, ranging from a slot on the handle to place the lid to a steaming rack with handles so you can easily remove it from the pot. The 8-quart Duo can hold a lot of ingredients. You can easily fit a whole chicken into this Instant Pot, brown 3 to 4 pounds of frozen ground beef, or cook a large roast. If you like making stews, this pot can hold enough to feed eight to 12 people. For dessert lovers, the 8-quart Duo can easily fit an 8-inch springform pan and some 9-inch round pans. Check out our full review of the Instant Pot Duo Why we picked the Instant Pot Duo Mini: For single people, roommates looking to save cash on takeout, or couples looking to cut down on cooking time, the Instant Pot Duo Mini is a great place to start. The small size also makes it an ideal option for college dorm rooms, camping trips, and even boating excursions. But you still can cook a decent amount of food in this appliance. Soup, stew, broth, yogurt, risotto, potato dishes, and fall-off-the-bone meats are all fair game, albeit in smaller doses. With the Instant Pot Duo Mini you'll receive a bundle of accessories with your pressure cooker, including a rice measuring cup, stainless steel steam rack, soup spoon, and recipe booklet. If you want a larger version of the Instant Pot Duo, it also comes in 6-quart and 8-quart options. Check out our full review of the 6-quart Instant Pot Duo here. Why we picked the Instant Pot Ultra 6-quart: The Instant Pot Ultra electric pressure cooker covers just about anything you might want to do in the kitchen. It has 10 main functions, including pressure cooker, slow cooker, rice/porridge cooker, yogurt maker, cake maker, egg cooker, sauté/searing, steamer, warmer, and sterilizer. That means you can have just one appliance take the place of several. It's also intuitive, with a central dial that makes it easy to select different programs, adjust times, and more. The Instant Pot Ultra 6-quart also features an embedded microprocessor, which helps to monitor the pressure and temperature while adjusting the intensity accordingly, helping to ensure well-cooked food. Plus, the pressure cooker offers 11 safety features, including a new steam release reset button that makes it safer for users to handle the appliance. Six quarts is perfect for a family of four, but you can also choose the 3-quart or 8-quart option. Why we picked the Instant Pot Duo Crisp 11: The Duo Crisp 11 has, you guessed it, 11 cooking presets, serving as a faithful pressure cooker, rice cooker, slow cooker, yogurt maker, steamer, sous vide, sauté, food warmer, cake maker, and air fryer with two fryer lids. For a large family with people who like different foods, this cooker is ideal because it's extremely versatile. Cooking is faster and easier in the Duo Crisp 11, as the pressure cooker lid automatically seals in place, and the multilayered air fryer basket features a dehydrating and broiling tray to deliver optimal air flow to all those fried goods. The embedded microprocessor constantly monitors the pressure, temperature, and intensity of the cooking process, evenly distributing heat to ensure a perfectly pressure-cooked and delicious creation. Another cool feature of the Instant Pot Duo Crisp 11 is Instant Pot's patented Even Crisp Technology that uses a blend of convection and sensors to deliver a crisp golden finish to the outer layers of your food while preserving a moist, savory interior. Why we picked the Instant Pot Duo Nova: The Duo Nova, one of the newer models in the Instant Pot lineup, sells for around $70 to $100 for the 6-quart size. You can find the device on sale for cheaper during events like Prime Day, Black Friday, and Cyber Monday. There's a 10-quart version of the Duo Nova (sells for around $130 to $160) for when you're hosting a large group of people or when you want to cook an exceptionally large meal. Like the Duo, it combines seven appliances in one. It's a pressure cooker, slow cooker, rice cooker, steamer, sauté pan, yogurt maker, and warmer. It has 14 different programs, so you can cook anything from soup to a whole chicken to dessert. One great feature of the Duo Nova is the lid. It automatically sets to seal in pressure when you close it, so you don't have to worry about forgetting to set the sealing valve in place. The lid also includes a steam release button, which makes it much easier to perform a manual pressure release without burning your fingers. All in all, the Duo Nova offers a whole lot of features for only a little bit of cash. Why we picked the Instant Pot Duo Plus: The Instant Pot Pro Plus is a fresh addition to the lineup. It packs the most features out of any other model on the list. Of course, you get the usual sautéeing, slow cooking, sous vide, and yogurt making, but you also get canning, which is only available with a few models. The real kicker is the smartphone connectivity that you can use to peruse hundreds of recipes and beam them directly to the Instant Pot Pro Plus so you can get preparations done faster. The app also lets you schedule and remotely activate the Instant Pot Pro Plus, which can be handy when you can't spend all your time near the kitchen. A new handle design makes it easier to remove the inner bowl, plus the lid can rest easily at the sides thanks to a mounting mechanism. The is the model to get if you want all of the bells and whistles. A pressure cooker can either be an electric device you plug into the wall, or it can be a stovetop cooker that uses your cooktop's heat. A pressure cooker builds up steam pressure inside of an airtight pot to quickly cook food. An Instant Pot is a multifunctional pressure cooker, meaning it has additional cooking functions outside of pressure cooking. Instant Pots also are slow cookers, sauté pots, warmers, steamers, and more. Other multicookers can perform many of the same functions as Instant Pots, but with Instant Pot, you're getting a trusted and well-known brand. There are 20 different Instant Pot models, counting the various capacity levels. These are broken up into five families: Instant Pot Duo, Instant Pot, Instant Pot Duo Plus, Instant Pot Pro, Instant Pot Max, and Instant Pot Pro Plus. You can also find older discontinued models still on sale. You may have heard stories in the past of exploding pressure cookers that resulted from a malfunctioning unit or a random case of bad luck. Instant Pots have multiple built-in safety mechanisms such as lid closing and locking mechanisms, anti-blockage vents, automatic temperature controls, high temperature and burn warnings, pressure regulation and excess pressure protection mechanisms, and extreme temperature and power protection features. These safety features help to prevent accidental fires and other dangerous situations, and encountering a risky Instant Pot situation is pretty rare. Yes. Instant Pot came out with the Instant Pot Duo Crisp + Air Fryer, which has all of the features of a regular Instant Pot, and it air fries, too. Instant Pot also came out with an air fryer lid you can add to compatible Instant Pot models. The lid is an add-on accessory to can place on the Instant Pot, and it basically turns your regular Instant Pot into an air fryer. These Instant Pot models are compatible with the air frying lid: Duo 60, Duo Plus 60, Lux 60, Ultra 60, Viva 60, Nova Plus 60, Duo Nova 60. Over the past few years, Instant Pots have increased in popularity, and so have Instant Pot recipes. Creative home cooks and chefs all over the place have published countless recipes online. You can find recipes for almost anything, from desserts to appetizers to easy weeknight dinners. The Instant Pot mobile app lets you search a curated selection and beam the settings for the recipe wirelessly to your Instant Pot Pro Plus. You can make almost anything in an Instant Pot, but there are a few foods you shouldn't cook in a pressure cooker. Unless you're using an Instant Pot with a crisping function, foods with a breading, like chicken tenders, probably won't turn out very well, because the Instant Pot moistens when pressure cooking. Some berries, like strawberries and blueberries, can also be a nightmare, as they tend to sputter out of the top as the pressure releases. The best Instant Pot accessories are items that will make your pot perform better and help your recipes come out tastier. But you also want additions that make cooking easier. Overall, when it comes to top-rated accessories, a good steamer basket is extremely important. While the Instant Pot comes with a trivet or steaming rack, it's a good idea to get a larger and better one. For many recipes, like steamed veggies, most chicken recipes, eggs, and potatoes, you don't want your ingredients touching the water at the bottom. A larger steam basket allows you to expand your instant cooking repertoire without sacrificing the flavor of the food or making more work for yourself. A glass lid is another smart accessory for your pot. Standard lids obscure your view of the food that's cooking. With a glass lid, when you slow cook or sauté, you can see inside of the pot without uncovering your food and disrupting the cooking process. Baking accessories are another must for your Instant Pot, especially if you enjoy sweets. For example, a good springform pan or cupcake liners that fit into your pot make cooking and cleanup simpler. With the right baking accessories, you can easily follow recipes for cheesecake, brownies, lava cakes, and more. Every Instant Pot features a microprocessor that uses the amount of ingredients in the pot to adjust factors such as temperature automatically. This is a handy tool for novices. Instant Pots also include features such as 24-hour delay start times and, in some cases, LCD. If you have a model that uses Wi-Fi, you can monitor your Instant Pot with your phone. You'll also get alerts about your meal and suggested recipes from the Instant Pot app. Instant Pots create steam pressure inside a sealed pot that cooks your food. The pot's built-in microprocessor accounts for time, temperature, and pressure, ensuring your meal cooks safely and evenly. For a single person or couple, a 3-quart instant pot is usually sufficient. The 3-quart size is also ideal for cooking side items like rice or mashed potatoes. For three to four people, the 6-quart size is usually sufficient and for large families of five or more people, you'll want to go with an 8-quart or 10-quart model. Instant Pots are relatively easy to clean, as you remove the inner pot to clean, and they are usually dishwasher safe. Check out our guide on how to clean an Instant Pot for more information. Absolutely. They make cooking weeknight meals a breeze, allowing you to produce a delicious dinner just by throwing a few ingredients into the pot. Instant Pots can steam vegetables, sauté food, function as a slow cooker, and even produce a flawless cheesecake. Be sure to stay up to date on the best Instant Pot deals here!

The best Instant Pot recipes you need to try
digitaltrends.com
9d835df9ddb228b9a7765dbcb9e9a03c
Which Instant Pot should you buy? All of the models compared
digitaltrends.com
070e6b633c599b8cec7210e9c2962de1
December 23, 2021 Serpentinite, formed by low-temperature hydrothermal alteration of mantle peridotite, is distributed in the lithospheric mantle at the bottom of the subduction slab (slab-serpentinite) and forearc mantle wedge above the subduction slab (mantle wedge serpentinite) in the subduction zone. Since they usually contain a large amount of water, fluid-mobile elements (Cs, Rb, Sr, Ba, Pb, Li, etc.), and heavy B isotopes, using traditional geochemical means to distinguish the two different sources of serpentinite-derived fluids in the genesis of arc magmas is challenging. A research team led by Zeng Zhigang from the Institute of Oceanology of the Chinese Academy of Sciences (IOCAS), in collaboration Prof. Chen Jiubin from Tianjin University, investigated zinc isotopes of subduction-related lavas from the Western Pacific and implications for crust-mantle recycling. Their study, published in Journal of Geophysical Research: Solid Earth, provided an effective means to distinguish the contributions of slab and mantle wedge serpentinite-derived fluids to arc magmas, which is significant to understand the role of serpentinite in material recycling in subduction zones. The researchers found that the arc-related lavas had lower δ 66 Zn values than those of the mid-ocean ridge basalts (MORB), whereas back-arc lavas displayed MORB-like δ 66 Zn values. Moreover, δ 66 Zn has a good correlation with proxies for fluid addition ( 87 Sr/ 86 Sr and Ba/La) and slab depths. Since mantle melting and magmatic differentiation induces heavy Zn isotope enrichment in primary and evolved magmas, respectively, while melt extraction yields the limited Zn isotope fractionation in the mantle, lavas with low δ 66 Zn values thus potentially indicate the involvement of isotopically light fluids in their mantle sources. In contrast to the heavy Zn isotope of the slab serpentinites, the forearc serpentinites are typically characterized by extremely light Zn isotope. Correspondingly, fluids released by forearc serpentinite dehydration have a significantly lower Zn isotopic composition relative to the mantle wedge. Therefore, such forearc materials were likely dragged downward to subarc depths and released isotopically light Zn in fluids to modify the overlying mantle wedge, thereby producing low δ 66 Zn values in arc-related magmas. Beyond subarc depths, forearc serpentinites were broken down completely, so light Zn isotope fluids were absent. Accordingly, the lavas from the back-arc basin displayed MORB-like δ 66 Zn values. It provided conclusive evidence for the hypothesis that forearc mantle wedge serpentinites could be involved in the subduction channel and transported into the subarc depth, and then dehydrate and modify the subarc mantle wedge. 2 hours ago 0 2 hours ago 0 3 hours ago 0 4 hours ago 0 4 hours ago 0 27 minutes ago 1 hour ago 1 hour ago 1 hour ago 2 hours ago 2 hours ago 2 hours ago Nov 29, 2021 Nov 09, 2020 Mar 31, 2021 May 09, 2016 Nov 22, 2021 Nov 12, 2020 2 hours ago 4 hours ago Dec 22, 2021 Dec 21, 2021 Dec 21, 2021 Dec 21, 2021

Researchers develop interactive visualization system for analysis of big ocean data
phys.org
69aca255dff27329c73b3074f29d6718
Light-independent metabolic pathways regulate astaxanthin accumulation in Haematococcus
phys.org
54d7170bf3a81f64dd97ed2fe8a917be
Why you can trust Pocket-lint (Pocket-lint) - Looking for a new show to binge watch on Netflix? You've come to the right place. This is the Pocket-lint team's list of the best shows to watch on the streaming platform. Under each show in our list, you'll find a few similar shows so you can pick based on what you may have watched before, or you can just trust us. If a show is on this list, at least one Pocket-lint team member has enjoyed it and would recommend. You'll also find the number of seasons for each show, the typical episode length and how many episodes in total so you can gauge how long it will take you to get through the show, ready for your next binge. Best upcoming TV shows and movies on Netflix, Amazon Prime Video, Disney+ and more squirrel_widget_173066 Netflix Emily in Paris Seasons: 2 Episodes: 20 Episode length: 29 minutes Similar to: Can You Hear Me, You Me Her, Gossip Girl Emily brings her can-do American attitude, fresh ideas, great fashion and social media knowledge to her marketing firm in Paris. Her inability to speak French poses some obstacles though. Sony Pictures Television Cobra Kai Seasons: 3 Episodes: 30 Episode length: 28 minutes Similar to: The Karate Kid, Shooter, Scorpian, Gotham Cobra Kai is based on the Karate Kid, set 34 years later and starring both Ralph Macchio and William Zabka, who reprise their roles from the original film. It follows Johnny Lawrence's point of view, who reopens a Cobra Kai karate studio, reigniting his rivalry with Daniel LaRusso. A fourth season is coming on 31 December. Jay Maidment Seasons: 2 Episodes: 16 Episode length: 47 minutes Similar to: Dare Devil, Sweet tooth, Locke & Key The Witcher is a series based on a set of Polish fantasy books. The series was first transformed into games, then into this live action series, about a Witcher, who is a semi-immortal magical assassin for hire to kill various monsters. Netflix Selling Sunset Seasons: 4 Episodes: 34 Episode length: 31 minutes Similar to: Million Dollar Beach House, Selling Tampa Selling Sunset follows the professional and personal lives of the elite realtors of the Oppenheim Group in LA, showing off beautiful million dollar properties, whilst creating plenty of their own drama on the side lines. A fifth season is confirmed. GEOFFREY SHORT / NETFLIX Cowboy Bebop Seasons: 1 Episodes: 10 Episode length: 45 minutes Similar to: Resident Evil Damnation, X-Men Cowboy Bebop is about three bounty hunters - Spike, Jet and Faye - who trawl the solar system looking for jobs and saving the galaxy from the most dangerous criminals. Netflix Lupin Seasons: 2 Episodes: 10 Episode length: 47 minutes Similar to: Bridgerton, The Heist Lupin is a Netflix Original inspired by the adventures of Arsène Lupin. Gentleman thief Assane Diop sets out to settle a score and debt by stealing a diamond necklace to avenge his father for an injustice inflicted by a wealthy family. A part three is coming. Netflix After Life Seasons: 2 Episodes: 18 Episode length: 30 minutes Similar to: Ricky Gervais is Derek, Derry Girls After Life is written and produced by comedian Ricky Gervais, who plays Tony - a nice guy who's wife dies unexpectedly, turning him into a man who doesn't care quite as much anymore about what he does or says. A third season is coming on 14 January. Netflix Ozark Seasons: 3 Episodes: 30 Episode length: 60 minutes Similar to: Breaking Bad, How to Get Away with Murder, Peaky Blinders Ozark sees Jason Bateman star as a financial advisor - Martin 'Marty' Byrde - who uproots his very ordinary family from Chicago to the Missori Ozarks, where he has to launder money in order to keep a drug lord happy after a previous scheme went wrong. A fourth season is coming on 21 January. Netflix Squid Game Seasons: 1 Episodes: 9 Episode length: 60 minutes Similar to: Alice in Borderland, 3%, The Hunger Games Squid Game sees 458 contestants - who all have money troubles - take part in a game based on children's playground games with a huge prize fund for the winner. Lose a game though and they don't just lose their pride. Netflix Bridgerton Seasons: 1 Episodes: 8 Episode length: 60 minutes Similar to: Gossip Girl, The Crown, Pride & Predjudice From the makers of How to Get Away with Murder, Grey's Anatomy and Scandal, Bridgerton is a period drama set in the Regency era England, following the wealthy Bridgerton family. Plenty of lust, betrayal and money to get you seriously hooked. Season 2, 3 and 4 are confirmed. CBS Television Studios Dynasty Seasons: 5 Total episodes: 108 Episode length: 43 minutes Similar to: Gossip Girl, Riverdale In a rebooted update to the classic prime-time soap, Dynasty follows the feud between two US billionaire families - the Carringtons and the Corbys - over their fortune and their children. Only seasons 1-4 are available to stream for now. Netflix Lost In Space Seasons: 3 Episodes: 20 Episode length: 60 minutes Similar to: Another Life, Locke & Key, Star Trek Lost In Space sees the Robinson family crash-land onto an alien planet. They fight against all odds to survive and escape, but they are surrounded by hidden dangers. No more seasons. Netflix The Crown Seasons: 4 Episodes: 40 Episode length: 60 minutes Similar to: Bridgerton, Mary Queen of Scots, The Windsors The Crown follows the political rivalries and romance of Queen Elizabeth II's reign, as well as the events that shaped the second half of the 20th Century. Season five is expected to be released at the end of 2022. Daniel Vojtech Formula 1: Drive to Survive Seasons: 3 Episodes: 30 Episode length: 38 minutes Similar to: The Last Dance, The Dawn Wall Drive to Survive is an enthralling documentary series that takes you behind the scenes of the Formula One World Championship giving you insight into what makes your favourite drivers and teams tick. A fourth season is coming in 2022. Netflix The Umbrella Academy Seasons: 2 Episodes: 20 Episode length: 56 minutes Similar to: Altered Carbon, The Witcher, DC Titans, Locke & Key The Umbrella Academy follows a family of former child hereos adopted by billionaire Sir Reginald Hargreeves. The estranged teenagers become reunited by their father's death, uncovering family secrets and a looming threat to humanity. A season three has been confirmed. Warner Bros Television You Seasons: 3 Episodes: 30 Episode length: 43 minutes Similar to: Ozark, Dirty John, Mindhunter You follows bookstore manager Joe Goldberg, a dangerously charming and intensely obsessive man who goes to extreme lengths to insert himself into the lives of women he has become transfixed with. A fourth season is confirmed. Flitcraft / Wonderful Films / Netflix The Queen's Gambit Seasons: 1 Episodes: 7 Episode length: 48-67 minutes Similar to: The Crown, The Alienist, Virgin River The Queen's Gambit is a limited series following the life of orphan chess prodigy Beth Harmon from eight-years old to 22, in her bid to become the world's greatest chess player, while grappling with addiction. Pop Schitts Creek Seasons: 6 Episodes: 60 Episode length: 21 minutes Similar to: Schitts Creek Best Wishes Warmest Regards, Arrested Development After the Rose family's buisness manager loots their family fortune, they have to move from their huge manision and estate to live in a motel in a town called Schitts Creek that they once bought as a joke. No more seasons. Netflix Money Heist Seasons: 5 Episodes: 41 Episode length: 50 minutes Similar to: You, Breaking Bad, Money Heist The Phenomenon, Money Heist From Tokyo to Berlin Money Heist is all about a carefully recruited, unusual group of robbers who attempt to complete the most maticuliously planned, perfect heists in Spanish history under the command of The Professor. No more seasons. Netflix 3% Seasons: 4 Episodes: 32 Episode length: 47 minutes Similar to: The OA, Sense 8, Altered Carbon Set in the future where the elite occupy an island paradise away from the crowded slums, 3% follows those trying to make it to better side but only some candidates succeed - three per cent of them in fact. No more seasons. Netflix 13 Reasons Why Seasons: 4 Episodes: 49 Episode length: 60 minutes Similar to: Beyond The Reasons, Riverdale, Elite, Gossp Girl 13 Reasons Why follows teenager Clay Jensen and his classmates discovering the truth behind why Hannah Baker took her own life, by listening to a series of cassette tapes she left behind each offering a different reason. No more seasons coming. Netflix BoJack Horseman Seasons: 6 Episodes: 77 Episode length: 25 minutes Similar to: Horsin' Around, Rick and Morty, Big Mouth BoJack Horseman tells the story of an anthropomorphic horse named BoJack Horseman, a washed-up star from the 90s sitcom Horsin' Around living in Hollywood and moaning about pretty much everything. No more seasons coming. Netflix / ESPN The Last Dance Seasons: 1 Episodes: 10 Episode length: 51 minutes Similar to: Formula 1: Drive to Survive A docuseries about the career of basketball legend Michael Jordan and the 1990s Chicago Bulls, with unaired footage of the 1997-1998 season. Jordan, Scottie Pippen and Dennis Rodman all feature. No more seasons. ABC Studios How To Get Away With Murder Seasons: 6 Episodes: 90 Episode length: 43 minutes Similar to: Ozark, House of Cards, Suits How To Get Away With Murder follows the lives of an excellent criminal defence attorney and law professor - Annalise Keating - and a group of her law students who get mixed up in a murder plot together. No more seasons due. Black Mirror Seasons: 5 Episodes: 22 Episode length: 43 minutes Similar to: Altered Carbon, Black Mirror Bandersnatch, Orphan Black Created by Charlie Brooker, Black Mirror is a science fiction series that focuses on various - sometimes pretty dark - themes of modern society, particularly the unanticipated consequences of new technology. A sixth season is not confirmed yet. Netflix Altered Carbon Seasons: 2 Episodes: 18 Episode length: 51 minutes Similar to: The Umbrella Academy, Orphan Black, Sense 8, Colony, Altered Carbon Resleeved Altered Carbon is set in the future where the conciousness is digitised and stored. The series follows a prisoner who returns to life after 250 years on ice and must solve a murder to win his freedom. No more seasons. Netflix Stranger Things Seasons: 3 Episodes: 25 Episode length: 51 minutes Similar to: Beyond Stranger Things, Locke & Key, The Order After a young boy goes missing in a small town, his mother, a police chief and his friends have to confront terrifying supernatural forces and dark government agencies in order to try and get him back. A fourth season is coming in 2022. CBS Television Studios / Netflix Dead To Me Seasons: 2 Episodes: 20 Episode length: 30 minutes Similar to: Grace and Frankie, Gilmore Girls, Jane the Virgin, Good Girls Dead To Me follows a blossoming friendship between a hotheaded widow who is on the hunt for the hit-and-run driver who killed her husband and an eccentric optimist with a big secret. A third and final season is coming. Warner Bros Television Black Lightning Seasons: 4 Episodes: 58 Episode length: 43 minutes Similar to: Gotham, Titans, Marvel The Defenders, The Umbrella Academy Black Lightning follows a school principal and retired superhero called Jefferson Pierce who returns to action as the legendary Black Lightning when his family is threatened by a gang. Netflix Big Mouth Seasons: 5 Episodes: 52 Episode length: 25 minutes Similar to: Bojack Horseman, South Park, F is for Family Big Mouth is an animated series following a group of teenage friends who find their lives in suburban New York upended by the wonders and horrors of puberty. A sixth season has been confirmed. Starz Power Seasons: 6 Episodes: 63 Episode length: 55 minutes Similar to: Queen of the South, Sons of Anarchy, Ozark Power follows James St. Patrick, aka Ghost, a very wealthy, well-liked New York nightclub owner, who is also a drug kingpin. In his bid to become a successful, clean business owner, he gets mixed up in all sorts, making plenty of enemies in the process. No more seasons. USA Network Suits Seasons: 9 Total episodes: 134 Episode length: 43 minutes Similar to: How to get away with Murder, White Collar Suits follows the personal and professional lives of the partners at a New York law firm, but in particular Harvey Specter and his brilliant and talented law associate Mike Ross, who has never been to law school. No more seasons. Netflix White Lines Seasons: 1 Episodes: 10 Episode length: 50 minutes Similar to: The Sinner, Queen of the South, Ozark, Power White Lines follows Zoe Walker leaving her quiet life behind and heading to Ibiza to find out what happened to her brother - a famous DJ - who mysteriously died on the island a couple of decades beforehand. Her hunt for the truth sees her walking a dangerous path though, getting herself caught up in the drug-fuelled, party world. No more seasons. FX Networks Sons of Anarchy Seasons: 7 Episodes: 92 Episode length: 45 minutes Similar to: Queen of the South, Peaky Blinders, White Lines Sons of Anarchy follows gun-running motorcycle club Sons of Anarchy - or SAMCRO - and their legal and illegal businesses in a town called Charming. The club gets mixed up in all sorts, getting into conflicts with rival gangs, racist groups and the law. No more seasons. Universal Russian Doll Seasons: 1 Episodes: 8 Episode length: 30 minutes Similar to: Dead To Me, Grace and Frankie, Atypical, Workin Moms, The Good Place Russian Doll follows game-developer Nadia Vulvokov who repeatedly dies and relives the same night over and over again. Whilst trying to solve why, she finds Alan Zaveri who is in the same situation. A second season is coming. Netflix Ratched Seasons: 1 Episodes: 8 Episode length: 58 minutes Similar to: The Undoing, Haunting of Bly Manor Based in 1947, Ratched follows asylum nurse Mildred Ratched who starts working at a psychiatric hospital in North California. On the surface she is the perfect nurse, and stylish too, but underneath is a serious darkness. AMC / Sony Pictures Television Breaking Bad Seasons: 5 Episodes: 62 Episode length: 49 minutes Similar to: El Camino, Narcos, Ozark, Peaky Blinders, Better Call Saul Breaking Bad follows Walter White - a terminally ill chemistry professor who teams up with one of his former students, Jesse Pinkman, to start manufacturing and selling methamphetamine in order to try and secure a future for his wife and teenage son. No more seasons coming. Netflix Seasons: 2 Episodes: 20 Episode length: 48 minutes Similar to: Once Upon a Time, Orphan Black, Stranger Things Following the mysterious murder of their father, three Locke siblings and their mother move to his ancestral estate - Keyhouse - where they find keys that unlock powers and secrets that could be linked to his death. Netflix The Stranger Seasons: 1 Episodes: 8 Episode length: 43 minutes Similar to: Doctor Foster, Safe, Line of Duty, Bodyguard After a stranger visits family man Adam Price making a shocking claim about his wife, he becomes wrapped up in a mystery involving his wife and friends whilst searching for answers. Meanwhile the stranger continues to visit others in the suburban village, forcing them to admit their secrets. It's not yet known if there will be a season two. The Audience Network You Me Her Seasons: 5 Episodes: 50 Episode length: 29 minutes Similar to: Love, Easy, The HookUp Plan You Me Her follows the three-way romantic relationship between a husband and wife - Jack and Emma Trakarsky - and another woman, Izzy Silva, who is an escourt hired by the couple to spice up their sex life. No more seasons. The End of the F***ing World Seasons: 2 Episodes: 16 Episode length: 25 minutes Similar to: I am not okay with this, Sex Education, Misfits The End of the F***king World follows the lives of 17-year olds James - who thinks he is a psycopath - and Alyssa - the new girl at school. After making a connection, Alyssa convinces James to come with her on a road trip to try and find her real father who left when she was a child. There are said to be no plans for a third season. Universal The Good Place Seasons: 4 Episodes: 53 Episode length: 22 minutes Similar to: Workin' Moms, Schitts Creek The Good Place is a heaven-like town where people who have been good go when they die. The series follows Elenor, who isn't supposed to be there, righting her wrongs to earn her place. No more seasons coming. Netflix Orange Is The New Black Seasons: 7 Episodes: 91 Episode length: 52 minutes Similar to: Dead to Me, Never Have I Ever, You, Better Call Saul Orange Is The New Black follows Piper Chapman - a normally law-abiding citizen - who has been sentenced to 15 months in jail after transporting drug money to an ex girlfriend 10 years prior. No more seasons. Netflix The Big Show Show Seasons: 1 Episodes: 8 Episode length: 25 minutes Similar to: Victorious, Sam & Cat, Alexa & Katie The Big Show Show follows former WWE wrestler The Big Show and his next challenge out of the ring: raising three daughters with his wife in Florida. No more seasons. Netflix Maniac Seasons: 1 Episodes: 10 Episode length: 30-45 minutes Similar to: Russian Doll, The Kominsky Method, Dead to Me Maniac follows two struggling strangers who take part in a pharmaceutical trial involving a doctor with issues and an emotional computer, for a drug that will solve their issues with no complications. Naturally, it doesn't go quite to plan. No more seasons planned. Netflix Control Z Seasons: 1 Episodes: 8 Episode length: 41 minutes Similar to: Pretty Little Liars, Riverdale, Elite, Gossip Girl Control Z follows socially isolated but observant high school student, Sofia, and her mission to uncover the identity of a hacker spilling secrets about students to the entire school, before her own secrets are revealed. A second season is coming. Netflix Santa Clarita Diet Seasons: 3 Episodes: 30 Episode length: 29 minutes Similar to: The Good Place, Hemlock Grove Santa Clarita Diet follows ordinary husband and wife realtors Sheila and Joel from Santa Clarita in California, whose lives take an interesting turn when Sheila dies, returns and starts craving human flesh. No more seasons coming. Netflix Magic for Humans Seasons: 3 Episodes: 19 Episode length: 23 minutes Similar to: Impractical Jokers, Death by Magic Magic for Humans follows magician Justin Willman blending good-natured magic with grown up laughs, from baffling people on the street, to orchestrating elaborate tricks. A fourth season has not been confirmed as yet. AMC Network Entertainment / Sony Pictures Television Better Call Saul Seasons: 5 Episodes: 50 Episode length: 47 minutes Similar to: Breaking Bad, Peaky Blinders, Narcos, House of Cards Better Call Saul is the prequel to Breaking Bad, following the trials and tribulations of small-time attorney Jimmy McGill before he becomes Walter White's morally challenged lawyer, Saul Goodman. A sixth and final season is expected soon. Warner Bros Television / Adult Swim Rick and Morty Seasons: 4 Episodes: 41 Episode length: 22 minutes Similar to: South Park, Big Mouth, BoJack Horseman Rick and Morty is an animated series that follows the exploits of super, but careless, scientist Rick and his 14-year old, not so smart grandson Morty. A fifth season is coming. Netflix Godless Seasons: 1 Episodes: 7 Episode length: 70 minutes Similar to: The Last Kingdom, The Duel, Frontier Godless is a limited series set in 1880s America and follows nortorious criminal Frank Griffin and his gang of outlaws looking for former member Roy Goode, who is hiding out in a town populated by entirely by women. No more seasons. Netflix The OA Seasons: 2 Episodes: 16 Episode length: 60 minutes Similar to: Sense 8, Orphan Black The OA follows previously blind Prairie who returns home after being missing for seven years. Now in her twenties with her sight back, she recruits five strangers for a secret mission. No more seasons. HBO Canada / Netflix Hip Hop Evolution Seasons: 4 Episodes: 16 Episode length: 45 minutes Similar to: The Defiant Ones, Reincarnated Hip Hop Evolution is a documentary series featuring interviews with influential DJs, MCs and moguls tracing Hip Hop's evolution from the 1970s to the 2000s. No more seasons have been announced as yet. Netflix Colony Seasons: 3 Episodes: 36 Episode length: 41 minutes Similar to: Sense 8, Altered Carbon, The OA, Orphan Black Colony follows former FBI Agent Will Bowman and his wife Katie, who risk everything to try and find their lost son after LA is invaded by outside forces and becomes a walled-in settlement. There won't be a fourth season. Netflix Narcos Seasons: 3 Episodes: 30 Episode length: 45 minutes Similar to: Narcos Mexico, El Chapo, Queen of the South, Ozark, Power Narcos centres around the real-life story of Columbian drug lord Pablo Escobar and Steve Murphy - a DEA agent sent to Columbia to capture him. No more seasons coming. The fourth season is Narcos Mexico instead. Netflix The Kominsky Method Seasons: 23 Episodes: 22 Episode length: 30 minutes Similar to: Grace and Frankie, Schitts Creek, After Life The Kominsky Method follows aging actor - Sandy Kominsky (played by Michael Douglas) - who now makes his living as an acting coach after a brief stint of fame many years ago Netflix Love Seasons: 3 Episodes: 34 Episode length: 33 minutes Similar to: Grace and Frankie, Lovesick, Atypical, You Me Her Love follows rebellious Mickey and good-natured Gus as a couple who are living through the humilations and exhilarations of intimacy, commitment and other relationship issues they would like to avoid. No more seasons. Netflix I Think You Should Leave with Tim Robinson Seasons: 2 Episodes: 12 Episode length: 16 minutes Similar to: Middleditch & Schwartz, W/Bob & David, The Characters I Think You Should Leave with Tim Robinson is a comedy sketch series where Tim Robinson and guests spend each show driving someone to the point of wanting to leave. ABC / Netflix Glitch Seasons: 3 Episodes: 18 Episode length: 52 minutes Similar to: Stranger Things, Sense 8, American Horror Story Glitch follows a police officer and doctor facing an emotional mystery where seven local residents inexplicably return from the dead in peak physical form but with no memory, they attempt to figure out how they died in the first place. No more seasons. Netflix iZombie Seasons: 5 Episodes: 71 Episode length: 41 minutes Similar to: Santa Clarita Diet, Lucifier, Daybreak iZombie follows medical resident-turned-zombie Olivia Moore, who retains her humanity by eating brains at the morge and finds she has an uncanny new gift for solving crimes. No more seasons. Writing by Britta O'Boyle. Originally published on 14 July 2020.

Nintendo Switch vs PS4 vs Xbox One: Which should you choose?
pocket-lint.com
a8ae147405daf1cdf0aac28f53d3471f
Best Amazon Prime Video shows: The top binge worthy TV series to watch
pocket-lint.com
82e02e8570d836fff540a8823afd891f
December 23, 2021 Bacterial communities in soil play a key role in carbon (C) and nutrient cycling. It is not clear how geographic divergence in bacterial community composition depends on soil depth, which processes underlie community assembly, and which are the main factors. In a study published in Soil Biology & Biochemistry, researchers from the Xishuangbanna Tropical Botanical Garden (XTBG) of the Chinese Academy of Sciences and the Institute of Soil Science evaluated bacterial community composition and mechanism of its assembly in soils of 26 rice fields in subtropics up to 40 cm depth. The researchers found that nutrient contents strongly declined from topsoil to subsoil, in particular available phosphorus content. The bacterial diversity in the topsoil was also higher than that in the subsoil. The phyla Proteobacteria and Actinobacteria decreased with increasing soil depth, while the phyla Chloroflexi and Nitrospirae showed the opposite tendency. Linkage density, average degree, edges, and average clustering coefficient increased with soil depth, indicating that the taxon-taxon co-occurrence network became more complex and associations were more connected. Network analysis showed that the complexity of the bacterial community networks and the intensity of taxa-taxa interactions increased with soil depth. High modularity of bacterial network in the topsoil is associated with greater environmental perturbations to maintain the robustness of the microbial community composition. The taxon-environment network analysis showed that soil texture and pH were more strongly correlated with bacterial taxa in the topsoil (0–20 cm), while soil nutrients were more important for the bacterial community in the subsoil. In subtropical paddy soil, stochastic processes were predominant in bacterial community assembly up to 40 cm, and more stochastic at 10–20 cm. Drift dominated in topsoil, while dispersal was more restricted in subsoil. "To our knowledge, this is the first study evaluating the networks and assemblages of bacterial communities depending on soil depths at a large geographical scale", said LI Weitao, first author of the study. 2 hours ago 0 2 hours ago 0 3 hours ago 0 4 hours ago 0 4 hours ago 0 26 minutes ago 1 hour ago 1 hour ago 1 hour ago 2 hours ago 2 hours ago 2 hours ago Oct 19, 2021 Aug 16, 2021 May 26, 2021 Jun 07, 2021 Aug 20, 2021 Nov 04, 2021 2 hours ago 2 hours ago 3 hours ago 21 hours ago Dec 22, 2021 Dec 22, 2021

Researchers develop interactive visualization system for analysis of big ocean data
phys.org
69aca255dff27329c73b3074f29d6718
December 23, 2021 An international research team succeeded in identifying global factors that explain the diversity of form and function in plants. Led by the University of Zurich, the Max Planck Institute for Biogeochemistry in Jena and the University of Leipzig, the researchers collected and analyzed plant data from around the world. For the first time, they showed for characteristics such as plant size, structure, and life span how strongly these are determined by climate and soil properties. Insights derived from this could be crucial to improving Earth system models with regard to the role of plant diversity. The diversity of plant form and function can be described in terms of morphological, physiological and biochemical characteristics. It has been shown previously that traits across species fall into two main categories within which each plant must maintain a balance: first, size; and second, economy of metabolism. In a recent study in Nature Ecology and Evolution, a team of researchers has now confirmed for the first time, using a greatly enlarged global dataset for 17 plant traits, that these two main categories apply to all plants studied worldwide. In the size category, plants balance height, leaf size and seed size, among other traits. These traits are also influenced by hydraulic components of water transport in plants. The economics category describes how quickly and effectively the plant gains energy and biomass through photosynthesis balanced against how long it survives. This category is determined by measurable characteristics such as the structure and composition of the leaves in terms of leaf area, as well as their elemental composition (nitrogen, phosphorus and carbon). The team showed that life strategies of the plant species collected worldwide in the TRY database are well explained by these two main categories. Characteristics of over 20,000 species analyzed Plant traits are influenced by external factors such as climate, soil conditions and human intervention. It has not yet been possible to determine which factors are decisive at the global level. To answer this question, the research team, led by Julia Joswig at the University of Zurich and the Max Planck Institute for Biogeochemistry in Jena, analyzed the characteristics of over 20,000 species. Information on climate and soil conditions at the location of each plant was included in the analysis. "Our study clearly demonstrates that plant traits worldwide can be explained by joint effects of climate and soil", Joswig said, adding, "This suggests that aspects of climate change and soil erosion, both of which occur as a result of land use change, for example, should be researched together." Many of the relationships described here were already known from small-scale, local studies. "But the fact that these processes could now be shown globally and their significance quantified is an important milestone", adds Prof. Miguel Mahecha of the University of Leipzig. "Studies of this kind can guide global Earth system models to represent the complex interaction of climate, soil and biodiversity, which is an important prerequisite for future predictions", Mahecha adds. As expected, the study shows how the height of plant species changes along latitudes, due to differences in climate. However, the economic traits of plants do not show this gradient. Similarly, soil quality is only partially affected by climate, so there is a latitude-independent component in information about soil. Joswig and her colleagues show that this soil information is also relevant for the economic traits. Besides climate, soil-forming factors include organisms living in the soil, geology and topography, and of course time. Global change affects climate, organisms, and to some extent topography. Therefore, the study suggests that global risks to plant life should be explored especially in relation to climate change and soil erosion. 1 hour ago 0 1 hour ago 0 2 hours ago 0 3 hours ago 0 3 hours ago 0 49 minutes ago 49 minutes ago 50 minutes ago 1 hour ago 1 hour ago 1 hour ago 1 hour ago Dec 17, 2021 Dec 16, 2021 Dec 01, 2021 Sep 29, 2021 Jan 22, 2021 Aug 26, 2016 3 hours ago 2 hours ago 22 hours ago 16 hours ago 20 hours ago Dec 22, 2021

Light-independent metabolic pathways regulate astaxanthin accumulation in Haematococcus
phys.org
54d7170bf3a81f64dd97ed2fe8a917be
December 23, 2021 report A team of researchers from the Norwegian Institute for Nature Research and Rådgivende Biologer, has found that interbreeding between farmed salmon and wild salmon is changing the life cycle of the wild salmon. In their paper published in the journal Science Advances, the group describes their study of scale growth patterns in thousands of salmon taken from rivers in Norway over the years 2010 to 2017. In this effort, the researchers looked at the impact of escaped farmed salmon breeding with wild salmon. To that end, they collected and studied scales obtained from 6,900 adult wild Atlantic salmon living in 105 rivers in Norway over a seven-year period. They analyzed each of the scale sample patterns and compared them with other fish. The researchers also conducted genetic tests on the scales to learn the genetic history of the fish that donated them. The researchers found that the biggest impact on the wild salmon came early in life, when they were in the process of adapting themselves to live in saltwater. The researchers found it happened in fish with farmed ancestors earlier than in wild fish with no farmed ancestry. The researchers also found that the salmon with farmed fish backgrounds aged at a faster pace and also returned to rivers earlier to lay their eggs. Taken as a whole, the researchers found that female salmon with farmed ancestors grew to maturity 0.29 years earlier than native wild fish, and the number for males was 0.43 years. The researchers suggest an accelerated maturation process puts the salmon at higher risk from predators because they are less well-equipped to evade capture by large, fast creatures such as sharks or halibut. They also note that prior studies have shown that salmon with farmed ancestry are less afraid of predators and are bolder and more aggressive in general. They suggest that the overall impact of the interbreeding of salmon will be reductions in wild populations and note that such reductions have already been observed in some areas. © 2021 Science X Network 37 minutes ago 0 57 minutes ago 0 58 minutes ago 0 22 hours ago 1 23 hours ago 0 50 minutes ago 51 minutes ago 55 minutes ago 57 minutes ago 58 minutes ago 1 hour ago 1 hour ago Oct 04, 2021 Dec 06, 2021 May 01, 2019 Sep 26, 2016 May 20, 2016 Apr 21, 2021 58 minutes ago 19 hours ago 23 hours ago 22 hours ago 13 hours ago 18 hours ago

Mother elephant seals able to recognize their pup's voice just two days after giving birth
phys.org
08d5b569b1f24205b9a5f5072a5fc7a8
December 23, 2021 Scientists have found a way to prove that biochemical signals sent from cell to cell play an important role in determining how those cells develop. The study from researchers at the USC Dornsife College of Letters, Arts and Sciences was published in the journal Development on Dec. 22. A little background What's new: "We discovered that the communication process can change the formation of blood cell types dramatically, and that cells that are closer to one another have a greater influence on each other's fate", MacLean said. A controversy resolved Researchers trying to determine what early factors nudge a cell down one developmental path or another have wondered if random fluctuations within the cell are enough to decide which path is taken. Many models have suggested they were, but recent breakthrough studies showed that random fluctuations were not enough, that something else drives cells toward their fate. The model MacLean and Rommelfanger have developed appears to put an end to the controversy altogether. They show that cell-to-cell communication can, in fact, be the deciding factor that sets cells along a certain path. Why it matters "By understanding how blood cell fate decisions are made", MacLean said, "we get closer to being able to identify leukemia cells of origin, and in theory we can design strategies to control or alter cell fate decision-making and stop the development of cancer." The research could help improve cancer therapies such as bone marrow transplant. "Better understanding stem cell fate decisions, as our study provides, could provide new insight to improve clinical outcomes for these diseases", MacLean said. More than just blood This new model has important implications beyond the blood system. "Our model is broadly applicable, so researchers working on other cell types can apply it to find out for those other cells how important cell-to-cell communication may be", said MacLean. What's next The role of cell-to-cell communication in determining cell fate is in its nascent stages, says MacLean, but further experiments—and future technologies to integrate these new types of data with sophisticated models—should help expand understanding. In addition, the team is developing methods to study the regulation of key genes involved in cell fate decisions, which should further advance their overall theoretical model. 21 hours ago 1 22 hours ago 0 Dec 22, 2021 0 Dec 21, 2021 0 Dec 21, 2021 1 28 minutes ago 56 minutes ago 1 hour ago 1 hour ago 1 hour ago 1 hour ago 1 hour ago Dec 01, 2021 May 30, 2018 Jan 27, 2021 May 08, 2020 Mar 21, 2019 Sep 26, 2019 1 hour ago 1 hour ago 21 hours ago 21 hours ago 21 hours ago 22 hours ago

Mother elephant seals able to recognize their pup's voice just two days after giving birth
phys.org
08d5b569b1f24205b9a5f5072a5fc7a8
After upgrading your computer through gaming PC deals, or if you're planning to do so, you should also think about buying new accessories that will do justice to your new machine's capabilities. You shouldn't settle for basic peripherals when there are offers like Walmart's $91 discount for the Razer Power Up Gaming Bundle V2, which lowers its price to an even more affordable $79 from its original price of $170. Buy Now Razer is a popular brand among gamers, and the Power Up Gaming Bundle V2 brings together some of its best products. The bundle includes the Razer Death Adder Essential gaming mouse, which comes with a 6,400 DPI optical sensor for precise controls and an ergonomic form to maintain comfort when playing for several hours, and the Razer Cynosa Lite gaming keyboard, which features gaming-grade keys with on-the-fly macro recording and Razer Chroma that enables 16.8 million color options for a customized look. Place the mouse and keyboard on the Razer Gigantus V2, a soft pad with a textured micro-weave cloth surface that promises stability while you're in the middle of your game. Razer is a mainstay in Digital Trends' best gaming headsets, and the bundle includes the Razer Black Shark V2 X. The headset offers audio quality, microphone clarity, and sound isolation that meets the needs of professional gamers, which is important in multiplayer matches where you need to be in constant communication with your teammates to secure a victory. Gain an advantage that will get you ahead of the competition with the Razer Power Up Gaming Bundle V2, which is available from Walmart with a $91 discount that brings its price down to just $79 from its original price of $170. It's unclear how long the offer will last, so if you want to take advantage of the deal, you shouldn't waste time. Click that Buy Now button as soon as you can to secure your own Razer Power Up Gaming Bundle V2. Buy Now The accessories included in the Razer Power Up Gaming Bundle V2 work great with any kind of computer, and if you're in the market for a new gaming PC, there's no shortage of options across all budget ranges. To help you out, we've rounded up some of the best gaming PC deals that you can shop right now.

Last chance to get this HP gaming PC for $550
digitaltrends.com
44b2b084f98533092c90e43a2c6b2c0c
Why you can trust Pocket-lint (Pocket-lint) - If you're wondering how Santa will manage to deliver all those presents on Christmas Day then wonder no longer! If you have Sky Q you can track Santa's progress through the different time zones across the globe. There's of course the Norad Santa tracker and the Google Santa tracker, which you can read about in our separate feature, but here we are looking at how you can track him through your Sky Q box. Sky How to track Santa using Sky Q To track Santa through Sky Q, all you need to do is say "Where's Santa?" or "Where's Father Christmas?" into your Sky Q voice remote and the tracker app will launch so you can check out the big man's current route. The Where's Santa app is also available within the Apps section alongside the likes of Fiit, Spotify, Disney+, Netflix, Prime Video and recent Apple TV+ addition. The app also shows you how many presents have been delivered so far, as well as the distance Santa has travelled. You can even see where his next stop is. As mentioned, you can also check out our Norad Tracks Santa vs Google Santa Tracker feature. Both have been available for a few years now, but Sky's is great if you want to check out progress on your TV instead. And you can even leave it going throughout Christmas Eve to keep a check on progress, of course! What is Sky Q, how much does it cost and how can I get it? Writing by Britta O'Boyle. Originally published on 22 December 2020.

Norad Tracks Santa vs Google Santa Tracker: Which tracks Father Christmas best?
pocket-lint.com
733429e4c61fe34614160465838d295a
Why you can trust Pocket-lint (Pocket-lint) - Considering the amazing bargains on Amazon Echo devices over the last month or so, you may well have treated yourself or a loved one to an Alexa-enabled device. Or you might be hoping to find one under the tree on Christmas Day itself. Either way, you'll be keen to try out phrases the voice assistant will understand and respond to. Amazon itself is helping, with a great list of Christmas commands you can try out. You can even get Alexa to read out an entire Christmas classic novel for free. Here then are some of the festive fun phrases you can try out with your new (or existing) Alexa-enabled device: "Alexa, do you believe in Santa Claus?" "Alexa, who's on the naughty list?" "Alexa, sing Auld Lang Syne." "Alexa, what do you want for Christmas?" "Alexa, what are you doing for New Year?" "Alexa, open the advent calendar." "Alexa, how ugly is your Christmas jumper?" "Alexa, sing your new Christmas song." "Alexa, sing a Christmas carol." "Alexa, sing Jingle Bells." "Alexa, read 'Twas the night before Christmas'." "Alexa, how many sleeps until Christmas?" "Alexa, where's Santa?" "Alexa, tell me a Christmas story." "Alexa, I wish it could be Christmas every day." "Alexa, Is Die Hard a Christmas movie?" "Alexa, what's the best Christmas movie?" "Alexa, what's the worst Christmas movie?" "Alexa, can you name Santa's reindeer." "Alexa, how many calories are in a Christmas pudding?" "Alexa, play music for a Christmas party." "Alexa, play family-friendly Christmas music." "Alexa, play a trivia game." There are also some other phrases and questions you can ask, some cheeky: "Alexa, I'm feeling curious." - Alexa will tell you all manner of interesting facts about snakes, computer science, biology and much more. "Alexa, where's my stuff?" "Alexa, what's your favourite sport?" "Alexa, what are you reading?" "Alexa, what are your top skills?" "Alexa, how long is the River Thames?" "Alexa, when did The Beatles break up?" "Alexa, I am your father!" Writing by Rik Henderson. Editing by Dan Grabham. Originally published on 15 December 2017.

Google Home vs Nest Audio vs Mini vs Max vs Hub vs Hub Max: Which Google speaker should you buy?
pocket-lint.com
8a7de3303e3ff0a14c2cc960a374b629
Are you looking to deploy an in-house password manager server? Jack Wallen shows you how with Bitwarden and Docker.

How to set up a Git repository in minutes on Linux
techrepublic.com
f464e2e0972ccd2910cfff54176e9360
If you're looking to speed up your editing workflow, few pieces of hardware can make complex masking, brushing and cloning jobs easier than a digital pen. We look at Xencelabs' latest offering, the Pen Tablet Small. The Great Joy 60mm T2.9 offers full-frame users an affordable option for 1.33x anamorphic shooting, while the 1.35x adapter can squeeze that to 1.8x, or turn your regular spherical lenses anamorphic for an even more budget-friendly solution. Apple's flagship M1 Max MacBook Pro offers a combination of performance, efficiency, build quality, and screen quality that you cannot find in any PC on the market, full stop. The DJI Action 2 is an innovative action camera that captures great video and supports with a variety of magnetic accessories. Packing this much technology into such a tiny form factor is an impressive feat, but it comes at a cost. Read our review to get all the details. Exposure Software's latest release, Exposure X7, offers impressive editing performance and great image quality along with a solid feature set that gives Adobe Lightroom a run for its money (but without the monthly subscription). Get all the details in our review. What's the best camera for shooting landscapes? High resolution, weather-sealed bodies and wide dynamic range are all important. In this buying guide we've rounded-up several great cameras for shooting landscapes, and recommended the best. If you're looking for the perfect drone for yourself, or to gift someone special, we've gone through all of the options and selected our favorites. What's the best camera for around $2000? These capable cameras should be solid and well-built, have both speed and focus for capturing fast action and offer professional-level image quality. In this buying guide we've rounded up all the current interchangeable lens cameras costing around $2000 and recommended the best. Most modern cameras will shoot video to one degree or another, but these are the ones we'd look at if you plan to shoot some video alongside your photos. We've chosen cameras that can take great photos and make it easy to get great looking video, rather than being the ones you'd choose as a committed videographer. Although a lot of people only upload images to Instagram from their smartphones, the app is much more than just a mobile photography platform. In this guide we've chosen a selection of cameras that make it easy to shoot compelling lifestyle images, ideal for sharing on social media.

Gear Of The Year 2021: Jordan's Choice - Apple M1 iMac
dpreview.com
e4b0e81f220ebf71985fea6ac686f087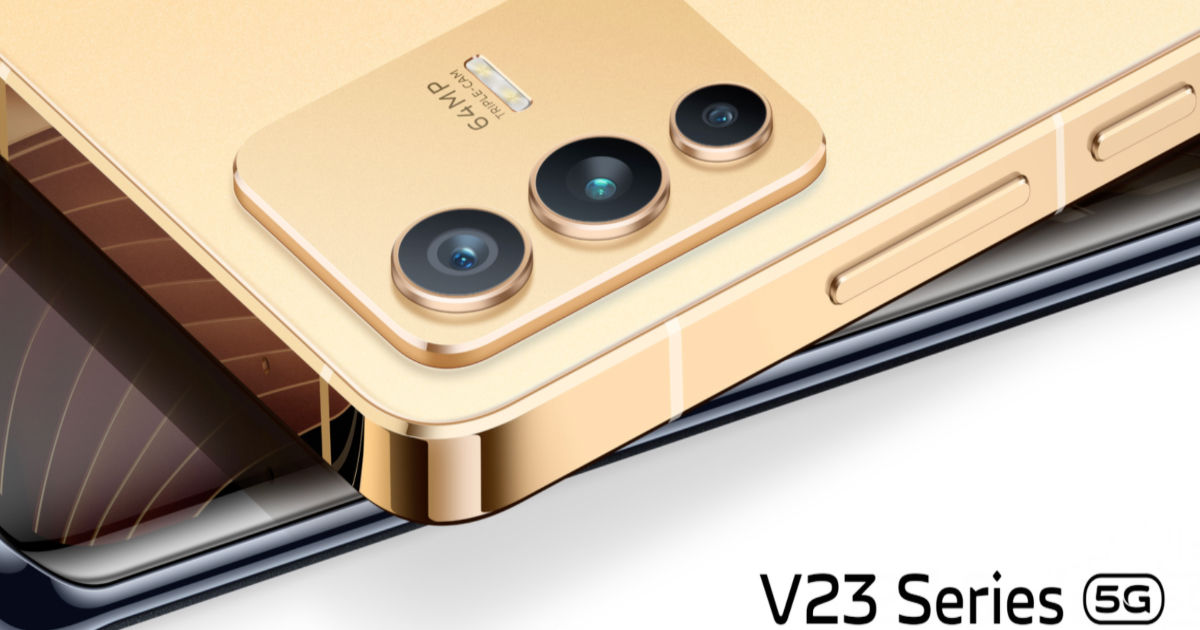 Vivo is gearing up to launch the Vivo V23 5G series handsets in India. These devices are said to launch on January 5th in the country. Ahead of the launch, MySmartPrice has learned key specifications of the upcoming Vivo V23 5G from industry sources. The upcoming V23 5G will be powered by MediaTek Dimensity 920 processor and will boot Android 12 based FunTouchOS 12. The handset will offer a triple-rear camera setup and dual-front shooters. Let us take a detailed look at Vivo V23 5G specifications and features, The Vivo V23 5G will come equipped with a dual front camera setup. This will include a 50MP sensor and an 8MP ultra-wide-angle lens with a 105-degree field of view. In addition to the dual front shooters, the handset will also offer a dual-tone spotlight (flashlight). The handset will be powered by an octa-core MediaTek Dimensity 920 processor that is based on a 6nm fabrication process. The handset will come in two configurations – 8GB + 128GB, and 12GB + 256GB. It will also offer a 4GB extended RAM feature. It will come preloaded with the latest version of Android – Android 12 with FunTouchOS 12 on top. The Vivo V23 will be equipped with a 4,200mAh battery and 44W fast charging. It will offer a triple-rear camera setup which will include a 64MP shooter, an 8MP ultra-wide-angle lens, and a 2MP macro lens. Whereas, the Pro variant will offer a 108MP camera setup. The handset will have a metal chassis and flat edges. The Vivo V23 will come in color hanging Sunshine Gold and Stardust Black color variants. The Gold variant will weigh 181grams and will be around 7.55mm in terms of thickness. Whereas the Black variant will be 7.39mm thick and will weigh 179 grams. What are your thoughts on upcoming Vivo V23 series devices? Do let us know in the comments below. Thanks for reading till the end of this article. For more such informative and exclusive tech content, like our Facebook page

Vivo V23 5G Series Tipped to Feature 50MP Dual Selfie Cameras, Launch on January 5: Expected Specifications
mysmartprice.com
e772f8afa6915f793885b25255309d54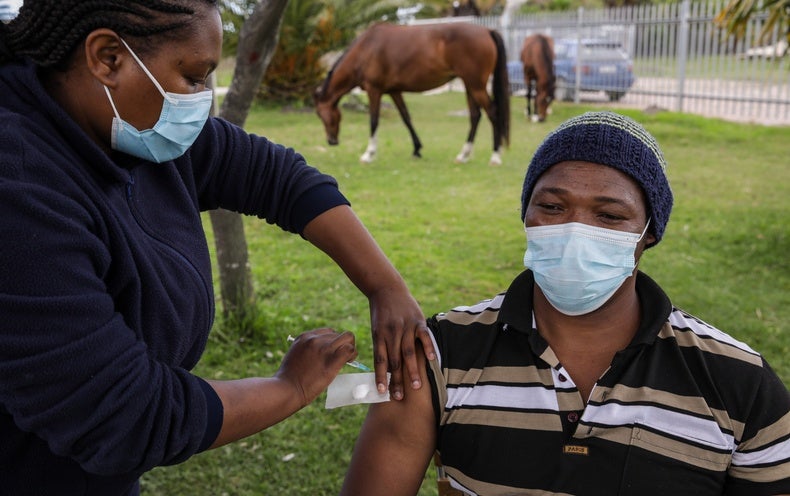 Michael Head| Opinion Clara Moskowitz and Matthew Twombly Katie Hafner and The Lost Women of Science Initiative Tanya Lewis Huanjia Zhang Daniel Cusick and E&E News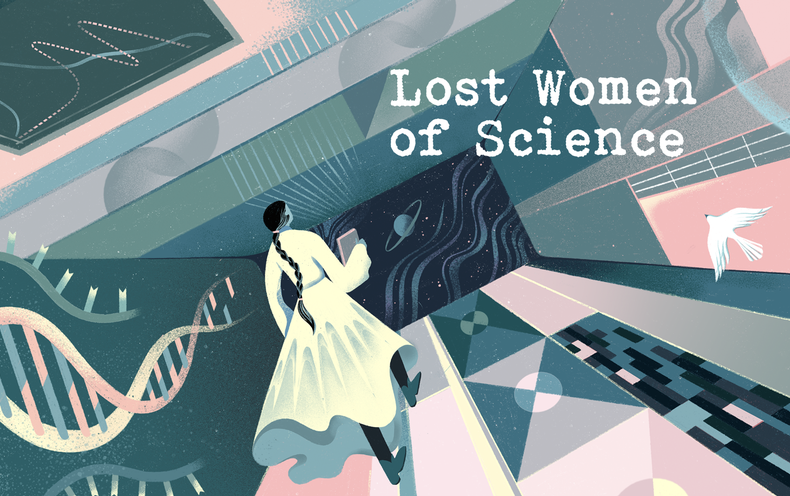 Lost Women of Science Podcast, Bonus Episode: The Resignation
scientificamerican.com
ae512fc3731711f510c9cb337beadebf
December 23, 2021 The biology of SARS-CoV-2, the virus behind the COVID-19 pandemic, remains partially elusive. Understanding viral mechanisms is a key factor in developing effective treatment strategies against the outbreak. Now, Keesiang Lim and Richard Wong from Kanazawa University and colleagues have shown how the virus is equipped to enter human cells in real-time. SARS-CoV-2 is enveloped by spike proteins, which form a crown-like layer on its surface. The immune system detects these spike proteins and prepares to neutralize the virus. Spike proteins also play a role in mediating entry of SARS-CoV-2 into cells. To-date, scientists have been able to take high-resolution albeit stationary images of spike proteins. Importantly, Richard Wong's team and Kanazawa University used an advanced form of microscopy to capture dynamic changes in spike proteins when bound to cells. Spike proteins comprise two major components—a globular head (that has a host recognition domain) attached to a stalk (that is capable of fusing with cells and facilitating entry). The researchers used high-speed atomic force microscopy (HS-AFM) to understand this structure deeper using just single molecules of spike proteins. "We previously showed that the real-time observation of structural dynamic of influenza A hemagglutinin during viral entry", says lead author of the study Dr. Keesiang Lim. In the newly published study, they found that the stalk showed a very flexible nature with an ability to extend or retract whereas the head could change conformation resulting in disappearance of the host recognition domain. Spike proteins typically latch onto cells that exhibit a molecule called ACE2 on their surface. Angiotensin-converting enzyme 2, or ACE2, is a protein found on the membrane of cells located in the upper respiratory tract, intestines, kidneys, heart and other organs. The physiologic role of ACE2 is to metabolize hormones and stimulate their function. The interactions of spike proteins with ACE2 were visualized by HS‑AFM. They found that spike proteins docked onto ACE2 with the host recognition domain exposed. What's more, their elastic nature enabled a far smoother interaction. Small extracellular vesicles (sEV) are sacs released by cells which are composed of the similar chemical constituents as the cell membrane. The dynamics of spike proteins on sEVs was studied next. Since the spike protein stalk facilitates binding and fusion with membranes, interactions of only the stalk with sEVs were analyzed first. Indeed, a disruption of sEV membranes was seen indicating the stalk could fuse with cell membranes easily. However, when the dynamics of the entire spike protein were assessed, stable binding was only observed with sEVs released from ACE2-containing cells. ACE2 was thus a key factor in mediating viral entry. HS-AFM proved to be a very useful tool in understanding the entry mechanics of SARS‑CoV-2 in detail. "Altogether, our study provides a platform that is suitable for real-time visualization of various entry inhibitors, neutralizing antibodies, and sEV-based decoy in blocking viral entry", explains Dr. Richard Wong, senior author of the study. Blocking the connections between spike proteins and ACE2 or inhibiting the membrane disruption caused by the spike protein stalk could be potential strategies preventing SARS‑CoV-2 from hijacking the body. 20 hours ago 1 21 hours ago 0 23 hours ago 0 Dec 21, 2021 0 Dec 21, 2021 1 4 minutes ago 39 minutes ago 11 hours ago 16 hours ago 16 hours ago 16 hours ago 16 hours ago Nov 23, 2021 Sep 23, 2020 38 minutes ago Dec 13, 2021 Oct 08, 2021 Dec 09, 2020 38 minutes ago 20 hours ago 16 hours ago 22 hours ago 20 hours ago 20 hours ago

SARS-CoV-2 goes 'underground' to spread from cell to cell
phys.org
fc036db1c6bffb9ab76659b496003d16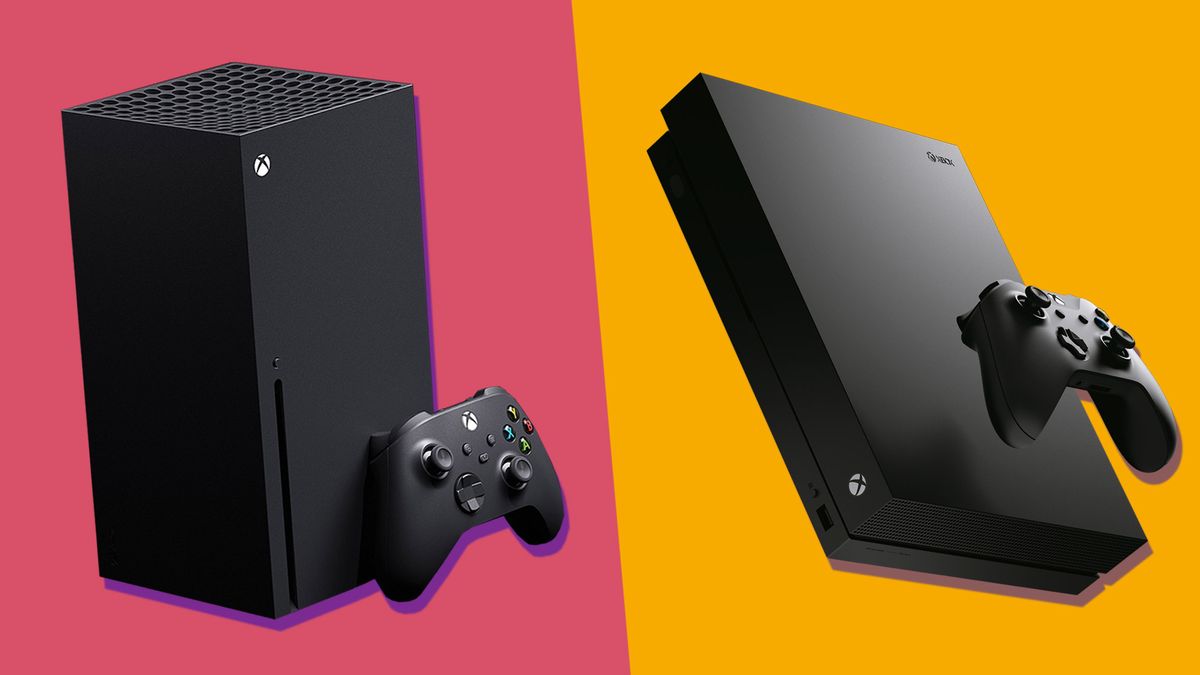 Which should you buy, the Xbox Series X or the Xbox One X? That depends on you, your preferences and your budget. In this guide we'll take a look at both consoles to find out which one is right for you. The Xbox Series X is the newer and, objectively, the better console of the two. It brings you a truly next-gen gaming experience. As Microsoft's flagship console, it can now hit higher framerates – up to 120fps. This means it almost eliminates load times completely. The console also offers far greater visual fidelity than the aging Xbox One X ever could. What's more, the Xbox Series X boasts a number of small but significant quality of life features, including Quick Resume and FPS Boost. This lets you suspend multiple games at once so you can pick up at the point where you left off, as well as potentially quadruple the framerates of older titles. But if you already have the older Xbox One X, you don't necessarily need to rush out and upgrade to Microsoft's brand new system because it's still an advanced and highly capable console. So choosing between these two Xbox consoles isn't as straightforward as it seems as they cater to different people, different budgets and different needs. It's more than just sheer power, as price can often be the biggest deciding factor of any purchasing decision or potential upgrade. But what are the key differences? And is there a point when you need to admit you want a newer model and upgrade to the Series X? The guide below will put the two Xbox machines head-to-head to help you decide. The Xbox One X is Microsoft's mid-gen refresh of the Xbox One. Think of it as Microsoft's answer to Sony's PS4 Pro. That means the Xbox One X is still an impressive console when it comes to sheer computing chops. We think the Xbox One X is best for console players who want a tangible upgrade over the base systems they've had in the past when it comes to specs, as the console supports native 4K resolution and HDR. However, it has now officially been discontinued, which makes finding new stock tricky. What's more, now the Xbox Series X is here, the Xbox One X's original appeal of being the most powerful console on the market doesn't hold up. Microsoft's new tower of power is significantly more powerful than the One X and does eclipse the older Xbox console in practically every other department, too. However, if you currently own an Xbox One X, or you're looking for a 4K-capable console that's equipped with a 4K Blu-Ray drive on the cheap and have found one in stock, you shouldn't overlook the Xbox One X just yet – or rush to upgrade if that's your current console. The good news for the Xbox One X is the more time that passes, the more appealing it becomes to some gamers. That's because it's price is now significantly cheaper than the Xbox Series X. Although its specs don't compare, you are still able to play all the latest Xbox One games on this older console as well, albeit without some enticing graphical bells and whistles. The cheaper Xbox Series S is also limited to digital purchases only, as it doesn't have a disc drive. If you're not sure whether you should upgrade, make a brand new purchase or simply want to find out more about the key differences between the two, you're in the right place with this Xbox Series X vs Xbox One X guide. If you're interested in the disc-less and significantly cheaper alternative to the Xbox Series X, check out our Xbox Series S review for all you need to know. The Xbox Series X costs $499 / £449 / AU$749, and matches the original MSRP of the Xbox One X. While this is, admittedly, very expensive, the Xbox Series X packs a lot of technology into its cuboid frame. The problem right now is that the console is notoriously hard to find, with stock continuing to snapped up as soon as it appears, which can make it hard to find where to buy Xbox Series X. However, the Xbox One X has had big price cuts over the past few months. We've seen the console drop well below it's original asking price, but as Microsoft has since discontinued the Xbox One X, stock is becoming harder to find. If you do see an enticing deal, then, it's worth snapping it up straight away. When it comes to specs, this is where the Xbox Series X really differentiates itself. The console is packed with some seriously impressive hardware, many of which allow for technological advancements that you simply won't find on Xbox One X, such as graphically intensive ray tracing support and frame rates up to 120fps. Check out the Xbox Series X specs below: The console's GPU also dwarfs that of the Xbox One X when it comes to computational power. It boasts a 12 teraflop GPU instead of the Xbox One X's 6 teraflop GPU, making it essentially twice as powerful as Microsoft's older machine. The Xbox Series X also comes with a super-fast 1TB NVMe SSD, which has a transformative effect on games. It's storage system can boost load times by up to 40 times higher than a regular mechanical hard drive, and the new storage format allows for features such as Quick Resume, where you can suspend and switch between multiple games at a time. The SSD is used in conjunction with Microsoft's new Xbox Velocity Architecture which, while in its early stages, promises to leave load times in the past and help overcome previous developer bottlenecks such as slow I/O performance and texture streaming. The Xbox Series X CPU is also a gargantuan upgrade over that found inside the Xbox One X. It's capable of pushing out 120fps frames per second at 4K resolution (providing you have a HDMI 2.1 compliant display), and many games that were previously capped to 30fps can now reach 60fps with ease for a more silky-smooth and responsive experience. The Xbox One X, while certainly showing its age, is no slouch, though. Check out the Xbox One X specs below: The console is still capable of outputting a crystal clear native 4K resolution, and is compatible with all of the latest Xbox Series X games, though this may change in the future. Like the Xbox Series X, the Xbox One X also comes equipped with a 4K HD Blu-Ray drive, making it a great choice for home cinema enthusiasts who are looking to upgrade their set up for less. What really holds it back, though, is it's CPU, which is a huge bottleneck for the developers. The standard mechanical drive means load times in some titles can also be painful to sit through, but this can be circumvented somewhat with an external SSD. The Xbox One X is a great choice if you don't mind that games will often run at 30fps, then, and we're still huge fans of the console's sleek design, quiet operation and media capabilities. With the Xbox Series X now available, there are some exciting titles available right now and on their way soon. Between first-party titles like Halo Infinite, Hellblade 2 and third-party blockbusters like Cyberpunk 2077 there are a growing number of Xbox Series X games you can play today and many that are coming in the future, though the Xbox Series X launch lineup isn't as fleshed out as we'd like. Some of the games that are out now or coming soon to Xbox Series X/S in the near future include: You can see the full Xbox Series X launch lineup here or check out our Xbox Series X games list for the full list of confirmed Series X titles. The Series X's impressive specs in combination with the excellent value of Xbox Game Pass gives early adopters a ready-made library that benefits from faster load times, better graphics, and higher resolution. Backwards compatibility is also excellent on the Xbox Series X. You can play hundreds of games from previous Xbox generations on your new system, including original Xbox titles, but Microsoft has gone a step further with Smart Delivery. Consider this 'forwards compatibility' in the sense that when you buy a compatible game, it's unlocked on all supporting hardware. For example, Cyberpunk 2077 supports Smart Delivery, so owners of the game on Xbox One X will benefit from a free upgrade to Xbox Series X. Microsoft has recently encouraged developers to make these upgrades free through Smart Delivery in light of some publishers opting to charge more for cross-gen bundles. Smart Delivery also means if buying an Xbox One X has cleaned you out, you can buy the likes of Halo Infinite and play it on your current-gen console, safe in the knowledge that you won't have to buy it again for Series X once you've cobbled together the cash for an upgrade. Your save data will even be carried back and forth too. This does, of course, mean that the Xbox Series X isn't really dangling any exclusives in front of you to force you into an upgrade, which is an accessible approach but perhaps frustrating for those who like to feel like they're really getting that fresh next-gen experience. While the Series X will offer the best version of a game, the Xbox One X will still be able to play the same game, albeit at a lower quality. Xbox is being very dogged about its inclusive approach for the next generation, promising it won't have any Xbox Series X exclusives for the first few years, and that Xbox One players won't be left behind in the leap to next-gen. A bonus, then, if you're sticking with Microsoft's older machine. With all that in mind, there isn't really an exclusive game that will make you rush out to upgrade to the Xbox Series X. Making the jump will be more about wanting to see those games at their absolute best running on a faster console, or if you want the very best possible Xbox experience available. The Xbox Series X is an enticing prospect, especially for those who are already invested in the Xbox ecosystem. Its graphical grunt combined with the excellent Xbox Game Pass subscription service means Xbox fans should seriously consider the latest and greatest console, with its impressive technical specs and plenty of hope for the future. For early adopters, the Series X's lack of exclusive games is at least offset by an instant collection of great games thanks to Game Pass and backwards compatibility. Numerous games are receiving Xbox Series X optimizations, too, making them look and play better than ever before. And with Smart Delivery, those looking to upgrade from their Xbox One X can buy supported games now and upgrade for free to the Series X version once they can afford the new unit. Since the cost of the Xbox One X is likely to continue to fall, particularly now the Series X is approaching a whole year since launch, there are few reasons to buy it at full price right now. Even then, the better value prospect is the cheaper, but less powerful, Xbox Series S, though you will have to make do with a 1440p resolution output. All things considered, it's not really a battle between the Xbox One X vs Xbox Series X. Instead, Microsoft seems to be ensuring a harmonious, flexible transition between consoles for those who can afford an upgrade and want the best of the best from an Xbox.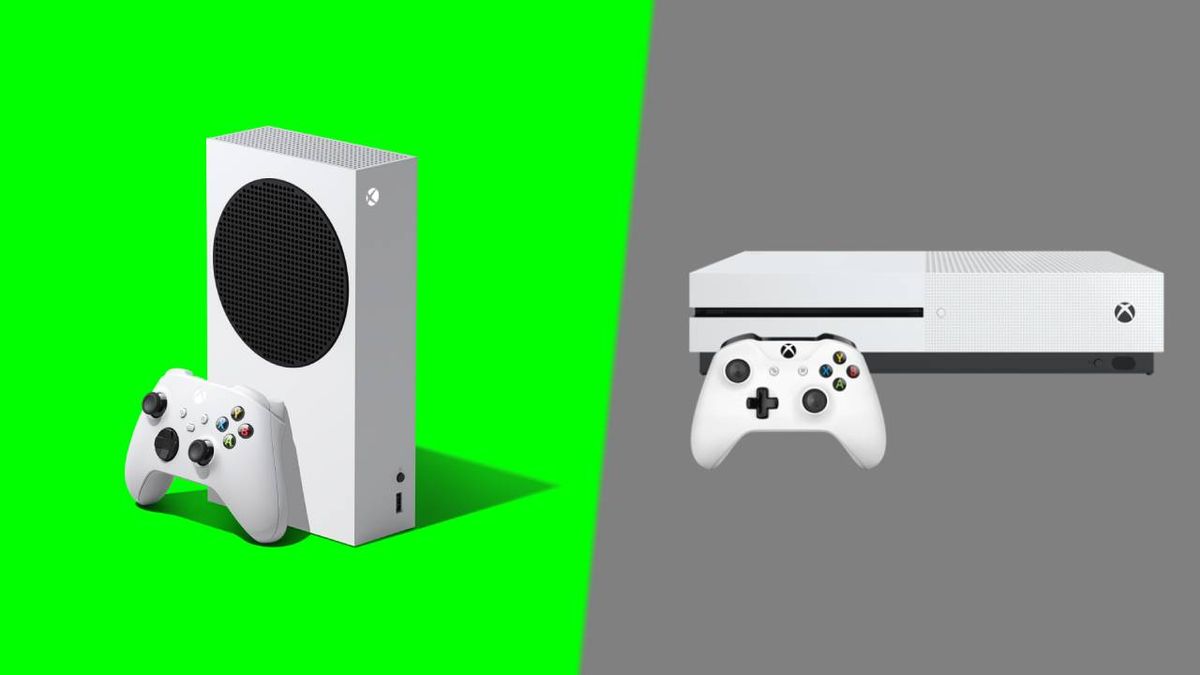 Xbox Series S vs Xbox One S: the cheapest Xbox consoles compared
techradar.com
cb7c729640b614a4f6461990df5a6b29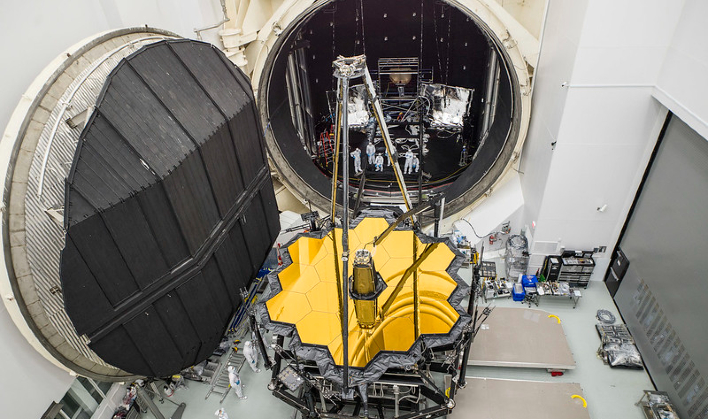 The direction of the Earth and Sun matter because Webb primarily observes light, which can be felt as heat. JWST will be observing the very faint signals of extremely distant objects, therefore it needs to be shielded from any bright, hot sources. The sunshield acts as a protector for the sensitive mirrors and instruments, which will be responsible for sending back all the images and data that scientists and astronomers are hoping unlock a plethora of unanswered questions about our universe. Teams will be taking advantage of all four of those instruments on Webb to observe these quasars. Those include: the Near-Infrared Spectrograph (NIRSpec); the Near-Infrared Camera (NIRCam); the Near-Infrared Imager and Slitless Spectrograph (NIRISS); and the Mid-Infrared Instrument (MIRI). The final instrument out of the four that was readied for launch was the Mid-Infrared Instrument (MIRI). George Reike, professor of astronomy at the Unversity of Arizona, and Gillian Wright, director of the UK Astronomy Centre recently spoke about MIRI and why it is so special—because of the wavelengths it covers, the science that it enables, its technology challenges, and the way it was built. The other three instruments observe wavelengths up to 5 microns. MIRI adds the ability of wavelengths out to 28.5 microns and increases its range of science. This capability allows JWST to study everything from protostars and their surrounding protoplanetary disks, the energy balance of exoplanets, mass loss from evolved stars, circumnuclear tori around the central black holes in active galactic nuclei, and much more. The James Webb Space Telescope is about to begin its journey into space with an expected launch date of Christmas day. The journey will take the powerful telescope an estimated 1 million miles away from Earth as it attempts to unlock the secrets of the universe with its advanced instruments. NASA confirmed yesterday that the James Webb Space Telescope (JWST), an international program led by NASA with its partners, European Space Agency (ESA) and the Canadian Space Agency, is set to launch on December 25th at 7:20 a.m. EST with a 32 minute launch window in Kourou, French Guiana. The launch has been pushed back on a couple of occasions, once for an unforeseen incident and most recently due to weather conditions. But with all eyes on the most advanced telescope ever to be launched into space, everyone is hopeful that they will be given a Christmas present of finally being able to watch as the JWST is launched into space. One of the major differences between JWST and its predecessor, the Hubble Space Telescope, is that it will not orbit around the Earth, but rather around the Sun. This orbital path will take the telescope on a journey placing it 1 million miles (1.5 million kilometers) away from Earth at what is called the second Lagrange point or L2. The unique aspect to this path is that it allows JWST to stay in line with the Earth as it orbits the Sun, which permits the satellite's large sunshield to protect the telescope from the light and heat of the Sun, Earth, and Moon. The Webb Telescope will be using spectroscopy in order to gather both detailed images and data to send back to be analyzed. Spectroscopy incorporates spreading light out into a spectrum in order to analyze the intensity, or brightness, of individual colors, or wavelengths. Light from space is directed through a spectrograph during a spectroscopic observation, which then spreads the light out into its component wavelengths. As the light hits the detectors, it can measure the intensity of each individual wavelength of light. Information about temperature, composition, density, motion, and distance can be gathered from the difference in brightness with wavelength, and the presence or absence of specific wavelengths. All four of the instruments on JWST have spectroscopy modes. As it pertains to the study of quasars and supermassive black holes, teams will utilize all the components of the four instruments as they gather imagery and data. Eduardo Banados, of the Max Planck Institute for Astronomy in Heidleberg, Germany explains, "These quasars are very special objects. That is why we want to provide the best characterization possible of each with Webb." JWST will hopefully open up an expanse of the universe in ways that will provide answers to long held questions, such as why almost every known galaxy has a black hole near its center, and when exactly do they come into existence. Teams of astronomers and scientists are on standby to search and unlock the answers to these questions and many more. As JWST works alongside its predecessor Hubble, we await what will most likely be a much more detailed picture of the origin of our universe.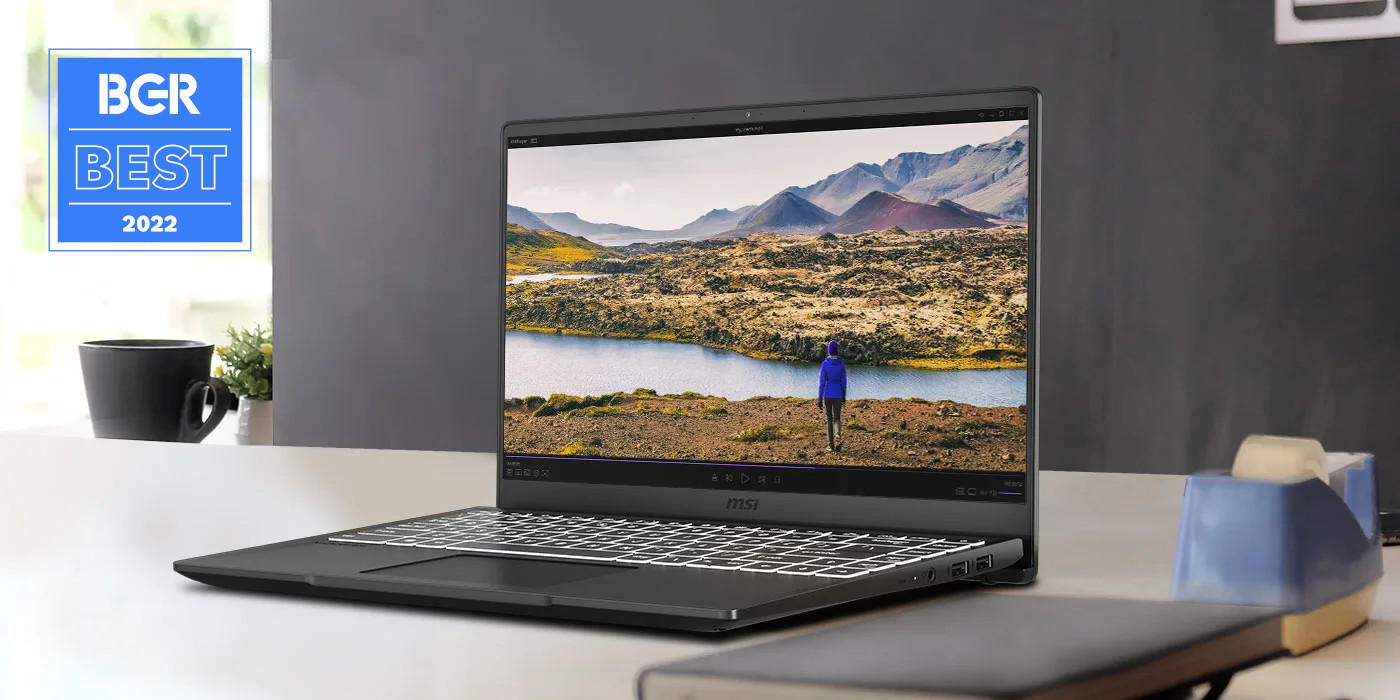 If you're looking to buy one of the best cheap laptops, then you've got your work cut out for you. Not only are there hundreds of options out there, but not all laptops are created equal. Because of that, we've put together a list of cheap laptops that should help you narrow down your choices. Of course, when you're looking for a cheap laptop, there are a few things to keep in mind. First, what exactly does cheap mean? For us, cheap usually means any laptop under $600, though there are a couple of places you might need to go above that budget if you want a specific type of laptop. With that in mind, though, you'll also want to decide what kind of OS you need. Do you need a standard Windows laptop or will something like a Chromebook work for your needs? You'll also want to take into account the overall size of the laptop, as well as what you need it to do. Want more advice on how to figure out what you need? Check out our guide on everything to consider when buying a new computer. Once you've thought about all of that, it's time to dig in and look for the best cheap laptop you can find. We've put together a few solid options below, so make sure you check them out to get a better idea of what to look for. Not on a budget? Check out our best laptops guide for a broader set of options. Pros: Light design with lots of ports and slots, long battery life The MSI Modern 14 comes close to breaking through the ceiling of our budget, but it's on this list for a good reason. Not only is MSI a great manufacturer for computers like this, but the Modern 14 has a lot to offer for its $599 price tag. The 14-inch IPS-level display is a big plus, bringing what MSI calls true-to-life images. That display gets you a full HD screen, which means plenty of space and clarity no matter what you're working on. The screen also has a high max brightness level, which means you never have to worry about images being too dark to see clearly. The MSI Modern 14 weighs in at just above two and a half points. It's not the lightest laptop out there, but for this price range, you aren't going to get the lightest most durable builds. The Modern 14 features an aluminum body, though, which means it should be able your standard day-to-day wear. When it comes to everyday usage, the MSI Modern 14 is a nice standard to set for budget laptops. For under $600, this is one of the best laptops that you'll find on the market. The only thing we'd really like to see is a bigger SSD in this model. That's something you can solve with an external drive, though. MSI Modern 14 Professional Laptop: 14" IPS-Level Thin Bezel Display, Intel Core i3-10110U, UMA,… Price:$599.00 Buy Now Available from Amazon, BGR may receive a commission Pros: SSD for fast game loading, RAM can be upgraded Cons: Lags behind gaming desktops in the same price range This laptop is a bit of an outlier on our list, as it breaks our standard "cheap" budget of $600 with its $750 price tag. But, if you're looking for a cheap gaming laptop, this is the best you're going to find. Not only is this laptop armed with a fast SSD, which makes loading quick and easy, but it also features an upgrade slot for the laptop's RAM. This means you can upgrade that 8GB of RAM it already includes, to deliver even more performance to your games and apps. As with any budget laptop, though, the CPU and GPU included here aren't the most powerful. As such, playing heavily intensive games might make your laptop a little sluggish. That's to be expected within this price range, though. If you want to be able to play games and meet all your other everyday browsing needs, though, the Acer Nitro 5 is well worth the extra cash you'll put down on it. You can also check out our other recommended gaming laptops if you've got a bit bigger budget to work with. Acer Nitro 5 Gaming Laptop, 9th Gen Intel Core i5-9300H, NVIDIA GeForce GTX 1650, 15.6" Full HD… Price:$765.00 Buy Now Available from Amazon, BGR may receive a commission Pros: Comes with Windows 11, responsive touch-screen display, lightweight and easy-to-carry design Cons: Lower ram may be limiting, accessories can get costly If you're looking for a solid 2-in-1 laptop that's going to last a bit, then the Microsoft Surface Go 3 is one of the better options out there. It comes with Windows 11, which is Microsoft's newest operating system. You can also hook it up with a slew of different accessories to meet your laptop needs. The only real downfall for this 2-in-1, though, is the fact that all the accessories are sold separately. That can be disappointing for users that wanted a stylus included. But, most of the accessories are fairly affordable, too. As with most 2-in-1s, the CPU and GPU here aren't going to let you do the same things that more expensive options might. Still, the Surface Go 3 will meet all your needs, even if it gets a little sluggish under heavy loads. If you're a student or are buying for a student, then the optionable stylus can really help make taking notes easier. That's by far one of our favorite features of the Surface Go 2-in-1s. There are also a few different CPU options out there for the Surface Go 3. With that in mind, though, the cheapest option offers more than enough power for everyday tasks. Microsoft Surface Go 3 - 10.5" Touchscreen - Intel Pentium Gold - 8GB Memory - 128GB SSD - Devi… Price:$529.99 Buy Now Available from Amazon, BGR may receive a commission Pros: Comes with Windows 11, affordable but solid build, large full HD display Cons: Speakers could be better, no USB Type-C ports There's a lot to love about the Dell Inspiron 15 3000. First, let's start with the solid and reliable build quality that Dell puts into its laptops. The laptop also comes with Windows 11 baked in. That means you've got access to the latest Windows operating system without having to do any updating yourself. The 15-inch full HD display is also stunning and provides a good range of visual colors for viewing web pages, videos, and more. The laptop comes equipped with 4GB of RAM in the most basic version. If you need more, you can always add up to 12GB before purchasing. The included Iris Xe graphics solution also means you can make the most of light gaming and application usage. You can also upgrade the included SSD up to 512GB. That's a small number in the long run, but like most laptops, you can easily pair it with an external hard drive for document or image storage. This isn't the beefiest laptop ever. But, the asking price makes it a perfect option for students that need a reliable but cheap laptop. Dell Inspiron 15 3000, 3511 15.6-inch FHD (1920 x 1080) Laptop 11th Gener ation Intel(R) Core(T… Price:$416.00 Buy Now Available from Amazon, BGR may receive a commission Pros: Chrome OS delivers fast and easy-to-use software, 2-in-1 design makes it easy to swap between modes Cons: Limited support for apps outside of the Play Store Chromebooks have been an unsung hero of the budget laptop market for many years. Lenovo's Chromebook Duet is no different. This 2-in-1 laptop makes use of Chrome OS to deliver a fast and reliable operating system. It also gives you access to thousands of apps courtesy of the Google Play Store. The Duet can easily move between the laptop and tablet mode, too. That makes this a perfect companion for people who travel a lot. Lenovo has become a trusted name in the laptop world over the years, and that's for good reason. The company continues to deliver solid builds and quality laptops designed to give consumers a great experience. The integrated MediaTek Helio processor and ARM GPU aren't the fastest things you'll find in a Chromebook. But, for the price, the Lenovo Chromebook Duet delivers more than enough power to keep you browsing the web and enjoying your favorite apps for up to 10 hours before you need to charge it. Of course, like with most Chromebooks, you'll have limited access to apps that aren't on the Google Play Store. But, if you already live your life in the Android ecosystem, that shouldn't be that big of a problem. Lenovo Chromebook Duet, 2-in-1, 10.1" WUXGA (1920 x 1200) Display, MediaTek Helio P60T, 4GB LPD… List Price:$279.99 Price:$169.99 You Save:$110.00 (39%) Buy Now Available from Amazon, BGR may receive a commission

CEO Tobi Lütke has experimented with chaos engineering at Shopify in some unconventional ways. Lütke told Bloomberg he'd sometimes enter "god mode" on staff calendars to wipe recurring meetings. He also sent employees home for a month in 2017, well before the pandemic hit, to work remotely. Everyone hates meetings that could have been emails, and Shopify CEO Tobi Lütke is no exception. In an interview published Thursday, Lütke told Bloomberg Businessweek about his practice of occasionally scrapping unnecessary meetings as part of his attempt to test out chaos engineering, or the practice of deliberately creating issues in order to build resilience, at Shopify, which sells software that merchants can use to open online stores. To do this, he'd occasionally enter "god mode" on employees' calendars and wipe recurring meetings. "Nothing can become truly resilient when everything goes right", he said. In 2017, well before the pandemic led companies to go remote, Lütke sent Shopify's employees home to work remotely for a month as an experiment. He told Businessweek the trial didn't pan out well, noting, "The tools were terrible." In May 2020, Shopify adopted a policy of letting employees work from home forever, joining companies like Twitter and Square in embracing indefinite remote work. Lütke also explained his belief in a "trust battery", a term he coined in a New York Times interview in 2016. In the workplace, a person doesn't simply trust or not trust someone else, he explained; instead, there's a gradient of trust. When a person is hired, the trust battery is charged to 50%, and subsequent interactions either help build or wear down that trust.

As Frank Herbert famously wrote, fear is the mind-killer, but after decades of waiting, gamers can finally put their fears aside knowing that there's a new Dune game on the horizon. There was a litany of reveals and announcements at the 2021 Game Awards, but perhaps the least expected was Dune: Spice Wars from developer Shiro Games. While excitement is surging again for this franchise thanks to the new film adapting Herbert's world-renowned sci-fi novels, no one was expecting a tie-in game to be announced, let alone one following in the footsteps of the classic Dune II: The Building of a Dynasty from way back in 1992. While the origins of most genres are muddled at best, it is almost undisputed that Dune 2: The Building of a Dynasty was the first true real-time strategy game. That makes it all the more appropriate for Dune: Spice Wars to return to the genre, and Shiro Games, developers of Northgard, seems like a great fit to bring this series back. This game is closer than you might expect, and while spice is the key to controlling the universe, information is a close second. Here's everything we know about Dune: Spice Wars. Dune: Spice Wars has an ambitious turnaround time from the recent announcement at the end of 2021 to a window of 2022. Where things get a little muddled is when we look closer. The developers have announced that PC players will be able to play the game in early access to give feedback on "ensuring accessibility while staying true to the essence of Frank Herbert's work and making a unique game where the very interesting features of the Dune universe are translated into a compelling gameplay experience." That's all well and good, but later on, they also touch on how long this early access period could last. "Our current estimation is 9 to 12 months depending on how quickly we are able to reach our milestones and implement all of our planned features and content. But there's no rush." Based on those quotes, it seems like the "release date" is meant for the early access version of the game and not the full product. If early access will last between 9 and 12 months, then 2023 would be the more accurate window for Dune: Spice Wars coming out in full. There's no official list of platforms that Dune: Spice Wars will hit, however, we can at least say for certain that it will be coming to PC via steam since there is already a store page up for it in preparation of the early access launch. PC was all but assured for an RTS style game like this. As far as other platforms are concerned, that's almost impossible to predict. Some RTS games, especially recently, have made the jump over to consoles better than they have in the past, but if Dune: Spice Wars is too complex, it might just be a PC exclusive. Once it hits early access, or the team officially announces platforms, we will have a better idea of what to expect. The official announcement trailer for Dune: Spice Wars is just a hair over a minute long, so there's not too much to see, but there is plenty to dig up out of the sand. The trailer opens on the desert city of Arrakis under siege as a series of voice-overs quote a few key lines from the novels and make comments on power and war. The voices eventually overlap until nothing distinct can be heard, with the camera continuing to pull away from the city, showing off the massive desert and a giant sandworm before revealing the entire scene was held in the palm of a giant hand. The final words we hear clearly are "This is my vengeance" before the hand closes and crushes the scene into a billow of sand and all the voices at once state, "This is my Dune." Beyond this, the story is a complete mystery. We don't know how closely it will follow the books, if at all, with the only mention of the story from the official website being that players will "create [their] own story and play as one of several factions, including House Atreides and House Harkonnen, and compete for power of Dune and the spice." The team at Shiro Games at least claims to have a love for the Dune property and want to do it justice, stating: "I think I speak for every single person at Shiro Games when I say that we are all massive fans of Dune — both the original novel and the new and spectacular Denis Villeneuve film. To be able to bring this universe to life as a strategy game again is incredible." That all sounds very Dune at least, but it seems like details will have to wait until the game is closer to release. Right off the bat, we know the broad strokes of what to expect from Dune: Spice Wars since it is being billed as an RTS. Where things get a little more interesting is that it is also claimed to incorporate 4X elements as well. For those unaware, 4X stands for explore, expand, exploit, exterminate, and is typically associated with the Civilization franchise, where those are the main methods of victory. There's no official gameplay footage out yet, but the team has made some comments about how things will work in the Dune setting. "The Dune universe is the perfect setting for a strategy game. You have major factions, such as House Atreides and House Harkonnen, with a rivalry that spans back centuries. You have political intrigue, deception, and warfare, all centered around what is by far the most valuable substance in the universe: Spice. And then there is the stage itself, Arrakis, a hostile planet full of hidden wonders to explore. Massive sandworms that can devour entire armies, sandstorms, spice harvesters, all of which our amazing team of developers have incorporated into this game." This all implies that the scope of the game is much larger than a typical RTS, where you simply need to outproduce and overwhelm your opponent. Other, more subtle, and nonviolent options seem to be available. Another quote from the game's official description confirms these plans. "You can deploy agents to sabotage, assassinate, and spy on your opponents; use political means to influence the Landsraad and pass beneficial resolutions; amass incredible wealth and simply overwhelm the other houses through economic and technological supremacy; or you can opt for open war." Aside from the two mentioned factions, House Atreides and House Harkonnen, it is possible that the Fremon and Imperial Sardaukar will fill in one or more additional slots to balance the game out. The mention of the sandworms was also expanded on a little, and will apparently be something like environmental hazards that can ambush and destroy your units and spice harvesters if you don't scan for them before traversing the desert. Finally, whatever the game does turn out to be when it first arrives, it is clear the team is going to be changing and adapting it in major ways. Player feedback will guide the team as it adds more features and content, makes balance changes, and even adds new game modes. This is another component that isn't officially confirmed, but in all other ways is expected. RTS games, and even 4X games, are best played with and against other human players. If it follows the normal RTS structure, which Dune: Spice Wars seems poised to do, then there will probably be some form of campaign for each of the main factions, and then a full-on multiplayer mode where you pit these factions against each other. Regarding their comments about early access implementing new game modes, that alone heavily implies that it will be multiplayer-focused. Again, this is technically all still up in the air right now. Multiplayer may be in the plan, but not arrive when early access launches, similar to how Halo Infinite launched, but we have to wait and see. This is another really tough call to make right now. Based on the structure of the game coming out in early access, it seems like the team is more than willing to add features and content as they go, but who knows if that is meant to end once the game sees a full release. Multiplayer-centered DLC, assuming multiplayer is part of the package, makes the most sense. New factions are perfect additions to RTS-style games and can help prolong the life of the community. You can't quite pre-order Dune: Spice Wars yet, although you can add the game to your Steam wish list for when the early access period begins. That is still an ambiguous time in 2022, and it will be more time after that before full pre-orders even go live. Rolling from early access into a full release, at least on PC, may even mean there won't be any pre-orders since the early access version will technically fill that role. This is another bit of info we will have to keep an eye on in the coming months.

Prince Harry and Meghan Markle shared the first ever public photograph of their six-month-old daughter, Lilibet Diana, on their 2021 holiday card, which was revealed on Thursday. Photographer Alexi Lubomirski took the photograph over the summer at the couple's California home. It shows Harry holding son Archie while Meghan lifts up a laughing Lilibet. Lilibet's name comes from the childhood nickname of her grandmother, Queen Elizabeth II, and her middle name comes from Harry's late mother, Diana. Harry is sixth in line to the British throne, after his father, Prince Charles; brother, Prince William; and William's three children. Archie is seventh in line and Lilibet is eighth. Lilibet was born on June 4, 2021. "This year, 2021, we welcomed our daughter, Lilibet, to the world", the card reads. "Archie made us a 'Mama' and a 'Papa', and Lili made us a family. As we look forward to 2022, we have made donations on your behalf to several organizations that honor and protect families -- from those being relocated from Afghanistan, to American families in need of paid parental leave." The card then lists those organizations. But it's the first public photo of Lilibet, dressed in white, that will capture most of the attention. Archie, who turned 2 in May, will also be of interest to royal-watchers, probably mostly for the revelation that his hair is just as red as his famous father's. The royal couple moved their family to Montecito, California, in January 2020, marking a headline-making break with the British royal family. In March, Prince Harry and a then-pregnant Markle gave an explosive interview to Oprah Winfrey. In it, Markle said someone in the royal family was concerned about her unborn son's skin color and that no one offered help when royal pressures drove her to thoughts of suicide.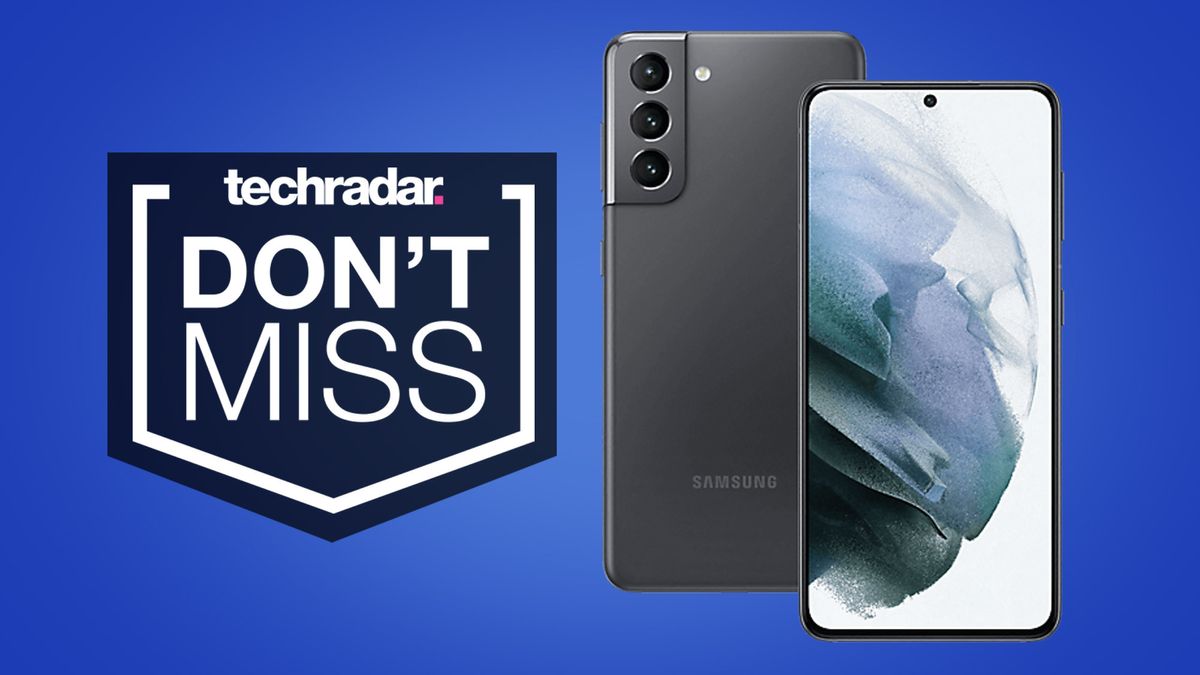 Nearing their 1st birthday, you can now get Samsung Galaxy S21 deals for less than £35 a month without having to pay a massive amount at the start. And the best S21 deal on the UK market right now comes from retailer Mobile Phones Direct. Brimming with 100GB of data each month together with unlimited calls and texts, you can get you brand new Samsung flagship smartphone with a payment of £29.99 at the start followed by bills of only £31 per month. Over the course of the two years, that totals less than £800, which is terrific value for one of the world's best handsets. We'd be alerting you to this tariff anyway, but today it just got even better. That's because for a limited time, all Samsung S21 deals from Mobile Phones Direct (as well as a selection of other retailers) come with a free Samsung Chromebook 4 with an RRP of £299. A fantastic freebie! Once you've purchased the above offer - or, indeed, any other Samsung Galaxy S21 deal from selected retailers - you then have to head over to the special page on the Samsung website here within 60 days of purchase. Then it's just a case of selecting your country of residence and following the prompts onsite, starting with the big, fat CLAIM NOW button. You'll need to upload a proof of purchase and a photo showing the product's serial number. So there are a couple of hoops to jump through, but well worth it for that handy little Chromebook. The Samsung Galaxy S21 is a 5G handset at a price that massively undercuts iPhone 13 deals and is even cheaper than its predecessor the S20 was on launch. Despite that lower price tag, you're getting Samsung's new Exynos 2100 processor. That's a super-powerful chip powering Samsung's already impressive camera software and operating system. The camera is an incremental upgrade on what the S20 provided, boosting the 8K video software, super steady video, and an improved 60fps 'Director's View'. Thanks to the new processor, the camera's AI software is working better than ever. If you want a bigger handset, checkout the best Samsung Galaxy S21 Ultra deals or if you aren't looking for a new phone our round up of the best SIM only deals is worth checking out.

December 23, 2021 Scientists do not need to travel light-years away to chart the atmospheres of exoplanets, thanks to research happening in the Paul M. Rady Department of Mechanical Engineering with scientists at the Jet Propulsion Laboratory (JPL). Ryan Cole (Ph.D. MechEngr'21) has developed an experiment that recreates the actual climate of planets beyond our solar system inside a 2,000 lb. instrument at Professor Greg Rieker's lab on the University of Colorado Boulder campus. By reaching the same high-temperature and high-pressure conditions found on many exoplanets, the instrument can map the gasses in their atmospheres, which could one day help humanity find life on other planets. "If we looked at Earth's atmosphere, we would know that life is here because we see methane, carbon dioxide, all these different markers that say something is living here", Rieker said. "We can look at the chemical signatures of exoplanets as well. If we see the right combination of gasses, it could be an indicator that something is alive there." Rieker and Cole's work can contribute to exoplanet transit spectroscopy—a research method to observe the composition of an exoplanet's atmosphere. Scientists use a telescope to look at the light passing through it. As the light interacts with gasses in the atmosphere, those gasses absorb the photons as they move through. "Scientists need a map for how to interpret what the light is telling us when it gets here", Rieker said. "That is where Ryan's experiment comes in. As we create this little microcosm of that exoplanet's atmosphere in our lab, we send in our own characterized light with lasers and study the photons that come out. We can measure the changes and map how the light is absorbed." In collaboration with scientists at JPL, Cole and Rieker's experiment combines sensor measurements with computational models to help detect the different gasses on exoplanets. While Cole built the instrument that replicates the exoplanets' climates and measures how light is being absorbed at those exotic conditions, JPL's Deputy Section Manager Brian Drouin's lab supplied the tool that interprets the measurements. Their research could optimize telescopes like the James Webb Space Telescope, which as of mid-December, is set to launch Dec. 24 from the European Space Agency's site in French Guiana. "The James Webb Space Telescope and others like Hubble are looking at the ultimate horizon of what humans can see", Cole said. "Greg and I are trying to make their visions a little clearer. Our laboratory measurements can help to interpret the telescopes' observations of distant planetary atmospheres." There are endless expanses of the universe for these telescopes to explore—more than 4,800 confirmed exoplanets and about 7,900 more that NASA says could be planets. With Rieker and Cole's experiment factored into the expedition, our understanding of exoplanets and the gasses in their atmospheres can be improved—and therefore, it also advances the search for extraterrestrial life. How the instrument works "There really are not many systems out there that can reach the high-temperature, high-pressure conditions that we reach", Cole said. "Not only do we need to reach those conditions, we also need the temperature and pressure to be extremely uniform and well-known. Achieving these criteria is one of the most unique aspects of our experiment." The size and scope of the instrument Cole developed is what allows them to reach the high-temperatures and high-pressures that are seen on exoplanets. The experiment inside the piece of equipment can get up to 1,000 degrees Kelvin, which is about 1,340 degrees Fahrenheit. The 2,000 lb. instrument also has thick steel walls that are designed to reach 100 atmospheres. To put that into context, Earth's mean pressure at sea level is one atmosphere. Starting in 2016, when he joined Rieker's lab, Cole had to work through about five iterations of the high-temperature, high-pressure cell before getting it right. "Ryan is the first one to do it", Rieker said. "He has created datasets that are really close to perfect." Once the conditions are reached inside Cole's instrument, the team sends light through the experiment from frequency comb lasers, a technology that was the basis of Nobel-Prize winning research at the University of Colorado Boulder and the National Institute of Standards and Technology. The laser has hundreds of thousands of wavelengths of light that are very well-behaved, making it an ideal tool to study light-matter interactions. "We pass the laser through this environment and in doing so, we record how the laser light interacts with the gas that we have confined in the core of this unique experiment", Cole said. "We measure how the light has been absorbed at different frequencies, which can be used to interpret observations of actual exoplanetary atmospheres." Those measurements then go through JPL's interpretation tool. That computational model extracts the fundamental quantum parameters that enable the team to map how the atmosphere's gas molecules will interact with light at any condition. Rieker compared the relationship between the measurements they attain and the parameters that JPL supplies to a JPEG, the standard format for image data. While we see the photo, the JPEG data is the code, or set of instructions, for the image. In this case, the equipment in Rieker's lab provides the photo—the exoplanet conditions and light passing through its atmosphere. The JPL tool provides the JPEG code—the data that describes how the light is interacting with gasses in the atmosphere. Applications for sustainability on Earth Rieker's work did not start with the goal of mapping exoplanet's atmospheres. The original objective was to understand the combustion inside a rocket or aircraft engine. He had set out to chart the emissions coming from those engines, which can help society find more efficient ways to burn fuel. "I think it is interesting that you can tie the applications of the instrument from a jet engine at the Denver International Airport to the atmosphere of a distant an exoplanet far from Earth", Cole said. The range of the technology's function still allows the team to mimic the inside of a jet engine and map the gasses being emitted, but while building the equipment, Cole recognized that the conditions inside the simulated engine were very similar to conditions on the surface of Venus—high-temperature and high-pressure. "Venus is a really interesting planet because physically, Venus and Earth are very similar in terms of size and density", Cole said. "There is an ongoing question in the planetary science community that says you can draw an interesting comparison between Venus and Earth. Does Venus give us another data point for how Earth-like planets evolve?" Venus has an atmosphere that is almost 860 degrees Fahrenheit and is 95-times the pressure of Earth's atmosphere. The planet is completely inhospitable largely due to a runaway greenhouse effect driven by the high amount of carbon dioxide in the atmosphere. The potent greenhouse gas traps heat in Venus's atmosphere, leading to extremely high surface temperatures. While Earth's atmosphere is nowhere near the levels of carbon dioxide found on Venus, studies of Venus's atmosphere could advance climate change research. "Our equipment can help scientists better understand Venus and the evolution of atmospheres that are increasingly burdened with carbon dioxide", Cole said. "The experiment can help our understanding of the atmospheres of Earth-like planets with a sample size of two planets, instead of just one." From the inside of an engine to the surface of Venus and distant exoplanets, the fundamental goal of Rieker and Cole's work is to understand how light interacts with gas molecules. However, no matter the scope, the applications of Rieker and Cole's research all have the same theme—to promote life. One day soon, that might include life elsewhere, not just on Earth. 2 hours ago 0 2 hours ago 0 3 hours ago 0 4 hours ago 0 4 hours ago 0 28 minutes ago 1 hour ago 1 hour ago 1 hour ago 2 hours ago 2 hours ago 2 hours ago Dec 10, 2021 Oct 27, 2021 Oct 27, 2021 Jul 08, 2015 Aug 05, 2021 Sep 29, 2021 2 hours ago 21 hours ago Dec 22, 2021 Dec 21, 2021 Dec 21, 2021 Dec 21, 2021

Sick of not being able to control your ceiling lights with your phone? Good news! You can actually retrofit most of your home's light fixtures to make them web-connected. While many of us don't want to go through the hassles of replacing old lightbulbs with smart ones, we can opt for smart light switches instead. Offering a number of the same perks as today's leading smart bulbs, smart light switches are easy to install and simple to manage — whether at home or on the go. For your consideration, here's a roundup of the best smart light switches available right now. Further reading: As far as smart lighting systems go, this switch by Lutron is one of the easiest to install and most feature-heavy on the market. This smart light switch doesn't require a neutral wire. Plus, it offers geofencing capabilities, which means your lights can automatically turn on when you arrive home and turn off when you leave. You also can schedule them to turn on or off by themselves at certain times of the day, a great feature that can make it seem like you're at home when you're actually away. The switch itself is highly functional, with different buttons indicating exactly what your options are, whether you want to turn out the lights or adjust the brightness. Want to use voice commands to control the lights? Integrate the Lutron switch with Amazon Alexa, Google Assistant, or Siri to get started. Keep in mind that you'll need to get the Lutron Smart Bridge to use all the features with any Lutron products, including the Lutron Caseta wireless dimmer. You can purchase a starter kit, which includes the bridge and a remote control. The bridge must be plugged into your home's router for you to control the lights from your electronic device, such as a smartphone. WeMo is a mighty force, offering a myriad of bulbs, switches, and smart plugs for powering a smart home. One of the newest offerings is the WeMo Smart Light Switch (2nd-gen). After the quick and easy install, you'll be able to control your lighting fixtures with the switch, the WeMo app, and Amazon Alexa, Google Assistant, and Apple HomeKit voice commands (smart speaker or display required). Within the WeMo app, you'll be able to build custom schedules for your lighting and fans, cueing them to turn on at certain times of the day. If you're heading out of town for the week, you can even turn on Away Mode, which turns your lights on/off at random to make it seem like someone is home. Conveniently, WeMo even lets you group multiple switches together for grouped controls of your lighting and other applicable features. Do be aware that the WeMo Smart Light Switch (2nd-gen) requires a neutral wire and is not compatible with three-way switches. The C by GE is a powerful amalgam of minimalist design and easy performance. The plate's casual design isn't obtrusive or distracting, but is, in fact, pleasant to look at. Controls are simple touch and drag gestures, and the tiny rings of lights make for an effective (but not overbearing) nightlight. Scheduling and remote control are handled by the GE C App, but the switch is also compatible with voice commands via Google Assistant or Alexa, giving you many different ways to control it, including options to dim. On its own, the GE C-Start Smart Switch also is incredibly adaptive: It can automatically dim or brighten lights based on the natural light that it detects in the space or if it senses movement in the area. As part of the Kasa family of smart devices, the TP-Link Kasa Smart Wi-Fi Light Switch allows for detailed schedule settings via the Kasa Smart app. Users can easily integrate timers and countdowns that the switch will respond to, along with 'random mode,' a feature that will throw your lights on/off at random, making it seem like someone is home. The TP-Link Kasa Smart Wi-Fi Light Switch is a simpler switch than some on our list, but an excellent pick for those who seek minimalist designs, or those who like TP-Link's devices and want to keep all their devices linked and integrated. It also has great voice control options, offering compatibility with Alexa, Google Assistant, and even Cortana. The Kasa app has a walk-through specifically designed to help homeowners install this switch themselves, which is really something that more smart switches should offer. There's nothing better than having a virtual assistant at your disposal. With the iDevices Instinct, a smart light switch with built-in Alexa functionality, that's precisely what you get. Since Alexa is behind the device, it essentially functions like any other smart speaker using Alexa. From being able to turn on/off various lights connected to the Amazon Alexa ecosystem to checking up on your future calendar appointments, the Instinct does it all. There's also a blue ring on the switch itself to indicate Alexa's responses and other functions. The ring also doubles as a handy night light. What we like about the iDevices Instinct is that it offers additional sensors in the package. For example, light and motion sensors can kick your lights on automatically at certain times of day (or when someone walks by). You also can receive notifications when events happen — like motion detection — even if you're not home. In short, the Instinct can do double duty as a security system and voice assistant. The no-frills design of the Leviton Decora smart wall switch makes it perfect for someone who is just beginning the process of upgrading their home to "smart" status. The large paddle switch is no-nonsense and straightforward, and the small toggle on the right-hand side makes it easy to adjust the brightness in increments. Thanks to a row of LEDs, you'll know how much dimmer or brighter you can go. There's also a small LED on the bottom of the switch, so you'll be able to find it in the dark — although it's not so bright as to disturb your sleep. Got a large room where you want to add a smart light switch? This one by Leviton supports three-way switches, and since it connects straight to your Wi-Fi, you won't need a bridge. As for the compatible app, you can use it to set how long the dimming LEDs and bottom LED (the one that stays on in the dark) remain on. You also can create schedules for when the lights should automatically turn off or on, meaning you can even use your lighting to wake you up in the morning. Integrate the Leviton Decora smart wall switch with Amazon Alexa, Google Assistant, or IFTTT for a smarter, more connected home. If you're looking to update your home with smart light switches everywhere, it's best to have them match. This way, you get an aesthetically pleasing style, as the switches all look the same. Having the same switches also makes it easier to control your lights using the same companion app. Kasa's three-pack of smart light switches is an excellent value, and each switch only costs around $10. You can outfit your entire home with smart switches for less than the cost of one switch from other brands. They don't require any hub, and they work with Alexa, Google Assistant, and Bixby for voice control. You will need neutral wires to install these switches, and they only work on a 2.4Ghz network, but installation isn't too challenging. Plus, once you're up and running, the Kasa Smart Light Switch 3-Pack allows you to set up lighting timers for the most-used rooms in your home. There's also an Away Mode for the switches that will trigger your lights on/off at random, making it seem like someone is home while you're away on vacation. A typical smart light switch has a regular on/off switch, giving it the ability to turn on and off like a regular switch. But, smart light switches also connect via Wi-Fi or Bluetooth to a companion app that allows you to control the switch from a distance. Most smart light switches also allow you to create schedules, scenes, that you can activate using voice control using an assistant like Alexa or Google Assistant, which makes them even more convenient. A smart light switch usually contains a wireless adapter and connects wirelessly to a companion app (usually via Wi-Fi, but sometimes via Bluetooth). You can connect that companion application to a digital assistant like Alexa or Google Assistant for voice control and centralized control along with your other smart home devices. Most modern smart light switches don't require a hub, but some need a hub to gain full access to the switch's features. Hubs are becoming less common, and you can find a number of affordable smart light switches that don't require one. Most smart light and dimmer switches are designed for indoor use only. However, you can find a variety of smart plugs that work outdoors that can control string lights and other outdoor lighting. You can also install a smart switch indoors and use it to control outdoor porch or patio lighting. Yes, there are a number of ways to make non-smart lights into smart lights. You can make your lights smart by using smart bulbs, smart plugs, or using instant products like Switchmate. If your smart light switch and bulbs have dimmer capabilities, you'll be able to dim the lights. However, you won't be able to dim your lights if the hardware doesn't support that feature. Some smart light switches are pricier than others, but the cost has greatly reduced as more and more models have flooded the market. You can find a quality switch for less than $30. Yes, smart light switches can save you money by helping to reduce energy consumption. Most people can install a smart light switch in an afternoon. However, keep in mind that most smart light switches require a neutral wire for installation. You should have neutral wires if your home was built after the 1980s. If you have an older home, you might need to find a smart light switch that doesn't require a neutral wire, like the Lutron Caseta Switch. You can find smart light switches on Amazon and at big-box retailers and hardware stores like Best Buy, Walmart, and Home Depot. Amazon probably has the most comprehensive collection of smart light switch products, though.

It's two days before Christmas, Talking Tech readers. Brett Molina is full of egg nog and holiday cookies, ready to deliver this week's big tech news. If you love tech, is this not the best time of year? We start with Christmas, where we're likely either gifting or unwrapping cool new technology for ourselves or others to enjoy. Then there's the Consumer Electronics Show, also known as CES, during which we see the future of tech, from robots loading our dishwashers to recliners that boast their own personal 55-inch TV. This year, CES is a combination virtual/physical event, but more big attendees are bowing out of the real-world part. T-Mobile and Amazon are among those ditching the in-person activities. Investing in the metaverse. Yes, you can acquire virtual real estate. At-home COVID test kits. Amazon limits purchases as the omicron variant spreads. 5G and air travel. The rollout of the wireless tech could mess up your next flight. Need a Christmas pick-me-up? Nextdoor has a special 'Cheer' map. Let's say you just found a new app to keep you entertained, or organize your life, or keep in touch with friends. Before you download, double check how much data it wants from your smartphone. On the Talking Tech podcast, we discuss how parents should talk with their kids about TikTok, the end of the Disney-YouTube TV dispute, and your guide to gifting a video game console. Happy holidays! And thanks for reading. Follow Brett Molina on Twitter: @brettmolina23.

December 23, 2021 Although consumers were slightly more optimistic about economic conditions in the December survey, nearly all the data were collected prior to the rapid spread of Omicron in the U.S., according to the University of Michigan Surveys of Consumers. While it is likely that confidence will decline in the month ahead, it is simply too early to judge the eventual impact of Omicron on prices, incomes and employment, said U-M economist Richard Curtin, director of the surveys. The most positive change recorded in December was that the gain was entirely due to rising optimism among households in the bottom third of the income distribution. Their renewed optimism was due to higher expected income gains during 2022, Curtin said. Those anticipated gains may be vulnerable to the impact of the rapidly spreading Omicron variant on hours worked, he said. Moreover, inflation has already eroded living standards, with lower income households suffering the biggest relative setbacks. Declining inflation-adjusted incomes, lower savings balances and potential post-holiday spending cutbacks are likely to slow the pace of growth in the overall economy in the first half of 2022, according to Curtin. "The best news was the anticipated growth in incomes among households in the bottom third of the distribution", he said. "It was due to a 5.9% boost in 2022 Social Security payments as well as higher expected income gains among the youngest workers. "Unfortunately, the extremely regressive nature of inflation has also meant that even these gains will leave these households without inflation-adjusted income gains. Moreover, Omicron is likely to continue to put upward pressure on prices as well as weaken the pace of economic growth. The Fed must rebalance policies to both reduce inflationary pressures and to counter any overall weakness in the economy." Larger income gains expected by bottom third Incomes among the bottom third were expected to rise by 2.8% in 2022, up from 1.8% last December, and the highest level since 2.9% was recorded in 1999. There have only been five surveys in the past half century that income expectations among low-income households have exceeded the December level. The announced increase in Social Security payments of 5.9% in 2022 was partly responsible for the gain as well as the expected wage increases among the youngest workers of 5.0%, Curtin said. Unfortunately, he said, these gains will be offset by inflation. Inflation more serious than unemployment When asked whether inflation or unemployment was the more serious problem facing the nation, three-quarters of all consumers picked inflation. Just 15% of all consumers anticipated that their household's income would rise faster than inflation in the year-end survey. This was the lowest figure recorded in eight years. Complaints that rising prices had lowered their living standards were voiced by 27% of households, the highest in nine years. Consumer Sentiment Index The Consumer Sentiment Index rose to 70.6 in the December 2021 survey, up slightly from last month's 67.4, but substantially below last year's 80.7. The Expectations Index rose to 68.3, up from last month's 63.5, and well below last year's 74.6. The Current Conditions Index rose to 74.2, up from last month's 73.6, and significantly below last year's 90.0. About the surveys The Surveys of Consumers is a rotating panel survey based on a nationally representative sample that gives each household in the coterminous U.S. an equal probability of being selected. Interviews are conducted throughout the month by telephone. The minimum monthly change required for significance at the 95% level in the Sentiment Index is 4.8 points; for the Current and Expectations Index, the minimum is 6 points. 2 hours ago 0 2 hours ago 0 3 hours ago 0 4 hours ago 0 4 hours ago 0 28 minutes ago 1 hour ago 1 hour ago 1 hour ago 2 hours ago 2 hours ago 2 hours ago Oct 29, 2021 Sep 03, 2018 Nov 24, 2016 Nov 26, 2015 Sep 15, 2021 Dec 01, 2021 Dec 04, 2021 Nov 30, 2021 Nov 23, 2021 Nov 18, 2021 Oct 27, 2021 Oct 22, 2021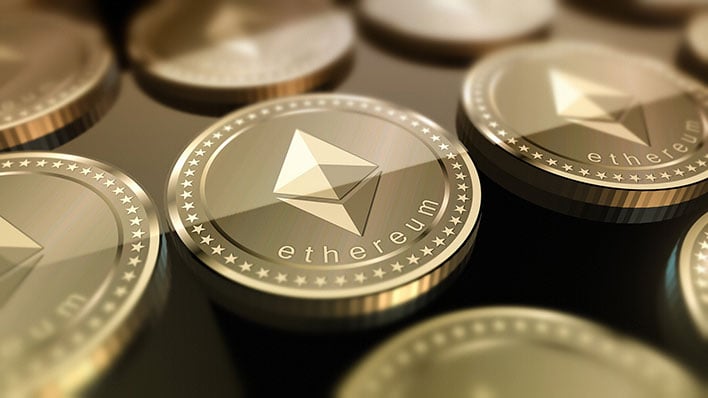 Wouldn't it be great if cryptocurrency mining had absolutely zero impact on the shortage of PC graphics cards? The answer will depend on who you pose that question to, and the actual situation is far more nuanced than it suggests. However, if you're of the opinion that mining should solely be performed on ASIC hardware, there's some good news—Ethereum flipped the switch on its Kintsugi testnet this week. What exactly does that mean? Let's start with the basics, which is that Ethereum is a blockchain that is effectively mined with GPUs, the same ones that might otherwise go into gaming PCs (save for 'headless' cards like NVIDIA's CMP series). To be fair, mining alone is not the reason for the shortage, but it does at least exacerbate the situation to some extent. At that point, there wouldn't be much sense in buying a GPU to mine Ethereum. Additionally, there could be a huge sell-off of GPUs that, up to that point, had been used to mine cryptocurrency. We're oversimplifying things a bit, but that's the gist of the transition to Ethereum 2.0. "Although client development and UX continue to be refined, we encourage the community to start using Kintsugi to familiarize themselves with Ethereum in a post-merge context. We recommend most projects begin testing and prototyping on Kintsugi to surface any potential issues soon. This way, changes can more easily be incorporated in future client and specification versions", Ethereum developer Tim Beiko stated in a blog post. If all goes well, Ethereum will transition to Ethereum 2.0 in the first half of next year. Realistically, there's probably going to be another delay, though flipping the switch by the end of 2022 is certainly a realistic possibility. Those of you hoping the GPU shortage will end when that happens, take a deep breath and prepare yourself for another long year. It's not known precisely what effect mining is having on the situation. In addition, there are still other blockchains that are friendly to GPU hardware, and it's conceivable that miners will focus their efforts on those cryptocurrencies once the transition happens. Basically, there's just a lot of uncertainty. That said, PC gamers will take whatever relief they can get, big or small.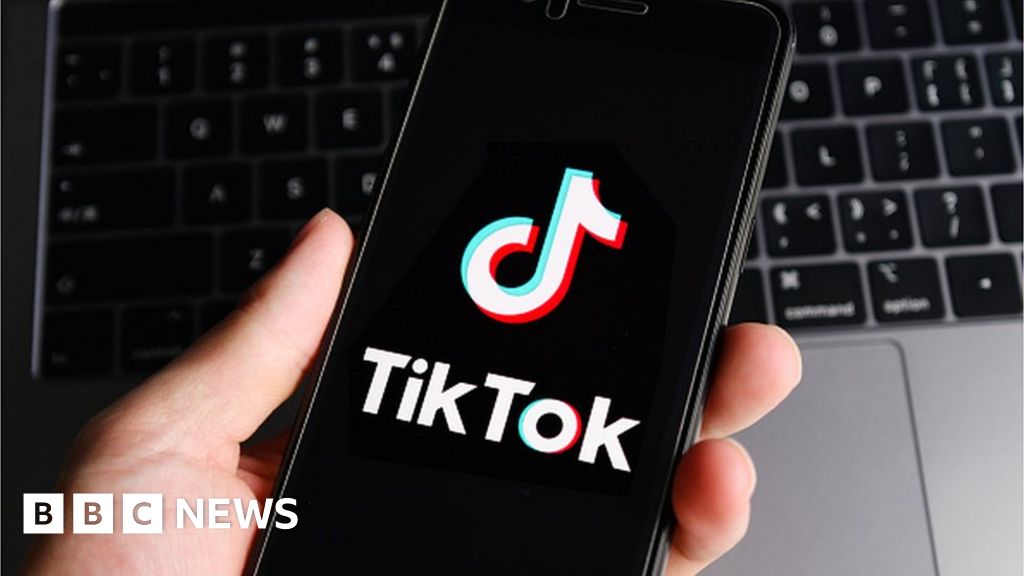 Move over Google, TikTok is the world's new most popular online destination. The viral video app gets more hits than the American search engine, according to Cloudflare, an IT security company. The rankings show that TikTok knocked Google off the top spot in February, March and June this year, and has held the number one position since August. Last year Google was first, and a number of sites including TikTok, Amazon, Apple, Facebook, Microsoft and Netflix were all in the top 10. Cloudfare said it tracks data using its tool Cloudflare Radar, which monitors web traffic. It is believed one of the reasons for the surge in Tiktok's popularity is because of the Covid pandemic, as lockdowns meant people were stuck at home and looking for entertainment. By July this year, TikTok had been downloaded more than three billion times, according to data company Sensor Tower. The social network, which is owned by a Chinese company called Bytedance, now has more than one billion active users across the world, and that number continues to grow. In China, to comply with the country's censorship rules, the app is called Douyin, and runs on a different network. Douyin was originally released in September 2016. This year, China ruled that users under the age of 14 would be limited to 40 minutes a day on the platform. Security concerns TikTok was launched internationally in 2018, after merging with another Chinese social media service, Musical. ly, an app which allowed users to share videos of themselves lip-synching to songs. The social media platform is no stranger to controversy. In 2019, it garnered a temporary ban in India, a US counter-intelligence investigation and a record £4.3m fine after Musical.ly was found to have knowingly hosted content published by under-age users. As one of the only internationally successful Chinese apps, politicians and regulators outside China have raised concerns about security and privacy. Last year TikTok was forced to deny it is controlled by the Chinese government. Theo Bertram, TikTok's head of public policy for Europe, the Middle East and Africa, said it would refuse any request from China to hand over data. The app hosts a variety of short videos, covering genres such as comedy, dance and politics. In the UK, the most popular creator is make-up artist @abbyroberts with 17.4 million followers. This year @Francis. Bourgeois, with 1.6 million followers, quit his job to become a full-time trainspotter as a result of his viral videos at railway stations talking about trains and cheering them as they pass. Expanding Food and recipe videos have become a key part of TikTok's success, with viral clips getting millions of views. As a result, in the US, a new food delivery service called TikTok Kitchen will launch in March, allowing people to order dishes originally created in viral videos. The menu will be based on the app's most viral food trends and will include courses like the baked feta pasta which was ranked the most searched dish of 2021 by Google. TikTok Kitchen is being co-founded by Robert Earl, who owns the US food outlets Planet Hollywood, Buca di Beppo and Bertucci's. He said about 300 TikTok restaurants are planned across the country for the launch, with more than 1,000 expected by the end of 2022. TikTok Kitchen will operate out of many of the restaurants belonging to the chains owned by Mr Earl.

Just a couple of months after warning reporters that due to supply chain bottlenecks the Biden administration couldn't guarantee your Christmas packages would arrive on time, White House press secretary Jen Psaki delivered a completely different assessment to reporters with 72 hours to go before Christmas. As it turns out, she declared, the Biden administration's all hands on deck effort to address the supply chain crisis? It's well on its way to fixing the bottlenecks that have dogged the US supply chain for months now. Don't blame the administration, in other words, if your Christmas parcel doesn't make it to its destination on time this year. As Psaki put it to reporters: "Good news — we've saved Christmas." Psaki's statement was, to be sure, a bit of an artful exaggeration. Albeit, one to make a point. Christmas certainly hasn't been "saved" for families who got their final child tax credit stimulus check earlier this month. And who won't get another in January because of congressional bickering. Nor has Christmas been saved for businesses closed right now because of the Omicron COVID-19 variant that's raging through the US. Other than maybe faulting her for a bit of tone-deafness, though? Psaki went on to back up her claim with data. "The number of containers sitting on the docks at the Ports of (Los Angeles) and Long Beach for over eight days have fallen by nearly 50%. The average amount of time containers sit on docks has fallen by a week. The price of shipping a container between Asia and the West Coast has (also) fallen by more than 25% since its peak in September." Biden officials have, in her words, successfully tackled one of the more nettlesome challenges confronting the administration over an extended period of time this year. The effort included pressing California ports to stay open around the clock. As well as leaning on companies like Walmart and UPS to step up their operations. President Biden himself met with industry leaders on Wednesday. And he went on to speak publicly about the efforts his administration has taken along these lines. "We brought together business and labor leaders to solve problems, and the much-predicted crisis didn't occur," Biden said. "Packages are moving, gifts are being delivered and shelves are not empty." Needless to say, this week has seen the Biden crew take a bit of a victory lap over a crisis they once stood accused of downplaying. White House chief of staff Ron Klain, for example, raised eyebrows a few months ago for retweeting someone who called this whole thing a "high-class problem." For an explanation of what that means, consider this TV interview from Transportation Secretary Pete Buttigieg. The crisis became a so-called "high-class problem" because President Biden "successfully guided this economy out of the teeth of a terrifying recession." The implication is that we're all now going wild buying things with our post-recession money. So much so that we're also clogging up the supply chain. In October, Psaki herself doubled-down on all this via an offhand joke during the daily press briefing — in response to a question from The New York Times's Michael Shear. Shear asked: Why didn't the Biden administration act more aggressively early on in the pandemic? Specifically, back in March 2021 — when it was already clear that the pandemic would disrupt the world's supply chain? "It was crystal clear that things were not improving," Shear said during his question to Psaki. "People couldn't get dishwashers and furniture and treadmills delivered on time. Not to mention all sorts of other things." Buttigieg himself has said the supply chain will still have problems next year. "I never imagined that we'd be here in October 2021 talking about supply-chain problems, but it's a reality," Vivek Sankaran, chief executive officer of grocery chain Albertsons Cos., told Bloomberg. "Any given day, you're going to have something missing in our stores, and it's across categories." Nevertheless, the Biden administration is celebrating for now. "Take that Scrooge, the Grinch and all of the doubters that this could happen. Also shelves are stocked at 90% (pre-pandemic levels are 91%)," Psaki tweeted.

We're in the middle of the holiday travel season, and due to the quickly spreading omicron COVID variant, new travel restrictions are in place. With all the factors out of our control that could lead a trip being canceled or postponed, is purchasing travel insurance worth it? Travel insurance is not the same as trip protection, even though it sounds like the same thing, and many travelers think they're interchangeable. Travel insurance is a regulated product underwritten by an insurance company. Trip protection, which is often offered by travel agencies or travel companies, is less comprehensive and less expensive, and it typically only offers to waive a fee or to give you a credit for canceling your trip. Early in 2020 when the pandemic first started, travel insurance didn't always cover trip cancellations due to the shutdown. But now, deep into the second year of the pandemic, travel insurance policies have changed, offering more COVID-related protections. If you're traveling this holiday season, we'll tell you about travel insurance coverage for COVID-related cancellations, how it's different from trip protection, and what to consider before making a purchase. Travel insurance is a major type of insurance policy overseen by state insurance regulators. By purchasing a travel insurance plan, you could be reimbursed for losses that may arise while you travel. Covered incidents can range from unexpected inconveniences such as delayed baggage, to major interruptions such as illness or injury. As always, check with official sources regarding visa and travel requirements to your specific destination, since you don't want to be caught off-guard. If you want to take a trip to Cuba, for instance, you may be surprised to find you need non-US medical insurance, according to the Department of State. A trip insurance policy will cover this requirement. The typical travel insurance policy consists of two elements: trip cancellation services and health costs. If you're unable to travel due to an unforeseen event, travel insurance will reimburse you for the nonrefundable upfront costs, like flights and hotel reservations that otherwise can't be refunded. Unforeseeable events typically include things you have no control over that prevent you from traveling, such as inclement weather, an injury or a sickness -- which now includes COVID-related illness in most (but not all) cases. This wasn't on offer when the shutdowns started. "[The public] was nervous because most insurance policies had pandemic exclusions", said Michael Giusti, an analyst at Insurance Quotes. "But the travel industry pivoted toward the consumer and included COVID under the policies. And so, if you get sick with COVID and can't travel, they'll cover your expenses." Unforeseen events caused by preexisting conditions are even covered. For instance, if you have asthma and experience an attack, that still counts as an unforeseen event, according to Giusti. Foreseen events, such as traveling during your eight month of pregnancy, are not covered. Government mandates that may come into effect while you're traveling aren't necessarily covered either, Giusti said. This means that, if you can't get on a flight because of a new mandate, you may not be covered by your policy. And fear of travel is also not covered -- so if you're afraid to travel due to concerns of contracting COVID, your travel insurance policy won't reimburse your trip. The second portion of the typical travel insurance policy covers health costs if you're outside of your home insurance network while traveling. This often includes doctor's visits for smaller illnesses, say, a stomach bug, as well as emergency services, including medical evacuations. Your travel insurance company will pick up the tab for whatever your health insurer won't cover (depending on your plan and deductible). Read the fine print to ensure this is included in your plan. While travel insurance can offer financial coverage for rental damages, lost luggage, flight delays, medical bills and ticket cancellation, trip protection usually only lets you change, cancel or refund a trip purchase (such as a flight or hotel). You'll often find airlines offering the option to purchase trip protection when you purchase a ticket online, which can help you recoup your money or offer you a travel credit if you have to cancel a flight. Trip protection, also called travel protection, is not offered by hotels but can be purchased when booking a cruise. Footing the bill for cruise line trip protection is generally not recommended though, since the coverage is extremely limited when you dig into the fine print, according to Benét J. Wilson, a senior editor for The Points Guy. Premium credit cards may also offer coverage for some travel expenses as a cardmember perk. This coverage is usually labeled as travel insurance, but offers a modicum of what you would typically get when purchasing through an insurance agency. What's covered depends on the card, but typically, you're looking at coverage for emergency evacuation, death, loss of eyesight or losing limbs, according to Wilson. To make sure you're purchasing a true travel insurance policy, don't just look for the word "insurance" -- make sure to look for a well-known travel insurance brand that works with a travel insurance underwriter, like Allianz Travel Insurance. Additionally, you can make sure the company you're purchasing from is listed on AM Best and the US Travel Insurance Association before buying. The amount you'll pay for trip insurance depends on a few factors: That said, a good rule of thumb when budgeting for travel insurance is 5 to 10% of the overall trip cost, according to Giusti. Cancel-for-any-reason insurance, or CFAR, does exactly what its name promises: It lets you cancel for any reason and receive reimbursement, going beyond the bounds of typical travel insurance. However, not only are these policies more expensive, they also typically don't cover 100% of your costs in the event of cancellation. And you need to purchase this insurance soon after you book your travel. "As soon as you put your deposits down for your trip, the clock starts ticking", Giusti said. "So, you have to buy that insurance policy in the set amount of time. They don't want you buying the policy six months later when you're about to take the trip and you hear about a new COVID variant." "CFAR can reimburse up to 75% of the traveler's trip cost in the event they need to cancel for a reason otherwise not covered by their policy", said Megan Moncrief, chief marketing officer at SquareMouth. com, a travel insurance quoting and comparison engine. "It costs an additional 40 to 50% premium, and is only eligible within 21 days of the first booking toward the trip." While most travel insurance carriers generally pivoted into covering COVID-related cancellations, not all did. Moreover, while most plans offer COVID-related protections, they'll only cover you if you're sick, not if you're apprehensive about traveling because of an outbreak. Coverage amounts vary by policy, and they can range anywhere from $50,000 to $1 million in coverage per traveler, according to Moncrief. SquareMouth. com suggests looking for a policy with at least $50,000 in medical coverage and $100,000 in medical evacuation coverage. If you're specifically concerned about contracting COVID, or if you're at high risk and concerned about hospitalization expenses, you may want to consider policies with higher medical benefits. Some companies offer plans for $500,000 of COVID medical coverage per person and reimburse 100% of trip costs for COVID-related illness cancellations. These companies include: It's important to talk to the insurance provider and read the fine print if you have any questions about your coverage. Here's where it gets tricky. Say you're on a trip to London and you contract COVID right before your outbound flight, and now you have to quarantine until you test negative. You'll suddenly need extra cash for lodging, meals and, potentially, medical attention while you're away from home. Will travel insurance cover these costs? It depends. "This is going to be policy by policy", Giusti said. Some plans may have additional coverage for hotel stays and airfare in the event you have to quarantine. That said, the plank may not cover the entirety of the quarantine, just a portion of it. You'll want to look at the Travel Delay or Trip Interruption benefits of your plan to see if quarantine interruptions are included. "Most policies extend seven days beyond the scheduled return date, although some policies may extend for longer", Moncrief said. The travel delay benefit can shift between a couple of hundred to a couple of thousand dollars in coverage. At the highest end is a max payout of $2,000 per traveler, which breaks down to about $150 to $250 per day. If quarantine is included under your Trip Interruption benefit, your plan may also provide reimbursement for missed prepaid portions of your trip, including excursions. We reached out to travel insurance carriers to see their offerings, but did not receive an immediate response. We'll keep this article updated as we receive new information. It depends. If you've put down deposits for your trip, especially for all-expenses-paid trips like cruises, it may be worth purchasing travel insurance. If something happens, you risk losing all the money you've deposited, and travel insurance would bar that risk. On the other hand, if you're just flying to visit your family for the holidays, and you aren't paying for lodging, it may not make sense to purchase travel insurance, especially if the airline offers a straightforward cancellation policy. But if you're worried about having to cancel your trip from contracting COVID, then opting for travel insurance with broad coverage can provide peace of mind.

December 23, 2021 Dr. Huo Zhipeng and his student Zhao Sheng from the Hefei Institutes of physical science (HFIPS) of the Chinese Academy of Sciences recently developed a lead-free neutron and gamma ray composite shielding material that has high shielding properties and is environmentally friendly. Their results were published in Nuclear Materials and Energy. The composite, modified-gadolinium oxide/ boron carbide / high density polyethylene (Gd 2 O 3 /B 4 C/HDPE), was tested safe and effective to shield neutron and gamma rays through a series of intricate and comprehensive experiments. Neutron, as an electrically neutral particle, has a strong penetrability and always emits secondary gamma rays during particle collision process. The scientific and efficient scheme of shielding neutron is to select high Z (atomic number), low Z materials, and neutron absorbing materials simultaneously for combined shielding. However, lead-containing materials are restricted in application with biological toxicity. Rare earth element gadolinium, usually exists in the form of non-toxic Gd 2 O 3 in nature, has always shown high average thermal neutron absorption, high temperature resistance and good gamma shielding performance. The researchers studied the shielding mechanism first, and then adopted the coupling agents to modify the surface of Gd 2 O 3 to improve the interfacial compatibility and dispersion of Gd 2 O 3 in the matrix. "It is lead-free and poses no threat to the environment or humans", said Dr. Huo, who has been engaged in radiation and environmental protection for years. He further explained how this radiation shielding system worked. Fast neutrons collide with gadolinium (Gd) inelastically, and collide elastically with hydrogen until they become thermal neutrons, finally, absorbed by high Z element Gd and boron. The experimental results show that the neutron shielding rate of the composite can reach 98% under the condition of 15 cm thickness in CF-252 environment. In cS-137 and CO-60 environments, the gamma shielding rates of the composite are 72% and 60%, respectively, at the same thickness. Its comprehensive shielding performance is better than conventional boron-polyethylene collimating shielding, and it is suitable for neutron spectrum and gamma spectrum diagnosis system of Experimental Advanced Superconducting Tokamak (EAST). It is expected to be a promising radiation shielding material for neutron-gamma mixed fields, according to the researchers. 2 hours ago 0 2 hours ago 0 3 hours ago 0 4 hours ago 0 4 hours ago 0 26 minutes ago 1 hour ago 1 hour ago 1 hour ago 2 hours ago 2 hours ago 2 hours ago Oct 01, 2019 Jul 17, 2015 May 11, 2020 Feb 12, 2020 Jul 30, 2021 Dec 12, 2017 4 hours ago 23 hours ago 21 hours ago Dec 20, 2021 Dec 20, 2021 Dec 20, 2021

December 23, 2021 Some microbes can form thin films called biofilms. These biofilms give them an advantage over other microbes by protecting them from stresses such as a lack of nutrients or the presence of harmful substances in the environment. Researchers often focus on the biofilms that pathogens use to resist antibiotics. However, some biofilms can be helpful to plants and other host organisms. In previous work, researchers found that Pantoea sp. YR343, a bacterium that promotes plant growth, forms robust biofilms along the root surface of Populus, the genus which includes willow and cottonwood trees. Scientists know relatively little about the mechanisms behind the formation of biofilms on plant roots, particularly at the genetic level. However, research has found that enzymes called diguanylate cyclases are key to biofilm formation. This new research has identified a diguanylate cyclase, DGC2884, that is expressed specifically in the presence of plants when bacteria colonize roots and form biofilms. Diguanylate cyclases are found in many species of bacteria. These enzymes control multiple behaviors, including how bacteria form biofilms, cause disease, and move. This research shows that a particular diguanylate cyclase, DGC2884, operates specifically during biofilm formation and when bacteria are near a plant. This research also identified genes that could be involved in root colonization, suggesting that root colonization may be controlled at the genetic level. This will help microbiologists and other researchers better understand how bacteria colonize root surfaces and how gene expression may play a part. The results may also help scientists study similar behaviors in microbes important to medicine and agriculture. This study used promoter-reporter constructs to identify a diguanylate cyclase, DGC2884, that is expressed in the presence of a plant. The researchers characterized this enzyme further and determined that when overexpressed, it affected exopolysaccharide production, biofilm formation, motility, and pellicle formation. They also demonstrated that the N-terminal transmembrane domain, as well as a functional GGDEF active site, are required for the activity of DGC2884. Based on phenotypes associated with overexpression of DGC2884 in Pantoea sp. YR343, the scientists performed transposon mutagenesis to identify genes that no longer exhibited the unique phenotypes observed when DGC2884 was overexpressed. They identified 58 different genes with this screen and selected a subset of transposon mutants for further characterization. Interestingly, mutations affecting Type VI secretion, as well as a nucleoside-diphosphate kinase and ABC transporter, exhibited increases in colonization, while mutations affecting exopolysaccharide production resulted in decreases in colonization when compared to the wild type control. Further, they found that some mutants exhibited differences primarily in the patterns of root colonization, more than the amount of colonization, suggesting that certain patterns of root colonization may be modulated on a genetic level. The research was published in PLOS ONE. 2 hours ago 0 2 hours ago 0 3 hours ago 0 4 hours ago 0 4 hours ago 0 26 minutes ago 1 hour ago 1 hour ago 1 hour ago 2 hours ago 2 hours ago 2 hours ago Nov 17, 2021 Jul 26, 2021 Oct 05, 2017 May 29, 2020 Dec 03, 2020 Aug 03, 2020 4 hours ago 2 hours ago 2 hours ago 3 hours ago 23 hours ago 17 hours ago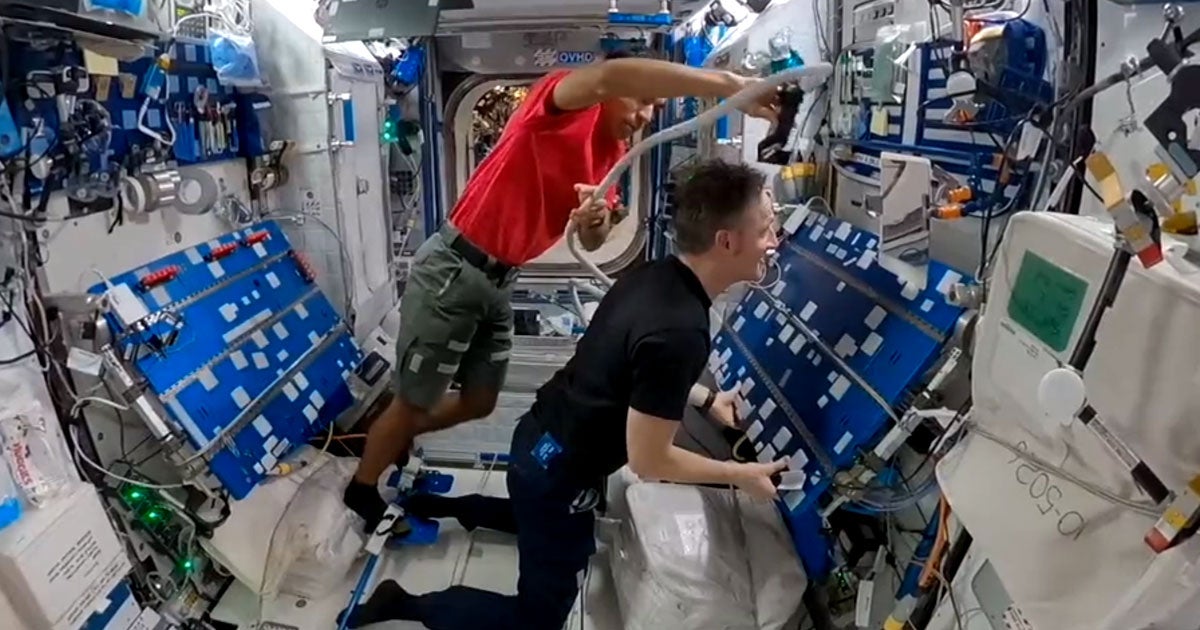 Without the assistance of gravity, giving somebody a haircut is a lot tougher than you might think. Besides, the thought of being surrounded by a floating cloud of hair clippings is horrid. Needless to say, astronauts try. But though the resulting haircuts might be able to keep the hair out of their faces, they won't be winning any awards, either. "Step into the space salon where barber Raja Chari is a man of many talents," ESA astronaut and current International Space Station crew member Matthias Maurer tweeted over the weekend, accompanied by a video of him receiving a haircut. "Because none of us want hair in our eyes, or — even worse — the systems, our hair clippers come with a vacuum attached." Step into the space salon where barber @astro_raja is a man of many talents 🚀💈💇‍♂️ Because none of us want hair in our eyes, or – even worse – the @Space_Station systems, our hair clippers come with a vacuum attached. Five stars for this space stylist's service ⭐️😉 #CosmicKiss pic.twitter.com/dDsXHaSgG5 Matthias Maurer (@astro_matthias) December 19, 2021 Chari, a NASA astronaut, made it to the station back in November on board a SpaceX Crew Dragon. "Five stars for this space stylist's service," a charitable Maurer tweeted. The process doesn't look easy. It clearly requires quite a bit of precision and experience to successfully coif a fellow crew member's hair. To be perfectly honest, though, we're not impressed with the results. And Chari's own haircut certainly leaves something to be desired — it's practically a perfect bowl cut. Fortunately, looking good for the camera isn't exactly top of mind as an astronaut. Years of hard training don't leave much time for hairstyling school. More on life in space: NASA Postpones Spacewalk Due to Deadly Debris Care about supporting clean energy adoption? Find out how much money (and planet!) you could save by switching to solar power at UnderstandSolar. com. By signing up through this link, Futurism. com may receive a small commission.

December 23, 2021 The genus Fagaropsis Mildbr. ex Siebenl. belongs to the Rutaceae family. It consists of four accepted species: F. hildebrandtii, F. angolensis, F. glabra, and F. velutina. The plants of this genus are trees and shrubs found in Africa and Madagascar. Fagaropsis species have been used in folkloric medicine for the treatment and management of various diseases, such as malaria, cancer and chronic joint pain. Researchers from the Wuhan Botanical Garden of the Chinese Academy of Sciences (CAS) and Jomo Kenyatta University of Agriculture and Technology provided inclusive information and made in-depth analyses on the ethnobotanical uses, phytochemistry, and pharmacology of the species in genus Fagaropsis and highlighted possible research gaps for further research opportunities. Data on ethnobotany, phytochemistry, and pharmacology of Fagaropsis species was obtained through a systematic literature search using scientific databases, reports, books, etc. The researchers isolated 18 compounds from two species (F. angolensis and F. glabra), including triterpenoids, alkaloids and flavonoids. They confirmed the pharmacological activities of Fagaropsis species in anticancer, antimalarial, antimicrobial and antifungal, and anti-inflammatory activities. Phytochemical analyses have been performed on two species (F. angolensis and F. glabra) according to the available literature. More scientific research is required to explore this genus. Moreover, the majority of the currently available bioactivity-related analyses were applied to crude extracts. Thus, further research is required on the application of medicinal plants in this genus which will link pharmacological activities to traditional uses and phytochemistry especially on the under reported species. The research was published in the Journal of Ethnopharmacology. 2 hours ago 0 2 hours ago 0 3 hours ago 0 4 hours ago 0 4 hours ago 0 26 minutes ago 1 hour ago 1 hour ago 1 hour ago 2 hours ago 2 hours ago 2 hours ago Jun 01, 2021 Aug 06, 2021 Aug 10, 2021 Apr 30, 2019 Oct 22, 2021 Jul 22, 2021 4 hours ago 2 hours ago 3 hours ago 23 hours ago 17 hours ago 21 hours ago

December 23, 2021 Ensuring appropriate access to water is a key concern for farmers. Crops can underperform, or even die, in the presence of too little or too much water. But soil's ability to retain water is a complex process that depends on variations in soil composition, surface morphology, and local temperature, humidity, and wind, among other factors. Wang et al. seek to model this process for a common agricultural scenario: soil in the presence of residue mulch, the remains of a killed winter cover crop. Mulch is known to have several stabilizing effects on soil, including insulation from sunlight, reduction in the speed of water flowing over the surface, and minimization of temperature variation. The authors rely on a finite element method that splits the region in question into a series of discrete layers. At the top is the interface between the mulch and the air. Below that layer is a series of mulch layers, and at the bottom lies the mulch-soil boundary. Various inputs are then propagated through the layers based on their governing equations. Precipitation, for instance, arrives first from the atmosphere and is steadily absorbed as it passes through each layer. These physical processes are integrated into an existing MAIZSIM model, which provides additional biological processes, such as plant growth and the effects of that growth on the soil. Although MAIZSIM models the growth of corn, other crop models sharing the same soil code extend these techniques to additional important crops, such as soybeans and potatoes. The authors then augment the extended MAIZSIM model with existing models to simulate mulch decomposition and the exchange of carbon and nitrogen with the soil. The authors performed two simulations to demonstrate that the model produces plausible results in response to such events as rainstorms and decomposition. They discovered that it responds reasonably in a qualitative sense. However, to produce accurate quantitative results, future work will need to calibrate the model's various modules using data collected from the field. The research was published in Water Resources Research and Eos. Morgan Rehnberg, Modeling Mulch to Understand Agricultural Soil, Eos (2021). DOI: 10.1029/2021EO210686 This story is republished courtesy of Eos, hosted by the American Geophysical Union. Read the original story here. 2 hours ago 0 2 hours ago 0 3 hours ago 0 4 hours ago 0 4 hours ago 0 27 minutes ago 1 hour ago 1 hour ago 1 hour ago 2 hours ago 2 hours ago 2 hours ago Apr 25, 2018 Dec 15, 2021 Dec 09, 2020 Dec 01, 2021 Jun 22, 2016 Oct 19, 2021 2 hours ago 2 hours ago 3 hours ago 21 hours ago Dec 22, 2021 Dec 22, 2021

December 23, 2021 The largest-ever flying animal acted like a giant heron, plucking prey from the water and launching itself into the air. Quetzalcoatlus northropi was a pterosaur which ruled the skies for millions of years, alongside a newly discovered relative. Some of the secrets of the largest animal to have ever taken to the air have been revealed, acting like a heron on the ground and a condor in the skies. With the wingspan of a small airplane, Quetzalcoatlus northropi was a pterosaur living in the wetlands of what is now Texas, U.S. over 67 million years ago. Researchers have found that its 11-meter-long wings meant it would have had to jump up to 2.5 meters into the air, followed by powerful flaps to pull it into the sky. The scientists also described a smaller relative, Quetzalcoatlus lawsoni, for the first time, which would have had a shorter wingspan, at around the length of a car. Together, these pterosaurs would have fed on a range of fish and small aquatic prey. The co-editor of a series of recently published papers on the animals, Professor Brian Padian, says, "These ancient flying reptile are legendary, although most of the public conception of the animal is artistic, not scientific. "This is the first real look at the entirety of the largest animal ever to fly, as far as we know. The results are revolutionary for the study of pterosaurs—the first animals, after insects, ever to evolve powered flight." The papers were published together as a "memoir" in the Journal of Vertebrate Paleontology. The Texan titan The largest ever pterosaur, Quetzalcoatlus northropi, was named in 1975 following the discovery of hundreds of bones in Big Bend National Park. The species was described from the large bones of the left wing, but many smaller bones were also found in other areas of the park in different layers of rock. When these fossils were discovered, it was uncertain whether the smaller bones were simply young Q. northropi, or were from a different related species. In the end, scientists decided that they were probably a new species of Quetzalcoatlus, but did not carry out any further analysis to find an exact species. Decades later, scientists have finally analyzed these smaller bones and found that they have a number of differences from the larger Q. northropi. These include changes in its skull structure and spine, suggesting that two other species of pterosaur were living side-by-side with the giant. The majority of the finds are Quetzalcoatlus lawsoni, named in honor of Douglas Lawson, who first discovered the remains. As opposed to its larger relative, this species had a wingspan of around 4.5 meters long and was found in rocks dated to around 69 million years ago. From around the same period researchers also found a few bones of a third species of pterosaur called Wellnhopterus brevirostris, which had a wingspan of three meters. There is the potential for further species to be found at the site, but these will require further finds as the current unclassified bones lack the necessary detail to determine what they are. The sky's the limit By classifying the different bones by species, and investigating their unique features, the researchers were also able to find out how the different Quetzalcoatlus species would have behaved. The researchers first turned to the 'chopstick-like' beak, and found it was probably too delicate to have eaten meat or scavenged from carcasses. Instead, they suggest the animals probably acted like a large heron, plucking fish, invertebrates, small amphibians and reptiles out of the water and gulping them down whole. Unlike some previous studies which suggested Quetzalcoatlus would be unable to fly, researchers found that the species would have been very capable by using a jumping start. The scientists argue the size of its wings would have prevented it using a running start as they would have hit the ground. "If they could jump twice their hip height, to eight feet, the wings would be able to clear the ground and they could execute a deeper flight stroke", Brian says. "This may be the best option for taking off, though it depends on sufficient power from the legs." Once in the air, Quetzalcoatlus would have soared like modern condors and vultures, with suggestions its large head may have helped it to complete turns. Though historic drawings have compared pterosaurs to bats, the wings would have only been attached to the front limbs like those of a bird. When it came to landing it would have acted like an airplane, slowing until it is about to fall out of the sky before touching down. "The animal had to flap its wings to stall and slow its descent before it lands with its back feet and takes a little hop", Brian explains. "Then it puts down its front feet, assumes a four-legged posture, straightens itself out and walks away." This four-legged posture saw Quetzalcoatlus walk in a way unlike any animal alive today. While vampire bats also use their wings to help them move forward, the bone structure of the pterosaur would have prevented this. "To avoid tripping, the animal first raised its left arm, then advanced its left leg in a full step, then it placed the hand on the ground", Brian explains. "The process was then repeated with the right limb. It seems a cumbersome process to us, but the animal could execute the gait quickly and easily." This suggestion ties in with fossilized tracks found in France, which are too oddly shaped for any terrestrial quadruped to have made them. The researchers now hope to discover more about Quetzalcoatlus, such as the shape of its wing membranes and how they would have affected its flight. While pterosaurs ruled the skies for millions of years, in the end it was another flying object that brought their time to an end. When the meteor which brought an end to the dinosaurs struck in Mexico 66 million years ago, it also spelled the end for their flying relatives. Matthew A. Brown et al, The discovery, local distribution, and curation of the giant azhdarchid pterosaurs from Big Bend National Park, Journal of Vertebrate Paleontology (2021). DOI: 10.1080/02724634.2020.1780599 Brian Andres, Phylogenetic systematics of Quetzalcoatlus Lawson 1975 (Pterodactyloidea: Azhdarchoidea), Journal of Vertebrate Paleontology (2021). DOI: 10.1080/02724634.2020.1801703 Brian Andres et al, Morphology and taxonomy of Quetzalcoatlus Lawson 1975 (Pterodactyloidea: Azhdarchoidea), Journal of Vertebrate Paleontology (2021). DOI: 10.1080/02724634.2021.1907587#_i8 Thomas M. Lehman, Habitat of the giant pterosaur Quetzalcoatlus Lawson 1975 (Pterodactyloidea: Azhdarchoidea): a paleoenvironmental reconstruction of the Javelina Formation (Upper Cretaceous) Big Bend National Park, Texas, Journal of Vertebrate Paleontology (2021). DOI: 10.1080/02724634.2019.1593184 Mark P. Witton et al, On the Size and Flight Diversity of Giant Pterosaurs, the Use of Birds as Pterosaur Analogues and Comments on Pterosaur Flightlessness, PLoS ONE (2010). DOI: 10.1371/journal.pone.0013982 Nicholas R. Longrich et al, Late Maastrichtian pterosaurs from North Africa and mass extinction of Pterosauria at the Cretaceous-Paleogene boundary, PLOS Biology (2018). DOI: 10.1371/journal.pbio.2001663 2 hours ago 0 2 hours ago 0 3 hours ago 0 4 hours ago 0 4 hours ago 0 1 hour ago 1 hour ago 1 hour ago 2 hours ago 2 hours ago 2 hours ago 2 hours ago Dec 08, 2021 Sep 09, 2019 Jul 01, 2016 Oct 28, 2021 Jul 22, 2021 Aug 09, 2021 Dec 22, 2021 Dec 21, 2021 Dec 21, 2021 Dec 21, 2021 Dec 21, 2021 Dec 21, 2021

December 23, 2021 Forces profound and alarming are reshaping the upper reaches of the North Pacific and Arctic oceans, breaking the food chain that supports billions of creatures and one of the world's most important fisheries. In the last five years, scientists have observed animal die-offs of unprecedented size, scope and duration in the waters of the Beaufort, Chukchi and northern Bering seas, while recording the displacement and disappearance of entire species of fish and ocean-dwelling invertebrates. The ecosystem is critical for resident seals, walruses and bears, as well as migratory gray whales, birds, sea lions and numerous other animals. Historically long stretches of record-breaking ocean heat and loss of sea ice have fundamentally changed this ecosystem from bottom to top and top to bottom, say researchers who study its inhabitants. Not only are algae and zooplankton affected, but now apex predators such as killer whales are moving into areas once locked away by ice—gaining unfettered access to a spoil of riches. Scientists describe what's going on as less an ecosystem collapse than a brutal "regime shift"—an event in which many species may disappear, but others will replace them. "You can think of it in terms of winners and losers", said Janet Duffy-Anderson, a Seattle-based marine scientist who leads annual surveys of the Bering Sea for the National Oceanic and Atmospheric Administration's Alaska Fisheries Science Center. "Something is going to emerge and become the more dominant species, and something is going to decline because it can't adapt to that changing food web." A team from The Times traveled to Alaska and spoke with dozens of scientists conducting field research in the Bering Sea and high Arctic to better understand these dramatic changes. Their findings suggest that this vast, near-polar ecosystem—stable for thousands for years and resilient to brief but dramatic swings in temperature—is undergoing an irreversible transition. "It's like the gates of hell have been opened", said Lorenzo Ciannelli, a fisheries oceanographer at Oregon State University, referring to a once ice-covered portion of the Bering Sea that has largely disappeared. Since 2019, federal investigators have declared unexplained mortality events for a variety of animals, including gray whales that migrate past California and several species of Arctic seals. They are also examining large die-offs—or "wrecks", as avian biologists call them—in dozens of seabird species including horned puffins, black-legged kittiwakes and shearwaters. At the same time, they are documenting the disappearance of the "cold pool"—a region of the northern Bering Sea that for thousands of years has served as a barrier that protects cold-water species, such as Arctic cod and snow crab, from subarctic species, such as walleye pollock and Pacific cod. In the last five years, many of these Arctic species have almost entirely disappeared from the northern Bering, while populations of warmer-dwelling fish have proliferated. In 2010, a federal survey estimated there were 319,000 metric tons of snow crab in the northern Bering Sea. As of this year, that number had dropped by more than 75%. Meanwhile, a subarctic fish, the Pacific cod, has skyrocketed—going from 29,124 metric tons in 2010 to 227,577 in 2021. Whether the warming has diminished these super-cold-water species or forced them to migrate elsewhere—farther north or west, across the U. S. -Russia border, where American scientists can no longer observe them—remains unclear. But scientists say animals seem to be suffering in these more distant polar regions too, according to sporadic reports from the area. Which gets to the basic challenge of studying this ecosystem: For so long, its remoteness, freezing temperatures and lack of winter sunlight have made the region largely inaccessible. Unlike in temperate and tropical climates, where scientists can obtain reasonably accurate population counts of many species, the Arctic doesn't yield its secrets easily. That makes it hard to establish baseline data for scores of species—especially those with little commercial value. "That part is really frustrating", said Peter Boveng, who studies Arctic seals for NOAA's Alaska Fisheries Science Center. He said he and his colleagues wonder if the information they are now gathering is truly baseline data, or has already been shifted by years of warming. Only recently have he and other scientists had the technology to conduct these kinds of counts—using cameras instead of observers in airplanes, for instance, or installing sound buoys across the ice and sea to capture the movement of whales, seals and bears. "We're only just beginning to understand what is happening up there", said Deborah Giles, a killer whale researcher at the University of Washington's Center for Conservation Biology. "We just couldn't be there or see things in the way a drone can." The dramatic shifts that Giles, Boveng and others are observing have ramifications that stretch far beyond the Arctic. The Bering Sea is one of the planet's major fishing grounds—the eastern Bering Sea, for instance, supplies more than 40% of the annual U.S. catch of fish and shellfish—and is a crucial food source for thousands of Russians and Indigenous Alaskans who rely on fish, birds' eggs, walrus and seal for protein. "Globally, cold-water ecosystems support the world's fisheries. Halibut, all of the cod, all of the benthic crabs, lobsters…. This is the majority of the food source for the world", said NOAA's Duffy-Anderson. The potential ripple effect could shut down fisheries and leave migrating animals starving for food. These include gray whales and short-tailed shearwaters—a bird that travels more than 9,000 miles every year from Australia and New Zealand to feed in the Arctic smorgasbord before flying home. "Alaska is a bellwether for what other systems can expect", she added. "It's really just a beginning." *** Flying along the southeastern coastline of Alaska's Kodiak Island, Matthew Van Daele—wearing a safety harness tethered to the inside a U.S. Coast Guard MH-60T Jayhawk—leaned out the helicopter door, scanning the beaches below for dead whales and seals. The clouds hung low, so the copter hugged close to the sandstone cliffs that rise from this green island, which gets about 80 inches of rain and 60 inches of snowfall every year. Although few dead animals were spotted on this September afternoon, plenty of furry brown Kodiak bears could be seen bounding across open fields and along the beaches, trying to escape the ruckus of the approaching chopper. "There's one!" yelled Van Daele, natural resources director for the Sun'aq Tribe, speaking through the intercom system to the chopper's pilots as he pointed to a rotting whale carcass on the beach. The pilots circled and deftly landed on a little strip of sand, careful to keep the rotor blades from hitting the eroding wall of rock on the beach's edge. Joe Sekerak, a NOAA enforcement officer, jumped out after Van Daele, holding a rifle should hungry Kodiak bears arrive to challenge the small team in its attempt to examine the whale carcass. According to Van Daele, the whale had been dead several weeks; her body was in poor shape, with little fat. Since 2019, hundreds of gray whales have died along North America's Pacific coastline, many appearing skinny or underfed. Although researchers have not determined the cause of the die-off, there are ominous signs something is amiss in their high Arctic feeding grounds. "We're used to change around here", said Alexus Kwatchka, a commercial fisherman who has navigated Alaskan waters for more than 30 years. He noted some years are cold, some are warm; sometimes all of the fish seem to be in one area for a few years, and then resettle elsewhere. This fall has been extremely cold in Alaska; the town of Kotzebue, in the northwest, hit minus-31 degrees on Nov. 28—the record low for that date. This follows several years of record-setting warmth in the region. What is new, said Kwatchka, is the persistence of this change. It's not like it gets super warm for one or two years and then goes back to normal, he said. Now the changes last, and he said he's encountering things he's never seen before—such as gray whales feeding along the beaches of Kodiak, or swimming in packs. "Usually there are whales just scattered around the island", he said. "But I've seen them kind of bunched up and podded up, and I'm seeing them in places where I don't ordinarily see them." In September, an emaciated young male gray whale was seen off a beach near Kodiak, behaving as though it were trying to feed, scooping material from the shallow shore bottom and filtering it through his baleen, a system many leviathans use to separate food from sand and water. Three weeks later, that same young male washed ashore dead, not far from where he had been spotted previously. Dozens of scientists validated Kwatchka's observations, describing these periods of intense ocean heat and cooling as "stanzas", which are growing more extreme and lasting longer than those of the past. That's a problem, said Duffy-Anderson, because the longer you stress a system, the deeper and broader the impacts—and therefore the harder for it to bounce back. While it's always possible the current stanza is temporary and the ecosystem could reset itself, "that is unlikely", said Rick Thoman, an Alaska climate specialist at the University of Alaska Fairbanks. Due to atmospheric warming, the world's oceans hold so much excess heat that it's improbable the Chukchi Sea will ever be covered again with thick, multiyear ice, he said. Nor will we see many more years where the spring ice extends across the Bering, he said. Even though Nome saw one of its coldest Novembers in 100 years of record keeping, and King Salmon—a town of roughly 300 near Katmai National Park and Preserve—recorded its all-time lowest November temperatures, "the escalator of warming is going up", Thoman said. He conjured up an image of a 5-year-old running up and down an ascending escalator. "Somebody standing off of the escalator might say, oh, it looks like the kid is going down. But as we know, the escalator is continuing to go up." "What we've seen in the Bering Sea in recent years is", he added, "unprecedented." *** Lee Cooper and Jackie Grebmeier, researchers at the University of Maryland Center for Environmental Science, have visited these waters every year since the 1980s, when they were graduate students at the University of Alaska. Their initial proposal centered on one basic question: What makes these Arctic-like waters of the northern Bering Sea so productive? It was tough work. So much of the ocean was frozen, and therefore inaccessible. Other researchers faced the same challenge. "When we started out, we couldn't get north into the Bering Strait area because of ice until mid-June", said Kathy Kuletz, a bird biologist with the U.S. Fish and Wildlife Service, who has been researching the northern Bering Sea and high Arctic since 2006 and studying Alaskan birds since 1978. "Even then, it wasn't until late June that you could get into the Chukchi. And that's certainly not been the issue. since, let's see, about 2015 or so." Researchers are focused on ice—or the lack of it—because the frozen ocean is the foundation of the region's rich ecosystems. It not only keeps the waters beneath it cool, but a layer of algae grows on the underside of these ice sheets—the key to the entire food web. For eons, as the sun moved south in autumn and the temperatures dropped in the high latitudes, Arctic sea ice thickened near the North Pole. At its edges, it reached its frosty fingers into the inlets along the Chukchi and Beaufort seas, winding its way south through the Bering Strait and into the northern Bering Sea. By March, the northern Bering Sea was typically a vast field of white ice, its edges marked by broken sheets that had been pushed into a vertical position by whipping winds and churning currents below. But for the last 50 years, as the region's warm stanzas have increased in duration and intensity, that seasonal ice has dwindled. A 2020 study published in the journal Science documented a reduction in ice extent unlike any other in the last 5,500 years: Its extent in 2018 and 2019 was 60% to 70% lower than the historical average. In an Arctic report card released just this week, federal scientists called the region's changes "alarming and undeniable." Long before the sea was named for the 18th century Danish cartographer and Russian naval explorer Vitus Jonassen Bering, the icy water body consisted of two distinct ecosystems—one subarctic, the other resembling the high Arctic. Fish in the subarctic zone—such as Pacific cod—were deterred by the frigid temperatures of the cold pool, which hover just below 32 degrees. But other fish—such as Arctic cod, capelin and flatfish—evolved to thrive in this environment, with the cold pool serving as a protective barrier. Now that "thermal force field" has all but vanished. Lyle Britt, director of the Resource Assessment and Conservation Engineering division of the Alaska Fisheries Science Center, leads annual trawl surveys in the Bering Sea, part of a U.S. effort to systematically monitor commercial fish populations and their ecosystems. The federal government has conducted a survey of the eastern Bering Sea every year since 1982—with the exception of 2020, when COVID grounded the personnel and boats. Federal surveying of the northern Bering Sea began in 2010 amid concerns about the loss of seasonal sea ice; the government has surveyed it a total of five times. With each survey, Britt and his mariner colleagues navigate the sea as if tracing over the same piece of graph paper, year after year, with 520 evenly dispersed stations at 20-mile intervals. At each one—376 in the eastern Bering Sea and 144 in the northern Bering Sea—they stop to collect environmental data, such as bottom- and surface-water temperatures, as well as a sampling of fish and invertebrates, which they count and weigh. Data from a Bering Sea mooring shows the average temperature throughout the water column has risen markedly in the last several years: in 2018, water temperatures were 9 degrees above the historical average. Not only have the scientists noticed, so too have the fish. Consider the plight of the walleye pollock—also known as Alaska pollock—one of the region's most important fisheries. While adult walleye pollock are averse to super cold water, juveniles are known to gravitate to the interior of the cold pool. In this protective chilly dome, the young fish are not only walled off from cold-hating predators, but as their metabolisms slow in the frigid temperatures, they can gorge on and grow from the Arctic ecosystem's fatty, rich food sources. With the cold pool gone, "there's no refuge" for small fish seeking to grow big, said Duffy-Anderson. "Instead, the adult fish can now move into those spaces." So what has happened to the Arctic fish? Have they just moved north, following the cold water? It's not that simple, said Britt. The northern Bering Sea is very shallow. When ice is not there to cover it, it warms up quickly—and can exceed temperatures detected in the subarctic southern Bering Sea. "So we don't fully understand all the implications of why the fish are moving in the directions and patterns that they are", he said. But in some places—particularly the places that once harbored cold-loving fish such as Arctic cod and capelin—they are just gone. In a healthy Arctic system, thousands of bottom-dwelling species—bottom fish, clams, crabs and shrimp-like critters—feast on the lipid-rich algae that falls from the ice to the bottom of the sea. But in a warm-water system, the algae gets taken up in the water column, said Duffy-Anderson. The healthy system is highly energy-efficient—with sediment-dwelling invertebrates and bottom fish feeding on the rain of algae, and then birds and large-bodied mammals, such as walrus and whales, scooping them up. "One of the things I'm really concerned about is. that the whole food web dynamic kind of comes apart", she said. As warmer waters and animals infiltrate the system, "you put more links in the food chain, and then less and less of that energy is transferred efficiently. And that is what we're beginning to see." Ice is also essential habitat for some Arctic mammals. As with gray whales, several types of ice seals—which include ringed, spotted and bearded seals—started showing up skinny or dead around the Chukchi and Bering seas in 2018, spurring a federal investigation. These Arctic-dwelling species rely on sea ice to pup, nurse and molt. Without it, they spend more time in the cold water, where they expend too much energy. Young seals are particularly vulnerable; their chances for survival plummet without the ice, said the Alaska Fisheries Science Center's Boveng. There are also reports of killer whales—also known as orcas— showing up in areas they haven't been spotted before, feeding on beluga whales, bowheads and narwhals, said Giles, the University of Washington orca researcher. "They are finding channels and openings through the ice, and in some cases preying on animals that have never seen killer whales before", she said. Climate scientists worldwide have long warned that as the planet warms, humans and wildlife will become more vulnerable to infectious diseases previously confined to certain locations and environments. That dynamic could be a factor in the massive die-off of birds in the Bering Sea—experts estimate at least tens of thousands of birds have died there since 2013. The culprit was avian cholera, a disease not previously detected in these high latitudes, and one that elsewhere rarely fells seabirds such as thick-billed murres, auklets, common eiders, northern fulmars and gulls. Toxic algae associated with warmer waters has also been detected in a few dead birds (and some healthy birds) in the Bering Sea, said Robb Kaler, a wildlife biologist with the U.S. Fish and Wildlife Service—and may have been responsible for the death of a person living on St. Lawrence Island. Kuletz, the U.S. Fish and Wildlife biologist who has been observing birds in Alaska since the late 1970s, said she's never before seen the large-scale changes of recent years. In 2013, the dead birds did not show signs of being emaciated, but in 2017, hundreds to thousands more began to wash up dead on beaches with clear signs of starvation, she said. "There've always been little peaks" of die-offs that would last a year or so, but then things would go back to normal, she said. "These animals are resilient. They can forgo breeding if they aren't getting enough nutrition." Not all bird species are suffering. Albatross, which are surface feeders, are booming, underscoring for Kuletz the idea that there could be "winners and losers" in the changing region. Albatross do not nest in Alaska. They only come in the summer to feed, and are therefore not tied to eggs or nests while looking for food. Yet for some scientists, it isn't easy to reconcile how a system in balance could so quickly go off the rails, even if some species adapt and thrive as others struggle. "For me, it's actually very emotional", said Thoman, the University of Alaska climate specialist, recalling his elementary school days, when he read Jack London's "To Build a Fire" and other stories from the Arctic. "The environment that he described, the environment that I saw going through National Geographics in the 1970s? That environment doesn't exist anymore." ©2021 Los Angeles Times. Distributed by Tribune Content Agency, LLC. 2 hours ago 0 2 hours ago 0 3 hours ago 0 4 hours ago 0 4 hours ago 0 27 minutes ago 1 hour ago 1 hour ago 1 hour ago 2 hours ago 2 hours ago 2 hours ago Jul 01, 2019 Feb 25, 2020 Oct 05, 2021 Dec 14, 2021 Apr 13, 2019 Aug 19, 2021 2 hours ago 1 hour ago 21 hours ago Dec 21, 2021 Dec 21, 2021 Dec 21, 2021

Robot vacuums are an excellent way to keep up with the cleanliness of your home. Easy to setup and quick to get started, robot vacs can be customized to clean when and where you want, with most models even offering support for popular voice assistants like Alexa and Google Assistant. We've tested dozens of robot vacuums, and our pick for the best is the iRobot Roomba S9+. The S9+ is the Ferrari of robot vacuums, offering advanced navigation and emptying its own dust bin. We've also included our picks for the best value robot vacuum, as well as the best models in other categories. Still not sure which model to get? Check out our robot vacuum guide that can help you decide. Sure, a robot vacuum makes cleaning your floors a heck of a lot easier. But, you still have to empty the dustbin just about every time you run it. With its Clean Base and compatibility with Alexa and Google Assistant, the S9+ is the latest model from the esteemed company that's capable of literally vacuuming without having you lift a finger. Just say "Alexa" or "OK, Google, ask Roomba to start cleaning," and your S9+ will start cleaning. The best part about the S9 is that it sucks dirt and debris into an anti-allergen base that holds up to 30 deposits (60 days of dirt). In addition to being one of the most user-friendly robots you can buy, the S9+ adopts a new D-shaped design to allow for better edge and corner cleaning. Naturally, it's outfitted with the latest tech under the hood — consisting of a new 3D sensor in the front bumper that enhances Roomba's wall detection, a more powerful cleaning head, and intelligent mapping. It can tell where it has already been and where it still needs to clean. The robot can clean your entire home, or you can instruct it to clean specific places. Its sensors can locate the higher traffic areas in your home, and the robot will be extra attentive to those dirtier areas of your floors. The S9+ is perfect for those that can't fit a regular upright-vac cleaning into their packed schedule, thanks in part to the many automations and customizations the bot is capable of. While the iRobot Roomba S9+ is expensive, its performance and features are top-notch. If you want the best of the best in terms of robot vacuums, the S9+ is the way to go. You can check out our full review of the Roomba S9+. The Neato Botvac D8 has a laser-based navigation system, which allows it to scan and map your home and even clean in the dark. It has a large main brush that picks up pet hair and small debris, and an ultra-performance filter to trap allergens. Plus, with Neato's D-shape build, this robotic vacuum is a boss when it comes to cornering and edging. You can easily set the Neato D8 to clean your entire home or spot clean a specific section of a room. Once set up, you can check in on the bot to schedule tasks and similarly receive notifications as rooms are cleaned via the Neato app. With a 100 minute runtime, the D8 is perfectly capable of tackling a full cleaning of a single-story home. And not to worry: If the battery runs down, the vac is smart enough to re-dock without you even needing to lift a finger. You can also create virtual "No-Go Lines" in the Neato App that tell the robot which areas to avoid, making it great for homes with delicate furniture and other cherished belongings. All of this, plus Alexa voice assistance, makes the Neato Botvac D8 a solid robot vacuum option. Whether you need a quick sweep or a full home detail, the Eufy RoboVac G30 is your best bet for getting the house spotless. With Eufy's Smart Dynamic Navigation 2.0, your RoboVac takes a detailed scan of your home that the vac will reference during each cleaning. Where other robot vacs set off on randomized paths when enabled, the RoboVac will build its cleaning course based on what floor it's located on, the room, and the surface type it will be cleaning. Featuring 2000Pa of suction power, the RoboVac will have zero issues with whatever carpeting, tile, hardwoods, or other surfaces your home has to throw at it. Plus, with the included BoostIQ technology, the RoboVac will automatically increase suction power when it moves from a hard surface to a carpeted area, so you won't have to worry about adjusting suction strength in the companion app. Speaking of which, the Eufy app (for iOS and Android devices) is your one-stop command center for your Eufy RoboVac G30, allowing you to assign spot cleaning duties, create vacuum schedules, view the bot's cleaning history, and more. The Roborock S7+ is an all-in-one vacuum, mop, and whole-home detailer. On the vacuum end of things, the S7+ features an advanced lidar scanner to build intuitive apps for your home, covering multiple floors in a pinch. When it comes to tackling the deep-seated dirt in those carpet fibers, the S7+ employs 2500pa of suction power to draw out the dirt that normally escapes us. For mopping capabilities, the S7+ uses a sensor-driven water tank that only shoots out water when cleaning, so no need to worry about watermarks on your carpet. We also love the Sonic Vibration technology that scrubs floors up to 3,000 times per minute, getting up grease and other substances that have been glued to the floor for weeks. The S5 can seamlessly traverse multiple floor types and clean for up to 2.5 hours on a single charge. We're also big fans of the auto-empty dock that can store up to eight weeks of detritus. Once the dust bag is full, you'll receive a notification to pull out the bag and replace it. For those concerned with airborne allergens, rest assured that the dock's multilevel filtration will catch up to 99.9% of allergens. With the Mi app (for iOS and Android), you can create customized cleaning zones for the vac, save and load specialized cleaning maps of your home, and access real-time video of your vacuum mid-clean by tapping into the S5's onboard camera. There's also Alexa, Google Assistant, and HomeKit compatibility, so you can fire up the vac or tell it to stop cleaning using voice commands. While you can purchase the Roborock S7 as a stand-alone vac, you'll want to grab the Roborock S7+ with Auto-Empty Dock bundle for automatic dust-emptying. Read our full review of the Roborock S7 (without Auto-Empty Dock). Not only is this vac a great value, but it's also an excellent option for pet owners. If there's a cat or dog in your life, chances are that every crevice of your home is filled with some part of them, whether that be hair, litter, or food. The Amarey A980 is tailor-made for this kind of cleanup. It's all thanks to the vac's advanced cleaning tools, featuring four side brushes and a main spinning brush, allowing it to dig into those hard-to-reach cat-hair nooks. Using the companion app, you can also choose between three different cleaning modes, including automatic, spot, and max vacuuming, the latter two being excellent choices for unearthing pet dander. The A980 uses a series of advanced sensors to map your home, ensuring no corner goes untouched. Not only does this vacuum clean quietly at less than 58 decibels, but it cleans a variety of surfaces, such as wood, carpet, and tile. The A980's 360-degree anti-drop and anti-collision sensors are also instrumental in making sure it doesn't fall over stairs or drop-offs. Best of all, you can use Alexa voice commands to tell the Amarey 980 to start/stop cleaning. For pet owners with plenty of dander to keep up with, we can't think of a better bot. There are more budget-flexible models and devices on the market, like the Eufy product. This vacuum doesn't have the Wi-Fi or tech capabilities that some of the more expensive models may have. However, you'll still benefit from a long-lasting battery charge, a drop-sensing system, and multiple cleaning settings that boast stellar suction. This vacuum runs for an hour and forty minutes before needing a recharge, and its suction ranks at 1500pa. It can tackle your dirt powerfully through three different forms of filtration. You can trust the Eufy RoboVac 12 to suck up any dirt, hair, and debris while also appearing fabulous. The anti-scratch glass will keep it looking new and the streamlined design will ensure it runs efficiently in any space. Having a mobile security camera that you can access on the go is never a bad idea. Fortunately, the Samsung Jet Bot AI+ boasts a powerful security camera that you view through the SmartThings app. Once in a room, the vac will scan the environment and send you a notification if it detects a motion. While it won't cue up automatically, you can still build a schedule for the vac to follow. In terms of cleaning features, there's plenty onboard to get your house spotless. Lidar sensors create detailed maps of your home while navigating the vac to all the hard-to-see cracks and crevices, employing a main roller brush and side-sweepers to grab whatever dirt and pet hair is around. Object avoidance is on-point, too, combining lidar and the camera to keep away from valuables and furniture while still getting the job done. Voice controls, a 90-minute runtime, and automatic dirt disposal are all sweet additions to this Samsung package. While the price is a bit on the high side, the Samsung Jet Bot AI+ is a phenomenal patrol vac and a solid cleaner, too. Read our full review of the Samsung Jet Bot AI+, and learn about how the vacuum uses A.I. A robot vacuum turns the normal push-and-pull labor of vacuuming your whole home into an automated cleaning experience. While you may want to hang onto an upright for ceilings and other hard-to-reach spots, a robot vacuum (depending on the type) is capable of suctioning and mopping across multiple types of floor surfaces. Additional customizations for scheduling and bot settings are adjustable in the bot's companion app. You can also use a number of voice assistants to give commands to the bot. Typically, robot vacuums are puck-shaped and often measure no wider than 10 to 12 inches. Casing colors are usually hues that will blend in well with common home decor, with white and black featuring prominently across multiple brands. Many of today's leading robot vacuums come with dirt-disposal stations that your bot will automatically connect to for emptying its internal debris tank. These stations often feature disposable dirt bags that can carry dirt for as long as 60 days before replacement is necessary. When your bot's internal brushing components start to wear out, these can often be replaced directly through the bot's manufacturer.

December 23, 2021 Hundreds of miles south of Chicago, decomposing algae in the Gulf of Mexico makes life so perilous for fish they swim away—or die. These dead zones, which result from algae blooms sapping up oxygen, have increased in oceans around the world as waters warm. Illinois is among the top feeders to the Gulf of Mexico dead zone, as nutrients from sewage treatment plants, and farm fertilizer and manure, eventually flow into the Mississippi River. The state is not only missing benchmarks to reduce nutrients, the problem is growing. This doesn't bode well for a goal created by a federal task force to reduce the dead zone's five-year average size by thousands of square miles. While sewage treatment plants have reduced their contributions through permit limits, addressing pollution on farms largely depends on voluntary efforts. Agriculture accounts for the majority of the nutrients. How to encourage farming conservation practices is up for debate—with possibilities including more regulation, more incentives, more funding and even a nutrient trading system—as climate change threatens more intense storms capable of sending more nutrients into water through erosion and runoff. Lee Curby farms corn and soybeans south of Springfield and uses practices including cover crops to reduce nutrient loss. Conservation has long been on his radar because the Lake Springfield reservoir—which provides drinking water for residents—has suffered from nutrient pollution. Curby said he worries that if the industry doesn't start to move in the right direction, "somebody's going to tell you what to do." And, he said, "It's easier to do it the right way without regulation than it is to be regulated." The lack of progress in a decade should raise "some serious red flags", Curby said. "I think there have been some pretty big moves over the past 10 years that should have made a difference", he said. "And why are we not seeing that in the end result?" 'A wake-up call' In the last five years, the Gulf of Mexico dead zone has averaged 5,380 square miles, with the largest on record, in 2017, covering 8,776 square miles—about the size of New Jersey. This season, the dead zone covered about 6,334 square miles, according to the National Oceanic and Atmospheric Administration. A task force with representatives from federal and state agencies and tribal entities created an action plan two decades ago to reduce the dead zone. Subsequently, states in the Mississippi basin, including Illinois, formulated individual plans to reduce nutrients. Illinois sends the most phosphorus to the Gulf, and is the second largest contributor of nitrogen, according to U.S. Geological Survey modeling. Fertilizer is the largest source. Along with the dead zone, nutrients can fuel harmful algae blooms, which are a recurring problem in Illinois waters. By 2025, Illinois aims to reduce nitrogen and nitrate by 15% and phosphorus by 25%, with a goal of greater long-term reductions. Instead, averaged from 2015 to 2019, nitrogen loads increased by 13% compared with a baseline period from 1980 to 1996, and phosphorus loads increased by 35%, according to the latest biennial report on the state's reduction strategy, released this fall. "This report, and even the previous report from a couple years ago, should be a wake-up call that the status quo of what the state agencies have been doing around nutrient loss is not working", said Eliot Clay, agriculture and water programs director for the Illinois Environmental Council. Some progress has been made on nutrient loads from sewage treatment plants, and more plants will be under permit requirements in the coming years, which is expected to lead to further reductions. That includes some of the largest dischargers operated by the Metropolitan Water Reclamation District, the taxpayer-funded agency that handles the waste of Chicago and the Cook County suburbs. Through the Clean Water Act, point source pollution, which generally comes from an identifiable place such as a discharge pipe, can be regulated. More than a third of major municipal wastewater facilities in Illinois have permits that limit phosphorus discharge. But improvements can come with significant costs—which may fall on ratepayers. "It's pretty much the same news as it is every two years", Clay said, referencing the latest report. "Essentially that we've made a lot of progress on what they call point source pollution, which is definitely good, but the nonpoint source side for primarily agriculture and stormwater runoff and that kind of thing, we have not made any progress. And in fact it's getting worse." Aside from 14 of the 536 identified CAFOs—or concentrated animal feeding operations that are capable of producing massive amounts of waste —agriculture is generally considered a nonpoint source, and excluded from the permit system. Farmland covers three-quarters of the state and more than a third of cropland has subsurface drainage to reduce excess water, which can assist in nutrient transport. The nutrient problem is eventually going to have to be dealt with, said Catie Gregg, an agriculture program specialist with the Prairie Rivers Network. "And it's really just a question of, what are the costs that we're going to accumulate in the meantime." 'A learning curve' "We're trying to solve a problem in 10 years or 20 years that's something that's been going on for decades", said Trevor Sample, the Illinois EPA coordinator for the state's strategy. The latest report includes scenarios that could lead to reductions, but the scale and pace of conservation efforts needs to increase. Cover crops, tilling practices that cause less soil disturbance and buffers that absorb nutrients are among the recommended practices, along with fertilizer guidelines that result in the least amount washed away. Dozens of programs from state and federal agencies, and nongovernment organizations, are designed to help farmers, and include grant funding and cost-share programs. But it can be a big ask to make investments that may not show immediate benefits, Sample said. Many Illinois farmers rent land. Additionally, in the most recent survey conducted about the Illinois strategy, about a quarter of farmers said they didn't know anything about it. "There's a lot of barriers to implementing some of these practices", Sample said. "And there's a learning curve. And there's risk factors to their crops and even their livelihoods." So, Sample said, "They start small and see how it works on their field and they go from there." Not all waterways saw nutrient spikes, and some saw reductions, signaling that complicated factors including residual nutrients built up over years may be at play. But heavy rains may also be hiding some improvements. The wettest 12 months on record for the country came from July 2018 through June 2019; Illinois saw severe flooding. Statewide river flow from 2015 to 2019 was 25% above the baseline period, according to the fall report, which increased nutrient loads. Looking ahead, the extremes of 2019 may not be such an outlier. This year, a natural disaster designation was issued for 12 counties where farmers faced flash flooding in the spring and summer. Farmers in three counties were included in another declaration for a May freeze. Curby, the central Illinois farmer, has noticed the shift. "It seems like it doesn't rain", Curby said. "And then all of a sudden, it comes all at once." There's also climbing temperatures. "Today's a perfect example", Curby said. "It's 60 degrees in December." Shifting conditions affect farm operations, as the window to accomplish work seems smaller all the time, Curby said. Climate change may require reevaluating the playbook. "You can't just do it the same way dad did it", he said. "You've got to be willing to change." 'No singular fix' The historic flooding in 2019 presented significant challenges for farmers, said Lauren Lurkins, director of environmental policy with the Illinois Farm Bureau. "We knew this was going to be A) a long-term effort, and B) we were looking at long-term trends", Lurkins said. "So we were not going to judge progress on the tick up and tick down." Rather than regulation, more awareness of cost-share opportunities and funding for conservation programs is needed to address the problem, Lurkins said, with more "demand in the state than we have the money to go around." Others have advocated for a system of "carrots and sticks" to see results. "You have some incentive to do this particular good thing and there's an equally strong disincentive to not do the bad thing", said Jeff Reutter, former director of the Ohio Sea Grant and Ohio State Stone Lab, who studied the lack of progress to reduce nutrients in Ohio as Lake Erie's algae problem grew. "We don't have any disincentives right now. We have only incentives." In Illinois, one approach being considered is nutrient trading. The Illinois Nutrient Trading Initiative began in 2018, led by the nonprofit Current, the University of Chicago's Abrams Environmental Law Clinic and Gerald Keenan, former chairman of the Illinois Pollution Control Board. Proponents of the market-based approach argue it offers more flexibility in meeting requirements. Credits could be generated by sewage treatment plants overcomplying or farms implementing best practices beyond a baseline. Small scale attempts are underway in neighboring states, including Iowa. "We find ourselves facing a conundrum—lower-cost nutrient reductions are achievable, but agricultural sources that could provide those reductions have few incentives and insufficient capital to do so", said a conveners report on the initiative, released this month. "At the same time, there is opportunity, as farmers are urgently searching for means to diversify their revenue streams and weather financial challenges." "This report in my mind is designed to be a catalyst", said Mark Templeton, director of the Abrams Environmental Law Clinic. Designing a trading program could involve significant challenges, including verifying farm reductions and keeping an eye on pollution hot spots that might emerge. But it would not be about regulating the agricultural sector more broadly, Templeton said. "This is about additional carrots, additional incentives, additional opportunities for agricultural producers to make money and have the environmental benefits as well", Templeton said. States shared updates on their reduction strategies recently at a task force meeting. To some, the path forward seems likely to take a variety of tools. Gail Hesse, Great Lakes water program director for the National Wildlife Federation, worked on water programs for decades with the Ohio EPA. Farms vary widely, Hesse said, and when it comes to regulation, "I think how that question gets answered will be different for every state." "The reality is, there's no singular fix." 2021 Chicago Tribune. Distributed by Tribune Content Agency, LLC. 2 hours ago 0 2 hours ago 0 3 hours ago 0 4 hours ago 0 4 hours ago 0 27 minutes ago 1 hour ago 1 hour ago 1 hour ago 2 hours ago 2 hours ago 2 hours ago Jun 04, 2021 Jun 19, 2019 Nov 19, 2021 Jul 12, 2019 Jan 14, 2021 Jun 10, 2021 2 hours ago 1 hour ago 21 hours ago Dec 21, 2021 Dec 21, 2021 Dec 21, 2021

December 23, 2021 Earth's atmosphere is full of various gasses. Besides nitrogen, oxygen, and carbon dioxide in the troposphere, it also contains other molecules or trace gasses that can be neutral, beneficial, or harmful to our health. Whence do they come? There are many sources of these volatile species, biogenic such as plants and anthropogenic such as vehicular emissions. Under environmental conditions like UV light and the presence of other molecules or solid particles, they can undergo degradation or transformation into entirely different molecules. As an effect, they become secondary pollutants of the atmosphere. Recently, researchers from the Institute of Physical Chemistry, Polish Academy of Sciences, in collaboration with TROPOS, Leipzig and NIC, Slovenia focused on revealing the fate of these volatile biogenic compounds in the atmosphere, investigating their lifetime and the processes they undergo. The only component of air that is necessary for breathing is oxygen. Still, the atmosphere is full of many other gasses, and their composition varies depending on many factors. It contains aerosols made of pollutants, gasses, and tiny droplets. What are their origins? The obvious answer is the industry—industrial facilities generate tremendous pollution. Another source would be natural processes taking place in the air. Indeed, both answers are accurate, but other sources of these chemicals exist. One of them is plants, which release many volatile compounds. When a plant experiences a sudden temperature change, biotic or mechanical stress like being bitten by an insect or cut while mowing, many different molecules are released as a natural mechanism protecting the plant from environmental conditions. Some other compounds protect plants against diseases. The concentration of those released volatiles in the air is tremendous, and each molecule can undergo various chemical processes, giving origin to a set of other chemicals. The most common component of these processes is the formation of free radicals under the influence of UV light or chemical reactions. Furthermore, volatiles in the air can bind to some solid particles like dust. When adsorbed onto the surface, they can transform into even more complex compounds, forming secondary organic aerosols that are still too little explored. Luckily, the scientists from the Institute of the Physical Chemistry of the Polish Academy of Sciences led by prof. Rafał Szmigielski followed that research branch showing the unknown face of atmospheric aerosols. They identified new sources of some organic aerosols, indicating the role of plants. Their research revealed how fast these compounds transform in atmospheric aqueous media, giving the origins to new organic aerosols. Once the volatile organic molecules partition into atmospheric liquid such as fog and clouds, they can be transformed into entirely new compounds with different structures and reactivity. Their stability depends on many physiochemical properties and environmental factors. Researchers were curious how long the particular compounds lived in gaseous, aqueous, or multiphase systems and presented the kinetic studies that present their lifetime in different experimental conditions. "Green plants exposed to abiotic or biotic stress release C-5 and C-6 unsaturated oxygenated hydrocarbons called Green Leaf Volatiles (GLVs). GLVs partition into tropospheric waters and react to form secondary organic aerosol (SOA)", remarks Prof. Szmigielski (Team leader). Green leaves volatiles (GLV) do not sound scary, mainly because of their natural origins. At the same time, annually, even 1 billion kilograms of various compounds can be released into the atmosphere. The level of GLVs in the atmosphere is directly linked to human activity, dramatically impacting the air quality in various areas. They are also linked with pollution. The solid particles in the air become an ideal platform to condense GLVs and spread them in the atmosphere. The more we know about GLV reactions, the better we can estimate their role in air pollution and particles escalation. "In this work, we explored for the first time the aqueous-phase reaction kinetics of the three GLVs—1-penten-3-ol, (Z)-2-hexen-1-ol, and (E)-2-hexen-1-al—with tropospheric radicals • OH, SO 4 •–, and NO 3 • ",claims the first author Kumar Sarang. Due to the growing pollution and amount of many volatiles in the atmosphere, many studies focus on investigating the air quality and theoretical modeling to predict the spreading and transformation of volatile pollutants in the air globally. The models used to predict the natural processes in the air are highly complex, yet, even a tiny change in the input for the model can drastically affect the resulting output. For that reason, it is essential to understand and fully show the transformation of the compounds released into the atmosphere. Currently, not many models include the GLV activity in the air. Still, even a small development in the understanding of GLVs may significantly improve the quality of atmospheric modeling studies. Why? Because the atmosphere "lives" by itself, and we are a long way from possessing an ideal model that would allow us to predict the atmosphere's behavior accurately. To do so and improve current atmospheric models, we have to add more "bricks" to build a better model of the atmosphere. Prof. Szmigielski says that their "main goal was to determine the rate constants and evaluate the atmospheric significance of the reactions. The examined GLVs may be effective precursors of aqueous SOA formation, even though they are moderately water-soluble and intermediary volatile." Researchers from IPC PAS carried out these studies in collaboration with scientists from Leibniz Institute for Tropospheric Research (TROPOS), Leipzig, Germany (Prof. Hartmut Herrmann, Dr. Thomas Schaefer, and Dr. Tobias Otto) by studying the reactions of GLVs using laser technology at TROPOS. The vital collaboration included Prof. Irena Grgic from the National Institute of Chemistry, Ljubljana, Slovenia, a co-supervisor of the first author Kumar Sarang. That made it possible to deliver data about the rate of particular chemical reactions of some organic molecules and their reactions with free radicals present in the atmosphere. Thanks to that fruitful collaboration, it was possible to estimate the lifetime of GLV compounds in the atmosphere after being released from green leaves. GLVs transformation and lifetime in the atmosphere strictly depend on the phases. Why? The water present in the atmosphere tends to form tiny droplets having a tremendous capacity to dissolve many compounds. Many atmospheric compounds can react in the water much faster than in the gas phase. Researchers mimicked the atmospheric conditions in the laboratory to get information on what happens to certain GLV in the air in the presence of many radicals. "The aqueous-phase GLV reactions appeared negligible in deliquescent aerosol and haze water but not in clouds and rains. The atmospheric lifetimes of GLVs decreased from many days to hours with increasing liquid water content and radicals' concentration", remarks the corresponding author Dr. Krzysztof J. Rudzinski. Not everyone is aware of the atmospheric chemistry covering processes just above the ground and in the upper atmosphere layers. Still, that field is significant to creating more accurate models of the atmosphere and understanding the health impacts of compounds suspended in the air. Additionally, the authors also present the review about the GLV based chemistry in the atmosphere and its significance published recently on 2 nd December in Atmosphere (MDPI), pointing out the importance of the exploration of the GLV field. The studies performed by researchers from IPC PAS bring us closer to understanding the processes in the air and point out that we cannot neglect aqueous phase reactions, also when they include GLVs. Their research shows what happens to the volatiles released from plants when they absorb into the droplets and adsorb on solid particles suspended in the air. Researchers performed a series of photochemical experiments revealing the processes that GLVs undergo in the atmosphere. The most important result of this research is the determination of rate constants and lifetimes of GLV as new aerosol sources in the atmosphere. Thereby, this research proves the importance of those molecules in modeling the atmosphere, bringing us closer to better predicting atmospheric phenomena, even the understanding of climate change. This research was published on 28 th September 2021 in Environmental Science & Technology. 2 hours ago 0 2 hours ago 0 3 hours ago 0 4 hours ago 0 4 hours ago 0 27 minutes ago 1 hour ago 1 hour ago 1 hour ago 2 hours ago 2 hours ago 2 hours ago Sep 01, 2021 Jun 14, 2021 Nov 18, 2021 May 12, 2021 Dec 21, 2021 Mar 24, 2021 2 hours ago 1 hour ago 4 hours ago 21 hours ago Dec 22, 2021 Dec 21, 2021

Investing in a smart home device is one of the best ways to automate your residence, allowing you to remotely control and manage web-connected devices with a smart speaker or smart display. These devices also allow you to fire off voice commands for music streaming, weather checks, schedule changes, timers, reminders, games, and more. If you want to learn more about individual Echo products, check out our reviews of the fourth-generation Echo (standard) and Echo Dot. You can also read our take on the Echo Show 5, 8, and 10. One of the most feature-rich smart hub lineups on the market is Amazon's Echo family. Comprised of the standard Echo speaker, Echo Dot, Echo Studio, and various other display iterations, the Echo family is powered by Amazon's all-knowing voice assistant, Alexa. If you've just bought your very first Echo product, or would appreciate a reminder on some of the basics, we've put together this helpful guide to get your new Echo up and running. Let's dive right in. The free Alexa app is a must-have if you're the owner of an Amazon Echo or Echo Dot. Download the app on any smartphone or tablet running iOS 11.0 or higher, Android 6.0 or higher, or Fire OS 5.3.3 or higher. Downloading the app on a computer? Make sure you're connected to Wi-Fi, then visit the Amazon Alexa website. This is probably the easiest step in the whole process, as the Echo doesn't require any batteries. Simply plug the included power adapter directly into the Echo, then connect the plug to a power outlet. When the light ring turns blue, that means the power is connected. Then, wait for it to turn orange, as this is a sign that Alexa is preparing to greet you. After that, you'll hear Alexa's voice telling you the device is ready for setup. Next, you'll need to connect your Echo device to your home Wi-Fi network. The latest versions of the Echo should guide you through this process. However, if you get stuck, simply open up the Alexa app and search through the available networks until you find yours. If you have multiple Echo devices, go to the Devices tab, then click the icon for Echo & Alexa in the top carousel and select your Alexa-enabled device. Under the Wireless heading, you should be able to see the state of the Wi-Fi network connection. Once you're connected, you have the option of saving your Wi-Fi password to your Amazon account, which makes it easy to connect to smart home devices. You can also set up a new Alexa device on the same network should you decide to purchase more Echo speakers for other rooms. You also have the choice of connecting your Echo to a public network, although the password won't be saved on Amazon. During setup and when you use certain apps and features, Alexa will use your location to provide relevant local data, including weather, news, and time. If you move or want to get information from another region, you can change your Echo device's location at any time right in the Alexa app. To do so, launch the app, then tap Devices. Tap Echo & Alexa, then tap the device you want to change. Tap Device Location, then tap Save. To test, go ahead and ask Alexa what the weather is like. The assistant should answer with a local forecast for the address you've entered. To get started, say the wake word, which is "Alexa" by default. If there's already someone named Alexa, Alexis, or similar in the house, you can change the wake word to something else. Simply tell the Echo, "Alexa, change the wake word." You can also change the wake word manually by opening up the Alexa app and tapping Help & Feedback > Change the Wake Word. Currently, you can change the Echo to respond to "Echo," "Amazon," "Computer," or "Ziggy." Now, Amazon even allows you to choose between female and male-speaking voices for Alexa. Congratulations, your Amazon Echo is all set up and ready for use! To make sure everything's working properly, you can conduct a simple test by trying out a few basic commands. For example, say "Hello" and the wake word. If your Echo is set up properly, Alexa should respond with a simple "Hello" in return. In the Alexa app menu, you will see two sections called Skills & Games and Things to Try. These are both excellent ways to learn about Alexa's capabilities. Skills can help you customize Alexa by giving her certain abilities — think of them as mini-apps from many different creators that you can use for entertainment, organization, news, and much more. You can start using your Echo device for a range of tasks. You can make to-do lists, find out the weather, check on traffic conditions, call your friends, send text messages to your family, or stream podcasts with simple voice commands. You also have the option to expand your digital network by connecting smart home devices. Everything from color-changing light bulbs to home security cameras can communicate with your Echo. Alexa has thousands of essential and not-so-essential skills you can add, too. Check out some of the most useful things that the Amazon Echo device can help you do. Open your Alexa app and navigate to the menu on your tablet or phone. Select the Devices option. We've discovered that Alexa typically allows an advertisement to appear at this point, but you can tap on it to close it. Select + located at the top-right corner of the app, then tap Add Device. After this, you can select the device you'd like to join from the list. If you're unable to find the right one, you'll want to click Other. At this point, Alexa can connect with any smart devices that happen to be nearby. You can build more high-level Scenes where multiple devices interact simultaneously or order your accessories into Groups. We encourage you to look at our post on Routines for more details and helpful tricks and tips on how to set up these interactions. The setup apps for many smart home products will have jump-to options for setting up your new device through the Alexa app. We believe it's worth considering connecting an external speaker to your Echo device if you're looking to ensure that you're getting a high-quality listening experience when enjoying an all-out jam session to your favorite tunes or listening to audiobooks. To do so, we suggest pairing a Bluetooth speaker with your Echo for expanded audio. Remember that your Echo can only connect to one Bluetooth device at a time. If you already have a Bluetooth device paired to your Echo, you'll need to disconnect it first. Only then can you start to go through the entire setup process with the new accessory. Some other smart home devices can't connect via Bluetooth, though, so they stay connected. One instance is your home's security camera, which utilizes your Wi-Fi connection to communicate with your Echo device. In the Alexa app, there's a great way to separate your Echo speaker(s) and other smart home hardware based on the rooms in your home where these devices are located. It's a feature called Smart Home Grouping, and it allows you to control several things at once with just a single voice or app command. This is especially useful for devices like smart lights, where instead of having to tell Alexa to manually toggle each bulb, the assistant will apply on/off commands to all of the lights in a single room. To start a new group, head into the Alexa app and tap Devices. Then, tap + > Add Group. From here, you can tap Create a Room or Device Group. If you want to merge one or more preexisting groups together, you can also choose Combine Rooms or Groups. You'll then be prompted to choose Alexa's predesignated names for the parts of your home, or you can create your own custom name for the group. Then, select the devices that get added to each group. When you're finished, tap Save. To try out your new group, give the room's Echo speaker a simple on/off command for the various smart devices you've assigned to the room. If everything powers on/off correctly, your grouping was a success. One of our favorite features of the Echo speaker is that you can use the hub to stream for all of your favorite music and audio services. By default, when you first ask Alexa to play music, the assistant will attempt to pull tracks from Amazon Music. If you want to pair your Echo speaker to another music service, you can do so through the Alexa app. Launch the app, then tap More. Next, tap Settings > Music & Podcasts > Link New Service. Select the service you'd like to add and follow the in-app instructions for getting it merged with Alexa. From the Music & Podcasts screen, you'll also be able to change the default music service. So, you can ask Alexa to play a song or artist without designating which music service you want to use to play the music.

New year is on the horizon and the perfect opportunity for Google to bestow its loyal Stadia members with new and exclusive titles to enjoy. As a month ender ritual, Stadia is due for a fresh announcement pertaining to the titles and vital inclusions coming to the platform. New Year makes this announcement extra special, and the sizeable list of games coming free for Stadia Pro members this time around will please all the online gamers without a doubt. Starting January 1, 2022, Pro members will have access to the two most anticipated games such as the Darksiders 3 action RPG and Bloodstained, which is a Metroidvania-themed title on the lines of Castlevania. These will be the hot games on everyone's list, and apart from these two, five new games in total will be added to Stadia Pro next month. The other three being – Shantae: Risky's Revenge, Darkside Detective: A Fumble In The Dark, and DreamWorks Dragons: Dawn Of The New Riders. All these titles will be up for grabs beginning the morning of the New Year – 9 AM PST on January 1. Google also revealed the arrival of Jackbox Party Pack 6 which is now available on the Stadia Store. This bundle includes five multiplayer titles which can be played on smartphone or web browser. The games include Trivia Murder Party 2, Dictionarium, Push The Button, Joke Boat, and Role Models. The outgoing titles from the cloud gaming platform include Cthulhu Saves Christmas going on December 24, Figment on December 31, and Street Power Football and Mafia III on January 1. That takes the total count of games to 45 titles, and you can claim these titles with Pro membership before they're gone for good. Good news for PUBG lovers, as the battle royale title PUBG: Battlegrounds will be free to play from January 12 – joining the likes of Destiny 2 and Crayta which can be played on Stadia. Alongside, Google has also announced the expansion pack for Assassin's Creed Valhalla which will come at $40 and grant access to The Twilight Pack gear.

If you're shopping for laptop deals — especially Dell laptop deals on a computer to use for business — you need to check out Dell's deal on the Latitude 3520 laptop. You can save $516 on the Latitude 3520 laptop today, with a deal price of just $829, slashed from the regular $1,345 cost. That's a 38% discount, which is about as good as it gets with home office deals. Plus, if you act quickly, Dell can deliver this powerhouse business laptop as early as Dec. 27. Buy Now Dell Latitude laptops are the business-focused version of the brand's premium laptop computers. The Dell XPS laptop line is the other Dell premium brand. While the XPS is a perennial favorite, XPS laptops are more consumer-focused, with high aesthetic appeal that matches their price tags. In our comparisons of Dell XPS and Dell Latitude laptops, we underscore the aesthetics and finer points replete in the XPS laptops, but recommend the Latitude laptops with their business-friendly design, long battery life, security features, and standard connectivity. You can configure a Latitude laptop from a wide selection of CPUs, amount and types of memory, on-board hard drive or solid-state storage, display size, resolution, and touch-sensitivity, graphics chips, and battery size. But you won't find as many display options with Dell Latitude laptops as with Dell's more home-office focused Inspiron laptops. The Latitude is a serious productivity machine with an emphasis on mainstream options most useful in business settings, whether in the office or elsewhere. In our Dell Latitude laptop and Dell Inspiron laptop analysis, our experts call out the Latitude for remote workers and people who travel for business. Inspiron laptops are certainly capable and many users take them everywhere, but the Inspiron line is designed primarily for "home" use. The Latitude 3520 laptop in this Dell deal has all the hallmarks of business productivity. The 3520 configuration on sale has an 11th-generation Intel Core i5 CPU with 8GB of DDR4 RAM, a 256GB solid-state drive, and an upgraded Intel Iris Xe graphics processor that matches the CPU. The laptop also has a 15.6-inch Full HD, non-touch display. The Latitude 3520 laptop comes with Windows 10 Pro installed and a license to upgrade to Windows 11 Pro if you wish. Windows 11 and Windows 10 are similar in most respects, but this way you have a choice. The Dell Latitude 3520 laptop is a solid choice for most remote working and heavy home office applications. If that's you and you need a laptop refresh from tired, older model, act fast and you can receive the Dell 3520 soon. Dell is offering a 38% discount on the Latitude 3520 laptop for this deal. Instead of the usual $1,345 cost of this configuration, you'll pay just $829, a $516 savings. Don't delay or they may be gone. Buy Now

QUINCY, Mich. — A man who defied state orders and kept his restaurant open last year during the pandemic, partly to pay medical bills, has died of complications from COVID-19. John Parney, 62, operated the Quincy Diner in Quincy in southern Michigan. He was admitted to a hospital with COVID-19 in September, went home but quickly developed significant health problems that put him back in the hospital, according to a GoFundMe page. Parney died Dec. 14, according to his obituary. He kept the restaurant open in December 2020 in violation of orders from the Michigan health department, which was trying to reduce the spread of COVID-19 by banning dine-in business. "My wife's fighting stage-four colon cancer," Parney said at the time. "We depend on this restaurant to help subsidize billing and all of that. My employees need that. Of course, if I'd have stayed closed much longer, I'd have lost the business." Employees wore masks and customers were spread out. "We're doing all the stuff we're supposed to do, other than the fact that my doors are open," Parney said. Parney wasn't vaccinated against COVID-19 but had pledged during his illness to get a shot "because the battle, at that point, was worse than any training he endured in the military," his family said.

The OnePlus 10 Pro is coming early this time. Unlike the early summer launch of the Pro phone, OnePlus is launching its most premium phone in the middle of winter. It is expected that the OnePlus 10 Pro will be launched in early 2022 and ahead of the launch, company CEO Pete Lau has started talking about its features. In a post on Chinese website Weibo, Lau notes that the OnePlus 10 Pro will use LTPO 2.0 technology for its screen. The LTPO is basically related to how the screen layers, including the OLED layer, have been put together. The LTPO makes the display thinner, and hence makes the images and colours pop more. Lau says that the next OnePlus flagship will use version 2 of LTPO. He also notes that the flagship OnePlus phone will use variable refresh rate, which will fluctuate between 1Hz to 120Hz depending on the use case. This is on par with what flagship Android phones are now using as it gives users the best of both worlds: smoothness as well as good battery life. OnePlus likes to talk about the technology in its new phones ahead of the launch so it is no surprise that Lau is already talking about the OnePlus 10 Pro even though the company hasn't exactly given a specific launch date for the phone. The company also takes the display tech in its flagship phones rather seriously so ahead of the launch expect OnePlus to reveal some more details, including possibly a good certification from DisplayMate for the OnePlus 10 Pro. As far as the phone is concerned, we can make some educated guesses about it. It is likely to have a6.7-inch screen, according to leaks, and it will undoubtedly use high-end core hardware. It is almost certain that the OnePlus 10 Pro will be powered by Qualcomm Snapdragon 8 Gen 1 processors and that it will come with up to 12GB RAM and up to 256GB storage. Given that OnePlus is expected to launch the OnePlus 10 Pro earlier than usual this year, it is possible that the phone may not see the India launch along with its global launch. The India launch could be a while after the phone has been unveiled globally. And while this will be a change from some of the previous OnePlus flagship phone launches, it is important to note that OnePlus is now more closely integrated with Oppo and that means it may end up changing its market strategies somewhat. But whenever the OnePlus 10 Pro launches in India, it is likely to be one of the top flagship phones in the country. It is also likely to be priced according to its stature, which means the Pro variant of OnePlus 19 should come in at a price of around Rs 60,000 or slightly higher.

NASA has shared a 50-second audio clip that was created using data captured by Juno, a spacecraft used to gather information about Jupiter, as it flew by one of the planet's moons. The space agency says Jupiter has at least 79 moons—53 of which have names and 26 of which don't—in total. The moon in question is called Ganymede, and Juno flew past it on June 7. "At the time of Juno's closest approach to Ganymede – during the mission's 34th trip around Jupiter – the spacecraft was within 645 miles (1,038 kilometers) of the moon's surface", NASA says, "and traveling at a relative velocity of 41,600 mph (67,000 kph)." Juno uses an instrument called Waves to "measure radio and plasma waves in Jupiter's magnetosphere" so NASA can better "understand the interactions between the planet's magnetic field, atmosphere, and magnetosphere." This is how NASA represented the data from the flyby: "This soundtrack is just wild enough to make you feel as if you were riding along as Juno sails past Ganymede for the first time in more than two decades", Juno Principal Investigator Scott Bolton said in a statement. "If you listen closely, you can hear the abrupt change to higher frequencies around the midpoint of the recording, which represents entry into a different region in Ganymede's magnetosphere." NASA says that "detailed analysis and modeling of the Waves data are ongoing."

Technology won. One proof of that victory is that it's hard to define what "technology" even is. Tech is more like a coat of new paint on everything than a definable set of products or industries. Health care is tech. Entertainment is tech. Schools are tech. Money is tech. Transportation is tech. We live through tech. Technology is also in a liminal phase where the promise of what might be coming next coexists with the complicated reality of what is happening now. We're grappling with the benefits and the drawbacks of the still relatively recent popularity of smartphones in billions of pockets, online shopping and the social media megaphones that both help us build community and tear us apart. Many people are also leapfrogging ahead to a future in which computers might increasingly predict cancer, beam internet connections from space, control weapons and blur the line between what's real and virtual. The "ugh, now what?!" stage of technology is colliding with the "what's next?!" phase. It's both exciting and unsettling. It's confusing to know how to shape technology that exists today to best serve human needs, and also do the same for an imagined future that may never come. Package deliveries by drone and driverless cars were among the technologies that insiders predicted would be relatively common by now. (They're still both far from that.) It's reasonable to expect that some of today's promised innovations will take awhile to go mainstream, if they ever do. What may be most unusual about this "what's next" moment in technology is that it's happening relatively out in the open, with billions of people and power brokers watching or involved. Steve Jobs and Apple dreamed up the first modern smartphone mostly in secret — although, people gossiped about the iPhone long before it was introduced in 2007. Today's Apple and a zillion other companies are testing driverless cars on public roads and with regulators and the public peering over their shoulders. This is one example of what happens when technology is no longer confined to shiny gadgets or pixels on a screen. When technology is woven into everything, it doesn't sneak up on us. Once, perhaps, technology felt like things that magical tech elves invented in their workshops and handed over for humans to adore. No more. Technology is normal, not magic. And — like everything else in the world — it can be good and bad. That can sometimes feel disappointing, but it's also healthy. We have all grown a little savvier about the nuanced effects of technology in our lives. Technology is neither the cause of nor the solution to all of life's problems. (Yes, "Simpsons" nerds, I see you.) Uber and similar on-demand ride services are handy to both passengers and people who want a flexible job. Those services also helped clog roads despite early promises that they would ease traffic, and might have helped popularize a form of perilous work. Technology in our homes helped us muddle through work, school and a social life during the past couple of years. And yet it's so hard to make a stupid printer work. Technology didn't cause the coronavirus pandemic, nor did it invent vaccines and distribute them to billions of people. Social media has contributed to social divisions in the U.S., but it's just one of the forces of polarization. Technology is probably not the magical answer to climate change, nor to climbing rates of violence in parts of the U.S. Technology can assist us in finding the community that we need, but it can't do the difficult work of sustaining those connections. I hope that we've become skeptical but not cynical about the forces of technology. We can believe that tech can help, and we can also keep in mind that sometimes it can do harm. And sometimes tech doesn't matter much at all. Technology alone does not change the world. We do. Your tech wishes for 2022 I wrote this week about my eagerness for more technologies that can give us microdoses of human empathy and connection. And I asked what technology you wanted most in 2022 and beyond. On Tech readers are smart! Here are a few of your responses. (They have been lightly edited.) Stephen Young in New Orleans: I would pay to use an app that connects me IRL with people who share similar interests. It would be so cool to open an app and see a heat map that indicates the presence of people who share my interests (and want to connect) and who are in public places. (Editor's note: You can try Meetup for a similar experience, although it's not exactly like this.) Mo in Vancouver, British Columbia: I'd like some tech that inspires me to make time for non-tech activities I used to love but have drifted away from. Things like painting and dancing around for the fun of it. Jack Schaller in Philadelphia: I would like to have better "intelligence" built into our email client engines to intuitively sort the fire hose of mail we all receive into bins for processing, storing, referencing, etc. Gerald G. Stiebel in Santa Fe, N.M.: I would love to see tech that helped with the continuous issues that we have with our tech. Let us know why Xfinity suddenly went out on both of our TVs at the same time. Why do my Sony headphones beep and stop my music or video until I reset them? Why do my apps suddenly change how they work when there is an update that "improves" my service? If there were one place all this information would appear with recommendations for repair or to restore my apps and interrelated material, this would take a lot of pressure off our lives, particularly if we are over 30. Andrew in Toronto: We all long to travel again. To encounter new places, to meet others and to engage different cultures. NOT in the metaverse, but in the real world. Where is the technology that can listen to what I want, understand my location and interpret my answers to provide suggestions on things to do, places to go and experiences available to me that meet the need for adventure, romance, relaxation and discovery? What algorithm exists that can figure out the things that will feed happiness and encourage me to explore a city or neighborhood? Judy S.: It took me all of two seconds to come up with this tech I want to have: an automatic feed machine that will take one's old (really old) music tapes / cassettes / CDs and transfer / convert the contents to one ginormous [data file] worth of MP3s. Aleksi V. in Helsinki, Finland: The technology I'd most like to see in 2022 is anything that brings us real, meaningful progress on the climate crisis. I trust that there are many organizations out there working on projects geared toward solving it, but it feels like it's been a while since I've heard of something really impactful in that area. It would just be nice to see something that could give me hope for our future again. Before we go… Capping a complicated year for Amazon and its hourly workers: My colleague Karen Weise reports that Amazon reached a settlement that would give company workers greater flexibility to organize unions in its buildings. "Victims really are on their own." Greg Bensinger from The New York Times's Opinion section says that Uber's policies discourage its customer service agents from suggesting that passengers and drivers call the police about claims of sexual assault or other crimes. "Police reports can puncture Uber's carefully crafted safety image — and open the company up to more lawsuits and responsibility," Greg writes in his column. Some people get bored with their Alexa toys quickly: Amazon sells lots of voice-controlled smart speakers and other gadgets over the holidays. But Bloomberg Businessweek reports that some years, up to one in four of those new Alexa device owners stop using them within a couple of weeks. (A subscription may be required.) My favorite version* of "My Favorite Things" is this TikTok duet from the gospel singer Robyn McGhee. *(Other than Julie Andrews.) We want to hear from you. Tell us what you think of this newsletter and what else you'd like us to explore. You can reach us at ontech@nytimes. com. If you don't already get this newsletter in your inbox, please sign up here. You can also read past On Tech columns.

The Uncharted franchise has taken a rather long, twisted route to movie screens, but the Tom-Holland-starring movie seems to be ready to go and now we have a new trailer on our hands. This latest preview shows off just how crazy this ride is going to get, as it culminates with a battle taking place on two pirate ships being carried through the air by helicopters. Oh, and yes, we also get a long-awaited peek at Mark Wahlberg's Sully with his trademark moustache. You can check out the trailer for yourself, below. Having Charging Issues After Updating to watchOS 8.3? Try this Temporary Fix Well, you can accuse this movie of a lack of ambition! Haven't been keeping up with the Uncharted movie? The flick stars Holland as Nathan, Wahlberg as Sully, Sophia Taylor Ali as Chloe Frazer, and Antonio Banderas and Tati Gabrielle as our bad guys. The movie will be directed by Ruben Fleischer (Zombieland, Venom), and written by the team of Art Marcum and Matt Halloway (Iron Man, Punisher: War Zone). Here's an official story description… The Uncharted movie is currently slated to hit theaters on February 18, 2022. Of course, given the situation with COVID and the new variant that could change. Will you be checking out Nathan Drake's first cinematic adventure whenever it hits theaters?

According to an early listing, Intel's B660 chipset motherboards from MSI will offer consumers fairly inexpensive options, especially compared to the company's Z690 boards. Leaker momomo_us shared the premature listing on Twitter, which confirms that gamers will finally be offered more affordable alternatives to the flagship Z690 motherboard. The listing details five boards from MSI, with the cheapest motherboard being the B660M-A DDR4. The priciest out of the range is the B660M Mortar WiFi DDR4, which will set you back $211. The full list is as follows: These boards will undoubtedly become enticing options for gamers looking to build an Alder Lake PC. Prices for other components such as GPUs have soared well above its MSRPs, so budget-friendly choices for parts like boards become increasingly important. The increased prices attached to the latest generation of motherboards like the Z690 are attributed to the latest features and standards, including PCIe 5.0, DDR5, and the new LGA 1700 socket. As noted by Tom's Hardware, the relatively low prices for these MSI motherboards are associated with the B660 chipset's cutback in regard to connectivity options compared to the Z690. Only a single PCI-e Gen 5.0 interface is found on the primary x16 slot, while reductions have also been applied to USB port connectivity. DMI lanes have also been halved on B660 motherboards from eight lanes to four. Unlike the Z690, B660 boards will not be able to overclock the CPU. However, the ability to overclock the memory remains. The upcoming motherboards will aptly become a good match with the company's recently leaked midrange, non-K Alder Lake CPUs. While connectivity has been reduced, you'll still be left with a motherboard that will be sufficient enough for gaming purposes. Unless you're an enthusiast who requires a broader range of connectivity options, the majority of users can depend on the B660 boards for an adequate Alder Lake-based system. When Intel launches a new generation of processors, it normally releases two chipset series as well. Enthusiasts and overclockers are offered Z-series boards, while the mainstream segment of the market receives the H-series. The latter has yet to materialize, but as pointed out by Tom's Hardware, Intel is said to have canceled or postponed its H670 chipset in favor of the budget-friendly B660 motherboards from MSI. Intel is expected to announce the B660 range of boards at its CES 2022 conference on January 4.

All of today's best deals start with the OnePlus 9 with Hasselblad cameras dropping to $600. Plus, score the first discount on the new Philips Hue Gradient Ambiance Lightstrip at $162 alongside up to $700 off VIZIO PQ9 HDMI 2.1 TVs. Hit the jump for all that and more in the latest 9to5Toys Lunch Break. Amazon is now offering the unlocked OnePlus 9 5G 128GB Android Smartphone for $600. Typically selling for $730, today's offer is the best we've seen since Black Friday, comes within $1 of the all-time low set back in October, and amounts to $130 in savings. Delivering a 6.55-inch AMOLED display with a 120Hz refresh rate, the recent OnePlus 9 arrives powered by the Snapdragon 888 SoC. Alongside 5G connectivity, you're also looking at 128GB of onboard storage to complement its 48MP three-sensor Hasselblad camera array. Then to round out the package, you'll find 65W USB-C fast charging and 15W wireless speeds. We found it to be a compelling option in our hands-on review. Amazon is currently offering the Philips Hue Gradient Ambiance Lightstrip for $162. Normally fetching $180, you're looking at the very first standalone discount with $18 in savings and a new all-time low up for grabs. As the latest addition to the Philips Hue ecosystem that launched back in October, the Gradient Ambiance Lightstrip enters as a long-awaited option for bringing addressable RGB lighting into your space. It measures six feet in length and, on top of pairing with the greater Hue ecosystem over Zigbee for Siri, Alexa, or Assistant integration, works by itself thanks to Bluetooth connectivity. Get a closer look at the Hue Gradient Ambiance Lightstrip in our launch coverage. Amazon is currently offering the VIZIO 75-inch PQ9 4K 120Hz AirPlay 2 TV for $1,300. Normally fetching $2,000, today's offer is $300 below our previous Black Friday mention and marks a new all-time low at $700 off. You can also score the same all-time low status on the 65-inch model, which enters at $1,000 from its usual $1,300 going rate. VIZIO's latest PQ9 smart TVs arrive with up to 75-inch 4K panels that are backed by 120Hz variable refresh rates and full array dimming. Not to mention, 1,200-nits of brightness to pair with its built-in smart features of AirPlay 2 and onboard streaming service access. Then on the gaming front, its ProGaming Engine pairs with AMD FreeSync as well as an HDMI 2.1 port to take full advantage of a PS5 or Xbox Series X| S. Review: Dell Ultrasharp Webcam vs. Razer Kiyo Pro [Video] NZXT Foundation PC Review: Stop searching for a GPU and start gaming [Video] Review: Beyerdynamic Pro X Series brings pro audio hardware to creators [Video] Check out 9to5Google on YouTube for more news:

Tesla owner Tuomas Katainen got so fed up with expensive repair costs, error messages and poor customer service that he blew up his 2013 Model S with 60 pounds of dynamite. A YouTube channel that regularly posts videos of large explosions shared footage of the Model S destruction late last week, and it clearly touched a nerve, racking up more than 2.3 million views. In the video, Katainen explains how he towed his Tesla to a local dealership where it sat for about a month before he heard back. When he finally did, it wasn't good news. Katainen, from Finland, says he'd have to replace the entire battery cell for just more than $22,000 and Tesla would need to give its permission for mechanics to make the repair. "So I told them… now I'm going to explode [the] whole car," Katainen says via English subtitles in the video. The goal of the video is probably to capture Tesla's attention and convince them to address ongoing performance and production issues. The destroyed car even included a doll driver with the face of the automaker's CEO, Elon Musk, printed on it. Musk probably won't even notice the video, since he's been too busy tweeting about Web3 and NFTs. But even if he did see it, Musk is a giant troll. He's sure to recognize this stunt for what it is. And as the team hides in their bunker from the blast, shows off multiple slow-mo camera angles of the detonation and walks away to a helicopter while superhero action movie music plays in the background, it's pretty obvious the point of this video is the views. All told, you'll excuse us if we're skeptical of the owner's intentions. Perhaps an organized protest or calls to lawmakers to investigate Tesla oversights could, you know, actually improve safety and production for all Tesla owners. This video is just for shock value, and probably won't change a thing. More on Tesla lawsuits: Tesla Sued Over Elon Musk's Feud with Elizabeth Warren Care about supporting clean energy adoption? Find out how much money (and planet!) you could save by switching to solar power at UnderstandSolar. com. By signing up through this link, Futurism. com may receive a small commission.

Video game viewership was way up in 2021. According to a year-end report from Rainmaker.gg with insight from StreamElements, both Twitch and Facebook gaming saw a nearly 50% increase in hours watched this year. According to the report, Twitch saw a 45% increase in hours watched this year, totaling 24 billion views. That was up from 17 billion in 2020. Facebook Gaming saw a similar boost, going from 3.6 billion to 5.3 billion hours watched, a 47% increase. There aren't many surprises when it comes to what 2021's most popular stream games were on Twitch. Players watched 2.1 billion hours of Grand Theft Auto V, which was the second most popular category under the more general Just Chatting tag. The rest of the top 10 features stream staples like Fortnite, Minecraft, and League of Legends. The only real surprise is that Amazon's New World had an excellent debut year. Players watched 259 million hours of the MMO on Twitch, putting it at No.18 on the overall games by hours viewed ranking. That made it the most popular debut game of 2021. In terms of streamers, xQcOW was the most popular content creator on the platform for the second year in a row. Other popular streamers in 2021 include loud_coringa, Gaules, and HasanAbi. The data is somewhat surprising. One might assume that stream viewership would have hit a peak in 2020 during the height of the coronavirus pandemic. It would be fair to predict that viewership could have fallen off in 2021 as strict social lockdowns loosened. Instead, the data shows that video game streaming is only growing and that number may balloon even further in 2022 as COVID cases once again spike due to the Omicron variant.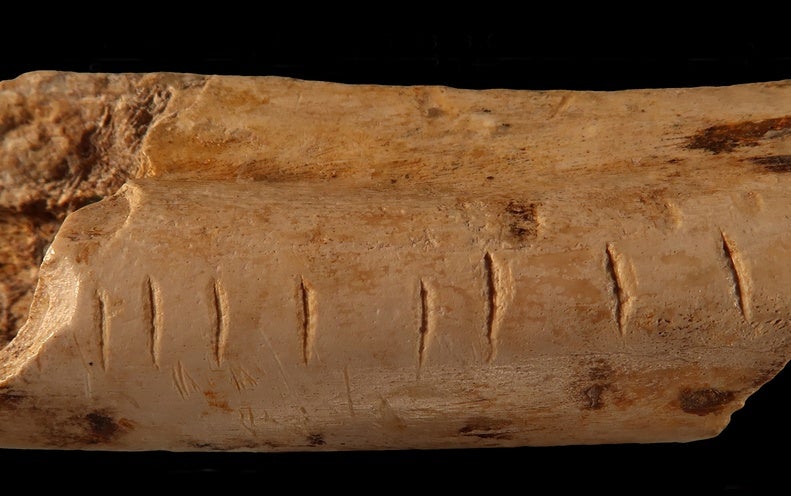 Some 60,000 years ago, in what is now western France, a Neanderthal picked up a chunk of hyena femur and a stone tool and began to work. When the task was complete, the bone bore nine notches that were strikingly similar and approximately parallel, as if they were meant to signify something. Francesco d'Errico, an archaeologist at the University of Bordeaux, France, has an idea about the marks. He has examined many ancient carved artefacts during his career, and he thinks that the hyena bone—found in the 1970s at the site of Les Pradelles near Angoulême—stands out as unusual. Although ancient carved artefacts are often interpreted as artworks, the Les Pradelles bone seems to have been more functional, says D'Errico. He argues that it might encode numerical information. And if that's correct, anatomically modern humans might not have been alone in developing a system of numerical notations: Neanderthals might have begun to do so, too. When D'Errico published his ideas in 2018, he was venturing into territory that few scientists had explored: the ancient roots of numbers. "The origin of numbers is still a relatively vacant niche in scientific research," says Russell Gray, an evolutionary biologist at the Max Planck Institute for Evolutionary Anthropology in Leipzig, Germany. Researchers don't even agree, at times, on what numbers are, although a 2017 study defined them as discrete entities with exact values that are represented by symbols in the form of words and signs. Now the origin of numbers is attracting increasing attention as researchers from a variety of fields address the problem from different vantage points. Cognitive scientists, anthropologists and psychologists are looking at contemporary cultures to understand differences among existing number systems—defined as the symbols that a society uses for counting and manipulating numbers. Their hope is that clues buried in modern systems might illuminate details of their origins. Meanwhile, archaeologists have begun looking for evidence of ancient numerical notations, and evolutionary biologists with an interest in language are exploring the deep origins of number words. These studies have spurred researchers to formulate some of the first detailed hypotheses for the prehistoric development of number systems. And an infusion of funding will stimulate more studies in this area. This year, an international research team with a €10-million (US$11.9-million) grant from the European Research Council will start to test different hypotheses, as part of a broader effort to study when, why and how number systems appeared and spread around the world. The project, called the Evolution of Cognitive Tools for Quantification (QUANTA), might even provide insights into whether number systems are unique to anatomically modern humans, or were conceivably present in nascent form in Neanderthals. Although researchers once thought that humans were the only species with a sense of quantity, studies since the mid-twentieth century have revealed that many animals share the ability. For instance, fish, bees and newborn chicks can instantly recognize quantities up to four, a skill known as subitizing. Some animals are also capable of 'large-quantity discrimination': they can appreciate the difference between two large quantities if they are distinct enough. Creatures with this skill could, for example, distinguish 10 objects from 20 objects, but not 20 from 21. Six-month-old human infants also show a similar appreciation of quantity, even before they have had significant exposure to human culture or language. What all of this suggests, says Andreas Nieder, a neuroscientist at the University of Tübingen, Germany, is that humans have an innate appreciation of numbers. That arose through evolutionary processes such as natural selection, he says, because it would have carried adaptive benefits. Others interpret the evidence differently. Rafael Núñez, a cognitive scientist at the University of California, San Diego, and one of the leaders of QUANTA, accepts that many animals might have an innate appreciation of quantity. However, he argues that the human perception of numbers is typically much more sophisticated, and can't have arisen through a process such as natural selection. Instead, many aspects of numbers, such as the spoken words and written signs that are used to represent them, must be produced by cultural evolution—a process in which individuals learn through imitation or formal teaching to adopt a new skill (such as how to use a tool). Although many animals have culture, one that involves numbers is essentially unique to humans. A handful of chimpanzees have been taught in captivity to use abstract symbols to represent quantities, but neither chimps nor any other non-human species use such symbols in the natural world. Núñez suggests that a distinction should therefore be made between what he has dubbed the innate 'quantical' cognition seen in animals and the learnt 'numerical' cognition seen in humans. But not everyone agrees. Nieder argues that neurological studies show clear similarities between the way in which quantities are processed in the brains of non-human animals and how the human brain processes numbers. He says that it is misleading to draw too firm a line between the two behaviours, although he agrees that human numerical abilities are much more advanced than those of any other animal. "No [non-human] animal is able to truly represent number symbols," he says. D'Errico's analysis of the Les Pradelles bone could help to provide some insights into how the earliest stages of number systems took shape. He studied the nine notches under a microscope, and says that their shapes, depths and other details are so alike that all seem to have been made using the same stone tool, held in the same way. This suggests that all were made by one individual in a single session lasting perhaps a few minutes or hours. (At some other time, eight much shallower marks were carved on the bone, too.) However, D'Errico doesn't think that this individual intended to produce a decorative pattern because the marks are uneven. For comparison, he has analysed the seven notches on a 40,000-year-old raven bone from a site of Neanderthal occupation in Crimea. Statistical analysis shows that the notches on this bone are spaced with the same sort of regularity seen when modern volunteers are given a similar bone and asked to mark it with equally spaced notches. But this type of analysis also shows that the marks on the Les Pradelles bone lack such regularity. That observation —and the fact that the notches were generated in a single session—led D'Errico to consider that they might have been merely functional, providing a record of numerical information. The Les Pradelles bone is not an isolated find. For instance, during excavations at Border Cave in South Africa, archaeologists discovered an approximately 42,000-year-old baboon fibula that was also marked with notches. D'Errico suspects that anatomically modern humans living there at the time used the bone to record numerical information. In the case of this bone, microscopic analysis of its 29 notches suggests they were carved using four distinct tools and so represent four counting events, which D'Errico thinks took place on four separate occasions. Moreover, he says that discoveries over the past 20 years show that ancient humans began producing abstract engravings, which hint at sophisticated cognition, hundreds of thousands of years earlier than was once thought. In the light of these discoveries, D'Errico has developed a scenario to explain how number systems might have arisen through the very act of producing such artefacts. His hypothesis is one of only two published so far for the prehistoric origin of numbers. It all started by accident, he suggests, as early hominins unintentionally left marks on bones while they were butchering animal carcasses. Later, the hominins made a cognitive leap when they realized that they could deliberately mark bones to produce abstract designs—such as those seen on an approximately 430,000-year-old shell found in Trinil, Indonesia. At some point after that, another leap occurred: individual marks began to take on meaning, with some of them perhaps encoding numerical information. The Les Pradelles hyena bone is potentially the earliest known example of this type of mark-making, says D'Errico. He thinks that with further leaps, or what he dubs cultural exaptations, such notches eventually led to the invention of number signs such as 1, 2 and 3. D'Errico acknowledges that there are gaps in this scenario. It isn't clear what cultural or social factors might have encouraged ancient hominins to begin marking bones or other artefacts deliberately, or to then harness those marks to record numerical information. QUANTA will use data from anthropology, cognitive science, linguistics and archaeology to better understand those social factors, says D'Errico, who is one of the project's four principal investigators. However, QUANTA researcher Núñez, along with some researchers who are not involved in the project, cautions that ancient artefacts such as the Les Pradelles bone are challenging to interpret. Karenleigh Overmann, a cognitive archaeologist at the University of Colorado in Colorado Springs, highlights those difficulties by citing the example of message sticks used by Aboriginal Australians. These sticks, which are typically flattened or cylindrical lengths of wood, are adorned with notches that might look as though they encode numerical information—but many do not. Piers Kelly, a linguistic anthropologist at the University of New England in Armidale, Australia, who conducted a review of message sticks, agrees with Overmann's point. He says that some message sticks are carved with tally-like marks, but these often act as a visual memory aid to help a messenger recall details of the message they are delivering. "They call to mind the act of recounting a narrative rather than accounting a quantity," says Kelly. Wunyungar, an Aboriginal Australian who is a member of the Gooreng Gooreng and Wakka Wakka communities, says that the sticks might transmit one of any number of distinct messages. "Some are used for trading—for foods, tools or weapons," he says. "Others might carry messages of peace after war." Overmann has developed her own hypothesis to explain how number systems might have emerged in prehistory—a task made easier by the fact that a wide variety of number systems are still in use around the world. For example, linguists Claire Bowern and Jason Zentz at Yale University in New Haven, Connecticut, reported in a 2012 survey that 139 Aboriginal Australian languages have an upper limit of 'three' or 'four' for specific numerals. Some of those languages use natural quantifiers such as 'several' and 'many' to indicate higher values. There is even one group, the Pirahã people of the Brazilian Amazon, that is sometimes claimed not to use numbers at all. Overmann and other researchers stress that there's nothing intellectually lacking about societies that use relatively simple number systems. But she wondered whether such societies might provide clues about the social pressures that drive the development of more elaborate number systems. In a 2013 study, Overmann analysed anthropological data relating to 33 contemporary hunter-gatherer societies across the world. She discovered that those with simple number systems (an upper limit not much higher than 'four') often had few material possessions, such as weapons, tools or jewellery. Those with elaborate systems (an upper numeral limit much higher than 'four') always had a richer array of possessions. The evidence suggested to Overmann that societies might need a variety of material possessions if they are to develop such number systems. In societies with complex number systems, there were clues to how those systems developed. Significantly, Overmann noted that it was common for these societies to use quinary (base 5), decimal or vigesimal (base 20) systems. This suggested to her that many number systems began with a finger-counting stage. This finger-counting stage is important, according to Overmann. She is an advocate of material engagement theory (MET), a framework devised about a decade ago by cognitive archaeologist Lambros Malafouris at the University of Oxford, UK. MET maintains that the mind extends beyond the brain and into objects, such as tools or even a person's fingers. This extension allows ideas to be realized in physical form; so, in the case of counting, MET suggests that the mental conceptualization of numbers can include the fingers. That makes numbers more tangible and easier to add or subtract. The societies that moved beyond finger-counting did so, argues Overmann, because they developed a clearer social need for numbers. Perhaps most obviously, a society with more material possessions has a greater need to count (and to count much higher than 'four') to keep track of objects. Overmann thinks MET implies that there is another way in which material possessions are necessary for the elaboration of number systems. An artefact such as a tally stick also becomes an extension of the mind, and the act of marking tally notches on the stick helps to anchor and stabilize numbers as someone counts. These aids could have been crucial to the process through which humans first began counting up to large numbers. Eventually, says Overmann, some societies moved beyond tally sticks. This first happened in Mesopotamia around the time when cities emerged there, creating an even greater need for numbers to keep track of resources and people. Archaeological evidence suggests that by 5,500 years ago, some Mesopotamians had begun using small clay tokens as counting aids. According to Overmann, MET suggests that these tokens were also extensions of the mind, and that they fostered the emergence of new numerical properties. In particular, the shapes of tokens came to represent different values: 10 small cone tokens were equivalent to a sphere token, and 6 spheres were equivalent to a large cone token. The existence of large cones, each equivalent to 60 small cones, allowed the Mesopotamians to count into the thousands using relatively few tokens. Andrea Bender, a psychologist at the University of Bergen in Norway and another leader of the QUANTA project, says that the team members plan to gather and analyse large amounts of data relating to the world's numeral systems. That should allow them to test Overmann's hypothesis that body parts and artefacts might have helped societies to develop number systems that ultimately count into the thousands and higher. But Bender says she and her colleagues are not presupposing that Overmann's MET-based ideas are correct. Others are more enthusiastic. Karim Zahidi, a philosopher at the University of Antwerp in Belgium, says that although Overmann's scenario is still incomplete, it has real potential to explain the development of the elaborate number systems in use today. Overmann acknowledges that her hypothesis is silent on one issue: when in prehistory human societies began developing number systems. Linguistics might offer some help here. One line of evidence suggests that number words could have a history stretching back at least tens of thousands of years. Evolutionary biologist Mark Pagel at the University of Reading, UK, and his colleagues have spent many years exploring the history of words in extant language families, with the aid of computational tools that they initially developed to study biological evolution. Essentially, words are treated as entities that either remain stable or are outcompeted and replaced as languages spread and diversify. For instance, English 'water' and German 'wasser' are clearly related, making them cognates that derive from the same ancient word—an example of stability. But English 'hand' is distinct from Spanish 'mano'—evidence of word replacement at some time in the past. By assessing how frequently such replacement events occur over long periods, it is possible to estimate rates of change and to infer how old words are. Using this approach, Pagel and Andrew Meade at Reading showed that low-value number words ('one' to 'five') are among the most stable features of spoken languages. Indeed, they change so infrequently across language families—such as the Indo-European family, which includes many modern European and southern Asian languages—that they seem to have been stable for anywhere between 10,000 and 100,000 years. This doesn't prove that the numbers from 'one' to 'five' derive from ancient cognates that were first spoken tens of thousands of years ago, but Pagel says it's at least "conceivable" that a modern and a Palaeolithic Eurasian could have understood one another when it came to such number words. Pagel's work has its fans, including Gray, another of QUANTA's leaders, but his claims are challenged by some scholars of ancient languages. Don Ringe, a historical linguist at the University of Pennsylvania in Philadelphia, says it isn't clear that the stability of lower-number words can just be projected far back into prehistory, regardless of how stable they seem to be in recent millennia. That all adds up to a slew of open questions about when and how humans first started using numbers. But despite the debate swirling around these questions, researchers agree it's a topic that deserves a lot more attention. "Numbers are just so fundamental to everything we do," says Gray. "It's hard to conceive of human life without them." Numbers might even have gained this importance deep in prehistory. The notched baboon bone from Border Cave is worn smooth in a way that indicates that ancient humans used it over many years. "It was clearly an important item for the individual who produced it," says D'Errico. Not so for the Les Pradelles specimen, which lacks this smooth surface. If it does record numerical information, that might not have been quite as important at the time. In fact, although D'Errico and his colleagues have spent innumerable hours analysing the bone, he says it's possible that the Neanderthal who chipped away at that hyena femur some 60,000 years ago spent ve