Announcement
DC5n United States IT in english 361 articles, created at 2021-12-17 00:06 articles set mostly positive rate 4.7
(9.97/10)

1

0.2

OnePlus Buds Z2 have Fast Pair, available today for $99 if you sign up for OnePlus' loyalty program

The OnePlus Buds Z2 are official and bring a price of $99 alongside the return of Google Fast Pair for the lineup. 2021-12-16 14:53 2KB 9to5google.com

(5.19/10)

2

0.5

OnePlus Nord 2 CE renders reveal design, features

The OnePlus Nord 2 CE will be the next mid-range smartphone offering from the Chinese OEM. We mentioned the device has been codenamed OnePlus Ivan. Specs were leaked recently and now we've got more information including the design, punch-hole screen, and triple cameras as shown off by the image renders. Mid-range specs can be expected […] 2021-12-16 14:00 2KB androidcommunity.com

(3.19/10)

3

0.1

Nvidia GeForce RTX 3050 could launch with 2 models for desktops

According to a new leak, Nvidia is reportedly preparing to launch the GeForce RTX 3050 desktop graphics card with two models. 2021-12-16 17:08 2KB www.digitaltrends.com

(2.25/10)

4

0.6

How To Sync Philips Hue Lights With Your Spotify Music

Philips Hue can do a lot of cool things, other than just lighting up your home. It's really pretty incredible everything that Philips Hue is able to do. 2021-12-16 16:18 3KB www.androidheadlines.com

(2.10/10)

5

0.5

Can Your PC Run Final Fantasy VII Remake Intergrade?

It won't take a lot of power to get this FFVII Remake port up and running 2021-12-16 17:27 2KB uk.pcmag.com

(2.06/10)

6

0.4

Elon Musk Mocks NFTs as Sign of Mental Illness

Elon Musk tweeted a meme mocking NFT lovers this week, just after saying he'd use Doge Coin and after a previous attack against DAO users. 2021-12-16 20:19 2KB futurism.com

(2.05/10)

7

0.5

Apple's secret monitors leak, hint at a refreshed Mac Pro

Want a better Mac monitor? Apple is apparently working on three new displays, with some boasting mini-LED panels and 120Hz dynamic refresh rates. 2021-12-16 17:24 3KB www.digitaltrends.com

(2.04/10)

8

0.3

Square Enix Halts Sales of Final Fantasy 14

The free trial for the MMO has also been suspended. 2021-12-16 15:29 2KB uk.pcmag.com

(2.03/10)

9

0.8

The Best Free PC and Console Games to Claim in December 2021

You love video games, but you're not made of money. Lucky for you, game studios and subscription services offer a handful of free titles every month. Don't miss out. Here's what you can download in December. 2021-12-16 16:55 14KB uk.pcmag.com

(2.02/10)

10

0.2

iQOO 9 spotted on 3C certification website, tipped to get 120W fast charging support

The upcoming iQOO phone has been certified by China's electronics certifying authority 3C 2021-12-16 17:36 2KB www.digit.in

(1.99/10)

11

0.8

Best generator deals for December 2021

We found the best generator deals available for a variety of uses. We'll update this post regularly, so check back often. 2021-12-16 17:01 1KB www.digitaltrends.com

(1.94/10)

12

1.1

PUBG: New State new update brings Survivor Pass Vol. 2, new vehicles, weapons, and more

New PUBG: New State update can be installed from the Google Play Store and Apple App Store. Alongside new weapon customisation and new vehicles, the new PUBG: New State brings the winter holiday season. Check out some of the upgrades that the latest PUBG: New State comes bundled with. 2021-12-16 16:36 2KB www.bgr.in

(1.44/10)

13

1.0

Google Chrome gains a few nifty shopping tools ahead of the final holiday rush

Considering how close it is to the end of the year, we're a bit surprised to see Google pushing some pretty big updates. But that's exactly what we're getting as the company announced a few new changes coming to Chrome. The first of which is a price tracking tool that is viewable whenever you are looking at the tabs grid. If you have a product listing page open in one of your tabs, and it's available on sale, Chrome will try to show you the price reduction near the top bar of the tab. This is extremely helpful if you want to set something aside to keep an eye on potential price drops, and now, you don't need to manually keep refreshing. Perhaps an even bigger update comes to the address bar. Once the update arrives, you'll find a Google Lens icon that appears in the address bar or on the New Tab page. When tapping the icon, you'll be taken into Google Lens and can start window shopping to see if there's a better price to be found elsewhere. Like the price tracking tool, this is first coming to Chrome on your Android phone. The Chrome for Android app isn't the only app getting some love, as the desktop version also makes things a bit easier. This time, it has everything to do with those shopping carts that you accidentally closed. The update is coming to both the Windows and Mac versions of Chrome, and there will be a new "Your carts" card "to quickly see any site where you've added items to a shopping cart." Google's new price tracking feature will begin rolling out to users "this week" on Android, before arriving on the iOS version "in the coming weeks." As for the Google Lens update, all Google had to offer in terms of when the feature would arrive, was that it is "coming soon". Despite it being so close to Christmas already, it will still be handy to have these features available if you have been procrastinating and have some last minute shopping to do. Download Google Chrome 2021-12-16 17:39 2KB phandroid.com

(1.28/10)

14

0.9

PS5 restock update: Surprise PlayStation 5 restock at Amazon

We have an important Sony Playstation PS5 console restock update that fans need to know. Stores have several PS5 listings in stock now! 2021-12-16 17:32 9KB bgr.com

(1.26/10)

15

0.7

Best Buy is handing out Samsung Galaxy Tabs for next to nothing

Right now, Best Buy is offering some incredible deals on their Samsung Galaxy Tablet lineup, Save up to $219 on these amazing devices! 2021-12-16 16:36 5KB www.digitaltrends.com

(1.22/10)

16

0.8

Top 10 Best Samsung Galaxy S21 Cases – Updated December 2021

The Samsung Galaxy S21 is not as fragile as its predecessor, but you will still want to put a case on it. We have found the best cases for the Galaxy S21 2021-12-16 15:20 5KB www.androidheadlines.com

(1.20/10)

17

0.3

Best home security camera deals for December 2021: Arlo, Nest, Ring, EZVIZ

We found the best cheap smart home security camera deals for both inside and outdoor use. 2021-12-16 15:41 2KB www.digitaltrends.com

(1.18/10)

18

1.1

How To Buy Digital PS5 Games As Gifts For Friends

So you want to buy a shiny new digital copy of a PS5 game or games as gifts for your friends. It's an admirable gift. Especially if your friends are 2021-12-16 17:12 3KB www.androidheadlines.com

(1.18/10)

19

0.5

Best cordless vacuum of 2021

The days of dragging a heavy, unwieldy corded vacuum from outlet to outlet are no more. The age of the cordless vacuum is here. They … 2021-12-16 16:58 3KB www.cnet.com

(1.10/10)

20

0.1

OnePlus 10 Pro May End Up Offering 80W Fast Charging

According to a new rumor, the OnePlus 10 Pro will offer 80W fast charging. This information comes from Digital Chat Station, a well-known tipster. He 2021-12-16 13:40 2KB www.androidheadlines.com

(1.10/10)

21

0.6

Apple TV+ Plans Documentary on James Bond Soundtracks

The Sound of 007, a documentary commemorating music from the James Bond movies will debut on Apple TV+ next year to mark the 60th anniversary of the Bond franchise. 2021-12-16 13:04 1KB gadgets.ndtv.com

(1.07/10)

22

0.1

Meta Adds Messenger, Audio Voice Controls to Ray-Ban Stories

Send and hear texts or control calls and music with a simple voice command. 2021-12-16 14:26 1KB uk.pcmag.com

(1.04/10)

23

0.8

Spotify adds ratings to podcasts

It was two years ago when Spotify entered the podcast scene and has since added 2.2 million podcasts to its platform.  With so … 2021-12-16 14:00 1KB www.cnet.com

(1.04/10)

24

0.5

5 Ways to Download, Save Instagram Stories on Phone

Learn 5 Easy Ways to Download/Save Instagram Story on your Phone 2021-12-16 12:21 2KB gadgetstouse.com

(1.02/10)

25

0.3

No one's losing faith over open source software despite Log4Shell, says expert

IT departments and developers around the world are furiously scanning applications for evidence of the critical zero-day vulnerability in the Apache log4j2 Java-based logging library in open source code on their systems. According to Apache, the vulnerability -- called by some Log4Shell -- was discovered by Chen Zhaojun of the Alibaba Cloud Security Team. What […] 2021-12-16 17:40 6KB www.itworldcanada.com

(1.02/10)

26

0.1

Chrome now tracks and shows product price drops in the tab grid, starting on Android

In time for last-minute holiday shopping, Chrome for Android is building in one particularly useful capability to track price drops. 2021-12-16 17:00 2KB 9to5google.com

(1.02/10)

27

0.0

Newfound millipede breaks world record for the most legs

The millipede has over 1,300 legs and was found deep underneath Western Australia. 2021-12-16 16:01 4KB www.livescience.com

(1.02/10)

28

0.8

First millipede with more than 1,000 legs discovered

The discovery of the first millipede with more than 1,000 legs is reported in Scientific Reports this week. Prior to this, no millipede had been found with more than 750 legs. 2021-12-16 16:00 2KB phys.org

(1.02/10)

29

0.2

In the Arms of a Robot Angel: The Tech That Died in 2021

For Houseparty, Fry's Electronics, and dozens more, 2021 was the end of the line. Take a trip down memory lane with the technology and services that closed up shop this year. 2021-12-16 15:52 24KB uk.pcmag.com

(1.02/10)

30

6.7

Apple's 3 biggest wins of 2021

By most any measure, 2021 was a good year for Apple. The company succeeded on many fronts, and three new products stand out as particularly important accomplishments. including the iPhone 13. 2021-12-16 14:32 800Bytes www.techrepublic.com

(1.02/10)

31

2.7

'Critical vulnerability': Smaller firms may find it harder to stop hackers from exploiting Log4j flaw

Deputy Attorney General Lisa Monaco is expecting arrests and criminal charges related to ransomware threats in the coming weeks and spoke to The Associated Press … 2021-12-16 13:44 941Bytes eu.usatoday.com

(1.02/10)

32

0.5

See Amanda Seyfried as Elizabeth Holmes in Hulu Theranos drama The Dropout

Elizabeth Holmes was the face of medical tech startup Theranos, until she became the face of Silicon Valley hubris. As Holmes' trial drags to a … 2021-12-16 13:44 1KB www.cnet.com

(1.02/10)

33

0.5

Major Galaxy Tab S8 Ultra Leak Reveals Detailed Specs, New Features

A major leak has revealed all the key specs and new features of Samsung's upcoming flagship Android tablet, the Galaxy Tab S8 Ultra. 2021-12-16 13:21 3KB www.androidheadlines.com

(1.02/10)

34

0.5

Closing arguments are set to begin in the trial of Elizabeth Holmes.

On Thursday morning, prosecutors are expected to begin their closing arguments as they try to prove that Ms. Holmes, 37, is guilty of 11 counts of wire fraud and conspiracy to commit wire fraud. 2021-12-16 13:15 3KB www.nytimes.com

(1.02/10)

35

0.3

Merry Christmas: Vodafone auctioning world's first SMS, expected to fetch more than $200,000

Vodafone has announced that it is auctioning the world's first SMS. The company will auction the SMS as a Non-Fungible Token (NFT). The announcement was shared by Vodafone Group official Twitter handle. 2021-12-16 13:07 2KB www.gadgetsnow.com

(1.02/10)

36

0.9

Honor Play 30 Plus 5G With MediaTek Dimensity 700 SoC Launched: Details

Honor Play 30 Plus 5G has been launched in China. The handset features MediaTek Dimensity 700 processor, paired with up to 8GB of RAM and 128GB of onboard storage. The phone has a dual rear camera unit on the back, headlined by a 13-megapixel primary sensor. 2021-12-16 12:56 3KB gadgets.ndtv.com

(1.01/10)

37

0.8

Deals: Samsung Galaxy Z Flip 3 sees $400 pre-paid discount, OnePlus 8 hits $249, more

Seeing a $400 pre-paid discount, you can now score the Samsung Galaxy Z Flip 3 at one of the best prices yet with free Galaxy Buds 2. 2021-12-16 17:13 3KB 9to5google.com

(1.01/10)

38

0.2

Sony debuts world's first double stacked image sensor for phones

The race for developing stellar image sensors for phones has been going on for long now. Brands like Samsung, Apple, OPPO, Vivo, and Xiaomi have invested a lot in R&D for constantly improving the CMOS image sensors that are used on modern-day devices. Take for example the optical image stabilization, pixel binning tech or the […] 2021-12-16 16:41 2KB androidcommunity.com

(1.01/10)

39

0.1

Horizon Forbidden West Trailer Showcases Some of the Impressive New Machines You'll Face

Horizon Forbidden West is going to make players sweat with a whole new array of intimidating machines -- check some of them out. 2021-12-16 16:40 1KB wccftech.com

(1.01/10)

40

0.5

Signal Expands Encrypted Group Video Calls to 40 People

In a blog post, the Signal Foundation, the nonprofit behind the messaging app, explains how it created the new feature while maintaining the end-to-end encryption. 2021-12-16 16:37 2KB uk.pcmag.com

(1.01/10)

41

0.1

CD Projekt Red pays out $1.85 million to settle Cyberpunk 2077 investor lawsuit

Just last week, CD Projekt Red confirmed that it had entered settlement talks with a group of investors suing the company over Cyberpunk 2077's rough launch, citing misleading statements and other issues. The lawsuit has now been swiftly settled, with CD Projekt Red paying out a $1.85 million sum. The plaintiffs behind the lawsuit will … 2021-12-16 19:14 2KB www.kitguru.net

(1.01/10)

42

0.2

Intel's driver allegedly leak upcoming Alchemist A-series GPU SKUs plus next-gen "Elasti"

News, Reviews & Betas which includes large community peer support A NUC driver has perhaps unveiled more than Intel would have liked. The SKU names of the upcoming first-gen ARC Alchemist GPUs have been revealed and also the codename of the next-gen architecture. 2021-12-16 16:06 2KB www.neowin.net

(1.01/10)

43

1.0

Robinhood will let you gift crypto this holiday season

Popular investing app Robinhood  said Thursday  that people will soon be able to gift seven cryptocurrencies through its app, including bitcoin, ethereum and dogecoin.  … 2021-12-16 16:03 1KB www.cnet.com

(1.01/10)

44

0.4

Lenovo's huge ThinkVision displays will make WFH teams envious

Lenovo has revealed a trio of new ThinkVision large format displays, aiming to turn a wall into an interactive screen. Intended for classrooms and meeting rooms 2021-12-16 16:00 3KB www.slashgear.com

(1.01/10)

45

0.7

Pixelmator Photo is Finally Available for iPhone

iPhone users can finally enjoy the Pixelmator experience since the Pixelmator Photo is now available on iPhone. 2021-12-16 15:49 2KB wccftech.com

(1.01/10)

46

0.5

Melania Trump launches her own NFT platform

Melania Trump launched a platform for selling NFTs, or nonfungible tokens , the former first lady said Thursday. The first limited edition piece of digital artwork, … 2021-12-16 15:41 1KB www.cnet.com

(1.01/10)

47

0.3

NASA scientist discusses Parker's journey to the sun

Sixty years ago, NASA set an out-of-this-world goal: to touch our sun. Sending a spacecraft to the fiery star at the center of our solar system is no small feat. From engineering a spacecraft that could hurtle 430,000 mph through space to agreeing on what kinds of data it would capture, there was a lot to sort out. A half-century in the making, Parker Solar Probe finally launched in 2018. Now, three years later, it has touched the sun. 2021-12-16 15:34 7KB phys.org

(1.01/10)

48

1.2

Hurricane-Like Storms That Raged in the Midwest Caused by Climate Change, FEMA Says

Record breaking, hurricane-force storms blew across the Midwest on Wednesday destroying homes and causing more than half a million power outages. 2021-12-16 19:15 2KB futurism.com

(1.01/10)

49

0.1

france: France has ordered this facial recognition company to stop collecting people's data

The regulator said the software company, which is used as a search engine for faces to help law enforcement and intelligence agencies in their investigations, failed to ask for the prior consent of those whose images it collected online. 2021-12-16 15:13 2KB www.gadgetsnow.com

(1.01/10)

50

0.0

Dating hesitancy: Why people might not jump into a new relationship this winter

Loneliness levels rose during the lockdowns, but since restrictions have eased, people have not rushed out to find a new date. This has been given a name, "hesidating", and is defined as feeling indifferent or ambivalent about dating, being unsure whether you want to date seriously or casually, or even if you want to date at all. 2021-12-16 15:10 5KB phys.org

(1.01/10)

51

0.7

The new Xfinity Home Video Doorbell coming soon to all Xfinity customers

Xfinity's new Home Video Doorbell is available to all Xfinity Home customers and comes with advanced cybersecurity protection for the total home. 2021-12-16 15:00 1KB www.digitaltrends.com

(1.01/10)

52

0.2

Microsoft is playing dirty in fight to squash Edge browser rivals

Microsoft is becoming increasingly aggressive in its quest to drive users towards Edge. 2021-12-16 14:46 3KB www.techradar.com

(1.01/10)

53

0.8

Xiaomi 12 Renders, Specifications Leaked: To Feature 5,000mAh Battery with 100W Fast-Charging, Triple Rear Camera, More

Xiaomi 12 series could debut in December 2021 itself. Ahead of the rumoured launch, design renders of the entry offering variant have leaked online. 2021-12-16 13:35 2KB www.mysmartprice.com

(1.01/10)

54

0.6

Rivian, Audi, BMW top list of the best electric vehicles of 2021

This year, it seems, all anyone ever wanted to talk about in the car world were electric vehicles. 2021-12-16 13:00 10KB www.siliconvalley.com

(0.99/10)

55

0.9

Ihre Daten. Ihr Umfeld.

Yahoo ist Teil der Markenfamilie von Yahoo . Durch Klicken auf " Alle akzeptieren " erklären Sie sich damit einverstanden, dass Yahoo und seine Partner Cookies und … 2021-12-16 17:59 1KB consent.yahoo.com

(0.19/10)

56

0.8

Get an Oculus Quest 2 and a free accessory with these terrific bundle deals

The best Oculus Quest 2 deal is available right now at Currys, where you can pick up discounted bundles with free accessories. 2021-12-16 15:04 2KB www.techradar.com

(0.06/10)

57

1.0

Honor X30 announced for Chinese market, is a more global release on the cards?

Honor has announced a new handset in its X line, the Honor X30. 2021-12-16 15:22 1KB www.pocket-lint.com

(0.06/10)

58

1.9

Please Honda, don't make another Cybertruck

Tesla's Cybertruck is the world's ugliest car and I hope Honda's concept SUV won't try to steal this title. 2021-12-16 14:31 2KB thenextweb.com

(0.04/10)

59

0.8

Hurry — this 65-inch TV is ONLY $480 at Best Buy today

Best Buy is offering the 65-inch Toshiba C350 Series 4K TV for just $480 after a $240 discount, with freebies that include the third-generation Amazon Echo Dot. 2021-12-16 17:45 2KB www.digitaltrends.com

(0.04/10)

60

0.8

You Can Now Create Apps on iPad Using Apple's Swift Playgrounds 4

Apple has released Swift Playgrounds 4 which will allow developers to create iOS and iPadOS apps on their iPad without requiring a Mac. 2021-12-16 15:28 1KB wccftech.com

(0.03/10)

61

0.4

NSF report guides research into climate change's effect on human security

How might human-driven climate change trigger food shortages, water scarcity, armed conflict or future pandemics? Conversely, could a changing environment strengthen bonds of community in some places? 2021-12-16 17:02 6KB phys.org

(0.03/10)

62

0.5

This Philips soundbar is down to $50 at Walmart for the holidays

The home theater is front and center with this deal from Walmart, which is discounting the Philips B5105 Soundbar to only $50. 2021-12-16 16:30 2KB www.digitaltrends.com

(0.03/10)

63

0.2

Are marine protected areas helping marine mammals and birds? Maybe, but more can be done

Our oceans are under pressure like never before, with over 60% struggling from the increasing impact of fishing, coastal activities and climate change. The harsh truth is that as we move towards 2022 only 3% of oceans are totally free from the pressure of human activity. The greatest impact appears to be on large-bodied animals such as marine mammals and birds, which cannot reproduce as quickly as smaller species. 2021-12-16 14:24 7KB phys.org

(0.03/10)

64

0.6

The Wheel of Time season 2 release date, how to watch and how to catch up

Everything you need to know about The Wheel of Time season 2, including how to watch it and where to watch the previous season. 2021-12-16 12:21 3KB www.pocket-lint.com

(0.02/10)

65

0.2

Spider-Man: No Way Home review -- an impossible triumph

If you thought this was going to be the biggest Spider-Man movie ever, you might be right. With at least five villains, rumors of … 2021-12-16 17:52 6KB www.cnet.com

(0.02/10)

66

0.8

Google buys big Mountain View building next to Googleplex headquarters

Google has bought a big building in Mountain View across the way from the tech titan's landmark Googleplex headquarters, the latest indicator of the company's wide-ranging Silicon Valle… 2021-12-16 17:38 2KB www.siliconvalley.com

(0.02/10)

67

0.3

COVID-19 lockdowns lessened global lightning activity

Global lightning activity dropped almost 8% during the 2020 COVID-19 lockdowns, according to new research being presented at the AGU Fall Meeting 2021 in New Orleans. The cause of the drop appears to be a connection between lightning and air pollution. 2021-12-16 16:45 3KB phys.org

(0.02/10)

68

0.4

512GB Apple Mac Mini M1 crashes down to just $749 at Amazon - its cheapest price

Don't miss Amazon's latest Apple Mac Mini M1 deals, which include the lowest price yet on the 512GB model. 2021-12-16 16:27 1KB www.techradar.com

(0.02/10)

69

0.6

Save up to 60% on iPhone cases and more during Moment's holiday sale

Moment was born on Kickstarter in 2013 as a brand dedicated to making phone accessories , and has since evolved into a more general-purpose online … 2021-12-16 16:05 2KB www.cnet.com

(0.02/10)

70

0.1

Nanoparticle therapeutic enhances cancer immunotherapy

Researchers at Wake Forest School of Medicine have discovered that a nanoparticle therapeutic enhances cancer immunotherapy and is a possible new approach in treating malignant pleural effusion (MPE). MPE is the accumulation of fluid between the chest wall and lungs and is accompanied by malignant cells and/or tumors. 2021-12-16 16:00 3KB phys.org

(0.02/10)

71

0.7

Best smartphone 2021: We test, rate and rank the top mobile phones available to buy

What are the best smartphones? 1. Google Pixel 6 Pro SE · 2. Apple iPhone 13 Pro · 3. Samsung Galaxy S21 Ultra 7 · 4. Apple iPhone 13 · 5. OnePlus 2021-12-16 15:33 16KB www.pocket-lint.com

(0.02/10)

72

0.3

A classical machine learning technique for easier segmentation of mummified remains

A team of researchers from the University of Malta and the European Synchrotron Radiation Facility in France has developed a new segmentation method for viewing the inside of mummified remains. In their paper posted on the open access site PLOS ONE, the group describes their new technique and how well it worked when tested on mummified animals. 2021-12-16 14:40 3KB phys.org

(0.02/10)

73

0.8

Holiday sale: Read a free issue of History of War magazine and save up to 33% on subscriptions

History of War magazine is offering a free issue to read online! Plus, you can save money on each issue with fantastic subscription deals 2021-12-16 14:05 2KB www.livescience.com

74

0.5

Pokemon Go Tour: Johto event - Date, ticket price, live events and more

Pokemon Go is capping off its Season of Heritage in February with a Pokemon Go Tour: Johto event. Much like the Kanto Tour that took … 2021-12-16 18:00 3KB www.cnet.com

75

0.6

MrBeast + MSCHF team up to ensure Everyone Gets A Car (3-Pack) now $99

News, Reviews & Betas which includes large community peer support EVERYONE GETS A LAMBO… BUT WHAT SIZE LAMBO? The catch is you won't know if you'll receive a 1/64 diecast, remote controlled, ride'on, or the full-sized Lambo. This offer is US only. 2021-12-16 18:00 2KB www.neowin.net

76

0.1

How to watch a SpaceX rocket launch Starlink satellites overnight from California

The next batch of SpaceX Starlink satellites leaves this planet via California early Friday.  Information provided by SpaceX to the operator of Celestrak , a … 2021-12-16 17:52 2KB www.cnet.com

77

0.3

How to access Xcloud on mobile devices

Looking to jump into Xcloud but not sure where to start? Our guide here has everything you'll need to start utilizing Microsoft's new cloud gaming service. 2021-12-16 17:51 5KB www.digitaltrends.com

78

0.6

SD Times news digest: Go 1.18 Beta 1 now available; CData Software raises $140 million in Series B; Deque's axe DevTools Mobile expands support

Software Development News The maintainers of Go, the open source programming language, announced the release of version 1.18 in Beta 1. 2021-12-16 17:49 3KB sdtimes.com

79

0.1

Hyundai Created an Eccentric Robot That Won't Spill Your Drinks

The Mobile Eccentric Droid's four wheels move independently to enable navigation of complex environments. 2021-12-16 17:49 2KB uk.pcmag.com

80

0.7

Maingear CEO Patents Gaming PC Innovation That Dramatically Simplifies Cable Management

We chat with Maingear's CEO, Wallace Santos, regarding his innovative PC wiring patent. 2021-12-16 17:49 1KB hothardware.com

81

0.2

Sainsbury's payroll hit by Kronos attack

A ransomware attack on payroll systems provider Kronos hits multiple major companies in the UK and US 2021-12-16 17:48 2KB www.bbc.co.uk

82

0.1

Drinkworks shutting down, reimbursement program begins

It had the home bartending world in awe, but Drinkworks is ceasing operations effective immediately. Find out what to do with your machine. 2021-12-16 17:46 2KB www.digitaltrends.com

83

0.9

10 best drawing apps for Android

Drawing is fun and it's something humans have been doing since before recorded history. Doodle on your mobile phone with the best drawing apps for Android. 2021-12-16 17:46 6KB www.androidauthority.com

84

0.8

BEHIND THE LENS: Chronicling a warming world

DATE: Various times in 2021 PLACES: Nidderau, Germany ; Dhanbad, India; Sequoia Crest, Calif.; Limni, Greece ; Suesca, Colombia PHOTOGRAPHERS: Michael Probst; Altaf Qadri; Noah Berger; … 2021-12-16 17:45 2KB abcnews.go.com

85

0.5

Holiday handbag deal: Save up to 70% off Coach Outlet today

Ready to add newly discounted purses to your collection? Coach Outlet has a huge deal happening right now where you can get up to 70% … 2021-12-16 17:43 1KB www.cnet.com

86

0.6

Google, the search company, finally adds a search bar to Google Pay's rewards tab

Months after its debut, Google Pay has finally gotten around to adding a simple search bar to the "offers" tab for finding rewards. 2021-12-16 17:41 1KB 9to5google.com

87

0.4

Research at Microsoft 2021: Collaborating for real-world change

Over the past 30 years, Microsoft Research has undergone a shift in how it approaches innovation, broadening its mission to include not only advancing the state of computing but also using technology to tackle some of the world's most pressing challenges. That evolution has never been more prominent than it was during this past year. […] 2021-12-16 17:40 22KB www.microsoft.com

88

0.1

Fortnite chapter 3 guide: Season 1, week 2 quests and how to complete them

Having trouble getting through the new Fortnite chapter 3, season 1, week 2 quests? Here are all the new quests and how to complete them in Fortnite chapter 3. 2021-12-16 17:39 3KB www.digitaltrends.com

89

2.0

Man 'Rapes and Suffocates' his 83-Year-Old Mother With a Pillow After she Burns his Food

A mentally ill man is Greece allegedly raped and suffocated his mother after she burned his food. 2021-12-16 17:38 2KB www.ibtimes.sg

90

0.1

Battlefield 2042 Gets Santa-Themed Content After All with "Attack of the Elves" Mode

Battlefield 2042 is getting Christmas content whether fans like it or not! Get the lowdown on "Attack of the Elves" mode. 2021-12-16 17:37 1KB wccftech.com

91

0.5

Peter Molyneux's Legacy Isn't Out Yet And Has Already Sold $53M In NFT Game Plots

As NFTs and cryptocurrency continue to rise in popularity, game developers look for new ways to add them to games. 2021-12-16 17:32 5KB hothardware.com

92

0.3

Twitter improves accessibility by adding video auto-generated captions

In another move to make the platform more accessible, Twitter is now rolling out auto-generated captions for videos. This will be available on both mobile and web and should support "most languages" as it will roll out globally. However, there are a few limitations and caveats for this feature, some of which will hopefully be […] 2021-12-16 17:30 2KB androidcommunity.com

93

0.9

This temperature-controlled smart mug is the ultimate holiday gift

Even with all of the gift options available out there, a gift that suits almost anyone is hard to find. The Ember Smart Mug 2 comes close. 2021-12-16 17:30 2KB www.digitaltrends.com

94

0.3

Gran Turismo 7 is the most realistic series entry yet, says director

The director of Gran Turismo 7 explains how the PS5 version of the game has achieved a tangible level of realism. 2021-12-16 17:25 2KB www.techradar.com

95

0.0

YouTube TV couldn't have picked a worse time to lose ESPN

YouTube TV stands to lose ESPN on December 17 — and the fight with Disney couldn't have come at a worse time. 2021-12-16 17:24 3KB www.digitaltrends.com

96

1.1

Last-Minute Gift Ideas: The Pet-Friendly Roborock S6 MaxV Robot Vacuum

If you're in the need of a last-minute gift idea for the holidays, AndroidHeadlines has you covered. Like we do every single year, we are highlighting 2021-12-16 17:24 2KB www.androidheadlines.com

97

0.1

TikTok wants to make sure recommendations don't reinforce negative experiences

TikTok is making tweaks to how it recommends videos on the app in attempt to make sure it doesn't inadvertently reinforcing negative experiences. On Thursday, … 2021-12-16 17:24 2KB www.cnet.com

98

0.0

PC Memory Prices Are Projected To Drop And That Includes DDR5, But There's A Caveat

The introduction of Alder Lake has created demand among home consumers for newfangled DDR5 memory modules, but anyone hoping to score a kit will have to pay a premium. 2021-12-16 17:18 3KB hothardware.com

99

0.4

NASA's Parker Solar Probe enters the Sun's atmosphere for the first time

As NASA puts it, 'For the first time in history, a spacecraft has touched the Sun.' The Parker Solar Probe recently flew through the Sun's upper atmosphere, the corona, and sampled particles and magnetic fields. 2021-12-16 20:15 3KB www.dpreview.com

100

0.2

Can a VPN be tracked or hacked? Everything you need to know

A VPN service can do a lot of things for your digital safety, but are they trackable or hackable? Find out all there is about VPN protection. 2021-12-16 17:13 6KB www.digitaltrends.com

101

0.2

How To Score A Free Game Every 24 Hours Throughout December Starting With Shenmue III

Shenmue III is yours to claim for free right now, with new titles being given away title. In addition, there are tons of PC games on sale for the holiday season. 2021-12-16 17:11 3KB hothardware.com

102

0.8

Epic Games Store's holiday sale brings back the unlimited $10 coupon offer

News, Reviews & Betas which includes large community peer support Epic Games Store's 2021 holiday sale has brought back the coupon offer from past store-wide promotions. The $10 coupon can be used on any game priced above $14.99, stacking on discounted items. 2021-12-16 17:10 2KB www.neowin.net

103

0.6

Microsoft Envision: The opportunity ahead for all organizations to do good

As we look to the future, organizations including Microsoft have an opportunity and responsibility to drive growth while taking timely action in crucial areas to benefit society and the world. At Microsoft, we believe in doing good while doing well. During last week's episode of Microsoft Envision, presented with Accenture and Avanade, I described Microsoft's. 2021-12-16 17:07 3KB blogs.microsoft.com

104

0.9

How to Map a Network Drive on Windows 11 Systems

You can map a network drive on Windows 11 systems in just a few steps and ensure that you can access files quickly from any system. 2021-12-16 17:05 1KB wccftech.com

105

0.7

Barclays signs up to HPE's GreenLake

Bank migrating thousands of apps and 100k+ workloads to new platform 2021-12-16 19:18 4KB www.theregister.com

106

0.1

Women are homeless in greater numbers than has previously been assumed, new research shows

Women's homelessness occurs at a far greater scale than is recognized and systemic failures leave many in a "state of survival," new study reveals. 2021-12-16 17:02 3KB phys.org

107

0.9

The latest Ring doorbell just got a $30 discount — but hurry!

This doorbell will keep your home safer and more secure, as well as give you more control over anyone knocking your door. 2021-12-16 17:00 2KB www.digitaltrends.com

108

0.2

Google Chrome now tracks prices, remembers abandoned shopping carts

Google Chrome updates brings money saving features to online shopping, just in time for the holiday season. 2021-12-16 17:00 2KB www.digitaltrends.com

109

0.4

First Doctor Strange 2 trailer just leaked – watch it here

The first Doctor Strange 2 trailer leaked online after the No Way Home premiere, offering us a look at Multiverse of Madness. 2021-12-16 16:57 4KB bgr.com

110

0.5

Dr Disrespect sets up his own video game studio 'Midnight Society'

Guy Beahm, better known as Dr Disrespect, has a long history with the gaming industry, having previous experience as a map designer before launching his streaming career. Now, Beahm is taking on a more active role in the industry, setting up a new games studio called Midnight Society. Beahm will be joined by Robert Bowling … 2021-12-16 19:14 2KB www.kitguru.net

111

0.7

The Best Smartwatches of 2021 Ranked

More than a dozen new smartwatches were released in 2021, including updates to existing models like the Apple Watch and entirely new products like the Wyze 2021-12-16 16:56 18KB www.slashgear.com

112

0.2

Are flat-earthers being serious?

Of all the conspiracy theories that litter the Internet, the flat Earth conspiracy is quite possibly the most curious. Here's a look at what flat-earthers believe and why. 2021-12-16 16:53 14KB www.livescience.com

113

0.2

Flexxon SSDs, Laptops Have AI-Based Data Security Inside

The X-PHY AI Embedded Cyber Secure SSD is an internal SSD designed to detect any threats, known or unknown, to your data's security. The company also teamed with Lenovo on three lines of ThinkPad-based laptops. 2021-12-16 16:51 3KB uk.pcmag.com

114

0.8

Limpets no longer just 'famine food' and the 'fish of death'

Limpets are among the most abundant and familiar features of the world's coastlines. 2021-12-16 16:46 4KB phys.org

115

0.5

Silvopasture could tackle Colombian Amazon's high deforestation rates and help achieve COP26 targets

A transition to silvopastoral systems (SPS), when implemented in a participatory way where farmers can decide how the system is adopted in their farms and make commitments to conserve remnant forests, could help Colombia meet its greenhouse gas emissions targets for 2030 and protect the country's Amazonian forests. 2021-12-16 16:45 3KB phys.org

116

0.4

Secret embraces of stars revealed by Alma

Unlike our Sun, most stars live with a companion. Sometimes, two come so close that one engulfs the other—with far-reaching consequences. When a team of astronomers led by Chalmers University of Technology, Sweden, used the telescope Alma to study 15 unusual stars, they were surprised to find that they all recently underwent this phase. The discovery promises new insight on the sky's most dramatic phenomena—and on life, death and rebirth among the stars. 2021-12-16 16:45 6KB phys.org

117

0.0

Best MacBook Pro alternatives for 2022

The days of deriding the  MacBook Pro  for its awful keyboard , annoying Touch Bar and overreliance on Thunderbolt/USB-C connections are over thanks to Apple's … 2021-12-16 16:45 3KB www.cnet.com

118

0.6

Companies charged with negligence in Orange County oil spill

Three companies face federal charges for their roles in the October oil spill off the coast of Orange County, authorities said Wednesday. 2021-12-16 16:45 6KB phys.org

119

0.4

Energy bills could rise by up to £900 for some households in April

With an increase to the energy price cap expected, those on expiring fixed deals could see substantial rising costs 2021-12-16 16:43 4KB www.techradar.com

120

0.6

OnePlus releases 'Never Settle,' a book with a title very easy to criticize

On its eighth anniversary, OnePlus just launched its first book, titled "Never Settle." It's a collection of stories from fans and staff. 2021-12-16 16:36 1KB www.androidauthority.com

121

0.4

This ASUS Chromebook is only $119 at Best Buy right now

If you need a student laptop, you're in luck! Right now, Best Buy is offering this Asus 11.6-inch Chromebook for just $119, which is a huge $100 off. 2021-12-16 16:35 3KB www.digitaltrends.com

122

0.1

Vari Task Chair review

The Vari Task Chair is an ergonomic office chair with plenty of adjustability that can be assembled in minutes. 2021-12-16 16:30 7KB www.techradar.com

123

0.1

Changes coming to NBA 2K League: Tournament schedule, amateur 3-on-3 games, higher prize pool

To anyone who's ever thought they could take on the professional gamers who make up the NBA 2K League: your shot is coming.  … 2021-12-16 16:30 4KB eu.usatoday.com

124

0.1

GoPro HERO10 update brings support for Max Lens Mod and digital SuperView

GoPro's flagship action camera, the HERO10 Black, is receiving a substantial update today. While the update may not add a ton of features (there are three total 2021-12-16 16:27 2KB www.slashgear.com

125

1.1

The Hottest Tech Toys for Kids

From a build-it-yourself space station to a portable storyteller to Harry Potter's Hedwig, here are the 2021 tech toys that'll bring the kids in your life a ton of fun. 2021-12-16 16:26 1KB uk.pcmag.com

126

0.1

Artificial Intelligence: AI technology can accurately predict who will develop dementia within two years, says study

New dementia cases could be predicted with up to 92% accuracy, far better than two existing alternative research methods, according to researchers. 2021-12-16 16:25 3KB news.sky.com

127

0.2

Animal Crossing Is No Longer a Nudist Camp

Villagers don't need to worry about embarrassing frostbite and Seasonal Recipes should all display correctly now. 2021-12-16 16:22 2KB uk.pcmag.com

128

1.0

NFL 2021: How to watch Chiefs vs. Chargers on Thursday Night Football without cable

We're in for a treat tonight. Two of the best teams in the NFL with two of the best young quarterbacks in the league … 2021-12-16 16:22 3KB www.cnet.com

129

0.2

Epic brings back daily giveaways, Shenmue III is up first

News, Reviews & Betas which includes large community peer support Epic Games has begun its daily giveaways promotion for the third year in a row. The mystery game of today turned out to be a copy of Shenmue III, and it's free to claim for the next 24 hours. 2021-12-16 16:22 1KB www.neowin.net

130

0.4

Give your skin a lift with 20% off SiO Beauty's Cryo Collection

Have you tried cold treatment, lymphatic drainage massage or diamagnetic therapy? No, nor us, but now's our chance, because SiO Beauty is currently offering 20% … 2021-12-16 16:19 1KB www.cnet.com

131

0.5

Amazon launched a recruiting tool that offers senior engineers multiple jobs at once. Here's how it can help you land one of 10,000 open roles.

In a tight job market, companies are scrambling to recruit and retain software developers. Amazon developed a centralized application for top talent, aiming to expand … 2021-12-16 16:18 5KB www.businessinsider.com

132

0.1

Why so much job quitting? Blame sports for lost loyalty

If you're looking for reasons why quitting is the hottest job market trend, don't seek answers from business news sources. Try the sports world. 2021-12-16 16:17 5KB www.siliconvalley.com

133

0.8

'NextGen TV' Broadcasts Now on the Air in DC

Updated over-the-air standard allows for more reliable reception, better sound and video, and interactive features 2021-12-16 16:10 2KB uk.pcmag.com

134

0.0

Shelby American unveils the newest King of the Road

Shelby American has pulled the wraps off its newest car. After releasing a teaser image of its latest creation last month, we were sure it was a Mustang, 2021-12-16 16:07 3KB www.slashgear.com

135

0.9

Oura (Generation 3) review

Improved heart rate monitoring, plus new SpO2 and temperature sensors give the sleep-tracking smart ring a real boost. 2021-12-16 16:06 11KB www.techradar.com

136

0.5

How to watch The Nightmare Before Christmas online from anywhere

Tim Burton's 1993 movie one of the all-time greats. Here's how to watch The Nightmare Before Christmas online - stream the full movie on Disney Plus today. 2021-12-16 16:06 4KB www.techradar.com

137

0.5

TikToker Demi Skipper trades up from a hairpin to a house

Demi Skipper started with a hairpin and traded it up until she got a house. 2021-12-16 16:04 2KB www.bbc.co.uk

138

0.4

Samsung Galaxy Tab A8 with 10.5-inch display, 7040mAh battery launched

Samsung Galaxy Tab A8 has officially launched in Europe and is soon headed to the US, India and more regions 2021-12-16 16:01 2KB www.digit.in

139

0.7

Lenovo's 86-inch monitor seeks to be the ultimate videoconferencing screen

Lenovo's latest ThinkVision smart displays incorporate videoconferencing and whiteboard capabilities for better collaboration. 2021-12-16 16:00 3KB www.digitaltrends.com

140

0.4

discovery+: Price, Exclusive Shows & Plans – Updated December 2021

discovery+ is the latest streaming service to the hit the Internet, and as you'd expect by the name, it brings along with it a ton of Discovery shows and 2021-12-16 16:00 6KB www.androidheadlines.com

141

1.0

Larry Magid: Don't forget to 'patch' your operating system, browsers and software

Security researchers warn that any technology designed to thwart security tools can get into the wrong hands 2021-12-16 16:00 5KB www.siliconvalley.com

142

1.9

Almost 17 million vertebrates killed in the 2020 wildfires in Brazil: study

The 2020 wildfires in the Pantanal wetland, Brazil, caused the immediate death of potentially 16.9 million vertebrates, including lizards, birds and primates, reports a study published in Scientific Reports. 2021-12-16 16:00 2KB phys.org

143

0.4

Eight years of OnePlus: The biggest hits (and misses) in its short history

Today is OnePlus' birthday. Over the past eight years, the company has had some major hits as well as some big misses. 2021-12-16 16:00 825Bytes www.androidauthority.com

144

0.7

Create Your Next Project with the Best 3D Printing Software of 2022

Get the best 3D printing software for your projects! We've found the top 3D modeling and CAD softwares so it's easy for you to pick the right one. 2021-12-16 19:11 22KB futurism.com

145

0.3

1,500 endangered languages at high risk of being lost this century

A world-first study warns 1,500 endangered languages could no longer be spoken by the end of this century. 2021-12-16 16:00 3KB phys.org

146

0.1

Humans reached remote North Atlantic islands centuries earlier than thought

New evidence from the bottom of a lake in the remote North Atlantic Faroe Islands indicates that an unknown band of humans settled there around 500 AD—some 350 years before the Vikings, who up until recently have been thought to have been the first human inhabitants. The settlers may have been Celts who crossed rough, unexplored seas from what are now Scotland or Ireland. The findings appear today in the journal Communications Earth & Environment. 2021-12-16 16:00 8KB phys.org

147

0.5

Theropod dinosaur jaws became stronger as they evolved, study finds

Theropod dinosaurs evolved more robust jaws through time allowing them to consume tougher food, a new study reveals. 2021-12-16 16:00 4KB phys.org

148

0.1

Stop managing your own passwords and get help from RoboForm

Tired of remembering and managing all of your security details? RoboForm is an intuitive password manager that will make your digital life so much easier. 2021-12-16 16:00 6KB www.digitaltrends.com

149

1.1

The best password managers for 2021

The internet can be a scary place, especially without a proper password manager. Here's a list of the best password managers you can get right now. 2021-12-16 16:00 8KB www.digitaltrends.com

150

0.5

Pokemon Go Kyurem raid guide: Best counters, weaknesses and moves

Another legendary Pokemon has returned to Pokemon Go for a limited time. Kyurem, the legendary dragon/ice type from Pokemon Black and White, is appearing … 2021-12-16 16:00 2KB www.cnet.com

151

0.6

A quantum view of 'combs' of light

Unlike the jumble of frequencies produced by the light that surrounds us in daily life, each frequency of light in a specialized light source known as a "soliton" frequency comb oscillates in unison, generating solitary pulses with consistent timing. 2021-12-16 16:00 7KB phys.org

152

0.5

Robots use fear to fight invasive fish

The invasive mosquitofish (Gambusia holbrooki) chews off the tails of freshwater fishes and tadpoles, leaving the native animals to perish while dining on other fishes' and amphibians' eggs. In a study published December 16 in the journal iScience, researchers engineered a robot to scare mosquitofish away, revealing how fear alters its behavior, physiology, fertility—and may help turn the tide against invasive species. 2021-12-16 16:00 5KB phys.org

153

0.2

Drone Startup to Fly Pallets Without Pilots

Dronamics will test a radical new vision of long-range cargo transport in Europe 2021-12-16 16:00 43KB spectrum.ieee.org

154

2.4

Ever wanted to learn Python? Here's your chance to study on your own schedule

Even if you have absolutely no tech experience and you've never so much as thought of becoming a programmer, you can still quickly learn the skills you need to switch to an in-demand tech career. 2021-12-16 16:00 908Bytes www.techrepublic.com

155

0.1

TikTok's favorite blow dry brush is under $30 right now

If there's one type of person I can't relate to, it's those with the manual dexterity to wrangle a round brush and … 2021-12-16 15:56 4KB www.cnet.com

156

0.6

If the Nintendo Switch OLED can't do it, we'll upscale for ourselves

A third-party HDMI accessory could help to elevate the visual performance of the Nintendo Switch. 2021-12-16 15:55 2KB www.techradar.com

157

0.5

CES 2022: What's happening with the next consumer electronics show?

CES 2022 will be an in-person event in Las Vegas - but there will be online events too. 2021-12-16 15:52 6KB www.pocket-lint.com

158

0.5

'In the end, all hydrogen needs to be green': CEO of German energy giant RWE

Markus Krebber made his comments during an interview with CNBC this week. 2021-12-16 15:52 4KB www.cnbc.com

159

0.6

La Niña just raised sea levels in the western Pacific by up to 20cm. This height will be normal by 2050

Severe coastal flooding inundated islands and atolls across the western equatorial Pacific last week, with widespread damage to buildings and food crops in the Federated States of Micronesia, Marshall Islands, Papua New Guinea and Solomon Islands. 2021-12-16 15:50 7KB phys.org

160

0.3

Freakish fish with transparent head captured in mind-blowing viral video

New footage of a barreleye fish has given researchers a closer look at the translucent head of one of the ocean's most intriguing fish. 2021-12-16 15:47 2KB bgr.com

161

0.5

NASA Perseverance Mars Rover Excites Scientists With Surprising Volcanic Discoveries On Red Planet

New findings from NASA's Perseverance rover indicate a bedrock was likely formed by red-hot magma. 2021-12-16 15:47 5KB hothardware.com

162

0.8

Searching through your code just got easier in GitHub

New-and-improved Github earch engine is currently available in preview 2021-12-16 15:46 2KB www.techradar.com

163

0.6

Save $150 on the Galaxy Z Fold 3 today, get free Galaxy Buds 2

Buy the best foldable phone out there -- the Samsung Galaxy Z Fold 3 -- and get free Galaxy Buds 2 as well. 2021-12-16 15:45 2KB www.digitaltrends.com

164

0.3

SpaceX CRS-24 launching multiple life science investigations to the International Space Station

The microgravity environment on the International Space Station (ISS) has a profound impact on cells and tissues, allowing researchers to conduct life sciences research in ways not possible on the ground. SpaceX's 24th Commercial Resupply Services (CRS) mission to the orbiting laboratory will deliver a variety of life science payloads sponsored by the ISS National Laboratory. From stem cell research on neurodegenerative diseases to a tissue chip experiment studying the blood-brain barrier and an investigation testing the use of bacteria to protect DNA from the stresses of spaceflight—the research launching on this mission is helping to improve the quality of life for people on Earth. 2021-12-16 15:44 5KB phys.org

165

0.5

How to backup and restore MySQL/MariaDB data for a website

If you've never backed up your MySQL or MariaDB databases, now's the time. Jack Wallen shows you how to back up that data and restore it, in case your website has met an untimely demise. 2021-12-16 15:42 828Bytes www.techrepublic.com

166

0.5

Although most support avian conservation, few recognize current plight of birds

The vast majority of Pennsylvanians responding to a recent survey conducted by Penn State researchers said they strongly support bird conservation and indicated they believe future efforts will be needed to protect avian species. 2021-12-16 15:40 5KB phys.org

167

0.3

Best monitor 2021: Top displays for office use, gaming and creatives

No matter your need or budget, we've selected some of the best monitors available. Explore displays from Philips, Dell, Samsung and more. 2021-12-16 15:36 12KB www.pocket-lint.com

168

0.4

Here are 29 pitch decks from fintechs disrupting trading, banking, and lending that helped them raise millions

Insider has been tracking the next wave of hot new startups that are blending finance and tech.  Check out these pitch decks to see … 2021-12-16 15:35 28KB www.businessinsider.com

169

0.5

Study sheds new light on Bangladeshi prawn and shrimp industry

A new, large-scale study into prawn and shrimp production in southwest Bangladesh has found that the industry is crucial to public health and prosperity, whilst being climate-resilient, contrary to its reputation. 2021-12-16 15:35 6KB phys.org

170

0.5

A Dutch vertical farming company has just been valued at over $1 billion

Infarm, an Amsterdam-headquartered start-up that grows food indoors in racks, has been valued at over $1 billion in a new $200 million funding round. 2021-12-16 15:35 3KB www.cnbc.com

171

0.8

Analogue Pocket isn't for everyone, and that's precisely what makes it so great

The Analogue Pocket doesn't have mass-market appeal, but those who pick it up will be extremely satisfied. 2021-12-16 15:34 3KB www.techradar.com

172

0.2

No more Ibiza? 56 to 65% of beach area in the Balearic Islands will be permanently lost due to the climate crisis

The impact of the climate crisis on coastal areas has been well documented, but new research has shown the impact it may have on the beaches found on the Balearic Islands in the north-western Mediterranean. Findings published to Frontiers in Marine Science showed that the archipelago—heavily reliant on tourism—could lose most of its beaches. 2021-12-16 15:34 5KB phys.org

173

0.7

How to successfully implement digital strategies

In our digital age, companies need more than just a digital footprint to get ahead of the game. Increasingly, many companies—both large and small, established or start-ups—are implementing digital strategies. In implementing a digital strategy, the top management's vision, and direction matter, but those, who participate in the implementation of the strategy, are crucial—that is, all employees. 2021-12-16 15:34 4KB phys.org

174

0.3

Who is Yinyleon? PornHub Names 'Most Viewed Amateur Model' in 2021

A 37-year-old adult entertainer has become the most viewed amateur model on PornHub for the year 2021. 2021-12-16 15:33 2KB www.ibtimes.sg

175

0.3

How to watch Jake Paul vs Tyron Woodley 2 live stream, date, time, card, full fight

The rematch is on, and this time we're hoping for a knockout. Read on as our guide explains how to get a Jake Paul vs Tyron Woodley 2 live stream and watch the event from anywhere. 2021-12-16 15:33 4KB www.techradar.com

176

0.1

Snow drought research finds predictability in uncertainty

Periods of record low snow levels over the past decade have increased the urgency of snow research. As snow studies expand, usage of the term "snow drought" to describe seasons of abnormally low snowpack has become common. But disagreements still exist over how to measure snow depth and how to define snow drought. 2021-12-16 15:32 6KB phys.org

177

0.2

The best alternative Christmas movies (that aren't Die Hard)

Have you heard that Die Hard is a Christmas movie? Well, there are plenty more alternative Christmas movies — here are some of the best. 2021-12-16 15:30 8KB www.androidauthority.com

178

0.9

Toyota kills physical remote start, digital function will be pay-to-play

Toyota owners who want to fire up their cars remotely will need to pay as the automaker strikes remote start buttons from its physical key … 2021-12-16 15:30 2KB www.cnet.com

179

0.5

25 great gifts that can still arrive by Christmas

Christmas morning is nine days away. But don't worry, last-minute shoppers, it's not time to panic (yet). Even amid the … 2021-12-16 15:30 1KB www.cnet.com

180

0.7

Healthier tapioca starch is on the way

Researchers at the RIKEN Center for Sustainable Resource Science (CSRS) in Japan have recently created a healthier form of starch in the cassava plant. Published in the scientific journal Plant Molecular Biology, the study shows how reducing levels of starch branching enzymes (SBEs) in cassava plants changes the composition of tapioca starch, making it more resistant to digestion and healthier for us to eat. 2021-12-16 15:29 4KB phys.org

181

0.0

Georgia Tech Leads Effort to Strengthen State's Defense Manufacturing Industry

The global supply chain has been rocked by disruptions triggered largely by the coronavirus pandemic, resulting in a cascade of shortages on a host of products ranging from computer chips to medications.   But supply chain disruptions also highlight the potential vulnerabilities in the U.S. manufacturing sector's critical segments like defense. 2021-12-16 15:28 7KB news.gatech.edu

182

0.7

How to calibrate your monitor

Want to see images the way they're intended to be seen? Here is our quick guide on how to calibrate your monitor using your operating system or another tool. 2021-12-16 15:27 7KB www.digitaltrends.com

183

0.4

Shadow of the Tomb Raider Dec. 16th PC Update Improves Raytraced Shadows at High and Ultra Settings and More

A new Shadow of the Tomb Raider update has gone live today on PC, improving raytraced shadows at high and ultra settings and more 2021-12-16 15:23 1KB wccftech.com

184

0.6

This futuristic haptic vest should make virtual reality feel more realistic

Skinetic is a new haptic vest that should make virtual reality experiences feel a lot more realistic. 2021-12-16 15:22 2KB www.digitaltrends.com

185

0.2

At EA it can take a whole day to change 3 lines of code

News, Reviews & Betas which includes large community peer support According to a blogpost by former EA developer Adam Berg, different teams take very different approaches to development with one team in particular being especially slow to progress. 2021-12-16 15:20 1KB www.neowin.net

186

0.5

Shield TV's Android TV 11 update shows up in recovery images as launch nears

Nvidia seems to be chugging along toward the launch of Android TV 11 for the Shield TV line, with recovery images to prove it. 2021-12-16 15:17 1KB 9to5google.com

187

0.4

Jeep patent shows off doors Bronco fans will recognize

An interesting patent has surfaced that was filed for by Jeep about three years ago that has only now been published by the US Patent and Trademark Office. 2021-12-16 15:17 4KB www.slashgear.com

188

0.5

Talking Tech: How to snag a PS5 or Xbox Series X, plus how to save money on Amazon

Nine more days until Christmas, readers. It's Brett Molina back with your Thursday stories in tech. Let's start with holiday shopping, and the … 2021-12-16 15:15 2KB eu.usatoday.com

189

0.8

How to save a webpage as a PDF

Need to save and share a webpage in a hurry? The best way is to create a PDF file. Here are step-by-step instructions revealing how to save a webpage as a PDF. 2021-12-16 15:14 9KB www.digitaltrends.com

190

0.4

byju: Byju's may go public via SPAC deal at $48 billion valuation: Report

Tiger Global-backed Byju's is in talks for a U.S. listing through a deal with veteran dealmaker Michael Klein's blank-check firm that could value the Indian edtech firm at $48 billion, a source told Reuters on Thursday. 2021-12-16 15:13 2KB www.gadgetsnow.com

191

0.0

Huawei's clamshell foldable looks more like a high-fashion gizmo

Huawei P50 Pocket looks like a luxurious rival to the Samsung Galaxy Z Flip 3, but the lavish phone likely won't be making it outside the Chinese market. 2021-12-16 15:12 3KB www.digitaltrends.com

192

0.1

Samsung gets 2-year contract extension for UK's ESN handsets

Fiasco replacing fire, police and ambulance comms already costing £550m for each year of delay 2021-12-16 18:13 4KB www.theregister.com

193

0.2

Ubisoft devs express disappointment in publisher's push for NFTs

Recently, Ubisoft announced Quartz, its own NFT platform with plans to sell in-game content for Ghost Recon Breakpoint as NFTs. This decision quickly sparked controversy in the gaming community, with the publisher's announcement video for Quartz being so heavily downvoted that Ubisoft unlisted the video. As it turns out, many Ubisoft developers also have questions … 2021-12-16 18:13 2KB www.kitguru.net

194

0.2

Ford Bronco falls short of IIHS safety awards, but passes toughest test

The Ford Bronco will not wear a coveted Top Safety Pick banner after the Insurance Institute for Highway Safety released the SUV's final scores … 2021-12-16 15:09 1KB www.cnet.com

195

0.6

Reddit Files For IPO And WallStreetBets Goes Bonkers

Pretty soon you might be able to own a piece of Reddit, the hugely popular social news site, and also one of the most visited websites of any kind. 2021-12-16 15:09 2KB hothardware.com

196

0.0

Researchers find fossil of extinct early bird that could stick out its tongue

A new fossil skeleton of an extinct species of bird from northeastern China that lived alongside dinosaurs 120 million years ago unexpectedly preserves a bony tongue that is nearly as long as its head. 2021-12-16 15:05 4KB phys.org

197

1.0

Realme GT 2 series launch: how to watch the event and what to expect

Realme is one of the fastest-growing smartphone brands around, it has just announced a launch event for its highly anticipated GT 2 series, taking place 2021-12-16 15:04 2KB www.pocket-lint.com

198

0.5

Taking swine medicine education into the virtual world

Faculty at Iowa State University's College of Veterinary Medicine are laying the groundwork to teach students swine-medicine skills using virtual telehealth technology, a method that could reinforce biosecurity while allowing students to see more cases than they would using traditional approaches to teaching veterinary skills. 2021-12-16 15:03 6KB phys.org

199

1.5

maezawa: SoftBank CEO speaks to billionaire space traveller Maezawa

SoftBank Group Corp founder and CEO Masayoshi Son said he spoke by phone to fashion magnate and protege Yusaku Maezawa, who is currently on a trip to the International Space Station. 2021-12-16 15:03 2KB www.gadgetsnow.com

200

0.1

intel: Intel to invest $7 billion in new plant in Malaysia

Intel Corp will invest more than $7 billion to build a new chip-packaging and testing factory in Malaysia, Chief Executive Pat Gelsinger said on Thursday, expanding production in the country following a global shortage of semiconductors. 2021-12-16 15:03 2KB www.gadgetsnow.com

201

0.2

Time lag between intervention and actual CO2 decrease could still lead to climate tipping point

A simplified mathematical model of carbon dioxide (CO2) concentrations and temperature found a "lag time" between human intervention and an actual decrease in CO2 levels. This lag time has ramifications for intervention strategies meant to avoid climate tipping points and potentially catastrophic temperature increases. 2021-12-16 15:02 4KB phys.org

202

0.0

Hate speech on social media is fueled by users' shared moral concerns

People whose moral beliefs and values align closely with other members of their online communities—including those on social networks Gab and Reddit—are more prone to radicalization, according to new USC research. 2021-12-16 15:02 6KB phys.org

203

2.8

How to install the ConfigServer and Security Firewall combo on Ubuntu Server

If you'd like a powerful firewall for your Ubuntu Server, but one that offers a fairly straightforward configuration, Jack Wallen thinks CSF might be the right tool for the job. 2021-12-16 15:01 867Bytes www.techrepublic.com

204

0.2

NFT video game makes $50 million before launch

Peter Molyneux was once one of the most recognisable faces in the video games industry, having been responsible for iconic games such as Populous, Dungeon Keeper and Fable. Molyneux has now shot back up in interest after his latest NFT game has managed to make over $50 million before even being released. After years of … 2021-12-16 17:10 2KB www.kitguru.net

205

0.9

Amazon Kindle Paperwhite (2021) review: USB-C is only half the story

The new Paperwhite adds USB-C and faster performance. Is it worth the higher price? Find out in this Amazon Kindle Paperwhite (2021) review. 2021-12-16 15:00 4KB www.androidauthority.com

206

0.3

If 6G Becomes Just 5G+, We'll Have Made a Big Mistake

Iterating current tech is a bad idea; semantic communication could be the answer 2021-12-16 15:00 12KB spectrum.ieee.org

207

0.0

Astronomers detect new brown dwarf orbiting an M-dwarf star

Astronomers from the Pennsylvania State University (Penn State) and elsewhere have detected a massive brown dwarf orbiting an M dwarf known as TOI-2119. The newly found object is nearly 70 times more massive than Jupiter and orbits its host star on an eccentric orbit. The finding is reported in a paper published December 7 on arXiv.org. 2021-12-16 15:00 4KB phys.org

208

0.5

Best smartwatches in 2022: Top wearable technology for your wrist

You need to check out our list for the best smartwatches if you're in the market for a new one. You'll be able to do more than tell time. 2021-12-16 15:00 5KB bgr.com

209

0.7

SiriusXM Platinum VIP Tier Now Includes 12 Months of Free Apple Music

SiriusXM today announced that customers who subscribe to its Platinum VIP plan can access 12 months of Apple Music for free with their subscriptions,. 2021-12-16 15:00 1KB www.macrumors.com

210

0.6

Discovery+ Is Now Available On VIZIO SmartCast TVs

Discovery+ has finally launched its app on VIZIO SmartCast TVs. Discovery+ was already available on most other platforms, and now those with a VIZIO 2021-12-16 14:59 2KB www.androidheadlines.com

211

0.6

Corsair launches Dominator Platinum RGB 6200Mhz and 6400MHz DDR5 memory kits

The DDR5 generation officially began in November with the launch of Intel's 12th Gen Alder Lake processors. We've known that higher speed DDR5 modules are in the works and now, we're starting to see some of them hitting the market. Today, Corsair is launching its new Dominator Platinum RGB DDR5 memory, pushing speeds up to … 2021-12-16 17:09 2KB www.kitguru.net

212

0.6

Apple tells employees to work-from-home indefinitely as Omicron spreads

Apple has had to repeatedly push back its return-to-office goals as the pandemic rolls on. 2021-12-16 14:57 2KB www.techradar.com

213

0.5

Homogeneous hydrogenolysis with molecular palladium

Tritium 3H, a radioactive isotope of hydrogen, is commonly used in medicinal chemistry as a label to follow the course of a drug in the human body. Chemists like to use the technique to evaluate drug candidates and their metabolism. A team led of researchers at the Max-Planck-Institut für Kohlenforschung in Mühlheim, Germany, has now found a new way to label complex small molecules with tritium. In a joint research project with the research and early development organization of the Swiss pharmaceutical company Roche, they investigated ways to incorporate tritium into pharmaceuticals and other similar molecules that are important derivatives for drug development. 2021-12-16 14:57 2KB phys.org

214

1.1

Amazon Brings The Excellent Sony WH-XB910N ANC Headphones Down To $148

Today, Amazon has the Sony WH-XB910N Active Noise Cancelling headphones down to just $148. That is enough for an all-time low price, by quite a bit. These 2021-12-16 14:55 2KB www.androidheadlines.com

215

0.4

How to download Windows 10 for free

As Microsoft removes support for Windows 7, Windows 10 will ensure that you're not open to security issues. Here's how to get Windows 10 for free. 2021-12-16 14:51 7KB www.digitaltrends.com

216

0.4

How much does raising a child impact your career? Men and women disagree on the answer

When it comes to raising children, men and women have different perspectives on the division of household labor—from cooking meals to offering emotional support—according to a new poll from the Associated Press-NORC Center for Public Affairs Research and the Harris School of Public Policy at the University of Chicago. 2021-12-16 14:50 4KB phys.org

217

0.6

Meta joins forces with the CBSE to offer courses and train students on Augmented and Virtual reality

Meta has partnered with the Central Board of Secondary Education. The company will train around more than a crore students as well as 10 lakh teachers in new educational methods involving Augmented Reality as well as Virtual Reality. 2021-12-16 14:49 2KB www.digit.in

218

0.8

Ken Block has a new Gymkhana toy, and it's all-electric

American professional rally driver Ken Block has a new toy for Hoonigan's next Gymkhana series of videos. After drifting all over the place while climbing Pikes 2021-12-16 14:48 2KB www.slashgear.com

219

0.5

Review: Station Eleven's haunting HBO adaptation is actually quite hopeful

In early 2020, before the lockdown, before the coronavirus even had a name, the passengers and crew aboard the cruise ship Diamond Princess began a … 2021-12-16 14:48 7KB www.cnet.com

220

0.4

Kitesurfing the white wilderness for polar science

In an astonishing feat of endurance, explorers Justin Packshaw and Jamie Facer Childs are a quarter of the way through a 3600-km kitesurf trek that takes them across the desolate heart of Antarctica. They are not pushing their physical and mental limits to the brink, facing howling gales and temperatures of –55°C just for the sake of adventure. They are gathering information to help scientists better understand how the body responds to extremes and taking unique measurements of their ice environment that will help complement ESA's CryoSat mission to better understand how this giant ice sheet is evolving in response to climate change. 2021-12-16 14:48 5KB phys.org

221

0.4

Inaugural Space Resources Challenge for driving and walking rovers

Driving and walking rovers competed to survey a shadowy analog of the south polar lunar surface for useable resources during the inaugural ESA-ESRIC Space Resources Challenge. Some 13 teams from across Europe and Canada took part in last month's field test, with the winners due to be announced shortly. 2021-12-16 14:47 3KB phys.org

222

3.2

CXOs: Are we ready for AI to assist human decision-making?

One of the emerging areas of AI use in corporations is to assist in human decisions. But is it ready, and are the decision-makers ready for it? 2021-12-16 14:45 726Bytes www.techrepublic.com

223

0.6

Report: Google Pixel 6 and Pixel 6 Pro drive more carrier sales during first full month of availability

Google's Pixel 6 series isn't quite a "hit" yet, but it's clearly doing better than past models as carrier sales have risen following launch. 2021-12-16 14:42 1KB 9to5google.com

224

0.6

Nvidia is giving away Matrix-themed modded PCs and RTX 3080 Ti custom backplates

In partnership with multiple custom PC builders, Nvidia is commemorating the release of The Matrix Resurrections by giving away three unique and water-cooled desktop systems and 5x custom RTX 3080 Ti Matrix-themed backplates. As the name implies, the Digital Storm Backup Operator was developed by Digital Storm itself and Stefan Ulrich (RandomDesign), a full-time artist … 2021-12-16 17:09 4KB www.kitguru.net

225

0.5

The Crown season 5: cast, story and everything we know so far

The Crown season 5 may see the Princess Diana storyline through to its tragic conclusion. 2021-12-16 14:40 9KB www.techradar.com

226

0.3

'Senator Karen': Elon Musk and Sen. Elizabeth Warren in Twitter spat

Bay State Sen. Elizabeth Warren doubled up her targets by taking on billionaire Elon Musk and saying the U.S. Supreme Court should be expanded. 2021-12-16 14:40 2KB www.siliconvalley.com

227

0.1

Lethal pulsing inside pyroclastic surges

Pyroclastic surges are lethal hazards from volcanoes that exhibit enormous destructiveness through large dynamic pressures of 100–102 kilopascal inside flows that are capable of obliterating reinforced buildings. These hot, fast and turbulent gas-and-ash clouds create far greater devastation to life and infrastructure than can currently be explained scientifically. But why are they so destructive? Until now, the hostile conditions inside pyroclastic surges have precluded measurements of their inner workings and therefore their hazards remain poorly mitigated globally. 2021-12-16 14:40 6KB phys.org

228

0.0

From ground to orbit, sensors check air to improve quality

From high-profile wildfires in the American West over the last several years, to visibly cleaner air during pandemic slowdowns, air quality is returning to the forefront of environmental concern. The air we breathe has direct impacts on human health and quality of life—especially for people with respiratory concerns. 2021-12-16 14:40 6KB phys.org

229

0.4

Demonstrating Feshbach resonances between a single ion and ultracold atoms

A team led by Prof. Dr. Tobias Schätz, Professor of Atomic and Quantum Physics at the Institute of Physics at the University of Freiburg, Dr. Pascal Weckesser, Fabian Thielemann and colleagues, demonstrate magnetic Feshbach resonances between a single barium ion and lithium atoms at near absolute zero temperature. The researchers found that depending on the strength of the external magnetic field, the expansion of the ion and atoms can be controlled. "At these ultracold temperatures, the collisions between particles reveal their quantum mechanical nature," explains Schätz. "Our research has shown that we're learning a bit more about the possibilities for controlling the quantum mechanical properties of wave-particle duality." The group published their findings in the journal Nature. 2021-12-16 14:39 4KB phys.org

230

0.7

Samsung has started the mass production of next-gen automotive memory solutions

News, Reviews & Betas which includes large community peer support New automotive memory solutions introduced by Samsung Electronics support complex processing of multimedia applications and autonomous driving data, and are currently in mass production. 2021-12-16 14:38 1KB www.neowin.net

231

1.1

Grow your own herbs with 20% off AeroGarden sitewide

Not everyone is a green thumb; I know I'm not. So having something like AeroGarden would be a life saver for all the fresh … 2021-12-16 14:38 1KB www.cnet.com

232

0.0

Apple's Second-Generation AirPods are Just $89 Right Now, Brand New

We haven't seen AirPods retail for such a low price, so grab the pair now before it sells out. 2021-12-16 14:37 1KB wccftech.com

233

0.8

Google Canada commits half a million towards tech training program for Indigenous job seekers

Google Canada yesterday announced a $500,000 Google.org grant towards ComIT's Recoding Futures information technology (IT) training program to provide free digital skills training to Indigenous job seekers across Canada. ComIT, a registered Canadian charity, provides free training and professional development opportunities in IT. Its courses are taught by IT professionals working at top firms, with […] 2021-12-16 14:36 2KB www.itworldcanada.com

234

1.0

How to clear the cache in any browser on any platform

Clearing your cache is the easiest way to free up disk space. Here's how to clear the cache anywhere on desktop, mobile, and in your browser. 2021-12-16 14:36 5KB www.androidauthority.com

235

0.3

Terry Crews explains how his Rumble role brought him back to the past

Brooklyn Nine-Nine actor Terry Crews tells us why his role in the Paramount+ animated film Rumble was a trip down memory lane for him in some unexpected ways. 2021-12-16 14:35 5KB www.digitaltrends.com

236

0.7

You Can't Miss This Sale On The Beats Studio Buds!

Amazon has discounted the Beats Studio Buds, bringing them down to just $119.95. That's good for about $30 off of its regular price. That is not an 2021-12-16 14:35 2KB www.androidheadlines.com

237

0.2

Sea level fall led to the decline of pre-Columbian societies 2,000 years ago

Sea level changes caused the decline of one of the longest pre-Columbian coastal societies of the Americas 2,000 years ago, known as Sambaqui. This is demonstrated in a study carried out in Brazil by researchers from the Institute of Environmental Science and Technology (ICTA-UAB) and the Department of Prehistory of the Universitat Autònoma de Barcelona, recently published in the journal Scientific Reports. 2021-12-16 14:35 3KB phys.org

238

0.3

School bullying occurs mostly among students of the same gender

A study by the universities of Valencia (UV) and the Catholic University of Valencia finds that the harassment and the response it provokes is different among high school students depending on gender. It concludes that school bullying is not cross-cutting and that the reaction as a witness to the aggression is different: girlstend to seek outside help and boys either get involved at the time or do not act. 2021-12-16 14:34 3KB phys.org

239

0.6

TSMC Surprises With New Chip Technology For Datacenter Customers Like AMD

The Taiwan Semiconductor Manufacturing Company (TSMC) has introduced a new manufacturing process for its HPC customer. 2021-12-16 14:33 3KB wccftech.com

240

1.0

Your data. Your experience.

Engadget is part of the Yahoo family of brands. By clicking " Accept all " you agree that Yahoo and our partners will store and/or access … 2021-12-16 18:15 1KB consent.yahoo.com

241

0.4

The Best Graphic Design Software for 2022

Whether you are a professional graphic designer or just want to dive into high-end design, this the graphic design software you need to master. 2021-12-16 14:31 15KB uk.pcmag.com

242

0.4

'Drink your peas!' Benefits of supplementing cow milk with plant protein

Scientists from the Department of Food Science and Technology at The Ohio State University (Columbus, Ohio, U.S.) have developed a novel method of supplementing cow milk with vegetable protein using readily available current dairy processing equipment. A new report in the January 2022 issue of the Journal of Dairy Science presents the study, which may open opportunities to create new functional, multi-sourced dairy products that could bolster declining fluid milk sales in the United States. 2021-12-16 14:30 4KB phys.org

243

0.3

Best noise-canceling headphones under $100 for 2021

Active noise canceling, or ANC, headphones  electronically counteract, or "cancel" out, external noise by generating a mirror image sound wave in your ear. Noise-canceling … 2021-12-16 14:30 1KB www.cnet.com

244

0.1

Major Elden Ring spoilers are spreading online

The Elden Ring network test has been datamined and now major story spoilers are circulating online. 2021-12-16 14:29 2KB www.techradar.com

245

0.4

Lily Huff: Ready for the Next Chapter

After five and a half years at Georgia Tech, including seven semesters of co-op, Lily Huff is graduating with a bachelor's degree in mechanical engineering with a concentration in design. And she is eager to go. "That last semester really hit hard, and I can't wait to get out," said Huff, whose co-op work included two semesters with Gulfstream Aerospace Corporation and four semesters with the Georgia Tech Research Institute (GTRI). Even though it was hard, and she graduated "late," Huff said she wouldn't do it any differently. 2021-12-16 14:28 3KB news.gatech.edu

246

0.7

Reflection Speakers Find Common Ground

Georgia Tech students are accustomed to performing under pressure. For the three students selected as the reflection speaker for their fellow graduates, the task is one final challenge as well as a great honor. 2021-12-16 14:28 5KB news.gatech.edu

247

0.6

New drug recall issued: Stop taking these cold & flu medicines immediately

Efficient Laboratories expanded a Rompe Pecho cold and flu drug recall to include additional lots of potentially contaminated products. 2021-12-16 14:27 3KB bgr.com

248

0.3

Concurrent heatwaves seven times more frequent than in 1980s

Multiple large heatwaves the size of Mongolia occurred at the same time nearly every day during the warm seasons of the 2010s across the Northern Hemisphere, according to a new study.  Using ERA5 climate data from 1979 to 2019, the researchers found that the number of heatwaves occurring simultaneously in the mid- to high-latitudes of the Northern Hemisphere was seven times greater in the 2010s than in the 1980s. On average, there were concurrent heatwaves on 143 days each year of the 2010s -- almost every day of the 153 days of the warm months of May through September. The concurrent heat events also grew hotter and larger: their intensity rose by 17% and their geographic extent increased 46%. 2021-12-16 14:27 4KB www.sciencedaily.com

249

0.1

Mistletoe, famous for stolen holiday kisses, is a parasite that steals water and nutrients from other plants

A parasitic plant with potentially poisonous berries might not sound like something that would boost your Christmas decorations to the next level. But, botanically speaking, that's what mistletoe is. 2021-12-16 14:27 5KB phys.org

250

0.3

Women and young academics suffered most during pandemic and may face long-term career consequences

On March 6, 2020, universities across the U.S. announced systematic laboratory closures, social distancing policies and travel bans to cope with the growing coronavirus epidemic. These actions, while prudent and necessary, had immediate negative impacts on the academic enterprise of science in the U.S. and around the world. 2021-12-16 14:26 8KB phys.org

251

0.6

Specific components of air pollution identified as more harmful than others

Ammonium is one of the specific components of fine particulate matter (PM2.5), that has been linked to a higher risk of death compared to other chemicals found in it, according to a new study in the journal Epidemiology. 2021-12-16 14:23 5KB phys.org

252

0.5

Like an Electric Spaceship: Hitting the Road in the Mercedes-Benz EQS

The German automaker's first battery-electric vehicle for the US market offers a dashboard-spanning array of touch screens for car enthusiasts with deep pockets. 2021-12-16 14:22 5KB uk.pcmag.com

253

0.5

Why we still fall for influencers, salesmen and politicians who lie

Our society is driven by social influence. The salesman who wants to sell you a car, the politician who wants your vote and the Tiktok influencer who wants you to "like" their videos have one thing in common: they are vying for your attention. 2021-12-16 14:20 6KB phys.org

254

0.1

Swarm and Cluster missions get to the bottom of geomagnetic storms

The notion of living in a bubble is usually associated with negative connotations, but all life on Earth is dependent on the safe bubble created by our magnetic field. Understanding how the field is generated, how it protects us and how it sometimes gives way to charged particles from the solar wind is not just a matter of scientific interest, but also a matter of safety. Using information from ESA's Cluster and Swarm missions along with measurements from the ground, scientists have, for the first time, been able to confirm that curiously named bursty bulk flows are directly connected to abrupt changes in the magnetic field near Earth's surface, which can cause damage to pipelines and electrical power lines. 2021-12-16 14:19 6KB phys.org

255

0.6

Crypto Site Glitch Makes Some Users Temporary Quadrillionaires

Cryptocurrency prices went completely nuts on several crypto exchanges on Tuesday, spiking to crazy new heights. The price of Bitcoin hit $789 billion. 2021-12-16 18:12 2KB futurism.com

256

0.1

California domestic migration has plunged during pandemic

The COVID-19 pandemic has put sharp downward pressure on California's population, with far fewer people coming from other states to live here and slightly more people than usual leaving to live elsewhere, according to a new UC Berkeley study. 2021-12-16 14:14 3KB phys.org

257

0.5

You no longer need fancy new hardware to run Windows 11 - here's why

Microsoft has extended support for Windows 11 cloud PCs to all Windows 365 customers. 2021-12-16 14:13 3KB www.techradar.com

258

0.0

Ocean-surface microbes regulate climate in two new ways

Since the Industrial Revolution, the oceans have taken up about half of the anthropogenic carbon dioxide (CO2), most of which are fixed by microbial plants (plankton) into solid organic matter. 2021-12-16 14:12 2KB phys.org

259

0.6

Mountainous terrain shaped the genetic variation of maple populations in Japan

In a recent study published in the American Journal of Botany, researchers from the University of Tsukuba revealed that the mountainous landscape of Central Honshu, Japan, has played a role in shaping the genetic diversity of the maple species Acer miyabei. 2021-12-16 14:12 3KB phys.org

260

0.5

Optimism and obstacles as California strives for sustainable groundwater use

Five years after the Sustainable Groundwater Management Act (SGMA) became law in California, USC Sol Price School of Public Policy researchers examined the progress made and the obstacles stakeholders face as the state aims for sustainable groundwater use by 2042. 2021-12-16 14:11 6KB phys.org

261

0.6

Report: Climate change contributed to some of 2020's worst weather

Failed monsoon rains that reignited the southwestern U.S. drought. A spring heat wave in western Europe. Intense Siberian wildfires. Scientists say human-caused climate change made these extreme weather events more likely, according to new research published today in the Bulletin of the American Meteorological Society (BAMS). 2021-12-16 14:10 2KB phys.org

262

0.2

Commodities and cryptocurrencies in the time of COVID-19

What relationships might we extract from an examination of the changes in values of cryptocurrencies and commodities before and during the COVID-19 pandemic. New work published in the International Journal of Business Performance Management, looks at the relationship and causality between cryptocurrencies, commodities, currencies, indexes and web search results over this period. The team demonstrated that they could model the effects with up to 95% accuracy for the price of the cryptocurrencies they examined—Bitcoin and Ethereum. Moreover, they obtained strong evidence that web search traffic correlates with the prices of those two cryptocurrencies while the price of gold affects Bitcoin and the value of the Euro affects Ethereum. The web is perhaps the main source of information with respect to cryptocyurrency investments so this is perhaps not surprising. 2021-12-16 14:10 4KB phys.org

263

0.1

Shark bites are rare: Eight things to avoid to make them even rarer

Shark bite incidents are rare but traumatic. They're usually followed by calls for mitigation strategies, some of which are dangerous or lethal to sharks—despite the fact most sharks are timid and actively avoid people. 2021-12-16 14:10 4KB phys.org

264

0.5

Acer's latest Predator gaming monitor packs a 4K/165Hz panel with Mini LED backlighting

Acer is capping off the year with the announcement of a new high-end gaming monitor – the Predator X32 FP. As you would expect from a top-end gaming display, this monitor packs a 4K panel with high refresh rate and of course, Mini LED backlighting and HDR capabilities. Acer Taiwan shared the monitor specifications through … 2021-12-16 17:09 2KB www.kitguru.net

265

0.4

Asahi Linux looks forward to exciting 2022 on Apple silicon

Handily, the team spotted a bug in Linux's ARM SMMU support too 2021-12-16 17:09 2KB www.theregister.com

266

0.4

Wish Book: Providing homes and independence for Bay Area residents with disabilities

Housing Choices helps adults live independently in affordable homes. 2021-12-16 14:05 5KB www.siliconvalley.com

267

0.4

Keep track of the things that matter most this festive season with Vodafone Curve

This tracker is a perfect stocking-filler this Christmas. 2021-12-16 14:05 4KB www.pocket-lint.com

268

0.2

Octopus, crabs and lobsters feel pain - this is how we found out

Octopus, crabs, prawns demonstrate clear signs of emotion, such as pain and 'anxiety-like' behaviour. 2021-12-16 14:01 5KB theconversation.com

269

0.1

What was 2021's biggest video game? The waiting game

While 2021 was filled with surprise gaming announcements, we won't actually see most of those titles until next year -- or 2023. 2021-12-16 14:00 5KB www.digitaltrends.com

270

0.1

HP ZBook Studio G8 review: Portable, powerful, and pricey

The HP ZBook Studio G8 straddles the fence between a portable workstation and consumer thin and light laptop, and ends up on the wrong side. 2021-12-16 14:00 14KB www.digitaltrends.com

271

0.5

Nokia X20 is officially the first Nokia model to get Android 12

When HMD Global took over the Nokia brand for phones, it made bold promises to offer a better software experience than the big OEMs. The company put vanilla 2021-12-16 14:00 3KB www.slashgear.com

272

0.9

Everything you need for a smart cookie party

Tis the season for baking cookies. We've rounded up the best smart kitchen appliances you need to throw an excellent cookie baking or cookie exchange party. 2021-12-16 14:00 4KB www.digitaltrends.com

273

0.4

The Gunk is an environmentally conscious Super Mario Sunshine

The Gunk builds on Super Mario Sunshine's most satisfying mechanic, but is more deliberate in its environmental themes. 2021-12-16 14:00 4KB www.digitaltrends.com

274

0.3

F1 champion Max Verstappen on emotional victory, Honda's exit and Mercedes' protests

Red Bull Racing's Max Verstappen clinched the Formula 1 World Drivers' Championship  this weekend after a drama-filled 2021 season with title rival and Mercedes-AMG Petronas … 2021-12-16 14:00 4KB www.cnet.com

275

0.1

Best food processors of 2021: KitchenAid, Cuisinart and more

A high-quality food processor is one of the most versatile  kitchen countertop appliances. Depending on the attachment, a good processor with a powerful motor … 2021-12-16 14:00 7KB www.cnet.com

276

0.0

DNA in Air Can Catalog Hidden Insects All Around Us

Scientific American is the essential guide to the most awe-inspiring advances in science and technology, explaining how they change our understanding of the world and shape our lives. New proof-of-concept research shows how environmental DNA (eDNA) technology could be used to assess what's buzzing by 2021-12-16 14:00 7KB www.scientificamerican.com

277

2.9

Make sense of complex IT concepts with these glossaries

The realm of IT is chock full of complex concepts. We're here to help you make sense of it all with these top glossaries from TechRepublic Premium. 2021-12-16 14:00 671Bytes www.techrepublic.com

278

0.4

Intel says that we do not have enough computing power to sustain an immersive metaverse

Intel today talked about Metaverse, the upcoming connected virtual world that everyone wants a piece of, and acknowledged that it "may be the next major platform in computing after the world wide web and mobile". However, it also cautioned that we still h 2021-12-16 13:57 3KB www.digit.in

279

0.1

Not Robinhood, Europe's Largest Crypto Exchange Bitstamp to List Shiba Inu in 2022

While Shiba Inu awaits Robinhood listing, Europe's largest crypto exchange assures the addition of SHIB on Bitstamp in 2022. 2021-12-16 13:55 3KB www.ibtimes.sg

280

0.5

4 Ways to Fix Airtag Keeps Beeping Without Moving or Tracking

you probably have been facing an issue with it that it keeps ringing without any reason. So, in this article, I'll tell you ways to fix Airtag keeps beeping issue. 2021-12-16 13:45 3KB gadgetstouse.com

281

0.6

How to Stream A Charlie Brown Christmas

AppleTV+ and PBS deliver holiday cheer with the classic Peanuts special. 2021-12-16 13:44 2KB uk.pcmag.com

282

0.7

First Ryzen processor with DDR5 memory support spotted in benchmark database

AMD has yet to properly unveil its first processors with DDR5 memory support, but engineering samples of such CPUs are starting to do the rounds. This week, a new benchmark database entry was spotted, listing an unnamed AMD processor with DDR5 memory support. As first spotted by Benchleaks, the BAPCO Crossmark database has been updated with … 2021-12-16 16:01 2KB www.kitguru.net

283

0.9

The best wireless kitchen smart speakers

The kitchen is an excellent place for a smart speaker to listen to music or podcasts. These kitchen speakers are wireless, durable, and easy to move around. 2021-12-16 13:42 5KB www.digitaltrends.com

284

0.3

How To Change WiFi Password and Name on PC or Laptop

Changing your WiFi name and password is easy and can be done from your router configuration page. The default WiFi passwords are generally not strong enough, and can be guessed with a few trails and errors. 2021-12-16 13:39 5KB www.mysmartprice.com

285

0.9

The best smart home gym equipment

Home gyms are smarter than ever, with workout equipment that can track stats, offer advice, and create interactive sessions: Here are best smart home gym picks! 2021-12-16 13:38 6KB www.digitaltrends.com

286

0.2

H&R Block sues over Square's new name 'Block'

The tax preparation service seeks to keep Block from using the new name. 2021-12-16 13:37 1KB www.cnbc.com

287

0.1

Let The iRobot Roomba 692 Clean Up The Holiday Mess For $177

iRobot has a number of deals that are left over from Black Friday and Cyber Monday last month, including this steal of a deal on the Roomba 692. The 2021-12-16 13:30 2KB www.androidheadlines.com

288

0.8

Hands on: Moto G200 review

On the surface, the Moto G200 is your standard Moto G budget phone – but it packs specs to rival a premium mobile. 2021-12-16 13:30 8KB www.techradar.com

289

0.5

Best SAD light therapy lamp for 2021

I deal with  seasonal affective disorder  (also called SAD or seasonal depression). As the days shorten and the temperature plummets, so does my energy … 2021-12-16 13:30 4KB www.cnet.com

290

0.5

Toward fusion energy, team models plasma turbulence on the nation's fastest supercomputer

A team modeled plasma turbulence on the nation's fastest supercomputer to better understand plasma behavior 2021-12-16 13:29 6KB phys.org

291

0.3

Researchers probe the performance of high-temperature superconductor

The next generation of superconducting magnets has the potential to revolutionize fields such as energy storage, particle accelerators and medicine. The magic behind these tools lies in the high-temperature superconducting (HTS) wires that power them. 2021-12-16 13:29 5KB phys.org

292

0.5

antOnline restocks their exclusive EVGA GPU Bundles for their gaming consumers! Limited quantities available!

antOnline once again offers amazing savings on EVGA GPU bundles, giving users the ability to purchase affordable EVGA options. 2021-12-16 13:20 3KB wccftech.com

293

0.8

Minisforum's TH50 Mini PC With Intel's Tiger Lake Core i5-11320H Officially Available, Pricing Starts at $529 US

Earlier this month, we reported that Minisforum was working on an entry-level Tiger Lake powered TH50 Mini PC & it officially launches today. 2021-12-16 13:17 3KB wccftech.com

294

0.1

UK Advertisement Watchdog Bans Crypto Ads From 7 Companies

The Advertising Standards Authority (ASA) has banned seven cryptocurrency adverts in the United Kingdom, following concerns that many advertisements fail to clearly express the hazards of investing in crypto-assets such as Bitcoin. 2021-12-16 13:17 4KB gadgets.ndtv.com

295

5.4

Botnet steals half a million dollars in cryptocurrency from victims

The botnet uses a tactic called crypto clipping, which relies on malware to steal cryptocurrency during a transaction, says Check Point Research. 2021-12-16 13:16 784Bytes www.techrepublic.com

296

1.1

PCMag Editorial Mission Statement

PCMag.com is a leading authority on technology, delivering labs-based, independent reviews of the latest products and services. Our expert analysis and practical solutions help you make better buying decisions and get more from technology. 2021-12-16 13:10 3KB uk.pcmag.com

297

0.8

Vi Launches Four New Prepaid Recharge Plans: Details Here

Vi (Vodafone Idea) has officially introduced four new prepaid plans — Rs. 155, Rs. 239, Rs. 666, and Rs. 699. The Rs. 155 and Rs. 239 plans will be a relief for users who were looking for a decent plan from Vi under Rs. 250. The Rs. 666 and Rs. 699 plans give users perks including unlimited voice calling, weekend data rollover, data delights offer, access to Vi Movies and TV VIP access. 2021-12-16 13:07 2KB gadgets.ndtv.com

298

0.8

Seagate reveals Exos Application Platform advanced controller, powered by AMD EPYC CPUs

Seagate now offers Exos Application Platform next-gen controller, backed and powered by AMD's 2nd generation EPYC line of processors. 2021-12-16 13:06 3KB wccftech.com

299

0.1

mediatek: Mediatek has some 'good news' for gadget buyers

Taiwan chip designer MediaTek Inc said that its supply for next year is largely in hand, amid a global chip shortage that has disrupted production for car makers and consumer electronics suppliers. 2021-12-16 13:04 1KB www.gadgetsnow.com

300

0.2

Dead Space Remake in Development Since At Least July 2020, Developer Resumes Suggest

Motive Studios' upcoming Dead Space Remake appears to be in development since, at least, July of last year. 2021-12-16 13:03 2KB wccftech.com

301

0.5

Pixel 6 Network Issues Have Gotten Worse After December Update

Despite generating plenty of hype prior to their launch, the Google Pixel 6 and Pixel 6 Pro have faced a handful of issues, including a nagging network 2021-12-16 13:03 2KB www.androidheadlines.com

302

1.4

2021 NAND Bit Supply to See Y/Y Increase in Low 30% Range

Here is an abstract of a report of analyst firm Omdia, with a selection concerning only NAND. Global Semiconductor, Market Update A survey of research data and insights covering the semiconductor industry 2H21 Memory and Storage – DRAM supply & demand are trending up – Ramp-up in NAND supply could reduce ASP increases NAND 2021 […] 2021-12-16 13:03 3KB www.storagenewsletter.com

303

0.7

Iridia Raises $6 Million and Now Total at $40 Million

Iridia, Inc. has closed a follow-on round of $6 million with Prime Movers Lab.   Amy Kruse, general partner, Prime Movers Lab, will be joining Iridia's board of directors immediately. This round is preceded by an oversubscribed $24 million financing, which will facilitate the company's ability to double its headcount and physical footprint. Proceeds from this […] 2021-12-16 13:03 4KB www.storagenewsletter.com

304

0.4

Swissbit EM-30 Series BGA Device With e. MMC-5.1 Standard Interface and Industrial Grade 3D NAND

Swissbit AG has extended its range of miniaturized storage solutions with the launch of EM-30 series with an e.MMC-5.1 standard interface. 2021-12-16 13:03 3KB www.storagenewsletter.com

305

2.1

Ten Coolest Storage Products of 2021

To read this article from CRN, click on: The 10 Coolest Storage Products Of 2021 Storage vendors are looking for ever new ways to help clients store, manage, access, and protect their precious data. CRN looks at 10 new offerings in 2021 that help businesses, and their channel partners, do just that: Axcient Local Cache […] 2021-12-16 13:03 976Bytes www.storagenewsletter.com

306

0.8

Microsoft Finally Fixes SSD and HDD Write Speed Bug in Windows

To read this article from tom'sHARDWARE, click on: Microsoft Fixes SSD and HDD Write Speed Bug in Windows 11 An issue that's taken Microsoft several months to finally fix. Microsoft is finally addressing major performance issues with SSDs and hard drives in a new Windows Preview Update KB5007262 for Windows 11. The update fixes severe […] 2021-12-16 13:02 1KB www.storagenewsletter.com

307

0.3

Weebit Nano and CEA-Leti Undertake Environmental Initiative

Weebit Nano and CEA-Leti are undertaking an environmental initiative that will analyse the environmental impact of Resistive Random-Access Memory technology 2021-12-16 13:02 3KB www.storagenewsletter.com

308

0.7

Qumulo Core V.4.3.0 With NFSv4.1 Support Enabling Collaboration Across Any Protocol

Qumulo, Inc. announced support for network file system protocol NFSv4.1 in the latest version of Qumulo Core. 2021-12-16 13:02 3KB www.storagenewsletter.com

309

0.6

Hitachi-LG Storage: Availability of BTS Dynamite Multi OS USB Type-A and Type-C DVD Writer

The 'BTS Dynamite Multi OS DVD Writer' was released in two types, Purple Edition and Pink Edition, and is currently available on Amazon (US). 2021-12-16 13:02 1KB www.storagenewsletter.com

310

0.8

Qnap Security Advisory| Bulletin ID: QSA-21-58

Qnap systems, Inc. had published security enhancement against security vulnerabilities that could affect specific versions of Qnap products. 2021-12-16 13:01 1KB www.storagenewsletter.com

311

0.7

Charlie Collins Americas Channel Sales Director, Datadobi

Datadobi, Inc. appointed Charlie Collins as Americas channel sales director. He will be responsible for developing and managing strategic plans with focus partners to accelerate the company's overall channel momentum in North America. Collins will capitalize on the company's long history of success in the channel and be responsible for fostering strong relationships with firm's […] 2021-12-16 13:01 3KB www.storagenewsletter.com

312

0.3

Leostream Joins Nutanix Elevate Technology Alliance Partner Program

Leostream, a provider of secure remote access solutions, has joined the Nutanix Elevate Technology Alliance Partner Program. 2021-12-16 13:01 3KB www.storagenewsletter.com

313

0.8

Komprise Adds Support for AWS File Storage and Analytics Services

Komprise, Inc. announced expanded support for new AWS file services to accelerate petabyte-scale file data migrations to the cloud. 2021-12-16 13:01 1KB www.storagenewsletter.com

314

0.5

Rewind Software Adds Backups for Microsoft 365 to SaaS Portfolio

Rewind Software launches Backups for Microsoft 365, an automated backup and data recovery tool that protects data created in Microsoft suite of online productivity apps. 2021-12-16 13:00 2KB www.storagenewsletter.com

315

0.7

Arrow Electronics Expands Collaboration With Commvault

Arrow Electronics is adding Metallic DMaaS (data management-as-a-service) Backup and Recovery solutions to its ArrowSphere. 2021-12-16 13:00 3KB www.storagenewsletter.com

316

0.4

Opinion: As Apple shows, Californians can fix their own possessions

Lawmakers should require manufacturers make tools, parts and manuals available to consumers and third-party repair shops. 2021-12-16 13:00 4KB www.siliconvalley.com

317

0.7

LucidLink and Telestream in Partnership

LucidLink announced a partnership with Telestream, in file-based media workflow orchestration, media streaming, and delivery technologies. 2021-12-16 13:00 3KB www.storagenewsletter.com

318

0.4

343i details upcoming Halo Infinite changes

Halo Infinite has had a tumultuous development to say the least. Even after a year's delay, the game launched with a decided lack of content – even though the general consensus remained positive overall. As the year comes to a close, 343i have now given fans a look at what they can expect in 2022. … 2021-12-16 16:01 2KB www.kitguru.net

319

0.1

In 2021, the wireless wars intensified -- to your benefit

The wireless carriers took scrappy to a whole new level this year. A shift in the industry's landscape, transformed by last year's merger … 2021-12-16 13:00 1KB www.cnet.com

320

0.2

Toyota robots can now do what a child can, and that's a big step

Thanks to decades of sci-fi movies it's easy to think of robots as human replacements: Metal arms, hinged legs and electronic eyes will … 2021-12-16 13:00 4KB www.cnet.com

321

0.1

Best PS5 headset for 2022

Initially, there was a bit of confusion over whether you could use older PS4 gaming headsets with the PS5. But the fact is, almost all … 2021-12-16 13:00 1KB www.cnet.com

322

0.3

A Portable MRI Makes Imaging More Democratic

Scientific American is the essential guide to the most awe-inspiring advances in science and technology, explaining how they change our understanding of the world and shape our lives. An open-source approach downsizes today's clunking behemoths with permanent magnets and deep-learning algorithms 2021-12-16 13:00 4KB www.scientificamerican.com

323

0.2

EV start-up Rivian reports results Thursday after the bell. Here's what investors should know

While Rivian has given some earnings and production guidance as part of its IPO, investors will concentrate on any updates or changes to its plans. 2021-12-16 13:00 6KB www.cnbc.com

324

0.5

Quantum Compute Report Card: "We Need A Lot More Machines"

Even as IBM breaks the 100-qubit threshold, more hardware and talent will still be needed to achieve the potential that quantum promises. 2021-12-16 13:00 5KB www.informationweek.com

325

0.1

Ransomware Attack May Leave Many Americans Without Pay This Christmas

Payroll company Kronos says it could take 'several weeks' to restore system availability. 2021-12-16 13:00 2KB uk.pcmag.com

326

0.2

Zoom thinks it can help the fight against global terrorism

Zoom signs up to the Global Internet Forum to Counter Terrorism. 2021-12-16 12:57 2KB www.techradar.com

327

1.8

North Koreans Banned from LAUGHING or DRINKING for 11 days on Death Anniversary of Former Leader Kim Jong Il

North Koreans are directed to observe a mourning period of 11 days to mark the death anniversary of former leader Kim Jong II, during which, they're not allowed to show any signs of happiness. 2021-12-16 12:56 3KB www.ibtimes.sg

328

0.0

Beats PowerBeats 3 review

Can a solid build quality and excellent battery life make these fitness-focussed earbuds worth the price of admission? 2021-12-16 12:53 8KB www.techradar.com

329

0.7

Charity drive 'Thankmas' shows us the future of fundraising with 3D printed houses

Popular YouTuber and streamer Sean "Jacksepticeye" McLoughlin is tackling homelessness for the holidays. 2021-12-16 12:51 6KB www.techradar.com

330

0.1

Playfit Strength smartwatch review: Rugged smartwatch with basic features under Rs 5,000

Play recently launched a smartwatch called Playfit Strength, which is priced at Rs 4,999. The watch gets the basics right with its almost-accurate tracking features an IP67 rating, but is it worth the price? We find out in the review. 2021-12-16 12:47 5KB www.indiatoday.in

331

1.3

Enabling secure remote working is once again a top priority

The pandemic has bought many new security risks, particularly around remote working. As the UK government once again urges people to work from home under its 'Plan B' restrictions, these risks must be tackled as a priority 2021-12-16 12:45 1KB www.computerweekly.com

332

0.5

Cargo continues flooding into Port of LA with 2022 looking to be a repeat performance

Curing the supply chain woes won't happen quickly, port official says. 2021-12-16 12:43 6KB www.siliconvalley.com

333

0.8

LG's indoor gardening fridge looks like something out of The Martian

LG has announced a new indoor gardening appliance, the LG tiiun. 2021-12-16 12:42 2KB www.techradar.com

334

0.8

OnePlus Announces Community Sale celebrating its Eighth Anniversary in India: OnePlus 9 Series, Nord and More Available for a Discount

OnePlus has announced offers and discounts on a bunch of its products including smartphones, smart TVs, wearables, and accessories. 2021-12-16 12:39 3KB www.mysmartprice.com

335

0.4

Meta Said to Win Conditional EU Nod for Kustomer Buy

Meta, formerly Facebook, is set to gain EU antitrust approval for its acquisition of Kustomer after offering remedies that allow rival products to function with those of the US customer service startup, people familiar with the matter said. 2021-12-16 12:39 2KB gadgets.ndtv.com

336

0.1

Giving to charity? More taxpayers can deduct donations in 2021 under IRS pandemic rule

To encourage giving, the IRS will allow those who don't itemize their taxes to now claim charitable deductions up to $300, or $600 for a married couple. 2021-12-16 12:39 2KB www.siliconvalley.com

337

0.5

Google Calendar update will prevent disastrous scheduling mishaps

Make sure you don't mix up work and personal lives with Google Calendar on mobile. 2021-12-16 12:37 2KB www.techradar.com

338

0.8

Poll: Do you plan to buy a new phone next year?

We're expecting some great devices to launch in 2022, but do you plan to buy a new phone next year or are you still good for now? 2021-12-16 12:36 1KB www.androidauthority.com

339

0.2

Friend in Need: US Navy Rescues 5 Iranian Drug Peddlers from Burning Vessel

The US Navy, on Thursday, rescued five suspected Iranian drug peddlers from a burning ship. 2021-12-16 12:34 3KB www.ibtimes.sg

340

0.4

Fake news and fact-checking: Study examines social media use during the pandemic

Social media was used to both spread misinformation and for fact-checking during the height of the COVID-19 pandemic, according to a new study which explores how individuals perceive and make sense of information they encounter during times of global crisis. 2021-12-16 12:34 4KB phys.org

341

0.3

Cockroach Labs more than doubles in value to $5bn

'Cloud-native' outfit munches up $278m in new funding 2021-12-16 15:01 2KB www.theregister.com

342

1.2

The recent killer tornado's track is visible from space

During the night of December 10, 2021, severe weather tore through several US states, Arkansas, Illinois, Kentucky, Mississippi, Missouri and Tennessee. At least 70 tornado-like events were reported, and one storm cell was tracked on radar for approximately four hours as it traveled for more than 400 km (250 miles.) 2021-12-16 12:30 3KB phys.org

343

0.2

Parasitic honeybee mite jolts in the hive and uses vibrations to sense where it is

Tiny parasitic mites, which are one the greatest threats to the honeybee, frequently send remarkably strong vibrational pulses into the surface they reside on, a new study has revealed. 2021-12-16 12:30 5KB phys.org

344

0.4

Sony Xperia Pro-I: Watch teardown video here

Sony's latest flagship phone offering is the Xperia Pro-I. It was first leaked ahead of official product launch back in October. It was then made public with a Vlog Monitor. The phone's release schedule was made known and now here is a teardown video. We are curious if the special vlogging smartphone is easily repairable. […] 2021-12-16 12:30 2KB androidcommunity.com

345

0.6

Apple Watch Series 8: All the rumors and news you need to know about

The Apple Watch Series 8 is likely to be announced in September of 2022. Here's everything we think we know about the watch so far. 2021-12-16 12:30 3KB bgr.com

346

0.5

TEAMGROUP ventures forth with DDR5 ECC DIMM & R-DIMM industrial server memory, up to 6400 Mbps speeds & 128 GB capacities

TEAMGROUP continues to offer next-gen memory options for the industrial markets, this time with ECC DIMM and R-DIMM options. 2021-12-16 12:27 3KB wccftech.com

347

0.2

The emergence and perils of polarization

We can't understand polarization unless we analyze it as a complex system, argue SFI External Professor Scott Page (University of Michigan) and co-author Delia Baldassarri in a commentary for a special feature on the dynamics of political polarization in the Proceedings of the National Academy of Sciences. 2021-12-16 12:23 2KB phys.org

348

0.7

Gears of War 6 may not release for another three years, according to new rumor

It's been claimed that Gears of War 6 won't release for another three years and not before The Coalition's other project. 2021-12-16 12:17 3KB www.techradar.com

349

0.3

Google Chrome is cracking down on extensions - and that's a bad thing

Manifest V3 is hurting extension development, some are saying 2021-12-16 12:16 3KB www.techradar.com

350

0.8

Flow La Movie: Music Producer, Partner and Child Die after Florida-Bound Private Jet Crashes in Dominican Republic

Along with Hernandez, the crash claimed the lives of his long-time partner Debbie Von Marie Jimenez Garcia, 31, and son Jayden Hernandez, 4. 2021-12-16 12:13 4KB www.ibtimes.sg

351

1.0

What time is Hawkeye episode 6 released on Disney Plus?

Here's when Hawkeye episode 6, aka the MCU TV show's finale, lands on Disney Plus. 2021-12-16 12:12 4KB www.techradar.com

352

2.7

LGBTQ people in need of stand-in parents at weddings, holidays find 'family' in Facebook group

Alex Bonell, 17, and a junior at Waukesha West High School in Wisconsin, said the inclusive signage helped make the challenges of the LGBTQ+ community … 2021-12-16 12:11 796Bytes eu.usatoday.com

353

0.7

Realme GT 2 listed on company's website, India launch likely soon

The Realme GT 2 has been spotted on the company India website, hinting towards the imminent launch. Before we see it in India, the device will make its way to China on December 20. 2021-12-16 12:11 2KB www.indiatoday.in

354

0.2

New DNA sequencing technique preserves cells' locations within tissues

Within complex tissues such as cancer tumors, individual cells can vary widely from each other. Internally, cancer cells can develop unique DNA mutations and genomic changes, potentially leading to drug resistance, metastasis, or relapse. Externally, the cells' specific locations within the tissue also matter, since the local structure of a tumor and its surrounding tissues can affect cell state and drug permeability. 2021-12-16 12:10 4KB phys.org

355

0.4

Sensor detects toxins in drinking water sources

University of Cincinnati researchers have developed a sensor that detects toxins from algal blooms that taint surface water such as rivers, lakes and streams. Early detection of these toxins can aid water treatment plants to adjust the treatment strategy to keep the dangerous substances from contaminating drinking water. 2021-12-16 12:09 4KB phys.org

356

2.4

Benelli TRK 251 adventure-tourer launched in India at a starting price of Rs 2.51 lakh: Check specs

Find latest and upcoming tech gadgets online on Tech2 Gadgets. Get technology news, gadgets reviews & ratings. Popular … 2021-12-16 12:09 1KB www.firstpost.com

357

0.3

MSI takes the wraps off its beastly MEG Z690 GODLIKE motherboard that comes with a detachable touchscreen

MSI's new MEG Z690 GODLIKE is a limited-edition motherboard for hardcore gamers who've either previously purchased an older GODLIKE motherboard or bought and registered an MSI RTX. 2021-12-16 14:56 2KB www.techspot.com

358

0.8

Polarization, diversity, and democratic robustness

Polarization is dangerous for democracy. Though the U.S. Constitution was designed to harness rivalry with a diverse, redundant, and modular set of institutions, if that rivalry curdles into the belief that your competitors are your enemies, those institutions may not be strong enough to hold a nation together. 2021-12-16 12:08 2KB phys.org

359

0.7

Get cozy with up to 30% off sitewide at Isotoner right now

The holidays are near, which means for much of the world temperatures are dropping. Stay warm and cozy and save big on gloves, hats, scarves … 2021-12-16 12:06 1KB www.cnet.com

360

0.3

Apple Closes 3 Stores, Extends Return-to-Office Deadline, Offers $1,000 Bonus

COVID rears its ugly head once again, forcing Apple Stores to limit customer numbers, require masks be worn. 2021-12-16 12:04 2KB uk.pcmag.com

361

1.0

December Update Released To Galaxy S20 FE & XCover Pro

Samsung has released the December security update to the Galaxy S20 FE and the rugged Galaxy XCover Pro. 2021-12-16 12:03 2KB www.androidheadlines.com
Articles
DC5n United States IT in english 361 articles, created at 2021-12-17 00:06
The OnePlus Buds series has delivered a few pairs of solid truly wireless earbuds, and today the company is launching the OnePlus Buds Z2 with a mid-range price and the return of Google Fast Pair. Under the hood, the Z2 uses the same drivers as the OnePlus Buds Pro, and supports active noise cancellation complete with a transparency mode. Battery life is rated at 38 hours in total, with "Flash Charge" for five hours of listening in 10 minutes. The Buds have an IP55 water-resistance rating while the case hit IPX4. OnePlus has also built in a gaming mode that promises latency of around 94ms, but that requires a OnePlus smartphone. OnePlus Buds Z2 deliver noise cancellation of up to 40dB, allowing users to listen to their favorite playlists without interruption from loud, ambient noise. The Buds Z2 also boast the same 11mm dynamic drivers as flagship hearable OnePlus Buds Pro, providing users with rich bass, razor-sharp treble, and Dolby Atmos support. The OnePlus Buds Z2 deliver up to 38 hours of listening time on a single charge with the included charging case. The truly wireless earbuds also support Flash Charge that provides 5 hours of listening time in just 10 minutes. The overall package OnePlus is offering here looks solid – and in our brief testing, they sound great! –but perhaps our favorite addition is the return of Google Fast Pair. OnePlus supported this excellent feature on previous earbuds, but ruthlessly stripped it from the OnePlus Buds Pro last year for its own fast pairing method that only worked on OnePlus phones (or by opening an app on other phones). With the OnePlus Buds Z2, Fast Pair support is back, but you'll still need the "HeyMelody" app to take advantage of additional features. The OnePlus Buds Z2 are technically available in the United States today, but with two catches. Firstly, you need to sign up for the "Red Cable Club," a free loyalty membership that OnePlus is launching today. Around 1,000 pairs will be sold today under that requirement, with stock opening to everyone tomorrow. You can order Buds Z2 now from OnePlus' website. Check out 9to5Google on YouTube for more news:

OnePlus Buds Z2 released in USA: Considering OPPO and value
slashgear.com
c94fa76c1787a241c27c308f3195043a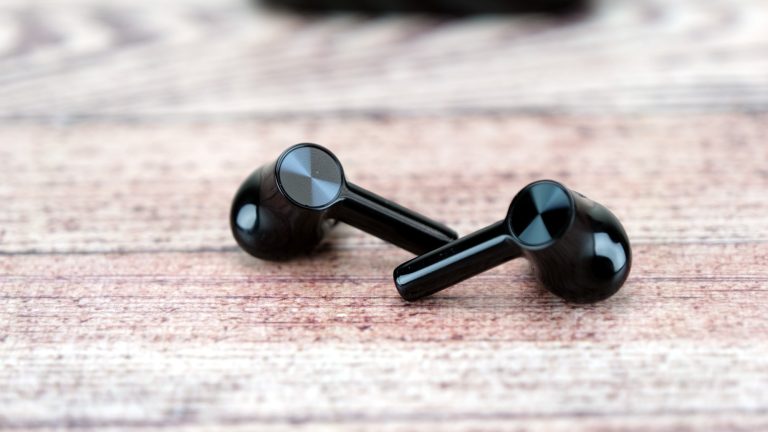 OnePlus Buds Z2 review: Can OnePlus take on Nothing?
bgr.com
f1ae464ff708b1df443cbce7dc53195b
OnePlus Buds Z2 bring big sound and ANC in an affordable package
pocket-lint.com
c0b97a4716dd92b48e0564c14362b643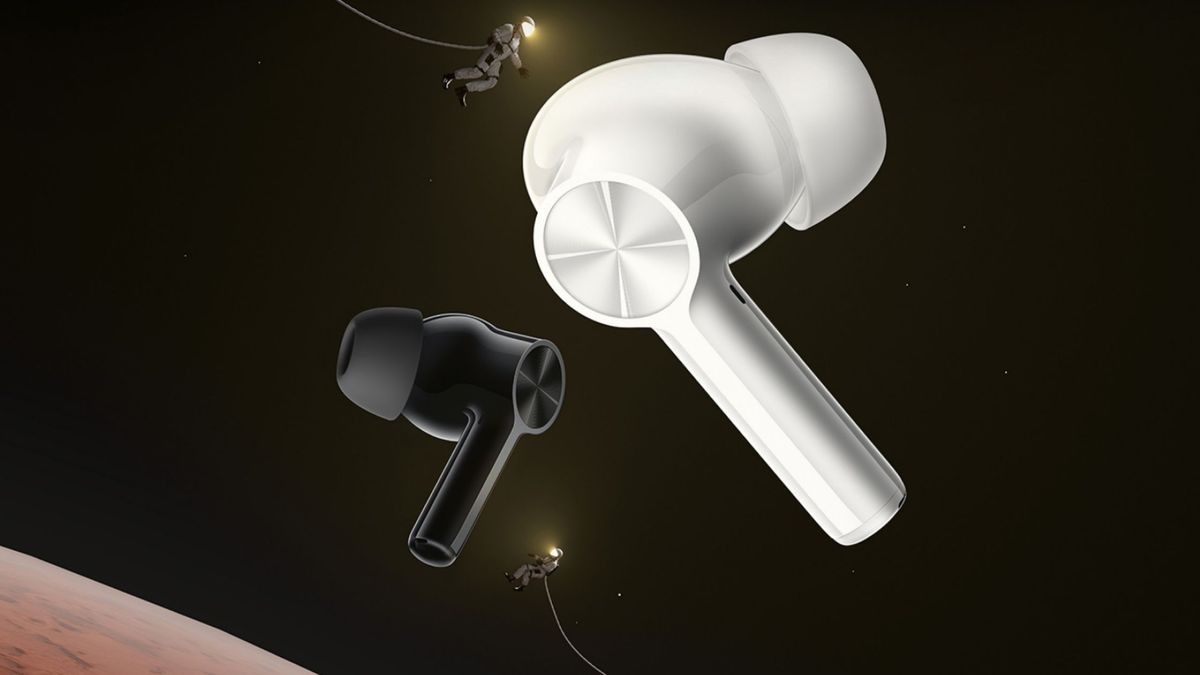 OnePlus Buds Z2 finally come to UK, but is the upgrade worth it?
techradar.com
bbd6401aa8581885916887b861170f03
OnePlus Buds Z2: Affordable buds get better (Update: US and Canada availability)
androidauthority.com
d62f4e926f97170f375bc90eed1ddd74
OnePlus Buds Z2 review: Too much bass, not enough grace
digitaltrends.com
5c914030ee6453a3007ca696f60f3d66
OnePlus Buds Z2
uk.pcmag.com
4f603e7511eb866bda70562240647af1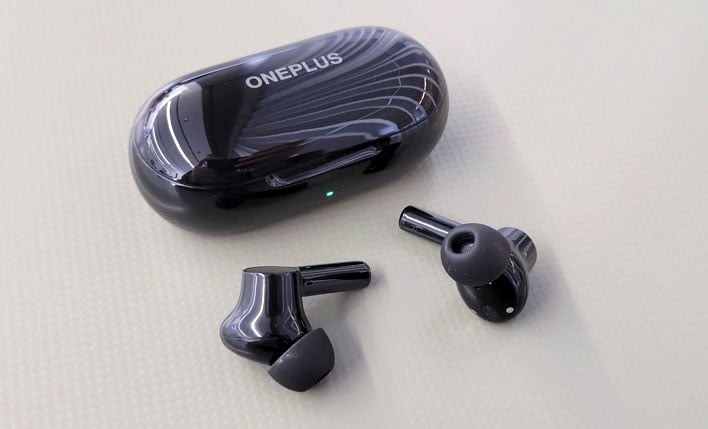 OnePlus Buds Z2 Review: Solid ANC Earbuds For Under $100
hothardware.com
546d92d86a0f3cebfd264d6b119ec040
OnePlus Buds Z2 Review: Impressive on almost all fronts
phandroid.com
6be2b40fae4a6626723a8b82c59337c0
OnePlus Buds Z2 vs OnePlus Buds Pro: Which should you buy?
pocket-lint.com
bd0019d2672a7ac75f2e7923e85a4746
The OnePlus Nord 2 CE will be the next mid-range smartphone offering from the Chinese OEM. We mentioned the device has been codenamed OnePlus Ivan. Specs were leaked recently and now we've got more information including the design, punch-hole screen, and triple cameras as shown off by the image renders. Mid-range specs can be expected including a 6.4-inch AMOLED display with 90Hz refresh rate, 4500mAh battery, and a Dimensity 900 chipset from MediaTek. It will be released first in India in early 2022. The OnePlus Nord 2 CE aka OnePlus Ivan will also roll out in Europe. The renders here are by Yogesh Brar in partnership with 91mobiles. You can say it looks like the Nord 2 but with the camera arrangement on the rear has been changed. Unlike the Samsung Galaxy A53, this one will keep the 3.5mm headphone jack. The bezels are slimmer and the display is flat. The speaker grill is placed on the forehead. You can choose between the Olive Green or the Gray color version. The renders don't show any cutout for a fingerprint reader. We can assume there will be an on-screen fingerprint sensor. There is still a small cutout for the 16MP selfie camera. OnePlus Nord 2 CE will use Android 12 topped by OxygenOS 12. It will come with the standard options like 4G LTE, dual SIM, 5G, USB Type-C port, NFC, GPS, and a microSD card slot for memory expansion. A February 2022 launch can be expected. Price may still be between Rs 24,000 to Rs 28,000.

OnePlus Nord 2 CE specs and design is in light
thegoandroid.com
af17db5c72cc9bb7d76d93b5384d75bc
OnePlus Nord 2 CE design renders show triple-camera system and hole-punch display
pocket-lint.com
5212d03b19dffcff9e54527fc18a4277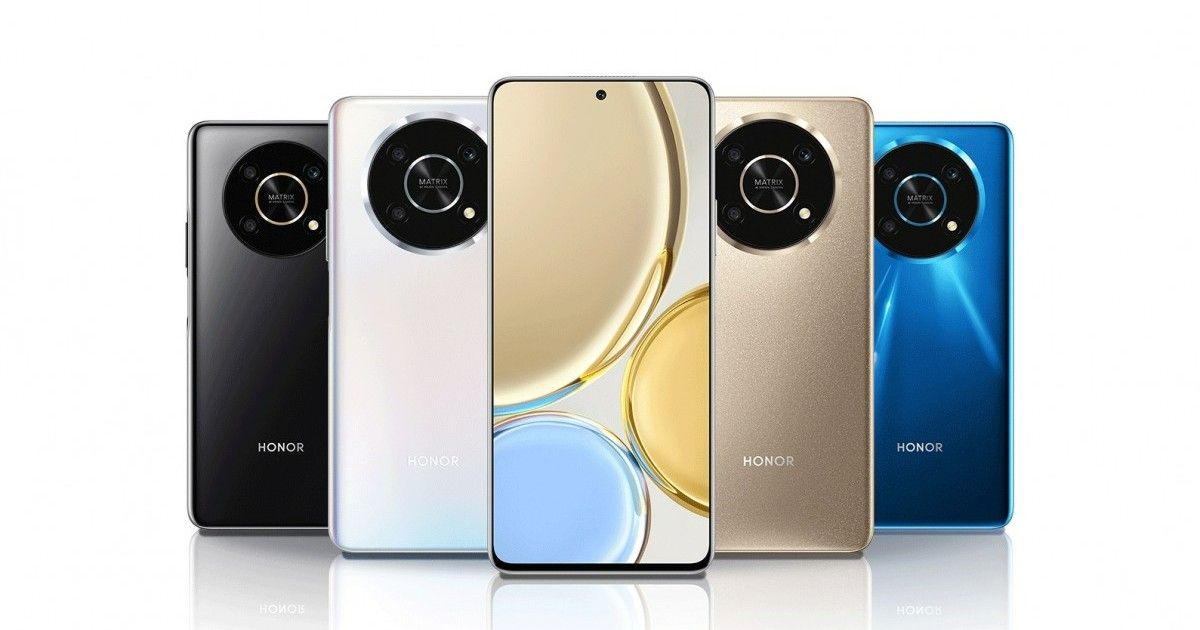 Honor X30 Launched with 120Hz Display, 4,800mAh with 66W Fast-Charging: Price, Specifications
mysmartprice.com
f9d06fec43b677e7c161806c6788a2f7
OnePlus Nord 2 CE Design Revealed, Check Out The Images
androidheadlines.com
4585b7ebfc9bda81a3ecb633976a72ce
OnePlus Nord 2 CE renders showcase the upcoming budget Android
9to5google.com
289361a8cc41d350bacbd18bff0c76de
It was already rumored that Nvidia is working on a desktop variant of its GeForce RTX 3050 graphics card. According to a new leak, however, the company is preparing to launch the GPU with two models. Leaker Kopite7kimi (spotted by VideoCardz) disclosed that Nvidia is reportedly opting to integrate the GA106 GPU for the RTX 3050 desktop lineup (4GB and 8GB configurations) as opposed to the GA107 GPU that was originally reported. Initial rumors detailing the card's specifications indicated 3,072 CUDA cores. According to Kopite7kimi, that configuration has been downgraded by Nvidia. The GA106-150 GPU will now feature 2,560 CUDA cores alongside 8GB of memory, while the GA106-140 GPU that sports 2,304 CUDA cores comes with 4GB of memory. It's unclear why Nvidia chose to change the GPU architecture, but VideoCardz notes the decision could be associated with plans to potentially release an RTX 3050 Ti desktop variant that offers more cores, as well as the same GPU. As for the GA106 GPU itself, it's based on Nvidia's Ampere architecture. With support for DirectX 12 Ultimate, the chip is capable of both hardware ray tracing and variable-rate shading, which are features largely used for video games. It's also compatible with machine-learning applications through the use of 120 tensor cores. Currently, the GeForce RTX 3050 graphics card is found on laptops. The card's desktop series, meanwhile, seems to be Nvidia's answer to Intel's upcoming Arc Alchemist lineup, as well as AMD's RDNA 2-based Navi 24 GPUs. The first video cards from these two series produced by Team Blue and Team Red are expected to be released during the first quarter of 2022. With this in mind, the RTX 3050 desktop GPUs are most likely set for an unveiling at CES 2022 on January 4, followed by an official release a few weeks later at the end of the month. Of course, this is not the only graphics card Nvidia plans to release during the coming months. Its flagship GeForce RTX 3090 Ti is also due for a January launch, while the RTX 3080 12GB model could go head-to-head with Arc Alchemist's high-end segment in the second quarter. Component shortages, however, could cause one particular GPU, the rumored GeForce RTX 3070 Ti 16GB, to miss its January launch.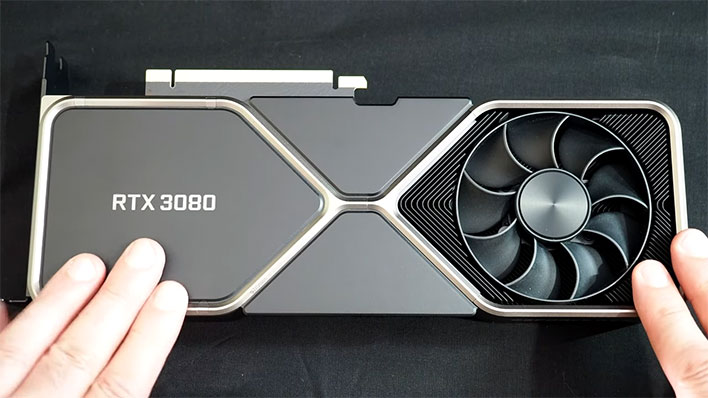 NVIDIA's Alleged GeForce RTX 3080 Refresh Might Be A Bigger Upgrade Than Initially Thought
hothardware.com
e8d6af47821712f677fe603487e8b413
NVIDIA GeForce RTX 3050 Rumored To Launch In 8 GB & 4 GB Flavors With Ampere GA106 GPU
wccftech.com
9ba58e7660d81ddd03d384cd819a5265
Nvidia opens up GeForce Now RTX 3080 tier to all, no pre-orders required
digitaltrends.com
60d277c5c297953dd09ca0f9bb3d7b1c
Nvidia's GeForce Now RTX 3080 subscription available for instant access
cnet.com
c11047115dbd470fe4ab530b50dd1e74
Nvidia opens up GeForce Now RTX 3080 tier to all, no preorders required
digitaltrends.com
9cfac2ad94812d946749ea7328044a71
can do a lot of cool things, other than just lighting up your home. It's really pretty incredible everything that Philips Hue is able to do. It can sync with Razer Chroma, as well as Spotify, to make for a pretty interesting light show at home. On top of that, with the Philips Hue HDMI Sync Box, you can also plug it into your TV and have it sync with your TV for movies, TV shows and even games. That's really just the tip of the iceberg on everything that Philips Hue can do, other than light up your home. Today, we're going to show you how to sync your music from with Philips Hue. It can be a bit daunting, since there are quite a few steps here, but it is pretty easy to do. To set this up, you'll want to firstly, open up the Philips Hue app. From there, tap on the "Sync" button in the center bottom. It'll now show a screen about syncing your lights to your entertainment. Tap on "Get Started". Next, you'll be asked how you want to sync your lights. Choose the first option, which is "Spotify Account". On the next screen, Philips Hue will tell you that you'll need to go ahead and link your Philips Hue and accounts. Then tap "Next". Philips Hue is transparent about how they'll use your data. So read that screen, then tap on "Next". On this next page, you'll login to your Philips Hue account. Then you'll login to your Spotify account. Spotify will then show you what Hue is asking permission to do. Which is to view your Spotify account data, and view your activity on Spotify. If you agree to that, tap on "Agree". Now that your accounts are linked, you need to create an Entertainment Area. Tap on "Next". Philips Hue will ask if you watching a TV or a movie, or Listening to Music. Tap on "Listening to Music". You'll want to give a name to your entertainment area. By default, it'll be "Music Area". But you can change it to a home office or something else. Next, you'll choose the lights you want to add to this area. After that, you'll need to position these lights. Choose the location and also the height of the lights. Then tap on "Next". After that, you'll get a confirmation that the Entertainment Area was created. Tap on "Done". In this next phase, you can choose to set up a smart home assistant to use with your music sync. Both Google Assistant and Amazon Alexa are available. And you're all set now. You can start playing some music and turn on music sync. And you're good to go. Make sure that after you start playing some music, that you go back to the Philips Hue app and hit the Sync button in the middle. That will activate the lights to start the light show with your music. From here you can also choose the intensity, color, and brightness.

How to add Spotify music on Instagram stories
androidauthority.com
44085188ddec2e8f051e3186c4dc3dbb
Best Philips Hue deals for December 2021
digitaltrends.com
63184113fc8e9661cd2825b7609c10b1
How to download music from Spotify
androidauthority.com
3b84516499e1e3cf113d6749dbf01a5d
Final Fantasy VII Remake Intergrade brought more content, features, and a visual upgrade to the hit recreation of an RPG classic, and it made the leap from PlayStation to PC on Dec. 16. Despite the visual enhancements available with this game (as Intergrade was a PS4 to PS5 upgrade), players can still get in at the ground level with system specs more in line with a PS4's performance. Read on to see what it'll take to play and dial up the settings. Why the Final Fantasy VII Remake Intergrade Hype? Final Fantasy VII Remake Intergrade breathes fresh life into one of the best-regarded RPGs in history. Final Fantasy VII came out in 1997, when 3D graphics, rich plots, and symphonic scores for video games were still in their infancy. The Final Fantasy VII Remake brought the game into the 21st century with modern graphics, gameplay, and audio. In our review, we found that the PC version is an excellent reimagining of the iconic PS1 JRPG that features fantastic visuals and addicting combat. The new Yuffie side content provides additional fun, and even addresses a few minor issues from the 2020 console release. Where Can You Buy Final Fantasy VII Remake Intergrade? Final Fantasy VII Remake Intergrade for PC is on sale via the Epic Games Store for $69.99. Final Fantasy VII Remake Intergrade Minimum System Requirements OS: Windows 10 (64-bit) CPU: Intel Core i5-3330 or AMD FX-8350 RAM: 8GB GPU: Nvidia GeForce GTX 780 or AMD Radeon RX 480 VRAM: 3GB Direct X: Version 12 Available Storage Space: 100GB Final Fantasy VII Remake Intergrade Recommended System Requirements (1440p) OS: Windows 10 (64-bit) CPU: Intel Core i7-3770K or AMD Ryzen 3 3100 RAM: 12GB GPU: Nvidia GeForce GTX 1080 or AMD Radeon RX 5700 VRAM: 8GB Direct X: Version 12 Available Storage Space: 100GB How to Play Final Fantasy VII Remake Intergrade Final Fantasy VII Remake Intergrade supports keyboard and mouse input as well as controllers with either XInput or DirectInput, which means players can even use their Xbox controllers. Players will also have the option of running the game at up to 4K with HDR and can play at a max framerate of 120fps. Visit PCMag on Steam If you liked this Final Fantasy VII Remake Intergrade spec breakdown and would like to see more PC gaming coverage, please join the PCMag Steam Curator page. There, you'll find links to every Steam game we've reviewed, as well as in-depth previews of upcoming Steam titles. For more in-depth video game talk, visit PCMag's Pop-Off YouTube channel.

Final Fantasy VII Remake Intergrade (for PC)
uk.pcmag.com
6ce1aae019b339df55b8aa8fa9235d4c
Final Fantasy VII Remake PC Version Runs Well But Leaves Us Wanting
wccftech.com
f7330f319fa9be3cce51eaaff7cd32d9
Final Fantasy 7 Remake Intergrade PC files point to Steam version being in the works
kitguru.net
c76f09fb86895cfd68165f93b5dc0591
Once again, Tesla and SpaceX CEO Elon Musk has taken to Twitter to mock a group of crypto fanatics — and this time, he's targeting NFT lovers. On Wednesday, the mercurial entrepreneur tweeted a meme showing a patient lying on a therapist's couch. "These 'NFTs' — are they in the room with us right now?" the therapist appears to be asking. Even setting aside the fact that mocking mental illness is a tasteless thing to do, Musk's attitude toward NFTs and crypto has been a serious roller coaster lately. Just this week, he tweeted that Tesla will make some merch items purchasable with Dogecoin. Was that tweet another joke? It's hard to say, especially since Musk posted a meme that mocks DAOs (decentralized autonomous organizations) users not two weeks ago, in what may have even been a low blow at his brother. In that tweet, he compared DAO users to weird bathroom stall evangelicals. Yes, DAOs are different than Dogecoin, which is different than an NFT. But they're all based on the idea of blockchains, and to some, it may just look like Musk has suddenly changed his opinion on all things crypto. It's hard to know exactly what the ever-facetious Musk is a fan of versus what he's actually mocking, but clearly his words continue to boost or suppress market values for whatever he's talking about. And it's a pretty obtuse joke to play, since the game pieces are other people's real assets. More on crypto markets: Bitcoin Hits Highest Price In Its Entire History Care about supporting clean energy adoption? Find out how much money (and planet!) you could save by switching to solar power at UnderstandSolar. com. By signing up through this link, Futurism. com may receive a small commission.

6 more women sue Tesla, alleging they were sexually harassed at work
businessinsider.com
a5e5e51f0db83f25b845d4d411c9fbf6
Elon Musk Moans About His Student Loan Debt
futurism.com
4b26513d204f4623097c50579c67ec19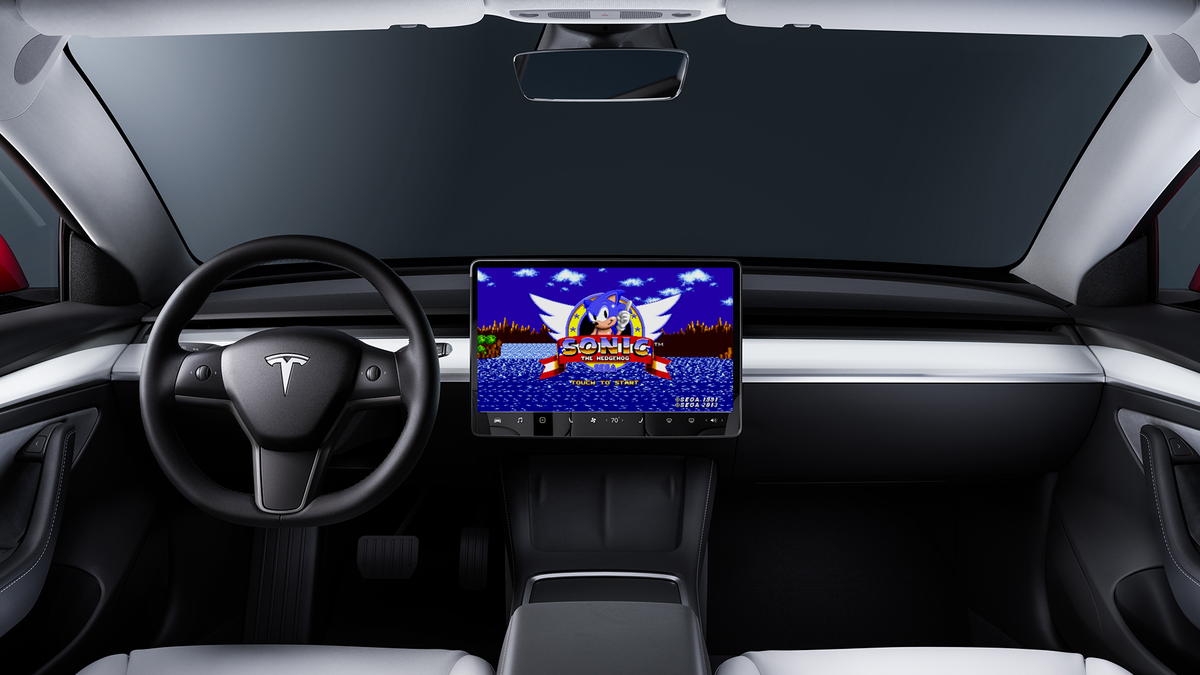 You can now play Sonic in your Tesla car
techradar.com
d9e327f29ff5a7e70fd69cfb454ed942
When Apple's revamped Mac Pro launched in 2019, the company also brought out an all-new high-end monitor called the Pro Display XDR — you might remember it for its much-derided $999 stand. Well, one prominent leaker has claimed Apple is working on a new version, which might suggest an updated Mac Pro is also almost ready for prime time. The news comes from Twitter leaker Dylandkt, who posted a thread outlining new information they claim to have access to. According to the posts, LG is working on three unbranded monitor enclosures that will be used for external displays. Despite the lack of branding, Dylandkt is confident these are headed for Apple products. One clue to the Apple connection, says the leaker, is that two of the enclosures share the exact same specs as the 24-inch iMac and an as-yet unreleased 27-inch all-in-one (most likely the forthcoming iMac Pro refresh). These smaller devices could line up with reporting from Bloomberg's Mark Gurman, who alleged in January 2021 that Apple was working on at least one smaller external monitor to go alongside the $4,999 Pro Display XDR. Gurman believed Apple wanted to offer something cheaper than its costly Mac Pro companion, which could explain the smaller sizes of these leaked monitor enclosures. As for the third device detailed by Dylandkt, this uses a 32-inch frame just like the Pro Display XDR. The current iteration of this monitor comes with a 6K resolution, 1,000 nits of brightness, and HDR10, so it's exciting to think about what the next version might offer (though it's less exciting to consider the potential price tag). If Apple is updating the Pro Display XDR, that implies a new Mac Pro could come with it, since the two launched together in 2019. The 27-inch and 32-inch models will feature mini-LED panels and a 120Hz variable refresh rate — tech that Apple dubs ProMotion and is found in the latest MacBook Pro. The 24-inch model might lack these features, which would help make it more affordable. Dylandkt also notes that they have seen "a reference to custom silicon powering the 32-inch display." The current Pro Display XDR is kitted out with an Apple-designed timing controller chip that is used to modulate its LCD pixels and LED backlighting, so this mysterious chip could be an updated version of the existing silicon. Although the leaker states they have not seen these silicon references on the 24-inch and 27-inch models, that does not necessarily mean custom chips will be totally absent from these devices. As Dylandkt points out, that information simply isn't available right now, and might come to light at another time. If Apple is working on a new Pro Display XDR, it will surely pair it with an updated Mac Pro – something that's strongly rumored for a 2022 release. With all these displays in the works, Apple fans could get a veritable feast for the eyes in the coming months.

LG is Working on Three Apple Displays Including New Pro Display XDR With Apple Silicon Chip
wccftech.com
0b46094ba48ac0fa451b0ef6aa7a7e73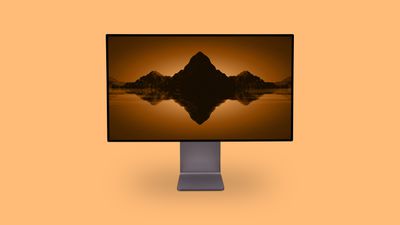 Apple Rumored to Launch Lower-Priced 24-Inch and 27-Inch External Displays: What to Expect
macrumors.com
85ed5f32a5808a29c4a134dcedffdb83
Massively-multiplayer online game Final Fantasy 14 has become so popular, Square Enix decided the only way it can hope to cope is by suspending sales of the game. As Eurogamer reports, the latest Endwalker expansion for the game has caused a huge surge in popularity to the point where there's "ongoing congestion" and long wait times to play. In response, Square Enix initially offered active players who own the full game an extra seven days of game time, but that has now been extended to 14 days. Naoki Yoshida, Producer and Director of the game, also revealed that sales of both the physical and digital versions of the game have been suspended temporarily, and the free trial disabled. Yoshida explained: "Players are currently experiencing extremely long wait times due to the dense concentration of play hours which far exceed our server capacity, especially during the peak times, and so we have decided to temporarily suspend the sale and delivery of Final Fantasy XIV Starter Edition and Complete Edition. Additionally, although those with an active subscription are prioritized to log in, Free Trial players are unable to log in outside of late night and early morning hours, and so we will also temporarily suspend new registrations for the Free Trial." The suspension is a gradual one, so copies of the game may still be on store shelves right now. Sales of expansion packs and collector's edition digital upgrades will continue to be sold, however. Advertising is also being scaled back so that Square Enix can focus on catering to the players it already has without attracting lots of new ones. On Dec. 21, Patch 6.01 will be released for the game to solve the Error 2002 problem that occurs during login and results in an unstable connection. Patch 6.05 is still scheduled to release on Jan. 4 next year despite the development team currently trying to catch up with player demand. And as for adding more servers for the game, Yoshida says they are trying very hard, but the pandemic has made it impossible to get new server equipment so far. Clearly this is going to be a problem that takes months to solve.

Final Fantasy XIV sales halted because too many people are playing
digitaltrends.com
32007789650e530fd1f923dc6d010db8
Final Fantasy XIV Endwalker's popularity forces temporary halt on sales
cnet.com
853dc67c02aee13db5930a5299e3a3b0
Everyone loves free games. Steam has a hefty collection of them, but some places offer titles for only a limited amount of time. Epic Games gives away multiple games a week. Amazon's Prime Gaming subscription service has new titles each month. But if you're not paying attention, you'll lose out on a PC game you could have kept forever. In an effort to help gamers know what's out there to claim, we're tracking the best free games available in a given month. While some titles are free outright, others are included as part of a subscription service. Here's everything you can grab this month. Free Epic Games Store Games Epic Games gives away free titles every week; no need for a subscription. Head over to the Epic Games Store website or open the launcher, scroll down to the Free Games section, and hit the Free Now banner on the title you want. Then, go through the process as if you were purchasing the game. You won't be charged, and the game will appear in your games library on the Epic Games launcher. Shenmue 3 (Until Dec. 17) Shenmue 3, a continuation of the Dreamcast -era series, follows a young martial artist as he attempts to track down his father's killer. The game includes open world exploration, brawler battles, quick-time events, and various mini-games Free GOG Games GOG doesn't have regular giveaways as some other websites do, but when there is a free game to claim, you can grab it right from the front page. You will see a banner with a free game and countdown. Click the green button to claim the game. In between giveaways, GOG always has a small collection of free games, which mainly comprises classic computer games that have been made available at no cost. The Witcher: Enhanced Edition GOG allows you to score a free copy of the first Witcher game if you download the GOG Galaxy desktop client. Go to the Recent view and click the giveaway button at the top of the screen. As long as you agree to let GOG send you news and offers, the game is free to claim. Free Games Collection You can grab any of GOG's free games by adding it to your cart and proceeding as if it were a normal purchase. The game will then be added to your account for $0. Standouts include Beneath a Steel Sky, Shadow Warrior, Postal, and several Ultima games. Akalabeth: World of Doom (1979) Ascendant (2014) Beneath a Steel Sky (1994) Bio Menace (1993) Cayne (2017) Delores: A Thimbleweed Park Mini-Adventure (2020) Doomdark's Revenge (1984) Eschalon: Book I (2006) Flight of the Amazon Queen (1995) Hello Neighbor Alpha Version (2017) Janosik Jill of the Jungle: The Complete Trilogy (1991) The Lords of Midnight (1984) Lure of the Temptress (1992) Loria (2018) Open TTD (2004) Postal: Classic and Uncut (2003) Samorost 1 (2003) Sang-Froid: Tales of Werewolves (2013) Shadow Warrior Classic Complete (1997) Stargunner (1996) Sunrider: Mask of Arcadius (2014) Symphonia (2020) Teenagent (1994) Treasure Adventure Game (2011) Tyrian 2000 (1999) Ultima 4: Quest of the Avatar (1985) Ultima World of Adventure 2: Martian Dreams (1991) Worlds of Ultima: The Savage Empire (1990) War Wind (1996) Free PlayStation Plus Games PlayStation Plus is Sony's online multiplayer and games subscription service that costs $9.99 for one month, $24.99 for three months, or $59.99 for a full year. As part of the service, you can claim new games to keep every month. They'll be accessible as long as you have an active PlayStation Plus subscription. Subscribers who own a PS5 will also be able to keep games from a curated selection of titles. You can claim these games directly from your console by choosing the PlayStation Plus button on the PlayStation home screen or going through the PlayStation Network Store. Games can also be added from the PlayStation Store website as long as Automatic Downloads are enabled. Once this is set up, you can add games from webstore and they will be remotely downloaded to your console. Godfall: Challengers Edition (Until Jan. 3) Godfall is an action RPG with a heavy focus on melee combat. Go it alone or join up to three friends in order to complete quests and acquire valuable loot to further customize your character's abilities and attacks. Lego DC Super-Villains (Until Jan. 3) Lego DC Super-Villains is an action adventure game puts you in control of the most dangerous criminals in the DC Universe. After the Justice League disappears, it's up to Joker, Harley Quinn, Lex Luthor, and other prominent DC baddies to save the world from evil versions of the world's greatest heroes. Mortal Shell (Until Jan. 3) Taking its cues from the Dark Souls video game franchise, Mortal Shell is a soulslike action RPG that puts you in control of a number of "shell" characters, each with their own unique playstyle. The Persistence - PS VR Only (Until Jan. 3) In the survival-horror VR game The Persistence, you are security officer aboard a starship overrun by monstrous clones and must fight to restore functionality to the ship. If you die, you are reborn in a cloned body, so upgrade your stats and abilities along the way. For an extra challenge, the ship will change configuration over time. Until You Fall - PS VR Only (Until Jan. 3) In the hack-and-slash VR roguelite Until You Fall, you must attack, block, cast spells, and dodge attacks in intense combat sessions filled with synthwave music. Equip powerful weapons, explore randomized rooms, fight new enemy configurations, and gain new powerups during each run. The Walking Dead: Saints & Sinners - PS VR Only (Jan. 3) Saints & Sinners is a VR title that throws you directly into the action of the Walking Dead universe. Fight walkers using improvised weapons, hide from the hordes, scavenge for precious resources, and complete missions from various factions. Your choices will have very real consequences for the people of New Orleans, so choose wisely. PlayStation Plus Collection - PS5 Only Those who own a PlayStation 5 and subscribe to PlayStation Plus now have access to a curated collection of PS4 games. Games can be claimed at any time and remain playable as long as there is an active subscription. The current lineup, from Sony and partner studios, includes: Batman: Arkham Knight Battlefield 1 Bloodborne Call of Duty: Black Ops III – Zombies Chronicles Edition Crash Bandicoot N. Sane Trilogy Days Gone Detroit: Become Human Fallout 4 Final Fantasy XV Royal Edition God of War Infamous Second Son Monster Hunter: World Mortal Kombat X Persona 5 Ratchet and Clank Resident Evil 7 biohazard The Last Guardian The Last of Us Remastered Uncharted 4: A Thief's End Until Dawn Free Prime Gaming (Twitch Prime) Games Prime Gaming (formerly known as Twitch Prime) is a subscription service that provides in-game loot, free games, and many other perks each month. The service costs $12.99 a month with a free 30-day trial or comes included with your $119 Amazon Prime subscription. Navigate to the Prime Gaming page, scroll down to the "Games with Prime" section, and select the Claim button next to the titles you want. To play games offered by Prime Gaming, you must download the Amazon Games launcher. Click the "Download and Play" link that appears next to the Claim button. In the pop-up window, click the link that says Download the Amazon Games Apps (Windows) to install the launcher. Once installed, Prime Gaming games can be claimed via the launcher. Football Manager 2021 (Until Dec. 31) The latest edition of the popular football-management simulation video game includes 2,500 clubs to choose from across 50 nations. The game doesn't just let you simulate matchups, you can also simulate every aspect of the game, including communicating with players and media, assessing and recruiting talent, and crafting strategies and play styles. Need for Speed: Hot Pursuit Remastered (Until Dec. 31) In this remaster of the classic racing game, you get to race within an open world of over 100 miles of road in the Pacific Northwest. Aside from multiplayer race modes, you also get career modes that put you in control of the racer or the police driver that chases him. Frostpunk (Until Jan. 3) The city-builder survival game Frostpunk has you build and maintain a city during a volcanic winter. You must help civilization survive by managing resources, exploring the surrounding area, gathering important items, and navigating story scenarios and challenges that threaten humanity. Journey to the Savage Planet (Until Jan. 3) In this first-person adventure game, players are tasked with exploring an alien world. Along the way, you will catalogue indigenous life, collect resources, craft items, and combat hostile lifeforms. Morkredd (Until Jan. 3) Morkredd is a co-op puzzle game where you must work together in order to solve challenging light- and dark-based scenarios. Manipulate the orb of light and avoid the shadows in order to survive. Spellcaster University (Until Jan. 3) In this card-based simulation game, you are the director of a magic university and must build rooms, hire teachers, train students, manage a budget, and fight monster by drawing cards from a deck of cards. Stubbs the Zombie in Rebel Without a Pulse (Until Jan. 3) In this remaster of the original game, you play as Stubbs the Zombie, who can fight his enemies through conventional means or turn them into zombies and command them to do his bidding. The zombies you control can be commanded to attack and turn other enemies or used as a shield against powerful attacks. Tales of Monkey Island Complete Pack (Until Jan. 3) This episodic adventure game is set in the world of previous Monkey Island games and sees Guybrush Threepwood adventuring to undo a voodoo curse he unknowingly unleashed upon the Caribbean. Youtubers Life (Until Jan. 3) This life and business simulation game puts you in control of a YouTube personality. You must manage the creation of new videos while also balancing the schooling and social life of your character. Along the way, you will have the opportunity to create ads that will increase revenue and help you grow your empire. Free Steam Games Steam has many free games you can download at any time, but limited-time free titles are a rare occurrence. In the event that you do find a free game, you can "buy" it on Steam like you normally would, but it will be automatically added to your library instead of having to check out. If you have a Steam Key code, you can claim the game by launching the Steam client and clicking Games Menu > Activate a Product on Steam. Follow the instructions to complete the process and get your game. You may also need to connect your Steam account with another online retailer (e.g. Humble Bundle) before you can enter the code. Nights Into Dreams (While Supplies Last) It turns out that Sega has a few more Steam codes to give out from its 60th anniversary celebration. Register your email with Sega, then claim a key for the classic console game Nights Into Dreams in your email. Crusader King II (Now Free) The grand strategy game Crusader Kings III has been well received, but you can preview the experience for free. Paradox Interactive has made Crusader Kings II free to play, giving gamers a chance to see what the excitement is all about. While the base game is free on Steam, the game's many DLCs are still paid. Endless Space Collection You can get the 4X strategy game Endless Space and its Disharmony DLC directly from the developer thanks to its Games2gether platform. Sign up for an account and open the reward page (the present icon in the top-right corner) to see your free game. Just link your Steam account to receive the free Steam key and save $10. Samorost (Now Free) The surrealist point-and-click puzzle game Samorost was initially released in 2003 but has now been remastered with enhanced sounds, graphics, and new music. The developer has made the game free forever. Total War: Shogun 2 - Battle of Kawagoe (Now Free) If you already have Total War: Shogun 2 in your Steam library, you can grab the Battle of Kawagoe map for free. It was originally released as a pre-order bonus in 2011, but now anyone can play the legendary battle that saw the Hojo clan launch an attack against the Uesugi, Ogigayatsu, and Ashikaga clans under the cover of night. Free Xbox Live Gold Games Xbox Live Gold is the premium subscription tier of the Xbox Live online gaming service that costs $9.99 a month or $24.99 for three months. It is also included in the cost of Xbox Game Pass Ultimate. Among the many perks you get is free Xbox games every month. While original Xbox and Xbox 360 titles are yours to keep forever, Xbox One games can only be played as long as you have an active Xbox Live Gold subscription. To claim your free games with an Xbox Live Gold subscription, go to the Gold section on your Xbox One console or visit this page on a computer to queue up the game for download on your console. Games are added on the 1st and 16th of every month. The Escapists 2 (Until Dec. 31) The Escapists 2 is a strategy RPG where you control an inmate throughout their daily routine inside a prison. You must complete quests, craft items, and ultimately find a way to escape. Insanely Twisted Shadow Planet (Until Dec. 31) Part shooter and part metroidvania action adventure game, Insanely Twisted Shadow Planet puts you in control of a space craft where you must make your way through challenging level layouts, solve complex puzzles, and fight the giant denizens of the Shadow Planet. Tropico 5 (Until Jan. 15) In the building sim Tropico 5, you are in control of a sovereign nation and can decide how the country is run. You have the choice to build up your infrastructure and create a utopia or to rule over your people with an iron fist. The game also includes a multiplayer mode that allows players to build together and share resources. Miscellaneous Free Games Not every free game is part of a larger program or initiative. If we find a random giveaway or a DRM-free download, we will share them below. Rayman Origins (Until Dec. 22) In the platformer Rayman Origins, you must use various power-ups and abilities to fight the Darktoons and save imprisoned Electoons. The game is free to claim from Ubisoft Connect for a limited time.

These are the best sim racing cockpits for PC, console gaming
cnet.com
05a8f3f98b8fa83f1c6f72af269eb9ed
The Expanse season 6 release date, how to watch and how to catch up
pocket-lint.com
171cc114ba0f68a5acfa9120ef32298a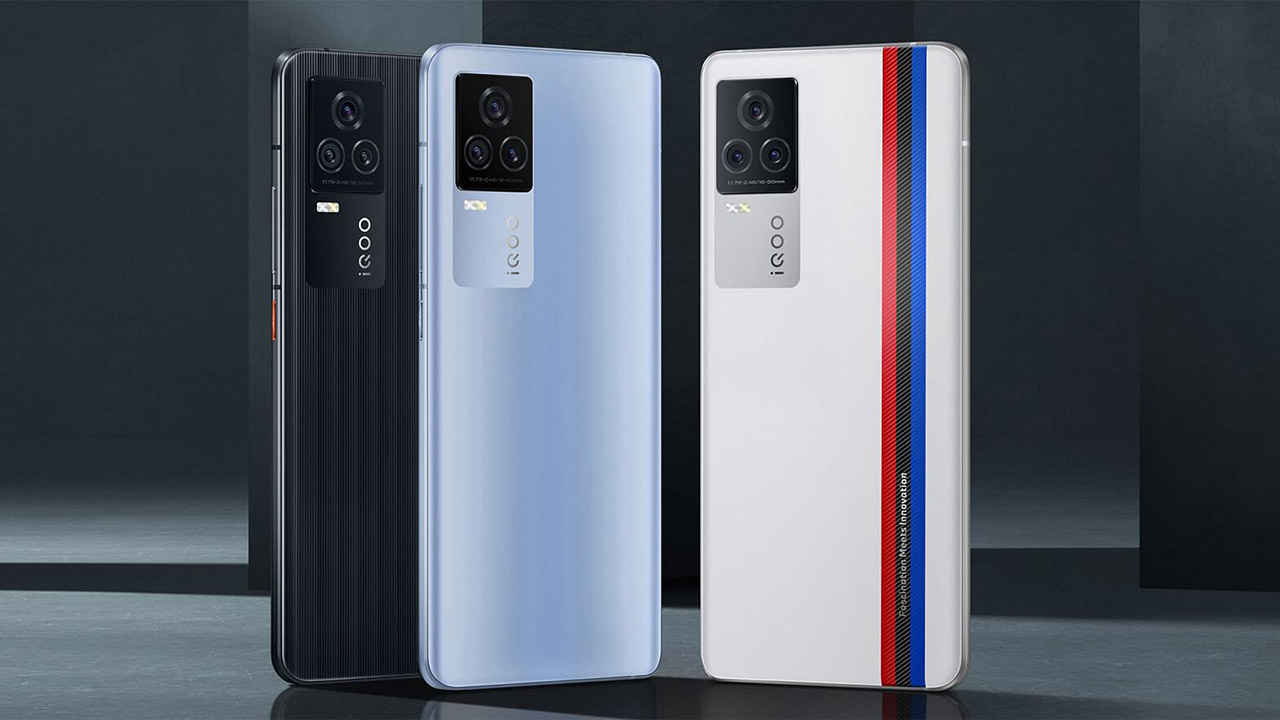 iQOO is expected to launch its new generation of flagship phones, the iQOO 9 and iQOO 9 Pro in the coming months. The phone is expected to be launched first in China and then make its way to global markets. And now, the iQOO 9 smartphone has been spotted online bearing code name V2171A. The phone has reportedly been certified by China's electronics certifying authority 3C. The certification has revealed some interesting facts about the phone, including the fact that the phone could come with support for 120W fast charging on the device. iQOO 9 series has been part of leaks and rumours for quite a while now, with leaks already revealing interesting details about the device. One of these is that both iQOO 9 and iQOO 9 Pro phones are tipped to feature a 4,700mAh battery. Other rumoured specs of the device include Qualcomm's newly launched Snapdragon 8 Gen 1 SoC under the hood. Additionally, there are reports that the phone is likely to have an AMOLED display with a refresh rate of 120Hz. The phones are also expected to come with gaming-first features, including pressure-sensitive shoulder buttons on both sides for playing games. Other than this, the handset is likely to include dual x-axis linear motors for vibration feedback. It is also tipped to get a micro-head gimbal mechanism for its camera. Apart from this, there aren't too many details about the iQOO 9 available online. But the wait for more information shouldn't be too long as the expectation is the phone will be launched in late January or early February next year. Also Read: Redmi Note 11 4G with MediaTek Helio G88 chip officially launched


Realme GT Series Smartphone with 65W Fast Charging Spotted on 3C Certification Website: Expected Specifications
mysmartprice.com
5ba7dfc50856436c24e92dba1639da2d
Xiaomi 12 renders, video leak: Xiaomi could be going smaller
androidauthority.com
585f359507ab2b3e03a324d8881d1c68
Are youshopping for a great deal on a new home generator? Even outside of hurricane season you should take advantage of the best generator deals. The best time to shop for a generator is when you don't need one. Tough winters with crippling storms can also cut out power in many parts of the U.S. Then there are wildfires, blackouts, and more. Don't wait until a hurricane is headed your way or for an area-wide power outage. As long as you shop ahead of time, you'll find loads of excellent deals for the best portable generators. Whether you want a generator for storm-related outages, to have power for tools and lights on a worksite, to use with an RV, or for tailgating, camping, or other recreational pursuits, you can find excellent generator deals to meet any need. We found the best generator deals available for a variety of uses, listed below. We'll update this post regularly with the best cheap generators, so check back often. When you shop for a portable generator during an emergency you lose out on more than just a chance for a good deal on a cheap generator. There are many types, sizes, and optimal applications for generators and if you shop when the power is threatened or has already failed, you may have to take what you can find, which might not be the best choice for your needs. Assuming you'll have the time to shop for the right type of generator deals, keep the following factors in mind.

Best cheap Fitbit deals for December 2021
digitaltrends.com
57ecad84915fad1317f2f1affc157d2b
Best PS5 game deals for December 2021
digitaltrends.com
e76bf432ea49248b91ac4ca1b8d114c1
Best Philips Hue deals for December 2021
digitaltrends.com
63184113fc8e9661cd2825b7609c10b1
This 55-inch TV is $330 at Best Buy and comes with a FREE Echo Dot
digitaltrends.com
8acc11e581406e187ab2542a05077dd6
Best Kindle deals and sales for December 2021
digitaltrends.com
519b338fca04c4ee2ad878e50a5d8da9
Best Google Nest Camera deals for December 2021
digitaltrends.com
3ee2c4ca953a9fe75b305c624ec891e7
Best oven deals for December 2021
digitaltrends.com
3a02cc143773b6237f367eed05991710
Best cordless vacuum deals for December 2021
digitaltrends.com
c866ec08a058853af5008afec1287c47
Best 4K TV Deals for December 2021
digitaltrends.com
27e1aa47f59388a154ef0cfb53500549
Best lap desk deals for December 2021
digitaltrends.com
d419ef717f93977ea27a1e62d18921e8
Best cheap space heater deals for December 2021
digitaltrends.com
e8a6830d233b2688350ae69a95ee1cf7
Best Amazon Fire tablet deals for December 2021
digitaltrends.com
64932b6c11cddddb7672f5ee2664ed98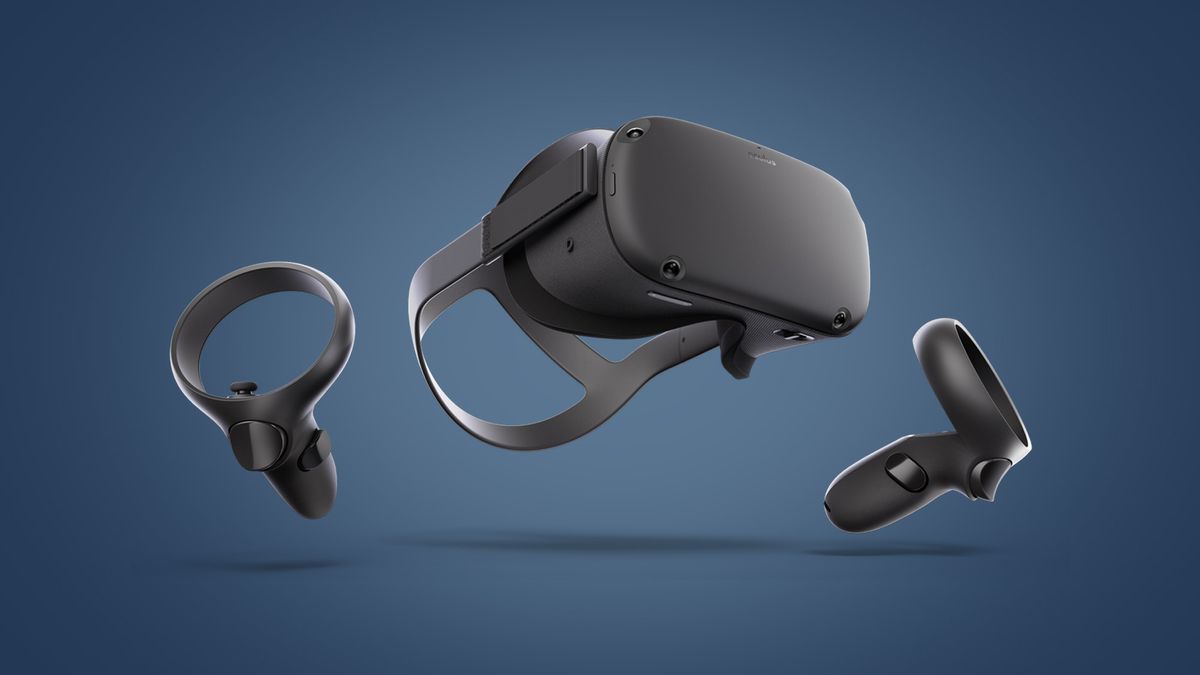 The cheapest Oculus Quest 2 deals in December 2021
techradar.com
767e781fc18d729739f2343682b4b69f
Best PlayStation deals for December 2021
digitaltrends.com
620a1b416dbf13dd02c86ee2e124c18f
Best Android tablet deals for December 2021
digitaltrends.com
855d7729d51d656a8c263fcafea8ed81
Best pressure cooker deals for December 2021
digitaltrends.com
1eb3471bff0cbcf424d9c586a2ec17a9
The best foldable phone deals and sales for December 2021
digitaltrends.com
9c0eec5510d1370b8a307edb9663c1dd
The best Samsung Galaxy S20 deals for December 2021
digitaltrends.com
cd31cd46b3c67e4024cb01f364f544f1
Photo Gallery Photo Gallery Mobiles Mobiles Apps Which streaming service is the best for you? Netflix, Amazon Prime, or Disney+ Hotstar Why top executives are leaving big tech companies Battery charging vs Battery swapping on electric scooters: Which one is better? Reliance Jio to increase its tariff prices following Airtel and Vodafone-idea? MediaTek dominates the sub-Rs 30,000 smartphone space in 2021, where is Qualcomm? Vivo TWS Neo Review Logitech G502 Lightspeed Gaming Mouse Review Asus ROG Phone 3 First Impressions OnePlus Nord First Impressions Asus TUF A15 (FA566) Gaming Laptop Review iPhone 12, Realme 8i, Poco C31 available on heavy discounts iQOO Neo 5S smartphone to launch on December 20 WhatsApp will soon let group admins delete messages on Android Indian cyber security expert gets around 3.5 lakh from Google for reporting a bug in Android Not crypto, Salman Khan's BollyCoin to make Dabangg entry into NFT on December 30 Govt approves Rs 76K crore for boosting manufacture of chips, displays BMW iX Launched in India Log4j vulnerability explained in 10 points: What is it, should you be worried? What will the metaverse look like in 2022? Kamala Harris fears using wireless earphones, should you be worried too? Gaming Gaming Gaming Gaming Gaming Vodafone Idea (Vi) ने पेश किए 4 नए प्रीपेड रिचार्ज प्लान्स, डेटा बेनेफिट्स के साथ मिलेगी 24 से 77 दिन की वैलिडिटी WhatsApp में होंगे कुछ मजेदार बदलाव, बेहतर होगा कैमरा फीचर, ग्रुप एडमिन के लिए होगा कुछ खास यह भारतीय कंपनी BMW Motorrad के साथ मिलकर उतारेगी इलेक्ट्रिक गाड़ियां MediaTek Dimensity 9000 हुआ लॉन्च, जानें इस फ्लैगशिप चिप के साथ आएंगे कौन से डिवाइस गेम में लॉग-इन करने पर मिल रहा है परमानेंट रिवॉर्ड, इस तरह करें क्लेम News News News Features News Apps News News

Indian cyber security expert gets around 3.5 lakh from Google for reporting a bug in Android
bgr.in
269c877d02c9d1b9370e2d4284c35bde
WhatsApp will soon let group admins delete messages on Android
bgr.in
a1c2273322ac794dacf1e7a7a70ac6b8
Govt approves Rs 1300 crore scheme to boost RuPay debit cards, BHIM-UPI transactions
bgr.in
fe902a859a17d12ca63d719a2c3eb10f
Not crypto, Salman Khan's BollyCoin to make Dabangg entry into NFT on December 30
bgr.in
0b833a9eb9c4c8b81d3eaa95a2c018bb
Realme GT 2 Pro confirmed to feature a 150-degree ultrawide-angle camera
bgr.in
08ee9acb58a4be3f8affe500ebb30524
Nintendo Indie World Showcase December 2021: Here's what's coming to Nintendo Switch
bgr.in
6caca46caf6b84aa75d86ca49b635bbd
Disney Plus now comes with support for Apple's new group watch feature called SharePlay
bgr.in
f5a0b02a72d4bc27a7c890e5da4e76a8
OnePlus 10 Pro is expected to support 80W fast charging
bgr.in
63ba9000a9227626b2438f6bff5119ae
MG Motor India becomes first car maker to announce NFTs: Here's how to buy
bgr.in
de891055459881aa820cd9beedde2326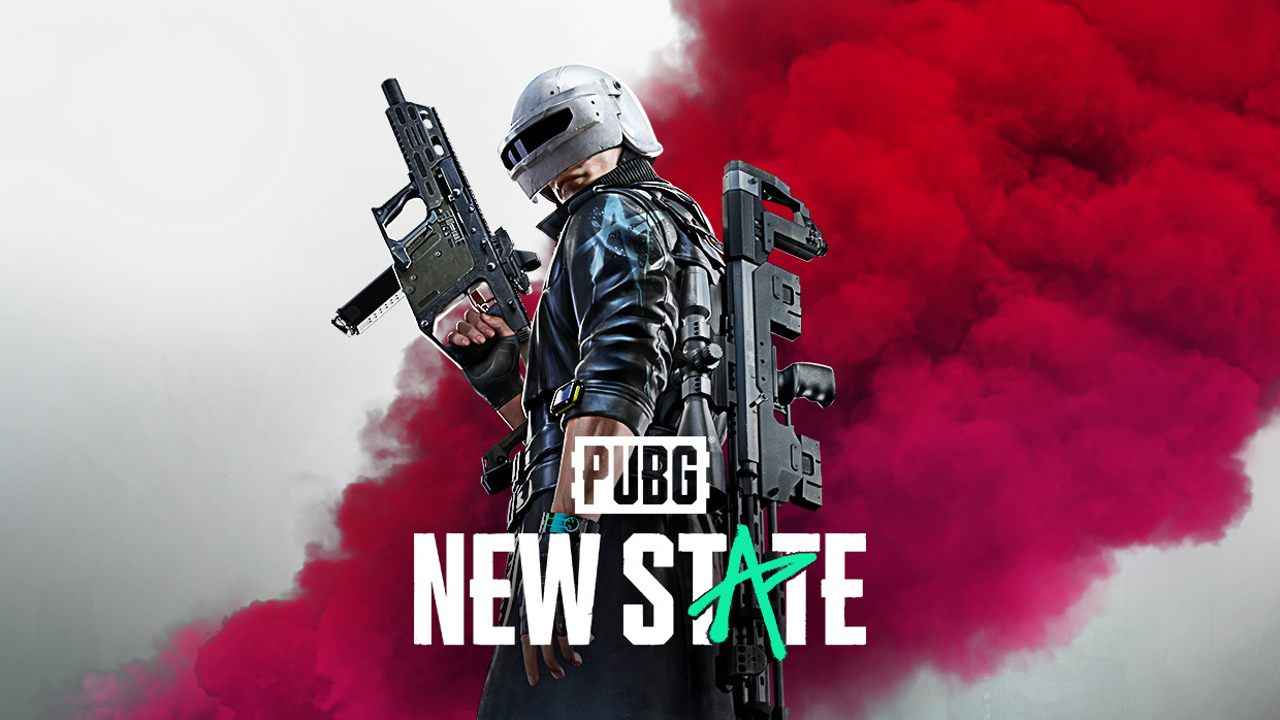 PUBG: New State Update: Everything you need to know
digit.in
67d4d5dca6e562619367746246cfb93e
This website uses cookies to improve your experience while you navigate through the website. Out of these cookies, the cookies that are categorized as necessary are stored on your browser as they are essential for the working of basic functionalities of the website. We also use third-party cookies that help us analyze and understand how you use this website. These cookies will be stored in your browser only with your consent. You also have the option to opt-out of these cookies. But opting out of some of these cookies may have an effect on your browsing experience.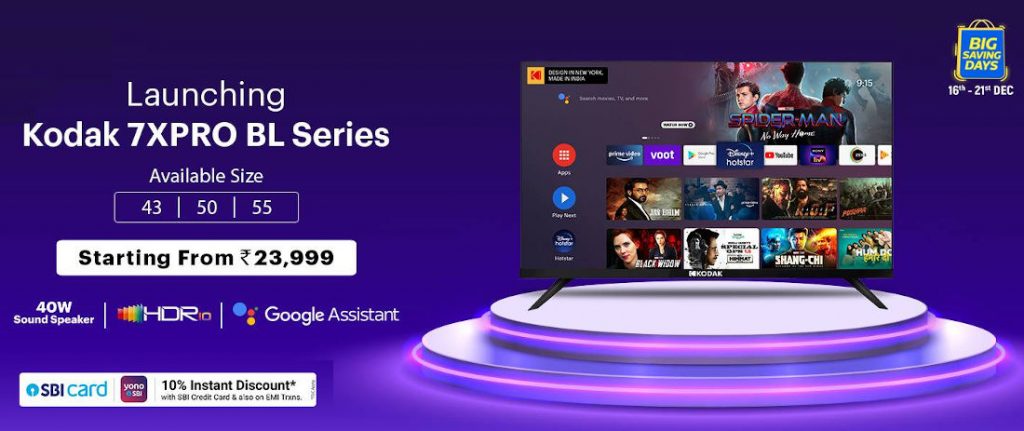 Kodak 7XPro BL 4K smart TVs with 40W speakers launched in India, starts at Rs. 23,999 ($314)
gizmochina.com
ccb9f64dd071ab661a3ae807bdb5018e
OnePlus Buds Z2 offer a new design, ANC, and a sub-0 price tag
phandroid.com
d0e2a65c7b7b80d904c6c00a85930416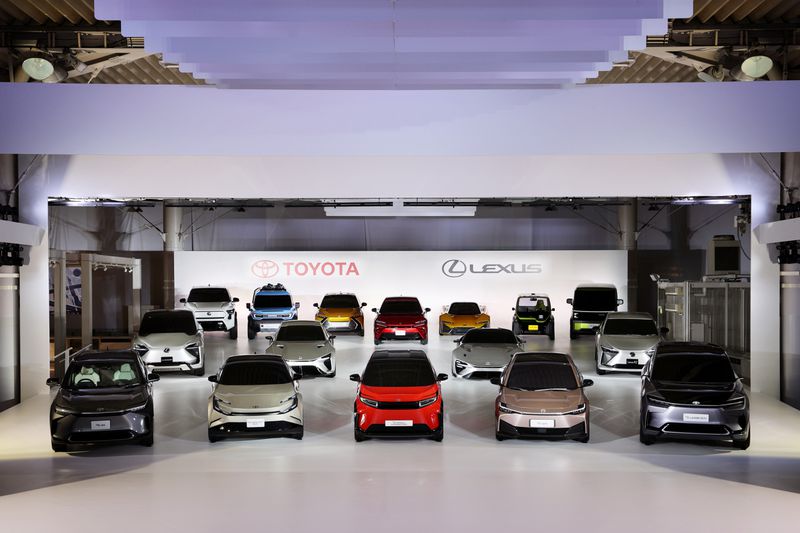 Toyota adjusts initial EV target, plans to become more aggressive in the fast-growing EV market
gizmochina.com
87232dd8539dd528c990185aef0d19f1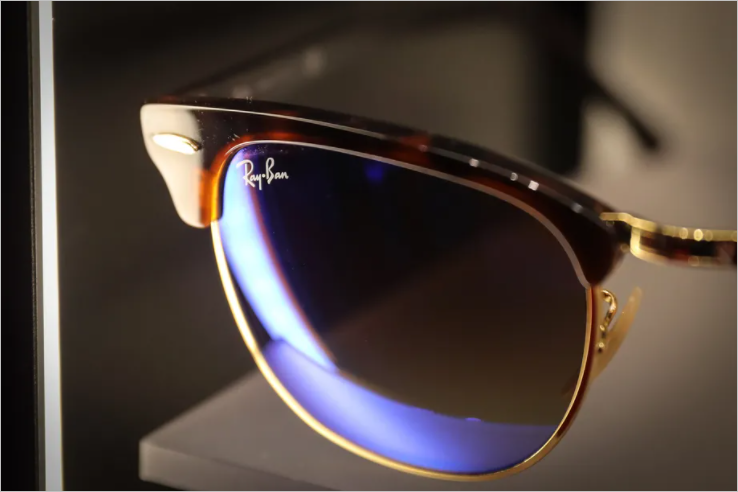 Meta's Ray-Ban Stories' latest update lets users send & read texts from Facebook messenger
gizmochina.com
9644de230a0f5d7abd7535ff76cf9c3b
How to use Instagram Collab for posts and Reels
phandroid.com
c7da9060e6f08e49828bbdc0029e9577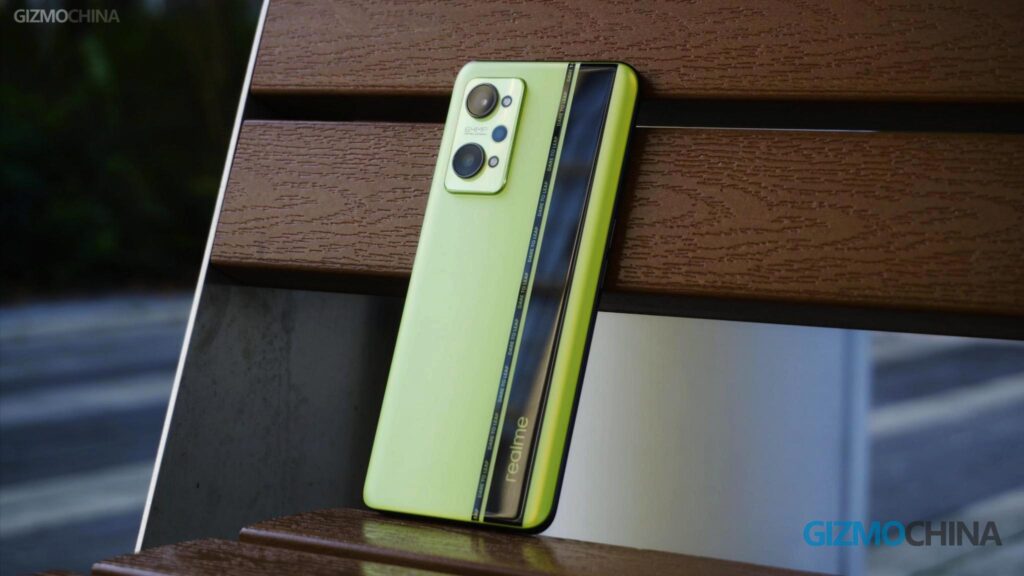 realme GT Neo 2 gets Android 12 via Early Access program
gizmochina.com
c66a9a74144b9806cc86da9e9d293a2d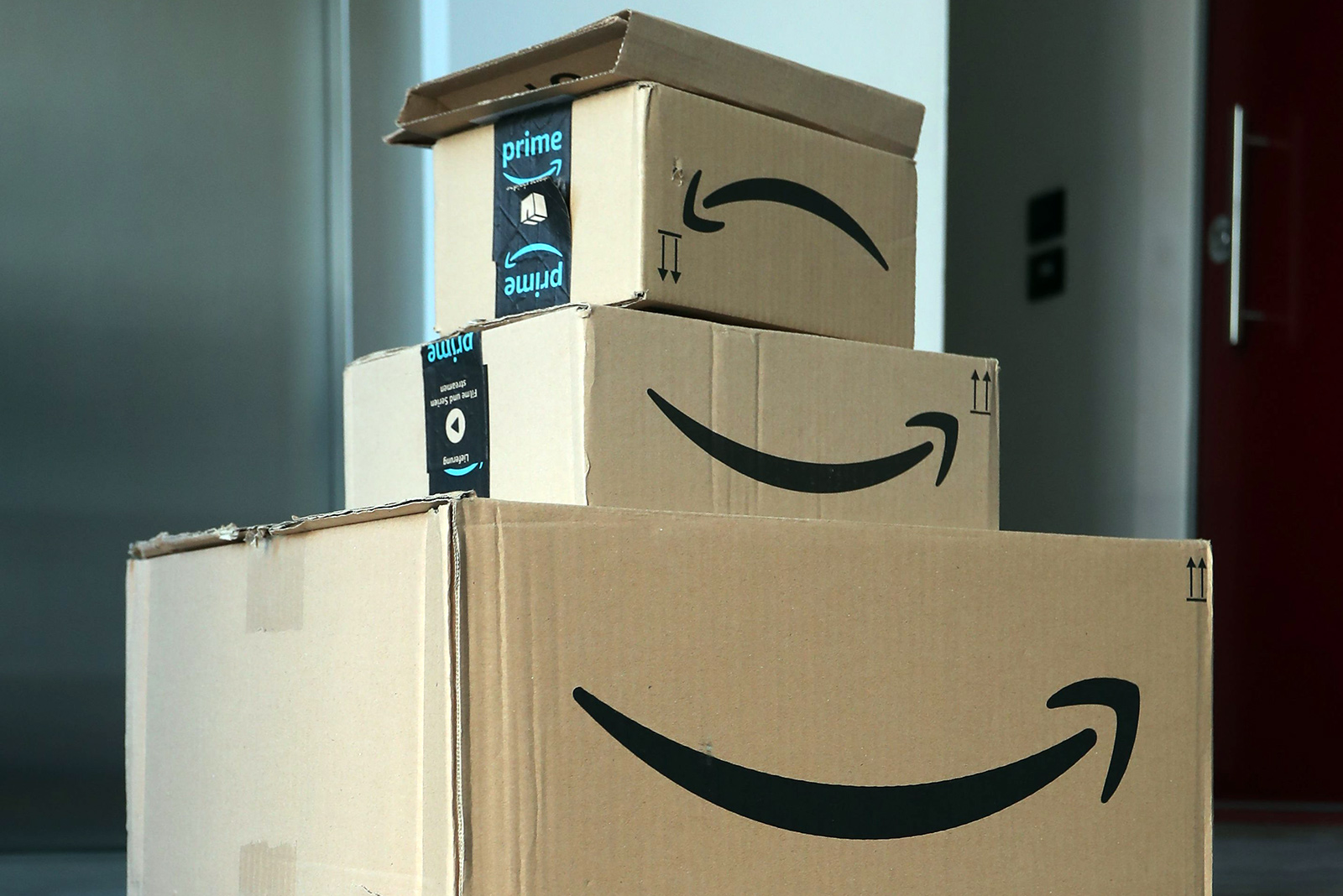 If you purchase an independently reviewed product or service through a link on our website, we may receive an affiliate commission. This Sony Playstation 5 PS5 console restock list is updated constantly, with stock notices from all major retailers including Amazon, Target, Best Buy, and more. We'll show you everywhere to check to see where to buy the PS5 in stock. Launched on November 12, 2020, the PlayStation PS5 console is definitely the more sought-after of the two next-gen gaming machines. That's over 12 months ago, which seems like a lifetime. So much has happened since then, but people still rave about how much they love their PlayStation 5 consoles, and that won't change anytime soon. Sony PS5 Playstation 5 Gaming Console, Special Bundles In Stock Now Price: See the Latest Prices Buy Now Available from Amazon, BGR may receive a commission A pile of Amazon Prime boxes that have just been delivered to a customer's home. Image source: Pierre Teyssot/MAXPPP/Newscom/The Mega Agency A few months ago, Amazon had a bunch of stock of both versions of the console. We're talking about the main PS5 and the digital-only version. The PlayStation 5 plays physical discs as well as digital copies of games that you can download. Meanwhile, the PlayStation 5 Digital Edition is a more affordable version of the PS5 that only plays digital games. Here are Amazon's main listings for these two versions: Unfortunately, both listings are sold out right now. That being said, we have great news that will be a glimmer of hope if you've been searching for a new PS5 console and waiting for an Amazon PS5 restock. As tweeted by well-known video game industry watcher Wario64, Amazon will seemingly have multiple PS5 restock events between now and the end of the year. Amazon issued an update on Wednesday afternoon with a new message on its PS5 page. "Amazon Prime customers will be given priority access to the PlayStation 5 through 12/31," the message reads. That indicates that Prime members will have more opportunities to get a PlayStation 5 between now and the end of December. If you visit either of those PS5 listings right now, however, you'll immediately notice that they have one thing in common. That's right, they're both sold out. Keep checking back as often as you can though, because Amazon PS5 restock events could happen at any moment. PlayStation 5 Console — Plays Physical Discs And Digital Game Downloads Price: $499.99 Buy Now Available from Amazon, BGR may receive a commission PlayStation 5 Digital Edition Console — Plays Digital Game Downloads Only Price: $399.99 Buy Now Available from Amazon, BGR may receive a commission No one saw this coming, but we have an excellent PS5 restock update to share. Walmart has a new PlayStation 5 console drop scheduled to take place at 12:00 PM ET / 9:00 AM PT on Wednesday! That's the good news, but the bad news is that only paying Walmart Plus subscribers will be able to get in on the action. Note the keyword there: "paying". If you're on a free trial right now, you won't be able to buy a PlayStation 5 during this PS5 restock event. Needless to say, this Walmart PS5 restock was a real battle. If you want to score yourself a console, you need to head to the Walmart site and refresh the following pages like crazy: Make sure you're logged into your Walmart Plus account or there's no way you'll be able to add a console to your shopping cart! Also of note, a limited number of Xbox Series X consoles are also available at Walmart, too. And it's the same story — you have to refresh Walmart's website like crazy if you want to buy one. Don't feel too bad if you miss out. The good news is that Walmart will continue to have periodic restocks as new inventory arrives. Definitely keep checking those links! After a rare opportunity last month, the opportunity to buy a PlayStation 5 console through Sony Direct may be coming back soon. As always, when it does come back, It's unclear exactly how much inventory will be available. But the PlayStation 5 and PlayStation 5 Digitial Edition consoles usually are both in stock. Now, for the good news and the bad news. The bad news is that this is an invite-only restock event at first. Usually, for one hour, PlayStation Network members who signed up at this link and received invites will be able to purchase a new PlayStation 5 console. The good news is that after an hour, if there's any inventory left, Sony typically opens up the queue to all PSN members. Just make sure you're logged in and you check these links repeatedly: If you miss out on this PS5 restock update and you want a chance to get one from Sony Direct in the future, we've got you covered. Just do the following: This doesn't guarantee you'll get an invite next time around, of course. But it should increase your chances. Of course, there are much better ways to score a PlayStation 5, so keep reading to see other stores where you can buy a PS5. If you miss this opportunity to buy your PS5 from Sony Direct, we have good news. Sony is now letting people register to buy a PlayStation 5 ahead of the holidays! There's no guarantee that you'll get one, but you'll certainly have a much better chance this way. Hurry up though, because there's going to be a very, very long line. In the past, GameStop has held huge in-store PS5 restock events. Back in September and October, there were availabilities across the country, ranging from GameStop stores across Seattle, San Francisco, Nashville, Raleigh, Detroit, and Philadelphia to name a few. GameStop called this an "in-store PS5 bundle event," which clearly means you'll need to buy a bundle as opposed to just a console. According to GameStop's website, there is a December event to be announced. Shown is an image of Sony's PlayStation 5 console. Image source: Sony It should obviously go without saying that Amazon is not the only retailer that carries the PS5. It's definitely the best place to find a PlayStation 5 console in stock at any time, though. That's because of all these hidden PS5 listings we told you about. As we mentioned, however, you have to be willing to pay a bit extra for those consoles. If you're a hardcore gamer or you definitely need a PS5 to give someone as a gift, that's your best shot. But if you're willing to do some checking on a regular basis, there are other big retailers that restock the PlayStation 5 console all the time. GameStop is obviously one of the first retailers that come to mind when you think of video games. That's right, it's much more than just a meme stock. GameStop tends to get the PlayStation 5 Digital Edition Console and the PlayStation 5 Disc Edition Console in stock with some regularity. That means it's the first place you should check for a Sony Playstation PS5 restock update. Here are the links you need to bookmark: Target is another good place to check. The problem is that unfortunately, it's usually not easy to find the PlayStation 5 console in stock at Target. The PS5 goes fast when it returns to Target's inventory, and here's the link you need to keep your eye on: What, you thought Walmart was going to be left out of the fun? No way! Walmart is a premier destination for video game consoles and accessories. It should go without saying that Walmart is one of the best places to go for a PS5 restock update. Like Amazon, Walmart is open to third-party sellers. That means there are pretty much always PlayStation 5 consoles in stock if you're willing to pay a premium. As a matter of fact, the PS5 is in stock right now at Walmart! If you want to see all the Walmart listings with the PlayStation 5 console in stock, this is the page to watch. Best Buy has somehow managed to restock the Sony PlayStation 5 several times over the past few months. That means it should definitely be high on your list of retailers to check in with. Looking for a Best Buy PS5 restock update right now? Good news: We've got you covered: Last but certainly not least is New York-based retailer B&H Photo. It's not the first place that comes to mind when you think of video game gear. But B&H has managed to restock the Sony PS5 console with impressive frequency lately, so you should definitely check it out. When will the PS5 restock? A screenshot of Demon's Souls on PS5. Image source: Bluepoint Games If you plan on ordering a new PS5 or you already have a console, we still have you covered in this article. We've listed some of the hottest PS5 games on Amazon down below. You should definitely think about checking out Marvel's Guardians of the Galaxy. Back 4 Blood is worth your time too. You may want to steer clear of Far Cry 6. Go here to see this month's best deals online! Follow @BGRDeals on Twitter to keep up with the latest and greatest deals we find around the web. Prices subject to change without notice and any coupons mentioned above may be available in limited supply.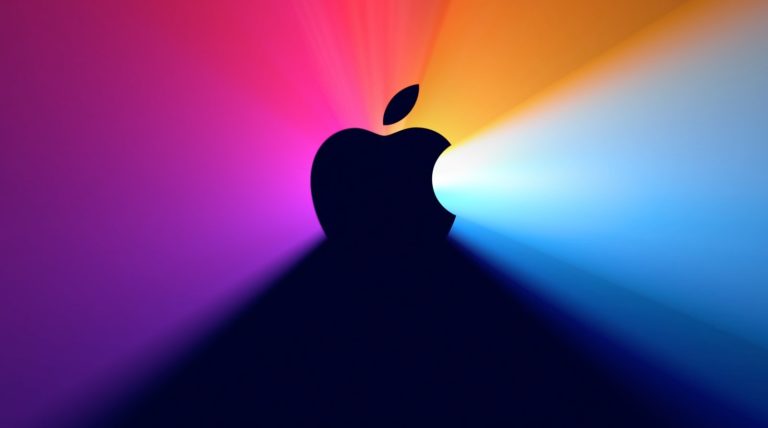 20 crazy Amazon Black Friday deals you can still get before Christmas
bgr.com
484645c80517cd8da2ca31c5884bf5b1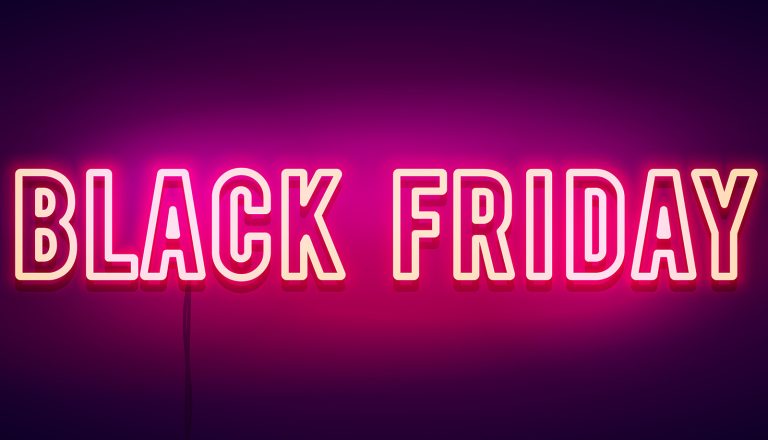 Thursday's deals: 99¢ Amazon Smart Plug, gift card deals, $89 AirPods, more
bgr.com
8231d26aacda570ba26311b2d59d4c6f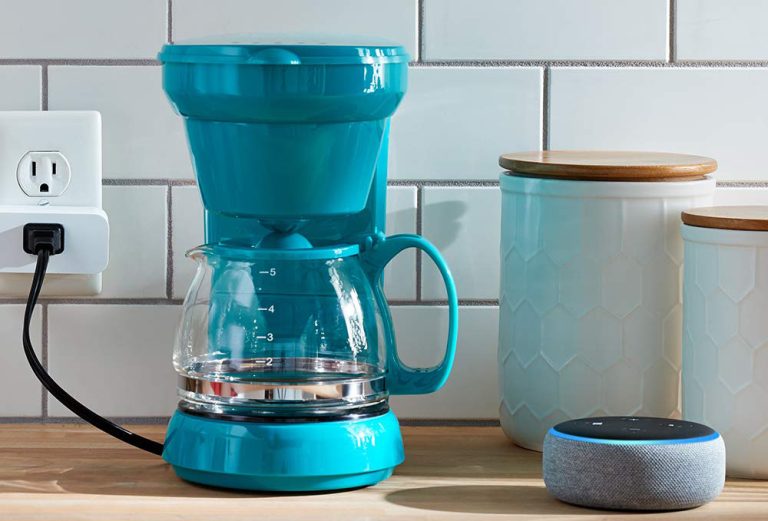 HURRY: $25 Amazon Smart Plug drops to 99¢ in this epic sale
bgr.com
8659850279dd3ccad97f8824576762dc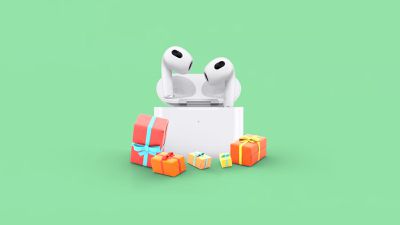 Deals: Year's Best Prices Hit AirPods 2 ($90) and AirPods 3 ($140), But Will Arrive After Christmas
macrumors.com
5a78c4209546231d70a9e505ff5cee5a

Amazon gift card promotion 2021: How to get $37 free right now
bgr.com
16113996b622e7da0120810b0eb070b6
If you've been on the hunt for tablet deals, there are a few things to consider. You want tablets that come from a trusted brand, with reliable products that can withstand the wear and tear of daily use. Some of the best tablets on the market right now are made by Samsung as part of their Galaxy series. Samsung Galaxy Tab deals occupy a wide range of price points and technical specifications, with more affordable tablets for your kids or as a backup device to fully functional productivity machines that can help you get work done. Right now, Best Buy is offering some incredible Samsung deals on their Galaxy Tab lineup. If you're looking for a wallet-friendly option, you can pick up the Samsung Galaxy Tab A7 Lite for just $130, which is $70 off the regular price of $200. If you need something with more power, check out the Samsung Galaxy Tab S6 Lite, which has a 10-inch screen and is on sale for $250 — $100 off the standard price tag of $350. Lastly, if you need a robust work device, get the Samsung Galaxy Tab S7 FE with a Keyboard Cover, which sells for just $541. That's $219 off the regular price tag of $760. Keep reading to learn more about what makes these tablets so unique. The Samsung Galaxy Tab A7 Lite offers an incredible value at its price point. Whether you'll be using it for video calls, casual web browsing, or as an interactive learning tool for your kids, this tablet is an affordable way to add an extra screen to your household. It's equipped with a decently bright and clear 8.7-inch screen, so there's plenty of space for you to watch movies, play games, and read books. If you plan to use it as an entertainment device, it comes with three months of free YouTube Premium, so you can watch ad-free and download videos for your kids to watch on the go. This tablet also offers fantastic battery life, so you can keep it running throughout the day and charge it quickly using fast charging. On top of that, there's excellent connectivity with other Galaxy devices, so it's a great pick if you already own a Samsung Galaxy phone or tablet. Right now, you can pick up this value-for-money tablet for just $130 on Best Buy, which is $70 off the standard price tag of $200. That's an absolute steal for the price. Hit that Buy Now button if you're interested in getting this tablet — this deal might not last for much longer! While it's not on our list of the best Android tablets of 2021, with its slim form factor and lightweight design, the Samsung Galaxy Tab S6 Lite was built with both casual and power users in mind. If you plan to use it primarily for everyday entertainment, the excellent 10.4-inch with a 2000 x 1200 screen is terrific for viewing content on the go. It also comes with a dual-array speaker system with Dolby Atmos technology, so you can get an immersive audio experience even without earbuds plugged in. If you plan to use it as a work device, you'll appreciate the included S Pen that makes writing notes, marking documents, or editing photos incredibly easy. There's also a massive 7040 mAh battery that ensures nearly a full day of usage on a single charge, along with a fast-charging USB Type-C port for excellent cross-compatibility with your other devices. Under the hood, the octa-core processor ensures that multitasking is smooth, and the UI stays snappy, even when you're running some processor-intensive apps. There's even facial recognition, so you can unlock your tablet by simply looking at the front-facing camera. The Samsung Galaxy Tab S6 Lite can be yours at Best Buy for only $250, which is a whopping $100 off the regular price of $350. Hit that Buy Now button because we expect this tablet to be in high demand! The Samsung Galaxy Tab S7 FE is a bigger, more affordable version of the Samsung Galaxy Tab S7, which we put on our list of the best tablets for 2021. It has many of the most crucial features of the Galaxy Tab S7, including a powerful internal processor, a gorgeously slim design with thin bezels, and excellent integration with the Samsung Galaxy device ecosystem. It also has a bigger screen, with a massive 12.4-inch 2560 x 1600 display that is amazing for viewing content, multitasking, taking notes, and web browsing. If you're looking for an Android tablet, this device is an absolute no-brainer. The tablet comes with an S Pen out of the box, excellent for productivity, drawing, and designing. There are even some apps that were specifically designed to work with the S Pen, including Clip Studio Paint, which is a visual creation tool, and Noteshelf, which is for note-takers. On top of that, this particular package comes with a slim keyboard cover, so you can even turn this device into a laptop replacement. Right now, you can get this entire package for just $541 on Best Buy, which is a steep $219 drop from the original price of $760. If you're interested in this deal, hit that Buy Now button before it disappears!

The best Samsung Galaxy Watch 4 Classic screen protectors
digitaltrends.com
e53c65af92c263a2e86a236f6f773bf2
The Samsung Galaxy Tab S8 Ultra is going to be a beast of a tablet
phandroid.com
8574a81d44bdf0d43750fb1ad6425832
The best Samsung Galaxy S20 deals for December 2021
digitaltrends.com
cd31cd46b3c67e4024cb01f364f544f1
The Samsung Galaxy S21 is not as fragile as its predecessor, but you will still want to put a case on it. We have found the best cases for the Galaxy S21 to protect it in style. From brands like Spigen to Samsung, and everyone in between. Even though the is made from a polycarbonate shell, and now has a flat display, it's still worth the money to get a case and protect your investment. Even though the Galaxy S21 is only $800. You still don't want to end up with a shattered screen. Here you will find all sorts of great cases to protect your Galaxy S21 smartphone. From first-party cases from Samsung, to third-party cases from Spigen, FSR and more. There's also something available in all price points. Since there are some cases as low as $10, and some that are up over $70. If you're looking for Galaxy S21 Ultra cases, you can check out that list. This is a popular case for the Galaxy S21, one that Samsung has been making for several years. It's the LED Wallet Cover. The basic premise here is the fact that it can hold your cards – perhaps those that Samsung Pay doesn't work with. And it has LED lights on the screen to show you the time. So you don't need to open the cover to see what time it is. Samsung offers the LED Wallet Cover in every color that the Galaxy S21 is available in. That includes violet, pink, black and gray. So you can match it to your phone. The Samsung Rugged Protective Case is exactly what it sounds like, a protective case from Samsung. It's thicker, because of that, and has some nice grip on the sides, so you are less likely to drop your phone, which is always important. Additionally, the Samsung Rugged Protective Case has a built-in kickstand on the back. So you can prop your phone up to watch content on the go. It comes in gray and black colors. This is a case for those that are prone to dropping their smartphones a lot. As this will provide some incredible protection. The Spigen Tough Armor is another one of those cases that is pretty popular and a good option for the Galaxy S21. This is a somewhat rugged case for the Galaxy S21, which will provide plenty of protection for your new smartphone. It is a dual-layer case which has a soft inner layer and a hard shell that will absorb impact. It also happens to be one of the cheapest cases on this list. Those that are fans of clear cases are going to love this case from ESR. This is a clear TPU case. So it's not super thick either, making for a really great option for the Galaxy S21, since it is already a fairly large smartphone. But on the flip side, don't expect the ESR Clear Case to offer a whole lot of protection for your smartphone. Since it is pretty thin, with a fairly small lip over the display. The Totallee Clear Case is one of my favorite cases on any smartphone. Not so much because it's clear, but because of how thin it is. This is the thinnest case you can get for the Galaxy S21. That means protection is at a minimum, but it does make it easier to hold onto, and it doesn't make the phone bulky. That's important since the Galaxy S21 is already a fairly large smartphone. Protect your smartphone in style with Samsung's Leather Case option for the Galaxy S21. The Leather Cover is available in two colors: black and brown. These cases look really good, and do add some bulk to your Galaxy S21, so think about that before you purchase. But after months of use, the leather is going to look incredible, once it has weathered. It's a great looking case that will look ever better over time. This Silicone Cover is one of my favorite first-party cases from Samsung. It looks amazing and feels really good in the hand. It also adds some grip which is important. However, the Silicone Cover does attract dust and dirt like a magnet. So it's probably smart to get a lighter color, that won't be as noticeable. This one comes in more colors though. Including Violet, Pink, Gray and Black. The colors that the Galaxy S21 series is available in. So it can really match up with your smartphone. Which is pretty neat. This is another crowd-favorite case for the Galaxy S21. It's a clear case from Spigen, which is really great looking. But it also has a kickstand included. Which is really great for the Galaxy S21, since it does have that 6.8-inch Quad HD+ AMOLED display, which looks absolutely stunning. This clear case does have a bit more protection than the others on this list. Since the edges and sides are reinforced. The Ringke Onyx is a really great looking case from Ringke, that does a really great job of protecting your smartphone, as well as keeping it looking stylish. It has reinforced corners and sides, which is typically where the phone hits when it is dropped. So it'll provide more protection for your new Galaxy S21. It even has a similar finish to the "naked" Galaxy S21, which is really cool.

Samsung Galaxy S22 Ultra Preview: Release Date, Specs, Price & More – Updated December 16, 2021
androidheadlines.com
69eb1b721dfae5f43a274d2cc7aa06d5
The best Samsung Galaxy S20 deals for December 2021
digitaltrends.com
cd31cd46b3c67e4024cb01f364f544f1
Are you looking for the best cheap home security cameras deals you can buy today? We've done the work for you and searched the internet to find a wide range of wireless home security cameras for you to choose from. In addition to listing the best deals we also include buying tips and address a few common concerns when buying cheap home security cameras below. We also suggest you check out our Best Home Security Cameras for 2021 and The Best Wireless Security Cameras for 2021 articles, which are updated regularly. Visible security cameras can have a preventative effect even when not hooked up, in a fashion similar to sign on your lawn with a security company name. When cameras are mounted outside the home in visible but hard to reach locations, that too can deter a thief or vandal. Better still is when a security camera is one component of several, including neat, trimmed yards with ample lighting and no hiding places. Most home security cameras have two-way audio, some with a push-to-talk button within reach of visitors but more often not. Better quality cameras have sufficient audio quality and volume to be heard clearly. While less expensive security cameras have single duplex audio — meaning you can talk and listen, but only one at a time — full-duplex audio — both sides can talk and listen simultaneously is even better. No. There are home security cameras that connect to a central device via long cables. Others connect by wire or via Bluetooth or another wireless signal to a secondary device that serves as an intermediary hub that connects to the home network. Most home security cameras today, regardless of the price range, can connect to the network or a hub via Wi-Fi. Like any computer system, home security cameras can be hacked. There are, however, several steps you can take to make your cameras more secure. These same steps mainly apply to any smart system.

Best Google Nest Camera deals for December 2021
digitaltrends.com
3ee2c4ca953a9fe75b305c624ec891e7
Save $120 On The Arlo Ultra 2, 4K Security Camera Two-Camera Kit
androidheadlines.com
54e5f9a9c94bcbba11bc11f56660bb5b
So you want to buy a shiny new digital copy of a or games as gifts for your friends. It's an admirable gift. Especially if your friends are really into gaming on their PS5. While it is technically possible to buy digital PS5 games as gifts, it may not work in the way you think. Or maybe it works the way exactly as you might think. With the holidays right around the corner, a digital PS5 game or two would make great gifts or stocking stuffers. But how to go about the process? Not worry. This handy guide will walk you through what you need to do if you'd planned to gift a digital game for PS5 to anyone on your shopping list. You can't directly buy a digital copy of a PS5 game for a friend as a gift. So if your friend has the Digital Edition PS5 then you're left with really one option. You'll have to gift them a so they can load up on PSN money and then buy the game on their console themselves. While it used to be possible to gift games on PSN to others, just like you can do on Steam for PC titles, Sony no longer allows this practice. And there's no telling if it will ever bring it back. If you want them to have a game or two, and not just currency for their PSN account, then your other option is to buy physical copies of games. Though, this only really goes for people who have the Disc Edition of the console (or if they're still on a PS4). Still, if they do have the Disc Edition, this is going to be your only way to gift actual games. You do have other gifting options though. If you want them to have access to new games, you could also pay for their PlayStation Plus subscription or PlayStation Now subscription. PS Plus gives them access to games at a discount while also giving them at least two or three games for free every month (of Sony's choosing). And they get access to online multiplayer. PlayStation Now on the other hand opens up access to a collection of hundreds of games that they can stream at no additional charge. If you can't gift them the digital games you were hoping to, you could always divert that money into gifts. Chances are there is something they might need or want for their console. And if they save money by not having to buy it (because you already gifted it), then they'll have more money for games, and can just make the purchase themselves. There are lots of great accessories out there for the PS5, from controllers to headsets. So it's just a matter of narrowing things down to something they need or want. If you really want to go all out, you could hook them up with a new M.2 SSD for the PS5's storage expansion. These vary in price, but you can check out on which ones to buy. Sony has a specific set of requirements for the SSD you can use. It has to be an M.2 NVMe PCIe Gen 4 SSD. PCIe Gen 3 and prior will not work. It also has to meet a minimum read and write speed, which all PCIe Gen 4 SSDs should do, as well as fit within the dimensions of the console's expansion slot. You can find out more about that.

Best PS5 game deals for December 2021
digitaltrends.com
e76bf432ea49248b91ac4ca1b8d114c1
The days of dragging a heavy, unwieldy corded vacuum from outlet to outlet are no more. The age of the cordless vacuum is here. They offer the light weight and maneuverability of a handheld vac, plus the powerful suction and cleaning ability of a corded model. The best cordless vacuums are also versatile: Most can handle different types of flooring, from hardwood to thick carpet, and they often come with useful attachments (a brush head is especially useful!) to help with chores around the house. If you have the choice between a big, clunky machine that weighs a ton and an easy-to-maneuver, powerful vacuum that you can carry around with one hand, well, you're probably gonna pick the latter every time. One company in particular saw this trend coming. Dyson was the first to pioneer this field with a series of capable -- and pricey -- Cyclone V series stick vacs. Other companies have since followed suit and now sell cordless vacuums of their own. Some have even shamelessly cloned Dyson products. Others are distinctive new riffs on the cordless vacuum, with innovative features all their own. Read more: Best robot vacuum of 2021: iRobot Roomba, Neato and more We then put them all through a rigorous series of floor-care tests on hard flooring, carpet and other surfaces. The process took over 150 hours to complete. It also consumed many pounds of sand and rice, plus hundreds of handfuls of pet hair. After that, we've determined that these products are our picks for the best cordless vacuum for 2021. We update this cordless vac list periodically. Putting cordless vacuums through their paces isn't as complicated as testing a robot vacuum cleaner, but it still takes lots of time and careful effort to find the best cordless vacuum. We run each vacuum in a straight line across three different surfaces (hardwood, low-pile carpet, midpile carpet). On all three test beds, the test area is the same length (30.25 inches). The width of the test bed is proportional to the vacuum's nozzle width. We measure this width ourselves. We also use nozzle width, plus the flooring type, to calculate the soil density for each test, per International Electrotechnical Commission guidelines. The IEC is an international standards body responsible for managing vacuum testing procedures, among other things, for vacuum manufacturers. We use three types of soil. To simulate small particle size, we use a mix of play sand and landscaping sand. To emulate larger dirt particles, we use uncooked black rice. To see how vacuums deal with pet hair, we use our mixture of clippings sourced to us through our local pet groomer. We perform three runs (at minimum) on each floor type. We also test suction power with sand and rice separately. That comes to at least 18 tests per vacuum. We weigh the vacuum's dust bin both before and after each run. From there we can calculate the percentage of dirt and debris pickup for every run and the average amount of soil a vacuum manages to remove. Additionally, we run anecdotal (visual) pet hair tests for each vacuum, on all three floor types to help us select the best cordless vacuum. Want more cordless vacuum options? Here's a list of the other stick vacs we tested besides the models listed above:

Best cordless vacuum deals for December 2021
digitaltrends.com
c866ec08a058853af5008afec1287c47
According to a new rumor, the 10 Pro will offer 80W fast charging. This information comes from, a well-known tipster. He shared this info via Weibo, along with some other spec-related information. Based on what the tipster said, the will offer 80W fast wired charging, and 50W fast wireless charging. This comes a bit short of what previous rumors were saying, as a 125W charging was tipped. I doubt anyone will be disappointed by this, though, as it's still an improvement over the OnePlus 9's 65W charging, and it's immensely fast. Some people would probably even say unnecessary fast, but there you go. Regardless of whether you're using 80W wired charging, or 50W wireless charging with the proprietary charger, you'll be able to recharge the OnePlus 10 Pro in a blink of an eye. The company will likely also include the 80W charger in the box, unlike some other OEMs. That being said, the source also revealed some other spec info. This is not the first time this information appeared, but let's take a closer look once again. The phone is tipped to feature a 6.7-inch QHD+ LTPO AMOLED display with a 120Hz refresh rate. In other words, this display will offer an adaptive refresh rate. It will have a single display camera hole in the top-left corner. A 48-megapixel main camera will be backed by a 50-megapixel ultrawide camera, and an 8-megapixel telephoto camera (3x optical zoom). The phone's ultrawide camera will also act as a macro unit. A 32-megapixel front-facing camera was also mentioned by the tipster. Android 12 is expected to come pre-installed on the phone, along with OnePlus' custom UI. The OnePlus 10 Pro is actually tipped to, as part of CES. Some other rumors said it will launch globally in either March or April, while the China launch is expected in January or February. We'll let you choose what to believe.

OnePlus 10 Pro is expected to support 80W fast charging
bgr.in
63ba9000a9227626b2438f6bff5119ae
"The Sound of 007", a documentary commemorating music from the James Bond movies will debut on Apple TV+ next year to mark the 60th anniversary of the Bond franchise. The programme will explore the creation of the soundtracks from films such as Dr. No and the renowned 007 theme song, combining interviews and archives of movies starring the British secret agent, the official James Bond website said in a release on Thursday. The documentary will go out next October. In a hot streaming market, boosted by the pandemic, Apple TV+ competes with the likes of market leader Netflix, Amazon Prime Video and Walt Disney Co's Disney+. Since its debut in 2019, Apple TV+ has released dozens of original shows and movies, such as Ted Lasso, which won seven Emmy Awards earlier this year. Apple has not disclosed how many people subscribe to its streaming platform, which offers only original programming, making its menu smaller than rivals. Last year, Apple TV+ Original documentary Beastie Boys Story tied with Showtime's The Go-Go's for Best Music Documentary at the Critics Choice Awards. © Thomson Reuters 2021

Govt approves Rs 1300 crore scheme to boost RuPay debit cards, BHIM-UPI transactions
bgr.in
fe902a859a17d12ca63d719a2c3eb10f
Three months after Meta launched its Ray-Ban Stories smart glasses, the company is rolling out more hands-free features. Wearers can now send messages, hear messages read aloud, and make calls via Messenger. The shades can also control volume or pause and resume audio, all using your voice. Whether you want to skip to the next song in a playlist or text your friend that you're running late, simply say, "Hey Facebook", and the appropriate command. (Or just stick with the more conspicuous tapping of the glasses' right arm.) The update will reach Ray-Ban Stories' accompanying Facebook View mobile app in phases, and should be available to everyone soon, Engadget reported. "We're just getting started", Meta CEO Mark Zuckerberg wrote in an announcement. "More updates to Ray-Ban Stories coming in 2022." The glasses, made in partnership with Italian eyewear conglomerate Luxottica, were introduced last year as a sort of stepping stone on the way to full augmented reality devices that overlay virtual objects into your field of vision. They are available to buy with clear or sun-blocking lenses and an array of frame colors and shapes. Although the glasses snap social media-worthy images and double as headphones, they can't yet replace a good camera phone or a pair of earbuds, according to PCMag analyst Will Greenwald, who called the glasses "a stylish all-in-one package."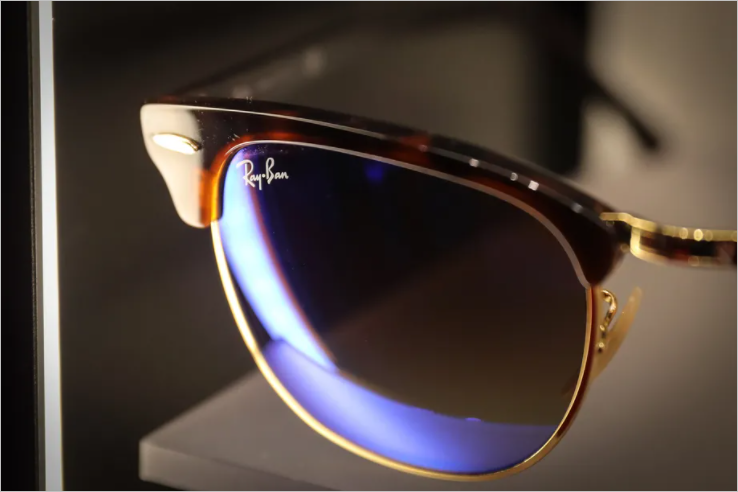 Meta's Ray-Ban Stories' latest update lets users send & read texts from Facebook messenger
gizmochina.com
9644de230a0f5d7abd7535ff76cf9c3b
It was two years ago when Spotify entered the podcast scene and has since added 2.2 million podcasts to its platform. With so many shows to pick from, the company will let users give their opinion on a podcast with its new rating system. The five-star rating system goes live Thursday and lets listeners use 1-5 stars to determine how much they liked a show. The podcast's show page will display the average rating received from Spotify users and the total number of ratings. Spotify's rating system will give users a better idea of what podcast they should listen to while podcast producers can determine how their show is doing among listeners. While Spotify is the top music service, ahead of Apple Music, it's still playing catch up to Apple for the podcasting platform crown. Big exclusivity deals like the $100 million signing of the Joe Rogan Experience has helped the streaming music service inch closer to the top spot.

How to add Spotify music on Instagram stories
androidauthority.com
44085188ddec2e8f051e3186c4dc3dbb
Instagram, one of the most popular social networking platforms offers the ability to post stories that disappear after 24 hours. This automatic disappearance can sometimes create problems as all the hard work fades away after the time limit. In this article, you will learn ways to download or save Instagram Stories on your phone. Additionally, you can also learn to check your Reels history. Also, Read| 4 Easy Ways to remove Fake and Bot Followers on Instagram Instagram offers you the ability to save your own stories inside the app. Follow these easy steps to save your Instagram Story. If you wish to know about your past Instagram stories that you've posted in your profile, you need to turn on the Archive feature provided by Instagram. With the help of this feature, you can view all your Instagram stories through the app. Follow these easy steps to turn on this feature. Instagram introduced the feature of Highlights to directly showcase your favorite Story in your Instagram Profile. You can create as many Highlights as you wish which appear below your profile bio as small round icons. In this way, you or your friends can instantly view and relive any story that you've highlighted before. Follow these simple steps to create your own Instagram Highlight. If you wish to download the Instagram Story of other users, you can conveniently achieve it with the help of certain online tools. Please note that you can only download the story of Public Instagram Users. This method will not work on private profiles. Follow these steps to do the same. Instagram displays the user's profile picture as a very small round icon in the profile which by default can't be enlarged. As a bonus, we want to share an awesome Instagram trick to view any Instagram user's profile picture on full screen irrespective of the Public/Private Instagram Profile. The simplest way to save or download an Instagram story to your device is to take its screenshot or record it using the video recorder BUT, in both these methods, the user who posted the story will get notified about the screenshot taken by you. In this article, you have learned about 5 ways to download or save Instagram Stories on your phone. If this article has helped you in achieving the same, then hit the Like button and share this among your friends to help them in using Instagram. As always, stay tuned for more informative articles.

How to add Spotify music on Instagram stories
androidauthority.com
44085188ddec2e8f051e3186c4dc3dbb
IT departments and developers around the world are furiously scanning applications for evidence of the critical zero-day vulnerability in the Apache log4j2 Java-based logging library in open source code on their systems. According to Apache, the vulnerability — called by some Log4Shell — was discovered by Chen Zhaojun of the Alibaba Cloud Security Team. What they aren't doing, says one expert at a cybersecurity consulting firm, is hesitating over adopting open-source software. "Not at all," said Ollie Whitehouse, London-based global CTO of the NCC Group. "That's like asking if we see hesitancy because there was a Microsoft patch. This is just part of doing business." "We are still in the foothills of understanding cybersecurity as a science and how to both write programs in a secure way and maintain them securely. I don't think this has anything to do with the philosophy on which the software was developed, because we see many, many examples on a weekly basis of similar issues in closed-source software." Reports are wrong, he added, that only one developer is responsible for developing log4j2. To be an Apache project there have to be three developers. And more than that number oversee security, which comes under the Open Source Security Foundation (OpenSSF). It's funded by big technology companies (including Cisco Systems, Amazon, Ericsson, Dell Technologies, Microsoft, Google, IBM, Intel, Oracle, Red Hat, and VMware), he pointed out. NCC Group is also a member, as well as on the foundation's board of directors. The OpenSSF is the successor to the Core Infrastructure Initiative, which was set up in 2014 after the discovery of another critical open source vulnerability, dubbed Heartbleed. The goal of the CII was to help boost the security of critical open-source software by giving financing to developers to work full-time on projects. When it started, the CII reportedly had just over $3 million in funding. Whitehouse said the OpenSSF has $10 million. "That initiative is only starting to get going, starting to flex its muscles," he said. "What we recognize is there are lots of critical projects, of which log4j is just one, and as our dependence grows on all of these technologies it is for all of us… to ensure that the components are secure for the benefit of all technology consumers." "All software, open-source, closed-source, has latent cybersecurity vulnerabilities. We are only now getting to a point where we understand how to industrialize the detection and remediation of that. And the Open Source Security Foundation, with very large technology vendor backing now, is making concerted efforts to give it support, understanding that some of these projects are maintained by small teams." But he doesn't deny the global impact the vulnerability may have. As others have noted, threat actors — some believed to be nation-states or nation-state backed — are already trying to exploit the bug. He has already seen five customers who use the Ivanti/MobileIron unified endpoint management solution being exploited. One was a breach of security controls that NCC Group detected and stopped, "so the impact was minimized." Ivanti has issued remediation advice for customers. NCC Group has created this log4j2 resource page. Security researchers at Huntress have created this vulnerability tester. Cisco Systems' Talos threat intelligence service notes that an additional vulnerability, designated CVE-2021-4104, has also been discovered, which identified that in specific, non-default configurations, a similar vulnerability can be triggered in Log4j v1.2. ADolus, a Victoria, B.C., company that makes a solution that verifies the software supply chain's legitimacy and safety, said on its resource page that the Log4j2 vulnerability "is a result of overly-provisioned features that were enabled by default, an insecure default configuration, and the implicit trust of messages." However it's described, IT departments need to act fast to remediate the bug, said James Carder, CSO of LogRhythm. "The known Indicators of Compromise (IOCs) relevant to this attack are comprised of IP addresses that have been observed attempting to exploit the vulnerability and contents of the requests being sent. The log sources with the best visibility into these IOCs will be firewalls, intrusion detection systems, web application firewalls, and proxies. "While these log sources can potentially provide detection for the initial exploit, keep in mind that IOCs change over time and there are many possible variations of this attack that can evade rules-based detection. It is also crucial that each organization looks for abnormal behavior on the servers using log4j in their environment, including unusual process behavior and unusual outbound network connections from the server. Endpoint logging, such as operating system logs and endpoint detection and response (EDR) observations, will significantly help round out behavioral detections." The combination of Log4j being practically everywhere and the fact that it is trivial to exploit, with many exploits and PoCs already available, makes it extremely dangerous and highly lucrative for every type of malicious activity," said Yana Blachman, a threat intelligence specialist at Venafi. "An unauthenticated RCE (remote code execution) vulnerability in such a popular library is every attacker's dream." Jeff Williams, c-Founder and CTO at Contrast Security, cautions that there is a wide range of methods hackers can use to access personal information through Log4j's vulnerability. "Firewalls aren't going to stop hackers," he said. "They still have plenty of other ways to break into organizations' systems through Log4j which are undetectable by the firewall. This includes malicious code embedded into JSON, XML, and other common data structures that power nearly every website and application." The discovery of critical vulnerabilities will continue, said NCC Group's Whitehouse, so CISOs have to be prepared. "Treat these things [vulerabiltiies] as marathons, not as a sprint. Ingrain the processes and responses as 'business as usual.' If organizations are requiring heroic responses to this particular incident, that is not going to be a sustainable strategy over the medium term."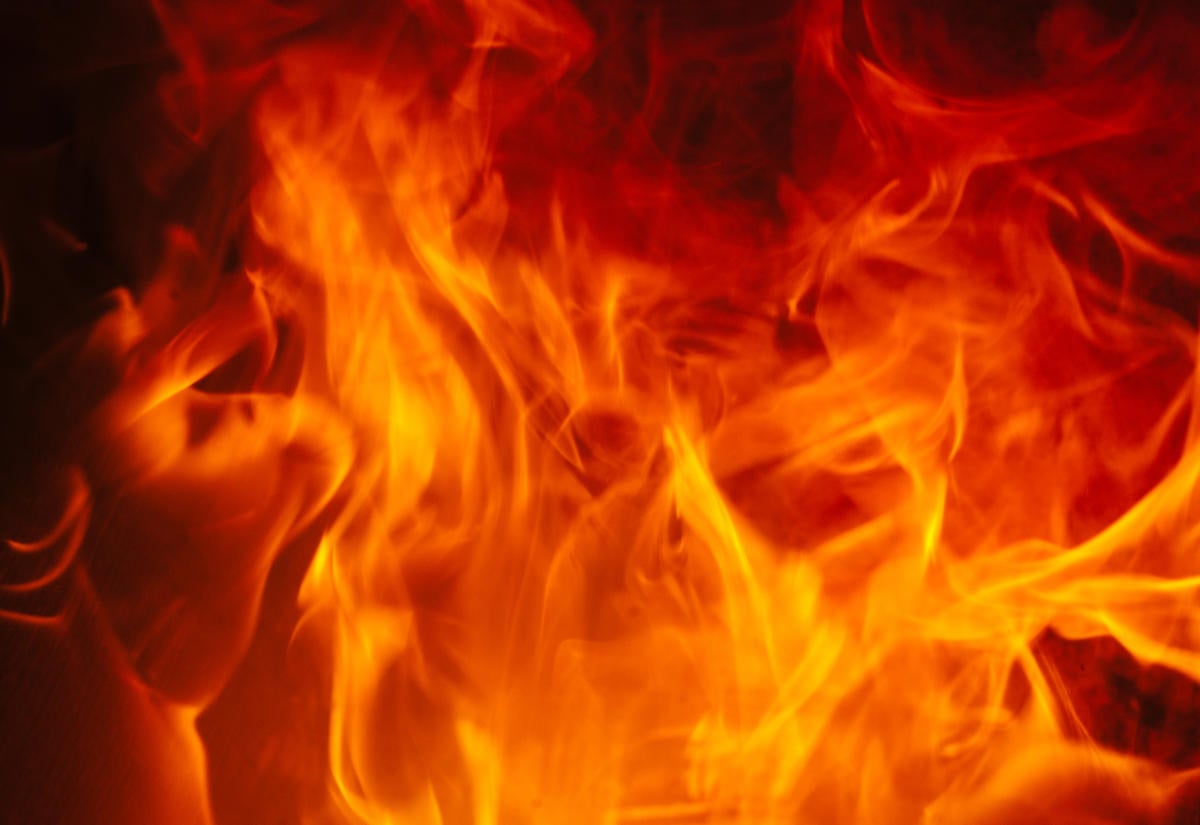 How developers scrambled to secure the Log4j vulnerability
infoworld.com
b91fe18c72aeed82ca0c3843528e90b8
In time for last-minute holiday shopping, Chrome for Android is getting a particularly useful price drop tracker right in the tab grid. If you leave a shopping listing open in Chrome, Google will overlay price drops on the miniaturized page preview in the tab grid. The original cost and new price will be noted in the top-left corner. Google designed this feature for those that "don't have time to constantly refresh the page." Once rolled out, you can disable this feature from the tab grid's overflow menu. "Track prices" appears between "Group tabs" and "Settings" at the bottom. There's a simple on/off "Track prices on tabs" toggle. This price drop tracker will be available on Android this week and is also coming to Chrome for iOS in the coming weeks. Meanwhile, Google is also officially launching the Lens shortcut that appears in Chrome's address bar or New Tab page on Android. It just opens the existing Google app capability: If something catches your eye while you're out window shopping, you can now search your surroundings with Google Lens in Chrome for Android. The company also reiterates that the visual search tool is coming to desktop Chrome with the ability to right-click anywhere and select "Search images with Google Lens" from the dropdown. Draw over the product you're interested in with your mouse, and Lens will display the results in a new tab. It's also highlighting "Your carts" on the desktop (Mac and Windows) New Tab page to "see any site where you've added items to a shopping cart." Some retail partners, including Zazzle, iHerb, Electronic Express and Homesquare, might even offer a discount when you come back to check out. Check out 9to5Google on YouTube for more news:

11 holiday tech deals you can shop with Christmas delivery
digitaltrends.com
6892a49b65621a307a78312e77a08cd2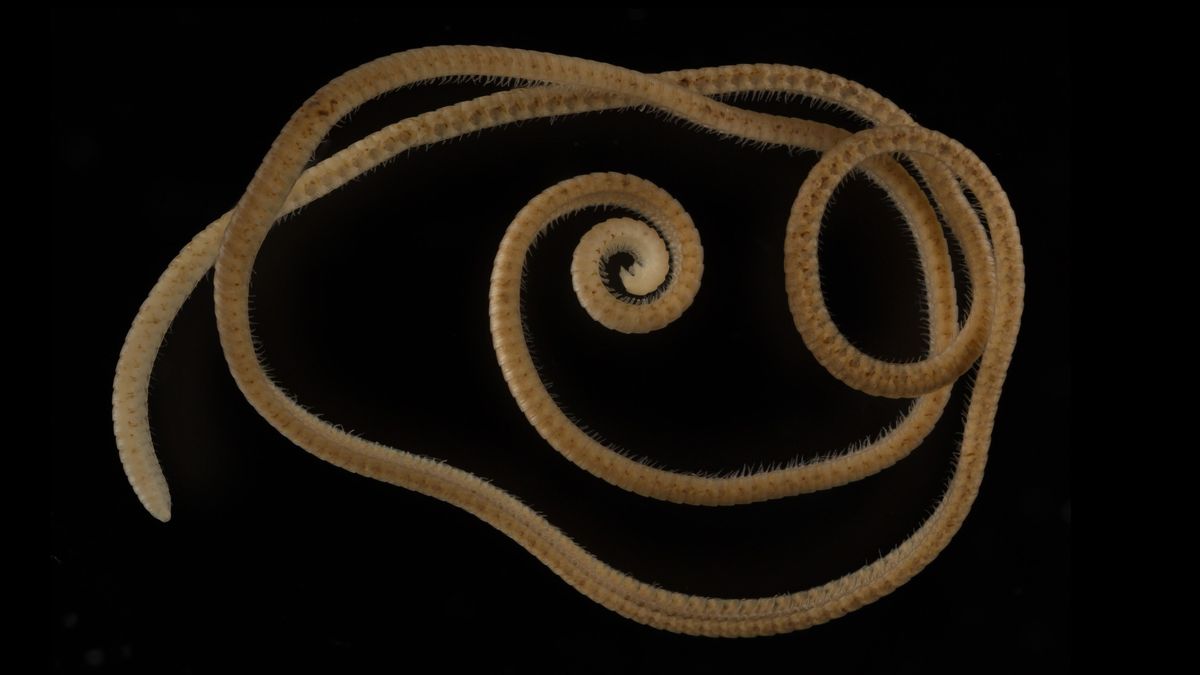 A newfound species of millipede has more legs than any other creature on the planet — a mind-boggling 1,300 of them. The leggy critters live deep below Earth 's surface and are the only known millipedes to live up to their name. "The word 'millipede' has always been a bit of a misnomer", said Paul Marek, an entomologist at Virginia Tech university and lead author of the study describing the newfound species. All other known millipedes Millipedes sport far fewer legs than their name implies, with many species having fewer than 100 legs. Until now, the record-holder was a species called Illacme plenipes, a deep-soil dweller known to have as many as 750 legs. Related: Extreme life on Earth: 8 bizarre creatures But the newfound species, Eumilipes persephone — named after Persephone, the daughter of Zeus who was taken by Hades to the underworld — is the leggiest known animal on the planet. One specimen Marek analyzed has 1,306 legs, which smashes the current record. The new world record-holder is a pale, eyeless creature with a long, threadlike body that's nearly 100 times longer than it is wide. Its cone-shaped head has enormous antennae for navigating a dark world governed by pheromones, and a beak that's optimized for feeding on fungi. The legs are difficult to count because the animal tends to coil like a little watch spring, Marek said. The copious collection of legs also provides a hint about these creatures' lifespan. Image 1 of 2 (Image credit: Paul E. Marek, Bruno A. Buzatto, William A. Shear, Jackson C. Means, Dennis G. Black, Mark S. Harvey, Juanita Rodriguez, Scientific Reports.) A ventral view of the legs of a male Eumillipes persephone. Image 2 of 2 (Image credit: Paul E. Marek, Bruno A. Buzatto, William A. Shear, Jackson C. Means, Dennis G. Black, Mark S. Harvey, Juanita Rodriguez, Scientific Reports.) A dorsal view of head and ventral view of gonopods of a male Eumillipes persephone. "I suspect these animals are extremely long-lived", Marek told Live Science. Millipedes grow steadily, adding body segments, called rings, throughout their lives. Entomologists can count these segments like tree rings to establish relative ages between individuals of the same species. In all, Marek analyzed four specimens — two males and two females — all of which were different lengths and thus different ages. The shortest of the bunch had 198 rings and 778 legs. The longest had 330 rings and 1,306 legs. Given how often other species of millipedes add body segments, this suggests E. persephone typically lives to be between 5 and 10 years old, as compared with the 2-year lifespan typical of other millipedes. Don't expect to see one of these rummaging in your backyard leaf litter, though. This species was discovered 200 feet (60 meters) below Earth's surface in a relatively unexplored environment built from banded iron formations and volcanic rock. RELATED CONTENT Creepy, crawly & incredible: Photos of spiders — 20 startling facts about insects — Photos: One worm, five shape-shifting mouths The creatures were first spotted in a region of Western Australia known as the Goldfields, which is a nexus for mineral extraction. Companies prospecting for nickel and cobalt bore deep, narrow holes between 65 and 328 feet (20 and 100 m) deep, Marek said. If the miners don't find any of these metals, the holes are capped and abandoned. "Some time ago, entomologists from Western Australia came up with the idea to sample these boreholes", because they provide the perfect opportunity to peer into subterranean ecosystems. By lowering cups of leaf litter and other detritus to certain depths, waiting for a few weeks, and then retrieving them, researchers can sample the wide variety of life thriving far below our feet. The leggiest species on the planet is but one such discovery. The new find shows "there are a lot more discoveries to be made", Marek said. And though species that live so deep beneath our feet can seem removed from life on the surface, these ecosystems play an important ecological role that's tied to surface life, Marek said. Subterranean decomposers help recycle nutrients that surface life relies on, and the deep soil layers these animals live in filter toxins from our drinking water. Yet we still know so little about the world beneath our feet. "There's so much more biodiversity out there", he said, "We just don't have the full picture yet." Originally published on Live Science.

A god of the underworld: Discovery of world's first 'true' millipede with over 1,000 legs
cnet.com
acb8483a8b032dd1ed0d2bc24419b63b
December 16, 2021 The discovery of the first millipede with more than 1,000 legs is reported in Scientific Reports this week. Prior to this, no millipede had been found with more than 750 legs. Paul Marek and colleagues discovered the millipede 60 meters underground in a drill hole created for mineral exploration in the mining area of the Eastern Goldfields Province of Australia. It has 1,306 legs —more than any other animal—and belongs to a new species that has been named Eumillipes persephone. The millipede's name derives from the Greek word eu- (true), the Latin words mille (thousand) and pes (foot), and references the Greek goddess of the underworld, Persephone. The authors measured four members of the new species and found that they have long, thread-like bodies consisting of up to 330 segments and are up to 0.95mm wide and 95.7mm long. They are eyeless, have short legs, and cone-shaped heads with antennae and a beak. Analysis of the relationships between species suggests that E. persephone is distantly related to the previous record holder for the greatest number of legs—the Californian millipede species, Illacme plenipes. The authors suggest that the large number of segments and legs that have evolved in both species may allow them to generate pushing forces that enable them to move through narrow openings in the soil habitats they live in. The findings highlight the biodiversity found within the Eastern Goldfields Province. To minimize the impact of mining in this region on E. persephone, the authors advise that efforts should be made to conserve its underground habitat. 1 hour ago 0 1 hour ago 0 Dec 15, 2021 0 Dec 15, 2021 0 Dec 14, 2021 0 32 minutes ago 32 minutes ago 32 minutes ago 32 minutes ago 32 minutes ago 32 minutes ago 32 minutes ago Oct 24, 2016 Sep 29, 2020 Jun 27, 2016 Apr 06, 2016 Mar 04, 2021 Dec 04, 2017 19 hours ago 19 hours ago 19 hours ago 23 hours ago Dec 15, 2021 Dec 15, 2021

A god of the underworld: Discovery of world's first 'true' millipede with over 1,000 legs
cnet.com
acb8483a8b032dd1ed0d2bc24419b63b
The only constant is change, and after a rough 2020, we were looking forward to a more productive 2021. Progress there is touch and go, but there were glimpses of normalcy. Apple and Samsung released their latest flagships, game makers launched major titles, and billionaires just couldn't help themselves. But as shiny new gadgets lined stores shelves (or got stuck in ports) and innovative services lit up Twitter, others had their last hurrah. Some called it a day after less than a year while others said farewell after decades in business. We had a few false starts. Amid public backlash, Sony in April reversed a decision to close the PlayStation store for the PS3 and PS Vita. Over the summer, OnlyFans also opted not to ban porn from its platform. And things looked bad for the "anything goes" social network Parler following the Jan. 6 attack at the Capitol, but it returned to the App Store in May after agreeing to certain content-moderation policies. Facebook, meanwhile, survived a tough year, but opted to change the name of the company overseeing all its properties (Instagram, WhatsApp, Oculus) from Facebook to Meta. Mark Zuckerberg would prefer you strap on a VR headset and have a tea party in the metaverse than focus on the societal damage caused by social media. (Not to be outdone, Square also changed its name to Block, shortly after its CEO Jack Dorsey resigned his other CEO gig at Twitter.) Much to some people's chagrin, Facebook probably isn't going anywhere, but the technology listed below can't say the same. Pour one out for the tech that died in 2021. January Minecraft Earth Minecraft Earth The success of Pokemon Go prompted other developers to try games that incorporated real-world play, including Minecraft maker Mojang. But Minecraft Earth arrived just ahead of a global pandemic that made exploring the physical world less tenable. By January 2021, Microsoft said it would shut down Minecraft Earth on June 30. "Minecraft Earth was designed around free movement and collaborative play — two things that have become near impossible in the current global situation," the Minecraft team said. Donald Trump's Social Media Accounts In the wake of Jan. 6 insurrection at the Capitol, the top social networks—Twitter, Facebook, YouTube—shut down the outgoing president's accounts, arguing that they couldn't be sure he wouldn't use them to incite violence. Twitter has said that Trump is now banned for life, Facebook will revisit the ban in early 2023, and YouTube has said only that it will reinstate Trump when the risk of violence goes down. Netflix on Wii U and 3DS For those who were binge-watching on Nintendo's aging Wii U and 3DS consoles, the game maker announced it January that it would discontinue Netflix access by June 30 for the New Nintendo 3DS, New Nintendo 3DS XL, New Nintendo 2DS XL, Nintendo 3DS, Nintendo 3DS XL, Nintendo 2DS, Wii U Deluxe, and Wii U Basic, after removing the app from the eShop on Dec. 31. Simple If your app-based bank disappears, did it ever really exist? The popular online banking app Simple shut down early this year, several months after its parent company, BBVA USA, was acquired by PNC Bank. Customers initially retained access to their Simple accounts, but were ultimately transferred to BBVA USA. The Simple website and app are now offline. Amazon Pantry Amazon Pantry debuted in 2014 as a way for customers to regularly stock up on staple items in one shipment. But with the growth of Prime, as well as Amazon's acquisition of Whole Foods and its expansion into grocery deliveries with Fresh, there was less of a need for Pantry, and it shut down in January. Alphabet Project Loon Alphabet Project Loon Tech firms have spent big bucks in the last decade trying to get internet access to far-flung corners of the globe—in part because they recognize that it's hard to exist in today's world without the web, but there's also the added benefit of attracting more users. Project Loon from Google (now Alphabet) used balloons that connected to special antennas on the ground to provide service. It took flight in 2013, but Alphabet announced in January that the effort was too expensive "to build a long-term, sustainable business," and would be winding down. Tucows Downloads After more than 25 years online, the freeware and shareware downloads website Tucows Downloads finally retired in 2021. "A lot has changed since those early years," Elliot Noss, Tucows CEO, acknowledged in a January blog post. "Tucows has grown and evolved as a business. It's been a long time since Tucows has been TUCOWS, which stood for The Ultimate Collection of Winsock Software." The company has since become a domain name registrar, but its contents have been preserved by the Internet Archive for posterity. February Fry's Electronics in Sunnyvale, California, April 2000 Fry's Electronics The rise of e-commerce has killed many retail stores, from Circuit City to Radio Shack. This year, it was Fry's that threw in the towel. The venerable West Coast electronics chain, known for its kitschy themes, couldn't compete against the deep pockets of juggernauts like Amazon, Best Buy, and Walmart. It suddenly closed its 31 remaining stores in early February, citing changing customer habits and the pandemic. Go down memory lane with PCMag's Chris Stobing here. Google Stadia Games and Entertainment Team Game-streaming services offer the promise of top games without the expense of a console or gaming PC. But Google's solution, Stadia, hasn't exactly blown gamers out of the water. We gave it a tepid 2.5 stars out of five when it debuted in 2019, in part for its disappointing launch library. In February, improvement on that front grew less likely, when the company disbanded the Stadia Games and Entertainment team, which was charged with developing first-party titles. The reason? "Creating best-in-class games from the ground up takes many years and significant investment, and the cost is going up exponentially," said Stadia General Manager Phil Harrison. March Apple HomePod First-Gen Apple HomePod Apple's first smart speaker wasn't particularly impressive. Voice control was limited to Apple Music and Siri lagged behind competing voice assistants. Last year's HomePod mini was big improvement, especially since it was only $99, leaving little reason to buy the $300 original. Apple apparently recognized this and discontinued the first-gen device in March. Apple iMac Pro Also getting the heave-ho by Cupertino this year was its iMac Pro, which hadn't seen a refresh in several years. In March, Apple suggested that iMac fans check out the 2020 27-inch iMac. It later released an M1-based iMac. April Logitech Harmony Express Logitech Harmony Remotes Logitech's Harmony line was one of the biggest names in universal remote controls. In 2017, we found its Harmony Elite to be "the most advanced universal remote you can buy without a custom installation," though it came at a $349 premium. Later efforts weren't as impressive, though, and by 2021, the rise of streaming made universal remotes less relevant. In April, Logitech announced it would no longer make Harmony remotes. Legacy Microsoft Edge Redmond stopped trying to make Edge happen this year, sort of. The Microsoft-made browser is still tightly integrated with Windows ( particularly in Windows 11), but it's now a Chromium-based gateway to the web. For a time, the original coexisted with the Chromium upgrade, but only one could prevail. As of April 13, anyone with the original Edge still installed on their Windows 10 PC saw it automatically replaced with the Chromium version. LG Wing LG's Mobile Phone Business It's tough out there for phone makers that aren't Samsung or Apple. In 2021, LG saw the writing on the wall and closed up its mobile shop. Despite some innovative takes on the smartphone, like the flippable LG Wing ("the wildest phone of late 2020," we wrote), LG couldn't keep up with the deep pockets of its chief rivals. Going forward, the company will focus its efforts on "electric vehicle components, connected devices, smart homes, robotics, artificial intelligence and business-to-business solutions, as well as platforms and services," it said in April. Google Shopping Apps These "tech that died" lists usually include a handful of Google products. The search giant wasn't quite as ruthless in 2021 as it has been in previous years, but a few services did give up the ghost. Following an April update to Google's iOS and Android Shopping platforms, Google Shopping app users started seeing "something went wrong" error messages and were redirected to shopping. google. com. Google confirmed the shutdown and directed web users to the Shopping tab on Google. com and the full Google app. May Yahoo Answers Am I pragnent? Sadly, the world may never know, as Yahoo Answers said farewell to the internet earlier this year. The site has been around since 2005, and despite not being as popular as other question-and-answer sites, like Quora and Reddit, Yahoo Answers still pulled in a respectable amount of traffic. But the often-incoherent queries of the Yahoo crew did not charm parent company Verizon, and the site shut down on May 4. Amazon Prime Now App Quick online deliveries are the norm these days, particularly in big cities. But in 2014, it was uncharted territory, and Amazon took the reins with one-hour "Prime Now" deliveries in New York City. It was limited in scope and only accessible via a separate app. Seven years later, that standalone app was no longer necessary, and Amazon folded Prime Now into its main app, so you can shop for two-day and one-hour items in the same place. Microsoft Surface Neo running Windows 10X Windows 10X Device makers have been experimenting with foldable and dual-screen devices in recent years, and Microsoft's solution was the Surface Neo. It ran Windows 10X, a lightweight version of Windows 10 intended to go head-to-head with Google's Chrome OS. But after "a year-long exploration," Microsoft said in May that it didn't make sense to have a separate version of Windows for devices with unique form factors. Instead, it axed 10X and folded the technology into Windows 10. LiveLeak If you wanted disturbing or violent videos in the mid-aughts, LiveLeak was more than happy to satisfy your morbid curiosity. Fifteen years later, though, the internet is awash in dark corners for those who need them, while the rest of us would love it if everyone would take it down a notch. In a May blog post announcing the shutdown of LiveLeak, its founders acknowledged that "The world has changed a lot over these last few years, the Internet alongside it, and we as people." Peloton Tread+ Peloton Tread+ It's been a bit of a rollercoaster year for Peloton. Following a blockbuster 2020 that saw exercise buffs turn to smart gym equipment during COVID-19 quarantines, the company was forced to recall its Tread and Tread+ treadmills after the accidental death and injury of children playing on them. It later released an updated Peloton Tread, which fixed the problematic elements of the original (it's a PCMag Editors' Choice pick), but the Tread+ remains off the market for "the foreseeable future", Peloton told us in October. June Google Photos Unlimited Storage for Google Photos and Docs Every year, Google pulls a move that irks the masses, and this year it was the demise of unlimited storage on Google Photos and Docs. The former had long been a free way to automatically back up (lower-res) smartphone photos to the cloud. But nothing in life is truly free, and Google capped us all at 15GB of data per Google account, starting June 1. Why? To get us to upgrade to paid plans, of course. ( Here are some Google Photos alternatives.) Dark Sky App The standalone, hyper-local weather app Dark Sky will shut down next year, co-founder Adam Grossman confirmed in June. The popular app was acquired by Apple in 2020, and the Android and Wear OS versions of the service have already gone kaput. Look for the Dark Sky tech to pop up in Apple's own weather solutions going forward. Pepper robot at a Beverly Hills HSBC branch in 2019. SoftBank Pepper Robots Perhaps one day the robots will come for us. Until then, they're still getting stuck in the snow. At SoftBank, its Pepper robot joined Jibo in the android graveyard this year. The 4-foot, 62-pound device arrived a few years ago, marketed as a robot who "understands emotions," and could provide assistance in retail situations, like banks. As Reuters reported in June, however, Pepper struggled to find a customer base, and SoftBank stopped production. Donald Trump's Blog Banned from most social media networks, the former president turned to blogging. Well, sort of. He basically started posting statements to his official website in a format that mimicked a Twitter feed. It didn't last long, though. After a mere month of Trump Thoughts, the blog shut down with promises of a larger social media effort down the line. That has yet to fully materialize, though Trump did convince Rep. Devin Nunes to quit Congress and run the Trump Media & Technology Group. July Twitter Fleets Twitter Fleets Social media platforms have struggled to come up with original ideas lately, and the feature they've all ripped off is "Stories," or short-lived, 15-second clips. Twitter's version was Fleets, pitched as a "low pressure" way for people to use Twitter without fear of the dreaded ratio or other abuse. But screenshots are a thing. Plus, Fleets let tweeters see who viewed their posts, unlike regular tweets, which (for me, at least) was definitely a deterrent to tapping on them. Twitter announced in July that it was axing the feature, and by Aug. 3, less than a year after they debuted, Fleets expired one last time. August Bluetooth Google Titan Security Key Bundle Bluetooth Titan Security Key Google's Titan Security Keys offer an extra layer of security for multi-factor authentication, but with the introduction of NFC-enabled Titan Security Keys, Google this year discontinued its Bluetooth version. The Bluetooth ones will continue working, though. Android Auto for Phone Screens Android Auto adds the Android experience to your car's infotainment system when you connect your smartphone, but only in compatible vehicles. For those with non-compatible cars, there was Android Auto for Phone Screens. But people running the Android 12 beta who attempted to load it this summer saw a message urging them to use Google Assistant driving mode. Google later confirmed that "Starting with Android 12, Google Assistant driving mode will be the built-in mobile driving experience." LinkedIn Stories LinkedIn Stories When I said that every social media company tried Stories, I meant it. The main reason LinkedIn's version failed, though, was because its users didn't like that their messages disappeared. The whole point of LinkedIn is to have something that prospective employers can peruse, so creating catchy career-related content and having it disappear 24 hours later wasn't super helpful. Primephonic Primephonic has been in the classical music streaming business for years, and in 2021, Apple took note and acquired it. Unfortunately, that means the standalone service has been shut down for now. Next year, "Apple Music plans to launch a dedicated classical music app…combining Primephonic's classical user interface that fans have grown to love with more added features." Groovy Discord Bot Groovy lets users gather for online listening parties, playing music from major services like YouTube, Spotify, Soundcloud, Deezer, Apple Music, and Tidal. But since most of those platforms don't allow direct audio playback, Groovy inputs metadata into YouTube to find the closest equivalent to your intended track. In August, Google said that ran afoul of YouTube's terms of service and shut down the Groovy music bot. September Rythm Discord Bot Less than three weeks after axing Discord's Groovy music bot, Google did the same to Rythm, which had more than 560 million Discord users. "We have received a notice from YouTube asking us to shut down our service", the team said at the time. "Since we use YouTube as our main source of music, that means our current service will shut down entirely." Tesla Referral Program Tesla is now a well-known brand in the automotive world, but it's long used a referral program among the Tesla faithful to help drum up sales. One person referred so many people in 2016 that they scored a free P90D, a Tesla Powerwall, and entry to Tesla launch events. But things change. These days, the chip shortage and other production issues mean Tesla is struggling to keep up, so it doesn't really need a referral program to help it sell cars. As of Sept. 18, vehicle products and solar panels "are no longer eligible for Referral awards," the company said, though the Solar Roof is still part of the program, Electrek reported. XTube There had to be at least one porn website on this list, and 2021 saw the demise of XTube in early September. As The Next Web reported this summer, XTube owner MindGeek has faced a number of lawsuits over illegal content across its collection of adult sites. And while MindGeek didn't say that legal issues were the cause of the XTube shutdown, that's usually the reason when these things happen. October Touch Bar on the 2018 13-inch MacBook Pro Apple Touch Bar Since 2016, certain versions of Apple's MacBooks have included a strange little strip atop the keyboard that allowed for touch functionality on apps like the calculator, predictive text, and more. As we noted in our review of the latest 16-inch MacBook Pro, "Apple touted the Touch Bar as a boon to creative pros, who could use it to scrub through video timelines and quickly access the settings they needed to adjust for any given task." But many people found it to be gimmicky, so Apple ditched the Touch Bar in the 14- and new 16-inch MacBook Pros, replacing it with physical function keys. Houseparty The team behind Houseparty retired the video-chat app in October to focus on building new social experiences for Epic Games, which acquired Houseparty in 2019. The shutdown was a little surprising, given that Houseparty's popularity grew last year due to the pandemic. But its developers said they've been too busy creating new features for Epic Games and its popular Fortnite franchise, and something had to give. LinkedIn China LinkedIn's seven-year effort to operate in China—a country notorious for online censorship— came to an end this year. Parent company Microsoft cited the country's strict regulations on content moderation, as well as "greater compliance requirements in China." November Fortnite in China A modified version of Fortnite debuted in China in April 2018, but concessions made by Epic Games (removing in-game purchases, modifying certain skins) were not enough to satisfy Chinese authorities. So Epic opted to shut down the game rather than run a stripped-down version. Account creation was halted on Nov. 1 ahead of a formal shutdown on Nov. 15. Facebook's Facial-Recognition System In a surprise move, Meta announced it would shut down Facebook's facial-recognition system and delete the template it uses to recognize people in photos—"one of the largest shifts in facial recognition usage in the technology's history", Jerome Pesenti, Facebook's VP of Artificial Intelligence, said at the time. He didn't point to a single incident that prompted the decision, saying only that there are "growing concerns about the use of this technology as a whole." But it came as facial-recognition systems (and Facebook in general) were under fire. YouTube Dislike Counts In a bid to prevent "dislike attacks," YouTube this year opted to hide dislike counts on videos from the public. Only video creators can see how many dislikes a clip has received. The decision didn't sit well with a lot of YouTube fans, including one of its co-founders, Jawed Karim. But YouTube argued that it's "the right thing to do for our platform—to better protect creators from harassment [and] help ensure smaller creators and those just getting started can thrive." Instagram Threads You'd be forgiven for not knowing this one even existed. Introduced in late 2019, shortly after the demise of Instagram's standalone messaging app Direct, Threads was pitched as a "camera-first messaging app" that let you share photos, videos, messages, Stories, and more with your Instagram close friends list. Though it later expanded to allow for messaging to everyone, not just close friends, Threads never really caught on, given that you can DM inside the main Instagram app. It's set to shut down by month's end. Instagram Threads Cortana-Alexa Integration Microsoft and Amazon in 2017 announced they were working to tie their voice assistants together. The ensuing partnership meant you could use an Amazon Echo device to summon Cortana to open up your Microsoft programs, such as Outlook. But in November, Microsoft confirmed that it dropped Cortana support on Alexa two months earlier and shifted its Cortana resources to focus on productivity within Microsoft 365. The fact that no one really noticed for two months should tell you why. Spotify Car View Spotify Car View served up a simplified Now Playing screen on the mobile app when connected to a vehicle's entertainment system, but it disappeared this fall. A moderator on Spotify's forums later confirmed the company had bid adieu to Car View. They didn't really explain why, except to say that retiring Car View needed "to happen in an effort to make way for new innovations coming down the track." Dubsmash After working for almost a year to integrate Dubsmash into Reddit, Dubsmash will shut down as a standalone platform on Feb. 22, 2022. At that point, "Dubsmash will no longer be available for download in the Apple App Store or Google Play Store; currently downloaded apps will stop functioning on the same date", Reddit wrote in a November blog post. Zillow Offers For many, Zillow is where dreams of home ownership go to die. But still we return, favoriting overpriced apartments and absurd abodes. But did you know that Zillow itself may be to blame for your house-hunting blues? Turns out the company ran an algorithm-based house-flipping business, Zillow Offers, that scooped up homes on the cheap from motivated sellers, flipped them, and resold for a profit. At least that was the idea. As the housing market cooled off this fall, it "flummoxed Zillow's algorithm", the Wall Street Journal reported, and the company threw in the towel on the flipping business altogether. December Firefox Lockwise Firefox Lockwise debuted in 2019 as a way for iOS and Android users to create, manage, and sync passwords across devices. Unlike other password managers, which are mostly browser-agnostic, Firefox Lockwise was specifically designed for use with its namesake web browser. But as of Dec. 13, the standalone apps were deprecated in favor of Firefox's built-in password management tools. Alexa. com Don't worry, Amazon's virtual assistant isn't going anywhere. Since 1996, Alexa. com has offered web traffic analysis and rankings. Perhaps you remember websites referencing their "Alexa rankings" back in the day. It was acquired by Amazon in 1999, but in a brief note posted on its website this month, the company said it's "made the difficult decision to retire Alexa. com on May 1, 2022." Its APIs will be retired on Dec. 15, 2022. Google Toolbar Before Google formally dipped its toes into browsers with Chrome in 2008, it relied on getting people to add toolbars to browsers like Internet Explorer. In the era before address/search bar combos, it saved you a few clicks when searching the web. As Ars Technica discovered, however, Google quietly shut down Google Toolbar for Internet Explorer this year after more than 20 years. Ars took it for one last spin before that happened, though, if you're feeling nostalgic.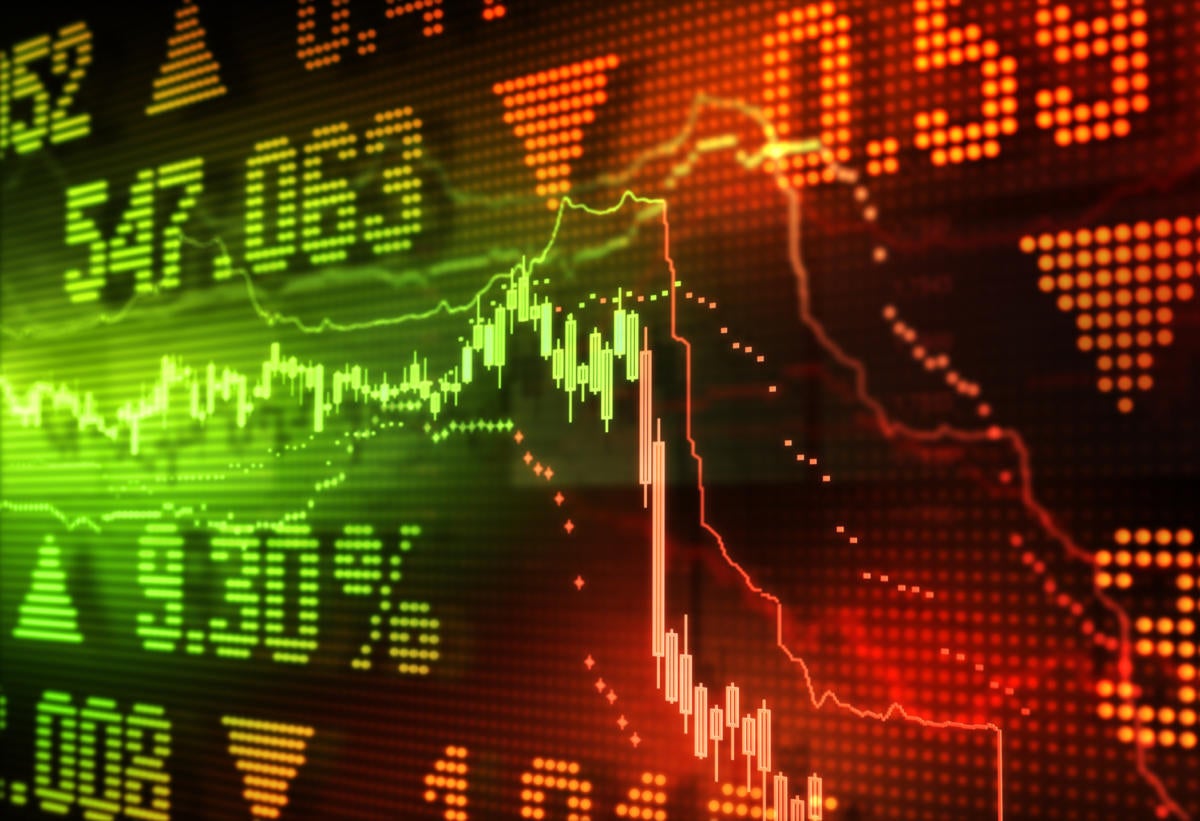 Biggest tech IPOs of 2021
computerworld.com
3f5c8bd2ab5940d510ff26a9577be802
By most any measure, 2021 was a good year for Apple. The company succeeded on many fronts, and three new products stand out as particularly important accomplishments. including the iPhone 13.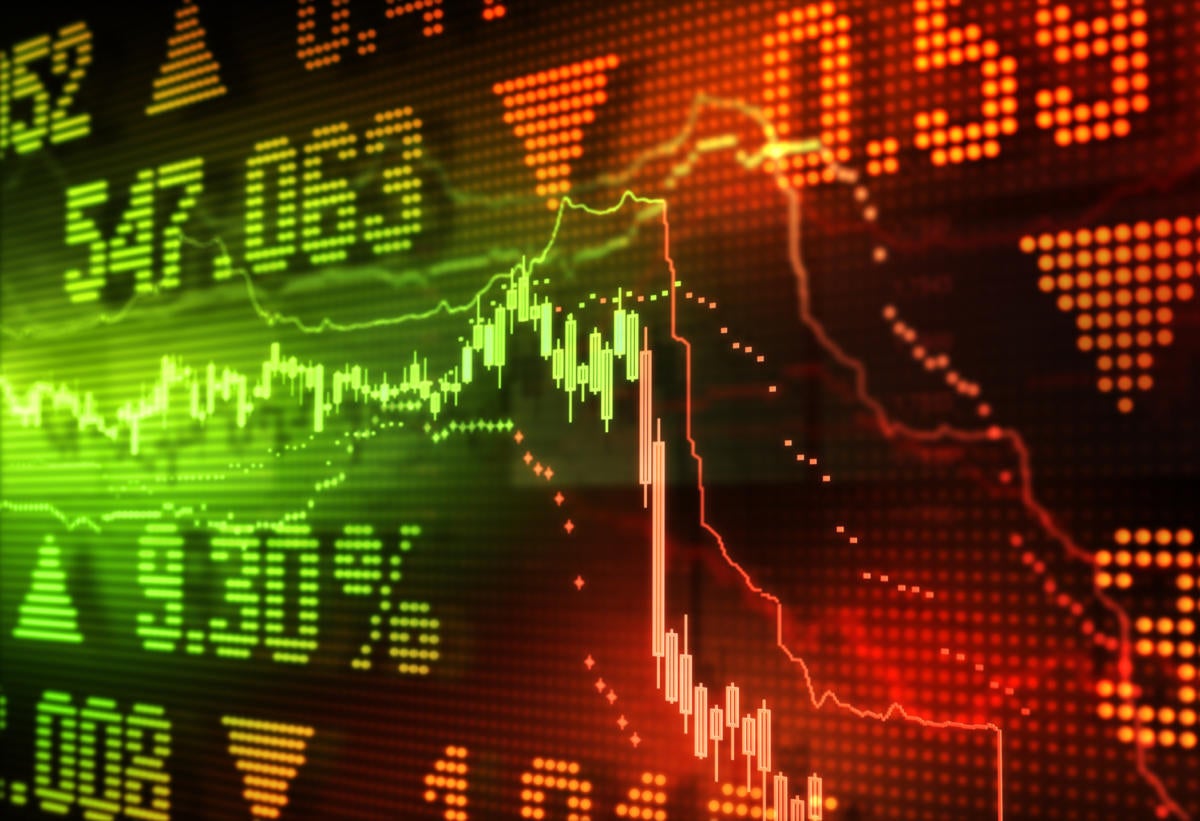 Biggest tech IPOs of 2021
computerworld.com
3f5c8bd2ab5940d510ff26a9577be802
Deputy Attorney General Lisa Monaco is expecting arrests and criminal charges related to ransomware threats in the coming weeks and spoke to The Associated Press about the U.S. government's response to current cybersecurity attacks. (Nov. 4)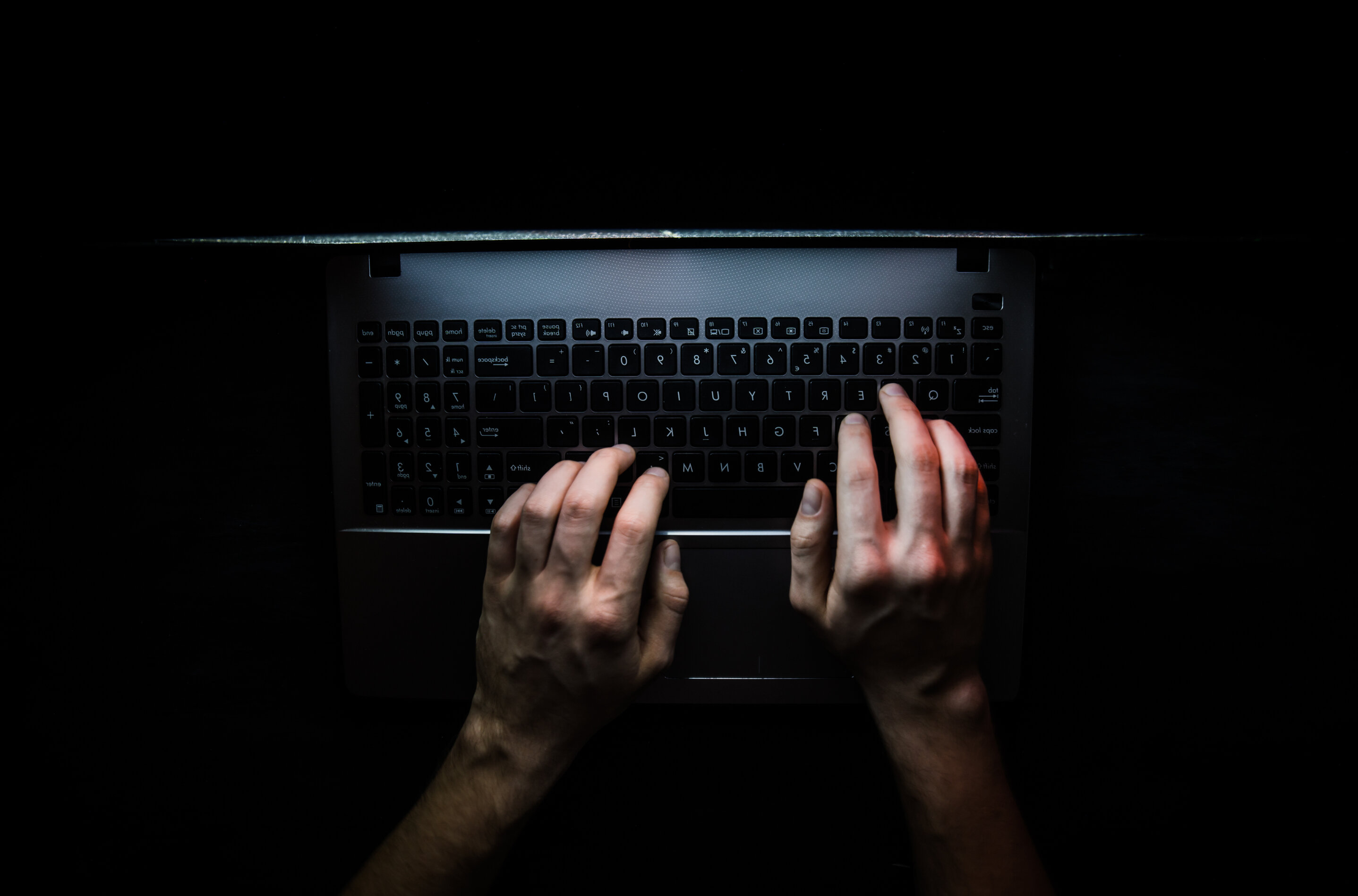 Log4j patch comes with a vulnerability that hackers can exploit
bgr.com
9e680c2c1ee2c3a7344f6aba1adcef27
Elizabeth Holmes was the face of medical tech startup Theranos, until she became the face of Silicon Valley hubris. As Holmes' trial drags to a close, we now have the first look at Amanda Seyfried playing the disgraced Theranos founder in Hulu drama The Dropout, which streams March 3. Kate McKinnon was originally set to star as Holmes in the forthcoming miniseries, which also stars Naveen Andrews as former Theranos president Sunny Balwani. Holmes and Balwani began a romantic relationship when she was 18 and he was 38, and Holmes now alleges abuse by Balwani. Holmes is currently on trial for fraud. Closing arguments in the trial are expected this week before the jury deliberates. The trial has gone on longer than expected, delaying Balwani's related trial. William H. Macy, Laurie Metcalf, Stephen Fry and Succession's Alan Ruck also star in The Dropout. There's already a documentary about the Theranos case, while a rival movie from Apple Original Films will cover the same territory: Bad Blood is being developed by The Big Short and Don't Look Up writer and director Adam McKay, with Jennifer Lawrence as Holmes.

Early Theranos investor will sell his stock certificate in the company as NFT, banking on Elizabeth Holmes' fame
cnbc.com
dc929cb2a748e195e912a97d0ec81eff
has long dominated the high-end Android tablet world. It is now looking to add to that lead with the Galaxy Tab S8 series early next year. We are expecting three new flagship Android tablets from the company — Galaxy Tab S8, Galaxy Tab S8+, and Galaxy Tab S8 Ultra. The latter has now leaked extensively much ahead of the official unveiling. The folks over at have got of pretty much all the key specs and new features of the upcoming tablet. According to the report, the Galaxy Tab S8 Ultra will sport a 14.6-inch WQXGA+ display. The will house two front-facing cameras for selfies and video calls. There's a 12-megapixel primary camera and another 12-megapixel ultrawide lens. The device also gets two cameras at the back: a 13-megapixel main shooter flanked by a 6-megapixel ultrawide camera. Qualcomm's latest Snapdragon 8 Gen1 chipset powers Samsung's upcoming flagship Android tablet. The Korean company will reportedly offer the device with up to 16GB of RAM and 512GB of storage. It will run Android 12 out of the box, with Samsung's One UI 4.1 on top. The Galaxy Tab S8 Ultra will come in both Wi-Fi-only and cellular variants, with the latter offering 5G connectivity. It will pack an 11,200mAh battery that supports 45W fast charging. The tablet will, of course, support the S Pen, which will attach magnetically to the back. The bezels around the new tablet's display are reportedly 6.3mm wide, while the device itself measures 208.6 x 326.4 x 5.5mm in dimension. Those numbers suggest Samsung has a pretty slick tablet in the making. Not just specs, the Galaxy tab S8 Ultra has some impressive new features in tow as well. Among them is the DeX Portrait Mode, which will let you use DeX mode in portrait orientation. The new tablet will also get a dedicated Samsung Health app, a first for the entire Galaxy Tab lineup. Samsung has reportedly optimized the app and made necessary tweaks to suit the large screen of the tablet. One notable UI change is a 3-column layout that shows an in-depth analysis of your Samsung Health data. Samsung is finding it very difficult to keep new products under wraps until their official unveiling. Almost every product it has launched in recent years has been subject to extensive leaks beforehand. And despite it deploying, there's no stopping to such leaks. And no, it's not those minor leaks that reveal information in, sometimes making calculated guesses. But we are talking about major leaks that kill all the excitement around a device much ahead of its unveiling, like this Galaxy Tab S8 Ultra leak. That's how things have panned out for some time now and it's not certain whether we will see a change anytime soon. Meanwhile, you can expect to hear more about the Galaxy Tab S8 trio in the coming weeks as Samsung prepares for their launch.

The Samsung Galaxy Tab S8 Ultra is going to be a beast of a tablet
phandroid.com
8574a81d44bdf0d43750fb1ad6425832
After 15 weeks and 32 witnesses, the trial of Elizabeth Holmes, the founder of the failed blood testing start-up Theranos, is entering its final stages. On Thursday morning, prosecutors are set to begin their closing arguments to prove that Ms. Holmes, 37, is guilty of 11 counts of wire fraud and conspiracy to commit wire fraud. Her case is being closely watched as a referendum on the worst excesses of Silicon Valley's start-up culture, which prizes change-the-world claims and fast growth. The verdict could influence whether prosecutors pursue similar white-collar criminal cases at a time when tech start-ups are swimming in funding and hype. The jury of eight men and four women will begin to deliberate the fate of Ms. Holmes once the defense concludes its closing arguments on Friday. Ms. Holmes faces up to 20 years in prison if convicted. The prosecution's case boils down to proving one thing: that Ms. Holmes intended to deceive Theranos's investors, doctors and patients with her claims about the start-up's blood testing technology. Proving intent is the hardest part of prosecuting a white-collar criminal trial, said James Melendres, a former federal prosecutor. "It goes to what was happening inside someone's mind, which is extremely hard to prove definitively," he said. Before Theranos imploded, Ms. Holmes stood out as the rare successful female founder in the male-dominated tech industry. She had founded Theranos in 2003, dropped out of Stanford in 2004 to work on the start-up and raised nearly $1 billion from investors for the company's supposedly revolutionary blood testing technology. But a Wall Street Journal investigation in 2015 revealed that Theranos's technology did not work and that Ms. Holmes appeared to have been courting investors and commercial partners with overblown and misleading claims. The company collapsed in 2018 amid scandal. That same year, Ms. Holmes was indicted on fraud charges. Her trial began on Sept. 8 after numerous delays. Prosecutors outlined six main areas of Ms. Holmes's alleged deception, including lies about the abilities of Theranos's technology, its work with the military and its business performance. The government called former Theranos employees to testify about test failures and a dysfunctional lab environment. Doctors and patients spoke about how they had made medical decisions based on Theranos tests that turned out to be wrong. And investors and pharmaceutical executives said that Ms. Holmes's misleading claims had led them to invest millions of dollars in Theranos or sign contracts with her company. Last month, Ms. Holmes took the stand and painted herself as a well-meaning entrepreneur who was naïve and relied too much on those around her. She said she had been emotionally and physically abused by Ramesh Balwani, Theranos's former chief operating officer and her former boyfriend. Mr. Balwani, who faces identical fraud charges to Ms. Holmes and faces trial next year, has denied the allegations.

Early Theranos investor will sell his stock certificate in the company as NFT, banking on Elizabeth Holmes' fame
cnbc.com
dc929cb2a748e195e912a97d0ec81eff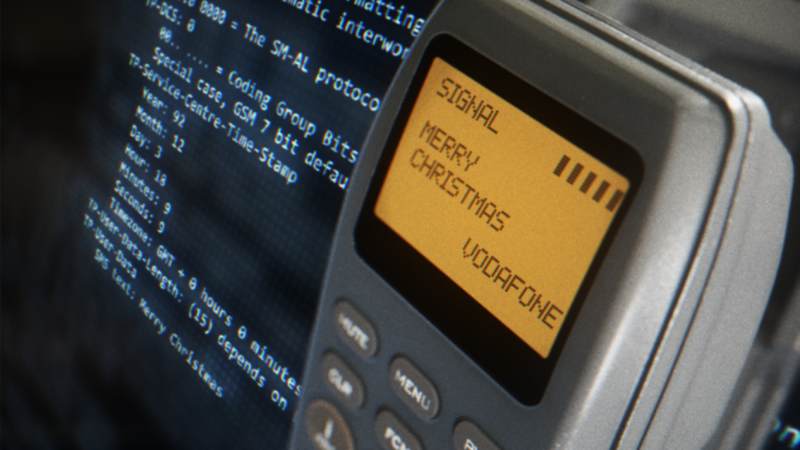 has announced that it is auctioning the world's first SMS. The company will auction the SMS as a Non-Fungible Token ( ). The announcement was shared by Vodafone Group official Twitter handle. "It's Vodafone's first ever #NFT Alien monster @vodafone_de will be transforming the first SMS text into a Non-Fungible Token to be auctioned, with all proceeds to be donated to @refugees." the Tweet read. The world's first SMS was sent almost three decades ago on December 3, 1992 through the Vodafone network. The SMS was received by Vodafone employee Richard Jarvis. " How to buy the NFT of world's first SMS The auction for the NFT of world's first SMS will be conducted in Paris on 21 December 2021 by Aguttes, the first independent auction house in France. Bidders can also participate online. The exclusive NFT was minted in an edition of 1 and Vodafone assures not to mint another NFT from the world's first SMS in the future. The buyer of the NFT will get a certificate guaranteeing the authenticity and uniqueness of the NFT signed by Vodafone Group CEO Nick Read. Apart from this, a detailed replica of the original communication protocol creaed by Vodafone, which documents the sending/receiving of the along with the replica of the original communication protocol as TXT files (coded/uncoded versions) and as PDF files (coded/uncoded versions) will also be provided to the buyer by the company. As per various reports, the collectible is expected to fetch more than $200,000. Vodafone has announced that it will donate all proceeds from the auction to UNHCR, the UN Refugee Agency, to support the 82.4 million people who have been forced to flee their homes due to conflict and persecution.

NFT Series of 1,111 Units Coming to India From MG Motors: Details Here
gadgets.ndtv.com
33ef4a71d31854a03ab0cd9191a1c343
Honor Play 30 Plus 5G smartphone was launched in China on Thursday as the latest entry-level 5G offering from the brand. The new smartphone comes with MediaTek Dimensity 700 processor and offers 128GB of onboard storage. Honor Play 30 Plus 5G handset carries a 90Hz refresh rate display and a dual rear camera unit, headlined by a 13-megapixel main sensor. The new Honor phone comes in four different colour options as well. Honor Play 30 Plus 5G packs a 5,000mAh battery. Honor Play 30 Plus 5G's price starts at CNY 1,099 (roughly Rs. 13,100) for the base 4GB + 128GB storage option. The phone also has 6GB + 128GB and 8GB + 128GB storage models which are priced at CNY 1,299 (roughly Rs. 15,500) and CNY 1,499 (roughly Rs. 17,900), respectively. Honor Play 30 Plus 5G has a Magic Night Black shade in addition to the Charm Sea Blue, Dawn Gold, and Titanium Empty Silver colours (translated). The latest Honor handset is up for pre-orders starting today, December 16. It will go on sale starting December 31. The dual-SIM (Nano) Honor Play 30 Plus 5G runs on Android 11-based Magic UI 5.0. The new Honor phone sports a 6.74-inch TFT LCD display with 1,600x720 pixels resolution, 20:9 screen aspect ratio, and 90Hz refresh rate. The screen is TUV Rheinland-certified for low blue light as well. Honor Play 30 Plus 5G is powered by an octa-core MediaTek Dimensity 700 SoC, coupled with up to 8GB of RAM and 128GB of onboard storage. The storage can be expanded via a microSD card, but the handset does not have a dedicated slot for it. For optics, Honor Play 30 Plus 5G features a dual rear camera setup, headlined by a 13-megapixel main sensor with f/1.8 aperture and a 2-megapixel depth sensor with f/2.4 aperture. For selfies, Honor has provided a 5-megapixel selfie shooter with f/2.2 aperture. Honor Play 30 Plus 5G's rear camera supports portrait mode and other features including skin beautification, panorama, HDR, voice control photography, timed photography, and AI photography. Connectivity options on Honor Play 30 Plus 5G include Bluetooth v5.1, GPS, AGPS, OTG, USB Type-C, 3.5mm headphone jack, and Wi-Fi 802.11 a/b/g/n/ac. Sensors on board include ambient light sensor, gravity sensor, compass, and proximity sensor. There is also a side-mounted fingerprint scanner for security. The phone packs a 5,000mAh battery which supports 22.5W fast charging.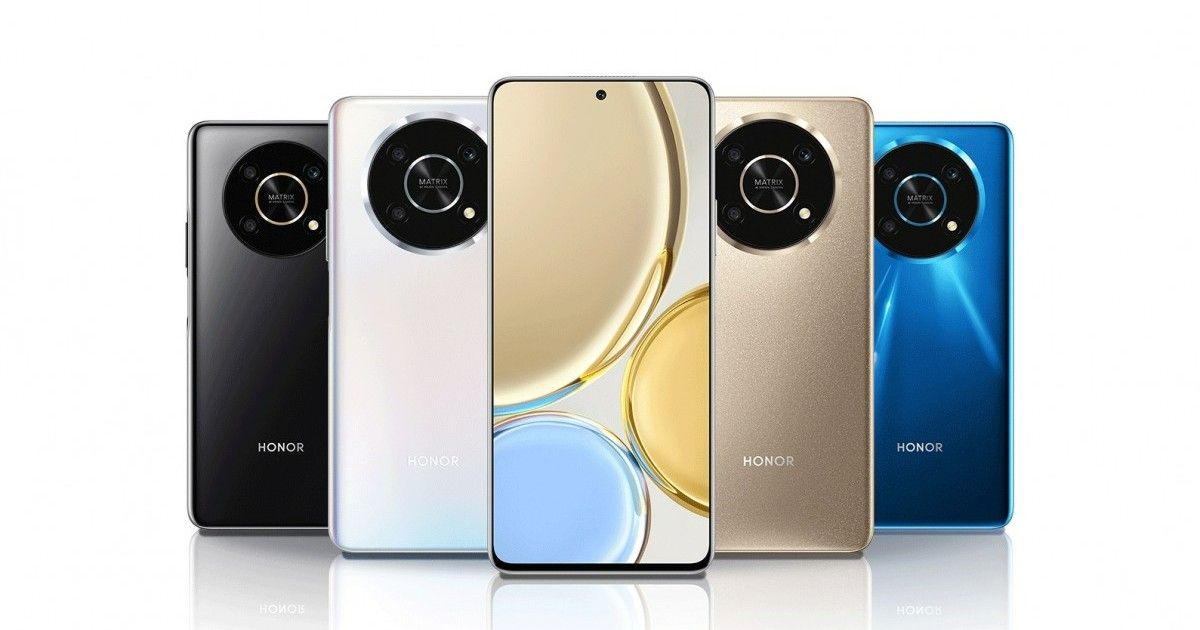 Honor X30 Launched with 120Hz Display, 4,800mAh with 66W Fast-Charging: Price, Specifications
mysmartprice.com
f9d06fec43b677e7c161806c6788a2f7
All of today's best deals kick off with a $400 pre-paid discount on Samsung's Galaxy Z Flip 3. That's alongside the more affordable OnePlus 8 at $249 and a markdown on Samsung's original Galaxy Chromebook. Hit the jump for all that and more in the latest 9to5Toys Lunch Break. Boost Mobile is now offering a pre-paid Samsung Galaxy Z Flip 3 5G for $600 with a bundled pair of Galaxy Buds 2. Normally fetching $1,000, today's offer amounts to $400 in savings with the added $150 value of the new earbuds thrown in, too. This marks the best value we've seen, as well. No trade-in is required, and the handset can be fully unlocked after a year on the pre-paid service. Though if you'd like to skip all of that, Amazon has an unlocked model at $925 right now. Arriving as the latest iteration in Samsung's lineup of folding smartphones, its new Galaxy Z Flip 3 5G sports a horizontal hinge that lets you unfurl the 6.7-inch FHD+ 120Hz screen like an old school flip phone. Its Snapdragon 888 powers the experience and is supplemented by 8GB of RAM and 128GB of internal storage. On the outside, there's a secondary 1.1-inch AMOLED that sits beside the dual 12MP camera sensors to complete the package. Dive into our hands-on review for a closer look. OnePlus is currently offering the T-Mobile OnePlus 8 128GB Android Smartphone for $249. Down from its $699 list price and $400 going rate at Amazon in unlocked condition, today's deal beats the previous all-time low that we've tracked by $50. Sure, this phone might be a generation or so old, but that doesn't make it a slouch in the specs department at all. You'll find a powerful Snapdragon 865 SoC here with 5G connectivity and a 6.55-inch AMOLED 90Hz display. Of course, with 128GB of storage and a 48MP rear camera array, you'll be able to capture holiday memories with ease using the OnePlus 8. Take a closer look in our hands-on review. Amazon is offering the previous-generation Samsung Galaxy Chromebook i5/8GB/256GB for $599. Down from its lofty $999 original list price, it's more recently gone for $700 or so with today's deal matching the all-time low that we've seen only once before. Samsung's previous-generation Galaxy Chromebook still delivers a premium experience with a 13.3-inch 4K AMOLED touchscreen that is ready to offer stunning visuals when watching YouTube, Netflix, or binging a Disney+ series. There's a 256GB SSD that allows the system to boot in "as fast as six second" and Chrome OS is touted as a "speedy, simple, and secure operating system." On top of that, Samsung and Google partnered to give buyers 200GB of Google One cloud storage for 12 months with all purchases of this Chromebook. Take a deeper dive in our hands-on review. Review: Beyerdynamic Pro X Series brings pro audio hardware to creators [Video] Is Battlefield 2042 worth it? Review from a semi-casual player [Video] XGIMI Aura review: Is an ultra-short throw projector the way to go? [Video] Check out 9to5Google on YouTube for more news:

Holiday Android app deals: Monster Hunter Stories, Mars Power Industries, Titan Quest, more
9to5toys.com
d8cdd65d2c77bbbd0c97c9a600593aac
The race for developing stellar image sensors for phones has been going on for long now. Brands like Samsung, Apple, OPPO, Vivo, and Xiaomi have invested a lot in R&D for constantly improving the CMOS image sensors that are used on modern-day devices. Take for example the optical image stabilization, pixel binning tech or the telephoto lenses that at most times match an entry-level DSLR shooter. Now, Sony has taken the big leap in image sensor technology with its announcement at the IEEE International Electron Devices Meeting. The revelation details about the CMOS image sensor having a dual-layer Transistor Pixel for next-level photography on phones. The technology employed here by Sony Semiconductor Solutions is the world's first stacked image sensor that promises a wider dynamic range and excellent noise reduction. As compared to the conventional CMOS image sensors, this one has separate photodiodes and pixel transistors, set up on different substrate layers. The stacked structure has a pixel chip having back-illuminated pixels on top of a logic chip. The photodiodes for converting light to electrical signals and the pixel transistors that control the signals are located side by side on the same layer. This architecture, therefore, doubles the saturation signal level for improved image properties and good dynamic range. The amp transistors can be increased in size since there are two separate layers – also the transfer gates (TRG) including the reset transistors (RST) and select transistors (SEL) occupy a photodiode-free layer. Thus, resulting in better nighttime photography and reduced noise reduction in the darker locations. According to Sony, the widened dynamic range, color correction, and excellent noise reduction will also help in eliminating chances of overexposure and underexposure while clicking pictures. The Tokyo-based electronics giant is planning to bring the 2-Layer Transistor Pixel technology to mobile devices in the near future.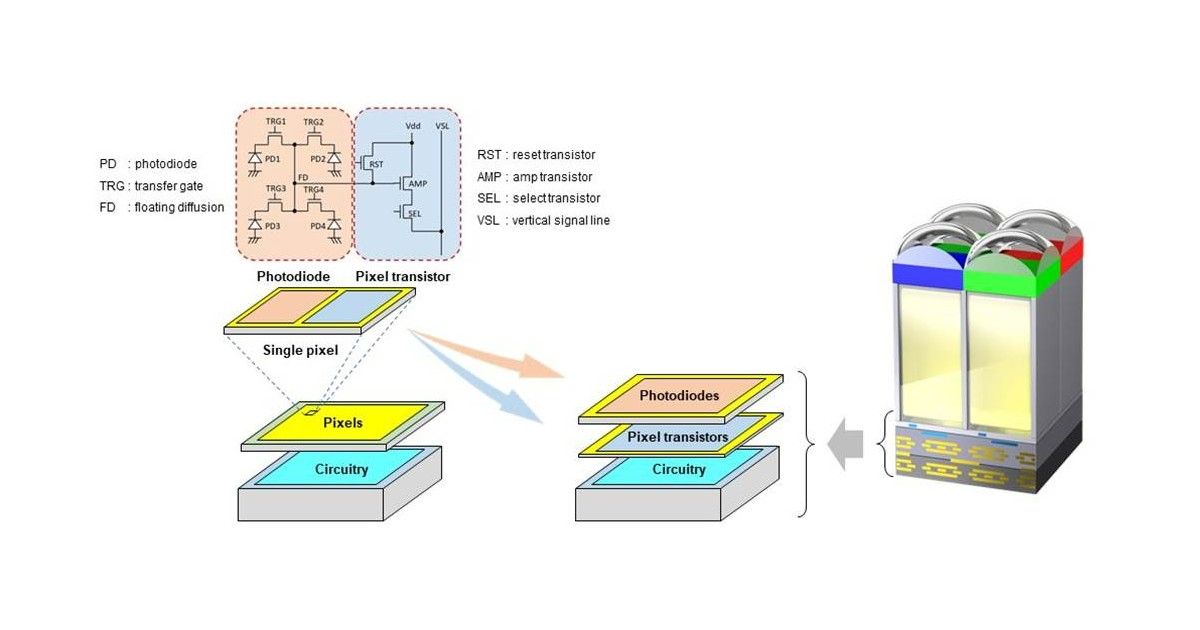 Sony Announces Development of World's First Stacked CMOS Image Sensor Technology that Improves Dynamic Range and Reduces Noise
mysmartprice.com
863aabe9ad7f795e7704a5d58a6c93ea
Sony and Guerrilla's Horizon games are big, varied adventures, but the most impressive thing about them will always be their intimidating machine enemies. Of course, Horizon Forbidden West has a host of new metallic baddies to fight, including the pterodactyl-like Sunwing, armored Rollerback, and the huge cobra-like Slitherfang. And don't forget, there are also new potentially-helpful ridable machines. You can check out some of the new robotic beasties in the trailer, below. New Horizon Zero Dawn PC Patch 1.11.1 Fixes Several Crashes and Addresses Various Reported DLSS Issues Following Patch 1.11 The thought of having to take down some of these machines has me sweating already (Horizon Zero Dawn was already tough enough at times). Most of these new enemies were first seen in a brief trailer shown at The Game Awards. We haven't posted that here yet, so why don't you scope it out now? Of course, Guerrilla Games promises this is only the beginning, with many more mechanical enemies and bosses yet to be shown. Haven't been keeping up with Horizon Forbidden West? You can check out first screenshots of the PS4 version here, and an official description, below. Horizon Forbidden West is coming to PS4 and PS5 on February 18, 2022.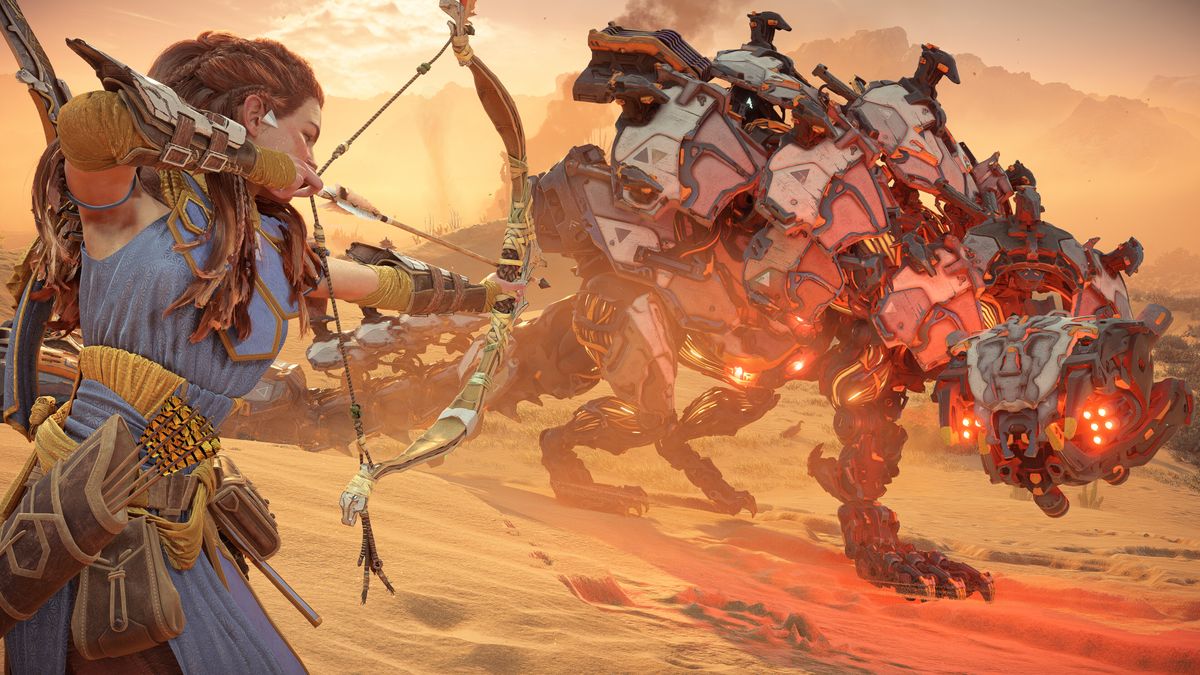 Horizon Forbidden West teases giant robot snakes and pterodactyls
techradar.com
8cfb4b7e8adec206a441a0fe5d45f519
Messaging app Signal can now support group video chats with 40 participants—up from five—and end-to-end encryption will still be intact. The nonprofit behind Signal announced the change on Wednesday; end-to-end encryption means only the participants in the call can view the messages or video. No one, including the messaging provider, government authorities, or hackers, can view the calls, unless a participant accepts them into the video session or they snatch your device. Signal is best known for offering end-to-end encrypted messaging. However, the developers behind the app only began working on encrypted group video chats last year during the height of the pandemic before rolling it out last December. Signal's new 40-participant cap is higher than some rival messaging apps. WhatsApp offers end-to-end encrypted video calls for up to eight participants, for example, while Apple's FaceTime supports up to 32 people at once. Zoom, on the other hand, lets you host an end-to-end encrypted video session with up to 200 participants, though users have to go out of their way to activate the encryption setting. If you're hoping the Signal Foundation can expand the video calls beyond 40 participants, there's good news: The nonprofit said this might one day be possible. In a blog post on Wednesday, the Signal Foundation explained that expanding the group video call function from five participants to 40 involved creating servers that can forward the video call to all participants without viewing or altering the data. Eventually, the Signal Foundation settled on writing the computer code for the server from scratch using the programming language Rust. "It has now been serving all Signal group calls for 9 months, scales to 40 participants with ease (perhaps more in the future)," the nonprofit wrote. The encryption keys necessary to secure the calls also continue to come from user devices, not from the servers. "When a client joins the call, it generates a key and sends it to all other clients of the call over Signal messages", the Signal Foundation added. "Whenever any user joins or leaves the call, each client in the call generates a new key and sends it to all clients in the call. It then begins using that key 3 seconds later."

Signal Increases Group Video Calling Limit To 40 Users
androidheadlines.com
f026940029ac894461ff60bf8814548f
Just last week, CD Projekt Red confirmed that it had entered settlement talks with a group of investors suing the company over Cyberpunk 2077's rough launch, citing misleading statements and other issues. The lawsuit has now been swiftly settled, with CD Projekt Red paying out a $1.85 million sum. The plaintiffs behind the lawsuit will receive a piece of the $1.85 million settlement fund, and in return, the lawsuit will go away for good. Initially, investors filed multiple lawsuits against CD Projekt Red, but earlier this year, they all combined into one case to simplify the process. In each case, investors cited misleading statements from CD Projekt executives as one of the primary reasons for the lawsuit. Investors weren't alone as publicly, it was believed that Cyberpunk 2077's development was going well and just needed a little extra work to make its way out in 2020. When the game launched, we swiftly learned that there had been development troubles on the project for quite some time, and despite multiple delays, the game still launched in a messy state, with corners cut to meet a 2020 deadline for release. Over the course of 2021, CD Projekt Red has continued to work on bug fixes and patches, in addition to free DLC for the game. Next year, Cyberpunk 2077 will come to new-gen platforms, including the Xbox Series X/S and PS5, alongside more DLCs and possibly the game's first major expansion. KitGuru Says: CD Projekt can now put this lawsuit in the past and move forward with a focus on polishing Cyberpunk 2077 up to be the quality experience we were hoping for at release. Become a Patron!

CD Projekt settles Cyberpunk 2077 lawsuit for just $1.85 million
techspot.com
abab8ba12f4aefed599d8cefee034f75
Intel posted a couple of Windows DCH graphics drivers recently. The first one was version 30.0.101.1191, which fixes Windows DWM stability issues. The second driver was for its NUC PCs and according to a report from VideoCardz, the driver allegedly reveals the SKU names for Intel's upcoming ARC graphics products. The driver version is 30.0.101.9999 and VideoCardz was informed by a source that it unveils the names of the first-gen Alchemist graphics SKUs, which will purportedly be called the "a-series", that we have learned from an earlier leak. The leaked a-series Alchemist SKUs are apparently named the following and it seems two of them are desktop parts while the other two are mobile discrete graphics cards. This is also not the only thing to have leaked from this driver. The successor to Intel's DG2 is purportedly called " Elasti " according to leakster Moore's Law Is Dead (MLID) and the name, at least, has seemingly been confirmed by Intel. First spotted by KOMACHI_ENSAKA ( tweet since deleted), the driver contains certain optimizations related to Elasti as can be seen from the image below under "ELASTI_DG". While we aren't confirming it, the "DG" might be indicating that Elasti is indeed a Discrete GPU. Information on Elasti is nearly non-existent. MLID says that Elasti is purportedly the codename for the successor to the current DG2 architecture. The latter will be powering the upcoming ARC Alchemist GPUs. This means Elasti might be representing the next-gen Battlemage GPUs and it's great to see Intel already adding optimizations to the architecture. This also makes sense in the grand scheme of things since the company has already confirmed that it wants a yearly launch cycle for its architectures and is planning to move to the fourth-gen Druid GPUs by 2025. Source: VideoCardz via MLID ( YouTube)

Intel "Unintentionally" Leaks Several Next-Gen CPUs & GPUs In Test Drivers: DG3 'Elasti' GPUs, DG1 Codenames, Meteor Lake, Arrow Lake, Lunar Lake
wccftech.com
ae09a27c2e0bd7891be85cc3fc08172e
Popular investing app Robinhood said Thursday that people will soon be able to gift seven cryptocurrencies through its app, including bitcoin, ethereum and dogecoin. The gifting feature, which launches on Dec. 22, lets you send as little as $1 worth of crypto. People can customize their gift with nine designs and include a personalized message, which can be shared via link, email or text. Robinhood said gift recipients have 14 days to accept the crypto. If they don't, you won't be charged. The gift receiver will also need the Robinhood app and account to accept it. Giving crypto for the holidays adds to the catalogue of alternative and unique gift giving, along with with gifting stocks. More to come.

The best holiday gifts you can get in 2021
androidauthority.com
b2fbbd4ead9cdf71c94a7a989e6455cb
Lenovo has revealed a trio of new ThinkVision large format displays, aiming to turn a wall into an interactive screen. Intended for classrooms and meeting rooms – though likely to be coveted by those still working from home – the Lenovo ThinkVision T86, T75, and T65 span 65 to 86 inches in size, with 4K resolution and pen input support. The screen itself has up to 400 nits of brightness, 60Hz refresh rate, and covers 99% of the sRGB color gamut, and Lenovo finishes it with an anti-glare coating plus an ambient light sensor to adjust brightness levels to the room conditions. Infrared touch support promises +/- 1mm accuracy. At the top is a 4K webcam with a 122-degree field of view and a 4x digital zoom. That attaches with a cable-free USB connection, so that it can be removed; alternatively, a privacy shutter can be slid across to cover the lens. It's paired with an 8-microphone array, together with twin 15 watt speakers. These are no mere dumb monitors, useful only when plugged into a PC or laptop, however. In fact all three ThinkVision displays are running their own Android 9 OS on an embedded quad-core system-on-chip. That has 4GB of RAM and 64GB of storage to play with. Preinstalled apps include Smart Whiteboard and Lenovo Projection, with a Launcher that pops up along the bottom of the screen. A Sidebar at the left side can be used for navigation as well as access to quick settings and things like annotation. There's also a File Manager for local documents, and widgets for screen recording, voice recording, a calculator and clock, and a calendar. Ports include USB Type-B Touch, HDMI 2.0 input, USB 3.0, and USB Type-C (3.2 Gen 1) on the front, while there's a VGA and AV input, USB 2.0, two ethernet ports, RS232 series, HDMI 2.0 output, line output, S/PDIF digital audio output, a microphone input, and a TF card slot on the bottom. Lenovo then squeezes in three HDMI 2.0 inputs on the side, along with DisplayPort 1.2, two USB 3.0, a single USB Type-C (3.2 Gen 1), USB Type-B (Touch Out), and a VGA input. Finally, there's a USB 2.0 port on the top for the camera, and an OPS slot. On the wireless side, there's 802.11ac WiFi along with Bluetooth 5.0. Lenovo also bundles its W20 wireless dongle, which plugs into a USB-C, USB-C, or HDMI port on a laptop, tablet, smartphone, or other device, and can wirelessly project content without installing any specific software first. There's support for screen mirroring, second screen, and more. When the room isn't in use, meanwhile, a human presence sensor allows the ThinkVision to shut down automatically to save power. It'll wake up again when someone comes near. As you might expect, this is all more expensive than a TV of the same sort of size would be. The 65-inch ThinkVision T65 will be $4,999 when it goes on sale in April 2022, while the 75-inch T75 will be $6,999. Finally, the largest model, the 86-inch ThinkVision T86, will be $7,999.

Lenovo ThinkVision T86, T75, T65 Large Format Displays Launched
gadgets.ndtv.com
f37f518e2e4cd3659850d2a80af975f9
The Pixelmator Pro is perhaps best known on Mac; it is an image editor and graphics tool. However, the good thing is that the team behind the Pixelmator Pro has finally decided to launch the app for iPhone called the Pixelmator Photo. Those using an iPhone can download the app, take a picture with your iPhone's camera, and immediately get started with the editing process using the Pixelmator Photo. The fun part is that there are more than 30 color adjustment tools for the photographers that you can use at any time. You Can Now Reset Your Locked iPhone Without a Computer on iOS 15.2 Pixelmator Photo is made to make the most common editing tasks a lot easier, and it brings key features from the Pixelmator app. It also relies on iCloud Photos to give you access to an underlying library with seamless cross-device sync. The integrated Share extension is also there, and it means that you can go straight from viewing a photo in the stock Photos app to editing it in Pixelmator Photo. Additionally, if you have any more advanced tasks, you can point Pixelmator Photo at any folder in the Files app to view in the in-app library browser like you would with a connected USB drive. One perfect thing about Pixelmator Photo is the adjustments applied to the images are non-destructive, which means that you can always rollback. You get options such as curve adjustments, color filters, and an automatic Repair tool to go ahead and remove unwanted objects from the scene. The Pixelmator Photo also brings machine learning features, and you are getting access to intelligent ML Crop, ML Super Denoise, ML Super Resolution. Additionally, you can also set up complex workflows so you can apply a set of edits on multiple photos in a single go, which will allow you to quickly process all the photos with ease and on the go. The app for iPhone is now available as a free update to the existing Pixelmator Photo listing on the App Store. This means that if you already got your hands on the iPad version, you can get it on the iPhone at no extra charge. The app is sold as a one-time $7.99 purchase for new customers. You can find out more on the website.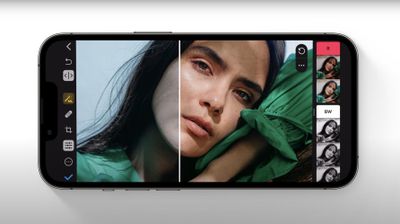 Pixelmator Photo Now Available on iPhone
macrumors.com
21527eb2a61d93c8d313ac5de5dc564d
Melania Trump launched a platform for selling NFTs, or nonfungible tokens, the former first lady said Thursday. The first limited edition piece of digital artwork, titled "Melania's Vision" will be on sale until Dec. 31. These unique tokens are tied to digital assets like a video, meme or, in this case, a painting. Their ownership is recorded in a ledger within the blockchain, similarly to cryptocurrency. Trump's first NFT is a watercolor by Marc-Antoine Coulon and includes an audio recording from the former first lady, who left office when her husband Donald Trump's presidential term ended in January. It'll cost around $150 and a portion of the proceeds will "assist children aging out of the foster care system by way of economic empowerment and with expanded access to resources needed to excel in the fields of computer science and technology." New NFTs will be released on the platform, which uses the Solana blockchain platform and is powered by conservative social media service Parler, on a regular basis. "I am proud to announce my new NFT endeavor, which embodies my passion for the arts, and will support my ongoing commitment to children through my Be Best initiative", Trump said in a release. Trump's office didn't immediately respond to a request for further comment on what percentage of the proceeds will go to the initiative.

Former First Lady Melania Trump Is Selling NFTs
uk.pcmag.com
557474de1b28c07e3b88f159c09d8301
December 16, 2021 Sixty years ago, NASA set an out-of-this-world goal: to touch our sun. Sending a spacecraft to the fiery star at the center of our solar system is no small feat. From engineering a spacecraft that could hurtle 430,000 mph through space to agreeing on what kinds of data it would capture, there was a lot to sort out. A half-century in the making, Parker Solar Probe finally launched in 2018. Now, three years later, it has touched the sun. NASA Program Scientist Kelly Korreck serves as head of science operations and project manager for the Solar Wind Electrons Alphas and Protons, or SWEAP, investigation. SWEAP is one of four instrument suites aboard Parker Solar Probe. SWEAP includes a cup that sits outside the spacecraft's heatshield to scoop up some of the sun's plasma. At least one engineer has deemed it "The Bravest Little Instrument." Korreck shared some lessons she's learned throughout her career and explained why Parker Solar Probe—like so much at NASA, and in life—is fundamentally about perseverance. How did you decide to become a scientist? Why solar science, specifically? I think science has always been part of my life in the form of curiosity. I went to the University of Michigan for undergrad and wound my way through chemistry and medicine. I eventually found my way to physics and astronomy. After graduating, I took a year off to figure out what I was most passionate about. I saw a video with images from NASA's TRACE satellite from the '90s and early 2000s and was totally enamored with all the physics I could see. It's not every day you can go from, "Hey, I'm thinking about this basic physics problem", to "Hey, that basic physics problem has an implication for society", so that's what drew me to solar physics. I nearly left research after grad school because it was hard to find a job at the time, and I just didn't know if this was my passion. And then I gave one last talk—my mentor said I had to—and got an offer from my boss at the Smithsonian. After that, it was just saying "yes" to every opportunity, like Parker Solar Probe. What about when there's an opportunity but you're not sure you're ready, or you've never done something like it before? In general, I take the approach that I can learn just about anything. A lot of times someone will present a challenge and say, "We don't know how to do this." And I say, "Well, we can figure it out. We'll figure out the budget. We'll figure out how many staff we need. We'll figure out what data format is best." That was a lot of how my path came to be. Something needed to be done, and I said, "Let's figure it out." At this point, I also have 20 years of experience learning to tell when I can handle something and when I should ask for help. I know in the pit of my stomach when it's the right amount of uncomfortable and when it's time to say, "I need an adult—or at least someone to talk this through with." What's some valuable advice you've received? One piece of advice that has stuck with me is, "know your why." Know why you're doing this. Because science is hard, right? I'm not going to lie and say it's easy. It takes a lot of hard work, and it takes a lot of long hours. So you have to know your why. And that "why" should be both academic—what scientific thing you want to study—and personal: Why are you serving humanity this way? What's your "why?" What keeps you motivated when you encounter challenges? My "why" is taking care of our home here on Earth, but also taking care of space and figuring out how we explore and how we go to new places thoughtfully. How do we make sure we are respecting our humanity and striving for better as we explore? I also make sure to connect with that joy and wonder that brought me here. I spend a lot of time looking at images from NASA's Solar Dynamics Observatory in the dark to remind myself, "This is why I'm doing it. This thing that is 93 million miles away? Our understanding of it has totally changed over my lifetime." How do you think about failure? I'm still trying to get my head around failure. If someone else came to me and said, "Hey, this didn't work out", I would say, "Great, so we know one way that doesn't work. What else can we try?" I don't see it as failure for other people. It's just a way to learn. But I'm still working on that for myself. I heard on a podcast once that if you haven't had three major failures in a month, you haven't been pushing the envelope enough. I think that's so true. If you're getting everything right, it's no longer your best. And then sometimes you try something challenging, and it's wildly successful. What was it like learning that Parker Solar Probe had touched the sun? I was at a meeting, and someone mentioned the new Parker data was down. I hadn't looked at it yet, so I loaded it up on my computer. It just felt like, "Wow, we really did it." This is what we were aiming for, for the past 60 years. At the same time, it felt like, "What just happened?" Because it was just a normal Wednesday. It felt weird to have it happen during the pandemic, too. I'd imagined I'd be in our operations center looking at data with the folks I've worked with for a decade, but of course we were working remotely. It felt kind of uneventful; it wasn't that eureka moment. But I definitely feel a sense of pride and excitement. And the day I found out, I did take another half-hour to play with the data and sit there and look at it for a while, just to be with it. There's still kind of a tingly feeling when I think about what has happened. What does this mission represent to you? The story of Parker Solar Probe, and Eugene Parker himself, is about perseverance. His paper on the solar wind was initially rejected. He had to convince the editor to publish it. The whole mission has been about perseverance. Putting a metal cup close to the sun is not easy. It took a lot of work, perseverance, and a really amazing team to get that done. We know our goal is so worth it—that our "why" is there—so we keep going forward. 1 hour ago 0 1 hour ago 0 Dec 15, 2021 0 Dec 15, 2021 0 Dec 14, 2021 0 32 minutes ago 32 minutes ago 32 minutes ago 32 minutes ago 32 minutes ago 32 minutes ago 32 minutes ago Nov 26, 2021 Dec 14, 2021 Aug 08, 2018 Mar 16, 2018 Sep 20, 2018 19 hours ago Dec 15, 2021 Dec 15, 2021 Dec 15, 2021 Dec 14, 2021 Dec 14, 2021

NASA's Probe Took a Video as It "Touched the Sun" and Wow
futurism.com
d7a6f145d4c6aee0c5f8fbdcb9e2546b
A series of record breaking, hurricane-force storms blew across the Midwest on Wednesday, destroying homes, toppling trucks, and causing sweeping power outages — and experts say climate change is a driving factor. The storms generated almost 20 tornadoes across Iowa, Minnesota, and Nebraska, CNN reports. One twister that hit southeastern Minnesota was even the first ever reported in the state during December. The National Weather Service also said that there had been 55 reports of winds stronger than 75 mph across the Midwest. That's the most ever recorded in the US in a single day. The extreme weather came just days after the deadly and powerful tornadoes that swept through Kentucky and Southern Illinois, causing close to 100 deaths and even resulting in the deadly collapse of an Amazon warehouse. Of course, all of this is notable for a few reasons. For one, tornadoes are incredibly uncommon in the winter months due to the normal lack of warm weather that helps form them. However, as we continue to see the effects of anthropogenic climate change, that's beginning to shift. "This is going to be our new normal," FEMA chief Deanne Criswell told CNN. "The effects we are seeing of climate change are the crisis of our generation." All told, it's a part of a worrying and rising trend: extreme weather is going to get worse — and it won't go away anytime soon. More than 500K have no power across the central US after storms delivered a record spate of hurricane-force gusts [ CNN] More on extreme weather: Tornadoes Like Kentucky's May Be Getting Stronger Due to Climate Change, Scientists Say Care about supporting clean energy adoption? Find out how much money (and planet!) you could save by switching to solar power at UnderstandSolar. com. By signing up through this link, Futurism. com may receive a small commission.

The jet stream took a sharp turn, and the US got unprecedented tornado weather in December
phys.org
18e86ea60349da7faf459420583e2125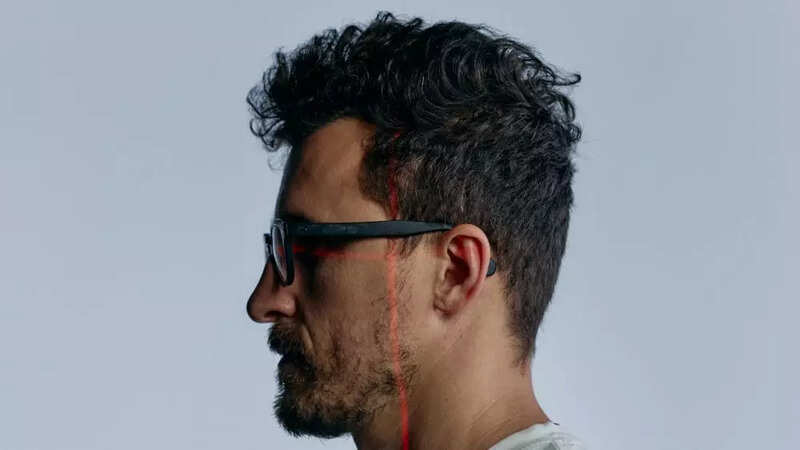 , a facial recognition company that has collected 10 billion images worldwide, to stop amassing and using data from people based in the country. In a formal demand disclosed on Thursday, the CNIL stressed that on social media and the Internet had no legal basis and breached The regulator said the software company, which is used as a search engine for faces to help law enforcement and intelligence agencies in their investigations, failed to ask for the prior consent of those whose images it collected online. "These biometric data are particularly sensitive, notably because they are linked to our physical identity (what we are) and allow us to be identified in a unique way", the authority said in a statement. It added that the New York-based firm failed to give those concerned proper access to their data, notably by limiting access to twice a year, without justification, and by limiting this right to data racked up during the 12 months before any request. Clearview did not immediately reply to a request for comment. EU law provides for citizens to seek the removal of their personal data from a privately-owned database. The CNIL said Clearview had two months to abide by its demands or it could face a sanction. The decision follows several complaints, among them one by advocacy group. It follows a similar order by its Australian peer, which told Clearview to stop collecting images from websites and destroy data collected in the country. The U.K. Information Commissioner's Office, which worked with the Australians on the Clearview investigation, also said last month it intended to fine Clearview 17 million pounds ($22.59 million) for alleged breaches of data protection law.

Clearview AI Facial Recognition Company Breached Privacy Law, France Says
gadgets.ndtv.com
1ddc9090854d19076a377b9e7b75835b
December 16, 2021 Loneliness levels rose during the lockdowns, but since restrictions have eased, people have not rushed out to find a new date. This has been given a name, " hesidating ", and is defined as feeling indifferent or ambivalent about dating, being unsure whether you want to date seriously or casually, or even if you want to date at all. Some of the reasons why this might be a trend right now are worth exploring. Initially it would seem that the loneliness experienced during the pandemic might motivate people to start to date again when restrictions were lifted. However, loneliness also results in increased rates of depression causing a sense of anxiety and trepidation for participating in and engaging with future social situations such as dating. Therefore, the degree to which people hesidate may be explained by the aftermath of lockdown loneliness and isolation. This issue was explored in a study, which looked at the extent to which the symptoms of depression and social anxiety influence the use of online dating. Overall, the study found that men with higher levels of social anxiety and depression were less likely to contact women they had been matched with online, than men with lower levels of anxiety and depression. Women were unlikely to contact their dating matches regardless of whether they displayed high or low levels of social anxiety and depression. Avoiding others In addition to loneliness, the threat of disease prevalent during the pandemic led people to avoid contact with those who posed a risk of infecting them. In a time of potential infection, people tend only to get close to others when they are certain they will not be infected, and this may also influence a person's decision to date. Regardless of this however, humans are social beings and need to facilitate and maintain intimate relationships with others, including to produce offspring. In a study which sought to investigate this competing motivation to form intimate relationships but avoid infection from disease, it was found that people with greater concerns about disease, were less likely to seek out or meet people they did not already know. More surprising, however, was that this avoidance behavior even extended to video contact and online social interactions. Those who have higher perceived vulnerability to disease may be less likely to risk meeting new potential partners through online dating situations, which also possibly explains the current practice of hesidating. Conversely, those unbothered by the risk of infection from others and who have a lower perceived vulnerability to disease may continue to date. Hesitancy about dating may also be explained by the fact people don't just use online sites to find romantic partners. Research has identified that many use dating app Tinder for casual sex, (a motivation which increases with age), ease of communication, validation (a Tinder match is often regarded as a measure of one's level of attractiveness) and thrill or excitement (with men reporting this more than women). Furthermore, some 18% of people have reported a one-night stand as the result of a Tinder match, which strongly suggests that the app is not simply employed to find sustainable long-term dates. Turbo-charged relationships In anticipation of the lockdowns, many people reported engaging in turbo relationships, which basically involves a fast-track to living together. The result of this is that perhaps fewer people remained in the dating market. Similarly, this winter people are also talking about " cuffing ", which is defined as attaching yourself to or making physical contact with someone just for the cold winter months. One possible explanation for cuffing is increased levels of testosterone in men during the winter months which leads them to seek out or look for the company of slightly more permanent sexual partners. In addition, the winter months are cold and dark when going out is less inviting. It would have been a good strategy for our ancestors to seek out the company of others during such a time, when they could potentially die from exposure to the cold and where the dark may have left them more open to attack from predators without the protection of others. Dating right now could also be complicated by issues such as agreement on social distancing and mask wearing, or indeed whether people should take the vaccine. All of this combines to make dating more complex and more of an effort than before and may put off some people from looking for someone new. This article is republished from The Conversation under a Creative Commons license. Read the original article. 28 minutes ago 0 48 minutes ago 0 Dec 15, 2021 0 Dec 15, 2021 0 Dec 14, 2021 0 22 minutes ago 24 minutes ago 25 minutes ago 28 minutes ago 48 minutes ago 48 minutes ago 53 minutes ago Nov 05, 2021 Nov 03, 2020 Jun 16, 2020 Feb 12, 2021 May 18, 2018 Nov 22, 2021 6 hours ago 20 hours ago Dec 15, 2021 Dec 13, 2021 Dec 13, 2021 Dec 09, 2021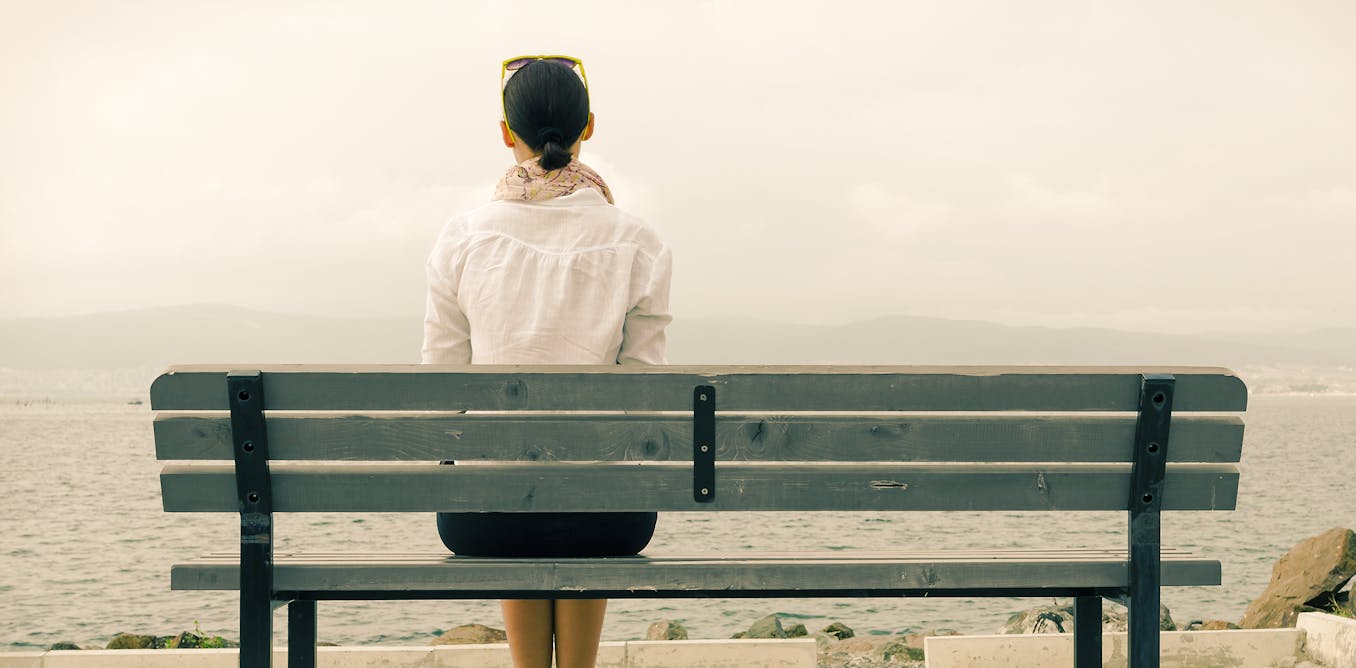 Dating hesitancy: why people might not jump into a new relationship this winter
theconversation.com
6bec3b001e4ed63f16f080e75ae0befb
Today, Comcast announced the availability of its new Xfinity Home Video Doorbell. The doorbell will provide added security and peace of mind during this holiday season, especially when more people are expected to do their holiday shopping online this year. With all those packages being delivered and family and friends passing by the front door, an intelligent and secure doorbell will be necessary. Xfinity aims to curb the worry by providing their Home Video Doorbell to customers and integrating it seamlessly into Xfinity Home Systems. In addition, the Xfinity Home ecosystem includes other smart home devices, such as security cameras, xFi, and mobile apps. " We make it easy, for instance, for a homeowner to view the in-app video feed to see who is at the door or to check to see if a package has been delivered," said Matthew Ecker, VP of Consumer Services. The Xfinity Home Video Doorbell includes a variety of features that will improve home security, such as: The Xfinity Home Video Doorbell is available now through professional installation with the Xfinity Home Pro Protection or Pro Protection Plus plans for a one-time price of $120, or $5 per month for 24 months. It will be available to Xfinity Home Self Protection customers early next year.

Outfit Your Home With The Arlo Essential Video Doorbell For Just $129
androidheadlines.com
ba17b493e1e7a7345969332a17062c01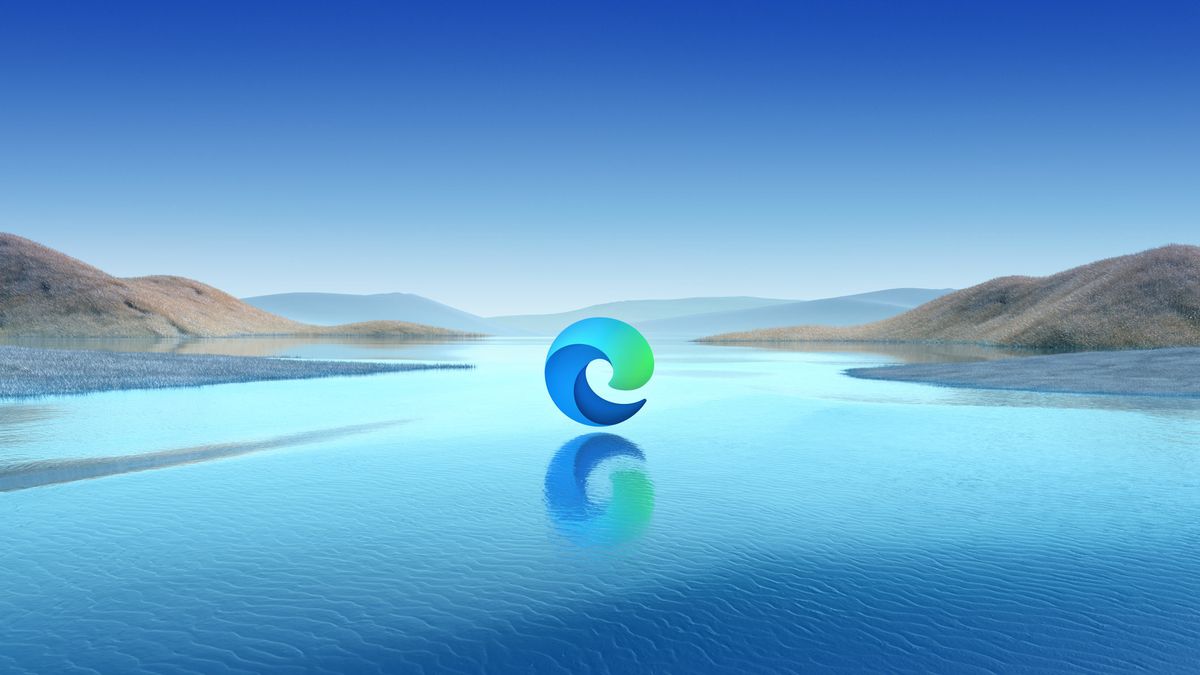 Microsoft has taken aggressive steps to drive users towards its web browser Edge as it looks to close the gap on established rivals. Last month, we reported that members of the Windows 11 early-access program were finding the operating system would no longer allow links with a custom Microsoft Edge URI scheme to open in any other browser. As part of the last round of Patch Tuesday updates of 2021, it appears Microsoft has quietly extended this policy to all Windows 10 and Windows 11 installations. Although the firm has not gone as far as to force all web links to launch in Edge (only those housed within its own services, like the Start menu), the move is unlikely to prove popular with Windows users, the majority of whom use a third-party browser as their daily driver. Until now, Windows users have been able to rely on a free service called EdgeDeflector to counteract the Edge URI scheme, and rival browsers Firefox and Brave feature similar in-built workarounds. However, following the latest update, none of these solutions remain viable. When hints of a crackdown first emerged, the creator of EdgeDeflector was openly critical of Microsoft, which he believes has strayed the wrong side of antitrust law. "These aren't the actions of an attentive company that cares about its products any more," he wrote in a blog post. "Microsoft isn't a good steward of the Windows operating system. [It's] prioritizing ads, bundleware, and service subscriptions over their own productivity." "For users, the best action is to complain to their local antitrust regulator or switch to Linux. Your web browser is probably the most important - if not the only - app you regularly use. Microsoft has made it clear that its priorities for Windows don't align with its users'." Mozilla, the company behind Firefox, also voiced its concerns about the forcefulness with which Microsoft is pushing its service on Windows users. "People deserve choice. They should have the ability to and easily set defaults, and their choice of default browser should be respected," said a Mozilla spokesperson. "We have worked on code that launches Firefox when the microsoft-edge protocol is used for those users that have already chosen Firefox as their default browser. Following the recent change to Windows 11, this planned implementation will no longer be possible." However, as reported by ghacks, there remains one viable workaround in the form of an open source tool called MSEdgeRedirect, which gets around the Edge URI scheme in a different fashion to EdgeDeflector and Firefox. It remains to be seen whether Microsoft will move to block this bypass as well. Via Neowin

Windows update makes sure you can't escape Microsoft Edge
slashgear.com
da5230528aa80a6cbea98aea1647cb46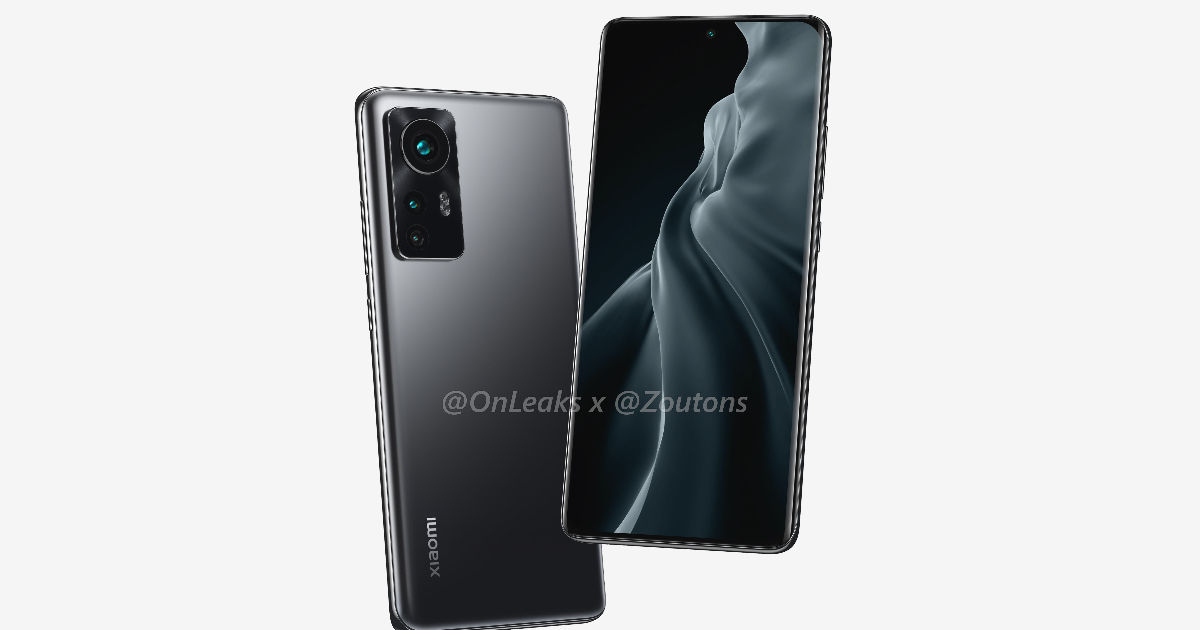 Xiaomi is rumoured to launch the Xiaomi 12 series later this month. If the rumour mill is to be believed, the next Xiaomi flagship smartphones will be unveiled on December 28. There is no word from the brand officially. While we wait for that, the rumour mill is keeping leaks running at full capacity. The latest leak revolves around the vanilla Xiaomi 12. Tipster OnLeaks and Zouton have leaked the design renders of the upcoming Xiaomi smartphone. Let's take a look at the Xiaomi 12 design renders, specifications, and other details leaked ahead of the official launch. Xiaomi 12 series could debut in December 2021 itself. Ahead of the rumoured launch, design renders of the entry offering variant have leaked online. The vanilla Mi 11 successor will get a design overhaul. Its rear camera module houses a triple-camera setup. There is a large circular cutout, below which are two tiny ones and the LED flash. The camera module is slightly raised over the rear panel. Details of the rear camera sensors remain unknown at the moment. Rumours of Xiaomi using a 50MP main camera sensor on the upcoming flagship device have been surfacing online. It is unknown if the vanilla 12 will have the mentioned sensor. At the front, there is a hole-punch display. The cutout is right at the top centre of the display. As per the leaked design renders, the device will have a curved 6.2-inch AMOLED display. It has a Full HD+ resolution of 1080 x 2400 pixels. The report further states that the device has an in-display fingerprint scanner. Under the hood, the device is likely to draw power from a Snapdragon 8 Gen 1 SoC. It is said to pack a 5000 mAh battery with support for 100W fast charging via USB Type-C. The device will also support wireless charging as per the leaked details. It will measure 152.7 x 70.0 x 8.6mm and come in three colours – Black, White and Gold. Other details of the device remain unknown at the moment. We will share more information as and when available. Thanks for reading till the end of this article. For more such informative and exclusive tech content, like our Facebook page

These OEMs Will Launch Phones With Dimensity 9000 Next Year
androidheadlines.com
cf6c227cbfe08f6834ad5e8e03fa9c7f
By Hannah Elliott| Bloomberg This year, it seems, all anyone ever wanted to talk about in the car world were electric vehicles. In March, nine EU countries urged the European Commission to accelerate an EU-wide phaseout of gasoline- and diesel-powered vehicles. In November, U.K. Prime Minister Boris Johnson announced legislation that will require all newly built homes and office buildings in England to include electric vehicle charging capabilities. As of Dec. 1, more than 15 U.S. states had pledged to phase out sales of new cars with combustion engines; at least two more such moves are pending. Auto shows such as the one in Munich in September went from being sleepy annual trade conventions to glamorized electric mobility confabs whose stars were electric pods and EV race car concepts. Wall Street spent billions of dollars on electric startups promising a bright future on EVs they hadn't even made yet. Hennessey and Rolls-Royce announced plans for their own supercharged stunners. Bugatti gained a new electric overlord. Detroit's traditional automotive giants worked hard—and spent billions—to convince consumers and legislators that they were embracing an all-electric future. Analysts went so far as to declare the combustion engine "dead." Don't let hype obscure reality. Even California, which is the biggest market for electric vehicles in the country, reports that only 6% of the cars on its roads are electric. The rest of the U.S. still hovers around 2%. By 2040, EVs will add up to just 31% of all the cars on American roads, according to BloombergNEF. We have a long way to go before EVs are perfected. Most require hefty price premiums over conventionally powered vehicles, and many entail glitches in electric and software functions during early test drives. Others have poor interior craftsmanship and chintzy quality. Then there is the question of driving range, which is really about the lack of a national electric charging network for drivers. Still, the excitement reflects something real. I have written about cars, SUVs, trucks, and motorcycles for nearly two decades, and I have never seen a more exciting, challenging, and surprising time in the automotive industry. Consumers ultimately will be the biggest winners of the whole electrification process because the vehicles just keep getting better. Here is a look at the five best purely electric vehicles I drove in 2021. Mercedes EQS The Mercedes-Benz S Class was the single best car I drove this year. Its electric equivalent, the $102,310 EQS, lacks a little bit of the extreme sumptuousness and perfect mechanical and technological calibrations of this executive sedan. But the EV's engaging touchscreen command center (available in the top-of-the-line EQS 580 4Matic) and powerful quick-drive quality offer a healthy glimpse of how the best electric sedans of the future will feel and perform. Compared to its competitors, the EQS falls on the higher side of the range-anxiety debate: Its 485-mile range bests Tesla Model S's 412 miles and Porsche Taycan's sub-300 miles. It charges to 80% of capacity in 31 minutes with DC fast charging, about the going rate these days. It is not the fastest vehicle of the lot—the line-topping EQS 580 4Matic gets 516 hp and 631 pound-feet of torque and goes from zero to 60 mph in 4.1 seconds on its four-wheel-drive chassis, which is slower than the highest versions of the Taycan and Model S. But in a car with interior accoutrements and technology that far exceeds those models, the EQS owner will hardly notice—or care about—the difference. Rivian R1T This was perhaps the most hyped vehicle of the year, with newbie electric vehicle maker Rivian topping out at $100 billion in value when it went public in November. I and some other reporters can take some of the blame for this: I called the R1T the vehicle I most wanted to drive in 2021. The global electric truck market size is projected to reach $1.9 billion by 2027, according to Allied Market Research, up from $422.5 million in 2019. What Tesla did for electric cars—force them into mainstream consideration—has yet to be done for electric trucks. Rivian's R1T is the first contender. Aimed at the triathlete mountain-climbing "gorp-core" (good ol' raisins and peanuts) Silicon Valley tech-bro, the $74,075 pickup counts many novel inventions to its name, including a pass-through storage space beneath the truck bed and a factory-installed, on-board air compressor for emergencies in the wilderness. Plus, it has 314-mile range and looks at least good enough to support the company's claim that it's the "Patagonia of trucks." I drove it for a few days on and off roads near Breckenridge, Colo. The RiT's software is still buggy—and it's not as rugged as similarly priced standbys from Jeep and Land Rover—but it's an exciting first offer from a company we are sure to see plenty of. Audi RS eTron GT The $139,900 Audi RS eTron GT is built on the same electric platform as the Porsche Taycan, with the same two-speed automatic transmission from their parent company, Volkswagen AG. Both exceed the Tesla Model S in looks, build quality, interior craftsmanship, and infotainment intuitiveness. So it's important to note how they differ, especially because the Taycan, which came to market a year ahead of the eTron, is a very strong option for electric vehicle fanatics. Otherwise, you're just picking a hood badge you like, right? To my eye, the e-tron GT looks better than the Taycan. It is more svelte, with a sleeker roofline—the lowest of any Audi, apart from the R8—and an aggressive stance enhanced by 21-inch set wheels that are cut like blades and bright LED headlights traced in blue. A panoramic glass roof comes standard on the base GT, while higher-tuned, more expensive RS versions come standard with a carbon fiber ceiling. (The glass roof on those is optional.) The most notable new element in the e-tron GT is the Tic Tac-box-sized "shifter"that moves the car from neutral to reverse or drive. (The Taycan has one, too.) Otherwise, the interior has a minimal quality, with fewer computers and touchscreens than in the Taycan and warm wood-veneer options throughout. As for performance, the 637-horsepower eTron GT has a top speed of 155 mph and a zero-to-60-mph sprint of 3.1 seconds. Under relaxed driving, it has a range of 232 miles on one charge. According to Audi, it will charge from 5% to 80% on a 270kW charger in 22.5 minutes. The $150,900 Taycan Turbo boasts 670 horsepower, a 161 mph top speed, and a zero-to-60 mph sprint in 3 seconds flat. At best, it has a range of 212 miles. So they're close. Many consumers will choose according to prior brand loyalties. But the Audi eTron proves that electric sport sedans will be just as engaging and efficient to use as their internal combustion-powered cousins. As it's the shiny new thing I drove this year, I give it the edge. BMW iX This one was critical for BMW to get right. The first electric SUV from the Bavarian brand, it—along with the i4—is the lynchpin for BMW's target of a tenfold increase in BEV sales from 2020 to 2025, which would represent 15% of the sales mix, or 450,000 units in total, according to Bloomberg Intelligence. As I said in my review after driving it through the Alps outside Munich, the $83,200 rig is not exciting to drive, and it lacks the styling cues of the BMW's X6M, one of my all-time favorite SUVs. But with seating for five and 300-plus miles of driving range, it offers a well-built, thoughtfully appointed cabin and decent handling for its spacious size. My favorite part was the simplicity of the high-quality, calming cabin and excellent new infotainment interface. Frameless doors, a panoramic glass sunroof, the open-pore wooden dashboard, crystal-cut buttons, and a scrolling "shifter" all felt warmly modern and not, as sometimes happens, cold and robotic. Porsche Taycan Cross Turismo Electric trucks and other truly function-focused electric rigs are coming, but an exceptional electric station wagon is already available. The $90,900 Porsche Taycan Cross Turismo combines the proven power and well-made German fabrication of the Taycan with the additional space and practicality of a hatchback wagon. The entry-level Taycan Cross Turismo has 469-horsepower worth of performance packed underneath its body, plus the four drive modes on two "gears"—one for strong power under lower speeds, the other for sustained efficiency at high speeds—and the range of the regular Taycan. Acceleration is silky smooth, going from zero to 60 mph in 4.8 seconds, with a top speed of 136 mph. Related Articles Paris taxi company suspends use of Tesla Model 3 U.S. Transportation Secretary Buttigieg rebuts Elon Musk on federal electric car investments Biden wants to end federal gas-powered vehicle purchases by 2035 How Elon Musk sold 10 million Tesla shares and increased his Tesla holdings Elon Musk says initial Cybertruck production will be 4 motor variant Its outback-ready options make this all-wheel-drive wagon really shine. The Offroad Design Package ($1,780) raises it 10mm above normal ride height (that's a total of 30mm higher than the Taycan sedan, a whopping inch) and gives it additional protection panels along the bottom of the front, sides, and wheel arches, great for crawling along dusty river bottoms and scruff. What's more, it adds two cubic feet of load capacity in the rear—up to nearly 16 cubic feet, from 14.3 cubic feet in the regular Taycan. All told, the Taycan Cross Turismo has 42.8 cubic feet of storage space in the back when the rear seats are folded flat. It's enough to make anyone want to jump in and head out to explore. The fact that it's a well-made electric vehicle that's truly viable for daily life is the icing on the cake. More stories like this are available on bloomberg. com ©2021 Bloomberg L.P.

Best credit card processing services in 2021- List of top payment processors
pocket-lint.com
d7bb34436089aafa1a690159309461b1
Yahoo ist Teil der Markenfamilie von Yahoo. Durch Klicken auf " Alle akzeptieren " erklären Sie sich damit einverstanden, dass Yahoo und seine Partner Cookies und ähnliche Technologien nutzen, um Daten auf Ihrem Gerät zu speichern und/oder darauf zuzugreifen sowie Ihre personenbezogenen Daten verarbeiten, um personalisierte Anzeigen und Inhalte zu zeigen, zur Messung von Anzeigen und Inhalten, um mehr über die Zielgruppe zu erfahren sowie für die Entwicklung von Produkten. Sie können ' Einstellungen verwalten ' auswählen, um weitere Informationen zu erhalten und Ihre Auswahl zu verwalten. Sie können Ihre Auswahl in den Datenschutzeinstellungen jederzeit ändern. Weitere Informationen darüber, wie wir Ihre Daten nutzen, finden Sie in unserer Datenschutzerklärung und unserer Cookie-Richtlinie. Klicken Sie hier, um weitere Informationen zu unseren Partnern zu erhalten.

Ihre Daten. Ihr Umfeld.
consent.yahoo.com
c078810be665a2f5fc4f7c0a5ed38fca
Ihre Daten. Ihr Umfeld.
consent.yahoo.com
945aa7371382d0809e6091e3dfb43ed4
Ihre Daten. Ihr Umfeld.
consent.yahoo.com
8aca10842c9253ec537aa74f461d9e23
Ihre Daten. Ihr Umfeld.
consent.yahoo.com
4368fb1daeea36777def5de0bb32303e
Ihre Daten. Ihr Umfeld.
consent.yahoo.com
4eaf1d2d2d2d3efe262b3e7155f9ae10
Ihre Daten. Ihr Umfeld.
consent.yahoo.com
06ff4f551628131a5d31f33db6d64f3c
Ihre Daten. Ihr Umfeld.
consent.yahoo.com
0e9990e8be00987f403ccac2370c6519
Ihre Daten. Ihr Umfeld.
consent.yahoo.com
c61e4ee2e7bb1c53d3b436e0d1fd08ec
Ihre Daten. Ihr Umfeld.
consent.yahoo.com
febe20a193402b8d5c5689a76753949c
Ihre Daten. Ihr Umfeld.
consent.yahoo.com
a11f4b2975fd202f371593cbb748d7dd
Ihre Daten. Ihr Umfeld.
consent.yahoo.com
a78d2fc9e2fe28aef105b11f1b1be306
Ihre Daten. Ihr Umfeld.
consent.yahoo.com
4995660f42efb3a7d99c2e93c940d26f
Ihre Daten. Ihr Umfeld.
consent.yahoo.com
6978218111d5c36bc660c2cc3bbb10ab
Ihre Daten. Ihr Umfeld.
consent.yahoo.com
d1b16a2f2644a7926e443619392e6a7c
Ihre Daten. Ihr Umfeld.
consent.yahoo.com
e37b1aab7153d70515d526440cb9ddb6
Ihre Daten. Ihr Umfeld.
consent.yahoo.com
593b575e847a7c36447b32dbd0955419
Ihre Daten. Ihr Umfeld.
consent.yahoo.com
18f46e7fd17aa521c532e7152a18b054
Ihre Daten. Ihr Umfeld.
consent.yahoo.com
d060b989905c79dffaca8f8fcdf53882
Ihre Daten. Ihr Umfeld.
consent.yahoo.com
93eb24e725f443188ad448c487efbcc4
Ihre Daten. Ihr Umfeld.
consent.yahoo.com
7a3136a26245f382afd99c7308388870
Ihre Daten. Ihr Umfeld.
consent.yahoo.com
6361a54e8950d4b2f86057b4a68c535d
Ihre Daten. Ihr Umfeld.
consent.yahoo.com
e0108008ca8105b47e68a222f276e57b
Ihre Daten. Ihr Umfeld.
consent.yahoo.com
4424aa524c99acd1355c27c7c14687f2
Ihre Daten. Ihr Umfeld.
consent.yahoo.com
d1e488db7bc8bc5fea485cd43f7b6c69
Ihre Daten. Ihr Umfeld.
consent.yahoo.com
b968c06b64ef246b1f51722f9dffda3a
Ihre Daten. Ihr Umfeld.
consent.yahoo.com
7550a411ac39dbf45fd7223cbd2605c9
Ihre Daten. Ihr Umfeld.
consent.yahoo.com
1f69860d4cc9efb8c9bca870aec76867
Ihre Daten. Ihr Umfeld.
consent.yahoo.com
8e028772c132715d16649c39e7423a84
Ihre Daten. Ihr Umfeld.
consent.yahoo.com
7f4f863b93c5989058be20d97fb7be85
Ihre Daten. Ihr Umfeld.
consent.yahoo.com
a03c8148051f64ea88ab53617dd44890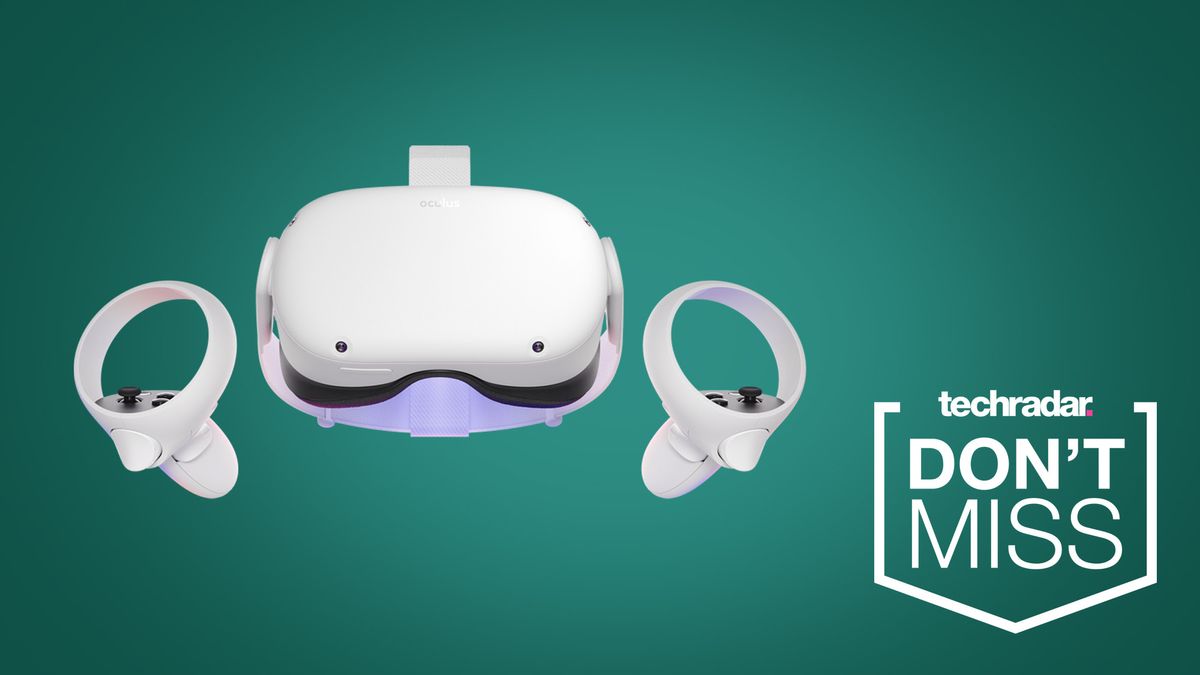 An Oculus Quest 2 has been one of the most sought-after items across the Christmas sales period but trying to find a good deal has been a real challenge. The £50 voucher during Black Friday may have been solid, but we think Currys offers something even better here. Its latest Oculus Quest 2 deal comes in the form of a fully-loaded bundle that includes two of the VR headset's most useful accessories - one of which you get for absolutely nothing. Yep, this excellent value bundle features an Oculus Quest 2 (128GB) with an Elite Strap and Carry Case for £347 (was £397). With the VR headset priced at £299 - and both of these accessories usually up for sale at £49 - you're effectively getting one of them for free. Of the two, the Elite Strap seems to be the most useful as it will give you a more comfortable experience when using the VR headset. Equally, the Carry Case is a convenient and well-designed storage option with room for the headset, pair of controllers, charging cable, adapter, and Elite Strap. If you don't think you need both of these accessories, you can choose between one or the other and pay £319. That's a total saving of £29 on the Elite Strap bundle or Carry Case bundle. The same bundles are also available with the 256GB version of the Oculus Quest 2. All of these have the exact same discounts but add a total of £100 to the purchase price. If you think you will need more available storage, then the option is there. Most will be fine with the 128GB version for regular use. Only a few of the biggest Oculus Quest games are around 8-12GB in size, so if you take an average or all releases, that is enough space for around 20 to 30 games at once. (Not in the UK? Scroll down for more Oculus Quest 2 deals in your region). If you aren't ready to buy today you can stick with us for all the latest Oculus Quest 2 deals as and when they go on sale. For more VR options, we'll also be keeping an ear to the ground for any information on the PSVR 2 as that's expected to launch in 2022.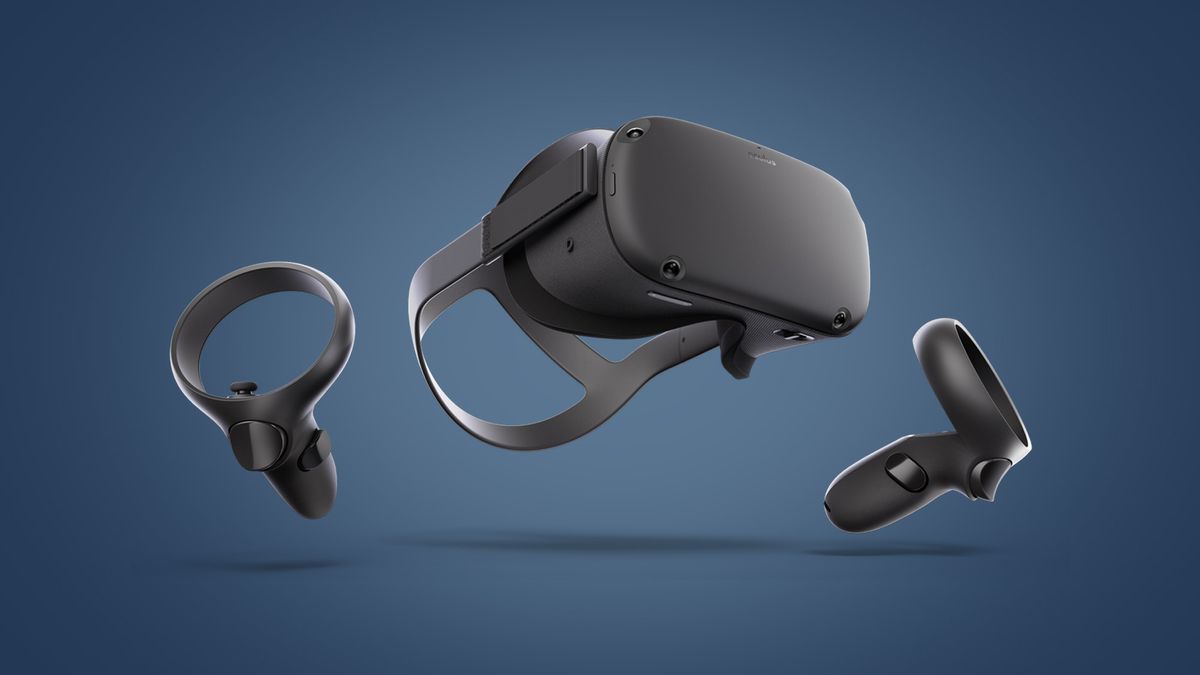 The cheapest Oculus Quest 2 deals in December 2021
techradar.com
767e781fc18d729739f2343682b4b69f
Why you can trust Pocket-lint (Pocket-lint) - Honor has announced a new handset in its X line, the Honor X30. Available in China only initially, the X30 boasts a 6.81-inch FHD+ display with a 120Hz refresh rate. It is powered by Qualcomm's Snapdragon 695 5G processor, with a 15 per cent CPU boost over the previous model (the Honor X20). Its GPU is 30 per cent more powerful too, claims the manufacturer. The handset can be spec'ed up to 12GB of RAM, although there is a 6GB model available too. Storage comes in either 128GB and 256GB flavours. Best smartphone 2021: We test, rate and rank the top mobile phones available to buy By Chris Hall · 16 December 2021 The circular rear camera module houses three lens - a 48-megapixel main camera, 2-megapixel depth, and 2-megapixel macro. The front selfie camera is 16-megapixels and is sited in a punch-hole design. Honor will make its X30 handset available in China from 16 December, priced at 1,499 yuan (£176). It's not yet known whether the device will be released globally. The X20 wasn't earlier this year, but Honor CEO Geroge Zhao has hinted that the market could be better placed for a wider release this time around. "Through both online and offline channels, we have been able to expand our offerings to even more consumers", he said. "We are grateful for the trust of our retail and carrier partners around the world and look forward to introducing more products together in 2022." Writing by Rik Henderson. Originally published on 16 December 2021.

OnePlus Nord 2 CE design renders show triple-camera system and hole-punch display
pocket-lint.com
5212d03b19dffcff9e54527fc18a4277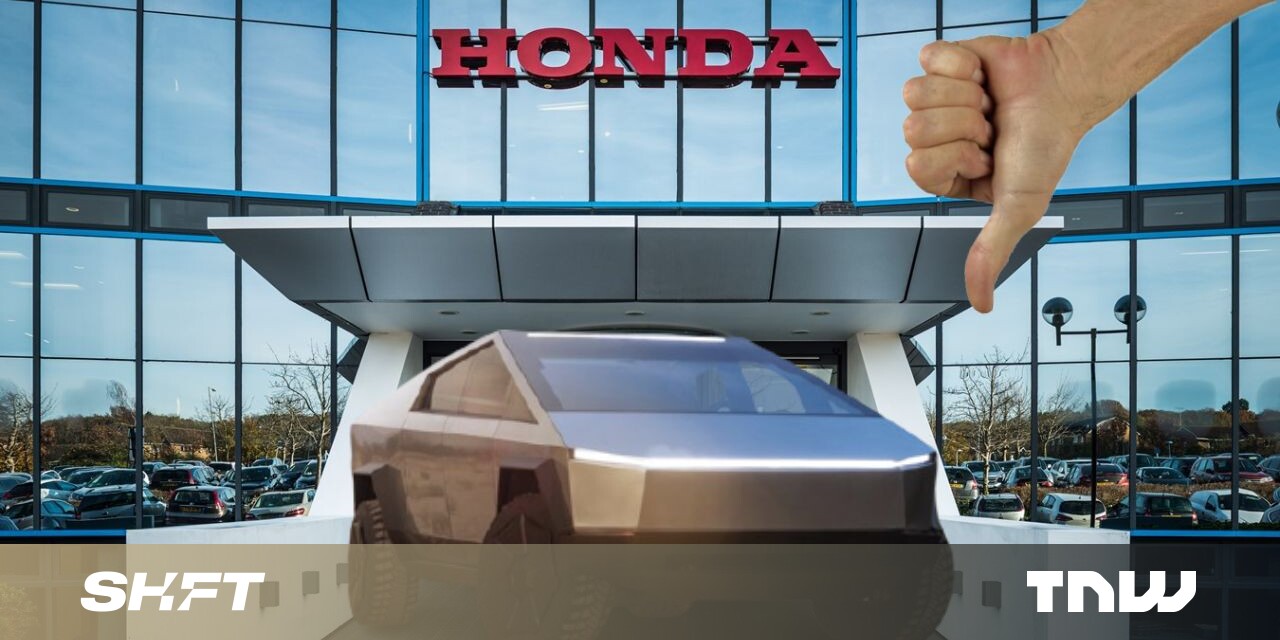 The latest tech news Your sardonic source for consumer tech stories Human-centric AI news and analysis Driving the future of sustainable mobility No-nonsense stories about startup growth Inside money, markets, and Big Tech The hottest new jobs in tech Help build the bank of the future Coding for Public Service In October, Honda announced plans to launch five new EVs in China under its new e:N Series of battery-powered models. And today, I came across a video that deeply disturbed me, to the point that I'm actually happy I hadn't seen it until now. Let me explain how these two are related. When I first heard of Honda's new e:N Series, I was very excited. The next-gen electric cars will use the e:N Architecture, an exclusively developed EV platform, they will come with the enhanced e:N OS, and they will feature a new design identity. At the Guangzhou Auto Show last month, Honda not only showcased the first two vehicles of the lineup, the e:NS1 and e:NP1, but also brought along three e:N Series concept cars: an SUV, a GT, and a coupe. Did I go to the auto show to see the cars in person? No, I didn't. I also didn't pay too much attention to the photos of the concept cars, as I was mostly interested in the two first models that will go on sale in 2022. But today… the e:N SUV concept really grabbed my attention after watching the video bellow: Well, the vehicle looks disturbingly familiar. It's terrifyingly similar to Tesla's Cybertruck — the world's ugliest vehicle EVER. Look at the Cybertruck: And look again at the e:N SUV concept: It has the same sharp edges and aggressive lines, the extravagant glasshouse, and the unshapely extended tail end. When Honda promised a new design identity, this is not at all what I had in mind… Yes, it's slightly more elegant than Tesla's creation, but that's not such a big accomplishment. Everything is more elegant compared to the Cybertruck. But at least, there is some hope. The automaker is planning to launch the production variants of the three concept cars within the next five years in China. This gives plenty of time to Honda to change this horrifying design — completely, in my opinion. Because the world doesn't need another Cybertruck and we've been dealing with too many plagues as it is.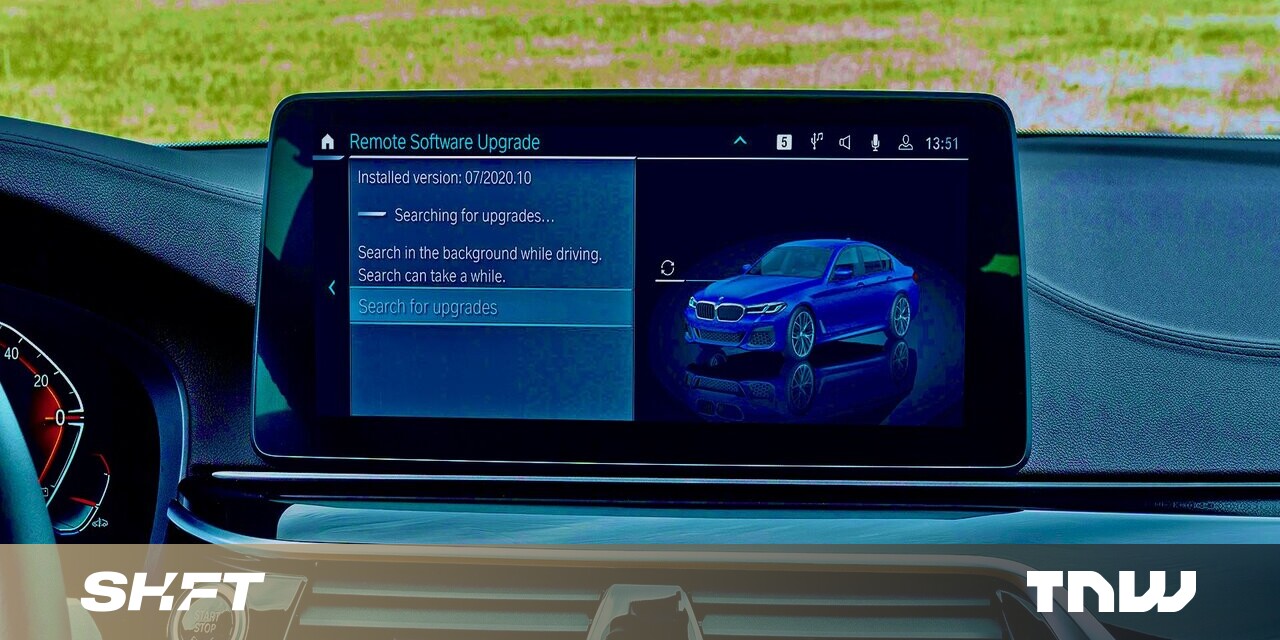 Car owners will pay more in fees and subscriptions after 3g sunsets.
thenextweb.com
da4156629cd4e4e8615641b83288c6ff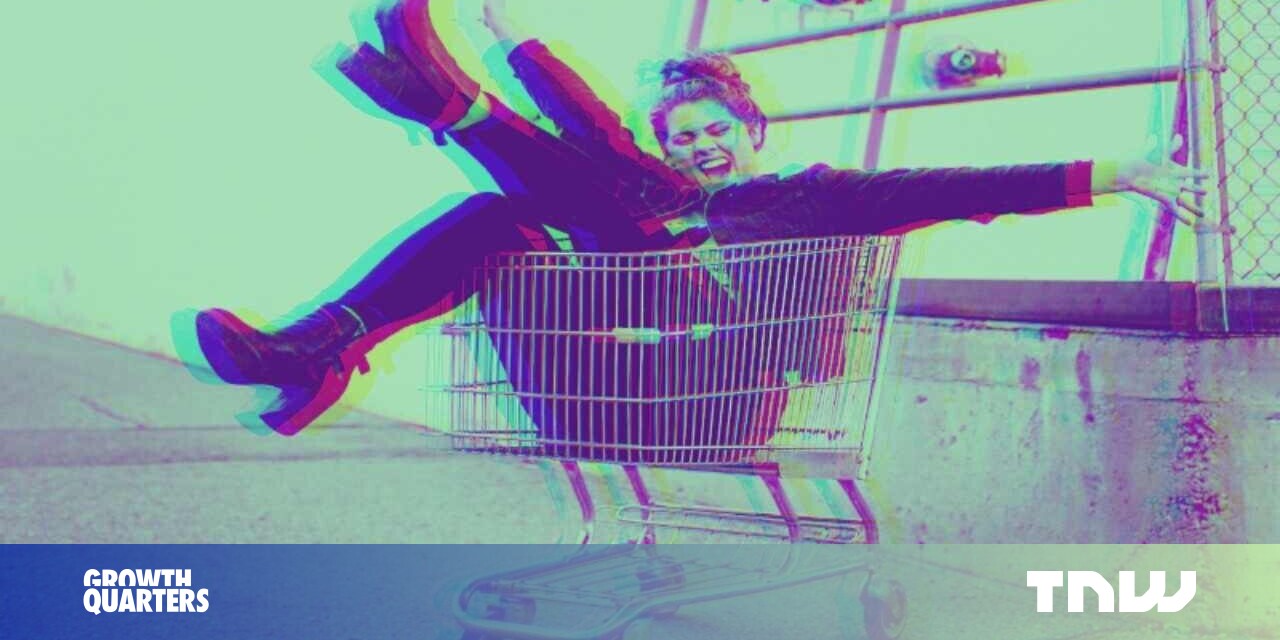 What a loyal customer really wants (hint: it's not discounts)
thenextweb.com
b933afc02cc4132015d177e3ab3a2ff5
There's no shortage of 4K TV deals if you search for discounts among various retailers, but not all of them are worth your while. For offers with immense value for money, you should check out Best Buy TV deals, which currently include this $240 discount for the 65-inch Toshiba C350 Series 4K TV, bringing its price down to a more affordable $480, from its original price of $720. The Toshiba C350 Series 4K TV features a 65-inch screen with 4K resolution for crisp and clear visuals, and support for Dolby Vision HDR and HDR10, which offer a much more impressive change to overall picture quality than resolution alone, according to Digital Trends' 4K TV buying guide. The TV is powered by Toshiba Regza Engine 4K, which optimizes every detail of picture and color output for stunning picture quality, and it also comes with DTS Virtual: X technology for an immersive audio experience. It also offers Color Remaster technology, which restores the original color of images, and Game Mode, which significantly reduces input lag so that the commands from your controller are instantly seen on the screen. The best 4K TVs are smart TVs, and the Toshiba C350 Series 4K TV follows suit with Amazon's Fire TV platform that lets you access a variety of apps and your favorite streaming services, including Amazon Prime Video, Disney+, and Netflix. The TV is compatible with Amazon's Alexa through the Alexa Voice Remote, which can recognize your voice commands for functions such as navigating the menus, controlling playback, and searching for content. Included with every purchase of the 4K TV is a third-generation Amazon Echo Dot, 30 days of FuboTV, and three months of Apple TV+. For an upgrade to your home theater setup that won't break the bank, you should take advantage of Best buy's offer for the 65-inch Toshiba C350 Series 4K TV. It's currently on sale for just $480, after a $240 discount from its original price of $720. The deal may disappear at any moment though, so if you're already looking forward to watching your favorite shows and movies on the 65-inch Toshiba C350 Series 4K TV, you shouldn't waste any time. Click that Buy Now button as soon as you can, before stocks run out.

This 65-inch Sony 4K TV just got a $300 price cut at Best Buy
digitaltrends.com
3f32bd5cafd378c15ce450196eab462a
This is the cheapest 70-inch TV worth buying today
digitaltrends.com
24904400ac6467af46889eef2844448c
Today, Apple has seen fit to release Swift Playground 4 update which has been in the development phase for a while. The new version of the app will allow iPad users to create iPhone and iPad apps without a Mac. What this means is that you can create apps for iPhone and iPad on the go and you do not even need a Mac to do it. Scroll down to read more details on the new update and what else does it have in store for developers. As mentioned earlier, developers can now take advantage of the new Swift Playgrounds 4 app on their iPad to create iOS and iPadOS apps and it does not require a Mac. The new update also comes with App Store Connect integration which will allow developers to upload their app to the App Store. In addition, the new App Preview feature will show live updates when you make changes in the app. Check out Apple's release notes for the Swift Playgrounds 4. Pixelmator Photo is Finally Available for iPhone Before you start developing apps on your iPad, take note that designing as well as uploading an app requires the latest iPadOS 15.2 software update from Apple. If you are interested, you can download the latest version of Swift Playground from the App Store for free. Other than this, Apple has also seen fit to release Swift Playgrounds 4 for the Mac with support for Swift 5.5. How do you like the idea of creating iOS and iPadOS apps on your iPad without a computer? Let us know your thoughts in the comments.

LG is Working on Three Apple Displays Including New Pro Display XDR With Apple Silicon Chip
wccftech.com
0b46094ba48ac0fa451b0ef6aa7a7e73
December 16, 2021 How might human-driven climate change trigger food shortages, water scarcity, armed conflict or future pandemics? Conversely, could a changing environment strengthen bonds of community in some places? A group of scientists recently delivered a major report to the National Science Foundation recommending research priorities to maximize understanding of climate change's social impact in the U.S. and worldwide. The report, titled "Environmental Change and Human Security: Research Directions", was presented this week at the Fall Meeting of the American Geophysical Union in New Orleans. Shannon O'Lear, professor of geography and director of the Environmental Studies Program at the University of Kansas, was one of 10 authors from diverse disciplines who produced the study as part of their work on the NSF's Advisory Committee on Environmental Research and Education. "We were tasked to report on how the NSF should be thinking about environmental change and human security and the kinds of research they should fund to understand dynamics between them both", she said. "We started this three years ago. The process took longer than we planned, because we did a series of interviews with people in the intelligence community, former and current military decision-makers and policymakers. We realized we needed to not just take an academic view but to understand how different streams of input and insight feed into what we mean by 'environmental change' and what we mean by 'human security.' We wanted to understand how different practitioners interpret these processes in their work." O'Lear, whose research focuses on environmental geopolitics, critical geopolitics and human-environment relationships, was one of the few social scientists who collaborated in preparing the report. "Climate change and environmental change tend to be discussed in the language of physics and the physical sciences ", she said. "But think how different it could be if our understanding had emerged in the language of social science. We'd be having really different conversations right now about climate change if we didn't talk mostly about parts-per-million in the atmosphere or temperatures and gasses—if instead we were talking about the social facets of the changing environment, and how society contributes to it and is impacted by it as more than a side note. As a geographer, I wanted to interject into the report the need to understand spatial connections of different features of the environment and human processes." O'Lear's colleagues in producing the report were Ann Bostrom of the University of Washington; Anthony Janetos of Boston University; Sharon Burke of New America; Andrés Clarens of the University of Virginia; Geoffrey Dabelko of Ohio University; Peter Huybers of Harvard University; Patricia Matrai of the Bigelow Laboratory for Ocean Sciences; Julia Parrish of the University of Washington; Benjamin Preston of the RAND Corporation. According to the authors, "Accelerating rates of anthropogenic environmental change are stressing human institutions and can present novel security threats to our nation. These changes manifest in many ways, such as in the extreme weather events that impact food and water systems, contributing to conflict, or in the human encroachment on critical ecosystems that drive disease transmission, as seen with COVID-19." O'Lear said grasping such complex consequences of human-driven climate change will require new research approaches to predict and mitigate how nations, societies and communities will be affected. "With a lot of research, we try to understand human interactions with that physical science and change of environment by taking known social-science things, like conflict models, from political science—and then we think we could just add variables like drought or temperature variables into that model and understand how climate change will influence conflict—and that's not really at all helpful", she said. "We're trying to point out the simple idea that 'climate change is going to cause conflict' does not acknowledge the rich, social complexities of possible human responses to a changing environment." Indeed, O'Lear said challenges brought on by a changing environment could be more complex, even potentially strengthening a sense of common purpose and community. "We really have to unpack it with a lot more thoughtful nuance and ask, 'How is the environment changing? What is the actual impact that's having on people's livelihoods, their day-to-day lives? How are changes exacerbated or eased by policy responses? How does that actually lead to different kinds of responses?'" she said. "It isn't always hot, armed conflict. There can be lots of different responses—and it isn't always negative. Sometimes you can find it to be cohesive, and that societies actually come together or collaborate more to address the climate change situation." O'Lear said she hoped the report would be used to influence research proposals and funding decisions going forward, based on eight key research questions formulated by the authors. "We're trying to understand what kind of measurements we're taking of things—whether that's the changing environment or the human response, like flood patterns and migration patterns—and ask, 'Are those the right measures?'" she said. "What are the things that we should be measuring? And what are the kinds of questions that we should be asking? Are we asking these just because we've been collecting these data in one disciplinary area? It doesn't mean we can just snap them together with data from some other disciplinary area and have something useful. So, we're trying to help researchers and NSF think about how to get our arms around really complicated questions so that we can generate productive responses." 2 hours ago 0 2 hours ago 0 Dec 15, 2021 0 Dec 15, 2021 0 Dec 14, 2021 0 46 minutes ago 1 hour ago 1 hour ago 1 hour ago 1 hour ago 1 hour ago 1 hour ago Jul 07, 2020 Oct 19, 2021 Aug 04, 2021 Nov 04, 2021 Oct 21, 2021 Jun 12, 2019 1 hour ago 1 hour ago 2 hours ago 6 hours ago 8 hours ago 22 hours ago

How climate change and extreme weather may lead to food shortages and escalating prices
phys.org
95793aee0fa2fbf3acde1987b7f35b7b
While the holiday shopping season may be winding down, the opportunity to grab a deal on a great piece of tech is ramping up. The home theater is front and center with this deal from Walmart, which is discounting the Philips B5105 Soundbar from $80 to a sale price of $50, a savings of $30. It's one of the best soundbar deals you'll find at any time of the year, as just about any tech at this price point is a steal. A great home theater setup puts you right in the middle of all of your favorite movies, TV shows, sporting events, and video game adventures. While the obvious choice for the most important piece of any home theater setup is the television, what leads the way for the audio experience is the soundbar. The Philips B5105 Soundbar brings louder and clearer audio than most binge watchers are used to, and it features three different preset modes that present the best audio for voices, music, and movies. The Philips B5105 Soundbar is a perfect audio device for the tech lover who wants a convenient home theater setup, as it pairs easily with TV remotes, preventing the hassle of toggling through different remotes when needing to adjust volume. It also connects to other sources via Bluetooth, including smartphones and tablets. This allows you to stream music playlists and other audio with bigger, cleaner sound directly from the Philips B5105 Soundbar. A great gift for the holidays, or just a must-have purchase for one's own home theater, the Philips B5105 Soundbar is only $50 at Walmart right now. That's a $30 markdown from its regular price of $80, and it isn't likely to last long. Free shipping and speedy delivery are included, so grab this soundbar for your home theater now and gift a new listening experience this holiday season.

11 holiday tech deals you can shop with Christmas delivery
digitaltrends.com
6892a49b65621a307a78312e77a08cd2
December 16, 2021 Our oceans are under pressure like never before, with over 60% struggling from the increasing impact of fishing, coastal activities and climate change. The harsh truth is that as we move towards 2022 only 3% of oceans are totally free from the pressure of human activity. The greatest impact appears to be on large-bodied animals such as marine mammals and birds, which cannot reproduce as quickly as smaller species. Through my 40 years of extensive work on marine animals —and my current involvement in a European Commission project to help assess the effectiveness of marine protection areas (MPAs)—I have come to understand some of the issues which we need to consider to ensure that MPAs protect marine biodiversity. Over one-third of marine mammals are threatened with extinction —and in Europe over 30% of marine birds are declining. Some species, including the Balearic shearwater and Atlantic puffin, are already endangered. MPAs have been established to limit or exclude human activities that could potentially harm species and habitats. And, after a slow start, the last ten years have seen encouraging progress. MPAs now cover the 2020 global target of 10% of oceans, while some seas with high levels of human activity (the North Sea for example) have reached as much as 27% MPA coverage. At a recent meeting, the international community agreed to protect 30% of oceans through MPAs and other conservation measures by 2030. So, can we be optimistic that MPAs can turn the tide of declining marine biodiversity? Well, maybe, but in those ten years between 2010 and 2020 many species have continued to struggle despite the marked increase in MPAs. I would argue that more can be done to help marine mammals and birds specifically. Here's some of my reasoning. Size could be an issue For one thing, I consider that the protected areas are probably too small to be fully effective—50% of MPAs in EU waters measure less than 30km² and most are below 5km². This is a particular problem for marine mammals and birds, which are among the most mobile of all animals. I am not just talking about the annual 80,000km global migration of the Arctic tern between the Arctic and Southern Ocean, or the 22,000km migratory movements of the gray whale in the Pacific—many other marine species are extremely mobile too. Even diminutive harbor porpoises can move great distances, and have been tracked by satellite traveling more than 2,000km from Greenland's west coast out into the North Atlantic west of Ireland. Some seabirds, such as gannets, can often show a strong preference for particular locations and return to these year after year. There are also populations within a species, coastal bottlenose dolphins for example, which are much more sedentary and tied to a particular location. So, MPAs can be helpful in those cases. But the long distance migratory habits of many marine species shows the importance of providing protections throughout their life cycle and not only when they are in an MPA. Within the European Union (EU) special protection areas for seabirds tend to be concentrated around the breeding colony, with little of the rest of the marine area protected. Yet, seabird species may regularly forage tens, sometimes hundreds, of kilometers away to find food for their young. I feel that the pressure of commercial fishing activity—due to depletion of fish stocks offshore—is rarely incorporated adequately in management plans. Currently, marine mammal biodiversity does not seem to be well addressed by the EU habitats directive, because only six of the 30 species which regularly inhabit or pass through its waters are placed in a special annex requiring protected sites. Many more need area-based protection, including minke whale, killer whale and several dolphin species. What next? The creation of an MPA, particularly a coastal one, can bring its own challenges. Marine mammals and birds are iconic, and attract a lot of public interest. The pressure of human disturbance may actually increase once the site has become designated and publicized. It flags that there are interesting species to be found, and suddenly the animals become the focus of attention. This is an increasing problem in the UK, fuelled by the rise in tourist trips to view the resident mammals and birds. Many marine protected areas lack management plans, but in my opinion even those that have them rarely implement management in a fully effective way. Regulations may curtail human activities within the MPA but they rarely stop them entirely. And in many cases the activity, be it a wind farm construction or disturbance to the seabed from fishing, can often take precedence for socio-economic reasons. Management plans, where they exist, often simply describe the problematic human activities. I think that there is limited consideration given to the impact of those pressures on different species, and robust monitoring of their populations is mostly inadequate. How can anyone tell whether management measures are effective if neither the species nor the human activity is fully monitored, and the links between activity and its impact on each species has not been established? It seems to me that the bar for effective management of MPAs needs to be raised substantially from where it is at present. European or other regional conservation agreements to help highly mobile cetaceans can help to improve the situation. That's not to say that joining them automatically protects marine mammals—it does not. But it is a move in the right direction, and focuses governments to work together to protect these much-cherished species by better understanding and addressing specific threats. So, spare a thought for the Atlantic puffin in its nesting burrow and the bottlenose dolphin mother and calf in their shallow bay. Would they recognize in a positive way that they are living and breeding in a marine protected area? This article is republished from The Conversation under a Creative Commons license. Read the original article. 28 minutes ago 0 48 minutes ago 0 Dec 15, 2021 0 Dec 15, 2021 0 Dec 14, 2021 0 22 minutes ago 25 minutes ago 25 minutes ago 28 minutes ago 48 minutes ago 48 minutes ago 53 minutes ago Nov 15, 2021 Aug 02, 2021 Mar 25, 2021 Sep 30, 2021 Apr 07, 2020 Feb 27, 2021 2 hours ago 18 hours ago 18 hours ago 22 hours ago Dec 15, 2021 Dec 15, 2021

How climate change and extreme weather may lead to food shortages and escalating prices
phys.org
95793aee0fa2fbf3acde1987b7f35b7b
Why you can trust Pocket-lint (Pocket-lint) - Amazon Prime Video's epic fantasy adventure has proven to be a hit with critics and viewers alike. The show is based on a bestselling series of novels, there are 14 books in total and they're pretty hefty, so there is a lot of material to draw from. While we're only at the beginning right now, we know there's a lot more to come. Here's everything you need to know about The Wheel of Time season one, upcoming seasons and how to watch it. The Wheel of Time release date: When is the next episode coming out? The Wheel of Time season one began streaming on November 19th 2021. Amazon released three episodes for the premiere and a new episode follows every Friday. This will continue for the duration of the series and will conclude on December 24th 2021. How many episodes are in The Wheel of Time series 1? The first series of The Wheel of Time will have 8 episodes in total, listed below are the titles and each episode's release date: Leavetaking - 19th November 2021 Shadow's Waiting - 19th November 2021 A Place of Safety - 19th November 2021 The Dragon Reborn - 26th November 2021 Blood Calls Blood - 3rd December 2021 The Flame of Tar Valon - 10th December 2021 The Dark Along the Ways - 17th December 2021 The Eye of the World - 24th December 2021 How and where to watch The Wheel of Time The Wheel of Time is an Amazon Original production and, as such, is exclusive to Amazon Prime Video. Prime Video is free with Amazon Prime membership which costs $12.99/£7.99 per month or, if you would prefer, you can subscribe to Prime Video exclusively for $8.99/£5.99 per month. squirrel_widget_237190 When is The Wheel of Time season 2 out? While no release date has been announced, we know that The Wheel of Time's second season began filming prior to the show's launch in July 2021. If the first season's schedule is anything to go by, this means we could see the second series landing as early as February 2022. How many episodes are in The Wheel of Time season 2 Not much has been revealed regarding season 2, but we know that it will consist of eight episodes, just like the first season. The first episode of the second season is titled 'A Taste of Solitude'. This was revealed via a tweet from the official The Wheel of Time account back in May 2021. With this many Ta'veren in one place, one season was never going to be enough. #TheWheelOfTime #TwitterOfTime pic. twitter. com/CtuGitxPSn — The Wheel Of Time (@TheWheelOfTime) May 20, 2021 Will there be a series 3 of The Wheel of Time? Again, nothing has been officially announced, but in an interview with Deadline, the showrunner, Rafe Judkins, said he sees the show running for eight seasons. "I always have to approach it as if we're going to get to tell the whole story that's in the books. If we don't approach it that way, then we'd set ourselves up to not stick the landing and these books have such a good ending." He continued "I really need to set us up to get there if we're able to. That's not up to me ultimately. If people watch it and Amazon wants to keep doing more, I'd love to continue to expand this world further." Given the show's initial popularity, we think it seems likely that we will see many seasons in the future. Writing by Luke Baker. Originally published on 13 December 2021.

The Expanse season 6 release date, how to watch and how to catch up
pocket-lint.com
171cc114ba0f68a5acfa9120ef32298a
If you thought this was going to be the biggest Spider-Man movie ever, you might be right. With at least five villains, rumors of returning Spider-Men, a record-breaking trailer and the concept of the multiverse opening it all up, Spider-Man: No Way Home plays just about every trump card it has to claim the title of next Avengers: Endgame. For the most part, everything works. Just make sure you've seen all the previous Spider-Man movies. Despite an inevitably tangled web of characters, backstories and motivations, No Way Home manages a surprisingly tidy plot if you understand where each player comes from. Watch Spider-Man's back-catalog and you'll be in the know as to why the people at the back of the theater are cheering at any given moment. And if you're not intimately acquainted with two decades of previous Spider-Man films? If you're here for simply a well-oiled and entertaining Marvel (and Sony) flick, you won't be disappointed. You might not fully appreciate the scale of what's essentially the live-action equivalent of Spider-Man: Into the Spider-Verse, aka the best (or second-best) Spider-Man movie ever. But you'll be treated to likeable heroes with relatable character development; slick, dynamic actions scenes; weird, wacky humor; high stakes; powerful emotional punches; and at least one incredible one-liner, delivered by Aunt May (Marisa Tomei) of all people. Basically, this is the Tom Holland Spider-Man movie that feels most like the previous Tobey Maguire and Andrew Garfield installments. Director Jon Watts deals with real consequences, a darker tone in general and a recognizable New York setting (with a few Marvel Cinematic Universe touches). In other words, the third Holland entry truly makes up for the filler that was Spider-Man: Far From Home. The basic premise sees Peter Parker deal with the fallout of events right at the end of Far From Home. His secret identity is known to the public, combined with the small (fabricated) detail that he murdered Mysterio (Jake Gyllenhaal). Now, with a savage media after him, fronted by the glorious (but underused) J. Jonah Jameson (J.K. Simmons), Peter must adjust to a difficult existence chased into the uncomfortable spotlight of the public eye. If you gathered this plot point from the record-breaking trailer, you could argue it isn't reason enough to warrant Peter's next decision: going to Doctor Strange (Benedict Cumberbatch) and requesting the sorcerer cast a spell that reverses everything back to normal. This idea begins as sweet hijinks in keeping with the John Hughes-influenced high school fun 'n' games of Holland's first two outings. But what follows is a surprising, expectations-toying spectacle with a deeper thematic heft. Marvel advertised the inclusion of returning villains, including the Green Goblin (Willem Dafoe), Doctor Octopus (Alfred Molina), Electro (Jamie Foxx), Sandman (Thomas Hayden Church) and The Lizard (Rhys Ifans). Maybe this was to warn you to study up on their backstories. Only one or two lines are provided to explain why each villain reacts in they way they do to a storyline that plunges them in a different universe. The standouts are the Green Goblin and Doctor Octopus. Thanks to Marvel's digital de-aging technology, Dafoe and Molina mostly look like they did nearly two decades ago when they appeared in Sam Raimi's original Spider-Man trilogy -- mostly, because sometimes it looks like an Instagram beauty filter has been placed strategically over certain parts of the screen. The visual effects in general have been parceled out and tapered down, so that we don't have to sift through the effects-heavy murk-storm of Far From Home. The action scenes, featuring hand-to-hand combat, feel more practical and visceral. Grittier, sweatier, bloodier. A first-person perspective straps you in for a dizzying ride with Spider-Man swinging from A to B. Small details, such as Peter using his webs to grab things around Aunt May's apartment, add welcome charm and color. This time, Peter also exercises his Spidey senses, so that the often-joked-about "Peter tingle" is now a real asset -- one that we can finally feel too, via sound effects and a close-up on Holland's face. A sequence with Doctor Strange is not only trippy and eye-popping, but it gives Peter a chance to use his other superpower: his brain. Holland's iteration, while younger than the previous two, rarely has the opportunities to utilize this less-flashy asset. A scientific prodigy in the comics, Holland's on-screen version verged on being painted as a frustratingly naive and gullible athlete. But this time around, he fares much better (though Spidey's trademark quips, apart from one scene with Doc Ock, are still sorely lacking). Holland also gets to showcase his dramatic acting talents, more than just his effortless likability. The darker, PG-rated material pushes Holland to burning, emotional places. His eyes flicker with the difficult moral decisions nagging Peter. Special mentions go to Zendaya and Jacob Batalon (Peter's best friend, Ned). MJ has much more to do this time around, despite playing Peter's girlfriend and inevitably finding herself falling from a tall building in the third act. MJ is even gifted a thread of character growth. But be warned, such gifts can so quickly be taken away (sigh). The camera work is slicker, the dialogue is snappier and the inner turmoil of our hero churns nicely along. A Russo Brothers influence can almost be felt ushering Holland's third Spider-Man escapade into new, weightier territory. If the character is to become the next Tony Stark, this is the way to etch a few more scars into a more interesting hero's facade. In other words, if you came for the biggest movie of the year, you'll definitely leave satisfied.

Spider-Man: No Way Home won't stream on Disney Plus or HBO Max, sorry
cnet.com
9287001a75d8301bd27b884ae9eb57f3
Google has bought a big Mountain View office building across the street from the search giant's iconic Googleplex headquarters, fresh evidence of the company's ongoing expansion in Silicon Valley. The Alphabet unit purchased a building at 1665 Charleston Road in Mountain View, documents filed on Dec. 15 with the Santa Clara County Recorder's Office show. Google paid $73.5 million for the two-story office building, according to the county records. The 1665 Charleston offices total 60,000 square feet and sits atop 4.3 acres. Mountain View-based Google obtained the property in an all-cash deal, the public documents show. The just-bought property is next to an office building at 1625 Charleston Road that Google leases from an affiliate of Mozart Development. Google has bought or leased an array of buildings in Mountain View and is also developing two huge new campuses in the vicinity of the company's headquarters. The tech titan's new development ventures in Mountain View include the company's Charleston East campus about a block away and the company's Bay View campus on a section of the vast NASA Ames Research Center. Both of these complexes are eye-catching endeavors, characterized by canopy-like roofs that resemble dragon scales. In 2018, in a jaw-dropping transaction, Google paid $1 billion for a huge Mountain View office complex called Shoreline Technology Park. Related Articles Big downtown San Jose site ripe for redevelopment is bought Affordable homes builder buys fraud-tied Fremont sites Two downtown San Jose housing towers may sprout next spring Could SJ mobile home owners buy a $500 million piece of Silicon Valley? Downtown San Jose tower offers new housing approach Google also has bought dozens of properties in northern Sunnyvale and also has acquired several dozen properties in San Jose. The company's Bay Area expansion efforts include a mixed-use neighborhood in downtown San Jose where the search giant could employ up to 20,000 tech workers in a transit village of office buildings, homes, hotel facilities, shops, restaurants, cultural hubs and entertainment centers. Plus, Google is taking steps to create multiple employment hubs in north San Jose through a combination of property purchases and office building leases.

Choice downtown San Jose data center site is grabbed by big developer
siliconvalley.com
9a055768ccbd7cd11d8a0f3c26555883
December 16, 2021 Global lightning activity dropped almost 8% during the 2020 COVID-19 lockdowns, according to new research being presented at the AGU Fall Meeting 2021 in New Orleans. The cause of the drop appears to be a connection between lightning and air pollution. "When COVID-19 led to lock-downs, there was a reduction in pollution everywhere", said Yakun Liu, a meteorological researcher at the Massachusetts Institute of Technology, who will present the work on Monday, 13 December at 08:53 a.m. CDT. Less pollution means fewer microscopic particles hazing the sky and serving as points of nucleation for water droplets and ice crystals. Fewer tiny ice crystals in storm clouds means fewer collisions of crystals, which Liu and other researchers believed to be one of the ways thunderheads generate electrical charges that lead to lightning. The three-month lockdown period from March to May 2020 proved to be a valuable opportunity to test this idea by studying global lightning and aerosol data. To measure the lightning activity they used data from the Global Lightning Detection Network (GLD 360) and the World Wide Lightning Location Network (WWLLN). For the aerosols they looked at satellite data showing the amount air pollution in the atmosphere, measured as Aerosol Optical Depth, which is based on the way aerosols absorb and reflect light. Comparing the years 2018 to 2021, season to season, the researchers found a significant drop in lightning and aerosols in most places during the lockdown, as well as a significant drop in lightning activity worldwide. They found aerosol pollution and lightning generally followed the same pattern or tracked each other over Africa, Europe, Asia and the maritime countries of Southeast Asia, and smaller increases over much of the Americas. This new research follows previous research by Liu and his colleagues, published earlier this year in the AGU journal Geophysical Research Letters, which showed dramatically how aerosols can affect lightning. In that paper the researchers showed that lightning activity jumped as much as 270% compared with the same time period the year before over the Tasman Sea when the smoke from Australia's catastrophic fires 2019-2020 wildfires blew over the water. The effect of lightning over the ocean is especially telling, said Liu, because the ocean is flat and less variable in temperature, and so less likely to influence how thunderclouds form or behave. That allows the effects of aerosols to shine through. 2 hours ago 0 2 hours ago 0 Dec 15, 2021 0 Dec 15, 2021 0 Dec 14, 2021 0 46 minutes ago 1 hour ago 1 hour ago 1 hour ago 1 hour ago 1 hour ago 1 hour ago Dec 13, 2021 Mar 26, 2021 Apr 12, 2021 Sep 30, 2021 Aug 24, 2020 Jul 09, 2020 1 hour ago 2 hours ago 2 hours ago 6 hours ago 8 hours ago 22 hours ago

Researchers identify new meteorological phenomenon dubbed 'atmospheric lakes'
phys.org
f595744a6c18fa1d33c23ad360cc10cf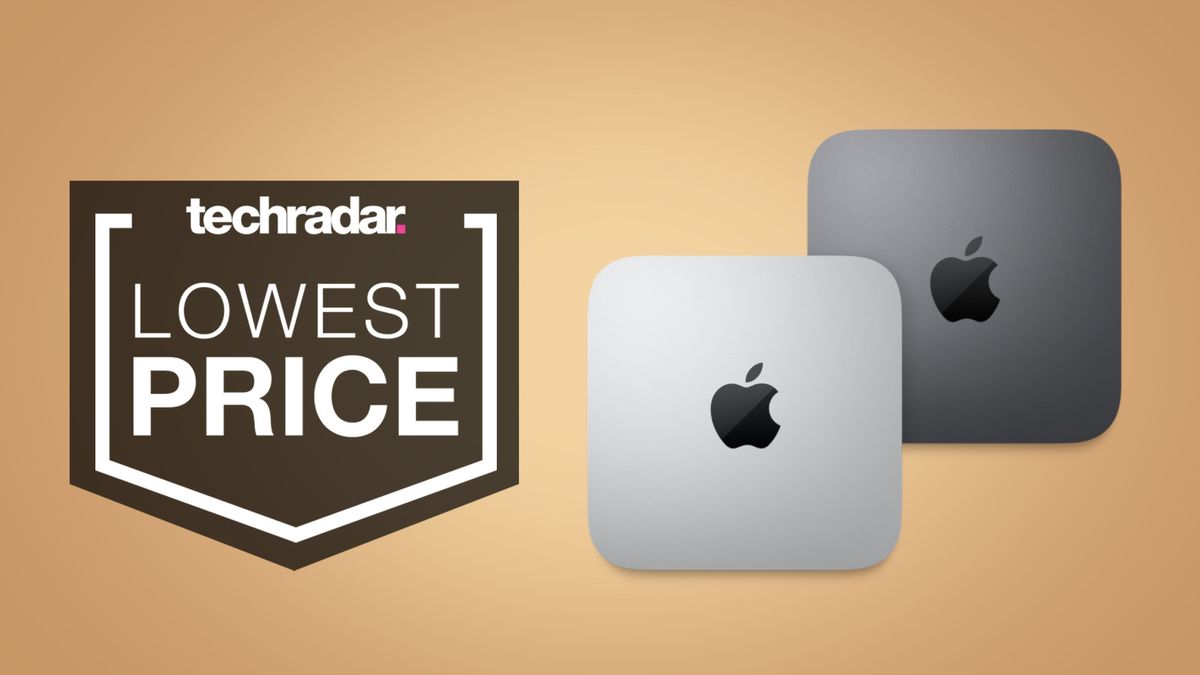 Today's deals at Amazon have just yielded a return to the lowest price yet on the latest Apple Mac Mini M1, which is just $749 (was $899) thanks to a $50 saving applied at checkout. A total discount of $150 brings this 8GB RAM, 512GB SSD model right back down to its Black Friday price - making it an absolute bargain if you were thinking about picking up one of these great little desktops. While rocking a small footprint, having the latest Apple M1 processor really makes these diminutive machines punch above their weight class. This 8GB RAM, 512GB SSD model will quite happily zip through both casual and work applications while having a nice, decent amount of storage for all your files and apps. For design work or music production, in particular, it's hard to find a better bang for the buck machine for creatives right now. It is worth noting that this Apple Mac Mini M1 deal at Amazon is currently set for a late December delivery date. That means you won't be getting this one by Christmas if you were thinking about picking one up. Outside the US? Check out the best Apple Mac Mini M1 deals in your region just below. Alternatively, check out this week's best MacBook deals if you're looking to go mobile.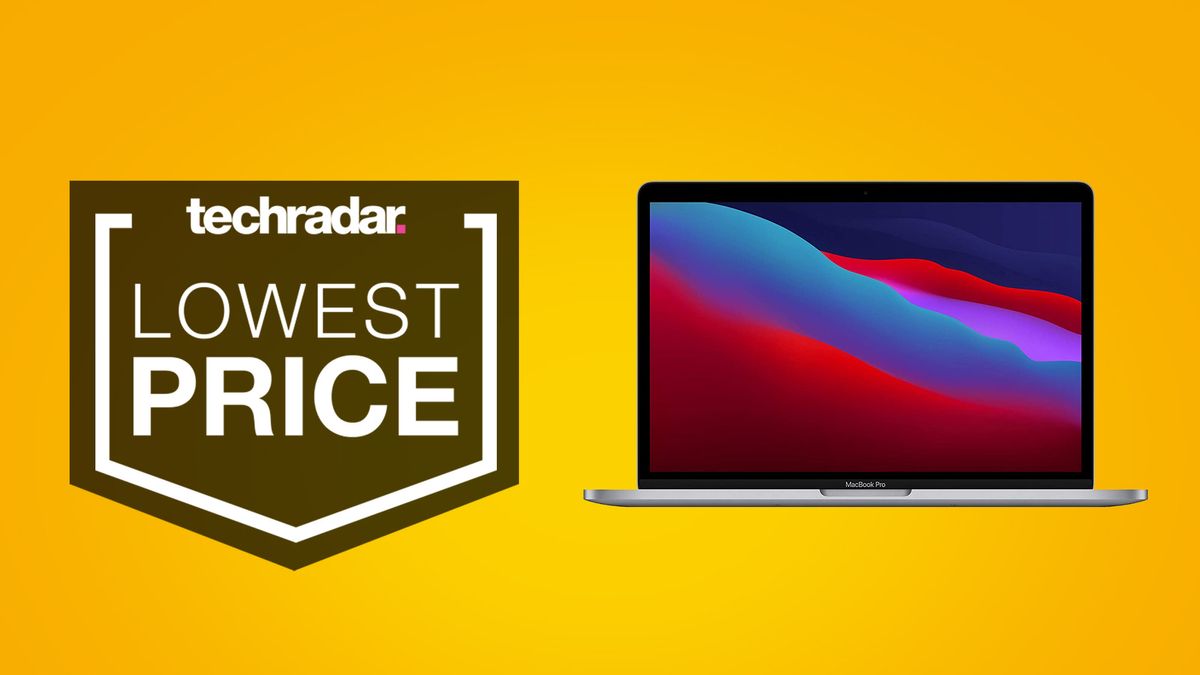 Apple's powerful MacBook Pro M1 hits lowest sale price ever at Amazon
techradar.com
a17e35f03bf565f3019f7a6f5e4ac55c
Moment was born on Kickstarter in 2013 as a brand dedicated to making phone accessories, and has since evolved into a more general-purpose online store for creatives. It now offers a wide range of products, including cameras, phone accessories and lenses. Now's a great time to peruse the site because Moment is offering up to 60% discount on products sitewide. For instance, you can snag the MagSafe-compatible case for iPhone 12 for 40% off. It's now selling for just $30, down from $50. The case offers a super-thin body and soft-to-the-touch texture. You can get the improved M-Series lens interface (with three locating points to prevent the mount from rotating), should you choose to get any of Moment's add-on lenses. The first time I added the case to my iPhone 12, my reaction was, "This is it. This is the thin case I've been looking for." For context, I have bought multiple rugged, thin, transparent cases for my iPhone 12 in the past year. This is by far my favorite one yet. The Moment case is rated for drops up to 6 feet. According to the company, "A series of ribs surround the phone and are specifically designed to direct force away from the device during an impact." One of the best nonfunctional things about the Moment cases is that they are verified to meet US and EU standards for compostability. In simpler terms, it will be 90% broken down in as little as four months if you toss it in the bin when you upgrade your phone. A win for you and the environment both! Note that you'll need to add at least $100 of items to your cart to qualify for free shipping.

Holiday sale: Save up to 40% off Allen Edmonds
cnet.com
1b49927f154be7fdd7ca568e9ff105e9
December 16, 2021 Researchers at Wake Forest School of Medicine have discovered that a nanoparticle therapeutic enhances cancer immunotherapy and is a possible new approach in treating malignant pleural effusion (MPE). MPE is the accumulation of fluid between the chest wall and lungs and is accompanied by malignant cells and/or tumors. Results from the study are published in the current issue of Nature Nanotechnology. There are more than 200,000 new cases of MPE in the United States each year, and non-small cell lung cancer accounts for more than one-third of cases. "MPE is indicative of late-stage metastatic cancer and is associated with a poor prognosis with an average survival of only four to nine months", said Dawen Zhao, M.D., Ph.D., associate professor of biomedical engineering at Wake Forest School of Medicine. "MPE can also severely impact quality of life as it causes breathlessness, pain, weight loss and reduced physical activity." According to Zhao, recent clinical trials involving immune checkpoint inhibitors (ICI) or novel immunotherapies such as anti-PD-1 have shown some encouraging data in patients with MPE. However, only a small number of MPE patients benefit from immunotherapy and many experience immunotoxicity. "Clinical evidence also suggests that MPE comprises abundant tumor-associated immune cells that prevent the body's immune system from recognizing and eliminating the cancer", Zhao said. "This 'cold' immune environment could be a major contributor to the failure of ICI." To mitigate the immune 'cold' MPE, Zhao and his team developed a nanoparticle called liposomal cyclic dinucleotide (LNP-CDN) for targeted activation of an immune pathway called STING, which reprograms tumor-associated immune cells to active anti-tumor ones. MPE is often associated with two distinct compartments within the tumor microenvironment, the effusion and also pleural tumors, which co-exist within the pleural cavity. These two distinct compartments make therapeutic interventions and drug delivery challenging. Upon intrapleural injection in a mouse model, the 'cold' immune environment lessened in not only the effusion space, but also within the tumors. Zhao's team combined LNP-CDN with an anti-PD-L1 immunotherapy, which drastically reduced the volume of MPE and inhibited tumor growth in both the pleural cavity and lung tissue in mice with MPE, resulting in prolonged survival. Zhao's team also tested the nanoparticle therapeutic on human MPE tissue samples, and similar effects were observed—enhanced tumor cell killing by cytotoxic immune cells. "Administered alone or with immunotherapy, this study demonstrates a possible treatment for MPE", Zhao said. "Given the current prognosis of MPE patients, new interventions are needed to not only prolong survival, but also to improve quality of life." The Wake Forest School of Medicine researchers have filed a patent application for the nanoparticle-immunotherapy system. 1 hour ago 0 1 hour ago 0 Dec 15, 2021 0 Dec 15, 2021 0 Dec 14, 2021 0 32 minutes ago 32 minutes ago 32 minutes ago 32 minutes ago 32 minutes ago 32 minutes ago 32 minutes ago Nov 14, 2019 Sep 30, 2021 Sep 29, 2021 Sep 13, 2021 Oct 13, 2021 Sep 17, 2021 Dec 13, 2021 Dec 09, 2021 Dec 07, 2021 Dec 07, 2021 Dec 06, 2021 Nov 30, 2021

Gravitational wave scientists set their sights on dark matter
phys.org
358b2e3114f0c0caf78ba4eee2a3639e
Why you can trust Pocket-lint (Pocket-lint) - If you're trying to figure out which is the best smartphone to buy right now, you've arrived at your destination. Below, we've ranked and rated the top performers from our extensive phone reviews into one definitive list. Whether you typically prefer Apple's iPhone, want to check out the latest Samsung flagship or fancy something different from the Android realm, we have the answer to which phone should be at the top of your wishlist. If you already know which phone operating system you'll be going with, you may find it easier to zoom in on our best Android phone or best iPhone guides. And if the prices of the picks below are a little steep, you may want to consider checking out a mid-range smartphone. For those just getting to grips with what's out there, though, we should note that it's a great time to invest in a new phone. We've recently seen the launch of the iPhone 13 and the Google Pixel 6 ranges, which added to Samsung's Galaxy S21 series, and the OnePlus 9 family that arrived earlier in 2021. No matter which you eventually opt for, you'll likely need a reminder of the most important things to consider when buying a new smartphone, as well. That's why we've included a section below our picks with some FAQs. As with every buyer's guide, the picks below are the result of countless hours of testing by the Pocket-lint team. However, a phone's performance isn't the only thing that we consider when putting together these rankings; we place a strong emphasis on the price tag and overall value of a device, too. Our picks change regularly, given that new phones launch all the time, but below you can find the latest rankings. What are the best smartphones? Currently, the Google Pixel 6 Pro is at the top of our list. However, we also recommend checking out the Apple iPhone 13 Pro, Samsung Galaxy S21 Ultra, OnePlus 9 and Apple iPhone 13. Our Top Pick: Best Smartphone Pocket-lint Google Pixel 6 Pro squirrel_widget_6166075 For Top-tier camera performance Bold design Against Slightly chunky Not especially fast charging We've seen plenty of Pixel phones enter the market over the years, but none have quite managed to live up to typical expectations of a flagship device. That's completely changed with the Pixel 6 Pro. As ever, Google has provided a camera and computational photography system that is, in our view, best in class. However, the stakes have been raised here primarily due to the asking price, which is low enough, we expect, to make a lot of competitors second guess themselves. With the 6 Pro, there's a real sense of confidence and completeness. The design is bold, the display is crisp, the speakers are excellent and Google's Tensor chip has Android 12 running very smoothly. It is very much on the chunky side, which won't be for everyone, and the charging speeds let it down slightly, but this is an outstanding choice for those who want an Android device. Google Pixel 6 Pro review: A proper flagship phone Smartphones we also recommend For now, the Google Pixel 6 Pro is our pick for the top smartphone available to buy. However, we understand that it may not be one that every user likes the look of - or, indeed, the price tag that comes with it. Here are the other options we currently recommend checking out. Pocket-lint Apple iPhone 13 Pro squirrel_widget_6072339 For Finally offers a 120Hz display Improved battery life Camera is simply brilliant Against No big leaps from iPhone 12 Pro Heavy users may still challenge the battery If the 'standard' iPhone 13 is the right device for most people seeking an iOS device, the iPhone 13 Pro is the model for those who care just that bit more about their phone's performance. If you want a true flagship experience from Apple, this is it. That's not to say it does a great different to last year's equivalent - it doesn't - but it does still refine enough aspects to make it a compelling upgrade for those with a model that's at least a couple of years old. Battery life is improved, giving you around 90 minutes more than iPhone 12 Pro, and Apple's ProMotion adaptive refresh rates provide much smoother scrolling. The notch is still there, of course, but its reduction does also makes the overall experience feel just that bit better than last year. We'd suggest power users will still be able to drain down this battery fairly quickly (like pretty much every other device, iPhone 13 Pro does struggle under pressure), but, generally, this is the most refined iOS experience you can buy. Naturally, all of this also applies to the Pro Max variant, too, since they are essentially the same experience in a different shell. Apple iPhone 13 Pro review: A lesson in refinement Pocket-lint Samsung Galaxy S21 Ultra squirrel_widget_3816752 For Superb build and display Camera performance is elite Against Battery life slightly lets it down Though we enjoyed our time testing all of the Galaxy S21 models, the Ultra is comfortably the most complete, flagship offering from Samsung. It addresses the lack of identity with last year's equivalent, boasting a more premium build, improved cameras and a better display. Providing you can stomach the lofty price tag, there's just no denying this phone's brilliance. Speed and performance are second to none, the display is one of our favourites among the flagship contenders and the camera performance comes closest to Google's offering. Battery life, as you'll also find with pretty much every phone, can suffer slightly when put under serious strain, but, aside from that, it's difficult to fault the overall experience. If you're requiring the best of what Samsung has to offer, you won't be disappointed. Samsung Galaxy S21 Ultra review: The top dog? Pocket-lint Apple iPhone 13 squirrel_widget_6072310 For Great display and camera Battery life is improved over iPhone 12 Against Misses out on some flagship features The iPhone 13 lineup is once again made up of four phones - and, thankfully, each are still very defined for different types of user. The 'standard' model brings everything you would expect from the latest iPhone release - and, in short, that means new integrations without wholesale changes that make it a must-upgrade. The notch is still present, although it's now been shrunk down, and Apple has made the usual incremental (but still meaningful) improvements to battery life, display and camera performance. You do miss out on typical 'flagship' features, such as Apple's adaptive refresh rate, ProMotion, and the presence of a telephoto zoom lens, which is a shame, but it obviously has a reduced price to reflect this. Since the iPhone 13 is identical to the iPhone 13 mini in pretty much every way besides size, we'll also lump this in as part of this pick, too. While the iPhone 13 is the iPhone for almost every type of user looking for an Apple handset, though, only those who really crave a smaller device should look into the iPhone 13 mini. Apple iPhone 13 review: The iPhone for everyone Pocket-lint OnePlus 9 squirrel_widget_4335174 For Flagship in disguise Superb wired charging speeds Finally gets wireless charging Against Not the most premium build No dust or water rating Though OnePlus does have a Pro version to consider, it's actually the standard OnePlus 9 that we favour this year. You get flagship-grade hardware with a slight discount on the usual top-end price, and that's reason enough to consider it as one of the top smartphones to buy. Some corners have been cut to bring that price down - chiefly, the plastic frame and chunky build - but, on balance, we feel that the compromise is worth it. It features two flagship cameras on the rear, finally introduces wireless charging (with very fast wired charging that can provide a 0-100% charge in around 30 minutes) and offers speedy performance that we're not sure can be beat. It doesn't quite have the sleek design of the Pro model, as we say, but it does stay consistent with the classic OnePlus experience of getting great value for your outlay. OnePlus 9 review: A flagship in disguise Other products we considered We know full well that the phones above may not be enough to cover each person's taste and budget, but we're also determined to keep this list as concise as possible so you can receive a snapshot of what we believe to be the very best phones available right now. In the process of ranking the best smartphones, we spent hours testing and researching. We always consider a number of factors when it comes to recommending phones, and try to apply the same criteria when a new device is being considered for inclusion. It's not all judged on our testing, either - we also try to factor in consumer reviews, brand quality and value. In order to provide some context to our decision making and testing, as well as to give you more suggestions of smartphones in the same ballpark, below are the devices that haven't quite made it into our top picks. Oppo Find X3 Pro Samsung Galaxy Z Flip 3 iPhone 12 Pro Samsung Galaxy S20 FE Xiaomi Mi 11 Apple iPhone 12 Sony Xperia 5 III Samsung Galaxy Note 20 Apple iPhone SE (2020) How to choose a phone When looking for a new flagship phone, there's a lot to consider. Below, then, we'll have some advice on what you should be looking for in each of the key hardware areas, as well as whether an iPhone or Android phone is right for you. What is the latest iPhone? The 2021 family of Apple's smartphone is the iPhone 13. Like in previous generations, the iPhone has a number of models to choose from - mini, standard, Pro or Pro Max - but the experience is fairly similar across all the devices. That's true of older iPhone models, too, with strong support on the software front and consistent use of design for several generations of devices. That means that if you buy the iPhone 13, for example, you know it's going to be supported for many years. You also know that the hardware features on it aren't going to change drastically the next year, as Apple looks for consistency across its devices. That also means that buying an older iPhone model remains a good option, and why we considered both the iPhone 12 and iPhone SE for this guide. Both will save you money and you won't miss out on many features compared to a newer equivalent. Is Android better than iPhone and iOS? Android's big advantage over Apple is the wide variety of options. There's a greater range of manufacturers, meaning many different price points and designs, but all with the familiarity of the underlying Android software, so there's no real learning curve when it comes to using it. Android manufacturers are often more aggressive with new technologies, pushing new camera features in advance of Apple, but often only keep a design for one year, before releasing a new model that's different. Android also isn't as consistent with software support. Although most devices will get two or three versions of Android, the timescales are never as tight as they are for Apple - but prices do fall faster, so good deals on newer models are frequently available. Displays and sizes The display will define the size of the device you get. Larger displays are great for consuming content, ideal for watching TV or movies and often preferred by gamers. But larger displays mean a bulkier phone - and you might find it's just not as practical to use. Many manufacturers, however, make the biggest phone their best phone. Not all flagship devices offer top resolutions of Quad HD or 4K, with some sticking to a resolution that's ample, like 1080p. That's fine, though, as you have to look really closely to see the difference in the detail. What's more important is display quality. With most flagship phones offering an OLED display, there aren't huge differences, but some offer curved edges which can make a larger phone easier to use. What's emerged as a more attractive option more recently is the refresh rate. Top phones are now pushing 120Hz in an attempt to make all content look smoother. It's not just about gaming, it's about supporting scrolling in apps and home screens, too. Core hardware and storage Flagship phones will typically have the latest hardware in them. While Apple offers its own hardware, Android chooses from a range of suppliers - but many offer Qualcomm. Samsung will use Exynos and Qualcomm, and some might range into MediaTek - although this is usually reserved for mid-range or entry-level devices. Storage is important, too, obviously. Low storage will bring the price down, but fewer and fewer manufacturers are offering microSD card expansion these days. That means you need to buy a device with enough storage - considering that the option of 4K and now 8K video is using up more storage than ever. Of course, cloud storage is a lot more integrated these days, but remember that nothing is free - if you want to store a lot of photos, you'll have to pay for it. Cameras Cameras are where phones can differ the most, and, often, the camera is the most discussed aspect of any phone. Flagship devices have the best cameras. From Apple to ZTE, top phones have more or better cameras. The most important thing to consider, however, is a good main camera. If the main camera takes good photos, that means most of your pictures will be good. If you can't get a good normal photo from it, it's no use having lots more cameras that also give you weak photos. Ultra-wide angle is easy to use and creates great effects, telephoto lenses get you a lot closer - but the quality of telephoto cameras varies significantly. Periscope lenses are becoming more common, meaning 5x and 10x zoom is now a great option on some models, as well. But also remember that megapixels don't automatically make a better camera. Many mid-range phones use a high-resolution main camera and result in poor photos. More important is how the images are processed, with AI and computational photography now able to make a huge difference over the core hardware. There's always a lot of gimmicks, too - pro modes you'll never use, capture options you'll never bother with. The most important thing remains the point-and-shoot performance, as that's what you'll use most of the time. Battery life Flagship phones often aren't the best performers when it comes to battery life. Designed for performance, the aim is to deliver the best experience, not to keep your phone alive for a week. There will always be phones in the mid-range that perform better - lower power, smaller display, lower resolution or lower brightness - along with a physically larger battery, to outlast flagship phones. But faster charging means that, with the right charger (which you might have to buy separately), you can get your phone back to full charge in no time at all. Is it easy to switch from iPhone to Android? Switching between Android brands is easy - as long as you're backing up to Google - and switching between Apple and Android isn't too hard, either. Sure, there are some Apple services you can't get on an Android phone, like iMessage, but on the whole, most apps are the same. If you're already embedded within the Apple ecosystem, you'll likely be convinced to stay there, but, it's worth looking at where you save your data and what services you use, as third-party options make switching platforms a lot easier. You can also check out or guide to Samsung Smart Switch, which lets you easily jump from iPhone, as well as our wider Android v iPhone comparison. More about this story Every smartphone in this list has been tested extensively in real-world scenarios, just as you would use one in everyday life. As part of our dedicated phone reviews - and also for these buyer's guides - we weigh up exactly how the current crop of devices stack up against each other, and have done so for more than a decade. As we've hinted at already, there are myriad considerations when ranking different smartphones. Design, features, operating systems, privacy, camera performance and value are all incredibly important, and things we rate in each individual device. Ultimately, it's impossible to deliver a list that works for every type of user, but we use these 'measurements' and the opinions of the experts on the Pocket-lint team in order to determine a select crop of phones to recommend. What we always tend to avoid when compiling these picks are in-depth spec comparisons and marketing jargon; we just want to provide an easy to understand summary that gives you an idea of what each phone is like to use. Our verdicts are concise, but this is purely in the interest of brevity. Rest assured all the things on this list have been fully tested. Writing by Chris Hall. Editing by Conor Allison. Originally published on 16 April 2013.

Best smartwatch 2021: Top Android and iPhone wearables for every budget
pocket-lint.com
b6a06a3ae5868461331463f5091445ec
December 16, 2021 report A team of researchers from the University of Malta and the European Synchrotron Radiation Facility in France has developed a new segmentation method for viewing the inside of mummified remains. In their paper posted on the open access site PLOS ONE, the group describes their new technique and how well it worked when tested on mummified animals. In years past, if archaeologists wanted to know what a wrapped mummy looked like, they simply cut the wrappings off and had a look. Of course, that approach damaged mummified remains, which is why it is no longer used. Instead, researchers have turned to X-rays or CT scans. Unfortunately, the results leave much to be desired. To improve the images, researchers have recently used deep-learning algorithms trained on imagery of mummified remains. And while the results have been quite spectacular at times, the process is long and drawn out and difficult. In this new effort, the researchers tried a new approach that entails much less work—using classical machine learning as a processing aid. All of the techniques to image the inside of mummy casings are based on segmentation, in which parts of images are broken down into voxels (3D pixels) on a slice-by-slice basis—each is then assigned to a certain characteristic, such as soft tissue or bone. Once such assignments have been made, an algorithm pieces the voxels together to create an image. Noting that the complexity of current systems is due to the slice-by-slice analysis of the deep learning systems, the researchers instead used classical machine learning because it could be taught to look at 3D data as a whole and to identify parts in new imagery that it had learned from studying older images. Testing of the system using mummified animals showed it to be nearly as good as those based on deep learning algorithms—they found it to be 94 to 98 percent accurate as compared to 97 to 99 percent accurate for conventional systems. They note also that their system could be scaled for use in other applications such as paleontology and medical imaging. © 2021 Science X Network 1 hour ago 0 1 hour ago 0 Dec 15, 2021 0 Dec 15, 2021 0 Dec 14, 2021 0 37 minutes ago 37 minutes ago 37 minutes ago 37 minutes ago 37 minutes ago 37 minutes ago 37 minutes ago May 08, 2017 Dec 01, 2021 19 hours ago Nov 23, 2021 Oct 19, 2021 Sep 23, 2021 18 hours ago Dec 15, 2021 Dec 14, 2021 Dec 14, 2021 Dec 13, 2021 Dec 09, 2021

Stem cells organize themselves into embryoid
phys.org
6bcf64cb804269ae6bda91bdfb3cf673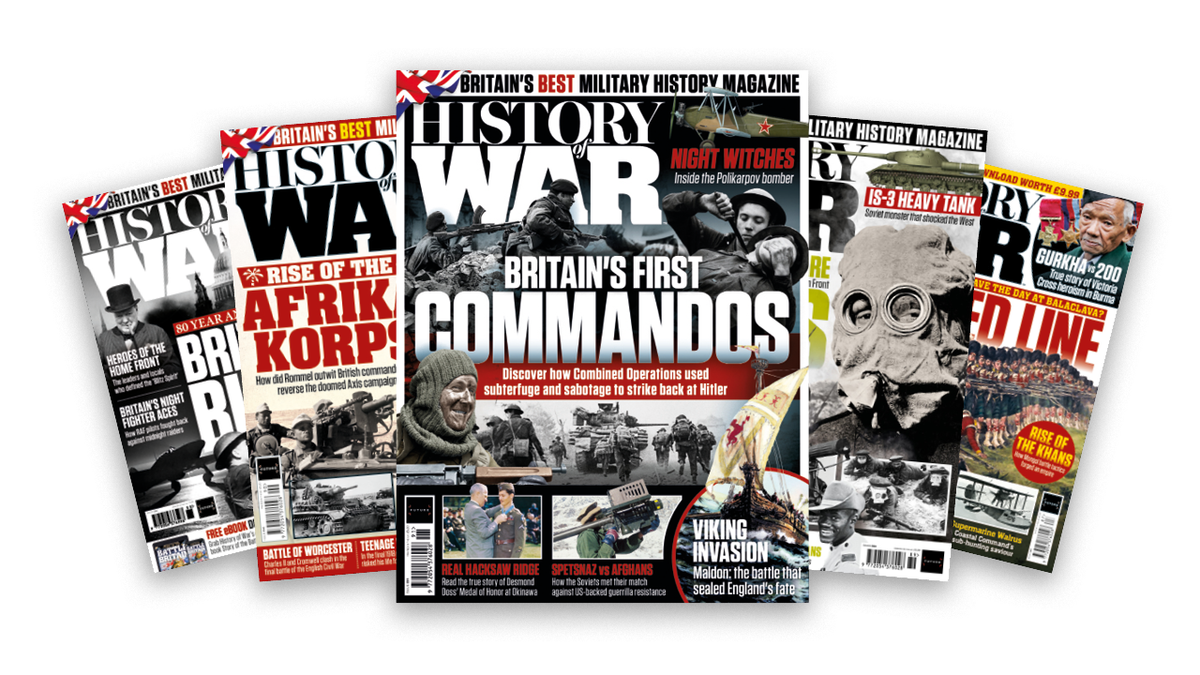 From the military conquests of Ancient Rome, to the high-speed dog fights of the Second World War, History of War magazine takes you through the stories, strategies, heroes and machines of armed conflict across the centuries. In each issue, History of War brings you some of the most astounding and inspiring stories from conflicts from all eras of history. Inside you'll also find exclusive, in-depth interviews with war veterans, as well as expert analysis from some of the world's leading military historians. Below you can get a FREE issue of History of War magazine. If you like what you read, why not take out a subscription today and save 33% this holiday period? History of War magazine regularly features interviews with war veterans, passing on their unique memories and connecting you with their incredible first-hand experiences of combat. Each issue, the Operator's Handbook feature takes you inside the greatest military machines to grace the battlefield; plus our Great Battles feature recounts the most critical clashes from across the centuries. OFFER: Save 50% on a History of War subscription History of War has you covered no matter which period of military history you are passionate about — from the conquests of Ancient Rome to the battlefields of the Second World War. Take advantage of this fantastic half-price off for Cyber Monday 2021! OFFER: Save 50% on a History of War subscription History of War has you covered no matter which period of military history you are passionate about — from the conquests of Ancient Rome to the battlefields of the Second World War. Take advantage of this fantastic half-price off for Cyber Monday 2021! View Deal

Holiday sale: Save up to 39% on All About Space magazine, plus read a free issue here
livescience.com
298541f4e2006a8e4f0bd4f8765d54b2
Pokemon Go is capping off its Season of Heritage in February with a Pokemon Go Tour: Johto event. Much like the Kanto Tour that took place earlier this year, the Johto Tour event will let you choose between Gold and Silver "experiences", with different Pokemon spawns and other features depending on which version you choose. Here's everything you need to know about the event. The Pokemon Go Tour: Johto in-game event runs globally on Saturday, Feb. 26, from 9 a.m. to 9 p.m. local time. The following day, Feb. 27, the game will hold in-person events at three locations around the world. The venues are as follows: A ticket to attend a live event costs $25 and can be purchased on the Pokemon Go Tour website. Attendees will be able to explore real-world themed habitats and take advantage of other perks and bonuses, including exclusive Special Research tasks, double candy for hatching eggs and catching featured Pokemon, and a special in-game medal. You can read more details about these live events on the official Pokemon Go blog. While some aspects of the Johto Tour event will be open to all players, there will also be exclusive features for ticket holders. You can purchase a virtual ticket for the event from Pokemon Go's in-game shop right now for $12. Ticket holders will gain access to an exclusive Masterwork Research line, along with other features during the event. As an added bonus, everyone who purchases a Johto Tour ticket before Jan. 10 will also get access to this season's January and February Timed Research tasks. If you miss that deadline, you can still get February's Timed Research by purchasing a ticket by Feb. 10. As mentioned, ticket holders will be able to select between two different event experiences: a Gold version and a Silver version. A handful of exclusive Pokemon will appear in the wild when you use an Incense depending on which version you choose, and you'll have a greater chance of encountering certain Shiny Pokemon. You can see the list of version-exclusive monsters below: Gold version Silver version On top of that, ticket holders will encounter every other Johto Pokemon during the event, regardless of which version they choose, and there's a chance they could be Shiny. There will also be an event-exclusive Special Research story that culminates in an encounter with the mythical Pokemon Celebi. In addition to the featured Pokemon, ticket holders will be able to take advantage of some in-game bonuses. Pokemon eggs will require a quarter of their normal distance to hatch, and you'll earn two times the usual amount of candy for hatching eggs. You'll also receive extra candy for catching Johto Pokemon. Finally, all ticket holders will receive an exclusive in-game medal. Players who don't purchase a Pokemon Go Tour: Johto ticket will still be able to enjoy some of the event's features, including some Johto Pokemon spawns and Timed Research tasks. Additionally, Pichu, Cleffa, Igglybuff and Togepi will hatch from 2 km eggs you receive from PokeStops during the event. In the meantime, Pokemon Go's Dragonspiral Descent event is currently underway until Dec. 12. As part of the event, you have your first chance to catch the dragon Pokemon Druddigon in the game. You can catch up on everything else happening in the game this month in our Pokemon Go December events roundup.

Today's highlighted deal comes from our Lifestyle section of the Neowin Deals store, where you can score a 3-Pack of MrBeast + MSCHF Everyone Gets A Car for $99. EVERYONE GETS A LAMBO… BUT WHAT SIZE LAMBO? The catch is you won't know if you'll receive a 1/64 diecast, remote controlled, ride'on, or the full-sized Lambo. Everyone Gets A Car! Every purchaser receives a dope collectible 1/64 scale toy Lambo, plus a chance to win a toy RC Lambo, a kids ride'on. or even a real Lamborghini Gallardo or Aventador. You won't know what size until your Lambo arrives in the mail. MSCHF & MrBeast have teamed up to ensure Everyone Gets a Car, and to give away 2,000+ in prizes: MSCHF MSCHF is a next-generation street art collective that's been described as "Supreme for the internet," and compared to Warhol and Banksy. MSCHF creates products and experiences that mashup hypebeast culture, art, luxury fashion, and social commentary. MrBeast MrBeast, a.k.a. Jimmy Donaldson, is an American YouTuber, entrepreneur, and philanthropist. He is regarded as being the first to create a YouTube video genre centered on pricey stunts. He currently has 75.2 million subscribers on his main channel and has over 13.2 billion views. Important Details For the full terms of this deal, and other pack sizes (between 1 and 10) please click the link below. That's OK, there are other deals on offer you can check out here. Get a Chance to Win from 25 Cents to a Million Dollars! Just Complete This Puzzle, Scan the Code, & Try Your Luck. Neowin Deals · Free eBooks · Neowin Store Disclosure: This is a StackCommerce deal or giveaway in partnership with Neowin; an account at StackCommerce is required to participate in any deals or giveaways. For a full description of StackCommerce's privacy guidelines, go here. Neowin benefits from shared revenue of each sale made through our branded deals site, and it all goes toward the running costs.

The next batch of SpaceX Starlink satellites leaves this planet via California early Friday. Information provided by SpaceX to the operator of Celestrak, a satellite-tracking software program, indicates that Elon Musk's rocket company intends to send 52 more of the latest generation of its flying broadband routers into low-Earth orbit. Most Starlink and other SpaceX launches take place from Cape Canaveral, Florida, but this mission will be the odd one that blasts off from Vandenberg Space Force Base in California. The Falcon 9's flight path will hug the Pacific coast as it boosts the satellites for deployment from the rocket's second stage about 15 minutes after launch. By that time, the first stage booster should already have completed its landing on a droneship in the Pacific. SpaceX has already shipped over 100,000 Starlink internet terminals to customers around the world. The service is aiming to offer high-speed internet access to just about any location. Musk hopes Starlink will be a key revenue source to fund his magnum opus of sending scores of humans to Mars. If this launch goes off on schedule, it marks the start of some pre-holiday frenzied launch activity for SpaceX. The company is planning a total of three launches in the span of just over four days. The day after the Starlink mission, a Falcon 9 is scheduled to lift a Turkish communications satellite into space, and then another will send a Dragon capsule loaded with supplies and science experiments to the International Space Station early Tuesday. Friday's launch is planned for 1:46 a.m. PT and will be streamed via SpaceX. We'll embed the feed here as soon as it's available. Coverage typically starts about 10 minutes before launch.

The shift to video game streaming has been slow, but developers and platform-holders have been making strides toward the inevitable future. While we certainly aren't where many companies would like us to be, there are a handful of streaming services that are worth checking out. Arguably the most notable is Xcloud (or Xbox Cloud Gaming), a service that allows you to stream Xbox games to your PC, tablet, and mobile devices. It's a fairly new service that has been in the works for quite some time, but it's now available across iOS and Android devices — allowing you to play Xbox games from anywhere. Since this is a new service, you might be unsure of how it works and how to access it on your mobile devices. In this guide, we'll walk you through how to access Xcloud on mobile, including iOS and Android. Xcloud (or Project Xcloud, as it was once referred to) is Microsoft's new streaming service that allows you to play a select number of Xbox games on many devices. This not only allows you to play from wherever but it also eliminates the need for a powerful console. Microsoft wants its audience to play games by any means necessary. The company isn't totally concerned with selling you its consoles. Instead, it wants you to subscribe to its subscription service, which houses a slew of games — many of which are available through Xcloud. This includes new Xbox Series titles, as well as older games from the Xbox One generation and earlier. It's a win-win for everyone. Players are able to access the newest games at an affordable price, while Microsoft brings in revenue without having to create an expensive piece of hardware. Granted, the company is still in the business of making consoles for now, but systems aren't known for generating profits until later in their life cycle. From a business perspective, having monthly subscribers is ideal, more predictable, and, in many cases, more profitable than selling hardware. Because of all this, Xcloud is an appealing service that likely signals the future of video games. If all of that sounds appealing, you're probably considering hopping aboard. Here's what you need to know. Step 1: The first thing is that you must have a compatible controller to play Xbox games via Xcloud. Many controllers will work and can sync to compatible devices that support Xcloud. If you own a modern console, chances are you have a compatible controller such as the DualShock 4 or Xbox wireless controller. Step 2: Controllers from the following companies are functional with Xcloud: For more on compatible controllers, visit Microsoft's website to see the full list. In order to gain access to Xcloud, you'll need to be an Xbox Game Pass Ultimate subscriber. It's $15 per month and gives you access to Xbox Game Pass for console and PC, Xbox Live Gold, and the ability to play games via Xcloud. If you're someone who wants to have a massive library of games to choose from — on the go or from a console or PC — this is the service for you. Just the Game Pass titles alone are worth the entry price, along with the ability to play online through Xbox Live Gold. Game Pass and Xbox Live Gold are separate, but Xbox Game Pass Ultimate bundles them together, giving you lots of value for a low monthly price. The final piece of the puzzle is to make sure you have a compatible device that supports Xcloud. Step 1: You can play from an iPhone, iPad, or compatible Android tablet or phone. On Apple devices, make sure you've got iOS 14.4 or later, along with Bluetooth 4.0. Step 2: USB connections work with some controllers, so refer to the previous section for more info on that. Step 3: As for Android, you'll need Android 6.0 or later and Bluetooth 4.0 to play wirelessly. Step 4: The other thing Microsoft recommends is having internet speeds of at least 10Mbps minimum with 5Ghz Wi-Fi in order to get the most out of your gameplay experience. Therein lies the problem with game streaming, as it's tough for everyone to have internet speeds that can keep up with it. Now that you've got a compatible device, controller, and an Xbox Game Pass Ultimate membership, you'll be ready to start playing! Depending on the device you have, there are a couple of ways you can go about accessing Xcloud. Step 1: Those with iOS devices will need to access their Xcloud games via a browser, so boot up Chrome, Safari, or Microsoft Edge to begin. Step 2: Then, visit the Microsoft website and sign in. Assuming the account you're signed into has Game Pass Ultimate, you'll gain access to over 100 games right from the browser. Step 3: From there, you simply navigate the menu just like you would on an Xbox console. The best thing about this is that there's no need to download anything. All the compatible games are available straight away, assuming your internet can handle it. Step 4: On Android, there's an additional option, but it works similarly to the way it does on Apple. You can either access Xcloud from a browser just like you can on iOS, or you can utilize the Xbox Game Pass app. Either way, the process is the same. Sign in with your Xbox Game Pass Ultimate account and gain access to over 300 games right from your phone or tablet. The list of games is over 300 strong, and it includes many recent releases. We won't go through all of them here, but we will highlight some fan favorites you should definitely try: For the full list, check out Microsoft's site. Keep in mind, this list will grow just as Game Pass has expanded since it launched. And presumably, each and every first-party release will be available through Xcloud.


The maintainers of Go, the open source programming language, announced the release of version 1.18 in Beta 1. This first preview release is now available and can be downloaded directly. The beta release is the first to support generic code using parameterized types, the most significant change to Go since the release of Go 1. With this, certain subtle cases have been postponed to a future release. Additionally, Go 1.18 Beta 1 includes built-in support for writing fuzzing-based tests in order to automatically find inputs that cause the user's program to crash or return invalid answers. This preview release also adds a new "Go workspace mode," allowing the user to work with several Go modules at the same time. CData Software, a provider of cloud connectivity and integration solutions, today announced a $140 million Series B funding round led by Updata Partners. This financing follows a $20 million Series A round also led by Updata Partners in March of 2020, bringing the total amount raised to $160 million. This funding round will allow CData to expand its cloud capabilities, investing in further development of its cloud-native universal platform. Additionally, CData will use this funding to bring new talent in across the organization in order to broaden its global presence. Deque Systems, a software company that focuses on digital accessibility, today announced that axe DevTools Mobile now offers support for both Apple, including support for UIKit and SwiftUI, and Android ecosystems. This allows developers and application owners to integrate accessibility into their whole native mobile development ecosystem. Currently, axe DevTools Mobile tests Apple apps written in Swift or Objective C and Android apps written in Kotlin or Java, with support for Android apps written in JetPack Compose coming in Q1 2022. Axe DevTools in SwiftUI help users integrate accessibility into mobile development processes in order to streamline accessibility testing. "Mobile accessibility matters. The potential for lost revenue is enormous and growing every year. And, with mobile technology becoming critical for industries from retail and business to financial services and healthcare, accessibility has become a core business issue in almost every industry," said Preety Kumar, founder and CEO of Deque Systems.

Fresh from acquiring Boston Dynamics, Hyundai has unveiled a new mobility platform called MobED that "overcomes the limitations of existing indoor guide and service robots." The Mobile Eccentric Droid (ModED) consists of a flat, rectangular bodied riding on four large wheels with independent suspension and 12-inch pneumatic tires. The wheels can all rotate independent of each other and the body can tilt across its four corners. The end result, as the video below demonstrates, is an agile little robot that's capable of transporting difficult loads over a range of terrain types and obstacles. According to Dong Jin Hyun, Head of Hyundai Motor Group Robotics Lab, "We have developed the MobED platform to overcome the limitations of existing indoor guide and service robots while maximizing its usability in cities by dramatically improving the platform's overall mobility." So as well as serving indoors, it looks as though MobED could end up being an autonomous delivery robot at some point in the future. Hyundai refers to the combination of the steering, braking, and altitude controls as the "Eccentric Wheel" drive system. It results in the ability to perform in-place rotation, omnidirectional movement, and posture control for advanced stabilization. ModED can travel at up to 30km/h and has a battery life of four hours using a 2kWh battery. Although availability and pricing for MobED has yet to be revealed, Hyundai will have the robot on display at CES 2022 next month.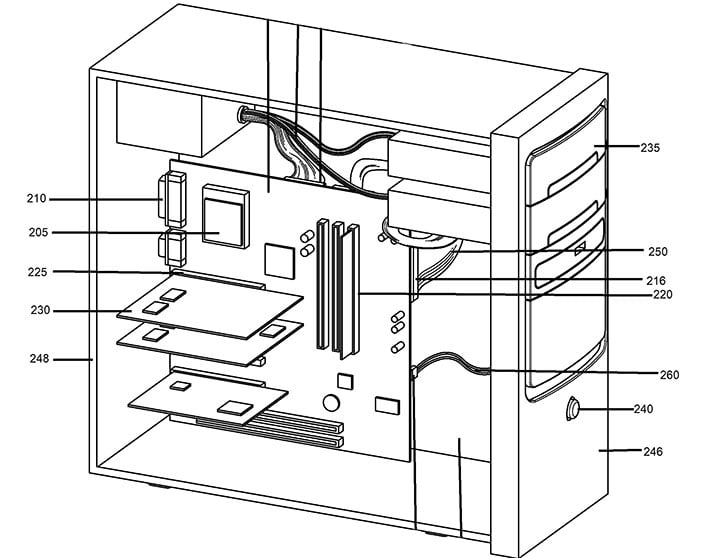 We recently became aware of Gigabyte's beautiful Aorus Project Stealth PC concept, with connectors and cable routing moved behind the motherboard deck, in what seemed to be a truly innovative gaming desktop design with better air flow and an easier build process. It appears, however, that Maingear patented the design 10 years ago and pitched a number of partner on it at the time. So, what gives? Was Maingear ripped off? And is this the new efficient and ultra-clean PC build of the future?06:43 - Meeting Maingear's CEO, Wallace Santos14:01 - Touring The Maingear Facility BITD (Link In Chat)14:33 - What Makes A Maingear PC Different17:24 - Discussing Wallace's Patent24:25 - How Did Partners React To The Pitch?27:15 - "Show Us The Business Case"29:30 - The Reaction To Gigabyte's Leak35:11 - PC Builders Need To Engage With Customer36:03 - What Would This Patent Do To Build Time?40:51 - Have You Continued To Iterate On These Ideas?47:36 - Why Didn't Mobo And Chassis Makers Get On Board?49:21 - What Problems Were Found Building A Prototype?52:50 - Why Aren't We Doing This?56:35 - Was Gigabyte's Leak A Good Thing?58:13 - Tell Us What Else Maingear Is Up To.59:58 - When Will The Shortages End?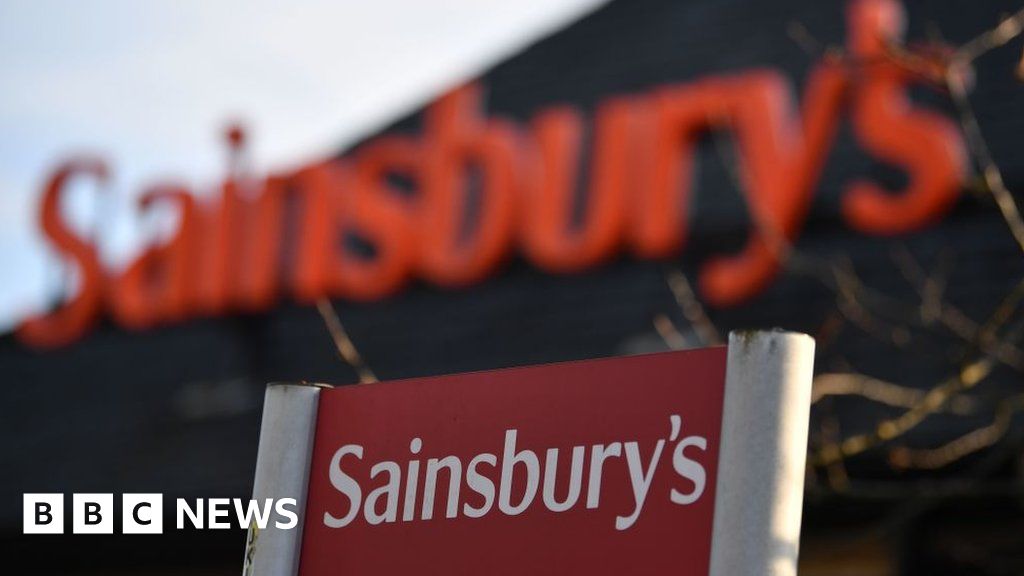 Sainsbury's is among major businesses in the UK and US affected by a cyber-attack on a payroll system provider. On Saturday, Kronos confirmed it was dealing with a ransomware attack on its computer systems. Many companies such as Sainsbury's rely on Kronos to log, store and process the hours employees have worked. The supermarket chain is understood to have lost a week's worth of data for its 150,000 UK employees. But it said they would be paid before Christmas. Valuable data Multiple departments, including payroll, human resources (HR) and accounting are now using historical data and working patterns to make sure employees are paid the correct amount on time. A ransomware attack is when hackers gain access to a computer network and encrypt valuable data, asking for a ransom to make it useable again. A Sainsbury's spokeswoman said: "We're in close contact with Kronos while they investigate a systems issue. "In the meantime, we have contingencies in place to make sure our colleagues continue to receive their pay." Kronos, run by the UKG company, from Massachusetts, supplies a range of cloud payroll services, including an automated payment system. Some services would be offline for several weeks, it said, and customers should "evaluate and implement alternative business continuity protocols". US supermarket chain Wholefoods and carmaker Honda North America use Kronos and were among those affected, NBC news reported. Honda UK told BBC News it was unaffected. A UKG official told BBC News: "UKG recently became aware of a ransomware incident that has disrupted the Kronos Private Cloud, which houses solutions used by a limited number of our customers." It had taken immediate action to investigate and mitigate the issue, alerted affected customers and informed the authorities "We recognise the seriousness of the issue and have mobilised all available resources to support our customers and are working diligently to restore the affected services", UKG added.

In an era where it seems more and more of us want fancy food, drinks, and services at home — and instantly — it may come as a shock that Drinkworks is shutting down operations. Drinkworks is a ready-made bartending machine that's able to deliver custom cocktails at the push of a button. Despite the apparent ease of having a countertop mixologist, Drinkworks says it will no longer be selling new bar machines, and it will stop producing drink pods too, though it will continue to sell off stock on its website and through retailers until the supplies are gone. Apparently aware that a legion of customers may be irate at having shelled out for a pricey machine ($300-350) that will soon cease to be able to execute its only function, the company is launching a reimbursement program. "As the Drinkworks machine will no longer be able to be replaced or serviced, we are offering you the opportunity to receive reimbursement for your system," according to to the Drinkworks website and a special reimbursement page. "This offer is valid until February 28, 2022. Please use your Reimbursement ID, found in your email, to submit a reimbursement claim." Drinkworks was a partnership between Keurig Dr Pepper (makers of the popular single-serve coffee machines) and Anheuser-Busch which launched back in 2018 and made a splash at CES when it was introduced. The company has numerous brand partnerships with the likes of Absolut, Jack Daniels, and Kahlua bringing big-name bar drinks to home sippers. Naturally, if you're still a die-hard believer in your mess-free custom drink mixing solution, you can snap up remaining pod stock and keep cranking out cocktails as long as that lasts. Drinkworks says the shutdown of machine sales was effective as of December 15, 2021.

Drawing is a nearly ubiquitous pastime. People from cultures all over the world have been doing it since before recorded history. We've evolved a lot since the old days. Instead of cave walls, we now have phones, tablets, and computers to draw on. The artist bug can hit anybody and we want to help. Here are the best drawing apps for Android! You can also check out the best drawing apps on iPhone and iPad on our sister site, App Authority. The best drawing apps for Android Adobe Illustrator Draw and Photoshop Sketch are two drawing apps from Adobe. Illustrator Draw features a variety of drawing features, including layers, five different pen tips with various customization features each, and you can even zoom in up to x64 to apply finer details to your work. When you're done, you can export it to your device for sharing or you can export it to your desktop for use on other Adobe products. Photoshop Sketch has a variety of features of its own. Both apps can also work together so you can import and export projects back and forth between the two. They're free downloads and you can get an optional Creative Cloud subscription to unlock more features. ArtFlow is one of the more in-depth drawing apps. Its main claim to fame is the ridiculous number of brushes it provides. You can use one of the 70 brush, smudge, and other tools to make your artwork shine. It also features layers and includes layer blending. You can export to JPEG, PNG, or even PSD so you can import it into Photoshop later. To top things off, you'll have access to Nvidia's DirectStylus support if you're rocking an Nvidia device. It's a solid all-around option for both kids and adults. You can download it for free to try it out. ArtFlow is also free to use if you use Google Play Pass. dotpict is one of the more unique drawing apps. This one lets you do pixel art. It offers up a grid and you can zoom in and move around to create little scenes or people simply by filling in the pixel boxes. You can then zoom out to see your whole creation. The app also includes auto-saving, undo and redo, and you can export your work when you're done. Other than that, it's not too feature-heavy and it stays out of your way while you draw. It's an excellent app for those who enjoy creating pixel art. Ibis Paint is a painting app with a lot of fun features. The app has over 140 different brushes, including dip pens, felt tip pens, actual paintbrushes, and other fun stuff. In addition, you can record yourself drawing so you have a video of how you got there. It does have layer support and you can use as many layers as your device can handle. It even has features for specific types of drawing, such as manga. You can check out the free version with the paid version going for $4.99 as an in-app purchase. It's definitely one of the more serious, in-depth drawing apps. InspirARTion is a less popular drawing app but some people seem to really enjoy it. This one also has a web version version if you want it on multiple platforms. The app has a bunch of features, including various brushes and drawing implements. Additionally, there is a symmetry mode, the ability to import existing images, and you can even pick the color by using colors already on the image. It's not the deepest drawing app on the list. However, it's entirely free and it's definitely good enough for hobby use or getting a quick idea down. LayerPaint HD is one of the more comprehensive drawing apps on the list. It has a bucket ton of features, including pen pressure support, PSD (Photoshop) support, and a layer mode. The layer mode also lets you add a variety of effects to your drawings. It even supports keyboard shortcuts if you have one of those attached to your device. We really only recommend this one for people with larger devices. The various controls and options can take up a sizable portion of the usable space on smaller devices. The main app runs for $6.99. You can buy the older LayerPaint for $2.99. However, based on its last update date, we think that version is abandoned so we don't recommend it. MediBang Paint is one of the better free drawing apps. Its claim to fame is its cross-platform support. You can download the app on mobile, Mac, and Windows. All three have a cloud-saving feature that lets you start your work in one spot and move it to another platform. That's kind of awesome. Additionally, there is a decent number of brushes, tools for both free drawing and comics, and a variety of other fun little tools and add-ons. It's a shockingly good app for what it costs (nothing). PaperColor (formerly PaperDraw) is one of those drawing apps that tries to emulate real life as closely as it can. It carries the basics, such as different brush types so you can draw how you want. What makes it different is its tracing feature. You can import a photo and set it to translucent mode. From there, you can trace the original photograph. That makes it a good way to draw and also a decent way to learn. It's a lot of fun to use, especially if you're an amateur. It's free to download and you can unlock additional features with in-app purchases. RoughAnimator is a drawing app that lets you create animations. Instead of creating a still image that you can export and share, RoughAnimator lets you create full-on animations. You can draw it frame by frame and then string it together at the end to create little cartoons. It includes features to control frame rate and resolution along with some simple drawing tools as well. Finished projects can be exported as GIFs, a QuickTime video, or as an image sequence. It's $4.99 upfront so we recommend you test it out before the refund period is over to see if you like it. Sketchbook by Autodesk has been around for a long time. It's been a long-time favorite for artists looking for good drawing apps. Thankfully, it also comes with a decent set of features. You'll have ten brushes. Each brush can be customized to suit your needs. It also includes up to three layers, six blending modes, a 2500% zoom, and simulated pressure sensitivity. Those who go pro will get all of that along with over 100 more brush types, more layers, more blending options, and other tools. It's a fairly powerful app and it was also designed for serious artists. Recent updates actually removed the price tag so everyone gets everything from the pro version for free. You do need an Autodesk account after a 7-day trial, though.

Various times in 2021 PLACES: Nidderau, Germany; Dhanbad, India; Sequoia Crest, Calif.; Limni, Greece; Suesca, Colombia PHOTOGRAPHERS: Michael Probst; Altaf Qadri; Noah Berger; Thodoris Nikolaou; Fernando Vergara. Scenes from a warming world: In Germany, a train passes a railroad crossing surrounded by floodwaters. In one of India's poorest states — and one of its most vulnerable to climate change — a man climbs a ridge with a scavenged basket of coal against a color-drenched backdrop. In California, a dreamlike tableau unfolds as a man climbs a giant sequoia in an effort to preserve sequoia DNA in the face of encroaching wildfires. In Greece, a man stands off a beach, his legs submerged, and watches a wildfire burn across the water. And in Colombia, a landscape of cracked mud to the horizon evokes a sci-fi world in a far-off galaxy even as it tells the story of a drying lagoon parched by climate change right here on Earth. As the world's climate changes, AP photographers challenged themselves in 2021 to chronicle it in visual ways that will make an impact and get people thinking. Apart, these images do that. Together, they represent a scrapbook of a planet hurtling toward a destiny that, some say, it is simply unwilling to prevent. QUOTED MICHAEL PROBST, Associated Press photographer: "AP photographers around the world covered floods, fires, droughts and starvation last year. And it is clear that climate change and global warming are contributing to some of those catastrophes." For a full overview of the events that shaped 2021, "A Year That Changed Us: 12 Months in 150 Photos," a collection of AP photos and journalists' recollections, is available now: https://www.ap.org/books/a-year-that-changed-us

Ready to add newly discounted purses to your collection? Coach Outlet has a huge deal happening right now where you can get up to 70% off, plus an extra 15% off sitewide. Considering how much Coach Outlet costs without a deal, this offer is the one you don't want to miss. There is a difference between Coach and Coach Outlet. Coach is more expensive, on-trend and is made with durable materials. This, however, doesn't mean Coach Outlet isn't well-made, it's just not the high-end company of the two. Anything at Coach Outlet will still be durable and well-made, but its trendiness is in the eye of the beholder. That said, there are over 700 products available to you to choose from. You'll find totes, crossbody bags, shoulder bags and more. All you need to do is shop for the items you want and you'll automatically get the extra 15% off on each bag you order until Dec. 21. Check out a few of these deals on bestsellers and more:

The new Google Pay app brought with it a lot of annoying design changes and UI quirks, and slowly they've been quietly fixed. Now, Google Pay has finally added a sorely needed search bar for sifting through rewards and offers. Google Pay's rewards and offers tab is full of cashback offers, boosted rewards for referrals, and more – Google even occasionally runs events that can offer various other monetary rewards. In one of Pay's latest updates, though, Google has finally gotten around to adding a search bar to the rewards tab. This means users can easily search through the various offers and cashback rewards in the Pay app without scrolling endlessly for a few minutes. Prior to this change, the only way to find a specific reward or offer in the app was to either scroll until you finally found it, or just hope that Google happened to feature it in the top grid. This change is genuinely useful, as now those looking to buy a product can check Google Pay to see if there's some sort of offer available for that retailer. It's almost crazy to think that Google didn't previously offer a search bar in the Pay app given, well, the company's entire success story is built around having an extremely popular search engine. It wouldn't be the first time a Google product lacked a search bar, though, as Google Stadia lacked the feature for the better part of two years. More on Google Pay: Check out 9to5Google on YouTube for more news:

Over the past 30 years, Microsoft Research has undergone a shift in how it approaches innovation, broadening its mission to include not only advancing the state of computing but also using technology to tackle some of the world's most pressing challenges. That evolution has never been more prominent than it was during this past year. Recent events underscore the urgent need to address planet-scale problems. Fundamental advancements in science and technology have a crucial role to play in addressing ongoing societal challenges such as climate change, healthcare equity and access, supply chain logistics, sustainability, security and privacy, and the digital divide. Microsoft Research is increasing focus on these areas and others to help accelerate transformational change and build trust in technology as it evolves. However, these challenges are too large for any single organization to meet alone. They require broader and more diverse coalitions across the global science and technology community, including businesses, scholars, governments, nongovernmental organizations, and local communities. This year, Microsoft Research hosted the first-ever Microsoft Research Summit, a virtual event that embodied our aspiration to catalyze collaboration and innovation across traditional boundaries. The summit brought together experts from around the world—a mix of speakers from Microsoft and external organizations—to critically examine the way technology can increase understanding and further drive advancement; support creativity and achievement; build a resilient, sustainable society; and open healthcare advances to all while maintaining ethical practices that put people first. This post explores just some of the work that's been done this year by Microsoft Research, alongside its partners and collaborators, to drive real-world impact in critical areas, and our aspirations for further impact in the years to come. Fundamental insights into technology and computing can inspire breakthroughs and new computing paradigms while helping to drive scientific discovery forward. In his plenary talk at Research Summit, Peter Lee, Corporate Vice President, Microsoft Research & Incubations, cited "The Usefulness of Useless Knowledge," an essay published in Harper's Magazine in 1939 by pioneering educator Abraham Flexner. Among other things, the essay stresses the role that curiosity and exploration play in game-changing technological leaps. It's at this root of invention and innovation, Flexner argues, where patience and belief in shared knowledge is key. To make networks in data centers more scalable to future needs, researchers in Optics for the Cloud explored how optical circuit switches could replace resource-heavy electrical switches at a network's core. They demonstrated the system's potential to switch between wavelengths at nanosecond speeds—a necessity for supporting low-latency networks at the scale required—using a microcomb and semiconductor optical amplifiers. A research team moved the bar forward for DNA storage, introducing a proof-of-concept molecular controller in the form of a tiny DNA storage writing mechanism on a chip. The chip demonstrated the ability to pack DNA-synthesis spots three orders of magnitude more tightly than before and results in much higher DNA writing throughput than current systems. AI at Scale continued to gain momentum in 2021. With exponential growth this year, large artificial intelligence (AI) models trained using deep learning are one example of fundamental science where applications in the real world are becoming more ubiquitous. Microsoft Research teams were recognized for advancing the state of the art and developing new multilingual capabilities to build more inclusive language technologies using AI as well as pushing the boundaries of natural language processing (NLP) and computer vision. In June 2021, Microsoft Research's LReasoner system set a new standard for logical reasoning ability among pretrained language models. It reached the top of the official leaderboard for ReCLor, a dataset built using questions from the LSAT and GMAT, two standardized admissions tests. Microsoft Turing's T-ULRv5 achieved breakthrough performance on the XTREME leaderboard in September. A few weeks later, Microsoft Turing's model T-NLRv5 reached the top of the SuperGLUE and GLUE leaderboards. Ultimately, these benchmarks and respective leaderboards help to measure progress toward creating AI that better understands language and better converses with people within and across language boundaries. To understand how quickly these advances are happening, one need only look to Megatron-Turing NLG, the language generation model with 530 billion parameters trained to convergence—a collaboration between Microsoft and NVIDIA. To train the Megatron-Turing model, DeepSpeed and NVIDIA Megatron-LM paired up to create an efficient and scalable 3D-parallel system harnessing data parallelism, pipeline parallelism, and tensor slicing–based parallelism. Beyond this achievement, the DeepSpeed optimization library added a number of features and tools this year, including DeepSpeed Inference, its first foray into improving inference latency and cost using multiple graphic processing units (GPUs). The team also introduced DeepSpeed MoE, supporting five types of parallelism and training 8x larger models when compared with existing systems. Zero-Infinity allowed for scaling of large model training from one to thousands of GPUs, furthering its effort to democratize model training for everyone. These large AI models are impressive in their own right, but it's what they're able to do to support people and democratize innovation that makes them especially valuable. Advances in language technologies resulted in the expansion of Microsoft translation and spelling-correction technologies into over 100 languages, breaking down language barriers in products like Microsoft Bing and Microsoft Translator. The Microsoft Turing Team also introduced Turing Bletchley, a 2.5 billion-parameter Universal Image Language Representation model (T-UILR) that can perform image-language tasks in 94 languages. Meanwhile, researchers from Microsoft Research Asia worked on bridging the gap between computer-language and computer-vision modeling. In October, members of the Visual Computing group won the Conference on Computer Vision (ICCV) 2021 award for their paper on the Swin Transformer. This vision transformer surpasses the state of the art with its high performance, flexibility, and linear complexity, making it compatible with a broad range of vision tasks. With this work, the research team hopes to inspire additional research in this area that will ultimately enable joint modeling between the computer vision and language domains. Research teams in the same lab examined the potential for transformers to find success beyond language and vision, demonstrating the neural network architecture can be applied to graph representation learning. With their standard transformer architecture Graphormer, the researchers achieved state-of-the-art performance in the KDD Cup 2021 graph-level prediction track and topped popular graph-level prediction leaderboards. People are multidimensional, pursuing goals and tasks across different areas of their lives, under a variety of circumstances. Microsoft researchers are dedicated to not only helping individuals accomplish more in their personal, professional, and creative lives, but also to helping them feel more confident doing so. Over the past year and a half, researchers and product teams throughout Microsoft have responded swiftly to workplace challenges and opportunities arising from the pandemic. Supporting organizations in executing hybrid work models, they explored technology as an intermediary between people who are physically in the room and those who are not, with some researchers presenting their findings in a hybrid meeting prototype during Research Summit. Researchers investigated remote and hybrid work from a variety of angles—from longitudinal studies on multitasking behavior to workplace communication insights gleaned using network machine learning—to understand where technology needs to grow to help people thrive under these fluid working conditions. Previous and ongoing work in this area is captured by the New Future of Work Initiative and the annual Work Trend Index. As ML techniques and approaches advance, so does the potential for applications to empower individuals in the workplace and beyond does, too. Research teams are leveraging few-shot learning to help support AI that is truly more customizable to the individual with the ORBIT dataset and benchmark. The dataset and benchmark are inspired by a real-world application for people who are blind or have low vision called teachable object recognizers. The dataset strives to reflect the variance within object types and input quality that recognition systems will encounter in the day-to-day, while the benchmark challenges models to identify objects for single users from a few, high-variation examples. Earlier in the year, at the CHI 2021 Conference on Human Factors in Computing Systems, researchers presented tools and learnings guided by a changing definition of accessibility, one that focuses on helping individuals rise above limitations imposed by a world built to accommodate the majority to realize their full capabilities. Also, members of the Enable Group explored the continuing evolution of Soundscape, an app that uses 3D spatial audio to elevate users' perception of an environment they're navigating. Technology has the ability to not only empower at an individual level but also at a systemic level, emboldening people with tools and support to pursue and achieve large-scale positive change in their communities and society as a whole. Microsoft Research India's Center for Societal Impact through Cloud and Artificial Intelligence (SCAI) was established to extend the lab's research and technologies to create impact across domains such as healthcare and sustainability. SCAI collaborates with social enterprises to augment their ability to make a difference, as has been the case with Respirer Living Sciences. This year saw SCAI and the climate science startup integrate Microsoft Research India's Dependable IoT solution with Respirer's PM2.5 sensors for monitoring kits that are providing real-time air-quality data that is easier to access and understand. Project Amplify, a collaboration between the India lab, Microsoft for Startups, and Accenture, serves as another channel for SCAI to share its resources, helping startups committed to addressing societal and sustainability challenges. In its first year (2020–2021), the initiative supported work in aquaculture, agriculture, and mental health. Meanwhile, the Research for Industry (RFI) initiative connects researchers and industry partners to help a variety of domains—from retail and financial services to energy and entertainment—operate in a dynamic world. The value of such collaboration can be seen by the work already being done in agriculture, where individual farmers are able to preview a suite of technologies developed to bring together low-bandwidth wireless technology, micro-climate prediction using deep learning, and data analysis in Microsoft Azure to improve crop returns and sustainability. In May 2021, Microsoft Research introduced a new societal resilience research agenda. Inspired in part by the rapid development of COVID-19 vaccines and a rising tide of global challenges, it advocates a "reset" between science and society. As we continue to pursue foundational academic advances, we must also accelerate research that addresses societal challenges. Societal Resilience deploys open, adaptable technologies to enable community-oriented, collective problem solving. It drives new tools to help domain experts translate real-world data into evidence (see figure below). This means collaborating across traditional boundaries and engaging people who live where the challenges exist. A new video series looks more closely at the changing nature of innovation and discovering new ways to build resilience. Environmental sustainability is a key focus area for Microsoft Research. We support our customers' efforts to reduce carbon emissions, including our work with Project Zerix, which combines biotechnology, chemistry, and materials science with computer science and engineering to develop more environmentally sustainable materials for the IT industry. Project Eclipse is an example of local collaboration toward building sustainable and resilient cities. It's the largest real-time, hyperlocal air-quality sensing network in a North American city. The Urban Innovation team worked with local partners in Chicago to deploy over 100 low-cost air pollution sensors across the city. The team provided several updates this year, including a new video showing how the system works, plus a demo and related presentation at Research Summit. Technology is driving amazing progress in human health, exemplified by the unprecedented development of testing, vaccines, and treatments for COVID-19. It's important to make those treatments and therapies available as broadly as possible. Microsoft Research supports inclusive and equitable technologies and studies that improve scientific discovery, along with better, more equitable delivery of health care of people everywhere. In 2021, as the pandemic raged, it hit some populations harder than others, including people with limited access to or experience with technology. To lower barriers to health information, Microsoft Research developed the Covid-19 Vaccine Eligibility Bot to help people understand their eligibility to receive COVID vaccinations. The bot is accessible across a range of communication channels and in local languages to serve non-English speakers. Separately, a new partnership including Broad Institute of MIT and Harvard, Verily, and Microsoft will provide cloud, data and AI technology, and access to its global network of more than 168,000 health and life science partners, to help researchers interpret an unprecedented amount of biomedical data to advance the treatment of human diseases through the open-source platform Terra. As with any health-related technology, it's important that new medical AI applications adhere to privacy regulations that safeguard sensitive data. Microsoft Research India developed a framework for secure, privacy-preserving, and AI-enabled medical imaging inference using CrypTFlow2, a state-of-the-art end-to-end compiler allowing cryptographically secure two-party computation (2PC) protocols. CrypTFlow2 may allow developers without cryptography experience to build efficient and scalable multi-party computation (MPC) protocols for inference tasks, dramatically improving health providers' ability to process and analyze sensitive data while respecting privacy. Deep learning and open-source strategies can improve cancer radiotherapy workflows and care. But the learning models are not easily accessible to researchers and care providers. This webinar provides an update on Project InnerEye, which aims to democratize AI for medical image analysis and empower health professionals to build medical imaging AI models. Microsoft Research continued to research and develop new technologies to improve healthcare and access for all. Two examples from 2021 include: Fully realizing the value of technology requires the trust of those it's intended to help. And trust is earned, which is why developing AI responsibly is a key tenet of the Microsoft mission. Researchers at the company are guided by the principles of fairness, reliability and safety, inclusiveness, and transparency, among others, in their pursuit of advancement, and they build and share resources and tools to incorporate those principles into research and development. Those tools include the Responsible AI (RAI) Toolbox and the Human AI eXperience (HAX) Toolkit. Combining error analysis, model interpretability, fairness, counterfactual example analysis, and causal analysis tools, the RAI Toolbox provides practitioners with the means to understand model behavior, identify and address issues, and support real-world decision-making, while HAX provides actionable resources for prioritizing the safety and needs of people throughout the development of human-AI experiences. Understanding the benefits and harms of language models has been of particular interest to the broader research community. In discussing the topic at Research Summit, researchers explored limitations of current task framing in building tech that meets real needs and called for interdisciplinary methods to more effectively study real-world impact. Microsoft researchers also covered a variety of other topics related to cultivating trust in AI systems, including executing responsible AI and identifying, assessing, and mitigating harms in AI systems, as part of the Microsoft Research Webinar series. Microsoft Research also launched a monthly lecture series examining the relationship between technology and the perception of race and its ramifications (for more information, see the section below). New complexity in AI systems and an increased reliance on using data to develop and train those systems brings with it increased requirements for keeping those systems secure. This year, researchers at Microsoft started the Privacy Preserving Machine Learning (PPML) initiative to address the need for preserving individual data privacy throughout the ML pipeline. Differential privacy (DP) is one technique that plays an important role in this initiative. Microsoft Research is pushing the boundaries in DP research with the overarching goal of providing Microsoft customers with the best possible productivity experiences through improved ML models for NLP while providing highly robust privacy protections. Cryptography and privacy researchers are committed to protecting the confidentiality of people's data, and in January, they collaborated with the Microsoft Edge product team to introduce Password Monitor for Microsoft Edge, a security feature that notifies users if any of their saved passwords has been found in a third-party breach. The underlying technology uses homomorphic encryption, a technique pioneered at Microsoft Research, which ensures the privacy and security of users' passwords. Watch For, a technology incubated in Microsoft Research, has been helping to create safe and inclusive digital spaces for Xbox and other platforms. The real-time media content analytics platform traces its beginnings back to the 2017 internal hackathon hosted by Microsoft and has garnered attention as the engine behind HypeZone, gaming's version of NFL RedZone. Watch For is now officially a part of Xbox Family, Trust, and Safety and will continue to help support content moderation and online safety throughout Microsoft. Microsoft Research values its ties to the academic community, and it continued to support research and learning through its fellowship and grant opportunities in 2021. This year, Microsoft Research made changes that enabled our growth and created new opportunities. In January, Ashley Llorens joined Microsoft Research as VP, Distinguished Scientist, and Managing Director of Microsoft Research Outreach. He's helping Microsoft Research achieve its mission of amplifying the impact of research at Microsoft and advance the cause of science and technology research worldwide. Before joining Microsoft, Llorens served as founding chief of the Intelligent Systems Center at the Johns Hopkins Applied Physics Laboratory. In July, Microsoft Research announced the addition of a new satellite research lab in Amsterdam. Building on work being pursued at Microsoft Research Cambridge and Microsoft Research Asia in a larger research effort at Microsoft, the Amsterdam lab will focus on molecular simulation using ML. Distinguished scientist and renowned ML researcher Max Welling will lead the lab, bringing a deep background in physics and quantum computing to the role. By using compute power to run physical simulations, he and the lab's growing team hope to help Microsoft further explore the application of ML to molecular science and uncover its tremendous potential in tackling some of the most important challenges facing society, including climate change, drug discovery, and understanding biology to help treat disease. To confront challenges through research and technology, we're sometimes required to engage in new ways. This year, Microsoft Research started the Race and Technology lecture series, a virtual speaker series designed to foster understanding of, and inspire continued research into, how the perception of race influences technology and vice versa through the work of distinguished academics and domain experts. This series continues through June 2022. In 2021, Microsoft Research broadened its engagement with the larger global research community, and the events we hosted and attended this year provided new and enriching opportunities to engage with our community of researchers. Highlights include the ACM Special Interest Group on Data Communication (SIGCOMM) 2021 in August, where Microsoft was a gold sponsor, and the 35th Annual Conference on Neural Information Processing System (NeurIPS 2021) in December. Visit our event page for the full list of events and conferences in which Microsoft participated. Susan Dumais elected into ACM SIGIR Academy Abi Sellen elected a Fellow of the Royal Society Ranveer Chandra included in Newsweek's inaugural list of America's Greatest Disruptors Sébastien Bubeck awarded Outstanding Paper Award at NeurIPS 2021 Neeraj Kayal awarded Infosys 2021 Prize for Mathematical Sciences For 30 years, Microsoft Research has invested in rigorous scientific research and ambitious long-term thinking. We have made a lot of progress on both foundational and real-world challenges, but our work is not done. In the coming year, we'll continue to build on the foundation we've developed and focus on creating solutions that drive long-term real-world impact, and ultimately help to create a more resilient, sustainable, and healthy global society. We look forward to the breakthroughs that can make that happen. Hear from generations of Microsoft researchers as they reflect on the past and look ahead to the future at Microsoft Research. Explore the 30th Anniversary Generations of Inspirational and Impactful Research panel series to learn more.

It's week 2 of Fortnite chapter 3, season 1, and it comes with a new batch of seasonal quests for you to complete. Many of them are tied to new mechanics such as the tents and Spider-Man web shooters, so you'll likely need some tips for getting through the latest objectives. Here, we'll show you all the new quests, with guides on how to complete each and every one of them in Fortnite. Below are all the new quests for week 2: Be on the lookout for the MK-Seven Assault Rifle which can be found in chests around the world. When you finally find it, you can actually get away with damaging llamas or NPCs to complete this challenge. Simply mark the llama or NPC, which will show you how far away you are from it. As long as you're at least 50 meters away, you'll be golden. Then, make sure you deal 200 damage by shooting several shots. You can complete this by shooting a real player, but it's much more difficult. The hardest part about this challenge is simply knowing where each of these lakes is. Use the map above (thanks, Fortnite. gg) to see where both lakes are. Head to either of them and visit a nearby dock where you'll find either a fishing rod or a harpoon to catch fish. You need to catch three to complete this quest. Above is a map of all web shooter locations. You'll find the web shooters attached to surfaces with — you guessed it — webs. Interact with them, collect the shooters, and you'll be ready to start swinging, even if you aren't wearing the Spider-Man suit. From here, all you need to do is swing a distance of 50 meters. Despite the quest saying "in one" swing, it actually just means you need to travel 50 meters before touching the ground (or any surface) again. You'll need gold bars to buy items from NPCs around the island. Use the map above (courtesy of Fortnite. gg) to see all their locations. We typically recommend avoiding the high traffic areas, so stick to the outskirts if you want to avoid conflict. If you're low on bars, try eliminating players and they'll likely drop some for you. Med-Mists are green containers of spray that heal you. They don't spawn in fixed locations 100% of the time, but you might have some luck finding them around gas stations as floor loot. Worst case scenario, play normally until you come across a Med-Mist and you'll be ready to go. After you've found a Med-Mist, take fall damage and then you can perform the final step. From here, run and perform the slide maneuver and while sliding, use the Med-Mist. This is yet another one you'll likely get through by playing naturally. You'll want to find Epic Rarity weapons, which are purple, but Legendary and Mythic — orange and gold, respectively — will work as well. The nice thing is that you don't have to survive four storm circles in one match, so as long as you get through one, you'll make some progress. When you start, make sure you loot often and you'll eventually come across an Epic weapon. You can also upgrade weapons at the Weapon-o-Matic machines around the world. You can play it safe and simply hide on the outskirts of the map as the storm closes in. Tents can be found around the world as floor loot or set up in random locations. From our experience, they're typically located in open areas around the map, so try to stay away from the busier hubs while searching. Once you come across one, simply place two of your items inside and you'll complete the challenge.

A mentally ill man allegedly raped and suffocated his 83-year-old mother with a pillow in Greece. The 59-year-old killer, whose identity is not revealed at the moment, is alleged to have killed his grandmother also, 28 years earlier. The double murder case revelation has shocked the country. According to the Greece newspaper, ProtoThema, the killer's mother, Victoria Papastergiou died of strangulation, the medical examiner reported. The horrifying incident took place near the town of Grevena, northern Greece on Tuesday, December 14. Authorities have reason to believe that the killer raped Victoria while suffocating her. The findings of the medical examiner also corroborated with the same. According to DailyMail, local reports suggested that the killer even washed and dressed his mother's body to hide the true cause of her death. The man confessed to killing his mother after being arrested. He has now been charged with manslaughter and rape. News website GRTimes.gr reported that the incident came to light after the killer asked the owner of a funeral home in Grevena to conduct the funeral of his mother on Tuesday. He told the funeral homeowner that he found his mother dead in her bed and asked him to undertake the burial immediately and quickly, which was an unusual request. The owner, after having suspicions, informed the officials about the same. An autopsy of the mother's body was carried in Thessaloniki, the results of which confirmed the funeral director's suspicions. The killer allegedly told officers that he committed the crime because he was angry that his mother burned his food. The man in question is also said to have killed his grandmother 28 years ago when he was just 32. However, the manner in which he killed his grandmother was not clear at the moment. He was reportedly declared a psychopath then and spent many years in hospital receiving treatment for his mental illness. When the recent murder came to light, a police officer recollected the previous incident and joined the dots between the two cases. Officers arrested the killer on Wednesday after a long search. He currently remains in custody. Local media reported that he is scheduled to undergo a further psychological evaluation.

As many a Christmas special has taught us, you just can't keep Santa down, and it turns out St. Nick and his elves will be invading Battlefield 2042 after all. As we reported earlier this month, Battlefield 2042 players worked themselves into a lather when a Santa-themed skin for Specialist Boris was discovered by dataminers. A bit Grinchy, sure, but it's understandable that some weren't thrilled about Battlefield 2042 going the Fortnite route with wacky tonally-clashing skins. The official Battlefield Twitter account would eventually step in, saying the skin in question likely wouldn't be used, while also warning cosmetics for single-time use in special modes may also be in the works. Well, we now know why that warning was issued, as "Attack of the Elves" mode has just gone live in Battlefield 2042. This infection-style mode pits a team of Santas wielding Christmas-themed LCMGs against a horde of elves toting grappling hooks and stabby candy canes. Both sides will sport festive skins, but they're different than the one that leaked before and are restricted to the new mode. Nevertheless, fans that were hoping they had dodged the Santa bullet are less than thrilled. Mass Effect Legendary Edition Community Patch 1.2 Fixes Gameplay and Visual Issues Those not in the mood for Christmas cheer can also check out 1942 vs 2042 Conquest, a new version of the 64-player Conquest mode that dropped earlier this week. Battlefield 2042 is available now on PC, Xbox One, Xbox Series X/S, PS4, and PS5.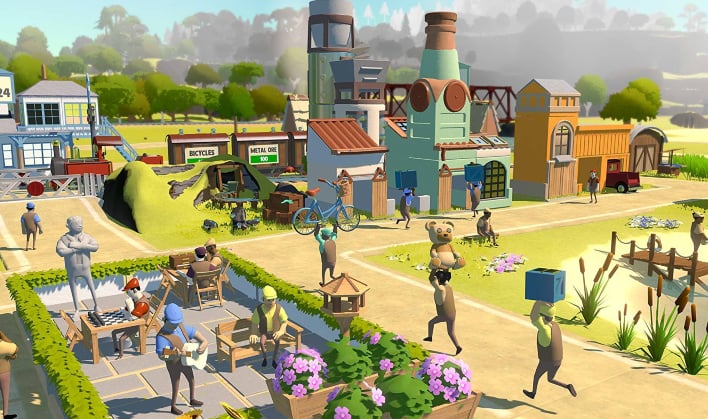 As NFT's and cryptocurrency continue to rise in both popularity and value, game developers are continuing to try and create games to capitalize on them. An unreleased game called Legacy from Peter Molyneux has already sold its majority of available NFT virtual land. Transactions for in-game content is nothing new in the realm of gaming. Gamers have been spending thousands of dollars on cosmetics in games like Fortnite and Valorant that give them nothing more than a gun that glitters or an outfit that shines in return. But it is the use of things such as NFTs and cryptocurrency that are becoming the new avenue for game developers to explore as an opportunity for them, and the gamers who play, a way to make a return on their investment.22cans studio has already sold an estimated $53 million of NFTs for its "blockchain business simulator" Legacy, that was first revealed by Molyneux in 2017. The game incorporates its own version of currency based on LegacyCoin, a newly minted cryptocurrency on the Ethereum blockchain. You can become a virtual landlord by investing in imaginary land with the hope of some day making actual money in return. The game itself was not widely known until the announcement was made about the NFT land sale this past Saturday. Players will be tasked with designing, building and taking care of a company town where the residents work in factories to make the virtual products you invent and sell. Gala Games, the company that owns 22cans, said, "Owning a Land NFT allows you to start your own in-game blockchain business association in Legacy. You will be able to play Legacy, while earning and owning your gameplay. "It may perplex some as to why people would invest in NFT land for a game that has not even been released yet. But what might make people wonder even more, is the fact that nearly all the land available has already been bought. All the land combined that has been purchased so far sold for the equivalent of 14,000 Ethereum, or about $53 million. The priciest purchase so far came when someone bought a London plot, a limited edition of one at Ancient (artificial) rarity, for about $891,000. Hopefully this fine gamer will find a way to turn his Ancient rarity into a money making machine. Before the days of cryptocurrency or NFTs, there was a game that allowed players to make money off virtual purchases. Entropia Universe was launched way back in 2003 by MindArk as a real-economy game. A year after launch, user Deathifier bought a treasure island on Planet Calypso for about $26,500 and within a year had made his money back. Following that success, the MMORPG added new planets and opportunities for players to engage and earn actual cash while they played. With features such as real estate, resorts, pets, malls, and an ATM-style system to cash out in-game earnings. Entrepreneur Jon Jacobs actually mortgaged his home in order to buy a virtual asteroid for $100,000, and then turned that into a profit in 2010 when he sold the upgraded asteroid for $635,000. Players such as Deathifier and others that have made real money playing games like Entropia Universe set the stage for what we are now seeing with games like Legacy. The concept is pretty much the same, with the major differences being in the use of cryptocurrency and NFTs. Deathifier, whose real name is David Storey, predicted in 2005 that "being an Entropia millionaire (would) happen someday." With land sales being what they are already in Legacy, it is not hard to imagine that those who purchased early will have a decent chance at a good return on their initial investment. 22cans is hoping to have a better fate with Legacy than it did with its first two attempts at game development. Its first game, Godus, was able to raise about $690,000 on Kickstarter before it fell off due to a poor reception of it and a spin-off variant called Godus Wars. After dumping that venture, the company attempted a mobile game called The Trail, but it has not done well due to its microtransactions, glitches, and inability to carry over your purchases when you buy a new phone. Godus is still available in early access on Steam, but has not received an update in over 5 years. With 22cans' track record it may be surprising that people are seemingly so quick to buy into Legacy. But when you factor in how many people are trying to make a quick fortune from cryptocurrency and NFTs, it becomes more clear as to why. This new trend in finances and gaming seems to be one that people are willing to take a chance on, and that is good news for game developers like 22cans and Peter Molyneux.

In another move to make the platform more accessible, Twitter is now rolling out auto-generated captions for videos. This will be available on both mobile and web and should support "most languages" as it will roll out globally. However, there are a few limitations and caveats for this feature, some of which will hopefully be tweaked in future updates. This is part of Twitter's efforts to have better accessibility features after receiving criticism for not having a dedicated team which they have since then created. Twitter says that these auto-generated captions will start appearing on new videos that are uploaded on the platform. For the mobile app, the captions will show up on muted videos. You can keep them on even when unmuted by adjusting it through your device's accessibility settings. For the web version, you can use the cc button to turn the captions on and off. Having this feature is of course helpful for the hearing impaired as well as those users that cannot turn the audio on but would like to know what's going on in the video. One of the limitations of this new feature is that the captions are only added to videos uploaded on the platform starting December 15. This means old videos will still not have captions and that will probably not change anytime soon (unless they're able to backtrack and auto-generate for all those previously uploaded videos). You also cannot change or edit the captions and there doesn't seem to be a way to report inaccurate or wrong captions. Hopefully this is something they can change soon too. When Twitter launched Voice Tweets last year, they were heavily criticized for not having captions for this feature. It was then revealed that they did not have a dedicated team for accessibility features. Since then, they've created two teams already and they were finally able to add captions to those voice tweets. They also had live captions included in their audio room product called Spaces. This shows the importance of having a team focused on important things like making the platform be better for all kinds of users. The auto-generated captions are slowly rolling out to Android and iOS users as well as to the web version. If you're not seeing it yet, you'll have to wait a little longer but it is rolling out globally.

Holiday shopping in the modern age brings both the pro and con of having a lot of gifting options available right at our fingertips. This makes holiday shopping easy, but it can also make it overwhelming. Even with all of those options out there, a gift that suits almost anyone — a true no-brainer gift — is still hard to find. But the Ember Smart Mug 2, we feel, comes close. Maybe you are shopping for the coffee lover in your family, or maybe it's the tech-minded friend. The Ember Smart Mug 2 makes an obvious gift for each, and it covers a lot of the people in between. It is a temperature-controlled mug that allows you to set your preferred drinking temperature, keeping your coffee right where you like it from the first sip to the last. It does this with a built-in battery that maintains a 1.5-hour battery life for the roaming coffee drinker, or an all-day charge when set upon the included charging coaster. It even cleans up nicely, as it's safe to hand wash and is submersible in up to 1 meter of water. Smart mugs in general can bring a cool, modern design to one's morning coffee routine, and the Ember Smart Mug 2 is one of the simplest, most elegant mugs out there, making it a great gift for just about anyone. The Ember Smart Mug 2 is even one of the top items to gift yourself, so if you're a creative who can't brainstorm without a cup of joe, or if you just like the quiet morning hours with the crossword puzzle, don't hold back on spoiling yourself with an Ember Smart Mug 2. Decked with tech, style, and convenience, the Ember Smart Mug 2 is made to accompany every morning routine. It blends in nicely, taking a load off in the office break room, accompanying the sunrise on the back deck, and steaming quietly alongside breakfast. It's the ultimate gift for anyone who likes a nice, hot beverage, and is the easy, no-brainer gift we're all looking for this holiday season.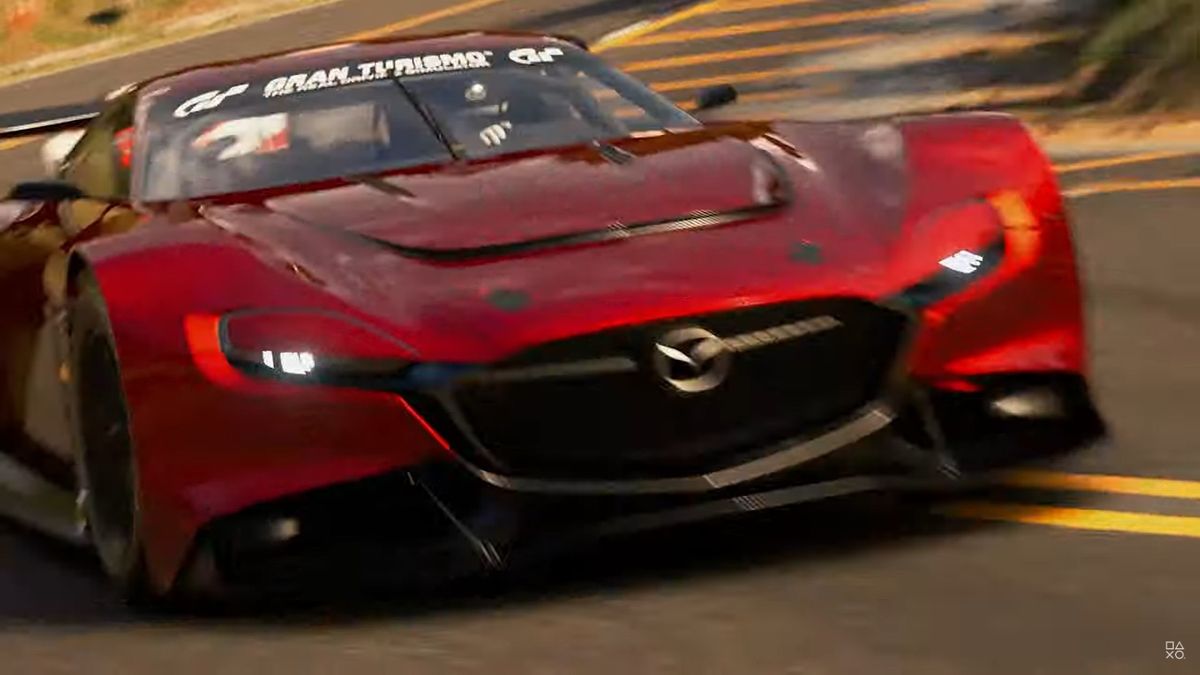 Gran Turismo 7 on PS5 sees the series achieving "a level of realism that's kind of tangible", according to Director and CEO of Polyphony Digital, Kazunori Yamauchi. In a new behind-the-scenes trailer for Gran Turismo 7, Yamauchi explains that the game will take advantage of the DualSense controller 's haptic feedback and adaptive trigger features. One example Yamauchi gives is that the triggers will simulate the brakes on a car. "When brakes are effective to a certain point and they lock up, the resistance of the trigger is canceled", he says in the trailer. Yamauchi also points to ray-tracing, which he says will improve the visuals for the in-game vehicles. He's certainly not wrong; some of the still images of cars shown in the trailer could easily be mistaken for real photographs at a first glance. Yamauchi closes the video out by saying that this "natural feeling" is something the Gran Turismo series has always strived for and he has found it pretty moving to have finally achieved it. As a reminder, the PlayStation 4 version of Gran Turismo 7 will not support any of the features mentioned in the video. While this arguably makes it the inferior version (at least technically), there has been no mention of console-exclusive content. Cross-gen play will also be possible, so PS4 and PS5 owners can play together online. With the PS5 console remaining difficult to get hold of, Gran Turismo 7 releasing on PS4 as well as Sony's latest hardware means fans of the series won't have to miss out on the newest entry. Unfortunately, unlike previous cross-gen releases, you won't be able to upgrade to the PS5 version for free. Sony confirmed earlier in the year that, for future first-party cross-gen titles, you'll need to pay $10 to upgrade from the PS4 version to the PS5 version. This covers both Gran Turismo 7 and God of War: Ragnarok, but not Horizon Forbidden West. The PS4 version for that game can be upgraded for free. This isn't the only complaint some fans have taken with Gran Turismo 7. Following its September trailer, it was discovered that the campaign mode will require a constant Internet connection. Whether or not these complaints will have any tangible impact on Gran Turismo 7's sales when it releases on March 4 remains to be seen.

There's never a good time for a streaming service to lose channels. Not for you, not for the service. But YouTube TV's potential loss of the Disney-owned channels — which, among other things, comprises ABC, FX, ESPN, and of course, Disney — could be devastating for what is believed to be the second-largest live TV streaming service in the United States, with more than 3 million subscribers at one point. The linchpin in this sort of thing tends to be sports — live events whose distribution rights command top dollar. The NFL may be what you think of first when it comes to the sort of thing, with any one of the usual suspects supposedly in the running to carry NFL Sunday Ticket, which lets anyone watch out-of-market games. So, too, is the case when it comes to this latest carriage dust-up. Losing your local affiliate of ABC would be bad enough. (Can you imagine a cable company randomly losing ABC, CBS, or NBC?) Losing all the Disney channels isn't great, especially if you have kids. But losing ESPN in December is the nightmare scenario — a plot point that Disney executives no doubt know full well. College football bowl games begin on Friday, December 17, the day on which the current YouTube TV-Disney agreement expires. There are just two games that day. But 24 hours later, ESPN and ABC will broadcast a combined seven games. While none of the early bowl games would be considered marquee matchups, they're still games that fans and YouTube TV subscribers will care about. In all, there are 44 bowl games between December 17 and January 10, when the college football national championship game will be played. ESPN is the exclusive home to the semifinals and final game. While nothing is for certain, there's almost no likelihood that YouTube TV (and by extension, Google) will let things get that far. The bulk of the bowl schedule comes after Christmas. The semifinal games are among five on New Year's Eve, and the national championship game is on January 10. There's a lot of time between now and then. And while YouTube TV has planned for the eventuality of losing channels by preparing to lower its monthly fee by $15 until a new deal is reached, it's also known for coming up with last-minute agreements, such as it did recently with Roku. This impasse also is different in that it's relatively easy to switch streaming services. There's no new hardware to buy. Just sign up with Hulu With Live TV or Sling or FuboTV, and you're pretty much right back to where you left off. Sure, the channel lineups won't be quite the same. But you'll have ESPN and the other channels that YouTube TV stands to lose. Disney knows this. YouTube TV and Google know this. And it gives everyone that much more reason to reach a deal and save some face — and save the customer churn that would inevitably occur.

If you're in the need of a for the holidays, AndroidHeadlines has you covered. Like we do every single year, we are highlighting some great last-minute gift ideas that you can still purchase and have arrive in time for Christmas. Yesterday, we talked about the, and today, we're talking about the Roborock S6 MaxV. Very different products. We've said this many times since the Roborock S6 MaxV was announced over a year ago, but it is the best option for those with pets in their home. Why is that? Well, there are two reasons why. Firstly, the increased suction. The Roborock S6 MaxV boasts 2500Pa suction power, which is really impressive. That is strong enough to pick up batteries off of the floor. And can be great for getting up all of that pet hair. Even the pet hair you don't see. Secondly, the S6 MaxV has Stereo Cameras and Reactive AI built-in. These cameras are able to view your home and also use AI as well as machine learning to avoid obstacles. It is then able to avoid cables, shoes, scales, and even pet waste. We've heard numerous times that a certain other brand of robot vacuum will run over pet waste and spread it all over the house. That won't happen with the S6 MaxV. Though, funnily enough, it may instead label a lot of other things as pet waste. Like dog toys. The Roborock S6 MaxV can also mop your floors, leaving you with a really nice and clean home. Now as we've mentioned before, everything in this series is on sale. And that is the case with the. It is normally priced at $749, however, you can get it for just $459 right now. Amazon has it marked down to just $499. However, if you clip the $40 off coupon on the page, you can drop it down to $459. Lastly, it will still arrive in time for Christmas!

TikTok is making tweaks to how it recommends videos on the app in attempt to make sure it doesn't inadvertently reinforcing negative experiences. On Thursday, the popular social video app said it's testing changes to avoid showing people too much of one type of content that when viewed as a single video might be fine but that could be "problematic if viewed in clusters", such as content dealing with extreme dieting or fitness, sadness or breakups. "We're also working to recognize if our system may inadvertently be recommending only very limited types of content that, though not violative of our policies, could have a negative effect if that's the majority of what someone watches, such as content about loneliness or weight loss", the company wrote in a blog post. For years, social media platforms like TikTok and Instagram have been criticized for harboring harmful content and fostering anxiety and depression, particularly among teens and younger audiences. In October, TikTok alongside YouTube and Snap faced scrutiny from lawmakers during a Senate hearing focused on keeping kids safe online. TikTok on Thursday said it's also working on a feature to let people block videos associated with words or hashtags they don't want recommended in their For You feed. In September, TikTok released mental health guides and resources designed to support people with negative body image or eating disorders.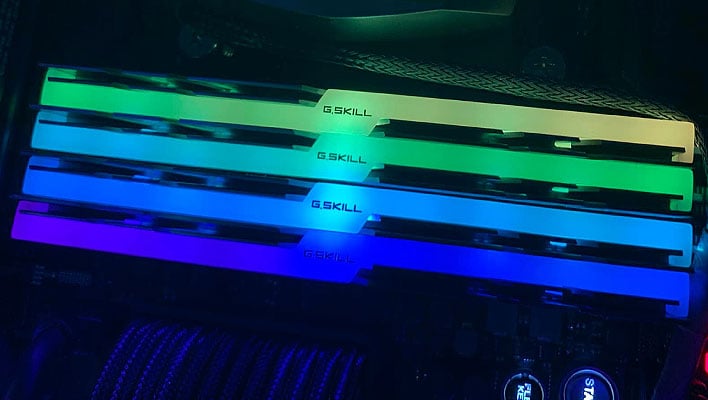 The introduction of Alder Lake has created demand among home consumers for newfangled DDR5 memory modules, but anyone hoping to score a kit will have to pay a premium (compared to DDR4). And that's before factoring in scalper pricing and bundles like the ones in Newegg's Shuffle program. There's some good news, though—DRAM pricing is set to come down a bit. That's according to the analysts at TrendForce, a market research firm that takes a continue pulse of the memory market (including DRAM and Flash). In a report released this week, the firm predicts that the average selling price of DRAM will see a sequential decline of anywhere from 8-13 percent in the first quarter of 2022. "Whereas demand for Chromebooks has noticeably slowed down, demand for consumer and commercial notebooks remains strong. Furthermore, certain components which were previously in shortage are starting to experience improved lead times. Hence, quarterly shipment of notebook computers for 4Q21 will likely surpass earlier projections", TrendForce says. "Looking ahead to 1Q22, not only will the demand side undergo a cyclical downturn, but the sufficiency ratio of PC DRAM will also surpass 3.0% following 4Q21's high base period for comparison", the firm added. The upshot for consumers is that these factors will collectively "result in DRAM prices undergoing a noticeable decline." So in other words, your next PC memory upgrade could be a bit cheaper than you might have anticipated (or you could get more bang for your buck with a higher end kit, depending on how this all actually works out). That said, there some potential caveats. OEMs are purportedly carrying a lower inventory level of DRAM heading into next quarter, which could "curb the price drop" to some degree. Even so, however, DRAM makers have begun shifting some production from mobile DRAM to PC DRAM, so prices are still expected to drop. While that's encouraging, there's another caveat. Even though DDR5 memory pricing is predicted to decline next quarter, it may not be as noticeable as DDR4 because the "penetration rate is still relatively low." Therein lies the gotcha, at least for DDR5 shoppers. As of this moment, Alder Lake is the only consumer platform that supports DDR5. It also supports DDR4, just not in the same motherboard. Given the high premium placed on DDR5 memory kits, some buyers may opt to stick with DDR4 for another round. They may not even have a choice, depending on supply—eBay scalpers had initially been selling DDR5 kits for up to $2,400 on the auction site, which is grotesque. Scalper pricing has adjusted downward, but looking at recently sold kits, paying $750 to $1,000 for a 32GB kit is no bargain. Keep your fingers crossed that supplies improves next quarter.

If you're looking to speed up your editing workflow, few pieces of hardware can make complex masking, brushing and cloning jobs easier than a digital pen. We look at Xencelabs' latest offering, the Pen Tablet Small. The Great Joy 60mm T2.9 offers full-frame users an affordable option for 1.33x anamorphic shooting, while the 1.35x adapter can squeeze that to 1.8x, or turn your regular spherical lenses anamorphic for an even more budget-friendly solution. Apple's flagship M1 Max MacBook Pro offers a combination of performance, efficiency, build quality, and screen quality that you cannot find in any PC on the market, full stop. The DJI Action 2 is an innovative action camera that captures great video and supports with a variety of magnetic accessories. Packing this much technology into such a tiny form factor is an impressive feat, but it comes at a cost. Read our review to get all the details. Exposure Software's latest release, Exposure X7, offers impressive editing performance and great image quality along with a solid feature set that gives Adobe Lightroom a run for its money (but without the monthly subscription). Get all the details in our review. What's the best camera for shooting landscapes? High resolution, weather-sealed bodies and wide dynamic range are all important. In this buying guide we've rounded-up several great cameras for shooting landscapes, and recommended the best. If you're looking for the perfect drone for yourself, or to gift someone special, we've gone through all of the options and selected our favorites. What's the best camera for around $2000? These capable cameras should be solid and well-built, have both speed and focus for capturing fast action and offer professional-level image quality. In this buying guide we've rounded up all the current interchangeable lens cameras costing around $2000 and recommended the best. Most modern cameras will shoot video to one degree or another, but these are the ones we'd look at if you plan to shoot some video alongside your photos. We've chosen cameras that can take great photos and make it easy to get great looking video, rather than being the ones you'd choose as a committed videographer. Although a lot of people only upload images to Instagram from their smartphones, the app is much more than just a mobile photography platform. In this guide we've chosen a selection of cameras that make it easy to shoot compelling lifestyle images, ideal for sharing on social media.

Digital privacy and protection are some of most individuals' biggest concerns when online. Everyone's heard of those internet horror stories where hackers retrieve important details and steal an individual's identity or max out their credit cards. While the population has become digitally native and more educated on online protection, there are new challenges that must be tackled constantly. Being tracked or hacked could be an abstract concept to some, as they may not feel the effects of an attack. Unlike the example of your personal identity and credit card information being stolen, the bigger threat is online platforms selling and using your personal data without your permission, as it's rampant on most websites. So how does a VPN help protect or prevent you from getting into these situations? Our best VPNs page lists some of the most secure and reputable VPNs on the market, yet not many people actually know what goes into protecting them online. Currently, a VPN is the best tool a common internet user can equip to protect themselves and stay anonymous online. So, if you've wondered how a VPN can protect you and if you can be tracked or hacked while using one, read on to find all the answers to your questions. What exactly does a VPN do to help protect you online? All you do is press the "on" switch and browse the internet as normal on the user end. Behind the scenes, however, your connection goes through an array of protocols that help encrypt and obfuscate your digital presence. In its most basic form, a VPN takes your IP address (that is used to connect to the internet) and encrypts it, which shields your online activity from intrusive third parties, intruders, and even your own ISP (Internet Service Provider). On top of that encryption, while you're connected to the internet via a VPN, there are no logs of your activity, so it's as if you were never really connected to the internet — there are no traces of identifiable information that can lead back to you. Here's what happens when you connect to the internet without a VPN. You enter a website address into the browser, and your ISP signals your router to direct your internet traffic to that website. Your ISP assigns you a unique number, also known as your IP address, that is essentially your "digital passport" it may contain information about you such as your address, telephone number, email, and the ISP you use. Many, if not most, modern websites use your IP address and plant cookies on your computer to retrieve more specific information about you to keep a profile on you that they can use to advertise products and services to you or sell your data to third parties. If you don't think that sounds very secure or private, you'd be correct. When you use a VPN, you connect to the VPN provider's servers, and your internet traffic passes through the VPN's internet connection, where it has a pool of other connections all doing the same thing as yours. This is one tactic that helps hide and obfuscate your IP address, and since your connection is muddled with a bunch of others on the VPN's server, your IP address now appears as the VPN's to third parties and ISPs. VPN providers also do not store or log any identifiable or sensitive information like form information, history, or cookies. Truthfully, even the most secure servers and connections can be tracked. Tracking is significantly easier than hacking but does not reveal as much harmful information. Your information is more easily tracked if the intruder knows what they're looking for. If you're a high-profile individual or someone with extremely determined and high-tech enemies, then it's technically possible to be tracked even with a VPN connection, although extremely hard. The truth is that it's incredibly time-consuming and expensive to go through all the data and digital information needed in order to locate your specific connection. Therefore, most ISPs or third parties won't bother if you're protected behind a VPN. If you don't want to be tracked while using a VPN, it's paramount that you use a paid, premium VPN provider. Free VPNs make their money through in-app advertisements and sometimes through selling your data. A free VPN may encrypt your internet connection and protect you from online threats, but it might not have no-log policies. If you're worried about being tracked, then check to see if your VPN provider has a no-log policy. If it doesn't, then it's a major red flag, and you should consider another provider. Using a premium VPN is also extremely important for those in dangerous or censored countries. If you regularly access websites that are considered illegal or blocked in those countries, then those governments have reason to target and track you. A good VPN operates in a neutral country that does not cooperate with any government and has no personally identifiable information to provide. Most of the time, VPNs are a collection of servers rather than a centralized entity. Imagine a hacker trying to hack a single connection only to find out that it's in fact a million connections. Again, while technically hackable, the number of resources needed to hack a VPN connection successfully is immense. Additionally, as previously mentioned, most high-quality VPNs have strict no-log policies. The servers the VPNs run on technically store minimal amounts of data required to connect to the internet, but every time you disconnect from it or change servers, all your data is deleted. Therefore, even if a hacker were able to break into the VPN server, there would be minimal, if any at all, information to access and take advantage of. There have been instances of VPN providers being hacked, but nothing of substance was stolen due to their no-log policies. That's to say that there will always be exploits and hackers testing the boundaries of a security system. However, using a VPN is significantly safer than not, and the chances of a VPN server being hacked are quite slim. A VPN isn't a catch-all solution to staying safe online. While it's a great tool for anonymity and connection encryption, there are a few other things to consider when trying to practice digital safety. Here are a few tips to help you stay safe online: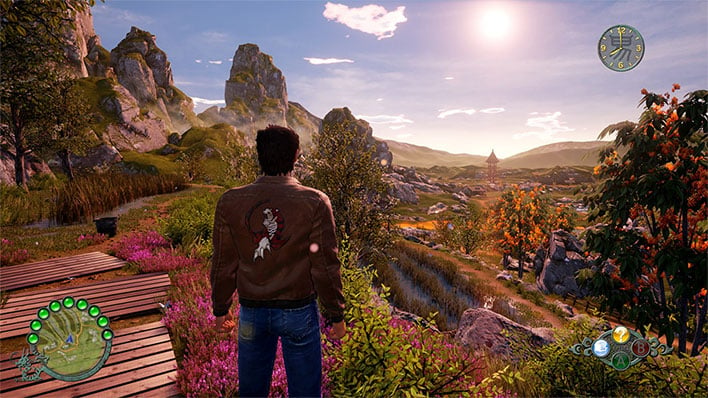 Just as it had done last year, Epic Games is gifting players a free game each day for the second half of December, in celebration of the holiday season. It's also discounting a whole bunch of titles for its Holiday Sale 2021 event, with savings of up to 75 percent off. And on top of all that, it's spreading holiday cheer with a $10 off coupon that you can apply to eligible games priced $14.99 or above. That's quite the holiday bonanza. During last year's holiday giveaway, Epic gave away several notable titles, including Grand Theft Auto V, The Division 2, Watch Dogs: Legion, Godfall, Star Wars Squadrons, Rainbow Six Siege, and others. As for this year's giveaway event, we don't have a full list to share, but we know which one is first. Shenmue III is free to claim right now. You have until 11am ET tomorrow (December 17) to add Shenmue III to your Epic Games Store catalog, at which point another game will unlock. Usually Epic gives away a "mystery game" once per week, so now is your chance to add a couple months worth of free titles in a two-week span. right now. You have until 11am ET tomorrow (December 17) to add Shenmue III to your Epic Games Store catalog, at which point another game will unlock. Usually Epic gives away a "mystery game" once per week, so now is your chance to add a couple months worth of free titles in a two-week span. "Play as Ryo Hazuki, an 18-year-old Japanese martial artist hellbent on avenging his father's death. In this third installment of the epic Shenmue series, Ryo seeks to solve the mystery behind the Phoenix Mirror, an artifact sought after by his father's killer. His journey takes him to an immersive representation of rural China, brimming with activity and surrounded by beautiful landscapes", Shenmue III's description reads. While we had little trouble claiming a couple for ourselves, Epic said on Twitter that its Games Store is "experiencing high traffic" and acknowledged that some people are running into slow load times and errors during checkout. If that describes you, keep trying—Epic is investigating the slowdowns and is "working to scale." , which is good on eligible titles priced $14.99 or higher. Then dive in and shop all you want. Here are some highlights. There are lots of games on sale at the Epic Games Store. Before you peruse, however, sign into your account and claim your $10 off coupon, which is good on eligible titles priced $14.99 or higher. Then dive in and shop all you want. Here are some highlights.

The Epic Games Store is ending the year in style with a holiday sale, and returning alongside it is the popular $10 coupon offer. As before, there are a few caveats to this promotion, but it's still an effective way to grab even brand-new titles at much cheaper prices compared to other stores. Any game on the Epic Games Store that's $14.99 or higher is eligible for the coupon, which is applied automatically when checking out. For example, a $38.99 game will become $28.99, a $14.99 game will be $4.99, a $59.99 game that's not even on sale becomes $49.99, and so on. Don't forget the store finally has a shopping cart now too. Pre-orders, DLC, and in-game purchases can't be used with the offer. Unlike the last time it showed up, however, the coupon is back to being reusable, with the store returning a fresh copy every time an eligible purchase uses one up. Head over here for a handy FAQ regarding the promotion. Noteworthy games discounted in the holiday sale include new releases like Guardians of the Galaxy, Alan Wake Remastered, Battlefield 2042, Far Cry 6, Jurassic World Evolution 2, Kena: Bridge of Spirits, Kingdom Hearts, and much more. There are handy filters in the store search that should help with finding coupon eligible games as well. The Epic Games Store Holiday Sale and its latest Epic Coupon run will end on January 6, 2022, at 11AM EST. The daily freebie offer has returned this year too, and the latest game on offer is Shenmue III.

As we look to the future, organizations including Microsoft have an opportunity and responsibility to drive growth while taking timely action in crucial areas to benefit society and the world. At Microsoft, we believe in doing good while doing well. During last week's episode of Microsoft Envision, presented with Accenture and Avanade, I described Microsoft's work in four key areas – trust in technology, inclusive economic growth, the fundamental rights of people, and sustainability – that companies of all sizes should consider for sustainable business growth. Now in its second season, Microsoft Envision is a digital series where business leaders from around the world come together to discuss their company's most pressing challenges and gain insights that can help them grow as leaders. Episode 2 focused on what it means to be a responsible organization. Microsoft Chief Environmental Officer Lucas Joppa expanded on Microsoft's efforts to become a carbon negative, zero waste and water positive company by 2030; shared takeaways from COP26; and offered a road map for other businesses to meet their own sustainability objectives – including the role that technology can play. Nellie Borrero, Managing Director of Global Inclusion & Diversity at Accenture, spoke with Kenji Yoshino, Chief Justice Earl Warren Professor of Constitutional Law at the NYU School of Law, about how embedding diversity and inclusion practices throughout your organization can benefit employees and drive innovation. We also heard from John Downes, Director of Engineering and Innovation at SSE Renewables, who talked with Avanade Global Advisory Lead Jillian Moore about how SSE is protecting puffin colonies on Scotland's Isle of May by using AI and machine learning. In addition, Mohamed A. El-Erian, President of Queens' College at Cambridge University, shared his perspective on the risks posed by economic inequality and what leaders should do to expand opportunity. To end the broadcast, tennis legend Billie Jean King sat down with Accenture Senior Managing Director Christie Smith to talk about the ongoing battle for equality, how technology is being used to improve the game of tennis and why it's so important to be your authentic self. If you haven't already, register for Microsoft Envision to watch these and other on-demand segments, and be sure to join us for Episode 3 on Feb. 8, when we'll explore how agility can help your organization compete to win. Tags: Brad Smith, Microsoft Envision

If you have a shared network and you wish to set it up in a way that will allow you to access files and folders as if they were on your local system, then you need to create a network drive. It isn't as hard as it sounds, and the process is very simple. This tutorial will address this and show you how to map a network drive on Windows 11 systems. Before you set up a network drive, you will have to turn on network discovery on your system. To do that, follow the steps below: How to Enter UEFI on Windows 11 Systems Step-1: Click on the search icon on the taskbar and type Control Panel. Click Open. Step-2: Select View network status and tasks under Network and Internet. Step-3: In the left pane, select Change advanced sharing settings. Easy Way to Create Desktop Shortcuts on Windows 11 Pcs – How To Step-4: Select Turn on network discovery. Step-5: Select Save Changes. Once this is done, follow the steps below to create a mapped network drive: I hope this helped. Let us know in the comments below.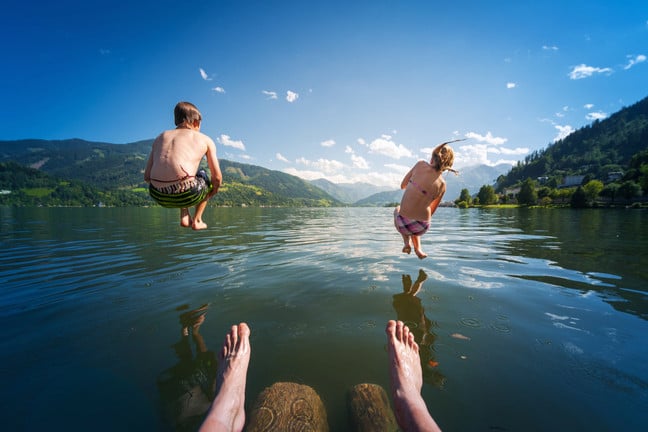 Hewlett Packard Enterprise's direct salesforce has inked a 10-year contract with Barclays Bank to provide a global private cloud via its GreenLake platform. Under the agreement, understood to be worth many millions of dollars, HPE will refresh the infrastructure in five of Barclays' data centres and co-location facilities based in the UK, US and Asia, people close to the deal told us. The GreenLake managed service will establish a minimum level of spending with the bank, and includes an option to reserve workloads and run them on demand. The pricing for compute, memory, and storage is based on utilisation. The private cloud platform is intended to host thousands of apps across the Barclays group of banking entities and more than 100,000 workloads including virtual desktop infrastructure, SQL DBs, Windows Server, and Linux. HPE's Pointnext professional services division will undertake the migration from legacy infrastructure to its new home, along with Barclays' techies. This seemingly marks a change in direction for the bank. In 2018, Barclays talked of being 24 months into a project to shut its own data centre and move wholesale to AWS, at least according to one report. That no longer seems to be the case. Moving those workloads to the public cloud would have inevitably involved re-architecting them and perhaps a smidge of coding. We asked the bank to comment but it refused. The agreement with HPE is not thought to be connected to regulatory compliance, such that those workloads could have run in the public cloud should Barclays have wanted them to. We did ask the bank what its desired outcome is – the press statement mentioned "delivering an enhanced personalized banking experience" for customers. HPE confirmed to us that its direct salesforce penned the contract with Barclays. As we revealed last week, just 1.125 per cent of HPE's 80,000 "channel partners" have thrown their weight behind GreenLake for various reasons, including claims from some that customers don't want to buy hardware as a service. Barclays obviously wasn't among those being referenced by the resellers we spoke to. GreenLake is the mechanism under which HPE will make its entire portfolio available to buy as a service next year. Being reliant on the channel for circa 70 per cent of its revenues means the company will need resellers on board to scale GreenLake, although winning the Barclays logo against cloud giants and historic hardware rivals is a fillip for HPE. Executives at HPE and Barclays issued statements that were not really quote-worthy but it's Christmas so. "Today our customers expect an intelligent, contextual and personalized digital experience with seamless performance. With HPE GreenLake we're building a cloud platform that will enable the agility and operational performance needed to achieve this ambition while providing a modern economic model for private cloud", said Craig Bright, group chief information officer at Barclays. Marc Waters, HPE senior veep and MD for the UK, Ireland, Middle East and South Africa, said: "Banking systems are critical national infrastructure. Resilience, sustainability and security of the underlying technology platform are the non-negotiable fundamentals that enable the provision of personalized digital experiences. "Our fully managed HPE GreenLake platform provides infrastructure, software and services that enable automation, control, flexibility, exceptional experience and a positive commercial advantage." The exact financial details of the agreement were not disclosed. The length of the contract, a "decade-long partnership", was revealed by HPE's social media wonks this morning but that post was pulled, perhaps indicating that Barclays wanted this information kept out of the public domain. Whoops. ®

December 16, 2021 Women's homelessness occurs at a far greater scale than is recognized and systemic failures leave many in a "state of survival", new study reveals. The report, from the University of York and London-based homeless project, Fulfilling Lives in Islington & Camden, says that while the research was conducted in the capital— women 's homlessness is a national issue. Findings include: Researchers say existing recording and counting systems in England do not accurately record all the women experiencing homelessness. However, pre-pandemic data indicates at least 14 percent of rough sleepers in England are women. Violence and abuse Lead author Joanne Bretherton from the Centre for Housing Policy at the Department of Social Policy and Social Work said: "Women experiencing homelessness are living in a state of survival, often without access to services and in high-risk environments where they are frequently subjected to violence and abuse". Professor Nicholas Pleace, Director of the Centre for Housing Policy added: "The nature and extent of women's homelessness has long been misunderstood. Women have been neglected and let down by the systems that should have been there to support them." Over 100 women who were homeless took part in the research. One woman recounted how she had resorted to, "walking around all night, going on busses, sleeping in hospitals. sleeping alone in woods." Recommendations for change Drawing on existing and previously unexplored data as well as lived experiences, the report makes recommendations nationally for system change in the way homelessness and domestic abuse services are designed, delivered and commissioned. Researchers concluded that the current system is shaped in a way that overlooks women's homelessness—the definition isn't inclusive of all types of homelessness, counting focuses on environments which women often avoid, and research has previously oversampled men. This results in women living in a state of survival, often without access to services and in high-risk environments where they are frequently subjected to violence and abuse. Understanding women's needs Lucy Campbell, Operational Development Manager at Fulfilling Lives in Islington & Camden added: "The women we support report feeling judged and stigmatized when experiencing homelessness—we need to raise awareness of the fact that women experiencing homelessness have almost always been subjected to violence and abuse, repeated trauma, societal inequality—and that they are survivors, who need support which fully understands and responds to their experiences." Among its recommendations, the report calls for an effective response to women's homelessness centers on ensuring recognition and understanding of women's needs, and in being prepared to create strategy and adapt systems to support these needs at both local and national levels. Researchers also say the connections between domestic abuse and homelessness need to be fully recognized. 2 hours ago 0 2 hours ago 0 Dec 15, 2021 0 Dec 15, 2021 0 Dec 14, 2021 0 46 minutes ago 1 hour ago 1 hour ago 1 hour ago 1 hour ago 1 hour ago 1 hour ago Apr 20, 2017 Oct 05, 2021 Jan 27, 2021 Sep 29, 2021 Nov 09, 2021 Nov 26, 2021 1 hour ago 8 hours ago 22 hours ago Dec 15, 2021 Dec 13, 2021 Dec 13, 2021

One of the best Ring doorbell deals right now is on the latest model — the Ring Video Doorbell 4. Down to just $170 at Best Buy, you save $30 on the device that's sure to make your life a lot easier than before. As the absolute latest Ring Video Doorbell, we can't guarantee how long this offer will last. Once it's gone, it's gone, so if you're keen to embrace one of the best video doorbells, snap it up now so you don't miss out. The Ring Video Doorbell 4 is a great way to keep your home secure. It's easy to install, has a durable build quality, and offers all the features you need to see what's going on around you. That includes accurate motion alerts and excellent night vision. An upgraded doorbell camera, once installed, you can receive a 4-second color video preview of motion events before they trigger an alert so you never miss a moment of what's going on at your front door. From there, you're able to accept a live video feed on your phone as well as talk to any visitor near your doorbell. With a great picture no matter what the conditions, including sharp-contrast night vision and 1080p HD video, it's ideal for communicating with surprise visitors or even talking with delivery people when you're not at home. Alexa support means you can hear audio announcements through your speakers too. The video doorbell is powered by a removable, rechargeable battery pack or you can choose to connect it to existing doorbell wires. Whatever works best for you. It comes with all the right installation tools and screws to get you started. Normally priced at $200, the Ring Video Doorbell 4 is down to just $170 right now at Best Buy. It's an ideal investment if you want to make your home more secure or you simply want to be able to answer the door in a more modern way. Buy it now while the deal is still on. There's no telling when it will end.

Google is looking to make your online shopping easier, by saving you time and money. The Internet search giant has rolled out a few new features, which when combined with Chrome's autofill and automatic password generator to create safe logins for new websites, will reduce the friction and headache from finding the right prices online. The first feature is the ability to quickly track price history on mobile. The feature will arrive first on Chrome for Android and follow in the coming weeks to Chrome for iOS. Essentially, mobile users will be able to open up the browser's tab grids, Google said of the feature. Along with tabs of recently opened web pages, you'll see the latest price drops highlighted at the top of each tabbed page, making it easy to identify which items are currently on sale. Google's latest online shopping efforts follow that of rival Microsoft, which had recently launched a shopping extension for its own Microsoft Edge browser with similar price tracking features designed to save you money. Indecisive shoppers may find that they tend to place items in carts to save them, but they sometimes forget where to go back to once they've decided to proceed with the purchase. If you're one of those people, Google will make it easier to go back to your cart to check out and potentially save you some money in the process. To rediscover your cart, you can launch the Chrome browser on PC and Mac and open up a new tab. From there, you'll find the "Your Carts" category where Chrome will save all your shopping cart for rediscovery later. Once you're there, you can proceed to check out. The best part is that Google has teamed up with a few retail partners — including Zazzle, iHerb, Electronic Express, and Homesquare — to offer a discount when you're ready to virtually swipe your card. If online shopping isn't quite your thing and you prefer to discover new trends in-person, Chrome on mobile will come with Google Lens integration that will allow you to use your camera to do a search of the latest items in storefronts and window displays. "From the address bar, tap the Lens icon and start searching with your camera," Google said in a press release. In addition to mobile, the feature will also be coming soon to Chrome for desktop. In the future, you can right-click an image and then choose the "Search images with Google Lens" option to do a visual search of any relevant products within that image. This is great if you're browsing an online magazine and want to find the lowest price of the advertised purse, dress, or shoes that you see.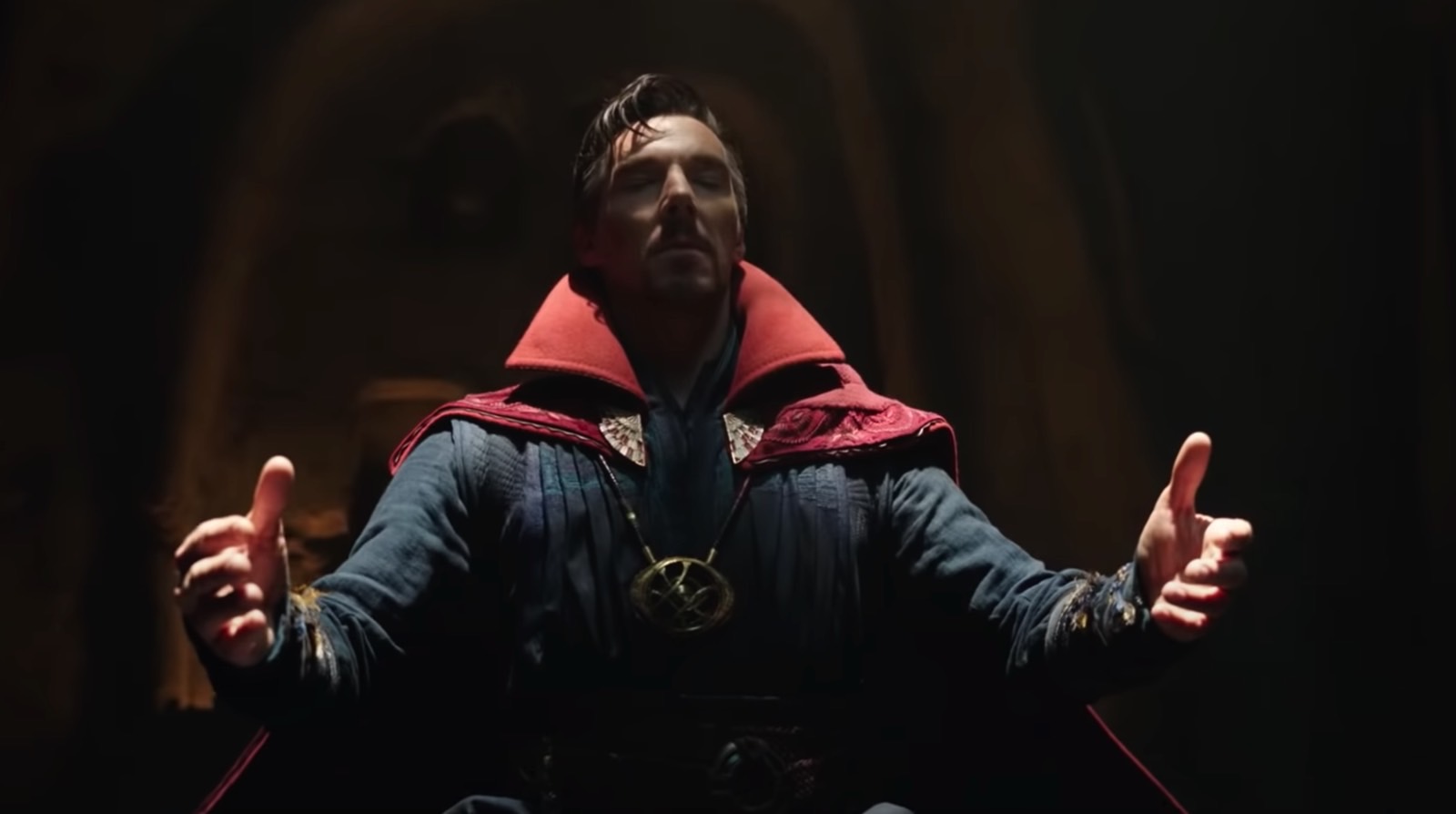 A few days ago, some reports said that the first Doctor Strange 2 trailer will drop as a surprise post-credits scene at the end of Spider-Man: No Way Home. That made a lot of sense, considering that Doctor Strange (Benedict Cumberbatch) is a key character in the Spider-Man movie. Now that No Way Home has started playing in theaters in certain markets, we've witnessed a massive number of leaks that addressed several of the Spider-Man rumors we saw all year long. But they also detailed the film's post-credits scenes, including a Doctor Strange in the Multiverse of Madness trailer surprise. The Doctor Strange 2 trailer has now leaked in full after an audio version hit the web earlier this week. Mind you, some Multiverse of Madness spoilers might follow below. But we won't reveal any No Way Home plot spoilers in what follows, other than what the film's trailers showed us. One of the rumors that Sony and Marvel confirmed with the first No Way Home trailer was that the third standalone Spider-Man adventure in the MCU is a multiverse story. It was Doctor Strange who addressed the multiverse in the clip. The multiverse explains the arrivals of the Spider-Man villains from the non-MCU movies. And it fits well with the overall multiverse tone of Phase 4. Loki and What If…? delivered the first meaningful multiverse stories of this phase of MCU projects. But we had no idea in summer 2019 that these three Marvel attractions would advance the multiverse theme. Back then, the only confirmed multiverse movie was Doctor Strange 2, thanks to the inclusion of "Multiverse of Madness" in the title. The film's name instantly made it one of the most exciting titles in Phase 4. We didn't even need a Doctor Strange 2 trailer or plot leaks to realize that. That's because the multiverse gives Marvel freedom to do anything it pleases with the characters and stories. We got a taste of that in animated form earlier this year with What If…?. And let's remember that the multiverse action started in Avengers: Endgame. More interestingly, the multiverse opens the door to using characters from other Marvel franchises that were never part of the MCU. The multiverse lets Marvel connect the MCU to Fox's Marvel stories, Sony's Spider-Man Universe (SSU), and the Netflix Marvel shows without worrying about continuity issues. All these events happen in different timelines, so anything is fair game. Why is all that speculation necessary for understanding the Doctor Strange 2 trailer? You know how we always tell you that Marvel trailers are cut in ways that intentionally deceive the audience? Well, the multiverse angle makes it even easier for Marvel to make you see things that aren't there in the Doctor Strange 2 trailer. You'll go into it recognizing several familiar characters, and you might think what they say and do happens in t