Announcement
DC5n United States software in english 453 articles, created at 2021-12-15 02:33 articles set mostly positive rate 4.7
(8.37/9)

1

0.5

Xbox PC Game Pass has a big problem — and it isn't the name

Microsoft recently announced that it's rebranding Xbox Game Pass for PC as PC Game Pass. The name is far from the main issue with the PC subscription service. 2021-12-14 21:44 5KB www.digitaltrends.com

(5.27/9)

2

0.3

Microsoft Teams now has End-to-End Encryption for all one-on-one calls, but there are caveats

News, Reviews & Betas which includes large community peer support Microsoft Teams now has End-to-End Encryption for all one-on-one calls, but enabling the privacy-boosting feature will render nearly all the important features in the platform, non-functional, until 2021-12-14 23:46 2KB www.neowin.net

(5.21/9)

3

0.7

Big Changes Are Coming to LastPass, but Unfortunately Not Its Prices

The company says it will offer new features at a faster clip to woo users. 2021-12-14 21:50 3KB gizmodo.com

(4.25/9)

4

0.1

What's New in Windows 11 Cumulative Update KB5008215

A new update is now available for Windows 11 devices 2021-12-14 19:53 2KB news.softpedia.com

(4.18/9)

5

0.8

gamerant.com

A roughly 20-minute Nintendo Indie World Showcase is on the way talking exclusively about indies making their way to Nintendo Switch platforms. 2021-12-14 17:51 2KB gamerant.com

(4.14/9)

6

0.4

Disney, ESPN, ABC could leave YouTube TV as two sides work toward new deal

YouTube TV warned subscribers Monday it might lose channels such as ABC, ESPN and FX as parent company Google works toward a renewed deal with Disney. 2021-12-14 17:56 2KB techxplore.com

(4.14/9)

7

0.7

Oppo's new smart glasses have two features the Apple Glasses need

The Oppo Air Glass was announced at Inno Day 2021, and two particular features have really impressed us. 2021-12-14 09:30 4KB www.techradar.com

(4.12/9)

8

0.4

Dell's Concept Luna could be a glimpse of future green-friendly laptops

Dell and Intel have been collaborating to make laptops more eco-friendly. 2021-12-14 19:19 3KB www.techradar.com

(4.12/9)

9

0.6

gamerant.com

The Outer Worlds on Nintendo Switch was disappointing to many, but there are several things that Steam Deck developers can learn from the port. 2021-12-14 17:44 6KB gamerant.com

(3.32/9)

10

0.0

Microsoft releases Patch Tuesday updates for Windows 8.1 and Windows 7

News, Reviews & Betas which includes large community peer support Microsoft has released Patch Tuesday updates for Windows 8.1 and Windows 7. Both patches fix several issues on each Windows version but both also carry known issues, luckily, there are workarounds. 2021-12-14 19:48 1KB www.neowin.net

(3.19/9)

11

0.6

Oppo Air Glass, MariSilicon X NPU, and everything announced at Oppo Inno Day 2021

Oppo has announced its new Air Glass for augmented reality applications, along with a new MariSilicon X neural processing unit for HDR A.I. 4K video. 2021-12-14 22:14 8KB www.digitaltrends.com

(3.19/9)

12

0.8

Microsoft release Windows 10 Cumulative Update KB5008212 for all supported versions of Window 10

Microsoft has released Windows 10 Cumulative Update KB5008212 for all supported versions of Window 10. Like for Windows 11, the highlight of the update is security fixes, with the changelog reading: This update contains miscellaneous security improvements to internal OS functionality. No additional issues were documented for this release. The update is for Windows 10, […] 2021-12-14 21:37 1KB mspoweruser.com

(3.13/9)

13

1.4

OPPO announces MariSilicon X, its first ever self-developed imaging chip

At OPPO INNO DAY 2021, OPPO today revealed MariSilicon X, its first self-designed imaging chip. MariSilicon X is built on 6nm process technology to deliver superior performance with great power efficiency. This chip enables 20-bit ultra-high dynamic range, real-time RAW processing, Enhanced RGBW Pro Mode, 4K AI Night Video and live preview. Highlights of MariSilicon […] 2021-12-14 16:06 1KB mspoweruser.com

(3.10/9)

14

1.1

Tom Holland snuck a move from Spider-Man PS4 into Spider-Man: No Way Home

Tom Holland reveals that his love of Spider-Man on PS5 resulted in a move from the game appearing in Spider-Man: No Way Home 2021-12-14 11:52 1KB www.vg247.com

(3.09/9)

15

0.2

Google's Android 12 Go Edition will make budget phones faster in 2022

Google promises big updates for affordable smartphones with the upcoming Android 12 Go Edition. Here's what to expect. 2021-12-14 21:55 2KB www.digitaltrends.com

(3.04/9)

16

0.6

Test you aim and system latency for a chance to win an Nvidia RTX 3080 Ti and more

In partnership with KovaaK's and its developer, The Meta, Nvidia is holding the "System Latency Challenge" to show gamers how its Reflex technology affects their gameplay. In. 2021-12-14 17:53 2KB www.techspot.com

(2.09/9)

17

0.3

WhatsApp now hides your last seen status from unknown contacts

WhatsApp will no longer display your Last Seen status to unknown contacts, the company's customer support has confirmed while replying to query. According to WhatsApp, the new privacy measures will prevent unknown contacts from getting your last seen and the online status if you have never chatted with them(via WABetainfo). WhatsApp's new privacy measures will […] 2021-12-14 16:12 2KB mspoweruser.com

(2.08/9)

18

0.1

Windows 11 preview build addresses storage speed issue

The optional KB5007262 build of Windows 11, the very same one that resurrected Clippy, has demystified and fixed a problem which slowed down some users' OS drives. 2021-12-14 18:26 1KB www.techspot.com

(2.08/9)

19

0.4

New RTX/Quadro Graphics Driver Available from NVIDIA - Get Version 472.84

The update adds bug fixes and driver component enhancements 2021-12-14 15:40 2KB drivers.softpedia.com

(2.07/9)

20

0.7

Xbox Series X/S stock: where to buy Microsoft's new console

A list of all the retailers with Xbox Series X or Xbox Series S stock in the UK, US and more - as well as all the accessories and games you can buy. 2021-12-14 13:41 2KB www.eurogamer.net

(2.06/9)

21

1.0

gamerant.com

A new The Book of Boba Fett TV spot shows the consequences of Jabba's death and a planet with a criminal underworld open for the taking. 2021-12-14 20:16 2KB gamerant.com

(2.06/9)

22

0.2

gamerant.com

Star Wars teams up with Xbox and Razer to release a limited-edition controller inspired by the iconic bounty hunter, Boba Fett. 2021-12-14 17:59 3KB gamerant.com

(2.05/9)

23

0.9

Tesla Will Soon Let You Buy Merch With Dogecoin

Tesla CEO Elon Musk is embracing the so-called 'memecoin.' 2021-12-14 20:49 2KB uk.pcmag.com

(2.05/9)

24

0.2

How to add a legacy contact in iOS 15.2 to pass on your iPhone data when you die

Apple has released a useful feature that allows those close to you to access your photos, messages and more. 2021-12-14 15:54 2KB www.techradar.com

(2.05/9)

25

0.6

10 Terrific Indie Games You Might Have Missed In 2021

End your year by playing these under-the-radar hits, from dodgeball RPGs to Zelda-style bullet hells. 2021-12-14 15:37 1KB uk.pcmag.com

(2.04/9)

26

0.2

U.K. agency says Apple and Google are stifling user choice in their app stores

The U.K.'s Competition and Market Authority thinks Apple and Google are stifling mobile competition. Here's what that means. 2021-12-14 18:05 4KB www.digitaltrends.com

(2.04/9)

27

0.9

Deal Alert: Apple AirPods(2nd Generation) earbuds down to their lowest price ever

Amazon is now offering a better deal than Black Friday if you purchase the Apple AirPods 2. So for those wanting to buy decent earbuds at a reasonable price point can now consider the second-generation Apple AirPods. The AirPods 2 earbuds are now down to their lowest price yet. You can now buy the AirPods […] 2021-12-14 17:49 1KB mspoweruser.com

(2.04/9)

28

0.7

iFixit Is Making Official Microsoft Surface Repair Tools

These tools should make a repair easier, especially the part involving adhesive. 2021-12-14 17:24 2KB uk.pcmag.com

(2.04/9)

29

0.0

A Bully 2 reveal is imminent, according to latest rumor

Bully 2 could finally be announced soon, after reportedly being pulled from The Game Awards 2021. 2021-12-14 15:18 2KB www.techradar.com

(2.04/9)

30

0.7

How to Get Pokemon BDSP Fossils, Revive and Restoration Guide

In this guide, we'll be showing you Get and Revive Fossil in Pokemon BDSP, so you can get your hands on some exclusive Pokemon! 2021-12-14 13:51 5KB segmentnext.com

(2.04/9)

31

0.7

Google Chrome's download UI could become very similar to Microsoft Edge soon

News, Reviews & Betas which includes large community peer support According to a Chromium Gerrit patch, Google Chrome may soon inherit a new user experience for downloading files, with a ring progress bar in the toolbar of the browser instead of at the bottom. 2021-12-14 06:24 2KB www.neowin.net

(2.02/9)

32

0.4

United States to digitalize slew of government services and place them in 'digital front door'

US citizens will soon be able to do various functions, such as renewing passports and filing taxes, online. 2021-12-14 23:12 3KB www.zdnet.com

(2.02/9)

33

0.9

New Samsung and IBM discoveries could one day produce ultra-efficient chips

Samsung and IBM revealed new breakthroughs in their collaboration to produce a new semiconductor design. The future chips may be ultra-efficient and fast. 2021-12-14 23:06 3KB www.digitaltrends.com

(2.02/9)

34

0.2

Apple Delays 'Universal Control' Feature in MacOS Monterey Until the Spring

The company originally said Universal Control would arrive in the fall. 2021-12-14 17:15 2KB uk.pcmag.com

(2.02/9)

35

0.0

Chocobo GP release date revealed by Square Enix, will have free-to-play 'Lite' version

Chocobo GP: On your marks. get set. rip off Mario Kart! 2021-12-14 15:35 3KB www.thumbsticks.com

(1.99/9)

36

0.6

The best iPad Pro deals and sales for December 2021

Anybody who wants the absolute best and beefiest tablet that money can buy should look no further than iPad Pro deals -- and we've got 'em all right here. 2021-12-14 22:59 5KB www.digitaltrends.com

(1.40/9)

37

0.8

Deal Alert: Samsung Galaxy Z Fold 3 $800 cheaper today!!

The unlocked Samsung Galaxy Z Fold 3 (256GB) foldable smartphone is now selling at a discounted price at Best Buy. The foldable smartphone is now available at $999.99, down from its original price point of $1,799.99 — that's a handsome discount of $800 if you do the math. The only catch is that that deal […] 2021-12-14 23:24 1KB mspoweruser.com

(1.27/9)

38

0.1

The best cheap printers for 2021

Need a new printer for the home or office, but don't want to spend too much? There are plenty of choices with all the technology you need. Here are the best. 2021-12-14 19:03 13KB www.digitaltrends.com

(1.21/9)

39

0.5

gamerant.com

Halo Infinite has a huge open world map for players to explore, though a clever trick can help players get across the entire thing very fast. 2021-12-14 17:40 3KB gamerant.com

(1.15/9)

40

0.9

The Best Project Management Software for 2022

We test and compare the best project management software for collaborating with a team, hitting deadlines, and delivering results. 2021-12-14 19:48 9KB uk.pcmag.com

(1.15/9)

41

0.4

Best iPhone accessories 2021: Cases, chargers, and more

We've tested over 1,000 iPhone accessories, from cases to mounts to chargers. These are the best of the bunch. 2021-12-14 15:30 810Bytes www.zdnet.com

(1.13/9)

42

0.0

The 10 (or 11) best documentaries of 2021

From historical events to current moral quandaries, these documentary films on Netflix, Hulu, Amazon, and other streaming sites are educational and strong conversation-starters. These are the documentary movies that moved us in 2021. 2021-12-14 17:54 920Bytes www.polygon.com

(1.11/9)

43

0.2

gamerant.com

As part of an update from Stray Bombay, the developer of The Anacrusis, it is revealed that the co-op shooter is coming to Xbox Game Pass next month. 2021-12-14 20:05 3KB gamerant.com

(1.07/9)

44

0.5

Display rumors point to new iMac, AR headset, folding iPhone

Ross Young of Display Supply Chain Consultants has released his predictions for 2022 and beyond. 2021-12-14 17:59 2KB www.macworld.com

(1.06/9)

45

0.4

Hands on: Apple Music Voice review

Excluding the student plan, Apple Music Voice is the cheapest option yet and, thankfully, doesn't skimp on music variety. 2021-12-14 22:34 4KB www.techradar.com

(1.06/9)

46

0.6

Windows 11: A guide to the updates

Here's what you need to know about the latest updates to Windows 11 as they're released from Microsoft. Now updated for KB5008215, released on Dec. 14, 2021. 2021-12-14 21:37 3KB www.computerworld.com

(1.06/9)

47

0.0

JRPG Edge of Eternity is coming to consoles early 2022

It\'ll land on PS4, PS5, Xbox One, Xbox Series S/X and Switch in February. 2021-12-14 09:06 566Bytes www.gamereactor.eu

(1.05/9)

48

0.7

Don't toss out your old smart home tech! Regift it

Let's find a home for all of that extra tech you've been stashing. Regifting keeps perfectly good smart home gadgets from going to the landfill. 2021-12-14 23:09 4KB www.digitaltrends.com

(1.05/9)

49

0.8

The cheapest OLED TV deals and prices for December 2021

We've compared prices on a wide range of OLED TV deals for you. 2021-12-14 20:02 2KB www.techradar.com

(1.05/9)

50

0.1

gamerant.com

Fans have been waiting for more Hollow Knight: Silksong for quite some time, but one fan has been drawing its characters for over two years. 2021-12-14 16:35 3KB gamerant.com

(1.05/9)

51

0.6

gamerant.com

Every upcoming new game release for Xbox Series X|S, and Xbox One. 2021-12-14 16:30 5KB gamerant.com

(1.04/9)

52

0.2

gamerant.com

In a recent interview, Silent Hill creator KeiichiroToyama discusses why remaking the original Silent Hill games would be difficult. 2021-12-14 21:09 3KB gamerant.com

(1.04/9)

53

0.1

gamerant.com

Here's how to squad up, invite friends, and build a team in the relentlessly unforgiving hardcore co-operative first-person shooter game GTFO. 2021-12-14 18:03 3KB gamerant.com

(1.04/9)

54

0.0

Doctor Strange: The Book of Vishanti Is Here to Guide You Home

A new 160 page book of spells and lore pulled from Marvel comics drops just time for the release of Spider-Man: No Way Home. 2021-12-14 17:40 4KB gizmodo.com

(1.04/9)

55

0.9

iOS 15.3 Release Date: When can you download Beta and Public builds?

Here is information on the iOS 15.3 release date. This is when the new public build and beta is coming out for iPhone users. 2021-12-14 16:39 2KB www.gamerevolution.com

(1.04/9)

56

0.0

Apple has updated all of its operating systems

Cupertino also added a Digital Legacy – special IDs so your loved ones can get your data once you're dead 2021-12-14 08:00 2KB www.theregister.com

(1.03/9)

57

0.4

gamerant.com

Those Valheim players looking to build the latest addition to the game, the armor stand, can look to this guide for assistance. 2021-12-14 23:36 3KB gamerant.com

(1.03/9)

58

0.3

gamerant.com

Call of Duty: Vanguard players can use this guide to find out how to take down and defeat Steiner for good. 2021-12-14 23:19 2KB gamerant.com

(1.03/9)

59

0.1

Microsoft recalls time it rejected Rockstar's pitch to put GTA3 on the original Xbox

"I don't think the game is going to be able to make the transition from 2D". As part of its fascinating Power On documentary … 2021-12-14 22:48 3KB www.eurogamer.net

(1.03/9)

60

0.1

Upcoming Nvidia GPUs may be delayed due to component shortages

Nvidia may be forced to delay its RTX 3070 Ti 16GB GPU due to component shortages, while the flagship GeForce RTX 3090 Ti remains on track for a January launch. 2021-12-14 17:20 3KB www.digitaltrends.com

(1.03/9)

61

0.6

Log4j flaw: Nearly half of corporate networks have been targeted by attackers trying to use this vulnerability

Cybersecurity researchers warn on the growing pace of scans and attempted attacks looking to exploit the Java logging library security flaw. 2021-12-14 16:42 3KB www.zdnet.com

(1.03/9)

62

0.3

You'd Better Not Hold Your Breath for a Foldable iPhone

Apple unlikely to launch this model until 2023 2021-12-14 14:31 2KB news.softpedia.com

(1.03/9)

63

0.4

5 video game news stories that defined the industry in 2021

From Activision Blizzard's workplace scandal to a flood of delays, here are the biggest gaming stories from 2021. 2021-12-14 14:00 7KB www.digitaltrends.com

(1.03/9)

64

1.1

Fortnite Christmas skins include a frosty banana

Our first look at the upcoming Fortnite Chapter 3 Christmas skins is here - and they contain a wintery spin on some beloved characters. 2021-12-14 13:58 2KB www.gamerevolution.com

(1.03/9)

65

0.0

Elon Musk is named Time's person of the year, but not everyone is pleased

Time acknowledges that whatever your opinion of Musk, he certainly makes headlines, be it for his influence on the price of crypto, tweeting views on controversial subjects,. 2021-12-14 12:39 3KB www.techspot.com

(1.03/9)

66

0.0

WhatsApp is making it harder for strangers to stalk you

WhatsApp is making it harder for strangers to stalk you by hiding your Last Seen from unsaved numbers that you haven't chatted with before. 2021-12-14 12:25 1KB www.xda-developers.com

(1.03/9)

67

0.3

Apple iMac Pro 27-inch with Mini-LED display anticipated for early 2022

Apple could be reintroducing its iMac Pro line with a new Mini-LED display and a 120Hz refresh rate. 2021-12-14 11:33 3KB www.techradar.com

(1.03/9)

68

0.1

A Halo Infinite glitch is erasing save files and ruining multiplayer

A new Halo Infinite glitch erases save files and ruins multiplayer. 2021-12-14 10:32 2KB www.vg247.com

(1.02/9)

69

0.1

CISA orders federal civilian agencies to patch Log4j vulnerability and 12 others by December 24

The US Cybersecurity and Infrastructure Security Agency added the Log4j vulnerability to its Known Exploited Vulnerabilities Catalog. 2021-12-14 23:34 3KB www.zdnet.com

(1.02/9)

70

1.2

The EFF will fight Google Chrome Manifest v3 which kills extensions that reliably block ads

News, Reviews & Betas which includes large community peer support The Electronic Frontier Foundation has confirmed it is fighting Google Chrome Manifest v3 which effectively cripples all popular ad-blocking extensions, but it could be a losing battle for the EFF 2021-12-14 23:20 3KB www.neowin.net

(1.02/9)

71

0.3

How to Enable Dark Mode in Windows 10

Want to take down your screen brightness a notch? Here's how to turn on dark mode and set custom colors across your apps and menus in Windows 10. 2021-12-14 22:21 3KB uk.pcmag.com

(1.02/9)

72

0.7

Retailer confirms Samsung Galaxy Tab S8 range, official cases

A week ago reliable leaker Evan Blass published official renders of Samsung Galaxy Tab S8 Ultra, Samsung Galaxy Tab S8 Plus and Samsung Galaxy Tab S8. Now an online retailer, Box, has confirmed the existence of the device by listing a range of official cases for the tablet. They have listed Samsung Galaxy Tab A8 […] 2021-12-14 20:30 2KB mspoweruser.com

(1.02/9)

73

0.3

gamerant.com

The PS5 is finally getting official console covers, but they could spell trouble for hopes of a console revision coming sooner rather than later. 2021-12-14 19:15 4KB gamerant.com

(1.02/9)

74

0.3

The 10 most popular movies and shows on Netflix right now

What are the most popular shows and movies on Netflix? This week's best list: the Sandra Bullock-led drama The Unforgivable, the 2009 vigilante thriller Law Abiding Citizen, the 2017 Christian drama The Shack, and more. What are they? We explain. 2021-12-14 18:30 6KB www.polygon.com

(1.02/9)

75

0.6

How to get a ladder in Animal Crossing: New Horizons

Some areas of your island are above sea level. Here's how to craft the ladder in Animal Crossing: New Horizons. It all starts with Tom Nook and earning miles. 2021-12-14 18:21 3KB www.digitaltrends.com

(1.02/9)

76

0.1

Samsung 25W wireless charger spotted at FCC, might arrive with Galaxy S22 series

A new 25W wireless charger from Samsung just passed through the FCC, possibily indicating the Galaxy S22 could charge at that speed. 2021-12-14 18:14 2KB www.xda-developers.com

(1.02/9)

77

0.7

Sonic the Hedgehog will become playable via Tesla

Please don't go fast. Sega's original Sonic the Hedgehog game will soon become playable via Tesla in-car screens. Its the latest game t … 2021-12-14 15:25 1KB www.eurogamer.net

(1.02/9)

78

0.3

10 Reasons to Upgrade to iOS 15.2

The latest version of iOS just dropped, and there are plenty of new features to play around with. 2021-12-14 13:00 5KB gizmodo.com

(1.02/9)

79

0.4

Google is rolling out emergency fix for Chrome to patch attack exploit

News, Reviews & Betas which includes large community peer support Thanks to an as yet undisclosed critical vulnerability in Chrome 96, confirmed to be actively being exploited in the wild, Google is rolling out an update to Chrome 96, which y'all should update to. 2021-12-14 11:38 2KB www.neowin.net

(1.02/9)

80

0.7

These are the best Acer laptops to buy in 2021

We have curated a special list featuring some of the best laptops offered by Acer, the Taiwanese tech giant. Take a look! 2021-12-14 11:00 24KB www.xda-developers.com

(1.02/9)

81

0.7

Log4j flaw puts hundreds of millions of devices at risk, says US cybersecurity agency

US cybersecurity officials stress how complicated fixing the Log4j vulnerability will be. 2021-12-14 10:29 4KB www.zdnet.com

(1.01/9)

82

0.4

Some "HDMI 2.1" devices are actually HDMI 2.0 thanks to confusing licensing and certifications

Some HDMI 2.1 devices might actually be HDMI 2.0 devices in disguise. Here's why the latest standard will be confusing to consumers. 2021-12-14 23:38 3KB www.gamerevolution.com

(1.01/9)

83

0.4

The 7 Best Sci-Fi, Fantasy, and Horror Debuts of 2021

Before this year, we didn't know 'em; now we can't imagine our lives without 'em. io9 picks the best arrivals of 2021. 2021-12-14 21:00 6KB gizmodo.com

(1.01/9)

84

0.0

gamerant.com

The video on YouTube shows the Christmas joy a teenage Xbox owner has in receiving the original Max Payne from his parents. 2021-12-14 20:00 2KB gamerant.com

(1.01/9)

85

0.4

There's a free PlayStation Plus online multiplayer trial happening this weekend

For PlayStation 4 and PS5. If you're curious about PlayStation Plus but haven't yet become a member - or have no intention of ever becoming … 2021-12-14 19:46 2KB www.eurogamer.net

(1.01/9)

86

0.0

WhatsApp will now allow you to preview your voice messages before you hit send

WhatsApp is now rolling out a new feature that allows you to preview your voice messages before you hit send. The feature has been slowly rolling out to users in recent weeks and is now available across all platforms including iOS, Android, web, and desktop(via The Verge). Once you finish recording your voice, you'll see […] 2021-12-14 19:30 1KB mspoweruser.com

(1.01/9)

87

0.1

How to transfer your Xbox One data

It's easy to move your games, apps, and settings to a new Xbox One console, even without an external hard drive. Here's how to transfer your Xbox One data. 2021-12-14 19:14 6KB www.digitaltrends.com

(1.01/9)

88

0.5

PlayStation 4 now has a jailbreak that might eventually work on PS5

The kernel exploit was discovered and developed by a group of Playstation hackers, including SpecterDev, ChendoChap, and Znullptr, with help from Sleirsgoevy (webkit browser exploit) and TheFloW. 2021-12-14 19:14 2KB www.techspot.com

(1.01/9)

89

0.4

gamerant.com

Mega Man seems to be getting a live-action movie adaptation from Netflix, evidently as part of a first-look deal with Chernin Entertainment. 2021-12-14 18:49 3KB gamerant.com

(1.01/9)

90

0.7

Early Tests Suggest Steam Deck's Quick Resume Feature Could Rival Consoles

The Steam Deck may take just a second or two to get you back in the game, according to preliminary tests run by PH3 Games Co-Founder Peter 'Durante' Thoman. 2021-12-14 18:31 2KB uk.pcmag.com

(1.01/9)

91

0.5

System Shock's long-in-the-works remake is now set to launch next year

But in the meantime, new screenshots! If been wondering where Nightdive Studios' long-in-the-works System Shock remake has got to - given that it's … 2021-12-14 17:57 3KB www.eurogamer.net

(1.01/9)

92

0.5

LG's fully wireless StanbyMe is the touchscreen TV you didn't know you wanted

Ahead of CES 2022, LG is showing off two new lifestyle TVs, including a fully wireless model that sits on a rolling stand and can be used for video chats. 2021-12-14 17:42 4KB www.digitaltrends.com

(1.01/9)

93

0.2

Vodafone to sell NFT of world's first text message to raise money for charity

News, Reviews & Betas which includes large community peer support Vodafone is planning to auction off an NFT of the world's first text message that was sent over its network in December 1992. The contents of the message simply read "Merry Christmas". 2021-12-14 16:52 1KB www.neowin.net

(1.01/9)

94

0.5

LG unveils Objet and StanbyME artsy TVs and it's taking them to CES 2022

News, Reviews & Betas which includes large community peer support LG has shown off the Objet and StanbyME TVs. These Lifestyle TVs have unusual form factors that are designed to better blend into your home. LG will unveil more details at CES 2022. 2021-12-14 16:08 2KB www.neowin.net

(1.01/9)

95

0.3

Nike Acquires RTFKT to Make Virtual Sneakers for the Metaverse

Nike takes a shortcut to embracing the blockchain, NFTs, and digital sneakers. 2021-12-14 16:03 2KB uk.pcmag.com

(1.01/9)

96

0.9

The Matrix Resurrections: Everything we know about the upcoming Matrix sequel

Original co-director Lana Wachowski has written and directed a new sequel to The Matrix, called The Matrix: Resurrections, with Keanu Reeves returning. 2021-12-14 16:01 9KB www.digitaltrends.com

(1.01/9)

97

0.4

iPhone 14 Pro may get a 48MP camera, and a big performance upgrade

A new report suggests the iPhone 14 Pro and 14 Pro Max are set to sport a newly upgraded camera. 2021-12-14 15:46 2KB www.techradar.com

(1.01/9)

98

0.4

You can now play 64-player Conquest and Breakthrough in Battlefield 2042 on PC, PS5 and Xbox Series X/S

Battlefield 2042 limited-time event brings 64-player Conquest and Breakthrough to PC and new consoles. 2021-12-14 15:40 1KB www.vg247.com

(1.01/9)

99

0.6

360 S5 Robot Vacuum Cleaner

Not the most exciting vacuum, but a good value 2021-12-14 15:37 5KB uk.pcmag.com

(1.01/9)

100

0.6

Pokemon Go Data Shows Decrease in Release of New Pokemon in 2021, Players got Only 48 New Pokemon

This year is about to end, and it is time to see what Niantic has offered us in terms of new releases, bonuses, items, and everything else. While it might 2021-12-14 15:13 3KB www.futuregamereleases.com

(1.01/9)

101

0.6

Microsoft purportedly making it easier to search local results with a new query translate

News, Reviews & Betas which includes large community peer support Microsoft is reportedly working on a new translation feature for Bing search queries according to a new report. The feature seems to ask users if they want a search result based on local languages. 2021-12-14 15:06 2KB www.neowin.net

(1.01/9)

102

0.5

LinkedIn launches app for Chinese users, after sunsetting its old service

Microsoft-owned professional social network just can't give up on China. 2021-12-14 14:47 2KB www.techradar.com

(1.01/9)

103

0.8

Adobe announces Creative Cloud Express, a hint towards its freemium future?

Adobe has announced a freemium version of Creative Cloud, offering useful features at a fraction of the price. 2021-12-14 12:08 2KB www.techradar.com

(1.01/9)

104

0.2

Intel set to spend $7 billion on new chip facility in Malaysia

The Malaysian Investment Development Authority states in a media invitation that Intel will invest 30 billion ringgit on the facility in the island state of Penang. The. 2021-12-14 10:18 2KB www.techspot.com

(1.01/9)

105

0.0

Report urges UK government to beef up online safety measure

Proposed British rules aimed at cracking down on harmful online content should be beefed up with tougher measures like making it illegal to send unsolicited graphic images, requiring porn sites to ensure children can't gain . 2021-12-14 09:40 5KB techxplore.com

(0.99/9)

106

0.9

How Is AI Used in Android App Development?

This article discusses and analyzes the role played by AI in Android App Development at present. Read below to find out more! 2021-12-14 21:43 7KB dzone.com

(0.70/9)

107

0.7

gamerant.com

Destiny 2 players who want to make all of the recipes for The Dawning event should check this guide for the dark chocolate motes. 2021-12-14 23:12 2KB gamerant.com

(0.30/9)

108

1.0

Escape From Tarkov "BP Depot" Quest Guide

BP Depot is a quest in Escape From Tarkov, available from Prapor at level 5. BP Depot Quest Details Dialogue This mug looks familiar! Hello there, 2021-12-14 21:43 1KB www.futuregamereleases.com

(0.28/9)

109

0.5

Securing all your passwords is seriously cheap with this excellent deal

Keep all your account credentials safe with one of the best password managers around. 2021-12-14 14:18 2KB www.techradar.com

(0.22/9)

110

1.2

MIT Researchers Investigate Deep Learning's Computational Burden

A team of researchers from MIT, Yonsei University, and University of Brasilia have launched a new website, Computer Progress, which analyzes the computational burden from over 1,000 deep learning rese 2021-12-14 14:00 1KB www.infoq.com

(0.10/9)

111

0.0

gamerant.com

The Hero's Sword in Assassin's Creed Valhalla grants bonuses to assassination and stealth damage, and this guide details where to find it. 2021-12-14 18:36 2KB gamerant.com

(0.09/9)

112

0.9

The Best Android Music Apps for 2022

For many, a smartphone is a music player that just happens to have a built-in communication device. Amp up your Android with the best music and podcast apps you can get. 2021-12-14 14:44 1KB uk.pcmag.com

(0.08/9)

113

0.4

gamerant.com

The Daedric Horse is one of the four new unique mounts included in Skyrim Anniversary Edition – here's where to find this Deadlands-themed steed. 2021-12-14 23:00 3KB gamerant.com

(0.07/9)

114

0.8

Hurry — This 2-in-1 Chromebook laptop is only $155 at Walmart today

Save big on this practical and lightweight Chromebook from Acer and get it in time for Christmas. 2021-12-14 13:05 2KB www.digitaltrends.com

(0.07/9)

115

0.8

Walmart is practically giving away this 55-inch QLED TV today

Buy the latest TV technology for less with this amazing TCL 55-inch QLED TV deal at Walmart today. 2021-12-14 11:05 2KB www.digitaltrends.com

(0.07/9)

116

1.0

The Best Wireless Gaming Headsets for 2022

You don't need a cable to enjoy quality game audio and voice chat. Break free from wired connections with the top wireless gaming headsets we've reviewed. 2021-12-14 04:46 4KB uk.pcmag.com

(0.06/9)

117

0.5

Bored With Your Apple Watch Faces? Here's How to Change and Customize Them

Change your watch face to fit the moment and customize certain faces with a different look. Here's how to give your Apple Watch display your own personal touch. 2021-12-14 21:50 8KB uk.pcmag.com

(0.05/9)

118

0.6

gamerant.com

One Animal Crossing: New Horizons player shows off their impressive snow-covered Sugar Shack house and maple syrup themed island. 2021-12-14 16:41 3KB gamerant.com

(0.05/9)

119

0.7

Best Linux remote desktop clients of 2021

For a simple solution to remotely access other computers while managing networks, we feature the best in remote desktop clients for Linux. 2021-12-14 15:18 14KB www.techradar.com

(0.04/9)

120

0.4

The best streaming devices for 2021

Your smart TV may have streaming apps built-in, but for more choice, newer features, and portability, check out a streaming device. Here are the best. 2021-12-14 19:05 16KB www.digitaltrends.com

(0.04/9)

121

0.4

This is your excuse to buy a 27-inch gaming monitor right now

The MSI Optix G272 gaming monitor, which features a 27-inch display and a 144Hz refresh rate, is available from Walmart for just $174 after an $85 discount. 2021-12-14 16:05 2KB www.digitaltrends.com

(0.04/9)

122

0.7

The best smart thermostats for 2021

Want to automate heating and cooling in your home to set the perfect temperature? Here are our top picks for the best smart thermostats on the market today. 2021-12-14 15:51 9KB www.digitaltrends.com

(0.04/9)

123

0.4

Fortnite's 19.01 Adding Tornadoes, Natural Disasters Confirmed?

If you have forgotten, Fortnite was promised to get natural disasters from the likes of Battlefield 2042 in its Chapter 3. Well, even though they were 2021-12-14 09:38 1KB www.futuregamereleases.com

(0.04/9)

124

0.5

Fortnite 19.01 Patch Notes

Fortnite is currently getting its enhanced Chapter 3 update, which is supposed to fix a couple of known issues and add new surprises to the game. While 2021-12-14 09:27 1KB www.futuregamereleases.com

(0.03/9)

125

0.4

gamerant.com

The Pokemon Unite team asks players not to abuse the recently discovered Cramorant invincibility exploit while it's being resolved. 2021-12-14 20:01 3KB gamerant.com

(0.03/9)

126

0.3

gamerant.com

Sonic Frontiers will be made in an open world structure, and Forspoken may have the answer for how to properly transition Sonic to the genre. 2021-12-14 19:40 4KB gamerant.com

(0.03/9)

127

0.0

gamerant.com

Nintendo releases its official 'Year in Review' 2021 for Switch, allowing users to check out their gaming statistics this year on the console. 2021-12-14 19:14 3KB gamerant.com

(0.03/9)

128

0.6

Today's best TV deal is this 70-inch 4K smart TV that's on sale for just $499.99

We've just spotted this 70-inch 4K smart TV from Insignia on sale for a record-low price of just $499.99 at Best Buy. 2021-12-14 18:25 1KB www.techradar.com

(0.03/9)

129

0.1

gamerant.com

There are eight Spartan Audio Logs to find in the Ringfall area in Halo Infinite, so find out where to locate them all within this guide. 2021-12-14 15:05 3KB gamerant.com

(0.03/9)

130

0.5

Donut Lab raises $2.3M in funding for Kids vs Zombies mobile shooter

Donut Lab has raised $2.3 million in a new funding round for its Kids vs Zombies mobile shooter, which is in early testing. 2021-12-14 14:30 6KB venturebeat.com

(0.03/9)

131

0.5

Best NAS & media server distros of 2021

We feature the best NAS & media server distros, to make it simple and easy to setup a central storage repository and stream media across the network. 2021-12-14 11:57 6KB www.techradar.com

(0.03/9)

132

0.3

Sweep, which measures carbon emissions through companies' supply chains, raises $22M

Sweep has raised $22 million, as it sets out to enable large companies to lower their carbon footprints through big data insights. 2021-12-14 11:55 4KB venturebeat.com

(0.03/9)

133

0.8

Best Netflix Christmas movies: 16 holiday films streaming now

Looking for the best Christmas movies on Netflix? We've picked out 16 of our festive holiday favorites. 2021-12-14 09:17 10KB www.techradar.com

(0.02/9)

134

0.1

gamerant.com

UFC fighter Robert Whittaker will appear in Skyrim as part of a semi-official mod, voiced by Whittaker himself, as a fighting companion. 2021-12-14 23:15 2KB gamerant.com

(0.02/9)

135

1.0

7 Satellite Images Reveal the Shocking Toll of the Quad State Tornado Outbreak

Views from space reveal the heartbreaking damage to Mayfield, Kentucky, and other locations hit hard by a deadly tornado cluster. 2021-12-14 23:10 4KB gizmodo.com

(0.02/9)

136

0.1

gamerant.com

A fan-made Genshin Impact wish animation for the currently limited banner character Arataki Itto steals the show on day one of his release. 2021-12-14 23:08 2KB gamerant.com

(0.02/9)

137

0.1

Digital Trends staff picks: Our favorite tech gear of 2021

As the year draws to a close, the Digital Trends Editorial team wants to look back and highlight our favorite products of 2021. Here's the cream of the crop! 2021-12-14 20:00 15KB www.digitaltrends.com

(0.02/9)

138

0.7

Best home interior design software of 2021: Free and paid, for Windows, Mac, Linux, and online

We feature the best home interior design software, to make it simple and easy to manage your home interior design, using dedicated software on your PC. 2021-12-14 18:32 6KB www.techradar.com

(0.02/9)

139

0.6

Solana Ventures, Forte, and Griffin Gaming will invest $150M in blockchain games

Solana Ventures, Forte, and Griffin Gaming Partners announced they will invest $150 million in blockchain games. 2021-12-14 18:00 5KB venturebeat.com

(0.02/9)

140

0.2

gamerant.com

Galar doesn't have many Pokemon that can evolve with a Fire Stone roaming around. But here's how you can get the ones that are. 2021-12-14 17:30 6KB gamerant.com

(0.02/9)

141

0.6

Best Indian web hosting providers of 2021

We've picked out the best web hosting providers whose services are available in India. 2021-12-14 17:26 9KB www.techradar.com

(0.02/9)

142

0.6

MLCommons releases open source datasets for speech recognition

The nonprofit consortium MLCommons has released a massive, license-free dataset for speech recognition system development and testing. 2021-12-14 17:00 7KB venturebeat.com

(0.02/9)

143

0.3

The Witcher season 2 wants us to confront the monster within ourselves

TechRadar talks with The Witcher season 2's showrunner, Henry Cavill and other cast members to find out how Netflix's hit fantasy show has reinvented itself. 2021-12-14 17:00 12KB www.techradar.com

(0.02/9)

144

0.1

House of the Dragon: cast, story and everything we know so far

House of the Dragon is HBO's next entry in the Game of Thrones canon – here's everything we know about it so far. 2021-12-14 16:53 14KB www.techradar.com

(0.02/9)

145

1.8

JPMorgan upgrades CrowdStrike, Avalara, downgrades other software stocks on valuation concerns

Sterling Auty of JPMorgan joins 'TechCheck' to discuss his top software stock picks. JPMorgan recently upgraded some software companies and Auty points out those that are primed for growth. 2021-12-14 16:53 1KB www.cnbc.com

(0.02/9)

146

0.5

Electric cars rock, but EV charging sucks. Even Biden agrees

Until we create more supporting infrastructure to deal with the fuel-to-electric transition, the population will continue to drive fossil fuel-powered vehicles. 2021-12-14 16:22 10KB www.zdnet.com

(0.02/9)

147

0.4

Could 30TB hard disk drives be announced in 2022? We wouldn't bet against it

New HD media developed by Japanese company could accelerate the launch of the first 30TB HDD 2021-12-14 16:14 2KB www.techradar.com

(0.02/9)

148

0.4

Microsoft Updates Firmware for Its Surface Studio 2 Systems - Get December 2021

The update fixes critical networking security vulnerability 2021-12-14 15:46 2KB drivers.softpedia.com

(0.02/9)

149

0.6

How to learn Salesforce

This guide teaches you everything you need to know on how to learn Salesforce, the world's largest CRM product ecosystem. 2021-12-14 15:45 9KB www.techradar.com

(0.02/9)

150

1.4

takt op. Destiny episode 12 release date and time

The takt op.Destiny episode 12 release date and times have been announced for the US, UK, and other time zones, on Crunchyroll in sub and dub formats. 2021-12-14 15:34 2KB www.gamerevolution.com

(0.02/9)

151

0.8

Best CRM software for 2021

Discover the best CRM software for your business's lead management and marketing automation needs 2021-12-14 14:44 10KB www.techradar.com

(0.02/9)

152

0.8

Best NZB indexing websites of 2022

We feature the best NZB indexing websites, to make it simple and easy to search Usenet groups for files, threads, and downloads. 2021-12-14 09:42 6KB www.techradar.com

(0.02/9)

153

0.7

Best Amazon Prime shows: 20 fantastic TV series worth watching right now

Check out the best Amazon Prime TV series you can stream right now in the US, including The Wheel of Time. 2021-12-14 09:04 15KB www.techradar.com

(0.02/9)

154

0.6

The Best Dog DNA Testing Kits for 2022

Want to know if your pup is 100 percent pug? Mostly Maltese? A pet DNA test uncovers your dog's origins and gives you information about inherited diseases. We tested three popular kits to let you know which one delivers the best results. 2021-12-14 03:47 9KB uk.pcmag.com

155

0.8

TPG Telecom picks up AU$4.8 million contract to upgrade Adelaide free Wi-Fi

City of Adelaide did not go far, choosing to replace its current Internode network with one from its TPG parent. 2021-12-14 23:59 3KB www.zdnet.com

156

0.2

How to turn safe mode on and off on Android

When you have an issue with your phone, safe mode disables all third-party apps to determine if they are to blame. Here's how to turn safe mode on and off. 2021-12-14 23:41 3KB www.digitaltrends.com

157

0.2

New Avatar 2 Concept Art Reveals Na'vi Kids and a Giant Lizard

James Cameron's long-awaited underwater sequel should be out next year. 2021-12-14 23:30 3KB gizmodo.com

158

0.6

How to save passwords on an iPhone

Learn how to turn on AutoFill for Safari, along with how to use Apple Keychain on your iPhone and other Apple devices. 2021-12-14 23:15 3KB www.digitaltrends.com

159

0.7

Log4J flaw turns into pandemic with over 840,000 attacks initiated within 72 hours

Techspot reported on Log4J over the weekend after it was discovered last week. Since Friday, the open-source software's use has become a pandemic in its own right. 2021-12-14 23:05 3KB www.techspot.com

160

0.6

Apple Inc. has reinstated mask mandates and crowd control amidst resurging COVID in US

News, Reviews & Betas which includes large community peer support Apple Inc. has reportedly circulated an internal memo asking stores to reinstate mask mandate and limit the number of customers in Apple Stores across the United States of America amidst Omicron surge 2021-12-14 23:04 2KB www.neowin.net

161

0.5

gamerant.com

"Gotham PD" should emulate parts of Agents of S.H.I.E.L.D. to gain success and acclaim 2021-12-14 23:00 5KB gamerant.com

162

0.4

DC Attorney General Sues Proud Boys, Oath Keepers Over the Capitol Riot

"If it so happens that it bankrupts or puts these individuals and entities in financial peril, so be it," DC Attorney General Karl Racine said. 2021-12-14 23:00 10KB gizmodo.com

163

1.1

Data scientist jobs you'll love

Today's best data scientist jobs pay top dollar for data scientists' expertise in interpreting trends hiding in raw data. Read on for our picks. 2021-12-14 22:58 3KB www.zdnet.com

164

0.4

How Chris Traganos and Stripe Inspire Payments Advocates Around the World

In this interview, Chris Traganos from Stripe discusses how his team tries to inspire developers to master payments. The talk goes in-depth on a number of a topics including how Stripe approaches content creation, why online events provide good ROI, and why Stripe's docs are industry leading. 2021-12-14 22:57 33KB www.programmableweb.com

165

0.8

We just touched the Sun for the first time in human history

The Parker Solar Probe just touched the Sun, the first time anything made by humans has done so. 2021-12-14 22:53 1KB www.techradar.com

166

0.4

Crypto Prices Seemingly Jump by Billions of Dollars as CoinMarketCap Goes Berserk

CoinMarketCap, a prime source for tracking the prices of cryptocurrencies, experienced "issues" on Tuesday that made countless people fake rich. 2021-12-14 22:52 2KB gizmodo.com

167

0.2

Steam Deck image shrinks significantly, ships with RAM from different vendors

News, Reviews & Betas which includes large community peer support What was supposed to be already shipping has been delayed until February, and while Valve sites the silicon shortage as the cause, it looks like there may be a bit more to the story. 2021-12-14 22:50 2KB www.neowin.net

168

0.6

How to change your mouse cursor in Windows

The standard Windows mouse cursor only goes so far. If you want your cursor's appearance to be more playful, here's how to change your mouse cursor in Windows. 2021-12-14 22:48 6KB www.digitaltrends.com

169

0.4

Best robot vacuum deals for December 2021: Roomba, Eufy, Deebot, Shark

We found a selection of robot vacuum deals under $500 from Roomba, Deebot, Eufy, and other major brands. 2021-12-14 22:46 1KB www.digitaltrends.com

170

0.8

gamerant.com

The World of Warcraft Community Council forums are officially online, with public discussions between the council and developers already taking place. 2021-12-14 22:41 3KB gamerant.com

171

0.3

Guillermo del Toro's Pacific Rim Sequel Would've Been Way More Bonkers

Time travel? Check. The secret of the Precursors? Check. A sequel to the internet? Somehow, check. 2021-12-14 22:40 3KB gizmodo.com

172

0.3

gamerant.com

Publisher Slitherine announces Terminator Dark Fate: Defiance, a real-time strategy game that serves as a prequel to Skydance Media's 2019 film. 2021-12-14 22:39 3KB gamerant.com

173

0.4

How to rip a Blu-ray or DVD

If you're trying to ditch physical discs, we've got you covered. Here, we outline how to rip a DVD or Blu-ray and convert it into a digital file. 2021-12-14 22:36 7KB www.digitaltrends.com

174

0.2

gamerant.com

In a teaser trailer for Winter Wonderland 2021, the new start date for the event is confirmed, along with teasing two possible new skins. 2021-12-14 22:33 3KB gamerant.com

175

0.8

Microsoft Launcher updated for original Surface Duo to bring it up to par with Duo 2

Microsoft has released an update for Microsoft Launcher for the Surface Duo and Surface Duo 2 which brings big improvements to the Launcher on the original Surface Duo. The update, which takes the app to version 6.211102.0.1017440, brings the design improvements of the launcher on the Surface Duo 2 to the original Duo. The changelog […] 2021-12-14 22:33 1KB mspoweruser.com

176

0.4

gamerant.com

Unpacking is a meditative organizational game, threading together a tedious task with a narrative story, and A Little To The Left does the same. 2021-12-14 22:33 3KB gamerant.com

177

0.1

gamerant.com

It appears that Sony is finally responding to the frustrations of its smaller partners by looking to repair its relationships with indie developers. 2021-12-14 22:24 3KB gamerant.com

178

0.1

Mark Rober's Glitter Bomb 4.0 makes porch pirates pay

In 2018, the former NASA engineer published his first glitter bomb video on YouTube. Months earlier, someone had stolen a package from his front porch. Armed with. 2021-12-14 22:22 1KB www.techspot.com

179

0.3

Creating cost-effective ML training infrastructure

Examine and understand why your training costs are so high and what it takes to build a cost-effective ML training infrastructure. 2021-12-14 22:20 4KB venturebeat.com

180

0.3

Khonsari ransomware, Nemesis Kitten are exploiting Log4j vulnerability

Security researchers are discovering that attacks are evolving beyond crypto miners. 2021-12-14 22:14 3KB www.zdnet.com

181

0.6

Log4j exploits attempted on 44% of corporate networks; ransomware payloads spotted

Cyber attacks exploiting the Log4j vulnerability, Log4Shell, continue to spread and ransomware attempts using the flaw have now been seen. 2021-12-14 22:10 6KB venturebeat.com

182

0.6

Lifelike Robotic Hand Is a Bit Too Close to Terminator for Our Liking

Called ILDA, the hand can use scissors, crush cans, and grasp delicate objects. 2021-12-14 22:10 3KB gizmodo.com

183

0.2

gamerant.com

For PlayStation 4 users who need to make storage for a download on their console's hard drive, here is how to uninstall games and save data. 2021-12-14 22:07 3KB gamerant.com

184

0.2

Researchers film rare deep sea fish with transparent head

Researchers just captured a rare fish on film, showing off its transparent head and bizarre, upward-looking green eyes in incredible detail. 2021-12-14 22:07 2KB www.techradar.com

185

0.5

gamerant.com

The newest trailer for The Batman may have included the first hints toward the Joker being another villain for the Caped Crusader to fight. 2021-12-14 22:00 3KB gamerant.com

186

0.1

'Eco-Friendly' Fabric Is Destroying the Rainforest

A new report shows how a fabric supplier to brands including Adidas, Abercrombie & Fitch, and H&M may be contributing to deforestation. 2021-12-14 22:00 4KB gizmodo.com

187

0.5

Samsung now sampling 24 Gbps GDDR6 RAM for future GPUs

Samsung's website now has pages for the K4ZAF325BC-SC24 and K4ZAF325BC-SC20 graphics RAM modules, advertising speeds of 24.0Gbps and 20.0Gbps, respectively. Both list "sample" under product status to. 2021-12-14 21:50 1KB www.techspot.com

188

0.4

Apple Watch Activity badges: Ring in the New Year starting January 1, 2022

Trying to snag every Activity badge? Here's a full list of every achievement and what you need to do to get it. 2021-12-14 21:44 8KB www.macworld.com

189

0.0

Propaganda-as-a-service may be on the horizon if large language models are abused

A Cornell study and others show that large language models continue to pose a danger as they become more accessible to adversaries. 2021-12-14 21:40 7KB venturebeat.com

190

0.4

A New Alex Ross Fantastic Four Comic Is Coming From Marvel and Abrams

Fantastic Four: Full Circle will mark the beginning of a new Marvel/Abrams comics partnership. 2021-12-14 21:40 3KB gizmodo.com

191

0.8

Tax identity theft: How to protect your credit and finances

Tax-related identity theft is a persistent problem in the US. Here's how to avoid it. 2021-12-14 21:39 6KB www.zdnet.com

192

0.1

gamerant.com

World of Warcraft pulls publication of Exploring Azeroth: Kalimdor after criticism surrounding racist stereotypes and lore discrepancies. 2021-12-14 21:37 3KB gamerant.com

193

0.4

The Huawei P50 Pocket is the Galaxy Z Flip 3 rival you can't buy

A battered Huawei still manages to launch phones at regular intervals. This time around, it's a new foldable phone called the Huawei P50 Pocket. 2021-12-14 21:35 2KB www.digitaltrends.com

194

0.4

gamerant.com

Changing the fire mode in Battlefield 2042 is relatively simple; here's what players need to do. 2021-12-14 21:31 3KB gamerant.com

195

0.4

The Analogue Pocket Has Game Boy Camera Fans Taken Care Of

You'll soon be able to share your lo-fi 2-bit images with the world. 2021-12-14 21:30 4KB gizmodo.com

196

0.1

Apple finally makes it harder to stalk Android users with its new Tracker Detect app

Apple's new Tracker Detect app lets Android users detect AirTags on their person, but it's still not as good as the automatic scanning you'll find on iPhones. 2021-12-14 21:28 2KB www.digitaltrends.com

197

0.4

iPhone Photos Unable to load photo or video fix

Some iPhone and iPad users are getting a message saying the device is unable to load photos or videos and that an error occured. Here's how to fix it. 2021-12-14 21:26 2KB www.gamerevolution.com

198

0.3

Alder Lake-S GPUs will not feature Efficient cores, i5-12400F beats out i7 and AMD

Plenty of new rumors has surfaced on the Alder Lake-S GPUs, including the lack of Efficient cores and new benchmarks on the i7. 2021-12-14 21:23 2KB www.techradar.com

199

0.0

gamerant.com

For Assassin's Creed: Valhalla fans looking to finish the DLC mission for Kassandra, here is where to quickly find all of the shards. 2021-12-14 21:21 3KB gamerant.com

200

0.5

gamerant.com

There are a few reasons that users might want to invert the colors on their iPhone, and here's how to do it. 2021-12-14 21:21 2KB gamerant.com

201

0.4

gamerant.com

A Ubisoft job listing reveals that the company's open-world Star Wars game will feature vehicles, but makes an odd distinction in the process. 2021-12-14 21:20 3KB gamerant.com

202

1.9

Genius Home

Step inside the future of connected living – and explore today's most over the top and technologically advanced digs. From the kitchen to the backyard and everything in between, we've got an all access pass to some of the world's most advanced addresses. Whether its virtual home theaters or your very own robot assistant….These homes […] 2021-12-14 21:12 940Bytes www.digitaltrends.com

203

0.4

USPS Secretly Tested a Blockchain Voting System Before 2020, It Didn't Work

Just keep repeating: It doesn't work. It doesn't work. It doesn't work. 2021-12-14 21:10 5KB gizmodo.com

204

0.3

gamerant.com

Devolver Digital's cinematic samurai action-adventure game Trek to Yomi is coming to Xbox Game Pass, and players are wondering what it is all about. 2021-12-14 21:03 5KB gamerant.com

205

0.2

gamerant.com

Horizon Forbidden West fans have worried that a cross-gen launch will hold the game back, but the new gameplay trailer ends the debate. 2021-12-14 21:00 6KB gamerant.com

206

0.1

gamerant.com

When it comes to where to get blood for Discerning the Transmundane in Skyrim, there are a few hotspots ripe for harvesting elven bodies. 2021-12-14 21:00 5KB gamerant.com

207

0.4

gamerant.com

What scene in the film was the chapter in the book replaced with? 2021-12-14 21:00 4KB gamerant.com

208

0.7

Now that the best SSD is available with a heatsink I might actually use my PS5

While more motherboards are coming out with built-in SSD heatsinks, making SSDs with a prebuilt one useless, the PS5 is the perfect place to use the Samsung 980 Pro with a heatsink. 2021-12-14 20:59 6KB www.techradar.com

209

0.4

Well Well Well, Look Who Chickened Out During Daddy's Failed Coup

Donald Trump Jr. and Fox News hosts including Sean Hannity sent text messages to the White House begging Trump to stop the Jan. 6 riot. 2021-12-14 20:55 6KB gizmodo.com

210

0.7

Record-Setting Tech IPOs Made It Rain in 2021

Fintech and transportation set records. but while the initial bucks were big, post-IPO performance wasn't always so rosy. 2021-12-14 20:51 2KB uk.pcmag.com

211

0.2

gamerant.com

Zack Snyder's Justice League featured Jared Leto as the Joker and now the director has shared a new image of the iconic Batman villain. 2021-12-14 20:51 3KB gamerant.com

212

0.9

Facebook Messenger Delayed Messages: Notification delay fix

There are several causes behind Facebook Messenger delayed messages and notifications, and fixing the problem involves making some key adjustments. 2021-12-14 20:49 3KB www.gamerevolution.com

213

2.0

Yellow electric rats and mommy making mac 'n' cheese| Last of the Nintendogs 024

Last of the Nintendogs wants to live in a video game world that is safe and has a lot of job openings. Also, there's an Indie World tomorrow. 2021-12-14 20:48 756Bytes venturebeat.com

214

1.0

New Orleans Arcade Destroyed by Vandal Needs Your Help

Owners claim that a man smashed everything inside with an axe then proceeded to threaten customers with a knife and a gun. 2021-12-14 20:44 2KB gizmodo.com

215

0.9

Escape From Tarkov Patch 0.12.12.1.16069 Improves the Performance on Lighthouse

Earlier this week, Battlestate Games has released a massive Escape From Tarkov patch 0.12.12. The update was of vast importance as it added numerous new 2021-12-14 20:43 1KB www.futuregamereleases.com

216

0.1

gamerant.com

In an interview, New World's game director Scot Lane reveals that Amazon Game Studios has no plans to raise the level cap in Aeternum just yet. 2021-12-14 20:35 3KB gamerant.com

217

0.0

How online learning platforms can help solve the skills shortage

We spoke with Coursera's Chief Enterprise Officer Leah Belsky about how more organizations are turning to online courses to upskill their workers. 2021-12-14 20:30 1KB www.techradar.com

218

0.3

gamerant.com

A judge from the Central District of California denies the DFEH's intervention in the $18 million settlement between Activision Blizzard and the EEOC. 2021-12-14 20:27 3KB gamerant.com

219

0.6

New tool protects users' private data while they browse

Computer scientists funded by the U.S. National Science Foundation and affiliated with the University of California San Diego and Brave Software have developed a tool that will increase protections for users' private data . 2021-12-14 20:23 3KB techxplore.com

220

0.5

Google Calendar adds profile pictures on mobile and new invite options

Google Calendar is rolling out a Gmail-style account switcher on mobile, and new automatic invite options. 2021-12-14 20:14 2KB www.xda-developers.com

221

0.2

FAA's 5G interference panic refuted in letter signed by six former FCC officials

The Federal Aviation Administration's continued opposition to 5G services launching on the C-band proves that Republicans and Democrats can agree on something, 2021-12-14 20:14 3KB www.zdnet.com

222

0.2

The Library of Congress Nerds Out

Return of the Jedi, Lord of the Rings: Fellowship of the Ring, and more join the list of films deemed worth preserving. 2021-12-14 20:10 3KB gizmodo.com

223

0.7

Invites are going out for the $300 Opal C1 webcam

The C1 webcam is the startup's first product, promising to look and sound as great as high-end equipment. 2021-12-14 20:00 2KB www.zdnet.com

224

0.2

gamerant.com

Grand Theft Auto Online's upcoming expansion reintroduces Franklin to the crime fold, alongside some notable changes for the fan favorite character. 2021-12-14 19:45 5KB gamerant.com

225

0.4

How the science adviser on Don't Look Up helped keep it real with the apocalypse

How realistic are the experiences of the astronomers in Netflix film Don't Look Up? We talked to the film's science consultant, Dr. Amy Mainzer, to find out. 2021-12-14 19:43 9KB www.digitaltrends.com

226

0.7

Second Log4j vulnerability discovered, patch already released

Apparently the patch for the first vulnerability was "incomplete." 2021-12-14 19:43 2KB www.zdnet.com

227

0.6

AMD's new GPUs could be good news for gamers – and cryptominers

AMD is preparing to drop two new graphics cards in the next few weeks and its first cryptomining card just recently went on sale. 2021-12-14 19:42 3KB www.techradar.com

228

0.7

Crypto exchange leader Binance bolsters user safeguards with new audit program

Binance teams with blockchain security firms CertiK and PeckShield under "Project Shield," which provides a thorough audit of projects against strict security, legal and regulatory compliance standards and ongoing performance reviews. 2021-12-14 19:36 3KB www.zdnet.com

229

0.7

How to play YouTube in the background on Android and iOS

Mobile YouTube is great for when you want to watch stuff on the go, but you may just want to listen to YouTube while browsing elsewhere. We'll show you how. 2021-12-14 19:31 5KB www.digitaltrends.com

230

0.0

gamerant.com

A new Spider-Man: No Way Home clip arrives early before the film swings into theaters, revealing a Spidey and Doctor Strange showdown. 2021-12-14 19:30 3KB gamerant.com

231

0.2

gamerant.com

According to a recent interview, actor Henry Cavill, who plays Geralt of Rivia in the Witcher Netflix show, has never played The Witcher 3 DLC. 2021-12-14 19:28 2KB gamerant.com

232

0.6

Need A Few 20TB Drives? Try The Seagate Exos X20 And IronWolf Pro

Need A Few 20TB Drives? Try The Seagate Exos X20 And IronWolf Pro Once of the reasons you don't see 20TB SSDs, either SATA or NVMe, is because the sticker 2021-12-14 19:26 1KB pcper.com

233

0.4

gamerant.com

NFTs are the latest craze and Ubisoft has decided to cash in on them through Ubisoft Quartz, a platform for buying and selling in-game NFTs. 2021-12-14 19:16 6KB gamerant.com

234

0.2

UK's Online Safety Bill Suggests Locking Up Tech Execs For Their Platform's Crimes

The bill suggests that if massive fines or bad PR won't scare tech CEOs, then maybe jail time might. 2021-12-14 19:15 5KB gizmodo.com

235

0.1

Dinosaur-Killing Asteroid Hit Earth at a Particularly Bad Time

Summer never arrived during that fateful year at the end of the Cretaceous, new research suggests. 2021-12-14 19:15 6KB gizmodo.com

236

0.6

Microsoft December 2021 Patch Tuesday: Zero-day exploited to spread Emotet malware

This month's round of security fixes includes a patch for a zero-day vulnerability being actively exploited in the wild. 2021-12-14 19:03 2KB www.zdnet.com

237

0.2

Google releases new Wear OS 3.0 emulator image for developers

Google has published a new emulator image for Wear OS 3, giving us a look at how "stock" Wear OS 3 is progressing. 2021-12-14 19:02 2KB www.xda-developers.com

238

0.3

gamerant.com

Giving directors more free reign could really make future MCU projects feel really distinct from those made in the past. 2021-12-14 19:00 6KB gamerant.com

239

0.5

gamerant.com

Alan Wake 2 has been confirmed to have an M-rating when it launches in 2023, a move that will likely benefit the survival-horror project. 2021-12-14 18:51 3KB gamerant.com

240

0.7

gamerant.com

Borderlands 3 fan shows off their life-sized recreation of an in-game vending machine, complete with a weapon rack and other features. 2021-12-14 18:50 3KB gamerant.com

241

0.5

Best online master's in software engineering 2021: Top picks

An online software engineering master's can unlock in-demand computer science jobs. Read on for the nation's best programs and our guide to the degree. 2021-12-14 18:49 7KB www.zdnet.com

242

0.8

Synthetic Weed Is Causing Scary Bleeding Again

At least 41 cases of uncontrolled bleeding and two deaths after taking the drugs have been reported in Florida this week, echoing similar cases in 2018. 2021-12-14 18:49 6KB gizmodo.com

243

0.6

Can the Fastest 5G Hold Up to Holiday Shopping?

All I want for Christmas is widespread millimeter-wave 5G, so I went looking for it in Times Square. 2021-12-14 18:46 5KB uk.pcmag.com

244

0.5

gamerant.com

Twitch bans Hasan Piker, better known as HasanAbi, though it's unclear for how long. 2021-12-14 18:43 3KB gamerant.com

245

0.5

How to play Fortnite on PS4

Fortnite is one of the biggest games in the world, and in this helpful guide, we'll walk you through getting the game installed onto your PS4, step by step. 2021-12-14 18:43 5KB www.digitaltrends.com

246

0.3

Best speakers of 2021

From critical music listening to furniture-shaking home theater, a great pair of speakers can make all the difference. We found the top picks on the market. 2021-12-14 18:37 27KB www.digitaltrends.com

247

0.4

How to clear 'Other' storage on an iPhone

If your iPhone's storage has been consumed by content mysteriously labeled as Other, we'll show you how to take care of it and reclaim your device's space. 2021-12-14 18:36 4KB www.digitaltrends.com

248

0.8

gamerant.com

The original PlayStation was introduced in late 1994 and started a long tradition of iconic controllers, from the DualShock to the DualSense. 2021-12-14 18:35 7KB gamerant.com

249

1.0

Amazon is discounting the Motorola Edge (5G) at 43% off today

News, Reviews & Betas which includes large community peer support Amazon is having deep discounts on Motorola phones today, you can find a massive 43% off the foldable Razr or the Edge which are both unlocked and 5G capable. There's a couple more options too. 2021-12-14 18:34 1KB www.neowin.net

250

0.6

The most popular Firefox extensions of 2021 were both adblockers

Adblock Plus and uBlock Origin both had millions of daily active users on Firefox this year. 2021-12-14 18:30 2KB www.techradar.com

251

0.6

gamerant.com

There are only a small handful of weapons available in Raft. Here's a look at all of them and how players can craft them. 2021-12-14 18:30 3KB gamerant.com

252

0.2

The Expanse's Unlikely BFFs on Finding Hope During a Space War

Actors Wes Chatham and Nadine Nicole explain how Amos and Peaches are dealing with season 6's wild ride. 2021-12-14 18:30 6KB gizmodo.com

253

0.4

Robinhood hires Chainalysis for cryptocurrency compliance services

A significant amount of Robinhood's revenue now comes from cryptocurrency trading. 2021-12-14 18:19 2KB www.zdnet.com

254

0.3

Anda Seat Kaiser 2 review — finally, a gaming chair for big people

News, Reviews & Betas which includes large community peer support Are you using a fold up chair or edge of your bed to work? Does your gaming chair fall apart every two or three years? Are you tired of hearing your chair creak and groan under you? If so, read on! 2021-12-14 18:16 7KB www.neowin.net

255

0.7

Linux Mint 20.3 beta arrives for people to test before the final release

News, Reviews & Betas which includes large community peer support Linux Mint 20.3 beta has been released to the public. The beta period should run for a couple of weeks before the final build is issued. In this article, we take a quick look over the new features. 2021-12-14 18:16 1KB www.neowin.net

256

0.0

We're Turning the Arctic Into a Trash Dump

This year's Arctic Report Card shows that as the region becomes busier, it's also becoming more polluted. 2021-12-14 18:10 5KB gizmodo.com

257

1.1

Alder Lake Comes To AIDA64 v6.60

Alder Lake Comes To AIDA64 v6.60 Today you can update to AIDA64 v6.60 to get support for Intel's new processors and DDR5 as well.  The update adds AVX-512 and 2021-12-14 18:09 1KB pcper.com

258

0.0

gamerant.com

The Amazing Spider-Man's Rhys Ifans, best known for his role as Dr. Curt Connors/ The Lizard, teases his return in Spider-Man: No Way Home. 2021-12-14 18:08 3KB gamerant.com

259

0.6

Bitdefender Total Security

A feature-rich suite that protects all your computers, phones, and tablets 2021-12-14 18:06 20KB uk.pcmag.com

260

0.6

gamerant.com

Sanji has gone through some major changes in Wano. After all that has happened, can the beloved Straw Hat still be considered human? 2021-12-14 18:00 7KB gamerant.com

261

0.9

Lifetime subscription to Prelo Standard Plan is 96% off today

News, Reviews & Betas which includes large community peer support Lead generation simplified! Find clients, partners, and customers with big budgets from up to 250 startups sent your way on a weekly basis, save hundreds off. There's also an alternative deal. 2021-12-14 18:00 2KB www.neowin.net

262

0.1

Xbox Mini Fridge orders won't be delivered before Christmas

Game said that anyone who has ordered an Xbox Mini Fridge won't receive the product before Christmas. 2021-12-14 17:56 1KB www.techradar.com

263

0.7

NetBeans 12.6 Increases Support For Java 17

Programming book reviews, programming tutorials,programming news, C#, Ruby, Python,C, C++, PHP, Visual Basic, Computer book reviews, computer history, programming history, joomla, theory, spreadsheets and more. 2021-12-14 17:50 2KB www.i-programmer.info

264

0.2

Give Me Control of the Weather Weapons, You Cowards

President Joe Biden must immediately grant me access to the weather weapons if he is serious about stopping climate change. 2021-12-14 17:50 4KB gizmodo.com

265

0.1

gamerant.com

Gamers have recently gotten their hands on physical copies of the GTA Trilogy and have been shocked to find that an important feature is missing. 2021-12-14 17:46 2KB gamerant.com

266

0.5

gamerant.com

Granblue Fantasy: Relink features just a few characters from a massive roster of Granblue Fantasy characters who could be great fits for the RPG. 2021-12-14 17:45 6KB gamerant.com

267

0.7

New ways to make the most of Hour of Code all year long

Throughout the week of December 6-12, classrooms around the world will celebrate Computer Science Education (CSEd) Week, and millions of students and educators will … 2021-12-14 17:45 4KB educationblog.microsoft.com

268

0.4

gamerant.com

While attending the fights at UFC 269 in Las Vegas, one fan manages to make YouTube streamer Dr Disrespect break character for a short time. 2021-12-14 17:42 3KB gamerant.com

269

0.8

Take Stanford's Introduction to Robotics For Free

Programming book reviews, programming tutorials,programming news, C#, Ruby, Python,C, C++, PHP, Visual Basic, Computer book reviews, computer history, programming history, joomla, theory, spreadsheets and more. 2021-12-14 17:41 4KB www.i-programmer.info

270

0.7

Speedtest. net owner Ookla acquires mobile network measurement company RootMetrics

The transaction joins two of the biggest names in consumer-facing network testing. 2021-12-14 17:34 2KB www.zdnet.com

271

0.7

ExpressVPN review

ExpressVPN makes setting up your VPN a breeze - the best just keeps on getting better. 2021-12-14 17:31 33KB www.techradar.com

272

0.6

Codex aims to enable engineers to collaborate within an IDE

With Codex, users highlight a codeblock in their IDE and request context, which then immediately notifies the appropriate team members. 2021-12-14 17:30 3KB venturebeat.com

273

0.8

Microsoft named a Leader in The Forrester Wave: Enterprise iPaaS, 2021

We are thrilled to share that Microsoft has been named as a Leader in the Forrester Wave for Enterprise Integration-Platform-as-a-Service (iPaaS), 2021. Azure Integration Services helps customers connect applications, data, and services on-premises and in the cloud, helping enterprises create new revenue opportunities with an API-driven partner and developer ecosystem and boost productivity with secure and automated workflows. 2021-12-14 17:25 3KB azure.microsoft.com

274

0.8

Edge computing keeps moving forward, but no standards yet

What does seem consistent through all of these discussions though, is that edge computing is a new form of distributed computing, where compute resources are scattered over. 2021-12-14 17:21 6KB www.techspot.com

275

0.3

DC's Batman/Superman comic returns in 2022 from legend Mark Waid

Kingdom Come writer Mark Waid and Detective Comics artist Dan Mora will team up for DC Comics' ultimate team up comic: Batman/Superman: World's Finest. 2021-12-14 17:20 943Bytes www.polygon.com

276

0.2

gamerant.com

After ten years, Warhammer 40K fans finally have confirmation of a new Space Marine game coming out, but the sequel has a lot to live up to. 2021-12-14 17:20 6KB gamerant.com

277

0.4

Hawkeye Episode 5 Spoilers: What happens in the next episode?

Here are the Hawkeye episode 5 spoilers. These include "Uncle" Kingpin, Yelena, and Jack as the Swordsman. Here is what happens in episode 5. 2021-12-14 17:19 2KB www.gamerevolution.com

278

0.4

ACDSee Photo Studio Ultimate 2022

Low-cost, full photo workflow and editing 2021-12-14 17:16 23KB uk.pcmag.com

279

0.1

Checkmarx KICS now integrated into GitLab 14.5

Software Development News Checkmarx's open-source KICS solution has been integrated into GitLab 14.5 as an infrastructure-as-code scanning tool. 2021-12-14 17:12 1KB sdtimes.com

280

3.2

Recognizing partner law firms for furthering diversity in the legal profession

Microsoft is proud to announce the results of our Law Firm Diversity Program for 2021 and recognize the accomplishments, progress and commitments of our law firm partners to create more diverse and inclusive legal organizations 2021-12-14 17:12 849Bytes blogs.microsoft.com

281

0.3

In 2021, Gig Workers Were Forced to Endure 'Unprecedented Surveillance'

A new deep-dive report details the ways firms use AI to monitor, manage, and even fire workers. 2021-12-14 17:10 7KB gizmodo.com

282

0.6

Ubisoft is giving away Rayman Origins for free on PC

News, Reviews & Betas which includes large community peer support The final game giveaway of Ubisoft's 35th anniversary celebrations has turned out to be a copy of Rayman Origins on PC. The highly rated platformer is free to claim for over a week. 2021-12-14 17:08 1KB www.neowin.net

283

0.1

gamerant.com

Fans of Respawn Entertainment's battle royale shooter Apex Legends are hoping that the developer will raise the level cap once again. 2021-12-14 17:06 3KB gamerant.com

284

0.0

A Guide to Constructor Chaining in Java

A programming tutorial showing developers how to carry out constructor chaining in Java. Learn with code examples. 2021-12-14 17:06 784Bytes www.developer.com

285

0.5

Hurry - the Apple Watch SE crashes to $229 in epic deal at Amazon

We've just spotted a fantastic deal on the Apple Watch SE, which is now on sale for just $229 at Amazon. 2021-12-14 17:02 1KB www.techradar.com

286

0.4

OpenAI begins allowing customers to fine-tune GPT-3

OpenAI has launched a new capability that allows users of the OpenAI API to fine-tune GPT-3 models for specific use cases. 2021-12-14 17:00 5KB venturebeat.com

287

0.2

gamerant.com

Hawkeye episode 5 directors Bert & Bertie tease a massive entry in the Marvel Studios show that they say will get huge reactions from fans. 2021-12-14 17:00 3KB gamerant.com

288

0.4

CrossfireX's campaign is a throwback for Call of Duty: Modern Warfare fans

CrossfireX's throwback shooter campaign makes me question whether mid-2000s games can be called retro. 2021-12-14 17:00 5KB www.digitaltrends.com

289

0.1

gamerant.com

With Nicolas Cage being cast as Dracula in the upcoming Renfield, let's take a look back at his best horror roles. 2021-12-14 17:00 6KB gamerant.com

290

81.4

Death's Door balances a grim world with never-ending charm

Death's Door from developer Acid Nerve is one of Polygon's top 10 games of the year. Small specifics add up to an exceptional whole, on Nintendo Switch, PlayStation 4, Windows PC, Xbox One, and Xbox Series X. 2021-12-14 17:00 1KB www.polygon.com

291

0.4

The King's Man Has a Crisis of Identity

Matthew Vaughn's latest spy film starring Ralph Fiennes misses the mark. It opens December 22. 2021-12-14 17:00 6KB gizmodo.com

292

0.0

gamerant.com

There's been quite a few Assassin's Creed games over the years, but not all are viewed equally, and one in particular has been slept on since release. 2021-12-14 16:56 6KB gamerant.com

293

0.7

How to set up Hubspot to Salesforce integration

Unlock more powerful sales and marketing automation with this step-by-step guide to the Hubspot to Salesforce integration set-up. 2021-12-14 16:53 8KB www.techradar.com

294

0.6

Astronomers Capture Best Views Yet of Stars Moving Around Our Local Black Hole

One star is orbiting the black hole at 5,431 miles per second, which is 0.03% the speed of light. 2021-12-14 16:50 5KB gizmodo.com

295

0.4

Ninety percent of all Bitcoins have now been mined

The latter protection hasn't been terribly effective to date, but then again, it's unclear what sort of expectations Nakamoto had for the digital currency when it was. 2021-12-14 16:47 2KB www.techspot.com

296

0.5

Billion-dollar natural gas supplier Superior Plus hit with ransomware

Superior Plus becomes the latest oil & gas company to suffer from a ransomware attack after Colonial Pipeline was hit in May. 2021-12-14 16:47 3KB www.zdnet.com

297

0.5

SD Times news digest: Bridgecrew launches Smart Fixes; GrapeCity releases ComponentOne 2021 v3; BellSoft presents Liberica Administration Center

Software Development News Bridgecrew announced the launch of Smart Fixes, which work as fix suggestions for laC policy violations sourced directly from code. 2021-12-14 16:45 2KB sdtimes.com

298

0.1

gamerant.com

Following on from the success of the movie, Dune is harkening back to its strategy game roots, but a few things have changed since 1992. 2021-12-14 16:45 4KB gamerant.com

299

0.1

New Nintendo patent unveils more about Zelda: BOTW 2 gameplay

The free fall system for example is much more developed than we think. 2021-12-14 16:35 912Bytes www.gamereactor.eu

300

0.1

Forget the MCU, this is the multiverse movie you need to watch

Star Trek: Discovery star Michelle Yeoh leads this multiverse romp from the directors of Swiss Army Man. 2021-12-14 16:31 2KB www.techradar.com

301

0.0

Alien: Isolation on mobile reportedly looks better than console releases

Developer Feral Interactive has revealed that the mobile port of Alien: Isolation "has better visuals" than the past console releases. 2021-12-14 16:28 1KB mspoweruser.com

302

0.5

Sam & Max Beyond Space and Time Remastered (Xbox One)

Another lesson in how remasters should be done 2021-12-14 16:27 3KB www.softpedia.com

303

0.1

Disney Plus review

If Disney keeps updating it with new content and other features, Disney Plus could be a big rival to Netflix's dominance. 2021-12-14 16:25 17KB www.techradar.com

304

0.3

gamerant.com

Fans are still sore about the cancellation of Hideo Kojima's Silent Hills, but the auteur might not have been the best fit for the series. 2021-12-14 16:24 5KB gamerant.com

305

0.2

Why you should install the latest Apple updates

The latest software updates from Apple address critical security problems, introduce improved privacy tools and include the SharePlay feature. Still missing? Universal Control. 2021-12-14 16:16 4KB www.computerworld.com

306

0.4

gamerant.com

With Miles Morales' most iconic abilities not being in the moveset for Marvel's Avengers' Spider-Man, one fan adds them through a special build. 2021-12-14 16:12 3KB gamerant.com

307

0.2

Forspoken (for PC)

Magical melee and hardcore parkour 2021-12-14 16:09 7KB uk.pcmag.com

308

0.2

Report: 82% of people feel welcome in the open-source community while barriers persist for underrepresented groups

Software Development News While 82% feel welcome in the open-source community, however, the remaining come primarily from disproportionately underrepresented groups. 2021-12-14 16:08 2KB sdtimes.com

309

0.6

This Is the President Review (PC)

Pass the 28th amendment through any means necessary 2021-12-14 16:06 3KB www.softpedia.com

310

0.4

The step-by-step guide for perfect PC cable management

PC cable management is an important part of the PC building process. Here's a step-by-step PC cable management guide to help you get started. 2021-12-14 16:05 9KB www.xda-developers.com

311

0.5

How to Farm the Purple Exotic Currency in Icarus

In this guide, we'll look at how you farm the rare Purple Exotic currency in Icarus, the missions involved and tips to get it quickly 2021-12-14 16:01 3KB segmentnext.com

312

0.1

Reposify gets $8.5M to secure customers' internet-facing assets

Reposify says its platform for external attack surface management (EASM) leverages the world's largest database of exposed internet assets. 2021-12-14 16:00 3KB venturebeat.com

313

0.7

AWS unveils Indonesia cloud region with pledge to invest $5B

Comprising three availability zones, the Jakarta Region is Amazon Web Services' 10th in Asia-Pacific and is part of the cloud vendor's plans to invest $5 billion over 15 years in the country. 2021-12-14 15:56 3KB www.zdnet.com

314

0.6

gamerant.com

In the newest patch for Tales of Arise, players can now transfer save data from current generation to next generation consoles. 2021-12-14 15:55 2KB gamerant.com

315

1.0

Gunfire or plastic bag popping? Trained computer model knows the difference

According to the Gun Violence Archive, there have been 296 mass shootings in the United States this year. Sadly, 2021 is on pace to be America's deadliest year of gun violence in the last two decades. 2021-12-14 15:54 6KB techxplore.com

316

0.3

gamerant.com

For only the second time in franchise history, the upcoming Souls-like Stranger of Paradise: Final Fantasy Origin receives an M for Mature rating. 2021-12-14 15:52 3KB gamerant.com

317

0.3

Thousands of UK SMBs are not yet compliant with incoming digital tax rules

Intuit has done the math, and businesses need to act fast to avoid HMRC's wrath. 2021-12-14 15:52 2KB www.techradar.com

318

0.6

Aliens: Fireteam Elite and Insurgency: Sandstorm go on sale in this week's Deals with Gold

News, Reviews & Betas which includes large community peer support This week, a number of popular games are available for substantially less through Xbox's weekly Deals with Gold sale. You can even pick up new titles like Aliens: Fireteam Elite for up to 30% off. 2021-12-14 15:52 1KB www.neowin.net

319

0.0

Open source MLOps framework ZenML raises $2.7M

ZenML, a Munich-based startup offering an open-source MLOps framework, today announced it has raised $2.7 million in seed funding. 2021-12-14 15:51 4KB venturebeat.com

320

0.8

Best Wi-Fi speaker 2021: Hi-fi, wireless listening

Our guide to the best Wi-Fi speakers uncovers the best models available now. 2021-12-14 15:50 2KB www.zdnet.com

321

0.7

gamerant.com

Over 22 years after the release of the original, Chocobo GP will release in March 2022 in two forms, including a free-to-play version. 2021-12-14 15:49 3KB gamerant.com

322

0.3

gamerant.com

New World game director Scot Lane addresses the future of Amazon's MMO giving insight into new quality of life updates on the way. 2021-12-14 15:49 3KB gamerant.com

323

0.7

gamerant.com

The highly-anticipated Elden Ring from Bandai Namco and FromSoftware manages to win eight awards before it's even available to the public. 2021-12-14 15:46 2KB gamerant.com

324

0.6

These are the worst password offenders of the year - you'll probably guess a few

Businesses should foster a culture of security to remain secure, Dashlane's experts are saying 2021-12-14 15:40 3KB www.techradar.com

325

0.9

The Best Food Delivery Service Apps for 2021

Staying home? You can use a food delivery service to get meals right to your door. These are the best food delivery apps. See if your fave is on the list. 2021-12-14 15:39 10KB www.digitaltrends.com

326

0.1

Citizen's Crime Watchers Vote to Unionize

Employees have anonymously complained about the app's fear-mongering and reported that it's outsourcing workers from Kenya. 2021-12-14 15:35 3KB gizmodo.com

327

0.1

Gotham Knights live-action series coming from Batwoman producers

What Gotham Knights characters will be making the leap to live action in the new CW TV series? Which Robin will be leading the Gotham Knights TV series? 2021-12-14 15:22 2KB www.gamerevolution.com

328

0.2

Report: Oracle vs SAP finance app customers - the numbers

Forrester research sheds new light on dynamic Larry Ellison says is going in Big Red's favour 2021-12-14 15:19 4KB www.theregister.com

329

1.0

Rumour: Lollipop Chainsaw is making a comeback

A leaker suggest so. 2021-12-14 15:10 682Bytes www.gamereactor.eu

330

0.1

Controlling apps without borders

SaaS is powering an entirely new style of work, but failure to proactively govern its use can spin up new challenges for businesses. 2021-12-14 15:07 6KB www.techradar.com

331

0.7

Tender touch: Cube RM brings automation to trillion-dollar public procurement market

Tenders can serve as a lucrative inroad for new business, but the process of finding suitable opportunities and assessing a company's chances of succeeding with their bid can be an arduous, resource intensive process — one that may ultimately end in failure. This is a problem that Cube RM wants to… 2021-12-14 15:06 4KB venturebeat.com

332

0.5

Rumble Kong League, a new web3 sports game, raises $4.5M in funding

Rumble Kong League, a 3v3 basketball web3 game, has earned $4.5 million towards its projected launch in 2022. 2021-12-14 15:04 2KB venturebeat.com

333

0.2

Another crypto firm has suffered another major hack

Blockchain gaming firm sees almost 100 wallets cleared out. 2021-12-14 15:03 2KB www.techradar.com

334

0.4

gamerant.com

And how does it differ from the other timelines of Middle Earth? 2021-12-14 15:00 4KB gamerant.com

335

0.4

Transfer your password and other sensitive credentials for less this Green Monday

Using single-use URLs, limited storage time, and data encryption to ensure maximum safety, KeysForWeb makes transferring and accessing data easy and secure. 2021-12-14 15:00 2KB venturebeat.com

336

0.3

Enter the Yeoh-Verse in the Everything Everywhere All at Once Trailer

The new genre-bending film from the team behind Swiss Army Man opens March 25. 2021-12-14 15:00 3KB gizmodo.com

337

0.6

Windjammers sequel coming to consoles and PC next year

Arrives 28 years after the original. Windjammers 2 is due out across consoles and PC next year, a sequel to the 1994 Neo Geo original. It's … 2021-12-14 14:56 1KB www.eurogamer.net

338

0.2

Stranger Things season 4: release window, episode titles and more

Here's everything we know about Stranger Things season 4, including new information concerning two characters' story arcs. 2021-12-14 14:53 11KB www.techradar.com

339

0.6

gamerant.com

Cody, May, and Rose of It Takes Two aren't the perfect family, but the three are a great example of what modern families look like and experience. 2021-12-14 14:52 4KB gamerant.com

340

0.4

Discovery of Ornate, 10,000-Year-Old Infant Grave Surprises Archaeologists

The baby girl was buried with dozens of beads and the talon of an eagle owl. 2021-12-14 14:50 3KB gizmodo.com

341

0.5

Rainbow Six Siege Y6S4.1 Patch Notes Revealed

Rainbow Six Siege recently started noticing a large wave of cheaters, for which Ubisoft had posted an update on the Anti-Cheat and its development for the 2021-12-14 14:46 1KB www.futuregamereleases.com

342

0.5

gamerant.com

Nvidia is generally considered the dominant force when it comes to graphics cards, however, there's a chance Intel may take a bit of a lead in 2022. 2021-12-14 14:45 3KB gamerant.com

343

0.3

Accidental discovery may revolutionize method for designing structures

An accidental discovery in a research project is to be examined further and may result in completely new methods for designing. 2021-12-14 14:41 3KB techxplore.com

344

0.7

gamerant.com

An official rating by the ESRB is giving hope for a Digimon Survive release date to be set in stone after the game has suffered many delays. 2021-12-14 14:40 3KB gamerant.com

345

0.2

A virtual reality simulator to train surgeons for skull-base procedures

People with diseases or conditions that affect the base of the skull, such as otologic abnormalities, cancerous tumors and birth defects, might need to undergo skull base surgery at some point in their life. To successfully . 2021-12-14 14:40 6KB techxplore.com

346

0.2

Apache Log4j 2.16.0 available for download, JNDI is now disabled by default

The Apache Log4j 2 team today released Log4j 2.16.0 with two major changes. To prevent CVE-2021-44228, Message Lookups feature is removed in this release. In the previous 2.15.0 release, the ability to resolve Lookups and log messages was removed. But having JNDI enabled by default will put users under risk. With 2.16.0 release, JNDI feature […] 2021-12-14 14:37 1KB mspoweruser.com

347

0.8

Neural network can distinguish the characteristic brush strokes of individual painters

A team of scientists and art historians at Case Western Reserve University say they have used tools of artificial intelligence (AI) to distinguish the individual brushstrokes of one painter from another. 2021-12-14 14:35 6KB techxplore.com

348

0.4

Eternals lands on Disney+ this January

The latest MCU movie is heading to the streaming service in a few weeks. 2021-12-14 14:34 1KB www.gamereactor.eu

349

0.7

gamerant.com

Riddick fans may finally be getting a break, as Vin Diesel seems to be teasing some progress on the 4th movie. But when will it finally come out? 2021-12-14 14:30 3KB gamerant.com

350

0.1

gamerant.com

Players that are curious about how much time they will get to spend with Lost Judgment can find details on its length in this guide. 2021-12-14 14:30 4KB gamerant.com

351

0.0

The Anacrusis launches in early access this January

The Anacrusis launches in early access in January 2021-12-14 14:28 2KB www.vg247.com

352

0.1

gamerant.com

AMD may be a little behind Nvidia, but it's still keen to push out its products in an uncertain market, with details about the 6500 XT being leaked. 2021-12-14 14:27 2KB gamerant.com

353

0.9

gamerant.com

A recent job listing highlighting the challenges of creating an 'open world' experience implies Dead Space could be ditching a more linear style. 2021-12-14 14:20 3KB gamerant.com

354

0.0

Mystery AMD processor spotted that could be its first to support DDR5 RAM

Is this an AMD Ryzen 6000 'Rembrandt' APU waiting in the wings, ready to spring at CES 2022? 2021-12-14 14:13 2KB www.techradar.com

355

0.7

Google Cloud: 'We are a toolset to make companies better'

The cloud giant's executives are trying to look down the road at "What do we think, on an ongoing basis, is going to happen over the next two to three years" in a given industry. 2021-12-14 14:13 13KB www.zdnet.com

356

0.8

gamerant.com

Work began on an Unreal Engine version of Legend of Zelda: Ocarina of Time a few years ago, and now some additional play footage gets shown off. 2021-12-14 14:12 2KB gamerant.com

357

0.2

The PlayStation 4 has been hacked to allow for homebrew apps

PS5 potentially also vulnerable. A newly-discovered hacking exploit has opened up the PlayStation 4 and Pro, and may work on a PS5 too. A trio … 2021-12-14 14:07 2KB www.eurogamer.net

358

0.2

gamerant.com

According to the series' directors, Hawkeye's Kingpin tease might deliver the payoff fans desperately want, eventually. 2021-12-14 14:05 3KB gamerant.com

359

0.7

What is Salesforce Trailhead?

Learn about Trailhead, a Salesforce training program to train employees, get certified, and publish your own Salesforce courses. 2021-12-14 14:04 6KB www.techradar.com

360

0.7

Peacemaker to set up The Suicide Squad 2, rumor suggests

A new The Suicide Squad 2 leak suggests that the Peacemaker HBO Max series will set up a movie sequel or a new spin-off series featuring Amanda Waller. 2021-12-14 14:03 2KB www.gamerevolution.com

361

0.8

Spatial raises $25M and pivots to NFT art and metaverse events

Spatial has raised $25 million as it pivots away from AR/VR to NFT art exhibitions and metaverse experience events. 2021-12-14 14:00 7KB venturebeat.com

362

0.9

Medal.tv raises $60M as creators clip 2M game moments a day

Medal.tv has raised $60 million in funding for its platform for short-form videos for games. It is also launching Medal version 3.0. 2021-12-14 14:00 5KB venturebeat.com

363

0.4

Here's how 2022 tax brackets actually work

Here's to dispelling the myths around how much you owe the government in taxes. 2021-12-14 14:00 5KB www.zdnet.com

364

0.7

Get more than $80 off this discreetly portable biometric safe

Whether you have cash, credit cards, jewelry, medication or more that you are uncomfortable leaving out where anyone might have access to or even see them, a small biometric safe provides the ultimate security. 2021-12-14 14:00 2KB www.zdnet.com

365

0.1

Guardio nabs $47M for an AI-powered browser extension that protects from cyberthreats

Guardio, a startup developing a cybersecurity extension for Google Chrome, has just raised a $47 million funding round. 2021-12-14 14:00 5KB venturebeat.com

366

0.4

Save almost $200 off these wireless noise-cancelling headphones

You won't find a better deal than these wireless noise-cancelling headphones that provide twice the sound, convenience and batter life than other brands at a fraction of their usual price. 2021-12-14 14:00 2KB www.zdnet.com

367

0.8

Tellius brings real-time analytics within data warehouses

Tellius has launched a new Live Insights feature to help enterprises perform useful analyses within their cloud data warehouses. 2021-12-14 13:30 3KB venturebeat.com

368

0.5

Freebox Remote is an unofficial remote control app for your Android TV

Freebox Remote is an unofficial virtual remote control app that lets you control your Android TV and Google TV devices. 2021-12-14 13:25 1KB www.xda-developers.com

369

0.2

gamerant.com

Game Rant speaks with People Can Fly CEO Sebastian Wojciechowski, who clarifies the early royalty report confusion that arose in August. 2021-12-14 13:20 3KB gamerant.com

370

0.7

Walmart's Virtual Try-on feature might soon be available on Android

New strings found in the Walmart app suggest that Zeekit's Virtual Try-on feature might be available on Android soon. 2021-12-14 13:15 1KB www.xda-developers.com

371

0.8

Brazilian Ministry of Health hit by second cyberattack in less than a week

According to the minister, a new event has "caused turmoil" as the department's IT function attempted to restore systems. 2021-12-14 13:14 3KB www.zdnet.com

372

0.3

Bill Gates thinks meetings will take place in the metaverse in a few years

The Microsoft co-founder thinks that most virtual meetings will leave 2D image grids behind soon. 2021-12-14 13:11 1KB www.gamereactor.eu

373

0.4

AIAIAI's TMA-2 Studio Wireless+ do away with Bluetooth latency and compression

The latest headphones from AIAIAI promise to bring studio-grade audio with ultra-low latency to the wireless domain. 2021-12-14 13:01 2KB www.techradar.com

374

0.8

CyBall raises $1.8M for NFT-based soccer game

CyBall has raised $1.8 million in seed funding to build a soccer-themed, nonfungible-token (NFT)-based game with a player rewards model. 2021-12-14 13:00 4KB venturebeat.com

375

0.7

AIAIAI's latest headphones let you ditch the cable, not the quality

AIAIAI's new Bluetooth headphones offer wire-free convenience and lossless, low-latency audio thanks to an included wireless transmitter. 2021-12-14 13:00 3KB www.digitaltrends.com

376

0.0

UncommonX adds $9.5M as enterprises continue to prioritize cybersecurity

UncommonX, a managed detection and response provider, has raised $9.5 million in a funding round, bringing its total raised to $36 million. 2021-12-14 13:00 5KB venturebeat.com

377

0.4

How to become a Linux pro

Now, more than ever, companies want employees with Linux skills. Here's how to get prepared for those jobs. 2021-12-14 13:00 7KB www.zdnet.com

378

0.7

Location intelligence platform Carto raises $61M to bring businesses big data insights

Carto has raised $61 million for a location intelligence platform that helps companies conduct spatial analysis and unlock big data insights. 2021-12-14 13:00 5KB venturebeat.com

379

0.5

gamerant.com

Spider-Man: No Way Home star Tom Holland reveals he has played the Spider-Man PS4 game and that he thoroughly enjoyed the experience. 2021-12-14 12:38 3KB gamerant.com

380

0.2

Dysfunctional, damaging and sometimes dangerous: A damning verdict on government IT

The UK government has 'no clear' plan to modernize legacy systems, some of which date back to the 1970s. 2021-12-14 12:36 4KB www.zdnet.com

381

0.8

We speak to four winners of Apple's 2021 App Awards

From League of Legends to LumaFusion, we speak to the four winners about future plans for their apps. 2021-12-14 12:30 8KB www.techradar.com

382

0.5

XDA Basics: How to install and use a third-party keyboard on your iPhone

Apple's built-in keyboard is the smoothest, but it doesn't offer a lot. Here's how to install and use a third-party keyboard on your iPhone. 2021-12-14 12:25 2KB www.xda-developers.com

383

1.2

We're putting pedal to the metal in KartRider: Drift on today's GR Live

Join us as we check out the closed beta of Nexon Korea\'s arcade racer. 2021-12-14 12:20 978Bytes www.gamereactor.eu

384

0.5

Christmas bonuses could be delayed after HR and payroll giant Kronos hit by ransomware attack

Kronos warns it could take weeks to fully restore services. 2021-12-14 12:14 2KB www.techradar.com

385

0.1

Celebrating ROCCAT Vulcan keyboards' marriage of technology and style

The first ROCCAT Vulcan keyboard debuted at Computex 2018, setting into motion what would be a continuously impressive line of keyboards that meld technological advancements with unprecedented style. With 2021 nearing a close, let's look back at the short but impressive history of the Vulcan range, and forward to what ROCCAT has in store for 2022. The first three Vulcan keyboards came in three models: the Vulcan 80, the Vulcan 100, and the Vulcan 120, each of which had sleek aluminum bodies and AIMO illumination that allowed you to sync them up with other ROCCAT AIMO compatible products. With some boasting cool blue lighting and others showing off impressive RGB ranges, the AIMO illumination let every gamer customize their lighting setup.Each Vulcan keyboard featured the Titan Switch Tactile, a switch built entirely by ROCCAT engineers with gamers in mind. The Titan Switch Tactile perfectly blended the feel of mechanical switches and the performance and precision of modern gaming keyboards, offering reliability and speed without sacrificing a high-quality key feel. 2021-12-14 12:10 4KB www.pcgamer.com

386

0.3

TealBook to power supply chain visibility with AI and latest $50M

TealBook, a startup that leverages AI to update and maintain a database of supply chain data, has raised $50 million in capital. 2021-12-14 12:00 5KB venturebeat.com

387

0.7

2022: A major revolution in robotics

A world class roboticist on why everything is about to change. 2021-12-14 12:00 7KB www.zdnet.com

388

0.2

What you should do before your cloud goes down

When Amazon Web Services recently had a case of network hiccups, we all found out how miserable it is to have all our IT eggs in one cloud basket. We can do better. Here's how. 2021-12-14 12:00 3KB www.computerworld.com

389

0.4

LG shows off its battery-powered TV with rollable stand and a concealable OLED television

The LG StandbyME has a design as weird as its name. This 27-inch television is portable (to an extent) thanks to the integrated battery and height-adjustable stand. 2021-12-14 11:55 3KB www.techspot.com

390

0.6

Watch this Halo Infinite grunt dab over Master Chief's lifeless corpse

One of the more pleasant surprises of Halo Infinite, now that it's out in the wild, is that it's leaned into the more comical aspects of the series. Ever since the original game the grunts have been a good laugh, their malevolence and well-placed stickies bound-up with pratfalls and comic cowardice. Infinite goes hard on this—perhaps even too hard at times—but it results in undeniably funny moments.One of the best parts of it is that 343's stuffed the world with 'unexpected' interactions, with enemies jabbering away almost all the time and having a huge amount of incidental dialogue and possible reactions. One of these, as player thebestpizzaever discovered, is that if a grunt kills you then there is a chance it will proceed to dole-out the ultimate galactic insult: it dabs on Master Chief's corpse. 2021-12-14 11:54 2KB www.pcgamer.com

391

0.6

How to watch the Harry Potter movies in order

Here's how you watch all eight Harry Potter movies and Fantastic Beasts in chronological and release order. 2021-12-14 11:54 6KB www.techradar.com

392

0.1

Sony announces new PlayStation 5 faceplates, DualSense colours

After a year of people moaning about it (and not letting third parties offer a solution), Sony is bringing out some coloured PlayStation 5 faceplates. 2021-12-14 11:54 4KB www.thumbsticks.com

393

0.7

Startup funding: How this tiny apartment became a hub for innovation

Through startup programmes and early stage funding, Flat6Labs is supporting forward-thinking tech ventures throughout the Middle East. 2021-12-14 11:42 6KB www.zdnet.com

394

0.2

These drag clicking mice from ROCCAT can boost your Minecraft CPS

A returning player might wonder what wizardry is at play in Minecraft these days. Fast-paced hack-n-slashing and rapid bridge building are now par for the course in competitive Minecraft. To the uninitiated, the block-laying speed that some players achieve is bewildering, but those in the know realise that it's all to do with drag clicking, something that ROCCAT's latest gaming mice are great at facilitating.Drag clicking refers to when you slide your finger across your mouse button in such a way that the friction makes clicks register in very quick succession. By using this method to maximise your clicks per second ('CPS') you can gain a competitive edge in Minecraft, as it lets you place blocks quicker and get in more weapon strikes. Nailing the technique is more of an art than a science, but that doesn't mean you can't get a leg up on the competition from the start. Apart from perfecting the technique, the best thing you can do is grab a mouse that makes drag clicking easier, like ROCCAT's latest Kone and Kane gaming mice: the Kain 120 AIMO, Kain 200 AIMO, Kone Pro, and Kone Pro Air.All these mice are perfect for drag clicking for three main reasons. First, because their textured surfaces generate more friction when you drag your finger across them. Second, because their low debounce capabilities reduce the time between when mouse clicks can register. And finally, because they all boast ROCCAT switches with 'Titan Click', meaning switches that have been designed to limit the physical bounce so that keypresses can register faster. 2021-12-14 11:40 5KB www.pcgamer.com

395

0.1

This Microsoft Edge update will help you spot why your browser is running so slowly

Find memory leaks easily using the new Microsoft Edge Detached Elements tool. 2021-12-14 11:28 2KB www.techradar.com

396

0.6

Keanu Reeves has never played Cyberpunk 2077, despite CD Projekt Red claiming that he "loved" it

In a new interview, Keanu Reeves clarified he doesn't actually play video games – not even his own. 2021-12-14 11:20 1KB www.vg247.com

397

1.0

Nikon fills two crucial gaps in its lens lineup for Z series mirrorless cameras

Nikon has announced two more important lenses for its Z series mirrorless cameras, including a versatile 28-75mm f/2.8 zoom. 2021-12-14 11:19 5KB www.techradar.com

398

0.6

GTA Online is getting a new radio station with The Contract

The new radio station brings new music to GTA Online's hip hop stations. 2021-12-14 11:13 2KB www.vg247.com

399

0.0

Roblox accused of being an unsafe environment for children

A new People Make Games video highlights the issue. Video channel People Make Games has run an investigation into the developer of Roblox with some concerning … 2021-12-14 11:10 5KB www.eurogamer.net

400

0.8

The Best Portable Apps for Your Software Toolbox

Portable apps usually offer the same functionality as the regular versions of your favorite software, but without any installers involved. That means you can run them directly. 2021-12-14 11:08 13KB www.techspot.com

401

0.1

Why Relationships with Your Tech Service Providers Might Be Waning

The pandemic may have negatively impacted relationships with critical technology partners. Here are some thoughts on why this has occurred and what can be done. 2021-12-14 11:00 5KB www.informationweek.com

402

0.9

Deno joins JavaScript standards effort

Company behind JavaScript/TypeScript runtime will push for additions to ECMAScript that benefit users of server-side JavaScript. 2021-12-14 11:00 1KB www.infoworld.com

403

0.8

Will multicloud save us from outages?

A recent outage caused many to speculate that a multicloud could have avoided the impact, but we need to consider a few technology realities (and price tags). 2021-12-14 11:00 4KB www.infoworld.com

404

0.5

Best practices for developing governable AI

Focus on these engineering best practices to build high-quality models that can be governed effectively. 2021-12-14 11:00 3KB www.infoworld.com

405

0.2

What is infrastructure as code? Automating your infrastructure builds

Treating computing infrastructure as code is the smart and modern way to provision software in the cloud. Here's what it is and why it's better. 2021-12-14 11:00 6KB www.infoworld.com

406

0.8

Leveraging AIOps in the Finance Industry

Rising consumer expectations, fierce competition and growing cybersecurity concerns will make AIOps adoption a business imperative. 2021-12-14 11:00 5KB www.informationweek.com

407

0.2

China Detects First Case of Omicron in International Traveler

China is only reporting about 100 new cases of covid-19 each day in a country of 1.4 billion. 2021-12-14 11:00 3KB gizmodo.com

408

0.4

Plenty of PS5 restocks are live today: Very, Currys, Game, EE and PlayStation Direct

A total of five retailers are holding a PS5 restock this morning, but you'll still need to act fast to get a console. 2021-12-14 10:55 3KB www.techradar.com

409

0.5

Google Calendar update will stop people clogging your day with needless meetings

Google Calendar update will help users manage their schedule with less manual effort. 2021-12-14 10:53 2KB www.techradar.com

410

0.1

If a billion Android users switch to the iPhone, the Macalope will eat his horns

The iPhone SE is a nice device, but it's not going to attract a billion people. 2021-12-14 10:45 3KB www.macworld.com

411

0.6

Sumo expects Tencent acquisition to take place next month

UK game firm Sumo Group has said that its acquisition by Tencent should be going through in January. In a release to investors, the company said that the Un. 2021-12-14 10:25 1KB www.pcgamesinsider.biz

412

0.4

As a fitness writer, these are the gifts that I'd like to find under the tree this Christmas

Struggling to think of a Christmas present for the sporty person in your life? These ideas might help. 2021-12-14 10:18 4KB www.techradar.com

413

0.2

Multibillion-dollar quantum opportunities if error rate recedes

Management consultant, McKinsey, discusses a potential $700 billion opportunity in the pharma, finance, automotive and chemicals sectors 2021-12-14 10:15 4KB www.computerweekly.com

414

1.2

The Artful Escape review - press your space face close to mine

A lurid and generous trip through the iconography of seventies rock. 2021-12-14 10:00 944Bytes www.eurogamer.net

415

0.7

Netflix subscription gets cheaper in India

In an effort to attract more users to its streaming platform, Netflix has announced a price drop of up to 60% in its subscription plans in India. Netflix subscription now starts at Rs. 149($2) per month and can go up to Rs. 649($8.5) per month. The Mobile plan, which starts at Rs. 149, will let […] 2021-12-14 09:57 1KB mspoweruser.com

416

0.4

How to Craft Composites in Icarus

In this guide, we will explain everything you need to know about how to craft composites in Icarus, how to get material processors and how to use them. 2021-12-14 09:51 1KB segmentnext.com

417

0.2

People Can Fly snaps up VR specialist Incuvo

Polish games firm People Can Fly has acquired developer Incuvo. The studio is best-known for its virtual reality titles, including ports of Bloober Team's. 2021-12-14 09:49 1KB www.pcgamesinsider.biz

418

0.7

How to Get Spiderman's Web Shooters in Fortnite Chapter 3

in this guide, we'll show you how to get Spiderman's Webshooter in Fortnite so that you can swing around the map in style! 2021-12-14 09:47 2KB segmentnext.com

419

0.3

New Xiaomi 12 Ultra renders show what that massive camera could look like

3D renders of the upcoming Xiaomi 12 series, based on leaked protective cases, give us an idea of the overall look of the phone. 2021-12-14 09:45 3KB www.techradar.com

420

0.4

WhatsApp introduces new privacy settings to keep you safe

Only people you trust will see your 'last seen' and online statuses 2021-12-14 09:41 2KB www.techradar.com

421

0.8

Ubisoft studios boss Haas departs the firm

French publishing giant Ubisoft is announced that its chief studios operating officer, Virginie Haas, is leaving the company. The firm revealed that Haas wa. 2021-12-14 09:41 1KB www.pcgamesinsider.biz

422

0.9

PS5 consoles are back in stock at Game

If you're trying to grab a PS5 before Christmas, Game has both versions of the console as well as bundles in stock to purchase. 2021-12-14 09:40 2KB www.eurogamer.net

423

0.5

Realme GT 2: what we want to see

The Realme GT 2 and GT 2 Pro are coming: here's what we know and what we want to see. 2021-12-14 09:39 4KB www.techradar.com

424

1.2

Xbox Gear Shop is selling 'Red Ring of Death' posters

Xbox 360 was a wonderful console in many ways and laid the foundation for a lot of things we take for granted today, from wireless controllers as stan. 2021-12-14 09:10 2KB www.gamereactor.eu

425

0.7

Microsoft brings Tiktok-style video creation to Office Mobile app

Microsoft has announced that it is bringing the creation of short video content to the Office Mobile app. In Q3 2021 the company integrated the Stream video player into the Office Mobile app. This allowed users to access and play videos on their professional network with ease, be it Teams Meetings Recordings, demos or tutorials […] 2021-12-14 09:09 1KB mspoweruser.com

426

0.7

The Nintendo Switch OLED is available at AO for just £299

Good news! It seems that retailers are slowly getting more stock of the Nintendo Switch OLED model so the rest of us can enjoy that … 2021-12-14 09:07 2KB www.eurogamer.net

427

0.9

The Next Division 2 Update Delayed To Later 2022

According to the developer, the Division 2 next and upcoming update has been delayed from February to later 2022. It seems that The Division 2 is no 2021-12-14 09:06 980Bytes www.futuregamereleases.com

428

0.8

Dell Inspiron 16 Plus 7610 review: A solid, attractive and well-priced 16-inch laptop

The Inspiron 16 Plus 7610's large screen makes for a sizeable and weighty laptop, but there's plenty to like here, including a good display, all-day battery life and plenty of ports and connectors. 2021-12-14 08:31 6KB www.zdnet.com

429

0.2

Bring back the Wi-Fi and Mobile data Quick Settings tiles in Android 12 using these ADB commands

You can easily bring back the Wi-Fi and Mobile data Quick Settings tiles in Android 12 by running two ADB commands. Read on to learn more. 2021-12-14 08:09 2KB www.xda-developers.com

430

0.3

Off Topic: An end-of-the-year miracle!

An update to a story about the paintings of William Marlow. 2021-12-14 08:00 1006Bytes www.eurogamer.net

431

1.0

Chargers for work and home on sale for Green Monday

Beyond being a fast charger, The ORBIT looks good. It's made of beautiful vegan leather which keeps it safe and complements any desk and looks good beneath any phone. 2021-12-14 08:00 1KB www.macworld.com

432

0.8

Decide who can access your data with KeysForWeb

KeysForWeb Personal Plan: Lifetime Subscription lets you securely share passwords, encrypt data, set request forms for information, and more 2021-12-14 08:00 1KB www.macworld.com

433

0.5

NASA to send more tourists to International Space Station

NASA has announced its second private mission to the ISS following a few months after the first one that's set to take place in February next year. 2021-12-14 07:45 3KB www.digitaltrends.com

434

0.3

Kings of Crypto, book review: How Coinbase helped to reshape the future of finance

Jeff John Roberts explores the world of cryptocurrencies, including the hacker-libertarian culture that produced them, the underlying technology, the conflicting motives of early adopters, and the passing craze for ICOs. 2021-12-14 07:45 4KB www.zdnet.com

435

0.7

Android 13 may add a toggle to disable Android's new background app limitations

Google may add a new toggle to turn off the Phantom Process Killer in Android 13. The toggle will be accessible from Developer Options. 2021-12-14 07:25 2KB www.xda-developers.com

436

0.7

Henry Cavill: "A video game movie starring me? Something like RDR2 would be fun."

Geralt of Rivia himself talked with Gamereactor at The Witcher Season 2\'s Premiere in Madrid. 2021-12-14 07:16 1KB www.gamereactor.eu

437

0.1

Security Think Tank: We are failing to get the cyber message across to users

Security learning is a career-long process, so as 2021 draws to a close, participants in the Computer Weekly Security Think Tank sum up the most important cyber lessons they've taken away from the past 12 months. 2021-12-14 07:00 3KB www.computerweekly.com

438

0.8

Get £50 off this Oculus Quest 2 elite bundle

VR is a super cool innovation in the gaming and tech space, and the Oculus Quest 2 is one of the best iterations. As such, these deals definitely seemed like ones that needed to be highlighted, especially as we careen ever closer to the present giving time of the year. You can get a 128 GB model Oculus Quest 2 VR Gaming Headset, Elite Strap & Carry Case Bundle for £347 at Currys. This is £50 the bundle's usual price and about the price of the case standalone. The Elite Strap is probably the more tantalising offer though, with it's different fitting and extra battery offerings. The Quest 2 stand alone is still going for £299, so if you don't care too much about the other stuff you can save some money. Other versions of the bundle like this one without the carry case are also on sale, so it's worth having a quick look to pick the right one for you. 2021-12-14 06:45 3KB www.pcgamer.com

439

0.5

Zoho Vault password manager review

Fine-grained control of your company's passwords 2021-12-14 06:37 6KB www.techradar.com

440

0.5

Lords urge regulators to evolve as digital change accelerates

Regulators, government and Parliament must evolve their approaches to digital regulation to handle emerging challenges deriving from the advances in technologies, according to a report. … 2021-12-14 06:30 4KB www.computerweekly.com

441

0.4

Government must go further after agreeing to pay compensation for wrongly convicted subpostmasters

The government has agreed to pay compensation to former subpostmasters wrongly convicted in the Post Office Horizon IT scandal, but continues to refuse to pay a significant group of victims. 2021-12-14 06:10 6KB www.computerweekly.com

442

0.4

Linux 5.16 likely to add extra release candidate

Penguinistas will get all the holiday fun of an extra release candidate instead 2021-12-14 05:54 2KB www.theregister.com

443

0.3

IT priorities 2022: Ransomware and cloud drive storage and backup

The pandemic and the move to the cloud has driven cloud storage as a key priority. 2021-12-14 05:45 4KB www.computerweekly.com

444

0.3

[Update: Live] Pixel 6 series to receive December 2021 update on December 13

According to Google Japan, the Pixel 6 series is set to receive the December 2021 Pixel Feature Drop on December 13th. 2021-12-14 05:44 2KB www.xda-developers.com

445

0.5

gamerant.com

Similar to Scott Pilgrim's premise of battling it out against a series of exes, Thirsty Suitors is about reconciling and rebuilding relationships. 2021-12-14 05:36 4KB gamerant.com

446

0.2

Webroot SecureAnywhere AntiVirus review

A fast and ultra-lightweight antivirus for the PC, Mac and more. 2021-12-14 05:27 9KB www.techradar.com

447

1.5

Premium Content/Computer Weekly

In this week's Computer Weekly, as the government publishes the Online Safety Bill, we look at what the laws mean for internet services. A ransomware victim shares the insider story of the trauma of losing their corporate IT systems. And we ask, what happens when quantum computers get too powerful to verify their output? Read the issue now. 2021-12-14 04:56 997Bytes www.computerweekly.com

448

0.1

Astronauts' squashed eyeballs may be helped by a high-tech sleeping bag

Scientists believe that an eye disorder experienced by astronauts during long stays aboard the ISS may be solved by a high-tech sleeping bag. 2021-12-14 04:30 3KB www.digitaltrends.com

449

0.2

gamerant.com

A Pokemon trading card collector discovers their prized Charizard Holo card went through the washing machine. 2021-12-14 03:45 2KB gamerant.com

450

0.2

gamerant.com

Players that are looking to get infinite Borderlands 3 Golden Keys, and endless loot, can use this BL3 exploit to do exactly that. 2021-12-14 03:30 4KB gamerant.com

451

0.5

gamerant.com

Microsoft unveils a new poster that depicts the infamous Red Ring of Death that would often appear on Xbox 360 consoles. 2021-12-14 02:56 2KB gamerant.com

452

0.1

Youth Insearch supporting at-risk youths through digitisation and automation

Youth Insearch has been on a digital transformation journey since 2014, which has helped it improve the way it supports young people through traumatic events. 2021-12-14 02:46 5KB www.zdnet.com

453

0.1

gamerant.com

Battlefield 2042 has many gadgets that can help players dominate the battlefield, including the underbarrel grenade launcher. 2021-12-14 02:42 3KB gamerant.com
Articles
DC5n United States software in english 453 articles, created at 2021-12-15 02:33
I'm an Xbox Game Pass evangelist. I've been a subscriber for years, and I've recommended it to the point of annoyance to many of my console and PC gaming friends. Microsoft rebranded the PC version at The Game Awards. I'm still a fan, but the issues with PC Game Pass go far beyond the name. The Xbox app on Windows 11 and Windows 10 has consistently been an issue since PC Game Pass launched in 2019. And now that Microsoft wants the PC version to sit on the same level as the console one, it's time to start addressing the problem. First, the background. Xbox Game Pass for PC is now PC Game Pass, which Microsoft revealed through a tongue-in-cheek trailer at The Game Awards. It's about how everyone associates Game Pass with consoles and ignores the PC portion. That's true. Game Pass is now synonymous with Xbox. Although Microsoft offers PC Game Pass alone, most people are getting it through a Game Pass Ultimate subscription (which includes the console and PC versions, as well as Xbox Live). I've had a few friends this year get into PC gaming, totally unaware that they could access hundreds of games for a few bucks each month. It's enough of an issue, at least, that Microsoft decided to make a trailer about it for The Game Awards. I've used PC Game Pass since it launched, and I can tell you that the name isn't — and never was — the problem. The problem with PC Game Pass is the Xbox app. I've used PC Game Pass since it launched two years ago, and the Xbox app has always been the most consistent pain point. It's prone to bugs, horribly disorganized, and missing essential features that make platforms like Steam tick. Disorganization is the silent killer. The filters thatsearch through Game Pass' massive library don't work. I like to switch between my Xbox and my PC, so I've grown attached to Xbox's Play Anywhere games (which let you transfer progress between the two systems). Only a fraction of the Play Anywhere games show up with the filter, even though a good chunk of the library supports Play Anywhere. Microsoft uses tags to note the capabilities of each game, but they don't filter those games in the results. A lot of the tags don't make sense, either. For example, you can filter by "60fps+" capabilities, but you'll only find five games. Why is this a filter on a PC? And more importantly, why does it only include five games? These issues are just a small sample of the larger quality of life problems plaguing the Xbox app. You can't see your playtime or organize your installed games into groups. And you can't move your installation folder or see what the latest patches are for your games. The tagging system would help on the quality of life front, but not when half of the library is mismarked (including some first-party Microsoft titles!) The bugs and updates are what kill the Xbox app for me, though. Here's a small sampling of the bugs I've encountered across versions: Bugs happen, and I was always able to solve the problems above by quitting and reopening the app. But they're too persistent not to address, especially considering that you have to download an update every time Microsoft announces a new batch of titles (which, yes, is another big problem with the Xbox app). Call PC Game Pass whatever you want — I don't care. But Microsoft can't act like the name is the problem here. PC Game Pass is an excellent service, offering just as good of a value as its console counterpart. Maybe Microsoft would see higher adoption if the Xbox app was a destination like Steam, not another half-baked PC gaming app that locks games behind software that players begrudgingly use. PC gamers have plenty of those. I don't want to disparage Microsoft. Over the past two years, I've seen PC Game Pass grow from an extra perk on Game Pass Ultimate subscriptions to a platform worthy of its own subscription. It's fantastic, and I want to see Microsoft continue building on what it's already doing right. Most games used to only come to the console version, but now it's rare to find a Game Pass title that isn't on PC as well. EA Play is a great addition, too, allowing you to play a massive list of EA games on PC without a separate subscription (though without achievements, which is also the case with EA games on Steam). Microsoft has clearly focused on expanding Play Anywhere, too. Halo Infinite, Aliens: Fireteam Elite, and Yakuza: Like a Dragon are a few recent examples of games I've played across console and PC through Play Anywhere. This is a great program, and it demonstrates that Microsoft knows what enthusiasts with both a console and PC want. Issues with bugs, disorganization, and quality of life issues won't go away tomorrow. And right now, some games are still exclusive to console, plus there's a long list of titles that don't support Play Anywhere. The difference is that Microsoft is constantly improving on the game front. For almost three years, I've seen the same bugs and issues time and again. I'm not asking Microsoft to fix the Xbox app tomorrow, just to put a foot forward to ship new features, fix long-standing issues, and make the app feel more like a destination for PC gaming. That would do more for the service than a rebrand.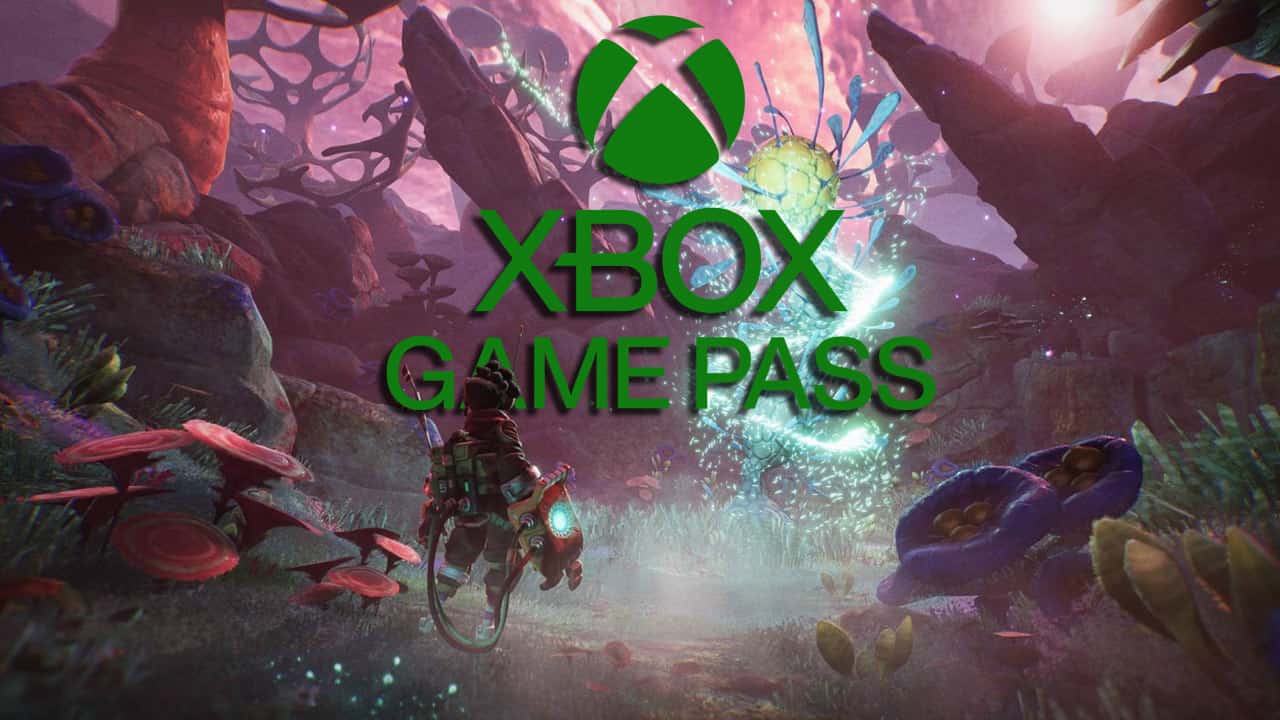 Xbox Game Pass gets The Gunk and Mortal Kombat 11 this December
mspoweruser.com
92f7a61a0dee367c8176a6f3f9719ca3
Mortal Kombat 11, Firewatch, The Gunk, and more coming to Xbox Game Pass
neowin.net
ca7ae1f849cc99e58a530fded223cbd5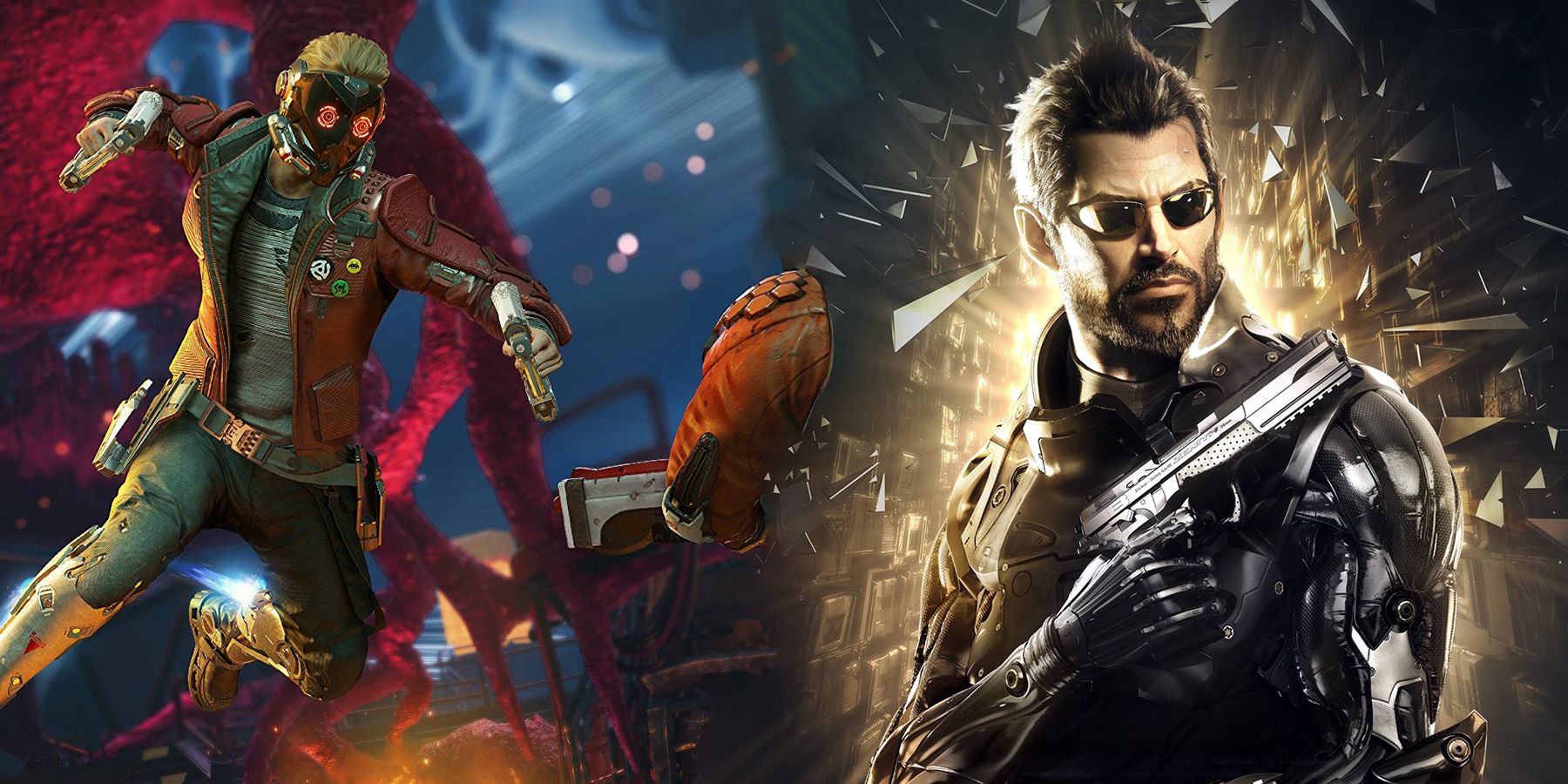 gamerant.com
gamerant.com
a3484240188b6fff973953a91917f8b0
The Gunk leads new additions to Xbox Game Pass
eurogamer.net
9dab2e8598722abdd51c2e0a5312b189
Strategy titles behind 20% of PC Game Pass engagement
pcgamesinsider.biz
8a5e81e215227d35ce43b8c04911a23e
Cooperative Horror Shooter GTFO Out Now on PC
news.softpedia.com
5c5b866dce2f575f0b6932e15023a2b9
Is your PC ready for Final Fantasy VII: Remake Intergrade?
gamereactor.eu
caca16fc85578bb30d898259fdcd57f0
The Best PC MMO Games for 2022
uk.pcmag.com
3c52c9c46fb5f3557d7a2120cb257137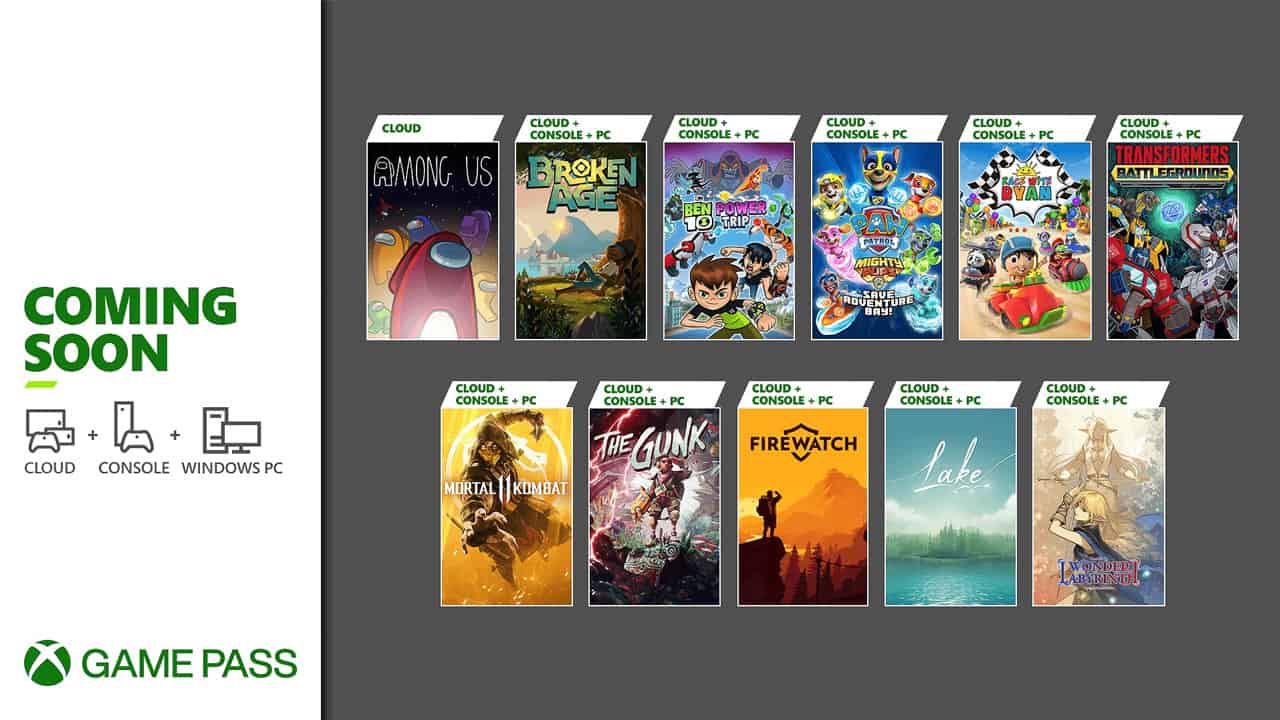 Update: Xbox Game Pass also gets Among Us and Record of Lodoss War: Deedlit in Wonder Labyrinth in December
mspoweruser.com
e5104e9e6b221c448738a0165342b4ce
The Best PC Simulation and World-Building Games for 2022
uk.pcmag.com
bfab8432820c711f331c42a550d6aa48
Microsoft has confirmed that it has thoroughly tested the End-To-End Encryption (E2EE) feature, and it is now live for all one-on-one calls in Microsoft Teams. It is, however, important to note that enabling the privacy feature severely limits the application and hampers several functions. Microsoft Teams users must choose privacy or functionality, implied the Windows OS maker with the introduction of E2EE for all individual or personal calls. Although E2EE will significantly bolster privacy, it will cripple nearly all useful features of the office collaboration and productivity platform. Microsoft confirmed it had been extensively testing End-To-End Encryption since October 2021, and it now feels confident to roll out the feature. It is important to note that Microsoft Teams was quite secure from the very beginning. The platform was already using encryption for data while it was in transit and at rest. However, Microsoft did offer a legitimate window for decrypting content. The company reasoned that several businesses, especially some approved services, could honor data retention records. But with E2EE enabled, no one other than the participants will have access to the data. By its very nature, E2EE promises full encryption for all data that transpires between the two participants communicating. While this might be great for users who value privacy, End-To-End Encryption tends to break almost all the important features in Microsoft Teams. While E2EE is enabled, users won't have access to features such as recording, call transfers, expanding to group calls, and live captions. Users will regain these features only if they disable E2EE in Microsoft Teams. Incidentally, a company's IT administrator must first enable End-To-End Encryption in Microsoft Teams, as an option. Thereafter, any two users must enable the option at their ends.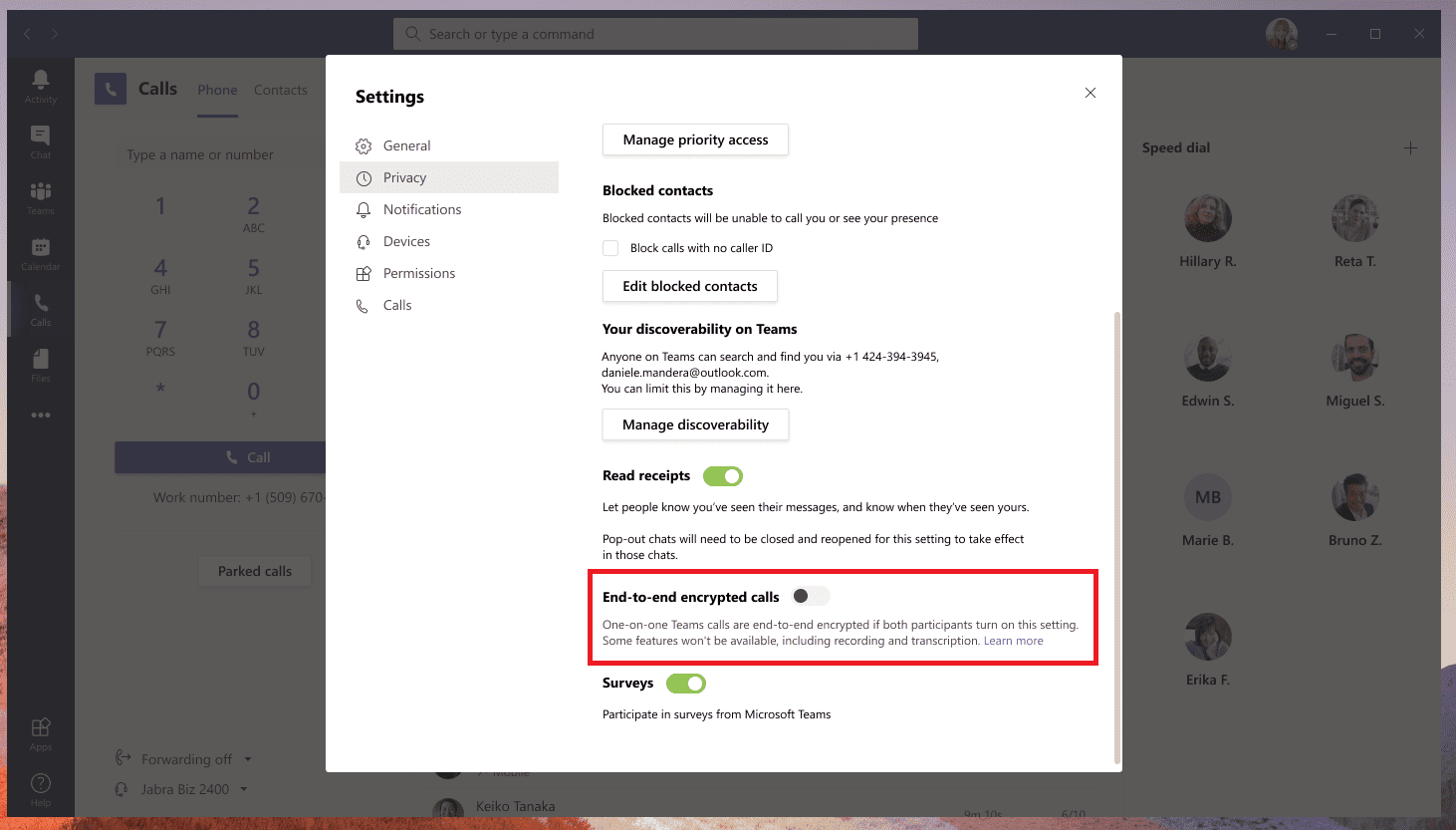 End-to-end encryption for Microsoft Teams calls is now generally available
mspoweruser.com
556a853ce88a6a809b0e085b2330e627
Microsoft Teams Finally Gets End-to-End One-to-One Call Encryption
news.softpedia.com
48fe8d8f320c9ceb936f8b25f901fffb
Microsoft releases end-to-end encryption for Teams calls
zdnet.com
0594b277935f524ad5baa0340ac14b2f
One-to-one Microsoft Teams video calls can now be end-to-end encrypted
digitaltrends.com
920594e2ed2a59b43f19982e81ce9aea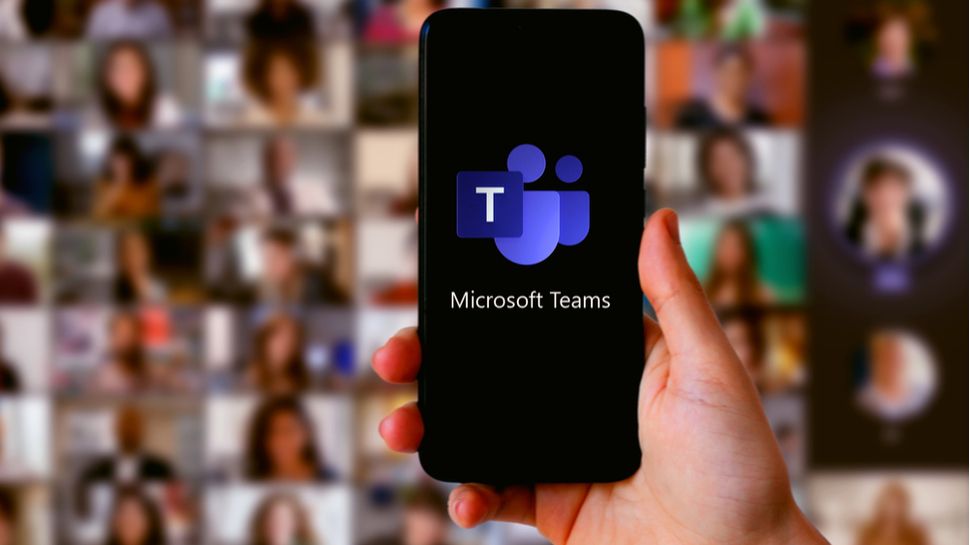 Your Microsoft Teams calls are finally getting this essential security boost
techradar.com
3aaa24bb4594ddb35ebf0c20669ecd8d
LastPass, a popular password management service, is spinning off from its parent company, LogMeIn, and has announced new features to entice users away from competing password managers. In its official announcement, LastPass was light on the details about the new tools, though said it plans to roll them out at a much faster pace in 2022 than in previous years. The list of features includes "faster, seamless" password filling, along with an improved, "delightful" mobile app. F or its corporate customers, LastPass plans to bring in more third-party integrations. It will also beef up its support channels and revamp its website. "Don't worry," LogMeIn President and CEO Bill Wagner wrote. "There are no changes to your account or data in your vault." Wagner said the company is directly investing in improving its offerings based on previous customer feedback. Apple's fanciest earbuds yet Get active noise canceling, transparency mode, and spatial audio—all in a MagSafe-chargeable discreet form factor that matches style with functionality. LogMeIn acquired LastPass in 2015 when it was merely a startup. The company also owns GoToConnect, GoToMeeting, and Rescue, all of which seem to cater mainly to remote work and enterprise users. LastPass currently has about 30 million users and 85,000 businesses worldwide that use its suite, according to Yahoo! Finance. But this announcement comes as part of a broader strategy to make LastPass more consumer-friendly. Though the company has remained steady and even seen a bit of growth since the pandemic forced us all to work remotely, it also has more competition than before. Companies like 1Password, Dashlane, and Bitwarden offer similar-grade password management, and Google, Microsoft, and Apple all feature secure vaults in some capacity on their respective devices, browsers, and operating systems. LastPass also ruffled customer feathers earlier this year when it announced a reconfiguration of its free tier. Free users can only use one device at a time as a dedicated password vault, which means you can't protect your data for both your smartphone and computer—you can only choose one. LastPass is undoubtedly working on enticing people back over with new features. But a company spokesperson told The Verge that there are no plans to change its pricing, which might prove like a tough sell to consumers. A s more online accounts migrate towards using si ngle s ign-on (SSO) and m ulti-f actor a uthentication (MFA), LastPass will have to figure out how to differentiate itself and make its service worth the subscription.

LastPass Becomes Independent Firm, But It's Still Owned by Private Equity
uk.pcmag.com
e389fe348c26f65c8a69e93bc89b623b
LastPass to become its own company due to huge upsurge in new accounts, confirms LogMeIn
neowin.net
6a95944df3778f220750db53d482aea0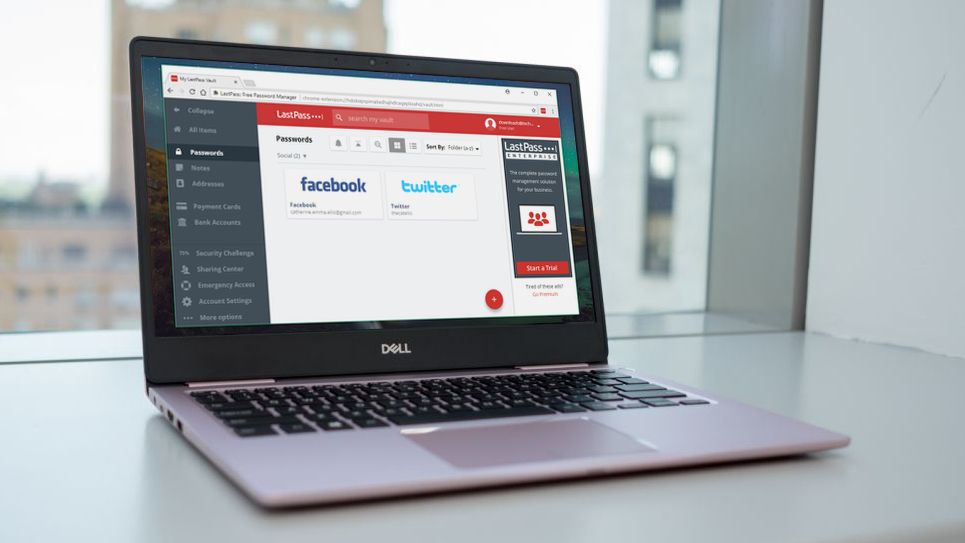 LastPass is being spun off from LogMeIn
techradar.com
83ddb30d46186119e7cc3fd85ea5e080
LogMeIn announces plan to spin off LastPass into its own company
zdnet.com
a2342c5450c628ebef81c7af8ff52542
LogMeIn to spin out password management tool LastPass
techspot.com
fae24bf075b15359f488f85c82bcdf38
It's Patch Tuesday, so it's also the time when Windows 11 is getting a new cumulative update, this time in the form of KB5008215. Given the timing of the release, the focus of this update is on resolving security problems in the operating system, but at the same time, it also includes additional fixes and polishing for devices out there. In other words, cumulative update KB5008215 also includes all the changes that have originally been released as a preview in KB5007262, such as support for Emoji 13.1. Furthermore, Microsoft says this update resolves a series of glitches in the operating system, including some affecting Focus Assistant and the notifications. "Addresses an issue that causes the edit button and the battery icon in Quick Settings to intermittently disappear. Addresses an issue that affects the Focus Assist button in the notification area, and this update provides an accessible name for screen readers. Addresses an issue that affects the display of the number of unread notifications; some numbers don't appear in the center of the circle in the notification area," Microsoft explains. The new update also includes a fix specifically aimed at the Start menu, with Microsoft explaining that those who install several apps and then change the resolution of the screen could end up struggling with the way the apps are displayed in the Start menu. "Addresses an issue that affects the Start menu when you install a large number of apps and change the screen resolution. The app names appear on the Start menu, but the app icons are missing. This update might also improve the reliability of the Start menu when you use secondary monitors in mixed resolution scenarios," Microsoft says. The new update is available for all devices that have already been updated to Windows 11.

Microsoft releases Windows 11 build 22000.376 – here's what's new
xda-developers.com
d39e81769c9fdb2d61fe166fe7c7a854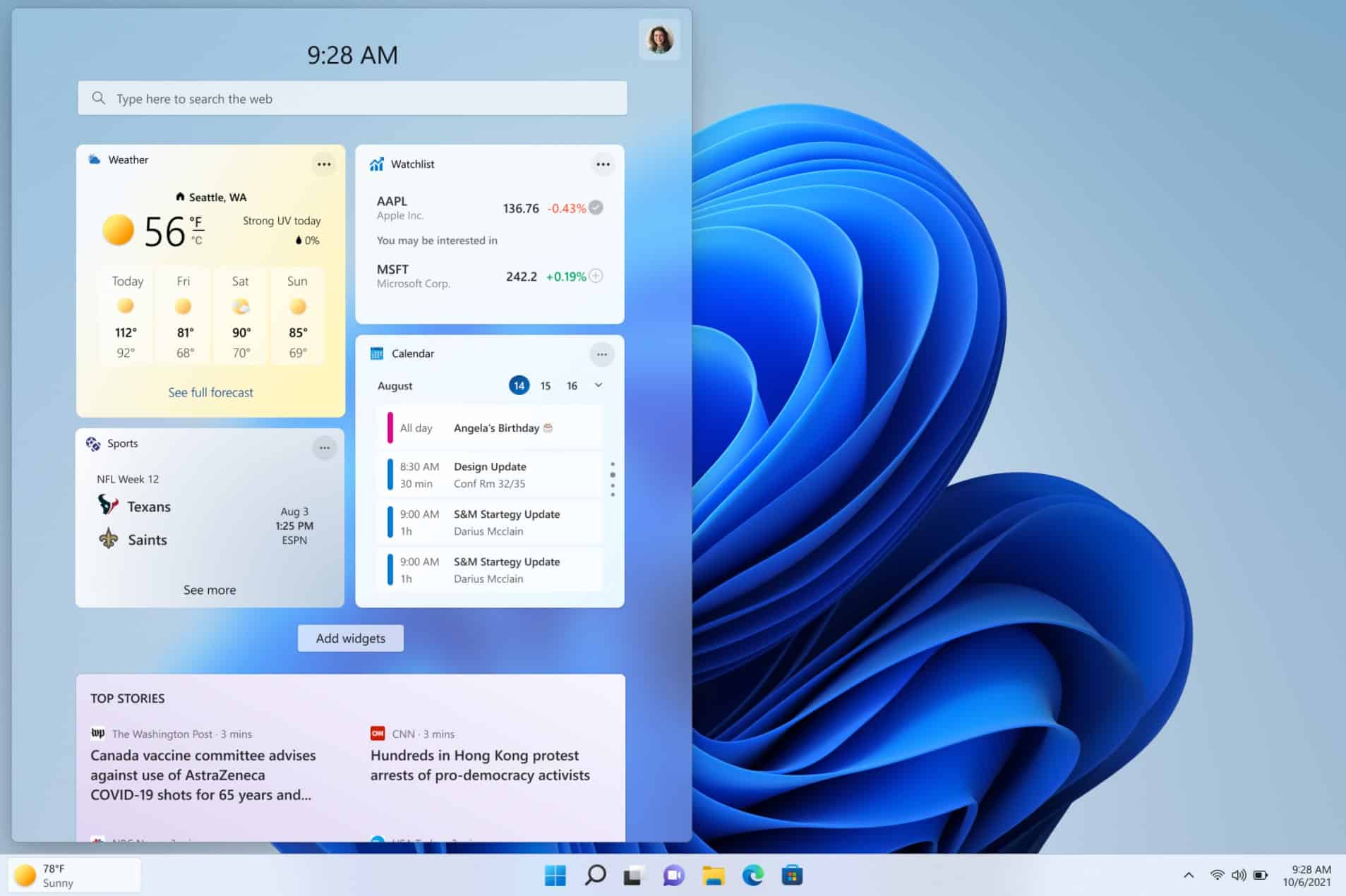 Microsoft release Windows 11 Cumulative Update KB5008215 with security fixes
mspoweruser.com
3b8708660373b439ba7c0ea6f77c08fd
Windows 11 Patch Tuesday (KB5008215) is here, includes quality improvements
neowin.net
66284f55db2b06c347316bd14d34eb6d
Microsoft Releases New Windows 10 Cumulative Updates
news.softpedia.com
b4fea8e711604fe3eec7aaf8935f2c63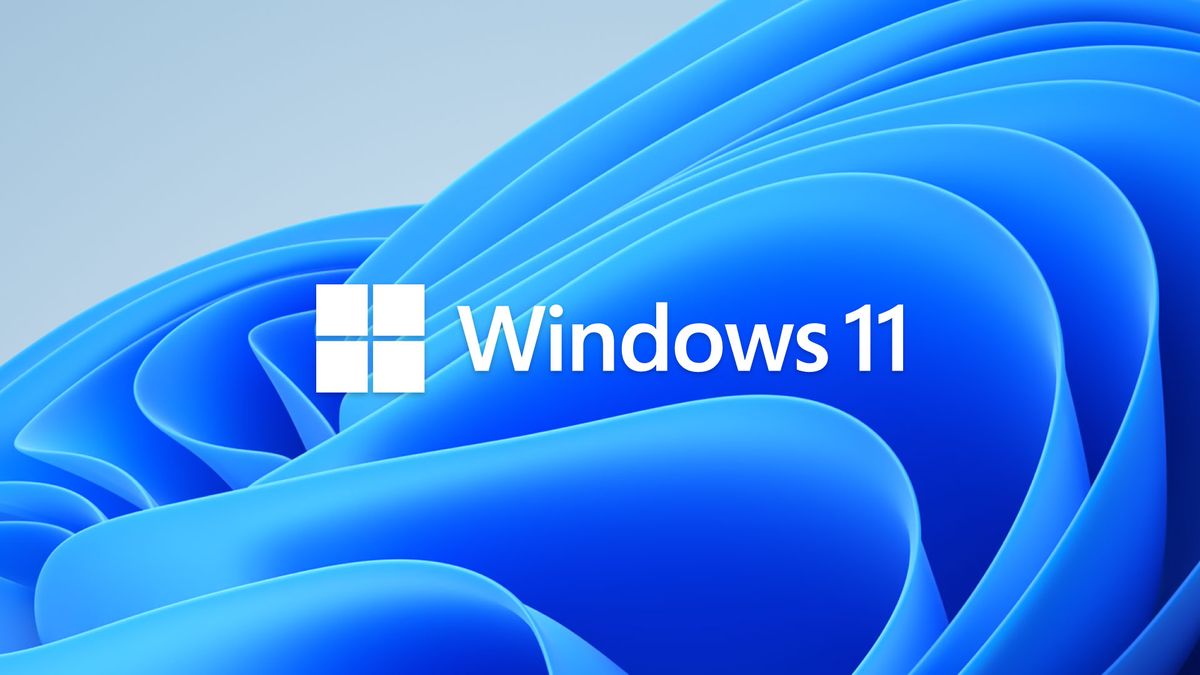 New Windows 11 features are a win for accessibility, but won't happen anytime soon
techradar.com
f8ebb68b3aab7f673111fe1ab0f33deb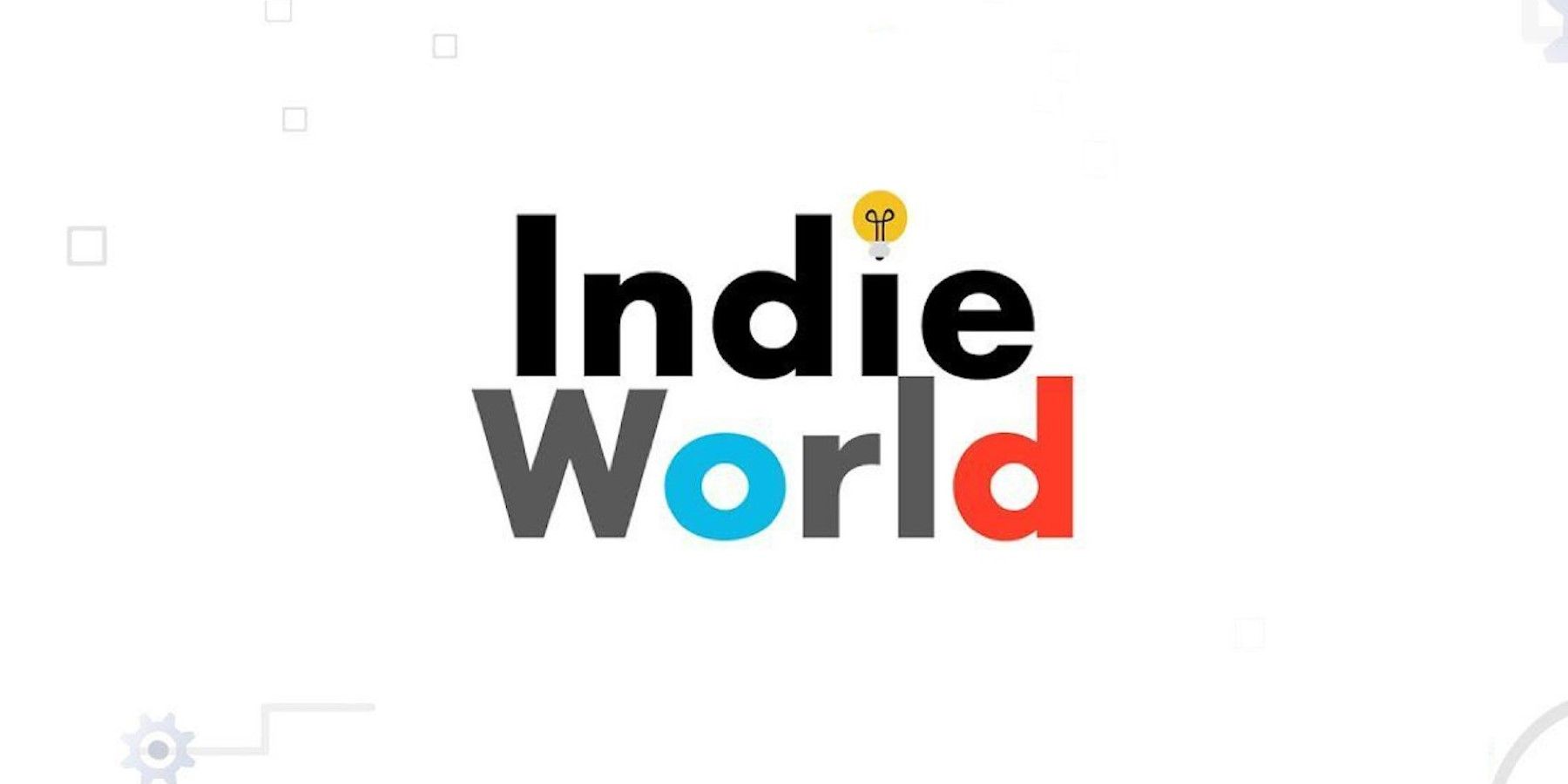 Nintendo has announced via its Twitter that it will be streaming an Indie World Showcase for tomorrow, December 15. This will be Nintendo 's first Indie World Showcase since August so there will no doubt be much on offer during its brief runtime. Considering the year is almost over, it is safe to assume this will be Nintendo's last Indie Direct of 2021. No other details were given as Nintendo is being tight-lipped on what will be on offer during the stream. As for what will be showed it really could be anyone's guess though Cuphead: The Delicious Last Course, the long-awaited DLC for the base game, was just shown off at The Game Award's complete with musical number. While that game was exclusive to Xbox consoles at first, the game did make its way to Switch and PlayStation 4 eventually, so it stands to reason the DLC will as well. It's possible some new gameplay may be shown but considering its release date of June 30 is still a little ways off, seeing the same trailer is more likely - assuming Cuphead is shown at all, that is. RELATED: Nintendo Switch Was the Best Selling Console of November and Thanksgiving Week Nintendo has announced that the Indie World Showcase will be airing at 9am PT. However, for fans looking for a more general Nintendo Direct to pop up with more AAA games will be sadly disappointed, though the Big N does like to do winter showcases sometimes at the end of January or beginning of February. Unfortunately, any news on the sequel to The Legend of Zelda: Breath of the Wild, Bayonetta 3, or Splatoon 3 will probably have to wait until then. Nintendo has stated more news on Zelda is coming soon so hopefully that means sometime during the first half of 2022. This marks the first Indie World Showcase since August 11 wherein Nintendo showed off a slew of indies such as Bomb Rush Cyberfunk ( a sort of Jet Set Radio -esque title), Metal Slug Tactics, and shadow drops for Boyfriend Dungeon, Necrobaritsa: Final Pour, and Axiom Verge 2. Some such as Boyfriend Dungeon and Axiom Verge 2 have gone on to become true hits in the indie space so it's not far-fetched to expect some high-profile announcements tomorrow. Now that an Indie World Showcase has been announced, hopefully it won't be too long until Nintendo's next major general Direct. The company has a tendency on going on long hiatuses with these things but at least it has a major 2022 already stacked up. The rest will be icing on the cake. MORE: Metroid Dread's Game Awards Win Solidifies the Franchise's Successful Return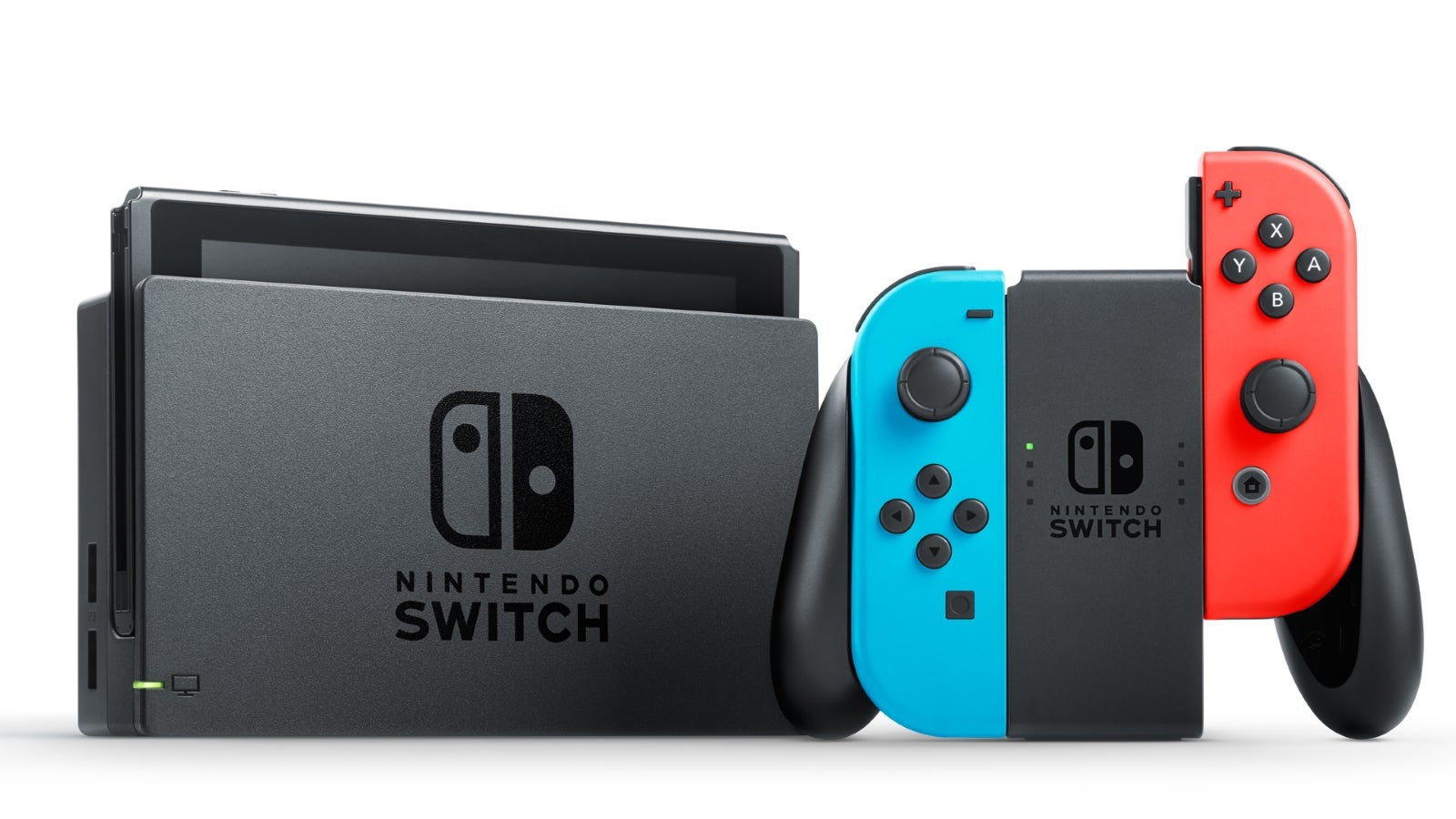 New Nintendo Indie World showcase coming tomorrow
vg247.com
dd2558b6c051e01d2c75d5f97de9c09d
Nintendo is hosting an Indie World Showcase tomorrow
thumbsticks.com
29453a4c1b86b45657fe0b540f9b5f78
Nintendo Indie World presentation tomorrow
eurogamer.net
68572fba0ea2a5c801bc252eee53b174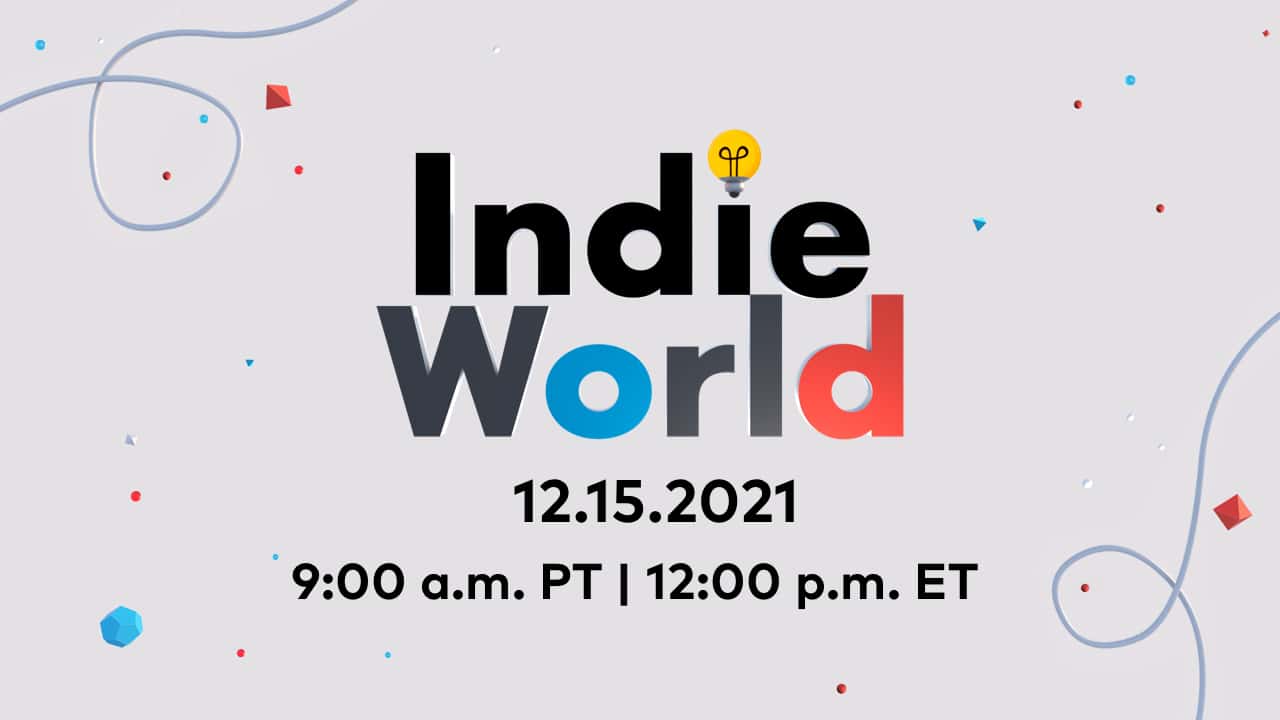 Nintendo's next Indie World Showcase announced for Wednesday
mspoweruser.com
2f8b8c107038e861e4c92ce53e3e24fe
December 14, 2021 YouTube TV warned subscribers Monday it might lose channels such as ABC, ESPN and FX as parent company Google works toward a renewed deal with Disney. In an email sent to subscribers and shared online, YouTube TV said it is in negotiations with Disney on a new contract to continue carrying Disney-owned channels including National Geographic, ABC and ESPN. The current deal is set to expire on Dec. 17. The two haven't reached an "equitable" deal yet, YouTube TV said. "Our ask to Disney, as with all our partners, is to treat YouTube TV like any other TV provider—by offering us the same rates that services of a similar size pay, across Disney's channels for as long as we carry them", YouTube TV said in its statement. Disney told U.S. TODAY in a statement that it is "optimistic" a deal could be reached. "Disney Media and Entertainment Distribution has a highly successful track record of negotiating such agreements with providers of all types and sizes across the country and is committed to working with Google to reach a fair, market-based agreement", Disney added. Last week, Google reached a deal with streaming platform Roku to continue distributing the YouTube and YouTube TV apps on streaming devices. (c)2021 U.S. Today Distributed by Tribune Content Agency, LLC. 3 hours ago 0 Dec 09, 2021 0 Dec 08, 2021 0 Dec 08, 2021 0 Dec 06, 2021 1 1 hour ago 2 hours ago 3 hours ago 3 hours ago 3 hours ago Dec 13, 2021 Dec 13, 2021 Dec 08, 2021 Sep 29, 2021 Oct 22, 2021 Apr 30, 2021 Sep 09, 2021 Nov 17, 2020 Dec 13, 2021 Dec 05, 2021 Dec 04, 2021 Nov 24, 2021 Nov 18, 2021 Nov 10, 2021

YouTube TV Could Lose Disney-Owned Channels This Week
uk.pcmag.com
a30c084aae5162ff23bee1e9a51de186
YouTube TV will lose Disney channels on Friday and get a $15 price drop
xda-developers.com
e85ce2d6cf0473d663e4b71f06ba0524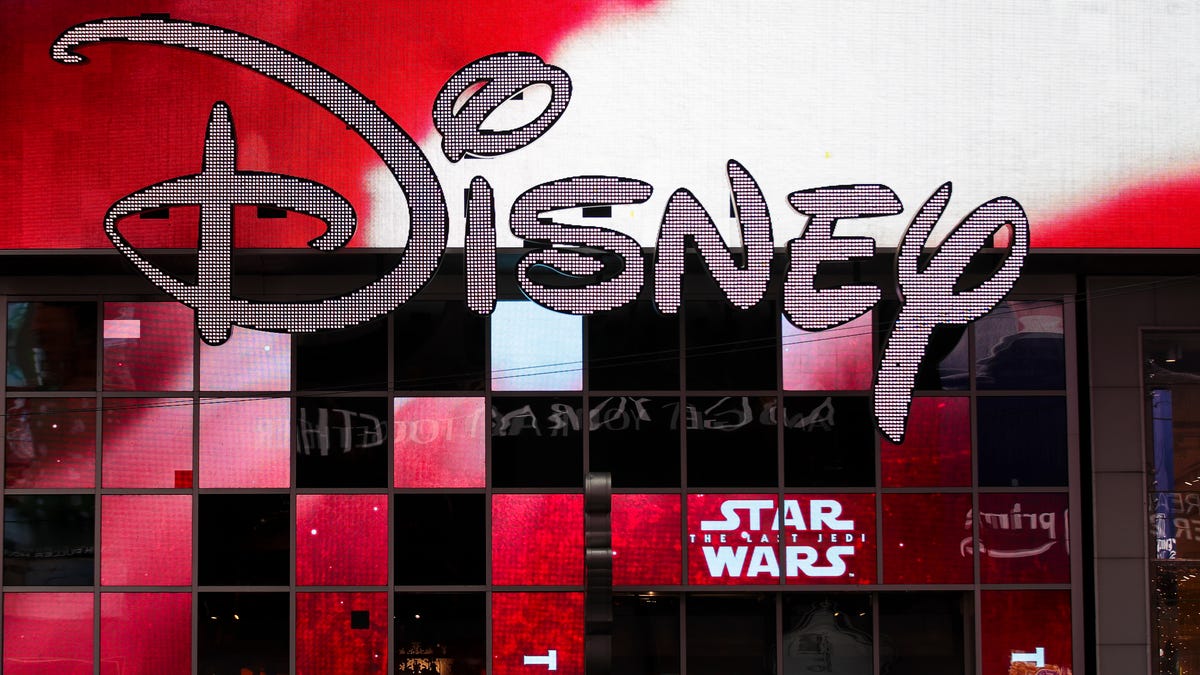 Disney Channels May Be Yanked From YouTube TV After Dispute
gizmodo.com
2ed35d373178ba79248d59d1aac8beb1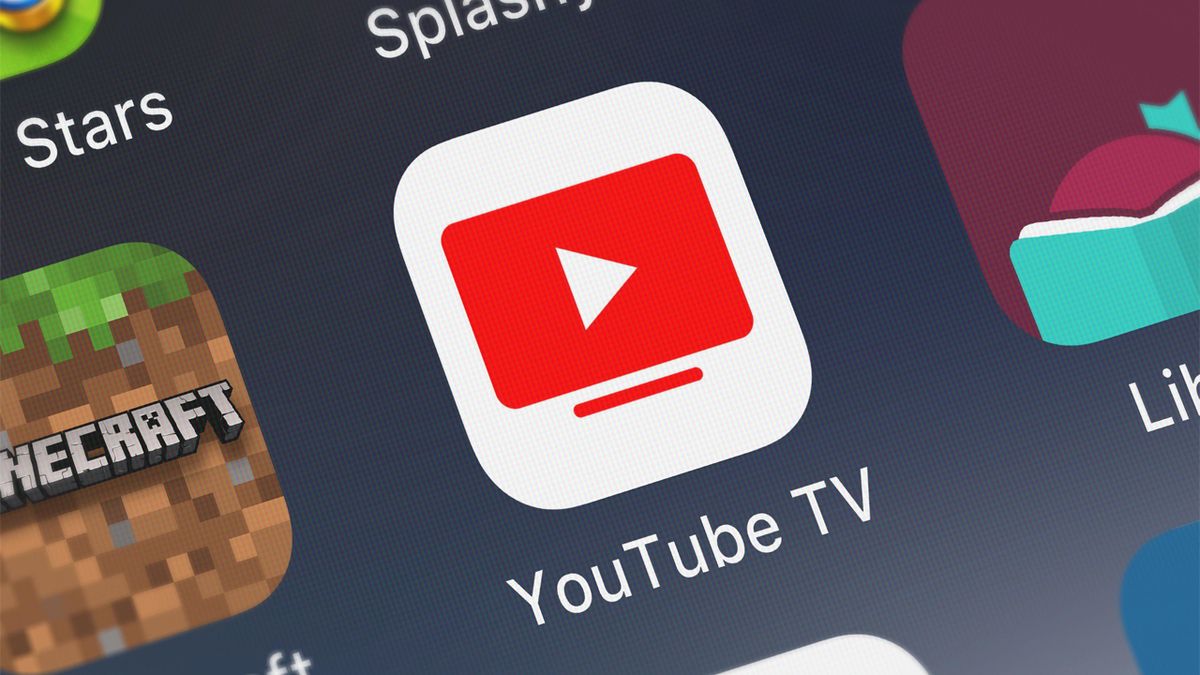 YouTube TV app's Disney channel woes could be great news for subscribers
techradar.com
27f21a64d2b83829861c315ba5f4fd08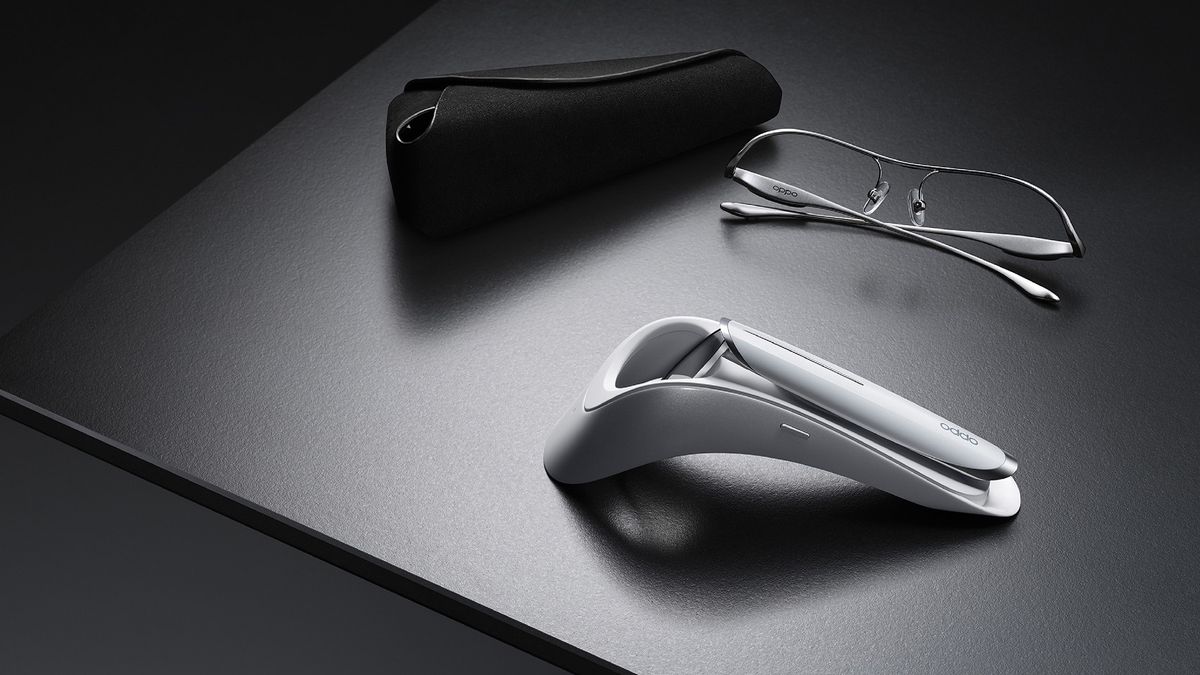 At Oppo's annual Inno Day, where it shows off its new tech advancements (or 'Inno' vations), we've seen two key announcements - one regards mobile photography, which you can read about here, and the other is about the new Oppo Air Glass. The Oppo Air Glass is the next version of the company's head-mounted smart glasses - the company calls them 'assisted reality' specs, so they help you with everyday tasks, and examples touted include directions when you're cycling and automatic language translation. We don't imagine Oppo Air Glass models will adorn the head of half the population come summer, as while they're an interesting product we can't quite work out why someone would buy them (and they don't seem to be going on sale globally anyway). However, these aren't the only smart specs we've been hearing about, and rumors have been floating around about Apple Glasses that could popularize the form factor. In particular, the Oppo Air Glass has two really useful features that Apple will need to adopt if its own wearables will succeed. One potential roadblock stopping smart glasses from becoming popular is something that's afflicted existing techy specs - the frames. Humans are very diverse, including in face shape, and a pair of frames that fits one head might sit horribly on another - that's why opticians often have to tweak frames on glasses you buy. Tech companies generally go for a 'one-size-fits-all' approach though, especially with glasses - they can't produce a million slightly-different versions for all the unique human faces, after all. Often, when you put a pair of smart glasses on your face, you'll find they don't sit right - at best they'll feel a little 'off' and at worst they'll be horribly uncomfortable to wear. Anyone who's picked up a cheap pair of convenience-store sunglasses knows this feeling. This won't be a problem with the Oppo Air Glass, as they don't come with frames - instead, they sit on top of pre-existing ones you own, and since they only weigh 30g they shouldn't make your frames feel too lop-sided. This means anyone, whether you have a skinny face or a wider head, will be able to use them without annoying discomfort. Plus, they can be removed and attached to other glasses, so if you've got one pair of specs for workouts, and other for reading, and separate ones for screens, it should be easy to use them all. We'd hope with the Apple Glasses, the company will try and make them versatile so different types of users can use them, so Apple will need to take a leaf from Oppo's book for this. No matter how impressive a piece of hardware is, it's only as good as it's software, or the programs that run it. A pair of Apple Glasses are useless if they've not got any worthwhile apps to use. The same could be said about a pair of the Oppo Air Glass, except Oppo already has a solution. In a media briefing on the products, the company explained that it had already got an open STK (Sim Tool Kit) in the hands of developers. This basically means that developers are already able to design apps and functions for the glasses. Due to the fact the Air Glass uses the Snapdragon Wear 4100 chipset, which we've already seen in a few smartwatches, it's also possible developers are already familiar with the functions and limitations of the platform. As a result, the Oppo Air Glass won't just have the built-in features, but will likely gain a wider variety of extra functions quickly after launch, making it a versatile wearable. Apple hasn't always had the best relationship with developers - just look at the well-publicized Epic Games court proceedings, and the related App Store fees debate, for proof. If Apple Glasses are going to be truly useful as smart glasses, the company needs to work with developers more to make sure they work. There's no official release information on the Oppo Air Glass, and we wouldn't expect to see it available globally anyway. But it could serve as useful inspiration for Apple and its own smart glasses.

Oppo Has a New Pair of Smart Glasses, But You Probably Can't Get Them
uk.pcmag.com
0c8da4f05825528c6819d7e6dc7e6c8b
OPPO's new smart glass looks like a Dragon Ball Saiyan Scouter and goes on sale soon
xda-developers.com
6d1efaee36a62c4b1c4634ed5e392388
Oppo joins the smart glasses party with its Air Glass assisted reality wearable
techspot.com
0558b60079e9a74ebcd17e62c46ee778
Oppo Air Glass avoids the one feature that made Google Glass so controversial
digitaltrends.com
cef9896f54a438638b2b4d8aa9dd9045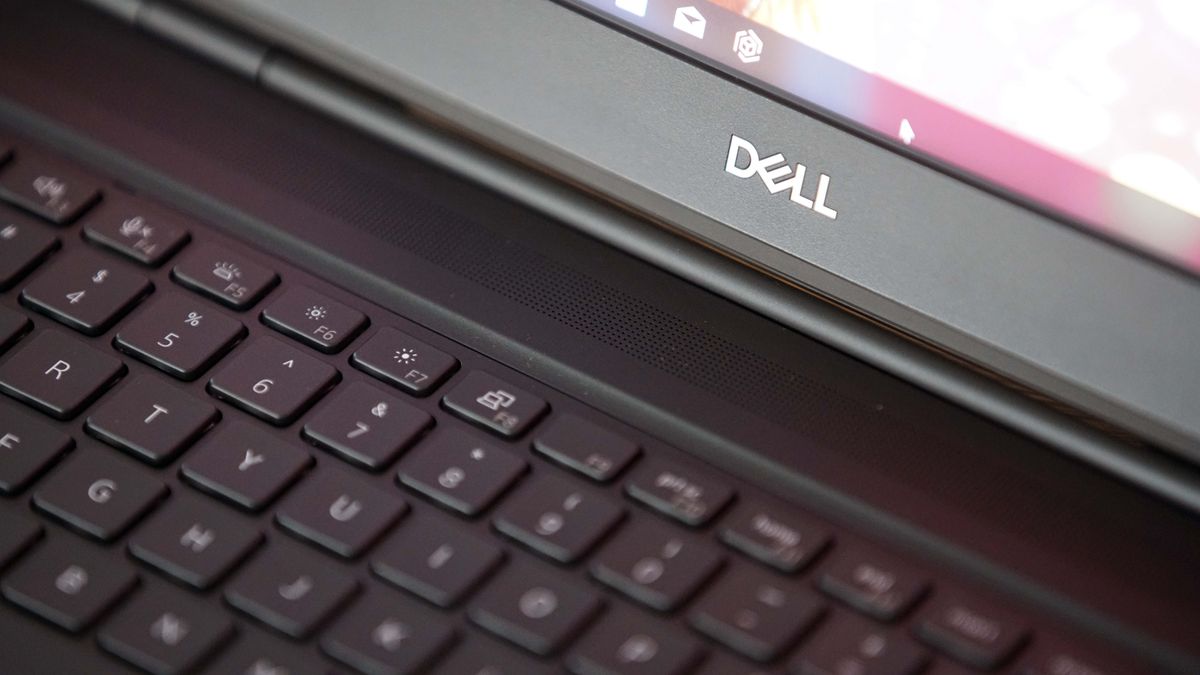 Dell has revealed Concept Luna, a new prototype for a sustainable laptop that maximizes key aspects such as easy repairs and reusability of components, as well as reducing overall carbon footprint in terms of its production. Concept Luna is a proof-of-concept which Dell has worked on in conjunction with Intel, and note that it's not a laptop which will be made – it's merely a concept to see what might be possible if PC makers pushed forward along these lines. Key facets of the design in terms of providing better repairability – which is crucial for extending a device's lifespan, and therefore eco-friendliness – include vastly reducing the number of screws used. In fact, with the Concept Luna design, only four screws need undoing to get to the internal components, streamlining any repairs (or scavenging operations for reusing parts) considerably. Dell has also put forward the idea of a new (bio-based) PCB made from flax fiber (rather than plastic) in the base, with a water-soluble polymer used as glue. In other words, unlike the usual glue often found – and overused – in too much hardware these days, this stuff can be easily dissolved with water. On the battery front, there's an "advanced deep-cycle cell battery" that's designed to last across "many years" of usage, so it can be reused in another device once its original hardware has died. The broad idea with the easy accessibility and it being simple to remove components is that these can all be removed from a piece of hardware which has died, and then reused in another device (and so on, going forward – for the lifespan of the components, naturally). Forging forward with reducing the carbon footprint of the product includes shrinking the size of the motherboard by around 75%, as this is one of the biggest energy-using components to make, Dell notes. The number of components inside the machine is also reduced by around 20% in the concept device, and the layout of the internal hardware is optimized for better cooling (putting the motherboard in the top cover of the notebook, meaning the display section, so it's against a large surface area cooled by the outside air, to help with passive cooling). These various cooling efficiency measures will help with overall power consumption, meaning a smaller battery can be used, and the machine can rely totally on passive cooling rather than needing a fan. That chassis, incidentally, is an aluminum affair made using a stamped aluminum construction (and hydro power) to reduce energy usage in the production process. Dell states: "If all the design ideas in Concept Luna were realized, we could expect to see an estimated 50% reduction in overall product carbon footprint." (That's compared to the current Dell Latitude 7300 Anniversary Edition, incidentally). Even if this is just a concept, it's an impressive sounding piece of work, and points to the kind of progress we can expect to be made in terms of PC manufacturing becoming more eco-friendly. Of course, the impact of manufacturing is coming increasingly under the microscope these days given climate change (and of course the recent COP26 summit). On the other hand, while Luna sounds like it brings forth some truly laudable ideas, the actual practical application of some of the measures – without any meaningful trade-offs or compromises, particularly in the relocation of that super-compact motherboard to the laptop lid – could be a difficult act to pull off, at least in the shorter term. Nonetheless, it's good to see Dell (and Intel) at least thinking about strategies for future more eco-friendly laptops.

First Look: Dell's 'Concept Luna' Targets Laptop Sustainability With Modular Parts
uk.pcmag.com
b9db9dc12a5e3062c5bdb751a1396572
Dell imagines a more sustainable laptop design — and it's a radical change
digitaltrends.com
1547d8701cb0ac9c2f2b0ca4779d95b9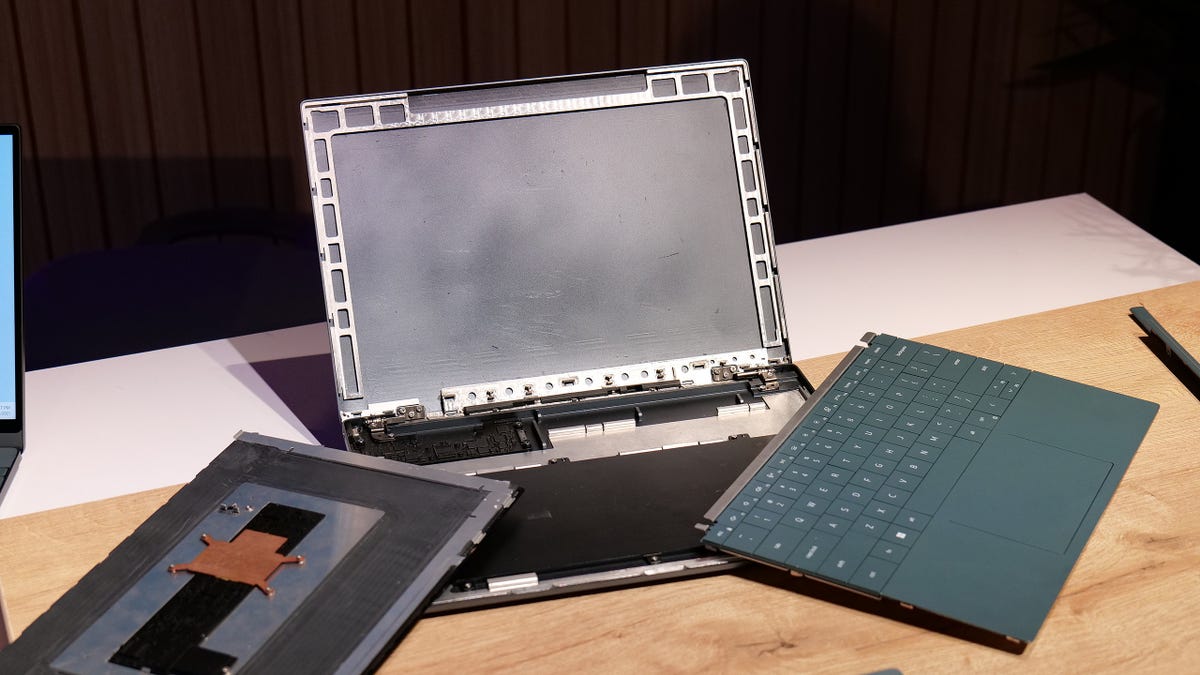 Dell's Concept Luna Could Be the Future of Laptop Design
gizmodo.com
e5004f65d8c297887be605e6e919ec17
Dell's Concept Luna aims for sustainability with a reparable PC
xda-developers.com
573e7110b79b783180b3b002f2a67a05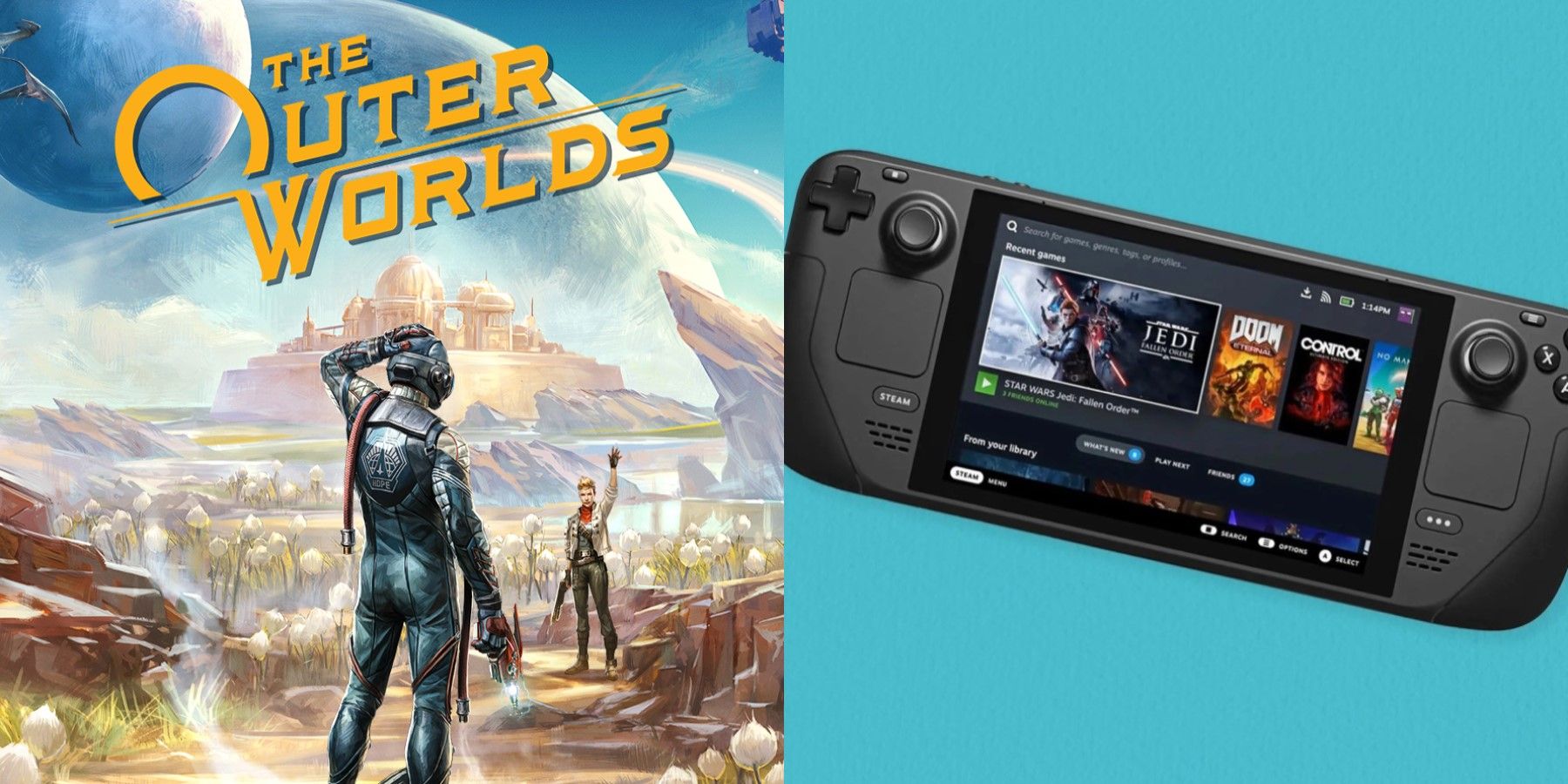 For a long time, Nintendo has managed to remain relevant through its strong lineup of first-party games. With the release of the Nintendo Switch, which is a hybrid console, Nintendo has been able to sit alongside powerful home consoles such as the PS4 and the Xbox One. Consequently, several console games and PC games have been ported to the Nintendo Switch. While most games have leaped onto the Switch successfully, some have not fared well, including Obsidian's The Outer Worlds. With Steam's portable gaming PC, the Steam Deck, there will once again be an opportunity to play triple-A games on the go. However, the console will face many of the problems that the Nintendo Switch does. If the Deck plans to be successful, it must avoid some of the pitfalls that the Switch fell into. RELATED: The Outer Worlds: Parvati's Asexuality Is Representation Other Media Should Pay Attention To The Outer Worlds is a first-person RPG that takes players to alien worlds gripped by extreme capitalism. Players are introduced to a slew of memorable characters including Parvati the good-hearted engineer, and they also get to explore quirky settlements such as Edgewater. Although RPGs are a dime a dozen, The Outer Worlds allows itself to stand out thanks to its social commentary, well-written dialogue, and its beautifully colorful environments. The Outer Worlds was met with a warm reception when it was first released on PC, PS4, and Xbox One. After managing to sell 2.5 million copies in about four months, a Nintendo Switch port seemed inevitable. Although the game is graphically intense, there have been AAA games ported to the Switch that remain visually impressive. This includes Bioshock: The Collection and Witcher 3. Another factor that gave gamers a reason to believe that the port would be great is that the game has good scalability on PC, allowing it to be played on weaker systems by fiddling with a few sliders and settings. Unfortunately, when The Outer Worlds Switch port hit stores in June 2020, most people were less than impressed. Understandably, and expectedly, some sacrifices had to be made for the game to run on a portable console. However, some of the sacrifices are simply too much, to the point where it affects gameplay. On the Switch, The Outer Worlds ' picturesque environments are turned into a blurry mess, and gamers have to settle for low-detail textures that leave the game a shadow of its PC and console counterparts. RELATED: Is Obsidian Entertainment Taking on More Than it Can Chew? The game simply taxes the Switch too much, and the result is some terrible pop-in of assets that can take seconds to load in. The world also feels much emptier due to the environmental assets that have been removed, leaving some outdoor settings void of trees and shrubs. This, combined with sub-30 FPS framerates, make The Outer Worlds simply unplayable to some. There is a lot that developers can learn from the Switch's port of The Outer Worlds. Although the Steam Deck is an entirely different beast altogether, they are both portable systems that have to face the limitations that come with that. The Deck is a powerful device that strives to run AAA games at a minimum of 30 FPS, but overambitious ideas could be a stumbling block if developers are not careful. When fine-tuning games for portable systems, it is inevitable that sacrifices will be made. However, some sacrifices are far too detrimental to a game. Some games are capable of taking a hit to their graphics without impacting gameplay, but that is not true across the board. Some titles need visual fidelity, and reducing it excessively results in a subpar experience. This is the case for The Outer Worlds, where much of the game's personality comes from the outstanding environmental design. When beautiful alien fields with waist-high dandelions are turned into a smudgy mess, a lot of the game's feel is lost. A stable framerate is also critically important. A lot of sacrifices can be forgiven when dealing with portable gaming consoles, but an unstable framerate is not one of them. Having a jittery framerate, or one that constantly tanks when a lot is happening on-screen, can completely kill immersion and make a game feel utterly broken. Even 30 FPS can be acclimated to so long as it remains stable throughout the game. An acceptably high framerate is also necessary, and while most gamers probably understand that the Steam Deck will not be playing the latest releases at 120 FPS, anything below 30 FPS is still going to severely impact gameplay and make games unplayable for some. With all these factors taken into account, perhaps the most important thing developers can do is be able to say no to optimizing games for the Steam Deck if it means making excessive sacrifices. Although the Steam Deck is a remarkably powerful device, there will inevitably be some games that do not tolerate being scaled down well. For such games, it is perhaps best to leave them be instead of butchering them until they can suboptimally run on the Deck. If games only run at 20 FPS or have to be turned into a bunch of blurry textures, then they should not be played on the Steam Deck at all. According to Valve, the first batch of Steam Decks should reach customers in February 2022. However, Valve has sent out dev-kits to developers already. First impressions of the dev-kits from developers have been positive, and many have taken to Twitter to praise the gaming device and its capabilities. This includes Cliff Harris, the founder of Positech Games, who claims that titles such as Democracy 4 run well on the Deck and the "framerate is perfect." Mike Rose of No More Robots Ltd claims that Descenders can run at 50-60 FPS with ultra graphics turned on, and Yes, Your Grace "runs flawlessly." Hopefully, this means that most of Steam's library will be playable on the Deck and that severe scaling-back will not be necessary. The Outer Worlds is available now on Nintendo Switch, PC, PS4, Xbox One. MORE: The Steam Deck May be Sidestepping The Switch's Biggest Problem

The Best Gaming Chairs for 2022
uk.pcmag.com
e52ef74b02b5052370da8d8aea1afc32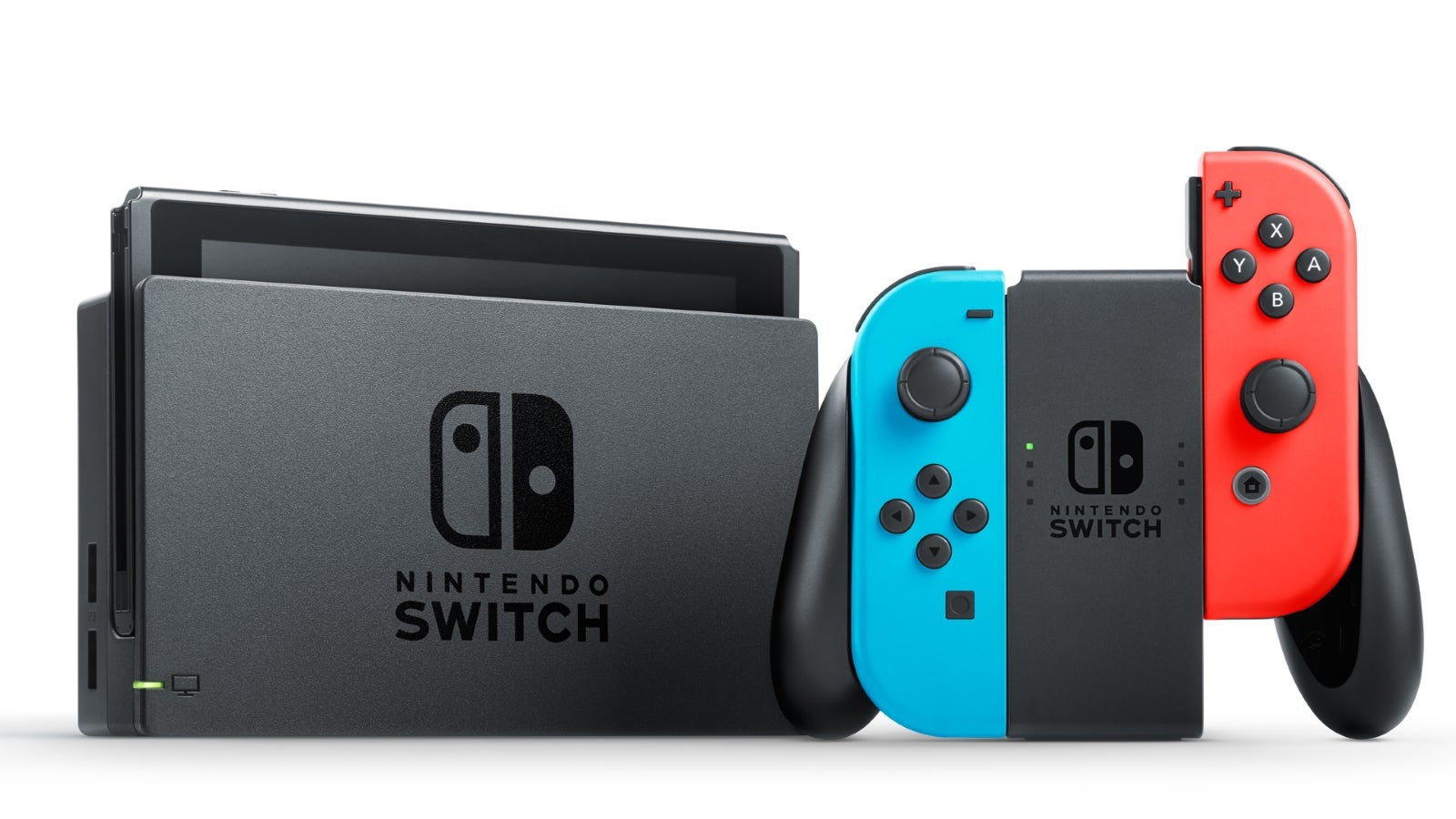 New Nintendo Indie World showcase coming tomorrow
vg247.com
dd2558b6c051e01d2c75d5f97de9c09d
When is the Super People PS5, PS4, Xbox, and Nintendo Switch release date?
gamerevolution.com
4cf82dba8b6bf8aed4dd4828ed6078a1
Latest Amazon sale includes some best-selling Nintendo Switch titles
eurogamer.net
9f5fa2ecac7e8fb75486d7d26c4baa53
Microsoft has released the latest Patch Tuesday updates for Windows 8.1 (KB5008263) and Windows 7 (KB5008244). Both updates fix more or less the same problems but both include known issues. Without further ado, here's what's new. Most users will be able to install these updates via the Windows Update tool automatically, however, you can download KB5008263 and KB5008244 manually from the Microsoft Update Catalog.

Microsoft releases Windows 11 build 22000.376 – here's what's new
xda-developers.com
d39e81769c9fdb2d61fe166fe7c7a854
Microsoft releases Windows 10 build 19044.1415 – here's what's new
xda-developers.com
25395c466d16161af0894115674b63e3
Microsoft releases end-to-end encryption for Teams calls
zdnet.com
0594b277935f524ad5baa0340ac14b2f
Microsoft Releases New Windows 10 Cumulative Updates
news.softpedia.com
b4fea8e711604fe3eec7aaf8935f2c63
Windows 10 Patch Tuesday (KB5008212) is out — here's what's new and what's broken
neowin.net
74c55ec2cd6e840013eb617a28c51b38
Oppo is credited for several smartphone innovations, especially in the camera and fast-charging departments, and the list keeps growing each year. Earlier today, the company hosted the first day of the two-day Oppo Inno Day 2021 event, where it showcased its custom "MariSilicon X" neural processing unit (NPU) and teased two flagship phones launching next year, including the foldable Find N and the 2022 Find X. It also launched its monocle-style smart glass, the Oppo Air Glass, for augmented reality (AR) applications. The MariSilicon X NPU is set to debut on the Oppo Find X 2022, while the Air Glass will go on sale in China in the first quarter of next year. The prices are yet to be revealed, but Oppo has shared many details about the products to help set our expectations. Here is everything that was announced at day one of the Oppo Inno Day 2021 event. The monocle-style Oppo Air Glass is the first commercial smart glass from the company. Emphasizing "commercial" is pertinent here because the company has been exhibiting its pairs of smart glasses for the last two years of its INNO Day events but both of these have only been available for developers to build AR applications. True to its name, the Air Glass features a burdenless design and weighs just 30 grams. It features a detachable arm that attaches magnetically to the frame, and this design should allow users to add prescription lenses. Oppo currently offers half-frame and a full-frame options, but you won't be able to wear it over just any pair of glasses, although we might see the company bring out more designs in the future. Air Glass uses see-through sapphire crystal glass with an array of microLEDs in the display. It claims the tiny display can get as bright as 3 million nits and, therefore, should be useful for outdoor viewing. The Oppo Air Glass features an in-house micro projector that can be used to project an image to an external surface. It uses a five-piece lens unit housed inside a metal tube for better heat dissipation. The smart glass runs on the Qualcomm Snapdragon Wear 4100 platform, which is seen on several Wear OS smartwatches. The chipset also brings connectivity features such as Bluetooth, Wi-Fi, and GPS to the smart glass, while the detachable arm features a speaker and a microphone. The user interface can be controlled using the touch bar on the side and also supports gestures like nodding or shaking the head for view and clear notifications. Besides touch and head movements, users can also control the contents on the Air Glass using hand gestures or with their voice. The Oppo Air Glass is meant to be an extension to the smartphone, but it will be limited to Oppo phones running ColorOS 11 and above. It can also be used along with the OPPO Watch 2, which can be controlled with just hand gestures. Besides support for notifications, weather updates, and turn-by-turn navigation, the Oppo Air Glass can also be used for real-time translation. It can automatically detect the language spoken by another person and display a translated version like a teleprompter. At present, it supports Chinese-English translations and Oppo will add support for Japanese and Korean soon. Oppo has announced that the Air Glass will only be available for users in China in black and white color options. The price of the product has yet to be announced. The company is also optimistic about offering AR-based shopping experiences in China in partnership with Chinese e-commerce platform JD and video content experiences with iQiYi, a Chinese streaming service. Oppo also announced a custom neural processing unit (NPU) at the Inno Day 2021 event. The MariSilicon X combines an NPU with an image signal processor (ISP) and a memory subsystem. It is based on a 6nm process node and is specially designed for class-leading camera performance and features on flagship Oppo smartphones. The applications of the new NPU, as touted by Oppo, include HDR 4K recording, real-time A. I. -based processing in RAW, improved noise reduction, 4K Night Video mode, and an RGBW Pro Mode for Oppo's RGBW (Red Green Blue White) sensor. Oppo claims the ISP on the new NPU can record 4K video with a contrast ratio of 1,000,000:1 and 20-bit throughput, resulting in a 120dB dynamic range, which translates to higher contrast between the bright and dark areas on images and videos. Oppo has labeled this "Ultra HDR" and defines it as having four times greater dynamic range as compared to Qualcomm's Spectra ISP on the Oppo Find X3 Pro. The real-time RAW processing is also facilitated by the ISP on the MariSilicon X NPU. Oppo says the new NPU can apply HDR directly into multiple frames in a video being recorded directly in RAW. This implies that users will be able to record lossless 4K HDR videos directly from flagship Oppo phones launching next year. The advanced ISP also allows for A. I. -based enhancements, especially noise reduction features, to be added to high-resolution images and 4K videos in real time. Oppo claims the NPU will help capture 30% more details as compared to a standard image pipeline on Android devices. The support for high contrast ratio on MariSilicon X NPU allows for sharper and brighter photos and videos. Ultra HDR and better colors also allow each frame in the video to look as clear as an image and enable better captureof exposure during nighttime. The new NPU will enable 4K HDR Night Video on Oppo phones released starting in th spring, with the objective of cpaturing details on par with human vision. The MariSilicon X NPU also extends support for Oppo's RGBW sensor, which captures two images — one using an RGB grid and another using a grid of only white-colored pixels to map exposure correctly — simultaneously and then superimposes them for more precise exposure and accurate colors. Oppo says the RGBW captures 70% more texture on images than a regular RGB sensor, and this improvement allows for better pictures. Since the signals from the RGBW sensor can't be read using regular systems on a chip, the technology is expected to be pretty much limited to Oppo phones for now, but OnePlus' lineup can be expected to reap the benefits following its merger with Oppo earlier this year. Lastly, the MariSilicon NPU is designed to circumvent any memory-related bottlenecks by using a multitiered memory architecture. By integrating the memory subsystem and the ISP into the NPU, Oppo aims to utilize the full potential of these processors without any restrictions due to the memory. by minimizing latency in transmitting data to and from the ISP, the integrated memory reduces the power consumption of the chip. The first phone to feature the MariSilicon X NPU will be the Oppo Find X 2022 Edition, which will be launched in the first quarter of 2022. While this NPU is certainly the starting point, it remains to be seen if Oppo joins other brands in launching an entire mobile chipset tailor-made for Oppo phones. Even though Oppo didn't talk much about the previously teased retractable camera system during day 1 of the event, its official website does share more information about the utility of this moving camera. As expected, the retractable camera from Oppo will be used for zooming into objects. The system is designed to offer 2X optical zoom, with an equivalent focal length of 50mm. The biggest advantage of this feature is that it will allow the primary camera to be used for 1x and 2x shots, thereby eliminating any compromises in terms of the picture quality in the telephoto mode. Oppo says the retractable camera system will be paired to a Sony IMX 766 sensor, allowing for equally good photographs and portrait shots with natural bokeh. The retractable camera system is expected to be featured on the Oppo Find X 2022, along with the MariSilicon NPU. On the second day of the Oppo Inno Day 2021 event, the company is likely to share more details about its upcoming Oppo Find N foldable smartphone, which is set to rival the Samsung Galaxy Z Fold 3. Based on previous leaks and rumors, the foldable smartphone from Oppo is expected to feature a smaller display compared to the Galaxy Z Fold 3, but with a more flush outer display, and the same power, owing to its Snapdragon 888 chipset. Stay tuned for our coverage of the Day 2 of Oppo Inno Day 2021!

Oppo Has a New Pair of Smart Glasses, But You Probably Can't Get Them
uk.pcmag.com
0c8da4f05825528c6819d7e6dc7e6c8b
Oppo announces MariSilicon X, a self-made imaging NPU chipset
techspot.com
d2b1d72c6ad3f9d7477ab81f475cc693
Oppo joins the smart glasses party with its Air Glass assisted reality wearable
techspot.com
0558b60079e9a74ebcd17e62c46ee778
Oppo Air Glass avoids the one feature that made Google Glass so controversial
digitaltrends.com
cef9896f54a438638b2b4d8aa9dd9045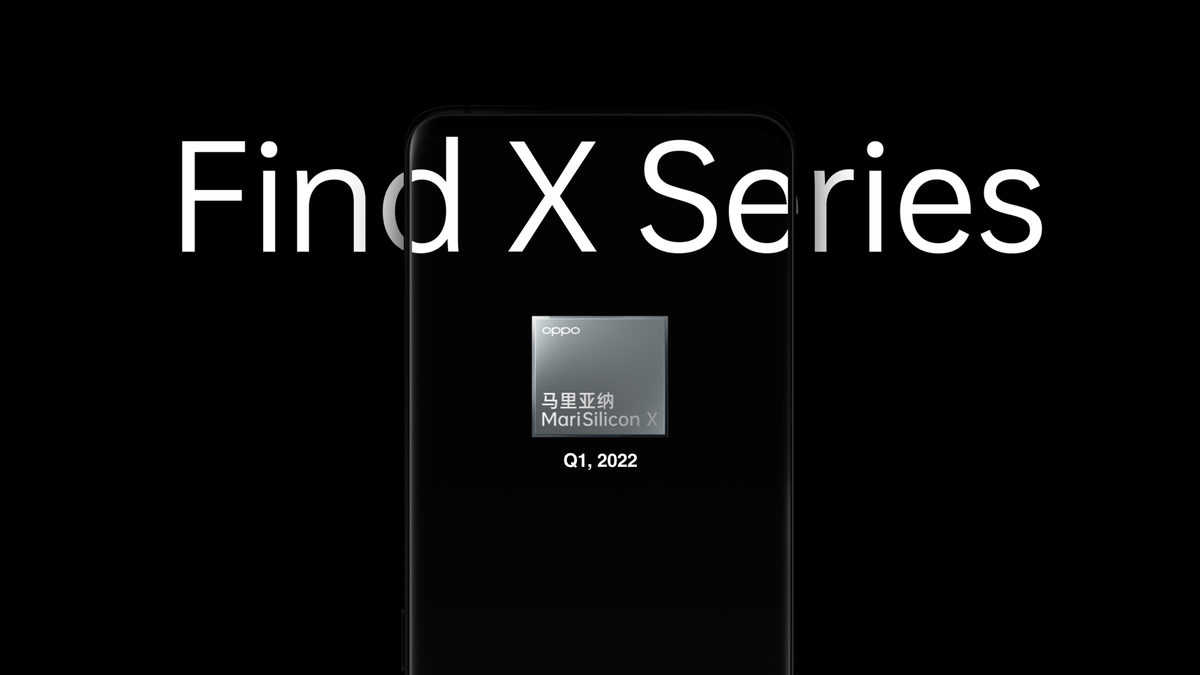 Oppo Find X4 could be one of the best camera phones thanks to this new chip
techradar.com
7b3505bb0c491b5a0d3332a32012decf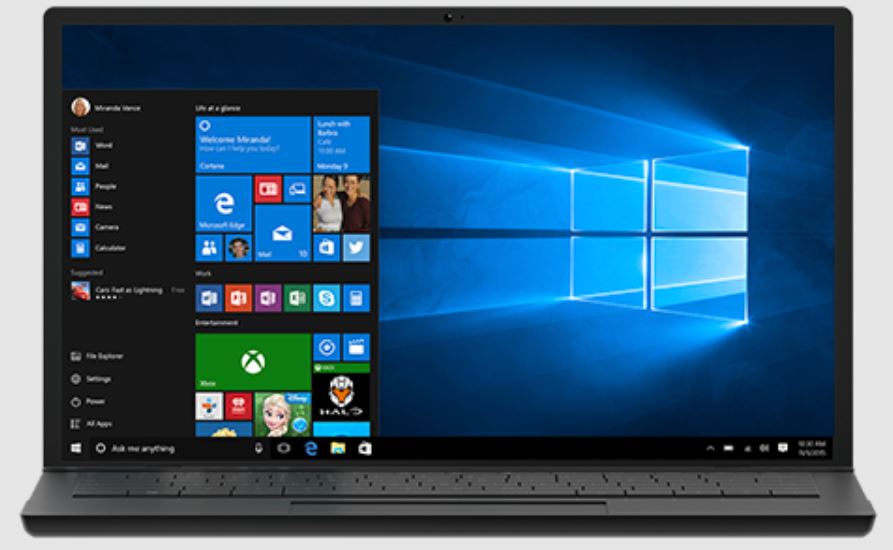 Microsoft has released Windows 10 Cumulative Update KB5008212 for all supported versions of Window 10. Like for Windows 11, the highlight of the update is security fixes, with the changelog reading: The update is for Windows 10, version 2004, Windows 10, version 20H2, all editions Windows 10, version 21H1, all editions Windows 10, version 21H2, all editions, taking them to OS Builds 19041.1415, 19042.1415, 19043.1415, and 19044.1415 respectively. It has the following confirmed Known Issues: The update is being pushed out automatically, or you can download it from the Microsoft Catalogue here. Microsoft would like to remind users that Windows 10, version 2004 has reached end of servicing as of this release on December 14, 2021. To continue receiving security and quality updates, Microsoft recommends that you update to the latest version of Windows 10.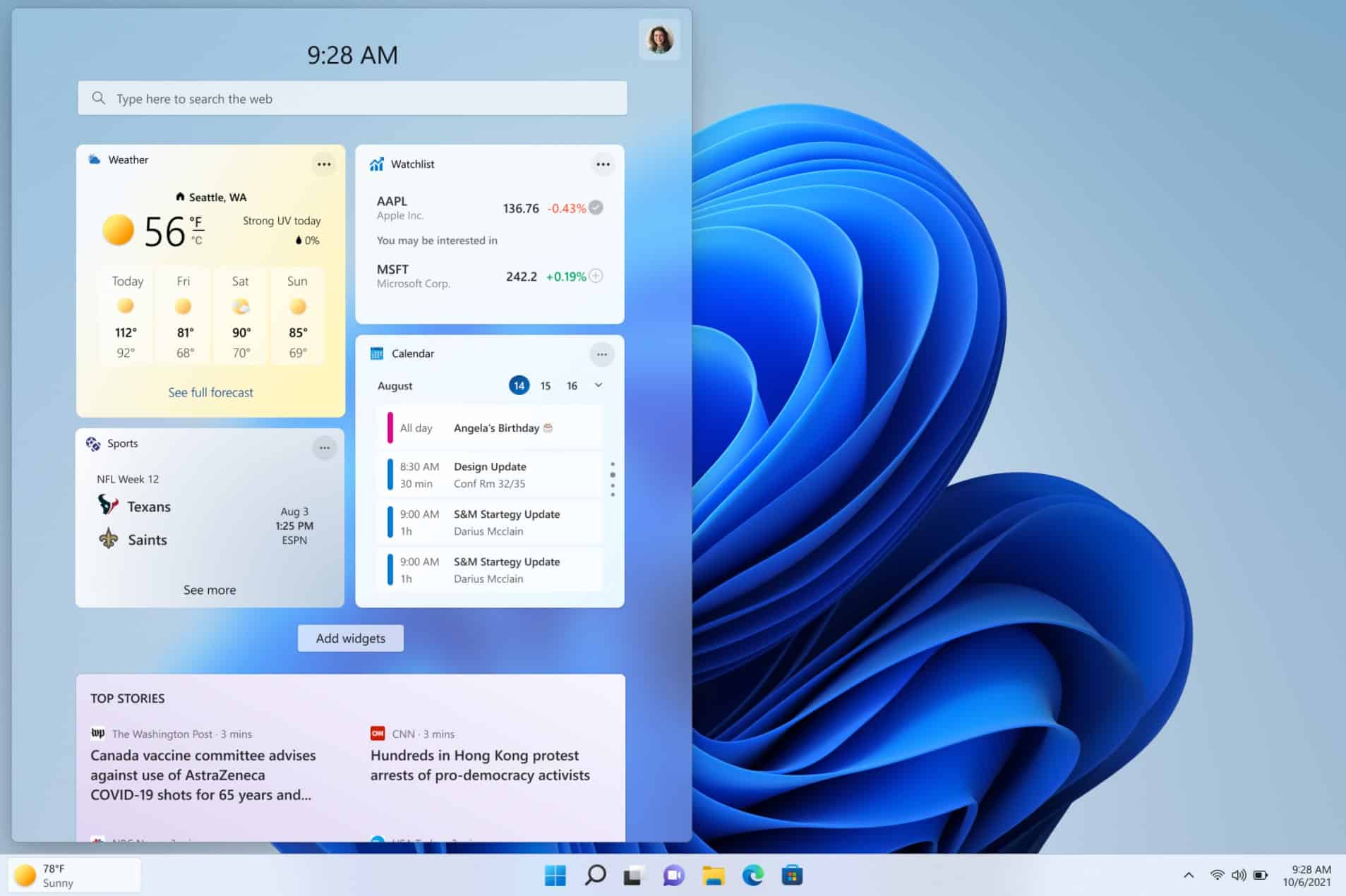 Microsoft release Windows 11 Cumulative Update KB5008215 with security fixes
mspoweruser.com
3b8708660373b439ba7c0ea6f77c08fd
Microsoft Releases New Windows 10 Cumulative Updates
news.softpedia.com
b4fea8e711604fe3eec7aaf8935f2c63
Windows 10 Patch Tuesday (KB5008212) is out — here's what's new and what's broken
neowin.net
74c55ec2cd6e840013eb617a28c51b38
Windows 10 version 2004 is no longer supported after today
xda-developers.com
3169f2985eff019d974e060e810048a3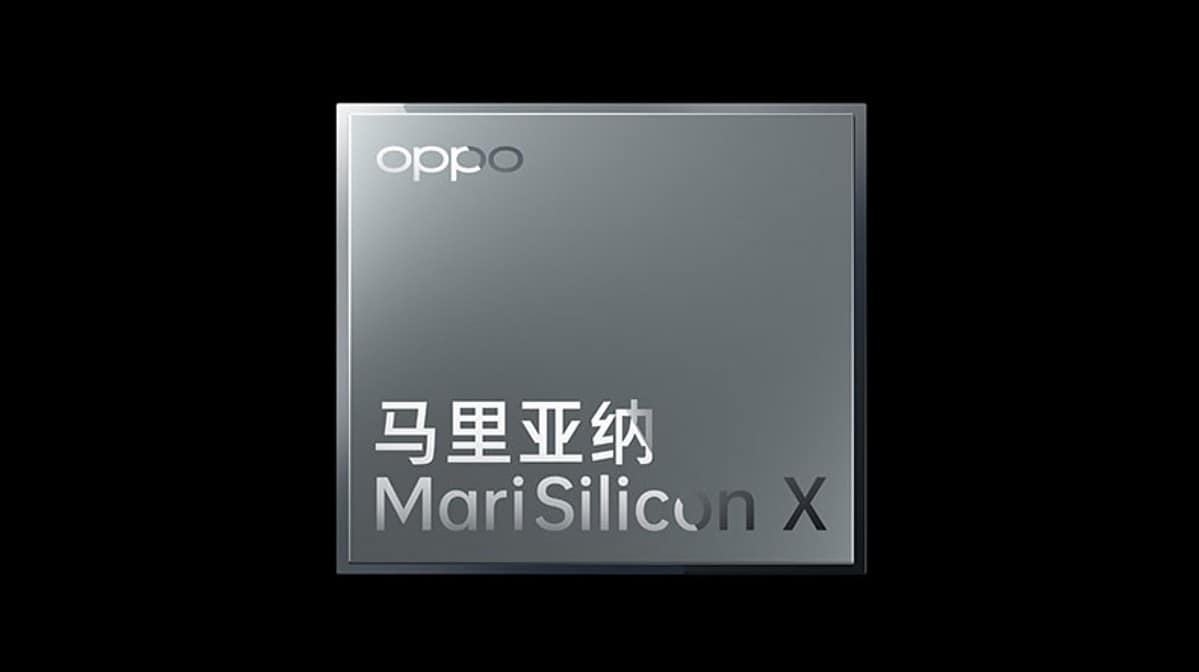 At OPPO INNO DAY 2021, OPPO today revealed MariSilicon X, its first self-designed imaging chip. MariSilicon X is built on 6nm process technology to deliver superior performance with great power efficiency. This chip enables 20-bit ultra-high dynamic range, real-time RAW processing, Enhanced RGBW Pro Mode, 4K AI Night Video and live preview. Highlights of MariSilicon X: The Find X Series coming in Q1 2022 will be having this MariSilicon X chip. Source: OPPO

Oppo targets faster camera A.I. and better lowlight video with MariSilicon X chip
digitaltrends.com
9fab8cfb484212c305e5bf368ddc43e0
Oppo joins the smart glasses party with its Air Glass assisted reality wearable
techspot.com
0558b60079e9a74ebcd17e62c46ee778
Oppo announces MariSilicon X, a self-made imaging NPU chipset
techspot.com
d2b1d72c6ad3f9d7477ab81f475cc693
OPPO unveils in-house MariSilicon X chip, to debut with Find X4 series soon
xda-developers.com
b47fc9406ff31b0870d6b9860b97f970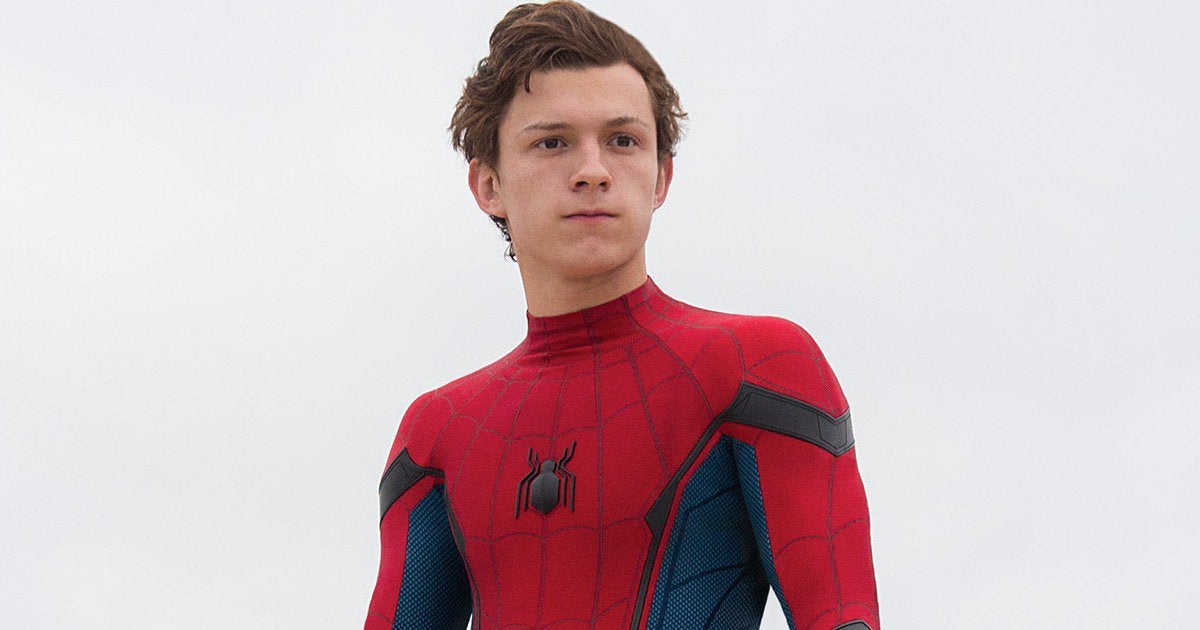 Unlike our gamer-phobic Keanu, it turns out Tom Holland is a bonafide gamer. In fact, he loved playing Marvel's Spider-Man on PS5 so much, that one of the game's moves made it into the upcoming MCU flick, Spider-Man: No Way Home. In an interview with Extraordinerd, Holland reveals that Sony sent him a PS5 while filming the latest MCU movie, and described his time with the game as "amazing". "Sony were very generous… I think the game is amazing. I think it's so fun. The swinging around the city is so well done," Holland replied. "… there's actually one move that Spider-Man does in the game that we took and he does in the film, and it's really cool." It seems that the Spidey love goes both ways, as Spider-Man: No Way Home will be making its mark on Marvel's Spider-Man, too. For those playing on PS5, two new Spidey suits inspired by No Way Home are available to download right now, at no extra cost. Why are PS4 players being left out of the web-slinging schenanigans? Well, according to developer Insomniac, adding the suits would break the game on Sony's last gen machine. Those are some powerful suits. Spider-Man: No Way Home opens December 15 in the UK. More importantly for gamers, however, Spider-Man returns to PlayStation with Venom in tow in Marvel's Spider-Man 2, in 2023. The webslinger also recently thwapped his way into Marvel's Avengers, with less than stellar results.

Spider-Man: No Way Home has Peter Parker making his biggest mess yet
polygon.com
f4327b75e70925df76fbdcb16e770a04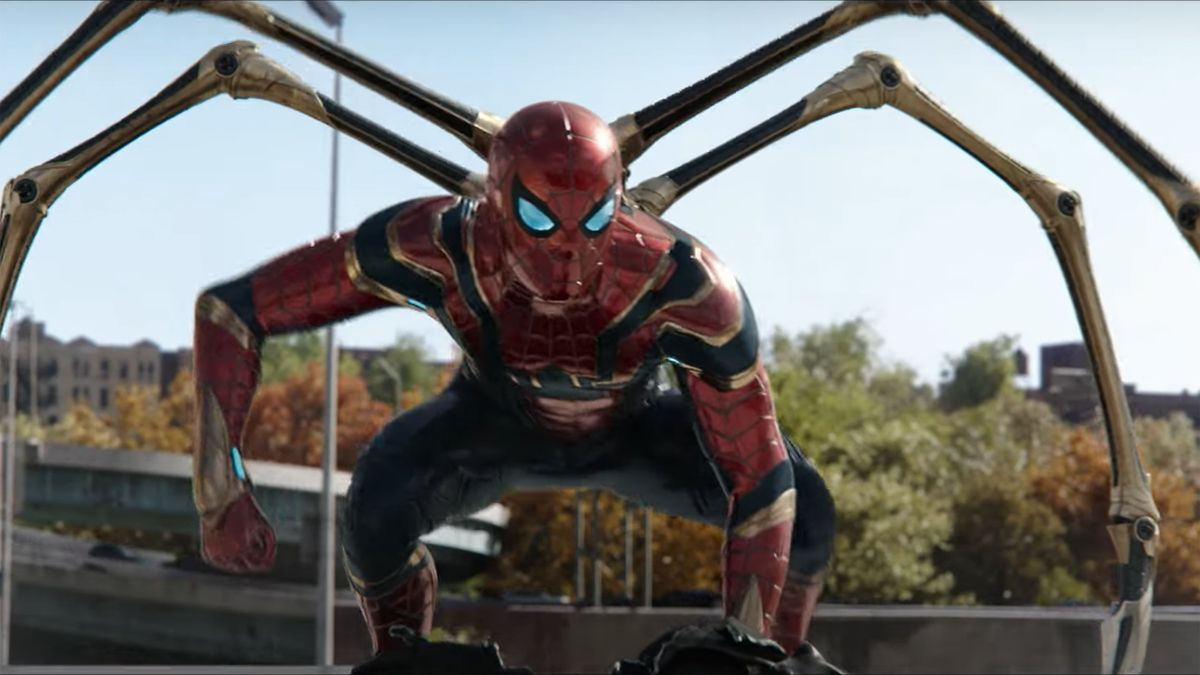 Spider-Man: No Way Home: release date, trailers, cast, plot and more
techradar.com
878d529d5712d63f363fa747721499fe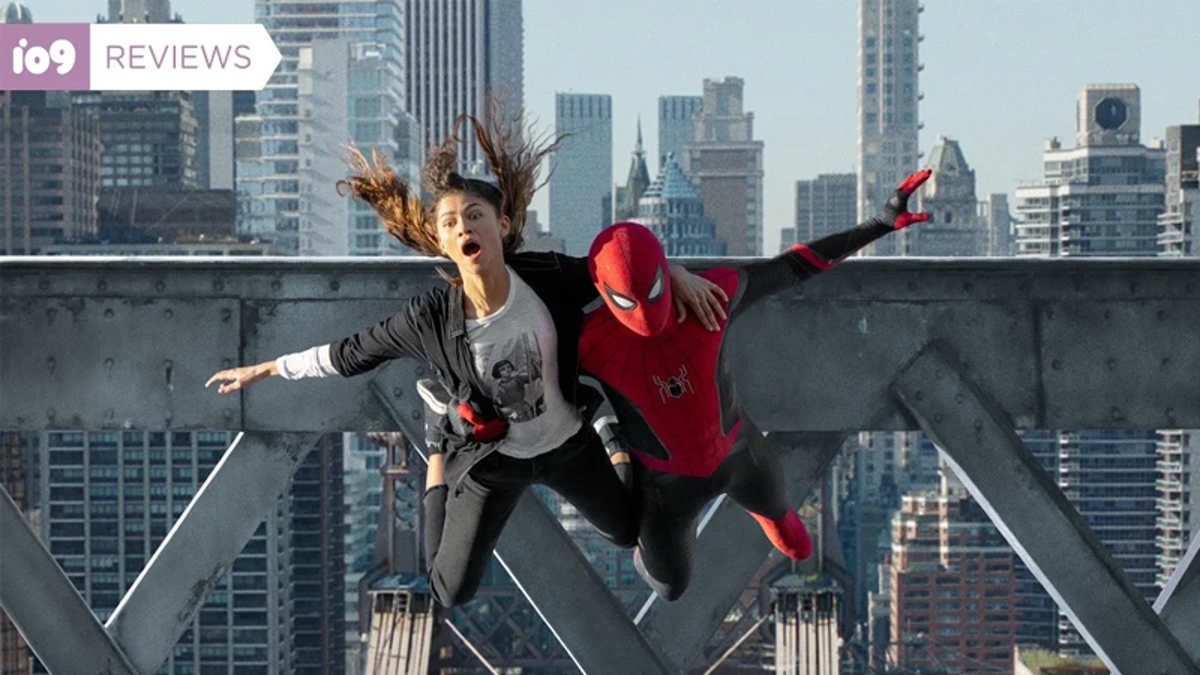 Spider-Man: No Way Home Is a Pure Cinematic Celebration
gizmodo.com
8e2836e9e9a76e0b6d289749371bdb1a
Whether you like them or not, there is no getting around the fact that affordable, cheap Android smartphones are here to stay and will probably remain the most common devices on the market. Because these phones sell for really affordable prices, the sheer volume this segment represents is simply too hard to ignore. So hard, in fact, that Google, in 2017, started the Android Go project, which led to the creation of a special, toned-down version of Android bearing the same name. Earlier today, Google announced major updates to the upcoming version of Android Go based on Android 12. This version — unsurprisingly called Android 12 Go Edition — will roll out to millions of affordable smartphone owners in 2022. According to Google, optimizations to Android 12 Go Edition will reduce app-opening times by up to 30%. Given that app-opening times are really slow on low-end phones, a 30% reduction will make a tangible difference to the everyday Android Go user. Affordable smartphones typically have large battery capacities, and battery life is not generally a pain point on these devices. However, Google isn't content with the existing battery management system on Android Go phones and has put special emphasis on battery-saving techniques to squeeze even more battery life from affordable devices running Android 12 Go Edition. Some features that have been around for a long time on the mainstream Android platform will also finally make their way to Android 12 Go Edition. These include a privacy dashboard and the ability to create multiple profiles on the same phone. Another feature that will make its way to Android Go is a much simpler way of app sharing. Instead of using data to download an app from the Play Store, this method will allow users to share apps with nearby devices by using Google's Nearby Share feature. Work is also underway on a translate function that is somewhat similar to the implementation we saw on the JioPhone Next. Google says we should expect these Android 12 Go Edition updates to reach affordable smartphones sometime next year.

Android 12 (Go edition) promises a faster, smarter and more privacy-friendly experience
xda-developers.com
670126343e5459cfdfe00a1656fb57e6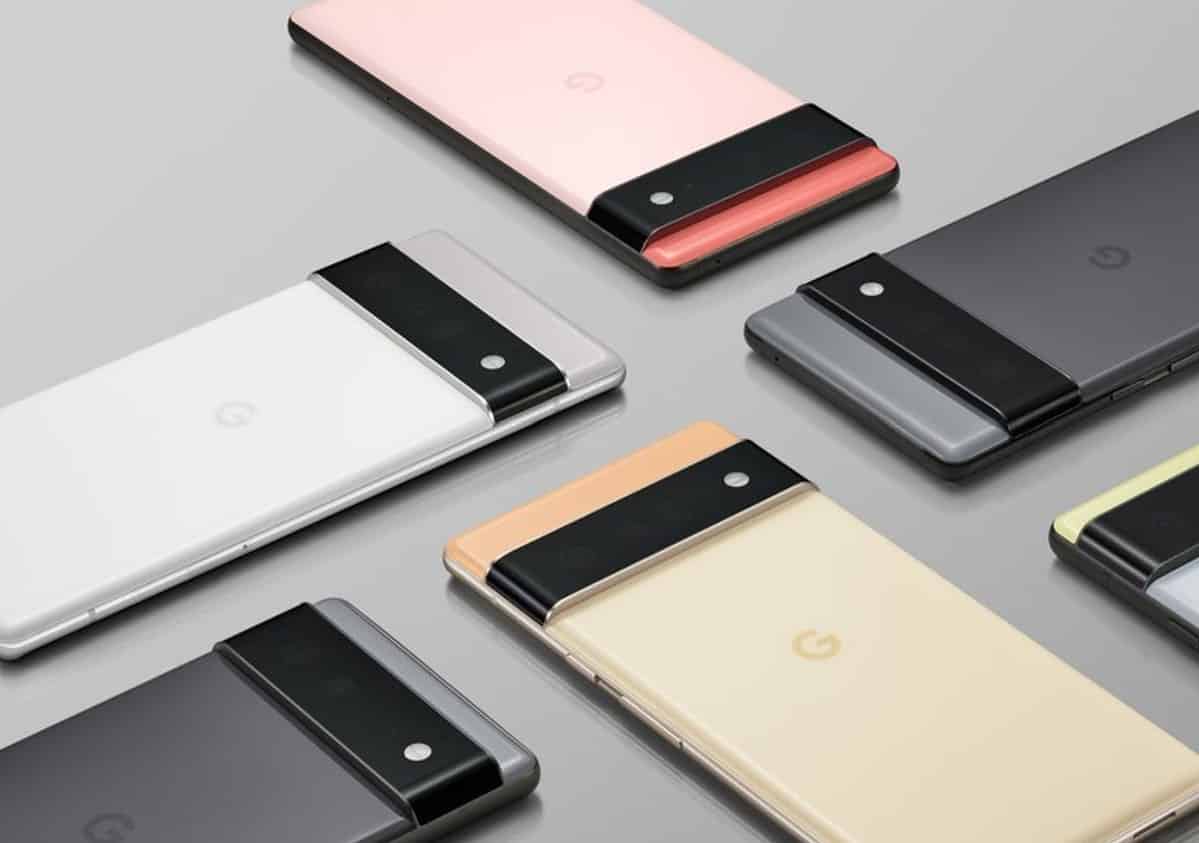 Google announces December 2021 update for Pixel 6 and Pixel 6 Pro to improve camera experience
mspoweruser.com
4ec0d1113a7ea4fee1e35f92ec910a78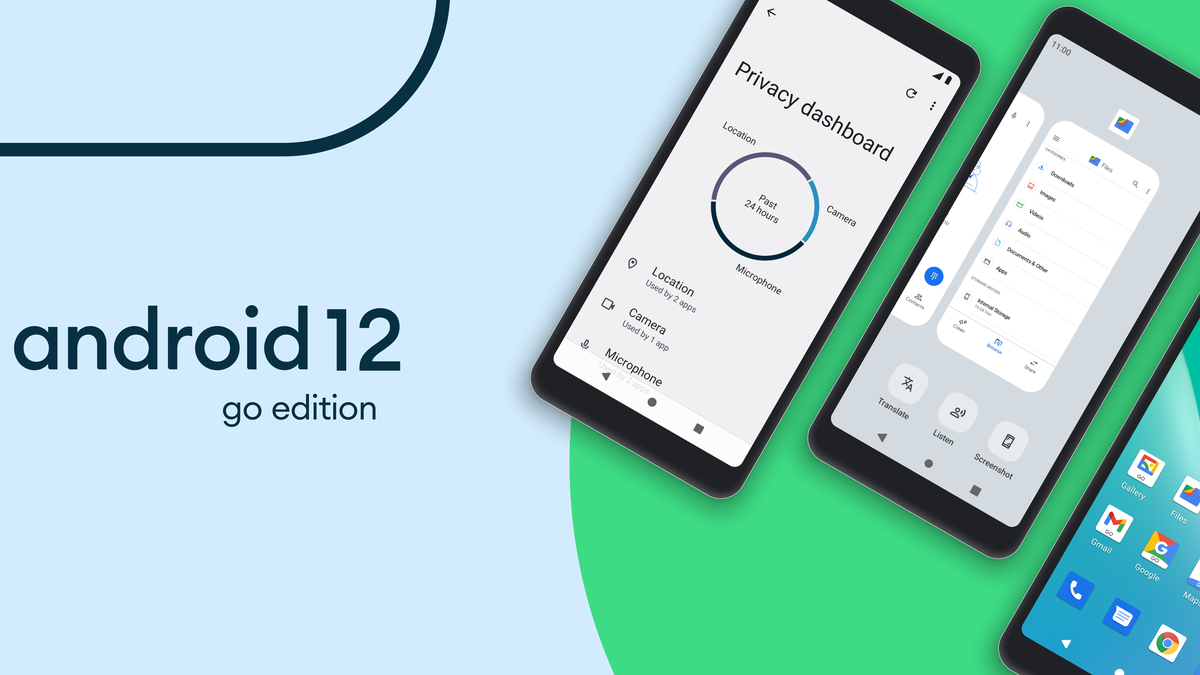 Google Brings Android 12 Features to Low-End Android Go
gizmodo.com
f3d96658007365b6a23c66b4188f6eed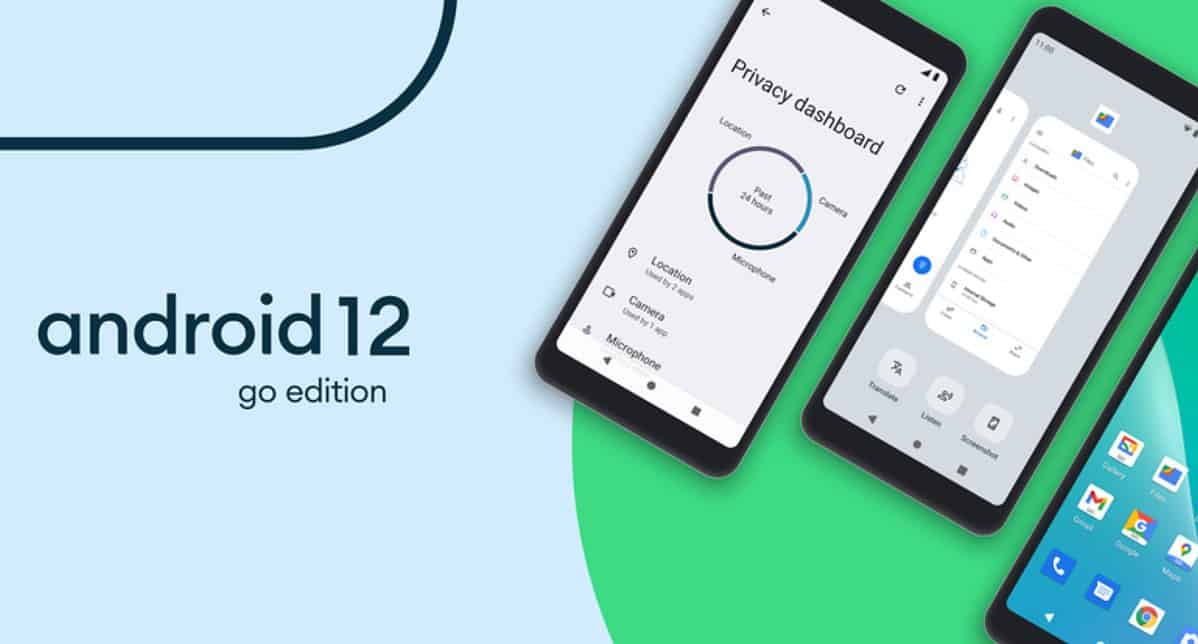 Google highlights new features coming to Android 12 Go edition
mspoweruser.com
c8d1b139c94192fb76dae95f4e6ba0e0
In brief: Would you like to win an Nvidia GeForce RTX 3080 Ti or some gaming gear? If your answer is "yes", then you might be interested in knowing Nvidia's allowing gamers to earn them by playing KovaaK's new system latency challenges and sharing a screenshot with the score on Twitter. In partnership with KovaaK's and its developer, The Meta, Nvidia is holding the "System Latency Challenge" to show gamers how its Reflex technology affects their gameplay. In addition, Nvidia will randomly select 27 winners that shared their challenge scores on Twitter to win sweet prizes, including GeForce RTX 3080 Ti GPUs. Seeing how hard it's to buy a new graphics card at MSRP, it's nice to see Nvidia essentially giving out nine RTX 3080 Ti founder's edition graphics cards. However, there's more to win, including nine MSI Oculux NXG253R gaming monitors with a 360Hz refresh rate and nine Logitech Pro X superlight mice. To be eligible to win these prizes, you'll have to play one of the multiple "system latency challenge" modes available under Nvidia Experiments and screenshot your score from the leaderboard at the end of the challenge. Then, share it on Twitter with the hashtag #FramesWinGames and you're done. From December 14 until the 21st, KovaaK's aim trainer will be free to play so gamers can try Nvidia's system latency challenges without paying for it. Those who want to keep playing after the free trial ends can buy it with a 50 percent discount until December 22. Nvidia Reflex technology has proven to be helpful if you want to reduce latency in games, but the list of games supporting it is rather short. Truth be told, this feature is only worth using on fast-paced games like Apex Legends, Call of Duty: Warzone, and Valorant, so don't expect Reflex to be a widely adopted technology.

I took Nvidia's $20K System Latency challenge, and I was shocked by the results
digitaltrends.com
ab66c42fab6575e16922564a4ae061bb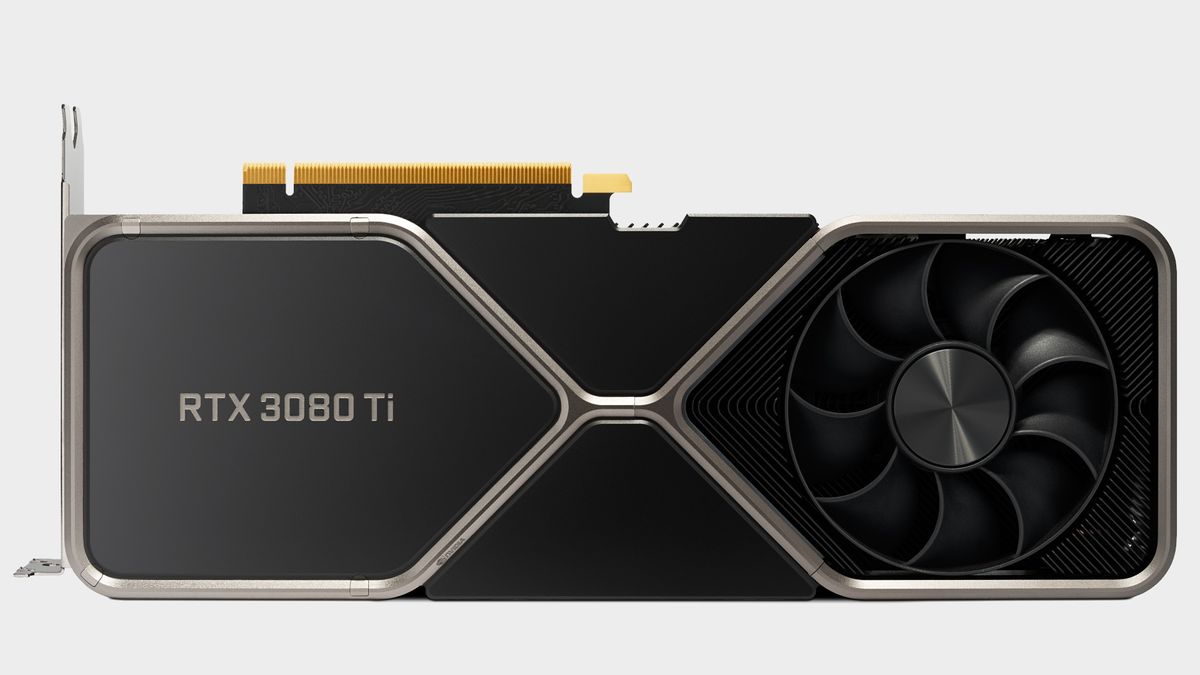 EVGA releases a vBIOS that improves RTX 3080 Ti mining performance
pcgamer.com
c404d00774785d453f33253945d5bf6c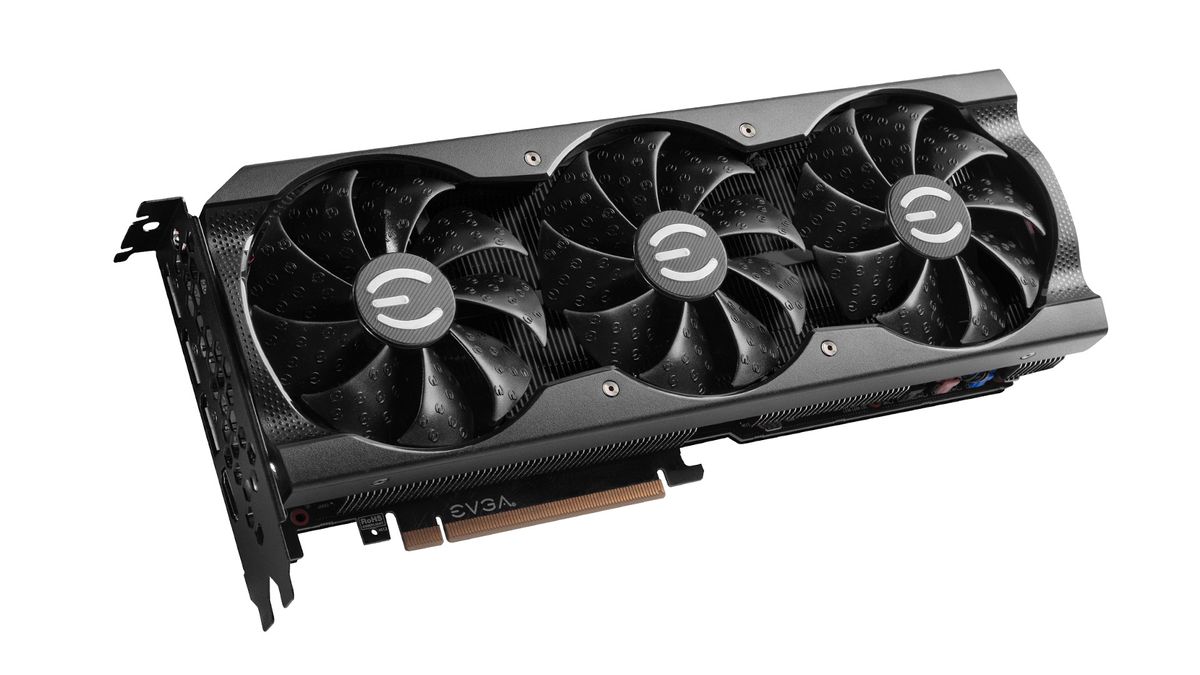 Nvidia RTX 3080 Ti GPUs may be even harder to buy after firmware fix helps miners
techradar.com
df661e46399704a0f2a01c79e2adfd89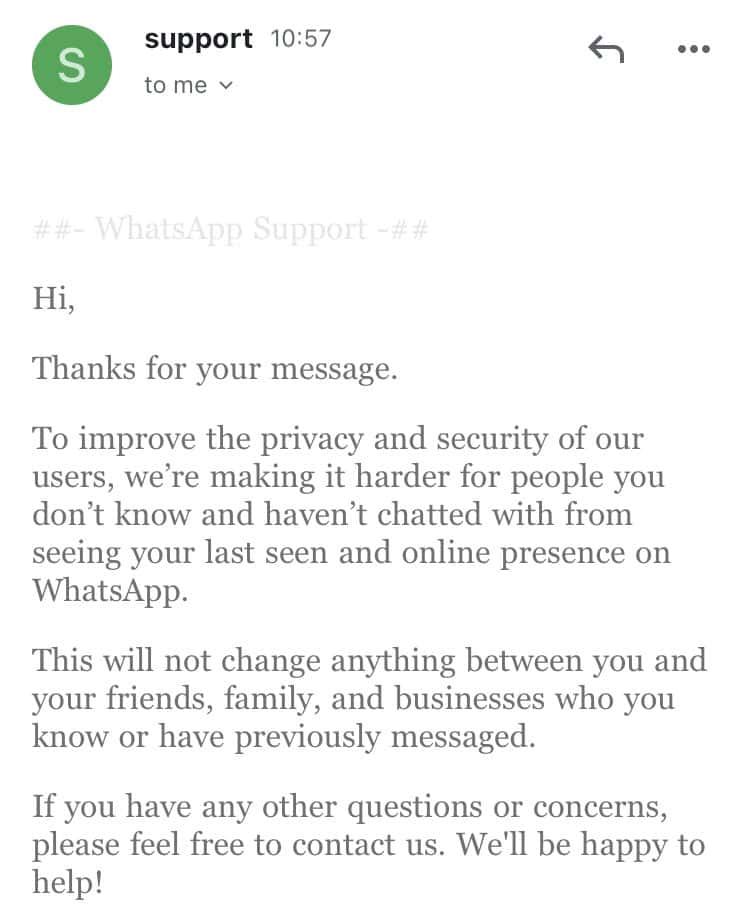 WhatsApp will no longer display your Last Seen status to unknown contacts, the company's customer support has confirmed while replying to query. According to WhatsApp, the new privacy measures will prevent unknown contacts from getting your last seen and the online status if you have never chatted with them(via WABetainfo). WhatsApp's new privacy measures will also prevent online stalking on the platform. There are a plethora of third-party apps on the Google Play Store that let stalkers get last seen and the online status of select contacts. But the new privacy measure will prevent all of that as unknown contacts and those who you haven't chatted with cannot get the details of your online status. WhatsApp is also testing a new feature that allows you to share your last seen status with select contacts. The feature is currently available for some beta testers both on iOS and Android. So, if you cannot see the online status of some contacts, it can also mean that they chose not to share their last seen status with you. The Meta-owned company faces a lot of criticism for some of its controversial decisions on the protection of users' privacy. But the company's recent efforts in protecting users' privacy are commendable. Earlier this month, the company announced some improvements to the disappearing messages, allowing you to have more control over your messages and how long they stick around. If you're a WhatsApp user., what improvements do you want the company to add to the platform in order to improve its privacy measures? Share your thoughts down in the comments.

WhatsApp Now Hides 'Last Seen' Status From Strangers by Default
uk.pcmag.com
77ea136b321a5bec599d0c0d7fa4be8a
WhatsApp Automatically Hiding the Status from People You Don't Know
news.softpedia.com
7f64110176174e413a4723424650da84
The Best Android Apps for 2022
uk.pcmag.com
6700b9cdcd7cc54c2d8d804be98d15e2
In brief: A recent preview build of Windows 11 addresses a problem with storage speed some users have been reporting for months. Users experiencing suspiciously slow write speeds should consider grabbing the optional update in Windows Update. The optional KB5007262 build of Windows 11, the very same one that resurrected Clippy, has demystified and fixed a problem which slowed down some users' OS drives. Since August, reports on Reddit and Microsoft's answer hub show Windows 11 significantly impacting some SSDs' random write speeds by as much as 55 percent. The issue persisted for affected users up to and beyond Windows 11's official launch. Benchmark comparisons between Windows 10 and Windows 11 show SSDs writing noticeably slower on the newer OS;NVMes more so than SATA SSDs. At least one person reported read access times tripling in Windows 11. Affected SSD speed in Windows 10 (left) vs Windows 11 (right). Some comments initially suspected virtualization-based security (VBS) was at least partially responsible, but others debunked this, showing the problem persisted with VBS disabled. Microsoft's patch notes for KB5007262 reveal NTFS USN journal was the culprit. USN journal keeps track of changes to a drive, and is always enabled on the OS drive. Microsoft says the issue occurred in Windows 11 when USN took too many unnecessary actions with each write operation. The company also confirmed it affected hard drives, too, but only OS drives.

Microsoft releases Windows 11 build 22000.376 – here's what's new
xda-developers.com
d39e81769c9fdb2d61fe166fe7c7a854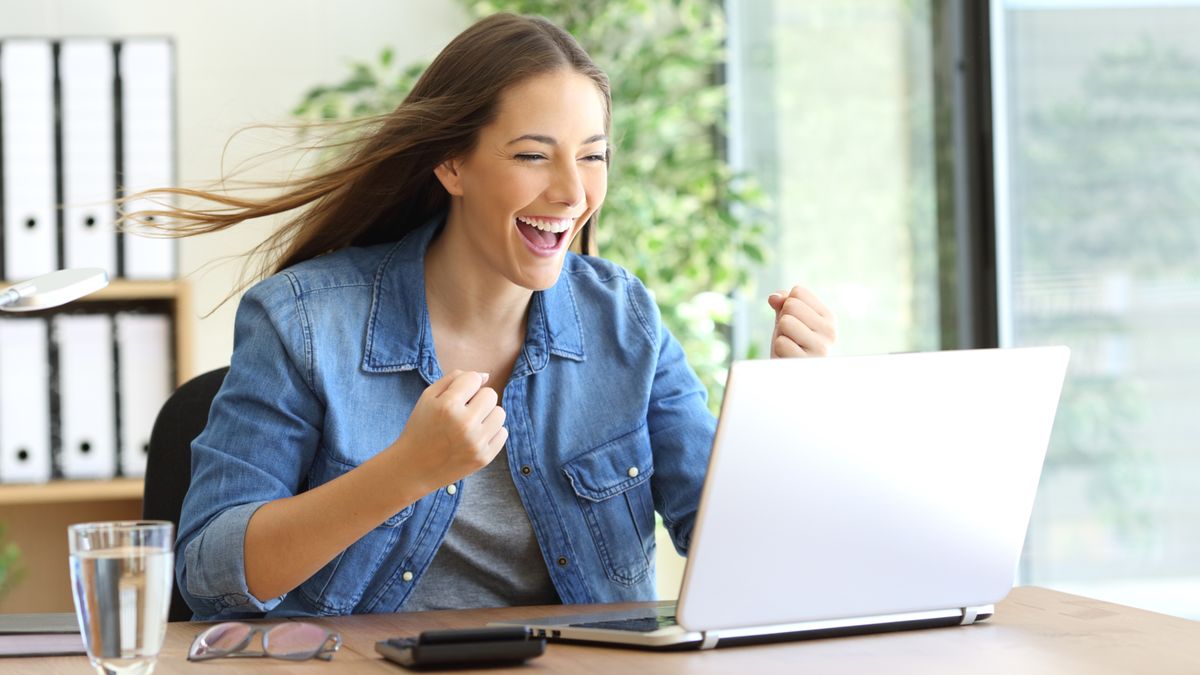 Google Chrome gets a speed boost for Windows 11 (and Windows 10)
techradar.com
b7fb41332caa7d769fda8ecf6ee79421
NVIDIA has made available a new version of its RTX/Quadro Graphics driver, namely 472.84 (Release 470 U7), which promises to add bug fixes and driver component enhancements to improve performance. Specifically speaking, this release includes new features support for Blender 3.0 (native USD and NVIDIA Omniverse integration), Isotropix Clarisse performance improvements (Angie renderer), as well as Powerdirector compatibility. Moreover, the present update fixes REDCINE-X Pro poor performance (NVIDIA P620 and T400 GPUs), Maxon C4D dark flickering, Dassault 3DEXPERIENCE driver crashes, and other issues as highlighted in the Release Notes below. Considering these aspects, if you want to apply the current package, take into account that the producer has provided several downloadable executables suitable for the 64-bit architectures of Windows 10 and 11 platforms (both desktop and notebook configurations). In addition to that, desktop configurations alone benefit from installation packages that can be used with Microsoft's Windows Server 2012 R2, Server 2016, Server 2019, and Server 2022 operating systems. Therefore, save the appropriate package targeted at your computer, close all programs and processes that might interfere with the installation, run the executable, and follow all instructions displayed on the screen for a complete and successful upgrade. Last but not least, once finished, make sure to perform a system reboot to allow all changes to take effect properly. If this task isn't requested automatically, it would be a good idea to carry it out manually to avoid any unwanted issues. That said, download NVIDIA RTX/Quadro Graphics Driver 472.84, apply it on your computer, and check our website as often as possible to stay up to speed with the latest releases.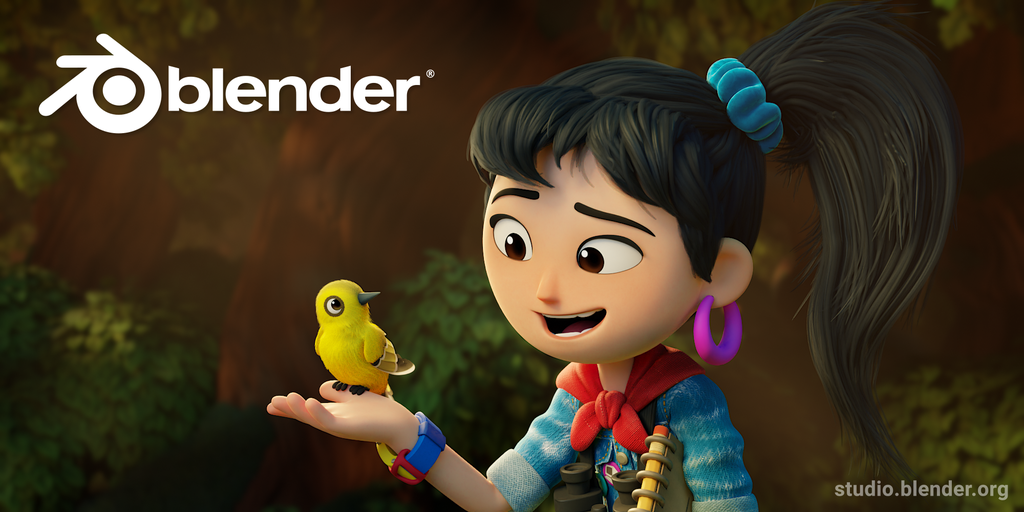 Nvidia's new studio driver increases render speeds in apps like Blender
pcgamer.com
b0c7a4af6ee1e2034abcdd8a39dd6f7e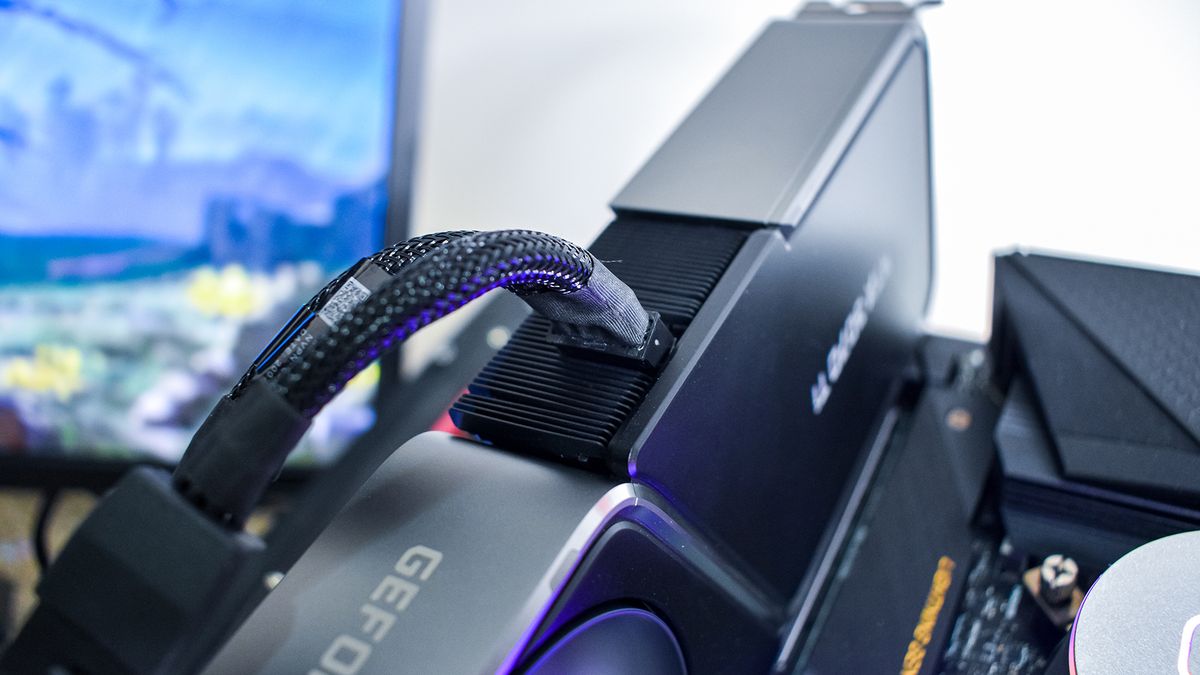 Nvidia's new GPUs could be delayed, except for the RTX 3090 Ti
techradar.com
8f85ed2b8ad16b3f69d9705cf880c1a6
NVIDIA Rolls Out STUDIO Graphics Driver 472.84 - Get It Now
drivers.softpedia.com
4d0769489bf03cd6d0824a9587603940
Latest (14.12.21): In the UK, the Xbox Series X is in stock and available to purchase at Very for £449. Keep your eyes on the retailer list below for the latest stock updates on Xbox Series X and deals info for the Series S. Xbox Series X stock has been getting progressively easier to find as we get further into the year. Hopefully, this will continue into the second half of the year. Meanwhile, the Xbox Series S is still up for purchase at a number of stores. Essentially, with more Xbox Series X/S stock drops expected in the weeks ahead, you've got a good chance of snagging a console very soon. Keep checking the retailers listed on this page, as we'll be doing our best to keep it updated with all the latest stock info for the Xbox Series X and Xbox Series S. You can also follow Jelly Deals on Twitter for regular stock updates. If any more retailers receive some Xbox Series X or Xbox Series S consoles, we'll be adding them to the page for the foreseeable future. We'll also be sure to add any next-gen Xbox bundles if any become available. That seems unlikely at this stage, though. Unsurprisingly, with all the excitement surrounding the latest consoles, there weren't a great many Xbox Black Friday deals this year. However, some stores did temporarily restock both consoles during the sales event. Need more info on the new Xbox consoles? Good news! We've lots of in-depth guides to various aspects of the Xbox Series X and Xbox Series S. Those clever clogs over at Digital Foundry have got stuck into all the finest details in their look at the Xbox Series X specs to get an idea of the console's power. For further info on the new tech, you can check out our guides to the new Xbox controller and the Xbox Series X console design. Do you think you'll hold out for more stock and pick up an Xbox Series X or Xbox Series S, then? You might be waiting for more PS5 stock instead, but that's looking just as difficult to get hold of right now. However, more is coming before the end of the year too! Keep your eyes on this page for all the latest news.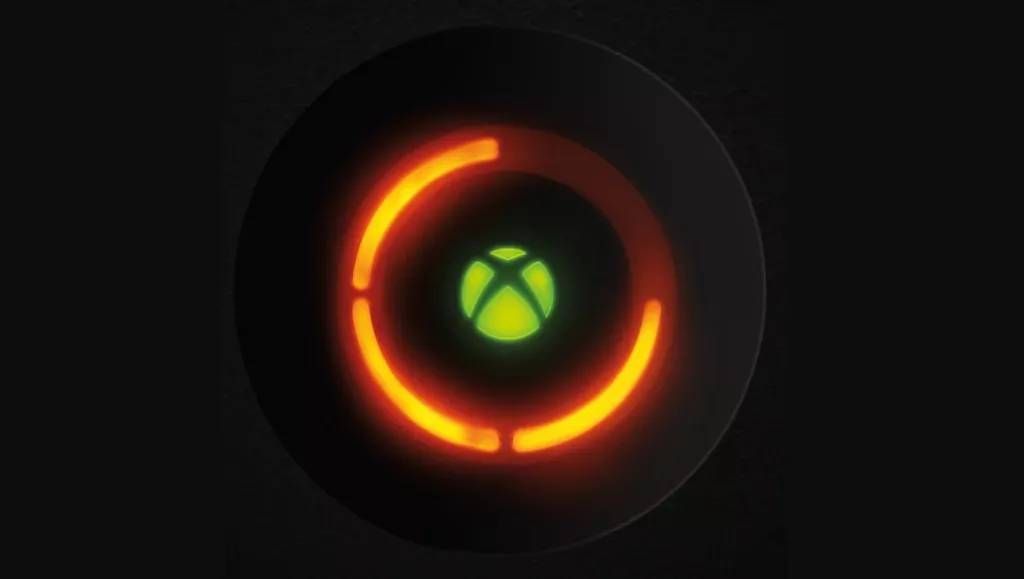 Microsoft is commemorating Xbox's biggest mistake… with a poster
techradar.com
304aeae4132a5e757850cf18e63cd498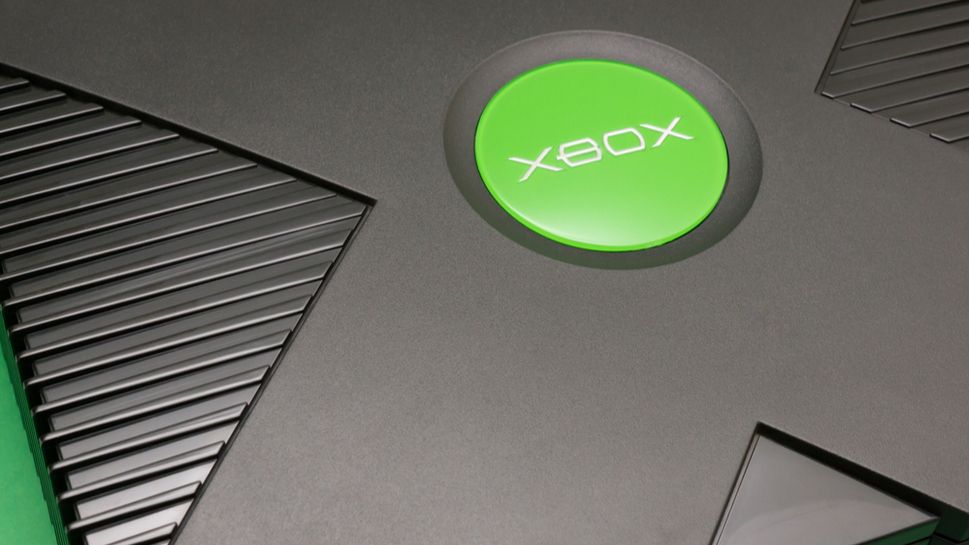 GTA 3 could have been an Xbox exclusive – but Microsoft made the mistake of the century
techradar.com
88020f1c786776e5adfd29f50adcd436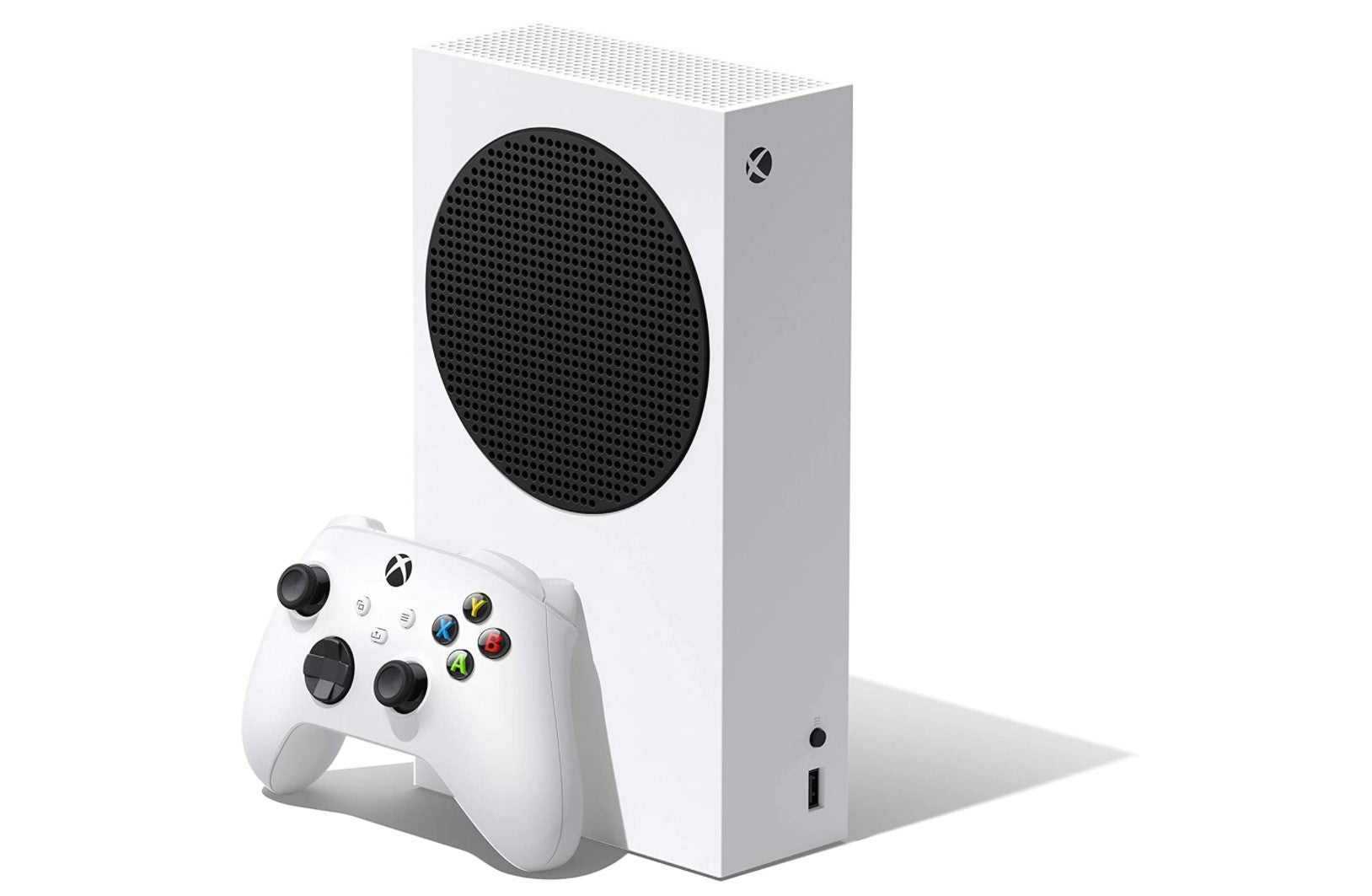 The best next-gen console is the one you can actually buy: the Xbox Series S
vg247.com
518dbf5f56c35ae5e56cee8da4b9a629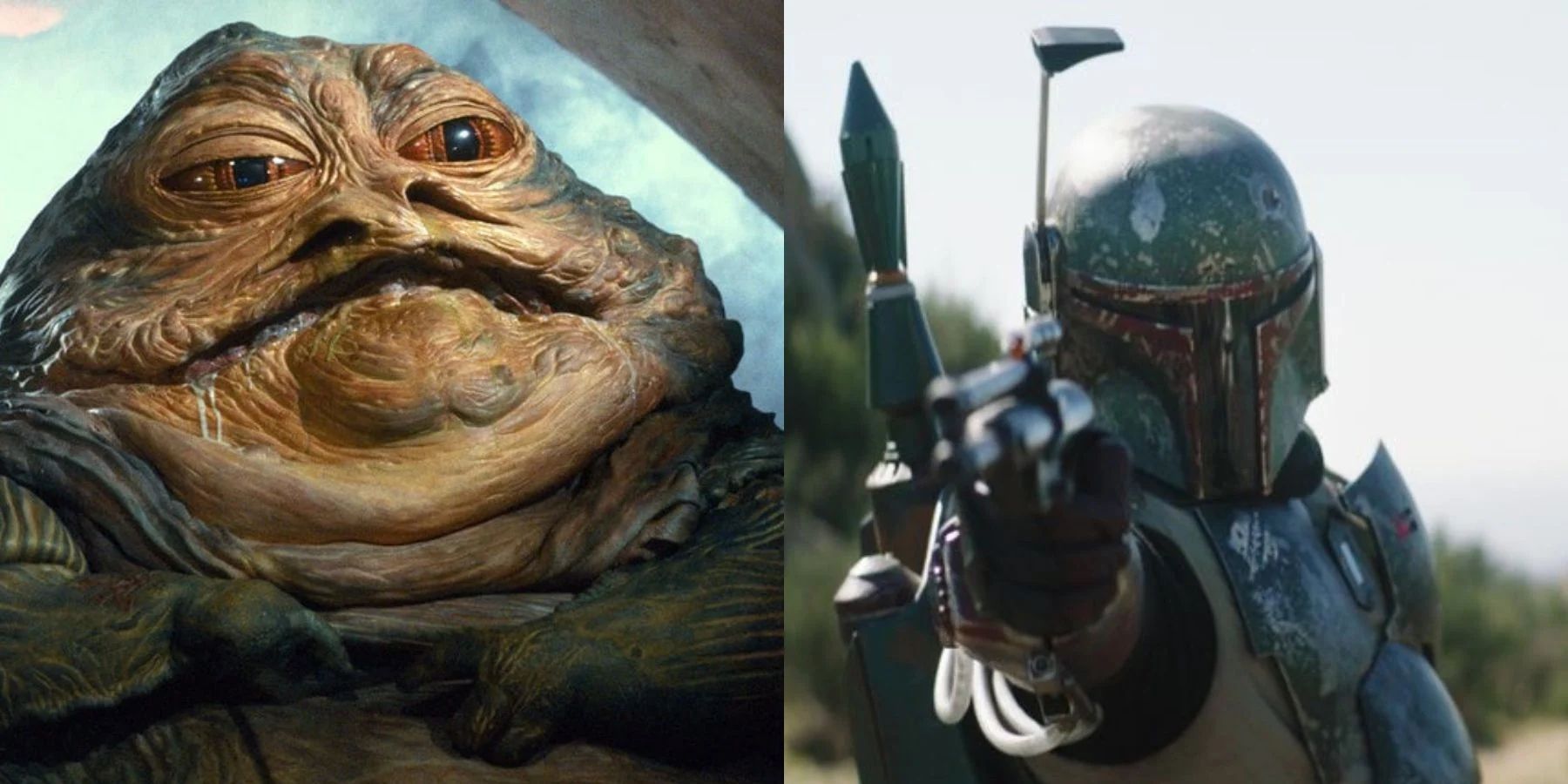 The Book of Boba Fett teases a war that will come to Tatooine following the death of Jabba the Hutt. Boba Fett and his partner Fennec Shand look to take over the underworld with the seat left wide open. Star Wars: The Book of Boba Fett will pick up right after where Boba's story ended on The Mandalorian. Boba will be trying to take over the criminal underworld on Tatooine and reclaim his stake in the galaxy. The character isn't classified as a villain or a hero, but the Book of Boba Fett teaser suggests he will rule with objectivity and fairness. It's clear that Boba Fett is in more touch with his morals than Jabba the Hutt ever was. RELATED: Razer Launches Star Wars Boba Fett Xbox Controller and Charging Stand The war teased in the short trailer is a result of Jabba's death. With the throne wide open for the taking, everybody is fighting for their claim to the leadership of Tatooine's criminal underworld. Boba Fett and Fennec Shand evidently take the throne based on what was shown in the trailer (as well as the closing moments of The Mandalorian season 2) and it looks like the Tattooine population isn't taking kindly to them having the power. It's clear everybody on the planet is just fighting for scraps, as Jabba had the throne for a while and nobody was able to successfully take it from him. Now that the Hutt they feared is deceased, the residents want to act like they deserve or can handle the power. If they didn't take it while Jabba was alive or were too scared to do so, then they won't be able to do anything with a killer like Boba Fett in charge. Jabba ruled through fear. Boba looks to rule through diplomacy, fairness, and objectivity. But if he wants to rule over a population like this, then the bounty hunter may want to consider utilizing his gunslinging skills to keep the rebellion at bay. Once they see how deadly Boba is, there may never be anyone to fight against him. Jabba used guards, rancors, and hired guns to do the dirty work. It makes a huge difference when the person on the throne can do much more than all three combined. Fans are excited to see what the new show will bring. Boba Fett is a under utilized character in the world of Star Wars. Boba Fett debuted and was thought to be dead in the original Star Wars trilogy. Fortunately, there was more than what met the eye and the bounty hunter is back with his own television series. The Book of Boba Fett will be available on Disney Plus on December 29, 2021. MORE: Boba Fett Would Make for a Perfect Mature Mad Max-Style Game Source: BobaFett/Twitter

Action packed teaser from The Book of Boba Fett
gamereactor.eu
f486a8fdf240bd754bd3026b4185b832
Razer launches a limited Boba Fett-themed Xbox controller
xda-developers.com
e6b44892ad2deb9b1e693f3b364862b2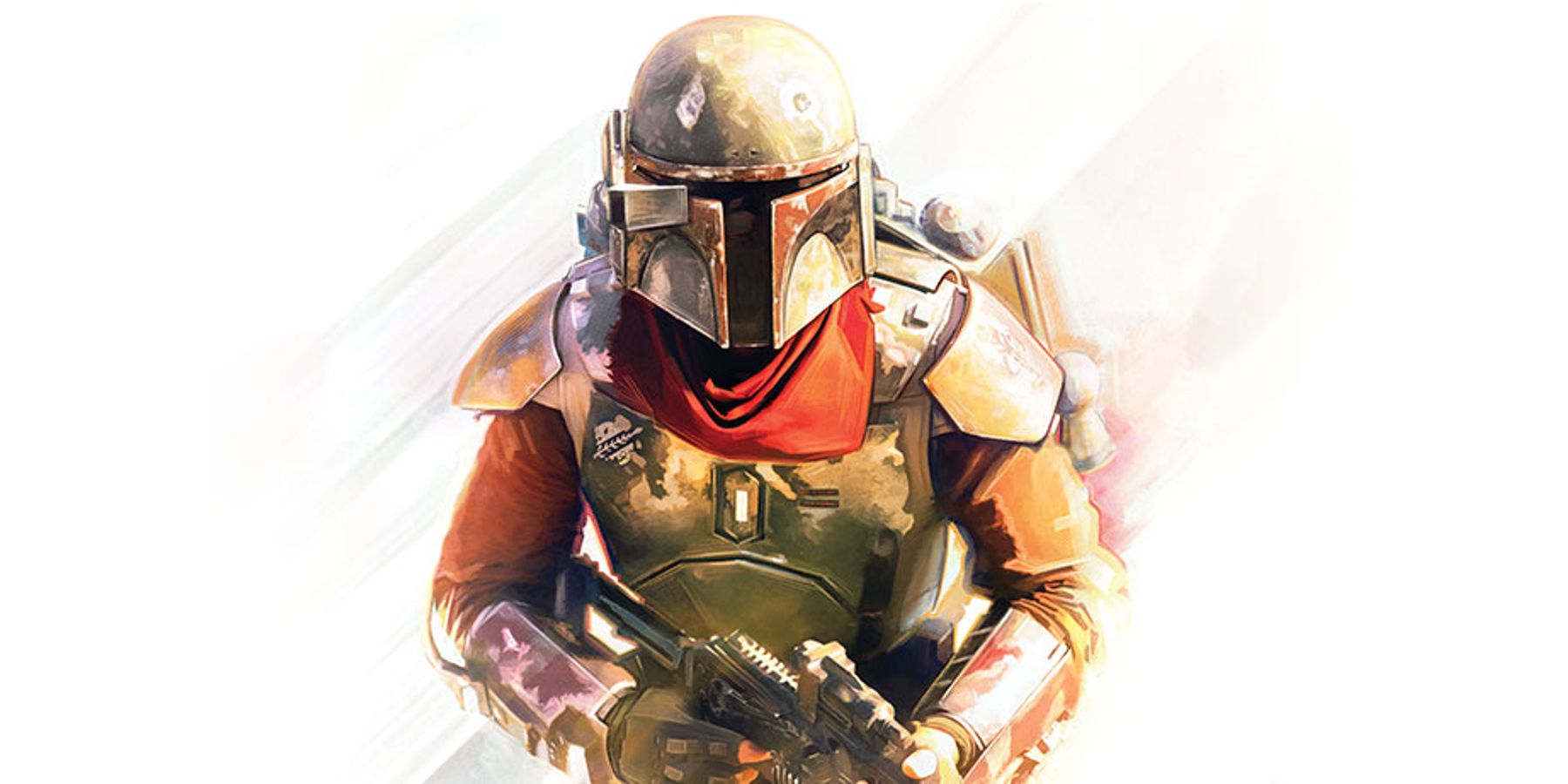 Star Wars features some of cinema's most recognizable characters, and now fans can represent the iconic bounty hunter from the franchise, Boba Fett, with a new Star Wars -themed Xbox controller from Razer. Xbox and Razer have made a variety of sponsored products over the years, many of which pertaining to Star Wars. Not too long ago, Razer revealed its Mandalorian -Beskar Xbox Series X controller, that shines silver like the bounty hunter's armor. Xbox itself has released many limited edition controllers itself, like the vibrant yellow and pink Forza Horizon 5 controller, to the more luxorious (and expensive) Halo Infinite Xbox Elite Series 2 controller to celebrate the franchise's 20th anniversary. If none of these options are enticing, fans can build their own controller though Xbox Design Lab which is constantly adding new features and options for players to mess around with. RELATED: Xbox Design Lab Adds More Options Razer has announced its Star Wars Boba Fett Xbox controller, which is available now. Like most new Xbox controllers, the Boba Fett controller features pressure-sensitive triggers and rubberized grips, making for a optimal tactile experience while playing. The controller along with the included display and charging stand—which can fast charge the controller in under 3 hours—are modelled after Boba Fett's signature green and red helmet, with the full image coming together while the controller is docked. Boba Fett made his first Star Wars appearance in The Empire Strikes Back, and is getting a spotlight of his own in the upcoming Display+ show, Star Wars: The Book of Boba Fett. As this is a limited-edition controller, it is a bit more expensive than the traditional line of Xbox controllers. Buying a standard Xbox controller or using the Xbox Design Lab usually places buyers somewhere in the $70-100 range, while the Xbox Elite controllers are pricier, landing in the $150-200 price area. The Boba Fett Xbox controller and stand can be purchased directly from Razer and other authorized retailers for a price of $179. Razer creates other specialty hardware like a line of Halo Infinite PC accessories like a Master Chief inspired keyboard, mouse, and RGB mat. Once thought to be dead, Boba Fett lives on in the Star Wars universe and is appropriately receiving merchandise to celebrate. Though the character's on-screen time between The Empire Strikes Back and Return of the Jedi was very short, Boba Fett endured as one of the most popular Star Wars characters, largely due to his instantly recognizable design. With Boba Fett is coming to Fortnite at the end of December, it was only a matter of time before the Star Wars legend got his own controller. MORE: Star Wars: Eclipse's High Republic Setting Explained Source: Razer

Action packed teaser from The Book of Boba Fett
gamereactor.eu
f486a8fdf240bd754bd3026b4185b832
Razer launches a limited Boba Fett-themed Xbox controller
xda-developers.com
e6b44892ad2deb9b1e693f3b364862b2
Tesla will soon accept Dogecoin—the internet's favorite memecoin —as payment for some items. Dogecoin's value skyrocketed in 2021. Coinbase pricing data puts the coin's value at less than a cent for most of its history, but it peaked at $0.74 in May, and it's worth about $0.18 at time of writing. That doesn't seem like much, yet Dogecoin still has a $24.1 billion market cap. Those price increases have allowed Dogecoin to go mainstream. Newegg announced in April that it would accept payment in Dogecoin, for example, and AMC said in November that it plans to support the memecoin as well. Now Tesla CEO Elon Musk says his company is joining in: Musk hasn't said which Tesla products will be purchasable with Dogecoin. The company sells a variety of apparel (hoodies, tee-shirts, etc.), as well as miniature versions of its electric vehicles and more unique items such as the " Cyberwhistle " and the " Cyberquad " ATV for kids. The move is in keeping with Musk and Tesla's brand image. (See: the two "cyber" products mentioned above.) Musk has become a vocal proponent of cryptocurrency, and Tesla briefly accepted payment via Bitcoin earlier this year, though it later halted the practice, ostensibly over concerns about "rapidly increasing use of fossil fuels for Bitcoin mining and transactions." Dogecoin buyers seem to have responded favorably to Musk's announcement. Coinbase's price data shows that Dogecoin was trading for $0.16 at 5:25 a.m. ET. Musk tweeted at 5:34 a.m., and by 5:40 a.m., the price rose to $0.20, peaking at $0.23 at 6:55 a.m. before starting to dip. All of which is to say that it took eight years for one Dogecoin to be worth a single penny, but now a vague tweet about a company selling merch can lead to a seven-cent price bump in less than 90 minutes. Whether that makes the coin more or less of a meme is a matter of opinion.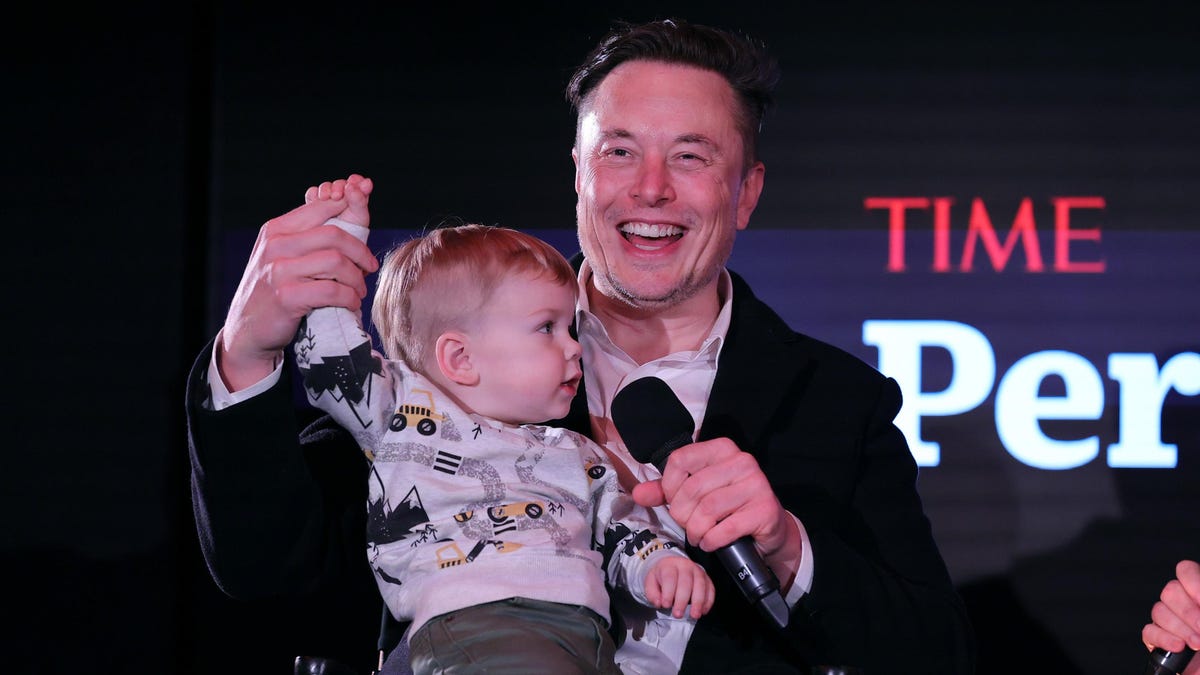 Dogecoin Surges 18% After Elon Musk Says the Crypto Will Be Accepted
gizmodo.com
aa3dff1c703b1abd0b71fa22337e25d4
Elon Musk says Tesla will sell merch for Dogecoin
neowin.net
a98cf9bcb8a6f7d13b568bc4ce192d72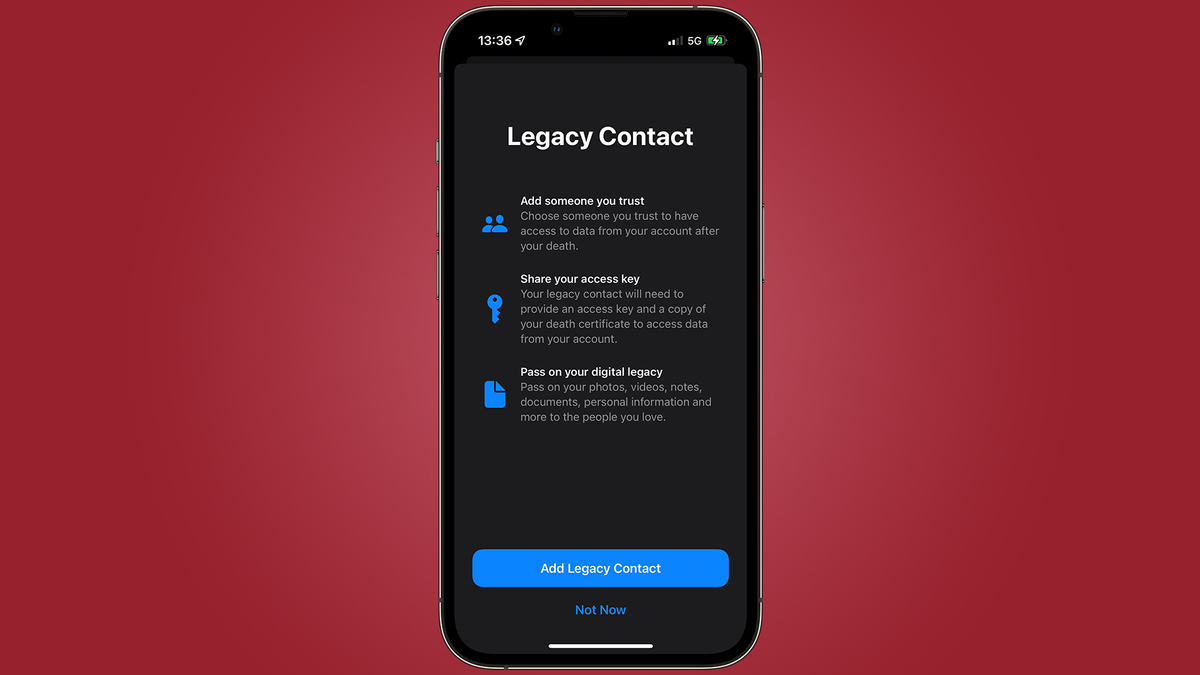 As devices become more sophisticated and we share more content between family and friends, what happens with our data when we pass away? Apple recently released iOS 15.2 which allows you to add a legacy contact to your account. This means that when you do pass away, the contact is able to access all of your data. That's everything like photos, messages, contacts and passwords for other accounts. Adding a legacy contact is a straightforward affair that can be done in minutes, so here's a run-through to add a contact to your account for when the inevitable occurs. 1. Make sure that the contact you want to add as a legacy one, has the correct details. They can be added through an email or a mobile phone number, so go to their contact details to double-check these are correct. Once that's been done, go to Settings > Apple ID > Password & Security > Legacy Contact > Add Legacy Contact. 2. Follow the steps and you'll be prompted to share an access key with the contact you've chosen. You can either print this out or send an invite through an iMessage. 3. You can edit this message to personalize it, and once it's done you can send it. The recipient will be brought to a prompt when they press on the link in the message, confirming that they are to be a legacy contact. 4. Once confirmed, you will receive an email showing that they are a legacy contact by going back to Settings > Apple ID > Password & Security > Legacy Contact > Add Legacy Contact. 5. You can add more contacts if you wish, but keep in mind that once your account is available to be recovered, everyone who is a legacy contact will have access to all of your information.

iOS 15.2's App Privacy Report: How to turn it on, and what it all means
zdnet.com
c967d8217efeead2efa126c5744836bc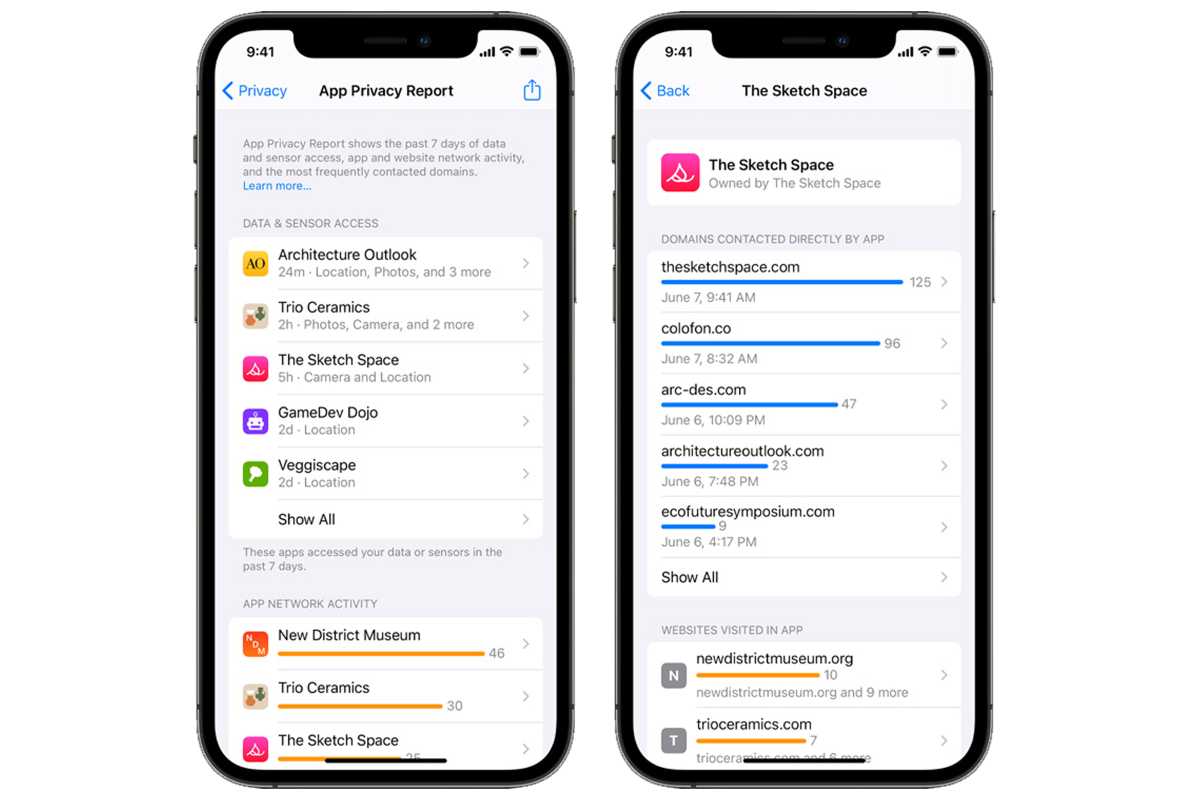 iOS 15.2 includes critical FaceTime, Password Manager security fixes
macworld.com
125356046e608fcf397d7fa9f644cd8f
Being a gamer in the modern world is a lot like walking into an Old Country Buffet the size of an Ikea store. There's just a titanic number of titles released every year, from huge-budget AAA offerings to indie masterpieces. And it's nearly impossible to sample them all. As a public service, we decided to spotlight 10 smaller games that are worth playing from 2021 but didn't get as much attention as they should. Think of it as a curated plate, just enough to make you feel full.

Returnal became one of my favorite games of 2021 — once I exploited it
digitaltrends.com
52b22ccf94beef074a1800a10fc8f8cd
Wildermyth is the video game miracle of 2021
polygon.com
3726eabd2fb731942b01ca20eebd8fc2
Apple and Google's mobile platforms have faced a maelstrom of criticism regarding their respective app store and operating system rules, and the U.K.'s Competition and Market Authorit y (CMA) is adding to that cacophony of voices. After the result of a probe this year, the CMA concluded that the mobile duopoly is leading to "less competition and meaningful choice" for customers. The CMA highlighted a few incidents of concern. Apple famously not allowing Microsoft's xCloud game streaming app into the App Store merited a mention, as did Google's deals with smartphone makers to include Chrome and other Google apps in exchange for access to the Google Play Store and Google Play Services. "Apple and Google have developed a vise-like grip over how we use mobile phones, and we're concerned that it's causing millions of people across the U.K. to lose out," Andrea Coscelli, chief executive of the CMA, said, "Most people know that Apple and Google are the main players when it comes to choosing a phone. But it can be easy to forget that they set all the rules, too – from determining which apps are available on their app stores to making it difficult for us to switch to alternative browsers on our phones. This control can limit innovation and choice, and lead to higher prices — none of which is good news for users." The mobile duopoly is an interesting, self-perpetuating cycle. Developers can't choose to launch on hypothetical operating systems that aren't iOS or Android if they hope to reach mass appeal, and those hypothetical operating systems can't keep up if they only — at best — match what iOS and Android currently offer. It happened in the past with phone makers trying out Windows Phone, BlackBerry 10, and other smaller operating systems. Even now, Huawei is doing its best to go it alone with HarmonyOS and an alternate App Store, but the company has found its sales shrinking regardless. In its report, the CMA highlights a few potential fixes regarding sideloading and changing default apps, though it's worth noting that both are painless affairs on Android at this time. The CMA also says that Apple and Google should allow users to change defaults like browsers, as well as allow alternate payment systems. A more robust measure would involve labeling Apple and Google as meeting a proposed "Strategic Market Status," a move that would make them subject to a code of conduct that would prevent them from acting in an anticompetitive manner via the force of law. "We want the U.K. to remain a place where all tech firms can thrive, and this study underlines the importance of ensuring mobile app stores are fair and competitive," said Chris Philp, the U.K. government's tech and digital economy minister, as quoted by the Guardian. "Our new pro-competition regime will level the playing field between tech giants and smaller businesses and prevent abuses that could curtail growth and innovation. We are grateful for the CMA's work to date and look forward to the final recommendations." Even as Apple and Google have faced down lawsuits from Epic Games and are embroiled in regulatory brawls spanning from South Korea to the U.S., it is worth noting that mobile commentators have encouraged the integration and standardization being criticized here, especially when it comes to Android. Once a confusing Wild West with Google letting phone makers install all sorts of competing apps and services that led to a compromised end-user experience, the more or less standardized Android experience is a cleaner and user-friendly one. Even things like encouraging and adopting a centralized payments system (though it benefited Apple and Google) also provided value to the customer by making it safer to make and manage mobile purchases and subscriptions. To be clear, allowing for things like alternate app stores and sideloading is good for competition, but much of the criticism levied at the current mobile ecosystems strays into labeling their current approaches as intrinsically bad rather than necessary at the time. Much like with failed interventions aimed at getting people to forgo using browsers or search engines in the name of encouraging competition, it's not exactly clear what success would look like if users don't adopt competing services in notable numbers.

Apple and Google criticized as a "duopoly" with a "vice-like grip" by U.K. competition authority
xda-developers.com
14ddc15889eee7c416446d3352ceb260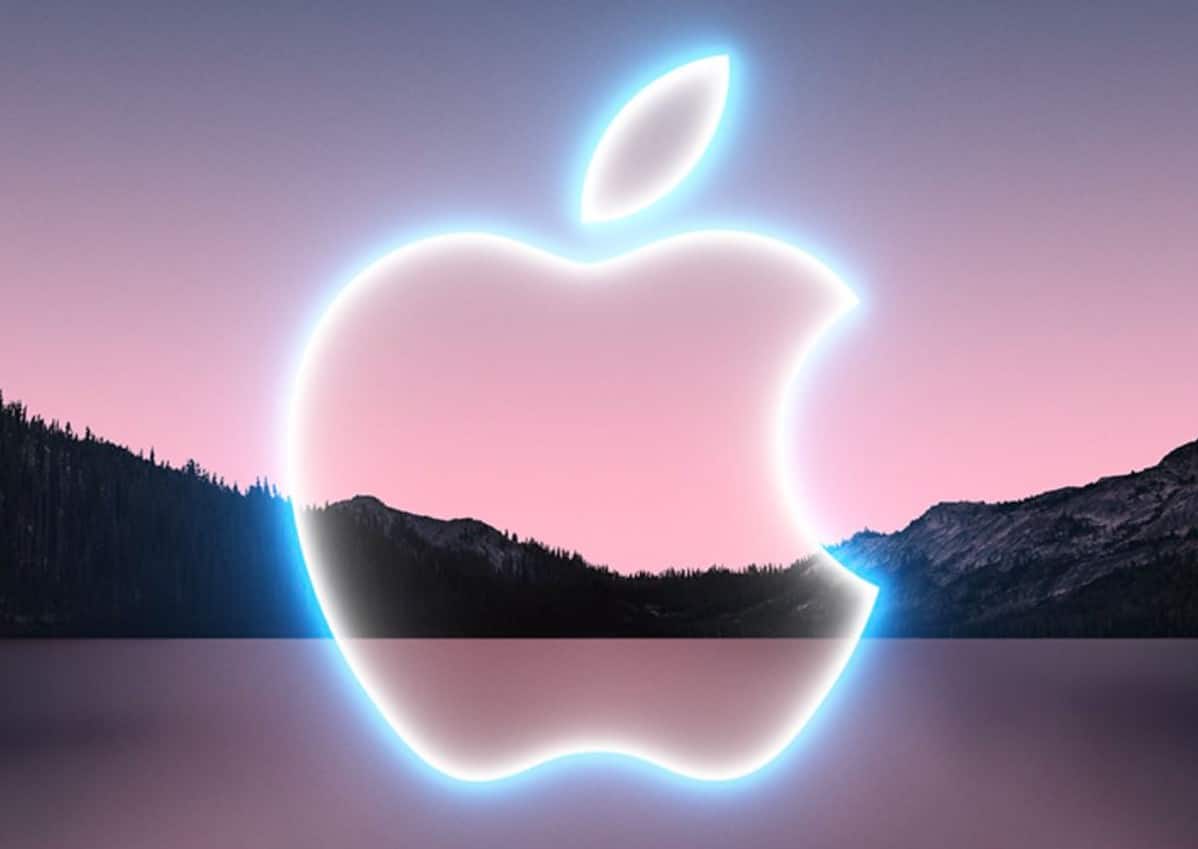 UK government's interim report finds Apple and Google duopoly limits competition and choice
mspoweruser.com
e15cb36d7c79f8d9b916e01a2824b6c5
Amazon is now offering a better deal than Black Friday if you purchase the Apple AirPods 2. So for those wanting to buy decent earbuds at a reasonable price point can now consider the second-generation Apple AirPods. The AirPods 2 earbuds are now down to their lowest price yet. You can now buy the AirPods at a price point of $89.99, down from $159.99. The discounted price is available only on the Amazon USA website for a limited time only. So, if you want to buy Apple's second-generation AirPods, you should cash-in on the deal now.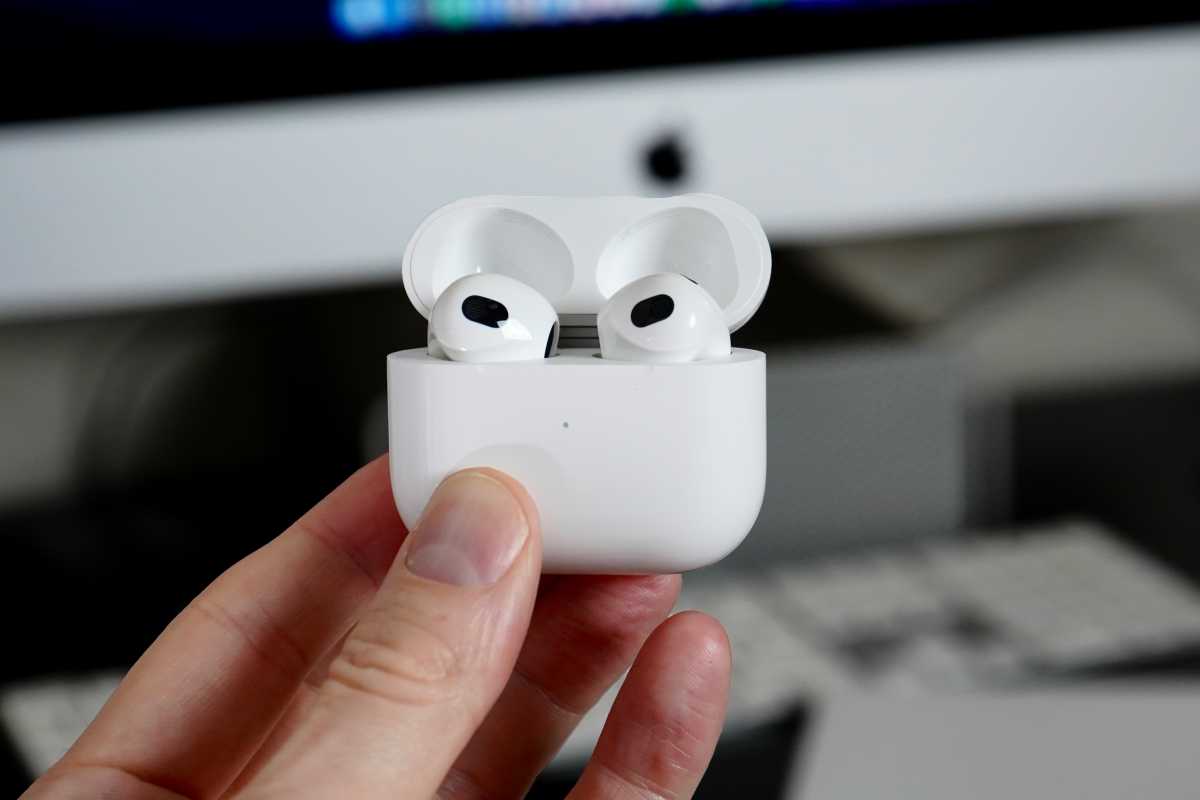 Apple holiday deals: Best last-minute gifts on AirPods, Macs, iPads & more
macworld.com
13e2868e234755957f6bbb8d891b1cde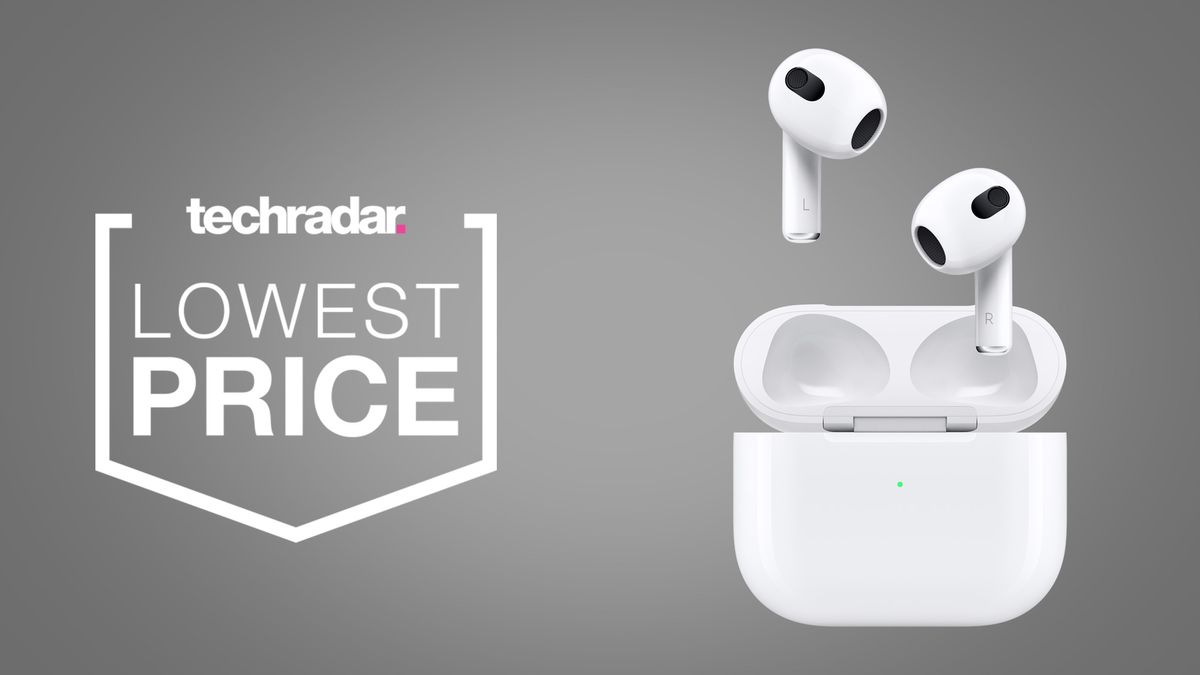 Apple's all-new AirPods drop to a record-low price in fantastic deal
techradar.com
8623c31176bb6df0f662df9071fe0048
Microsoft has decided to partner with iFixit to offer official repair tools for Surface devices. iFixit is well-known for offering the tools required to repair your own devices, but also for performing teardowns to reveal just how difficult some devices are to repair. Now it's managed to convince Microsoft to let it manufacture and sell official Surface repair tools. As iFixit CEO Kyle Wiens points out, "Having OEM tools available will give repair technicians the ability to help their customers keep their devices alive for longer." And it's independent repairers and authorized service providers iFixit is targeting with these new tools, of which there are three initially available. The available tools include a Surface Display Bonding Frame and Surface Display Debonding Tool (for the Surface Pro 7+, Pro 8, and Pro X), and Surface Battery Cover (for the Surface Laptop 3, Laptop Go, Laptop SE, and Laptop Studio). The battery cover ensures no accidental contact can be made between the motherboard and other sensitive components, where as the other two tools are there to help deal with that most difficult of substances: adhesive. iFixit says "successfully working with adhesive is one of the most challenging aspects of repairing the Surface line", so any tool that helps is going to be welcomed by repairers, especially those who regularly deal with Surface devices. New repair manuals for each product are also being worked on to hopefully ensure no damage is caused when using them and strong, precise bonds are achieved once components have been swapped out and you need to put all the bits back together.

Microsoft partners with iFixit to make Surface devices easier to repair
techspot.com
2d3455f744c24e4b8891a1a571e5e301
Right to repair: Microsoft offers Surface repair tools for technicians via iFixit
zdnet.com
e6fc7a512229aa2e09a6a97f2a88d1b0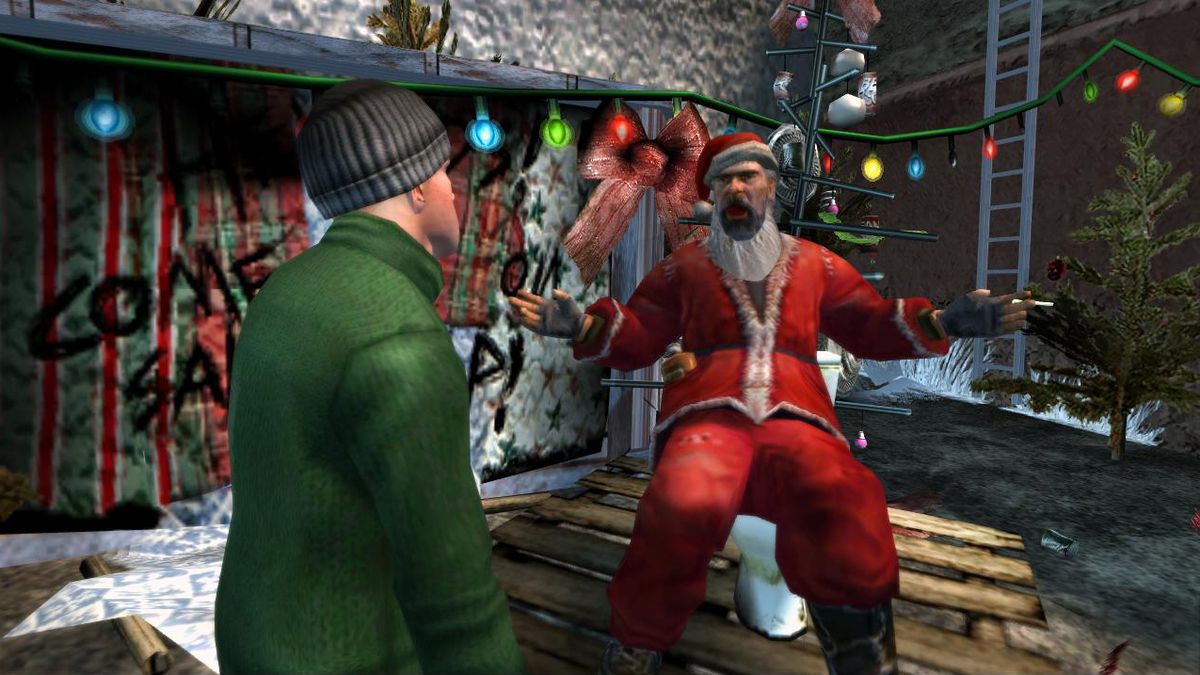 Bully 2 could finally be announced soon, after reportedly being pulled from The Game Awards 2021. The sequel to Rockstar's divisive school sim has been long-rumored, but it sounds like an official reveal could be on the way soon. As reported by GamesRadar, prominent gaming leaker Tom Henderson (who has previously correctly predicted details for Call of Duty Vanguard and Battlefield 2042) tweeted that "some people" had seen a playable version of Bully 2 a couple of weeks prior to The Game Awards, suggesting that a reveal would be taking place soon. Henderson claims that the sequel was "expected as a potential surprise reveal" at the event on December 9, but stressed that "information is a bit blurry at the moment" and that he had to remain "quite vague". The original Bully released on PS2 all the way back in 2006, with an enhanced port known as Bully: Scholarship Edition releasing in 2008 for Wii, Xbox 360 and PC. A mobile port followed almost a decade later in 2016, which was handled by the same studio responsible for the controversial Grand Theft Auto: The Trilogy - The Definitive Edition. Bully was a divisive game for its time, but still managed to find a loyal fanbase thanks to its novel blend of open-world exploration and juvenile school life, complete with criteria like attending minigame-centric lessons on time, and going to bed at the dorms each night before you tire out. Rumors of Bully 2 date back to 2019, where the game was reportedly in the works at Rockstar, but was canceled soon after development got started. Following this, a Bully Easter egg spotted in GTA Online once again sparked rumors that something was happening with the long-dormant series, but nothing has come of this as of yet. Even if the rumors are nothing but smoke and mirrors, we think it's fair to say Rockstar could use all the good publicity it can get right now. The aforementioned GTA Trilogy remasters, paired with the continued radio silence of the GTA 5 PS5 and Xbox Series X/S enhanced port has seen the developer fall from grace somewhat in the eyes of many fans. Official news of a Bully sequel could at least salvage some of that goodwill, showing Rockstar is still dedicated to its back catalog of franchises. And with GTA 6 likely a few years away still, seeing some more Rockstar games fill the void would be very welcome.

The Wolf Among Us 2 will get signs of life "soon"
gamereactor.eu
896f4912f388892c36b4b6176a5b259b
Bully 2 is claimed to still be in development
mspoweruser.com
afabfe96567290d4a4aa2dc19f831f3d
Most of the wild Pokemon, in Pokemon Brilliant Diamond and Shining Pearl can be found roaming in the thick grass or hiding in caves. Several Pokemon, however, can only be caught by resurrecting them from fossils. In this guide, we'll be showing you how to Get and Revive Fossils in Pokemon BDSP. The Skull Fossil and the Armor Fossil are two fossils found in Pokemon BDSP. The fossil you get differs depending on the version of the game you're playing. The Armor Fossil can only be found in Shining Pearl, while the Skull Fossil can only be found in Brilliant Diamond. In Pokemon Brilliant Diamond and Shining Pearl, fossils exist solely in the Grand Underground, and they can be difficult to track. Here's a breakdown of how to get fossils and revive them. You must dig for fossils in the Grand Underground of Brilliant Diamond and Shining Pearl at yellow glittering areas marked with diamonds on the mini-map. When you interact with the mark, you will be prompted to play a digging minigame in which you can collect fossils. The minigame is fairly simple and will be easy to get the hang of. You will be presented with a covered wall and a pickaxe or hammer. The goal here is to dig up different parts of the wall until you discover the fossils hidden underneath. But the wall is frail and will become more and more susceptible to collapse with each hammer or pickaxe strike so, hit different spots carefully to reveal more area with each strike. The fossils need to be completely revealed before you can excavate them. Initially, Skull and Armor fossils are only available and the good thing is that both have a high spawn rate. However, after the acquisition of the National Dex, fossils from various locations begin to appear in the Grand Underground as well. Pokemon that are not native to Sinnoh appear as fossils in both Pokemon Brilliant Diamond and Shining Pearl. The spawn rate for some of them, though, varies based on the game you're playing. These fossils are either exclusive to or have higher spawn rates in Brilliant Diamond: These fossils are either exclusive to or have higher spawn rates in Shining Pearl: Once you have gotten the fossils, take them to the Mining Museum in Oreburgh City. Speak with the guy at the front desk, and he'll offer to resurrect a fossil if you have one in your inventory. Hand over the fossil, and you'll be able to claim your Pokemon the next time you visit the facility. If you're in a hurry, simply leave and re-enter the Mining Museum to reclaim your fossil (Now in form of a Pokemon). The fossil will awaken as a Level 20 Pokemon, and it's worth noting that only one fossil can be extracted at a time. Here are all of the Fossils and Fossil Pokemon available in Pokemon Brilliant Diamond and Shining Pearl. One of the rarest fossils to obtain is the Skull Fossil that allows you to revive Cranidos when you give it to the man at Oreburgh Mining Museum. You can only find the Skull Fossil in the Grand Underground. Cranidos is a Rock-type Pokemon that takes 2x damage from Water, Grass, Fighting, Ground, and Steel element Pokemons. Armor Fossil is found by digging at the Grand Underground in Pokemon BDSP. Take the fossil to the man at the Oreburgh Mining Museum to revive Shieldon Pokemon. Shieldon is a Rock and Steel-type Pokemon that excels against Poison element Pokemons and takes 4x damage from Ground and Fighting element Pokemons. You can revive Kabuto Pokemon by collecting Dome Fossil and handing it over to the Oreburgh Mining Museum. Same as other fossils, you can find Dome Fossil by mining at the Grand Underground. Kabuto is a Rock and Water-type Pokemon with a total base stat of 355. At level 40, you can evolve Kabuto to Kabutops. Omanyte can be revived with the help of Helix Fossil. It is a Rock and Water-type Pokemon that fights greatly against Fire-type Pokemons. Like any other fossil, Helix Fossil can be easily found by mining at the Grand Underground. One of the best fossil Pokemons that you can revive using the Old Amber Fossil is Aerodactyl. There is slightly less of a chance to collect Old Amber fossils by digging at the Grand Underground. But, if you manage to collect the Old Amber fossil, take it to the man at Oreburgh Mining Museum to revive Aerodactyl. After you have unlocked the National Dex, you can go looking for the Root Fossil at the Grand Underground. Start mining at any spot to get a chance to collect Root Fossil. With the help of Root Fossil, you can revive Lileep Pokemon, which is a Rock and Grass-type Pokemon with a Total Base Stat of 355. Using the Claw Fossil, Anorith, a Bug and Rock Type Pokemon can be revived. You can start looking for the Claw Fossil by going to the Grand Underground and digging at any spot. Anorith can be used to fight against Normal and Poison Type Pokemon The best Fossil Pokemon that you can revive in Pokemon Brilliant Diamond and Shining Pearl is Aerodactyl, with the help of the Old Amber. Aerodactyl is a Flying Rock Pokemon that has two abilities and one hidden ability. Aerodactyl excels in Speed and Physical Attacks, along with the ability to learn more dangerous attacks like Dragon Claw, Fire Blast, and three other Elemental Fang moves. Rock Head: Protects Aerodactyl from recoil damage. Pressure: If any Pokemon attacks Aerodactyl, they will end up using 2 PP instead of 1. Unnerve: Opposing Pokemon will be unable to eat berries. The base stats for Aerodactyl are:

Guide: Pokémon Brilliant Diamond and Shining Pearl Mystery Gifts and distribution events
thumbsticks.com
e0f855c7a7d415e298569455f0886b3c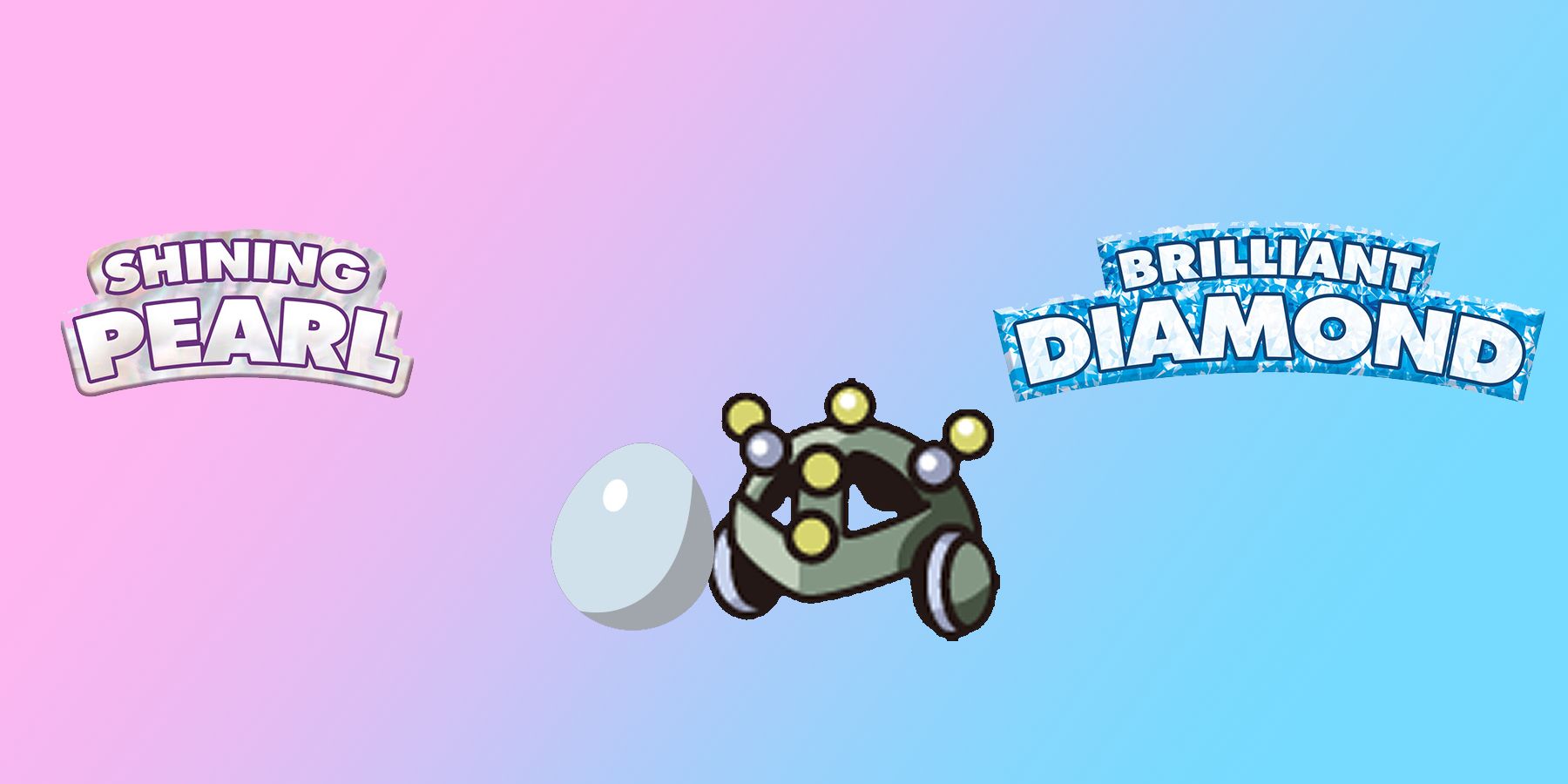 gamerant.com
gamerant.com
b7a53aa5edf2917d195556279d9c709f
Google Chrome is updated quite frequently with new features and fixes, which is expected given how widely it is used. Google typically tests new changes, even minor ones, in the Canary and Dev channels first before they are rolled out globally. Now, it seems like the company is exploring a new UI for active downloads, which would make it quite similar to the one present in Microsoft Edge. Currently, when you download files via Google Chrome, they are displayed at the bottom of the window during the progress of the download and after its completion. However, this behavior might soon change if a Chromium commit is anything to go by. As spotted by eagle-eyed Redditor u/Leopeva64-2, the Chromium Gerrit has a new patch about adding a download icon in the toolbar. Some of the notes in the patch and the comments in the code itself are as follows: There are references made to a "RingProgressBar" variable as well. It seems very likely that Google will be moving the Chrome download UI to the browser's toolbar instead of the bottom of the window. The download icon will also become a simple ring, where the filled ring will indicate the progress of the download. All in all, these changes would make the download UI very similar to that present in Edge, which already has a ring download icon in its toolbar. However, it remains to be seen if these changes will make their way to the Stable channel in their current state, if at all.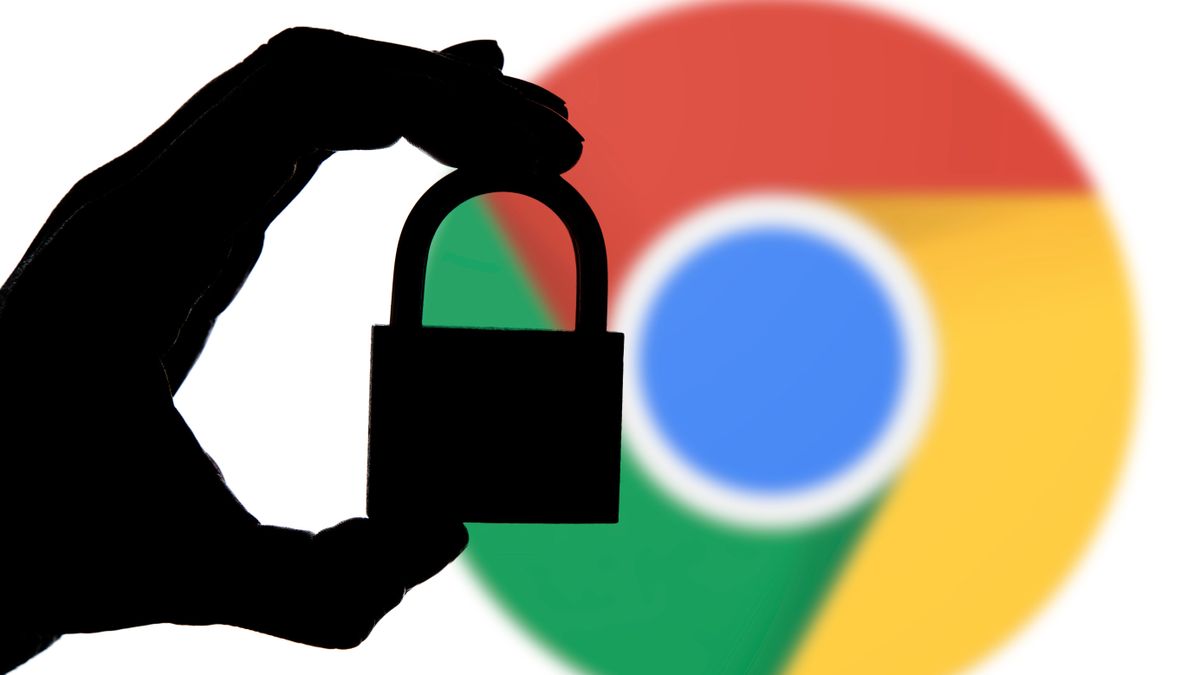 Google Chrome update includes 'critical' security patch - so download now
techradar.com
9378b19fe948e322472c07d2e2adf054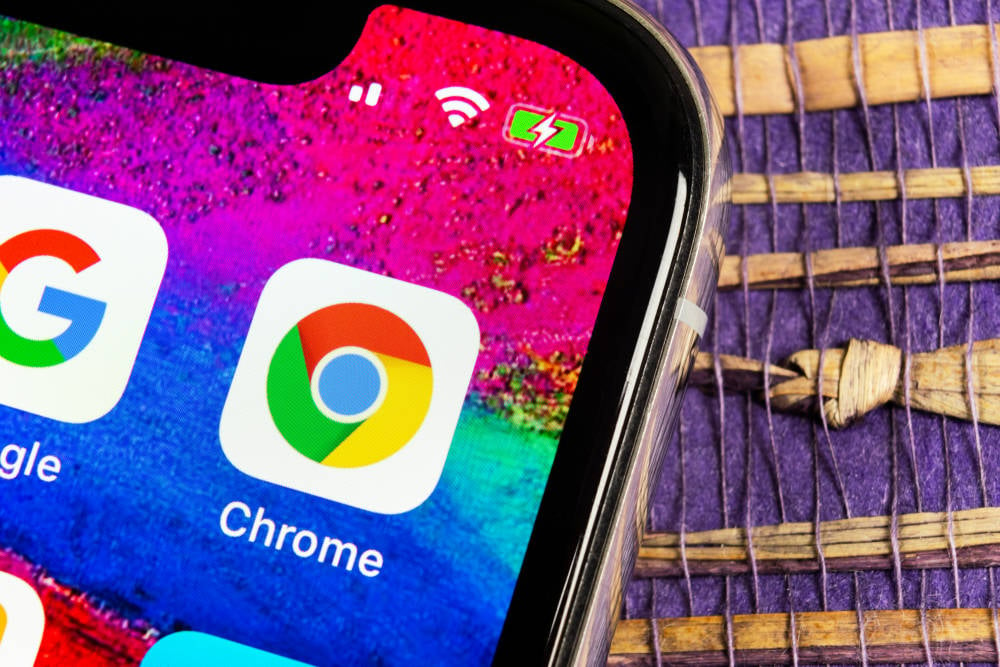 Google Chrome ad-blocker overhaul plan still sucks – EFF
theregister.com
1a4fb3f826347007ac260f62221bfa94
The US government will look to transition core government services to being available online after President Joe Biden signed an executive order earlier this week to make them more accessible for citizens. "Bureaucracies assume that people understand how they function but it's really a very complicated web for the vast majority of people, whether they have PhDs or high school education", Biden said. "And so today I'm signing an executive order to ensure that the federal government puts you, the American people, at the front of the line." The executive order includes 36 customer experience improvement commitments across 17 federal agencies, all of which are aimed at improving the delivery of government services to citizens, according to a fact sheet about the executive order. "Too often, people have to navigate a tangled web of government websites, offices, and phone numbers to access the services they depend on", the fact sheet said. These commitments will see people be able to access more government services online, such as renewing passports, changing names, accessing social safety net benefits, and accessing retiree benefits. The order will also look to make existing digital services more accessible, which will see the creation of a single online repayment portal for paying back student loans, shorter wait times when applying for small business loans, streamlining applications for natural disaster assistance, making it easier to access telehealth and health record services, and new online tools for filing taxes and managing Medicare benefits. At a news briefing, White House press secretary Jen Psaki said the timeline for delivering these commitments would range from six to 12 months. "It's a priority for agencies, so it will depend -- it's going to be -- the implementation component there will be a little different -- right? -- depending. And agencies will have a more direct and specific assessment about how long it will take, but some of this is getting programs or online systems up and running so that they can be implemented", Psaki said. The US government will also make USA. gov a centralized "digital federal front door", akin to Australia's myGov online service portal, that it hopes can allow the public to access the aforementioned government benefits, services, and programs in "just one to three clicks, taps, or commands". The US is not alone in wanting to shift more government services online, as other governments like Australia are working towards all its services digitally available by 2025.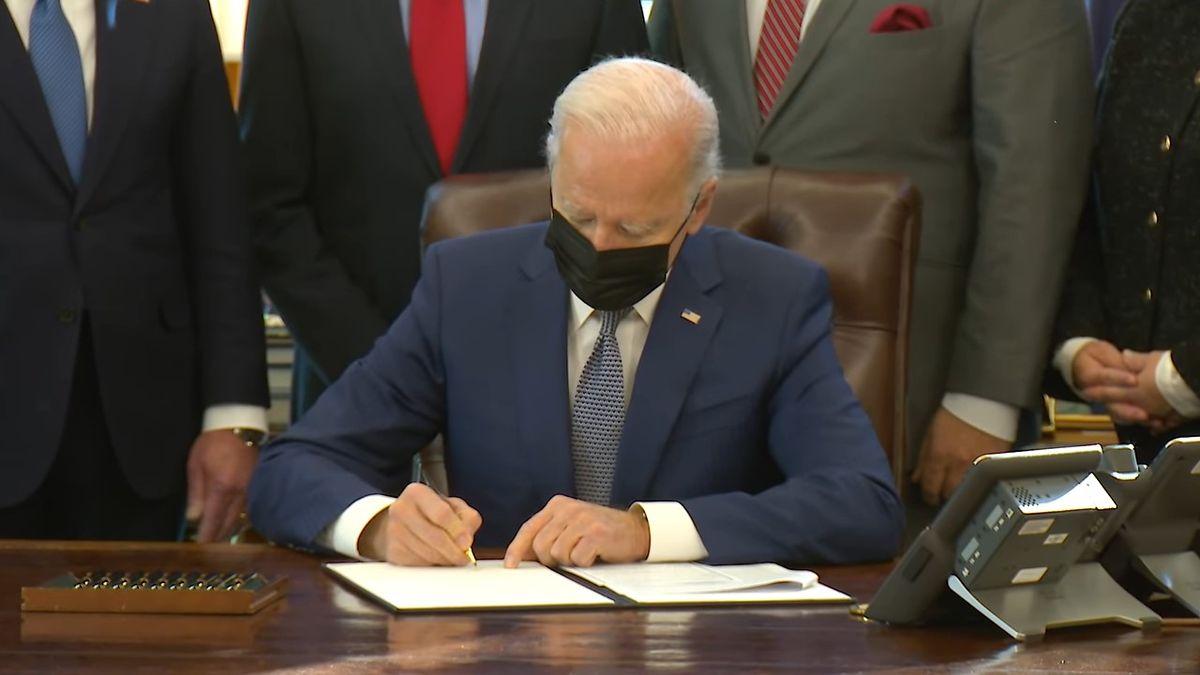 President Biden is taking a host of US government services online at last
techradar.com
f3bda49d6200af52debd4706883683fb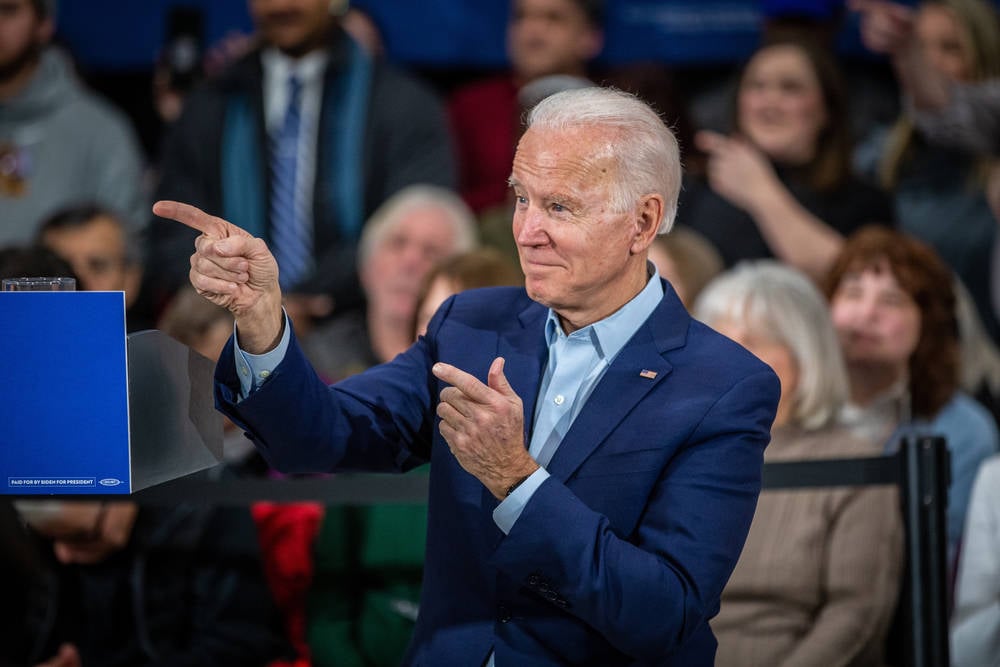 President Biden orders transformation of Federal CX
theregister.com
5c87983a766528864fda6aa5e064d9f2
IBM and Samsung revealed that they are working on a new joint project: The creation of a new semiconductor design. The goal of the joint efforts of these two companies is to create a new standard of ultra-energy-efficient chips. Samsung and IBM made the announcement on the first day of the International Electron Devices Meeting (IEDM) 2021 and followed it up with a press release. The companies report that they have achieved new breakthroughs in their research on manufacturing a brand-new semiconductor design. The innovations that Samsung and IBM are working on involve changes in transistor positioning. In the new design, transistors are stacked vertically on the chip. Current processors and SoCs (system on a chip) have transistors that are positioned flatly on the surface of the silicon. This makes the electric current flow from side to side. The new design is referred to as Vertical Transport Field Effect Transistors, or VTFET for short. Stacking the transistors in a perpendicular manner allows for the electric current to flow vertically. Samsung and IBM discussed the benefits of the new design, highlighting perks both for computing and for the mobility sector. The change in the flow of the electric current should net considerable improvements in terms of energy efficiency. The two tech giants estimate that using VTFET will produce chips that are either twice as fast as their current FinFET counterparts or up to 85% less power-hungry. Going down the power-saving route in the new chips will be helpful not just for regular day-to-day users, but also for those who utilize their systems to the fullest. Operations such as cryptomining and data encryption may, according to Samsung and IBM, consume much less energy. Aside from all other perks, this might help reduce the enormous carbon footprint left behind by cryptomining. As our computers grow in power, they also require more and more power. Some of the best processors on the market, especially when paired with equally fantastic graphics cards, demand truly beastly power supplies in order to offer stable performance. It's no wonder that most companies are looking into energy-saving options. Apple is one such example: The recent M1 chip, although powerful, places a lot of emphasis on energy efficiency. It makes sense for other manufacturers to follow in these footsteps. Samsung and IBM reference Moore's Law in their joint press release. Moore's Law is the principle that states that the number of transistors in an IC chip should double once every two years, improving performance without increasing the size. However, as the two manufacturers point out, engineers are running short on space, so pursuing Moore's Law is getting trickier. The new design might help extend Moore's Law into further generations of chips. Samsung and IBM aren't the only companies in pursuit of Moore's Law. Intel made a similar announcement during IEDM 2021 when it revealed new breakthroughs that would fuel the next few years of computing innovations.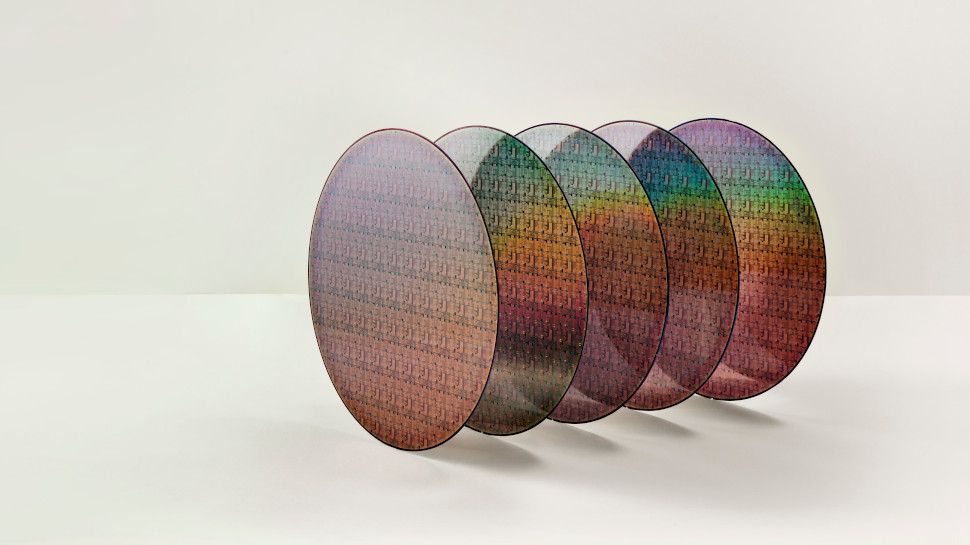 New chip design could lead to smartphones with week-long battery life
techradar.com
2efdf299cf77553fca00fc8b0eb6d00e
IBM, Samsung Tout New Vertical Transistor for Future Computer Chips
uk.pcmag.com
7d35b039ef23628a383a468b160feff2
The latest update to macOS Monterey, version 12.1, is here. But if you're hoping to use the software to control both your Mac and iPad, you'll have to wait a little longer. The feature, dubbed Universal Control, was supposed to arrive in macOS Monterey this fall. But on Monday, Apple quietly updated the company's website to note that Universal Control won't arrive until sometime next spring. The feature promises to let users control both a Mac and an adjacent iPad using the same keyboard and mouse, creating a shared desktop experience over the two devices. Apple demoed the feature at this year's WWDC by placing an iPad next to a MacBook, and moving the mouse cursor back and forth between the two screens. The adjacent iPad recognizing the MacBook's mouse cursor. The feature will make it easy to turn an iPad into a second screen, so long as the tablet is within 30 feet. In addition, Universal Control can let you drag and drop files between the two devices. The shared desktop experience can also be extended to a third device, such as an iMac. We've reached out to Apple for comment on why it's delaying Universal Control, and we'll update the story if we hear back. The good news is that another macOS Monterey feature, SharePlay, finally arrived yesterday through the 12.1 update. SharePlay is basically a screen-sharing function that will let users bring movies, TV shows, music into their FaceTime calls. The same function can also be used to collaborate on work projects with co-workers. In addition, Android and Windows users can participate in a SharePlay session via a browser.

Apple delays Universal Control on macOS and iPadOS till Spring
xda-developers.com
a7e52ef2dd85ac02c9facaee187a2a86
macOS Monterey 12.1 brings a huge list of new features, security fixes
macworld.com
0dee7714d5c771580441585a0504c8b5
Chocobo GP: On your marks… get set… rip off Mario Kart! Published on By Chocobo GP: On your marks… get set… rip off Mario Kart! Chocobo GP, the Final Fantasy-flavoured Mario Kart imposter from Square Enix revealed during the September 2021 Nintendo Direct, is coming exclusively to Nintendo Switch on March 10, 2022. It will only be available digitally, and in two variants: Chocobo GP Lite will be free-to-play and will act as a demo/springboard to the game proper. Any progress you've accumulated in Chocobo GP Lite will transfer over to Chocobo GP when (if?) you purchase the full game. Whether you'll actually want to is another question entirely, however. It's like Garfield Kart all over again. Follow Thumbsticks on Twitter and Facebook for more video game news. (We do usually like Final Fantasy games, honest!) Thumbsticks has a couple of main aims. We want to write interesting articles and cover games that most outlets won't, and we want to give opportunities to new writers and new voices. And right now, with the current state of online publishing? It's tough! We hate to ask, but if you want us to continue writing what others won't, or to keep covering weird indie games, or to be able to give opportunities to new writers – and only if you can afford it – then please consider supporting us on Patreon. No, not that Tim Horton. That would be weird. I've never even been to Canada. And I'm pretty sure he's dead? This Tim Horton is a freelance writer and lover of indie games. Painfully shy, powerfully awkward, you won't find me on social media. 'Faithful' pixel remasters of Final Fantasy I-VI coming (for a steep price) Last chance to save on the Nintendo Switch Final Fantasy remasters Final Fantasy Crystal Chronicles Remastered announced for PS4 and Switch Save big on classic RPGs in the Square Enix Golden Week sale Final Fantasy composer Nobuo Uematsu celebrated in London concert The big collection of Final Fantasy XV screenshots Chocobo GP: On your marks. get set. rip off Mario Kart! After a year of people moaning about it (and not letting third parties offer a solution), Sony is bringing out. Here's the complete guide to Pokémon Brilliant Diamond and Shining Pearl Mystery Gifts and distribution events. The release date for Tunic – the isometric ARPG formerly known as Secret Legend starring an adorable fox – is. Paradox Interactive has announced that a new content expansion for Cities: Skylines will launch in January. Shovel Knight: Pocket Dungeon is our recommendation from this week's lineup of PlayStation Store releases for the PS4 and PS5. Shovel Knight: Pocket Dungeon headlines this week's lineup of new Nintendo Switch eShop releases. Two games stand out from the upcoming lineup of new Xbox Series X| S and Xbox One releases.

Chocobo GP kart racer gets a release date
eurogamer.net
4c0089decbfdcddd8ae1063f6c4a459b
Free-to-play RPG Undecember confirmed its release date
gamereactor.eu
6a7f1a57d0723657ef007c9fedaf30dd
If you need the best and beefiest tablet money can buy but don't want to pay full price, look to iPad Pro deals. Apple all but created the tablet as we know it, and despite some increasingly stiff competition from brands like Microsoft and Samsung, the iPad Pro is still the king. So if you're on a quest for Apple deals and tablet deals and you're specifically honing in on some iPad Pro sales, you've come to the right place. Apple iPads are a hot item and there's a ton of online inventory to sort through, but we've already taken care of the hard part to bring you an up-to-date roundup of all the best iPad Pro deals available today. Need some more advice and details before you buy? We've put together a handy shopping guide, too. The iPad is the most popular tablet lineup on the market and the Pro is the cream of the crop, so if that's what you're after, then the Pro is for you. You might think once you've got your targets set on some iPad Pro deals that choosing one would be a simple task. But bear in mind that there's actually more than one iPad Pro on the market and Apple has updated it quite frequently in recent years. There are also multiple configurations and hardware specs to choose from. What that means for those shopping through iPad Pro sales is that there are quite a few decisions that need to be made before you pull the trigger on any of these bargains. Recent models of Apple's premium tablet (which are the ones you'll find most available when shopping for iPad Pro deals) come with one of two display sizes: 11 inches and 12.9-inches. The 11-inch iPad Pro is probably the one you want if you're looking for a straightforward tablet, while the 12.9-inch is well-suited for pairing with a keyboard for use as a lightweight laptop. Other than size, the other main consideration when deciding which to buy is whether you want cellular network connectivity. This allows you to use your iPad on your data plan, much like a cellphone. Otherwise, you'll only get Wi-Fi connectivity for using the internet, which is likely all that most people really need in a tablet. If you're looking for iPad deals and simply want to buy the latest Pro, then that simplifies things a bit. Apple most recently refreshed the iPad Pro this year, adding its excellent new M1 CPU to the fifth-generation model of its premium tablet, along with some other upgrades like 5G compatibility, Thunderbold 3 and USB 4 connectivity, boosted RAM (8GB to 16GB), and an improved Liquid Retina display on the 12.9-inch variant. The fourth-generation iteration was introduced in 2020 and officially discontinued after the fifth-gen version was released, but they're not a bad buy and are worth keeping your eyes open for while you shop these iPad Pro sales if you're willing to save some cash and don't need all the latest bells and whistles. The fourth-gen model boasted some notable upgrades and hardware improvements over its predecessor (the third-gen Pro, which was released in 2018), and since it was rolled out in 2020, it's hard to call it "outdated" even following the rollout of the M1 iPad Pro. Some of the updates Apple made with the fourth-gen iPad Pro include a more advanced triple-lens camera module — instantly recognizable with its square housing on the backside of the tablet — and a more powerful A12Z Bionic processor. RAM is capped at 6GB, though, in contrast to 8GB-16GB on the fifth-gen Pro, although you've still got between 128GB and 1TB of storage. As the largest and most powerful member of Apple's tablet family, the iPad Pro — particularly the 12.9-inch model — can also pull double duty as a lightweight 2-in-1 laptop when paired with a good keyboard. It won't replace the trusty MacBook (check out these MacBook deals if you're after a proper laptop), but it's a nice option that adds a lot of versatility to your iPad Pro. Both the fourth- and fifth-gen models also have new Smart Connector ports, allowing you to directly connect Apple's own Smart Keyboard or Magic Keyboard case to the tablet. This eliminates the need for fussy Bluetooth connections or wireless keyboards that require charging. That said, you've still got Bluetooth for use with your compatible wireless devices, including any third-party iPad keyboards you'd prefer to use. The iPad Pro is the best and therefore the priciest model in the iPad stable, so cost is a factor when choosing which one you want (and that's probably why you're looking for iPad Pro deals in the first place). Keep retail pricing in mind when you're shopping so you know a good bargain when you see one. Retail prices for the 2020 iPad Pro were $799 for the 11-inch model and $999 for the 12.9-inch, but you'll naturally find the last-gen model cheaper among any iPad Pro sales that have these older units still available. For the fifth-gen Pro, the 11-inch pricing is much the same, but the 12.9-inch starts at $1,099, with upgraded hardware specs and cellular data connectivity naturally costing more. This is retail pricing, mind you, but should be your benchmark for finding a good discount that can knock hundreds off that sticker price. But if even these iPad Pro deals are still too rich for your blood, then you might want to consider shopping for refurbished iPad deals instead. Just make sure you're getting one that was recertified by professionals and comes from a trusted source.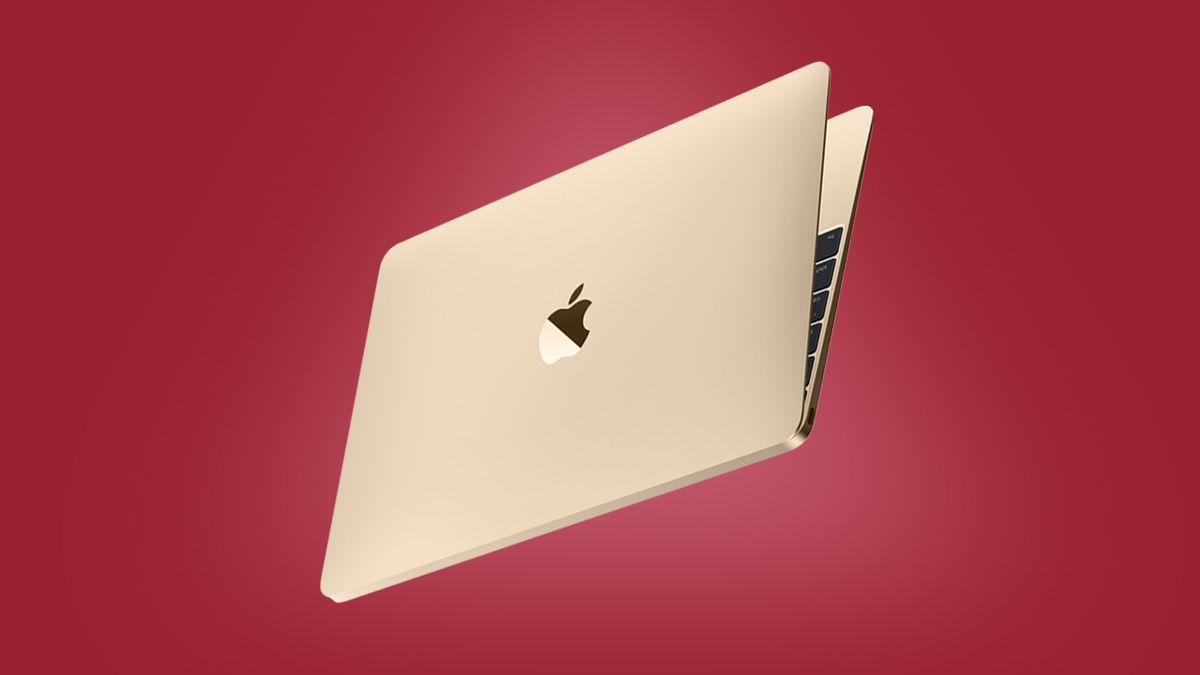 The best cheap MacBook deals in December 2021
techradar.com
6cb6b7c90b026611bc8fb16915fb48ca
Best Garmin watch deals for December 2021
digitaltrends.com
a9af9a5b25bbdfc2f6c6d838e075a0e2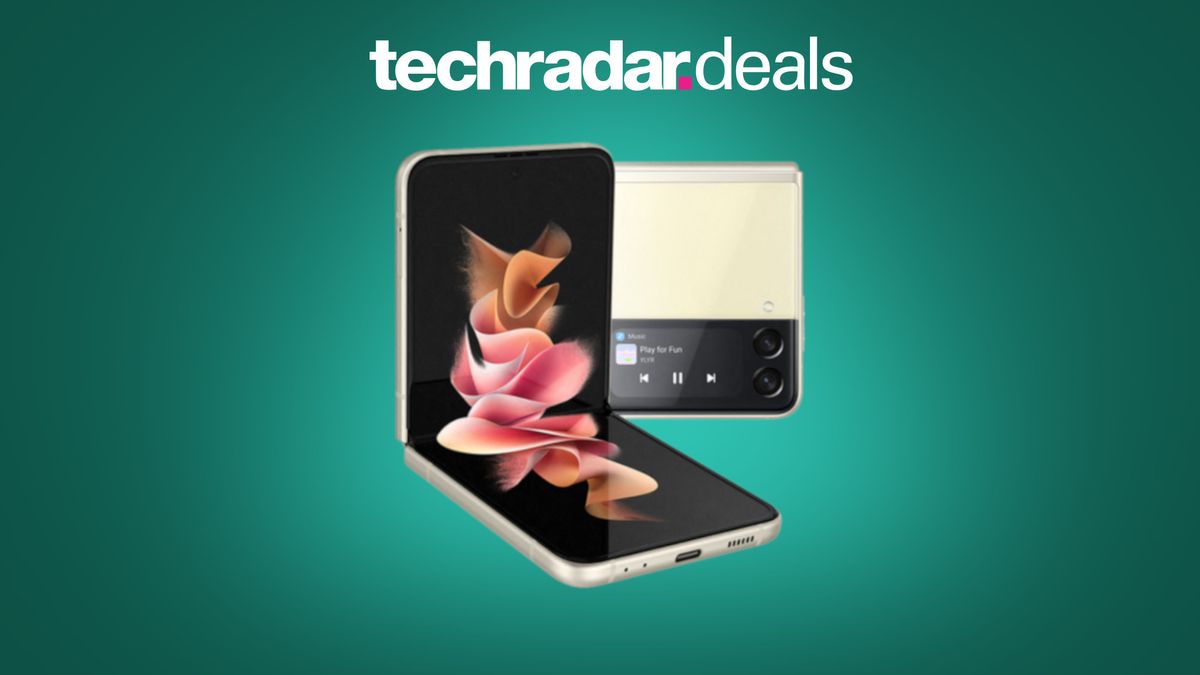 The best Samsung Galaxy Z Flip 3 deals for December 2021
techradar.com
50dec610d6190b1025e8f4a39e993517
Best Nespresso deals for December 2021
digitaltrends.com
a9ea3b614570a5c9e1490cdd29394b5b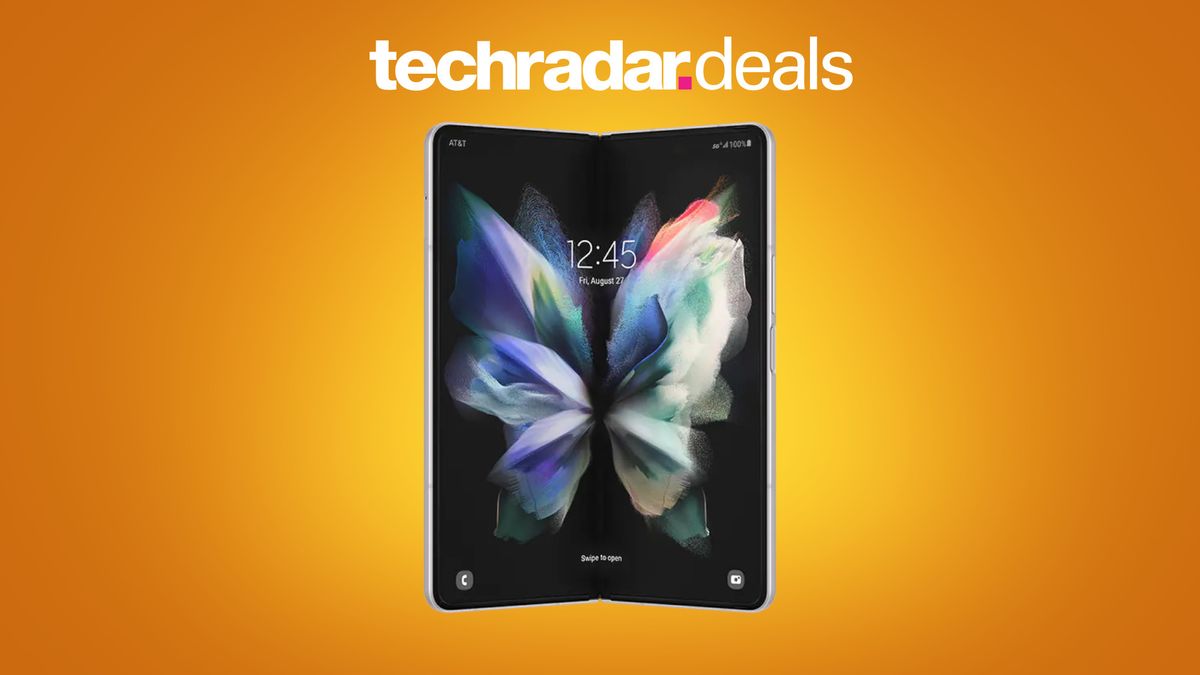 The best Samsung Galaxy Z Fold 3 deals for December 2021
techradar.com
61d805337a1efb7543216c074728fe8a
Best Amazon Echo deals for December 2021
digitaltrends.com
7cbbba76ed642a86ace4966b4700e852
Best iPhone 12 deals for December 2021: iPhone 12 and iPhone 12 Pro
digitaltrends.com
06b6d270df2fdd1bcd9b6c79efe04e8c
Best iPhone 11 deals for December 2021
digitaltrends.com
5b65a67759c61e3b88a1b2fe5647395d
Best air purifier deals for December 2021
digitaltrends.com
b67ab53df9b1ea940cdd676eee714e04
Best Blink camera deals for December 2021
digitaltrends.com
7966a053ac8cb09d85d2c19a9eb8b400
Best Keurig deals for December 2021
digitaltrends.com
2c587966c1c7772f30d26d009df65f19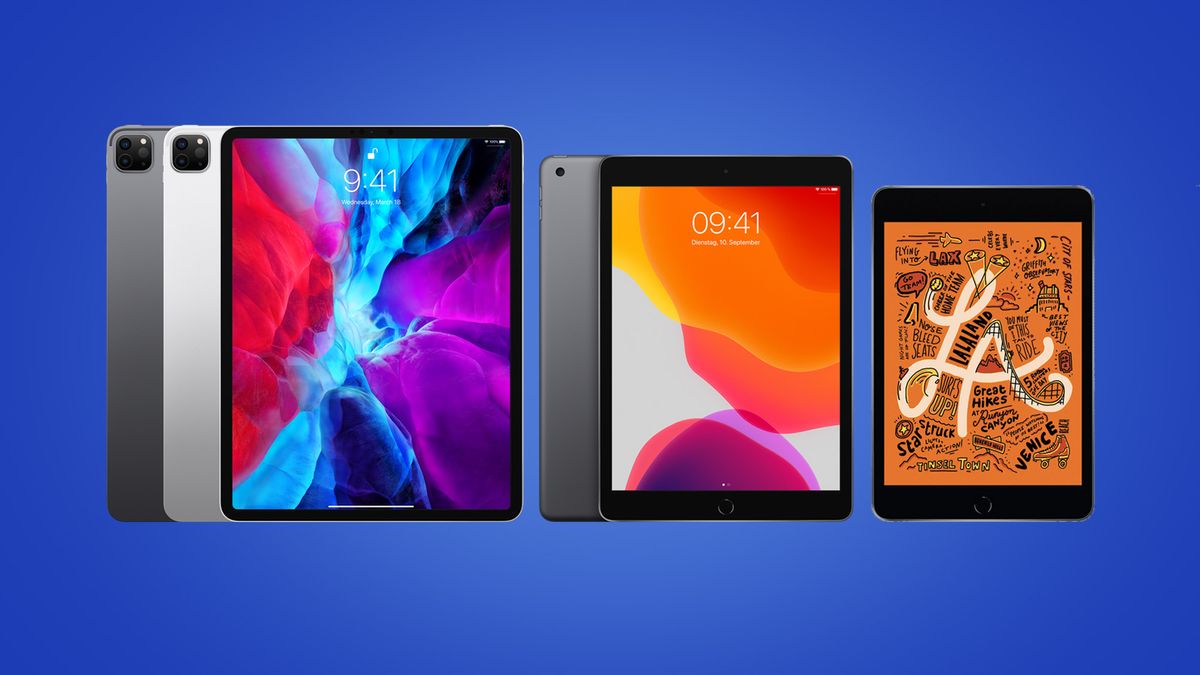 The best cheap iPad deals in December 2021
techradar.com
9c64cc2a813c622bcf8e6dc8504f3b63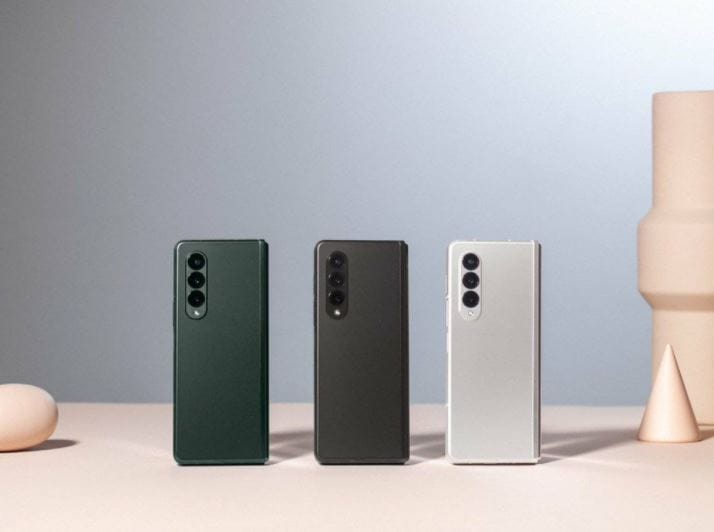 The unlocked Samsung Galaxy Z Fold 3 (256GB) foldable smartphone is now selling at a discounted price at Best Buy. The foldable smartphone is now available at $999.99, down from its original price point of $1,799.99 — that's a handsome discount of $800 if you do the math. The only catch is that that deal requires activation – otherwise the full price remains $1,799.99. You can buy the Galaxy Z Fold 3 at a discounted price here from Best Buy. It's worth noting that the discount is available for a limited period of time, so those wanting to buy it should cash in on the deal right now.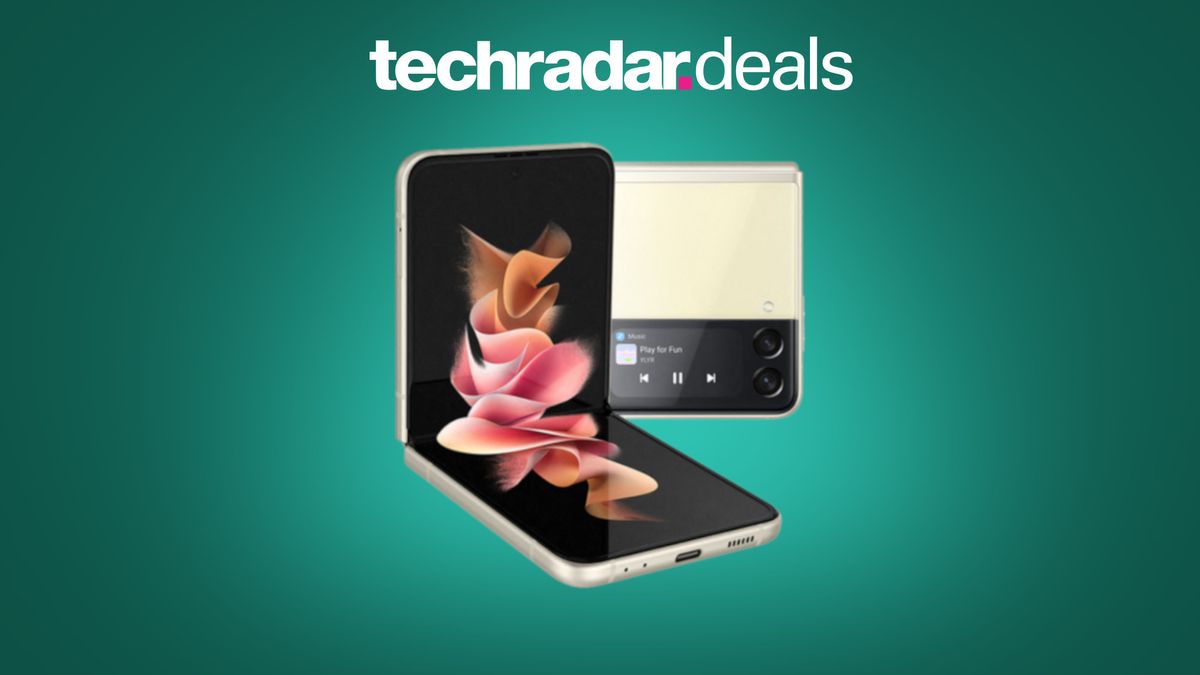 The best Samsung Galaxy Z Flip 3 deals for December 2021
techradar.com
50dec610d6190b1025e8f4a39e993517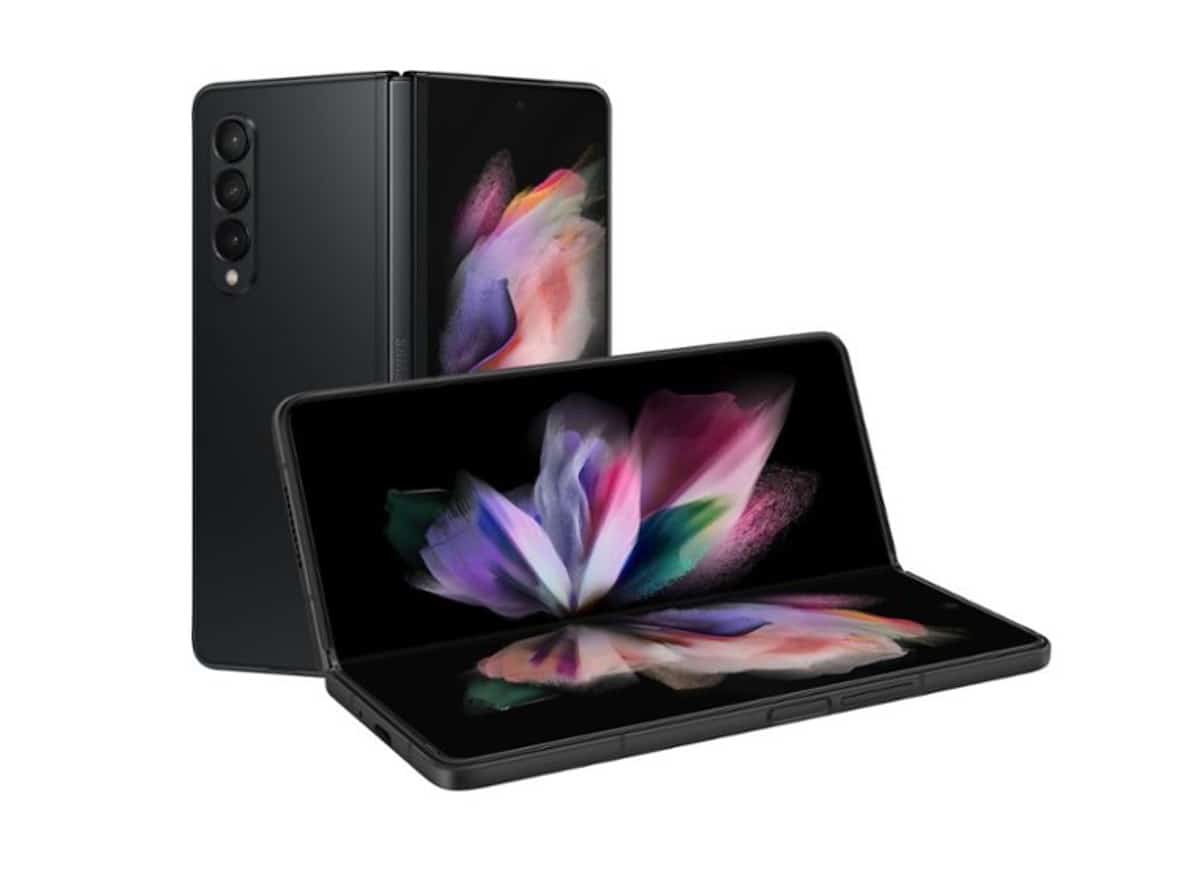 Deal Alert: Save up to $800 on unlocked Samsung Galaxy Z Fold3 and get a free pair of Galaxy Buds2
mspoweruser.com
d083e76b38caffd86375fc431060f9cd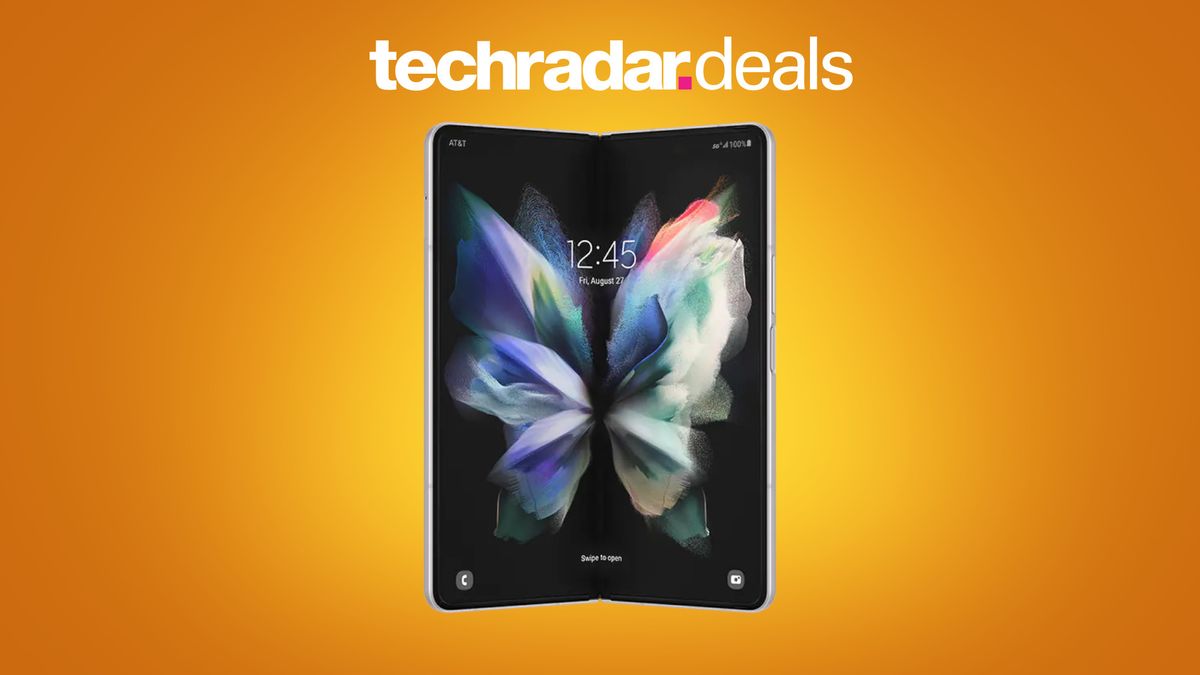 The best Samsung Galaxy Z Fold 3 deals for December 2021
techradar.com
61d805337a1efb7543216c074728fe8a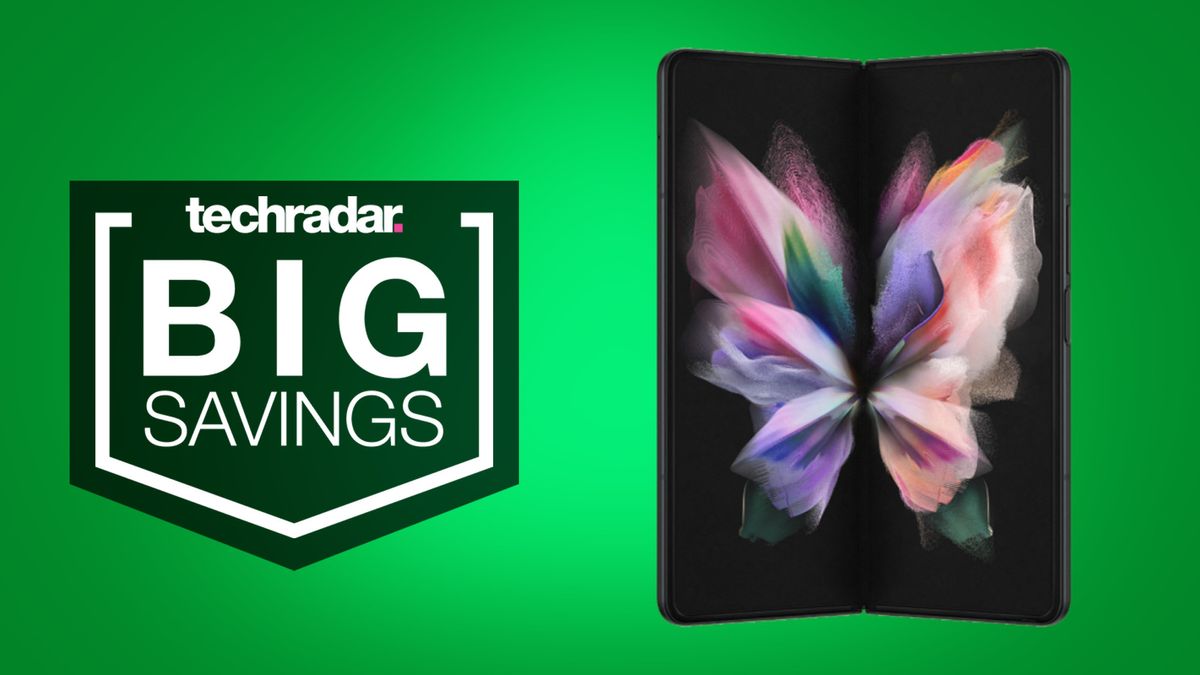 Get $800 off the Samsung Galaxy Fold 3 without a trade-in today - here's how
techradar.com
a870632351fa578f1d1490d676a0ed58
Samsung Galaxy S20 gets December 2021 security update
mspoweruser.com
5cec89a9f7c974416f5315a9578c6424
Back in the day when printers first went mainstream, many sold at extremely high prices. Today's best printers sell at a fraction of the cost, allowing you to print photos, documents, and everything in between without shelling out insane wads of cash. They even ditch the old tether for a wireless connection. Anyone can now buy a cheap printer, but which is the best? Which provides the most bang for your buck? Keep reading to find out. Why you should buy this: Canon's Pixma iP8720 can print standard photos to wide formats for larger prints. Who it's for: The budding photographer and home crafter. Why we picked the Canon PIXMA iP8720: The Pixma iP8720 is an excellent, home-friendly printer that combines great features with an affordable price. The quality is good enough for photo printing, and it can accommodate 13×19 prints if you need wider formats. The paper tray holds 120 sheets, and our tests showed that printing speeds were around 13.3 pages per minute (ppm) for black and white, while Canon claims up to 10.4 ppm for color. Overall, the Pixma iP8720 is a remarkable printer and a great pick, especially for those who need to print flyers and other slightly larger materials. If you're a professional photographer or earnest amateur, however, you may want a printer with higher image quality. This printer also supports both USB connections and Wi-Fi, with added support for Apple AirPrint and Google Cloud Print. Why you should buy this: HP's DeskJet 3755 delivers color printing and Wi-Fi connectivity in a compact, affordable package. Who it's for: College students, home users, and anyone who doesn't want an obtrusive printer. Why we picked the HP DeskJet 3755: One of the most affordable printers in this guide, the HP DeskJet 3755, might look less impressive and imposing than its contemporaries. However, its compact sizing and high print quality make it one of the best choices for a low-cost printer today. It's fully Wi-Fi compatible for wireless printing and weighs just 5.13 pounds, making it easy to squeeze into pretty much any space. With this kind of price tag, you do have to make some sacrifices, most notably in copier and scanning resolution limitations. The onboard display and button controls aren't the most expansive either, but you don't buy the DeskJet 3755 for its ability to do everything better than most. It can do what most others do and it does a passable job at all of it, but it's far from class-leading. When it comes to photo printing, though, we were impressed with its detail and color reproduction in our own testing. It's not fast and it's a little loud, but the HP DeskJet 3755 is very affordable. If you need to save space, it's a great choice for smaller desks. Why you should buy this: Epson's affordable WorkForce Pro WF-3820 can print at a zippy 21 pages per minute with fast-drying ink. Who it's for: Offices that need fast prints based on reliable pigment-based ink. Why we picked the Epson WorkForce Pro WF-3820: Like the WorkForce Pro WF-3720 before it, Epson's new WF-3820 is an all-in-one multifunction printer that can make scans, copies, and prints. Upgrades include faster 21 pages-per-minute black-and-white prints and 11 pages-per-minute color. Epson uses its new vibrant DURABrite Ultra instant-dry pigment-based ink for this printer, so you're going to get smudge-free results. This makes the Epson WorkForce Pro WF-3820 ideal for offices that need a reliable, speedy inkjet to handle their document needs. The printer comes with a 2.7-inch color touchscreen to navigate the settings and controls, like its predecessors, and it relies on Wi-Fi for wireless printing. There is an automatic document feeder for double-sided scans, and the printer can also handle duplex printing. All that's missing here is the fax, which most homes and businesses may not require anymore. Why you should buy this: Brother's MFC-J4535DW relies on large cartridges to make volume printing more cost effective. Who it's for: Home users who don't want to spend a fortune for each color print. Why we picked the Brother MFC-J4535DW Tank Printer: At $220, Brother's MFC-J4535DW Tank All-in-One Color Inkjet Printer may not sound like an inexpensive purchase, but keep in mind that this printer comes with up to a year of free ink included in the box. Despite the "tank" in its name, however, the Brother MFC-J4535DW uses cartridges and not ink tanks, so replacements, rather than refills, are necessary to keep running. That said, printing is kept affordable if you opt for the high yield XL-branded INKvestment cartridges, which gives you higher outputs at lower costs. Two trays that store up to 400 sheets ensures you won't run out of paper in the middle of a job. And to make your paper supply last even longer, automatic duplex printing is also supported. The printer comes with a 2.7-inch touchscreen for control, and it also supports cloud printing as well as smartphone printing with built-in Wi-Fi and NFC wireless standards. Faxing, scanning, and copying are also supported on this multifunction printer. A front-facing USB port makes it convenient to print from a flash drive. Why you should buy this: Epson's Expression Home XP-6100 brings duplex printing in an affordable package into the home. Who it's for: Home users who want a great do-it-all printer. Why we picked the Epson Expression Home XP-6100: Epson's Expression printers are specifically designed for homes where printing isn't quite as common, but there are still some documents or photos that need to be printed. Thanks to extra-simple controls, anyone can use these printers. The Expression Home XP-6100 retains its predecessor's familiar simple buttons and controls but comes in an updated box that's compact. Designed as a "small-in-one" printer, the Expression Home XP-6100 is a capable printer for photos and documents and can handle copying and scanning functions with its flatbed scanner on top. To keep the price low and save on space for the infrequent home printer, this model eschews an automatic document feeder in favor of a more compact design. The printer delivers solid printing speeds for home users with up to 16 pages per minute for monochrome jobs and up to 11 pages per minute for color production. With its slightly higher running costs, the Expression Home XP-6100 may not be a good choice for families with larger printing needs, but if you only need to print the occasional vacation photo, tax form, or marketing flyer for work, then this printer is a simple, easy-to-use solution in a compact package that saves on desk space. Why you should buy this: Kyocera's Ecosys P5026cdw is a fast, affordable color laser printer for the office. Who it's for: Small and medium offices requiring large printing needs. Why we picked the Kyocera Ecosys P5026cdw: You might require the type of printer that's able to efficiently print large jobs at lightning-fast speed if you operate a marketing firm, nonprofit organization, or similar business from your home. This printer by Kyocera is reasonably priced and will provide you with a business-appropriate level of printing. This Kyocera printer boasts speeds as high as 27ppm, comes with color and black ink, and supports several paper types. It's compatible with Google Cloud Print, AirPrint, and the Mobile Print service by Kyocera. Users can print on the fly using its USB interface, wireless printing, and Wi-Fi direct for massive files. Why you should buy this: Epson's EcoTank ET-2800 makes large printing jobs more affordable with refillable ink tanks. Who it's for: Home offices wanting to save money on ink. Why we picked the Epson EcoTank ET-2800: Whether you use a printer frequently or only depend on it now and then, saving money on ink cartridges is important! If one of your concerns is long-term costs for using the printer is ink, then you need a super-efficient printer that offers long-lasting cartridges. It's no surprise that Epson has stepped up on this account, with the home-friendly EcoTank. As the name suggests, the EcoTank all-in-one is made with a focus on ink efficiency: Instead of using traditional ink cartridges, it uses refillable ink tanks so you can add more ink from the bottles as needed. This is one of the most cost-efficient methods of managing a printer, and while it may not work in a busy commercial setting, it's an effective choice at home. The EcoTank ET-2760 printer comes with two years of ink if you are a regular user. Epson's ink technology delivers crisp text and vivid photos, making this a very versatile all-in-one for budget-conscious homes and offices who don't want to spend a fortune on replacement ink cartridges. Other features include auto two-sided printing for saving on paper, a memory card slot for direct uploads, and compatibility with both Alexa and Google Assistant for voice commands. Why you should buy this: HP's LaserJet M209dwe sacrifices color for fast, economical monochrome laser prints. Who it's for: Budget-oriented homes and businesses primarily interested in printing black-and-white documents. Why we picked the HP LaserJet M209dwe: HP's monochrome LaserJet M209dwe comes in a very compact size, making it ideal for home and home office settings. Just don't let its compact design fool you — this printer is advertised with the fastest two-sided printing for its class at 30 pages per minute for black-and-white jobs. The first page is ready in as little as 6.9 seconds, ensuring you won't have to wait long for your document to start printing. Duplex printing is also supported to save on paper, and you can print on a variety of media types, including envelopes, labels, yardsticks, postcards, and even velum paper. The printer comes with an Instant Ink subscription, giving you the first six months of free ink toner. After that, you can cancel the subscription and buy replacements a la carte, or rely on the company's worry-free subscription to ensure you'll have enough toner for your print jobs. This printer works with HP's robust HP Smart smartphone app, giving you added flexibility to securely send a fax, print documents from cloud services like Dropbox, or even scan directly to Google Drive or your email. That really depends on your personal printing needs, preferences, and budget. Traditionally, inkjet printers come with a lower upfront cost for the printer compared to a comparable laser printer, but replacement ink cartridges on the inkjet can be more expensive over time than toner for laser printing systems. That said, inkjets generally perform better with color printing processes, photographs, and artwork, while laser printers excel at handling documents, spreadsheets, and black-and-white print jobs. These days, however, the price and performance gaps are narrowing — inkjets that use tank cartridges deliver a more affordable cost per page, and laser printers are getting better at printing documents with color graphics. If you need scanning and copying functionality, you'll want to choose a printer with a scanner. Some printers come with a flatbed scanner, so you can scan papers of varying sizes. Others will come with an automatic document feeder, or ADF, that will automatically feed through what needs to be scanned or copied. More expensive multifunction printers will come with duplex scanning capabilities, meaning the built-in scanner will be able to perform double-sided scans. If you're on a tight budget, you'll want to look at two things. First, you'll want to choose a printer with a lower upfront cost. These are generally inkjet printers. Second, you'll want to know the cost per page, and this will be particularly important for larger print needs. Cost per page is determined by taking the total cost of the toner or ink cartridge and dividing it by the manufacturer's yield. For example, if ink costs $10 and that cartridge yields 10 prints, your cost per page is $1 per printed sheet. If you're looking at color printers, you'll generally see two or three cost-per-page calculations — there will be a calculation for monochrome prints, for color/mixed printing, and then a third one if it's a printer used for photo printing. Photo cost per page is generally the most expensive, as the printer needs to use a lot of ink for output. That will depend on how often you're printing, the volume you're printing, and what types of things you're printing. Toner on a laser printer is generally more expensive, but it will last longer than an ink cartridge on an inkjet. Even with moderate use, inkjet cartridges will last home users a few months or even a year if you're infrequently using your printer. Investing in a printer that supports high-yield cartridges — often designated with an XL branding — or a tank will give you better yields and lower your cost in the long run. While older printers required a wired USB connection between your printer and a Mac or PC, most modern printers support a variety of wireless protocols. If you need to print using your smartphone or tablet, be sure to select a printer with support for Bluetooth printing, Wi-Fi Direct, or NFC. Most of these printers will also come with a smartphone app that can be used to initiate printing, and iPhone versions of these apps will support Apple's AirPrint standard.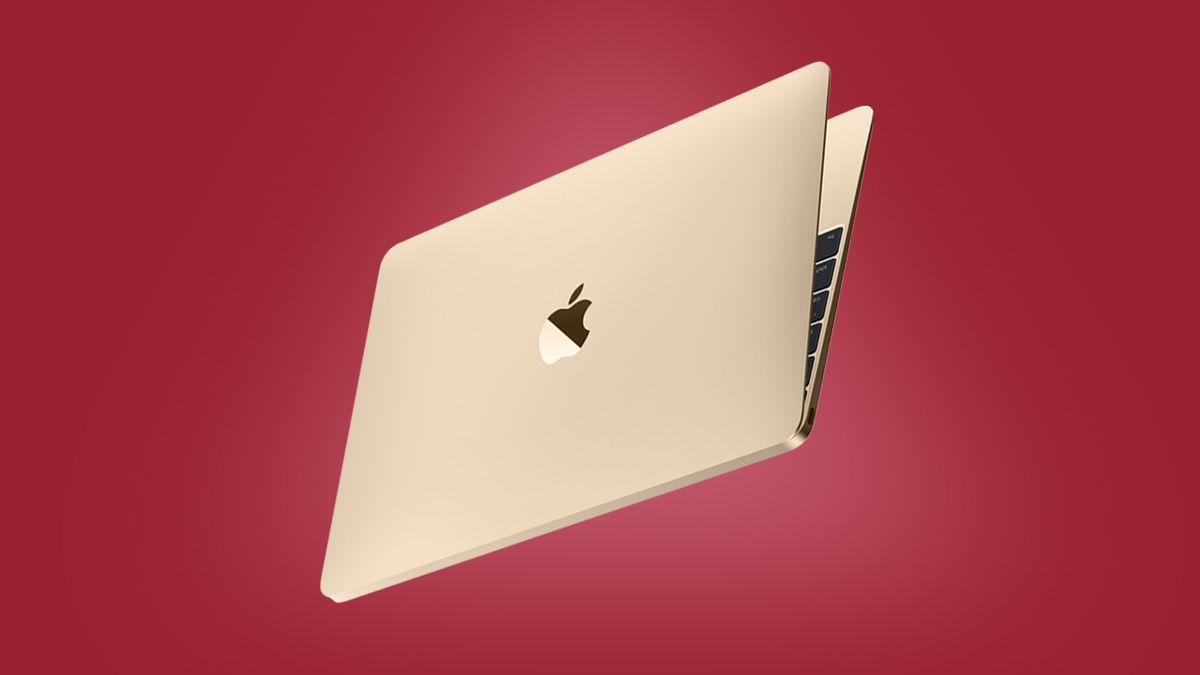 The best cheap MacBook deals in December 2021
techradar.com
6cb6b7c90b026611bc8fb16915fb48ca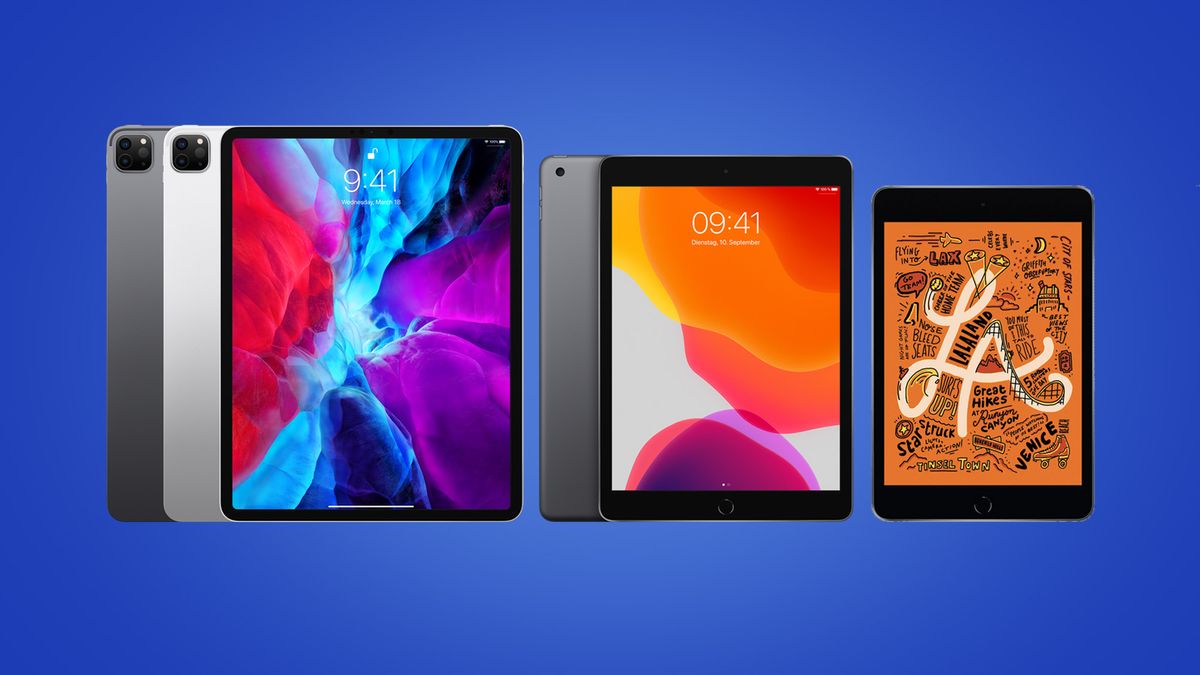 The best cheap iPad deals in December 2021
techradar.com
9c64cc2a813c622bcf8e6dc8504f3b63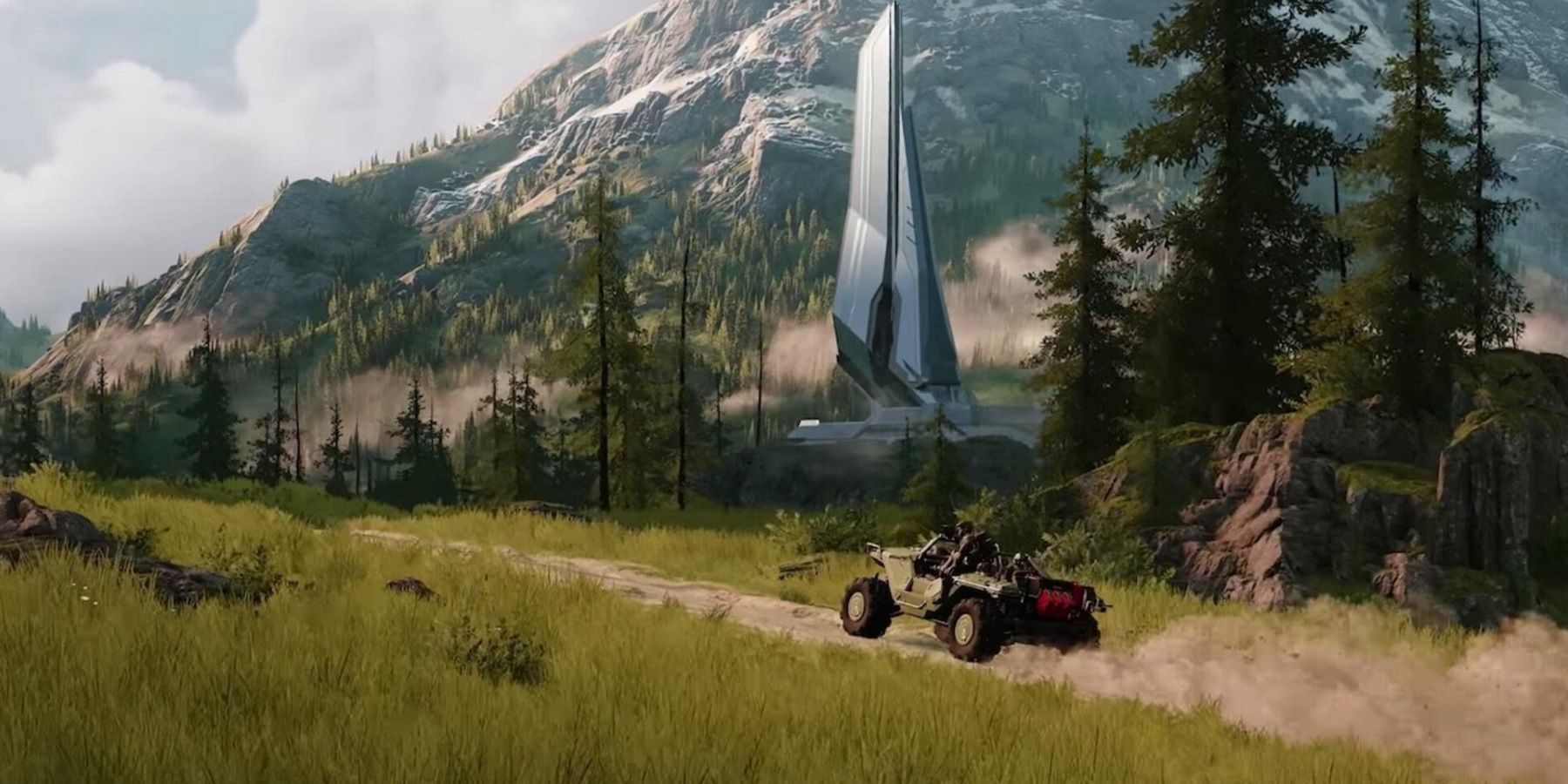 Whereas previous Halo games have used a linear mission structure, Halo Infinite sets Master Chief loose in an open world enivronment, giving players the tools necessary to take down enemy encampments and explore Zeta Halo to their hearts' desire. It's not the largest open world game ever made but the map is still an impressive size, so some Halo Infinite players have gotten creative when it comes to traveling across it fast. Halo Infinite has a fast travel system that lets players travel between any of the Forward Operating Bases, or FOBs, that they've managed to liberate from Banished control. Fast-traveling around the map this way is the main method that Halo Infinite players will use when they want to get across the open world map fast, but those who would rather find a more entertaining way to get across the map should consider launching themselves with a vehicle. RELATED: Halo Infinite Player Ends Game With 77 Kills and Only 2 Deaths A video uploaded by YouTube channel Halo Moment shows the player launching themselves across nearly the entire Halo Infinite map in less than a minute. Similar to other Halo Infinite vehicle launch tricks, this method involves doing damage to a vehicle to send it flying in the air, then using Master Chief's grappling hook to grab it and fling oneself as far as possible. The example used in the video shows the Halo Infinite player first spawn a Warthog into the FOB they're at, and then throw a Drop Wall on top of it. With the Warthog suitably prepared, the player shoots an explosive Skewer bolt on the ground right behind the Warthog. In the split second that the explosion goes off, the Halo Infinite player in the video manages to grab onto the Warthog with their grappling hook, and the momentum is enough to carry them practically to the complete opposite side of the map. As more Halo Infinite players start experimenting with the game's vehicles and physics, it will be interesting to see what other creative ways they figure out to help get across the map fast. The Halo Infinite campaign has only been out for about a week at this point, so it's safe to say that there are likely still tricks like this for fans to discover. In the meantime, it will be interesting to see how potential new weapons will shake things up when it comes to pulling off tricks like this in the Halo Infinite campaign. 343 hasn't said whether or not it will be adding any new weapons to the campaign, but with Halo Infinite being a live service game that will see a regular stream of new content, one has to imagine that the possibility is on the table. Halo Infinite is out now for PC, Xbox One, and Xbox Series X. MORE: Halo Infinite: Ringfall Spartan Audio Log Locations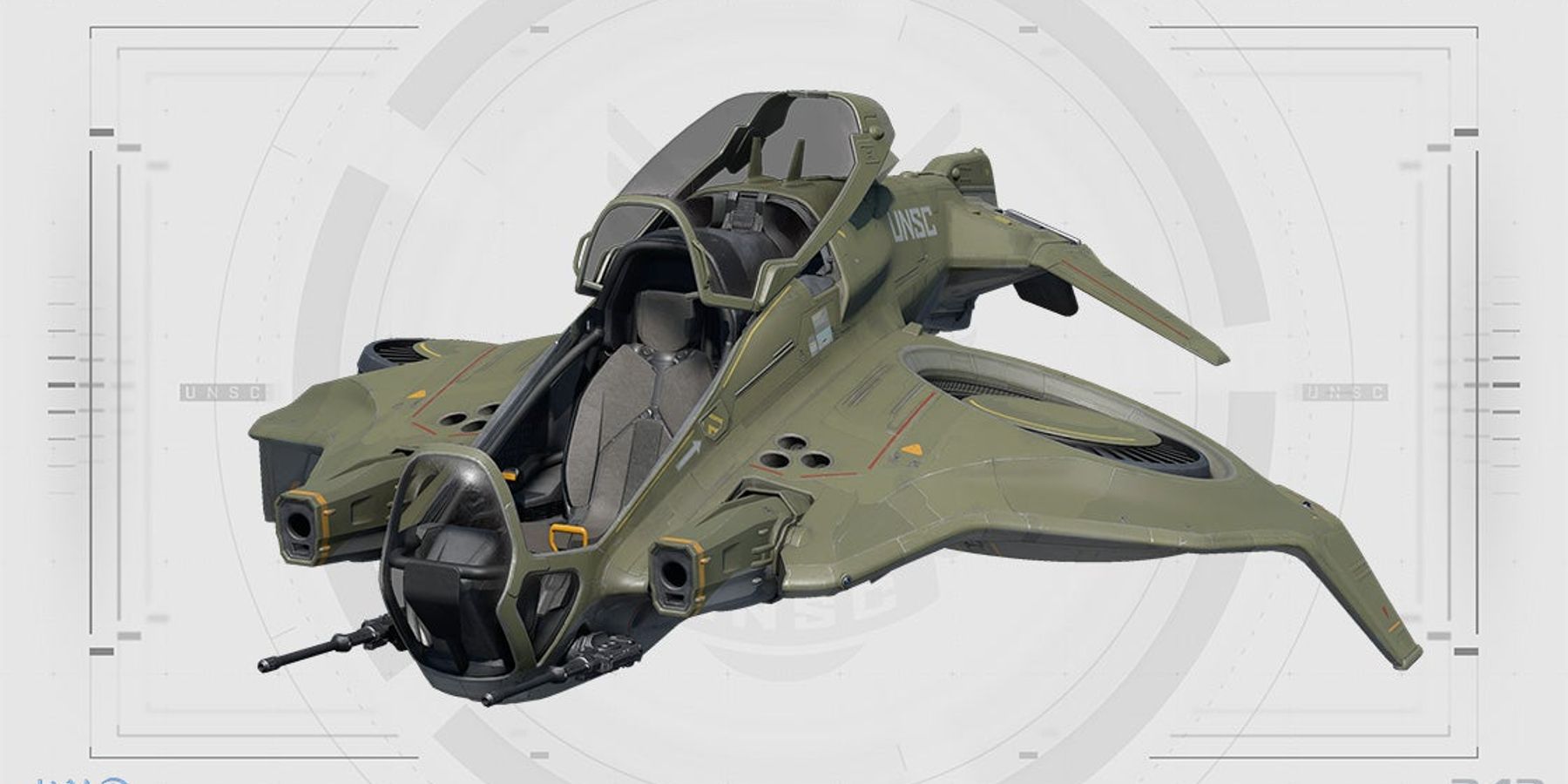 gamerant.com
gamerant.com
16074dea22372812450a8773b161a64a
Halo Infinite Battle Pass not loading fix
gamerevolution.com
62693c0e37b8622c1e40879a58d76477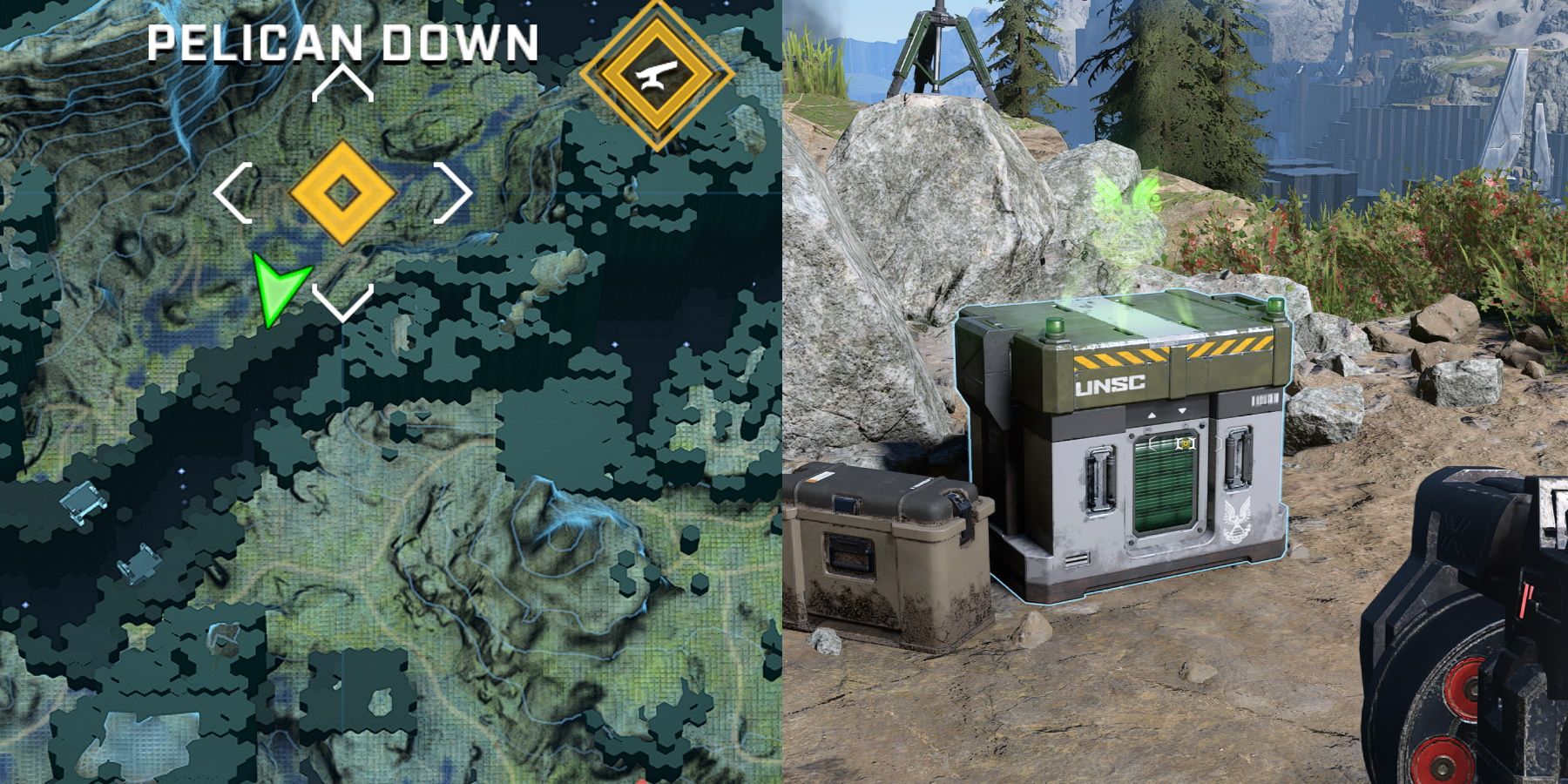 gamerant.com
gamerant.com
4e537a70ba132769c05df211d83bff1c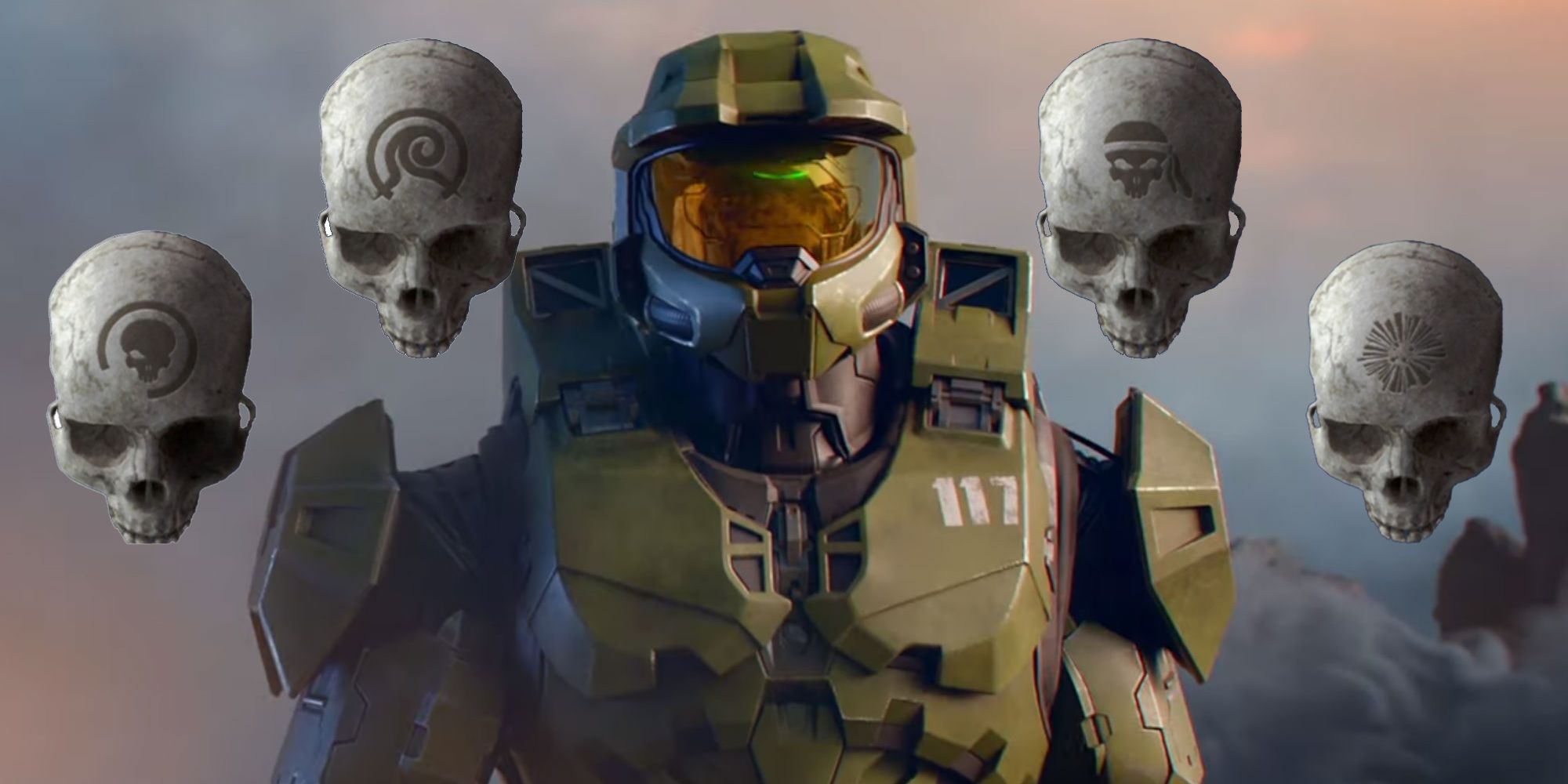 gamerant.com
gamerant.com
3b273322957eea8f270e4f9fc02a4dc4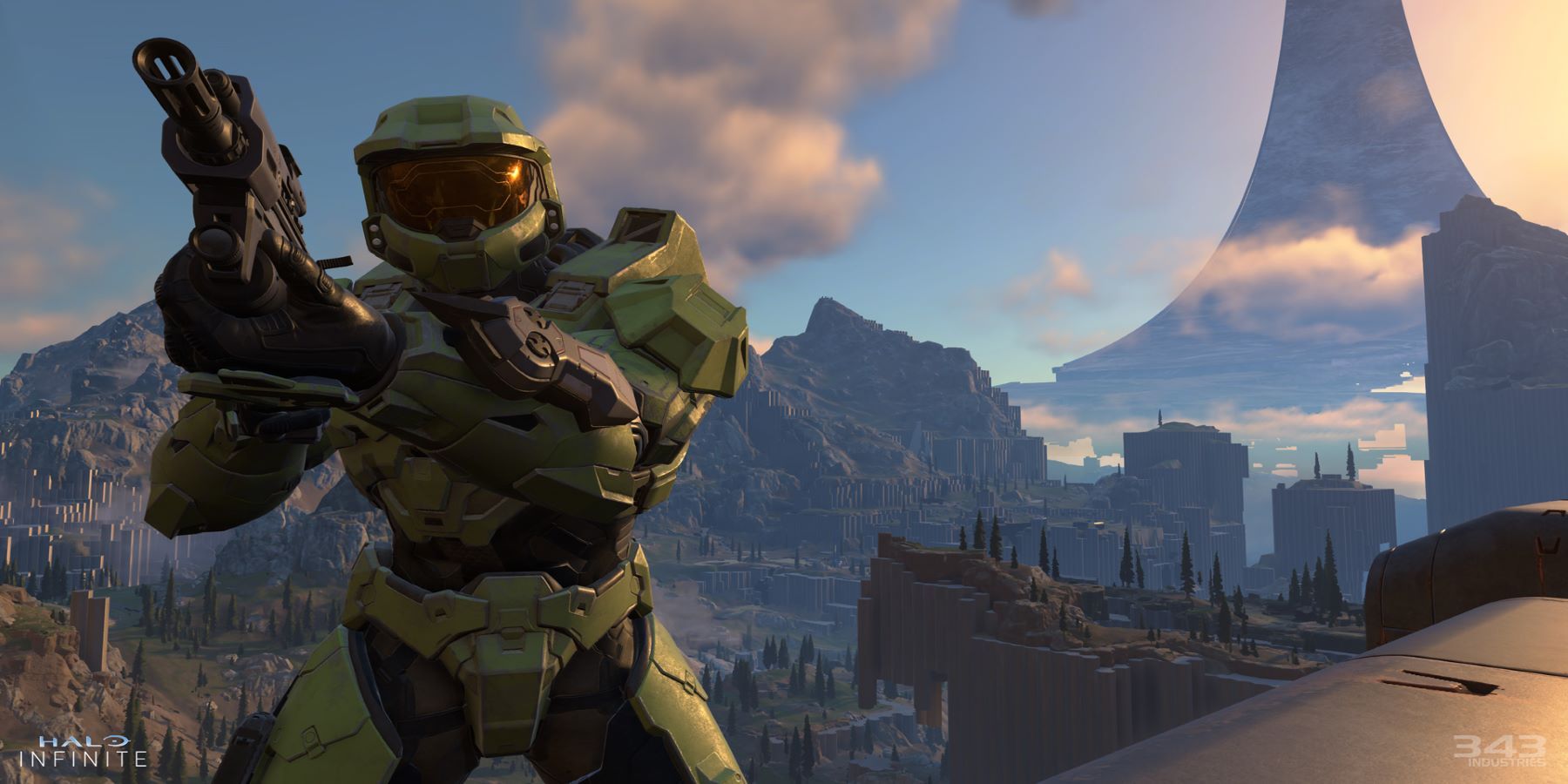 gamerant.com
gamerant.com
4ba20706defcec4b4a1745169d92c66c
What Is Project Management Software? Let's say you're building a house. It's a complex process in which some tasks must be done in a particular order. You cannot install windows if you haven't put up the walls yet. You probably have dozens of contractors working on the house, and you have to know which days they are available to pour the foundation, lay the tile, and so forth. Then you have to schedule them based not only on their availability but also on each task happening in the right order. The way to manage a complex project like this one, including all the jobs that need to be done by whom and when, is to use project management software. Project management software is a type of online collaborative app. All the people who are working on a project log in and see what they're supposed to do and when. These people also record their progress on those tasks and add relevant details, such as notes about any changes. With the appropriate permission level, people can also see what everyone else is doing, what requirements must be met for them to get it done, and when. For the person or people managing the project, the project management app provides a clear overview of the project and its health. Are all the tasks on track to be completed on time? If one task is late, how does it affect the projected deadlines of other tasks? Is someone available to pick up an urgent task if the person assigned to do it is ill? Plus, if the project management app supports tracking finances, the app will also tell the people in charge whether the project is running on budget. Zoho Projects' Gantt chart view How We Choose the Best Project Management Apps For this roundup of the best project management apps, we evaluated and tested more than 25 project management platforms and have included here the products with the highest scores. Inclusion is based on PCMag's independent testing and evaluation. In determining scores, we consider the needs of a variety of business types, including small businesses on a budget and large organizations that need to manage many projects, people, and budgets simultaneously. For this category, we stick to traditional project management apps only. These apps are specifically created to manage projects, rather than ongoing work. A project is a set of work with a start date, an end date, and a deliverable. To be included in this roundup, the app must offer Gantt charts, which is a type of timeline view that's commonly used in project management. All the apps included here also have other standard tools for tracking, organizing, and scheduling project-based work. There are many other excellent collaboration apps that sometimes get called "project management apps", such as Trello, Basecamp, and Airtable. While some collaboration or work-management apps are very capable at managing certain kinds of work, they aren't necessarily designed for juggling the complexities of dozens or hundreds of projects and their schedules simultaneously. Therefore, we don't include them here. What Can You Do With a Project Management App? Project management apps let you track and manage nearly any kind of project, such as the creation of a new product, building a house or website, or launching a marketing campaign. Teams that use project management apps typically track more than one project at a time. The software helps them figure out when to schedule work based on when things need to get done and the human resources available to do them. The very best project management apps detect problems before they happen. By tracking the progress of work and individual tasks (for example, having completed six hours of a task that's estimated to take a total of eight hours), project management apps can sound an alarm when a deadline is in danger of slipping, but before it actually happens. The most powerful project management apps also offer to automatically reflow the project schedule when tasks do fall off course. They generate reports that give managers insight into which team members have too much or too little work assigned to them. Some let you track project budgets, too, and log billable hours so that you can send invoices to clients for time worked. TeamGantt's Gantt chart and workload view The Best Free Project Management Software A few of the best project management software systems have free versions. Usually, these free versions are severely limited in some way. For example, you might be allowed to manage only one or two projects at a time or invite only a handful of people to work alongside you. Plus, you usually don't get all the best features of the app in the free version. Still, if you have a small team and need to only manage one or two projects, it might work. You can get a free account from Zoho Projects, Teamwork, Wrike, TeamGantt, ProofHub, plus a few others that did not make this list, such as AceProject. Redmine, which did make this list, is a 100-percent free project management app, but you have to install and maintain it yourself. It's not an off-the-shelf product, but rather an open-source alternative. Teamwork's project management dashboard The Best Project Management Apps for Small Businesses If your team needs to manage and track a couple of projects, but you're less concerned with employee scheduling, collecting time sheets to bill clients, and comparing the progress of dozens of projects in development, a low-cost tool such as Zoho Projects (about $3–$6 per person per month) is the best bet. What we especially like about Zoho Projects is that it scales easily if your team ends up growing and needs more features. Zoho, the company, offers a wide range of other business apps that can connect to Zoho Projects to expand what you can do with it. We also like GanttPRO as a low-cost option. It's one of the easiest tools to use and is great for people who have limited or no prior experience with project management. There's no need to spend more than about $15 per person per month if you aren't going to use the tools that are unique to more expensive software, so stick with something low-cost. The Best Project Management Apps for Large Organizations Large organizations have starkly different needs than small businesses. Organizations with hundreds or thousands of employees and hundreds of projects use project management apps for scheduling, insights into their resources, budget-tracking, revenue projection, time-tracking for billing purposes, among other reasons. For a large company, it's important to be able to manage not just individuals, but also teams. If you have 15 hours of work for a junior designer, and it doesn't matter which junior designer does it, you want to be able to see how much work each junior designer has assigned to them and whether you can free up one of them for the task. For the same reason, all the managers and team leads in your company should be able to see what tasks are high priority and which projects are in danger of slipping so that they can triage accordingly. If your organization handles complex projects and has many team members collaborating on projects, we recommend Celoxis or LiquidPlanner. Wrike's Inbox and Spaces view The Best Project Management App With Special Features Teams that aren't quite small businesses, but also aren't enormous organizations may have special needs that they want their project management software to address. Our top pick in this category is Teamwork, which is specialized to handle client work. If your team primarily completes projects as billable work for clients, then Teamwork is the app we recommend using for managing your projects. It includes billing and invoicing, as well as the ability to create intake forms for new projects. Another app called Paymo, which didn't quite score highly enough for this roundup, also has built-in billing and invoicing tools. There are other areas of specialization for project management software, of course. If you're looking for a tool that can manage both project and non-project work, we recommend Wrike or Celoxis. (LiquidPlanner is a good pick too, but it's best for large groups.) If your team spends a lot of time discussing and iterating visual assets, ProofHub is a great choice. Smartsheet is good for building automations into your project management. Choosing What's Best for Your Team Choosing the right project management software can take time, but it's worth it to get it right before rolling it out to an entire team. Project management apps typically have a significant setup cost. Even when they are simple to learn to use and let you import data, it still takes time to fine-tune the app to do what you need it to do and then get everyone on board using it. When deciding which app to use, it's important to consider what kind of work your team does, how many people are in the organization, and how you want to run your business. There are a lot of excellent options to fit every budget. With a reliable project management app in place, people can collaborate with greater ease on project work. Plus, business owners and team managers can get useful insights into how their teams work, whether projects are on track, and how to guide them back to a successful place when they slip.

22 Software Development Trends for 2022
dzone.com
9adc94e959cdf7dfff23316ecbe34944
There are a lot of accessories for the iPhone out there. And, to put it quite bluntly, a lot of them are junk. But some are just amazing, elevating the iPhone experience in such a way that they become essentials. While I use many iPhone accessories, these three in particular are my must-haves.

The best iPhone 13 Mini cases and covers
digitaltrends.com
32bc31192d763c7e9cc16c13f240d59d
Best iPhone 11 deals for December 2021
digitaltrends.com
5b65a67759c61e3b88a1b2fe5647395d
It's hard to remember any year for documentaries quite like 2021 — and not just because the overall quality was so high. This year, an unusual number of non-fiction films set off spirited public debates about what makes a documentary, and what counts as one.

Best iPhone 11 deals for December 2021
digitaltrends.com
5b65a67759c61e3b88a1b2fe5647395d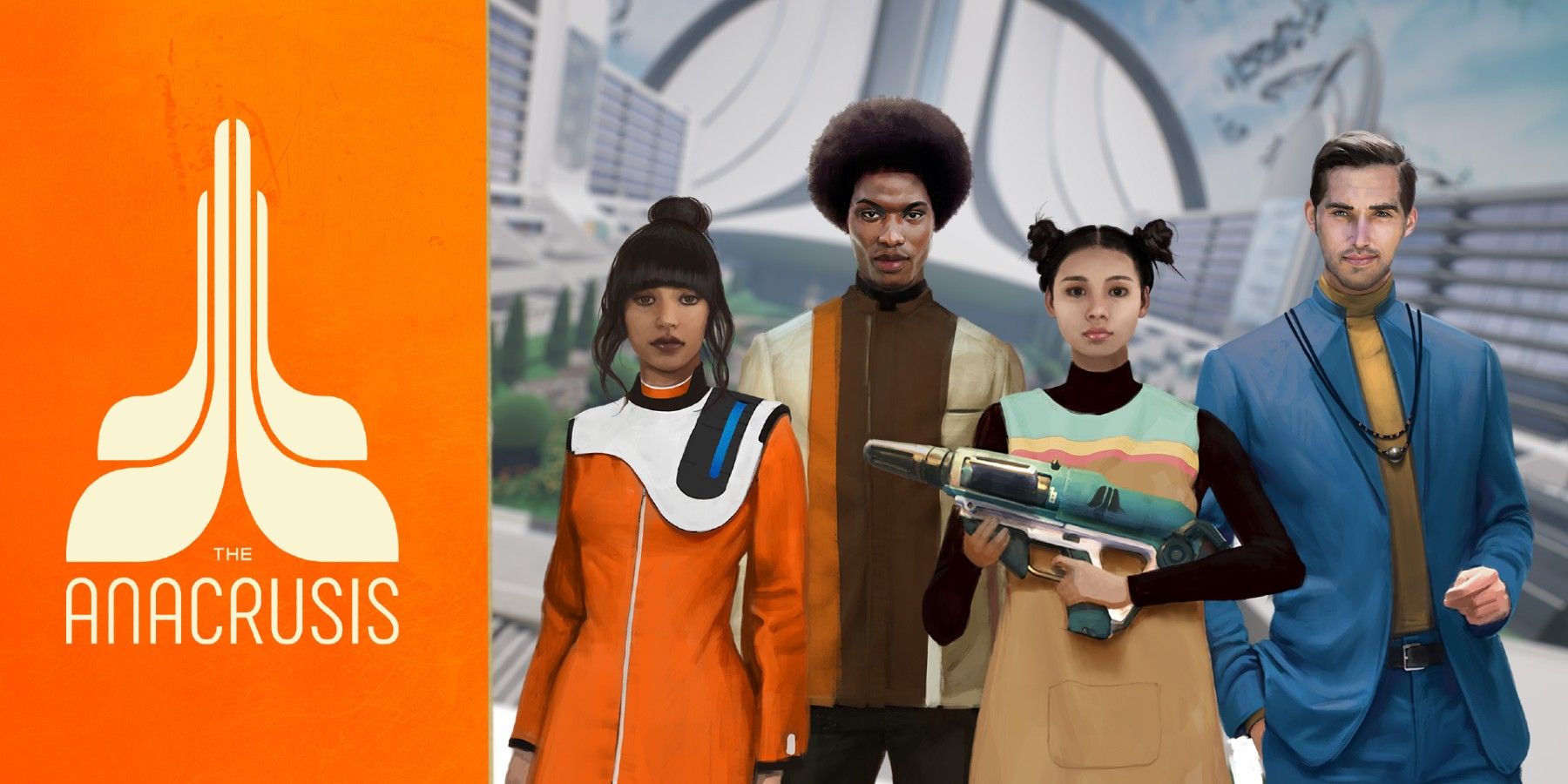 For those interested in playing a lot of video games, Xbox Game Pass is arguably one of the best deals on the market. The subscription service comes with over a hundred games, including popular new releases such as Halo Infinite. With new titles being added frequently, gamers have many options regarding what to play. Recently, details were revealed about another upcoming game arriving on the service. Unveiled during the Summer Games Fest earlier this year, The Anacrusis is a co-op sci-fi shooter with crossplay support for up to 4 players. With the announcement of the upcoming title developed by Stray Bombay, it was revealed that the shooter would be landing on Xbox Game Pass. Unfortunately, the details surrounding the launch of the game had remained unclear. However, it seems that fans are finally getting answers about when they can expect to check out the shooter for themselves. RELATED: Samurai Game Trek to Yomi Confirmed for Xbox Game Pass In a tweet from December 13, Stray Bombay revealed new details about the launch plans for The Anacrusis. In the message, it was announced that the game was coming to early access soon. According to the developer, the co-op shooter will be free as part of Xbox Game Pass on January 13. In addition, the title will release on Steam and the Epic Games Store. It will be interesting to see fan reception to this game upon release. Following initial footage of the in-development project, some likened the gameplay to the Left 4 Dead series. The similarity shouldn't be too surprising, considering that development for the game is being led by Chet Faliszek. In addition to working at Valve over the years, he played a part in developing the previously mentioned Left 4 Dead games. In regards to The Anacrusis, the developer claimed that the initial early access period will be different than many other games. "This is a really weird early access," Faliszek said. He noted that this initial version of the title will contain weekly challenges and has meta progression. According to Faliszek, the goal is to use this time following January 13 to see what works and what needs to be addressed moving forward. It's doubtlessly exciting for many Xbox fans to see numerous games moving to Xbox Game Pass. The Anacrusis is just one of many titles coming to the subscription service in the near future. Over the coming week, 12 games are arriving on Xbox Game Pass, including Among Us, Aliens: Fireteam Elite, and Mortal Kombat 11. Given the rate at which titles continue to be announced, it seems like the number of games available on the service is only going to increase in the future. The Anacrusis will release for PC, Xbox One, and Xbox Series X| S on January 13. MORE: The Best Games On Xbox Game Pass (December 2021) Source: IGN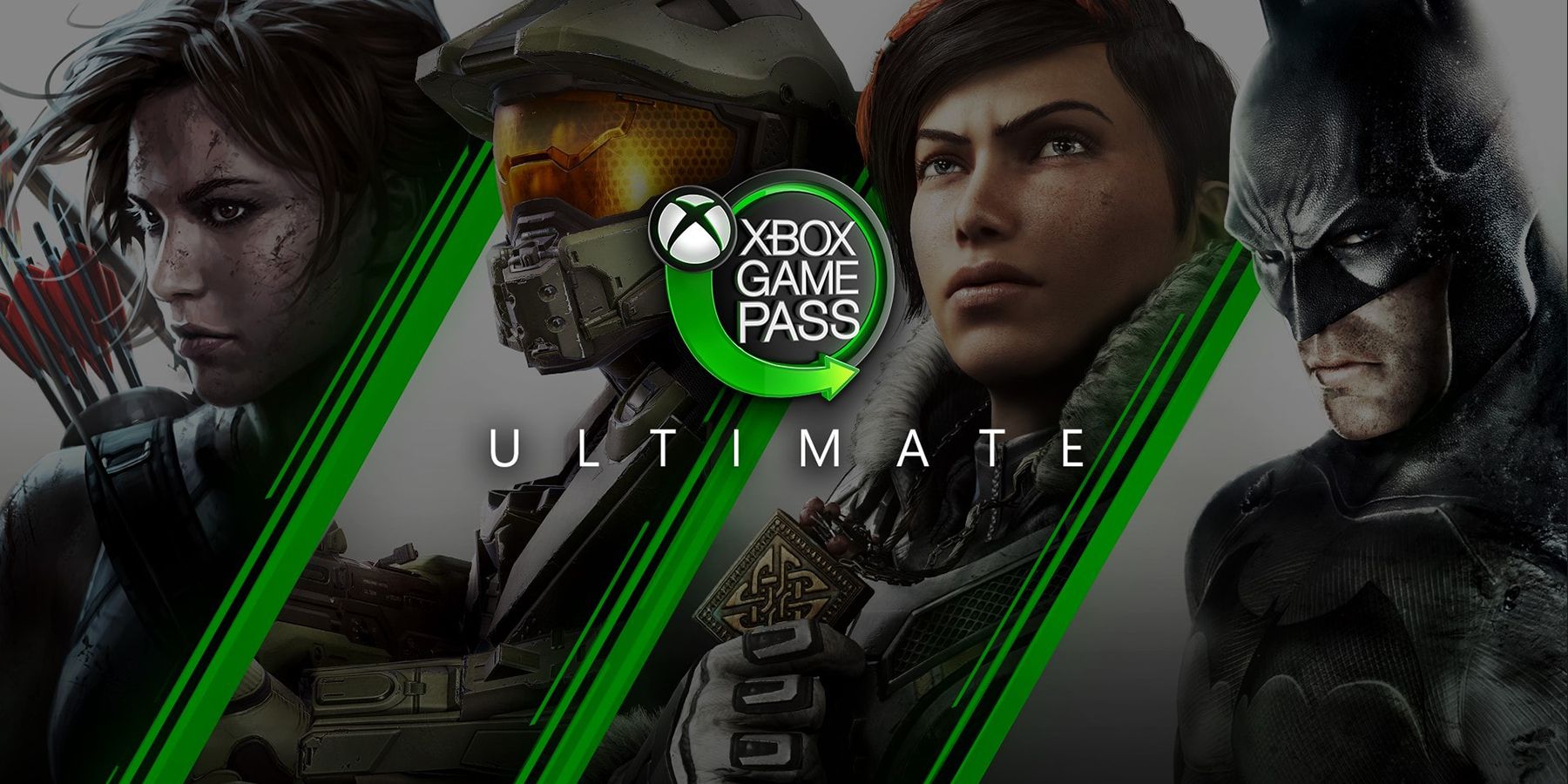 gamerant.com
gamerant.com
b2131204ba2869dddc45aa93982a4d7c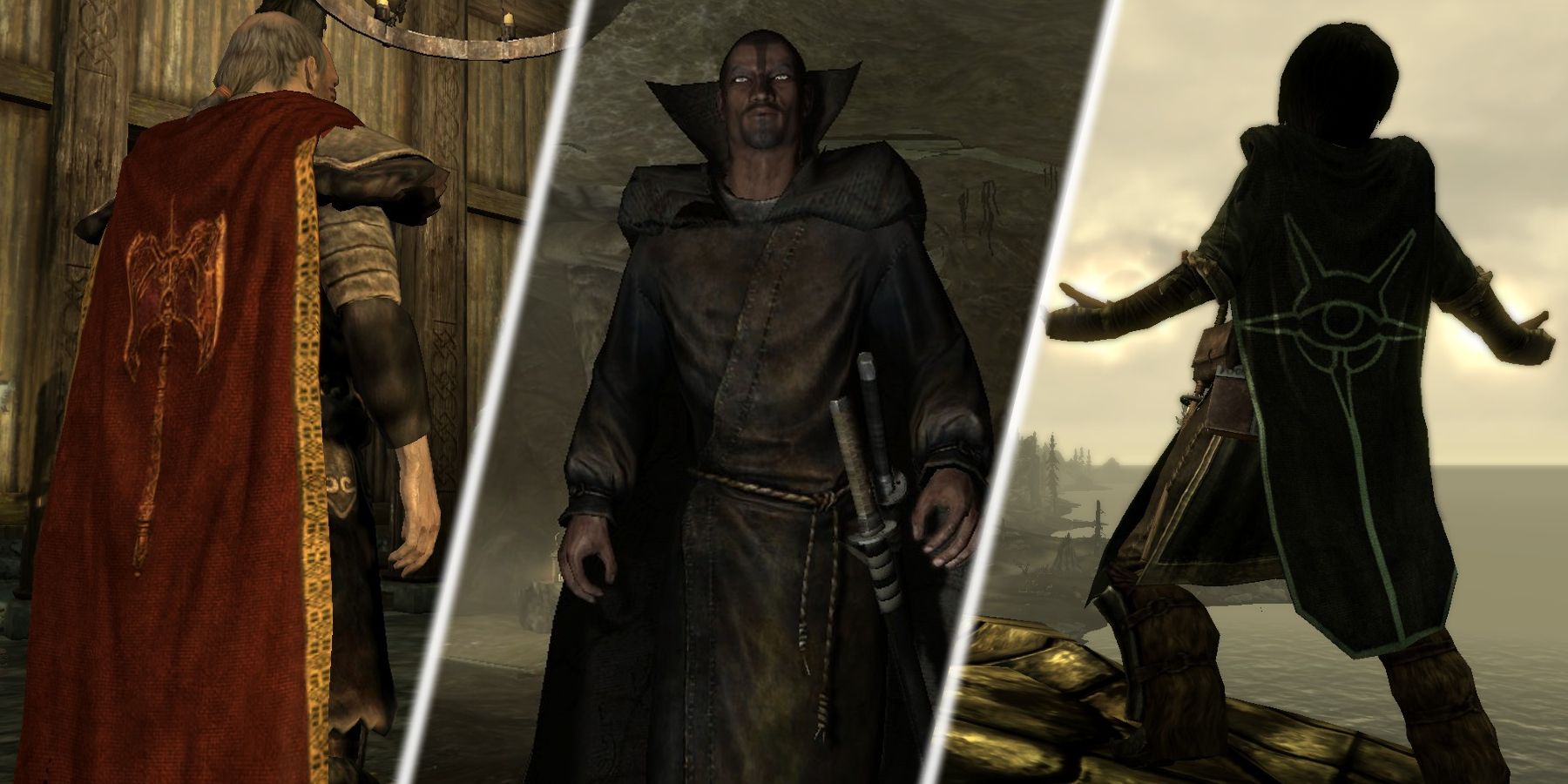 gamerant.com
gamerant.com
d37c6b6b4cccb37af26adde8ea96c071
The Wolf Among Us 2 will get signs of life "soon"
gamereactor.eu
896f4912f388892c36b4b6176a5b259b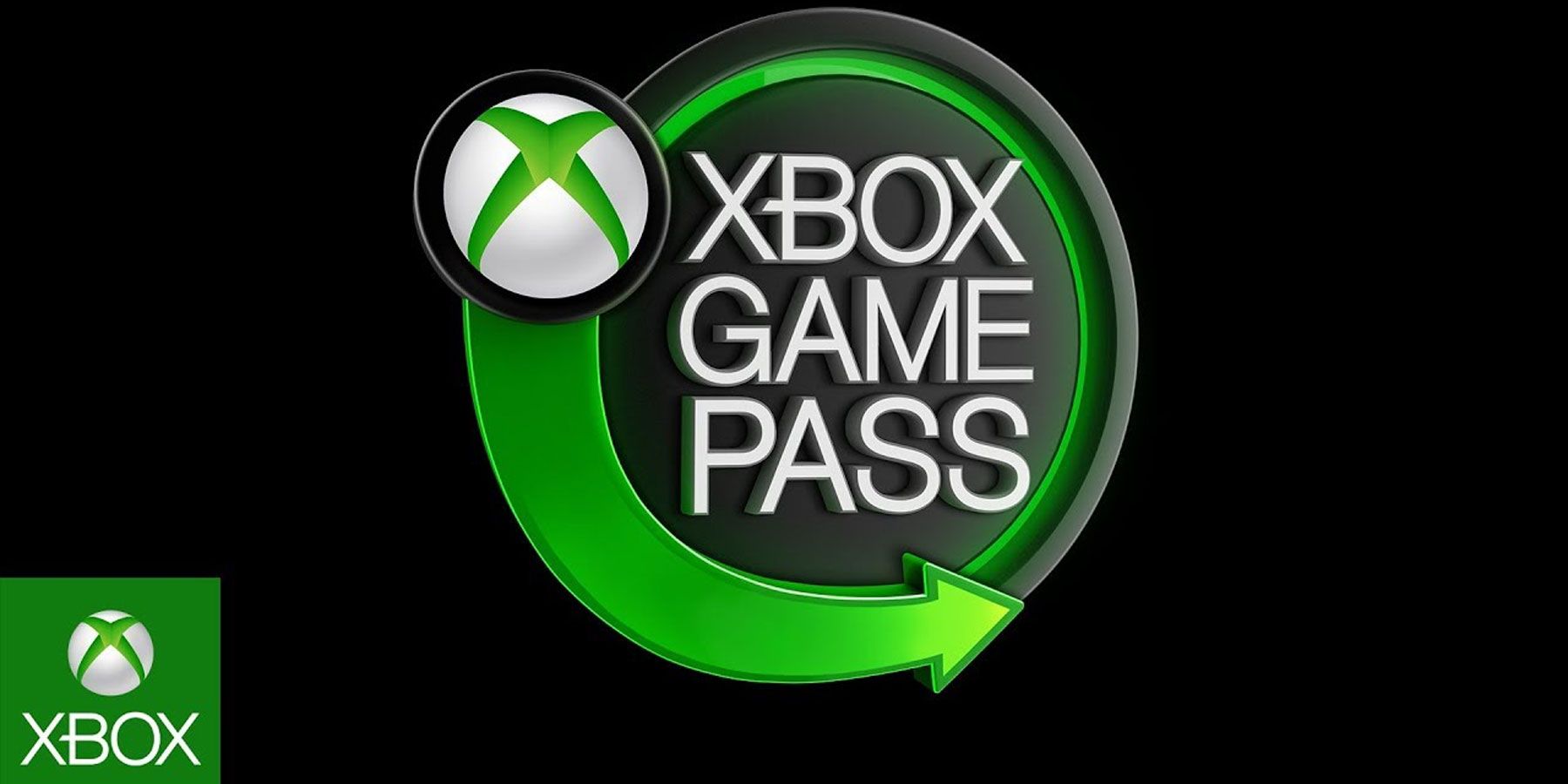 gamerant.com
gamerant.com
061efd3028e289e50c40f8c8f433ec6f
With 2021 coming to a close, all eyes are turning to Apple's 2022 release schedule. While we've previously heard from Mark Gurman and Ming-Chi Kuo, a new report looks solely at Apple's display ambitions and what that could mean for the next 12 months—and beyond. Ross Young of Display Supply Chain Consultants is out with its annual outlook report and it includes some interesting tidbits about Apple's possible roadmap. It starts with a pretty obvious prediction: the 27-inch iMac. Young was one of the first analysts to predict the high-end Apple silicon iMac would stick with a 27-inch panel, and reiterates that claim here, claiming that the iMac will have the same mini-LED ProMotion (120Hz) display as the MacBook Pro. Young says the new model will mark the return of the "Pro" moniker when it arrives in the spring. Of note, Young doesn't mention a standalone monitor, which he had teased in October following the "Unleashed" event. Also on the horizon for 2022 is a brand new category for Apple, an AR/VR headset. Like Kuo and Gurman, Young is tracking the production of the headset displays but cautions that "volume estimates look low for next year" leading him to believe that the price "must be high." Moving on to the iPhone, Young says Apple is indeed working on a foldable iPhone, though it's not arriving in 2022. And it might not be ready for 2023 either, as Young says 2024 is "more likely." By then Samsung will presumably be on the sixth iteration of its own folding phone, with Young reporting that "more developments and technical progress" on multi-fold and rollable/slidable phones will continue as well. Finally, Young also says an OLED iPad and MacBook also aren't due until at least 2023 as Apple sticks with miniLED for a few generations. Young also hints that other notebook manufacturers switch to miniLED displays in 2022 as Apple's strategy influences the landscape.

Apple's rumored foldable iPhone is still several years away from release
digitaltrends.com
03d74fcd7fd9189de467b5c26b51fc48
New iMac Pro with 120Hz ProMotion display is just around the corner
digitaltrends.com
b5e056d53cc5c431a94a326f04c21038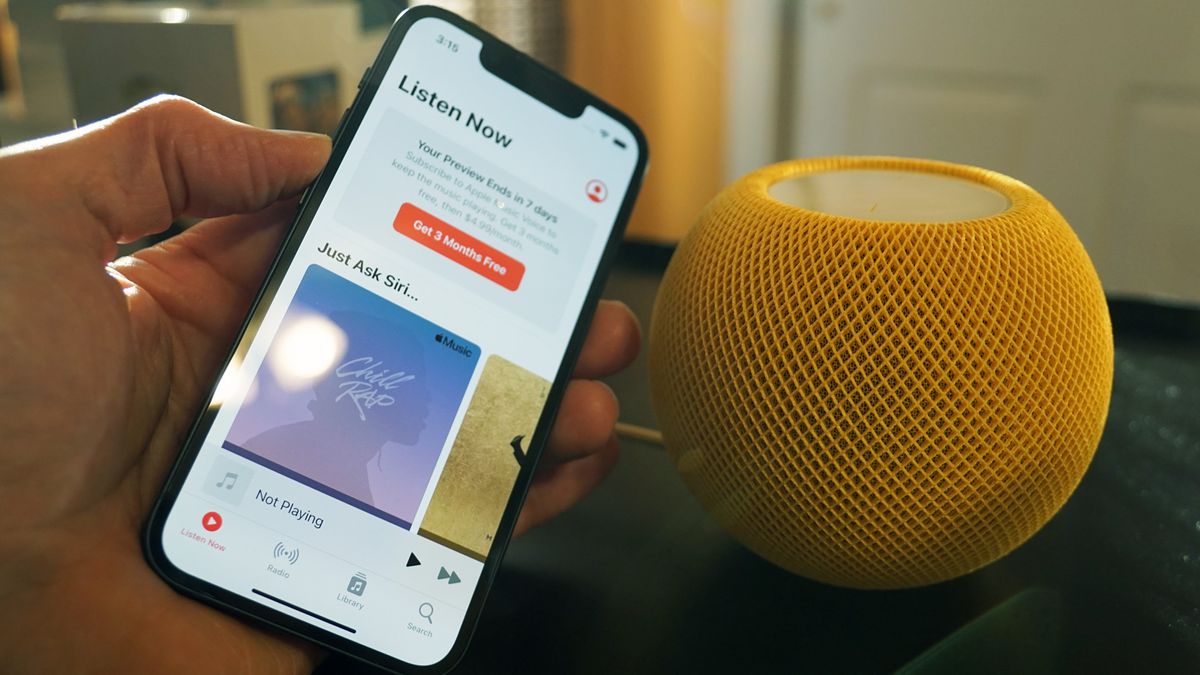 It's easy to get lost in Apple Music's volume 90-million song library. I can tell you that's what happened to me - again - as I was testing Apple's new $4.99-a-month Apple Music Voice option. Excluding the student plan, it's the cheapest option yet and, thankfully, doesn't skimp on music variety. Hence, me getting lost listening to my favorite Bowie and Michael Jackson tunes. Still, Apple Music Voice, which prioritizes Siri use over everything else, does lose a few key $9.99-a-month Apple Music service features, including lossless and spatial audio. Plus, Voice subscribers can't collect the music they love in their personal Apple Music library. I took a listening tour this week shortly after Apple release the feature with the iOS 15.2 update, months after announcing it at its Worldwide Developers Conference in June. Apple's also trying to prime the pump here (at 72M subs, it trails well behind Spotify's 172M global subscribers) by offering a free 7-day preview that you can enable by saying, "Hey Siri, start Apple Music Voice" to any Siri-enabled device. I did it with a $99 Apple HomePod mini smart speaker, but you could just as easily enable it on your iPhone or iPad. Once you do that, though, Apple will quickly offer you a three-month free trial, which is also cool, but just remember that auto-subscription payments will start at the end of that three-month period. Apple Music Voice is basically Apple Music Lite. All the music is there, even the Radio Stations, including Apple Music 1. You can still use the Apple Music interface on your iPhone to pursue dozens of categories, including "C-Pop" and "Metal." Just remember, you cannot download and save tunes you love to the Library. Apple Music's $9.99 a month subscribers can do so, but that music disappears if they end their subscription. The $4.99 option gets its name because it prioritizes voice control, placing "Just Ask Siri." cards at the top of the interface, essentially showing you how to control Apple Music with just your voice. Cards at the top of my interface include "Play the Chill Rap playlist", "Play Star-Crossed by Kacey Musgraves", and "Play the Pow! Playlist." After launching my 7-day preview, I started asking Siri to play a variety of playlists. Apple Music Voice will play through fully-updated iPhones, iPads, your Apple Watch, HomePods, and even CarPlay. Third-party devices will work if they support AirPlay, which means they're streaming the audio from the Siri device and not natively from the cloud. Because I was using a special account, I couldn't expand whatever I was playing to my other Siri-compatible devices. I asked Siri to play "Spa" and was transported to the trippy "Across the Sky (mediation)" from Tranquil Journeys. I chilled, a little. "Baseball" went, as one should, directly to Bruce Springsteen's "Glory Days." "Adventure" launched a podcast called "The Adventure Zone Ethersea." I had no idea what I was listening to. All I can tell you is that there were "cure wounds" spells and a bag with a skull. "Fall" got me the slightly Calypso-esque "Fall" from Davido. "Snowboarding" launched The Beastie Boy's iconic "Body Movin." "Going Home" gave me "Going Home" by Kenny G. Yes, the tune was surprisingly familiar and, yes, it felt a little like going home. Stop looking at me like that. There were other limits, but I wonder if they're more about Apple Music's limits, as opposed to this Voice option. After playing a few David Bowie tunes, I asked Siri to "play more like this." Siri declined, saying she was unable to create a radio station from this. The same thing happened with Michael Jackson. Apple Music doesn't offer lyrics, but it also doesn't automatically show you song names and album covers in what might be considered the "Now Playing" screen, which in Apple Music Voice ends up being called "Not Playing." However, if I bring my iPhone close to the HomePod mini, enabling the Transfer Music function, a small window appears at the top of my iPhone screen with details about what's playing on the HomePod mini. By expanding that, I can see the song, album name, and album cover. No lyrics, though. Audiophiles will surely be frustrated by the lack of a library (I wouldn't care because I almost never save music to mine), but most of the other deficits (no lyrics, or album covers) are a small price to pay for the pleasure of Apple Music Voice, a now-more-affordable, quality, unlimited music service that gives me access to virtually any music I can think of, like Adele's remarkable "30" and The Clash's "London Calling."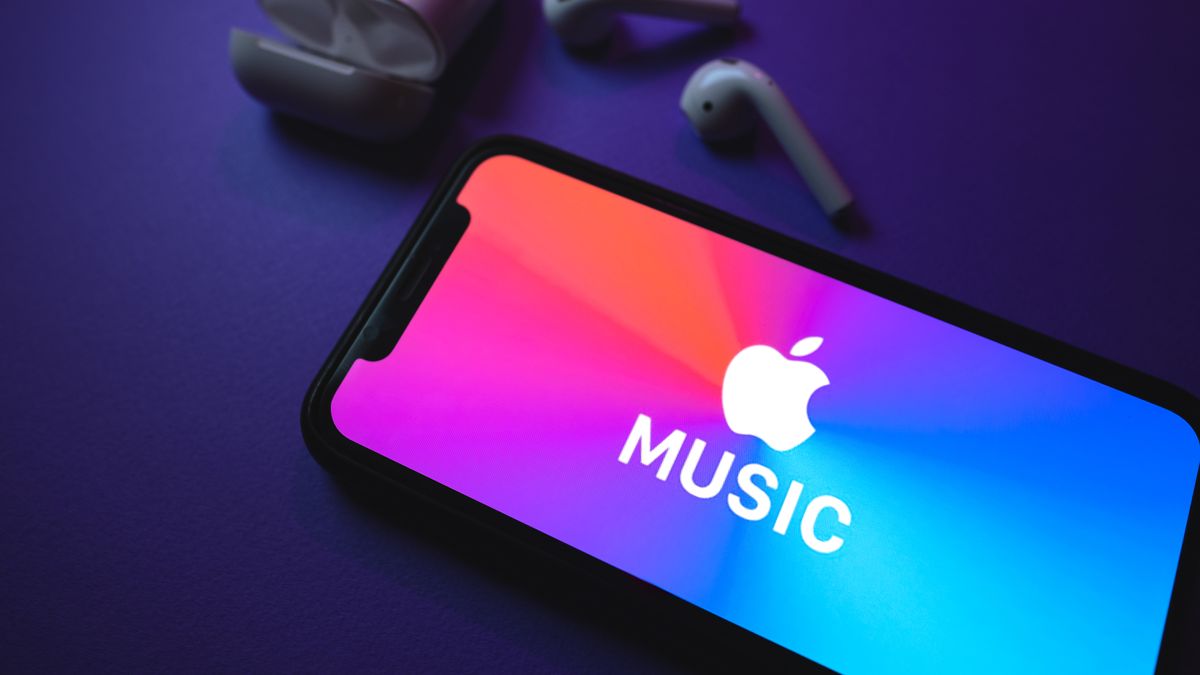 Apple Music Voice has arrived with iOS 15.2: here's everything you need to know
techradar.com
4f01954631ba84206d4858eecaf24006
iOS 15.2's App Privacy Report: How to turn it on, and what it all means
zdnet.com
c967d8217efeead2efa126c5744836bc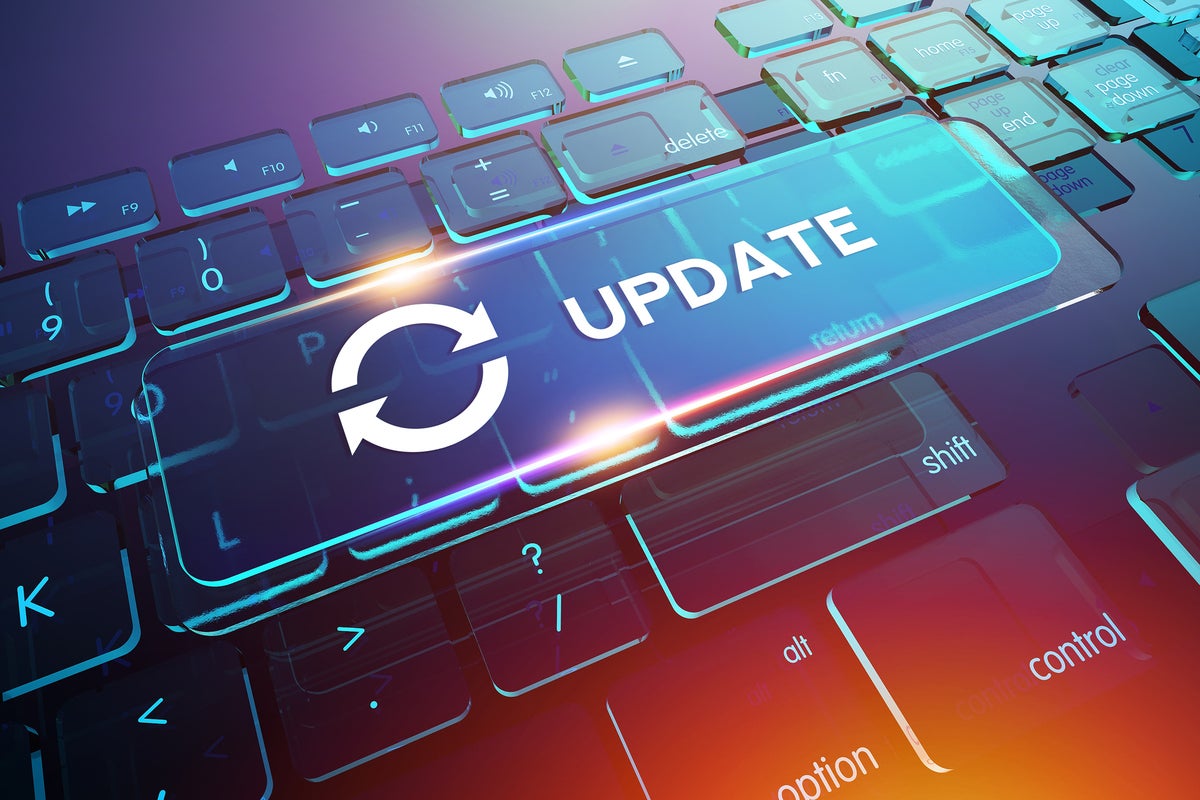 On October 5, 2021, Microsoft announced the availability of Windows 11, which began as a slow, phased rollout, expected to reach all eligible devices by the middle of 2022. But a Windows launch isn't the end a process — it's really just the beginning. As with Windows 10, Microsoft continually works on improving Windows 11 by fixing bugs, releasing security patches, and occasionally adding new features. In this story we summarize what you need to know about each update released to the public for Windows 11. For each build, we've included the date of its release and a link to Microsoft's announcement about it. The most recent updates appear first. The build includes a wide variety of security updates. For details, see Microsoft's Security Update Guide and the December 2021 Security Update notes. There are no known issues in this update. (Get more info about KB5008215.) This builds fixes a wide variety of bugs, including one that caused File Explorer to stop working after you closed a File Explorer window, and another that caused flickering when you hovered over icons on the taskbar if you've applied a high contrast theme. There are no known issues in this update. (Get more info about KB5007262 Preview.) The build includes a wide variety of security updates. For details, see Microsoft's Security Update Guide and the November 2021 Security Update notes. It also fixes a bug that causes improper rendering of some user interface elements or when drawing within some apps. And it makes quality improvements to the servicing stack, which is the component that installs Windows updates. (Get more info about KB5007215.) This non-security build fixes a wide variety of bugs, including one that caused distortion in the audio captured by voice assistants, and another in Windows Defender Exploit Protection that prevented some Microsoft Office applications from working on machines that have certain processors. There are two known issues in this build, including one in which Windows print clients might encounter errors when connecting to a remote printer shared on a Windows print server after the build is installed. (Get more info about KB5006746.) This build fixes a bug related to compatibility issues between some Intel "Killer" and "SmartByte" networking software and Windows 11 (original release). It also makes quality improvements to the servicing stack, which is the component that installs Windows updates. The build also includes a wide variety of security updates. For details, see Microsoft's Security Update Guide and the October 2021 Security Update notes. (Get more info about KB5006674.) Windows 11 is the first new version of Windows that Microsoft has released since July 2015, when it launched Windows 10. Here's a quick summary of what's new in it. (For more details, see our in-depth review of Windows 11.) For IT, these features are notable: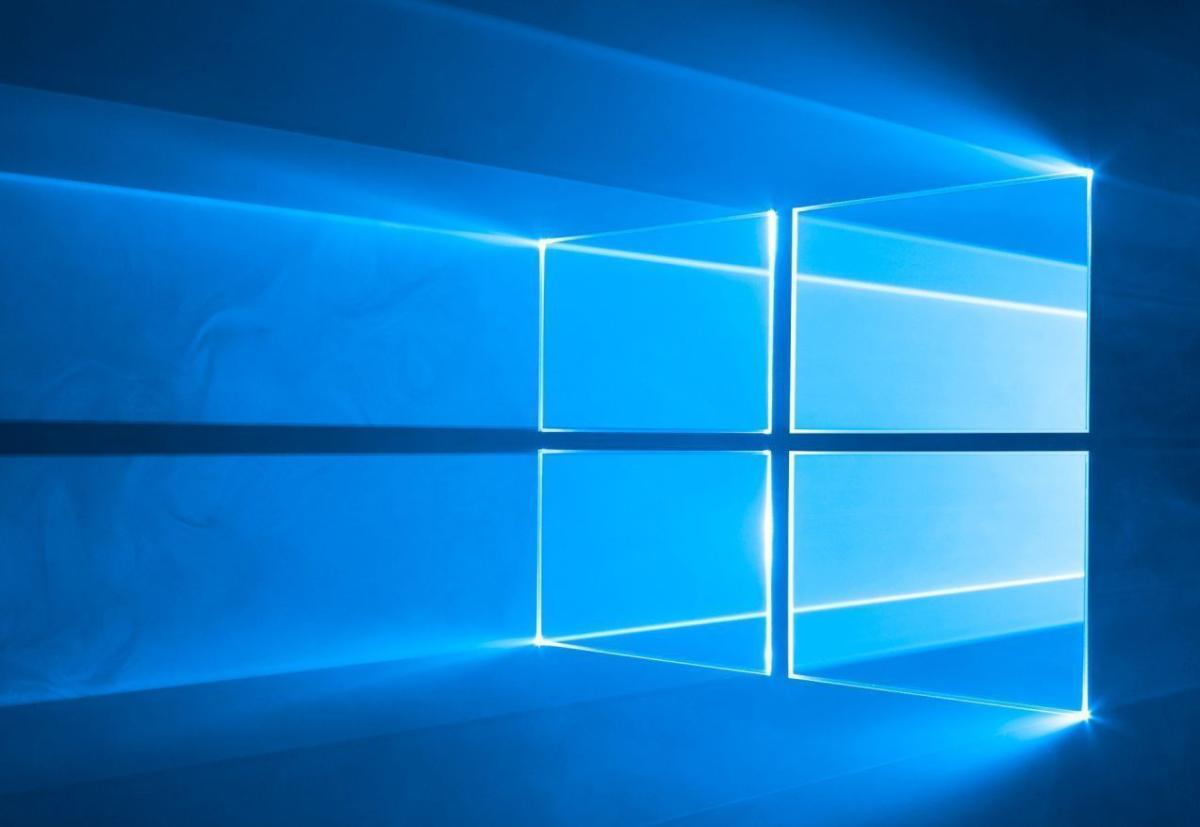 Windows 10: A guide to the updates
computerworld.com
6cb049fc6717759e4e9af74ad6e7e223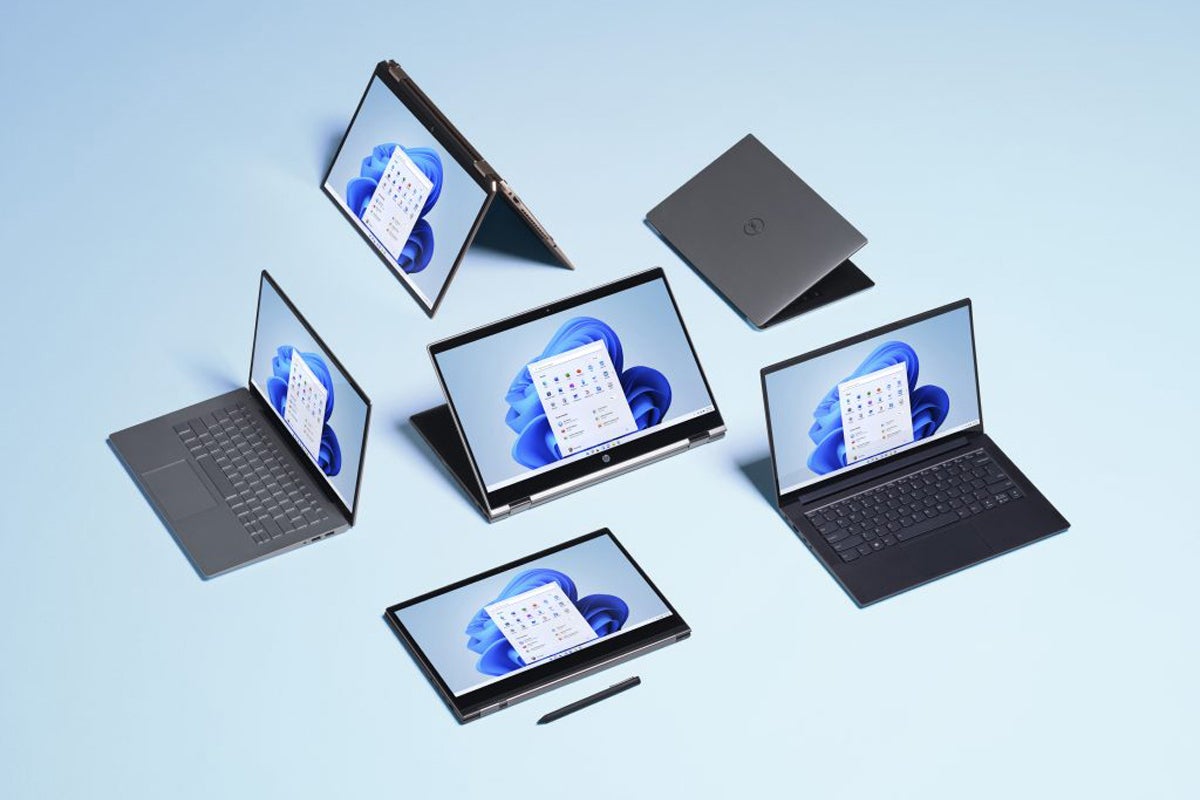 Windows 11 cheat sheet
computerworld.com
379d4c1c025783712e5abf51c28177fa
The ultimate guide to keyboard shortcuts in Windows 11
xda-developers.com
95d4698ef5e0c1e0ed5a03dff2a0d2a3
It'll land on PS4, PS5, Xbox One, Xbox Series S/X and Switch in February. Crowd-funded JRPG scores musician ahead of Kickstarter relaunch.

PlayStation 5 coloured console covers coming in 2022
gamereactor.eu
236a24bdb65150b2bdabef6ce8f756b3
When is the Super People PS5, PS4, Xbox, and Nintendo Switch release date?
gamerevolution.com
4cf82dba8b6bf8aed4dd4828ed6078a1
Ho-ho-hold on to your old smart home tech. Don't throw it away — it can make a great Christmas gift. Whether you managed to find a great deal on some new smart speakers or you were gifted an upgrade on your smart light bulbs, it's very possible you'll find yourself with a few too many gadgets kicking around the house. Sure, you can stash the old ones away for a rainy day, but after gathering dust for so long, you'll likely need clear out them out eventually. Kicking these devices to the curb is an utter waste when they're still perfectly serviceable. Let's see if we can find a better home for your old smart home tech. First things first, no matter where these gadgets are going, you'll want to make sure you've performed a factory reset on them. You don't want to have lingering user data on them when you hand them off. You'll also want to make sure you have all the appropriate power supplies and wiring needed to have the device up and running. Original packaging and documentation are nice, but not entirely necessary. So long as you've got a box with some protective padding inside, your smart home gadget should be ready to hand off. Friends and family are a great first stop for old smart home tech. Folks who aren't necessarily on the bleeding edge of smart home tech may appreciate an introduction to smart thermostats, and won't particularly care if it is isn't the latest model. Keep your ears open for any passing interest in these things among your social circle, and you could have a birthday or Christmas present ready in no time. As an added bonus, you get to spend time with the giftee to help them set it all up. Facebook is host to a wide range of neighborhood groups that thrive on recycling. Folks who have extra stuff around the house will post a picture of the thing and give a rough pickup location. Those who are interested comment, and the original poster sends a message to whoever they like to arrange the swap. These groups are typically populated by offers for standard housewares, so when electronics pop up, they tend to be quite popular. Kijiji and Craigslist are big destinations for free stuff, too, and a bit more private. Even devices that you may figure are long past their prime are likely to find a home through groups like these. Of course, you need to coordinate the handoff, but that's the only real complication. In the process, you get to meet your neighbors, and who knows? Maybe you'll find something useful to pick up yourself after joining the group. A slightly more structured form of this sort of community regifting is available through apps. They have mechanisms whereby you can build a catalog of stuff you're willing to part with, post what you're looking for in return, and search through nearby listings. Messaging systems are built in so you can coordinate without anyone needing know your Facebook profile or phone number. We've used one called Bunz that has a fairly active community, and includes its own mock currency you can use to "buy" or "sell" goods. Local charities may also be open to getting electronics. Since shops like Salvation Army tend to primarily house clothes and kitchenware, even the old first-gen Chromecast would be a hot ticket item that would generate plenty of interest. The charities in your area that accept smart home tech will vary by region, but you're sure to find a few with some cursory googling. If jumping through all these hoops just to give something away seems like too much work, maybe you don't actually want to gift it. Instead, maybe you want to sell it and earn back a little bit of what you spent on it in the first place. Our tips for selling a used phone are broadly applicable, and can be used as guidelines for selling smart home tech as well. Just keep in mind that this might actually be more work since fewer people will be willing to pay for your gear, and you're likely to have some back-and-forth haggling over prices. If none of those options work out, your last resort is to toss the gadget out. Since these pieces of kit are chock-full of chemicals, you need to find a reputable e-cycling partner in your area. These folks will do the best they can with what you drop off. Even then, the track record for e-cycling is rather poor, so this really should be considered a last resort. Regifting old tech is a big step toward minimizing our ballooning e-waste problem. Building a circular economy ensures that we're still using what still works, and that the garbage dump isn't our first solution for the problem of having too much stuff.

Get up to 75% off with these Walmart tech deals
zdnet.com
093bcd25f8d5a1f837c0aafd318c298e
The best smart home devices for 2021
digitaltrends.com
90a48c24c50817d9deb9ddff838ab751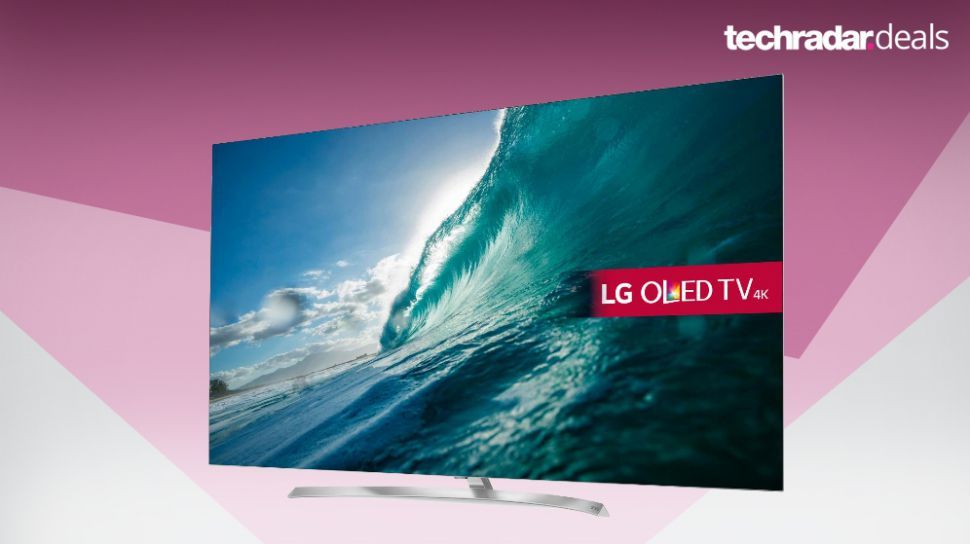 deals offer the perfect way to pick up one of the best displays on the market for less. And when you take a look at OLED TV prices without those discounts, you'll see why sales are such an important part of picking up a high-end screen. You can save plenty of cash this week, as we've rounded up all the latest OLED TV deals in the US and UK. We've scoured through all your favorite retailers like Best Buy, Walmart, and Amazon to find the best discounts and the highest value sets on offer right now, so you can enjoy OLED technology as well as the satisfaction of a saving. For any prospective bargain hunter out there, we've found deals ranging from the comparatively small 43-inches all the way up to 75-inches, so you're sure to find the right OLED TV deal for you. These TVs are fairly pricey, with most of them fetching above the $1,000 / £1,000 region. Not sure you're up for that price tag? Take a look at the best cheap 4K TV sales and deals happening right now. Below you'll find all the latest OLED TV deals, and you can also check out the best OLED TVs for the cream of the crop. Ok, you're sat down right? As things stand, there are no OLED TVs being built between 65-inches and 77-inches. The price jump from the 65-inch OLED TV deals is pretty steep, so expect to pay a lot more for those extra 12-inches. As with any top tech, prices will start to drop more eventually, but even non-OLED TVs of this size shoot up drastically in price compared to their smaller siblings. So if the prices are too high, we'd recommend sticking with the still huge, 65-inch OLED TV deals. You could always move the sofa closer to your TV. There you go, saved you a few grand right there.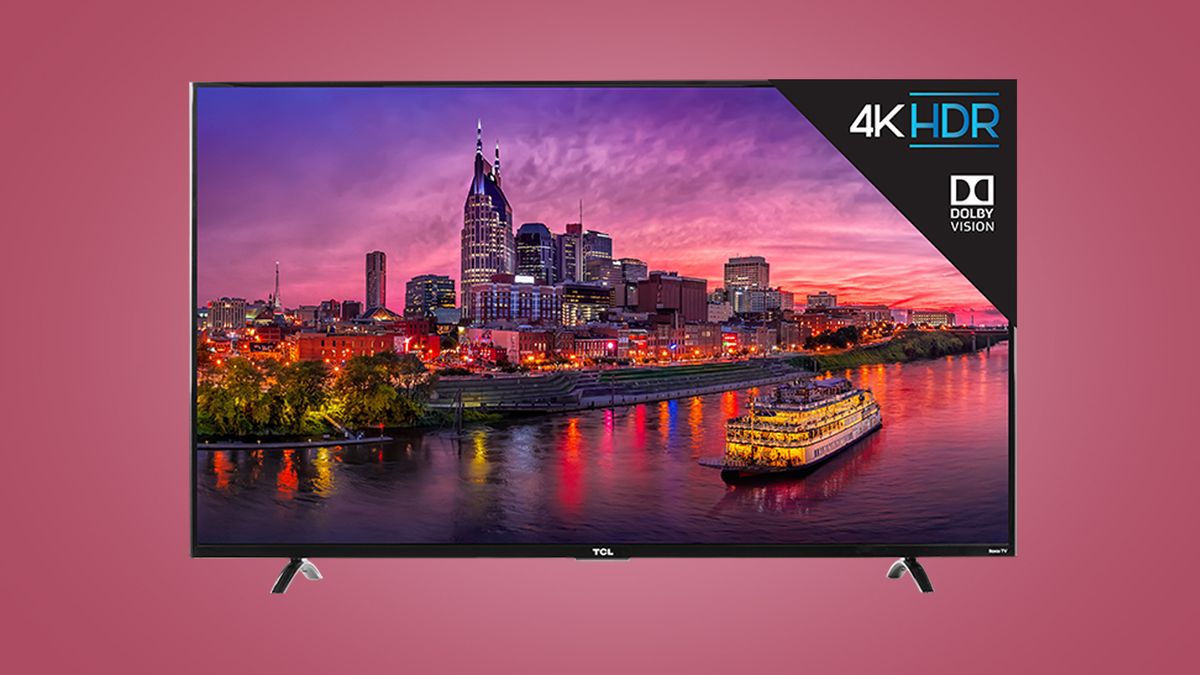 Best cheap TV deals: this week's top 4K TV sales in the US in December 2021
techradar.com
048d132be75304465c8be400dc2a79cf
The best TV brands of 2021: Which should you buy?
digitaltrends.com
0686a32d01d90ee9e1508b3b193f9165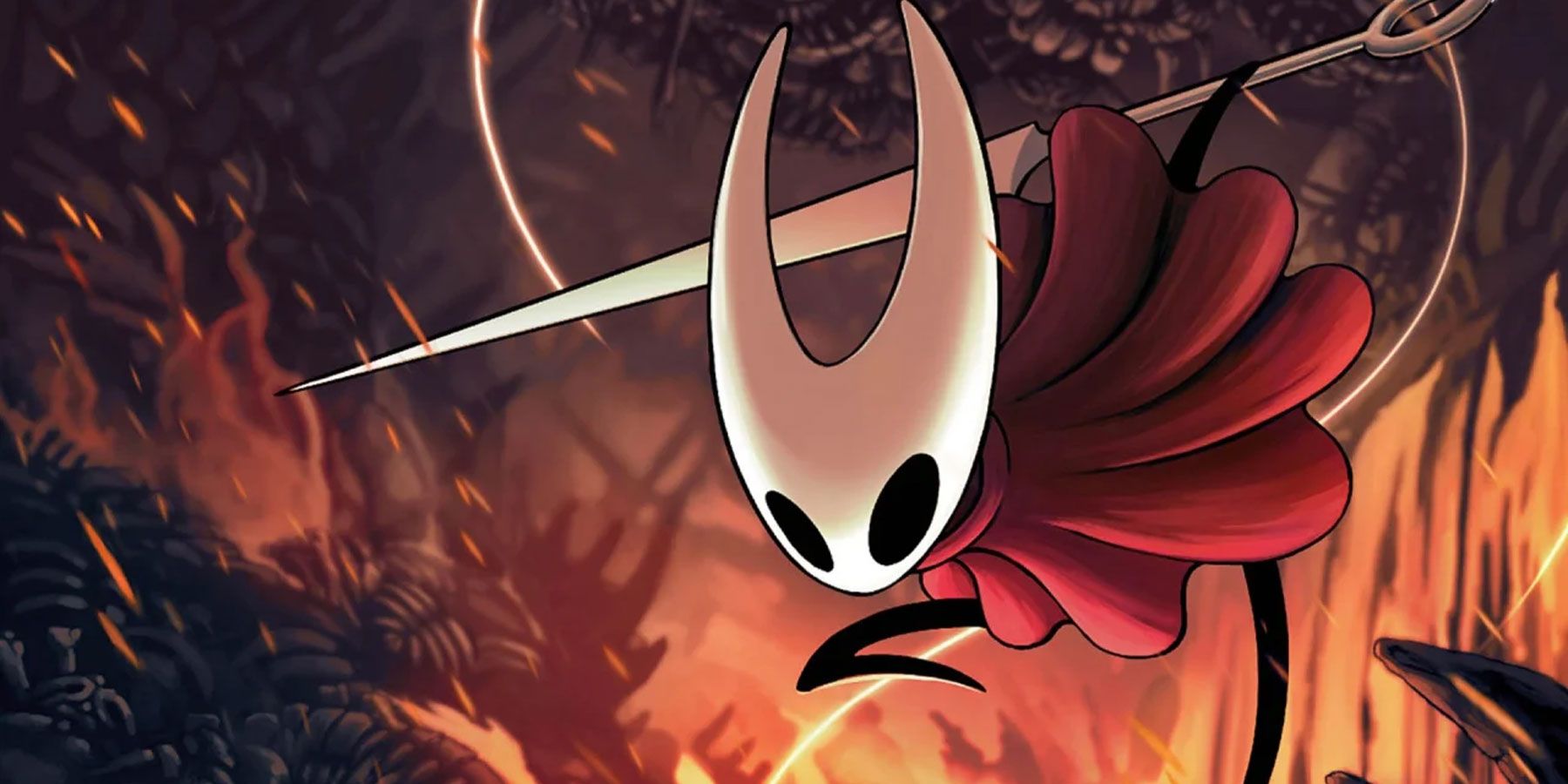 Now that Elden Ring officially has a release date as of earlier this year and FromSoftware is providing consistent updates for it, it seems as if Hollow Knight: Silksong has taken its place as gaming's hottest title that's gone completely dark. Excitement for the sequel has begun to turn into frustration and despair as fans are beginning to lose hope that Hollow Knight: Silksong will ever even come out. One Reddit user seems to have unintentionally become a chronicler of the game's development time as they've been "poorly drawing" the characters from Hollow Knight: Silksong once a day ever since it was announced. Posted on a semi-regular basis to the sub-Reddit r/HollowKnight, user u/WeeblesJeebles has nearly hit 700 days of poor drawings and, unless the game makes an appearance at the upcoming Nintendo Indie World Showcase, it seems like they're going to continue their regular posts for quite some time yet. RELATED: Elden Ring Has Already Won 8 Awards and It's Not Even Out Yet u/WeeblesJeebles posted their drawing for day #683 yesterday and has commented on older drawings saying that they weren't necessarily expecting the project to last as long as it has, but since they committed to doing it initially, they feel the need to stick with it. The posts have grown popular among the Hollow Knight community as well with plenty of fans looking forward to each new post because, as the wait grows longer, it becomes that much funnier that u/WeeblesJeebles, who is in on the joke, has committed themselves to the project. One community member has archived all of u/WeebleJeebles' posts which can be found right here. As of November 10, Hollow Knight: Silksong was revealed 1,000 days ago, but news on the project has been extremely scarce. It seems as if with each passing gaming event, fans are hopeful that Team Cherry will make an appearance to announce its finalized release date, however, as each event comes to a close without so much as a development update, fans walk away disappointed but, at this point, not surprised. There were plenty of rumors that Silksong would be launching at some point in 2021, given that Team Cherry has said previously that the original Hollow Knight took the team roughly two years to create and, since the sequel was revealed in 2019, it stands to reason that it could have launched this year. Because of how quiet Silksong 's development has been, however, there's no telling how close it is to release or what complications, if any, the team has run into while working on the sequel. For now, it seems as if fans need to be a little bit more patient and enjoy u/WeebleJeebles' drawings while they wait for more news. Hollow Knight: Silksong is in development. MORE: Hollow Knight: Silksong Should Explore These Biome Types

Nintendo Indie World presentation tomorrow
eurogamer.net
68572fba0ea2a5c801bc252eee53b174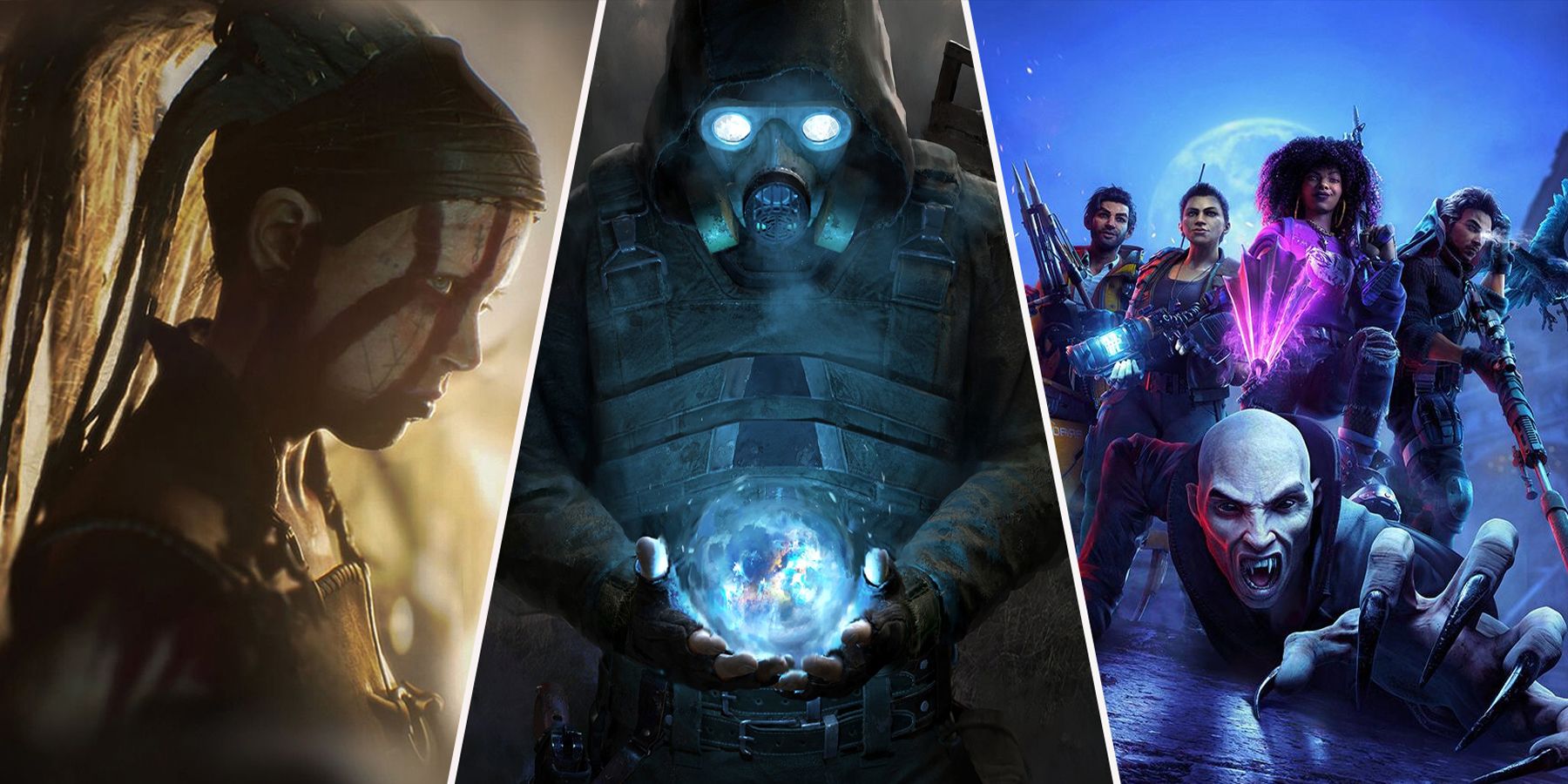 As the Xbox Series X/S approaches its one-year anniversary, the console's library is beginning to take shape. As studios become accustomed to the power of the ninth generation consoles, more games will come out that push Microsoft's platform to its limits. Each year should conceivably result in better games than its predecessor, but that doesn't mean Xbox owners do not have anything to look forward to in 2021. RELATED: Best Games Like GTA V On Xbox Game Pass 2021 has already produced some great Xbox Series X/S and Xbox One games, including Resident Evil Village, Hitman 3, and Death's Door, and there is still plenty of gaming to be done before 2022 comes around. Regardless of whether someone's console of choice is an Xbox Series X/S or an Xbox One, they have plenty of new releases to look forward to. What Xbox Series X games are set to drop in 2021 and beyond? What upcoming games justify keeping the Xbox One around? Disclaimer: Please note the focus is on the North American release dates of Xbox Series X/S and Xbox One games. Expansions will also be listed. Updated December 14, 2021: Thanks to last week's The Game Awards, plenty of announcements were made. Here are all the upcoming Xbox Series X/S and Xbox One games that were added to the scheduler over the last few days: The Texas Chain Saw Massacre, The Expanse: A Telltale Series, Thirsty Suitors, Star Wars: Eclipse Slitterhead, Cuphead: Delicious Last Course, Sonic Frontiers, Warhammer 40,000: Space Marine 2, Arc Raiders, Edge Of Eternity, One Hand Clapping, Cities: Skylines – Airports, Prey 2 (rumor), Resident Evil 4 Remake (rumor), Mirror's Edge Remaster (rumor), The Letter: A Horror Visual Novel, The Anacrusis, Assassin's Creed Valhalla: Dawn of Ragnarok, Stranger of Paradise: Final Fantasy Origin, Trophy, Circus Pocus, In My Shadow, Aery – Dreamscape, Phantom Breaker: Omnia. With the shopping season in full swing, players will need to know exactly what is on offer in December. What games could make great gifts for the holiday season? On December 8, 2021, Halo Infinite 's full version came out on the Xbox Series X/S and Xbox One. Halo Infinite will obviously dominate the discourse for December 2021, but Xbox owners have other games they can enjoy. Rune Factory 4 Special offers a fun mix of sim mechanics and dungeon crawling, while the snowboarding game Shredders is expected to drop in December, although the lack of a release date suggests it might be pushed back to 2022. Among Us had made its way to Microsoft's consoles, introducing the massively popular multiplayer game to a whole new audience. A few other standout releases of December 2021 are Chorus, Shovel Knight Pocket Dungeon, Record of Lodoss War: Deedlit in Wonder Labyrinth, and an unexpected expansion to Kingdoms of Amalur: Re-Reckoning. Once this month is done, everyone will look back at the previous year to determine the best Xbox Series X/S games of 2021. Will it be Psychonauts 2? Forza Horizon 5? Or, maybe a title that has to be confirmed for 2021? RELATED: Every Video Game Release Coming Soon For Nintendo Switch 2021 is well over the halfway mark, so one has to assume that most of the year's biggest titles have already been announced. That said, there are still plenty of games that are slated for a 2021 release but have yet to specify a date. With each passing month, the odds grow that these titles will be pushed back to 2022; however, that might not be the case. Graven and Six Days in Fallujah are just a handful of other games that could drop by the end of the year. RELATED: Every Video Game Release Coming Soon For PC The gaming industry never stops. Even with so many titles still to drop in 2021, there are already plenty of huge games tentatively announced for 2022. Suicide Squad: Kill the Justice League, Gotham Knights, Hogwarts Legacy, and Gollum are just a few of the Xbox games that look set to define 2022. Xbox players can look forward to some major console exclusives next year, with S. T. A. L. K. E. R. 2: Heart of Chernobyl, Starfield, and Redfall all expected to drop. Tom Clancy's Rainbow Six Extraction and Tiny Tina's Wonderlands also cannot be ignored. RELATED: Every Video Game Release Coming Soon For PS5 And PS4 "Coming soon" can mean anything from a few months to a couple of years. Beyond Good and Evil 2, Diablo 4, Dragon Age 4, and Senua's Saga: Hellblade 2 are all in development, but players will have to wait patiently to learn when these games will be made available to play. Projects like the new Bungie IP are still a long way off from becoming a reality; however, at least the studios have confirmed they are working on them. Just because a project has not been officially announced doesn't mean it cannot be discussed. Some rumored games, such as Forza Horizon 5 and Grand Theft Auto 6, should happen sooner or later. MORE: Best Multiplayer Games On Xbox Game Pass

Xbox Game Pass adds Mortal Kombat 11, loses three Yakuza games
digitaltrends.com
a9de03463bc83d4461601b955d3e34e8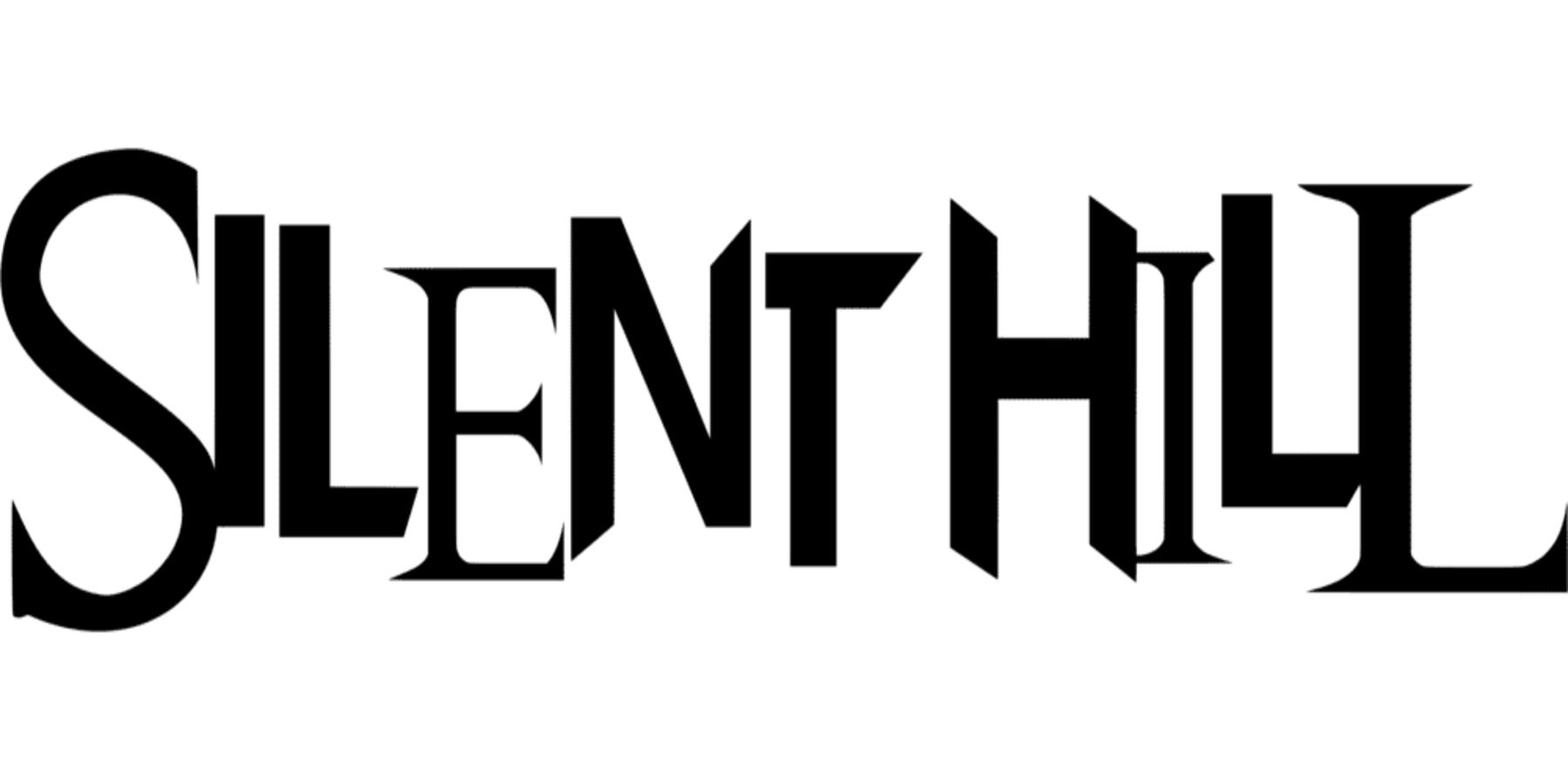 Keiichiro Toyama, the creator of the Silent Hill series, has been busy since he departed Sony Japan Studio last year. With Kazunobu Sato and Junya Okura from the Siren game series, he formed the new Bokeh Game Studio, and the studio's new horror game Slitterhead was revealed at The Game Awards 2021 last week. Recently, the Silent Hill creator spoke in a recent interview with Video Games Chronicle, where he was interviewed on the chances of a Silent Hill remake. He was asked if he'd be interested to see remakes of the Silent Hill games by Konami similar to the recent Resident Evil remakes by Capcom. However, Toyama replied that remaking the Silent Hill video games would be more challenging than expected. RELATED: Guillermo del Toro Name Drops Silent Hill at The Game Awards Toyama said that he thinks it would be harder to remake the Silent Hill games than it would for the Resident Evil remakes because the gameplay concept is a little older. He said that Silent Hill isn't an action game where you update the graphics and action up to current standards, like in the Resident Evil remakes. When it comes to remaking the Silent Hill games, he thinks "you'd have to rethink the concept to make it interesting to fans." The interview continued with Toyama sharing his general thoughts on video game remakes saying, "Unlike movies, games are difficult to enjoy as in the original state." He said, "Obviously because of the platform", and went on to state that over time the game mechanics, when it comes to usability, will start to "lack rationality and sophistication." Toyama points out that some older video games were, visually speaking, not made for modern equipment, so he doesn't have any objections to modifying the original essence of a game for the modern era. There have been multiple rumors and leaks that suggest Konami allegedly has multiple Silent Hill games in development, and that they have been outsourced to other game studios for development. Not to mention the rumors that Konami has new entries in the Castlevania and Metal Gear franchises currently in the works as well. However, the publisher has not publicly confirmed these reports at the time of writing. This wouldn't be the first time the Silent Hill franchise was revisited in recent years. A good example is the now-cancelled Silent Hills video game that would've been helmed by Hideo Kojima. Some speculated that the PS5 exclusive game Abandoned might have been connected to the franchise in some way, but that was denied by the developer Blue Box Game Studios. However, the new game Slitterhead by Bokeh Game Studio seems to continue in the horror tradition of Silent Hill, as evidenced by the trailer shown at The Game Awards 2021. MORE: Slitterhead Might Be the Silent Hill Successor Fans Want Source: Video Games Chronicle

Cooperative Horror Shooter GTFO Out Now on PC
news.softpedia.com
5c5b866dce2f575f0b6932e15023a2b9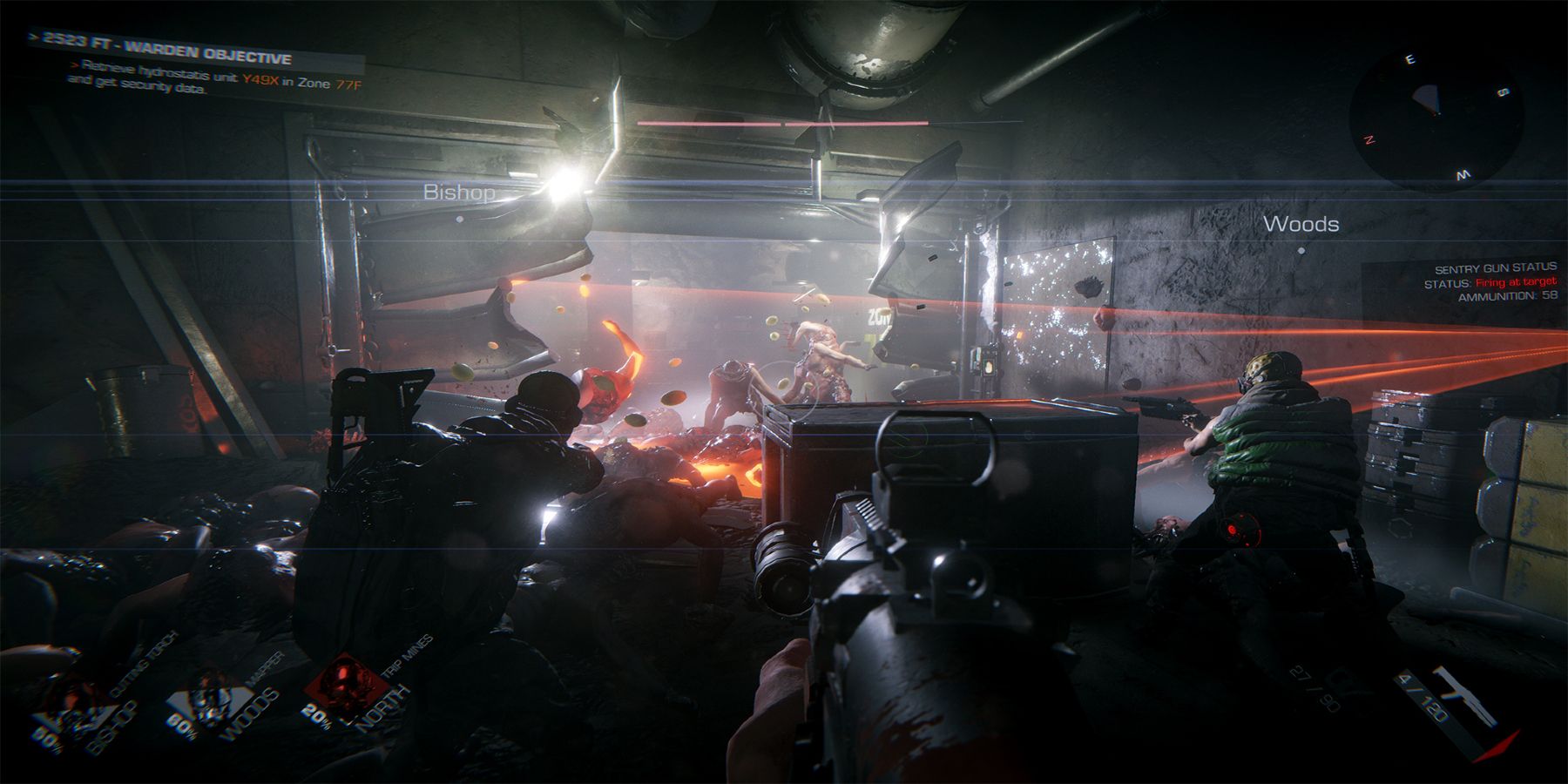 A hardcore co-operative FPS developed by indie studio 10 Chambers, GTFO demands precision and refined coordination. Levels are nearly impossible to complete solo, and even the fiercest of lone wolves will need to know how to invite and play with friends if they're serious about making headway. Unfortunately, matchmaking in GTFO isn't quite as self-explanatory as it is in more casual multiplayer titles. While it's technically possible to enter into a random lobby by selecting the "matchmake" option in the main menu, new players unfamiliar with the game's systems may be thrown into overwhelmingly difficult levels with either uncommunicative players or players who don't even speak their native language. Additionally, there are multiple factors to consider for those hoping to host a lobby that will significantly impact play. RELATED: GTFO Gets Surprising 1.0 Launch Trailer During The Game Awards Highlighted in bright red, the "matchmake" option may seem like a no-brainer for those looking to start a game, but new players should ideally avoid it. Instead, those who want to team up with friends should first select a mission on the rundown. By default, the only mission available for new players to host will be A1, though others can be unlocked once that mission is beaten. From there, the "host lobby" option can be selected. This will bring players to a lobby with three vacant slots. The first two will automatically be populated with bots— a new addition to the 1.0 update to the game —and the fourth will be locked. Click on the red text that reads "bots only" and select "players only." From that point, the bot will disappear, and an option to either invite friends or matchmake will replace it. Select "invite," and a list of Stream friends will populate. Squads of less than four may want to consider either finding another human player or bringing a bot, as GTFO 's levels are constructed with four squad members in mind and are not balanced for smaller teams. From here, players can adjust their loadouts, adjust the bots' loadouts if need be, and select "ready for cage drop" at the bottom of the screen. When everyone has readied up, the mission will begin. Matchmaking is only recommended for those familiar with the ins and outs of GTFO. Those hoping to hop into a quick game can simply select the "matchmake" option from the main menu, and they'll be presented with a few matchmaking options before entering into a lobby. Players can choose which expedition they'd like to do, the language preferences of the lobby, and whether or not a mic is required. That said, playing with randoms, no matter how communicative, can be difficult, so some players opt to join the official Discord to find lobbies. This can be accessed by hitting the "GTFO Discord" box on the matchmaking options screen, and it can be a huge help for those feeling overwhelmed by a game with a razor-thin margin for player error. GTFO is out now for PC. MORE: Why GTFO Is Worth Playing After Its Game Awards 2021 Release

Cooperative Horror Shooter GTFO Out Now on PC
news.softpedia.com
5c5b866dce2f575f0b6932e15023a2b9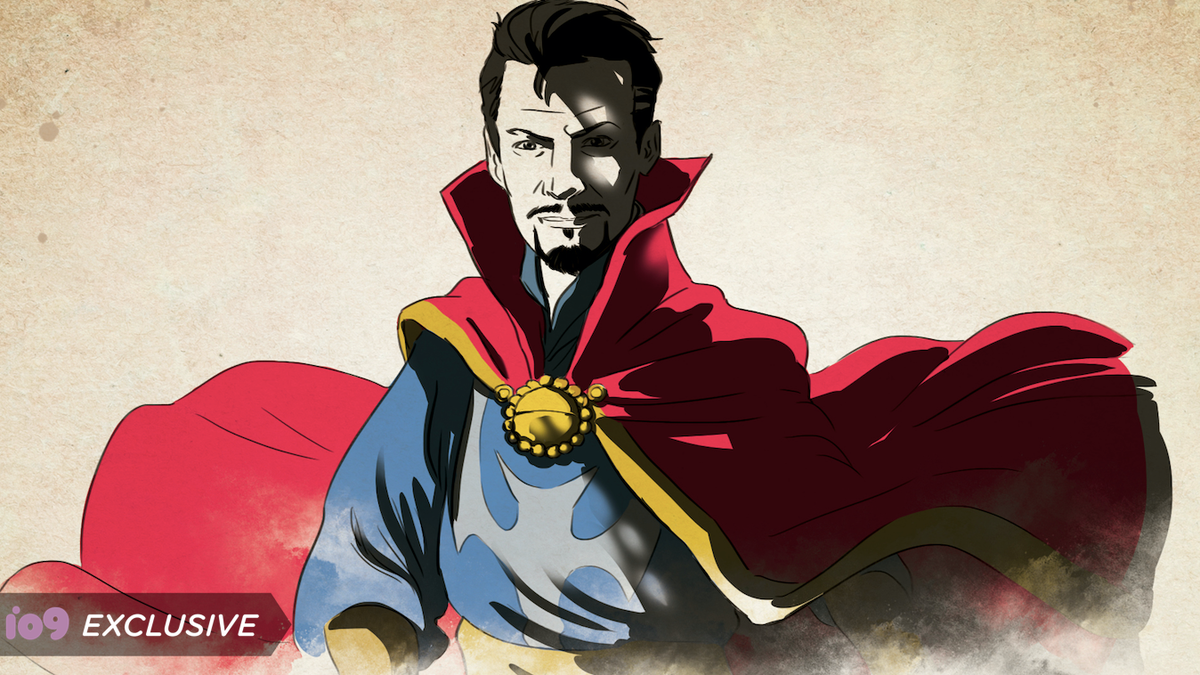 By the standards of Marvel's Cinematic Universe, Doctor Strange and Spider-Man teaming up in Spider-Man: No Way Home is somewhat unexpected. But the idea of the two frequent Avengers hanging out and getting into trouble with one another makes quite a bit of sense over in the world of Marvel comics, where they've both been operating in NYC for some time. By now, you're likely familiar with No Way Home 's plot, in which Doctor Strange and Spider-Man accidentally screw up the multiverse while attempting to perform a powerful and tricky bit of magic together. One would think that, considering all of the tribulations Stephen Strange went through to learn magic, he would understand that tinkering with reality at the behest of a stressed-out teen probably isn't the best idea. Because Doctor Strange has only made a handful of appearances in Marvel's movies, it's tough to get a sense of just how much time he's spent poring over the various mystical tomes housed in the Sanctum Sanctorum meant to teach magic users how best to perform their spells. No Way Home makes it seem like, while Strange has certainly taken a look at the Book of Vishanti, he might not have read it all that closely, because it's absolutely full of explanations about the many dangers of trying to pull off such large-scale spells. In a bit of tidy media symmetry, Abrams' Doctor Strange: The Book of the Vishanti, a new 160 page book of spells and lores pulled from Marvel's comics, has just dropped in time for No Way Home 's release. While the book doesn't include any explicit plot points about No Way Home, it details a number of the magical characters in Strange's orbit like the Scarlet Witch, Agatha Harkness, and Wiccan, and provides some insight into the rules of magic that Marvel's sorcerers should all be aware of. Here's our exclusive look at some of the amazing and spectacular strangeness you'll find in Doctor Strange: The Book of the Vishanti. It's common for people to mistakenly assume that the Eye of Agamotto is the only relic of its kind because it literally resembles an eye. But The Book of the Vishanti goes into detail about the Eye's existence as one of three "Eyes" alongside the Orb of Agamotto and the Amulet of Agamotto, both of which contain a number of unique mystical properties that lend themselves to different kinds of magic. In addition to notes on items and important individuals, The Book of the Vishanti also includes detailed descriptions of key spells that most of Marvel's more accomplished magic users have deployed during their adventures. The fact that Doctor Strange operates out of NYC has always been one of the more curious aspects of his superheroic career, given the amount of time that he spends in other dimensions. But The Book of Vishanti provides useful history about the building's location and the arcane energies focused there. Doctor Strange's Cloak of Levitation needs to explanation, really, as its powers and uses are pretty straightforward, but its presence in The Book of the Vishanti speaks to what a key role the sentient object has played in various Sorcerers Supreme's lives, so much so that it's fair to see it as a power played unto itself in the grand scheme of the multiverse. Doctor Strange: The Book of Vishanti is in stores now. Wondering where our RSS feed went? You can pick the new up one here.

Spider-Man: No Way Home has Peter Parker making his biggest mess yet
polygon.com
f4327b75e70925df76fbdcb16e770a04
The next patch for iPhone users is iOS 15.3. This new update will bring new features and improve stability on newer devices, including the iPhone 13, iPhone 12, iPhone 11, and more. With developers soon to get their hands on the iOS 15.3 beta, many users are wondering: "When can I download the iOS 15.3 beta and public build?" Here's the need-to-know information. The iOS 15.3 beta release date is expected to land before or on December 31, 2021. With the beta builds of upcoming iOS updates usually going live shortly after the public launch of current builds, the iOS 15.3 beta is expected to be rolled out at any time. As developers (and those who have developer access) download and test out the iOS 15.3 beta, it's highly likely that the update's new features will be revealed on forums and across social media. For now, there is little information known about the iOS 15.3 patch notes. The iOS 15.3 public build release date hasn't yet been confirmed. While it's often possible to give an estimate of a release date, the inconsistency of iOS public launches makes it incredibly difficult to do so. Obviously, the public build will launch after developers have had a chance to try out the beta build, so users aren't likely to have access to iOS 15.3 until 2022. For now, users can download the latest public build of iOS by checking for updates on their iPhones. In other news, Fortnite's set of holiday skins has leaked ahead of the big Winterfest event. Take a look at the full list of outfits, including the frozen banana. GTA Online is getting a new story expansion featuring single-player protagonist Franklin and (real-life rapper) Dr. Dre. Wondering if Halo Infinite is any good? Read the GameRevolution review to learn whether or not the latest big gaming release is worth buying.

Apple iOS 15: News, features, and everything you need to know
digitaltrends.com
cb67d102b67620c8ec66c12fc5086d5c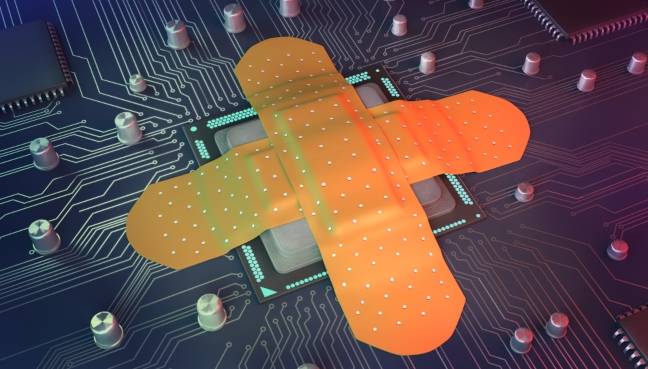 Apple has updated its operating systems for the Mac, iPhone, iPad, Watch and TV boxen, correcting dozens of security issues along the way. Full details of Apple's bugs aren't available at the time of writing, but plenty of them sound more than worthy of rapid remediation. CVE-2021-30986, for example, means a device running macOS Monterey "may be passively tracked by its Bluetooth MAC address". That is not good. CVE-2021-30957 and 30958 describe flaws that mean processing a maliciously crafted audio or image file can lead to arbitrary code execution. The two flaws are present in macOS, iOS, iPadOS, and even WatchOS. CVE-2021-30960, present on all Apple platforms, means "Parsing a maliciously crafted audio file may lead to disclosure of user information." Yes: your smartwatch can leak user information if it plays a poisoned song. Your music choices may say a lot about you, but they shouldn't say that much. On macOS alone, 14 fixes address the potential for malicious applications to do nasty things. A whopping 21 flaws in iOS and iPadOS allow arbitrary code execution. We could go on, but you get the idea: installing these updates is a very sensible idea. There's an upside to the latest Apple OS releases, too. iOS 15.2 adds information on apps' use of permission-restricted resources including your microphone and camera. The keypress to make an SOS call has been simplified (but also overlaps with the screenshot keypress). Apple's "Digital Legacy" feature also debuts in this release and lets iThing owners designate someone who can access their data after they die. Digital Legacy also applies to macOS, which in Monterey 12.1 gains better media sharing features. Details of Apple's updates can be found here. Apple devices usually nag their owners to install updates and offer passable instructions on how to get it done. ®

Apple iOS 15: News, features, and everything you need to know
digitaltrends.com
cb67d102b67620c8ec66c12fc5086d5c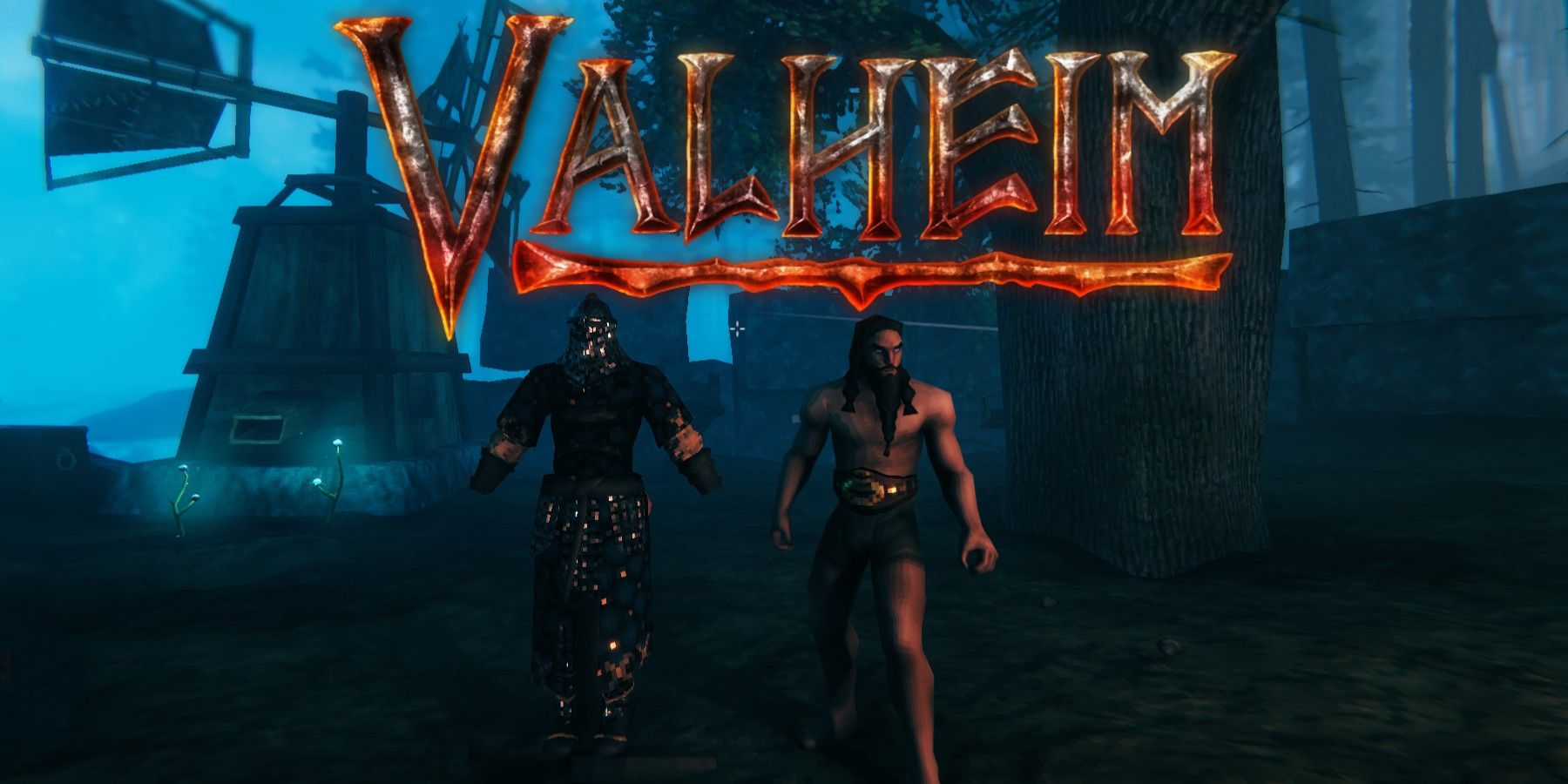 Valheim players, though dropped into a world full of intimidating creatures, have a variety of great locations to build and create. After making sure their base is safe, the game offers a decent assortment of decorations that players can use. There are different thrones, chairs, and lighting fixtures that Valheim players can build and place to make their shelter feel more like their home. But some items require materials that are locked behind boss battles. This makes it a bit of a challenge to know when certain items open up to players in the game. For those Valheim players looking to create the latest addition to the game, the Armor Stand, this guide is here to help. RELATED: Valheim: How to Craft Spinning Wheel The Armor Stand is mainly a decorative addition, but it requires a fair bit of playtime to unlock. This item requires players to gather eight pieces of Fine Wood, four Iron Nails, and two Leather Scraps. This straightaway means that interested players have to have defeated at least the first boss of Valheim Eikthyr, as well as The Elder, to unlock the Armor Stand. Once The Elder has been defeated, players gain access to the Swamp Key in Valheim. This item opens the Sunken Crypts in the Swamp Biome, and players will have to travel into these and mine the Muddy Scrap Piles in order to gather the Scrap Iron they need for the Iron Nails in the recipe. Scrap Iron can then be smelted at a Smelter to produce Iron, which can be used to create Iron Nails at a Forge. Fine Wood can be gathered by hitting Birch and Oak trees with at least a Bronze Axe. Taking down just a pair of either type of tree should give players enough Fine Wood for this recipe. Leather Scraps in Valheim are relatively easy to come by, and players just need to hunt down Boar in the Meadows Biome to gather it. With all those materials, players can craft the Armor Stand with their Hammer. As the name implies, the Armor Stand is primarily used to store a player's armor when they are not wearing it. This is done by selecting the armor pieces on the numbered hotkeys that players wish to hang up while close to the Armor Stand. It can hold an entire armor set but just a single tool or non-armor item. Its main function is an easy display and storage location for armor sets such as Valheim 's recently added Root Armor Set and the Wolf Armor Set. These are specialist armor sets that are more useful in specific biomes and are not likely to be a player's main set. Players can now hang up these sets with the Armor Stand when they are not going to the Swamp or Mountain Biomes. Valheim is available now on PC. MORE: Valheim Complete Guide for Tips, Tricks, and General Help

When is the Super People PS5, PS4, Xbox, and Nintendo Switch release date?
gamerevolution.com
4cf82dba8b6bf8aed4dd4828ed6078a1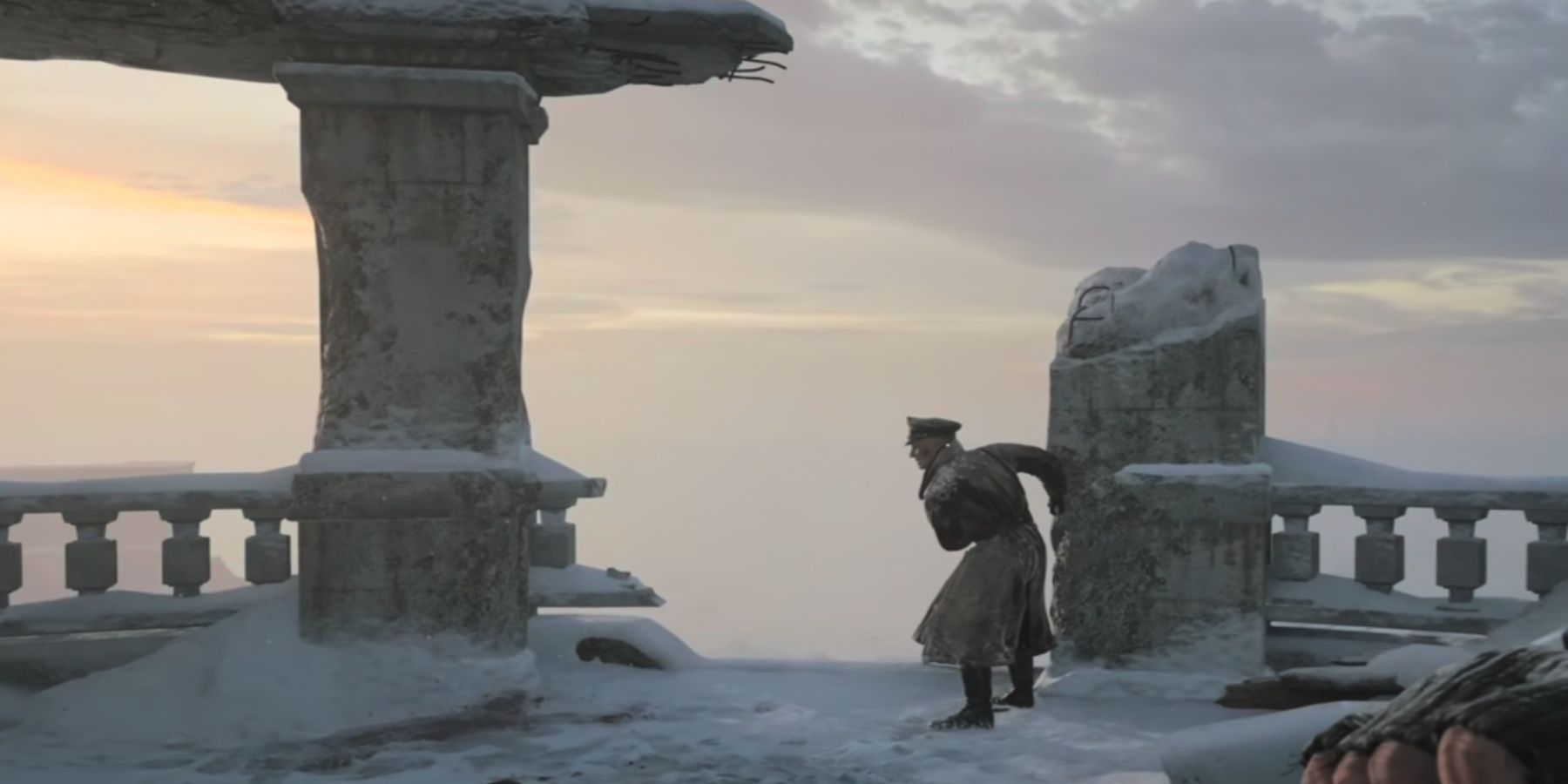 Call of Duty: Vanguard is a title that has given players a new warfare experience. Beyond the multiplayer, though, Call of Duty: Vanguard has produced a campaign that includes many challenging and suspenseful moments. This includes the fight to defeat Steiner, which can be spooky and difficult if players don't know how to exploit his weaknesses. The fight to defeat Steiner has a few different phases and does not allow COD players to use any guns: only a knife. Players have to use the environment and pay attention to Steiner's movements in order to finally defeat him. The fight is based heavily on sneaking, as well as using the objects to attract Steiner. Steiner himself has a gun, and he isn't afraid to shoot. For that reason, players should position themselves in spots where they can easily flee. RELATED: Complete Call of Duty: Vanguard Top Break Breakdown At the start of the fight, Steiner will be easy to locate. Without a gun, unlike Call of Duty multiplayer encounters, players will have to get close to him and perform a takedown. This is where sneaking comes in. After the first takedown, Steiner will become harder to find. In total, players will need to stab him three times before he is finally defeated. Once Steiner is wounded and disappears, players should lure him back into combat. To do this, the music needs to be turned off. In the room where the fight is occurring, there is music playing on a gramophone. Once the gramophone is located and stopped, Steiner will rush over, and players will have another opportunity to attack him. After the second takedown, he may pursue players. It is important to sneak away until he can be wounded a third time. After players complete the third takedown, Steiner will flee. He can be found by following his trail of blood up to a broken room where he is near death. Then, finally, players are able to kill him once and for all. This conclusively ends the Call of Duty: Vanguard campaign. Steiner has a few final words, saying that his death will end nothing, but that doesn't save him. The whole encounter should take about five minutes. Call of Duty: Vanguard is available now on PC, PS4, PS5, Xbox One, and Xbox Series X/S. MORE: Call of Duty: Vanguard Players Want the MVP Screen Removed

CoD Warzone Caldera Secret Loot Cave Location
segmentnext.com
b91566d38275ac69c3db0a8d7ba7ef15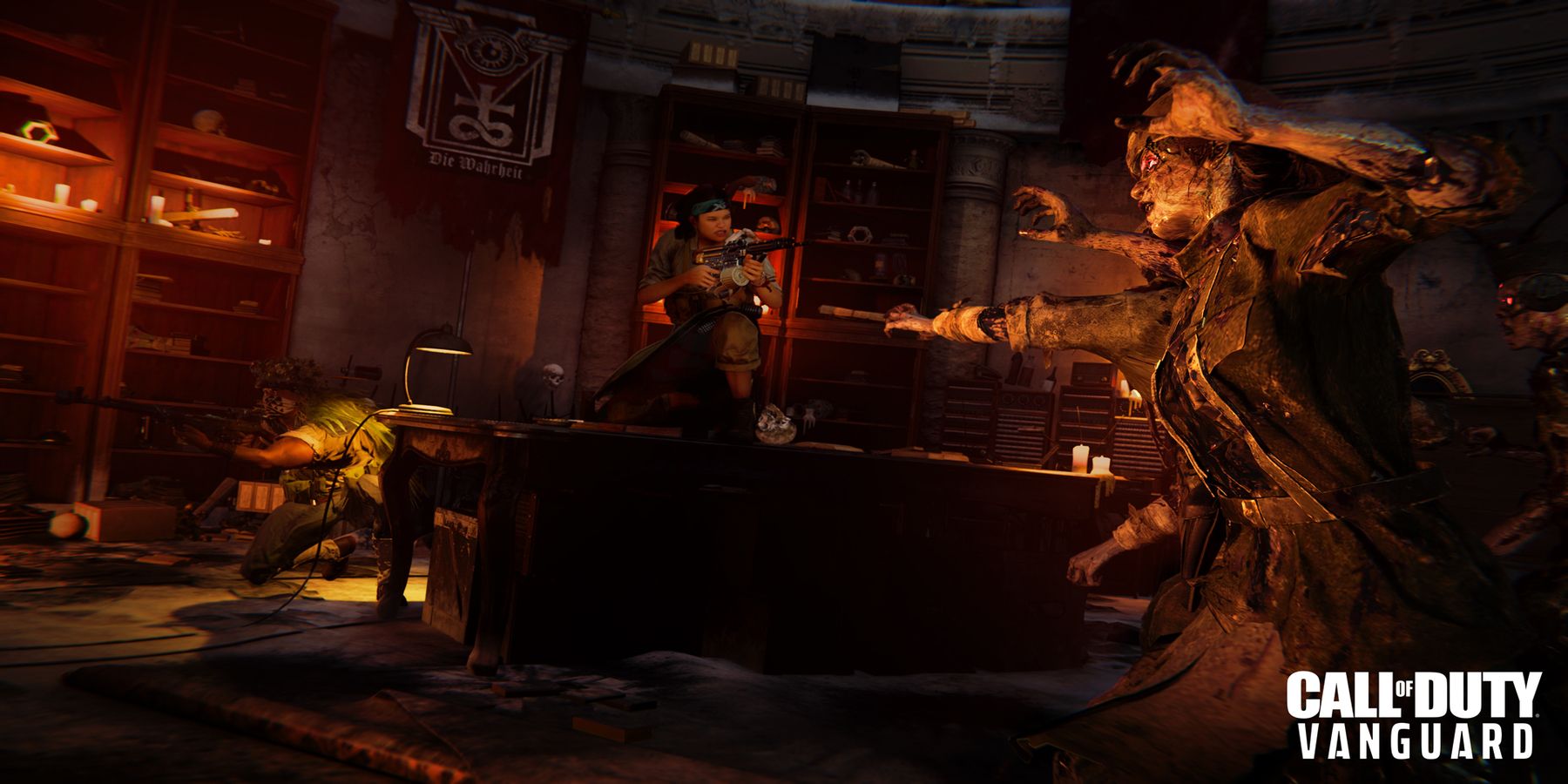 gamerant.com
gamerant.com
2f2090017d9e2cd97ee342cc894d12bc
"I don't think the game is going to be able to make the transition from 2D". As part of its fascinating Power On documentary series released to celebrate the 20th anniversary of Xbox, Microsoft has discussed the time it rejected Rockstar's pitch to put Grand Theft Auto 3 on the original Xbox back in 2001 - a decision that would ultimately lead to the multi-million-selling phenomenon being snapped up by Sony as a timed exclusive. The story, which follows similarly candid recollections from Microsoft in Power On - including the admission its closure of Fable developer Lionhead Studios was one of the company's "biggest missteps" - comes in the third episode. Here, various members of the original Xbox team discuss Microsoft's preparations for the console's launch, which saw group going on a "barnstorming tour" across America, Europe, and Japan to build excitement and convince developers its machine could be a success. During that tour, as recounted by Kevin Bachus, head of Xbox 3rd party relations at the time, Microsoft was approached by a "small game publisher" that was planning to revisit one of its 2D PC games. Drew Angeloff, of the Xbox Advanced Technology Group from 1999-2004, picks up the story, recalling how a group of "newly important executives in Xbox who would review all the pitches from publishers and developers" said "'I don't think the game is going to be able to make the transition from 2D'". Power On: The Story of Xbox - Official Trailer. "They felt that is was complicated", Bachus continued, "they didn't really understand the interface, they thought that it was based on a game that hadn't been all that successful. To my surprise it was rejected". That game was, of course, Grand Theft Auto 3, which became a timed exclusive on Sony's PlaYStation 2 after Microsoft's rejection. "It ended up selling 14.5 million units", Bachus laments, "it was the top-selling game of 2001, and it would have been the top-selling game of 2002 if it wasn't beaten by its own sequel." We've heard versions of this story before, of course - author Dean Takahashi first related the tale in his 2006 book The Xbox 360 Uncloaked, pointing the finger of blame at a group of executives, rather pompously known as The Star Chamber, under J Allard's command - but it's always refreshing to hear a major corporate entity like Microsoft readily admitting to, and reflecting on, its past mistakes in such an candid, public fashion. And there's plenty more where that came from; Microsoft's Power On: The Story of Xbox documentary series is a whopper, consisting of six 40-minute episodes that span everything from the gestation of the original Xbox to the present day. It's well worth a watch, and, when you've done that, there's always the official Xbox 20th Anniversary virtual museum to explore too - an experience equally comfortable immortalising Microsoft's missteps alongside its successes, such as the infamous red ring of death and that time Microsoft tried to buy Nintendo.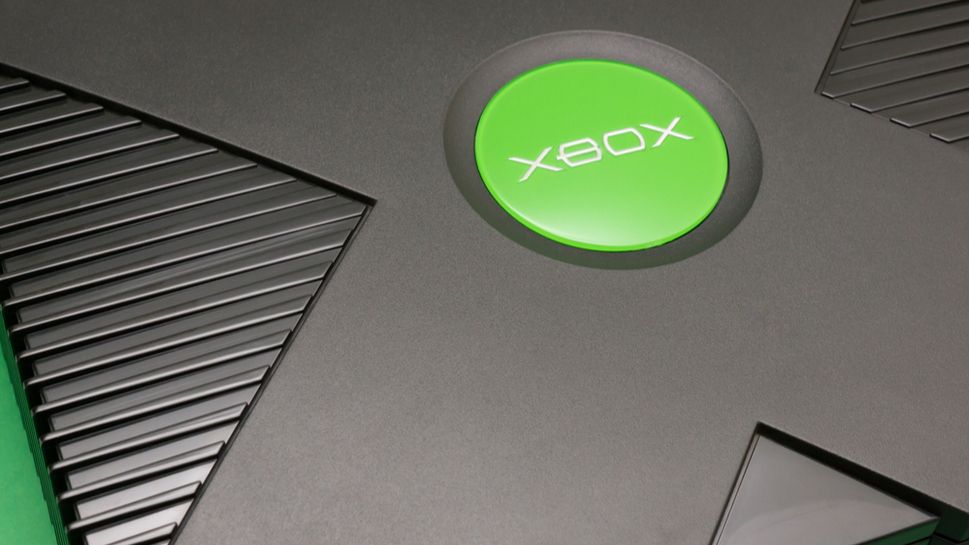 GTA 3 could have been an Xbox exclusive – but Microsoft made the mistake of the century
techradar.com
88020f1c786776e5adfd29f50adcd436
The ongoing component shortages will seemingly affect upcoming graphics cards from Nvidia, with two planned models in its RTX series subjected to possible delays. According to leaker Igor Wallossek (spotted by VideoCardz), the expected announcement of the GeForce RTX 3070 Ti 16GB variant on December 17 has been postponed. The GPU was said to be due for a launch on January 11, but Wallossek's sources indicate that has also been pushed back until sometime after February 1. Another card that was expected to be revealed on December 17 was the RTX 3080 12GB model. However, Nvidia has yet to issue an update to board partners in regard to the card, so an unveiling could be off the table for it as well. The sole reason behind the rumored delays of both the RTX 3070 Ti 16GB and RTX 3080 12GB cards has been attributed to the lack of availability of key components. It's no secret that manufacturers across the entire technology industry have been affected by chip shortages, in addition to supply chain bottlenecks. As noted by Wallossek, in the case of the latter card, releasing an upgraded version of the standard RTX 3080 may not make sense due to the current conditions of the market and the popularity of the original card itself. Why divert resources that could otherwise be used to build more RTX 3080 10GB cards, especially considering the scarcity of components that are required to create such GPUs? While the alleged delays of the aforementioned cards have been attributed to component shortages, one product that will not be affected by the current state of affairs is the RTX 3090 Ti. According to Wallossek's sources, Nvidia's forthcoming flagship GPU is still set for a release on January 27, which would point toward an official unveiling at CES 2022 on January 4. Still, due to the specs of the GeForce RTX 3090 Ti, including its 24GB of GDDR6X memory and the 450-watt TDP, you're looking at a cost exceeding the original version's $1,499 price point. Granted, such graphics cards are always pricey given they're predominantly aimed at the enthusiast segment of the market. However, if scalpers, bots, and crypto miners get their hands on the card first, buying one at the MSRP will be almost impossible. Realistically, prices are likely to reach closer to the $3,000 mark. To showcase just how dire the GPU shortage is at the moment, a quick glance on eBay for the regular GeForce RTX 3090 shows some sellers listing prices upwards of $3,000, with some units even listed at $3,500 and above. One GPU that was not mentioned in the report is a new variant of the RTX 3050, which offers 8GB of GDDR6 memory and is built on the 8nm process. The exclusion by Wallossek could be an oversight, but only time will tell. It will obviously be a more affordable option for consumers compared to the RTX 3090 Ti, but we'll have to wait to see if the RTX 3050 8GB hits its purported January 27 release. In any case, should these delays become a reality, it's another setback for those who have been looking for new video cards in order to build their PCs. As for when the GPU shortage will show signs of improvement, Nvidia recently said supplies for its cards are expected to receive a boost during the second half of 2022 thanks to manufacturing agreements.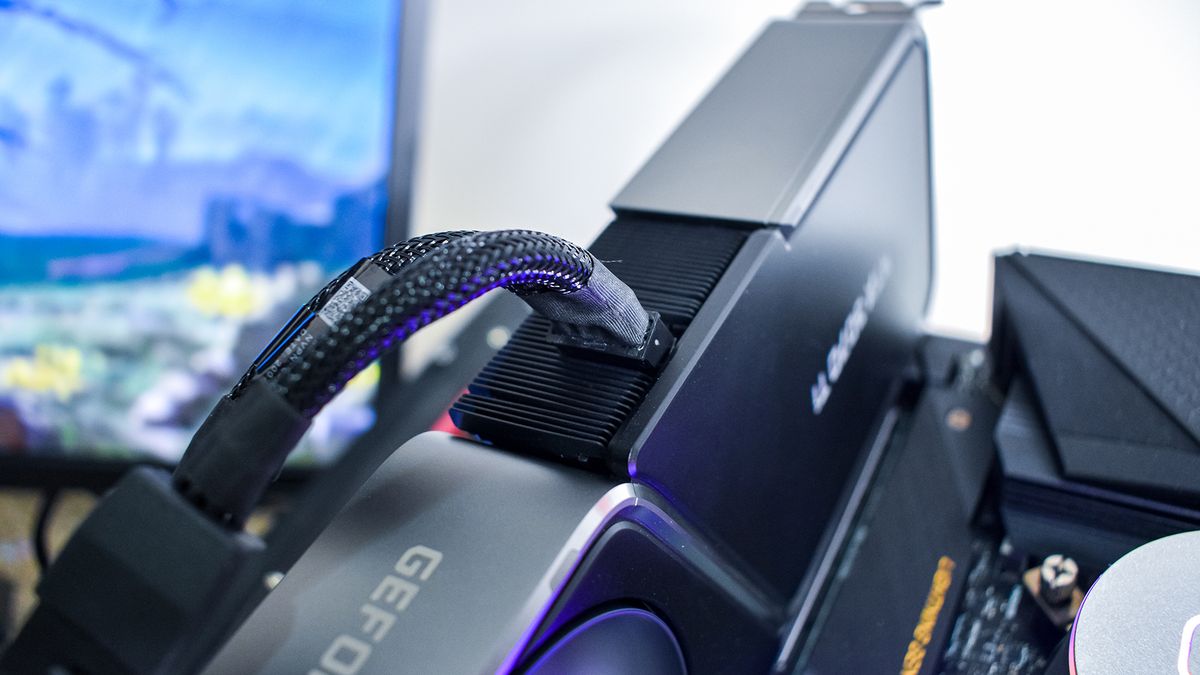 Nvidia's new GPUs could be delayed, except for the RTX 3090 Ti
techradar.com
8f85ed2b8ad16b3f69d9705cf880c1a6
The number of attacks aiming to take advantage of the recently disclosed security flaw in the Log4j2 Java logging library continues to grow. The vulnerability ( CVE-2021-44228) was publicly disclosed on December 9 and enables remote code execution and access to servers. What makes it such a major issue is Log4j is widely used in commonly deployed enterprise systems. In some cases, organisations may not even be aware that the Java logging library forms part of the applications they're using, meaning they could be vulnerable without knowing it. Online attackers have been quick to take advantage of the vulnerability – also known as Log4Shell – as soon as they can. There was evidence of attackers scanning for vulnerable systems and dropping malware just hours after Log4J was publicly disclosed At that point it was reported that were over 100 attempts to exploit the vulnerability every minute. "Since we started to implement our protection we prevented over 1,272,000 attempts to allocate the vulnerability, over 46% of those attempts were made by known malicious groups", said cybersecurity company Check Point. SEE: A winning strategy for cybersecurity (ZDNet special report) And according Check Point, attackers have now attempted to exploit the flaw on over 40 percent of global networks. The number of successful exploits is likely to be much lower, but the figure shows that there are those out there who are looking to try their luck against a new – and potentially difficult to patch – vulnerability. "Unlike other major cyber-attacks that involve one or a limited number of software, Log4j is basically embedded in every Java based product or web service. It is very difficult to manually remediate it", Check Point said in a blog post. Some of the attacks launched by exploiting the Log4j vulnerability include delivering cryptomining malware, as long with delivering Cobalt Strike, a legitimate penetration testing tool which cyber criminals have been known to use to steal usernames and passwords to gain further access to networks. National cybersecurity bodies around the world have been quick to issue warnings as to how dangerous Log4j could be. Jen Easterly, director of CISA described the Log4J vulnerability as "one of the most serious that I've seen in my entire career, if not the most serious". Meanwhile, the UK's National Cyber Security Centre (NCSC) has urged organisations to install the latest updates wherever Log4j is known to be used. "The key step for organisations is to patch enterprise software quickly, and for developers using Log4j to update and distribute their software as soon as possible", said an NCSC spokesperson in an email to ZDNet. "For the public it's important to keep updating devices as developers' understanding of the vulnerability grows", they added. MORE ON CYBERSECURITY

Log4j flaw could be a problem for industrial networks 'for years to come'
zdnet.com
c643f913159a9cfea636d57ec1f09159
Almost half of networks probed for Log4Shell weaknesses
computerweekly.com
0ae0c85e75a1b524deaaf8a48220072b
We're known for a while that Apple was working on a foldable iPhone, and this obviously makes perfect sense given this is a trend that the entire mobile industry has embraced anyway. Rivals like Samsung are already investing big in foldable devices, and now everybody believes a foldable iPhone is just a matter of time. On the other hand, it's pretty clear Apple isn't necessarily in a rush to make it happen, and while some people expected the device to go live in 2022, it looks more and more unlikely to see such a highly anticipated model finally hitting the shelves. Display analyst Ross Young also believes the foldable iPhone wouldn't go live this year, and in a recent post, he explains there's a bigger chance for the whole thing to take place in 2023 at the earliest. 2024, on the other hand, seems more likely to witness the debut of this iPhone model, he says. Apple's 2022 iPhone family will include four different models, though this time, the company is making some pretty big changes. The iPhone mini form factor is going away, with Apple to introduce a new 6.7-inch model that will also carry the Max moniker. In other words, the iPhone 14 lineup will include the 6.1-inch iPhone 14, the 6.7-inch iPhone 14 Max, the 6.1-inch iPhone 14 Pro, and the 6.7-inch iPhone 14 Pro Max. All models will come with Face ID, though there are rumors that Apple could also introduce Touch ID on some specific models this year. The Pro models may also drop the notch for a punch-hole approach similar to the one already available on the high-end Samsung devices, with Face ID components to therefore be embedded right into the glass. The standard iPhones will still boast a notch.

Apple's rumored foldable iPhone is still several years away from release
digitaltrends.com
03d74fcd7fd9189de467b5c26b51fc48
It's hard to keep track of all the gaming news that happens in a single year. The video game industry is a constantly expanding universe and even its most ardent fans couldn't possibly keep up with it all. It would require being hooked up to an RSS feed (or Twitter, modernly) like you would an IV. Sometimes, that news can be so exciting that it makes you feel like you're living through a historic moment. The year 2021 brought a wealth of innovation in tech, game design, and accessibility. From Valve announcing the potentially game-changing Steam Deck to Forza Horizon 5 adding sign language interpreters, there's a real sense that every corner of the industry is evolving. But there's a flip side to that — and a dark one at that. A bombshell report about Activision Blizzard's toxic company culture quickly became the defining story of the year, reminding us of the real human cost of those innovations. As much as the video game industry has changed, other parts are depressingly stagnant. And Activision's response to its own drama shows that it might be a while until those problems are completely uprooted. Here are all the biggest video game stories from an emotional, roller coaster year full of contradictions. On July 21, a bombshell report outlining a history of toxicity within Activision Blizzard dropped. The company was sued by the state of California and faced accusations surrounding its "frat boy" workplace culture. The reports are hard to stomach, detailing a history of sexual harassment at the company. The story only got worse as the year progressed. In November, another report alleged that Activision CEO Bobby Kotick knew about the company's issues and actively tried to sweep them under the rug. Kotick was allegedly part of the problem as well, with a former assistant claiming that he threatened to kill her over voicemail. Despite external pressure from companies like Sony for Activision to take action against Kotick, the company's board of directors chose to stick with him. Kotick remains the company's CEO at the time of writing. It's a depressingly familiar story. Just last year, Ubisoft's own workplace culture scandals were featured in our "biggest news of 2020" article. The industry at large still struggles to grapple with its dark reality. At the 2021 Game Awards on December 9, host Geoff Keighley began the show with a preamble condemning harassment and toxicity in gaming, though he stopped short of naming names (perhaps because Activision's Rob Kostich is on the event's advisory board). Moments later, Keighley introduced a trailer for latest game from Quantic Dream, a studio that's long been struggling with toxic workplace allegations. These incidents show that there's still a fair amount of cognitive dissonance in the gaming world when it comes to these issues. The desire to celebrate games, but also hold the companies that make them accountable, can often clash, leaving players with an existential crisis. There are no easy answers, and that makes this story all the more frustrating. The COVID-19 pandemic began in 2020, but its effect on gaming wasn't felt until 2021. Many of 2020's biggest releases were already close to completion by the time developers had to pivot to working from home. But what did that mean for games that weren't as far along? At the start of the year, we predicted that 2021 would be plagued by delays, and that's exactly what happened. High-profile titles like Horizon Forbidden West and God of War Ragnarok shifted into 2022, thinning out the holiday season. While indie developers still loaded the year with hits, players weren't enjoying games like Elden Ring as they may have expected heading into the year. As disappointing as they may seem, delays are a necessity. Last year's Cyberpunk 2077 was a cautionary tale for developers after a seemingly rushed launch ended in disaster for CD Projekt Red. Studios seemed keen to avoid those mistakes this year, opting to give their games the time they needed. Hopefully, those decisions reduced employee crunch, which remains a widespread issue in the video game industry. For decades, the gaming console landscape has been defined by three companies: Sony, Microsoft, and Nintendo. While there are plenty of other companies making tech, no one else has made a dedicated gaming device that's really changed that dynamic. That made Valve's Steam Deck announcement a genuine system shock. The surprise device is essentially a Nintendo Switch for PC gamers. It can actually store and play PC games, unlike devices like the cloud-focused Snapdragon G3x. Pre-orders surged despite the hefty price tag. It's easy to see why there was so much excitement around the Steam Deck. The idea of taking your Steam library on the go is a dream come true, and one that one-ups the aging Switch and its old tech. Of course, there was a hitch. While the Steam Deck was scheduled to launch this month, Valve delayed it into 2022 right at the finish line. Even the biggest stories of 2021 felt like they were teasers for next year. The console wars seemed like they were dead and buried as Sony and Microsoft's strategies drifted apart, but a new battle has begun. Last year, Microsoft fired a huge shot by acquiring Bethesda, gobbling up games like The Elder Scrolls VI as potential exclusives. It felt like the start of an arms race and Sony was sure to respond. Sure enough, Sony spent 2021 making power plays. The company went on an acquisition spree, locking down developers like Returnal studio Housemarque, as well as Bluepoint Games, which created the Demon's Souls remake. Microsoft still played the ultimate trump card, though. In a genuine shocker, Sony's own MLB The Show 2021 came to Xbox Game Pass at launch. It was a move forced by the MLB itself, which pushed Sony to release the game on other platforms rather than hold on to it as an exclusive. That move showed the power of Game Pass in the current gaming landscape — it's a service that seemingly everyone wants a piece of. With Sony reportedly planning its own Game Pass competitor, we might see that battle get even more tense in 2022. Last year, Apple took a massive shot at Epic Games by removing Fortnite from its app store. It was a move spurred on by Epic trying to get around Apple taking a sizable chunk of its in-app purchases. Epic responded with a lawsuit, setting the stage for a high-profile legal battle that had the potential decide the future of the industry. The trial itself took place in May and descended into immediate chaos as Fortnite fans got a hold of the trial's Zoom link. Players flooded the call with cries to "free Fortnite," while others just plugged their YouTube channel. The case itself was just as weird, with attorneys discussing whether or not Mr. Peely, the game's banana hero, was technically nude. The case concluded on September 10 with neither side really coming out on top, but both claiming victory. While Judge Yvonne Gonzalez Rogers largely sided with Apple on nine out of 10 counts, Epic did get one key win. Rogers ruled that Apple could no longer block developers from linking to external storefronts to make purchases. Apple can still take a 30% cut of app sales, but developers now have a workaround when it comes to in-app purchases, which is big news for Fortnite (though the game remains banned on iOS).

Wildermyth is the video game miracle of 2021
polygon.com
3726eabd2fb731942b01ca20eebd8fc2
Our first glimpse at this year's Fortnite Christmas skins is here, thanks to reliable dataminers. At least ten new skins will land in Epic Games' ever-popular battle royale this holiday season. That's on top of new pickaxes, emotes, and gliders to add to the festive theme. Join us as we look at the best upcoming Fortnite Christmas skins, to kit your character out this winter. The new Fortnite Christmas skins in Chapter 3 are as follows: While none of these skins are live just yet, they should arrive in the upcoming Winterfest update. These skins were revealed by Hypex, a renowned Fortnite leaker, on Twitter. They also shared images of some of these skins, with classic Fortnite characters like Jonesy imbued with a festive twist. One particular highlight is Ice Peely, a frozen version of the renowned banana skin. It's a fun twist on existing characters, making them the perfect fit for this holiday season. Managed to get the upcoming FREE winterfest skins with @ShiinaBR pic.twitter.com/2iuZ0uu6L0 HYPEX (@HYPEX) December 14, 2021 Of course, not all of these characters will be freely available. In fact, since none of them are on the Chapter 3 Season 1 battle pass, the chances are they'll all cost V-Bucks. As such, you'll have to fork out real money to use them, though some free items should drop in Fortnite Winterfest. According to Hypex, an emote called Epic Yarn will be free, where your character plays with a ball of string. You'll likely unlock it by completing a set of objectives, similar to the recent Gears of War spray quest. On top of that, more skins are coming to Fortnite that aren't Christmas-related. On December 24, renowned bounty hunter Boba Fett lands in the item shop, just in time for his upcoming Disney Plus TV show. For more on Fortnite, we've got details on how to open the brand-new vaults while playing solo, as well as breaking down Spider-Man's excellent web-swinging skills.

Fortnite's Getting New Marshmello and Regenade Raider Styles
futuregamereleases.com
9c7cda5edffba6bebf611b897f03b2b8
A hot potato: Elon Musk: world's richest man, self-proclaimed edgelord, space adventurer, and now Time magazine's Person of the Year for 2021. The Tesla/SpaceX boss has been given the accolade "for creating solutions to an existential crisis, for embodying the possibilities and the perils of the age of tech titans, for driving society's most daring and disruptive transformations," apparently. But not everyone is happy with the choice. Time acknowledges that whatever your opinion of Musk, he certainly makes headlines, be it for his influence on the price of crypto, tweeting views on controversial subjects, or the several companies he oversees. But some people are far from happy to see Musk take the award. His view on taxing the rich certainly hasn't won him many fans. A June report showed how the CEO and other members of the super-rich use legal methods to avoid or pay very little in federal tax. He also replied to Bernie Sanders' tweet about the extremely wealthy paying their fair share with "I keep forgetting that you're still alive." It's *TIME* for Elon Musk to pay his fair share in taxes. https: //t. co/cKTkOKDtpc Rep. Pramila Jayapal (@RepJayapal) December 13, 2021 I keep forgetting that you're still alive — Elon Musk (@elonmusk) November 14, 2021 Senator Elizabeth Warren responded to Time's choice with "Let's change the rigged tax code so The Person of the Year will actually pay taxes and stop freeloading off everyone else." While author Kurt Eichenwald highlighted Musk suggesting Covid-19 isn't as severe as many believe and his railing against the lockdowns. I held back on saying much about Time selecting Elon Musk as person of the years until I read their reasoning. In a year when the developers of the mRNA vaccines have saved millions and helped restore global economies, the selection of Musk this year may be the worst choice ever. — Kurt Eichenwald (@kurteichenwald) December 13, 2021 Musk has often been accused of manipulating the price of various cryptocurrencies with his actions and tweets. Bitcoin's price crashed after he said Tesla would stop accepting it but rallied after Musk confirmed the company would " likely " start allowing customers to pay with it again. Time magazine does state that its person of the year is awarded to those who "influenced the news, for better or for worse." It named singer-songwriter and actress Olivia Rodrigo its Entertainer of the Year, gymnast Simone Biles Athlete of the Year, and vaccine scientists were Heroes of the Year. Musk replied to the magazine's announcement tweet with a "Thank You!"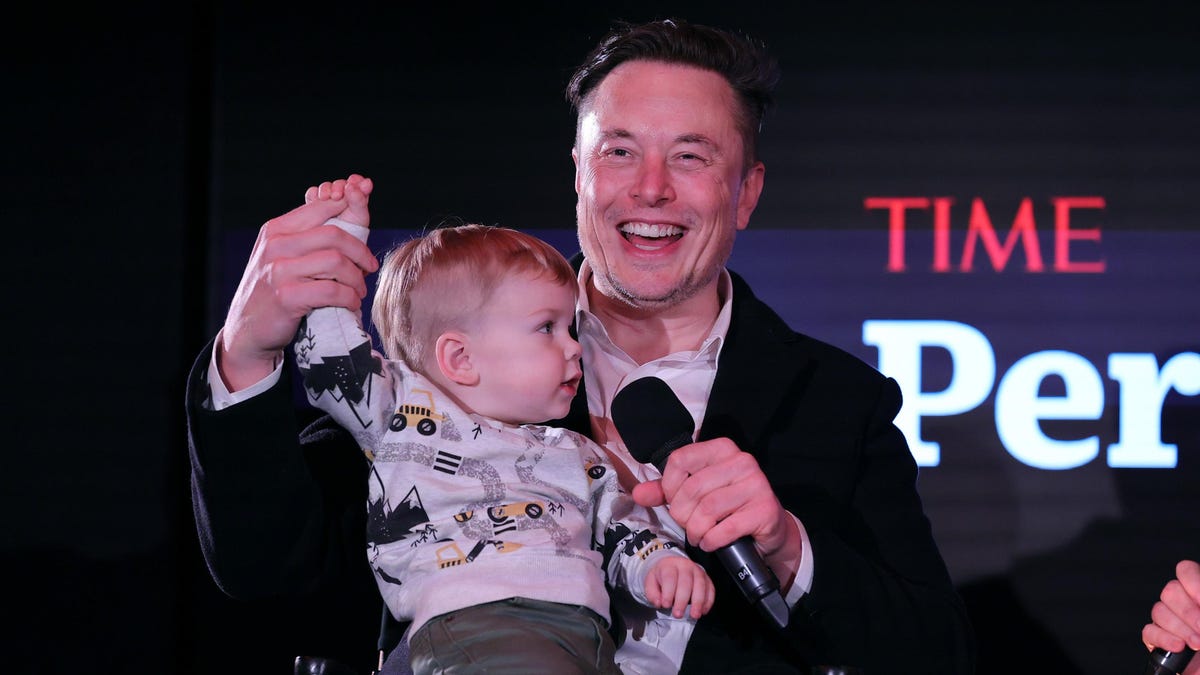 Dogecoin Surges 18% After Elon Musk Says the Crypto Will Be Accepted
gizmodo.com
aa3dff1c703b1abd0b71fa22337e25d4
Meta 's WhatsApp has been focusing on users' privacy lately. The company rolled out new privacy tools earlier this month to further limit the digital trace we leave behind. The latest addition to privacy features is limiting who gets to view your Last Seen on the app. Currently, the app allows users to share their Last Seen status with Everyone, My contacts, or Nobody. The company is also testing a new My Contacts Except… option with beta users of the app on iOS and Android. Additionally, it seems like WhatsApp is now hiding users' Last Seen from unsaved numbers that they haven't chatted with before. As WABetaInfo reports, some users have noticed that they can no longer view the Last Seen status of certain numbers. In a support email, the company states: Some users depend on third-party apps to track the Last Seen statuses of other people on WhatsApp. This privacy-focused change will stop these apps from working — as users have never chatted with them or have their numbers saved. Once you save a number or initiate a chat with an unsaved one, your Last Seen will be revealed to them. The change further limits how other people — particularly strangers — can track you in the online world. The company might also remove the time limit on deleting messages for everyone down the road. Which instant messaging (IM) app do you depend on the most? Let us know in the comments section below.

WhatsApp Now Hides 'Last Seen' Status From Strangers by Default
uk.pcmag.com
77ea136b321a5bec599d0c0d7fa4be8a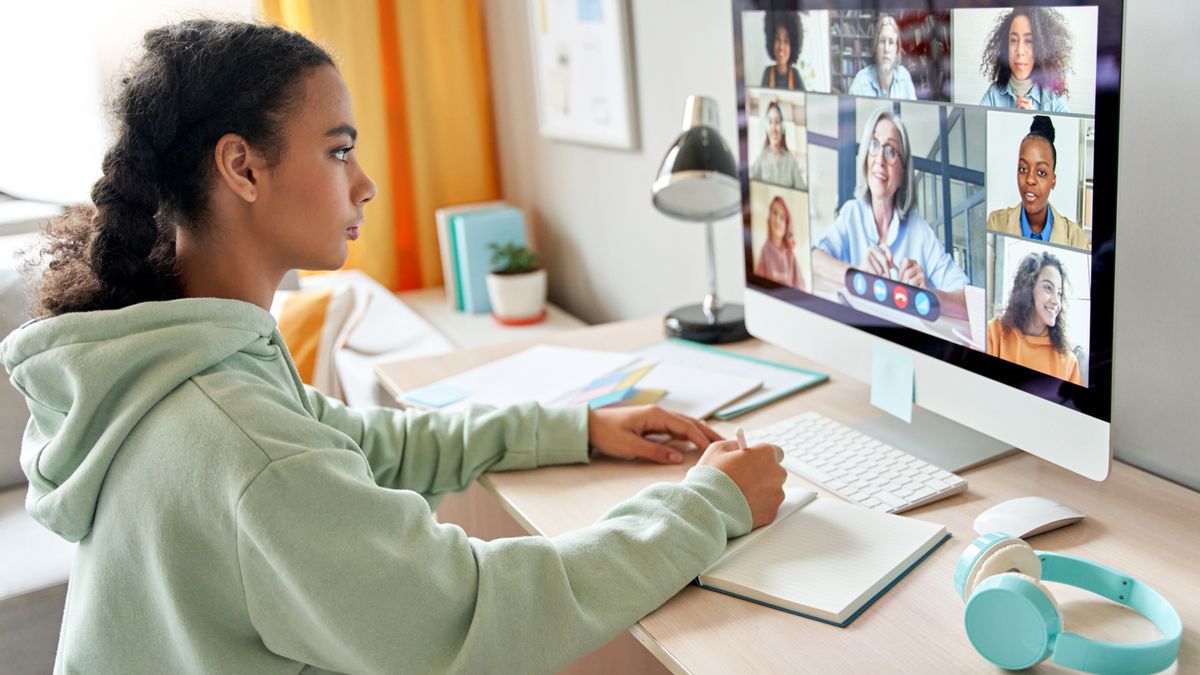 The latest model of iMac Pro, Apple's popular all-in-one (AIO) desktop, is rumored to be launching in the first half of 2022, according to display analyst Ross Young. The predictions suggest the AIO will arrive in Spring in the northern hemisphere (which starts on March 20 and ends on June 21), and will feature a 120Hz variable refresh with ProMotion and oxide backplanes. The previous iMac Pro was released back in 2017 and was discontinued earlier this year, which adds weight to the speculation that the incoming device won't be another edition of the standard iMac AIO. Still, it's likely that some of the updated tech we saw in that colorful release will also make its way into this larger desktop computer. Not only does it sound like the new iMac Pro will be implementing the same Mini-LED screen as seen on the new MacBook Pro models and iPad Pro tablets, it'll also likely be equipped with the newly released M1 Pro and Max chips for an extra boost of power. It was previously reported that the base spec of the all-in-one will supposedly run with 16GB of system RAM and 512GB of storage, and the price will start from $2,000 (around £1,460, AU$2,660), but this is only an estimate at this time and it's likely that the official price could be higher. We do know that Young claims that Apple's Mini-LED panel prices are higher than competing OLED sizes, which could impact the standard retail price if Mini-LED faces production constraints and supply issues. Outside of price, the design is expected to be similar to the existing M1 -powered iMac 24-inch (though likely without the spectrum of colors), and is set to feature a HDMI port, plus an SD card and USB-C connectors, along with dark bezels instead of the white bezels on the iMac 24-inch. Young mentioned in a separate ' Quarterly MiniLED Backlight Technology, Cost and Shipment Report ' that "The adoption of MiniLED technology will gain significant momentum in 2021 as Samsung and Chinese brands launch LCD TVs with MiniLED backlights", and it looks like things will continue along that path into 2022 and beyond. It's doubtful that standard IPS LCD displays will disappear anytime soon, but the recent influx of display technology into devices like AIO's, laptops and TVs means that we could be seeing it replaced with modern technology like OLED and MiniLEDs, as display manufacturing increases to meet demands. In fact, within five years it's not farfetched to think that most new laptop announcements will include updated display technology, provided that costs can be reduced. After all, we're already seeing affordable options hitting the market, such as the Asus Vivobook OLED, and the popular Dell XPS 15 is also available with an optional OLED screen. Still, we anticipate that long before the wider market sees OLED and MiniLED overtake current IPS LCD displays, Apple will introduce new display technology to its entire product family, especially given that even the iPad Pro 2021 tablet has received an upgrade and rumors are floating around that the 2022 Apple MacBook Air will also feature a Mini-LED screen. It's naive to think that Apple is making these upgrades fruitlessly, so we anticipate that it's not a matter of if OLED and Mini-LED will replace current displays across the market, but when. Via MacRumors

New iMac Pro with 120Hz ProMotion display is just around the corner
digitaltrends.com
b5e056d53cc5c431a94a326f04c21038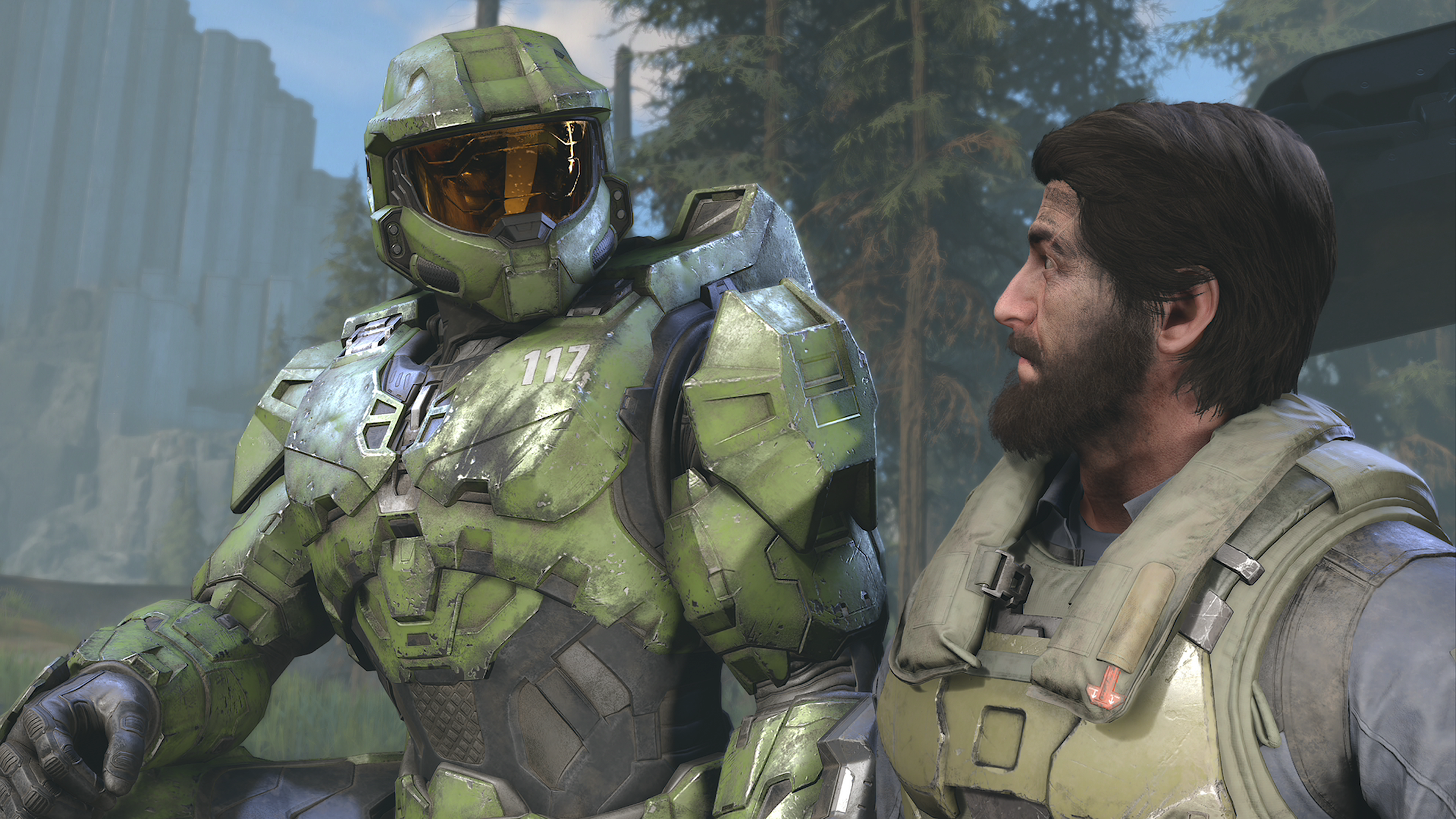 After waiting patiently for Halo Infinite for the last six years, Master Chief is back and better than ever. Yet despite its glowing reviews and the countless players enthralled by Infinite's multiplayer, a new save corrupting glitch has started to ruin the fun. Reported by players on Resetera and the Halo Waypoint forums, the glitch seems to cause players to reload the game in third person, before eventually proceeding to lose their save file entirely. Both Xbox and PC players seem to be affected, it seems that there is a log-in related issue that erases your save file entirely. According to Resetera user 99humanity, after respawning in the third person mode and either clipping through the floor or floating around like the ghost of Christmas past, an Xbox sign-in prompt will appear. It will then prompt players to click "Let's go" in order to log in. There's only one problem – you're already logged in. If you see this box tempting you, be sure to avoid it entirely. As you are already signed in, clicking the prompt to force the login process again appears to glitch your login, corrupting the save file. Interestingly, the same user did some digging and managed to replicate the glitch by doing the following on PC: As well as breaking the Halo Infinite campaign, it appears that this bug can also affect multiplayer too. In matches having clicked the same log in prompt can cause players to spawn through the floor mid-game. Thankfully, the same user has uploaded a handy video that will help players to avoid the potentially game-ruining bug. Microsoft and 343 Industries have yet to acknowledge the issue.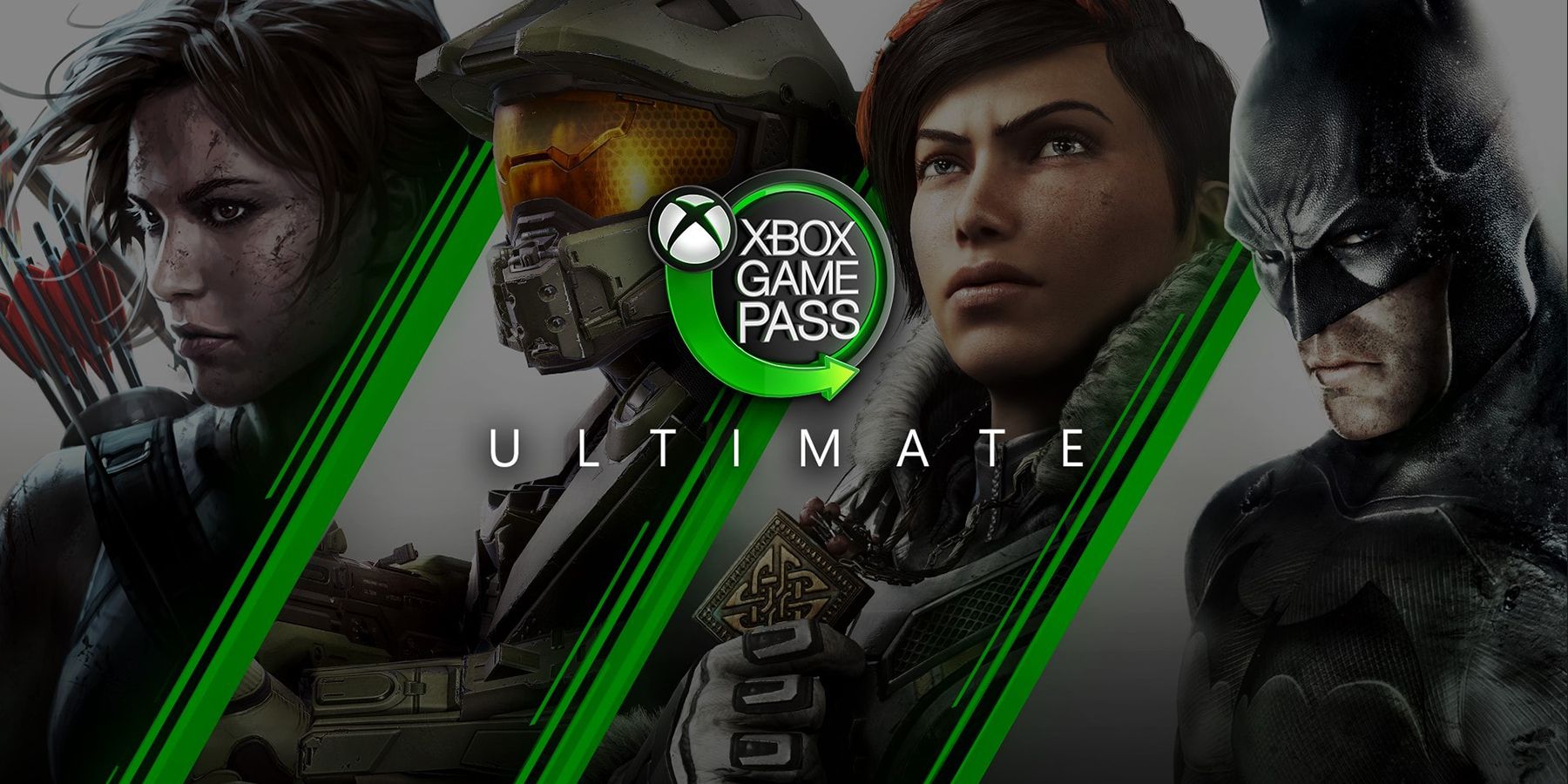 gamerant.com
gamerant.com
b2131204ba2869dddc45aa93982a4d7c
The US Cybersecurity and Infrastructure Security Agency has ordered all civilian federal agencies to patch the Log4j vulnerability and three others by December 24, adding it to the organization's Known Exploited Vulnerabilities Catalog. CISA created a landing page for all Log4j vulnerability content and is providing insight alongside the Joint Cyber Defense Collaborative that includes multiple cybersecurity companies. CISA added the Log4j vulnerability alongside 12 others, with four having remediation due dates of December 24 and the rest having June 10, 2022 as the date. The ones slated for remediation by Christmas include the Zoho Corp. Desktop Central Authentication Bypass vulnerability, Fortinet FortiOS Arbitrary File Download vulnerability and Realtek Jungle SDK Remote Code Execution vulnerability. CISA Director Jen Easterly said in a statement on Saturday that the log4j vulnerability "is being widely exploited by a growing set of threat actors" and "presents an urgent challenge to network defenders given its broad use." CISA created the list last month as a way to provide government organizations with a catalog of vulnerabilities organized by severity. Each is given a remediation due date and other guidelines for management. There is increasing worry that industrial networks -- many of which are considered critical infrastructure by US officials -- are among those which are most vulnerable to the recently disclosed zero-day. Dennis Hackney, head of industrial cybersecurity services development at ABS Group, said the Log4j API primarily affects the debugging and logging capabilities within very common historian and logging applications in the OT environment. What a lot of companies don't realize, Hackney said, is that supervisory control and data acquisition (SCADA) and HMI applications typically include open-source technologies like Java and Apache as found in the Log4j 2.0 vulnerability, to provide the most cost-effective and operational functionality as possible. Hackney added that the potential OEMs that may be issuing security alerts shortly with approved fixes includes Siemens T3000, GE CIMPLICY Historian, GE LogManager, OSISoft Pi Logger, Inductive, Mango Automation, Mango Automation and others. "The Log4j API is used in very common SCADA systems and historians in the industry. Think GE Cimplicity, OSI Pi, Emerson Progea, and SIMATIC WinCC. We actually witnessed one example where the engineer was unable to start the runtime environment for his IO servers. These are the servers that control the object linking and embedding for process control (OPC) communications between the HMIs (SCADA) and the controllers, or other SCADA and between controllers", Hackney said.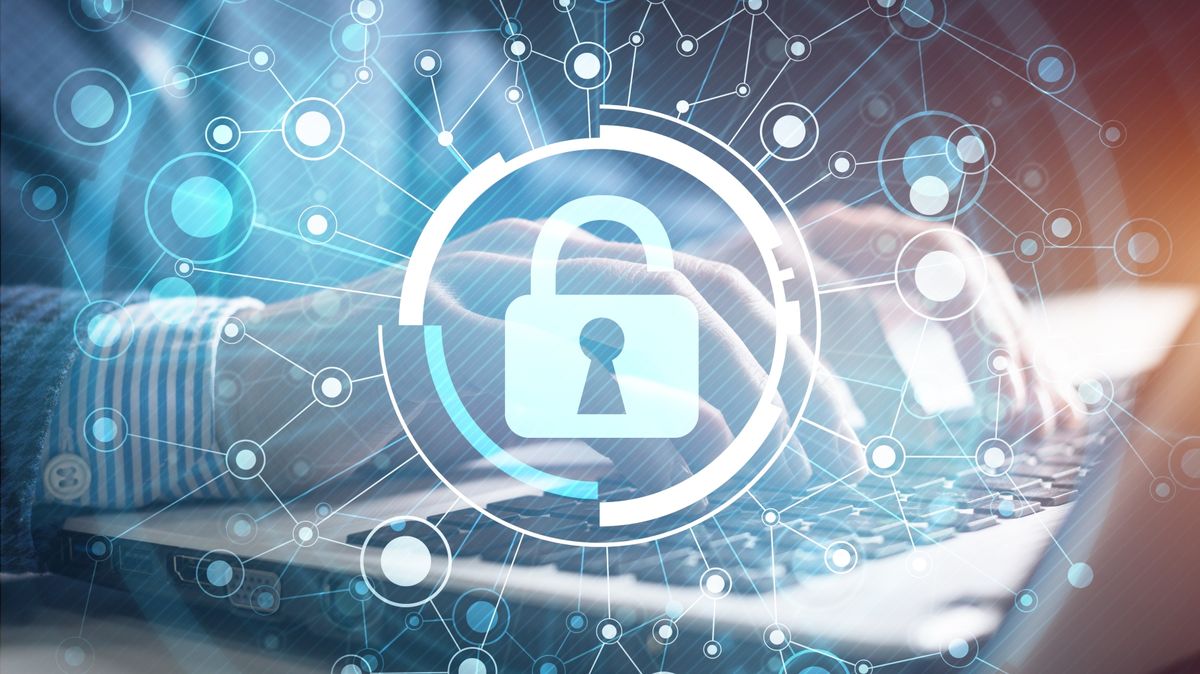 Log4j could be the most serious security threat ever seen, CISA head warns
techradar.com
b49fd9f10c6a6ef48fea979f04d81867
Google Chrome will gradually undergo a fundamental revision, and it will deeply impact all extensions for the web browser. The upcoming revised set of Application Programming Interfaces (APIs), collectively known as Manifest v3, will essentially kill all popular ad-blocking extensions. The Electronic Frontier Foundation or EFF has vowed to fight this change, but it could be a losing battle. The EFF has promised to take on Google, and attempt to convince the tech giant to rethink the Chrome Manifest v3. Essentially, the consortium is trying to repeal the detrimental set of APIs which primarily seek to decimate some specific and popular extensions for the Chrome web browser. EFF technologists Alexei Miagkov and Bennett Cyphers have reportedly called out Google for deliberately hampering ad blocking extensions under the guise of development. "According to Google, Manifest v3 will improve privacy, security, and performance. We fundamentally disagree. The changes in Manifest v3 won't stop malicious extensions, but will hurt innovation, reduce extension capabilities, and harm real-world performance," stated Miagkov. Technical jargon aside, the Manifest v3 is a big departure from the Manifest v2, on which the Google Chrome web browser currently runs. In its current iteration, the Manifest v2 has an API which is a blocking version of "webRequest ". It allows extensions to intercept incoming network data and process/filter it before it gets displayed in the browser. However, Google is replacing the powerful and effective API with "declarativeNetRequest". Needless to mention, this API essentially declaws the ad blockers and renders them nearly useless. Essentially, under the new Manifest v3, ad blockers may have to perform the role of a bystander, instead of a gatekeeper. Google has steadfastly maintained that it must limit the capabilities of Chrome extensions so that "their powers to observe and alter the contents of pages are not so easily abused by bad or hijacked extensions." These proposed changes are highly concerning primarily because browsers like Brave and Microsoft Edge rely on Google's open-source Chromium project as a base. This means ad blockers for these web browsers would also lose their effectiveness. Perhaps Google could drive up the adoption of Mozilla Firefox, but only if the web browser takes a firm stand, which it hasn't, yet.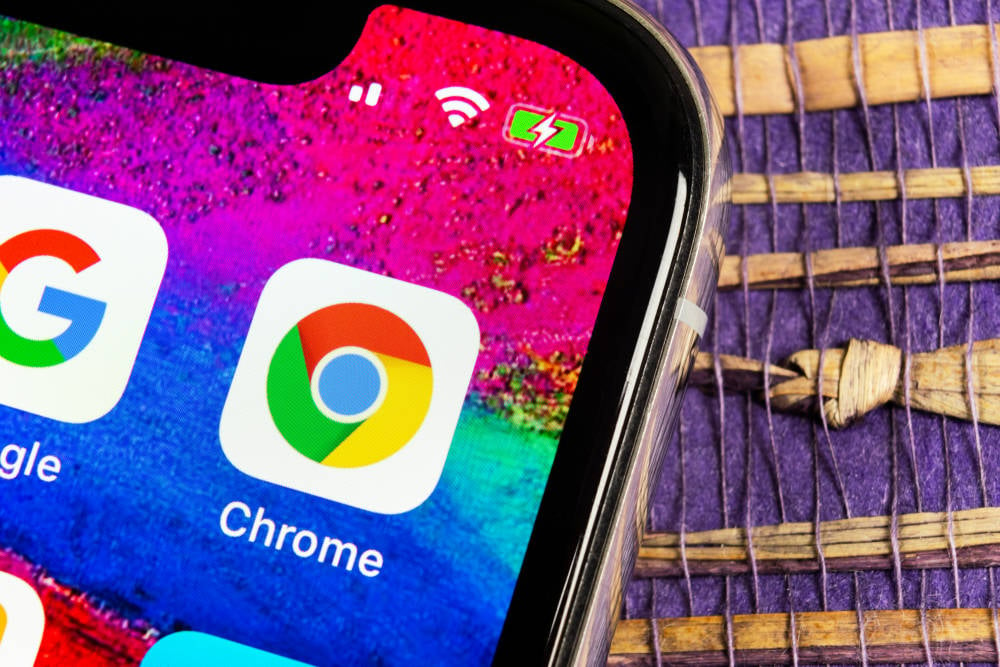 Google Chrome ad-blocker overhaul plan still sucks – EFF
theregister.com
1a4fb3f826347007ac260f62221bfa94
These days it's nearly impossible to escape screens. We stare at laptops for work, TVs during our binge sessions, and smartphone displays every moment in between. This is bad for our health for a number of reasons— blue light keeps us up at night, and displays can cause eye strain, among other things—but going off the grid is unrealistic. For now, enabling dark mode can make screen time easier on the eyes. On Windows 10, you can change between dark and light themes, choose accent colors, and decide where those changes will appear. Here's how to customize Windows 10 color themes and flip on dark mode. (If you're upgrading to Windows 11, dark mode has become even better). Choose a Color Theme To enable dark mode, navigate to Settings > Personalization > Colors, then open the drop-down menu for "Choose your color" and pick Dark. Dark (and Light) mode change the look of the Windows Start menu and built-in apps. You can also decide to choose Custom if you want to mix and match color themes. For example, you can choose to put the Start Menu and taskbar in dark mode, but keep default apps under the default light theme. Toggling Transparency effects controls the transparency of certain windows and the taskbar, but by turning it off you may be able to darken up certain areas. Play around with the different color options to see which scheme you prefer. The preview image shows how your changes will appear, and changes are made live so you can sample each combination. PCMag-Recommended Windows Accessories Select Accent Colors Once you've set your preferred color theme, you can also choose an accent color that will appear on icons, tiles, and other screen elements. You can also tell Windows to choose an accent color based on your current background image by checking the Automatically pick an accent color from my background option. If there isn't a color to your liking, click Custom color to open a color menu where you can create your own color. Below the color options, you can decide where you'd like the accent color to appear; have the color show in the Start menu, taskbar, and action center and/or tile bars and window borders. Which Apps Are Affected? Changing the color theme in Windows 10 affects menu colors and built-in apps, such as File Explorer and the Settings menu. Other apps affected include Alarms & Clock, Calculator, Calendar, Mail, Microsoft Store, Sticky Notes, 3D Viewer, Video Editor, Windows Security, Xbox Game Bar, Your Phone, and more. Some third-party apps also now support Windows 10 dark mode, so color changes will apply there, too. And you don't have to stop here. You can enable dark mode on your web browser and your favorite mobile apps.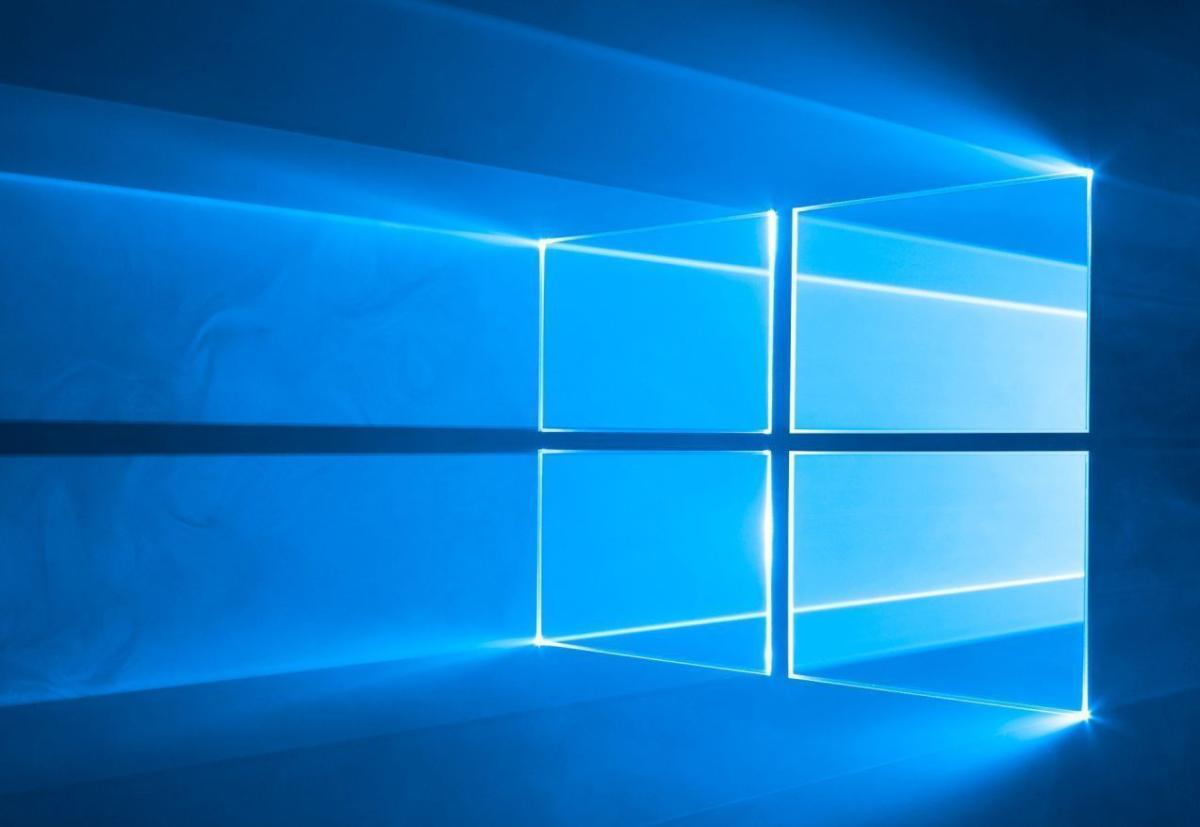 Windows 10: A guide to the updates
computerworld.com
6cb049fc6717759e4e9af74ad6e7e223
A week ago reliable leaker Evan Blass published official renders of Samsung Galaxy Tab S8 Ultra, Samsung Galaxy Tab S8 Plus and Samsung Galaxy Tab S8. Now an online retailer, Box, has confirmed the existence of the device by listing a range of official cases for the tablet. They have listed Samsung Galaxy Tab A8 Cases in book covers, standing covers and clear edge covers in the colours Gray, Silver, Pink, Black, Navy and Lavender. The S8 Ultra covers include three popular covers including standing, book and keyboard variants. The Tab S8 and S8+ are only available with one case option a piece, suggesting that Samsung predicts the Tab S8 Ultra will be the more popular out of the three. Box also confirmed S-Pen compatibility for all three Tab S8 models, with the only replacement S-Pen solely coming in black. Unfortunately, no images are available, but the pictures leaked by evLeaks show the Samsung Galaxy Tab S8 Ultra will have a huge display 14-inch with an ultra-narrow bezels and a notch at the top center. The cheaper Tab S8 Plus and Tab S8 will feature narrow bezels and smaller displays. The Samsung Galaxy Tab S8 will have an 11-inch TFT 120Hz display, 8,000mAh battery and 45W charging and will be powered by the "fastest next-gen" processor backed by 8GB RAM and 128/256GB storage. It will feature a dual-lens camera module and be 0.63 cm thin. Samsung Galaxy Tab S8 Plus will feature a 12.4-inch OLED 120Hz display with a 10,090mAh battery and 45W charging. It will also have the "fastest next-gen" processor, 8GB RAM and 128/256GB storage, weigh 575g, measure 0.57cm thick and feature an in-display fingerprint sensor. The Samsung Galaxy Tab S8 Ultra and will feature a massive 14.6-inch OLED 120Hz display, 8/12GB RAM and 128/512GB storage, 12,000mAh battery with 45W charging, weigh 650g and be only 0.55cm thin. All models will be bundled with Samsung's S-Pen, feature quad speakers, an 8-megapixel front and a 13/5MP dual rear camera with flash, while the Samsung Galaxy Tab S8 Ultra will have a dual 8MP and 5MP ultra-wide front-facing camera. Samsung will also offer a new premium keyboard with support for different modes (laptop, tablet drawing, and viewing). Samsung will offer the Samsung Galaxy Tab S8 range in Wi-Fi, LTE and 5G versions models with prices ranging from $740, $1,120 to $1,320 for the top of the range.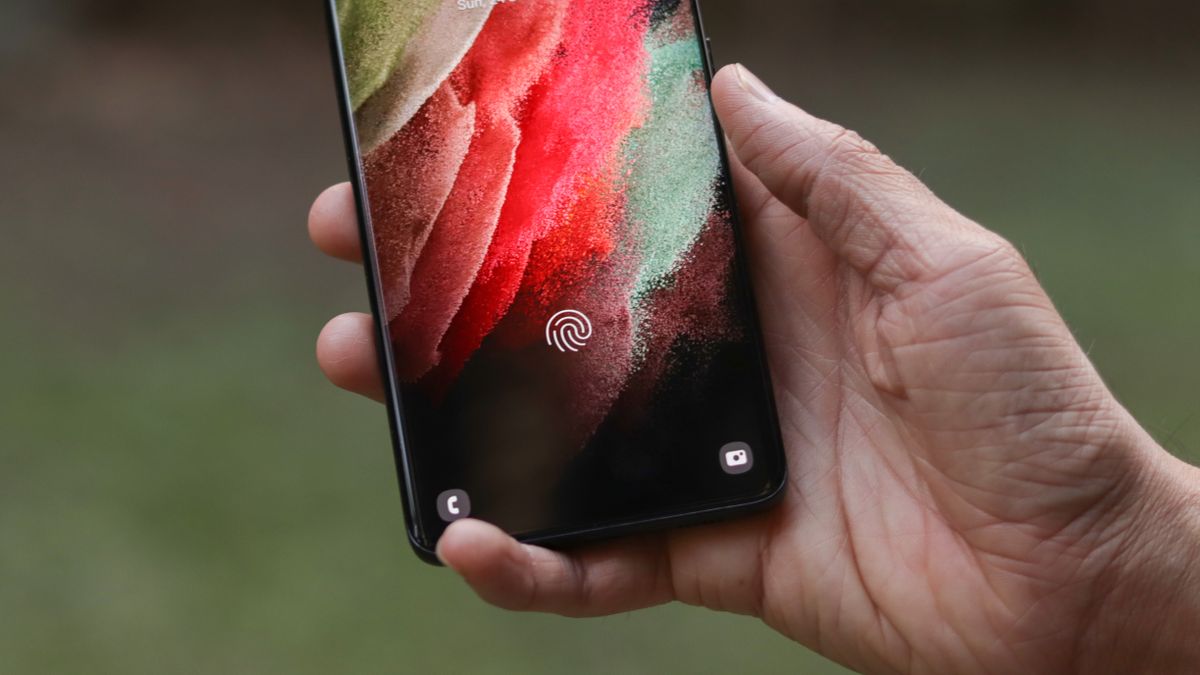 Samsung Galaxy S22 range leaked on video, and they could have downgraded screens
techradar.com
c7d6763ae3b03e6eaa40a8af0d43c8cb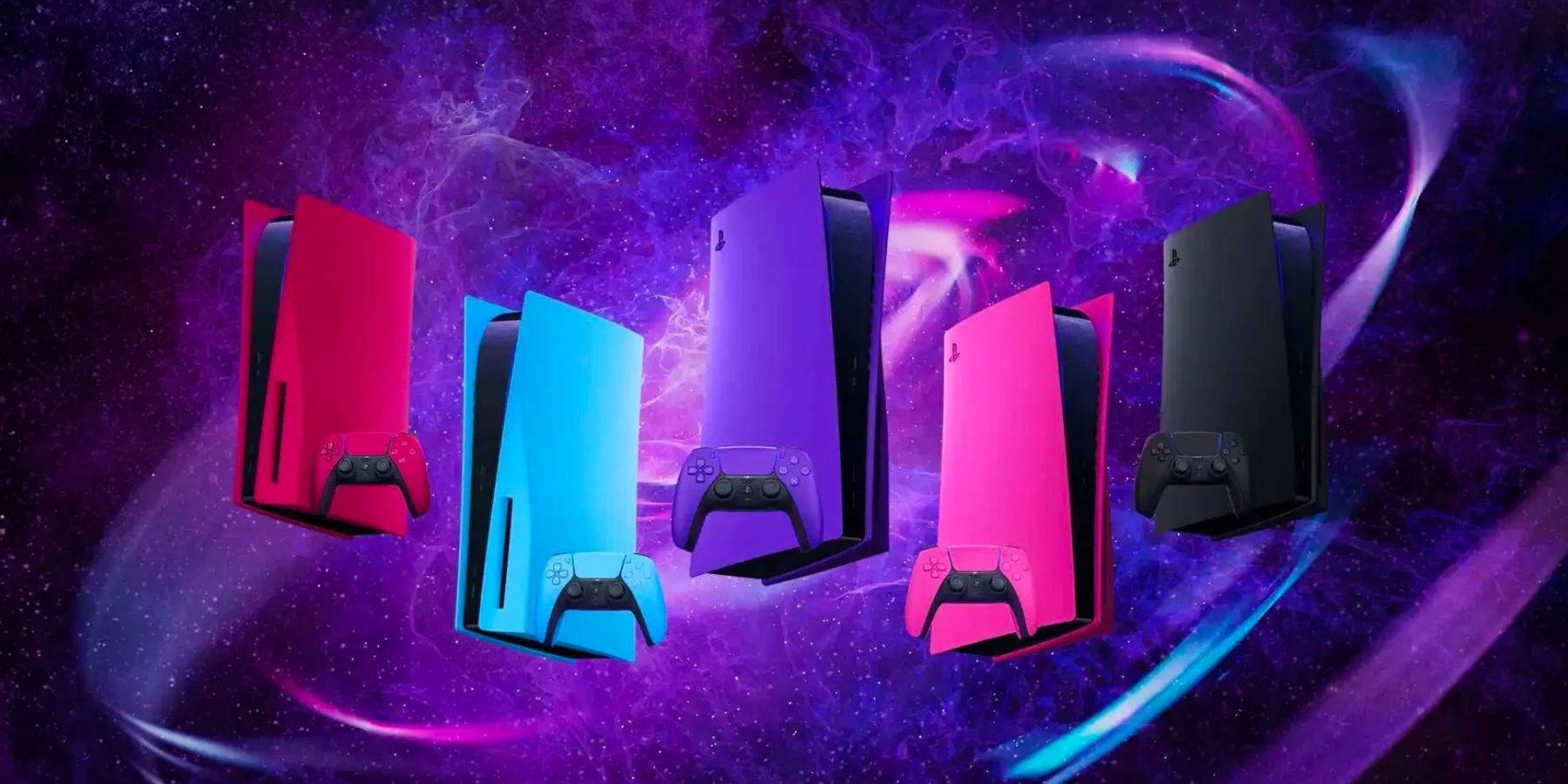 The PS5 has gotten off to a pretty good start in its first year on the market, and the future of the console is about to be even more colorful than it was before. After insistence from fans and rampant lawsuits against companies that beat Sony to the punch, official console covers for the PS5 that come in a wide range of colors have been announced. This reveal coincides with the announcement of new DualSense controllers that will match the console covers, giving PlayStation 5 owners a major boost when customizing their gaming experience. These official PS5 console covers are a long time coming, and while they'll give the console an unprecedented level of customization compared to previous generations, they could also spell trouble for something else that fans have been requesting. It's no secret that the PS5's design is unorthodox compared to most other game consoles today and in past generations. As such, some gamers have been hoping that there will be a revision to the console's design in the form of a sort of "PS5 Slim" sooner rather than later, but the reveal of these console covers could mean that won't be happening for quite some time. RELATED: PS5 DualSense Getting Three New Color Variants, Including Pink and Purple When it comes to console designs, the PS5 is certainly one of the most bold that has been seen in some time. The console itself is massive, and the large fins that make the PS5's covers only add to its size. While it's rather novel, it has also proved to be impractical for a number of reasons. Unless gamers have an excess of space in whatever gaming setup they may have, the PS5 can be incredibly difficult to make space for in both the horizontal or vertical orientation. Further, if gamers do opt to place the console on its side, the curvature of the covers can make it unstable, especially when it comes to the PS5 with the disc drive. While it may seem superficial, there is some purpose to the gargantuan size of the PS5. Many PlayStation fans are already familiar with the PS4's tendency to overheat, and the loud fans that were put in place to mitigate that. In the case of the PS5, Sony had no choice but to take this into consideration with how much more power the console puts out. This resulted in the PS5 getting a massive fan towards the top of the console, as well as a large heatsink that takes up much of the internal space. If Sony could find an alternate way to cool down the console with a slimmer revision, however, it would fulfill the wishes of a lot of gamers that simply don't have the space for the current PS5. Now that the PS5 is getting official console covers, it seems that Sony is invested in the current design of the console until further notice. With these covers releasing a year after the launch of the PS5, and many of them not releasing until well into next year, Sony doesn't seem to be in much of a rush to provide any kind of hardware revision. If Sony were to release a new version of the PS5 next year, for example, it could be at the expense of the sales that could be made on the covers. With how difficult producing the current PS5 still is, there is likely to be more immediate profit from these covers than a whole new console. Although this could be discouraging for those that have wanted a console revision from the very beginning, there is some hope in the fact that this generation of gaming is still very new. As Sony gets a hold on production and possibly develops more efficient ways to handle the heat output of the PS5, there could be some kind of console revision in as soon as a couple of years. For the time being, however, the PS5 is still very difficult to grab in stores, so these console covers could be a way to make the effort of buying one a little more worthwhile for those who like to personalize their gaming devices. MORE: All the Studios PlayStation Has Acquired in 2021

PlayStation 5 coloured console covers coming in 2022
gamereactor.eu
236a24bdb65150b2bdabef6ce8f756b3
What everyone's watching, according to Netflix Welcome to our guide of the most popular new releases on Netflix, a full breakdown of the biggest shows, based on who's watching what. This week sees The Unforgivable, the 2021 drama starring and produced by Sandra Bullock, ascend to the top spot tktktktktk To help you navigate the vast swath of Netflix offerings, we've gathered our reviews, features, and quick takes on the shows and films that have cracked the top 10 list for the United States, and put them in one easy-to-read place. Read on to find out what people are watching, and see our coverage to help you choose which of Netflix's most popular hits meet your needs or personal tastes. Polygon updates the Netflix top 10 each Tuesday. The actual top 10 is subject to change between updates. Netflix's biggest new releases Netflix's latest reality dating series Twentysomethings Austin follows — you guessed it — a cast of eight twenty-somethings looking for love in Austin, Texas. The twist? It's the 'new normal' of 2021, baby! Watch these young adults move into gender-specified houses from one another and grow from complete strangers into intimate friends and partners. The series premiered on Netflix this past weekend, which explains why it's at number 10 on this week's top 10 list. Nothing will ever defeat Cocomelon. The sun will go supernova before Cocomelon is done. Bow to Cocomelon. If your kid has to watch something (or possibly you're tuning in yourself? No judgment here!), the animated-nursery-rhymes-and-songs-YouTube-channel-turned-Netflix-animated-series is one of the most popular children's shows on the service this week. It's amazing — it's been on the list since fall 2020 and only fell off once, and shows no signs of going away. ever! Money Heist, the crime drama heist thriller produced by writer-creator Alex Pina, follows the story of team of eight thieves recruited by a criminal mastermind known only as "The Professor" who orchestrates one of the most elaborate heist in recorded history. Originally intended as a limited series told in two parts, the popularity of Money Heist has spawned three seasons across six parts that follow the crew's heist of the Royal Mint of Spain and the Bank of Spain. The final half of season three of Money Heist released on Netflix earlier this month, which explains why the series is at number eight on this week's top 10 list. F. Gary Gray's 2009 vigilante action thriller Law Abiding Citizen stars Gerard Butler ( 300) as Clyde Shelton, a man whose wife and daughter are murdered in a home invasion. Ten years after prosecutor Nick Rice (Jamie Foxx) cuts a deal with one of the killers in exchange for testimony, the killers are found dead and Shelton admits to murdering them. Imprisoned in jail and with nothing left to lose, Clyde offers Nick an ultimatum: release him, or witness more people around him die. Law Abiding Citizen was added to Netflix at the beginning of December, which explains why it's on the Netflix top 10 this week at number seven. Netflix's 2019 fantasy drama series The Witcher returns to the top 10 this week! Based on Andrzej Sapkowski book series of the same name, the show follows the story of Geralt of Rivia (Henry Cavill), a magically enhanced monster killer whose fate is intertwined with Princess Cirilla (Freya Allan) and a powerful enchantress named Yennefer of Vengerberg (Anya Chalotra). The highly anticipated second season of The Witcher is set to release this Friday, so it's no surprise to see it pop up on this week's list at number six as audiences try to refresh (or catch up) on what happened before the premiere. The third and final season of Lost in Space, which premiered earlier this month, follow Judy, Penny, Will Robinson and their robot companion as they attempt to lead a group of young Colonists on an evacuation of the mysterious planet they've been stranded on for over a year. As their parents John and Maureen desperately attempt to reunite with them, they'll have to face off against a terrifying alien threat the likes of which they've never encountered before. From our review, Set in Medellin, Colombia, the telenovela drama The Queen of Flow follows the story of Yeimy Montoya, a talented young songwriter framed for drug trafficking and falsely imprisoned, who emerges from prison 17 years later to plot the downfall of the men who betrayed her and thwarted her dream. The 90(!) episode second season of the series premiered on Netflix last month, which explains why it's holding strong on this week's top 10 list at number four. Remember Madagascar, the 2005 Dreamworks animated film about eccentric zoo creatures escaping captivity to return to the wild? Well imagine that, but with different animals, and you've basically got Back to the Outback. Netflix's original children's adventure comedy stars Isla Fisher, Tim Minchin, Guy Pearce, and more as a group of cuddly Australian creatures attempting to make it back home while pursued by a zookeeper who acts and sounds suspiciously like Steve Irwin. Back to the Outback premiered on the service last weekend, which explains why it's on this week's Netflix top 10 list at number three. Based on William P Young's 2007 novel of the same name, the 2017 Christian drama The Shack stars Sam Worthington ( Avatar) as Mack Phillips, a happily married family man whose life is shattered by the death of his child. Embittered by this loss, Mack retreats into isolation and anger until he receives a mysterious invitation to return to the shack where his daughter's body was found. There he enters a hidden dimension and meets God (Octavia Butler), Jesus Christ (Aviv Alush), and the Holy Spirit (Sumire Matsubara), prompting him to reconcile his loss of faith and discover a renewed resolve to live. The film was added to Netflix just this past weekend, which explains why it's on this week's top 10 at number two. Based on Sally Wainwright's 2009 British miniseries Unforgiven, Sandra Bullock stars in The Unforgivable as Ruth Slater, a former convict who attempts to rebuild her life in the aftermath of a brutal crime. As she struggles to acclimate back to a life in a place that no longer feels like home, Ruth will have to confront those who aren't willing to forgive her for what's she done and will stop at nothing until her sins are repaid in blood. From our review,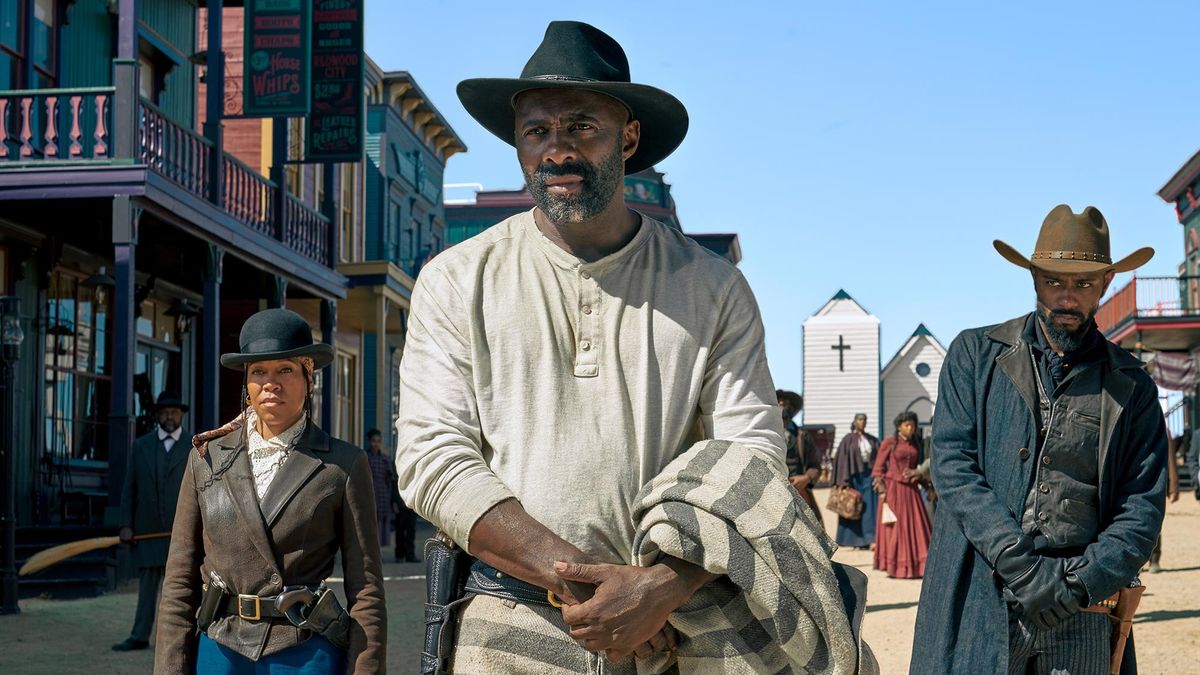 Best Netflix movies: the 30 best films you can stream right now
techradar.com
e81155bd9a20bb42d7a6aafc0161910b
Since the launch of Animal Crossing: New Horizons, you've enjoyed hours of in-game events from Halloween to New Year's Eve. You've also dedicated plenty of time to crafting, decorating, and terraforming. Those brand new to the game will quickly learn that there are certain inaccessible parts of their island. They'll need to build a ladder if they plan to explore fully. This guide will explain how to craft a ladder in the early stages of Animal Crossing: New Horizons. Unlocking the ladder will take at least three days, but it all begins by inviting a new villager to your island. Step 1: Using a Nook Miles Ticket, head over to Dodo Airlines and book a flight to a new island. Step 2: Once at your destination, you'll find another villager wandering the shores. Talk to them! Step 3: After talking with them a few times, you'll have the option to invite them back to your town. Even if you don't want that particular villager as a permanent resident, we'd recommend inviting them to live with you anyway — you'll need them to start the process of unlocking the ladder. Plus, you can always evict them later. Now that you've invited a few villagers back to your town, Tom Nook will eventually contact you with a proposition — he'd like you to build a new bridge for the town. Here's what will happen: Step 1: Gather up the required materials — log stakes, clay, and stone — to build your wooden bridge. Log stakes can be crafted at your workbench from three pieces of wood. You can gather wood from trees by using a Stone Axe. Clay and stone can both be collected by hitting rocks with a shovel, up to seven times at once. Step 2: Craft your wooden bridge kit — you'll need another workbench. Step 3: Lastly, you'll need to find the perfect spot to place your bridge. Bridges can run across any river or pond, and they can sit north to south, east to west, or even diagonally. Step 4: Open your wooden bridge kit to use it at your desired spot. Once you've finished building your bridge, talk with Tom Nook and wait for him to assign you another task. This one is a bit more time-consuming — you'll have to prepare three plots for new homes and craft many different furniture pieces for the future homeowners. Here's how it goes step by step. Step 1: When you talk to Tom Nook about this task, he will give you three housing plots to place around your island in preparation for new villagers. Step 2: Walk around your island and place all three plots. The exact location isn't essential, but make sure you like where you put them. Otherwise, you'll have to spend thousands of Bells to move them later in the game. Step 3: When the task is complete, you'll get a call from Tom Nook. You'll be informed that some of the items he wants you to craft rely on resources only available up in the cliffs — sort of a problem for anyone without a ladder. Tom Nook will realize the issue and pass along its recipe. Step 4: Once you have the recipe, simply open it to learn it. You can now craft a ladder at any work bench! Step 5: For the final step, head on over to Resident Services, where you'll be able to craft your very own ladder from four pieces of wood, hardwood, and softwood. All told, this process will take around four days to complete. If you're willing to time travel by modifying your Switch date, you can probably knock the whole process out in an afternoon. Unlike other tools in New Horizons, the ladder is unbreakable. This means you don't have to worry about getting stranded in the wilderness after you've clambered up a cliff.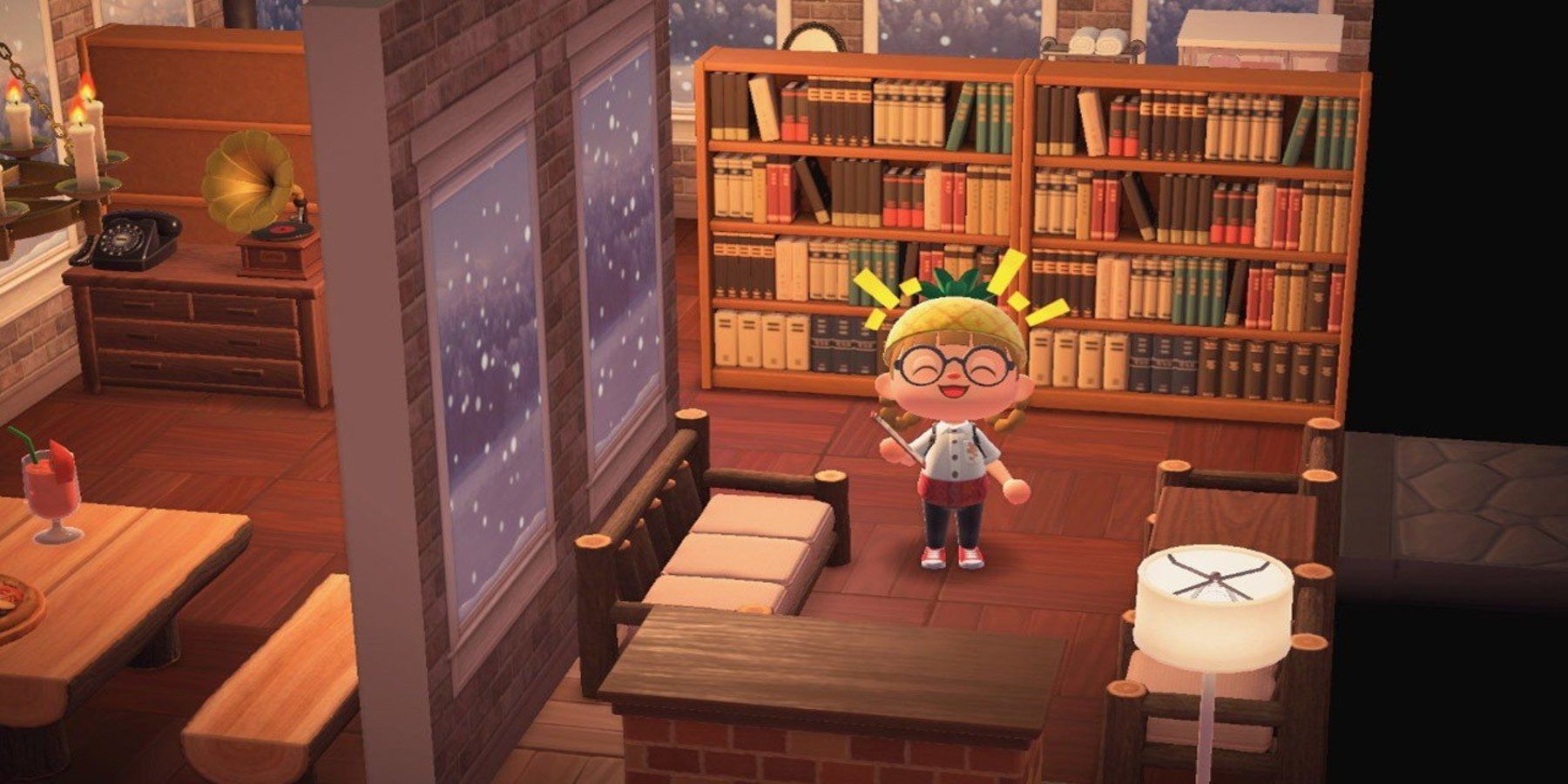 gamerant.com
gamerant.com
75d9b13c5628d95721780064366794fd
We're not too far off from the (supposed) release of Samsung's Galaxy S22 series, which is reportedly set for February, after the rumored release of the Galaxy S21 FE. The phones have leaked many times already, but now we have a look at one accessory Samsung might release alongside the S22: a new wireless charger. Samsung already sells many wireless chargers, such as the Wireless Charging Stand and Duo Fast Wireless Charger Pad, but none of them exceed 15W of power output. However, an upcoming wireless charger ( via MySmartPrice) just received certification from the United States Federal Communications Commission (FCC), which seems like it will charge faster. One diagram of the bottom of the charger shows an input speed of 9V/2.77A, which roughly equals 25W. The model number is also identified as EP-P2400. The only photos of the charger are in the Radio Performance Report, where it was being tested with four different devices: the Galaxy S21, Galaxy Note 10, Galaxy Buds Pro, and Galaxy Watch 4. The watch and earbuds were charged at 2W, and the Galaxy S21 was tested at 4.5W/7.5W/15W. The Galaxy Note 10 was only charged at 4.5W, even though the regular Note 10 supports up to 12W (the Note 10+ pushed that to 15W). The photos of the charger are obscured the FCC's equipment and the phones sitting on top, but it does appear to sit flat on a surface (as opposed to an upright stand, like some of Samsung's other chargers) and has rounded corners. One FCC document confirms it has a USB connector ("The EUT was connected to USB and the power of USB was connected to Adapter"), but it's not clear if there's a Type-C port or not. Samsung's more recent wireless chargers have UBS Type-C connectors, so it's likely, but the documents don't 100% confirm that detail. Given that all of Samsung's existing wireless chargers are limited to 15W because Samsung doesn't sell anything with faster speeds, this 25W wireless charger could be an indicator that the company is working on phones with 25W wireless charging. Tech leaker Ice Universe mentioned back in September that the regular Galaxy S22 would support 25W charging (presumably wired, but they didn't specify), while the S22+ and S22 Ultra might reach 45W.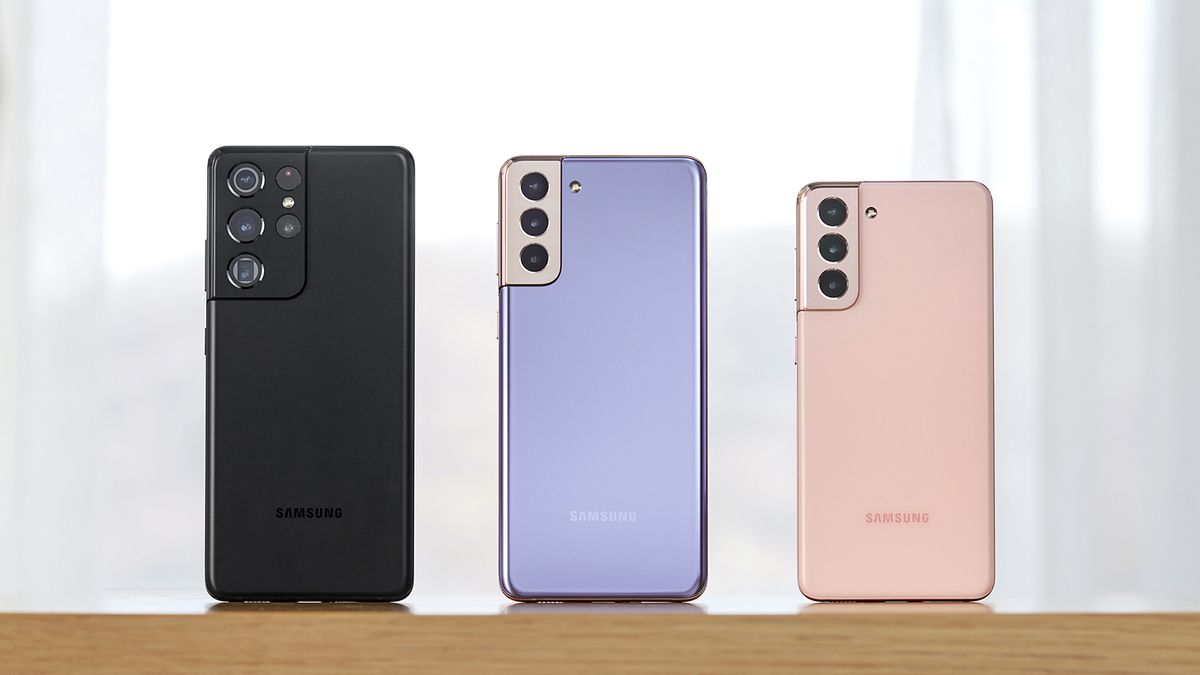 Samsung Galaxy S22 release date rumors, price, news and leaks
techradar.com
b05521a231a653e8e81de61d4b501a94
Please don't go fast. Sega's original Sonic the Hedgehog game will soon become playable via Tesla in-car screens. Its the latest game to join the Tesla in-car games service, which is compatible with USB controllers. The move comes after a new partnership between the Elon Musk car company and Sega. Of course, the comparisons between Tesla and Sonic make for an easy brand hookup. One can be wild, out of control, and controlled via computer - and the other. well, you get my drift. Over the years, numerous games have become available to play via Tesla - including Cuphead, and The Witcher 3. With Cuphead, at least, you could only play while parked or charging - which is common sense. Last month, the UK government finally announced plans to make playing games while driving illegal - at least while using a mobile phone. Sonic's been pretty busy of late, and popped up twice at last week's Game Awards. There we got our best look yet at Sonic Frontiers, which features the series' "first ever open zone", and got a new trailer for the Sonic the Hedgehog 2 movie.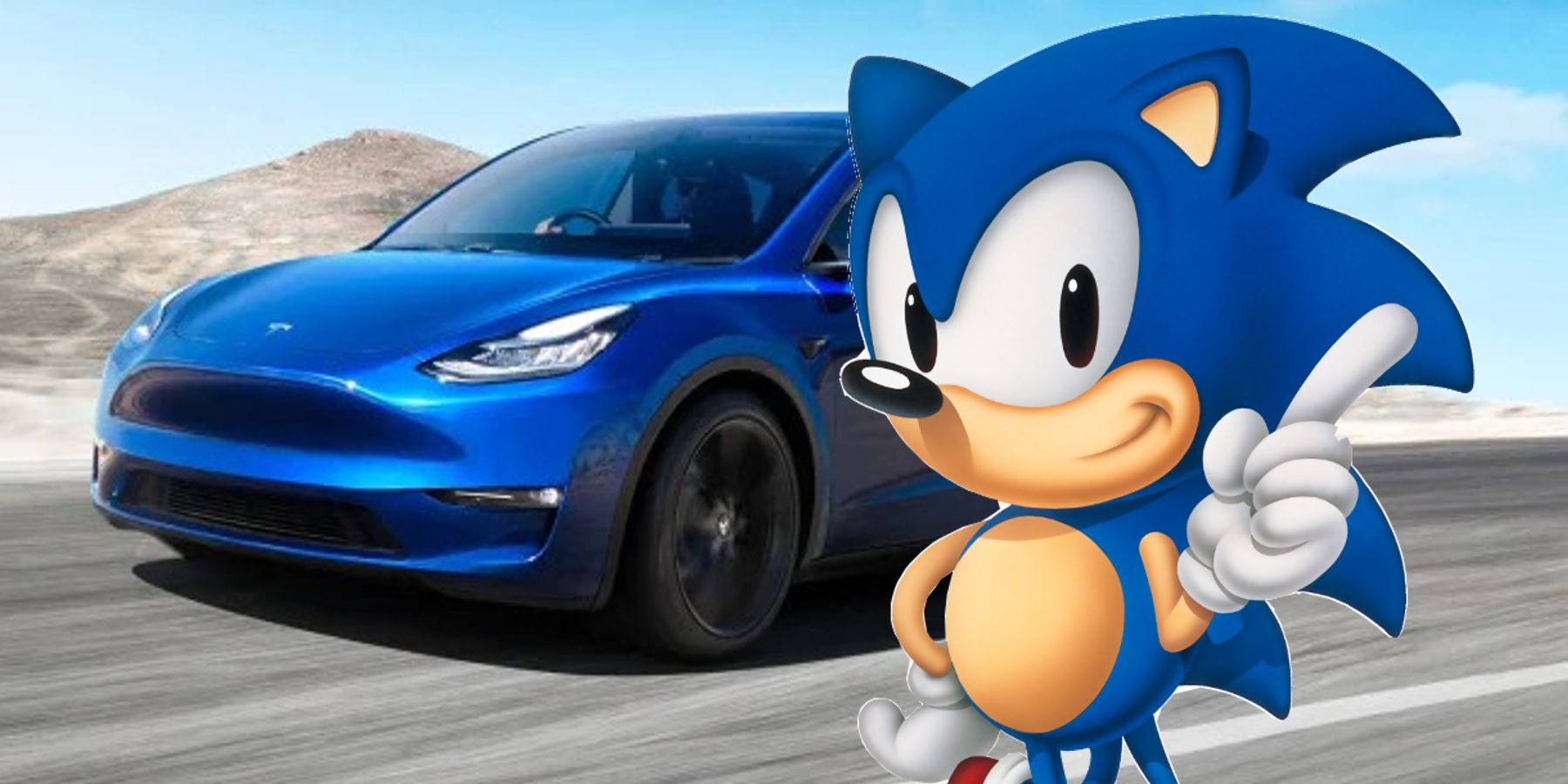 gamerant.com
gamerant.com
7929c0d5f142b7fd2de7805b8ec447af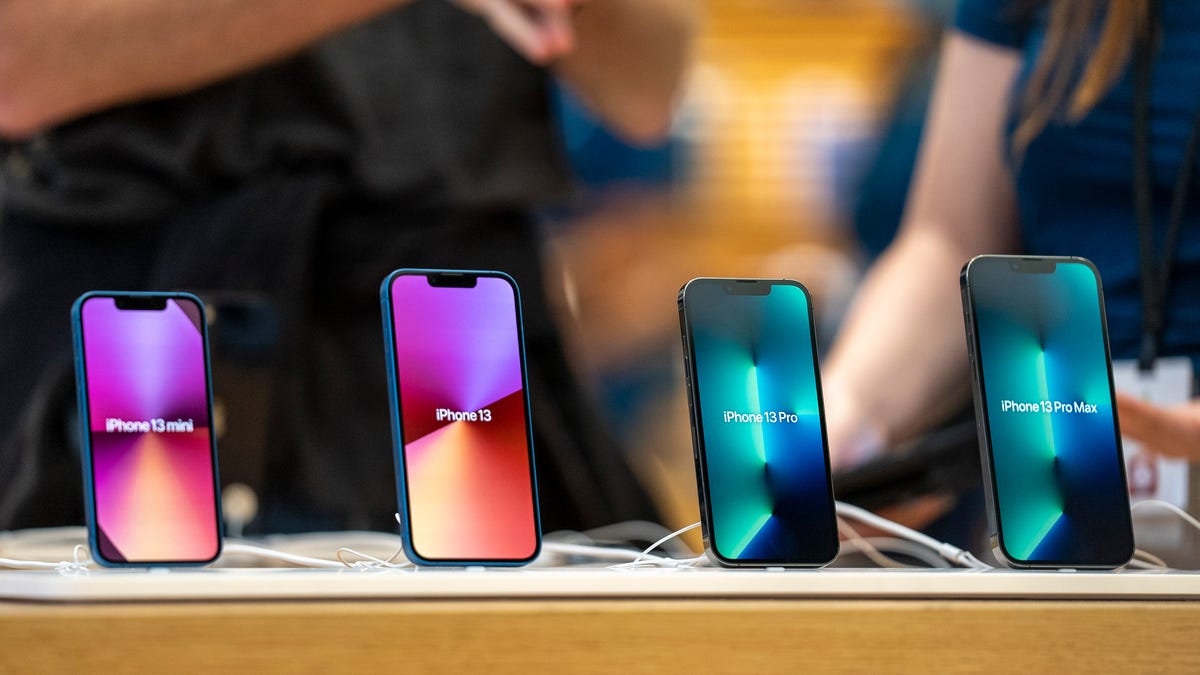 iOS updates are often incremental, with a handful of tweaks and bug fixes rather than major new features. But iOS 15.2 is a little different: The upgrade packs in a slew of big changes that will make a meaningful difference for most iPhone users. Before we dive in, a word of caution: Waiting a few days after an update drops to work out any kinks is always a good idea, though iOS dot releases are usually a safer bet than the major annual upgrades. Here, without further ado, here's everything new you need to try in iOS 15.2. One of the biggest new features aims to solve one of our biggest problems with Apple's AirTags by sussing out would-be stalkers. On the "Find My" map, users will now be able to tap an "Items That Can Track Me" button that scans the area and detects any unclaimed AirTags or other products that could be used to track a user's location in real time without their consent. During Apple's fall 'Unleashed' event back in October, you'll recall that the company hyped a new, cheaper Apple Music plan that enabled users to access tunes solely via via. Now that plan is here, and users can kickstart it by saying, "Hey Siri, start my Apple Music Voice trial." Once activated, the new plan will allow users to verbally cue up their music on all Siri-enabled devices, including the HomePod mini, AirPods, iPhone, and when using CarPlay. Upon the release of iOS 15.2, the new feature will immediately become available in Australia, Austria, Canada, China mainland, France, Germany, Hong Kong, India, Ireland, Italy, Japan, Mexico, New Zealand, Spain, Taiwan, the UK, and the U.S. As to whether relying on your voice for the full Apple Music experience is any good, well, we're still putting that to the test. Remember Apple's poor handling of its announcement of a child sexual abuse material prevention feature for iMessage? Maybe not, but either way, the feature that was announced is sort of coming out in iOS 15.2—but with some big differences. While the company won't be scanning users' iPhones for CSAM material, iOS 15.2 will have a new communication safety feature that will help protect minor children from sending and receiving sexually explicit images via the Messages app. Parents can enable the setting for child accounts that have been pre-established in Family Sharing. The iPhone 13 Pro and Pro Max are capable of shooting extreme close-ups with their ultra-wide lenses, but actually using the feature has been a little annoying until now. With iOS 15.2, Apple is rolling out a toggle option that allows you to manually enable macro mode with the tap of a flower icon. Where do our contacts go when we die? Apple has apparently been feeling existential lately, and recently established the Digital Legacy Program so that you can name the heir apparent who will inherit your iCloud account once you transcend the mortal realm. Naming the friends or family members that you want to grant access to your iCloud data will trigger the issuance of a security key, which Apple notes will not be usable while you're alive and will only be activated with valid proof of your death. A newly established Settings menu will grant users access to an App Privacy Report, which will allow them to clearly see which apps have been sneaking around accessing their permissions-restricted tools like the camera or microphone. The new report—a solid attempt at greater transparency around data mining—will also reportedly let you know which domains that apps and websites are communicating with, so that you can keep track of who's sharing what where. In the event that you want to keep your personal email address private, a new Hide My Email security feature will allow you to create unique, random email addresses in Apple Mail that will disguise your actual address to prevent it from being leaked somewhere one day. A new Parts and Service History section of your iPhone's Settings app will now alert you if a non-Apple part has been used to repair your phone. This is useful if you've had your phone repaired or have purchased an iPhone from a source that's not Apple. Under Settings > General > About, you'll see the new section. If your iPhone repair was done using Apple parts, you'll see "Genuine Apple Part" above the component that was repaired. If not, you'll see an "Unknown Part" alert. The Apple TV app gets a makeover in iOS 15.2. Users can now enjoy a fancy new sidebar that replaces the lower screen tabs, where they can easily navigate between Search, Originals, Watch Now, and other sections. There's also a new dedicated Store tab, for users who want to be able to browse, buy, and rent movies and TV shows without having to leave the app. In line with Apple's other work to ensure that children stay safe while using their devices, Siri, Spotlight, and Safari have all been updated to include new safety warnings for children to help them stay out of danger while surfing the web.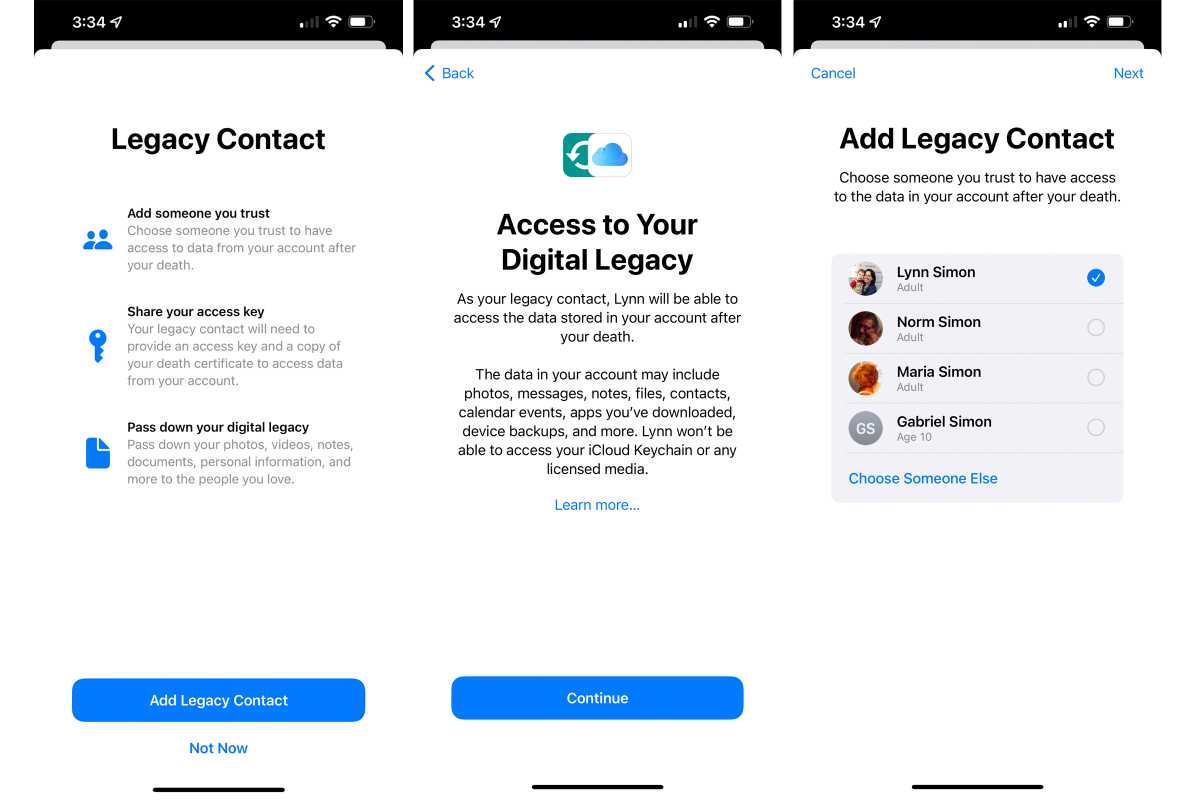 The top features in iOS 15.2 and how to use them
macworld.com
6c029ef80cdef5c1313214bd1643f0d9
Google has updated Chrome to version 96.0.4664.110 for Windows, Mac, and Linux, in the Stable channel due to a high-severity zero-day vulnerability that the firm has confirmed as currently being exploited in the wild. According to the announcement, the update might take time to reach everyone, but we were able to get the update right away on our test system. The update contains five fixes, which you can see below along with the corresponding bounty reward paid for the disclosure. Google also notes that "Access to bug details and links may be kept restricted until a majority of users are updated with a fix. We will also retain restrictions if the bug exists in a third party library that other projects similarly depend on, but haven't yet fixed." which likely applies to CVE-2021-4102 and of which is already actively being exploited in the wild according to the search giant. According to Bleeping Computer, who first spotted this, it is the 16th such zero-day vulnerability that the company has patched this year, so not entirely uncommon either. The other 15 zero-days patched in 2021 are listed below: You might also remember that when Chrome 96 was released last month, it was disclosed that Chrome 97 will not get released until the first week of January, which makes patching the current version all the more important. You can check if the update is available by going to the Chrome menu > Help > About Google Chrome. The browser will also auto-check for recent updates and if one is available will install and give an option to relaunch, upon which the update will be applied. Source: Google via Bleeping Computer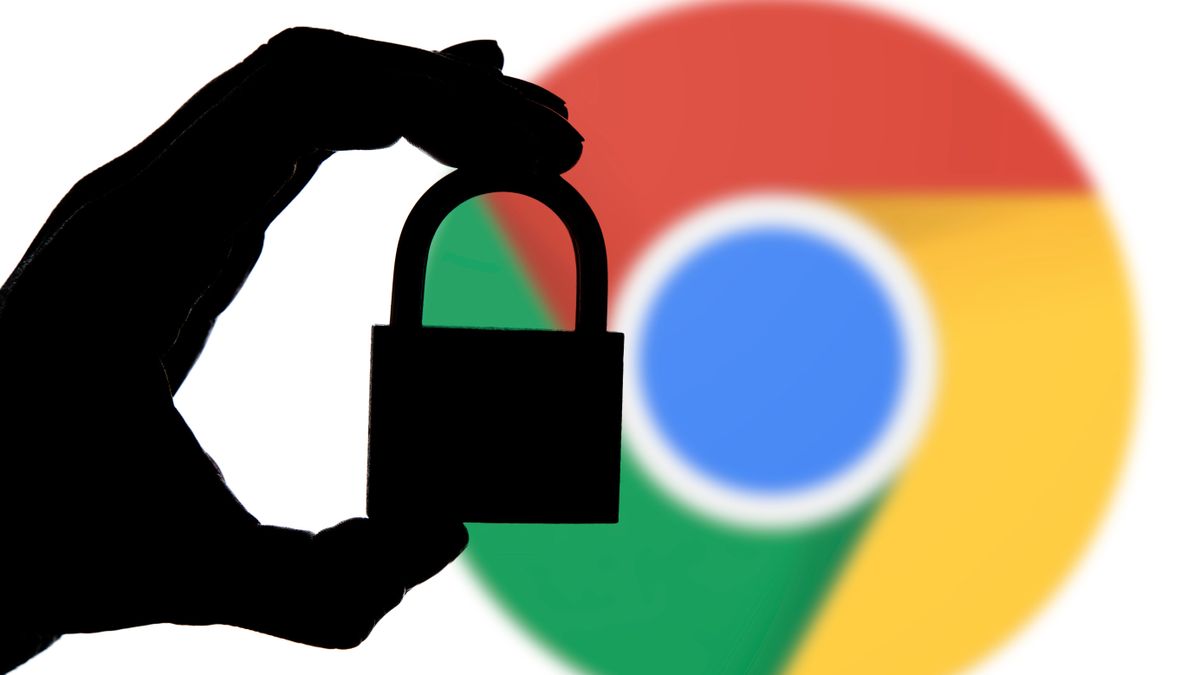 Google Chrome update includes 'critical' security patch - so download now
techradar.com
9378b19fe948e322472c07d2e2adf054
When looking for the best laptops to buy, a few brands will constantly show up on various lists. Companies like HP, Dell, and Acer all make fantastic devices, and thus, they're almost always at the top of our recommendations. Usually, though, those lists all have devices from different brands, so if you have one brand you really like, it can be hard to find what you're looking for. To help with that, we've rounded up the best Acer laptops you can buy today in a few different categories. This way, you should be able to find something that suits your specific needs. As we've mentioned, Acer makes great laptops in all kinds of segments. Whether it's premium thin-and-light devices, unique form factors for creators, or powerful gaming rigs, you're sure to find something you like here. Let's get started. The Swift X is one of Acer's most recent launches, and it's definitely worthy of your attention. This is a fantastic balance of performance and portability, packing in some powerful specs in a relatively thin and light chassis, and because of that, it's very versatile. Whether you're a student who likes to game occasionally or a content creator on the move, this is a fantastic choice. The Acer Swift X is powered by AMD's latest Ryzen processors, up to a Ryzen 7 5800U, which is an 8-core, 16-thread CPU that can boost up to 4.4GHz. This is a 15W processor, but it's one of the most powerful in that range. Backing up that processor is an NVIDIA GeForce RTX 3050 Ti graphics card with 4GB of memory, which gives this laptop enough power to run fairly demanding games, and combined with the powerful CPU, it also makes for a great video editing laptop. In addition to this, the Swift X comes with up to 16GB of RAM and 512GB of SSD storage, so you'll have all the performance and storage space you need for a long time to come. The display on the Acer Swift X is a bit more standard, but it's still got a lot to love. It's a 14-inch IPS panel, and it comes in Full HD (1920 x 1080) resolution and a 16:9 aspect ratio. While taller screens are starting to show up in some premium laptops, that's not the case here, but this is still a solid screen, and 16:9 is still the most common aspect ratio for a laptop. The display covers 100% of sRGB, and it can reach up to 300 nits of brightness. Above the display, there's a typical HD (720p) webcam, and it doesn't include Windows Hello support, which some may find unfortunate. 720p cameras are still very common in laptops, so this shouldn't be much of a surprise. And if you want an easy way to log in, the Acer Swift X does have a fingerprint reader just below the keyboard, so you can unlock it that way. The Acer Swift X looks like your standard clamshell laptop, but it comes in an interesting dual-tone design. The base of the laptop is silver, but the lid can come in either gold, pink, or grey, so it can suit your taste better. Despite the fairly powerful graphics card inside, the Acer Swift X is just 17.9mm thin, and it weighs 3.09lbs, which is still quite light. You can take it to school or work, then bring it back home and play some games on it, for example. As for ports, the Acer Swift X is well-packed. It comes with an USB Type-C port with display and charging capabilities (though it still uses a proprietary charger by default), two USB Type-A ports, HDMI 2.0, and a headphone jack. Since it's an AMD-powered laptop, there's no Thunderbolt support, but the included ports do a good job of covering all your basic needs. Its combination of performance, lightweight design, and solid port selection make this a laptop that almost anyone will be happy with, and thus, it's one of the best Acer laptops you can buy today. You can buy ut below, though it only seems to be available in the gold color option at this time. If you want something that you can use as a laptop and as a tablet, then the Acer Spin 3 might just be your best option. This is a premium convertible with solid specs and a great screen that's sure to give you a great experience. First off, the Acer Spin 3 comes with an Intel Core i5-1135G7 processor, which has four cores, eight threads, and boost speeds up to 4.2GHz. While it's not Intel's top-of-the-line hardware, still a great processor, and it even includes Intel Iris Xe graphics, so you can do some light GPU workloads on this laptop. Beyond that, this model includes 8GB of RAM and a 512GB SSD, which should give you solid multitasking performance plus plenty of space for your files. A model with a Core i7 processor and 16GB of RAM exists, but it doesn't seem to be available for sale as of yet. The display is where the Acer Spin 3 really shines. his laptop features a 13.3-inch panel, but it comes in the 16:10 aspect ratio, which is taller than more typical laptop displays. That extra height gives you more vertical space for text and UI elements in websites and apps, so you have to scroll less. To make things even better, this is a Quad HD+ (2560 x 1600) display, so it's extremely sharp for a laptop of this size, and it covers 100% of the sRGB color space. Of course, since it's a convertible, it supports both touch and pen input, and in fact, a Wacom AES 1.0 pen with 4,096 levels of pressure is included, and it's stored right inside the laptop itself so you never have to worry about losing it or charging it. The webcam is, as usual, where some corners are cut, with a 720p camera handling all video-related duties on the laptop. To be clear, not all 720p cameras are terrible, but nowadays, much cheaper phones have much better cameras, and it'd be nice to see a bigger investment in good webcams for meetings and video calls. The camera also doesn't support Windows Hello, but there is a fingerprint reader for that. The design of the Acer Spin 3 is premium, being made from aluminum and using Corning Gorilla Glass to protect the display. It's not particularly outstanding in terms of looks, but it is fairly portable, weighing 3.09lbs and measuring just 15.9mm thin. That's about the weight you'd expect for a premium aluminum convertible, and the thinness does help it feel more modern. Finally, the port selection on the Acer Spin 3 is carried and very capable, though it's somewhat unevenly distributed. You get two Thunderbolt 4 ports, two USB Type-A ports, HDMI, a headphone jack, and a microSD card reader. That's potentially one of the best port setups you'll find in any thin and light convertible like this, with support for docking and external GPUs with Thunderbolt but a good handful of legacy ports built-in so you don't need adapters. The only potential problem is that all of these ports except one USB Type-A port and the headphone jack are on the same side of the laptop, which may make it harder to create your ideal desk setup. Even without its top-tier configuration, the Acer Spin 3 is a fantastic convertible laptop, and one of the very best the company makes. For those of us with ultra-mobile lifestyles, it helps to have an ultra-mobile laptop, and the Acer Swift 5 is just that. This is one of Acer's thinnest and lightest laptops, and if you need a laptop to take with you anywhere, it's one of your best options. Performance-wise, the Acer Swift 5 is packing the latest goodies from Intel, up to a Core i7-1165G7 processor with four cores, eight threads, and boost speeds up to 4.7GHz. This is one of the best laptop processors out there, and with Intel Iris Xe graphics, it's also able to handle some very light gaming or other GPU-focused tasks. In addition to that, you get up to 16GB of RAM and a large 1TB SSD for storage, so you'll get great multi-tasking performance and plenty of space for your files in the coming months and years. As for the display, the Swift 5 is fairly standard, featuring a 14-inch Full HD (1920 x 1080) panel in the 16:9 aspect ratio. Despite the more standard aspect ratio, this is still a very sharp screen, and it covers 100% of sRGB, plus it can go up to 340 nits of brightness, so it's solid all around. Not only that, it also supports touch, and it's even protected by Corning Gorilla Glass, helping the laptop feel that much more premium. However, there's no fancy ultra-high resolution or a tall aspect ratio like some premium laptops have. Again, we're looking at a 720p webcam, and just to be clear, this is going to be a trend on this list. The camera isn't great, but it could also be worse, and perhaps the biggest problem with it is the lack of Windows Hello support. Instead, the Acer Swift 5 has a fingerprint reader for biometric authentication. The design is one of the focal points of the Acer Swift 5, specifically meant to be thin and light. It measures just 14.95mm thin, and if that's not impressive enough, Acer touts a very light 2.31lbs of weight, making this an extremely easy laptop to carry around anywhere. This is also one of the many laptops Acer has been imbuing with antimicrobial coating, so the surface stays clean even after you've used the laptop for a while. As for looks, the Acer Swift 5 comes in a dark Mist Green color that's beautifully accented by copper highlights on the lid, hinge, and keyboard labels. The port selection is solid, too. You get one Thunderbolt 4 port, two USB Type-A ports, HDMI, and a headphone jack, so you have all your basic needs covered right out of the box. Plus, with a Thunderbolt 4 dock or external GPU, you can greatly expand your connectivity. This is a great laptop from its performance to its design and display. If you want to travel light without compromising usability, this is one of the best laptops Acer makes. While pretty much any laptop can be used for work, proper business laptops still have benefits thanks to features like Pro Windows licenses and extra security. If you want something you can use in a professional environment, the Acer Travelmate Spin P4 is one of the best laptops in the company's lineup. Of course, it comes with Windows 10 Pro, and you can upgrade to Windows 11 Pro for free. It's powered by up to an Intel Core i7-1165G7 processor, though currently only the Core i5-1135G7 variant is available. This is still a powerful processor, though, with four cores, eight threads, and boost speeds up to 4.2GHz, plus Iris Xe graphics. In addition to this, you get 8GB of RAM and a 512GB SSD. That amount of RAM isn't going to give you the very best multitasking experience, but it's still good, and 512GB of storage is enough for a lot of documents and other files. The display on the Travelmate Spin P4 is a 14-inch display with a 16:9 aspect ratio, and it comes in Full HD (1920 x 1080) resolution. It's a fairly standard format, but that doesn't mean it's a bad display. It's an IPS panel, and it's protected by Corning Gorilla Glass, reinforcing that this is a premium laptop. Above the display, there's once again 720p webcam, and just like the others we've seen so far, no facial recognition support for Windows Hello. However, the camera does have a privacy shutter, something business aptops tend to have for users with special concerns about their privacy. While there's no Windows Hello camera, you do get a fingerprint reader for secure and easy login. The Travelmate Spin P4 is designed to fit into business environments, so it looks decidedly subdued, but classy. It comes in a stealthy black color, and the Acer branding looks different on the lid so it's a bit more professional. In terms of portability, the Travelmate Spin P4 wieghs 3.3lbs and it measures 17.99mm thin, so it's clearly not meant to be extremely portable. However, it is design to meet the MIL-STD-810H standard for impact resistance, plus it should survive drops and water (to a reasonable extent). It's meant to be durable, something business users are likely to appreciate. One thing business laptops are good at is connectivity, and the Travelmate Spin P4 delivers on that front. It includes one Thunderbolt 4 port, two USB Type-A ports, HDMI, RJ45 Ethernet, and a headphone jack. That covers just about every need you could have, including wired internet connectivity. The biggest problem here is that all the ports except the headphone jack are on the same side, so things may get cramped if you want to use them all at the same time. In theory, a model with LTE support should also be available, but we couldn't find it available for sale. With a durable and professional design, a healthy supply of ports, and a Windows 10 Pro license, the Acer Travelmate Spin P4 is one of the company's best business laptops, complete with the versatility of a convertible. Now we're getting into fun territory, and for the gamers out there, the Acer Predator Triton 500 SE is a beastly laptop. It's powerful, but it's still got a sleek look with just enough flare to make it feel unique without being obnoxious. Let's start with performance, and the Predator Triton 500 SE comes with Intel's 45W processors, specifically a Core i7-11800H CPU. This is a powerful 8-core, 16-thread processor that can boost as high as 4.6GHz, and compared to the other laptops we've seen so far, it's incredibly powerful. Backing that up, you get an NVIDIA GeForce RTX 3080 graphics card with 8GB of video memory and up to 110W of power, meaning you can run just about any modern game at high settings and enjoy smooth frame rates (more on that in a second). Rounding things out, this model includes 16GB of RAM and a 1TB SSD, but you can upgrade both of those things later if it's not enough. That's not all that's great about this laptop, though. The display on the Predator Triton 500 SE is a large 16-inch IPS panel, and it comes in the tall 16:10 aspect ratio, which is a bit unusual for gaming laptops. This is a great aspect ratio for productivity, and it works well for games, too, but it's not very common. To make things even better, this is a very sharp Quad HD+ (2560 x 1600) display and it also has a 165Hz refresh rate, so you can get sharp visuals and smooth frame rates. We'd argue this is the best setup unless you really need the fastest response times with a 360Hz refresh rate, but that should only matter for the most avid esports players. Of course, if there's one kind of laptop that often neglects the webcam, it's gaming laptops, and this is no different. It's another 720p webcam (that's the minimum required for Windows 10 laptops), and there's no Windows Hello support. What you do gett is a fingerprint reader built into the touchpad, so you can use that to unlock your laptop more easily. Despite all the power crammed inside, the Predator Triton 500 SE still manages to be under 20mm thick, though it can't disguise its hefty 5.4lbs of weight. Still, for a high-end gaming laptop, that's not bad, and in terms of looks, the Triton 500 SE is very sleek. There are no excessive angular designs, or obnoxious RGB lighting. The keyboard is RGB backlit, but it mostly only shines through the key labels, so it's still subtle enough to be pleasant. Thanks to its beefy design, the Acer Predator Triton 500 SE also has space for a lot of ports. You get two Thunderbolt 4 ports, two USB Type-A ports, HDMI 2.1, Gigabit Ethernet, a headphone jack, and a full-size SD card reader, all evenly distributed on both sides of the laptop to make setting up easier. In terms of wired connectivity, this is one of the best laptops from Acer, and one of the best in general. If you want a powerful gaming rig that's still somewhat portable, the Acer Predator Triton 500 SE is an easy recommendation. Powerful laptops can be good for gaming, but they can be good for much more than that, too. If you're a content creator, whether you work with video, photos, or drawing, the Acer ConceptD 3 Ezel is a fantastic laptop. However, we would be remiss not to mention that the ConceptD 3 Ezel is only available with last-generation internals right now, and a refresh is on the way soon. It's already been announced, but it's taking longer than expected to become available, so it's hard to say what'll happen. Turning our focus to the model you can buy, the Acer ConceptD 3 Ezel comes with an Intel Core i7-10750H processor. This is a 10th-generation Intel processor, but it's still a high-end model, featuring 6 cores, 12 threads, and boost speeds up to 5GHz. It's not going to serve you poorly by any means, and it's backed up by an NVIDIA GeForce GTX 1650 graphics card, so you can run some moderately GPU-focused workloads like 3D rendering. Again, there are newer components now, but this is still very good hardware. Additionally, you get 16GB of RAM and 512GB of SSD storage for your files and projects. One of the big foci of the ConceptD 3 Ezel is its display, which is a 14-inch Full HD (1920 x 1080) panel. That may not sound impressive, but the display is PANTONE Validated, and it comes with a Delta E<2, meaning it's very color accurate and great for creative work. It also covers 100% of sRGB and it supports pen input, with a Wacom AES included and stored in a built-in pen garage, so you never have to worry about losing it. What's truly unique about the ConceptD 3 Ezel is that the display rotates on a secondary hinge that lets you pull the screen closer to you or fold it down over the keyboard. In fact, the hinge rotates 180 degrees, independent from the hinge for the lid itself. You can flip the display around to show your screen to someone across a table, make it float above the base, and so on. What isn't a big focus for the ConceptD 3 Ezel is the webcam, which is yet another 720p camera without Windows Hello facial recognition. Acer tends to prefer fingerprint sensors for its laptops, and that's exactly what you'll find here. Aside from the unique hinge design, the Acer ConceptD 3 Ezel looks fairly unique thanks to its all-white look. It's made from a magnesium-aluminum alloy, and it uses a ceramic coating to ensure that it stays white after you've been using it for a whole. The white is accented by the amber-colored backlight for the keyboard, and it looks great. It measures 17.78mm at its thinnest point and 22.86mm at its thickest, which is to be expected with a powerful laptop like that that also has a complex hinge mechanism. It weighs 3.81lbs, which is fairly light for the hardware you get, and that's thanks to the magnesium build. For ports, you get one Thunderbolt 3 connection, two USB Type-A ports, HDMI, mini DisplayPort, a headphone jack, and a microSD card reader, so suffice to say you're well equipped for just about anything you might need. This should cover most peripherals you'll ever want to connect, and there isn't much more you could ask for. Like we said at the start, a refresh of the ConceptD 3 Ezel is coming soon, and that's part of the reason we're recommending this one instead of the higher-end ConceptD 7 Ezel, which is also due for a refresh. But the ConceptD 7 Ezel is a much bigger investment to make in hardware that will soon be outdated. At writing time, the ConceptD 3 Ezel is discounted to just $900, which is an insanely good price for what you get. But if you'd rather have the latest and greatest, you might want to keep an eye out for the new models. Not everyone can afford to buy a high-end laptop, but buying an affordable laptop doesn't mean you have to deal with a bad experience. The Acer Aspire 5 is one of the company's best budget laptops, and for under $600, you get a lot of value here. Performance-wise, the Acer Aspire 5 is powered by an AMD Ryzen 5 5500U, which is a 6-core, 12-thread CPU with boost speeds up to 4GHz. That's a fairly powerful processor for a CPU at this price, and it should give you a great experience for all kinds of daily tasks, whether it's just browsing the web or writing up documents. It's also got 8GB of RAM and a 256GB SSD, which is a fairly capable combination of specs for a laptop in this price range. In general, it should run just fine, though of course you shouldn't expect the exact same performance as expensive premium laptops would give you. The display on the Acer Aspire 5 is a 15.6-inch IPS panel, and it comes in Full HD (1920 x 1080) resolution. It's a fairly standard display, but it's still sharp and it should give you a solid experience for both work and media consumption. There are no bells and whistles like touch support here, as you'd expect of an affordable laptop like this. Above the display, there's a 720p webcam similar to what we've seen on other laptops, and once again, there's no Windows Hello support. This time, there's no fingerprint reader, either, which isn't uncommon for laptops at this price. The design of the Acer Aspire 5 is as basic as it gets. This is mostly a plastic laptop, though the top of the lid is made from aluminum, and it looks fairly clean and sleek, but not very exciting. It is fairly thin, though, measuring 17.95mm. It also weighs 3.92lbs, so it's not terribly light, but it should be easy enough to carry to school. As for ports, there's a surprisingly wide selection available. You get one USB Type-C port, three USB Type-A ports, HDMI, Ethernet, and a headphone jack. That lets you connect pretty much any peripheral you might need to use. Of course, there's no Thunderbolt support because this is an AMD-powered laptop and Thunderbolt is Intel technology. Even then, laptops at this price often don't support Thunderbolt. There are lots of different variants of the Acer Aspire 5 laptop with different specs and prices, but we found this to be the best one you can buy at a price that's considered budget. You can buy this model below. Acer makes many great Windows laptops, but perhaps one of its biggest highlights is actually a Chromebook. The Acer Chromebook Spin 713 is one of the very best bang-for-the-back Chrome OS laptops you can buy, and it's great all around. For an MSRP just shy of $700, it's a fantastic deal. It starts with performance, as the Acer Chromebook Spin 713 is powered by an Intel Core i5-1135G7 processor with four cores, eight threads, and boost speeds up to 4.2GHz. It's Intel's mid-range processor, but considering Chrome OS is often found on extremely low-end hardware like old Intel Celeron processors, this is going to run very well. This processor also has Intel Iris Xe graphics, and the laptop itself rounds out with 8GB of RAM and a 256GB SSD. Again, this isn't all that impressive for a Windows laptop, but it's great for Chrome OS, which relies heavily on web and cloud technology. One of the biggest highlights of the Chromebook Spin 713, however, is the screen. This is a 13.5-inch display and it comes in a 3:2 aspect ratio with a very sharp resolution of 2256 x 1504. For a display of this size, that resolution is going to look fantastic, and the tall aspect ratio is not only rare on Chromebooks, it's very rare on any laptop in this price range. The added vertical space is a big boon for productivity, making it easier to read webpages and documents with less scrolling. of course, this is a convertible, so the screen supports touch, too. The webcam, however, is one area where the Chromebook Spin 713 doesn't surprise. It's yet another 720p camera (that's the last time we'll say that in this article, we promise). There's no IR camera for facial recognition, but Chrome OS wouldn't support it either way, so that's not a big deal. Unfortunately, there's no fingerprint reader, either. As for the design, this is a fairly standard-looking convertible, but it is very premium. The screen is protected by Corning Gorilla Glass and the rest of the chassis is made from aluminum. The laptop also meets the MIL-STD-810H rating for durability, so this isn't something that will break easily if it's handled by children. It's just over 17mm thin and it weighs 3.02lbs, so it's also fairly portable for an all-metal convertible. Finally, we come around to the ports, and the selection is pretty solid. This is one of the few Chromebooks you'll find with Thunderbolt support, and there are two whole Thunderbolt 4 ports. You also get one USB Type-A port, HDMI, a headphone jack, and a microSD card reader rounding out all the basics, so you shouldn't need any adapters to plug in peripherals. You have the option, though, with Thunderbolt enabling very powerful docking solutions. Overall, the Acer Chromebook Spin 713 gets almost everything right. The performance is great, the design is premium and durable, and it's got a solid supply of ports, all at a relatively affordable price. That wraps up what we'd consider the very best Acer laptops you can buy today, ranging from lightweight everyday laptops to powerful gaming rigs. We chose the Acer Swift X as the best overall because it strikes a great balance of these two things – performance and power. It's got dedicated graphics and high-end specs, but you can still easily take it anywhere, making it especially great for a college student that might want to game in their free time. Of course, if you have more specific needs, there are plenty of other options that might be more tailored to you. Are you not an Acer kind of person? No worries — check out our lists of the best HP laptops, or maybe even the best Lenovo laptops if that's more your speed.

The best TV brands of 2021: Which should you buy?
digitaltrends.com
0686a32d01d90ee9e1508b3b193f9165
Top US government cybersecurity officials fear advanced hackers will have a field day with the Log4j vulnerability that's likely present in hundreds of millions of devices. Security experts are already seeing widespread scanning for the Log4j vulnerability (also dubbed 'Log4Shell') on internet-connected devices running vulnerable versions of Log4j version 2, which have been under attack since December 1, although the bug became common knowledge on December 9. So far, Microsoft has seen attackers compromise machines to install coin miners, the Cobalt Strike pen-testing framework to enable credential theft and lateral movement, and exfiltration of data from compromised systems. These attacks appear to be opportunistic cyber-criminal activity thanks to its ease of exploitation, but top officials at the US Department of Homeland Security's Cybersecurity and Infrastructure Security Agency (CISA) fear "sophisticated actors" will also pounce on the bug soon. "This vulnerability is one of the most serious that I've seen in my entire career, if not the most serious", Jen Easterly, director of CISA said in a call shared with CNN. Easterly has spent 20 years in various federal cybersecurity roles. "We expect the vulnerability to be widely exploited by sophisticated actors and we have limited time to take necessary steps in order to reduce the likelihood of damage", she said. The call, with US critical infrastructure owners and operators, was first reported by CyberScoop. Jay Gazlay of CISA's vulnerability management office warned that hundreds of millions of devices are likely to be affected. Log4J is a popular Java library for logging error messages in applications. It's vulnerable to a critical flaw, tracked as CVE-2021-44228, that lets any remote attacker take control of another device on the internet, if it's running Log4J versions 2.0 to 2.14.1. The remotely exploitable flaw is present in hundreds of major enterprise products, from the likes of Oracle, Cisco, RedHat, IBM, VMware and Splunk, and cloud features from Amazon Web Services and Microsoft Azure, as well as security appliances and developer tools. Google Cloud is investigating the impact of the Log4j bug on its products and services, and is working with VMware to deploy fixes to the Google Cloud VMware Engine. Google has updated WAF rules to defend against Log4j attacks. The Apache Software Foundation has released version 2.15.0 to address the flaw, but product vendors still need to apply the fix in their products and then end-user customers need to update their devices once their vendor's fix becomes available. The flaw highlights known risks arising from software supply chains when a key piece of software is used within multiple products across multiple vendors and deployed by their customers around the world. It's not a simple fix to address all vulnerable devices. As Sans Internet Storm Center notes: "There is no generic 'log4j2' patch to patch everything. In some cases, vendors including Log4j, need to patch their software to include the new version." Rapid7 had a similar warning: "Organizations should be prepared for a continual stream of downstream advisories from third-party software producers who include Log4j among their dependencies." SEE: Hackers are turning to this simple technique to install their malware on PCs Rapid7 itself has been investigating its products' exposure to the Log4j bug and has deployed server-side fixes for several affected products. Historically slow uptake of new security patches means attackers will likely have months if not years to find and exploit vulnerable devices, security experts warned this week. The Log4j bug is internet-wide, prompting advisories from Australia, New Zealand, Canada, the UK, Sweden, Germany, Singapore, and elsewhere. Canada's Revenue Agency took some services offline on Friday after learning of the flaw, according to CBC.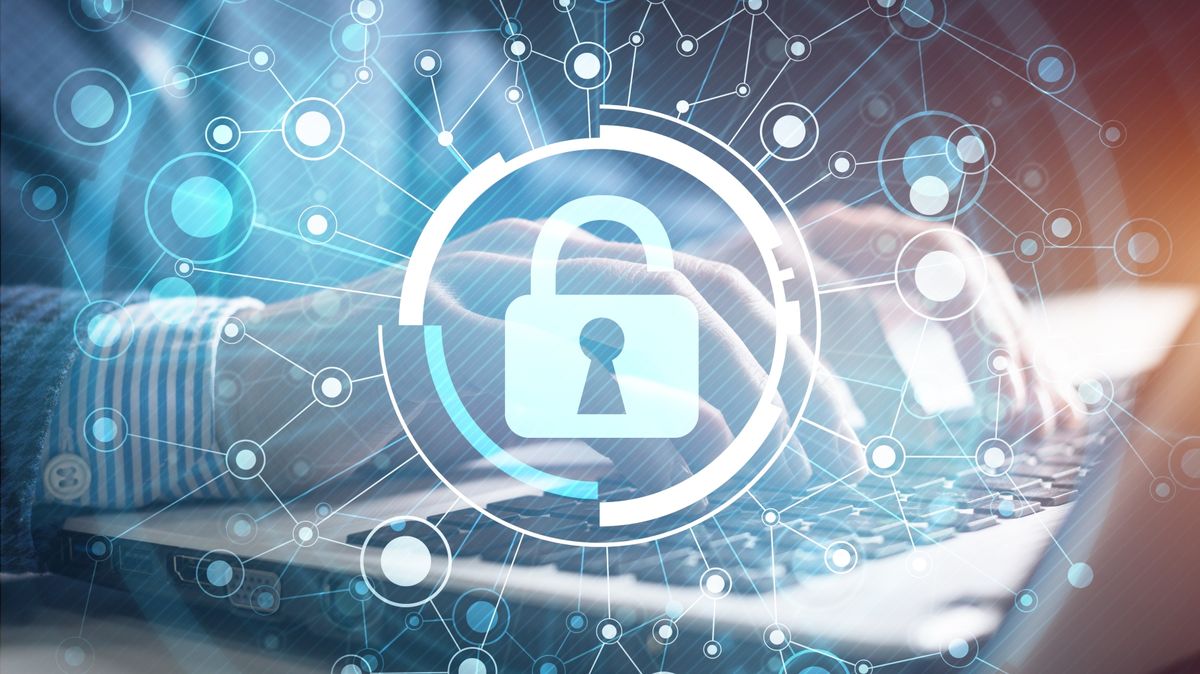 Log4j could be the most serious security threat ever seen, CISA head warns
techradar.com
b49fd9f10c6a6ef48fea979f04d81867
As HDMI 2.1 is more widely adopted by console and hardware manufacturers, consumers are coming to expect devices with this label to be compatible with the latest and greatest features. Things like Variable Refresh Rate, Auto Low Latency Mode, 4K @ 120Hz, and 48 Gbps bandwidth are made possible by the new Fixed Rate Link (FRL) signaling tech introduced in the HDMI 2.1 specification. However, due to some confusing decisions by the HDMI Licensing Administrator, devices can be labeled as "HDMI 2.1" but only support the features specified for HDMI 2.0. As discovered by TFT Central, some manufacturers are already labeling HDMI 2.0 devices as HDMI 2.1. That publication found a Xiaomi monitor with a 1080p resolution and 240Hz refresh rate that had specifications for including two HDMI 2.1 ports. This is fishy since there's no need for HDMI 2.1 for a 1080p monitor, and sure enough, a footnote stated the following about those ports: "Due to the subdivision of HDMI certification standards, HDMI 2.1 is divided into TMDS (the bandwidth is equivalent to the original HDMI 2.0 and FRL protocols). The HDMI 2.1 interface of this product supports the TMDS protocol, the maximum supported resolution is 1920×1080, and the maximum refresh rate is 240Hz." The critical part of this is that the ports only support the older Transition Minimised Differential Signalling (TMDS) tech that powered previous HDMI standards. It was understood with the HDMI 2.1 specification that the standard had to be backward compatible with TMDS. However, one would assume any device that labeled itself as HDMI 2.1 capable would also support FRL. Thinking this monitor had to be a fake or misrepresenting itself, TFT Central reached out to HDMI. org, the HDMI Licensing Administrator, for confirmation. Unfortunately, however, the answer to the question was confusing and shows some bad decision-making on HDMI. org's part. According to the HDMI Licensing Administrator: So, all devices previously classified as HDMI 2.0 are now HDMI 2.1. Consumers must rely on manufacturers to clearly list each device's feature set to ensure they support the now optional increased resolution, framerate, and features introduced with HDMI 2.1. Of course, this is going to be a disaster. Instead of simply checking wh