Announcement
DC5n United States sport in english 68 articles, created at 2021-12-15 05:13 articles set mostly positive rate 4.4
(14.99/15)

1

2.0

Autopsy: Severe brain trauma in ex-NFL player who shot 6 in South Carolina

Phillip Adams played in 78 NFL games for six teams over six seasons. 2021-12-14 22:01 6KB www.pressherald.com

(8.99/15)

2

0.4

Will NHL players go to Beijing Olympics? With rising COVID-19 cases in NHL it's becoming more uncertain

On Tuesday, Bill Guerin was formally introduced as the general manager of the U.S. men's ice hockey team, which still plans to send NHL players to … 2021-12-15 00:12 5KB www.usatoday.com

(7.77/15)

3

0.3

NFL Mandates COVID-19 Boosters for Most Staff, Coaches

The National Football League ( NFL ) announced in a memo sent to teams on Tuesday that Tier 1 and Tier 2 individuals will be required to … 2021-12-14 16:51 3KB www.theepochtimes.com

(5.19/15)

4

0.2

Football: Aubameyang stripped of Arsenal captaincy, coach Arteta calls it a painful decision

The 32-year-old forward was left out for Saturday's 3-0 win over Southampton and will also not feature for West Ham's visit to the Emirates on Wednesday. 2021-12-14 16:09 3KB scroll.in

(3.21/15)

5

0.3

Four more Nets enter COVID protocols with skeleton crew left for Raptors

The Nets have a COVID-19 problem on their hands. Brooklyn is going to be playing Tuesday night with a skeleton crew, down at least … 2021-12-14 17:30 2KB nypost.com

(3.18/15)

6

0.9

Tuesday's high school basketball scores

All the scores from around the area. 2021-12-14 23:20 3KB chicago.suntimes.com

(2.07/15)

7

0.2

Is Ariana Grande Leaving 'The Voice' After Season 21?

Ariana Grande joined NBC's "The Voice" as the newest coach during season 21 of the reality singing competition. Is she sticking around? 2021-12-14 16:36 4KB heavy.com

(2.06/15)

8

0.1

COVID-19 booster shots may be MVP as positive cases hit NFL, NBA and NHL hard

Despite player populations that are overwhelmingly vaccinated, COVID-19's second winter has decimated North American sports leagues at a level not seen since the industry … 2021-12-14 22:28 6KB www.usatoday.com

(2.04/15)

9

1.1

Wrestler Jimmy Rave Dies After 3 Amputations

Former professional wrestler Jimmy Rave has died at the young age of 39. Wrestling agent Bill Behrens announced the death in a Twitter statement , saying Rave had passed away. 2021-12-14 13:23 2KB www.newser.com

(1.06/15)

10

0.3

College football's Top 10 Bottom 10 moments of 2021

UMass couldn't lose for winning, Florida couldn't get anything right, Brian Kelly found a twang and more lowlights from the college football season. 2021-12-14 13:08 10KB www.espn.com

(1.03/15)

11

0.0

Opinion: Cardinals have lost their mojo, and time is running out to regain it

Timing isn't everything in life, just 95 percent or so. That holds true in the NFL, too.  It's better for a team to hit its … 2021-12-14 13:35 4KB www.usatoday.com

(1.03/15)

12

0.5

2021 NCAA volleyball tournament - Breaking down the final four

Louisville, Wisconsin, Pitt and Nebraska all reached the final four. But which team will win the 2021 NCAA volleyball tournament? 2021-12-14 12:51 11KB www.espn.com

(1.03/15)

13

0.7

Football rumours: Real Madrid favoured as Antonio Rudiger's next destination

A path away from Stamford Bridge has started to emerge for Germany centre-back Antonio Rudiger, according to the Guardian. The paper says Real Madrid are now favourites to sign the Chelsea defender on a free in the summer. The 28-year-old was crucial in the Blues' run to Champions League glory last season but the club have yet to make progress on a new deal. 2021-12-14 08:30 2KB www.independent.ie

(1.02/15)

14

1.6

Virginia legislative agencies shut down by ransomware attack

The Virginia Legislature's IT branch was shut down on Tuesday after it was targeted by a ransomware attack that's also affecting other state agencies. 2021-12-14 17:23 1KB www.upi.com

(1.02/15)

15

0.1

Matt Nagy Disputes Starting Defender's Claims About Packers

Matt Nagy seems more lost than ever. 2021-12-14 16:33 4KB heavy.com

(1.02/15)

16

0.5

Democrats can win in 2022 — here's how

Democrats have a messaging problem. But, of course, they have always had a messaging problem. This hardly started with President Joe Biden , himself, a pathetic … 2021-12-14 13:43 6KB thehill.com

(1.02/15)

17

0.5

Asian Champions Trophy: India, South Korea play out 2-2 draw

Dhaka: India was denied a winning start to their campaign at the Men's Asian Champions Trophy with a spirited Korean team holding the defending champions 2021-12-14 13:23 3KB www.siasat.com

(1.01/15)

18

0.9

Column: Charley Trippi's amazing life hits the century mark

If you think today's hybrid NFL players are something special, check out Charley Trippi. He could do pretty much anything with a football. Run … 2021-12-14 22:30 6KB www.foxnews.com

(1.01/15)

19

0.0

Delivery driver ran over groceries after seeing home's pro-police sign, officials say

Authorities in Minnesota are looking for an Instacart driver who allegedly drove over an elderly couple's groceries after seeing a pro-police sign on … 2021-12-14 21:17 2KB thehill.com

(1.01/15)

20

0.4

Dolphins determined to run the ball despite being razor thin in backfield

The Dolphins have shown a commitment to the run, averaging 28 carries a game in the past five outings. That' s up significantly from instances during the seven-game losing streak where they r… 2021-12-14 19:41 5KB www.ocregister.com

(1.01/15)

21

0.5

Shakira Teams Up With NBC for Competition Series 'Dancing With Myself'

The international music icon will star in and executive produce the new show 2021-12-14 19:14 2KB www.thewrap.com

(1.01/15)

22

0.2

Georgia Southern women's basketball team beats Carver College by 118 points

STATESBORO, Ga. — The school children in attendance for Kids Field Trip Day witnessed history on Monday at a Georgia Southern women's basketball game. … 2021-12-14 15:55 5KB www.usatoday.com

(1.01/15)

23

0.7

Noem: 'Every Young Woman Deserves An Even Playing Field'

South Dakota Republican Gov. Kristi Noem spoke out against recent controversies of biological males competing in women's athletics with a new bill to address "fairness" … 2021-12-14 15:06 3KB www.dailywire.com

(1.01/15)

24

0.2

Olivia Rodrigo belts out hit song 'Drivers License' at real-life DMV

Most Americans dread a trip to the DMV — but Olivia Rodrigo was willing to hang out at one of the offices after-hours. The … 2021-12-14 14:40 2KB nypost.com

(1.01/15)

25

1.1

Powerball drawing 12/13/21: Check winning numbers here, jackpot up to $333 million

There was no Powerball grand prize winner Monday or $2 million winner, although there was a $1 million Match 5 winner in Georgia. 2021-12-14 12:25 2KB eu.cincinnati.com

(1.01/15)

26

0.3

PREVIEW: Wisconsin Needs To Bounce Back Wednesday Against Nicholls State

Wisconsin needs a big basketball win Wednesday night against Nicholls State. The Badgers dropped out of the latest AP Poll after losing to Ohio State … 2021-12-14 11:40 1KB dailycaller.com

(1.01/15)

27

0.3

Austrian leader: won't go to Beijing games, but no protest

BERLIN (AP) — Austria's leader says no high-ranking politicians from his country will attend the Beijing Winter Olympics, but he says that is entirely because… 2021-12-14 07:53 2KB wtop.com

(0.06/15)

28

3.4

Massachusetts lottery winning numbers for Monday, Dec. 13

These Massachusetts lotteries were drawn Monday:  03-09-20-24-43, Lucky Ball: 16  (three, nine, … 2021-12-14 18:16 954Bytes www.foxnews.com

(0.03/15)

29

0.7

BWF World C'ships, India's schedule for day three: Reigning champion PV Sindhu begins title defence

A look at the big matches as Sindhu starts her campaign. 2021-12-14 05:27 3KB scroll.in

(0.02/15)

30

0.9

Deion Sanders' son Shedeur becomes first HBCU player to win Jerry Rice award

Jackson State quarterback Shedeur Sanders has won the Jerry Rice award for the top freshman in FCS football, the NCAA announced Monday.  He's … 2021-12-14 23:24 1KB www.usatoday.com

(0.02/15)

31

0.6

Noah Gragson Sets Expectations for Cup Series Debut

Noah Gragson will make his Cup Series debut in 2022 while running 14 races with Kaulig Racing. He has now set his expectations for his time in the No. 16. 2021-12-14 22:24 6KB heavy.com

(0.02/15)

32

0.5

'Overwatch' Winter Wonderland 2021 D. Va Skin Revealed

Sleigh bells ring, are you listening? 2021-12-14 21:10 1KB www.forbes.com

(0.02/15)

33

0.6

'We're definitely like a family; the team is very close' - Mason Mount on Chelsea's Premier League glory quest

Mason Mount has hailed Chelsea's "family" atmosphere as the stimulus to the Stamford Bridge club's Premier League title drive. 2021-12-14 07:49 2KB www.independent.ie

34

0.1

Caught On Video: UPS Driver Throws Packages Over Southeast Side Woman's Fence, And She Was Not Happy With UPS' Response

Doorbell video from the East Side neighborhood showed a UPS driver throwing packages over a fence like a football player making a spiral pass. 2021-12-15 00:18 3KB chicago.cbslocal.com

35

0.3

Nets Showing 'Surprise Willingness' to Talk Trades for Star Guard: Report

As the trade deadline approaches, the Nets are testing the market on one of their star players. 2021-12-14 23:54 4KB heavy.com

36

0.0

Does Trevor Zegras make the Ducks a must-see hockey team?

Zegras spent another day talking about "The Zegras," his lacrosse-style pass to teammate Sonny Milano that broke the Internet last Tuesday. 2021-12-14 23:24 4KB www.ocregister.com

37

0.6

Michigan State basketball's Tyson Walker settling into his role by defending like crazy

Michigan State basketball point guard Tyson Walker leads the Spartans, who are becoming one of the better defensive teams in the nation. 2021-12-14 22:38 3KB eu.freep.com

38

0.2

Iowa men's basketball: Backcourt rebounding a primary focus entering Utah State matchup

Fran McCaffery and Iowa players are emphasizing defensive rebounding, especially from guards, after two poor outings against Illinois and Iowa State. 2021-12-14 20:54 5KB eu.hawkcentral.com

39

0.6

Xavi Single Out 3 Barcelona Players For Praise After Maradona Cup

The Catalan giants drew 1-1 with Boca Juniors in the friendly but went on to lose on penalties. 2021-12-14 20:30 4KB heavy.com

40

0.0

El Dorado boys basketball finally strikes gold in Gary Raya Classic

Boys basketball notebook: The Golden Hawks win championship of the event named for the school's former player and coach. 2021-12-14 20:06 3KB www.ocregister.com

41

0.2

Girls' basketball: Coaches find benefits from last winter's 'COVID season'

Even though there were no playoffs and a limited schedule, players gained valuable experience last season. 2021-12-14 19:54 6KB www.pressherald.com

42

0.6

Former Pro Bowler Credits Unexpected Jet With 'Team MVP' in 2021

A former New York Jets player turned analyst credited left tackle George Fant as the team's MVP in the midst of an underrated bounceback campaign. 2021-12-14 19:54 5KB heavy.com

43

0.5

Seahawks a Top Contender for Rival's 8-Time Pro Bowl Star, Says Analyst

The Seattle Seahawks could make a run at one of their rival's top players. 2021-12-14 19:08 4KB heavy.com

44

0.2

Pac-12 men's basketball power ratings: UCLA on top as Arizona gets good news (possibly)

The Wildcats are undefeated and the current No. 1 team in the NET rankings with two weeks remaining until conference play ramps up. 2021-12-14 18:47 7KB www.ocregister.com

45

1.3

Ian Rapoport Links Giants to Super Bowl-Winning QB, Doubles Down

More and more signs are pointing towards the New York Giants as legitimate suitors for the eight-time Pro Bowl quarterback. 2021-12-14 18:45 1KB heavy.com

46

0.0

Fran McCaffery challenges his players on rebounding: 'It's not been good'

Fran McCaffery talks about the teaching points that have been made with his team after a three-game losing streak. 2021-12-14 18:39 821Bytes eu.hawkcentral.com

47

0.4

Rich Bisaccia on Marcus Mariota Playing Time: 'There's Been Conversation'

The Las Vegas Raiders interim head coach discussed the team's backup quarterback and his role going forward. 2021-12-14 18:36 4KB heavy.com

48

0.5

Pitt awaits QB Pickett's decision on playing bowl game

PITTSBURGH (AP) — Pittsburgh coach Pat Narduzzi is just fine if quarterback Kenny Pickett takes his time deciding whether he'll play in the Peach Bowl against… 2021-12-14 18:31 2KB wtop.com

49

0.2

Some Bulls players could use the downtime, but not all of them

Guards Lonzo Ball and Zach LaVine were playing heavy minutes and were looking for a rest, so that's why Bulls coach Billy Donovan felt the pause could "pay dividends" for a few on his roster. But there's the other side of this, and players who didn't need this week-long shutdown. 2021-12-14 17:55 3KB chicago.suntimes.com

50

2.8

Ratings: NBC's 'American Auto' Series Premiere Pumps the Brakes After 'The Voice'

ABC wins anyway with "Monday Night Football" 2021-12-14 17:22 566Bytes www.thewrap.com

51

0.3

Texas college baller goes viral for picking up angry teammate's trash

This hoops player won with his unexpected pickup performance. University of Houston basketball player Jamal Shead is going viral after he was filmed picking up … 2021-12-14 17:13 2KB nypost.com

52

0.5

Emmys Shake-Up: TV Series Will Now Compete Based on Genre, Not Time Slot

But there are "currently no discussions" for NATAS and Television Academy to re-merge 2021-12-14 16:26 2KB www.thewrap.com

53

0.4

Penei Sewell's Strong Week 14 Play Earns Pair of Major Honors

Detroit Lions offensive tackle Penei Sewell has managed to win a pair of key awards from Pro Football Focus for Week 14. 2021-12-14 15:55 4KB heavy.com

54

0.5

Rumble Kong League, a new web3 sports game, raises $4.5M in funding

Rumble Kong League, a 3v3 basketball web3 game, has earned $4.5 million towards its projected launch in 2022. 2021-12-14 15:04 2KB venturebeat.com

55

0.2

Indian Chess League with six teams to take place in June 2022

New Delhi: The Indian Chess League boasting of the world's and India's top players will be held in June 2022, the All-India Chess Federation revealed here 2021-12-14 14:38 2KB www.siasat.com

56

1.5

Cruelty Of Wrongful Convictions Humanized By Julie Green 'First Meal' Series

For 20 years, Julie Green devoted her art practice to recording the humble last meals of prison inmates on death row. 2021-12-14 14:03 8KB www.forbes.com

57

0.0

Mackenzie Davis Catches Fire

In the new HBO Max series "Station Eleven," Davis plays the lead as a tough but vulnerable survivor of a pandemic. She had ample experience to draw from. 2021-12-14 14:00 9KB www.nytimes.com

58

0.8

CyBall raises $1.8M for NFT-based soccer game

CyBall has raised $1.8 million in seed funding to build a soccer-themed, nonfungible-token (NFT)-based game with a player rewards model. 2021-12-14 13:00 4KB venturebeat.com

59

0.1

Six Building Blocks For Organizations To T. H. R. I. V. E. In The New Normal

Here are six ways you can coach teams and individuals to T.H.R.I.V.E. in the new normal ahead. 2021-12-14 13:00 6KB www.forbes.com

60

0.4

Chiefs Work Out Former Cowboys Running Back

Knox entered the league in 2021 out of Marshall. 2021-12-14 12:17 4KB heavy.com

61

1.2

Watch: Football fans throw thousands of toys on pitch as Christmas gifts for disadvantaged children

This is a tradition at Real Betis football club in Spain. 2021-12-14 11:01 953Bytes scroll.in

62

0.4

Formula One Racing Is Finally Picking Up Speed With Its U.S. Fanbase

After nearly nine months and thousands of miles, it came down to a single lap — 90 seconds to win a championship. The thrilling — … 2021-12-14 10:00 6KB thefederalist.com

63

0.4

A Teen Sensation Grows Up

Everyone seemed to love Chloe Kim when she was a snowboarding prodigy on her way to an Olympic gold medal. When she saw the downside of fame, she stepped back and built a life beyond the halfpipe. 2021-12-14 10:00 15KB www.nytimes.com

64

0.8

8 high-protein breakfasts that keep you full

Eating protein at breakfast can help you achieve your weight goals. Here are eight ideas. 2021-12-14 10:00 7KB wtop.com

65

0.5

Robin Lehner not fretting recent struggles in Golden Knights' net

Few players in the NHL are willing or able to publicly analyze their own game in the honest way Robin Lehner does for the Golden Knights. When the Vegas goalie has a good game in . 2021-12-14 10:00 4KB lasvegassun.com

66

0.3

College football: Bahamas Bowl, Cure Bowl launch record 44 bowl games

A college football postseason with a record 44 bowl games launches Friday with the Bahamas Bowl and Cure Bowl and runs through Jan. 10. 2021-12-14 09:00 1019Bytes www.upi.com

67

1.2

Letter to the editor: Football players are community pride

I am so very proud of those football players at Liberty and Independence. 2021-12-14 08:15 1KB www.bakersfield.com

68

0.5

BCCI Secretary Jay Shah launches HAP Cup for players with special needs

Having played a role in the formation of a committee for the country's differently abled cricketers, BCCI secretary Jay Shah launched the second edition … 2021-12-14 07:12 2KB www.business-standard.com
Articles
DC5n United States sport in english 68 articles, created at 2021-12-15 05:13
ROCK HILL, S.C. — An autopsy revealed unusually severe brain disease in the frontal lobe of the former NFL player accused of fatally shooting six people in Rock Hill, South Carolina, before killing himself in April, authorities announced Tuesday. The 20 years Phillip Adams spent playing football "definitely… gave rise" to a diagnosis of stage 2 chronic traumatic encephalopathy, said Dr. Ann McKee, who examined his brain. Authorities have said that on April 7, Phillip Adams killed Rock Hill physician Robert Lesslie; his wife, Barbara; two of their grandchildren, 9-year-old Adah Lesslie and 5-year-old Noah Lesslie; and two HVAC technicians working at the Lesslie home, James Lewis and Robert Shook, both 38. Police later found Adams with a self-inflicted gunshot wound to the head. The degenerative disease known as CTE is linked to head trauma and concussions that has been shown to cause a range of symptoms, including violent mood swings and memory loss. "There were inklings that he was developing clear behavioral and cognitive issues," McKee said. "I don't think he snapped. It appeared to be a cumulative progressive impairment. He was getting increasingly paranoid, he was having increasing difficulties with his memory, and he was very likely having more and more impulsive behaviors.… It may not have been recognized, but I doubt that this was entirely out of the blue." McKee, who directs the CTE Center at Boston University, said that of 24 NFL players diagnosed with the disease after dying in their 20s and 30s, most had stage 2, like Adams. The disease has four stages, with stage 4 being the most severe and usually associated with dementia. The second stage is associated with progressive cognitive and behavioral abnormalities such as aggression, impulsivity, explosivity, depression, paranoia, anxiety, poor executive function and memory loss, McKee said. But Adams' CTE diagnosis was different from the other young players because it was "unusually severe" in both frontal lobes, she said. McKee compared Adams' brain to that of Aaron Hernandez, the former football star also posthumously diagnosed with CTE after he hanged himself in prison at the age of 27 while serving a life sentence for a 2013 murder. The Lesslie family said they appreciated the diagnosis. "Even in the midst of crushing heartbreak, we are finding some comfort in the CTE results and the explanation they provide for the irrational behaviors pertaining to this tragedy," their family statement said. The Adams family said they were not surprised that he had the disease, but were shocked to learn how severe his condition was. "After going through medical records from his football career, we do know that he was desperately seeking help from the NFL but was denied all claims due to his inability to remember things and to handle seemingly simple tasks, such as traveling hours away to see doctors and going through extensive evaluations," their statement said. Adams' agent previously told The Associated Press that Adams did not participate in the array of physical and mental health programs that are available to ex-players through the NFL and its players' union. The football league and Adams' agent did not immediately respond to requests for comment. CTE, which can only be diagnosed through an autopsy, has been found in former members of the military, football players, boxers and others who have been subjected to repeated head trauma. One recent study found signs of the debilitating disease in 110 of 111 NFL players whose brains were inspected. Adams, 32, played in 78 NFL games for six teams over six seasons. He joined the San Francisco 49ers in 2010 as a seventh-round draft pick out of South Carolina State, and though he rarely started, he went on to play for Seattle, Oakland and the New York Jets before finishing his career with the Atlanta Falcons in 2015. As a rookie, Adams suffered a severe ankle injury and never played for the 49ers again. Later, with the Raiders, he had two concussions over three games in 2012. Because he didn't retire by 2014, he wouldn't have been eligible for testing as part of a broad settlement between the league and former players over long-lasting concussion-related injuries. The Adams family told investigators that he complained of excruciating pain from his injuries and had memory issues and difficulty sleeping, said York County Coroner Sabrina Gast at a Tuesday news conference. Adams' sister told USA Today after the killings that her brother's "mental health degraded fast and terribly bad" in recent years and that the family noticed "extremely concerning" signs of mental illness, including an escalating temper and personal hygiene neglect. Gast said pathologists also found amphetamines, for which Adams had a prescription, and the unregulated drug kratom in Adams' system at time of death. Investigators later found multiple guns, ammunition, and "numerous notebooks… with cryptic writing with different designs and emblems" among Adams' belongings, according to affidavits. York County Sheriff Kevin Tolson said police would likely wrap up their investigation after examining the writing, which he termed "incoherent." But he emphasized that Adams' CTE diagnosis and the other findings so far may not provide a conclusive explanation behind Adams' alleged acts of violence. "Sometimes we get to know the why, sometimes we don't," Tolson said. "There's one individual that knows the why and he's deceased. We may not know in this life, on this planet what the why is." Comments are not available on this story. Send questions/comments to the editors. « Previous

Coroner to issue brain test results of NFL player who shot 6
eu.detroitnews.com
47b0573850b66344f73fc294365e43df
Autopsy: Severe brain trauma in ex-NFL player who shot 6
twincities.com
10ad77d2166fd572bbbf8be851e0a4c9
Coroner to issue brain test results of NFL player who shot 6
abcnews.go.com
1d90877e0bbc620368f2692373830998
Coroner to issue brain test results of NFL player who shot 6
wtop.com
ea05e01f9df723137fa74db3bda30904
Former NFL player accused of killing 6 people in South Carolina had CTE, doctors say
abc7chicago.com
95054744a30ec1dcd1094529cc710d46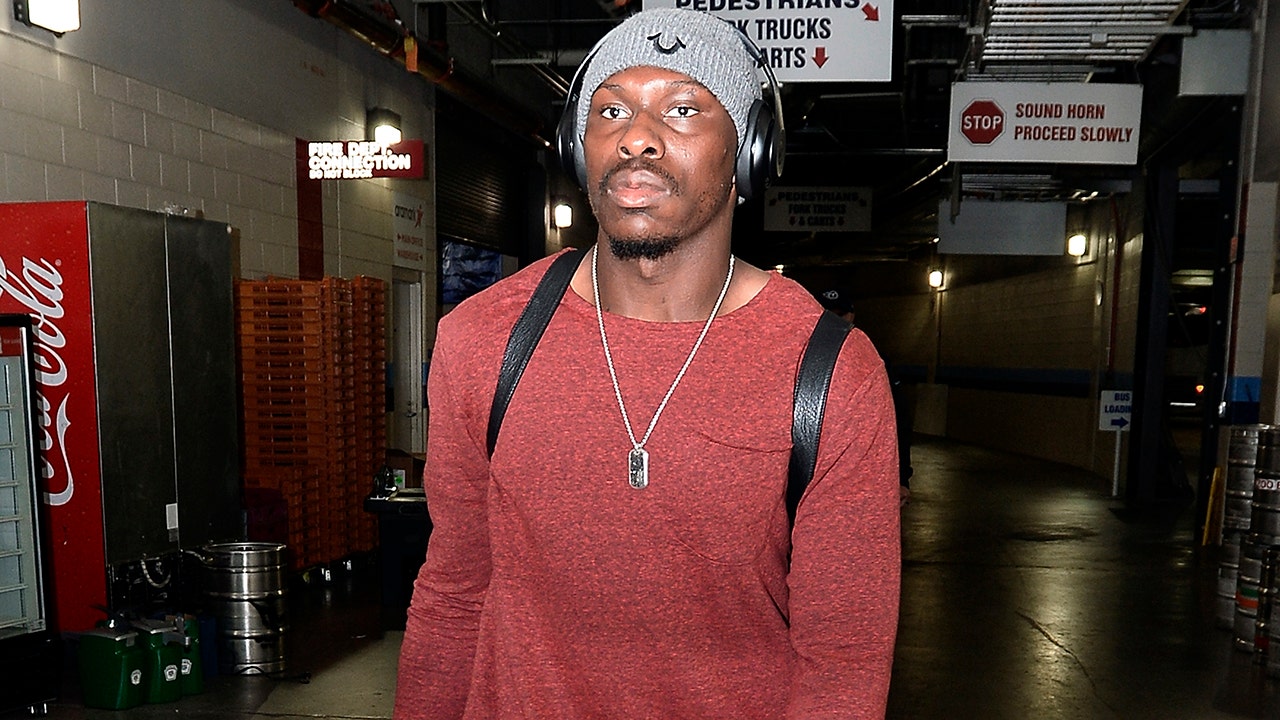 Former NFL player accused of killing 6 people had severe brain trauma, autopsy reveals
foxnews.com
2156067835fd9ef4d1f4432c44296db4
Ex-NFL Player Phillip Adams Found To Have Suffered From CTE Following April Shootings
dailywire.com
4046de5c5f7bbbdb5c0a886fa9d81e89
Autopsy: Severe brain trauma in ex-NFL player who shot 6
wral.com
0f2a8275e2e5da1fe9222d6280907d51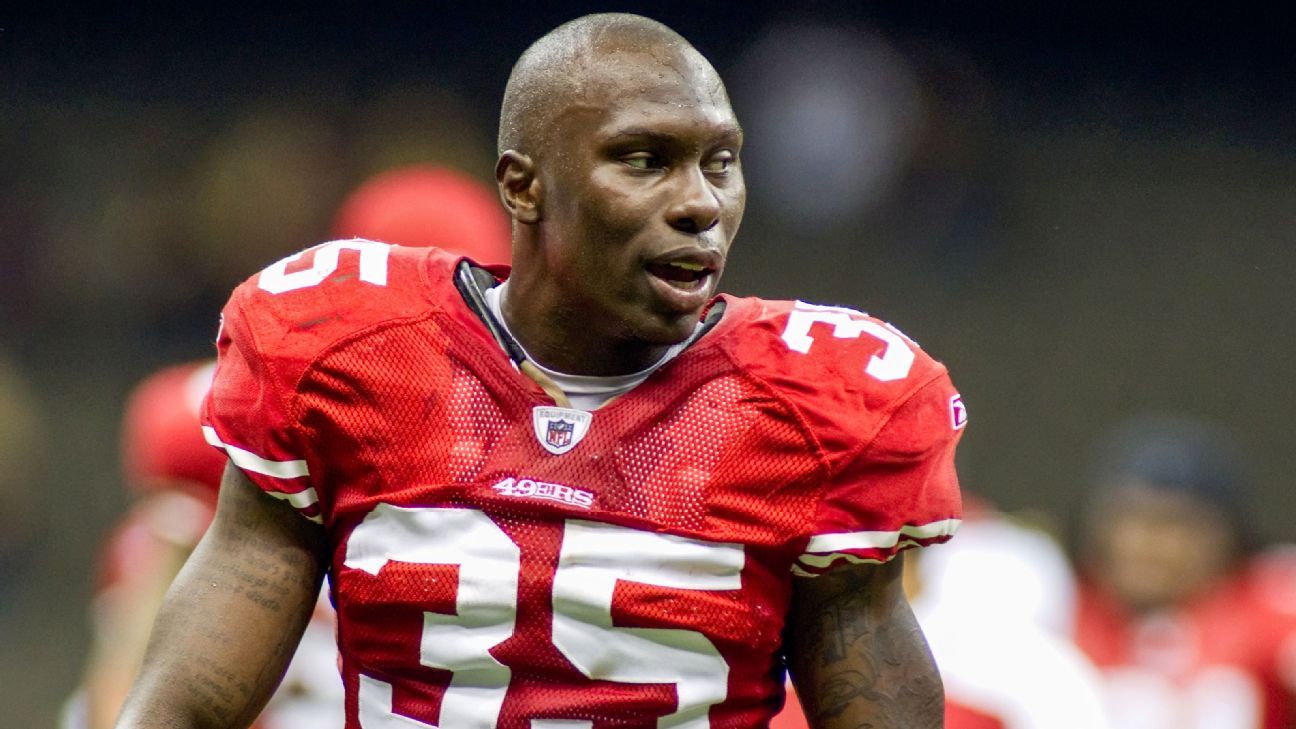 Autopsy of ex-NFL player Phillip Adams, accused of killing six people, shows 'unusually severe' CTE
espn.com
e6bf368c06e4441602fec5f5e53e3312
Autopsy finds severe brain trauma in ex-NFL player who shot 6 people
thehill.com
54ce95f84ceb33c2fe3f954df449d05b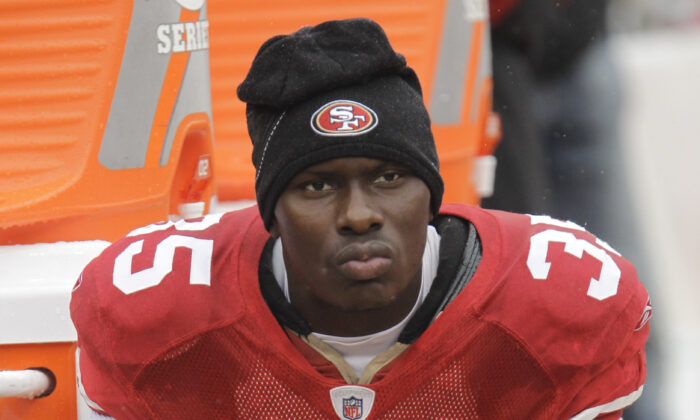 Coroner to Issue Brain Test Results of NFL Player Who Shot 6
theepochtimes.com
81a782f2dffff8d9c8783c8da72e4b50
Ex-NFL player accused of killing six people had unusually severe brain disease
independent.ie
dc887604f19169a74cabb821f1f03ef1
Medical examiner says ex-NFL player Phillip Adams had CTE during S.C. shooting
upi.com
157aff1bddd07ffed068620febabcd1b
Ex-NFL player who shot 6 had severe brain trauma
eu.usatoday.com
3090f82a6ff18c4f6910aa4ef8bc9bc0
On Tuesday, Bill Guerin was formally introduced as the general manager of the U.S. men's ice hockey team, which still plans to send NHL players to the 2022 Winter Olympics in Beijing. A few hours later, the Minnesota Wild – the team Guerin runs as general manager in his day job – had their game against Carolina postponed due to additional COVID-19 positives on the Hurricanes. The coronavirus pandemic is, once again, causing NHL schedule disruptions, this time also casting the Olympics excursion for NHL personnel in doubt. Players fought for the chance to go to Beijing in the most recent collective bargaining agreement, after NHL players did not play in the 2018 Games in Pyeongchang, South Korea. At a NHL Board of Governors meeting in Florida last week, commissioner Gary Bettman punted, saying it is "ultimately going to have to be a players' decision" if they want to opt out of the Games – either individually or as a whole. "We certainly are hopeful that all systems will be go by the time we get ready to go to Beijing but there's still some work to be done," USA Hockey executive director Pat Kelleher said, citing "a lot of moving parts." Players would travel to China following NHL All-Star Game festivities the weekend of Feb. 5 in Las Vegas. Four additional positives for Carolina triggered the 'Canes-Wild postponement. Four teams have now paused due to rising COVID-19 cases, with 23 players entering the league's COVID-19 protocol as of Tuesday afternoon over a 36-hour window, according to TSN. As one agent told USA TODAY Sports, it is "looking more and more problematic by the day." The NHL is not the lone major league currently experiencing trouble on the COVD front – the NBA and NFL have seen a swath of positives in their own right, with both leagues instituting deadlines for staff members to receive their booster vaccinations. The NHL, which has a nearly 100% vaccination rate among players, has not yet announced booster plans for staff. Until this week, the line from USA Hockey and the NHL Players' Association was that the parties were awaiting information on the latest "playbook" from Beijing 2022, an 84-page document released Monday that details the COVID-19 protocols. The main hang-up is the potential quarantine a person who tests positive while at the Olympics may face. "I hope when the clarity comes, it resolves that uncertainty", NHLPA executive director Donald Fehr told reporters last week. "And if it doesn't, then we'll have to see what comes next." Guidelines say a person who tests positive must return two negative tests 24 hours apart before being released. However, Beijing 2022 and the Chinese government have final say in determining the length of the quarantine, and the possibility of that timeline lasting three to five weeks if players are unable to test negative is "unsettling," said Edmonton Oilers star Connor McDavid. "Obviously, it's unsettling if that were to be the case when you go over there," McDavid, who is one of three players already selected by Team Canada, said. "Obviously, I'm still a guy that's wanting to go play in the Olympics. But we also want to make sure it's safe for everybody and all the athletes, not just for hockey players." The NHLPA has set up several video calls for players with Olympic hopes to help answer questions this week. Kelleher said USA Hockey is "working to get finalization" on the expected quarantine measures in China from the U.S. Olympic and Paralympic Committee. "Part of our responsibility is to make sure that they feel comfortable going, to get all the information that we can and pass along to them," Guerin said. "The last thing we would want to do is put anybody in harm's way." The NHL admitted in a memo to teams last month (that directed clubs to cancel holiday parties and outings with fans amid COVID-19 fears) that spread within teams had come from more than one source, meaning multiple instances of community spread were brought into dressing rooms. And before Beijing, the NHL has more than six weeks worth of games to contest, with players weighing options in a situation that is beginning to pose more questions than answers with each passing day. "There's a lot of things, especially guys with families, that we're taking a look at," Vegas Golden Knights defenseman Alex Pietrangelo said, according to the Las Vegas Review-Journal. "I'm not going to make a decision until we get all the answers, because I think those are hard to come by right now. "I've got four kids that are under the age of three and a half," Pietrangelo, another player already designated by Team Canada, added. "For me to be potentially locked up there for five weeks plus the Olympics, that's a long time being away from my family."

Mayor Lori Lightfoot considering new mitigations as Chicago COVID cases rise
abc7chicago.com
99740051a0f8acb54b436cd4f1826e49
N.B.A. Says It Will 'Follow the Science' as Coronavirus Cases Rise
nytimes.com
00eedce80c54f19261c9613f8e3168a6
As Beijing Olympics open, Uyghurs set to take rights case to court
business-standard.com
5be1b03c6514b3692e462c34162e6df3
Coronavirus cases among children on the rise, says US report
business-standard.com
eedbc11a00efae811a22a2041dfa336e
Sports Digest: Guerin promoted to take over as U.S. men's Olympic hockey GM
pressherald.com
a729e3c1481358e26b7c5e63084fe508
Apple To Require Masks In All Its Stores Due To 'Rising' COVID-19 Cases
dailycaller.com
4712e042b4a5d166a220522dd611314f
Covid-19: 4 new Omicron cases detected in Delhi, tally rises to 6
business-standard.com
7da0437ffd7511b2bc99fe399af2a55e
Apple will require masks for customers at all U.S. stores because of rising Covid cases
cnbc.com
07db6ac0e44284a0d8f7f8bcc7a147ea
Covid-19: Free State authorities alarmed by 'rapid rise' in cases
news24.com
18afe1930224f221ad8917b70c6d20c9
Minnesota Wild GM Bill Guerin in charge of U.S. hockey team, notes 'questions' about Olympic participation
espn.com
661511f4a5a7f4d42f339dc3d169e855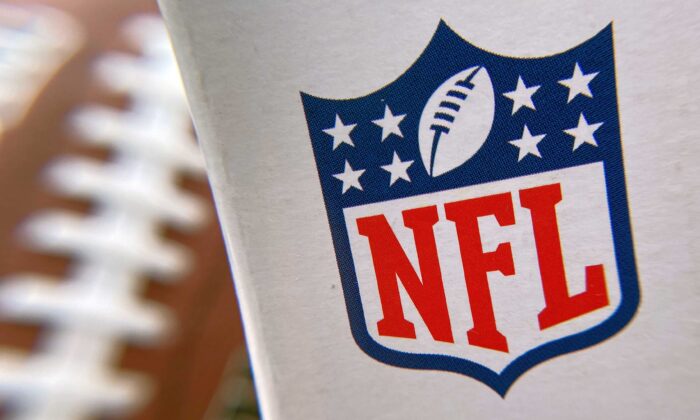 The National Football League ( NFL) announced in a memo sent to teams on Tuesday that Tier 1 and Tier 2 individuals will be required to get a COVID-19 booster shot by late December. The new regulation comes as 25 players on the active roster and 11 on practice squads were placed on the reserve/COVID-19 list after testing positive for the CCP (Chinese Communist Party) virus, which causes the disease COVID-19, the NFL said in a statement. It is the highest reported number of CCP virus cases since the creation of this COVID-19 list in the 2020 season, according to the statement, which cited NFL Network's Tom Pelissero. "Following the rash of positive tests, the NFL is mandating that all Tier 1 and 2 personnel 'who have previously been vaccinated and are eligible under [CDC] guidelines,' must receive a booster shot by Dec. 27," as announced in a memo obtained by NFL Network's Mike Garafolo. Tier 1 individuals in the league consist of players, coaches, physicians, trainers, and other personnel who need to be in direct contact with players. Although players are also included in the Tier 1 designation, the mandate doesn't apply to them because discussions with the NFL Players Association are ongoing. Tier 2 is comprised of general managers, football operations employees, other assistant coaches, security, among other necessary personnel who may need to be in close contact with the players, or other individuals in the Tier 1 category. The NFL said, "given the increased prevalence of the virus in our communities, our experts have recommended that we implement the CDC's recommendation." The U.S. Centers for Disease Control and Prevention (CDC) recommends an individual who received a second Pfizer or Moderna shot more than six months ago receive a booster shot. It also recommends a person who received the single-dose Johnson & Johnson shot more than two months ago receive a booster shot. The following do not have to meet the requirement: The league says anyone who is not currently subject to the requirement for boosters will be required to obtain the booster within 14 days of becoming eligible. Teams were asked to provide booster shots to all eligible tiered staff as soon as possible and to consider making booster shots available for player and staff families and cohabitants. In mid-November, the NFL announced in a statement that more than 94 percent of players and nearly 100 percent of personnel are double jabbed. Last month, the league required players and staff to wear masks inside team facilities regardless of vaccination status for a week and ordered they be tested twice for the CCP virus after the Thanksgiving holiday.

Kroger Eliminating Some COVID-19 Benefits For Unvaccinated Staff
dailywire.com
7f1939b9aa420194eb59f6d8af5c9b5a
Kroger ending some COVID-19 benefits for unvaccinated staff
abcnews.go.com
dba0cc666921b2cfde319b3a5b91b26a
Kroger ending some COVID-19 benefits for unvaccinated staff
wtop.com
5c13a9d1a673071c49a80e3264295974
NFL will require coaches, staff to get a Covid booster by Dec. 27
cnbc.com
b2fd5239dd9e7c43edf2a43f68cb6143
Why a Covid booster dose is crucial against the omicron variant
cnbc.com
62db03daa4ed6cd2272adc5719cf9bc2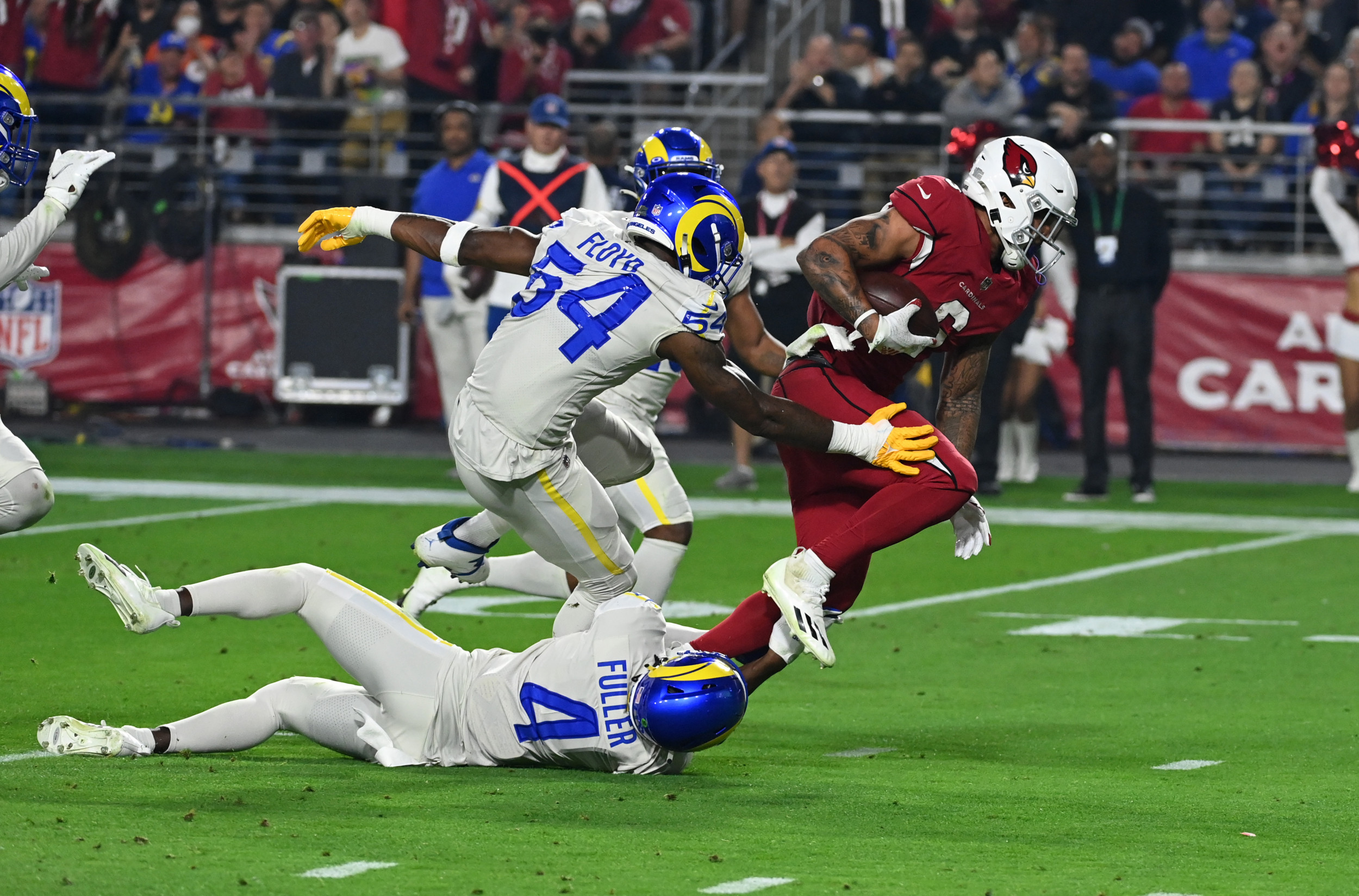 NFL Coaches, Staff Must Get COVID Booster Shots by Dec. 27 as Dozens of Players Sidelined
newsweek.com
96f75d32c11e6a6fe3e3a73aa1d45a41
Report: NFL To Require Booster Shots For Most Staff Members By December 27
dailywire.com
5201c11dd3bca77fda0686f1bd4706b0
NFL to mandate booster for employees amid COVID-19 surge
upi.com
dae15938805d575a029903e9a01a6408
Facing Covid Spike, N.F.L. Mandates Boosters but Stops Short on Testing
nytimes.com
a2a4fad883f09c5103356480f68fda56
Pierre-Emerick Aubameyang has been stripped of the Arsenal captaincy following a breach of discipline as manager Mikel Arteta outlined on Tuesday his desire for a culture change at the club. The 32-year-old forward was left out for Saturday's 3-0 win over Southampton and will also not feature for West Ham's visit to the Emirates on Wednesday. "Following his latest disciplinary breach last week, Pierre-Emerick Aubameyang will no longer be our club captain, and will not be considered for selection for Wednesday's match against West Ham United," Arsenal said in a statement. "We expect all our players, particularly our captain, to work to the rules and standards we have all set and agreed." According to The Athletic, Aubameyang returned later than agreed from a personal trip to France last week, which subsequently forced him to miss training due to the need to pass coronavirus protocols. Aubameyang was also left out by Arteta for a victory over north London rivals Tottenham in March over a disciplinary issue when he arrived late for a pre-match meeting. "It is a really a clear statement from the club. It is the decision we have made with the last incident we had with the player and this is where we stand," Arteta said at a pre-match press conference. "We had to make the decision, it is the right one to defend the interest of the football club." Aubameyang was named Arsenal skipper in 2019 after Granit Xhaka was also stripped of the role for his tirade towards supporters after being substituted in a Premier League match against Crystal Palace. The Gabon attacker initially revelled in the role, leading Arsenal to their only trophy under Arteta by scoring twice in the semi-final and final of the FA Cup in 2020. However, Aubameyang's form has dipped since signing a three-year deal that made him one of the highest earners in the Premier League worth a reported £18 million ($24 million) a year. He scored just 10 Premier League goals as Arsenal finished eighth last season and has four in 14 league appearances this campaign. "It is a really unpleasant situation," Arteta said. "The players accepted the decision, they know because they have committed to it. "We want to take our culture and how we want to represent the football club to a different level." Arteta said he has not taken a quick decision on who will take the armband from Aubameyang. Xhaka, Alexandre Lacazette, Kieran Tierney, Ben White and Aaron Ramsdale have all been tipped as potential captains. On how he would describe his relationship with Auba, Arteta said, "Since I have been here, really, really good. That is why it is painful." Arsenal failed to qualify for European football for the first time in 25 years last season. The Gunners are aiming to end a five-year absence from the Champions League this season and can move into the Premier League's top four with victory over West Ham.

Aubameyang stripped of Arsenal captaincy following disciplinary breach
business-standard.com
4e9adb21d13c20ea13da85d424b3b93a
Arsenal's Pierre Emerick-Aubameyang stripped of captaincy, dropped vs. West Ham
espn.com
8f7ad87ad7b42607a1fbc206afa97355
It will take time for rift with Pierre-Emerick Aubameyang to heal – Mikel Arteta
independent.ie
48e3e980b5d6ec3bb04c065c4b7f2c28
Aubameyang stripped of Arsenal captaincy, dropped for game
wtop.com
33dd9cc9e3dda15eba9f50354219bd69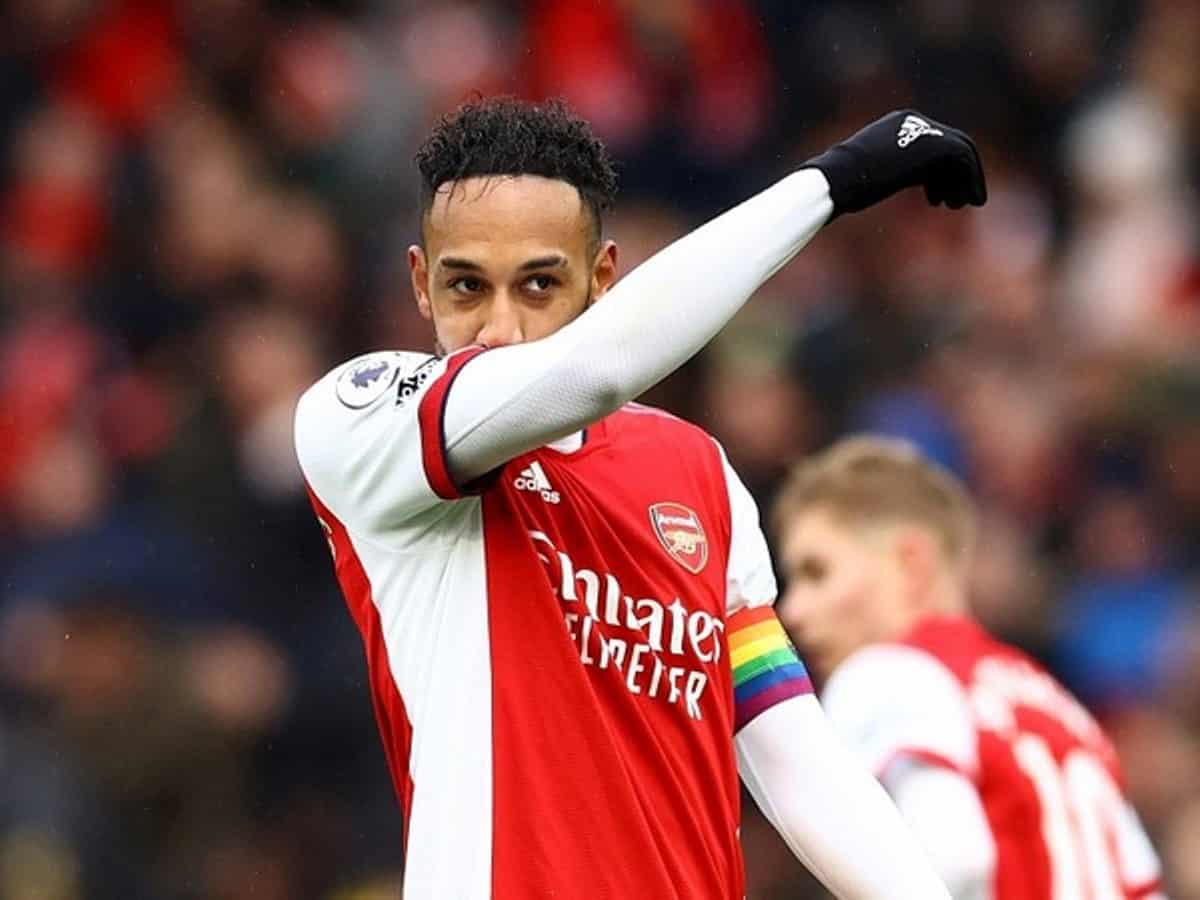 Aubameyang stripped of Arsenal captaincy following disciplinary breach
siasat.com
928587a95015d099f2eb30c28c4f5e03
The Nets have a COVID-19 problem on their hands. Brooklyn is going to be playing Tuesday night with a skeleton crew, down at least seven players against Toronto — five of them due to the NBA's health and safety protocols. LaMarcus Aldridge, DeAndre' Bembry, Jevon Carter and James Johnson all entered COVID protocols late Tuesday morning, after Paul Millsap had been put in protocols Monday evening. With Brooklyn already playing sans Kyrie Irving and Joe Harris, they'll have at best 10 players available against the Raptors at Barclays Center. That's just two above the league minimum, and star Kevin Durant was added to the injury report, listed as "questionable" with right ankle soreness. All the players in the NBA's protocols will have to quarantine for 10 days, or return a pair of negative PCR tests taken 24 hours apart. The other Nets are going to have to face daily COVID tests, so it's not inconceivable to see others join that quintet in protocols as well. It's unclear how many of the Nets have gotten their booster shots. Roughly 97 percent of the league's players are vaccinated. Last season, with the vaccine not available at the start of the campaign, players could be put into quarantine just for close contact. But all of the Nets' players — other than Irving — are vaccinated, and now close contact with a confirmed COVID-19 case does not bring on a quarantine. Thus, the only ways any of the Nets — other than Irving — would enter protocols would be either a positive test or an inconclusive test. Brooklyn is going to be woefully shorthanded to tip off this five-game homestand. They will have two-ways David Duke Jr. and Kessler Edwards available against Toronto. They called up Edwards along with rookie first-round pick Day'Ron Sharpe from their G League assignments in Long Island on Monday. The Nets aren't the first team to suffer a major outbreak. On Monday, the league canceled the Chicago Bulls' next two games due to so many players going into protocols. Brooklyn can only hope their issues don't reach that level.

Bruins notebook: Brad Marchand, Craig Smith enter COVID protocol
bostonherald.com
2da47f5570206e8b29814eba5e9937b5
Brooklyn Nets' COVID-19 protocols list grows to five as four more players get ruled out
espn.com
77f0525ae09f78db0fba46caefdf34cb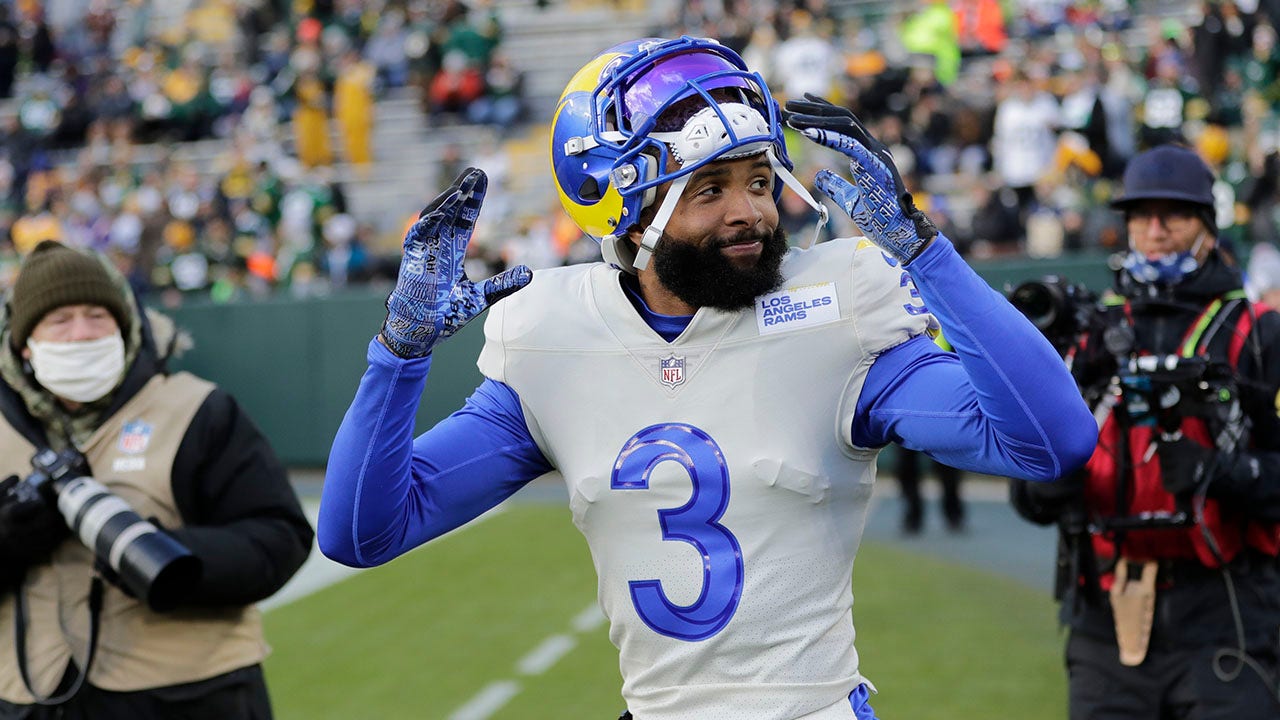 Rams enter NFL's intensive protocols amid COVID-19 outbreak
foxnews.com
35021c80ecb524cf0b08d44424628605
Mat Barzal enters COVID protocol just as Islanders thought outbreak was over
nypost.com
411e84d3982188aa33db73fb49dadb30
Please send scores and corrections to preps@suntimes. com. CROSSOVER Marmion at Fenwick, 7:00 INTERSTATE EIGHT Sycamore at LaSalle-Peru, 7:00 LAKE SHORE ATHLETIC Beacon at Wolcott, 6:00 METRO PREP Chesterton Holy Family at Lycee Francais, 6:30 GOLD Bulls at DRW, 7:00 Johnson at Comer, 7:00 Rowe-Clark at Butler, 7:00 NORTHEASTERN ATHLETIC Alden-Hebron at Christian Life, 7:30 Schaumburg Christian at Mooseheart, 7:30 PUBLIC LEAGUE RED-SOUTH / CENTRAL Curie at Phillips, 6:00 Hyde Park at Corliss, 5:00 Kenwood at Brooks, 5:00 Longwood at Bogan, 5:00 Simeon at Morgan Park, 6:30 PUBLIC LEAGUE WHITE-CENTRAL Dunbar at Hubbard, 5:00 Kennedy at Catalyst-Maria, 5:00 Lindblom at King, 5:00 Richards (Chgo) at Urban Prep-Englewood, 5:00 Tilden at Solorio, 5:00 PUBLIC LEAGUE WHITE-SOUTH Agricultural Science at South Shore, 5:00 Carver at Vocational, PPD Fenger at Dyett, 5:00 Harlan at Perspectives-Lead, 5:00 Urban Prep-Bronzeville at ACE Amandla. 5:00 PUBLIC LEAGUE BLUE-CENTRAL ACERO-Garcia at DuSable, 5:00 ACERO-Soto at Englewood STEM, 5:00 Excel-Englewood at Back of the Yards, 5:00 Hancock at Horizon-Southwest, 5:00 Instituto Health at Kelly, 5:00 PUBLIC LEAGUE BLUE-SOUTH Bowen at Air Force, 5:00 Chicago Military at Hirsch, 5:00 EPIC at Goode, 5:00 Excel-South Shore at Julian, 5:00 UC-Woodlawn at Washington, 5:00 RIVER VALLEY Grace Christian at Tri-Point, 7:00 SOUTH SUBURBAN - CROSSOVER Argo at Tinley Park, 6:30 Evergreen Park at Bremen, 6:00 Hillcrest at Eisenhower, 6:30 Lemont at Reavis, 6:00 Oak Forest at Richards, 6:30 Oak Lawn at Thornton Fr. South, PPD Shepard at Thornton Fr. North, PPD SOUTHWEST PRAIRIE - EAST Romeoville at Joliet Central, 6:30 SOUTHWEST SUBURBAN - CROSSOVER Bolingbrook at Bradley-Bourbonnais, 7:00 Lincoln-Way East at Andrew, 6:30 UPSTATE EIGHT Bartlett at Elgin, 7:00 Glenbard South at South Elgin, 7:00 Larkin at Fenton, 7:00 Streamwood at East Aurora, 6:30 West Chicago at Glenbard East, 7:00 WEST SUBURBAN - SILVER Hinsdale Central at Oak Park-River Forest, 6:30 NON CONFERENCE Annawan at Henry-Senachwine, PPD Aurora Central at Wheaton Academy, 7:30 Beecher at Joliet Catholic, 7:00 Bloom at Joliet West, 6:30 Butler at Thornwood, 6:30 DePue at Lowpoint-Washburn, 7:00 Don Bosco (IN) at De La Salle, 6:00 East Dubuque at South Beloit, 7:30 Gardner-So. Wilmington at Seneca, 7:00 Herscher at Momence, 7:00 Hoffman Estates at Maine East, 7:30 Illinois Lutheran at Peotone, 7:00 Jones at Stagg, PPD Lisle at Indian Creek, 6:45 Lockport at Oswego, 6:30 Manteno at Morris, 7:00 Marist at St. Rita, 7:15 Metea Valley at Waukegan, 7:00 Morris at Coal City, 6:45 Nazareth at St. Ignatius, 6:00 Noble Street at ITW-Speer, 7:30 Peoria Heights at Roanoke-Benson, 7:00 Phoenix at Crane, 5:00 Princeville at Midland, 7:30 Putnam County at Somonauk, 7:00 Rockford Lutheran at Waubonsie Valley, 7:00 St. Edward at IC Catholic, 7:30 Stillman Valley at Mendota, 7:00 University High at Leo, 7:00 Warren at Fremd, 7:00 Westlake Christian at Grayslake Central, 7:00 Westminster Christian at Keith, 7:00 Westmont at Islamic Foundation, 6:30 Wheeling at Ridgewood, 6:30 Woodland at LaMoille, 7:00 Woodstock North at Vernon Hills, 7:00 York at Hinsdale South, 7:30 Yorkville Christian at Oswego East, 6:30

Oxford superintendent: High school won't open as soon as we'd like
eu.freep.com
072e08b680fe9833cccb7d343dc8941f
Eastern Massachusetts high school scores and highlights from Monday
bostonherald.com
e96886b6ae2e87607990c3a2d719865a
Juvenile Shot Near Norland High School
miami.cbslocal.com
fd4404865076759a48db5392f1c6dbf3
High school basketball schedule for Dec. 14-Dec. 19
chicago.suntimes.com
4bfbb6e6d3e7b937552e744d022e38cc
NBC "The Voice" coaches Kelly Clarkson, John Legend, Ariana Grande and Blake Shelton Ariana Grande joined NBC's " The Voice " as the newest coach during season 21 of the reality singing competition. She joined Blake Shelton, John Legend, and Kelly Clarkson in the big red chair, taking the spot of Nick Jonas, who was a coach on seasons 18 and 20 of the show. At the time of writing, nothing has been announced about any of the coaches when it comes to who is sticking around and who might be leaving for the upcoming season of the show. The seat that Grande occupies on the show is one that is generally a revolving door for coaches. Gwen Stefani has sat there multiple times, taking a break in seasons 18 and 20 when Nick Jonas stepped up to be a coach. Then, Grande took that seat over, so it's definitely possible that either Jonas or Stefani would return for another season of that show. That being said, it's not likely that Grande's time on "The Voice" is over. She'll probably return for season 22 in late 2022. Even if the star does not return then, it's likely she would be back on a later season. Not having an artist in the finale certainly leaves room on the table for Grande's return since she won't win the show this time around and will likely return with a vengeance later on. A post shared by NBC's The Voice (@nbcthevoice) While the show has not been officially picked up for another season by NBC, it's very likely that it will be renewed. The show is a ratings powerhouse for the network, always beating other shows out for viewership on both Monday and Tuesday nights. According to TVSeriesFinale, a site that reports and analyzes ratings throughout the season, "The Voice" has averaged a.84 rating in the 18-49 demographic on Monday nights. The overall viewership on Monday nights averages at around 6.73 million viewers, according to the site. While those numbers are down from the previous season, they're still high for network television in 2021. On Tuesday nights, the show has averaged about 6.87 million viewers and hit.84 in that coveted 18-49 demographic. Those numbers are also down from the previous year but are up over other shows overall. A post shared by NBC's The Voice (@nbcthevoice) For season 22, no coaches have been officially confirmed. Of course, none would be confirmed until after the show has been renewed by NBC. It's definitely possible that all four coaches, Blake Shelton, Ariana Grande, John Legend and Kelly Clarkson, will return for season 22 of the show. Shelton has spoken out about wanting to leave in the past, but it's clear he is very invested in the competition at the time of writing. During a segment on "Today With Hoda and Jenna," Shelton hinted at wanting to leave "The Voice." The statement was made in March 2021, which is before the star got married and started filming season 21 of the show. "I hope that's not too far down the road," he said at the time about leaving the show. "Ten years sounds like way too long to me. I'd like to see that sooner than later." He added that he and his wife, Gwen Stefani, want to live their lives together. "I mean, we've both pretty much taken it to the limit as far as our careers go and touring and now the television thing. It's been fortunate to accomplish a lot of things," Shelton said at the time of the interview. "The Voice" airs on Mondays and Tuesdays at 8 p.m. Eastern time (live) and Pacific time (recorded) on NBC. Season 22 of "The Voice" will likely air in 2022. READ NEXT: 'The Voice' Viewers Call Show 'Unfair' Ahead of Season 21 Finale Unlock the latest news, rumors and exclusives from The Voice — direct to your inbox. ↓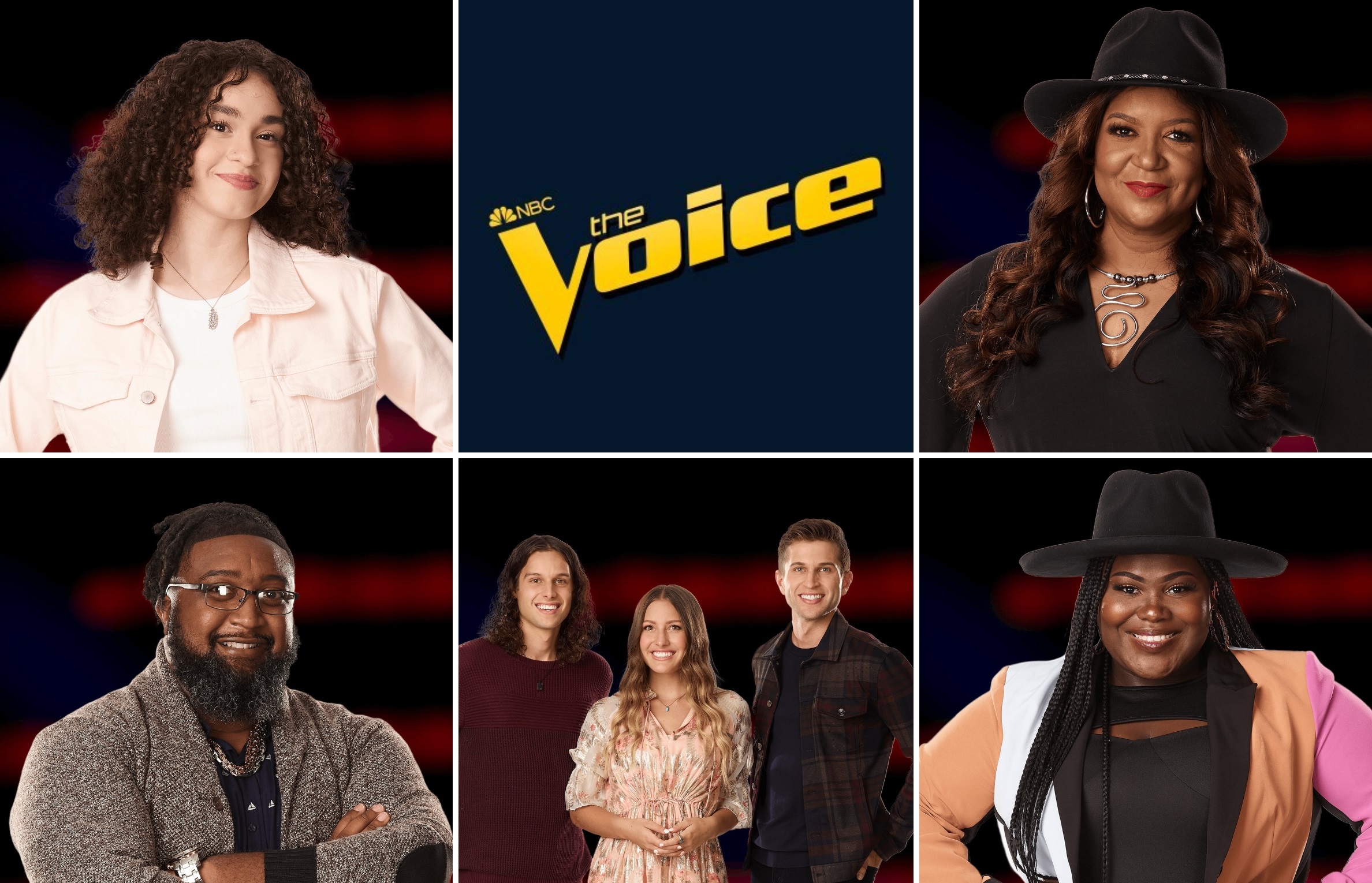 Who Are the Five Finalists on 'The Voice' Season 21?
newsweek.com
f948ce987cbec17bfabba39ce59946a1
'The Voice' Season 21 Finale: How To Watch, Winner Predictions, and More
decider.com
0b33d712f3206a005b23a5b97e75f296
Despite player populations that are overwhelmingly vaccinated, COVID-19's second winter has decimated North American sports leagues at a level not seen since the industry restarted in 2020. From the NFL reporting a single-day high in cases, to the NHL's Calgary Flames forced to postpone three games and the Chicago Bulls postponing two games after 10 players entered COVID-19 protocols, every active league is seeing its regular season – and, in the NFL's case, playoff push – imperiled by the pandemic. Tuesday marked the first anniversary since a New York critical-care nurse became one of the first Americans to receive the COVID-19 vaccine, and in the 12 months since, sports leagues re-wrote safety protocols and urged their players to get vaccinated once they became widely available last spring. Entering the teeth of this winter, the effort was largely a success: The NFL reports nearly 95% of its players vaccinated, the NHL has just one unvaccinated holdout and the NBA also exceeds 97%, despite high-profile holdouts such as Brooklyn Nets guard Kyrie Irving and Detroit Red Wings forward Tyler Bertuzzi. Yet the past week has resulted in more postponements and players in protocol than even navigating through an unvaccinated 2020-21 winter. Monday, the NFL reported its highest day of positive COVID-19 tests over two seasons of the pandemic, according to the NFL Network, with 36 players and one staffer forced into protocols. The hits kept coming across all sports on Tuesday: With the winter not yet arrived and the money portion of the NFL season – the playoffs – fast approaching, why the rash of positive tests? And what can be done to slow the spread in the frequent-test, highly-vaccinated sports environment? Fortunately for the leagues involved, the answers to both questions are related. Will Humble, director of the Arizona Public Health Association, says the rash of breakthrough cases can very likely be traced to waning immunity among vaccinated players – particularly NBA players who might have been fully immunized as far back as March or April. That's increasingly likely for those who received the less effective Johnson & Johnson vaccine, which was popular among athletes because of its one-shot regimen. And waning immunity begets a simple solution: Booster shots. "The evidence is really clear that circulating antibodies start dropping off dramatically after eight months," Humble said, "especially Johnson & Johnson, followed by Pfizer and then Moderna. Those early, vaccinated athletes now have antibody tiders that are a lot lower than they were a few months ago." A study by a quintet of Veterans Affairs and public health officials showed that from February 2021 to October 2021, vaccine antibodies declined from 88% to 48%, with the steepest curve for the Johnson & Johnson vaccine – which bottomed out at 13% at the eight-month mark. Fortunately, says Humble, performance of T cells remain robust in providing protection against perilous health outcomes. In the wake of its Monday outbreak, the NFL mandated booster shots for all tier 1 and 2 employees who work closely with players, including coaches who already agreed to a vaccine mandate. The league cannot impose a vaccine mandate on players and can only strongly encourage them to receive booster shots. Yet with league testing frequency ramping up as community spread increases with the highly contagious omicron variant, the likelihood is far greater for asymptomatic players to test positive. And with a majority of NFL teams in playoff contention – followed by a month worth of playoffs culminating in the Feb. 13 Super Bowl – the consequences for a rash of positives will only increase. "If you're a playoff team you damn well better make sure everyone has their booster shot," says Humble. "Because with this frequency of testing, you can't afford what happened to the Rams last night to happen in the playoffs. It's inexcusable to let that happen to a key player when a booster could have solved that." While the booster shot may not be a silver bullet, both peer-reviewed and anecdotal data indicate it will be a crucial weapon to maintain immunity. The newly discovered omicron variant, meanwhile, poses another potential crisis for frequently-tested athletes. While just one person in the sports league environment – a Washington Football Team staffer – was confirmed to test positive for omicron, it has the characteristics to decimate a roster even if it proves not as damaging to one's health as the delta variant. Humble, while stressing that data is still emerging, says omicron is proving highly contagious, much more than delta, particularly for those unimmunized and previously infected with COVID-19. But it's also not shown to escape immunity via vaccination any more than previous variants. And a preliminary study released Tuesday in South Africa – where the variant was first discovered – shows it to be less virulent, although more contagious, than the delta variant. That's great news in the U.S., where just 70% of the population is fully vaccinated and states such as New Mexico and Arizona are once again hovering close to crisis standards of care due to rising hospitalization rates. The contagious piece of it is not as encouraging for immunized athletes, who are more frequently tested even when asymptomatic. A positive test in the NBA, for one, requires a 10-day isolation period or consecutive negative tests at least 24 hours apart, followed by a health screening. Even if asymptomatic, these detours are enough to derail a season. And that's why the booster may prove to be the 2022 MVP in several leagues. "If you get the booster, the huge increase in antibody types overwhelms the virus," says Humble, who notes a Johnson & Johnson vaccine followed by a Pfizer or Moderna booster has proved a particularly effective combination. "After the booster, you're as protected against omicron as you were against delta."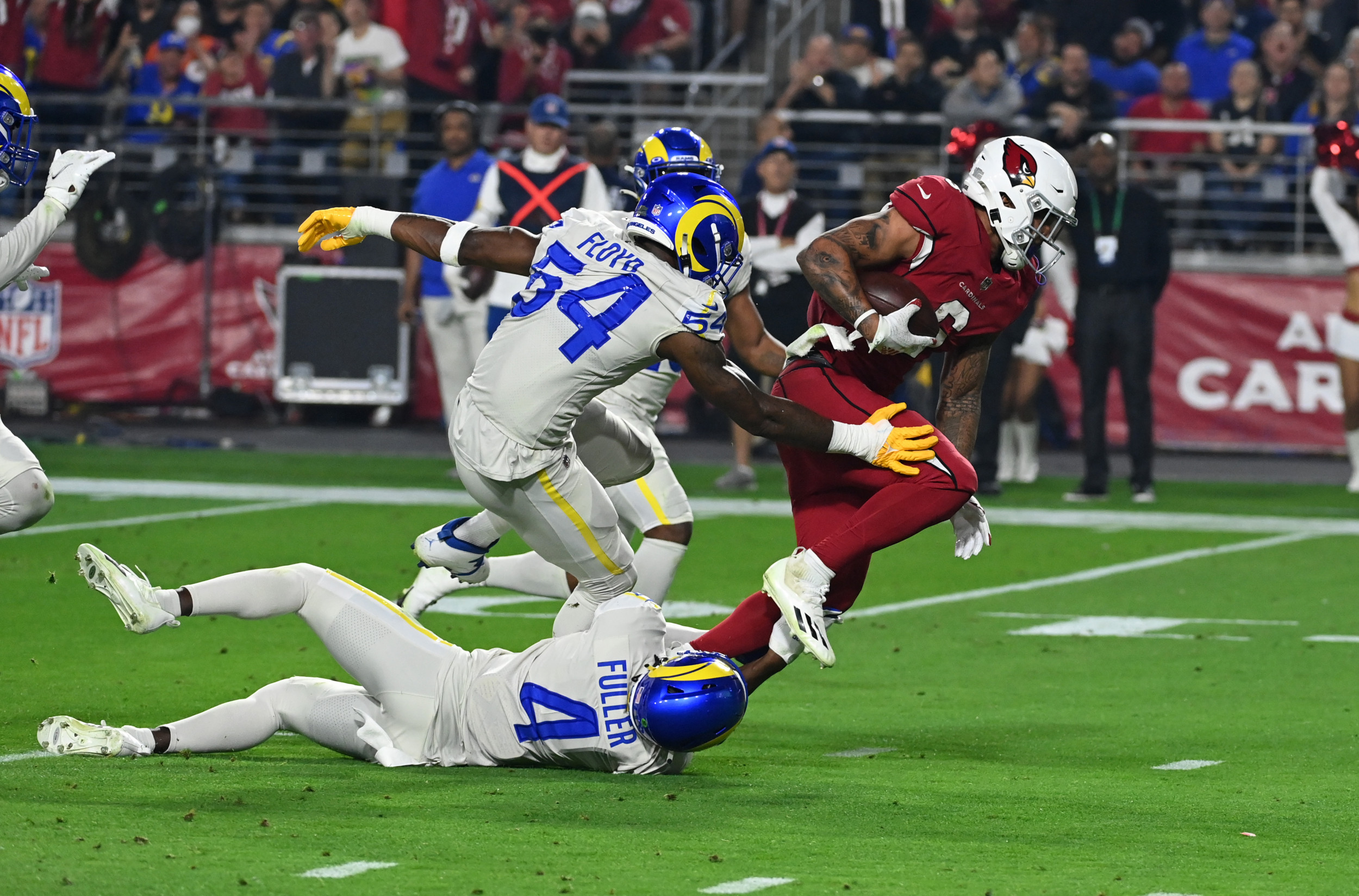 NFL Coaches, Staff Must Get COVID Booster Shots by Dec. 27 as Dozens of Players Sidelined
newsweek.com
96f75d32c11e6a6fe3e3a73aa1d45a41
Here's How Major Sports Leagues—NBA, NFL, NHL And EPL—Are Handling Record Covid-19 Outbreaks
forbes.com
c4688bc4402df6dc013bfa820cc260b8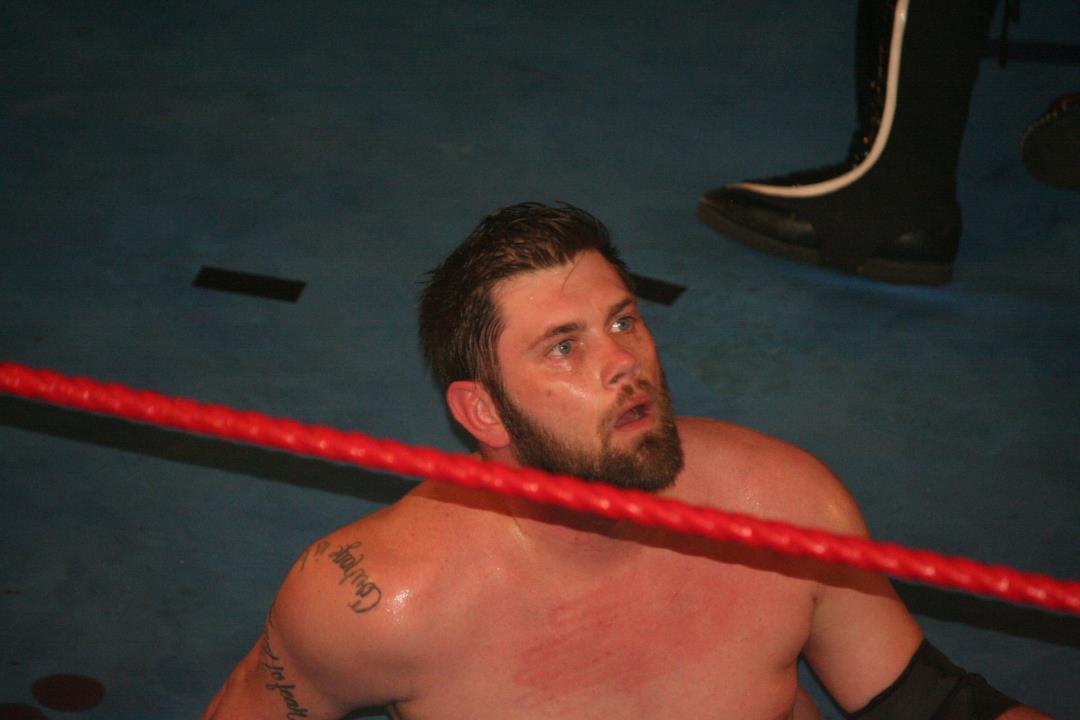 (Newser) – Former professional wrestler Jimmy Rave has died at the young age of 39. Wrestling agent Bill Behrens announced the death in a Twitter statement, saying Rave had passed away after "struggling with drug addiction for many years." He added "his struggles resulted in the amputation of his arm and, later, both of his legs", per People. Rave—real name James Michael Guffey— tweeted that he was retiring from wrestling in November 2020 after doctors found an infection in his left arm, which had to be amputated above the elbow. "Please take your health much more seriously than I did", he wrote. Another blow came in June as Rave, who'd had difficulty walking, visited a surgeon. "He determined I had MRSA [Methicillin-resistant Staphylococcus aureus] in both legs & they needed to be amputated immediately", Rave tweeted in October. Rave's career, launched in 1999, stretched more than two decades. A two-time NWA World Junior Heavyweight Champion, he had roles with Impact Wrestling and Total Non-Stop Action Wrestling. He also appeared in "numerous independent promotions including Rampage Pro Wrestling, Atlanta Wrestling Entertainment, and Combat Zone Wrestling" and "toured Japan with both Dragon Gate Wrestling and New Japan Pro Wrestling", Behrens wrote in the statement, which he said was partially written by Rave's daughter. "James was one of my kids and his loss hurts me and many others, and we wish we could have saved him, but we could not", Behrens added, per People. World Wrestling Entertainment legend Mick Foley was among others saying they were hurt by the loss, per TMZ. A memorial is planned in Georgia, where Rave was born. (Read more obituary stories.)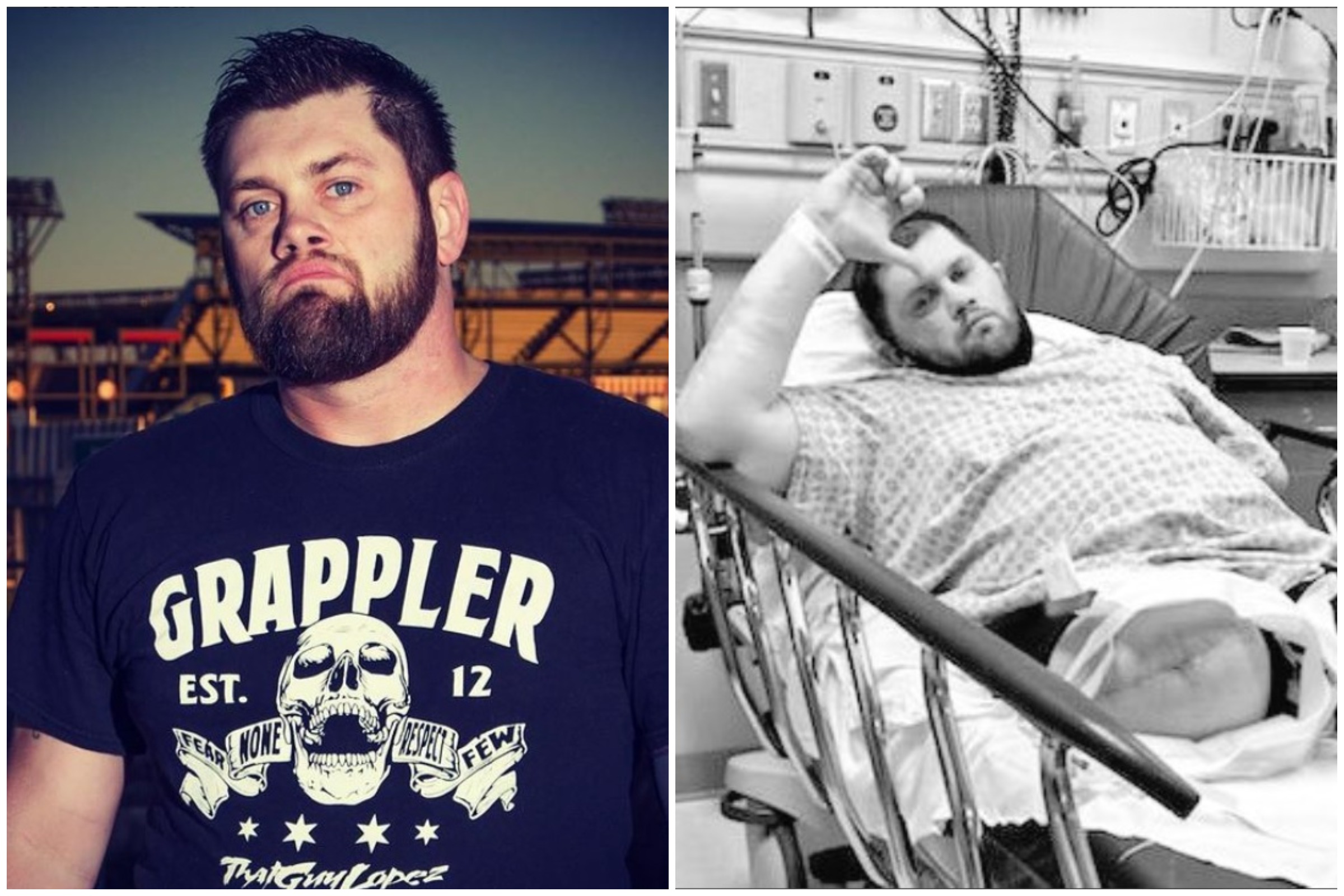 Jimmy Rave Tributes Flood in After Former Wrestler's Death at 39
newsweek.com
400cfbe984c25e06f27b52fe3c3cf261
Former wrestling star Jimmy Rave dead at 39 after amputations
nypost.com
1b8971843312311a98d24a99208ac9a5
"Mr. Madison, what you've just said is one of the most insanely idiotic things I have ever heard. At no point in your rambling, incoherent response were you even close to anything that could be considered a rational thought. Everyone in this room is now dumber for having listened to it. I award you no points, and may God have mercy on your soul." -- The Principal, "Billy Madison" Here at Bottom 10 headquarters, located behind the giant vat of bronze polish that Alabama has been using to take care of all the trophies it brought home last week, we had turned off the lights in our office for the offseason. OK, the power company actually turned them off, but regardless, we had started our transition into annual post-regular-season hibernation. But then we looked in on ESPN and noticed an avalanche of "Best of 2021" stories. From All-America teams to best quotes to best moments, there has been no shortage of informative, entertaining lookbacks on the best and brightest of the season that was. Ugh. All due respect to my coworkers, but how hard is it to track down the greatest moments of the season? That's proverbial low-hanging fruit. Anyone who has ever been apple picking knows that the true challenge of the harvest is sorting through all the stuff that has fallen to the ground and searching until you find the things that you can still eat, even if it's only after checking to ensure that your tetanus shots are up to date. With that spirit in mind and without any further ado, adieu, ahem, and apologies to Bryce Young, Emil von Behring and Paul Harvey, here are the Bottom 10 moments of the 2021 college football season. When UMess hosted U-Can't on Oct. 9, we here at the Bottom 10 hailed the moment as the Pillow Fight of the Year of the Century and shamelessly declared once that contest was over that there couldn't possibly be a higher low point for the remainder of the season. So, when the Minutemen won that game and cut loose with their greatest celebration since turning the redcoats back at the Old North Bridge, we believed the 2021 Bottom 10 title to have been decided. [Glass Shatters] #Flagship 🚩 pic.twitter.com/Pf67wqbuav Then UMass lost to Rhode Island. Then UMass fired its coach. Then UMass lost to Maine. Then UMass ended the season with a loss to New Mexico State in what we were forced to name Pillow Fight of the Year of the Century: Endgame. 4Q, 1:43 | 4th and 1, backed up against there own end zone, the Aggies Defense is able to make the big stop and put this game on ice. 🤠44 🕰27 #AggieUp | 🏈 pic.twitter.com/vqKOtsyCo4 Then we threw all of our tea into the pond near our neighborhood and laid down and slept for a week because we were emotionally spent. until our HOA started pounding on the door wanting to know why the pond smelled like Lipton. Bad Southern accents are as much a part of Hollywood tradition as walking the red carpet and greenlighting sequels that no one really wants. The all-time dialect depravity was unleashed by Dan Aykroyd in "Driving Miss Daisy" when he clearly had prepared for the role of an Atlanta businessman by doing nothing more than watching a bunch of Foghorn Leghorn cartoons. "AH SAY, AH SAY, MUTHA, WOULDN YA LYKE TA GO DOWN TO THA GRO-SUH-REE STOW?" But what Brian Kelly did in the hours following his hiring at LSU made Aykroyd's performance seem Oscar-worthy. Wait. we're now being told that Aykroyd received a Best Supporting Actor nomination for that role? For real? For more on Kelly's crime against the lilt, here's a great breakdown from SportsCenter's Elle Duncan, even if she tagged the wrong Ryan McGee in her Twitter post. taking the Elle. anyone posing as a Southern grifter. Lol damn. Thx @ryanmcgee for cameo! pic.twitter.com/RIw55R2jZo If you've ever watched or listened to "Marty & McGee" (and if you have, thank you), then you know that Mr. Smith and I are seen by some as experts on fake Southern accents. You also know that, thanks to Hillbilly Headlines, we are also experts on the exploits of Florida Man. But no story we reported on -- not the naked guy twerking in the middle of I-4, or the guy who robbed a Walmart using a Hoveround scooter, or the man who filled a pothole in his neighborhood with a banana tree -- could top the exploits of the Florida Man in Gainesville who almost beat Alabama and then promptly explained how he doesn't recruit in-season, browbeat the media for questioning how his team surrendered 52 points to FCS Samford and got fired after an overtime loss to Missouri. I wrote about, talked about and Bottom 10'd about the whole mess. which made it a little awkward when I showed up for "Marty & McGee" at the SEC championship game and saw that said Florida Man had been hired as an analyst for the weekend. When they show bama stuff, dawgs boo, tide cheers When they show UGA stuff, bama boos, dawgs cheer BUT when Dan Mullen showed up, everyone boo'd lmaooo pic.twitter.com/7JzurTBnOY But hey, at least Dan Mullen being let go from his job the week before the Florida State game spared him from seeing this in person. How do you mess up a onside kick that badly??? pic.twitter.com/3Lfs4RZetc And hey, at least Florida went on to fire Mullen instead of running him through some sort of psychological torture room for a month like Miami did to Manny Diaz, firing the AD and performing a very public job search complete with leaks of information to national news outlets. all while Diaz and his staff were on the road recruiting and reading all of that leaked information via all those news outlets. Miami to Mario Cristobal: "Please fire Manny Diaz for us. We don't have the courage to do it ourselves." What if I told you that a rule was established to prevent another game like the 2018 LSU-Texas A&M contest that lasted seven overtimes and produced a final score of 74-72 and what we ended up with was a 2021 Illinois-Penn State game that lasted nine overtimes and produced a score of. 20-18?! Hey you guys I took a 23 hour train trip to watch Illinois beat #7 Penn State 20-18 in 9 overtimes. How was your Saturday? Speaking of OT, former Bottom 10 regular Kent State closed out the regular season with a thrilling overtime win over My Hammy of Ohio to win its division and advance to the MAC championship game. The bad news? They appear to have lost their regular uniforms en route to the title game and were forced to wear UCLA's practice squad uniforms from 1972. Speaking of former Bottom 10 stalwarts who have moved on to better lives, R. O. C. K. in the UTSA somehow went from annually competing for Bottom 10 titles to running the table in 2021. well, almost. The Roadrunners were 11-0 and ranked No. 22 in the nation, having long ago clinched the Conference USA West and needing only to defeat 4-6 North Texas to complete an undefeated regular season only 10 years into the program's existence. But in the rain and with a roster ravaged by illness, they lost 45-23, and honestly it wasn't that close. Did UTSA strategically lose to North Texas so that UNT would be bowl eligible and 5-7 Texas couldn't get a bowl? No one can say for sure. 🤔 Kevin Kelley, aka the Coach Who Never Punts, left a legendary gig as an Arkansas high school coach to try his hand at college football when he was hired by the Presbyterian College Blue Hose to bring some funkiness and hope to the long-lowly non-scholarship program in rural South Carolina. Kelley won his first two games by a combined score of 152-46 as his quarterback smashed FCS records for TD passes, and no, the Hose never punted. But then they lost their next game, their first against a scholarship team, 72-0. Then they lost again. And again. And again. They finished the year on a nine-game losing streak, with a locker room mutiny on their hands, and yes, they also started punting some. In the end, Kelley punted the gig, departing at season's end "to pursue other football opportunities." So, now I ask you, what was the bigger miss, Kelley at PC, or this eloquent, 2,458-word piece about Kelley at PC written by me back in September? From the summertime SEC media days burnt orange bombshell of its pending move from the southwest to the Southeastern Conference, all the way through to the end of a 5-7 season that included the school's longest losing streak since 1956, Texas dominated the 2021 headlines for a list of weird and wrong reasons. It reminds me of a story. A businessman was in Austin for a work trip and decided to have dinner at the hotel steakhouse. He ordered a beer, and when it arrived the mug was larger than his head. "Hey", said the waitress, "everything comes big in Texas." He ordered a salad, and it came in a punch bowl. "Hey", she repeated, "everything comes big in Texas." He ordered a steak, and it took three servers to carry it to his table. "Hey." "Yeah, yeah, I know, everything comes big in Texas." When he asked the waitress for directions to the restroom, she told him to go through the lobby and it was the second door on the left. He misunderstood, accidentally took the third door and in the darkened room walked right into the indoor swimming pool. As he thrashed in the water, he screamed to whoever could hear him, "Don't flush it!" How bad is Texas football? Texas hoops is on ESPN2 and Texas football is on ESPNU. Waiting list: Throwing stuff onto the field, getting mad because people call you out for throwing stuff onto the field, bad expansion moves, complaining about your CFP ranking and then immediately losing the following week, COVID-19.

Top 10 New York Dishes of 2021
nytimes.com
24d86d0c34a258662430a1c269aab50b
New York's Top 10 New Restaurants of 2021
nytimes.com
9486ba81aa5903b39f76115954e2f4c2
Timing isn't everything in life, just 95 percent or so. That holds true in the NFL, too. It's better for a team to hit its peak in December, not September or October. It's the bigger picture that should concern the Cardinals, not just the 30-23 loss Monday night to the Rams at State Farm Stadium. That could be excused. The Rams (9-4) are good. They were desperate for a victory. They have a gifted quarterback, Matthew Stafford, who was brilliant Monday night, and perhaps the best defensive player of his generation in tackle Aaron Donald. But what's troubling for the Cardinals (10-3) is their performance Monday was not an outlier. After a 7-0 start, they have gone 3-3. They no longer have the best record in football. The Packers and Buccaneers are 10-3, too, and hold tie-breaking advantages over the Cardinals. Mid-December is a lousy time for a team to regress. Yet, the Cardinals have morphed from great to good and seem to have lost their way. Not that they will admit that. "No, I'm not worried about that at all," said quarterback Kyler Murray with a smile and a scoff. He should be. All the Cardinals should be. Usually, Murray is the Cardinals' Magic Eraser. His speed, quickness and arm strength cover up the scratches and smudges others make. But when Murray is the one scraping the paint and dinging the door, the Cardinals don't have much of a chance, especially against a good team. That was evident Monday night against the Rams. Stafford was the better quarterback. He passed for three touchdowns. Murray had none. Stafford didn't have a pass intercepted. Murray had two. Murray was brilliant at times, but there weren't enough of those times. To his credit, he didn't mope. He finished with 383 yards passing. He led a gutsy comeback in the fourth quarter that wouldn't have been needed if the Cardinals had played better earlier. "It's the most proud of him since I've been here as far as his effort," coach Kliff Kingsbury said of Murray. "I thought he battled. He played his ass off the entire game. A couple of those throws, he was going to the right spot. He fought, he created and did everything he could to keep us in that game. "That defensive line is tremendous, and I was proud of the way he battled." Murray's first interception came on the Cardinals' second possession. On second-and-goal from the 4, he targeted a receiver in the end zone, but Donald got a hand on the ball and linebacker Ernie Jones caught it. If Donald hadn't touched it? "It's a touchdown," Murray said. "Great play. He's one of the best football players in the league." Murray's second interception came on the Cardinals' second play of the second half. He tried to loft the ball over linebacker Leonard Floyd to tight end Zach Ertz, who had room to run. But Floyd deflected it, caught it and gave the Rams the ball at the 19. It took the Rams seven plays, but they scored a touchdown to take a 27-13 lead. All season, the Cardinals have been able to count upon at least two things: Murray making big plays, and their defense preventing them. The second part of that equation changed Monday. Through 12 games, the Cardinals had given up only three completions of more than 40 yards. But in the 13th, the Rams had three, including a 52-yard touchdown reception by Van Jefferson on the first possession of the second half. "I thought Stafford played a great game," Kingsbury said. "You just have to give them all the credit." The Rams deserve credit. They were down three offensive starters, including two offensive linemen, because of Covid-19 protocols, yet Stafford was pressured only occasionally. And Rams receivers Cooper Kupp, Odell Beckham, Jr., and Jefferson continually beat a secondary that had played well, at least until Monday night. "We're frustrated, we're disappointed," Kingsbury said, "but we'll get back." Murray said much the same when it was his turn behind the microphone. "I'm not discouraged by what happened tonight. Everything is in front of us right now." He's right about that. The Cardinals will end up making the playoffs for the first time since 2015, but if it's to be more than a one-week appearance, they need to re-discover what made them so good in September and October. Time is running short.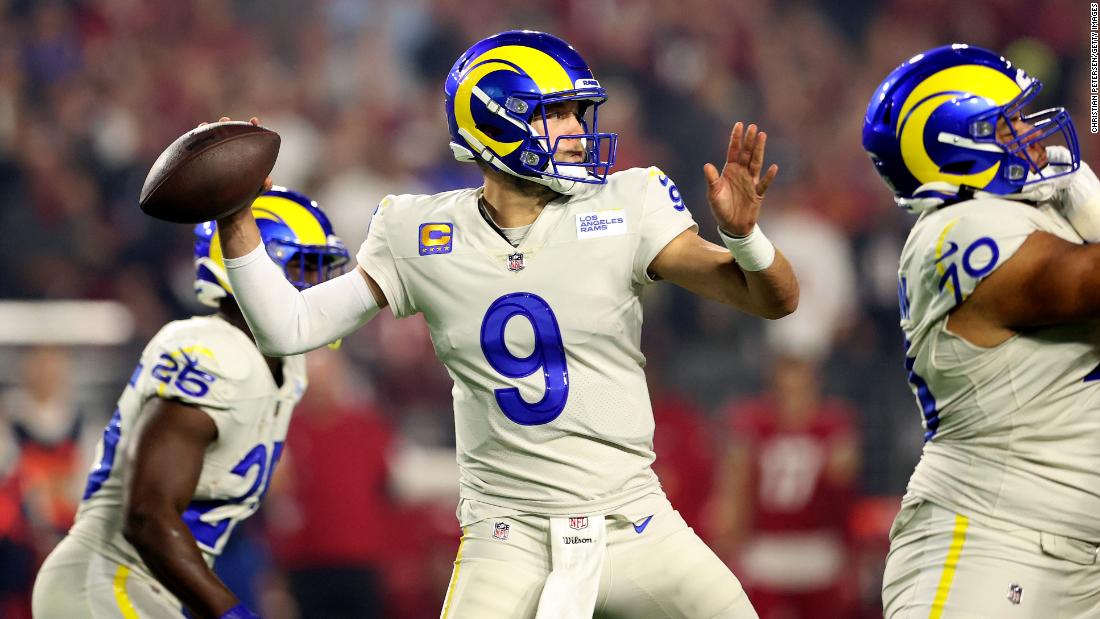 Los Angeles Rams hold off Arizona Cardinals for key playoff hunt win on Monday Night Football
edition.cnn.com
4044b750923b8ec468428e36bd765789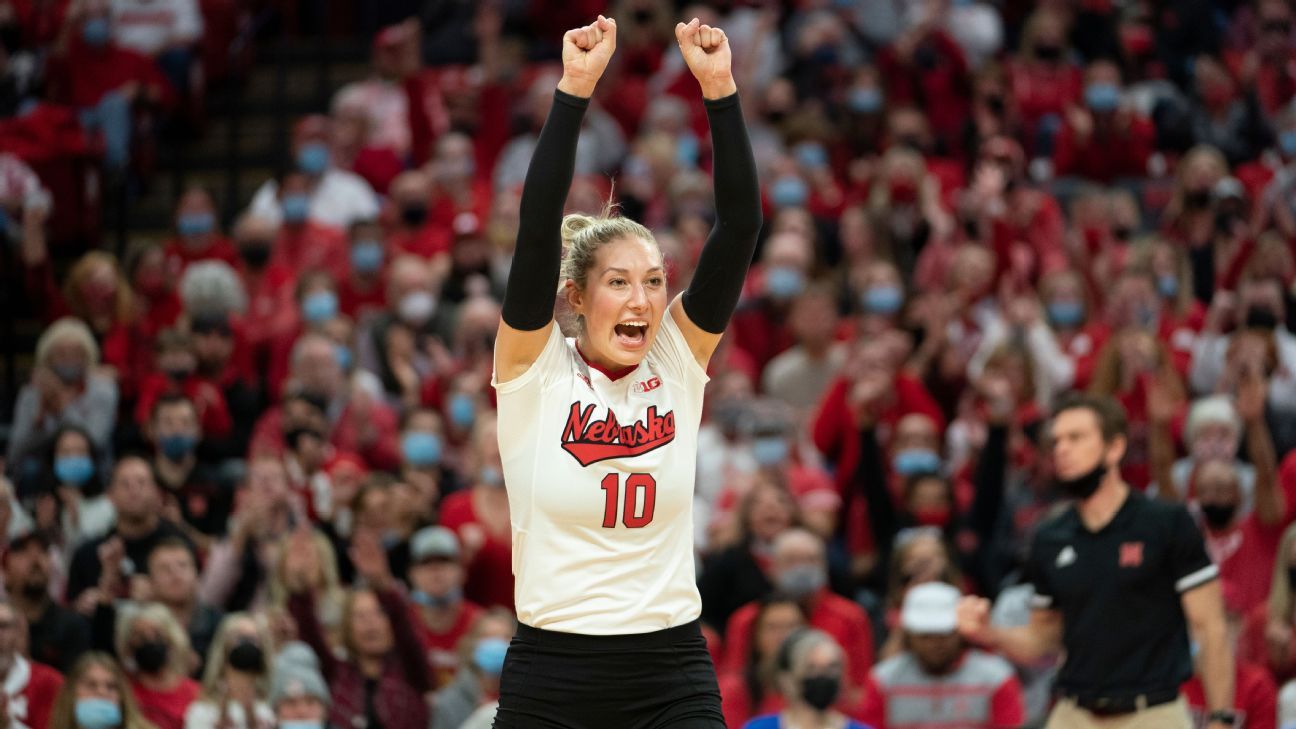 The final four is set. Louisville, Wisconsin, Pitt and Nebraska will vie for the 2021 NCAA volleyball championship. Louisville is seeking college volleyball's first perfect season since Penn State had two undefeated seasons (2008, 2009) in a four-year dynasty from 2007 to 2010. The 32-0 Cardinals have dropped just one set throughout the tournament thus far. Trying to stop them is fourth-seeded Wisconsin, which ranks third in the country in assists per set, thanks to Sydney Hilley. The Big Ten champs haven't won an NCAA title, although the Badgers were runners-up in 2019, 2013 and 2000. On the other side of the bracket, 30-3 Pitt was recently boosted by the return of Kayla Lund. The grad student and two-time ACC Player of the Year totaled five kills in a quarterfinal win over Purdue. The Panthers will not be playing second-seeded Texas, but rather 10th-seeded Nebraska, which upset the Longhorns in the Elite Eight on Saturday. The Cornhuskers, who won titles in 2015 and 2017, look to get back to the top thanks to junior Madi Kubik, who has double-digit kills in six of her past seven matches. Our analysts break down what happened in regionals and look ahead to the final four, which begins Thursday (7 p.m. ET, ESPN). Mechelle Voepel: Texas played with fire in getting down 2-0 in both of its regional matches, and then got burned. The Longhorns were able to scramble out of danger against Washington, but not against Nebraska. And so we have another season of missed potential for Texas It's kind of hard to find a comparison in other college sports to what we've seen with Texas volleyball over the past decade. The Longhorns won the NCAA title in 2012, and they've been good enough every season since to win it again. They've been to three championship matches and two other final fours in that stretch, but still haven't won the program's third overall title. You could say it's similar to UConn's current run of 13 consecutive women's Final Four appearances, except the Huskies have won six of those titles. The frustration level at Texas -- to keep being so close, but tripped up before the finish line -- has to be enormous. Paul Sunderland: If you pass poorly, which Texas did all match, life is hard, even with all the weapons the Longhorns had. They just made the match so difficult on themselves. Still, credit Nebraska for excellent serving and strong, steady defense. Missy Whittemore: I think the Texas-Nebraska match is not so much a matter of what went wrong for the Longhorns as it is what went right for the Cornhuskers: serving and passing. Combine that with the solid play of their freshmen who played well beyond their years, and it was the perfect recipe for an upset. Karch Kiraly: Passing went wrong for the Longhorns -- they were passing in system at about 46%; against Nebraska, they were at 17%, close to one-third their normal level. It was actually amazing they kept it as close as they did, a credit to Skylar Fields and Logan Eggleston, who had to take most of those broken-play swings. Jenn Hoffman: The Longhorns lost the serve and pass game against Nebraska. The Longhorns have been inconsistent the entire year when it comes to it, and against Nebraska, they had 14 service errors, and passing woes kept their offense predictable at the most inopportune times. Nebraska freshman outside hitter Ally Batenhorst showed up when it counted and made big-time swings to give her squad the edge. Voepel: The Huskers have just taken a little longer to find themselves this season, due both to youth and injuries. But in the postseason, they became a major threat. With Stanford and Penn State out of the tournament after the first weekend, Nebraska remained as the most successful program, championship-wise, in the field. Coach John Cook has been in charge for four of the Huskers' five NCAA titles, and he was able to bring this team through some of its rough times -- such as consecutive losses to Utah, Stanford and Louisville in September -- to be ready for when it matters most. Sunderland: Nebraska is not nearly as good offensively as in its recent championship years. The Huskers start three freshmen -- two in vital attacking roles. That said, Lindsay Krause and Ally Batenhorst broke through against Texas. They were as incredible as anyone. If they can come close to that level of performance in the semis, look out. Whittemore: While Nebraska has always been a great defensive team, I think this edition of the Cornhuskers might be even more dependent on its defense. The question is whether or not they can convert enough of those digs into kills. That will go a long way in determining the outcome of their season. Kiraly: This year's Nebraska team doesn't have a superstar outside hitter like Jordan Larson or Mikaela Foecke, but the Huskers have all of what they need to win, especially on the defensive side, with Lexi Rodriguez & Co. Voepel: The Cardinals are facing a tough defensive team with more size in Wisconsin in the semifinals. Great passing means a lot in trying to overcome the Badgers' block. Louisville also has the advantage of a versatile attack, with five players who have at least 200 kills. The Cardinals don't have the final four experience that the Badgers do, but Louisville has played with tremendous confidence all season. If the Cardinals can keep that mojo going, they can win it all. Sunderland: Louisville has had a wonderful season and is the best all-around team in the tournament. Wisconsin is another beast, however, because of its length and talent. The Cardinals' middles are very strong, but how can they match up with Dana Rettke? Whittemore: Louisville just has to be Louisville: diverse, determined and disciplined. The Cardinals have the offense, the defense and the leadership to match up with anyone. I think their biggest test actually comes in the semifinals against Wisconsin. Kiraly: It won't be easy, but Louisville has risen to all challenges so far. But how will the Cardinals respond if they fall down 2-1 in sets, or even 2-0? They haven't faced deficits like those yet this season; they'll have to respond with poise and grit, and I believe they're capable of doing just that. Hoffman: Louisville needs to not think it needs to change anything. The Cardinals' passing game is airtight with Elena Scott leading the way. They are balanced in their attack and never let teams go on runs. What sets them apart is that they have been consistent the entire year. With a team like Wisconsin, they will need a lot of discipline to go against the duo of Dana Rettke and Sydney Hilley. Voepel: It was big psychological boost to beat seven-time national champion Penn State in the second round. It wasn't an upset -- Pitt is the better team this year -- but it gave the Panthers the belief that no one was going to stop them on the way to this final four. And when they had to beat another Big Ten team in the regional final, Purdue, Pitt didn't get rattled, even after the Boilermakers tied the match 1-1. The way the Panthers rolled through the fourth set to a 25-15 victory and final four berth showed how confident they were by that point. Sunderland: The Panthers have learned a lot about themselves. Like Louisville, they are solid and balanced. I like the insertion of Rachel Fairbanks. Pitt is vertically challenged, however, and it is going to be tough when the Panthers match up against Nebraska's size, especially if Kayla Lund is not 100 percent. Whittemore: It was clear Pitt had the offense, but more importantly, the Panthers might have proved to themselves that they have the defense to win the championship as well. Many did not expect them to come out of their region, and for Pitt, which loves to play with a chip on its shoulder, that underdog mentality seems to suit them just fine. Kiraly: The Panthers just needed to get outside hitter Kayla Lund back to health. It appears they managed that quite well, holding her out of that second Louisville match and a number of others, then playing her back row only in the first round before she ramped it back up vs. Penn State. Hoffman: I don't think Pitt learned anything about itself. The Panthers were playing without Kayla Lund, and Dan Fisher might have wanted to see his team perform without its floor general. Leketor Member-Meneh has been Pitt's go-to attacker, and I don't expect for her to waver as her team fights for a championship. If anything, Pitt maybe taught the world to not count it out. Voepel: Is it finally Wisconsin's turn to win a title? Perhaps, and if so, it could be Dana Rettke's ultimate moment to shine as the final four's star. Sunderland: I would go with Sydney Hilley for tournament MVP. She's experienced, talented and an excellent leader -- similar to Madison Lilley last year for Kentucky. Whittemore: Choosing a most outstanding player is very difficult, but I am going to narrow my options to six rotation players because I have so much respect for setters and hitters who are asked to pass in every rotation. With that being said, I'm going with the small but mighty Leketor Member-Meneh of Pitt. If she can match the performance she had against Purdue, the Panthers have a real chance -- not to mention the fact that she is so much fun to watch. Hoffman: Tori Dilfer. What she has done for the Louisville Cardinals on and off the court has been remarkable. Her style of play, her strong instincts, her consistency and composure in pressure situations is why they are where they are. The coaching staff labels her a coach on the floor and her decision-making is rarely questioned. Wisconsin, Nebraska and Pitt have their fair share of talent worthy of taking home MOP honors, but Dilfer is nothing short of amazing. Voepel: Experience doesn't always add up to titles, but we'll go with it here. Wisconsin will beat Nebraska for the championship. Sunderland: Wisconsin over Nebraska, but very close. Wisconsin won both regular-season meetings, but the second in Madison was a pick 'em. Dana Rettke is unstoppable in the front row, and she gives Wisconsin the edge. Whittemore: Since this seems to be the year of the ACC, I'm taking Louisville over Pitt in the championship. Two ACC teams in the finals for the first time ever and Dani Busboom Kelly will become the first woman coach to take home the trophy in undefeated fashion. What can I say? I like fairytale endings. Kiraly: Louisville has such an impressive résumé: beating Pitt twice, Nebraska once, plus three wins over Georgia Tech and another victory over Purdue. It would be a great story to see Louisville close out the season undefeated. I think Nebraska has a slight edge over Pitt in the other semi thanks to its defense. Hoffman: Louisville and Nebraska met early in the regular season. They are comparable teams on paper and offensively. Louisville, though, ranks second in the nation in blocks per set, and that will win the Cardinals a national championship.

NCAA 2021 FCS Playoff Glance
wtop.com
41d2d684b65850c7db8e40fe62214365
A path away from Stamford Bridge has started to emerge for Germany centre-back Antonio Rudiger, according to the Guardian. The paper says Real Madrid are now favourites to sign the Chelsea defender on a free in the summer. The 28-year-old was crucial in the Blues' run to Champions League glory last season but the club have yet to make progress on a new deal. Shifting to Portugal, where Braga have reportedly been contacted by a Premier League side keen on their own talented defender. The Sun reports Brentford have spoken with the Archbishops about signing left back Francisco Moura, 22, and are ready to snap him up in January. The Guardian reports Sven Botman has become a priority signing for Newcastle in the January transfer window. The 21-year-old Dutch centre-back is reportedly seen as offering an answer to the Magpies' defensive woes, which have seen them concede a league-worst 34 goals this campaign. The paper adds the club are also interested in signing Jesse Lingard from Manchester United permanently or on loan. Championship side Nottingham Forest are monitoring Aston Villa's Keinan Davis with a view to bringing him across on loan, reports the Birmingham Mail. The striker has only featured once for his club in the Premier League this season and recently told the Beautiful Game podcast he needed to play games "whether it's at Villa or somewhere else". Edinson Cavani: The striker's brother has suggested the Uruguay international, 34, will soon leave Manchester United to play in Brazil, according to the Manchester Evening News, while Marca reports Brazilian club Corinthians as well as Barcelona and Juventus are all interested in him. Luis Diaz: TeamTalk cites Fichajes as saying United are ready to go up against Liverpool and Manchester City to sign the 24-year-old winger from Porto.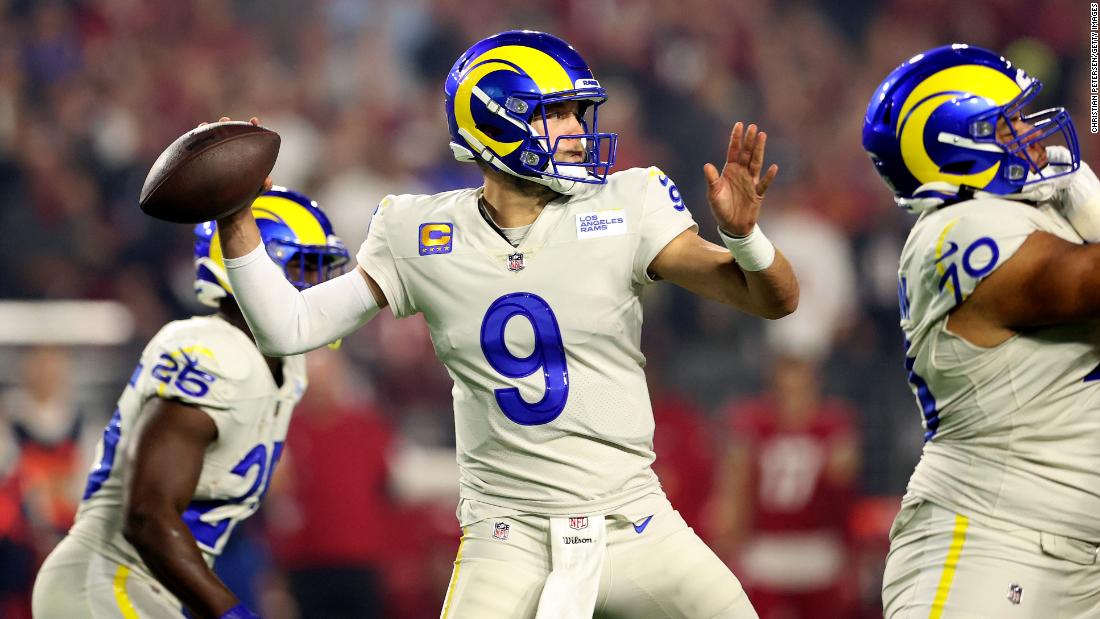 Los Angeles Rams hold off Arizona Cardinals for key playoff hunt win on Monday Night Football
edition.cnn.com
4044b750923b8ec468428e36bd765789
Dec. 14 The Virginia Legislature's IT branch was shut down on Tuesday after it was targeted by a ransomware attack that's also affecting other state agencies. Officials said the state first became aware of the attack late Sunday night, starting with the Department of Legislative Automated Systems. By early Monday, the attack had spread to almost all legislative websites, but hadn't yet affected executive branch agencies of state government.

Virginia General Assembly's IT unit hit by ransomware attack
thehill.com
b63d33bb29f64e85419d4735a55a4f6d
Getty Head coach Matt Nagy of the Chicago Bears reacts during the second quarter of the NFL game against the Green Bay Packers at Lambeau Field on December 12, 2021 in Green Bay, Wisconsin. (Photo by Stacy Revere/ ) Chicago Bears head coach Matt Nagy has been criticized frequently for his inability to make halftime adjustments, and after his most recent comments, it's unclear whether he understands what that concept is. In Chicago's Week 14 loss to the Green Bay Packers, Bears second-year cornerback Jaylon Johnson covered Packers All-Pro wide receiver Davante Adams — who lined up wide — and he had a good deal of success against Adams in the first half. In the second half, Packers coach Matt LaFleur changed things up and put Adams in the slot, and the results were immediate. Quarterback Aaron Rodgers and company put up 17 points in the 3rd quarter, and Adams managed to avoid Johnson for the most part, having a good deal of success against everyone else in Chicago's secondary. The Packers WR had two catches on five targets for 19 yards and a score when Johnson was covering him, and eight catches for 102 yards against everyone else when lining up in the slot. After the game, Johnson credited Adams and the Packers for their halftime adjustments, but when he was asked about it, Nagy didn't see it that way. ALL the latest Bears news straight to your inbox! Subscribe to the Heavy on Bears newsletter here! Join Heavy on Bears! After the 45-30 loss to Green Bay, Johnson revealed what he saw from Adams and the offense in the second half. "A lot of motions. A lot of drag routes, underneath routes, a lot of pick-routes. They switched it up pretty good. They did a lot of things that make covering him very hard," Johnson said, before almost taking a subtle dig at Nagy: "It's a beauty to see. But you hate playing against it. Just being able to see Rodgers and their head coach be able to draw things up like that and make those types of adjustments, it's good for them." "It was a hell of a matchup," the Bears corner added. Follow the Heavy on Bears Facebook page, where you can weigh in on all the latest Bears-related breaking news, rumors, content and more! When he was asked about the adjustments Green Bay made at halftime, Nagy gave a rather baffling response. "I would say, with all due respect, that comment of moving him around, they did the same thing they did in the first half," Nagy said on December 13. "So there's no in the slot, out of the slot, backside here, backside there. He had seven catches in the second half. He had three catches in the first half and they did a lot of the same stuff. They moved him around on third down, which is very normal in the NFL. You move around one of your guys to get open and stuff. That part there, I think that's football." Matt Nagy suggested the Packers didn't make any adjustments with Davante Adams in the second half despite his 7 catches in the final two quarters. When asked to clarify, Nagy seemed incapable of explaining what the 2nd half adjustments even were. Brutal. #Bears Bryan Perez (@BryanPerezNFL) December 13, 2021 "Regardless of what Jaylon or anybody else says, for us, you just go through and you want to look at, 'OK, why did things happen?' And so that's what I was saying schematically. I really felt like it was more of the run game, the power runs that they did that was different," Nagy added. OK, but even the Packers quarterback confirmed the Packers changed things up by moving Adams around. "We wanted to get Davante involved so we moved him into the slot on few of those plays and got the right coverage," Rodgers said after the Week 14 win. Nagy's inability to recognize and credit opposing coaches for out-coaching him is concerning, and his failure to make adjustments heading into the third quarter is a near-fireable offense on its own. It's moments like this that will very likely lead to his dismissal after the next four games are played. Remember that one time Matt Nagy made a second half adjustment? Me either. — Adam Rank (@adamrank) December 13, 2021 READ NEXT: Bears WR Slammed for Letting QB Justin Fields Hang Out to Dry Unlock the latest Chicago Bears news, rumors and exclusives — direct to your inbox. ↓

With QB uncertainty, Ravens are home underdogs in Week 15 showdown vs. Packers
ocregister.com
c0670630534d67f23dd8d703fdfcd6c5
Democrats have a messaging problem. But, of course, they have always had a messaging problem. This hardly started with President Joe Biden, himself, a pathetic messenger. Imagine if Democrats used the Child Tax Credit alone — eligible families can receive up to $3,600 for each child under age six and up to $3,000 for each age 6 through 17 for 2021 — this puts money in parent's pockets for their children and yet few Democrats communicate this feat. Likewise, messaging Biden's Build Back Better package or the Infrastructure Investment and Jobs Act, which will provide much-needed improvement to marginalized communities such as reasonable broadband access to ensure that Americans receive reliable high-speed internet, are keys to a potential win in 2022. The Democrats' Build Back Better plan would ensure paid sick leave, home healthcare, another year of monthly child tax credits that have lifted millions out of poverty, universal prekindergarten, two years of community college, a cap on families' child-care expenses, healthcare subsidies, Medicare hearing benefits, climate change programs and, to offset the costs, tax increases on corporations and the wealthiest individuals, as well as authorization for Medicare to negotiate for lower prescription drug prices. All of these are popular with the American people and Republicans, who dismiss the entire plan simply as "socialism" or "wasteful spending" without being challenged to address its popular particulars. Republicans have a far-reaching conservative media apparatus, dominated by Fox News and extending to right-wing websites, white evangelical churches, sources and local talk-show hosts to amplify their message, which is often how and why they are great at winning. Republicans have also directed the national political discourse with critical race theory. Glenn Youngkin 's (R) Virginia gubernatorial victory over Democratic candidate Terry McAuliffe, fueled by pandemic-era, schools-and education-related anguish that went well beyond the dog-whistle political buzzword of "critical race theory," constituted a parental revolt. With a winning mix of rural Trump enthusiasts coupled suburbanites who voted for Biden — the 2021 Virginia gubernatorial election results forged unlikely alliances heading into next year's midterms and even 2024 by spotlighting a potentially new COVID-created key constituency — piqued moms and dads. Republicans see the Virginia campaign as a playbook in the big U.S. Senate races in 2022. Traditionally, voters have trusted Democrats more on education, but Virginia undermined that. It's now a blueprint for Republicans. Outside of critical race theory, I believe Democrats underestimated how many voters and Democrats were mad at the school closures, especially metro-suburban white mothers. And Republicans have tapped into that anger, concern, crisis mode and fear. Democrats have talked about raising the opportunity for all children, and where Republicans are winning the messaging war presently is they are focused on raising opportunities for your child. Republicans are betting that parents' angst about educational issues ranging from the quality of curricula to mask mandates and culture wars will help them retake suburban independents in upcoming elections. Following a string of wins on local school boards and a strong performance in the suburbs in recent gubernatorial races, Republicans say their message is resonating among parents, whose frustrations have boiled up during the coronavirus pandemic, and now include the quality of classwork, mask mandates and transgender rights. Democrats can start messaging to voters directly. Every Democratic operative or strategist can stay on message and discuss how Build Back Better will invest over $3.385 billion in capital access investments for small employers and entrepreneurs with nearly $2 billion in a Small Business Association direct lending program for the smallest businesses and government contractors or $60 million to diversify and create equity within the Small Business Investment Company (SBIC) program. Democrats could win by going on offense, running the record of successes, not playing defense responding to GOP attacks. The simple lesson — lean into the Democratic success and communicate these wins, mainly how the triumphs aid American families and children, engage African Americans and Asian-Americans including Korean Americans and Chinese Americans — communicate the talking points and how they improve these communities and others. Democrats should also capitalize on another critical issue in the midterm elections — the battle between traditional establishment Republicans versus Trump Republicans. Will the establishment fringe wing of the GOP gain control power from the Trump wing? As the GOP-civil war rages on, this allows Democrats further opportunity, in addition to touting the House's successful passage of their social spending and tax passage as they try to ease voters' concerns about inflation and shortages of goods. The conservative-learning Supreme Court could also help Democrats maintain their House and Senate majorities and state legislatures in 2022 per their decision regarding reproductive rights by June of 2022 — five months before the midterm contests. As such, Democrats and progressive activists could use the Mississippi case's threat to abortion rights and make the message hit closer to home for millions of women, including suburban women, potentially winning them back. Ultimately, Democrats predict the ruling against Roe v. Wade will energize the base. But Republicans are already mobilizing their base even amongst the infighting. Will the Democrats? Quardricos Bernard Driskell is an adjunct professor of legislative politics at The George Washington University Graduate School of Political Management. Follow him on Twitter @q_driskell4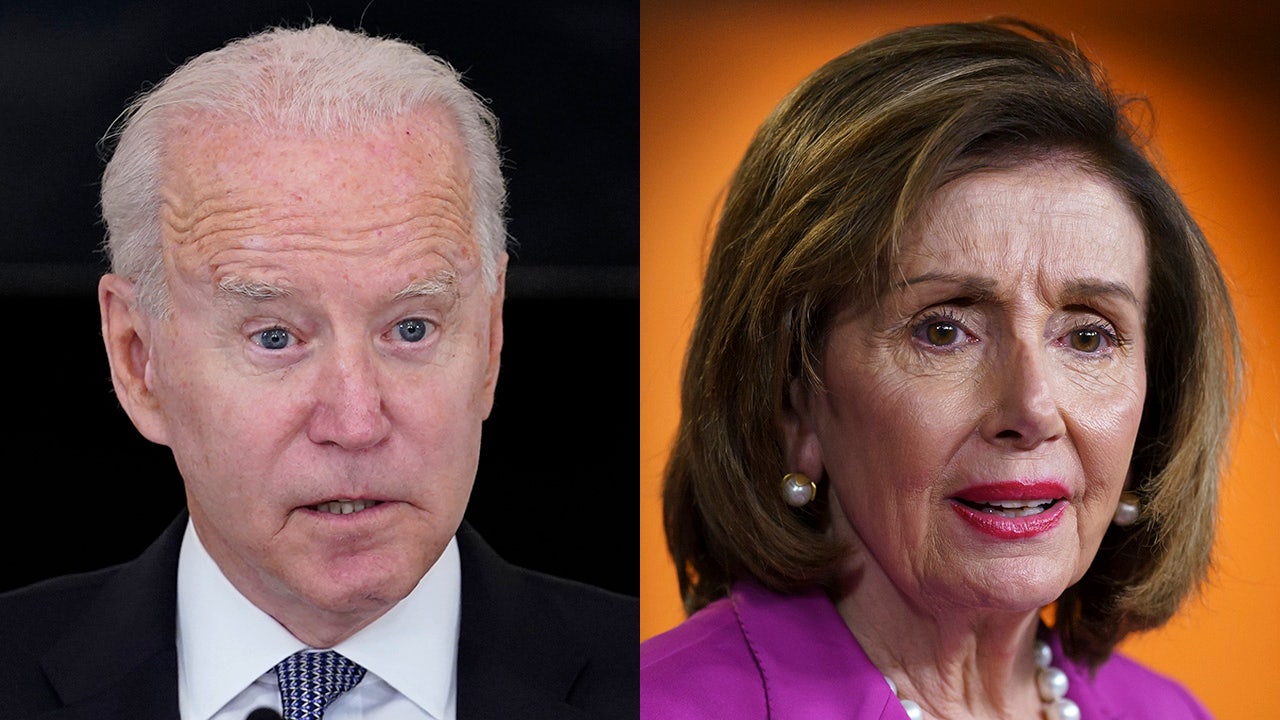 Democrats will look to illegal immigrants for votes in 2022
foxnews.com
92390169bcb33352aa3ae99548005cd5
Dhaka: India was denied a winning start to their campaign at the Men's Asian Champions Trophy with a spirited Korean team holding the defending champions to a thrilling 2-2 draw here at the Maulana Bhasani Hockey Stadium. For India, Lalit Kumar Upadhyay (3′) and Harmanpreet Singh (33′) scored while Jonghyun Jang (42′) and Kim Hyeongjin (46′) scored in Korea's resurgence. Although it was India who dominated the proceedings in the first and second quarter with better ball possession (58 per cent) and a higher number of circle penetrations (14 for India and 8 for Korea), the Korean side rallied on a strong defensive structure in the third and fourth quarter to deny any opportunity for India to score. After Lalit put India ahead early in the game with a fine field goal, converted brilliantly after controlling the ball upon receiving an aerial pass in the attacking circle, India created another fine opportunity in the second quarter through Akashdeep Singh's tomahawk from the left top of the circle. But a highly vigilant Korean goalie Kim Jaehyeon made a fine save to keep India from extending the lead. He came up with another brilliant save when India won their first PC of the match only minutes before the end of the second quarter. It was Varun Kumar who took the shot which rebounded off Kim's pads but newcomer Mandeep Mor's attempt off the rebound too was well saved by the Korean goalie. After the ten-minute half-time break, India extended their lead to 2-0 in the 33rd minute with a fiercely struck penalty corner converted by Harmanpreet Singh. It was India's third take of the PC after the first two were blocked by Korea's first rusher. Even though India created several chances in the following minutes, they could not find success even as Korea had successfully begun to make inroads into India's circle. Their tactic to force India to make infringements in defence worked, as India conceded the first PC of the match in the 42nd minute. After the two retakes, Jonghyun Jang successfully put the ball past India's goalie Krishan Pathak. This goal boosted the Korean attack, which had seemed rather listless in the first two quarters. They continued to challenge the Indian defence in the final quarter and even found success in the 46th minute when Kim Hyeongjin converted a fine field goal which could not be stopped by India's young keeper Suraj Karkera. The final few minutes saw India create PCs but could not convert, thus settling for a 2-2 draw. Incidentally, India had drawn against Korea 1-1 at the same venue in 2017 during their successful campaign at the Hero Asia Cup. Korea was the only team India had not beaten in that victorious outing. Post-match, Skipper Manpreet Singh expressed his disappointment but at the same time was confident the team would bounce back from this draw. "Korea were really good today with their defence and their goalkeeper was quite outstanding. We expected them to give us a hard time and hence it was important we started well. But we couldn't keep up that momentum going into the third and fourth quarter. Nonetheless, this was the first match of the tournament and we surely will bounce back tomorrow against Bangladesh," stated the India Captain. On Wednesday, India will take on Bangladesh. Get the news updates on WhatsApp & Telegram by subscribing to our channels. For all the latest Sports updates, download our app Android and iOS.

Asian Champions Trophy hockey: India begin title defence with 2-2 draw against South Korea
scroll.in
d24d2f071c2e4192fb8c512e6c293e49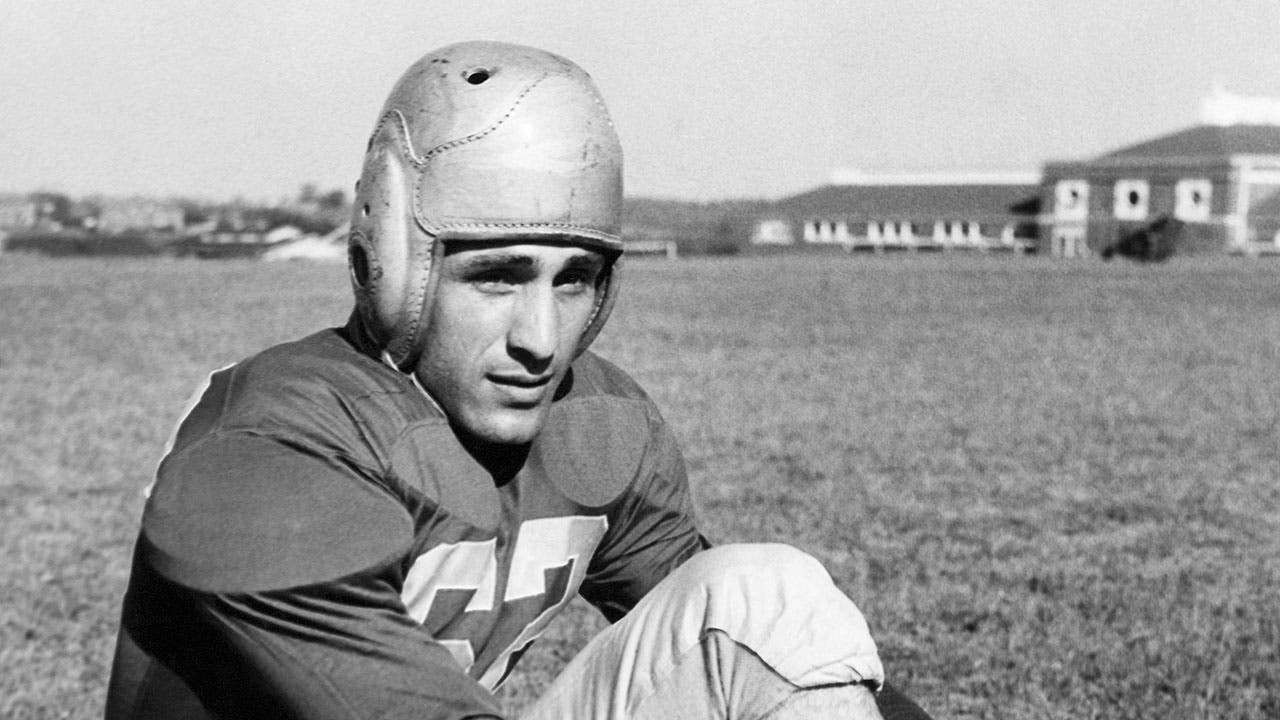 If you think today's hybrid NFL players are something special, check out Charley Trippi. He could do pretty much anything with a football. Run with it. Throw it. Punt it. Catch it. Stop others from catching it. When the opposing team kicked off or punted, he could return it, too. Trippi had a simple explanation for his dazzling array of skills. "In those days, the more things a player did, the more pay he could demand", Trippi said, according to his bio on the Pro Football Hall of Fame web site. "I could run, kick, pass and catch, and that made me a valuable property." Valuable, indeed. On Tuesday, Trippi celebrated perhaps the crowning achievement of a remarkable life. He turned 100 years old. Georgia football coach Kirby Smart was among those who stopped by Trippi's Athens home to deliver a cake topped by 100 candles. Though confined to a wheelchair, Trippi managed to blown them all out. "Was I impressed to see him blow out all the candles?" Smart said afterward. "Being such a great second-effort athlete, he wouldn't stop until he blew them all out. I was really overwhelmed." Longtime friend Loran Smith, best known for his work on Georgia's football broadcast team, ordered the cake and made sure it had the proper number of candles. "We counted 'em", Smith said. Trippi, wearing a jacket with the Pro Football Hall of Fame logo, seemed pleased with himself after getting them all extinguished. His wife, Peggy, along with a daughter and a grandson, cheered him on. "When it was time to huff and puff, he knew what we wanted", Smith said, chuckling. ". He wasn't gonna quit until he got 'em all out." Trippi's centenary fell on a year when both his college and pro teams are having hugely successful seasons. The Georgia Bulldogs were ranked No. 1 most of the year and are among four schools headed to the College Football Playoff. The Arizona Cardinals are 10-3 and, despite a loss Monday night, are projected as one of the leading contenders to reach the Super Bowl. Trippi played for Georgia in the 1940s, his college career interrupted by a stint in the military during World War II. He led the Bulldogs to a Rose Bowl victory, finished as runner-up to Glenn Davis for the 1946 Heisman Trophy, and was a No. 1 overall draft pick by the Cardinals, who then called Chicago home. "If you know anything about his legend at Georgia, you know he was, perhaps, the greatest all-around football player on our campus", Smart said. "Many historians and observers have said that and from reading about him, I understand why." In Trippi's rookie season with the Cardinals, the team won what remains its only undisputed NFL crown with a "Dream Backfield" that also included Elmer Angsman, Paul Christman and Pat Harder. The 1947 title game was played at Chicago's Comiskey Park, where the Cardinals hosted the Philadelphia Eagles on a baseball-turned-football field coated with a thin sheet of ice on a bitterly cold day. Unable to get much traction is his cleats, Trippi switched to a pair of sneakers. He led Chicago to a 28-21 victory, scoring a pair of touchdowns on a 44-yard run and a 75-yard punt return. "The only time I played an NFL game in tennis shoes was in Chicago for our championship team", Trippi told me in a 2014 interview. "We got better footing in tennis shoes. You couldn't stand up in cleats." When the Cardinals made their first Super Bowl appearance in 2009, Trippi was thrilled by their success and pulling hard for another championship. "Well, I never lost hope", he quipped before the big game, "but I was a little apprehensive there for a long time." Alas, the Pittsburgh Steelers knocked off the Cardinals 27-23, so that Trippi-led championship remains the franchise's most recent. He played nine seasons with the Cardinals, lining up pretty much anywhere he was needed. Trippi started out as a halfback, switched to quarterback for two seasons and closed out his career playing mostly defensive back. He also was the punter, in addition to excelling as a kickoff and punt returner. In 1968, Trippi was inducted into the Pro Football Hall of Fame. He remains the only member to post 1,000 yards rushing AND receiving AND passing. There's more. He was responsible for 53 regular-season touchdowns over his career: 23 rushing, 16 passing, 11 receiving, two on punt returns, and one with an interception return. And lest we forget, Trippi averaged 40.3 yards as a punter, had four career picks, and recovered 13 fumbles. On Tuesday, he achieved another rare distinction: Trippi joined Clarence "Ace" Parker as the only members of the Hall of Fame to live to 100. Parker died on Nov. 6, 2013, at the age of 101. Coming from a brutal sport where far too many have died far too young, Trippi and Parker truly beat the odds. Smith gives the credit for Trippi's longevity to a lifelong commitment to moderation. In everything he did. "I never, ever saw him order more than two drinks", Smith said. "He didn't jog. He didn't lift weights. But he didn't do anything to excess. We live in a world of excuses, or overindulgence, drinking and eating too much. He will eat a dessert like the rest of us, but he's not having two. He's not having an extra helping of anything, except for greens maybe. That's just the way he managed his life." The son of a Pennsylvania coal miner, Trippi has been a vibrant figure for most of his 100 years, whether it was attending autograph shows or doing yard work at his home. But the advancing years have finally caught up with him. According to Smith, Trippi is largely deaf and can't really communicate with anyone except his family. He does have a favorite chair where he watches television, but his longtime friend isn't sure if he's aware of the great seasons his two favorite teams are having. Trippi was inducted into the College Football Hall of Fame in 1959. Nine years later, during a brief speech marking his entry into the Pro Football Hall of Fame, he thanked those who helped him along the way, including his high school, college and NFL coaches. "I'm glad I played football", Trippi said in Canton on that glorious day more than five decades ago. We're glad you did, too.

Column: Charley Trippi's amazing life hits the century mark
wtop.com
0cecf29cd12ac65a3939b48b47bf9174
Authorities in Minnesota are looking for an Instacart driver who allegedly drove over an elderly couple's groceries after seeing a pro-police sign on their property. In a press release, the Blaine Police Department said the incident occurred on Dec. 6 after the couple placed a grocery order from a local Cubs Foods through the Instacart app. After they were notified that the shopper had arrived, the couple went outside to meet them worried that they would get trapped in the snow on the driveway. "When the couple opened the front door, the delivery driver yelled back at them to check inside of their Christmas wreath. They also reported the driver was driving back and forth in the driveway. Upon checking inside the wreath, they located the receipt from the grocery order with a derogatory message", the police department said. "After the delivery driver left, they found that their groceries had been run over in the driveway." According to the police, the couple received a full refund from Instacart for their order as well as an "outpouring of support from the community." The identity of the driver has been confirmed, though authorities did not release their name. KSTP-TV reported that the Blaine Police Department described the driver as a 36-year-old woman from Coon Rapids, Minn. "She is not cooperating with us, if you can believe that", Blaine Police Chief Brian Podany said. The department said charges against the driver are "likely in the near future." Police did not disclose what was written on the receipt, though a person who identified themselves as a relative of the couple shared images on Facebook of the crushed groceries and the slip of paper. On the receipt, the shopper appears to have written, "Instacart doesn't pay employees Sry find another slave f--- the racist police pigs." The sign that apparently upset the driver reads "Thank You Blaine P.D." According to their relative, the elderly couple had to budget "carefully" for their Instacart order. A GoFundMe page has been set up to accept offers of support that were made after the incident was reported. As of Tuesday afternoon, the page has raised over $9,000. The Hill has reached out to Instacart for comment on the situation.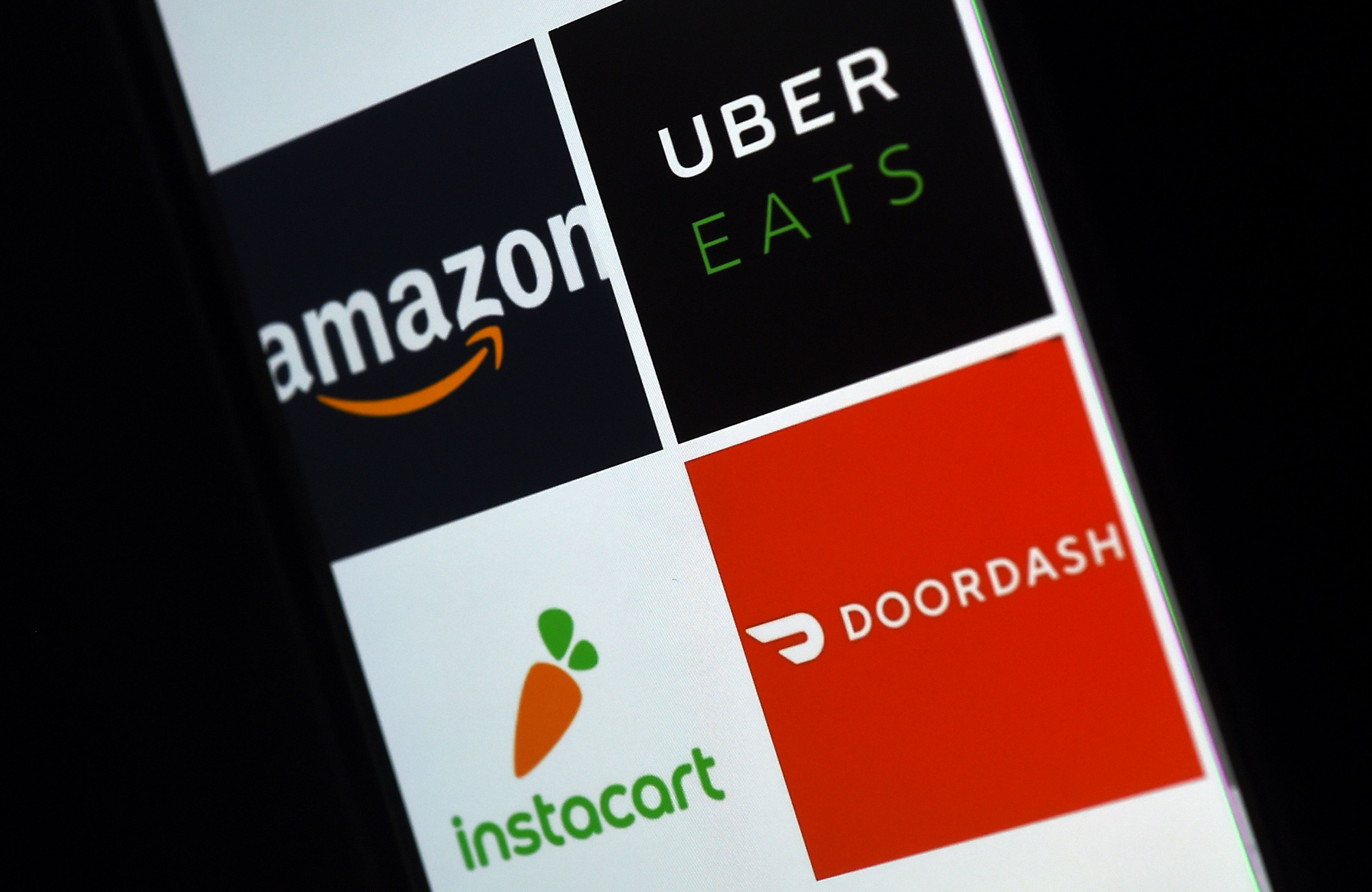 Instacart Driver Accused of Running Over Groceries After Seeing Customers' Pro-Police Sign
newsweek.com
c5ef1908fa98ebe8ff7649a77305e0cd
One area where the Miami Dolphins have exhibited a stark change in philosophy during their five-game winning streak is in the running game and the sheer abundance of times attempting to run. The Dolphins have shown a commitment to the run, averaging 28 carries a game in the past five outings. That's up significantly from instances during the seven-game losing streak where they ran 16 times against the Indianapolis Colts or just nine times against the Tampa Bay Buccaneers — both games where backup Jacoby Brissett was at quarterback. Although the greater number of attempts haven't led to an uptick in yards per carry — the Dolphins still rank second-to-last in yards per attempt at 3.3 — Miami has found greater balance in its offense. And it appears, even as three running backs landed on the reserve/COVID-19 list in a matter of four days from Friday to Monday, the team wants to maintain that consistency. "That's always our plan," said co-offensive coordinator and running backs coach Eric Studesville. "Our plan is to be a balanced attack. We want to make sure we have a commitment to the run game in every game plan. Some game plans are different than others, and some games go different than others. But our intention is to always have the run game be an integral part of our game plan." Added offensive play caller George Godsey: "We'd like to be balanced and get a little more efficiency on normal downs in the run game, but it's kind of lending toward our team's identity. We play good defense, move the chains, control field position, win time of possession, and running the ball helps with all that. But if it's not working and we need to find another avenue by throwing the ball, that's what we'll do." Studesville obviously works closely with the running backs on the COVID list. He wore a mask to his Tuesday media availability session, although he is not required to. He reports he is feeling fine and has been testing negative. Studesville added that Myles Gaskin, Salvon Ahmed and Phillip Lindsay are "at different stages" with their symptoms but would not delve into specifics. While it's possible all three will be unavailable against the New York Jets on Sunday, the team is hopeful Malcolm Brown can return from his quadriceps injury suffered on Oct. 24 against the Atlanta Falcons. Brown ran for 125 yards and a touchdown on 33 carries before the injury. "I think Malcolm gave us some things," Studesville said. "He's a competitive person. He's really smart. He does a great job getting to know everything. Tremendous work ethic." The last time the Dolphins played the Jets, Duke Johnson was elevated off the team's practice squad. This week, he's up again as a COVID-19 replacement, which means the Dolphins can play him without having to use the second elevation available to the team without signing him to the active roster. "Duke, he's an aggressive runner," Studesville said. "I think he's got vision, and he slams it up in there. I think he can find run lanes." Added Godsey: "He's a pro, so he's going to be ready to go." The other option on the practice squad is rookie seventh-round pick Gerrid Doaks, who has yet to make his NFL regular-season debut. He did score two touchdowns in Miami's preseason finale at the Cincinnati Bengals. "Gerrid's continuing to develop," Studesville said. "That's that role on the practice squad. He's here. He's been with us. He's been working. He's one of those players that the opportunity is going to present itself. If that's what it is, then he's got to be ready for it. He's working for that. He wants that opportunity. I know that. If it presents itself, he's got to be prepared and be ready for it." The Dolphins also signed running back Dexter Williams to their practice squad on Monday after working out several free-agent backs, including former Dolphin Lamar Miller. Williams, over the last two seasons with the Green Bay Packers, had seven rushes for 19 yards. "I remember Dexter when he came out at the combine," said Studesville of the Notre Dame product. "I just think he plays with good effort. I think he's a smart guy. I think he's got vision. I don't know a lot more about him than what we did in the workout, which isn't really playing football, so it's meeting in the classroom with him, spending time with him, getting him on the practice field. That's when we'll find out, really, how much he would be able to handle if that role came available." Any potential activation of Gaskin, Ahmed or Lindsay — or rookie safety Jevon Holland, who was also placed on the COVID list Monday — would have to occur by Saturday afternoon. They must present two negative tests more than 24 hours apart by then to be available in Sunday's game. Even then, would the coaching staff feel comfortable playing someone activated the day before the game without practicing all week? The Dolphins already held offensive lineman Austin Jackson from starting the opener at New England even though he became available from his COVID stint before that game. "I've never had that happen, so I don't know what my comfort level or discomfort level would be," Studesville said.

Dolphins determined to run the ball despite being razor thin in backfield
bostonherald.com
debd5e5822e15a208609b637b1540d43
Shakira is shaking her hips over to NBC. The music superstar will star in and serve as executive producer of "Dancing with Myself," described as an "empowering dance challenge series" by the network. The family friendly show — inspired by all the dancing going on, on social media — will feature a new group of dancers, "from all walks of life and of all ages," as they compete in "high-energy dance challenges." Those challenges will be designed by the show's celeb creators, including the "Hips Don't Lie" singer. The contestants, who will be isolated in pods, will have a limited amount of time to learn the dances, before taking them to a live audience. Of course, they're encouraged to add their own flare to their routines. Like most reality competition shows, this one has a judging element — Shakira and the judging panel will offer critiques following each performance. Best Dancer of the Night, however, will be decided by the audience. The winner gets a cash prize. "I'm excited to be a part of a dance competition that places such a high value on creative movement and how it translates into personal expression, not to mention how it contributes to a sense of community," Shakira said in a statement. "I've personally been blown away by some of the talent I've seen thanks to people having access to their own platforms through social media. Dance has been an incredibly potent force throughout my life, and I'm eager to show the world how transformative, empowering and fun it can be." Universal Television Alternative Studio, a division of Universal Studio group, and Irwin Entertainment will produce the series. John Irwin, Dave Kuba, Eli Frankel and Ben Thursby-Palmer are executive producers for Irwin Entertainment. Jaime Levine executive produces the series alongside Shakira.

Shakira Partners With NBC for Competition Series 'Dancing With Myself'
variety.com
3017a9626a3a3b6b23e825fe8c41ecbb
STATESBORO, Ga. — The school children in attendance for Kids Field Trip Day witnessed history on Monday at a Georgia Southern women's basketball game. For the Eagles' opponent, Carver College, it wasn't the kind of history the Cougars would want anyone to see, or remember. Georgia Southern broke its single-game scoring record for a second consecutive contest as the Eagles defeated Carver College 133-15 at Hanner Fieldhouse. The 118-point differential was the second-largest margin of victory for a Division I women's team since the NCAA began keeping records in 1981-82. The largest winning margin belongs to a program not far from Statesboro. The Savannah State Tigers routed Wesleyan (Georgia) by 129 points, 155-26, on Nov. 6, 2018. Carver College is a National Christian College Athletic Association institution from Atlanta. The record for margin of victory between two DI teams is 108 when Baylor beat Winthrop 140-32 on Dec. 15, 2016. Because of the disparity between the Eagles (8-2) and the Cougars (0-11) going into the game, Georgia Southern head coach Anita Howard told her squad to work on getting better no matter the score. "Hats off to Carver, this is one of our non-DI opponents", GS head coach Anita Howard said. "So I talked to our kids about focusing on what we do. When you go to work, you do your job. Our job is to defend, rebound and run. We have to do this kind of defensive effort against a Kennesaw, against a Bethune-Cookman coming up. We challenge them to do every game." The Eagles also set several other single-game records in the win over the Cougars (0-11) in the first meeting between the teams. A crowd of 2,568 — mostly grade school and middle school students from Bulloch County and the surrounding area — accounted for the second-largest single-game home attendance to watch Georgia Southern women's basketball behind only the most recent Kids Field Trip Day game from Nov. 20, 2019 against North Dakota (2,912). "It was a great atmosphere", GS sophomore Lydia Freeman said of playing in her first Kids Day Game as an Eagle. "The kids are so excited to see us play, and we're excited to have them. They brought the energy today even though it was an early game (11 a.m. start), and we felt all the love." Howard added: "It was great. It was an early game, so in the locker room, I could tell our energy was down. But hearing the kids yell and scream for every little thing helped us wake up. They make them feel like local celebrities. This is what we would love for Hanner to look like on a consistent basis." Georgia Southern scored the first 19 points of Monday's contest en route to a 27-5 lead after the first quarter. The Eagles then held Carver off the scoreboard in the second quarter — the first time since the NCAA went to the quarter system that Georgia Southern has held an opponent scoreless for a quarter — in taking a 60-5 lead at halftime. The Eagles broke the single-game scoring record on Daeja Holmes' layup in the fourth quarter that made the score 123-12. The old record of 121 points was set last Saturday in a 121-105 win over Gardner-Webb at Hanner Fieldhouse. In addition to the single-game scoring record, the Eagles also set a team record for margin of victory with 118 points (old record: 72, set in a 111-39 win over Tift College on Jan. 22, 1975) and also set a record for fewest points allowed in a game (old record: 29, set vs. Elon on Jan. 26, 2009). Georgia Southern registered 28 steals in the contest, which ties the school record set vs. Georgia Tech on Feb. 21, 1980. Eight players reached double figures in the contest for the Eagles, led by Rachel Johnson's 18 points. Constance Thomas notched 17 points, while Taya Gibson finished with 15 points. Daeja Holmes had 12 points, Ja'nya Love-Hill, Simone James and Thaniya Marks had 11 points apiece and Lydia Freeman chipped in 10 points. Carver was led by Taiyee Treasure's nine points. Johnson hit 9-of-17 shots from the floor and added five rebounds and a pair of steals for her season-high 18 points. She also reached the 1,000 career-point mark, including her seasons at Southern State CC, Chipola JC, Wichita State and Georgia Southern. Georgia Southern had a 78-0 edge in points off of turnovers against the Cougars, buoyed by the school record-tying 28 steals. The Eagles also had a 49-0 edge in fastbreak points and 88-11 advantage in bench points. The Eagles play their final non-conference road game of the year on Friday, visiting Kennesaw State for a 7 p.m. tipoff.

Georgia Southern beats Carver College in women's basketball by 118 points
upi.com
8ed2c357e11ae9fd9e62fad1542f56f2
South Dakota Republican Gov. Kristi Noem spoke out against recent controversies of biological males competing in women's athletics with a new bill to address "fairness" in girls' sports in the state, posting to social media that, "Every young woman deserves an even playing field." "Every young woman deserves an equal playing field where she can achieve success. That's why only girls should be competing in girls' sports," Noem tweeted on Tuesday. Every young woman deserves an equal playing field where she can achieve success. That's why only girls should be competing in girls' sports. I'm introducing legislation to codify my EOs and extend further protections to women and girls. Read more here: https://t.co/HypacKodq2 Governor Kristi Noem (@govkristinoem) December 14, 2021 Noem also released a statement to announce the addition of new language added to legislation to defend fairness in girls' sports. "This is about fairness. Every young woman deserves an equal playing field where she can achieve success, but common sense tells us that males have an unfair physical advantage over females in athletic competition. It is for those reasons that only girls should be competing in girls' sports," Noem said in the statement. "Women have fought long and hard for equal athletic opportunities, and South Dakota will defend them, but we have to do it in a smart way," she added. Explaining the updates to the state's legislation, the governor emphasized the clear definitions proposed to increase fairness for girls participating in athletics, pointing out that the legislation reads, "Only female athletes, based on their biological sex, shall participate in any team, sport, or athletic event designated as being for females, women, or girls," and that the legislation describes "biological sex" as "the sex listed on the student's official birth certificate issued at or near the time of the athlete's birth." Noem previously faced controversy over the wording of a previous version of the bill in 2020. The governor noted the "problematic" aspects have been removed. "This legislation does not have the problematic provisions that were included in last year's House Bill 1217," Noem said. "Those flawed provisions would have led to litigation for our state, as well as for the families of young South Dakota athletes – male and female alike." Noem has already signed two executive orders on the issue. The first addressed K-12th grade sports, while the second focused on collegiate sports. The governor has argued the issue is personal for her. During a March Op-Ed, she stated: This issue is very personal to me. I've been a student athlete. Thankfully, I was never a 15-year-old girl forced to shower next to a 17-year-old boy. My daughters both played collegiate sports. Thankfully, they were never subjected to that either. My older daughter, Kassidy, is pregnant with a baby girl right now. I want to ensure that my granddaughter has the same opportunities that I had and that my daughters had. The issue continues to stand out in recent news as the University of Pennsylvania's women's swim team has faced criticisms over Lia Thomas, a biological male, who has smashed women's records in competitions and left the women far behind. The Daily Wire is one of America's fastest-growing conservative media companies and counter-cultural outlets for news, opinion, and entertainment. Get inside access to The Daily Wire by becoming a member.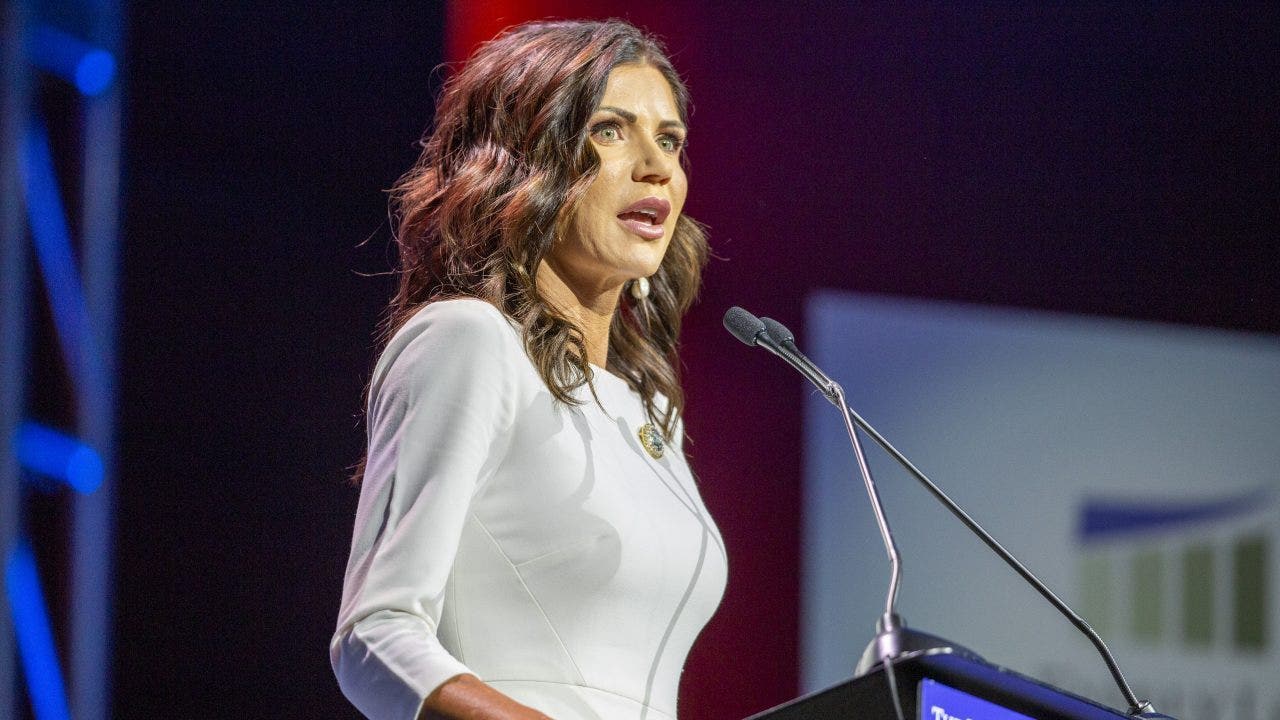 Kristi Noem introducing women's sports bill limiting participation based on sex on birth certificate
foxnews.com
4d083fd1dac0da4e8af76f8ce9d0e8f4
Most Americans dread a trip to the DMV — but Olivia Rodrigo was willing to hang out at one of the offices after-hours. The singing sensation, 18, spent time at the Glendale Department of Motor Vehicles in California earlier this month recording a show for NPR's Tiny Desk concert series. The unusual gig location was a reference to Rodrigo's biggest hit, "Drivers License," which she performed at the DMV along with three of her other hits. The "Sour" teen idol's team reportedly paid $2,383 to use the DMV office after it closed to the public for the day. Some of that money went to staffers who worked overtime to help make sure the concert went off without a hitch, according to TMZ. DMV offices in California allow content creators to apply for special permits to film at their locations. However, filming must not interfere with a facility's day-to-day operations. The DMV has reportedly rejected numerous permit applications in the recent past, but were said to be thrilled by Rodrigo's decision to film at one of their venues. Video of the Tiny Desk concert has been posted to YouTube, where it has already been viewed more than 2 million times. Rodrigo and her all-female band are seen belting out hits in the waiting area of the DMV, with empty counters seen in the background. Fans have raved about the concert — and the location — with one writing: "The audio engineering crew killed it. This is really well recorded. The sound is gorgeous. The best a DMV has ever sounded." The release of the Tiny Desk concert comes after Rodrigo's reported ex Joshua Bassett — about whom it's rumored she wrote "Drivers License" — released new singles in which he seemingly shades his former flame. The pair met on the set of "High School Musical: The Musical: The Series" and allegedly dated for about a year. Rodrigo has now moved on, with recent paparazzi pics showing her puckering up to new beau Adam Faze.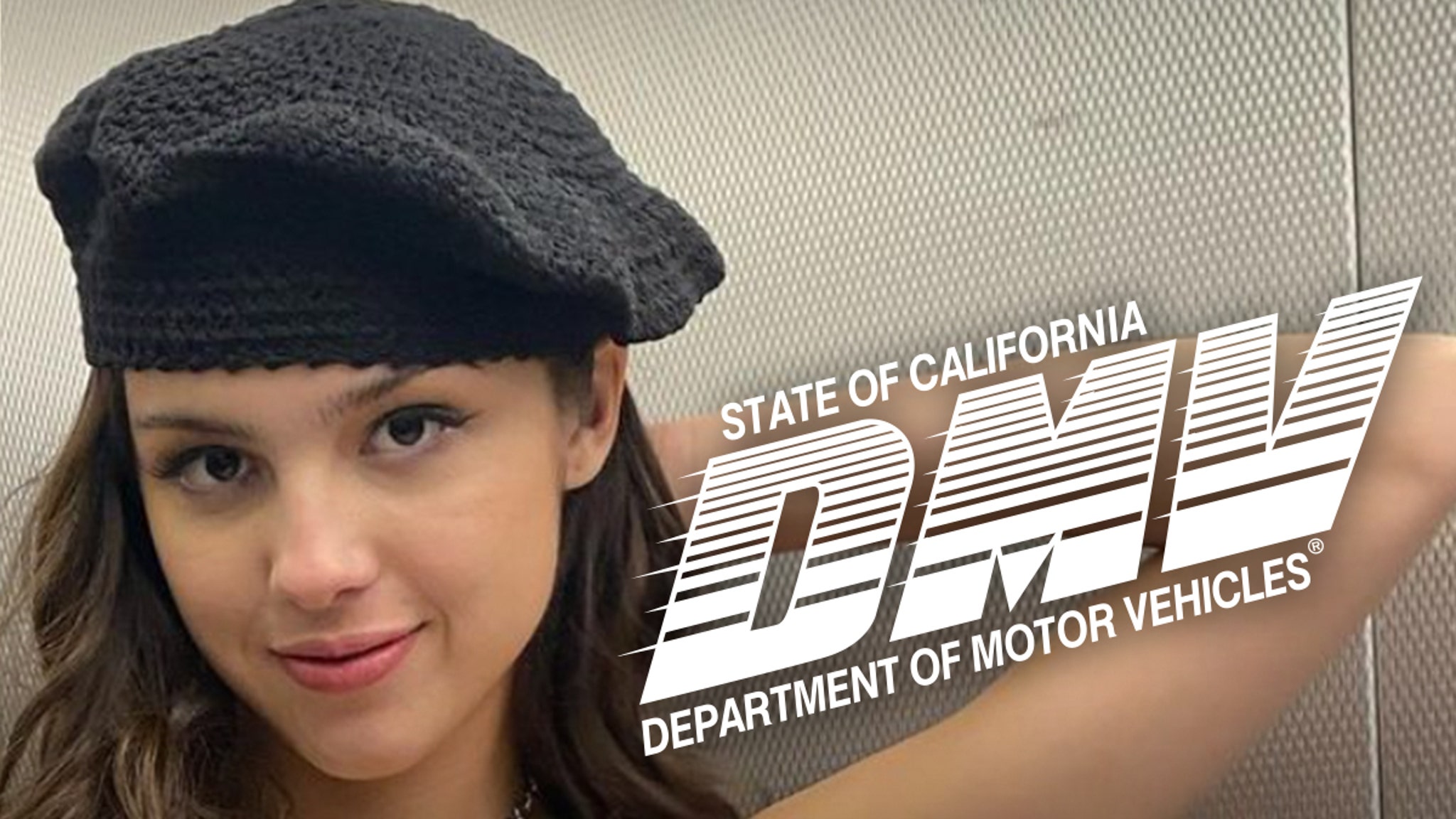 Olivia Rodrigo I Actually Wanted To Go To the DMV. Filmed Concert After Hours
tmz.com
95490a53a65b62451802a97fc613e3bb
Monday's drawing of the Powerball produced no winners, and the jackpot has risen again: now up to an estimated $333 million with a cash value of $241.5 million. There were also no $2 million winners, although there was a $1 million winner Match 5 winner in Georgia. The winning numbers Monday were 10, 30, 37, 53 and 59. The red Powerball was 4. Here's what to know ahead of the next drawing Wednesday night. How to play Powerball The Powerball costs $2 per play. To play, select five numbers from one to 69 for the white balls, then select one number from one to 26 for the red Powerball. You can choose your lucky numbers on a play slip or let the lottery terminal randomly pick your numbers. To win, match one of the 9 Ways to Win: There's a chance to have your winnings increased two, three, four, five and 10 times through the Power Play for an additional $1 per play. Players can multiply non-jackpot wins up to 10 times when the jackpot is $150 million or less. All prizes are set cash amounts, except for the Grand Prize. In California, prize payout amounts are pari-mutuel, meaning it's determined by the sales and the number of winners. What were the last winning numbers? If you're lacking inspiration, the latest winning numbers Wednesday were 10, 30, 37, 53 and 59. The red Powerball was 4. What was the biggest Powerball jackpot? The record Powerball jackpot was $1.586 billion in January 2016, according to The Associated Press. It was divided among three ticket winners in California, Florida and Tennessee. What are the odds of winning? The odds of winning the Powerball Grand Prize are 1 in 292,201,338. The odds for the lowest prize, $4 for one red Powerball, are 1 in 38.32. According to Powerball, the overall odds of winning a prize are 1 in 24.87, based on a $2 play and rounded to two decimal places. Where to buy Powerball tickets The Powerball is played in 45 states including Ohio, Indiana and Kentucky, and in Washington, D.C., Puerto Rico and the U.S. Virgin Islands. You do not have to be a U.S. citizen or U.S. resident to play the Powerball. In Ohio, Kentucky and Indiana, you can purchase tickets at gas stations, convenience stores and supermarkets. Sales cut-off times vary by one to two hours before the drawing, depending on the selling jurisdiction. You can also purchase tickets in Ohio through the Ohio lottery website, www.ohiolottery.com.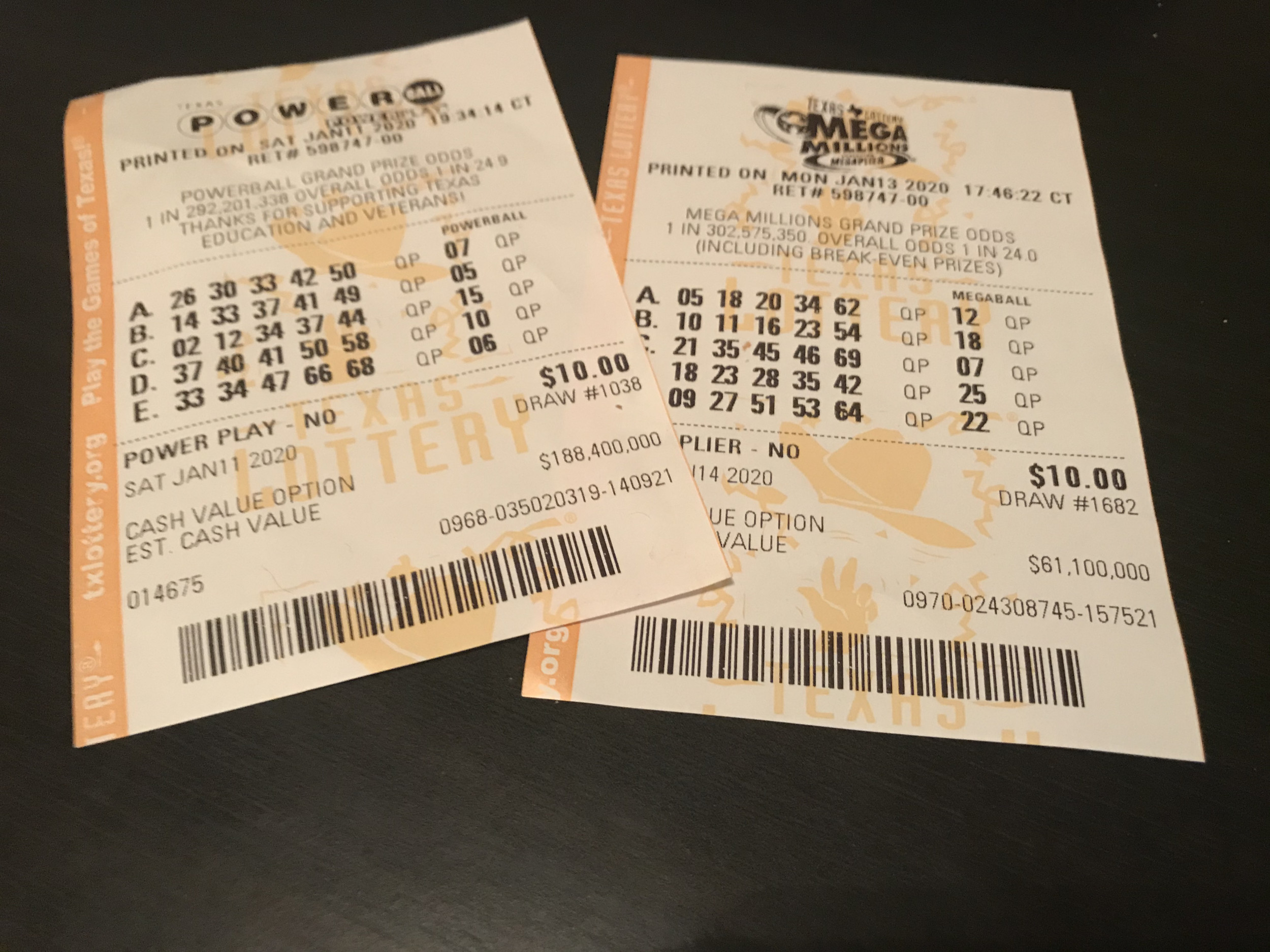 Mega Millions Drawing For 12/14/21, Tuesday Jackpot is $148 Million
newsweek.com
516d7713eed95b15387cc63928355982
Wisconsin needs a big basketball win Wednesday night against Nicholls State. The Badgers dropped out of the latest AP Poll after losing to Ohio State this past weekend, despite the fact that we're 8-2. Clearly, the voters and "experts" around the country don't respect us at all. I guess that means we're going to have to change the perception, and our first chance to do that after losing to OSU is Wednesday night against the Colonels. Should the game against Nicholls State be close at all? It absolutely shouldn't be. Johnny Davis, Brad Davison, Tyler Wahl, Chucky Hepburn and Steven Crowl should be easily able to run the Colonels right off the floor. We're better across the board and will have the best player on the floor in Johnny Davis. Yet, we play the game for a reason, and you're a fool if you overlook anyone when it comes to college basketball. So, let's go out and take care of business Wednesday night against Nicholls State. They're not the toughest opponent, but they do represent the chance to get back on track. Make sure to catch the game at 8:00 EST on BTN!

Davis, Wisconsin host Nicholls St.
wtop.com
0532a064c3c7d37a87c26799c6ba0919
Austria's leader says no high-ranking politicians from his country will attend the Beijing Winter Olympics, but he says that is entirely because of coronavirus restrictions in China and is not a diplomatic protest. Chancellor Karl Nehammer's comments to Tuesday's edition of German daily Die Welt came after foreign ministers from Austria and several other European Union nations made clear that they have little appetite to join the U.S. initiative for a diplomatic boycott of the games because of concerns over China's human rights record. "We are against a politicization of the games and are coordinating in the EU," Nehammer was quoted as saying. "No high-ranking politicians from Austria will visit the Olympic Games in China," he said. "However, that is not a diplomatic protest or boycott, but due only to the fact that the COVID requirements in China are rightly very high." "Because of the COVID pandemic, politicians can't meet personally in China with their country's athletes," he added. "So there is no use in politicians or diplomats from Austria traveling to China to speak by videoconference with our athletes there — then I prefer to meet our athletes personally in Vienna." China has vowed to respond to the U.S. with "firm countermeasures" over the boycott, but has given no details on how it plans to retaliate. Beijing has dismissed the decision by Canada and the United Kingdom to join Washington's diplomatic boycott as a "farce." Rights groups have called for a total boycott of the Beijing Winter Games, citing Chinese human rights abuses against its Uyghur minority in the northwest Xinjiang region, which some have called genocide. They also point to Beijing's suppression of democratic protests in Hong Kong and a sweeping crackdown on dissent in the semi-autonomous territory. Copyright © 2021 The Associated Press. All rights reserved. This material may not be published, broadcast, written or redistributed.

In Pics: Opposition leaders protest at Parliament
siasat.com
3bac936c660910985d8e277954872d4f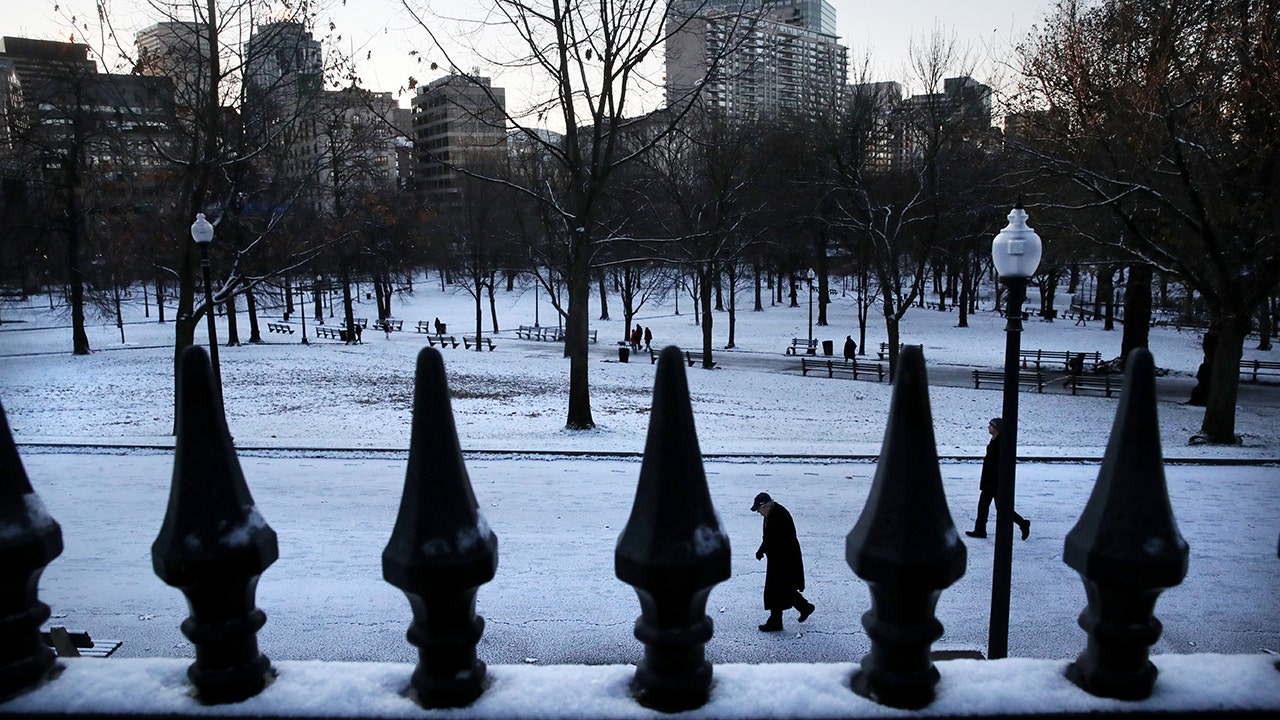 These Massachusetts lotteries were drawn Monday: 03-09-20-24-43, Lucky Ball: 16 (three, nine, twenty, twenty-four, forty-three; Lucky Ball: sixteen) 01-08-12-14-18 (one, eight, twelve, fourteen, eighteen) Estimated jackpot: $148 million Numbers Evening 7-7-6-2 (seven, seven, six, two) Numbers Midday 8-9-0-1 (eight, nine, zero, one) 10-30-37-53-59, Powerball: 4, Power Play: 2 (ten, thirty, thirty-seven, fifty-three, fifty-nine; Powerball: four; Power Play: two) Estimated jackpot: $320 million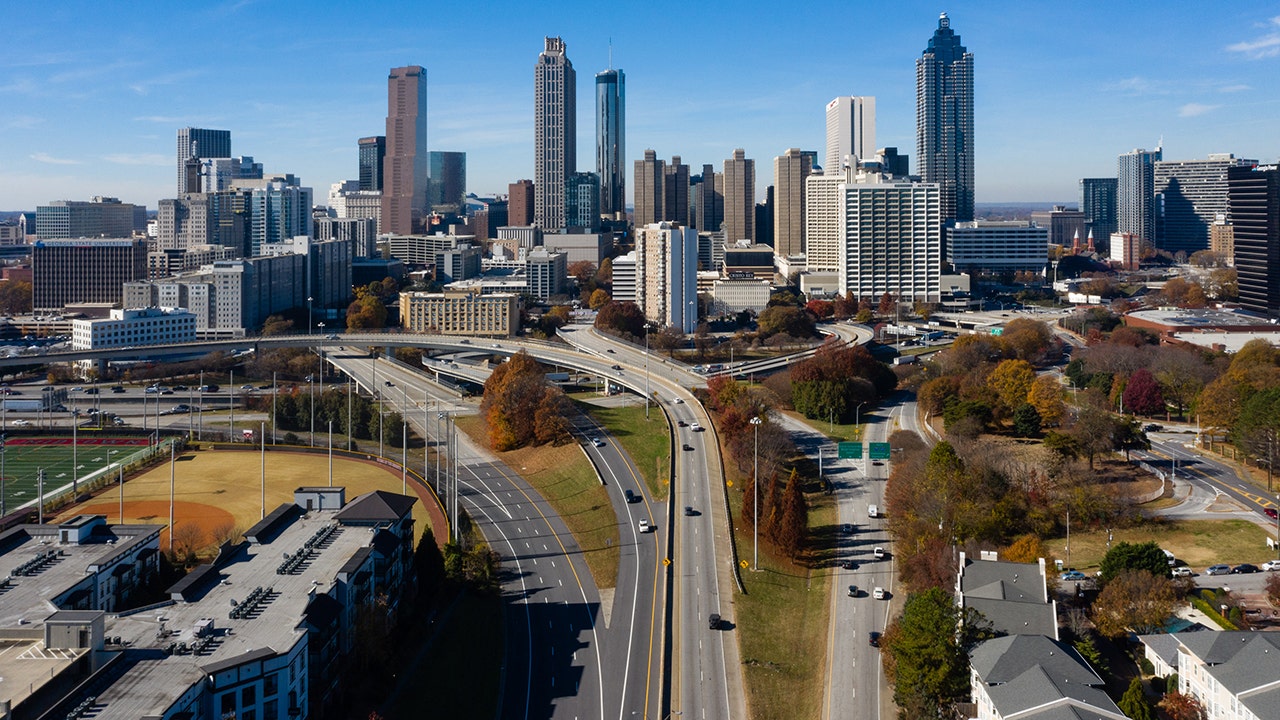 Georgia lottery winning numbers for Monday, Dec. 13
foxnews.com
423f2389b132941423e9cace889bdd0f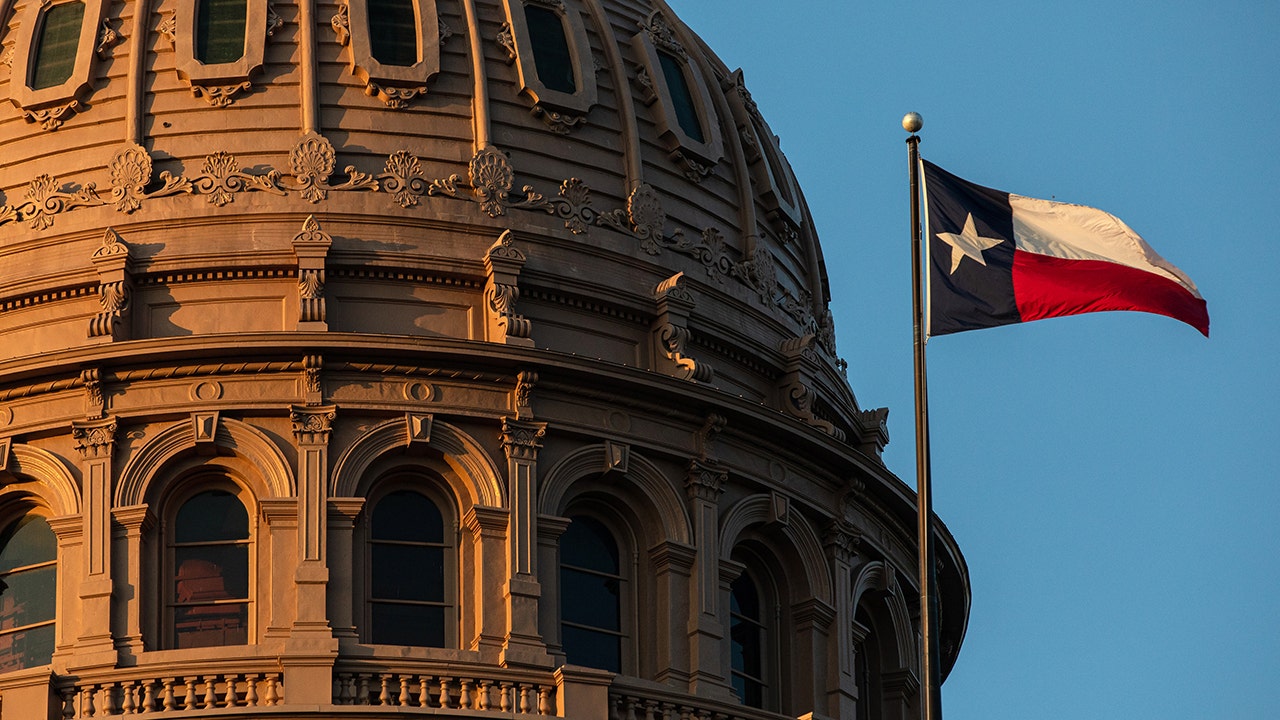 Texas lottery winning numbers for Monday, Dec. 13
foxnews.com
33d2ad4ffffc5f9c82692b4f995922da
Reigning world champion PV Sindhu will begin title defence on Tuesday when she takes on Martina Repiska in the second round of the BWF World Championships in Huelva. It shapes up to be a crucial day for Indians at the marquee event as Lakshya Sen and Satwiksairaj Rankireddy-Chirag Shetty also kick off their campaigns amid hopes of making a deep run in the event. Former World No 1 Srikanth Kidambi also returns for his second round match. Sindhu, seeded sixth at the event but effectively the fourth highest, had a first round bye as did all the top 16 seeds. She faces Repiska, world No 72 from Slovakia, who also didn't play in the first round after the withdrawal of Indonesia's Ruselli Hartawan. This will be their first meeting on the tour. The match will be on Court 3 and hence won't be telecast. In men's singles, both Lakshya and Srikanth must start to feel that their recent form can come in handy in a draw that has been thrown wide open by withdrawals and first-round upsets. With no Kento Momota and Viktor Axelsen, there are no clear-cut favourites anymore. But Sen and Srikanth both face tricky tests on Tuesday. Sen, who had a walkover in round one, takes on 15th seed Kenta Nishimoto. Srikanth will face Li Shi Feng and must be wary of the fact that a couple of big upsets in the tournament have been caused by the fresh Chinese shuttlers who have not played on the tour much. Fatigue for the rest of the field and fresh legs for them has made for an interesting combination. Li had good outings in the Thomas Cup recently defeating the likes of Kunlavut Vitidsarn and Kanta Tsuneyama and running Jonatan Christie close in the final. BWF World Championships, day 2 as it happened: Prannoy defeats world No 9 Angus, Axelsen knocked out Satwik and Chirag, seeded eighth, also kickstart their campaign in men's doubles. They take on world No 31 Lee Jhe-Huei and Yang Po-Hsuan from Chinese Taipei. The Indians had to withdraw from the World Tour Finals in Bali recently because of a persistent knee issue for Satwik, so it will be interesting to see if he has recovered in time as the draw is rather tricky for the Indians despite the withdrawals of the top two seeds (both pairs not in their quarter). Interview: 'After Olympics everything has changed, I want to win titles everywhere' – Satwiksairaj Saurabh Sharma and Anoushka Parikh face a tough test against ninth seeds from Malaysia in the mixed doubles.

Asian Champions Trophy hockey: India begin title defence with 2-2 draw against South Korea
scroll.in
d24d2f071c2e4192fb8c512e6c293e49
Jackson State quarterback Shedeur Sanders has won the Jerry Rice award for the top freshman in FCS football, the NCAA announced Monday. He's the first HBCU player to win the award, named for one of the greatest HBCU players to ever play, Mississippi Valley State legend Jerry Rice. Rice, a 13-time Pro Bowler, and three-time Super Bowl champion is considered by many to be the greatest wide receiver of all time. It was a special freshman season for Sanders, who led Jackson State to its first SWAC championship since 2007, its first 11-win season in school history, and its first appearance in the Celebration Bowl, the de facto HBCU national championship. Sanders went 256-for-377 passing, completing 68% of his passes, along with 29 touchdowns with six interceptions and 3,056 yards. Sanders' father, Jackson State coach Deion Sanders, was named SWAC Coach of the Year and also won the Eddie Robinson Award, which recognizes the top coach in FCS.

Jackson State's Deion Sanders wins Eddie Robinson Award for top FCS football coach
usatoday.com
0817b54044f797865a4ebd0d8553e301
Getty Noah Gragson has set his expectations for his Cup Series debut. Kaulig Racing revealed on Tuesday, December 14, that Noah Gragson, Daniel Hemric, and AJ Allmendinger will combine to run a full Cup Series schedule in the No. 16 Chevrolet. The 2022 season will mark Gragson's debut in NASCAR's top series, and he has set his expectations accordingly. The Las Vegas native appeared on SiriusXM NASCAR Radio on December 14 to discuss his significant schedule change and his move to join forces with two other championship four drivers. He then explained that his initial goal isn't to lock up wins in the Cup Series; he has his focus on something else entirely. ICYMI: @NoahGragson broke down his expectations for his new part-time ride with @KauligRacing next season. @AlanCavanna| @LarryMac28 | #SXMOnTrack pic.twitter.com/fqZ6lOTrM6 SiriusXM NASCAR Radio (Ch. 90) (@SiriusXMNASCAR) December 14, 2021 "The first goal that would come to mind is complete all the laps," Gragson told Larry McReynolds and Alan Cavanna on December 14. "The old saying is, 'you have to first finish to be able to finish first.' You want to win races, but the Cup Series is no easy feat. It's going to be a big challenge." Gragson added that the Cup Series features the best drivers in all of stock car racing. In order to go against them and contend, he will have to learn all that he can while establishing a solid base and becoming the best driver that he can be. Gragson also expressed hope that going against the Cup Series drivers will benefit him in the Xfinity Series. RETWEET to congratulate @AJDinger on his WIN at @IMS! He gives @KauligRacing its first win in the @NASCAR Cup Series in the first road course race at Indianapolis! pic.twitter.com/FHTmPr40Ce — NASCAR on NBC (@NASCARonNBC) August 15, 2021 Gragson does not have the immediate goal of winning a race in the Cup Series, but he will have control of equipment capable of reaching Victory Lane. After all, Allmendinger took the No. 16 to Victory Lane during one of his five Cup Series starts in 2021. The Dinger suited up for the Indianapolis Motor Speedway road course race on August 15 and qualified eighth overall. He hung near the front of the pack during the race while Kyle Larson, Chase Elliott, and Denny Hamlin dominated the number of laps led. However, he jumped to the front after a surprising turn of events. Chase Briscoe and Hamlin battled for the lead during the final run to the checkered flag. It appeared that one of the two drivers would take the win, but Briscoe received a penalty after he went through the grass on Turn 1. He returned to the track after the detour and made contact with the rear of Hamlin's No. 11, sending it spinning through the grass. With Hamlin off the track and Briscoe pulling to a stop to serve a penalty, Allmendinger had the opportunity to take the lead. He jumped to the front of the pack and held on for the remainder of the race while Ryan Blaney, Larson, and Elliott tried to chase him down. While the driver of the No. 9 JR Motorsports Chevrolet Camaro has no experience in the NASCAR Cup Series, he will join forces with three men who have all made starts. They will be able to provide a considerable amount of feedback as he continues to gain experience. Justin Haley, the new full-time driver of the first Kaulig Racing Cup Series car, has made 36 total starts at the top level, primarily with Spire Motorsports. He has posted a combined three top-10 finishes and one top-five during his three years in the Cup Series. He also won a rain-shortened race at Daytona International Speedway in July 2019. Hemric has a similar level of experience in the NASCAR Cup Series. He has made 38 starts, including a full-time run in 2019 with Richard Childress Racing. Hemric won the pole for a Kansas Speedway race and ended the season with two top-10 finishes and one top-five. This performance locked up Rookie of the Year honors, but RCR replaced Hemric with two-time Xfinity Series champion Tyler Reddick for the 2020 season. Allmendinger has the most experience in the group. He has made 376 starts in the Cup Series during his career, and he has run eight full-time seasons split between Richard Petty Motorsports (2009-2011) and JTG Daugherty Racing (2014-2018). Allmendinger has experienced the joys of winning, as well as several crushing defeats. He has also competed in a wide variety of equipment, so he will have the ability to provide considerable knowledge and guidance to his teammates. Moving ahead to 2022… @AustinCindric moves full-time in the @NASCAR Cup Series, and @AJDinger has a warning for him about beer. pic.twitter.com/gYqBmH2Ong — NASCAR on NBC (@NASCARonNBC) November 9, 2021 The Dinger actually started providing guidance to a different driver after the 2021 championship race came to an end. He told Austin Cindric, who will move to the Cup Series in 2022, that he will begin drinking heavily after several seasons competing at the top level. "About 10 more years in Cup, you'll start drinking heavy," Allmendinger told Cindric after the championship race on November 6. "I promise you. Don't you worry. 10 years. you'll starting drinking heavy from Cup. I promise you. I don't care how it's going, you'll drink heavily from that." READ NEXT: Ryan Blaney Opens Up About 'Spider-Man' Premiere, Love of Marvel [EXCLUSIVE] Unlock the latest NASCAR news, rumors and exclusives — direct to your inbox. ↓

Kaulig Racing Unveils Star-Studded Cup Series Lineup
heavy.com
075623dc733b8805f5034382e67f65bd
Not long after Blizzard announced the start date for the Overwatch Winter Wonderland 2021 event, it started spilling details about some of this year's skins. First up is a new look for D. Va. As teased during the event reveal, it's a sleigh skin (so, presumably, Orisa's getting a reindeer look). The mech looks like, well, Santa's Sleigh, and Baby D. Va has a suitable festive look too. Since this is a legendary skin, you'll need to pay 3,000 credits to unlock it, or get lucky in a Winter Wonderland loot box. You'll be able to unlock Sleigh D. Va between December 16 and January 6. All of the Winter Wonderland skins from previous years will be available to pick up during the event, as well as a bunch of brand new looks.

Here's When Overwatch's Winter Wonderland Event Starts
forbes.com
961698ca3a8b367f9433d3d6041bdc9e
Mason Mount has hailed Chelsea's "family" atmosphere as the stimulus to the Stamford Bridge club's Premier League title drive. E ngland forward Mount believes Chelsea's mix of homegrown and stellar overseas talents have gelled into a group of close-knit friends with the emotional ties to push for top honours. Mount heads a cast list of six academy graduates who can confidently boast mainstay status at Stamford Bridge this season. The 2021 Champions League winners have made no secret of their desire to press for Premier League glory, and Mount paid tribute to the upbeat mood in the west London camp. "There are a lot of players coming through from the academy at the moment, and we've known each other since we were six, seven, eight years old," said Mount. "We're very close friends on and off the pitch. We've known each other a very long time and that helps when you have that close bond. "Along with the other boys as well, we're definitely like a family; the team is very close together. "And I think that's what you need if you want to go far in competitions, if you want to win big things and win the Premier League, and obviously that's our next goal." Thomas Tuchel took just 124 days to turn Chelsea from a talented squad packed full of unfulfilled promise into champions of Europe. The German boss whipped the Blues in the second-half of last season, and now has Chelsea right in the early running for the Premier League crown. And Mount admitted Tuchel has already had a big influence on his own playing style – both with and without the ball. "He's been massive for me, to come in halfway through a season and do what he did last year, to win the Champions League and develop us all as players and as a group, he's been brilliant since the first day he's come in," said Mount, speaking at an event to celebrate the new Call of Duty: Warzone Pacific map. "For me personally he's helped me on and off the ball, he's helped me with confidence. "And the way I like to play is very similar to his way he sets up and how he wants us to play. "So I'm loving it, I'm loving every moment and hopefully we can keep winning things."

Chelsea's quest for Premier League glory a family affair – Mason Mount
independent.ie
5584f7a78ccbdb2d1a7cfe20eb3f0dc1
Doorbell video from the East Side neighborhood showed a UPS driver throwing packages over a fence like a football player making a spiral pass. The recipient of the package cried foul to CBS 2, after not liking the response from UPS. And as CBS 2's Tim McNicholas reported Tuesday, the delivery appears to violate protocol for the package giant too. It is, of course, that time of year, Delivery drivers are busier than ever, and customers are anxiously awaiting those holiday gifts. But no matter how busy it gets, UPS says an employee's hands should not leave a package until it is touching the ground or whatever surface they're leaving it on. The aforementioned doorbell camera video shows that's not what happened with a package Marlisha Wims was receiving. "What I witnessed was the worker just pretty much footballing and throwing the packages over my fence," Wims said. Wims' Ring doorbell video shows the driver toss two packages over the fence. You can hear them land on the other side. Wims' mom later picked up the packages where they landed – several feet into the yard – and was relieved to learn the gifts inside weren't damaged. One of the boxes included the dolls Wims bought her 2-year-old for Christmas. "That's my hard-earned money, you know, and I spent it, and I expect when my deliveries are delivered for you to care for them as much as you would want someone to care for yours," she said. Keeping packages safe from thieves is a dilemma people across the U.S. face as online sales have soared during the pandemic – and now during the holiday season. Wims thought she'd found the solution – a sign asking drivers to leave packages inside her gate. But the driver caught on video didn't follow that request. "All you have to do is pull up on that latch there, and the gate is open," Wims said as she demonstrated how her gate works. "They didn't even attempt to try to open my gate. When they first walked up, you see them like, whoosh, with the smaller one." When Wims complained to UPS, she said they told her, "OK, it will never happen again." "It was just really dry," Wims said of UPS' response. "You know, it didn't seem sincere." So we reached out to the shipping giant with questions, and they said they're investigating. The company told us, "mishandling of packages is not tolerated and this issue is being addressed with both the driver and the customer." "I should know that they have better procedures than to toss peoples' packages around," Wims said. UPS also told us their employees are trained regularly on how to safely deliver packages. We also asked UPS what else the driver should have done aside from placing the box directly on the ground – including whether a driver should open an unlocked gate as Wims said she wanted the driver to do. UPS said there is no specific policy on that, but they are emphatic that packages are to be left in a safe, dry location. If that is not possible, UPS said, drivers should leave an attempted delivery notice.

Getty James Harden and Kyrie Irving at Rocket Mortgage FieldHouse The Brooklyn Nets knew that they were facing arguably their biggest test of the season during this recent 4-game road trip. The Nets passed that test with flying colors as they went an astounding 3-1 on that road trip with their lone loss coming at the hands of the Houston Rockets. Nets' leading scorer Kevin Durant did not play in that game. The Nets now have a record of 19-8 on the season and currently have the number one seed in the Eastern Conference playoff standings. Despite all of the turmoil that the team has faced this year, they are where many people expected them to be prior to the start of the season. The latest Nets news straight to your inbox! Join the Heavy on Nets newsletter here! Join Heavy on Nets! The Nets holding the number one seed in a loaded Eastern Conference is an impressive feat in itself. But the personnel that they have done it with has made it even more impressive. Brooklyn was already without Kyrie Irving because he refused to take the COVID vaccine, and have been without their starting shooting guard Joe Harris for an extended period because of an ankle injury. Jake Fischer of "Bleacher Report "details that the Nets could be looking to make a major shakeup ahead of the trade deadline as the team prepares for a playoff run. "For now, Brooklyn stands atop the Eastern Conference, and moving Harden for Simmons makes little sense for Sean Marks' brain trust, especially as Kyrie Irving remains inactive. Yet Brooklyn appears eager to upgrade its roster ahead of the trade deadline and Harden's impending free agency. It's clear these Nets are not the juggernaut title favorite that entered training camp," Fischer writes per "Bleacher Report". "Brooklyn has been open to discussing trades for Irving, sources told B/R, although none of those calls have seemed to generate significant traction. But Brooklyn has expressed a surprising willingness to discuss sharpshooter Joe Harris, according to rival teams, though he would surely require a pricey offer. "It's crazy to me; he's their only real three-and-D player," said one assistant general manager. "But his name keeps popping up." One Brooklyn source did push back on that notion Tuesday, stating that Harris is not available." Follow the Heavy on Nets Facebook page for the latest breaking news, rumors and content out of Brooklyn! One story that has flown under the radar for the Nets this year is the expiring contract of their superstar guard James Harden. Harden who was acquired by Brooklyn last January has struggled this season as he is working his way back from a hamstring injury. With the uncertainty of Kyrie's future with the Nets, Harden could decide to weigh his options on the free-agent market next summer. "James Harden declined a contract extension with Brooklyn earlier this season and would certainly become a key target for the Sixers if he were to reach the open market next summer," Fischer continues. "The possibility of landing Harden has quietly hung over the Simmons dynamic all along. Philadelphia nearly shipped Simmons to Houston for Harden back in January, an outcome Harden was known around the league to have welcomed. If a strong enough deal for Simmons never comes Philadelphia's way this season, there have been ongoing whispers about a free-agency sign-and-trade for Simmons that would allow Harden to join forces with Embiid, and rejoin Daryl Morey." While the Nets sit atop of the Eastern Conference, they have struggled against the NBA's elite teams this season. If they truly hope to be title contenders this year, they may want to take a serious look at making a move before the trade deadline. READ NEXT: NBA Comes Down Hard on Nets Star for NSFW Confrontation With Fan Unlock the latest Brooklyn Nets news, rumors and exclusives — direct to your inbox. ↓

The youngsters came flooding through the front door to Rink 3 at Great Park Ice, and after a security guard ushered them out, they found another way to watch the Ducks' closed practice on Tuesday, sneaking through an adjoining locker room to ask for sticks, pucks or just a glimpse of Trevor Zegras. Suddenly, the first-place Ducks are a must-see hockey team. Blame it on one of Zegras' passes. You know which one. Or you should. Zegras spent another day talking about "The Zegras," his lacrosse-style pass from behind the Buffalo Sabres' net to teammate Sonny Milano, who deftly smacked the puck out of midair and into the net for the goal that broke the Internet last Tuesday. Apparently, he's not tired of talking about it. "Not yet," he said. "Maybe in a couple of days." In the past week, Zegras has been on every show but "Succession," and he's been happy to do it. Mostly, the experience has been positive, but for a few stray complaints from professional wet blanket John Tortorella, who insisted it takes away from the hardness, the toughness of the game. "I feel like everybody had their two cents to say about it," Zegras said. "I guess it's died down a little, but I did love seeing all the videos and the comments about it. I thought it was pretty cool. It just kind of shows where we're at this year in terms of how exciting we are to watch. "A lot of people are talking about just that goal, but Troy Terry has been doing that pretty much all (season). Or (Ryan) Getzlaf. Or Jamie (Drysdale). We have so many guys who are doing cool stuff. That was maybe just kind of the starting point and, hopefully, we can continue to do great things." As for Tortorella, 63, a former NHL coach who now does commentary for ESPN, Zegras, 20, shrugged off his comments that his pass to Milano wasn't textbook hockey and that back in the 1990s or early 2000s, "you would get your head taken off," for attempting something so far outside the box. "I'm not too worried about what he's thinking or what he's saying," Zegras said. "I thought it was just weird that he would try and, I don't want to say shoot it down, but I think it did so much good for the game and seeing all these kids trying the move. I saw some clips of some older guys doing it. "I don't want to say it was good for the game in terms of, 'Let's do all this crazy stuff,' but I remember being a little kid and watching all these NHL guys doing all these crazy things, like Patrick Kane doing a spin-o-rama. I just could relate more to that aspect. I didn't see where (Tortorella) was coming from. It's one of those things where he's entitled to his opinion. I guess I just have to live with it." Related Articles Troy Terry, Ducks work overtime to take a victory from the Blues Return of Ducks captain Ryan Getzlaf boosts play of Troy Terry Ducks lose game to Penguins, goaltender John Gibson to injury Ducks' Isac Lundestrom filling a key role as third-line center Ducks' Ryan Getzlaf practices for first time since Nov. 30 injury Before he left the ice, before he showered and changed and spoke to a couple of beat reporters, Zegras granted one of the young practice invader's wishes for a puck. Naturally, Zegras didn't just skate over and toss it to him. Nope, he scooped up a puck and sailed it lacrosse-style to him from more than 100 feet away. Right on target. As expected, center Mason McTavish and defenseman Olen Zellweger were named to Canada's World Junior Championship team. Right wing Sasha Pastujov and defenseman Ian Moore were named to the United States team. Play begins on Dec. 26 in Edmonton and Red Deer, Alberta. McTavish (first round, third overall), Zellweger (second round, 34th) and Pastujov (third round, 66th) were the Ducks' top draft picks last July. Moore was the Ducks' third-round selection (67th) in 2020. Zegras led Team USA to the 2021 title and was the tournament's MVP.

Tyson Walker broke down his defensive philosophy on an individual level. And it fits perfectly with why Michigan State basketball coach Tom Izzo brought in the point guard as a transfer. "Growing up, it was like never let somebody get a scholarship offer off you. So just having that mindset playing defense really just makes me not want people to score on me," Walker said after Saturday's 80-64 win over Penn State. "Because now it's like, if people score on you, they can get paid now off you. I don't want that. I don't want to be somebody's big game." That attitude has made a dramatic impact on the defense for the 12th-ranked Spartans, who are off until facing Oakland on Tuesday at Little Caesars Arena in Detroit. Walker leads MSU with 14 steals this season, and the junior transfer from Northeastern turned two of his three takeaways into breakaway layups against the Nittany Lions. Asked what Walker has brought to the Spartans on the defensive end, senior center Marcus Bingham Jr. responded with one word: "Everything." "He's starting to show why he was in a race for defensive player of the year," said Bingham. "The past couple games, he's been doing a hell of a job of getting steals, being active in the gaps and stuff like that." Walker's pressure on the ball is a big reason the Spartans rank 32nd nationally in field-goal percentage defense (38.4%) and 29th in 3-point defense (38.5%). Opponents are scoring just 63.9 points a game, and Izzo has been complimentary of the play he has received from his defense coming off what he deemed the worst showing a a year ago in his Hall of Fame career. "So Tyson, the guy that stirs the drink usually gets the team going," Izzo said. "And he's doing that now, and it's been fun to watch." Walker is averaging 7.0 points and 5.1 assists a game. Though he also leads the Spartans with 28 turnovers, he only committed one against the Nittany Lions as MSU committed just 11 after giving it away only 12 times at Minnesota last week. "It's just a mindset from the point guards," senior captain Gabe Brown said. "Coach harps on them being the being head honcho of the team. And sometimes they do turn the ball over, but that just comes with being a point guard. But they have been doing a great job of coming in and watching film and just doing all the right things to correct it." Walker said he sees 11 games into his MSU career how vital he has become for the 9-2 Spartans, who opened Big Ten play with back-to-back wins last week. "When I'm pushing the ball and when I'm playing defense, we're a way better team than if I'm not doing those things," he said. "So I just got to keep doing my job, and we'll just keep getting better." Contact Chris Solari: csolari@freepress. com. Follow him on Twitter @chrissolari. Read more on the Michigan State Spartans and sign up for our Spartans newsletter.

Five days after a 20-point loss at Iowa State, the primary topic of conversation surrounding the Iowa basketball team hasn't changed. And nor should it. The Hawkeyes know that if they don't fix their rebounding, they aren't going to win many more games this season. "That's not a secret. All of us know that," fifth-year senior Connor McCaffery said Tuesday. "That's been the focus the past couple days of practice, and we're going to take on that challenge from here on forward." While licking their wounds from a three-game losing streak in which they've been outrebounded by an average of 19.3 boards per game, the Hawkeyes (7-3) have been juggling final exams this week while also zeroing in on the biggest cause for such a differential. They need everyone hustling for rebounds, not just two or three guys. Last year, it was assumed that Iowa would do a pretty good job on the defensive glass, with national player of the year Luka Garza (who had great hands) and fellow NBA Draft pick Joe Wieskamp (an underrated rebounder as a wing) snapping up rebounds and kicking the basketball out to guards in transition. But Iowa's guards are smaller overall this year and not accustomed to being required to join the rebounding efforts. In games against Illinois and Iowa State, Iowa's six primary guards combined for a total of just 10 rebounds — Joe Toussaint three in 28 minutes; Jordan Bohannon two in 48; Tony Perkins one in 49; Ahron Ulis two in 40; Payton Sandfort one in 16; and McCaffery one in 23. Meantime, Iowa yielded 40 offensive rebounds in those games. There have been a lot of long rebounds, meaning even post players who are good rebounders — like Keegan Murray and Filip Rebraca — can do a great job of boxing out their opponent, but they have no chance to get the ball as it flies toward the perimeter. Iowa has given up too many second-chance 3-point attempts (or easy drives to the hoop) as a result. More: As Big Ten play looms, Iowa basketball tries to get back on track "Everyone that's out there has to do a better job rebounding," head coach Fran McCaffery said Tuesday. "And we have to make sure we're not leaking (in transition), because we like to run." Iowa's next chance to take its team rebounding approach to a game situation: Saturday's 8 p.m., sold-out matchup against Utah State (7-3) at the Sanford Pentagon in Sioux Falls, South Dakota. And that's because of the fan involvement in the game. Bohannon called the Hawkeyes' 80-73 win against Colorado on Dec. 22, 2017, as "one of my favorite games I've played here since I've been at Iowa." (And that's saying something for the program's all-time leader in games played.) That was a festive atmosphere, with only 3,250 fans cramming into the tiny-but-pristine basketball venue. It was a pro-Hawkeye crowd then, and it will be again Saturday — less than an hour from Sioux City. Fran McCaffery said he hopes the team can play there frequently in years to come. Iowa didn't have a Gavitt Games matchup against the Big East this year, so this game against Utah State was a solid replacement. "For us to get up to that part of the country where we have so many fans," McCaffery said, "is something that's important to us." Fran McCaffery said he would continue to start Joe Toussaint at the point-guard position, even though the junior played just 16 minutes against Illinois and 12 against Iowa State and scored two points on 1-for-8 shooting. The 12th-year Iowa coach isn't one to juggle his starting five, though he can't ignore the Hawkeyes have gotten off to slow starts recently and are coming off their lowest point total (53) in 33 months. "I'm not saying I would never change the starting lineup. It's always a possibility," McCaffery said. "But it always seems real dramatic, and it's not really that necessary. Everybody puts a lot more emphasis on (starters) than they probably should. Those guys (on the bench) are all going to play a lot of minutes each." For the season, Toussaint (5.3 points per game, 3.7 assists) has played 179 minutes; Ulis (4.4 points, 3.3 assists) has played 173. Bohannon and Perkins comprised Iowa's backcourt during long stretches in Ames, leaving Toussaint and Ulis on the bench together. McCaffery said he would try to play matchups as each game unfolds. "We're pretty well stocked at that position, and I trust all those guys," he said. "They've all proven that they can do it." Murray is continuing to get treatment for his sprained right ankle but will play against Utah State. Connor McCaffery is dealing with a back injury. Patrick McCaffery has a leg injury. That's just part of the list. Much of the team also scheduled COVID-19 vaccine booster shots in the days following the Iowa State game. "A lot of people are banged up. Some people are sick this time of year," Bohannon said. "But we're looking forward to getting back out there (Saturday)."

Getty Xavi during Barcelona's UCL defeat to Bayern. Barcelona coach Xavi Hernandez singled out three players for praise after his team's Maradona Cup friendly against Argentine side Boca Juniors in Saudi Arabia on Tuesday, December 14. Xavi named a much-changed side for the game with fringe players such as Neto, Riqui Puig and Philippe Coutinho starting alongside youngsters Ferran Jutgla, Alvaro Sanz, Yusuf Demir and Alejandro Balde. 🚨 BARÇA XI! 🚨 #MaradonaCup FC Barcelona (@FCBarcelona) December 14, 2021 Dani Alves also made his first start since returning to Barcelona for a second spell on a free transfer and clearly impressed his manager with a lively performance, as reported by Diario Sport's Toni Juanmarti. "We take positive things with us," he said after the match. "We have already been seen what Alves can contribute. Not just him; also Coutinho or Riqui." Alves is not eligible to play for Barcelona until January 2022 but has a good opportunity to become a regular in the new year. Sergino Dest has fallen out of favor at the Camp Nou under Xavi, while Sergi Roberto is a long-term injury victim. Puig and Coutinho will also be hoping for more opportunities going forwards. Tuesday's match saw Puig make his first start under Xavi, while Coutinho was also named in a Barcelona starting XI for just the sixth time in 2021-22. Follow the Heavy on Barcelona Facebook page for the latest breaking news, r umors and content! Xavi also handed 22-year-old Ferran Jutgla another chance to impress against Boca. The youngster made his first team debut as a substitute in Barca's 2-2 draw against Osasuna last time out and found himself in from the start for the Maradona Cup. The midfielder opened the scoring for Barcelona in the opening minutes of the second half. Jutgla latched onto a ball into the box from Dani Alves and then turned neatly and fired an unstoppable effort past Agustin Rossi in the Boca goal. W😳WSERS! @Ferranett7 with the turnaround! pic.twitter.com/IuaY4L4H0S — FC Barcelona (@FCBarcelona) December 14, 2021 Barca held the lead until 13 minutes from time when Exequiel Zeballas fired home an equalizer which sent the game into penalties. Boca went on to win the shoot-out 4-2, scoring all of their penalties, while substitutes Matheus Pereira and Guillem Jaime missed for Barca. Xavi also spoke about the possibility of strengthening his Barcelona side after the match. Barcelona continue to be linked with a host of players ahead of the January transfer window with president Joan Laporta having also met Erling Haaland's agent for talks, according to transfer expect Fabrizio Romano. The Barcelona coach says he is hoping the club can bring in players in the winter but is aware it will be difficult due to the Catalans' difficult financial situation, as reported by Mundo Deportivo. "We will see, because we depend a lot on the salary limit, on fair play ad we are not in our best moment but hey," he said. "We will try to strengthen the team and the reinforcement of Dani will also go very well for us, I had no doubts when it came to signing him. In all markets we are waiting to strengthen ourselves and we will see." Xavi and Barcelona will now head back to Barcelona to being preparations for their next La Liga match against Elche at the Camp Nou on Saturday, December 18. It's the team's final home game of 2021, with Barca's final fixture of the year away at Sevilla. READ NEXT: Xavi Only Has 3 'Untouchables' At Barcelona: Report Unlock the latest Barcelona news, rumors and exclusives — direct to your inbox. ↓

The Gary Raya Classic boys basketball tournament was created at El Dorado High School 27 years ago, named for a man who played the sport there and was the varsity girls basketball head coach. Raya died in his sleep on Sept. 6, 1995, from a rare heart condition. He was 29 years old. El Dorado finally won the Raya tournament championship this season. The Golden Hawks got the tournament title with a 53-33 win over Yorba Linda. This season's El Dorado players were not born when Raya died, but they know of his importance and enduring popularity. "Winning the Raya tournament is pretty big," said Golden Hawks senior guard Jacob Kang. "We know the tournament is a big tradition at our school." Kang scored a game-high 17 points in the win over Yorba Linda. He was named tournament MVP. Seniors Ty Carlson and Josh Pugh and junior Cooper Bladow were selected to the all-tournament team. The Golden Hawks were 9-2 going into their home game Tuesday against Garden Grove. They play rival Valencia on Thursday at 6 p.m. at Valencia. El Dorado is No. 12 in the CIF Southern Section Division 2A rankings. El Dorado's defensive play has been the catalyst to its strong start. "The main thing for us has been the way our defense has come together," Kang said. "We're talking to each other on the floor constantly and we have each other's back. The offense gets going off of that naturally." Senior guard Hudson Novak is averaging 13 points and five rebounds a game. Kang is averaging 12 points and three assists and Bladow is scoring 11 points a game. It is not a tall team, but the Golden Hawks, with eight multi-sport athletes on the 14-player roster, have some leapers. "Six kids who are 6-1 or shorter can dunk," said Ryan Mounce, in his 21st season as El Dorado's coach. He attributes players' jumping skills to offseason work. "Some kids gained weight during COVID," Mounce said. "Our kids were cutting weight and putting on muscle. They would get together on their own to lift in the mornings. They put in the time." NOTES • Mater Dei won the championship of the Beach Bash tournament at Corona del Mar. Monarchs junior Zach Davidson was tournament MVP. • The Eagle Classic tournament hosted by Capistrano Valley Christian did not have a champion. Capistrano Valley Christian and San Juan Hills went 4-0 in the tournament. Capistrano Valley Christian senior Mac West was tournament MVP. Related Articles Mater Dei, Orangewood Academy, Sonora make statements with tournament titles Orange County girls athlete of the week: Caia Elisaldez, Mater Dei CIF-SS boys basketball polls, Dec. 13 CIF-SS girls basketball polls, Dec. 13 Fryer's Fab 5: Orange County boys basketball standouts last week, Dec. 13 • This is a relatively slow week in county boys basketball. Loara hosts a three-day tournament that starts Thursday with Loara vs. Pacifica at 3 p.m., Orange vs. Ocean View at 4:30 p.m., Anaheim vs. Santiago at 6 p.m., and Sunny Hills vs. Saddleback at 7:30 p.m. The tournament championship game is Saturday at 4 p.m. at Loara. • The 22nd annual Orange County North/South Challenge is Dec. 21 at Tesoro. The schedule: El Toro vs. Tustin, 8:45 a.m.; Dana Hills vs. Huntington Beach, 10 a.m.; Trabuco Hills vs. Newport Harbor, 11:30 a.m.; San Clemente vs. Portola, 1 p.m.; Capistrano Valley vs. Woodbridge, 2:30 p.m.; Aliso Niguel vs. Beckman, 5:30 p.m.; Mission Viejo vs. Cypress, 5:30 p.m.; San Juan Hills vs. Laguna Beach, 7 p.m.; Tesoro vs. Laguna Hills, 8:30 p.m.

Last winter's high school basketball season was played without fans. Teams played a shortened, regionalized schedule that limited travel. And there was no postseason tournament. But the season still had its benefits. "It provided us confidence," said Cheverus girls' basketball Coach Bill Goodman. His Stags went 9-1 last winter, losing only to powerful Portland, with its two college-bound stars Amanda Kabantu and Gemima Motema, in the opener. Cheverus would beat Portland later in the season. "I had a lot of young players last year, two freshmen and five sophomores," said Goodman. "And that was a good experience. We gained confidence playing those games." This year, with a normal 18-game league schedule and fans back in the stands, the Stags are tabbed as one of the teams to beat in Class AA. And they showed their potential in a season-opening 50-36 win over Bangor last Friday. Other girls' basketball coaches shared Goodman's assessment of the COVID season, as several referred to it. "I think it was crucial," said Oceanside Coach Mike Breen. "It was a chance to still be part of something and continue to develop. Even though we didn't get to travel far, it gave us the ability to get in some game time and continue to grow. "It would have set us back this year (had they not played at all)." Gorham Coach Laughn Berthiaume has five seniors back from a team that went 6-4 last year. He said one positive from last year was that there wasn't a lot of pressure to win. "I think, obviously, we tried to play as close to normal as we could," he said. "But we got the younger kids some game experience without the pressure of having to win." Jake Webb, the coach at Poland, said he was never able to get his entire team together at once last winter because of COVID quarantines. But even that was beneficial, he said. "I think it brought us closer together," he said. "I have seven seniors this year and that forced them to count on each other and understand how important everyone is on the team and how we need everyone to achieve our goals. It really bonded us as a group." And that, said Brunswick Coach Sam Farrell, might have been the greatest benefit. The players were actually able to get together, whereas they were apart for most of the school day. "Last year was really more about just being together when times were tough," said Farrell, in his 13th year at Brunswick. "The summer was way more important (for player development and team chemistry)." "It was probably the best first week of taking over a program that I've had in a long time," said Paradis, a 1994 Biddeford graduate who has had previous head coaching positions at Mt. Blue, Maranacook and Morse. "Our ballhandling drill? Usually it's quite ugly on Day One. It wasn't bad this year." Paradis said she wants her players to have the same success that other girls' sports, such as field hockey, volleyball and softball have at Biddeford. "We have the same athletes," she said. "There's no reason why we can't implement that same level of enthusiasm and productivity in our program." She does want the team to play an up-tempo style. "The offense is going to look chaotic and ugly at times," she said. "It's made to look quick. Once they get better at it, it will still look chaotic and ugly to people who are watching, but we should get good shots out of it." Hampden Academy, which won the Class A North titles in the last two full MPA seasons, has joined Class AA North, making that one heck of a region. It features two-time defending AA state champ Oxford Hills, up-and-coming Cheverus, Bangor, Portland, Windham and improving Lewiston. "It's going to be crazy," said Windham Coach Brody Artes. "And our crossover games (South AA) are with Gorham, Thornton and South Portland. There's no nights off for us. This is one of those years where we're going to be battle-tested heading into the playoffs. So that will be good for us." Class B South saw the greatest movement. York and Leavitt moved in from Class A South, Medomak Valley from Class A North and Oceanside from Class B North. That ought to make for a great tournament come February. "It's going to be interesting to see how that shifts the balance of power a bit," said Wells Coach Don Abbott, whose team won the Class B state crown in 2020. "Having two years removed (from the playoffs), I don't know what it expect. I know York has a nice senior group and will be handful. And I heard Oceanside is good." Brunswick's Farrell said Class A South, which gained Freeport from B South, should be more intriguing this year too, with several teams expecting to contend. "There's not that juggernaut team this year, it is much more open," said Farrell. "And because there was no tournament last year, no one knows what to expect. This could be a year in which a No. 7 or No. 8 seed wins it all if they develop at the right time." Success. Please wait for the page to reload. If the page does not reload within 5 seconds, please refresh the page. Enter your email and password to access comments. Forgot Password? Don't have a Talk profile? Create one. Invalid username/password. Please check your email to confirm and complete your registration. Create a commenting profile by providing an email address, password and display name. You will receive an email to complete the registration. Please note the display name will appear on screen when you participate. Already registered? Log in to join the discussion. Only subscribers are eligible to post comments. Please subscribe or login to participate in the conversation. Here's why. Use the form below to reset your password. When you've submitted your account email, we will send an email with a reset code. Send questions/comments to the editors.

Getty New York Jets left tackle George Fant is having an extremely underrated season. The New York Jets are rounding out the home stretch of a 3-10 season and there aren't too many individual achievement awards going to members of this roster. Defensive tackle Quinnen Williams and returner Braxton Berrios are vying for a trip to the Pro Bowl but both need more votes to make it. Williams was also the organization's nominee for the Walter Payton Man of the Year. The rest of this team is auditioning for 2022 but there is one unofficial award that former Pro Bowler Damien Woody believes an under-the-radar starter deserves. ALL the latest Jets news straight to your inbox! Join the Heavy on Jets newsletter here! Join Heavy on Jets! On December 14, Woody sent out a " random tweet " supporting left tackle George Fant. Random tweet, s/o to @GeorgeFant74! My man is the team MVP imo…rarely hear his name called during games (which is a good thing for OL) after switching to LT after Becton went down. I think he's done a really good job this yr Damien Woody (@damienwoody) December 14, 2021 "[Shoutout] to [George Fant]! My man is the team MVP [in my opinion]… rarely hear his name called during games (which is a good thing for OL) after switching to LT after [Mekhi] Becton went down. I think he's done a really good job this [year]," Woody voiced. As the ex-offensive lineman noted, Fant started the season at right tackle after beating out fellow veteran Morgan Moses — but that didn't last long. Becton left Week 1 with a knee injury and he's been on the shelf ever since. From that moment on, Fant switched over to Zach Wilson's blindside with Moses joining the starting five on the right end of the blocking unit. The transition seemed to spark something in the big man. ESPN beat reporter Rich Cimini joined Woody in his praise, stating: "Totally agree with D-Wood. Fant deserves to keep the job and start fresh in 22 with Becton." Totally agree with D-Wood. Fant deserves to keep the job and start fresh in 22 with Becton. — Rich Cimini (@RichCimini) December 14, 2021 The O-line had some ups and downs early on but it managed to improve as the season has gone on. Fant, in particular, has been all anyone could ask for. Follow the Heavy On Jets Facebook page, where you can weigh in on all the latest NYJ-related daily content, analysis, features and more! The 2020 team captain was one of Joe Douglas' first big-money acquisitions and although many criticized the move, Fant actually ended up being one of the GM's better signings. In 2021, the left tackle ranks fifth for the entire NFL at his position in quarterback pressures allowed (minimum 80% of pass-block snaps) — the strongest metric in determining a blocker's ability in pass protection. Pro Football Focus charged Fant with 18 pressures allowed, just behind Jake Matthews and Chukwuma Okorafor (17 each). The leader is Tampa Bay Buccaneers right tackle Tristan Wirfs with nine pressures allowed. You might remember him as the draft prospect that Douglas selected Becton in favor of. George Fant continues to keep the blindside clean for the #Jets. 📸 @GavinJets pic.twitter.com/RYS95t6eKX — Jets X-Factor (@jetsxfactor) December 6, 2021 Back to Fant, who's having a career campaign. PFF has graded him at a 70.2 overall with a 73.0 as a pass-blocker. The only higher marks he's ever received came in 2018 with the Seattle Seahawks, but he only played 385 snaps that year (810 in 2021). The vet has never been known for his run-blocking but he hasn't been a detriment either. Most important of all, he's kept Wilson safe and that cannot be overstated when talking about a franchise rookie quarterback. Fant is set to earn $10.65 million in 2022 but the Jets have a clear out in his contract. If they chose to release him this offseason, they would save $9.65 million according to Over the Cap. Entering the year, many expected Douglas to take that out but now, it's hard to see the Jets letting Fant go with the way he's performed. Keep in mind, Moses is set to hit free agency and Becton's long-term health cannot be relied on. Douglas may attempt to restructure his deal instead while also drafting another tackle to learn behind him. The versatile Fant has fought hard to be the front-runner for a starting role next season, that much is clear. The only concern is if he fits the right tackle position as naturally as the blindside, assuming Becton reclaims his job. Follow @obermuller_nyj and @BoyGreen25 on Twitter for all the latest New York Jets breaking news, rumors, fresh takes and more! Unlock the latest New York Jets news, rumors and exclusives — direct to your inbox. ↓

Getty Von Miller could be a great addition for the Seahawks. The Seattle Seahawks need a major overhaul this offseason to get back to being one of the top teams in the NFC. The good news is the Seahawks will be among the NFL teams who have the most cap space with a projected $55.9 million to potentially spend in 2022, per Over the Cap. How will the Seahawks best utilize this cap space to bolster their roster? Pro Football Network's Dallas Robinson believes the Seahawks, Browns and Chiefs are the best fits for eight-time Pro Bowl linebacker Von Miller. "If the Seahawks decide to trade Russell Wilson, fire Pete Carroll, and embark on a total rebuild, Miller obviously isn't going to sign with Seattle," Robinson detailed on December 13. "But if the team keeps Wilson and plans on contending, they desperately need to do something about their pass rush. "The Seahawks have posted only 21 sacks this season (third-worst in the NFL). Their 20.3% pressure rate is seventh-worst in the league. 2020 second-round pick Darrell Taylor has produced 6 sacks and played decently overall, but the rest of Seattle's edge-rushing group needs reinforcements. If Seattle decides to make another run, Miller could be a great addition." ALL the latest Seahawks news straight to your inbox! Join the Heavy on Seahawks newsletter here! Join Heavy on Seahawks! A post shared by Von Miller (@vonmiller) Not only would Miller be a solid addition, but it would get the star linebacker away from the Rams. The Rams traded second and third-round picks to the Broncos as part of the mid-season deal, a clear indication that the front office wants to keep Miller long-term. Los Angeles already face cap challenges even without factoring in a new deal for Miller who is a free agent in 2022. Los Angeles is projected to be $1.2 million over the cap. What would signing Miller potentially cost the Seahawks? Robinson estimated that Miller could land something in the two-year, $25 million range. "But re-signing Miller will be extremely difficult," Robinson noted. "Yes, reports have already surfaced indicating the Rams would like to extend Miller beyond 2021. But even at age 32, the veteran pass rusher should be able to garner $10-14 million annually. He could sign a deal similar to Jason Pierre-Paul's two-year, $25 million contract with the Buccaneers. The Rams have less than $4 million in projected 2022 cap space and a long list of unrestricted free agents. Never count Los Angeles out, but retaining Miller will be a challenge." Russell Wilson has been vocal with his admiration of Miller throughout his career. During a September 2018 interview, Wilson labeled Miller as a "Hall of Fame guy." "You always try to know where Von Miller is when you got a guy like that," Wilson said at the time, per USA Today. "He's pretty special. He's going to be a Hall of Fame guy. He's a guy that can make every play, can do everything, it's a tough matchup." It is a reasonable question to wonder what the Seahawks would be getting from the 32-year-old linebacker. Miller snapped his streak of five straight seasons with double-digit sacks in 2019 and missed all of 2020 with an injury. The star defender is still playing at a high level as his 86.6 grade from Pro Football Focus for this season shows. Miller returned the favor calling Wilson "elite, the best of the best." The Seahawks adding Miller could also boost Wilson's happiness with the franchise, a topic that will once again be front and center this offseason. "Russell is elite," Miller noted in 2018, via USA Today. "Nobody likes playing Russell Wilson. He's elite, best of the best. As a pass rusher, you want a guy that when you get to him and you touch him, he'll lay down for you. Russell is the complete opposite. Nobody likes playing against Russell Wilson, this is going to be a tough one for us this weekend." Unlock the latest Seattle Seahawks news, rumors and exclusives — direct to your inbox. ↓

Arizona's immediate outlook is bright under first-year coach Tommy Lloyd. And because of a recent development thousands of miles from campus, there is reason for the Wildcats to be cautiously optimistic about their longer-term outlook. The NCAA's ruling last week on the Auburn infractions case provides a morsel of insight into what fate might befall the Wildcats. Auburn avoided major sanctions stemming from its involvement in the FBI scandal, with the school's self-imposed postseason ban at the heart of the NCAA's lenient approach. Per the ruling: "Auburn self-imposed the postseason ban prior to the 2020-21 men's basketball season. In doing so, the penalty was significant and not in response to a poor record. Auburn's decision to self-impose a postseason ban prior to the season reflects the actions of an institution intentionally taking responsibility for severe Level I conduct in its men's basketball program." That could bode well for Arizona, which also self-imposed a postseason ban for 2020-21 — and did so when the team was 7-1 and clearly capable of contending for an NCAA berth. And unlike Auburn, which has retained coach Bruce Pearl, the Wildcats have purged their program of the coaches involved in the transgressions. Granted, Auburn's case went through normal NCAA enforcement channels, whereas Arizona's will be handled by the newly-created Independent Accountability Resolution Process (IARP). For that reason, we're wary of drawing conclusions. But clearly, Arizona has reason to be hopeful that it will avoid a second NCAA Tournament ban. Of course, the IARP might not even get around to ruling on the case until the spring… of 2028. To the power ratings… NET rankings through Monday 1. UCLA (8-1/2-0) Last week: 1 Result: won at Marquette 67-56 Next up: vs. Alabama State (Wednesday) NET ranking: No. 22 Comment: For honorary captains Saturday when the Bruins face North Carolina, we'd like to see David Greenwood and Mike O'Koren. If that pairing cannot be arranged, we'd settle for Kareem and Jordan. 2. Arizona (9-0/1-0) Last week: 3 Results: beat Wyoming 94-65 and Illinois 83-79 Next up: vs. Northern Colorado (Wednesday) NET ranking: No. 1 Comment: The Illinois duel marked just the second time the Wildcats have been pushed to the wire. They could use another tight finish at Tennessee (Dec. 22) to get sharp for conference play. 3. USC (10-0/2-0) Last week: 2 Result: beat Long Beach State 73-62 Next up: vs. UC Irvine (Wednesday) NET ranking: No. 14 Comment: We're not entirely convinced the Trojans are as good as their record and analytics. Our hesitation: The soft non-conference schedule, which ranks 290th nationally (out of 358 teams) in the Pomeroy efficiency ratings 4. Colorado (8-3/1-1) Last week: 5 Results: beat Eastern Washington 60-57 and Milwaukee 65-54 Next up: vs. Cal State-Bakersfield (Saturday) NET ranking: No. 120 Comment: Five of CU's 11 games have been decided by two possessions or less. If that continues through conference play, free throw shooting will be decisive. Currently, all rotation players are above 65 percent, and all but two are above 70 percent. 5. Washington State (7-3/1-1) Last week: 4 Results: beat Weber State 94-60, lost to South Dakota State 77-74 Next up: vs. New Mexico State (Wednesday) NET ranking: No. 43 Comment: USC's schedule is stout compared to WSU's non-conference lineup, which is 309th in the Pomeroy ratings. The selection committee might not take kindly to that approach if the Cougars are under consideration in early March. 6. Utah (7-3/1-1) Last week: 6 Results: lost to TCU 76-62, beat Manhattan 96-62 Next up: at Missouri (Saturday) NET ranking: No. 63 Comment: The schedule worked out nicely with a road trip to Oregon on New Year's weekend, because the only folks left in Salt Lake City on Jan. 1 will be BYU fans and petty thieves. 7. Stanford (5-3/1-1) Last week: 9 Result: beat Oregon 72-69 Next up: vs. Dartmouth (Thursday) NET ranking: No. 152 Comment: The Cardinal's tangle with Texas in Las Vegas is just one of several critical games for the conference this weekend — essentially, they form what could be considered the Pac-12's last stand. 8. Arizona State (4-6/1-1) Last week: 8 Result: beat Grand Canyon 67-62 Next up: at Creighton (Tuesday) NET ranking: No. 179 Comment: So we know the Sun Devils aren't the worst team in their home state. In a few weeks, we'll see how they compare to the best. Related Articles UCLA DL Otito Ogbonnia declares for NFL Draft USC adds commitment of TCU DT transfer Earl Barquet Pac-12 rewind: Oregon's new coach, Wilcox's decision, travel trouble for UCLA and Arizona, Heisman voting, USC's move and more USC men's basketball moves up to No. 10 in AP Top 25 USC QB Kedon Slovis enters the transfer portal 9. Oregon (5-5/0-2) Last week: 7 Result: lost at Stanford 72-69 Next up: vs. Portland (Wednesday) NET ranking: No. 123 Comment: We would be mildly surprised if the Ducks upset No. 1 Baylor this weekend (in Eugene) after a month of poor play. Actually, check that. We wouldn't be surprised at all. 10. Cal (6-5/1-1) Last week: 10 Results: beat Idaho State 72-46 and Santa Clara 72-60 Next up: vs. Dartmouth (Sunday) NET ranking: No. 128 Comment: The Bears have improved their NET ranking by about 50 slots in the past week alone. The next 50 will prove a much more difficult ascent. 11. Washington (4-4/0-1) Last week: 11 Result: vs. Gonzaga (canceled) Next up: vs. Seattle (Saturday) NET ranking: No. 222 Comment: COVID wiped out the toughest three-game stretch any Pac-12 team was scheduled to face this season: The Huskies had to postpone with Arizona, forfeit against UCLA and cancel against Gonzaga. 12. Oregon State (1-8/0-2) Last week: 12 Results: DNP Next up: vs. UC Davis (Tuesday) NET ranking: No. 263 Comment: Woe to the NCAA bubble team that loses to Oregon State during conference play. Support the Hotline: Receive three months of unlimited access for just 99 cents. Yep, that's 99 cents for 90 days, with the option to cancel anytime. Details are here, and thanks for your support. *** Send suggestions, comments and tips (confidentiality guaranteed) to pac12hotline@bayareanewsgroup.com or call 408-920-5716 *** Follow me on Twitter: @ WilnerHotline *** Pac-12 Hotline is not endorsed or sponsored by the Pac-12 Conference, and the views expressed herein do not necessarily reflect the views of the Conference.

This year, independent reporter Jordan Schultz, who has ties to Wilson's camp and is the son of Seattle businessman Howard Schultz, the former Starbucks CEO, reported that Wilson would strongly consider waiving his no-trade clause for the Broncos, Giants and Saints. A source later confirmed the information, while Wilson didn't deny it. He insinuated it was not relevant, adding, 'I'm focused on what we're doing here. Obviously I love Seattle. This is a place I've loved every day, every moment.'

Fran McCaffery talks about the teaching points that have been made with his team after a three-game losing streak.

Getty Marcus Mariota with Derek Carr. The Las Vegas Raiders have lost five of their last six games with Derek Carr starting at quarterback. The losses aren't all on him but in times of struggles, the most popular player on a football team will always be the backup quarterback. It doesn't help that the Raiders have a dynamic backup quarterback in Marcus Mariota. With the season in free fall, fans would at least like to see the former Heisman Trophy winner get a few chances to make plays. However, that's not going to happen. The Raiders certainly aren't going to bench Carr and it sounds like the team is apprehensive to even use Mariota in packages. Interim head coach Rich Bisaccia essentially ended any chatter regarding the team making a change at quarterback. "Again, there's been conversation all the time about what's the plan for Marcus and when he comes in and what exactly he can do with it," Bisaccia said Monday. "I don't think we're real excited about taking No. 4 [Carr] out from behind the center when he can be a productive player for us. And I thought yesterday he gave us a chance with some of the balls that he delivered to put us in position to score some points and we turned the ball over. "I don't ever think that one particular thing is going to move you in one direction or the other. So, we'd like to do a better job, really, in everything that we're doing." ALL the latest Raiders news straight to your inbox! Subscribe to the Heavy on Raiders newsletter here! Join Heavy on Raiders! Getty Las Vegas Raiders backup QB Marcus Mariota. Based on the fact that Mariota hasn't played many snaps yet, it's clear that the Raiders do not believe he gives them a better shot to win than Carr. They are likely right as it's easy to forget that Mariota was benched for another quarterback during his last year with the Tennessee Titans. With that said, it's Hail Mary time for the Raiders. They are not technically out of the playoff race yet. If they win out and go 10-7, they'll have a strong shot at the wild card. That seems highly unlikely based on how they've played in recent weeks but not impossible. The Raiders offense is a mess right now and could use a spark. They shouldn't bench Carr for Mariota as that would present a whole new set of issues but giving him some more opportunities to make plays throughout the game could give the offense the jolt of life it needs. With the Raiders season in free fall, the team needs to find any silver lining it can. For Carr, he's hoping that these tough times build character. "Disappointment," Carr said after Sunday's 48-9 loss to the Kansas City Chiefs. "Definitely disappointed. Most of our guys work really hard and try our very best to put good stuff on tape and win football games. I didn't expect that outcome. During the game, after the first turnover, second, I didn't expect that. I felt great what [offensive coordinator Greg Olson] was calling. We would execute to a certain level, but execution is all the way to the whistle and we didn't do that. Togetherness. It's all we got. We all know everybody is against us. It's going to be hard and all that kind of stuff, but that's what builds character. People would say, take wins over character any day, but I was like well you need to have good character to eventually get it right. I see good characters where guys are going around to one another and saying, 'Hey, man, I got your back.'" Some are taking these comments from Carr as saying character is more important than wins. However, that's not what he's saying. He's saying that the team needs to build character in order to win. That may not always be true but it certainly can't hurt. Hopefully, Sunday's beatdown against the hated rival built enough character for the team to actually start winning again. READ NEXT: Star OSU WR Pegged as Raiders' Top Target in Draft Unlock the latest New England Patriots news, rumors and exclusives — direct to your inbox. ↓

Pittsburgh coach Pat Narduzzi is just fine if quarterback Kenny Pickett takes his time deciding whether he'll play in the Peach Bowl against Michigan State. Narduzzi said jokingly on Tuesday he's OK as long as Pickett lets him know the night before the 13th-ranked Panthers (11-2) face No. 11 Michigan State (10-2) on Dec. 30. Narduzzi is putting no pressure on the ACC Player of the Year and third-place finisher in the Heisman Trophy race to make up his mind. Pickett dramatically improved his NFL draft stock during his record-setting season, which could play a factor in whether he tries to help the Panthers win 12 games for just the second time in the program's 117-year history. "I think everybody's got a business decision to make," Narduzzi said. "Not everybody is going to agree with decisions that I make or Kenny makes or anybody else makes.… We all know what we'd like but not everybody in this room has to deal with the consequences of playing or not playing. Those are big-boy decisions." Regardless of who is quarterback, Pitt will have a new play-caller against the Spartans after offensive coordinator Mark Whipple left last week to take the same job at Nebraska. Narduzzi said he hasn't decided who will run the offense in the bowl game. Pickett isn't the only marquee player whose status is uncertain. Michigan State coach Mel Tucker said Monday there's a chance running back Kenneth Walker will miss the game due to health reasons. Narduzzi's breakout seventh season with the Panthers will likely lead to a new deal. His current contract runs through 2024, but athletic director Heather Lyke indicated she and Narduzzi have been in talks and praised the major step forward Pitt took this fall. "This program, it takes time to build it the right way," Lyke said. "We have unbelievable confidence in coach Narduzzi and our staff and they are building it. This is just the start of where we're headed." ___ More AP college football: https: //apnews. com/Collegefootball and https://twitter.com/AP_Top25 Copyright © 2021 The Associated Press. All rights reserved. This material may not be published, broadcast, written or redistributed.

If Nikola Vucevic had an answer he would have offered it up. That's the state of the Bulls these days, however. A lot of questions and very few answers. "I guess it's part of the world we live in, this whole situation with Covid,'' Vucevic said over the weekend. "A lot of it doesn't make much sense right now. Obviously the scientists from around the world don't have the answer, so I don't. Some things are just weird.'' Little did Vucevic know at the time that things were about to get even weirder for the Bulls. When he spoke in Miami there were seven of his teammates in the NBA's coronavirus health and safety protocol. He himself was a month removed from that same protocol. By the time the Bulls landed back in Chicago from the two-game road trip and were about to start the week with a Monday practice, the number of his teammates that were in the protocol was up to 10. By Monday afternoon, the NBA said enough was enough, postponing the Tuesday game with Detroit, as well as the Thursday game in Toronto. On Tuesday, they then moved the Sunday game with the Lakers from an afternoon tip-off at the United Center to a 7 pm tipoff. That was standard procedure last season for many day games, with the league wanting to test the Bulls fully before playing Los Angeles, rather than having to get them up early in the morning for testing to make the 2:30 pm tip-off work. Meanwhile, there's still a basketball element to all of this for the Bulls. Specifically, which players has this pause really hurt? For a guy like Vucevic, who has been searching for consistency and a rhythm on the offensive end, it was likely a gut-punch. Playing a drowning Pistons team that had lost 12 straight, might have been the perfect remedy for the center on pace to shoot a career-low 40.4% from the field. Instead, Vucevic has more time off, and when play does resume he might have to deal with Anthony Davis if the Lakers use a smaller starting lineup that they rolled out last week. Other Bulls hurt by the layoff: Coby White – The guard was set to return on Tuesday, cleared of the protocol by all accounts. He could have definitely used the run. Because of offseason shoulder surgery, White missed all summer activity, fall camp and has only played in nine of the 27 regular-season game. He was starting to get his minutes ramped up, and then went into the protocol. So not only does White have to make sure his conditioning is back yet again, but also keep trying to hold off Ayo Dosunmu from taking his minutes because the fact is the rookie has simply played better than White as that combo guard off the bench. The other downside for White was even if the Bulls are looking to shop him and get him elsewhere, more missed games means more missed film and scouting opportunities for interested teams. DeMar DeRozan – The veteran has played like an MVP candidate all season, but was on a head-shaking roll before he went into the protocol. In his last five games before he was shut down, DeRozan averaged 28.4 points per game and did so by shooting 56% from the field. Yes, he's a veteran and knows how to take care of his body during pauses, but missing 14 days between dominating in Brooklyn and then playing the Lakers will really test how quickly he can get back in that zone.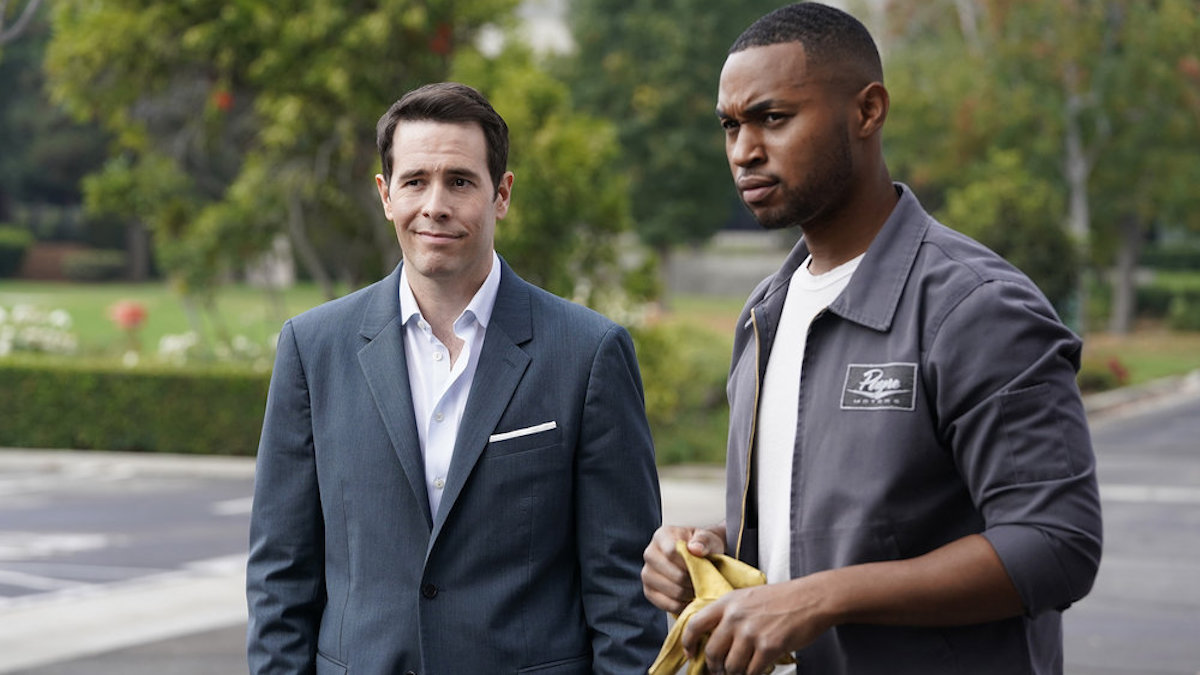 Sophia Chang Sold Her Show to Ozy Media and Then It Imploded — Now She Wants It Back (Exclusive) ABC wins anyway with "Monday Night Football"

This hoops player won with his unexpected pickup performance. University of Houston basketball player Jamal Shead is going viral after he was filmed picking up piles of trash that had just been tipped over by his frustrated teammate. Fan footage from the Cougars' controversial 83-82 loss Saturday caught assistant coach Kellen Sampson kicking a chair as he stormed off at the end — then senior forward Reggie Chaney angrily tipping over a trash can, the Houston Chronicle said. After his team stormed off — many stepping over the debris — starting guard Shead instead stopped to pick up the can, then calmly picked up all the trash left sprawling across the floor. "Thank you, sir," someone can be heard saying in the video, as others can be heard clapping and fans nearby pointing out his good deed. The footage of his clean-up moves had been seen 4.7 million times by Tuesday — with rival fans from Alabama among those sharing it to hail him as a "class act." "Love this young man! He doesn't know anyone is watching. He knew what the right thing was," one sports fan tweeted. One mom said she had "mad respect" for Shead, saying, "That's an example I want for my son." Others suggested the player's grace was particularly notable given that his team had just lost because of a controversial no-call in the final seconds of the game. "Class act, even when the refs robbed them he still did the right thing," one fan tweeted. "He's trying to leave it better than he found it. That's what true leaders do," another fan wrote. "It's selfless. The world needs more people like him." Others said it was especially admirable given that his own assistant coach had started it all when he stormed off ahead of him. "He out leadered his leaders," one commentator said of Shead. Sampson, the assistant coach, later "sincerely" apologized for his chair-kicking fit, tweeting, "I allowed my emotions to bubble over." "I understand my role as a coach and my reaction was not indicative of a leader of men. I will be better moving forward," he vowed. Sampson also called Alabama to apologize directly, the rival team's athletic director Greg Byrne said in a tweet.

In a major shakeup to the Emmys race, the Television Academy and the National Academy of Television Arts and Sciences revealed they plan to realign its TV awards categories and have series compete based solely on their genre, not their time slot. The shift to realign the categories is in response to the changing ways in which people consume television and also follows NATAS' plan to give the children's and family shows their own awards ceremony apart from the Daytime show. However, the two organizations said there are currently no discussions for the Academies to re-merge as one single Academy. What's more, all the Emmys Competitions and shows will retain their current names in recognition of their longstanding respective legacies. Scripted dramas and comedies will now enter the national race regardless of a show's airtime, though there are some exceptions, as Daytime Drama categories will remain in the Daytime competition and be redefined to include any multi-camera, weekday daily serial, spin-off or reboot." And shows intended for audiences 15 and under will be in the Children's and Family race. But shows that previously were awarded in the Limited Drama categories of the Daytime competition will transition to the Primetime competition. Most categories will be realigned for next year's awards race in 2022, though the Game Show and Instructional & DIY categories will still be divided by airtime for next year with the hope they're realigned by 2023. "NATAS and the Television Academy each pride ourselves on celebrating and honoring the best television has to offer, and with the evolution of our industry, it was critical to update our competitions to meet current trends in both content and viewing habits," Adam Sharp, President and CEO, NATAS, said in a statement. "These changes will allow each Academy to honor an undivided scope of achievement in our respective fields of television excellence." "The realignment of these Emmy competitions represents the most significant collaboration between the Television Academy and NATAS since the two became separate entities in 1977," said Maury McIntyre, President and COO, Television Academy. "We're proud to be responsive to the needs of the creative community and the evolution of our industry, ensuring the Emmy Award remains the preeminent mark of excellence across all genres of television." More to come… Tony Maglio contributed to this report.

Getty Dan Campbell and Penei Sewell on the field in 2021 against Cleveland. The Detroit Lions appear to have drafted well in 2021 given the accomplishments of their class, and as it should be, the headliner of the class looks like the first-round pick. Penei Sewell continues to look good on the field, and as an offensive tackle, the best complement that could be paid to Sewell is that he is invisible. Nobody is getting around Sewell consistently this year, and in Week 14, that was the case again as the Lions faced off against a solid Denver Broncos defense. The latest Lions news straight to your inbox! Join the Heavy on Lions newsletter here! Join Heavy on Lions! Sewell played so well that once again, he earned the attention of Pro Football Focus. While Sewell has been singled out in recent weeks for sterling play, this week, the site had him as their top tackle in the league for Week 14 on the field. The highest-graded tackle in Week 14 Penei Sewell 👀 pic.twitter.com/3UiRwKwJxr PFF (@PFF) December 13, 2021 If that wasn't enough, Sewell was also the site's rookie of the week. PFF's Rookie of Week 14 Penei Sewell 🦁 pic.twitter.com/Wa1yl1Mtep — PFF (@PFF) December 14, 2021 Sewell has started to clean up on the awards, which is huge for his development and some nice feathers for his cap early in his career. Pro Football Focus seems to agree he is heading for big things. Pro Football Focus isn't the only one who is impressed with what Sewell has been able to do so far this season in Detroit. As head coach Dan Campbell explained to the media on Monday, December 13, Sewell has been just as impressive to the coaches on the field who have been watching him all season long. "He's only getting better." – Coach Campbell on @peneisewell58 pic.twitter.com/0gCyA96Gl7 — Detroit Lions (@Lions) December 13, 2021 "It's been impressive. I would say the decision to select him where we did has been a good one. He has gone in there and had to move from right back to left back to right and he's had some ups and downs and he is on the upward curve," Campbell said. "He's grown. It's what you want. Any time you don't have success you learn from it. He's really done that and just improved. He's played through injury, he's smart, he's tough, he gives all he's got and he's only getting better. So it's impressive. He's one of the better ones I've ever been around, that's for sure, and he's just a young buck." Sewell is only getting better and the fact he has impressed his coach this much early on has been notable for the Lions and their future. To some, it may be a bit of a shock to see Sewell playing so well. After all, the rookie tackle went through his share of ups and downs early on. First, Sewell had to miss rookie minicamp after contracting COVID-19. That put him behind his peers temporarily considering he had already skipped his entire senior season in college. Many wondered if he could adjust to the league, but once he got to work, the traits that made Sewell a top 10 pick were firmly on display in camp. Size, fluid movement, physicality and a veteran mindset were the tangibles and intangibles that cemented Sewell would be an immediate success After that point, though, the team revealed Sewell would be playing right tackle, a departure from the left side, which was he only spot he knew in college. In the first preseason game, Sewell struggled. He continued to show his warts during the preseason, leading folks to question whether he would be a bust. Once the season came, he had to play left tackle in an emergency role and managed to excel there, leading some to question if he was being misused. Now, though, Sewell is getting the last laugh. Since his return to the right side, Sewell has been just as invincible as he normally is on the left. He has silenced his critics and seems poised to lock in a strong finish to the 2021 season. READ NEXT: Lions Rookie Kicker Makes Eye-Opening History Unlock the latest Detroit Lions news, rumors and exclusives — direct to your inbox. ↓

Rumble League Studios announced today it's raised $4.5 million in a round of funding for Rumble Kong League, its first web3 sports title. Rumble Kong League will be a play-to-earn 3v3 basketball game. Players will be able to compete in leagues and tournaments, as well as purchase branded fashion, wearables, banners, and stadiums. They might even be able to buy players patterned after real people. Rumble League has built the game with NFTs in mind, and the first drop will be Rumble Kongs. These are a set of 10,000 NFTs, each unique, that can be used as playable avatars in-game. The Kongs will also provide gameplay benefits. Marcus Bläsche, CEO of Rumble Kong League, said in a statement, "Our goal is to provide a truly unique and memorable experience for sports fans within the Rumble Kong League. NFTs and the Metaverse are making a huge impact in the gaming world and we aim to build the go-to sports ecosystem and push the boundaries of what is possible within the web3 space." The round was led by JDS Crypto, with participation from CAA Sports, Framework Ventures, Animoca Brands, SkyVision Capital, Ideo CoLab, and Victory Creative Group, among others. CAA Sports will also serve as Rumble League's strategic advisor. Peter Robert Casey, CEO of JDS Crypto, said in a statement, "The next leg up in the NFT journey is all about utility and access for the community. Rumble Kong League builds this into every aspect of their roadmap, from club formation to gameplay to real-life and digital merch drops. We are excited to be a part of this journey and help strengthen RKL's vision." Rumble League will put the funding towards the game's launch. Rumble Kong League is due for release in 2022.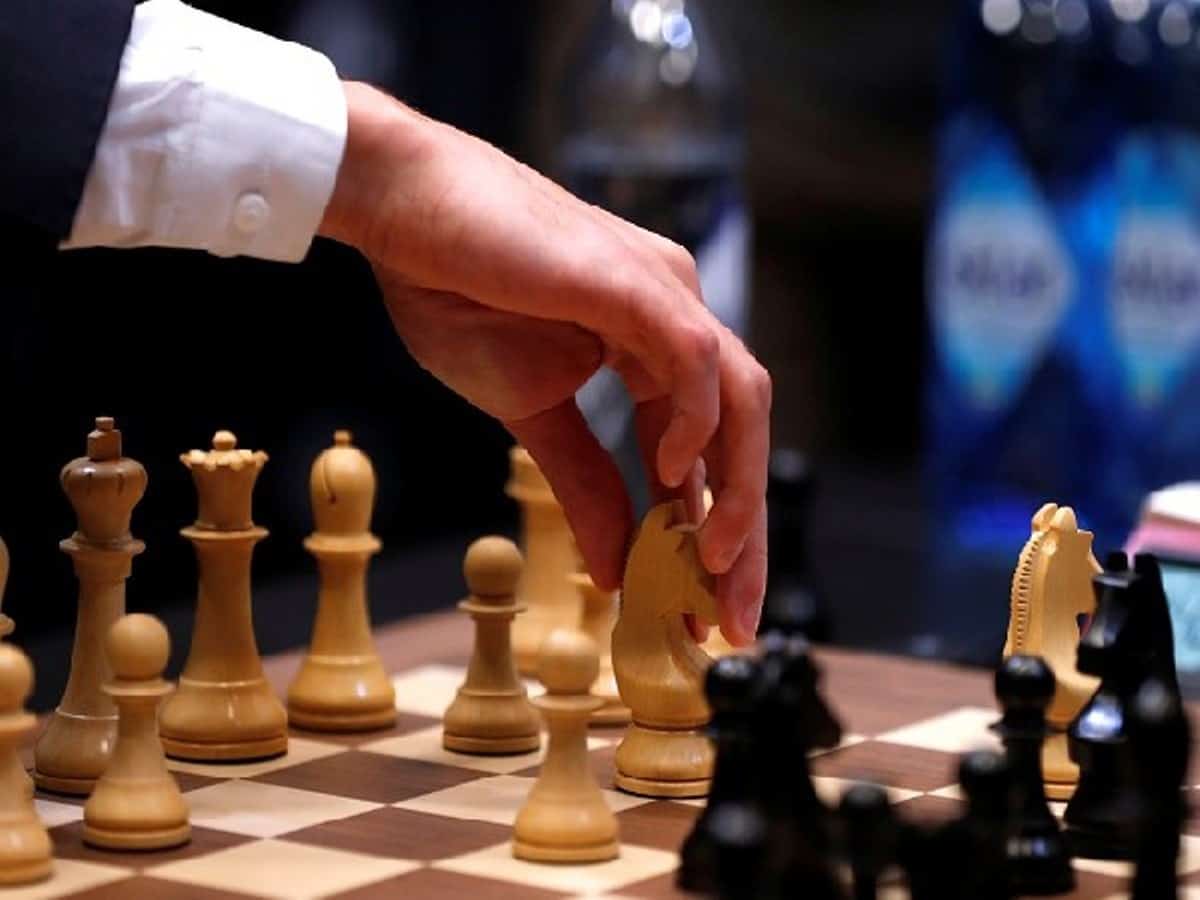 The Indian Chess League boasting of the world's and India's top players will be held in June 2022, the All-India Chess Federation revealed here on Tuesday. The first of its kind six-team franchise model event will take place over two weeks in the double round-robin format in one or two Indian cities. The top two teams will clash in the finals. "Our dream is coming true," Sanjay Kapoor, president of AICF told at a press conference. "The Indian Chess League is going to change the face of chess in the country. It will help us attain our goal of becoming World No. 1 in the near future," he added. AICF secretary Bharat Singh Chauhan explained that each team will consist of eight players, including two Super GMs, two Indian GMs, two Women GM and one Junior Indian Boy and Girl each. The AICF has roped in Gameplan Sports Private Limited as the official and exclusive Rights Holder to hold, organise, promote and market the Indian Chess League. "The matches will be telecast live to draw more and more players to chess," Bharat Singh Chauhan said. "We will announce the criteria for becoming a franchise owner shortly. We have already received a good response from corporates," he revealed. The AICF has been aggressively promoting the sport since a new set of office-bearers took charge last year. It recently announced its calendar for 2022, with as many as 13 international tournaments lined up. Get the news updates on WhatsApp & Telegram by subscribing to our channels. For all the latest Sports updates, download our app Android and iOS.

For 20 years, Julie Green devoted her art practice to recording the humble last meals of prison inmates on death row. Contrary to popular mythology, last meals are not decadent smorgasbords of exotic delicacies. Most states which continue enacting the death penalty restrict choices to what's available in the prison kitchen or easily acquired on a measly budget. In Oklahoma, it's $15, down from $20. California, $50. Texas is the only state which doesn't provide a last meal choice. Texas also executes by far the most people of any state in America. Green's last meal artworks–painted images of the meals in cobalt blue on white ceramic plates, noting the date of the execution and the state where it occurred–came to be known as The Last Supper series. It would eventually grow to 1,000 examples, the artist choosing that round number as a stopping point after receiving a diagnosis of ovarian cancer. She had wanted to continue the series until capital punishment was outlawed in the United States, but that is not imminent and the cancer took her life at age 60 on October 12, 2021. In September, she made what would be her last plate, depicting a glass bottle of Coca-Cola on a small oval dish, a modest request from a prisoner executed in Texas in 1997. Julie Green met Kristine Bunch at an exhibition for The Last Supper in 2015. Bunch spent 17-years in prison before being exonerated for murder and arson in connection with the death of her 3-year-old son. Conversation of last meals for death row inmates turned to first meals upon release after wrongful conviction. Bunch dined on scallops, cheese grits, hummus, vegetables and champagne upon regaining her freedom. Green found inspiration for a new series of work highlighting the cruelties of America's carceral system. For the past three years, Green had been asking wrongfully convicted persons about their "first meals" upon release from prison, painting their responses for her series by the same name. Through January 22, 2022, 13 of the 30 paintings Green had completed by the time of her death are on view in "At Home with Family," an exhibition at Elizabeth Houston Gallery in New York. Oranges, burgers and fries, milk shakes, rainbow trout, pizza, shrimp and grits, corned beef, consumed alone or with family, at home or in diners, appear in acrylic and glow-in-the-dark paint in First Meal, humanizing, personalizing the shocking statistics around wrongful convictions in the U.S. Partnering with the Center on Wrongful Convictions at Northwestern University and The Innocence Project, Green's focus extends beyond the individual meals (and individuals) she depicts to the sheer number of wrongfully imprisoned in this country and the reason for their unjust incarceration. In 2020, the National Registry of Exonerations reported that police or prosecutor misconduct had led to convictions in more than half of the 2,400 exonerations documented nationwide over the last three decades. Green's First Meal's initially appear to be patchwork flags stitched together with various fabrics, 24k gold, found samplers, turmeric-dyed silk, and more, all sewn onto Tyvek, the hardy synthetic material used to wrap buildings under construction. "Julie had a long history of using unconventional materials for her artwork," Elizabeth Houston, Gallery Director and Curator of "At Home With Family" told Forbes. com. "Tyvek was attractive to her because it has properties of both paper and fabric, takes acrylic very well, and is archival and durable." Inspired by Flow Blue, a type of transferware that originated in Staffordshire, England in the early 19th century, Green's plates pair the pastoral scenes of their progenitors with the realities and symbols of food eaten by newly freed prisoners. Where did the artist's unending fascination with Flow Blue plates come from? "Julie was born in Japan and retained a lifelong interest in how Asian materials and techniques influenced Western art," Houston explains. "She was also deeply knowledgeable about and interested in domestic and craft objects and how they intersect with so-called fine art, incorporating not just dinnerware, but also fabrics, notions and paper into many of her works." Inscribed around each plate in First Meal are intimate details about each person: "17 years on death row, 1st meal on the outside, then threw up," "Thank God I'm home," sign language, "There's no fast food in prison," restaurant logos, even the one-page questionnaire Green distributed to participants asking who they ate with, what they ordered and why. Houston found one story from the series particularly touching, the inspiration for the piece, Huwe Burton Said Truth Freed Me, Music Kept Me Sane While I Waited. "Huwe Burton describes a first meal of squash lasagna at Red Rooster in Harlem, New York. The title is Burton's statement to Green: 'Truth freed me, music kept me sane while I waited,'" Houston said. "Burton was just 16-years-old when, in 1991, police coerced a confession for the murder of his own mother. He was released on parole in 2009, but his wrongful conviction was not vacated until 2019." Examples like this demonstrate how the seemingly more hopeful nature of First Meal artworks can, in fact, be more heartbreaking than the stories shared in The Last Supper. Years, in some cases decades, stolen from innocent people, the prime of their lives spent locked away by a criminal justice system still rife with prejudice and inequity. Green routinely remarked that the stories on which the First Meal paintings are based were as or more harrowing and deeply sad as the last meal requests in The Last Supper. Beyond Elizabeth Houston Gallery, 800 of the 1,000 works Green completed in The Last Supper are now on display through January 23, 2022 at the Bellevue Arts Museum in Washington state. Upcoming exhibitions of First Meal include "Thank God, I'm Home" at The NJCU Harold Lemmerman Gallery, Jersey City, New Jersey from February 1–March 25, 2022 and a group exhibition of Hallie Ford Fellows, The Ford Family Foundation at Oregon Contemporary in early 2022. Elizabeth Houston Gallery's Lower Manhattan location at 190 Orchard Street sits one mile from the Museum of Chinese in America, one of numerous New York cultural attractions visitors can explore digitally through the Bloomberg Connects app. The New York Public Library, the Central Park Conservancy, El Museu del Barrio, the Guggenheim, the Met, MoMA PS1, the New York Botanical Garden, New-York Historical Society and more have profiles allowing guests to maximize their experiences before and during visits by accessing audio, image and video content, as well as by purchasing tickets and viewing maps. Download for free on the App Store or Google Play. Artsy travelers searching for unexpected delights across the city should immediately secure a copy of the indispensable "Art Hiding in New York," a clever book which will open New York's art treasures to even locals. Unveiled on December 10, 2021, The Girl Puzzle monument honoring Nellie Bly on the northern tip of Roosevelt Island shares the remarkable story of the pioneering investigative journalist–America's first for her expose "Ten Days in a Madhouse"–suffragist and rights advocate. The Girl Puzzle by Amanda Matthews, so named for Bly's first published headline in 1885, a response to bigotry, honors Bly by presenting, on a monumental scale, faces of many women who have endured hardship, but are stronger for it. The monument gives visibility to Asian, Black, Young, Old, Immigrant, and Queer women. Their stories and lives are forever commemorated alongside Nellie Bly, whose face is cast in silver bronze, while the other four faces are cast in bronze. For accommodations, the Arlo Midtown with its soaring, light-filled atrium lobby puts guests directly in the mix between Times Square and Hudson Yards. Enjoy spectacular panoramic views from 26 stories in the sky at The Rooftop at Nearly Ninth. When the weather's not cooperating for outdoor enjoyment, visit Arlo Midtown's Terrace at Nearly Ninth, an unconventional social space surrounded on three sides by glass and topped with a greenhouse-style ceiling, lush plants and trees reminiscent of a perfectly planned terrarium.

"There's no going back to the before," the actress Mackenzie Davis said, lifting her head and peering intently at an approaching Rollerblader. It was a bright early fall day in Manhattan, and Davis reclined comfortably on a peeling park bench outside the Tompkins Square dog run in the East Village. "If you cut yourself, it'll heal, but there's a mark there," she added. "I didn't know that for so long." Jangling a leash in her other hand — she was watching her friend's dog, a miniature husky — Davis fished a treat out of her coat pocket. She stretched a slender arm toward the dog and offered up the treat, which he sniffed and declined. Davis shrugged and settled back against the bench, folding her long legs comfortably. "Everything accumulates," she said. She could have been talking about her latest character, but at this moment she was addressing herself. "The idea of returning has always felt possible. Only in the last little while have I been like: Oh, no. Everything leaves a mark." Davis, 34, is perhaps best known for her roles in the techno-dystopian Netflix series "Black Mirror" and as a mechanically enhanced super soldier in the 2019 "Terminator" movie, "Dark Fate." But fans and critics have known her longer, owing particularly to her role as the programming virtuoso Cameron Howe on AMC's "Halt and Catch Fire." Starting on Thursday, she will star as Kirsten Raymonde in "Station Eleven," a 10-part limited series from HBO Max that has been adapted from the 2014 science fiction novel by Emily St. John Mandel. Given the book's runaway success — it won the Arthur C. Clarke award and has sold more than 1.5 million copies — the adaptation seems likely to draw Davis further into the spotlight. So does the timing: The story revolves around a deadly pandemic and its aftermath. But despite its sci-fi premise, "Station Eleven" isn't styled as fantasy; it concerns itself more with investigating tragedy, personal trials and the marks they leave behind — an uncanny future artifact of our very real pandemic age. (The show, shot in Chicago and Toronto, began filming in January 2020.) For Davis, playing Kirsten was an opportunity to demonstrate her emotional range. It was also a chance for her to grapple with her own intense feelings of loss and isolation. "It's been an unsettling few years," Davis said, with a flat laugh. She seemed very ready to press ahead. We drained our coffees and decided to wander through the East Village in search of something to eat. Willowy and tall, Davis has shoulder-length blond hair and wide, clear eyes. That day she wore loose jeans and Doc Martens. She clicked her tongue at the dog and crossed onto East Seventh Street before cocking her head and considering a tiny taco shop: "Seems good?" Davis feels at home in New York City, though she lived here only briefly. She grew up in Vancouver, went to college in Montreal and then moved to New York for two years to study at the Neighborhood Playhouse, an acting conservatory in Manhattan. After she scored her first major role in an indie film, Drake Doremus's " Breathe In " (2014), she traveled out west to Los Angeles in search of an agent and eventually settled there. She landed her breakout role in " Halt and Catch Fire " a few months later. "Halt," lasting four seasons (2014-2017), was a steady part of Davis's life for five years. Although the series never drew a big audience, it quietly gained a devoted following, aided in recent years by Netflix. Critics consistently praised it, placing the series on many major "Best Of" lists. Mackenzie "can play intentions and emotions simultaneously that are usually diametrically opposed to each other," Christopher Cantwell, a creator and showrunner of "Halt," said in an email. "She can play incredible anxiety and overconfidence all at once." Davis's career was gaining speed: Just after the third season of "Halt," in 2016, she appeared in the "Black Mirror" episode "San Junipero" alongside Gugu Mbatha-Raw, an installment that won two Emmys. After "Halt," Davis appeared in Denis Villeneuve's " Blade Runner 2049 " and then in Jason Reitman's " Tully " (2018) alongside Charlize Theron. She still seemed lightly stunned when she recalled that period. "Doing those two films back to back felt like —" she paused and shook her head slowly from side to side. "It felt like: This is the work I want to be doing. I was working at a level that I had only fantasized about." She considered her tacos, nestled close together in their paper box. "There's no way to do this neatly," she said, "so I'm just going to dive in." Her lead role in "Station" seemed like a natural next step, but 2020 put a halt to the momentum. Like most people, Davis faced her share of challenges. Her long-term relationship ended shortly before lockdown; production froze on "Station." She entered quarantine alone — a "storm of isolation and loneliness," as she described it. Eventually, she moved to London, in need of a fresh start. Then in January 2021, she went to work on "Station Eleven," where each day demanded a thinly veiled re-enactment of tragedies of the previous year. She found herself wading through a sea of "delayed" feelings. "Sometimes I'd be walking around, and I'd think about a line in my head and just … cry," she said. She rolled her eyes. "That is not at all the way I am as a person," she continued. "I like to approach roles pretty rationally and logically, especially since you can't count on an emotional response in my line of work." "But for some reason — I'm going to say it's the pandemic! — that feeling didn't expire," she added. In conversation, Davis is hyperfocused and sincere, jumping in with incisive questions or abstract ruminations. Cerebral without any coldness, she interrogates her own reactions almost as soon as she speaks them aloud. "She challenges things in a really intelligent way," Himesh Patel, who plays Jeevan, Kirsten's caretaker after the pandemic hits, observed in a video call from his kitchen in London. "It's coming from a place of wanting it to be the best it can be. She's fiercely intelligent." The two actors began getting to know each other when Davis was a new arrival in London. On set in Toronto, they shared a cast tent, where Davis was constantly reading — Mario Vargas Llosa's "The Bad Girl" one week and Michael Ondaatje's "Divisadero" the next. Patel thought carefully when asked about his memories of that time. "In a way, there was a feeling that we were carrying each other," he said. "It was a weird time to be making something." Davis's character required her to navigate a multitude of identities: Kirsten is a member of the Traveling Symphony, an itinerant group of musicians and actors traversing the postpandemic landscape. Equally comfortable onstage (she's the troupe's Hamlet) or wielding a knife, Kirsten is at once a fiercely protective mother figure and a damaged young woman. She was 8 years old (played in an earlier timeline by Matilda Lawler) when the deadly flu hit, and "Station Eleven" spends much of its time digging into her memories, tying her actions in the present to the horrors of those early days. Davis's eyes, limpid and expressive, flash from wariness to sorrow, then back. When Patrick Somerville, the series's showrunner, and Hiro Murai, who directed Episodes 1 and 3, first approached Davis about playing Kirsten, she wasn't sold. She had just wrapped her role in "Terminator," and Kirsten seemed too similar. "I felt like I'd done that version of a strong female character — the postapocalyptic bad bitch," Davis recalled. But after talking with Somerville and Murai, she was persuaded. Kirsten seemed powerful in a different way. "Violence is a part of her world," Davis explained, "but it's not the banner of her reality." Instead, her strength lies in her emotional depth: She loves profoundly, and she has an intuitive sense for people's feelings and intentions. The qualities that make Kirsten a good Shakespearean actor also help her survive a postpandemic landscape. In one of Davis's strongest scenes, Hamlet, as played by Kirsten, grieves his father's death, standing on a makeshift stage surrounded by flickering candles. Staring into the darkness, Kirsten's mind shifts to her childhood, when she learned that her parents were dead. Davis's face holds both moments in her character's life at once, past and present. "There's an impossible ocean of subtext" in those scenes, Somerville told me on a video call. "After the fact, I was constantly realizing that Mackenzie had played three looks in a row, invisibly. She was meticulously making bridges between moments, already doing the thing I hoped to build with the show's nonlinear flashbacks." The day after tacos, we met at a bustling all-day cafe in the West Village. Davis listened as our nervous server described the day's specials, then thanked her warmly. When I asked Davis about her acting in those layered moments Somerville described, she leaned forward. "Like anybody else, I had a number of hugely upsetting events happen in the last two years," she said. "There was all of this ambiguous trauma that didn't really have a home because everybody was feeling everything — and where do you put trauma that is persistent and doesn't begin or end but is just part of, like, a great, general sense of loss?" A little out of breath, she gave a crooked half-smile, as if amused by her own fervor, and sat back in her chair. "Then, suddenly," she said, "I was telling a story within a house that could hold all of those feelings."

CyBall has raised $1.8 million in seed funding to build a soccer-themed, nonfungible-token (NFT) -based game with a player rewards model. Bitkraft Ventures led the round with Animoca Brands, Ascensive Assets, Merit Circle, Yield Guild Games, GuildFi, Raydium, Coin98, SkyVision Capital, and others. The funding will be used to scale the team to accelerate the expansion of CyBall and further build out the scholarship system, CyLoans. The company uses a play-to-earn model made popular by Sky Mavis and its Axie Infinity game, where players have to pay upfront feels to join a game but can get scholarships to defray that cost. Eventually, once players level up their collectibles, they can sell them for a profit. CyBall hosted its Triple (initial game offering) IGO event occurring across three different platforms including BinanceNFT, CyBall. com, and GuildFi. CyBall currently sits as the top NFT collection of all-time on BinanceNFT. "The team at CyBall is extremely honoured to introduce our amazing lineup of seed round backers, who will join us in pioneering this powerful movement within the GameFi industry," said Tin Tran, cofounder of CyBall, in a statement. "Games have always been one of the most popular mediums for players, entertainers, creators, and innovators to perform, socialize and enjoy memorable experiences together, but games have yet to reach a more mainstream audience. We incorporated (soccer), the world's most popular sport, to reach a new audience that might not have experienced the rewards of blockchain gaming." CyBall wants to pioneer the blockchain gaming movement by offering more utility and interactive game experiences than current play-to-earn games. In CyBall, players can collect, trade, mentor, and ultimately battle with CyBlocs, the fantasy characters represented as collectible and tradeable NFTs. Gameplay combines different elements of strategy, simulation, and chance into the form of a competitive turn-based football card game, where players compete to see who can score the most goals. Existing CyBlocs can also mentor young CyBlocs to create the next generation of unique NFTs. CyBall's game ecosystem includes CyLoans, which streamlines the game's player guild process to easily onboard scholars. This means that anyone who owns CyBlocs can loan them out to community members and split the revenue created. This automated scholarship system increases accessibility to the game, removes the barrier of entry of purchasing in-game assets, and will help to create income-generating opportunities for all players. Meanwhile, CyBall gets paid upfront by new players. CyBall will soon release CyDex, a native Automated Market Maker (AMM) -based Decentralized Exchange (DEX). Players will be able to go onto CyDex to buy, sell, and provide liquidity for CyBall's native tokens: $CBT and $CYB. "The CyBall team impressed us as they are highly skilled and driven game developers, engineers, and crypto-experts who have created sophisticated gameplay experiences for play-to-earn users," said Malte Barth, founder partner at Bitkraft, in a statement. "The team supports the mainstream adoption of cryptocurrency by developing a play-to-earn game which, due to its football-inspired theme and familiar gameplay, easily attracts fans of a relatable, widely loved global sport. CyBall caters to a wide range of demographics, while also serving as the bridge between players and blockchain technology through the game's CyBloc universe." CyBall — CyBloc Football, is a soccer-themed, NFT-based game with a play-to-earn model that allows users to collect, trade, mentor, and ultimately battle with CyBlocs.

Public Service Coach (Singapore) and Deputy Chief (Industry & Organization Transformation), SportSG. As the war with Covid-19 wears on, fatigue has set in for a lot of people. Within the workplace, organizations need to consider how to keep their employees motivated and how a coaching-centric culture might inspire their staff to replenish and renew their energies as they take on the challenges of a Covid-19-endemic world. There is an urgent call to redefine the notion of mental wellness in the workplace, and as leaders pivot and transform their businesses to emerge stronger from the pandemic, here are six ways they can coach teams and individuals to T. H. R. I. V. E. in the new normal ahead. True Calling And Healthy Growth T is for true calling, and H represents healthy growth. True calling is being clear about your purpose, and purpose directs decision-making and goals by guiding the use of finite resources. Purpose provides meaning and answers the narrative for why we exist. It is a self-organizing mechanism that stimulates goals, manages behavior and guides collective endeavors. Instead of prescribing behavior, purpose offers guidance in a certain direction, not dissimilar to a compass that guides a navigator. Healthy growth in the workplace requires specific interventions in organizational learning. This is underscored by investments in core capabilities to expand capacity and being more generative in the way employees think and make decisions. Growth in organizations can be measured by the extent to which they deal with complexities in the new normal. Corporate competence in internalizing perspectives and skill mastery are essential, which allows for better management of systemic interconnections, resulting in deeper system thinking at the corporate level. Organizations provide clarity of purpose by being systematic in defining their mission and vision in the new normal. Every enterprise needs to reignite resonance in their staff and customers by emphasizing why it exists and what outcomes it can deliver. This needs to be relevant, timely and instill confidence in stakeholders through an articulation of how it will get there and what strategies will be deployed. As organizations experience healthy growth while remaining true to their calling, they generate trust and goodwill for sustained high performance. Resilience Building And Inspiring Motivation R is for resilience building, and I stands for inspired motivation. Covid-19 presented unforeseen challenges in the way we work and the dynamics of the future workforce. Resilience is the mental fortitude of teams within organizations to overcome setbacks and not fall into despair. This requires a certain level of gumption and confidence to bounce back from difficult situations. Confidence comes from reinforcing experiences that have been subjected to double-loop learning. This means the learning is extracted, reflected upon and codified. It is then internalized by the organization and shared across teams, so the valuable lessons can serve to motivate other colleagues and inspire them to operationalize the relevant aspects within their specific context. Inspiring motivation in the workplace is about expressing gratitude for shared experiences that have boosted team learning. It entails working on attitudes and beliefs and aligning them to organizational goals that are made manifest through behaviors consistent with core values. An inspired team generates positive energies that contribute to higher collective thinking and actions. When these efforts produce consistently better results, the team is inspired and the quality of relationships improves, which further motivates them in a virtuous cycle. Valued Mind And Esteemed Greatness V is for valued mind, and E is esteemed greatness. These building blocks may not be intuitive at first, but when you consider the benefits of mental litheness and the gains from being able to abandon limiting beliefs, it becomes clear that a valued mind is able to shift from the deficit mindset to one that embraces abundance. Beyond expertise, skills and competence, a valued mind is able to hold the tension between current reality and vision and also balances advocacy and inquiry in generating productive conversations. Organizations can lean on employees with these characteristics to facilitate meetings that minimize bias, accept ambiguity and design for conversations that aim to diverge before they converge. Finally, the concept of esteemed greatness is affirming the successful adoption of the five building blocks within teams that have delivered high performance, through enriching experiences for team members as well as stakeholders and through fostered organizational learning at every level. The idea of greatness is less about individual distinction and more about having a high regard for teams that have exemplified the virtues of these building blocks and recognizing them for it. You can encourage this undertaking by highlighting teams that have been successful in turning guiding ideas into innovations for the organization, thereby creating new awareness pertinent to the transformation agenda of the organization. Organizations that T. H. R. I. V. E. are centered on their values and beliefs. They are diligent in creating deep learning cycles for their employees and teams. They grow and flourish in service of shared aspirations, both at an individual level and as a collective in the workplace. Thriving means not being embattled by headwinds and being steadfast in the face of difficult external circumstances while navigating toward the vision. At its core, it means adopting mental models that promote growth and not being caught up in a deficit and scarcity mindset. The common thread for thriving organizations is this: They are mission-oriented and passionately embrace opportunities with optimism. They excel in optimizing the whole rather than being bogged down by the parts by adopting a systems-thinking approach. They are learning organizations at heart and communicate a deep sense of purpose that resonates within and without. Purpose-driven employees form high-performance teams, which in turn build thriving organizations that last. Forbes Coaches Council is an invitation-only community for leading business and career coaches. Do I qualify?

Getty Dallas Cowboys running back Brenden Knox. The Kansas City Chiefs brought in a running back for a workout prior to their Week 15 outing against the Los Angeles Chargers on Thursday Night Football. The Chiefs worked out running back Brenden Knox on Monday, December 13, per the NFL's official transaction wire. Chiefs worked out Brenden Knox Aaron Wilson (@AaronWilson_NFL) December 13, 2021 Knox entered the league as an undrafted rookie out of Marshall in 2021. He was signed by the Dallas Cowboys on May 1, per Wilson. He played with the Cowboys over the summer, however, they waived him during the final roster cutdowns prior to the regular season on August 31, according to Pro Football Reference. The 6-foot, 223-pound running back played in all four preseason games in August, accumulating 25 rushing attempts for 86 yards, an average of 3.4 yards per attempt, per Fox Sports. The latest Chiefs news straight to your inbox! Join the Heavy on Chiefs newsletter here! Kansas City didn't appear to suffer any injuries in their backfield during the team's 48-9 win over the Las Vegas Raiders in Week 14. They did place Jerick McKinnon (hamstring) on injured reserve on November 30, which cleared space for veteran offensive lineman Kyle Long (PUP) to return to the active roster. But the Chiefs still have Clyde Edwards-Helaire, Darrel Williams, and Derrick Gore on the 53-man roster, and also have Elijah McGuire on the practice squad. Working out Knox may have been a matter of updating the team's emergency list in the event that the defending AFC champions suffer an injury in the running back room during the backstretch of the season. The Chiefs' first injury report of Week 15 will be dished out on Tuesday, December 14, which will display the health status of Kansas City's backfield. That report may explain why the Chiefs brought in Knox for a workout. With Kansas City having a short week prior to taking on the division-rival Chargers in primetime on Thursday, December 16, the team has had multiple positive COVID-19 cases on the team. Veteran wide receiver Josh Gordon was placed on the reserve/COVID-19 list on Monday, December 3, according to the NFL's official transaction report. The Chiefs have placed Josh Gordon on the COVID-19 list. Gordon did tested positive. — Nate Taylor (@ByNateTaylor) December 13, 2021 Gordon became the second player Chiefs player to be placed on the reserve/COVID-19 list since Friday, December 10. It was on that day that tight end Jody Fortson (achilles, IR) was also placed on the list, per the transaction wire. #Chiefs TE Jody Fortson (IR, Achilles) was placed on the Reserve/COVID-19 list today. — Charles Goldman (@goldmctNFL) December 10, 2021 Players in the NFL are subject to the reserve/COVID-19 list if they test positive for the virus or those identified through contact tracing as having been exposed, per The . According to a memo — which was obtained by NFL Media's Tom Pelissero — that was sent to clubs from the NFL back in July, vaccinated players or staff that test positive for the virus and are asymptomatic are eligible to return to duty if they register two negative tests 24 hours apart. For unvaccinated players, just like in 2020, they must quarantine for 10 days and will be permitted to return to duty if they are asymptomatic. After wins for both the Chiefs and Chargers in Week 14, Kansas City still holds a one-game lead over Los Angeles in the AFC West. Because the Chargers beat Kansas City back in Week 3, a loss to Los Angeles on Thursday Night Football would mean the defending AFC champions would surrender the division lead with three weeks of play in the regular season remaining. So, extending their win streak to seven games is of the utmost importance for the Chiefs in Week 15, as a loss could mean losing the division for the first time since 2015. The Chiefs, who sport a 9-4 record, also have the same record as the AFC's No. 1 seed — the New England Patriots — which also gives Kansas City a chance of claiming the top seed in the conference. If the Chiefs want to have a chance of earning a bye week at the start of the playoffs, they need to sport an overall better record than the Patriots by the end of the regular season (assuming New England remains in the top seed over the next four weeks). Unlock the latest Kansas City Chiefs news, rumors and exclusives — direct to your inbox. ↓

Real Betis fans threw thousands of stuffed toys onto the pitch at half-time yesterday 🧸 It's an annual tradition to make sure disadvantaged children don't go without a gift at Christmas ❤️🎁 pic.twitter.com/WYpfLKVUlt

After nearly nine months and thousands of miles, it came down to a single lap — 90 seconds to win a championship. The thrilling — and controversial — ending to Sunday's Abu Dhabi Grand Prix marked the end of a season-long rumble between Britain's Lewis Hamilton and Dutch driver Max Verstappen. In the end, Verstappen came out on top in the race, and for the season. But the 22 rounds of this hard-fought season, which saw the two drivers swapping places like heavyweight fighters trading punches, could also be considered the beginning of Americans' interest in Formula One racing. On the heels of other positive developments, the momentum from this season could finally allow the sport to break through into the American mainstream. The Abu Dhabi race started and ended in controversy. On the opening lap, Hamilton passed Verstappen going into the first corner, but Verstappen came back later in the lap with a lunge to the inside. Hamilton maintained the lead, but had to venture off-track to do so. While Hamilton gave back some of the ground he gained by going off-track, he did not give up the lead, arousing the ire of Verstappen and his Red Bull team. For much of the race, it seemed like the early incident wouldn't matter. Hamilton's Mercedes easily outclassed the Red Bull, maintaining a lead of several seconds throughout the race. With about a dozen laps to go, Red Bull team principal Christian Horner told ITV broadcasters that Verstappen needed a miracle from the "racing gods" to pull out a victory. A few minutes later, they got it. With only half a dozen laps remaining, a crash involving Nicholas Latifi required a safety car caution period to clean up the wreck. The cars bunched up on track, and Verstappen (but not Hamilton) ducked into the pits for fresh tires. The controversy came with two laps to go, when race director Michael Masi not only announced the race would restart with one lap remaining, he allowed the lapped cars separating Hamilton and Verstappen to pass the safety car. The move allowed the race, and the championship, to finish under racing conditions, rather than behind a safety car. But some said it violated the sport's regulations, and Mercedes (unsuccessfully) protested the race on that basis. The restart decision effectively decided the outcome. With Verstappen pulled up to the rear of Hamilton's car, and on much fresher tires, the Dutchman passed the Brit for the win — and the championship. Although decided by the narrowest of margins in Abu Dhabi, the battle between Hamilton and Verstappen ran the whole length of the 2021 season. With the 37-year-old Hamilton looking for his record-breaking eighth championship, the 24-year-old Verstappen played the role of upstart, looking to break the hammerlock that Hamilton and his Mercedes team have had on the sport for nearly a decade. Each one pushed the other to new heights of performance. Frequently, the two would run out gaps of 30 seconds or more against the rest of the field. And though Hamilton and Verstappen headed into Sunday's race tied in points, their nearest competitor was more than four races behind — that is, if Valtteri Bottas won four races in a row, and Hamilton and Verstappen each scored no points at all, Bottas still wouldn't have taken the championship lead. That's how dominant the two drivers have been. They have also collided with each other, literally and figuratively. Verstappen crashed out of the British Grand Prix, they wrecked each other at the Italian Grand Prix, and they had other controversial battles, including in Brazil and last week in Saudi Arabia. Despite the intensity of their dueling, both have shown respect for the other. Although stunned at the turn of events that led to him losing the championship on the last lap in Abu Dhabi, Hamilton congratulated Verstappen and his team after the race. The gracious gesture, even after a heart-wrenching loss, showed tremendous class — the mark of a champion. The Hamilton-Verstappen battle comes at a fortuitous time for Formula One. Like soccer, the sport boasts immense popularity worldwide, but precious little in the United States. For instance, to the extent anyone in the States thought about Red Bull boss Christian Horner, it was probably as the husband of Geri Halliwell (a.k.a. Ginger Spice) rather than as an important figure in his own right. Little by little, however, that tide appears to be changing. Ratings for Formula One races in the United States have increased of late, which also coincides with the Netflix series "Drive to Survive" profiling the sport. (Television still presents a logistical challenge, however, as global time zones mean many F1 races occur early on Sunday mornings in the States.) The sport will add a second U.S. race in Miami next spring, to go with the annual fall date at Circuit of the Americas outside Austin. The racing paddock has also buzzed with potential rumors of a third American race, this one based in Las Vegas, in years to come. Formula One wants to make an effort to break into the American market. The controversial decisions by F1 officials the past few races have angered fans, with stock car announcer Rick Allen tweeting that fans would "lose their s—" if NASCAR had acted the way Formula One did on Sunday. But the controversial calls have also kept fans buzzing, both during the races and afterward. Most importantly, the on-track battles during the course of the season between Hamilton and Verstappen proved as thrilling as this fan can recall in any form of auto racing. Each man elevated the other's game — and in doing so, elevated Formula One racing along with it.

The American snowboarder Chloe Kim was 17 years old at the last Winter Olympics, in Pyeongchang, where she gleefully stomped her way to a gold medal in the halfpipe. Her near-perfect runs came after a viral tweet about breakfast ( "I'm getting hangry," she wrote moments before her performance) and ended in the embrace of her parents, immigrants from South Korea. Hers may have been the biggest moment of the Olympics for two countries. Soon, though, she thought of retiring. Success felt like a tightening trap. She suffocated under the crush of instant attention, a perk and curse of Olympic success. One of her dominant memories from winning was escaping to a bathroom just to be alone, to get a look at the medal she had earned. Why did it feel like her big moment belonged to everyone else? And then there was the Instagram message she received after the Games, a note from a top snowboarder. It was intended for someone else. It landed in Kim's phone. "Cocky ass bitch," it called her. It stung. The barb is still hooked inside. "My 17-, 18-year-old self was a lot more immature — like screw it all, I'm done," Kim said. "I'm going to take a break and revisit this conversation later." Later has arrived. Kim, 21, has soared past the age of innocence to land back here, the favorite to win at another Olympics, yet unsure of what people make of her. "When I was 13 and I was up and coming and I was doing really well in events, it was like everyone was on my side," she said. "Like, 'Go, Chloe!' and 'Good job, Chloe, look at you go!' Then after I won, the energy completely changed, and I was embarrassed to win contests. I knew that if I did well again, people would dump on me." And then the errant message. "I just felt like everyone is out to get me or something," Kim said. "So I was like, OK, if I'm going to be the villain in the story, then I don't know if I want to do it. It's just not fun." She broke her right ankle in early 2019, a blessing in retrospect, shooing her away from the sport she was not sure she loved, or that loved her. She slipped from the spotlight. She spent 22 months without strapping into a snowboard, an unheard-of voluntary detox for a top athlete just reaching her prime. She went to Princeton and tried to be a regular college student. She sought out friends with diverse interests and backgrounds. She surrounded herself with people and things that reciprocate love, regardless of snowboarding success: dogs, horses, a boyfriend, new school friends, family. Kim returned from her snowboarding hiatus last January, more refreshed than rusty. She won her first event, then the X Games, then the world championship. This week, she begins her Olympic season with a Dew Tour stop in Copper Mountain, Colo., against an international field. She will be expected to win every contest she enters, especially the 2022 Winter Olympics in Beijing in February. This is how it goes for top Olympic athletes: Win a gold medal, fade away while the real world churns on, then reappear on television screens four years later, as if someone undid the Olympic "pause" button. But Kim did not pause. She grew up. She is still funny, smart, silly. But she is older, wiser, hardened. She repeated the words of the Instagram insult. She would not say who wrote them. "It's definitely one of those things that I wish I didn't see, but I'm also grateful," Kim said. "If I didn't see it, I would have been, like, 'Oh, cool, we're still all good.' It's helpful for me to know. It definitely made me put my guard up a little more, which I think is OK. You can't trust anyone." 'Chloe time' The front entry of Kim's new house was a pileup of shoes, mostly Nike-branded sneakers and flip flops. It was a warm fall day, and Kim was excited about her plans. She slipped into a pair of worn cowboy boots. She and her boyfriend, Evan Berle, a U. C. L. A. student and former pro skateboarder, drove through Torrance, Calif., one of several suburbs where Kim grew up. They hurried to an appointment at a small stable in Palos Verdes Estates, among rolling hills of ranch homes and twisting roads. Kim has ridden horses nearly as long as she has snowboarded. It is unclear which brings her the most happiness. "I'd like to purchase a ranch," Kim said from the passenger seat as Berle drove. "Have chickens, little pigs… " "Goats," Berle interjected. "Evan loves goats," Kim explained. "I love pigs. Oh, and I love donkeys. Maybe some exotic animals, too. Like parrots." She told a story about losing her pet parrot, Kiwi, a blue-crowned conure, when it flew away a few years ago. Nothing sounds too tragic or too amazing when it comes from Kim. She is adept at delivering lines in a pleasant deadpan. At the corral, Kim and Berle watched a farrier re-shoe several horses while they waited for the trail guide. There was a mix-up over the meeting time, and Kim grew frustrated with the delay. She had other things to do, including a midday workout with her trainer. She wanted to leave. Berle works as a steadying influence. He talked her into waiting. They met in 2019 through mutual friends in the skateboarding world. "I'm glad I met you now, because I was not cute when I was younger," Kim said. The guide arrived. She had no idea who Kim was. Kim perked up, helped saddle a chestnut named Levi, and smoothly climbed on. She led the way down the trail. She turned back to Berle and beamed. That easygoing effervescence, combined with singular talent, made Kim a major star in 2018. She won ESPYs for best female athlete, best female Olympian and best female action-sports athlete. There were magazine covers (including Sports Illustrated, with Reese, her Australian shepherd), late-night interviews, a Corn Flakes box. There was a Kim-inspired Barbie doll, a cameo in a Maroon 5 video and an Oscar-acceptance-speech shout out from Frances McDormand ("I think this is what Chloe Kim must have felt like after doing back-to-back 1080s in the Olympic halfpipe," McDormand said.) Kim went along with it all. In hindsight, it was too much. "People just forget that you're young," she said. "Like, they say that you're young in the headlines, but they don't treat you like a kid." That fall, she announced that she had enrolled at Princeton. "I just need some Chloe time," she said. "I need to be human. I need to be a normal kid for once, because I haven't been able to do that my whole life." She took physics, French, history and dropped a chemistry course because it was too hard, she said. Her favorite class was anthropology. She joined the equestrian club for a bit — she found that she did not fit in, she said — and lived alone. "I didn't want a roommate," she said. "What if my roommate was crazy and, like, posted pictures of me sleeping or something?" But she was determined to fit in, attending parties, football games and campus events. Kezia Dickson, a student from New York, vaguely knew who Kim was. She saw people stare at Kim in the dining hall. She heard them whisper, "Oh, my God, that's Chloe Kim," as Kim played pool. Dickson sensed how uncomfortable it must be. She introduced herself and, at some point, mentioned that she was struggling in French, a language familiar to Kim. "Chloe gave me her phone number and was like, 'I really like chatting with you, and if you ever need help in French, just reach out to me,'" Dickson recalled. "I did, and she actually answered the phone. And then we went to the library and she tutored me for three hours. And she would do it every other week." Kim was drawn to people who knew little about snowboarding. "She was really trying to branch out, and the people that she's remained close with are nothing like her in terms of experiences," Dickson said. "That's what she appreciated — getting to know people for their experiences, and not what they're trying to accomplish." The coronavirus pandemic closed down the campus in March 2020, late in Kim's freshman year. "Well, Princeton thank you for everything for real," Kim wrote on Twitter. "I feel like college has taught me so many things I couldn't get through snowboarding and I am so grateful I took a step back to give myself this experience." The public health crisis took a toll. Sequestered in her apartment, without the structure and distraction of school or snowboarding, Kim fell into a funk of loneliness and worry, she said. "My boyfriend had to make me stop watching the news, because I would literally sit in front of the TV and cry," Kim said. "I didn't really know what the symptoms of depression were — I just thought it meant you were sad, which is not the case. But I had other symptoms. I was really tired all the time. I slept a lot. I wasn't motivated to do anything. It was hard for me to get out of bed and go take care of myself." Among her worries were her parents, Jong Jin and Boran. Kim worried about them contracting Covid-19 and about the emerging wave of assaults against Asian Americans. In an as-told-to essay for espn. com in April, Kim said that she worried "every time my parents step out the door" that they might be attacked. Kim spent a childhood trying to glide past her race, just trying to fit in. The break from snowboarding has altered her perspective. She now thinks of all the insults, intentional or not, she has endured and ignored — from countless comments on social media to an incident in a restaurant years ago, when a group of men laughed at her with her family, surprised the little girl could speak English so well. "I started to get numb to it, and that's a problem, right?" Kim said. "I've recently started to realize that it's not something that I should have ever had to get used to. It shouldn't happen." Last spring, she joined the soccer player Alex Morgan, the basketball player Sue Bird and the swimmer Simone Manuel in launching a media and commerce company called Togethxr, where "representation and equality is the norm." Snowboarding does not have a rich history of diversity, which Kim had noted in the ESPN essay. "That becomes isolating, too," she wrote last spring. "My friends and teammates were supportive, but I just didn't feel comfortable speaking about it because they couldn't fully understand my experience. I never felt I could talk to anyone, and then being in the spotlight at a young age put me in another difficult situation. I feel very stuck sometimes." The present tense was not a typo. Last summer, Kim began weekly therapy sessions. "I'm giving you a layer or two of the onion," she said. "My therapist gets the whole onion, to the core." Last summer, she and Berle moved into a new and modern home on the west side of Los Angeles, not far from the beach. Her parents moved into her old apartment a few blocks away. It was a relief to have them close again. She sees them nearly every day. "If I'm hungry or craving mom's food, I'll call my mom," Kim said. 'A legacy athlete' At a gym in West Hollywood, Chloe Kim works out under the direction of Roy Chan. They connected in November 2020, the calendar churning toward the next Winter Olympics. The focus remains on strength and balance in the joints and the core. In the air, Kim rotates like a gymnast. Then she falls from 30 or more feet (the lip is 22 feet above the bottom of the halfpipe) and lands with her feet strapped in place. It is not uncommon for ribs to pop out of place. "She's very, very flexible, like hyper-mobile," Chan said. "Her ability to contort and twist her body allows her to do all the tricks. We've got to make sure there is enough core stability to sustain impact." Chan is now part of Kim's close circle, another recent friend from outside of snowboarding. He, too, wishes that she would show the world more of her personality — "in two words, she's very kind and very funny," he said — and knows that Kim wants to be known as more than a snowboarder. "We talk about this a lot," he said. "We both know that right now, this is the platform. She needs to continue to win. It's just part of her legacy, and we're talking about a legacy athlete here." Since her return to competition in January she has mostly fended off attention, knowing it is about to come, welcomed or not. She has not posted on Twitter in more than a year, and is a sporadic user of Instagram. It is revealing that her most notable public appearance of the past couple of years may have been in disguise, on "The Masked Singer." She made a surprisingly good showing, dressed as a jellyfish crooning Crazy, made famous by Patsy Cline. Another appearance came on Sesame Street, playing herself in a skit about snowboarding with Big Bird. That is the Kim who will re-emerge this winter in the public consciousness — goofy, daring, charming — but in charge, as much as she can be. "I'm not anywhere close to a gold medal," Brolin Mawejje, a snowboarder competing for Uganda who has become friends with Kim, said. "But having set my path within snowboarding, every once in a while you feel that pressure of, OK, people want something and I don't know if I can offer everything. No one understands what you're going through, but they're quick to judge you based on something like winning a medal." Kim's athletic trajectory echoes that of Shaun White, a former teen sensation, now 35. Most know White as an Olympic snowboarder, a three-time gold medalist trying to make his fifth Winter Games, but he spent much of the time between working to be something else — a skateboarder, a musician, an entrepreneur, an anonymous friend and family member. "When I was younger, I wanted to be more than I was at that time," he said. "It's very hard to live in that situation, because it means that no matter how well things go, you still are feeling like you want more, and you want something different." Now he views snowboarding as a bonus, he said, something fun he gets to do. Maybe Kim will compete deep into her 30s. Or maybe she will slide away from snowboarding after these Olympics. She does not say. She is unlikely to return to Princeton. Most of her friends there would be gone, she pointed out. For now, it is all about the Olympics again. Kim spent much of October in Switzerland, along with dozens of other top snowboarders and winter athletes, training on a glacier above Saas-Fee. Day after day, working with coach Rick Bower, she practiced in the halfpipe. She also joked with friends, played games with American teammates and seemed happy to be back in the game. But there were no judges and there was no audience. It was snowboarding without expectations. She might as well have been dressed in a jellyfish costume, or taking classes in New Jersey, or riding a horse with her boyfriend. She is about to reappear: Chloe Kim, the gold medalist, unpaused for our entertainment.

You should include protein with each breakfast. It's important to include protein in every meal — including breakfast, says Garrett Swisher, a registered dietitian at Indiana University Health in Indianapolis. "A lot of us today don't eat breakfast and for those that do, typical choices, such as cereals, baked goods and granola bars, are high in sugars and refined grains," he says. "These breakfast options may not be giving you the best nutrition." You should eat breakfast every day, and include protein in each breakfast, he says. Eating protein at breakfast can help you achieve your weight goals. Because protein helps make you feel more satisfied, consuming some with each meal means you're less likely to snack, adds Lisa Jones, a registered dietitian based in Philadelphia. Consuming protein at breakfast therefore can be helpful in achieving weight goals. Overall, you should aim to consume between 10% and 35% of your calories a day from protein, she says. "For example, if your nutritional needs call for 2,000 calories daily, you should get 200 to 700 calories from protein, or 50 to 175 grams," Jones says. Here are eight high-protein breakfast ideas: Gruyere, bacon and chives breakfast egg bites This is a tasty, filling high-protein dish, Swisher says. For this dish, you'll need: 6 eggs. — Bacon. — ½ cup shredded Gruyere cheese. — ¼ cup chopped chives. — Salt. — Pepper. Scramble the eggs and add three pieces of cooked and chopped bacon, shredded Gruyere cheese, chopped chives and a pinch of salt and pepper. Mix well. Pour the concoction into a greased muffin pan and place in the oven for 30 minutes at 350 degrees Fahrenheit. To keep the egg bites moist, place the baking dish filled with some water in the oven to keep the moisture level up. "These egg bites are great to make up ahead of time and grab quickly on your way out the door," Swisher says. "Just pop them in the microwave for a few seconds. They are very customizable as well so you can add your own ingredient preferences." Total: 12 grams of protein for each egg bite. Peanut butter banana protein pancakes You can get plenty of protein in this delicious breakfast dish, Swisher says. You'll need: — 2 eggs. — ½ cup of oats. — ½ banana. — 2 tablespoons of peanut butter. — 1 teaspoon of cinnamon. — ¼ teaspoon of baking powder. In a blender, combine the eggs, oats, banana, peanut butter, cinnamon and baking powder. Pour the batter onto a preheated greased skillet and cook like a normal pancake. "This recipe adds some protein to a typically carb-loaded food," Swisher says. "The eggs are not even noticeable, but you get the added protein content to help keep you full longer." Total: 24 grams of protein per pancake. Dark chocolate coconut overnight oats This recipe requires: — ½ cup of old-fashioned oats. — ½ cup of vanilla Greek yogurt. — 1 tablespoon of chia seeds. — ½ banana. — 1 tablespoon of shredded coconut. — 1 tablespoon of chocolate chips. — Your sweetener of choice. In a mason jar or bowl, combine the old-fashioned oats, yogurt, chia seeds and your sweetener of choice — like stevia, Splenda, Equal and Sweet'N Low. Slice up the banana and add it to the top of the mixture, along with the shredded coconut and chocolate chips. Let the mixture sit in the refrigerator overnight. "This is another quick breakfast option," Swisher says. "Overnight oats combine high-fiber oatmeal with the protein from the yogurt and milk to keep you going until lunch. This is another recipe with plenty of customizing potential for the creative mind." Total: 21 grams of protein per serving. Everything but the bagel avocado egg toast If you like avocados and eggs, chances are you'll love this breakfast dish. You'll need: — 1 piece of bread, toasted. — 2 eggs. — 1 tablespoon of Trader Joe's Everything but the Bagel Sesame Seasoning Blend. — ½ avocado, mashed. Fry the eggs in a skillet over easy. While cooking, sprinkle in the Everything but the Bagel seasoning, which is available for purchase online and in some grocery stores. Cover a piece of toast with mashed avocado and add fried eggs on top once they're fully cooked. "This is one of my favorite recipes for when I have some time to cook a hot breakfast in the morning," Swisher says. "Savory and delicious. You can vary the type of bread you use to preference. This breakfast combines some heart-healthy mono and polyunsaturated fats from the avocado to your protein too. A great way to start your day." Total: 19 grams of protein. Omelet with mushroom, spinach and bacon This breakfast choice helps keep you feeling satisfied throughout the morning, says Jones. You'll need: — 3 eggs. — 1 cup of spinach. — ½ cup of mushrooms. — 2 slices of bacon. Cook the eggs and add the spinach, mushrooms and bacon. "This breakfast choice packs a protein punch," Jones says. Total: 25 grams of protein. Overnight oats If you like oats but would prefer something not as sweet as dark chocolate overnight oats, you might like this option. You'll need: — ½ cup of rolled oats. — 1 scoop of protein powder. — 2 tablespoons of flax seeds. — ½ cup of unsweetened almond milk. — 1 cup of your favorite fruit. "This breakfast choice saves time in the morning," Jones says. You can prepare the dish the night before. Place the rolled oats, protein powder, flax seeds, unsweetened almond milk and your favorite fruit into a mason jar. "Place the jar in a refrigerator overnight and enjoy the next morning." Total: almost 30 grams of protein per bowl. Smoked salmon-topped English muffin Think bagel and lox, but healthier, says Lise Gloede, a registered dietitian based in Arlington, Virginia. You'll need: — 1 whole-wheat English muffin. — 1 tablespoon of light cream cheese. — 2 ounces of smoked salmon. — Sliced red onion or capers. Toast the English muffin and spread light cream cheese on each slice. Add 1 ounce of smoked salmon to each piece of toast, and top with a sliced red onion or capers. "The smoked salmon provides protein and the whole-wheat English muffin provides fiber," Gloede says. Total: about 14 grams of protein. Greek yogurt parfait This is a simple and flavorful recipe. To make this, you'll need: — 1 cup of Greek yogurt. — ¼ cup of roasted almonds. — 1 cup of fresh berries. Take the Greek yogurt and sprinkle on roasted almonds, then top it off with fresh berries. "Add granola if you want more crunch," Gloede says. The dish is "smooth and crunchy at the same time, with sweetness from the berries." Total: about 18 grams of protein. To recap, here are eight high-protein breakfast ideas: — Gruyere, bacon and chives egg bites. — Peanut butter banana protein pancakes. — Dark chocolate coconut overnight oats. — Everything but the Bagel avocado egg toast. — Omelet with mushrooms, spinach and bacon. — Overnight oats. — Smoked salmon-topped English muffin. — Greek yogurt parfait. More from U.S. News Vegan Breakfast Ideas DASH Diet Breakfast Ideas Heart-Healthy Breakfast Ideas for a Busy Morning 8 High-Protein Breakfasts That Keep You Full originally appeared on usnews. com Update 12/09/21: This story was previously published at an earlier date and has been updated with new information.

Few players in the NHL are willing or able to publicly analyze their own game in the honest way Robin Lehner does for the Golden Knights. When the Vegas goalie has a good game in a loss, he'll say so. When he plays poorly, he'll also say so. And during what is his roughest stretch of the season so far, he was frank about his own performance. "It's been a little bit — understatement, it's been too many goals. End of story," Lehner said after Sunday's victory in which he allowed four goals. I've been working hard, I know it's going to turn. I've been through this stuff before." Lehner's season can be split almost exactly down the middle. He was spectacular in his initial 11 games, where his.919 save percentage and 2.72 goals-against average were good — just not a true indicator of his play. With the Golden Knights rating as one of the worst defensive teams in the league, Lehner was under siege each night and needed to play at his best to keep Vegas in the game. According to advanced stats site Evolving Hockey, Lehner recorded 9.55 Goals Saved Above Expected (GSAx), which at the time ranked second in the NHL. Since Nov. 13 against the Canucks, though, things started to shift. In his last 10 outings since the Vancouver game, he's allowed 34 goals (3.64 GAA) on an.886 save percentage. His GSAx number is minus-5.1, eighth-worst in the NHL in that span. It also included his worst week with the Golden Knights. He didn't make it through the second period Wednesday at Dallas, allowing three goals on 10 shots (all on the power play) before being pulled for backup Laurent Brossoit. It was the first time he had been pulled from a game in more than two years. Then on Sunday against the Wild, he allowed three goals on Minnesota's first eight shots of the game, running it up to six goals allowed on his last 18 shots faced, a save percentage of.667. He settled in after that and Vegas defeated the Wild 6-4, although the fourth goal he allowed deflected off his glove and into the net. "It ebbs and flows sometimes when it comes to your bounces, but obviously it's not been up to my standards as of late," Lehner said. "We're finding ways to win through this, and I know it will turn." That part is true — in his last two starts in which Lehner has allowed seven goals in four-and-a-half periods, the Golden Knights won both those games. If their goalie is going to slump and Vegas is still going to score enough to win, they'll take that every time. "We've been on the receiving end of his performance a lot this year, especially early," coach Pete DeBoer said. "Over a long season there's give and take there. I think some nights you've got to bail your goalie out and some nights he bails you out." That seems to be the opinion the Golden Knights have. They remember just how good he was early in the season, and know that this is part of the peaks and valleys of a long hockey season. And Lehner's track record suggests he'll have no trouble turning things around. When he signed his five-year extension with the Golden Knights before last season, he was coming off a three-year stretch where he led the NHL in GSAx. He was overlooked in part because he spent those years as well as last season in a goalie tandem, and this is the first time in a half-decade he's had the net to himself. So naturally he's going to have some bad games and they'll be more amplified, especially by a Vegas fanbase still recovering from the loss of beloved goalie Marc-Andre Fleury. There's a certain segment of fans who dislike Lehner simply for not being Fleury, exemplified by the cheers that rang through T-Mobile Arena when Lehner was pulled for Brossoit last week. But if there's one thing we know about Lehner, he won't let criticism get to him. This is a man who professed during last year's playoffs that he gets to the rink hours early to garner motivation from nasty messages on Twitter. If he seeks that out, a negative fan reaction likely isn't going to get under his skin. Lehner knows his game will turn around and he'll return to posting elite-level numbers, because that's all he's done for years. "He's harder on himself than anybody," forward Chandler Stephenson said. "He wants to win, and we'll always be there to back him and he'll always be there to back us. That's just how (Lehner) is. He's a guy you want on your team."

MIAMI, Dec. 14 A college football postseason with a record 44 bowl games launches Friday with the Bahamas Bowl and Cure Bowl and runs through Jan. 10. This year's Division I Football Bowl Subdivision bowl schedule marks the return of a full calendar of games. Last year's slate featured just 26 games because of cancellations caused by the coronavirus pandemic.

I am so very proud of those football players at Liberty and Independence. I have a grandchild who plays football for Frontier High School; therefore, I have no allegiance to either of these schools but nevertheless, I wanted to share how proud I am of those players who put their all into their playoff game. It is a memory that they will cherish throughout their lives. They put our Bakersfield on the map. Good job guys and coaches.

Having played a role in the formation of a committee for the country's differently abled cricketers, BCCI secretary Jay Shah launched the second edition of the HAP Cup, the biggest tournament for the physically challenged in India. The BCCI formed the committee at its recently-held Annual General Body Meeting (AGM) in Kolkatta. The HAP Cup has been scheduled at the Tau Devilal Cricket Stadium in Panchkula, Haryana from December 28 to 31. Every year HAP Cup is organised by the Physically Challenged Cricket Association of India (PCCAI) to spread the message of positivity and happiness among the physically challenged players in the country. This year too, top players including winners of World Series in 2019 in England have been divided in four teams which will play on round robin basis with the top two teams playing in the finals. The teams are named after individuals from Australia who played a pivotal role in providing relief to nearly 500 physically disabled players during the coronavirus-forced lockdown. Harley Medcalf, manager of legendary Australian cricketer Steve Waugh, was one of such individuals who headed this relief campaign for the players. After forming the committee, Shah told the members of Differently Abled Cricket Council of India (DCCI), "History has been created. The first step has been taken and now a lot of work has to be done for the development of all Divyang players of the country. BCCI shall give all possible support for this cause." Elated by the development, DCCI secretary general Ravi Chauhan, said, "For more than 10 years, all the organisations in their different ways have been struggling to get recognition from BCCI. "But it was Jay Shah who really took this cause personally and removed all the obstacles and formed this committee. All Divyang players today and tomorrow shall be always indebted to Jay Shah for this initiative."



Total 68 articles.
Version: 9.83.38380-256015. Input files: 1, items detected: 6383, scanned: 6383, accumulated: 68, inserted: 68, exclude filters: 0, include filters: 0, empty media: 362, filtered media: 357, duplicated media: 138, not matched limits: 636, passed http check: 0, not passed http check: 0, http check errors: 0, skipped: {total: 6315, by unique value: 0, by limits: 1255, by similarity: 59, by unicity: 584, by dates: 700, by classifier: 4513, by blacklist: 578, by mandatory tag: 0, from input files: 0}, bad dates: 0, similar from same domain: 4805, unique Ids: 0, unchangeble patterns: 1404, words comparisons: 91232757/10696055, python: 2.7.13 (default, Sep 26 2018, 18:42:22) [GCC 6.3.0 20170516]; the same images URLs found 5221 times; total 0 languages detected: {}; {u'text': {u'chars': 9142614, u'bytes': 37631672, u'words': 1482112, u'sentences': 95384}}
Created at 2021-12-15 05:13