Announcement
DC5n United States music in english 29 articles, created at 2021-12-15 06:31 articles set mostly positive rate 2.4
(7.43/8)

1

0.7

Billie Eilish: Porn 'Destroyed My Brain'

The 19-year-old Grammy award-winning singer Billie Eilish said pornography warped her views of sex and relationships after she began watching it when … 2021-12-14 22:44 2KB thefederalist.com

(5.37/8)

2

0.3

Britney Spears Slams Diane Sawyer for 2003 Interview

Pop star fumes that journalist made her "cry" during a low point in her life 2021-12-14 14:21 2KB www.thewrap.com

(5.25/8)

3

0.3

People Think Dolly Parton Should Be 'Person of the Year'—Not Elon Musk

Thousands of people on social media would love to see the country music superstar named as Time's Person of the Year. 2021-12-14 13:27 3KB www.newsweek.com

(4.33/8)

4

0.9

Oxford superintendent: High school won't open as soon as we'd like

Officials said they don't think they will be able to meet goal of reopening after holiday break 2021-12-15 00:37 4KB eu.freep.com

(3.11/8)

5

0.2

The 10 Best Albums of 2021

The most memorable music made during a disorienting year, from Lorde, Arca, Jazmine Sullivan, and more 2021-12-14 11:00 9KB www.theatlantic.com

(2.04/8)

6

0.1

Chinese Embassy in France releases anti-American song: US is 'human rights cop'

China is whispering to U.S. allies behind America's back – in the form of a poorly produced music video. The Chinese Embassy in France release … 2021-12-14 23:06 2KB nypost.com

(1.04/8)

7

0.9

2021 Was A Good Year For Music And 2022 Will Be Even Better: Here's Why

2021 has been a difficult year. That's true. But there are reasons to be cheerful as we look towards 2022. 2021-12-14 11:06 7KB www.forbes.com

(1.01/8)

8

0.7

LCD Soundsystem Announces Amazon Holiday Special Featuring Eric Wareheim, Macaulay Culkin

LCD Soundsystem is giving fans a special gift this holiday season. Today, the rock band announced that it will take part in The LCD Soundsystem Holiday Special , … 2021-12-14 20:10 2KB decider.com

(1.01/8)

9

0.5

Shakira Teams Up With NBC for Competition Series 'Dancing With Myself'

The international music icon will star in and executive produce the new show 2021-12-14 19:14 2KB www.thewrap.com

(1.01/8)

10

0.5

Iraqi singer's music still brings split society together

A petite woman in a gold brocade robe appears on stage in a smoke-filled Baghdad club. The crowd jumps up, enticed by the raw … 2021-12-14 17:00 4KB abcnews.go.com

(1.01/8)

11

0.4

Amid procedural errors, Vatican fraud trial sees more delay

The Vatican's big fraud and embezzlement trial, which opened to great fanfare in July, suffered another delay Tuesday as the tribunal postponed any further decisions … 2021-12-14 11:47 3KB abcnews.go.com

(0.04/8)

12

0.8

BTS's Jin Joins Blackpink's Lisa In A Very Special Achievement On One Billboard Chart

Only two solo K-pop musicians have charted more than one hit on Billboard's Twitter ranking. 2021-12-14 21:44 2KB www.forbes.com

(0.02/8)

13

0.1

Stream It Or Skip It: 'The Family That Sings Together: The Camargos' on Netflix, A Reality Show About A Brazilian Music Star And His Family

Singer and songwriter Zeze Di Camargo has spent over three decades becoming one of the biggest things going in Brazil, with gargantuan record sales and … 2021-12-14 23:00 6KB decider.com

(0.02/8)

14

1.2

10 things before the opening bell

Welcome to 10 Things Before the Opening Bell. If this was forwarded to you, sign up here . Plus, download Insider's app for news on … 2021-12-14 11:39 4KB www.businessinsider.com

15

1.0

Ruth Radelet Of Chromatics Delivers A Stunning Cover Of Elliott Smith's 'Twillight'

Part of the Kill Rock Stars 30th Anniversary series, it's the singer's first solo release since the band broke up. 2021-12-14 21:56 2KB uproxx.com

16

0.3

Packers Lose OLB to Washington, Promote Young WR to Roster

The Packers have some openings on their practice squad after a few Tuesday roster moves. 2021-12-14 21:27 4KB heavy.com

17

0.3

Tyler The Creator And Tame Impala Are Headlining the Buku Music + Art Project

The New Orleans music and art festival's 10th anniversary marks the end of a three year hiatus. 2021-12-14 21:26 2KB uproxx.com

18

0.6

Jhene Aiko's 'Wrap Me Up' Offers The Gift Of Love For The Holidays

The singer taps into the holiday season for a cozy love song. 2021-12-14 21:23 1KB uproxx.com

19

0.1

ARMYs Now Think BTS' J-Hope's Second Mixtape Is Coming Soon

During BTS' '2022 Season's Greetings' DVD special, J-Hope may have teased more solo music is coming soon. 2021-12-14 20:16 2KB www.elitedaily.com

20

0.7

Rain closes Knott's Berry Farm, Six Flags Magic Mountain

Here's what's open today and shut 2021-12-14 17:41 744Bytes www.ocregister.com

21

0.1

Paul Presburger, Producer Matt Walden on One of Pantelion's Big Swings for 2022: 'La Usurpadora, the Musical'

Presburger also drills down on Pantelion's recent muscular build, Walden on why telenovelas can yield great musicals. 2021-12-14 17:33 8KB variety.com

22

0.8

People Won't Leave Avril Lavigne Alone About 'Sk8er Boi,' So She's Turning It Into A Film

The singer said she wants to take her hit single 'to the next level.' 2021-12-14 17:09 2KB uproxx.com

23

0.4

After 15 years of playing Bob Dylan music on the radio, KCSN host Lisa Finnie reflects on her 'Hours' on-air

The radio DJ celebrates her on-air anniversary and releases an original Christmas song and video of her own for charity. 2021-12-14 17:07 8KB www.ocregister.com

24

0.8

1982 homicide victim identified as former guitarist, songwriter for O'Jays

After 39 years, police in Ohio have identified a homicide victim whose remains were found in 1982. 2021-12-14 16:42 2KB myfox8.com

25

4.7

Man hacks wife and 9-month-old son to death - and then hangs himself

The Limpopo government has appealed to couples to refrain from violence when faced with problems. 2021-12-14 16:23 2KB www.news24.com

26

0.2

Apple Makes 'Essentially Extortion' Payment to China| Opinion

Apple chose to become an instrument for America's enemy. 2021-12-14 11:00 5KB www.newsweek.com

27

1.1

Drummer for rock band Tool arrested at airport

Kansas City Airport Police arrested Danny Carey, the drummer of the rock band Tool, after an alleged fight in a terminal. 2021-12-14 10:50 2KB myfox8.com

28

0.5

'Love Is Love Is Love': Rita Wilson expresses 'Love' through music

Rita Wilson and Rosanna Arquette discuss their new movie, "Love Is Love Is Love," for which Wilson also wrote and performed a song. 2021-12-14 09:00 1KB www.upi.com

29

0.5

Taylor Swift defends joint birthday party with 'Licorice Pizza' star Alana Haim: 'We tested everyone'

Taylor Swift isn't letting the coronavirus pandemic get her down on her special day. The pop star turned 32 on Monday and celebrated with … 2021-12-14 07:37 2KB www.foxnews.com
Articles
DC5n United States music in english 29 articles, created at 2021-12-15 06:31
The 19-year-old Grammy award-winning singer Billie Eilish said pornography warped her views of sex and relationships after she began watching it when she was just 11 years old. "It destroyed my brain," she said on "The Howard Stern Show" on Monday. Eilish said being exposed to such violent and abusive "BDSM" porn at such a young age not only led to night terrors and sleep paralysis but also to issues of abuse and violence when she had sex. "The first few times I had sex, I was not saying no to things that were not good. It was because I thought that's what I was supposed to be attracted to," she said. Eilish went on to say that as a woman she thinks porn is a "disgrace," and it makes her angry that porn is so widely loved and accepted. "The way that vaginas look in porn is f-cking crazy," she said. "No vaginas look like that. Women's bodies don't look like that," she said. "We don't come like that. We don't f-cking enjoy things — what it looks like people are enjoying." Eilish's confession to Stern comes on the heels of a corporate media realization that Gen Z women are rejecting the ideas of unrestrained sexual liberation, or "sex positivity," that third-wave feminism pushed so hard to sell as a net good for women. Even New York Times feminists such as Michelle Goldberg have recently admitted that the sexual revolution did not deliver the freedom it promised women. "Somehow, as sex positivity went mainstream and fused with a culture shaped by pornography… Sex-positive feminism became a cause of some of the same suffering it was meant to remedy," she wrote. The wide availability of and easy access to porn are also believed to be reasons why Gen Z is having less sex than previous generations. One recent study reported that American high schoolers are having less sex than ever before. In 2020, fewer than 40 percent reported ever having sexual intercourse — a 15 percent decline from the early '90s. "With the access to porn, more people are seeking that out now, and more people are actually staying at home and masturbating as opposed to having partnered sex," Tatyannah King, a sex therapist grad student, told BuzzFeed Daily.

Billie Eilish Admits She Started Watching Porn At Age 11 & It 'Destroyed' Her: It's A 'Disgrace'
hollywoodlife.com
7aaf5ff05d83b77dd8e452a37616f0e7
Singer Billie Eilish Reveals She's Struggled With Porn Addiction Since Childhood: 'It Really Destroyed My Brain'
dailywire.com
e7d82a42f76c6618120b501927e8fbd7
Billie Eilish: I would have died from COVID if I hadn't been vaccinated
pagesix.com
8ffa7fdb5ce3aef966d112699004747c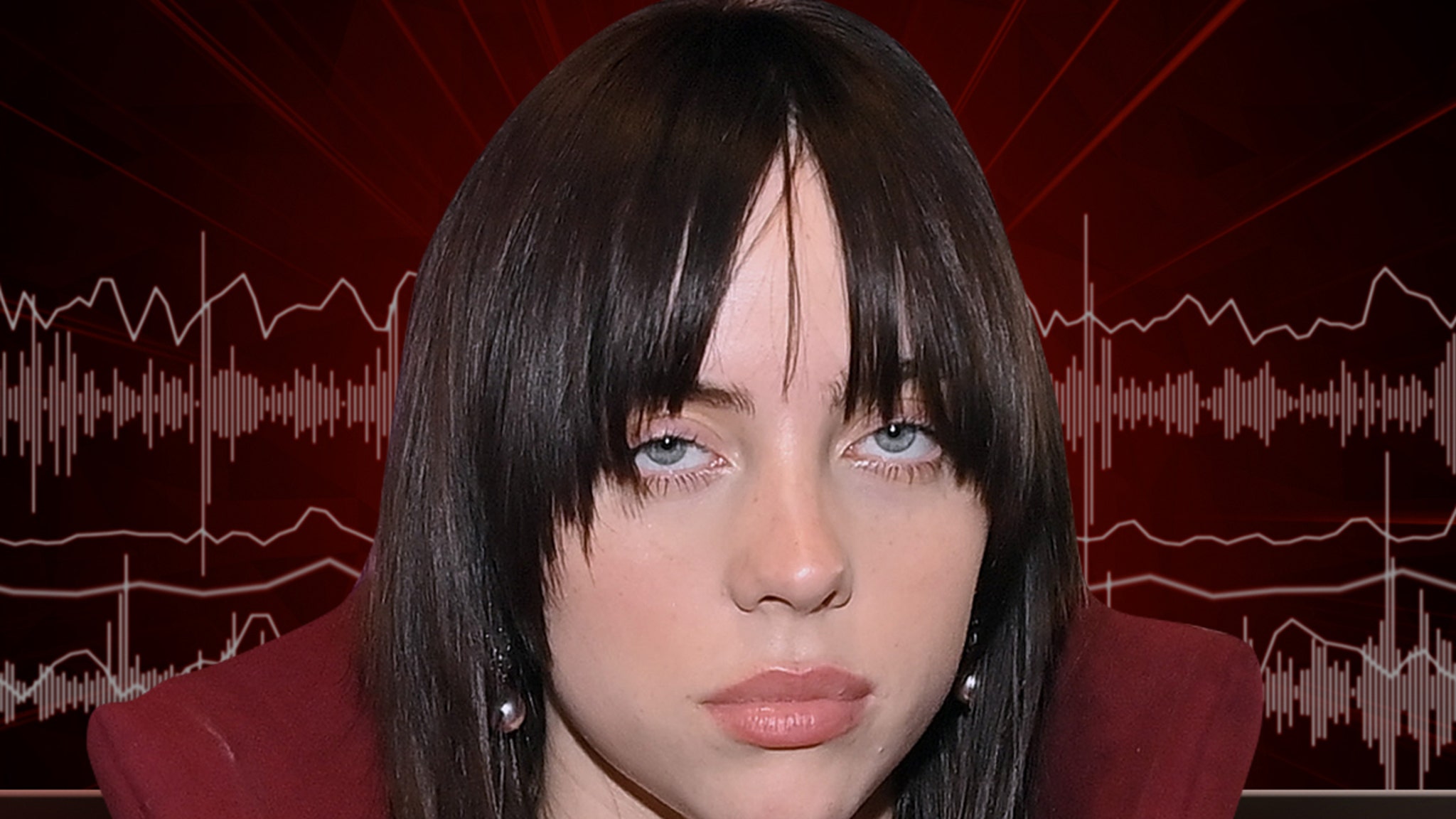 Billie Eilish I Started Watching Porn at 11. And It Hurt My Sex Life
tmz.com
1fe70bef109400c8631ed41b33845561
Billie Eilish began watching porn at 11: 'It really destroyed my brain'
nypost.com
ad961911a10f4185b1253fc290abce62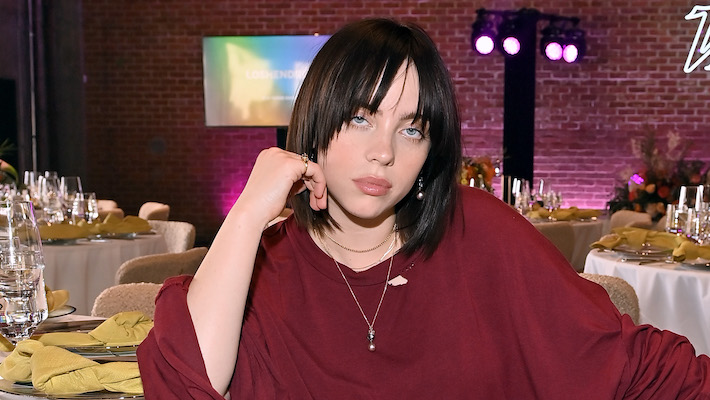 Billie Eilish Thinks Porn Is 'A Disgrace' And Says She Started Watching It When She Was 11
uproxx.com
524e6b82729aa27858d76062aaa536ab
'Porn Is A Disgrace': Superstar Singer Billie Eilish Says Watching It Has 'Destroyed' Her Brain
dailycaller.com
6a59712cf80f90a6f586665c1613d727
Britney Spears on Monday publicly lambasted journalist Diane Sawyer for the interview they did in 2003. "Seriously though… I lived in my apartment for a year and never spoke to anyone… my manager put that woman in my home and made me talk to her on national television and she asked if I had a shopping problem!!! when did I have a shopping problem?" Spears wrote in a lengthy Instagram post that has since been deleted. The pop star — whose 13-year conservatorship was recently dissolved, making her financially and legally independent for the first time since her 20s — explained that after she and fellow musician Justin Timberlake broke up in 2002, she didn't socialize or leave her apartment much, so she was not prepared for Sawyer to enter the apartment and ask her personal questions. Spears added that she considered herself "a baby" at the time of the interview, but would stand up for herself now in the same situation. "She can kiss my white ass," Spears wrote. A representative for ABC News did not immediately return a request for comment. Sawyer was among the public figures facing backlash after FX and Hulu's release of "Framing Britney Spears" in February. The New York Times documentary looked at Spears' life and everything that happened leading up to her conservatorship, including an old interview with Sawyer that made the pop star cry. In the 2003 primetime interview, ABC News' Sawyer pushed the then-22-year-old Spears about her recent breakup with Timberlake. While Spears had been quiet about the split, Timberlake commented about their split and made a music video implying she cheated on him. Sawyer prodded Spears, "You broke his heart. You did something that caused him so much pain, so much suffering. What did you do?" She also asked Spears about a statement from the then-first lady of Maryland, who'd said she would shoot the pop star if given the chance. Spears seemed visibly appalled by the comment, while Sawyer seemed to defend it: "It's because of the example for kids and how hard it is to be a parent." Since the dissolution of her conservatorship, Spears has been more freely using her social media platforms to thank some celebrities — and the free Britney movement — for their support and condemn others for what she sees as a lack of support.

Britney Spears slams Diane Sawyer over 2003 interview following Justin Timberlake split
foxnews.com
3b7b6a1d213f2d3084a3770c25396ce4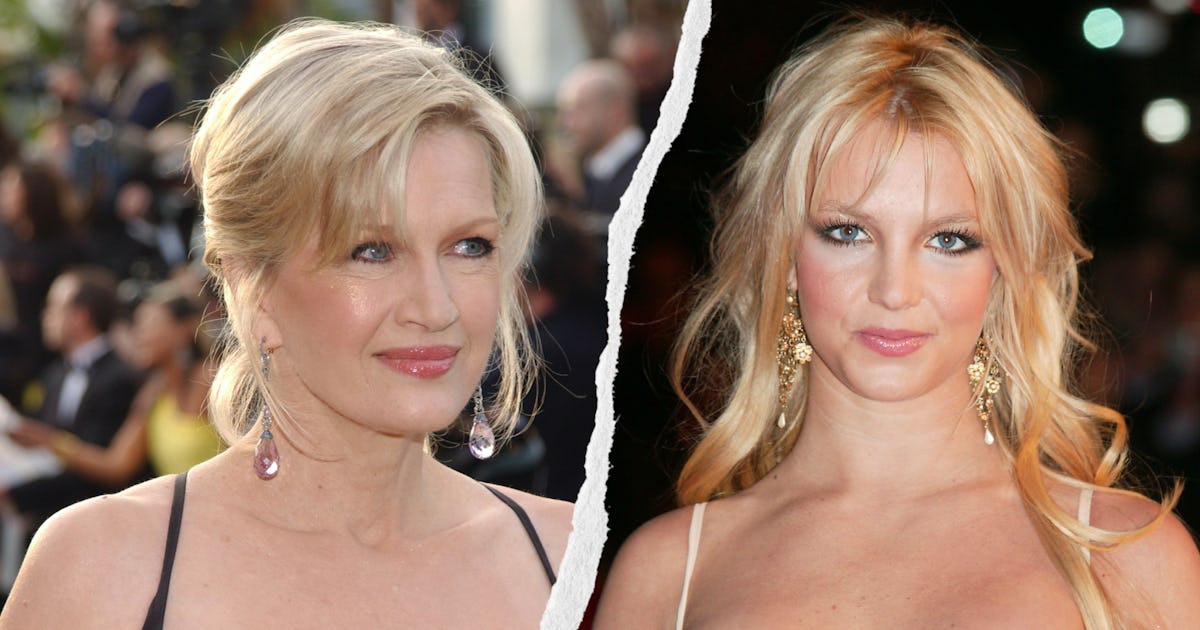 Britney Spears Called Out Diane Sawyer For That Infamous 2004 Interview
bustle.com
2d9555af9fff8089d0a43548fd25e89f
Why Britney Spears, Diane Sawyer Interview Left Fans Outraged
newsweek.com
c7698fed8173ba32b49141e9212b58e1
Britney Spears 'Couldn't Talk' After Justin Timberlake Split, Slams Diane Sawyer Interview In Since-Deleted Post
usmagazine.com
56a403a8e982aaa3327ee6a0a8852721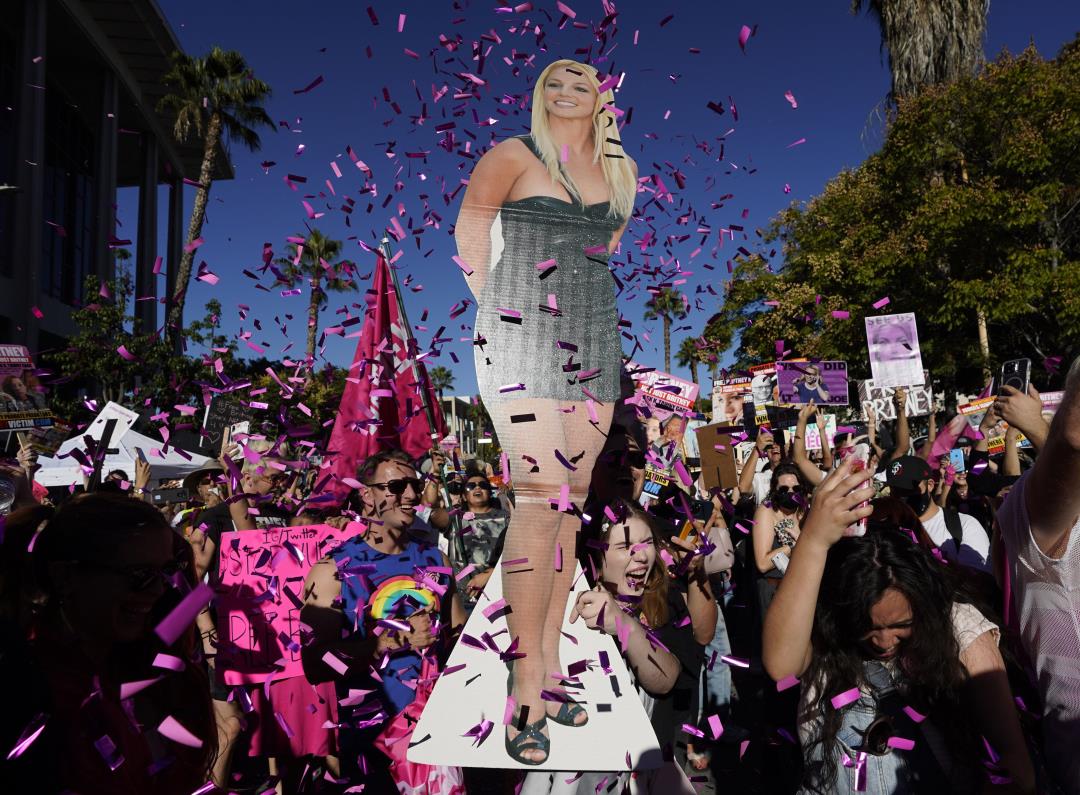 Britney Spears Reveals Her Feelings on That Diane Sawyer Interview
newser.com
ba7bb2bed9a91b26f0c1c197684ba1f7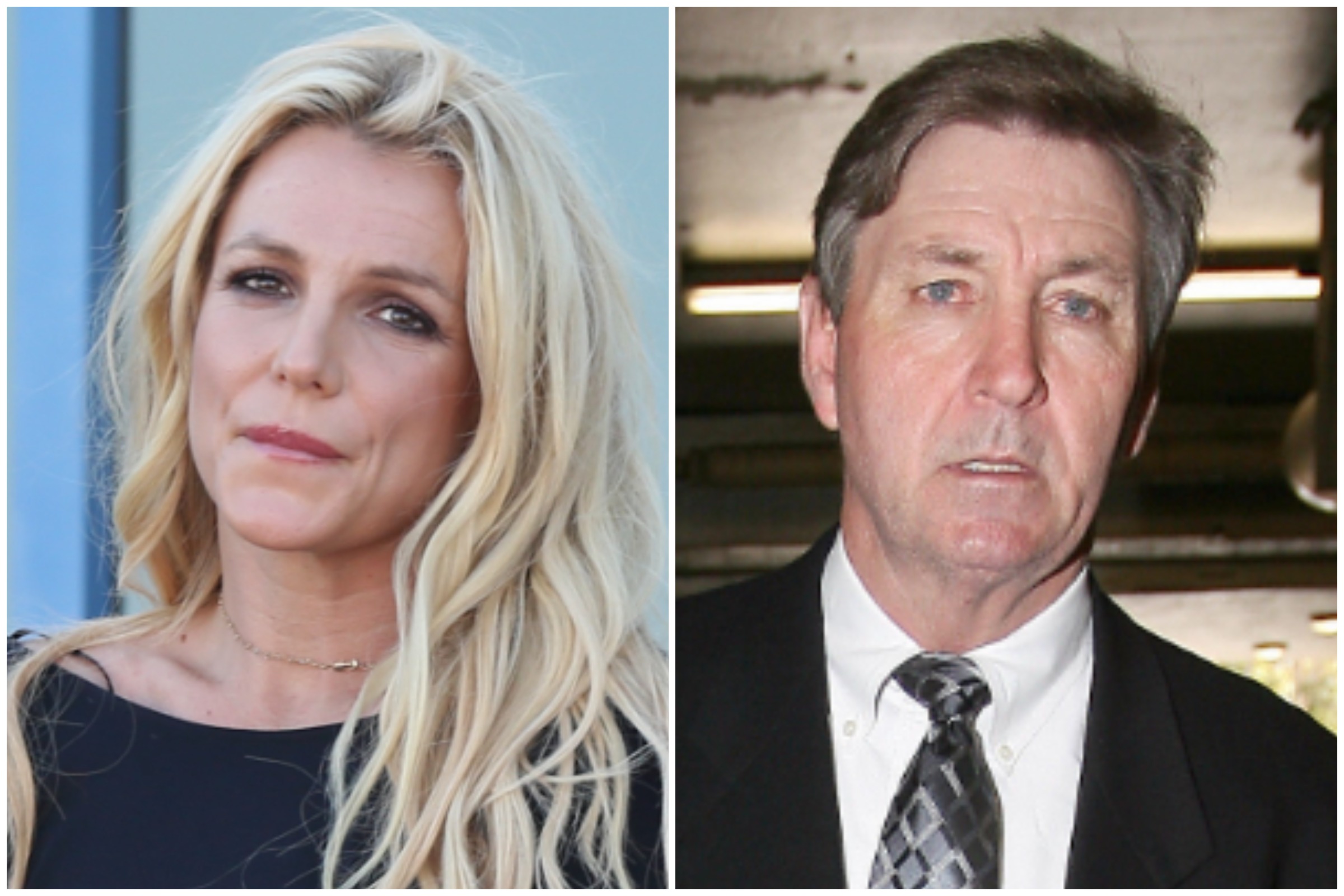 Britney Spears' Dad Denies Claim He Forced Her To Do Diane Sawyer Interview
newsweek.com
f5148e839019b638ae8b5b9f39dd0368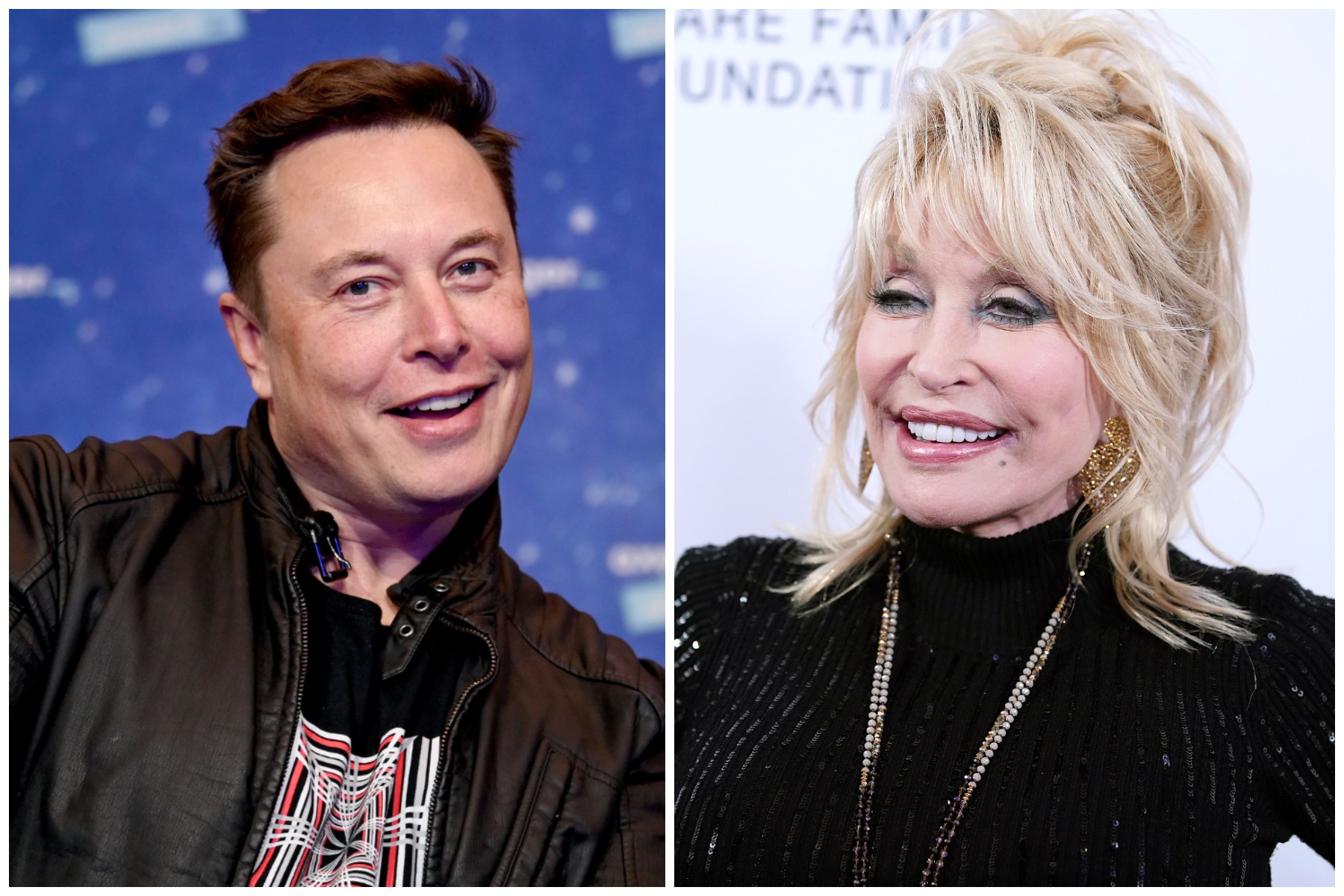 Elon Musk has been named Time's Person of the Year for 2021, in a move that has drawn quite a backlash from critics. On social media, thousands of people are agreeing that another well-known figure would have made a better choice for the prestigious award—the singer Dolly Parton. Musk, the Tesla and SpaceX founder, recently passed Amazon founder Jeff Bezos as the world's wealthiest person, and his net worth is estimated to be around $300 billion. "This is the man who aspires to save our planet and get us a new one to inhabit: clown, genius, edgelord, visionary, industrialist, showman", Time gushed. However, Musk has many vocal critics who are questioning his worthiness due to his views on taxation, and his opposition to unions and vaccine mandates. "Let's change the rigged tax code so The Person of the Year will actually pay taxes and stop freeloading off everyone else", said former presidential candidate Elizabeth Warren. While congresswoman Rep. Pramila Jayapal tweeted: "It's *TIME* for Elon Musk to pay his fair share in taxes." Former labor secretary Robert Reich reminded his followers that Musk "illegally threatened to take away stock options if employees unionized, and has had 43 workers' rights violations filed against his company since 2010." As of Tuesday, a popular replacement for Musk started to take off on Twitter with Dolly Parton's name becoming a trending topic. The country music icon is famous for her philanthropic contributions to the world. She has been lauded for her donation of $1 million to a COVID vaccine trial that ended up being the highly successful Moderna jab. "Dolly Parton deserved to be 'Person of the Year.' Retweet if you agree!" reads one tweet with more than 24,000 likes. "Dolly Parton, not Elon Musk deserved to be Time's Person of the Year", tweeted attorney Aaron Parnas in a post that has amassed almost 120,000 likes. While another popular tweet with thousands of likes reads: "Can we all agree that Dolly Parton is more deserving of Time Magazine's Person of the Year for 2021 than Elon Musk?" Time's editor-in-chief and CEO, Edward Felsenthal, spoke about the decision to name Musk as Person of the Year in his editor's letter. "Person of the Year is a marker of influence, and few individuals have had more influence than Musk on life on Earth, and potentially life off Earth too", Felsenthal wrote, per CBS News. "In 2021, Musk emerged not just as the world's richest person but also as perhaps the richest example of a massive shift in our society."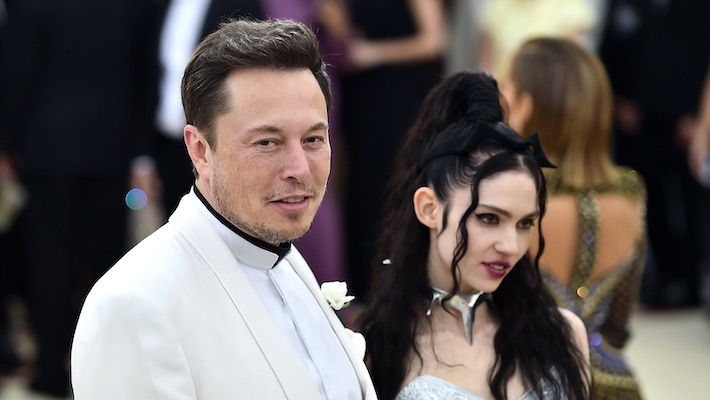 Grimes Comments On Elon Musk's 'Time' Person Of The Year Cover With A Note About His Hair
uproxx.com
d39e3129809da0a8adab804a20c2ca5e
Elon Musk Is All Smiles With Look-Alike Son, 19 Months, At 'TIME' Person Of The Year Event
hollywoodlife.com
e876bfe38f71c378defb44ee56937207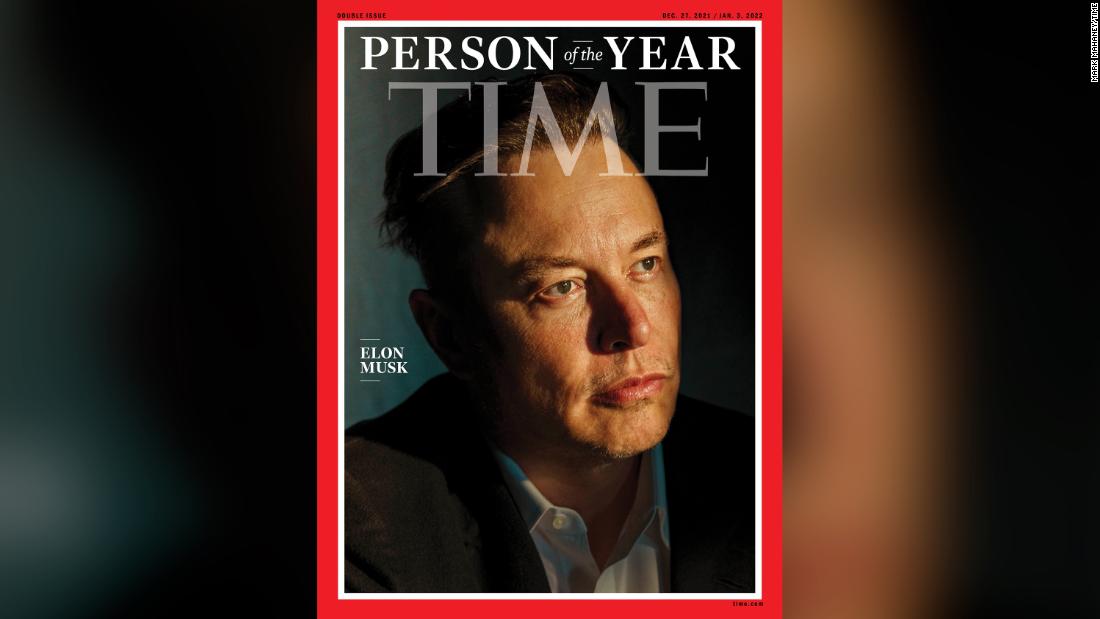 What Elon Musk as 'Person of the Year' says about us
edition.cnn.com
6aa2040bd4c51743c22eb01c1c570785
Elon Musk's stock sales could total $18 billion by the end of year
cnbc.com
89b2dc2cfe204424ab08ffd9ce41f950
'Worst Choice Ever': Leftists Freak over TIME Selecting Elon Musk 'Person of the Year'
breitbart.com
0b2e085e333a3b20bf29ad91d36e290c
In his first briefing with reporters since the Nov. 30 shootings at Oxford High School, Superintendent Tim Throne did not speak Tuesday night to details of what happened inside the community's high school that day, but did announce classes won't reopen as soon as school officials had hoped. In a meeting earlier Tuesday at the high school, officials decided they likely wouldn't be able to meet an internal goal of reopening the high school when students are slated to come off the holiday break in the beginning of January. The high school has been closed since the shooting that killed four students and wounded six others and a teacher. School officials had described the scene inside the school as a "war zone." "Our main focus, besides sharing in this grieving process, has been on reopening of our schools", Throne said. Throne and other school officials held the briefing shortly before a scheduled 6:30 p.m. school board meeting. Detroit Free Press journalists are at the meeting and will have updates later. The board will hear a recommendation from Throne to start the process to hire a third party to review what happened in the school. Throne also said the school district has been working to turn over all files and information to local police and prosecutors. He didn't answer a question about why the teen charged in the shootings, Ethan Crumbley, was permitted to return to class after teachers reported troubling behavior and a meeting was held with his parents. The seven-member board likely will face an onslaught of questions and emotion from Oxford community members, families and students during the meeting. On the agenda are routine items, like approving the month's expenses. There is also an item labeled "clarification", to be led by board President Thomas Donnelly Jr. It's unclear if this is meant to address questions surrounding the shooting. More: When Oxford High students return, at least 50 support dogs will greet them More: New details emerge about family at center of Oxford school shooting The public can also address board members during the public comment period. The district over the past two weeks has received national attention, a rarity for a suburban school district with nearly 6,000 students. Officials are trying to address the grief community members, particularly students, are feeling by organizing counseling opportunities. But school administrators and counselors are also central in difficult questions over whether school officials should have removed Crumbley from the high school. Tuesday will also be the first time the board is meeting since the family of 17-year-old Riley Franz filed a lawsuit in federal and state courts against the district, alleging that district officials could have done more to prevent the attack. Teachers spotted Crumbley viewing images of ammunition on his cellphone and spotted a gruesome drawing depicting gun violence, according to prosecutors. Counselors spoke to Crumbley the day before and the day of the shootings. School officials have said very little publicly about the rationale behind returning him to class. His parents resisted taking him away from school the day of the shootings, prosecutors said. Throne has said that Crumbley did not have a disciplinary record and counselors did not believe he posed a risk to himself or others when they released him. Come back to freep. com for more on this developing story. Staff writer Lily Altavena contributed to this report. David Jesse is a 2020-21 Spencer Education Reporting Fellow at Columbia University and the 2018 Education Writer Association's best education reporter. Contact David Jesse: djesse@freepress. com. Follow him on Twitter: @reporterdavidj. Subscribe to the Detroit Free Press.

Exam for parents accused Oxford High School shooter set for February
eu.detroitnews.com
38ecc341af857eb07ae0d5836a1b1372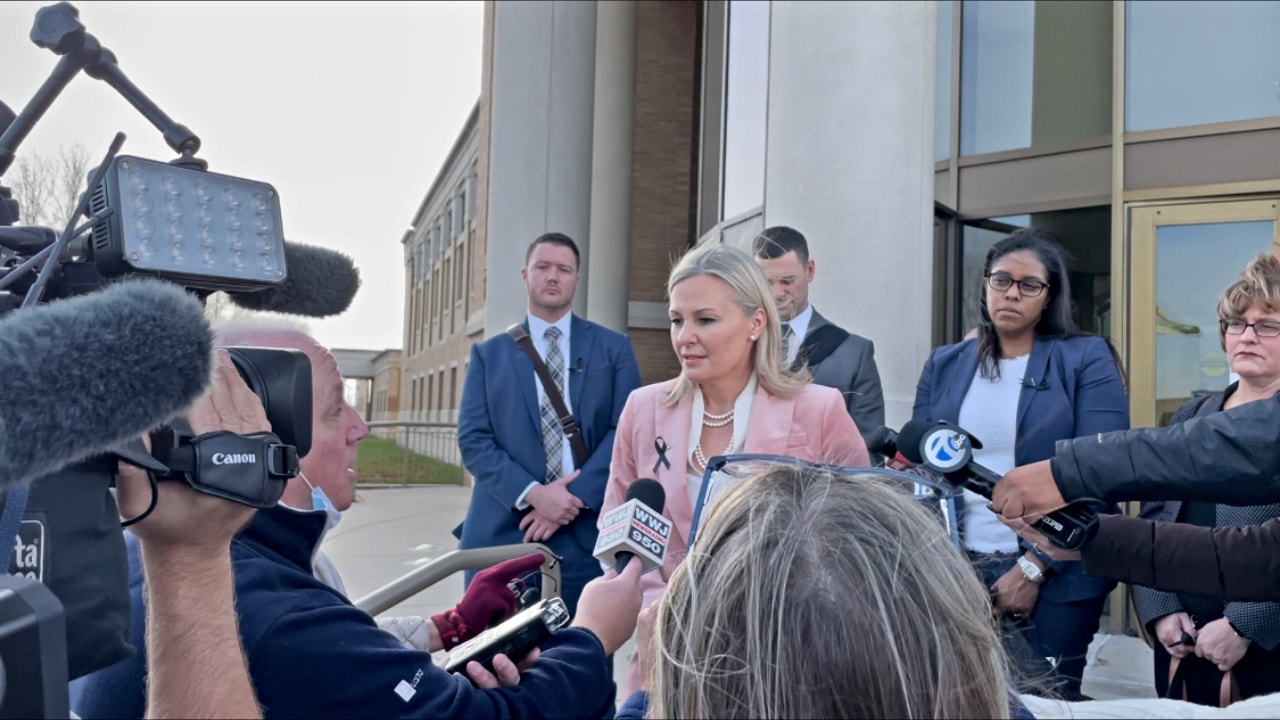 Oxford High School shooting: Prosecutor gives update
foxnews.com
c408aa94ada7eaa6c5193946dc5129b6
Tuesday's high school basketball scores
chicago.suntimes.com
e9f871cd9f9829b2a2b0bccf6a296e8a
Oxford elementary, middle schools to reopen Wednesday following threat
eu.detroitnews.com
429e05035a9c0e93002cb427a1ce5cad
Juvenile Shot Near Norland High School
miami.cbslocal.com
fd4404865076759a48db5392f1c6dbf3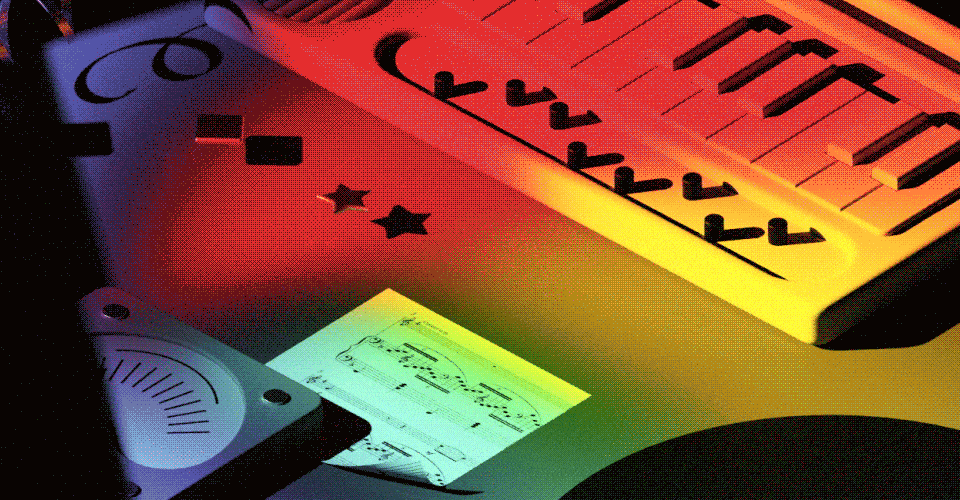 Strange year. A year of starts and stops, of feeling better but still bad, of muffled crises and a hazy future. Who can maintain focus when viruses are mutating along with the currency system? How did anyone have patience for the sobfests and statement albums that dominated the pop-music discourse? I needed songs that itched for attention, that evaded routines, that could tell a joke, and that said it was good to survive each day. Many of my picks could be described with the word that a brilliant new artist used to describe overpaying for mushrooms: silly. Was there any nicer way to label 2021? Follow along on Spotify. 1. Dry Cleaning, New Long Leg Imagine that you and a total stranger wrote down every thought you had in a day—every odd craving, every awkward flashback—compared notes, and realized that 80 percent of what you'd written was identical. The results might feel as happily baffling as the debut album by the London post-punk act Dry Cleaning. While the poet Florence Shaw shares droll, cut-and-paste monologues, her bandmates' precise rock heroics create the feeling of an amazing story unfolding. As you throw devil horns to mentions of " crappy, crazy pizzas," and " knackering drinks with close friends," life's banality comes to feel like the shared adventure it really is. Listen to: " Scratchcard Lanyard " 2. Arca, KicK iii Three albums into the hallucinogenic, Where's Waldo? –ass sprawl of her five-album Kick series, the electronic experimentalist Arca delivers this warning: "Oh, shit!" The earth seems to crack open, a million robo-spiders crawl out, and you may feel the impulse to try and dance to whatever is happening. The ensuing swarm of beats and blasting noises on KicK iii radiates feral swagger—Arca raps of her "cuddly fur, sharpened paws"—while also showing how machines can help humans carve outside their reality. The more confusing the clamor, the more adrenaline to enjoy. Listen to: " Ripples " 3. Allison Russell, Outside Child This folk songwriter's solo debut opens as if in a lovely, languorous dream—but a nightmare looms. To make sense of her own childhood abuse, Russell has tapped into the mythmaking powers of roots music while also drawing from existing legend (the mystical chant " Hy-Brasil ") and history (the feminist elegy " All of the Women "). Yet sun rays spill out in rousing choruses about endurance and grace. Particularly when she slips into the French of her native Montreal, her steely-smooth voice makes the same case as her lyrics: "I'm stronger than eggshells / I'm tougher than luck." Listen to: " The Runner " 4. Tyler, the Creator, Call Me If You Get Lost Just as the vaccinated masses began to browse Travelocity again, the visionary rapper Tyler, the Creator invented a jet-setter persona called Tyler Baudelaire. He's a filthy-mouthed Rick Steves whose hype man brags about scarfing French-vanilla ice cream in Geneva. Yet the whirlwind Call Me If You Get Lost is less of an escapist jaunt than a confession of restlessness. As DJ Drama shouts over choppy, ever-changing beats, Tyler's grumbling about money, relationships, and aging implies an all-too-common mystery: Why do I always want more? Listen to: " MASSA " 5. Underscores, Fishmonger Olivia Rodrigo, Lil Nas X, Willow Smith: all young folks expressing their god-given brattiness by turning to the trusty tools of pop-punk. But the new artist who makes jumpy rhythms and nasal-blocked vocals seem freshest is the California hyperpop kid Devon Karpf, whose debut album grieves for a rare and doomed fish. With glitchy productions and unpredictable song structures anchored by tidy hooks and an emo heart, Underscores nails the same trick that Violent Femmes, Blink-182, and 100 Gecs did: creating songs that first seem like a joke, but that don't get old. Listen to: " Second Hand Embarrassment " 6. Lorde, Solar Power How rude for fans to start mocking the onetime coolest-girl-on-Earth the second she started making relaxed beach music. How predictable of me, a longtime Lorde skeptic, to finally get into her when she did. Solar Power isn't lacking for slowness and dorky jokes, but the gushing warmth of highlights such as " The Path " and " Oceanic Feeling " is like psilocybin, making ordinary surroundings glow. Luckily, Lorde threw her phone into the water to prevent anyone from discouraging her from making more music like this. Listen to: " Secrets From a Girl (Who's Seen It All) " 7. Rod Wave, SoulFly In an era when sadness has become part of slick hip-hop aesthetics—a bummed style doesn't necessarily mean bummed substance—the Florida hitmaker Rod Wave renders pain with old-fashioned fidelity. The singer and rapper's weary tales arrive with churchly trills, nu-metal groans, quiet-storm beats, and zero concern for coolness. The strongest tearjerker, the love letter of " Street Runner," shows how earnestness can enable highs that are—as Rod Wave sings with grandfatherly gentleness—"higher and higher." (Nine bonus tracks open the album's deluxe edition, but start with the original first song, "SoulFly.") Listen to: " OMDB " 8. Ninajirachi and Kota Banks, True North (Deluxe) If our superstar dance divas are going to remain busy with lingerie or (as they should) legal emancipation, talented newbies with laptops can still keep our parties fresh. The best fizzy-pop, jump-on-couch collection of the year was an expanded 2020 EP out of Australia that some streaming-service algorithm implanted in my ears. Its combo of sparkly electro textures and twisty, femme-Eminem boasts is familiar and futuristic, dumb and smart, all at once. "I'm too much for you, small doses," the rapper/singer Kota Banks warns with palpable confidence that you'll hit replay. Listen to: " Secretive! " 9. Jazmine Sullivan, Heaux Tales R&B divas have long done what Jazmine Sullivan does on Heaux Tales: speak of their experiences in ways that complicate stereotypes about women who pursue their desires in the bedroom and at the bank. But Sullivan's album-length exposé of the way that money and sexism shape the romantic battlefield has the analytical heft of a dissertation, albeit a hilarious, moving, and virtuosically executed one. As she and her many guest stars hop between horny raps, yearning ballads, and chatty interludes, they achieve a Matrix -like miracle, reshaping the very game that they play. Listen to: " The Other Side " 10. iLoveMakonnen, My Parade If you're not familiar with the 2014 hit Drake collaboration "Tuesday," prepare for Makonnen Kamali Sheran's voice by imagining some hybrid of Prince and Vincent Price on laughing gas. On what's technically the rapper/singer's first album, iLoveMakonnen brings hammy excess to gem-like jingles across genres: hip-hop, country, Andrew Lloyd Webber–core, and the oddly crowded field of " I'm Too Sexy" tributes. During this past spring of cautious optimism, I turned to My Parade again and again for the way Makonnen transmits a squealing, giddy rush so pure that it doesn't matter whether it lasts. Listen to: " 2Sexy "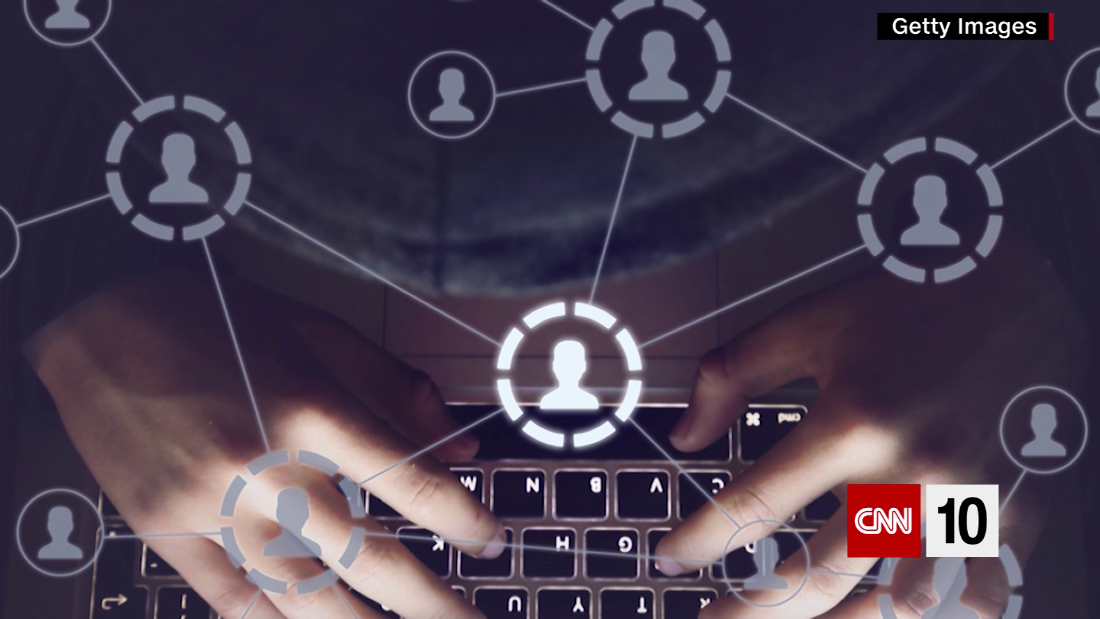 CNN 10 - December 15, 2021
edition.cnn.com
3213e1d2ebc13b9e7a7598f517a3880c
The 10 best California books of 2021
sfexaminer.com
ed29ccbef11bf921559625d8b0947849
The Best Albums of 2021? Let's Discuss.
nytimes.com
7633a913af340627820e8aeb863c95dc
The 10 Best California Books of 2021
nytimes.com
0b4ac2d79529d164c22988b8e5b02095
China is whispering to U.S. allies behind America's back – in the form of a poorly produced music video. The Chinese Embassy in France released a mock children's song about "Ameri-cracy" via social media last week. The video depicts a lip-synching Chinese woman in a top hat singing alongside several angry animals playing instruments. The song is set roughly to the tune of "The Wellerman," a New Zealand sea ballad that became explosively popular at the beginning of the year on video site TikTok. "Use democracy as a cloak, Ameri-cracy rules the world," the simple lyrics start, translated into both Chinese and English, but not French. "If any country said 'no' you would bash it as your foe." The new lyrics chastise the United States for a slew of conflicts, including the U.S. serving as "human rights cop across the world." The repeated chorus contains a couplet saying "Democracy of our own, reflects our culture, will and soul. If your system can cure all, why did it cause so many woes?" The music video also accuses the U.S. of election fraud and disinformation to "skew" results, saying, "Inside of the country, money talks. All policies submit to the [corporation.] Disinformation, Gerrymandering skew election results The video ends with a credit screen for Xinhua News – the official press agency and news outlet of the Chinese Communist Party. Many lines, including the repeated chorus, speed up to contain many more syllables than the lines they parody. The White House reportedly cut the video feed of a Taiwanese minister Friday during President Biden's Summit for Democracy when she showed China and Taiwan as separate colors on a map. Taiwan was colored green on the map, signaling it is "open" to civil rights, while China was colored red and labeled "closed." China considers Taiwan as part of its country, while Taiwan operates as an independent country. "It was clearly policy concerns," one source told Reuters of Taiwanese Digital Minister Audrey Tang's video feed getting cut off to only audio on Friday when she showed a map differentiating Taiwan and China. "This was completely an internal overreaction." The French Embassy and the Chinese Embassy in the United States did not immediately respond to requests for comment.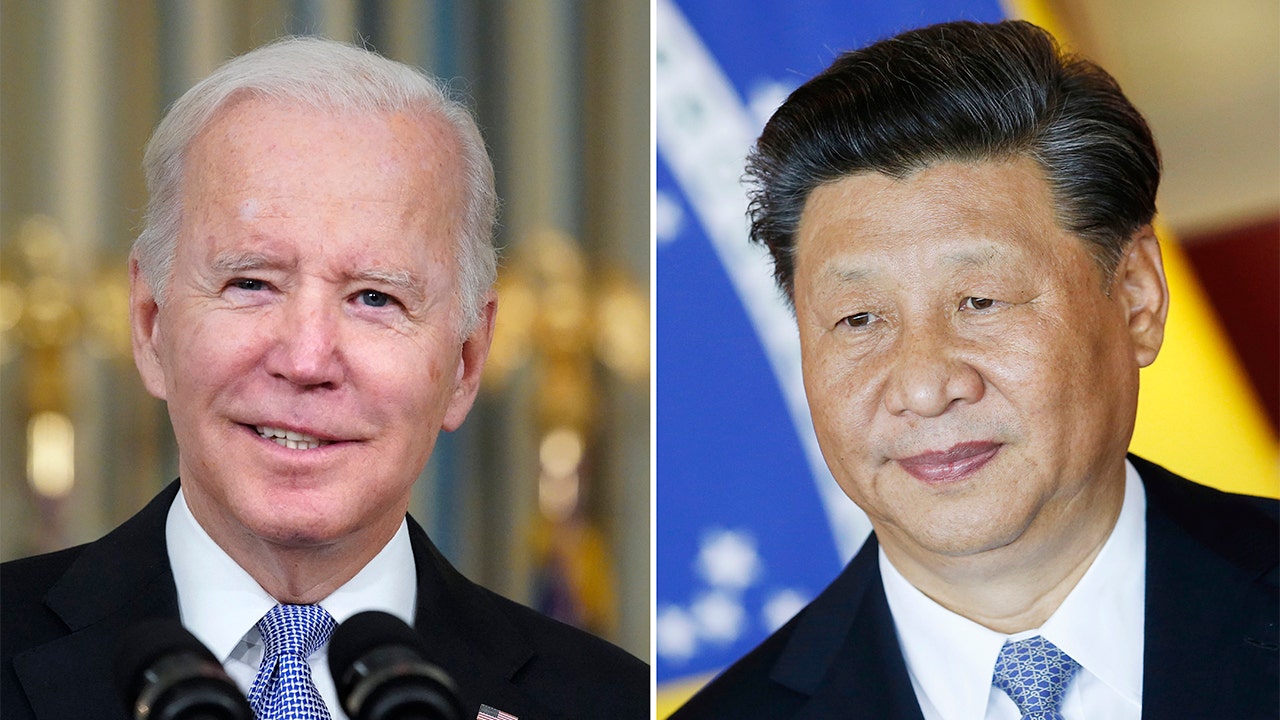 Chinese Embassy in France releases anti-American song: US is 'human rights cop'
foxnews.com
da252f57b268207a0451a1925a5f7e34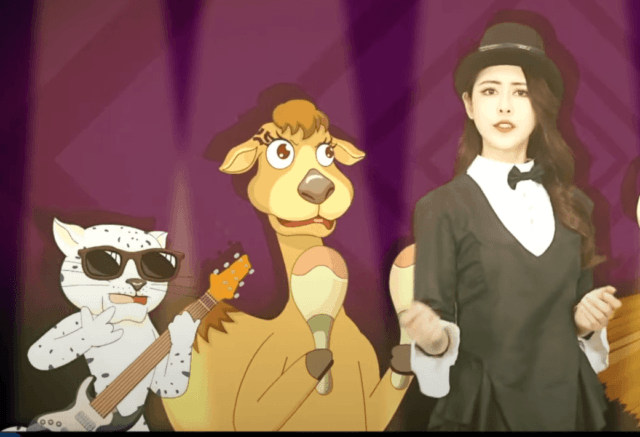 Chinese Embassy Puts Out Bizarre Song Attacking American Democracy
breitbart.com
f3f4af571a51bc76d0f186bf1ad25051
2021 has been a difficult year. That's true. But there are reasons to be cheerful as we look towards 2022. One main reason is of all years, 2021 was a banner year for music. I don't mean exclusively for the music industry, but for the entire music ecosystem in many countries around the world. In 2021, music was incorporated into global policy. In some countries, artists were prioritised by policymakers. Countries that had never invested in their music economies began to and pandemic support for artists, venues and music businesses increased. This is a start and there is a long way to go, but all in all, 2021 gives us reasons to be hopeful for 2022. I thought I would list a few of these reasons. The music industry, however inequitable it is, continues to grow: In most countries, any time music is listened to or used in any way, someone gets paid. A lot of music was listened to in 2021. As a result, the commercial recorded music industry grew by 7.4% at last count and the total value of music, according to economist Will Page, increased by $2.1 billion USD to a total value of $31.6 billion. Those that make their money from copyright are benefitting, which has prompted a fire sale of music rights, led by Wall Street. Blackstone has launched a $1 billion USD fund to invest in music rights. KKR, another hedge fund, bought Kobalt, an independent music publisher's catalogue for $1.1 billion USD. This is not just happening in North America and Europe. African artists are seeing record investments. We have also seen the rise of independent management entities, or IMEs, which are private companies disrupting copyright, offering paths to income in countries that lack robust or transparent copyright management frameworks. Money talks, and in some circles of the music industry, there is more of it. And with it, the industry is being forced to confront a number of hard truths, which is the second reason why 2021 offers reasons for optimism. The Exploitation of Artists & Equity Are Finally Being Addressed What will change is still to be seen, but the fact that the rights of artists and songwriters have become more of a priority in 2021 is worth celebrating. The U.K. Government's Department of Culture, Media and Sport's Committee Enquiry into its music streaming market and the #BrokenRecord campaign led to a debate in the House of Commons, the launch of a Competitions and Market Authority investigation into music sector monopolisation, and an extensive debate into the value of music creators and how to equitably distribute revenues. Regardless of the side one is on, it is heartening to see a debate focused on artists' rights grow to reach the House of Commons. This is not a uniquely U.K. phenomenon. Similar debates have accelerated in 2021 to address the inequitable payment structure that governs terrestrial radio in the United States, for example. 2021 has also seen positives in terms of making the sector more diverse. A sector-wide plan has been published in the U. K and other countries have followed suit. Multiple organisations and trade associations have emerged this year representing women, Black artists and professionals, LGBTQI+ and disability advocates; each adds perspective, value, and impact to the debate. While there remain mountains to move, such as addressing the gender pay gap and sexual harassment, which is a particularly heinous and troubling problem in music, there remains evidence that 2021 witnessed an advance of progression over regression. This is worth recognising. A Lot of Music Firms Were Supported By All Of Us For The First Time Remember, when companies are provided public funding, that comes from all of us. And prior to the pandemic, much of the support in most countries for music companies was reserved for specific organisations, mostly focused on particular genres. The pandemic changed that and a far more diverse range of organisations received support, revealing a more genre and discipline agnostic approach to state support. In the U.K., the U.S., and other countries, artists, venues, and organisations that never accessed state support prior to the pandemic received it, from the U.S.' shuttered venues operating grant to the U.K.'s cultural recovery fund. Festivals were offered insurance schemes previously reserved only for film & TV. Once provided, it is harder to turn people away should they need support in the future. While these were provided in the worst circumstances, an expanded support system for the music ecosystem emerged in 2020 and was reinforced in 2021. This is another net positive. Increased Investment & Recognition of Music In All Levels of Government 2021 was the United Nations' International Year of the Creative Economy for Sustainable Development. This led to the first-ever culture summit at the G20, commitments from members and dozens of ancillary events, including the first in which the OECD engaged with music and the night time economy. The Creative Europe budget, of which music is a significant part, was increased with new funding calls specifically designed to support music ecosystems. A number of cities invested in their music economies for the first time, from Huntsville, Alabama hiring a city music officer, to Nottingham in the U.K. investing in their first music strategy. The U.A. E and Saudi Arabia both invested heavily in creative industries strategies for the first time. The Philippines commissioned its first national music strategy. Zimbabwe, with the help of UNESCO, completed its first music audit. 2021 saw more external investment in music and with it, more recognition of it as a tool to foster sustainable development, education, and create jobs. This will continue to increase in 2022. It's True. In 2022, We Have Reasons to Be Optimistic - and Cheerful There is more money and more attention paid to music around the world. That attention is highlighting the structural inequalities both in the sector and also how music lacks appropriate investment around the world. This does not mean there isn't significant work to do. Many nations still lack robust copyright frameworks, so wishing to make a decent living as a musician in many nations remains impossible and that needs to change. The commercial industry is still too male, white and middle class. There is still extreme income inequality, as some industry executives' pay packets are more than all U.K. artists made in streaming this year. But progress is being made and more is expected next year. And with that, I remain hopeful that 2022 will be another banner year for music ecosystems.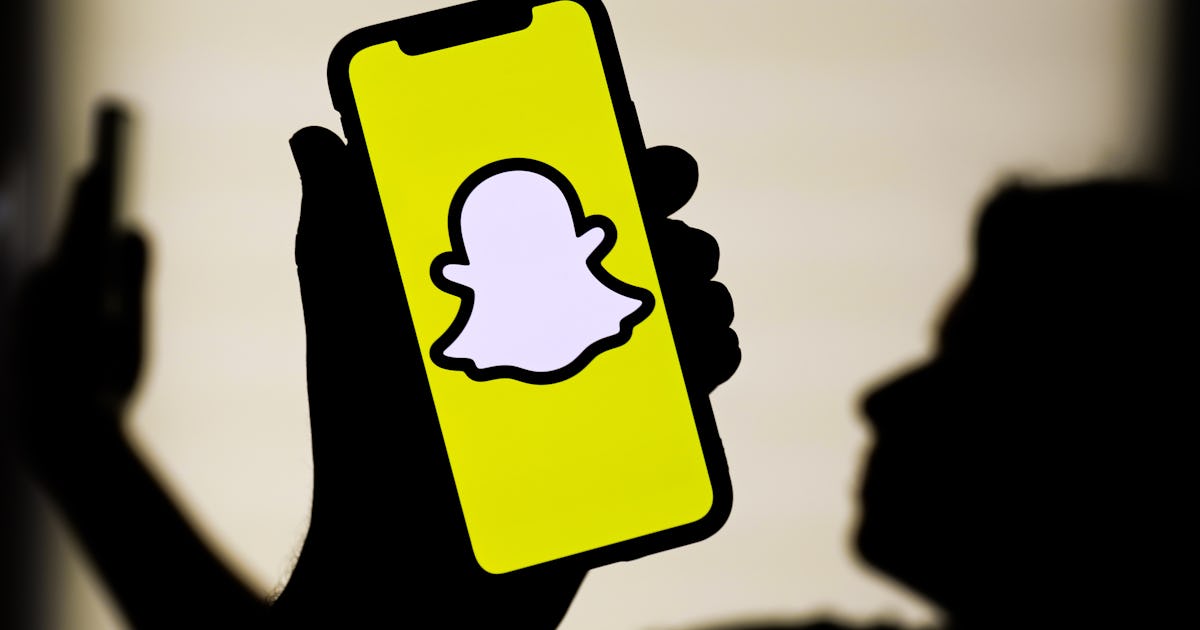 Here's Why Your 2021 Snapchat Year In Review Is Missing
elitedaily.com
615bb98981b8bf1f4c2d6f7477430817
4 Lessons For Leaders From 2021 For 2022
forbes.com
2b2dd207babe75a2d77e984b024dd464
LCD Soundsystem is giving fans a special gift this holiday season. Today, the rock band announced that it will take part in The LCD Soundsystem Holiday Special, which airs on Amazon Music's Twitch channel and Prime Video starting December 22. The special is directed by Eric Wareheim, who previously worked with LCD Soundsystem creator James Murphy on the 2012 film The Comedy. Things will kick off with an episode of a '90s-inspired sitcom called All My Friends, which stars several actors as LCD Soundsystem band members. The cast includes Eric Wareheim as James Murphy, Macaulay Culkin as Pat Mahoney, Christine Ko as Nancy Whang, Aparna Nancherla as Abby Echiverri, Cory Loykasek as Al Doyle, Jon Daly as Tyler Pope, Rex Lee as Brian Graf, and a puppet as the band's manager, Korey Richey. After All My Friends, the band will perform a full set, including their first live performance of the 2015 song "Christmas Will Break Your Heart." "I've already conquered film, [LCD Soundsystem founding member] James [Murphy] has conquered music, but we have yet to conquer the sitcom — the HIGHEST form of art," Wareheim said in a statement. "We've been working on this project for 15 years, and for this show we're unveiling a uniquely emotional perspective of the sitcom universe for the holidays — provided by one of the greatest bands of all time and my dear friends, LCD Soundsystem. I can't believe Amazon Music is letting us do this." In a statement of his own, Murphy added, "I am similarly stunned that someone let us do this. At least we finally get to use our Korey puppet." Scroll up to watch the official teaser for The LCD Soundsystem Holiday Special. Where to watch The LCD Soundsystem Holiday Special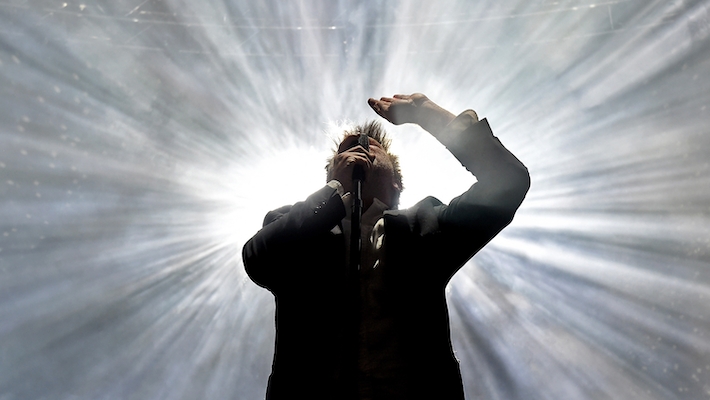 LCD Soundsystem Are Putting On A Holiday Sitcom/Concert Special With Eric Wareheim And Macaulay Culkin
uproxx.com
0921a9424c5bee80a19d9108958a05ab
Shakira is shaking her hips over to NBC. The music superstar will star in and serve as executive producer of "Dancing with Myself," described as an "empowering dance challenge series" by the network. The family friendly show — inspired by all the dancing going on, on social media — will feature a new group of dancers, "from all walks of life and of all ages," as they compete in "high-energy dance challenges." Those challenges will be designed by the show's celeb creators, including the "Hips Don't Lie" singer. The contestants, who will be isolated in pods, will have a limited amount of time to learn the dances, before taking them to a live audience. Of course, they're encouraged to add their own flare to their routines. Like most reality competition shows, this one has a judging element — Shakira and the judging panel will offer critiques following each performance. Best Dancer of the Night, however, will be decided by the audience. The winner gets a cash prize. "I'm excited to be a part of a dance competition that places such a high value on creative movement and how it translates into personal expression, not to mention how it contributes to a sense of community," Shakira said in a statement. "I've personally been blown away by some of the talent I've seen thanks to people having access to their own platforms through social media. Dance has been an incredibly potent force throughout my life, and I'm eager to show the world how transformative, empowering and fun it can be." Universal Television Alternative Studio, a division of Universal Studio group, and Irwin Entertainment will produce the series. John Irwin, Dave Kuba, Eli Frankel and Ben Thursby-Palmer are executive producers for Irwin Entertainment. Jaime Levine executive produces the series alongside Shakira.

Shakira Partners With NBC for Competition Series 'Dancing With Myself'
variety.com
3017a9626a3a3b6b23e825fe8c41ecbb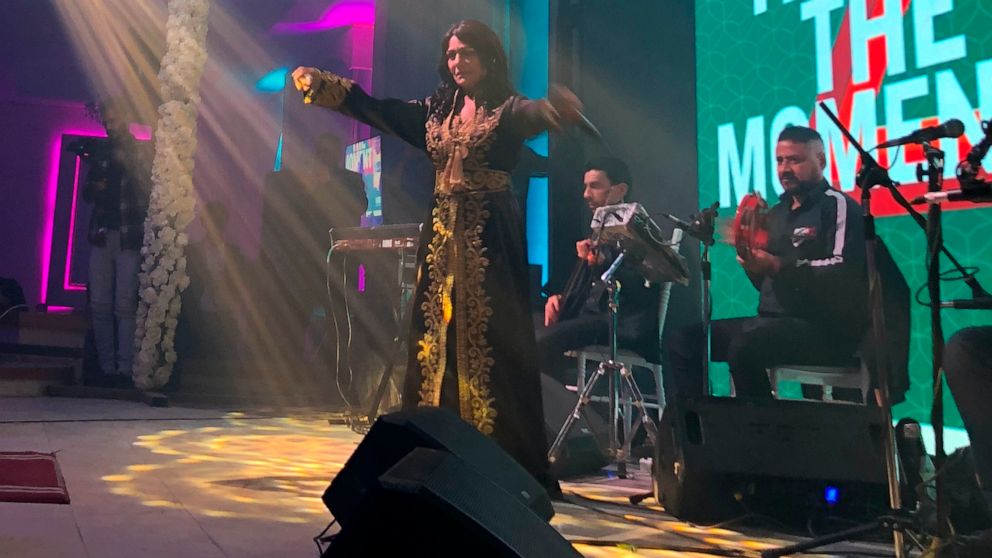 A petite woman in a gold brocade robe appears on stage in a smoke-filled Baghdad club. The crowd jumps up, enticed by the raw power of her voice. This is the magic of Sajida Obeid, an Iraqi singer of Roma origins. For older Iraqis, the 63-year old is a symbol of a bygone golden era. To the young, her upbeat love songs and subtly racy lyrics have become a channel for self-expression in a largely conservative society. And regardless of age, her catchy melodies make the audience want to dance. She is embraced as a unifier in a fractured society, a singer for the people. At her Monday night concert at the "Yarmouk Club" in Baghdad, men and women of all ages and social backgrounds swayed and mouthed the words to her songs. Some women donned headscarves, while others danced bare-legged in tight tube dresses. They had come from all areas of Baghdad, cutting across sectarian divides that have long tormented the city. After a career spanning decades, there is also political baggage. She was a darling of the party scene during the era of dictator Saddam Hussein, who was toppled in a U. S. -led invasion in 2003. And music experts say her tunes lack the sophistication of Iraq's classical music traditions. Yet her broad appeal is undiminished. She has toured the Middle East and parts of Europe. She feels most at home in Baghdad, even though she has lived for years in Irbil in northern Iraq's more stable autonomous Kurdish region, away from the chaos of the post-Saddam era in the rest of the country. "In Baghdad, I find myself. It is me," she said during an interview in Irbil, ahead of the concert. Obeid was 12 when she performed for the first time. Her brother, Iyad Aouda, who is also her manager, recalled having to find a small table for her to stand on. By age 14 she was a favorite of the military party circuit, organized by the Defense Ministry. Her parents never objected. Obeid was bringing in money to support her family, who came from modest means in Baghdad's small Roma minority community. In the post-Saddam era, Iraq's Roma, estimated to number between 50,000-200,000, have been living on the fringes, facing discrimination by mainstream society. Some were persecuted by militia members who accused them of being Saddam supporters. Still, Roma singing styles continue to influence Iraqi popular music. Obeid is an example. One of her most popular songs is "Inkasarat al-Sheesha" (I broke the hookah), sung in Iraqi dialect. The lyrics obliquely refer to a woman who has lost her virginity — "What will I tell my mother?" "It addresses subjects that are still very taboo for women in Iraqi society, that is why it's my favorite," said Nour Rubaie, 27, a dentist who attended Monday's concert. Obeid dismisses both praise that her music addresses taboos and criticism that it is too vulgar. "I sing about love. I don't consider that taboo," she said. Her favored status during Saddam's time came with pitfalls. It was a dictatorship after all, and that meant adhering to the whims of Saddam and his sons. On one occasion, Saddam's son Uday, known for his hot temper, said he enjoyed her singing but couldn't come to terms with a Roma singer having the same name as his mother. Silence fell across the room, she recalled. "It's not my fault," she said she told him. "I was born before your mother." Her closeness to the regime meant people sometimes asked for her help. "People in the audience would ask me for favors," she said, including helping sons locked up in Saddam's prisons, or finding missing relatives. After the fall of Saddam, who was later executed, the Obeids sold their Baghdad home and moved to the relative safety of Irbil. Her inner circle remains outside of the spotlight after they received threats, her family members said. Obeid is dismissive of reports that she is under threat. "You don't remember that time when they shot at us with bullets and it hit the door of the car?" her brother Iyad asked, challenging her. "I remember, but every singer in Iraq has a story like that," she said.

Iraqi singer's music still brings split society together
wtop.com
0703936fa175ea89e5214f2717ee2ddf
The Vatican's big fraud and embezzlement trial, which opened to great fanfare in July, suffered another delay Tuesday as the tribunal postponed any further decisions until prosecutors finish redoing their investigation of four of the original 10 defendants. The delay means the trial, which had already been proceeding at a snail's pace even by Italian standards, won't get off the ground until mid-February at the earliest. Tribunal president Giuseppe Pignatone said that by then he could "finally, hopefully" unify the two branches of the trial and start in earnest. "We're in an open construction site," Pignatone said of the current status. "The key thing is that the trial needs more time before it can open for real." After two years of investigation, Vatican prosecutors in July charged 10 people — including a once-powerful cardinal — with a host of financial crimes related to the Holy See's 350 million-euro investment in a London residential property. Prosecutors allege some Vatican officials and Italian brokers fleeced the Holy See of millions of euros in fees and commissions, much of it donations from the faithful. They have charged one broker with then extorting the Vatican out of 15 million euros to get full control of the building. The defendants have denied any wrongdoing. Pope Francis' own role in the deal has come under scrutiny since several witnesses have said he approved negotiating an exit deal with the broker accused of extortion. In October, Pignatone ordered prosecutors to throw out their indictments for four of their suspects and start over because they failed to respect basic procedural steps during the investigation meant to protect the rights of the accused, including summoning them for questioning so they could respond to the accusations. On Tuesday, assistant prosecutor Gianluca Perone said to date prosecutors had only heard from one of the four. He said he expected to know by Jan. 20 whether prosecutors would ask for new indictments or for the charges to be dropped. Pignatone set a procedural hearing for Jan. 25 — "hopefully the last one" — and said he hoped by mid-February to then unify the proceedings against both sets of defendants and open the trial in earnest. Pignatone has also repeatedly ordered prosecutors to turn over to the defense the videotaped recordings of a key suspect-turned-star witness so the suspects can adequately prepare their defense. The prosecutors initially refused, then deposited most of the tapes but with cuts that in some cases amounted to an hour. On Tuesday, Pignatone announced he had appointed technical experts to provide written transcripts of the main witness, Monsignor Alberto Perlasca, as well as all the other defendants. He didn't rule on defense requests to provide the full, uncut tapes.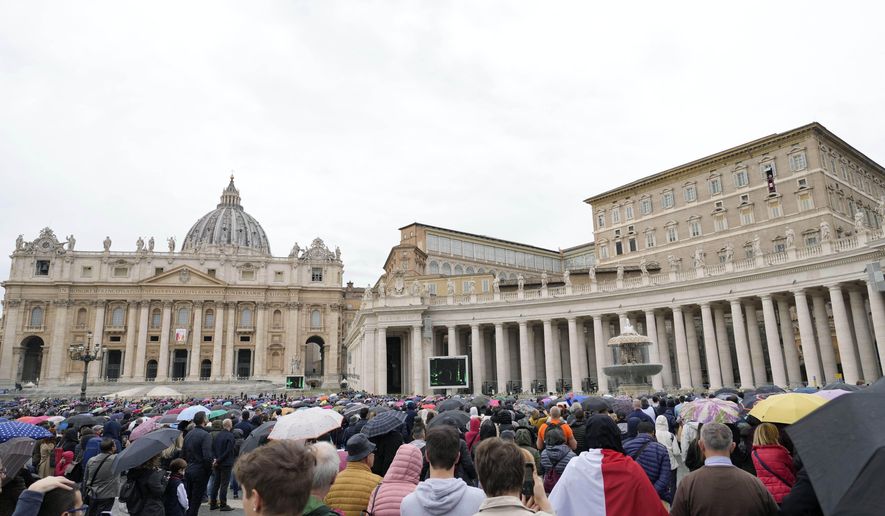 Vatican fraud trial sees more delay amid procedural errors
washingtontimes.com
82daac390a53efb9929a9298c08cb276
BTS member Jin returns to Billboard 's Hot Trending Songs chart this week with his new song "Super Tuna," which debuts on the tally at No. 12 this time around. The cut marks the musician's second trip to the ranking of the most-talked-about titles on Twitter, and with just his second win, Jin joins one other star from his field as one of the most successful acts in the genre. As "Super Tuna" debuts, Jin becomes just the second solo K-pop artist to land on the Hot Trending Songs chart more than once. While the ranking is still new (it was only introduced about two months ago), there have been just two names working on their own who are primarily known for producing K-pop music who have appeared on the list with more than a single tune. Jin first reached the Hot Trending Songs chart a month ago with his solo smash "Yours," which became an important win on a number of Billboard rankings when it first arrived. The tune peaked at No. 5 on the Twitter-focused list, and thus far it has spent five frames somewhere on the roster. This time around, it slips from No. 12 to No. 18, and it looks like it might disappear from the 20-spot tally soon. With his second hit on the Hot Trending Songs chart, Jin matches a feat only also accomplished by Lisa. The Blackpink singer and rapper has also seen her two solo smashes, "Lalisa" and "Money," land on the tally. Both ended up living on the ranking for quite some time, and this frame "Lalisa" returns to the top 10, while "Money" is no longer present. With his second hit on the Hot Trending Songs chart, Jin passes several other solo K-pop stars, all of whom have only appeared on the ranking with one of their singles. That list includes stars like IU, Kai, Mark Tuan, MJ and Taeyeon.

Blackpink's Lisa Makes History As The First Solo Female K-Pop Artist To Hit Billboard's Pop Chart
forbes.com
d0bd79a97a2ea02c718a2788ffe8ad4c
BTS's Jin Proves His Immense Popularity Online With His Latest Billboard Chart Hit
forbes.com
6b96d10f61120783f4f69881d1eab889
Singer and songwriter Zeze Di Camargo has spent over three decades becoming one of the biggest things going in Brazil, with gargantuan record sales and a busy touring schedule. He earned his success, and the money's great. But what did he lose on a personal level? That's what The Family That Sings Together: The Camargos (Netflix) hopes to discover, with a deep dive into the interpersonal relationships between this large musical family who call the Brazilian state of Goias home. Opening Shot: "I grew up at the farm," Zeze Di Camargo says in voiceover as he's seen cantering on a mare through a green field at sunset. "I wanted to sing. I never wanted to sing to get rich, but life's not a bed of roses." And the shots of rural farm life morph into private jets taking off and scenes inside a recording studio. The Gist: Zeze Di Camargo is one of Brazil's most famous singers. Born Mirosmar Jose de Camargo to a farming family in Pirenopolis, a town in the central-western state of Goias, "Zeze" and his brother Welson David di Camargo ("Luciano") began singing and performing in the country-inflected sertanejo style popular in the region. 30 years and 50 million records sold later, the music of Zeze di Camargo & Luciano remains wildly popular, and Zeze is a rich man. But all those decades of singing, recording, and touring took a toll on his family life. He was largely absent as his children Wanessa, Camilla, and Igor grew up, and his career in the public eye and the infidelities that came with it ultimately broke up his marriage, too. As The Family That Sings Together begins, Zeze is attempting to slow down a bit and reconnect with his kids. He's writing and recording an album with Wanessa, who is a well-known singer in her own right, and father and daughter also visit the Di Camargo family plot in rural Pirenopolis, where Zeze was raised by his mother and beloved, recently-departed father. As he invites his extended family to his own well-appointed farm and ranch in Araguapaz for some much-needed R&R and communal barbecuing, Zeze's efforts at reconciliation confront the old wounds of separation, divorce, and chronic lack of affection head on. Igor and Wanessa aren't shy about detailing how absent Zeze was from their early lives. And it clearly grates on him, even as he declares his wish to be better. But at the same time, Wanessa says she got into singing and recording music as a means of becoming closer to her father, and when the barbecue gives way to an informal jam session full of sertanejo traditionals and new favorites, it's obvious that music and its connectivity across the generations really is the conduit that helps keep the Di Camargos together. What Shows Will It Remind You Of? The 2005 Zezé Di Camargo & Luciano biopic 2 Filhos de Francisco ( 2 Sons of Francis) was a giant hit in Brazil, and footage from the film appears throughout Family That Sings Together. On Zeze and Wanessa's visit to his father's farm, he mentions that access has been restricted – it's become a tourist attraction since the film's release. Netflix also has its finger on the Brazilian cultural scene with versions of the reality shows Love Is Blind, Too Hot to Handle, and The Circle specific to the country. Our Take: "I now have a chance to spend time with them," Zeze says in a cutaway interview during the first episode of The Family That Sings Together. "Our relationship will change after this series, for sure." The Brazilian star says this with seeming conviction, but there might be cracks in his resolve. Throughout "A New Beginning At Every Turn," the first episode of this five-part series on the Zeze and his relationships with the greater Di Camargo family, he spends half his time speaking to the camera about wishing for repair and the other half demurring from things like participating in a game of charades or admitting head-on that he really has been an absentee father to his children. There's clear friction, too, between his life with new girlfriend Graciele Lacerda and how his grown children with ex-wife Zilu Godoi fit interact with it. And speaking of Godoi, the very public spectacle of their divorce is a storyline here, too, one juiced with headline drama and the sense that the new reality for the Di Camargo family is still quite raw. (Wanessa and Igor spend a sequence in the first ep talking about all the places on Zeze's farm where they see themselves with their mother, who he hasn't specifically allowed to return to the property.) Music is definitely a throughline for this group, and a means of creating harmony between the generations. But there's a lot going on beneath the surface, too, and that should give Family That Sings Together some drama-filled reality show legs. Sex and Skin: Nope! Parting Shot: She's mentioned by her children throughout, and especially when Zeze invites them and their families to his ranch but not her. But it's not until the closing moments of the first episode that Zilu Godoi appears. "If someone isn't nice to me, I delete, I block them," Zeze's ex-wife says. The fallout from Zilu and Zeze's contentious divorce is certain to figure heavily into future episodes of The Family That Sings Together. Sleeper Star: Wanessa Camargo has a thriving music career of her own, performing in the sertanejo style but also recording electronic and pop in English. Here, she's a warm, funny, and engaging presence, discussing life with her father and family with openness and candor. Most Pilot-y Line: "I'm trying to enjoy life from now on," Zeze says. "Actually, I never got to enjoy everything I have. I was away from the farm for two years. Can you imagine? This is my farm. I had many things and no time to enjoy myself. I'm saving some time for myself. From now on, I want to live for me, you know?" Our Call: STREAM IT, especially for the access it would provide their fans to the more private side of Brazilian music stars Zeze and Wanessa. But there's enough inter-family strife and dramatic grandstanding here to keep the casual viewer engaged, too. Johnny Loftus is an independent writer and editor living at large in Chicagoland. His work has appeared in The Village Voice, All Music Guide, Pitchfork Media, and Nicki Swift. Follow him on Twitter: @glennganges Watch The Family That Sings Together on Netflix

Stream It Or Skip It: 'Twentysomethings: Austin' On Netflix, Your New Reality Show Addiction
decider.com
f584f0087a1f7fc17df36b044a753f6d
Welcome to 10 Things Before the Opening Bell. If this was forwarded to you, sign up here. Plus, download Insider's app for news on the go – click here for iOS and here for Android. Let's jump in. 1. The Fed gears up for its final monetary policy decision of the year. All eyes will be on the two-day meeting of the Federal Open Market Committee kicking off today. Top of mind will be November's white-hot inflation reading, which showed prices rising at the fastest pace in almost 40 years. The pace of tapering asset purchases and the timing of interest rate increases are also on the docket. Among the Fed's top critics during the recent surge in inflation has been economist Mohamed El-Erian. He said policy makers must "quickly regain control" after missing the mark on inflation and has previously said the central bank's prediction of "transitory" inflation is the worst call in its history. Bank of America meanwhile is predicting the Fed could raise rates as soon as this week's meeting, and has warned investors to sell stocks before higher rates spark a dot-com style blowup. Here is a rundown of other economic data due this week: Producer price index data will be released today. Combined with CPI, the number will give the Fed a full picture of inflation at this week's meeting. Retail sales data will be published on Wednesday. Jobless claims data is due Thursday. The previous reading was the lowest since 1969. 2. US stocks are scrabbling for a toehold, with the Fed in full focus. More of yesterday's pain for the S&P 500 and Dow is on the cards, as Omicron's spread makes investors jumpy. Here are the latest moves on the market. 3. Jefferies analysts explained how to pick stocks amid historic inflation. Inflation is at its highest in nearly 40 years, and Jefferies says sources of inflation are shifting. These are the 38 stocks the firm recommends. 4. Earnings on deck: Pepco Group, Perimeter Solutions, and Pharma Foods International, all reporting. 5. Lucid stock jumped after being added to the Nasdaq 100. Airbnb and Palo Alto Networks also joined the major tech index, while Fox and Cerner have been cut. Here are the six stocks being added to and removed from the Nasdaq 100 this month. 6. JPMorgan predicts Apple's budget 5G phone to catapult the stock past a $3 trillion valuation. In response to news that the tech giant will launch its cheaper phone model in early 2022, the bank raised its price target on Apple to $210. The bank sees Apple making a few key moves in the new year. 7. Larry Ellison has made a $50 billion gain on Oracle and Tesla this year. The Oracle chairman owns about $135 billion worth of the two companies' shares — and now he's the fifth richest person in the world. 8. As of Monday, 90% of all bitcoins have now been mined. That means nearly 19 million coins out of 21 million are now out on the open market. But analysts don't expect the final 10% to be fully mined until February 2140. 9. The cheapest way to mine ether: A miner who's tried just about every option shares his process for mining and the tools you should get your hands on. Here are his tips on landing mining hardware that's constantly sold out. 10. This couple is on track to retire in their 30s. "You can reach big goals if your salary is not super high or if you have tons of debt", says Ali Lupo. The couple shared their strategy for achieving financial freedom — including their house-hacking tactics. Compiled by Phil Rosen. Feedback? Email prosen@insider. com or tweet @philrosenn. Sign up for more Insider newsletters here.

10 things in tech you need to know today
businessinsider.com
e302c24c9db171fe99cd8c794b3bc606
Back in August, Chromatics announced that the band was breaking up after 20 years. While we may never see the release of their way-too anticipated Dear Tommy, the group's library of italo-disco-leaning synthpop marked a distinct period in indie music's boon in the 2000s. Chromatics singer Ruth Radelet was always a radiant presence at the front of the band and today she just released her first solo track since the breakup. A cover of Elliott Smith's epic "Twilight," Radelet captures the beauty of Smith's softly stated poetic lyrics, but with an aesthetic distinct to her time with Chromatics. Released via the Kill Rock Stars label, the song is part of the year-long Stars Rock Kill (Rock Stars) 30th Anniversary overs series. More importantly, though, it marks a rebirth for Radelet's as a solo artist. She shared a statement on the impact of Elliott's music on her career: "Growing up in Portland, I couldn't help but be influenced by Elliott Smith – his music was just in the water there. I still feel a sort of homesick nostalgia every time I hear one of his songs, and I'll forever associate his music with the rainy weather and the gritty, small town feeling Portland had back then. Elliott was a brilliant songwriter, and I have always been blown away by his ability to craft such lovely, catchy melodies around devastatingly sad lyrics. Twilight is a beautiful example of that, and one of my favorite songs he ever wrote. I first had the idea to cover it many years ago and am grateful for the opportunity to do so for Kill Rock Stars, who have released so much of Elliott's work and have been such an important force in Northwest music history. This one's for you, Elliott, thank you for everything." Listen to Ruth Radelet's cover of "Twilight" by Elliott Smith above.

Getty Juwann Winfree #88 of the Green Bay Packers during training camp at Ray Nitschke Field on June 09, 2021 in Ashwaubenon, Wisconsin. The Green Bay Packers have a couple of new openings on their practice squad after one player was promoted and another was poached on Tuesday. The Packers signed third-year wide receiver Juwann Winfree to their 53-man roster on December 14 as they continue to grapple with injuries to their receiving corps. Winfree had already spent three games on the active roster as a temporary game-day elevation, but the move now makes him a full-time member of their receiving rotation. Mike McCartney, Winfree's agent, broke the news of his client's promotion on Twitter. The Packers formally announced the move later Tuesday evening. Pumped for Juwann Winfree signing to the @packers active roster @OnlyOne_JW Mike McCartney (@MikeMcCartney7) December 14, 2021 The Packers also had outside linebacker/defensive end Nate Orchard swiped from their practice squad on Tuesday. They had added the former Cleveland Browns second-round pick on Thanksgiving to bolster pass-rushing depth, but the Washington Football Team was able to sign him away because Orchard was not a protected member of the Packers' practice squad and they offered him a spot on their 53-man roster. Orchard — who was the No. 51 overall pick in the 2017 NFL draft — is already familiar with Washington after spending portions of the past two seasons in their ranks. Now, instead of being injury insurance biding his time on the Packers' practice squad, he will have a chance to help Washington out amid a COVID-19 outbreak. The latest Packers news straight to your inbox! Join the Heavy on Packers newsletter here! Join Heavy on Packers! The Packers' decision to promote Winfree seemed inevitable given how badly injuries have impacted the back half of their depth chart over the past several weeks. Randall Cobb is currently on injured reserve with a core-muscle injury that may leave him sidelined for the remainder of the 2021 season. Equanimeous St. Brown (concussion) and Malik Taylor (abdomen) are also both dealing with injuries that kept them from finishing Week 14's win over the Chicago Bears. Without all three of them, the Packers would have had just four healthy receivers in their rotation, including an unproven rookie in Amari Rodgers with just five targets over 13 games. Now that Winfree is on the active roster, though, there may be a golden opportunity for the 25-year-old receiver to finally factor into the equation for the Packers. Winfree, a 2019 sixth-round pick for the Denver Broncos, generated a modest amount of hype during offseason workouts earlier this year, getting extended looks on the practice field while the Packers' starting wide receivers were all absent. If not for a shoulder injury keeping him out of all three preseason games, he might have also had a chance at pushing Taylor for his spot as the sixth receiver on the initial 53. While Winfree ended up settling for a practice-squad role, the Packers elevated him to the active roster three times in their first 11 games, twice as a COVID-19 replacement. His biggest performance came in Week 8 against the Arizona Cardinals when he caught the first four passes of his career for 30 yards while Adams, MVS, Lazard and Taylor were all missing from the lineup. He did have an uncostly fumble, but he also nearly snagged his first NFL touchdown on a slightly inaccurate throw from Aaron Rodgers. Unlock the latest Green Bay Packers news, rumors and exclusives — direct to your inbox. ↓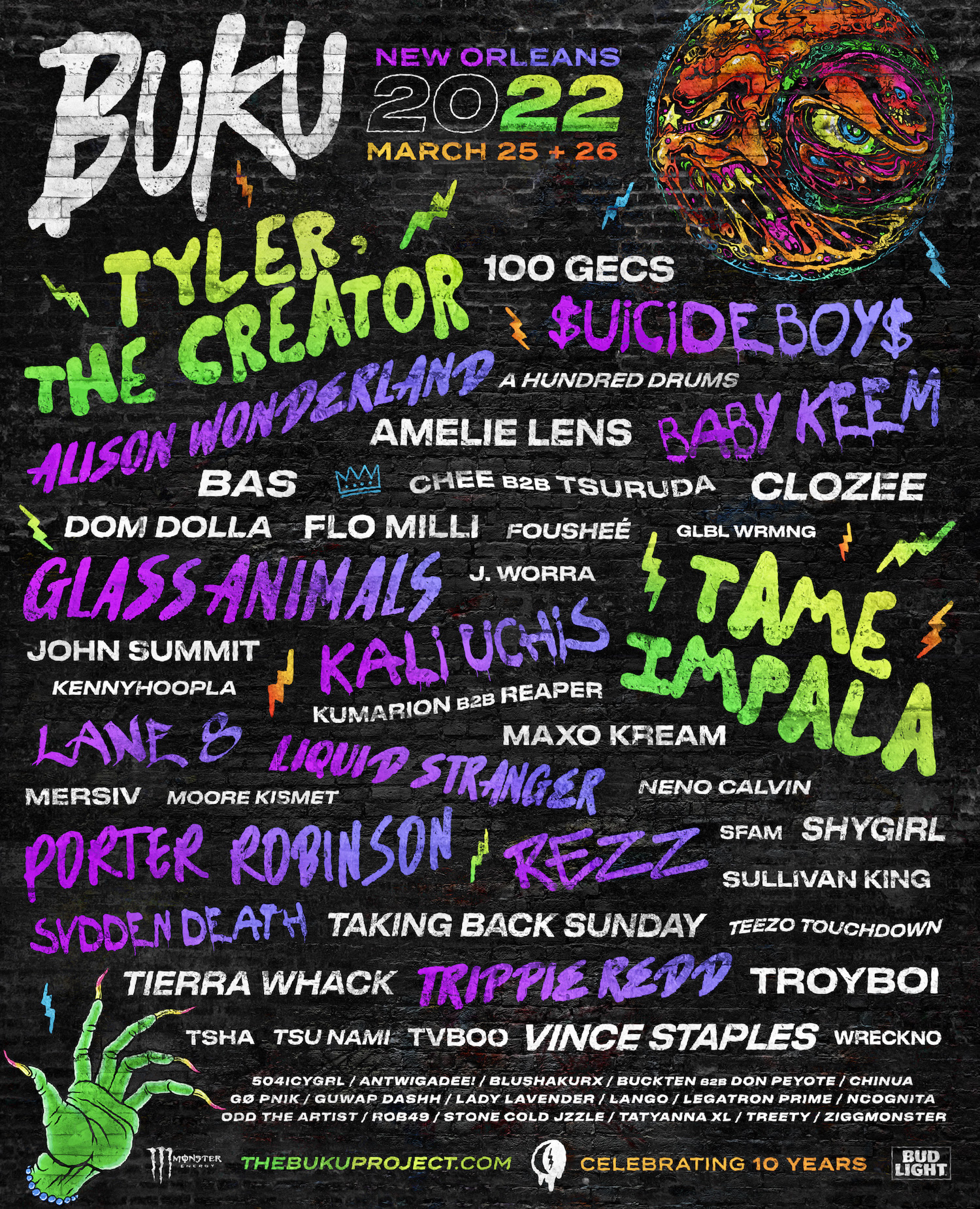 For a festival that dubs itself as "boutique," Buku Music + Art Project has some pretty heavy-hitting names on its newly announced 10th-anniversary lineup. After a three-year hiatus, the New Orleans festival will be back along the banks of the Mississippi River in the Lower Garden District near the imposing defunct Market Street Power Plant from March 25th – 26th. So, about that lineup… Tyler The Creator and Tame Impala are titanic headliners at the top of this one, but it doesn't stop there. Arena-rockers Glass Animals and Colombian-American pop superstar Kali Uchis are joining them on the bill along with surging rappers Tierra Whack, Trippie Redd, and Baby Keem. There's also a concerted effort to reflect electronic music and artists like Porter Robinson, Allison Wonderland, Lane 8, and Rezz lead a formidable slate. There's also a focus on local New Orleans artists too from the hip-hop of Glbl Wrmng ( who put out 0ne of our best sleeper albums of 2021), Neno Calvin, and 504icygrl, to the dubstep of Tvboo and sfam. Buku prides itself on a "festival experience that proudly reflects the progressive, artistic, and diverse subculture of New Orleans." The lineup is just one aspect of an event that features indoor and outdoor stages, art installations, pop-up breakdancing, live graffiti art, etc… Buku also partners with the Take Action project (TAP) to use the fest's platform "to elevate awareness around issues of various social & environmental justice issues." TAP and the music education nonprofit Upbeat Academy will receive a portion of proceeds from all tickets sales. Buku Music + Art Project is from 03/25/2022 – 03/26/2022. Presale tickets go on sale 12/17/2021 and registration has begun here. Buku's general on-sale begins on 12/20/2021 at the same link.

As the year winds down, Jhene Aiko gives fans plenty to look forward to for the new year, although she hasn't let on whether that means the follow-up to her Grammy-nominated 2020 album, Chilombo, or more collaborations. For now, it's enough to get cozy by the fire with her latest single, "Wrap Me Up." Aiko's new single isn't quite a traditional holiday song, but it has elements that allow it to fit into the overall spirit of the season, like jingling bells and tinkling piano keys. She also uses imagery that uses some of the hallmarks of the genre as she mentions gifts, mistletoe, and references to "Silent Night." It's a pretty, emotional song that highlights the love the holiday season should bring. "Wrap me all up with your love," she sings. "All that I want, fill me up, fill me all up with your love." Although Jhene hadn't released a new project in 2021, she remained relatively visible thanks to a series of collaborations with the likes of Ty Dolla Sign and Bryson Tiller (" By Yourself "), Swae Lee (" In The Dark "), and Moneybagg Yo (" One Of Dem Nights "). She also re-released her breakout mixtape Sailing Soul(s). Listen to Jhene Aiko's "Wrap Me Up" above.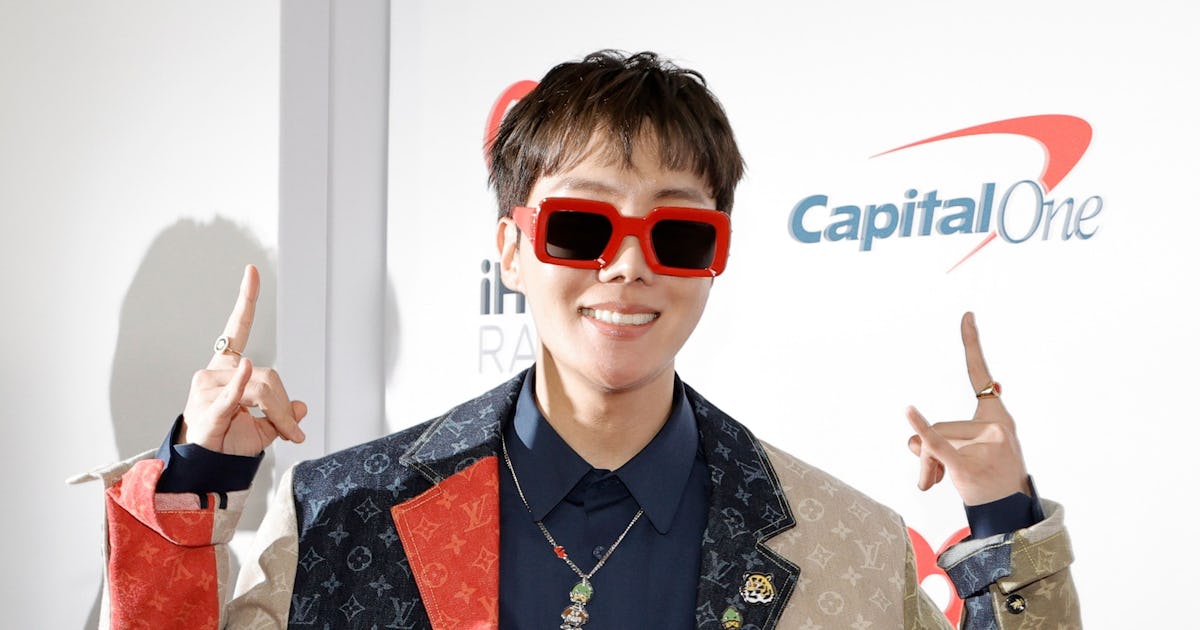 Fingers crossed! It's been three years since BTS' J-Hope dropped his debut mixtape, Hope World, in March 2018. Since then, fans have been eagerly awaiting a follow-up record. Although the rapper has teased the idea of getting back in the studio before, he hasn't officially announced a second mixtape. Thanks to his latest music update, ARMY thinks that'll change soon because he might be getting ready to drop new music. Once you hear what he had to say, you'll be convinced, too. J-Hope first addressed the idea of another mixtape during a January 2019 VLIVE. Since the anniversary of his first mixtape's release was coming up that March, a fan asked him during the livestream if he was planning on dropping a second mixtape one day. " Hope World 2? Well, if I develop some good works, I'll try to release it for you guys as quick as possible," J-Hope said at the time, according to a translation by Koreaboo. The star discussed the idea again in a May 2021 interview with Rolling Stone. He said making his first mixtape "shaped the direction" he wants to go as an artist and musician moving forward. "I think it really [had] a good influence on my music that I work on now," he said. " I am planning to keep on working on music and to try to show people a [style of] music unique to J-Hope." When asked if he would drop a second mixtape, J-Hope said that although he wants to get inspired to make more music, "nothing is decided yet." "I'm just going to keep working on music," he said. "I think my style of music will not greatly change, but I think it will be more mature. I will try to contain stories that I really want to tell in the second mixtape." It's been seven months since then, and now, he's shared another major update with fans. During BTS' 2022 Season's Greetings DVD, J-Hope revealed his keywords for the new year are as follows: new music, Grammy, and turning 30 years old. According to Koreaboo, he also said he wants to " gift ARMYs with good music he worked on himself." Of course, fans got excited thinking about the possibility of another mixtape coming soon. If this does happen in 2022, it'll be an A+ year for ARMYs.

For those who were hoping to hit the theme parks today —Tuesday, Dec. 14 — in the rain, there's good news and bad news. The bad news: Good news: And keep in mind that his storm has dumped five feet of snow in the high Sierras, so that's good drought news for all of us.

Until Pantelion Films unleashed "Instructions Not Included" in the U.S., grossing $44.47 million there in 2013, no other distributor had really cracked the Latino market. Over the next eight years, Pantelion has produced the biggest U. S. -Mexico double-market comedy movie franchise, "No Manches Frida" and handled the first-run release in the U.S. of six of the 10 biggest Mexican hits of all time. Now, however, leading Latino studio Pantelion Films is raising the ante. Partnered by sister company Pantaya, the premium streaming Spanish-language service, from August this year Pantelion has signed talent deals with Maite Perroni ("Dark Desire") and Mauricio Ochmann ("El Chema") and co-development and production accords with Elefantec Global and El Estudio, The Lift and Traziende Films. Simultaneously, with The Lift Entertainment, it has gone into production in Mexico on "La Usurpadora, The Musical," a modern musical movie makeover of Televisa's 1998 telenovela classic that punched humungous ratings and was exported to 125 countries. When announcing the title, Pantelion Films described it as its "most ambitious undertaking to date." That's no understatement: "La Usurpadora, the Musical" bids fare to become the biggest Mexican movie release in Mexico of 2022 and a wider release for Pantaloon in the U.S. A few days into the shoot, Variety talked to Paul Presburger, Pantelion Films and Pantaya CEO, and Matt Walden, producer of "La Usurpadora, The Musical" and an ex-Columbia Pictures, Fox and Arista Records executive, about the latest big swing from Pantelion. Pantelion Films has called "La Usurpadora, the Musical" its "most ambitious undertaking to date." Could you drill down on that ambition? Presburger: Aside from budget, there's the undertaking of a musical is itself, integrating songs seamlessly into a highly popular story that already existed and securing the rights to the underlying telenovela and music. Then there's the hugely elaborate sets and the choreography. It's a project we've been working on for four years. Walden: Just the scope of the film is so significant. Tomorrow we'll be here in a small town with hundreds of dancers and hundreds of extras, shooting the end of the movie. And that's just not something that happens, particularly in this space and market, this kind of big-break-into-song musical, Hollywood-style musical. This is a first of its kind in its market. "La Usurpadora, The Musical" looks like part of a larger growth at Pantelion and Pantaya. Why the pedal to the metal? Presburger: We certainly have our pedal on the metal. There's now a lot of competition for the Hispanic audience. For example, Univision will be launching their service next year. We're a smaller player focused on the U.S. Hispanic market and then partnering with folks in Mexico and Latin America and around the world. Securing those talent deals we recently announced, for example, is a way to ensure that we have a steady stream of marketable and important content over the next several years. And "La Usurpadora" is part of the build? Presburger: Yes. We understood that to make any noise at all in the U.S. Hispanic market, which indeed is part of the general market, if we made movies in Mexico we had to make the biggest movies in Mexico. So at Pantelion we've been doing three-or-four movies at most a year, which we call our tentpoles for Pantaya. We are spending multiples of what the local Mexican market is spending for their movies because we have two markets: U.S. Hispanic plus Mexico, Latin America. If you go back over out slate – "No Manches, Frida," "Overboard," "How To Be a Latin Lover" – it was really trying to be the biggest movies in this space. When Matt came to me with this idea of a musical four years ago, it slotted right into what we wanted to be doing. And how, Matt, did you come up with the idea for the movie? Walden: I spent most of my early career doing music for film and television. About six years ago, I joined the board of Center Theatre Group, the largest non-profit theater company in the U.S. We were doing a revival of "Zoot Suit." Sitting in the Mark Taper Forum in Los Angeles and watching the audience, I realized that part of the obligation of the biggest theater in Los Angeles was to make theater for people who live there and you've got a city that's half Hispanic. So I started thinking about the most popular art forms in that market. Walden: Yes. Novelas obviously have historically been the sort of monsters of content in that culture. But nobody's really going to want to see a novela turned into a play. So I thought about the characteristics of a novela that make it interesting and unique. It's a push story: Pushed character, pushed emotion, and those are all the elements of a musical. In a novela, when emotions get big, people get melodramatic, or highly dramatic. In a musical, people sing. I began to do research, to look for the perfect novela and came to Paul and asked: "Could you see if the rights would be available for the Center Theater Group to develop it as a Broadway style musical in Los Angeles?" Paul came back to me and said: "I've got good news and bad news. The bad news is: No, you can't have those rights. The good news is you're going to produce it for us as a movie." "La Usurpadora" originally aired in 1998. It turned on two identical twin sisters, separated at birth and unknown to each other, one truly decent but humble who agrees to replace the other who's married, ultra rich and truly destructive. Given that this will be a modern musical, has that storyline evolved? Walden: Valeria is written as a strong, independent woman who ends up making the choice of taking the place of this other basically evil woman mostly from a place of strength. She does so to save her grandmother. And when she sees that the family business in Mexico is in trouble, she takes a very positive and proactive role in helping them save the business. The musical is announced as being in Spanish and in English. Does more of it happen in the U. S than in the original? There is the story that takes place in the U.S., though it's not shot in the U.S. Valeria, the good sister, has grown up in Las Vegas. When she comes down to Mexico to replace her evil sister, the sick grandmother is still in the U.S. Also, for the first half of the movie, the evil sister remains in the U.S. with her boyfriend, which was the reason she made the proposal in the first place. Presburger: The interesting thing is making it cross-border. What a challenge for the lead actress, Isabela Castillo, who has to speak English with an American accent and also Spanish with a local Mexican accent and do both without missing a beat. A lot of Pantelion movies are cross-border and in English and Spanish. We try to be really organic that way. If somebody would be speaking in English, they do. And if somebody would be speaking Spanish, they do. It's how Hispanics live their lives. Even in movies made in one language such as "No Manches, Frida," there's still a cross-border sensibility. Presburger: I was just going to say. The same principle applied: If we were going to shoot in a high school, we needed it to fit into both cultures. And so the school is nondescript, you don't know where the story is happening other than that it's in Spanish and the story is universal. Walden: When you look at the talented group of people we've put together to make this movie, all those people have the ability to understand a broader sensibility, how to appeal to the U.S. market. Santiago Limón, our director, went to the AFI. Sebastian Krys, who's Argentine, has made very successful records on both sides of the border. The extremely talented choreographer Priscilla Hernández has worked on a James Bond movie. Our star, Isabela Castillo, is Cuban-American. The cast also includes American actor Shane West. The movie is going to have all the elements that appeal to the same people who go to see big Hollywood movies as well as down here. Presburger: We aren't focused on Mexico. We're focused on Mexico, the U.S. and the broader Hispanic market. The songs come from not just Mexico but from across the Hispanic world and were top 10 hits. Latin music spreads across nationalities. Telenovelas have worked everywhere as well these days. So we've tried to take music that works across various nationalities and cultures, as well as an art form that does as well.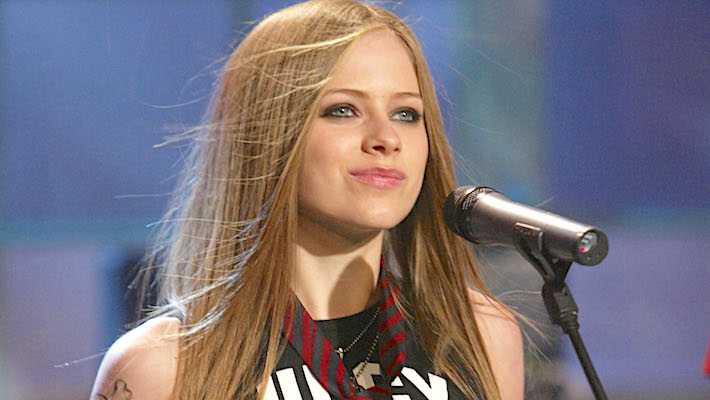 Early aughts nostalgia has been at an all-time high lately. Y2K stars like Britney Spears are all over the news and Gen Z musicians like Blackstarkids and Willow are bringing '00s pop-punk back into the mainstream. Avril Lavigne, who collaborated with Willow on a recent track, is also benefiting form the resurgence of early-'00s culture. The 20th anniversary of Lavigne's breakout track " Sk8er Boi " is coming next year and she's got some big plans to celebrate. Lavigne wants to revisit the song in a big way — by making "Sk8er Boi" into a film. Lavigne discussed her lofty plans in a conversation on the iHeartRadio podcast She Is The Voice over the weekend. The singer said people always bring up the song to her and it's her favorite to play live, so she wants to "take it to the next level" with a film: "Recently with it being almost the 20th anniversary, a lot of people have been asking me to play ['Sk8er Boi'] on some TV shows, so it keeps getting brought back up and people will always reference it to me. And so, I'm actually going to turn this song into a film… and take it to the next level." Elsewhere in the conversation, Lavigne said the song is really about a "missed opportunity at love." "You know what it was like in high school, you have all the different groups and cliques, and there's like skaters, preps, jocks. It's kind of like a missed opportunity at love," she said. "The skater boy is in love with the preppy girl but like she's too cool for him but then five years from now she's feeding the baby and she's all alone and she wishes she would have followed her heart and not tried to live up to society's expectations." The singer hasn't shared many details about her film adaptation plans thus far, including a cast or a story line. But based on the song's subject matter, the film would likely be a high school teen dramedy, which is a film genre that was also very popular in the early '00s.

Singer-songwriter Lisa Finnie had just stepped off the stage at Viva Cantina in Burbank after covering Bob Dylan 's "Buckets Of Rain" when a man she'd never met approached. "He said, 'Hey, that's a great Bob Dylan song, nice job with that,'" Finnie says of a night 15 years ago in the fall of 2006. "And then he said, 'Are you a Bob Dylan fan?' "I said, 'Oh yeah. Big, big fan,'" she recalls. The conversation continued about whether she had a lot of Dylan records, which she did: probably all of them, she said. "Then he paused and goes, 'Do you want to do radio?'" Finnie says. "And I was like, 'What are you talking about?'" On Friday, Dec. 24 – Christmas Eve – Finnie will celebrate her 15th anniversary as host of "The Dylan Hours," the weekly show on KCSN-FM (88.5) that this long-ago conversation eventually led to. The man in the bar was Les Perry, KCSN operations manager and longtime host of the station's "Saturday With The Beatles" program. The then-host of "The Dylan Hours" was leaving, and given that the station didn't have a huge amount of Dylan in its music library, they were hoping to find a replacement who had a deeper Dylan collection. "I was like, 'Oh, yeah! I want to do that,'" Finnie says. She drew up a plan to broadcast weekly shows based around different Dylan themes, pitched it to the program director, and landed the gig. A few weeks later, her hand shaking as she readied to push the fader on the control board to play her first-ever song – "Floater (Too Much to Ask)," off Dylan's 2001 album "Love and Theft" – she was hosting the first of hundreds of shows to follow. "I just listened to the opening and smiled to hear my 15-years-younger self pointing out the rhyme of 'Christmas Eves' with 'tobacco leaves,'" Finnie says after going back into her archives to listen to the first show. "A note I have continued to make on each subsequent Christmas show." A musical youth Finnie grew up in Pasadena, where her first musical influence was her father, who played piano, loved jazz and pop music, and whose many LP records remain part of her collection. "It would be his love of music that began it," she says. A neighbor named Amanda who had a record collection filled with albums passed down from an older brother was another key in her education. "She brought me to the Beach Boys, the Beatles, Simon & Garfunkel – Olivia Newton-John, of all things," Finnie says. "To this day, there are songs that I'll hear and immediately go, 'Oh, there's an Amanda Featherstone song.'" But her earliest love was Elvis Presley, whose mid-'70s greatest hits collection was the first record she ever bought for herself. "I purchased it while watching an ad on TV," she says. "I was probably 7, and I picked up the phone and ordered it COD, not really knowing what that was." When it arrived, and her mother had to pay for it, Finnie got in trouble. But she wore that double album out, dreaming not only of her love for Elvis, who was still a few years from his death, but also of singing like him, too. "He was so magical to me that I just wanted to consume him," she says. "I wanted to be him; I loved him so much." What about Bob? Dylan found his way into her heart a decade later when in her late teens she got a job at the Pasadena branch of independent record store chain Moby Disc, a place staffed and frequented by music nerds. "It was just a listening party with your coworkers every day," Finnie says. "Having great debates over what was a good record, who was a good singer, who was an important artist, who was better than who. "That's definitely where I developed a love for Bob Dylan because I was basically instructed to open my mind a little bit more," she says, recalling her introduction to "The Freewheelin' Bob Dylan." "I certainly formally didn't hear that until I was working at Moby Disc, when somebody sat me down and said, 'Hush, listen to this,' and I was like, 'Oh my god!'" Finnie says. During her early years hosting "The Dylan Hours," Finnie says she wrote out a script for each program so as not to let her nerves get the better of her on air. But with time her confidence grew and her on-air comments, directed in her mind to an imaginary listener and not the blank void of the airwaves, grew looser. Programming each week's theme grew easier, too. Some, such as a recent show on angels in Dylan's songs, are annual shows, and other than mixing up the versions of some songs or adding any new material has released, are simple to plan. "If the theme is the 50th anniversary of Bob Dylan and the Band at the Isle of Wight Festival, that's going to take a different amount of time to program," Finnie says. She draws upon her personal library of roughly 300 Dylan CDs – every studio album and official bootleg release, live albums, guest appearances with other artists, and unofficial bootlegs. Dinner with Dylan In addition to her day job as a "music detective" – a researcher at a nonprofit that makes sure session musicians and background singers get all the royalties they are due – a few years ago Finnie went from foster parent to adoptive mother. Her 4-year-old daughter came home with her when she was 3 days old, and like her singer-songwriter mother, she loves to sing and make music, though often more loudly than her mother does. "Sometimes she shushes me so she can sing," Finnie says, laughing. "She's always making music or some kind of percussive sound." And, like her mother, she knows a little Dylan, too. "We have a little ritual at night after she's eaten her dinner, so sometimes while she's still at the kitchen table," Finnie says. "I put on a handful of the same songs on my phone on YouTube. She loves Harry Belafonte, "Jump In The Line," and Ray Charles' 'What'd I Say.' "The Bob Dylan she knows and can sing is 'If Not For You,' this great version of Bob Dylan and George Harrison during rehearsal for the Concert for Bangladesh," she says. "She recognizes the guitar strum and that song. "And if I sing that song to her, she'll finish the lines, which is so cute." Giving back for Christmas Single motherhood has curtailed the amount of time Finnie performs live these days, but with childcare, she still gets out a few times a month, and recently released an original Christmas song and video, "Away From Home for the Holidays." Written during 2020 when the pandemic forced the world to rearrange its plans, it unfortunately remains relevant a year later, Finnie says. Part of the proceeds from sales of the single on Bandcamp will be donated to Five Acres, a non-profit for children with a focus on foster care and adoption. The video tells the story of a mother and daughter, similar to Finnie's own situation, who stow away on Santa's sleigh on Christmas Eve. To make the video, Finnie connected with Marisol Barrett, the teen daughter of a friend and an aspiring artist, who created the art of Finnie, family and friends that animates the story, a tale that touches on mask-wearing, social distancing and no-contact deliveries. Barrett, Finnie notes, did all this in a remarkably short amount of time. The pandemic also forced Finnie to record her Dylan show from home instead of going into the KCSN studios as she has for most of her 15 years on the air. Not a big deal, she says, especially given how much joy her weekly radio dates with Dylan bring her and listeners alike. "I really do believe that we're lucky to be living during this time when this genius artist is producing his work," Finnie says. "His body of work is so dense, so nuanced, and filled with so many treasures that I am kind of amazed to say I really don't ever get tired of it, because there's always something surprising or new that I didn't notice the last time listened to it. "We're just really lucky to be able to have him here, entertaining us and enlightening us as he does."

by: Peggy Gallek, Nexstar Media Wire TWINSBURG, Ohio ( WJW) – After 39 years, police in Ohio have identified a homicide victim whose remains were found in 1982. Twinsburg Detective Eric Hendershott told WJW on Tuesday that the remains were identified as Frank "Frankie" Little Jr., a guitarist and songwriter for the band the O'Jays. Hendershott said the DNA Doe Project helped identify the victim. "His identity remained a mystery for almost 40 years," a release from Twinsburg police states. "In October 2021, the DNA Doe Project provided the names of potential living relatives, who were able to provide Frank's name. A close relative provided a DNA sample, which was analyzed by the Ohio Bureau of Criminal Investigation Crime Lab. His identity was then confirmed by Dr. Lisa Kohler of the Summit County Medical Examiner's Office." Police said the victim's partial remains were recovered in a garbage bag behind a now-closed business. The remains were that of an African American male, 20 to 35 years of age, approximately 5 feet, 6 inches tall, and he may have had adolescent kyphosis, a curvature of the spine. His cause of death was ruled a homicide by Kohler. Little was born in 1943 and raised in Cleveland. He served in the U.S. Army for two years, including a deployment to Vietnam during the Vietnam War. The release from the police also states Little had a daughter who died in 2012, and he has a son who has not yet been located or identified. "Not much is known about his disappearance and death. Our sympathies to the family during this difficult time," the police release stated. Have Coke, Sprite or Minute Maid in your refrigerator? You may want to check the labels after a pair of recalls from Coca-Cola. The products were the subject of a voluntary recall because they could contain foreign objects such as metal bolts or washers, according to Food Safety News. SANDY HOOK, Conn. It has been nine years since 20 students and six educators were killed during a shooting at Sandy Hook Elementary School. Nelba Marquez-Greene, the mother of Ana Grace Marquez-Greene, took to social media to show how you can honor the victims. BURLINGTON, N.C. All Bishop wants for Christmas is a forever home! Throw in some tennis balls and chew toys, while you're at it!

The Limpopo government has appealed to couples to refrain from violence when faced with problems after a 34-year-old Zimbabwean national allegedly killed his 32-year-old wife and their nine-month-old son in Limpopo. The man later died by hanging himself. The incident took place at Davhana village, near Vuwani, in Limpopo. On Monday evening, the bodies of the mother and child were found buried in a shallow grave next to a local graveyard, while the man's body was found hanging from the roof. Police said the 32-year-old woman and the child died after sustaining severe wounds to their heads. They were allegedly hit with a sharp object. READ| Dad arrested for allegedly killing his three kids, wife and mother-in-law Limpopo's MEC for social development, Nkakareng Rakgoale, appealed to couples and families, who are facing challenges in their relationships, not to resort to violence. "They should seek professional help from social workers", Rakgoale said. "The department has programmes aimed at people who face difficulties in their families and relationships. It is so sad to see a man taking the lives of his family in this manner. "We reiterate our call for people who face difficulties in their families to speak out and approach social workers, who will then provide psychosocial support and put them through our family preservation programme. "This will assist us in averting incidents of this nature. Social workers have been dispatched to the area to provide psychosocial support to the affected parties. May their souls rest in peace", Rakgoale said.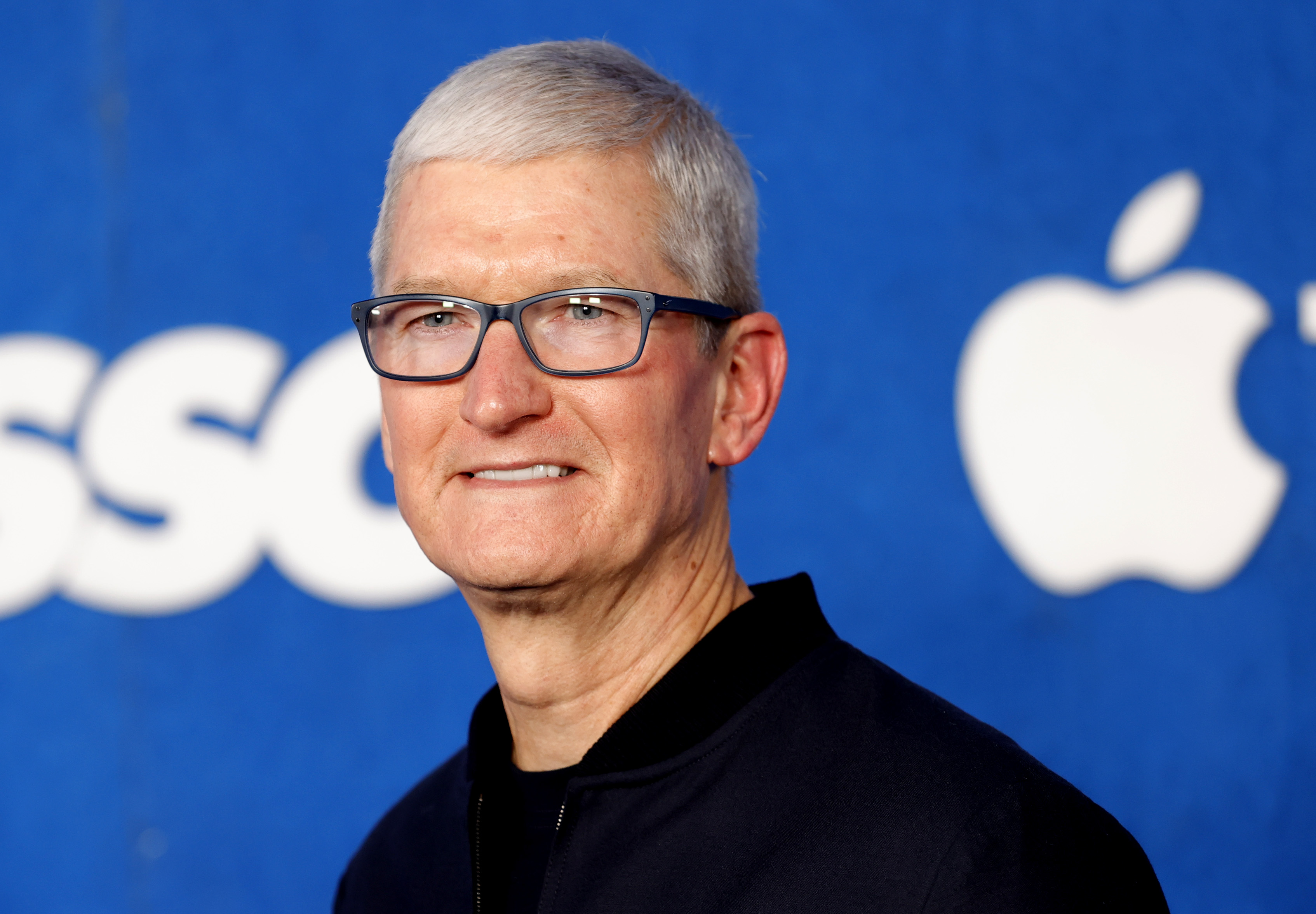 " Apple company CEO Tim Cook agreed to pay the Chinese essentially a $275 billion extortion payment to make sure that Apple would no longer run afoul of various Chinese economic regulations", trade expert Alan Tonelson said last week. Tonelson was referring to the news, first reported on The Information site, that Cook had in 2016 signed a five-year, 1,250-word memorandum of understanding with China's National Development and Reform Commission. The deal required the Cupertino-based company, among other things, to help Chinese companies develop "the most advanced manufacturing technologies." The United States has a problem: Its companies are supporting a hostile state bent on destroying America. China's regime in May 2019 declared a "people's war" on the U.S. and every day issues venomous words about Washington. American companies, however, pretend not to notice, often acting as if they are more loyal to Beijing than to Washington. The Chinese regime, as a result, now feels so emboldened that it demands the unreasonable. For instance, at China's insistence, Apple on its maps showed islets in the East China Sea as larger than they actually are. The features, the Senkaku Islands, are claimed and in fact controlled by Japan, but China nonetheless demands Tokyo surrender them. China's map demand of Apple is the updated version of an infamous Qin Dynasty loyalty test of "calling a deer a horse." From Beijing's point of view, Apple, by accepting China's distortion, passed with flying colors. It's not just Apple. Beijing is now weaponizing American companies across the board, requiring them to support its various positions. In November, the Chinese embassy in Washington sent letters to U.S. businesses rallying them to oppose legislation pending in Congress. Beijing is making a concerted effort to mobilize American companies. "It's good to enjoy the shade under the big tree", Vice Foreign Minister Xie Feng told U.S. firms on November 30. "Conversely, if the relations between the two countries deteriorate, the business community cannot 'make a fortune in silence.'" Cook is not silent. "I think we have a responsibility as a business to do business in as many places as we can because I think business is this huge catalyst", he said last month. "I believe in what Tom Watson said: 'world peace through world trade.' I have always believed that." The Apple CEO is espousing an argument that would have required companies to do business in the 1930s, and even the early 1940s, with the Third Reich. Cook's promotion of Watson's view is reprehensible. IBM's Watson, after all, helped Hitler's regime count Jews. Cook is also guilty of collaboration with a genocidal ruling group. Apple, as reported by The , had been lobbying against legislation holding companies responsible for using forced or slave labor from the Xinjiang Uygur Autonomous Region. Beijing opposed the bill. "Apple has zero tolerance for forced labor", said Apple spokesman Josh Rosenstock. "Looking for the presence of forced labor is part of every supplier assessment we conduct, including surprise audits." Apple's labor auditors have been obviously looking in wrong directions. Long-time subcontractor Lens Technology is one of at least five Apple suppliers accused of using forced Uyghur labor. Lens Technology, on a widespread scale, was using racial minorities under conditions suggesting slavery. Is it any surprise, then, that Apple opposed Xinjiang labor legislation in Congress? The issue goes beyond working conditions. "If you're a technology company in China, there's no doubt that some of what you're doing to improve their R&D, to improve their advanced industries and emerging technologies will wind up utilized against the United States by the Chinese military", says Ward. China has a policy of civil-military fusion, which means the People's Liberation Army has access to everything nominally civilian companies possess. In short, American companies have become the arsenal of totalitarianism. Palantir Technologies CEO Alex Karp believes companies working with China or America's adversaries should disclose and defend their actions. He is absolutely correct. The U.S., which finds itself in a wartime struggle with China, cannot protect itself unless its companies and financial institutions are on its side. "So there's a lot of turning of the aircraft carrier that needs to happen here", Ward told CBS's Batchelor. "The national security aircraft carrier has turned, the congressional aircraft carrier has turned, but the private-sector piece of American power needs to turn to the right side of history." Apple, unfortunately, is playing for the wrong side. How do we know this? Apple tried to keep its five-year China deal a secret. Keeping its arrangement a secret, Apple chose to become an instrument for America's enemy, and Cook has become its spokesman.

by: Heidi Schmidt, Nexstar Media Wire KANSAS CITY, Mo. ( WDAF) – A trip home to celebrate a college basketball rivalry ended with a trip to a Kansas City police station for the drummer of alternative band Tool. Daniel Carey was arrested for misdemeanor assault for his alleged involvement in a fight with another man in a terminal at Kansas City's International Airport. Airport police were called to the terminal around 7 p.m. Sunday evening. Carey was taken to the police department following the argument. The other man was not taken into custody, according to KCI Airport spokesman Joe McBride. Carey was no longer in custody as of Monday afternoon. The report has been forwarded to the prosecutor's office for review and to determine if Carey will be charged. Carey is from Kansas and played with the KU Basketball Pep Band at the Missouri vs. Kansas college basketball game Saturday. CLEVELAND (WJW)-- The FBI is warning about scams this holiday shopping season. The FBI said non-delivery, where the victim pays for an item they never receive, and non-payment, where the victim provides a service or product but never gets money in return, are the most common scams. One year ago, the biggest vaccination drive in American history began with a flush of excitement in an otherwise gloomy December. Trucks loaded with freezer-packed vials of a COVID-19 vaccine that had proved wildly successful in clinical trials fanned out across the land, bringing shots that many hoped would spell the end of the crisis. That hasn't happened. A year later, too many Americans remain unvaccinated and too many are still dying. CHARLOTTE, N.C. (FOX 46 CHARLOTTE) - An argument over a backpack between several students outside West Charlotte High School sparked a shooting in broad daylight on Monday, CMPD said. The shooting happened at 2:16 p.m. Monday, Dec. 13, at West Charlotte High located at 2219 Senior Drive.

LOS ANGELES, Dec. 14 Rita Wilson performs the theme song for the movie Love Is Love Is Love, on video-on-demand Tuesday, in which she also stars. Wilson plays Mary Kay, an aspiring singer who sings "Because Love" at the memorial lunch for her friend, Claire. "My character never made an album", Wilson told UPI in a Zoom interview. "She wanted to and Claire was always encouraging her to but she never did because she was always too scared."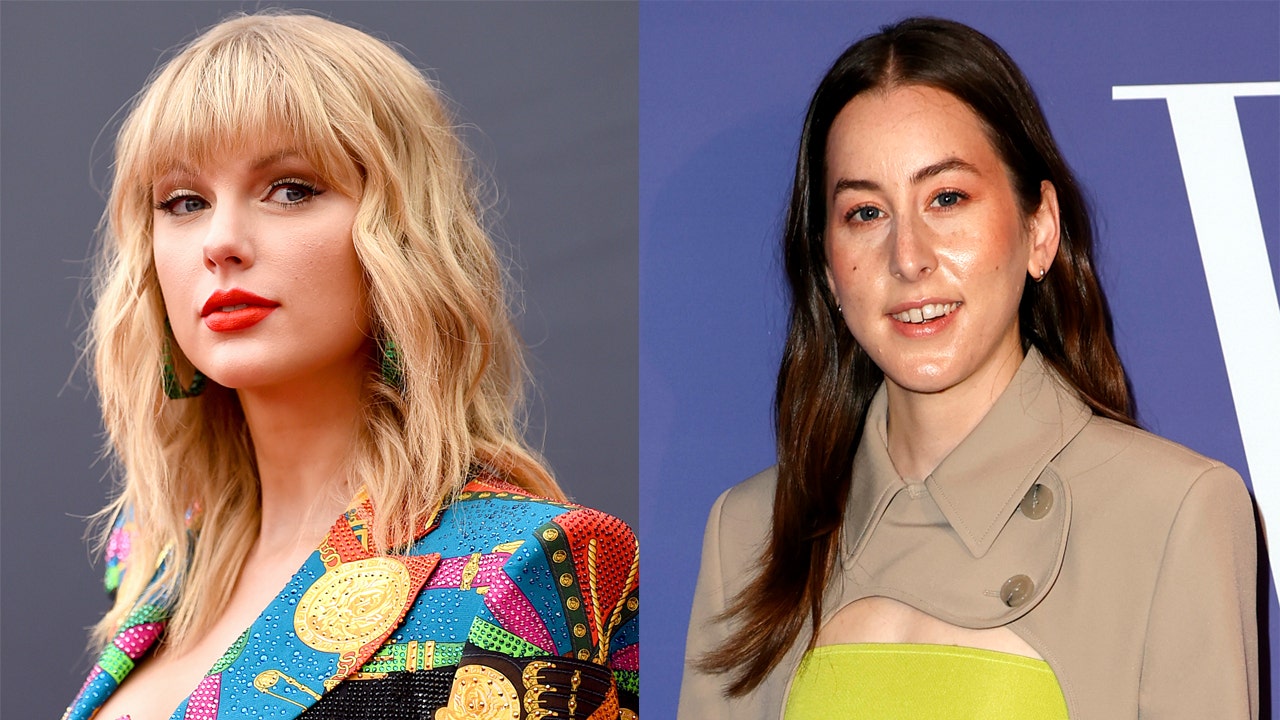 Taylor Swift isn't letting the coronavirus pandemic get her down on her special day. The pop star turned 32 on Monday and celebrated with a close friend of hers, HAIM band member and " Licorice Pizza " star Alana Haim, who will turn 30 on Wednesday, just days after receiving her first Golden Globe nomination for starring in the comedy. Swift gave fans a peek at their party by sharing two pics on social media. In the first pic, the two singers danced with one another, as well as what seemed to be a sizable group of people. A disco ball could be seen hanging from the ceiling. In the second shot, Swift and Haim embraced behind a pair of matching birthday cakes. "*Don't say it, don't say it OKAY I'm saying it:* I'M FEELIN 32", Swift wrote in the caption of the photos, referencing " 22 ", one of her most popular hits. "And Alana is feeling 30." The singer then took an opportunity to get out ahead of critics and explain that despite the ongoing pandemic, she and Haim partied safely. "Don't worry we tested everyone!" add the star. "Thank you so much for the birthday wishes, I love you all so much." It's a big week for Haim, between her birthday and her Golden Globe nomination, which could put her on track to secure an Oscar nomination as well. In "Licorice Pizza", directed by Paul Thomas Anderson, Alana stars as a young woman in the throes of young love in the San Fernando Valley in the early 1970s. She stars opposite Cooper Hoffman, son of the late Philip Seymour Hoffman. The film also features Bradley Cooper, Tom Waits, Maya Rudolph, Sean Penn and Benny Safdie. Haim's sisters and bandmates Este and Danielle also have roles in the film. Swift, on the other hand, is still riding the success of the re-release of her album "Red", which saw her 10-minute version of "All Too Well" hit No. 1 on the Billboard Hot 100, becoming the longest song to do so.



Total 29 articles.
Version: 9.83.38380-256015. Input files: 1, items detected: 6383, scanned: 6383, accumulated: 29, inserted: 29, exclude filters: 0, include filters: 0, empty media: 362, filtered media: 357, duplicated media: 138, not matched limits: 636, passed http check: 0, not passed http check: 0, http check errors: 0, skipped: {total: 6354, by unique value: 0, by limits: 1416, by similarity: 25, by unicity: 584, by dates: 861, by classifier: 4438, by blacklist: 578, by mandatory tag: 0, from input files: 0}, bad dates: 0, similar from same domain: 4761, unique Ids: 0, unchangeble patterns: 1404, words comparisons: 85777359/10001411, python: 2.7.13 (default, Sep 26 2018, 18:42:22) [GCC 6.3.0 20170516]; the same images URLs found 5221 times; total 0 languages detected: {}; {u'text': {u'chars': 8835700, u'bytes': 36367148, u'words': 1431802, u'sentences': 92158}}
Created at 2021-12-15 06:31