Announcement
DC5n United States events in english 17 articles, created at 2021-12-15 06:01 articles set mostly negative rate -7.6
(8.99/9)

1

2.1

Fireball from overturned tanker kills dozens in Haiti

Reports say the truck was trying to avoid an oncoming motorcycle when it flipped. 2021-12-14 23:15 4KB www.pressherald.com

(4.99/9)

2

87.3

Live Updates: The Dozens Killed in Tornadoes Are Mourned

At least 74 people were killed in Kentucky by the recent storms, officials said, with more victims expected to be found in the rubble. President Biden is set to visit the state on Wednesday. 2021-12-14 11:00 17KB www.nytimes.com

(4.18/9)

3

0.8

7.3-magnitude earthquake hits off coast of Indonesia, tsunami alert lifted

Indonesia lifted a tsunami warning Tuesday after a 7.3 magnitude earthquake struck off Flores Island, triggering panic in the region. 2021-12-14 16:09 3KB abc7news.com

(3.16/9)

4

0.9

Workers at Candle Factory, Amazon Allegedly Told They Couldn't Leave Before Tornadoes Hit

Workers at two facilities struck by tornadoes over the weekend say they were either told not to leave or threatened with termination if they left … 2021-12-14 19:25 3KB www.theepochtimes.com

(2.06/9)

5

0.5

Prince George's Co. employee timekeeping vendor hit by ransomware attack

The Prince George's County, Maryland, government said on Tuesday that its "timekeeping vendor," Kronos, was the victim of a nationwide ransomware attack. 2021-12-14 22:59 1KB wtop.com

(2.06/9)

6

3.8

Seven migrants killed in automobile accident in Hungary

BUDAPEST, Hungary (AP) — Seven migrants were killed and three others injured when the vehicle they were traveling in crashed into a house while fleeing a police… 2021-12-14 09:11 1KB wtop.com

(2.05/9)

7

2.7

6 killed, 3 injured in road accident in J&K's Ramban dist

Srinagar: At least six people died and 3 were injured on Tuesday in a road accident in Jammu and Kashmir's Ramban district. Police sources said the 2021-12-14 13:17 1KB www.siasat.com

(1.01/9)

8

0.0

North Carolina vs. Furman prediction: This will be a shootout

After losing to Tennessee in Connecticut, the North Carolina Tar Heels have strung together four straight wins entering a Tuesday tilt with a Furman bunch … 2021-12-14 20:00 1KB nypost.com

(1.01/9)

9

8.5

Senior killed in hit-and-run, moped rider dies in separate crash: cops

An elderly woman was fatally struck by a hit-and-run driver in Queens Monday evening — less than an hour after a moped rider … 2021-12-14 15:14 1KB nypost.com

(1.01/9)

10

2.2

Afghan victims saddened US drone strike to go unpunished

The Afghan survivors of an errant U.S. drone strike in August that killed 10 members of their family, including seven children, said Tuesday they … 2021-12-14 12:56 4KB abcnews.go.com

(1.01/9)

11

1.0

Families of drug war victims celebrate Christmas while on healing journey

MANILA - Several years after the brutal killings of their husbands and children, families of drug war victims continue their journey to healing. 2021-12-14 08:25 6KB news.abs-cbn.com

(0.02/9)

12

0.3

How To Help Storm Victims In Kentucky And Other States

Tornadoes tore through five states Friday across the Midwest and South, leaving a trail of destruction. 2021-12-14 14:00 1KB newyork.cbslocal.com

13

0.5

They Said the Tornado Would Hit at 9:30. It Hit at 9:30.

Scientists have reached success rates of nearly 100 percent in predicting when and where tornadoes will strike. That hasn't stopped people from being killed in the ferocious winds. 2021-12-14 23:58 8KB www.nytimes.com

14

1.0

Rain prompts flood rescues, downs trees and forces evacuations

As the storm hit Southern California, firefighters plucked a man from the L.A. River and searched for other possible victims, and crews in Orange County responded to mudslides. 2021-12-14 22:28 4KB www.latimes.com

15

5.7

10-year-old dies after crash on US 70 in Princeton

A 10-year-old died Monday night following a serious crash on U.S. Highway 70. 2021-12-14 16:28 1KB www.wral.com

16

2.3

Woodbury teen dies in crash in Roseville

A 19-year-old Woodbury man was killed in a one-car accident in Roseville early Tuesday. The State Patrol did not release the name of the individual. According to reports from an officer, the driver… 2021-12-14 15:51 1KB www.twincities.com

17

0.7

Biden declares emergencies in Tennessee, Illinois

President Biden on Monday declared states of emergency in Tennessee and Illinois due to damage caused by severe storms and tornadoes that touched down in … 2021-12-14 13:16 2KB thehill.com
Articles
DC5n United States events in english 17 articles, created at 2021-12-15 06:01
CAP-HAITIEN, Haiti — A gasoline tanker overturned and exploded in northern Haiti, unleashing a fireball that swept through homes and businesses on its way to killing at least 60 people in the latest tragedy to befall the Caribbean nation. The blast occurred shortly after midnight in Cap-Haitien, Haiti's second largest city, along the northern coast. Hours later, at dawn Tuesday, buildings and overturned vehicles were still fuming as firefighters covered the burned bodies of the young victims in white sheets and loaded them onto the back of a construction truck. Hundreds of Haitians looked on from rooftops in disbelief. Meanwhile, Prime Minister Ariel Henry, himself a physician, visited a hospital where victims bandaged head to toe were fighting for their lives amid a shortage of medical supplies and health workers. "It's horrible what happened," said Patrick Almonor, deputy mayor of Cap-Haitien, adding that he expects the death toll to rise as first responders comb through buildings gutted by the fire. "We lost so many lives." Early reports indicate that the tanker was trying to avoid an oncoming motorcycle when it flipped. Onlookers then rushed to the scene with buckets to scoop up what they could of the tanker's valuable cargo, likely for resale on the black market, as the fuel spilled toward a nearby pile of smoldering trash. "It was after midnight and I heard a loud noise so I asked one of my boys to go and look. He told me a gasoline truck exploded," said Abraham Joanis, 61, as he carried around a guitar rescued unscathed from the charred remains of his home, one of 50 gutted by the blaze. "Right away, I left with my family, and I headed the other way to the bridge," he added. Contributing to the high death toll is the desperation that has forced impoverished Haitians in recent months to scramble for gasoline amid severe shortages that have shuttered gas stations, sent fuel prices on the black market spiraling and forced businesses to close as the U.S. and Canadian governments warn their citizens to leave while they still can. The shortages are the latest manifestation of a society on the brink ever since the July 7 assassination of President Jovenel Moise and a 7.2 magnitude earthquake a few weeks later that killed more than 2,200 people and destroyed tens of thousands of homes. The country of more than 11 million people also has been hit by a spike in gang-related kidnappings, including 17 missionaries with a U.S. religious organization who were abducted in mid-October. Five of them have been released but another 12 are still being held. "It's terrible what our country has to go through," said Dave Larose, a civil engineer who works in Cap-Haitien. Hospitals in Haiti's second largest city seemed ill equipped to deal with the disaster. Burn victims at Justinien University Hospital screamed in agony as they pleaded for basic supplies and more medical staff. Henry, wearing a biohazard suit, clasped his hands and leaned over to console one man collapsed on the hospital's concrete floor because there were not enough beds in the historic city's largest hospital. The prime minister promised more help in the form of field hospitals and a contingent of medical professionals. But minutes after he left the facility, five more patients died. "The entire Haitian nation is grieving," Henry said on Twitter while declaring three days of national mourning. "It is with a torn heart that I see the critical condition of some of our compatriots admitted to this facility." Comments are not available on this story. Send questions/comments to the editors.

Gasoline truck explosion kills more than 50 in Haiti
usatoday.com
0ebdd4ba5eeda0de93a6e68659d8f98f
Fireball from overturned tanker kills dozens in Haiti
ocregister.com
fa58e68d5b2fc0fe64dd01735b26085e
Fuel Tanker Explodes in Haiti, Killing Dozens
nytimes.com
9a7bae1b3d76a91147b9964c65d6cc2a
More than 60 killed in Haiti fuel truck explosion
cbsnews.com
4ebaec86ba865d5bd0ca6f3e99be42d8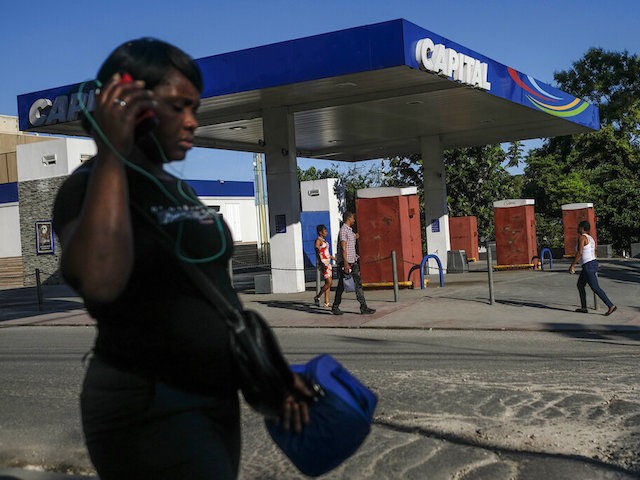 Dozens Killed in Gasoline Truck Explosion in Haiti
breitbart.com
c63e81fa3b848ba2387ff3fc8025a1ce
Haiti Gas Truck Explosion Kills 62, Injures Dozens
bignewsnetwork.com
d92ad44bf093e9f78fa982c0f2fa3863
Gasoline truck explodes in Haiti, killing more than 50 and injuring dozens
cbsnews.com
8e11bba0cf1ad1fc047ca5571809cdca
Dozens killed as petrol truck explodes in Haiti
independent.ie
95dc047bc244c059886e4ccd04e06c0e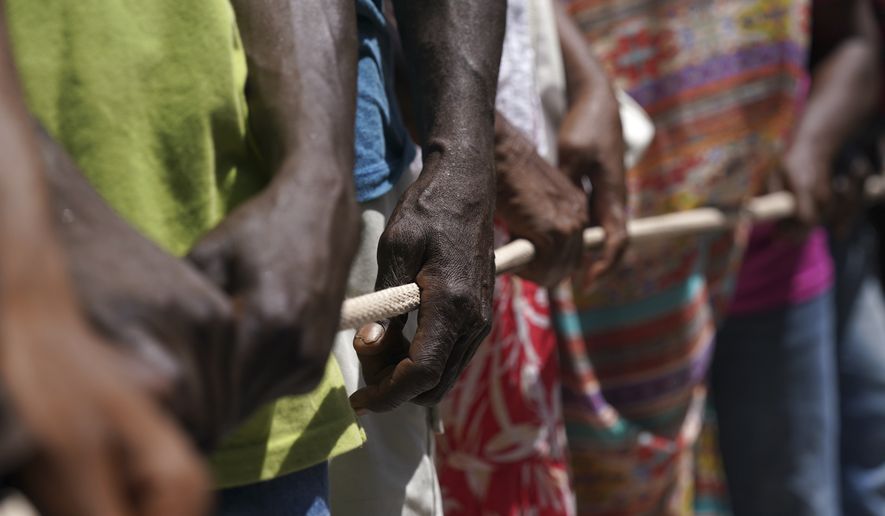 Gasoline truck explodes in Haiti; dozens killed
washingtontimes.com
1c9e8d9968de38f3d61305e3038c68b2
At least 74 people were killed in Kentucky by the recent storms, officials said, with more victims expected to be found in the rubble. President Biden is set to visit the state on Wednesday. Tornado victims are being remembered for their heroic acts and kindness. What to know about the deadly tornado outbreak. What we know, and don't, about the effects of climate change on tornadoes. How to help victims of the tornadoes. The authorities in several states will resume efforts on Tuesday to identify dozens of people killed over the weekend in the powerful tornadoes that leveled a candle factory in Kentucky and destroyed neighborhoods as far away as Arkansas and Illinois. Family members have been phoning loved ones and gathering in living rooms across the American heartland, mourning those who had not survived the storms' swift, furious rampage. At least 74 people have been confirmed dead in Kentucky alone, where the swath of destruction was so wide that deaths were tallied in eight counties. "Thousands of homes are damaged if not entirely destroyed," Gov. Andy Beshear told reporters on Monday. "It may be weeks before we have final counts on both deaths and levels of destruction." Deaths have also been reported in Arkansas, Missouri, Tennessee and Illinois, where six people were killed at an Amazon warehouse in the city of Edwardsville. But the greatest devastation was in Kentucky, where 11 of the 15 victims in Bowling Green lived on a single street. In Mayfield, Ky., Robert Daniel, a veteran corrections officer at the county jail, was keeping a watchful eye on seven inmates assigned to work at the candle factory when the emergency sirens went off. He moved quickly to direct the inmates in his care, along with other workers, to a room with a heavy door designated as a "safety area." "He led many people to safety," said Alonzo Daniel, a younger brother of Robert's. "When they turned around, they did not see him anymore." After Robert Daniel's body was found under the shattered building, Alonzo Daniel mustered the courage to call all seven of his brother's children and other relatives to share the news. "I had to tell them, 'Your daddy is no longer here.'" Other victims in Kentucky included Bobby Spradling Jr., a 50-year-old carpenter from Mayfield, whose niece said he bought her school supplies when she could not afford them, and Brian Crick, a 43-year-old district judge for Muhlenberg and McLean Counties who was an elder at his Presbyterian church in Sacramento. "If something like this happened to someone else," said Dana Brantley, a close family friend, "he would have been leading the cleanup, he would have his work gloves on, be digging through the rubble, out with his saw helping. That's just who he was." — Edgar Sandoval, Tariro Mzezewa and Christine Hauser A tornado outbreak tore through six states on Friday night: Arkansas, Illinois, Kentucky, Mississippi, Missouri and Tennessee. The tornadoes were part of a weather system that also caused substantial snowfall across parts of the upper Midwest and western Great Lakes. Amid a fluctuating death toll, the greatest loss of life was unquestionably in Kentucky, where the confirmed number of dead grew on Monday to 74, including at least eight at a candle factory in Mayfield that was demolished. Gov. Andy Beshear said that he expected the number would rise as crews search the ruins and that there were as many as 109 people who were still unaccounted for in the state. Elsewhere in Kentucky, seven children were killed in Bowling Green, including two infants and a 4-year-old, according to a release by the coroner's office in Warren County. In the tiny town of Bremen, the youngest victim was 5 months old. In Illinois, a tornado caused the walls and roof of an Amazon warehouse in Edwardsville to collapse, killing six people. At least four people in Tennessee and two in Arkansas were killed, and deaths were also reported in Missouri. The White House announced that President Biden would travel to Fort Campbell, Ky., on Wednesday, and then visit Mayfield and Dawson Springs, parts of which were flattened by the tornadoes. The tornadoes, which included the largest in Kentucky's history, mangled many communities beyond recognition, and officials cautioned that recovery would be slow. Federal and officials in Illinois said on Monday that they would investigate the collapse of the Amazon delivery depot in Edwardsville. Gov. J.B. Pritzker said at a news conference that a state investigation into whether the building was constructed according to building codes was ongoing. Amazon officials have defended their safety procedures. transcript "People that we know, just pictures in our yard, that don't even live around here. Street signs in the back of the yard, I mean, it's just, it's literally a nightmare. A nightmare." "Me and my dad and my little sister were in our basement, in the living room, and all of a sudden the lights just go out and we felt the pressure from it. Our ears were popping, and my little sister was just in a panic. Everybody was in a panic. My dad headed upstairs, and can barely get the basement door open. We came out to this and just — everybody was speechless when we saw it in daylight the next day." "My mom is kind of one of the stubborn ones, and when she saw there was tornado watches, she said, 'Oh, we'll go on the front porch and see if we can hear the sirens.' Right there is the front porch. Luckily, we had a half-basement, so that saved my mom and my boy, so. People ask me, 'What do we do?' I don't know, I've never done this, you know? My middle boy is a wrestler, a state-qualifier wrestler, since he was in fifth grade. He had a whole wall full of plaques and medals and trophies. We're trying to find them. It don't matter who you are or where you're from. People that don't even know you is looking for your personal stuff and helping you find the things that mean a lot. I was sitting here. and they rolled in this morning, and they've been here working their tails off. It's not a community, it's a family." "Come over here and join hands. We can make the circle bigger. How many of you believe God's been good to you today?" "Amen." "Let's go." "If you're here, I know a lot of you lost your homes right now. Obviously, this is what I grew up in. It's gone. But this isn't gone. Each other. We know that for some reason, this was allowed to happen in some weird way and that out of it, good things are going to happen." "Give God praise." Scientists have been able to draw links between a warming planet and hurricanes, heat waves and droughts, attributing the likelihood that climate change played a role in individual isolated events. The same can't be said for tornadoes. "For a lot of our questions about climate change and tornadoes, the answer is we don't know," said Harold Brooks, a senior research scientist with the National Oceanic and Atmospheric Administration. Although severe tornadoes are rare in December, Friday's cluster was not unprecedented. Similar destructive storms have hit parts of the United States in December in 2000, 2015, 2018 and 2019. The aftermath of the tornadoes has compounded what was already a challenging year in Kentucky. In February, a powerful ice storm downed trees and cut off power to 150,000 people in eastern Kentucky. In July, a flash flood left people stranded in their homes. Autumn brought a frightening spike in the coronavirus that made the pandemic "as bad in Kentucky as it has ever been," Mr. Beshear said. — The New York Times Dozens of people were killed as tornadoes swept across at least six states Friday night and early Saturday morning. The deadly tornadoes that pummeled six states on Friday, killing more than 80 people and leaving dozens missing, came at the end of a year of compounding extreme weather events, from heat waves and hurricanes to flooding and wildfires. Scientists have been able to draw links between a warming planet and hurricanes, heat waves and droughts, attributing the likelihood that climate change played a role in individual isolated events. The same can't be said for tornadoes yet. "This is the hardest phenomenon to connect to climate change," said Michael Tippett, an associate professor of applied physics and mathematics at Columbia University who studies extreme weather and climate. Even as scientists are discovering trends around tornadoes and their behavior, it remains unclear the role that climate change plays. "For a lot of our questions about climate change and tornadoes, the answer is we don't know," said Harold Brooks, a senior research scientist at the National Oceanic and Atmospheric Administration's National Severe Storms Laboratory. "We don't see evidence for changes in average annual occurrence or intensity over the last 40 to 60 years." Tornadoes form inside large rotating thunderstorms and the ingredients have to be just right. Tornadoes occur when there is a perfect mix of temperature, moisture profile and wind profile. When the air is unstable, cold air is pushed over warmer humid air, creating an updraft as the warm air rises. When a wind's speed or direction changes over a short distance, the air inside the clouds can start to spin. If the air column begins spinning vertically and rotates near the ground, it can intensify the friction on Earth's surface, accelerating the air inward, forming a tornado. Like hurricanes and earthquakes, tornadoes are rated on a scale. The Enhanced Fujita, or EF, scale, runs from 0 to 5. The tornado that traveled across Northeast Arkansas, Tennessee and western Kentucky over the weekend was estimated to be three-quarters of a mile wide with wind speeds that peaked between 158 and 206 miles per hour, giving it a EF rank of at least 3. Because it's challenging to measure the winds in a tornado directly, surveyors usually evaluate tornadoes by their level of damage to different structures. For instance, they may look to see if the damage is limited to missing roof shingles or whether entire sections of roofs or walls are missing. Based on the level of damage, scientists then reverse-engineer the wind speeds and assign a tornado a rating on the scale. Researchers say that in recent years tornadoes seem to be occurring in greater "clusters," and that the region known as tornado alley in the Great Plains, where most tornadoes occur, appears to be shifting eastward. The overall number of tornadoes annually is holding steady around 1,200. Tornadoes in the United States in December are unusual. They typically occur in the spring. Friday's tornadoes may have occurred because the wind shear was high (it tends to peak in the winter) and the weather was warmer than normal. This year, the region has experienced an uncharacteristically warm December, and temperatures in Arkansas and Kansas on Friday were in the 70s and 80s. The ingredients that give rise to tornadoes include warm, moist air at ground level; cool dry air higher up; and wind shear, which is the change in wind speed or direction. Each of these factors may be affected differently by climate change. As the planet warms and the climate changes, "we don't think they are all going to go in the same direction," said Dr. Brooks of NOAA. For instance, overall temperature and humidity, which provide energy in the air, may rise with a warming climate, but wind shear may not. "If there is not enough shear to make something rotate, it doesn't matter how strong the energy is." he said. "If there is all kind of wind shear, but you don't have a storm, you won't get a tornado, either." Although we know that climate change may be playing a role in making some storms more powerful, the complexity of tornadoes means that it is hard to extend that connection with certainty, especially for an individual event. A tornado's relatively small size also makes it harder to model, the primary tool that scientists use when attributing extreme weather events to climate change. "We are working at such small scales that the model you would use to do the attribution studies just can't capture the phenomenon," Dr. Brooks said. The tornado record is still sparse compared with other types of events. One possible reason is that tornadoes are relatively local weather events. Tornado records have largely been based on someone seeing a tornado and reporting it to the National Weather Service. This means that smaller tornadoes that occur in rural areas and do not cause property damage or injury may not be reported. "We are pretty sure we know how many hurricanes make landfall in the United States each year," Dr. Brooks said. "With tornadoes, we may not know how many occurred yesterday and last night." A 2015 paper found that La Niña conditions, like those we are experiencing now and which will most likely prolong the Western drought, are more favorable for tornado activity. Dr. Tippett, one of the study's authors, said that the observable relationship between the two was modest, though a "little less caveated" than the relationship between tornadoes and climate change. Still, Dr. Tippett said that, based on all the evidence, computer modeling showed that the environmental conditions favorable to tornadoes might increase in the future. "Our confidence is low, but the evidence points to the same direction." — Winston Choi-Schagrin The recovery efforts are just beginning for those in the path of the devastating tornadoes that tore through six states on Friday night. Local and national volunteers and aid groups are prepared to rescue and feed and give shelter to those who have been affected by the storms, which killed at least 90 people. The tornado outbreak created almost unfathomable levels of destruction across Arkansas, Illinois, Kentucky, Mississippi, Missouri and Tennessee, the authorities said. From a flattened candle factory in Kentucky to a ravaged Amazon warehouse in Illinois, the storms showed no mercy for those who were in its path. Kentucky in particular was hit hard by the storms. Here are some ways you can help relief efforts. Before you make a donation, especially to a lesser-known organization, you should do some research to make sure it is reputable. Sites like Charity Navigator and Guidestar grade nonprofits based on transparency and effectiveness. The Internal Revenue Service also allows you to search its database to find out whether an organization is eligible to receive tax-deductible contributions. And if you suspect an organization or individual of committing fraud, you can report it to the National Center for Disaster Fraud, part of the Justice Department. Blood Assurance, which collects blood donations across its locations in the South, is asking people to make appointments because of a "critical need" for supply in Tennessee and Kentucky. For people in the area of Bowling Green, Ky., the Bowling Green Fire Department is seeking volunteers to help with recovery efforts. Send the department a Facebook message with your name, contact information and the type of assistance you can provide. Brother's Brother Foundation, a Pittsburgh-based organization that provides disaster relief, is accepting donations so it can donate to food banks in Arkansas and Kentucky. It is also sending items to victims and emergency crews in affected areas. Kentucky Baptist Convention, an organization of Baptist groups, is raising funds to help its teams on the ground in affected areas of the state. Kentucky Branded, a clothing store in Lexington, is donating all of the proceeds from the sales of its "Pray for Kentucky" T-shirt to communities affected by the tornadoes. The shirt costs $20. The Kentucky State Police in Mayfield are asking interested volunteers to call 270-331-1979. Taylor County Bank in Campbellsville, Ky., is accepting donations by mail to its fund for tornado victims. Its mailing address is P.O. Box 200 Campbellsville, Ky., 42719. The Team Western Kentucky Tornado Relief Fund, created by Gov. Andy Beshear, is collecting donations for victims in the western portion of the state. AmeriCares, a health-focused relief and development organization, has sent an emergency response team to Kentucky and has offered assistance to health care facilities in several states. The organization is accepting donations to help fund these efforts. CARE, an organization that works with impoverished communities, is collecting money to provide food, cash and clean water to the tornado victims. Convoy of Hope, an organization that feeds the hungry, is asking for donations to help the survivors across the affected states. A Feeding America location in Kentucky is raising funds to help provide people with " ready-to-eat bags of food." Global Empowerment Mission, a disaster-relief organization, has partnered with local groups and is raising money to help its team on the ground in Kentucky. GoFundMe has created a centralized hub with verified fund-raisers to help those affected by the tornadoes. It will be updated with new fund-raisers as they are verified. International Medical Corps, an organization that provides emergency medical services, is raising funds to give people shelter and essential items. The Red Cross has opened shelters and is asking people to make appointments to give blood. Both its national arm and its local chapter in Western Kentucky are collecting donations. The Salvation Army is soliciting donations to help tornado victims in Arkansas, Kentucky and Tennessee. Team Rubicon, a disaster-relief organization, is raising money to help its team of military veterans and volunteers clear roads in Western Kentucky. The United Way of Kentucky is asking for donations to provide support services for families in the state who were affected by the tornadoes. — Alyssa Lukpat

Haiti mourns dozens killed when a truck carrying gasoline exploded
roundnews.com
dd78677bc0ff74428aca4900e211f135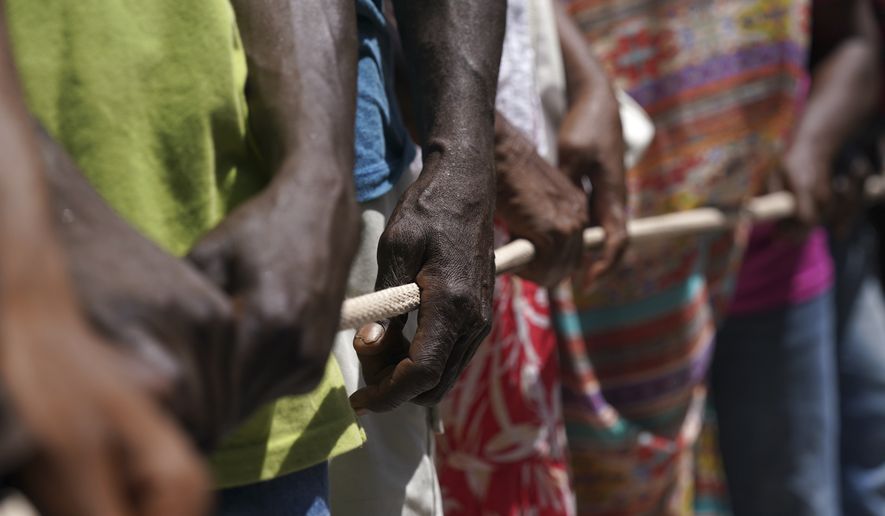 Gasoline truck explodes in Haiti; dozens killed
washingtontimes.com
1c9e8d9968de38f3d61305e3038c68b2
Live Updates: The Dozens Killed in Tornadoes Are Mourned
nytimes.com
0d9de92f19bd993ef9c53585b335d1ee
Dozens killed as petrol truck explodes in Haiti
independent.ie
95dc047bc244c059886e4ccd04e06c0e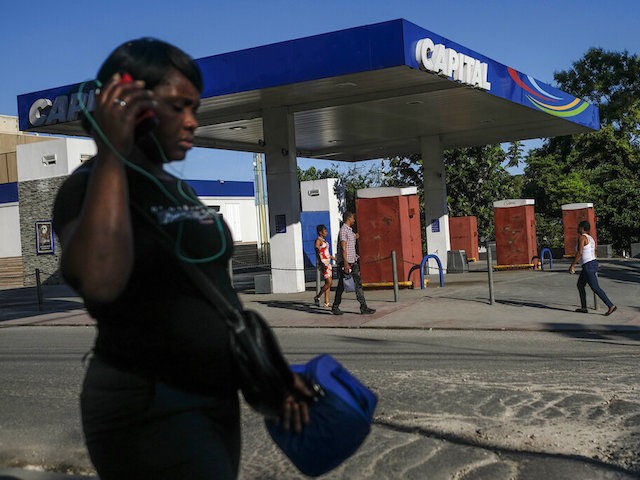 Dozens Killed in Gasoline Truck Explosion in Haiti
breitbart.com
c63e81fa3b848ba2387ff3fc8025a1ce
-- Indonesia lifted a tsunami alert Tuesday following a magnitude 7.3 undersea earthquake that struck off Flores Island, triggering panic in a region prone to fatal quakes but apparently causing no major damage or casualties. According to the U.S. Geological Survey, the quake hit at a depth of 18.5 kilometers (11.5 miles) under the sea, and was located 112 kilometers (74 miles) north of the town of Maumere, the second-largest on the island in East Nusa Tenggara province with a population of 85,000. After an initial tsunami alert, the Pacific Tsunami Warning Center in Hawaii and later Indonesia's meteorological agency lifted the warning hours after the quake. National Disaster Mitigation Agency spokesperson Abdul Muhari said residents in East Flores district felt the earthquake strongly. Footage showed people running away from buildings that shook from the impact. One person was reported injured in East Nusa Tenggara province. The shocks were felt in 14 districts and cities across the provinces of East Nusa Tenggara, South Sulawesi and Southeast Sulawesi. The shocks were also felt in Makassar city and the Selayar Islands area in South Sulawesi province, across the Flores Sea. The disaster mitigation agency reported hundreds of buildings, including houses, schools and places of worships, were damaged in the Selayar Islands. Muhari said that based on sea level observations, minor tsunamis of 7 centimeters (2.8 inches) were detected in Marapokot and Reo areas. Dwikorita Karnawati, head of Indonesia's Meteorology, Climatology, and Geophysical Agency, said people along the coastlines on the northern side of Flores should be aware of further quakes and a potential tsunami. "The earlier earthquake no longer has a tsunami potential. But it is very possible there'll be aftershocks, hopefully not stronger than before", Karnawati said. The chief of Flores Timur district, Anton Hayon, said no damage was reported. "We asked people in the coastal areas to get away from the beach lines, especially in the northern side. as there was a big tsunami there back in 1972", Hayon said. He added that residents had joined a tsunami drill before and they know what to do. Indonesia, a vast archipelago of 270 million people, is frequently struck by earthquakes, volcanic eruptions and tsunamis because of its location on the "Ring of Fire", an arc of volcanoes and fault lines that arcs the Pacific. The last major earthquake was in January, a magnitude 6.2 that killed at least 105 people and injured nearly 6,500 in West Sulawesi province.

7.3-magnitude earthquake strikes Indonesia, residents flee into streets
scroll.in
2f71ec7ab5a335a68556c9385e6e8960
7.3 Magnitude Earthquake Hits Indonesia, Prompting Tsunami Alert
dailycaller.com
35f83a85d19683a5a2485660020adcfa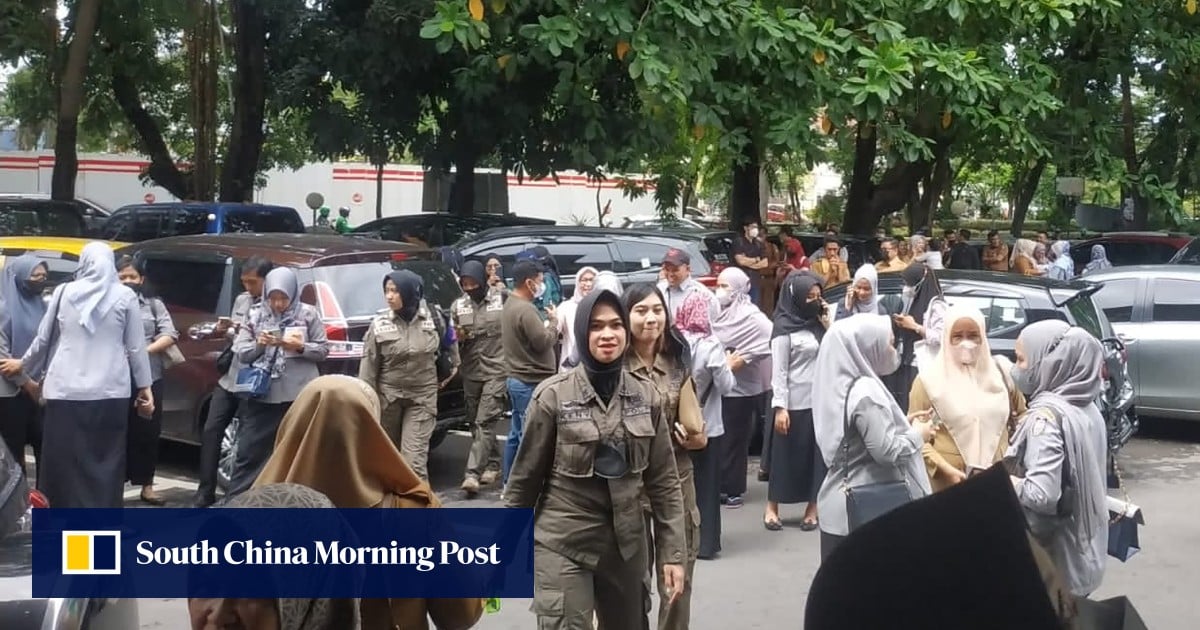 Indonesians flee homes after 7.3 magnitude quake, tsunami warning
scmp.com
5a06d108a845383c802833b2ac8563c8
Indonesia lifts tsunami alert issued after 7.3 magnitude undersea quake
business-standard.com
9d108e0e189435d47eebe26eb98cdf44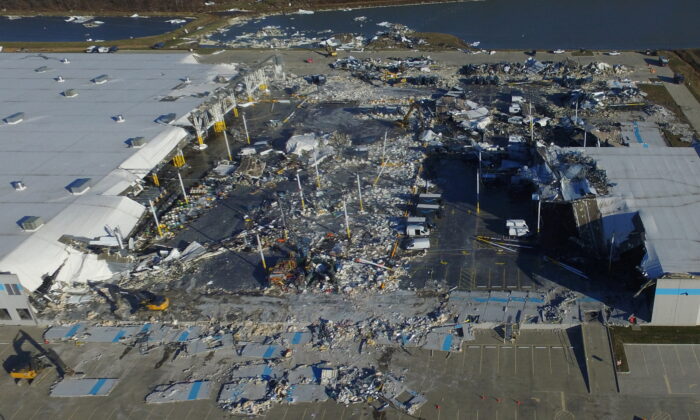 Workers at two facilities struck by tornadoes over the weekend say they were either told not to leave or threatened with termination if they left as the twisters bore down. The tornadoes struck an Amazon warehouse in Edwardsville, Illinois, and a candle factory run by Mayfield Consumer Products in Mayfield, Kentucky. Six Amazon workers were killed, including Larry Virden, 46. Virden's longtime girlfriend, Cherie Jones, told the New York Post that she received text messages from her partner shortly before the tornado hit. "He's like, 'well Amazon won't let me leave until after the storm blows over,'" Jones said. The text was sent about 16 minutes before the tornado touched down. The couple's residence is about 13 minutes away from the Amazon warehouse. Jones said she doesn't fault Amazon. "Not really. But it's that what-if situation: What if they would have let him leave? He could have made it home," she told the paper. Asked about the account, an Amazon spokeswoman told The Epoch Times in an email that guidance from the Department of Labor's Occupational Safety and Health Administration (OSHA) "clearly states to take shelter immediately when there's a tornado warning," adding: "Our leaders on the ground followed their training and did just that, moving quickly to get people to take shelter immediately. That likely saved many lives from this storm." Amazon offered condolences to everybody affected by the tornadoes, including those whose loved ones passed away, and said it was providing support to workers and partners in the Edwardsville area. OSHA opened a probe into the warehouse collapse on Monday. Illinois Governor J. B. Pritzker told reporters in a briefing that possible structural issues are among the issues being investigated. The facility in Mayfield will also be investigated, by the Kentucky Division of Occupational Safety and Health Compliance. Such probes are common, Kentucky Gov. Andy Beshear told reporters Tuesday. "So it shouldn't suggest that there was any wrongdoing. But what it should give people confidence in, is that we'll get to the bottom of what happened," he said. Multiple workers at the factory said supervisors told them they'd be fired if they left early on Friday as a tornado moved towards the facility. "People had questioned if they could leave or go home." McKayla Emery, 21, told NBC. She overheard supervisors telling them, "If you leave, you're more than likely to be fired." "I asked to leave and they told me I'd be fired," added Elijah Johnson, 20. Mayfield couldn't be reached. A spokesperson told NBC that the allegations were "absolutely untrue" and that workers have been able to since the start of the COVID-19 pandemic leave whenever they want and return the following day. OSHA guidance was followed, the spokesperson added. The tornadoes in Kentucky killed at least 74 people, including eight at the factory. Those dead ranged from 2 months old to 98 years old; 12 were children. Beshear said that the death toll had not gone up overnight. Still, search and rescue efforts continue for over 100 missing persons.

Amazon Worker Killed In Warehouse Collapse Was Reportedly Told Not To Leave
dailywire.com
fc21d514d263e544d1a6de52fde3462b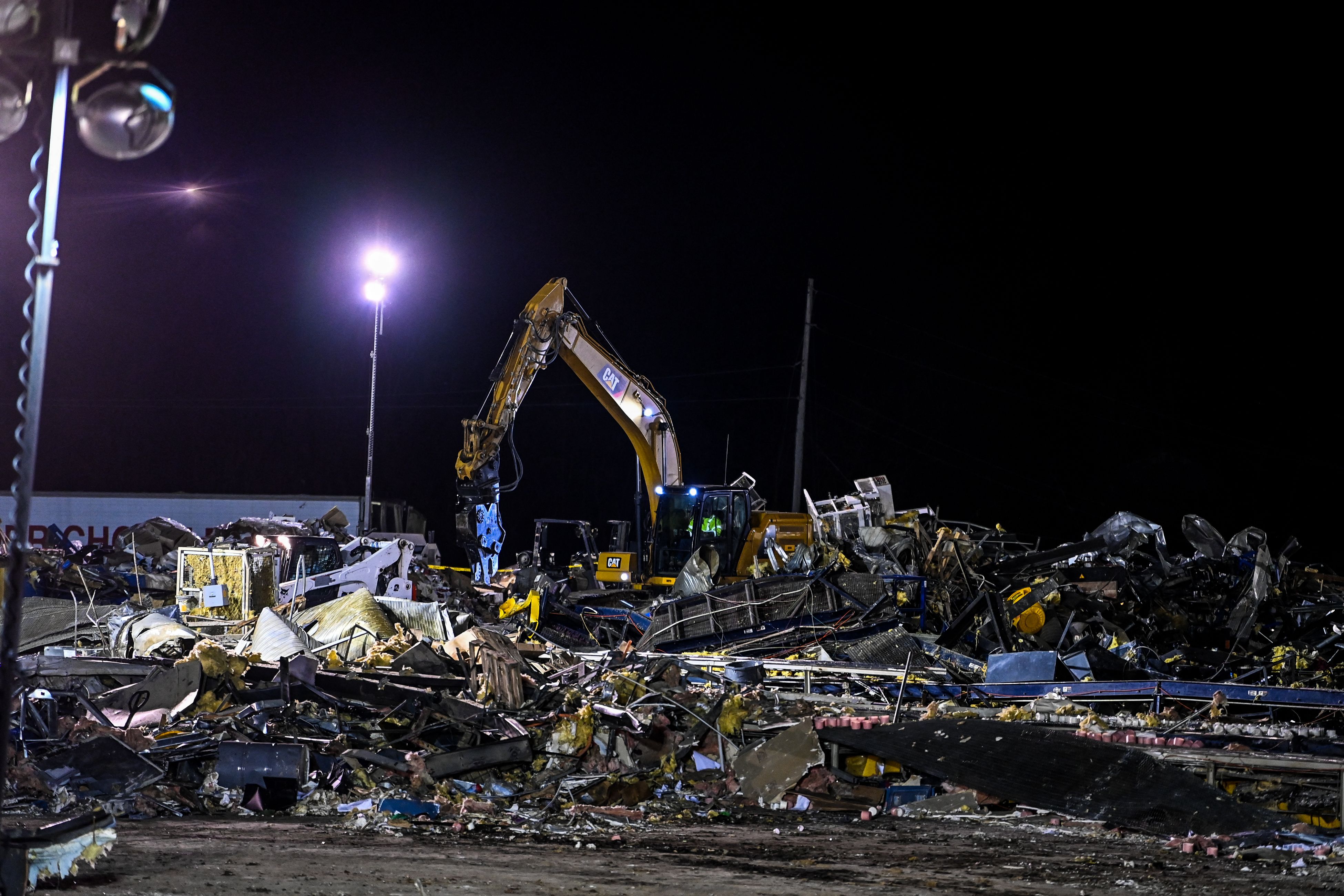 Candle Factory Workers Told They'd Be Fired If They Left Before Tornado Struck—Employees
newsweek.com
764bce5f1b6852dc1c90571c9d7ca75f
Candle factory employees say they were not allowed to leave work amid Kentucky tornadoes
nydailynews.com
2ee8c2034bac15b842e04db1da07063b
The Prince George's County, Maryland, government said on Tuesday that its "timekeeping vendor," Kronos, was the victim of a nationwide ransomware attack. It's not known yet how this will affect county workers, the government said in a statement. "The Prince George's County Office of Information Technology, Office of Human Resources Management, Office of Finance, Office of Law and County government leadership have been working diligently to understand the scope of this ransomware attack, and how it affects our government," County Executive Angela Alsobrooks said in the statement. "We will continue to seek answers from the vendor and put in place temporary procedures while Kronos works through this matter." The government said that workers will need to manage their timekeeping at work by hand. "While this ransomware attack does not impact the government's payroll system," the statement said, "it does impact the government's timekeeping function, and County officials are working diligently to ensure that government employees continue to be paid on time." On Monday, Virginia officials said the Division of Legislative Automated Systems, the information technology agency that serves Virginia's legislature, had been hit by a ransomware attack. It's not known whether the two attacks are related.

Virginia General Assembly's IT unit hit by ransomware attack
thehill.com
b63d33bb29f64e85419d4735a55a4f6d
Ransomware attack against Kronos impacts employee payrolls
upi.com
019499d4eee1c8300e14e65b8316c48c
Seven migrants were killed and three others injured when the vehicle they were traveling in crashed into a house while fleeing a police stop, Hungarian police said. The accident occurred just before midnight Monday near the center of Morahalom, a town of around 6,000 people less than five miles from Hungary's border with Serbia. According to the Csongrad-Csanad county police, officers were inspecting the Serbian-registered minivan when the driver attempted to flee the scene at high speed. The vehicle crashed into a house and overturned. Seven occupants of the vehicle died at the scene while four others, including the driver, were injured. Police arrested the man and said they will initiate proceedings against him for human trafficking and causing a fatal mass accident. Copyright © 2021 The Associated Press. All rights reserved. This material may not be published, broadcast, written or redistributed.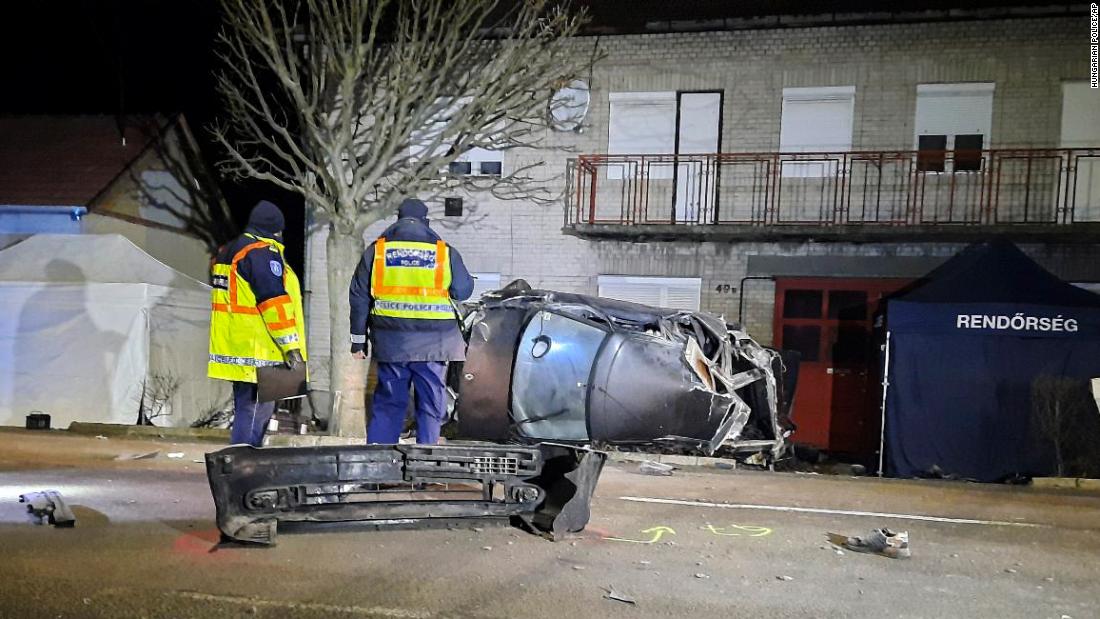 7 killed as car carrying migrants crashes in Hungary
edition.cnn.com
8bf95ba806ae8cb7617350bb25d2cf1c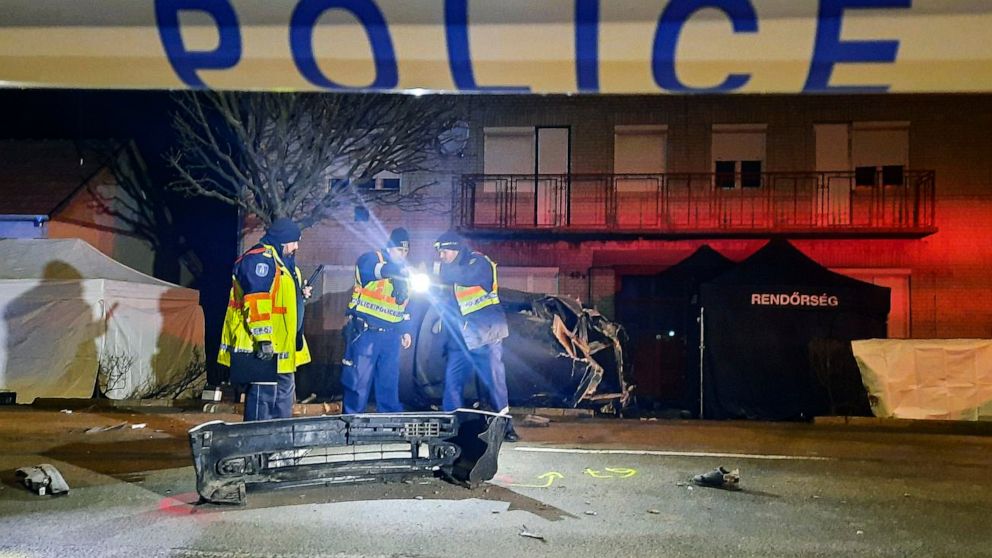 7 migrants killed, 3 injured in car accident in Hungary
abcnews.go.com
e2b0858379d5a60ac7948b49d95f1495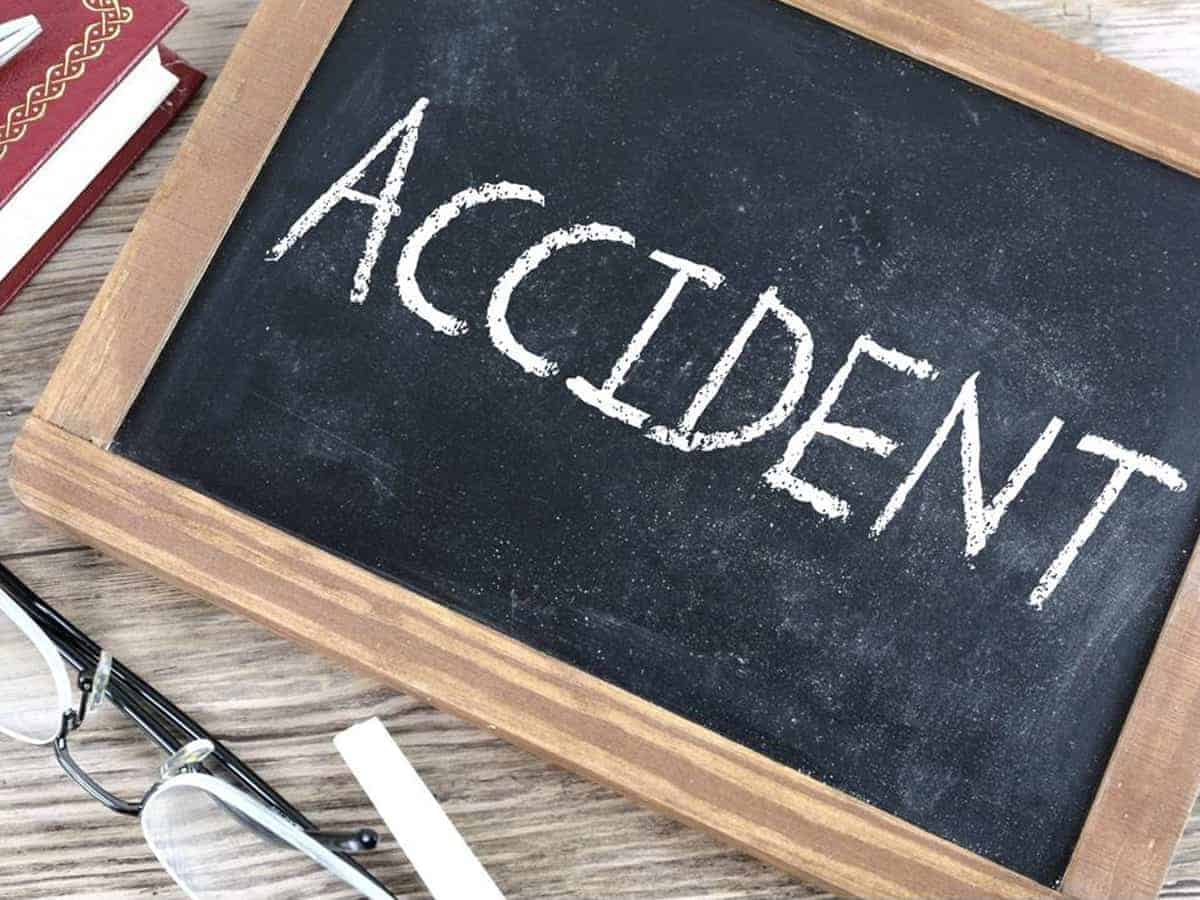 Srinagar: At least six people died and 3 were injured on Tuesday in a road accident in Jammu and Kashmir's Ramban district. Police sources said the accident occurred near Chichater in Rajgarh area of Ramban district. "Six people are feared dead while 3 were injured in this accident that involved a tempo vehicle", sources said. Senior civil and police officers have rushed to the accident site to supervise rescue and relief operation there. Get the news updates on WhatsApp & Telegram by subscribing to our channels. For all the latest Kashmir updates, download our app Android and iOS.

J&K: Toll from militant attack rises to three as constable dies in hospital
scroll.in
395cfc4dfd85bf342e69bad0c7220627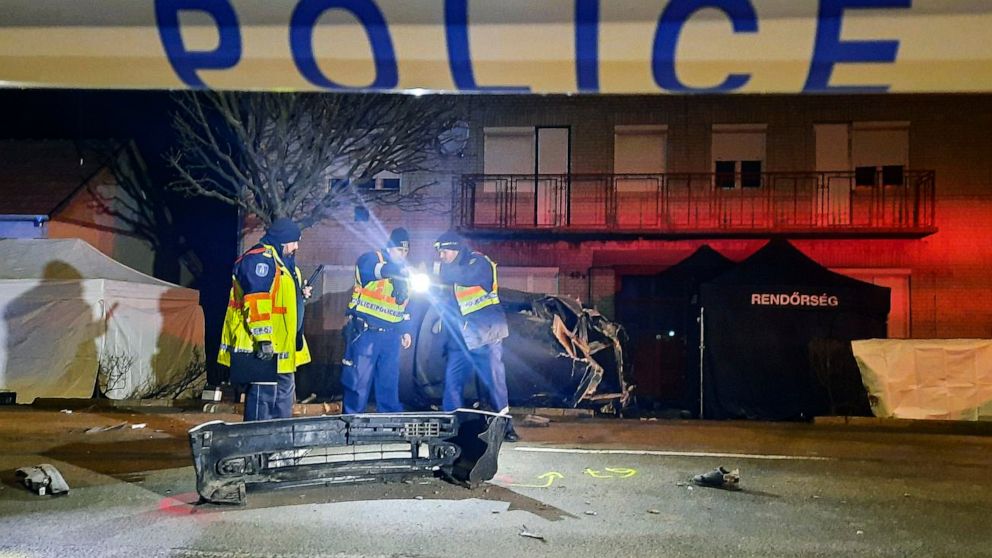 7 migrants killed, 3 injured in car accident in Hungary
abcnews.go.com
e2b0858379d5a60ac7948b49d95f1495
After losing to Tennessee in Connecticut, the North Carolina Tar Heels have strung together four straight wins entering a Tuesday tilt with a Furman bunch that is looking for its second win against an ACC foe this season. Furman is the only team in the nation with five different players averaging at least 2.5 assists per game, and the Paladins rank 28th in the country in points scored on a per-possession basis in road games. Both teams are knocking down their 3s with Furman rating 42nd in the country in 3-point shooting percentage while North Carolina is sixth in this category, converting on 41.7 percent of its 3-point attempts. The teams are playing at quick tempo with both ranking in the top 65 in the country in possessions per game and outside the top 150 in points allowed on a per-possession basis. With a pair of quick teams and both in the bottom 100 in turnovers forced in a per-possession basis, Tuesday's clash in Chapel Hill sets up to be a shootout. The play: Furman-North Carolina total, Over 151.5 points.

Burning ban lifted for all North Carolina counties
wral.com
8ce501d3566ab4d0365280e093b99f23
An elderly woman was fatally struck by a hit-and-run driver in Queens Monday evening — less than an hour after a moped rider was killed after slamming into a box truck in Manhattan, police said. Helena Conti, 79, was crossing midblock on Cooper Avenue near 83rd Street in Middle Village around 5:50 p.m. when she was struck by a blue sedan heading east on the block, authorities said. The driver fled the scene, cops said. Conti was rushed to Elmhurst Hospital Center, where she was pronounced dead. It is unclear whether the driver was aware that a pedestrian was hit. No arrests were immediately made. On the Upper East Side about 40 minutes earlier, Salvador Navarette-Flores, 31, was riding a Jiajue scooter north on First Avenue near East 76th Street, in the left lane, when he struck a parked 2019 Freightliner box truck, cops said. Navarette-Flores, of the Bronx, was rushed to Weill Cornell Medical Center, where he was pronounced dead.

Brett Dimick Due In Court On Reckless Homicide Charge In Fatal August Hit-And-Run Near Wrigley Field
chicago.cbslocal.com
696d5066188503c92d6d813eadba5e15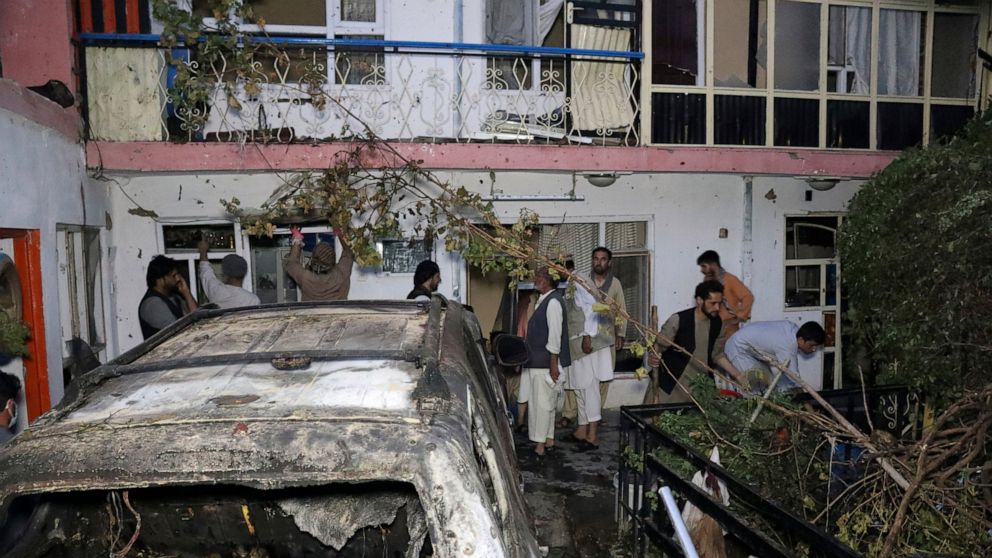 The Afghan survivors of an errant U.S. drone strike in August that killed 10 members of their family, including seven children, said Tuesday they are frustrated and saddened by a decision that no U.S. troops involved in the strike will face disciplinary action. Sitting on a cement walkway just a few feet from where a U.S. hellfire missile slammed on Aug. 29 into a car belonging to their older brother, Zemerai Ahmadi, three surviving brothers told The Associated Press that they have heard nothing from Washington about financial compensation for their loss or when they would be evacuated from Afghanistan. Ahmadi, 37, was a longtime employee of an American humanitarian organization. The strike that killed him and nine others took place amid the chaotic last days of the U.S. troop withdrawal from Afghanistan following the Taliban takeover of the country in mid-August. It also came just days after an Islamic State suicide bomber killed 13 U.S. troops and 169 Afghans at a Kabul airport gate. U.S. forces believed that the car they were following was an imminent threat and decided to strike. Since the strike, the Ahmadis had demanded that those responsible be punished and that they be relocated to the United States or a third country deemed safe for them. But on Monday, the Pentagon said that Defense Secretary Lloyd Austin had approved recommendations for improvements in strike operations from the generals who lead U.S. Central Command and Special Operations Command, based on the findings of an independent Pentagon review released last month. There were no recommendations for discipline made by the generals, according to John Kirby, chief Pentagon spokesman. Kirby said the U.S. was still ready to pay financial compensation to the Ahmadis and potentially get them out of Afghanistan. Asked why it was taking so long, Kirby said the U.S. wanted it done as safely as possible. For the Ahmadis, every day they remain in Kabul puts them at risk. Rumor on the street has it that the U.S. has already paid them and criminals are eager to get their hands on the money, said Emal Ahmadi. His 3-year-old daughter Malika was killed in the strike. They are also getting phone threats, added Emal, the youngest of the brothers. The callers threaten to kill them if they don't give them money. "People are always asking us how much money we got," Emal added. As for the U.S. promises to evacuate the family, "we are waiting. We have heard nothing. The longer it takes, the more dangerous it is for us." For Romal Ahmadi, whose three children aged 2-7 years were killed in the strike, the days are a blur of depression and pain. "I feel only pain," he said. He wants the U.S. troops behind the strike punished. "But America is a superpower", Romal said. "We are powerless to do anything so we leave it to God to punish them." At the time of the strike, the U.S. was working to evacuate thousands of Americans, Afghans and other allies in the wake of the Afghan government's collapse. For weeks after and despite mounting evidence that the U.S. had wrongly killed the 10 Ahmadis, the Pentagon maintained it had taken out a potential Islamic State operative. It wasn't until mid-September that U.S. Marine Gen. Frank McKenzie, head of U.S. Central Command, called the strike a "tragic mistake" and said that innocent civilians were indeed killed in the attack. The Pentagon review subsequently found there were breakdowns in communication in the process of identifying and confirming the target of the bombing. "My children are all gone. No one can bring them back," Romal said.

Afghan victims saddened US drone strike to go unpunished
wtop.com
5e0500ab863a0bbd1ab2a2e7e28edb97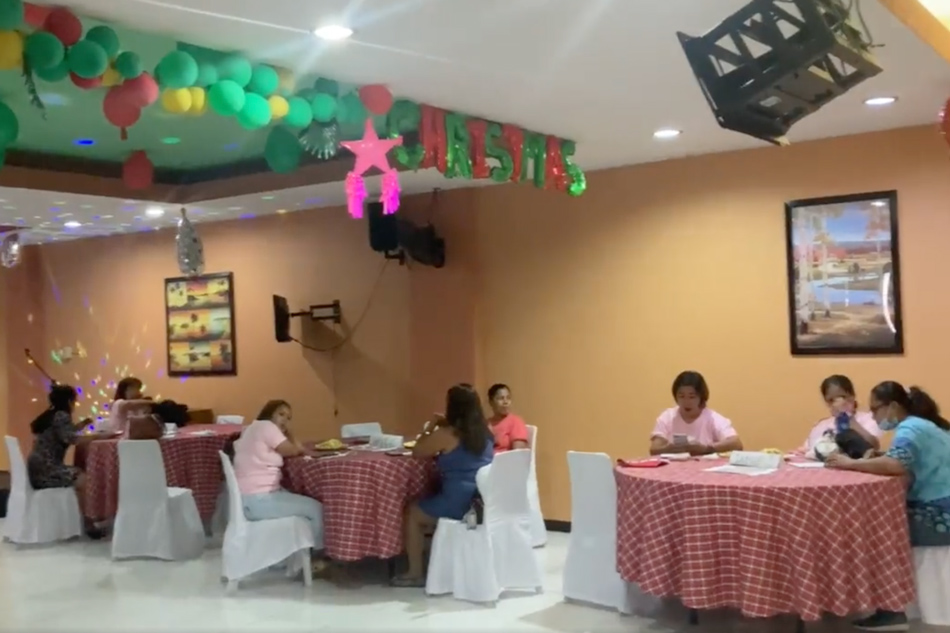 Several years after the brutal killings of their loved ones, families of drug war victims continue their journey to healing. And they are not doing it alone. With the help of the Catholic Church, they have formed a community, who celebrated Christmas at the Shrine of Our Lady of Grace Park in Caloocan City on Tuesday. "Ito po ay simpleng pagdiriwang ng mga pamilya ng mga taong tinokhang at pinagkaitan ng katarungan", said Fr. Flavie Villanueva, who spearheaded the program. (This is a simple celebration of families of tokhang victims deprived of justice.) Together, the families exchanged gifts, played games, danced to music and shared food in celebration of Christmas. They called the program "Tuloy ang Pasko, May Dalang Paghilom", which means "Christmas brings healing." Just four to five years ago, this pathway to healing has been mostly unimaginable for these people, who had lost heir husbands or children in the dark of night, slain after being accused of selling or peddling illegal drugs. Villanueva instituted a program that would help bereaved families cope with the loss of a loved one in government's Oplan Tokhang, the controversial house-to-house anti-drug crackdown widely criticized for alleged summary executions. Government has denied irregularities in cases of drug suspects slain in police operations, saying they had tried to violently evade arrest, prompting police officers to defend themselves. Right now, Villanueva's program has more than 270 members hailing from different parts of Metro Manila. The program starts with vetting, where Villanueva personally assesses the needs of the bereaved. There are 12 Saturdays of intervention where the grief and trauma of family members are processed. Legal documentation, education and livelihood assistance, and monitoring come next. But more than the assistance, it's the sense of community that has helped the families heal. "Malaki ang naitulong minsan na kami naisantabi, dahil tinatakan na kami na salot ng lipunan", said Randy Delos Santos, uncle of Kian Delos Santos, the teen killed in a drug operation in Caloocan City in 2017. (This is a big for help for us who have been set aside after being tagged as a menace to society.) In November 2018, three police officers involved in his fatal shooting were found guilty of murder and sentenced to reclusion perpetua, or 40 years in prison. But his case has been an exception. Most tokhang-related killings have yet to see justice. "Gusto ko na 'yung mga kasama ko ay mabigyan ng hustisya, pero malabo pa 'yan sa sikat ng araw dahil ang mga pumatay dyan, nakabalot ang mukha. Nakalulungkot", Delos Santos added. (I want them to get justice too but that is unlikely as the killers' faces were covered. It's sad.) Belina Rosales, sister of drug war victim Alan Partosa who was killed in his home in Pateros, has lost hope that they will get justice. "Ilang taon na nawala kapatid ko, hindi na siya maibabalik. Wala na kami interes na magkaso. Bahala na ang Diyos", she said. (It's been years since I lost my brother. We've lost interest to pursue the case. It's up to God.) Rosales said that the community has helped her family get back to their feet after those dark days. Aside from losing her brother, the family felt discriminated against in their neighborhoods. "Sobrang dapa kami sa diskriminasyon noon. Hindi kami maka-move on. Pero sa tulong ng program, lahat napagtagumpayan namin. Ganon talaga, kailangan magpatuloy sa buhay", Rosales added. (We were so discriminated against then. We couldn't move on. But with the help of the program, we've surpassed it. That's how it is, life goes on.) But while she is in a better position now, Rosales admits there is still anger in her heart. "Galit pa rin sa sinumang gumawa nun at sino mang nagpagawa non, alam namin kung sino, bahala na ang Diyos kasi wala na kami magagawa", she said. (We are still angry at whoever did it and those behind it, we know who they are, it's up to God now.) However, healing does not mean they're condoning the ongoing killings. "Gusto kong ipahayag, walang kasiguruhan na matitigil ang kultura ng patayan sa mga susunod na buwan. Ang karahasan ay magpapatuloy kapag nagkamali tayo ng pagboto", said Villanueva. "Pero kahit anong gawing panlilinlang, mayroon at mayroong hindi matatakot maninidigan sa buhay." (I just want to say that there is no assurance that the culture of killings would stop in the coming months. Violence will continue if we don't vote wisely. Despite the deception, there will always be those who will remain fearless and make a stand for life.) Villanueva said that the circumstances the families are in call for better governance, and as the election draws near, a stronger stance from the Church should surface. "Iinit ang kampanya, iinit ang pagkalat ng fake news, iinit pamimili ng boto. Ang simbahan may katungkulan na manindigan sa katotohanan at itakwil ang sumasalungat sa mabuting balita", he said. (The campaign, the proliferation of fake news, and vote buying will heat up. The Church has the responsibility to stand up for truth and renounce those against the good news.) But for this Christmas, he said the community of drug war victims' families must not give up on the challenges of life. "Sila ang nagdadala ng tala ng pasko, silang mga namatayan. Hindi sila bumibigay, hindi nagpapalinlang, hindi sumusuko", Villanueva said. (They bear the star of Christmas, they are the bereaved. They are holding on, they will not be deceived, they are not giving up.) RELATED VIDEO:

Mayor Lightfoot To Celebrate 'Christmas In The Wards,' Shop With Families In Pullman
chicago.cbslocal.com
7adbbbe7b20f1482863ccd080a0f68ea
Surina Jindal And Melanie Chandra Talk About New Comedy Central Movie, "Hot Mess Holiday"Surina and Melanie talk about their new holiday movie, premiering December 11th on Comedy Central. 'Survivor 41' Episode 12 Recap: Truth KamikazeMickie McLeod recaps everything that went down on 'Survivor 41' episode 12. Sabrina Spellman Makes An Appearance On The CW's Riverdale; Kiernan Shipka Reveals 'Fans Will Get Some Clarity'Kiernan Shipka talks about her guest appearance as Sabrina Spellman in a bewitching crossover episode of Riverdale. Sharon Gless On Book 'Apparently There Were Complaints: Cagney & Lacey 'Changed The History Of Television For Women'Sharon Gless talks with us about her new book and time as Christine Cagney on "Cagney & Lacey." 23rd Annual 'A Home For The Holidays At The Grove' Comes To CBS On Sunday, December 5thCBS presents the 23rd Annual A Home For The Holidays At The Grove, featuring uplifting stories of adoption from foster care and raising awareness of this important social issue. Keri Hilson Says 'Hip Hop Family Christmas' Is All About 'Honoring Your Family, Not Living For The World'Keri Hilson discusses her new movie, 'Hip Hop Family Christmas', coming to VH1 on Monday, December 6th at 9PM ET/PT.

Woodmere Community Heartbroken After 15-Year-Old Girl Killed In Crash, Several Friends Injured
newyork.cbslocal.com
609c1a151fb3a8eef8887f2df33e72d4
Morgan Jackson, a cashier at Casey's General Store, a gas station in Mayfield, Ky., checked the weather all day Friday as her phone bleeped with loud alerts, friends and family called to compare notes and customers chatted incessantly about the tornadoes that were likely to head their way. "We all knew the storm was going to hit," she said. "There's no way a single person here didn't know the storm was coming." For residents of Mayfield subjected to the flurry of alerts and text messages, the urgent pleadings of television meteorologists and the barrage of warnings on social media, one thing has been clear: This was not a tornado that came without warning. Ms. Jackson said she was surprised by how accurately forecasters had pegged the timing of the tornado, one of several that swept through Kentucky that night. "They said it would hit at 9:30 and it hit at 9:30," she said. Weather prediction technology has become so precise in recent years that tornadoes are almost always foreseen, a vast, if somewhat unheralded, improvement in forecasting. In the late 1980s, before the use of Doppler radar and other technologies, meteorologists were able to issue warnings for 46 of 88 violent tornadoes in the United States, or just more than half, federal data shows. In recent years, powerful tornadoes have been preceded by warnings 97 percent of the time. Yet despite the advances in forecasting, tornadoes that strike continue to have deadly consequences — whether because of poor decisions, weak construction or just bad luck. The storms that hit on Friday and Saturday left at least 88 people dead in five states. "People got the warning but we are still left with the question of why people died," said Stephen M. Strader, a professor at Villanova University who studies disasters. "Something else failed them." Unlike hurricanes, tornado warnings come with a much shorter lead time: around 15 to 18 minutes on average. Friday's tornadoes had better-than-usual warning times, in some cases three times as long. But when tornadoes strike at night, as they did last week, residents are more likely to miss the warnings. Tornadoes at night are 2.5 times as likely to result in fatalities, research shows. The tornado that ravaged western Kentucky was a monster, an EF-3 storm with winds of 136 to 165 miles per hour. With a footprint of up to three-quarters of a mile wide, it shredded warehouses and houses along a path of more than 220 miles. The drumbeat of warnings began days before, with reports by the national Storm Prediction Center that tornadoes were quite likely. "It was kind of a no-brainer as far as issuing a warning goes," said Michael York, a meteorologist at the National Weather Service in Paducah, Ky. "It was one of those that is impossible to miss if you have any training at all." But while many Kentucky residents sought shelter where they could find it, others elected to remain in their homes or report to work. Some said they were not sure how seriously to take the dire predictions, or did not think the storm would hit their neighborhood. At a time when the incidence of extreme weather and natural threats — hurricanes, wildfires, floods — seems to be rising, the availability of so much data on storms and tornadoes can be overwhelming. "There's definitely the potential to be getting too much information," said Alex Anderson-Frey, a professor at the University of Washington who studies the efficiency of tornado warnings. In Mayfield, Katrina Spradling became deeply worried about the likelihood of tornadoes as she watched the weather forecast all day on Friday; her phone buzzed with alerts and messages on the severity of the storms. She urged her father, Bobby Spradling Jr., whose home on the outskirts of Mayfield did not have a secure place to shelter, to come take cover at her home about 10 minutes away. But Mr. Spradling stayed home. He was found dead on Saturday morning. The authorities told his family that based on where they found his body, they believed he had tried to leave his home and get to shelter when it was too late. "I'm shaken and have never seen anything like this," Ms. Spradling said of the damage to Mayfield. "We talked off and on about creating a shelter, but we never did. I wish we had." Even some of those who may have taken the warnings seriously ended up being killed in Friday's tornadoes for a variety of reasons: because their homes were not strong enough to resist the tremendous force of the wind, because their employers kept them in an unsafe building, because they made poor decisions such as going outside. Research by Harold Brooks, a senior research scientist at the National Oceanic and Atmospheric Administration's National Severe Storms Laboratory, shows that about 2 percent of people whose homes are directly struck by a powerful tornado are killed, roughly the same odds of dying after being infected with the coronavirus. Mr. Brooks, who lives in Oklahoma, has an 8-foot by 5-foot tornado shelter in his house that doubles as a walk-in closet. It has six-inch-thick reinforced concrete walls and a steel door. "That thing is not going anywhere, in any wind on the planet," he said. But not everyone has the foresight, the time or the funds to build such a shelter. Greg Simons described his mother's home in Dawson Springs, Ky., as small and comfortable but not the safest place to ride out a tornado. If he had spoken with her before the storm, he would have forced her to leave the house, he said. His stepsister, Brandy Wiser, said she talked with their mother, Jennifer Ann Bruce, five minutes before the storm hit. "I asked if she was OK and she said she was in the hall, safe," Ms. Wiser said. "I said just be safe and call me when it's over. Five minutes later, I tried to call her back and it went straight to voice mail. I kept calling." Ms. Bruce's body was found by a neighbor on Saturday morning. Experts say the United States has reached a point where the technology to predict tornadoes is no longer the main obstacle to saving lives. The huge strides in tornado prediction rates have been made possible by a cascade of scientific advances. The introduction of Doppler radar in the 1990s and subsequent upgrades allowed forecasters to measure the wind inside of a storm, to distinguish between rain, snow or hail and to see and predict the formation of tornadoes. The proliferation of weather satellites allows scientists even more visibility into the formation of storms — and, crucially, the conditions that might create a tornado. The National Oceanic and Atmospheric Administration operates 16 satellites. The deluge of data from these technologies is crunched and modeled in real time by some of the world's most powerful supercomputers. "In many ways the tornado warning system — and everything that leads up to it — is one of the most incredible success stories in applied science," Mr. Brooks said. "We don't miss violent tornadoes essentially ever now." Before Doppler was deployed to predict tornadoes, the best the authorities could do was rely on a more primitive form of radar and a small army of weather spotters communicating by ham radio. The consequences of the leaps in technology have been clear, researchers say. "Tornado fatality rates have dropped off the map," Mr. Strader, the Villanova professor, said. Research by Mr. Strader shows that the number of people killed by tornadoes in the United States decreased steadily from 1920, when there were 2.3 fatalities per one million people, to 1990, when there were.25 fatalities per million. Experts say lives were saved not only by the technology that helps predict tornadoes but by better education and building codes. In the wake of last week's tornadoes, a number of scientists have made comparisons to a similar event nearly a century ago to illustrate how awareness of a coming danger saves lives. In 1925, when the best the authorities could do was send warnings by telegraph, a tornado traveled across parts of Missouri, Illinois and Indiana for about 220 miles — similar to the distance traveled by the biggest of the tornadoes that struck on Friday. The 1925 tornado killed nearly 700 people, about 10 times the death toll of Friday's worst disaster.

As Tuesday's powerful storm pounded Southern California, firefighters plucked a man from the Los Angeles River and searched for other possible victims, while emergency crews in Orange County rescued homeowners trapped by mudslides. Around 7:50 a.m., fire dispatchers received a call from a man who had been swept into a small tributary of the L.A. River in Sylmar, the Los Angeles Fire Department said. Usually shallow, gentle streams, the river and its offshoots were transformed by the storm into torrents. The man was carried about half a mile and into a tunnel that runs underground near Dronfield Avenue and Hubbard Street, said Nicholas Prange, spokesman for the Los Angeles Fire Department. In the darkness, he managed to grab an object to stop himself from being swept further downstream, Prange said. "He was still on the phone with dispatchers who were relaying the message on the radio," Prange said. Sounding the fire engine's horn to alert the man to their location, the rescue team checked one maintenance hole after the next until finding him. After he was pulled to safety, the man was treated him for scrapes, cuts, bruises and hypothermia, Prange said. How he was caught in the river was not immediately clear. Earlier Tuesday morning, bystanders reported a rollover crash on North Main Street in Chinatown near the L.A. River, according to the fire department. Within minutes, fire crews realized the vehicle had fallen into the swollen, fast-moving river and swept away, Prange said. Firefighters took up positions at bridges downstream as a helicopter flew in search of the vehicle and possible occupants. After two hours, crews spotted the vehicle pinned beneath the Washington Boulevard bridge near Soto Street in South Los Angeles, about four miles downstream, Prange said. No victims were found. Shortly afterward, firefighters saw a second car being carried by the river's suddenly powerful current. As the water continued to rise, both vehicles became pinned against the bridge's footing. An hour later, a third vehicle, a gray Toyota Camry, ripped past the bridge and continued downstream into Long Beach, where it eventually came to rest, fully submerged, at the center of the river near Wardlow Road, said Capt. Jack Crabtree, spokesman for Long Beach fire. Firefighters planned to let the waters subside before trying to pull the vehicles out of the river. It was unclear how the vehicles entered the river and whether they were operating or parked before being swept away. The search for victims was continuing. Elsewhere in Southern California, San Bernardino County authorities announced evacuation orders as mud and debris flows from fire-ravaged slopes threatened to damage dozens of homes and businesses in mountain and foothill communities including Oak Glen, Yucaipa, Forest Falls, and Nealey's Corner. There were no reports of injuries or property damage on Tuesday morning, though some roads were closed due to mudflow, said San Bernardino County fire spokesman Eric Sherwin. In Orange County, mudslides spilled into the neighborhood of Silverado Canyon, near where the Silverado fire burned in the fall of 2020, the Orange County Fire Authority said on Twitter. Fire crews rescued a number of residents who were trapped inside their homes by the gushing mud. No residents or rescue crew members were injured in the operation. In Calabasas, heavy winds ripped trees from their roots along Mulholland Drive, forcing road closures. The storm also took down trees in Whittier, Long Beach and in the Santa Clarita Valley, where minor rockslides and debris flow were also reported.

Princeton, N.C. — A 10-year-old died Monday night following a serious crash on U.S. Highway 70. The crash occurred around 4 p.m. on U.S. 70 near Dr. Donnie H. Jones Jr. Boulevard. According to the Princeton Police Department, a large SUV was traveling west and a smaller SUV with two teenagers and a child inside was traveling east. The smaller SUV turned left in front of the larger SUV and was hit. The driver of the larger SUV had the right of way and won't be charged, police said. The 18-year-old driver and 15-year-old passenger in the smaller SUV were injured. A 10-year-old in the back seat was taken to a hospital and died from related injuries. None of the people involved have been identified, as police are working to notify family members.

A 19-year-old Woodbury man was killed in a one-car accident in Roseville early Tuesday. The State Patrol did not release the name of the individual. According to reports from an officer, the driver was eastbound on state Highway 36 near Lexington Avenue at 2:35 a.m. The car left the roadway, hit a guardrail and rolled onto one side. It was engulfed in flames when the State Patrol arrived. Icy conditions are not believed to be a factor in the accident — the road surface reportedly was dry. Related Articles St. Paul, Ramsey County announce investment of $74 million for 'deeply' affordable housing Purple Line bus-rapid transit project receives approval by feds to enter development phase One dead in Maplewood crash Chance conversation leads Maplewood man to cancer discovery Twin Cities Salvation Army faces bell ringer shortage, points to the pandemic as the cause

President Biden on Monday declared states of emergency in Tennessee and Illinois due to damage caused by severe storms and tornadoes that touched down in the states this past weekend. Under the declarations, the Department of Homeland Security and Federal Emergency Management Agency are authorized to coordinate disaster relief efforts in an effort to alleviate hardship and suffering in the counties of Cheatham, Decatur, Dickson, Dyer, Gibson, Lake, Obion, Stewart and Weakley in Tennessee. In Illinois, Bond, Cass, Coles, Effingham, Fayette, Jersey, Macoupin, Madison, Montgomery, Morgan, Moultrie, Pike and Shelby counties are covered. Both Tennessee and Illinois were hit by the tornadoes that tore through much of Kentucky in what was described as one of the largest outbreaks that the U.S. has seen. At least 90 people have been confirmed dead due to the tornadoes, with the majority of the deaths in Kentucky. Six deaths have been confirmed in Illinois so far after an Amazon warehouse in Edwardsville collapsed, sparking an Occupational Safety and Health Administration (OSHA) probe. At least four deaths have been reported in Tennessee from the storms. On Sunday, Biden approved a disaster declaration in Kentucky, making federal funds available through grants for temporary housing and property loss. He is set to visit Kentucky on Wednesday to survey the damage caused by the extreme weather. "We're going to get this done. We're going to be there as long as it takes to help," Biden said on Saturday when asked what he would say to governors of the affected states. "Whatever they need when they need it."



Total 17 articles.
Version: 9.83.38380-256015. Input files: 1, items detected: 6383, scanned: 6383, accumulated: 17, inserted: 17, exclude filters: 0, include filters: 0, empty media: 362, filtered media: 357, duplicated media: 138, not matched limits: 636, passed http check: 0, not passed http check: 0, http check errors: 0, skipped: {total: 6366, by unique value: 0, by limits: 1341, by similarity: 22, by unicity: 584, by dates: 786, by classifier: 4519, by blacklist: 578, by mandatory tag: 0, from input files: 0}, bad dates: 0, similar from same domain: 4787, unique Ids: 0, unchangeble patterns: 1404, words comparisons: 87767290/10296119, python: 2.7.13 (default, Sep 26 2018, 18:42:22) [GCC 6.3.0 20170516]; the same images URLs found 5221 times; total 0 languages detected: {}; {u'text': {u'chars': 8951065, u'bytes': 36843688, u'words': 1451548, u'sentences': 93518}}
Created at 2021-12-15 06:01