Announcement
DC5n United States criminal in english 131 articles, created at 2021-12-15 05:45 articles set mostly negative rate -7.5
(19.99/20)

1

1.8

Gasoline truck explodes in Haiti, killing more than 50 and injuring dozens

After the blast, people in the area used buckets to scoop up gasoline from the truck and the street to take back to their homes, a witness said. 2021-12-14 14:43 3KB www.cbsnews.com

(17.99/20)

2

0.1

O.J. Simpson's Parole Supervision Ends

The former football star served nine years in prison for robbery before he was granted parole in 2017. His supervision ended two months early because of good behavior. 2021-12-15 00:05 3KB www.nytimes.com

(13.99/20)

3

0.6

House January 6 committee recommends contempt charges against Mark Meadows

Startling text messages sent to the then-White House chief of staff during the insurrection were revealed during the committee's meeting. 2021-12-14 12:36 8KB www.cbsnews.com

(10.99/20)

4

1.5

Judge delays case against Michigan school suspect's parents

A judge has granted more time to collect and share additional evidence against the parents of a boy charged with killing four students at Oxford High School in the US. 2021-12-14 22:32 2KB www.independent.ie

(10.68/20)

5

2.3

Court dismisses Trump lawsuit on tax records

NBC News Justice Correspondent Pete Williams discusses the breaking news of a court dismissing Donald Trump's lawsuit to keep his tax records from going to the House of Representatives. 2021-12-14 23:32 866Bytes www.msnbc.com

(8.99/20)

6

0.9

Coronavirus Briefing: Britain's Omicron restrictions

And the verdict on Pfizer's Covid pill. 2021-12-14 22:41 6KB www.nytimes.com

(8.32/20)

7

0.3

Florida Trump supporters arrested on charges of casting more than one vote in 2020 election

Jay Ketcik, John Rider and Joan Halstead, who all live in The Villages in Sumter County, Fla., face felony charges and up to five years in prison. 2021-12-14 20:17 3KB www.washingtonpost.com

(7.31/20)

8

0.3

Belarus hands opposition leader's husband 18 years in prison

KYIV, Ukraine (AP) — A court in Belarus on Tuesday sentenced the husband of the country's opposition leader to 18 years in prison, six months after the trial… 2021-12-14 20:56 4KB wtop.com

(6.59/20)

9

0.3

Jana Duggar breaks silence over child endangerment charge: It 'happened so quickly'

Former "19 Kids and Counting" star Jana Duggar has spoken out after she was charged with engendering the welfare of a child in Arkansas earlier this year. 2021-12-14 19:37 2KB pagesix.com

(6.33/20)

10

0.2

Arizona asks Supreme Court to allow law barring abortions for fetal abnormalities

Arizona is calling on the Supreme Court to uphold a law in the state that bans abortions due to certain genetic abnormalities such as Down … 2021-12-14 22:01 2KB www.foxnews.com

(5.25/20)

11

2.4

26-Year-Old Truck Driver Sentenced 110 Years For Crash That Killed Four

A semi-truck driver responsible for the death of four people after crashing into stopped traffic has been sentenced to 110 years in prison, ABC7 … 2021-12-14 22:05 3KB dailycaller.com

(4.37/20)

12

0.9

Oxford superintendent: High school won't open as soon as we'd like

Officials said they don't think they will be able to meet goal of reopening after holiday break 2021-12-15 00:37 4KB eu.freep.com

(4.16/20)

13

0.5

Ohio City Reverses Decision to Criminalize Abortion After 2 Council Members Lose Election

The short-lived measure took effect on November 24 and sparked protests from abortion-rights demonstrators who claimed it was unconstitutional. 2021-12-14 19:03 3KB www.newsweek.com

(4.14/20)

14

0.4

Landlord accused of sexually harassing tenants to pay $4.5M to settle federal lawsuit

The Department of Justice announced on Tuesday that a landlord has agreed to pay $4.5 million in damages and a civil penalty after he … 2021-12-14 21:00 2KB thehill.com

(4.14/20)

15

8.5

Video Released of Suspect in Death of Billionaire Who Mused Rival Might Want to Kill Him

The suspect in the video is described as wearing a hat and kicking up their right boot when they walk. The man or woman is estimated to be 5-foot-6 to 5-foot-9. 2021-12-14 17:54 3KB www.newsweek.com

(4.14/20)

16

0.6

Aubameyang stripped of Arsenal captaincy following disciplinary breach

London: Premier League club Arsenal on Tuesday confirmed Pierre-Emerick Aubameyang has been stripped of the club's captaincy following a disciplinary 2021-12-14 13:27 1KB www.siasat.com

(4.12/20)

17

0.9

Judge in Prince Andrew suit says document should be unsealed

A secret 2008 settlement that a lawyer for Prince Andrew says would protect him against a lawsuit claiming he sexually abused an American when she … 2021-12-14 23:12 1KB abcnews.go.com

(4.12/20)

18

0.3

'The View': New York AG Letitia James Says She's Not Interested in Supreme Court Post

"Listen, Justice Sonia Sotomayor got it right. The stench right now -- no," James said 2021-12-14 17:39 2KB www.thewrap.com

(4.09/20)

19

2.7

Map from executed killer leads to likely remains of sister-in-law in Mississippi

The Mississippi inmate who admitted to killing his sister-in-law just before his execution also left behind a map for investigators — leading to … 2021-12-14 15:09 3KB nypost.com

(3.34/20)

20

1.0

DC's attorney general sues insurrection organizers, participants

At last count, over 700 people have been criminally charged in Jan. 6's insurrection at the U.S. Capitol. And on Tuesday, D.C.'s attorney general targeted dozens of them with a civil suit. 2021-12-14 20:03 4KB wtop.com

(3.21/20)

21

0.7

CNN Fires Producer John Griffin After He Is Accused of Grooming Girls for Sex

Griffin, 44, faces a minimum sentence of 10 years in prison up to life behind bars for each count, according to the Department of Justice. 2021-12-14 22:37 3KB www.newsweek.com

(3.20/20)

22

95.5

Arrest made after man shot, killed outside Fayetteville sports bar

A man was arrested in connection with a murder outside of a Fayetteville sports bar on Saturday morning. 2021-12-14 14:23 1KB www.wral.com

(3.15/20)

23

8.1

Kentucky tornadoes: Safety agency to review deaths at candle factory

Kentucky's workplace safety agency will look into the deaths of eight people who were killed at a candle factory during the violent weather that spawned … 2021-12-14 18:52 2KB www.foxnews.com

(3.14/20)

24

1.5

Valeria Smith Sentenced to 5 Years in Prison for Helping Dad Cover Up His Wife's Murder

Smith's father was convicted last week of murdering his wife, Valeria's stepmother Jacquelyn, in front of Valeria before telling her to lie about the incident. 2021-12-14 23:22 2KB www.newsweek.com

(3.14/20)

25

0.6

Man Sentenced to Minimum of 112 Years as Teen Gets Parole

A man who was effectively sentenced to life in a Missouri prison for a robbery he committed as a teenager in St. Louis has been … 2021-12-14 20:25 2KB www.theepochtimes.com

(3.12/20)

26

0.7

North Carolina Man Gets 28-Month Sentence For Threatening To Shoot Nancy Pelosi

The 53-year-old was arrested with thousands of rounds of ammunition at a D.C. hotel in early January, after his mother tipped off the FBI about a threatening text. 2021-12-14 20:59 2KB www.forbes.com

(3.09/20)

27

0.8

Judge upholds assault charges against Tory Lanez in shooting of Megan Thee Stallion

A judge upholds assault and weapons possession charges against rapper Tory Lanez in the shooting of Megan Thee Stallion after a dispute last year. 2021-12-14 19:45 3KB www.latimes.com

(3.09/20)

28

0.1

Four FBI officials hired prostitutes overseas, inspector general says

The Justice Department Office of the Inspector General on Tuesday said four FBI officials hired prostitutes while on the job. In an investigative summary, the … 2021-12-14 19:06 1KB www.washingtontimes.com

(3.07/20)

29

0.4

Man Exonerated in Malcolm X Murder Files Lawsuit Against New York State

Muhammad A. Aziz filed the claim on Tuesday, along with a notice seeking a settlement with the city, for the toll that being "unjustly branded as a convicted murderer" for 55 years took on his life. 2021-12-14 15:30 7KB www.nytimes.com

(3.06/20)

30

2.8

4 men arrested after woman, boyfriend killed in alleged murder-for-hire plot in in Nashville

Metro police announced the arrest of four men accused of an elaborate murder-for-hire scheme after a woman and her estranged boyfriend were found shot to death in a crashed car. 2021-12-14 21:12 5KB myfox8.com

(3.05/20)

31

0.2

UAE suspends talks on $23B weapons deal with US

WASHINGTON (AP) — The United Arab Emirates on Tuesday suspended talks on a $23 billion deal to purchase American-made F-35 planes, armed drones and other… 2021-12-14 16:49 3KB wtop.com

(2.24/20)

32

2.3

Texas Man Arrested For Allegedly Hiring Hitmen To Kill Two People Blackmailing Him After Affair

Erik Maund, an auto executive, has been indicted for allegedly paying $750,000 to three men to track and murder his mistress and her boyfriend, … 2021-12-14 21:11 2KB dailycaller.com

(2.10/20)

33

2.3

Sentencing set for three men convicted of killing Ahmaud Arbery

The three white men convicted of killing unarmed black jogger Ahmaud Arbery will be sentenced next month. Georgia Judge Timothy Walmsley — who presided over … 2021-12-14 17:04 2KB nypost.com

(2.06/20)

34

0.9

Police Arrest Elementary School 'Teacher Of The Year' For Child Rape

A Fairview Elementary School teacher was arrested in a suburb of Nashville, Tennessee, on Monday and charged with a litany of sexual and other crimes … 2021-12-14 20:33 5KB thefederalist.com

(2.05/20)

35

0.4

Kim Kardashian Asks Judge to Declare Her Single

Update: Kim Kardashian would like to be declared legally single. She filed paperwork to that effect last week, and a judge will eventually rule on whether she can be considered. 2021-12-14 08:36 2KB www.newser.com

(2.04/20)

36

88.7

Ohio Man Pleads Guilty to Rape and Murder of Friend Who 'Trusted' and 'Would Go Anywhere with Him'

"Brianna had been through some rough stuff in her life," she said. "She didn't trust a whole lot of people, but Blake was one she trusted. She would go anywhere with him. If she wasn't messaging me, she was messaging him and they talked." 2021-12-14 22:56 4KB lawandcrime.com

(2.04/20)

37

0.3

All EU Countries Must Recognize Same-Sex Parents and Their Children, Top Court Says

The European Court of Justice ruled in favor of a Bulgarian-British couple whose adopted child could not obtain citizenship. 2021-12-14 20:04 2KB www.newsweek.com

(2.04/20)

38

0.3

Wisconsin attorney general won't enforce any abortion ban

Wisconsin's Democratic Attorney General Josh Kaul said in an interview Tuesday that he would not investigate or prosecute anyone for having an abortion should the U.S. Supreme Court overturn Roe v. Wade and a currently unenforceable state ban takes effect. 2021-12-14 20:04 3KB www.wral.com

(2.04/20)

39

0.1

US condemns suspension of Romanian judge over TikTok posts

A well-known judge in Romania has been suspended from his position over videos he posted on the social media platform TikTok, a move that … 2021-12-14 19:15 2KB abcnews.go.com

(2.04/20)

40

1.1

Jimmy Rave Tributes Flood in After Former Wrestler's Death at 39

Jimmy Rave, real name James Guffey, had revealed six weeks before his death that both of his legs had been amputated—months after his left arm was also removed. 2021-12-14 10:41 6KB www.newsweek.com

(2.04/20)

41

0.1

McConnell, Spears, Osaka: A look at 2021's notable quotes

A line from a speech given from the U.S. Senate floor before rioters broke into the Capitol on Jan. 6 tops a Yale Law School … 2021-12-14 06:33 3KB abcnews.go.com

(1.12/20)

42

3.8

James, Jennifer Crumbley attend hearing on charges related to Oxford shooting

James and Jennifer Crumbley appeared in 52/3 District Court Tuesday for a hearing on the four charges each of involuntary manslaughter. 2021-12-14 19:28 832Bytes eu.detroitnews.com

(1.09/20)

43

2.6

Larry Nassar abuse victims reach $380 million settlement

USA Gymnastics and the U.S. Olympic and Paralympic Committee have reached a $380 million settlement with victims of former Team USA doctor Larry Nassar. He is serving over 100 years in prison for crimes of sexual abuse and child pornography after pleading guilty to multiple charges. Jericka Duncan has the latest. 2021-12-14 15:58 1KB www.cbsnews.com

(1.05/20)

44

0.5

Sailor accused of burning US warship faces 2nd day in court

Navy prosecutors alleged that a sailor charged with setting the fire that destroyed the USS Bonhomme Richard last year was "disgruntled" after dropping out of Navy SEAL training, while his defense lawyers said there was no physical evidence connecting him to the blaze. 2021-12-14 13:49 4KB www.wral.com

(1.03/20)

45

1.2

Man charged in Wrigleyville hit-and-run that claimed life of cancer survivor

Brett Dimick, 30, of Lincoln Park, was charged with reckless homicide, failure to report a death and failure to report an injury. Sophie Elizabeth Allen, 27, was killed in the Aug. 14 incident. 2021-12-14 20:15 2KB chicago.suntimes.com

(1.03/20)

46

90.2

Second defendant out of five found not guilty in the 2019 shooting death in Des Moines

A second man was found not guilty last week in the death of a 23-year-old Des Moines man. 2021-12-14 17:06 2KB eu.desmoinesregister.com

(1.03/20)

47

6.7

Gunfire breaks out during vigil for Houston-area homicide victim, leaving one dead, 13 injured

Gunfire erupted in Texas during a candlelit vigil for a killed inside his home last month, leaving one woman dead and another 13 people injured. 2021-12-14 12:14 2KB www.nydailynews.com

(1.02/20)

48

0.0

Duggar Family Reacts After Josh Duggar Is Found Guilty of Receiving, Possessing Child Pornography: Jim Bob, Derick Dillard and More

Josh Duggar was found guilty on two charges of receiving and possessing child sexual abuse material — details 2021-12-14 17:05 4KB www.usmagazine.com

(1.02/20)

49

1.5

Beyoncé's Mom Calls for 'Compassion' for Convicted Hoaxer Jussie Smollett: Rittenhouse 'Walked Free After Killing Two People'

Tina Knowles-Lawson, the mother of left-wing pop superstar Beyoncé, asked if disgraced actor Jussie Smollett will be treated with "compassion" during sentencing for … 2021-12-14 16:19 3KB www.breitbart.com

(1.02/20)

50

0.0

A Portrait of Abortion

And the Supreme Court's two very different paths. 2021-12-14 11:38 10KB www.nytimes.com

(1.02/20)

51

0.6

What Voter Fraud Really Looks Like

To support the Republican myth that our elections are rife with misconduct, someone needs to take the fall. 2021-12-14 11:00 29KB www.theatlantic.com

(1.01/20)

52

5.1

Man indicted after 3 bodies found in burning Texas dumpster

A grand jury in Texas has returned a capital murder indictment against a man authorities have said confessed to killing five people, including three whose … 2021-12-14 21:07 2KB abcnews.go.com

(1.01/20)

53

0.0

Jacob Gaines Gets 4 Years in Prison for Swinging Hammer at U.S. Marshal During Protest

A judge ruled that Gaines will serve more prison time than his plea deal recommended after hitting a federal officer with a hammer in 2020 in Portland, Oregon. 2021-12-14 19:13 2KB www.newsweek.com

(1.01/20)

54

2.7

UN sounds alarm over extrajudicial killings in the Taliban's Afghanistan

The United Nations (UN) said Tuesday that it was alarmed by continuing reports of extrajudicial killings across Afghanistan, including hangings, beheadings and public displays of corpses. 2021-12-14 16:49 2KB edition.cnn.com

(1.01/20)

55

0.9

Myanmar journalist reported to have died in army custody

A local freelance photojournalist in Myanmar has died in military custody after being arrested last week while covering protests, colleagues and a friend of his … 2021-12-14 16:09 5KB abcnews.go.com

(1.01/20)

56

3.7

Greensboro: Employee shoots, kills teen robbery suspect

A 17-year-old involved in the robbery of a Greensboro tobacco shop was shot dead by a store clerk Monday night, Greensboro police said. 2021-12-14 15:55 1KB www.wyff4.com

(1.01/20)

57

0.8

Smash-and-grab robbery rings organize on social media, California AG says

Far from random, smash-and-grab robbery rings organize their heists using social media, says California Atty. Gen. Rob Bonta says. 2021-12-14 15:30 4KB www.latimes.com

(1.01/20)

58

3.5

Suspicious Death at Tesla Factory Ruled a Homicide by Police

Firefighters were called to the Fremont Tesla Factory Monday afternoon and pronounced an individual dead at the scene. 2021-12-14 11:53 2KB www.newsweek.com

(0.06/20)

59

5.1

US Won't Discipline Troops Over Airstrike That Killed Afghan Civilians: Pentagon

U.S. military personnel involved in the August drone strike in Kabul , Afghanistan , that killed 10 civilians will not be disciplined, defense officials said on Monday. … 2021-12-14 06:12 3KB www.theepochtimes.com

(0.04/20)

60

0.9

Security guard shot during robbery of Raleigh sweepstakes parlor

For years, the North Carolina Sheriff's Association has lobbied state legislators to outlaw the businesses because they say they attract crime. 2021-12-14 18:51 2KB www.wral.com

(0.04/20)

61

0.0

Fortnite Update Brings More Weapon Balance Changes

Fortnite tweaked the weapons in Chapter 3 yet again. 2021-12-14 17:27 2KB heavy.com

(0.03/20)

62

0.6

Former Florida Elections Commission Lawyer Eric Lipman Pleads Guilty In Child Porn Case

Former Florida Elections Commission attorney Eric Lipman faces a maximum sentence of 20 years in prison after pleading guilty Monday to child-pornography charges, according to the U.S. Attorney's Office for the Northern District of. 2021-12-14 13:50 2KB miami.cbslocal.com

(0.02/20)

63

0.5

Three jailed in Greece after a principal was handcuffed over virus measures.

Police said a group of people handcuffed the principal on Friday and drove him to a local precinct, suggesting that officers arrest him for enforcing Covid measures. 2021-12-14 23:15 2KB www.nytimes.com

(0.02/20)

64

0.6

Waterville woman set fires at downtown Colby College construction site, police say

Alisa Carey, 21, of Waterville, was arrested Monday night on arson charges after police found several fires in the construction site of Colby College's Paul J. Schupf Arts Center in downtown Waterville. 2021-12-14 17:37 1KB www.pressherald.com

(0.02/20)

65

0.5

71 arrested outside Capitol during demonstration for low-wage workers

More than 70 protesters were arrested outside the Capitol on Monday during a demonstration calling for legislation to help low-wage workers, parents in need of child … 2021-12-14 16:22 3KB thehill.com

66

0.6

Witnesses: Fraud defendant triggers Texas courtroom brawl

A defendant in a criminal fraud case punched and attacked a bailiff, prosecutor and judge after he was denied bond Tuesday at a court hearing … 2021-12-15 00:33 2KB abcnews.go.com

67

0.9

Waterboarded Prisoner Has Drowning Nightmares Two Decades Later, Doctor Testifies

Lawyers called a torture expert in a bid to spare a defendant a nauseating commute from prison to court by having him spend nights at Guantánamo Bay's court compound. 2021-12-15 00:21 6KB www.nytimes.com

68

0.3

Ex-Netflix executive gets prison for accepting tech bribes

SAN JOSE, Calif. (AP) — A former Netflix executive was sentenced Tuesday to 2 1/2 years in federal prison for taking bribes and kickbacks from tech companies to… 2021-12-15 00:04 1KB wtop.com

69

96.6

Children among 14 tornado victims on one KY street

Residents in a Bowling Green, Kentucky housing development are mourning the death of 14 of their neighbors, including seven children who were killed when a … 2021-12-14 22:52 831Bytes www.usatoday.com

70

0.3

Lawmakers pass bill to bar redistricting commission closed meetings under Open Meetings Act

The legislation would prohibit the commission from citing the Open Meetings Act to justify entering closed sessions. 2021-12-14 22:18 4KB eu.freep.com

71

1.6

'It has gone too far and gotten out of hand'

Texts show Republican leaders asked Mark Meadows to urge then-President Donald Trump to condemn the riot Jan. 6. A pill shows positive signs in the fight … 2021-12-14 22:18 3KB www.usatoday.com

72

0.9

He Arrived in DC Too Late for the Riot. He Still Got 28 Months

A Georgia man whose family says he fell "hook, line, and sinker" for the QAnon conspiracy theory has been sentenced to 28 months in prison for threatening to kill House. 2021-12-14 22:17 2KB www.newser.com

73

0.1

Guess what? There (still) wasn't any significant fraud in the 2020 presidential election.

A new Associated Press analysis turns up fewer than 500 questionable — and not necessarily illegal — ballots in six key states. 2021-12-14 22:14 4KB www.washingtonpost.com

74

1.0

Ruth Radelet Of Chromatics Delivers A Stunning Cover Of Elliott Smith's 'Twillight'

Part of the Kill Rock Stars 30th Anniversary series, it's the singer's first solo release since the band broke up. 2021-12-14 21:56 2KB uproxx.com

75

0.3

What to make of Gavin Newsom's assault ban weapon political jujitsu

San Franciscans aren't surprised when Gavin Newsom makes national news with a bold political initiative. That's kind of his brand. In 2004, he was barely … 2021-12-14 21:30 6KB www.sfexaminer.com

76

0.9

Warrant issued for felon authorities say was involved in 2020 St. Paul shooting; he failed to show up to his sentencing

A warrant has been issued for the arrest of a three-time felon who failed to show up to his sentencing Tuesday in Ramsey County. Montez Dalray Davis, 23, formerly of Minneapolis, was charged Sept. … 2021-12-14 21:19 3KB www.twincities.com

77

0.9

When Will Online Sports Betting be Legal in NY?

When will online sports betting be legal in NY? We have all the important details you need to know right here! 2021-12-14 21:11 7KB heavy.com

78

0.8

Deputies: Hope Mills woman tried to burn down house with man, baby inside

Cumberland County detectives on Monday arrested a 32-year-old woman, charging her with arson and alleging she attempted to burn down a home with a man and baby inside. 2021-12-14 21:10 1KB www.wral.com

79

0.7

Juvenile Offenders to Be Housed in Residential Neighborhoods, LA Residents Express Concern

California state juvenile detention centers are planning to transfer young offenders under age 25, convicted of murder or other felonies, to juvenile general probation facilities … 2021-12-14 20:53 7KB www.theepochtimes.com

80

0.8

'I miss choking people': Former Hamilton County jail guard was known as 'Mize the Destroyer'

Jason Mize was sentenced in federal court Tuesday to more than 3 years in prison. 2021-12-14 20:53 2KB eu.cincinnati.com

81

0.9

Virginia burglary suspect held at gunpoint by would-be victim until police arrived

A Virginia burglary suspect armed with a knife was arrested Sunday after an armed resident held the intruder at gunpoint until authorities could arrive.  Jonah Smith, 47, … 2021-12-14 20:07 1KB www.foxnews.com

82

0.9

Police in Falmouth, Portland arrest suspect in string of robberies

A Portland man was arrested Monday in the robbery of five businesses, including two banks. 2021-12-14 19:46 1KB www.pressherald.com

83

0.9

Disgraced former Houston cop indicted over 'bogus' 2020 voter fraud assault

This is the second time Mark Aguirre, 64, has been indicted by a grand jury over botched. 2021-12-14 19:37 4KB www.chron.com

84

3.3

Twelve U.S. cities, all led by Democrats, broke annual homicide records in 2021

Blue cities were disproportionately receptive to the Black Lives Matter defund-the-police movement pushed by progressives in 2020. 2021-12-14 19:30 5KB justthenews.com

85

1.6

Deadly Brighton crash: Randolph driver charged with motor vehicle homicide after running red light, police say

A 19-year-old Randolph man is accused of blowing through a red light and slamming his SUV into a 53-year-old Maine woman's sedan, resulting in her death in Brighton Monday night. 2021-12-14 19:11 3KB www.bostonherald.com

86

0.7

Sign up for our Crime & Courts newsletter Sign up for our Crime & Courts newsletter

An Auburn man has been arrested and charged with raping a child last spring. 2021-12-14 18:47 1KB auburnpub.com

87

1.6

Suspect in murder of 5-year-old girl involved in previous child abuse cases, homicide

A Georgia man who once was being eyed as a suspect in the death of a 1-year-old in Alaska is now facing a … 2021-12-14 18:43 2KB www.foxnews.com

88

0.5

Jury: Contractor responsible for massive water main break

A jury found a private contractor responsible for leaving nearly a quarter-million people across seven Florida cities without water for days in 2019. The … 2021-12-14 18:12 2KB abcnews.go.com

89

1.3

Fieger accusation led to death threats against ex-Oxford High dean, lawyer says

Former high school dean has received death threats since the Dec. 9 lawsuit was filed in federal court, his lawyer wrote in a court filing. 2021-12-14 18:07 2KB eu.detroitnews.com

90

1.8

$10K reward offered in mysterious death of Illinois grad student Jelani Day

The FBI and other authorities are offering up to $10,000 for "substantial information" on the final hours of doomed Illinois grad student Jelani Day. … 2021-12-14 18:06 3KB nypost.com

91

0.4

Chinese tech giant Alibaba fires employee who claimed sexual assault, her lawyer says

The employee, identified only as Ms. Zhou, went public in August with allegations that she was raped by a colleague on a business trip. 2021-12-14 17:27 2KB www.cbsnews.com

92

0.6

800,000 Deaths

The number is so enormous that we risk becoming numb to its implications. 2021-12-14 17:26 10KB www.theatlantic.com

93

0.1

Group that works to elect GOP officials at state level touts its 'holding the line' against DC 'Grinches'

"There's no need for a Grinch to steal your holiday cheer. DC Democrats are filling that role quite well this year," charges the narrator … 2021-12-14 16:51 2KB www.foxnews.com

94

1.1

Madras High Court quashes FIR against YouTuber Maridhas for tweets after Bipin Rawat's death

In the tweet, which has now been deleted, he had claimed that Tamil Nadu was 'turning into another Kashmir under DMK rule'. 2021-12-14 16:50 2KB scroll.in

95

0.3

Europe, Santa, Join Hunt for 'Reindeer Burglar' As CCTV of Break-in Released

The suspect is believed to be part of an organized crime group, with members casing locations armed with crow bars. 2021-12-14 16:46 5KB www.newsweek.com

96

1.6

Man receives 40-year prison sentence for 2018 police shootout in South Carolina

SPARTANBURG COUNTY, S.C. (WSPA) – A man has been sentenced to prison in connection to a Spartanburg County 2018 police shootout and drug offenses in 2018. 36-year-old Jurrell K. Thompson, of Spartanburg, pleaded to guilty Monday to 3 counts of attempted murder, possession of a weapon during the commission of a violent crime, 8 drug […] 2021-12-14 16:40 3KB myfox8.com

97

0.7

UPSC aspirant held for stealing diamond ring in Delhi

New Delhi: A 27-year-old man, who was preparing for UPSC examination in the national capital, has been arrested by the Delhi Police for stealing a diamond 2021-12-14 16:37 1KB www.siasat.com

98

4.7

Man hacks wife and 9-month-old son to death - and then hangs himself

The Limpopo government has appealed to couples to refrain from violence when faced with problems. 2021-12-14 16:23 2KB www.news24.com

99

0.8

Tavares Reed Charged With September Murder Of Che Hearns In Zion

A suspect has been arrested in Chicago for the shooting death of a 31-year-old man in September in north suburban Zion. 2021-12-14 16:02 1KB chicago.cbslocal.com

100

1.0

Albania arrests ex-minister on corruption charges

A former Albanian environment minister has been arrested on abuse of post and corruption charges, the prosecutor's office said Tuesday. In a statement, the Special Prosecutor's Office Against Corruption … 2021-12-14 15:52 2KB abcnews.go.com

101

2.1

Woman Charged With Killing Disabled Son Had Him Drink Washer Fluid to 'Free Him': Police

Mary Diehl initially told police her son likely died after suffocating in his bedding. 2021-12-14 15:47 2KB www.newsweek.com

102

1.0

Rape Suspect Caught After Using Victim's Credit Card on Dating Site

Leon Bronson Jr admitted to using the stolen credit cards and has been charged by police. 2021-12-14 15:41 2KB www.newsweek.com

103

0.2

Grant refugee status or deport us to Myanmar, 10 Rohingyas urge Gauhati High Court

The petitioners were arrested for entering India without proper documents, have served their sentences but were lodged in a jail, a High Court order said. 2021-12-14 15:37 2KB scroll.in

104

5.3

Boating under the influence manslaughter charge stems from 2017 boat crash that killed 19-year-old

Jayson Clark was arrested Dec. 3 on a count of BUI manslaughter in addition to a 2020 charge of vessel homicide in the death of Chance Rivero, 19. 2021-12-14 15:20 4KB eu.tcpalm.com

105

0.2

Immigrant from the Bahamas charged with casting illegal ballots in North Carolina

An immigrant from the Bahamas has been voting illegally in North Carolina for nearly two decades, federal prosecutors said Monday, including casting ballots in repeated Democratic … 2021-12-14 15:13 4KB www.washingtontimes.com

106

0.3

EU Goes 'White Supremacist,' Proposes Border Controls to Defend Against Weaponized Migrant Inundation

The EU just admitted what many of us have known for years: high levels of illegal, chaotic immigration are a threat to the well-being of target countries. 2021-12-14 15:09 4KB pjmedia.com

107

0.3

Donald Trump Jr. led text-message chorus pleading for dad to end Jan. 6 riot: 'He's got to condemn this'

The full House of Representatives is preparing to vote on referring ex-White House Chief of Staff Mark Meadows for contempt prosecution. 2021-12-14 15:06 3KB www.nydailynews.com

108

3.0

IDF officer convicted of raping Palestinian woman indicted for attack on reporter

The attack took place at the Military Court of Appeals in the Kirya military headquarters in Tel Aviv after the officer appealed his conviction in March. … 2021-12-14 14:34 788Bytes www.jpost.com

109

1.4

'There's just no give on their position': COVID killing 2.3 times faster in Trump counties

Analysis of deaths and decades of public polling put political allegiance above all else when it comes to getting the shot and surviving. 2021-12-14 14:32 9KB eu.beaconjournal.com

110

1.4

2 women charged after stealing dog from Randolph County home, police say

RANDOLPH COUNTY, N.C. (WGHP) — Two women were arrested after allegedly breaking into a home, assaulting someone and stealing a dog. On Nov. 29, the Randolph County Sheriff's Office received a call about a breaking and entering and assault on Joe Branson Road in Bennett. According to the victim, they woke up and found two […] 2021-12-14 14:05 2KB myfox8.com

111

1.5

Cruelty Of Wrongful Convictions Humanized By Julie Green 'First Meal' Series

For 20 years, Julie Green devoted her art practice to recording the humble last meals of prison inmates on death row. 2021-12-14 14:03 8KB www.forbes.com

112

2.0

Our Bodies' Best Shot Against Omicron Is an Army of Disgusting Murderers

When a T cell makes up its mind to kill, it does not mess around. 2021-12-14 14:02 12KB www.theatlantic.com

113

0.6

China: Man lifts sleeping ex's eyelids to unlock app, steals 18L

A man in China has been sentenced to three and half years in prison after he allegedly robbed his girlfriend of lakhs of rupees. The man accessed her 2021-12-14 13:31 1KB www.siasat.com

114

1.1

Cryptocurrency Exchange Admits A Fraudster Stole Indiana Man's Money, But There's Nothing They Can Do About It

It's clear that fraud occurred, yet no one is able to help out the victim. So a Northwest Indiana man is headed into the holidays out thousands. 2021-12-14 13:30 3KB chicago.cbslocal.com

115

4.0

Celebrity legal battles of 2021

There were court victories and career-altering legal lows for celebrities in 2021. Here are some of the biggest legal stories of the year. … 2021-12-14 13:17 705Bytes www.usatoday.com

116

0.2

Texas toughens ban on medication-by-mail abortions with jail time and hefty fine

With each new legislation, Texas makes its abortion laws even more restrictive 2021-12-14 13:15 5KB www.salon.com

117

0.3

Gavin Newsom's Gun Stunt Is Inspired—and Doomed to Fail

There is little chance the conservatives on the Supreme Court will let California treat gun manufacturers the way it's letting Texas treat pregnant people. 2021-12-14 12:41 8KB www.thenation.com

118

3.0

Hate crime hoax conviction: Jussie Smollett is a race baiter. A jury saw through his lies.

A jury has convicted Jussie Smollett on five of six charges he staged a racist, anti-gay attack on himself and lied to Chicago police … 2021-12-14 12:37 896Bytes eu.usatoday.com

119

0.1

How to give more to charity this year

To give more to charity this year without breaking your bank, here are some suggestions. 2021-12-14 12:30 9KB wtop.com

120

0.2

The Facts Have Changed, and Roe v. Wade is Obsolete| Opinion

The facts facing the Dobbs Court today are so different that Roe has been robbed of its original justifications. 2021-12-14 11:30 6KB www.newsweek.com

121

0.5

Capitol rioter claims she's being silenced after getting backlash for tweet that said she won't be jailed because she's white and blonde

In March, Jenna Ryan tweeted that she wouldn't be imprisoned because she's blonde and white. She received a lot of backlash, and a … 2021-12-14 11:28 3KB www.businessinsider.com

122

0.4

5 things to know for December 14: Capitol riot, Covid-19, Biden, software, migrants

Here's what else you need to know to Get Up to Speed and On with Your Day. 2021-12-14 11:19 6KB edition.cnn.com

123

0.2

Centre forms UAPA Tribunal to probe ban on Zakir Naik's IRF

The Centre has constituted an Unlawful Activities (Prevention) Tribunal headed by Delhi High Court Chief Justice D.N. Patel under the UAPA. 2021-12-14 10:35 2KB www.siasat.com

124

1.7

Mystery As Two Teens and Man Found Dead in Apartment

Renton police said: "Determination of cause and manner of death consequently have to wait for further scientific testing, which is a multi-week process." 2021-12-14 09:58 2KB www.newsweek.com

125

0.5

Ex-Danish Minister Convicted and Jailed for Separating Child Brides from Migrant Men

Former Danish Migration Minister Inger Støjberg has been sentenced to 60 days in prison after being convicted of illegally separating child brides from migrant men in 2016. … 2021-12-14 09:34 3KB www.breitbart.com

126

0.3

Fugitive Portuguese banker arrested by South African authorities

South African authorities have arrested a convicted Portuguese banker that had fled from the country in mid-September. 2021-12-14 08:57 3KB edition.cnn.com

127

0.1

What the PM Modi Twitter breach tells us about hackers

Last weekend some smart alecks managed to breach the defenses of one of the most ubiquitous media platforms, access the mouthpiece of the leader of … 2021-12-14 08:31 4KB www.business-standard.com

128

0.9

Letter to the editor: Roberts is wrong

Chief Justice John Roberts says the Supreme Court risks losing its authority and making a mockery of the Constitution if it allows Texas to pass a law that blocks abortion 2021-12-14 08:15 1KB www.bakersfield.com

129

1.3

Nagaland killings: Tribal union issues regulations for non-cooperation with Army

It asked members to 'cut off all forms of public relation' with the armed forces. 2021-12-14 08:00 6KB scroll.in

130

0.4

FDA faces legal challenge over COVID-19 approval data, report says

A nonprofit group will get its day in court Tuesday when it argues that the Food and Drug Administration should release all documents tied to … 2021-12-14 06:42 4KB www.foxnews.com

131

99.3

Man Allegedly Tried to Hire Cellmate in Indiana to Kill 14

BRAZIL, IND.—A man who pleaded guilty to attacking a 13-year-old girl who was attending an Indiana University violin camp has been charged … 2021-12-14 06:34 3KB www.theepochtimes.com
Articles
DC5n United States criminal in english 131 articles, created at 2021-12-15 05:45
A truck carrying gasoline exploded in northern Haiti, killing more than 50 people and injuring dozens of others in the latest disaster to hit a country whose troubles deepened greatly this year. The blast occurred late Monday in the city of Cap-Haitien, Prime Minister Ariel Henry said. "Three days of national mourning will be decreed throughout the territory, in memory of the victims of this tragedy that the entire Haitian nation is grieving", he tweeted. As dozens of bodies lay near the explosion site, people in the area used buckets to scoop up gasoline from the truck and the street to take back to their homes, Dave Larose, a civil engineer who works in Cap-Haitien, told The Associated Press. The explosion occurred as Haiti struggles with a severe shortage of fuel and spiraling gas prices that recently forced hospitals to turn away patients, temporarily shut down schools and businesses and prompted the government of U.S. and Canada to urge its citizens to leave while they still could. "It's terrible what our country has to go through", Larose said. Haiti is still trying to recover from the July 7 presidential assassination and a 7.2 magnitude earthquake that struck in mid-August, killing more than 2,200 people and destroying tens of thousands of homes. The country of more than 11 million people also has been hit by a spike in gang-related kidnappings, including 17 missionaries with a U.S. religious organization who were abducted in mid-October. Five of them have been released but another 12 are still being held. Now, Haitians find themselves mourning the victims of the explosion, which officials believe occurred after the gas truck overturned after apparently trying to avoid hitting a motorcycle, Patrick Almonor, deputy mayor of Cap-Haitien, told The Associated Press. He said at least 53 deaths and more than 100 injured have been reported following the explosion that burned around 20 homes near the site. He said he expects the number of deaths to keep rising because people who died in their homes have not yet been counted. "It's horrible what happened", he said. "We lost so many lives." Almonor said a local hospital is in dire need of more nurses, doctors and basic medical supplies to help those injured. "We are overwhelmed", a person identified as Dr. Calhil Turenne told Le Nouvelliste newspaper. Haiti's prime minister said his administration was deploying field hospitals to the area to help those affected. Former Prime Minister Claude Joseph also mourned the victims, tweeting, "I share the pain and sorrow of all the people."

Gasoline truck explodes in northern Haiti; dozens killed
ocregister.com
150696546411fc67fdc9866a0ec422d8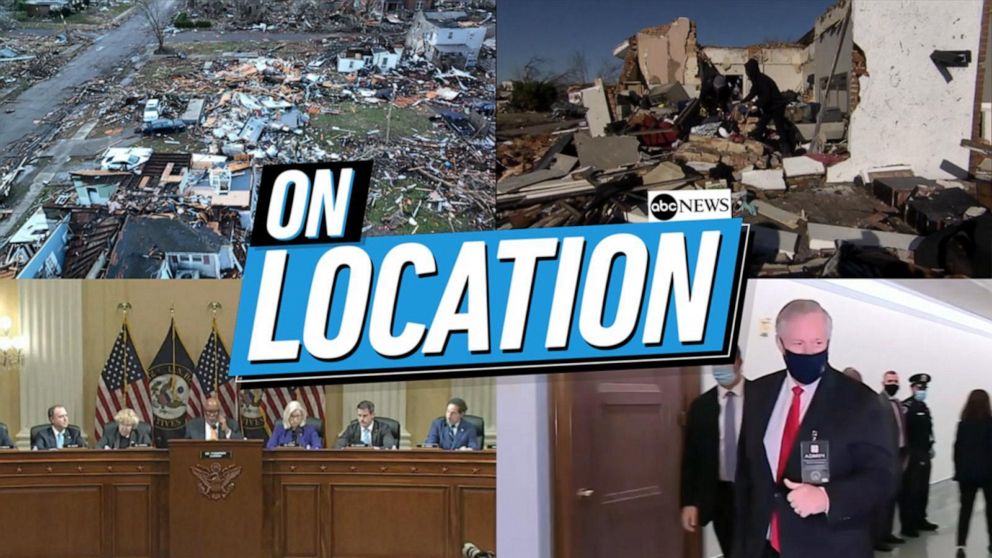 Gasoline truck explodes in northern Haiti; dozens killed
abcnews.go.com
d33efe88549edc9b2b1e28225da7ba4a
Gasoline truck explodes in northern Haiti; dozens killed
wtop.com
fa7e4705df01d4cc15b387937333cce2
Dozens killed as petrol truck explodes in Haiti
independent.ie
95dc047bc244c059886e4ccd04e06c0e
Fireball from overturned tanker kills dozens in Haiti
pressherald.com
7f0e9678a1a1bf08395b66eea000dedb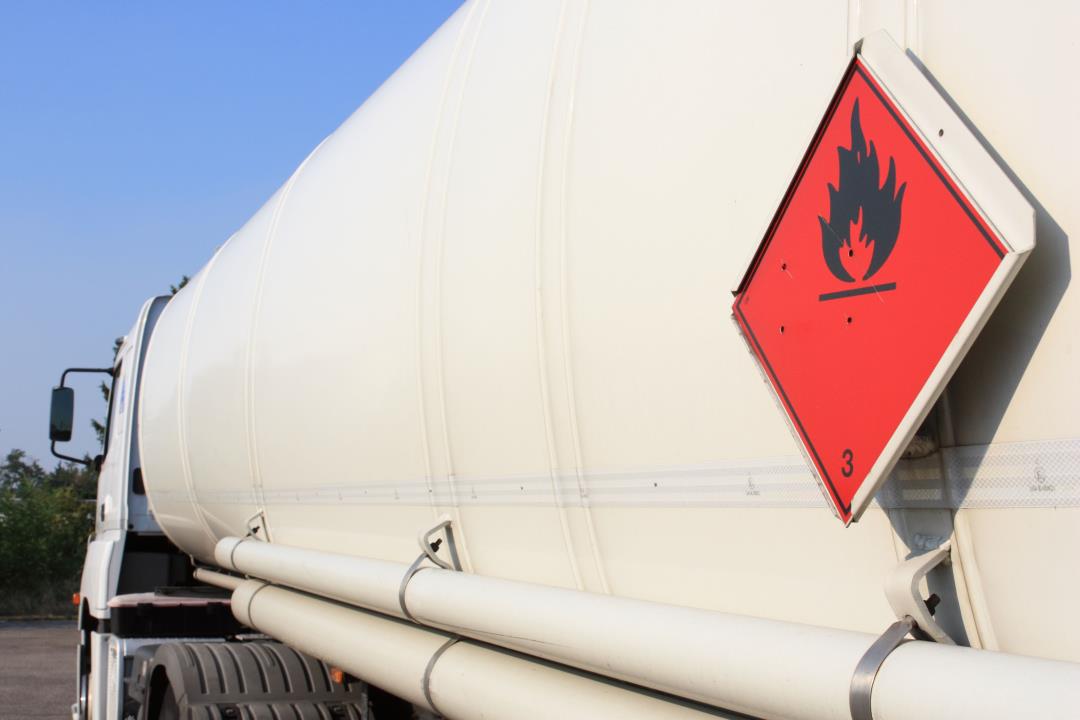 At Least 40 Killed, Dozens Injured in Gas Truck Explosion
newser.com
d434b0079e0725e2b8d627eea642a7fe
Gasoline truck explosion kills more than 50 in Haiti
usatoday.com
0ebdd4ba5eeda0de93a6e68659d8f98f
Fuel Tanker Explodes in Haiti, Killing Dozens
nytimes.com
9a7bae1b3d76a91147b9964c65d6cc2a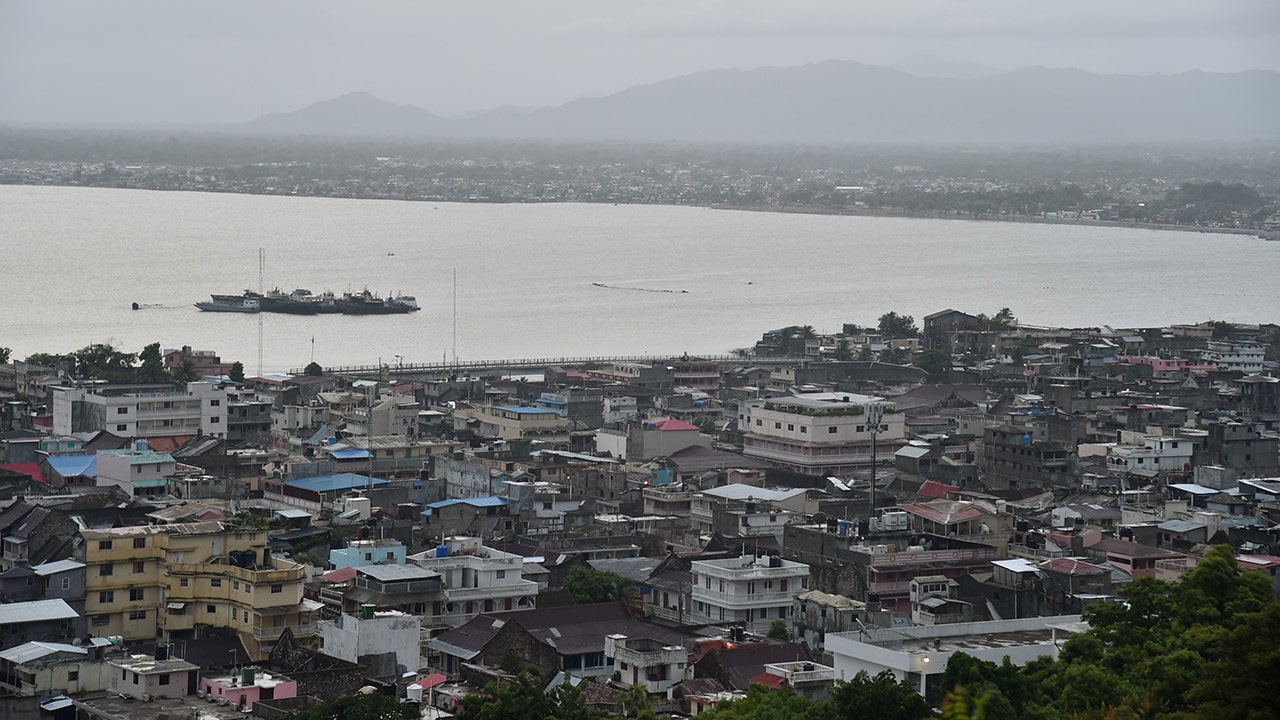 Gasoline truck in Haiti explodes, killing over 40 people
foxnews.com
934f0127378725bbaad713dc874a5004
A gasoline truck explodes in Haiti, killing more than 50 people
npr.org
bbaff7c364a61d992fc178f10251c081
'The entire Haitian nation is grieving': Gasoline truck explodes, killing more than 50 people
usatoday.com
9b35b709bdac7b1dc2a74e463fae00a3
Haiti mourns dozens killed when a truck carrying gasoline exploded
roundnews.com
dd78677bc0ff74428aca4900e211f135
More than 40 dead after gasoline truck explodes in Haiti
nypost.com
61b5599e55bec7ded6d67a1d1e64998d
Haiti Gas Truck Explosion Kills 62, Injures Dozens
bignewsnetwork.com
d92ad44bf093e9f78fa982c0f2fa3863
Gasoline Truck Explodes In Northern Haiti; Dozens Killed
miami.cbslocal.com
7af0945d109662be2dcfb3e564c199dd
Fuel Truck Explodes In Haiti, Killing More Than 50 People
dailywire.com
e7ad18baaf8404fa365798f4910cf081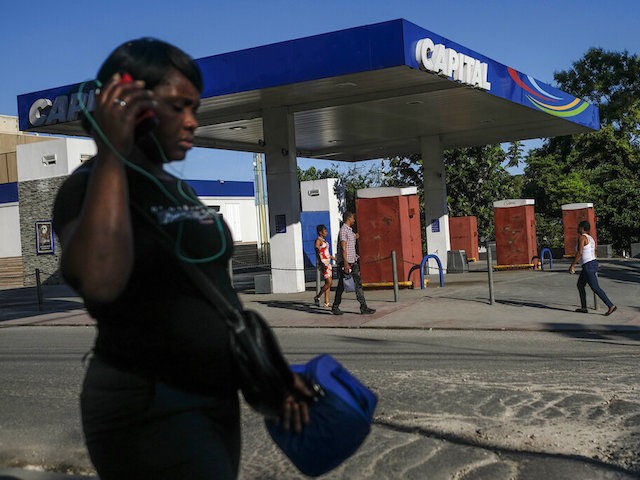 Dozens Killed in Gasoline Truck Explosion in Haiti
breitbart.com
c63e81fa3b848ba2387ff3fc8025a1ce
Fireball from overturned tanker kills dozens in Haiti
ocregister.com
fa58e68d5b2fc0fe64dd01735b26085e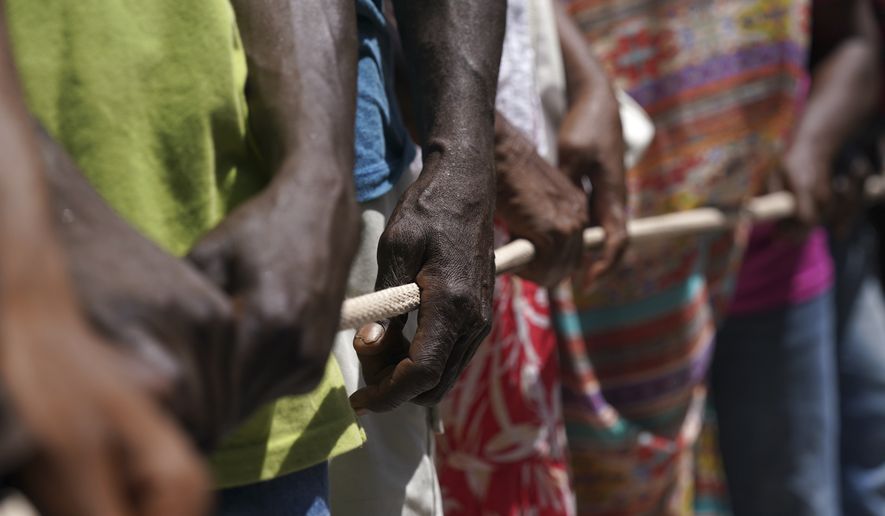 Gasoline truck explodes in Haiti; dozens killed
washingtontimes.com
1c9e8d9968de38f3d61305e3038c68b2
More than 60 killed in Haiti fuel truck explosion
cbsnews.com
4ebaec86ba865d5bd0ca6f3e99be42d8
Gasoline truck explodes in northern Haiti; dozens killed
nydailynews.com
071b57f300c6d665b27ce6227d42e49e
More than 50 dead, dozens injured after gas truck explosion in Haiti
upi.com
41d0f603f53e07422f05e6f9ab744a6a
O.J. Simpson is no longer under parole supervision in connection with his 2008 robbery conviction in Nevada, a state law enforcement official said on Tuesday, noting that the former football star's parole obligations were lifted two months early because of good behavior. As of Dec. 1, Mr. Simpson, 74, was granted his full freedom after four years of supervised release, Kim Yoko Smith, a spokeswoman for the Nevada Department of Public Safety, said in an email. The decision came one day after Mr. Simpson, a member of the Pro Football Hall of Fame who was famously acquitted of double-murder in the 1990s, appeared before the Nevada Board of Parole Commissioners for an early discharge hearing. Mr. Simpson had been on parole since 2017 after his release from prison, where he served nine years. The sentence stemmed from an armed confrontation a decade earlier in a Las Vegas hotel room over what Mr. Simpson contended was sports memorabilia that had been stolen from him. Mr. Simpson's parole term was originally scheduled to expire on Feb. 9, 2022, according to law enforcement officials. Malcolm LaVergne, a lawyer for Mr. Simpson in Las Vegas, did not immediately respond to a request for comment on Tuesday, but told The Associated Press, "Mr. Simpson is a completely free man now." Mr. LaVergne did not comment further on the post-parole plans of Mr. Simpson, who The A.P. reported had been living in a gated community in Las Vegas. Since his release from prison, Mr. Simpson has hit the golf course and Twitter, opining on fantasy football, politics and other topics in video posts. It has been a stark contrast from Mr. Simpson's days as a telegenic ambassador for the National Football League, where he was selected first in the 1969 draft by the Buffalo Bills and won four rushing titles. Nicknamed the "Juice," he was a pitchman for Hertz and appeared in "The Naked Gun" movie franchise. All that changed in June 1994, when Mr. Simpson's ex-wife, Nicole Brown Simpson, and her friend Ronald Goldman were found murdered outside her Brentwood home in Los Angeles. Mr. Simpson, a prime suspect, led the police on an hourslong slow-speed pursuit in a white Ford Bronco that was chronicled on live television by news helicopters before surrendering. Mr. Simpson was later acquitted of the double-murder after a nearly nine-month trial that captivated the nation. In 1997, he was held liable in a lawsuit for the deaths of Ms. Simpson and Mr. Goldman, whose estates he owed $33.5 million. In 2007, Mr. Simpson and a group of other men, two of them carrying guns, went to the Las Vegas hotel room of a sports memorabilia dealer and took hundreds of items from him. Mr. Simpson said he was merely reclaiming property that had been stolen from him, but he was convicted in 2008 of robbery, kidnapping and other charges. He received a prison sentence of nine to 33 years. He served the minimum.

OJ Simpson 'completely free' as parole ends in Nevada
chicago.suntimes.com
fd6ef2a78bb76814ecf13a2a3b3b52b1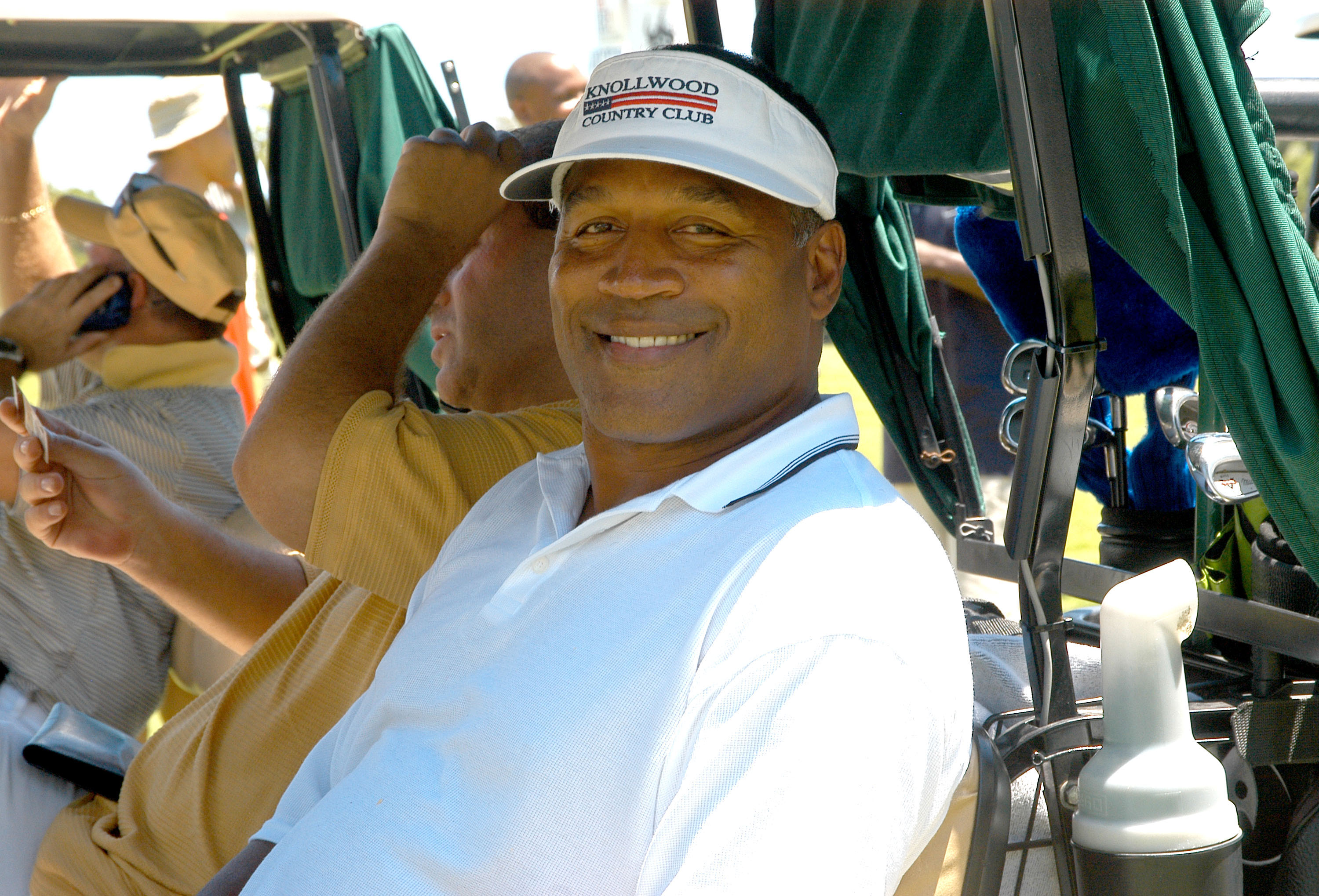 O.J. Simpson 'Completely Free' After Parole Clears 12 Years After Stealing Own Memorabilia
newsweek.com
0be2ea2d9e02eb101b6e630bb8ab4ff9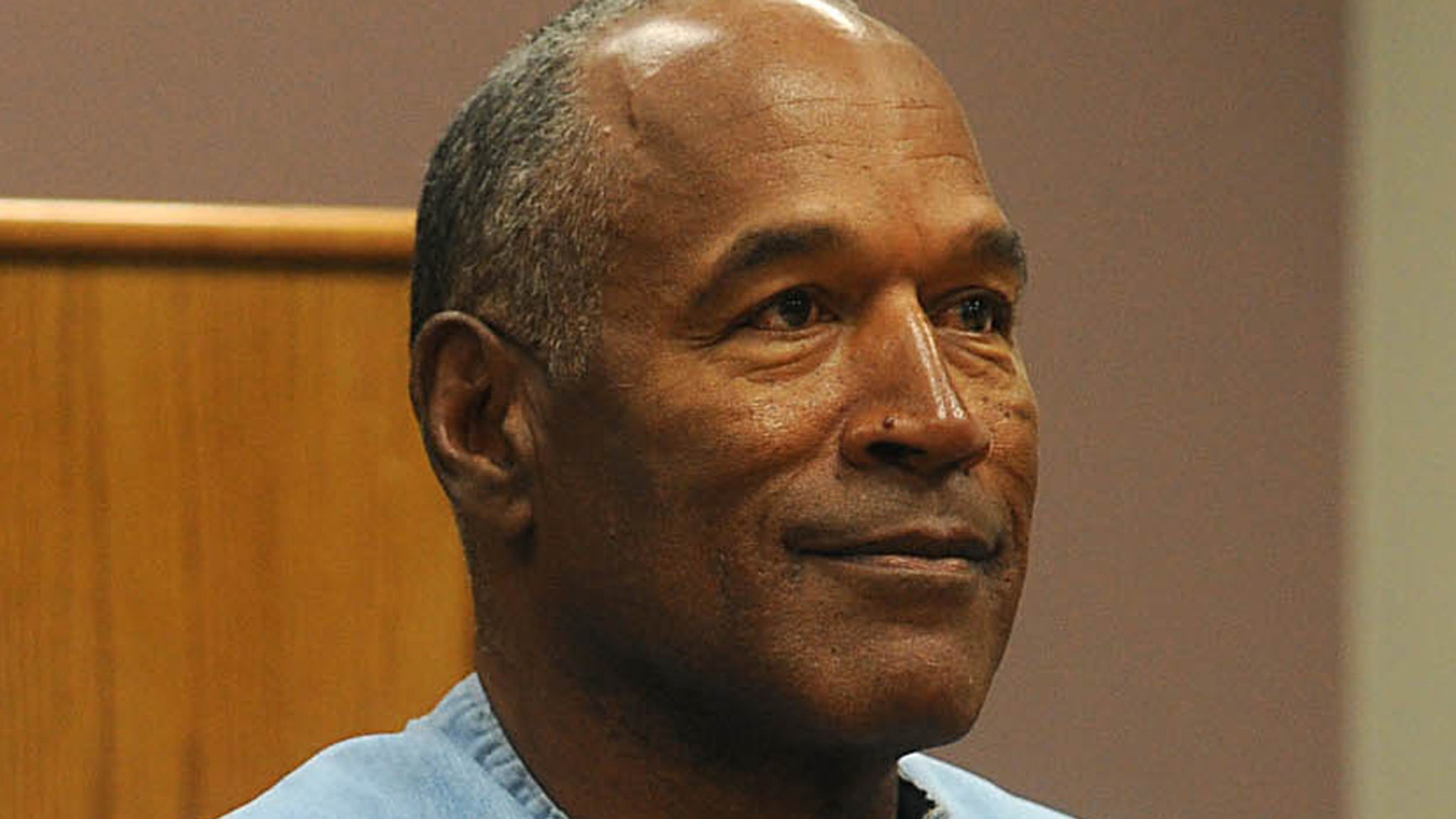 O.J. Simpson Parole Ends Early. He's 'A Completely Free Man Now'
tmz.com
04893ebcffd8a75b5fb4045717e87f6d
OJ Simpson Is Reportedly Now 'A Completely Free Man' After Early Discharge From Parole
forbes.com
f56765bb7c194366e09712b0fb65ebae
O.J. Simpson granted early release from parole in Nevada, a "completely free man now"
cbsnews.com
454170541e9b3cfaf0333c992149a8f8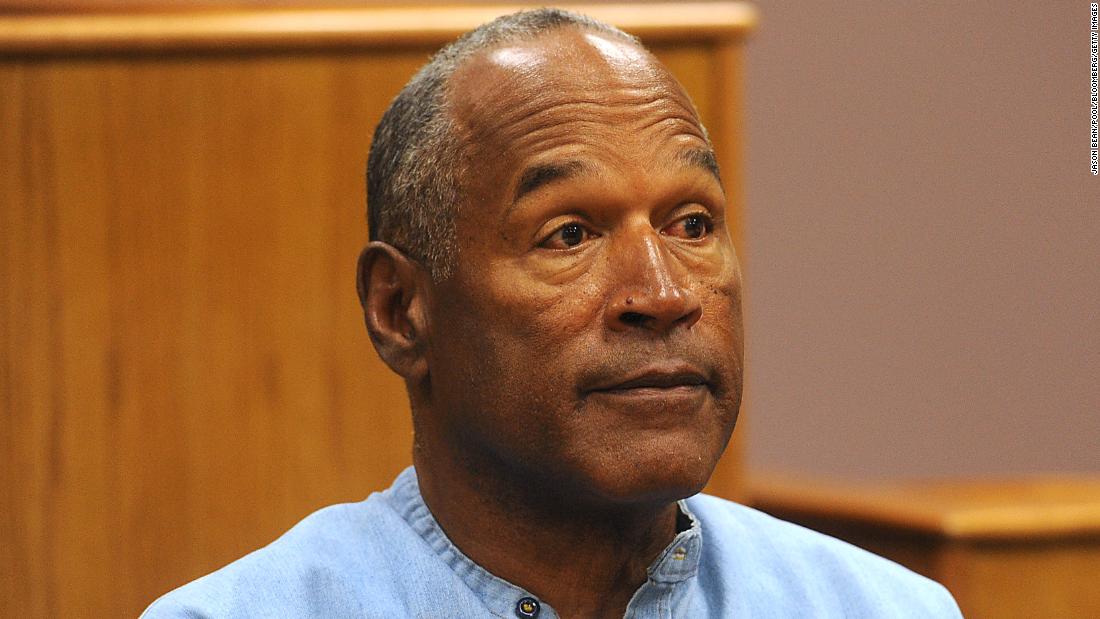 O.J. Simpson is once again a free man, after being discharged from his parole two months early
edition.cnn.com
d0e826a7b1d493c8e6b9c7f3a3493884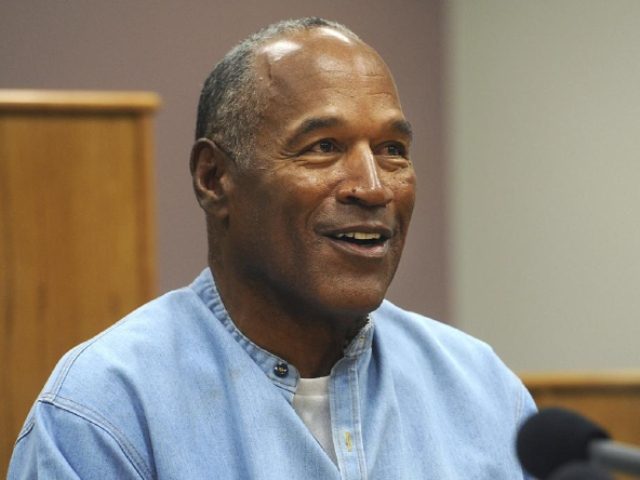 OJ Simpson a 'Completely Free Man'; Parole Ends in Nevada
breitbart.com
1a641cce95879f88f7e55fd900a3bf49
OJ Simpson now 'completely free man' with early parole release
nypost.com
f8a48e062c60a55495329f22fb2b6cd0
O.J. Simpson released from parole two months early
upi.com
edd2bab19bd8d5b6efa5795bd46fabd2
OJ Simpson a 'completely free man'; parole ends in Nevada
wtop.com
58f1965b09b442f2c50084dff472572a
OJ Simpson a 'completely free man'; parole ends in Nevada
foxnews.com
063521420b86edbc0579add663ae0cd1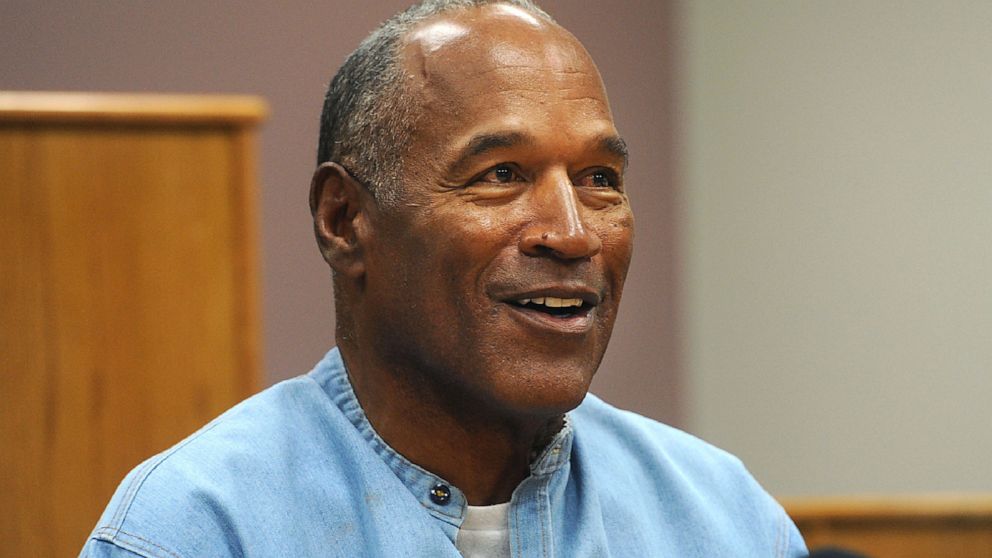 OJ Simpson a 'completely free man'; parole ends in Nevada
abcnews.go.com
14abe9b354b288f8c9b67053e551ec74
O.J. Simpson granted early release from parole, now a free man
foxnews.com
3829d3e202ef0ad8f906a4b6cbdf8933
O.J. Simpson 'completely free' after Nevada parole ends
nydailynews.com
ed043c1a3a178fc42ced61fbf183651f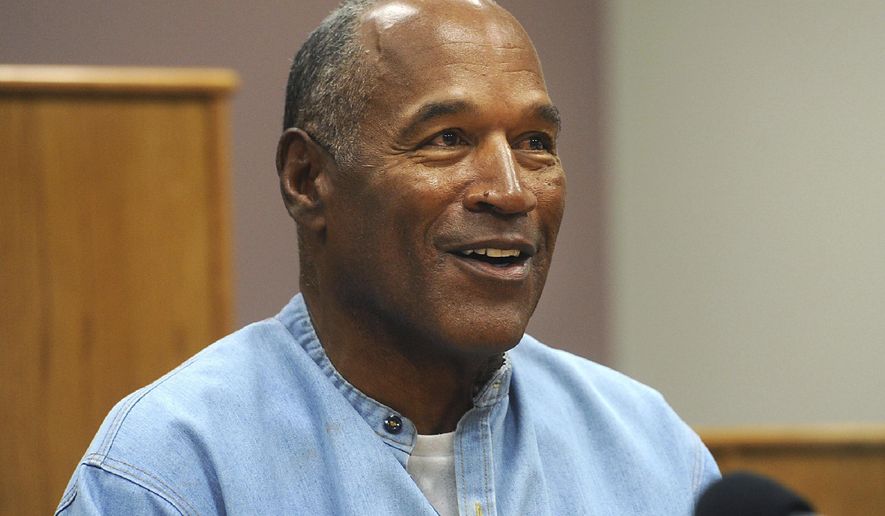 O.J. Simpson 'completely free man' as parole ends in Nevada
washingtontimes.com
84e3ffb00ff48feb72c9287e8731f7ce
OJ Simpson a 'completely free man'; parole ends in Nevada
lasvegassun.com
860ef1718eb0362931c5f774332b0b3f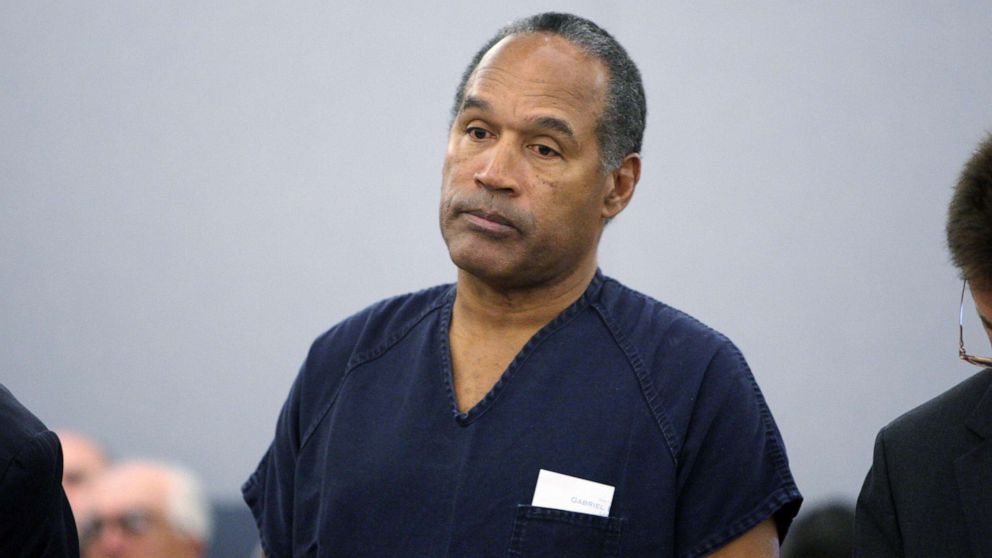 OJ Simpson granted early release from his parole
abcnews.go.com
4594acb31b38a726d121c3b91bc3f34c
O.J. Simpson a 'completely free man' as parole ends in Nevada
espn.com
c0eb04778edfb7d584005b4e4c6e5ac0
OJ Simpson a 'completely free man'; parole ends in Nevada
myfox8.com
2f02f38a76a99cdc5a6cd16c7aa03fca
The House select committee investigating the on Monday unanimously voted to recommend contempt charges against former Trump White House chief of staff for failing to comply with its subpoena. "A small group of people have gotten a lot of attention because of their defiance" Committee chair Bennie Thompson said in his opening statement. "But many others have taken a different path and provided important information about January 6 and the context in which the riot occurred. Anyone who wants to cooperate with our investigation can do so. Nearly everyone has." Meadows had earlier cooperated in part with the committee, handing over some email and text message records, but he failed to sit for a deposition last week and refused to turn over a slew of other documents, citing former President Donald Trump's claims of privilege. The panel's vice chair, Congresswoman Liz Cheney said in her opening remarks that the contempt vote was mainly related to Meadows' "refusal to testify about text messages and other communications that he admits are not privileged." She noted that although he didn't claim privilege based on this material, he was still refusing to testify about it. Cheney then read aloud some of the texts that Meadows received in what she referred to as the "187 minutes" when Trump "refused to act when action by our president was required, essential." There were text messages from Trump's son, Donald Trump Jr., Fox hosts Brian Kilmeade, Laura Ingraham and Sean Hannity — all imploring the president to act. The White House, she said, "knew exactly what was happening here at the Capitol." They knew because all those messages were being sent by "members of Congress, the press and others" to Mark Meadows while the attack was happening. According to Cheney, Trump Jr. "texted again and again, urging action by the president: 'We need an Oval Office address. He has to lead now. It has gone too far and gotten out of hand." She read the Fox News hosts' quotes: "Quote, 'Mark, the president needs to tell people in the Capitol to go home. This is hurting all of us. He is destroying his legacy', Laura Ingraham wrote. "'Please get him on tv. Destroying everything you have accomplished', Brian Kilmeade texted. "'Can he make a statement? Ask people to leave the Capitol', Sean Hannity urged. There were other texts, too, that appeared to have been written by people in the Capitol during the assault. "'We are under siege up here at the Capitol'", said one. Another read, "'They have breached the Capitol.'" A third text said Cheney, "'Mark, protesters are literally storming the Capitol. Breaking windows on doors. Rushing in. Is Trump going to say something?'" "A fourth: 'There's an armed standoff at the House Chamber door.' "And another, from someone inside the Capitol, 'We are all helpless.' Cheney said that "dozens of texts", including some from Trump administration officials, urged Trump to act. "Quote, 'POTUS has to come out firmly and tell protestors to dissipate. Someone is going to get killed'", Cheney said. "In another, 'Mark, he needs to stop this. Now.' "A third, in all caps, 'TELL THEM TO GO HOME.' A fourth, and I quote, 'POTUS needs to calm this [shit] down.' She said that as the violence went on, she took note of another text exchange between Trump Jr. and Meadows: "'He's got to condemn this [sh*t] ASAP. The Capitol Police tweet is not enough', Donald Trump, Jr. texted. "Meadows responded, quote, 'I'm pushing it hard. I agree.' "Still", Cheney said, "President Trump did not immediately act." She called the texts "evidence" of his "supreme dereliction of duty." The nine-person, Democrat-run committee recommended that the House of Representatives find Meadows in contempt of Congress, as they did in October with, who had not cooperated at all. Meadows appeared on Fox News on Monday night and said he found the vote "disappointing but not surprising." Representative Pete Aguilar, who is on the committee, said Monday night that the contempt vote will likely be brought before the full House for a vote on Tuesday. If the Democratic-controlled House votes to find him in contempt of Congress — as they did with Bannon — the case would then be turned over to the Justice Department. If the Justice Department charges him, he could face up to a year in jail if found guilty. "History will record that in a critical moment in our democracy, most people were on the side of finding the truth, of providing accountability, of strengthening our system for future generations", Thompson said before the committee's vote. "And history will also record, in this critical moment, that some people were not." Meadows's attorney, George Terwilliger, argued in a letter to the committee on Monday that a contempt referral for Meadows "would be contrary to law, manifestly unjust, unwise, and unfair." He wrote that the contempt of Congress statute was never intended to apply to "good-faith" assertions of executive privilege, and that prosecuting a senior presidential aide would be "unwise" because it could damage the institution of the presidency. But the committee's contempt report dismisses the privilege argument on the grounds that the sitting president, President Biden, has not exerted privilege over the records in question. They also noted that several of the documents Meadows already turned over would be in violation of the privilege claims if they were legitimate. Among the documents Meadows gave the committee was a PowerPoint presentation titled "Election Fraud, Foreign Interference & Options for JAN 6", which was initially intended to be distributed to members of Congress, Thompson noted in a letter to Terwilliger last week. Meadows also wrote in a January 5 email that the National Guard would be present in Washington the following day "to protect pro Trump people", according to the contempt report. The contempt report also described a January 5 email in which Meadows said the National Guard would be present in Washington the following day "to protect pro Trump people." The committee wrote that Meadows said many more Guardsmen would be on standby, but it did not offer other details about the exchange. The committee also attached to the report a transcript of the questions they would have asked Meadows had he shown up. The transcript cited text messages between Meadows and a senator in which they discussed then Vice President Mike Pence's "power to reject electors" thereby potentially changing outcome of the election. In one of the texts, Meadows "recounts a direct communication with President Trump who, according to Mr. Meadows in his text messages, quote, 'thinks the legislators have the power, but the VP has power too', end quote." After the select committee advances the contempt charge Monday, Democratic leadership plans to bring it to the floor for consideration by the would House as soon as Tuesday. The House select committee, created by Speaker Nancy Pelosi earlier this year, is investigating the, when thousands of Trump supporters descended on the Capitol as Congress counted the electoral votes, a largely ceremonial final step affirming President Biden's victory. Lawmakers were sent fleeing amid the riot, which led to the deaths of five people and the. Trump, who encouraged his supporters to "walk over" to the Capitol during the Stop the Steal rally, was one week later for inciting the riot but was later. CBS News reporter covering the House.

House to vote on holding Mark Meadows in contempt for defying subpoena in Jan. 6 probe
usatoday.com
cb1ba3f30a4ec7bd39a8012d39171ac1
House to vote to refer Mark Meadows to Justice Department for contempt of Congress
edition.cnn.com
ef0c7d7511f468896bbf0cd0aac0653a
House poised to vote on Meadows contempt charge for refusing to comply with the Jan. 6 committee subpoena
washingtonpost.com
9a590187366109e62d62ed71441ac1e9
House Jan. 6 committee recommends contempt for Meadows
cbsnews.com
725f1d304bc4d51e43efc92d5a10d705
WATCH: Mark Meadows Responds To January 6 Committee Making Criminal Referral Against Him
dailywire.com
0512c975646a5c693477d99a144322a1
House set to vote on criminal contempt referral for Trump aide Mark Meadows
cnbc.com
bcf70178d7aa26896113011f622ff715
Live Updates: House to vote on holding Mark Meadows in contempt of Congress
cbsnews.com
65e67422f594176da791b6ce9bc01d18
House January 6 committee recommends contempt for Meadows
cbsnews.com
53a8715a7dff73361b6c66d77165d693
Full House vote expected today on whether to recommend contempt of Congress charges for former Trump aide Mark Meadows
cbsnews.com
739d32af9b0dd1b4cb1842201dd68fef
House debates on holding Meadows in contempt in Jan. 6 probe
eu.detroitnews.com
ba109b4ecfd8ff7111529710fdb089c0
House to vote on holding Trump aide Mark Meadows in contempt in Jan. 6 probe
pressherald.com
69af88d210c8150686970b6578385822
Meadows blasts Jan. 6 panel after it votes to recommend contempt
nypost.com
bf65474e42b23213c5ffe868f3d43677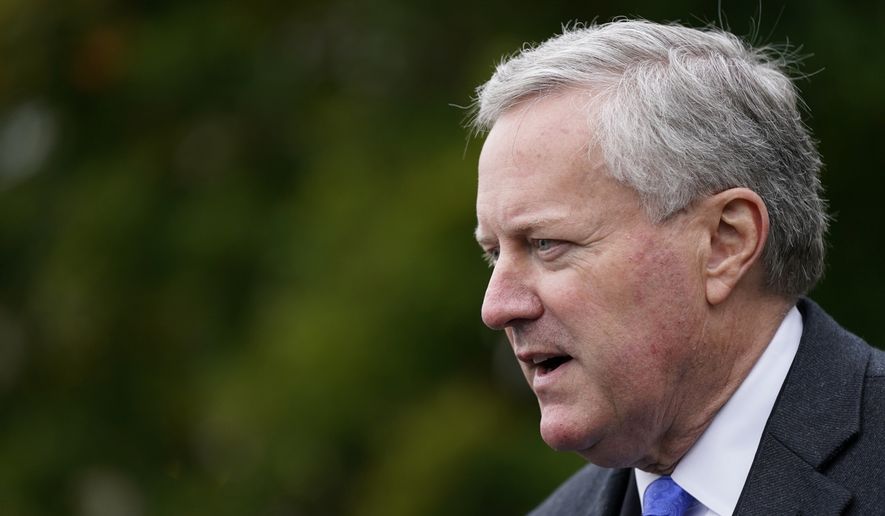 Meadows blasts Jan. 6 committee's contempt vote, says probe is politically driven
washingtontimes.com
40e13e22c8cc4334fec92602cb4ce29c
House set to vote on holding Meadows in contempt of Congress
upi.com
6d9de568b54c2e9b8da5aedaa443f268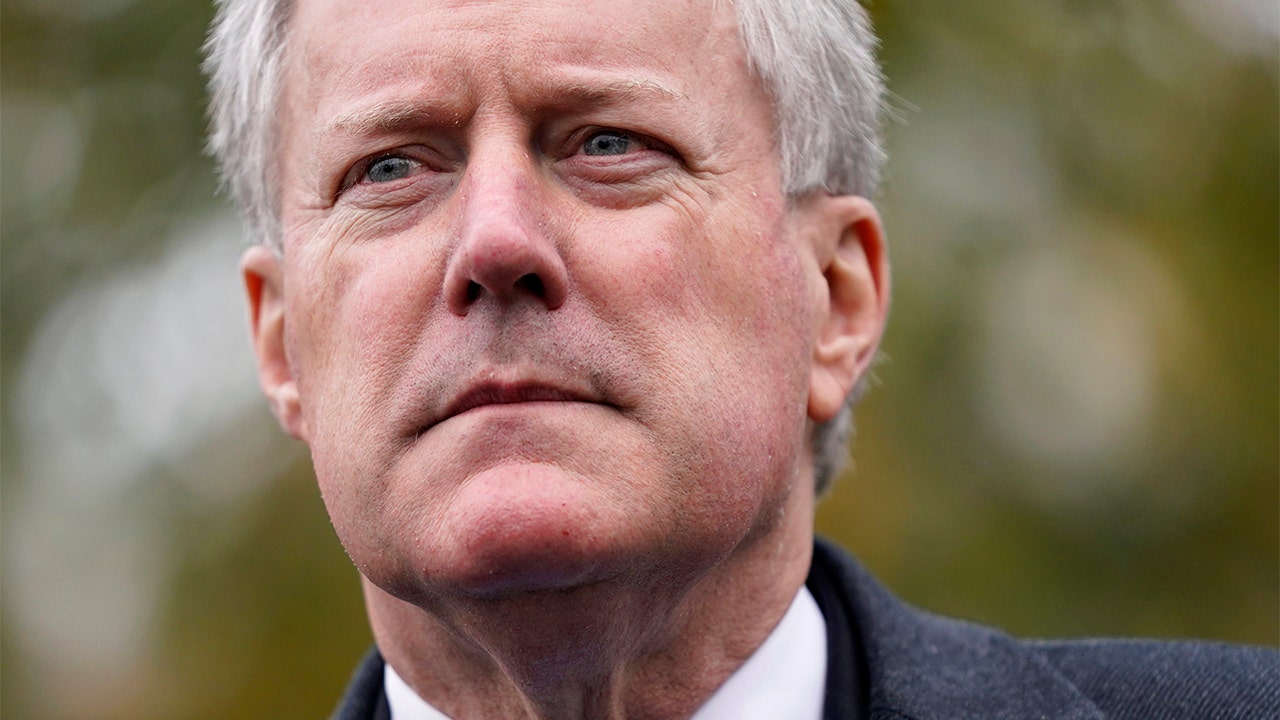 House moves toward vote on Meadows contempt referral
foxnews.com
76ac90bb4afa5cc8e3f843588dbafc41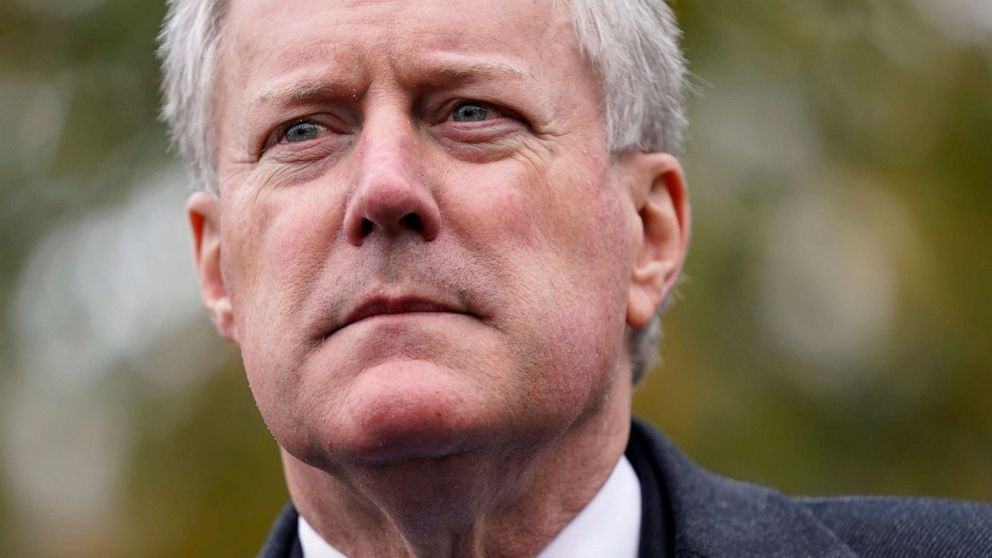 Full House expected to hold Mark Meadows in contempt of Congress
abcnews.go.com
613c940ff4a7f3d0a9642f234466dbd9
U.S. House to vote on contempt charges for former president's former chief of staff Mark Meadows
cbsnews.com
e48df393d847169765f20c9c0a203420
Jan. 6 panel recommends Meadows contempt charges
usatoday.com
af44f5bf79aecc237118b16feb1572f8
January 6 committee moves forward with contempt charges against Mark Meadows
cbsnews.com
71a594f578c852e75ff5a9f2745d4116
House Set to Refer Contempt Charge Against Meadows in Jan. 6 Inquiry
nytimes.com
a70924cba52374415c4996158649497b
House January 6 committee recommends contempt for Mark Meadows
cbsnews.com
04f9eb41d8a7da777aabb7c7e01d8453
A judge has granted more time to collect and share additional evidence against the parents of a boy charged with killing four students at Oxford High School in the US. P rosecutor Karen McDonald asked that the Michigan community be given "time to heal" during the holiday season. James and Jennifer Crumbley are charged with involuntary manslaughter. They are accused of giving 15-year-old Ethan Crumbley access to a gun and failing to intervene when they were confronted with his disturbing drawings a few hours before the shooting on November 30. The teenager is separately charged as an adult with murder and other crimes. Judge Julie Nicholson granted a request to postpone until February 8 a key hearing that will determine whether the elder Crumbleys will face a trial. "These funerals have just recently concluded," Ms McDonald said. "The prosecutor's office has a lot of work to do with a lot of the victims and the families. We do not think it's in their best interest or in the interests of justice to do that during the holiday season." Besides the deaths of four students, six students and one teacher were injured. "We have police narratives, we have digital evidence, we have video evidence," the prosecutor later told reporters, adding that a delay in court proceedings would help her office prepare and also give Oxford "time to heal to the extent that's possible". The parents were arrested on December 4, hiding in a commercial building in Detroit, hours after charges were announced. They remain in prison, apparently unable to pay bonds of 500,000 dollars each, although defence lawyer Shannon Smith said she would ask for new terms on January 7. Ethan Crumbley had a brief court hearing on Monday and will return on January 7. Oxford High School, about 30 miles north of Detroit, has been closed since the shooting. Other schools in the Oxford district were closed on Tuesday out of "an abundance of caution" after an online threat was directed at a middle school, officials said.

Parents of suspect in Michigan school shooting due in court
pressherald.com
a6ba9d599779e22bd962f9056143bbe9
The parents of the accused Michigan school shooter head to court again
npr.org
cc44eceff409f976073237a88b6cc644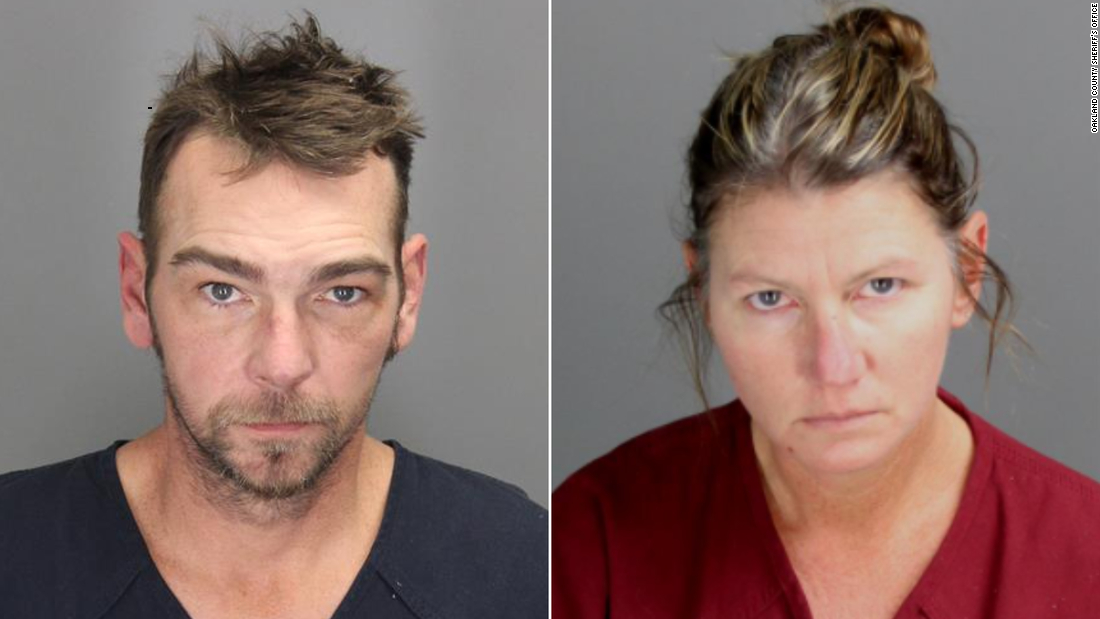 Parents of Michigan high school shooting suspect to appear in court on manslaughter charges
edition.cnn.com
d533c40a87387cc072ae758b478979a4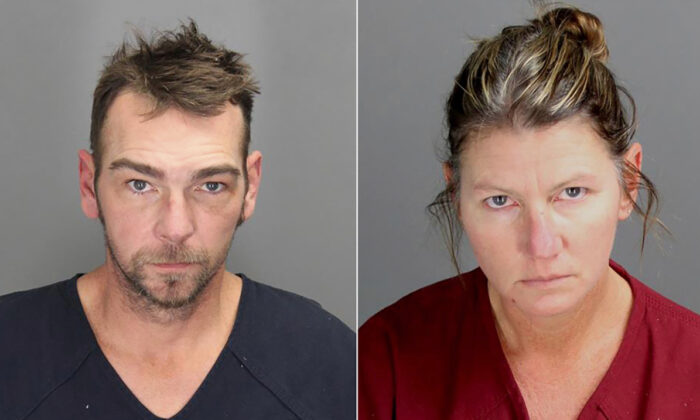 Parents of Suspect in Michigan School Shooting Due in Court
theepochtimes.com
7388eeae15252de326057528751b755a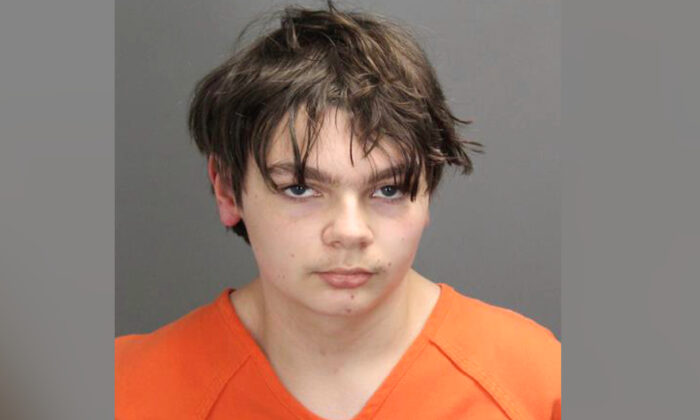 Boy Charged in Michigan School Deaths to Stay in Adult Jail
theepochtimes.com
339b72c7b0a09ff12515c326473f5dc2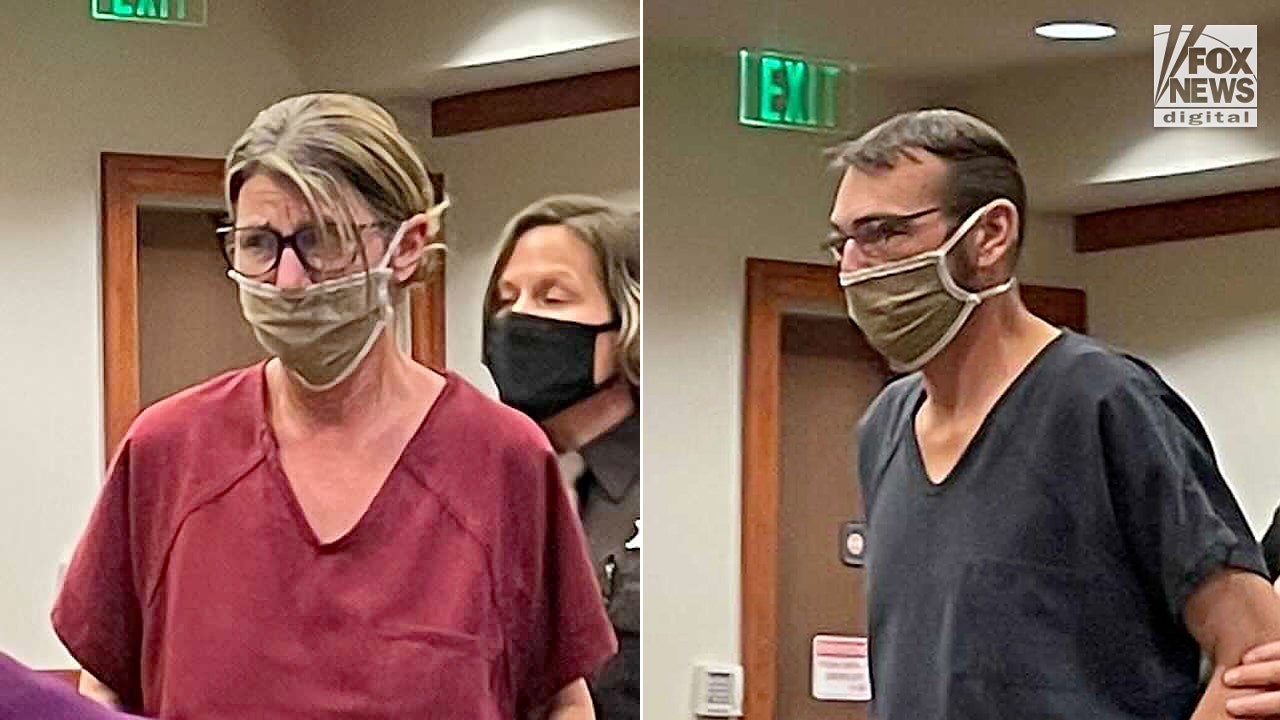 Suspected Michigan school shooter Ethan Crumbley's parents appear in court; preliminary examination date set
foxnews.com
0ccc5b2150c1266f0c2ab92770fd0e41
Judge delays case against Mich. suspect's parents
usatoday.com
fd22106c5f2e24ecba3b7cc2c9049dfa
Parents of Michigan shooting suspect Ethan Crumbley appear in court
nypost.com
059ad5f8d748838835aff342f995bb34
Judge pushes hearing for Michigan school shooting suspect's parents until after holidays
thehill.com
0073f8938b535a64695c35f8a824e2ed
Parents of suspect in deadly Michigan school shooting due in court
abc7chicago.com
1ef214890aa23a262caa8cadf4951d86
Judge delays case of alleged Oxford, Mich. school shooter's parents
nydailynews.com
4016f524314c403d57af4d03919b740a
NBC News Justice Correspondent Pete Williams discusses the breaking news of a court dismissing Donald Trump's lawsuit to keep his tax records from going to the House of Representatives. Dec. 14, 2021

Trump tax records can be released by Treasury Department to House, judge rules
washingtonpost.com
326d9a3f00b07a5da0458bd7fa578cc8
Federal Court Dismisses Trump's Lawsuit To Keep Tax Returns Private
forbes.com
7b16c6a63d25bb46b065ae5c541874cf
Judge Dismisses Trump Suit Seeking to Stop Congress From Seeing His Taxes
nytimes.com
02ceeda490201b550cc1e5404809ccf3
Court won't allow reversal of Trump remain-in-Mexico policy
wtop.com
7ac376e6d0a6d6e17bb5974ec41e1b54
Judge dismisses Trump suit to block Congress from getting tax returns
thehill.com
77cbecc27834c45c6a31c8d78841260d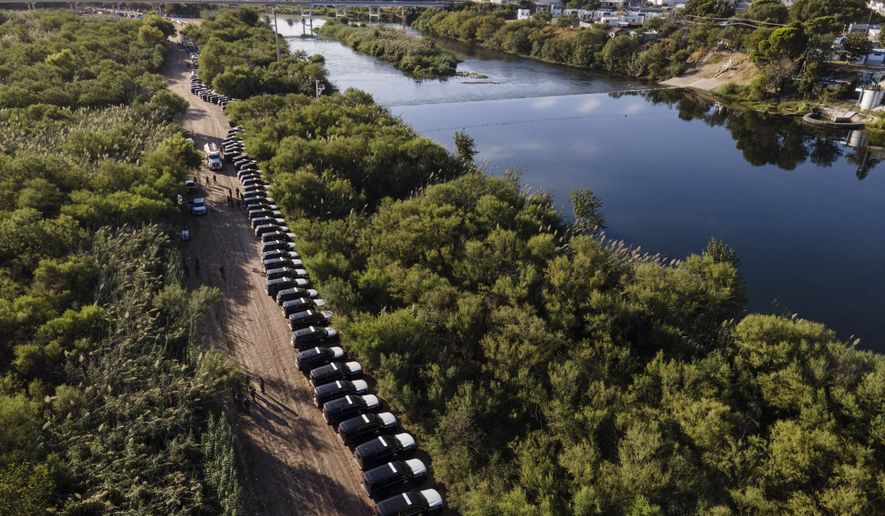 Court won't allow reversal of Trump remain-in-Mexico policy
washingtontimes.com
7bd6f614a073113c7c30662764b713fc
Federal judge throws out Trump's lawsuit to withhold his taxes from Congress
cbsnews.com
70f1ea540e43b37338e4140954774add
Donald Trump's Financial Records May Finally Be Seen by House Committee
newsweek.com
3b255169952699f9321e1b903917fd53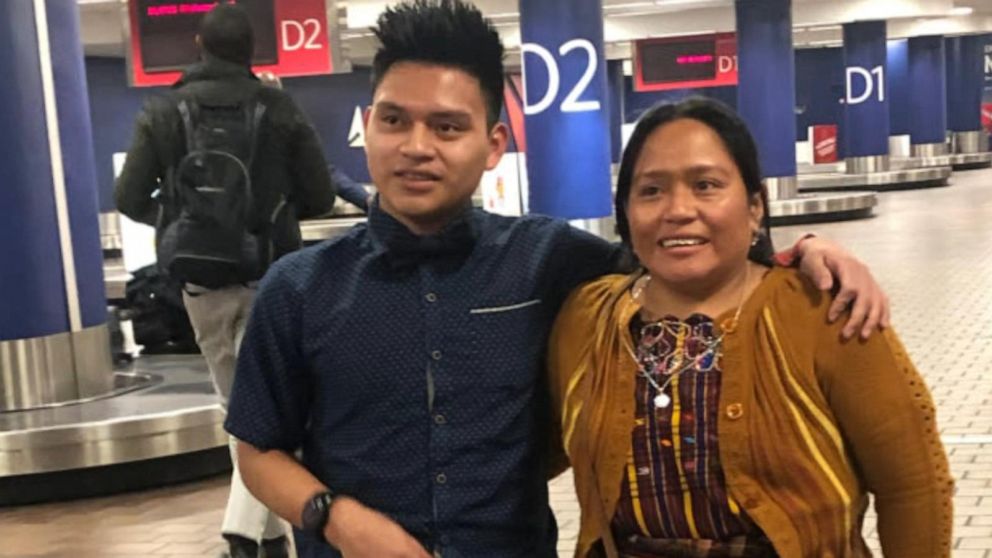 Court won't allow reversal of Trump remain-in-Mexico policy
abcnews.go.com
9edff0772ece74c8807b7fe498f0f532
Federal judge tosses Trump lawsuit intended to keep tax returns from Congress
usatoday.com
700741a91e7e340410ea62746e75acae
Federal judge throws out Trump's lawsuit to withhold his taxes from Congress
cbsnews.com
927ccbd1821a83305e0b499e83e5386c
The C.D.C. said the proportion of known cases of the Omicron variant in the U.S. had increased sharply. Africa is seeing a surge in new cases as more countries detect Omicron. The U.S. health secretary hinted that more federal funds might be needed to fight an Omicron surge. Get the latest updates here, as well as maps and a vaccine tracker. Restrictions are back in Britain During the summer, with virus cases on the wane, Britain embraced a live-and-let-live approach, casting off many virus restrictions on what became known as "freedom day." Five months later, as Omicron doubles infections every two or three days, the country is reversing course. The government today voted to pass a string of new measures meant to stem the latest surge. But even as the country estimates that about 200,000 people a day are being infected with Omicron, a record number of Conservative lawmakers voted against Prime Minister Boris Johnson's plan. It was a striking rebuke to their leader at a time when he has called for a national campaign to prevent Omicron from swamping the country. Opposition to the plan focused mainly on what critics described as "vaccine passports" but the government called a "Covid certification" policy. The new regulation requires people entering nightclubs, large indoor venues and some sporting events in England to show proof of vaccination or of a recent negative Covid test. Nearly 40 Conservatives also rebelled against the government's plan to expand the compulsory use of face masks. Lawmakers passed a measure requiring health workers to be vaccinated. There are many explanations for the paradoxical vote, my colleagues Mark Landler and Stephen Castle report, including Britain's cherished tradition of protecting individual liberties and a deep sense of fatigue with a government that has lurched from policy to policy during the pandemic. But while Conservatives have long been skeptical of lockdowns, the insurgents have been joined by some lawmakers who argue that Covid certificates will do little to stop Omicron. Indeed, the government today relaxed one restriction, removing all 11 countries from its "red list," which required travelers to quarantine in hotels after they arrive in Britain. The decision essentially acknowledges that Omicron has spread so widely that the restrictions no longer matter. The rebellion among Conservative lawmakers — the worst since Johnson's landslide victory in 2019 — attests to his weakened political standing, which public health experts say has dire epidemiological implications. Devi Sridhar, head of the global public health program at the University of Edinburgh, said it was "politically difficult for the PM now to have any authority to put in place necessary protections." Britain is mainly tightening rules to encourage more people to get inoculated (roughly 30 percent of the population is not yet fully vaccinated). Defenders of vaccine passes say they have driven up vaccination rates in France and Italy. But they have also ignited protests in both countries, with critics calling them discriminatory. The verdict on Pfizer's pill Pfizer announced today that a highly anticipated study of the company's Covid pill confirmed that it helps stave off severe disease. Lab studies also showed that the pill worked against the Omicron variant. The pill, Paxlovid, reduced the risk of hospitalization and death by 89 percent if given within three days of the onset of symptoms. If given within five days, the risk was reduced by 88 percent. Pfizer said the pill held up against Omicron by jamming into one of its key proteins, called a protease, just as effectively as it does with other variants. Omicron is surging in South Africa and Europe and is expected to dominate U.S. cases in the weeks ahead. Last month, Pfizer asked the F.D.A. to authorize the pill based on a preliminary batch of data. The new results will undoubtedly strengthen the company's application, which means that Americans infected with the virus could have access to the pill within weeks. More Omicron news: An early study in South Africa found that the variant seemed to cause fewer hospitalizations. A second case of the variant in China is raising the prospect of stricter controls. Cornell University went on high alert after finding evidence of the variant on campus. Omicron is a dress rehearsal for the next pandemic. Answers to your Omicron questions Today's questions on testing and the variant go to Carl Zimmer, who covers science for The Times. (If you have a question, you can fill out this form.) Are rapid at-home Covid-19 virus test kits effective in detecting Omicron? — P. Zamora, San Francisco Yes, at-home antigen tests will tell you if you have the coronavirus, regardless of the variant. But rapid at-home tests tell you only if you have SARS-CoV-2 or not. They don't tell you which variant you have. Standard PCR tests won't tell you, either. If at-home Covid tests produce a positive result, should one then get professionally tested, perhaps placing others at risk, or just isolate and treat at home? — Abbe Herbst, Bronx, N.Y. A PCR test is a good idea following a positive antigen test. You can go through a drive-through window to avoid putting others at risk. What else we're following A court in Kenya temporarily halted a government plan to impose widespread restrictions on the unvaccinated. The U.S. Air Force discharged 27 people for refusing Covid vaccines. Officials believe they are the first service members to be removed for forgoing shots, The Associated Press reports. Four people were arrested in India after a man left the country using a fake virus test result. New Zealand's Health Ministry accused a man of receiving up to 10 Covid vaccinations in one day on behalf of people who wanted to avoid them, Newsweek reports. The authorities in northern Greece have jailed three people after an attack on a school principal related to virus restrictions. Here's a guide to tracking the progress in understanding Omicron. The N.F.L. is mandating boosters but stopping short of resuming daily testing for all players. What you're doing Let us know how you're dealing with the pandemic. Send us a response here, and we may feature it in an upcoming newsletter. Email your thoughts to briefing@nytimes.com.

Is it the flu, a cold, or the omicron variant? How to know, and when to get tested for COVID
eu.palmbeachpost.com
040b9404ac9f54ae6513894cd98282a8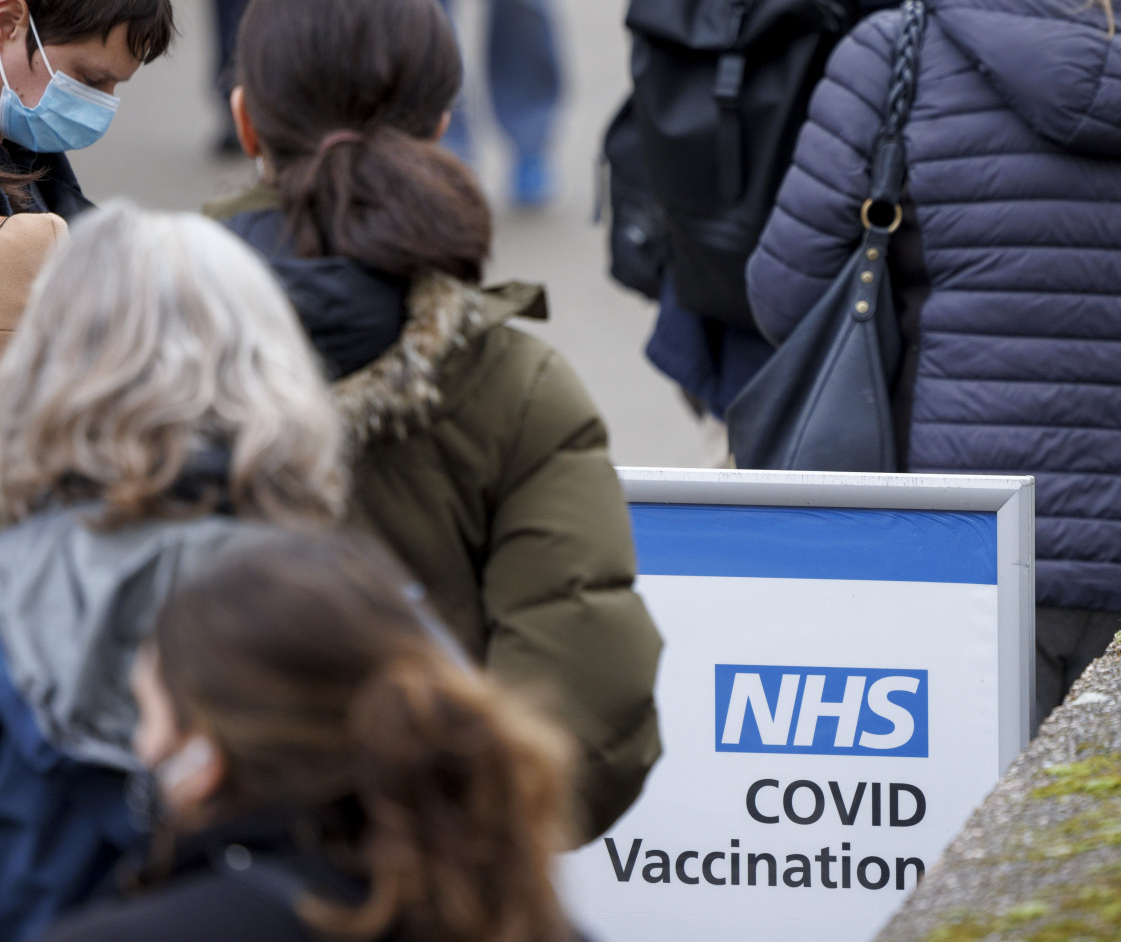 COVID-19 Live Updates: Countries Look to 'Plan B' As Omicron Spreads Like 'We've Never Seen Before'
newsweek.com
c58a73969d8b18c6530b3f4a2c8fe671
Covid-19: China detects second case of Omicron variant
business-standard.com
61ae526f7098753ca2fad4908d09c6c4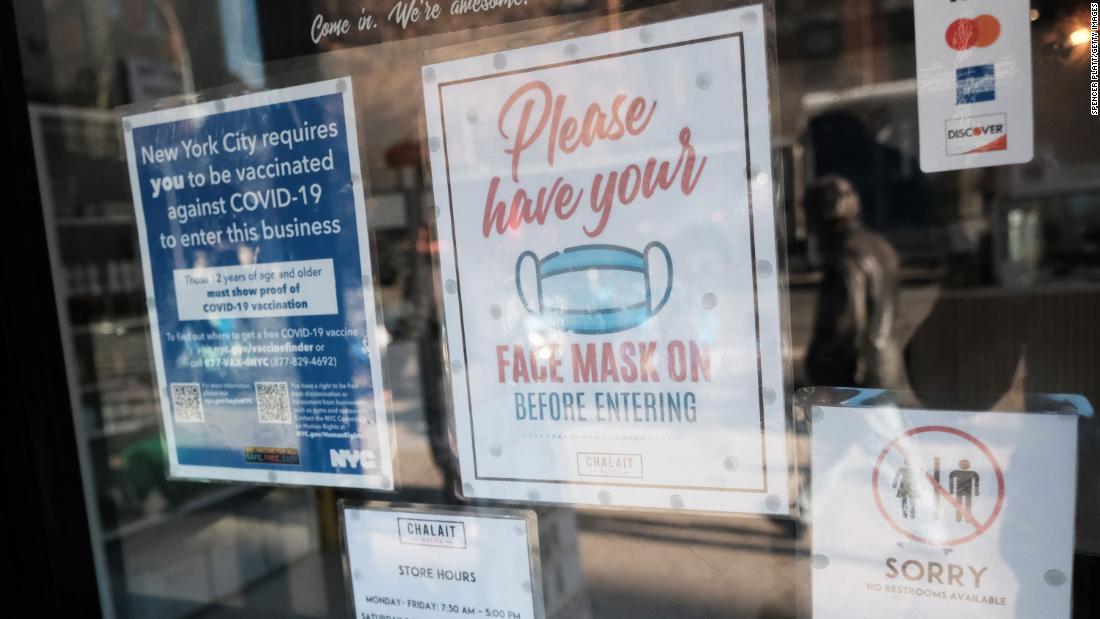 A year after the first vaccinations, coronavirus restrictions are back
edition.cnn.com
563c21af8b043b3fdd47f17336acbbf7
Why a Covid booster dose is crucial against the omicron variant
cnbc.com
62db03daa4ed6cd2272adc5719cf9bc2
'Spreading at a rate we have not seen' - Omicron more resistant to COVID-19 vaccines
usatoday.com
e1d298b22af01567b021714180fb4e3a
Travel to the UK during Covid-19: What you need to know before you go
edition.cnn.com
43533aaf951bd50ef2334598064a28df
Your Wednesday Briefing: Pfizer's Covid Pill
nytimes.com
68b6431b1259de4e656519c09b0c373f
Pfizer says its COVID pill is effective against omicron variant
pressherald.com
693a9bdaf5c4995e88981b2502d6790e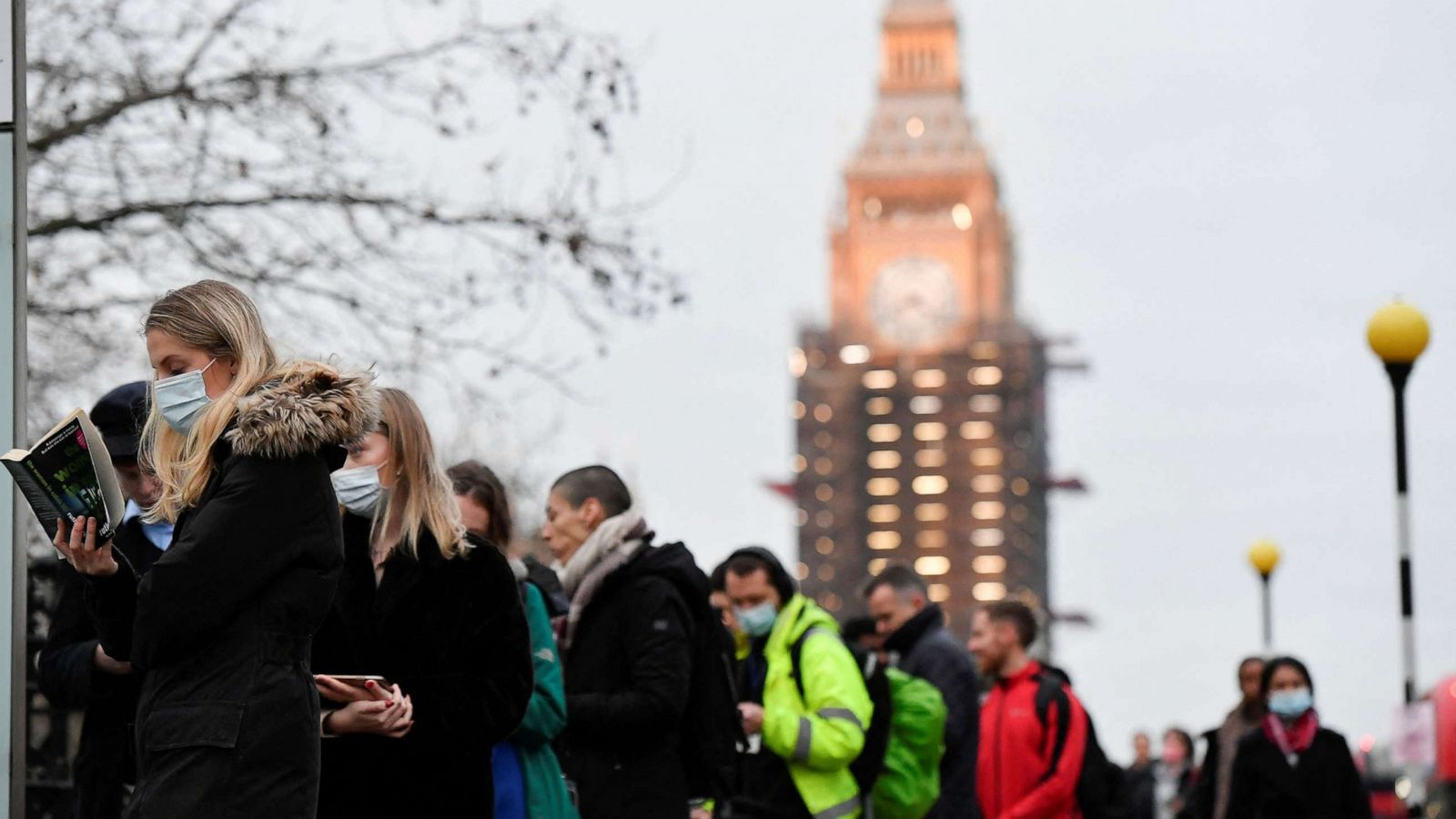 COVID-19 live updates: Omicron 'spreading at a rate we have not seen,' WHO says
abcnews.go.com
3d5bc2df4a5c6b0180c496332a14511f
Omicron likely to become dominant Covid-19 variant in US, says Fauci
business-standard.com
fee5cc1f31abb920ad1e3f1125ae82dd
WHO says omicron is spreading at a rate not seen with any other Covid variant
cnbc.com
9c30e11a278f8cfa037adbf9f422ff27
Three Central Florida residents who have expressed support for former president Donald Trump were recently arrested following reports that they cast more than one vote during the 2020 election, according to various Florida news media outlets. Jay Ketcik, John Rider and Joan Halstead, who all live in The Villages in Sumter County, Fla., face felony charges and up to five years in prison for allegedly casting more than one ballot in the most recent presidential contest, according to county arrest records. The three were jailed after Sumter County Supervisor of Elections Bill Keen launched a probe of allegations of voting irregularities, according to prosecutors. Keen is not commenting on the cases, given the ongoing criminal investigation. The three did not respond immediately to efforts to reach them for comment. It remains unknown who the voters backed in 2020. Ketcik, 63, and Halstead, 71, are both registered Republicans. While Rider, 61, is not affiliated with a political party, there are pro-Donald Trump posts on his Facebook page. Halstead's Facebook page also features posts favoring the former president. And a Facebook page belonging to Ketcik also showed support for Trump, although that page appears to have been deleted, according to Orlando's CBS affiliate. More than a year after the 2020 election, Trump repeatedly makes false claims that his loss to Joe Biden was the result of widespread voter fraud, allegations that have been debunked by numerous courts and state reviews. Prosecutors say Rider cast ballots in Florida and elsewhere, although details about where else he voted were not clear at the time of his arrest. According to prosecutors, Halstead voted in person in Florida in addition to casting an absentee ballot in New York. Ketcik voted by mail in Florida along with casting an absentee ballot in Michigan, prosecutors say. It is not a crime to be registered in more than one state, but it is unlawful to cast a ballot in multiple states. Florida Gov. Ron DeSantis (R), who previously declined to respond to questions about whether he thinks the 2020 election was rigged, has spoken out against voter fraud — a crime that multiple reports have shown to be rare. DeSantis is proposing a new state office to investigate election fraud. In May, DeSantis enthusiastically embraced Trump's demand for tougher election rules, signing into law a slew of new voting restrictions in a live broadcast, despite previously touting how smoothly his state's elections ran in 2020. DeSantis hailed the measure as necessary to shore up public faith in elections, but critics accused him of trying to make it harder to vote, particularly for people of color. The Florida measure adds hurdles to voting by mail, restricts the use of drop boxes and prohibits any actions that could influence those standing in line to vote, which voting rights advocates said is likely to discourage nonpartisan groups from offering food or water to voters as they wait.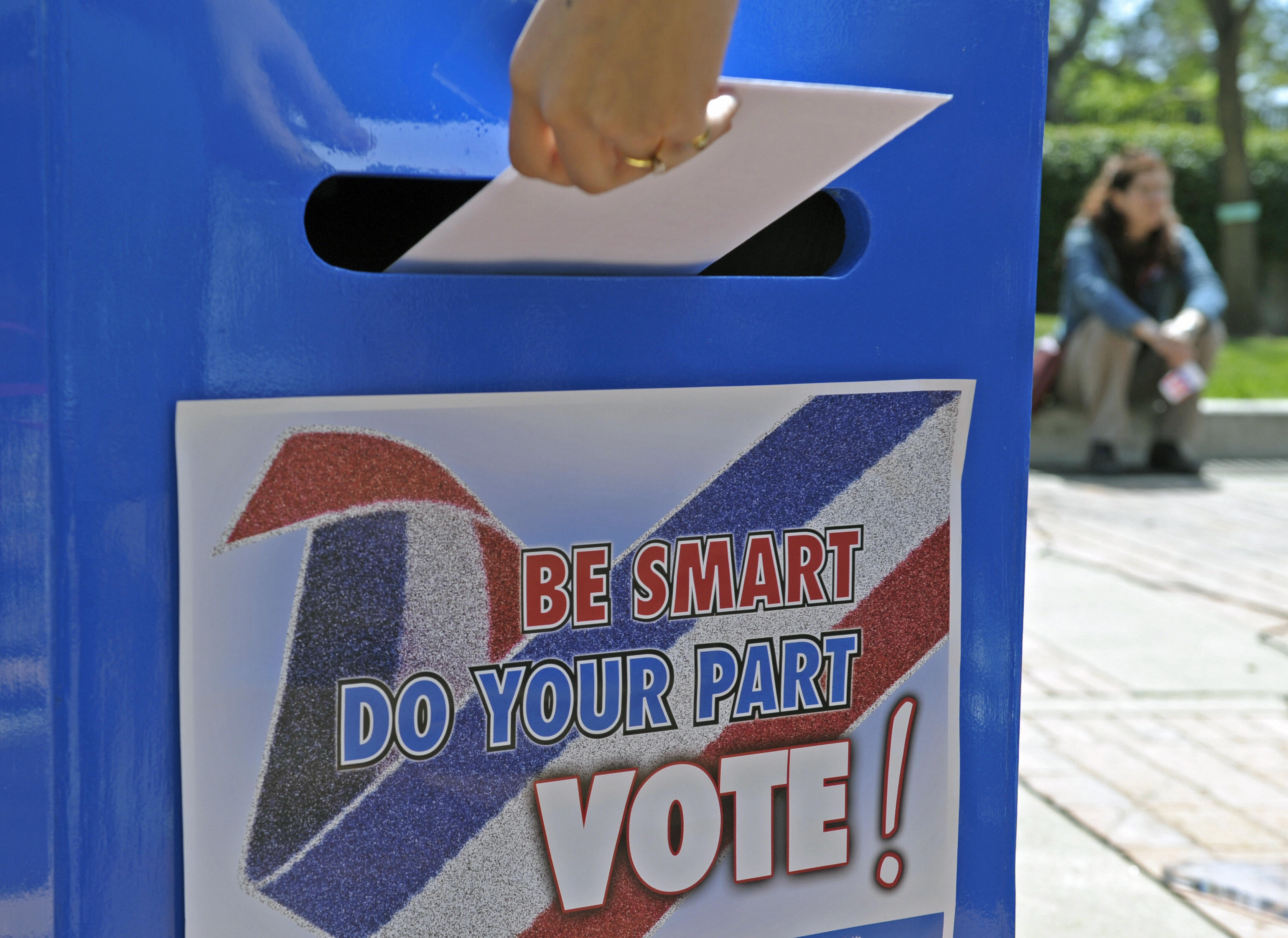 Florida Residents Allegedly Cast Multiple Votes in 2020 Election Spanning Several States
newsweek.com
def0aa32c53574826230138446cac1d4
Far too little vote fraud to tip election to Trump, AP finds
twincities.com
8da37fd930d634f13695fa7a1684f3f8
Three Trump Supporters From Florida Have Reportedly Been Arrested For Voter Fraud, And The Jokes Won't Stop
uproxx.com
f0da99cbcf5af8faaffb64d4e82d4bb3
3 residents of The Villages arrested after casting multiple votes in 2020 election: report
orlandosentinel.com
23eea4a4f1e38d1d76dc560cb5ecd4a1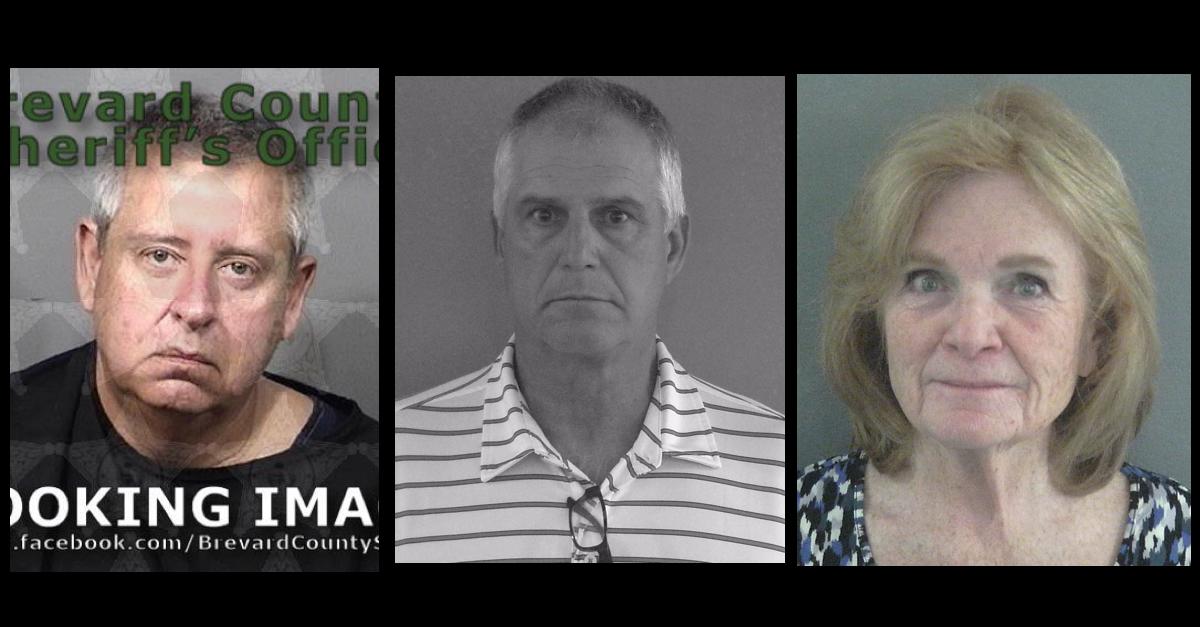 Three Residents of Pro-Trump Community in Florida Charged With Voting Multiple Times in 2020 Presidential Election
lawandcrime.com
077b5b7338da9078a5cf31218ce45461
Far too little vote fraud to tip election to Trump, AP finds
wral.com
25f294efe30aecdbe2d575c304d3f459
Far too little vote fraud to tip election to Trump, AP finds
eu.detroitnews.com
344dbe36a6fe210b865a23739eb19f81
Far too little vote fraud to tip election to Trump, AP finds
wtop.com
4801d66256dcd5ddcc24cce67d7f1588
A court in Belarus on Tuesday sentenced the husband of the country's opposition leader to 18 years in prison, six months after the trial began behind closed doors. The charges against Siarhei Tsikhanouski included organizing mass unrest and inciting hatred and have been widely seen as politically motivated. Five other opposition activists were sentenced to lengthy prison terms of 14 to 16 years alongside Tsikhanouski. Tsikhanouski, 43, a popular video blogger and activist, planned to challenge authoritarian President Alexander Lukashenko in the August 2020 presidential election. He was widely known for the anti-Lukashenko slogan "Stop the cockroach." He was arrested in May 2020, two days after he declared his candidacy. His wife, Sviatlana Tsikhanouskaya, ran in his stead, drawing tens of thousands of people to rally in her support during the campaign. Official results of the vote handed Lukashenko a landslide victory and a sixth term in office, but were denounced by opposition and the West as a sham. The results triggered a months-long wave of unprecedented mass protests, the largest of which saw some 200,000 people taking to the streets of the Belarusian capital of Minsk. Lukashenko's government unleashed a violent crackdown on the demonstrators, arresting more than 35,000 and brutally beating thousands. Tsikhanouskaya fled the country to Lithuania a day after the vote under pressure from the authorities. Other key opposition figures have also left the country, while some have ended up behind bars. In recent months, pressure has mounted on Belarus' non-governmental organizations, activists and journalists, with the authorities regularly conducting mass raids and detentions of those they suspect of supporting the anti-government protests. The majority of independent media outlets and rights groups in Belarus have now been shut down. Commenting on the verdict in her husband's case, Tsikhanouskaya told The Associated Press that "the dictator publicly retaliates against his strongest opponents, they're being repressed for their desire to live in a free Belarus." "We will not stop and will continue the fight with the dictatorship in the center of Europe," Tsikhanouskaya, who raises two children, added. "I don't have the right to tell my children that they won't see their father for so many years, because I don't believe it myself." Siarhei Tsikhanouski has already spent 20 months behind bars. His trial was shrouded in secrecy, with court hearings held behind closed doors and lawyers bound by non-disclosure agreements. State media showed a tired-looking Tsikhanouski being led into the closed hearing, along with other defendants who include Mikola Statkevich, who ran against Lukashenko in 2010 and was sentenced to six years in prison after demonstrations broke out following that election. Statkevich was arrested again in May 2020 and on Tuesday was sentenced to 14 years in prison. Another popular blogger who also stood trial alongside Tsikhanouski, 29-year-old Ihar Losik, was handed a 15-year sentence. Losik was holding a hunger strike in jail to protest his prosecution. U.S. ambassador to Belarus Julie Fisher said on Twitter that "it is clear whom the regime most fears." "The United States, alongside our partners, will continue efforts to secure the unconditional release of all political prisoners, including Siarhei Tsikhanouski, Ihar Losik and all those facing unjust detention and vengeful verdicts," she wrote. Germany Foreign Minister Annalena Baerbock called the verdict against the opposition leader in Belarus "scandalous" during a news conference Tuesday in Stockholm with her Swedish and Norwegian counterparts. "They disgrace the rule of law and the international obligations of Belarus (with) this ruling," Baerbock said, adding that Germany is calling for the immediate and unconditional release of all political prisoners in Belarus — "the 900 and also the two who were sentenced today." ___ Follow all AP stories on Belarus at https: //apnews. com/hub/Belarus. Copyright © 2021 The Associated Press. All rights reserved. This material may not be published, broadcast, written or redistributed.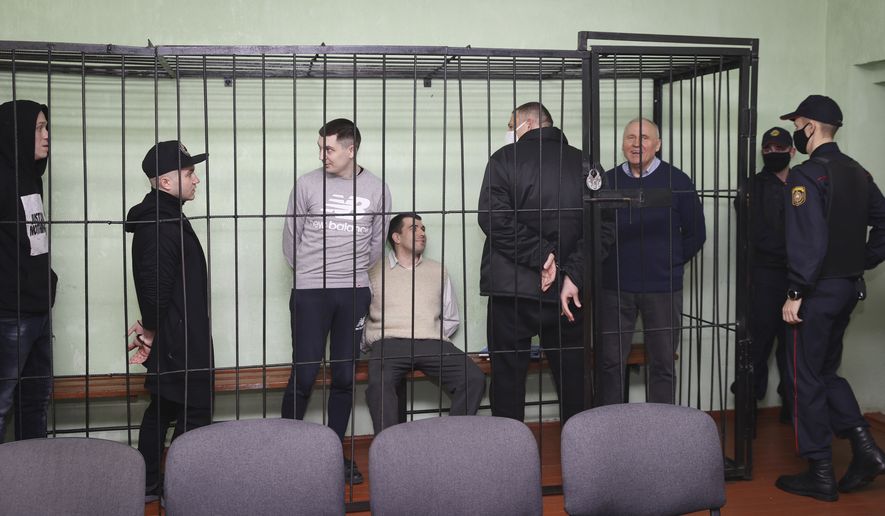 U.S. sharply condemns 18-year sentence for top Belarus dissident
washingtontimes.com
4b176f56917f1eb26bd4c47d33d3f726
Belarus Opposition Leader Is Sentenced to 18 Years in Prison
nytimes.com
accaee2f44c5e23e22e1b3a6e81e2577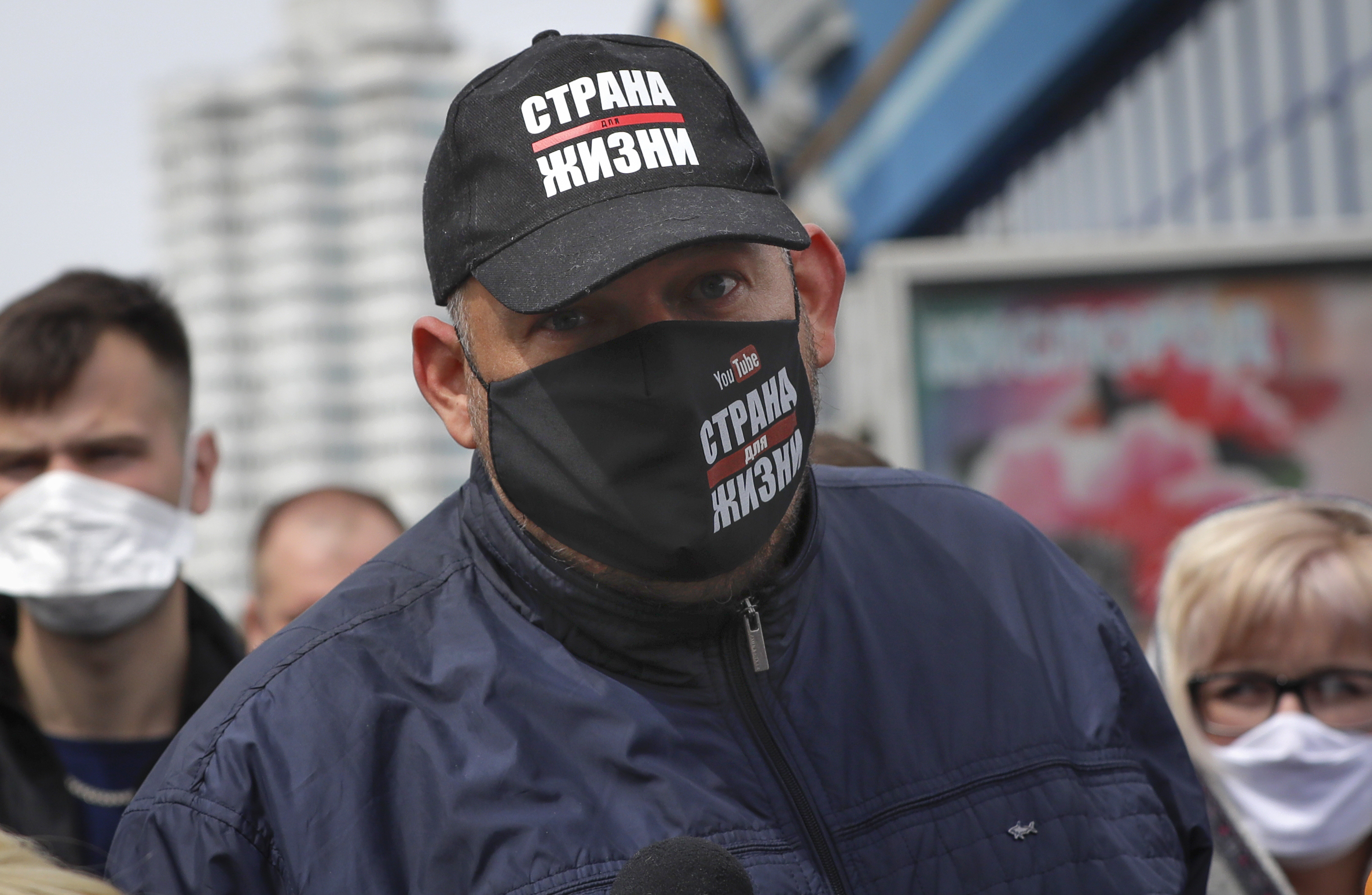 Belarus Opposition Leader's Husband, 5 Others Sentenced to At Least 14 Years in Prison
newsweek.com
81bad727894853a4efb54cbf67b044ee
Belarus hands opposition leader's husband 18 years in prison
abcnews.go.com
62004c79ec9c16266897139c97f5e459
Belarus hands opposition leader's husband 18 years in prison
independent.ie
76f3e9988680602124ae73b6698e3d51
Opposition Leader To Europe's 'Last Dictator' Sentenced To 18 Years In Jail
dailycaller.com
e4f5545c49db000b87b855841fbb15a1
Belarusian pro-democracy activists sentenced to prison
upi.com
6ad4c1140556cc1884ba28eec569f68d
Jana Duggar is speaking out after being charged with endangering the welfare of a child. The ex-reality star, 31, took to Instagram on Tuesday to list the "raw facts" of the incident, which allegedly took place in Arkansas on September 10. "I'm only sharing this because the media has been having a field day with it all," the "19 Kids and Counting" alum began in a statement on her Instagram Story. "I prefer a more private life, but I know my last name means that everything we do is open to public criticism and interest, especially during this time." She continued by outlining "the raw facts" of the case. "I was babysitting a few months ago when one of the children wandered outside alone. A passerby who saw the child called the police. This resulted in a written citation, as well as a follow-up with child welfare who concluded that it was an accident and the child was unharmed," Duggar wrote. "They recognized it was a case of a child slipping out of the house when you turn your back for a moment. It all happened so quickly and was scary. I am grateful for law enforcement and those who protect and serve our community." Duggar clarified that she was "never arrested" but was "upset at [herself] that it had happened at all." She concluded the statement, "[I'm] thankful it all ended safely and that's truly what mattered the most to me." The former TLC star pleaded not guilty to the charge, according to docs obtained by Page Six, and her next court date is scheduled for Jan. 10. Jana's younger sister Jessa Seewald, 29, came to her sibling's defense via her own social media statement. "Getting messages about headlines about Jana. Bottom line — it was an innocent mistake," the ex-reality TV personality wrote. "She was babysitting and one of the kids slipped out the door unnoticed, but it ended safely. Could've happened to anyone." "The media is sensationalizing this because of other current family circumstances and it makes me so mad," she continued, seemingly referencing their brother Josh Duggar's recent conviction. Just last week, he was found guilty of receiving and possessing child pornography materials that contained children under the age of 12. Josh, 33, now faces up to 20 years behind bars and fines of up to $250,000 for each count.

Jessa Duggar Calls Reason for Sister Jana Duggar's Child Endangerment Charge an 'Innocent Mistake': 'Could've Happened to Anyone'
usmagazine.com
09f38de8bd8780e68d1a0cb52735d903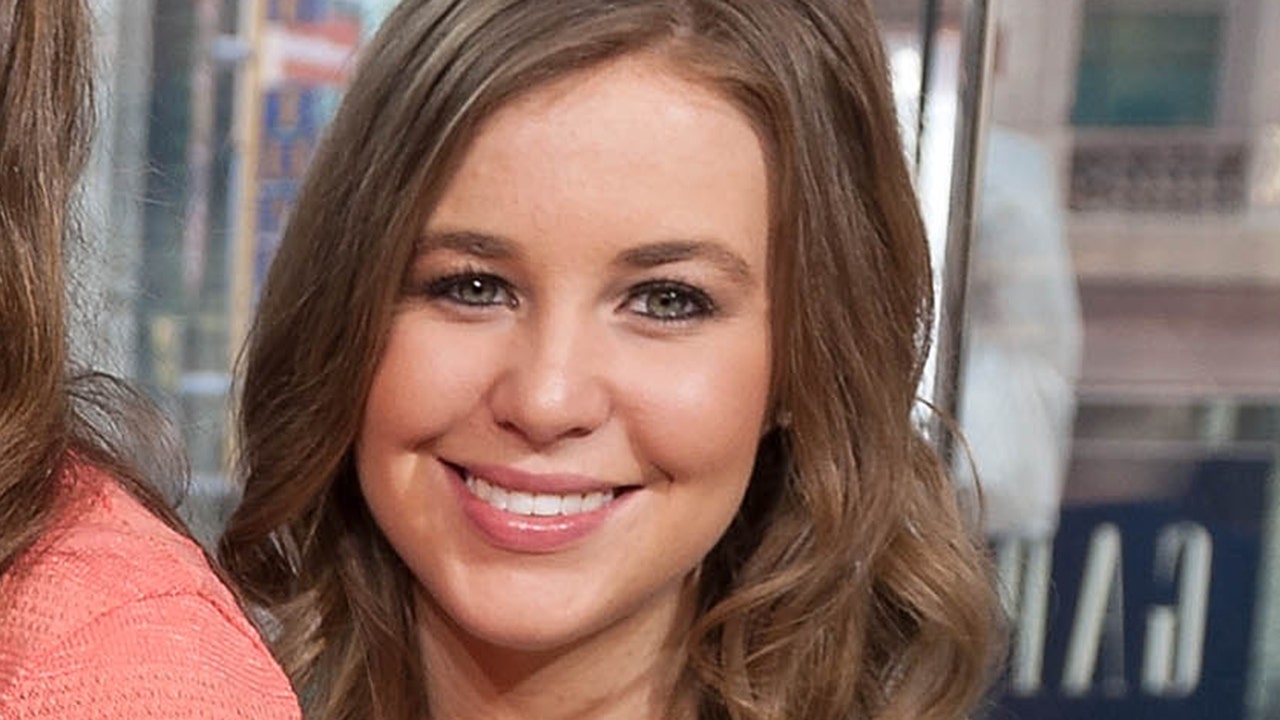 Jana Duggar breaks silence about misdemeanor charge of endangering welfare of a minor
foxnews.com
ba642c7f655f1d78cb9d4bed91f3f8b8
Jana Duggar Breaks Silence Following Child Endangerment Charges to Share the 'Raw Facts'
usmagazine.com
ca144620b191e2650ff3833df6dce8f6
Jana Duggar Charged With Child Endangerment: Everything to Know
usmagazine.com
39cc1715213945797d67314cd5873379
Jana Duggar speaks out about 'scary' child endangerment citation: 'It was an accident'
usatoday.com
83490125f51be0f12eae939a996b8f18
Jana Duggar Speaks Out On Facing Child Endangerment Charge: 'Upset At Myself That It Happened'
dailywire.com
6456a16c9660b466c4f0edba8d54f70e
Jana Duggar says child wandered outside, leading to endangerment charge
upi.com
26cafdc1d7e1a805c39084bfcf9bc7b5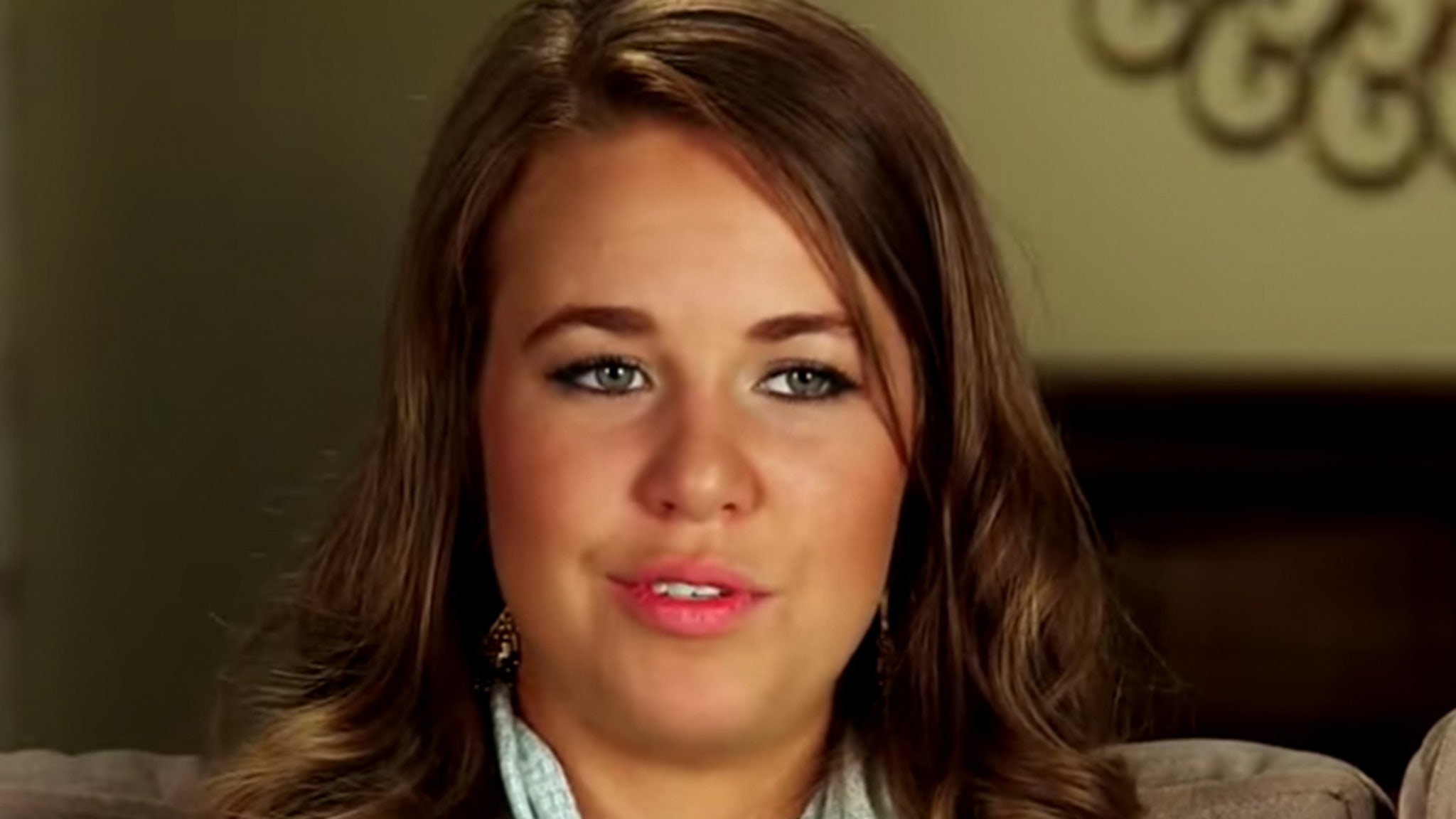 Josh Duggar's Sister Jana Explains Child Endangerment Case. Kid Wandered Outside
tmz.com
fc461c2b275c80a2479ebcefef33d420
Arizona is calling on the Supreme Court to uphold a law in the state that bans abortions due to certain genetic abnormalities such as Down syndrome. In an emergency request to the justices by Arizona Attorney General Mark Brnovich, the state is requesting that the court allow the law to resume after it was blocked by a federal judge in September. "Every society will ultimately be judged by how it treats its most vulnerable", Brnovich said in a statement to Fox News. "I am proud to stand up for Arizona's law protecting the unborn." Arizona Gov. Doug Ducey signed the measure into law in April, leading to several lawsuits across the state from pro-abortion activists and the Arizona Medical Association physicians group. The law prevents abortions from being performed, unless the matter is life-threatening, on fetuses with certain fetal abnormalities like Down syndrome or cystic fibrosis. Brnovich – according to Reuters, which first reported the request – is asking the court to allow the provision to take effect while litigation continues on the appeal. The request comes as the Supreme Court weighs a number of abortion cases from across the country, most notably Texas and Mississippi. On Friday, the court ruled that a lawsuit by abortion providers against Texas over its abortion law may proceed, despite arguments by Texas that the way the law was written made it so that parties could not sue until it had been enforced. The high court is considering a completely separate challenge to a Mississippi abortion law that bans abortions at 15 weeks of pregnancy, a ruling that is most likely to come next spring. That case could overturn the landmark abortion ruling Roe v. Wade.

Arizona asks Supreme Court to allow abortion ban for genetic abnormalities to take effect
usatoday.com
2acf1c7f6b6ed5405cf58bcabf1fd369
Arizona Asks Supreme Court For Abortion Ban Approval After Texas, Mississippi Cases
forbes.com
81eac20987d6548229f3cef1e9f29346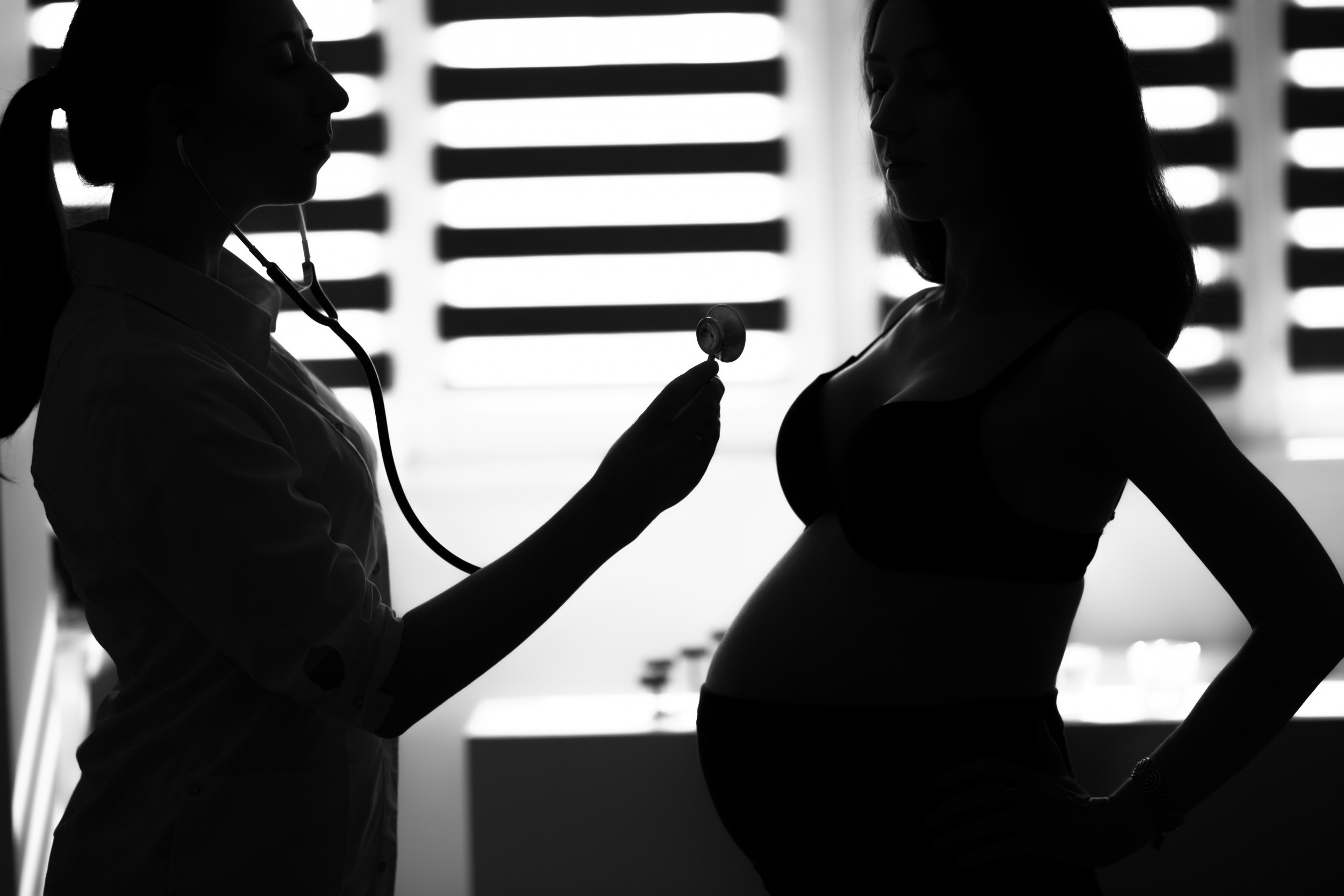 Arizona Asks SCOTUS to Allow Abortion Ban on Cases Involving Genetic Abnormalities
newsweek.com
df59fe5ee924d9452bc60e9c86ff4768
Arizona asks Supreme Court to permit ban on abortion for genetic conditions
thehill.com
c5b8abdb58efca51407fc3b82d043900
Justices asked to let Arizona enforce ban on some abortions
washingtontimes.com
ea5ff7d83807d86bdb77ad37d2256dec
Justices asked to let Arizona enforce ban on some abortions
abcnews.go.com
c0241c4aa51b41c720d2ba250c5156b0
A semi-truck driver responsible for the death of four people after crashing into stopped traffic has been sentenced to 110 years in prison, ABC7 reported Tuesday. Rogel Aguilera-Mederos, who was 23 at the time, was heading eastbound on I-70 in 2019 when he encountered stopped traffic due to an accident on the highway, according to ABC 7 Denver. Mederos reportedly attempted to slow down, but the breaks on his semi-truck failed and he drove on the shoulder before he ended up crashing into traffic. Twenty-four cars and four other semi-trucks were wrecked in the accident, ABC 7 Denver reported. Investigators claim that Mederos was driving at approximately 85 miles per hour just before crashing, according to ABC 7 Denver. In addition to the four Coloradans killed, at least 10 others were injured, according to ABC 7 Denver. Before the Judge delivered his sentencing on Tuesday, the relatives of the deceased took the stand to express how their lives have changed as a result of the defendants actions, CBS Denver reported. Kathleen Harrison, who lost her husband Doyle told the courtroom that she feels like she's lost a piece of herself. Some relatives of the deceased demanded prison time, some also spoke of forgiveness, CBS Denver reported. "I do believe [Mederos] needs to take responsibility for [his] actions," Harrison's daughter said. "I know [he] did not intend for this to happen, but because of [his] actions it did happen" she said. Prosecutors argued that there were many things Medero could have done to prevent the crash, including using a runaway truck ramp he passed miles before he crashed, according to ABC 7 Denver. But his defense attorneys argued that the defendant was not aware that his brakes weren't working at the time. Mederos was working for Castellano 03 Trucking LLC, a Houston-based trucking company, when the 2019 incident occurred, according to ABC 7 Denver. The company has been found to have a slew of violations, including but not limited to issues with their vehicles brakes, ABC 7 Denver reported. (RELATED: 4- And 9-Year Old Steal Parents' Car, Crash Into Semi-Truck Because They Wanted To 'Swim In The Ocean') "It's hard to live with this trauma. I can't sleep, I'm thinking all the time about the victims," Mederos said during his trial. "… This was a terrible accident, I know. I take the responsibility. But it wasn't intentional." Judge A. Bruce Jones acknowledged that although the 26-year-old did not intend to harm anyone, he had to face the consequences to his actions, according to KKTV 11. But if he had a choice, he said, it would not have been 110 years in prison. Due to Colorado's current laws, the Judge shared, he was not permitted to sentence the defendant to anything less. "I accept and respect what the defendant has said about his lack of intent to hurt people, but he made a series of terrible decisions, reckless decisions," he said. "[But] if I had the discretion, it would not be my sentence."

Colorado trucker in deadly pileup gets 110 years, gets emotional at sentencing
foxnews.com
f7b05b196e9caf18e39987f8149902f2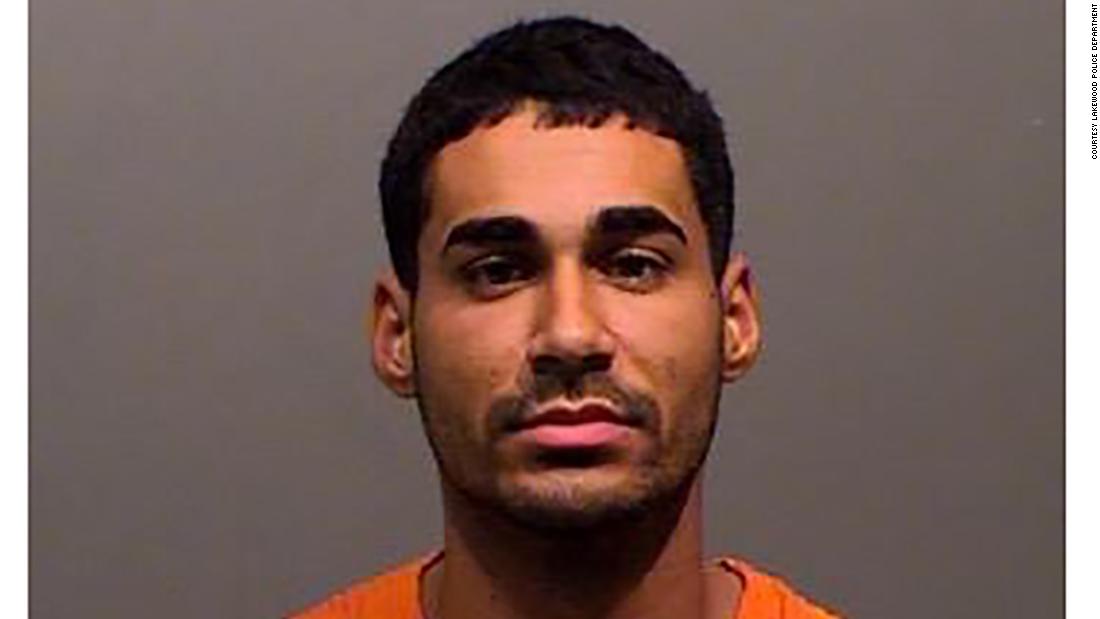 The truck driver in a fatal 2019 Colorado crash was sentenced to 110 years in prison
edition.cnn.com
206b35e07045b89ce727dd57fd77d945
Truck driver gets 110 years for Colorado crash that killed four
nypost.com
13047917781aca47140e82687f40b340
Truck driver sentenced to 110 years for 2019 crash that killed four in Colorado
nydailynews.com
d1c01efc85f77cf75089c9f0f9d3b85d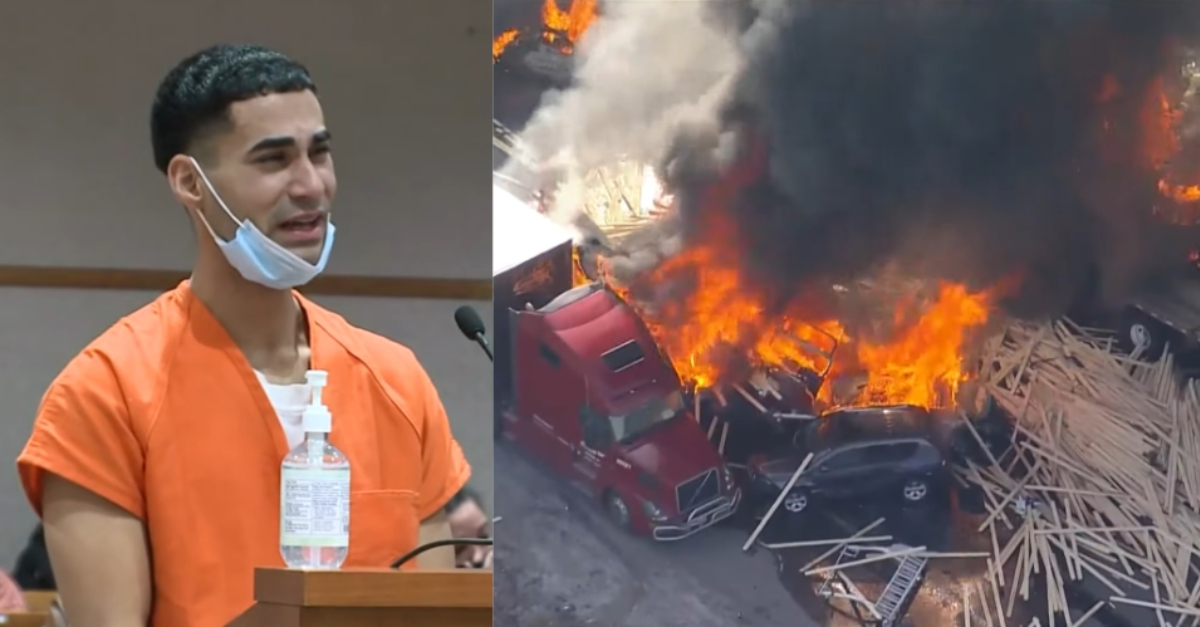 'Why Did I Survive That Accident?': Trucker Sentenced to 110 Years in Prison for Killing Four People in Highway Crash
lawandcrime.com
f228e4882991198f2431e49a1f3de639
In his first briefing with reporters since the Nov. 30 shootings at Oxford High School, Superintendent Tim Throne did not speak Tuesday night to details of what happened inside the community's high school that day, but did announce classes won't reopen as soon as school officials had hoped. In a meeting earlier Tuesday at the high school, officials decided they likely wouldn't be able to meet an internal goal of reopening the high school when students are slated to come off the holiday break in the beginning of January. The high school has been closed since the shooting that killed four students and wounded six others and a teacher. School officials had described the scene inside the school as a "war zone." "Our main focus, besides sharing in this grieving process, has been on reopening of our schools", Throne said. Throne and other school officials held the briefing shortly before a scheduled 6:30 p.m. school board meeting. Detroit Free Press journalists are at the meeting and will have updates later. The board will hear a recommendation from Throne to start the process to hire a third party to review what happened in the school. Throne also said the school district has been working to turn over all files and information to local police and prosecutors. He didn't answer a question about why the teen charged in the shootings, Ethan Crumbley, was permitted to return to class after teachers reported troubling behavior and a meeting was held with his parents. The seven-member board likely will face an onslaught of questions and emotion from Oxford community members, families and students during the meeting. On the agenda are routine items, like approving the month's expenses. There is also an item labeled "clarification", to be led by board President Thomas Donnelly Jr. It's unclear if this is meant to address questions surrounding the shooting. More: When Oxford High students return, at least 50 support dogs will greet them More: New details emerge about family at center of Oxford school shooting The public can also address board members during the public comment period. The district over the past two weeks has received national attention, a rarity for a suburban school district with nearly 6,000 students. Officials are trying to address the grief community members, particularly students, are feeling by organizing counseling opportunities. But school administrators and counselors are also central in difficult questions over whether school officials should have removed Crumbley from the high school. Tuesday will also be the first time the board is meeting since the family of 17-year-old Riley Franz filed a lawsuit in federal and state courts against the district, alleging that district officials could have done more to prevent the attack. Teachers spotted Crumbley viewing images of ammunition on his cellphone and spotted a gruesome drawing depicting gun violence, according to prosecutors. Counselors spoke to Crumbley the day before and the day of the shootings. School officials have said very little publicly about the rationale behind returning him to class. His parents resisted taking him away from school the day of the shootings, prosecutors said. Throne has said that Crumbley did not have a disciplinary record and counselors did not believe he posed a risk to himself or others when they released him. Come back to freep. com for more on this developing story. Staff writer Lily Altavena contributed to this report. David Jesse is a 2020-21 Spencer Education Reporting Fellow at Columbia University and the 2018 Education Writer Association's best education reporter. Contact David Jesse: djesse@freepress. com. Follow him on Twitter: @reporterdavidj. Subscribe to the Detroit Free Press.

Tuesday's high school basketball scores
chicago.suntimes.com
e9f871cd9f9829b2a2b0bccf6a296e8a
Exam for parents accused Oxford High School shooter set for February
eu.detroitnews.com
38ecc341af857eb07ae0d5836a1b1372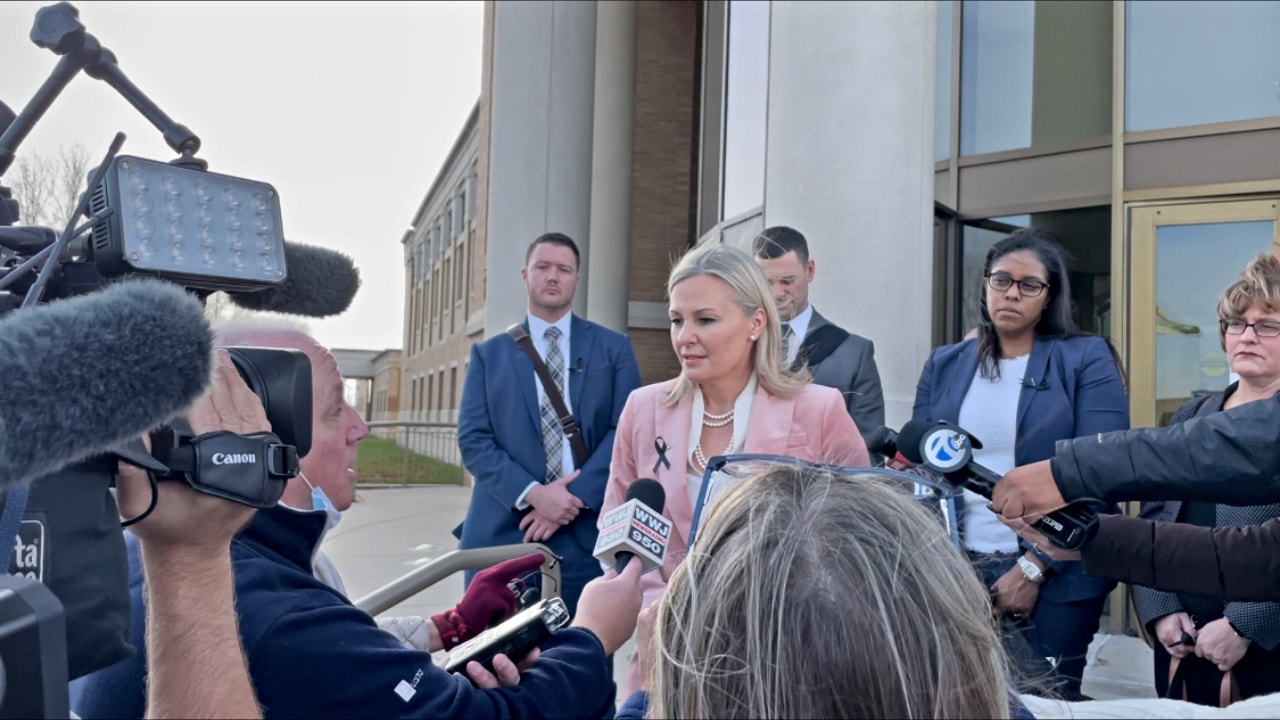 Oxford High School shooting: Prosecutor gives update
foxnews.com
c408aa94ada7eaa6c5193946dc5129b6
Juvenile Shot Near Norland High School
miami.cbslocal.com
fd4404865076759a48db5392f1c6dbf3
1 killed, 4 wounded, in shootings Monday in Chicago
chicago.suntimes.com
fa7eb02db88ee1bbad54bc773c092aa7
Oxford elementary, middle schools to reopen Wednesday following threat
eu.detroitnews.com
429e05035a9c0e93002cb427a1ce5cad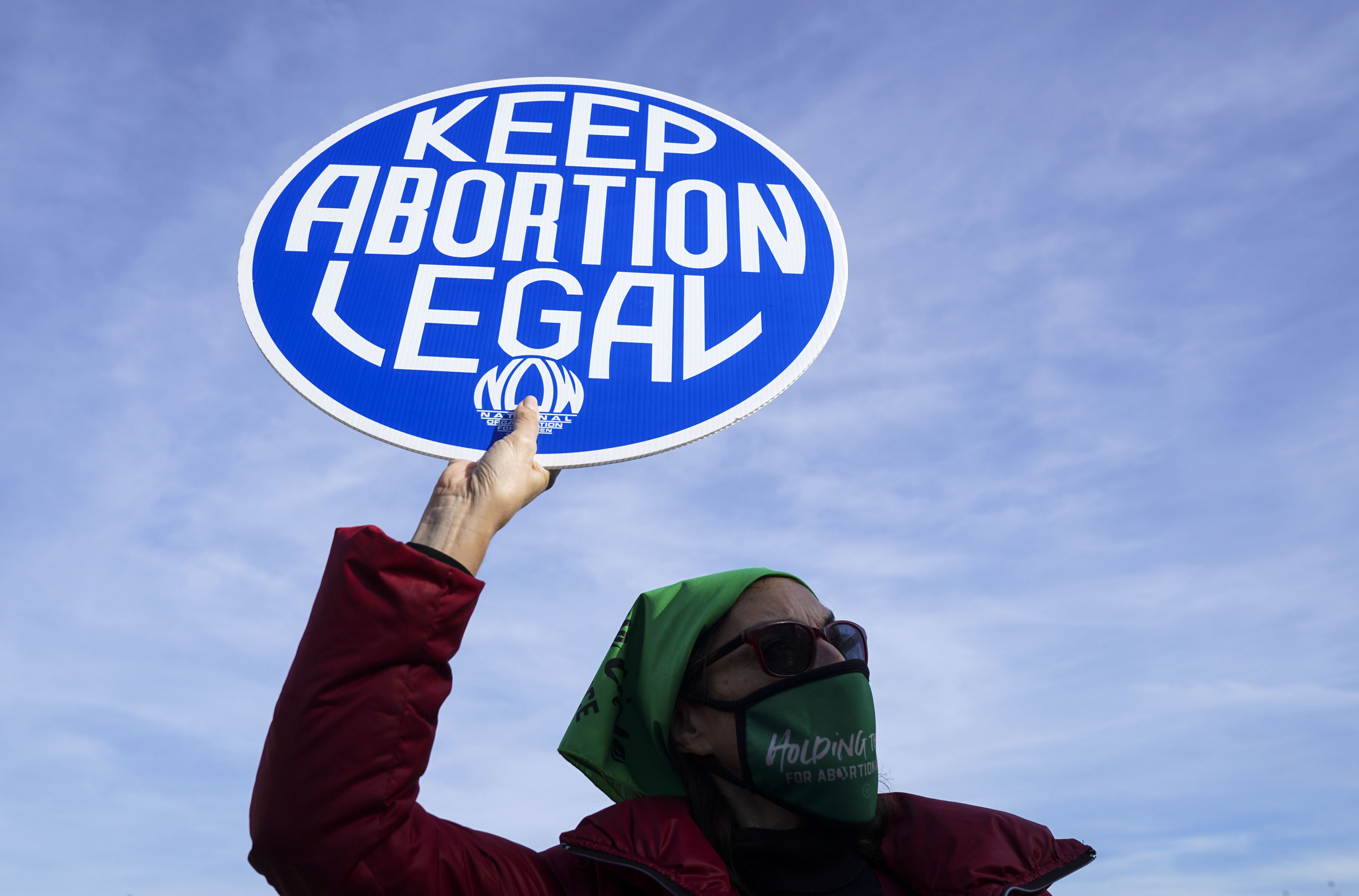 An Ohio city that recently criminalized abortion reversed course Monday after two city council members were ousted by voters in November. The restriction prohibited receiving or performing an abortion within Mason city limits, while also barring people from providing money, transportation or medical instructions to help others obtain abortions. The passage of the measure was largely symbolic since Mason does not currently house any abortion clinics and has no plans to build any. There are also no clinics in the nearby city of Lebanon, which in May became the first city in Ohio to ban abortions. Lebanon Mayor Amy Brewer said that the measure is meant to send a signal that the city would not be open to hosting such a clinic. Barbara Spaeth, a former Mason mayor and current city council member, opposed the city's abortion ban. "That is not an issue that Mason City Council should have ever been dealing with", Spaeth said. "The ordinance was not even enforceable, so why should we even be considering that?" Mark Haake, another city council member who won election in November, told WCPO that the ban was politically motivated and wasn't likely to be effective. "This ordinance was not going to change anything for the city. It wasn't going to stop abortions", he said. The Mason ordinance saw pushback on multiple fronts. More than 2,000 residents of the city of about 30,000 located 25 miles (40 kilometers) northeast of Cincinnati signed a petition that would have put the issue to a vote of the people in either May or November, drive organizer Joy Bennett said. The Mason ordinance prohibited possession of abortion-inducing drugs, including prescription misoprostol and mifepristone, but carried no penalties for someone seeking an abortion. Misoprostol and mifepristone require a prescription and are administered in some doctor's offices, abortion clinics and Planned Parenthood health centers. The ban included exceptions for "accidental miscarriages", ectopic pregnancies and the life of the mother. Similar efforts to ban abortion in other small Ohio cities targeted in a national effort emanating from the Right to Life East Texas nonprofit—including Celina in Ohio's Mercer County and London in Madison County—failed. Abortion faces certain restrictions under Ohio law but remains legal in the state following a 1973 U.S. Supreme Court decision that said women have a constitutional right to seek the procedure.

Ohio city reverses ban on abortions
thehill.com
2ac592865376fe0de7c741c889e567ff
Ohio city that voted to criminalize abortion repeals ban
pressherald.com
c841e9fe6e339e814db0f397d141b600
2nd Ohio city that voted to criminalize abortion repeals ban
abcnews.go.com
4c6f00f6103c19384f27539caa5ad803
2nd Ohio city that voted to criminalize abortion repeals ban
wtop.com
565d223780e086aa260d92b7396c3373
The Department of Justice announced on Tuesday that a landlord has agreed to pay $4.5 million in damages and a civil penalty after he was accused of sexual harassment. Joseph Centanni, who owns hundreds of rentals in New Jersey and was a participant in the federal Housing Choice Voucher Program, was accused of sexually harassing his tenants and applicants for over 15 years, the department said in a statement. According to the DOJ, Centanni brought housing applicants and tenants to empty apartments or empty laundry or storage rooms that he owned. He would then request massages or oral sex. He also would expose himself and force people to touch him sexually. Centanni allowed people who complied with his demands to keep their housing or move in. Prosecutors said he rejected applications or evicted people who did not comply. "The need for housing is a basic human need," acting U.S. Attorney Rachael A. Honig of the District of New Jersey said in a statement. "Joseph Centanni exploited that need, and the important federal programs that attempt to meet it, by threatening to deny his victims a roof over their heads if they did not submit to his demands for sexual acts." If approved by a federal judge, Centanni will pay $4,392,950 in monetary damages to tenants and applicants who were impacted by the harassment in addition to a $107,050 civil penalty. The payment is the largest monetary settlement that the DOJ has seen for a sexual harassment case in housing, the department said. "This lawsuit and historic settlement send a clear message that the Department will not stand by idly as landlords abuse their power to prey on vulnerable tenants," Assistant Attorney General Kristen Clarke, who works in the Justice Department's Civil Rights Division, also said in the statement, adding that "sexual harassment of tenants is abhorrent and unlawful." There are separate, ongoing, criminal prosecutions against Centanni brought on by prosecutors in Union County, N.J. For that case, the landlord has been charged with coercing 20 tenants into sexual acts in exchange for financial relief. He faces 13 counts of second-degree sexual assault, 1 count of second-degree attempted sexual assault and 21 counts of fourth-degree criminal sexual contact, according to the DOJ. "Mr. Centanni settled the matter to avoid protracted litigation," Centanni's attorney, Raymond Londa, told The Associated Press in a statement. "Mr. Centanni continues to deny the allegations."

NJ landlord to pay landmark $4.5M to tenants he sought sexual favors from: DOJ
nypost.com
4262a5e393f2b17a687c4cc113c203ac
Landlord who demanded sex from tenants agrees to pay $4.5M
wtop.com
389bec0f5cac546088667fe446aeeebf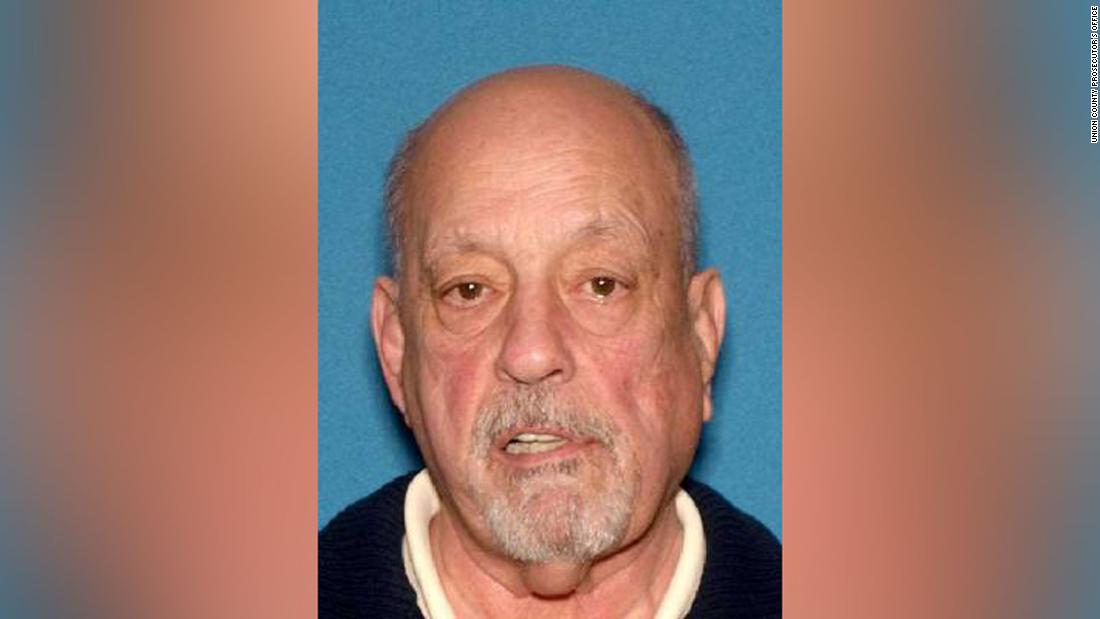 DOJ reaches 'historic' settlement against a landlord accused of sexually harassing tenants
edition.cnn.com
6904d77abff70745e27d5ae7d63f816e
Landlord who demanded sex from tenants agrees to pay $4.5M
abcnews.go.com
6c6e057ea8540a084e1d3211c3cd1537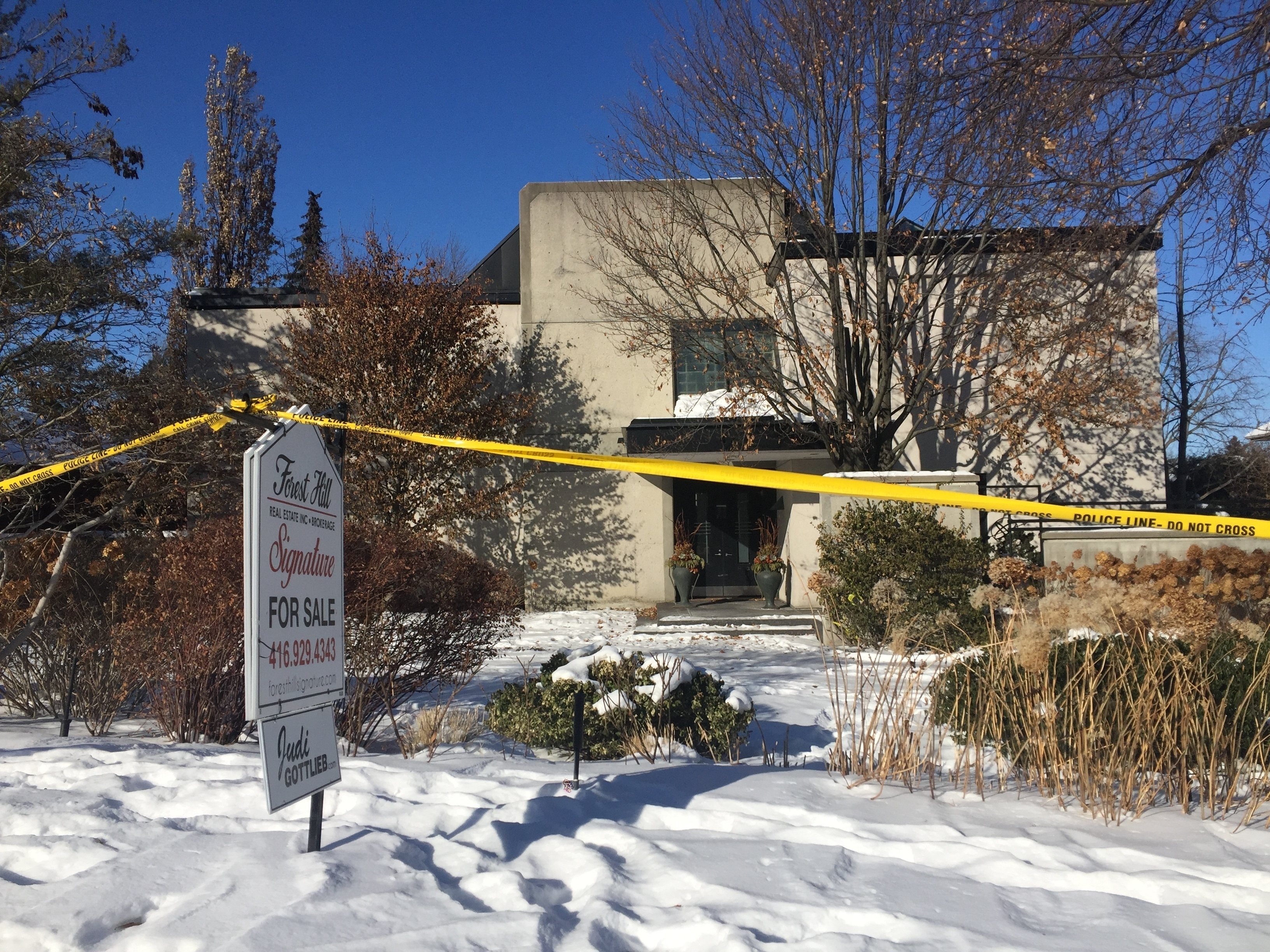 Toronto police released security camera footage of a suspect in the killing of billionaire Barry Sherman and his wife in their Toronto mansion in 2017 but need the public's help in identifying the individual. Sherman, 75, and his wife, Honey, were found dead in their indoor pool, hanging by their necks on a railing and partially seated on the pool deck. Sherman founded Apotex Inc., a generic drug maker, and previously wrote in a book he "mused that a rival might want to kill him." Police released camera footage that shows a man or woman dressed in a hat, roughly 5-foot-6 to 5- foot-9, walking on the sidewalk. The person seems to be kicking up their right boot with each step. The suspect's face is not visible in the video. Detective Sergeant. Brandon Price said the suspect spent "a very suspicious amount of time" near Sherman's home and the surrounding area when they were killed. According to police, everyone on the security footage seen in the area around the time of the murder has been largely eliminated. They said they are highly confident the suspect wearing the hat in the video is linked to the crime. Sherman was known for litigiousness and aggressive business practices as he developed Apotex, which had a global work force of about 11,000. Police have other videos of the suspect but said the video released is the best footage. "This individuals actions are highly suspicious", Price said. The couple was among Canada's most generous philanthropists, and their deaths shocked Canadian high society and the country's Jewish community. They made numerous multimillion-dollar donations to hospitals, schools and charities and had buildings named in their honor. They hosted Prime Minister Justin Trudeau at a Liberal Party fundraiser in 2015. The day after the bodies were found, some prominent news media outlets quoted unidentified police officials as saying the deaths appeared to be a murder-suicide. That upset the couple's four adult children, who then hired their own team of investigators and a pathologist, who conducted second autopsies on the Shermans. Police later said publicly they believed the Shermans were murdered. Friends and family say the couple had been making plans for the future. They had recently listed their home in Toronto for 6.9 million Canadian dollars ($5.3 million) and were building a new home in the city. Sherman faced legal action from cousins who said they had been cut out of the company over the years. A judge dismissed the claim just months before the couple was found dead.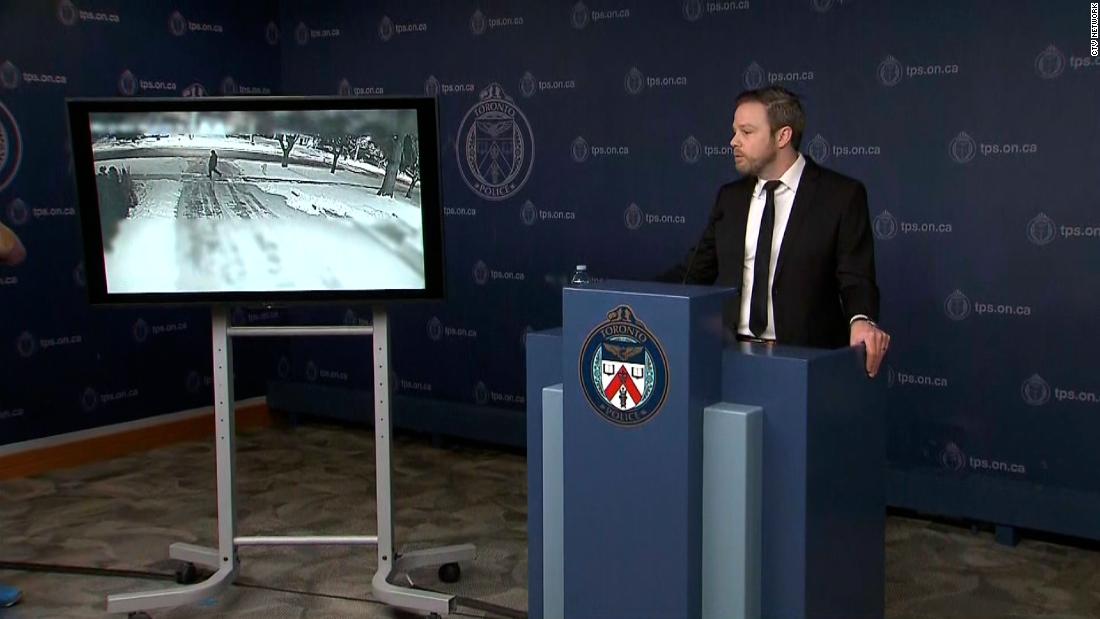 Toronto police ask for help in identifying suspect in murder of billionaire philanthropists
edition.cnn.com
fc8be67f50d2189739863bea84ea2e6c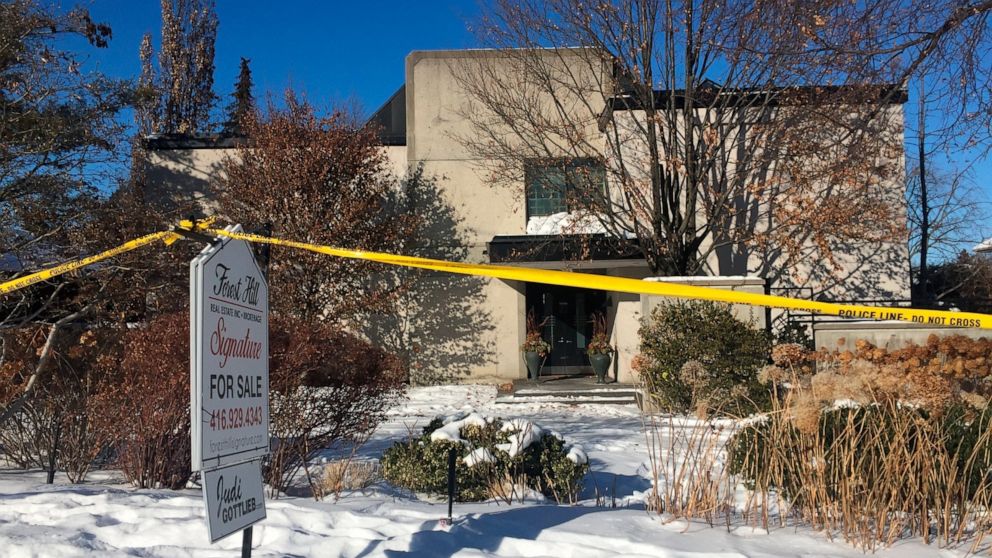 Canada cops ask for help to ID suspect in billionaire murder
abcnews.go.com
b2a0da4c1217e759eb0b6c60826998b8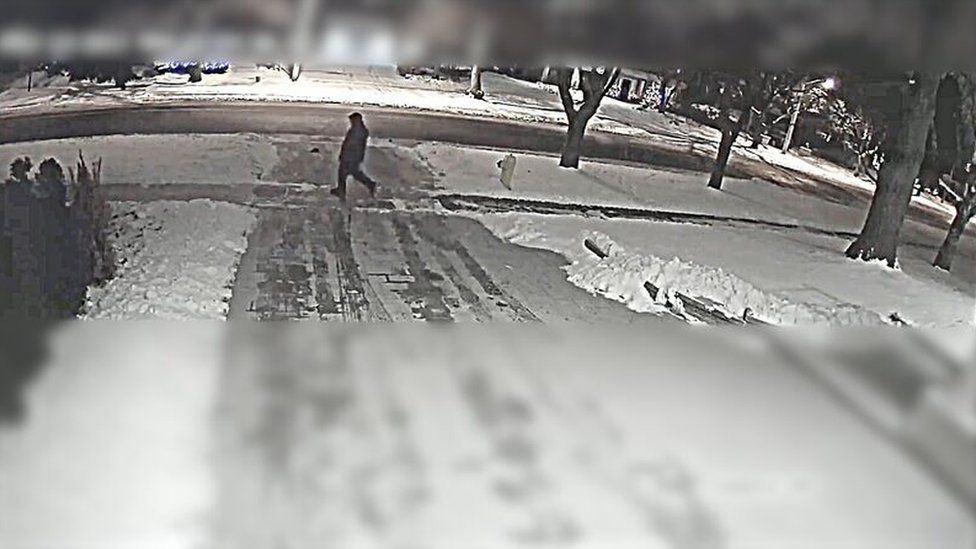 Video Emerges in Baffling Murder of Billionaire Couple
newser.com
443ac0e2962776917eb702fee6ee0bf5
Canada cops ask for help to ID suspect in billionaire murder
wtop.com
20a5d1cdf0849d4eb614ad2b332206c2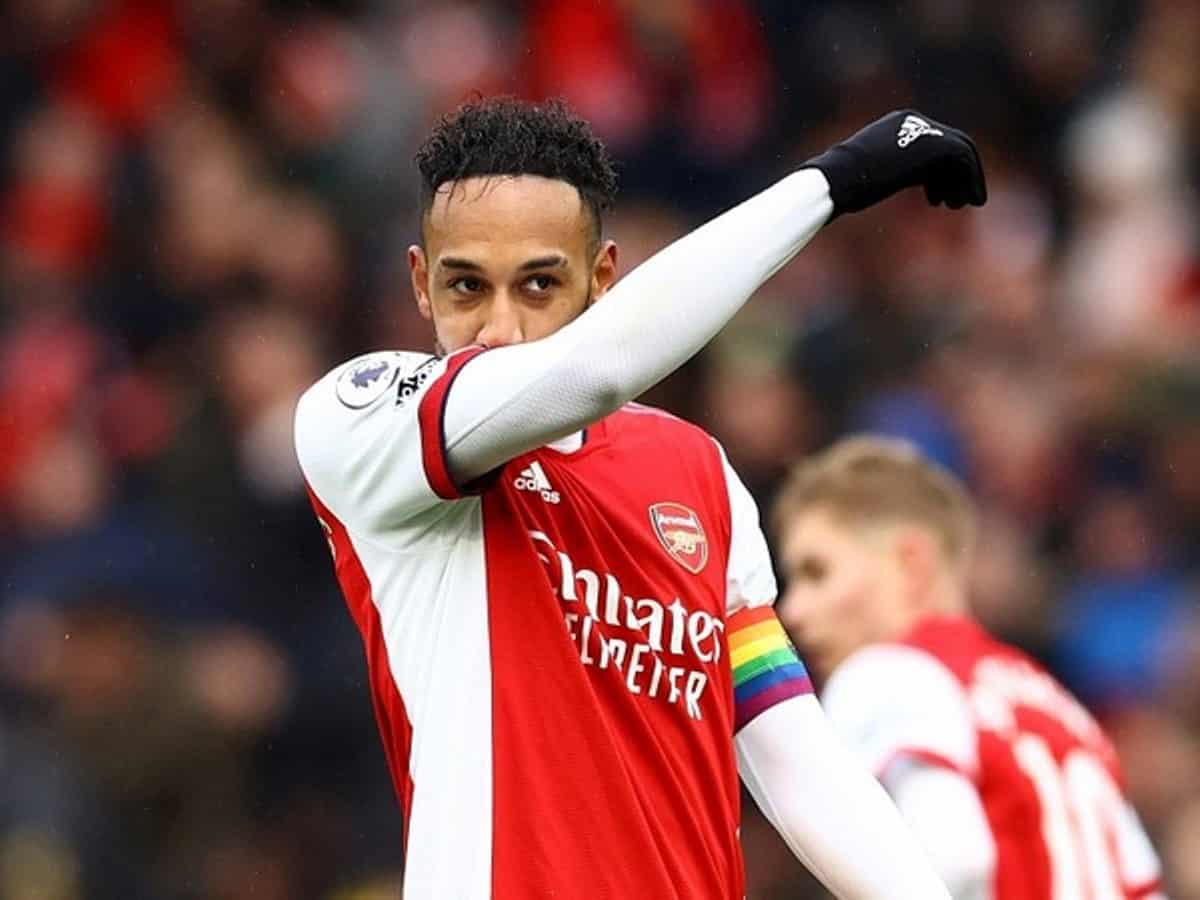 London: Premier League club Arsenal on Tuesday confirmed Pierre-Emerick Aubameyang has been stripped of the club's captaincy following a disciplinary breach. "Following his latest disciplinary breach last week, Pierre-Emerick Aubameyang will no longer be our club captain, and will not be considered for selection for Wednesday's match against West Ham United," Arsenal said in an official statement. "We expect all our players, particularly our captain, to work to the rules and standards we have all set and agreed. We are fully focused on tomorrow's match," it added. Earlier, Aubameyang was dropped from the squad to face Southampton in the Premier League on Saturday due to a disciplinary breach, Mikel Arteta revealed. Speaking ahead of the Saints clash, Gunners head coach Arteta said: "Unfortunately [he's been dropped] due to a disciplinary breach." "I think we have been very consistent that we have certain non-negotiables in the team that we have set ourselves as a club and he's not involved," he added. Get the news updates on WhatsApp & Telegram by subscribing to our channels. For all the latest Sports updates, download our app Android and iOS.

Aubameyang stripped of Arsenal captaincy following disciplinary breach
business-standard.com
4e9adb21d13c20ea13da85d424b3b93a
Football: Aubameyang stripped of Arsenal captaincy, coach Arteta calls it a painful decision
scroll.in
9c305a064a6a159d65c520ccaa92a3f3
Arsenal's Pierre Emerick-Aubameyang stripped of captaincy, dropped vs. West Ham
espn.com
8f7ad87ad7b42607a1fbc206afa97355
Aubameyang stripped of Arsenal captaincy, dropped for game
wtop.com
33dd9cc9e3dda15eba9f50354219bd69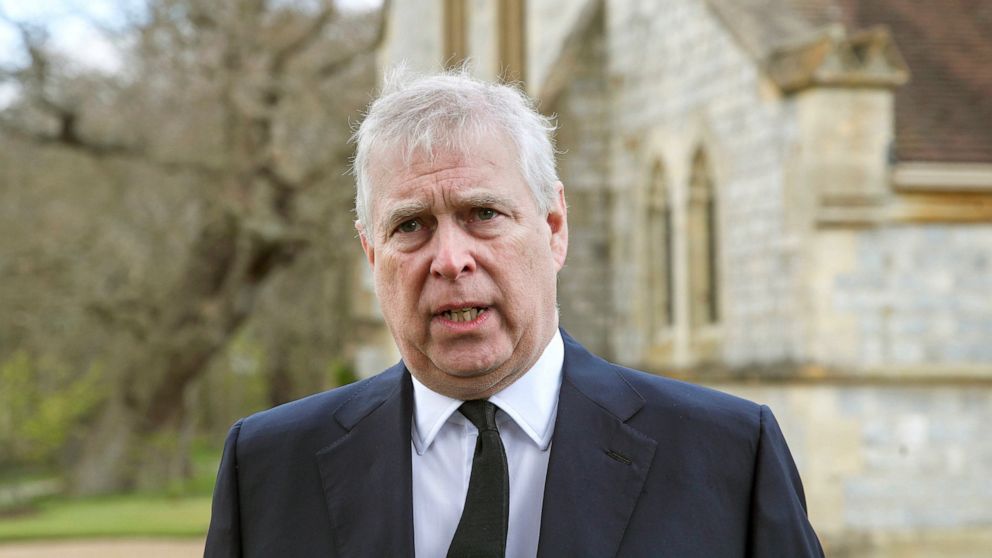 A secret 2008 settlement that a lawyer for Prince Andrew says would protect him against a lawsuit claiming he sexually abused an American when she was 17 should be made public, a judge said Tuesday. The agreement was reached between Virginia Giuffre and financier Jeffrey Epstein, who killed himself in 2019 while awaiting a sex trafficking trial in New York City. Giuffre was among many women who said Epstein sexually abused them when they were underage. Attorney Andrew Brettler has argued that the deal also shields Andrew from a separate claim brought against the prince by Giuffre this year. In a brief order issued Tuesday, U.S. District Judge Loretta Preska said that absent any valid objection by Epstein's estate, the document should be made public on or before Dec. 22 as part of Andrew's case. Preska said the court questions "whether any proper purpose would be served by the continued secrecy of the document save, perhaps, the dollar amount the settlement provided it for." In the August lawsuit, Virginia Giuffre claims that the prince abused her on multiple occasions in 2001. Andrew has said he never had sex with her. Brettler has previously called the lawsuit "baseless."

Judge in Prince Andrew suit says document should be unsealed
wtop.com
3ec8104a8d22f9c9fe9629b42af60a2b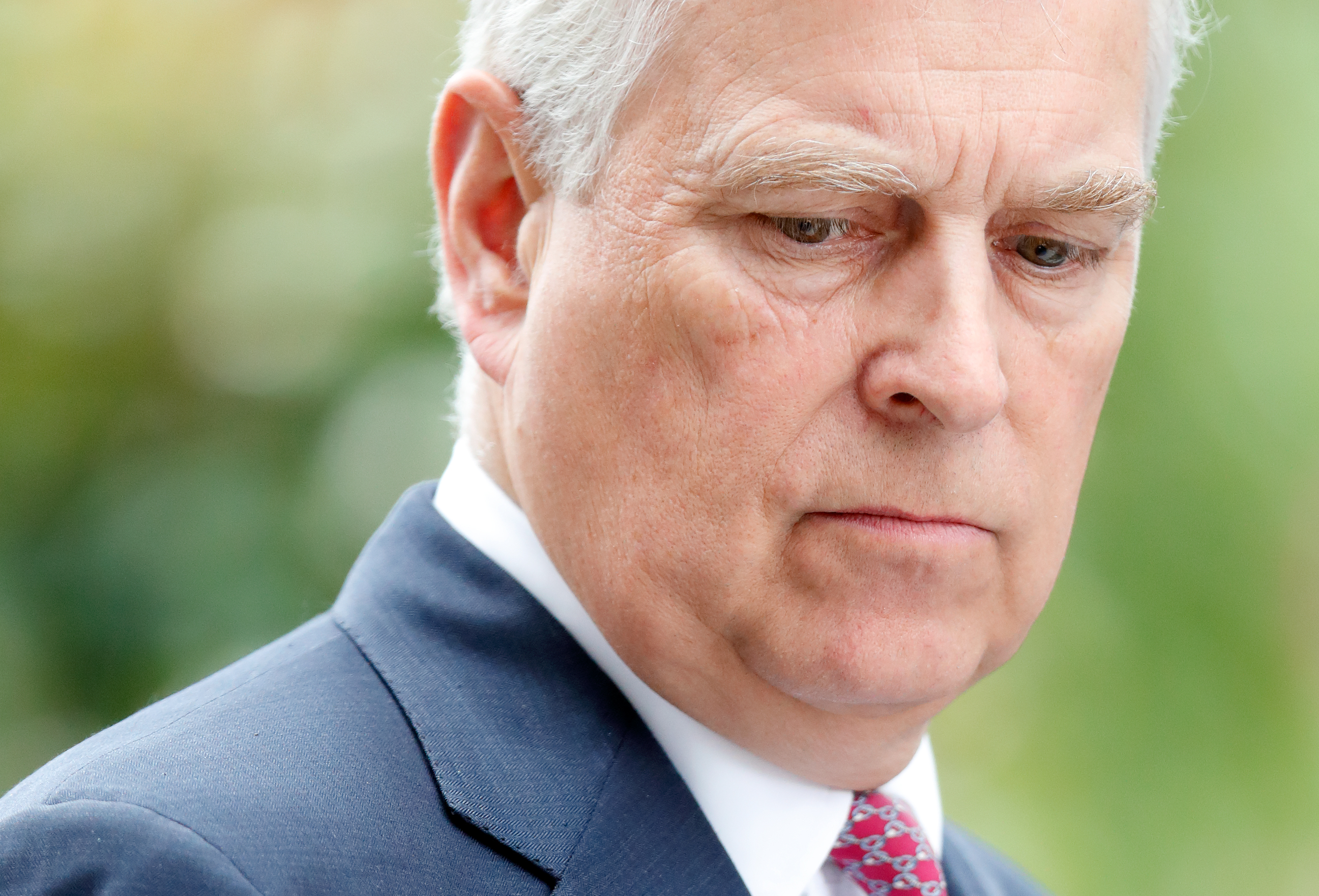 Prince Andrew's Lawyer Says Accuser Was Above New York's Age of Consent
newsweek.com
d0bbe8807343a23164f6ec4f1a6060d3
Prince Andrew's lawyers want sexual-abuse suit dismissed because plaintiff was age of consent
usatoday.com
f5b9c7f1be0ee4bf94eb8eea09d68d88
Prince Andrew asks judge to toss Virginia Giuffre's sexual assault suit
nypost.com
e4e03e822e868d7181b22f7ee3fdb16b
Days after dropping out of the race to become New York's next governor, the state's Attorney General Letitia James says she has no desire to go anywhere else right now — including the Supreme Court. During an appearance on "The View" on Tuesday, James explained that she still has "unfinished business" as the attorney general in New York, and that's why she opted to run for re-election, rather than running to unseat Gov. Kathy Hochul. As the conversation went on, guest host Amanda Carpenter pointed out that at one of the Democratic primary debates, Joe Biden said that he would nominate a Black woman to the Supreme Court, should a seat become available during his administration. So, Carpenter asked if James would be interested in that spot. "No," James replied bluntly. "I would recommend [Sherrilyn] Ifill, the counsel for the NAACP. She's a brilliant woman, and she deserves that seat." At that, Behar questioned whether James would take the seat if Ifill also didn't want it. But again, James gave a resolute no. "I am someone who likes talking, and dealing with the public, being on the ground," James said. In detailing more of her work, and what she hopes to continue to do as New York Attorney General — including following California Gov. Gavin Newsome's lead in using the logic of Texas' abortion law to establish gun control measures — host Whoopi Goldberg noted that while she'd love to see James move up, she also sees how James is thriving in her current role. "You know, it would really be nice to see you as one of the higher court judges, but I just feel like this is your spot," Whoopi said. "This is where you belong, and thank God for you." To that, James cited Supreme Court Justice Sonia Sotomayor words from earlier this month, in which she said that the institution of the Supreme Court may not "survive the stench that this creates in the public perception that the Constitution and its reading are just political acts," by striking down long-held legislation protecting a woman's right to choose. "Listen, Justice Sonia Sotomayor got it right. The stench right now — no," James said. "I'd rather be organizing New York and other states. I'd rather be turning red to blue. I'd rather be talking about the issues."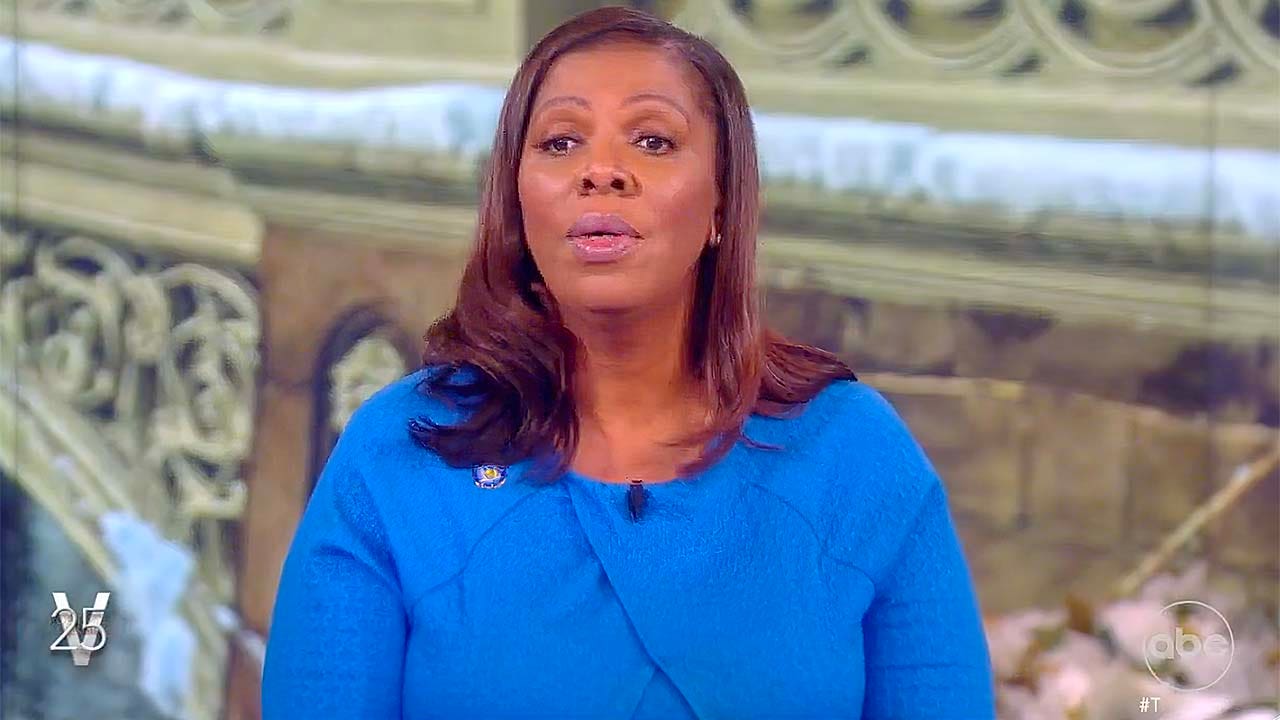 New York AG Letitia James blasts Andrew Cuomo's criticism of sexual harassment investigation: 'Move on'
foxnews.com
d3c1919bbe9f67b75db567f82e95b54c
Supreme Court declines to halt New York vaccine mandate for health care workers
cbsnews.com
8287131071482ac400e68bb1e3f49f1a
'We're Talking To California': New York AG Letitia James Says On 'The View' That State May Let People Sue Gun Manufacturers
dailycaller.com
eb60ed50ada8a3a68a1305206adbc4fe
Letitia James Says New York Will Follow Suit With California Gun Law on 'The View': "I Am Sick and Tired of Prayers"
decider.com
2266f4ee5f910d86c2930357296dac96
The Mississippi inmate who admitted to killing his sister-in-law just before his execution also left behind a map for investigators — leading to the discovery of human remains, prosecutors said. The likely remains of Felicia Cox, who disappeared in 2007, were found Sunday in Pontotoc County using a map drawn by her brother-in-law, David Neal Cox. The 50-year-old man told his attorneys he killed her before he was executed on Nov. 17 for killing his estranged wife in 2007. The remains were taken to a medical examiner for an autopsy and DNA analysis, District Attorney John Weddle said in a statement Monday announcing the macabre find. Felicia Cox's daughter, Amber Miskelly, and other relatives were present at the discovery site — land that once belonged to the woman's family. Investigators used cadaver dogs and ground-penetrating radar, along with the executed man's detailed map, to find the remains, Weddle said. "For the family to get some closure on a missing person's case that's that old is important to them," Weddle told WCBI. "And of course, it's important to law enforcement to finally get some answers on this case after so long." Felicia Cox was last seen in Pontotoc on July 2, 2007, and her Chevrolet Blazer was found abandoned in Randolph, the station reported. David Neal Cox had long been a suspect in his sister-in-law's death and admitted to killing the 40-year-old woman prior to his execution and waived his attorney-client privilege upon his death, Weddle said. "We are thankful the family can now begin the process of giving Felicia Cox a burial," Weddle said in a statement late Sunday. The remains were found after three hours of digging, WCBI reported. Weddle has said Investigators believe David Neal Cox is the only person involved in her death, but authorities have not released any details as to how they believe she was killed or the circumstances leading up to it. Weddle hopes an autopsy will be completed by Wednesday, with DNA analysis to be finalized shortly thereafter, WCBI reported. Felicia Cox's daughter, meanwhile, said giving her mother a final resting place is now her top priority. "Finding her meant everything to me and getting her a proper burial is my goal now," Miskelly told WCBI in a statement. Felicia Cox disappeared after visiting David Neal Cox's estranged wife, Kim Kirk Cox, in 2007. David Neal Cox, who called himself "worthy of death" while ditching his final appeals, became the first inmate executed in Mississippi in nine years last month for killing his estranged wife and sexually assaulting his then-12-year-old stepdaughter as her mother died. With Post Wires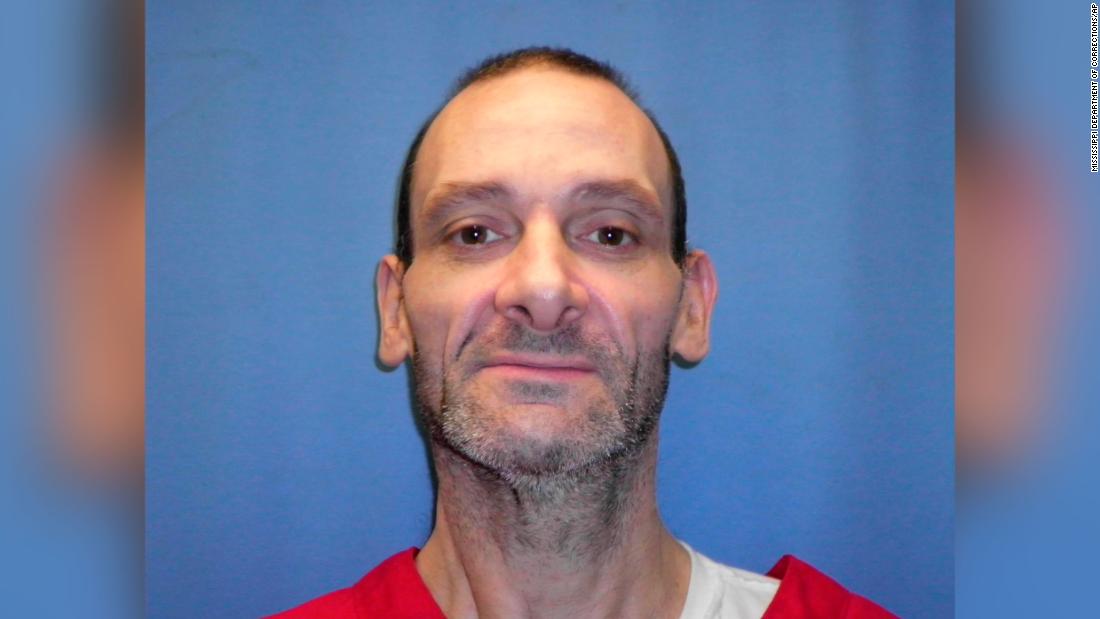 Investigators find remains at location mapped out by convicted killer before his execution
edition.cnn.com
2f9312e215e4268571aab096a06e9785
Remains found in Mississippi based on executed man's hand-drawn map
upi.com
b65294aa4ba01f928a7555d000e78edb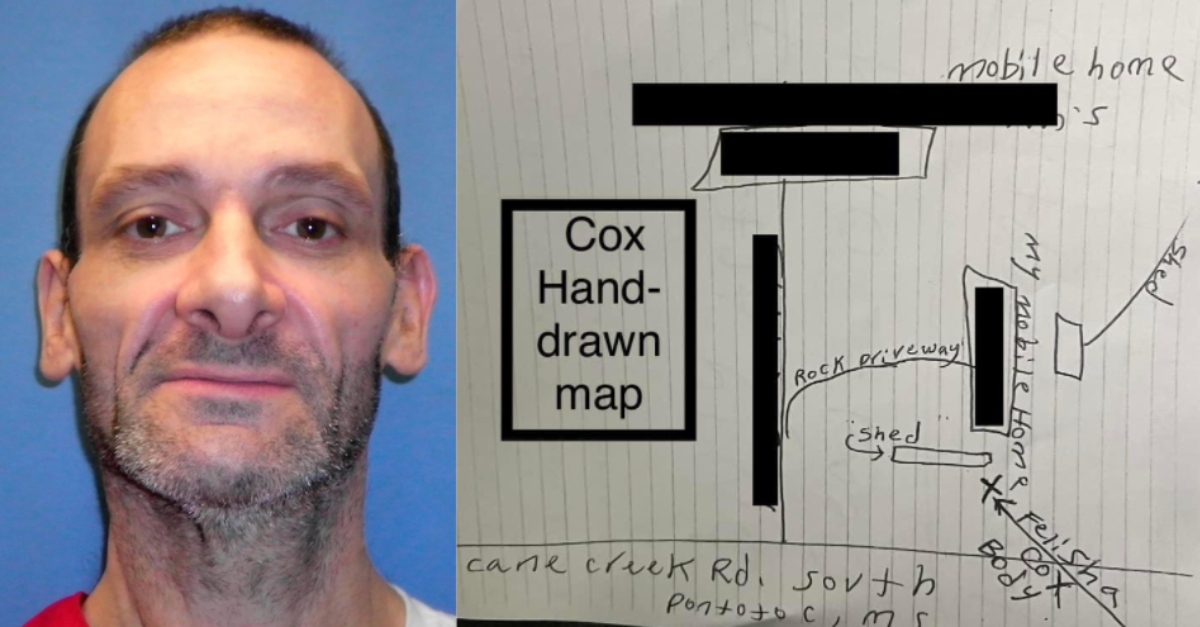 Before Execution for Wife's Murder, 'Evil' Man Drew a Map That Led Investigators to Sister-in-Law's Presumed Remains: DA
lawandcrime.com
79e48ccc997cde53c9dd0d9c0b5e558f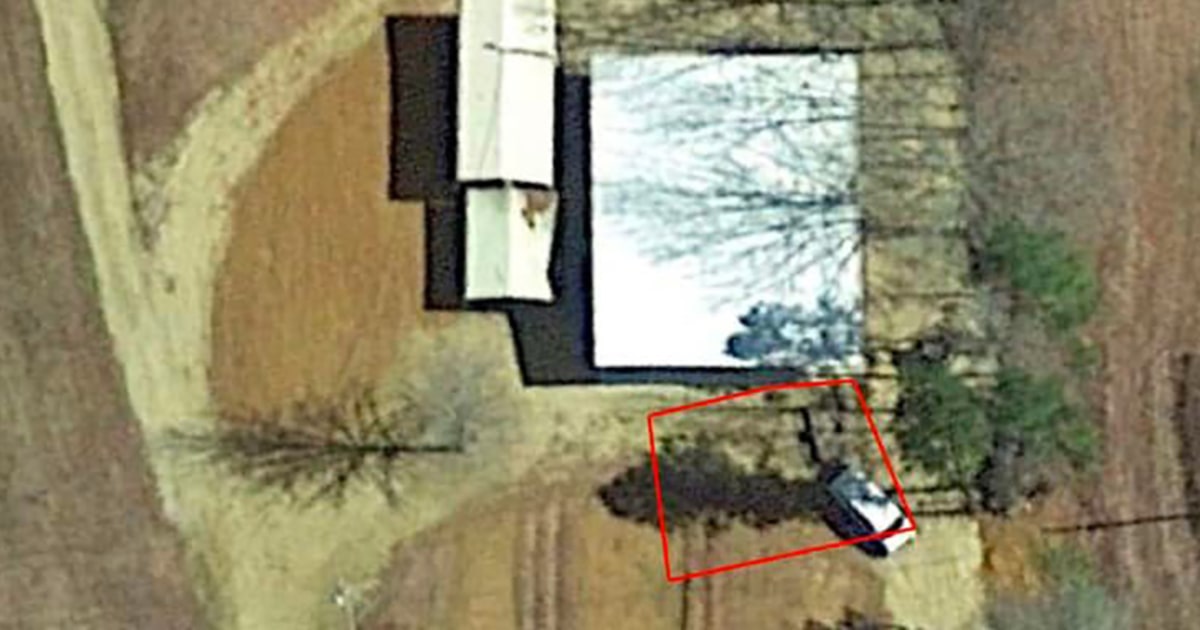 Map from executed murderer leads to likely remains of sister-in-law
nbcnews.com
49ac271eb0bd7ad4dfffef92d5a07489
At last count, more than 700 people have been criminally charged in the Jan. 6 insurrection at the U.S. Capitol. And on Tuesday, D.C.'s attorney general targeted dozens of them with a civil suit. These include the Proud Boys, the Oath Keepers and over 30 people whom Attorney General Karl Racine accuses of planning, promoting and participating in the attack on the Capitol. The violence that day led to a number of deaths, including five law enforcement officers. Hundreds of officers were also injured in the violence, and still carry the physical and emotional scars from that day. "This suit is seeking substantial financial damages to obtain restitution and recompense to victims, including law enforcement officers, many of whom continue to suffer physical and mental trauma and the District itself," Racine said in a statement Tuesday. "By seeking justice through this civil lawsuit, we will hit the organizers, planners, and participants in their wallets and purses in order to deter and dismantle their ability to strike again." As with the recent successful $26 million lawsuit against the organizers of the 2017 Unite the Right rally in Charlottesville, Racine's suit cites the modern legal equivalent of the 1871 Ku Klux Klan Act, which allows parties to sue over civil rights violations. And during a news conference outside the Capitol on Tuesday, Racine was candid about how he wants the suit to impact the defendants. "If it so happens that we bankrupt them, then that's a good day," he said. "When hate is dispatched and eliminated, that's a good day." D.C. Del. Eleanor Holmes Norton, who also appeared at Tuesday's lawsuit announcement, pointed out another intended effect of the suit: deterrence. "They're going to have to spend money defending it," she said. "So if we don't get a penny in restitution, this lawsuit's deterrent effect will say: 'Be prepared to spend money to defend yourself because we are coming after you.'" Spotlighting their communications in the weeks leading up to Jan. 6, Racine's lawsuit accuses the Oath Keepers and Proud Boys with recruiting new members, threatening detractors with violence and mobilizing forces "to engage in acts of violence, including in connection with the ultimate conspiracy to commit the January 6th attack." Some of that other violence includes the so-called "Million MAGA March" on Nov. 14, 2020, as well as the "Stop the Steal" rally on Dec. 12, 2020. It was during the latter that anti-racist banners were vandalized and destroyed – including by one suit defendant, the Proud Boys so-called "chairman" Henry "Enrique" Tarrio. He was arrested over that vandalism when he arrived in D.C. shortly before the insurrection. While a judge barred him from being in the District on Jan. 6, the suit accuses him of coordinating with people who took part in the assault. Two nonprofits helped with the lawsuit: the Anti-Defamation League and the States United Democracy Center. Two law firms — Paul, Weiss, Rifkind, Wharton & Garrison LLP and Dechert LLP — provided pro bono counsel as well. Joanna Lydgate, the States United Democracy Center's CEO, said such lawsuits are necessary, because the lies that led to Jan. 6 pose a threat to the nation. "The attack on our democracy is far from over," Lydgate said at Tuesday's announcement, "and if we don't take action, we risk letting violence become a feature of our political life."

D.C. Attorney General Sues Proud Boys, Oath Keepers For Jan. 6 Capitol Riot
forbes.com
7d6646c9ca83203f5c9f00d1cf2888dd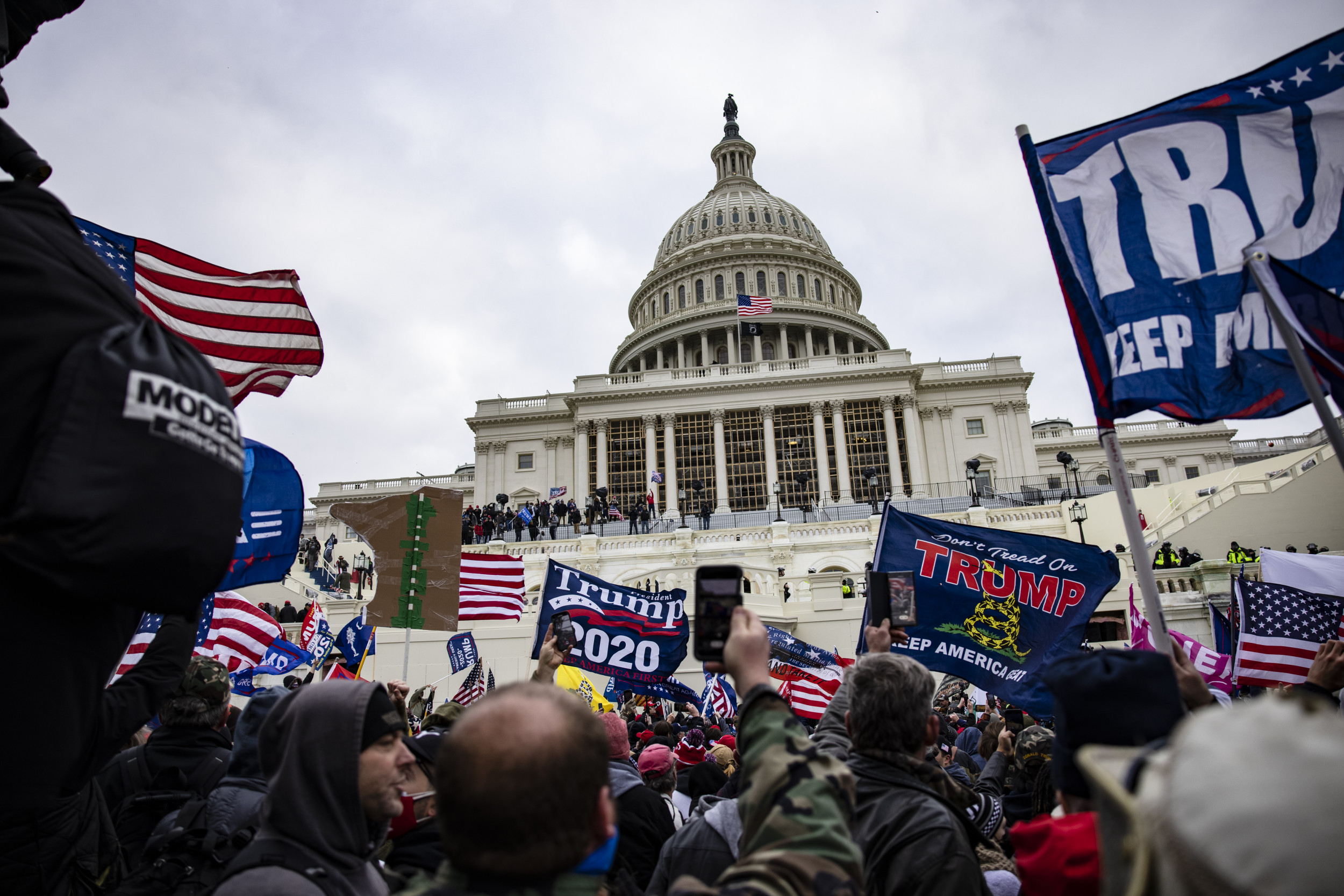 D.C. AG Karl Racine Sues Proud Boys, Oath Keepers Over January 6 Riot
newsweek.com
f099ecacb40513127a591b74147f4a65
D.C. attorney general sues far-right groups over Jan. 6 attack
upi.com
cabf58d7bc722d7e24b5e93e2089ad87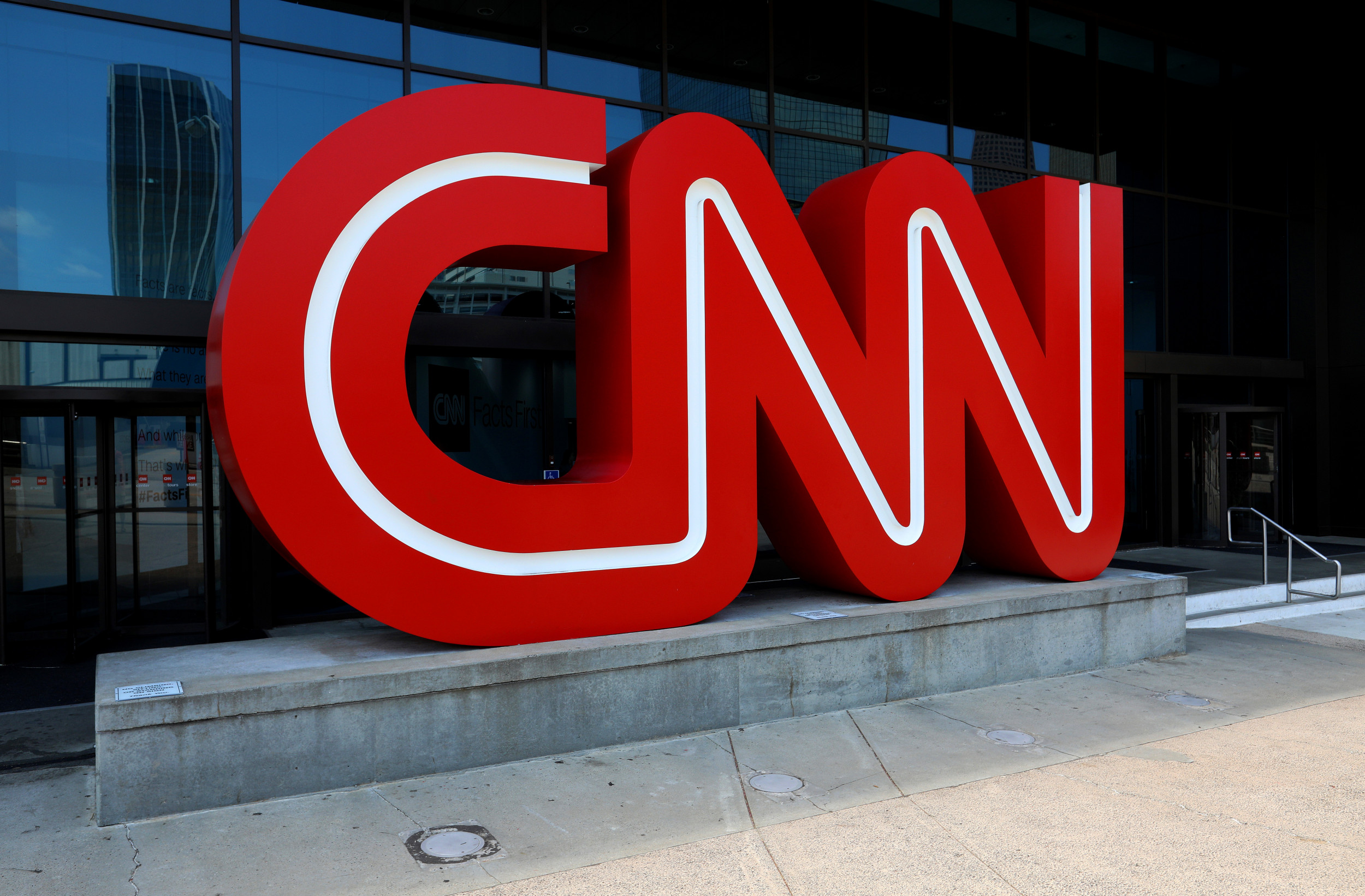 "The charges against Mr. Griffin are deeply disturbing. We learned of his arrest Friday afternoon and terminated his employment Monday", a CNN representative said in a statement. Griffin, 44, of Stamford, Connecticut, was arrested this past Friday on three counts of "using a facility of interstate commerce to attempt to entice minors to engage in unlawful sexual activity", according to documents released by the U.S. Department of Justice (DOJ). If convicted, he faces anywhere from the mandatory minimum sentence of 10 years in prison to life behind bars for each count. Griffin would allegedly use online apps to communicate with people who purported to be the parents of minor girls. He allegedly stated that "a 'woman is a woman regardless of her age', and that women should be sexually subservient and inferior to men", DOJ documents added. At one point, Griffin allegedly convinced a Nevada mother and her 9-year-old daughter to fly out to meet with him so she could be "trained properly", and then proceeded to engage with the minor in various illegal sexual acts at his Vermont home. He allegedly paid thousands of dollars to buy the pair plane tickets to bring the mother and daughter to Vermont. Additional allegations included enticing a 14-year-old and a 16-year-old to participate in various sexual acts at Griffin's direction, and also telling someone online that he "sexually trained girls as young as 7 years old." Upon learning of his arrest, CNN suspended Griffin pending an investigation, according to a statement released on Saturday. However, it did not take long for CNN to come to a final decision, revealing their choice to terminate Griffin just two days later. Griffin had been a producer with the network for the past eight years, according to his Linkedin profile, and had worked on a number of different shows. A further deep dive into Griffin's Linkedin profile showed that prior to his stint at CNN, he worked as an editor and producer at ABC News for seven years, as well as Fox News and CBS News before that. His positions at these companies included a variety of news-related jobs, such as news writer, associate producer and assignment editor. As part of the indictment against him, Griffin is also facing the seizure of his house in Vermont, his cars, and "other property that was used in the commission of the charged offenses." Griffin is next scheduled to appear in court on Wednesday.

Horrifying Details Emerge From Charges Against Top CNN Producer Accused Of Child Sex Crimes
dailywire.com
30528908bf435e478ea17e9cf93a24c0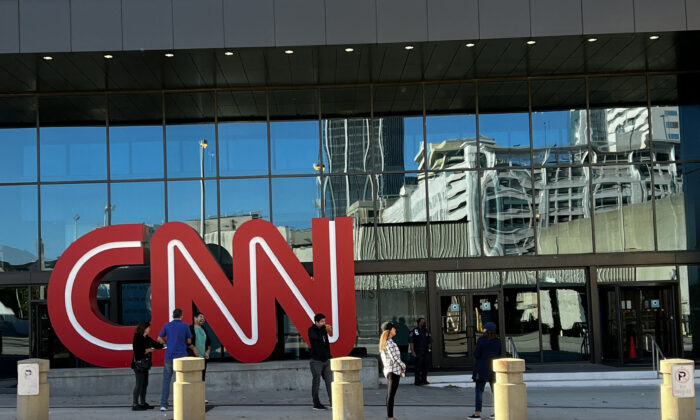 CNN Fires Senior Producer Charged With Luring Minors for Sex
theepochtimes.com
0627a3429946d7eac5f7b3081cc22b7d
CNN Fires Producer Accused Of Enticing Minors For Sex
dailywire.com
5519d70c97e3a961762eac0a62c5f2ad
Judge Orders CNN Producer Accused of Trying to Entice Young Girls Detained
theepochtimes.com
f266e47b8fb5cb70382f65d3d21242ca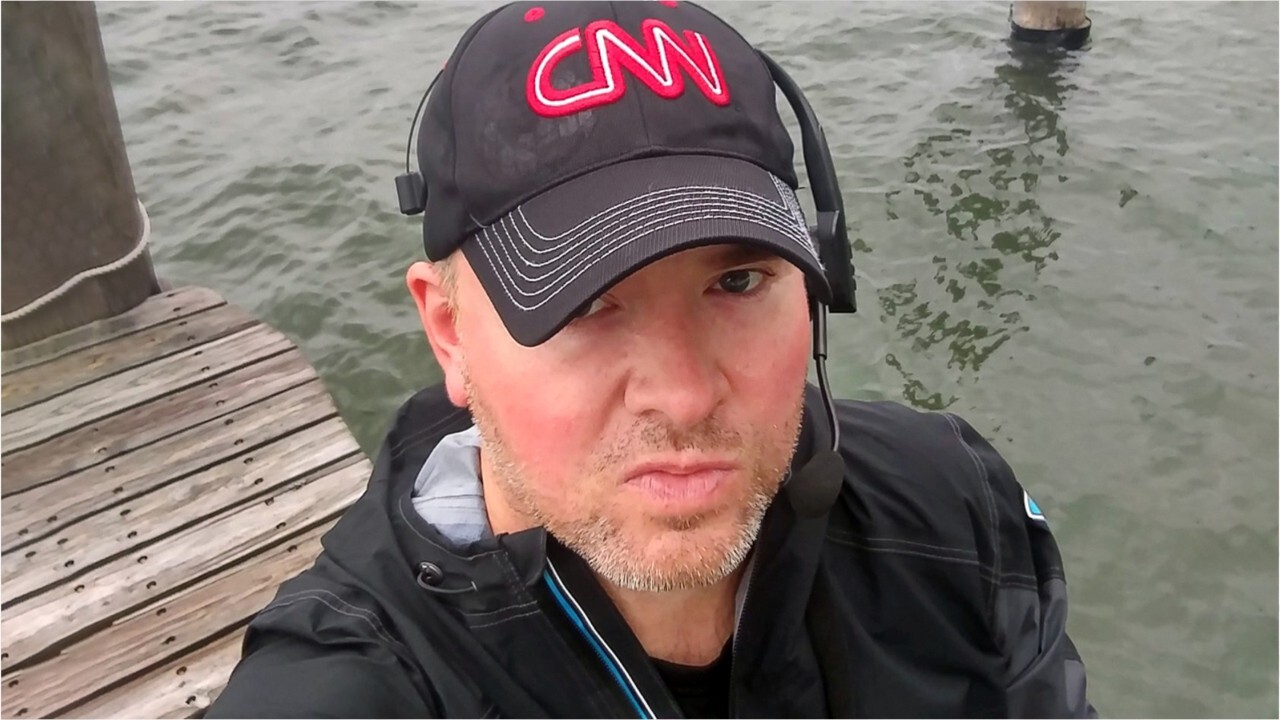 CNN fires senior producer charged with inducing minors for sex
foxnews.com
d788912ba0acf32c42d5b2a9db0d084b
Fayetteville, N.C. — A man was arrested in connection with a murder outside of a Fayetteville sports bar on Saturday morning. Officials say they responded to the parking lot at Izzy's Sports Bar on Andrews Road shortly after 2 a.m. A 49-year old man, Mark Millwood, was found dead with multiple gunshot wounds. On Tuesday, police announced that Laquan Whitted was charged with first degree murder. Whitted, a Fayetteville man, was arrested at his home and currently at the Cumberland County Detention Center under no bond.

Police: Homicide investigation underway after man shot, killed in southeast Charlotte
myfox8.com
b351bd36213de8d4c195f80772ef9ae7
Gauteng man arrested for murder after allegedly tossing son, 7, out of moving vehicle
news24.com
fe55d8856ed77e1d9304d7a293292d37
Man shot, killed on Thorntons Way marks 35th homicide in Winston-Salem
myfox8.com
7dc57e247ff947f2e8ccca40e81374d4
Texas man out on bond on murder charge fatally shot in convenience store
thehill.com
0ce93599463f595e811ff29e176a58aa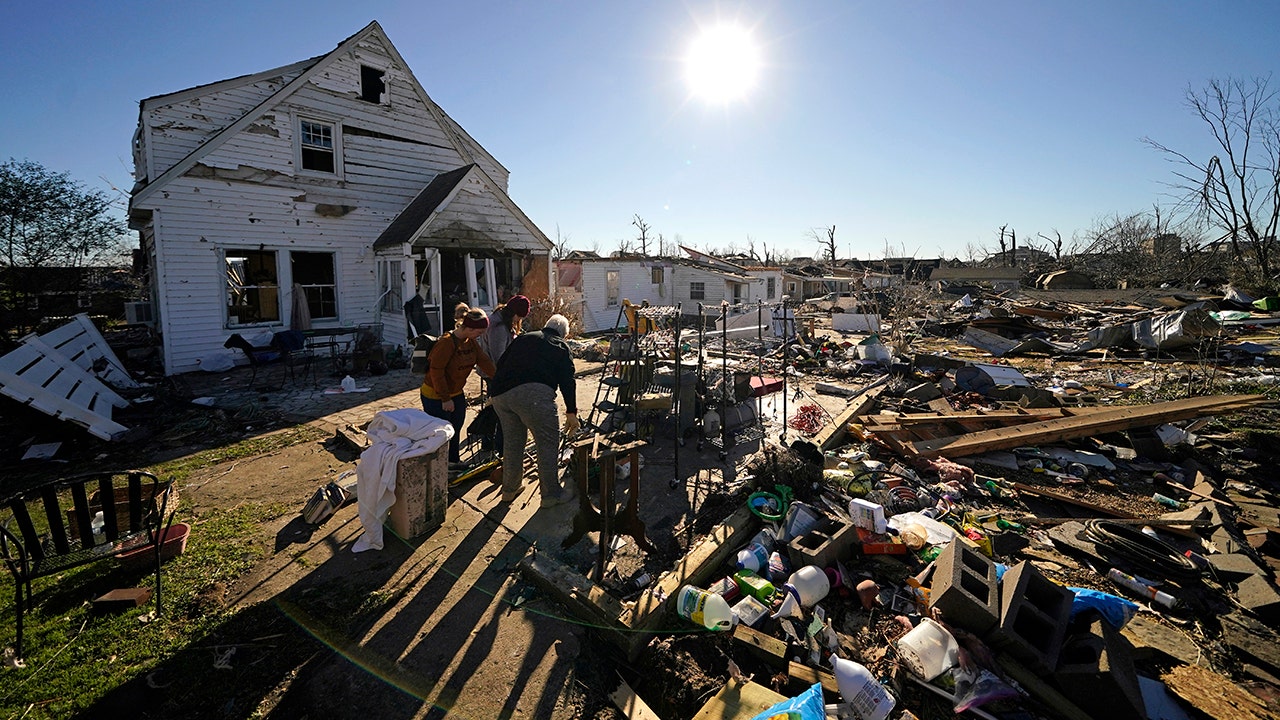 Kentucky's workplace safety agency will look into the deaths of eight people who were killed at a candle factory during the violent weather that spawned tornadoes in five states, the governor said Tuesday. Gov. Andy Beshear told reporters that the Kentucky Division of Occupational Safety and Health Compliance would undertake a monthslong review of the deaths, which happened at the Mayfield Consumer Products factory as storms raked the area starting Friday night. The governor said that such reviews are done whenever workers are killed on the job. "So it shouldn't suggest that there was any wrongdoing. But what it should give people confidence in, is that we'll get to the bottom of what happened", he said. State and local officials say the company told them that all other workers have been accounted for. Initially, authorities feared a much higher death toll at the factory because dozens of employees were working late to make candles for holiday orders. But Louisville Emergency Management Director E.J. Meiman said late Monday that authorities now "have a high level of confidence that nobody is left in this building." Mayfield, home to 10,000 residents and the candle factory, suffered some of the worst damage in the country. Beshear's comments come as workers, volunteers and members of the National Guard fanned out in Kentucky to start the long recovery process. The tornado outbreak that killed at least 88 people — 74 of them in Kentucky — cut a path of devastation that stretched from Arkansas, where a nursing home was destroyed, to Illinois, where an Amazon distribution center was heavily damaged. Across Kentucky, about 24,000 homes and businesses were still without electricity Tuesday, down slightly from the day before, according to poweroutage. us. The tornadoes also killed at least six people in Illinois; four in Tennessee; two in Arkansas, where the governor said nursing home workers shielded residents with their own bodies; and two in Missouri. The federal Occupational Safety and Health Administration announced Monday that it had opened an investigation into the collapse of the Amazon warehouse in Edwardsville, Illinois.

Kentucky safety agency to review tornado deaths at factory
ocregister.com
c77f33b3daec5470e77baca0da7c848b
Kentucky officials to probe safety policies at candle factory where 8 died
upi.com
ffebbb34c7c32989a76a84d820b95738
Candle factory employees say they were not allowed to leave work amid Kentucky tornadoes
nydailynews.com
2ee8c2034bac15b842e04db1da07063b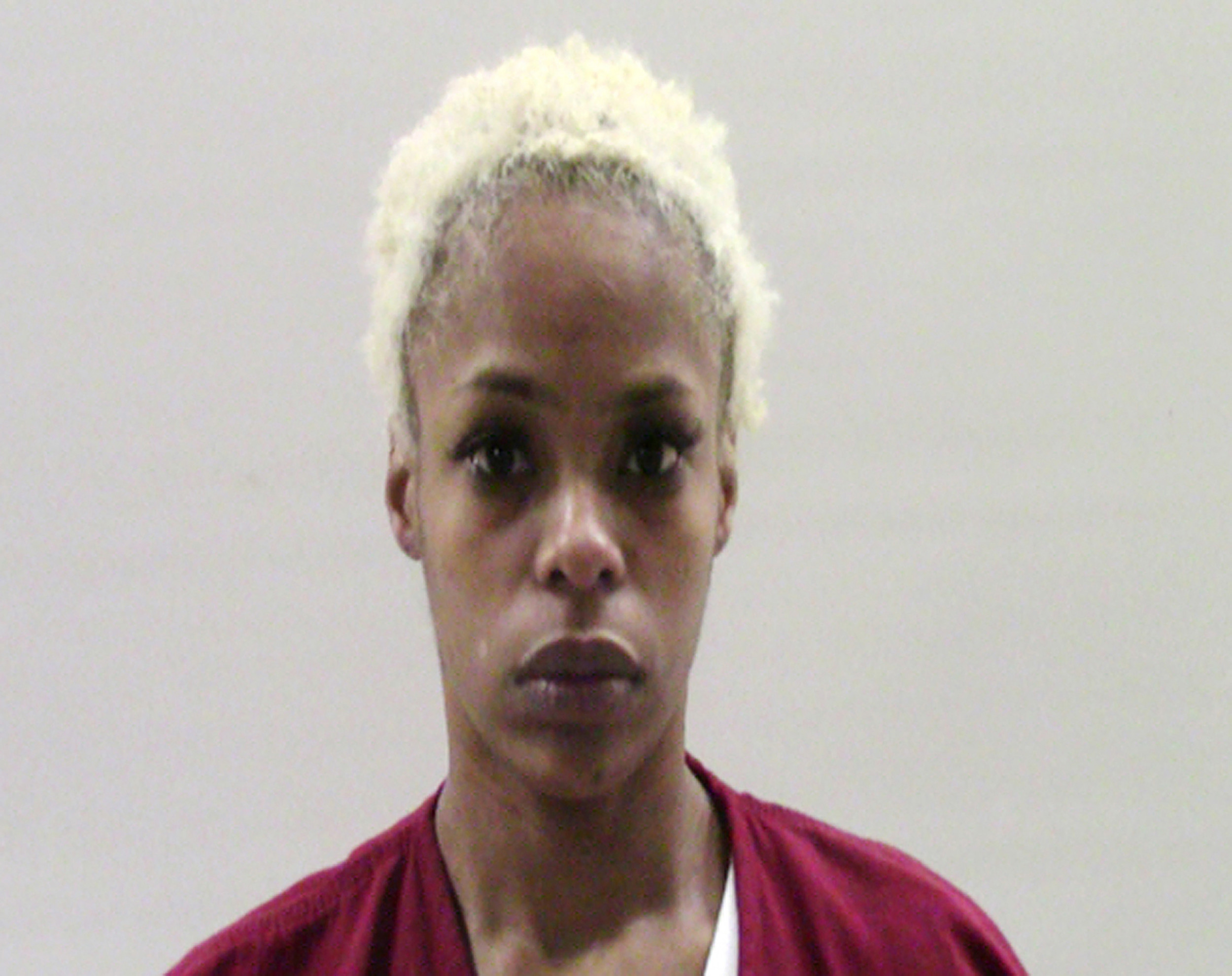 Valeria Smith, a 31-year-old Baltimore woman, has been sentenced to five years in prison after pleading guilty to acting as an accessory to lying about how her stepmother died after her father stabbed her then pressured Valeria to join him in a series of lies. Valeria Smith, her father Keith and stepmother Jacquelyn Smith were in the car in December 2018 when her father stabbed Jacquelyn to death. Keith Smith was convicted of the crime last week. He allegedly told his daughter to follow his lead through a series of lies to police and media, claiming his wife was murdered by panhandlers who approached the car while it was stopped and asked for money. He said Jacquelyn gave $10 to the pair of panhandlers who looked like they had a baby, saying that they then grabbed her necklace and wallet and stabbed her repeatedly. Valeria Smith testified in her father's trial that her stepmother was asleep in the passenger seat of their car when her father suddenly stabbed her. She also said that while following her father's directions, she abandoned her stepmother's purse in a park. Over the next several months, investigators grew suspicious as Keith and Valeria Smith occasionally varied in their details, and officers reviewed security video along where they drove that night and didn't see the Smith's car where they said it would be or the alleged panhandlers that conducted the attack. The pair tried to flee to Mexico as police drew closer to charging them in the homicide, and they were arrested in Texas in September 2019. Valeria pleaded guilty, and her father's trial concluded last week. He was convicted of murder and is set to be sentenced February 28, facing a potential sentence of life in prison. Smith's version of his wife's slaying drew national attention, as he and his daughter gave tearful interviews. Oprah Winfrey, once a newscaster in Baltimore, tweeted that the tragic case would make her reconsider handing out cash to panhandlers. Valeria Smith has been incarcerated nearly three years while awaiting sentencing.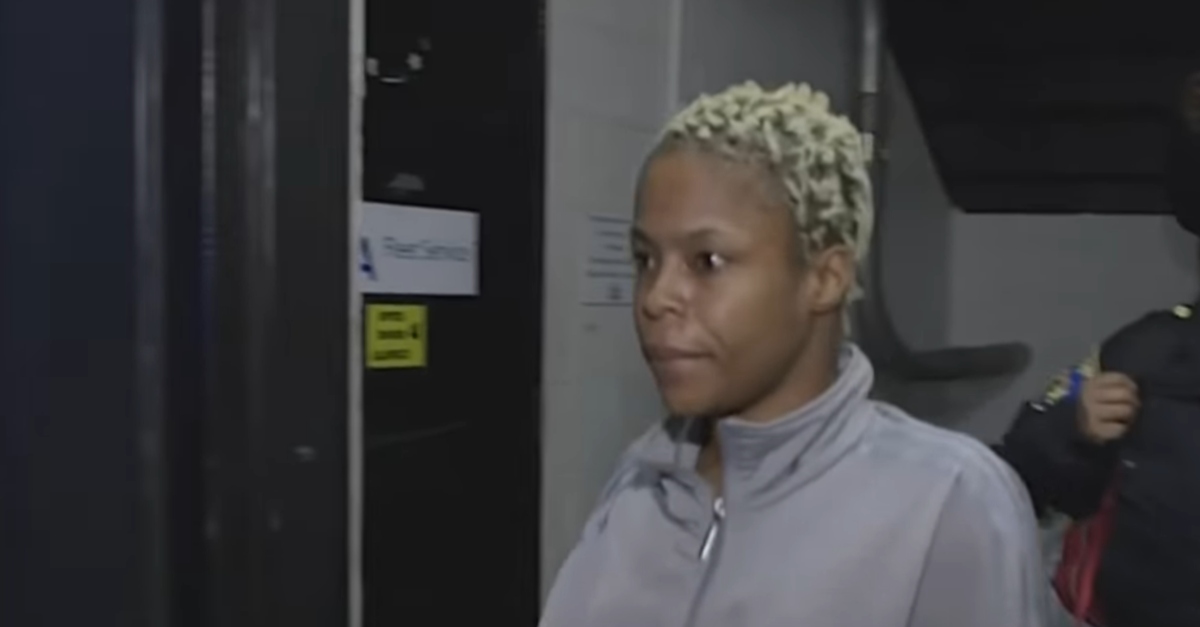 Woman Sentenced to Prison for Helping 'Cowardly' Father Cover Up 'Horrific' Murder of Her Stepmom
lawandcrime.com
8b3b8030e9174d1d5f3092a52418932e
Woman gets 5 years for panhandler killing cover story
abcnews.go.com
45f4c9ce3bb076b121dcf32d2d495b29
Woman who helped father cover up her stepmother's murder with fictional panhandler story sentenced to five years
nydailynews.com
e826ee5acb77e4d5547580a002c9fec9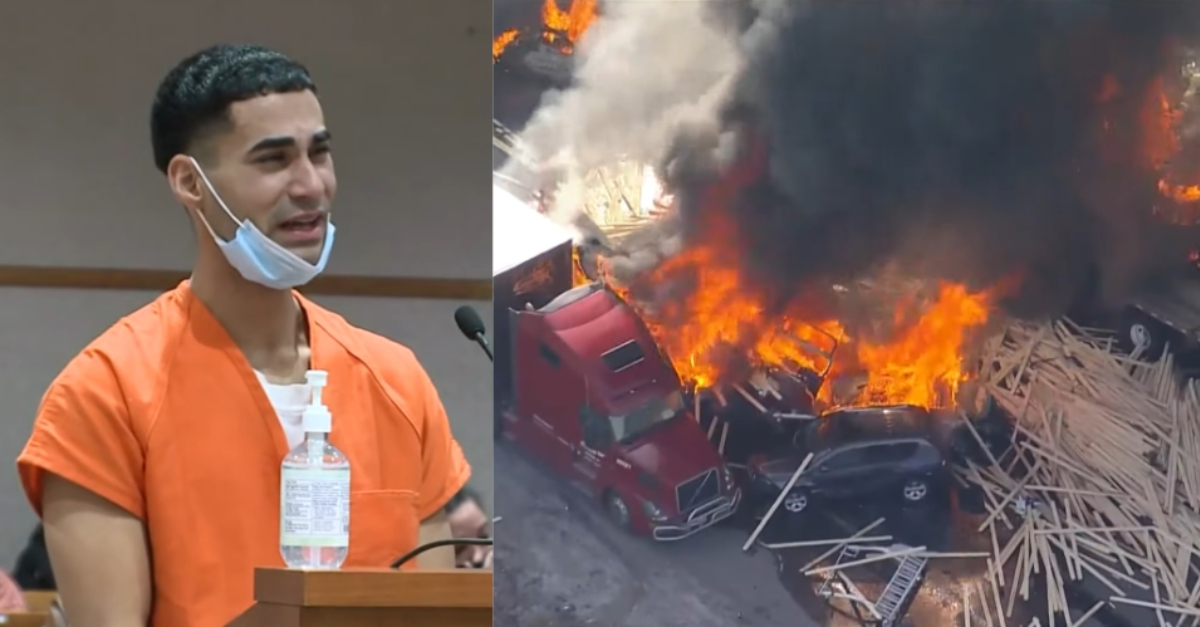 'Why Did I Survive That Accident?': Trucker Sentenced to 110 Years in Prison for Killing Four People in Highway Crash
lawandcrime.com
f228e4882991198f2431e49a1f3de639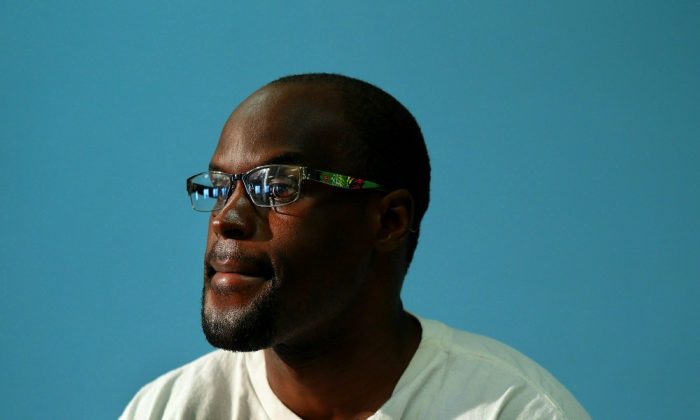 A man who was effectively sentenced to life in a Missouri prison for a robbery he committed as a teenager in St. Louis has been granted parole, years after the judge who sentenced him had a change of heart. A state parole board granted parole to 42-year-old Bobby Bostic on Monday, and he will be released from prison late next year, according to the American Civil Liberties Union of Missouri and the Missouri Department of Corrections. Bostic was 16 in December 1995 when he and another teen robbed at gunpoint a group of people who were delivering Christmas presents to a needy family. Prosecutors said Bostic fired a shot that grazed one victim, and that he and the other teen then carjacked and robbed a woman before releasing her. Then-Circuit Judge Evelyn Baker believed at the time that rehabilitation for the teen was unlikely and sentenced Bostic on 18 counts for a total of 241 years to be served one after the other, meaning he wouldn't be eligible for parole until he was 112. Her intent, the judge said at the time of sentencing, was that Bostic would "die in the Department of Corrections." Bostic for a while found hope in a 2010 U.S. Supreme Court ruling that outlawed life sentences for people under 18 for non-homicide crimes. The Supreme Court, however, declined to hear his case in 2019. But Bostic got support from an unlikely source—the judge who had sentenced him. Baker, then retired, came to regret the sentence and in 2018 called for throwing it out, saying it was grossly unfair. "What I learned too late is that young people's brains are not static; they are in the process of maturing," she wrote in an essay published by The . When the U.S. Supreme Court denied his case, the ACLU worked with the Missouri Legislature to pass a law based on Bostic's case that allows teens imprisoned essentially for life for crimes other than murder to get a parole board review after 15 years. The Missouri Department of Corrections on Tuesday confirmed Bostic is set to be released from prison Nov. 9. Until then, the department can offer Bostic a variety of programs, including job readiness classes and family reunification programs, department spokeswoman Karen Pojmann said. "We can connect him to various re-entry programs to help ensure his success in society," Pojmann said.

Man sentenced to minimum of 112 years as teen gets parole
wtop.com
6a6cdba4aee7e0dce572ae687cc47663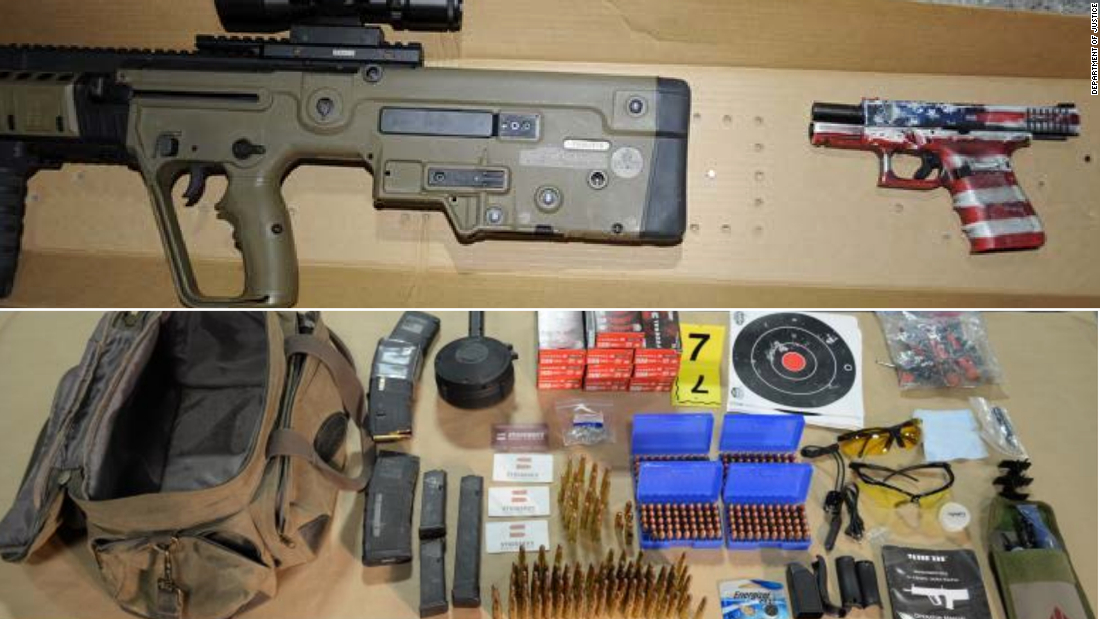 Man who threatened to shoot Pelosi sentenced to more than two years in prison
edition.cnn.com
d25a7b996039cf2b69a184b06781a309
Man sentenced to minimum of 112 years as teen gets parole
abcnews.go.com
86ff75e319cb8c1ba3b5e61e3b5d075f
A judge sentenced Cleveland Meredith to over two years in prison Tuesday for driving to Washington, D.C., with firearms in early January and musing about shooting House Speaker Nancy Pelosi (D-Calif.) — one of several people accused of threatening Pelosi this year. "Thinking about heading over to Pelosi C[***]'s speech and putting a bullet in her noggin on Live TV," Meredith texted on January 7, a message he followed up with a devil emoji, according to an FBI statement of facts. Kiyonaga said Meredith's mother called the FBI because she knew her son faced mental health issues and feared he "was heading into a maelstrom where further violence might erupt," but she wasn't worried he would act on his threat against Pelosi. Threats against lawmakers have risen rapidly this year, the U.S. Capitol Police says. Pelosi faced a range of threats in the January riot's wake: An Arizona man was convicted of telling the House speaker "I'm coming to kill you" in a voicemail, and a Capitol riot defendant purportedly said in a video "we were looking for Nancy to shoot her in the friggin' brain, but we didn't find her." Meanwhile, Rep. Fred Upton (R-Mich.) says he received threatening messages after voting for a bipartisan infrastructure bill, prosecutors charged a man with threatening to kill Dr. Anthony Fauci and his family via email, and the homes of both Pelosi and Senate Minority Leader Mitch McConnell (R-Ky.) were tagged with graffiti earlier this year. Meredith arrived in D.C. after the Capitol riot, but prosecutors have listed him alongside over 650 defendants arrested in connection with the January 6 breach. Arrestees traveled from throughout the country, the Department of Justice says, and have faced charges ranging from disorderly conduct to assaulting police. More than 100 have already pleaded guilty, and sentences so far have spanned from probation to 41 months' imprisonment. The Georgia Dad Who Said That He Wanted to Kill Nancy Pelosi (New Yorker) He Threatened Pelosi. Agents Didn't Wait to See if He Really Meant It. (New York Times)

Man who threatened to shoot Pelosi and brought guns and ammo to D.C. is sentenced to 28 months
washingtonpost.com
d5a4ad237f0f6692947dbb73ed0439c2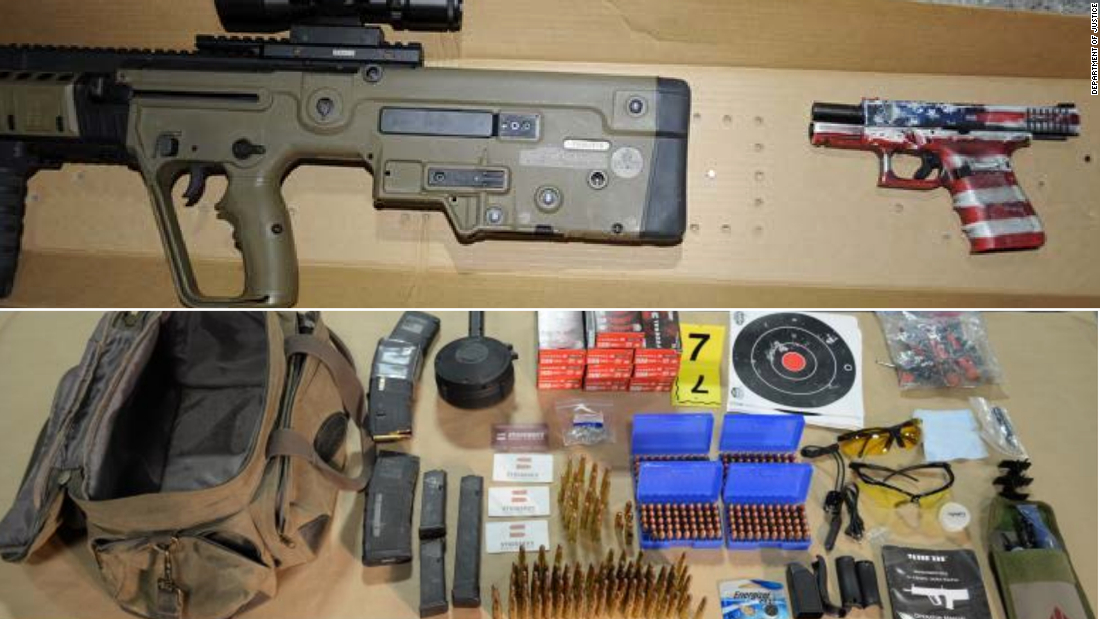 Man who threatened to shoot Pelosi sentenced to more than two years in prison
edition.cnn.com
d25a7b996039cf2b69a184b06781a309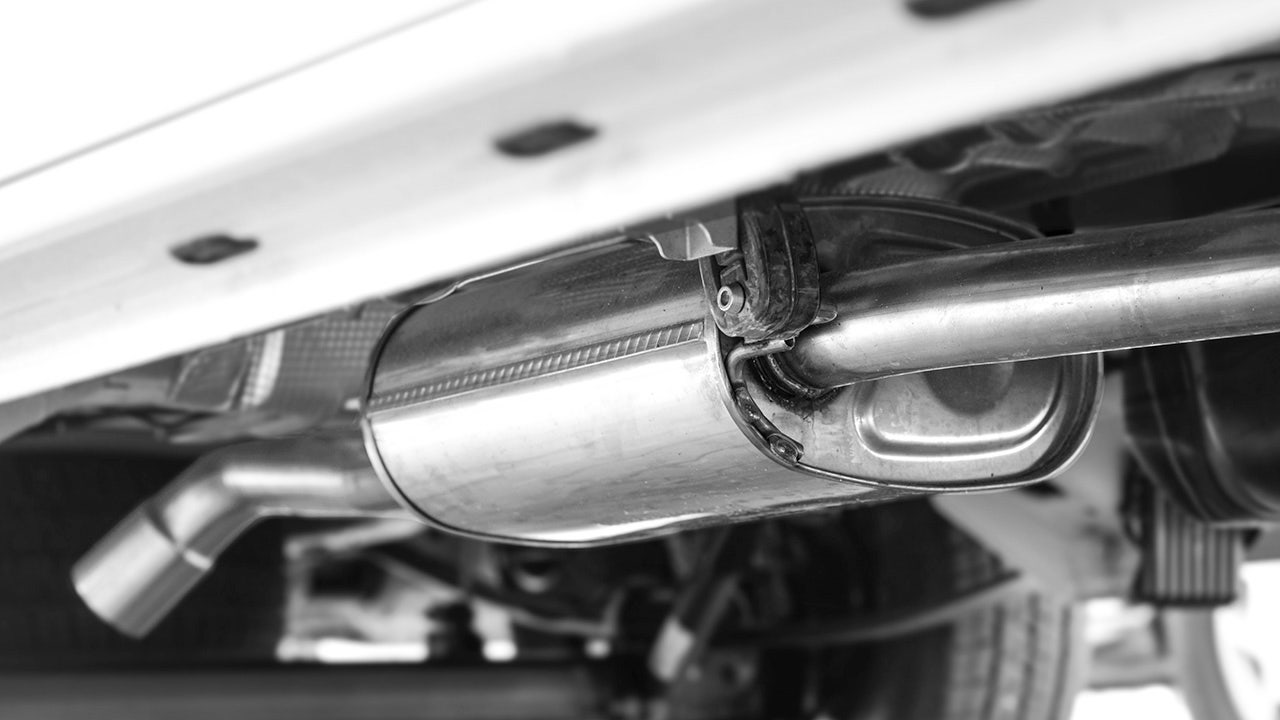 North Carolina man trying to steal catalytic converter killed in horrific accident
foxnews.com
74b75f881702874014be058b9dfeb6d8
A Los Angeles County judge upheld assault charges Tuesday against rapper Tory Lanez, who is accused of shooting Megan Thee Stallion in her feet following a dispute in Hollywood last summer. Lanez, whose legal name is Daystar Peterson, seemed to shake his head in disgust several times throughout the 90-minute preliminary hearing, shouting at a detective at one point before Los Angeles Superior Court Judge Keith Borjon upheld the assault and weapons possession charges against the 29-year-old. Both Lanez and his defense attorney, Shawn Holley, declined to comment outside the courtroom. Prosecutors allege Lanez and a 25-year-old victim, identified in court documents as Megan P. Stallion, got into a dispute while riding in an SUV together in the Hollywood Hills. Lanez is accused of shooting the "WAP" and "Savage" rapper's feet. On Tuesday, a Los Angeles Police detective testified that Lanez yelled "Dance, bitch!" as he opened fire, according to an earlier interview he'd conducted with Stallion. The detective, Ryan Stogner, also said Lanez placed a jail phone call to a friend of Stallion apologizing for what happened, though Holley noted her client never mentioned a shooting during the call. As the detective spoke, Lanez continued to shake his head before finally yelling at Stogner. "How about you tell me what I was apologizing for, bro? That don't make no sense," Lanez shouted before being asked to be quiet by Holley and Borjon. Initially, Stallion told police that she had injured her feet by stepping on broken glass after a party at the home of Kylie Jenner. Police first arrested Lanez in connection with possession of an unregistered firearm. But in an Instagram Live video posted last August, Stallion accused Lanez of shooting her and said she held back during initial contacts with police because she was afraid of causing legal trouble for her friend. "Yes. [did this], and you got your publicist and your people going to these blogs lying," she said last year. "Stop lying. Why lie? I don't understand." Stallion also said in the video, which was posted not long after the height of last summer's nationwide protests over police violence, that she was afraid if police responded to a car full of Black men and women in possession of a gun, someone might be killed. Lanez is due back in court on Jan. 13. This is a developing story and will be updated.

Tory Lanez Yelled 'Dance, B----' Before Shooting at Megan Thee Stallion, Detective Claims
variety.com
58c117800650504aaae6d344d5986c18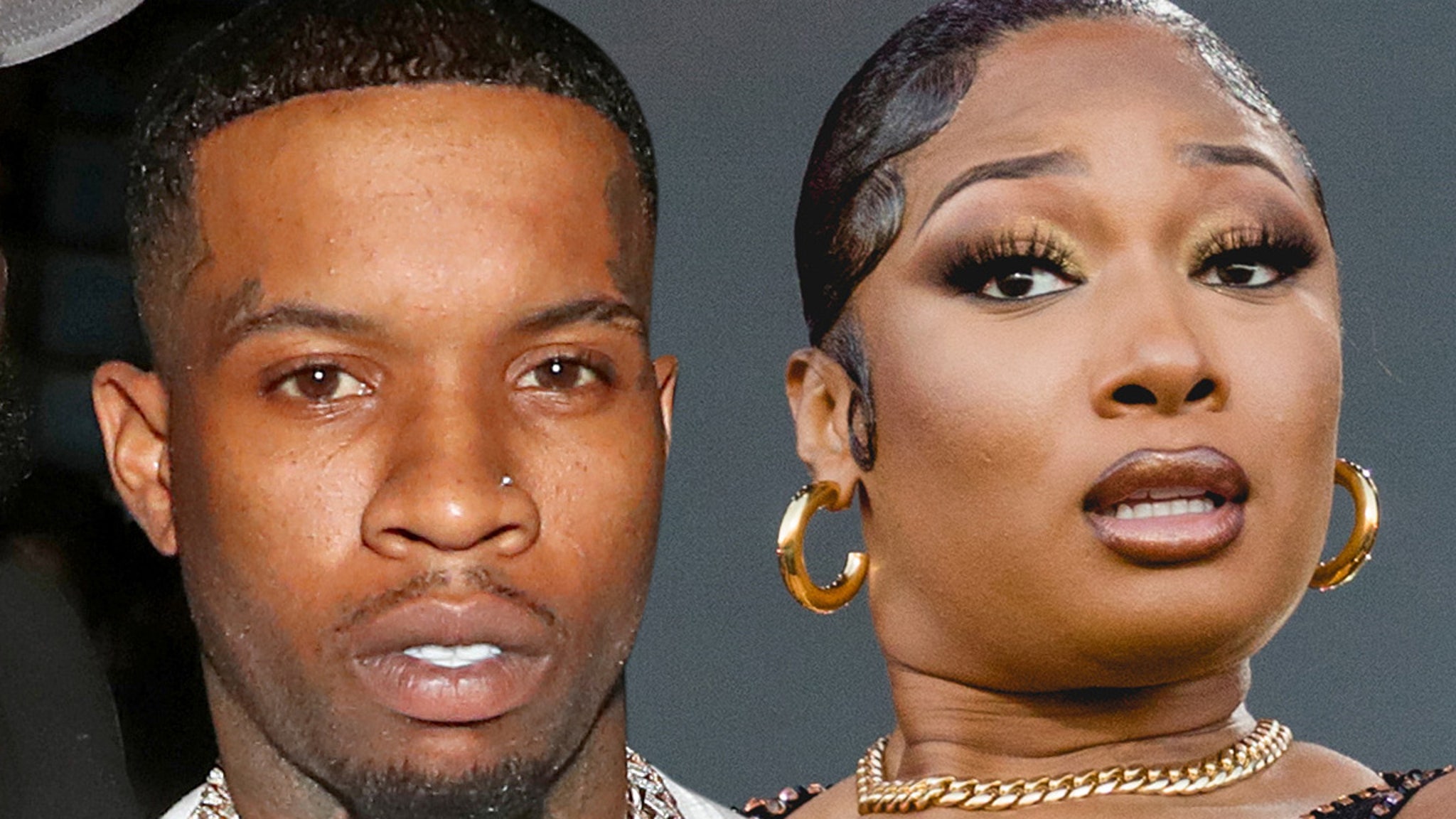 Tory Lanez Shouted 'Dance Bitch' at Megan. Cop Testifies in Court
tmz.com
6a1415cbdc24482bdeb2a52f136db754
Tory Lanez Reportedly Apologized To Megan Thee Stallion After Allegedly Shooting Her In The Foot
uproxx.com
e487fa26569156b8faece7f468861fa1
The Justice Department Office of the Inspector General on Tuesday said four FBI officials hired prostitutes while on the job. In an investigative summary, the department watchdog said the officials were on assignment overseas when they "solicited, procured, and accepted commercial sex" in violation of FBI and Justice Department policies. A fifth official reportedly solicited, but did not hire, a prostitute. "The OIG investigation further found that five officials failed to report contact or relationships with foreign nationals, including foreign nationals from whom they procured commercial sex, in violation of FBI policies," the summary states. During the probe, two of the officials being investigated resigned, two retired and one was removed. The investigative findings were sent to the FBI for "appropriate action." The FBI did not immediately respond to a request for comment sent Tuesday.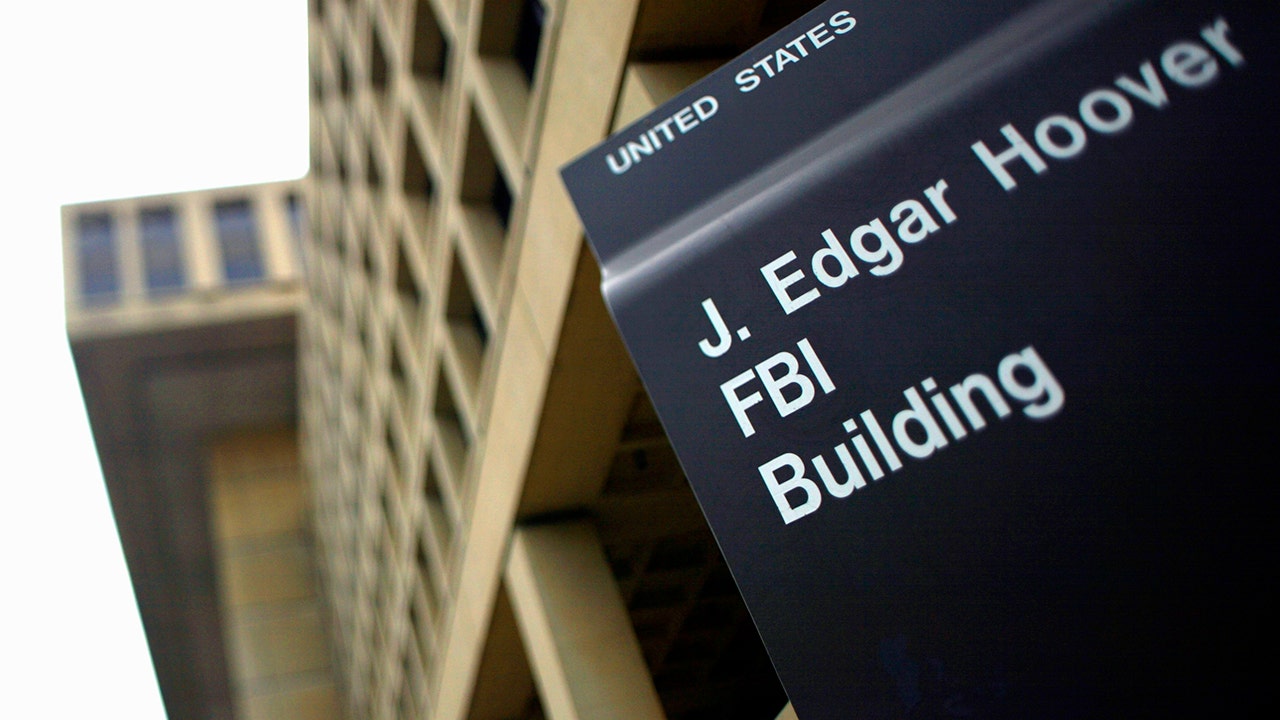 FBI officials had sex with prostitutes while overseas, inspector general investigation finds
foxnews.com
de03d69ea44f6d040b1b5fc8b1ee1665
Multiple FBI Officials Had Sex With Prostitutes While Overseas: DOJ Inspector General
dailywire.com
87190f56f1427be626d164e125f57b96
Bombshell Report: FBI Officials Had Sex With 'Overseas' Prostitutes
dailycaller.com
88fb40d9d4be361b5dcb8bdb2cbf8769
Standing in a Manhattan courtroom last month, Muhammad A. Aziz lamented the miscarriage of justice that had wrongly labeled him one of Malcolm X's killers for more than five decades. Now, Mr. Aziz — one of two men exonerated in the assassination of one of the most influential Black leaders of the civil rights era — has filed a claim against New York State for at least $20 million in damages, citing the toll that being "unjustly branded as a convicted murderer" inflicted on his mental well-being, public reputation and personal relationships. His lawyers have also notified New York City that he intends to file a $40 million civil rights lawsuit against the city in 90 days if an agreement is not reached before that date. Taken together, the actions represent Mr. Aziz's first attempt to seek redress since the official reshaping of the historical record of the 1965 murder. In the claim against the state, his lawyers write that any monetary award would represent only "a modicum of compensation for the destruction wrought by this grievous miscarriage of justice." "The more than 20 years that I spent in prison were stolen from me and my family, and while the official record now recognizes the truth that has been known for decades, nothing can undo the damage that my wrongful conviction caused to all of us," Mr. Aziz said in a statement. "Those responsible for depriving me of my liberty and for depriving my family of a husband, a father, and a grandfather should be held accountable." Mr. Aziz, 83, and his co-defendant, Khalil Islam, were exonerated last month after an extensive investigation by the Manhattan district attorney's office and lawyers for the two men found that they had not received a fair trial in 1966. The Federal Bureau of Investigation and the New York Police Department withheld crucial evidence that cast doubt on the men's guilt and would have most likely led to their acquittal, the investigators found. The New York State attorney general, Letitia James, will determine how Mr. Aziz's claim against the state is adjudicated and any compensation that he would receive. "This is the quintessential case that calls out for redress," David Shanies, a lawyer for the two men, said in an interview. "The attorney general has the opportunity to do what no government official has done throughout the sordid 56- year history of this case — which is to reach a just outcome without delay." Neither the state attorney general nor the city comptroller — which would review the notice filed with the city — immediately responded to a request for comment. A spokesman for the city law department said that the department would review the case if a lawsuit is filed. Victims of wrongful conviction often sue government authorities after being exonerated, and the payouts can stretch into the millions of dollars. In 2014, five men who were convicted in the beating and rape of a jogger in Central Park reached a $41 million settlement with New York City, even as the city continued to assert that its prosecutors and detectives had done nothing wrong. In 2017, the city agreed to pay $13 million to Anthony Yarbough and the estate of Sharif Wilson, both of whom spent more than 20 years in prison before being exonerated by the Brooklyn district attorney. Similar filings are expected soon on behalf of the estate of Mr. Islam, who spent 22 years in prison and died in 2009. Mr. Aziz and Mr. Islam were arrested soon after the murder of Malcolm X on Feb. 21, 1965. They were convicted the following year despite a total lack of physical evidence and conflicting accounts from prosecution witnesses. Mr. Aziz said at the court hearing where his wrongful conviction was thrown out that he was the victim of a "process that was corrupt to its core," one that he added remained "all too familiar" to Black people. He was 26 when he was first imprisoned and spent much of his adulthood behind bars. While he was serving time, his marriage collapsed and his wife left him. And he was the father to six young children, whose upbringings he missed large portions of — and who lawyers said faced stigma because of their father's conviction. During his 20 years in prison, Mr. Aziz became an imam and impressed correctional authorities with his leadership ability even as he spent what the claim says was "a substantial amount of time" in solitary confinement. According to a 1981 letter sent by a former commissioner of correctional services, Benjamin Ward, to New York's governor, Hugh L. Carey, Mr. Aziz played an important role in mediating a strike undertaken by detainees at Attica in the late 1970s, using his influence to help ensure that "the demonstration was brought to a peaceful conclusion without violence." He was released on parole in 1985, by which time, the landscape of his life had vastly changed. The 22-month review initiated by the Manhattan district attorney, Cyrus R. Vance Jr., produced a host of new findings, including an interview with a new witness who corroborated Mr. Aziz's statement at trial that he had been home at the time of the assassination; details on more than a dozen reports compiled by the F.B.I. and the Police Department that were not disclosed to the two men's lawyers before the trial; and information about police reports that would have helped their defense. Scholars and historians had long held doubts about the guilt of Mr. Islam and Mr. Aziz. At the trial, a third man whose conviction stands, Mujahid Abdul Halim, confessed to the murder and said the other two men were innocent. He later revealed the names of the men he said were the real co-conspirators in the plot. But calls for various authorities including Congress, a former New York State attorney general, the Justice Department and the F.B.I. to reinvestigate the case went ignored. Mr. Aziz and Mr. Islam remained known in the eyes of the law as Malcolm X's killer for 55 years. "To be in that position when you know you're innocent. And so many other people know that you're innocent," said Deborah Francois, a lawyer for the men. "Can you imagine the psychological toll that takes on you?" Mr. Aziz, who had served in the Navy, obtained his bachelor's and master's degrees in religious studies while in prison. He worked as chief of security for the Harlem mosque after his release. He has tried to avoid ruminating on the frustrations of his past, his lawyers said. But, they added, it was clear that his life had been forever shaped by what he endured. "It's a scar that can never really heal," Mr. Shanies said. "He'll have to carry that for the rest of his life, just like Khalil carried it to his grave."

Masks Now Required Inside Businesses Across New York State, But Enforcement Remains To Be Seen
newyork.cbslocal.com
278b4108af2b71c7822ea9d6f7d38c92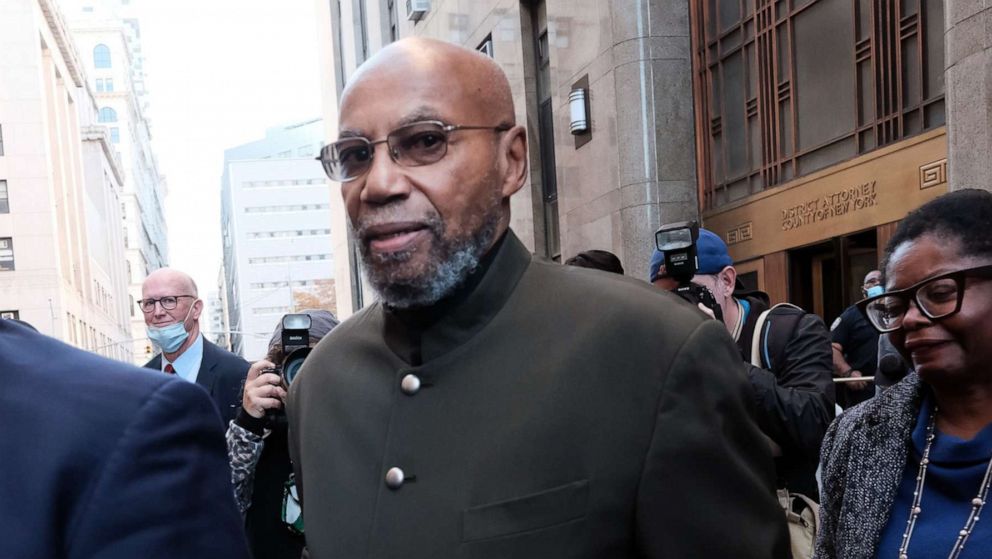 Man exonerated in killing of Malcolm X files civil claim seeking millions
abcnews.go.com
040f4e8cdc4a46c6aeecbc7efcd85aa1
Man exonerated in Malcolm X's murder sues New York state over wrongful conviction
cbsnews.com
48b16d6bfbc936a57e954343f0645b1c
NASHVILLE, Tenn. Metro police announced the arrest of four men accused of an elaborate murder-for-hire scheme after a woman and her estranged boyfriend were found shot to death in a crashed car. On March 12, 2020, Metro police reported 33-year-old Holly Williams and 36-year-old William Lanway were found dead in a car crashed off of a construction road in the 400 block of Old Hickory Boulevard. Nearly 21 months later, four men have been taken into custody on a three-count indictment unsealed Monday. The four men are charged with conspiracy to commit kidnapping, kidnapping resulting in death, and carrying, brandishing, and discharging a firearm during and in relation to a crime of violence. The four men arrested were 46-year-old Erik Charles Maund from Austin, Texas, who is a partner of the Maund Automotive Group; 47-year-old Gilad Peled, also from Austin, who claimed to be a member of the Israeli Defense Forces, and owner of Speartip Security; 46-year-old Bryon Brockway, also from Austin, a former active-duty United States Marine, and owner of Ink Force LLC; and 30-year-old Adam Carney from Richlands, North Carolina, a former active-duty United States Marine who had previously served in the Marine Corps' Special Operations Group. According to the indictment, in February of 2020, Maund emailed Williams asking to see her during an upcoming visit to see a relative in Nashville. The two had a prior relationship. His visit was planned for February 5th through 7th. After his visit, on March 1, 2020, Maund received text messages from William Lanway who had a romantic relationship with Williams. Lanway demanded payment from Maund and threatened to expose his relationship with Williams if he did not receive it. Maund then enlisted the services of Peled, Brockway and Carey to assist with dealing with the threats to expose his relationship with Williams and the extortion demands. The indictment alleges that on March 5, Maund withdrew $15,000 from his bank account and an "intelligence report" was prepared and provided to Peled by a relative of Brockway who worked for an internet-based security company. The investigation found Carey and others traveled to Nashville to surveil Williams and Lanway, and created Pinger account to attempt to communicate with Williams and Lanway. On March 9, 2020, Peled received a document that stated that Carey and others had surveilled Williams and confirmed that Lanway had been staying at the same address. The document advised that Carey and others would use everything at their disposal to stop the attempted extortion of Maund. On March 11, 2020, Peled deposited $8,000 in cash into Speartip Security's business account and $7,000 in cash into his personal bank account. The following day, Maund transferred $150,000, via wire, from his bank account to a bank account controlled by Peled. On that same day, Brockway and Carey, while armed with firearms, confronted Williams and Lanway in the parking lot of Williams' apartment complex in West Nashville and murdered Lanway by shooting him multiple times. They then kidnapped Williams and drove her and the body of Lanway to a construction site on Old Hickory Boulevard in West Nashville, where they murdered Williams by shooting her several times. The bodies were then discarded at the construction site and within hours of the murders, the Pinger account used to communicate was deleted and a rental car rented by Brockway was returned. Carey then drove Brockway to Memphis, Tennessee, and Brockway caught a flight to Austin, Texas. Carey then drove to Austin from Memphis. The indictment also alleges that since March 11, 2020, Maund transferred in excess of $750,000, via wire, from his bank account to an account controlled by Peled, as payment to Peled, Brockway, and Carey for the kidnapping and murders of Williams and Lanway. On Friday, MNPD detectives and FBI agents orchestrated the arrests of all four individuals across several states. All will make an initial appearance before a U.S. Magistrate Judge in the Federal District where they were arrested and will be returned to the Middle District of Tennessee at a later date for further proceedings. Metro Police Chief John Drake, Acting U.S. Attorney Mark H. Wildasin for the Middle District of Tennessee, and Douglas M. Korneski, Special Agent in Charge of the Memphis Field Office of the Federal Bureau of Investigation commended the tremendous efforts of the detectives, agents and prosecutors which led to the indictment. "This investigation began with the discovery of two bodies inside a vehicle on Good Friday 2020," Chief Drake said. "Outstanding investigative work, led by Detectives Patrick Cuthbertson and David Willover, led to multiple leads that drew our attention to other states. Realizing this very complex case reached far outside of Nashville, our team enlisted the help of the FBI and the U.S. Attorney's Office. Our close relationship with our federal partners led to the indictment and arrest of the four individuals." Assistant U.S. Attorney Robert McGuire of the Middle District of Tennessee is prosecuting the case with the assistance of Assistant U.S. Attorneys Bryan Stephany of the Eastern District of North Carolina; Matt Harding of the Western District of Texas; and Derek Ko of the Southern District of California.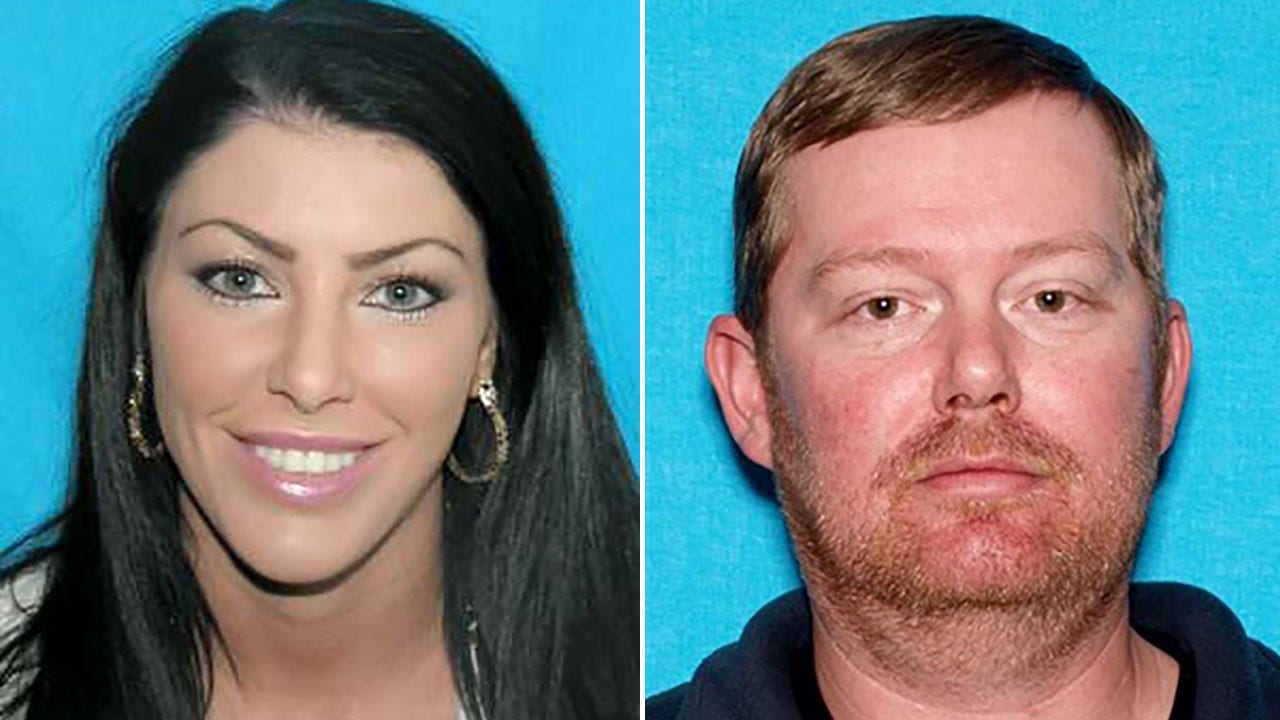 Former Marines among 4 arrested in $750K murder-for-hire plot of Nashville couple
foxnews.com
1c86ff181a4bb63547591ae1df250135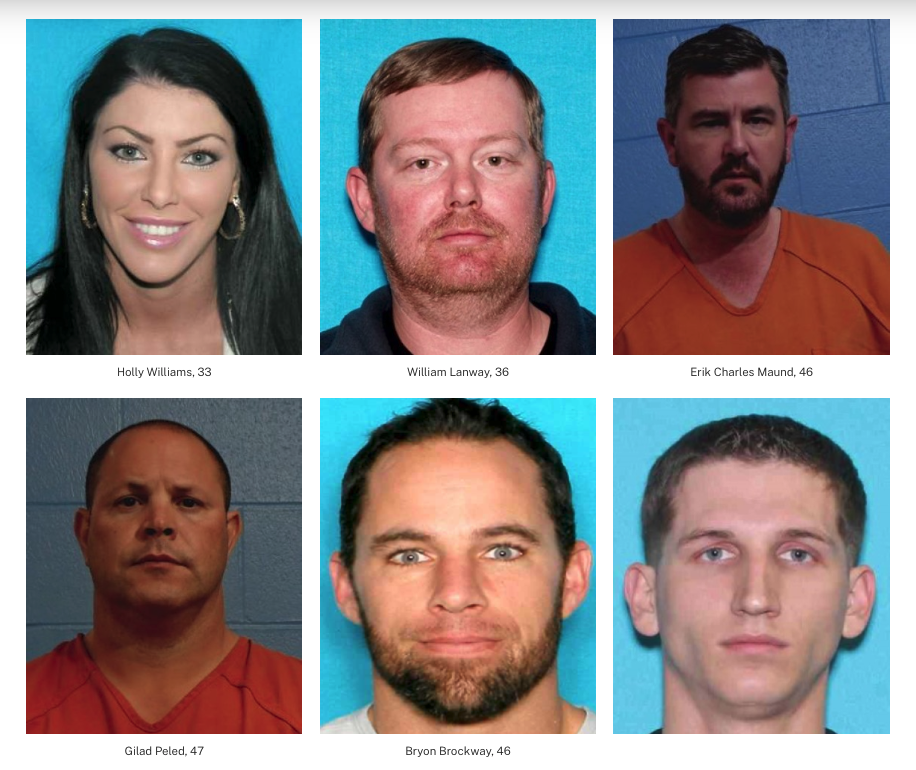 4 Charged in $750K Murder-for-Hire Plot
newser.com
01803e3e47d68d822afd8d9119cf3291
Gauteng man arrested for murder after allegedly tossing son, 7, out of moving vehicle
news24.com
fe55d8856ed77e1d9304d7a293292d37
The United Arab Emirates on Tuesday suspended talks on a $23 billion deal to purchase American-made F-35 planes, armed drones and other equipment, in a rare dispute between Washington and a key U.S. ally in the Persian Gulf. The Emirati embassy in Washington said it would "suspend discussions" with the U.S., though meetings at the Pentagon this week between the two sides on other matters will move forward as planned. "The U.S. remains the UAE's preferred provider for advanced defense requirements and discussions for the F-35 may be re-opened in the future," the embassy said in a statement. The proposed sale of 50 F-35s to the UAE came at the end of former President Donald Trump's administration, emerging from a deal that saw the Emiratis formally recognize Israel. President Joe Biden's administration put the deal on hold after he took office, in part due to criticism of the UAE and Saudi Arabia over their yearslong war in Yemen, which has sparked one of the world's worst humanitarian crises and continues today. Also included in the deal are 18 advanced drone systems and a package of air-to-air and air-to-ground munitions. Emirati officials blame an American insistence on restrictions on how and where the F-35s could be used and say they are a violation of the UAE's sovereignty. The State Department said in a statement that the administration "remains committed to the proposed sales… even as we continue consultations to ensure that we have a clear, mutual understanding of Emirati obligations and actions before, during, and after delivery." Pentagon spokesman John Kirby told reporters that U.S. requirements on the use of American-made military equipment "are universal, non-negotiable, and not specific to the UAE." "The U.S. partnership with the UAE is more strategic and more complex than any one weapon sale," Kirby said. A person familiar with the matter said the U.S. believes the Emiratis' move now is a negotiating tactic to try to move the process along. The person, who was not authorized to comment and spoke on the condition of anonymity, said the UAE letter notifying the U.S. of the suspension was written by a relatively low-level official. The Wall Street Journal first disclosed the suspension of negotiations. The UAE has long worked with the U.S. on counterterrorism and allowed the entry of people fleeing Afghanistan during the chaotic U.S. withdrawal earlier this year. But tensions between Washington and Abu Dhabi have risen over the UAE's growing cooperation with China. Last week, a top Emirati diplomat acknowledged the UAE stopped construction on a Chinese facility at an Abu Dhabi port that America considered a military base. The Journal first revealed the presence of the alleged facility. "We took these American concerns into consideration and we stopped the work on the facilities," the diplomat, Anwar Gargash, told a meeting of the the Arab Gulf States Institute in Washington. "But our position remains the same, that these facilities were not really military facilities." He described the discussions between the UAE and the U.S. "as quite frank." ___ Associated Press journalists Isabel DeBre and Jon Gambrell in Abu Dhabi, United Arab Emirates, and Robert Burns and Aamer Madhani in Washington contributed to this report. Copyright © 2021 The Associated Press. All rights reserved. This material may not be published, broadcast, written or redistributed.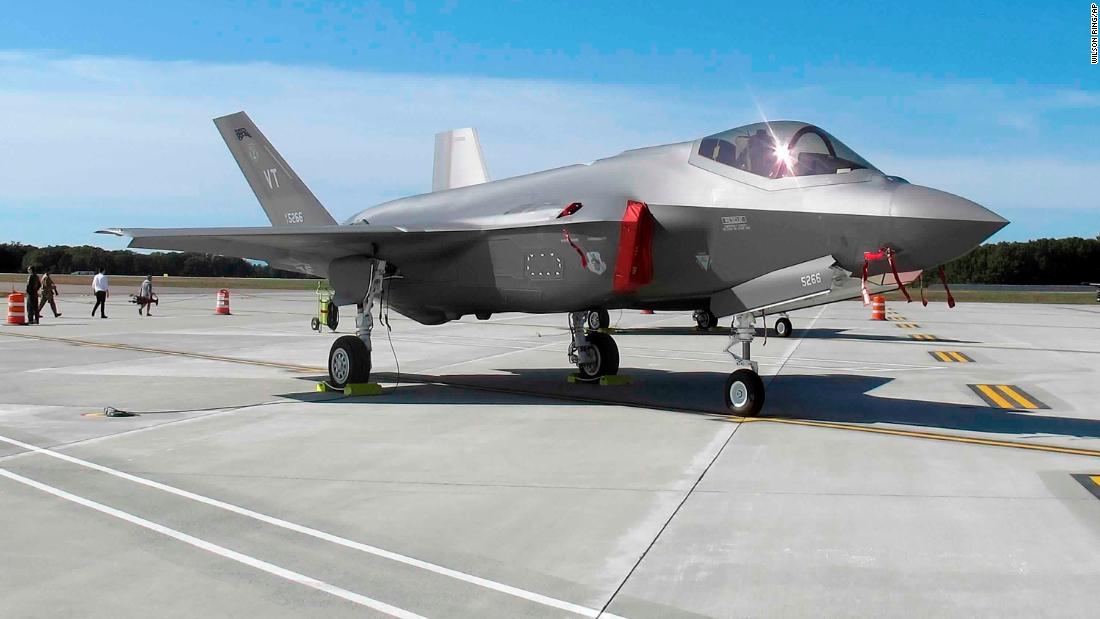 UAE suspends multi-billion dollar weapons deal in sign of growing frustration with US-China showdown
edition.cnn.com
0e3e5d19287adf4b5d193b2b33cfa697
UAE suspends discussions for purchase of U.S. F-35 fighter jets
upi.com
1025bbcc882c5ed247e8516a185def32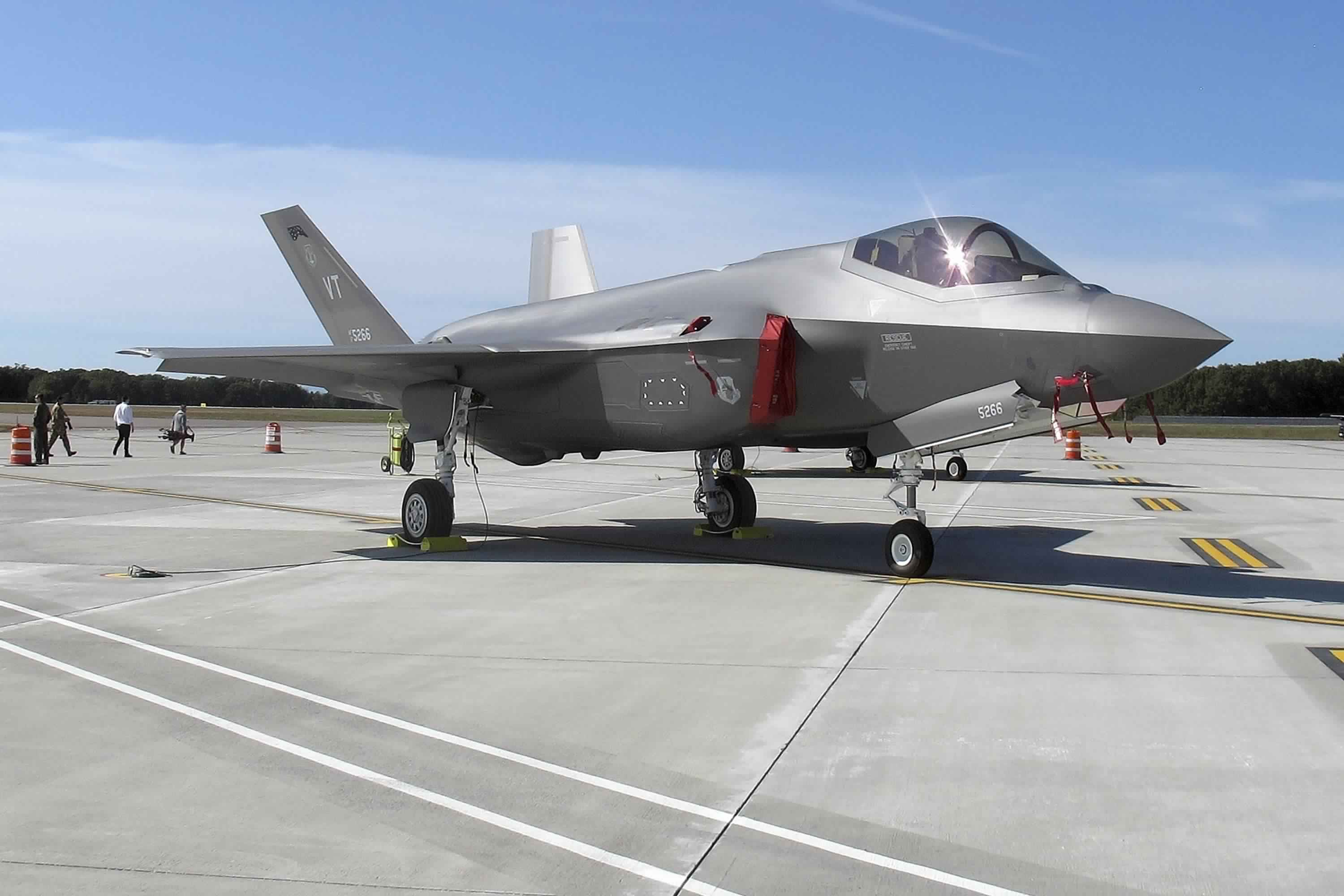 United Arab Emirates Halts Discussion on $23B Purchase of Planes, Drones from U.S.
newsweek.com
158236029aa474dfaec5371efc12aee6
Erik Maund, an auto executive, has been indicted for allegedly paying $750,000 to three men to track and murder his mistress and her boyfriend, who had purportedly been blackmailing him, according to the Department of Justice (DOJ). Maund hired the men as part of the alleged kidnapping and murder scheme: Gilad Peled, owner of Speartip Security who claimed to have served in the Israeli Defense Forces; Bryon Brockway a former active-duty Marine who served in a Special Operations Capable unit; and Adam Carey, who previously served in the Marine Corps' Special Operations Group, according to the DOJ. All four of the men involved were arrested Friday and charged with conspiracy to commit kidnapping, kidnapping resulting in death, and carrying, brandishing, and discharging a firearm during and in relation to a crime of violence and could face life in prison, according to the DOJ. Maund, a married man from Austin, Texas, reportedly traveled to Nashville in February 2020 to visit family, according to the DOJ. While there he emailed Holly Williams, with whom he had a previous romantic relationship, and asked her to meet with him. Williams' romantic partner, William Lanway, allegedly demanded money from Maund and threatened to expose his relationship with Williams if Maund refused to pay him, according to the DOJ. Carey and others reportedly traveled to Tennessee and surveilled Williams and Lanway, confirming Williams' address and license plate and that Lanway had been staying with her, according to the DOJ. Brockway and Carey confronted Williams and Lanway on Mar. 12, 2020 in the parking lot of Williams' apartment, where they allegedly shot and killed Lanway, according to the DOJ. The two men then purportedly kidnapped Williams and drove her and the body to a construction site, where they shot and killed her and abandoned both bodies, the DOJ statement said.

Former NFL Player Phillip Adams Had CTE When He Allegedly Murdered Six People, According To The Autopsy
dailycaller.com
203837ecaca97b5bb3616b61cb043b87
Texas auto dealer executive hired hitmen to kill mistress and blackmailer, feds say
cbsnews.com
38f9933c859e5e7df7c95239935c301e
Texas businessman paid hitmen $750K to kill mistress, new man to stop them from exposing affair
nypost.com
89f52a6df502ac469d93380bc4525ccf
The three white men convicted of killing unarmed black jogger Ahmaud Arbery will be sentenced next month. Georgia Judge Timothy Walmsley — who presided over the high-profile November trial of father and son Greg and Travis McMichael and their neighbor William "Roddie" Bryan — has scheduled the trio's sentencing for Jan. 7, according to an order signed Monday. All three men face a minimum of life in prison, but Walmsley will decide whether they can be considered for parole in 30 years, First Coast News reported. Travis McMichael, 35, Gregory McMichael, 65, and Bryan, 52, were tried together in the February 2020 slaying of Arbery, who was fatally shot by the younger McMichael in a mostly white neighborhood just outside Brunswick as the trio believed the 25-year-old man was fleeing a burglary. The McMichaels and Bryan were each charged with malice murder, felony murder, aggravated assault, false imprisonment and criminal attempt to commit false imprisonment. Travis McMichael was convicted of all of the nine criminal counts against him, including malice murder. By handing down a guilty verdict on that charge, jurors concluded he intended to kill Arbery with a shotgun. McMichael's father, Greg, was convicted of eight counts — with malice murder being the lone exception. Bryan, who joined the pursuit and filmed video of the fatal shooting, was found guilty of felony murder, aggravated assault, false imprisonment and criminal attempt to commit false imprisonment. Convictions of malice and felony murder in Georgia can lead to the death penalty, but prosecutors did not seek capital punishment in Arbery's slaying. Arbery's mother had hailed the three convictions handed down late last month by jurors after 10 hours of deliberation. "I've never thought this day would come," Wanda Cooper-Jones said. "But God is good. Everybody, thank you.… [Ahmaud] will now rest in peace."

Sentencing for three men convicted of killing Ahmaud Arbery set for start of January
nydailynews.com
face8bbdb0ef7d5e1e51ebc957b9119f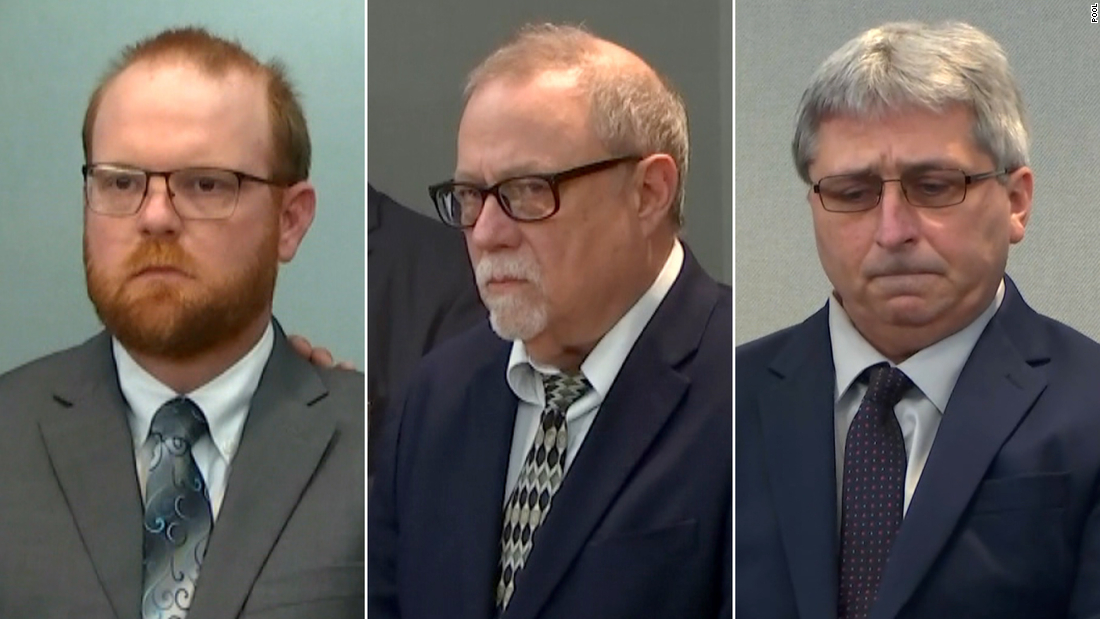 Judge schedules sentencing in Ahmaud Arbery murder for early January
edition.cnn.com
09232958151481a318f5f4067ed94cff
Judge schedules sentencing in Ahmaud Arbery murder for early January
edition.cnn.com
3dd5af4e9ea0e982787dc7898118b791
A Fairview Elementary School teacher was arrested in a suburb of Nashville, Tennessee, on Monday and charged with a litany of sexual and other crimes including child rape. The government school teacher, Jonathan Ullrich, was reportedly charged with incest, eight counts of rape, nine counts of aggravated sexual battery, specifically aggravated sexual exploitation of a child, and eight counts of rape of a child, and is being held at the Maury County Jail on a $200,000 bond. District Attorney General Brent Cooper reported two underage victims. According to the Williamson Herald, after Ullrich's arrest, he was placed on unpaid leave. School Principal Dr. Tracy Bullard will give families further instructions for the rest of the semester, which is done at the end of the week, the district told parents and staff in a letter about Ullrich's arrest. "The charges filed against Mr. Ullrich in Maury County are horrific. The district has no indication that any of the charges out of Maury County are related to his work in WCS," Williamson County Schools said. "However, families who may have information to share with local law enforcement are encouraged to contact the Williamson County Sheriff's Office. Despite a record of sexual harassment allegations going back to 2014, however, Ullrich was dubbed his school's Teach of the Year in 2020 at Williamson County School's yearly employee recognition celebration. Ullrich also has a long history of working directly with children. He reportedly opened and was the principal of Longview Elementary School in 2007, where he was later suspended and moved for allegedly violating the school's anti-harassment policies but was allowed back into the classroom the next fall. Prior to that job, Ullrich reportedly worked as the assistant principal at Heritage Middle and Bethesda Elementary schools and taught at Chapman's Retreat Elementary School. This isn't Williamson County's first school-related dustup. In August, the county was embroiled in a mask controversy as the school board was set to vote on a mask mandate for elementary school students despite keeping them optional for middle and high school students. Outkick founder Clay Travis, who has two kids in the county's schools, blasted the "absurdity" in a fiery school board meeting, where he said, "I feel bad for all these people walking around in masks engaging in cosmetic theater thinking that they are making a difference against COVID – they aren't." Here's my full statement against masks @WCSedu tonight. So impressed by all the parents who came out tonight to speak on the absurdity of masks in schools. Very impressive group. Speak out at your own school boards: pic.twitter.com/t5go0YJCxN Clay Travis (@ClayTravis) August 11, 2021 "Here's the truth, our kids — under 25 years old — one in a million chance that they are going to die of COVID. They are more likely to be struck by lightning.… They are more likely to die of the seasonal flu," Travis said at the meeting. "Have any of you ever mandated masks for the seasonal flu? Well, shame on you because every kid in Williamson County Schools has been under more danger from the seasonal flu every year than they are for COVID." The anti mask at schools revolution is underway in Tennessee. These are the people who couldn't get in the meeting tonight. They've never seen a crowd this big before for a school board meeting. pic.twitter.com/GXTDmPks6A — Clay Travis (@ClayTravis) August 11, 2021 The same month, news broke that Tennessee's former top vaccine official, Michelle Fiscus, who had been fired the month prior after sharing a memo on a state law permitting kids to get vaccinated without parental consent, was caught by the government after she ordered a dog muzzle off Amazon, shipped it to her office, and claimed an anonymous person sent as a threat. Then in October, following the departure of Michelle's husband Brad Fiscus from the Williamson County School Board after he had advocated for anti-science mask mandates for schoolchildren, his district's commissioners nominated Josh Brown to take his seat despite glaring conflicts of interest. Brown was the national vice president of state government relations for Pfizer, the pharmaceutical company that created one of the COVID-19 shots.

Tuesday Marks 9 Years Since Mass Shooting At Sandy Hook Elementary School
newyork.cbslocal.com
7284e3657b5fbc3f1d70abe7de7ecb3e
Fairview teacher arrested on child sex charges in Maury Co.
wsmv.com
86b95dae0109eedab84762e6e09c3c2c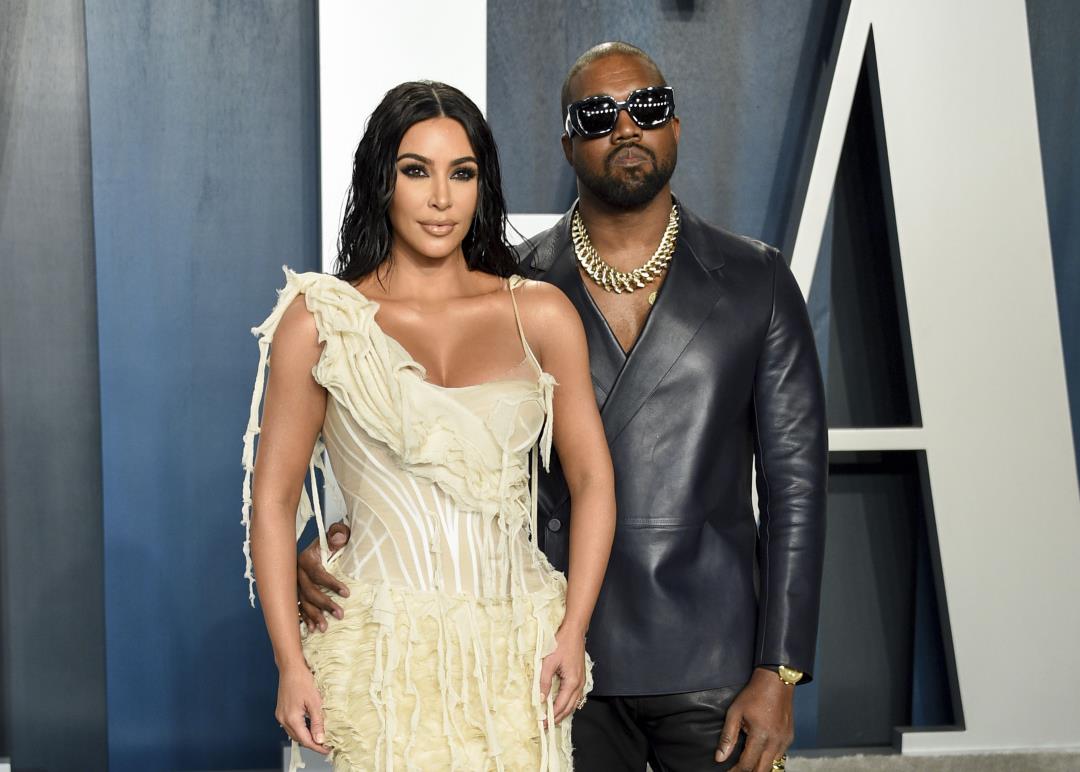 (Newser) – Update: Kim Kardashian would like to be declared legally single. She filed paperwork to that effect last week, and a judge will eventually rule on whether she can be considered officially single even as she and Kanye West continue to work through the details of their divorce, including child custody issues. "Kim is making a statement by doubling down that she's single," a source tells Page Six. "She thinks it's strange that Kanye keeps saying he wants her back, but all the while he's got [his new girlfriend, 22-year-old model Vinetria] at his Malibu house." Kardashian also wants to formally drop the "West" and go back to her maiden name only. Our original story from Feb. 19 follows: Perhaps the biggest celebrity power couple of all is calling it quits. TMZ reports that Kim Kardashian has filed for divorce from Kanye West, and US Weekly confirms. Kardashian, 40, and West, 43, have been married more than six years and have four children ages 2 to 7. TMZ says the split is expected to be amicable, with a joint custody agreement for the kids and a prenup to cover any money issues. The move isn't seen as a big surprise, given the public trouble the pair were having since last year, after West launched an ill-fated run for president. Before the divorce reports surfaced, People called the move imminent and quoted a source saying West was struggling. "He is anxious and very sad", says the insider. "He knows that the marriage is over, and there's nothing that can be done right now." The AP reports that Kardashian filed the papers on Friday in Los Angeles Superior Court. This was her third marriage and West's first. (Another Kardashian milestone: The family's reality show is coming to an end this year.)

Kim Kardashian addresses blackfishing accusations
pagesix.com
6bd9a28e3bb346d74f40578c070795e3
'No Counseling': Kim Kardashian Files Documents To Be Declared Legally Single From Kanye West
dailycaller.com
dbf1e5eb7531ddc3590a4a81a49038d7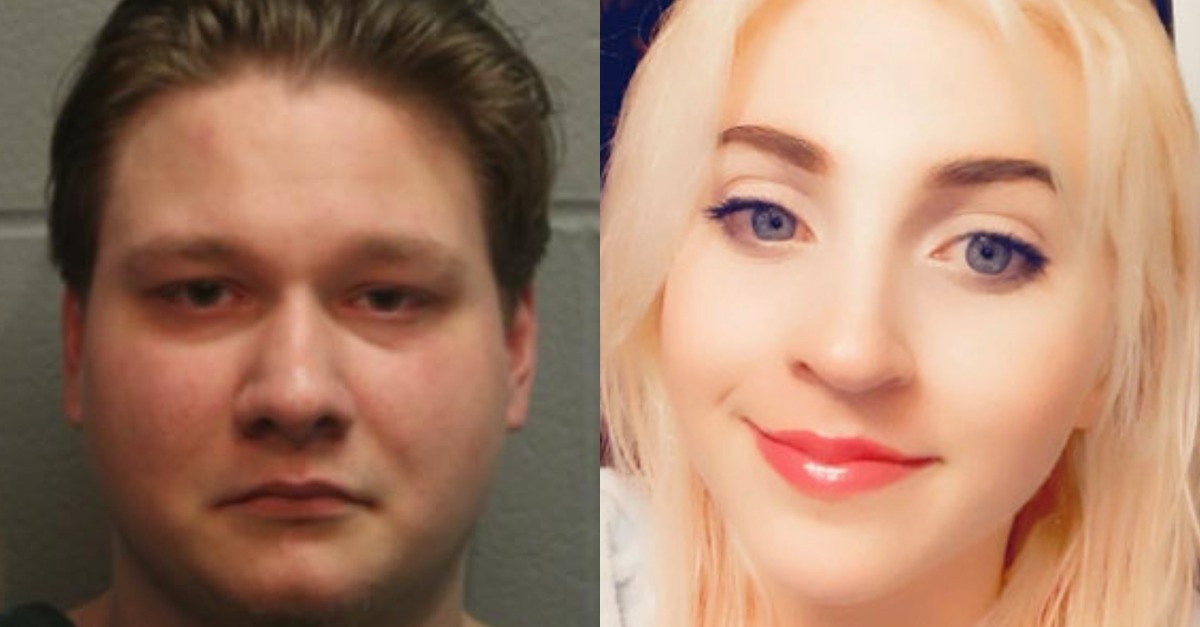 An Ohio man pleaded guilty to murdering a friend of his on Monday. Blake A. Grewell, 20, accepted legal culpability on one count each of aggravated murder, rape, and tampering with evidence over the late April death of 20-year-old Brianna Ratliff. The defendant was previously indicted on two counts of aggravated murder and the other crimes by a Coshocton County grand jury in May. Prosecutors agreed to drop the second murder charge as part of the plea deal, according to the Coshocton Tribune. According to the indictment, Grewell acted with purpose and prior calculation in causing Ratliff's death on April 15, 2021. That document further alleges that he engaged in sexual conduct with the victim through force or the threat of force. Finally, he was accused of trying to destroy or conceal the evidence of the violent incident. Ratliff was last seen alive on the day she was killed, authorities believe. A formal missing persons report was filed the next day. Her body was discovered in an abandoned house two days later, on April 18, 2021, by members of a search party. Grewell was taken into custody and charged with Ratliff's murder the day after that, according to local CBS affiliate WOIO. While specific details of the murder are scarce, Coshocton County Coroner Douglas Virostko said the victim suffered a traumatic death and that she died from stab wounds to the neck. According to Coshocton County Prosecutor Jason Given, the assailant used some kind of a cutting instrument, the Tribune reports. While a motive has proven elusive, the Coshocton County Sheriff's Office has said the murderer was "a former friend" of his victim. Laurelanne Ratliff, Brianna's mother, told the Tribune that Grewell was one of few people her daughter trusted. "Brianna had been through some rough stuff in her life," she said. "She didn't trust a whole lot of people, but Blake was one she trusted. She would go anywhere with him. If she wasn't messaging me, she was messaging him and they talked." Brianna Ratliff had hoped to have a career in art–to open a gallery of her own and work as an animator. She was well-situated for that life with a full ride to college when the pandemic hit and the economic shock wreaked havoc on her family. "She worked 100 hours a week try to keep our family afloat and bills paid," Laurelanne continued. "She didn't have a life. All she did was work, come home, go to sleep and pay bills." The grieving mother hopes people remember Brianna Ratliff, despite all the misery, solely as a source of positivity: "There's been so much tragedy here and so much hurt and enough is enough. With Brianna it was over the top," Lisa Countryman, a friend of the family, said at a candlelight vigil earlier this year. "We are a community and as a community we should be policing ourselves and everybody should be watching out for everybody." Grewell faces a minimum sentence of life in prison with the possibility of parole after 20 years plus a substantial fine. His defense attorney has indicated that he intends to seek such a sentence. The prosecution, which did not agree to a sentencing departure as part of the plea deal, has said they intend to seek the maximum sentence instead–life in prison without the possibility of parole. The defendant previously pleaded not guilty by reason of insanity after an evaluation determined he knew what he did was wrong and that he did have severe mental illness, the Tribune reported. Have a tip we should know? [email protected]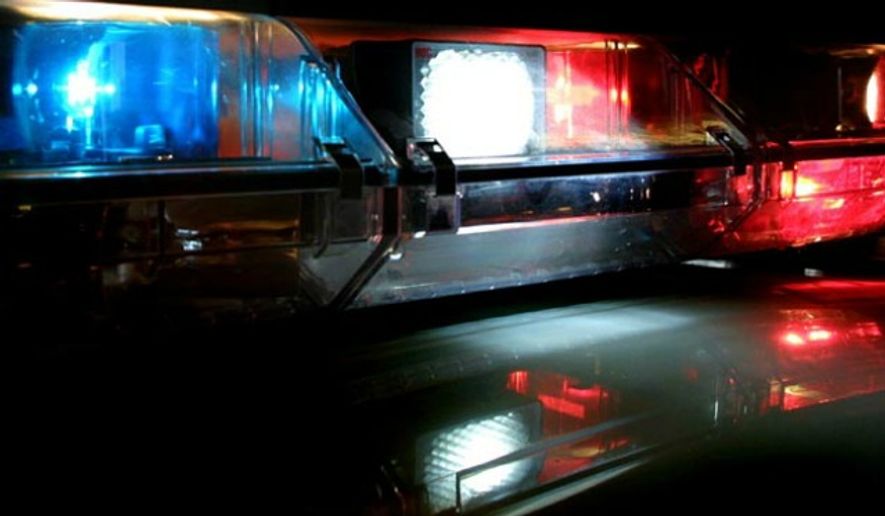 Police: Armed man killed after standoff at Ohio home
washingtontimes.com
c9a654b8c2040350ab4a00b5ad54fcbb
Man guilty of murdering wife with lethal ice cream
wnd.com
2fa9b6aa1ddef3f75ecbf215bcbb0a20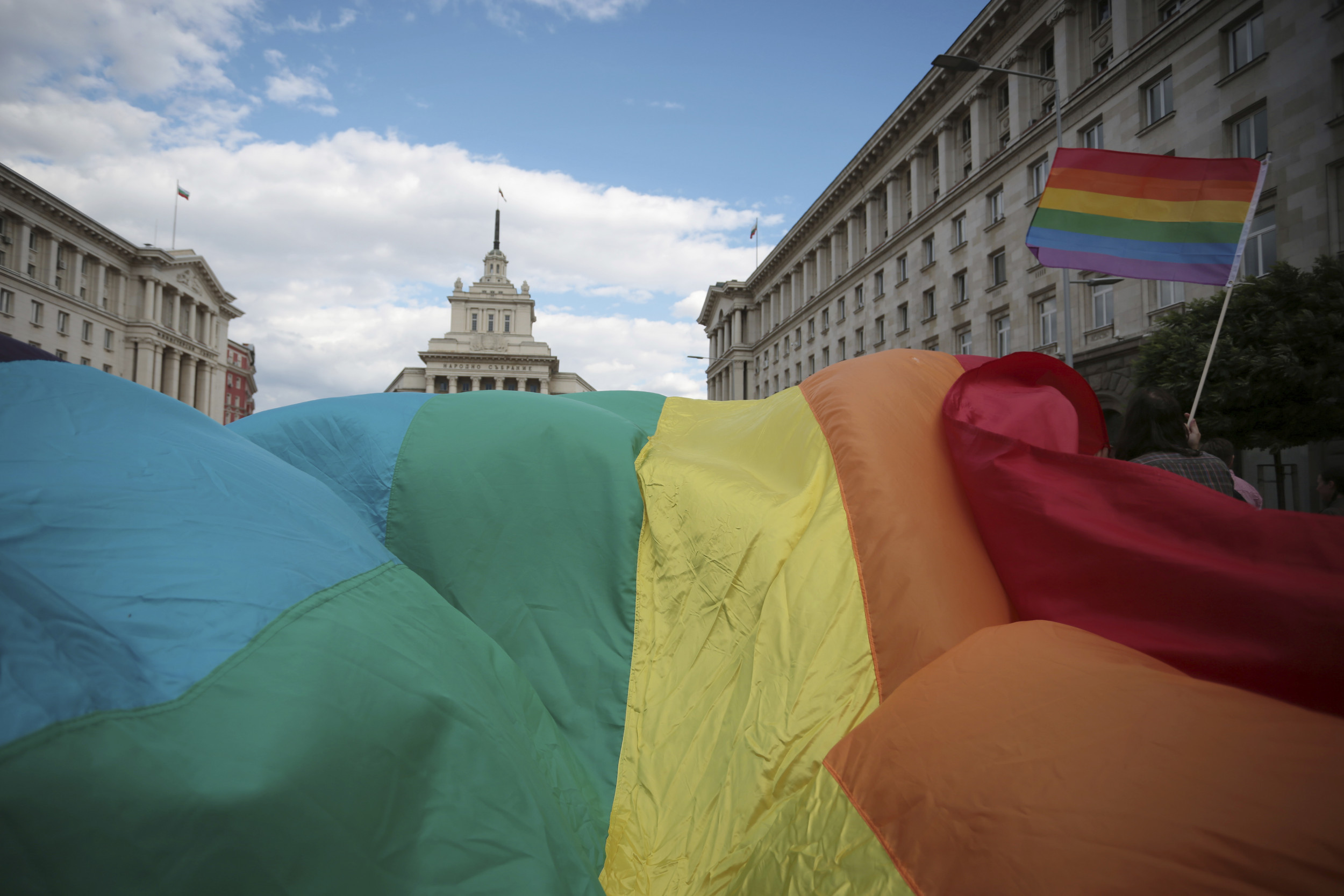 The top court in the European Union has ordered that all 27 countries must recognize same-sex couples and families. The European Court of Justice officially ruled in favor of two married mothers in Bulgaria whose adopted daughter, born in Spain, could not receive a Bulgarian birth certificate. In the court ruling, judges said that a "refusal [to obtain a birth certificate] could make it more difficult for a Bulgarian identity document to be issued and, therefore, hinder the child's exercise of the right of free movement and thus full enjoyment of her rights as a Union citizen." Kalina Ivanova and British citizen Jane Jones, who was born in Gibraltar, were unable to obtain a birth certificate for their daughter, Sara, since neither woman is Spanish and Jones is unable to transfer citizenship under the British Nationality Act of 1981. When attempting to obtain Bulgarian citizenship under Ivanova, their child became stateless due to that country not recognizing same-sex couples. However, this ruling changes that. The court said that Sara and her mothers could be "recognized by all member states as having the right, as parents of a Union citizen who is a minor and of whom they are the primary careers, to accompany that child when she is exercising her rights." Sixteen out of 27 countries in the EU recognize same-sex marriage, including Spain. Bulgaria is among the 11 countries that do not. "This is a true testament to the EU being a union of equality, and we look forward to seeing rainbow families enjoying their right to freedom of movement and other fundamental rights on equal footing to anyone else", said Arpi Avetisyan of Europe's LGBTI rights group ILGA. The court noted that in Bulgaria, where there is no same-sex marriage, the birth certificate has one box for "mother" and another for "father", where only one name may appear. The Bulgarian mother of the child objected. The EU includes 16 nations with legal same-sex marriage, of about 30 nations overall in the world. ILGA indicates that this latest ruling reinforces last year's statement by EU Commission President Ursula von der Leyen, when she defended LGBT rights by saying, "If you are parent in one country, you are parent in every country."

All European Union Nations Must Legally Recognize Same-Sex Parents, Court Rules
dailywire.com
f14ae6d0bd0139cbc69cb591cc991668
EU's top court boosts the rights of same-sex parents
wtop.com
a4068b30af4b27ffb73ec80eee03c2ec
MADISON, Wis. — Wisconsin's Democratic Attorney General Josh Kaul said in an interview Tuesday that he would not investigate or prosecute anyone for having an abortion should the U.S. Supreme Court overturn Roe v. Wade and a currently unenforceable state ban takes effect. The comments to The Associated Press are Kaul's strongest to date about how he would react to the Supreme Court undoing the landmark 1973 ruling that legalized abortion nationwide. A Wisconsin ban enacted in 1849 has been unenforceable under Roe v. Wade, but would take effect again if conservative Supreme Court justices decide to overrule Roe, as they suggested during oral arguments this month in a case over Mississippi's 15-week ban on abortions. A decision is expected this summer. Abortion is expected to be a central issue in the 2022 election in Wisconsin and other states. Kaul is up for reelection along with Democratic Gov. Tony Evers. Both are supporters of abortion rights and face Republican opponents who want to make abortion illegal again. Wisconsin is one of 21 states with laws or constitutional amendments already in place that would make them certain to attempt to ban abortion as quickly as possible, according to an analysis from the Guttmacher Institute, a research group that supports abortion rights. Wisconsin is one of nine states with an abortion ban law that predates Roe v. Wade, according to the analysis. Kaul told the AP that it's not clear what exactly the law in Wisconsin would be if Roe v. Wade is struck down. That would depend on exactly how the Supreme Court rules and resolving legal issues related to enforcing a law that hasn't been in use for nearly 50 years, he said. "Even if courts were to interpret that law as being enforceable, as attorney general I would not use the resources of the Wisconsin Department of Justice either to investigate alleged violations of that abortion ban or to prosecute alleged violations of it," Kaul said. Kaul said the Justice Department is focused on investigating crimes of statewide importance like homicide, sexual assault and arson. "Diverting resources from those important cases to the kinds of cases that could be brought under abortion ban, which I also believe to be unconstitutional, is not something that I would do as attorney general," he said. Kaul said enforcing an abortion ban would undermine public safety. "And it would result in serious negative health consequences, including potentially the death of women who wanted to seek to exercise what for nearly 50 years been understood to be a constitutionally protected right," he said. Two Republicans have launched campaigns to challenge Kaul: Fond do Lac County District Attorney Eric Toney and former state Rep. Adam Jarchow, of Balsam Lake. Toney said Kaul was a politician, not a law enforcement officer. "I am proudly pro-life and I will defend the police and defend our Wisconsin laws, including our abortion ban, if allowed," Toney said. Jarchow blasted Kaul as "a wholly owned subsidiary of the Washington DC swamp." "He is the very definition of partisanship and a failed leader," Jarchow said. "So, while it's disappointing that he says he will not follow the law, it's not surprising."

Wisconsin Dem attorney general says he won't enforce potential abortion bans
thehill.com
c6e566e585f53af0e1e6df5dcbdd50e6
Wisconsin attorney general won't enforce any abortion ban
wtop.com
77869782d0c549f4e1ec19195b9ede02
A well-known judge in Romania has been suspended from his position over videos he posted on the social media platform TikTok, a move that has drawn widespread criticism and condemnation from the U.S. Embassy on Tuesday. Cristi Danilet, a judge in Romania's northern city of Cluj, was suspended Monday by the Superior Council of Magistrates over two videos he posted on TikTok last year which a panel decided amounted to "behavior that affects the image of the justice system." Danilet on Tuesday told The Associated Press that in one video he appeared cutting a garden hedge and in another cleaning his at-home swimming pool and that neither video which led to the disciplinary action had anything to do with his profession. The decision can be appealed. Danilet, who has amassed a large social media following, has for years been critical of Romania's judiciary and called for reforms, and has in the past organized protests against those who oppose reforms. He also runs legal education courses for children. "I think it's a kind of payback," Danilet told the AP. "For many years I've been involved in the reform of (Romania's) judiciary… I've got a lot of enemies for this kind of attitude. In Romania, it's very difficult to make reforms of the judiciary, but also reforms of mentalities." The U.S. Embassy in Bucharest said in a statement Tuesday that it's "deeply concerned" about Danilet's suspension. "An independent justice that respects the rule of law is essential for any prosperous democracy," the statement said, adding that President Joe Biden recently said at the Summit for Democracy that "democracy does not happen by accident." Dacian Ciolos, who previously served as prime minister between 2015 and 2017 in a caretaker Cabinet, condemned the suspension and accused the recently sworn-in coalition government of beginning the "destruction of justice." "(The suspension) looks bad no matter how we look at things," Ciolos said. "Even if this decision is overturned by the High Court, the signal has been given. Judges need to be very careful." Ciolos added that in recent months he has "received information" that several judges and prosecutors "feel intimidated and are in different stages of disciplinary action."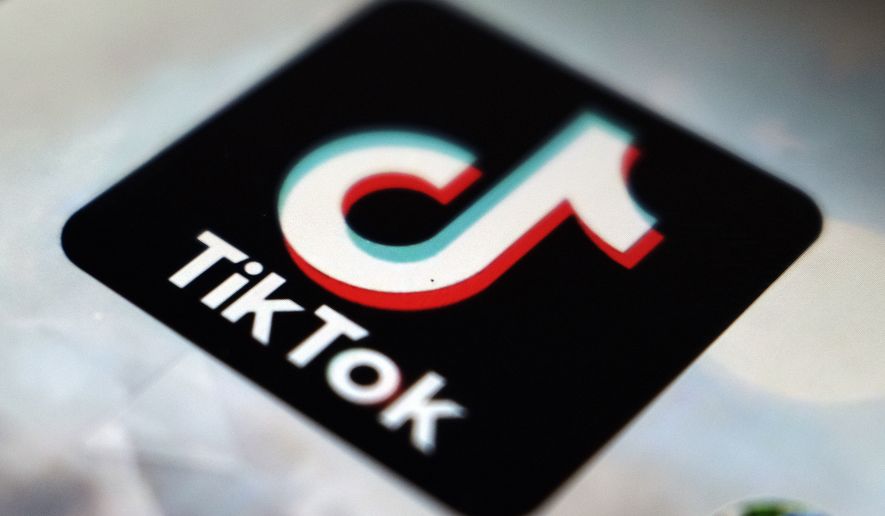 U.S. condemns suspension of Romanian judge over TikTok posts
washingtontimes.com
0ce7eee8fe3b626135d8fb2958fce9b4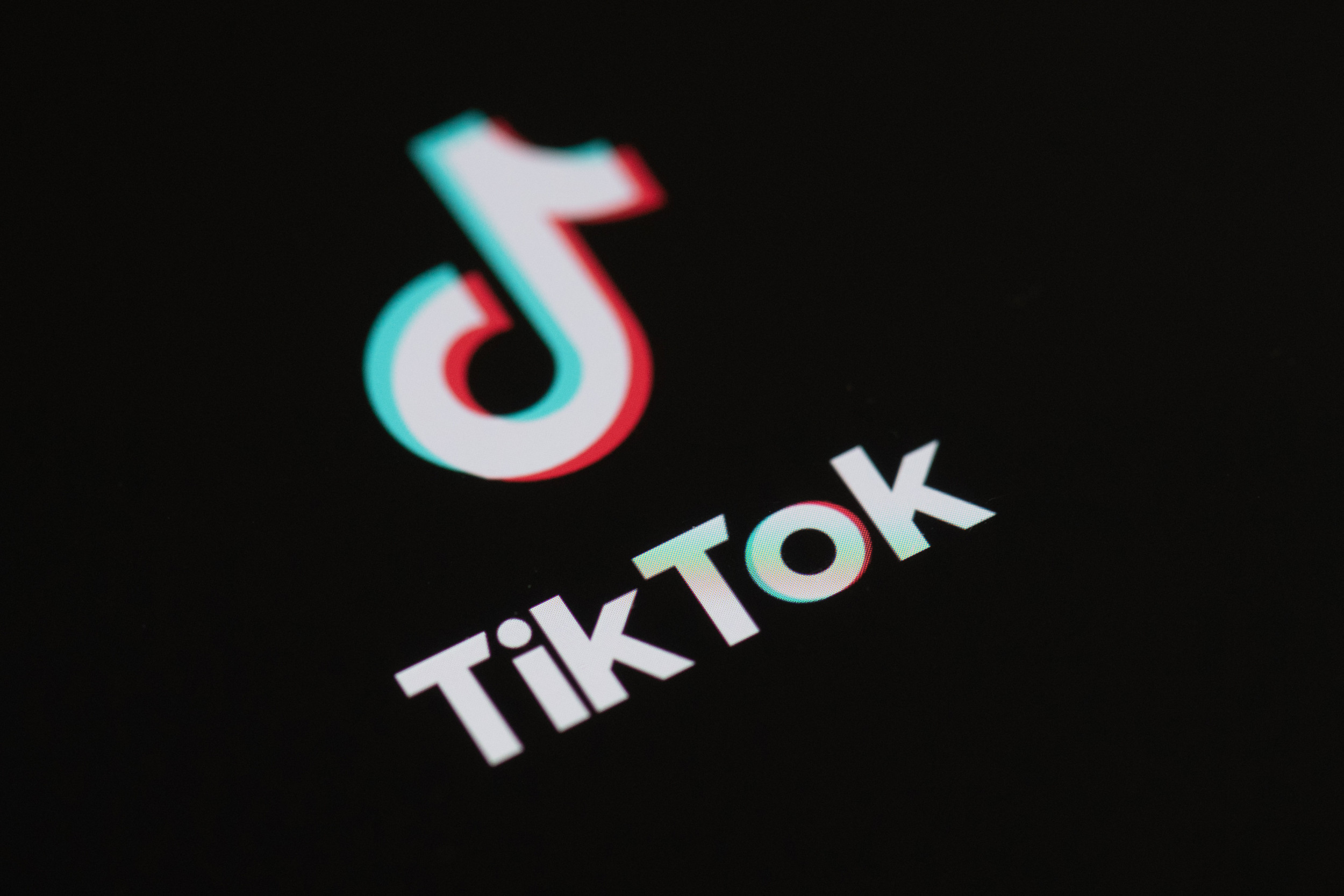 Romanian Judge Focused on Reform of Country's Judicial System Suspended for TikTok Posts
newsweek.com
bb7df10eca1e09150b4e8ab327b7f455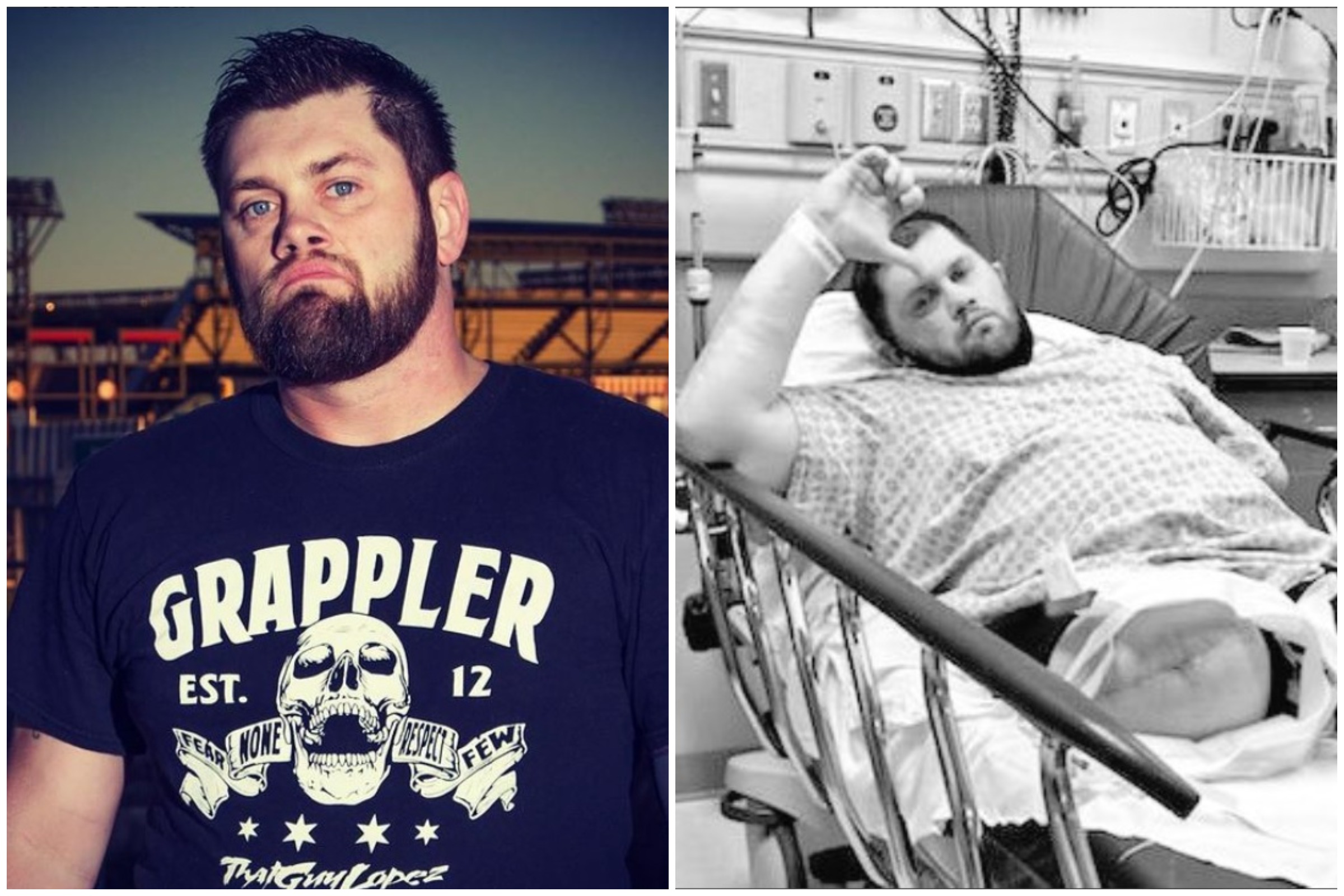 Former wrestler Jimmy Rave has died at the age of 39, six weeks after revealing that both of his legs were amputated after contracting Methicillin-resistant Staphylococcus aureus (MRSA). Rave, real name James Guffey, shared in late October that he had undergone the operation back in June, months after he had his left arm amputated. His wrestling agent Bill Behrens confirmed that Rave passed away on Sunday, sharing a statement that he said he had prepared with the star's daughter, Kailah. While a cause of death was not revealed, the statement shared: "James had been struggling with drug addition for many years. His struggles resulted in the amputation of his arm and, later, both his legs." In October, Georgia native Rave shared a photo of himself in a hospital bed, as he opened up about his health struggles, writing: "Apparently it's time for me to come clean. This past June I began having trouble walking & went to my surgeon. "He determined I had MRSA in both legs & they needed to be amputated immediately. Promoters can tell you along with my peers, I've had a history w/this and would cancel Shows often due to this condition." Rave added: "I've gone this whole time not disclosing my legs because of this embarrassment. Sorry I fell short of your expectations. I tried. I really did." Soon after news of his death broke, a host of stars from the wrestling world took to Twitter to share tributes to the Rave, best known for his work with Ring of Honor (ROH) and Total Nonstop Action Wrestling (TNA). A statement on Impact Wrestling's official account read: "We are deeply saddened to learn of the passing of James Guffey, otherwise known as Jimmy Rave. We offer our sincere condolences to his family & friends during this difficult time. Rave made his IMPACT debut in 2002 during The Asylum Years & became a mainstay of the X-Division." Wrestler Mick Foley, who had led a drive to raise funds to help with Rave's mounting medical costs, shared a photo of the late star in his wrestling heyday. "This really hurts", he captioned the nostalgic snapshot. "Jimmy Rave has passed away. He was only 39. #RIPJimmyRave." Fellow wrestler Wesley "Davey" Richards wrote in his tribute: "I hope you have found the peace you were searching for here. You had a heart of gold. RIP Jimmy Rave." "Dammit. RIP Jimmy Rave", tweeted Frankie Kazarian. "I'm glad we shared a ring as many time as we did. I'm glad we got the chance to know each other over 18 years ago. I'm glad we were friends. I'm glad that I knew you, and I will miss you. Godspeed my friend." All Elite Wrestling (AEW) star Matt Hardy posted a photo of himself and Rave with a group of other wrestlers from happier times as he remembered the "bright, talented" star. "I wasn't close with Jimmy Rave, but I was able to work with him on a few occasions", Hardy shared. "He was a kind, bright, talented young man. I'm very sad to hear about his death, especially considering he was so young & had a wife & children. I hope your soul finds peace, Jimmy." "Heart broken, and extremely saddened to hear of the passing of Jimmy Rave", said pro wrestler Sami Callihan. "Such an amazing performer, that was such an influence to so many wrestlers. It was a true pleasure sharing the ring with him. Condolences to all of his friends and family. RIP JIMMY RAVE." ROH wrestling star Angelina Love stated: "RIP Jimmy Rave. I have nothing but fond memories of working with you both in @ringofhonor and @IMPACTWRESTLING. God bless you and your loved ones at this heartbreaking time. I hope your soul is at peace ❤️." "I hope you find peace Jimmy", wrote AEW star Eddie Kingston. "I know it was hard my man, you are a great dude to me always and hugged me so hard last time I saw you. A mind for the this sport that very few had. R.I.P. Jimmy Rave. British wrestling star Nick Aldis acknowledged the difficult "last couple of years" Rave had as he expressed his heartbreak over the news. "I just got online and saw the news about Jimmy Rave. More than sad, absolutely heartbreaking", he said. "Nobody deserves to suffer the way he did for the last couple of years, especially a guy as good hearted as Jimmy. Condolences to his friends & loved ones. RIP." Days before his death, Rave asked his Twitter followers to donate to his PayPal and CashApp accounts as he continued in his efforts to cover medical fees. "In just a few hours it will be my birthday", he wrote in the leadup to his December 8 birthday. "It's never [meant] all that much but this year has been super difficult." Rave revealed toward the end of 2020 that he was retiring from professional wrestling after 21 years, as he shared that his world "came crashing down" on learning that his left arm would be amputated. According to Behrens' statement, Rave "is survived by his ex-wife Felicia, daughter Kailah, son James II, and parents Jim & Toni Guffey. At the time of his death, he was living in the Philadelphia, PA area with Gabby Gilbert." The Centers for Disease Control and Prevention ( CDC), states that MRSA is a staph infection known to be resistant to several antibiotics. According to the CDC's website, the risk of becoming infected with MRSA "increases with activities or places that involve crowding, skin-to-skin contact, and shared equipment or supplies. "Some of the people who carry MRSA can go on to get a MRSA infection. Non-intact skin, such as when there are abrasions or incisions, is often the site of an MRSA infection. "Athletes, daycare and school students, military personnel in barracks, and those who receive inpatient medical care or have surgery or medical devices inserted in their body are at higher risk of MRSA infection."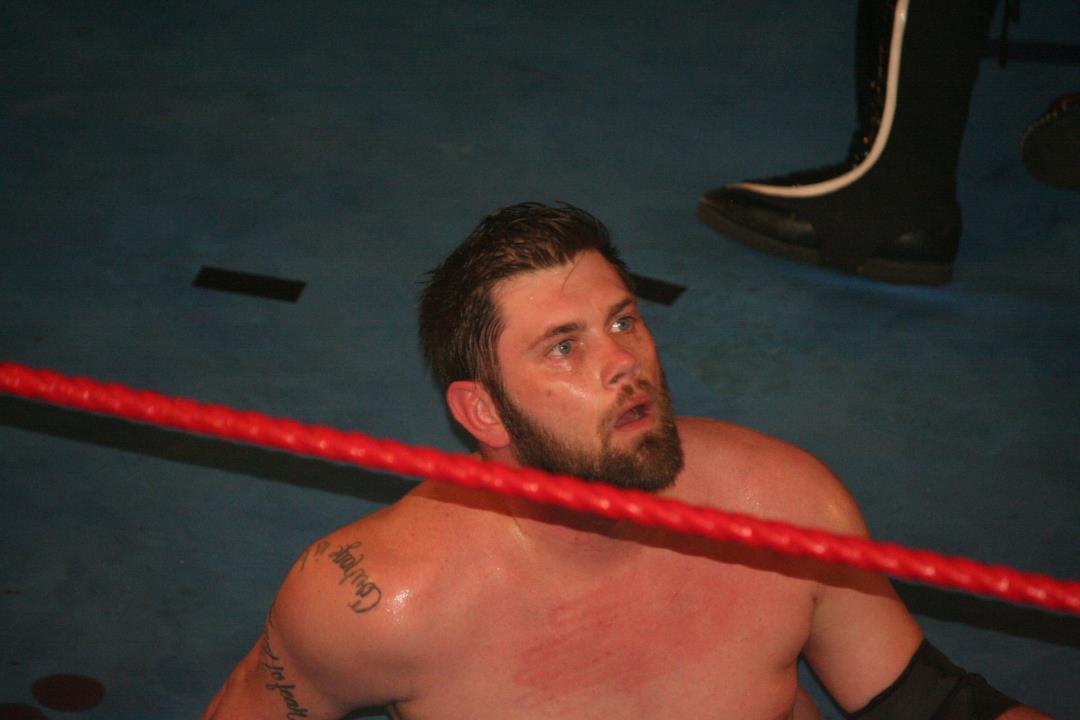 Wrestler Jimmy Rave Dies After 3 Amputations
newser.com
18fc36fe9bd5286b7d708841a493e49f
Former wrestling star Jimmy Rave dead at 39 after amputations
nypost.com
1b8971843312311a98d24a99208ac9a5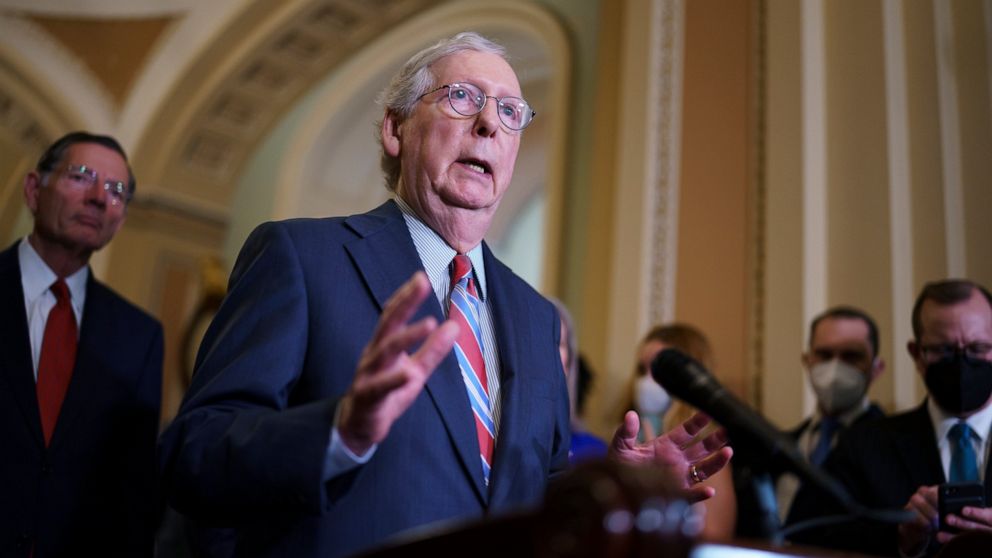 A line from a speech given from the U.S. Senate floor before rioters broke into the Capitol on Jan. 6 tops a Yale Law School librarian's list of the most notable quotes of 2021. Sen. Majority Leader Mitch McConnell was urging fellow Republicans to abandon their effort to overrule the election victory of President Joe Biden when he said: "The voters, the courts, and the states have all spoken." Moments later, the insurrection began, forcing the Capitol's evacuation. Fred Shapiro, an associate director at the library, assembles a list of noteworthy quotes each year. He said he picks quotes that are important or revealing of the spirit of the times, not because they are necessarily eloquent or admirable. The list is a supplement to The New Yale Book of Quotations, which was edited by Shapiro and published by Yale University Press. THE LIST 1. "The voters, the courts, and the states have all spoken." — U.S. Sen. Mitch McConnell, remarks on Senate floor, Jan. 6. 2. "The likelihood there's going to be the Taliban overrunning everything and owning the whole country is highly unlikely." — President Joe Biden, televised address, July 8. 3. "We say no more 'blah blah blah,' no more exploitation of people and nature and the planet." — activist Greta Thunberg, remarks to climate protesters, Edinburgh, Scotland, Nov. 1. 4. "When day comes we ask ourselves, where can we find light in this never-ending shade?" — poet Amanda Gorman, "The Hill We Climb" inauguration poem, Jan. 20. 5. "This conservatorship is abusive." — Britney Spears, statement to court, Los Angeles, Jun e 23. 6. "I communicated that I wanted to skip press conferences at Roland Garros to exercise self-care and preservation of my mental health." — tennis player Naomi Osaka, Time Magazine, July 19/26 issue. 7. ""In those months when I was pregnant, all around the same time, so we have in tandem the conversation of, he won't be given security, he's not going to be given a title, and also concerns and conversations about how dark his skin might be when he's born." — Duchess Megan Markle, remarks about her son Archie, "Oprah with Megan and Harry" CBS interview, March 7. 8. "My name is Cleo." — Cleo Smith, 4, in response to a policeman upon her rescue from kidnapping, Carnarvon, Australia, Nov. 3. 9. "Presidents are not kings." — Judge Tanya Chutkan, opinion in case of Trump v. Thompson, Nov. 9. 10. "I am here today because I believe Facebook's products harm children, stoke division, and weaken our democracy." — whistleblower Frances Haugen, testimony before the Senate Commerce Committee Sub-Committee on Consumer Protection, Product Safety, and Data Security, Oct. 5.

McConnell, Spears, Osaka: A look at 2021's notable quotes
wtop.com
f500313509a2a838e6cab718f2025201
McConnell, Spears, Osaka: A look at 2021's notable quotes
wral.com
5023da67b570ecdbc07cff2e3acc5738
James and Jennifer Crumbley appeared in 52/3 District Court Tuesday for a hearing on the four charges each of involuntary manslaughter.

James, Jennifer Crumbley to appear in Michigan court on school shooting charges
upi.com
31b7d0c7ef03a1f860d5c59806ab3a61
USA Gymnastics and the U.S. Olympic and Paralympic Committee have reached a $380 million settlement with victims of former Team USA doctor Larry Nassar. He is serving over 100 years in prison for crimes of sexual abuse and child pornography after pleading guilty to multiple charges. Jericka Duncan has the latest.

Larry Nassar abuse victims reach $380 million settlement with USA Gymnastics and U.S. Olympic and Paralympic Committee
cbsnews.com
ea40b38070b668b1d68c45b15b9d0bbb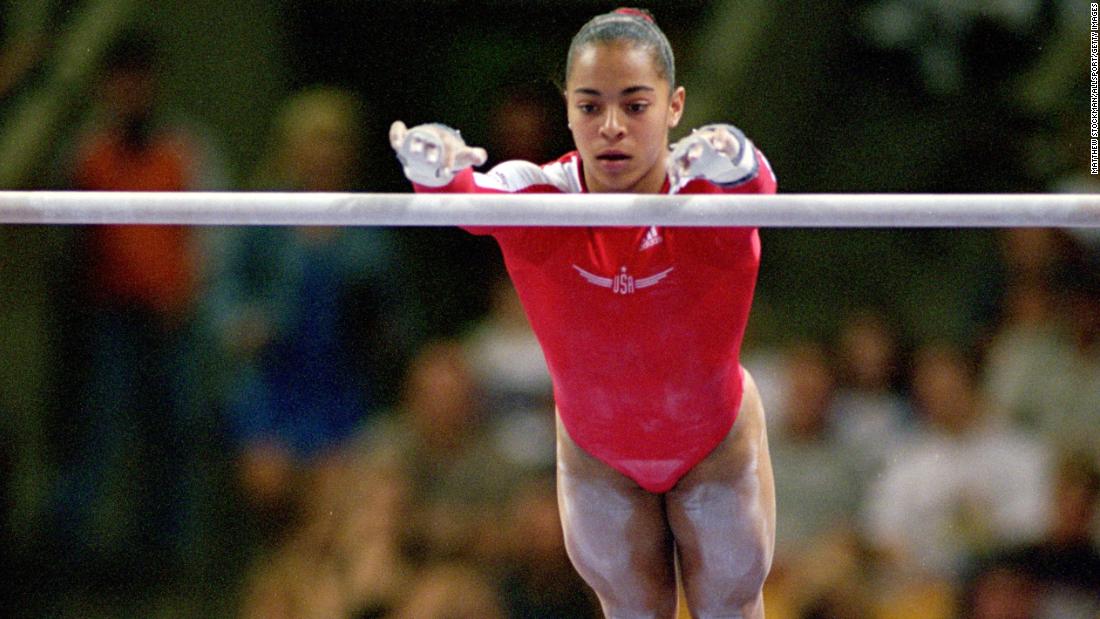 Olympic gymnast who helped negotiate $380 million for Larry Nassar victims says settlement will pay for critical help
edition.cnn.com
67da9a2356d686d3168f6258bf40e108
Tuesday Morning Quarterback: USA Gymnastics reaches settlement with Nassar survivors
cbsnews.com
47988dfd429b64db7322b4b70226988e
Navy prosecutors alleged that a sailor charged with setting the fire that destroyed the USS Bonhomme Richard last year was "disgruntled" after dropping out of Navy SEAL training, while his defense lawyers said there was no physical evidence connecting him to the blaze. Prosecutor Cmdr. Richard Federico told the court Monday that text messages show Seaman Apprentice Ryan Sawyer Mays lied to family, friends and investigators about why he left SEAL training and that he was angry about being reassigned to the Bonhomme Richard. They also said he used foul language with a superior days before the blaze. Mays denied igniting the amphibious assault ship that burned for nearly five days and injured dozens aboard. The hearing will determine whether there is enough evidence to proceed with a military trial. Defense attorneys said fellow sailors considered Mays "arrogant" because he had come from SEAL training. They disputed that Mays hated the Navy more than any other sailor assigned to deck duty like he was, which involves cleaning the ship. The junior sailor was charged with aggravated arson and the willful hazarding of a vessel. The fire was the worst noncombat Navy warship blaze in recent memory. Scheduled to testify Tuesday is a key witness for the government — a crew member who reported seeing Mays go down to the ship's lower storage area where investigators say cardboard boxes were ignited. About 160 sailors and officers were on board when the fire started on the 840-foot (256-meter) vessel, which had been docked at Naval Base San Diego while undergoing a two-year, $250 million upgrade. More than 60 sailors and civilians were treated for minor injuries, heat exhaustion and smoke inhalation. Left with extensive structural, electrical and mechanical damage, the billion-dollar ship was scrapped. Defense Attorney Gary Barthel pointed out no DNA linked to Mays was found at the scene and he questioned why investigators concluded Mays did it just because they found a lighter among his belongings. "Were there other individuals on the ship with lighters?" Barthel asked the lead fire investigator for the Navy, who agreed there likely were. Navy prosecutors argued the case was carefully investigated. They have collected more than 28,000 pages of material and hours of video to build their case. Defense lawyers objected to the hearing, saying they were not given enough time to review the evidence against Mays. Officials assessing the ship's damage found three of four fire stations on the ship had evidence of tampering: Fire hoses had been disconnected and one was cut, according to court documents. Investigators also found uncapped bottles containing small amounts of highly flammable liquid near the ignition site, including one that tested positive for a heavy petroleum distillate such as diesel, kerosene or jet fuel, according to the documents. Mays told investigators he was in the hangar bay when he became aware of the fire, according to court documents. He described how he assisted firefighters, alerted at least one crew member of the threat and eventually helped fight the blaze, according to the documents. Winds coming off San Diego Bay whipped up the flames that shot up the elevator shafts and exhaust stacks. Two explosions — one heard as far as 13 miles (21 kilometers) away — caused the fire to grow. The fire sent acrid smoke wafting over San Diego for days. Dozens of Navy officials, including several admirals, face disciplinary action for systematic failures that investigators said prevented the blaze from being put out sooner, according to investigators.

Witness: Sailor was in area where fire started on US warship
ocregister.com
431b542d219ed36c8afa2af0956b3101
Sailor accused of burning US warship faces 2nd day in court
ocregister.com
1985b72dec61e2cff92948ad58b24a34
A Lincoln Park man who had his driver's license suspended over a decade ago allegedly slammed into two women on the sidewalk, killing one of them in a Wrigleyville hit-and-run over the summer, Cook County prosecutors said Tuesday. Sophie Elizabeth Allen, a 27-year-old cancer survivor, was killed when Brett Dimick drove a BMW X3 through a stop sign and onto a sidewalk in the 3500 block of North Fremont Avenue on the afternoon of Aug. 14, Assistant State's Attorney James Murphy said. "He should not have been driving in the first place," Murphy said of 30-year-old Dimick. "He was driving in a reckless manner and basically mowed down these two pedestrians. She [Allen] survived cancer but didn't survive an encounter with this defendant." Allen, of Orlando, Florida, was taken to Advocate Illinois Masonic Medical Center where she was pronounced dead. The surviving victim was also taken to Illinois Masonic in good condition. Witnesses saw Dimick and his passenger flee from the BMW, Murphy said. But Dimick left a pair of sandals near the car that were later tested for DNA, Murphy said. Police surveillance cameras didn't capture the crash, but the BMW was seen driving recklessly in the neighborhood, Murphy said. Dimick's driver's license had been suspended since 2009 after a misdemeanor DUI conviction in DuPage County, Murphy said. Dimick turned himself into police Monday. He was ordered held on $500,000 cash bail Tuesday for reckless homicide, failure to report a death and failure to report an injury. Dimick has several drug-related convictions in Will and DuPage counties, prosecutors said. He is expected back in court for the hit-and-run charges on Jan. 3.

Brett Dimick Due In Court On Reckless Homicide Charge In Fatal August Hit-And-Run Near Wrigley Field
chicago.cbslocal.com
696d5066188503c92d6d813eadba5e15
A second person was found not guilty in the October 2019 robbery and shooting death of a Des Moines man. Calvonta Stallings, 22, of Des Moines, was among five people charged with first-degree murder in the death of Rashid Ibrahim. Police said a group of teens in the guise of seeking to purchase marijuana targeted Ibrahim, 23, for a robbery on Oct. 10, 2019. In the ensuing confrontation on the 1600 block of Ninth Street, Ibrahim was shot and fatally wounded. Five people were charged in Ibrahim's death. Prosecutors intended to try four of the suspects together, but Judge Scott Beattie granted motions by defense attorneys to split the trials in July. In court documents Des Moines Police officers said they believed Stallings went to Ibrahim's location with a plan to rob Ibrahim. But a jury found Stallings not guilty in early December. Jackson Calaway, who was 16 years old when he was charged and is 19 years old now, was believed to be the shooter by police. But in July Calaway was found not guilty on first-degree murder and first-degree robbery charges. Three other people still need to be tried on charges of first-degree murder and first-degree robbery are: Gregory Hampton Jr., 21, (June 27, 2022). Adam Ismail, 20, (Jan. 24, 2022). Rodney Brown, 19, (Feb. 7, 2022). Philip Joens covers breaking news for The Des Moines Register. He can be reached at 515-443-3347 at pjoens@registermedia. com or on Twitter @Philip_Joens.

1 killed, 4 wounded, in shootings Monday in Chicago
chicago.suntimes.com
fa7eb02db88ee1bbad54bc773c092aa7
Gunfire erupted in Texas during a candlelit vigil for a man killed inside his home last month, leaving one woman dead and another 13 people injured. More than 50 people were gathered together Sunday night in the Houston-area suburb of Baytown when the violence occurred. Sheriff Ed Gonzalez said that just as the group were releasing balloons into the air in honor of their slain community member, a small vehicle approached and someone began shooting into the crowd. While authorities do not have any information on the shooter, they believe the suspect or suspects were driving a small dark colored sedan at the time. The person killed in the violence was identified on Monday only as a woman in her 20s. Gonzalez said in a series of tweets that she was rushed to the hospital, but was pronounced dead a short time later. Several of the other victims were left with "serious gunshot wound injuries," according to Gonzalez. He added that some victims also transported themselves to another nearby hospital, where a fight broke out and additional law enforcement agencies were called in for assistance. Deputies are still gathering information about the names and ages of the victims. A motive in the shooting remained unclear on Tuesday, though authorities noted it unfolded while a mother was holding a vigil for her son, known as Lil' Daddy, who was killed at his home a couple of weeks ago.

Brett Dimick Due In Court On Reckless Homicide Charge In Fatal August Hit-And-Run Near Wrigley Field
chicago.cbslocal.com
696d5066188503c92d6d813eadba5e15
After Josh Duggar was found guilty on two counts of receiving and possessing child pornography, Jim Bob Duggar, Derick Dillard and more family members reacted to the news. "This entire ordeal has been very grievous," Jim Bob, 56, and his wife, Michelle Duggar, told Us Weekly in a statement on Thursday, December 9. "Today, God's grace, through the love and prayers of so many, have sustained us. Our hearts and prayers are with anyone who has ever been harmed through [child sexual abuse material]." The couple, who are the parents of Josh and his 18 siblings, noted that they are now focused on showing their daughter-in-law Ann Duggar, providing her and Josh's children with "love and support." They added, "As parents, we will never stop praying for Joshua, and loving him, as we do all of our children," pointing out that they continue to "place our trust in God" following their son's scandal. Earlier on Thursday, Dillard, who is married to Jill Duggar, explained his reasoning for attending the trial, telling People after the verdict, "We just wanted to, among other things, see the facts for ourselves. America is the best country to get justice." One week after his trial started, the former reality star, 33, was convicted on Thursday according to court documents obtained by Us. Josh is set to be sentenced at a later date, but he faces up to 20 years in prison and $250,000 in fines for each charge. His parents previously issued a statement to Us after their son's April arrest without bail. "We appreciate your continued prayers for our family at this time. The accusations brought against Joshua today are very serious," their statement read. "It is our prayer that the truth, no matter what it is, will come to light, and that this will all be resolved in a timely manner. We love Josh and Anna and continue to pray for their family." That same month, his sister Jinger Duggar reflected on how Josh's previous scandals helped them strengthen their family over the years. "Our family was way closer because of that, and in spite of that, I guess you'd say," the Hope We Hold author, 27, told Us in April. "I will never forget how I felt in that moment. And I think even everything that happens in our lives — because we're in the public eye — it makes it more challenging because then it's not just dealing with these things inwardly, but you have to give an answer to the world. That makes it a much tougher thing to walk through." The political activist previously made headlines in 2015 when his molestation scandal came to light. Josh was accused of molesting five girls between 2002 and 2003 when he was 14 and 15 years old, including some of his sisters. Amid the Arkansas native's recent legal issues, TLC confirmed that the Duggar family would no longer be featured on their network. "TLC will not be producing additional seasons of Counting On," the network said in a statement to Us in June, referring to the series that first debuted in 2015. "TLC feels it is important to give the Duggar family the opportunity to address their situation privately." Six months after Josh was arrested and released on bond, his wife, 33, welcomed their daughter Madyson in October. The duo also share Mackynzie, 11, Michael, 10, Marcus, 8, Meredith, 6, Mason, 4, and Maryella, 24 months. Scroll down to see which Duggar family members have spoken out after Josh's hearing: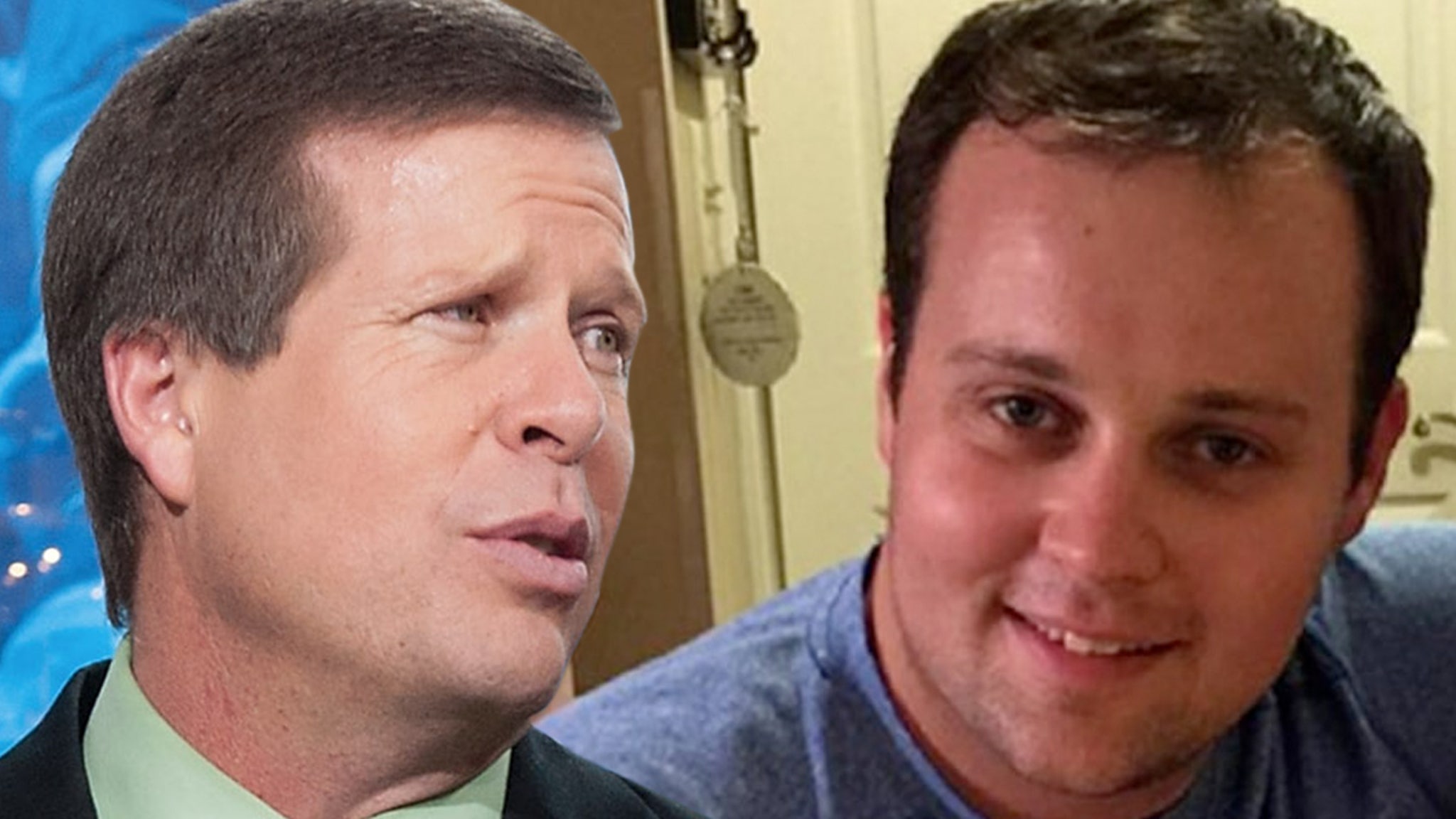 Jim Bob Duggar Josh Conviction Screws His Campaign. Says Son-in-Law Derick
tmz.com
452ffca38151d49a186b2e122772eae8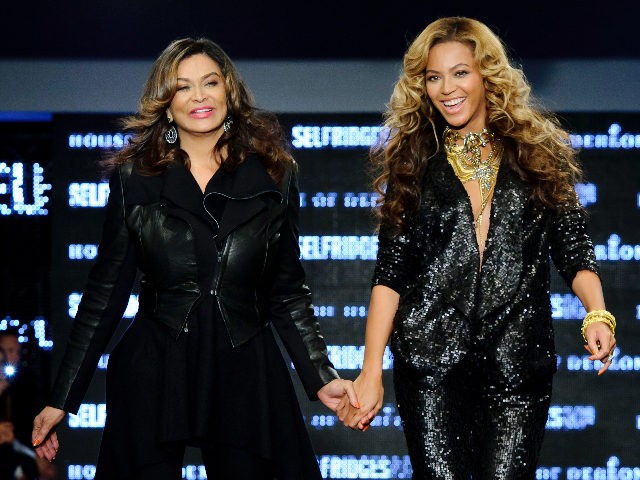 Tina Knowles-Lawson, the mother of left-wing pop superstar Beyoncé, asked if disgraced actor Jussie Smollett will be treated with "compassion" during sentencing for his hate crime hoax, claiming that "Kyle Rittenhouse walked free after killing two people because the jury had compassion." Knowles-Lawson shared a screenshot of a CNN opinion piece, titled, "What Jussie Smollett's guilty verdicts tell us," which compared Smollett's hate crime hoax to Amy Cooper, a white woman who called the police to report she was being threatened by "an African-American man" during a videotaped dispute in Central Park last year. "The article goes on to say both were wrong but Jussie faces possible prison time and Amy Cooper The woman who called the police and lied about the black man that was Bird watching in Central Park was trying to attack her," Knowles-Lawson wrote in an Instagram caption. View this post on Instagram A post shared by Tina Knowles (@mstinalawson) "Leading to the potential arrest of the man where in the history of black men In Custody could have led to his death!! Amy Cooper got off with public service," Beyoncé's mom continued. Knowles-Lawson, who said she does not condone the guilty verdict, went on to question whether Smollett will receive "the same compassion" shown to Cooper. "We will see the outcome of this for this Black man. Will he get the same compassion as Amy Cooper?" she asked. "I am not condoning what Mr Smollet was found guilty of. I am just asking will he get the same compassion and understanding of knowingly lying to police." Beyoncé's mom then compared Smollett's case to the Kyle Rittenhouse trial, which concluded late last month after a jury found the 18-year-old not guilty of all charges. "Kyle Rittenhouse walked free after killing two people because the jury had compassion?" Knowles-Lawson inquired. The jury found that Rittenhouse acted in self-defense when he was attacked in Kenosha, Wisconsin, last year during a Black Lives Matter riot. Smollett was found guilty of five counts of felony disorderly conduct for filing a false police report after he hired two brothers from Nigeria to stage a fake hate crime against him. The class 4 felony carries a maximum sentence of up to 3 years in prison for each count — but experts believe the actor will likely get probation and be sentenced to community service if convicted. Smollett was acquitted of just one count of disorderly conduct.

Beyoncé's Mom Wants 'Compassion' For Smollett: Rittenhouse 'Walked Free After Killing Two People'
dailywire.com
9e77a4b841f208568bd0d42a6d7ed9c3
The Supreme Court seems all but certain to rewrite the country's abortion laws when it rules in coming months on a case from Mississippi. But the real-world effects of that ruling will differ enormously depending on how far the justices go. In one scenario, only a small share of abortions now being conducted in the U.S. — less than 2 percent, perhaps — would become illegal. In another scenario, the ruling could lead to sweeping changes in abortion access and a large decline in abortions. That's one of the takeaways from a statistical portrait of abortion in the U.S., created by my colleagues Margot Sanger-Katz, Claire Cain Miller and Quoctrung Bui. The narrow path… During oral arguments at the Supreme Court this month, all six Republican-appointed justices suggested that they would uphold the Mississippi law, which bans abortion after 15 weeks of pregnancy. It is less clear whether the justices will go further, scrapping Roe v. Wade entirely and allowing states to outlaw all abortions. Chief Justice John Roberts seemed to favor a narrower ruling that would make 15 weeks the new cutoff, down from about 23 weeks under current law. Roberts noted during oral arguments that most other countries substantially restricted abortion at 15 weeks of pregnancy or earlier, and he called that threshold "the thing that is at issue before us today." The Times's portrait shows that only 4 percent of abortions happen after 15 weeks. The portrait also shows that nearly two-thirds of abortions happen in states that President Biden won last year, and few of those states would pass new laws restricting abortion even if the Supreme Court allowed them. Together, those facts mean that a narrow ruling upholding the Mississippi law might cause less than 2 percent of current abortions to become illegal. To be clear, a ruling like that would matter. It would repudiate decades of legal precedent. It would stop thousands of abortions that opponents find especially offensive, because they end of the lives of fetuses well into their development. It would also restrict access in ways that abortion rights advocates consider especially cruel, because thousands of mostly lower-income women would lose control of their own bodies and be forced to complete pregnancies. Yet such a ruling would not affect the vast majority of abortions in America. Which may be why Roberts — who worries about the court's political standing and prefers to tread cautiously on many issues — seems to find this option appealing.… and total repeal The other plausible scenario is a complete repeal of Roe. In response, experts expect that more than 20 states, now accounting for about one-third of abortions, might enact near-total bans. Some of the women in these states would travel to places where abortion remained legal, while others would receive illegal abortions. But many who previously would have ended a pregnancy could no longer do so. Abortion policies in these states would become among the most restrictive in the world. It would represent the kind of sweeping change that only rarely happens in American life. Which of the two scenarios is more likely? Nobody outside the Supreme Court can be sure, because discussions among the justices after oral arguments often shape rulings in unexpected ways. But many court analysts think a more sweeping ruling is probable. The oral arguments shaped that analysis: All five Republican-appointed justices other than Roberts seemed interested in a complete repeal of Roe v. Wade. And on a nine-member court, five obviously makes a majority. Before the arguments, court watchers thought that either Amy Coney Barrett or Brett Kavanaugh might provide a fifth vote for the compromise outcome. Adam Liptak, who covers the Supreme Court for The Times, has a habit of reminding his colleagues that court decisions are often unpredictable. That lesson seems particularly important in a case that the justices know will help define their legacies. But the chances of a fundamental change in abortion policy are not small. For more Women who get abortions look similar in several major ways to the overall population of American women: Most are already mothers who have attended at least some college and have not had an abortion before. Yet there are also notable differences, including in marriage rates. See The Times's portrait for more. The abortion rate has declined sharply since 1980. Among the reasons: better access to birth control and less teenage sex. The restrictions in red states also likely play a role, but not as large of one. Public opinion on abortion is more complicated than it sometimes seems, Nate Cohn of The Times writes: Many religious Democrats favor abortion restrictions, while many secular Trump voters support abortion rights. The Virus California is reinstating an indoor mask mandate. The Air Force dismissed 27 service members — a tiny percentage — for refusing to get vaccinated. The Supreme Court allowed New York State's vaccine mandate for health care workers, which doesn't allow for religious exemptions. The Chicago Bulls postponed two games after 10 players had to quarantine. The N.H.L. postponed three Calgary Flames games after an outbreak. The pandemic ravaged New York City's tourism, hospitality and retail. As a result, job growth is slower than in the rest of the U.S. Five hours on the tarmac, half a day inside a terminal: Omicron turned a Times reporter's flight from South Africa into a nightmare of conflicting public health orders. Politics A House committee recommended charging Mark Meadows for stonewalling its Jan. 6 investigation. "He is destroying his legacy." Three Fox News hosts texted Meadows during the Capitol riot, urging him to tell Donald Trump to try to stop it. Senator Joe Manchin doesn't sound like he's on board with passing Biden's climate and social spending bill before Christmas. The Pentagon won't punish the U.S. military personnel involved in an August drone strike that killed 10 civilians in Afghanistan. Tornado Aftermath The official death toll from tornadoes in Kentucky rose to 74, a number that will probably grow. The youngest victim was a 5-month-old, the oldest was 86. Other Big Stories In the Southern Ocean, wilder winds are altering currents and ice is melting from below, adding to sea level rise, scientists say. Prime Minister Naftali Bennett became the first Israeli leader to make an official visit to the United Arab Emirates. Hundreds of female gymnasts abused by Larry Nassar reached a $380 million settlement. Influencing the influencers: Beijing paid and organized travel for foreign YouTubers to post pro-China videos. "The Power of the Dog," "Belfast" and "Succession" lead the 2022 Golden Globes nominations. Opinions China overreacted to Biden's democracy summit because it saw it as a threat, Mareike Ohlberg and Bonnie S. Glaser argue in Foreign Policy. Want to reduce abortion? Make contraception widely accessible, Jill Filipovic writes. Play outside, kids: Even in winter. Olympic prodigy: Chloe Kim built a life outside of snowboarding. Advice from Wirecutter: Doorbell cameras help even when you're not home. A Times classic: Can you read people's emotions? Lives Lived: The Rev. C. Herbert Oliver confronted a segregationist police commissioner in Birmingham, Ala., and later challenged the way New York City public schools educated Black children. He died at 96. Slow start for 'West Side Story' Critics broadly loved Steven Spielberg's remake of "West Side Story." Disney gave it a traditional theatrical rollout. But will people go see it? The movie opened to an estimated $10.5 million in North American ticket sales. "A feeble result — even by pandemic standards," Brooks Barnes writes in The Times. The disappointing figures add to Hollywood's fears about the theatrical viability of films that are not fantasy spectacles driven by visual effects or ongoing franchises. At a time when studios are distributing movies on streaming services, Spielberg is a holdout, even as audiences may have come to expect they can watch new releases at home or are content to wait. It's also possible that people no longer find the plot, about an interracial romance, as provocative. As a film consultant told The Times: "For moviegoers, context may have caught up with this film, however well made it is." Others were less pessimistic: Musicals often get off to a slow start at the box office, even more so when they are released in mid-December. — Claire Moses, a Morning writer What to Cook Top store-bought breads with smoked Gouda and broccoli. What to Read Rob Dunn's "A Natural History of the Future" reminds us that we live in a much weirder, more disorienting world than we tend to appreciate. What to Listen to The latest installment of the flutist Claire Chase's multidecade project to create music. Late Night The hosts discussed a PowerPoint with plans to overturn the election. Now Time to Play The pangram from yesterday's Spelling Bee was inhibitor. Here is today's puzzle — or you can play online. Here's today's Mini Crossword, and a clue: Curved bone (three letters). If you're in the mood to play more, find all our games here. Thanks for spending part of your morning with The Times. See you tomorrow. — David P.S. Women voted in a U.K. general election for the first time 103 years ago today. In some districts, The Times reported, they outnumbered male voters 10 to one. Here's today's print front page. " The Daily " is about the assassination of Haiti's president. On " The Ezra Klein Show," a discussion about what makes a meaningful life. Claire Moses, Ian Prasad Philbrick, Ashley Wu and Sanam Yar contributed to The Morning. You can reach the team at themorning@nytimes.com.

Ruling on Texas abortion law puts any constitutional right at risk
lasvegassun.com
3f1e61daadf4f0fc328a6fe9f47ee0a8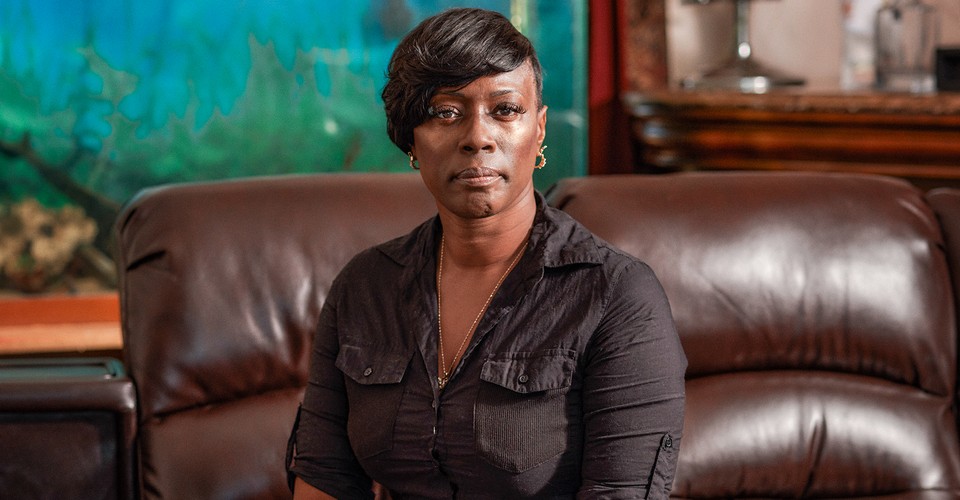 W hen I met with Crystal Mason recently at her home in Rendon, Texas, we sat on a wide couch that served as the center of her domain, with plenty of space for children, grandchildren, nephews, and nieces. Their photographs filled the house. Mason's mother called to her from another room, needing advice; later, her eight-month-old grandson, Carter, joined us on the couch after waking up from an afternoon nap. For hours that day, Mason spoke candidly about the illegal-voting case that has consumed her life for half a decade. With us was one of her lawyers, Alison Grinter Allen. If there is an individual in America who epitomizes one central aspect of our political moment, it might well be Crystal Mason. The story of Mason, a Black woman, illuminates the extraordinary efforts the Republican Party has made to demonstrate that fraud is being committed by minority voters on a massive scale. That false notion is now an article of faith among tens of millions of Americans. It has become an excuse to enact laws that make voting harder for everyone, but especially for voters of color, voters who are poor, voters who are old, and voters who were not born in the United States. Mason watches the news diligently and can recount the details of prosecutions that have resulted thus far from the attack on the Capitol on January 6—an attack that was stoked by conspiracy theories about fraudulent voters. She can't help but wonder about punishments meted out for the insurrection as compared with the one she has already received for, she says, unwittingly violating a Texas voting law. "These people," Mason said of the participants in the January 6 assault, "came to do and commit dangerous crimes." When she and I spoke, only two of them had been sentenced to jail or prison, and neither for more than eight months. Mason was sentenced to five years. She is currently out on bond while she appeals her conviction. The idea that systemic fraud has subverted the democratic process demands a search for evidence of such fraud. The point of this effort is not merely to support spurious claims that Donald Trump won the 2020 election or to stockpile spurious arguments in advance of 2024. It is to lay a foundation for the resurgence of a specific form of Jim Crow–style disenfranchisement. Jim Crow relied on outright bans at the ballot box and threats of violence to ensure white political power. But eliminating the Black vote during that era was accomplished in subtler ways as well: by undermining community cohesion, by sapping time and energy, by sheer frustration. The modern effort relies on similar tactics. The so-called Big Lie is built on small lies, about the actions and intentions of individuals—the kinds of lies that can destroy lives and families. Crystal Mason's role in this story began during the 2016 presidential election. She was 41 and readjusting to life at home after serving most of a five-year sentence in federal prison for tax fraud. Mason had run a tax-preparation business with her then-husband and had been charged with inflating their clients' refunds. Mason pleaded guilty and paid the penalty; after four years, a supervised-release program allowed her to return to her home. She has publicly "owned up," as she has said, to her mistakes. Mason has three adult children, and cares for other members of the family. She had been putting her life back together, working at a Santander bank in nearby Dallas and taking classes to become an aesthetician. Around this same time, Donald Trump was making his ascent: calling Mexican immigrants "rapists," brandishing casual racism and xenophobia, and asking Black voters what the hell they had to lose by voting for him. Texas was not expected to be a swing state, but in this menacing atmosphere, Mason's mother told Crystal it was her duty to vote. On Election Day, Mason drove to her polling place, the Tabernacle Baptist Church. She was coming from work, and almost didn't make it. "It was raining," Mason told me, remembering the night. "It was right at 7 o'clock, when it was about to be closing up. I went with my name and my ID—who I was—to where I was supposed to go." But a volunteer there, a 16-year-old neighbor of hers named Jarrod Streibich, couldn't find her name on the rolls, which happens sometimes. Streibich suggested that she use a provisional ballot. "They offered it to me," Mason recalled, "and I said, 'What's that?' And they said, 'Well, if we're at the right location, it'll count. If you're not, it won't.' " There was nothing particularly noteworthy about the interaction. Like tens of thousands of Texas voters, and millions of Americans across the country, Mason cast a provisional ballot, and went home. Mason's provisional ballot was destined to be rejected, however. Texas law requires all terms of any felony sentence to be completed before a person once again becomes eligible to vote, and Mason had not fully completed her sentence for the tax-fraud conviction. Mason says she didn't know that ineligibility extended to the period of supervised release; she made a simple mistake. Many provisional ballots are rejected because of ineligibility, often for reasons potential voters are unaware of. Mason was sent a letter after the election stating that her provisional ballot had been disallowed. It must be underscored: There is no evidence that illegal voting occurs at a level capable of influencing elections. By any reasonable measure, Mason's experience at the polls amounted to a meaningless misunderstanding that had no effect on anything. Donald Trump carried Tarrant County, which includes Rendon, and all of Texas by a healthy margin on his way to winning the White House in 2016. Republicans in Texas retained control of most of the political system in the state. Trump was inaugurated in January. Mason continued her court-mandated check-ins with her supervision officer. Without realizing it, however, Mason had become the subject of an investigation. After the polls closed, Streibich, the neighbor who had suggested that she use a provisional ballot in the first place, told an election judge on the scene—who was also a neighbor of Mason's— something he had just remembered: that he thought Mason might still be on supervised release for a federal offense. The judge, Karl Dietrich, a local Republican Party official, informed the Tarrant County district attorney, Sharen Wilson. On February 16, 2017, Crystal Mason was arrested for illegal voting. Fear of voter fraud, or at least the pretense of fear, has been a centerpiece of conservative objections to the expansion of voting rights going back, in the modern era, to the Voting Rights Act of 1965. Taking steps to curb alleged illegal voting tends to boost Republican electoral fortunes by disenfranchising people of color. In 2008, the increase in Black turnout that helped put Barack Obama in office—and raised hopes among Democrats for a "demographic revolution" that would aid their cause for years to come—gave voter suppression new urgency. Then, in 2013, the Supreme Court's decision in Shelby County v. Holder granted states more power to keep people from the polls. The decision effectively eliminated the system of preemptive federal oversight that had been in place since the passage of the Voting Rights Act. In the absence of new legislation at the national level, state laws restricting the right or ability to vote could now be blocked only if courts found them to be discriminatory after their passage. In other words, governments could be elected under legal regimes that might ultimately prove to be unconstitutional; once in office, they would be free to further restrict voting. Meanwhile, the Court made clear in other cases that it was inclined to take states at their word if they said restrictive voting laws were simply intended to combat fraud and had no racist intent—even if the predictable consequence of those laws was to create greater burdens for voters of color. Taking states at their word provided a lot of cover. The result was a surge of democracy-limiting measures in Republican-led states: restrictive voter-ID laws, tighter guidelines for registration, and wholesale purges of voters from the electoral rolls, conducted in such a way that people of color have been disproportionately affected. According to the nonprofit Brennan Center for Justice, 33 restrictive laws were passed in 19 states in the first nine months of 2021. The laws, which will make casting a ballot more difficult in 2022, reveal how central voter suppression has become as a mobilizing issue for the GOP. It must be underscored: There is no evidence that illegal voting of any kind occurs at a level capable of influencing elections. Nor is there evidence that the scattered violations that do take place have been increasing in frequency or severity. Common kinds of election violations include local candidates fudging signatures to get on the ballot, partisans politicking too close to polling places, and people accidentally voting at the polls after forgetting that they had already mailed in a ballot—a glitch easily corrected by administrative procedures that already exist. Most of the new laws, however, are aimed at violations that are exceedingly rare: impersonation of one person by another, or noncitizens attempting to vote. Such violations are already illegal, yet their specter is raised to make the case for, among other measures, voter-ID laws. Voting-rights advocates and federal courts have agreed that such laws tend to target and disenfranchise people of color, older folks, and students—groups less likely to have identification documents of the kind that many of the new laws require. In 2012, before Shelby County allowed Texas to implement a strict new voter-ID law without federal oversight, Greg Abbott, then the Texas attorney general, railed against a decision by the Department of Justice to block the law from going into effect. "I know for a fact that voter fraud is real, that it must be stopped," he said. When he made that statement, the official rate of alleged election violations reported to his office over the previous decade—allegations, not convictions—was seven for every 1 million votes cast in the state. Data from Abbott's own office showed that, over the same period, in all Texas elections at every level, 26 people had been convicted of some form of election violation. Only two of those cases involved someone impersonating another voter, which is what the voter-ID law was ostensibly supposed to address. Rather than attempting to prove the impossible—that illegal voting was truly a problem—Abbott and other GOP officials across the country chose to make public examples of the very few cases of alleged voter fraud they could find. Abbott was elected governor in 2014. His successor as attorney general, Ken Paxton, eagerly took up the cause. One of Paxton's allies was District Attorney Sharen Wilson. In 2015, she began investigating Rosa Maria Ortega, a 35-year-old mother of four who lived in the Dallas suburbs. Ortega had been born in Mexico and came to the U.S. as a baby. She held permanent-resident status. As a noncitizen, she was not eligible to vote, but she had registered (as a Republican) and had cast ballots in several elections in Dallas County, including for Paxton as attorney general, before she moved to Tarrant County. Her new voter-registration application was rejected because she had correctly indicated her citizenship status. Ortega then sent in another application, this time identifying herself as a citizen. She had done the same thing in Dallas County, and voted without issue; she has said that when Tarrant County accepted her registration, she assumed she was allowed to vote again. Ortega was indicted and declined a plea deal, which, her lawyers warned, would likely result in deportation. In court, the defense cited Ortega's professed misunderstanding of election law as it applied to permanent residents, and her lack of a motive for purposefully breaking the law. The prosecution presented her actions as part of a disturbing statewide pattern. As Wilson said after Ortega's indictment, "People insist this kind of thing doesn't happen, but it's happening right here at home." Wilson's office has denied in the past that its work has been politically motivated or employed as a " scare tactic." In a statement, a spokesperson for the district attorney wrote that Wilson "didn't go out looking for the voter fraud cases against Crystal Mason and Rosa Maria Ortega." The spokesperson also noted that Ortega had been offered probation, but had turned it down. In February 2017, she was convicted of illegal voting and sentenced to eight years in prison. When the Fort Worth Star-Telegram reviewed hundreds of voting-related cases in Texas from 2005 to 2018, it found that Ortega's sentence was the longest one handed down. A prosecutor praised the jury, saying it had secured the " floodgates " that kept illegal voting under control. Ortega's case fit a familiar narrative: that immigrant voters are subverting democracy. She served nine months in prison before being paroled, then spent nearly two months in the custody of U.S. Immigration and Customs Enforcement. She is currently on parole and living in Dallas, according to Wilson's office. One week after Ortega's conviction, Crystal Mason was arrested, and found her life newly upended. Mason's family had often been in conflict with other residents in their predominantly white community—for a variety of reasons, including, Mason and her lawyers believe, outright racism. When her children were younger, she told me, a neighbor had once brandished a shotgun as her son passed by; her then-husband reported the incident, and she said that local authorities added a bus stop closer to her home so that her children could keep away from the neighbor's house. Now she faced charges brought by the local district attorney. There was no way to keep a low profile. She lost her job. The district attorney offered a deal: 10 years' probation. But the deal required an admission of guilt, which Mason could not accept. It also would have put her back in prison: The mere fact of a conviction would mean that she had violated the terms of her supervised release. The only way for Mason to remain free was to prove her innocence. She chose a trial before a judge. As prosecutors presented it, Mason was a felon who had ignored notifications sent by election officials to her home, warning that she was no longer a registered voter. Despite those warnings, she had nevertheless signed an affidavit when accepting her provisional ballot, affirming that she was indeed a registered voter. Her crime was not accidental, prosecutors argued, but a purposeful subversion of democracy. Mason's legal team countered that the notices about illegal voting had been sent to her home while she was in prison, and therefore she had never received them. They argued, too, that, unlike people returning from state prisons on parole or probation, who typically receive official instruction about voting eligibility, as a federal inmate, she had been given no such instruction when starting her supervised release. (The person who oversaw the officer responsible for Mason's supervision confirmed this in court testimony: " That's just not something we do.") As Mason recalled when I spoke with her, the affidavit was just another thing to sign, and she hadn't really read it closely. She was focused on providing the personal information that the same sheet of paper was requesting. She said to me, "Do you have a mortgage? Have you read all your mortgage papers and all the closing [documents]?" What bothers her most is that there was no serious attempt to establish any sort of criminal motive. "They said I tried to circumvent the system," Mason said. "And for what? For a sticker?" Alison Grinter Allen, her attorney, echoed the point: "Why would you risk two to 20 years in the penitentiary in order to shout your opinion into the wind, basically?" The arguments on Mason's behalf proved unavailing. She was convicted and sentenced to five years in prison. The prosecution had argued for "a stern prison sentence" in order to "send a message." Mason subsequently appealed to a three-judge panel, which upheld her conviction. Her case is now under review by the Texas Court of Criminal Appeals. The fear of being caught up in a punitive administrative labyrinth adds another variable to the calculus of deciding whether to vote at all. The ACLU of Texas has been assisting with Mason's defense, and its data suggest a racial double standard in cases like hers. A 2021 study by the group found that nearly three-quarters of prosecutions by the state's Election Integrity Unit appear to have been brought against people of color. Almost half of the total cases appear to have been brought against Black and Latina women, two of the core groups of Democratic voters in the state. Of course, facts and circumstances differ from case to case, and rules and procedures differ from one legal setting to another. But it is worth recalling the treatment accorded to some white officials who have had encounters with election law. In 2018, Russ Casey, a Republican judge in Tarrant County, pleaded guilty to falsifying signatures in order to get his name on the ballot. Casey held a position of public trust, his actions were egregious, and he admitted that the accusations were true. In a plea deal, he received five years' probation, with no prison time. In 2016, Sharen Wilson herself was accused of an election-related violation: using the personal information of her subordinates in the D.A.'s office to invite them to a fundraiser and solicit donations from them for her reelection campaign. Her case was dismissed by the district attorney in a nearby county for "insufficient evidence of criminal intent." Wilson has acknowledged that including her employees on the invitation list for the fundraiser was a mistake. In Mason's case, the ACLU of Texas argues that the illegal-voting charge is inappropriate on its face because Mason did not, strictly speaking, ever vote. Her provisional ballot was not counted. According to Tommy Buser-Clancy, an ACLU staff attorney, Mason's prosecution could theoretically open the door to felony charges against any potential voter whose provisional ballot is rejected: "If you start to criminalize people who make mistakes, [who think] they're eligible and then find out they're not, then that guts the provisional-balloting system—turns it into a trap." The D.A.'s office has publicly dismissed the possibility that Mason's prosecution poses any danger of precedent to people who make simple mistakes or act unknowingly; the decision by the three-judge panel in the Mason case articulated a different view. It declared that, under Texas law, prosecutors did not need to establish that Mason knew she was ineligible. Because of her conviction, Mason's supervised release was revoked, and in September 2018 she was returned to prison. One of Mason's lawyers launched a crowdfunding effort to help provide for her immediate and extended family; health insurance was a particular concern. (She has been able to raise $81,000.) "It was devastating," Mason told me. "I was like, 'Are you serious? I'm a mother.' " She recalled her original experience of emerging from prison into the supervised-release program. "I was embarrassed. I was. Because when I got out of prison, I wanted my kids to know that, yeah, I hit that bump in the road. But you can get your life back on track. And that's what I did." She was working. She was going to school. And then she was back in prison. Mason was released in May 2019 and was able to return home in June. As we spoke, the practiced cheerfulness in her voice drained away. "This isn't supposed to be happening to me. This is not right." Only days after his inauguration in 2017, Trump declared that millions of fraudulent votes had been cast, implying that many had been cast by noncitizens or by citizens of color mobilized by Democrats to vote more than once. His evidence for widespread fraud was nonexistent, and his anecdotal accounts, and those of others, collapsed under scrutiny. Gregg Phillips, a Texas businessman and self-proclaimed voter-fraud sleuth, tweeted that he and the Tea Party–associated group True the Vote had identified 3 million noncitizen voters. The source of this information was an unnamed private database, and Trump declared that he would order a full investigation. I spoke with Phillips at the time, and in that conversation he provided no supporting evidence and backed away from any specific number of illegal voters. He told me, "The work that we're doing could create a foundation for looking at elections moving forward." I interpreted his statement to be a kind of face-saving fallback. Now I understand it to have been prophetic. Crystal Mason's lawyers believe that Trump's claim of mass voter fraud created an environment in which actions against Mason could be especially punitive. Clark Birdsall, a lawyer for Rosa Maria Ortega, made the same argument, describing Trump's comments about millions of fraudulent voters as "the 800-pound gorilla sitting in the jury box." Trump established a Presidential Advisory Commission on Election Integrity, an ostensibly bipartisan body designed to uncover "those laws, rules, policies, activities, strategies, and practices that undermine the American people's confidence in the integrity of voting processes used in Federal elections." It fell apart in 2018 after it tried to push states to turn over massive amounts of voter data —including Social Security numbers, party affiliations, and voting histories. Even many Republican politicians believed that the voter data might be used for nefarious purposes. Resistance to handing over the data helped kill the commission. It had found no evidence of any widespread election violations. But in Republican-led states, investigations proliferated. Kris Kobach, then the Kansas secretary of state and a vice chair of the presidential commission, had provided a blueprint. Even before Trump's election, he had claimed that there were thousands of fraudulent or dead voters on the rolls in Kansas. He would later claim to have identified more than 100 noncitizen voters in his state. In 2015, leveraging the hysteria he had begun to create, Kobach persuaded the state legislature to give him the power to directly prosecute election-violations cases. (In every other state, only an attorney general or a local district attorney has such authority.) Yet over a period of four years, Kobach brought forward just 15 illegal-voting cases, most of which involved people who had accidentally voted in two places. He secured a single conviction involving a noncitizen voter. In Texas, besides Ortega's case, there has been only one other successful prosecution by the state attorney general for voting as a noncitizen since 2005. Five people have been successfully prosecuted for impersonating other voters. Fourteen people—including Crystal Mason—have been successfully prosecuted for voting as felons with unresolved sentences. Only 11 people have been sent to prison by the state for voting violations of any kind. In 2020, Paxton's office almost doubled the working hours spent on election-violations cases and resolved only 16 of them. All stemmed from voters giving false addresses. (Paxton's office did not respond to multiple queries related to this article.) Since 2005, nearly 90 million votes have been cast in Texas. Even if the true number of fraudulent voters is double what the state has prosecuted, the prevalence of election violations—the majority of which involve bad addresses—is about three ten-thousandths of a percent. As for voter impersonation, it is more common for a person to be struck by lightning twice than it is for voter impersonation to happen in Texas. Those involved in investigating allegations of voter fraud argue that the detection of a small number of violations just means we aren't as good at detecting the larger number that must be out there somewhere—thus the need for new laws. But laws that make the process of registering and casting a ballot even more convoluted also increase the likelihood that people will make mistakes—the kinds of mistakes that can land them in jail. It's a vicious cycle—which is exactly the point. First gin up fear about fraud, then use that fear to aggressively prosecute voting infractions, then use those prosecutions to create stricter laws, then use the stricter laws to induce more examples of fraud, then use those examples to gin up even more fear. The potential impact on turnout is bad enough. But the cumulative effect of restrictive laws corrodes the democratic process itself. In Texas, the narrative fueled in part by Mason's conviction has given Republicans the momentum to pass laws that restrict voting by mail, permit forms of interference by partisan poll watchers at election sites, and create new classes of felonies for engaging in common forms of voter assistance, such as explaining written instructions to people who don't speak English. (This last measure is currently facing a lawsuit brought by the Department of Justice.) Crystal Mason is not the same person she was in 2017, when she was indicted. At the time, she was fearful; her impulse was to lie low. She eventually came to realize that her unwanted notoriety could be leveraged, not only for her own cause but for the cause of voting rights nationwide. When I spoke with her at her home, she had just gotten back from a voting-rights rally in Washington, D.C. She wore a shirt that read Crystal Mason: The Fight Against Voter Suppression. If she serves her five-year sentence, her infant grandson, who was sitting on her lap, will be reading and at school by the time she gets out. She is thinking about how to prepare family members for what may lie ahead. Her adult children have been deputized to run the house in her absence. Demagogues and insurrections are not the only—or even the primary—threats to our democracy. The slow, relentless erosion of individual civic agency is at least as dangerous, and perhaps more so. Most of the people accused of "voter fraud" have made mistakes with no provable malicious intent as they navigate voting systems that grow ever more byzantine and frustrating. Their lives may be derailed by reputational damage, by time and money spent in court, by prohibitive fines, and by jail or prison. The people who bear this burden may be the cornerstones of their social worlds. Their fates stand as warnings to others in already fragile communities. In a country where the influence of Black and Latino voters is purposefully diluted by gerrymandering, and where poorer, overworked folks must contend with long lines and short hours at sparse polling locations, the fear of being caught up in a punitive administrative labyrinth adds another variable to the calculus of deciding whether to vote at all. That is why there is something in this moment reminiscent of the insidious bureaucratic character of Jim Crow. As all-encompassing as we know it to have been, Jim Crow was not imposed by a single stroke. It was built community by community, year by year, ruined life by ruined life, law by law, and lie by lie.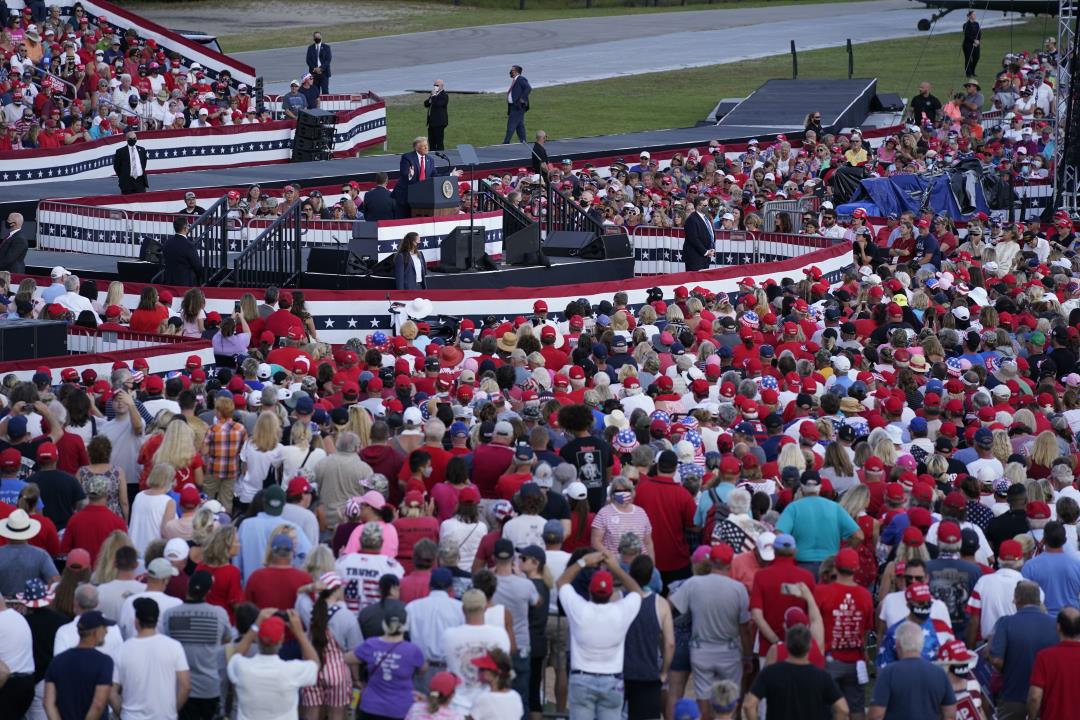 3 Republicans in Florida Accused of Voter Fraud
newser.com
6f0f52bb1cff0ff16249dc8f59bf1c0a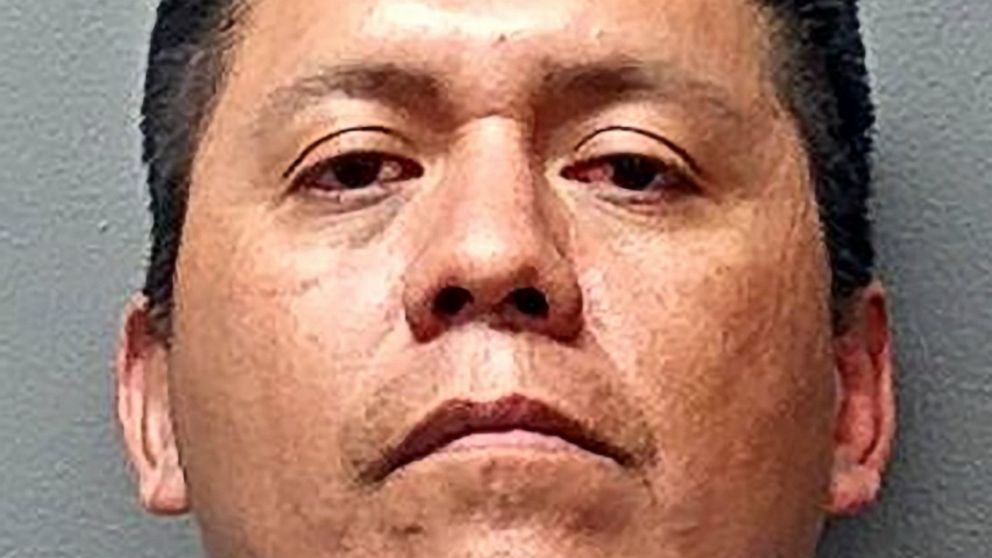 A grand jury in Texas has returned a capital murder indictment against a man authorities have said confessed to killing five people, including three whose dismembered bodies were found in a burning dumpster earlier this year. Jason Thornburg, 41, was indicted Monday on a charge of capital murder in the deaths of David Lueras, 42, Lauren Phillips, 34, and Maricruz Mathis, 33, the Tarrant County district attorney's office said. Their bodies were discovered in a burning dumpster in Fort Worth in September. Thornburg remains jailed on $1 million bond. Jail records do no list an attorney for him. Surveillance footage of a vehicle at the site of the dumpster led authorities to Thornburg. During an interview with police, he confessed to killing the three people found in the dumpster as well as his roommate and girlfriend, according to his arrest warrant. He told officers that he had in-depth knowledge of the Bible and believed he was being called to "commit sacrifices," according to the arrest warrant. Police have said that when they identified Thornburg as a suspect in the slayings of the three found in the dumpster, they were already familiar with him from a suspicious death investigation earlier in the year. According to the arrest warrant, Thornburg's roommate had been killed in a suspicious house fire in May. During the police interview in September, Thornburg told officers he had slit his roommate's throat, then uncapped a natural gas line and lit a candle. At the time, the medical examiner had not been able to determine his roommate's cause of death. When police asked Thornburg about any other sacrifices, he said he also sacrificed his girlfriend in Arizona, according to the arrest warrant. Tanya Begay, an American Indian woman from Gallup, New Mexico, has been missing since taking a trip with Thornburg in 2017. When Begay last spoke to her mother, she told her she planned to travel from the Arizona town of Leupp back to her family's home near Gallup, New Mexico — a drive through the Navajo Nation that should've taken a few hours. Messages left with police in the Navajo Nation and Gallup seeking any updates on her case were not immediately returned Tuesday.

Man indicted after 3 bodies found in burning Texas dumpster
wtop.com
7d590fa697cd039767b5001c166594db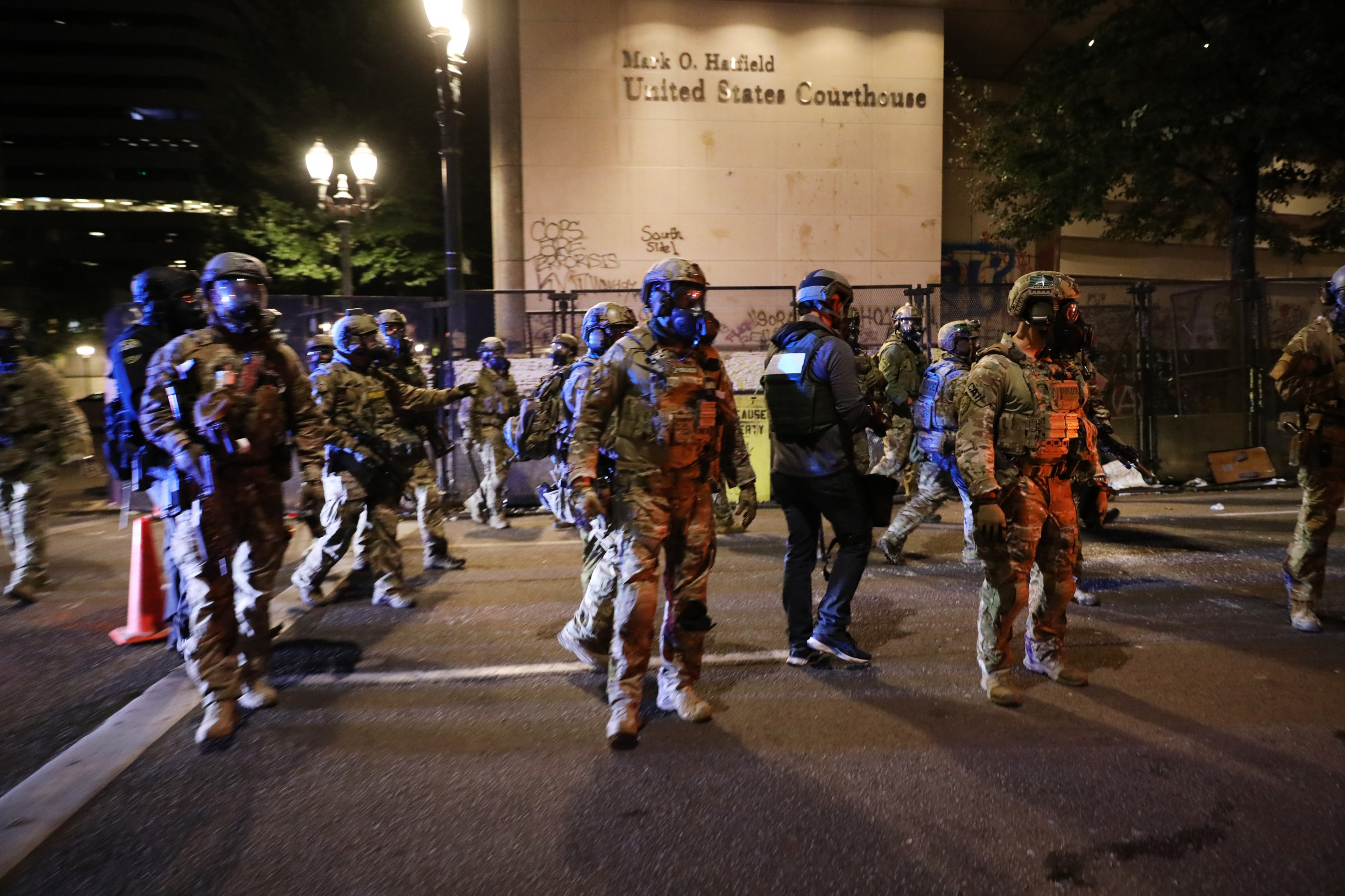 An Oregon judge sentenced Jacob Gaines to three years, 10 months in prison Monday for striking an officer with a hammer at a racial justice protest last year. The now-24-year-old Texas man was at a protest on July 11, 2020, at the Mark O. Hatfield United States Courthouse in Portland when he used the hammer to bang a hole into a piece of plywood covering an employee entrance into the building. A deputy marshal came out of the courthouse to arrest Gaines, who swung the hammer at his head. Though he missed the marshal's head, he still hit his shoulder and upper back. The marshal, who according to federal Prosecutor Christopher L. Cardani asked to remain anonymous, was not seriously injured because he was wearing a helmet and body armor. After Gaines struck the marshal, members of a U.S. Marshals Service tactical team arrested him. Gaines pleaded guilty to one count of assaulting a federal officer with a dangerous weapon, which is a felony. Defense attorney Rosalind M. Lee argued for a sentence of time served due to the 18 months Gaines has already been in custody. Cardani requested a plea deal of three years and one month, arguing that sentencing Gaines would send a message to people who come to "commit acts of violence" against buildings like the courthouse. In the courtroom, Immergut held the 4-pound hammer in question, calling it "extremely heavy" and saying it had the potential to cause "very, very serious harm." Immergut decided that the plea deal was not sufficient enough, instead opting for the nearly four-year sentence with another three years of post-prison supervision. "I'd like to apologize to the victim, his family and his colleagues for the stress, harm and anxiety that I caused", Gaines said. Gaines is among a handful of defendants who have pleaded guilty to federal charges stemming from arrests related to nightly protests against police brutality in Portland last year that started after the police killing of George Floyd, a Black man, in Minneapolis.

US marshals surround Durham home looking for fugitive who hadn't lived there in years
wral.com
965a15ff8acfc36fa44915c2b43025db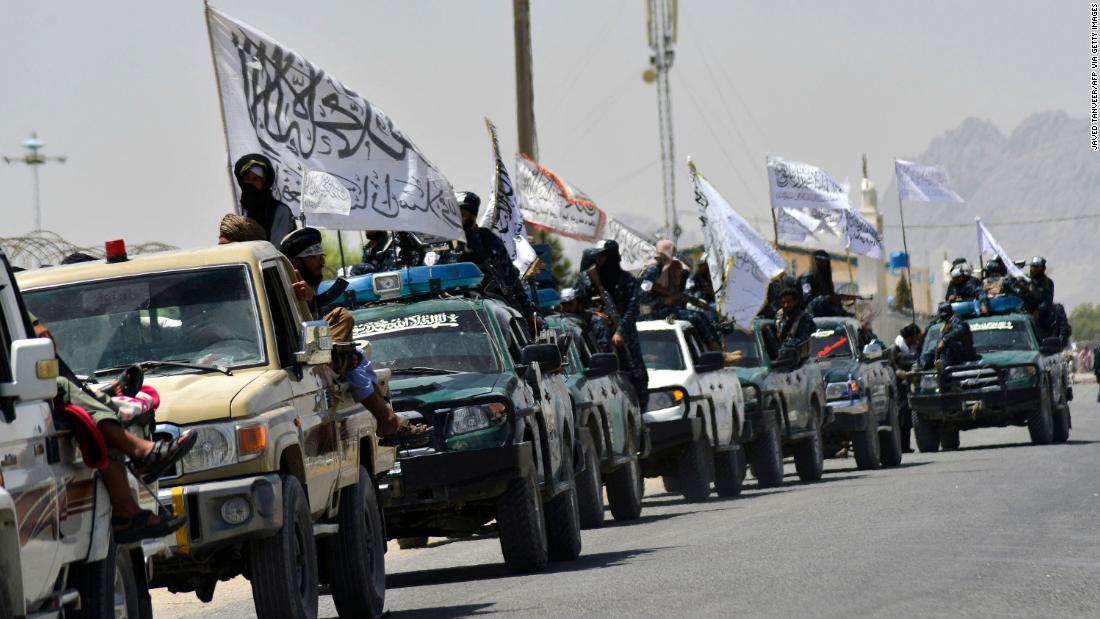 "Between August and November, we received credible allegations of more than 100 killings of former Afghan national security forces and others associated with the former Government, with at least 72 of these killings attributed to the Taliban", Nada Al-Nashif, UN deputy high commissioner for human rights, told the UN Human Rights Council in Geneva. The Taliban have rejected the UN's findings, saying there was "no proof" of the allegations. The group announced a general amnesty from August 15 and insisted that no one had been harmed after that. The Taliban's deputy spokesman, Bilal Karimi, told CNN that they did not punish anyone who had worked with the former government nor with ISIS without a court judgment. "All personnel of [the] former government are living normally in Afghanistan, no one hurts them", he said, adding that people only "get killed when they are in direct fights with the Islamic Emirate." CNN cannot independently verify the UN's findings. In her speech in Geneva, Al-Nashif also warned that a profound humanitarian crisis threatens the most basic human rights in Afghanistan. She highlighted the reversal of women's rights, saying several women's rights defenders have been threatened since the Taliban takeover. Both Al-Nashif and the High Commissioner "are deeply affected by the increased reports that we receive of women victims of violence who are unable to seek safety and justice", she said. "Women's protection shelters in Afghanistan have been closed, and most incidents of violence and harmful practices against women and girls will increasingly go unreported or left to be resolved through traditional dispute resolution mechanisms", added Al-Nashif. She also said that since August, "at least eight civil society activists and two journalists have been killed, with others injured in attacks by unidentified armed men." Last month a report released by Human Rights Watch (HRW) alleged the Taliban had executed dozens of members of the Afghan security forces after they surrendered following the August takeover. The Taliban also disputed that report.

Thousands of Afghan allies, families still trapped under Taliban control
nypost.com
fe3f5c23fdee955db79c20e63fe6530d
A local freelance photojournalist in Myanmar has died in military custody after being arrested last week while covering protests, colleagues and a friend of his family said Tuesday. Soe Naing is the first journalist known to have died in custody since the army seized power in February, ousting the elected government of Aung San Suu Kyi. More than 100 journalists have been detained since then, though about half have been released. Soe Naing, who was a graphic designer as well as a freelance journalist, was arrested Friday when he and a colleague were in downtown Yangon taking photos during a "silent strike" called by opponents of military rule. It was the biggest nationwide protest in several months, and the streets were virtually empty as people answered the call to stay home and businesses to shut down for six hours. Soe Naing is not the first detainee to die in government custody. There is no clear total, but the others reported dead while in custody have been political activists and members of Suu Kyi's National League for Democracy party. In several cases where the bodies could be seen, they bore marks that suggested the individuals had been tortured, according to human rights activists. Journalists have mostly been targets for arrest, as the military-installed government has sought to clamp down on the free flow of information. In addition to detaining media workers, many outlets have been forced to close or operate underground, with their staffs always at risk of arrest. Soe Naing and his colleague have been covering the crisis in Myanmar for months, with their work depicting anti-military protests and brutal crackdowns by security forces sometimes picked up by foreign news agencies. After his arrest, Soe Naing was sent to a military interrogation center in Yangon's Eastern Botahtaung Township, said colleagues familiar with his case. His family was informed Tuesday morning morning that he died at the 1,000-Bed Defense Service General Hospital in Yangon's Mingaladon Township, said the colleagues and a family friend, who spoke on condition of anonymity as giving such information could make them targets for arrest. Family members were informed of the death by the hospital on Tuesday morning and had the body cremated the same day at Yangon's Yay Way Cemetery in North Okkalapa Township, said the family friend, who was not told if the body had any visible injuries. Since the army takeover, interrogation centers across Myanmar have been increasingly using torture against detainees, an investigation by The Associated Press revealed. Many of the centers were built and used under a former period of military rule, while others have been set up on military bases or even community buildings. An army defector told the AP that he witnessed soldiers torture two prisoners to death at a mountaintop interrogation center inside an army base in Chin state. The Paris-based freedom of the press organization Reporters Without Borders tweeted that the group was "appalled to learn that freelance photoreporter Soe Naing - abducted by the military while covering a silent protest in Yangon on Friday- died in custody this morning, after a violent interrogation." Soe Naing is survived by his wife, who could not be contacted, and a four-year-old son. The current situation of the photographer arrested with him was not known. The Committee to Protect Journalists on Tuesday called for the immediate release of Aung San Lin, a reporter for the Democratic Voice of Burma, a broadcast and online service. It said he had been arrested on Dec. 11, right after he had given a report that alleged that soldiers had carried out arson on the homes of three supporters of Suu Kyi's party. On Monday, the New York-based organization had called on the authorities to release three journalists from Shan State who were recently sentenced to prison for their work and to drop all charges against them. The journalists from the Kanbawza Tai News, an online service, were sentenced to three years. The editor Nang Nang Tai, reporter Nann Win Yi, and publisher Tin Aung Kyaw were all arrested in March after covering protests against military rule. The Committee to Protect Journalists last week also called for the immediate and unconditional release of journalists Kaung Sett Lin and Hmu Yadanar Khet Moh Moh Tun, who were arrested after being injured when a military vehicle slammed into a non-violent protest march in Yangon earlier this month.

Myanmar journalist reported to have died in army custody
wtop.com
ea5db75ef844731eadf8991af2089998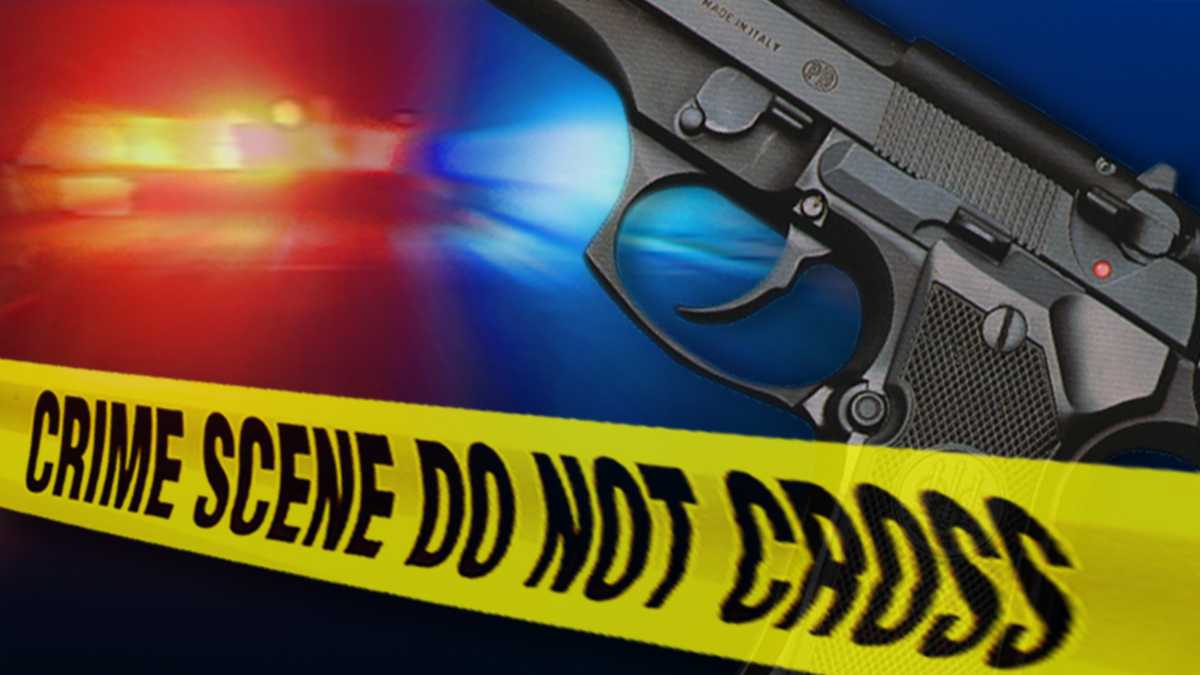 A 17-year-old involved in the robbery of a Greensboro tobacco shop was shot dead by a store clerk Monday night, Greensboro police said. Authorities said three men entered the Tobacco & Vape store near Interstate 840 just before 8 p.m. (Video above: Morning headlines from WYFF News 4) Police said the suspects entered the store and took cash at gunpoint. At some point during the incident, investigators said a store employee fired a weapon during the course of the robbery and struck one of the robbery suspects, Gabriel Malachi Kalu, of Greensboro. The incident is now being investigated as a homicide. "Anyone with information about this incident is asked to contact Greensboro/Guilford Crime Stoppers at 336-373-1000. Citizens can also download the mobile P3tips app for Apple or Android phones to submit a mobile tip, or go to P3tips.com to submit a web tip. All tips to Crime Stoppers are completely anonymous", a news release said.

Store employee shoots, kills 17-year-old robbery suspect on Battleground Avenue in Greensboro, police say
myfox8.com
845cf6cc5b7de039c772d9b08fde3041
It looked like chaos when groups of young people dashed from cars into the Louis Vuitton store in San Francisco's Union Square and ran off with luxury purses, bags, and designer wear. A few days later, about 80 people stormed through a Walnut Creek mall, stealing expensive items before fleeing. At L.A.'s Grove shopping mall not long after, a smaller group used sledgehammers on a Nordstrom. But California Atty. Gen. Rob Bonta said the group crimes are rooted in a kind of organized crime. Those dashing into the stores are mostly foot soldiers for others calling the shots from a safe distance. The state's top prosecutor said they are giving directions to the people hitting businesses by wielding social media, text and message groups to guide them on the most valuable goods to snatch. The stolen goods are eventually sold for a considerable profit, he said. "You know, the crime we are seeing is organized crime, and it is going to take an organized strategy to put a stop to it," Bonta said of smash-and-grab crimes and a broader array of retail thefts that have ramped up in California stores. "These are these folks that have put thought into it, have a strategy, have a plan, focused on certain places at certain times and communicate and work in concert." His comments come as police have stepped up patrols to combat the so-call take-over robberies, which hit the state earlier this month. In downtown L.A., Bonta will host a meeting Tuesday of big-box retailers, online marketplaces, and law enforcement to discuss the state of organized retail theft in California and develop strategies for combating it. Representatives from the California Retailers Assn., the National Federation of Independent Businesses, Amazon, eBay, Facebook Marketplace, CVS, Gap, Home Depot, Lowe's, Target, the California Highway Patrol's Organized Retail Crime Task Force, the California State Sheriffs' Assn., and the California Police Chiefs Assn. will be in attendance at the meeting. The attorney general said the businesses have a role to play in the effort to combat these crimes. "Large retailers can help. making sure that they're reporting the theft, communicating with law enforcement, reporting it early and making certain types of security," Bonta said. The rash of crimes has generated debates not only over how to combat them, but over criminal justice reforms California has undertaken, which some police officials blame for an increase in some crimes. Bonta said that some of the people storming retail stores have been armed with "guns and pepper spray and other weapons." He said the thefts were driven by greed, not necessity. "It's an organized criminal activity to make a profit, and they have secondary marketplaces who take the stolen goods and resell them," Bonta said. "And they can resell them in the state, in other states and even internationally." He said it is important to go after the high-level people calling the shots, not just the ones physically stealing from the stores. "When folks know that there are consequences. there will be accountability," Bonta said. "And that's how we prevent it." The prosecutor added that it's also important to try to prevent the thefts from happening in the first place. He said one thing he wants to see happen is the shutting down of online and social media marketplaces that can be used to sell stolen merchandise. A ring broken up last year in the Bay Area had a warehouse full of more than $8 million in goods — including high-end items and pharmaceuticals. Some of it was being sold overseas.

Police say that smash-and-grab robberies at Nordstrom, Louis Vuitton, and Best Buy were organized on social media by groups of people who had never met
businessinsider.com
dcf110155d15434b92d11d9fbe677e93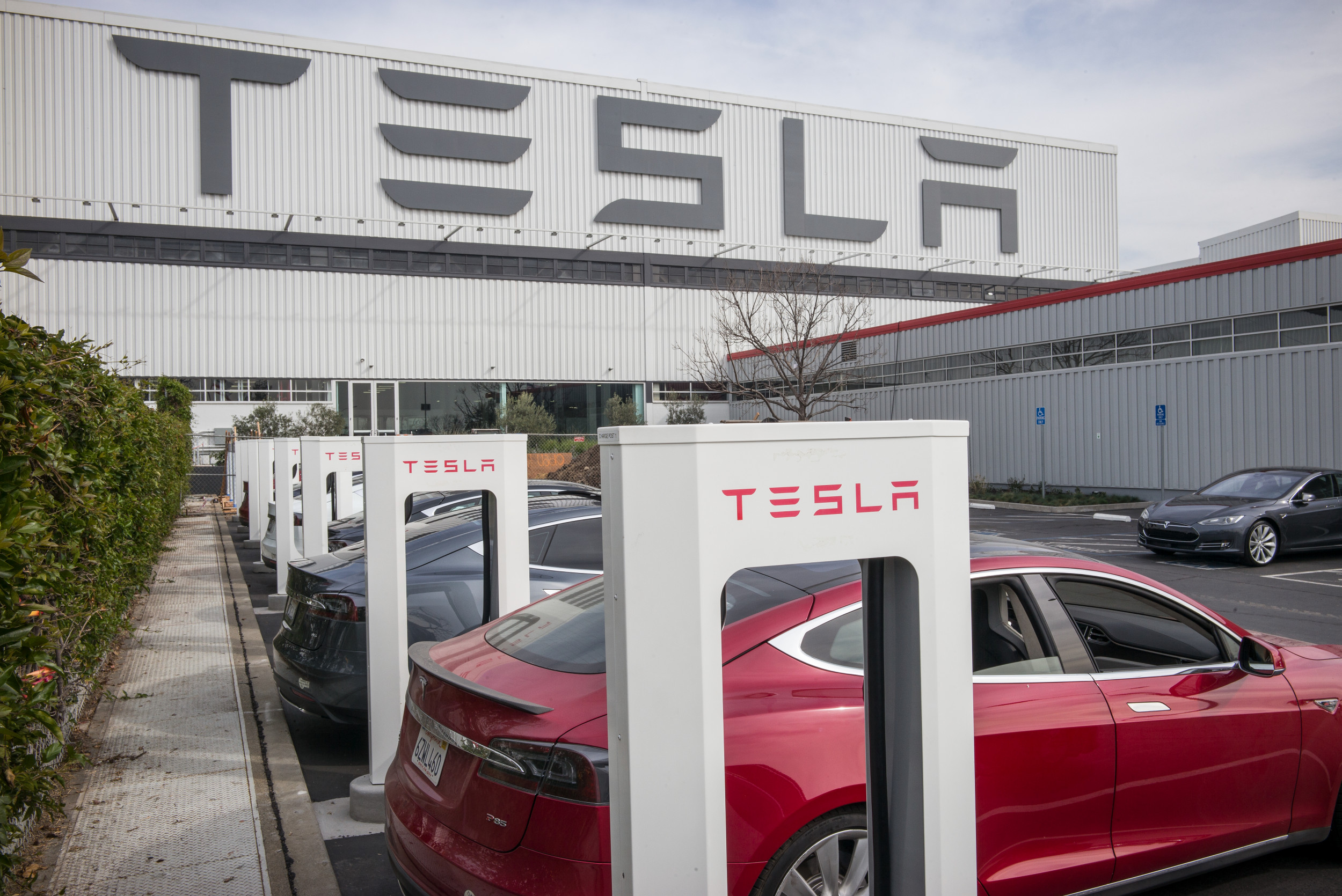 Police in Fremont California are calling a suspicious death at the Fremont Tesla factory a homicide after a body was discovered on Monday afternoon. Firefighters responded to a report of a subject down in the parking lot at 3:26 p.m. and attempted to revive the individual. However, they were unsuccessful and the person was pronounced dead at the scene. Police have not released the identity of the individual or the way in which the person died. Homicide detectives were called in to take over the investigation that afternoon. Police put up crime scene tape in several areas around the parking lot of the Tesla factory. Police and security prevented people from entering or leaving the factory. Authorities have not said if there are any arrests in relation to the incident or whether there are any vehicles of interest. They are treating this as a homicide. Last week, Fremont police posted on their Twitter page other alerts regarding crimes in the area including a stabbing and another suspicious death. The suspicious death alert went out on Friday December 10 at 3:24 p.m. and read: "On December 10, 2021, at approximately 12:26 p.m., the Fremont Police Department responded to the 3800 block of Decoto Road regarding a dead body. "Officers arrived on scene and located the decedent. Detectives responded to investigate the incident. "This is an active investigation. We have no concerns regarding community safety. "If you can provide information regarding this incident, please call the Fremont Police Department non-emergency line at (510) 790-6800." Regarding the stabbing, Fremont Police said they may have detained an individual of relevance but are also looking for a second person who may have been involved. They also provided a description of the person they are looking for. The alert was released on Sunday December 12 at 12:33 a.m. and read: "On December 11, 2021 at 11:15 p.m., officers responded to a stabbing in the 39000 Block of Argonaut way. "The victim has been transported to a trauma center, a possible involved subject has been detained. "Officers are currently searching the area for a second involved subject described as a white male adult in his 40s, gray short hair, blue eyes, dressed in a long-sleeve plaid shirt, blue jeans and carrying a large red bag. The weapon is outstanding." They again asked if anyone has information regarding the incident to call their non-emergency phone line at (510) 790-6800.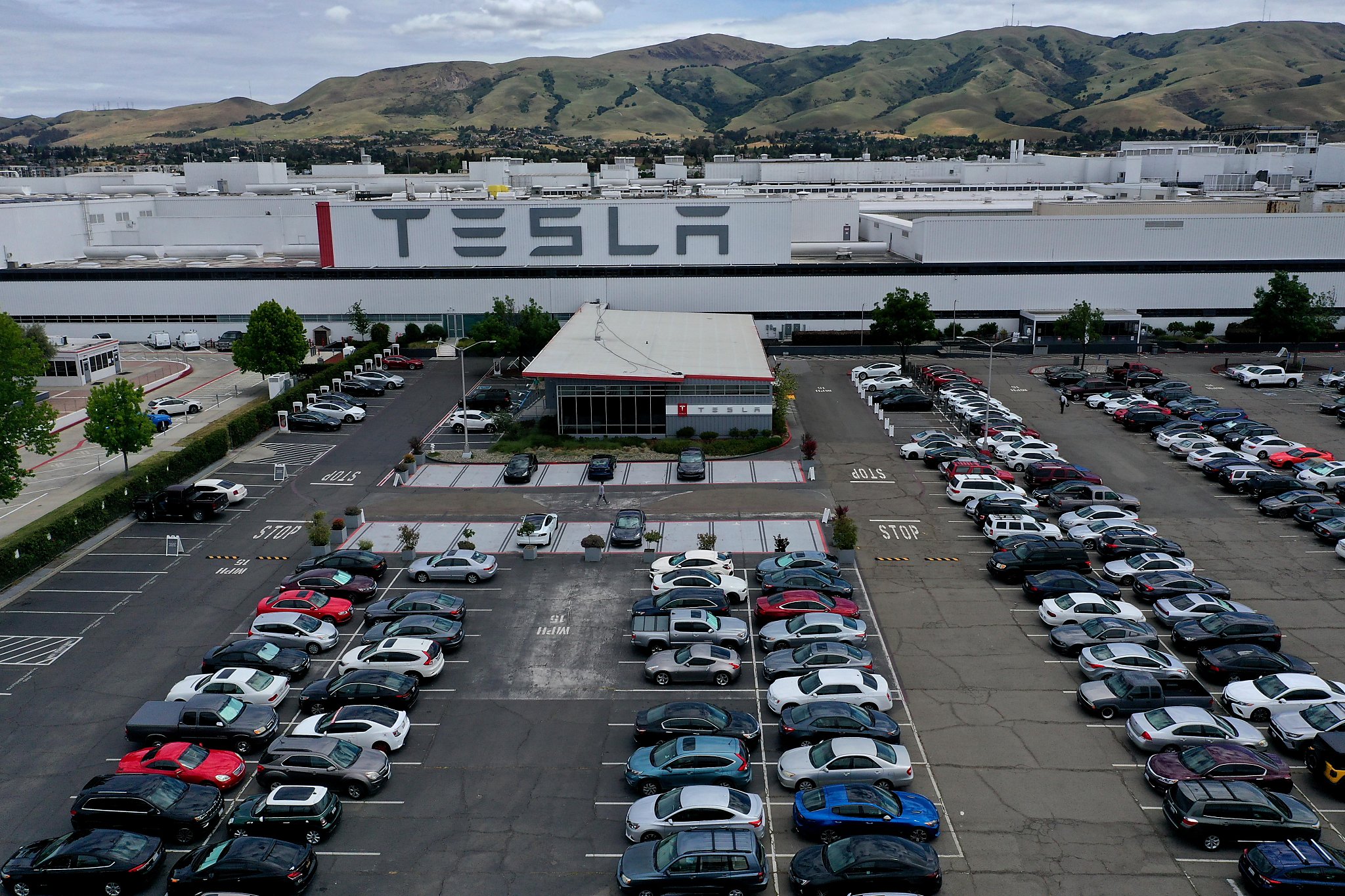 Death of man at Bay Area Tesla factory is 'suspicious,' police say
sfgate.com
ff32107a9df5133603a49a9c78593dbd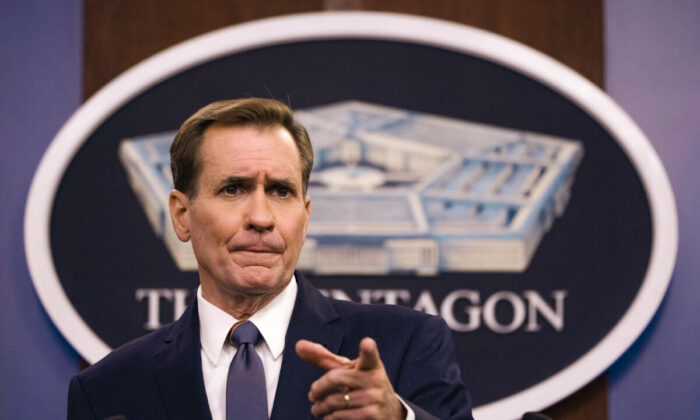 U.S. military personnel involved in the August drone strike in Kabul, Afghanistan, that killed 10 civilians will not be disciplined, defense officials said on Monday. John Kirby, chief Pentagon spokesman, said on Monday that based on the findings of an independent probe released last month, no recommendations were made for discipline. The review was endorsed by Defense Secretary Lloyd Austin last month and conducted by the Inspector General of the Department of the Air Force Lt. Gen. Sami D. Said. It determined that a breakdown in communications was partly to blame for the strike, which killed 10 civilians, including seven children. It concluded that the bombing was a tragic mistake and was not caused by misconduct or negligence. No war crime was committed in carrying out the attack Said said on Nov. 3. "It was a mistake," Said told reporters. The Aug. 29 airstrike killed Zemerai Ahmadi and nine family members, including seven children. Ahmadi, 37, was a longtime employee of Nutrition & Education International, an American humanitarian organization. Under international law—military necessity, distinction, and proportionality—broadly dictate what is considered legal use of force in armed conflict. "Had I found an individual that failed to perform to the level of criminal misconduct, or criminal negligence, and that was the cause of failure of this whole thing, we would've spun that off into an investigation into an individual," said Said. The lieutenant general added it was execution errors and communication breakdowns that lead to the loss of civilian life, and that the conclusions of the investigation do not prevent the chain of command from performing disciplinary actions against those involved in the strike. Gen. Frank McKenzie, head of Central Command, and Gen. Richard Clarke, head of Special Operations Command, reviewed Said's findings and told Austin that they did not recommend any discipline. "None of their recommendations dealt specifically with issues of accountability," Kirby said. "So I do not anticipate there being issues of personal accountability to be had with respect to the August 29th airstrike." "We know that there will be some who don't like this particular decision, but it wasn't an outcome that we came to without careful thought and consideration," added Kirby, noting that if Austin "believed that accountability was warranted and needed, he would certainly support those kinds of efforts." Austin has however approved recommendations for improvements in strike operations, the Pentagon said. Steven Kwon, founder of the aid organization Zemari worked for, on Monday called the disciplinary decision shocking. "How can our military wrongly take the lives of ten precious Afghan people, and hold no one accountable in any way?" he said. "When the Pentagon absolves itself of accountability, it sends a dangerous and misleading message that its actions were somehow justified."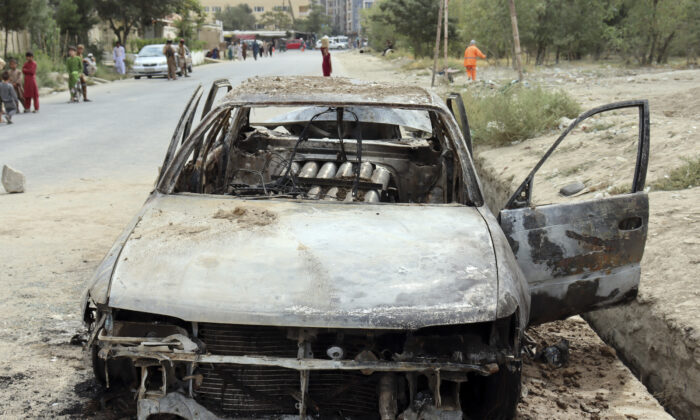 Pentagon: No Troops Disciplined Over US Airstrike in Afghanistan
theepochtimes.com
e4bef7a14a7a15364b3b9b666a5a5149
Raleigh, N.C. — Raleigh Police are looking for four men who robbed a sweepstakes parlor early Tuesday morning at gunpoint, shooting a security guard who had non-life threatening injuries. The robbery and shooting occurred Tuesday after 12:30 a.m. at Good Times Sweeps at 5540 Atlantic Springs Road. It was not clear how much money was taken, but crime scene markers were placed on cash left in the parking lot, which was entirely taped off. Investigators were checking security footage as they searched for suspects but did not have a description of the shooters to share with the public. Sweepstake parlors are basically 24/7 businesses. The windows are covered, you can't see in or out. People have to be personally let in after ringing a video doorbell. But even with this amount of security, crimes can and still do happen. "I didn't know that existed actually, I didn't know what a sweepstakes parlor was", said Johnathan Castro, a customer. A sweepstakes parlor is where people play video games that are supposed to be based on skill, not chance, for monetary prizes. A lot of cash changes hands. "It's nothing surprising honestly, especially when money comes", said Castro. For years, the North Carolina Sheriff's Association has lobbied state legislators to outlaw the businesses because they say they attract crime. "A lot of illegal gambling, money laundering, prostitution, robberies", said Eddie Caldwell, Executive VP and general counsel for the NC Sheriff's Association. "The sheriffs are in favor of outlawing the machines completely." House Bill 954 that would give the state the ability to regulate these businesses did not pass in the most recent session of the General Assembly. Good Times Sweeps shares the shopping center with 2 other sweepstakes parlors. Since 2018 there have been 2 murders and 18 assaults in the area.

Security guard shot at sweepstakes parlor in Raleigh
wral.com
79af987201c97035d5d4637ab883103f
Armed robber targets Raleigh bank in broad daylight
wral.com
aab674e99b0313c8114105bb066ef6f2
Epic Games The start of Fortnite Chapter 3 introduced a brand new meta into the game that players have had to get used to. Instead of having to rely on hitting accurate Pump Shotgun shots, players now have a variety of spray weapons like the MK-Seven and Stinger SMG to rely on. This has created more chaotic feeling matches, but it is nice to see something fresh come to the game instead of every fight ending in a box fight. Epic already dropped a round of updates to the game focusing on tuning these weapons a bit better, but the latest v19.01 update brought a few more into the mix. This time around, the Stinger SMG and the Hunter Bolt-Action Sniper got addressed, but these changes won't be affecting much in terms of the meta. Epic Games The Stinger and Sniper both received what Epic is calling " Balance Changes " but it doesn't look like that's necessarily the case here. In reality, the two changes they made here are good for the player using the gun, but it doesn't seem like these will really have anything to do with how they perform in the wild. We likely aren't done weapon tuning this season because Epic is going to keep working on getting all of the guns in the right spots. It does seem like they want players to focus more on other weapons instead of the shotgun, so it's interesting to see them go in that direction. For most players, this doesn't mean a whole lot, but the competitive players might have some issues with the spray meta. In case you missed the last set of balance changes, Epic made sure you remind you of those too. Epic Games One of the first things people noticed when Chapter 3 launched was that many of the guns didn't feel as strong as they could, so Epic made some changes. Notably, the shotguns left a lot to be desired, and depending on the rarity of them, they weren't even worth picking up at all. Epic did address those in a hotfix that didn't require any downtime. Here's a look at those previous changes: What's interesting about the changes that were made is the damage wasn't changed at all. Basically, not taking somebody out with your shotgun shot leaves you wide open to just getting sprayed down with an SMG. As it stands, these spray weapons still dominate the meta, but there's no telling what the next update will bring us. Having viable guns outside of the shotgun is nice, but many would agree that it could still use some changes to make it a bit more useful. READ NEXT: When Does Fortnite Winterfest 2021 Begin & End?

More Fortnite Spider-Man Skins Revealed After v19.01 Update
heavy.com
92f14c38eaaaaf342cb5ae784881f1e2
The Story Of A Legend: Miami New Drama's "A Wonderful World" About Louis Armstrong Finally Takes The StageThe pandemic delayed musical "A Wonderful World" about jazz legend and American icon Louis Armstrong, is finally open at the Colony Theater in Miami Beach, starring at UM grad. Legendary Mexican Singer Vicente Fernandez Passes Away At Age 81Mexican singer Vicente Fernandez, 81, passed away on Sunday at a hospital in the western Mexican city of Guadalajara, according to a post published on his official Instagram account. Florida's Clearwater Marine Aquarium Creates Legacy For Famed Winter The DolphinFollowing the death of its famed Dolphin 'Winter', Florida's Clearwater Marine Aquarium has created a legacy, including virtual reality encounters with the prosthetic-tailed star of the Dolphin Tale movies. Taste Of The Town: Doya's Modern Aegean Meze Bar Embodies Food, Lifestyle Of The MediterraneanYou'll feel as though you've stepped into a beautiful, exciting hot spot in Turkey when you enter Doya in Wynwood. Surina Jindal And Melanie Chandra Talk About New Comedy Central Movie, "Hot Mess Holiday"Surina and Melanie talk about their new holiday movie, premiering December 11th on Comedy Central. Banksy 'Charlie Brown' Sells For $4 Million, While Child Prodigy Thrills Crowd With His ArtworkAt Art Miami and its sister fair Art Context, headlines are being made with the $4 million sale of a 'Charlie Brown' Banksy, a 10-year-old child prodigy is wowing the crowds, and there are some stunning new murals at Wynwood Walls. Lisa Petrillo has it all.

Driver Killed After Reports of A Shooting In Pembroke Pines
miami.cbslocal.com
3b94fc1750697bf7901ed9958dcb09a3
The authorities in northern Greece have jailed three people and placed restrictions on eight others over an attack on a school principal related to virus restrictions. The police said the group of people handcuffed the principal on Friday and drove him to a local precinct, suggesting that officers arrest him for enforcing Covid measures at the school that they said breached constitutional freedoms. Instead, the members of the group, which calls itself the Guardians of the Constitution, were detained. The 11 — nine men and two women — face abduction charges along with a string of lesser offenses, including disturbing the peace and violating measures aimed at preventing the spread of disease. Three of them have children who attend the school, according to one of their lawyers, who said they were protesting the measures and had not intended to hurt the principal. In recent weeks, the Greek authorities have amplified efforts to crack down on those actively opposing restrictions aimed at curbing the spread of the virus. Last week, Greece's conservative government adopted a law that calls for a prison sentence of up to two years for parents who refuse to send their children to school because of virus measures, which include regular testing and mask-wearing. Vaccine hesitancy is moderately strong in Greece, where 62.8 percent of the population has been fully vaccinated compared with the European Union average of 66.9 percent, according to the European Center for Disease Prevention and Control. In a bid to bolster a slow-moving vaccination drive last month, Prime Minister Kyriakos Mitsotakis of Greece announced that vaccinations for people over 60 would be mandatory as of mid-January and that those who failed to follow the new rules would face a monthly fine of 100 euros, or about $113. The move came a few weeks after the imposition of new restrictions for the unvaccinated. Average daily cases have declined slightly after a sharp spike in November, though deaths remain high, near the level they were a year ago. The Greek authorities are concerned about the spread of the Omicron variant, but so far tests suggest that the variant accounts for a small fraction of cases, according to the country's National Public Health Organization.

11 face charges in Greece after a principal was handcuffed and taken to a police station over virus measures.
nytimes.com
b33b10993fb51753405f964ce509f0a3
A Waterville woman has been arrested on charges that she started at least six fires inside the construction site of Colby College's Paul J. Schupf Arts Center in downtown Waterville on Monday night, authorities said. Alisa Carey, 21, of Waterville, was arrested in connection with the fires. Waterville police responded to the area of Main and Front Streets at approximately 7:45 p.m. Monday after receiving a complaint of someone yelling and screaming, according to a news release from Shannon Moss, spokeswoman for the Maine Department of Public Safety. Police found several fires in the construction site when they arrived. The Waterville Fire Department responded to extinguish the blazes and contacted the Maine Office of State Fire Marshal as well. The fires caused damage to construction material, dumpsters and the actual building that is under construction, according to Moss. Carey was taken to a local hospital for treatment, where she assaulted a fire investigator and a Waterville police officer, Moss said. She was then taken to the Kennebec County jail in Augusta and charged with arson and two counts of assault on a police officer. Carey is currently on probation because of a prior arson charge. Comments are not available on this story. Send questions/comments to the editors. « Previous Next»

Waterville woman set fires at downtown Colby College construction site, police say
pressherald.com
7103decabf7178439d2da043c04857ed
More than 70 protesters were arrested outside the Capitol on Monday during a demonstration calling for legislation to help low-wage workers, parents in need of child care, people who cannot access healthcare and immigrants seeking citizenship. Protesters were arrested after blocking an intersection during the demonstration, Capitol Police confirmed to The Hill. The protest, led by the Poor People's Campaign, was held to push the Senate to pass the Build Back Better Act before the new year, which protesters said was a long time coming. "We cannot, in these days, be silent," the Rev. Liz Theoharis, co-chair of the Poor People's Campaign, told protesters outside the Capitol. "Not when there is the biggest attack on our democracy in our lifetime." The roughly $2 trillion proposal would provide funding for child care and aid to low-income families. It would also expand Medicare coverage and increase funding to combat climate change. Democrats are trying to get the bill passed before the end of the year, but they face several roadblocks, most notably continued resistance from Sen. Joe Manchin (D-W. Va.). "For too long we have heard promises during campaigns that sound like it's going to lift up the people, and then once people get elected they disappear at the end and during the congressional session because somebody, somewhere has got some deep pockets say it's not possible," the Rev. William J. Barber II, co-chair of the Poor People's Campaign, said at the protest. "Well, we refuse to accept the crisis of possibility." Theoharis and Barber led the demonstration to the intersection of 3rd Street NW and Pennsylvania Avenue NW, according to the Post. The group demanded that Congress "get it done in 2021", also calling for increased protections for immigrants, voting rights and low-wage workers — and abolishing the filibuster, which could bypass Republican resistance on those issues "We ain't going to be like January the 6th. We fight for the real people. Y'all ain't got to worry about us," Barber said to the Capitol Police officers standing nearby protesters. "We fight for you and your children." However, as the group blocked the intersection, police warned that they would be arrested if they did not disperse, the noted. Barber replied to the officer, "You know we're not coming to get arrested. We're coming to arrest the attention of the nation. We're nonviolent." The officer reiterated that they were still blocking the roadway, and police reportedly warned protesters two more times before arresting a total of 71 people. They were detained for crowding, obstructing or blocking the street, a Capitol Police spokesman said, per the Post. The Poor People's Campaign, a revival of the late Rev. Martin Luther King Jr.'s movement, has organized previous protests in the capital calling for much of the same ideals as Monday's demonstration. The Hill has reached out to the Poor People's Campaign for comment. —Updated at 12:40 p.m.

70 arrested outside Capitol during demonstration for low-wage workers
thehill.com
354438ff173193d36b4dee8d4c4f7be1
A defendant in a criminal fraud case punched and attacked a bailiff, prosecutor and judge after he was denied bond Tuesday at a court hearing in Houston, witnesses said. Joseph Catarineau, 58, was making a routine appearance before state District Judge Danny Lacayo when the judge asked if the defendant needed an attorney, witnesses told the Houston Chronicle. When Catarineau addressed him disrespectfully, Lacayo denied him bond and directed a bailiff to take him into custody, said Daniel Glasscock, who was waiting to appear in another case. When the bailiff tried to take him into custody, Catarineau grabbed the bailiff's hair, took her to the ground and began punching her, according to prosecutor Jacob Salinas. "He was just wailing on her, so I tried to jump in," Salinas said. Lacayo came down from the bench to help Salinas, and both traded punches with Catarineau, he said. "The bottom line is that I'm not going to let a deputy get beat up in front of me," Lacayo said. As Salinas, a former college football lineman, and Lacayo subdued the man, the bailiff retrieved the stun gun Catarineau had knocked from her hand and shot the man, giving all three men a jolt, Salinas said. Catarineau had been charged in 2018 with submitting false financial statements that he had worked for American Airlines and Envoy Air and was owed money by the two companies. Court records show that Catarineau's attorney asked the judge to withdraw from the case on Dec. 13. Catarineau had worked as a pilot for Envoy Air until he was fired in 2017 for "erratic behavior", according to court records. He proclaimed himself a "sovereign citizen" who did not have to pay federal income tax. The sovereign citizen movement has an extremist following that believes itself exempt from most federal and state laws and has been linked to violence. He now likely faces three counts of assault on a public servant, said senior Harris County prosecutor Sean Teare.

GUANTÁNAMO BAY, Cuba — A Saudi defendant in the destroyer Cole bombing case who was subjected to waterboarding and a mock execution by the C.I.A. in 2002 still has nightmares of drowning, sleeps with a light on in his cell and can shower only in a trickle of water, a doctor who specializes in treating torture victims testified on Tuesday. When he has been driven to court in a standard windowless detainee transport van, the defendant, Abd al-Rahim al-Nashiri, 56, also gets nauseous and vomits from flashbacks to a period when agents confined him nude and shivering inside a chilled, cramped box, part of the "enhanced interrogation" program at the agency's secret sites. Defense lawyers elicited the testimony from Dr. Sondra S. Crosby, a Boston internist who has been evaluating and treating torture victims since the 1990s. Mr. Nashiri is accused of being the mastermind of the suicide bombing of the ship off Aden, Yemen, in October 2000 that killed 17 U.S. sailors. His lawyers are seeking a court order to let him spend the night before a hearing at a specially equipped holding cell at the court, as a disabled prisoner in another case has done. The trip from prison to court, they argue, is traumatic and interferes with his ability to concentrate on the death-penalty proceedings and cooperate with his defense team of Navy and civilian lawyers. The testimony highlighted how Guantánamo Bay, a Pentagon operation that turns 20 on Jan. 11, still has no formal program for providing care to torture victims. Dr. Crosby was testifying as a Pentagon-paid consultant to the defense team, a role she has held since 2012. Mr. Nashiri "was subjected to many horrific torture methods while he was in the black sites," the doctor said. His time in the "small box," she said, was "really distressing and horrible" because it was done repeatedly. Dr. Crosby said Mr. Nashiri had irritable bowel syndrome, which is not unusual for a rape victim or someone with post-traumatic stress disorder. She cited once-classified records that showed that Mr. Nashiri, while held by the C. I. A. , was sodomized with a brush and, separately, through a procedure she cast as bogus to "rectally feed him," was raped with "an object." Another detainee recently described that object as a garden hose. In 2013, a military board made up of three Army officers, one psychiatrist and two psychologists, diagnosed Mr. Nashiri with PTSD and depression, and also called him an antisocial narcissist. A prosecutor, Lt. Cmdr. Cherie Jolly of the Navy, suggested on Tuesday that Mr. Nashiri's psychological and health problems predated his capture in Dubai in October 2002. She attributed a tear in the prisoner's rectum to a poor diet and constipation in his youth. She also suggested that traumatic brain injury discovered on an M.R.I. of Mr. Nashiri at Guantánamo was the result of his role as "a battlefield participant" with Osama bin Laden, rather than Dr. Crosby's explanation that he was repeatedly punched in the head while in C.I.A. custody, and for a time lost his hearing. One of Mr. Nashiri's defense lawyers, Annie W. Morgan, who is a Defense Department employee, described Tuesday's testimony as the first open-court airing in detail of some of the torture he underwent as a C.I.A. prisoner, both in Afghanistan and at a secret site in Thailand. Mr. Nashiri knew in advance what would be discussed, and "wants people to know what America did to him," Ms. Morgan said. Still, because of the material, she said, he voluntarily stayed away from the courtroom during his team's "first chance in an unclassified setting to tell his story." His nausea on trips to court has been a source of dispute since before the coronavirus pandemic stalled proceedings. Military doctors have cast it as run-of-the-mill motion sickness. Dr. Crosby said it was triggered by memories of the confinement box when Mr. Nashiri was transported in a windowless van. It affects him less so, she said, when the prison staff members are "kind" and transport him to court in a small school bus with the windows uncovered. To go to court, prison doctors have been giving Mr. Nashiri both an antihistamine, Meclizine, which makes him sleepy, and Adderall, to perk him up. On questioning from the prosecutor, Dr. Crosby said she would like to discuss the unusual combination with his prison doctor, the latest in a series of Navy officers on temporary assignment to the detention operation. The prosecutor noted that, in court, Mr. Nashiri sometimes appeared to swagger. At his first court appearance in November 2011, he turned and waved toward the gallery, where reporters and family members of victims of the Cole attack were watching. But Dr. Crosby said that he was frequently fearful of both real and imagined things, and cited examples. He is afraid that a tsunami or a hurricane will hit the base in southeast Cuba and that his guards will abandon him in his cell to drown. He also reported being assaulted by another former C.I.A. prisoner this year, which has left him "hypervigilant and frightened that something might happen to him." As Dr. Crosby was expanding on the episode, a court security officer pushed a mute button, replacing audio to the public with white noise, suggesting that the testimony strayed into classified information. The censorship episode was brief, and the court was back in open session within minutes.

SAN JOSE, Calif. A former Netflix executive was sentenced Tuesday to 2 1/2 years in federal prison for taking bribes and kickbacks from tech companies to approve lucrative contracts with the streaming giant. Michael Kail, 52, of Los Gatos also was ordered to forfeit $700,000 and pay a $50,000 fine, the U.S. attorney's office said in a statement. "Bribery and kickbacks are pernicious crimes that stifle Silicon Valley's culture of competitive innovation," acting U.S. Attorney Stephanie M. Hinds said in the statement. Kail is a former Netflix vice president who oversaw the company's internet technology department. Prosecutors alleged that Kail accepted more than $500,000 in kickbacks — as well as valuable stock options — in exchange for approving millions of dollars in contracts for nine tech companies seeking to do business with Netflix between February 2012 and July 2014. In April, Kail was convicted of 28 counts of fraud and money laundering. Netflix prohibits its employees from having conflicts of interest and requires them to disclose actual or apparent conflicts of interest and to report gifts from people or entities seeking to sell to the company, authorities said. Copyright © 2021 The Associated Press. All rights reserved. This material may not be published, broadcast, written or redistributed.

Residents in a Bowling Green, Kentucky housing development are mourning the death of 14 of their neighbors, including seven children who were killed when a tornado swept through last Friday.

Michigan House lawmakers passed legislation Tuesday that would prohibit the redistricting commission from citing the Open Meetings Act as the legal justification for meeting behind closed doors. The passage of SB 728 comes amid concerns about the transparency of the Michigan redistricting commission's work drawing new congressional and legislative districts. The House approved the bill 100-2. Reps. Julie Brixie, D-Okemos, and Jim Ellison, D-Royal Oak, voted against it. The legislation passed unanimously in the Senate on Dec. 2 and heads to Gov. Gretchen Whitmer's desk next. In an interview last week with The Daily News in Greenville, Whitmer said the commission's work has raised "a lot of red flags" and called arguments made by the commission's lawyers in defense of withholding information from the public "very concerning." Rules of procedure adopted by the commission state that the group may enter into closed session as permitted under the Open Meetings Act. But the bill passed Thursday would add language to the law stating that it "does not permit the independent citizens redistricting commission to meet in closed session for any purpose." Sen. Ed McBroom, R-Vulcan, who introduced the bill, said the legislation is not necessarily a blanket ban against closed meetings of the commission. "My bill does nothing to stop them from utilizing a closed meeting and arguing – should they be litigated against – that they were justified in doing so", McBroom said. "It simply eliminates the Open Meetings Act as the justification for being able to do that." The commission could still write its own rules on the matter consistent with constitutional provisions requiring transparency from the group, McBroom said. More: Redistricting commission defends keeping memos secret, in response to media lawsuit More: Michigan's redistricting commission could face legal challenges on several fronts The commission entered its first-ever closed-door session in late October to meet privately with its lawyers to discuss voting rights issues as it drew proposed congressional and legislative districts. Julianne Pastula, the commission's general counsel, argued that the Open Meetings Act allowed the group to meet behind closed doors to discuss information she said was subject to attorney-client privilege. Attorney General Dana Nessel found that the meeting likely violated the Michigan Constitution, which requires the commission to "conduct all of its business at open meetings." Presuming the memos laid out information relevant to the commission's mapping activities, it should not have met behind closed doors and must release the memos, Nessel wrote. She did not weigh in on whether the commission could never meet in a closed session. Following Nessel's non-binding opinion, the commission voted against disclosing the memos the group discussed during its closed-door meeting. The group also declined to release a recording of the closed session. The commission's attorneys argued that disclosing the documents would amount to a waiver of attorney-client privilege. The Free Press joined other media organizations in a lawsuit filed in the Michigan Supreme Court against the commission to seek records from the secret meeting and other private memos weighed by the commission. The lawsuit also asks the high court to require the commission to conduct all of its future meetings in an open session. The commission plans to meet the last week in December to adopt final U.S. House, Michigan Senate and Michigan House districts. Clara Hendrickson fact-checks Michigan issues and politics as a corps member with Report for America, an initiative of The GroundTruth Project. Make a tax-deductible contribution to support her work at bit. ly/freepRFA. Contact her at chendrickson@freepress. com or 313-296-5743. Follow her on Twitter @clarajanehen. Become a subscriber.

Texts show Republican leaders asked Mark Meadows to urge then-President Donald Trump to condemn the riot Jan. 6. A pill shows positive signs in the fight against COVID-19. And 12 children were among the dozens killed after the devastating tornado in Kentucky. 👋 It's A bbey and Julius, here with Tuesday's news. The Short List is a snappy USA TODAY news roundup. Subscribe to the newsletter here or text messages here. "It has gone too far and gotten out of hand." Donald Trump Jr. texted to his father's chief of staff, Mark Meadows, urging him to tell President Donald Trump to condemn the riot Jan. 6. Trump Jr., a number of Republicans in Congress and Fox News program hosts were among those who implored Meadows to help stop the riot, according to the committee investigating the attempt to overturn the 2020 presidential election. The committee voted unanimously Monday to recommend the House cite Meadows for contempt and urge the Justice Department to prosecute him criminally. The full House vote could come within days and a Justice Department decision within weeks. Pfizer's antiviral drug could be the next key in fighting COVID-19. A five-day course of Paxlovid pills reduced hospitalization or death among high-risk people by 89%, according to a final analysis of a previously released study conducted by the drugmaker. The drug was tested on people who were not vaccinated but is expected to protect people who have so-called breakthrough infections after vaccination. An FDA advisory committee recommended a different COVID-19 antiviral from Merck, but unlike that drug, Paxlovid will not cause the kind of genetic mutations in the virus that worried some on the committee. The Short List is free, but several stories we link to are subscriber-only. Consider supporting our journalism and become a USA TODAY digital subscriber today. Kentuckians as young as 2 months and as old as 98 were among the dead in the devastating tornadoes that ripped through the state over the weekend and leveled communities. Gov. Andy Beshear announced the death toll did not rise Tuesday, but he does expect it to rise in the coming days since more than 100 people are missing. Across five states, at least 88 were killed as a series of tornadoes tore a path of destruction from Arkansas to Illinois. Beshear said the extreme weather will "probably be one of the most devastating tornado events in U.S. history." The Air Force discharged 27 people for refusing to get a COVID-19 vaccine, making them what officials said are the first service members to be removed for disobeying the mandate to get the shots. The Pentagon required all members of the military to be vaccinated and allowed each of the services to set their own deadlines and procedures. The Air Force gave its forces until Nov. 2 to get vaccinated, and thousands either refused or sought an exemption. None of the 27 airmen sought a medical, administrative or religious exemption, Air Force spokeswoman Ann Stefanek said.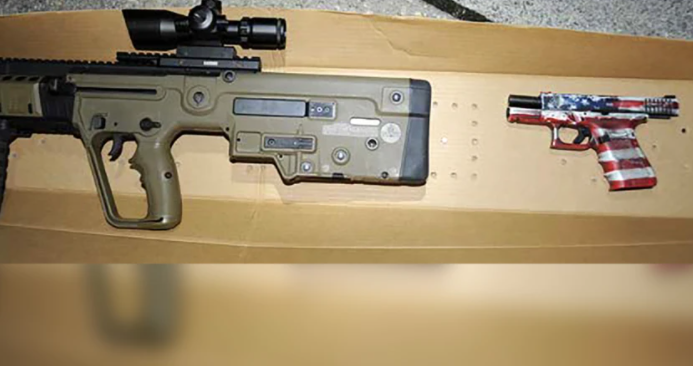 (Newser) – A Georgia man whose family says he fell "hook, line, and sinker" for the QAnon conspiracy theory has been sentenced to 28 months in prison for threatening to kill House Speaker Nancy Pelosi. Authorities say Cleveland Meredith Jr. drove from Colorado, where he had been on a skiing vacation with his sons, to Washington, DC, intending to go to the "Stop the Steal" rally on Jan.6. But after having trouble with his truck, he didn't arrive in the city until evening, long after the Capitol had been stormed. He was arrested at a hotel a mile from the Capitol the next day after his mother reported concerning texts to the FBI, CNN reports. Investigators say that in one message to his uncle, Meredith said he was thinking about going to an event where Pelosi was speaking and "putting a bullet in her noggin on Live TV." In other messages, Meredith said he was "ready to remove several craniums from shoulders" and threatened to shoot Washington, DC, Mayor Muriel Bowser. When a family member told Meredith that Trump had asked his supporters to go home, Meredith replied, "Bulls---. He wants heads and I'm going to deliver." Investigators say a pistol, an assault rifle, and around 2,500 rounds of ammunition were found in the 53-year-old's trailer. Meredith pleaded guilty in September to interstate communications of threats. At Tuesday's sentencing hearing, his mother said it was an "intervention of god" that he hadn't made it to the rally on time. His parents and two close friends testified that he had been radicalized after getting involved with QAnon. CNN reports that Meredith sobbed as he vowed that he was "done with politics" and would seek therapy when he is released. "This is not who I am, this is not who I want to be", said Meredith. "I apologize to Speaker Pelosi if I scared her, if she heard about it at all", he said. Meredith received credit for the 11 months he has already spent in a DC jail. With credit for good behavior, he is likely to be out in 14 more months, Politico reports. (Read more QAnon stories.)

It's been more than a year since the 2020 presidential election ended according to the calendar, though, according to the guy who clearly and unquestionably lost that election, Donald Trump, things are still up in the air. For 400 days, Trump has been promising sweeping evidence of rampant voter fraud in that election. It's eternally just around the corner, a week away. Two. It's his white whale and his Godot. It's never secured; it never arrives. Yet there he was, offering the same excuse once again when asked by the Associated Press. The occasion was AP's exhaustive assessment of the 2020 election in which they uncovered fewer than 500 questionable ballots. Questionable! Not demonstrably fraudulent, but questionable. But Trump, never bound to reality, waved it away. "He said a soon-to-come report from a source he would not disclose would support his case," the AP reported Trump promising, yet again. He did respond with one pithy quote: "I just don't think you should make a fool out of yourself by saying 400 votes." Yeah, imagine how embarrassing it would be to be wrong about the extent of fraud in the 2020 presidential election. Those 473 votes tallied by the Associated Press was the result of queries sent to county officials in six states, all won by Joe Biden. That figure includes 98 votes in Nevada, the upper end of a range of possible dubious ballots in that state, so the actual figure is even lower. Most of the cases involve potential double voting, of the sort that led to criminal charges in Florida on Tuesday. The accused individuals in those cases were registered Republicans, a reminder that even on the rare occasions that fraud occurs, it's not necessarily done to benefit Biden. Even if every one of those 473 cases was an actual example of fraud, it's out of a total of 25.6 million cast ballots. In other words, if you began counting votes a minute after midnight on New Year's Day, you wouldn't encounter a fraudulent vote on average until a bit before 2 p.m. on Feb. 7. In Michigan, it would take until the evening of March 10. If you picked a ballot at random out of all of those cast, you'd have a 1-in-54,000 chance of picking one of the disputed ones. Should that happen, be careful walking home: The odds of being run over by a car are better than that. We can present the scale visually. Below, the large gray squares represent the total ballots cast in a state. The lighter squares are the number of ballots that constituted Biden's margin of victory. The red squares — which I assure you are there — represent the ballots that were flagged in AP's analysis. It often takes a while for states and counties to adjudicate dubious ballots. It's a lengthy process, matching cast votes with actual voters. But it has been more than 13 months since the election ended and counties have a much better sense now of how often votes might have been cast illegally. In sum: fewer than 500, or fewer than the number of people who serve in the House and Senate. Fewer than the number of people it takes to handle the balloons in the Macy's Thanksgiving Day Parade. Fewer than the number of people who would ride on a single subway train during rush hour, pre-pandemic. So here we are, 406 days after the presidential election. On the one hand, we have multiple state-level reviews conducted by Trump allies suggesting that the vote totals in contested states was legitimate. There has been no person who has stepped forward and admitted participation in any sort of scheme to throw the election and no discovery of rampant, coordinated fraud save for an effort to cast ballots in Macomb County, Mich. that constitutes most of AP's total from that state — an effort that didn't actual result in ballots being counted. And then there's AP's broad analysis of the vote in all six states that found only piecemeal problems. On the other hand, we have a guy who was documented as having said false things tens of thousands of times while serving as president continuing to insist that proof of wide-scale fraud is just around the corner. "I can't go on like this," moans Estragon. "That's what you think," Vladimir replies.

Back in August, Chromatics announced that the band was breaking up after 20 years. While we may never see the release of their way-too anticipated Dear Tommy, the group's library of italo-disco-leaning synthpop marked a distinct period in indie music's boon in the 2000s. Chromatics singer Ruth Radelet was always a radiant presence at the front of the band and today she just released her first solo track since the breakup. A cover of Elliott Smith's epic "Twilight," Radelet captures the beauty of Smith's softly stated poetic lyrics, but with an aesthetic distinct to her time with Chromatics. Released via the Kill Rock Stars label, the song is part of the year-long Stars Rock Kill (Rock Stars) 30th Anniversary overs series. More importantly, though, it marks a rebirth for Radelet's as a solo artist. She shared a statement on the impact of Elliott's music on her career: "Growing up in Portland, I couldn't help but be influenced by Elliott Smith – his music was just in the water there. I still feel a sort of homesick nostalgia every time I hear one of his songs, and I'll forever associate his music with the rainy weather and the gritty, small town feeling Portland had back then. Elliott was a brilliant songwriter, and I have always been blown away by his ability to craft such lovely, catchy melodies around devastatingly sad lyrics. Twilight is a beautiful example of that, and one of my favorite songs he ever wrote. I first had the idea to cover it many years ago and am grateful for the opportunity to do so for Kill Rock Stars, who have released so much of Elliott's work and have been such an important force in Northwest music history. This one's for you, Elliott, thank you for everything." Listen to Ruth Radelet's cover of "Twilight" by Elliott Smith above.

San Franciscans aren't surprised when Gavin Newsom makes national news with a bold political initiative. That's kind of his brand. In 2004, he was barely a month into his first term as mayor of San Francisco when he announced he was going to issue marriage licenses to same sex couples. The move was called "political suicide" by political pundits, even some in his own party. "People felt like this could really do him harm," Joyce Newstat, who was then Newsom's policy director, told the Los Angeles Times. "It would destroy his political career." Nope. The story hit the national wires like a thunderclap. Newsom was suddenly a national figure. Granted, actual legalization of same sex marriage took years to enact, but Newsom is still remembered for being the first voice. He did it again in 2016, when, as Lt. Governor, he was the only statewide official to support the Adult Use of Marijuana Act, legalizing pot. Again, not such a controversial stance now, but pretty bold at the time. And now he's done it again. If you've tuned in to any of the 24-hour news shows, you've probably heard that Gov. Newsom is proposing some political jujitsu, attempting to turn Texas' draconian abortion law — allowing ordinary citizens to turn in abortion providers or abetters — on its head to apply to assault rifles. The idea is that anyone could report anyone else for violating California's assault weapon ban. Now, we have everyone weighing in across the country. Fox News is predictably having a hissy fit. Legal experts are opining from all over the country. And once again it is Newsom in the spotlight. Now, let's say something right off the bat. This assault weapon proposal is the definition of "symbolic." As Politico says, you don't just announce these things. The proposal would have to be passed by the California legislature, which isn't even in session now. And once they get back to Sacramento, bills take as much as eight months to pass. Who knows what legal arguments and changes might happen by then? However, it should be said, when Newsom takes these stands and steps onto the national stage, there's been one constant. He hasn't been wrong. As the L.A. Times said, same sex marriage was once controversial. Fourteen years later, it was part of a campaign ad for his successful run for governor. It is pretty hard to avoid the conclusion that Newsom is a guy with bold, fresh ideas. (Granted, the downside is when he goes into eye-glazing detail about them.) This happens to come at a time when Democrats are actively looking for someone to stand up and take on the increasingly shrill Republican far right. Democratic strategist James Carville went on a ragin' Cajun rant last week, imploring Democrats to publicly challenge Republican trolls. Some of them, like Georgia Rep. Majorie Taylor Green, are just kooks. But others, like Florida Gov. Ron DeSantis or Texas Gov. Greg Abbott, are clearly taking extreme positions to court the far-right Republican base. Abbott's abortion bill is designed to outrage Democrats. And DeSantis just sent out a fundraising email, which advocated putting Dr. Anthony Fauci in jail. But who is standing up for the other side? It's a pretty thin roster, mostly consisting of geratric long-time politicians, who don't excite anyone. It is hard to think that Newsom is not asking himself that question every career politician confronts at some point in his career: Why not me? He's definitely staying in the national spotlight. And if the Big Three Republican presidential candidates are DeSantis, Abbott and ex-president Donald Trump, Newsom has checked every box. His recall election pitch in September was all about Trump. He painted his opponents, particularly talk show host Larry Elder, as Trump-wannabes. The result? He won in a landslide, with over 60% supporting him. As some pundits suggested at the time, the recall actually turned out to be a good thing for Newsom — solidifying his support while also creating a positive story for national media. As for Abbott, the assault weapon proposal is pretty clearly designed to draw a clear distinction. You want to ban abortions? We want to ban assault guns. But what really got me thinking about this was a surprise appearance last week on James Corden's nationally broadcast "Late Late Show." (BTW, if you aren't watching Corden's show, why not? Funny and original.) Ostensibly Newsom was on the trendy talk show to discuss his new children's book, "Ben and Emma's Big Hit," which is based on Newsom's struggles with dyslexia. But after a quick look at the book cover and a little chat about dyslexia, Corden got right to the real point – politics. After a reference to the unsuccessful recall election — a burst of applause from the audience — Corden wanted Newsom to compare California and Florida's COVID response. "I really appreciate the question," Newsom said. I'll bet he did. As usual, the California governor arrived stuffed with facts. Compared to Cali, Newsom said, since the beginning of the pandemic Florida has had "a 53% higher death rate… 33% higher case rate … and their economy is worse." "California compared to Florida," he said, "it's not even close." Newsom was particularly critical of DeSantis' claims that Florida is leading the nation in COVID response, although media reports in his state are not supporting that. "What we don't have are surround sound (news) networks celebrating Florida," Newsom said. "What they are promoting is dangerous." So presumably that's a Fox News dig. And it should just about complete the political bingo card — shots at Trump, Abbott, DeSantis and Fox News. That certainly sounds like someone who is thinking big — maybe White House big? However, if that's true, Newsom still needs to get the attention of the pointy-headed East Coast media. It doesn't seem like he's there yet, despite the national splashes. This week CNN posted a story of the "11 Democrats who could replace Joe Biden." Newsom didn't make the cut. And he may not. Maybe he's not seen as presidential timber. But speaking as a San Franciscan with Newsom experience, here's some advice: Watch this space. Contact C.W. Nevius at cwnevius@gmail. com. Twitter: @cwnevius

A warrant has been issued for the arrest of a three-time felon who failed to show up to his sentencing Tuesday in Ramsey County. Montez Dalray Davis, 23, formerly of Minneapolis, was charged Sept. 10, 2020, with second-degree attempted murder, two counts of illegally possessing a firearm and using it in a crime of violence, second-degree assault with a dangerous weapon and first-degree attempted aggravated robbery. The charges stemmed from a drug deal that ended in two people being shot Aug. 20, 2020, on Charles Avenue in St. Paul, according to the complaint. Officers found a woman, then 26 years old, with two gunshot wounds to her back. They found spent casings on the ground and a vehicle that had been struck twice by gunfire. The woman told police that her boyfriend had made arrangements to sell marijuana at that location. When they arrived, a man, later identified as Davis, and another man were already in the alley. Davis and another man walked up to the driver's side where the woman's boyfriend sat, pulled out guns and demanded the marijuana, according to the complaint. The woman told police that Davis shot her boyfriend, the complaint said. She got out and ran away and was hit by gunfire in the back. The woman later died of a drug overdose, according to the Ramsey County Attorney's Office. The boyfriend was found at a local hospital with a gunshot wound to his thigh. He told police Davis was present, but was unsure as to who shot him. In March, Davis was in the Minnesota Correctional Facility in Rush City, Minn., when he signed a plea agreement that dropped all the charges except one count of being a felon in possession of a firearm in exchange for him testifying against the second shooter, Jaymon Jarel Burton, according to a court document. Burton, 24, was sentenced Aug. 27 to five years in the St. Cloud prison with credit for 351 days time served. The Ramsey County Attorney's Office explained Davis' plea agreement in a statement Tuesday: "From time to time, law enforcement will request for a public safety purpose that a certain outcome for a defendant we are prosecuting in exchange for information and truthful testimony that will result in a conviction and prison time for another defendant. This plea resolution was a product of that type of situation." In September, Davis' attorney, Rory Durkin, filed a motion requesting that Davis get no jail time. He said although a mental health evaluation showed Davis was competent, Davis was diagnosed with bipolar disorder with psychotic features, cannabis use disorder and antisocial personality disorder. Durkin said Davis had relocated to Alabama because he was receiving death threats because gave a statement that implicated the others at the scene, according to a court document.

Getty New York online and mobile sports betting is expected to be live in January or early February. It's the question sports fans in New York have been asking: When will online sports betting be legal in NY? Technically, sports betting is legal in New York. In-person wagering has been legal since 2013, but the online aspect hasn't had the easiest path. That was until April 2021, when then-governor Andrew Cuomo signed New York's 2022 budget, which includes a plan to legalize online sports betting in the state. Then in November, the New York State Gaming Commission approved nine sports betting app operators for licensing. Those approved are FanDuel, DraftKings, Bally Bet, BetMGM, Caesars Entertainment, Genting, PointsBet, Rush Street Interactive, and Wynn Resorts. But as of now, none of those operators are up and running, so you can't place an online sports bet in New York just yet. Heavy has an affiliate partnership with FanDuel Sportsbook. Right now, you can't bet online in New York State. While you can play Daily Fantasy Sports (DFS) on FanDuel, one of the app operators who will be able to take online sports bets once launched, the site isn't taking wagers for live sporting events. If you're in New York and you visit the FanDuel Sportsbook website, you'll be directed to a screen listing the states where the app is live. And, as of now, New York isn't one of them. The app uses your mobile device's location service to determine where you are. And if you're in New York, you will be prompted to get email updates on the status of FanDuel Sportsbook in NY so you'll have all the details as they become available. You can create a FanDuel Sportsbook online betting account on the company's website and visit states that have legalized online wagering and place your bets there. If you're a New York resident, you're in luck as bordering states New Jersey, Connecticut, and Pennsylvania have legalized online sports betting so you won't have to travel far. Now that the first steps to legalizing online sports betting in New York have been made and the nine sportsbooks that will accept wagers have been identified, what comes next? There are a few hurdles left before the sportsbooks go live. There has been no launch date set. There is still plenty of paperwork and significant server testing to be done. The New York State Gaming Commission has stated the nine operators can launch when they are ready, but they'll need to choose one of the four New York state commercial casinos to host their servers and must get approval for the location. New York State Senator Joseph Addabbo, Jr., the state chairman of the Senate Committee on Racing, Gaming, and Wagering, recently spoke with Legal Sports Report about the next steps. Addabbo asked the NY Gaming Commission to set one date for all nine sportsbooks to go live, but didn't suggest a start date himself. Addabbo told the news outlet: "It would just be better for the consumer of New York, really, and the industry if we all got a single start date. Now if an operator is unable to meet that start date set by the gaming commission that'd be unfortunate for them. But it would be fair and also better for the consumer instead of a haphazard who can start, who can't start." The senator, who represents the 15th district in Long Island, has said in the past he expects the first bets to take place during the NFL playoffs and to be fully operational for the Super Bowl, which is scheduled for Sunday, February 13, 2022. "We are still expecting that first bet to be in the NFL playoffs, and then of course to be fully up and running by the Super Bowl. We're still on par for that," Addabbo told Elite Sports New York. If you're a New York resident looking for a way to bet on sports legally, you can travel to New Jersey, Connecticut, or Pennsylvania, all states that have launched online sports betting. The rules for participation in each state are the same: You must be at least 21 years old and be physically present in the state you're making the bet in. Simply create an account with FanDuel Sportsbook, deposit money into your account, and are you set to legally place wagers in any of these states. It doesn't matter what state you live in. Bet now with FanDuel Yes. It's legal to bet online in Connecticut. Connecticut fully launched online sports betting back on October 19, 2021, and FanDuel has partnered with Mohegan Sun. You must be at least 21 years old and present in Connecticut in order to place online wagers. There you'll be able to bet on NFL, NBA, NHL, MLB, MLS, and many more domestic and international sports and contests. You can also bet on college sports, but not on Connecticut college sports teams. The only exception is when they are playing in tournaments with four or more teams, like the March Madness college basketball tournament. Yes, it's legal to bet online in New Jersey. Online sports betting has been in New Jersey for a number of years now and the state boasts one of the largest volume of wagering in the United States. FanDuel has a sportsbook at Meadowlands Racing & Entertainment right next to MetLife Stadium and Bally's Casino. They launched in September 2018 in the state. Again, you must be 21 or over and physically present in New Jersey to make online sports wagers. Name a sport and you can likely bet on it, both domestic and international leagues. Bet now with FanDuel Yes, it's legal to bet online in Pennsylvania. Online sports betting in Pennsylvania launched on May 31, 2019, with FanDuel entering the action in July of that year. FanDuel has a sportsbook at the Valley Forge Casino in King of Prussia. Like all states, you must 21 years of age and present in Pennsylvania to place online sports bets. You can place wagers on most professional (domestic and international) and college sports. There's never a shortage of bets. Bet now with FanDuel First, you need to create a FanDuel Sportsbook online betting account. That's simple enough. There are a number of different ways to bet on FanDuel. Straight bets consist of wagering on the point spread, money line, and the total (over/under). Other ways to play are with prop bets, parlays, and teasers. FanDuel is free to join! Though in order to place online bets, you'll need to deposit money into your account after it's created. They also run promotions for first-time users, often matching a percentage of your first deposit amount, among other promos. They're usually available on a limited-time basis, so what offer you get depends on when you sign up. So let's say you've won some bets and are looking to withdraw some of your winnings. Not a problem. There are a number of ways to do that, including PayPal, Venmo, Prepaid Card, Check, and Online Banking. Although not every state offers all these withdrawal options, so you'll have to check FanDuel's "Withdrawal" page. If you want to make a withdrawal via Venmo, PayPal, Online Banking, or a Prepaid Card, you will have had to make a deposit by one of those methods. And you'll get your money quickly. PayPal and Venmo take up to 48 hours to be approved for withdrawal and once approved your money will be available in about an hour. Ditto for Prepaid Card users on the approval time, but once approved your money is available immediately. The Online Banking method will take 3-5 days to process, while those who choose to receive their funds by check can expect a 7-10 business day wait. Bet now with FanDuel

Hope Mills, N.C. — Cumberland County detectives on Monday arrested a 32-year-old woman, charging her with arson and alleging she attempted to burn down a home with a man and baby inside. Authorities did not say how Lashaundra Rector, of Hope Mills, was connected to the man and baby. Deputies were called to 350 Brooklyn Circle to investigate a domestic dispute. They allege that Rector sprayed lighter fluid inside the home in an attempt to set it on fire, and that she burned some of the man's belongings. Rector was charged with attempted first-degree arson and burning of personal property, and she is being held at the Cumberland County Detention Center on $7,500 bond.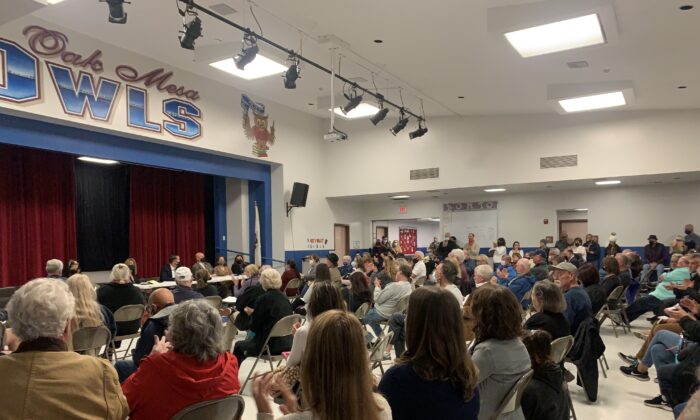 California state juvenile detention centers are planning to transfer young offenders under age 25, convicted of murder or other felonies, to juvenile general probation facilities located in residential areas. Offenders will be sent to county facilities in accordance with mandatory instructions from the California State government. This move has triggered strong backlash from local communities. Gov. Gavin Newson signed Senate Bill 823 into law on Sept. 30, 2020. The bill, also known as DJJ Realignment Implementation, called for closure of California's youth correction system, the Division of Juvenile Justice (DJJ). By July 2023, two state juvenile detention centers in California will permanently close their doors. The responsibility for housing and managing juvenile offenders held for violent offenses will gradually be transferred to local jurisdictions. Los Angeles County is currently selecting sites from nine probation department facilities in seven cities to set up Safe Youth Treatment Facilities (SYTF), as replacements for state juvenile detention centers. The Camp Paige and Camp Clinton B. Afflerbaugh juvenile correctional centers in La Verne, Calif., are both among the potential facilities. At a community meeting held on Dec. 7, La Verne mayor Tim Hepburn and City Councilwoman Robin Carder, along with over 200 local residents, met with committee members of Los Angeles County's Fifth District and a Los Angeles County Probation Department representative to express their opposition. A La Verne resident told the county representatives: "The proposed detention sites that the County of Los Angeles is considering for these felons to be rehabilitated are adjacent to our neighborhoods, also near our hiking trails and golf course. There are two main access roads to the neighborhoods. Anyone coming or going to the camps [detainees, visitors, etc.] would pass through our neighborhoods." When a resident asked if the Los Angeles County government can ensure the safety of local residents, Chief Deputy Probation Officer Adam Bettino said the officials could not make such a promise. He added that the county government is under the pressure of a state mandate to manage these juvenile offenders. When asked why nonresidential areas had not been chosen to house young criminals, he did not address the question. La Verne Mayor Tim Hepburn told The Epoch Times that he wasn't notified until mid-November. "This has been going on for many months and we didn't have a seat at the table until I was notified by some individuals that are involved with the Department of Justice, or previously the juvenile justice of the Sheriff's Department," he said. "The concern is that Camp Afflerbaugh and Paige should not be repurposed for anything to do with the 707(b) offenders or the youth they are gonna house there; they need to go to the larger places," he added. According to a draft report ( pdf) submitted by the Los Angeles Juvenile Justice Realignment Block Grant (JJRBG) on May 27, among the 114 county-level young offenders sent to DJJ between 2019 and 2020, the most serious offenses committed included: murder, attempted murder, robbery, assault, rape, lewd or lascivious acts, voluntary manslaughter, carjacking while armed, and kidnapping for robbery. Carder told The Epoch Times that Los Angeles County moved quickly to implement its plan during the holidays, and plans to get it done by early January. She said that everything is moving too fast, making people feel uneasy and suspicious. "This is not right. And this community will not accept this, and I will not either," she said. "My biggest concern is the violence, the crime," she continued. "The camp is not built to rehabilitate these young adults. They don't have the money to make this a true prison camp [or] whatever they need it to be to protect the citizens in our community. And also the guards and the educators that are supposed to be up there—working with them—if the guards don't have guns, pepper spray, anything to defend themselves, how are they going to do this?" The Los Angeles County Probation Department replied to The Epoch Times' inquiry by email. "The Probation Department is focused on public safety and has several protocols in place to ensure community safety," the email said. "When a facility is selected (a location has yet to be determined) there will be several renovations made to the facility to ensure that it is adhering to all state and local requirements to ensure it's safe." Resident Chris Fenner, a retired police officer, expressed his concerns and shared his firsthand experience with young offenders. "No one in the state is actively in custody unless they've done a major crime. It's very hard for anybody to be in custody with the current laws. So for them to be in custody, especially as juveniles, they're only going to be the most serious offenders that are out there," he said. "I have personally chased kids who have escaped from that camp… down the street, and who have escaped several times—and this is back in the day when it was kids; these are grown men [young offenders between 18 and 25] they want to bring in here." Another local resident Anthony Venti who worked in a juvenile correction center from 2000 to 2007 shared similar concerns. Venti later became a firefighter and returned to the center to perform some work every year. He said that the children detained there were only 13 or 14 years old at the time, and the oldest was 17 years old. As soon as a detainee turns 18, he will be transferred to Youth Corrections Authority to avoid adult abuse of minors. "And every year that I worked at that camp, we had kids escaping, every single year. We had multiple kids escape. So like I said, 'the fence couldn't hold back teenagers, and it's not gonna hold back grown men,'" he said. "It's been underage guys, when they break out. They're usually just trying to get down the hill to get a ride back to their old neighborhoods," he continued. "Now that we're going to be putting 25 year olds in that facility, we don't know what their intentions are." Venti is deeply worried that the older youth offenders will bring serious danger to community safety as well as to residents' properties and assets. According to an LAPD report issued on June 7, the two facilities in La Verne were among the least secure. "The perimeter and sally port entries into both facilities appear to be constructed to house lower level offenders, with minimal security. Significant security concerns exist with the ability to pass contraband through the fence and there are few deterrents to prevent escape from these camps," the report read. At the community meeting, local residents were shocked to hear Bettino say, "There is a question about arming our deputies— that will not be happening." Based on the requirements of SB 823, the JJRBG Subcommittee will make a final recommendation to the Board of Supervisors by mid-January of 2022. The board is expected to take a vote on the matter in mid-January or early February of 2022.

A former Hamilton County Jail corrections officer who shoved a 61-year-old inmate headfirst into a cell's concrete wall, splitting the man's head open and breaking his hip has been sentenced to 3½ years in prison. Jason Mize, 35, pleaded guilty earlier this year to a federal charge of violating the man's right to be free from excessive force. Prosecutors said that during the investigation into Mize's conduct, he lied repeatedly and pressured witnesses not to come forward. After the August 2016 incident, Mize left the man, Mark Myers, moaning and bleeding on the cell's floor. Mize eventually returned to the holding cell, prosecutors said – to cover the door's window with a curtain. Myers, who was later acquitted of the misdemeanor theft charge he had been jailed on, ended up being hospitalized for two weeks. Mize ultimately resigned. According to prosecutors, in a Facebook message sent in April 2017, months after his resignation, Mize said: "I miss choking people." At a sentencing Tuesday in U.S. District Court in Cincinnati, prosecutors said Mize had a history of violence as a corrections officer. Mize was disciplined more than nine times, prosecutors said, and at least three of those times were for excessive force. After a 2013 incident, Mize was suspended without pay for three days for repeatedly striking an inmate with his knee, "landing multiple blows to the inmate's face", according to court documents. Mize began working for the Hamilton County Sheriff's Office 2007 and was laid off the next year. He was rehired in 2011 and served until his resignation in 2016. According to prosecutors, Mize had a reputation for violence and "reveled" in it. His nicknames on the job were "Mize the Destroyer" and "Rape Choke", prosecutors said in documents filed before the sentencing. Mize was known for saying he was going to "rape choke" people. On July 30, 2016, less than a month before the incident involving Myers, Mize had the following exchange with a friend on Facebook: In April 2017, there was the following exchange between Mize and a corrections officer: Myers sued the county, and in 2018 the case settled for half a million dollars. Myers has since died due to circumstances unrelated to what happened at the jail.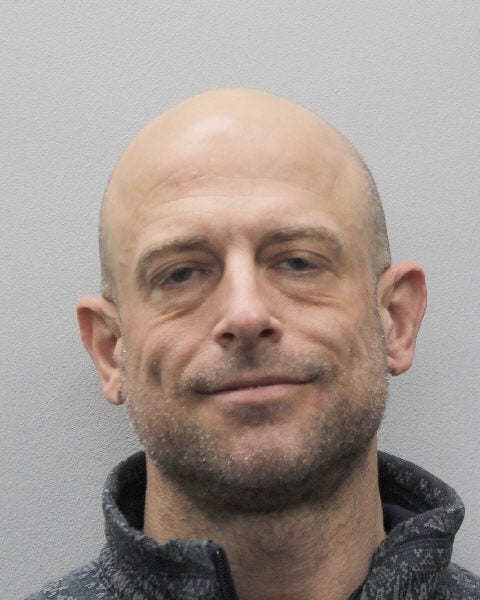 A Virginia burglary suspect armed with a knife was arrested Sunday after an armed resident held the intruder at gunpoint until authorities could arrive. Jonah Smith, 47, was arrested and charged with burglary with a weapon and attempted malicious wounding over a Dec. 12 incident that happened before 8:22 a.m. in the 10600 block of Railroad Court in Fairfax, Virginia. Smith, who was unknown to residents, entered a home through an unsecured door without force and refused to leave, according to the City of Fairfax Police. Investigators say the burglary suspect soon displayed a knife and lunged toward one of the residents. One of the would-be victims, who was armed with a firearm, discharged one round into the floor of the living room and held the suspect at gunpoint until police arrived at the scene. The suspect was arrested without incident and no injuries were sustained by any of the involved parties, police said. Smith was transported to the Fairfax County Adult Detention Center and was being held without bond as of Monday, police said. City of Fairfax Police did not initially respond to a Fox News Digital request for additional information, including whether Smith had a prior criminal record.

Police in Portland and Falmouth say they have charged a Portland man with a string of five robberies. Joseph Evers, 41, was arrested in Falmouth on Monday, police said. The first four incidents occurred in Portland over three days ending Dec. 6 at the CVS Pharmacy on Forest Avenue, the Walgreens on Marginal Way, the Domino's Pizza on Forest Avenue and the TD Bank on outer Congress Street. The robbery of a Key Bank on Route 1 in Falmouth occurred a few days later, on Dec. 10. Evers, a Portland resident, is being held at the Cumberland County Jail. Comments are not available on this story. Send questions/comments to the editors. « Previous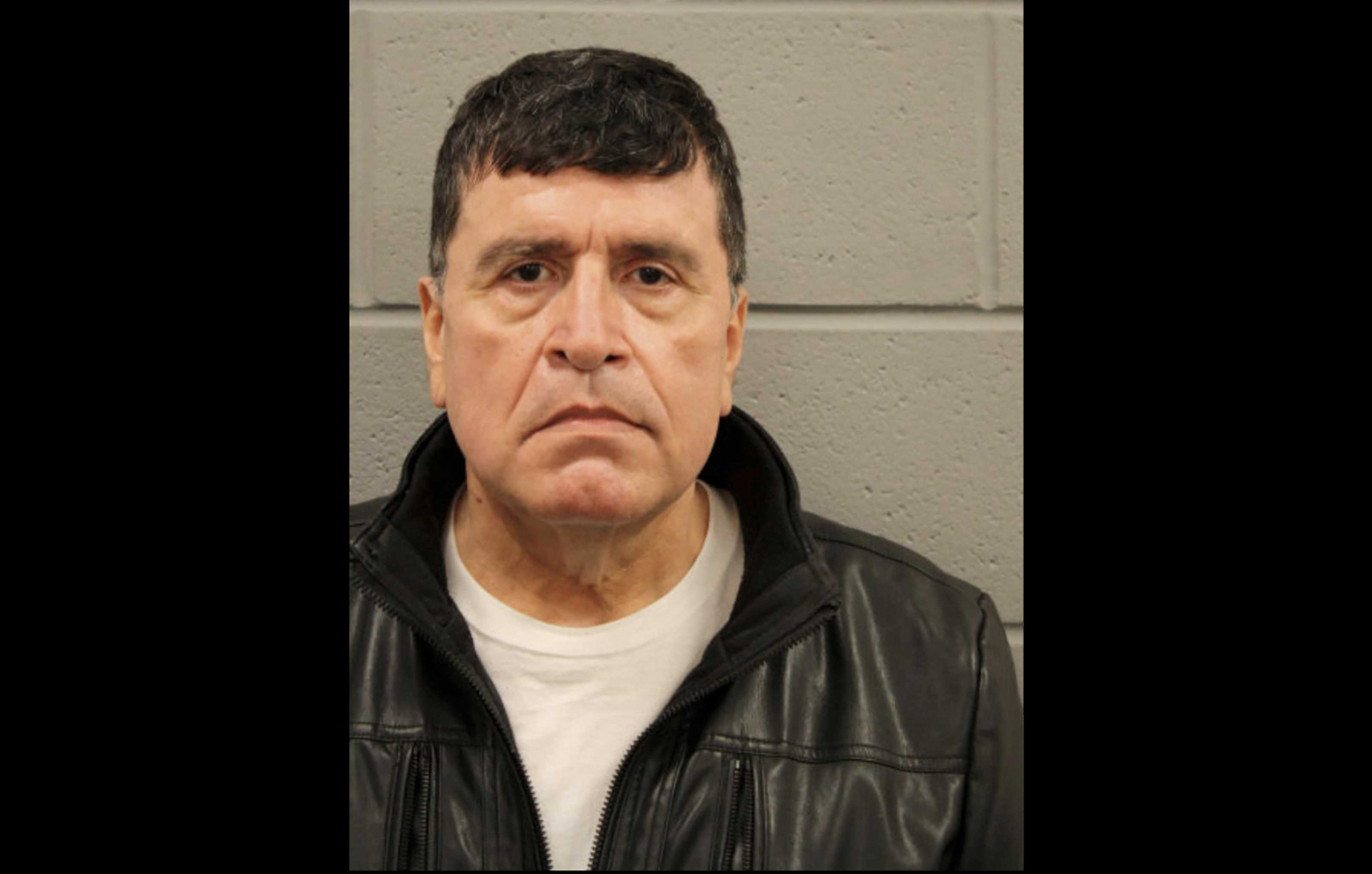 Mark Aguirre, 64, is a former Houston police captain. Aguirre was indicted on a charge of aggravated assault with a deadly weapon Tuesday, Dec. 14, 2021. A former Houston police captain now indicted over a violent and "bogus" voter fraud investigation is no stranger to the wrong side of the law. A grand jury indicted Mark Aguirre on a charge of aggravated assault with a deadly weapon Tuesday, more than a year after he allegedly ran an air conditioning technician off the road and held the man at gunpoint while trying to uncover a voter fraud scheme in the aftermath of the 2020 presidential election. Aguirre, 64, faces up to 20 years in prison if he's convicted. Aguirre was being paid more than $200,000 as a private investigator for a Houston group called Liberty Center when the attack occurred Oct. 19, 2020, according to the Harris County District Attorney's Office. Aguirre and company were convinced of a massive ballot fraud scheme in Harris County, and the former cop had been tailing the driver of a repair van for days before confronting him on an unspecified Houston street. In broad daylight, Aguirre slammed his SUV into the back of the repair van causing it to crash. When the technician got out of the van, Aguirre allegedly rushed him with a gun, forced him to the ground and searched the vehicle. Prosecutors say Aguirre and Liberty Center believed there were more than 750,000 harvested ballots in the bay of the van. Instead, all Aguirre found were spare parts and tools for repairing air conditioners. As a Houston police captain, Mark Aguirre was once indicted in the mid-2000s over a botched raid that landed more than 200 people in jail. In this photo, Aguirre watches a video of late night crowd disturbances at the Kmart on Westheimer on Aug. 27, 2002. When authorities responded, Aguirre tried to leverage his status as a retired Houston police captain to influence the officers' investigation into the collision, according to prosecutors. In December 2020, prosecutors filed aggravated assault charges against the disgraced cop. Tuesday's indictment means the case is nearing trial, which is currently scheduled for Feb. 11. "He crossed the line from dirty politics to the commission of a violent crime, and we are lucky no one was killed", district attorney Kim Ogg said in a statement. "His alleged investigation was backward from the start, first alleging a crime occurred and then trying to prove it happened." Ogg's office called Aguirre's claims "bogus" in a press release Tuesday, mirroring the word and sentiment used by conservative activist Steven Hotze who was outraged by Aguirre's prosecution. Former HPD Capt. Mark Aguirre looks into the gallery during his 2003 trial for official oppression. This is the second time Aguirre has been indicted for his work as an investigator. In 2002, while working as a captain for HPD, he ordered the arrests of nearly 300 people who were in a Kmart parking lot on Westheimer Road at the same time that a group was street racing. It turned out that many of those arrested were either passersby or store customers and not involved, but Aguirre still ordered their arrest. The city ended up paying close to $1 million in civil settlements and attorneys' fees due to the captain's orders. After the 2002 raid, a grand jury indicted Aguirre on five misdemeanor charges of official oppression, but a jury later found him not guilty. He has since retired from the force and worked as a private investigator. The attorney who defended him on the oppression charges, Terry Yates, is listed as his defense attorney for the recent indictment. Yates could not be reached for comment. - Twitter surges on report that Jack Dorsey will step down as CEO - Family of 14-year-old Astroworld victim files lawsuit against Travis Scott, demands change - Rolling Loud California increases age limit following Astroworld Festival tragedy - Mother of Texas student who berated, hit Black teacher says daughter is autistic, bipolar - Houston's new bus lanes will allow bikes, but advocates urge caution For the latest and best from Chron, sign up for our daily newsletter here.

Blue cities were disproportionately receptive to the Black Lives Matter defund-the-police movement pushed by progressives in 2020. Twelve U.S. cities broke annual homicide records in 2021 — and all were led by Democrats. Philadelphia topped the list, surpassing 500 murders as of Nov. 26 — breaking last year's numbers with a month left to go in the year. The last time there were this many people killed in the City of Brotherly Love was in 1990. Rounding out the top five are Indianapolis with 246 killed, Columbus with 179, Louisville with 175, and Baton Rouge with 137. Philadelphia, with a population of roughly 1.5 million, reached 521 homicides by Dec. 6, an increase of 13% from the previous year. By comparison, New York, with roughly 8 million residents, had 443 homicides as of Dec. 5. Others in the dirty dozen were: Albuquerque (82 murdered), Tucson (80), Portland (72), Rochester (71), Toledo (62), Austin (60), and St. Paul (35). Despite these cities seeing the sharpest rises in murder rates, Chicago still leads the nation in total homicides for the year, with 739 by the end of November. An analysis published by ABC News suggests there's "no clear answer" to explain the cities' record-breaking murder totals, although the report fails to mention that all of the cities it lists are run by Democrats, who were disproportionately receptive to the Black Lives Matter defund-the-police movement pushed by progressives in 2020. Policies to defund police contributed to increased crime, argue critics, including Texas Republican Gov. Greg Abbott. While experts suggest there are a range of factors contributing to why people kill, evidence suggests that less cops on the street made these cities less safe. In Philadelphia, for example, the City Council voted in June 2020 to slash police department funding by $33 million. "In addition to approving the budget with reductions in police spending — reversing years of annual police budget increases — Council voted to approve three significant reform bills addressing the police department in various ways", the council announced. Seventeen months later, the city reported the highest number of people murdered since 1990. In Rochester, meanwhile, the City Council voted in June 2020 to cut police department funding by $3.6 million, or 3.7% of its budget. It also cut the incoming Rochester police class by 50%, choosing instead to spend $130,000 to hire two community city managers that cannot fight crime. Within three months of the City Council's slap in the face, the police department's entire command staff retired. After the city of roughly 200,000 broke its 30-year-old homicide record, Police Capt. Frank Umbrino said: "We're extremely frustrated. It has to stop. I mean, it's worse than a war zone around here lately." In Austin, crime spiked after its Democrat-controlled City Council cut its police department budget by $150 million last May. Lack of support from the mayor and City Council caused the department to lose 15 to 20 officers a month and constrained its ability to train new recruits through the closing of police academies. Seventeen months later, the Austin Police Department announced it could no longer respond in person to non-emergency 911 calls due to staffing shortages. Now, when drivers get into car accidents in Austin with no reported injuries, 911 won't send an officer. Instead, those in accidents must call 311 to file a non-emergency police report. The same is true for victims of burglaries. If the burglary isn't in progress or the suspect has fled the scene, victims are instructed to call 311 to file a non-emergency police report. Save Austin Now, a bipartisan advocacy group that supported a ballot measure to restore police funding, lamented that voters succumbed to a misinformation campaign funded by outside money and unions that claimed that if the measure passed other services would be cut. The ballot measure was defeated earlier this year. With many officers quitting and retiring and not enough new recruits to replace them, the APD projects it will have at least 235 vacancies by May 2022 and 340 by May 2023. To respond to the crisis, the Republican-led Texas Legislature passed bills signed into law by Gov. Abbott to prevent other cities from doing what Austin did. The first law, which already went into effect, penalizes cities that defund their police departments. Those with populations over 250,000 that seek to defund their police departments will have their property tax revenue frozen. The state could also withhold sales taxes collected by a defunding city, allocating the money instead to the Texas Department of Public Safety to offset the increased costs incurred by the state to protect vulnerable residents of a defunded municipality. Another new law restricts counties from defunding police departments. Those with a population of more than one million would require voter approval to reduce law enforcement budgets. If voter approval is not received but the county still defunds police, the county's property tax revenue would be frozen by the state under the new law. "In Texas we do not turn our backs on our law enforcement officers", declared Abbott. "Texas is a law-and-order state, and we are going to ensure that we keep it that way. Defunding the police is reckless. It endangers the lives of people in communities across the entire state. We cannot and we will not allow cities like Austin to defund the police."

A 19-year-old Randolph man is accused of blowing through a red light and slamming his SUV into a 53-year-old Maine woman's sedan and killing her in Brighton Monday night. After the fatal crash, Anderson Nova allegedly tried to run away from police while he carried his dog, but state troopers responding to the wreck were able to arrest the Randolph man. Nova is being charged with motor vehicle homicide and a litany of other charges in connection with the death of Dina Donahue, of Topsham, Maine. Shortly before 10 p.m., troopers responded to a two-vehicle crash at the intersection of Birmingham Parkway and Western Avenue in Brighton. Nova had been driving a rented Buick Enclave SUV "negligently and at an excessive rate of speed" on Soldiers Field Road and then continued onto Birmingham Parkway, according to State Police. Nova at one point sped by a State Police cruiser going in the opposite direction on Soldiers Field Road; the troopers reversed their direction but lost sight of the fleeing vehicle. A short time later, the troopers saw smoke rising from the intersection of Birmingham Parkway and Western Avenue. The SUV had broadsided a Honda Civic being driven Donahue. The troopers saw Nova running away from the scene of the crash while carrying his dog, and they apprehended him. Donahue had been driving on Western Avenue and had a green light as she entered the intersection, according to police. At that point, Nova drove through a red light at a high rate of speed and struck the driver's side door of Donahue's vehicle. Donahue was transported to Beth Israel Hospital with life-threatening injuries. She succumbed to those injuries a short time later. Nova was transported to Brigham and Women's Hospital with minor injuries. Troopers from the State Police Detective Unit for Suffolk County interviewed Nova at the hospital after the suspect acknowledged that he understood his rights. The suspect provided statements to investigators. Meanwhile, troopers at the scene located stolen checks and credit cards in Nova's rental car. The investigation determined that Nova, whose license to operate a vehicle had previously been suspended, was not on the rental agreement and that someone else rented the car for him. State Police charged Nova with: motor vehicle homicide by negligent operation; negligent operation of a motor vehicle; operating after suspension; speeding; leaving the scene of a crash causing personal injury or death; receiving stolen property; and using a motor vehicle without authority.

An Auburn man has been arrested and charged with raping a child last spring. The Auburn Police Department on Thursday, Dec. 9, charged Michael C. Thorn, 35, 44 Bradford St., with first-degree rape, a class B felony. Police said Thorn is accused of having sexual intercourse with an 11-year-old child in May. Police said the rape took place inside in a car in a parking lot in the city. Thorn was arraigned in Cayuga County Centralized Arraignment Part court on the day of his arrest and placed into the custody of Cayuga County Jail on $50,000 cash bail or $100,000 bond. On Tuesday, however, he was released on his own recognizance after appearing for a preliminary hearing in the case in Auburn City Court. The case is being transferred to Cayuga County Court.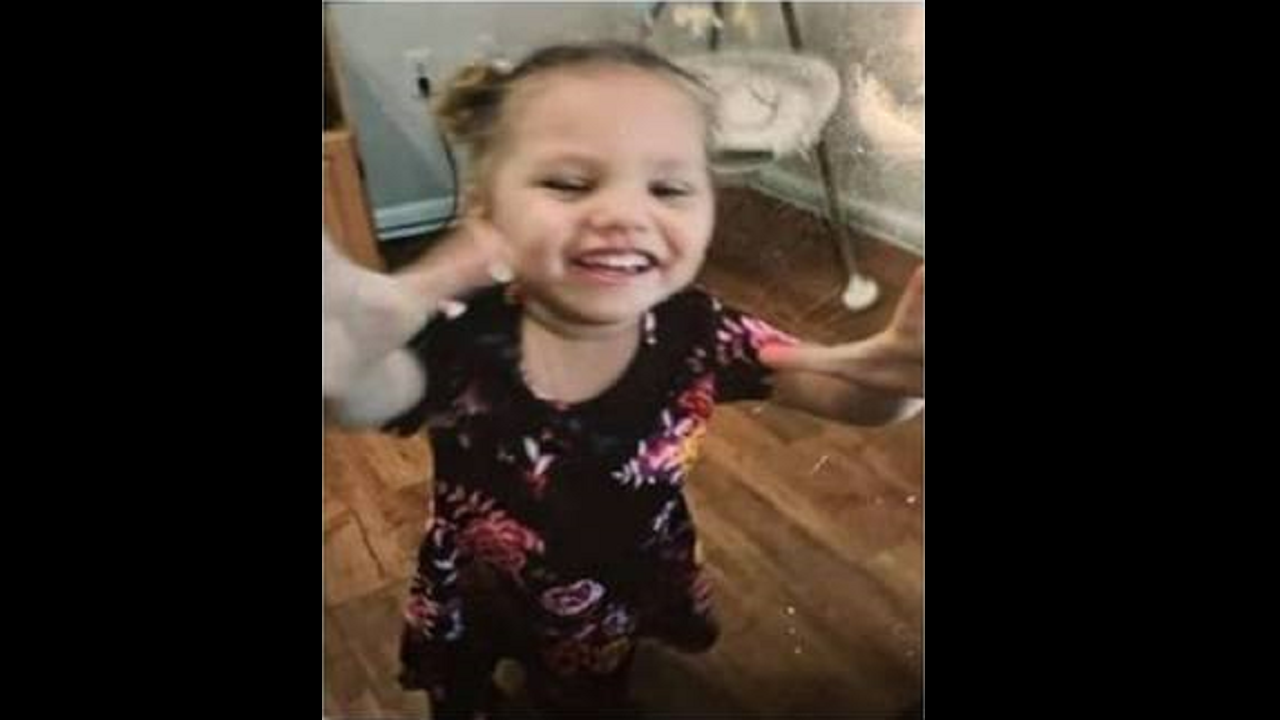 A Georgia man who once was being eyed as a suspect in the death of a 1-year-old in Alaska is now facing a capital murder charge after a missing 5-year-old girl was found dead this week in Alabama, police say. Jeremy Williams was taken into custody Monday in Phenix City, Ala. -- just over the border from Columbus, Ga., where the mother of Kamarie Holland reported her missing from her home early that morning, according to Russell County Sheriff Heath Taylor. The child later was later found dead at a vacant property linked to Williams in Phenix City and "it did appear from the scene that there was some sexual abuse", Taylor added. "It's extremely difficult – I don't care who you are. I've been in this business for 35 years and it never is easy to watch a case like this or to even have to investigate it", Taylor told reporters Tuesday while announcing Williams' arrest. "And if somebody tells you that it is, they need to get out of the business. It's tough. It's extremely difficult and I think every person from [the Columbus Police Department] that first took the report to the investigators that I had here last night, will never forget this case, ever." Taylor said the investigation began after Columbus police received a call around 6:15 a.m. from Holland's mother, who reported not finding her child in her house after waking up. Police identified Williams as a suspect and tracked him – along with his uncle – to a hotel in Phenix City. The same day, Taylor says investigators found Holland's body at an abandoned property in Phenix City that Williams used to live at. The sheriff added that it appeared the cause of death was asphyxiation and the motive was a sexual encounter. Williams, according to Taylor, previously was charged twice for abuse of children and was acquitted by a jury for one of the charges in Phenix City in 2012. Williams also was a suspect in the death of a 1-year-old child in Alaska, but police there never were able to charge him because of a lack of evidence, Taylor said. An ongoing investigation also revealed that Williams and Holland's mother knew each other, but Taylor decline to elaborate. Williams is set for his first court appearance this afternoon. Meanwhile, Taylor said police are still investigating where there are other suspects in connection to Holland's disappearance and death.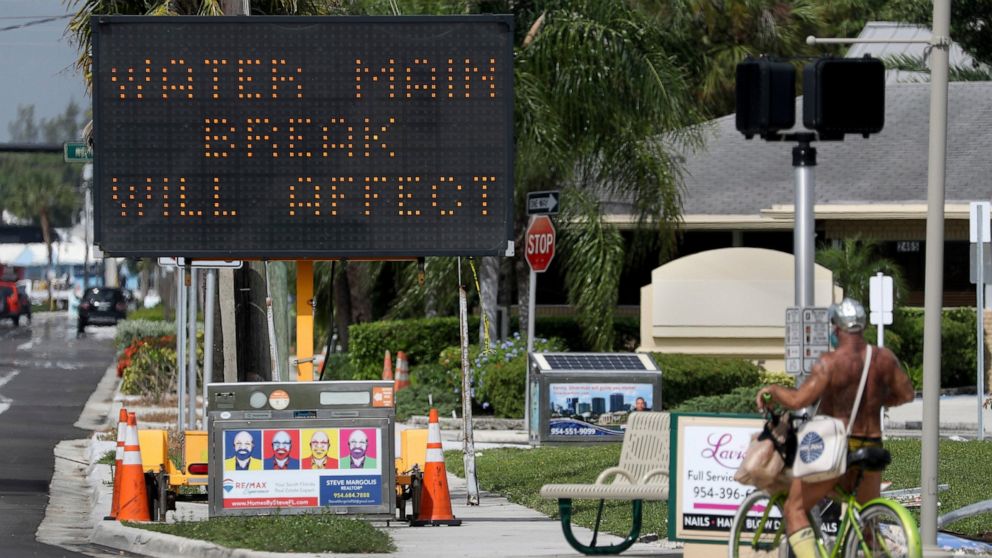 A jury found a private contractor responsible for leaving nearly a quarter-million people across seven Florida cities without water for days in 2019. The verdict late Monday in response to a class-action lawsuit means Florida Communications Concepts could be held liable for tens of millions of dollars, the South Florida SunSentinel reported. A separate trial will be scheduled to determine damages, the newspaper said. During the weeklong trial, jurors learned that workers for the company believed they had encountered a big rock and drilled a 6-inch (15-centimeter) hole into a 42-inch (107-centimeter) main at Fort Lauderdale Executive Airport in June 2019. The drilling affected a line that supplies water to Fort Lauderdale's main water plant, leading to disruptions in all or part of seven cities, plus Port Everglades. City workers managed to plug the hole with a log and then encase the log and the pipe in concrete, the newspaper reported. The jury found the company and a subcontractor 98% responsible for the loss to area businesses that had to be shut down, court records show. More than 9,000 restaurants, law firms and retail stores were represented in the class-action lawsuit. Florida Power and Light was originally named as a defendant in the lawsuit but settled out of court for an undisclosed amount.

Detroit — High-profile lawyer Geoffrey Fieger endangered an educator's life by suing the wrong man in conjunction with a $100 million lawsuit filed on behalf of survivors of the Oxford High School shooting, according to a federal court filing Tuesday. Former Oxford High School Dean Ryan Moore has received death threats since the Dec. 9 lawsuit was filed in federal court accusing school officials of failing to prevent the nation's deadliest school shooting since 2018 that left four students dead and wounded seven people. "Had Mr. Fieger been less concerned about being on the news and more concerned about the facts, he would have been able to easily confirm that Mr. Moore had not even worked in the high school for more than one year", said Timothy Mullins, Moore's lawyer. "Mr. Moore was not the High School Dean of Students as alleged by Mr. Fieger. He worked in an entirely different building." Fieger could not be reached for comment immediately Tuesday. Mullins asked U.S. District Judge Mark Goldsmith to dismiss Moore from the lawsuit and impose "significant sanctions against Mr. Fieger for his unconscionable and reckless misconduct." The lawsuit's false allegation is significant, Mullins wrote. "In reality, because of Mr. Fieger's sloppy legal filings, Mr. Moore has received death threats", the lawyer wrote. The filing cited media reports about more than a dozen threats against Oxford educators. Moore installed reinforced doors on his home after being sued, withdrew his children from school and has worried about how the error will impact future job opportunities, according to the filing. "Again, this is all due to Mr. Fieger's reckless actions. Mr. Moore now lives in fear", Mullins wrote. "This has caused Mr. Moore to experience a significant increase of emotional stress during an already traumatic time for Mr. Moore as a member of the Oxford community." rsnell@detroitnews. com Twitter: @robertsnellnews

The FBI and other authorities are offering up to $10,000 for "substantial information" on the final hours of doomed Illinois grad student Jelani Day. The body of Day, a 25-year-old student studying speech pathology at Illinois State University, was discovered Sept. 4 in the Illinois River, about 60 miles from campus. The young man was reported last seen alive nearly two weeks earlier at a Bloomington cannabis dispensary, police have said. A coroner determined that the Danville native accidentally drowned, but his mother believes the avid swimmer was killed. Authorities have said their investigation into his death is ongoing. Day was reported missing one day after failing to return messages from a professor and family, FBI officials said Monday. The law enforcement agency's Chicago division is part of the interagency Jelani Day Joint Task Force putting up the reward. The task force said it is hoping a social-media push and the offered reward will supplement the "forensic, analytical and technological" techniques being used in its probe. "Investigators believe the full cooperation of the public and Day's close contacts may be key to understanding the facts and circumstances surrounding Day's death," FBI's Chicago division said in a statement Monday announcing the new reward. FBI officials in Chicago declined to comment on the probe when reached by The Post on Tuesday, saying Department of Justice policy prevented them from providing details on ongoing investigations. Day's mother, Carmen Bolden Day, hired prominent civil rights lawyer Ben Crump earlier this month as the investigation continues, the Chicago Tribune reported. At a news conference, Bolden Day said authorities did not explicitly call her son's death a suicide but told her things indicating that he "did this to himself," the newspaper reported. "And Jelani did not do this to himself," Bolden Day told reporters. Crump also insisted Day's death was not a suicide, noting that the grad student's car, clothing and cellphone were not found in the same location as his body. Day's car was discovered in a nearby wooded area two days after he was last seen. Day, who was in his second semester at ISU, was supposed to be at Illinois State on the day of his disappearance, the Tribune previously reported. He earlier attended Alabama A&M and went on to graduate school so his mother "would never have to work again," Bolden Day told the newspaper in early September. Anyone with information regarding Day's death can submit tips anonymously at 800- CALL-FBI.

A female employee of Chinese e-commerce giant Alibaba who accused a colleague of sexual assault has been fired for "expressing and communicating inappropriate opinions, fabricating and spreading false facts, (and) causing vile consequences", her lawyer told CBS News in a written response to questions. The employee, identified only as Ms. Zhou, went public in August with allegations that she was raped by a colleague on a business trip, after she said the company took no action against him when she reported it to human resources. In an 11-page document, Zhou said that a colleague, identified as Mr. Wang, who was more senior than her at Alibaba, coerced her into taking a business trip to meet a client, BBC News reported. She said she was ordered to drink alcohol during dinner, and that the client kissed her. When she woke up the next day in her hotel room, she had no clothes on and no memory of the previous night. She was able to obtain security camera footage which showed Wang entering her room four times, the BBC said. Wang was eventually fired from Alibaba after a fierce public backlash, but a criminal case against him was dropped, according to the BBC. The company said that two other employees who had failed to act on Zhou's report had also resigned. Alibaba issued a statement condemning "forced drinking culture", according to BBC News. Alibaba had not responded to CBS News' request for comment at time of publication. Zhou's case caused an outcry on social media in China and highlighted the treatment some women there face in the workplace. It wasn't the first blow to a that has in the country. In a, a Chinese court threw out a lawsuit in September brought by a woman who had claimed she was sexually harassed as an intern by a major personality from the country's state-run TV network. The court dismissed her case, saying the evidence submitted by her legal team had failed to prove any harassment occurred. The man she accused filed a lawsuit against her claiming defamation. Zhou's lawyer said that she was fired on November 25 and not paid any severance — which is against the law in China unless an employer can prove negligence or incompetence — and that she would be suing. Shuai Zhang contributed to this report. Haley Ott is a digital reporter/producer for CBS News based in London.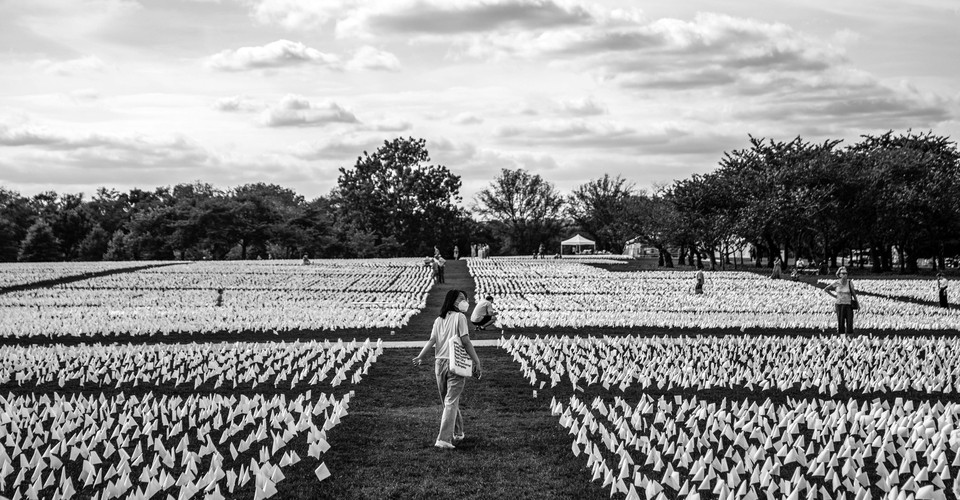 About the author: Clint Smith is a staff writer at The Atlantic. He is the author of the poetry collection Counting Descent and the narrative nonfiction book How the Word Is Passed. Last week, at a small funeral home in Northwest Washington, D.C., I attended the funeral of a teacher I knew from my time working in Prince George's County schools eight years ago, Yvonne Brown. Ms. Brown loved literature. She wrote and self-published a novel. She started her school's poetry club. She loved the magic of words. She loved her students. During the service, one young man discussed how while he never technically had her as a teacher, he and many of his friends would spend time before school, during lunch, and after school in her classroom. Everyone was drawn to her. Her classroom was a space where young people could be themselves, and where they could discover themselves. The main room in the funeral home was filled with people sitting in spaced-apart chairs, their brown wood covered by red-and-white cushions too thin to provide real comfort. Those of us who could not find a chair stood against the walls, our bodies strung like grieving ornaments in a place where no one hopes to spend the holidays. This was the first funeral I've attended since the beginning of the pandemic, and in some ways, I had forgotten what it does to your body—to be in a room remembering someone who was once there but, suddenly, is no longer. I forgot what it was like to see a corpse: the closed eyes, the crossed arms, the stillness of it all. I forgot what it was like to see so many people you haven't seen in years—to greet them, to hug them, to whisper how good it is to see them and how sad it is that it had to be under these circumstances. I saw many of my former students, all of whom are now adults and some of whom have children and families of their own. At the front of the room, a silver casket adorned in pink and white roses gleamed under the chandeliers. On either side of the casket were photos of Ms. Brown. Her face was radiant, her smile luminous. Beneath each photo were the dates of her birth and death—numbers that were too close together in time, a reminder of why we were all gathered here. In the front row sat her two daughters, their father's arms wrapped around their shoulders. One looked down at the ground and the other buried her head in her father's chest. At 11 o'clock, the ushers walked to the front of the room and gently closed the casket for the last time. Ms. Brown's daughters are 8 and 10 years old. Their mother was 41. She died from complications related to COVID-19. This week, the United States is passing a harrowing marker: 800,000 people killed by COVID—and that official number, as enormous as it is, is likely an undercount. One in every 100 Americans 65 and older has been killed by the virus. For nearly two years, we have all been surrounded by a marathon of death. Eight hundred thousand. It is a staggering number, with devastating reverberations for millions of people across this country. For perspective, each year in America some 38,000 people die in car crashes. Each year somewhere between 12,000 and 52,000 people die from flu. Each year 87,000 die from diabetes; 150,000 by stroke. More Americans have now been killed by COVID-19 than the number of people who died in the Civil War ( 750,000)—the deadliest war in American history and one in which more Americans died than during the Revolutionary War, the War of 1812, the Mexican-American War, the Spanish-American War, the Korean War, the Gulf War, the Iraq War, and the Afghan War combined. The number is so enormous that we risk becoming numb to its implications. I have experienced this myself. Over the course of the past 21 months I have felt my relationship to the pandemic and my ability to absorb its human consequences ebb and flow. I have two young children, and have told myself that to be fully and emotionally present for them, I cannot overwhelm myself with the sheer volume of death that this pandemic has brought upon us. At various points of the pandemic, I have been guilty of scrolling past anything related to the growing death toll. Ms. Brown's funeral forced me to confront the emotional distance I had created between myself and the suffering caused by this virus. As I looked around the room, I saw all of the people there who had come to remember her life, her spirit, her smile, and found myself unsettled by the moments when these numbers were only numbers to me. I left the funeral home telling myself that would no longer be the case. The people who have died from COVID are people who were loved; they've left behind families, friends, and communities that were shaped by their presence and their time on this Earth. My exercise in more proactive remembering has been aided by the Twitter account @FacesofCOVID, which has created thousands of virtual obituaries for those taken by the virus. "I think that the story at the beginning of the pandemic was largely a data story. We were getting… all these numbers thrown at us—hospitalizations and cases and deaths," Alex Goldstein, the founder of FacesofCOVID, told NPR in June. "I found it really hard to process, and I felt like, we were missing the human element of that story." Goldstein is right, and scrolling through the account forces you to see the humans behind the numbers—the grandparents, the parents, the children, the neighbors, the family, the friends. When I think of 800,000 people, I think of 800,000 funerals, and I remember how many of them did not look like the one I was able to attend. At the beginning of the pandemic before vaccines, before boosters, before we even fully understood how this virus spread, the very idea of what constituted a funeral was amorphous, virtual, and often insufficient. People were unable to gather to bury those they loved. Funerals were held over Zoom. People were forced to say goodbye via FaceTime even when they were standing right outside the door of the hospital. In January, Patricia Rice of Clinton, Maryland, died of COVID. In the post about her on FacesofCOVID, a loved one wrote, 'Our family lost its beloved matriarch… She is survived by her 3 sons, 12 grandchildren, and 7 great grandchildren. She was the glue that held our family together, and we won't even be able to have a funeral." When I think of 800,000 people, I think of the health-care workers who have watched death cascade around them. I think of how hard they work to save the lives of so many people diagnosed with the disease, and how hard it must be to watch them go. On August 7, 2020, Charles Henry Krebbs of Phoenix, Arizona, died of COVID at the age of 75. In a note his daughter Tara submitted to FacesofCOVID, she wrote, "I told him we loved him, that we knew that he had fought long and hard, and that it was okay for him go now. He wiggled his eyebrows at me. He knew I was there and that he was not alone. His ICU nurse stood by [his] side and cried with me as he passed away." When I think of 800,000 people, I think of how special each of these people was to someone. And as I watch Ms. Brown's two young daughters sit near their mother's casket, unable to look directly at it, I think of so many children like them, and what has been taken from them. Nearly 170,000 children in America have lost parents or primary caregivers to COVID. According to a report recently released by the organization COVID Collaborative, about 70 percent of these children are 13 or younger. More than 1,000 people continue to die every day of COVID, and that number is rising even now. There is a new variant that is thought to be twice as contagious as the Delta variant, which itself was twice as contagious as those before it. As humans, we adapt. It is central to our survival as a species. We adjust to things that once felt unbearable. We normalize what was once abnormal. This is, in many ways, understandable. We must keep living. We must attempt to keep providing for those who need us. We must protect our bodies and our spirits. Still, to the best of our ability, we must fight against apathy and push back against an inclination toward indifference. More than 800,000 Americans have died from COVID-19 in the United States; more than 5 million people have died worldwide. Behind these numbers are real individuals. People like Ms. Johnson, who leave behind children and brothers and sisters and parents and friends. Who leave behind all of us.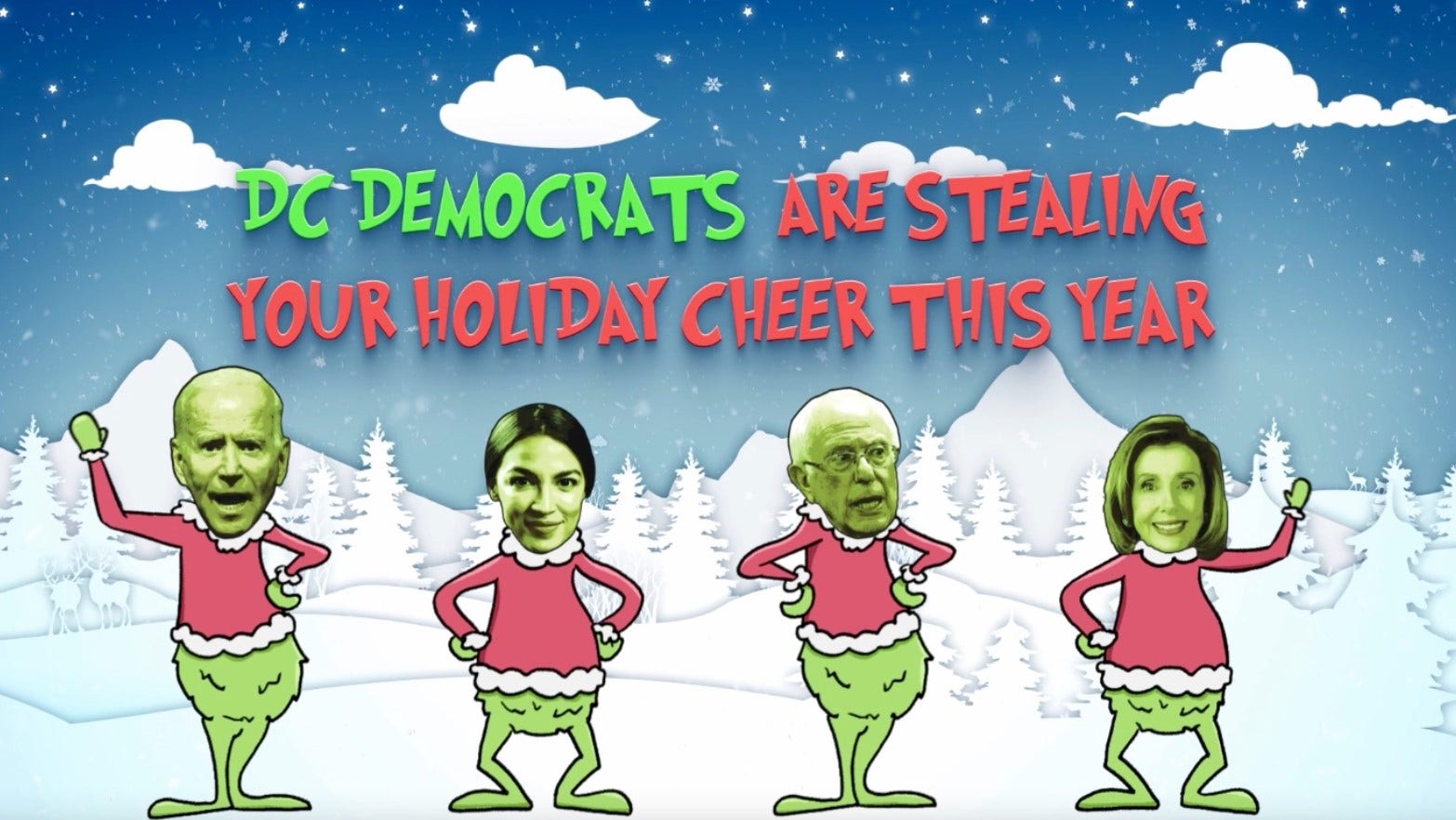 "There's no need for a Grinch to steal your holiday cheer. DC Democrats are filling that role quite well this year", charges the narrator in the digital spot by the Republican State Leadership Committee (RSLC), which was shared first with Fox News on Tuesday. "Everything costs more - gas, food, heating and shopping. Inflation, labor shortages, and Democrats aren't stopping", continues the narrator in the ad, which is a spoof on the more than half century old holiday classic "How the Grinch Stole Christmas." "But state Republicans are holding the line, and their elections are next November. We're counting on you and your wallet to remember", the narrator concludes. President Biden, House Speaker Nancy Pelosi, Sen. Bernie Sanders of Vermont, and Rep. Alexandria Ocasio-Cortez of New York are pictured in the spot wearing Grinch suits. The RSLC tells Fox News that they'll spend five-figures to run their ad in states that the rival Democratic Legislative Campaign Committee (DLCC) has already pledged to target in next year's elections. Those states include Arizona, Colorado, Michigan, Minnesota, Nevada, New Mexico, and Pennsylvania. The RSLC notes that the new spot is their first paid media effort since last month's elections in New Jersey and Virginia. Republicans flipped Virginia's House of Delegates from blue to red and netted seven seats in New Jersey's Democratic dominated state legislature. And Duncan argued that "voters in Virginia and New Jersey last month recognized that state Republicans are the only ones who can hold the line against DC Democrats' failed policies. We are confident Americans across the country will continue voting with their wallets in 2022 as we look to beat back an onslaught of liberal spending in state legislative races."

The Madras High Court on Tuesday quashed a first information report filed against YouTuber Maridhas for a tweet on the helicopter crash in which Chief of Defence Staff General Bipin Rawat, his wife Madhulika Rawat and 11 others were killed, The Hindu reported. The Tamil Nadu Police had registered a case against Maridhas under Sections 124A (sedition), 505(2) (statements which are alarming, false intention to create disharmony) and 153 (wantonly giving provocation with intent to cause riot) of the Indian Penal Code. Justice GR Swaminathan of the Madurai bench said that none of the offences were made out in the case. In the tweet, which has now been deleted, Maridhas had claimed that Tamil Nadu was "turning into another Kashmir under DMK [Dravida Munnetra Kazhagam] rule", according to the website. He also claimed that it was possible "for any kind of plot to be hatched here [in Tamil Nadu]." The YouTuber, in another tweet which is still available, accused DMK supporters of "mocking the death of an army commander in an accident", according to a translation of the tweet by The News Minute. Maridhas, in his petition before the High Court, said that he wanted the government to take action against people who "smile on the death of the Chief of the Defence Staff", according to The Hindu. He said that the government took action against him instead of acting against such persons. The YouTuber will not be released immediately as he has been sent to judicial custody in a separate case till December 27, The Indian Express reported. In the other case, he has been accused of forging an email from a senior editor and trying to incite communal disturbances.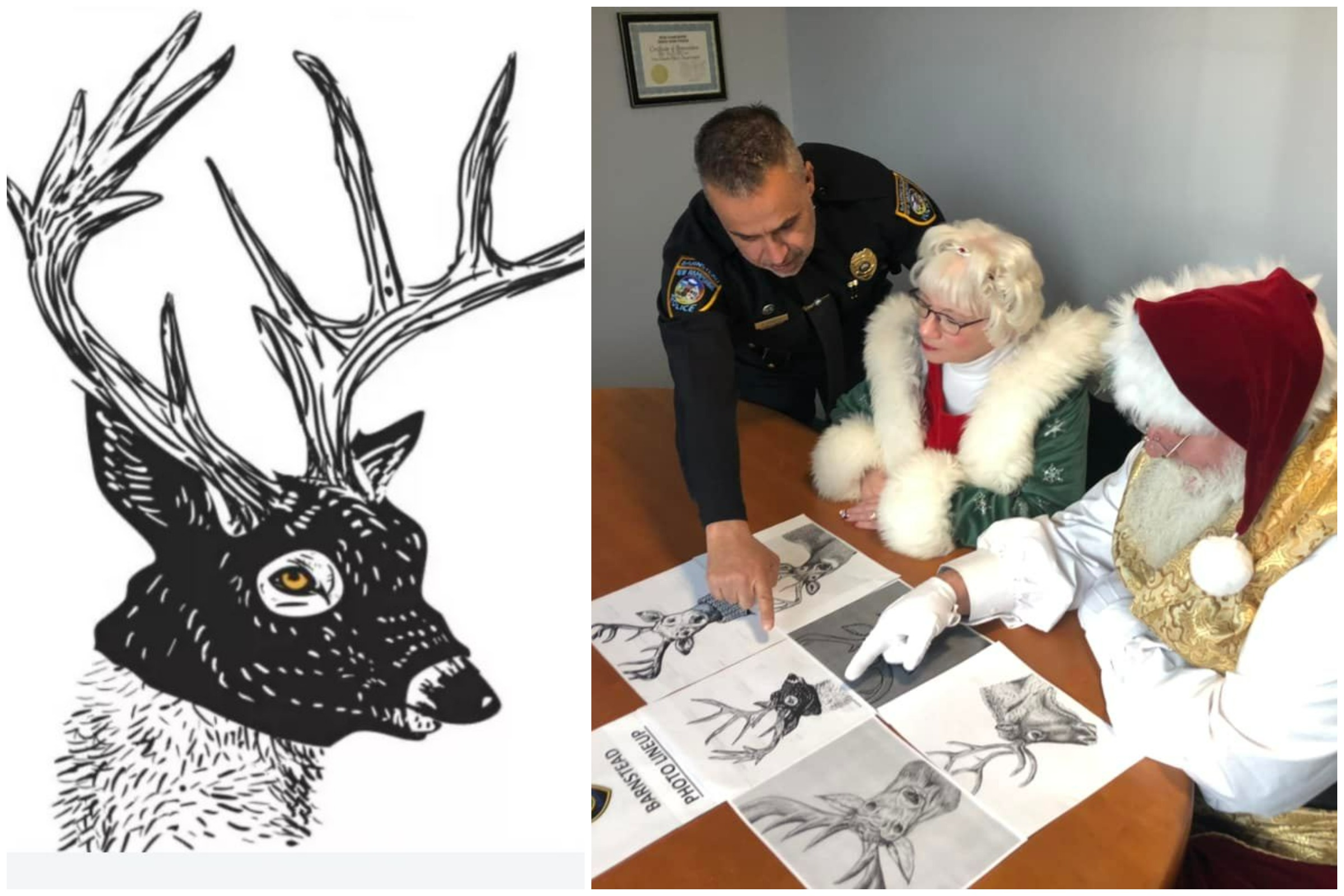 The search has intensified for a wanted criminal in New Hampshire, with fears the suspect is part of a sophisticated organized crime gang. Barnstead Police have now released CCTV of a break-in at Barnstead Elementary School (BES) last month, with an e-fit issued at the time widely circulated. On Sunday authorities published the footage on their Facebook group, saying: "Barnstead officers have put together this compilation of surveillance footage from the Barnstead Elementary School hoping someone will recognize him and come forward." There are fears he has ties to an organized crime group, who are roving about town armed with weapons as they case possible locations. With the culprit still at large Santa himself has joined the search, along with forces in Eastern Europe. Cops shared an article from the online site for the BeIarusian state national broadcaster, ONT, who picked up the story, warning: "The Russians are joining the search and assisting us in finding the BES Reindeer Burglar. It's only a matter of time, we are on his tail and following his tracks." Meanwhile, the composite sketch of the criminal, referred to as the "reindeer burglar" or "reindeer bandit", was put in a line-up of other reindeers, with Santa asked to identify the outlaw. Sharing snaps to their Facebook page on Wednesday, the police department said: "Today, Santa & Mrs. Claus magically appeared at the Barnstead Police Department to assist us in locating the reindeer burglar. "As it stands right now they said that the nefarious rogue group of reindeer will only get coal in their Christmas stockings unless they come forward and apologize for all of the havoc." In a bid to reassure the public, they said: "New Hampshire law enforcement officials have been working around the clock to try to identify and capture the reindeer burglar along with members of this syndicate who have been working throughout the state breaking into buildings. Their method of operation (mo) in the past has been 'Smash & Dash.' "To date, the group has not stolen anything but their behavior is alarming. The reindeer burglar specifically, has caused significant damage during these B&E's. Authorities are trying to figure out why they have targeted New Hampshire this year, what their plan is, and who they are. "While continuing the investigation, today, the Barnstead Police brought in the Big Guns, the reindeer experts Mr. Mrs. Santa Claus hoping they could help identify the reindeer burglar and his group of nefarious friends. "Mr. and Mrs. Claus spent quite a while with officers going through reindeer booking photos and viewing a police photo line-up, but unfortunately, they were not able to positively identify who the reindeer burglar is at this time." Reports have been coming in of the culprit, and possible associates, at large in the area, following the initial break-in at BES on November 28. The deer broke into the elementary school by smashing its way through a window, and smashing another to get out, leaving a trail of destruction and glass but crucially, part of its antler was left at the scene. This has allowed police to identify the suspect, as members of the public called in further sightings, amid fears the gang were scoping out locations. The police said: "On Thursday, December 2, 2021, at 10pm the Belknap County Sheriffs Department dispatched the Barnstead Police to respond to the Barnstead Elementary School for an active burglar alarm and found the building was unsecured, officers searched the premises but did not locate anyone inside. "Again On Saturday, December 4, 2021, this time exactly at midnight, Barnstead Police responded to the school for yet another activated burglar alarm. Officers searched the building but could not find anyone inside or signs of forced entry. "A subsequent check of the Barnstead Police Department's trail cameras installed in the area picked up the image of what we believe to be the reindeer burglar (notice the missing antler). "Police believe that like many organized crime groups, the reindeer burglar and his gang are becoming more sophisticated now. "Instead of 'smash and grabs' like their fruitless previous attempt at BES, they are now casing the school by pulling on doors or prying them open then running to the wood line for concealment to see the police response time and procedures." While a separate sighting, on December 5, revealed what police fear are armed members of the same gang. Further CCTV was shared to their Facebook page on December 5, entitled "Reindeer Burglar Organized Crime Group." The grainy footage was captioned: "A local resident and vigilante hunter of the Reindeer Burglar sent BPD this video from one of his trail cams suspecting at first that it was our suspect but through analytics we have determined that it is not the Reindeer Burglar. "However, we do suspect him to be a member of the same OC [organized crime] Group and a close associate. If you listen closely you can hear him dragging a metal pipe as he carries it with his antlers. "We believe it's a crow bar or breaching tool that the group is now using to force their way into buildings." The hunt continues for the criminals, with police warning people "don't approach" if they see any gang members, and to contact police immediately.

by: Emily Smith SPARTANBURG COUNTY, S.C. A man has been sentenced to prison in connection to a Spartanburg County 2018 police shootout and drug offenses in 2018. 36-year-old Jurrell K. Thompson, of Spartanburg, pleaded to guilty Monday to 3 counts of attempted murder, possession of a weapon during the commission of a violent crime, 8 drug offenses that include cocaine and marijuana charges and unlawful conduct toward a child, according to Spartanburg County Solicitor's Office. He has been sentenced to 40 years in prison for a series of crimes that included the attempted murder of 3 sheriff's deputies who pursued him in reference to drug and weapon offenses. On July 18, 2018, sheriff's deputies attempted to stop a car at Highway 29 and Old Converse Road that Thompson, who was wanted, was riding in. Jodi Stapleton, the driver of the car, didn't stop in response to the blue lights. She led deputies on a chase while Thompson fired at deputies out of the sunroof of the car. Thompson jumped out of the car on Mount Pleasant Road and continued to fire at the deputies, the solicitor's office said. Multiple rounds were recovered along the route of the chase along with an AK-47 style rifle. Deputies arrested Thompson at a nearby home. Sheriff's deputies began investigating Thompson in May of 2017 in reference to drug and weapon offenses. On one occasion, deputies executed a search warrant at the home Thompson shared with Stapleton. The search uncovered marijuana, cocaine, 3 sets of digital scales and a loaded.40 caliber handgun. Thompson had his newborn infant in the home with him when confronted by law enforcement. The state Department of Social Services took the child into custody. Thompson's prior criminal record included possession of cocaine with intent to distribute, unlawful carrying of a weapon, possession of a firearm by a felon and violation of federal probation. Circuit Judge Grace Knie issued a 30-year prison sentence on the attempted murder cases and a consecutive 10-year prison sentence on the drug offenses. Stapleton, 38, of Spartanburg, pleaded guilty to accessory to attempted murder, traffic offenses and drug offenses in 2019 and received a 22-year prison sentence. Thompson and Stapleton will serve 85 percent of their prison sentences before they are eligible for release. Have Coke, Sprite or Minute Maid in your refrigerator? You may want to check the labels after a pair of recalls from Coca-Cola. The products were the subject of a voluntary recall because they could contain foreign objects such as metal bolts or washers, according to Food Safety News. SANDY HOOK, Conn. It has been nine years since 20 students and six educators were killed during a shooting at Sandy Hook Elementary School. Nelba Marquez-Greene, the mother of Ana Grace Marquez-Greene, took to social media to show how you can honor the victims. BURLINGTON, N.C. All Bishop wants for Christmas is a forever home! Throw in some tennis balls and chew toys, while you're at it!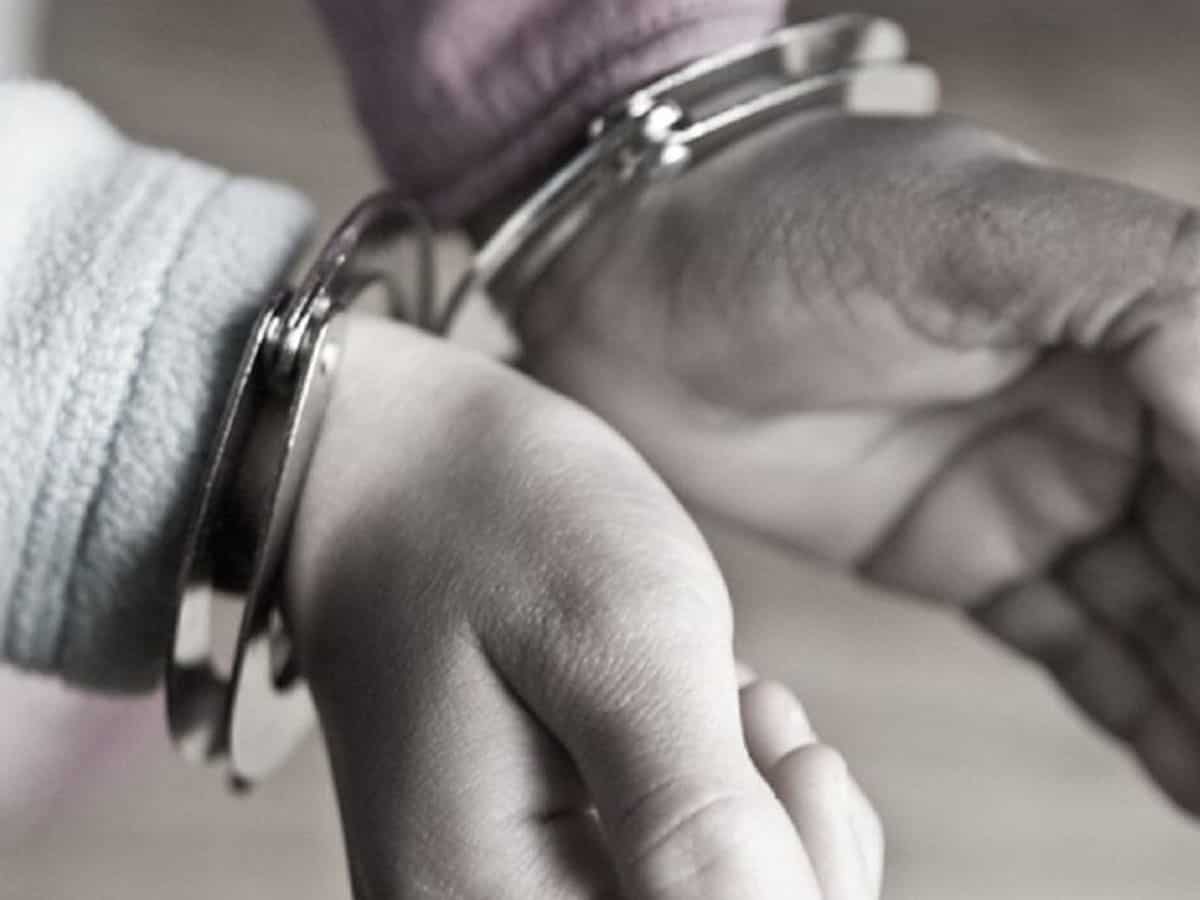 A 27-year-old man, who was preparing for UPSC examination in the national capital, has been arrested by the Delhi Police for stealing a diamond ring from a jewellery shop, an official said on Tuesday. The incident took place on Monday when the accused, identified as Praveen, a resident of Haryana, went to a jewellery shop in Connaught Place. An FIR was registered under Sections 379 and 411 of the Indian Penal Code at the Connaught Place police station based on the complaint of Lalit Dhiman, store manager at the Tanishq showroom. The complainant alleged that the accused had stolen a diamond ring from the showroom and tried to escape. "The showroom staff stopped the accused for questioning and in the meantime called the beat staff. When the accused got a hint that police might have been called, he fled from the showroom," DCP Deepak Yadav said, adding that he was later chased and arrested by the beat staff. A video of the cop chasing the accused also went viral on social media. The police said that the constable who was chasing the accused got injured during the process. He was later referred to a nearby hospital for treatment. During interrogation, Praveen disclosed that he was a student and was preparing for UPSC at Mukherjee Nagar. He used to indulge in small thefts to fulfil his daily needs. Get the news updates on WhatsApp & Telegram by subscribing to our channels. For all the latest Delhi updates, download our app Android and iOS.

The Limpopo government has appealed to couples to refrain from violence when faced with problems after a 34-year-old Zimbabwean national allegedly killed his 32-year-old wife and their nine-month-old son in Limpopo. The man later died by hanging himself. The incident took place at Davhana village, near Vuwani, in Limpopo. On Monday evening, the bodies of the mother and child were found buried in a shallow grave next to a local graveyard, while the man's body was found hanging from the roof. Police said the 32-year-old woman and the child died after sustaining severe wounds to their heads. They were allegedly hit with a sharp object. READ| Dad arrested for allegedly killing his three kids, wife and mother-in-law Limpopo's MEC for social development, Nkakareng Rakgoale, appealed to couples and families, who are facing challenges in their relationships, not to resort to violence. "They should seek professional help from social workers", Rakgoale said. "The department has programmes aimed at people who face difficulties in their families and relationships. It is so sad to see a man taking the lives of his family in this manner. "We reiterate our call for people who face difficulties in their families to speak out and approach social workers, who will then provide psychosocial support and put them through our family preservation programme. "This will assist us in averting incidents of this nature. Social workers have been dispatched to the area to provide psychosocial support to the affected parties. May their souls rest in peace", Rakgoale said.

10 Chicago Bulls Players On COVID 'Health And Safety Protocols', Two Of This Week's Games PostponedThe games set for Tuesday, December 14 against the Detroit Pistons and Thursday, December 16 at Toronto were postponed. Bears Vs. Packers: The Good, The Bad, And The UglyThe Bears are four games away from their season being over, and maybe the end to Matt Nagy's time in Chicago. CBS 2's Marshall Harris breaks down the good, the bad, and the ugly from Sunday nights' come-from-ahead loss to the Green Bay Packers. Longtime White Sox GM Roland Hemond Dies At 92Longtime White Sox executive Roland Hemond, who won three Executive of the Year awards, died Sunday at the age of 92. 'It Backfired'; Bears Head Coach Matt Nagy Reflects On A Controversial Call As The Bears Sit With The NFC's Second Worst RecordNagy said Jason Peters remains the starting left tackle if he's healthy and that everything is on the table when it comes to working out that offensive line. Blackhawks Game Against Flames Postponed After COVID Outbreak For FlamesThe NHL said six Flames players and one staff member entered the league's COVID protocol within a 24-hour period.

A former Albanian environment minister has been arrested on abuse of post and corruption charges, the prosecutor's office said Tuesday. In a statement, the Special Prosecutor's Office Against Corruption and Organized Crime said Lefter Koka was arrested following months of investigation and is accused of abuse of post, corruption and money laundry for a concession contract on an incinerator in the central city of Elbasan. He is accused of accepting a bribe of 3.7 million euros ($4.1 million). Koka, 57, was Albania's environment minister from 2013 to 2017. Koka also served as a lawmaker and before that as mayor of the western port city of Durres. His businesses have been temporarily sequestered. Two businessmen also are arrested and their companies have been sequestered too. Koka faces up to 12 years in prison if convicted. Corruption has strongly affected post-communist Albania's democratic, economic and social development. The country's center-right opposition has accused the left-wing government of Prime Minister Edi Rama of money laundry and corruption in giving some 400 million euros ($450 million) for incinerator projects to their businessmen. Waste processing has been and still is a serious concern for Albania's governments and a top priority for its efforts to join the European Union one day. "(The prosecutors') actions. show that no one is above the law", U.S. Ambassador in Tirana Yuri Kim tweeted. "Justice reform is producing concrete results." A judicial reform in Albania, which was approved in 2016 with the involvement of the United States and the European Union, has created new judicial institutions to address corruption. Many judges and prosecutors have been dismissed for alleged corruption and illegally earning property and money.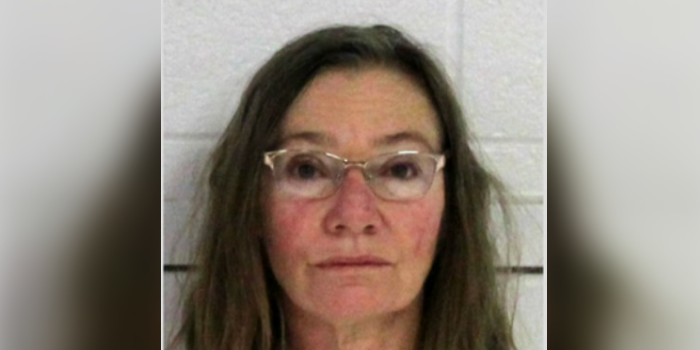 A Pennsylvania woman facing life in prison for the death of her 11-year-old adopted son allegedly told a state trooper that she poisoned him in an effort to "free him." Mary Diehl called police in September to report her son had died, telling police she believed it was caused by him suffocating in his bedding after having a seizure. However, toxicology reports uncovered lethal amounts of methane in his blood after his death and Diehl was charged with criminal homicide. When she was called in for questioning on November 8, Diehl initially told investigators the 11-year-old was unable to walk or open a container. Geibel testified that Diehl said substances that might contain methanol were kept in one area of the home, which her son did not have access to. After obtaining the results of the toxicology reports, the coroner, in consultation with a forensic pathologist, determined Najir was caused by methanol toxicity. At the time of Najir's death, another child was residing in the home but was not harmed, Paula DiGiacomo, first assistant district attorney for Crawford County, told the Meadville Tribune. The child was placed in the care of Diehl's relatives. In Pennsylvania, first-degree murder is punishable by life in prison or even the death penalty. However, Pennsylvania Governor Tom Wolf signed an executive order shortly after taking office that put a moratorium on executions. So, courts can still sentence someone to death, but they cannot be executed. Some suspect that could change when Wolf leaves office in 2022, as he cannot legally run for another term.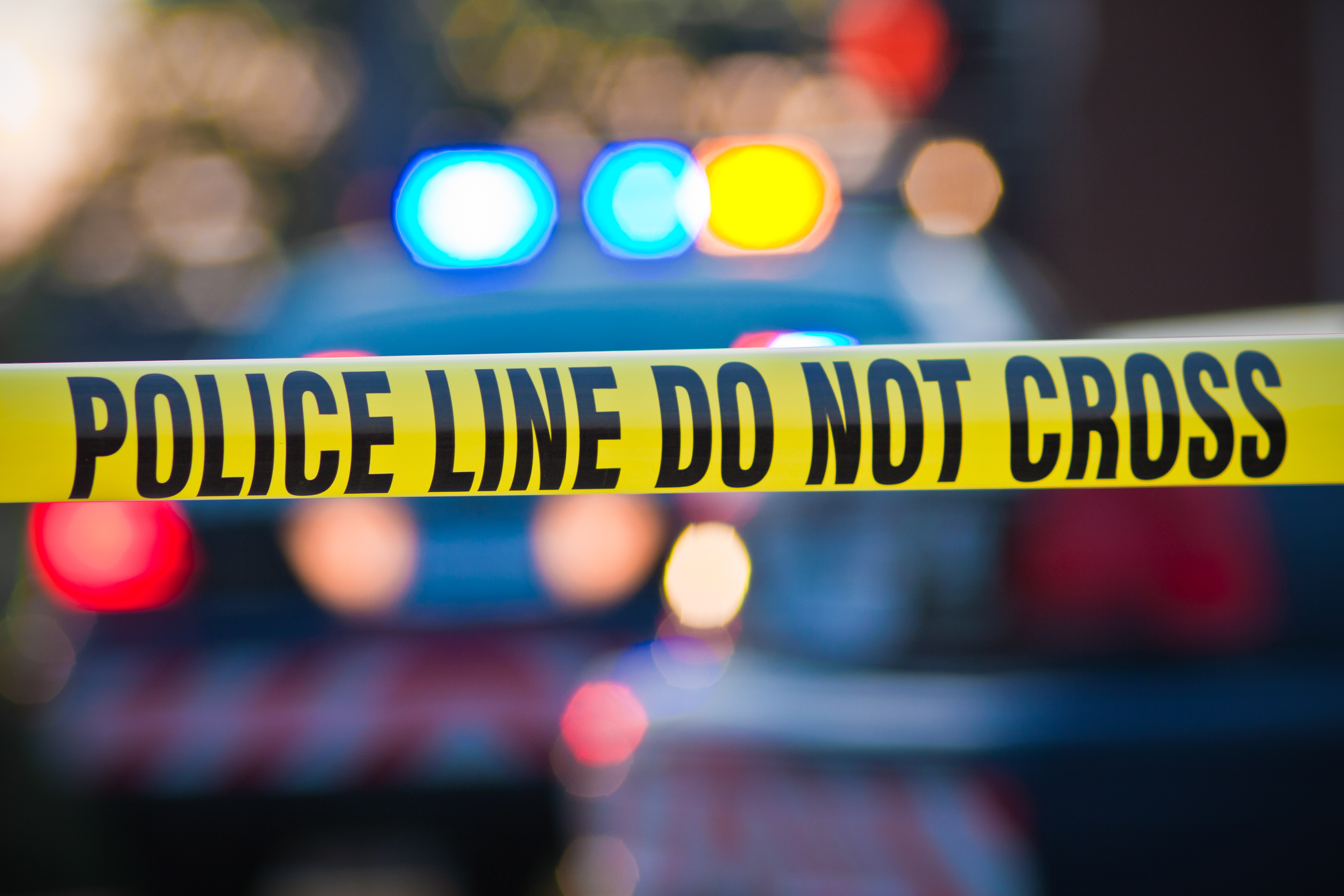 A man in Tacoma, Washington, accused of attempted rape and robbery, was identified by police after he used an alleged victim's stolen credit card. Leon Bronson Jr., 45, admitted to using the victim's stolen credit card to sign up for a dating site. Police did not reveal what dating site the suspect was using. The Tacoma Police Department posted to its Twitter page on December 10 that Bronson had been arrested. Tacoma Police/ Pierce County Crime Stoppers had been offering $1,000 for information leading to the suspect's arrest. Pierce County prosecutors have since charged Bronson Jr. with attempted rape in the first degree, robbery in the first degree, kidnapping in the first degree, burglary in the first degree, and identity theft in the second degree. Pierce County Superior Court Judge Jennifer Andrews set Bronson's bail at $1,000,000. Court documents from the case detailed the alleged victim's version of the events. The documents said that around 4 a.m. on November 16 the woman went outside her apartment on Cheyenne Loop Rd S to smoke a cigarette. She then saw the suspect approaching her with a gun. She told officers the suspect grabbed her throat and demanded to know where she kept her money. She said that the suspect then pushed her into her home, with this moment being caught on surveillance video. The woman said the suspect pushed her from room to room to check if anyone else was at home with her and then took her to the bedroom, demanding her jewelry. According to the probable cause documents: "The defendant then said he was going to rape the victim and pushed her face down on the bed. "The defendant was holding her down by the back of her neck and pulled her sweatpants down. "The victim said she fought hard to keep the defendant from pulling her underwear down. The defendant then pulled her to the bathroom and forced her to her knees." The woman told police that when the suspect let get of her throat to unbutton his pants she screamed, causing him to run out of the room and grab her purse with her credit cards. Bronson has denied he attempted to rape the victim and said the victim started screaming when he approached her asking for a cigarette. The police report said: "[Bronson] 'freaked out' and pushed her inside the apartment to get her to be quiet. "He denied trying to rape the victim. He did admit that he pushed her into the bathroom because he was trying to find a way to lock her in there, so he could flee."

Ten members of the Rohingya community, who are lodged in a jail in Assam, have urged the Gauhati High Court to either allow them to remain in India by granting them refugee status or deport them to Myanmar. These 10 people were arrested for entering India without proper documents, have served their sentences but are in prison for last seven years, according to an order issued by a bench of Justices N Kotiswar Singh and Malasri Nandi on December 3. "However, the authorities are not taking any decision in this regard and the petitioners are languishing in jail," the order said. The petitioners had approached the High Court in June 2017 seeking either refugee status in India or deportation to Myanmar, reported the Hindustan Times. The matter has come up for hearing six times. In its order on December 3, the High Court has posted the matter for hearing again on Thursday after the special counsel for foreigners' tribunals in Assam sought some time to take instructions from the Assam government on the course of action for the petitioners. There are over 16,000 Rohingyas, a Muslim minority in Buddhist-dominated Myanmar, currently living in India had who fled their country following instances of violence, the Hindustan Times reported citing the United Nations. However, it is estimated that the figure could be higher as many of them live in India with any documentation, according to the newspaper. The Centre had announced in August 2017 that it was planning to deport all Rohingya refugees living in the country. The then Minister of State for Home Affairs Kiren Rijiju had called them illegal immigrants, even those registered with the United Nations High Commission for Refugees. The UN had criticised the decision, which was made when the Rohingya crisis was worsening in Myanmar. In 2017, the Myanmar Army had cracked down on the Rohingyas, claiming that it was in retaliation to attacks by insurgent group Arakan Rohingya Salvation Army. The refugees have alleged that the crackdown included mass killings and rape. The Rohingyas who fled to India are settled in Jammu, Hyderabad, Haryana, Uttar Pradesh, Delhi-National Capital Region and Rajasthan.

A 23-year-old Indian River County man is facing a BUI manslaughter charge related to the death of a 19-year-old in a 2017 nighttime boat crash on the Indian River Lagoon. Jayson Clark, of the 2300 block of 14th Street Southwest, was arrested Dec. 3 on a warrant charging him with boating under the influence manslaughter in addition to the 2020 charge of vessel homicide already filed in the death of Chance Rivero, of Vero Beach. Clark also was 19 at the time of the June 3, 2017, boating crash in the Indian River Lagoon that killed Rivero and injured others among the six people on board the boat that night. Nearly three years later, Clark appeared before a judge at his first hearing on the vessel homicide charge, and, now, following a state attorney's office investigation, faces an additional BUI manslaughter charge. More: Family of Gifford woman in permanent comatose state settles lawsuit against Indian River Hospital Both charges are second-degree felonies carrying maximum 15-year sentences, which if convicted, could result in a consecutive 30-year prison term, said Assistant State Attorney William Long. "Right now, we're proceeding on both (charges)," Long said Friday. An affidavit for his arrest was signed Dec. 2 and served by a deputy the following day at an address in the 6200 block of 6th Street, according to an Indian River County Sheriff's Office report. Jail records show Clark was released the same day as his arrest on $100,000 bail. Rivero's family sued Clark and at least two gas stations that the lawsuit claimed sold alcohol to the minors, including Clark. The civil complaint alleges Clark was operating the boat while under the influence, without proper lighting and over capacity. Reports show Florida Fish and Wildlife Conservation Commission officials investigated the crash and found that the group's 17-foot boat struck a channel marker about a mile south of the Alma Lee Loy Bridge, throwing Rivero into the water just before midnight. More: Man jailed on arson, other charges in Indian River County home fire as 'Lucky' dog saved There were six people on board ranging in age from 19 to 24, including Rivero, of Vero Beach, who was pronounced dead of blunt force trauma at Cleveland Clinic Indian River Hospital. Fish and wildlife officials found alcohol was a factor, according to court filings. "After the arrest we had an expert witness review the evidence and we filed these charges based on his opinion as to what the evidence supports," Long said. Clark turned himself in on a warrant for the single vessel homicide charge in 2020, according to jail records. Long said he could not talk about the specific charges in the case, but said, in general, a method known as "retrograde extrapolation" is used to determine past blood alcohol levels of people involved in crashes where degrees of intoxication are in question. "Essentially it's determining what someone's breath alcohol content was at the time they were doing a various action," he said. More: Right whales calving off Florida, Georgia, South Carolina; stay 500 yards away Local attorney Andy Metcalf represents Clark and said he'll be entering a plea of not guilty. He's called the incident a "a tragic accident" but said he could not see that Clark was guilty of criminal conduct. "(The new charge) changes the entire case in that it will likely result, unfortunately, in delay for everyone in involved," Metcalf said. "We think there's a very strong defense in this case." Corey Arwood is a breaking news reporter for TCPalm. Follow Corey on Twitter @coreyarwood, or reach him by phone at 772-978-2246.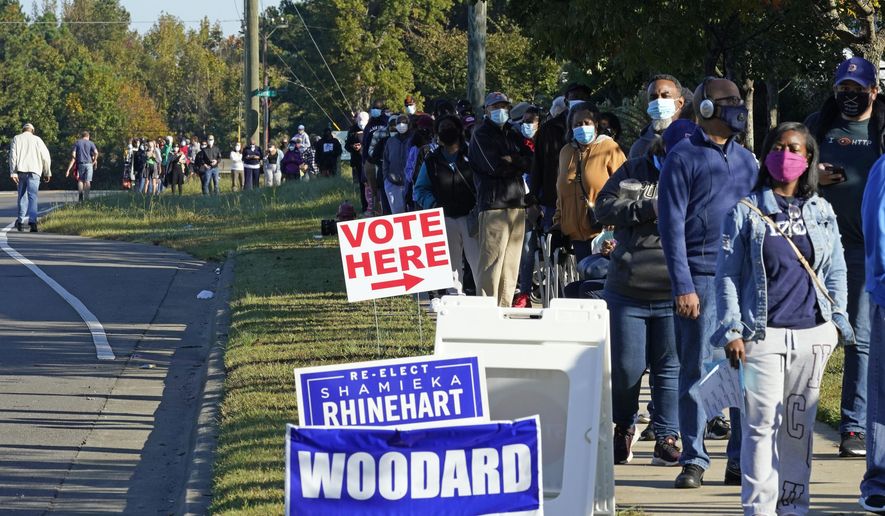 An immigrant from the Bahamas has been voting illegally in North Carolina for nearly two decades, federal prosecutors said Monday, including casting ballots in repeated Democratic primaries and in the 2020 presidential election. Garbart Piquant also used a U.S. passport based on a Virginia birth certificate that was faked, the U.S. Attorney's office said. And he applied for a REAL ID-compliant identification in North Carolina, also claiming he was a citizen, the government said. It is the latest in a series of cases involving noncitizens who managed to register and vote in North Carolina. Mr. Piquant remained active in the state's election records Monday, according to records that listed all the same details but with a slightly different first name of "Gabart." Those records show he signed up in 2005 and has been voting in Wake County as far back as 2006. He cast ballots in that year's general election and again in 2008, 2010, 2012, 2016, 2018 and 2020. He also voted in Democratic Party primaries in 2008, 2014, 2016 and 2020. He never voted in a GOP primary. He cast ballots in person, either on Election Day or early, until 2020, when he cast a mail ballot, according to state records. Federal prosecutors in North Carolina have been particularly active in trying to sniff out illegal voting by noncitizens, with 19 people charged just before last year's election and in 2018 brought charges against 18 others. In both sets of previous cases, the majority of voters who showed a party affiliation, either through declaration or through voting in primaries, sided with Democrats. North Carolina has made progress in scraping the names from its rolls. When The Washington Times checked last year, about a half dozen of the names exposed in 2018 were still on the voting rolls. But as of this week, they have all been deactivated. And of the 19 people charged last year, all have now been removed from voting rolls. The cases often share details, such as claims that local officials either encouraged or didn't discourage the immigrants from registering to vote. Mr. Piquant's case is different in that the subterfuge, as described by prosecutors, seems intentional. Authorities sniffed him out after he applied to renew a passport in 2014 and the State Department decided to verify his identity. Records checks showed the Virginia birth certificate he used was bogus, and investigators found a real birth record in the Bahamas, the Justice Department said. They also discovered Mr. Piquant's brother had previously applied for him to become a legal permanent resident — which wouldn't have been necessary had he been born in Virginia and had citizenship from birth. Voting in federal elections remains a right only for citizens, though several jurisdictions, including New York City this month, have decided to allow noncitizens to vote in local elections. Mr. Piquant has been charged by a grand jury with 10 counts spanning passport fraud, voting by an alien and false claims of citizenship to register to vote. North Carolina's problem with signing up ineligible voters has been known for years. In 2014, the state ran the names of illegal immigrant "Dreamers" who had been approved for the Obama-era Deferred Action for Childhood Arrivals deportation amnesty and found 109 out of about 15,000 total state DACA residents were registered to vote. A 2014 study by Jesse R. Richman, a political scientist at Old Dominion University, argued that noncitizen voting in North Carolina probably accounted for Barack Obama's win in the state in the 2008 election over Republican John McCain.

Leftists love to point to Europe as a model of tolerance and enlightenment. "We should try to be more like the Europeans," they sigh longingly. Socialism, centralized control, politicized free speech restrictions, and stunningly generous benefits to immigrants make them swoon. I wonder how they'll feel when they get a load of what the EU is doing now? First, a little background. How many of you remember President Obama's much-vaunted "Arab Spring" policy? Claiming to be an agent of democracy, the Lightbringer set about merrily toppling governments, backing radical militia-backed groups, and empowering terrorist organizations. Where once existed a backward yet diverse and stable region, he created a bloody crucible of civil war, retaliation, and terror. Soon, millions of refugees and plain old opportunists were on their way to Europe, where Obama's globalist peers flung open the gates and welcomed them. The EU's Schengen area, initially established in 1985 to facilitate ease of travel and commerce between member nations, became a handy conduit for distributing millions of destitute, culturally illiterate new residents all about the continent. Protest was denounced as racist, xenophobic, neo-Nazi, or whatever the meanest, lowest character defamation was at the time. Sound familiar? Well, beginning last fall, the EU got into a beef with their non-member neighbor, Belarus. Belarus, which shares borders with Russia, Ukraine, and the Schengen area, is uniquely positioned to cause trouble. The EU and its allies have been cranking up sanctions on Belarus, which has responded by recruiting a stream of migrants that it then dumps inside its EU neighbors' borders. And now, the European Commission has gone full-xenophobe-racist-white-supremacist and proposed measures that would — the horror! — strengthen its borders. Related: Should We 'Live More Like Europeans'? Of Course Not. In a 50-page proposal released today, the Commission admitted what many of us have known for years: high levels of illegal, chaotic immigration are a threat to the well-being of target countries. First of all, immigration can spread disease, and we're in the middle of a global pandemic: Secondly, lawless mass immigration is a political and safety threat: With the recognition of these existential threats, the EU goes on to propose a framework for allowing member countries to toughen up their borders against the weaponized flow of illegal aliens. Yahoo! News reports that "The number of border crossings where people register for asylum could be reduced. The registration of applications could be delayed for four weeks, instead of 10 days currently. People could be held in temporary shelters at the border for up to 16 weeks while their applications are processed.… Fast-track deportations would be permitted for those not allowed in." Predictably, the hew and cry have arisen from the Euro open borders crowd. Tineke Strik, a leftist EU lawmaker, says the proposed updates "are tantamount to endorsing the illegal, immoral and life-threatening practice of pushbacks." She went on to add additional hyperbole: "The commission has caved in to far-right pressure from the Polish government and blackmail from the Belarusian dictator, and thrown European values to the wayside." European Trade Union Confederation Confederal Secretary Ludovic Voet (my goodness, such a title!) opined that the EU should be facilitating the migrants' journey rather than discouraging their progress with "the deployment of border guards, walls and razor wire, and their detention or deportation." Overall I'm impressed, though: The European Commission not only admitted that unlimited immigration is a threat to public health and safety; it even called out another nation for using migrants as political weapons. Here in the United States, our leaders can't even bring themselves to admit the (painfully obvious) fact that mass immigration is a problem and have never shown even passing interest in sanctioning or condemning whoever is behind the systemic massive influx of aliens.

Donald Trump Jr. led a chorus of Trumpworld insiders who pleaded with White House Chief of Staff Mark Meadows to convince the former president to end the attempted insurrection at the Capitol on Jan. 6. As the full House of Representatives prepares to vote Tuesday on referring Meadows for contempt prosecution, the congressional committee investigating the attack revealed damaging messages from the presidential son and a raft of right-wing boldface names. "He's got to condemn this s--- ASAP," Donald Trump Jr. texted Meadows, according to the messages bared by the panel Monday night. "I'm pushing it hard. I agree," Meadows replied. "We need an Oval Office address. He has to leave now. It has gone too far and gotten out of hand," Trump Jr. wrote back. Meadows received similar messages from MAGA lawmakers and Fox News hosts like Sean Hannity and Laura Ingraham as the crowd marauded unchecked through the Capitol on Jan. 6, the committee revealed. "Can he make a statement, ask people to leave the Capitol?" Hannity texted to Meadows. The messages make it clear that former President Trump was responsible for the riot and only he could stop it. Even Meadows agreed in real-time that Trump should go on national TV or take to Twitter to call off his thousands of supporters. Rep. Liz Cheney (R-Wyo.), the panel's vice chairwoman, read the texts out loud during the hearing that ended with the panel voting to recommend the contempt charges against Meadows. Cheney, a GOP insider turned Trump critic, derided the former president's "supreme dereliction" of duty for sitting on his hands as the mob hunted down perceived enemies. "These texts leave no doubt," Cheney said. "The White House knew exactly what was happening at the Capitol." Meadows handed thousands of bombshell messages and other documents to the committee. He's also revealed details of his interactions with Trump in a new White House memoir. But he abruptly flip-flopped and refused to cooperate last week, citing executive privilege. If the full House votes as expected to recommend Meadows face prosecution, the Justice Department will have to decide whether to seek his indictment. Meadows appeared on Hannity's show late Monday but neither man even mentioned their bombshell texts that were bared earlier in the evening. "This is about Donald Trump and about actually going after him once again," Meadows said.

The attack took place at the Military Court of Appeals in the Kirya military headquarters in Tel Aviv after the officer appealed his conviction in March.

Jessica Bates thought her argument would finally make itself. A registered Republican from a conservative family, Bates and her husband have been fully vaccinated against COVID-19 since April to protect their young son. "I am the only vaccinated person in my family," she said. "That's parents, grandparents, aunts and uncles — all of them. It's just me. And it's been a struggle since this first started 20 months ago." Bates learned early that facts are a waste of time when one side doesn't believe the source. As misinformation has spread, she found it best to avoid discussing anything involving the pandemic — the masks, the vaccines, the death tolls and the infection rates. "I realized pretty quickly that I was on a different side of the issue than my family," Bates, 31, said. "And that was new territory for me. We usually don't disagree on anything, at least not this strongly." COVID-19 in Ohio: She was vaccinated but got COVID. Millions face waning immunity, booster confusion The pandemic has pressure cooked American polarization, especially among already warring political tribes. Even families with more cohesive politics are not immune. And the apolitical pathogen is preying on the side that's disregarding the research. As the delta variant surges for a sixth month, ballot box support for the former or current president is the best predictor of whether communities get the shot or watch more neighbors die. Residents of Ohio counties that voted 80% or better for Donald Trump are dying of COVID 2.3 times more often than counties Joe Biden won, according to the Beacon Journal's county-level analysis of 2020 election results and deaths since July 1, as reported by the Ohio Department of Health. Partisan opinions on vaccines, the media and public health are now measurable proxies for who lives and dies. Since July, when the bulk of Ohioans who are now vaccinated got their last shots, one in every 1,195 residents died of COVID in the seven counties that swung hard for Trump, compared to one in 2,760 residents in the seven urban counties Biden won. Two counties — Vinton and Pike — have recorded more deaths in the past five months than in the previous 15, which included a devastating surge last winter. Also clustered in Appalachian counties near Portsmouth, the counties of Brown and Adams are each four COVID deaths away from surpassing the death toll of the first 15 months of the pandemic. Coshocton, just below Holmes County, is the closest to northeast Ohio with the most disproportionate number of deaths in the last five months. Trump collected 73% to 80% of the votes in all these deep red counties last year. And the death count is likely higher than reported as the Ohio Department of Health waits weeks for the CDC to verify death certificates, meaning some deaths in the last few weeks are not yet counted in the state's data. Political ties to vaccination and death rates mirror national reports and holds true across Ohio. A vote for Biden or Trump has about a 63% chance of accurately predicting a county's vaccination rate whereas race, graduating high school, population density and median household income are each less reliable than flipping a coin. Even age, the single most common factor in deaths, has little influence on predicting community vaccination rates or deaths during the delta surge. Counties' 60-and-older population (an age group that accounts for nearly 90% of all COVID deaths to date in Ohio) had less than a 6% chance of predicting death rates since July 1 and a less than 2% chance of predicting a county's vaccination rate. Partisan tilt is, however, a stronger predictor of vaccination than death, suggesting human behaviors other than vaccine acceptance are impacting mortality. The Kaiser Family Foundation reports vaccination rates of 91% for Democrats and 59% for Republicans. With 4.3 million Ohioans eligible for a booster, a majority of Democrats say they'll get it while about seven in 10 Republicans say they won't. The only other factor the Beacon Journal found that comes close is the percent of residents with at least four-year college degrees, which predicts vaccination rates with 62% accuracy. While studies closely link college education and intelligence scores, advanced degrees also track with higher news consumption, less reliance on word-of-mouth evidence or social media, and the willingness to seek out alternative viewpoints. But a college degree isn't the end-all for understanding the virus. Take Bates' experience with her family. She recently caught the virus, developing little more than a sinus infection. Her isolation ended the day before she hosted Thanksgiving dinner. Her family expressed concerns for her health but barely broached the subject when Bates said she needed help cooking because she still couldn't taste or smell. Her family also knew that a close friend to them and Bates — an otherwise healthy woman about 40 years old and unvaccinated — was suffering badly from the virus. She was still in the intensive care unit last week, Bates said. "I thought that it would be a pretty clear picture of the benefits of vaccination," said Bates. "But it's become more apparent as time goes by that whatever people's views are, they hold so tightly to them no matter what they're experiencing or what facts they're presented with. They want to stick with whatever side they've been with since the beginning and they have a really difficult time accepting that any other truth could have any relevance in their lives." She says her family members are "smart people" and "caring people." "They're sacrificial people who would do anything for anybody", she said. "But for some reason, there's just no give on their position with this, and they can't even see it from the standpoint of protecting someone else, which in any other case they would do in a heartbeat." About seven months into the pandemic last year, Pew's public opinion polling found partisans increasingly disagreeing on whether the media was delivering reliable information. By June, 47% of surveyed Republicans and only 31% of surveyed Democrats said they were finding it "harder to identify what is true and false about the COVID-19 outbreak." Republicans were twice as likely as Democrats to believe the conspiracy theory that the viral outbreak was not only manmade but an orchestrated event. Behind the divide are prolific falsehoods, some deployed on social media with intent to deceive. Kaiser asked a nationally representative sample of 1,519 adults in October if they'd heard of eight debunked myths and, if so, how many they believed to be true. The falsehoods included claims that officials are exaggerating or hiding the number of COVID-19 deaths; pregnant women should not get the vaccine or that it causes infertility; that the anti-parasitic drug Ivermectin is safe and effective at treating COVID-19; or that the vaccine contains a microchip, can actually give you COVID or even change your DNA. None of these are true, yet 78% of survey respondents said they've heard at least one while 32% said they believe at least half of them. Overall, survey respondents strongly distrusted social media or far-right news sources like Newsmax and One America News. (Compared to Democrats, Republicans were more than twice as trusting of the two ultra-conservative sources.) Fox News got the next lowest confidence rating while local television stations, national network news and CNN scored highest on the overall trust factor. People who trusted Fox News, Newsmax and One America News were two to four times more likely to believe at least half the eight falsehoods, the polling found. In difficult conversations that have dragged her faith through the mud, Bates said her family believes she is "letting the government experiment on me and that it should be their choice." "They are in strong disagreement with any government mandate. I think that they just don't believe the numbers. They think they are doctored or skewed to fit a certain narrative." Government sources used to be seen as more reliable than CNN, Fox News or Facebook, she said. "But now there's so much distrust with the government that even if I shared an article from the government or NIH (the National Institutes of Health), it's automatically discredited in their minds. "I wish that we could come back to a point where we trust our family. and we don't treat each other differently or less than because they feel differently than you do. I have felt very isolated in my beliefs over the last 18 months, even though I have been vigilant about never criticizing someone or putting them down." Bates thought examples like hers — having mild symptoms compared to two slightly older, unvaccinated friends who've been hospitalized in the last month — would have convinced skeptics about the benefits of COVID-19 vaccines. "It's still not going to be enough", she said. "It's not going to make a difference. We have to find a way to move forward without all this division." Reach Doug Livingston at dlivingston@thebeaconjournal. com or 330-719-1756.

by: Emily Mikkelsen RANDOLPH COUNTY, N.C. Two women were arrested after allegedly breaking into a home, assaulting someone and stealing a dog. On Nov. 29, the Randolph County Sheriff's Office received a call about a breaking and entering and assault on Joe Branson Road in Bennett. According to the victim, they woke up and found two people coming into their room and assaulting them. The suspects then took a dog from the home as they left. The suspects were identified as Cosette Laurie Michelle Wilkie, 20, of Siler City, and Sierra Denise Headen, 20, of Siler City, according to police. Warrants were issued on Headen for felony breaking and entering, felony larceny of a dog, misdemeanor simple assault. Wilkie was issued a warrant for felony aid and abet. On Dec. 7, both Wilkie and Headen were located and arrested in Chatham County and issued a written promise to appear for Randolph County. The holidays are a joyous time of year. However, for people struggling with depression they can be a difficult, joyless time. THOMASVILLE, N.C. Christmas shopping is coming down to the wire. One shop has a unique solution — gift baskets stocked full of all things Made in North Carolina. Almost one-third of Americans skipped necessary medical care in the past three months because they could not afford it, according to a poll released Tuesday. The survey from the West Health Policy Center and Gallup found that 30% of participants said they opted out of health care due to the cost — a percentage that tripled from nine months ago, reaching its highest point during the pandemic.

For 20 years, Julie Green devoted her art practice to recording the humble last meals of prison inmates on death row. Contrary to popular mythology, last meals are not decadent smorgasbords of exotic delicacies. Most states which continue enacting the death penalty restrict choices to what's available in the prison kitchen or easily acquired on a measly budget. In Oklahoma, it's $15, down from $20. California, $50. Texas is the only state which doesn't provide a last meal choice. Texas also executes by far the most people of any state in America. Green's last meal artworks–painted images of the meals in cobalt blue on white ceramic plates, noting the date of the execution and the state where it occurred–came to be known as The Last Supper series. It would eventually grow to 1,000 examples, the artist choosing that round number as a stopping point after receiving a diagnosis of ovarian cancer. She had wanted to continue the series until capital punishment was outlawed in the United States, but that is not imminent and the cancer took her life at age 60 on October 12, 2021. In September, she made what would be her last plate, depicting a glass bottle of Coca-Cola on a small oval dish, a modest request from a prisoner executed in Texas in 1997. Julie Green met Kristine Bunch at an exhibition for The Last Supper in 2015. Bunch spent 17-years in prison before being exonerated for murder and arson in connection with the death of her 3-year-old son. Conversation of last meals for death row inmates turned to first meals upon release after wrongful conviction. Bunch dined on scallops, cheese grits, hummus, vegetables and champagne upon regaining her freedom. Green found inspiration for a new series of work highlighting the cruelties of America's carceral system. For the past three years, Green had been asking wrongfully convicted persons about their "first meals" upon release from prison, painting their responses for her series by the same name. Through January 22, 2022, 13 of the 30 paintings Green had completed by the time of her death are on view in "At Home with Family," an exhibition at Elizabeth Houston Gallery in New York. Oranges, burgers and fries, milk shakes, rainbow trout, pizza, shrimp and grits, corned beef, consumed alone or with family, at home or in diners, appear in acrylic and glow-in-the-dark paint in First Meal, humanizing, personalizing the shocking statistics around wrongful convictions in the U.S. Partnering with the Center on Wrongful Convictions at Northwestern University and The Innocence Project, Green's focus extends beyond the individual meals (and individuals) she depicts to the sheer number of wrongfully imprisoned in this country and the reason for their unjust incarceration. In 2020, the National Registry of Exonerations reported that police or prosecutor misconduct had led to convictions in more than half of the 2,400 exonerations documented nationwide over the last three decades. Green's First Meal's initially appear to be patchwork flags stitched together with various fabrics, 24k gold, found samplers, turmeric-dyed silk, and more, all sewn onto Tyvek, the hardy synthetic material used to wrap buildings under construction. "Julie had a long history of using unconventional materials for her artwork," Elizabeth Houston, Gallery Director and Curator of "At Home With Family" told Forbes. com. "Tyvek was attractive to her because it has properties of both paper and fabric, takes acrylic very well, and is archival and durable." Inspired by Flow Blue, a type of transferware that originated in Staffordshire, England in the early 19th century, Green's plates pair the pastoral scenes of their progenitors with the realities and symbols of food eaten by newly freed prisoners. Where did the artist's unending fascination with Flow Blue plates come from? "Julie was born in Japan and retained a lifelong interest in how Asian materials and techniques influenced Western art," Houston explains. "She was also deeply knowledgeable about and interested in domestic and craft objects and how they intersect with so-called fine art, incorporating not just dinnerware, but also fabrics, notions and paper into many of her works." Inscribed around each plate in First Meal are intimate details about each person: "17 years on death row, 1st meal on the outside, then threw up," "Thank God I'm home," sign language, "There's no fast food in prison," restaurant logos, even the one-page questionnaire Green distributed to participants asking who they ate with, what they ordered and why. Houston found one story from the series particularly touching, the inspiration for the piece, Huwe Burton Said Truth Freed Me, Music Kept Me Sane While I Waited. "Huwe Burton describes a first meal of squash lasagna at Red Rooster in Harlem, New York. The title is Burton's statement to Green: 'Truth freed me, music kept me sane while I waited,'" Houston said. "Burton was just 16-years-old when, in 1991, police coerced a confession for the murder of his own mother. He was released on parole in 2009, but his wrongful conviction was not vacated until 2019." Examples like this demonstrate how the seemingly more hopeful nature of First Meal artworks can, in fact, be more heartbreaking than the stories shared in The Last Supper. Years, in some cases decades, stolen from innocent people, the prime of their lives spent locked away by a criminal justice system still rife with prejudice and inequity. Green routinely remarked that the stories on which the First Meal paintings are based were as or more harrowing and deeply sad as the last meal requests in The Last Supper. Beyond Elizabeth Houston Gallery, 800 of the 1,000 works Green completed in The Last Supper are now on display through January 23, 2022 at the Bellevue Arts Museum in Washington state. Upcoming exhibitions of First Meal include "Thank God, I'm Home" at The NJCU Harold Lemmerman Gallery, Jersey City, New Jersey from February 1–March 25, 2022 and a group exhibition of Hallie Ford Fellows, The Ford Family Foundation at Oregon Contemporary in early 2022. Elizabeth Houston Gallery's Lower Manhattan location at 190 Orchard Street sits one mile from the Museum of Chinese in America, one of numerous New York cultural attractions visitors can explore digitally through the Bloomberg Connects app. The New York Public Library, the Central Park Conservancy, El Museu del Barrio, the Guggenheim, the Met, MoMA PS1, the New York Botanical Garden, New-York Historical Society and more have profiles allowing guests to maximize their experiences before and during visits by accessing audio, image and video content, as well as by purchasing tickets and viewing maps. Download for free on the App Store or Google Play. Artsy travelers searching for unexpected delights across the city should immediately secure a copy of the indispensable "Art Hiding in New York," a clever book which will open New York's art treasures to even locals. Unveiled on December 10, 2021, The Girl Puzzle monument honoring Nellie Bly on the northern tip of Roosevelt Island shares the remarkable story of the pioneering investigative journalist–America's first for her expose "Ten Days in a Madhouse"–suffragist and rights advocate. The Girl Puzzle by Amanda Matthews, so named for Bly's first published headline in 1885, a response to bigotry, honors Bly by presenting, on a monumental scale, faces of many women who have endured hardship, but are stronger for it. The monument gives visibility to Asian, Black, Young, Old, Immigrant, and Queer women. Their stories and lives are forever commemorated alongside Nellie Bly, whose face is cast in silver bronze, while the other four faces are cast in bronze. For accommodations, the Arlo Midtown with its soaring, light-filled atrium lobby puts guests directly in the mix between Times Square and Hudson Yards. Enjoy spectacular panoramic views from 26 stories in the sky at The Rooftop at Nearly Ninth. When the weather's not cooperating for outdoor enjoyment, visit Arlo Midtown's Terrace at Nearly Ninth, an unconventional social space surrounded on three sides by glass and topped with a greenhouse-style ceiling, lush plants and trees reminiscent of a perfectly planned terrarium.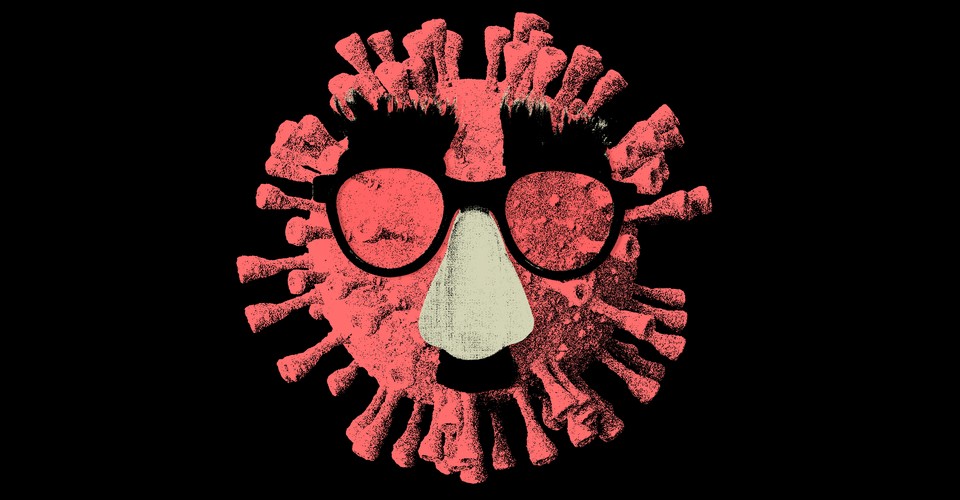 Killer T cells, as their name might imply, are not known for their mercy. When these immunological assassins happen upon a cell that's been hijacked by a virus, their first instinct is to butcher. The killer T punches holes in the compromised cell and pumps in toxins to destroy it from the inside out. The cell shrinks and collapses; its perforated surface erupts in bubbles and boils, which slough away until little is left but fragmentary mush. The cell dies spectacularly, horrifically—but so, too, do the virus particles inside, and the killer T moves on, eager to murder again. It's all a bit ruthless, but the killer T does not care. It is merely adhering to its creed: Virus-infected cells must die so that the rest have a better shot at living. The cold-blooded slaughter can " make the difference between someone having a mild infection and a severe one," Azza Gadir, an immunologist and scientific advisor at the microbial sciences company Seed Health, told me. And that's exactly what experts now hope is happening in vaccinated people whose antibodies might be faltering against Omicron, the new coronavirus variant that's sweeping across the globe. T cells can't totally forestall infection on their own, so we still need the other strategies we use to keep the virus at bay. But prepped by shots or past infection, these elite killers could help hold the line against hospitalizations and deaths, and offer a safety net that could spare us some of the coronavirus's worst effects. Enough preliminary data have been gathered to show that Omicron can undermine some of the defenses that immunized bodies have built. The variant's spike protein—the molecular key that the virus uses to unlock cells, and the centerpiece of most of the world's COVID-19 shots—sports more than 30 mutations compared with the original SARS-CoV-2. Last week, several teams of scientists, as well as Pfizer, released early laboratory data suggesting that these tweaks might make the variant up to 41 times better at sidestepping the neutralizing antibodies roused by vaccines. In an actual body, that could make it easier for Omicron to kick-start an infection. But infection doesn't always guarantee serious disease. And neutralizing antibodies are not the only defense that the immune system can muster. Immune responses are layered and redundant; where one squadron falters, another can swoop in to help. Killer Ts represent one such layer, and their violent modus operandi comes with serious perks: They home in on different aspects of the virus than antibodies do, and they are much harder to stump with mutations. Against Omicron, T-cell protection might drop slightly, Tao Dong, an immunologist at Oxford University, told me. "But it is not something we should be really worried about." Antibodies are powerful but simple sentinels. Squeezed out by B cells, they spend their days wandering the body, trying to glom on to a super-specific anatomical sliver on a pathogen. When they manage the feat, some of them—the neutralizers—can cling on so tightly that a virus becomes unable to interact with and enter cells. "That's why we care so much about antibodies," Andrew Redd, an immunologist at the National Institute of Allergy and Infectious Diseases, told me. They can block infection solo; the rest of the immune system never has to get involved. That perfect scenario doesn't always play out, though. After vaccination or infection, antibody levels skyrocket—then, slowly but surely, they start to tick down, giving pathogens more opportunities to sneak by. Neutralizing antibodies are also easily duped by mutations that even slightly rejigger a microbe's superficial features. Where they once clung on tight, they'll simply slip off. Viruses, then, have both time and mutations on their side: Infections become easier as antibodies disappear and microbes metamorphose. And once a pathogen has foisted its way inside a cell, it becomes "inaccessible to [neutralizing] antibodies," Alessandro Sette, of the La Jolla Institute for Immunology, told me. The relevant bits of the bug are no longer visible to them, so they just whiz on by. But where antibodies stumble, killer Ts shine. Their entire raison d'être is rooting out infected cells—not free-floating viruses—and they manage that feat through an affinity for gore. As a signal of distress, infected cells can chop up some of the viruses they're being forced to produce and display the mangled pieces on their outside. "They say, 'Look, I'm infected with something,'" Avery August, an immunologist at Cornell University, told me. The dismembered bits are gross but effective: Nothing makes killer Ts go wild more than a hunk of mutilated virus splattered onto the surface of an infected cell. While neutralizing antibodies pinpoint viruses by their external traits, the microbe equivalent of hair and skin, killer Ts can also identify them via their innards—the blood, muscle, and bone underneath. And because the virus is pretty mashed up at this point, T cells aren't always as flummoxed by mutations as are antibodies, which care intimately about shape. "That all makes it much more difficult for the virus to evade T-cell responses," Gadir, of Seed Health, said. SARS-CoV-2 would have to alter a lot more of its physiology to successfully disguise itself—revamping its outsides with plastic surgery, and reshuffling its internal organs with transplants—something the virus might not be able to accomplish without compromising its ability to hack into our cells. Even if the coronavirus somehow managed a major makeover, it would still have to outsmart another trick: Thanks to a genetic quirk, different people's infected cells will parade different bits of the virus in front of killer Ts—a hand and a liver in you, an ear and a kidney in me. Which means that a version of the virus that manages to elude T cells in one person might still be completely trounced in the next. "That really protects us on a population level," August said. T cells, in this way, can hamper the spread of infection both within bodies and among them. All of this coalesces into a not-totally-catastrophic forecast as to where the immunized could be headed with Omicron. Some T cells might waver—but a hefty contingent should still rush in to fight when the variant invades, as long as a vaccine or prior infection has already wised them up. We don't, to be fair, have the full picture on Omicron yet; more data are still on their way. What's known so far, though, looks promising. New data gathered by teams led by Sette and Redd show that most of the viral bits that trained T cells tend to recognize, including those within the spike protein, are still pristinely preserved on Omicron, with only a few exceptions. In previously infected people, for instance, Sette's team predicted that some 95 percent of spike-specific killer Ts should still hit their mark; in the vaccinated, it was 86 percent. Similar data from Pfizer, as well as the biotech company Adaptive, clock in closer to 80 percent for the inoculated. (T cells sampled from vaccinated individuals fixate on the spike—the only thing shots showed them—but T cells in previously infected individuals would be able to home in on other parts of the coronavirus's anatomy as well.) So there's probably a dip in how well T cells can suss out Omicron, but not a massive one. And it's in line with what researchers have observed with other SARS-CoV-2 variants with a wonky-looking spike: T cells consistently pummeled them, because they hadn't switched up most of the snippets that made them vulnerable to detection, and our vaccines still worked. Omicron, admittedly, is more deviant, and scientists still need to test how well T cells perform against chunks of the variant—something Sette's group is working on now. But Sette stressed that the important takeaway is that a lot of the T-cell response should still be effective— which means that "the capacity of the immune system to limit the spread of the virus… would still be preserved." T cells " become even more important if antibodies are not working well," Dong said. Cellular infections might start to roll out at a rapid clip, but T cells can swoop in to help corral the pathogen in place, typically within a couple of days. This rapid walling-off can halt the progression of disease, and maybe even curb transmission; it also buys the rest of the immune system time to gather its wits. B cells, reawakened from their slumber, will start to churn out more antibodies to replace the ones that have faded; another group of T cells, nicknamed the helpers, will arrive to help coordinate the rest of the immune response. Getting a booster, too, could jump-start this process ahead of infection, coaxing out extra antibodies and possibly tickling more T cells into joining the fray. All of this is likely to mean that more vaccinated people could get infected by Omicron—a new and unfortunate hurdle, as the world continues its struggle to contain the super-transmissible Delta. But the immunized will probably still be at much lower risk of getting seriously sick than their unvaccinated peers, a pattern that early studies out of South Africa seem to fit. That's in keeping with the stepwise fashion in which immune protection tends to ebb: The safeguards against infection—mostly neutralizing antibodies—fall first. But protection against severe disease and death is the last to go; to engineer those very serious outcomes, viruses have to linger in the body, repeatedly thwarting the many defenders that the immune system tosses their way. But our shot-trained T cells can't be expected to stand their ground forever. Too many people around the world remain unvaccinated, offering the virus many more chances to splinter into new, troublesome lineages. The quicker the virus moves to colonize us, the more likely it is to outpace our defenses. SARS-CoV-2 could eventually learn to hopscotch more killer Ts, too—a risk we run when we force our bodies to repeatedly tussle with this fast-changing foe.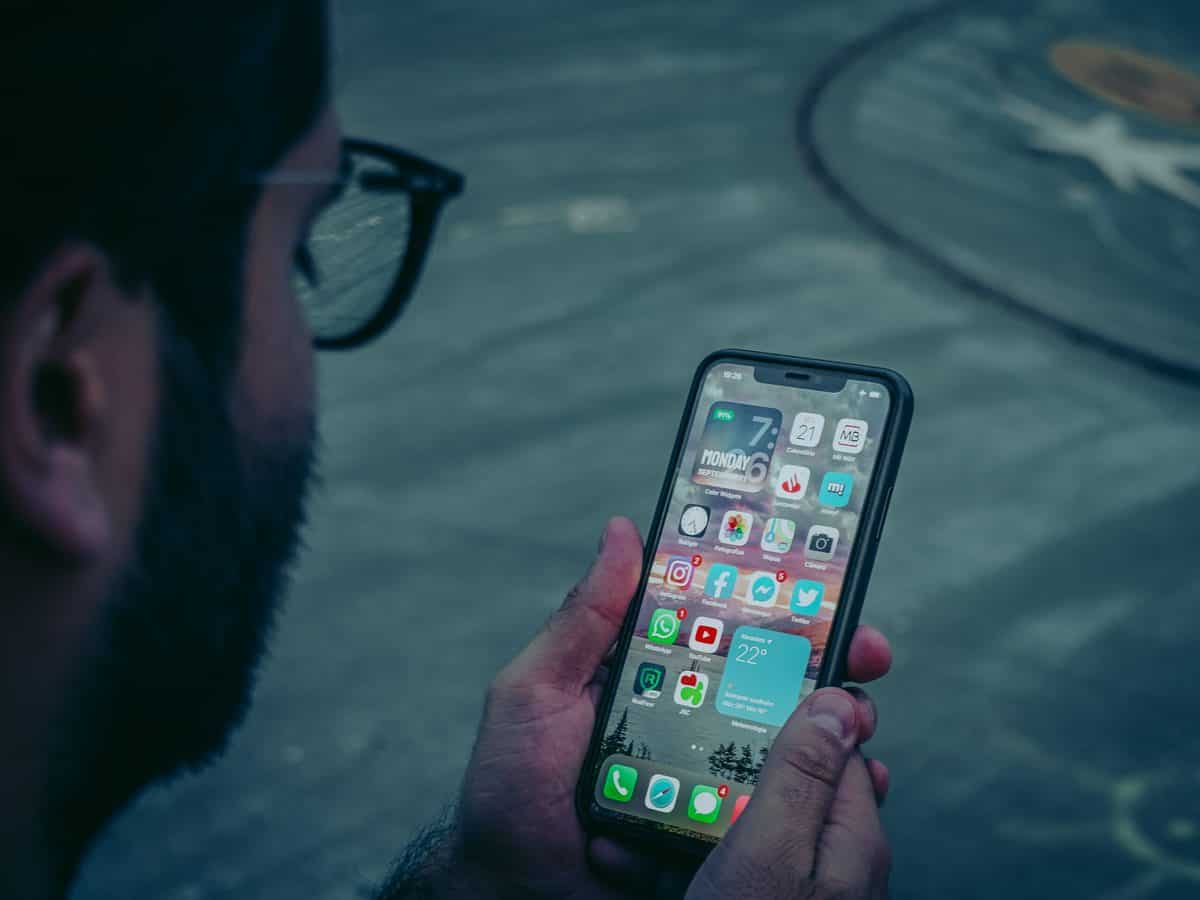 A man in China has been sentenced to three and half years in prison after he allegedly robbed his girlfriend of lakhs of rupees. The man accessed her phone with her fingerprints and face ID, while she was asleep. According to the report by The Times, the accused accessed his ex-girlfriend's bank account through facial recognition, while she was asleep, by pulling up her eyelids, for identification. The 28-year-old man was found guilty of robbing, about 18 lakh rupees. He unlocked her Huawei phone using her fingerprints and used facial recognition to access her account, all while she slumbered away. The accused then changed the password to her account and transferred over 150000 Yuan. The man was reportedly addicted to gambling and was under a lot of debt which could potentially have been his motive. Facial recognition techniques have been upgraded to not fall prey to hoaxes on most days but incidents like these caution humans not to blindly trust technology and to keep their eyes open while they are asleep. Get the news updates on WhatsApp & Telegram by subscribing to our channels. For all the latest Offbeat updates, download our app Android and iOS.

A crypto conundrum; it's clear that fraud occurred, yet no one is able to help out the victim. So a Northwest Indiana man is headed into the holidays out thousands. It all started with a text. T-Mobile told Dan Tiberi his password changed. Just one problem. "I did not initiate that change," Tiberi said. "So I decided to call T-Mobile, and when I did, unfortunately my phone would not make a phone call. So I thought that was even stranger." Turns out, a hacker somehow got enough of his personal information to convince T-Mobile to switch his number to another phone. It's called a sim swap, and it's a way for bad guys to get even more information, like the security passcodes used to log in to accounts online. They hacked into Tiberi's account with the cryptocurrency exchange Coinbase, where they stole more than $7,300 worth of a cryptocurrency called Ethereum. Coinbase acknowledged in emails to Tiberi that an "attacker" is responsible, but nonetheless he can't get his money back. "Once a transaction has started, they can't stop it, and they are able to collect funds for that transaction that was completed by the hacker. To me that's absolutely ridiculous," Tiberi said. We've reported on similar Coinbase hacks for months, including a Joliet man who lost more than $100,000 of Bitcoin back in May. Coinbase's insurance covers theft if it's from a cybersecurity breach of Coinbase's own system, but not a stolen password. "I would suggest to people that they should keep their passwords in a more secure manner in separate devices, or at least keep it encrypted on their computers or on their phones," said Lav Varshney, electrical and computer engineering professor at the University of Illinois at Urbana-Champaign. In Tiberi's case, the hacker even bought more Ethereum on his account. His bank blocked that transaction, but since it was already initiated, he said Coinbase started to seize his other kinds of crypto—like Litecoin, Chainlink, and Bitcoin—to cover it. "You gotta keep your passwords changed and up to date constantly," Tiberi said. We reached out to Coinbase, but haven't heard back yet. T-Mobile didn't provide specifics on this case, but they did offer several safeguards to help protect customers: "We have several safeguards in place to help protect against this crime and offer our customers a variety of options to help them protect their own information. T-Mobile accounts must have a 6-15 digit PIN, and a customer's number cannot be ported without verification of that PIN. T-Mobile also now offers Account Takeover Protection which adds additional security to accounts by blocking unauthorized users from transferring your lines to another wireless carrier. We encourage customers to contact us to discuss security measures available to them. • More information about T-Mobile's commitment and reporting procedures is available here. • More information on setting a customer PIN/Passcode is available here."

There were court victories and career-altering legal lows for celebrities in 2021. Here are some of the biggest legal stories of the year.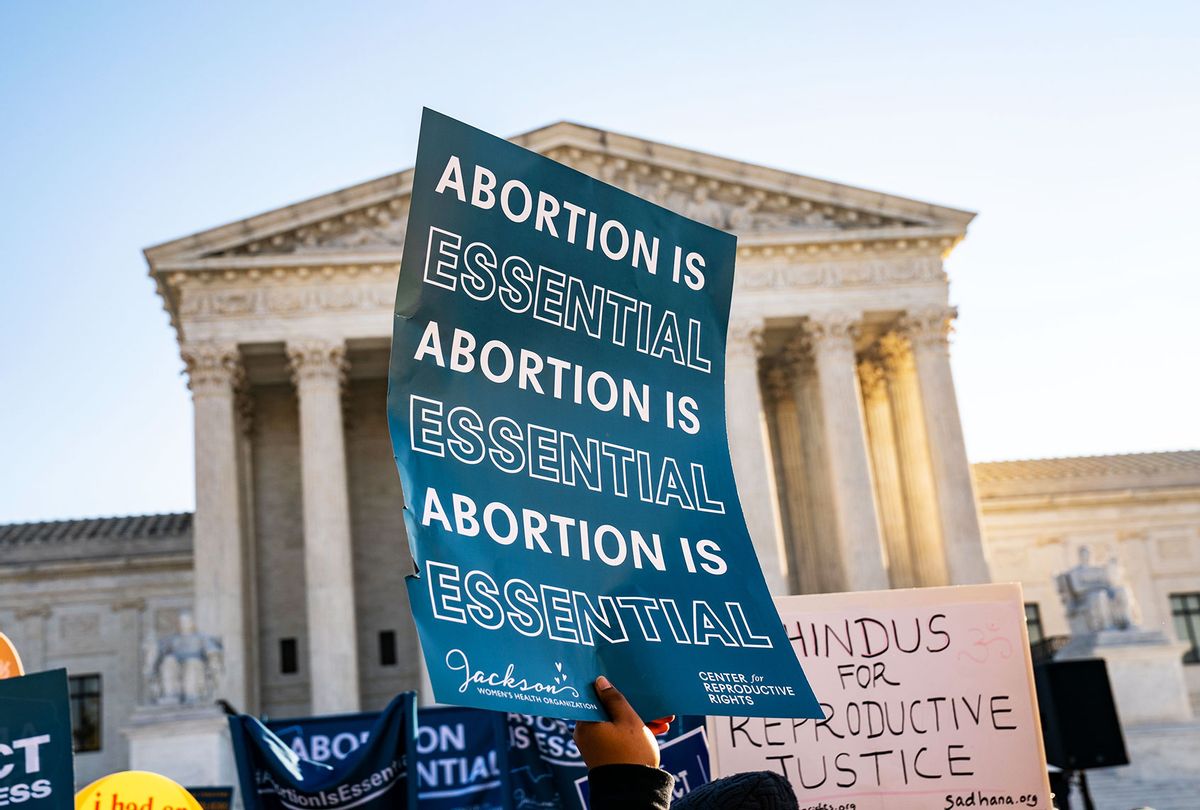 Texas already had the most restrictive abortion laws in the U.S. — and they just got tougher. On Wednesday, a new law took effect that adds penalties of jail time and a fine of up to $10,000 for anyone who prescribes pills for medication abortions through telehealth or the mail. Texas bans all abortions after cardiac activity can be detected in the embryo, which typically occurs about six weeks into pregnancy — often before people realize they're pregnant. Medication abortions via telehealth or mail were already illegal in Texas, and the new criminal penalties took effect on the day the Supreme Court heard arguments in a Mississippi case that ultimately could overturn Roe v. Wade, the landmark 1973 ruling that established a constitutional right to abortion. In contrast to a surgical abortion, which usually takes place in a clinic, a medication abortion involves two pills, taken 48 hours apart, that manipulate the hormones to end a pregnancy. Many people prefer this process early in a pregnancy because the pills can be taken at home. The Food and Drug Administration approved the drugs in 2000, and the procedure is effective up to 10 weeks into a pregnancy. Texas is not the only state that restricts medication abortion and telehealth. This year alone, five other states have passed laws against sending abortion pills through the mail, said Elizabeth Nash, a state policy analyst with the Guttmacher Institute. "It's a squeeze play on abortion", she said. Nash said this crackdown is partially a response to the pandemic, which propelled interest in medication abortions. "We saw the increase and, really, sort of the coming out of telehealth as part of medical practice", she said. Texas' new law, known as SB 4, also narrows the legal window for medication abortion to the first seven weeks of pregnancy. State legislators passed this new law on Sept. 17 during a special session — more than two weeks after the other abortion law, often called the "six-week ban", took effect on Sept. 1. Attempts to halt that law as groups challenge it in court have failed. "We already have the most extreme abortion ban in the U.S. and yet our legislature made it a priority to add this additional abortion restriction", said Sarah Wheat, chief external affairs officer with Planned Parenthood of Greater Texas. Because of the six-week ban, the new limits on medication abortions won't have an immediate impact. "Most people at this stage of a pregnancy are already banned from accessing abortion in Texas", Wheat said. But the new law could significantly affect future access to abortion. By criminalizing the use of telehealth and mail-order prescriptions to acquire abortion pills, the state seeks to forestall a possible workaround to the shrinking number of reproductive health clinics in Texas. Already, many Texans live hundreds of miles from the nearest clinic offering abortion services. Advocates have promoted the use of telehealth for medication abortions in places where clinics are few and far between, and some states experimented with greater telehealth flexibility — including for abortion pills — during the pandemic shutdowns. The new law "is creating additional fear and additional stigma for people who may be seeking access to medication abortion", Wheat said. Anti-abortion groups in Texas hailed SB 4 as a victory — an important second step, after the six-week ban, in their efforts to curtail all access to the procedure in the state. John Seago, legislative director for Texas Right to Life, said his group wanted to ensure that law enforcement officials could prosecute people who skirt the state's strict limits by administering medication abortions. "This piece is really important for this period but also moving into the future, when we see even after [ Roe v. Wade] we have organizations and individuals advertising that they will mail abortion-inducing drugs", he said. Nash of the Guttmacher Institute said that in some states it has become easier for people to obtain medication abortions through telehealth services. Seago said he wants to make sure that doesn't happen in Texas. "This is going to be a future public policy issue around abortion, no matter what happens to Roe v. Wade ", he said. So far, no lawsuit has challenged Texas' law restricting access to abortion pills. Mounting a legal challenge to halt the law is complicated because Texans already are effectively prohibited from all abortions after six weeks. Finding legal standing to sue would likely be difficult for any Texas plaintiff. Ultimately, Wheat said, Texas' latest law is a sign of what could happen elsewhere. She said it shows there is no end to efforts aimed at making abortions harder to get. "Take note of Texas, because what you see is that our politicians, they do not quit, and they can find endless ways to add fear, intimidation and restrictions", Wheat said. This story is part of a partnership that includes KUT, NPR and KHN. Subscribe to KHN's free Morning Briefing.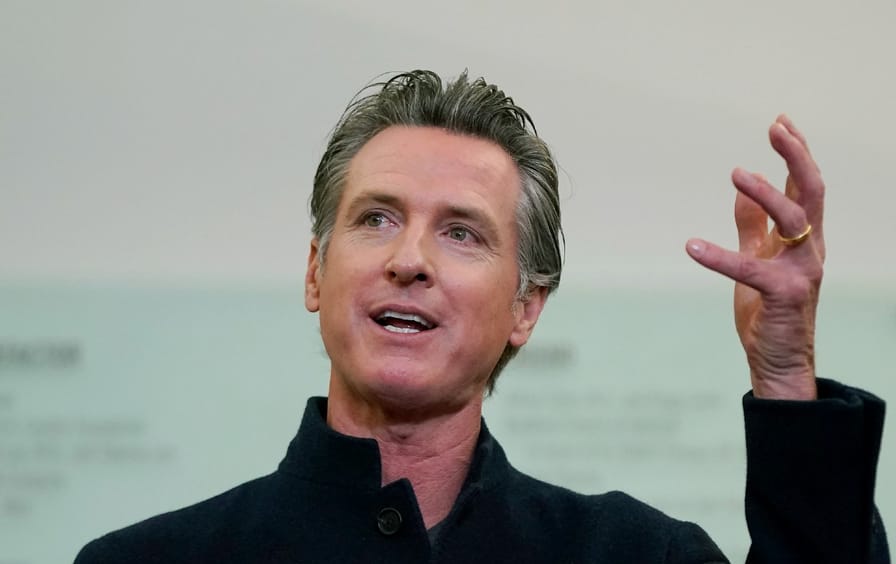 California Governor Gavin Newsom has done what tons of progressives want elected Democrats to start doing: fight like Republicans. Over the weekend, he announced that his office is working on a bill modeled after Texas's Senate Bill 8—the one that empowers private bounty hunters to take away the constitutional rights of women and pregnant people by enforcing a six-week abortion ban. But Newsom doesn't want California's version to go after people with uteruses; he wants it to go after people with guns. Newsom's proposed law would allow private citizens to sue manufacturers, distributors, or sellers of assault rifles or "ghost gun" kits in the state of California. These bounty hunters would be entitled to at least $10,000, plus attorney fees, per violation. If enacted, the threat of a lawsuit would make it very difficult for anyone to open a gun shop in California. Newsom said, "If the most efficient way to keep these devastating weapons off our streets is to add the threat of private lawsuits, we should do just that." Newsom, of course, does not think that this is the most efficient way to keep assault weapons off the streets. California had an assault-weapons ban that, arguably, kept some limits on these weapons of mass mutilation and didn't require bounty hunters to do it. But a federal judge struck down that ban earlier this year. Then, last week, the Supreme Court declined to strike down the bounty system at the heart of SB 8, and so we are here. Or, to put it a sharper point on it: Conservatives have deployed spurious constitutional logic to try to take away the rights of women and pregnant people, so Newsom has responded by trying to take away the rights of something conservatives actually care about: guns. This is coming out of California, but it reminds me of "the Chicago way" as described in the movie The Untouchables: "He sends one of yours to the hospital, you send one of his to the morgue." It's a good stunt, and if we understand it as just that—a stunt—then we can appreciate what Newsom is doing. He's highlighting how the logic of SB 8 can be used by any state to circumvent constitutional rights and nullify federal law. It makes the SB 8 debate about something more than just abortion (which I guess is important for those who think forcing women and girls to give birth against their will just doesn't rate as a matter of critical significance) and highlights how this issue goes to the very nature of law and federal power. You can't use private bounty hunters to circumvent constitutional rights, or else the very concept of constitutional rights loses all meaning. A stunt, however, is not a solution. People who think Newsom's proposed legislation will box the Supreme Court either into striking down SB 8 or allowing bounty hunters to sue gun manufacturers simply aren't paying attention to what this court is doing. These conservatives are not bound by logic. They are not servants of intellectual consistency. They are not cowed by calls of hypocrisy. Conservatives on the Supreme Court do what they do because they can. They want to make it harder for women to control their own bodies, so they are doing that. They want to make it easier for people to purchase weapons, and so they are doing that. Acting like the court can't do one thing without also doing some other thing fundamentally misreads the conservative project. They can do, or not do, whatever they want. The Supreme Court will dismiss the proposed California law before breakfast—on the very same day that they overturn Roe v. Wade, if necessary. For starters, conservatives on the court don't actually believe that abortion is a fundamental right. They don't think the court finally recognized women's right to their own bodies in the 1970s; they believe the court invented that right in the 1970s. And they therefore believe those rights can be easily taken away, without upsetting the constitutional order. By contrast, they believe gun rights were recognized and written down by the wealthy white men who were allowed to recognize things and write them down at this country's founding. I'm not being glib or unfair when I say conservatives value gun rights more highly than they value women's rights. I'm just telling you these people actually believe gun rights are in the Constitution and reproductive rights are not. Therefore, the court will say that the states can't use private bounty hunters to take away a "fundamental" right like gun ownership but can use them to take away or significantly limit a "made-up" right like reproductive freedom. Beyond this, conservatives will point to the express will of Congress to smack down Newsom's challenge. You see, Congress has never protected abortion rights at the federal level, has never shielded anyone from being forced to carry a fetus against their will. But it has protected gun manufacturers. The Protection of Lawful Commerce in Arms Act is a 2005 law that prevents them from being held liable when their weapons are used in a crime. This liability protection has been given to gun makers and pretty much no other industry in this country and gives conservatives an opening to argue that gun makers can't be held liable by bounty hunters (if gun makers are protected when weapons are used in a crime, it stands to reason that they're also protected when weapons are not used in a crime). Newsom's proposal would therefore run into not only conservatives' bloodthirsty version of the Second Amendment but also the federal law that gives special privileges to the gun lobby. Some might argue that these hurdles could be overcome with careful legislative drafting. After all, Newsom's press release is not what the actual law would look like, and I'm confident smart lawyers could come up with clever arguments for all of these potential pitfalls. After all, Texas's SB 8 was itself a "stunt" that just happened to work. There's no objective reason Newsom couldn't do the same, especially now that Texas has shown him the way. But the problem for progressives has never been the quality of their legal arguments. It's never been about the constitutional principles or the statutory precepts at play. It's always been about the conservative justices who are allowed to impose their will, and their policy preferences, on the rest of us. Chief Justice John Roberts had the weaker legal argument when he gutted the Voting Rights Act in Shelby County v. Holder in 2013, but he had five votes. He had a facially ridiculous argument when he upheld Trump's Muslim ban in Trump v. Hawaii in 2018, but he had five votes. Anthony Kennedy had a bonkers and barely intelligible legal argument in Citizens United v. FEC in 2010, but he also had five votes. Antonin Scalia was wrong about the law, American history, and his own judicial philosophy when he straight-up invented a private right to gun ownership in D.C. v. Heller in 2008, but he had the votes. The Supreme Court justices can say whatever they want to justify any policy they prefer, and it need not have any grounding in the law. If you don't believe me, then you need to tell me where I can find the Al Gore Presidential Library, because that would be a real thing if Supreme Court justices were bound by the court's past logic. Perhaps this Newsom gambit will put the court's corrupt reality into stark relief for those who insist on pretending it is some kind of apolitical institution, objectively applying the law as best it can. It's at least worth a try. Perhaps the "stench" of the justices' allowing Texas to nullify women's rights while prohibiting California from doing the same to gun manufacturers will get some elected Democrats to reckon at last with what they're up against. But make no mistake: Progressives cannot win actual cases in conservative-controlled courts. They can't trap them in logic puzzles. They can't shame them. They can't make conservatives choke on their own hypocrisy. Laws like the one proposed in California would work if conservatives were acting in good faith. But they're not. Conservatives are not appointed to adjudicate the law in good faith but to bring victory to the Republican political agenda. The sooner progressives understand this, the sooner we'll move beyond stunts and toward wresting power from conservatives and their courts.

A jury has convicted Jussie Smollett on five of six charges he staged a racist, anti-gay attack on himself and lied to Chicago police about it. The former "Empire" actor's attorney says he will appeal.

'Tis the season to give: In fact, about a third of annual giving occurs in December, and 12% during the last three days of the year, according to Charity Navigator. But if you're like a lot of people, the idea of donating to charity can be financially painful. So instead of giving until it hurts, you'll want to give in a way that helps by stretching your bountiful gift with a tax break or in some other way. And you'll also certainly want to make sure your money goes to a reputable charity. [ Read: New Rules for Charitable Giving.] To give more to charity this year without breaking your bank, here are some suggestions: Ask your employer to match your donations. — Get a tax break for a cash donation. — Give within your community. — Donate stocks. — Consider donor-advised funds. — Donate qualified charitable distributions. — Research charities. — Consider alternatives to donating money. Ask if Your Employer Will Match Your Donations The company you work for can make giving easier, says Pam Krueger, a registered financial advisor and founder of Wealthramp, an SEC-registered advisor-matching platform for consumers. "Philanthropy is accessible to everyone. It's now easier than ever to give to causes you want to support — and one area that is often overlooked is your employer," Krueger says. "More than 26 million Americans work at companies that are willing to match charitable donations you make, yet $7 billion of those matching programs aren't used because people don't know these programs exist." Many employers sponsor matching gifts programs to nonprofit organizations in which an employee donates to a charitable organization, and then the employer follows up with their own matching donation. Ask if yours does — or if they participate in any donation drives or even offer paid time off to volunteer. Get a Tax Deduction for a Charitable Donation The IRS is providing an incentive this year that makes charitable giving easier and more financially advantageous. When the Coronavirus Aid, Relief, and Economic Security Act, or CARES Act, was passed in March 2020, a temporary change was made that allowed taxpayers to claim a limited deduction on their 2020 federal income tax returns for cash contributions made to qualifying charitable organizations. That deduction was extended through 2021. What does this mean? If you give $300 (or $600 if you're married, whether you're filing jointly or not) in cash — or by check, debit or credit card — you can claim a deduction of up to $300 or $600, as long as it's made to a qualifying charity. You need to give cash to a charity before 2022 begins. Generally, tax deductions for charitable giving have been restricted to those who itemize. "We hope Congress will extend this provision. For now, we hope that everyone knows and makes use of this provision to help a nonprofit in their community," says Richard Cohen, chief communications officer and chief operating officer with the National Council of Nonprofits in the District of Columbia. To verify the status of a charity, you may want to use the IRS Tax Exempt Organization Search tool. [ READ: Gift Tax: Tax Rules to Know if You Give or Receive Cash.] Give Within Your Community Not that the big national or international charities wouldn't appreciate your help, but Cohen suggests starting in your own backyard. "Many small nonprofits in local communities are struggling right now with decreased donations, increased costs and increased demand for services. Every donation can make a huge difference for the people who rely on that nonprofit," Cohen says. Donate Stocks Investors may consider the gift of stocks, which can benefit both the recipient and the giver. "Donating stocks or other securities that have appreciated in value offers a tax benefit to you and the nonprofit organization," says Melissa Walsh, a certified financial accountant and certified financial planner as well as the founder and president of Clarity Financial Design, a virtual financial planning firm headquartered in Winter Park, Florida. "When you donated appreciated securities, you are off the hook for any capital gains when the security is sold, and the nonprofit is tax-exempt, so they do not have to pay taxes on the capital gains when the security is sold," Walsh says. "Additionally, securities held for more than one year and that have appreciated in value qualify for a deduction of their full market value — up to 30% of (adjusted gross income)." For more information on how the process works, check out DonateStock. com. Consider Donor-Advised Funds Donor-advised funds are charitable investment accounts that offer a tax benefit. "This involves gifting cash or securities to a nonprofit organization through a fund at a charitable foundation," Walsh says. "You can receive the maximum tax benefit by bunching contributions in a year or series of years and can arrange for the account to pay out during your lifetime or to continue paying out after your death. Additionally, you can advise on which charities ultimately receive the funds." Donate Qualified Charitable Distributions This can get a little confusing, because there's a short window of time in which you can do this. But you may want to consider donating qualified charitable distributions, or QCDs, suggests Beth Logan, an enrolled agent and owner of Kozlog Tax Advisors in Chelmsford, Massachusetts. "For taxpayers over 70 years old and six months with pretax retirement accounts, I recommend doing qualified charitable donations," Logan says. "By pretax retirement accounts, I mean traditional IRA, 401(k), and 403(b), and SEP IRA, SIMPLE IRA and any other retirement where the contributions were pretax or deductible on a tax return. Roth IRA and Roth 401(k) do not qualify." Got that? Well, Logan says taxpayers over 72 must take required minimum distributions, but taxpayers can do QCDs starting at 70 1/2. "Therefore, if the client wants to withdraw from their IRA between 70 1/2 and 72 years old, then QCD works," Logan says. "If the taxpayer didn't plan to withdraw during that time, then it doesn't make a difference. Once the taxpayer turns 72 and RMDs are required, a QCD is beneficial." And why is a QCD beneficial? "QCD allows the taxpayer to have money taken from their IRA and paid directly to the charity," Logan says. [ READ: 50 Ways to Improve Your Finances in 2022.] Research Charities Do your due diligence and make sure you're donating to a reputable charity. But you can go overboard with your research and draw the wrong conclusions. Cohen says that you shouldn't make financial ratios a primary focus for evaluating a nonprofit. That's where you see that a particular nonprofit you're interested in donating to has an overhead of 30% while another only has 10%. So you decide that the charity with 30% overhead must be bad with money, and you give to the one that only has 10% overhead. "This outdated method of evaluation referred to as 'the overhead myth' is even less helpful now as so many nonprofits had significantly higher overhead costs this past year for technology to deliver services virtually," Cohen says. "Or, if they provide a service that required them to remain open, (there may be) costs for reconfiguring their space, for extra cleaning, for protective equipment for staff, volunteers and the people they serve, and much more." In other words, the pandemic has raised the overhead for a lot of charities, so you may want to cut them some slack. Instead, Cohen says, "Focus on the impact the nonprofit is making. Focus on a cause that matters to you. Whether that is finding homes for animals, providing shelter, enriching lives through the arts, or almost anything else you can think of, there is likely a nonprofit working on that issue." Consider Alternatives to Donating Money For example, you could donate time at a soup kitchen or volunteer at a youth mentoring service like Big Brothers Big Sisters of America. You could donate time teaching someone to read. On the National Literacy Directory website, you can search for a literacy group in your area. Or maybe you'd like to help out an animal shelter. Just about every local charity could use volunteers. Other options include donating gently used but quality clothing and furniture to a consignment store, or even donating blood. Giving to charity definitely doesn't have to be about writing a big check. More from U.S. News 50 Ways to Improve Your Finances in 2022 15 Tax Questions Answered What It Really Means to Tax the Rich How to Give More to Charity This Year originally appeared on usnews. com Update 12/08/21: This story was published at an earlier date and has been updated with new information.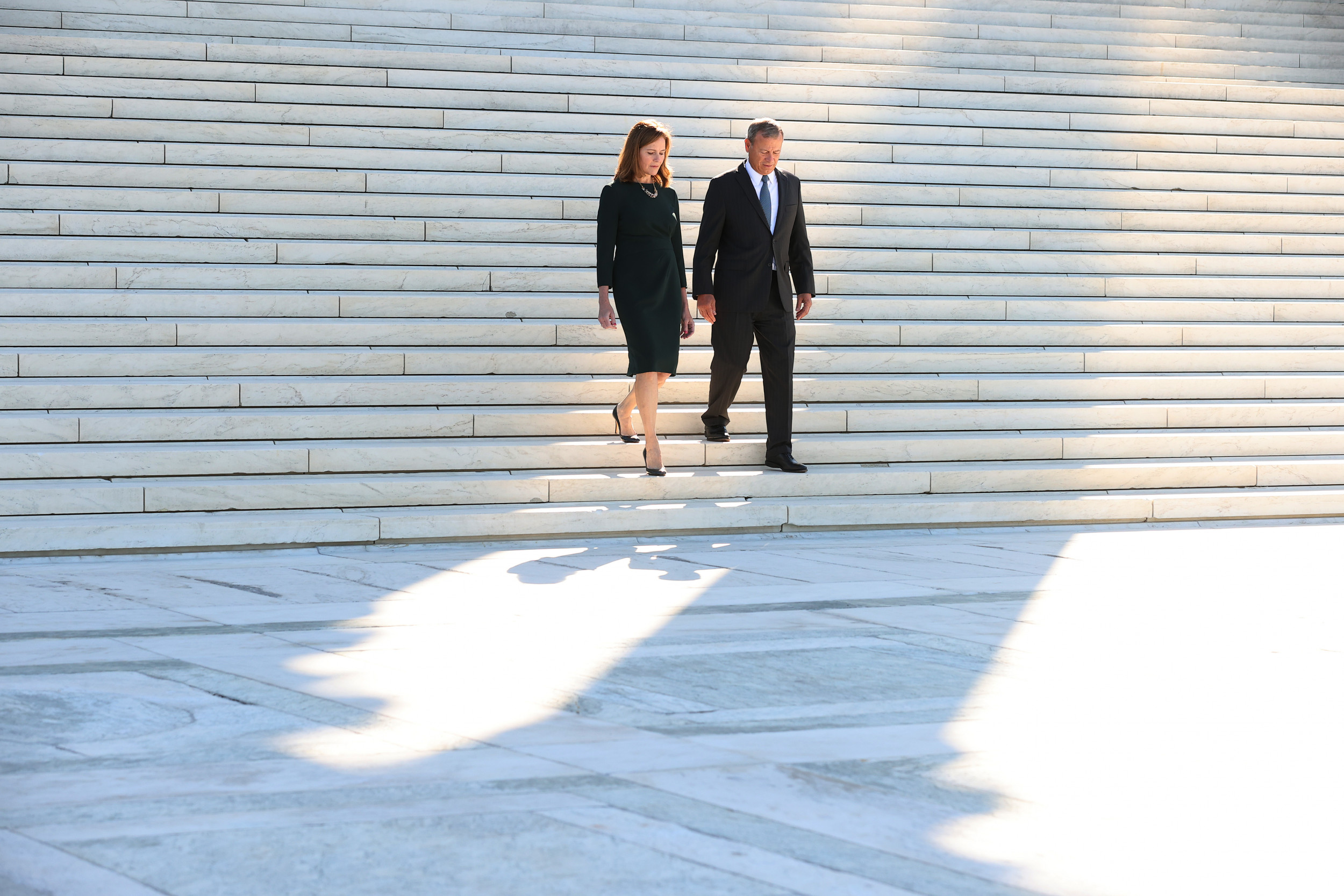 During the oral arguments for Dobbs v. Jackson Women's Health, the U.S. Supreme Court justices discussed the stare decisis factors they should consider when reexamining the Court's precedents. The conclusion they reach could decide the fate of Roe v. Wade. In Planned Parenthood v. Casey —the 1992 case that upheld Roe —the Court analyzed several cases in which it decided not to follow its own precedents. It primarily focused on Brown v. Board of Education, the 1954 ruling that overturned a 58-year-old precedent in Plessy v. Ferguson. In Plessy, the Court allowed states to establish racially segregated facilities as long as they were "separate but equal." In Brown, the Court cited research that proved school segregation marked minority students with a badge of inferiority. The Casey Court noted "that the Plessy Court's explanation for its decision was so clearly at odds with the facts apparent to the Court in 1954 that the decision to reexamine Plessy was on this ground alone not only justified but required." Could Roe be similarly reexamined if new facts came to light? The Casey Court affirmed that "changed circumstances may impose new obligations, and the thoughtful part of the Nation could accept each decision to overrule a prior case as a response to the Court's constitutional duty." However, it did not overrule Roe. The justices found that "no change in Roe's factual underpinning has left its central holding obsolete, and none supports an argument for overruling it." That finding grows shakier with every passing year. As I outlined in my recent article for the Tennessee Law Review, significant societal, legal and scientific developments have occurred since Roe was decided in 1973. The facts facing the Dobbs Court today are so different that Roe has been robbed of its original justifications. Justice Amy Coney Barrett drew attention to one of those developments during oral argument. She used the post- Roe development of safe haven laws to assess whether Roe can be overturned. When it established a constitutional right to abortion, Roe emphasized the burdens of parenting and identified abortion as a way to free women from "[t]he distress. associated with the unwanted child" and "the additional difficulties and continuing stigma of unwed motherhood." Barrett rightly pointed out that these concerns have been eliminated by safe haven laws. She asked why women need abortion access to free themselves from the burdens Roe described when every state has a safe haven law—enabling women to relinquish custody of newborns to police stations, fire stations and other state agencies with no questions asked. Justice Samuel Alito raised a second important development when he asked Mississippi solicitor general Scott Stewart if there are now "secular philosophers and bioethicists who take the position that the rights of personhood begin at conception." This question was likely a reference to the Roe Court's use of states' reluctance to "accord legal rights to the unborn" to hold that states did not have a compelling interest to protect prenatal life at fertilization. Today, the Dobbs Court can explain that the law now recognizes all humans as persons at fertilization. The post- Roe development of fetal homicide laws shows that many states recognize the killing of a fetus as homicide or murder—29 now have laws that protect the preborn at fertilization. Our nation has progressed in its legal recognition and protection of preborn humans since Roe first declared that "the law has been reluctant to endorse any theory that life, as we recognize it, begins before live birth." Finally, Justice Sonia Sotomayor claimed the "issue of when life begins has been hotly debated by philosophers since the beginning of time." This was a reference to the Roe Court's determination that it could not resolve "the difficult question of when life begins" at "this point in the development of man's knowledge." The Court used this position of ignorance to reject the fertilization standard as merely reflecting "one theory of life." In a recent survey, 80 percent of the 4,107 American respondents selected biologists as the group most qualified to determine when life begins. More than 5,500 biologists from 86 countries were surveyed on the same question, and 68 percent agreed they are most qualified. Even though 85 percent of the sample identified as pro-choice, 96 percent affirmed that a human's life begins at fertilization. An amicus brief signed by biologists from 15 countries further establishes the scientific consensus on the fertilization view, and no brief in support of Roe contested it. These recent developments mean that women no longer need abortion access to be free from unwanted child-rearing and, starting at fertilization, the preborn are biologically recognized as humans and legally protected as homicide victims. The Dobbs Court should use these developments to help "the thoughtful part of the Nation" understand that Roe must be overturned. In fact, most Americans are open to it—a majority already oppose abortion in most circumstances and throughout most of pregnancy. Regardless of whether Roe was correctly decided and aptly justified based on the facts available to the Court in 1973, in 2021, the facts have changed, rendering Roe 's justifications obsolete. The Dobbs Court should fulfill its constitutional duty and overturn Roe. Steve Jacobs is the program director of Illinois Right to Life. He received his J.D. from the Northwestern University School of Law and his Ph.D. from the University of Chicago. The views expressed in this article are the writer's own.

In March, Jenna Ryan tweeted that she wouldn't be imprisoned because she's blonde and white. She received a lot of backlash, and a judge cited it during her sentencing. Ryan told Insider the backlash has made her afraid to speak her mind. In March, Jenna Ryan posted a tweet boasting that she was blonde, white, and "definitely not going to jail." Now, nine months later, the Capitol rioter claims the backlash she got for that tweet is making her feel silenced. When a critic told Ryan on Twitter that she would go to jail, she responded: "Definitely not going to jail. Sorry, I have blonde hair white skin a great job a great future and I'm not going to jail. Sorry to rain on your hater parade. I did nothing wrong." She has since pleaded guilty to parading on Capitol grounds, and last month, she was sentenced to 60 days in a minimum-security federal prison in north Texas. At her sentencing, the judge — Christopher R. Cooper of the US District Court for the District of Columbia — said, according to The : "You've been very upfront that you feel no sense of shame or guilt. You suggested antifa was somehow involved. And perhaps most famously, you said that because you had blonde hair and white skin, you wouldn't be going to jail." In an interview with Insider, she said she now believes the tweet was "very dumb" but claimed it was "taken out of context." She said she had sent the tweet to her "haters" after reports came out that she had taken a private jet to Washington, DC, to attend the pro-Trump rally that preceded the riot. "I've received thousands of emails, texts, tweets of people calling me a racist, entitled, insurrection Barbie. And I was just told that they were going to recommend probation", she said. "And I was like, 'You all, no, I'm not going to prison. I'm sorry I have blonde hair. I'm sorry.'" "You can't hear inflection on a tweet", she said. "I was like, 'You all, I'm sorry. I have a good job. I'm sorry I'm happy. I'm sorry, you haters.'" "Since this happened to me, I have a new level of respect for all levels of celebrity, high profile, or even just the ordinary person. Now before I tweet, or before I talk. I stop and I go, 'Wait a minute, this could be totally off", she said. "I'm not going to regret being myself and [standing] up for myself", she said. "But now it's changing my whole vernacular because I don't want to be a target. I can't say 'Nazi' or 'rape' because my freedom of speech has been taken away from me." She did not specify what she would be a target of, and gave no reason for singling out the words "Nazi" and "rape." Since being charged in the insurrection, she has expressed regret for entering Capitol grounds on January 6, but said she did not regret attending the rally. Ryan is due to start her sentence next month. In a TikTok video posted earlier this month, Ryan said she wants to practice yoga, detox from alcohol, and lose 30 pounds in prison. She also told Insider she's preparing for her time behind bars by learning prison slang and speaking to prison consultants.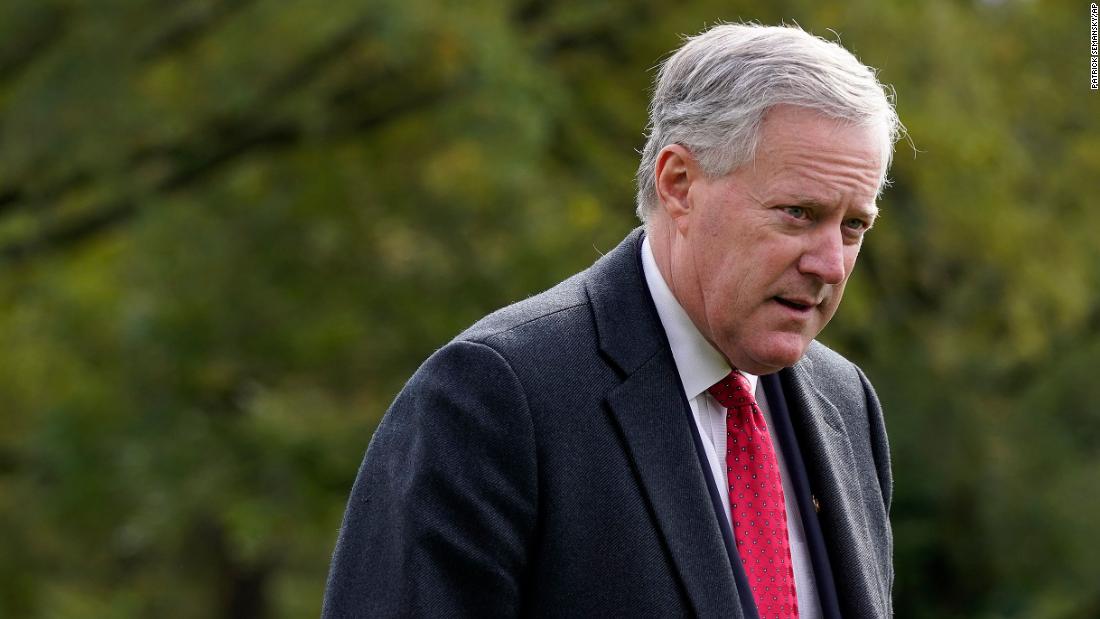 Here's what you need to know to Get Up to Speed and On with Your Day. (You can also get "5 Things You Need to Know Today" delivered to your inbox daily. Sign up here.) 1. Capitol riot Donald Trump Jr., Fox News personalities and lawmakers unsuccessfully implored then-White House chief of staff Mark Meadows on January 6 to get President Donald Trump to stop the violence at the US Capitol, according to text messages relayed by the House committee investigating the attack. The committee released the explosive new details last night as it met to advance a referral of Meadows to the Justice Department on a criminal contempt of Congress charge. The messages illustrated the dismay of the former President's inner circle as the Capitol riot worsened, and they served as evidence of Trump's "supreme dereliction of duty", the committee's vice chairwoman, Republican Rep. Liz Cheney of Wyoming, said. Cheney made the motion for the committee to vote for the contempt resolution, which passed unanimously in the 9-member committee. The full House is expected to vote on the resolution later today. 2. Coronavirus The Omicron variant of coronavirus is spreading quickly in several countries. It's killed at least one person in the UK and put 10 into the hospital -- most of them vaccinated, according to authorities. China says it detected its second case of Omicron, and it's expected to become the dominant coronavirus variant in Denmark this week. It's not clear how severe the new variant is, although most cases that have been diagnosed so far have been mild. That could be reassuring, but if Omicron spreads more easily than Delta and previous variants, evades the protection offered by vaccines and by previous infection, and ends up infecting more people, that could mean more people end up in the hospital and more die. 3. Build Back Better Sen. Joe Manchin, the most pivotal swing vote in the Senate, indicated yesterday that a significant amount of work remains to be done to earn his support for President Joe Biden's sweeping social safety net expansion, potentially delivering a fatal blow to Democratic leaders' hopes of getting the bill passed in the Senate before Christmas. Manchin spoke with Biden on Monday afternoon as the President tried to secure his support for the plan. But the senator is raising serious concerns, citing issues with the proposal's reliance on temporary programs and renewing concerns over inflation. 4. Software flaw Hundreds of millions of devices around the world could be exposed to a newly revealed software vulnerability, as a senior Biden administration cyber official warned executives from major US industries yesterday that they need to take action to address "one of the most serious" flaws she has seen in her career. It's the starkest warning yet from officials about the flaw since news broke late last week that hackers were using it to try to break into organizations' computer networks. The vulnerability is in software known as "Log4j" that large organizations, including some of the world's biggest tech firms, use to configure their applications. 5. Immigration The 5th US Circuit Court of Appeals last night ruled against the Biden administration's bid to end the Trump-era "remain in Mexico" policy, which requires non-Mexican migrants to stay in Mexico until their US immigration court dates. The administration relaunched the policy last week after a district court order required its revival. The Supreme Court had previously denied the administration's request that the program remain on hold while the case was appealed. Since the program was reinstated, 86 migrants have been returned to Mexico, according to the International Organization for Migration. BREAKFAST BROWSE Time magazine names Elon Musk as Person of the Year Wait a minute! Are we positive he's human? Kim Kardashian passes California's 'baby bar' law exam The fourth time's the charm! Doja Cat, positive for Covid-19, drops out of tour This is the singer's second bout with Covid. Dr. Oz's show will end in January Oprah Winfrey's former medical expert is seeking a US Senate seat. An electric pickup wins MotorTrend Truck of the Year Award I'm shocked, shocked! HAPPENING LATER The parents of Ethan Crumbley, the 15-year-old charged in the deadly Michigan high school shooting last month, are expected to appear at a probable cause hearing later today. James and Jennifer Crumbley each face four counts of involuntary manslaughter and have pleaded not guilty. Prosecutors accused the pair of giving their son unfettered access to the gun he's accused of using in the shooting that left four dead and seven injured. TODAY'S NUMBER $800 million That's the amount proposed by the Boy Scouts of America in a tentative settlement agreement with insurer Century Indemnity Company and other Chubb companies to contribute to a trust to compensate survivors of sex abuse, according to a news release from the organization. The BSA reached an $850 million settlement earlier this year with those claiming they were sexually abused by local Scout leaders around the country. TODAY'S QUOTE "I saw a level of devastation that was only rivaled by the compassion and love of neighbors." Kentucky Lieutenant Governor Jacqueline Coleman, after touring some of the damage and debris left by the tornado outbreak that ravaged her state. TODAY'S WEATHER Check your local forecast here>>> AND FINALLY Mind-bending sculptures These sculptures are actually made out of paper, and they stretch and morph in surprising and beautiful ways.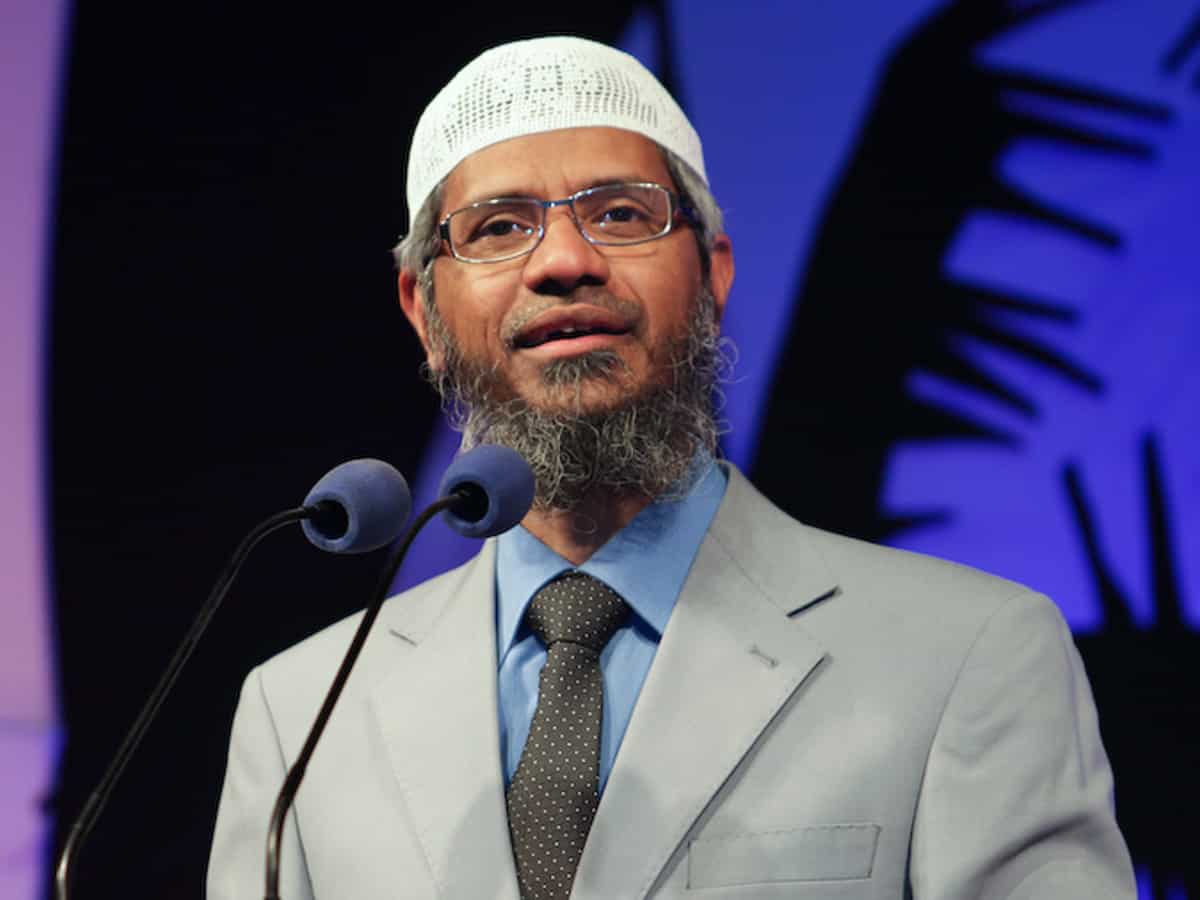 The Centre has constituted an Unlawful Activities (Prevention) Tribunal headed by Delhi High Court Chief Justice D.N. Patel under the Unlawful Activities (Prevention) Act, 1967 (UAPA) provisions to adjudicate whether there is sufficient cause for banning Islamic Research Organisation (IRF), founded by the controversial Islamic preacher Zakir Naik. The development comes following the earlier order of the Ministry of Home Affairs (MHA) dated November 15, which had extended the ban on the IRF for five more years. "The Central Government hereby constitutes an Unlawful Activities (Prevention) Tribunal consisting of Justice D.N. Patel, Chief Justice of High Court of Delhi, for the purpose of adjudicating whether or not there is sufficient cause for declaring the Islamic Research Foundation as an unlawful association," the Ministry of Home Affairs' notification dated December 13 read. Earlier, the Central government had observed that the unlawful activities of the IRF are not curbed and controlled immediately, it will take the opportunity to continue its subversive activities and re-organise its activists who are still absconding. The government also apprehended that the IRF cadre and supporters may disrupt the secular fabric of the country by polluting the minds of the people by creating communal disharmony, propagating anti-national sentiments, escalating secessionism by supporting militancy, and undertaking activities that are prejudicial to the sovereignty, integrity, and security of the country and it was necessary to extend the ban on IRF for five years more. The Centre had declared the IRF an unlawful organisation for the first time on November 17, 2016, under the Unlawful Activities (Prevention) Act, 1967 (37 of 1967) for a period of five years. The ban was to expire on Tuesday. Zakir Naik, an Indian-born controversial Islamic preacher had fled to Malaysia in 2016 when the police lodged a case against him for his anti-national activities, including promoting hatred among the religious communities through his speeches. Get the news updates on WhatsApp & Telegram by subscribing to our channels. For all the latest India updates, download our app Android and iOS.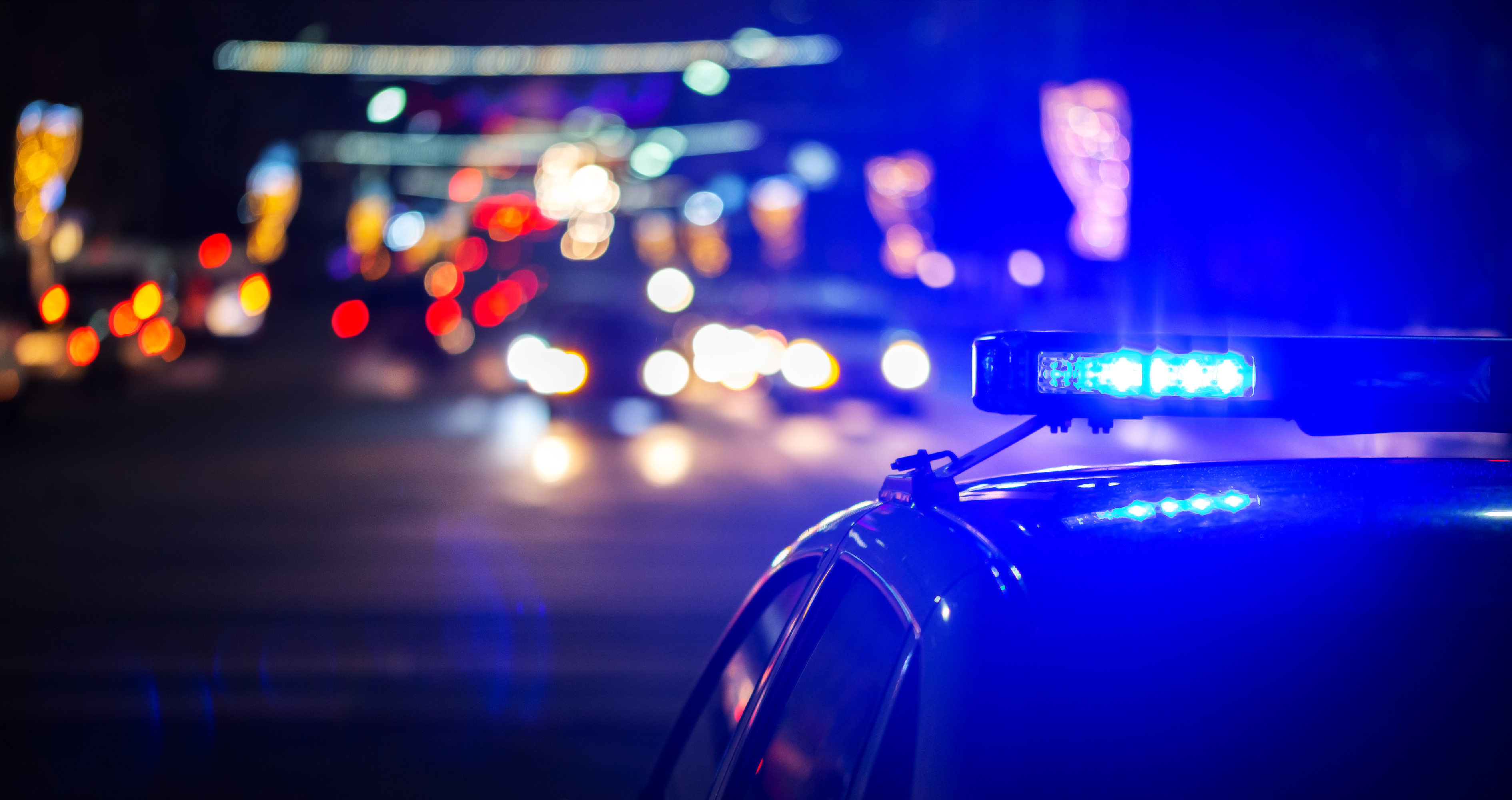 Washington State police have revealed no "obvious manner of death" has been found for two teenagers and a man who were found dead in an apartment over the weekend. A post-mortem examination carried out by the King County Medical Examiner's Office found no clear cause of death after two girls, aged 16 and 17, and a man in his 30s, who is believed to be related to them, were found dead in a Renton apartment on Saturday. The Renton Police Department (RPD) said further testing would be needed in order to further establish what happened to the three people. It added that such laboratory and scientific testing could be a "multi-week process." An RPD statement shared via Facebook on Monday read: "Regarding Saturday's death investigation, post-mortem examinations by the King County Medical Examiner's Office performed today did not uncover any obvious manner of death for any of the three people found deceased in the 300 block of Factory Ave N. "We are still soliciting any information about this case, and would ask anyone with direct information to contact the Renton Police at (425) 430-7500, reference case number 21-12197." Police said in an earlier statement the bodies were discovered after the property owner entered the home and found the two girls dead in the living room. The man was later found dead on the second floor and officers then carried out an investigation into the deaths. Robert Onishi, an RPD detective, told K5: "We don't see situations like this, generally. Definitely not with multiple victims." Police later told the network, the apartment was in "really good condition" and that there were no clear examples of foul play, no visible signs of trauma on the bodies and nothing to indicate there had been a struggle. Earlier this year a family was found dead in northern California while out on a hike in a case that left authorities baffled. John Gerrish, Ellen Chung and their one-year-old daughter, Miju, were found along with their dog in August at a remote trail in the Sierra National Forest. It was later established that the three died of possible hyperthermia and dehydration according to Mariposa County Sheriff Jeremy Briese. The dog is believed to have suffered a heat-related death. According to CBS News, he said: "This is a real tragedy."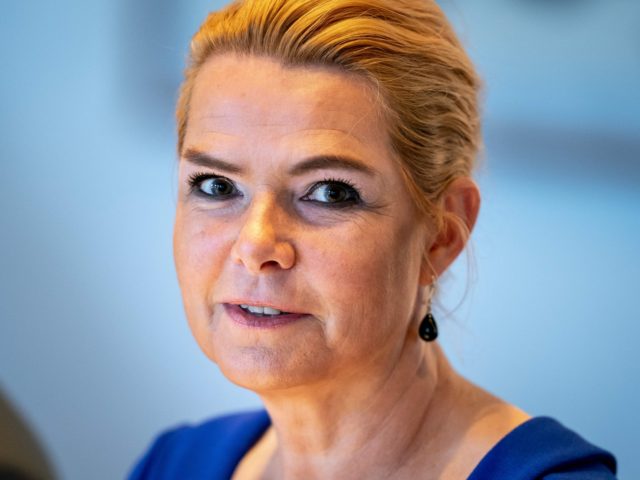 Former Danish Migration Minister Inger Støjberg has been sentenced to 60 days in prison after being convicted of illegally separating child brides from migrant men in 2016. The former Minister for Immigration and Integration, who served in the role from 2015 to 2019, was found guilty of violating the Ministerial Responsibility Act on Monday over her brief policy of separating couples — predominantly migrant men with underage wives — during the height of the European migrant crisis. Støjberg had separated 18 couples in 2016 after deciding migrant girls aged between 14 and 17 would not be accommodated in the same asylum reception facilities as their husbands, most of whom were adults. According to a report from the Danish broadcaster TV2, the separation of the couples was found to be contrary to Article 8 of the European Convention on Human Rights (ECHR) and several points of Danish administrative law. Delingpole: Impeachment! Establishment Punishes Minister for Separating Child Brides from Migrants https://t.co/0AyDfoIGSz Breitbart London (@BreitbartLondon) September 3, 2021 Støjberg reacted to the verdict saying: "I am very, very surprised, I have to say." "It is Danish values that have lost today," she said. "There is something very wrong when you cannot protect girls from the disgusting phenomenon of child brides," she continued, adding: "I will take my punishment, and I do so without shame." While the BBC notes that the couples who were separated were "young asylum-seeking couples", giving an example of a Syrian couple in which the man was aged 26 and his bride 17, Deutsche Welle states that some of the girls involved were as young as 15 and the men as old as 32. A report from the Times, published in 2016, claims that in at least two cases the girls were as young as 14 and that one of the 14-year-olds had been married to a 28-year-old man. In October, she announced a plan in partnership with the populist Danish People's Party (DF) that proposed to deport as many as 50,000 migrants by 2030. Child brides have remained an issue among migrants from certain countries, with the most recent examples being seen following the evacuation of Afghanistan after the country fell to the Taliban in August. United States Secretary of State Tony Blinken confirmed in September that older men with child brides were among those evacuated from the country. . @BreitbartNews: Blinken Confirms Child Brides Evacuated with Older Men from Afghanistan https: //t. co/ghTEdtzsid — Senator Ted Cruz (@SenTedCruz) September 14, 2021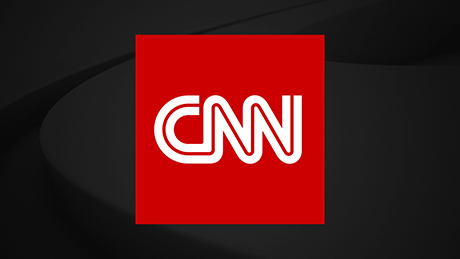 "We first want to thank South African police authorities", Portugal's Judiciary Police director Luís Neves said, as he announced that banker João Rendeiro had been captured, on Saturday morning. Neves said the 69-year-old banker was arrested "very far" from Johannesburg, where he was living, but wouldn't disclose the exact location. South African Police spokesman Vishnu Naidu has since confirmed the arrest took place in Durban. "João Rendeiro was living in the wealthiest area of Johannesburg, that was his usual safe haven, in five star hotels, but then there were other places where he'd move to, in an effort to hamper this arrest", Neves explained. "He was being very careful. "He was surprised because he wasn't expecting it", Neves also said. Rendeiro, the former President of the Portuguese Private Bank (BPP), an institution that specialized on the management of private fortunes, was convicted of 16 crimes in three separate cases, all related to the BPP's collapse in 2010. He was sentenced to three years and six months in jail for fraud; five years and eight months for computer and document forgery; and he was also sentenced to 10 years in jail for tax evasion and money laundering. While awaiting sentencing, he told Portuguese courts he would be traveling to the United Kingdom, between September 12 to 30. There, he announced in a blog post that he would not be returning to Portugal. "Throughout the cases in which I have been accused I made several visits abroad, always communicating that fact to the respective processes. In every occasion, I returned to Portugal. This time, I don't intend to go back", Rendeiro wrote. "It is a tough decision, made after profound reflection." Portuguese authorities issued European and international arrest warrants soon after and on Saturday, Neves said police had been tracking him since he left the UK. "We detected the exit from the United Kingdom of this wanted person on September 14 and we have information about where he went through before reaching the Republic of South Africa", he said on Saturday. "João Rendeiro entered South Africa on September 18", Neves went on to say, adding they've known his whereabouts for quite some time. "Soon after we established contact with our [South African] colleagues through international cooperation channels." While he was on the run, Rendeiro spoke to CNN affiliate, CNN Portugal, from an undisclosed location and using encryption software. "I am only coming back if I am exonerated or if I am granted a pardon", he said. "I am a 'weak' powerful", he went on to say, criticizing Portuguese justice for the double standard of not persecuting other bankers which had done far worse than he had. Portuguese authorities say they will now seek Rendeiro's extradition to Portugal and have asked that South African authorities consider him a serious flight risk while those proceedings are ongoing.

Last weekend some smart alecks managed to breach the defenses of one of the most ubiquitous media platforms, access the mouthpiece of the leader of one of the world's most populous countries, and grab the opportunity to broadcast whatever they wanted to 73 million followers. And they used it to pump cryptocurrency. It's almost laughable that yet another Twitter Inc. hack — this time on the account of Indian Prime Minister Narendra Modi — should once again become the vehicle for spruiking Bitcoin. "India has officially adopted bitcoin as legal tender," the tweet sent by hackers from his account read. "The government has officially bought 500 BTC and is distributing them to all residents of the country." As implausible as that message sounds, the entire incident — from exploit to outcome — tells us a lot about hacking culture and the variety of actors out there trying to break into computer systems. What's immediately obvious about this specific event is that the perpetrators were more mischievous than malicious. Pitching Bitcoin has become the Rick Roll of the hacking community — a funny prank rather than a nasty attack. It's not the first time. In July 2020 more than 100 famous accounts were breached including those of Barack Obama, Joe Biden, Bill Gates, Elon Musk, Kanye West and Apple Inc. Once they got access, the attackers went on to promote a Bitcoin scam to millions of these victims' followers. The details of that incident are dripping with delicious irony. First up, the hackers' use of Bitcoin was in fact their undoing — U.S. law enforcement officers tracked down the cryptocurrency accounts and found that they'd used their driver's licenses for authentication. And, the breach was conducted through old-fashioned social engineering — tricking Twitter staff into giving login credentials, which allowed access to the target accounts. Finally, true to hacker form, two of them were teenagers, one of whom was underage. Youngsters pulling off epic hacks is a time-honored tradition. Kevin Mitnick, the most infamous of them all, was just 16 when he broke into Digital Equipment Corp.'s systems in 1979 and stole software. Jonathan James, purportedly the first juvenile imprisoned for cybercrime, was 15 when he got going and added the Department of Defense to his list of victims. Yet since Mitnick and James rose to fame decades ago, the goal of network penetration has gone from scamming cheap long-distance calls to shutting pipelines and destroying centrifuges used in weapons production. And it's likely that more hacks go unnoticed or unreported than those we hear about. So even though this was a prank — a somewhat well-trodden one at that — there is a serious side to it. It should be of grave concern that one of the most powerful outlets in the world was once again breached, allowing unauthorized access to the media equivalent of the nuclear codes. Musk, the chief executive officer of Tesla Inc., has made cryptocurrency and equity markets swing by billions of dollars with a few choice words. One can only image what might have happened if the Twitter account of the democratically elected leader of an increasingly authoritarian government decided to declare a second demonetization or an escalation of its conflicts with China or Pakistan. We should be thankful that the attackers chose Bitcoin as the subject of their tweets, not economic or military destruction. The world might not be so lucky next time. A few hacks of Twitter has proven to the rest of the community that this is a target with vulnerabilities, and others — possibly with state backing or terrorist links — will think of better ways to abuse that weakness than promoting crypto scams. And clearly Twitter itself continues to drop the ball on the fundamental task of keeping its system robust as it balances usability with security. May we laugh and appreciate the prankster nature of the best hackers around. But let's keep in mind that breaching social media is all fun and games until someone gets hurt.

Chief Justice John Roberts says the Supreme Court risks losing its authority and making a mockery of the Constitution if it allows Texas to pass a law that blocks abortion after the onset of a heartbeat. I disagree. The Supreme Court undermines its authority when it stubbornly stands by a tragic ruling it never should have passed in the first place. The Court loses its authority when it ignores 50 years of scientific advances in neonatology unavailable to the Court when it legalized such killings. Since the Founding, the Supreme Court has made a number shameful decisions. Over time, it regained respect by correcting those decisions. Those reversals strengthened the Court's prestige, not weakened it. As for a mockery of the Constitution, the Court itself is most guilty of that travesty by denying the most basic right granted by God and guaranteed by the Constitution — the right to life itself — to the most vulnerable among us, the unborn.

The Konyak Union, the organisation that represents the Naga tribe that lives in Nagaland's Mon district, on Monday announced new regulations for continued non-cooperation with the armed forces to protest against the killing of 14 civilians in the state. The tribal union demanded that the Armed Forces (Special Powers) Act be repealed from all the states in the North East. In its set of new regulations, the Konyak Union urged members of the tribal community to ensure "total restriction on Indian military force convoy and patrolling within Konyaks soil shall continue until justice is delivered". The tribal union asked its members to "cut off all forms of public relation" with the armed forces. "No Konyak villages councils/students or any society must accept any forms of developmental packages/assistances from the Indian military forces," the statement read. The tribal union also asked its members to "denounce any forms of assured packages/assistances from Indian military forces". The association said that the youth of the tribal group will not participate in any Army recruitment rally. It also directed those who own land to "immediately denounce the past land agreement allotted for setting up military base camps within its respective jurisdiction". These areas include Naginimora, Tizit, Lampong Sheanghah, Wakching Town, Mon Town, Longshen Town, Sheanghah Wamsa, Longwa, Chenmoho, Chenloishu, Wangti, Aboi, Angjangyang, Tobu and Monyakshu. The Konyak Union urged its members to also abstain from any entertaining activities within Mon district. However, it exempted pre-scheduled events, such as weddings, from this directive. The tribal body has announced that the first phase of their mass protests will be held on December 16, where a public demonstration would be held all over Mon district. During the protest, black flags would be put up on every vehicle, and protestors will wear black badges. During protests on Saturday, residents of Nagaland's Mon district demanded an apology from Union Home Minister Amit Shah for making what they described as "false" and "fabricated" statements about the killings in Parliament. "We are asking for justice. we do not need sympathy," Honang Konyak, the Konyak Union's vice president had said. "Twisting of truth is unfortunate. Home Minister Amit Shah's statement in Parliament [is] confusing the world with wrong information. He should immediately withdraw. we demand his apology." On December 6, Shah told Parliament that the Centre regrets the killing of the 14 civilians in Mon district. The Union minister read out a statement in the Lok Sabha and the Rajya Sabha as Opposition MPs shouted slogans and demanded that the Armed Forces (Special Powers) Act be repealed. The home minister said all agencies have been asked to ensure that such civilian casualties do not occur while acting against insurgents in the future. Also read: Nagaland killings: Tribal union demands punishment for Army officials, repeal of AFSPA Meanwhile, leaders of the council of the Oting Village, to which most of those who were killed belong, said that only the families of the victims would decide on whether to accept the compensation from government. "Whether to accept ex-gratia or not – that decision does not depend on the village council," Chingwang, Deputy King, Oting Village Council, told The Indian Express. The council said that on December 5, during the funeral ceremony of those who were killed, Nagaland minister P Paiwang Konyak had handed over Rs 18.30 lakh to the village council. However, when the village leaders later learnt that it was monetary aid for the killings, the council said that it would not "until and unless the culprit of 21st Para Commandos of the Indian Armed Force are brought to justice before the Civil code of law" and the Armed Force Special Power Act is repealed from from the entire North Eastern region. "Accepting ex gratia will not bring back the lives, so we have also asked that AFSPA be replaced and justice be brought," Chingwang said. The central government announced financial assistance of Rs 11 lakh and the Nagaland administration said that it would provide Rs 5 lakh to those who had been killed. The state had also declared that Rs 1 lakh would be paid to those who had been grievously injured and Rs 50,000 to those with less severe wounds. Mon district Deputy Commissioner Thavaseelan claimed that there had been a misunderstanding with the money to be offered as compensation and that the authorities were hopeful that the families will accept it. He added that they were scheduled to meet the kin on Wednesday, reported The Indian Express. Also read: Nagaland tribal body demands Amit Shah's apology for 'misleading statement' on civilian killings On the evening of December 4, Saturday, the Army's 21 Para Special Force had opened fire at a pick-up van carrying coal miners from Tiru to Oting in Nagaland's Mon district, killing six on board. They had apparently mistaken the group of workers for insurgents. A crowd of protestors then set fire to vehicles belonging to the army. They opened fire again, killing seven more civilians. The violence spilled over into Sunday afternoon after locals entered a camp of the Assam Rifles in the district headquarters of Mon. At least one more person was killed after security forces fired back at protestors.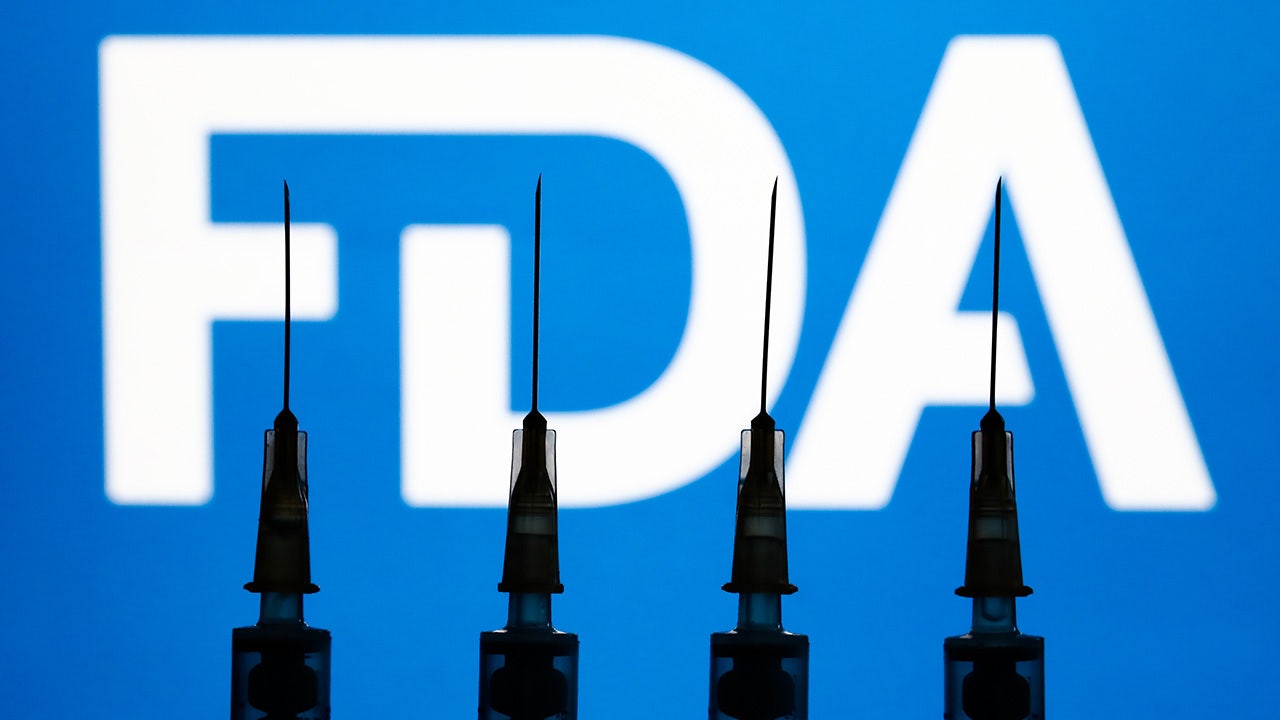 A nonprofit group will get its day in court Tuesday when it argues that the Food and Drug Administration should release all documents tied to the approval of the Pfizer/BioNtech 's COVID-19 vaccine, which the plaintiff's claim could take decades to produce, a report said. Public Health and Medical Professionals for Transparency sued the FDA under a Freedom of Information Act and seeks more than 400,000 additional pages about the approval process, Reuters reported. The FDA has offered to release 12,000 pages by the end of January, and "a minimum" of 500 pages a month going forward, which the group said could mean that it may be 2097 before all documents are made public, the report said. The plaintiffs in the case want it all within 108 days, which is symbolic because that is how long they say it took the agency to approve the vaccine, the report said. Aaron Siri, the lawyer representing the plaintiffs, posted on his Substack that it is "dystopian for the government to give Pfizer billions, mandate Americans to take its product, prohibit Americans from suing for harm, but yet refuse to let Americans see the data underlying its licensure." Public health officials have consistently said that the vaccines that are available are safe and effective. The vaccines were first released under an emergency use authorization. The Pfizer vaccine received full FDA approval on Aug. 23, 2021. Johns Hopkins University said the full approval is granted when the agency amasses "even more scientific evidence to support" their use. Politicians from both parties have worked to assuage public doubt about vaccine safety. So far, the U.S. has given 484 million doses from the vaccines that have been approved. About 60.8% of the population has been fully vaccinated. The website for the plaintiffs identifies the group as a nonprofit comprised of professionals from within the medical and health fields. The group claims to take "no position on the data other than it should be made publicly available to allow independent experts to conduct their own review and analyses." Jenna Greene, the Reuters reporter, wrote earlier that plaintiffs include 30 professors and scientists from various schools, including Harvard, Yale, UCLA and Brown. The court hearing on Tuesday will take place in Fort Worth, Texas, in front of U.S. District Judge Mark Pittman, a Trump appointee. The FDA asked the court for 55 years to complete the FOIA request, but Reuters reported that the plaintiffs say that timeframe is more likely to be 76 years. The report said that the FDA's proposed schedule to release the documents might not completely be seen by the public until 2097. The FDA and the Department of Justice did not immediately respond to an after-hours email from Fox News. The report made it clear that the agency does not contest the release of the information; the only source of contention is the timing. An official from the FDA said in court documents that the agency needs to conduct a "line-by-line, word-by-word review" before producing the documents and said it takes about eight minutes to properly review each page, Reuters reported. She also said the office that handles the FOIA requests is understaffed. Earlier this month, Rep. Ralph Norman, R-S. C. , introduced legislation that could force the FDA to release all documents relating to the vaccine within the next 100 days. The legislation is a direct response to a request made last month by the federal agency to prolong releasing data on COVID vaccines for up to 55 years. "How does a vaccine that receives approval in 108 days now require 55 years just to release information?" Norman said to Fox News. "It sounds like the beginning of a very bad joke."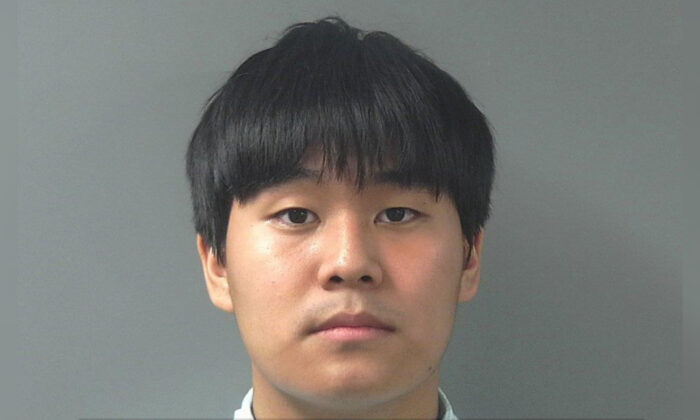 BRAZIL, IND. A man who pleaded guilty to attacking a 13-year-old girl who was attending an Indiana University violin camp has been charged with conspiracy to commit murder for allegedly trying to hire his jail cellmate to kill the victim's parents and a dozen other people. Dongwook Ko, 19, allegedly provided a hit list and a map to the 39-year-old man who was his cellmate at the Clay County Detention Center in Brazil, Indiana, The Herald-Times reported, citing court records filed Friday along with conspiracy to commit murder charge. Ko, of Bloomington, believed his cellmate was a gang member who would arrange the torture and killings of 14 people connected to his conviction in the 2019 attack on the girl, court records state. Ko appeared Monday morning in a Clay County court for an initial hearing. A message seeking comment on the allegations was left Monday by The Associated Press for one of Ko's attorneys. The victim's parents, defense witnesses, two prosecutors, and a journalist who covered the case were among the targeted individuals on a list the cellmate provided to police, according to a probable cause affidavit. The cellmate told police Ko offered to pay $20,000 for the torture and killing of the people on the list and that he would arrange to post the man's $2,500 bail so he could get released and carry out the killings with help from the man's uncle. The cellmate agreed to wear a recording device while talking with Ko about carrying out the plan and investigators allowed the man to use an iPad to call his uncle to arrange the killings, but the person on the other end of the call was actually a sheriff's department detective, the affidavit states. Ko reportedly told the detective on the call to start with the girl's father, whose name was at the top of the list, and then work his way through the others in order. He provided details, indicating that some victims were to be tortured, according to the affidavit. Ko pleaded guilty this year to criminal confinement while armed with a deadly weapon for attacking the girl with a pocketknife in July 2019 as she was playing her violin alone in a Merrill Hall practice room during IU's Summer String Academy. Authorities said Ko knew the victim from the previous summer's violin camp. A Monroe County judge last month sentenced Ko to eight years of home detention, followed by two years of probation and ordered him to get psychological treatment. But just days later, immigration agents picked up Ko, a South Korean resident, at his mother's Bloomington home and took him into custody. Because he had been convicted of a felony, Ko's temporary U.S. residency visa was revoked and he was ordered deported to South Korea. Ko will remain in Indiana to face the murder conspiracy charge.



Total 131 articles.
Version: 9.83.38380-256015. Input files: 1, items detected: 6383, scanned: 6383, accumulated: 131, inserted: 131, exclude filters: 0, include filters: 0, empty media: 362, filtered media: 357, duplicated media: 138, not matched limits: 636, passed http check: 0, not passed http check: 0, http check errors: 0, skipped: {total: 6250, by unique value: 0, by limits: 1315, by similarity: 168, by unicity: 584, by dates: 760, by classifier: 4282, by blacklist: 578, by mandatory tag: 0, from input files: 0}, bad dates: 0, similar from same domain: 4796, unique Ids: 0, unchangeble patterns: 1404, words comparisons: 90690873/10523692, python: 2.7.13 (default, Sep 26 2018, 18:42:22) [GCC 6.3.0 20170516]; the same images URLs found 5221 times; total 0 languages detected: {}; {u'text': {u'chars': 9045416, u'bytes': 37233728, u'words': 1467648, u'sentences': 94358}}
Created at 2021-12-15 05:45