Announcement
DC5n United States cinema in english 19 articles, created at 2021-12-15 06:17 articles set mostly positive rate 1.8
(8.99/9)

1

0.3

'Spider-Man: No Way Home' Breaks the Multiverse, Wins Critics' Hearts

Third Spider-Man film starring Tom Holland hits theaters Dec. 17 2021-12-14 06:50 2KB www.thewrap.com

(5.31/9)

2

0.0

'Return of Jedi,' 'Selena' added to National Film Registry

LOS ANGELES (AP) — This year's inductees into the National Film Registry include an epic Star Wars and Lord of the Ring films, projects starring Jennifer Lopez… 2021-12-14 10:07 3KB wtop.com

(2.35/9)

3

0.2

A Nation Of Spider-Man Fans Plots Drastic Action To Avoid 'No Way Home' Spoilers

Spider-Man fans are 'deleting Twitter' in an effort to avoid 'No Way Home' spoilers following the film's Hollywood premiere. 2021-12-14 16:59 3KB uproxx.com

(2.04/9)

4

0.8

'Servant' to End With Season 4 at Apple TV+

Third season of M. Night Shyamalan drama debuts in January 2021-12-14 15:38 2KB www.thewrap.com

(1.04/9)

5

0.4

Rachel Zegler Wants To Ask María: "Girl, Are You Good?"

The actor makes her film debut in 'West Side Story' as María, alongside her hero Rita Moreno. 2021-12-14 16:20 4KB www.bustle.com

(1.02/9)

6

0.1

Park So-Dam Cancels Promotion For New Film Due To Cancer Treatment

Actress Park So-dam is currently recovering from thyroid cancer surgery. 2021-12-14 12:23 2KB www.forbes.com

(1.01/9)

7

0.6

Lady Gaga Consulted With Bradley Cooper Before Taking 'House of Gucci' Role: He 'Believed in Me'

Lady Gaga starred with Bradley Cooper in his directorial debut, 2018's A Star Is Born, which was also her first film — read more 2021-12-14 20:30 3KB www.usmagazine.com

(1.01/9)

8

0.8

Wes Anderson's 'The French Dispatch' is now streaming for $20 — here's where to watch the quirky comedy with an all-star cast

" The French Dispatch " is still playing in theaters, but you can already stream the film at home. Wes Anderson's latest movie features an … 2021-12-14 16:00 4KB www.businessinsider.com

(1.01/9)

9

0.3

The Ankler, a hit Hollywood newsletter, charts an expansion.

Janice Min, a leading editor, joins forces with the writer Richard Rushfield. 2021-12-14 14:00 3KB www.nytimes.com

10

0.0

Say Hello to the New Movie Multiverse in Everything Everywhere All at Once's Trailer

A24 released the trailer for upcoming sci-fi adventure film Everything Everywhere All at Once on Dec. 14. The movie is set to premiere on March 25, 2022. 2021-12-15 00:00 2KB www.popsugar.com

11

0.3

Stream It Or Skip It: 'Crime' On BritBox, Where Dougray Scott Plays A Police Detective Trying To Find A Missing Girl

We've seen enough British police procedurals lately to know that they tend to hang on both the performance of the leading actor and how that … 2021-12-14 20:00 5KB decider.com

12

0.2

Paramount Plus Announces New Original Animated Series 'Big Nate' (TV News Roundup)

Paramount Plus announced that the animated series "Big Nate" will stream on the platform, set to debut early next year. 2021-12-14 18:16 6KB variety.com

13

0.8

'The Afterparty' Trailer: Every Episode of This Apple TV+ Murder Mystery Is a Different Genre (Video)

Each episode of the Apple TV+ murder mystery comedy series The Afterparty, from EPs Phil Lord and Chris Miller, is a different film genre. 2021-12-14 17:00 2KB www.thewrap.com

14

0.9

'Everything Everywhere All at Once' trailer: Michelle Yeoh takes on evil in multiverse

"Everything Everywhere All at Once," a sci-fi film starring Michelle Yeoh, Stephanie Hsu and James Hong, will open in theaters in March 2022. 2021-12-14 16:57 961Bytes www.upi.com

15

0.5

Celebrity Splits of 2021: Stars Who Broke Up This Year

These celebrities didn't get the fairy-tale ending they were hoping for — see which stars called it quits with their significant others in 2021 2021-12-14 16:04 3KB www.usmagazine.com

16

0.5

Why One 'Dancing With the Stars' Pro Postponed Their Wedding

One "Dancing With the Stars" pro has postponed their upcoming wedding. Here's what we know. 2021-12-14 15:24 3KB heavy.com

17

0.1

Maggie Gyllenhaal discusses directing the film of Elena Ferrante's 'The Lost Daughter'

The film, which stars Olivia Colman, Dakota Johnson Jessie Buckley, opens in theaters on Dec. 17 and on Netflix on Dec. 31. 2021-12-14 15:17 7KB www.ocregister.com

18

0.0

Matthew McConaughey shares rare pic with kids from 'Sing 2' premiere: 'Family affair'

Matthew McConaughey  was joined by his wife and kids at the premiere for his upcoming movie , "Sing 2." The actor, who takes on the role … 2021-12-14 13:01 3KB www.foxnews.com

19

0.1

Hyderabad Queer Film Festival 2021 a big success

The Hyderabad Queer Film Festival hosted its 4th event at Annapoorna Studios in Hyderabad that brings many veterans and new filmmakers. 2021-12-14 09:19 4KB www.siasat.com
Articles
DC5n United States cinema in english 19 articles, created at 2021-12-15 06:17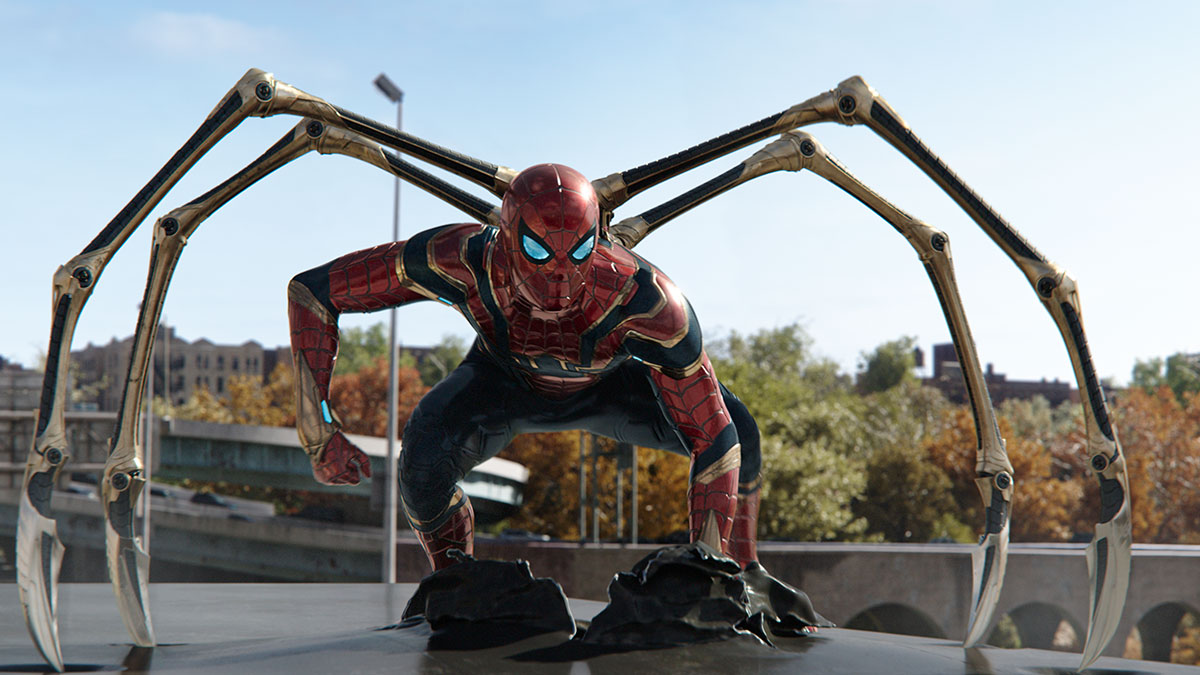 The reviews for "Spider-Man: No Way Home" are in and it looks like critics have a… tangled web of reactions (sorry) to the third (and apparently *not* final) Tom Holland Spidey adventure. Reactions are, for the most part, extremely positive, with Holland given particular praise, as well as the film's emotional core. But some critics also felt the film is perhaps a bit too overstuffed with bad guys and things happening, even if they hd high praise for much of the story. Let's check out some samples, shall we? TheWrap's Alonso Duralde, for instance, praised it as "tons of fun" and a film that "even as reality spins out in multiple directions… never strays too far from its characters' innate humanity," while also containing "genuine emotion." Deadline's Pete Hammond meanwhile celebrated "Spider-Man: No Way Home" as "a holiday gift not only to moviegoers, but also to exhibitors, because if EVER there was a film poised to save the movie business — just like Spidey always saves the day — it is this splendidly-crafted endgame." John Devore of The Hollywood Reporter had a somewhat more mixed response, but he liked where the film ends up, and asserts that it's "a hell of a lot better than the last Spidey threequel, Sam Raimi's overstuffed and ill-conceived 'Spider-Man 3'." The Mary Sue meanwhile called it a "love letter to fans," and "the ideal third movie for Tom Holland's Peter Parker and for fans of our friendly neighborhood Spider-Man." Gizmodo called "Spider-Man: Far From Home" "an absolute blast" that "will make you laugh, cry, and smile from ear to ear." Collider dinged the film for being a bit overstuffed, but praised the "fantastic" story of Peter Parker in it, "led by a never-been-better Tom Holland." IGN said the film is a mix of "Saturday Morning Cartoon" and "deep" drama, and lest you think that's an insult, added "more of this please." IGN also praised the film for giving its characters "new depth that was never explored in previous Spider-Man films." So there you have it: The worst people have to say about the movie is really hard to describe as "critical" and everyone seems to agree that overstuffed or not, it's really fun. You'll be able to find out for yourself later this week.

Movie review: 'Spider-Man: No Way Home' sells characters short
upi.com
8307ceb6b7ea14392030836131c16af9
'Spider-Man: No Way Home' Review: Tom Holland Cleans Out the Cobwebs of Unwieldy Franchise in This Multiverse Super-Battle
variety.com
e78cf65dcd769069ede9b08a41c59eb4
'Spider-Man: No Way Home' Film Review: Tom Holland Breaks Open the Multiverse for Fan Service and Genuine Emotion
thewrap.com
8fd4afe9673ffd89f9f47e30bc637842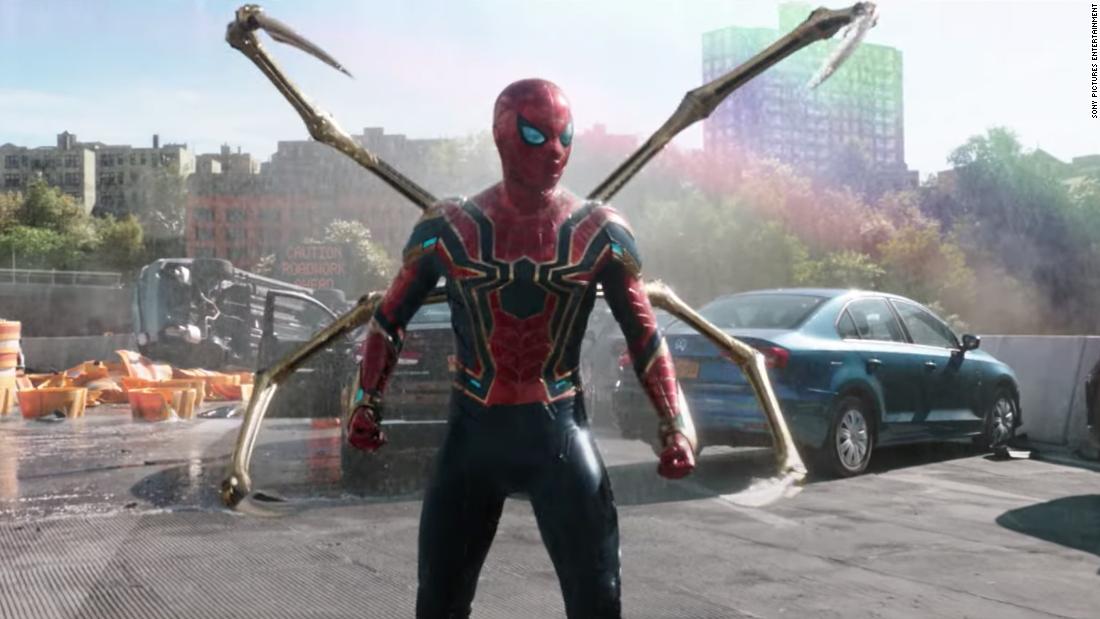 'Spider-Man: No Way Home' finds the sweet spot in Marvel's multiverse
edition.cnn.com
7d7b3ce47e81d2ef4938512b58389644
Tom Holland, Zendaya attend 'Spider-Man: No Way Home' premiere in LA
upi.com
753dd1611918874b12ff5a6249bf9865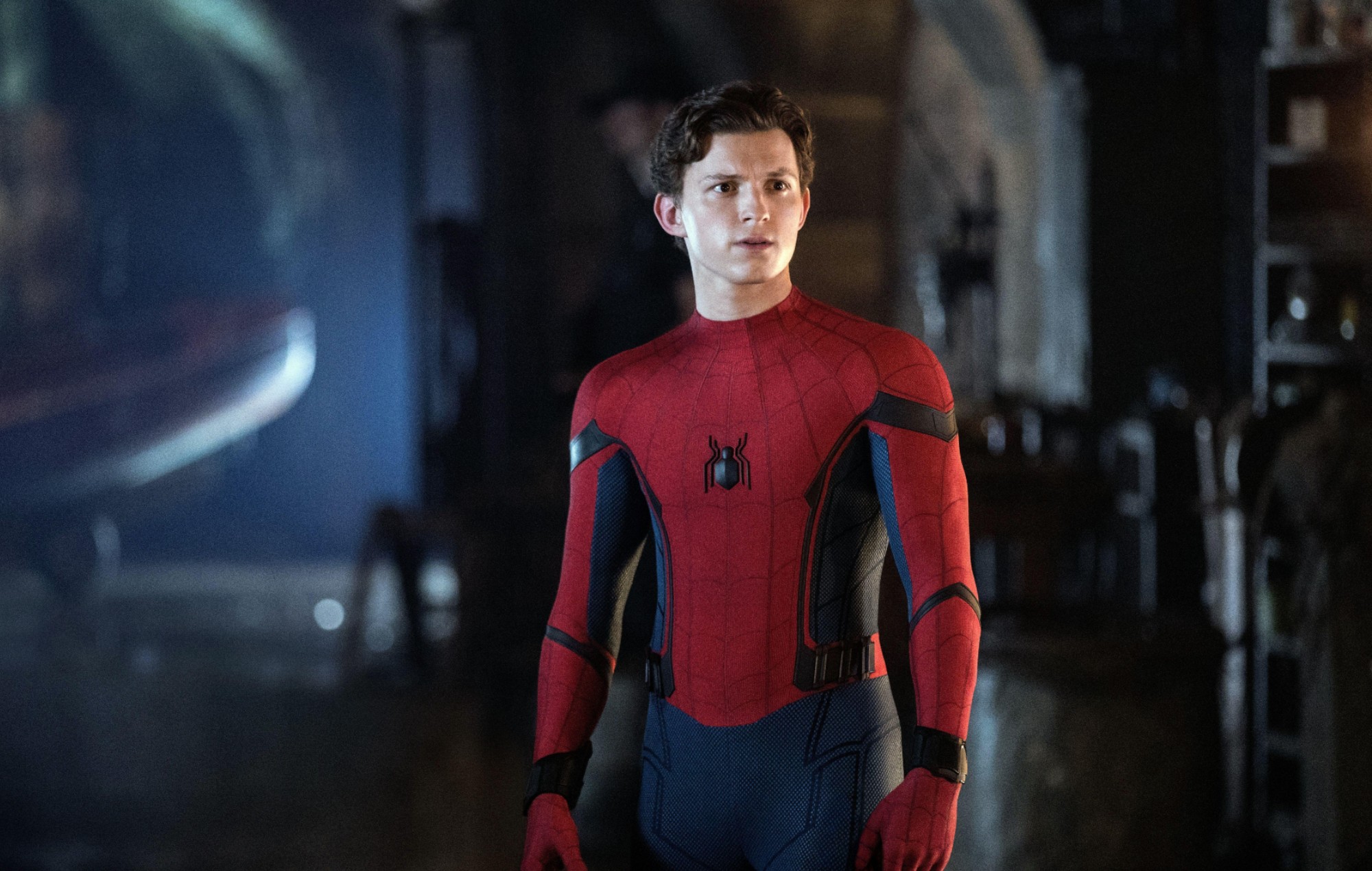 Why 'Spider-Man: No Way Home' Won't Be Coming to Disney+
newsweek.com
671012ab080e7b49032e08efb099e392
Review: 'Spider-Man: No Way Home' is a refreshing blast of visiting baddies and second chances
usatoday.com
7a6d2eeaa157fb0531dfcbd4c8ff5848
Review: 'Spider-Man: No Way Home' Gets Caught Up In Nostalgia And Fan Service
forbes.com
6a9a24d80f00fa055603091d283474c4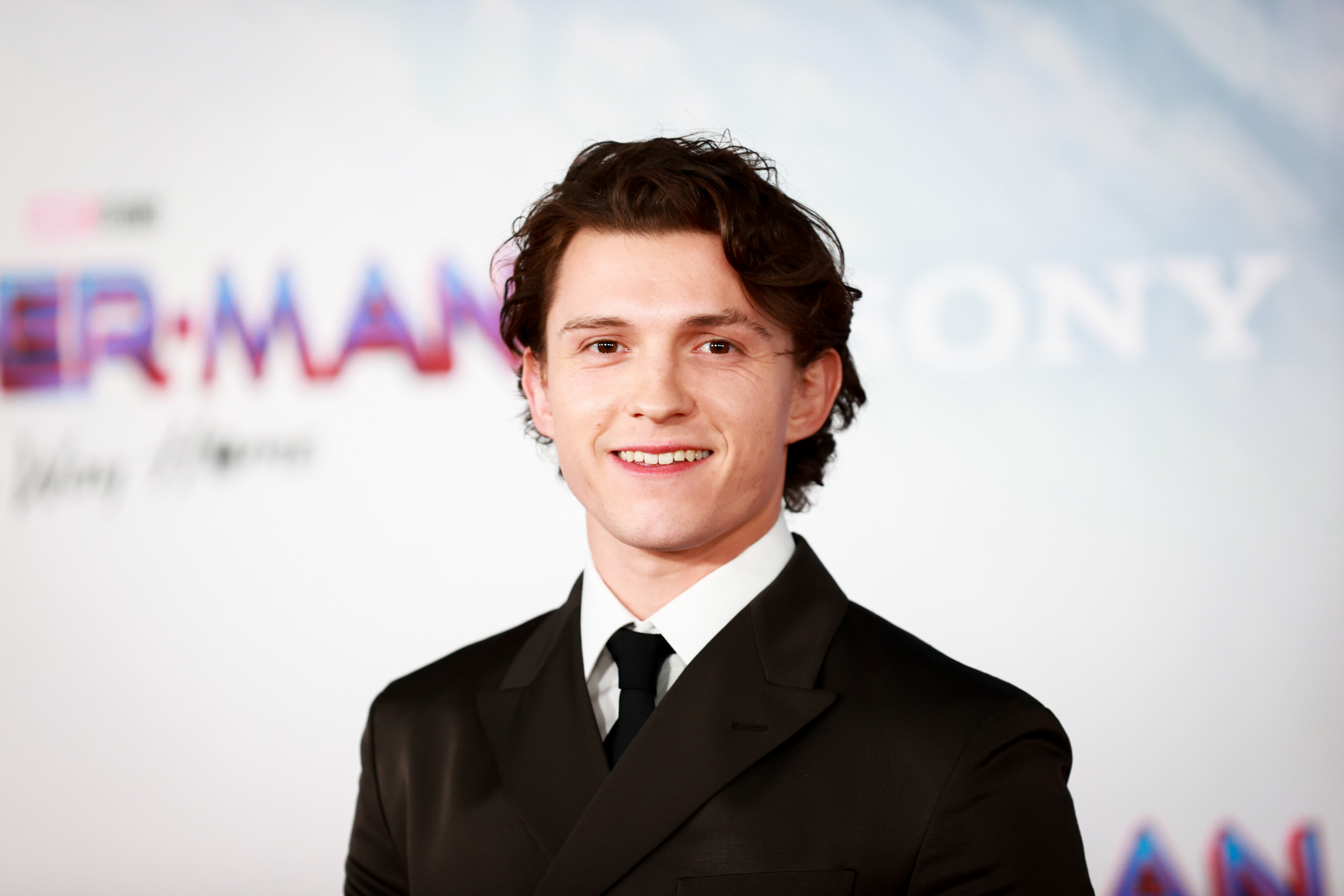 'Spider-Man: No Way Home' Reviews: What the Critics Are Saying About the New Marvel Movie
newsweek.com
7f59b36e601521232397c1df86f33803
Will Spider-Man: No Way Home Swing to a $150 Million-Plus Opening?
thewrap.com
3a48211258ffd6b7da7f2b04a6603bfc
'Spider-Man: No Way Home' will shock fans — and not for the reason you think
nypost.com
698be4f8d1340d63ca62b6e085583b0c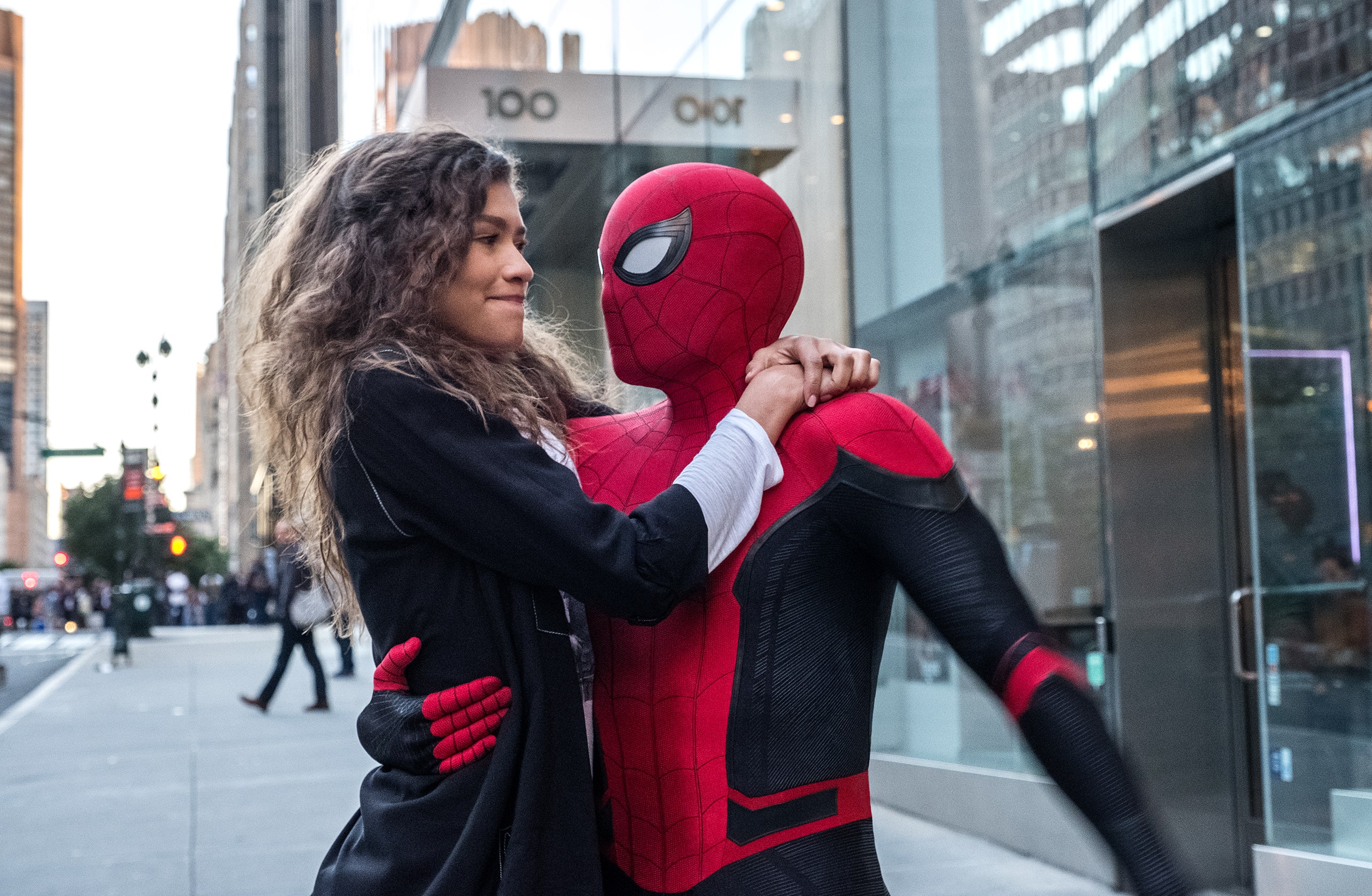 Missed Out On 'Spider-Man: No Way Home' Tickets? Here's How to Watch The Marvel Movie
newsweek.com
724641546fff5055f9075c866c69ca21
Review: 'Spider-Man: No Way Home' is a refreshing blast of visiting baddies and second chances
eu.usatoday.com
38af797757716d551c776abd5f1a7a85
This year's inductees into the National Film Registry include an epic Star Wars and Lord of the Ring films, projects starring Jennifer Lopez and the late Cicely Tyson along with films that took on racially motivated violence against people of color. The Library of Congress announced Tuesday that films including "Star Wars Episode VI: Return of the Jedi," "The Lord of the Rings: The Fellowship of the Ring," and "A Nightmare on Elm Street" are among the 25 movies tapped for preservation this year. Lopez's starring role in the 1997 biographical film "Selena" and Tyson's "Sounder" in 1972 made the registry as well. The national library said this year's selections date back nearly 120 years. The oldest was the "Ringling Brothers Parade Film" in 1902. "Films help reflect our cultural history and creativity — and show us new ways of looking at ourselves — though movies haven't always been deemed worthy of preservation," Carla Hayden, the Librarian of Congress, said in a statement. "The National Film Registry will preserve our cinematic heritage, and we are proud to add 25 more films this year." Hayden and film historian Jacqueline Stewart will discuss the new selections in a television special on Turner Classic Movies on Friday at 8 p.m. EST. The library has selected movies for preservation because of their cultural, historic and artist importance since the registry began in 1988. This year's picks bring the total number of films in the registry to 825. "Return of the Jedi" and "The Fellowship of the Ring" drew significant public support through online nominations. "It is a great honor to have 'The Lord of the Rings: The Fellowship of the Ring' selected this year by the National Film Registry," said Peter Jackson's filmmaking team, which includes Fran Walsh and Philippa Boyens. "We are proud to be part of an archive that celebrates and preserves the art of visual storytelling, for generations to come." Two animated features made registry including Pixar's Oscar-winning film from 2008 "WALL-E" and Disney's "Flowers and Trees" released in 1932. Several films on list that address racially motivated violence includes "The Murder of Fred Hampton," "Who Killed Vincent Chin?" and "Requiem-29." The library chose a few more memorable titles such as "Cooley High," "Richard Pryor: Live in Concert," "Chicana," "The Long Goodbye," "The Watermelon Woman," "Stop Making Sense" and "Strangers on a Train." Additional films on the list include "The Wobblies," "Pink Flamingos," "Evergreen," "What Ever Happened to Baby Jane," "Hellbound Train," "The Flying Ace" and "Jubilo." Copyright © 2021 The Associated Press. All rights reserved. This material may not be published, broadcast, written or redistributed.

'Wall-E,' 'Star Wars: Return of the Jedi' and 'Selena' Among Movies Added to National Film Registry
variety.com
da1d638209a8f6c8fed6544cc578aa78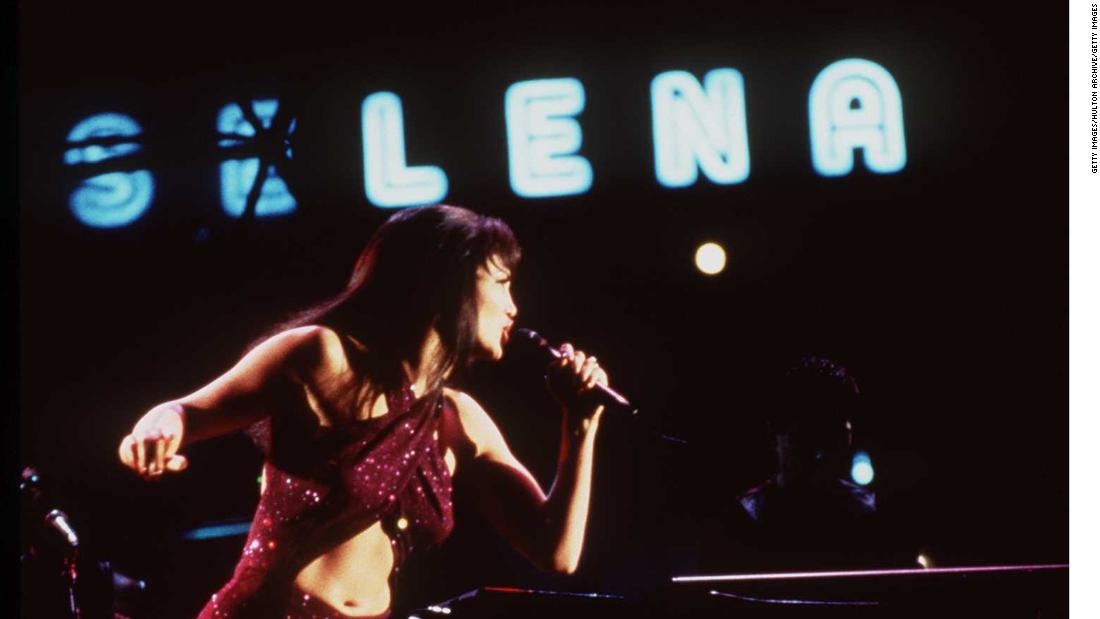 'Return of the Jedi' and 'Selena' part of National Film Registry's eclectic additions this year
edition.cnn.com
972b0301ee487a02b8f99c2a514a70ee
2021 additions to the National Film Registry
cbsnews.com
1b245266bd4fa0d7df1c78000b2d9548
'Star Wars: Return of the Jedi,' 'Selena' selected for National Film Registry
upi.com
0355ac9a20559ac3ff530fd82bbe374b
"Return of the Jedi," "The Fellowship of the Ring," "WALL-E" added to the National Film Registry
cbsnews.com
42df586f48b75c8bcdff94fbf9ebb8a4
'Return of Jedi,' 'Selena' added to National Film Registry
myfox8.com
a89c2ce2b2d0667942925067559e9613
Following the Hollywood premiere of Spider-Man: No Way Home on Monday night, Marvel fans are taking drastic action now that the film's secrets are out in the wild. In an effort to avoid any Spidey spoilers, which are sure to start flying all over social media as they so often do after a Marvel movie's release, fans are "deleting Twitter" until they see the film. In fact, so many people started using the phrase that " deleting Twitter " started trending on Monday night. Granted, Sony did its best to keep spoilers to a minimum, but a strongly worded statement from the studio is like trying to put out a forest fire with a squirt gun at this point. "NO SPOILERS. Don't be that person," Sony tweeted. "If you want to be extra safe, stop reading comments, mute keywords, and start staying off social media today! Watch #SpiderManNoWayHome to find out what happens for yourself when the movie hits theaters Thursday!" NO SPOILERS. 🚫 Don't be that person. If you want to be extra safe, stop reading comments, mute keywords, and start staying off social media today! Watch #SpiderManNoWayHome to find out what happens for yourself when the movie hits theaters Thursday! pic.twitter.com/6ZXTob7wSr Sony Pictures (@SonyPictures) December 13, 2021 With fan anticipation for No Way Home at an all time-high thanks to the film being touted as the Avengers: Endgame of the Spider-Man movies, people aren't taking any chances. Especially when there are potentially huge reveals like the rumored appearance of Tobey Maguire and Andrew Garfield. Not to mention any wild surprises that the Marvel Multiverse might throw at Tom Holland 's Spidey. Deleting Twitter until I can see the movie bc I do not trust a single soul on this app. pic.twitter.com/g7WEX9229c — grinch. tv🎄📺 (@dhruv_tv) December 14, 2021 All of us deleting twitter so we don't get Spider Man spoiled: pic.twitter.com/DXyh15ChUx — cesar (@jebaiting) December 14, 2021 I'll be deleting Twitter as well because some of you monsters have zero self control about keeping your fingers from typing spoilers. Here's my good boy to keep you company until then ❤️ pic.twitter.com/3MTE26Kkgm — Rexin Around The Christmas Tree (@rexin_around) December 14, 2021 Everyone Deleting Twitter after seeing Spider-Man No Way Home spoilers dropping left & right #SpiderManNoWayHome pic.twitter.com/5vlCokzUmY — FUCK YA LIFE BING BONG (@IonCheat) December 14, 2021 "Deleting Twitter" is trending because people don't want to see Spiderman spoilers in their feed. Uhmmm…. How about just not going on Twitter for a few days…? pic.twitter.com/7w9HsKvSXH — The Schoolbook Suppository (@TSSuppository) December 14, 2021 Ok deleting Twitter until further notice i will not risk seeing spoilers!! pic.twitter.com/xS8dEBX3sH —:) (@hada_zzz) December 14, 2021 Twitter when they see Deleting Twitter Trending pic.twitter.com/f0zr9R3nzx — FUCK YA LIFE BING BONG (@IonCheat) December 14, 2021 Deleting Twitter is always a wise idea tbh. — Ranyon (@SkeletonKnight9) December 14, 2021 Spider-Man: No Way Home swings into theaters on December 17.

'Spider-Man: No Way Home' will shock fans — and not for the reason you think
nypost.com
698be4f8d1340d63ca62b6e085583b0c
Review: 'Spider-Man: No Way Home' Gets Caught Up In Nostalgia And Fan Service
forbes.com
6a9a24d80f00fa055603091d283474c4
Fans, haters are 'deleting Twitter' over 'Spider-Man' spoilers
nypost.com
32bc7e89d03e5c185c63933fe88b76f9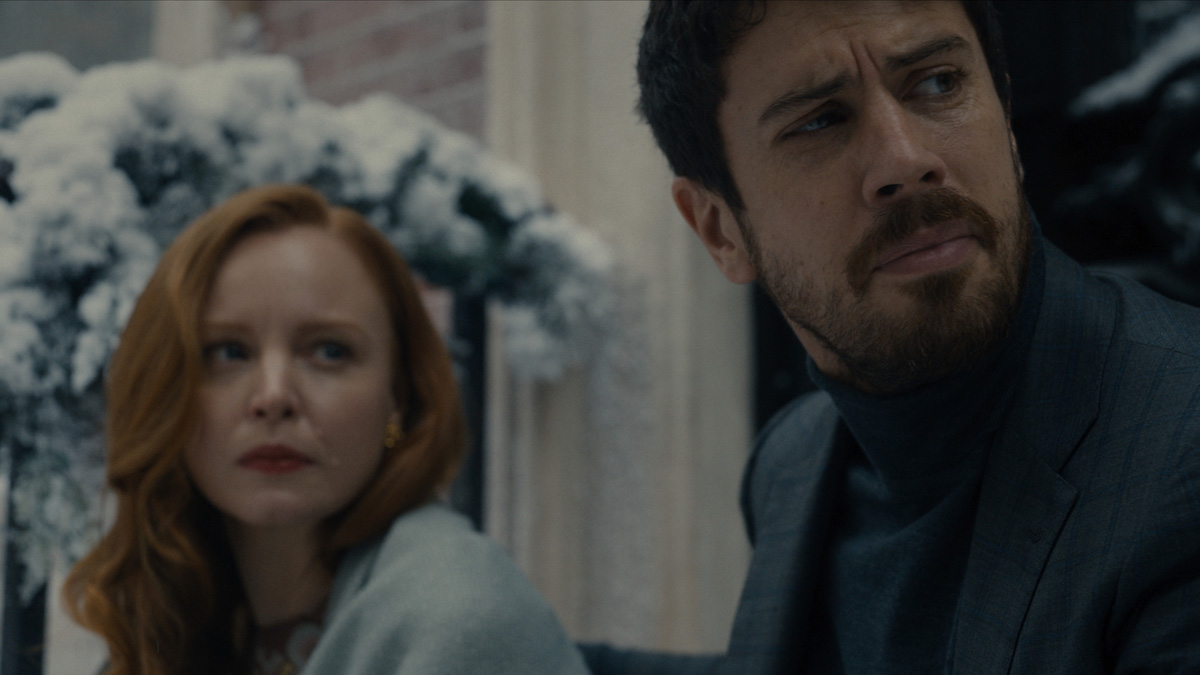 "Servant" has been renewed for a fourth season at Apple TV+, which executive producer M. Night Shyamalan says will be its last. The Season 4 renewal was announced Tuesday, ahead of the "Servant" Season 3 premiere on Jan. 21. Shyamalan announced via Tweet that the fourth season would bring the show to a close. "Happy to announce (in my very fitting Jericho t-shirt) that @Servant is greenlit for its 4th & final season. I set the goal to tell 1 story in 40 episodes knowing there was no guarantee we would achieve it. It was a huge risk. Thanks @AppleTVPlus & #Servant cast, crew, & fans," he wrote. "Servant" follows a Philadelphia couple in mourning after an unspeakable tragedy creates a rift in their marriage and opens the door for a mysterious force to enter their home. The ensemble cast returning for "Servant" Season 3 includes Lauren Ambrose, Toby Kebbell, Nell Tiger Free and Rupert Grint, with new addition Sunita Mani. In addition to Shyamalan, the series is executive produced by Jason Blumenthal, Todd Black, Steve Tisch, Ashwin Rajan and Taylor Latham. Directors for Season 3 are M. Night Shyamalan, Ishana Night Shyamalan, Carlo Mirabella-Davis, Dylan Holmes Williams, Celine Held and Logan George, Kitty Green, and Veronika Franz and Severin Fiala; and writers are Ryan Scott, Ishana Night Shyamalan, Alyssa Clark, Laura Marks, Henry Chaisson, Amy Louise Johnson and Kara Lee Corthon. "Servant" is a Blinding Edge and Escape Artists production. The series was created by the British Academy of Film and Television Arts nominated executive producer and writer Tony Basgallop. "Since the very first episode of 'Servant,' audiences all over the world have loved buckling themselves in for this thrill ride, drawn into the cinematic, unsettling, twist-filled universe that M. Night Shyamalan has created," said Matt Cherniss, head of programming for Apple TV+. "With each suspense-filled season, viewers have been able to experience the living nightmares of these compelling characters on an increasingly deeper level and we can't wait for everyone to see what's in store as this gripping mystery takes another surprising turn in season four." Watch the trailer for "Servant" Season 3 via the video above.

'Servant': Apple TV+ renews horror series for Season 4
upi.com
c8407941b34b928843d856cfdf77a067
'Servant' Renewed for Season 4 at Apple TV Plus
variety.com
8670b3a5b6f15418effe7003b0203f9f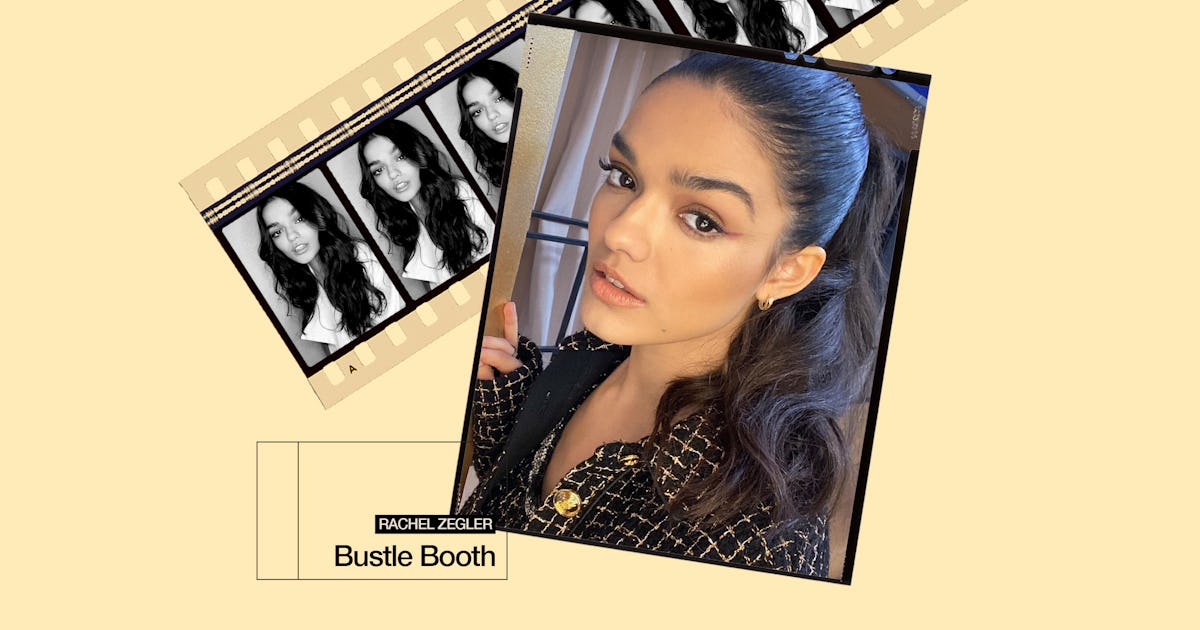 Bustle Booth "I feel like I'll look back on this conversation one day and see how it aged." When Rachel Zegler taped a photo of Rita Moreno inside her high school locker, she had no idea she'd star in a movie with the iconic stage-and-screen actor, let alone in a new version of West Side Story — a remake of the same film that made Moreno a household name in the '60s. So naturally, the actor, now 20, made the most of her chance to meet her hero. "I picked [Moreno's] brain to no end, probably to her annoyance," says Zegler, who plays María in the new movie. "She's a pioneer for so many Latinas in this industry. [In 1961], we were still viewed as gangsters, drug lord girlfriends, or maids. So much of that has changed, but we still have so far to go." Steven Spielberg's new film reflects some of that progress. For one, there are no white actors in brownface, as there were in the 1961 version. The plot has also been re-centered around New York's displacement of San Juan Hill residents — a former Upper West Side neighborhood primarily made up of Latine immigrants — to make way for Lincoln Center, Manhattan's premier complex for the performing arts. "We finally get to tell [the immigrants'] story… It's just one step, but it's a great step," Zegler says. "I would consider it a leap." Still, the actor is quick to point out that future generations will likely reimagine West Side Story differently. She believes that in the next version, the gangs would be more mixed ("Would it just be the Jets and Sharks, or would we also get the perspective of the Egyptian Kings or all the other gangs that were running around New York City at the time? "), and that there'd be a sharper conversation about the police who target people of color. But there's one thing that probably won't be revised, and she'll still roll her eyes at it: María's decision to run away with Tony after he kills her brother. "I've never understood that, as long as I've lived and as many times as I've read [Shakespeare's Romeo and Juliet]," Zegler says. "[It's] one of those moments where I want to speak directly to her and ask, 'Girl, are you good?'" But by the time the next reimagining comes out, Zegler will have passed the baton. "I feel like I'll look back on this conversation one day and see how it aged, because I cannot imagine that someone isn't currently brainstorming in their basement about a modern-aged, Gen Z version of West Side Story." And Zegler has plenty of change to reckon with herself. Just a few years ago, she was a teenage musical theater nerd at an all-girls school in suburban New Jersey. Now, after Spielberg plucked her audition tape from 30,000 other submissions, it's Zegler who's becoming a household name. "I live in New York, and this is my city, and all of a sudden it became my city, you know? I can't go to a subway station, or see a bus or taxi, without seeing my face," she says. She'd better get used to seeing her name in lights: In the past year alone, she's snagged a Golden Globe nomination for her turn as María, the title role in Disney's upcoming live-action remake of Snow White and the Seven Dwarfs, and has a yet-to-be-announced part in the DC Comics' Shazam! Fury of the Gods. Not bad for someone who, not too long ago, was taping Lady Gaga covers in her childhood bathroom. Get to know more about Zegler with her Bustle Booth questionnaire below. Iced white mocha with whipped cream. New York, Los Angeles, Paris, Barcelona, and London. Taurus sun, Cancer rising, and Virgo moon. "Here's looking at you, kid," from Casablanca. But I constantly quote the Singin' in the Rain line, "What do you think I am, dumb or something?" SpongeBob SquarePants, but I was also a Sesame Street and Muppets kind of girl. I just finished Season 3 of Sex Education and I loved it. Oscar Isaac. I would love to be a guest on The Voice. I don't think I could stomach being a judge and having to eliminate people, but I'd love to help the contestants as a guest. "Edge of Glory" by Lady Gaga. The entire West Side Story process has been inspiring. I've met so many incredible people and learned a lot about what it means to be in the public eye, and a lot of celebrities I've met have offered help and solace when I need it, or even a shoulder to cry on. I want people to know my heart, and to speak about my well-intentioned actions and thoughts and words. I want to be remembered for my kindness when I'm gone.

AP Breakthrough Entertainer: Rachel Zegler
usatoday.com
4e42cf5c42761fa3b31c4d974588bdd2
Actress Park So-dam is currently recovering from thyroid cancer surgery. The 30-year-old actress was diagnosed with papillary thyroid cancer during a routine checkup. This common type of cancer normally affects people in their 30s and 40s, particularly women and the overall cure rate is generally very high. According to the Korea Times, the diagnosis and subsequent treatment forced Park to cancel promotional efforts for her new film Special Cargo, directed by Park Dae-min. In the film the actress plays a driver for a criminal organization. While Park's character is good at what she does, she develops some regret when tasked with delivering a young boy to traffickers. To help him escape, she must elude the criminal organization and the corrupt police officer pursuing her. Special Cargo is set to be released in January 2022. Park is best known to western audiences as "Jessica," the faux art teacher in Bong Joon-ho's film Parasite, which was the first non-English language film to win an Academy Award for Best Picture. The kidnapped boy in Special Cargo is played by Jung Hyeon-jun, who also played her student in Parasite. According to Park's agency, Artist Company, the actress regrets missing out on her promotional activities, but will focus on her recovery. The agency thanked her fans for their support and promised to do their best to help the actress to recover her health. Park is also known for her roles in the films The Priests, Fukuoka, Veteran and The Throne, as well as a role in the TV dramas Record of Youth and Cinderella and the Four Knights. The next project on her schedule is Ghost, a spy film, set in 1933. It has not yet been decided whether the shooting schedule for Ghost will be postponed.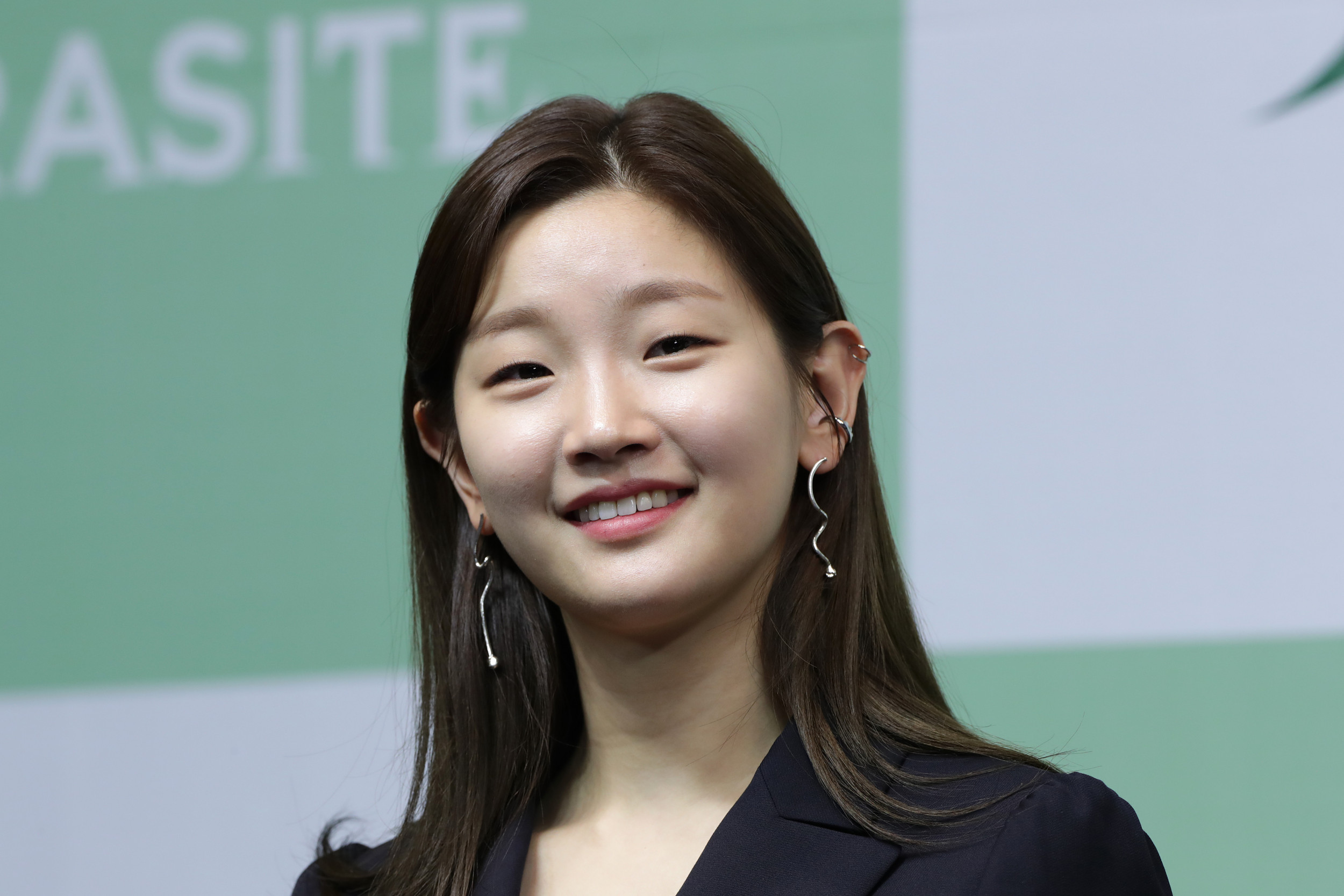 Thyroid Cancer Symptoms Explained As Park So-dam of 'Parasite' Diagnosed With Disease
newsweek.com
4c8ea44698f6bf96ba2077a6b1675c3e
A trusted second opinion! Lady Gaga revealed that she consulted with Bradley Cooper before saying "yes" to House of Gucci. The "Bad Romance" singer, 35, told Entertainment Weekly 's "Awardist" podcast on Monday, December 13, that Cooper, 46, casting her in her first film, 2018's A Star Is Born, which was also his directorial debut, made people see her as a real actress. "Bradley Cooper really believed in me for the role of Ally Maine," she said. "The way that he empowered me to take helm of that character, as well as take helm of the soundtrack, and work with him so closely on a movie about music and a movie about musicians, [that] really was the success of our artistic collaboration." She added, "And I think that landed me where I am now, which is where I'm able to read lots of scripts and talk to lots of different directors. And it's a true honor." That support is why Gaga "absolutely" asked the Hangover star for advice before taking on the role of socialite Patrizia Reggiani in House of Gucci. Ridley Scott 's film based on the 2000 book of the same name depicts the events leading up to the murder of Maurizio Gucci ( Adam Driver), who was the grandson of Guccio Gucci, the founder of the fashion house. He was also Reggiani's estranged husband. In fact, the pop star told EW that she regularly reaches out to Cooper for career advice. "I've confided in Bradley for years," she said. "And I've always appreciated his support and his advice, his thoughts on my future endeavors." While making A Star is Born, Gaga and Cooper became close, which led to rumors that the pair were more than just costars. Their "Shallow" duet at the 2019 Academy Awards also renewed the whispers — but just last month, Cooper denied that their awards show appearance was anything more than a good performance. "They kind of fall in love in that scene in the film," he told The Hollywood Reporter in November, noting that it was designed to replicate Jack and Ally's onscreen romance. "It's that explosive moment that happens to happen to them on a stage in front of thousands of people," he added. "It would have been so weird if we were both on stools facing the audience." Two years earlier, Gaga also denied that she and the Wedding Crashers actor were anything more than friends and collaborators. "For me, as a performer and as an actress, of course we wanted people to believe that we were in love," the American Horror Story: Hotel alum told Elle in November 2019. "And we wanted people to feel that love at the Oscars. We wanted it to go right through the lens of that camera and to every television that it was being watched on." While Gaga admires her former director, she told EW that Cooper is not the only one she turns to when making big decisions about her movie career. "The belief of so many people in my life [helped my role in House of Gucci] come to fruition," the "Plastic Doll" singer said on Monday, noting it was the film's director Scott, 84, who got her excited about playing the real-life Reggiani. "When I read the script, I really fell in love with this idea that people didn't know the real story of what happened," Gaga continued. "And it was because I think the real Patrizia is trying to drive a narrative that glorifies her as this strong boss lady that took down the Guccis and that's not what I saw." House of Gucci is in theaters now.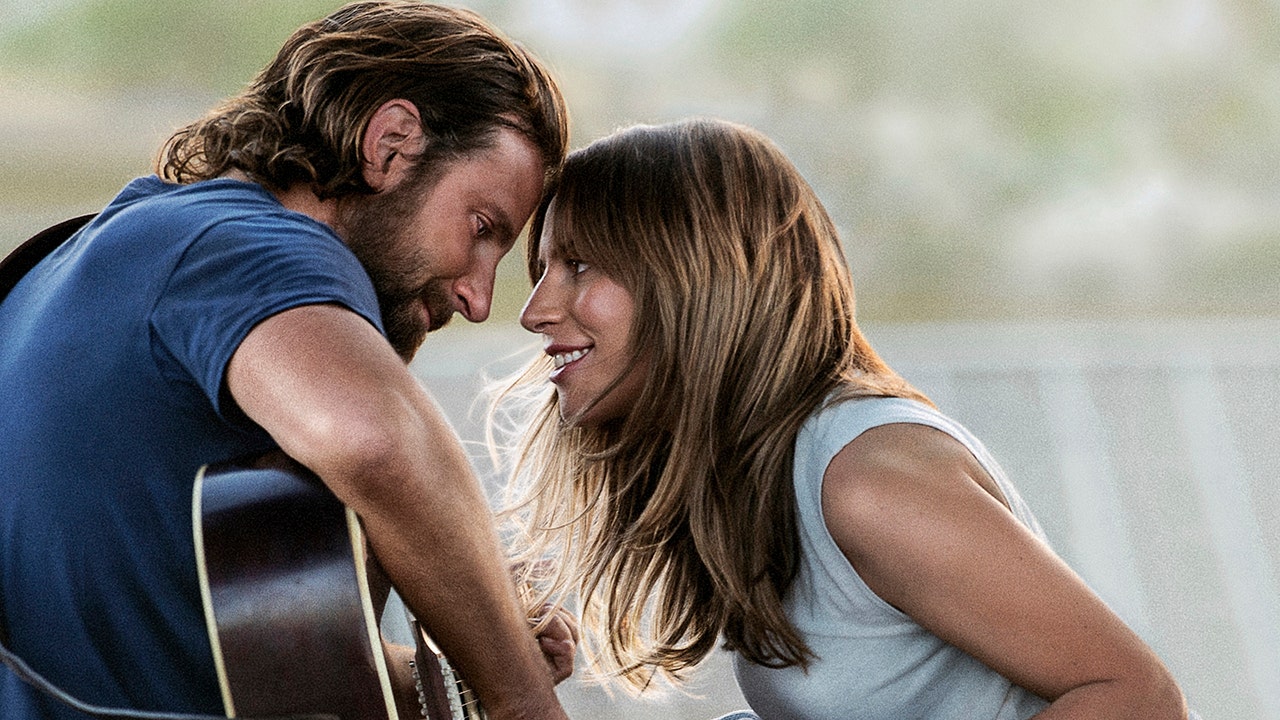 Lady Gaga has 'confided' in Bradley Cooper for 'years,' asked for advice before taking 'House of Gucci' role
foxnews.com
33e312f8a22a03b2b2dfda62f4c66242
" The French Dispatch " is still playing in theaters, but you can already stream the film at home. Wes Anderson's latest movie features an all-star cast including Bill Murray and Timotheé Chalamet. You can buy "The French Dispatch" through streaming retailers like Vudu and Amazon Prime Video for $20. Less than two months after its theatrical debut in October, director Wes Anderson's " The French Dispatch " is now available to watch in the comfort of your own home. You can stream the comedy through video-on-demand (VOD) retailers like Amazon Prime Video, Apple TV, and Vudu. Through a combination of quirky humor and Wes Anderson's unique visual style, " The French Dispatch " presents a charming tribute to journalism. The movie focuses on an American newspaper in a fictional French city as it celebrates the life of its recently deceased editor-in-chief. Told in an episodic fashion, the film recounts three of the publication's most popular stories. The eclectic cast includes stars like Bill Murray, Tilda Swinton, Timotheé Chalamet, Léa Seydoux, Elisabeth Moss, and Owen Wilson. Movie critics gave favorable notices to "The French Dispatch" with a "74% Fresh" rating on review-aggregator Rotten Tomatoes. Metacritic scores the film with a 74 out of 100 rating based on 56 reviews. Anderson is known for directing other critically acclaimed movies like "Rushmore", "Moonrise Kingdom", and "Fantastic Mr. Fox." You can watch "The French Dispatch" through streaming retailers like Vudu, Amazon Prime Video, YouTube, Microsoft Movies, and Apple TV. The movie costs $20 to buy in SD (standard definition), HD (high definition), or 4K UHD (ultra high definition) quality. One purchased, you can watch "The French Dispatch" as many times as you like. The film's digital release is also Movies Anywhere compatible. With a free Movies Anywhere membership, you can link your Amazon, Apple, Google, Vudu, and Microsoft accounts together. Once linked, you can watch any compatible movies you buy on one service across all the others without any extra fees. For instance, if you buy "The French Dispatch" on Vudu but you have your Amazon Prime Video and Vudu accounts linked together through Movie Anywhere, you'll also be able to stream the film on the Prime Video app without paying extra. If you don't want to buy the movie, a cheaper rental option is expected to be available in the near future, but a release date hasn't been confirmed. Once you pay for a rental, most streaming retailers give you 30 days to watch a film and 48 hours to finish it after pressing "play. You can watch VOD purchases and rentals through web browsers, streaming devices, smartphones, tablets, and smart TV's. Check the specific streaming service for a list of compatible devices and resolution specifications. Amazon Prime Video offers one of the best selections of Wes Anderson films to watch right now. With a subscription, you can stream such classics as "Rushmore", "The Royal Tenenbaums", "Fantastic Mr. Fox", and "The Life Aquatic with Steve Zissou." An Amazon Prime Video membership costs $9 a month on its own, or $13 a month as part of a full Amazon Prime subscription. Select Wes Anderson films are also available on other subscription services. Here's a full rundown of where to stream each movie: "Bottle Rocket" - Starz "Rushmore" - Amazon Prime Video "The Royal Tenenbaums" - Amazon Prime Video, Tubi "The Life Aquatic with Steve Zissou" - Amazon Prime Video "The Darjeeling Limited" - Starz "Fantastic Mr. Fox" - Amazon Prime Video, Disney Plus "Moonrise Kingdom" - HBO Max "The Grand Budapest Hotel" - Rent or buy only ( Vudu, Prime Video, Apple TV) "Isle of Dogs" - Disney Plus

Stream It Or Skip It: 'The French Dispatch' on VOD, in Which Wes Anderson Further Perfects His Wonderful Peculiarities
decider.com
c442f7ede53489f4289f94ec1f66f24e
Janice Min, a media executive in Los Angeles, is joining forces with Richard Rushfield, a show-business columnist, to start a new media business that will be spun off from his popular subscription newsletter, The Ankler. Ms. Min, who transformed The Hollywood Reporter from a struggling trade publication into a successful, large-format glossy, will become the co-owner, chief executive and editor in chief of the newly formed Ankler Media. Mr. Rushfield, the founder of The Ankler, which bills itself as "the newsletter Hollywood loves to hate and hates to love," will be the company's editorial director and chief columnist. "One of the things that really sold me on doing this with Richard is he gave me visibility into the subscriber list, and it's insane," Ms. Min said in an interview. "It's a Who's Who of power in the entertainment community, and from that base I feel like there is so much potential to exercise that level of influence." Mr. Rushfield wrote for BuzzFeed, The Los Angeles Times and Gawker before going solo with a newsletter in 2017, a move he made because he felt there was room for coverage that was "sharper-elbowed, more irreverent and more fun than what was out there," he said. The Ankler started as something he wrote to amuse his friends. Eventually, he moved it to the digital newsletter platform Substack, and he now charges $10 a month for a subscription. According to Substack's public leaderboard, which ranks newsletters by revenue, it is in the platform's top three business publications. "So have you met Americans lately or the entertainment consumers of the world?" he wrote in Monday's edition, on the disappointing box-office results for Steven Spielberg's big-budget adaptation of "West Side Story." "It may shock you to learn that they aren't versed in the history of midcentury American musical theater," he continued. "The mass culture as it stands can barely remember who Katy Perry was and won't take kindly to anyone pointing out to them that entertainment existed in a time before that." Ms. Min said she first saw The Ankler's potential for expansion after reading a post by Mr. Rushfield on the lack of diversity in the executive ranks at film studios, which included screenshots of "About Us" pages that showed mostly white leadership teams. Over the last 18 months, Ms. Min and Mr. Rushfield discussed ways to expand the newsletter, including with other media companies, before deciding to stick with Substack. They said they planned to keep The Ankler as the flagship and would introduce additional newsletters, as well as podcasts and events, starting in January. They will also bring on new hires, with the first being Tatiana Siegel, the executive film editor of The Hollywood Reporter, who will join in January to report on the worlds of Hollywood and entertainment. Ms. Min and Mr. Rushfield said the company would be part of a three-month program run by Y Combinator, a start-up incubator known for its early investments in Airbnb and Reddit. The program gives company founders seed money and business guidance. A focus of Ankler Media's coverage will be the clashes between the tech executives now making big decisions in Hollywood and the ones who have been around since moviegoers waited in line to buy tickets. "That push-pull tension between the people who eat McCarthy Salads at the Polo Lounge with the Silicon Valley algorithm people — that's a real tension that's going to drive the next 10, 20, 30 years here," Ms. Min said.

Janice Min Joins Richard Rushfield's The Ankler in Newsletter Expansion
thewrap.com
cc2501e13f2c35547a4ff918cf7eed44
There's a new multiverse headed our way, and Michelle Yeoh is right at the center of it. On Dec. 14, A24 released the trailer for upcoming sci-fi action film Everything Everywhere All at Once — which in addition to Yeoh stars actors like James Hong, Jamie Lee Curtis, Harry Shum Jr., Stephanie Hsu, Ke Huy Quan, and Jenny Slate. From the looks of the clip, we're clearly in for quite a wild ride. At the start of the trailer, Curtis's character introduces us to Yeoh's Mrs. Wang — an " exhausted Chinese American woman who can't seem to finish her taxes." "Now, you may only see a pile of receipts, but I see a story", Curtis says in the clip. "I can see where this story is going. It does not look good." From that point on, the real adventure begins as Mrs. Wang is thrust deep into another universe with multiple versions of herself. Within this strange multiverse, she discovers she may be the only one capable of defeating the "great evil spreading throughout the many verses." Between Curtis tackling another Freaky Friday -esque role and Yeoh transforming into the next superhero-like figure to control the multiverse, we're beyond ready to see everything this movie has in store for us. Everything Everywhere All at Once is expected to arrive in theaters on March 25, 2022. Watch the trailer for the film above.

We've seen enough British police procedurals lately to know that they tend to hang on both the performance of the leading actor and how that actor's character is drawn. They're not really ensembles, because the issues that main character is going through infiltrates every decision he or she makes on a case. In a new BritBox series, the main detective dominates so much, it's hard to find any other character that doesn't make us shrug. But is that enough? Opening Shot: A photo of a teenage girl in a school uniform. As we pull back, we hear "Brit, you're going to be late! Britney, you need to be leaving now!" The Gist: We see Britney Hamil (Paige Green) walking to school in Edinburgh, trailed by two classmates who are bullying her. She walks past a white van, then suddenly disappears. An old man looks on. DI Ray Lennox (Dougray Scott) and his partner, Eddie Rodgers (Gordon Kennedy) get sent to a scene where two young French tourists are found naked, with belts around their necks. Rodgers assumes that they just died via kinky S&M play. But Lennox thinks the killings have the earmarks of a case he was on years ago, the Confectioner killings. But the case is handed to Dougie Gillman (Jamie Sives), who derisively calls "Froggy goes a-courtin'". Rodgers is retiring to Florida, so Lennox is partnered up with just-promoted DS Amanda Drummond (Joanna Vanderham). They're called to the scene of Britney Hamil's disappearance. As they talk to her mother Angela (Emma Hartley-Miller) and try to figure out who might have taken her, Drummond promises Angela that they'll find her, dredging up Lennox's ire; you don't make promises in cases like this. Drummond thinks he undermined her in front of Angela, for which he later apologizes. While the old man standing near the white van, Tommy Loughran (Ian Hanmore) is a registered sex offender and an obvious suspect, but nothing really fits. Britney's father Ronnie (Tam Dean Burn) is nowhere to be found, and Angela was seen drinking with a colleague she didn't tell the detectives about. When Ronnie, a drunk who lives in squalor, doesn't work out, the attention turns to the friend. But Lennox can't get the Confectioner, Robert Ellis (Kris Hitchen), out of his mind, despite the fact that he was convicted of two of his murders and is rotting in prison. He is also fixating on a yellow piece of notebook paper found near the scene, despite the fact that the paper could have come from anywhere. What Shows Will It Remind You Of? Crime has a lot of the feel of Law & Order: Organized Crime, mostly in the way Scott's character, who gets obsessed with the case at hand along with the ones that got away from him in the past, resembles Chris Meloni's intense Elliot Stabler. Our Take: Crime was adapted by Irvine Welsh and Dean Cavanaugh from Welsh's novel of the same name, and it all pretty much hangs on the intense performance of Scott as Lennox. The rest of the show feels like a standard UK police procedural, and one without a particularly interesting set of supporting characters. But Scott's performance makes up for a lot of the show's generic structure. It's sort of tough to suss out from the first episode, but what we do know about Lennox is that he's rebuilding his life since the Confectioner was caught. The case sent him down the road of depression, drug and alcohol abuse, and we still see him screaming about evil at AA meetings. Also, there are scenes where Lennox is tuning out whoever is speaking to him and has to deal with the buzzing in his head that more or less tortures him. He has Trudi (Angela Griffin), a new woman in his life, but she doesn't know the extent of how these cases have troubled him — she finds out quickly when she opens a locked room in his flat and sees a massive pin-and-string board connecting the various Confectioner cases with Britney Hamil's disappearance. What we're wondering if Scott will be enough to carry the miniseries over its six episodes. The only other cat member who has potential to gain more than a one-dimensional personality is Vanderham as DS Drummond, his new partner. The fact that she is able to stand up to him and get him to apologize is a mark in her favor, but for now, we're not sure what she'll do to keep Lennox in check besides telling him to "follow the trail that's hot, not one that's cold." Sex and Skin: None. Parting Shot: Britney Hamil's body is seen propped up on a column in a park. We see the white van drive away and Lennox's voice says that evil people "don't want redemption. They know they're on the road to hell, and they just want to drag as many souls with them along the way." Sleeper Star: We mentioned Vanderham above; her character is really the only one who is not a caricature and might be able to go toe to toe with Lennox. Most Pilot-y Line: One of the things that led to some of the confusion we felt in the first episode was everyone's thick Scottish accents; you may want subtitles be your friend for this one. Our Call: STREAM IT. We're on board for Crime for Dougray Scott's lead performance. The rest of the series feels like it could be from any procedural we've seen on either side of the Atlantic. Joel Keller ( @joelkeller) writes about food, entertainment, parenting and tech, but he doesn't kid himself: he's a TV junkie. His writing has appeared in the New York Times, Slate, Salon, RollingStone. com, VanityFair.com, Fast Company and elsewhere. Stream Crime On BritBox

Paramount Plus announced that the animated series "Big Nate" will debut early next year. The series is from Nickelodeon Animation Studio and is based on the children's books and comic strip written and drawn by Lincoln Peirce. The 26-episode series follows Nate, an 11-year-old boy, and his best friends as they navigate sixth grade, dealing with disasters at home and detention at school, and using cartoons and drawing to express himself along the way. The voice actors featured in the series include Ben Giroux as Nate Wright, Dove Cameron as Ellen Wright, Rob Delaney as Martin Wright, Bryce Charles as Dee Dee Holloway, Daniel MK Cohen as Francis Pope, Arnie Pantoja as Teddy Ortiz, Charlie Schlatter as Chad Applewhite, Kevin Michael Richardson as Principal Nichols and Carolyn Hennesy as Mrs. Godfrey. "Big Nate" is executive produced by Mitch Watson and John Cohen and produced by Amy McKenna, with Peirce serving as consultant throughout development and production. Bridget McMeel is co-producer. Apple TV Plus unveiled a trailer for "The Afterparty," which will premiere with three episodes on Jan. 28, 2022. The trailer follows the investigation of the events leading up to the death of major celebrity Xavier (Dave Franco) at his high school reunion after party. The investigator (Tiffany Haddish) explains to the guests remaining at the scene of the crime why she wishes to speak to all of them: "Any one of you could be the murderer, and I want to hear your story. The same thing could happen, but you see it in a different way." "The Afterparty" also stars Sam Richardson, Zoë Chao, Ben Schwartz, Ike Barinholtz, Ilana Glazer, Jamie Demetriou. Creator and director Chris Miller and Phil Lord executive produce along with Anthony King. Aubrey Lee produces. The series is produced by TriStar TV and Sony Pictures Television. Watch the trailer below. Netflix released first look images for Season 2 of "Raising Dion," which premieres Feb. 1, 2022. The series follows the story of Nicole (Alisha Wainwright) and her son Dion (Ja'Siah Young) after Dion starts to manifest several mysterious, superhero abilities. The second season continues to follow Dion as he continues to hone his powers, making new friends and uncovering new dangers along the way. "Raising Dion" also stars Jason Ritter, Jazmyn Simon, Sammi Haney, Griffin Robert Faulkner, Ali Ahn, Gavin Munn, Rome Flynn, Aubriana Davis, Tracey Bonner and Josh Ventura. Carol Barbee executive produces along with Michael B. Jordan, Kenny Goodman, Dennis Liu, Michael Green, Darren Grant, Charles D. King, Poppy Hanks and Marta Fernández. The first look images can be seen below. Fox unveiled a trailer for "The Cleaning Lady," which will debut on Jan. 3, 2022 at 9 p.m. Based on the Argentinian series "La Chica Que Limpia," the show follows doctor Thony De La Rosa (Élodie Yung), who is willing to do just about anything to get her sick son the life-saving treatment he needs. The trailer features clips of Thony saving a man's life while she's on shift as a cleaning lady, stumbling across an altercation she should not have seen and struggling with the healthcare system as doctors turn her and her son away due to the status of their visa. Miranda Kwok serves as writer and executive producer, with Melissa Carter executive producing and serving as showrunner. Shay Mitchell also executive produces via Amore & Vita Productions, Inc., with Rose Marie Vega and Paola Suarez also executive producing. Michael Offer directed and executive produced the pilot. Warner Bros. Television and Fox Entertainment produce. Watch the trailer below. Fox released a new trailer for "Next Level Chef," a Gordon Ramsay competition show set to premiere Jan. 2, 2022 at 8 p.m. The trailer showcases clips of the "top," "middle" and "bottom" kitchens, challenging the chefs to compete using the quality of ingredients given to them, options ranging from truffles to potted meat, with a prize of $250,000 on the line. Ramsay is joined by star chefs Richard Blais and Nyesha Arrington. Fox Alternative Entertainment and Studio Ramsay produce. Ramsay, Lisa Edwards and Matt Cahoon serve as executive producers. Watch the trailer below. Netflix announced that "After Life" Season 3 will premiere Jan. 14, 2022. This will be the final season of the comedy-drama series and will feature six new episodes. "After Life" follows Tony, a writer for the local newspaper whose life is upended after his wife dies from cancer, as he finds that making other people feel good can give him a reason to live. The series is created, written and directed by Ricky Gervais. Gervais and Duncan Hayes are executive producers. Derek Productions produces. Netflix announced that "Too Hot To Handle" Season 3 will launch all 10 episodes on Jan. 19, 2022. The reality dating series will introduce the next round of contestants who will be challenged to abstain from any kind of sexual contact with one another in order to form meaningful connections. The largest amount of prize money in the show's history will be offered this season. Amelia Brown, Sean Fearnley and Ros Coward executive produce for Thames Productions, and Jonna Richards executive produces for Talkback. Madonna, Reba McEntire and the Tonight Show Kids will appear on "The Tonight Show Starring Jimmy Fallon," while Ellen Pompeo, Henry Winkler and Billy Idol will be on "Jimmy Kimmel Live!" Jason Sudeikis, Brendan Hunt and Joe Kelly will be on "Late Night With Seth Meyers." "The Late Show with Stephen Colbert" will feature Sanjay Gupta and Denis Villeneuve. Daniel Craig and Rami Malek will be on "The Late Late Show with James Corden."

Apple TV+ has released the official trailer for the new murder mystery comedy series "The Afterparty," offering a closer look at the mix of genres audiences can expect within. The show hails from "Spider-Man: Into the Spider-Verse" and "21 Jump Street" filmmakers Chris Miller and Phil Lord, and across eight episodes follows a detective played by Tiffany Haddish who's investigating a murder that occurred at a high school reunion party. Each episode explores a different character's account of what happened that evening, and each episode is told through the lens of a different popular film genre that matches the character. So when Ben Schwartz's character is recounting the events, it's a musical; and when Ike Barinholtz's character explains what happened, it's an action movie. Miller created, directed, executive produced and serves as showrunner on the series with Lord also serving as executive producer through their Lord Miller production banner. The cast also includes Sam Richardson ("Tomorrow War," "Veep"), Zoë Chao ("Love Life," "Downhill"), Ilana Glazer ("Broad City"), Jamie Demetriou ("Fleabag," "Stath Lets Flats") and Dave Franco ("The Rental," "The Disaster Artist"). Check out the new trailer for "The Afterparty" in the video above. The first three episodes of the series premiere on Apple TV+ on Jan. 28, 2022 followed by one new episode weekly, every Friday. Tony and Emmy-nominated writer, producer and performer Anthony King ("Search Party," "Dead to Me") also executive produces the series. Lord Miller's SVP of Television Aubrey Lee is a producer on the series, which was produced for Apple by TriStar TV and Sony Pictures Television as part of Lord and Miller's expansive five-year overall television deal.

Dec. 14 A24 is giving a glimpse of the new film Everything Everywhere All at Once. The studio shared a trailer for the sci-fi film Tuesday featuring Michelle Yeoh.

Heartbreak club. Not all celebrity couples got the fairy-tale ending they were hoping for in 2021, including Shia LaBeouf and Margaret Qualley. Us Weekly confirmed on January 7 that the Even Stevens alum and the Once Upon a Time in Hollywood actress had split after one month of dating. The pair's breakup came amid LaBeouf's legal trouble with ex-girlfriend FKA Twigs, who accused the actor in December 2020 of "relentless abuse" while they were together. The Peanut Butter Falcon star said in a statement to The New York Times that "many of these allegations are not true" but accepted "accountability" for his past mistakes. Us confirmed on January 18 that Ben Affleck and Ana de Armas had called it quits after dating less than a year. The Deep Water costars were first linked in March 2020 after meeting on the set of their upcoming film. "Ben and Ana were so close to each other," a source told Us following the breakup. "They have their issues, but still want to remain on good terms and keep a friendship." Couples who met on reality TV shows also experienced heartache in 2021, with The Bachelor Presents: Listen to Your Heart winners Bri Stauss and Chris Watson announcing their split on January 19. Love Island season 2 winners Justine Ndiba and Caleb Corprew separated the same month. Their breakup came three months after the show's finale aired. Alice Evans, meanwhile, shocked many fans when she claimed in a since-deleted tweet on January 26 that her husband of 13 years, Ioan Gruffudd, told her "he is to leave his family" without any further explanation. The Titanic actor and Evans later shared a joint statement to Us, saying, "As you can imagine, this is an incredibly difficult time for our family and we remain committed to our children. Thank you for respecting our privacy." The Mentalist 's Simon Baker and Rebecca Rigg called it quits after 29 years of marriage in late January, saying in a joint statement that they "remain close friends and our three children will always be the most important focus of our lives." For more celebrity relationship news, listen to Us Weekly spill the details of Zoë Kravitz and Channing Tatum romance rumors! And after finishing her " year of health " in December 2020, Rebel Wilson revealed via an Instagram post in February 2021 that she was single after dating Jacob Busch for more than a year. "They talked all throughout the holidays and had excellent communication, but then, all of a sudden, she got really quiet and broke up with him via text message about two or three weeks ago," a source exclusively told Us on February 4, confirming the breakup. Scroll down to see which stars called it quits this year.

ABC/Getty Artem Chigvintsev, a pro on ABC's " Dancing With the Stars," and his fiance, retired professional wrestler Nikki Bella, have postponed their wedding until late 2022. The couple, who first met when they were partners during season 25 of "Dancing With the Stars" in 2017, welcomed their son, Matteo, and got engaged in 2019. The long engagement is not completely because they want to be engaged for as long as possible. Instead, they are waiting until Chigvintsev's parents will be able to attend the wedding, Bella told ET Online. A post shared by Artem (@theartemc) After getting engaged, the couple wanted to tie the knot within a year or so. After the pandemic began, however, their plans were pushed off and have been pushed off once again. "I think last year I said Thanksgiving, right?" Bella said. "And I want to say next Thanksgiving. I can't believe it's been a year, but I really do want to get married. I mean, selfishly, I just want to have that, like, one big day about me, I can't wait for that and to wear that dress, but I do want to marry Artem." Because of current restrictions on international visas, however, Chigvintsev's parents have not been able to travel to the U.S. from Russia. "The one promise I made him before we can plan is that his parents can attend, and with where the world's at right now and trying to get two Russian parents into the country, it's almost impossible," Bella added. "So, the day I can get two visas, is the day we will set our date and say 'I do.'" The star also said that she and Chigvintsev may have baby number two before they tie the knot if it comes down to it. "At the rate I'm going with never getting married, maybe, but this is what I told Artem, 'At 39, if I'm happy where I'm at in life, and with you and you're still in my life, I possibly will get pregnant, and let's try to have that baby before 40, but hey, if not, I'm sorry, she is closed'," Bella, who is currently 38 years old, explained to ET Online. A post shared by Artem (@theartemc) On a December 2021 episode of Nikki Bella's podcast, Chigvintsev stopped by and talked about his favorite memory of her, which he said was actually their first time meeting. "Favorite memory of us, well obviously I know I mean Nicole might feel a little different, but to me, just the [first] meeting, I think that was the one thing that kind of like tricked me out. I know it's very controversial at this point, whatever, I don't really care, but I think meeting Nicole for the first time," said Artem. Bella was engaged to wrestler John Cena at the time. She has said she did not develop romantic feelings for her dance partner until later, though Chigvintsev developed his right away. "Dancing With the Stars" has not yet been renewed for season 31. If it does get renewed, the show will return sometime in mid-September of 2022. READ NEXT: DWTS Season 30 Celebs Val Chmerkovskiy Would Have Loved As Partners Unlock the latest Dancing With The Stars news, rumors and exclusives — direct to your inbox. ↓

From the film "Secretary" through HBO's "The Deuce," Maggie Gyllenhaal has always been a subtle and dynamic actor willing to challenge herself and the audience's preconceived notions about right and wrong and the moral codes society imposes upon people. Now Gyllenhaal brings those skills and that mindset to writing and directing with her adaption of Elena Ferrante's novella, "The Lost Daughter," which opens in theaters on Dec. 17 and on Netflix Dec. 31. In the film, Leda (Olivia Colman), a professor on vacation in Greece, becomes increasingly obsessed with a young mother, Nina (Dakota Johnson), her daughter and her daughter's doll. Despite their differences, this family stirs up haunting memories of Leda's time as a young mother (played by Jessie Buckley) struggling to balance her own life and identity with the emotional and practical responsibilities of parenting. The cast also features Ed Harris and Gyllenhaal's husband Peter Sarsgaard in supporting roles as Leda tries coming to terms with her desires and her decisions. Gyllenhaal's directing brings an undercurrent of tension potent enough to power a small island to even the most banal of conversations. Gyllenhaal spoke recently by video about directing, parenting and being honest about your true self. The interview was edited for length and clarity. Q. Were you looking to write and direct, or did this book compel you to write and direct? I was looking. I was getting in touch with how much I wanted to direct and probably how much I've always wanted to direct — I see that now that I've done it. I just didn't allow myself to feel how much I wanted it because there weren't a lot of models of female directors when I was growing up. Q. What drew you to this particular book? It's so honest about things we've agreed not to talk about as a culture. Elena Ferrante breaks that agreement. I like the idea of adapting something, of having something to bounce off; that's a very similar muscle to what I do as an actress, taking a text and distilling it for what it's really about and putting my own intention into it. Q. As a mother of two girls, what did you bring to the adaptation? Motherhood is a struggle, no way around that. Yes, it changed me and is a massive part of my identity and it brings heart-wrenching joy. Parenting brings you to your knees, and if it didn't it wouldn't grow you and your children so massively. There's nothing like it. There are moments that aren't from the book, like where Leda says, "I hate talking to my kids on the phone" and when Leda is talking about this thing she did that was painful for her and caused great pain to people she loves and she says, "It felt amazing." But neither of those quotations are complete – it's not really that she hates talking to her children on the phone nor did that thing really feel amazing. We're watching her in nearly unbearable pain for nearly the whole film. It's those statements vibrating against what we're watching — the younger Leda clearly loves her children and is so consumed by them there's no space left in her mind for anything else. I felt we were in dangerous territory, and that's scary but it's also invigorating to know you're being honest. It is scary to come out and say something you feel is true when no one else is saying it. It's easier with Elena Ferrante as my north star, having already said it. Q. Is it important for women to see they're not alone in these feelings and experiences? When you get into the darkness of anything, when there's shame involved, it's comforting to know that you're not alone – that everyone, if they're honest, has deeply dark parts of themselves. We have been told, especially women, that if our experience of motherhood includes despair, terror, anxiety, or darkness that we're ill. I think almost everyone has all those feelings in their experience of parenting. If that was considered normal and a part of being alive then we might digest them differently. There has always been more space for men to direct films and so more space for men to explore the edges of their experience. There is something unusual and more dangerous, perhaps, about getting into the nooks and crannies of the feminine experience in the world. Q. It can be hard to like Leda much of the time. Do you want the audience to like her or just understand her? I hope you feel all sorts of things. I hope you sometimes like her, sometimes you don't, sometimes you understand her, sometimes you can't bear to. The challenge for the audience is: Can you be brave enough to acknowledge the ways you relate to her? There are times when she's cruel, even just in tiny ways. But right after she feels sorry, even if she doesn't say it. If we're honest, there are parts of us that are cruel sometimes, where you snap at someone, you act like [a jerk] for a second. Maybe you're so ashamed that you can't bear to acknowledge it. It's human to watch someone feel embarrassed, sorry or ashamed about having been cruel. Q. I thought of the word "fraught" during almost every conversation. How much of that is from the novel and how much did you enhance that during shooting, editing and scoring scenes? What I like to watch as an audience member and what I like to act in are films where what the scene is actually about is never articulated in the scene and couldn't possibly be. After Leda finds Nina's daughter, Nina says, "I like your bathing suit." We've watched them watching each other, being deeply interested and compelled by each other. Now they're finally speaking to each other and it doesn't mean "I like your bathing suit." In every interaction, there are 400,000 other things going on between the people that are talking. I used the form of a thriller and sometimes even the horror genre, to build that tension. In many scenes, what we're trying to articulate didn't change very in the shooting and cutting, it just was honed and made sharper and tighter. Q. As an actor turned director, how much did you respond to what the actors brought to each scene? The actors I've always liked the most often have a directorial point of view. They say, this is two people talking at deli counter but it's my job as an actor to decide it's an apology or a seduction even if no one's apologizing or overtly seducing. That same muscle is what I used in adaptation and directing and editing. My actors surprised me the way they expressed themselves all the time. It wasn't that I had in mind a certain expression, just a certain meaning or intention but the way they expressed it changed all the time. In the flea market scene with Nina, there's a close-up of Leda with tears in her eyes. There were takes where Olivia was totally stoic, or where she was much warmer in the beginning of the scene or ones where she was emotional. All told the story I wanted to tell, so it was about which one clarified it most. Q. How did your past experience as an actor shape you as a director? There are directors who were brutal or who were not interested in me as a collaborator and some who were really loving, curious and respectful. The work that's worth watching is from that second group. So I felt a huge part of my job was to hire people I respected and then to love them and to give them the space to express themselves.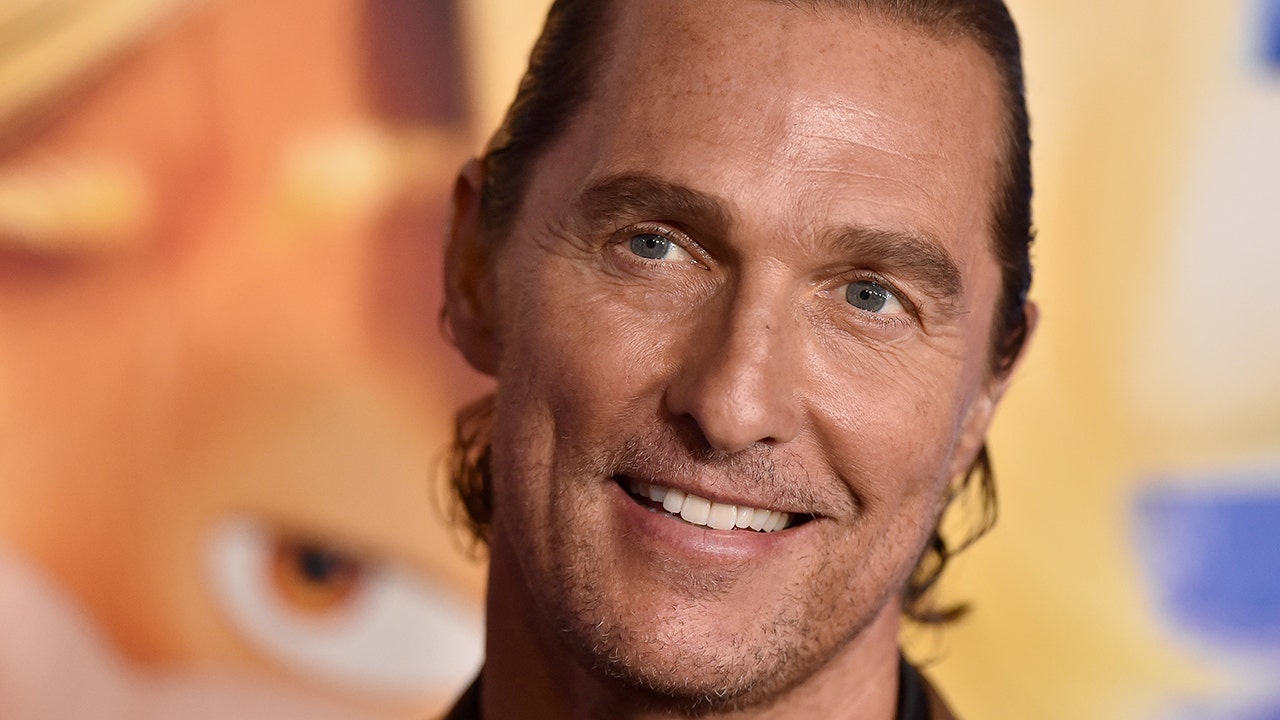 Matthew McConaughey was joined by his wife and kids at the premiere for his upcoming movie, "Sing 2." The actor, who takes on the role of Buster Moon for the "Sing" sequel, stepped out for a night out in Hollywood with wife Camila Alves and their three children: sons Levi, 13, and Livingston, 8, and daughter Vida, 11. The award-nominated actor posed for a family shot that he shared to Instagram showing him and Alves sporting big smiles as their three kids stand in front of the couple. The family of five appears in good spirits. "Family affair at #Sing2 premiere @singmovie", McConaughey, 52, captioned the pic. The father of three rarely shows off his children on his social media account. Instead, the actor is used to showing off his latest work endeavors and partnerships, and showing some love for his home state of Texas. In 2020, McConaughey got vocal about introducing his children to the entertainment industry. He admitted that while he wants them to follow whatever their dreams are, he's not exactly ruling out the possibility that his kids could follow in his footsteps. "Look, I want them to do whatever it is they're fashioned to do", he told Entertainment Tonight. "Whatever they have an innate ability to do, and are willing to put in the work to get better at it. Whatever that is, I want them to do that. If that becomes something in the industry that I'm in? Bravo. I've met some of the most wonderful people in my life in my industry, I love what I do. Everybody on a set of a film or a TV show has to be great at their particular job for it to work." In fact, McConaughey said he's already put his kids to work in relation to the spotlight. "They do all my photo shoots now", he said, referencing his past work directing a Wild Turkey Longbranch ad. "Levi did. He's the DP [Director of Photography], he's the one going out there, we're setting up the GoPros. We're doing the editing. So maybe I'll have a little McConaughey production crew here, and we'll be a one-stop shop." Last month, McConaughey announced his decision to not run for Texas governor amid speculation that the actor might enter the race. "Over the past two years, I've been working on the answer to the question of how I can be most useful in this life going forward", McConaughey said at the beginning of a three-minute video posted to Twitter. "Useful to myself, useful to my family and to the most amount of people." The "Dazed and Confused" star went on to elaborate on his opinions regarding the importance of servant leadership and how he has been considering a Texas gubernatorial run, but ultimately decided against it. "As a simple kid born in the little town of Uvalde, Texas, it never occurred to me that I would one day be considered for political leadership", he said. "It's a humbling and inspiring path to ponder. It is also a path that I am choosing not to take at this moment." "I'm measuring it", McConaughey said of running on a September episode of the " Set it Straight: Myths and Legends " podcast on Amazon.

Hyderabad: The Hyderabad Queer Film Festival hosted its 4th event on Tuesday (12/12/2021) at Annapoorna Studios in Hyderabad that brings many veterans and new filmmakers bring the diversity of lived experiences to the screen. The festival initially happened in 2012 followed by 2014, 2017 and now in 2021. The film festival kicked off with Gulabi Aaina, a queer classic film, directed by Sridhar Rangayan, followed by a locally made film directed by Eunoia and produced by Mobbera Foundation called Naz. Other films in the festival include Ajay, Miss Man, Shikandi, Amar Prem, Mud Mud Ke Na Dekh, Knock Knock, I Know Her, U for Usha, Evening Shadows, and Sisak. The festival closed with the much-acclaimed film by Faraz Arif Ansari, titled "Sheer Qorma." The festival was flagged off by the festival director Moses Tulasi, Sridhar Rangayan both filmmakers and Tashi, a Buddhist queer-activist and a social worker. Tashi said, "Cinema is a powerful medium that queer filmmakers have started using to engage with the outside world and this is just the beginning". The festival screened a total of 13 films, including a short film Knock Knock in memory of late filmmaker and critic Mahesh Kathi. "We need movies like these to bring our stories to light," said several LGBT folks who attended the festival. "While we all know that queer people's lives are difficult yet rich with human emotions, these stories have been neglected by the mainstream media. So, we are using this platform to give voice to our communities and celebrate their stories in all their richness." said the allies. Moses Tulasi, the festival director, said "queer-themed subjects are often dealt in isolation of socio-cultural and political factors and this is not a true representation of our complex society, hence a conscious decision has been made during the curation of films this year to pick stories that narrate queerness in the context of class, caste and religion identity locations." One of the key movies screened at the festival, Sheer Qorma, has also been making waves in the film circles. It stars some very popular actors – Shabana Azmi, Swara Baskar, and Divya Dutta, to name a few. The story revolves around the lives of queer children where religion, ethnicity, culture, and family bonds come in the way of acceptance of queerness in a Muslim family. The festival witnessed many young and old queer Muslim individuals and their allies. "Sheer Qorma" has attracted 300+ audience and hence the organizers had to screen multiple shows back to back. Several guests from Shabhana Azmi's extended family and friends were also witnessed. Evening Shadows, the other film about rediscovering parental love and acceptance written and directed by Sridhar Rangayan, is set in a small town in Southern India and depicts a universal story about a mother-son bond that is challenged when a son comes out to his conservative mother. Jayant Iyer who is the festival coordinator said, "Due to Covid pandemic, all the necessary precautions were followed" and thanked all volunteers and community sponsors for their support – Wajood Society, Queer Nilayam, Liberty Rebellion Organization, Telangana Hijra Intersex Transgender Samiti, Mobbera Foundation and Dragvanti. The festival also gave a platform for performances by queer artists of which the highlights were a group tribal dance by Trans Equality Society and Sufi Kathak by Smitten. While queer cinema still needs to find a strong foothold in the mainstream movie community, events such as these, featuring some of the best talents in filmmaking, are critical to increasing acceptance in society. They also enable queer people to feel heard and appreciated for the struggles and victories they face in their lives. The organizers acknowledged the very important role Annapurna Studios has been playing by being a staunch ally of the festival ever since 2012 despite several threats from right-wing individuals and parties. Filmmakers Faraz Arif Ansari, Sridhar Rangayan and Neeraj Churi were in attendance at the festival. Get the news updates on WhatsApp & Telegram by subscribing to our channels. For all the latest Hyderabad updates, download our app Android and iOS.



Total 19 articles.
Version: 9.83.38380-256015. Input files: 1, items detected: 6383, scanned: 6383, accumulated: 19, inserted: 19, exclude filters: 0, include filters: 0, empty media: 362, filtered media: 357, duplicated media: 138, not matched limits: 636, passed http check: 0, not passed http check: 0, http check errors: 0, skipped: {total: 6364, by unique value: 0, by limits: 1383, by similarity: 13, by unicity: 584, by dates: 828, by classifier: 4490, by blacklist: 578, by mandatory tag: 0, from input files: 0}, bad dates: 0, similar from same domain: 4775, unique Ids: 0, unchangeble patterns: 1404, words comparisons: 86486337/10133971, python: 2.7.13 (default, Sep 26 2018, 18:42:22) [GCC 6.3.0 20170516]; the same images URLs found 5221 times; total 0 languages detected: {}; {u'text': {u'chars': 8881657, u'bytes': 36557372, u'words': 1440266, u'sentences': 92788}}
Created at 2021-12-15 06:17