Announcement
DC5n United States art in english 58 articles, created at 2021-12-15 05:30 articles set mostly positive rate 4.0
(8.99/9)

1

0.3

'Spider-Man: No Way Home' Breaks the Multiverse, Wins Critics' Hearts

Third Spider-Man film starring Tom Holland hits theaters Dec. 17 2021-12-14 06:50 2KB www.thewrap.com

(5.25/9)

2

0.2

Nasa craft 'touches' Sun for first time and dives into atmosphere

A Nasa spacecraft has officially "touched" the Sun, plunging through the unexplored solar atmosphere known as the corona. 2021-12-14 20:33 2KB www.independent.ie

(3.17/9)

3

1.5

'Zola' leads 2022 Film Independent Spirit nominations

Nomintions for the 37th Film Independent Spirit Awards, the scrappy, independent alternative to the Academy Awards, were announced Tuesday. 2021-12-14 17:19 3KB edition.cnn.com

(3.17/9)

4

0.3

NYC Vaccine Mandate Now Applies To Kids As Young As 5 Years Old

They need to show proof of at least one shot to dine indoors, go to the movies or other performances, and for school activities, like sports, dance and band. 2021-12-14 12:40 3KB newyork.cbslocal.com

(3.11/9)

5

0.2

The 10 Best Albums of 2021

The most memorable music made during a disorienting year, from Lorde, Arca, Jazmine Sullivan, and more 2021-12-14 11:00 9KB www.theatlantic.com

(3.09/9)

6

0.2

'The Unbearable Weight of Massive Talent' Trailer Promises 'The Most Nicolas Cage Movie Ever' (Video)

Nicolas Cage plays an exaggerated version of himself opposite Pedro Pascal in the trailer for the action-comedy The Unbearable Weight of Massive Talent. 2021-12-14 17:08 2KB www.thewrap.com

(2.20/9)

7

0.2

How Philly's indoor dining COVID vaccine mandate will work

The policy goes into effect Jan. 3, with a short grace period. 2021-12-14 11:30 5KB billypenn.com

(2.04/9)

8

0.1

Chinese Embassy in France releases anti-American song: US is 'human rights cop'

China is whispering to U.S. allies behind the America's back – in the form of a poorly produced music video. The Chinese Embassy … 2021-12-14 20:04 2KB www.foxnews.com

(2.04/9)

9

0.1

U.S. condemns suspension of Romanian judge over TikTok posts

BUCHAREST, Romania — A well-known judge in Romania has been suspended from his position over videos he posted on the social media platform TikTok , … 2021-12-14 19:15 2KB www.washingtontimes.com

(1.04/9)

10

0.1

These Are The 20 Best Movies Of 2021 (So Far)

From 'The Human Voice' to 'Zola,' these are the best movies of 2021 so far. 2021-12-14 17:10 9KB www.bustle.com

(1.04/9)

11

0.4

Rachel Zegler Wants To Ask María: "Girl, Are You Good?"

The actor makes her film debut in 'West Side Story' as María, alongside her hero Rita Moreno. 2021-12-14 16:20 4KB www.bustle.com

(1.03/9)

12

0.0

Press: Breaking news: Media's frame is helping Trump

I t's an old joke, but still carries a punch. Back in biblical days, the Pharisees were so sick and tired of hearing about how … 2021-12-14 12:50 4KB thehill.com

(1.02/9)

13

0.1

Kim Kardashian addresses blackfishing accusations

Kim Kardashian denies intentionally appropriating black culture with her fashion and beauty choices over the years in a new interview with i-D magazine. 2021-12-14 16:28 3KB pagesix.com

(1.01/9)

14

0.5

Shakira Teams Up With NBC for Competition Series 'Dancing With Myself'

The international music icon will star in and executive produce the new show 2021-12-14 19:14 2KB www.thewrap.com

(1.01/9)

15

0.2

New Eye Drops Offer an Alternative to Reading Glasses

Vuity, a once-a-day treatment that can help users see up close without affecting their long-range vision, went on the market Thursday after being approved by the F.D.A. in October. 2021-12-14 17:35 5KB www.nytimes.com

(1.01/9)

16

0.2

'The King's Man' seeks to expand the spy franchise, but this prequel just might end it

"The King's Man" is a prequel to the "Kingsman" movies, but its closest spiritual kin would be "The League of Extraordinary Gentlemen," another film based on a graphic novel that brought the superhero/spy genre into an earlier era and mostly flubbed the migration process. Fun in places, this World War I era story was designed to expand the franchise but appears just as likely to end it. 2021-12-14 17:30 3KB edition.cnn.com

(1.01/9)

17

0.3

'The Royal Tenenbaums' at 20: When Wes Anderson Imagined New York

The film's vision of the city is at once entirely made up and very real seeming, both dated and contemporary. But the movie couldn't outrun current events. 2021-12-14 17:00 6KB www.nytimes.com

(1.01/9)

18

0.8

Wes Anderson's 'The French Dispatch' is now streaming for $20 — here's where to watch the quirky comedy with an all-star cast

" The French Dispatch " is still playing in theaters, but you can already stream the film at home. Wes Anderson's latest movie features an … 2021-12-14 16:00 4KB www.businessinsider.com

(0.04/9)

19

0.0

Fortnite Update Brings More Weapon Balance Changes

Fortnite tweaked the weapons in Chapter 3 yet again. 2021-12-14 17:27 2KB heavy.com

(0.03/9)

20

0.5

4 Lessons For Leaders From 2021 For 2022

2021 has shed light on antiquated leadership skills, employee wellness over revenue, and, most of all, creativity to remain relevant as the world continues to change and digitalize. So, what lessons can leaders take from 2021 and put into practice in the coming year? 2021-12-14 14:00 10KB www.forbes.com

(0.02/9)

21

0.3

How a deaf dancer is inspiring a nation, and sweeping the floor with competitors on U.K.'s "Strictly Come Dancing"

Rose Ayling-Ellis has reached the final of Britain's "Strictly Come Dancing" despite not hearing a single note of the music she's dancing to. 2021-12-14 18:35 3KB www.cbsnews.com

(0.02/9)

22

0.7

Orange County girls athlete of the week: Caia Elisaldez, Mater Dei

The junior delivered a MVP-worthy performance at the Troy Classic. 2021-12-14 16:00 1KB www.ocregister.com

23

0.1

'Summer of Soul': How Questlove Tells a Story of Black Music and Culture Almost Erased From History

Questlove and editor Joshua Pearson talk about using 40 hours of footage from the Harlem Cultural Festival in 1969 for "Summer of Soul." 2021-12-15 00:19 6KB variety.com

24

0.4

LG Officially Unveils First New 2022 TVs - Including A 'Designer' OLED

Putting more form with the function 2021-12-14 23:50 5KB www.forbes.com

25

1.3

Iowa composer publishes 40 years of original Christmas carols

A longtime employee of the Des Moines Metro Opera has found a way to use his passion to give back to a place he loves 2021-12-14 23:33 1KB www.kcci.com

26

0.3

Bears Lineman Caught Using Dubious Tactics Against Packers: LOOK

Hopefully, this doesn't continue. 2021-12-14 23:21 5KB heavy.com

27

0.4

Met museum exhibit captures genius, influences of Walt Disney

At the Metropolitan Museum of Art, scenes from "Beauty and the Beast" play next to antiques that inspired some of Disney movies' most iconic scenes. 2021-12-14 22:29 2KB abc7chicago.com

28

0.1

John Mohrlein, who played good and evil in long-running 'It's a Wonderful Life: Live in Chicago,' dead at 74

Renowned as a character actor and ensemble artist, he'd play both Clarence, the angel, and the villainous Mr. Potter — in the American Blues Theater production. 2021-12-14 21:41 5KB chicago.suntimes.com

29

0.2

Millions of Americans could be impacted by the reconciliation bill — if it passes

What's left of Biden's Build Back Better plan still promises significant social spending. 2021-12-14 21:39 2KB www.vox.com

30

0.4

Will Forte: 'We are as surprised as anyone else' MacGruber is back

When Will Forte debuted his "MacGyver" parody, "MacGruber," on "Saturday Night Live" in 2007, he had no idea he'd still be playing the pseudo … 2021-12-14 21:36 3KB nypost.com

31

0.3

Packers Lose OLB to Washington, Promote Young WR to Roster

The Packers have some openings on their practice squad after a few Tuesday roster moves. 2021-12-14 21:27 4KB heavy.com

32

0.3

Tyler The Creator And Tame Impala Are Headlining the Buku Music + Art Project

The New Orleans music and art festival's 10th anniversary marks the end of a three year hiatus. 2021-12-14 21:26 2KB uproxx.com

33

0.5

WhatsApp Quietly Adds Brilliant New Feature Behind The Scenes

It's one of those "Why didn't they do this before?" moments. 2021-12-14 21:00 2KB www.forbes.com

34

0.8

Celebrate The Strong & Inspiring Women In Your Life With 16 Stylish Holiday Gifts From Nine West

Give the gift of unparalleled style. 2021-12-14 20:58 3KB www.bustle.com

35

0.2

Memorize these scripts so you can call out microaggressions at work and support your colleagues

Microaggressions are subtle or unintended remarks that are racist or otherwise offensive.  Researchers are examining the health impacts of microaggressions, as well as coping … 2021-12-14 20:52 5KB www.businessinsider.com

36

0.1

Olivia Rodrigo and Casetify Drop 'Sour'-Inspired Collection, Packed With Y2K Imagery and Flash Art

Olivia Rodrigo and Casetify have teamed up on an exclusive phone case collection, inspired by the singer's debut album 'Sour.' 2021-12-14 20:14 2KB variety.com

37

0.3

DreamWorks Animation's 'The Bad Guys' Trailer Showcases Bold, Stylistic Departure (Video)

DreamWorks Animation has a new original feature, The Bad Guys, and they have debuted the first trailer, which takes a bold new stylistic approach. 2021-12-14 19:27 2KB www.thewrap.com

38

0.8

TikToker Inspired by 'The Holiday' Seeks to Swap Homes With Complete Stranger

"Serious inquiries only. Bonus points if you have a hot, single brother," Grace Gagnon posted in the video's caption. 2021-12-14 18:50 2KB www.newsweek.com

39

0.2

TRENDING ON TOWNHALL MEDIA

On the day the OSHA mandate was unveiled in November, I wrote that there's a small chance it would never go into effect. The fact that the feds delayed implementation until January 4 right off t. 2021-12-14 18:41 6KB hotair.com

40

0.6

See Whether Your State Has Safe And Secure Elections

The Heritage Foundation unveiled its "Election Integrity Scorecard" on Tuesday, which seeks to assess and compare election laws and regulations that affect the security and … 2021-12-14 18:30 3KB thefederalist.com

41

0.7

Rain closes Knott's Berry Farm, Six Flags Magic Mountain

Here's what's open today and shut 2021-12-14 17:41 744Bytes www.ocregister.com

42

0.8

'The Afterparty' Trailer: Every Episode of This Apple TV+ Murder Mystery Is a Different Genre (Video)

Each episode of the Apple TV+ murder mystery comedy series The Afterparty, from EPs Phil Lord and Chris Miller, is a different film genre. 2021-12-14 17:00 2KB www.thewrap.com

43

0.9

'Everything Everywhere All at Once' trailer: Michelle Yeoh takes on evil in multiverse

"Everything Everywhere All at Once," a sci-fi film starring Michelle Yeoh, Stephanie Hsu and James Hong, will open in theaters in March 2022. 2021-12-14 16:57 961Bytes www.upi.com

44

0.5

Emmys Shake-Up: TV Series Will Now Compete Based on Genre, Not Time Slot

But there are "currently no discussions" for NATAS and Television Academy to re-merge 2021-12-14 16:26 2KB www.thewrap.com

45

0.5

Keanu Reeves jumped off building 19 times for new 'Matrix' movie

Keanu Reeves really committed to the latest "Matrix" film. 2021-12-14 16:17 1KB edition.cnn.com

46

0.6

LinkedIn opens new app in China that eliminates users' ability to share information

Microsoft this week opened a new version of its LinkedIn app in China that is specially designed to exclude free expression online in submission to … 2021-12-14 15:33 2KB www.washingtontimes.com

47

0.1

Migration To The Cloud: The Path To Least Resistance

True cloud adoption and modernization cannot effectively take place unless the culture, organization and business undertake some degree of transformation. 2021-12-14 15:30 6KB www.forbes.com

48

0.8

Publicis Bosses Deep Fake Classic Hollywood Scenes for Film

They travel the movie world to find inspiration for where to work from next year as they promote the "Work Your World" initiative They travel the movie world to find inspiration for where to work from next year as they promote the "Work Your World" initiative. 2021-12-14 14:30 896Bytes www.adweek.com

49

0.2

Quad moving 'very effectively' in addressing problems: EAM Jaishankar

The Quad is a very contemporary arrangement having an open-minded and creative approach that has helped it in moving "very effectively" in addressing various … 2021-12-14 14:25 4KB www.business-standard.com

50

0.9

Medal.tv raises $60M as creators clip 2M game moments a day

Medal.tv has raised $60 million in funding for its platform for short-form videos for games. It is also launching Medal version 3.0. 2021-12-14 14:00 5KB venturebeat.com

51

0.7

The Fab Four's music lights up the Las Vegas stage in 'The Beatles LOVE'

Cirque du Soleil's celebration of the band continues to be an extraordinary experience. 2021-12-14 14:00 4KB lasvegasmagazine.com

52

0.4

How Luminous Diamonds Is Putting Meaning Behind Jewelry

Pioneer diamond brand, Luminous Diamonds, has revealed its fourth collection, further refining its message of inclusivity and individuality for everyone who is courageous enough to be themselves. 2021-12-14 14:00 4KB www.forbes.com

53

0.3

TRENDING ON TOWNHALL MEDIA

"part of a crop of new social media personalities who paint cheery portraits of life as foreigners in China" 2021-12-14 13:02 3KB hotair.com

54

0.4

What Technology Can Learn From Biology

Can humans design products that assemble (and disassemble) themselves? 2021-12-14 11:00 8KB reason.com

55

0.7

Poems written by a computer light up the UK Pavilion at Expo Dubai

Designed by Es Devlin, the UK's Expo pavilion uses artificial intelligence to generate the poetry displayed on its facade. 2021-12-14 09:52 4KB edition.cnn.com

56

0.1

Hyderabad Queer Film Festival 2021 a big success

The Hyderabad Queer Film Festival hosted its 4th event at Annapoorna Studios in Hyderabad that brings many veterans and new filmmakers. 2021-12-14 09:19 4KB www.siasat.com

57

0.4

Omicron Is a Dress Rehearsal for the Next Pandemic

America's response to the variant highlights both how much progress we have made over the past two years — and how much work remains 2021-12-14 07:59 16KB www.nytimes.com

58

1.4

Watch: Actor Johny Lever recreates comic 'Kabhi Khushi Kabhie Gham' scene with son Jesse Lever

The actor posted the video to celebrate 20 years of the movie. 2021-12-14 07:22 968Bytes scroll.in
Articles
DC5n United States art in english 58 articles, created at 2021-12-15 05:30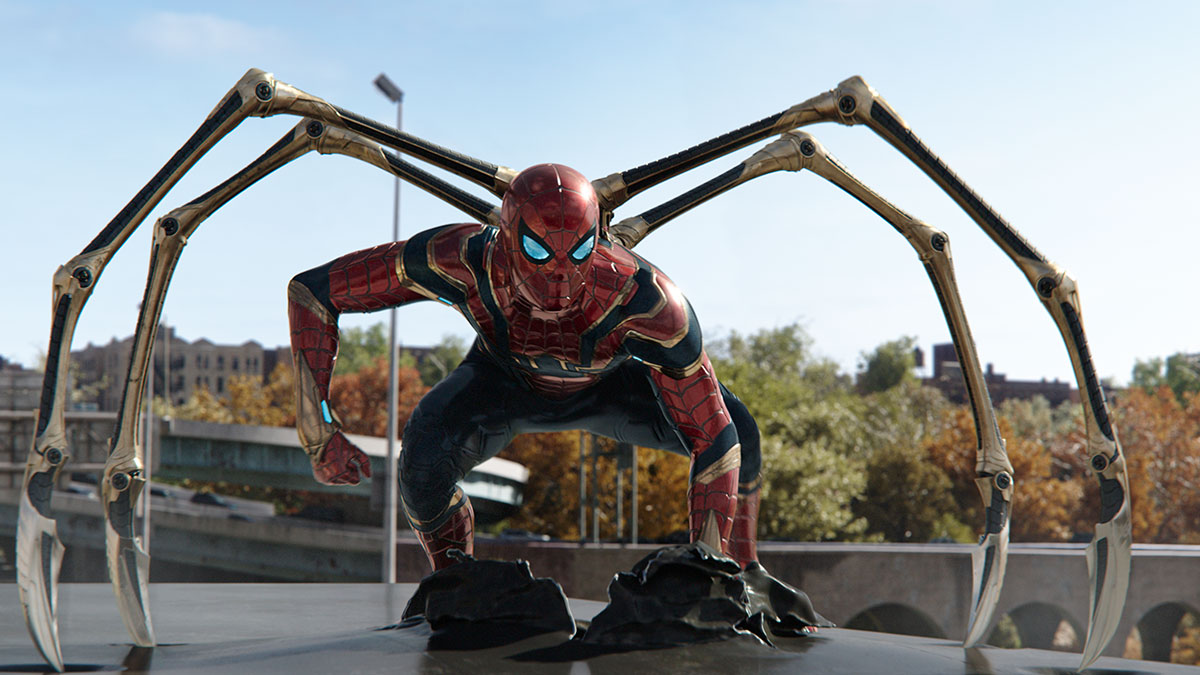 The reviews for "Spider-Man: No Way Home" are in and it looks like critics have a… tangled web of reactions (sorry) to the third (and apparently *not* final) Tom Holland Spidey adventure. Reactions are, for the most part, extremely positive, with Holland given particular praise, as well as the film's emotional core. But some critics also felt the film is perhaps a bit too overstuffed with bad guys and things happening, even if they hd high praise for much of the story. Let's check out some samples, shall we? TheWrap's Alonso Duralde, for instance, praised it as "tons of fun" and a film that "even as reality spins out in multiple directions… never strays too far from its characters' innate humanity," while also containing "genuine emotion." Deadline's Pete Hammond meanwhile celebrated "Spider-Man: No Way Home" as "a holiday gift not only to moviegoers, but also to exhibitors, because if EVER there was a film poised to save the movie business — just like Spidey always saves the day — it is this splendidly-crafted endgame." John Devore of The Hollywood Reporter had a somewhat more mixed response, but he liked where the film ends up, and asserts that it's "a hell of a lot better than the last Spidey threequel, Sam Raimi's overstuffed and ill-conceived 'Spider-Man 3'." The Mary Sue meanwhile called it a "love letter to fans," and "the ideal third movie for Tom Holland's Peter Parker and for fans of our friendly neighborhood Spider-Man." Gizmodo called "Spider-Man: Far From Home" "an absolute blast" that "will make you laugh, cry, and smile from ear to ear." Collider dinged the film for being a bit overstuffed, but praised the "fantastic" story of Peter Parker in it, "led by a never-been-better Tom Holland." IGN said the film is a mix of "Saturday Morning Cartoon" and "deep" drama, and lest you think that's an insult, added "more of this please." IGN also praised the film for giving its characters "new depth that was never explored in previous Spider-Man films." So there you have it: The worst people have to say about the movie is really hard to describe as "critical" and everyone seems to agree that overstuffed or not, it's really fun. You'll be able to find out for yourself later this week.

Movie review: 'Spider-Man: No Way Home' sells characters short
upi.com
8307ceb6b7ea14392030836131c16af9
'Spider-Man: No Way Home' Review: Tom Holland Cleans Out the Cobwebs of Unwieldy Franchise in This Multiverse Super-Battle
variety.com
e78cf65dcd769069ede9b08a41c59eb4
'Spider-Man: No Way Home' Film Review: Tom Holland Breaks Open the Multiverse for Fan Service and Genuine Emotion
thewrap.com
8fd4afe9673ffd89f9f47e30bc637842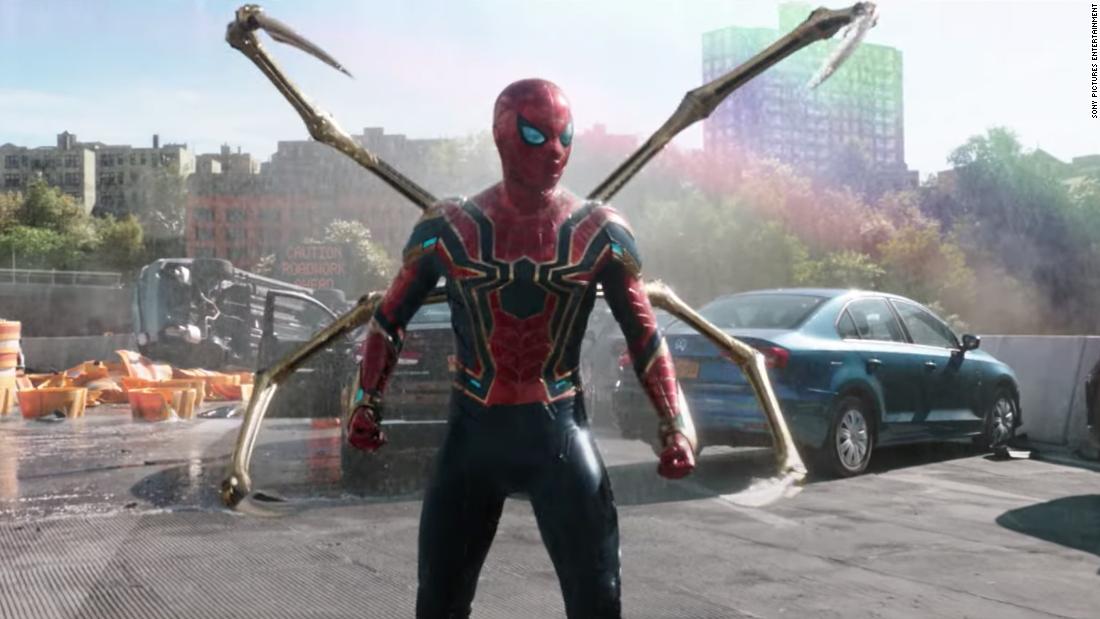 'Spider-Man: No Way Home' finds the sweet spot in Marvel's multiverse
edition.cnn.com
7d7b3ce47e81d2ef4938512b58389644
Tom Holland, Zendaya attend 'Spider-Man: No Way Home' premiere in LA
upi.com
753dd1611918874b12ff5a6249bf9865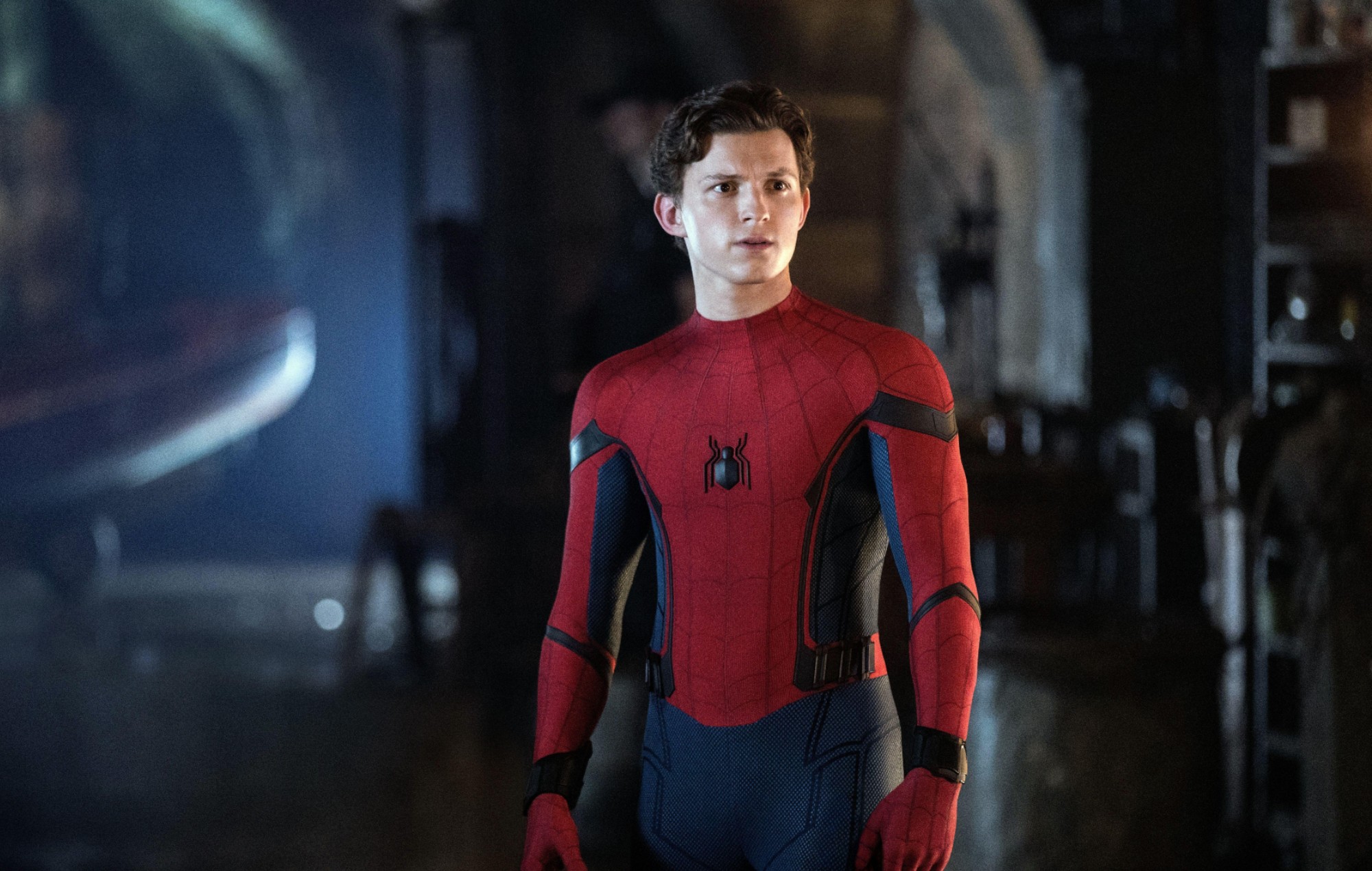 Why 'Spider-Man: No Way Home' Won't Be Coming to Disney+
newsweek.com
671012ab080e7b49032e08efb099e392
Review: 'Spider-Man: No Way Home' is a refreshing blast of visiting baddies and second chances
usatoday.com
7a6d2eeaa157fb0531dfcbd4c8ff5848
Review: 'Spider-Man: No Way Home' Gets Caught Up In Nostalgia And Fan Service
forbes.com
6a9a24d80f00fa055603091d283474c4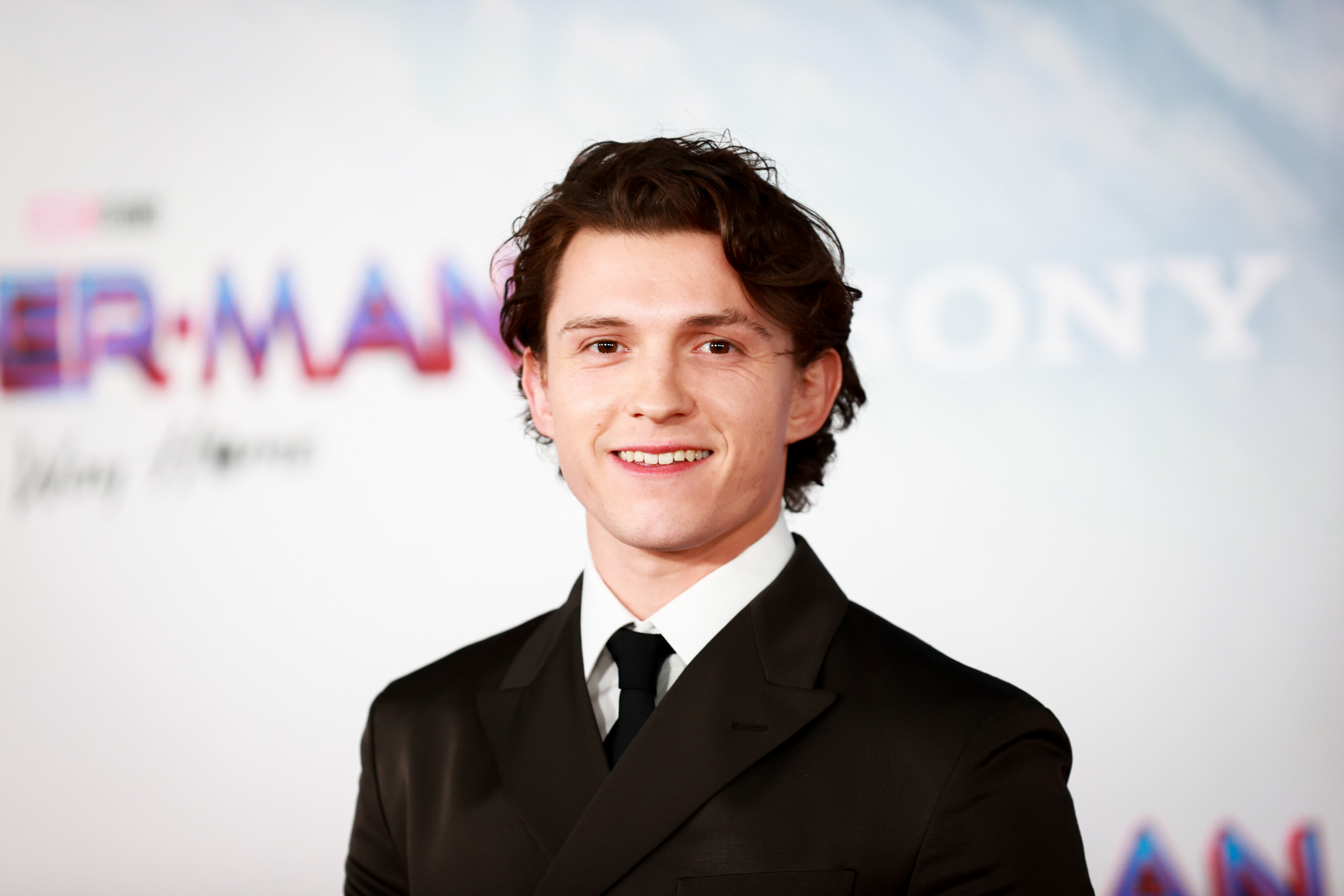 'Spider-Man: No Way Home' Reviews: What the Critics Are Saying About the New Marvel Movie
newsweek.com
7f59b36e601521232397c1df86f33803
Will Spider-Man: No Way Home Swing to a $150 Million-Plus Opening?
thewrap.com
3a48211258ffd6b7da7f2b04a6603bfc
'Spider-Man: No Way Home' will shock fans — and not for the reason you think
nypost.com
698be4f8d1340d63ca62b6e085583b0c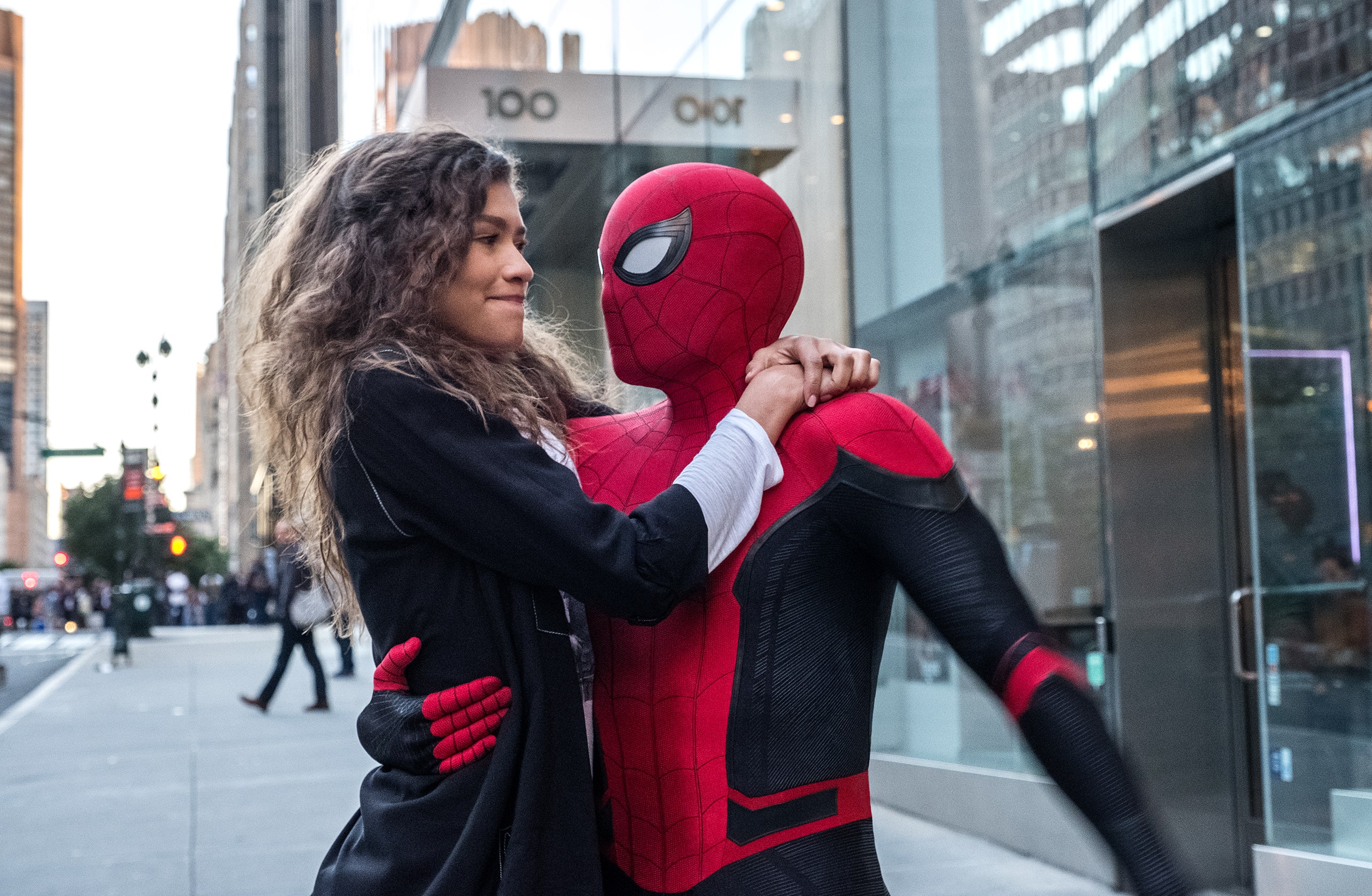 Missed Out On 'Spider-Man: No Way Home' Tickets? Here's How to Watch The Marvel Movie
newsweek.com
724641546fff5055f9075c866c69ca21
Review: 'Spider-Man: No Way Home' is a refreshing blast of visiting baddies and second chances
eu.usatoday.com
38af797757716d551c776abd5f1a7a85
A Nasa spacecraft has officially "touched" the Sun, plunging through the unexplored solar atmosphere known as the corona. S cientists announced the news during a meeting of the American Geophysical Union. The Parker Solar Probe actually flew through the corona in April during the spacecraft's eighth close approach to the Sun. Scientists said it took a few months to get the data back and then several more months to confirm. "Fascinatingly exciting," said project scientist Nour Raouafi of Johns Hopkins University. Launched in 2018, Parker was eight million miles from the centre of the Sun when it first crossed the jagged, uneven boundary between the solar atmosphere and outgoing solar wind. The spacecraft dipped in and out of the corona at least three times, each a smooth transition, according to scientists. "The first and most dramatic time we were below for about five hours… Now you might think five hours, that doesn't sound big," the University of Michigan's Justin Kasper told reporters. But he noted that Parker was moving so fast it covered a vast distance during that time, tearing along at more than 62 miles per second. The corona appeared dustier than expected, according to Mr Raouafi. Future coronal excursions will help scientist better understand the origin of the solar wind, he said, and how it is heated and accelerated out into space. Because the Sun lacks a solid surface, the corona is where the action is; exploring this magnetically intense region up close can help scientists better understand solar outbursts that can interfere with life here on Earth. Preliminary data suggests Parker also dipped into the corona during its ninth close approach in August, but scientists said more analyses are needed. It made its 10th close approach last month. Parker will keep drawing ever closer to the Sun and diving deeper into the corona until its grand finale orbit in 2025. The latest findings were also published by the American Physical Society.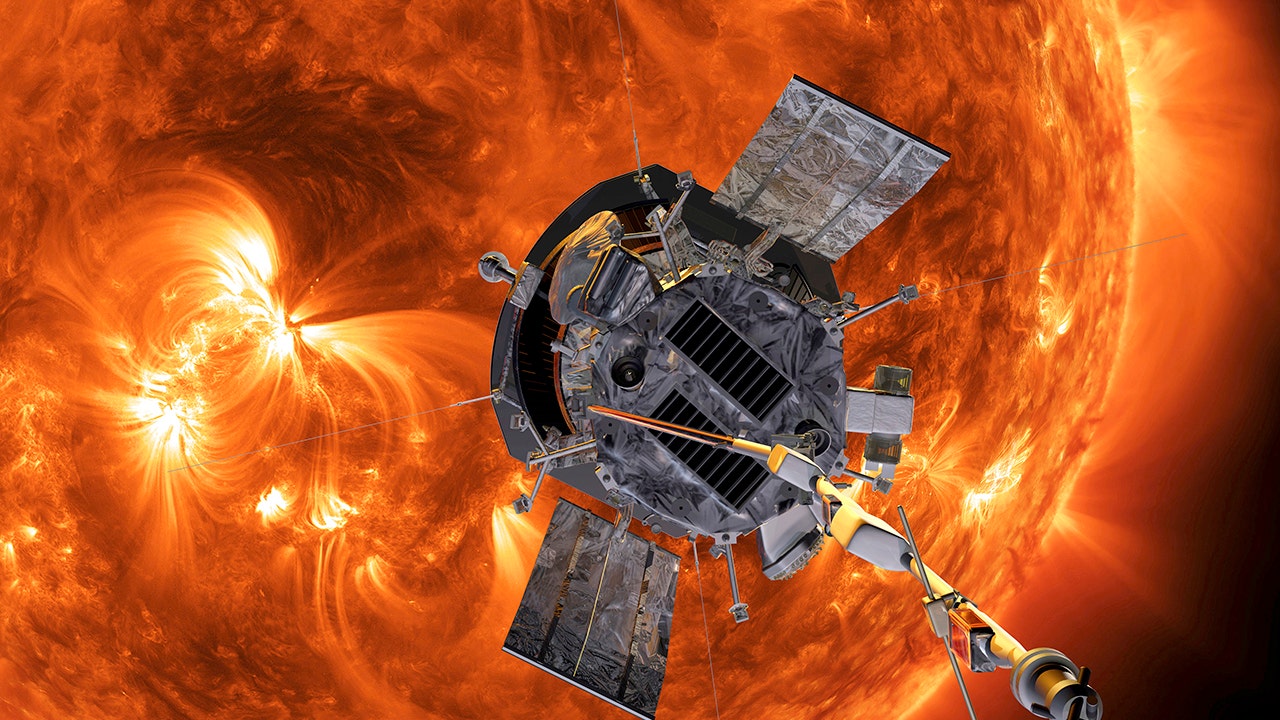 NASA spacecraft makes history, officially 'touches' sun for first time ever
foxnews.com
c00a3d832062ec5d1cb0fc0a315c4e01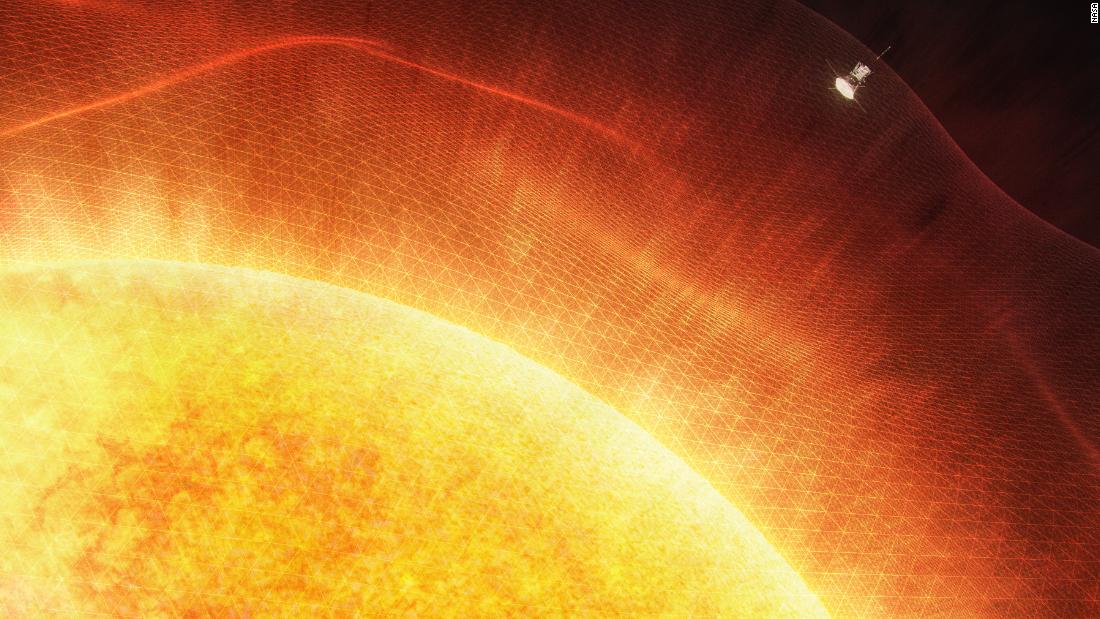 NASA's Parker Solar Probe becomes first spacecraft to 'touch' the sun
edition.cnn.com
032afffe698a538515de99659e32a143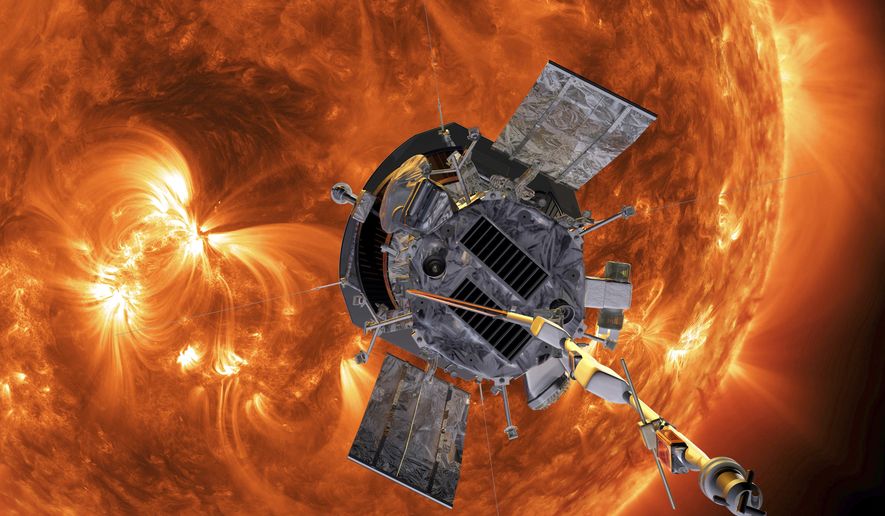 NASA craft 'touches' sun for 1st time, dives into atmosphere
washingtontimes.com
6ec7e7abc7e254bb4c7da6aee763a90f
For The First Time, NASA 'Touches' The Sun
forbes.com
1cad770fd4f6fb32f1f7e4dee632f0c7
NASA craft 'touches' sun for 1st time, dives into atmosphere
wral.com
612809365c9d735b5516727033d0eeeb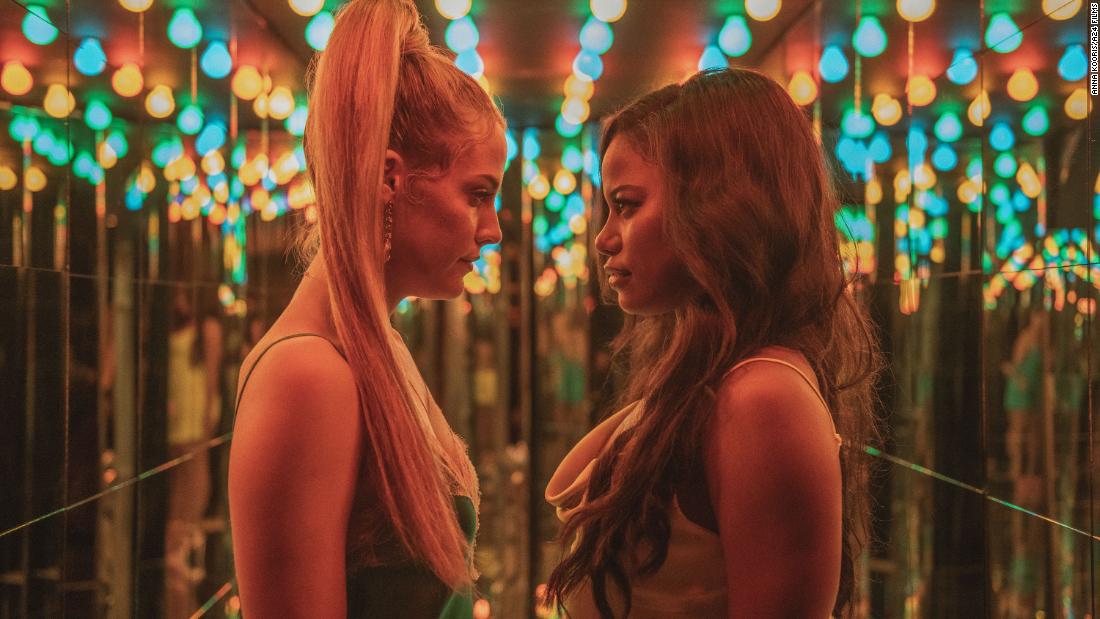 "Zola", a dark comedy about an exotic dancer's road trip, led among nominees, earning seven nods. The Spirit Awards will air on IFC on Sunday, Mar. 6. Below is the full list of nominees: FILM Best Feature "A Chiara" "C'mon C'mon" "The Lost Daughter" "The Novice" "Zola" Best First Feature "7 Days" "Holler" "Queen of Glory" "Test Pattern" "Wild Indian" Best Director Janicza Bravo, "Zola" Maggie Gyllenhaal, "The Lost Daughter" Lauren Hadaway, "The Novice" Mike Mills, "C'mon C'mon" Ninja Thyberg, "Pleasure" Best Male Lead Clifton Collins Jr., "Jockey" Frankie Faison, "Killing of Kenneth Chamberlain" Michael Greyeyes, "Wild Indian" Udo Kier, "Swan Song" Simon Rex, "Red Rocket" Best Female Lead Isabelle Fuhrman, "The Novice" Brittany S. Hall, "Test Pattern" Patti Harrison, "Together Together" Taylour Paige, "Zola" Kali Reis, "Catch the Fair One" Best Supporting Female Jessie Buckley, "The Lost Daughter" Amy Forsyth, "The Novice" Ruth Negga, "Passing" Revika Reustle, "Pleasure" Suzanna Son, "Red Rocket" Best Supporting Male Colman Domingo, "Zola" Meeko Gattuso, "Queen of Glory" Troy Kotsur, "CODA" Will Patton, "Sweet Thing" Chaske Spencer, "Wild Indian" Best Screenplay Nikole Beckwith, "Together Together" Janicza Bravo, Jeremy O. Harris, "Zola" Maggie Gyllenhaal, "The Lost Daughter" Mike Mills, "C'mon C'mon" Todd Stephens, "Swan Song" Best First Screenplay Lyle Mitchell Corbine, Jr., "Wild Indian " Matt Fifer; Story by Sheldon D. Brown, "Cicada" Shatara Michelle Ford, "Test Pattern " Fran Kranz, "Mass" Michael Sarnoski; Story by Vanessa Block, Michael Sarnoski, "Pig" John Cassavettes Award "Cryptozoo" "Jockey" "Shiva Baby" "Sweet Thing" "This is Not a War Story" Best Cinematography "A Chiara" "Blue Bayou" "The Humans" "Passing" "Zola" Best Documentary "Ascension" "Flee" "In The Same Breath" "Procession" "Summer of Soul" Best Editing "A Chiara" "The Nowhere Inn" "The Novice" "Zola" "The Killing of Kenneth Chamberlain" Robert Altman Award "Mass" Best International Film "Compartment No. 6" "Drive My Car" "Parallel Mothers" "Pebbles" "Petite Maman" "Prayers for the Stolen" Producers Award Brad Becker-Parton Pin-Chun Liu Lizzie Shapiro Someone to Watch Award Alex Camilleri, "Luzzu" Michael Sarnoski, "Pig" Gillian Wallace Horvat, "I Blame Society" The Truer Than Fiction Award Angelo Madsen Minax, "North By Current" Jessica Beshir, "Faya Dayi" Debbie Lum, "Try Harder!" TELEVISION Best New Non-Scripted or Documentary Series "Black and Missing" "The Choe Show" "The Lady and The Dale" "Nuclear Family" "Philly D.A." Best New Scripted Series "Blindspotting" "It's a Sin" "Reservation Dogs" "The Underground Railroad" "We Are Lady Parts" Best Female Performance in a New Scripted Series Thuso Mbedu, "The Underground Railroad" Anjana Vasan, "We Are Lady Parts" Jana Schmieding, "Rutherford Falls" Jasmine Cephas Jones, "Blindspotting" Deborah Ayorinde, "THEM: Covenant" Best Male Performance in a New Scripted Series Lee Jung-jae, "Squid Game" Olly Alexander, "It's a Sin" Michael Greyeyes, "Rutherford Falls" Murray Bartlett, "The White Lotus" Ashley Thomas, "THEM: Covenant" Best Ensemble Cast in a New Scripted Series "Reservation Dogs"

'Zola' Leads 2022 Film Independent Spirit Awards Nominations
thewrap.com
8e0c0d878367d16bde7f60c38632f1d9
Independent Spirit Awards Nominations Analysis: Voters Had No Choice But to Get Really Independent
thewrap.com
f565c2bed8eab4961ebd01e864450ac3
Indie Spirit Awards 2022 Nominations (Updating Live)
variety.com
33d2bc71078aabc4c5a13e0b7de1d893
'Zola,' A24 lead indie spirit award nominations
wtop.com
d765dd38be55a851b61c661fc0b986c6
Mayor Bill de Blasio's Key to NYC program expands to a new age group Tuesday. At least one dose of a COVID vaccine is now required for children as young as five years old at indoor dining and entertainment venues. New York adults are used to showing their vaccine cards to get into most places around the city. But now, families with younger kids will have to start doing the same. "I do think it's a good idea for kids to get it," 11-year-old Ethan Harry told CBS2. "Even if it's not perfect, it's still going to help you a lot. Even if you get one shot, or two shots, or even a third booster." WEB EXTRA: Where And How To Show Proof Of Vaccination For Indoor Activities Starting Tuesday, kids as young as five need to show proof of one vaccination dose to dine indoors, go to the movies or other performances, and also for school activities, like sports, dance and band. Then by Dec. 27, kids 12 and up will have to show proof of two doses. "Both already received two doses of the vaccine, and we are ready for the effort to move forward," parent Whitney Taylor said. This comes as a hearing is scheduled Tuesday over the city's vaccine mandate for municipal workers, impacting more than 160,000 people, including police officers, firefighters and sanitation workers. A judge will decide whether to issue a temporary restraining order for the mandate, which ordered city public employees to get their first shot by Oct. 29 or be forced to go on unpaid leave. Meanwhile on the state level, the governor is still pushing her new mask mandate for indoor public spaces that don't require proof of vaccination. "We hope that counties will enforce it. We expect that they will," said Gov. Kathy Hochul. She might not want to have great expectations. Rockland County Executive Ed Day says he doesn't want to take employees away from vaccinations to police mask wearing. "My objection was logistical," he told CBS2. "How many calls I got today – I had a woman who went to Kohl's department store and they almost threw her out of the store because she didn't have a mask on. This is not the way to handle a crisis." The indoor mask mandate will be in effect until at least Jan. 15, when Hochul will reassess COVID conditions. If businesses don't obey, they face a fine up to $1,000.

Kids 5-11 now need proof of vaccine to dine out, see movies in NYC
nypost.com
e61e5a820b7bb258af866731a6b66cae
NYC vaccine mandate extended to children 5-11 years old
upi.com
f6d2ac06df9a5aeb829f09a0f45b5ff9
Kathy Hochul blames de Blasio's vaccine mandate for NYC mask order
nypost.com
c08fb9cfe2e639b387b25fea4946684c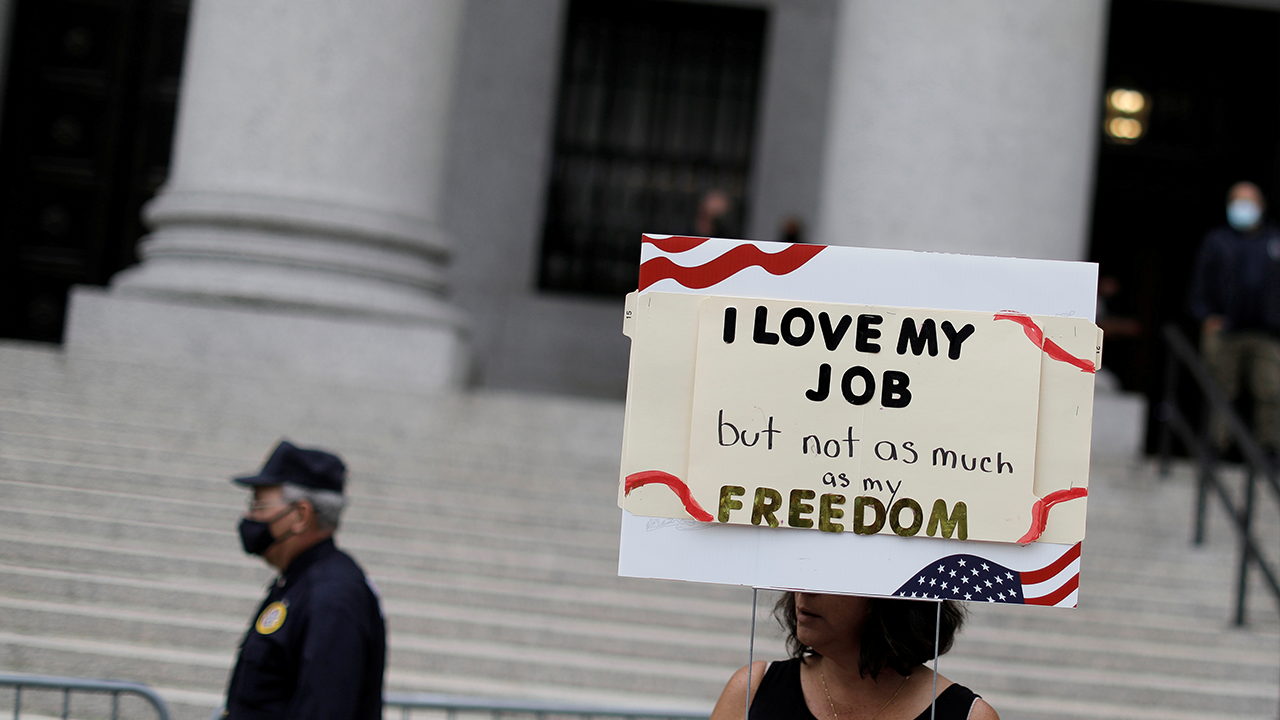 NYC vaccine mandate exemption effort dealt blow by federal judge
foxnews.com
097da32c141ead82a3e982eb76010c16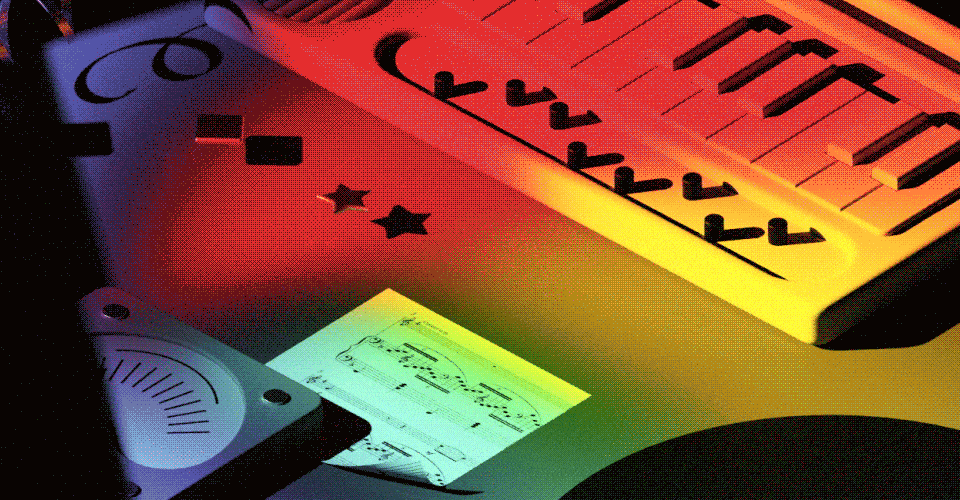 Strange year. A year of starts and stops, of feeling better but still bad, of muffled crises and a hazy future. Who can maintain focus when viruses are mutating along with the currency system? How did anyone have patience for the sobfests and statement albums that dominated the pop-music discourse? I needed songs that itched for attention, that evaded routines, that could tell a joke, and that said it was good to survive each day. Many of my picks could be described with the word that a brilliant new artist used to describe overpaying for mushrooms: silly. Was there any nicer way to label 2021? Follow along on Spotify. 1. Dry Cleaning, New Long Leg Imagine that you and a total stranger wrote down every thought you had in a day—every odd craving, every awkward flashback—compared notes, and realized that 80 percent of what you'd written was identical. The results might feel as happily baffling as the debut album by the London post-punk act Dry Cleaning. While the poet Florence Shaw shares droll, cut-and-paste monologues, her bandmates' precise rock heroics create the feeling of an amazing story unfolding. As you throw devil horns to mentions of " crappy, crazy pizzas," and " knackering drinks with close friends," life's banality comes to feel like the shared adventure it really is. Listen to: " Scratchcard Lanyard " 2. Arca, KicK iii Three albums into the hallucinogenic, Where's Waldo? –ass sprawl of her five-album Kick series, the electronic experimentalist Arca delivers this warning: "Oh, shit!" The earth seems to crack open, a million robo-spiders crawl out, and you may feel the impulse to try and dance to whatever is happening. The ensuing swarm of beats and blasting noises on KicK iii radiates feral swagger—Arca raps of her "cuddly fur, sharpened paws"—while also showing how machines can help humans carve outside their reality. The more confusing the clamor, the more adrenaline to enjoy. Listen to: " Ripples " 3. Allison Russell, Outside Child This folk songwriter's solo debut opens as if in a lovely, languorous dream—but a nightmare looms. To make sense of her own childhood abuse, Russell has tapped into the mythmaking powers of roots music while also drawing from existing legend (the mystical chant " Hy-Brasil ") and history (the feminist elegy " All of the Women "). Yet sun rays spill out in rousing choruses about endurance and grace. Particularly when she slips into the French of her native Montreal, her steely-smooth voice makes the same case as her lyrics: "I'm stronger than eggshells / I'm tougher than luck." Listen to: " The Runner " 4. Tyler, the Creator, Call Me If You Get Lost Just as the vaccinated masses began to browse Travelocity again, the visionary rapper Tyler, the Creator invented a jet-setter persona called Tyler Baudelaire. He's a filthy-mouthed Rick Steves whose hype man brags about scarfing French-vanilla ice cream in Geneva. Yet the whirlwind Call Me If You Get Lost is less of an escapist jaunt than a confession of restlessness. As DJ Drama shouts over choppy, ever-changing beats, Tyler's grumbling about money, relationships, and aging implies an all-too-common mystery: Why do I always want more? Listen to: " MASSA " 5. Underscores, Fishmonger Olivia Rodrigo, Lil Nas X, Willow Smith: all young folks expressing their god-given brattiness by turning to the trusty tools of pop-punk. But the new artist who makes jumpy rhythms and nasal-blocked vocals seem freshest is the California hyperpop kid Devon Karpf, whose debut album grieves for a rare and doomed fish. With glitchy productions and unpredictable song structures anchored by tidy hooks and an emo heart, Underscores nails the same trick that Violent Femmes, Blink-182, and 100 Gecs did: creating songs that first seem like a joke, but that don't get old. Listen to: " Second Hand Embarrassment " 6. Lorde, Solar Power How rude for fans to start mocking the onetime coolest-girl-on-Earth the second she started making relaxed beach music. How predictable of me, a longtime Lorde skeptic, to finally get into her when she did. Solar Power isn't lacking for slowness and dorky jokes, but the gushing warmth of highlights such as " The Path " and " Oceanic Feeling " is like psilocybin, making ordinary surroundings glow. Luckily, Lorde threw her phone into the water to prevent anyone from discouraging her from making more music like this. Listen to: " Secrets From a Girl (Who's Seen It All) " 7. Rod Wave, SoulFly In an era when sadness has become part of slick hip-hop aesthetics—a bummed style doesn't necessarily mean bummed substance—the Florida hitmaker Rod Wave renders pain with old-fashioned fidelity. The singer and rapper's weary tales arrive with churchly trills, nu-metal groans, quiet-storm beats, and zero concern for coolness. The strongest tearjerker, the love letter of " Street Runner," shows how earnestness can enable highs that are—as Rod Wave sings with grandfatherly gentleness—"higher and higher." (Nine bonus tracks open the album's deluxe edition, but start with the original first song, "SoulFly.") Listen to: " OMDB " 8. Ninajirachi and Kota Banks, True North (Deluxe) If our superstar dance divas are going to remain busy with lingerie or (as they should) legal emancipation, talented newbies with laptops can still keep our parties fresh. The best fizzy-pop, jump-on-couch collection of the year was an expanded 2020 EP out of Australia that some streaming-service algorithm implanted in my ears. Its combo of sparkly electro textures and twisty, femme-Eminem boasts is familiar and futuristic, dumb and smart, all at once. "I'm too much for you, small doses," the rapper/singer Kota Banks warns with palpable confidence that you'll hit replay. Listen to: " Secretive! " 9. Jazmine Sullivan, Heaux Tales R&B divas have long done what Jazmine Sullivan does on Heaux Tales: speak of their experiences in ways that complicate stereotypes about women who pursue their desires in the bedroom and at the bank. But Sullivan's album-length exposé of the way that money and sexism shape the romantic battlefield has the analytical heft of a dissertation, albeit a hilarious, moving, and virtuosically executed one. As she and her many guest stars hop between horny raps, yearning ballads, and chatty interludes, they achieve a Matrix -like miracle, reshaping the very game that they play. Listen to: " The Other Side " 10. iLoveMakonnen, My Parade If you're not familiar with the 2014 hit Drake collaboration "Tuesday," prepare for Makonnen Kamali Sheran's voice by imagining some hybrid of Prince and Vincent Price on laughing gas. On what's technically the rapper/singer's first album, iLoveMakonnen brings hammy excess to gem-like jingles across genres: hip-hop, country, Andrew Lloyd Webber–core, and the oddly crowded field of " I'm Too Sexy" tributes. During this past spring of cautious optimism, I turned to My Parade again and again for the way Makonnen transmits a squealing, giddy rush so pure that it doesn't matter whether it lasts. Listen to: " 2Sexy "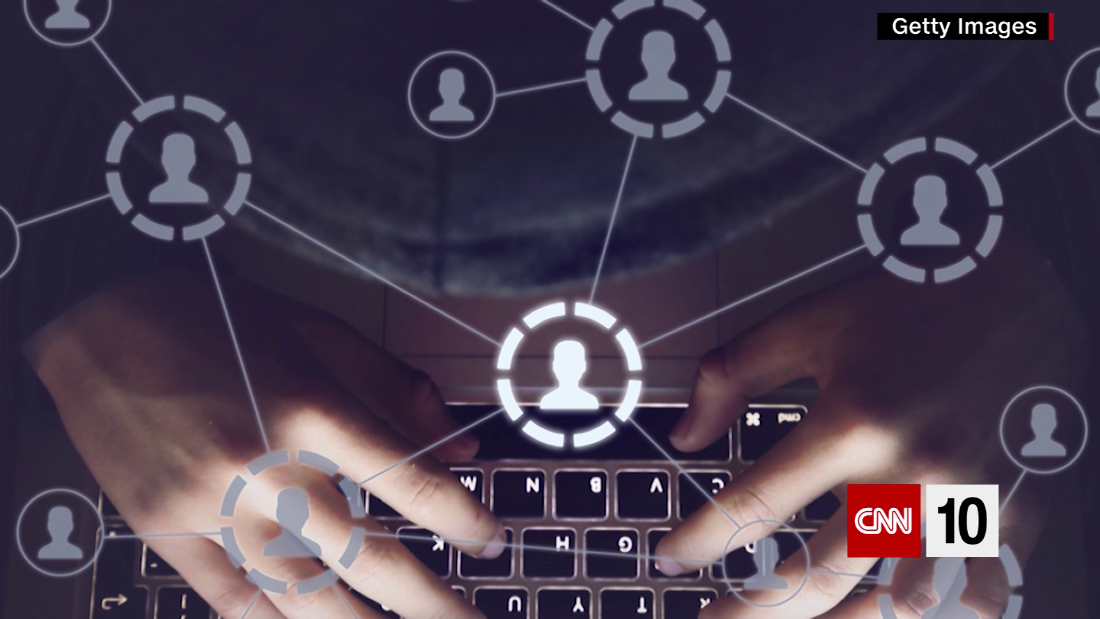 CNN 10 - December 15, 2021
edition.cnn.com
3213e1d2ebc13b9e7a7598f517a3880c
The 10 best California books of 2021
sfexaminer.com
ed29ccbef11bf921559625d8b0947849
The Best Albums of 2021? Let's Discuss.
nytimes.com
7633a913af340627820e8aeb863c95dc
The 10 Best California Books of 2021
nytimes.com
0b4ac2d79529d164c22988b8e5b02095
Nicolas Cage plays a version of himself in the first trailer for Lionsgate's comedy "The Unbearable Weight of Massive Talent," and he looks to be a very good sport. Directed by Tom Gormican from a screenplay by Gormican and Kevin Etten, the story revolves around Cage who, facing immense financial burden, agrees to take a gig entertaining a rich (and dangerous) superfan played by Pedro Pascal for $1 million. But when Cage is recruited by a CIA operative (played by Tiffany Haddish), things take an unexpected and dangerous turn. The trailer features plenty of references to Cage's career and personal life, from the change in his filmography to his financial woes, but through it all Cage appears to deliver a swell comedic performance that lets audiences know he's in on the joke. Check out the red-band trailer for "The Unbearable Weight of Massive Talent" above. The film opens in theaters on April 22, 2022, and also stars Sharon Horgan, Ike Barinholtz, Alessandra Mastronardi, Jacob Scipio, Lily Sheen and Neil Patrick Harris. The official synopsis for "The Unbearable Weight of Massive Talent" is as follows: " Nicolas Cage stars as… Nick Cage in the action-comedy 'The Unbearable Weight of MassiveTalent.' Creatively unfulfilled and facing financial ruin, the fictionalized version of Cage must accept a $1 million offer to attend the birthday of a dangerous superfan (Pedro Pascal). Things take a wildly unexpected turn when Cage is recruited by a CIA operative (Tiffany Haddish) and forced to live up to his own legend, channeling his most iconic and beloved on-screen characters in order to save himself and his loved ones. With a career built for this very moment, the seminal award-winning actor must take on the role of a lifetime: Nicolas Cage."

Watch Nicolas Cage In The Trailer For 'The Unbearable Weight Of Massive Talent'
dailycaller.com
ee13c6ad9f0e7683b8f2a98a36f43344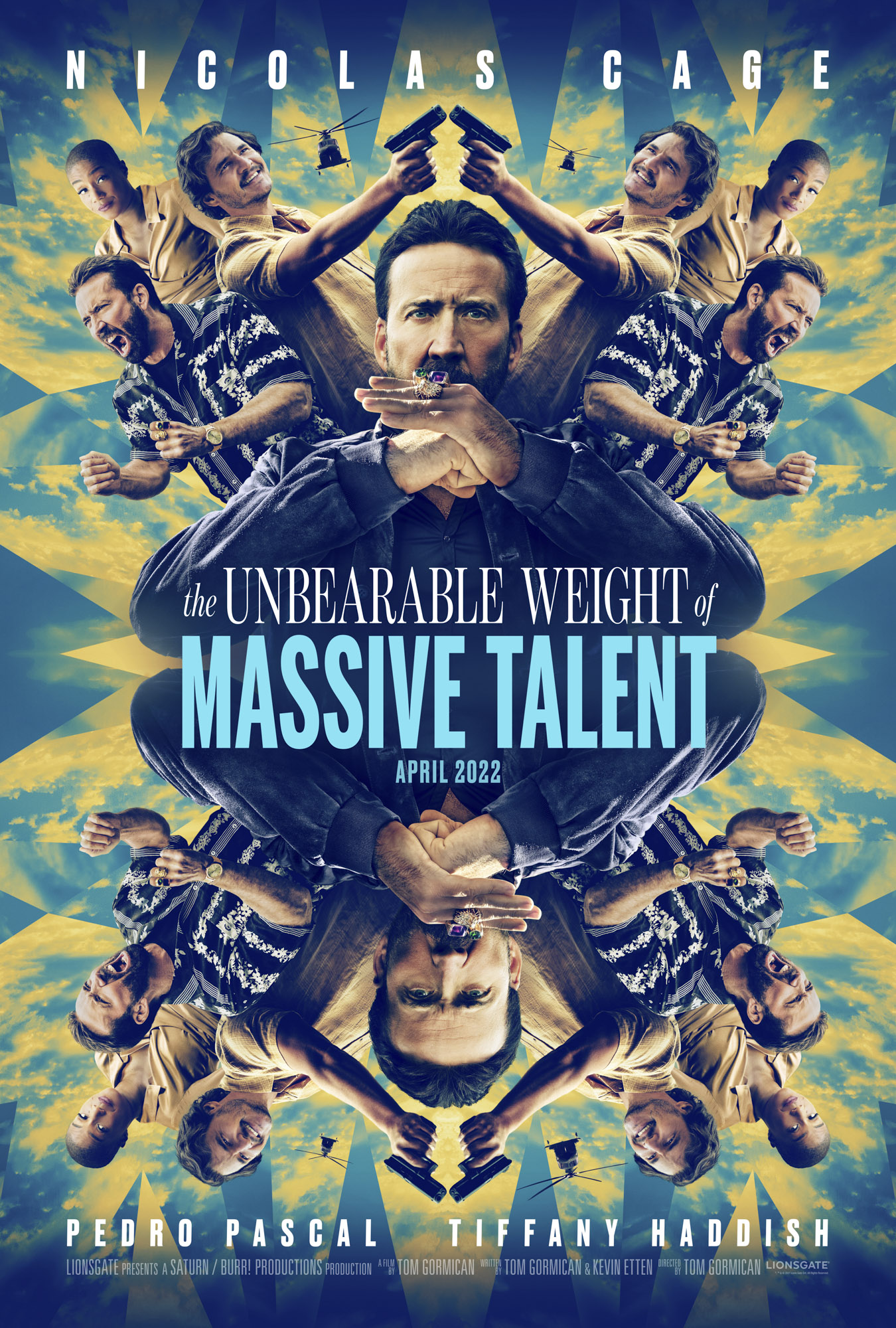 Nicolas Cage Plays Himself And Gets High With Pedro Pascal In 'The Unbearable Weight Of Massive Talent' Trailer
uproxx.com
5bb2336325b37543ebc86773369f061a
Nicolas Cage Stars as Himself in 'The Unbearable Weight of Massive Talent' Trailer
variety.com
125b3d560810ebac6833c187526cd1aa
💌 Love Philly? Sign up for the free Billy Penn newsletter to get everything you need to know about Philadelphia, every day. Any Philadelphia spot that offers food and drink indoors must require customers to be vaccinated against COVID-19 in the new year. That includes restaurants, cafes, movie theaters, catering halls, sports venues, and most other places that serve inside. It does not include schools, hospitals, or the airport. (More details below.) The city's new vaccine mandate, which begins Jan. 3, echoes existing rules in San Francisco, New Orleans, and New York. Unlike some other cities, however, Philly's rule applies only to food and drink establishments. That's because in other public indoor places, from supermarkets to gyms to salons, you can keep your mask on. When you're eating or drinking, you can't — and masking has been found to be one of the most effective ways to stop the spread. The mandate was announced Monday by Mayor Jim Kenney and Health Commissioner Bettigole, who cited the more transmissible omicron variant, and said the new policy is a precaution against a massive winter wave of infections, like the one that battered Philadelphia and the nation last year. "Pennsylvania has one of the fastest rising case counts in the nation, and our own case rates have doubled in the past couple of weeks," Bettigole said. Cases in the commonwealth have jumped 23% over the past week, according to Pa. Department of Health data, and the state positivity rate is 14%, way above the 5% threshold considered acceptable these days. City cases are up 26% week over week, with positivity hovering around 6%. Hospitalizations are also up 30%, Bettigole noted, so it's not only mild cases. Bettigole stressed that the new rule is intended to help restaurants, not hurt them. "I don't want to close our restaurants or other businesses that serve food." she said. "They've been through too much, and are an important part of the city's lifeblood." Over three-quarters of Philly's adult population are already fully vaccinated against COVID, as are more than 70% of residents over 12 years old, according to city health department data. Vaccination rate is higher than 50% for almost all racial and ethnic groups tracked by the city, but it drops below that threshold for teens and younger adults, with large portions of Philly's under-44 population not yet fully vaxxed. Encouraging more people to get their shots is one of the reasons for the mandate. "If people would all get vaccinated, we wouldn't even be having this discussion," Kenney said. How will it work? Here's a rundown of what you need to know. This policy defines a fully vaccinated person as someone who's had one dose of Johnson & Johnson COVID vaccine or two doses of Pfizer or Moderna. It does not address booster shots, which are highly recommended for people 16 and older two months after they got a J&J shot or six months after their most recent Pfizer or Moderna shot. The mandate officially begins Monday, Jan. 3, but there's a two-week grace period. Through Jan. 17, dining establishments can instead allow someone entry if they show a negative COVID test within the past 24 hours. After that, proof of full vax is required. Staff at places that fall under the mandate have a little bit of leeway: they'll need to have at least one dose of COVID vaccine by Jan. 3, and have until Feb. 3 to get fully vaccinated. No COVID vaccines are approved for children under 5 years 3 months, so the mandate doesn't apply to them — i.e. they should be allowed to enter establishments covered under the new rule. People who have proof of a valid religious or medical reason they cannot get a COVID vaccine are also exempted. Does this mean I won't have to wear a mask at the movies anymore? Philly already has an existing "vax or mask" mandate for all public indoor establishments. This has meant people need to mask up when entering movie theaters, bowling alleys, and anywhere else that didn't choose to require vaccination. (About a third of city restaurants already require vaccination to dine indoors.) When the new rule goes into effect, and those places are forced to require vax proof, does that mean you won't have to wear a mask at the movies anymore? Not exactly — because young kids are exempted. Any place that allows unvaccinated children under 5 to enter will still need to require patrons to wear masks whenever they're not eating or drinking, Health Department spokesperson Jim Garrow clarified. The Philadelphia Department of Health is responsible for enforcement of the mandate. It'll be checked during regular inspections, and the city is planning to send out people to educate businesses on how to comply. If you see a violation, call 311. When something is reported, the city will send out an inspector. After multiple violations, a business could be subject to a $2,000 per day fine. Some other cities, like New York, require vaccination to enter any indoor establishment, including gyms and grocery stores. That's not the plan for Philly, Commissioner Bettigole clarified. "We tried to stay with the least restrictive regulations necessary," she said. "This is restricted to places that offer food or drink for indoor consumption because people take off their masks in those cases." There's no specific end date set for the indoor dining vaccine mandate. Kenney and Bettigole said they want to roll it back as soon as possible, and the decision will be made based on COVID case rates and hospitalization rates.

Judge turns back another attempt to halt L.A. COVID vaccine mandate
washingtontimes.com
cf6618ab0ad7734128dd9ba6692cd4c7
Here Are The U.S. Cities Where You Need A Covid Vaccine To Dine In A Restaurant
forbes.com
6bc305eb769b6c55044a75e633f8438e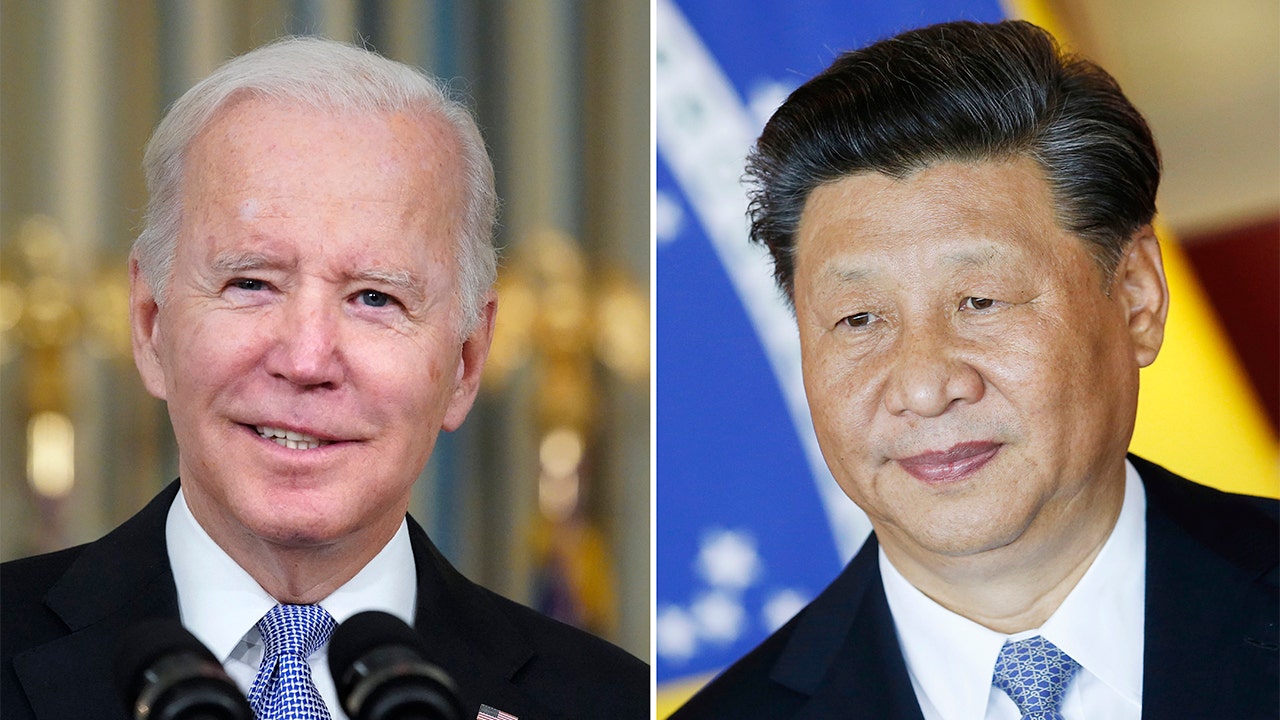 China is whispering to U.S. allies behind the America's back – in the form of a poorly produced music video. The Chinese Embassy in France released a mock children's song about "Ameri-cracy" via social media last week. The video depicts a lip-synching Chinese woman in a top hat singing alongside several angry animals playing instruments. The song is set roughly to the tune of "The Wellerman", a New Zealand sea ballad that became explosively popular at the beginning of the year on video site TikTok. "Use democracy as a cloak, Ameri-cracy rules the world", the simple lyrics start, translated into both Chinese and English, but not French. "If any country said 'no' you would bash it as your foe." The new lyrics chastise the United States for a slew of conflicts, including the U.S. serving as " human rights cop across the world." The repeated chorus contains a couplet saying "Democracy of our own, reflects our culture, will and soul. If your system can cure all, why did it cause so many woes?" The music video also accuses the U.S. of election fraud and disinformation to "skew" results, saying, "Inside of the country, money talks. All policies submit to the [corporation.] Disinformation, Gerrymandering skew election results." The video ends with a credit screen for Xinhua News – the official press agency and news outlet of the Chinese Communist Party. Many lines, including the repeated chorus, speed up to contain many more syllables than the lines they parody. The White House reportedly cut the video feed of a Taiwanese minister Friday during President Biden's Summit for Democracy when she showed China and Taiwan as separate colors on a map. Taiwan was colored green on the map, signaling it is "open" to civil rights, while China was colored red and labeled "closed." China considers Taiwan as part of its country, while Taiwan operates as an independent country. "It was clearly policy concerns", one source told Reuters of Taiwanese Digital Minister Audrey Tang's video feed getting cut off to only audio on Friday when she showed a map differentiating Taiwan and China. "This was completely an internal overreaction." The French Embassy and the Chinese Embassy in the United States did not immediately respond to requests for comment.

Chinese Embassy in France releases anti-American song: US is 'human rights cop'
nypost.com
67dca4ca282ba4ada107bd6a5866c1cf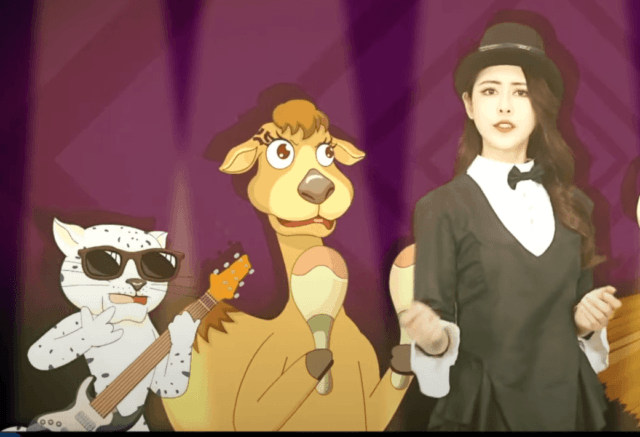 Chinese Embassy Puts Out Bizarre Song Attacking American Democracy
breitbart.com
f3f4af571a51bc76d0f186bf1ad25051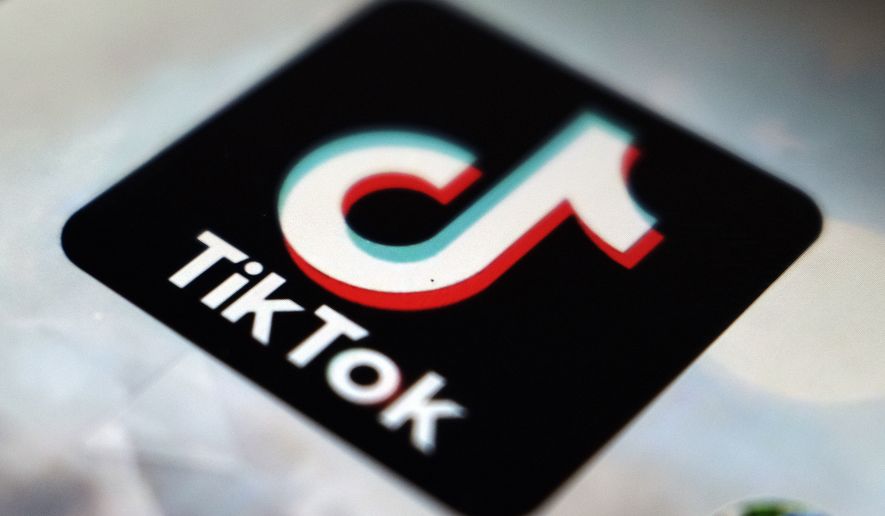 A well-known judge in Romania has been suspended from his position over videos he posted on the social media platform TikTok, a move that has drawn widespread criticism and condemnation from the U.S. Embassy on Tuesday. Cristi Danilet, a judge in Romania 's northern city of Cluj, was suspended Monday by the Superior Council of Magistrates over two videos he posted on TikTok last year which a panel decided amounted to "behavior that affects the image of the justice system." Danilet on Tuesday told The Associated Press that in one video he appeared cutting a garden hedge and in another cleaning his at-home swimming pool and that neither video which led to the disciplinary action had anything to do with his profession. The decision can be appealed. Danilet, who has amassed a large social media following, has for years been critical of Romania 's judiciary and called for reforms, and has in the past organized protests against those who oppose reforms. He also runs legal education courses for children. "I think it's a kind of payback," Danilet told the AP. "For many years I've been involved in the reform of ( Romania 's) judiciary… I've got a lot of enemies for this kind of attitude. In Romania, it's very difficult to make reforms of the judiciary, but also reforms of mentalities." The U.S. Embassy in Bucharest said in a statement Tuesday that it's "deeply concerned" about Danilet's suspension. "An independent justice that respects the rule of law is essential for any prosperous democracy," the statement said, adding that President Joe Biden recently said at the Summit for Democracy that "democracy does not happen by accident." Dacian Ciolos, who previously served as prime minister between 2015 and 2017 in a caretaker Cabinet, condemned the suspension and accused the recently sworn-in coalition government of beginning the "destruction of justice." "(The suspension) looks bad no matter how we look at things," Ciolos said. "Even if this decision is overturned by the High Court, the signal has been given. Judges need to be very careful." Ciolos added that in recent months he has "received information" that several judges and prosecutors "feel intimidated and are in different stages of disciplinary action."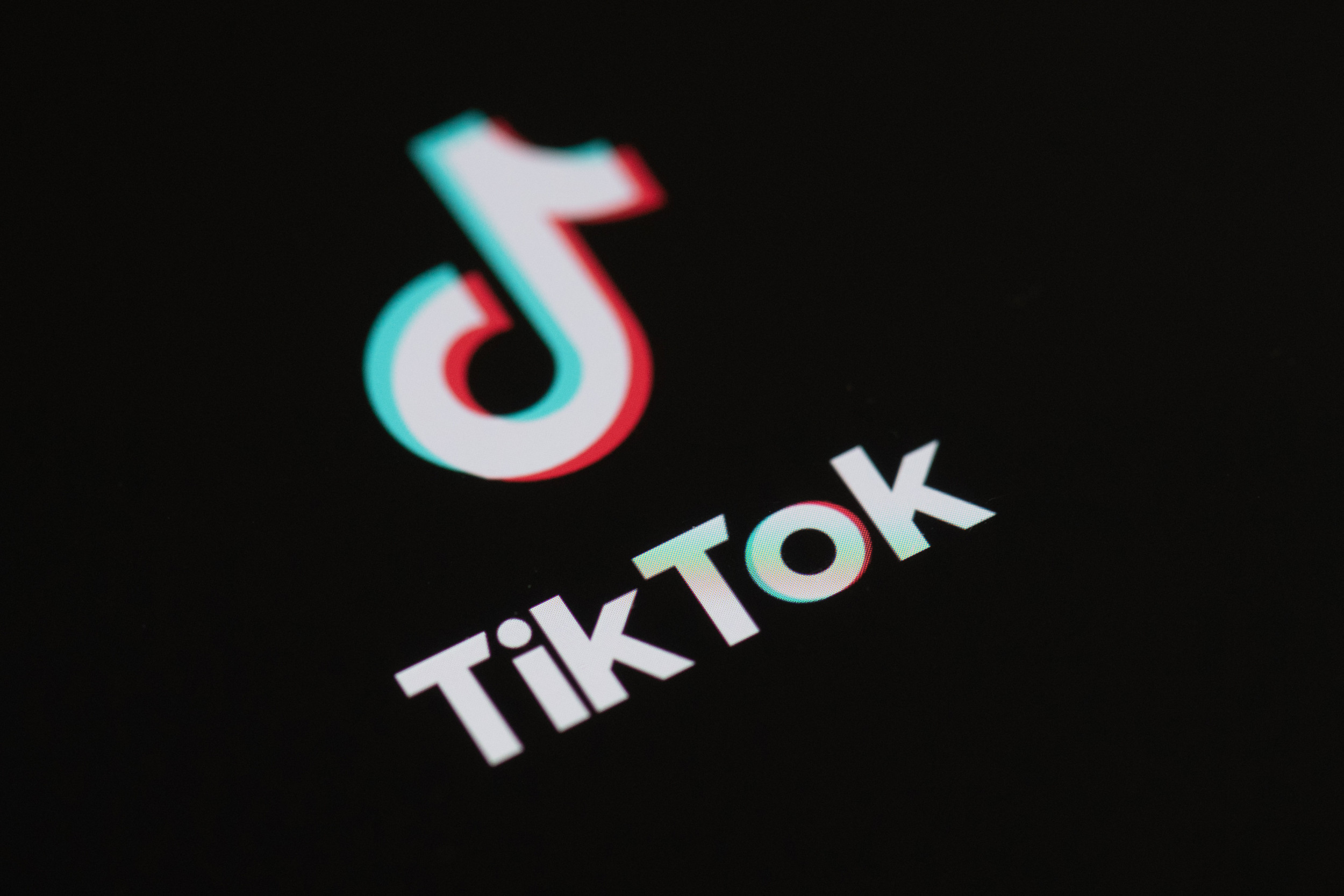 Romanian Judge Focused on Reform of Country's Judicial System Suspended for TikTok Posts
newsweek.com
bb7df10eca1e09150b4e8ab327b7f455
US condemns suspension of Romanian judge over TikTok posts
abcnews.go.com
78552decfc8b0b7662d03ae52b5efbd6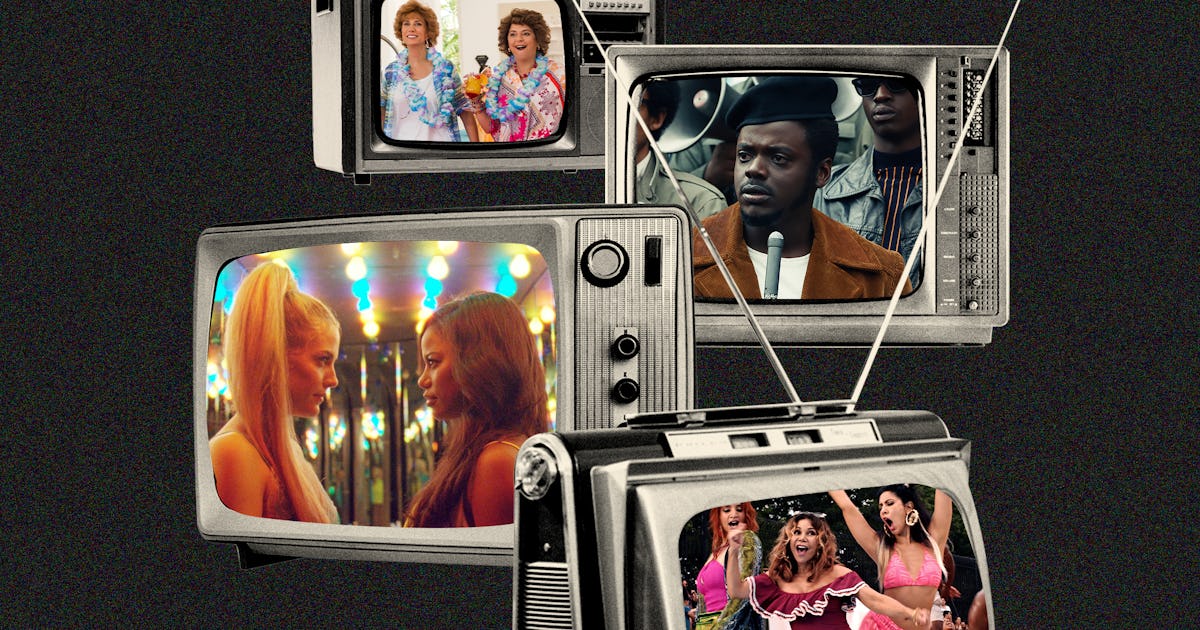 Movies Make some space on your "to watch" list. It's been a packed year for everyone, even for the film industry. Part of the overload is due to all the great movies that were supposed to come out in 2020, but were ultimately delayed — until now. From film festival dramedies ( Shiva Baby) to blockbuster musicals ( West Side Story) to critically-acclaimed shorts ( The Human Voice), here are the 18 best movies of 2021 (so far). Thanks to the pandemic, which forced Hollywood to halt production and postpone premieres, this year's movie release schedule has been unusual, to say the least — and many films on this list were completed, and seen and reviewed by critics, well before their U.S. debuts. One feature included below, Judas and the Black Messiah, was even eligible for awards contention in the 2020 cycle, even though it wasn't released in the U.S. until February 2021. Several others, like Zola and Limbo, were supposed to hit theaters last year, but saw their release dates delayed amid COVID-19. Still more, like Licorice Pizza, were shot (safely) in the midst of the pandemic after the production hiatus. After last year's disastrous series of events, these movies are well worth the wait. Below, see the best movies of 2021. Shaka King's Judas and the Black Messiah was included in last season's awards circuit, but came out at the beginning of this year. Based on true events, the film stars Daniel Kaluuya as Fred Hampton, the chairman of Illinois's Black Panther chapter, alongside Lakeith Stanfield as William O'Neill, the FBI informant who helped aid Hampton's assassination. Kaluuya swept the Supporting Actor category at nearly all the major ceremonies, even taking home an Academy Award. Barb and Star Go to Vista Del Mar is like Bridesmaids on an acid trip. Kristen Wiig and Annie Mumolo star as two Nebraskan women who vacation to Florida's (fictional) Vista Del Mar, hoping to get their groove back — and find themselves fending off villain Sharon Gordon Fisherman (also played by Wiig), who seeks personal revenge on the resort town. With a singular comedic vision and a visual palette reminiscent of Lisa Frank stationery, Barb and Star is irresistible. Spanish visionary Pedro Almodóvar's first English-language film is a loose adaptation of Jean Cocteau's play of the same name. In a short runtime of just 30-ish minutes, Tilda Swinton delivers one of the most vulnerable and poignant roles of her career. Like the play, the whole thing is essentially one big monologue, which Swinton delivers expertly — particularly in the scenes where she's on the phone with her (off-screen) ex-lover. The Human Voice is a half-hour well spent. Disney Animation Studios did it again with Raya and the Last Dragon, a delightful animated feature that will win over both children and adults. Inspired by Southeast Asian cultures, featuring a largely Asian-American cast (lead by Kelly Marie Tran, Awkwafina, and Sandra Oh), and written by Vietnamese-American playwright Qui Nguyen and Malaysian-born screenwriter Adele Lim, Raya is a fantastical tale of power, loss, and resilience. Shiva Baby refuses to give its audience any respite. Taking place in realtime at a shiva in Brooklyn, Shiva Baby film follows Danielle ( comedian Rachel Sennott), a recent-ish college grad floundering in early adulthood, as she makes her way through a series of cringe-inducing conversations. Fiercely relatable, Shiva Baby will make you feel less alone about all the things going wrong in your life. Writer-director Ben Sharrock takes a serious issue — specifically, displacement among refugees seeking asylum — and turns it into an off-beat comedy. Limbo follows Omar, a Syrian musician, and other immigrants as they bide their time on a remote Scottish island, awaiting the approval of their asylum claims. By juxtaposing the characters' all-too-real trauma with deadpan humor, Sharrock crafts a narrative that's relatable for anyone who has ever felt like they don't belong. "I love creating something where there was nothing before," says Alvin Ailey in Jamila Wingot's documentary, Ailey. Considering how important the dancer and choreographer was in the realm of modern dance, it's surprising that it's taken so long for this documentary to arrive — but it's well worth the wait. Ailey features archived interviews and exclusive footage of the titular legend, interwoven with new rehearsal clips from Alvin Ailey American Dance Theater, the legendary company that Ailey founded in 1958. A'Ziah "Zola" King's epic 2015 Twitter thread about her hair-raising "ho trip" with a near-stranger gets the silver screen treatment. Directed by Janicza Bravo and starring Taylour Paige and Riley Keough, Zola weaves suspense, comedy, and even a little buffoonery into a thrilling ride. Both actresses give memorable performances, particularly Keough's outrageous Stefani who lures Paige's Zola in the worst weekend of her life. It's been a good year for animated flicks, in no small part thanks to The Mitchells vs. the Machines. Starring iconic comedians like Maya Rudolph, Abbi Jacobson, and Danny McBride (among many others), the film is being praised for the way it handles LGBTQ+ representation — not to mention its madcap plot, about a robot apocalypse that forces the Mitchell family to save the world. Lin-Manuel Miranda's film adaptation of In The Heights, his Tony Award-winning musical about the Dominican community in New York City's Washington Heights, is already generating Oscar buzz for its larger-than-life dance sequences and sentimental storylines. However, the movie has also faced scrutiny for its lack of darker-skinned Afro-Latinx actors in leading roles. Famed music producer Questlove makes his directorial debut with Summer of Soul: a documentary takes audiences back to the 1969 Harlem Cultural Festival, aka "Black Woodstock," a six-week concert series that featured icons like Stevie Wonder, Gladys Knight & The Pips, Sly and the Family Stone. The doc took home both the Grand Jury: Documentary and Audience Award prizes at the 2021 Sundance Film Festival. Fans of Medieval literature and ambitious cinema alike will be awed by The Green Knight, David Lowery's ( A Ghost Story) reimagining of the Arthurian poem Sir Gawain and the Green Knight. Dev Patel stars as Gawain, who, in Lowery's version, is an irresponsible but ambitious young man dreaming of knighthood. When the elusive Green Knight approaches him with a wager, he travels to the mysterious Green Chapel, and encounters numerous challenges along the way. The Marvel Cinematic Universe accomplished many firsts with Shang-Chi and the Legend of the Ten Rings, none more important than the critical and commercial success of its first Asian and Asian-American led film. Starring Simu Liu as the titular superhero, Shang-Chi is as much an action-packed rollercoaster as it is a family drama. The film also stars Awkwafina, Tony Leung, and Fala Chen. Denis Villeneuve's recent adaptation of Dune has the distinction of being both one of the year's best films, and one of the most memed. Based on Frank Herbert's cult-classic novel about a battle for power on the planet of Arrakis, Villeneuve's Dune only covers the first half of the book. Luckily, a sequel has since been greenlit, and Villeneuve's already at work on the script. Todd Haynes is known for his stylized contemporary classics, like Carol and Safe. This year, he presented his first documentary feature — a look at the life and times of Mod-era rock band The Velvet Underground. Given Haynes' talents, it should come as no surprise that he pulled off one of the best films this year, documentary or otherwise. Ryusuke Hamaguchi achieves cinematic greatness with Drive My Car — a film so moving, one forgets it's almost three hours long. Based on Haruki Murakami's acclaimed short story about a theater actor-slash-director grieving the loss of his wife, the film won the Best Screenplay award at the 2021 Cannes Film Festival — and acclaim from many a Chekhov diehard. C'mon C'mon is among this year's spate of black-and-white films, and quite possibly the best among them. It stars Joaquin Phoenix as Johnny, a radio journalist who agrees to look after his nephew, Jesse (Woody Norman), after his estranged sister Viv (Gaby Hoffmann) asks for a favor. Despite their totally opposite personalities, Johnny and Jesse form a bond that's as strong as it is heartwarming. Diehard West Side Story fans were (understandably) nervous for Steven Spielberg's new take on Leonard Bernstein's beloved musical — could a director known for action or war thrillers pull off a Broadway adaptation? Much to their relief, the film was a widely acclaimed. Thanks to Spielberg's judicious updates to the script and memorable performances from Ariana DeBose, Mike Faist, and newcomer Rachel Zegler, West Side Story is not only one of the year's best movies, but also one of the best musicals to come out in the past 10 years. Set in California's San Fernando Valley during the early '70s, Licorice Pizza defies the conventional tropes that most coming-of-age films rely on — a tribute to Paul Thomas Anderson's charming, quirky script, and to the talents of lead actors Cooper Hoffman and Alana Haim, both of whom are new to the screen. Haim is already generating awards season buzz for her performance. Jane Campion's new film — her first in over a decade — is based on Thomas Savage's novel of the same name. Two brothers run a Montana farm in the 1920s, each wading through an atmosphere of repression, abuse, and trauma. Benedict Cumberbatch, Kirsten Dunst, and Kodi Smit-McPhee all deliver memorable performances, and Dunst has been singled out for early Oscar buzz.

'The Voice' 2021 Winner: Who Won Season 20?
heavy.com
5929d6c86269de776885daf8fabba34d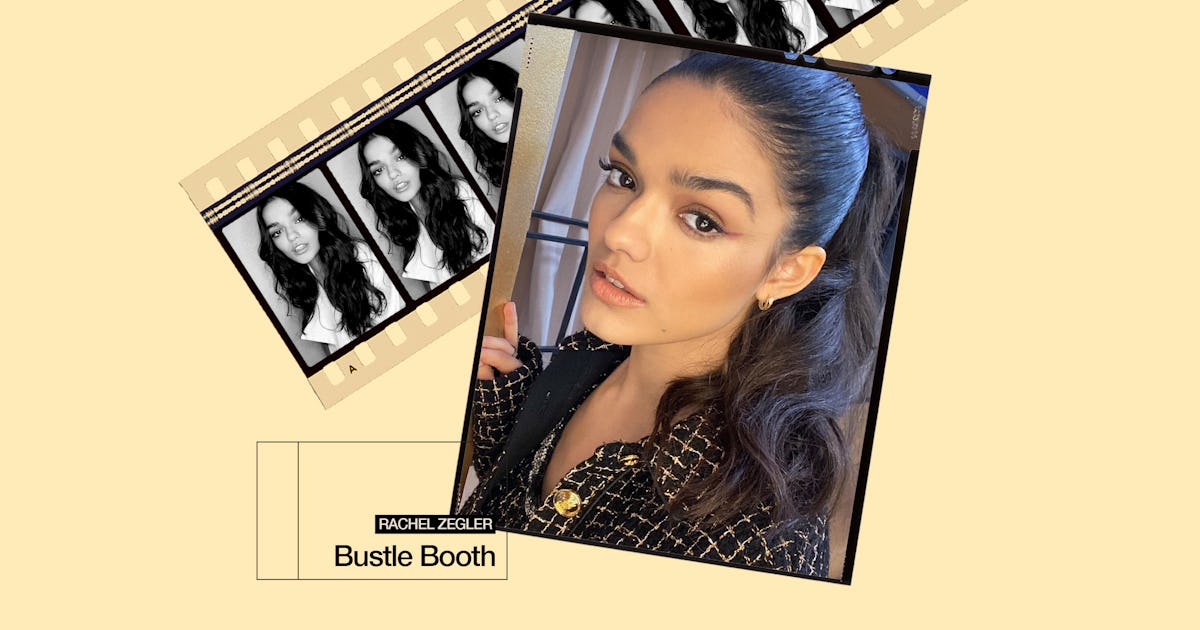 Bustle Booth "I feel like I'll look back on this conversation one day and see how it aged." When Rachel Zegler taped a photo of Rita Moreno inside her high school locker, she had no idea she'd star in a movie with the iconic stage-and-screen actor, let alone in a new version of West Side Story — a remake of the same film that made Moreno a household name in the '60s. So naturally, the actor, now 20, made the most of her chance to meet her hero. "I picked [Moreno's] brain to no end, probably to her annoyance," says Zegler, who plays María in the new movie. "She's a pioneer for so many Latinas in this industry. [In 1961], we were still viewed as gangsters, drug lord girlfriends, or maids. So much of that has changed, but we still have so far to go." Steven Spielberg's new film reflects some of that progress. For one, there are no white actors in brownface, as there were in the 1961 version. The plot has also been re-centered around New York's displacement of San Juan Hill residents — a former Upper West Side neighborhood primarily made up of Latine immigrants — to make way for Lincoln Center, Manhattan's premier complex for the performing arts. "We finally get to tell [the immigrants'] story… It's just one step, but it's a great step," Zegler says. "I would consider it a leap." Still, the actor is quick to point out that future generations will likely reimagine West Side Story differently. She believes that in the next version, the gangs would be more mixed ("Would it just be the Jets and Sharks, or would we also get the perspective of the Egyptian Kings or all the other gangs that were running around New York City at the time? "), and that there'd be a sharper conversation about the police who target people of color. But there's one thing that probably won't be revised, and she'll still roll her eyes at it: María's decision to run away with Tony after he kills her brother. "I've never understood that, as long as I've lived and as many times as I've read [Shakespeare's Romeo and Juliet]," Zegler says. "[It's] one of those moments where I want to speak directly to her and ask, 'Girl, are you good?'" But by the time the next reimagining comes out, Zegler will have passed the baton. "I feel like I'll look back on this conversation one day and see how it aged, because I cannot imagine that someone isn't currently brainstorming in their basement about a modern-aged, Gen Z version of West Side Story." And Zegler has plenty of change to reckon with herself. Just a few years ago, she was a teenage musical theater nerd at an all-girls school in suburban New Jersey. Now, after Spielberg plucked her audition tape from 30,000 other submissions, it's Zegler who's becoming a household name. "I live in New York, and this is my city, and all of a sudden it became my city, you know? I can't go to a subway station, or see a bus or taxi, without seeing my face," she says. She'd better get used to seeing her name in lights: In the past year alone, she's snagged a Golden Globe nomination for her turn as María, the title role in Disney's upcoming live-action remake of Snow White and the Seven Dwarfs, and has a yet-to-be-announced part in the DC Comics' Shazam! Fury of the Gods. Not bad for someone who, not too long ago, was taping Lady Gaga covers in her childhood bathroom. Get to know more about Zegler with her Bustle Booth questionnaire below. Iced white mocha with whipped cream. New York, Los Angeles, Paris, Barcelona, and London. Taurus sun, Cancer rising, and Virgo moon. "Here's looking at you, kid," from Casablanca. But I constantly quote the Singin' in the Rain line, "What do you think I am, dumb or something?" SpongeBob SquarePants, but I was also a Sesame Street and Muppets kind of girl. I just finished Season 3 of Sex Education and I loved it. Oscar Isaac. I would love to be a guest on The Voice. I don't think I could stomach being a judge and having to eliminate people, but I'd love to help the contestants as a guest. "Edge of Glory" by Lady Gaga. The entire West Side Story process has been inspiring. I've met so many incredible people and learned a lot about what it means to be in the public eye, and a lot of celebrities I've met have offered help and solace when I need it, or even a shoulder to cry on. I want people to know my heart, and to speak about my well-intentioned actions and thoughts and words. I want to be remembered for my kindness when I'm gone.

AP Breakthrough Entertainer: Rachel Zegler
usatoday.com
4e42cf5c42761fa3b31c4d974588bdd2
I t's an old joke, but still carries a punch. Back in biblical days, the Pharisees were so sick and tired of hearing about how great Jesus was that they decided to start their own newspaper to tell their side of the story. One day, word spread that Jesus actually walked on water, whereupon the Pharisees rushed out a special edition with the headline: "Jesus Can't Swim." Remind you of Joe Biden? It should. He's getting the same treatment today. Not just from the right-wing media, from the mainstream media as well —The New York Times, The , CBS, NBC, ABC — who can't bring themselves to give Biden credit for anything, no matter how much he accomplishes. The irony is that the only one whining about the media today is Donald Trump. He was still at it last week, complaining that networks won't give him air time to debate his totally debunked theory that the 2020 election was stolen from him. He complains too much. Even a casual glance shows that today's media coverage is actually helpful to Trump and harmful to Biden. First, check any major news outlet. The narrative about Biden's presidency could not be more negative. The country's in total chaos. The economy's floundering, inflation's out of control, supply-chain delays are ruining Christmas shopping, COVID-19's worse than ever, Biden's failed to deliver on any major legislation, his poll numbers have tanked, Democrats have already lost both the House and Senate, and it's only a matter of time before Donald Trump's back in the Oval Office. It's all gloom and doom. No wonder people are depressed! Except that's not what's actually going on. Yes, there are problems. Inflation's at least a temporary problem. The delta variant's spawned a whole new wave of new COVID-19 cases. Infighting among congressional Democrats has hobbled Biden's efforts to pass his legislative agenda. But here's what the media is not telling you: The Biden administration has delivered the fastest economic recovery in American history. The unemployment rate is now at 4.2 percent. The number of Americans filing unemployment benefits for the first time fell last week to a 50-year low. A CNBC economic survey found that, despite inflation, Americans plan to spend 13 percent more this holiday season than last. And, despite Democratic in-fighting and all-out Republican opposition, in 11 months Biden has signed a $1.9 COVID-19 relief bill and a $1.2 trillion bipartisan infrastructure bill, the largest public works investment since President Eisenhower created the Interstate Highway System in 1956. And, whether it happens in December or January, he's on the verge of delivering on the $1.75 trillion Build Back Better bill, the nation's biggest social programs investment since Medicare. All good news you'd never know from reading or watching the morning news. Meanwhile, the media's not only ignoring Biden's accomplishments, it continues to paint Donald Trump as a pitiful poor loser, complaining about the last election. Which he's not. Trump's far worse and more dangerous than that. He's today's Robert E. Lee. He's an active seditionist out to destroy our democracy by undermining faith in the electoral process, endorsing candidates and empowering state officials who vow to overthrow the will of the people. It's the media's duty to tell the truth and expose and condemn Trump as such, instead of portraying him as just another failed, disgruntled politician. Don't underestimate the power of the media. If America's nightmare happens and Donald Trump is reelected in 2024, blame it on the way the media's treating him and Joe Biden today. Press is host of "The Bill Press Pod." He is author of "From the Left: A Life in the Crossfire."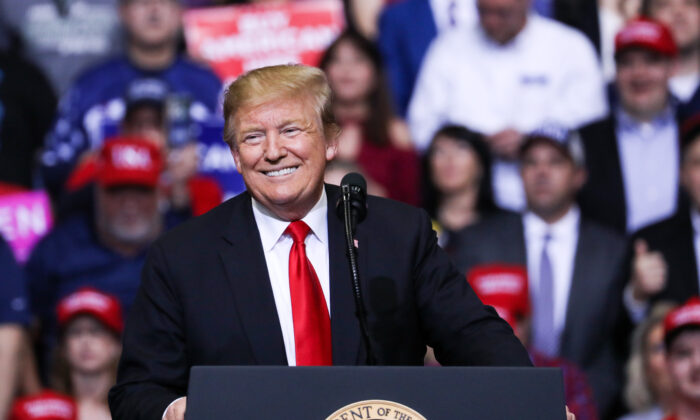 Trump's Media Group Announces Partnership With Rumble
theepochtimes.com
0144526a5a5f34064f029bbb737cbf1f
Kim Kardashian denies intentionally appropriating black culture with her fashion and beauty choices over the years. The "Keeping Up With the Kardashians" alum – who has received criticism for styling her hair in waist-length braids and cornrows – told i-D magazine that she was just trying to appease her and Kanye West's 8-year-old daughter, North West, who is half black. "Obviously, I would never do anything to appropriate any culture," Kardashian, 41, said in the piece published Monday. "But I have in the past got backlash from putting my hair in braids and I understand that." "Honestly, a lot of the time it comes from my daughter asking us to do matching hair," the mom of four continued. "And I've had these conversations with her that are like, 'Hey, maybe this hairstyle would be better on you and not on me.'" Kardashian said she has abided by North's wishes in the past because she didn't want to "make it that big of a deal either," if that's something that her child "really wants." "But I've learned and grown over the years, and figured out good ways to communicate with all my kids about all this," the KKW Beauty CEO added. Kardashian then noted that she has ethnic roots as well, which also play a role in her styling decisions. Her late father, Robert Kardashian, was of Armenia descent. "I've definitely learned over time, and I've tried to pass that culture of learning onto my kids too, but then there's also a history of braiding hair in Armenia, and people forget that I am Armenian as well," she said. However, some people on social media were not pleased with Kardashian's response. One Twitter user wrote, "Kim Kardashian is trash wtf does Armenian have to do with you wearing braids in your hair the same s–t that black people get told is unprofessional." Another, highlighting the Kardashian family's long history of taking style inspo from black culture, added, "@KimKardashian you and certain members of your fam were Blackfishing LONG before you had a kid! ! ! ! Don't use your child as an excuse, that's so lame! Fess up to it and move on." In March 2020, Kardashian was called out for wearing braids at her now-estranged husband's Yeezy fashion show in Paris. "YOU 👏 ARE 👏 NOT 👏 BLACK 👏," one person tweeted at the time, while another wrote, "How does she keep getting away with it." "You think she'd learn," a third user argued. "Put your hair up in a high pony and go to the fashion show like everyone else." Kardashian was also under fire in 2018 when she wore her then-blonde hair in braids, and called them "Bo Derek braids." The SKIMS founder later told Bustle that she "obviously" knew the hairstyle was actually called Furlani braids. "I'm not tone deaf to where I don't get it," she said. "I do get it… in no way am I ever trying to disrespect anyone's culture by wearing braids."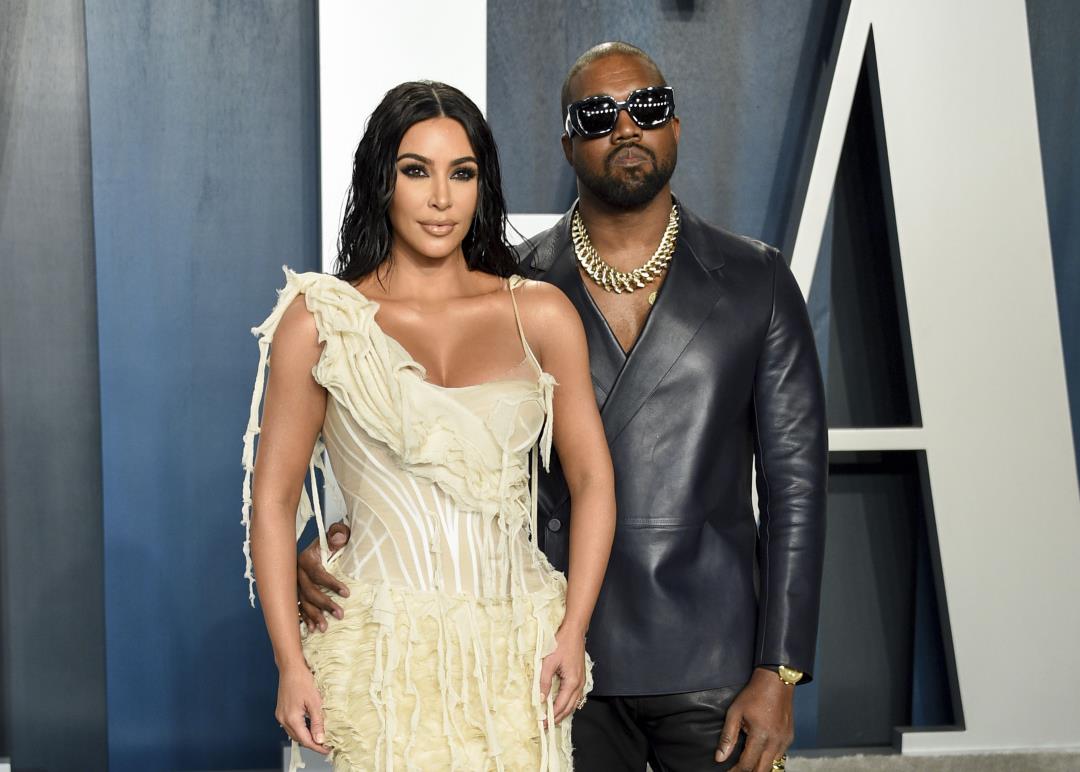 Kim Kardashian Asks Judge to Declare Her Single
newser.com
c88a1749a5450aacbc03e4a0107ff7e2
Shakira is shaking her hips over to NBC. The music superstar will star in and serve as executive producer of "Dancing with Myself," described as an "empowering dance challenge series" by the network. The family friendly show — inspired by all the dancing going on, on social media — will feature a new group of dancers, "from all walks of life and of all ages," as they compete in "high-energy dance challenges." Those challenges will be designed by the show's celeb creators, including the "Hips Don't Lie" singer. The contestants, who will be isolated in pods, will have a limited amount of time to learn the dances, before taking them to a live audience. Of course, they're encouraged to add their own flare to their routines. Like most reality competition shows, this one has a judging element — Shakira and the judging panel will offer critiques following each performance. Best Dancer of the Night, however, will be decided by the audience. The winner gets a cash prize. "I'm excited to be a part of a dance competition that places such a high value on creative movement and how it translates into personal expression, not to mention how it contributes to a sense of community," Shakira said in a statement. "I've personally been blown away by some of the talent I've seen thanks to people having access to their own platforms through social media. Dance has been an incredibly potent force throughout my life, and I'm eager to show the world how transformative, empowering and fun it can be." Universal Television Alternative Studio, a division of Universal Studio group, and Irwin Entertainment will produce the series. John Irwin, Dave Kuba, Eli Frankel and Ben Thursby-Palmer are executive producers for Irwin Entertainment. Jaime Levine executive produces the series alongside Shakira.

Shakira Partners With NBC for Competition Series 'Dancing With Myself'
variety.com
3017a9626a3a3b6b23e825fe8c41ecbb
An eye drop that improves close-range vision could make misplaced reading glasses less of an inconvenience for many of the 128 million Americans who suffer from age-related deficits in near vision. Vuity, which became available by prescription on Thursday, is a once-a-day treatment that can help users see up close without affecting their long-range vision. "For anybody who doesn't want to fiddle with reading glasses, this might be a really helpful alternative," said Dr. Scott M. MacRae, an ophthalmologist at the University of Rochester's Center for Visual Science. Dr. MacRae was not involved in the clinical trials for the drug, which was approved by the U.S. Food and Drug Administration in late October. Nearly 90 percent of U.S. adults over 45 have problems with close-range vision, a condition known as presbyopia that typically worsens over time. To focus on close objects, the eye's lens must change shape, yet it becomes less flexible as people age, making this process difficult. "Your ability to zoom in decreases," Dr. MacRae said. People who suffer from presbyopia often find they need to hold a book at arm's length or turn on a bright light to read it, said Dr. George O. Waring IV, an ophthalmologist and the medical director of the Waring Vision Institute in Mt. Pleasant, S.C., who led Vuity's clinical trials for the pharmaceutical company Allergan. Typically, eye doctors recommend that people with presbyopia wear over-the-counter or prescription reading glasses when they need to see up close, but Vuity may also be an option for them, he said. Vuity improves near vision by constricting the size of the pupil. "It makes the pupil small, creating what we call a pinhole effect," that way reducing the amount of peripheral light that passes through the eye that can make it hard to focus, said Dr. Stephen Orlin, an ophthalmologist at the University of Pennsylvania Perelman School of Medicine. Vuity's active ingredient is a drug called pilocarpine, and it is not a new medication. It's actually "one of the oldest drops that we have in ophthalmology," Dr. Orlin said. It has been used for decades to treat glaucoma, a condition characterized by damage to the optic nerve. Although Vuity is the first product of its kind to treat presbyopia, at least nine similar eye drop products are in clinical development to treat presbyopia and may be available in the future, Dr. Waring said. Dr. Waring and his colleagues presented the results of their Phase 3 clinical trials, which have not yet been published in a peer-reviewed journal, at the 2021 annual meeting of the American Society of Cataract and Refractive Surgery in July. A single Vuity drop in each eye improved trial subjects' close-range vision for six hours and improved their intermediate vision — important for computer work — for 10 hours. Vuity's benefit over reading glasses is that it does not impair distance vision like reading glasses do. Usually, when a person stops reading to do something else, they need to remove their reading glasses to see around them properly. "That's the good part about this — the drops don't really affect distance vision under normal daylight conditions," Dr. MacRae said. Dr. MacRae also noted that Vuity will work best for people who have only mild to moderate presbyopia, which probably means people between the ages of 45 and 55. Older individuals with more serious presbyopia may find that the eye drops do not improve their near vision enough to make a difference. Vuity does not correct regular nearsightedness, farsightedness or astigmatism — it improves only the age-related deficits in close-range vision. So people with other eye errors will want to continue wearing glasses or contact lenses even if they also use Vuity, Dr. MacRae noted. And the drops are not meant to replace reading glasses entirely, Dr. Waring said. People with presbyopia will probably want to own reading glasses, too, but Vuity may reduce the amount of time they need to wear them. "For some people, it's going to work great," Dr. MacRae said. Vuity is not typically covered by health or vision insurance, and Dr. Waring said it might cost around $80 per 30-day supply. Although the clinical trials did not report any serious side effects, 14.9 percent of subjects who took Vuity reported mild headaches, compared with 7 percent of subjects who took placebo drops. Up to 5 percent of subjects taking Vuity reported other side effects such as eye redness, blurred vision, eye pain, visual impairment, eye irritation and an increased production of tears. Because the eye drops reduce pupil size, they also make it harder to see in the dark, so they are not recommended for people who drive at night or need to see well in low light for other reasons, Dr. Waring said. Melinda Wenner Moyer is a science journalist and the author of "How To Raise Kids Who Aren't Assholes."

FDA approves eye drops to replace reading glasses
bignewsnetwork.com
67e06df258a89c0dfdc657e515a6e36e
Although the original players haven't been born yet, the intriguing prospect of Ralph Fiennes portraying the Duke of Oxford, the founder of the super-secret service that defends the U.K. and world from existential threats, sounded inviting, particularly with the war as a backdrop. The execution, alas, falls short of the possibilities. Insanely rich, Oxford is a cross between James Bond and Batman, if reluctant to enter this perilous role when the story begins thanks to a pledge to his late wife regarding their now on-the-cusp-of-manhood son (Harris Dickinson, the prince in the "Maleficent" sequel). As constructed, Matthew Vaughn's third time in the director's chair wildly swings from alternate history to elite spy team to "1917" with its gritty view of trench warfare, peppered by the kinetic action and explicit violence that distinguished the first movie and couldn't salvage the second. Fiennes' Duke has the ear of the King (Tom Hollander, performing triple duty by also playing the monarch's royal cousins in Russia and Germany), as he seeks to bring the war to an end. Oxford operates with his loyal allies Shola (Djimon Hounsou) and Polly (Gemma Arterton), drawing on a network of servants and domestics situated adjacent to power and thus privy to their innermost secrets. Still, "The King's Man" holds its own secrets close to the vest a little too long, including the identity of its shadowy Blofeld-esque villain, while going long stretches without a whole lot happening. When the action does kick in it falls between grittier realism and the hyper-stylized flourishes that distinguished the earlier movies, such as a brutal showdown with Rasputin (Rhys Ifans), whose role in manipulating the Russian tsar, in this reality, ties into a larger and more nefarious plot. Fiennes, it's worth noting, played a gentleman spy before in the ill-considered transfer of the British series "The Avengers" to the big screen, and for better and mostly worse, "King's Man" shares some of those attributes. To be fair, origin stories tend to be a bit messy, and this one clearly behaves as if it's interested in setting the table for more, as evidenced by a Marvel-style closing-credit scene. But in shifting "Kingsman's" basic template onto this different time frame, Vaughn has essentially left Fiennes and his dapper colleagues all dressed up with nowhere to go. "The King's Man" premieres Dec. 22 in US theaters. It's rated R.

'The King's Man' Film Review: Ralph Fiennes Leads Dopey Spy Saga Prequel
thewrap.com
06f6883aaa6344cfb7f56ec5157a9fa8
Wes Anderson's sprawling comedy-drama " The Royal Tenenbaums, " released 20 years ago this month, tells the story of a family of famed child geniuses, the disappointments and neuroses that define their lives as adults and the estranged father whose (feigned) illness brings them back together, under one roof in Upper Manhattan. It's Anderson's only film to date shot entirely in and around New York City, his sole entry in the canon of Gotham cinema, which was so formative to his youth in the Southwest. "I wanted to live in New York when I was young," Anderson, a Houston native, confessed to The New York Daily News in 2012. "So many books and plays and movies that I love were set in New York. It really gave me an idea of the city before I had even moved here." But that wording — "an idea of the city" — is telling. Anderson wasn't seeking the authenticity and verisimilitude of a native New Yorker (a Spike Lee or Martin Scorsese, for example); in fact, though " The Royal Tenenbaums " was shot on location, its settings are unrecognizable, and the places it name-checks leave Gothamites scratching their heads. The bulk of the action takes place in the shambling Tenenbaum home on "Archer Avenue," though daughter Margot has "a private studio in Mockingbird Heights" and patriarch Royal has spent the past several decades at the "Lindbergh Palace Hotel." A secondary character teaches at "Brooks College"; others travel via the "Green Line Bus" or the "22nd Avenue Express" train; mention is made of the "City Public Archives," "Maddox Hill Cemetery," "Little Tokyo," "Kobe General Hospital," "the Valenzuela Bridge" and, in a true feat of city-stretching ingenuity, "the 375th St. Y." The result is a New York that blurs fact and fiction, a fantasy vision of the city, less reflective of the realities of urban life than the fanciful notions of them ingrained in Anderson's sensibility. Many an observer has noted the resemblances between the Tenenbaum brood and the Glass family of J.D. Salinger's short fiction — much of which initially appeared in The New Yorker, a publication whose wry, busy, detailed covers seem no small influence on Anderson's idiosyncratic visual style. (His most recent film, "The French Dispatch," takes the influence even further, unspooling like an issue of a New Yorker-style magazine.) Other literary influences from the city abound as well, including the colorful personalities of A.J. Liebling 's profiles, the strained family dynamics of John Cheever's short stories, and the hotel life of Kay Thompson's "Eloise" books. In a way, "The Royal Tenenbaums" is the inverse of many New York movies of the 1930s and 1940s — when on-location photography was so rare, and film production so centralized in Hollywood, that ex-New Yorker writers and designers recreated an idealized, fantasy vision of Gotham on backlots and soundstages clear across the country. Anderson was far from a tourist when he made "The Royal Tenenbaums": after a bumpy migration from Texas to Los Angeles, he moved to Manhattan in 1999 and found it a better fit. (He currently lives in Paris.) Yet he maintained that apotheosized idea of the city, born from those formative years of consuming "Talk of the Town" items and witticisms from Algonquin alumni. "It's an alternate universe," the historian Mark Asch writes in his book "New York Movies," explaining that it's "familiar yet out of reach, like all the tattered books written by the Tenenbaums and dusty magazines featuring them on the cover." The picture's vague sense of geography extends to its historical timeliness. There are no contemporary references of note, and the costumes and cars are not of any specific era. The hotel where Royal first lives and then works feels transplanted from the 1940s (complete with multiple elevator operators), and the neighborhoods seem closer to the city of the '70s than the 2000s — a bit trashy, decorated by graffiti, prowled by rusted-out gypsy cabs and thoroughbred mice. "Wes wanted it to be Nowheresville, New York, a kind of New York but not New York," the production designer David Wasco explained to Newsday. He added that while the movie comes off as a valentine to New York, "that was not intentional. We went to the trouble to redesign the license plates and the street signs, which are variations on the old yellow street signs with the camel bump on them. He's really specific about wanting those things." The Tenenbaum house on Archer Avenue seems a bit otherworldly as well. Anderson spent months searching for the right location. "It needed to be a New York house that wasn't stereotypical, and where you'd have a real strong sense of family history," he told The New York Observer. Obviously, finding the kind of big, shambling, multilevel home he was looking for on the island of Manhattan was a big ask, but they finally found it in Hamilton Heights, specifically at 144th Street and Convent Avenue. Anderson was so in love with the house that he rewrote his script to better accommodate it, though contacting its owner for permission to shoot was, at first, difficult. The feat was ultimately accomplished by leaving a note on the door; the owners had been elusive because they had just purchased the vacant home, and had not yet begun their planned, and extensive, renovations. By the time Anderson and company rented it for six months of prep and shooting — performing many of the structural repairs themselves — the house had paid for itself. Yet for all of Anderson's effort to place his film in a New York free of modern markers, one pang of recognition was unintended but unavoidable. Son Chas (Ben Stiller) is in the midst of a nervous breakdown following the death of his wife in a plane crash; he's in a perpetual state of fear and paranoia, particularly about the safety of his sons. "It's been a rough year, Dad," he tells his father near the end of the film, following a particularly, terrifyingly close call. For audiences at the New York Film Festival, where "The Royal Tenenbaums" first unspooled in October 2001, Chas's state of mind seemed undeniably, unnervingly contemporary. Jason Bailey is the author of the new book "Fun City Cinema: New York and the Movies That Made It," a history of the city and movies about it.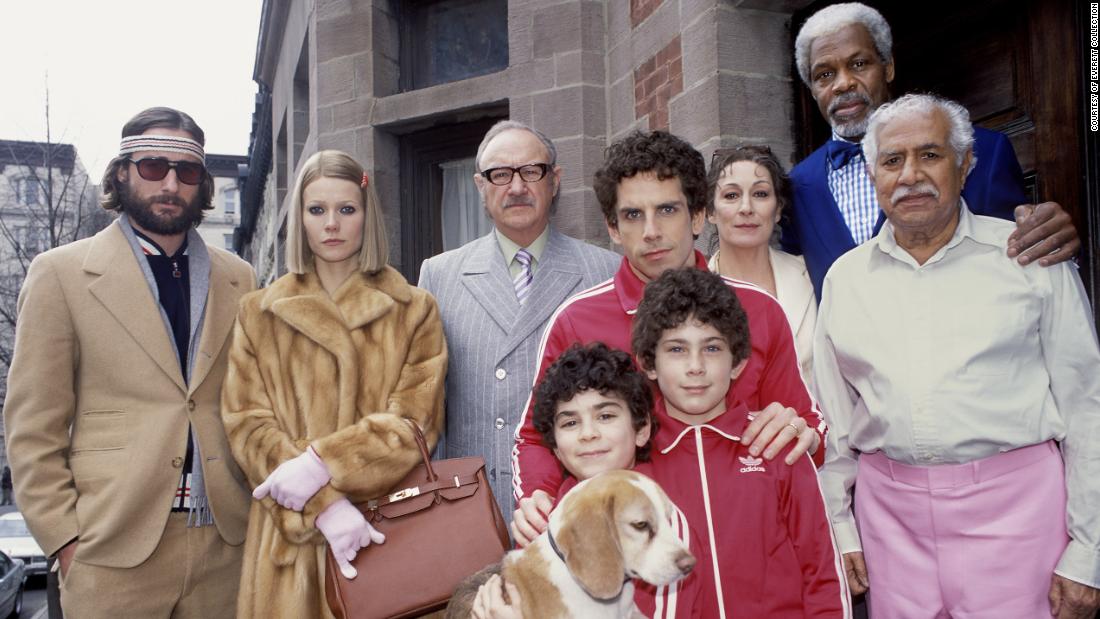 'Royal Tenenbaums' at 20: How the film that established the 'Wes Anderson' effect is still making its mark
edition.cnn.com
0a790266699fb2119fa2656e9af727f0
" The French Dispatch " is still playing in theaters, but you can already stream the film at home. Wes Anderson's latest movie features an all-star cast including Bill Murray and Timotheé Chalamet. You can buy "The French Dispatch" through streaming retailers like Vudu and Amazon Prime Video for $20. Less than two months after its theatrical debut in October, director Wes Anderson's " The French Dispatch " is now available to watch in the comfort of your own home. You can stream the comedy through video-on-demand (VOD) retailers like Amazon Prime Video, Apple TV, and Vudu. Through a combination of quirky humor and Wes Anderson's unique visual style, " The French Dispatch " presents a charming tribute to journalism. The movie focuses on an American newspaper in a fictional French city as it celebrates the life of its recently deceased editor-in-chief. Told in an episodic fashion, the film recounts three of the publication's most popular stories. The eclectic cast includes stars like Bill Murray, Tilda Swinton, Timotheé Chalamet, Léa Seydoux, Elisabeth Moss, and Owen Wilson. Movie critics gave favorable notices to "The French Dispatch" with a "74% Fresh" rating on review-aggregator Rotten Tomatoes. Metacritic scores the film with a 74 out of 100 rating based on 56 reviews. Anderson is known for directing other critically acclaimed movies like "Rushmore", "Moonrise Kingdom", and "Fantastic Mr. Fox." You can watch "The French Dispatch" through streaming retailers like Vudu, Amazon Prime Video, YouTube, Microsoft Movies, and Apple TV. The movie costs $20 to buy in SD (standard definition), HD (high definition), or 4K UHD (ultra high definition) quality. One purchased, you can watch "The French Dispatch" as many times as you like. The film's digital release is also Movies Anywhere compatible. With a free Movies Anywhere membership, you can link your Amazon, Apple, Google, Vudu, and Microsoft accounts together. Once linked, you can watch any compatible movies you buy on one service across all the others without any extra fees. For instance, if you buy "The French Dispatch" on Vudu but you have your Amazon Prime Video and Vudu accounts linked together through Movie Anywhere, you'll also be able to stream the film on the Prime Video app without paying extra. If you don't want to buy the movie, a cheaper rental option is expected to be available in the near future, but a release date hasn't been confirmed. Once you pay for a rental, most streaming retailers give you 30 days to watch a film and 48 hours to finish it after pressing "play. You can watch VOD purchases and rentals through web browsers, streaming devices, smartphones, tablets, and smart TV's. Check the specific streaming service for a list of compatible devices and resolution specifications. Amazon Prime Video offers one of the best selections of Wes Anderson films to watch right now. With a subscription, you can stream such classics as "Rushmore", "The Royal Tenenbaums", "Fantastic Mr. Fox", and "The Life Aquatic with Steve Zissou." An Amazon Prime Video membership costs $9 a month on its own, or $13 a month as part of a full Amazon Prime subscription. Select Wes Anderson films are also available on other subscription services. Here's a full rundown of where to stream each movie: "Bottle Rocket" - Starz "Rushmore" - Amazon Prime Video "The Royal Tenenbaums" - Amazon Prime Video, Tubi "The Life Aquatic with Steve Zissou" - Amazon Prime Video "The Darjeeling Limited" - Starz "Fantastic Mr. Fox" - Amazon Prime Video, Disney Plus "Moonrise Kingdom" - HBO Max "The Grand Budapest Hotel" - Rent or buy only ( Vudu, Prime Video, Apple TV) "Isle of Dogs" - Disney Plus

Stream It Or Skip It: 'The French Dispatch' on VOD, in Which Wes Anderson Further Perfects His Wonderful Peculiarities
decider.com
c442f7ede53489f4289f94ec1f66f24e
Epic Games The start of Fortnite Chapter 3 introduced a brand new meta into the game that players have had to get used to. Instead of having to rely on hitting accurate Pump Shotgun shots, players now have a variety of spray weapons like the MK-Seven and Stinger SMG to rely on. This has created more chaotic feeling matches, but it is nice to see something fresh come to the game instead of every fight ending in a box fight. Epic already dropped a round of updates to the game focusing on tuning these weapons a bit better, but the latest v19.01 update brought a few more into the mix. This time around, the Stinger SMG and the Hunter Bolt-Action Sniper got addressed, but these changes won't be affecting much in terms of the meta. Epic Games The Stinger and Sniper both received what Epic is calling " Balance Changes " but it doesn't look like that's necessarily the case here. In reality, the two changes they made here are good for the player using the gun, but it doesn't seem like these will really have anything to do with how they perform in the wild. We likely aren't done weapon tuning this season because Epic is going to keep working on getting all of the guns in the right spots. It does seem like they want players to focus more on other weapons instead of the shotgun, so it's interesting to see them go in that direction. For most players, this doesn't mean a whole lot, but the competitive players might have some issues with the spray meta. In case you missed the last set of balance changes, Epic made sure you remind you of those too. Epic Games One of the first things people noticed when Chapter 3 launched was that many of the guns didn't feel as strong as they could, so Epic made some changes. Notably, the shotguns left a lot to be desired, and depending on the rarity of them, they weren't even worth picking up at all. Epic did address those in a hotfix that didn't require any downtime. Here's a look at those previous changes: What's interesting about the changes that were made is the damage wasn't changed at all. Basically, not taking somebody out with your shotgun shot leaves you wide open to just getting sprayed down with an SMG. As it stands, these spray weapons still dominate the meta, but there's no telling what the next update will bring us. Having viable guns outside of the shotgun is nice, but many would agree that it could still use some changes to make it a bit more useful. READ NEXT: When Does Fortnite Winterfest 2021 Begin & End?

More Fortnite Spider-Man Skins Revealed After v19.01 Update
heavy.com
92f14c38eaaaaf342cb5ae784881f1e2
2021 has shed light on antiquated leadership skills, employee wellness over revenue, and, most of all, creativity to remain relevant as the world continues to change and digitalize. So, as individuals and companies slow down and begin to reflect on the past year, CEOs across various sectors ponder the following question: What lessons can leaders take from 2021 and put into practice in the coming year? Given their diverse experience and backgrounds, several CEOs shared their numerous insights into how leaders can commit to fostering supportive work cultures and forge new paths in 2022, which focused upon three critical viewpoints. Build on your Successes First Widespread consensus suggests that successful entrepreneurs focus on what has enabled them to succeed thus far. But in a world of uncertainty, it's critical to leverage the proven skills and experience that set you apart to thrive in the coming year, concludes Timothy F. Daniels, President and CEO of TIGER 21, the premier membership organization of wealth creators and preservers. "Think about what you want to achieve and how your services and products can be improved on a consistent basis; iterate and keep iterating," continues Carl Rodrigues CEO of SOTI, a leading mobile and IoT device management solutions company. Both believe if your idea works, think about how it affects different audiences and verticals your company touches and make it better with technology. Even if the process proves challenging, take the time to think about how to best improve. The considerable risk, according to Daniels and Rodrigues, is to stay stagnant and do nothing. Their view is consistent with Adam Levy, Chief Executive Officer of NEXGEL, a company developing and manufacturing ultra-gentle, high-water-content hydrogels for healthcare and consumer applications. "Leaders must focus on what is missing in the market and work diligently to help create a solution that addresses a specific unmet need," he remarks. For those in the medical device industry, this means being as forward-thinking as possible and concentrating on making healthcare professionals' lives easier, and developing solutions to improve patient care for patients at any age or demographic. According to Greg McKee, Chairman and CEO of Tryp Therapeutics, a pharmaceutical company leading the next wave of psychedelic science beyond mental health, growth happens outside of your comfort zone. He posits, "Anyone seeking growth should look at new ideas or look at them from a new perspective – curiosity and passion drives us all forward People Come First, Each and Every Time People don't connect with companies; people connect with people, according to Jonathan Maxim, CEO of fast-growing language learning app, HeyPal. That is why a CEO must develop proximity with stakeholders and investors in a tangible and human way. "If a CEO can inspire a team of 50, they can inspire a customer base of 5,000 or a shareholder base of 50,000 - it is all in the charisma and how it is leveraged to connect. He continues, "If COVID taught us anything, it is that a CEO must foster genuine relationships and trust with their audience, including employees." According to Maxim, trust makes stock prices rise, converts regular users to power users, and team members into team leaders. Consequently, growth will multiply naturally the more the CEO steps into the limelight and shares an epic vision. People need and want a human to associate with each brand they buy from or work for. This viewpoint is consistent with Kirk Huntsman, CEO of Vivos Therapeutics (NASDAQ: VVOS), a medical technology company focused on developing and commercializing innovative diagnostic and treatment modalities for patients suffering from mild to moderate obstructive sleep apnea (OSA) and snoring. He concludes that it is crucial to consider two things when launching a company or pursuing an idea. First, people are more important than technology. "A great team that executes well will always outperform world-beating technology managed by a team that can't get out of its own way," suggests Huntsman. Second, embrace the learning experiences and pivot quickly. As a CEO, you must get out of your way and break out of the fear that something will go wrong – this is inevitable and should happen. "Some of the most well-regarded CEOs describe the lessons they learned, not the success they easily reached," he says. To do this, define your mission, diversify your assets and develop a long-play strategy that aligns and focuses your team, enrolls employees in an inclusive way, and honors diversity of thought, suggests Payton Nyquvest, Co-founder, Chair & Chief Executive Officer of Numinus, a psychedelics-focused mental health care company. "There are many hurdles in establishing a business but prioritizing continuous learning and creative thinking will foster a deep organizational commitment to your long-term corporate strategy, your audience, and innovative problem-solving in the face of industry challenges." This approach, according to Nyquvest, will help your business evolve and keep everyone focused on what you are trying to deliver. "If COVID taught me anything, it taught me to reconsider my pre-pandemic belief in the need for a face-to-face, in-office workforce," says Thom Brodeur, CEO of N2 Packaging, a sustainable packaging company that uses innovative engineering and proprietary packaging technologies. "My generation of leadership, I believe, needs to shed this notion that a distributed, virtual, work-from-home workforce is less productive or efficient." But, he continues, "additionally, I've embraced the idea that to attract and retain talent our growing company needed, we needed to double down on our commitment to our' work where you feel safest' recruiting and retention initiative." Pay Attention to Mental Health as an Industry Need According to Benedikt von Braunmühl, CEO of HMNC Brain Health, a precision medicine biotech company for the psychiatric industry, now more than ever, we should be taking a proactive approach in our employees' mental health and well-being. He suggests providing every team with mindfulness related practices and developing a sense of community, which are proven to drive an innovative and future-oriented work environment in which hybrid and digital working is essential. This is true particularly in emerging markets, where there is continuous change and ever-developing information. According to Dr. Joseph Tucker, CEO, Enveric Biosciences (NASDAQ: ENVB), a patient-centric biotechnology company developing next-generation mental health and cancer support care therapies, leaders must be committed to going above and beyond to identify and develop missing options in the marketplace. Dr. Tucker adds, "focus on what is underserved or under-researched in the space and work with your team to create solutions that are ripe for innovation and change." The best way to build an organization is to hire people that are fundamentally intelligent, motivated, and committed to building the company's vision retorts Dr. Linda Marbán, CEO of Capricor Therapeutics (NASDAQ: CAPR), a biotechnology company. "This is crucial as a leader – sometimes, it feels like a lonely job when everything falls solely on your shoulders." But she continues, "if you employ the resources you have trusted to bring your vision and strategy forward, better decisions will be made, and you will have more eyes on the ball." Look at Novel industries and Rely on Research New CEOs or leaders entering nascent industries must look at the big picture. According to Mark Ainsworth, CEO of Lowell Farms, a California-based vertically integrated cannabis company, "the market changes so fast - from laws and regulations, partnerships, relationships, trends - that you need to have a keen ability to hit a curveball and accept that it's a tremendous challenge to keep up." That is why collaboration is the path to success, concludes Adam Wilks, CEO of Tyson 2.0, a premier cannabis company formed with legendary boxer, entrepreneur, and icon Mike Tyson. He believes the most innovative and successful ideas are born from the meeting of many curious minds. Diversity of thought and experience can facilitate some of the most successful growth strategies, and without it, you risk losing out on valuable insights." According to Gregory Wagner, CEO of Ryah Group, a leader in dose-control technology for plant-based medicine, the prospect of the United States moving towards the federal legalization of medical cannabis will not only open massive opportunities in advancing further clinical research in understanding efficacy for the potential replacement of opioids administration, but it could also have a very significant positive impact on diminishing the national deficit through responsible taxation. This view is shared by Yves Poiré, Co-founder & CEO, Optable, a SaaS data connectivity platform and clean room solution designed for the advertising ecosystem. "As new privacy legislation emerges, companies need to prepare solutions to target their key audience using identity data in a privacy-preserving way." As such, the shared consensus is that the data clean room approach to working with audience data will be one of the solutions ushered in by a new, privacy-focused era in AdTech characterized as data collaboration.

2021 Was A Good Year For Music And 2022 Will Be Even Better: Here's Why
forbes.com
adff2ed5513bd27674df5657778694da
London — A British dancer is making history as a deaf contestant on "Strictly Come Dancing", the British version of "Dancing with the Stars." Rose Ayling-Ellis glides along the floor with the kind of grace that you might expect of a finalist, hitting each beat with superhuman accuracy. But Rose can't hear the beat. The 27-year-old soap opera actress has been deaf since birth. CBS Correspondent Charlie D'Agata spoke to Ayling-Ellis and her dance partner, Giovanni Pernice, with the help of a British Sign Language assistant, and asked her how she's able to dance without hearing the music. "Well, I just do a lot of counting in my head, and when you count and repeat and repeat and repeat, it just becomes a muscle memory", she said. "I can dance, and I can count", Ayling-Ellis said, "It's just a different way of learning, a different way of teaching, and it's different — it's just different!" That different way means relying heavily on cues from her dance partner. Penrice said their bodies are close, so she can follow him. "I don't feel the music", Ayling-Ellis said, "I feel Giovani!" And does she ever. The pair is proving they can more than keep up with the competition. They clocked up the earliest perfect score in the history of the series. Thanks to Ayling-Ellis' fan following, the British Sign Language website has seen a 3,000% increase in people signing up for online courses. Her moves have made her a role model for the deaf, including for 7-year-old Tilly. "So, you see her dance, you think, 'maybe I can dance?'" D'Agata asked Tilly. "Even though you're not like other people, that don't have glasses or hearing aids, you can still be like them?" "Even though you've got problems on you, you can still do the same things as them", she replied. There was a moment in the series when Ayling-Ellis extended her hands and invited the world into her own world, dancing through 15 seconds of perfect silence that resonated in homes across Britain. "I feel it's a powerful chance to show people my world", Ayling-Ellis said. "I feel like, this is what is so normal for me, it's so normal, but for other people it's like a big moment for them to see what it's like in our world, but that's what's normal for me, if that makes sense?" It certainly makes sense to Tilly. "You don't need to do things perfect, just like other people, but you can still get trying and trying", she said. Ayling-Ellis and Pernice have made it to the finals, which air on the BBC in the U.K. on December 18. The bookies have them tipped to win it all.

Deaf dancer inspires on U.K.'s "Strictly Come Dancing"
cbsnews.com
9c207bf1fc6d1fb250328a6370ef100b
Support our high school sports coverage by becoming a digital subscriber. Subscribe now The Orange County girls athlete of the week: Name: Caia Elisaldez School: Mater Dei Sport: Girls basketball Year: Junior Noteworthy: The speedy point guard averaged 13.5 points, 4.5 assists and 5 steals to help lead the Monarchs to the title at the Troy Classic. She highlighted her tournament with 17 points and nine steals in a victory against Troy. Please send nominees for girls athlete of the week to Dan Albano at dalbano@scng. com or @ocvarsityguy on Twitter or Instagram Related Articles Orange County scores and player stats for Monday, Dec. 13 CIF-SS girls water polo polls, Dec. 13 CIF-SS boys basketball polls, Dec. 13 CIF-SS girls basketball polls, Dec. 13 Orange County's top committed football recruits going into early Signing Day on Wednesday

Orange County boys athlete of the week: Mac West, Capistrano Valley Christian
ocregister.com
d483403abf11d94ee118879529a65c01
Ahmir Thompson, better known as Questlove, is the director behind the documentary "Summer of Soul," which captures an important part of Black history, culture and music. In 1969, the Harlem Cultural Festival took place, a series of concerts that came to be collectively referred to as a Black Woodstock, except unlike Woodstock, it was nowhere to really be seen. The shows were unknown even to most music cognoscenti until Thompson discovered there were over 40 hours of footage in existence, captured by producer Hal Tulchin. From footage of Stevie Wonder at a turning point in his career to Mavis Staples duetting with Mahalia Jackson to the golden era of Sly and the Family Stone, the documentary extraordinarily tracks a cultural event while showing the socio-political climate of the time. Below, Thompson and editor Joshua Pearson discuss how the film came together. Where did the idea of telling this even begin for you? Ahmir "Questlove" Thompson: The seed was planted 20 years ago. The Roots happened to be in Tokyo, Japan in 1997 and my translator took me to a restaurant called the Soul Train Cafe. They would have these monitor installations all over the wall playing archival footage. James Brown was on one screen, and there was one with Sly and the Family Stone (from the Harlem Cultural Festival), and I was watching five to six minutes of this footage. Cut to 20 years later: These two gentlemen approached me about having 40 hours of footage of this amazing concert that went down in Harlem, akin to Woodstock, which at the time everyone called the "Black Woodstock." I was easily cynical because my ego wouldn't allow me to believe that there was something that monumental has happened in music that I didn't know about. Furthermore, if it's not on Google, it never happened. That is the sad thing about erasure; before our movie, you barely got anything about it. It was just rumored that maybe this happened. When they dropped 40 hours of footage in your hands, that's something to behold and take in because now you're dealing with history and people's histories… as much as I didn't believe or had doubts that this even happened. You have a whole slew of people that went there that nobody believed them, and it's like the little boy that cried wolf. All these worlds are meeting at the same time. It suddenly went from "I don't believe this happened" to "Oh shit, this really did happen" to "Oh, God, this is history." This is a vital piece of missing history. That footage is over 50 years old. Joshua, talk about weaving together this narrative. Thompson: I have to say, the original tapes were in Hal Tulchin's basement for five decades. These tapes were in these blue-like Tiffany boxes. There were concerns because they were done on the first uses of video. When I first saw them, I was hoping there were in 16mm or 35mm, but they were done on the first uses of video. They looked like a news report, and there are only seven people in the United States who know how to deal with this technology. We tracked two gentlemen in Long Island and they had to purchase 12 broken-down machines, just to build the perfect one, just so that they could bake the film, treat it and send it to Josh. Josh, to me, is one of the most perfect editors. He's a musician and there's a rhythm there already. Joshua Pearson: By the time I came on the project, Amir had already absorbed all this footage, and I honestly did not have to watch all 40 hours because Amir has already watched it on a loop over and over again. He had already created a pretty strong playlist of what we were going to try to tackle in this film. We worked closely with Amir's producer, Joseph Patel, and it was this three-person brainchild. We sketched out what the arc of the story would be in this film, which is this transformation of Black music from the more traditional to the futuristic, and also, what was happening socio-politically in 1969 for Black culture, which was going from the nonviolent resistance of Martin Luther King to the more militant approach of the Black Panthers and other militant groups. Meanwhile, I knew that this was a great opportunity for me to revisit a style of editing that I've not really been able to use since the 1990s when I was making a lot of music. I was in a group called Emergency Broadcast Network, and we were heavily influenced by Public Enemy. This film became an opportunity to edit in a more syncopated DJ style. As you say, you set the socio-political time, but then you have the interviews with Lin-Manuel Miranda, in addition to the footage. How did you structure that into the roadmap of it all? Thompson: So this is weird. As a member of the Roots, and living in a tour bus for 200 days of the year, it was my job to provide the entertainment and distraction so that the 16-hour trek from Chicago to Denver wasn't as bad. I probably purchased maybe over 4000 DVDs. The whole point is that there are only so many ways that you could watch "Goodfellas" or any movie of your choice before it just starts getting to "I've seen this 10 times already and I discovered the director's commentary." And up until recently, Stevie Wonder put me on to audio descriptions, which is like having your own personal Morgan Freeman to give you the narrative. It helps a lot if you're trying to learn how to be a screenwriter, and this is how I've been watching films for the last 10 years. It's weird to me when people started making a big deal of how this film packs in so much information, and it's dizzying but it's comprehensive at the same time. But that's how I take in so much of my movies. I'm trying to educate people, as long as I'm allowed to. I feel like it's a waste if you're not giving context to something. In making this, I became more aware, more hyper-aware, that people won't understand history unless there's context to it, so I added that in.

With CES still on despite Covid and set to dazzle us with exhibition halls full of new TV goodies in less than three weeks time, LG has decided to whet our appetite by going early with the unexpected announcement of two striking new 'lifestyle' models: The OLED-based Objet TV, and the LCD-based, alarmingly named StanbyME. Both feature seriously eye-catching designs intended to, as LG puts it, 'deliver new value and user experiences'. Looking at the LG Objet TV (AKA the 65Art90) first, as its name(s) imply, it's all about style, delivering a distinctive and premium design intended to look at home in even the most opulent home. It features two main design elements: a 65-inch OLED screen, and a fabric cover that can be set via a motorised mechanism to cover various amounts of the screen, depending on which one of a 'curated selection' of lifestyle functions you want to use. These lifestyle functions include Line View, where the TV is open just enough to give you date and time information; become an audio player in Music mode; or display a collection of space and nature-themed images when set to Gallery mode. In Full View mode, where the fabric cover from Danish textile company Kvadrat has moved completely down to reveal the entire screen, film and TV fans can benefit from the 65Art90's Evo OLED panel. This features an improved design that delivers more brightness and colour volume than standard OLED panels. The Objet TV's fabric cover is available in any of three colours: Kvadrat Beige, Kvadrat Redwood, and Kvadrat Green, all carefully selected because of their ability to go with a large range of other living room colours and styles. As you can see from the images above, the Objet TV can be simply leaned against a wall at an angle of up to 5 degrees, boosting the sense of it being a work of art rather than a TV. It features an in-frame cable system, too, so that you can connect external devices without cabling spoiling the Objet TV's clean designer lines. It also manages to tuck a 4.2-channel, 80W speaker system inside its svelte frame. This isn't the first time we've seen a 'lean up' TV; Philips offered a more glass-based model that did something similar many years ago. In Full View mode, moreover, the Objet TV also reminds me of one or two Bang & Olufsen TVs we've seen over the years. Overall, though, the Objet TV retains a distinctive enough approach to feel unique, and certainly delivers another fun angle on the sort of design options ultra-thin OLED panels make possible. The StanbyME (AKA the 27Art10) is a completely different kettle of fish. The idea behind this 27-inch LCD TV is that it can follow you around your house. It's battery powered (able to give up to three hours use on a single charge) and sits atop a moveable stand with concealed wheels that can easily be trundled around to wherever you want it to go. The screen can be swivelled and tilted on its mounting pole, as well as taking a leaf out of the Samsung Sero book by enabling you to rotate the screen to either a landscape or portrait orientation. The height of the mounting pole can be adjusted too, and the screen supports full Mobile Screen Mirroring with Android and iOS devices. There's even a removable cradle into which you can place your phone to create a fast, secure option for video calls, online classes and content streaming. PC connectivity is supported, too, by either wired or wireless connections. Since the StanbyME's mobile status makes this one of those very rare TVs where how it looks on the back actually matters, it's nice to learn that its rear side is adorned in a tasteful Beige-coloured textural fabric. What's more, when not being watched in earnest, its screen can be used to display favourite artworks, photographs, or a fetching calendar/clock combi. Finally, and fittingly for a unique product like this, the StanbyME features a new user interface that includes remote, touch and even gesture recognition control options. LG hasn't shared pricing or release date information on either of its new lifestyle TV options yet, but it has said that if you want to see (virtually) these new TVs for yourself, they will be appearing at LG's CES 2022 press conference at 08.00 PST on January 4. Related reading Sky Launches Sky Glass: Three Striking, High-Spec TVs With A Fully Streamed Version of Sky Built In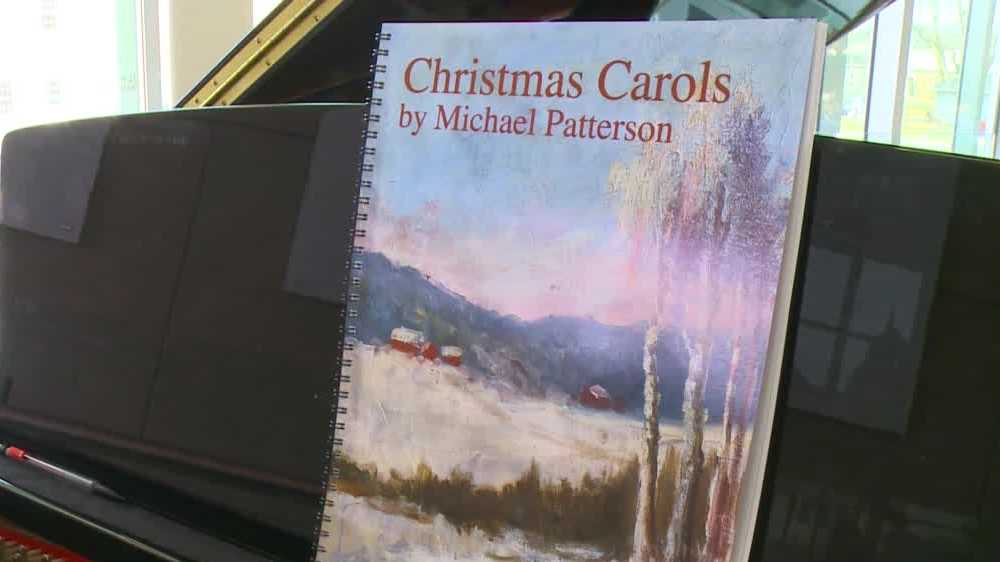 An Iowa tradition is raising money for the Des Moines Metro Opera. Michael Patterson is a composer who has worked with the Des Moines Metro Opera for 48 years. Patterson has been writing original carols since 1980. Patterson says that he "wrote a Christmas carol every year for friends, families, and students." He has been encouraged by former students to compile and publish his carols. The money raised will benefit the Des Moines Metro Opera.

Getty Bears head coach Matt Nagy had to bring in rookie Teven Jenkins vs the Packers. It wasn't an ideal four quarters of football from Teven Jenkins. The Chicago Bears rookie offensive lineman was thrown into the lineup against the Green Bay Packers Week 14 after veteran left tackle Jason Peters went down with an ankle injury in the first quarter. It was his second NFL game, and it showed. After playing just two special teams snaps in his NFL debut against the Arizona Cardinals Week 13, Jenkins amassed two false start penalties and two holding calls (although one flag for holding was declined because it led to a strip-sack of rookie quarterback Justin Fields) in Chicago's 45-30 loss at Lambeau Field. That strip-sack was the result of Jenkins getting beaten by Green Bay pass rusher Preston Smith, and it was one of a few concerning plays the rookie made in his second game as a pro. ALL the latest Bears news straight to your inbox! Subscribe to the Heavy on Bears newsletter here! Join Heavy on Bears! Jenkins earned an ugly 25.0 overall grade from Pro Football Focus against the Packers, allowing five hurries, two sacks and seven pressures. He also displayed some questionable technique. It's likely the young tackle was just overwhelmed and exasperated, but Brad Spielberger of Pro Football Focus shared the following still image of Jenkins attempting to block a Green Bay pass rusher, and… it's not good: Howling when I noticed this. Whatever it takes baby pic.twitter.com/fbmrbdZuz9 Brad Spielberger, Esq. (@PFF_Brad) December 13, 2021 If Jenkins continues to stick his legs out in an attempt to dissuade incoming defenders, there are going to be a ton of yellow flags in his future. "That's a tough spot for Tev," Bears rookie quarterback Justin Fields said about Jenkins on December 12 after the game. "I know he wanted to play great today. The sack he gave up, I just told him, 'Look, it's your first game. Prime time, Sunday night. You're a rookie, first-ever playing time right now. Of course you're going to make mistakes. You have to go in there knowing you're going to make mistakes and just learn from them and make sure they don't happen again.' He was pretty bummed about it, but I just told him don't worry about and just move on to the next play, next drive." Follow the Heavy on Bears Facebook page, where you can weigh in on all the latest Bears-related breaking news, rumors, content and more! Jenkins had back surgery in August, and there were questions whether or not he would even be able to play this year. The fact that he even is on the field is a victory in a sense. When he wasn't able to practice physically, Jenkins hit the books in an attempt to grow mentally. "When I was at home, I was still attending meetings for an hour or two. And what I did was, wrote down the plays, go home. I would mentally roll them out in my head with like a whole bunch of different scenarios," Jenkins said on December 8. " "And when it came to it, when I was actually able to move around a little bit better, I would actually do walk-throughs, like a walk-through situation with myself and on the board. And my fiancée, she helped me out a little bit too, helped me trying to remember my things." Jenkins also had a future Hall of Famer in Peters to learn from, which was an unfortunate side effect of his surgery. "The con was me getting surgery. The pro was I ended up learning from Jason Peters," Jenkins said. "So I'm glad he's here. I'm glad we got to bring him in and I'm glad I'm learning from him." It was a rough game for Jenkins, but considering it was his first game in over a year, there was bound to be some rust. It was just one game, and he was facing a formidable pass rushing unit in Green Bay. If the bad performances and habits continue, however, then it may be time to start worrying. When analyzing Teven Jenkins' play tonight, consider that he's coming off of an injury and hadn't seen meaningful reps of football since November of 2020. For a rookie to overcome all of that, it's no surprise he was rusty. He struggled tonight, but this is a long-term process. — Jacob Infante (@jacobinfante24) December 13, 2021 READ NEXT: Bears WR Slammed for Letting QB Justin Fields Hang Out to Dry Unlock the latest Chicago Bears news, rumors and exclusives — direct to your inbox. ↓

-- At the Metropolitan Museum of Art in New York City, scenes from "Beauty and the Beast" play next to antiques that inspired some of Disney movies' most iconic scenes. It's part of an exhibit called "Inspiring Walt Disney", featuring items from the Disney Studio alongside artwork that is hundreds of years old. It's a tribute to one man's fascination with France and how Walt Disney channeled that into his uniquely American movies. Amid all the art and antiquities at the Met, it's now possible to learn about the roots of fairy tales like "Cinderella" and "Sleeping Beauty" in the early 1700s."'Sleeping Beauty' is a very good example where you can see very distinct influences of French Medieval art on the film", curator Wolf Burchard said. Burchard is an expert in Medieval art, but as a teenager, he dreamed of becoming a Disney animator."I was always looking at Disney animation like I would be looking at a great work of art", he said. For this exhibit, he decided to combine his passion for animation with his expertise in decorative art to help display the source of Disney's inspiration. "What we're showing in the exhibition is in parts the direct inspiration of 18th century art on Walt Disney", he said. After a trip to France in the 1930s, Disney brought back hundreds of art books to inspire his animators in California. They saw pictures of objects we get to see for real at the Met. When viewed side by side with the drawings and film clips, the connection becomes obvious -- never more so than when you consider Disneyland's famed Sleeping Beauty Castle. "Disney calls this their 'Mona Lisa'", Bouchard said. "It's the first bird's eye view of Disneyland, and in fact, on the top of it, you can see the first version of the Disneyland castle, which is inspired by Schloss Neuschwanstein in Germany."A tour of what the museum calls "the architecture of the imagination" serves to deepen our understanding of these beloved classics and enhance out appreciation of a genius who harnessed the talents of so many artisans -- past and present -- to create what we know and love. I can't think of a better way to get your kids to go to a museum. "Inspiring Walt Disney" runs through March 6, and you can CLICK HERE for more information. Disney is the parent company of this ABC station.

Friends of actor John Mohrlein are saying an angel got his wings. Mr. Mohrlein, who died Dec. 8 at 74, starred as the angel Clarence in Chicago's second-longest-running holiday play: "It's a Wonderful Life: Live in Chicago!" He'd switch seamlessly between the roles of Clarence and the angel's opposite — the villainous Mr. Potter — in the American Blues Theater production. One of the city's most skilled and well-liked character actors, Mr. Mohrlein appeared in the show for 19 of its 20 years. "It's like putting one shoe on and then the other shoe," he said in a 2009 interview with the Chicago Sun-Times. "Obviously, one has more than the other. I often wonder, 'Why didn't Potter get redeemed?' " "He did a great job," said Dennis Zacek, artistic director emeritus of Victory Gardens Theater. "The essence of the Chicago Theater movement was 'ensemble,' and John was one of the most positive and cohesive members of that ensemble," said B.J. Jones, artistic director of Northlight Theatre. "Everyone loved Johnny. He was positive and supportive and a joy to be around." "He saw beauty in everyone and everything," said Gwendolyn Whiteside, artistic director of American Blues Theater. Echoing the "Wonderful Life" line about angels receiving their wings, Whiteside said of Mr. Mohrein: "Bells are ringing." He died of pancreatic cancer at home in Edgewater, where friends kept coming and going to care for him and to keep him company. One of his visitors was Ian Paul Custer, who credits Mr. Mohrlein for his acting career. When Custer was starting out, his plans for a place to live in Chicago fell through, and he thought he'd have to return home to the suburbs and give up acting because he didn't have a car. But Mr. Mohrlein invited Custer to stay with him and his wife Jacqueline. "All I had was my suitcase and my guitar," Custer said. "You would go do a show, and you came home, and John and Jacque were making dinner for you. If it wasn't giving you a place to stay, it was giving you a meal to eat. His generosity was never-ending." "He would take younger people under his wing," said another friend, Daniel Wasmer, who said Mr. Mohrlein intervened when he was a victim of an assault on the lakefront. "I tell people he saved my life." Wasmer, a retired social worker, said the police suspected his attackers were angry about Edgewater residents reporting them for hanging out at a vacant building. "They came up to a friend and me and started swinging," Wasmer said. "I was knocked to the ground. One of the assailants was kicking me about the head. In the middle of all this, he stuck his head out the window and yelled at the assailants and scared them off." Young John attended St. Hilary grade school in Chicago before his family moved to Skokie, where he graduated from the old St. Lambert's School. He attended St. George High School in Evanston and Loyola University Chicago. In 1998, Mr. Morhlein was nominated for the Joseph Jefferson Awards — a Jeff, given for outstanding work in the theater in Chicago — for his performance in American Blues Theater's "A Stone Carver." "He just had a way of tapping in, bringing himself to every role," said Dawn Bach of the Chicago ensemble. He also appeared in plays at the Goodman Theatre, Northlight Theatre and on TV's "Crime Story," "Early Edition" and "Fargo." Mr. Mohrlein also helped make ornate architectural metalwork at Matrix, a metal fabricating business started by his father George, according to his niece Dana Anderberg. He crafted his and his wife's wedding rings there. After her death in — also from pancreatic cancer — in 2017, he wore both rings on a chain around his neck. Mr. Mohrlein drove a Mini Cooper with more than 200,000 miles on it. A dapper dresser, he sported stylish glasses, scarves and jauntily tilted hats. Joe Dempsey willo fill Mr. Mohrlein's roles in "It's a Wonderful Life," according to the theater company. In addition to his niece Dana, Mr. Mohrlein is survived by his brother George, nieces Lisa Omori and Alison Dhanani and nephew Glen. Visitation is at 10 a.m. Wednesday at St. Lambert's Catholic Church in Skokie, followed by an 11 a.m. funeral Mass there. A celebration of his life is planned for January, Dana Anderberg said. Eight days before Mr. Mohrlein's death, Chicago lost another actor associated with a holiday role. William J. Norris, who played Ebenezer Scrooge in the Goodman Theatre's long-running "A Christmas Carol," died Nov. 30 at 75. "The curtain is closing on an era," Zacek said.

What's left of Biden's Build Back Better plan still promises significant social spending. Democrats' budget reconciliation bill was supposed to be an ambitious piece of progressive legislation that would be President Joe Biden's signature legislative achievement. Democrats hoped to push the bill quickly through while still holding narrow 50-50 control of the Senate and a slim majority in the House. But amid debate in the party on what priorities to include and how much the legislation should cost, the scope of the bill has been narrowed significantly. When President Biden unveiled the latest iteration of his Build Back Better agenda, it came in at $1.75 trillion, compared to the $3.5 trillion Democrats originally envisioned. Biden touted funding for universal child care, $555 billion to address the climate crisis, and a surtax for the country's wealthiest. Even at a reduced price point, it still contained the largest climate and social investments in generations. Nevertheless, the bill has undergone numerous changes that have weakened many of Biden's campaign promises: Free community college and expanded Medicare coverage were cut, for example. Extended funding for child care, pre-K programs, paid family leave, and climate change is still on the table. Many of the bill's cuts came at the request of moderate Sens. Joe Manchin (D-WV) and Kyrsten Sinema (D-AZ), who have consistently pushed back on the bill's offerings, challenging their fellow Democrats' hopes to pass legislation that could be life-changing for millions of Americans. "With no votes to spare in the Senate, everything hinges on what Manchin and Sinema will accept. And a great deal more intense negotiation lies ahead," writes Vox's Andrew Prokop. Follow this storystream to stay updated on the reconciliation bill's progress and Vox's analysis of how these policies could impact you.

When Will Forte debuted his "MacGyver" parody, "MacGruber," on "Saturday Night Live" in 2007, he had no idea he'd still be playing the pseudo action hero over a decade later on his own series. "When we first did the sketch at 'SNL'… I thought it went all right," Forte, 51, told The Post. "The audience seemed to like it that night. But it wasn't like they went nuts over it. So, every part of this character still existing is a surprise — a pleasant surprise, because we've always really enjoyed it." MacGruber (and his mullet) is a former Green Beret, Navy SEAL and Army Ranger who's frequently tapped by powerful people to undertake dangerous missions. (His "SNL" sketches typically saw MacGruber confidently assure everyone that he could diffuse a bomb before promptly blowing himself up). In 2010, MacGruber got his own titular movie co-starring Ryan Phillippe as his sidekick, Dixon Piper, and Kristen Wiig as his love interest, Vicki St. Elmo. It earned only $9.3 million at the box office. "Pretty soon after the movie bombed, we got together, John [Solomon], Jorma [Taccone] and I. The three main creative people behind it," said Forte, whose tenure on "SNL" lasted from 2002-2010 before he went on to shows includins Fox's "The Last Man on Earth." "We decided that we were proud of what it was, and there was nothing we could have done to have changed its financial outcome," he said. "We felt like we made the movie we wanted to make, and we were excited about it. So, we said, 'Let's make it our goal at some point to try to do some other incarnation of 'MacGruber.' It could even be something that we just shoot on our iPhones. And somehow, 12 years later, somebody gave us money to actually do it. So, we are as surprised as everybody else that we're in this position. But we're incredibly grateful and we've had a great time." Premiering Thursday, Dec. 16 on Peacock, "MacGruber" is an action-comedy series that begins with MacGruber serving a long stint in prison, following the events of the movie (which ended with him killing his enemy, Val Kilmer's Dieter Von Cunth). He's released and called upon by General Barrett Fasoose (Laurence Fishburne) to go on a mission from which he likely won't survive. Soon, he once again crosses paths with Dixon Piper and Vicki St. Elmo as well as new characters played by Sam Elliott and Billy Zane. While the show series filmed in New Mexico over the summer, Forte also had his own major life news: he married his now-wife Olivia Modling, with whom he has a baby. The couple tied the knot in a surprise ceremony at series co-creator's Taccone's house, and invited his castmates. "My father was coming into town with his ex-wife, and it was right around when my mom's birthday was, and we said, 'Let's invite Mom – everyone is still friends' – and we invited my sister and her husband and kids," he said. "Before we knew it, we realized, 'Oh, there's so many people that we'd want to be at our wedding anyway. Let's surprise everybody and get married.' So, we threw together a wedding in like two weeks, and it was so much fun," Forte said. "I can't imagine what it would be like to spend a year planning a wedding. Over the span of two weeks it was stressful and intense, so thank God we didn't have more time to ponder the different decisions!"

Getty Juwann Winfree #88 of the Green Bay Packers during training camp at Ray Nitschke Field on June 09, 2021 in Ashwaubenon, Wisconsin. The Green Bay Packers have a couple of new openings on their practice squad after one player was promoted and another was poached on Tuesday. The Packers signed third-year wide receiver Juwann Winfree to their 53-man roster on December 14 as they continue to grapple with injuries to their receiving corps. Winfree had already spent three games on the active roster as a temporary game-day elevation, but the move now makes him a full-time member of their receiving rotation. Mike McCartney, Winfree's agent, broke the news of his client's promotion on Twitter. The Packers formally announced the move later Tuesday evening. Pumped for Juwann Winfree signing to the @packers active roster @OnlyOne_JW Mike McCartney (@MikeMcCartney7) December 14, 2021 The Packers also had outside linebacker/defensive end Nate Orchard swiped from their practice squad on Tuesday. They had added the former Cleveland Browns second-round pick on Thanksgiving to bolster pass-rushing depth, but the Washington Football Team was able to sign him away because Orchard was not a protected member of the Packers' practice squad and they offered him a spot on their 53-man roster. Orchard — who was the No. 51 overall pick in the 2017 NFL draft — is already familiar with Washington after spending portions of the past two seasons in their ranks. Now, instead of being injury insurance biding his time on the Packers' practice squad, he will have a chance to help Washington out amid a COVID-19 outbreak. The latest Packers news straight to your inbox! Join the Heavy on Packers newsletter here! Join Heavy on Packers! The Packers' decision to promote Winfree seemed inevitable given how badly injuries have impacted the back half of their depth chart over the past several weeks. Randall Cobb is currently on injured reserve with a core-muscle injury that may leave him sidelined for the remainder of the 2021 season. Equanimeous St. Brown (concussion) and Malik Taylor (abdomen) are also both dealing with injuries that kept them from finishing Week 14's win over the Chicago Bears. Without all three of them, the Packers would have had just four healthy receivers in their rotation, including an unproven rookie in Amari Rodgers with just five targets over 13 games. Now that Winfree is on the active roster, though, there may be a golden opportunity for the 25-year-old receiver to finally factor into the equation for the Packers. Winfree, a 2019 sixth-round pick for the Denver Broncos, generated a modest amount of hype during offseason workouts earlier this year, getting extended looks on the practice field while the Packers' starting wide receivers were all absent. If not for a shoulder injury keeping him out of all three preseason games, he might have also had a chance at pushing Taylor for his spot as the sixth receiver on the initial 53. While Winfree ended up settling for a practice-squad role, the Packers elevated him to the active roster three times in their first 11 games, twice as a COVID-19 replacement. His biggest performance came in Week 8 against the Arizona Cardinals when he caught the first four passes of his career for 30 yards while Adams, MVS, Lazard and Taylor were all missing from the lineup. He did have an uncostly fumble, but he also nearly snagged his first NFL touchdown on a slightly inaccurate throw from Aaron Rodgers. Unlock the latest Green Bay Packers news, rumors and exclusives — direct to your inbox. ↓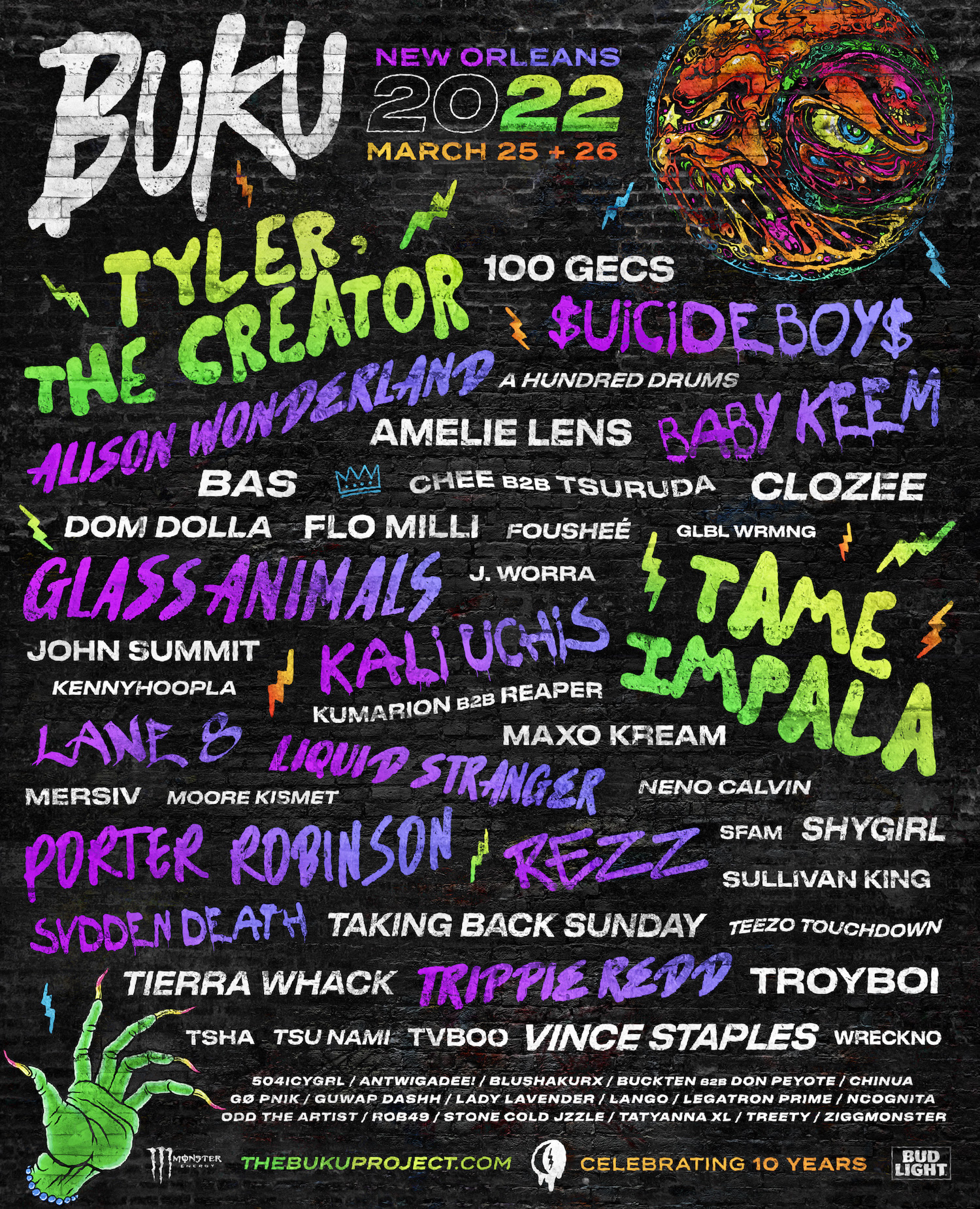 For a festival that dubs itself as "boutique," Buku Music + Art Project has some pretty heavy-hitting names on its newly announced 10th-anniversary lineup. After a three-year hiatus, the New Orleans festival will be back along the banks of the Mississippi River in the Lower Garden District near the imposing defunct Market Street Power Plant from March 25th – 26th. So, about that lineup… Tyler The Creator and Tame Impala are titanic headliners at the top of this one, but it doesn't stop there. Arena-rockers Glass Animals and Colombian-American pop superstar Kali Uchis are joining them on the bill along with surging rappers Tierra Whack, Trippie Redd, and Baby Keem. There's also a concerted effort to reflect electronic music and artists like Porter Robinson, Allison Wonderland, Lane 8, and Rezz lead a formidable slate. There's also a focus on local New Orleans artists too from the hip-hop of Glbl Wrmng ( who put out 0ne of our best sleeper albums of 2021), Neno Calvin, and 504icygrl, to the dubstep of Tvboo and sfam. Buku prides itself on a "festival experience that proudly reflects the progressive, artistic, and diverse subculture of New Orleans." The lineup is just one aspect of an event that features indoor and outdoor stages, art installations, pop-up breakdancing, live graffiti art, etc… Buku also partners with the Take Action project (TAP) to use the fest's platform "to elevate awareness around issues of various social & environmental justice issues." TAP and the music education nonprofit Upbeat Academy will receive a portion of proceeds from all tickets sales. Buku Music + Art Project is from 03/25/2022 – 03/26/2022. Presale tickets go on sale 12/17/2021 and registration has begun here. Buku's general on-sale begins on 12/20/2021 at the same link.

WhatsApp offers amazing privacy and security in lots of ways, but a new change has quietly emerged that fixes a previous loophole. As spotted by WABetaInfo, WhatsApp has taken steps so that not everyone can see your Last Seen status. This, you'll know, is information given next to a contact's name at the top of the conversation thread. It's useful, because it tells you when someone was using the app most recently, so you needn't feel affronted if they haven't read your message if they haven't used WhatsApp for the last day, for instance. But, until now, it was a tool with limited flexibility. You could set this information to be revealed to everyone, to your contacts or to nobody. That's something of a blunt instrument. Now, it seems, WhatsApp is adding another layer which prevents people who have never been in contact with you before on WhatsApp from seeing this information. WhatsApp says it's "making it harder for people you don't know and haven't chatted with from seeing your last seen and online presence on WhatsApp". It turns out that there are apps in the App Store and Google Play Store which are able to log the Last Seen status of accounts where there's no direct contact with that particular person. As WABetaInfo reports, "People use these apps to stalk other WhatsApp users, so they know when other people were online, but this was the only information they were able to get." Still, with this small but important development, those apps will no longer be able to see this information, as they would need an active chat with a user to get this. WhatsApp has pointed out in a customer support message that this doesn't affect "anything between you and friends, family or businesses who you know or have previously messaged." WhatsApp's updates are pretty continuous and some, like this, have the power to quietly change the app in significant ways.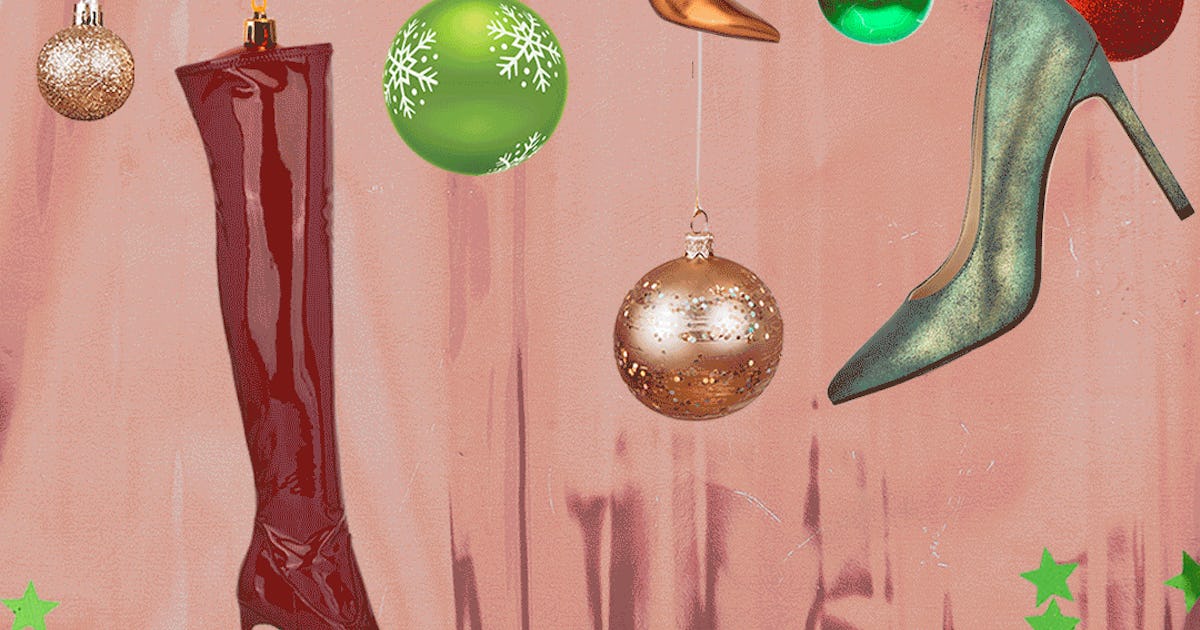 Style Give the gift of unparalleled style. With the holidays fast approaching, it can be challenging to sum up in just one gift how much your loved ones mean to you. For the women who had your back through thick and thin this year — the major promotions, the frustrating plateaus, and even everyday wins — navigating new life chapters just wouldn't be the same without them. When shopping for this special circle of supporters, it's about way more than just a present. It's recognizing their bold, confident selves with thoughtful finds that reflect their distinct personalities, both in fashion and in life. This season, the fashion experts at Nine West want to help you celebrate those very relationships with the Portraits of Love collection. Designed to highlight the spirit, strength, and empowering bonds formed between women, these styles are the perfect way to thank those who have shown up for you all year long. With such a varied curation of bags, shoes, and watches, there's absolutely something for everyone this holiday, including you. She inspires you to fully lean into whatever look you're passionate about — and to do so with style. That's why there's no one you'd rather treat to a glossy red OTK boot or glittery block heel (especially when joining you on the dance floor). Both feel celebratory when styled with minidresses or any kind of twirl-ready hemlines. Your partner-in-crime's wardrobe could also use a few partners-in-crime of its own, so opt for the pearl-embellished crossbody or sleek burgundy shoulder bag with a gold chain running across the top. It can take years to find that work confidante who you undeniably look up to. She's the one who guides you long after you've worked together and who genuinely cares about helping you make the right career moves. Up first: Ankle-strap pumps that put a twist on the traditional with sculpted heels (more balance when jetting between meetings? Yes, please!) and a metallic sheen that ups the ante. A statement bag is a must, so surprise her with a python-inspired satchel that's polished without feeling prim. A dual-tone watch will help her keep time between appointments (and stay on point during that big presentation), while a translucent, crystal-cascading stiletto shows you support her post-5pm style, too. Your sis has always gone the extra mile for you and your fam, so why not find pieces that support her just as gracefully? A roomy sunshine-yellow tote will become her new favorite, thanks to the multiple zipper compartments that keep her organized. She'll look forward to errand runs around town in lug-sole combat boots, whose studded details feel as cool with a cozy sweater skirt as they do her comfiest leggings. And because she's always checking her schedule: She'll love catching a glance at the fancy bezel on this ombre-face watch while keeping time. And for the next family dinner? Suggest iridescent pumps that match anything, thanks to their fun metallic finish — making getting dressed that much easier. The mother figure in your life has always been a class act, and her taste reflects that. Metallic ankle-wrap pumps are classic-with-a-twist, lending an edge to her favorite work-ready blazer and midi dress combo. For something more romantic (hello, NYE dinner reservations), black lace mules pair easily with her favorite LBD. A gold-tone watch with subtle rhinestone details shines as brightly as she does, stacking easily with her signature bracelets.

Microaggressions are subtle or unintended remarks that are racist or otherwise offensive. Researchers are examining the health impacts of microaggressions, as well as coping strategies. But it's equally as important for allies to speak up and stop microaggressions, experts said. Microaggressions are indirect or unintentional acts or remarks that are racist, sexist, ageist, ableist, or otherwise offensive. While they are often subtle in nature, they are a widespread problem with significant consequences on a person's mental and physical health. Experiencing repeated discrimination, including microaggressions, increases rates of anxiety, depression, and heart disease, per a meta-analysis of multiple studies. Researchers are currently exploring how people of color deal with microaggressions. A study by Michigan State University and Mills College published in the scientific journal Wiley earlier this month examined mental strategies Latin students use to deal with microaggressions. The researchers offered some advice and called for more research to help people of color better cope with racism. But while researchers develop coping strategies, it's important for allies to stop microaggressions while they're happening, diversity consultants told Insider. In the aftermath of 2020's racial reckoning, allies need to step up and support their Black colleagues and colleagues of color, Beverly Tatum, a nationally recognized scholar and author of multiple books on race in America, previously told Insider. "A white person should think to themselves, 'What can I do to make a difference?'" Tatum said. Business Insider asked experts what to do if you're an ally, white or otherwise, and witness a microaggression against one of your colleagues. Here's a few ways to respond, including sample scripts of what to say. Editor's note: This article was originally published in June 2020. It's important for allies to stand up for their Black and brown colleagues at work, said Sheena Howard, associate professor of communication for the online Masters of Business Communication program at Rider University. If, for example, a white colleague asks to touch a Black colleague's hair, or worse, does so without their consent, an ally should speak up and call it out. "A white colleague in this situation, let's call her Jane, can explicitly stand up against this form of racism. Jane can approach it face-to-face in public, face-to-face in private, or via email with the person that is acting inappropriately", Howard told Business Insider. Howard said you could say: "It's really not appropriate to ask to touch anyone's hair – that's a microaggression and we don't do that here." Minda Harts, author of " The Memo: What Women of Color Need to Know to Secure a Seat at the Table", provided additional insight. "Make them aware of how inappropriate touching someone else's hair is without their consent. You can also add, 'I realize it probably wasn't your intention, but put yourself in their shoes'", Harts said. Or perhaps a colleague accidentally uses a word with racist origins such as the word " uppity ", which some use today to me "arrogant", but historically was used to describe Black people that "didn't know their socioeconomic place." Bradley Brummel, associate professor of psychology at the University of Tulsa who specializes in harassment, said you could say something along the lines of: "I just read an article that the term you used has a problematic origin. I think we should use other terms or language for that idea." "If done kindly and without direct confrontation, the point can be made without escalating the situation or assuming aggressive intent", he said. Putting the onus on a person to explain their racist remark or action is another way to draw attention to the problematic behavior. For example, say you and a group of colleagues are in a meeting reviewing résumés of people you just interviewed and someone makes fun of not being able to pronounce a Black candidate's name. An ally should intervene, and could do so by posing a question, Harts said. Here's what she suggests saying: "What did you mean by that comment? What's wrong with their name?" Speaking up in these situations matters, because it shows your Black colleagues you are an ally, and teaches everyone else what is and what isn't allowed. "The more someone realizes their biases or racism will no longer be tolerated, the more we are actively reinforcing a no-tolerance zone for racism", Harts said.

If you couldn't get your hands on tickets to Olivia Rodrigo's "Sour" tour, you can at least don her signature Y2K style by way of her brand new collaboration with Casetify. The singer announced her year-long partnership with the trendy phone case company on Dec. 9, which makes Rodrigo the company's first-ever brand ambassador after dozens of successful celebrity collaborations. The exclusive collection, named "Hardened Hearts" and creative directed by Rodrigo, features cases and accessories inspired by her debut album. The lineup includes a chained-up "Broken Ego, Broken Hearts" case, a "DNT ANSWER" case and "Broken Butterfly" case, all done up with the same flash art and '90s-style imagery featured on her album. "Olivia used her voice to inspire people across the globe to express themselves, and that's what our mission is at Casetify," Wes Ng, Casetify's co-founder and CEO, said in a statement. "From her ability to connect with young people to her desire to support sustainability, we are excited to partner with her." Rodrigo's pieces are at the forefront of the brand's new collection of sustainable cases, which uses Re/Casetify technology to create new products out of entirely recycled materials. Some of her designs will also be inlaid on their best-selling Ultra and Impact cases (made out of 65% recycled materials) and on their Ultra Compostable Case, made out of 100% biodegradable material. "It was really cool to be able to help create this collection with Casetify that reflects my vision and keeps sustainability at the forefront of each design," Rodrigo said in a statement. The collection is available to purchase exclusively on Casetify's website on Dec. 15, starting at 9 p.m. PT. However, you can sign up for Casetify Club to join the waitlist and gain priority access to begin shopping at 7 p.m. PT.

Ready to meet "The Bad Guys?" DreamWorks Animation's latest feature "The Bad Guys" is based on a children's book by Australian author Aaron Blabey. The film stars Sam Rockwell, Awkwafina, Anthony Ramos, Craig Robinson and Marc Maron as a bunch of villains who decide to give being good a shot. And while that might sound like a typical animated fable (not unlike the "Despicable Me" movies, for instance), the new movie's bold aesthetic sets it apart (watch the trailer below). There have been a number of recent big screen animated projects, including "Spider-Man: Into the Spider-Verse," "The Mitchells vs. the Machines," and Disney's charming short "Far from the Tree," that have married the fluidity and dimensionality of computer animation with the exaggerated expressiveness and warmth of traditional 2D hand-drawn animation. And "The Bad Guys" looks to continue this trend while forging a path all of its own, taking the fairy tale origins (Rockwell plays the Big Bad Wolf) and contemporizing them through a strong graphical sense. There are moments in the "Bad Guys" trailer that seem to draw influence from comic books and Japanese anime as well, and we've seen these two touchstones influence much of this recent run of 2D-inspired work. Zazie Beetz, Alex Borstein, Richard Ayoade, and Lilly Singh co-star in the film, which serves as the feature directorial debut of Pierre Perifel, who has worked at DreamWorks Animation since 2008 and served as supervising animator on the wonderful "Rise of the Guardians." "The Bad Guys" hits theaters on April 22, 2022.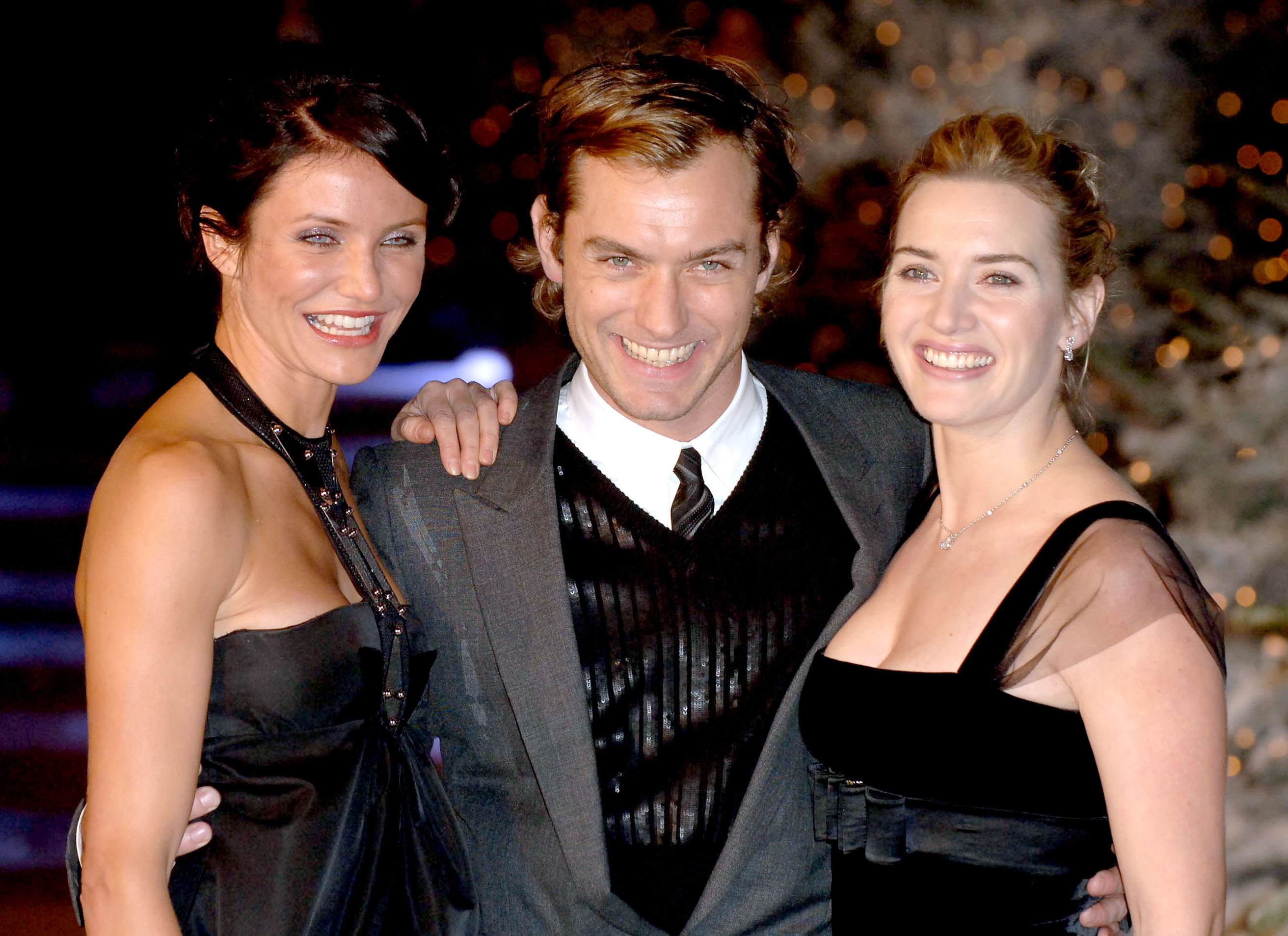 Last week, a Boston woman inspired by the film shared an apartment tour on TikTok. She hoped that someone from England would find the video and agree to swap homes. The TikToker told local media that the video was a "joke", however, it quickly went viral, and now the woman might soon be traveling across the pond. "Anyone in England want to switch places for the holiday?" read the text overlay in Grace Gagnon's (@grace_gagnon) now-viral video with more than 3 million views. "I have a studio [apartment] on the Boston riverfront." In the video's caption, she wrote: "Serious inquiries only. Bonus points if you have a hot, single brother." After posting her video, Gagnon told NBC Boston that she received requests from people via social media who also wanted to make the Nancy Meyers film their reality. "I had so many requests on my Instagram and on TikTok", she told the station. "People sending me photos and videos and descriptions of where they live that I was like 'Oh my God, I have to do this.'" The station said that her options ranged from the English countryside to Scotland and Northern Ireland. In a follow-up video on Monday, Gagnon told her followers that she has made a decision as to who she wants to swap with, but she is keeping that information private until the details are finalized. "I want to make sure everything is solidified and that it's agreed between the two of us before I share any more details", she said. "You never know—things can change. So, until then, I'm keeping my lips sealed." Writing for Bustle in 2019, Tanya Ghahremani shared that she used the website Love Home Swap to arrange a stay at a one-bedroom apartment in London owned by a woman named Jane. Despite not finding her own Graham with whom to fall in love, Ghahremani recommended that readers try the experience if given the opportunity. As to whether or not Gagnon hopes to find love during the experience, she told NBC Boston: "If I met a really handsome man and it was intriguing to me. I mean heck! I'd be ready for my Cameron Diaz moment. But I'm not going into the experience with that in mind. I just want to go and have fun, make some new friends, if possible, and if someone appealing comes along then, you know what? I'm in!"

On the day the OSHA mandate was unveiled in November, I wrote that there's a small chance it would never go into effect. The fact that the feds delayed implementation until January 4 right off the bat was a concession to business owners who feared that if the mandate took effect sooner, hardcore anti-vax employees would quit and they'd be short-staffed before the holidays. Which would be a problem, since many businesses are already short-staffed. So the White House threw them a bone, postponing the mandate until the new year. Then, later in November, the White House delayed a separate mandate for unvaccinated federal workers until next year as well. Again, Biden seemed to be acknowledging that there are important countervailing considerations to the imperative to get American workers vaxxed. After reading this new announcement from Amtrak, I wonder if there's still only a "small" chance that the mandate for private businesses never takes effect. Amtrak is a federal contractor subject to the separate mandate for that group but they're seizing on the recent court rulings against the mandate to shift from requiring vaccination for employees to a vax-or-test option instead. Hmmmm: Why did Amtrak back off? Simple — they were also facing a labor shortage if their remaining unvaxxed employees quit, a prospect that led them to warn passengers recently of potential service disruptions in January. Now that they're no longer enforcing the mandate pending court challenges, service should remain on schedule. It's not just Amtrak. Disney announced a few weeks ago that they'd be "pausing" their vaccine mandate while litigation played out. That wasn't wholly their decision: They were caught between a rock and a hard place legally due to Florida's new laws imposing fines on businesses that required vaccines for workers without providing for certain exemptions. If Disney kept the mandate in place, they'd be violating state law. If they got rid of it, they'd be violating federal law. (As of early January.) So they took advantage of the political cover provided by the new Florida rules and the legal uncertainty surrounding Biden's mandate to ease off their policy. Supposedly it's only temporary, but the more companies choose to "pause" amid growing doubt about whether Biden's mandate will be upheld by America's judges, the more comfortable other CEOs will be in deciding to pause their mandates too. And suddenly the White House will be getting a very clear signal from American businesses that they're not as gung ho as they once were about this policy. The most noteworthy break from Biden's mandate comes from hospitals. Again, this is a labor problem — potentially a dire one as Delta cases rise seasonally and Omicron cases explode. What's going on here? I think it's a combination of a few things, starting with the fact that some company mandates have already been so wildly successful that it's more trouble than it's worth to twist the arms of the few remaining holdouts. Amtrak's statement notes that its employees had a roughly 50 percent vaccination rate when it imposed its mandate in August; as of today 95.7 percent are either vaxxed or have an accommodation. New York City's civil work force went from 84 percent vaccinated in mid-October to 93 percent vaccinated a month later once a mandate was imposed, with the FDNY surging from 60 percent to 89 percent over the same period. Vaccine mandates work — on most employees. But eventually you've plucked all but the highest-hanging fruit, the most hardcore anti-vax true believers who really will quit before they submit to the jab. At that point a business owner has to weigh whether the company can function effectively if it calls the bluff of those people and they walk away en masse. Faced with that scenario, Amtrak and an array of hospital operators decided that it wasn't worth the bother. If a large majority of employees are immunized, that's close enough to a win that it's not worth pressing the issue and risking a crippling labor shortage. And the more those labor shortages persist, the more anxious the White House will be about following through on enforcing the mandate in January. (Assuming courts allow it too, of course.) Others have already sensed that Team Joe might be looking for an exit strategy on the mandate. I wonder if numbers like this have caught their notice: Americans are more supportive of businesses freely choosing to mandate vaccination for employees (54 support) but they don't like the idea of legal penalties for those that refuse. Even a near majority of Democrats are leery of it, which may be part of the sentiment recently on the left that it's time to return to something closer to pre-pandemic normalcy in daily life. If that feeling is growing among Dems, they may not have much of an appetite for Biden being a hard-ass about the mandate next month. Especially if supply-chain problems persist, driving inflation upward and further endangering the party's congressional majorities. Maybe this is how the mandate was designed to function all along, a bit of legal pressure from Uncle Sam to convince American workers that they'd soon be in trouble if they didn't get vaxxed, which most of them quickly did, and then poof — the mandate's gone before it ever acquired the force of law, its mission already (mostly) accomplished. I'll leave you with this finding from a recent study on what happens when employees at nursing homes can't be bothered to get vaccinated: "Estimates from our model suggest that if all the nursing homes in our sample had been in the highest quartile of staff vaccination coverage (82.7% on average), 4775 cases among residents (29% of the total during the study window), 7501 cases among staff (29% of the total), and 703 Covid-19–related deaths among residents (48% of the total) could possibly have been prevented."

The Heritage Foundation unveiled its "Election Integrity Scorecard" on Tuesday, which seeks to assess and compare election laws and regulations that affect the security and integrity of the democratic process in all 50 states and Washington, D.C. According to RealClearPolitics' Philip Wegmann, the scorecard allows lawmakers and voters to "see how Heritage ranks each state by hovering their mouse over an interactive color-coded map of the United States," with the entire country lit up "with reds, yellows, and greens to easily indicate which states have done the best to live up to the Heritage standard of running an election." Heritage unveils new "election integrity scorecard." https: //t. co/qpRboNrPHT pic.twitter.com/p8S7THIkCZ Philip Melanchthon Wegmann (@PhilipWegmann) December 14, 2021 States such as Georgia, Alabama, and Tennessee are colored forest green, ranking them first, second, and third, respectively. Hawaii, Nevada, and California, on the other hand, are colored red and come out at the bottom of the list. The RealClearPolitics report goes on to note how the conservative think-tank assigned grades "out of a possible perfect score of 100 according to a dozen categories, each weighted differently, from implementation of voter ID requirements and maintenance of voter registration rolls to prohibition of private election funding to access for election observers." In creating the scorecard, Heritage conducted its own analysis in all 50 states and the District of Columbia, while also inviting input from election law experts. According to John Malcolm, vice president for the Institute for Constitutional Government and the director of the Meese Center for Legal and Judicial Studies at The Heritage Foundation, the organization will regularly update the scorecard as states make changes to their election laws. "If that changes the ranking," Malcolm said, underscoring the entire point, "it changes the ranking." Executive Director of Heritage Action Jessica Anderson detailed her optimism over the new project, saying grassroots activists "will be able to use Heritage's Election Integrity Scorecard as a roadmap to go back to their legislators and advocate for further election integrity measures." "The scorecard represents the single best resource for Americans in all 50 states to understand election integrity laws and advocate to make it easy to vote and hard to cheat in their state," she added.

For those who were hoping to hit the theme parks today —Tuesday, Dec. 14 — in the rain, there's good news and bad news. The bad news: Good news: And keep in mind that his storm has dumped five feet of snow in the high Sierras, so that's good drought news for all of us.

Apple TV+ has released the official trailer for the new murder mystery comedy series "The Afterparty," offering a closer look at the mix of genres audiences can expect within. The show hails from "Spider-Man: Into the Spider-Verse" and "21 Jump Street" filmmakers Chris Miller and Phil Lord, and across eight episodes follows a detective played by Tiffany Haddish who's investigating a murder that occurred at a high school reunion party. Each episode explores a different character's account of what happened that evening, and each episode is told through the lens of a different popular film genre that matches the character. So when Ben Schwartz's character is recounting the events, it's a musical; and when Ike Barinholtz's character explains what happened, it's an action movie. Miller created, directed, executive produced and serves as showrunner on the series with Lord also serving as executive producer through their Lord Miller production banner. The cast also includes Sam Richardson ("Tomorrow War," "Veep"), Zoë Chao ("Love Life," "Downhill"), Ilana Glazer ("Broad City"), Jamie Demetriou ("Fleabag," "Stath Lets Flats") and Dave Franco ("The Rental," "The Disaster Artist"). Check out the new trailer for "The Afterparty" in the video above. The first three episodes of the series premiere on Apple TV+ on Jan. 28, 2022 followed by one new episode weekly, every Friday. Tony and Emmy-nominated writer, producer and performer Anthony King ("Search Party," "Dead to Me") also executive produces the series. Lord Miller's SVP of Television Aubrey Lee is a producer on the series, which was produced for Apple by TriStar TV and Sony Pictures Television as part of Lord and Miller's expansive five-year overall television deal.

Dec. 14 A24 is giving a glimpse of the new film Everything Everywhere All at Once. The studio shared a trailer for the sci-fi film Tuesday featuring Michelle Yeoh.

In a major shakeup to the Emmys race, the Television Academy and the National Academy of Television Arts and Sciences revealed they plan to realign its TV awards categories and have series compete based solely on their genre, not their time slot. The shift to realign the categories is in response to the changing ways in which people consume television and also follows NATAS' plan to give the children's and family shows their own awards ceremony apart from the Daytime show. However, the two organizations said there are currently no discussions for the Academies to re-merge as one single Academy. What's more, all the Emmys Competitions and shows will retain their current names in recognition of their longstanding respective legacies. Scripted dramas and comedies will now enter the national race regardless of a show's airtime, though there are some exceptions, as Daytime Drama categories will remain in the Daytime competition and be redefined to include any multi-camera, weekday daily serial, spin-off or reboot." And shows intended for audiences 15 and under will be in the Children's and Family race. But shows that previously were awarded in the Limited Drama categories of the Daytime competition will transition to the Primetime competition. Most categories will be realigned for next year's awards race in 2022, though the Game Show and Instructional & DIY categories will still be divided by airtime for next year with the hope they're realigned by 2023. "NATAS and the Television Academy each pride ourselves on celebrating and honoring the best television has to offer, and with the evolution of our industry, it was critical to update our competitions to meet current trends in both content and viewing habits," Adam Sharp, President and CEO, NATAS, said in a statement. "These changes will allow each Academy to honor an undivided scope of achievement in our respective fields of television excellence." "The realignment of these Emmy competitions represents the most significant collaboration between the Television Academy and NATAS since the two became separate entities in 1977," said Maury McIntyre, President and COO, Television Academy. "We're proud to be responsive to the needs of the creative community and the evolution of our industry, ensuring the Emmy Award remains the preeminent mark of excellence across all genres of television." More to come… Tony Maglio contributed to this report.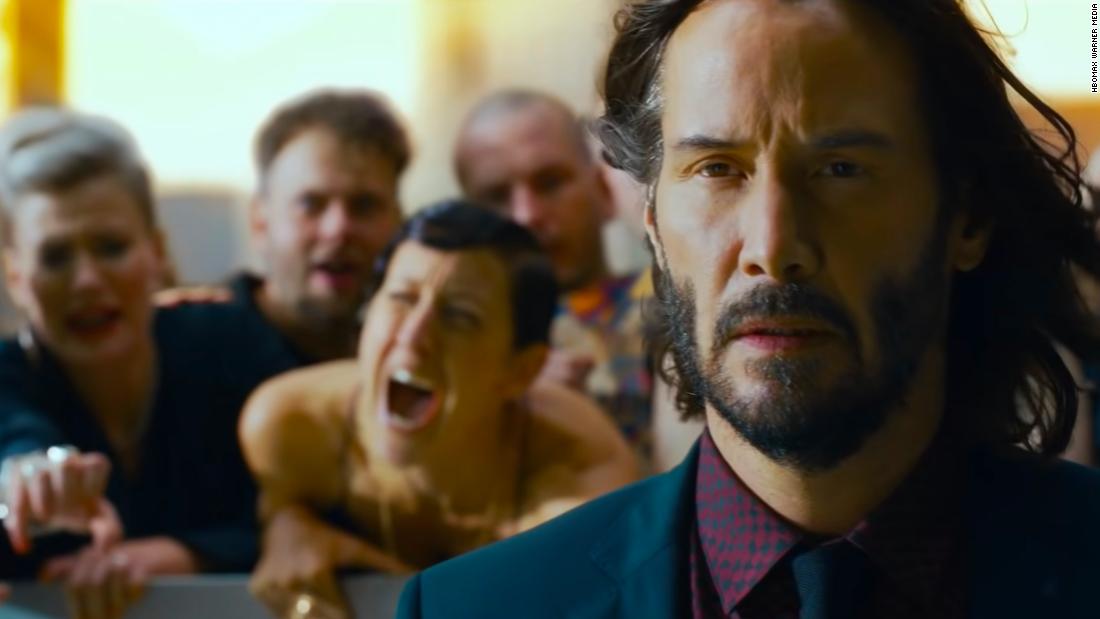 During an interview on "The Late Show with Stephen Colbert" Reeves said he and Carrie-Anne Moss jumped off a more than 40-story building for a scene in "The Matrix Resurrections. The pair are reprising their roles as Neo and Trinity and host Stephen Colbert asked why jump instead of just doing the scene digitally. "Because it's [director] Lana Wachowski, its 'The Matrix' and you need natural light and you want to do it real", Reeves said. "I mean, there's wires." Reeves said he and Moss grabbed hands and leapt off the building - about 19 or 20 times. "After the first time, you can't think of. the fear", he said. "You have to, not block it, but deal with it, absorb it and just be there and do. And that's what we did." Spoken truly like Neo. The actor declared it "awesome" and revealed that he has never even bungee jumped before. "I'm scared of that", he said. "The Matrix Resurrections" hits theaters and HBO Max on December 22. (HBO Max is owned by CNN's parent company.)

Microsoft this week opened a new version of its LinkedIn app in China that is specially designed to exclude free expression online in submission to the communist country's rules. InCareer, the new app from LinkedIn, will function as a digital job board that does not allow people to post messages or share content as they can on LinkedIn in countries outside the reach of the Chinese Communist Party. "While InCareer will not include a social feed or the ability to share posts or articles, members can update their new look profiles and be discovered and messaged by recruiters, meaning their dream job can find them," Mohak Shroff, LinkedIn senior vice president of engineering, wrote on the company's blog on Monday. "Members can also use the messaging feature to stay in touch with their contacts to give and get help." LinkedIn's decision to scrap the social part of its social network to continue working in China was made after reports of journalists receiving messages from the company earlier this year saying LinkedIn would censor them in China. The journalists facing restrictions work across the political spectrum. Benjamin Weingarten, a Federalist senior contributor and RealClearInvestigations deputy editor, published a screenshot on Twitter in June showing LinkedIn saying "legal requirements" prompted it to censor his content in China. Axios' Bethany Allen-Ebrahimian published to Twitter a similar message she received from LinkedIn in September. Sen. Rick Scott, Florida Republican, subsequently wrote to LinkedIn and Microsoft's CEOs in September questioning the actions against Ms. Allen-Ebrahimian and a freelance reporter. Mr. Shroff announced in October that LinkedIn would end its operation in China and replace it with the jobs app. Despite the communist country's rules dictating its business practices, Mr. Shroff insisted LinkedIn was "excited" for the company's new strategy in China. InCareer will be available at linkedin.cn and on Apple and Android devices, according to Mr. Shroff. The website for the new app directs customers needing support to Beijing LingYin Information Technology Co. and features an address located in the Yizhuang District.

Chetan Mathur is CEO of Next Pathway, the Automated Cloud Migration company. Moving your data and workloads to the cloud is an imperative. Delaying may harm your company's operational efficiency, while doing serious damage to your competitive edge. It's understandable why companies are resistant. Migration to the cloud is a complex initiative, especially for enterprise customers, which have a multitude of legacy extract, transform and load (ETL) tools and data lineages that can reach back 30 years or more. Transformation is never simple. Ideally, your move to the cloud is part of your organization's embrace of a more modern, agile management approach. Reluctance to move forward is primarily driven by deep-seated cultural, organizational and business issues. Until these issues are handled, at least on some level, your company's move to the cloud may stagnate. Cultural issues arise from on-premises or strategic sourcing operations reliant on legacy skills such as mainframe and Wintel/Unix stacks. Cloud adoption and application modernization threaten the sanctity of these skills. Reflecting a tribal mentality, knowledge is closely guarded and may be withheld from modernization efforts. Organizational issues happen when development teams, aligned with specific business units, "own" that unit's products and infrastructure. In companies with large IT capabilities, infrastructure and development are typically siloed from one another; when you move to a cloud-based modern organization, they are collapsed into one team. There is often strong internal resistance to cloud modernization programs as it causes an inherent culling of resources and pressure to upskill. Business units, in theory, are receptive to the cloud. They see it as the wave of the future and as a lower-cost consumption model. However, there are issues that slow down or block cloud adoption. For app modernization to occur, key business processes such as finance and business workflow must change. When moving to the cloud, for example, your company will have to shift infrastructure and development from a capital expenditures line to operating expenses. This may be a heavy lift in large organizations. Here are recommendations on how to move forward with your cloud migration, despite the roadblocks: Recognize – and challenge – the resistance. Many large organizations have technology platforms that stretch back to the 1980s or even the 1970s. This slows down cloud adoption because of the risks associated with decommissioning these legacy platforms. It's not just a technology issue — it's also a people issue. People tend to be reluctant to share their knowledge with others to protect their positions. Develop strategies to re-platform those applications, perhaps a few at a time, to avoid throwing IT into turmoil. Companies that tend to be more successful than others in terms of large-scale adoption have top-of-the-house support. There must be a desire to leverage what the cloud brings and the willingness to integrate cloud software or services into your core infrastructure. This support must translate into behaviors that permeate the organization, including hiring the right people in senior technology positions. Hire talent that has cloud experience. This is a long-term strategy; you can't just turn over your whole staff, particularly when you have subject matter experts who need to remain. Once making the commitment to move to the cloud, leadership must adopt a cloud-first strategy. Every decision — from technology investments and financial operations to new IT hires — should be wrapped around a cloud-first strategy. Develop a plan. Planning, of course, is key. Outline the expertise, tooling and resources you'll need to get started. You'll need a good system integrator. Leverage automated tools that support data discovery and optimization analysis to quickly define the right migration approach. Don't obsess about the cloud provider. If you choose the wrong cloud provider, you can move to another. Consider employing a multi-cloud strategy, so you aren't betting the farm on one vendor. Start small. To mitigate fear and accelerate adoption, begin with the automatic lift and shift of workloads in small chunks. This helps introduce the benefits of the cloud, such as the cloud's lower-cost computing model, while maintaining the older tech for a period. This approach also shows the art of what's possible and reduces uncertainty. It gives organizations the opportunity to take advantage of the infrastructure savings, and then, when ready, modernize their applications and code into cloud native services, APIs and microservices. Leverage business units to drive adoption to the cloud. Leverage your company's pockets of business use cases, such as marketing or sales, that want to drive huge compute algorithms and take advantage of the analytics available through the cloud. These business users understand the value of moving to the cloud and taking advantage of what the cloud has to offer. You can also promote adoption to the cloud by investing in software as a service (SaaS). This doesn't require a massive overhaul or rewriting your applications; you're adopting a CRM that already exists and runs in the cloud. This enables you to decommission your on-premises CRMs and is less stressful than a full on-board migration. Work with a partner that can help ease your planned migration. Some companies may lack the confidence and experience to make the move to the cloud — it's not where their expertise lies. In fact, most organizations cannot handle the migration process on their own. They don't have the right teams in place to facilitate the move. Use partners and vendors to help overcome those missing elements within your organization. Look for a partner that can help smooth over the entire cloud migration lifecycle process, from planning to execution. True cloud adoption and modernization cannot effectively take place unless the culture, organization and business undertake some degree of transformation. Following these recommendations will help get you to the cloud quickly and cost-effectively, so your business can begin to realize its operational efficiencies and drive competitive strategies and enhanced customer experiences. Forbes Technology Council is an invitation-only community for world-class CIOs, CTOs and technology executives. Do I qualify?

Agencies Agencies Awards & Honors Accounts AgencySpy Creative Independent Agencies Media Agencies Adweek Wire &copy2021 Adweek - All Rights Reserved. Do not sell my personal information Terms of Use Privacy Policy

The Quad is a very contemporary arrangement having an open-minded and creative approach that has helped it in moving "very effectively" in addressing various problems, External Affairs Minister S Jaishankar said on Tuesday. Talking about the importance of critical technologies and India's journey in acquiring them in the backdrop of the Indo-US nuclear deal around 15 years back, he said though Washington discovered a certain value in ties with New Delhi, there were others who were "dogmatic" in their views of the world and found it hard to do this. Jaishankar was asked to comment at an interactive session at the Global Technology Summit 2021 that the perception that existed before the inking of the nuclear deal was that the US was reluctant to share critical technologies but later it came out that the problem was somewhere else (China). The minister spoke about India's technology-driven transition and particularly highlighted the way it handled the challenges that confronted the country following the COVID-19 pandemic. At the same time, he stressed the need for enhancing India's domestic supply chains and economic growth with a focus on the creation of jobs. "People talk about supply chains. I would say, first of all, look at your domestic supply chains that should be your first responsibility. So we need to continuously strengthen our domestic supply chain", Jaishankar said. "We cannot have economic growth without these strengths and without commensurate employment growth. Jobless growth is not really growth, not certainly for a country like us", he said. Jaishankar said the focus should be on education, skill development, startups, creating greater employment and fostering a climate for the growth of technology. "To promote that, I do not think we should be defensive about it", he said. Jaishankar said that "years of certain kind of economic logic" caught the country in a situation where it was unprepared for basics when COVID-19 hit it. "Today we have the capability. the last two years, what we have done is incredible", he added. Referring to the Quad comprising India, the US, Japan and Australia, Jaishankar said it has moved "very very effectively". "To my mind, it has moved well precisely because it is a very contemporary arrangement that is loose, it is creative and it is open-minded. You throw ideas, you like it, you pick up on it; you do not like it you put it on the side, sometimes you revisit it, so it is a new way of working", he said. Jaishankar said the Quad has been working effectively in areas such as producing vaccines, connectivity projects, facilitating the mobility of students, and looking at promoting startups and technology collaboration. The external affairs minister said enhancing India's own capabilities in various sectors should be the focus of its partnerships with foreign countries. He said India, with its size, potential and ambitions, must have robust and reliable national capacities. "If you are open to a point where those capacities get hollowed out which, I would argue, happened to us certainly for the early part of this century where our own industrial capacities have been allowed in many ways either to not grow or not grow commensurately with the growth of the economy", he said. He said the purpose of partnerships with foreign countries should be to increase India's capabilities. "The idea that you should be so open to the world that other people can come and operate in your economy on terms which are advantageous to them because that is supposed to be how a global economy works to my mind is ridiculous. I think we need to be clear that this is about building our strengths", he said.

Medal.tv has raised $60 million in funding for its platform for short-form videos for games. And the company is also launching Medal version 3.0. When we last checked in with the Los Angeles company in 2019, gamers were making millions of short videos a month. Now creators are "clipping" more than two million gaming moments a day, and the company is evolving it into a community platform for gamers. The idea behind Medal is to help gamers share meaningful moments while physically apart. Medal now includes new ways for users to clip together while they play together. Once a solitary act, gamers can now record gameplay clips in real-time with other gamers, see and edit each other's clips as they happen, and share that content across social media platforms and profiles. "Metal is the best way to create memories when you're apart, and that is something that games do unusually well compared to any other social media," said Pim de Witte, Medal CEO, in an interview with GamesBeat. "I play Rocket League with my nephews in the Netherlands almost every week. We focus on facilitating those relationships and using games as a mechanism to let people create memories." The funding came in two parts. Medal.tv recently closed a $45 million round led by Omers Ventures. And that came after a previously unannounced $15 million round from Makers Fund, Horizon Ventures, Dune Ventures, and others. "We are an order of magnitude larger than any of the other players in our direct market," de Witte said. "And so we decided that we wanted to raise a lot more capital so that we graduate from our direct market to the larger social gaming market and social in general." Medal has used these funds to strategically acquire the technology, talent, and resources to change how players share and experience gaming moments together. "Kids don't hang out at the mall as much anymore. They hang out in Minecraft servers and play Roblox together," said de Witte. "The next wave of social networks is built around shared experiences – where you enjoy meaningful things with other people and create memories together while physically apart. We're building the platform to enable that." Along with funding raised, Medal has grown its user base to nearly a million daily active users across PC, mobile, and console. "Games are a massive social network, but we think that memories specifically have the opportunity to become that glue that connects people across different games," de Witte said. The Medal community, which includes more than 1% of all content creators on YouTube, Twitch, and more, creates more than 2 million clips per day. The company recently acquired livestreaming platform Rawa.tv (which powers Medal's new sessions feature allowing users to play, record, and edit together) and gameplay clip and editing tools GifYourGame and Fuze.tv in order to expand the platform's editing and cloud rendering capabilities. "We use the Rawa.tv technology to power all of it," he said. "They built this really capital-efficient infrastructure for livestreaming, which we were able to then plug into our user base. That has paid dividends for us." While other companies are focusing on using machine learning to capture game videos, de Witte said the company moved away from that. But it uses AI to capture possible moments in the background so you can go back and find the moments. Once someone starts capturing clips, they do it on an average of about 10 times a week. "I think very soon we will get to where the barrier to entry on capturing moments in digital worlds is lower than capturing moments in the real world," he said. "You don't have to consciously turn on a recorder. You just hit the button and then you can rewind life." Also, as part of the third round, Medal's chief operating officer Aurora Klæboe Berg has joined the board of directors. This growth, both directly and through these acquisitions, enabled the company to create Medal 3.0, a super-powered new version of Medal with a greatly expanded focus on connecting gamers to their friends, their peers, and their gaming communities. Moving forward, these funds will be used for further strategic acquisitions, expanding R&D, and attracting key talent as Medal transforms into a vertically integrated social network in the gaming industry. Medal believes that, as much of our social interaction has moved online, video games have become a major vehicle for daily online interaction. Recording and sharing gaming moments is a vital part of how gamers communicate with friends and broader gaming communities. These clips serve users as a way to stay in touch with friends, show off their best moves on social media, and promote their own YouTube and Twitch channels. "We think that honing in on the memory segment and really focusing the product on that is going to get us to tens of millions of views," de Witte said. With the introduction of Medal 3.0, Medal is now a place to not only capture gaming moments but to do so within a vibrant gamer community. A new sessions feature lets gamers play together live, talk, chat, and clip moments from every perspective in real time. With a full suite of new editing effects, users can express themselves through the moments they experience in new ways. Medal will use the funds raised to aggressively grow even further. The company has about 80 employees, and it has raised $70 million to date. "It's a good time opportunistically to raise money," de Witte said. "It's a great time where people are interested in the space and are making big bets."

It was a little more than 20 years ago today that George Harrison had a conversation with Cirque du Soleil co-founder Guy Laliberté about a synthesis of Beatles music and Cirque spectacle. Harrison, who by then had worked extensively as a film producer, could envision a workable stage show—although he would pass away before development and design—with a little help from his friends. The result was The Beatles LOVE, which premiered at The Mirage on June 30, 2006. Cirque du Soleil's celebration of the Fab Four took a hiatus, as did every other show on the Strip, but returned this August with a sold-out opening night and cast-member parade in the hotel. The return came in advance of renewed interest in Harrison's band due to Hulu docuseries McCartney 3, 2, 1 and director Peter Jackson's Disney+ documentary Get Back, a re-examination of the Let It Be film project, with producer George Martin's son Giles at the remixing helm. It was the Martins' musical mentorship that made it possible for The Beatles LOVE to become a reality, with Paul McCartney, Ringo Starr, Harrison's wife Olivia and Yoko Ono on hand for the debut. The Martins created song segues for the soundtrack, used an alternate version of "While My Guitar Gently Weeps" that's even more melancholy than the original, backward-masked "Sun King" and drew on snippets of studio banter to create ambience. From there, it was up to the producers and performers who transformed live entertainment to create the ultimate tribute to the band that transformed pop music. Cirque brought characters from lyrics to life, with some such as Sgt. Pepper and Father McKenzie easily discernible. The Beatles themselves are recognizable in silhouette form during the show, with Starr's shadow playing in time to "Get Back," one of several adrenalizing numbers including a mash-up of "Revolution" and "Back in the U. S. S. R. ," and a medley of "Twist and Shout"/ "I Want to Hold Your Hand"/ "Drive My Car." Doctor Robert, Lady Madonna and The Fool feature prominently, as do Groupies, Kids of Liverpool and Sailors symbolizing the trans-Atlantic seamen who brought rock 'n' roll records to the port city where the Beatles formed, and the band members were born. Songs such as "Something" and "While My Guitar Gently Weeps" provide context for poignant and profoundly affecting physical artistic expression. The latter song is enhanced by hand-drawn animation, an effect that's equaled only by the bubbly underwater universe created for "Octupus's Garden." John Lennon sang there was nothing you could do that can't be done. Cirque du Soleil took that advice to heart as it created choreography and costumes, incorporated aerial artists and skate ramps, and evoked the spirit of yesterday with the talents and technology of today to create one of the most uplifting, elevating experiences on The Strip. Beatles fans in search of a day in the life that will get them back to where they once belonged may find all they need is to witness The Beatles LOVE by Cirque du Soleil. It's just what Doctor Robert would order. Click here for your free subscription to the weekly digital edition of Las Vegas Magazine, your guide to everything to do, hear, see and experience in Southern Nevada. In addition to the latest edition emailed to every week, you'll find plenty of great, money-saving offers from some of the most exciting attractions, restaurants, properties and more! And Las Vegas Magazine is full of informative content such as restaurants to visit, cocktails to sip and attractions to enjoy.

Pioneer diamond brand, Luminous Diamonds, has revealed its fourth collection, further refining its message of inclusivity and individuality for everyone who is courageous enough to be themselves. The brand is a relative newcomer to the fashion scene – it was launched amidst the pandemic, in late 2020, and has been worn by JLo to the American Music Awards, Lil' Kim to New York Fashion Week (NYFW), Zanna Rassi to the Oscars, and by Coco Rocha to the DKMS Gala. The real splash it's making, however, is in aligning its products, the diamond pieces, with its message, "Follow Your Inner Light." "When it comes to red carpets, in my opinion it's all about statement pieces that will stun the viewers: when it comes to runways though, sometimes it's a little softer, more demure and not so in-your-face is what is needed" says Rocha, who has walked both. "I don't take it for granted when I get the opportunity to wear these gorgeous pieces." Luminous Diamonds encourages people to be who they are, embrace their individuality, and stand behind their truth. To align the brand's jewelry creations with their message, each piece has at least one fluorescent diamond – a rare kind of natural diamond that glows blue in certain conditions, such as UV light. In daylight, they shine as bright as diamonds can. Only about 6% of the world's natural diamonds (submitted to AGS Laboratories) can become Luminous Diamonds. "The truth is, fluorescence should make the stones more desirable," said Devon Bond of Garrick Jewelers. "Increased uniqueness of natural beauty that will sometimes make the stone look whiter, or even blueish white in natural sunlight. Bringing to light these unique features of a Natural Diamond should increase desirability among consumers." Luminous Diamonds has also supported young fashion designers by collaborating with the Fashion Scholarship Fund (FSF), the largest fashion nonprofit in the US that awards more than $1 million in scholarships annually. Five students who demonstrated their understanding of the brand's philosophy by incorporating jewelry in their sketches are to receive financial stipends to further their studies in the total amount of $40,000. "I am looking forward to see how the students are inspired by Luminous Diamonds, in a way that allows them to be true to themselves as designers," said Christian Siriano, one of the mentors for the collaboration. Siriano also collaborated with Luminous Diamonds by adding the creations, including a custom-made tiara, to his SS22 NYFW show. With another name referring to something greater in the universe, the latest collection, called Celestial, joins the existing Moonlight, Starlight and Lucent collections. Unlike the previous collections, it is markedly delicate creations that integrate regular natural diamonds with fluorescent natural diamonds, revealing a distinct secondary design under UV light. If the previous collections encouraged embracing one's inner light, then Celestial collection, with jewelry names such as "Be Fearless" and "Inspire Others," takes one step further by celebrating the individuality of those who share their inner light with others. Like all Luminous Diamonds creations, the new collection also incorporates hexagonal designs that come in white or yellow gold. More importantly, through each piece of jewelry, Luminous Diamonds inspires everyone to be themselves, with the implication that everyone deserves to shine. "Wearing diamonds is always something very special, but these Luminous Diamonds are particularly remarkable in a way other diamonds are not. It's definitely a head turner and a conversation starter" added Rocha.

This isn't a new phenomenon but today the NY Times has a story about China's use of western bloggers to spread propaganda. YouTube requires content creators to identify if they have commercial relationships that drive their videos. But in the case of western video bloggers in China, possible connections to the state usually go unmentioned. Some of these bloggers deny receiving money for their content but it appears that many of the journeys they take within China are funded by state media. They are essentially western influencers spreading a particular view of China to the outside world. Video blogger Matthew Tye, who lived in China for 10 years, refers to these bloggers as " white monkeys," though you don't have to be white to be one. Basically, any foreign face is enough to get you a job in the media in China. In fact, Tye used to be a "white monkey" himself before he changed his mind about China and eventually moved back to the US. Now he tracks trends in Chinese propaganda for his YouTube channel. Last month, Tye did a video about the way some of these bloggers get hired. They are first sent a generic request to do some kind of travel or promotional video. Maybe the offer is an all-expenses paid trip to a resort location within China. If they accept that offer then they are given more opportunities. In Tye's case, the person who reached out to him asked if he'd be willing to post a COVID informational video on his site while approval for his travel to a resort island was pending. Tye then negotiated a deal in which he would be paid $2,000 to post the Chinese video which claimed COVID originated in North American deer. (He didn't post it, he was just trying to see how much they would agree to pay.) Tye then got another offer from China to do political content in his own voice on a topic selected by the person who wanted to hire him. Tye asked for examples of the type of video that had been funded before and was sent a link to a clip by Lee Barrett, one of the bloggers mentioned in the NY Times' story: Here's Tye's video about the hiring of western bloggers. Watch to the end and you'll see he catches another foreign blogger agreeing to accept Chinese cash to have his video used on state media. The problem with stuff like this is it's not labeled as propaganda or state media on YouTube so casual viewers have no idea what they're getting. Finally, here's a bonus video from last week in which Tye describes a new trend he discovered on Tik Tok. There are a host of pretty Chinese "teachers" teaching English speakers how to say "F**k you!" and other phrases. And it gets weirder from there as all of this is clearly being managed and coordinated based on a script which eventually leads back to sharing CCP propaganda about what things are really like in China.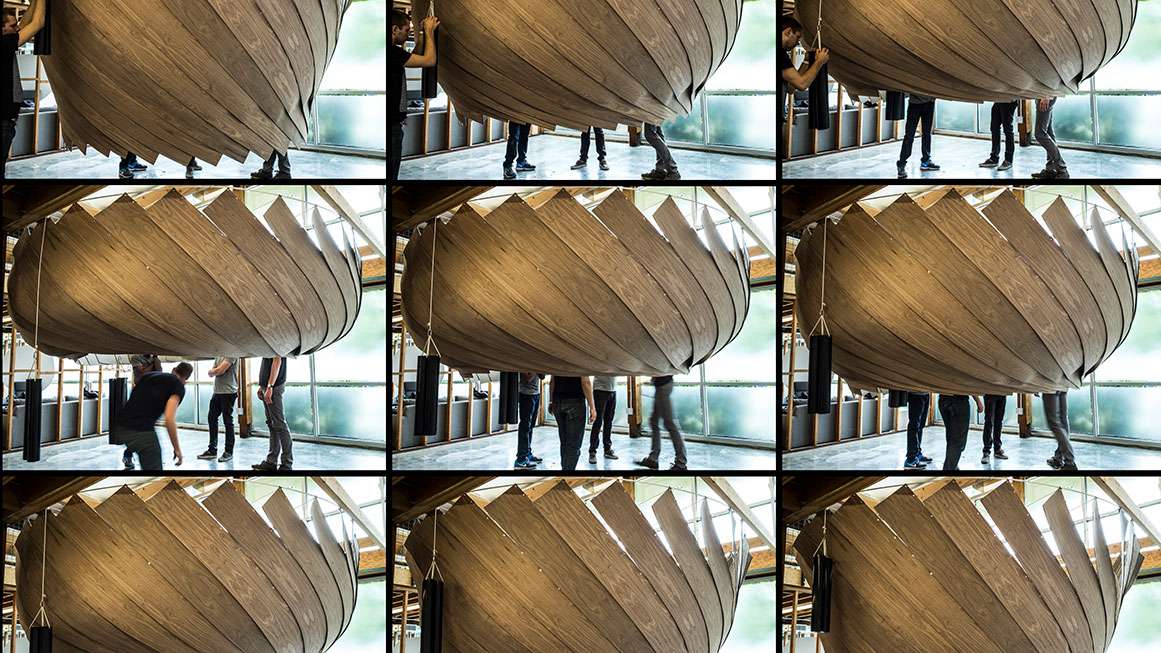 Things Fall Together: A Guide to the New Materials Revolution, by Skylar Tibbits, Princeton University Press, 224 pages, $24.95 We hope the things we make stay together. We prefer that our bridges never move, that our buildings don't sway, that our shoes remain sturdy. The highest compliment we might give to something we made is that it could outlive us. This sense of solid fixity has been the north star for engineers and designers forever. As a result, our built world is composed of artifacts and structures that are laboriously assembled to consistently work with little degradation in service over their lifespans. Even when they are obsolete, they are hard to get rid of. In contrast to this model of perfect design, Skylar Tibbits outlines a very different mode inspired by biology. Instead of manufacturing finished polished products, he argues, we can use technology to create things the way nature does. We can grow artifacts that self-assemble, adapt, self-repair, evolve, and disassemble themselves when done. Tibbits' optimism that such a path is possible is based on his team's research at the Massachusetts Institute of Technology (MIT) and by research at other laboratories around the world. In Things Fall Together, he reports on early experiments that demonstrate these crazy ideas are at least possible, and probably doable, and very much desirable. The general idea of technology mimicking biology is not new. Some of the earliest working prototypes date back to the 1950s, when scientists constructed small setups that would encourage components to self-assemble. Tibbits continues this line of research in his own Self-Assembly Lab at MIT. In the book he recounts the many ingenious ways his lab can design systems so that simple dumb parts will smartly "fall together" into a complex structure on their own. In many designs, the material itself is what permits the self-assembly; as it is heated, shaken, or pressurized, it changes shape, or links with other pieces, or through dozens of other behaviors falls together with other pieces to form a new thing. Tibbits comes to think of this stuff as "active materials"—or even better, as "programmed matter." The best of what Tibbits and colleagues can do in their labs pales in comparison to what even the simplest bacteria can do as it grows. But today is just the dawn, akin to the very first years of computerdom, so we should pay attention to the potential. The thrust of this short book is to catalog what is possible. Rather than centralized factories churning out finished polished products, for example, why not have things grown locally? (As an experiment, Tibbits' team created a tank of turbulent water that allowed engineered pieces of wood to self-assemble into a chair.) An advantage of letting things self-assemble is that you don't need as much external structure. A relatively minimal amount of scaffolding surrounds a small cell as it joins with other cells to form tissues and then organs. All the linear, hand-holding steps needed in a factory for directing each piece into the right place at the right time vanishes when it can be directed from within. Self-assembly could promise a smaller footprint for manufacturing. Rather than erect massive buildings that need to be demolished when their original intent disappears (such as a car dealership), why not construct buildings that are built to adapt and change over time? Why not produce shoes whose very material changes depending on how its owner runs or walks? Tibbits reports on construction methods that rely on coordinating thousands of tiny "bottom-up" components that can rearrange themselves over time. Objects would be sensitive to how they are used, and they would contain in themselves—engineered in their materials or imbued with sensors—the ability to modify themselves in response. Rather than throw out your phone when the glass cracks, why not make glass that will self-repair? Bones do this. There are experimental plastics that can heal their own cracks, and even the first experiments in self-healing concrete. Various agents, including specific bacteria, can permeate the concrete and grow material that will fill and repair any cracks. Rather than accumulate mountains of discarded products in a landfill or burn them in toxic furnaces, our manufactured objects can follow the example of biological products and self-disassemble into their primeval elements. Tibbits describes experiments with 3D-printed metal objects that are produced with variations in order to evolve the optimal form; intermediate versions are returned to the material hopper and reused until the appropriate form is found. Other experiments use special bolts in assembling a product; at the end of the object's life, the bolts are flashed with heat and their threads vanish, leaving the product to disassemble itself. The end vision is to have technologies that can make strong things the same way an oyster grows an incredibly hard shell; a half-ton cow assembles itself from tiny blades of grass; and trees produce superstrong cellulose material (wood) that decomposes when its life cycle is over. Only better: We want shells made from grass, and beef made from wood, and steel produced at the size of an oyster. Tibbits brings attention to many other amazing lab experiments that speak to what is possible and feasible in our grand effort to make the technological more biological. But as far as I could tell from the book, none of these things is commercially viable yet. These are glimpses, promises, suggestions of directions. Things Fall Together is more a manifesto than a pure journalistic investigation. It's aspirational rather than descriptive. In the last chapter, Tibbits lists all the things that are necessary to make this aspirational vision real. His list includes more interdisciplinary research exploring the white spaces between engineering and design, between botany and software programming, between metallurgy and ecology. A shared language, both mathematical and literary, needs to develop to allow researchers in such diverse fields even to talk to each other. And not least, there must be new regulatory, legal, and social norms to handle the new frontiers such a world would make. The recurring problem of who is responsible when you have a generative system going needs good answers. If my device remakes itself according to how I use it, who is responsible for any harm it may create—me or the device maker? If a building re-arranges itself into a novel and breakthrough configuration while I am using it, who "owns" that innovation—me or the building owner? Many more conundrums will be birthed by these inventions if Tibbits' vision comes true. I would say "when" they come true, because the value of this modest book is that it matter-of-factly, without exaggeration or hype, demonstrates that the seemingly wild idea of a biology-like technology is not impossible. Here are bunches of experiments from around the world showing that parts of the vision really can be done—and that if they are done, they will be beneficial in many ways. But while I think Tibbits' vision is inevitable, I don't think it will happen quickly or even soon. The magic is very difficult to do, and our funding models are biased against the interdisciplinary research necessary to bring it about. The results, while remarkable, will move slowly. I see no exponential improvement curve, nor does Tibbits suggest one. This is, in some ways, good news, because it means we have plenty of time to prepare ourselves for the coming world. If we're smart, we'll begin now to deal with the issues of devices that adapt and are thus out of our control, of buildings that rearrange themselves and therefore may not be the same ones we paid for, of generative systems that grow solutions beyond what their creators claim. Tibbits has done a remarkable service in packing this gigantic vision into a short, readable book. "Look what is coming!" he says. And we should look.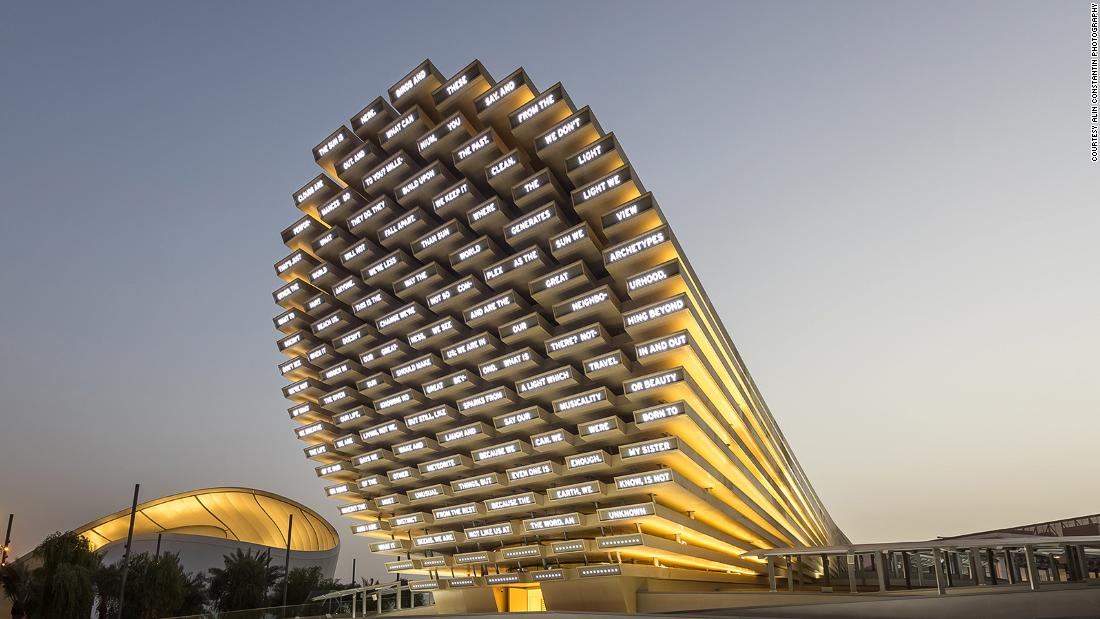 "In time, we will put our eyes to this light and see that these people are the peers of nature. And forgivingly, when they appear we will lift up our song and sing, and say we cannot praise too much of any single thing." It may read like poetry, but these lines weren't composed by a poet -- they were written by an artificial intelligence (AI) algorithm. The phrase appeared in early December on the facade of the UK Pavilion at Expo 2020 in Dubai. It was created from a single word chosen by a visitor to the pavilion, which was then fed to an AI that had been previously trained with millions of lines of poetry. The result forms part of "Collective Message" — a constant stream of pairs of successive lines of verse, called couplets, shown in English and Arabic. The words are displayed, via LEDs, on timber slats arranged in a circle at one end of the cone-shaped pavilion, which was designed by Es Devlin, a British artist whose previous work includes stage sets for Beyonce and Adele, as well as the London 2012 Olympic Closing Ceremony. She is the first female designer of a UK pavilion since Expo started in 1851. Devlin's inspiration to create Collective Message came from famed British scientist Stephen Hawking. In 2015, three years before his death, he endorsed a competition in which people were invited to submit a potential message for an advanced alien civilization, with the goal of meaningfully representing mankind and our planet. In a similar way, visitors to the pavilion are asked to participate in Collective Message to send a message to the universe and acknowledge the role that algorithms play in our lives. "We didn't want this thing just to be like a museum with lots of different exhibits, we wanted to actually have something that visitors can engage with", says Stuart Bradbury of creative agency Avantgarde, which led the development of the Collective Message project. "The algorithm was created specifically for this project, with a series of AI experts but also working very closely with a number of societies", he adds. These include the Poetry Archive, The Poetry Society and the Scottish Poetry Library, which collaborated with developers to train and refine the output of the AI over a period of six months. "We've been feeding it over 15,000 poems from 100 different British poets, so it has received more than a million lines of poetry. It got better and better during the training period, and we think we've created something really special", says Bradbury. Visitors to the pavilion first encounter a maze-like area that leads them to the entrance, while using augmented reality to showcase the UK's contributions to AI and space exploration. "We wanted to start the journey from the moment someone takes a step into our world", says Bradbury, comparing the experience to the queues at Disney parks, which pioneered the idea of integrating the wait into the ride itself. The maze, he adds, can serve as an inspiration for the word the visitor chooses to donate to Collective Message, which is submitted via mobile phone. Upon entering the building, visitors are engulfed in a soundscape featuring voices and sounds from all over the world. The seven-minute-long composition was created with submissions from the public that were collected towards the end of 2020, when many countries were experiencing lockdowns due to the pandemic. Inside, the pavilion offers interactive exhibitions about topics like robotics and climate change, as well as a restaurant called "1851" after the year of the first Expo, which was held in London. Finally, upon exiting, visitors receive the couplet created from their donated word on their mobile phone, for them to keep. They can also hope to catch a glimpse of it on the timber facade, which refreshes with newly formed couplets every 60 seconds. Expo Dubai 2020 runs until the end of March 2022.

Hyderabad: The Hyderabad Queer Film Festival hosted its 4th event on Tuesday (12/12/2021) at Annapoorna Studios in Hyderabad that brings many veterans and new filmmakers bring the diversity of lived experiences to the screen. The festival initially happened in 2012 followed by 2014, 2017 and now in 2021. The film festival kicked off with Gulabi Aaina, a queer classic film, directed by Sridhar Rangayan, followed by a locally made film directed by Eunoia and produced by Mobbera Foundation called Naz. Other films in the festival include Ajay, Miss Man, Shikandi, Amar Prem, Mud Mud Ke Na Dekh, Knock Knock, I Know Her, U for Usha, Evening Shadows, and Sisak. The festival closed with the much-acclaimed film by Faraz Arif Ansari, titled "Sheer Qorma." The festival was flagged off by the festival director Moses Tulasi, Sridhar Rangayan both filmmakers and Tashi, a Buddhist queer-activist and a social worker. Tashi said, "Cinema is a powerful medium that queer filmmakers have started using to engage with the outside world and this is just the beginning". The festival screened a total of 13 films, including a short film Knock Knock in memory of late filmmaker and critic Mahesh Kathi. "We need movies like these to bring our stories to light," said several LGBT folks who attended the festival. "While we all know that queer people's lives are difficult yet rich with human emotions, these stories have been neglected by the mainstream media. So, we are using this platform to give voice to our communities and celebrate their stories in all their richness." said the allies. Moses Tulasi, the festival director, said "queer-themed subjects are often dealt in isolation of socio-cultural and political factors and this is not a true representation of our complex society, hence a conscious decision has been made during the curation of films this year to pick stories that narrate queerness in the context of class, caste and religion identity locations." One of the key movies screened at the festival, Sheer Qorma, has also been making waves in the film circles. It stars some very popular actors – Shabana Azmi, Swara Baskar, and Divya Dutta, to name a few. The story revolves around the lives of queer children where religion, ethnicity, culture, and family bonds come in the way of acceptance of queerness in a Muslim family. The festival witnessed many young and old queer Muslim individuals and their allies. "Sheer Qorma" has attracted 300+ audience and hence the organizers had to screen multiple shows back to back. Several guests from Shabhana Azmi's extended family and friends were also witnessed. Evening Shadows, the other film about rediscovering parental love and acceptance written and directed by Sridhar Rangayan, is set in a small town in Southern India and depicts a universal story about a mother-son bond that is challenged when a son comes out to his conservative mother. Jayant Iyer who is the festival coordinator said, "Due to Covid pandemic, all the necessary precautions were followed" and thanked all volunteers and community sponsors for their support – Wajood Society, Queer Nilayam, Liberty Rebellion Organization, Telangana Hijra Intersex Transgender Samiti, Mobbera Foundation and Dragvanti. The festival also gave a platform for performances by queer artists of which the highlights were a group tribal dance by Trans Equality Society and Sufi Kathak by Smitten. While queer cinema still needs to find a strong foothold in the mainstream movie community, events such as these, featuring some of the best talents in filmmaking, are critical to increasing acceptance in society. They also enable queer people to feel heard and appreciated for the struggles and victories they face in their lives. The organizers acknowledged the very important role Annapurna Studios has been playing by being a staunch ally of the festival ever since 2012 despite several threats from right-wing individuals and parties. Filmmakers Faraz Arif Ansari, Sridhar Rangayan and Neeraj Churi were in attendance at the festival. Get the news updates on WhatsApp & Telegram by subscribing to our channels. For all the latest Hyderabad updates, download our app Android and iOS.

America's response to the variant highlights both how much progress we have made over the past two years — and how much work remains When scientists discovered the highly mutated Omicron variant of the coronavirus last month, it set off an eerily familiar chain of events. Health experts held somber news conferences that raised more questions than answers. Officials imposed travel bans that very likely came too late. Virus trackers filled in their maps as the variant was reported in country after country. And the rest of us waited, with increasing unease, to learn more about the threat we were facing. The same sequence unfolded nearly two years ago when the novel coronavirus, SARS-CoV-2, was first discovered. In those early weeks of 2020, the United States proved to be woefully unprepared for the challenges ahead, starting with the most fundamental of tasks: detecting the virus. "We had a delay of one to two months before we were even able to identify the presence of the virus," said Dr. Charles Chiu, an infectious disease specialist and microbiologist at the University of California, San Francisco. "And by that time, it had already circulated widely between multiple states and from coast to coast." These failures have been well-chronicled, and Omicron is one more sign that the current pandemic, which has now claimed the lives of nearly 800,000 Americans, is not over. But Omicron is also a dress rehearsal for the next pandemic. The work before us now — detecting, tracking and slowing the spread of a health threat we do not fully understand — is the same work that will be required to stop a future outbreak in its tracks. The analogy is not perfect. When Omicron arrived, scientists had already developed vaccines and treatments for the virus and were on high alert for new variants. The next pandemic may come with less warning. "We know that there are pathogens worse than SARS-CoV-2 that are emerging and re-emerging and waiting for their moment to take off," said Rick Bright, the chief executive of the Pandemic Prevention Institute at the Rockefeller Foundation. Omicron's emergence is an opportunity to take stock of both the gains we have made and the ways in which we are still falling short. It is also a call to action: Whatever progress we have made is not enough. Seek and you shall find In any other context, it would have been unremarkable: On Sunday, Nov. 28, a San Francisco resident who had been feeling mildly ill took a Covid test. The next day, it came back positive. What set off alarm bells, however, was that the resident had recently returned from South Africa, where the newly discovered Omicron variant was widespread. The traveler's test sample was flagged for priority genomic sequencing, which would reveal the precise genetic code of the virus that had infected the traveler — and whether it had Omicron's telltale mutations. Dr. Chiu, the San Francisco microbiologist, was tapped to do the sequencing. By 6 p.m. on Tuesday, Nov. 30, just a few hours after Dr. Chiu first learned about the sample, it was hand-delivered to his lab, packed in dry ice. Dr. Chiu and his colleagues quickly got to work. Although generating the full sequence takes hours, the scientists chose to use a technique known as nanopore sequencing, which allowed them to analyze the results in real-time, while the process was still underway. "As the data accumulated, we were able to identify more and more mutations," Dr. Chiu recalled. Before dawn, he was certain: It was Omicron, the first case found in the United States. Less than a week had passed since South Africa first publicly announced the existence of the variant. We cannot fight what we cannot see, and preventing the next pandemic begins with detecting and tracking the pathogens that threaten us. In that regard, at least, "we're extraordinarily better off than we were this time last year," said Joseph Fauver, a genomic epidemiologist at the University of Nebraska Medical Center in Omaha. Testing, testing, testing The first link in the disease surveillance chain is testing. Who is infected and where are they? Without accurate, timely testing, it can become impossible to curb the spread of a pathogen. Unfortunately, America bungled testing from the beginning. The Centers for Disease Control and Prevention distributed faulty test kits, while supply shortages and regulatory delays created an epic mismatch between supply and demand. In the summer and fall of 2020, waits at testing sites could stretch for hours; the wait for results could take a week or more. There was no coordinated national testing plan. These missteps allowed the virus to spread, unseen and unchecked, increasing the burden on hospitals and making other mitigation measures more difficult. Without accessible testing, the strategy that helped other countries break the chain of transmission — swiftly identifying people with the virus, isolating them and tracing their contacts — stood little chance. As time passed, the testing crunch eased. Labs diversified their supply chains, purchased new equipment and hired more staff, said Kelly Wroblewski, director of infectious diseases at the Association of Public Health Laboratories. More and more tests won emergency authorization from the U.S. Food and Drug Administration, including rapid, at-home tests that delivered results on the spot. " We've moved from hospitals to central labs to your living room," said Mara Aspinall, an expert in biomedical diagnostics at Arizona State University. (Ms. Aspinall is on the board of directors of OraSure, which makes Covid tests.) The C. D. C. , which initially imposed stringent requirements on who could be tested for the virus, began recommending routine screening as a tool to curb transmission. By the time Omicron was in the headlines, it was no longer remarkable for a 5-year-old to swab his own nose before school or for an ailing San Francisco resident, recently returned from South Africa, to get P.C.R. results back in 24 hours. "It's like a night and day comparison between where we were at the beginning of the pandemic," Ms. Wroblewski said. But the United States is still doing less daily testing per capita, and it has a higher share of tests come back as positive, than many other high-income countries, according to the Johns Hopkins Coronavirus Resource Center. "We haven't done a great job on making tests available," said Dr. Ezekiel J. Emanuel, a bioethicist at the University of Pennsylvania who was a member of President Biden's Covid-19 Advisory Board during the presidential transition. P.C.R. processing times still vary widely, while rapid tests can be difficult to find in stores and remain beyond the budget for many Americans, especially because they are designed to be used frequently. (The Biden administration's new plan to have health insurers reimburse members for at-home tests may help but has its limitations.) Many of these problems can be traced to the nation's failure to invest in testing early in the pandemic. The Trump administration created Operation Warp Speed to turbocharge vaccine development. The country needed a similar effort for diagnostic tests, experts said. Diagnostic testing may not be as tantalizing as vaccines, but in any future pandemic, they said, it should be a priority from the start. 'Bootstrapping' surveillance The next vital link in the surveillance chain is routine, widespread genomic sequencing. This kind of surveillance helps experts keep tabs on how a pathogen is mutating and how new variants are spreading. In the United States, this effort got off to a very slow start. "Many of the public health labs were, frankly, just overwhelmed by the initial testing volume and competing obligations," said Duncan MacCannell, the chief science officer at the C. D. C. 's office of advanced molecular detection. Although some research laboratories established their own independent sequencing programs, there was little funding or coordination. In the spring of 2020, the C.D.C. created a consortium of academic, commercial and public health labs to "start bootstrapping" a more focused national effort, Dr. MacCannell said. But progress was slowed by a lack of resources and a fragmented health care system that had no organized pipeline for getting patient samples from testing sites to sequencing labs. "A lot of sequencing machines were idle in 2020," said Bronwyn MacInnis, who directs pathogen genomic surveillance at the Broad Institute in Cambridge, Mass. But in late 2020 and early 2021, the emergence of the highly contagious Alpha variant and an influx of federal funding finally kicked genomic surveillance into a higher gear. Since January, the country has gone from sequencing fewer than 3,000 samples a week to 50,000 to 60,000, on average, according to the C.D.C. And when news of Omicron broke, on Nov. 25, some labs redoubled their efforts, adding weekend hours and night shifts to search for the variant. Although Dr. Chiu's lab was the first to detect it, researchers in other states — Minnesota, Colorado, New York and Hawaii — soon followed suit. "Omicron has really shown that we have expanded our capacity significantly to be able to identify these variants as they emerge," Dr. Chiu said. Some research teams began looking for the variant in sewage. Because the virus is shed in feces, analyzing wastewater can provide a snapshot of whether the virus, or a particular variant, is present in a community and how prevalent it is. Although wastewater epidemiology is not new, the pandemic has turned it from a niche pursuit into a mainstream strategy. The need to monitor the virus prompted the C. D. C. , in partnership with other federal agencies, to create the National Wastewater Surveillance System, which could eventually be used to monitor antibiotic-resistant bacteria, food-borne pathogens and other microbes. Omicron was a test of the approach. In early December, researchers found the variant at eight wastewater treatment plants in Houston, days before the city reported its first cases. "This is the kind of thing that really allows us to get out in front of SARS-CoV-2," said Samuel Scarpino, the managing director of pathogen surveillance at the Pandemic Prevention Institute. Room for improvement And yet, if Omicron is a test of our preparedness for the unexpected, some experts are not convinced that we have passed. The United States was days behind many other countries in detecting the variant. "That's not a good sign," said Dr. Eric Topol, the founder and director of Scripps Research Translational Institute in San Diego, Calif. Despite recent improvements, the country has sequenced a smaller share of cases since the beginning of the pandemic than many other nations, according to GISAID, an international database of viral genomes. There are still delays in the system and the Omicron news broke on Thanksgiving, when processing times were likely even longer than usual, experts said. (C.D.C. data show a dip in the number of virus sequences added to public databases during the week of and the week after the holiday.) The national effort is also uneven — with some states sequencing more than 20 percent of their Covid cases and others sequencing less than 3 percent — and may be missing certain regions or communities even within states, experts said. "That is not an effective infrastructure for genetic surveillance of viral infections," Dr. Emanuel said. "It's got to be nationwide, and it's got to be uniform." And the country needs to do a better job identifying people who are especially likely to be harboring new variants, scientists said. Rather than restrict travelers from abroad, officials could make a more concerted effort to test them for the virus and sequence positive samples. People with breakthrough infections and those with compromised immune systems — who may have more trouble fighting off the virus, giving it more chances to mutate — should also be priorities for sequencing, experts said. "Not only do we have to sequence, but we have to make sure we're sequencing in the right communities and the right people," said Janet Robishaw, the senior associate dean for research at Florida Atlantic University's College of Medicine in Boca Raton. And while countries with centralized or nationalized health care systems, like Britain, can link the viral sequences to clinical data about patients relatively easily, in the United States that is much more difficult. Did the sample come from someone who was in the I.C.U. or just home with a sniffle? Were they vaccinated and, if so, with which vaccine and when? "We can do a lot with sequences in terms of looking at how fast Omicron or Delta or whatever is spreading," said Trevor Bedford, an expert on viral evolution and surveillance at the Fred Hutchinson Cancer Research Center in Seattle. "But it makes it hard to address really important scientific questions like, is Delta more severe?" The next pandemic Some of the progress the country has made could leave us better positioned for the next pandemic. For instance, public health laboratories have new equipment and expertise, which they can now use to track the flu, food-borne illnesses and whatever the next great global health threat turns out to be. But solidifying these gains will require a continuing commitment and funding after the immediate crisis has passed. "The historical pattern is, we surge and then we forget and we neglect," Dr. Bright said. Many exhausted health officials have already left their jobs, and legislators have passed more than 100 laws limiting the public health powers of state and local authorities, a New York Times review found. Some of the problems that the pandemic has highlighted are deeply rooted. For example, a highly coordinated genomic surveillance program like Britain's, which is frequently held up as an exemplar, was always going to be a heavy lift in the United States. "We have this Balkanized health care system, and the system is a giant mess," said Jeremy Kamil, a virologist at Louisiana State University Health Sciences Center Shreveport. And pandemic preparedness does not happen in a vacuum. Just as a more equitable distribution of vaccines might help squelch the next variant of concern, preventing the next big global outbreak will require ensuring that every country has the resources to detect and respond to emerging pathogens. The United States is a large and fractured country — politically polarized and burdened with glaring inequities, rampant misinformation and disinformation, and a considerable distrust of public officials. These are enormous, thorny problems and are much harder to address than ensuring that labs have the capacity to detect Omicron or any new pathogen. "I'm confident in our ability to detect the variant," Dr. Fauver said. "What I'm not confident in is our ability to do anything about it. We're detecting the Delta variant every single day, every time we sequence." Even before the Omicron news broke, another Delta-driven surge had already begun. Scientists are finding more Omicron cases every day, and the variant could soon overtake Delta. What comes next — what we should aim for, even — is less clear. Should we spend the winter trying to stop every infection? Protecting the highest risk people from severe disease and death? Ensuring that hospitals are not overrun? "One thing that we've lacked continuously through the pandemic is a goal," said Emily Gurley, an epidemiologist at the Johns Hopkins Bloomberg School of Public Health. "We still don't have that. Certainly, we don't have that for Omicron."

20 years ago we shot this special scene with @jesse_lever @iHrithik @himanishivpuri from #kabhikhushikabhigham Congratulations to @karanjohar ji & the entire team! @DharmaMovies @sonymusicindia #20YearsOfK3G pic.twitter.com/tB3NnvuvxR



Total 58 articles.
Version: 9.83.38380-256015. Input files: 1, items detected: 6383, scanned: 6383, accumulated: 58, inserted: 58, exclude filters: 0, include filters: 0, empty media: 362, filtered media: 357, duplicated media: 138, not matched limits: 636, passed http check: 0, not passed http check: 0, http check errors: 0, skipped: {total: 6325, by unique value: 0, by limits: 1294, by similarity: 25, by unicity: 584, by dates: 739, by classifier: 4520, by blacklist: 578, by mandatory tag: 0, from input files: 0}, bad dates: 0, similar from same domain: 4796, unique Ids: 0, unchangeble patterns: 1404, words comparisons: 89746322/10517420, python: 2.7.13 (default, Sep 26 2018, 18:42:22) [GCC 6.3.0 20170516]; the same images URLs found 5221 times; total 0 languages detected: {}; {u'text': {u'chars': 9066757, u'bytes': 37318884, u'words': 1469592, u'sentences': 94613}}
Created at 2021-12-15 05:30