Announcement
DC5n United States software in english 70 articles, created at 2021-12-11 06:02 articles set mostly positive rate 5.2
(2.02/3)

1

0.3

gamerant.com

Final Fantasy 14's newest expansion Endwalker has several new dungeons for players to grind for gear, experience, and job levels. 2021-12-11 01:16 3KB gamerant.com

(2.02/3)

2

0.7

How to detect the Log4j vulnerability in your applications

A bug in the ubiquitous Log4j library can allow an attacker to execute arbitrary code on any system that uses Log4j to write logs. Does yours? 2021-12-10 23:00 5KB www.infoworld.com

(1.02/3)

3

0.4

The Game Awards is becoming the biggest single gaming event of the year

The Game Awards is inseparable from its founder, presenter, and all-round marketing machine Geoff Keighley. His willingness to turn any moment into a commercial opportunity has earned him a bad rap from elements of the gaming community. It's also one of the key elements of The Game Awards' gradual transformation into something much bigger than ever seemed possible when it was first announced in 2014. 2021-12-10 22:33 8KB www.pcgamer.com

(1.01/3)

4

1.3

Final Fantasy VII Remake Comes to PC December 16

Final Fantasy VII Remake Comes to PC December 16 The wait is over: Final Fantasy VII Remake will be available on PC next week, just one week after it was 2021-12-11 03:15 1KB pcper.com

(1.01/3)

5

0.3

How to connect an Xbox One controller to a PC

The Xbox One controller is one of the best when it comes to PC gaming. In this guide, we'll show you how to connect your Xbox One controller to your PC. 2021-12-11 00:17 4KB www.digitaltrends.com

(1.01/3)

6

0.5

Call of Duty: Warzone's Vanguard guns don't shoot straight, but they will eventually

Call of Duty: Warzone guns usually shoot straight. If a bullet doesn't land where your reticle is aiming, that's usually because it's far enough away to be affected by bullet drop. That principle was casually thrown out the window this week as players discovered that many of the 40 Vanguard guns added in the Warzone Pacific update have a tendency to shoot in random directions thanks to built in aim bloom (aka bullet spread).Aim bloom adds a random chance for bullets fired from Vanguard guns to land several inches away from where your reticle is pointing. On Thursday players started taking notice of how much this random bullet spread can hinder a fair firefight, and Raven seems to agree it's a bit much. In a new Warzone patch deployed Friday, Raven says it has "drastically reduced the amount of 'Bloom' on all base Vanguard weapons."Bloom isn't gone entirely, but Raven does plan to phase it out altogether in a future update. 2021-12-10 23:29 4KB www.pcgamer.com

(0.24/3)

7

0.8

The best 15-inch laptops for 2021

Today's 15-inch laptops are slimmer and quicker than their aging counterparts. Here are the top models for working, gaming, streaming, and any other task. 2021-12-11 01:15 11KB www.digitaltrends.com

(0.20/3)

8

0.6

Best gaming PC deals for December 2021

To help you find the right machine and save you some money, we've smoked out the best gaming PC deals available online right now. 2021-12-11 02:16 8KB www.digitaltrends.com

(0.03/3)

9

0.0

Intel teases Arc GPUs at The Game Awards 2021

The teaser shows a few games running on an unspecified Arc GPU, including Hitman, Age of Empires IV, and Back 4 Blood. Of course, Intel didn't bother. 2021-12-10 23:14 1KB www.techspot.com

(0.02/3)

10

0.7

The world's first RISC-V GPU could be on the horizon

Special interest groups at RISC-V will expand their focus on extensions for shaders and advanced matrix operations next year. 2021-12-11 01:30 2KB www.techradar.com

(0.02/3)

11

0.8

gamerant.com

Following the release of Pokemon Brilliant Diamond and Shining Pearl, one player discovers that the remakes have a Weight Check function. 2021-12-11 00:02 3KB gamerant.com

12

0.9

gamerant.com

A new Fallout: New Vegas mod scrambles up the world, making nearly every door connect to somewhere new and unexpected. 2021-12-11 03:23 3KB gamerant.com

13

0.3

Riz Ahmed elevates Amazon's new blunt sci-fi drama Encounter

Venom star Riz Ahmed stars in a movie like Steven Spielberg's great science fiction movies but more one note. Watch it on Amazon now, but read our review first. 2021-12-11 02:48 1KB www.polygon.com

14

0.7

gamerant.com

Destiny 2's 30th Anniversary Pack brought a lot of new content to the game, but what really shines are the new weapons, perks, and sandbox changes. 2021-12-11 02:29 4KB gamerant.com

15

0.4

gamerant.com

During a recent Twitch stream, Atrioc completes some pivotal Age of Empires 4 competitive matches in order to reach the top 1,000 players. 2021-12-11 02:02 3KB gamerant.com

16

0.2

gamerant.com

Gimli Uses Dwarvish language to insult his elven hosts, but what did he say that was so offensive? 2021-12-11 02:01 4KB gamerant.com

17

0.1

gamerant.com

Official Genshin Impact announcements reveal one of the claymore weapons to be added to the game - Redhorn Stonethresher. 2021-12-11 01:55 2KB gamerant.com

18

0.6

gamerant.com

Nintendo announces that it's expanding to two new locations, including building a new studio on the location of its previous headquarters. 2021-12-11 01:53 3KB gamerant.com

19

0.4

How to log out of Fortnite on PS4

Logging out of your Fortnite account on PS4 isn't as self-explanatory as you'd expect. This guide will walk you through how to log out of Fortnite on your PS4. 2021-12-11 01:26 3KB www.digitaltrends.com

20

0.6

The best outdoor security cameras for 2021

Keep your home secure and always be in the know about who and what is on your property by installing one of the best smart outdoor security cameras for 2021. 2021-12-11 01:21 14KB www.digitaltrends.com

21

0.9

The best A/V receivers for 2021

Whether you're starting your first home theater or making upgrades, a solid receiver is one of your most important components. Here are several we recommend. 2021-12-11 01:11 17KB www.digitaltrends.com

22

0.6

How to connect AirPods to your Nintendo Switch

Apple AirPods are becoming ubiquitous for use with many electronics. In this guide, we'll walk you through how to use Apple AirPods with the Nintendo Switch. 2021-12-11 01:09 3KB www.digitaltrends.com

23

1.0

gamerant.com

Though Better Watch Out will seem like a surface-level home invasion flick, it executes one of the best surprise plot twists ever. 2021-12-11 01:01 5KB gamerant.com

24

1.0

Should I get an MBA online?

MBA online programs offer flexible class schedules, affordable tuition, and accessible course materials. However, they require dedication and self-discipline. 2021-12-11 00:42 4KB www.zdnet.com

25

0.1

Report: Nearly two-thirds of orgs lack basic API security

Even as GraphQL adoption accelerates, several aspects of the GraphQL API structure can create security risks that can be difficult to assess. 2021-12-11 00:40 3KB venturebeat.com

26

1.0

Best online master's in sports management 2021: Top picks

Sports management master's degrees teach students to apply business essentials to the exciting world of sports and recreation. 2021-12-11 00:32 6KB www.zdnet.com

27

1.1

Best Halo Infinite Mods for PC

Halo Infinite has only been out a few days, but fans are already wondering what the best mods for PC are. Here's what we've found. 2021-12-11 00:27 2KB www.gamerevolution.com

28

0.3

Activision Blizzard reacts to unionization talk with anti-unionization talk

Yesterday's report about the ongoing work stoppage at Activision Blizzard also noted that some employees at the publisher appeared to be ramping up efforts to unionize. While it's not clear at this point how widespread or successful those efforts are, it was enough to get the attention of company management: An internal message from Activision Blizzard chief administrative officer Brian Bulatao warns employees that voting for a union could be bad, actually."As you may have seen yesterday, there was a communication supported by the Communications Workers of America (CWA) that asked employees to sign and submit union authorization cards," the message says. "I want to be clear about this: The leadership of Activision Blizzard supports your right, under the National Labor Relations Act, to make your own decision about whether or not to join a union."As you make this decision for your future, we ask only that you take time to consider the consequences of your signature on the binding legal document presented to you by CWA. Once you sign that document, you will have signed over to CWA the exclusive right 'to represent [you] for the purposes of collective bargaining concerning all terms and conditions of employment.' That means your ability to negotiate all your own working conditions will be turned over to CWA, just as the document says."A copy of the message was shared on Twitter by departing senior test analyst Jessica Gonzalez. 2021-12-11 00:23 5KB www.pcgamer.com

29

0.1

What is the Soap Opera Effect and how can you disable it on your TV?

Does your movie or show look too real? That's motion smoothing or video interpolation, aka the Soap Opera Effect. Here's what it is and how to turn it off. 2021-12-11 00:19 8KB www.digitaltrends.com

30

4.8

gamerant.com

Suicide Squad: Kill the Justice League has finally showed off some gameplay, and it's quickly demonstrated how it excels over Marvel's Avengers. 2021-12-11 00:10 5KB gamerant.com

31

0.2

Some detail of Samsung Galaxy Buds Pro 2 leak

Due to an earlier leak of Samsung's 2022 product roadmap, we expect Samsung to release a new generation of Samsung Galaxy Buds Pro 2, and now some detail of the specs of the device have been revealed. GalaxyClub has discovered the charging case for the truly wireless earbuds will use the BR510ABY battery. This battery […] 2021-12-11 00:05 1KB mspoweruser.com

32

0.2

gamerant.com

With the near-constant release of movies and TV shows, the MCU might be giving fans too much of a good thing. 2021-12-11 00:01 5KB gamerant.com

33

0.2

Western Digital plots to squeeze the tape market with massive archive HDDs

Massive archive HDDs would allow organizations to store large amounts of data without the complexities of tape storage. 2021-12-11 00:00 2KB www.techradar.com

34

0.1

James Cameron Explains Why the Original Aliens Poster Is So Basic

The Avatar and Terminator filmmaker is promoting his new art book, Tech Noir. 2021-12-11 00:00 4KB gizmodo.com

35

1.0

gamerant.com

Every month, the Epic Games Store releases several free games that players can download, and 2021 was a great year for free gaming. 2021-12-10 23:50 1KB gamerant.com

36

0.3

gamerant.com

There are a handful of new mounts in Skyrim Anniversary Edition, including tamable Wild Horses, a Daedric Steed, and a Reindeer. 2021-12-10 23:46 6KB gamerant.com

37

0.6

How to clean a MacBook keyboard

If you're having trouble with a key or two, or just want to remove gunk and germs, here's how to clean a MacBook keyboard and what to avoid. 2021-12-10 23:33 2KB www.digitaltrends.com

38

0.3

gamerant.com

Twitch streamer Third_Artifact has a heartwarming reaction when a former viewer shows up in chat for the first time in years. 2021-12-10 23:31 3KB gamerant.com

39

0.3

gamerant.com

The Joestars might be the main characters in JoJo's Bizzare Adventure, but another family line is just as important to the series. 2021-12-10 23:31 4KB gamerant.com

40

0.2

gamerant.com

The newly announced remaster of Persona 4 Arena Ultimax and the upcoming Project L could both help revitalize the fighting game genre. 2021-12-10 23:29 4KB gamerant.com

41

0.4

How to delete Snapchat messages

If you've ever sent a message to someone and wish you could delete it, Snapchat has a feature you'll like. 2021-12-10 23:23 2KB www.digitaltrends.com

42

0.7

gamerant.com

Developer Remedy states that Alan Wake 2, the long-awaited sequel to the original 2010 game will be its most beautiful game yet. 2021-12-10 23:23 3KB gamerant.com

43

0.0

Icarus adds 3 new missions, makes it easier to find your own corpse

Survival game Icarus had a big launch last weekend, but it was a bit of a bumpy ride for players who experienced optimization problems, crashes, and issues with the game's offline mode. Throughout the week developer RocketWerkz has been hotfixing and patching the game, and heading into this weekend another big patch has gone live.First, for those who have powered through many or all of the missions in Icarus, three new prospects have been added. In Fire Walk players will have to recover a bio-weapon that was dropped on the planet's surface, in Wet Work there's yet another big predator to eliminate, and Solid Metal will direct you to gather resources, process them, and stuff them into drop pods for extraction into outer space.And good news for anyone who has died on the planet and then tried to recover loot from their own dead bodies: that should be a lot easier now. Until today it was frustratingly hard tracking down your own corpse (or the loot bag that represents it)—the map simply doesn't zoom in all that close so it's hard pinpointing the exact location of your death icon, and dense foliage is extremely good at hiding all sorts of things, from animal carcasses to the sack of loot you drop when you die.There will now be an in-game marker to show your loot bag, so you won't have to rely solely on the map, which should help immensely. Player icons have been improved in general, and compass waypoint icons have been enlarged.Other highlights from the patch notes include gold spawning in greater frequency, two new items you can craft in the space station workshop (a hammer and a campfire), and the squashing of bugs that could prevent players from completing the missions El Camino and Desert Expedition. I've been enjoying Icarus myself, discovering that after the early grind to level up, starting over from scratch on each new mission isn't nearly as repetitive as I expected. I still hate and fear bears, but at least now when they murder me I'll have an easier time finding my corpse.Here are the complete Icarus patch notes: 2021-12-10 23:17 6KB www.pcgamer.com

44

0.2

gamerant.com

Evil West is an upcoming action horror game, and for those familiar with the PS2/Xbox generation, it may seem eerily familiar to Darkwatch. 2021-12-10 23:07 4KB gamerant.com

45

5.0

ICYMI – Gathering Showcase with /twitchgaming

Another year is almost over, and there are still so many games that need to be added to our wish list. Well – here's more! We have previously had the pleasure of partnering with /twitchgaming to bring fresh indie games and new game trailers to you, and this show was no exception!From in-depth interviews with […] 2021-12-10 23:07 811Bytes news.xbox.com

46

0.4

How to change the time on a Fitbit

You can easily change the time on a Fitbit, set your preferred time zone, and even switch between a 12- or 24-hour clock. Here's how to do it. 2021-12-10 23:04 3KB www.digitaltrends.com

47

0.4

Understanding CentOS Stream

El Reg maps the tributaries 2021-12-10 23:04 8KB www.theregister.com

48

0.6

gamerant.com

Both Rogue One and Solo dedicate huge chunks of their runtime to explaining mundane little plot holes from the original Star Wars movie. 2021-12-10 23:01 6KB gamerant.com

49

0.0

Microsoft releases new December 2021 Windows Office Insider Preview Build into the Beta Channel

Microsoft has released a new Office Insider Preview Build 14729.20038 for Windows users that registered in the Beta Channel of the Office Insider program. The new build mainly brings fixes with no new features. You can read the full official changelog below to know about what's been fixed. Changelog Word Notable Fixes We fixed an […] 2021-12-10 23:00 1KB mspoweruser.com

50

2.4

The Chumboxes That Helped Alex Jones Stay in Business

Most chumbox hawkers steer clear of the InfoWars brand today—but back in 2017, at least one ad company bent over backwards for them. 2021-12-10 23:00 12KB gizmodo.com

51

0.4

gamerant.com

Slitterhead is almost certainly drawing on the lessons learns from Silent Hill, but it may also be inspired by a famous Japanese urban legend. 2021-12-10 22:55 4KB gamerant.com

52

0.9

Newzoo: Japanese gamers prefer single-player games over multiplayer

Japanese gamers, who make up a huge percentage of the gaming population, have somewhat different tastes than those elsewhere in the world, according to findings by research firm Newzoo. 2021-12-10 22:53 3KB venturebeat.com

53

0.6

How to repost on Instagram

Have you ever seen a cool picture on Instagram and wanted to share it with your friends, family, and followers? There are two simple workarounds you can use. 2021-12-10 22:52 3KB www.digitaltrends.com

54

0.1

Mozilla rolls out GPC for all Firefox users, but enforcement limited to two states

While all Firefox users will have access to Mozilla's implementation of Global Privacy Control, only users in California and Colorado can hope for enforcement. 2021-12-10 22:49 3KB www.zdnet.com

55

0.8

gamerant.com

Cyberpunk 2077 developer CD Projekt Red begins settlement negotiations with shareholders disgruntled over the games mishandled launch last December. 2021-12-10 22:46 3KB gamerant.com

56

0.7

Mercedes Beats Tesla to Hands-Free Driving

Mercedes can sell its autonomous drive package, called Drive Pilot, to be used on parts of Germany's Autobahn network at a max speed of 37 miles per hour. 2021-12-10 22:45 5KB gizmodo.com

57

0.2

CentOS Linux 8 is about to die. What do you do next?

As expected, Red Hat is ending CentOS Linux 8's support on December 31, 2021. Now what? 2021-12-10 22:32 10KB www.zdnet.com

58

0.0

HP ZBook Studio G8

Workstation, creative platform, gaming rig, floor wax, dessert topping 2021-12-10 22:29 11KB uk.pcmag.com

59

0.3

Want to watch TV in your hotel? Better bring your phone

The pandemic has brought a lot of changes, but one you may not be expecting is in hotel rooms, where TV remotes are quickly becoming artifacts of a past era. 2021-12-10 22:27 2KB www.digitaltrends.com

60

0.2

gamerant.com

The Mass Effect Trilogy may be set in the Milky Way, but that doesn't mean BioWare didn't make some changes when crafting the epic sci-fi series. 2021-12-10 22:25 7KB gamerant.com

61

0.8

This invention could be relevant to metaverse CAD/CAM

The boss isn't too busy to be named 2021-12-10 22:25 2KB www.theregister.com

62

0.5

Volvo announces some R&D files stolen during cyberattack

The company did not confirm whether it was a ransomware attack. 2021-12-10 22:21 2KB www.zdnet.com

63

0.5

Kimberly-Clark is learning to act like a tech products company

Kimberly-Clark is pivoting to act more like a tech products company, as it recognizes the importance of the digital experience for consumers. 2021-12-10 22:20 6KB venturebeat.com

64

0.5

How to convert HEIC files to JPEG on a Mac

You can convert HEIC files to JPEG on your Mac using built-in tools that make it easy to use and share images from your Apple devices in a more common format. 2021-12-10 22:16 3KB www.digitaltrends.com

65

0.0

gamerant.com

Cowboy Bebop's John Cho would have loved to have seen another season of the series on Netflix, and he wanted to get really weird with it. 2021-12-10 22:15 3KB gamerant.com

66

0.5

Practical Guide to SRE: Infrastructure-as-Code (IaC)

Learn why IaC is a great tool for SREs in particular, offering special advantages for enforcing configurations that maximize reliability across all IT assets. 2021-12-10 22:15 5KB dzone.com

67

2.1

The Game Awards wrap-up special| GamesBeat Decides 226

GamesBeat Decides does a wrapup special for everything that happened at The Game Awards last night in Los Angeles. 2021-12-10 22:14 739Bytes venturebeat.com

68

0.6

gamerant.com

Hogwarts Legacy looks like the Harry Potter game fans have been waiting for but it needs to be the start of a greater franchise of games. 2021-12-10 22:14 6KB gamerant.com

69

0.4

Fortnite Delta-One quests and how to complete them

Having trouble getting through the latest Gears of War challenges in Fortnite? These are the new Delta-One quests and how to complete them during chapter 3. 2021-12-10 22:03 2KB www.digitaltrends.com

70

0.3

gamerant.com

Gintama is one of the funniest anime out there, but it also has some powerful dramatic moments. Here's how the series can balance the two so well. 2021-12-10 22:01 5KB gamerant.com
Articles
DC5n United States software in english 70 articles, created at 2021-12-11 06:02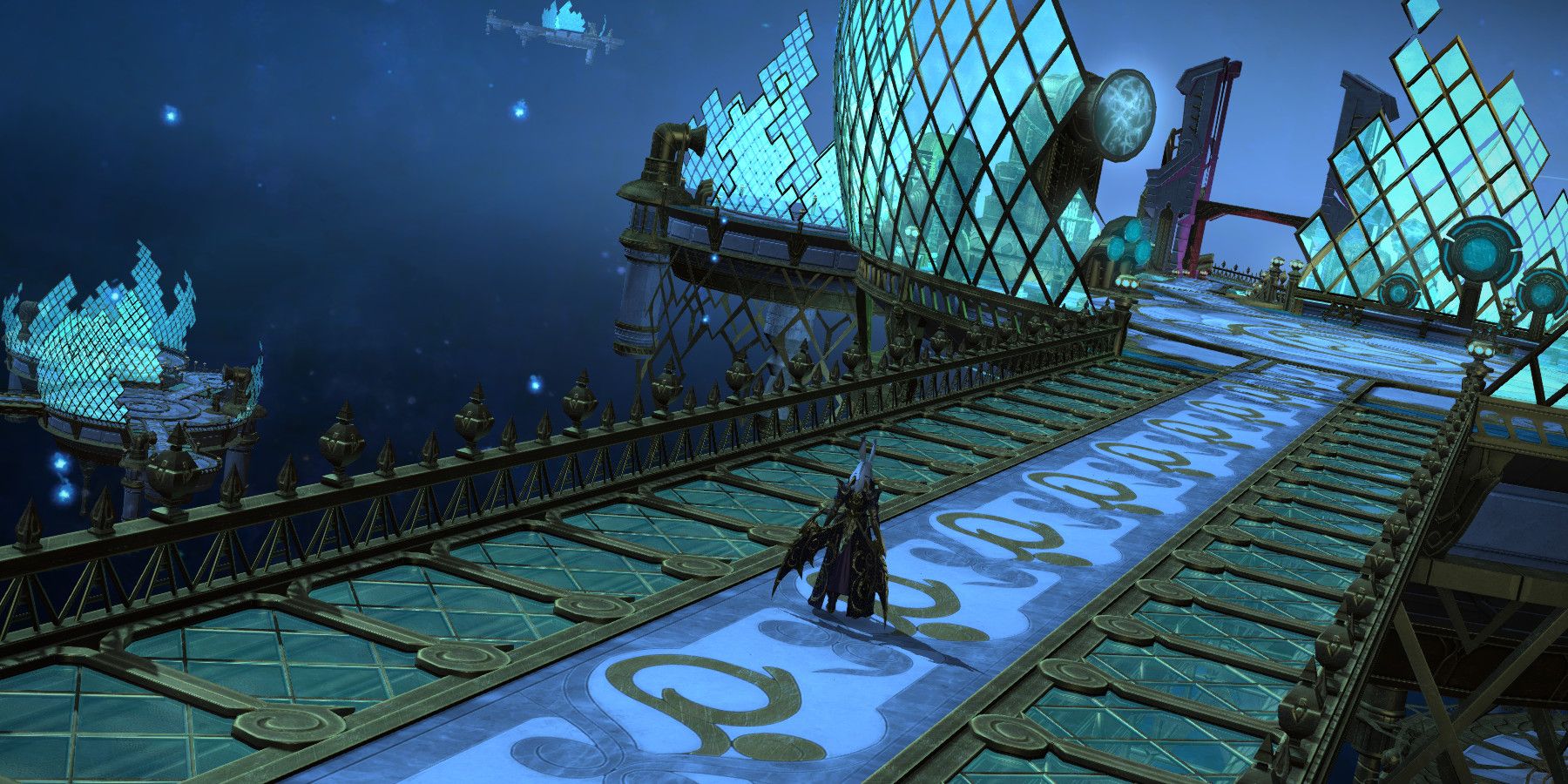 Final Fantasy 14 's much-anticipated new expansion, Endwalker, is here. This expansion has added a large amount of content, including more story, the two new Jobs Reaper and Sage, and even a handful of new dungeons. The Tower of Zot is the first dungeon that players come across in Endwalker's story; this dungeon is focused on fighting against the three Magus sisters: Minduruva, Sanduruva, and Cindiruva. The Tower of Zot is a historic location in Final Fantasy 14, and players now finally have a chance to delve into its depths for loot. This main story dungeon is a level 81 dungeon, and it is located on the continent of Thavnair, to the west of Radz-at-Han. RELATED: Final Fantasy 14 Endwalker: New Mounts The Tower of Babil is the second dungeon players will be able to access during the story. It is located at The Enceladeum (X:10.9, Y:7.9, Z:-1.7) during the main story quest called Gateway of the Gods. It is a level 83 dungeon, and players will have to battle against three more bosses in it: Barnabas, Lugae, and this much-anticipated battle against the iconic Final Fantasy 10 summon or Aeon named Anima. In the Final Fantasy 14 Endwalker main scenario quest called Skies Aflame, players will be introduced to the Vanaspati Dungeon in Thavnair. Inside this level 85 dungeon, players will meet up with some strange and creepy-looking bosses called Terminus Snatcher, Terminus Wrecker, and Svarbhanu. The Ktisis Hyperboreia is a level 87 dungeon in Elpis. This Greek-themed area also now features a Greek-themed dungeon where players will have to defeat Hermes, Lyssa, and Ladon Lord. This dungeon is a story instance that is triggered during the Caging the Messenger quest. This dungeon is located in Labyrinthos near Old Sharlayan. It is a level 89 dungeon, and players will enter it during the quest Her Children, One and All in order to defeat Livia the Undeterred, Rhitahtyn the Unshakable, and Amon the Undying. The Dead Ends is the last of the main story dungeons, and it is a level 90 instance. Players will want to be at the Endwalker level cap of 90 in order to successfully complete this dungeon. The Mare Lamentorum dungeon called Smileton is the first post-story dungeon available for level 90 players. In it, players will have to battle the Face, Frameworker, and Smilemaker: The Big Cheese. According to the story, the "Loporrits created the Big Cheese, designed to make manifest all they might need and more to fulfill the needs of their passengers-to-be." But the Cheese was corrupted, making it a threat to the moon and the future it was supposed to hold for the people of the world. This last dungeon is another level 90, post-story dungeon. Located in Ultima Thule (X:34.8, Y:28.8), players will have to battle against Proto-Omega, Arch-Lambda, and Siege Matrix: Stigma-4 to collect the look from this instance. Final Fantasy 14 Endwalker is available now for PC, PS4, and PS5. MORE: Final Fantasy 14 Endwalker: New Summoner Rotation Source: Wiki

Will I get banned for using mods in FFXIV?
gamerevolution.com
d9bfb2eb5ebbd470b2800f1feca6b876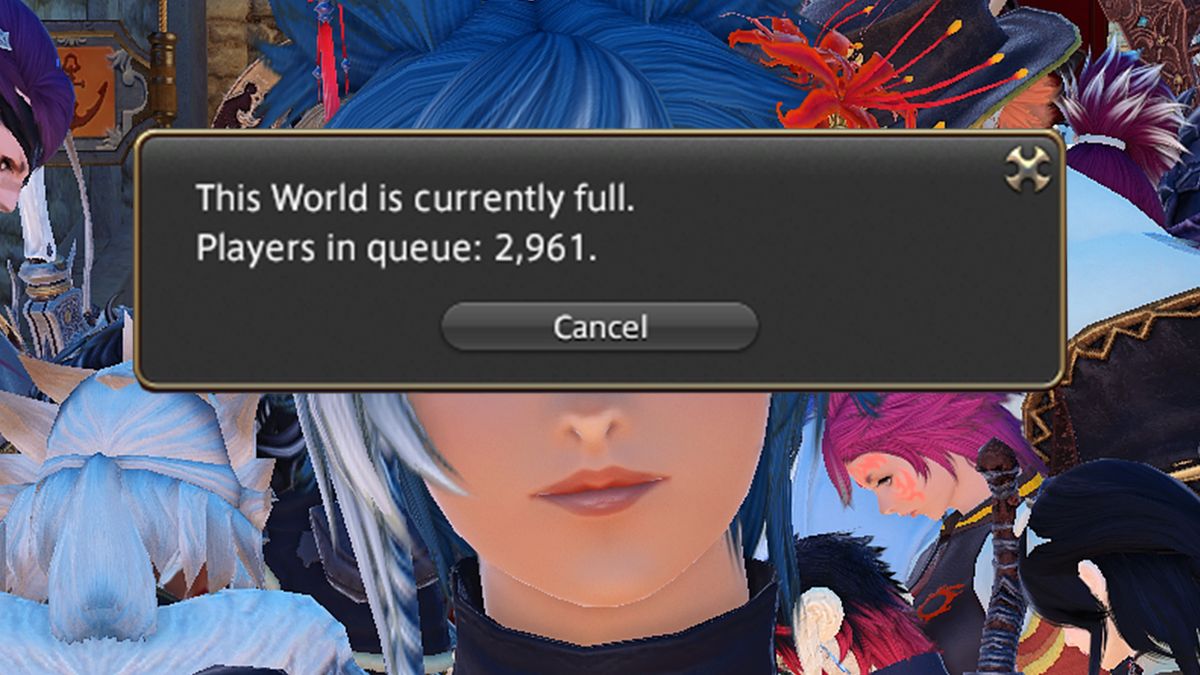 How Final Fantasy 14: Endwalker players are dealing with painful queues: Anime, tears, and keychains
pcgamer.com
8888629f80439d118ccbd01e2af2e0f6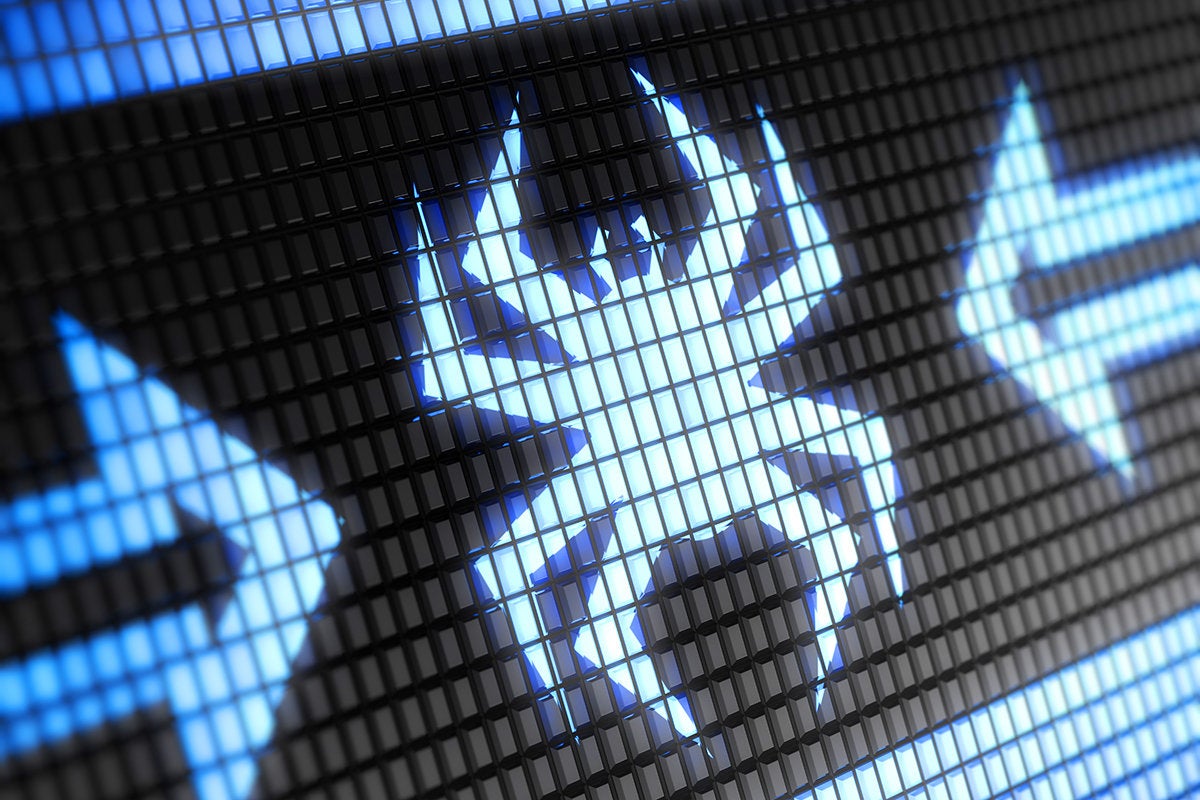 Yesterday the Apache Foundation released an emergency update for a critical zero-day vulnerability in Log4j, a ubiquitous logging tool included in almost every Java application. The issue has been named Log4Shell and received the identifier CVE-2021-44228. The problem revolves around a bug in the Log4j library that can allow an attacker to execute arbitrary code on a system that is using Log4j to write out log messages. This security vulnerability has a broad impact and is something anyone with an application containing Log4j needs to immediately pay attention to. Log4j is a library that is used by many Java applications. It's one of the most pervasive Java libraries to date. Most Java applications log data, and there's nothing that makes this easier than Log4j. The challenge here is finding Log4j because of the way Java packaging works. It's possible you have Log4j hiding somewhere in your application and don't even know it. In the Java ecosystem, dependencies are distributed as Java archive (JAR) files, which are packages that can be used as a Java library. Commonly used tools, such as Maven and Gradle, can automatically add JAR files as you build your Java application. It's also possible for a JAR to contain another JAR to satisfy a dependency, which means a vulnerability can be hidden several levels down in your application. In some situations, one dependency pulls in hundreds of other dependencies making it even more difficult to find. Essentially, in the Java world, you can have a JAR nested in a JAR nested in a JAR. This creates many layers that all need to be investigated. Just looking at the JARs your project pulls in directly may not be enough, since Log4j could be hiding inside of another JAR file! There are two open source tools led by Anchore that have the ability to scan a large number of packaged dependency formats, identify their existence, and report if they contain vulnerabilities. In this case being able to scan JAR files, especially nested layers of JAR files, is what we want. Syft generates a software bill of materials (SBOM) and Grype is a vulnerability scanner. Both of these tools are able to inspect multiple nested layers of JAR archives to uncover and identify versions of Log4j. Syft is also able to discern which version of Log4j a Java application contains. The Log4j JAR can be directly included in our project, or it can be hidden away in one of the dependencies we include. For example, using Syft to scan this sample Java project shows that it includes Log4j version 2.14.1, which is vulnerable to Log4Shell. Regardless of the version of Log4j that is included, there is value in generating and storing an SBOM to keep a record of everything that is included in any software component or application you deliver. When a new vulnerability is found, such as Log4Shell, it's much faster to search through a repository of SBOMs than it is to find and scan all of your Java applications. Grype is a scanner that has the ability to tell us which specific vulnerabilities our software contains. When you include a dependency in your application you can also identify the vulnerabilities that the dependency contains, and so on through multiple levels of nesting. Grype can scan the software directly, or scan the SBOM produced by Syft. This allows you to re-scan the SBOM for new vulnerabilities even after the software has been deployed or delivered to customers. Scanning the same sample Java project with Grype finds the Log4j vulnerability and identifies it as a critical severity. Syft and Grype have the ability to scan your applications no matter where they reside. You can scan a directory on disk, scan a container image locally, or even scan a container in a remote registry. You can scan source code before building, or the final application after it's built. It's important to scan your applications during every stage of development, just because a source code scan is clean doesn't mean the final build will be. Even scanning after deployment is a good idea. Maybe you didn't pick up a critical Log4j vulnerability last week, but you might this week! Any time a new zero-day vulnerability is discovered, it can be difficult and challenging for impacted organizations to remediate the problem quickly. The first and most important step is to understand if a particular vulnerability even affects you, and in the case of JAR files it can be a challenge to understand this without tooling. Anchore's open source Grype and Syft tools dig all the way to the bottom of your dependency tree to identify if there's a copy of Log4j hiding somewhere. As an industry, how we react and support each other during zero-day vulnerabilities is critical. Now is the time to share solutions and awareness to help prevent breaches like this in the coming years.

The Log4j vulnerability is bad. Here's the good news
venturebeat.com
b5b526a259f21e263986a295d460c483
Dangerous "Log4j" security vulnerability affects everything from Apple to Minecraft
xda-developers.com
c6dcda0f67abb7d859f75d567096f71c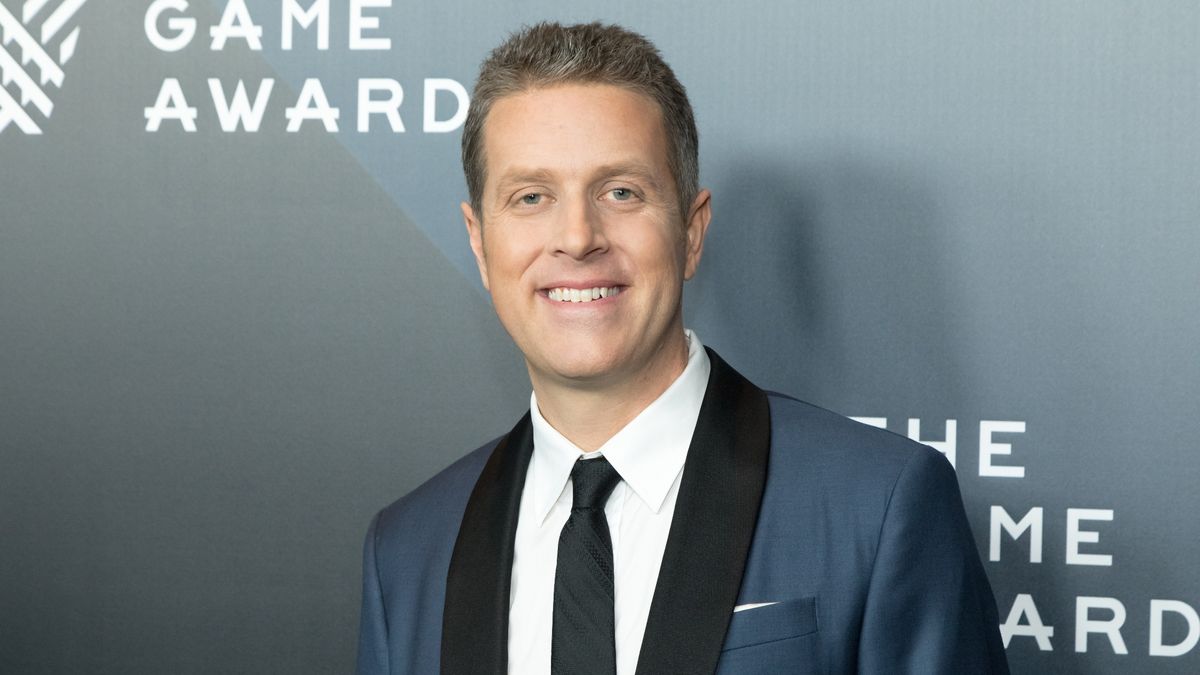 The Game Awards is inseparable from its founder, presenter, and all-round marketing machine Geoff Keighley. His willingness to turn any moment into a commercial opportunity has earned him a bad rap from elements of the gaming community. It's also one of the key elements of The Game Awards' gradual transformation into something much bigger than ever seemed possible when it was first announced in 2014. Keighley has built a personal brand that is absolute catnip for publishers. At that point I mainly knew Keighley from his history with GameSpot (where he delivered access like few others have) and the Spike Video Game Awards, which were a garish and more over-the-top form of what would follow. The Spike Awards had the commercials, it had ugly awards, and it was something of a minor event. Nothing close to what The Game Awards would become, but significant. What seems most notable about them now is that they only existed because of Keighley. When he left, the network tried one show under a re-brand (VGX) with a new presenter, then dropped it. 2020 vision The rise of The Game Awards is not just due to Keighley's comfortingly bland commercial sense, however, but the coincidence of the coronavirus pandemic and the absolute chaos it caused in the events sector—which, unlike many other businesses, is entirely dependent on people attending en masse. The Game Awards was always conceived as an online-first show, and so was barely affected last year, at least for viewers. Whereas events as big as E3 (which Keighley publicly ' broke up ' with in 2020), Gamescom, TGS, BlizzCon, and PAX struggled in different ways—and E3 made an absolute hash of it at first—The Game Awards were built for a world where everyone would be watching on screens. Spike was a network television station, but Keighley understood that the future wasn't about traditional methods of distribution but phones, tablets, PC, whatever screen there was. The Game Awards 2020 was a big show, despite the pandemic. (Image credit: The Game Awards) Keighley has built a personal brand that is absolute catnip for publishers. Here is a known face who can put your game in front of millions of eyeballs and is going to stick to the script perfectly. It's self-perpetuating. With each big reveal Keighley has proven his suitability for another big reveal. 'Keighley will reveal it' is probably the most comforting reassurance an executive at a big publisher can have, because they know it's going to go as planned, and after each trailer he'll say "amazing" or "incredible new IP" before smoothly rolling on to the next. You cannot undervalue this stuff. A scant decade ago I trawled the floors of shows like E3, Gamescom, and TGS, and competed with other journalists to be 'first' with the news or find something new. These events may return but that search never will: Game announcements are now utterly centralised, and everyone gets the information at the same time. The amounts of money involved mean that the kind of thing that used to go on in the industry—a little sneak-peek at an upcoming project, a background look at some games footage—is absolutely not worth the risk. But The Game Awards has no risk. A reveal destination So we come to this weird question: what exactly is The Game Awards? It is nothing new to point out that the awards are the least important part of it. It rushes through them apologetically between trailers and, frankly, the trophies are the last reason you're watching. That's a bit odd, isn't it: Few people watch The Game Awards because they're interested in the awards. It has never been clearer that The Game Awards is not really an awards show. We watch for the trailers, and this is where the pandemic seems to have really supercharged Keighley's operation. There's a funny parallel with his permanent bromance with Hideo Kojima, who loves Keighley because he'll say what Koj wants. Kojima lucked-out in making a game about social isolation and the environment just before the pandemic hit and everyone went into social isolation. Both benefited from this shift: Kojima because his prescience suddenly had a direct line to reality; Keighley because he had a platform ready to go while all around were flailing, and a board that pushed him. Taking inspiration from the big-ticket efforts that had got 'virtual audiences' right, like the Democratic National Convention and the Emmy Awards, The Game Awards were reconfigured as the ultimate reveal destination. It is impossible to overstate how important Keighley's image has been to this: When events companies panicked at the pandemic, he was the first presenter they ran to, and of course he did an excellent job and hit all the notes the publishers wanted to see. One of the biggest guests of the night was the pot from Elden Ring. (Image credit: The Game Awards) Look at the full list of everything announced during The Game Awards last night. There were an astonishing 48 trailers, not all of them for brand new games admittedly, but it shows what this event is going to be now. It has never been clearer that The Game Awards is not really an awards show, and I genuinely don't think Keighley, commercially minded as he is, set out to build this. Instead there's an odd confluence of circumstances: The pandemic, other events failing to do anything decent virtually, and Keighley's safe hands. These are what has turned The Game Awards from the weird soup of award and trailer it always was, and Spike was to be fair, into a genuine calendar event for the industry, one with more and bigger announcements than Gamescom. There is this tension between celebration and promo, which can be summed up in Elden Ring winning the most anticipated game award this year and last year while also giving the show its big reveal trailers at the exact same time. Winner take all As more and more studios have come to see TGA as the best target for their video asset, the show has become too multipurpose, a catch-all for celebrating the medium, advertisement, reveals, and the closest thing to unified awards the industry has. And last night, the show was, for a moment, an awkward context for acknowledging the still-unfurling issue of harassment in the games industry. Watching Keighley, a man allergic to taking sides, move from an initially 'we are neutral' position to vaguely criticising Activision Blizzard by saying they'd have no involvement. He can't ignore public sentiment, and so the show featured a generic condemnation of harassment without ever saying anything specific. Then moving onto another trailer from Quantic Dream, no less, which has faced its own allegations of harassment. "We should not and will not tolerate any abuse, harassment or predatory practices by anyone, including our online communities", Keighley said. "Tonight I call on everyone to build a better, safer videogame industry. Speak out online, vote with your time and with your dollars. Empower these world-builders who are creating the future of all entertainment." The Game Awards feels like it should be half as long as it is, and cut out the awards and everything else and just serve up the trailers. It's the statement you expect from a producer who doesn't want to take any position that will threaten valuable industry relationships, putting the responsibility to stop harassment on the people who buy and play games, rather than the companies concerned. That's where the problem lies, not in whether any individual player chooses to buy Call of Duty: Vanguard. The Game Awards feels like it should be half as long as it is, and cut out the awards and everything else and just serve up the trailers. That's what it has become: The true digital E3, the publishers' route to the consumer. Obviously Keighley alone cannot be credited with all of this, but the abject offerings of the traditional big events—E3, Gamescom, TGS—have given The Game Awards more credence. There is no two ways about this: The Game Awards has began to eat their lunch and drink their milkshake on its way to becoming the biggest single games event of the year.

The biggest reveals you missed from The Game Awards 2021
techspot.com
4e8b3e38c77abb22e4d2247f36c6ce7f
Posted by Sebastian Peak| Dec 10, 2021| General Tech| 0 The wait is over: Final Fantasy VII Remake will be available on PC next week, just one week after it was announced during The Game Awards 2021. Mark your calendars, or just remember that it's coming on Thursday (December 16). My first question: what will the system requirements be? Second question: is real-time ray tracing supported? At least we have an answer to one question so far, as the official Final Fantasy VII Twitter account posted minimum/recommended specs (the embedded Tweet follows): Introducing the minimum and recommended specs to play @FinalFantasy VII Remake Intergrade on PC, available on Thursday. Wishlist the game on @EpicGames Store now: https://t.co/YOQ5Fh9Ybz pic.twitter.com/y8EhXdHxDB If you can't see the embedded image, I have helpfully added it below. In plain text, you will need at least an AMD FX-8350 or Intel Core i5-3330 processor, 8GB of system RAM, 100 GB of storage, and a GTX 780 or Radeon RX 480. DX12 and Windows 10 (version 2004 or higher) are required. Moving up to the "recommended" system, that starts with a Ryzen 3 3100 / Core i7-3770 and GTX 1080 / Radeon RX 5700. The PlayStation exclusivity may be over, but that does not mean you can pick it up on Steam, however. Yes, this is another example of an Epic Games Store exclusive – something the company has spent over a billion dollars on as they try to buy their way to the top of digital game distribution. A link to the Epic Games Store listing is provided here. Share: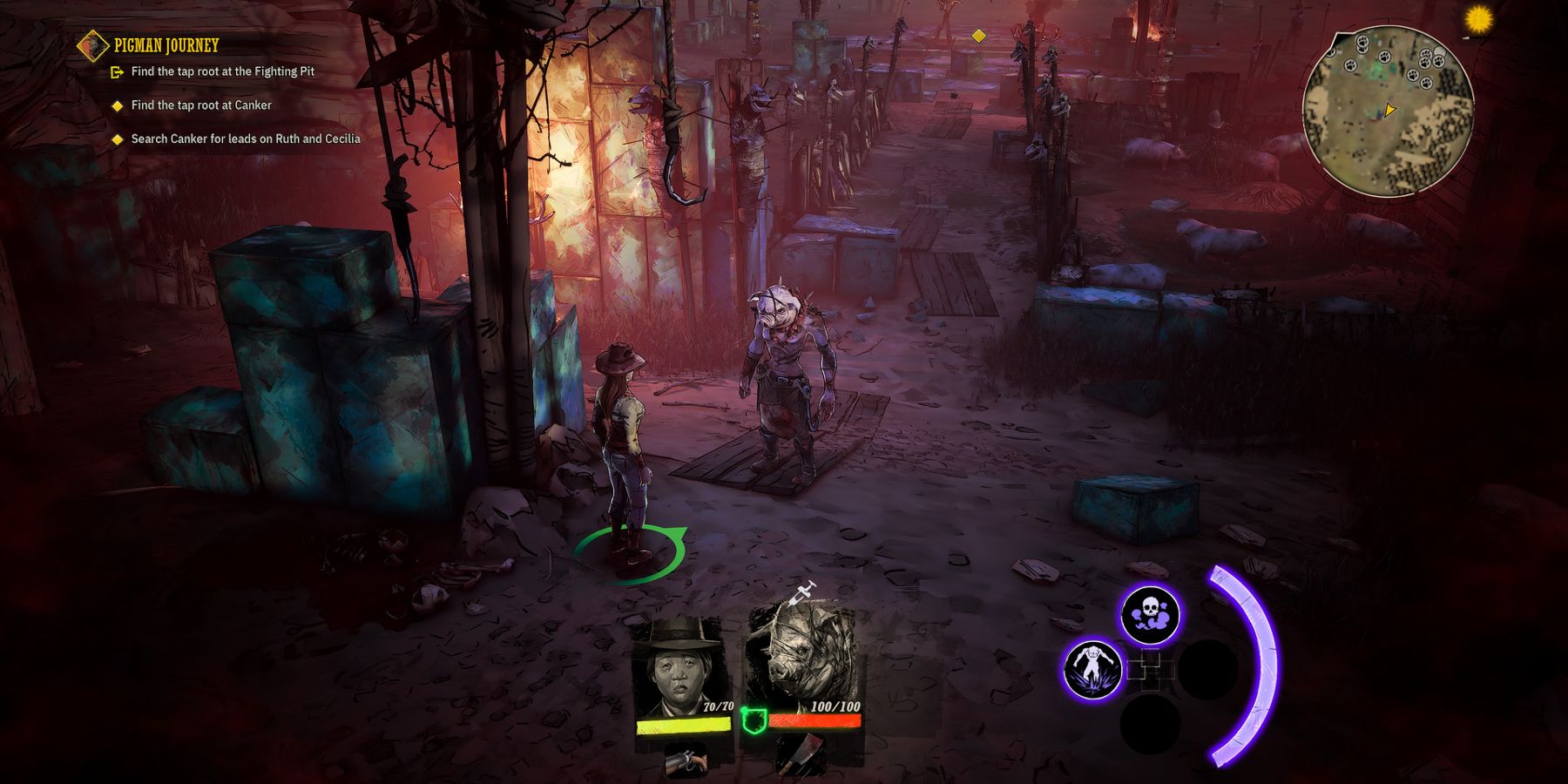 gamerant.com
gamerant.com
0d75055b015f6f99753824a3e42b5b6c
The preferred method of play for shooter and strategy games is to use a computer mouse and keyboard. However, there are a few instances where having a controller is ideal. Titles such as Immortals Fenyx Rising and Assassin's Creed Valhalla, although playable with a keyboard and mouse, are more intuitive with an Xbox controller. To help, we'll walk you through connecting your Xbox One controller to your PC so you can play Xbox games on Windows. Luckily, Xbox is a Microsoft product, which makes it possible for a Windows computer to support an Xbox One controller without too much of a struggle. The plug-and-play support makes it easy to connect your Xbox One controller and get started with little to no additional configuration. It's one of the best controllers for PC gaming, and with the launch of the Xbox Series X, you can snag one for cheap. To help you play all of your favorite PC games with your favorite Xbox One controller, we've put together this simple step-by-step walkthrough. Before we begin, you should know that there are three ways to do this: USB, wireless, and Bluetooth. You should also make sure your controller is updated with the latest firmware. Here's how you can connect your Xbox One controller using a USB cord: Step 1: Use a micro USB cable to connect your Xbox One controller to your PC. Step 2: If you have a wireless controller, simply use your charging cable. Step 3: If you have a wired controller, you can just plug it in like you would with your console. Windows 10: You can have eight controllers connected at once. With chat headsets connected, that number decreases to four, and with stereo headsets, it drops to two. Windows 7/8: You can only connect four controllers at once. No headset support. You also have the option to connect your Xbox One controller using a wireless adapter. Here's how: Step 1: Purchase the Xbox Wireless Adapter. Step 2: Connect Xbox Wireless Adapter to an open USB port on your PC. Complete the setup process for the adapter as outlined here. Step 3: Press the Guide button (Xbox logo) on your controller to turn it on. Step 4: Press and hold the Sync button on top of the controller until the Xbox logo begins flashing (it's the small button just right of LB). Step 5: Press and hold the small sync button on the adapter. The Guide button will flash faster while searching for the pair. Once the Xbox logo on the controller stops flashing and turns solid, you're good to go. Some Xbox One controllers have built-in Bluetooth compatibility so you don't need any wires or adapters to connect. To find out if you can access Bluetooth, look at the logo. On Xbox controllers with Bluetooth, the plastic around the logo will connect to the central controller body. Yes, that's the way to tell. If this isn't the case, we're very sorry, but you're out of luck. The good news is that the Xbox One S comes with Bluetooth-compatible controllers, and the two are sold together. A good rule of thumb is that if you bought your controller in August 2016 or later, it probably has Bluetooth functionality. Check out the images below as an example. Step 1: Go to Settings on your PC and select Devices. Step 2: Select the Bluetooth settings option to ensure that your Bluetooth is switched on. Remain on this menu. Step 3: Push and hold the Guide button and then the Sync button on your controller. You should see the logo start to blink very fast. Step 4: On your PC, select Add Bluetooth or Other Device, and click Bluetooth. Doing this instructs your PC to search for your controller. Step 5: After your PC finds your controller and it pops up, choose Xbox Wireless Controller to complete the pairing process. So you've connected your controller, and you're ready to get gaming. But before you start, you may want to customize your controller through the Xbox Accessories app. You can find this app through the Microsoft Store. It lets you remap buttons, switch out thumbsticks, and much more. Those who own the heavy-duty Xbox Elite Series 2 controller can also manage all their profiles within the app. Probably the most important part is the ability to update the firmware on your controller. Firmware updates result in a variety of improvements and support for other peripherals. If you notice an update is available, make sure you connect your Xbox One controller with a USB cable. Although our team has never run into any issues, some user reports say updating the Xbox Accessories app bricked their controller.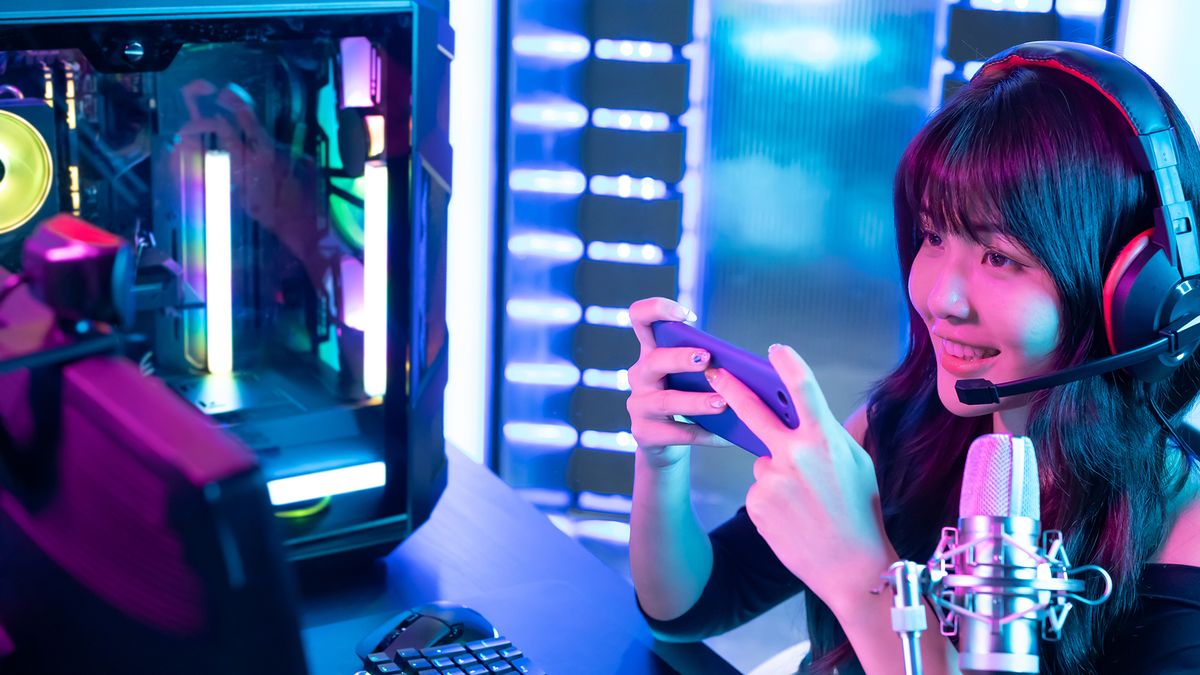 Android games on Windows will let you seamlessly swap from mobile to PC
pcgamer.com
9ce2f18abc6eeb9661883e69ea322232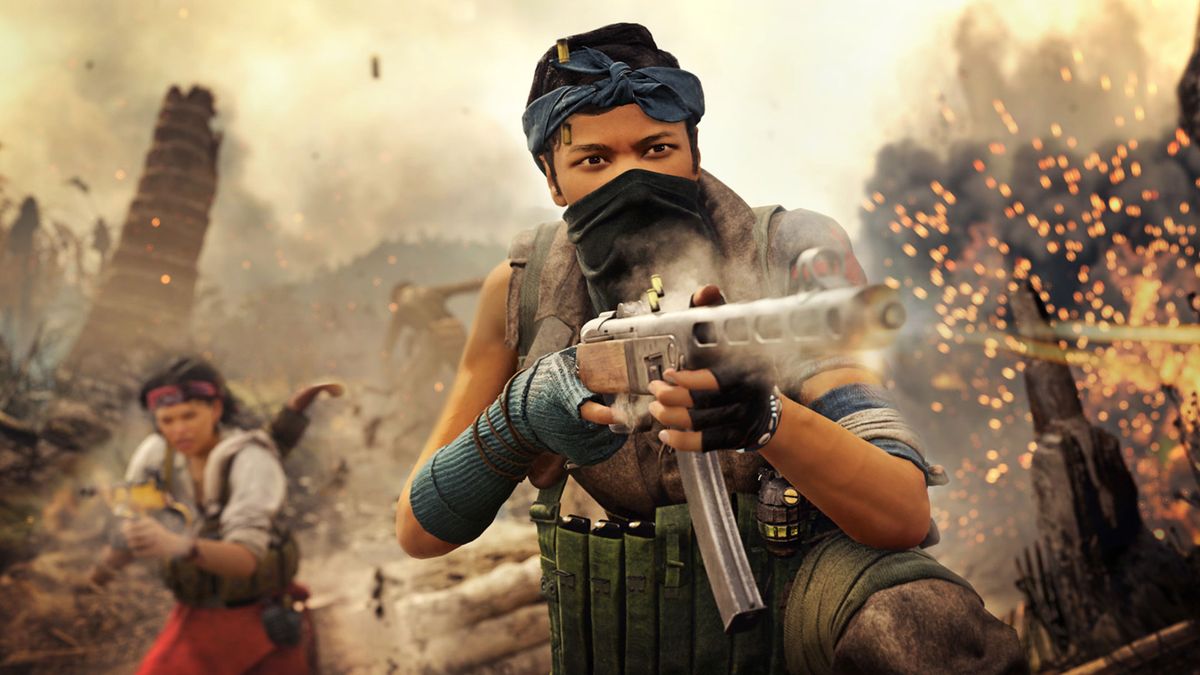 Audio player loading… Call of Duty: Warzone guns usually shoot straight. If a bullet doesn't land where your reticle is aiming, that's usually because it's far enough away to be affected by bullet drop. That principle was casually thrown out the window this week as players discovered that many of the 40 Vanguard guns added in the Warzone Pacific update have a tendency to shoot in random directions thanks to built in aim bloom (aka bullet spread). Aim bloom adds a random chance for bullets fired from Vanguard guns to land several inches away from where your reticle is pointing. On Thursday players started taking notice of how much this random bullet spread can hinder a fair firefight, and Raven seems to agree it's a bit much. In a new Warzone patch deployed Friday, Raven says it has "drastically reduced the amount of 'Bloom' on all base Vanguard weapons." Bloom isn't gone entirely, but Raven does plan to phase it out altogether in a future update. this_game_really_is_nerfing_better_players from r/CODWarzone A pre-patch example of random bullet spread (bloom) causing accurate shots to miss. "This process will take time, as we will need to determine adequate downsides to counterbalance the removal of Bloom, which will vary based on each individual Weapon and the type of Attachment they are attributed to", the patch notes read. As Raven may be alluding to here, Vanguard guns stand a chance of outshining Warzone's existing arsenal because they allow players to equip 10 attachments at once without the use of a special perk. Attachment slots are like gold in an FPS whose meta is defined by minimizing recoil and maximizing damage with the best combinations of grips, scopes, stocks, and barrels. Bloom may have been implemented in Vanguard as a way to counteract these optimized builds with a built-in margin for error that can't be upgraded away. As exhaustively documented by YouTuber TrueGameData, pretty much all full-auto Vanguard guns are affected by bloom to varying degrees. In the pre-patch video embedded below, SMGs and assault rifles feature the worst spread. I happened to be testing out Vanguard gun bullet spread myself when the Warzone patch went live. After restarting my game, I could instantly see the difference in the spread on my STG rifle. Pretty much every shot is hitting dead-on now, but there was still a pronounced spread as I stood further away from the poor wall I was pelting with bullets. Interestingly, this patch won't affect how bloom works in the standalone Call of Duty: Vanguard, meaning the same guns will now behave in significantly different ways between the two games. If you're still catching up on all the new Warzone action this week, check out our tour of the fun stuff to do on the new Caldera map. I wrote about how Caldera looks a bit washed out and we're also still tracking the worst Warzone Pacific bugs players are encountering.

Call of Duty: Warzone Pacific is full of wild visual bugs on PlayStation
digitaltrends.com
719054f7c8dc6233a48dd2d3b189131c
Why buy a 15-inch laptop? Well, they're not only larger than the best 13- or 14-inch laptops, but they're also often much more powerful. They don't always need to be big and clunky, either. Take, for example, our pick for the best overall 15-inch laptop, the Dell XPS 15. It remains our top pick at this size for its ability to cram all that power into a relatively tiny form. After hundreds of hours of testing time with the best 15-inch laptops, here's our list of the greatest you can buy. Why you should buy this: It's the best overall 15-inch laptop you can buy. Who's it for: Anyone who needs serious power on the go but doesn't want to take up too much room in a backpack. Why we chose the Dell XPS 15: There's no steadier hand in the 15-inch laptop market than Dell, and its XPS 15 exemplifies the reputation 15-inch laptops have rightly earned: They're dependable, powerful, and robust. The latest XPS 15 features up to an 11th-generation Intel Core i9 processor (starting with the i5-11400H) and graphics up to an Nvidia RTX 3050 Ti. The XPS 15 is best when you pump it full of powerful components, as it's not quite as thin or light as some of the other laptops on this list. That's not to say it's large in terms of volume — in fact, the XPS 15 's footprint remains one of the smallest on this list thanks to its ultra-thin bezels. The 16:10 aspect ratio ensures that you have plenty of screen real estate too. Read our in-depth Dell XPS 15 review Why you should buy this: It's one of the most powerful 15-inch laptops you can buy that's not a workstation. Who's it for: Anyone who wants high-end components in a package that's still relatively thin and light. Why we chose the Lenovo ThinkPad X1 Extreme Gen 4: You can configure the Lenovo ThinkPad X1 Extreme Gen 4 up to an 11th-gen 8-core/16-thread Intel Core i9-11950H CPU with vPro, 64GB of RAM, 4TB of fast PCIe solid-state drive storage thanks to dual SSD slots, and Nvidia GeForce RTX 3080 GPU. The laptop gets expensive, but that's a lot of power for a business-class laptop that's reasonably thin and light. If you're a creative or scientific type who needs a lot of power in a (relatively) portable package, then this is the laptop for you. You also have excellent choices for the 16-inch display (still considered a member of the 15-inch class) that's in the productivity-friendly 16:10 aspect ratio. You can choose between a WQXGA (2,560 x 1,600) IPS non-touch panel, a WQUXGA (3,840 x 2,400) IPS non-touch panel with Dolby Vision and HDR 400, and a QWUXGA touchscreen with Dolby Vision and HDR 400. You're promised a bright display across the board, with great colors and contrast and some of the best high dynamic range (HDR) support for bingeing Netflix and Amazon Prime Video. Connectivity is also a strength — two USB-C with Thunderbolt 4 ports, a full-size HDMI port, two USB-A 3.2 ports, and a full-size SD card reader, along with the fastest wireless connectivity available in Wi-Fi 6E. Finally, you'll also find the Lenovo ThinkPad X1 Extreme Gen 4 to offer excellent build quality that should stand up to significant abuse. Read our in-depth Lenovo ThinkPad X1 Extreme Gen 4 review Why you should buy this: It's the best ultrathin 15-inch laptop you can buy. Who's it for: Those who want a highly portable laptop that still has a large display. Why we chose the Microsoft Surface Laptop 4: Most people shopping for a 15-inch laptop are looking for an extra level of performance, which is why the Dell XPS 15 is our first choice. However, if you want a 15-inch laptop primarily for the larger screen and don't need the additional power that a discrete GPU provides, the Surface Laptop 4 is a fantastic option. The high-resolution 3:2 screen is glorious, and easily one of the best screens to work on. So, while you can't put in a more powerful GPU in this system, the Surface Laptop 4 does have some decent processor options in its latest upgrade. The AMD Ryzen 7 model that we tested provides eight processing cores and turns this extremely thin laptop into a fairly powerful machine in certain workflows. Battery life is quite good as well, lasting more than a full day on a single charge. But obviously, the size of the Surface Laptop 4 is its greatest strength. The 0.57-inch thickness and a weight of just 3.4 pounds make it an extremely portable laptop, perfect for taking your work on the go without sacrificing a large screen. Read our in-depth Microsoft Surface Laptop 4 review Why you should buy this: It's the best 15-inch gaming laptop you can buy. Who's it for: Any gamer who wants a powerful gaming laptop but doesn't want to carry around anything too garish. Why we chose the Razer Blade 15: Finding a 15-inch gaming laptop is pretty easy — it's where you'll find most of them, to be honest. Some hit 14 inches, like the 2017 Razer Blade 14, while others venture into 17-inch territory and beyond, like the Razer Blade Pro. For the most part, though, the best balance between performance and form factor can be found in the 15-inch range. Unsurprisingly, that's precisely where Razer placed its latest Blade machine, the Razer Blade 15 that's been significantly enhanced for its 2020 version. It's relatively thin, looks awesome, and sports a great build. But most importantly, it performs really well too. The laptop includes a 10th-gen Intel Core processor with up to 5.1GHz in turbo mode, an excellent GeForce RTX 2080 Super with 8GB of VRAM, and 16GB of RAM. A 512GB SSD covers storage. The Blade 15 also supports Chroma RGB lighting for any customization that you may want. Ports now include Thunderbolt 3, USB-C, USB-A, and HDMI, and the laptop is ready for Wi-Fi 6. There's even some upgraded cooling to help keep the laptop operating efficiently. Your display options range from 240Hz Full HD to 4K OLED (our Amazon pick includes the 4K OLED option) meaning you can dial in exactly the display performance that's perfect for your gaming needs. The Razer Blade 15 is a bit pricey, but it offers a stunning look that fits as well in a boardroom as at a LAN party. Read our in-depth Razer Blade 15 review Why you should buy this: It's a great alternative to the Dell XPS 15. Who's it for: Anyone who needs a large, powerful laptop and likes the extra design flourishes of the Spectre brand. Why we chose the HP Spectre x360 15: The HP Spectre x360 15 is another gorgeous 15-inch Windows laptop. It's similar to the XPS 15, but it certainly has a glitzier design. The panache of the color options and gold accents make it stand out from the crowd — no doubt about that. More than that, the Spectre x360 15 has a few key features that the XPS 15 is missing. It has a number pad, which some people will prefer to have. It also has a 360-degree hinge and touchscreen in all configurations, which is another feature many people will appreciate. Lastly, the Spectre x360 15 has a better port selection, offering two USB-A ports and an HDMI port in addition to the USB-C that the XPS 15 offers. You can choose between 10th-generation H-series Intel processors and a discrete GTX 1650 Ti GPU, or an 11th-gen Core i7-1165G7 with either Intel Irix Xe graphics or an Nvidia GeForce MX330 GPU. Note that if you like the design and ethos of the Spectre x360 15, you can opt for the smaller and taller Spectre x360 14 or the speedy HP Envy x360 15 instead. Read our in-depth HP Spectre x360 15 review Why you should buy this: It's the best budget 15-inch laptop. Who's it for: Anyone looking for a cheap 15-inch laptop that still has a large screen. Why we chose the Samsung Chromebook 4+: Budget laptops always come with compromises, and 15-inch laptops are no exception. If you're looking for a basic laptop to get you by, the Samsung Chromebook 4+ is a great option. It's a surprisingly sleek-looking laptop, resembling a device not so dissimilar to a MacBook Pro. Even the bezels around the screen are fairly trim, making for a modern laptop you'd never guess was so cheap. It comes with a 1080p screen, 6GB of RAM, and an Intel Celeron processor. The Chromebook 4+ 's performance won't blow you out of the water, but Chrome OS makes good use of even lower-powered processors like the Intel Celeron. If your needs are fairly limited, you'll be hard-pressed to find another 15-inch laptop this good at such a low price. Why you should buy this: Who's it for: Creative and scientific types who need to be able to configure a really powerful laptop. Why we chose the Lenovo ThinkPad P15 Gen 2: Today's thin-and-light 15-inch laptops can get pretty powerful, such as with the Lenovo ThinkPad X1 Extreme Gen 4. However, sometimes you need to be able to configure an even more powerful machine, and that's where the Lenovo ThinkPad P15 Gen 2 comes in. It's a thick and heavy, old-school workstation that can be configured to the extreme. For example, you can select up to an 8-core/16-thread 11th-gen Intel Xeon W-11955M CPU, 128GB of RAM, 16TB of storage via the two PCIe SSD slots, and an Nvidia Quadro RTX A5000 GPU. You'll spend a pretty penny, but if you're editing 8K video or running machine-learning algorithms, then you'll appreciate all this power. You'll also appreciate the display options, including Full HD 16:9 IPS, FHD IPS with Dolby Vision, UHD (3,840 x 2,160) IP with Dolby Vision and HDR 400, and UHD OLED with touch, Dolby Vision, and HDR 400. The Lenovo ThinkPad P15 Gen 2 is a true workhorse that can meet the most demanding performance needs. Read our in-depth Lenovo ThinkPad P15 Gen 2 review Simply, the 15-inch laptop benefits from the size of its display. First, you get plenty of screen real estate for getting your work done, without needing to step up to a massive 17-inch laptop. Second, the chassis is naturally larger, providing more space for powerful components and lots of battery capacity. This will let you run more windows at once and split them comfortably on your display while enjoying superfast processors and GPUs that will keep your applications humming along. If you crave a highly portable laptop that's fine for general productivity tasks, then a 13-inch laptop will get the job done. And today's 13-inch laptops are excellent. You won't want the typical 13-inch laptop if you're a creative type who needs to edit complex photos and video, but for productivity users, a 13-inch laptop is a great choice. If you want a powerful laptop that can churn through demanding creative tasks, as well as provide tons of screen real estate for heavy multitasking, then a 15-inch laptop is the better choice. It will be larger and heavier, but far more capable. There's no reason to go with a 15-inch laptop if it won't meet your performance and display quality needs. Therefore, look for a laptop that can configure fast CPUs and discrete GPUs if you need the power, although a very thin-and-light 15-inch laptop with less powerful components can still be of value. That's where the display comes in — you'll want a high-quality IPS or OLED display that offers high enough resolution for your needs and, if you're creative, wide and accurate colors with lots of contrast. Otherwise, you'll want to look for the same things as with any laptop. You'll want a solid build quality, a great keyboard and touchpad, and long battery life — or at least, long battery life given the powerful components and power-hungry display you might configure. Overall, 15-inch laptops are no different than other laptops when it comes to basic quality and functionality.

The best 14-inch laptops for 2021
digitaltrends.com
150dfa68fffd3d93acc8077a4c323f85
The best 13-inch laptops for 2021
digitaltrends.com
d4f39f72f42d3ba59fc8eb2295175eb6
Best student laptop deals for December 2021
digitaltrends.com
761119c2b9ffd1b4ebbfe1a56e09c709
Best 2-in-1 laptop deals and sales for December 2021
digitaltrends.com
5a06eb8813e4eb6a469c239c7417f8ab
If you're thinking of building a PC but have found that the ongoing chip shortage has left the well of GPU deals dry, don't sweat it: You don't need to buy the components piecemeal to get a cost-effective, gaming-worthy machine that can run the latest titles and handle heavy workloads. Available supplies are pretty much all going to brand-name computer manufacturers at the moment, so while building your own desktop tower might be off the table right now (and likely for the next few months at least), you can still score some pretty solid gaming PC deals if you know where to look — and you've just found the right place. We've combed the entire web to bring you a hand-picked selection of the best cheap gaming PCs out there this week. If your needs are modest and you still want a dedicated graphics card (perhaps for tasks like video editing along with light gaming), this Kepler Systems gaming desktop is a cost-effective and very attractive option. This tower features an Nvidia GeForce GTX 750 graphics card, which, while a very basic GPU with 2GB VRAM, is one of the cheapest discrete GPUs on the market right now. That card works with a Core i5 CPU and 8GB of RAM to deliver sufficient performance for work and for less resource-heavy games like Fornite and Minecraft. For storage, you've got a 500GB SSD, which is a nice amount of space for your games and other digital goodies. Its mod-friendly case design allows you to upgrade components in the future, as well. HP may not be as well-known for gaming as brands like Alienware or MSI, but it makes some surprisingly solid PCs and you'll see its name frequently when shopping around for gaming systems. This Pavilion desktop tower runs on a Ryzen 5 CPU paired with a GTX 1650 Super graphics card, which are very capable specs for a cheap gaming PC in this price bracket. For memory, you've got 8GB of RAM (which can be upgraded even further if need be) along with a 256GB solid-state drive for storage. This desktop tower is one of the best pre-built gaming PC deals with a dedicated GPU that you'll find for around this price at the moment. And, like most of our other picks, it also comes bundled with a mouse and keyboard. Asus always has some nice computers for folks on a budget, and this ROG Strix GL10 gaming PC offers a lot of bang for the buck. While not the beefiest tower on our list (see our last pick for that one), it's still got a very respectable Ryzen 5 3600X CPU, 8GB DDR4 RAM, and a GeForce GTX 1660 Ti GPU with 6GB VRAM for some added graphical juice. That isn't quite as muscular as the RTX series video cards, but it's more than enough to get the job done for 1080p gaming while also making this the perfect workstation for things like video editing and graphic design. You've also got a nice fast 256GB SSD for storage. Dell builds some fantastic gaming computers for a more work-focused brand, and the unassuming-looking Dell XPS gaming desktop doesn't disappoint if you want a serious GPU upgrade over our previous selections. It packs a Core i5-11400 CPU and a GeForce RTX 3060 GPU with 12GB of VRAM, which is a great processor/graphics card combo for 1440p or even 4K gaming in 2021, along with 8GB of RAM. It comes with 512GB of high-speed solid-state storage as well. The PC tower's understated case looks professional on your desk and comes with everything you need to keep things running cool. This is a great gaming PC with some nice future-proofing — meaning you won't have to upgrade it any time soon, except maybe to add some more RAM. At this price, though, you may want to consider upgrading to a mechanical keyboard and gaming mouse to get the most out of that hardware. As with any big purchase, make sure you know exactly what you want when buying a gaming computer. It's not a bad idea to write down a checklist. It's also important when looking specifically at cheap gaming PCs (i.e. those coming in at less than $1,000) to have realistic expectations — you're not going to get multi-monitor 4K gaming at this price point. That said, it's easy to achieve great results with 1080p/60fps gaming at high settings even for modern releases, and even for 1440p gaming when you move toward the upper end of our $1,000 price limit. If playing at 1080p/60fps on one or two monitors is good enough, then you won't have a hard time finding a good cheap gaming PC to meet your needs. If your demands are a bit higher, though, then expect to have to shop around a bit for the right deal. Also, be sure to bring yourself up to speed with the latest hardware — don't just jump on the first attractive deal you find that meets your budget only to end up with a last-gen GPU that will feel long in the tooth here in 2021. Know what you want and what to expect from a cheap gaming PC that's within your set budget and you won't be disappointed, and for a more detailed breakdown of the sort of hardware you should look for, read on. The short answer is that a good price-to-performance ratio is what makes a cheap gaming PC "good," and the good news here is that desktop computers already provide this sort of value by their very nature — it's simply easier to fit all that beefy hardware into a desktop tower, whereas the scaled-down components of laptops (not to mention their built-in displays and keyboards) make those mobile PCs more expensive. That said, it's still important to make sure you're getting the most bang for your buck if you're buying a pre-assembled desktop computer, as some are built better than others. The three main hardware components that drive performance are the CPU, GPU (or graphics card), and RAM. Our recommendations: For your CPU, stick with a 10th or 11th-gen Intel Core or one of the newer second or third-gen AMD Ryzen (sometimes called "Zen") processors. For RAM, a minimum of 8GB is recommended for all but the cheapest gaming PCs, and 16GB is even better — but remember you can almost always add more RAM and this is one of the easiest (if not the easiest) components to swap out. GPUs are arguably the heart of a gaming computer; modern models include AMD's Radeon 500, 5000, and 6000 series as well as Nvidia's GTX 16-series and RTX 20- and 30-series GPUs. Nvidia replaced their older 10-series GPUs in recent years, but there are still cheap gaming PCs floating around with these cards. Our advice: Avoid them unless your needs are modest and you can snag one for a seriously good deal. Even the entry-level GTX 16-series Nvidia cards are faster and are ideal for 1080p gaming. For 1440p gaming, you'll be better served with one of the RTX series cards such as the RTX 3060. If anything bottlenecks your gaming PC's performance, it will be an underpowered GPU, so this is the one component you don't want to skimp on. One final thing to consider is upgradeability: If you plan to keep your chosen PC tower for a while, look at what sort of case and motherboard it's using to determine if you can easily add and swap parts in the future. Some desktop PCs from brands like HP use proprietary components which will limit what parts you can add and can be costly to replace. It's safe to say that running modern video games at good settings is generally a much more demanding job than most work tasks you'd normally need a computer for, so any gaming computer — even a cheap gaming PC — will be as well-suited for work and study as it is for play. The faster processors and high-speed RAM will make short work of simple tasks like web browsing, word processing, making spreadsheets, and so on, and the discrete GPU is also nice to have for graphical tasks such as video rendering. Another advantage of a desktop PC, particularly one with a graphics card, is the option to create a multi-monitor setup that can increase your productivity (and even a single monitor will still give you more screen real estate than a laptop display).

The best gaming keyboards for 2021
digitaltrends.com
2d4eba1a53efa95e4b795140223c94e1
Best student laptop deals for December 2021
digitaltrends.com
761119c2b9ffd1b4ebbfe1a56e09c709
Best 2-in-1 laptop deals and sales for December 2021
digitaltrends.com
5a06eb8813e4eb6a469c239c7417f8ab
Best iPhone deals and sales for December 2021
digitaltrends.com
fbccfaba783b3e042f9477a3bf5045ab
Why it matters: At the 2021 Game Awards this week, Intel dropped a 30-second teaser for its upcoming Arc dedicated graphics cards. The video covers nothing the company hasn't revealed before, but it might be Arc's most public showing yet. The teaser shows a few games running on an unspecified Arc GPU, including Hitman, Age of Empires IV, and Back 4 Blood. Of course, Intel didn't bother to compare Arc to an Nvidia or AMD GPU. The only clue that hints at performance is that the YouTube upload is 1440p and 30 frames per second. Recent Arc benchmarks haven't been too impressive, but those cards were likely downclocked, so we don't have accurate performance metrics yet. On top of the footage, Intel mentions already-confirmed features like ray tracing and AI-powered image upscaling but doesn't say whether the clips in the teaser are using those features. The video ends with a launch window in the second half of 2022, which we already expected. None of what Intel showed was technically new, but many viewers of the Game Awards likely didn't know Intel was working on its own graphics cards. The company has held presentations showing off their features, and rumors have hinted at other details, but there hasn't been a lot of advertising. The teaser could be the beginning of a real PR debut for the Arc cards.

The biggest reveals you missed from The Game Awards 2021
techspot.com
4e8b3e38c77abb22e4d2247f36c6ce7f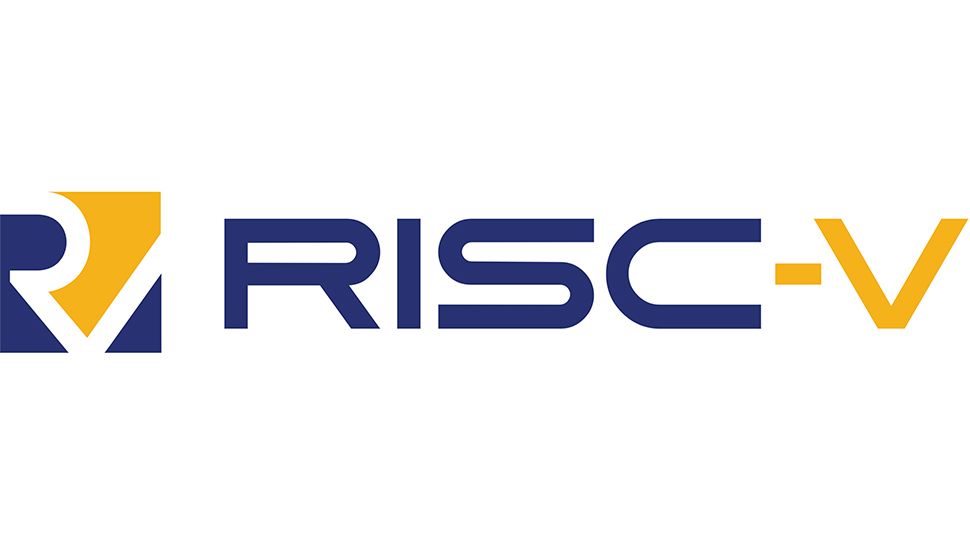 As RISC-V has emerged as a potential competitor to both x86 and Arm, discussions are now being had about creating GPUs for chip designs based on the new architecture. According to RISC-V CTO Mark Himelstein who spoke with The Register, special interest groups will expand their focus on extensions for shaders and advanced matrix operations which are key for both AI and machine learning next year. RISC-V International, the non-profit organization that developed and supports the free and open RISC instruction set architecture, has a number of interest groups which develop extensions that can be added to chip designs. In this year alone, 16 RISC-V extensions were ratified according to Himelstein and that number is set to grow even more next year as many new extensions were announced at the 2021 RISC-V Summit. By creating GPUs specifically for RISC-V, it will be easier to conduct AI and machine learning work using chips featuring the architecture. However, by focusing on shaders, a GPU extension for gaming and graphics design could be possible as well. Himelstein provided further insight on extensions and how they're implemented in RISC-V to The Register, saying: "If somebody needs something more quickly, they can implement it as a non-standard extension and implement it themselves with their proprietary bits, and then bring it back to RISC-V, try to get it in as a standard, if that's what they want, or they could keep it proprietary." Although RISC-V GPUs could be a reality one day it will likely take some time before they are available to purchase off the shelf. However, as the idea is now being discussed and gaining steam, it could happen sooner than expected. We've also highlighted the best cloud hosting, best small business servers and best bare metal hosting Via The Register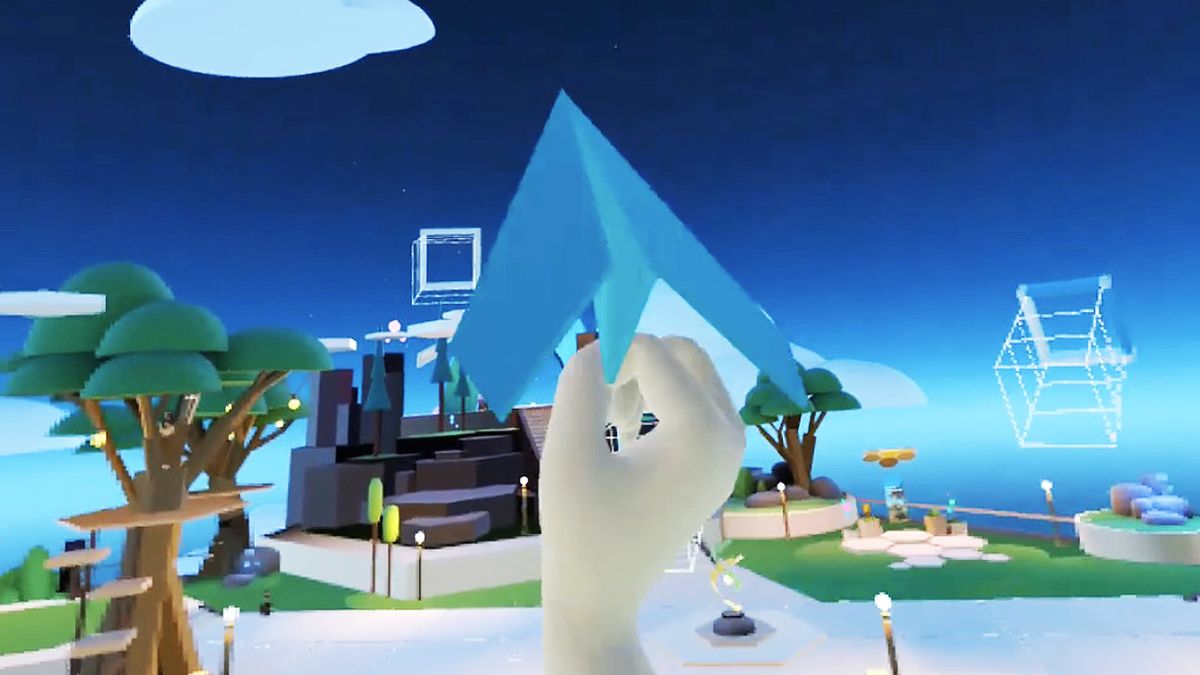 Hands on: Facebook Horizon Worlds review
techradar.com
d563f76f853e6f51a9c72bfbec543c83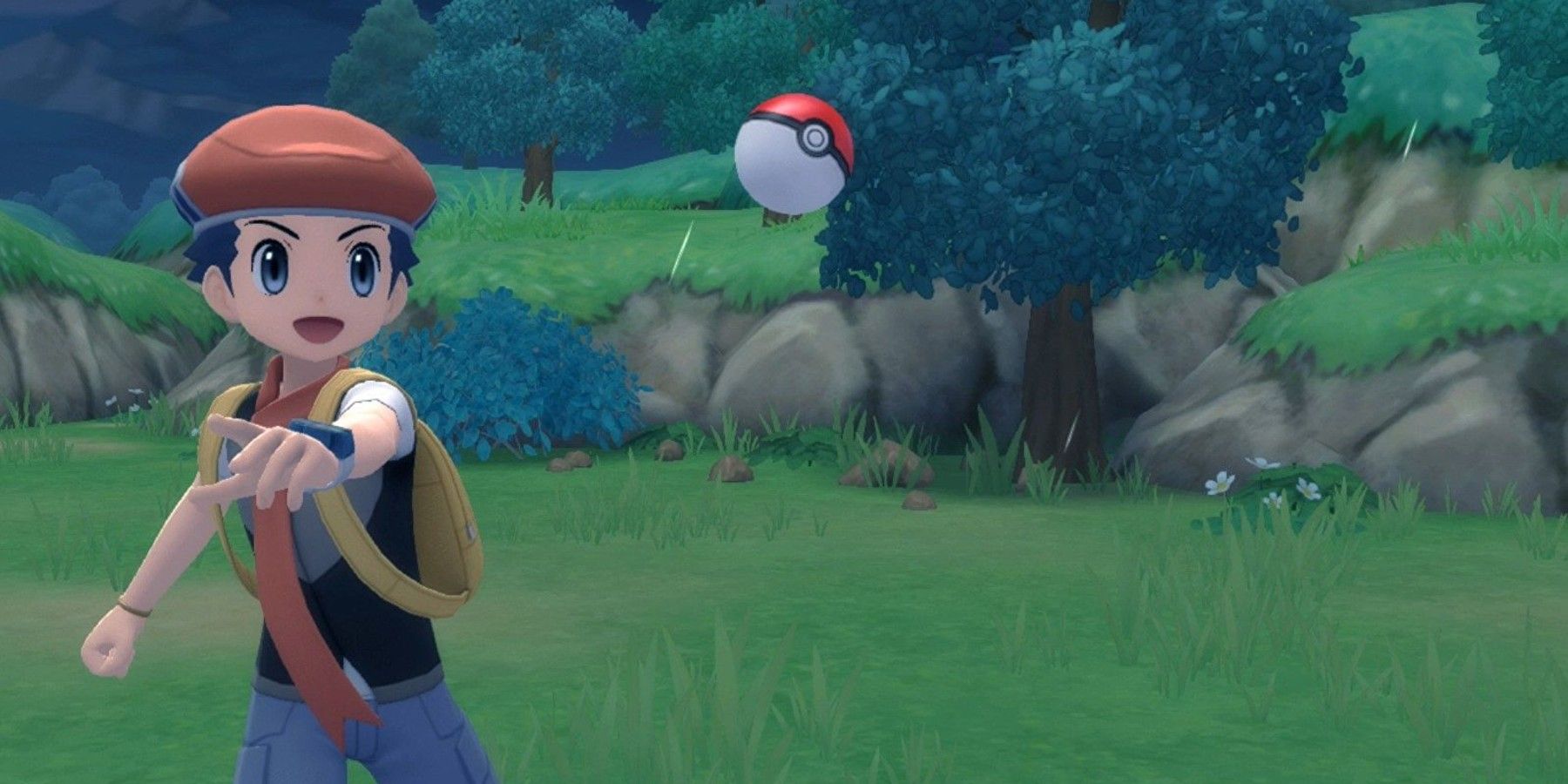 Pokemon Brilliant Diamond and Shining Pearl are now available for the Nintendo Switch, allowing players to return to the classic adventures previously found on the handheld Nintendo DS. While these remakes retain many of the same aspects that made the original games so much fun, they also make several improvements, such as upgrading the Pokedex. Seen throughout many games in the Pokemon series, the Pokedex is a feature that allows players to access a variety of information about their Pokemon. From giving a several-sentence description of each Pokemon in a respective game to displaying information about the different habitats, these digital encyclopedias are a wealth of knowledge for trainers. Recently, one player found out about a neat feature present in the remake version of Brilliant Diamond and Shining Pearl. RELATED: Pokemon Brilliant Diamond and Shining Pearl Players Are Digging Seedot's Follow Animation In a post on Reddit, a user known as xSPiTEx shared a video of a discovery they made regarding the Pokedex in Brilliant Diamond and Shining Pearl. While playing the remakes, they realized that the Pokedex included an unusual function called Weight Check. This odd feature contained a scale that let players compare the weights of different Pokemon and even their trainers. In the Reddit clip, xSPiTEx showed it in action. First, they decided to compare the weight of their trainer against that of a Metapod. Not much happened, considering the Metapod was considerably lighter than the trainer. The player then dropped a much heavier Metang on the scale. The impact of the Pokemon sent the trainer into the clouds. However, the testing wasn't complete until after xSPiTEx tried a Metagross on the scale. The results of the test were surprisingly humorous. The impact of the enormous creature on the scale launched the trainer into outer space. This intriguing feature found in Brilliant Diamond and Shining Pearl piqued the interest of the Pokemon community on Reddit. With over 18,000 upvotes in only a couple of days, many were as surprised as xSPiTEx to see the function get an update in the remakes. Unsurprisingly, numerous fans began suggesting other types of Pokemon to weigh, with the Groudon being a popular pick. According to some players, this Weight Check function was available in the original games on the Nintendo DS. However, a Redditor noted that the feature had been significantly improved for the remakes. It's exciting to see unusual features, such as this Weight Check, be discovered by members of the Pokemon community. Besides this function, it will be interesting to see if other out-of-the-way features are waiting to be uncovered by fans in Brilliant Diamond and Shining Pearl. Pokemon Brilliant Diamond and Shining Pearl are available now for the Nintendo Switch. MORE: Pokemon Brilliant Diamond & Shining Pearl: 10 Hidden Side Quests You Shouldn't Skip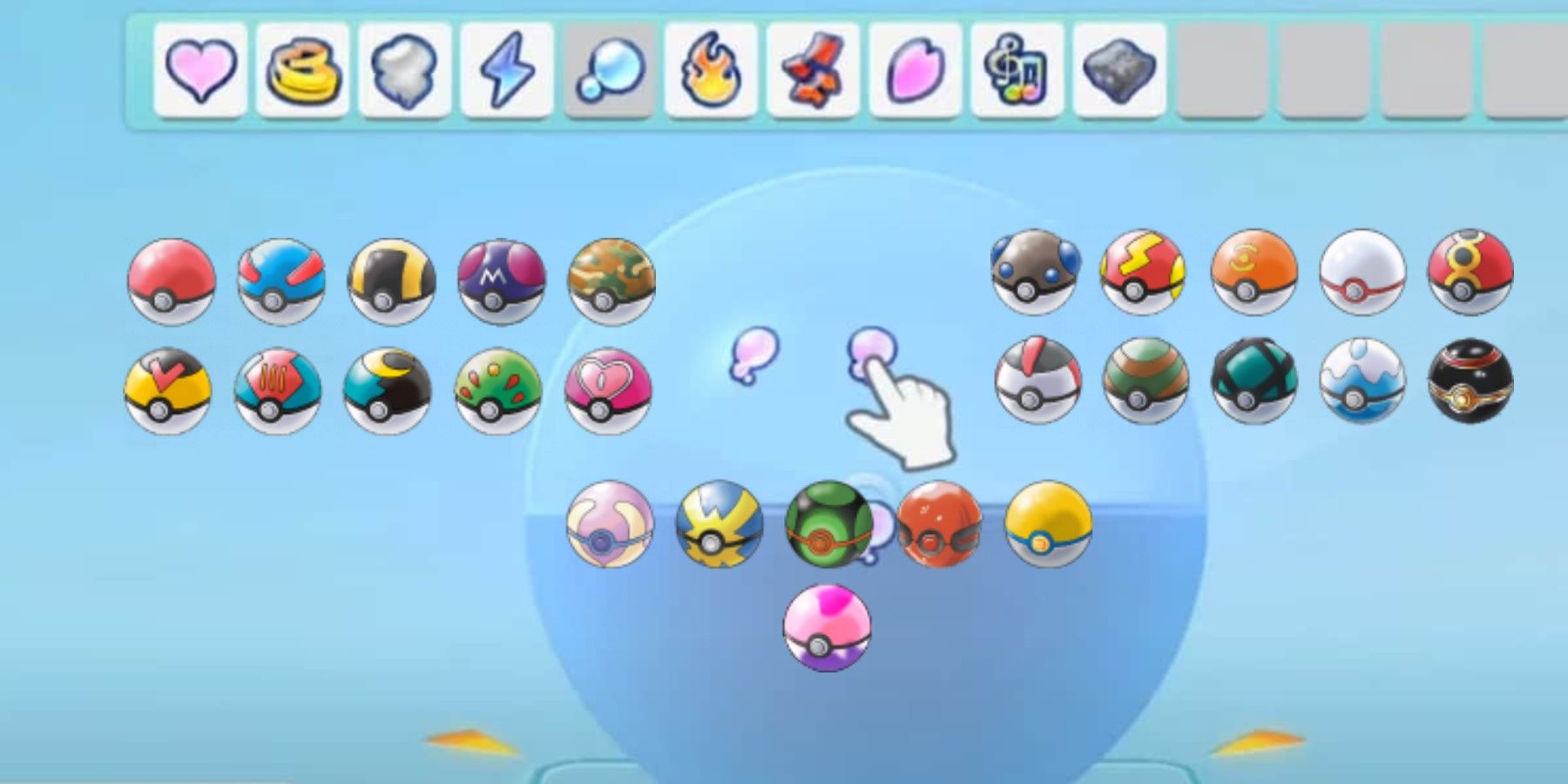 gamerant.com
gamerant.com
9d475fc986b00e8da15589d71a4de114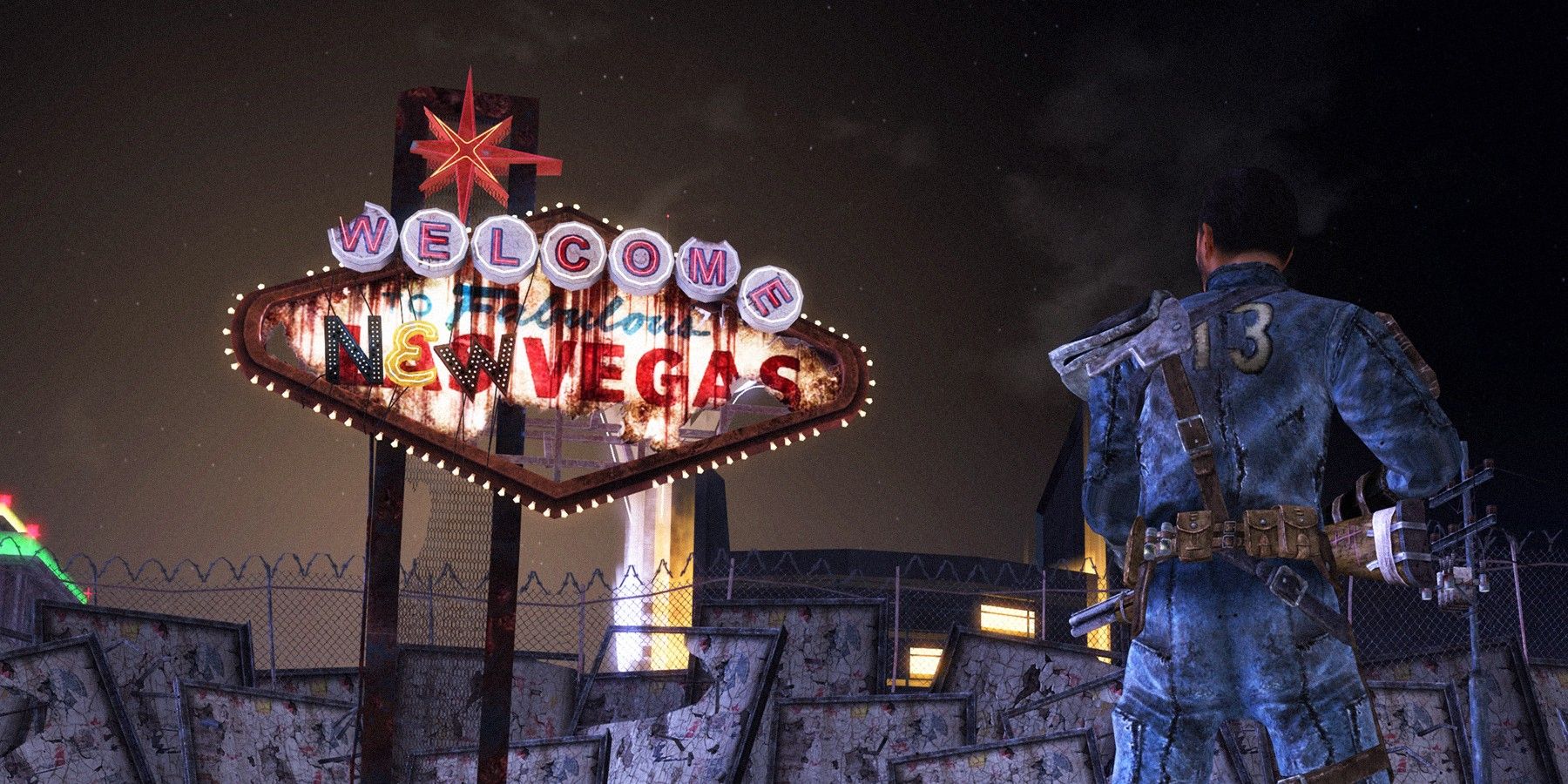 The world of the Fallout game series is a treacherous one, often with surprises hiding around every corner. Whether players are finding murderous Deathclaws or interesting NPCs, simply traveling in Fallout: New Vegas can be peppered with surprises. Of course, Fallout: New Vegas is quite a bit older now, so some of the surprises might not be as fresh as they once were. For players who want a bit of wonderment and confusion back in their playthroughs, a door randomizer mod will definitely leave players feeling lost and puzzled. RELATED: Modders Looking to Turn Fallout: New Vegas into a Star Wars Game Shared on NexusMods by its creator Honest Signal, the Fallout: New Vegas World Randomizer mod changes the way the player gets around in the world dramatically. Instead of each door in the game leading to its logical other side, doors across the world are randomly connected to each other. Entering a door could lead a player to a nearby area, or halfway across the game's map. The system is entirely randomized, meaning each Fallout: New Vegas experience should be a unique one. The Fallout: New Vegas mod 's description describes how the game creates "a world where random Goodsprings settler's house could connect straight to The Strip, for instance!" Due to the nature of the mod, most who want to engage in a serious playthrough will likely find a confusing (and possibly dangerous) experience ahead of them. For veteran players, though, this should add some spice to the game, and can even help to provide a significant challenge. A speed run with randomized doors, for example, could be simultaneously entertaining and extremely frustrating. The mod notes that the door functionality doesn't work explicitly everywhere, particularly with elevators that can stop at multiple floors. In addition, while the main story is fully playable, Honest Signal notes that some side quests may be inaccessible due to the mod. Fallout: New Vegas is still beloved by the fanbase, typically receiving high praise for its story and lore. Even outside of the game's core experience, it's clear that fans want to revisit the area, as New Vegas has been recreated in Fallout 4 by modders. Other modders have even created a multiplayer mod for Fallout: New Vegas, so long-time players can have a friend tag along in their adventures. While there's no sign of Fallout: New Vegas receiving the remaster treatment that Skyrim: Anniversary Edition has, players are continuing to produce content for the original. With mods that make major changes to the game's world, gameplay, and visuals, Fallout: New Vegas is still managing to provide fresh experiences, even for players who know the world like the back of their hand. Fallout: New Vegas is available on PC, PS3, and Xbox 360. MORE: Fallout: New Vegas Mods That Completely Change the Game Source: NexusMods

Every morning, Malik Khan (Riz Ahmed) wakes up, checks his eyes for blemishes, then sprays his entire body with bug spray. The earth has been invaded by parasitic microscopic organisms from space, and he's one of the few humans not infected. Encounter, Michael Pearce's ham-fisted, allegorical follow-up to off-kilter romance Beast, is a science fiction road-trip movie aspiring to be a Steven Spielberg project. But it relies less on grounded poignancy, and more on emotional manipulation.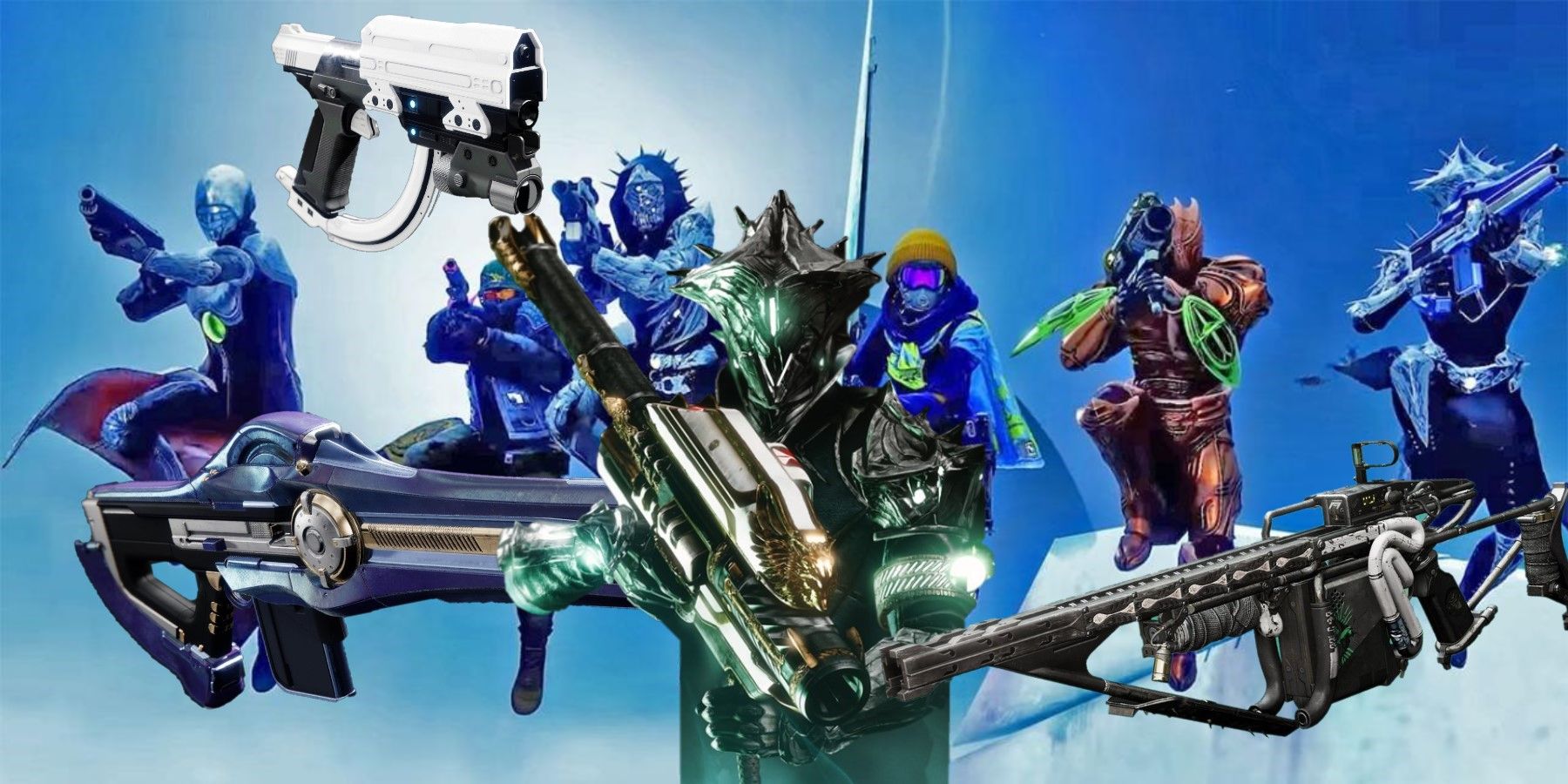 Destiny 2 is enjoying a lot of success and praise at the moment due to the 30th Anniversary Pack's release, which includes plenty of new content to explore for all players, both those that did purchase the DLC and those who didn't. Dares of Eternity is one of Destiny 2 's best activities, as it perfectly blends fun dialogue with a compelling gameplay loop that manages to be always diverse and very rewarding, making it an improved version of Season of Opulence's Menagerie. This is something Bungie has been trying to achieve for a long time with its various seasonal activities, but Dares of Eternity finally succeeds beautifully. The second bit of content in the 30th Anniversary Pack is the Grasp of Avarice Dungeon, which has some of Destiny 2 's best loot to date in the form of Artifice Armor - armor pieces with an extra mod slot that is solely used for artifact mods. The Dungeon is incredibly well done, and it packs a challenge that many Destiny 2 players were happy to accept on day one in order to obtain the famed Exotic rocket launcher, Gjallarhorn. Despite all the great content, one of the best things to come to Destiny 2 with the recent patch was the sandbox balance update, combined with new great weapons and plenty of perks to choose from, which are already dramatically changing the endgame experience. RELATED: Destiny 2 Players are Grinding to Get Bungie's Weirdest Ship Yet For starters, it's important to note that Gjallarhorn always was a very powerful weapon - if not the most potent in the whole franchise - that shaped the endgame in a way that made it a must-have for all encounters. There were many posts on LFG apps stating that players would be kicked if they didn't have Gjallarhorn, and this could have been a problem in Destiny 2 as well if it wasn't for a very important addition: the new Pack Hunter perk. Pack Hunter allows Gjallarhorn users to buff all nearby allied players to grant them Wolfpack Rounds, which means that moving forward Raid teams might only need one or two Gjallarhorn copies and a bunch of powerful Legendary rocket launchers to really shine. A similar level of power was achieved by Arbalest, which is a Kinetic linear fusion rifle that comes with Compounding Force, a unique perk that increases the damage dealt to enemy shields regardless of their element, and Disruption Break, which increases Kinetic damage after breaking a shield. With the recent patch, however, Arbalest also got intrinsic Anti-Barrier rounds, making it exceptionally powerful at dealing with Barrier Champions as well. To top it off, Arbalest also has a catalyst now, which makes it generate Orbs of Power and it provides the weapon with Genesis, a perk that restores ammo from reserves when dealing damage to enemy shields. This makes Arbalest one of the best weapons in all of Destiny 2 to take along in Grandmaster Nightfalls and other hard pieces of content. A new Exotic was added to the game with the 30th Anniversary Pack, and that's the Halo -inspired sidearm called Forerunner. This weapon is quite exceptional because it is a Kinetic sidearm that uses Special ammo, and it deals massive amounts of damage in both PvP and PvE from immense distances. The Forerunner's Exotic catalyst also provides it with an extra perk that allows players to sacrifice part of the weapon's magazine in order to throw a fragmentation grenade, which is not very impactful on its own, but it triggers all grenade-related perks, mods, and abilities players might have. Furthermore, it enables Hunter builds with the Exotic gloves called Mechaneer's Tricksleeves, which have never been very impactful on their own. Another weapon that might change Destiny 2' s endgame experience simply thanks to the fact that it was introduced is the Retraced Path Legendary trace rifle. Destiny 2 currently features six Exotic trace rifles, but prior to the 30th Anniversary Pack, there hadn't been any Legendary ones. The fact that this weapon exists is great because it means that Bungie can toy with Legendary trace rifles and their perk pool moving forward, eventually enabling them to obtain seasonal mods going on. Overall, these things combined with all the new perks available, like Golden Tricorn and Eager Edge, will all dramatically change Destiny 2 's endgame, and in fact, they already are doing so. Destiny 2 is available on PC, PS4, PS5, Stadia, Xbox One, and Xbox Series X/S. MORE: Destiny 2: 30th Anniversary Pack's Bosses Have Hilarious Names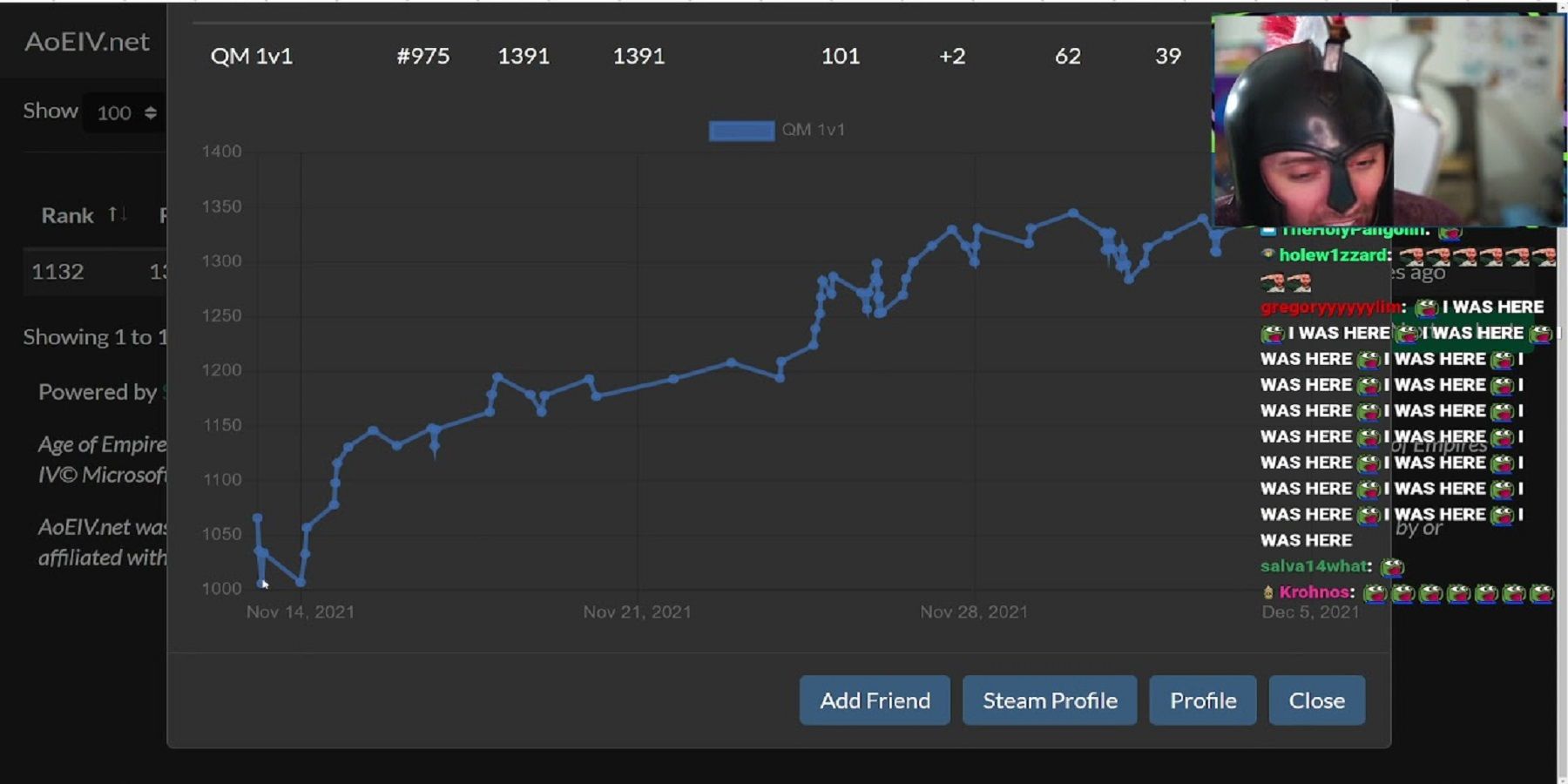 Several Twitch streamers are known for playing at the higher levels of competitive play and Twitch streamer Brandon "Atrioc" Ewing recently reached an impressive milestone in Age of Empires 4. Streaming to a live audience, Atrioc discovered that he ranks within the top 1,000 players. During a recent Twitch stream, Atrioc was checking his Age of Empires 4 global rank while donning a Spartan helmet, finding that his rank finally breached the top 1,000 players after much difficulty. The Twitch streamer found his new rank to be 975, putting him a little bit over several others who have doubtlessly done a similar grind to get there. Atrioc showed the entire Age of Empires 4 rank progression on screen from when he first played the game to his noteworthy top 1,000 achievement. RELATED: Age of Empires 4 Video Enlists The Mountain from Game of Thrones "We did it!" screamed Atrioc during his rank reveal livestream. "We topped 1,000 baby!" Atrioc then stood and cheered in excitement for his new Age of Empires 4 ranking, laughing with glee. The Twitch streamer who was banned not long ago then reflected on his arduous process in getting to the top 1,000 players of Age of Empires from his humble beginnings to where he is today. His live followers who witnessed the moment cheered on Atrioc, while the clip of this celebration has been seen by over 18,000 Twitch community members. Atrioc began his journey to the high ranking in Age of Empires 4 on November 14 of this year and he's maintained a steady climb upwards ever since. The Twitch streamer who recently leaked a conversation about the RFLCT controversy only really showed two notable dips in rank around the date of November 28. Atrioc saw his first spike in Age of Empires 4 rank shortly after learning the basics of the game, but he saw a major increase around the beginning of December which is also when he achieved rank 975. Putting Atrioc within the top 1,000 Age of Empires 4 players shows his quick ability to learn the Relic Entertainment game. It took Atrioc 100 days and many more games to reach rank 975 and he did most of it in front of his Twitch audience. Atrioc has maintained a roleplay experience during his road to where his rank is today, as he began his Age of Empires 4 experience roleplaying as a Chinese General. China is considered one of the best offensive Age of Empires 4 civilizations, which has matched Atrioc's strategy in rising in rank so quickly. Although Atrioc has had some intense games where victory nearly fell from his grasp, the final Age of Empires 4 game that he completed was apparently anticlimactic. His final victory was an early forfeit from his opponent which was seemingly less exciting for Atrioc himself than the rank reveal. It's currently unclear if Atrioc intends to continue climbing the ranks or not, but he's known for conquering other titles like Hitman 3 and the Hitman Trilogy before moving on to other games. Age of Empires 4 is available for PC right now. MORE: The Best New and Upcoming Games on Xbox Game Pass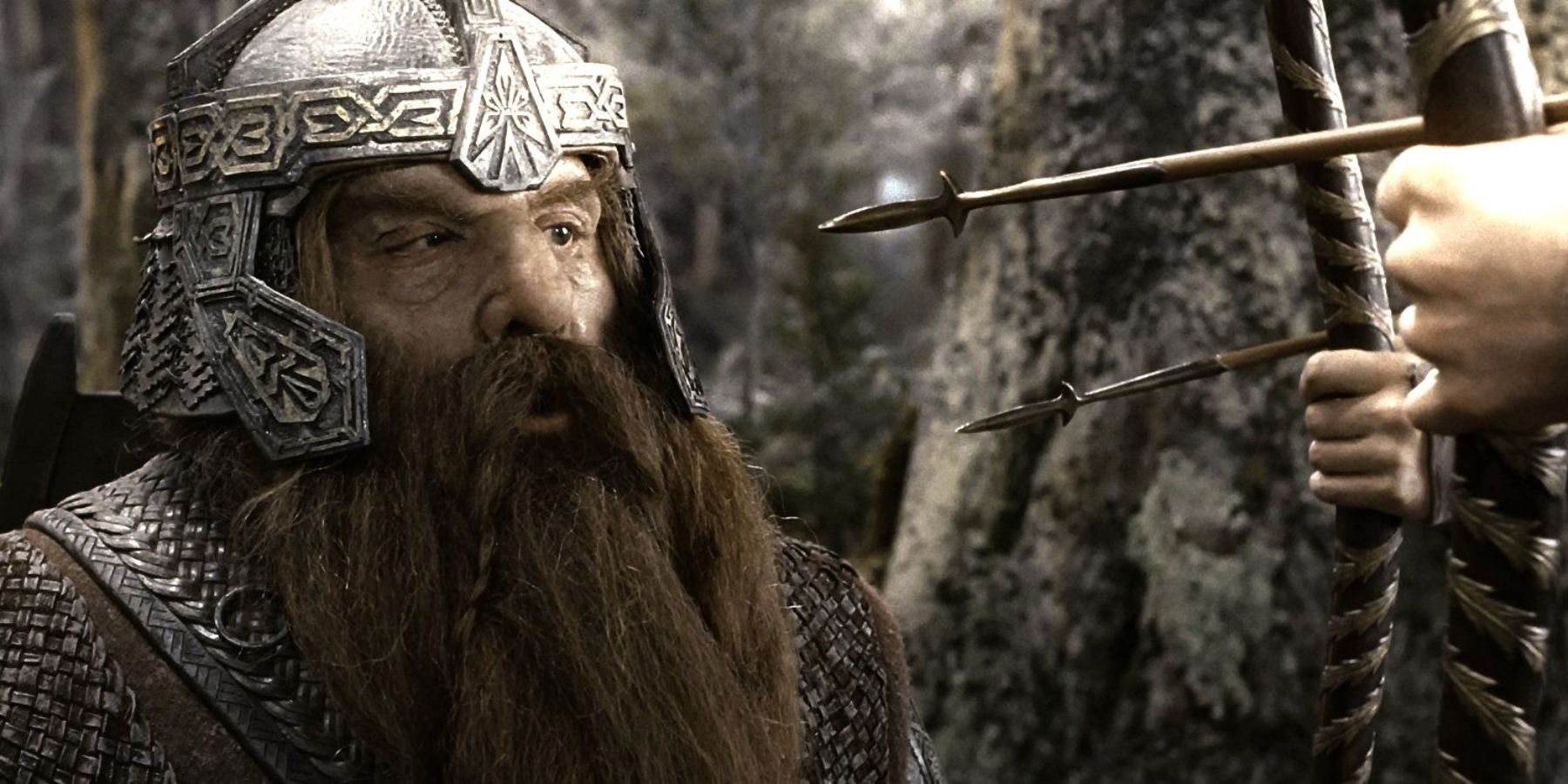 Towards the end of Peter Jackson's 2001 film adaptation of The Fellowship of the Ring, the nine companions who set out from Rivendell are torn asunder when they are forced to abandon Bill The Pony and enter the Mines of Moria, a once glorious Dwarven settlement that has been taken over by orcs. When the remaining eight members of the fellowship, who barely make it out of the mines alive, arrive at the boundaries of Lothlorien, the ancient woodland realm where the Lady Galadriel and her husband Celeborn reside, they are ambushed in the trees by a hoard of elven archers. They are taken to meet with the rulers, who are keen for news of their quest to destroy the ring of power, and defeat the evil Lord Sauron who is linked to it. RELATED: Who Are Beren And Luthien And Why Is Their Story So Familiar? It is a testing time for the group, as they have just suffered the devastating loss of Gandalf the Grey, the wizard of their company who fell from the bridge of Khazad-Dum in an attempt to stop the fiery wrath of a Balrog. The elves later compose a lament to Gandalf, sung from words taken out of the chapter in the book 'Galadriel's Mirror', as none of them yet know that Gandalf will return to Middle Earth as Gandalf the White. He still has a key and instrumental part to play in the fights to come and in the eventual defeat of the dark lord. However, despite the fact that the group is mourning, and has just escaped the terrible experience of fighting the scuttling orcs and their roaring cave-troll, this does not excuse the behavior of one member in particular: the Dwarf Gimli. It has long been known that there is a hatred that exists between dwarves and elves, a rivalry that has existed since before the days of the Misty Mountains, featured in the Hobbit films. Although the presentation of elves is different in the films than it is in the books, this is one thing that remains the same, and is evident when the elves who capture the company say "The Dwarf breathes so loud we could have shot him in the dark." This disdainful and unnecessary remark is a prime example of the sourness that exists between the two races, and accounts in some senses for Gimli's rudeness to his hosts. Haldir, one of the high-ranking elves of the kingdom offers welcome to Legolas, Prince of Mirkwood which lies north of Fangorn Forest, and to Aragorn, who he states is 'known to us.' This could be as a member of the Dunedain ranger, who has traveled many realms and seen many kingdoms, or it could be through his connection with Arwen of Rivendell, whose mother is the daughter of Galadriel. But when it comes to greeting Gimli, Haldir sneers "We haven't had dealings with Dwarves since the dark ages" which could be suggesting that the dwarves are a dark and primitive species, somehow lesser than the elven race, or could be referring to the time when Dale, the kingdom of Erebor in the Lonely Mountain was burned down and overtaken by Smaug, and the dwarves were pushed out of their homeland. Either way, Gimli of course takes offense at this, and replies with "Ishkhaqwi ai durugnul" which means "I spit on your grave" in the common tongue. It is said in an old form of Dwarvish, known as Khuzdul. There is very little reference to the language in any of Tolkien's works, but it is thought to be most similar to German. Despite the language not being common practice anymore, both Haldir and Aragorn clearly understand it and are taken aback by the insult to one who is offering them sanctuary and rest, despite his rudeness to the dwarf also. However, the insult becomes especially ill-spoken in retrospect, considering that Haldir does in fact die, and he dies fighting side by side with members of the fellowship in the defense of Helm's Deep, the keep of Rohan, including Gimli. It could be argued that Gimli later regrets his insult, after being given 3 golden hairs from Lady Galadriel, a rare and precious gift, and especially after he learns to see Legolas as a friend. The two continue a friendly competition throughout the battles in the rest of the War of the Ring, keeping count of how many enemies they have killed, and teasing each other about details such as Gimli being too short to see over the wall of the keep, but ultimately they come to gain a mutual respect and love for one another after everything they face. In this way, they go part-way to overcoming the ancient antagonism and conflict of their bloodlines, and changing the perception of future generations who hear tales told of the elf and the dwarf who fought side by side. MORE: Why Are Frodo And Bilbo So Good At Solving Riddles?

The release of a brand new character is probably one of the most exciting events in Genshin Impact, especially in the latter stages of the game. However, once a limited character banner is gone, players need to wait for a banner re-run for a chance to pull for the desired character. The same system applies to the game's limited weapon banners. Banner re-runs have become very common in the world of Genshin Impact, and it seems as though that every new update consists of two banners, a new character and a banner re-run. The official live stream for update 2.3 has revealed the content players will get in the following update, including two new playable characters — Itto and Gorou. RELATED: Genshin Impact 2.3: Itto's Weapon Banner Leaked Weapons are one of the main parts in a character's build alongside artifacts. Choosing the right weapon can make a huge difference on the damage output a DPS character can provide. A recent post by the official Genshin Impact Twitter account has officially revealed the brand new weapon - Redhorn Stonethresher. The new claymore will have the following stats: It should be noted that all of these stats are taken from the Refinement rank 1 version of the weapon which means that by pulling this weapon multiple times, some of its stats will be addinotaly increased. Redhorn Stonthresher is a claymore designed to fit the upcoming charactersd Arataki Itto. Considering that, unlike most meta DPS characters, his damage output scales with Defence means that the new weapon won't be as flexible when it comes to choosing the perfect wielder. Another brand new Geo character will join Arataki Itto on his banner and his name is Gorou. Developer miHoYo has intentionally put Gorou on the same banner as Itto because they have a very great synergy. Gorou's whole kit is based on having multiple Geo users in his party. He is actually one of the weakest characters in the game if not paired with two one or two Geo characters. A recent post on the Genshin_Impact_Leaks subreddit has revealed that a Geo party with Albedo, Itto, Zhongli and Gorou has a slightly stronger DPS potential compared to when you swap in Bennet for Gorou. Genshin Impact is available now on Mobile, PC, PS4, PS5, and a Nintendo Switch version in development. MORE: Genshin Impact Theory Predicts Raiden Shogun Re-run For Update 2.5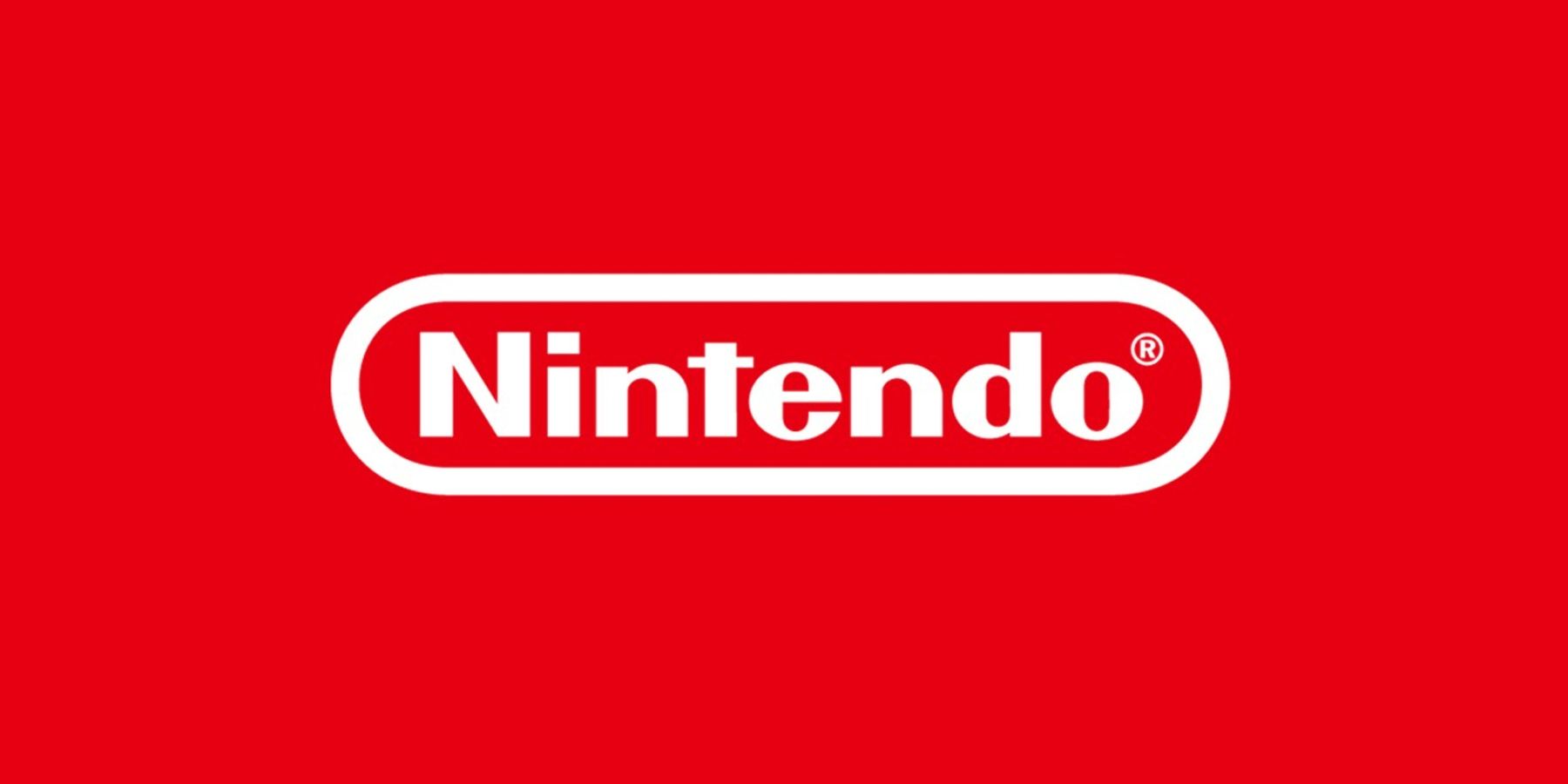 Nintendo is a large and growing company, responsible not only for manufacturing its own hugely popular consoles like the Nintendo Switch, but also for producing some of the most popular first-party game releases in the world. In 2000, Nintendo grew out of the headquarters it had been based in for decades, though it remains in Kyoto. That growth continues in 2021, as Nintendo's announced it will be expanding once more -- to the location of its past headquarters. On Friday, Nintendo announced that it was endeavoring on two significant expansions for its game development teams. One of those expansions comes in the form of a new building built on the Kyoto location of its former headquarters. Other buildings near this location already house Nintendo's Mario Club QA Team and the Nintendo Kyoto Research Center, so it could be considered both a new facility and an expansion of Nintendo's current studios in the area. RELATED: Nintendo Acquires Next Level Games The second expansion effort involves Nintendo renting two floors from a new government building located nearby the current Nintendo headquarters. The 6th and 7th floors of the Kyoto City Waterworks Building will be leased from May 2022 onwards. These expansions are described as serving two purposes. ¥100 billion (880 million) will be spent expanding Nintendo's game development efforts while ¥50 billion ($440 million) will in turn be used on non-gaming media production. Nintendo says that it's able to make such an aggressive expansion in part due to the Nintendo Switch's performance exceeding expectations. Of course, Nintendo also says that it's always been a priority of the company to grow in an effort to "continually" offer products and services that "deliver new surprises." It also doesn't hurt that Nintendo will receive ¥160 million ($1.4 million) each year from the KotoCity Corporate Location Promotion system over the next several years if it hires a certain amount of new employees in the area. Nintendo fans are likely already familiar with the reasons for both of these expansions. First, Nintendo has been increasingly reliant on third-party partners for game development. Bandai Namco, in particular, has made some of Nintendo's biggest releases over the past several years, including Super Smash Bros. Ultimate. Nintendo is also striving to break into the movie business, with an animated Mario move in development. The expansion will likely be warmly embraced by Nintendo fans who want more Nintendo games. Watching both PlayStation and Xbox aggressively expand, acquiring studios for first-party game releases, while watching Nintendo first-party releases grow rarer despite the Switch's success, is a frustrating situation. Nintendo appears ready to change that, however, even if it's going to take time to grow up to speed. MORE: 5 Studios Nintendo Should Acquire Next Source: VGC

Chances are that you've at least downloaded Fortnite on PlayStation 4. After all, it's one of the most popular games ever, as evidenced by the 27 million players who participated in the in-game Travis Scott concert. Even though it's still insanely popular, there are a handful of things it could do better — like implementing a clearer way to log out of your account. This guide will walk you through how to log out of Fortnite on PS4. There are multiple avenues you can take to log out of your account on PS4, all of which involve using a browser. This can be done from the PS4 itself or a PC, tablet, or phone. Since navigating the PS4's browser is a bit clunky, you might want to consider using a separate device to do this. After you launch Fortnite, you might be looking for a specific log-out option from the main menu. Unfortunately, it's not that simple, but there is a way to ensure you're logged out. Step 1: Select Options from the game's main menu, scroll down, and select the Support option. This will open up the PlayStation browser. Step 2: You'll be brought to the Epic Games website, so once the page loads, head to the top right of the screen and select Sign In. Step 3: Use this to sign in to your Epic Games account (keep in mind that you might have to use a verification code to get signed in). Step 4: After you're in, go back to the same spot, and you'll see your username. If you hover over it, a new option will appear labeled Account — select that option. Step 5: This will direct you to a new page with several options on the left-hand side of the screen. You'll want to click the Connections option. Step 6: The submenu defaults to Apps, so click on Accounts. This will allow you to see a list of every Fortnite connection you've made, including the PlayStation Network. Step 7: Select PlayStation Network, check all the boxes, then press Unlink. That logs you out of your Fortnite account on PS4. You can use the same steps to log out of other systems like Xbox One and Nintendo Switch. To change to a different user, you'll need to follow a couple of steps. Step 1: Reboot the game. Step 2: Upon rebooting, a sign-in page will appear on the screen. On that sign-in page, you can type in your preferred PS4 user info to switch accounts or add a new account entirely. To log out of Fortnite on PS4, whether you're using a phone, tablet, or PC, you can also follow the same steps listed above. You may find that the logout process seems even easier; your favored web browser may seem more familiar than the PS4's browser. From start to finish, you'll find that logging out via a PC is almost exactly the same as logging off a PS4 system. Step 1: Navigate to the Epic Games website and log into your account using the top-right option (which is thoroughly explained above). Step 2: Once you've finished that, you can investigate through your account. Step 3: Click on Connections and unlink your PSN account. After you've disconnected that link, when you reopen Fortnite from your PS4, the game will prompt you to log in or create a new account.

Don't give a stranger any reason to snoop around your home. Crimes such as burglary or porch pirating can easily be deterred by the presence of a reliable outdoor security camera that captures events whether you're there or not. They're even more useful when they're strategically positioned around the home from better vantage points. There are even outdoor cameras that are ideal for backyard outings, as well as ones that can still watch over your home when the power goes out. We've reviewed dozens of home security cameras, from affordable models to highly secure ones, and even nighttime and weatherproof cameras, including the Arlo Pro 4, which is the best outdoor home security camera in our opinion. Here's our list of the top models. Why we picked the Arlo Pro 4: The Arlo Pro 3 was our pick for the best outdoor security camera for some time, but after testing the Arlo Pro 4, it brings a couple of new additions that help it earn our top pick. Just like its predecessor, it packs 2K video resolution and a wide 160-degree viewing angle. Also included are a weatherproof camera with color night vision, a built-in LED spotlight, and a built-in siren that can alert you to danger. What makes this latest model superior is the fact that it no longer is tethered to a hub in order to talk with your home's Wi-Fi network. You won't need it this time, which certainly streamlines the setup process. And best of all, not only does it perform as exquisitely as the Arlo Pro 3 when it comes to safeguarding your home, but it now boasts a lower starting cost of $200 for a single camera, whereas the Arlo Pro 3 started at $500 for a 2K camera system. The Arlo Pro 4 includes a three-month free trial of Arlo Smart, which gives you access to advanced features like 30 days of recording history, activity zones, enhanced 911 calling, and advanced detection features. Read our in-depth Arlo Pro 4 review Why we picked the Wyze Cam Outdoor: Wyze had a home run with its indoor wireless security camera and replicated the success with its first outdoor camera, the aptly named Wyze Cam Outdoor. The IP65 rating ensures that the cam can weather even blizzards and summer heatwaves, making it a great option for many different climates. Specs on this surveillance camera also impress. The Wyze Cam Outdoor covers all the basics with an outdoor camera, featuring 1080p recording, night vision, two-way audio, and a handy time-lapse mode. What makes it incredibly versatile is that it can be used indoors, or even on the go when you're on vacation. Voice compatibility with Alexa and Google Assistant is included. When you factor in all of these features with the Wyze Cam Outdoor 's low cost, it's an easy choice for an affordable security camera system. Note that this particular bundle also includes a base station you will need to mount to receive the video data from the cam. An SD card slot is part of the device if you want to record on local storage. Read our in-depth Wyze Cam Outdoor review Why we picked the Eufy SoloCam L40: Eufy's reliable cams make excellent outdoor picks, and this latest wireless model has plenty of strong features to make it a contender. However, what makes Eufy attractive to many buyers is that there's no extra monthly fee for storage. No video is uploaded to the cloud. Instead, storage is handled via an 8GB onboard storage component that's automatically encrypted for safety. There's also a card slot for expanding storage if you don't want to retrieve footage as often. The SoloCam L40 also impresses with its detail-oriented 2K resolution, the built-in spotlight, and color night vision. It operates via a motion sensor, which can also trigger the 600-lumen spotlight (you can adjust the brightness and color temperature, too). Two-way audio can be enabled upon triggering. A.I. tech helps keep the camera from triggering on things like swaying branches or animals, too. The device is also compatible with both Google Assistant and Alexa. Why we picked the Wyze Cam v3: Night vision is a vital feature for every outdoor security cam — you don't want the darkness to hide any detail, especially if something like a break-in happens. While our top cam picks include various kinds of night vision, Wyze's indoor/outdoor cam is particularly notable thanks to its Starlight Sensor, which can record night-time video in full color for users. This wired cam includes all the other smart features that make Wyze's cams a great pick, including a motion and sound sensor for alerts, detection zones, and sensitivity settings that you can tweak for best results, and two-way audio for communication. It's also compatible with Alexa and Google Assistant and is friendly with IFTTT if you'd like to set up complex routines based on the alerts the cam gives you. The Wyze Cam v3 Wyze Cam v3 also has one of the best free video storage options around, with a 14-day cloud storage option for video clips at zero cost. There's also an SD card slot for local storage if you prefer that method. While it's an indoor/outdoor cam, you don't need to worry: All the outdoor IP65 resistances are included for all types of weather. Read our full review of the Wyze Cam v3. Why we picked the Lorex V261LCD-E: You don't need to worry about winter temperatures with this model, thanks to its IP65 rating that can endure -40 degrees Fahrenheit, suitable for even the coldest winters in the country. It also has particularly bright, 2,000-lumen, dual LED floodlights (excellent for illuminating a large area at night) that can be triggered by motion cams. App controls also allow you to set manual start times and schedules for the lights. That's just the start of what this winter-ready Lorex cam can do: It also includes a two-way audio option, compatible with Alexa and Google Assistant devices, and the expect motion alerts for your phone. There's no subscription plan or cloud sharing for this cam. Instead, it comes with a 32GB microSD card and port for free native storage. You can upgrade the model up to a 256GB card for extra space, which may be a good idea if you put the camera in a place that's difficult to reach without a ladder, such as above a garage. Why we picked the Ring Stick Up Cam Battery: While there are plenty of wireless outdoor cameras on the market, we like Ring's Stick Up Cam Battery because of how versatile and affordable it is. It comes with a base that can be bent in multiple directions and allow for mounting on a ceiling, wall, fence post, or wherever you want to stick it. Setup of the device takes just a few minutes via Ring's fantastic app. The Stick Up Cam Battery features 1080p video quality, adjustable motion detection, and two-way audio with noise cancellation. Night vision is decent too. Ring has faced a bit of scrutiny over the level of security and privacy its devices provide. Some users have reported their Ring cameras being hacked, and a handful of Ring employees have reportedly been fired for accessing customer video feeds. Ring announced it will be adding a privacy dashboard as well as additional privacy and security features. Owned by Amazon, all Ring products (including the Ring Stick Up Cam Battery) are compatible with Alexa, so if you have an Echo Show or Echo Spot device, you'll be able to view video footage from the camera on those devices. Read our full Ring Stick Up Cam review Why we picked the Google Nest Cam (battery): Google's no stranger in the security camera space, but its latest model is its best one yet. The Google Nest Doorbell (battery) makes the grade because it can act both as an indoor and outdoor camera. With its magnetic plate, the camera holds on firmly to the base — allowing it to endure tough weather conditions. Inside the home, you can choose to mount it on the wall or just lay it on a flat surface. Either way, it offers a lot more versatility than other cameras. Another unique thing about this camera is that it doesn't require users to subscribe to a plan in order to gain advanced features or receive video history events. Not only does its onboard machine learning detect pets, people, and vehicles, but you get free 3 hours of event video history. Even though it may not have the most intimidating specs in a camera, you're still getting HDR video, crisp night-vision footage, intelligent alerts, and the ability to set up a geofence to make the camera turn off when you're home. Best of all, the Google Nest Cam (battery) can still work in the event of a power outage or if the internet goes down at home. That's because it's battery-powered and it'll continue to operate normally by saving clips locally. Once the network is established, users will have the ability to preview any of the event history footage. There's no denying you get a ton of value here. Read our full Google Nest Cam (battery) review FBI crime data indicates that most (around 55%) home intruders try to get into homes through either the front or back door. So, you may want to have your security camera scoping out your doors. It's also a good idea to cover other entry points, like back windows, that are hidden away where someone could break in without being seen. Where exactly to mount your outdoor cameras, however, depends on your property and your individual needs. You may have a shed in the back that contains expensive lawn equipment, for instance, and you might want to place more focus on that area. Perhaps your neighborhood has experienced a few break-ins recently, and the intruders typically enter through the garage, so you want to cover your garage area. Typically, having at least two outdoor cameras is ideal, not including your video doorbell. If you have a video doorbell to watch your porch, combined with an outdoor security camera covering the front and back areas of your home, this should be sufficient. However, if you have a large property, if you live in an area where there's a lot of property crime, or if you have vehicles or valuables stored on your property, you may want to add in an extra camera or two. No. An indoor camera does not have the necessary protection from the elements, so it won't hold up outside. Some cameras are rated for indoor or outdoor use, and you can use those cameras outside. If you want to point your indoor camera out a window to watch the outdoors, you technically can do so. However, the camera's features probably won't work as well, and you're better off just buying a cheap outdoor camera. Yes, although it's not usually recommended because the cameras designed for outdoor use may not work optimally indoors. Again, you can opt for a camera that's rated for both the indoors and outdoors, like a dome camera. The short answer is no. Many wired outdoor cameras feature two-way audio, which allows you to speak back and forth with someone through the camera via an app on your phone, but not all outdoor cameras have this feature. If two-way audio is something you're interested in, consider doing research on which cameras have it, and of the ones that do, read up on which are better. Not all two-way audio is created equal — some companies do it well, while others do not. Keep in mind that cameras with two-way audio might cost a bit more than those that don't feature the technology. Night vision on cameras typically uses infrared light to illuminate dark images at night. Essentially, cameras with night vision use this technology to backlight images to help you see what's happening in the field of view. Most outdoor security cameras feature night vision, but the quality varies from model to model. If you're looking for superior night vision, go for the Arlo camera listed above, or research night vision quality before making a purchase. Motion sensitivity in outdoor security cameras varies widely, but generally, the technology works well regardless of the model you choose. Most cameras, even inexpensive ones, do an excellent job of detecting motion, and, if the camera is connected to an app, it will send a motion alert to your phone. Most people find that motion settings on cameras are too sensitive, meaning that things like rain, bugs, or even bright sunlight can trigger an alert. If you're concerned about motion alerts, consider buying a camera that not only sends you motion alerts so you can monitor what's happening on your property but also allows you to adjust the motion sensitivity so that small things aren't triggering it all the time. Most outdoor cameras have a rating of IP65 or higher, which means they are waterproof and can withstand someone spraying a hose on them. That usually (but not always) means that a camera with that rating can withstand extreme temperatures ranging from -40 to 110 degrees Fahrenheit or similar. Cameras vary slightly in terms of survival in extreme weather, but anything with a rating of IP65 or higher will be fine for most climates. If you live in an extremely hot or extremely cold climate, you might want to consider a camera with a rating of IP66 or higher. This depends a lot on the brand and the model. Generally, if a security cam has a memory card slot, you can use native storage without paying anything — it's just a little trickier to manage. If you want video footage to be uploaded to the cloud for easier viewing and saving, you'll often have to pay for it. Brands like Arlo and Ring only allow for free livestreaming video and require a plan if you want to save video for any length of time. Google is one of the best options here because its Nest cam offers a certain amount of free online storage without needing a subscription. It can be, although privacy laws haven't entirely caught up with home security cams yet. Generally speaking, you can't point a camera where people have the expectation of privacy. Pointing a cam at your porch and the street in front? Totally fine, it's considered a public area. Pointing a camera so that it captures footage of your neighbor's backyard or looks into their windows? Illegal, and you could get successfully sued for it.

For every impressive home theater system, there's a workhorse receiver at the helm. The best receivers will brilliantly reimagine your A/V equipment, delivering mighty sound to your speakers and breathtaking visuals to your TV. If you're interested in gaming, watching videos, or listening to music, you probably already have some concept of what an A/V receiver is. Although we consider the Marantz SR8015 the best receiver on the market, there are still plenty of options available. With a lifetime of experience in the electronics community reviewing TVs, amplifiers, A/V receivers, and more, we've put together a current list of the best A/V receivers you can find. Why you should buy this: It's got plenty for home cinema, but its audio capabilities are just as compelling a reason to go with it. Who it's for: Those who want to make sure music sounds as good as any movie or show does. Why we picked the Marantz SR8015: This is a pricey option, but Marantz made sure to improve upon past A/V receivers by covering otherwise empty bases from prior models. The SR8015 is equipped with an array of A/V technologies to make it fit in any home theater environment. Starting with all things audio, it's got Dolby Atmos, DTS:X, DTS:X Pro, IMAX Enhanced, Auro 3D, plus the ability to connect a turntable for some vinyl playback or to stream from the likes of Spotify, Tidal, Pandora, AirPlay 2, among others. You also get access to Alexa, Google Assistant, and Siri, plus the ability to do multiroom setups through HEOS. It's compatible with hi-res audio files and lossless formats that go up to 24-bit/192 kHz, and you can stream them to the receiver from a USB or network storage drive. The 11.2 channel system can run in 7.2.4 or 9.2.2 configurations when using all the channels. You can also keep some free-to-play music in different zones, where you get up to two extra. There are 140 watts of output per channel, so Marantz built the SR8015 to handle just about any speaker arrangemen t you have in mind. The Audyssey MultEQ XT32 support only helps the cause further with its room-correction technology to compensate for acoustics inside. On the video front, the SR8015 is no less capable. It brings in 8K video at 60Hz (including upscaling) to go with 4K/120Hz, HDR (HDR10, HDR10+, HLG, Dynamic HDR, Dolby Vision), and HDMI-eARC that lets you pass full resolution surround sound from your TV through to the receiver. There are 8 HDMI inputs, plus 3 outputs, including useful add-ons like a Variable Refresh Rate (VRR) and Auto Low Latency Mode (ALLM) to accommodate gamers who need them. There's a lot to work with here because Marantz left little to chance, and that bodes well for how long this receiver may last in the years to come. We're interested to see what future firmware updates might bring to the table, should Marantz's SR8015 stay relevant after an eventual successor appears. Why you should buy this: It fits easily within most people's budgets, yet the Sony STR-DH590 still provides nearly every feature found on much more expensive receivers. Who it's for: Those who want a full-fledged home theater system without spending thousands. Why we picked the Sony STR-DH590: When it comes to A/V receivers, reducing your budget invariably means reducing the number of features. The key is to preserve as many of the features that most people value. The Sony STR-DH590 manages to do this in a stellar fashion by supporting all of the latest audio and video formats, including 4K and HDR (HDR10, HLG, and Dolby Vision). It also comes with its own acoustic calibration circuitry, which takes the guesswork out of setting up your speakers to the right levels. For utmost audio fidelity, the DH590 is equipped with Sony's Pure Direct mode for the cleanest sound the receiver has to offer. It does so by disabling the 590's front display panel, eliminating unnecessary component noise from escaping into the mix of whatever content you're consuming. Keep in mind that engaging Pure Direct also bypasses several of the receiver's internal equalizers. It's a great feature for listening to music through analog sources, but if you're a fan of big cinema sound, it's probably something we'd leave alone when watching a movie. Although the DH590 has Bluetooth for direct music streaming from a compatible smartphone or tablet, the receiver isn't internet-connected, so you won't be able to stream music without a Bluetooth device. That being said, Sony's high-res audio support kicks in when you're beaming tunes to the receiver, which adds a little more belly and top-end to your sound. In terms of main source connections, the Sony STR-DH590 only has four HDMI inputs. While you won't be powering any rock concerts, it's more than enough receiver for a very satisfying home theater experience. Why you should buy this: It has a dizzying array of modern features like Dolby Atmos, 4K, HDR, and streaming services, plus a rare phono input for turntable types. Who it's for: Those who want the latest and greatest A/V receiver features, plus an easy way to kick it old-school with vinyl for when the mood strikes you. Why we picked the Denon AVR-X1700H: There is no lack of capable models to choose from when it comes to midrange A/V receivers. But when you start to ask which of those models can support a turntable without the use of a pre-amp? Well, it's a much shorter list. Chief among them is the Denon AVR-X1700H, a modern 7.2 home theater receiver that also packs a phono input, which simplifies your setup considerably. Don't let its vinyl-friendly jacks fool you: This receiver is blistering with high-tech features including support for three 4K/120 HDMI 2.1 inputs, Dolby Atmos and Atmos Heigh Virtualization, DTS Virtual:X, and upscaling up to 8K resolution. It also includes compatibility with HEOS connections, AirPlay 2, Alexa voice commands, Bluetooth, and onboard Wi-Fi. The Denon AVR-X1700H also offers multi-room audio for more complicated setups, supports both ARC and eARC for simplified connections, and offers digital audio and composite video ports, as well as two line-level subwoofer outputs for adding extra rumble. At 80 watts per channel, the audio is quite powerful, and room calibration is top-notch, too. This is an excellent pick if you want phono support without giving anything up, are looking for a more affordable upgrade to HDMI 2.1, or want the latest format support for your media. Why you should buy this: It hits the sweet spot with abundant audio and video options, plus high-tech modes for movie optimization. Who it's for: Those who want total control over their A/V environment. Why we picked the Yamaha Aventage RX-A2A: The 7.2 Aventage RX-A2A is more than capable as a powerhouse video system. Naturally, it has support for all of the latest A/V technologies: 4K, HDR (HDR10, HLG, HDR10+, etc.), Dolby Atmos, DTS:X, and HDCP 2.3. It's also ready for HDMI-eARC and is compatible with hi-res audio files up to 32-bit/192 kHz. HDMI 2.1 is also supported if you like to stay on the cutting edge of A/V support for your entertainment system, and future updates will add support for things like 8K and the latest formats. Inside, you'll find features like a high slew rate amplifier for more accurate audio response and low distortion, as well as advanced modes for movie optimization. Outside, the design includes an A.R.T. (Anti-Resonance Technology) wedge to help dampen nearby vibration and improve audio quality further. MusicCast features with wireless 5.1 surround sound support also help if you like to play music on the system as well. Don't worry about a lack of connections, either. The Yamaha Aventage RX-A2A includes seven HDMI input options to handle any devices you may want to set up. There's even compatibility with Alexa and Google Assistant when you can't find the remote. Why you should buy this: It offers fantastic sound and every feature you could want. Who it's for: Anyone who places a premium on top-notch sound for their music, and then some. Why we picked the Anthem MRX 1120: Anthem is a well-known name among those who demand top-tier sound quality in their A/V receivers, and the 11.2-channel MRX 1120 is the top dog of the company's offerings. The MRX 1120 packs a massive Toroidal power supply, offering a claimed 140 watts of clean power per channel at 8 ohms. It features support for both Dolby Atmos and DTS:X object-based surround sound, in either 7.1.4 or 5.1.4 configurations, depending on whether you want to leave channels free for a second zone for another room in your home. And that's just for starters. The MRX 1120 also offers wireless multiroom connectivity via DTS Play-Fi. This is bolstered by built-in support for a number of popular music-streaming services, including Spotify, Tidal, Amazon Prime Music, Pandora, SiriusXM, and internet radio. For those who value fidelity over convenience, hi-res audio support is included as well and makes good use of the receiver's 32-bit/768 kHz differential-output digital-to-analog converters (DACs). When it comes to video, the MRX 1120 naturally offers support for 4K and high dynamic range (HDR) content in both HDR10 and Dolby Vision formats, with support for 4:4:4 chroma and BT.2020 colorspace. A built-in upscaler is also included, bringing standard and high-definition signals up to 4K quality, independent of your 4K TV's internal upscaler. A total of eight HDMI inputs are included, all of which support HDMI 2.0a (for the aforementioned 4K/HDR device connections) and HDCP 2.2. There are also two HDMI and three digital audio outputs. Finally, the Anthem MRX 1120 makes setup a snap via Anthem Room Correction software, which is one of the best room-calibration systems out there. The company even includes a high-quality mic and stand for measuring your room's acoustic properties right in the box. Why you should buy this: You want a titan of a home theater brain, combining power, performance, and longevity. Who's it for: Early adopters of cutting-edge home theater, especially 8K enthusiasts. Why we picked the Denon AVR-X4700H: Often, the cost of buying into the next generation of home theater can be rather steep, as this receiver's $1,700 price tag makes abundantly clear. But when you consider all the things the Denon AVR-X4700H can do for the gear you own now, as well as the upgrades you may make in the future — particularly, 8K TVs and compatible 8K devices — it starts to show its long-term value. The AVR-X4700 is a modest upgrade from the previous AVR-X3700NH in that Denon packed more power at 125 watts per channel compared to the 105 watts its predecessor pumped out. In the video corner, the AVR-X4700 maintains support for 8K/60Hz, 4K/120Hz, Dolby Vision, HDR10+ (Dynamic HDR, HLG). That also includes the 8K upscaling that you can apply to your existing 4K Blu-rays and subscriptions to Netflix in UHD. With 8 HDMI inputs and 3 outputs, you won't have to worry about buying a selector for additional devices. We also love how Denon gave a nod to the gaming world by giving current and next-gen gamers features like Variable Refresh Rate (VRR), Quick Frame Transport (QFT), and Auto Low Latency Mode (ALLM). In the audio corner, the X4700 has kept everything intact that we'd expect from a higher-tier receiver. We're talking Dolby Atmos, DTS:X, DTS: Virtual X, and other highly dimensional codecs, like new Auro 3D support as a three-dimensional audio alternative to Dolby Atmos. You can set up 5.2.4 or 7.2.2 traditional Atmos arrangements or opt for simulated height channels with the Dolby Atmos Height Virtualization feature. You can also do similar setups using Auro 3D if you prefer that route. Music enthusiasts will feel right at home with the X4700's suite of digital music support from services like Spotify, Pandora, Tidal, Soundcloud, and more. There's also Denon HEOS support if you've got multiple zones of Denon gear in your home. Control and share all your music right from your phone, or teach the HEOS skill to your Echo speaker for immersive Alexa controls. The X3700 also supports Google Assistant, Apple Siri, and Josh. ai. There's a lot to be had with the Denon AVR-X4700H, and while it will ding the wallet upfront, the years of service you'll be getting are definitely worth the investment. No. Most receivers do very well for movies as well as music, with performance scaling up in tandem as you move into premium models. However, music can be more revealing of sound quality and character than movie soundtracks, and those who value music listening may find one brand more sonically satisfying than another. Yes. All of the models we highlight support 4K and most also support HDR as well. While 8K is available in some form or another today, the technology is still new and rarely seen outside of some specialized broadcasts. However, as it becomes more common, we are seeing 8K support show up in more places, including several of our top receiver picks. Consider it a future-proofing option as 8K continues to appear more frequently. As long as it has a phono input, yes. If not, you'll need a phono preamp to boost the usually-low signal from the turntable. Preamps can be quite affordable for entry-level models. It's helpful to think about this in terms of inputs and outputs. What devices do you want to input audio and video, and what components do you want that audio and video delivered to? The second question is answered automatically with an A/V receiver: You'll be outputting audio to speakers (which often come with many receiver packages) and video to a TV or similar display. For inputs, that largely depends on what you have and what you want. You can connect consoles, Blu-ray players, laptops or PCs, set-top boxes, and a variety of other devices to a receiver. You will want to pay close attention to the ports on your devices and make sure your receiver supports the most effective way to receive A/V data, such as eARC. There's a lot more to discuss about the different types of setups an A/V receiver can support, but this will help you get started. Simply put, a receiver component can receive and process an audio signal, while an amplifier component optimizes the audio signal and sends it on to the speakers. A/V receivers include both, so that's not something you generally need to worry about. Some types of speakers do have their own amplifiers included and will need a receiver device to work. That's a complicated question, depending on a myriad of factors like format support, connection standards, hardware components, processing technology, and a lot more. If you really want to dive in, one of the best places to start is our guide to everything you should know when buying an A/V receiver. For some time, the rate at which features were being added made buying any A/V receiver a risky proposition if you didn't want to be stuck with something that quickly went out of date. With 4K, HDR, HDMI, and HDCP seemingly having everything worked out for the 4K era, it's much safer to buy a receiver now without worrying that you'll quickly see the future pass you by. Dolby Atmos and DTS:X seem entrenched as the two major leaders in object-based surround sound — no surprise, given the lead both Dolby and DTS have generally had in surround sound technologies — so you should be safe there too. The one area that could possibly change is high-resolution audio, as even many of the above models don't support everything possible yet, though that is quickly changing as well. If this is very important to you in a receiver, you may want to consider a separate digital-to-analog converter (DAC). Note that HDMI 2.1 is still on the rise and won't be available on every device (including the hardware you already have). Only wait for a newer receiver if you absolutely need to be future-proofed for the 8K (and higher) resolution or you need incredibly high frame rates for gaming. Note that a couple of our newest picks do come with HDMI port options that support HDMI 2.1. Collectively, the A/V team at Digital Trends has been testing A/V receivers for just over 40 years. Testing takes place both in a dedicated home theater lab at our headquarters in Portland, Oregon, as well as our individual home theater spaces. That spans a wide variety of sourcing equipment able to handle the latest standards. Connected speakers include a rotating cast of speakers, including many Dolby Atmos-enabled models. While we routinely run any given receiver's auto setup routine to gauge its accuracy and user experience, we ultimately perform a manual calibration using an analog SPL meter, carefully choosing crossover points for connected speakers based on in-room measured low-frequency response. Surround speaker arrangements will vary between 7.2 and 5.2.4. Receivers are tested for ease of use, with special attention paid to how easy it is to stream music to the receiver as well as direct-stream internet radio stations. We also pay attention to how clear on-screen guides and setup instructions will be for novice users. Sound quality tests include analysis of dynamic expression, overall power, timbre, and tonality; speaker-to-speaker transitions of sound effects; and general soundstage quality.

Apple AirPods are quite commonplace at this point because of their ease of use and convenience. Many households likely have a variety of electronics that allow you to pair AirPods to them, such as modern consoles. Connecting your AirPods to a system like the Nintendo Switch is as easy as syncing them to your iPhone, thanks to a recent software update that enables Bluetooth. If you've tried to sync your AirPods to your Switch in the past, you probably had some issues. Previously, the only way to use any Bluetooth device on Switch was with a third-party dongle, but now the process is a lot more streamlined. This guide includes all the steps you'll need for using your AirPods with Nintendo Switch — whether you're using the original model, the OLED, or the Switch Lite. You can connect your AirPods to your Nintendo Switch in just a few short steps: Step 1: The first thing you need to do is ensure your Switch has the latest update installed. Step 2: Once it's updated, open up the Switch System Settings by clicking the Gear icon on the bottom-right of the screen. From here, navigate toward the bottom to Bluetooth Audio. Step 3: Select that, and then click Pair Device. Step 4: On your AirPods case, press and hold the Sync button on the back (or front, depending on the model) with the lid open, and after a few seconds, it will appear on the list within the Nintendo Switch menu. Step 5: To ensure it's syncing, look for a flashing white light on the front of the AirPods case. In our case, "Jojo's AirPods" appears, as shown below. Step 6: Select your AirPods from the list, and you'll be ready to go! There are a couple of things to note about doing this. Once you've successfully paired your AirPods, you won't need to do it again. The next time you want to use them, simply wear the AirPods, and this time, when you visit the Bluetooth Audio menu, you'll see your device available. Step 1: Select them on the screen, and then press A. Step 2: You'll then be taken to a new menu where you can choose Connect Device or Remove Device. Step 3: Select Connect Device to start using the AirPods. If done successfully, it'll say "connected to Bluetooth audio." Step 4: Press OK, and you'll be all set! You'll now notice a blue checkmark to the right of that device on the menu. Step 5: To disconnect the device, you'll simply need to select your AirPods and then click Disconnect Device. This won't unpair them, but it will instead turn them off so you can use your AirPods elsewhere. Step 6: To completely remove them, click the device and then navigate to Remove Device. Step 7: To adjust the volume of your AirPods, use the volume buttons on the Nintendo Switch itself. Step 8: Alternatively, if you're playing docked or in tabletop mode, press and hold the Home button on your controller, and a menu will appear on the right side of the screen. Step 9: Scroll down to the audio section, and you can change the volume with the slider.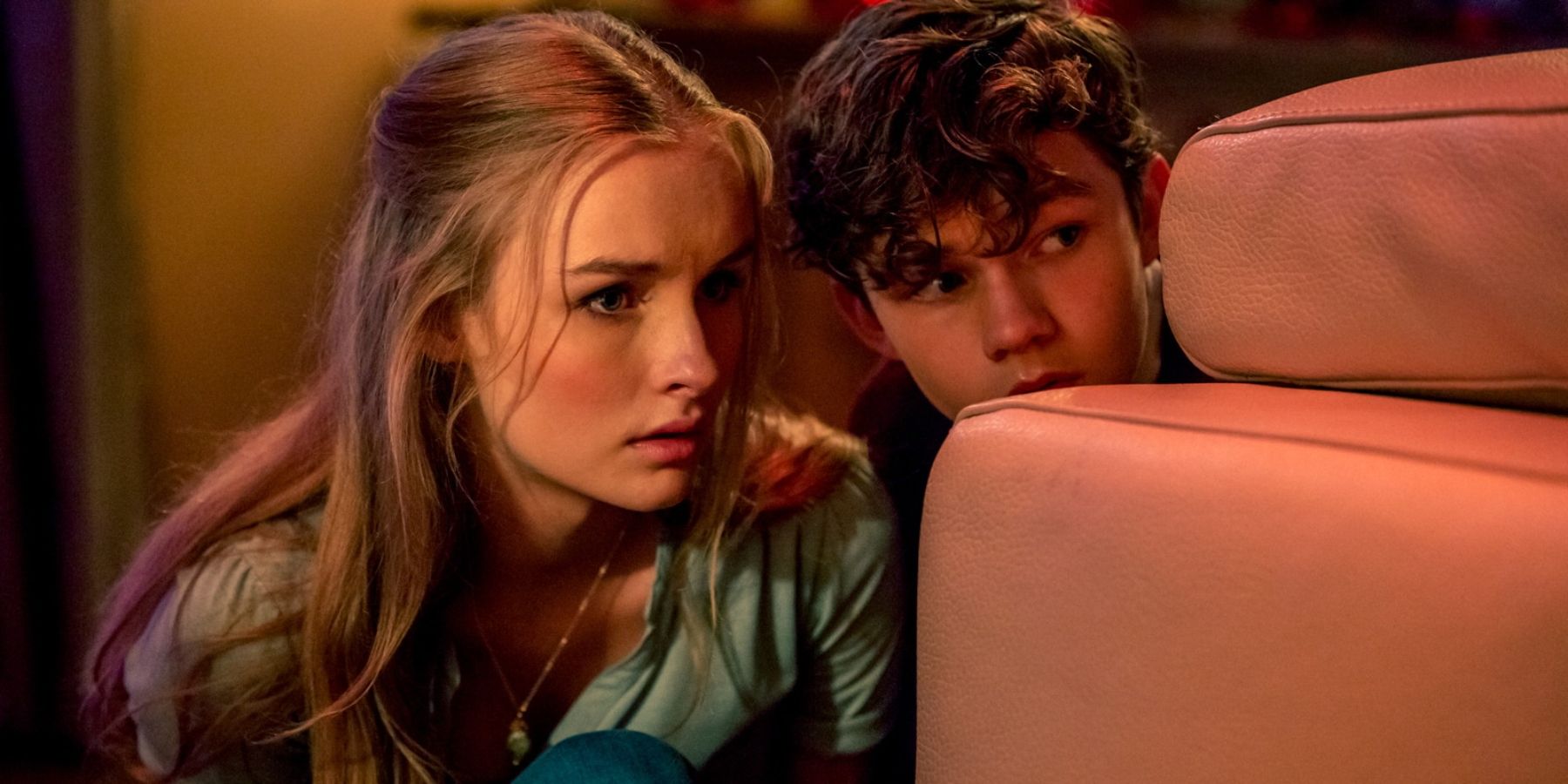 Horror movies centered around holidays are always a great time. While Halloween is clearly the most fitting holiday for the occasion, there are also a plethora of horror films revolving around Christmas. Some are genuine classics, like 1974's Black Christmas which practically started the slasher genre. Others like 1997's Jack Frost are maybe worth a skip. Five years ago one quiet Christmas horror movie slid somewhat under the radar. With a first-time director and an up-and-coming cast, the Australian-made film Better Watch Out has picked up some steam since its initial release as it's appeared on streaming sites like Shudder and Tubi. Horror fans especially have been eating this up as it's completely different from what so many viewers go in expecting, and it's becoming a must-watch for the Christmas season. RELATED: Chucky Deserves His Renewal: What Made The First Season Successful The film is set around the Christmas season and follows a babysitter named Ashley who is about to leave town for good. The boy she is babysitting, 12-year-old Luke, is a regular client of hers so the night should go routinely. Unfortunately, Ashley and Luke, as well as his silly friend Garrett, start to notice some strange and spooky things that might indicate they're in danger. The film is so much more than that, but those are all the details that should be known before going in for a watch. Better Watch Out is a surprising rollercoaster ride of a film, and going in blind will give the most satisfying result. Just know, it's worth it. If you want to watch the movie, stop here. Otherwise, spoilers for Better Watch Out ahead. The standout feature of Better Watch Out and why so many people think it's a great movie is its big twist and how it's crafted. Basically, the entire beginning of the film is setting itself up to be something that it isn't. However, that setup is so well written and natural-seeming that the average viewer going in blind probably won't see the change-up coming. Once it's all revealed, which doesn't take all that long, little clues given in the beginning start to make sense and the tone of the movie is completely different. What the twist reveals, is a secret villain. After Ashley finds out that Luke staged a home invasion with his friend Garrett to scare and eventually impress her because of a crush, she's justifiably angry. However, Luke lashes out and attacks Ashley, tying her up and holding her hostage. It's revealed that the true danger all along, was Luke. He's a 12-year-old psychopath and after this point, the rest of the film is spent with Ashley trying to escape his grasps as he psychologically and physically tortures her and a couple of friends who show up. Once the initial twist happens, it's really hard to pinpoint where this movie is going to go. So many things happen and there are still multiple little twists and reveals. The ride is up and down, very entertaining and easy to get invested in, and will be enjoyed by many. It's also a good play on the "The Babysitter & The Man Upstairs" story, which was paid homage to somewhat in Black Christmas and very overtly in When A Stranger Calls. The cast of Better Watch Out, which is largely held down by the teen and pre-teen characters, is stellar. The heroine of the story is played by Olivia DeJonge. The character is meant to be a kind of "all-American" girl. Very sweet, she's moving to the big city, and of course, she's beautiful with many suitors. DeJonge nails this role and plays it so convincingly, totally embodying that familiar type of character. She's very endearing and believable, making it easy to root for her survival. Luke and Garrett are played respectively by Levi Miller and Ed Oxenbould. Oxenbould and Olivia DeJonge actually previously played siblings in M. Night Shyamalan's The Visit. Though they aren't in quite as close of quarters in this film, they have a few interactions that are really sweet. Oxenbould also plays the role of the goofy, dumb, friend very well and is a great comic relief of the film. Miller is also a standout in this film and is maybe one to watch in the future. He's a very convincing psychopath and a great villain, but he maintains a real child-like essence that's important due to his character's age. Watching him in this film is a joy. In much smaller but still wonderful roles are Virginia Madsen and Patrick Warburton as Luke's parents. They're very funny and even though they're only seen for a short time, it's easy to know who they are as people instantly. They're rich and completely out of touch with the world, which seems to have been passed on to their child in the worst way possible. When it comes to Christmas and holiday films, people usually have their favorites. However, if viewers have been watching the same films every year for their whole life that can get a little boring. When that time comes, it's a sign to shake things up and look for some hidden gems. Better Watch Out certainly fits that description. MORE: 15 Best Haunted House Horror Movies

A master of business administration online can be a substantial but worthwhile investment. There are many factors to weigh when making your decision, such as part-time or full-time enrollment, tuition and fees, and flexible scheduling options. While considering enrollment in an online MBA program, weigh the pros and cons of learning online, interacting with your professors and classmates, and gaining practical experience. Explore programs that offer academic, networking, and career support. Determine your level of self-motivation and discipline for an online program. An MBA increases business knowledge and leadership competencies. Learners immerse themselves in sectors such as accounting, finance, and marketing. While enhancing people and technical skills, students achieve the credentials to compete in a global marketplace. An online MBA program provides opportunities for strategic thinking, digital and technological expertise, and remote team building. Core courses may include — but are not limited to — financial and managerial accounting for managers, leadership and negotiation, and economics for the global executive. Several programs offer career development opportunities such as internships, resume building, and career events. Is an MBA worth it? An MBA can boost your salary and accelerate your career. Before pursuing your degree, consider your career goals and MBA concentration. What should students expect in a business school? Prospective students should expect to engage in weekly conversations via discussion boards managed by professors, take regular quizzes, and write essays as well as working on case studies, presentations, and group projects. Students must devote significant time towards reading. Reading assignments include textbooks, case studies, online articles, and research studies. Students may engage with professors and classmates via discussion forums, video conferencing, and live lectures with chat and question and answer options. While leveraging the demands of graduate school, successful learners apply their problem-solving, organization, and time management skills. Students may earn an online MBA in an asynchronous or synchronous program. Asynchronous programs typically allow full-time working professionals and students with families a flexible schedule and convenience of submitting assignments any time before the deadline. Synchronous programs require students to attend live classes in real time. Some programs may require students to meet on-campus for orientation, course exams, or graduation. Weigh the options between an online and traditional degree program. Discover whether accessibility, flexibility, and asynchronous instruction are your top priorities. Consider your learning style and level of proficiency with online learning platforms. An online MBA program can offer flexibility and accessibility for graduates and working professionals. Accelerated tracks and course waivers can reduce program completion time. With global access, learners may network with peers across the globe. Take the next step in your career. Enroll in an online MBA program and explore MBA scholarships to further your education. Krystal Covington, MBA, is a business growth strategist with 15 years of experience in marketing and public relations. Her company, Go Lead Consulting, provides clients foundational tools to build new client and customer relationships. Covington founded Women of Denver, one of the largest privately held membership organizations in Denver, Colorado. Her program helps women increase their business acumen, sharpen leadership skills and connect with other high-achieving women. Covington received her MBA from Western Governors University in 2012. Krystal Covington is a paid member of the Red Ventures Education freelance review network.

Nearly two-thirds of organizations lack at least a basic API security strategy, according to the latest report by Salt Security. This gap in protection is particularly worrisome as cyberattacks targeting APIs are on the rise alongside the adoption of relatively new technologies like GraphQL. GraphQL's adoption has doubled from 2020 to 2021 and continues to accelerate. However, security awareness around GraphQL is still relatively low. Several aspects of GraphQL API structure can create security risks that can be difficult to assess. Salt Labs, the research division of Salt Security, identified a novel GraphQL API authorization vulnerability that can arise in nested API queries. Salt Labs identified this vulnerability within a large business-to-business financial technology (fintech) platform, which offers financial services in the form of API-based mobile apps and SaaS to small and medium-sized businesses as well as commercial brands. Researchers were able to launch attacks where any user could submit unauthorized transactions against other customers or harvest sensitive customer data. This discovered vulnerability enables potential attackers to manipulate API calls in order to exfiltrate data and initiate unauthorized transactions. In addition, researchers found that some API calls were able to access an API endpoint that required no authentication, thus further enabling attackers to enter any transaction identifier and pull back data records of previous financial transactions. GraphQL's vulnerabilities are particularly problematic, as the number of developers using GraphQL is accelerating. GraphQL APIs are inherently difficult to secure due to their unique flexibility and structure, which is why Salt Security is investing in this research and providing capabilities to address API security needs in this space. The organization employed GraphQL in its technology stack to power the account activities of customers using mobile apps. The organization also leveraged a third-party API to retrieve records of prior customer account transactions. The implementation failed to properly authenticate and authorize customers. As a result, Salt Labs researchers were able to submit unauthorized transactions against other customers of the financial services provider, correlate user account activity, and retrieve PII about customers. Maintaining the anonymity of this service provider is essential, so technical details that could identify the organization have been sanitized. Upon identifying the vulnerability, Salt Labs' delivered its findings and provided recommended mitigation to the organization following responsible disclosure policies. As part of the broader Salt Labs mission, the company is sharing the findings to increase awareness around API vulnerabilities, including attack patterns, steps to propagating the attack, and highlighting mitigation techniques. Read the full report by Salt Security.

Sports management focuses on the business side of sports and recreation. Careers in sports management include roles as interscholastic or intercollegiate athletic administrators, health and fitness club managers, and sports marketers. Sports and recreation are everywhere. Youth sports accompany intercollegiate and professional athletics as some of the most popular activities worldwide. Fitness facilities, vacations, and athletic events offer job opportunities for professionals in health, entertainment, and event management alike. A sports management master's program opens the door to professional opportunities and personal fulfillment. To find out more about our top picks for sports management master's degrees, check out the rankings below. ZDNet's ranking methodology collects data from federal agencies with input from industry experts to provide a holistic assessment of academic programs. Our criteria emphasize programmatic and professional outcomes through a five-layer review process. Unless otherwise indicated, data is drawn from the Integrated Postsecondary Education Data System and College Scorecard. A sports management master's degree consists of two years of business coursework with an emphasis in the sports and recreation industry. Students learn about business operations while building analytical and leadership skills through lecture coursework. Learners also participate in group projects and internships. Courses cover global sport, the social and political implications of sport, and diversity in sports and recreation settings. Learners may complete an internship, a comprehensive project, or a thesis as part of a sports management master's degree. Online sports management degrees require dedication and determination. Sports enthusiasts thrive in sports management programs as they explore the behind-the-scenes world of sport and recreation. Master's degrees in sports management vary in specific coursework, but curricula generally include similar core classes. Students study business as it relates to sports and recreation while learning practical skills applicable to leadership roles in the field. Coursework in sport marketing builds knowledge of marketing theories, strategies, and trends as they relate to sports. Learners gain insight into how to apply class content to sport scenarios and environments. Topics include ticket pricing, sport promotions, and branding. Diversity in sport courses emphasize racial, ethnic, and gender issues in the world of sport. Students learn how differences and similarities between individuals influence managerial approaches in sport organizations. They also gain insight into larger implications of how race, sport, and culture relate to social norms and values. A class in facility management teaches students how to manage buildings, outdoor spaces, and the daily operations of sports and recreation facilities. Topics include budgeting, human resources, risk management, and facility sight, design, and construction. Sport law coursework provides a comprehensive look at the legal issues related to amateur and professional sport. Students look at sport law from the perspectives of athletes, teams, leagues, and media organizations. Sports management degrees offer unique opportunities to students with different educational and professional backgrounds. Undergraduate programs in sports management prepare learners for entry-level roles in the sports and recreation industry. Graduate programs build the knowledge and skills to allow for advancement to leadership roles in the world of sport. A sports management associate degree introduces students to accounting, management, and marketing. As learners explore business practices and how they relate to sport, they may have an opportunity to complete an internship or comparable practical requirement. During a sports management associate degree, individuals develop the communication and technical skills to work in entry-level positions within sports and recreation organizations. The curriculum also sets the foundation to earning a bachelor's degree in sports management or a related discipline. Through four years of coursework in management, marketing, and other business topics, sports management students build foundational understanding of business and how it relates to the sports and recreation industry. Coursework in sport sociology, sport economics, and sport law accompany classes in ethics, organizational behavior, and strategic planning to prepare learners for an internship requirement. Sports management degrees weave in multiple experiential learning components, group activities, and communication exercises as part of a comprehensive curriculum. At the end of a sports management bachelor's program, learners complete a capstone requirement. Master's degrees in sports management build leadership, analytical, and communication skills for current sports and recreation professionals. Coursework in the business of sport, sports psychology and sociology, and research methods allow students to work independently and with their classmates on assignments and projects. Sports management master's degrees often include an internship requirement. Depending on the program, a sports management master's degree may result in a comprehensive project or thesis. Individuals who seek to continue onto a doctorate in the discipline benefit from the thesis option by honing their research and writing skills. Options for a doctorate in sportz management include a Ph.D. in sports management, a doctorate of business with a sports management emphasis, and a doctorate of education with a specialization in sport administration. Sports management doctorates emphasize research. Coursework in sport sociology, international sport, and sport research methods precedes comprehensive exams and the proposal of a dissertation. Students choose an area of emphasis, undertake an in-depth research project, and write a dissertation on an issue or challenge in the field of sports management. Some doctorates may allow for an internship or project alternative to a dissertation. A sports management degree combines two exciting fields, business and sport. By learning about the administrative and managerial side of sport and recreation, learners emerge from a sports management master's degree prepared to lead in the sports and recreation industry. The information on this page can help you take the first step down that path.

Halo Infinite has only been out a few days, but fans are already looking for mods to let them play it in new ways. The Halo mod scene hasn't been as robust as with some other series. Still, the Master Chief Collection attracted a decent following when 343 Industries released mod tools for Halo 1, 2, and 3. Below, we'll take a look at the best Halo Infinite mods right now. As of writing, it's slim pickings when it comes to Halo Infinite mods. The game didn't release with official mod support, so modders are still figuring out how to do so. Furthermore, MCC often broke mods with each seasonal update, which seems to have driven off many creators. Given that multiplayer is free-to-play and features a cash store and battle pass, we don't see 343 Industries supporting mods in multiplayer or campaign. After all, why spend $20 on an armor and the color red when a mod can add them for free? On NexusMods, the almost all the mods that are currently available for Halo Infinite just replace the loading screens or videos. For most players, it's not worth the effort to download these. However, one helpful mod does allow PC users to skip the intro videos, which can be handy. YouTube user RejectedShotgun has posted videos where he modded the game to allow him to fly the Pelican and Phantom. However, there are no downloads or instructions available for these. As stated above, we don't anticipate that there'll be a robust modding scene for Halo Infinite. There's no financial incentive for 343 Industries to support user-created content for the game. The best we can hope for is that the Forge doesn't get delayed again because that's the one mode in which users will get to express their creativity.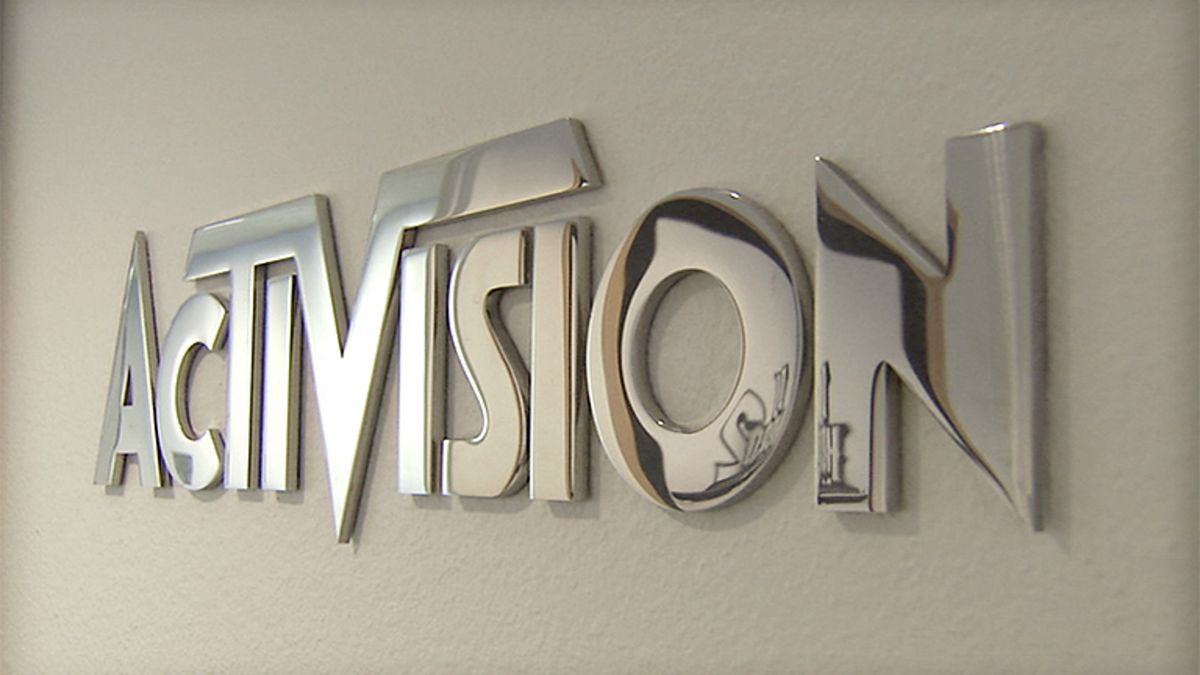 Audio player loading… Yesterday's report about the ongoing work stoppage at Activision Blizzard also noted that some employees at the publisher appeared to be ramping up efforts to unionize. While it's not clear at this point how widespread or successful those efforts are, it was enough to get the attention of company management: An internal message from Activision Blizzard chief administrative officer Brian Bulatao warns employees that voting for a union could be bad, actually. "As you may have seen yesterday, there was a communication supported by the Communications Workers of America (CWA) that asked employees to sign and submit union authorization cards", the message says. "I want to be clear about this: The leadership of Activision Blizzard supports your right, under the National Labor Relations Act, to make your own decision about whether or not to join a union. "As you make this decision for your future, we ask only that you take time to consider the consequences of your signature on the binding legal document presented to you by CWA. Once you sign that document, you will have signed over to CWA the exclusive right 'to represent [you] for the purposes of collective bargaining concerning all terms and conditions of employment.' That means your ability to negotiate all your own working conditions will be turned over to CWA, just as the document says." A copy of the message was shared on Twitter by departing senior test analyst Jessica Gonzalez. pic.twitter.com/HqkWiNVP3W December 10, 2021 See more Bulatao says that achieving "workplace culture aspirations" is better achieved through dialog between management and employees, not the CWA. "If we fail to achieve the workplace goals we have set forth—if we fail to do the things we've committed to doing—then of course you will still always have the right to engage with, and vote for, CWA", he wrote. "But we are confident that we will make the progress we've previously pledged to make and create a workplace with you that we can all be proud of." The message has attracted considerable levels of scorn on Twitter. Many replies see it as a veiled threat, while others wonder why, if Activision is so committed to change, it isn't moving more quickly to bring about change. The broad consensus is that Activision Blizzard is very eager to prevent unionization. The CWA also weighed in, calling the statement "disappointing." It's disappointing to see Activision Blizzard management, at yet another choice point when they could have done the right thing, double down and continue to take the low road. 1/ December 10, 2021 See more "Instead of responding to their workers' concerns, they've opted to blast the most tired anti-union talking points straight from the union busting script", the CWA tweeted. "Union avoidance campaigns waste resources that ABK management could otherwise be using to address serious concerns such as compensating the victims of sexual harassment. We hope management will come to its senses & see that their only viable path forward is to meet the righteous demands from the initial walkout, including ensuring there is a lasting worker voice in all company matters." The negative backlash isn't surprising—what is a little surprising, to me at least, is that Activision Blizzard leadership would think that putting out this kind of message was a good idea. They had to know the message would go public, and would not be well received. The only sensible conclusion seems to be that they believe sowing doubt over unionization is worth the blowback. Several hours after Bulatao's message, another was sent to managers by chief people officer Julie Hodges, offering "training sessions" on how to answer union-related questions from employees. It did not go over very well either. Nothing scares an unaccountable executive like the thought of being held accountable by organized employee action. https://t.co/CJKjBinD6q December 10, 2021 See more A GoFundMe campaign launched on Thursday to support Activision Blizzard employees who have walked off the job in support of Raven Software contract workers who were let go last week is now up to nearly $250,000.

After unboxing your all-new OLED TV, you sit down to finally put your new $3,000 set to the test. You load up your favorite 4K Blu-ray, cue up the A/V system, nestle on the couch, and fire up the TV. only to notice that the picture looks weird. The only way you can think to describe the image you're seeing is that everything looks and moves too perfectly. It's unnatural, that's for sure. What the heck! All of that money and this is the kind of picture you're getting? Actually, what you're probably looking at is a common feature that many LED-LCD TV manufacturers build into TVs and have been doing for some time. What you're seeing is called video interpolation, aka the Soap Opera Effect, and it's something even Tom Cruise wants you to be aware of. The good news is, it's easy to fix, and doing so can help you enjoy your favorite movies and TV shows as they were meant to be seen. From the way people talk about it, you might think the Soap Opera Effect is a bug, but it's actually a purpose-built feature found in many modern TVs. It goes by many names, as we'll detail later, but we know the technology behind it as video interpolation, or more commonly, motion smoothing. A feature deliberately added to most modern LCD/LED TVs, it arose to solve a problem, not create one. Unlike old CRT and plasma TVs, LCD displays have problems with motion blurring. Some are more sensitive to it than others, but when an LCD TV has to display fast motion — quick-moving sports or video games, for example — the blur can be excessive, obscuring image detail. To help combat this problem, TV manufacturers started using displays with higher refresh rates, moving from the native 60Hz refresh rate used in older TVs to more modern 120Hz panels. Since most sources of video — including broadcast and streaming — don't stream at this frame rate, however, motion smoothing came along to "fake" a higher frame rate by inserting images in between the actual 30 or 60 frames per second that come from your cable box, game console, or antenna. It creates these new images when your TV analyzes the picture and digitally guesses at what new images it could insert. They even use this frame guessing game on some OLED TVs. Motion smoothing works fine for sports programming and video games because of their methods of content recording and/or producing, but we're used to seeing lower frame rates in many TV shows and movies, most of which are recorded at 24 frames per second. Therefore, people were unnerved watching The Hobbit at 48 frames per second as opposed to the 24 fps we've been seeing from film reels for decades and mimicked by digital cameras and projectors later on. Many people who saw the film thought it looked unnatural and frequently commented that it looked too real. Sound familiar? Also, showing 24-fps content with frame interpolation for 120Hz displays messes with the cadence, as the display is adding frames that never existed. It is literally fake and removes the judder between frames we expect to see. That's why it can be so annoying. That said, motion smoothing is not always a bad thing. As mentioned above, motion smoothing can be great for sports and video games, as it leads to smoother-looking action. Even if the Soap Opera Effect bothers you (some people are more sensitive to it than others), you may well find it preferable for sports. Motion smoothing doesn't perturb everyone, and some people even like it for watching TV shows, depending on how they're shot. There are even some people, rare though they may be, who prefer watching movies with motion smoothing turned on. Finally, there are people who notice nothing amiss. If you're reading this article and wondering why you've never seen this so-called Soap Opera Effect, you may be one of them, and that's OK too. If you don't notice motion smoothing, or if you prefer it, then there's no harm in leaving it on. Motion smoothing doesn't damage your eyes or anything like that (as much as those who hate it might believe otherwise). If you can't stand it, here's how to turn it off. In virtually all cases, all you need to do is adjust one setting on your TV and the Soap Opera Effect will vanish. The hardest part is finding that exact setting on your TV -- as it goes by several names -- and ensuring it's disabled for all sources. Every TV manufacturer seems to use its own term for motion smoothing. LG calls it TruMotion, Samsung calls it Auto Motion Plus, Sony calls it MotionFlow. Outside of a few edge cases, the setting for your TV probably has the word "motion" somewhere in the name. One notable exception is Hisense, which calls its motion smoothing UltraSMR. It's this wild-west naming problem that is at the core of most people's confusion around the Soap Opera Effect, and how to disable it. It's such a common problem, the UHD Alliance proposed that all TV manufacturers add a button to their remote controls called "Filmmaker Mode." Pressing it would instantly disable all forms of motion smoothing regardless of what the TV manufacturer calls it or how hidden that setting may be. Companies like Vizio, LG, Samsung, and Panasonic have committed to adding Filmmaker Mode to their TVs. In fact, since 2020, LG TVs have Filmmaker Mode embedded in the coding for Amazon Prime Video, ensuring the motion filter is disabled while watching Prime Video movies and shows. But until Filmmaker Mode exists across the board, however, read on to find out how to find motion smoothing on your TV and turn it off. Step 1: Motion smoothing is likely under the picture settings, but exactly where it's located is going to change from manufacturer to manufacturer. You might even have a button that performs the equivalent of Filmmaker Mode on your remote, but with the general trend of simplifying TV remotes, this likely won't be the case if you have a newer TV. Step 2: To find motion smoothing, navigate to the Settings menu and find the Picture settings sub-menu. Most of the time, it will list motion smoothing toward the bottom, after you've passed more traditional settings like Brightness, Contrast, and Sharpness. Sometimes, you may have to go into a separate section, sometimes called Advanced Picture Settings or something similar. Step 3: Certain TVs automatically turn on motion smoothing for set picture modes, like Sports or Vivid picture, but don't enable it for the Cinema setting. This can make things easier, but if you're the type that likes to adjust your own TV settings for the best picture for your environment, you must hunt down the option and turn it off. Step 4: Furthermore, if you're using the onboard apps in a smart TV, your adjusted picture setting may not apply to streaming content on apps like Netflix or Hulu. If this happens, you'll have to completely turn off the setting while you're streaming through the app. Sometimes, you may find a Global option for all settings adjustments, which we recommend, as it should apply any settings you make across all sources. Step 5: Samsung, LG, and Sony are three of the biggest TV brands on the market. That being said, we've gone ahead and put together step-by-step instructions for disabling whatever motion smoothing feature is built into each of these three sets. Samsung: Grab your TV remote and press the Menu or Settings button. Select Picture > Expert Settings > Auto Motion Plus. Then, select Auto Motion Plus and toggle the setting off. LG: Press the Home button on your TV remote. Select Picture Mode > Picture Options, then switch TruMotion from the smooth setting to off. Sony: Press the Settings button on your TV remote. Then, go to Picture Settings > Advanced Settings. Next, go to the Motion Settings and turn Motionflow off. So you've gotten rid of the dreaded Soap Opera Effect, but now you're finding things look a little blurrier than they used to. Some TVs only offer those two options, so you're stuck choosing between the Soap Opera Effect or blurring. Others, however, especially those on the higher end, offer blur-reducing technologies that don't rely on motion smoothing or provide an adjustable range of smoothing so your experience is less jarring. Play around with your TV settings and see what it offers. If you have a high-end TV with a lot of options, it'll be no problem to get rid of the blur and judder (a stuttering effect most noticeable in camera pans) while still enjoying a smooth viewing experience.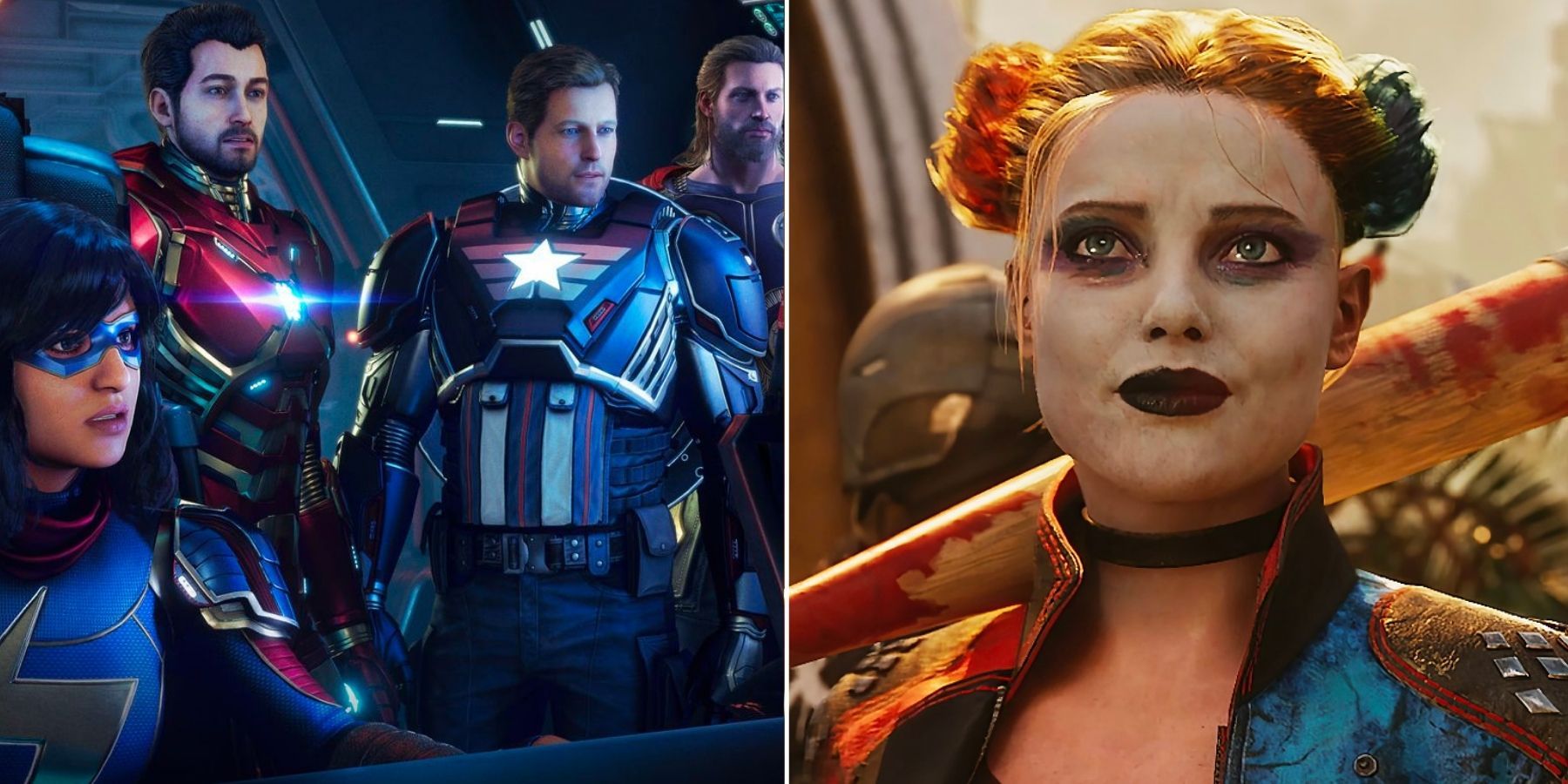 The Game Awards have now come and gone, leaving gamers with a series of exciting updates and world premieres for the games of the future. Suicide Squad: Kill the Justice League made up one of the many showings during the event, and this time around, the team at Rocksteady finally gave a taste of what gameplay will look like in the highly anticipated title. While fans have been waiting a long time for a preview of Suicide Squad: Kill the Justice League 's gameplay, the newest trailer sure didn't disappoint with its extensive look at how each member of Task Force X will function. Looking at the team-based action in Suicide Squad: Kill the Justice League, it brings to mind another team-based comic book game that has had its own struggles with some mechanics. Marvel's Avengers, while not as colorfully loud as Suicide Squad, has the same basic premise of getting multiple comic characters together to take out bad guys. Where Suicide Squad already seems to excel, however, is in its movement systems, an area which Marvel's Avengers has struggled with since launch. Considering Suicide Squad still doesn't have a solid release date, it's worth looking at how it already fixes one of Avengers ' biggest problems. RELATED: Rocksteady Studios' Suicide Squad Game to Feature 'High-Quality Facial Animation' One of the many issues with Marvel's Avengers has been how it characterizes Marvel's biggest heroes. While things like the characters' physical appearances have been poured over more than enough times, there is also a certain shortcoming in how each hero moves. While there is some personality in characters like Kamala Khan or the Hulk, Captain America and Hawkeye seem generic by comparison. Running and jumping animations can be rather forgettable, and they often don't convey the sense of personality behind many of the game's heroes. Suicide Squad: Kill the Justice League 's movement is in stark contrast to Marvel's Avengers, as it seems conveying personality through movement was at the top of the game's list. In almost everything each member of Task Force X does, there is a reflection of their unique proclivities and comic history. From Harley Quinn's headfirst dive off of buildings, to King Shark 's beastly charge towards enemies, all of it combines to make each character feel unique from one another. Gamers will be able to fully embody whoever they play, instead of going between varying Avengers with one unique weapon and a different coat of paint. At the center of Marvel's Avengers ' movement issues is how the game is laid out to begin with. Much of its levels are made up of either closed environments, or natural areas that are only made up of forests or generally rocky terrain. As a result, there isn't much verticality to the overall game, and getting from point A to point B doesn't take much effort other than moving a hero forward. If it couldn't get worse, when Avengers does try to add some speed or verticality to its movement, like with the Spider-Man DLC, the systems in place have no sense of momentum and just feel clunky. As far as Suicide Squad: Kill the Justice League is concerned, it already seems like it has figured out a clear sense of speed and verticality to its movement. The setting of Metropolis is a great help towards accomplishing this, as the tight city blocks allow characters like Deadshot to scale buildings quickly with his jetpack, and weave through alleyways to take out Brainiac's minions. Each of Suicide Squad 's characters seem built around fluid, responsive movement, built to perfectly suit the dense environment that Rocksteady has created. While the combat in Marvel's Avengers can be satisfying, there is often a clear disconnect between the game's movement and combat mechanics. Aside from the run of the mill sprint attack, much of the game's fighting consists of players running up to enemies and beating on them till their health drops to zero. There's a real lack of fluidity compared to other Marvel games like Insomniac's Spider-Man franchise, and it leaves little room for players to mix up gameplay by combining dynamic movement with overall combat. When it comes to Suicide Squad 's immediate combat impressions, it seems that players will never stop moving when in any given fight. Rocksteady seems to have taken a clear approach towards making the traversal work hand in hand with combat to ensure every scenario is as engaging as possible. Captain Boomerang in particular seems like a character that is meant to speed around combat arenas using a variety of teleports and slides, allowing players to chain together unique moves with their attacks. With such a wide range of combat and traversal possibilities, it seems players would be hard pressed to run out of new ways to play. After so much time spent under wraps, Suicide Squad: Kill the Justice League has truly impressed with its first gameplay trailer. All of the dynamic action that Rocksteady is known for can be seen throughout, and there is a clear sense of the frenetic action that the game is going for. Marvel's Avengers has certainly been a cautionary tale for many games within the greater industry, and when it comes to creating engaging traversal, it seems that Suicide Squad: Kill the Justice League has thoroughly learned from that lesson. Suicide Squad: Kill the Justice League releases in 2022 for PC, PS5, and Xbox Series X/S. MORE: Warner Bros Video Games Are Going to Dominate 2022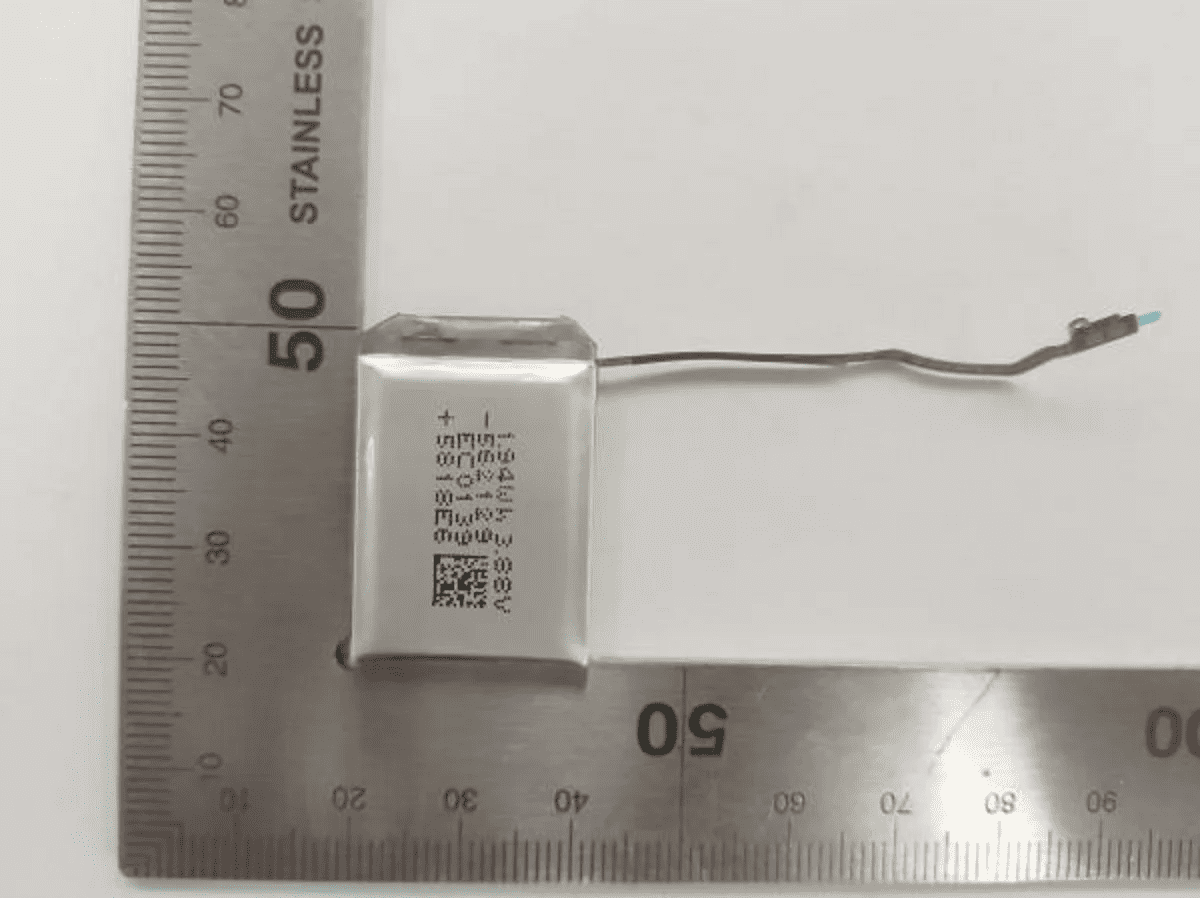 Due to an earlier leak of Samsung's 2022 product roadmap, we expect Samsung to release a new generation of Samsung Galaxy Buds Pro 2, and now some detail of the specs of the device have been revealed. GalaxyClub has discovered the charging case for the truly wireless earbuds will use the BR510ABY battery. This battery has the capacity of 500 mAh, a significant bump over the 472 mAh in the original Samsung Galaxy Buds Pro, suggesting we can see improved battery life in the new generation. With the new Buds Pro 2 only expected between Q2 and Q4 2022 there is still plenty of time for the rest of the specs to leak out, and offer us a fuller picture of the next generation. via SamMobile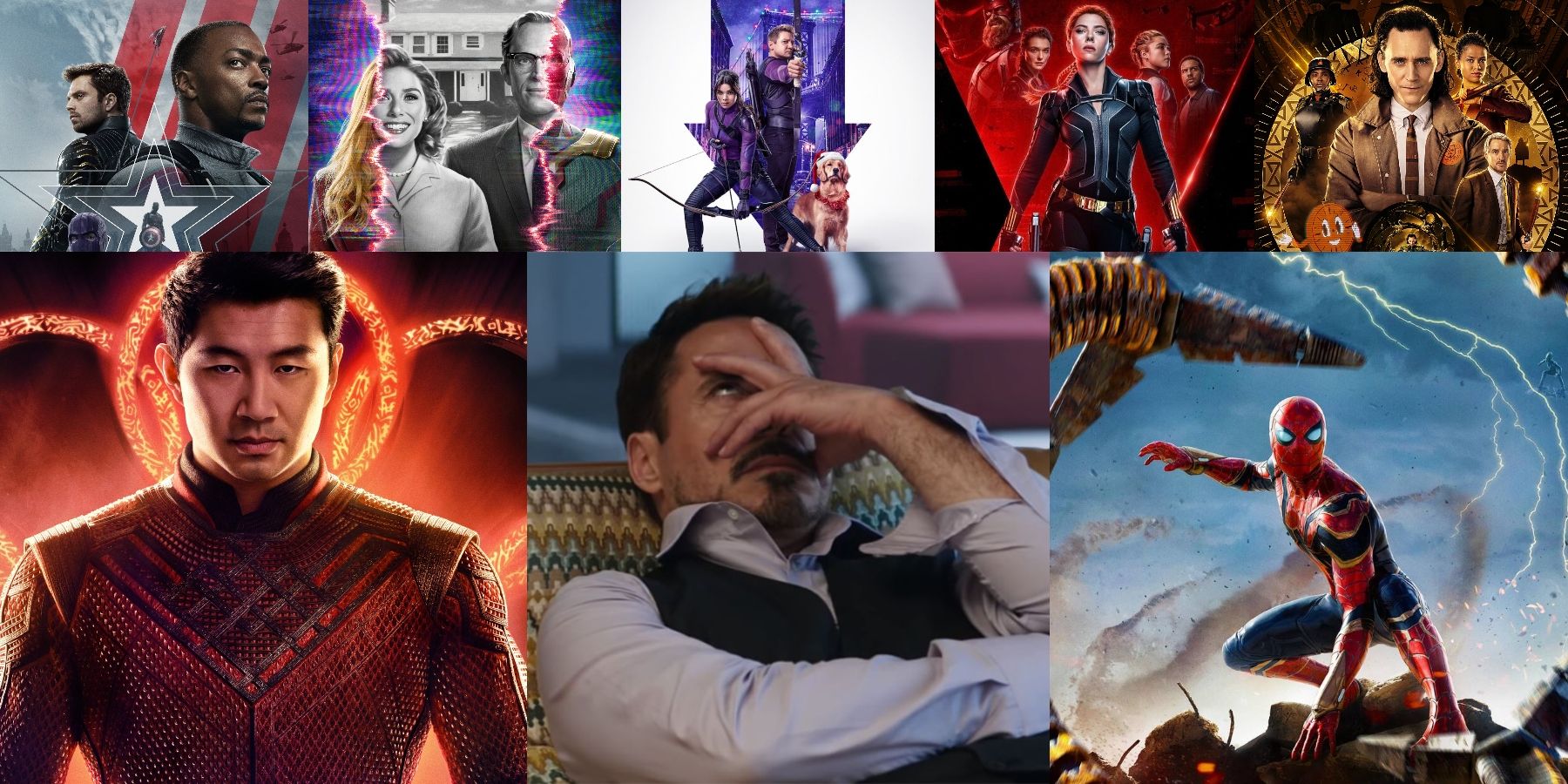 At this point, it doesn't even need saying, but 2020 was a weird year. It was a strange and (understandably) empty time for film and TV production, with many projects getting delayed. Marvel in particular had a whole year where they didn't release any new projects, which was different for a studio that had been consistently releasing at least two huge movies a year. Once 2021 hit and projects began releasing again, Marvel really kicked off their roster with a bang, and have been pumping out content almost nonstop since January. It was really refreshing at first to be getting so much Marvel content after a year of drought, but with the sheer volume of MCU projects that have been released over the past 12 months, it's starting to feel more like drowning. Fans can barely go a month without Marvel releasing something new, and while it's exciting to see the direction that Phase 4 is moving in, with the combination of shows and movies it's beginning to be a bit overwhelming. Is it possible that the world at large and even the most die-hard MCU fans are starting to feel some Marvel burnout? Even if all of the Phase 4 projects have run the range of decent to excellent with no real stinkers in the mix, it's possible that the MCU is giving audiences too much of a good thing. RELATED: Criticisms Of Marvel Actually Apply To All Blockbuster Filmmaking If Marvel is constantly releasing content onto streaming platforms and into theatres, the releases start to feel like less of a big event. There was always something exciting about a new Marvel premiere and the hype surrounding it, while now the new releases feel almost under-hyped, as if Marvel knows that they barely need to market their content anymore because people will just show up in droves to see it if it's part of the MCU. Spider-Man: No Way Home might be an exception to this because of the insane expectations surrounding it, but the hype for that movie seems to be more for the nostalgia factor and less about the fact that it's a new MCU entry. It just seems like Marvel is definitely encountering a problem with oversaturation. The movies and TV shows feel less special when there's always something new, with barely any time to breathe in between them. It's harder to build anticipation when you're constantly feeding your audience with new things, because they don't have the long waits in between to start missing the MCU. There's barely a sense of excitement when something new comes out, because it feels like you've just seen these characters recently. The first three Disney Plus show releases did quite well, with WandaVision having a particular fan flurry surrounding it (likely because it was the first, and it was such a unique project to begin with). The two more recent Disney Plus MCU shows - What If? and Hawkeye - have had a much more underwhelming fan reception. People still enjoy them and talk about them, but there hasn't been the same takeover of popular culture that shows like WandaVision or Loki had. Hawkeye actually had the lowest ratings for an MCU Disney Plus premiere, garnering only 1.5 million viewers while the Loki premiere had 2.5 million. Of course, 1.5 million viewers is nothing to scoff at, and most shows would absolutely kill to have numbers like that, but it's interesting to see the drop in viewership as the Disney Plus shows go on. Is it a matter of Marvel fatigue, or are people just less interested in certain characters? Hawkeye is definitely less of a fan-favorite character than Loki, which likely contributed, but Clint Barton is still one of the MCU characters who's been in the fold for a long time, and most people know who he is as one of the original Avengers. Phase 4 has been a mix of new characters ( like Shang-Chi and the Eternals) and old ones, but even the stories about characters the audience is familiar with feel different, because Phase 4 is taking a much different approach than other eras of the MCU. The MCU has been making an effort to tell unique stories and expand on secondary characters in ways that they didn't have time to before. This is a great move in terms of storytelling because it keeps things fresh and interesting within this universe, but some of the general public might start to tune out now that the Infinity Saga is done and the main characters they've spent over 10 years with aren't as present anymore. Instead of a slow and steady start to Phase 4, audiences have just had new characters and worlds thrown at them on a monthly basis, and it can be exhausting to try and keep up. Marvel is still making a killing, of course, and the fanbase is as devoted as ever, but there might come a point soon where people just get tired of having to keep with the new Marvel projects that are getting released constantly. It might seem like a good business model to keep audiences invested by constantly releasing new content, and it very well might turn out that way, but it seems like people are starting to grow wearier and wearier with the MCU and the sheer amount of projects they've been dropping. If they could scale back the releases to what they were like in the past - two movies a year and now with the Disney Plus shows, perhaps two TV shows a year - it would make the releases feel more like a special event and less like just a normal Wednesday. NEXT: Hawkeye Succeeds Where The Falcon And The Winter Soldier Fell Short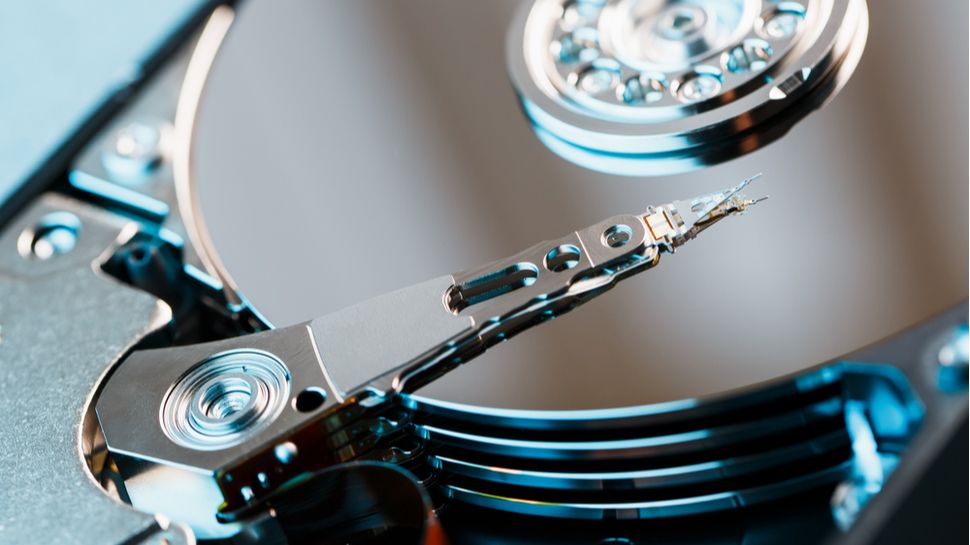 Western Digital could be preparing to take on the tape archive market using HDD technology as the company looks to solve the archive problem. As reported by Block & Files which spoke with EVP and GM of the company's HDD business Ashley Gorakhpurwalla, businesses in the storage industry are considering adding another storage tier that will allow colder data and archive data to co-exist. Typically companies have relied on tape storage as a means to store large amounts of data in the cheapest way possible. However, a new type of hard drive with more platters could present a compelling alternative to tape storage as it will allow data to be retrieved more quickly. Given that Gorakhpurwalla spoke openly with Block & Files about Western Digital's archival data disk drive concept, it's likely that Western Digital and its customers have already begun discussing the idea. In a memory-to-tape hierarchy diagram, CPU caches and DRAM have the highest cost with the lowest latency followed by storage-class memory, SSDs, nearline HDDs and then tape at the very bottom. Archive HDDs though could be quite useful for business data that needs to be saved but doesn't need to be read often if at all. Gorakhpurwalla explained to Block & Files that one of the ways that Western Digital and others in the storage business could create massive archive HDDs is by increasing the number of platters that make up a disk drive, saying: "Think of a hard drive in a traditional sense, you know, the three and a half inch form factor with 9 or 10 platters [and] in the future 11 platters and… the [kind of] head stack that we have today. That's a … combination of technologies and capabilities. Utilising … that toolbox then to go and be able to deliver a solution for different tiers in the datacentre … is part of our roadmap at Western Digital." By adding an additional platter, Western Digital could get a 2TB+ boost to drive capacity which would help when archiving large amounts of data. Although the company doesn't plan to launch 11-platter disk drives anytime soon, the idea is part of its roadmap going forward. We've also rounded up the best NAS drives, best high capacity drives and best external hard drives Via Block & Files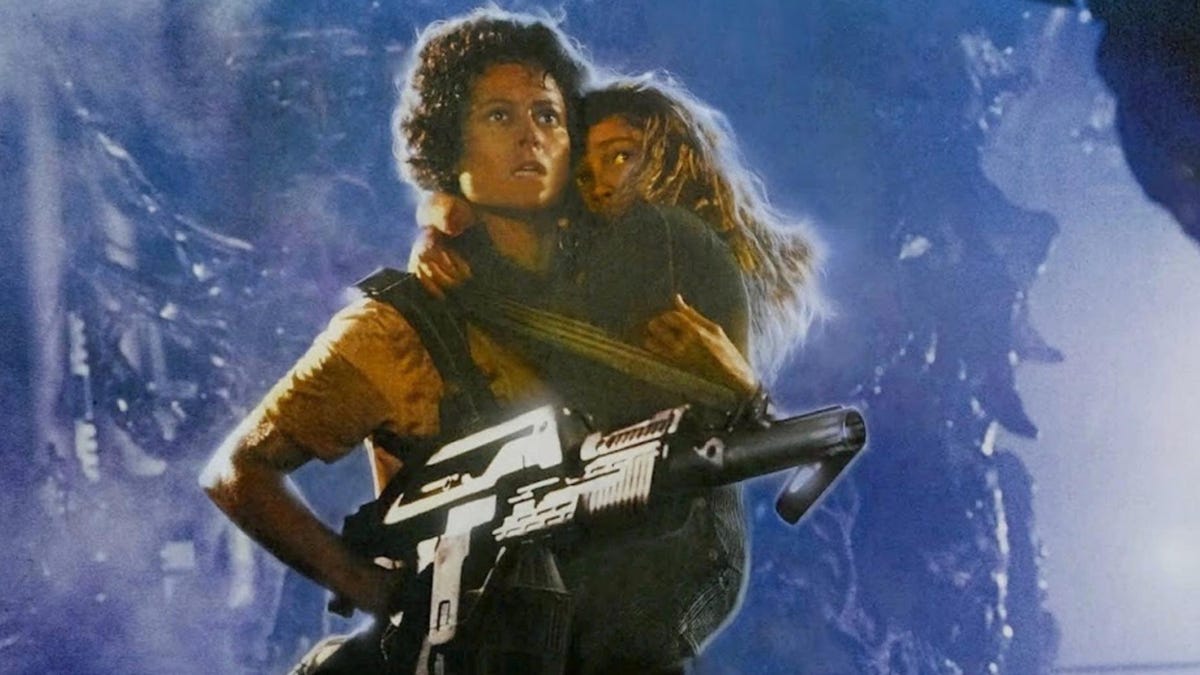 Did you know James Cameron used to make movie posters? It's true. In his new book, Tech Noir: The Art of James Cameron, the director of Terminator, Avatar, and Aliens talks about his time creating posters for an old movie company called Saturn, not even watching the movies because they were so bad, and just sending in images he thought were cool. "They're horrible movies," Cameron said. "I strongly recommend nobody ever see the films, like I never did. I could watch only about five minutes before I switched it it off." io9 was one of a group of journalists who spoke to Cameron about Tech Noir, which contains a bunch of these posters, and we asked him about how, if at all, that experience impacted the posters for his own movies, none of which have even been illustrated. "I've never really pushed marketing departments to go one way or another [between photos and illustration]," Cameron said on video call. "They show me stuff. I think on Avatar was one where I think they missed it, and we actually brought in Dylan Cole, who was one of our designers, and Dylan did the one sheets for Avatar. Believe it or not, we literally just did [them] in our own design department. So I do believe in the one sheet the same way I used to believe in the book covers of all those science fiction books I used to buy as a kid. If it was a good cover, I bought the book." Before Cameron moved onto the next question though, he perked up and said " There was a funny one sheet story on Aliens! I did have a strong opinion on that. " And that's when he told the story of how the one sheet for Aliens ended up just being this. " So I went into the office of the the head of marketing for 20th Century Fox, I literally met him on his last day at the office and his office was all boxed up. I was his last meeting before he left the job," Cameron began. "He was sitting at the desk and he had this little green plastic frog and he was squeezing a bulb and making it hop around the desk. And I said, 'What's with the frog?' And he said, 'It's my stress frog.' I'm like, 'OK, this guy is a casualty.'" Turn up the volume The latest AirPods 3 and Pro are on sale, but Apple's 2nd Generation AirPods—though getting older by the day—bring the heat with a 37% discount. "Then he said, 'But I've got a one sheet for you.' And he showed this one sheet. I think you can get it online, a few of them kind of leaked out. [Note: We weren't able to confirm which version Cameron is referring to, but if you know, let us know!] And it was this horrible sort of mash- up photography. It looked worse than a Roger Corman one sheet because, like me, Roger believed in good one sheets. Not good movies, but good one sheets. And I looked at this thing and I kind of held it in my hands and and I said, 'Oh, let me tell you exactly what I think of this one sheet,' and I just slowly sort of crumpled it up [into] a ball and threw it in the corner. And he was working the stress frog. And I said, 'Honestly, if I had a choice between that piece of shit and just an all- black frame, I'd go with the all black frame.' And apparently what happened was I walked out of the office and he called somebody up and said 'He wants it all black!' He wasn't hearing what I was saying. So if you ever wondered why there was literally nothing on the one sheet for Aliens, that's why." We'll have more from Cameron in the coming days. Tech Noir: The Art of James Cameron, which compiles hundreds of pages of drawings from Cameron's entire life and is incredible, is out next week. Preorder here. Wondering where our RSS feed went? You can pick the new up one here.

The Epic Games Store releases several games for free every month, a tradition that began in 2018 and has continued since. PC gamers can claim these free offers just by having an Epic Games Store account - with no purchase required at all. The catch is that the free games are only available for a short time, usually exactly one week. Players can add the game to their library for free at any time during the week a game is available, but not before or after. In 2021, there were generally about four to eight free games available per month on the Epic Games Store, ranging from AAA titles to older indie favorites. RELATED: Epic Games Announces Pro Wrestling-Inspired Rumbleverse RELATED: First Free Epic Games Store Mystery Game for December 2021 Leaked Another Epic Games Store annual tradition is the event " 15 Days of Free Games." This happens at the end of December, and a new free game is available every day for the last half of the month. Instead of being available for a week, these titles are only available to claim for free for 24 hours, so fans often watch meticulously and make sure to download their free games as quickly as possible. For 2021, Epic Games has confirmed that 15 Days of Free Games will begin on December 16, so gamers should be sure to have an Epic Games Store account up and running before then. MORE: Epic Games Store' Prison Architect is the Second Part of an Awesome One-Two Punch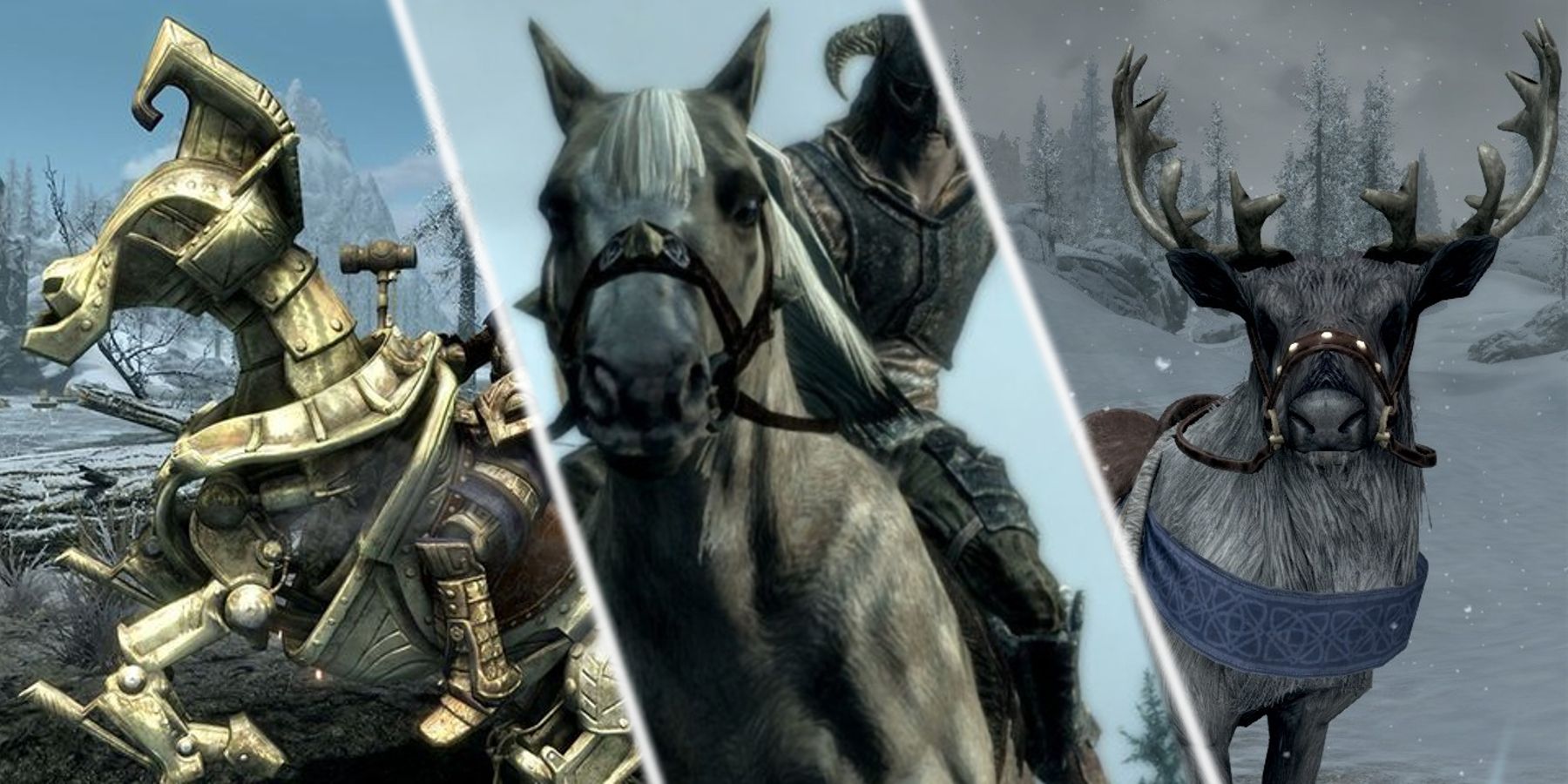 There are so few unique horses in vanilla Skyrim that you can count them on one hand. Shadowmere is obtained via the Dark Brotherhood and Frost is found through a questline in Riften, while Arvak can only be acquired after downloading the Dawnguard DLC. The options are lacking, to say the least, which is where Skyrim Anniversary Edition comes in. RELATED: Skyrim: Every New Rare Curios Item (And What They Do) Skyrim Anniversary Edition adds four new unique horses and seven tamable wild horses, giving players a lot more options for customizing their character's chosen mount. These mounts are all included with the upgrade, though each can also be individually purchased via the Special Edition Creation Club. Updated December 10, 2021 by Erik Petrovich: The Daedric Horse is a bit of an outlier amongst the normal Skyrim mounts as it needs to be summoned and doesn't stay persistent. Shadowmere, the mount given to the player during the Dark Brotherhood questline, is also a summonable mount and the Daedric Horse works much the same way. The Dwarven Horse, Unicorn, and Reindeer are unique and beautifully designed in their own ways, but the Daedric Horse takes the medal for being the most intimidating mount in Skyrim. Like some other unique horses in Anniversary Edition, the Daedric Horse can only be acquired once the player completes its associated questline found during the progression of The Cause, which only starts at high levels. The Dwarven Horse is also a mount The Elder Scrolls Online, brought to Skyrim through the Forgotten Seasons Creation. This Creation takes players through a new Dwemer ruin located beneath Runoff Caverns, which itself is located between Markarth and Falkreath. Just outside the cave's entrance, though, is the limbless body of a deactivated Dwarven Horse. Interact with the body to begin the quest "The Dwarven Horse", which takes players through the Dwemer ruin of Vardnknd to collect the legs of the horse. All of the pieces are specifically found in the Autumn's Bells area of the Dwemer ruin, themed after Fall and the harvest. Once all pieces have been found the room at the end of the dungeon will contain a Horse Head, which can be reattached along with the other pieces to reassemble the horse, complete the quest, and get a fancy new mount. The Daedric Horse is a new mount introduced with The Cause, a new creation with Anniversary Edition that focuses on the Mythic Dawn cult after the Oblivion Crisis. As such, players must go up against hordes of Mythic Dawn cultists throughout the quest's progression and eventually make it to the Deadlands, Mehrunes Dagon's personal plane of Oblivion. It is here among the lava and spiked towers that players can find the Spell Tome: Summon Daedric Horse after fighting one face-to-face. RELATED: Skyrim: How To Get Netch Leather Armor This Spell Tome teaches players an Apprentice-level Conjuration ability that can be used to summon this ridable steed, but it only sticks around for one minute. This can be extended by simply staying on the horse, as the timer will not run out unless the player dismounts. The horse is hardy, too, with more than 1600 health to help it kick enemy heads in. It does count for a Conjuration summon slot, though, so be wary if you have more than one summon out. The Reindeer is one of the few non-horse mounts in Skyrim, and it's one of the easiest mounts to acquire included with Anniversary Edition. The Reindeer is symbolic of Saturalia, which itself is The Elder Scrolls ' take on the real-life holiday of Christmas (and, more specifically, Saturnalia). Its not particularly notable for its Health or Stamina totals, but it sure is a beautiful-looking creature to traverse Skyrim atop. RELATED: Skyrim: Every Alternate Armor in Anniversary Edition (And How To Get Them) The Reindeer mount is found at Argrane Peryval's campsite located to the southwest of Dawnstar, between the city and the Windward Ruins. It is hard to miss as the campsite and Peryval himself are clad in colorful clothing. Talk to Peryval and purchase the Bill of Sale to be able to ride this splendid Reindeer, and don't pass up his other festive goods. The Unicorn is a mount referenced in Oblivion during the Daedric Prince Hircine's questline, brought forward in time by the Psijics to ensure the species' survival. It's part of the Wild Horses Creation, meaning that if players want to ride the Unicorn they will first have to tame it. Start the "Creature of Legend" quest by reading Soran's Journal at the College of Winterhold's Arcanaeum (it can be found on Urag gro-Shub's desk). After starting the quest travel to Riften and head northeast until reaching Lost Prospect Mine, just a few minutes' jogs away. To the west of Lost Prospect Mine is a pond which the Unicorn typically spawns next to. Be prepared to get bucked off a few times, and don't try to tame the Unicorn near any tall cliffs. Taming this beautiful creature is as hard as any other horse, but the Unicorn sets itself apart for its vastly increased Stamina and its status as an essential NPC, rendering it unkillable – the Unicorn's horn is nice, too. There are seven other Wild Horses included with the Wild Horses Creation that dot the landscape of Skyrim. They can be found throughout the province's many holds, though each has its own specific location. Horse Maps that guide the player to these out-of-the-way spots can be purchased from Stablemasters in nearby cities. Taming a horse is simple – catch up to it, jump on its back, and hope you don't get bucked off too much. Eventually, the horse will submit and become your new primary mount. These Wild Horses are no different than normal Skyrim horses except aesthetically, though taming them doesn't cost the player any gold. Skyrim Anniversary Edition is available on PC, PlayStation 4 and 5, and Xbox One and Series X| S MORE: The Complete Guide to Skyrim - Items, Quests, Mods, Builds, and Tips

Dust, crumbs, and gunky build-up are all bound to find their way onto your MacBook keyboard at some point. If you're having trouble with a specific key or simply feel it's time to give your keyboard a good cleaning, there are some dos and don'ts for the process. Here, we'll walk you through how to clean a MacBook keyboard using compressed air. We'll also include what Apple recommends for getting build-up off your keys and which types of products to avoid. Step 1: Before you clean your MacBook keyboard, you should turn off, unplug the computer, and detach any accessories. If you're using an external keyboard that you want to clean, turn it off and remove the batteries. Step 2: Be sure to insert the straw that comes with the can of compressed air. Remember to keep the straw approximately one half of an inch from the keyboard when you spray. Also, be sure to keep the can of compressed air at its normal angle. Do not turn it upside-down. You can review the instructions on the can as well. Step 3: Make sure you have a good grip on your MacBook as you'll be turning it at different angles to clean the keyboard. First, open the MacBook and turn it about 75 degrees facing the screen downward. Then, spray the compressed air in a zig-zag motion from left to right across the keyboard and back again. Step 4: Turn your MacBook to one side and use the same swiping motion to spray the compressed air on the keyboard. Then, turn your computer on its other side and do the same thing. If you have an external keyboard, you can follow the same process for turning it as you spray the air. If you have a particular key or two on your keyboard that has a grimy build-up, you may want to clean those keys specifically. You can use a soft, dry, lint-free cloth to wipe the keyboard, but if you need something stronger, Apple suggests you can use a 70% isopropyl alcohol wipe, a 75% ethyl alcohol wipe, or a Clorox disinfecting wipe on the hard, nonporous surfaces of your Apple devices, like the display and keyboard. Just make sure not to use anything with bleach of hydrogen peroxide in it. Here are a few things to stay away from if you plan to clean your keyboard a further. If after cleaning your MacBook keyboard, you're still experiencing problems with certain keys, you may need to contact Apple for keyboard repair information.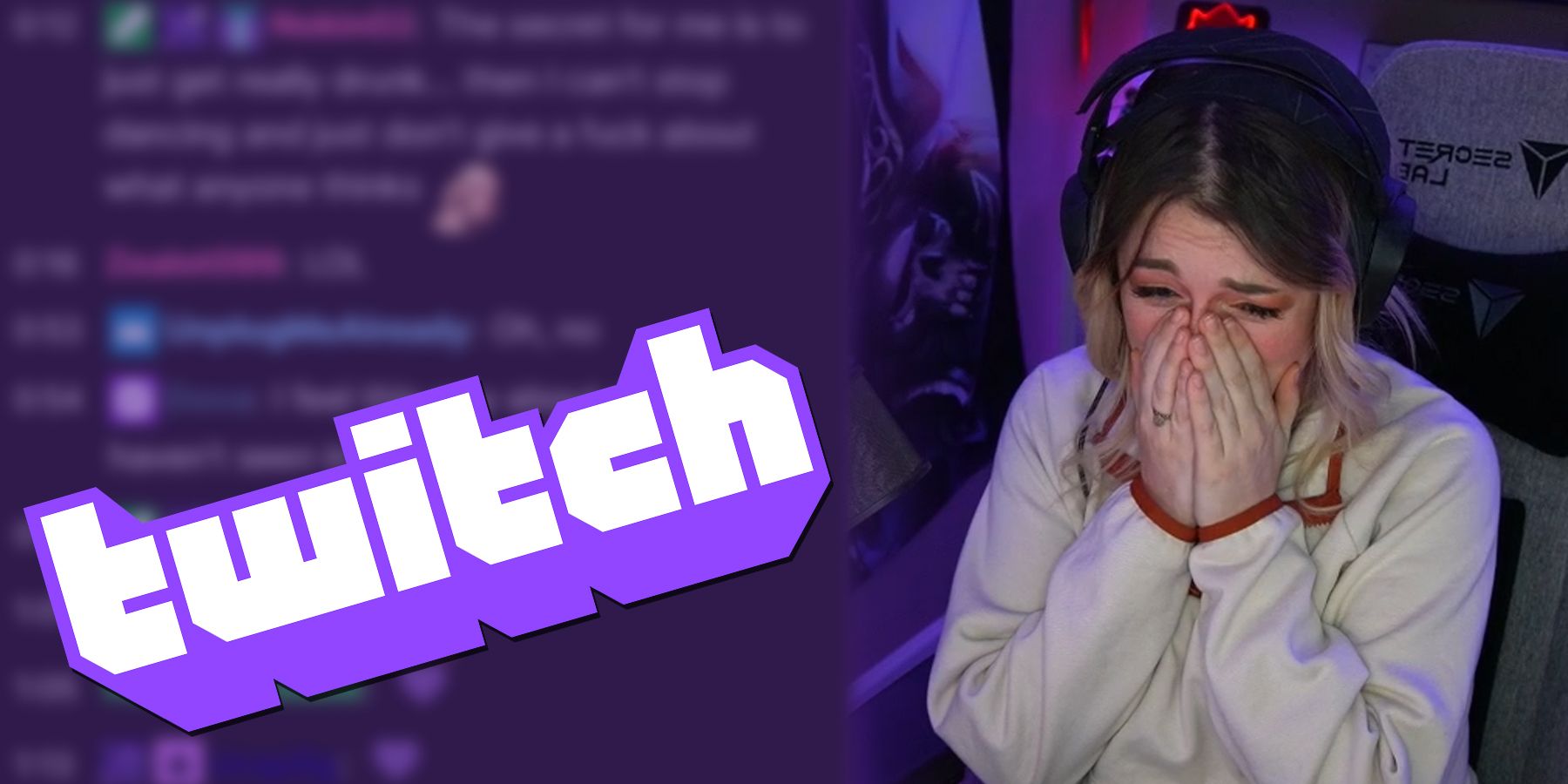 Some Twitch and YouTube viewers prefer when the content creators they follow remain small, because the community can feel more like a family. User names are easily recognized, viewers get to know one another and even sometimes get together for gaming sessions. As a channel grows, while it might be a positive thing for the content creator, that sense of intimacy gets diluted and viewers can begin to feel lost in the crowd. Likewise, when a regular viewer disappears for a while, their absence is more likely to be noticed on smaller channels, particularly if they were a mainstay when the channel was in its fledgling stage. Usually these absences are due to mundane reasons like a busy work schedule, fluctuating interests, or family obligations. But there are times when community members disappear for more serious reasons, and so it's easy to become concerned and wonder what happened. RELATED: Twitch Streamer and YouTuber Kika Has Died at Age 21 Content creator Third_Artifact, whose real name is Kenny, often hosts "just chatting" streams on Twitch or plays MMOs like Final Fantasy 14. While her channel is by no means small, with over 25,000 followers, Kenny's chat is still intimate enough that the streamer can notice and respond to most messages. So when a viewer named Cheddar commented in chat, Kenny's reaction was immediate and she burst into tears. It turns out that Cheddar had been a regular viewer since Kenny's first stream, but had disappeared two years ago to take care of their mental health. In tears, Kenny apologizes for her emotional response, saying, "I haven't seen you in two years… I've always wondered if you were okay. I'm sorry. I just got really overwhelmed. I've thought about you and I've wondered how you were doing. And just know that, like, while you've been gone I've been thinking about you." Although the Twitch chat isn't visible and so viewers can't see what the elusive Cheddar said, Kenny's wholesome response was clipped and shared on TikTok, where it quickly went viral. The video currently has nearly 400,000 likes. The clip of Third_Artifact's reaction drives home how important viewers can be to new and growing channels on Twitch or YouTube. It can be daunting to start from zero on social media, and it can sometimes feel like nobody's interested or ever will be. So those first few followers who show up regularly to provide welcome company and encouragement can be very valuable. Similarly, when Twitch streamer Nick "NickCKelly" Kelly started his first stream, he was by himself for 48 minutes and "it was starting to look a little bleak." Then somebody showed up to watch the stream and NickCKelly thanked his first viewer profusely. "I'm so glad to have you here. I think I'm going to cry, man." While the clip of NickCKelly's reaction ended up on the Reddit channel Livestream Fails, others considered it a heartwarming moment, and NickCKelly now has nearly 27,000 followers on Twitch. MORE: Why Ludwig Left Twitch for YouTube Explained Source: Twitch Clips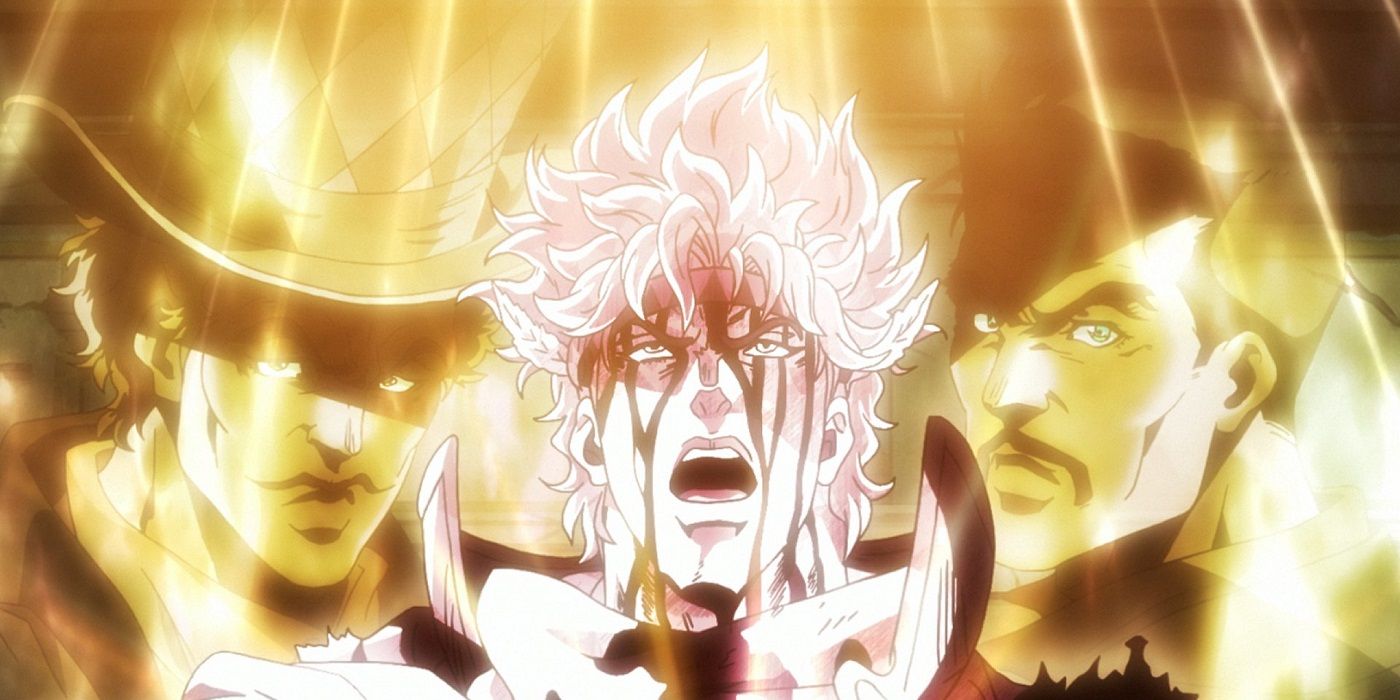 The Joestar family stands at the center of JoJo's Bizarre Adventure, driving the various events that make up each part of the series. Fans have gotten to know different generations of Joestar throughout the series' run, each playing a pivotal role in the narrative. While the series is understandably Joestar-centric, there's another family line that's just as important to the narrative. Every JoJo benefits from having a handful of allies to help throughout their adventures. Though individuals like Speedwagon and Polnareff have had a huge impact on the narrative, none are as significant as the Zeppeli family. They don't appear in every part, but the Zeppelis can always be counted on when they're around. If it wasn't for the efforts and sacrifices of the Zeppeli lineage, some of the most crucial events in the JoJo universe would have played out much differently. RELATED: JoJo's Bizarre Adventure: Dio's Complicated History With The Joestar Family, Explained The Zeppelis were first introduced in Phantom Blood, with Will Antonio Zeppeli playing a key role in the battle against Dio. Will Antonio introduces Jonathan to the art of the Ripple, becoming his mentor and ensuring that the latter has a chance in fighting the incredibly powerful Dio. His mastery of the Ripple alongside his introduction serves as a major turning point in Jonathan's story. Thanks to Will Antonio's patience and guidance, Jonathan is able to develop his powers enough that he can take Dio and his minions head-on, showing a level of selflessness and righteousness that would become synonymous with the Zeppeli name. Will Antonio's son, Mario, also displayed the same hard-working, selfless traits as his father, though his time in the series was incredibly short-lived. His son, Caesar, would continue to uphold the Zepelli family values while working alongside Jonathan's grandson, Joseph. Unlike his father and grandfather, Caesar was shown to much more hot-tempered, having no tolerance for inadequacy. He was a perfect foil to Joseph, often pushing the latter in his Ripple training and proving himself to be a loyal ally to the Joestar family in their confrontation against the Pillar Men. RELATED: JoJo's Bizarre Adventure: Why The Series' Format Works So Well Caesar's death towards the end of Battle Tendency signifies the end of the Zeppeli family's role in the original universe. Though their efforts and sacrifices would prove to be crucial to the Joestar family's success, they would not have a direct impact on the narrative until the series reset after Stone Ocean. For Steel Ball Run, Araki sought to recreate the dynamic between Jonathan and Will Antonio, but decided to make the new Joestar-Zeppeli duo similar in age so that they would seem closer. Rather than be an amalgamation of other Zeppelis, Gyro displayed somewhat similar traits but was ultimately a completely new character. Gyro played the role of mentor to Johnny throughout the Steel Ball Run, helping him improve his abilities while giving him some much-needed insight on life and its various challenges. The dynamic between the two was notably less cordial than that of their Phantom Blood counterparts, and the series greatly benefited from it. The Zeppelis are shown to be righteous, with strong convictions and the discipline to act upon them. They often appear as a support to the Joestars, serving as a mentor or ally willing to aid them in the arduous battles awaiting them. All notable Zeppelis have died for the betterment of their cause, showing a familial selflessness that has made them among the most endearing characters in the JoJo franchise. This sacrifice typically occurs for the benefit of a Joestar, giving each Zeppeli a direct and indirect role in the successes and triumphs of the Joestar line. Though they might not be as prominently featured throughout the series, the Zeppelis stand alongside the Joestars as an integral part of the JoJo narrative. MORE: JoJo's Bizarre Adventure Stone Ocean: What Makes Jolyne Such An Interesting Main Character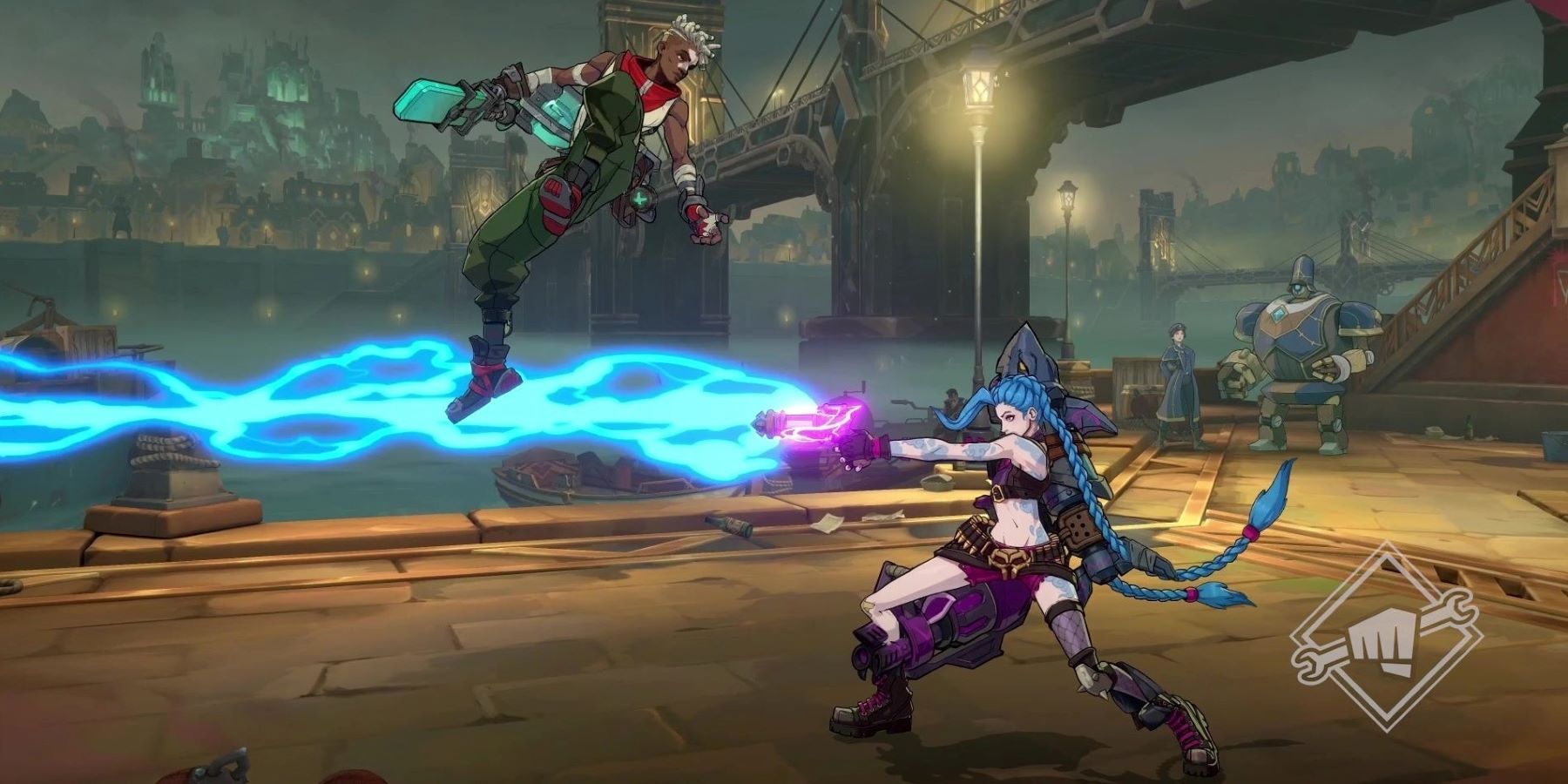 Platform fighting games are doing well for themselves lately. Aside from the hugely successful Super Smash Bros. Ultimate, the genre recently got a new innovator in the form of Nickelodeon All-Star Brawl, which brings a plethora of animated characters from Nickelodeon shows to the battlefield. What's more, Warner Bros. recently announced its own platform fighter in the form of MultiVersus, which has a unique focus on team battles. In contrast, 2021 has been a relatively quiet year for traditional fighting games, but 2022 and the near future could be different. During The Game Awards 2021, Atlus announced Persona 4 Arena Ultimax is getting remastered and released on Steam, PS4, and Switch, shaking up the fighting game genre. Persona 4 Arena Ultimax is a direct sequel to Persona 4 Arena, which marked a significant shift in genre for the Persona series. Nevertheless, both Persona 4 Arena games got praise for their delivery on the fighting game genre, so Ultimax 's return seems good for the fighting game genre, both through its own mechanics and its use of known Persona characters rather than original fighters. There's another game in a similar situation. Riot Games' Project L is poised to take a wholly new look at League of Legends champions, too. Between these two titles from big names in the game industry, traditional fighting games might be kicking into a higher gear in coming years. RELATED: Persona 5 Arena Could Be a 25th Anniversary Game Even though Atlus generally focuses on its RPGs, it brought a surprising amount of clever innovations to Persona 4 Arena. Like many others in its genre, Persona 4 Arena mixes light and heavy attacks with special attacks used through certain inputs, but notably, its special attacks spend SP, meaning players have to manage resources in this fighting game. Similarly, players can summon their Persona for certain attacks, but if the Persona takes enough damage, it's unusable for a while. Persona 4 Arena Ultimax kept and polished these mechanics, and since they're getting new life on current consoles, it's possible that other fighting game developers will consider the merits of resource management in making new games. It also could help get Persona 's growing audience interested in traditional fighters. Project L has potential to influence the course of fighting games too, even though it's probably much further away than Persona 4 Ultimax. A few aspects of Project L could prove to be influential, and one of them is the game's rollback netcode. Fighting games are notoriously hampered by weak Internet connections, so many fans have been calling for stronger netcode in these games. Project L may be a big step forward in making rollback netcode the industry standard. What's more, because it's built on an IP as famous and mainstream as League of Legends, Project L could be extremely influential in expanding the fighting game audience by encouraging LoL fans to look into similar titles. RELATED: League of Legends' Project L Is Merging The Best Parts of the Fighting Game Genre These games are also showing up in the wake of some major players in the fighting game genre. Guilty Gear Strive just took home the Best Fighting Game award at The Game Awards 2021 thanks in part to its use of rollback netcode, resulting in much higher quality matches. The King of Fighters 15 will also release before Persona 4 Arena Ultimax next year, marking the long-awaited return of the King of Fighters franchise. As compelling as these games are, though, they're also recognizable mainstays of the genre, making them less likely to shake up the genre. Persona 4 Arena Ultimax and Project L, however, have connections to very different corners of the industry that could change things. Not only can these games contribute new mechanics to the genre, but perhaps more importantly, they can contribute more fans. If Project L and P4AU serve as gateways to King of Fighters, Guilty Gear, Street Fighter, or any other traditional fighter, then the genre could be flourishing in a few years. The true impact of these games won't be seen for a while yet, but for now, the fighting game genre's future looks bright. Persona 4 Arena Ultimax releases on March 17, 2022 for PC, PS4, and Switch. MORE: Winners and Losers of Super Smash Bros. Ultimate's Final Balance Patch

If you've ever sent a message to someone and wish you could delete it, Snapchat has a feature you'll like. Yes, it lets you delete Snapchat messages you've already sent. Don't get too excited though, as there are some limitations that can make its usefulness iffy at best. Here's what you need to know. Deleting Snapchat messages, like replaying Snaps, is literally a snap. Step 1: Hold your finger down on the offending message. Then, a menu like the one below will pop up. Step 2: Tap Delete and then Delete Chat and you are done with your part. This works with one-on-one chats and group chats, too. Once your chat message is deleted on your end, that's not the end of things. Snapchat says that it will try to delete the message from its servers and from your friend's chat screen, but it doesn't always work. For example, if your friend has poor internet service when you delete the message, Snapchat may not be able to delete the message from your friend's side of the conversation until they have better service. This means they may see the message. If they have an older version of Snapchat, your message may be stuck on their screen as well. Also, it will be obvious something was deleted. This is because a message posts on your side of the chat when you delete a message. Your friend will also get a message that something was deleted. Being sneaky using Snapchat is really hard. Want to go further than just one message? You can delete the whole conversation, too — sort of. Step 1: Go to the Friends screen. Step 2: Hold your finger down on the message thread you want to delete. Step 3: A menu will pop up. Choose More and then tap Clear Conversation History. This will remove the conversation from your Friends screen. It won't delete sent or saved messages, but it's a good way to declutter your Friends screen so you can find more important conversations more easily.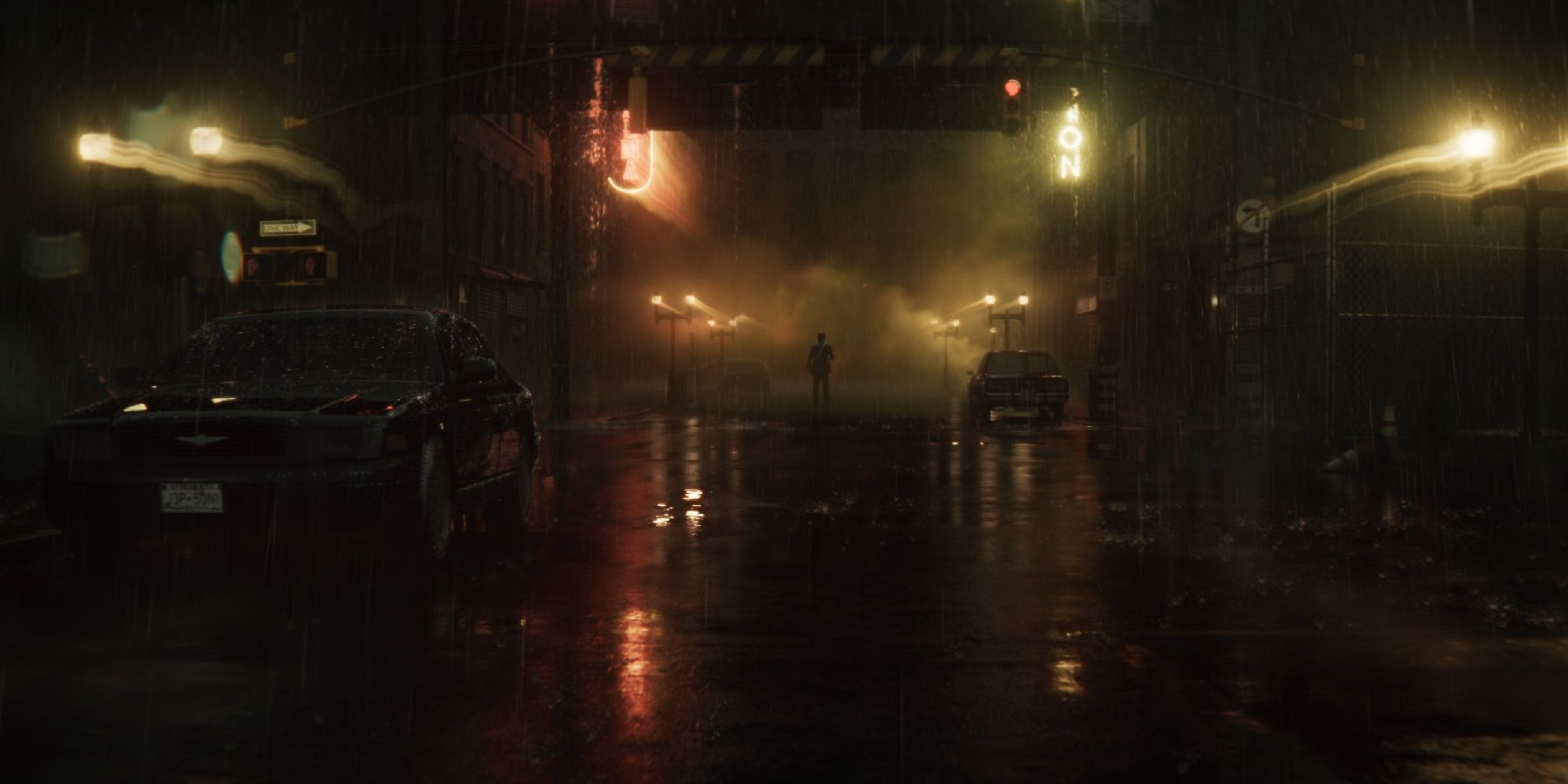 Many exciting video games were showcased during The Game Awards. One such title that many fans were delighted to finally see was the long-awaited Alan Wake 2. After the trailer, Geoff Keighley spoke with Remedy Creative Director Sam Lake about the sequel, revealing that Alan Wake 2 will be Remedy's first survival horror video game. Speaking with IGN, Lake further stated that Alan Wake 2 will "by far, be the best-looking, most beautiful Remedy game ever." It will run on Northlight, the same proprietary game engine that ran Control and Quantum Break. Northlight wasn't solely used due to how beautiful games looked when running on the engine, though. RELATED: Poets of the Fall Are Excited for Alan Wake 2 Although Epic Games is publishing Alan Wake 2, Remedy won't be using Epic's much-publicized Unreal Engine 5. As Lake explains, Remedy opted to stick with Northlight in favor of Unreal Engine 5 due to familiarity with the engine as well as believing that it will best fit the Developer's vision for Alan Wake 2. "We feel that especially for this kind of experience where atmosphere and stylization are more important than ever before, is that we know Northlight so well we can focus on certain things and push certain things forward." Alan Wake 2 will seemingly partially abandon if not fully abandon the action aspect of the original so the title will have to heavily rely on visuals as well as its atmosphere. Since Remedy is comfortable with Northlight, it will have the opportunity to go further with the game engine than it has previously. Games like Control and Quantum Break were both great-looking video games but they were more visually interesting due to how Remedy used environments. Both titles relied heavily on Northlight's ability to create diverse and interesting environments that users could destroy while also offering environments that seamlessly morphed and changed. Survival horror games need to get the atmosphere right in order for the title to succeed. With Lake's comments on the sequel, it looks as though fans won't have to worry about how the title will look. The trailer didn't showcase real gameplay footage but still gave viewers an idea of the atmosphere that Remedy is going for. Additionally, the announcement trailer revealed that Alan Wake 2 will be a current-gen and PC exclusive title meaning any mechanics introduced in the game theoretically won't be limited by what previous generation consoles can handle. Judging from Lake's comments and the fact Alan Wake 2 won't release on previous-gen consoles, fans have a lot to be excited about. Remedy has been thinking about Alan Wake 2 ever since the first released back in 2010 and the developer's passion shows in its comments. Of course, the game won't be released until sometime in 2023 so things can of course be changed down the line. Godfall was a PS5 and PC exclusive but then later released for PS4. Despite being a current-gen title, it's always possible Alan Wake 2 doesn't need to be. Alan Wake 2 is scheduled to release in 2023 for PC, PS5, and Xbox Series X/S. MORE: The Game Awards' Biggest Snub Was its Reveals Source: IGN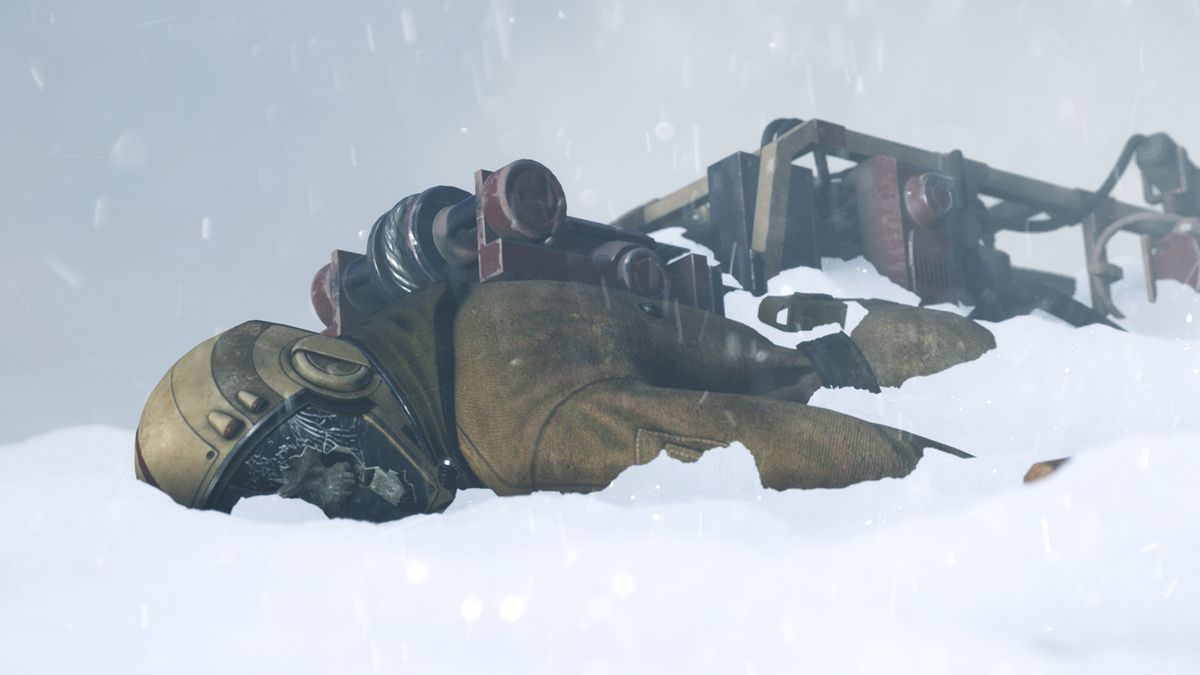 Audio player loading… Survival game Icarus had a big launch last weekend, but it was a bit of a bumpy ride for players who experienced optimization problems, crashes, and issues with the game's offline mode. Throughout the week developer RocketWerkz has been hotfixing and patching the game, and heading into this weekend another big patch has gone live. First, for those who have powered through many or all of the missions in Icarus, three new prospects have been added. In Fire Walk players will have to recover a bio-weapon that was dropped on the planet's surface, in Wet Work there's yet another big predator to eliminate, and Solid Metal will direct you to gather resources, process them, and stuff them into drop pods for extraction into outer space. And good news for anyone who has died on the planet and then tried to recover loot from their own dead bodies: that should be a lot easier now. Until today it was frustratingly hard tracking down your own corpse (or the loot bag that represents it)—the map simply doesn't zoom in all that close so it's hard pinpointing the exact location of your death icon, and dense foliage is extremely good at hiding all sorts of things, from animal carcasses to the sack of loot you drop when you die. There will now be an in-game marker to show your loot bag, so you won't have to rely solely on the map, which should help immensely. Player icons have been improved in general, and compass waypoint icons have been enlarged. Other highlights from the patch notes include gold spawning in greater frequency, two new items you can craft in the space station workshop (a hammer and a campfire), and the squashing of bugs that could prevent players from completing the missions El Camino and Desert Expedition. I've been enjoying Icarus myself, discovering that after the early grind to level up, starting over from scratch on each new mission isn't nearly as repetitive as I expected. I still hate and fear bears, but at least now when they murder me I'll have an easier time finding my corpse. Here are the complete Icarus patch notes: Added three new missions, FIRE WALK: DELIVERY, WET WORK: EXTERMINATION and SOLID METAL: STOCKPILE. Added two new workshop items, the MXC Hammer, and the MXC Campfire. Increased frequency of gold spawns. Increased meta deposit quantities on harder missions. Added in-world marker for player loot-bags. Improved map player icons. Added support for colours. Icon's get smaller when zooming right into the map. Made compass waypoint icon bigger. Added Scrolling with mouse wheel now works on talent views with no zoom enabled Added Scroll bars on talent views are correctly hidden when they aren't needed (Player & Blueprint only need one) Added HUD window to display connectivity status information. Added additional connectivity information to the escape menu. Added button to allow players to cancel out of a save prompt on leaving their prospect. Changed prospect notifications will now forcefully appear on the screen if it contains unclaimed resources/items Changed electrical wall and ceiling lights to no longer require shelter. Changed Cooking Station to no longer require fuel. Improved accolade popup notification window and added images. Improved locomotion animations for Buffalo and Wild Boar. Updated HUD. Now Talent and Blueprint points always show if any are available. Decreased movement speed while carrying animal carcasses (-10%/-20%/-30% depending on size). Removed Fog Of War on Outposts. Updated translation information for Asian and European languages. Fixed issue with El Camino mission which could prevent it from progressing. Fixed issue with Desert Expedition mission which prevented players from continuing if they left the game during the boss fight. Fixed several issues relating to reloading mission state. Fixed issue with scanned meta-deposits not reloading properly. Fixed issue where cosmetic rain was not applying effects correctly. Fixed issue with some accolades where the quantities in descriptions were incorrect values. Fixed issue with mislabelled Cougar accolade. Fixed issue where Coal Ore could be taken off-world. Fixed issues where some electrical wires could not be deleted. Fixed issue where some outposts were missing their map image Fixed issue where players could use invalid characters in naming their outposts. Fixed issue with 'If It Works' talent where knives can split trees but don't grant wood on auto-collect.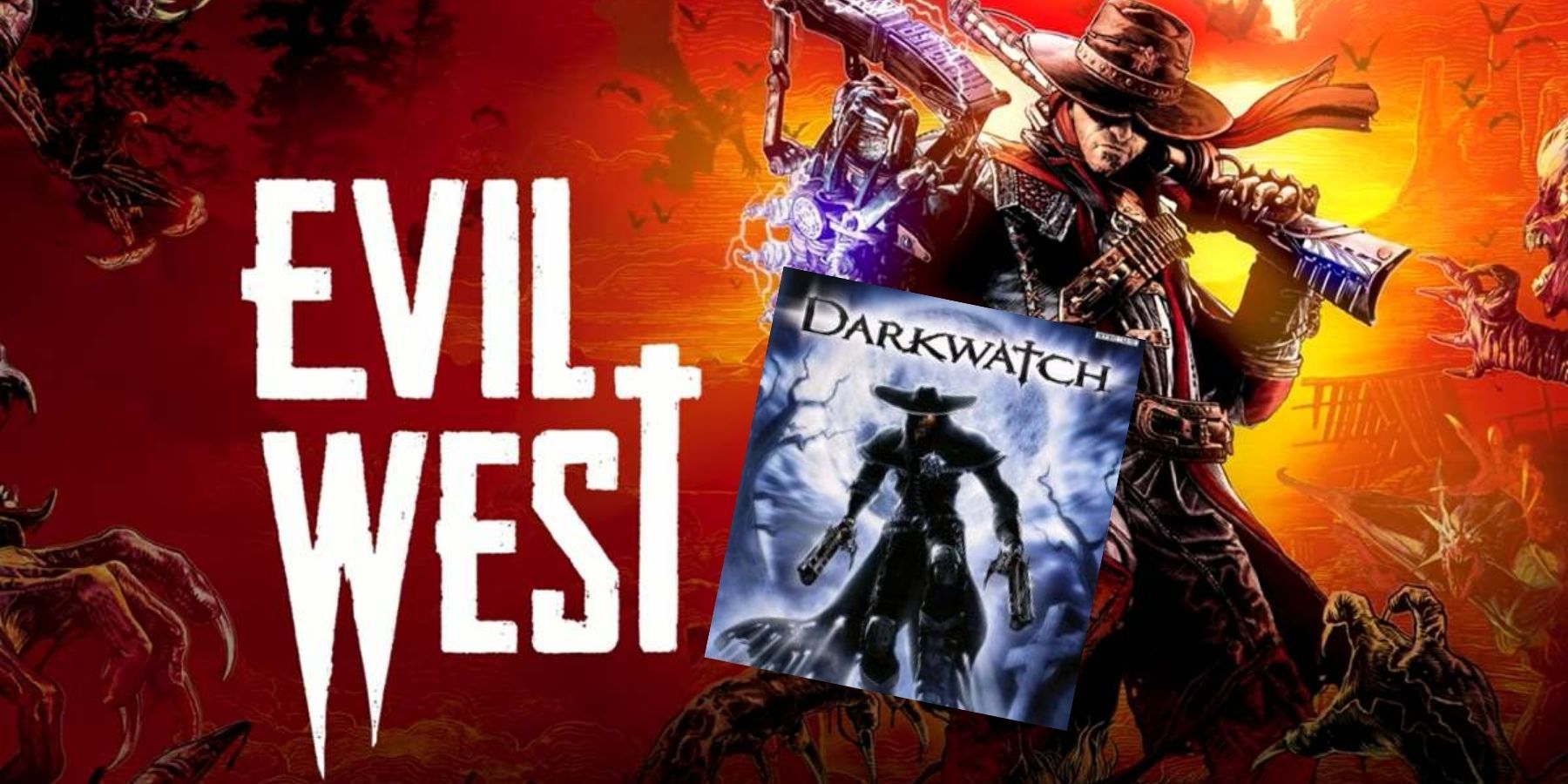 The Game Awards not only handed out shiny prizes to the best that 2021 had to offer, but also provided a glimpse of what was to come in the years ahead. Although Evil West was first unveiled at last year's Game Awards, fans saw a proper glimpse at the game during last night's show. The exciting trailer for Evil West provided a better sense of the title's spooky, gothic atmosphere, while also demonstrating its high octane action gameplay. The latest project from Flying Wild Hog and Focus Entertainment, this western paranormal adventure showed off its main protagonist and overall visual style in its latest Game Awards trailer. Evil West 's hero is an outlaw looking type, with big guns and a bigger attitude, which he uses to tangle against monstrous enemies and other freakish creatures of the undead. While Evil West looks great by its own merits, for those who have been playing games for quite some time, it may seem eerily familiar to an underrated first person shooter from back in the PS2/Xbox generation called Darkwatch. RELATED: Red Dead Redemption 2: Arthur Morgan's Main Inspiration Isn't From A Western The PS2/Xbox era of gaming had a plethora of first person shooters hit the scene, many of which going on to become industry staples. Halo of course needs no introduction, with the series still going strong and Microsoft's premier exclusive. Meanwhile, Call of Duty also found its footing in these years, laying the foundation for the juggernaut it would go on to become. With such a crowded, competitive playing field, naturally some games, regardless of quality, fell through the cracks. Enter Darkwatch, hitting consoles in 2005 to favorable reviews, with much of its praise being aimed towards the fun combat mechanics and brooding, gothic style. The game combined western, horror, and steampunk aesthetics to craft a spooky, believable world, which made for an engrossing experience. The campaign followed Jericho Cross after he was turned into a vampire, using his newfound abilities to combat the forces of evil. Levels were vast and varied, with a good pace and extra multiplayer modes for bonus content. Despite a promising concept and good word of mouth, Darkwatch sadly never took off as intended. A sequel was considered in 2007, but unfortunately entered development hell and was ultimately cancelled. The game has a cult following, with gamers anxiously anticipating a similar game to rear its head, and Evil West may be just what the doctor ordered. Although Evil West has opted for a third person perspective as opposed to Darkwatch 's first person gameplay, the overall style and feel of the project is largely the same. Evil West seems to sport the same "cool" factor that Darkwatch had, using the perfect blend of horror, western and steampunk elements for a unique horror action adventure. Of course, it has been 16 years since Darkwatch hit shelves, and numerous advancements have been made in gaming tech since then, something which is evident from the recent Evil West trailer. So much more can be done to bring the development team's vision to life with current gaming tech. Evil West sports a gruesome visual look, but it looks stunningly realized, with plenty of flair and punch behind its art style. Furthermore, the combat itself seems fast paced and hard hitting, appearing to borrow a few notes from Madworld and God of War in terms of how to make beating up bad guys a bloody good time, both mechanically and literally. Evil West unfortunately still has no confirmed launch date, only stating that it is due to release in 2022. Even so, for fans of Darkwatch or gamers that enjoy a genre-bending action game, Evil West should definitely be something that sticks on their radar. When it comes to perfectly blending action and horror, the title appears to have hit a bullseye. Evil West is due to release sometime in 2022 for PC, PS4, PS5, Xbox One, and Xbox Series X/S. MORE: Why No Gothic Horror Game Lives up to Bloodborne

[email protected] Aug 5, 2021 @ 11:00am Games Mar 26, 2021 @ 3:00pm [email protected] Mar 18, 2021 @ 9:00am

Has your Fitbit device started showing the wrong time? While that's certainly annoying, there's no need to panic. You just need to give your fitness tracker a simple push in the right direction to get back on track. Unfortunately, you can't change the time manually on Fitbit devices because the watches sync their times based on what time zone the device thinks it's in — emphasis on "thinks." Sometimes this process gets messed up due mainly to the Fitbit battery dying or some similar issue. If your Fitbit is starting to show the wrong time, there are several ways to correct it. Below we've listed the best methods for how to change the time on a Fitbit. First things first: Make sure your Fitbit device and your Fitbit app have been updated to the latest edition. First, plug your Fitbit into its charger and open the app. If the app needs to be updated, it will let you know upon launching. Here's how to update the device: Step 1: Select the Account icon (it looks like a square with text lines in it), and choose the proper Fitbit device, if necessary. Step 2: After choosing the right device, look for a pink Update (sometimes Update Tracker) bar. If there's no button, your device is already updated. If there is a choice to update, select it. Updates sometimes fix time errors after resetting the Fitbit, so it's a great way to take care of two things at once. The update takes around an hour to complete. If updating your app and device didn't fix the incorrect time, then you'll need to make sure its time zone setting is correct. Here's how to do it. Step 1: Open your Fitbit app from the appropriate device. It's generally best for your Fitbit to be close by during this procedure. Step 2: Choose the Account icon from the Fitbit app home screen. This is located in the top menu section and looks like a square bubble with lines resembling a paragraph of text. Step 3: Make sure you have the right device selected, if necessary. Now, look for the tab that reads Advanced Settings (sometimes it's just Settings) and select it. Step 4: If you're using the app on an Android or iOS device, you need to take a moment and turn off the automatic time zone feature — this may be the root of your problem. Step 5: Stay in Advanced Settings and look for an option that says either Time Zone or Select time zone, then choose that option. This allows you to select your correct time zone from a list. Step 6: Navigate back to your Account window. Look for the option that says Sync Now and select it. Your Fitbit device should now sync and display the time for the time zone you selected. Check to make sure it's working correctly. Prefer military time (or not)? You can customize your app to use the 12-hour or 24-hour format. Here's a guide. Step 1: Fitbit prefers you do this from the Fitbit online dashboard. Log in and select the gear-shaped icon to start. Step 2: Choose Settings and select the tab that says Personal Info. Step 3: Head toward Advanced Settings and look for Clock Display Time. Under this heading, you'll see a choice to show time in either 12- or 24-hour units. Select what you prefer and choose Submit.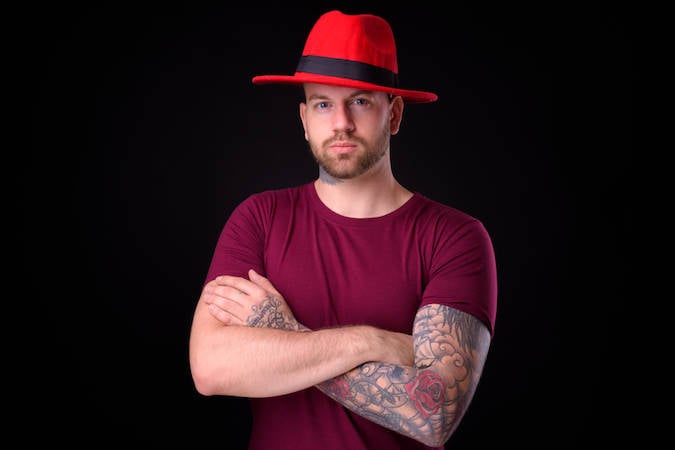 Red Hat has released CentOS Stream 9, the first major version since the company badly shook its community by announcing it was ending traditional CentOS a year ago. This is the second release of the new CentOS Stream distro, and presumably the IBM subsidiary hopes it will offer a more appealing migration path for CentOS users than for them to jump ship. Notably, in CentOS Stream 8, RH's Application Streams – analogous to Fedora's "Modularity" – were mandatory, but they're optional in 9. This is a big deal in the Red Hat world, but can be mysterious to the millions of non-Red Hat Linux users. Since it seems to please Red Hat to imagine that Red Hat is the entirety of the Linux world, its official materials don't really give you any context, so The Register will try to translate for you. The original Red Hat Linux (RHL) was released in May 1995, making it one of the oldest distros, but the company killed it off after version 9 in 2003. RHL was replaced with Red Hat Enterprise Linux (RHEL), which became the company's only supported distro. The word supported is key here. The pre-existing Fedora project, formerly a third-party repo for RHL add-ons, got promoted to being the free, unsupported, community distro: no paid support, updates for 13 months, a new version roughly twice a year, and upgrades from one version to the next could be tricky, although that's much better now. Fedora tends to be pretty bleeding-edge compared to most regular-release-cycle distros – that's why the codeword "innovative" features heavily in the project's mission statement. The Reg has liked Fedora for a long time. The new shiny that works in Fedora, when it ends up boring and stable, goes into RHEL. As RH puts it, Fedora is "upstream" of RHEL. RHEL, on the other hand, was and is commercial: you can only get RHEL by buying it, which in reality means buying a support contract. But it's still FOSS, meaning that RH is legally required to make the source code available. So anyone – not just customers – could download Red Hat's source code packages for each and every package in RHEL, free of charge, and recompile them all to build a free clone of RHEL. Various third parties started doing this and producing independent distros which were RHEL-compatible, such as Scientific Linux (from FermiLab) and White Box Linux (from the Beauregard Public Library in Louisiana). The biggest of these, CentOS (Community Enterprise OS), started in 2004. The idea of these distros is that they are basically identical to RHEL, but with the names changed. Not just the same commands, but the same versions of the same binaries, with the same config files, in the same directories, for perfect compatibility. Whatever fixes RHEL got, soon afterwards the rebuilds got too. You could learn using a freebie prototype and test on it, but deploy on the real thing. Theoretically, if you didn't want to pay for lots of RHEL licences, you could pay for one copy, get official support for it, but run all your other boxes on CentOS, and save a packet. You only get official support for one copy, but all the same methods and tools work on all of them. Oh, and in 2006 that well-known friend of FOSS, Oracle, got into the game by making another such rebuild. This is often known by the name of its (paid, optional, and significantly cheaper than the official Red Hat Network) support service: Oracle Unbreakable Linux. This was all fine, clear, and easy to understand. Sometimes, RH tried to make life difficult for the cloners, but they survived. Despite them, RHEL has been a huge success – by 2011 RH was the first billion-dollar Linux vendor. Then in 2014 RH did something very strange: it brought CentOS in-house. So now the leading freebie was kinda-sorta officially sanctioned. Unsupported, but given the nod. Please pay for RHEL for your production boxes, but if you'd rather not, you could run CentOS Linux for nothing. This was, obviously, very good for CentOS – but very bad for the other rebuilds, and as a result, most of them (except Oracle) shut down. This left RH with an odd range of distro offerings. Before 2014, the positioning was clear: freeloaders got Fedora, and needed to upgrade regularly. If you wanted support, you paid for RHEL. After 2014: if you want stability and support, please buy RHEL; if you don't want to pay, well, there's our fast-moving, free community distro… or, you could have this nice stable distro that's identical to RHEL, and it's free, you just get no support. Effectively, the company offered a free product specifically designed to compete with its own commercial flagship. Compare this to SUSE's easier-to-understand proposition: you can download a complete, fully functional evaluation version of any of its products, but you only get a 60-day trial period. After that, no more updates. Or run the free openSUSE Leap, which has the same release cycle as SUSE Linux Enterprise. If you want support, for a price you can migrate from Leap direct to SUSE Linux Enterprise. It took RH about five years, but eventually it appeared to realise this. In the company's terms, CentOS Linux was "downstream" of RHEL; although the word "community" is prominent on the CentOS site, there wasn't any way to contribute to it: it was a straightforward rebuild of RHEL. The first visible result was a new direction for CentOS, with CentOS Linux 9 being cancelled and CentOS Linux itself being replaced by CentOS Stream in 2019. Rather than duplicating RHEL's release cycle, the new Stream edition gets a continuous stream of updates. Critically, this means it's no longer a one-to-one exact duplicate of RHEL; from the sales point of view, it's no longer competing directly with its parent product. For the company, this is all good. Presumably, it didn't tempt many CentOS Linux users to cross the Stream, because just five months later, the company announced that the end of life for CentOS Linux 8 was dropping from 2029 to 2021 – 36 months sooner than the version 7. As is its wont, RH prefers to phrase this in terms of upstreams, downstreams, and communities. Before, RHEL was downstream of Fedora, and CentOS Linux was downstream of RHEL. Now, CentOS Stream is downstream of Fedora, and RHEL is downstream of CentOS Stream. The company's Rich Bowen told us: "From my perspective as a community manager, CentOS Linux was not open source, was not a collaborative project, and was not really a community in any meaningful way. CentOS Stream gives us the opportunity to make CentOS into an actual community project, with an actual contributor/collaborator path." Which is laudable and entirely understandable. In principle, migrating from CentOS Linux 8 to CentOS Stream 8 is as simple as two commands: RH also offers a tool to migrate from CentOS Linux direct to RHEL – which looks considerably simpler than the documented upgrade path from RHEL 7 to 8. Interestingly, Bowen told us: "If people want or need (or think they do) a 1:1 RHEL rebuild… we are working very closely with Alma to make sure that they have what they need." This even extends to major version upgrades: "At this time, we don't have a Stream 8 to 9 migration tool. However, the folks at Alma are working on ELevate which will have that as a feature." Red Hat made a mistake when it adopted CentOS. CentOS Linux fans may disagree, but for all the grief killing it off has caused, the current steps are fixing the mess the company made for itself. RH is doing all it can to give CentOS Linux users a choice of migration paths, including smoothing the way for people to jump to Stream. Stream itself should offer smaller, less dramatic updates and be more competitive with the other server distros out there, for which Fedora was frankly never an ideal choice. It also gives the denizens of the Hativerse a way to gain some input into the direction of RHEL. And it's especially good to see Big Purple cooperating with other distros. ®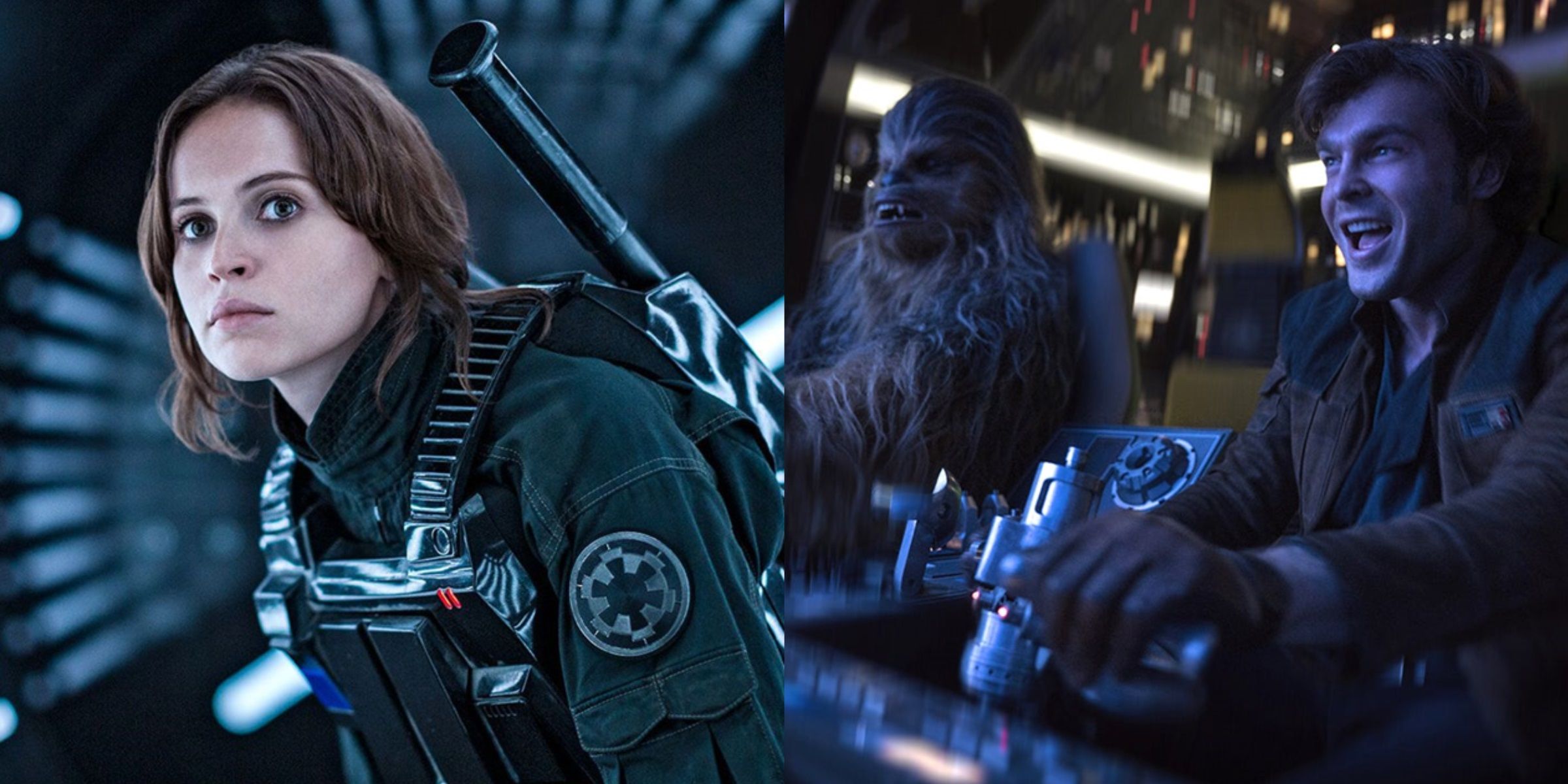 When Disney acquired Lucasfilm back in 2012, the Mouse House made the first announcement any studio would if they'd just bought the rights to the Star Wars saga: a sequel trilogy consisting of Episodes VII, VIII, and IX would hit theaters over the following few years. But Disney didn't stop there. In the two-year gaps between sequel movies, they would also release Star Wars spin-offs – dubbed "Anthology" movies – telling smaller-scale stories from across the galaxy. These "Anthology" movies opened up endless possibilities. Lucasfilm could go back 1,000 years before the prequel era and show the Jedi at the height of their powers, or set a Blade Runner -esque tech-noir on the neon-drenched streets of Coruscant, or explore the dark origin story of Darth Plagueis. RELATED: Star Wars: 'Andor' Might Make The Same Mistake As 'Rogue One' Unfortunately, Lucasfilm didn't use its new-fangled resources to tell new stories or discover new worlds. Instead, its first two "Anthology" movies – the second of which became Star Wars ' first ever box office bomb, putting an indefinite end to the spin-offs – existed purely to patch up plot holes from George Lucas' original 1977 masterpiece. Lucasfilm's first Star Wars "Anthology" movie, Rogue One, started off with a terrific premise. Thanks to the opening text crawl, the original 1977 movie skips over how the Rebels managed to steal the Death Star plans from the Empire. Rogue One took this missing piece of the puzzle and turned it into an intergalactic heist movie. But they couldn't just tell a grounded story about Rebel spies extracting vital information. Rogue One cobbles together an unnecessary backstory involving the hero's father, Galen Erso, being abducted by the Empire and forced to design the Death Star for them. When Luke blows up the Death Star in the original Star Wars movie, he sends two torpedoes down a thermal exhaust port and into the station's core, destroying it. Fans have always wondered why the Death Star would be designed with such an exposed weakness – there's a great gag about it in Family Guy 's "Blue Harvest" parody – and Rogue One 's backstory is a roundabout way to explain why. After being forced to design the Death Star, Erso snuck in a vulnerability as an act of architectural sabotage to help the Rebels blow it up. This needlessly convoluted subplot distracts from what could've been a fun little heist movie, and ultimately, no one really cares that the Death Star was built with a glaring weakness. It doesn't make Star Wars any less of a perfect movie. After Rogue One raced past the billion-dollar benchmark, the second "Anthology" movie became the Star Wars franchise's first box office bomb. It seemed unprecedented that a Star Wars movie could disappoint financially, but Solo was plagued with problems from the beginning. Disney had released four Star Wars movies in three years, so fatigue was setting in, and the polarized response to The Last Jedi (which was released just a few months earlier) didn't help. Solo 's original directors were fired for skewing too comedic and, as a result, the final product struggled to strike a consistent tone. And to top it all off, Disney barely marketed the movie. Alden Ehrenreich gives a fine performance as a young Han Solo, embodying the ice-cool space pirate who flies by the seat of his pants as opposed to shallowly mimicking Harrison Ford, but one of the biggest reasons why Solo failed is simply that audiences didn't feel Han needed an origin story. He already had a hero's journey in the original trilogy, and Solo acted as more of an origin story for his stuff: his ship, his dice, his jacket. The movie also provides an origin story for Han's brag that the Falcon is "the ship that made the Kessel run in less than 12 parsecs." This line has always been mildly controversial, because it implies that the Falcon made the Kessel run faster than most ships can, but "parsec" is a unit of distance, not time. This could've just been dismissed by the fact that the story takes place in a fictional distant galaxy with its own laws of physics. But Solo dedicates its entire climactic set-piece to explaining how making the Kessel run within a certain distance is still something to brag about. When Han attempts to make the Kessel run in the Falcon, he's pursued by Imperial Star Destroyers and deviates his route through a monster-infested cosmic cloud. So, he made the Kessel run in "less than 12 parsecs" because he took a shortcut. Lucasfilm's singular focus on nostalgia for the original Star Wars movie (not even the whole trilogy, just the first movie) is hurting the franchise. Rogue One and Solo are both worthwhile intergalactic adventures, but by hinging on plot points from a familiar classic, they view a galaxy far, far away through a tiny pinhole. The "Anthology" movies represent a bright future for the Star Wars franchise. Spin-offs about non-Skywalker-related Star Wars heroes have the potential to explore uncharted planets, untold stories, and unseen eras from the galaxy's political timeline. But the creative powers need to take Kylo Ren's advice and let the past go. They've inherited one of the richest, vastest, most interesting fictional universes ever created – there are centuries of history between the Jedi and the Sith that still have yet to be depicted on-screen – yet this new age of Star Wars remains fixated on the Imperial era. Based on Lucasfilm's upcoming slate of Star Wars content, the studio is leaving behind Rogue One and Solo 's obsession with the original movie and venturing into more uncharted territories. The Acolyte will take place in the late High Republic era, Andor could be the grounded Rebel spy thriller that Rogue One promised to be, and Obi-Wan Kenobi is set during the Empire's rise when Darth Vader was hunting down surviving Jedi. MORE: Star Wars: Solo Was A Good Idea That Was Poorly Executed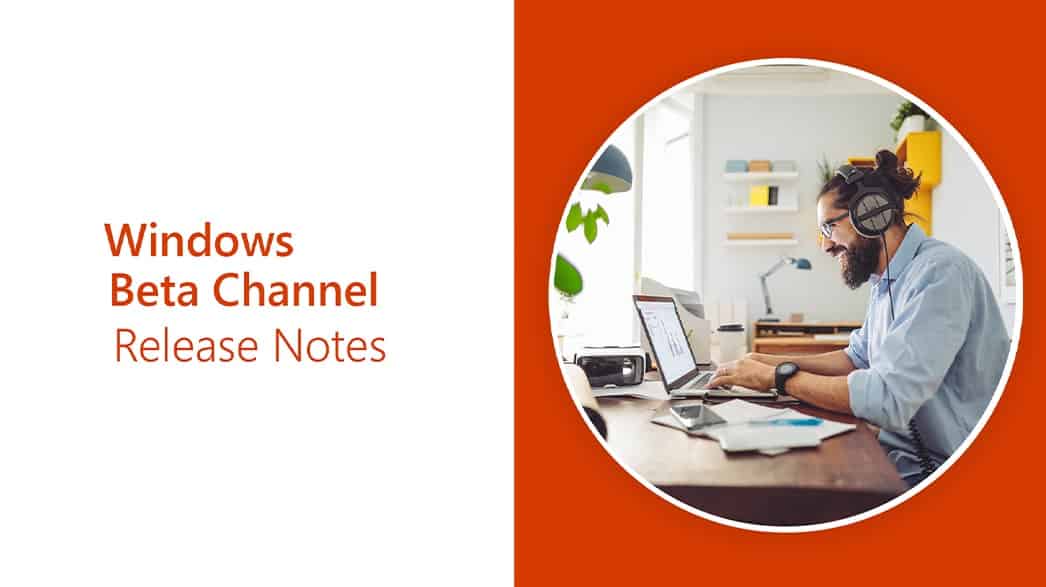 Microsoft has released a new Office Insider Preview Build 14729.20038 for Windows users that registered in the Beta Channel of the Office Insider program. The new build mainly brings fixes with no new features. You can read the full official changelog below to know about what's been fixed. Notable Fixes Notable Fixes Notable Fixes To update to the latest Microsoft Office Insider Preview Build, open any Office program and go to File> Account> Update Options> Update Now.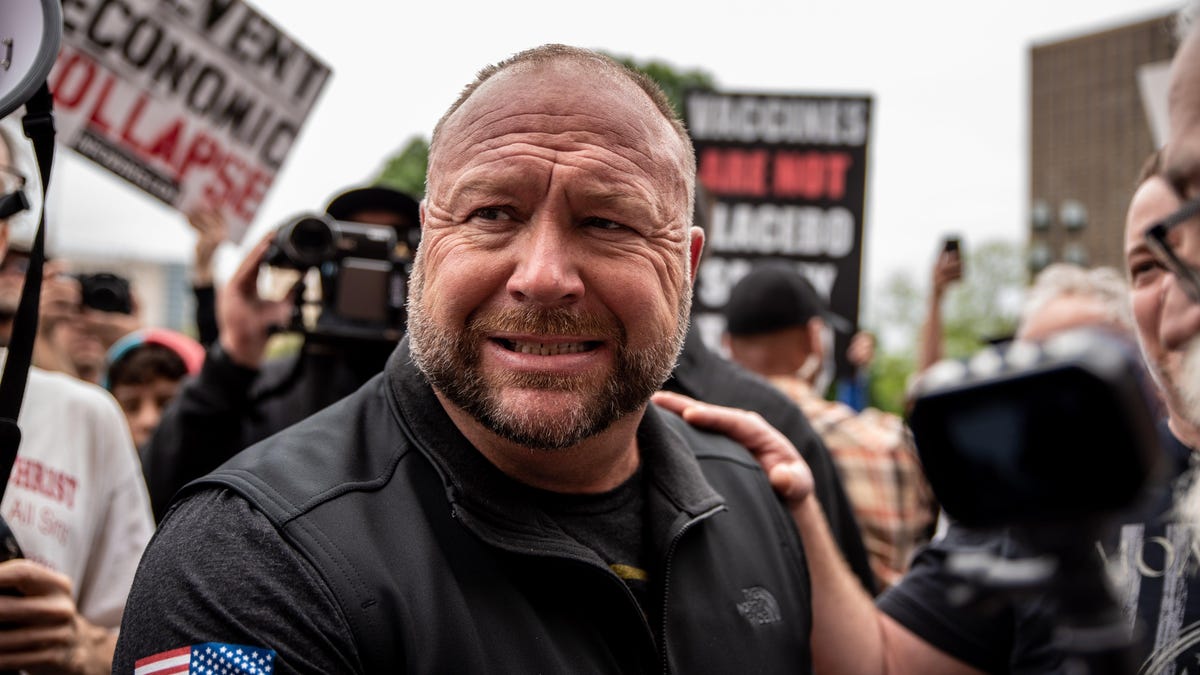 For years, Alex Jones, the proprietor of far-right internet hellhole InfoWars, was able to monetize disgusting lies about the 2012 Sandy Hook Elementary School massacre, where a gunman shot and killed 26 people including 20 children before dying by suicide. Jones was particularly obsessed with selling the idea that the whole thing was a fake staged by shadowy government agents, with the family and loved ones of those killed actually just well-paid "crisis actors " playing a role for the cameras. This eventually resulted in unprecedented pushback, leaving Jones in a vulnerable position. In November 2016, he feinted at a backtrack by uploading a rambling video titled "Alex Jones Final Statement on Sandy Hook" in which he simultaneously tried to walk back some of his claims while doubling down on others as just good-faith questions worthy of further investigation. It wasn't actually Jones's final statement on the matter, and he'd continue to spread the crisis actor hoax into 2017, all while the resistance against him was growing. Over the next few years, Jones and his site would face bans on virtually every major social media platform and a series of potentially financially devastating defamation lawsuits brought in Texas and Connecticut by relatives of victims of the massacre he would eventually lose in default judgments in October and November (damages in both sets of cases have yet to be awarded). One of Jones's financial lifelines until 2018 or so was his partnership with Revcontent, one of the biggest web advertising services that specialize in shoving link modules (often called " chumboxes ") into sites across the internet. In January 2017, however, that pipeline threatened to run dry when Revcontent's compliance team received complaints that Infowars was violating its policies against "fake news." That policy clearly bans publishers from promoting content that is "demonstrably false or which is meant to intentionally deceive a consumer," which is arguably the business of a conspiracy site. Gizmodo obtained two emails showing how Revcontent managers intervened and even apologized to Infowars from Farrar & Ball attorney Mark Bankston. Bankston obtained the documents via the discovery process while representing plaintiffs in the Sandy Hook defamation lawsuits in Texas. Turn up the volume The latest AirPods 3 and Pro are on sale, but Apple's 2nd Generation AirPods—though getting older by the day—bring the heat with a 37% discount. In an email sent to Infowars parent company Free Speech Systems's business operations manager Timothy Fruge on the morning of Jan. 11, 2017, Revcontent's compliance team wrote that a number of articles on Infowars may be in violation of the policy. In order to stay on Revcontent's network, they wrote, Infowars would need to either document the editorial process by which the articles were created, revise them, or remove them: One of those posts was Jones's supposedly "final" statement on Sandy Hook. That video has since been deleted from the Infowars website, but transcripts show that Jones reiterated his claims of a "cover-up," asserted that one of the fathers of the victims was doing "classic acting training where he's laughing and joking," and that CNN and other outlets had staged interviews, among other wild allegations. He concluded, "I've watched a lot of soap operas, and I've seen actors before. And I know when I'm watching a movie and when I'm watching something real. Let's look into Sandy Hook." In another one of the flagged posts, the one featuring a "retired FBI agent" from 2015, Jones pointed at supposed evidence of a conspiracy at Sandy Hook and commented, "I mean, it's fake. The whole thing is just—I don't know what happened. It's kind of like if you saw a hologram at Disney World in the haunted house. the haunted house and the ghosts are flying around, they're not real, folks." Later in the video, he claims that the mass shooting was a "Manhattan project of the gun-grabbers." Fortunately for Jones, someone at Revcontent was not only willing to override the compliance team's decision but personally apologize to Infowars for suggesting their content was bullshit. In an email to Fruge dated later that afternoon, senior business development manager (now listed as vice president of business development on LinkedIn) Matt Hoy claimed the team had made an "error" and Revcontent had summoned its lawyers to explain to the staffers their original determination "goes against everything we believe in as a company." Hoy further reassured Fruge that the conspiracy content was A-OK in its eyes: "Anyone who brings up free speech in these debates is missing the point," said Claire Atkin, one of the co-founders of the Check My Ads Institute, a recently rolled out watchdog group meant to monitor the third-party ad vendors working with far-right and misinfo-laden outlets. "Adtech companies have the same responsibility to their clients as any other company," Atkin told Gizmodo. "We expect them to uphold their own standards." Back when InfoWars was Revcontent's client, it acted as a so-called "publisher" on the Revcontent network. And in that spot, it had a pretty sweet deal. Jones would pop one of those chumbox modules beneath articles about, say, "Pedophile Rights" or "Hillary Clinton being a mass murderer," and wait for people visiting his site to click on those stories, scroll down, and get sucked in by one of those chumbox stories. While we can't say for sure exactly what people were clicking on (since InfoWars doesn't use the Revcontent modules anymore), it's worth assuming that this was typical chumbox fare: think clickbait lists about celebrities and anti-aging tips that definitely don't work. Advertisers pay out a certain chunk of change to get those listicles and blogs featured in Revcontent's modules, and those payouts happen when someone clicks on one of those boxes. The company distinguishes itself from other chumbox giants like Outbrain and Taboola by offering publishers in their network more bang for their buck. While Taboola takes about half of whatever an advertiser pays per click, Revcontent claims to only take 20% —meaning that its publisher partners rake in 80% of whatever cash an advertiser throws down. (Full disclosure: Gizmodo and other sites operated by our parent company, G/O Media, also use Taboola chumboxes.) Reached for comment, Revcontent said only that it terminated its relationship with Infowars after a change in management, lining up roughly with the company's replacement of former CEO John Lemp with Omar Nicola in December 2018. "While Revcontent does not typically comment on litigation involving third parties we can say that the email you provided does not reflect the culture or priorities of our company since a leadership change in 2018," a Revcontent representative wrote to Gizmodo from its support email address. "Revcontent has not worked with Infowars since that time, will not do so in the future, and is not aware of its service being utilized to monetize Mr. Jones' content on any other platform." Even if InfoWars is no longer one of the pubs being paid out by Revcontent, there's plenty of other, er, "questionable" outlets that are. Breitbart still uses the company's chumboxes to monetize, as does a site called JesusDaily. com. RT was using their modules until August of this year, and LiveLeak only stopped using them in April. In fact, Revcontent was pretty proud of its relationship with far-right and conservative sites as recently as 2017. That year, in a Adexchanger article about the monetization tricks for far-right sites, Revcontent was mentioned as a company that worked "across the spectrum of political media," with the report citing names like Newsweek and The Atlantic on the left, and Breitbart and InfoWars on the right. Conservative audiences, the article noted, drove more activity: More traffic means more money for Revcontent, so it's not surprising that the company would seek out relationships where its competitors shied away. What is surprising is how quickly the company backpedaled from this approach: just months after that Adexchanger article went out, Revcontent launched the "Truth in Media Initiative" encouraging users to report hoax sites that promoted its chumboxes. Despite this, BuzzFeed reported in 2017 that Revcontent's content ad module was present on 22 of the top 100 most popular fake news sites. That was more than any of its competitors, like Outbrain or Taboola. According to BuzzFeed, Revcontent cleared many of the sites to continue using its ad tools. In February 2018, rival ad network Taboola told Digiday it was taking action to ensure it wasn't doing any business with Infowars after Jones started to spread conspiracy theories about another mass shooting at a school in Parkland, Florida. A spokesperson for Revcontent defended the company's arrangement with Infowars to Digiday at that time, stating they had "yet to be given any links that violate our extremely stringent terms with regards to editorial process." Later that year, Revcontent said it would be working with independent fact-checkers to clear out misinformation from its network. But while Revcontent now appears to be steering clear of any associations with the main Infowars website, Check My Ads co-founder Nandini Jammi found that as of July 2021, Revcontent ads are still helping to monetize content featuring Jones on other parts of the right-wing web, like video site Rumble. Revcontent is one of the ad networks that compete for and appear on videos across Rumble, including not only those featuring Jones but ones promoting other conspiracy theories like "Bill Gates depopulation control agenda" and "Truth About QANON and Trump! Military in TOTAL Control. DO NOT FEAR." Videos uploaded by Jones's official account on Rumble don't appear to have these chumboxes, but Revcontent's ads still appear below other videos that feature Jones. Gizmodo also saw pre-roll video ads by Revcontent on some of that content, though a search on Dec. 9 showed the videos in question now served up pre-roll "Ads by Rumble". Neither Infowars nor Rumble responded to a request for comment on this article. Likewise, Revcontent did not respond to questions about its relationship with Rumble, though it did say that it was unaware of helping to monetize Alex Jones content on other platforms. Last week, a Twitter user noticed it had scrubbed a legacy reference to Infowars from its database of sellers. Nandini told Gizmodo that she "wasn't surprised" to see a company like Revcontent actively pursuing these sorts of relationships, especially considering the company's shoddy track record. Jones's luck, for what it's worth, has continued getting worse. As a recent Vice piece noted, the defamation lawsuits over the Sandy Hook case aren't necessarily the end of his legal troubles: He is still facing a separate defamation suit brought by Brennan Gilmore, the man who videotaped the death of protester Heather Heyer and the injury of scores of others at the deadly white nationalist rally in Charlottesville, Virginia in 2017. Jones, who spoke at a right-wing rally in DC the night before the Jan. 6 insurrection at the Capitol, has also been issued a congressional subpoena to explain his role in what happened. In the meantime, Vice wrote, Jones appears to be trying to maintain relevance by pivoting to a more New Age-y and presumably less legally risky type of conspiracism, such as a new Infowars show called Reset Wars starring a hypnotist that Jones promises will help viewers "[transcend] the third dimension".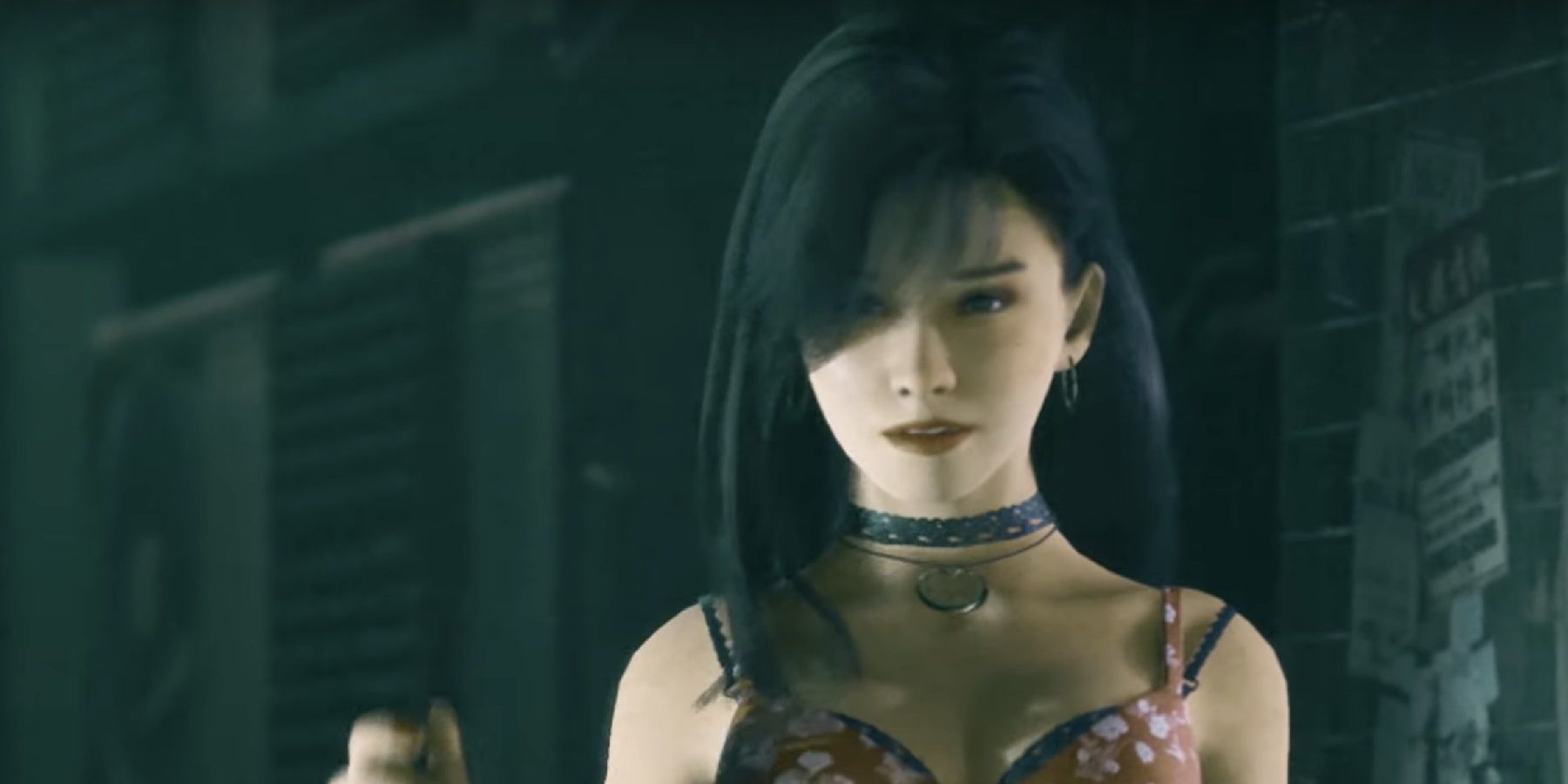 Horror is one of the most subjective genres in existence, but a skilled game designer like Silent Hill creator Keiichiro Toyama can craft an experience that can get under the skin of just about anyone. His new title, the bizarre and unsettling Slitterhead, appears to be taking what he learned from working on his previous titles and running with it. However, Slitterhead seems to have inspiration from more than just previous Keiichiro Toyama games like Silent Hill and Siren. The game also seems to be modeled loosely off a Japanese urban legend that has been around for decades if not centuries. At the beginning of the Slitterhead reveal trailer shared at The Game Awards 2021, there is a scene where a man walking alone at night is approached by a young woman in a pink dress. She emerges from a side alley and puts on a sultry look, but when the camera focuses on her face, things go horribly wrong. There are several shots dedicated to her neck elongating, her body warping, and - most importantly - her mouth swelling to cover most of her head. Most of her transformation into a bizarre, spider-like monster is conveyed through silhouette and shadow, but the video pays specific attention to her mouth slitting open. There could be a good reason for that. RELATED: The 10 Most Disturbing Video Game Urban Legends The kuchisake-onna, often translated into English as "Slit-Mouthed Woman", is a Japanese urban legend that has been around for quite a while. Although her origins seem to be obscure, with some researchers citing her existence as going back to at least the 1800s, she exploded to popularity in the 1970s. Supposedly, she's the ghost of a woman whose face was disfigured by an angry man -or, in some more recent variants of the tale, plastic surgery gone wrong. Slitterhead also seems to focus on the faces of women being distorted, and it wouldn't be the first time a video game has taken inspiration from a yokai. The modern incarnation of the Slit-Mouthed Woman is a seemingly lovely woman wearing a face mask who approaches people walking alone and asks if she's beautiful. She murders people who say no, but when people say yes, she takes off her face mask to reveal that her mouth has been slashed open from ear to ear and asks if she's still beautiful like this. Afterward, she gives the unfortunate onlooker a Glasglow grin to match her own. The sequence in the Slitterhead trailer where the woman in pink approaches the man alone and attacks him is almost a beat-for-beat recreation of a classic encounter with the Slit-Mouthed Woman, and Japanese horror games often take inspiration from urban legends. While relatively little about Slitterhead is known so far, the imagery of mouths splitting open impossibly wide and a beautiful woman approaching a man walking alone are reminiscent of the legend. The main difference seems to be that in Slitterhead, the player will be able to fight back against the monster. The Slitterhead trailer takes some nods from action games like Devil May Cry while still establishing an eerie and uncomfortable tone. The Slit-Mouthed Woman story bears a resemblance to western urban legends like Bloody Mary, with one major exception: people don't summon her, she just shows up without prompting, which seems to fit the mood Slitterhead is going for. In 1979, the Slit-Mouthed Woman legend terrified schoolchildren and adults alike, leading many to invent rituals to drive the spirit away. Some versions of the story claim she can be repelled by yelling the word "pomade" three times or that she'll let victims go if bribed with hard candy. One might wonder how she manages to eat hard candy with her mouth slit open, but it's ambiguous whether her mouth is still bleeding or if it has healed in a completely inhuman shape. Other versions of the story suggest telling her that she's so-so or refusing to answer her question at all. Regardless, the Slit-Mouthed Woman legend seems like a great source of inspiration for a disturbing game similar to Silent Hill. Slitterhead is currently in development. MORE: Abandoned Has To Be Something Special, Even if it Isn't Silent Hill

Japanese gamers, who make up a huge percentage of the gaming population, have somewhat different tastes than those elsewhere in the world, according to findings by research firm Newzoo. According to Newzoo's findings, Japanese gamers largely prefer single-player games. The number of gamers who responded that they played single-player over multiplayer modes was higher in Japan than it was elsewhere in the world. 45% percent of gamers asked say they play multiplayer mode most on either PC or console. Global players responded with 62% on console and 60% on PC. Across all three platforms — PC, console, and mobile — RPGs were the single most popular genre for Japanese gamers. A whopping 45% of players said it was their top genre on console, as opposed to 35% who responded "adventure," the next-most popular answer. Only 23% of global audiences responded the same. According to Newzoo's report, the games they're most likely to have played include Pokémon, Genshin Impact, Final Fantasy, and Dragon Quest. By comparison, shooters are much less popular, with 23% of Japanese players calling the genre their most-played on console. This is one of the wider gaps between the two markets, as 31% of global gamers said they played shooters the most. According to Newzoo's report, 33 other countries named shooters as the number one genre. In Japan it was only number six. That said, Apex Legends is also extremely popular in the country. Another insight the report provided is that the Nintendo Switch is extremely popular in Japan. As of November 22 this year, Nintendo sold more than 22 million Switches in Japan, which is over a fifth of the total Switch consoles sold worldwide. This makes sense as the aforementioned games that Japanese gamers seem to like — single-player RPGs — are quite populous on the Switch. One final bit of insight from Newzoo's report is that Japanese gamers seem to have slightly different reasons to play games than those in other countries. While 63% of global gamers say they play games to unwind, only 50% of Japanese gamers said the same. In a similar survey of American gamers, 60% said they play games to relax and unwind, while games with a strong narrative didn't rate as highly with them. Meanwhile, 45% of Japanese players say they play to get immersed in a game's story, as opposed to 38% of global gamers. If they play to get immersed, the popularity of single-player RPGs makes total sense.

Every social media site has a way to share other members' memes, photos, and more — except for Instagram. You can tag people in the comments so they can see a post that someone else shared, but there isn't a way to share the post on your own feed so that everyone can see it. Even though Instagram doesn't provide a tool in the app to share posts, you can still do it. There are two main methods: Using a dedicated reposting app or taking a screenshot and sharing that on Instagram as you would any other image. App stores despise vacuums. If there is a niche to be filled, some app developer will try to fill it. You may be aware that there are several apps that allow users to repost content on Instagram. Apps like Repost for Instagram are usually free — with the price of dealing with annoying ads — and are pretty straightforward. Here's how the process works with Repost for Instagram; most other apps are fairly similar. Step 1: Once you've downloaded and installed Repost for Instagram, you'll first need to launch Instagram. After that, find a post you want to repost and tap the three-dots button in the upper-right corner. Step 2: Tap the button labeled Copy Link. Step 3: Now, open up Repost for Instagram on your phone, and you should see the latest Instagram post you copied in the above step. Step 4: When you're ready to repost the image, tap on it, adjust the variables to where you want them, and tap the Repost button. It's as pain-free as that. We want to point out that you can use Instagram's Save Post option to monitor posts you wish to repost. If this is something you'd like to do, simply click the flag symbol beneath the image on the right and follow the prompts to create a place to put the post. If you want to view all of your saved posts, head over to your profile and click Menu > Saved. Here, you'll find your saved posts separated into folders. Reposting apps are great if you're a daily user, but they can require a substantial amount of work if you're not. Plus, there's the downside of these apps having free admittance to all your phone's files. They can also clutter up your screen and take up a significant amount of storage. There is another option available if you don't want to use an app to repost. It's easy to share a post by taking a screenshot, cropping, and sharing it out. It's a little less elegant and professional than using a reposting app, but you'll get the same results. How you take screenshots differs from platform to platform, so we have compiled a list of helpful articles to teach you how to take a screenshot on an iPhone and an Android. Once you've captured and edited your screenshot, all you have to do is upload it to Instagram like you normally would with any other photo or video. We highly recommend asking the original poster for approval before posting or giving them credit in your caption. This is the best practice when sharing other people's content.

Mozilla has expanded its implementation of Global Privacy Control (GPC) to all users after rolling it out on a limited basis in October. The feature – which tells websites not to sell or share your personal data – was only available in Firefox Nightly, their pre-release channel. But as of this week, GPC will be available for all Firefox users to turn on if they wish to. Unfortunately for most US users, this feature may not have much effect. The GPC is required under the California Consumer Protection Act (CCPA) and Europe's Global Data Protection Regulation (GDPR) as well as Colorado's privacy law, but no other states have laws that will enforce it. Even California and Colorado have faced backlash for loopholes in their laws that make it difficult to actually enforce the feature. Mozilla told ZDNet that GPC complements technical anti-tracking features integrated into Firefox, like Enhanced Tracking Protection and Total Cookie Protection. "By sending a signal to the websites that people visit, telling them that the person does not want to be tracked and does not want their data to be sold, it helps address the tracking conducted by websites through first-party cookies", Mozilla said in a statement. "We think it can play an integral role in making a right to opt-out meaningful and easy to use for consumers. GPC is getting traction both in California and in Colorado. Now that we expect websites to start honoring GPC, we want to start providing this option to Firefox users. Yet, the rules around the enforceability of GPC under the CCPA remain ambiguous and leave space for businesses to ignore the signal sent by the browser on behalf of consumers." The company noted that last month, they shared feedback with the California Privacy Protection Agency, encouraging the California AG and other privacy agencies globally to expressly require businesses to comply with GPC. Jennifer Hodges, Mozilla's head of US public policy, said the GPC signal is sent by Firefox to websites regardless of the state the user is in. "However, the GPC may not be enforceable in jurisdictions without privacy legislation that include do not sell provisions which allow for the GPC signal to act as a universal opt-out", Hodges explained. "For someone in a state that does not have a privacy law, The GPC may not be enforceable. California and Colorado are two states that have GPC-like provisions at the moment." Hodges said history has shown that without a clear legal mandate, most businesses will not comply with consumer opt-out signals sent through browsers. "This vacuum is the same reason that Do Not Track ("DNT") failed to gain adoption. It was eventually removed by all major browsers because it created a false sense of consumer protection that could not be enforced", Hodges added. "The 2023 Colorado Privacy Law has taken this step, and the addition of California would pave the path for other global privacy regulators to similarly update their laws. In addition, we think that enforcement authorities should also expect businesses to interpret the GPC as governing both the direct sale of consumer's information as well as the sharing of consumers' information for programmatic advertising targeting purposes. Regulators, consistent with the intent of CCPA and CPRA, must step in to give tools like the GPC enforcement teeth and to ensure consumers' choices are honored."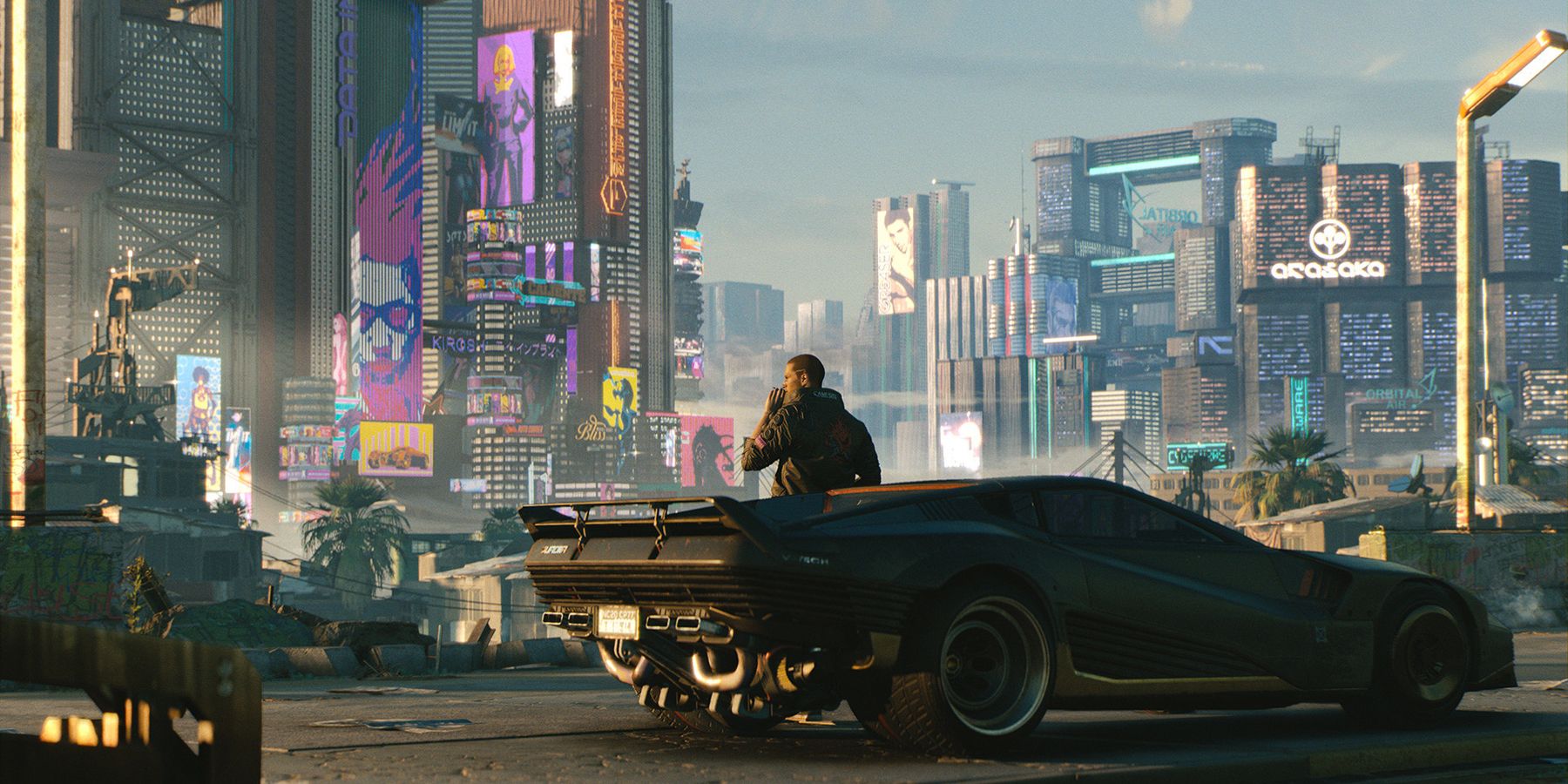 AAA gaming flops are nothing new, though it certainly feels like there's been a lot of big ones over the last several years. Cyberpunk 2077 faced a disastrous launch when it came out a year ago today, and the remastered GTA Trilogy didn't fare much better when it was released last month. Despite what seems to be a rash of high-profile disasters, it is almost unheard of for AAA developers to face any kind of legal consequences. However, it appears that Cyberpunk 2077 developer CD Projekt Red may be an exception, as it's entering settlement negations with outraged shareholders. RELATED: Cyberpunk 2077 VR Mod Releasing Soon CD Project Red released Cyberpunk 2077 last year with a slew of serious technical problems. The resulting fallout led to a flood for returns, Sony pulling Cyberpunk 2077 from the PlayStation Store, and CD Projekt's stocks plummeting. Players were furious to see another AAA developer roll out another unfinished game. Meanwhile, CD Projekt's investors weren't happy to see the value of their shares tank. The latter group filed a series of class-action lawsuits, arguing that CDPR lied to investors about the state of Cyberpunk 2077 before release. Among other claims, the plaintiffs allege that CD Projekt knew the game was functionally unplayable on PlayStation 4 and Xbox One and concealed that information from shareholders. During a regulatory update on Wednesday, CDPR revealed that the company is negotiating with the plaintiffs. The US District Court for the Central District of California has suspended the combined legal proceedings while the negotiations take place. However, the statement notes that these negotiations do not constitute an admission of wrongdoing from CD Projekt Red. However, the specifics of the talks aren't available to the public. CD Projekt Red has released several patches for Cyberpunk 2077 since its launch last December. The game's massive 1.2 update was released in March, making over 500 changes, including various bug fixes, graphical updates, and performance improvements. In June, CD Projekt's CEO Adam Kiciński declared that the studio was satisfied with the game's performance. However, CD Projekt Red recently decided to further delay the next-gen versions of Cyberpunk 2077, which it had initially planned to release in the second half of 2021. Kiciński explained the studio's decision during a November interview with the Polish newspaper Rzeczpospolita. He cited the need to fine-tune Cyberpunk 2077's graphics and performance. Additionally, the studio reportedly made that decision at the recommendation of the game's development team. If only CD Projekt had listened to them during development, it might be in a better position now. Cyberpunk 2077 is available on PC, PS4, Stadia, and Xbox One, with PS5 and Xbox Series X/S versions releasing in 2022. MORE: Execution is Everything For Cyberpunk 2077's Big Upcoming Expansion Source: Video Games Chronicle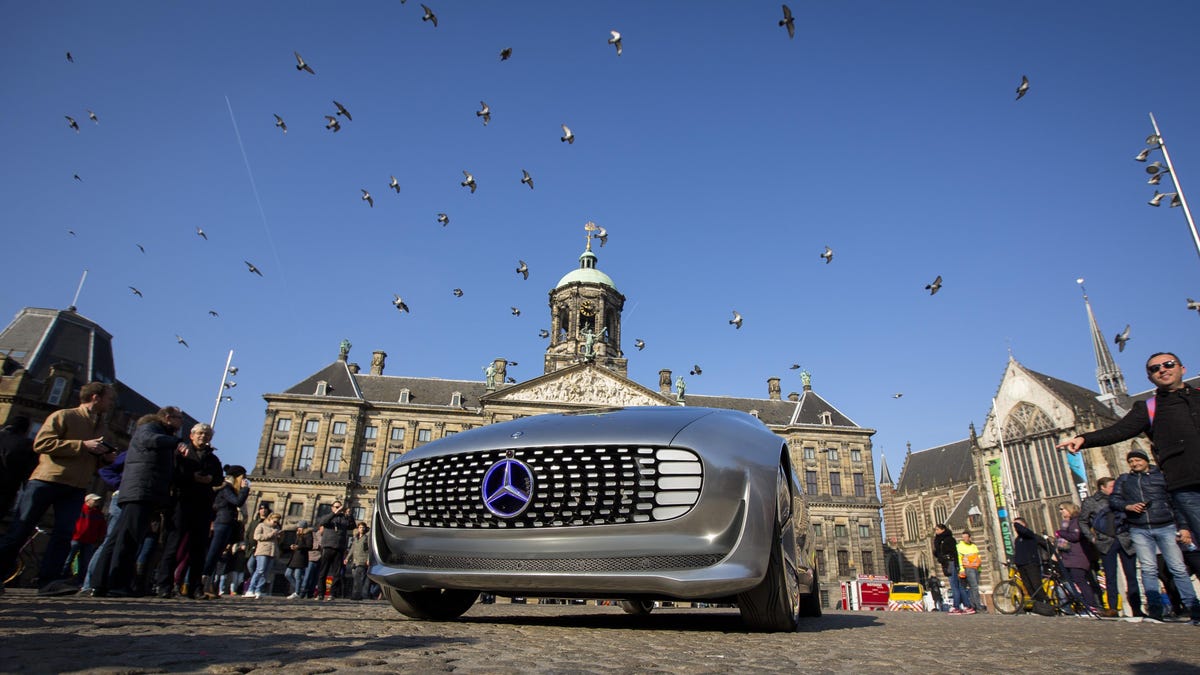 One of the world's leading luxury car brands just won regulatory approval from the German government to operate a hands-free, autonomous driving system on public roads, a feat that marks a significant stepping stone along the long, and so far winding road toward self-driving cars. That car company was not Tesla. Rather, the achievement actually went to Daimler's Mercedes-Benz. With the approval, Mercedes can sell its autonomous drive package, called Drive Pilot, to be used on parts of Germany's Autobahn network at a max speed of 37 miles per hour. That might not exactly sound like the Hollywood version of glitzy autonomous transit the industry promised, but hey, it's a start. Importantly, the approval would designate the Mercedez system as capable of Level 3 autonomy which, among other things, means drivers can use the system without keeping their hands on the wheels. That's significantly different from Tesla's more well-known Level 2 systems which still require hands on the steering wheel and the driver's eyes looking towards the road (though there's no shortage of drivers playing it loose with these guidelines already). In a statement, Daimler said customers will be able to purchase an S-Class Mercedes equipped with its Drive Pilot system as early as the first half of 2022. "With this LiDAR based system, we have developed an innovative technology for our vehicles that offers customers a unique, luxurious driving experience and gives them what matters most: time," Mercedes-Benz AG, Chief Technology Officer Markus Schäfer said. In addition to navigating through bumper- to- bump er traffic, the company claims its system can react to unexpected traffic situations and engage in "evasive maneuvers" when necessary. Turn up the volume The latest AirPods 3 and Pro are on sale, but Apple's 2nd Generation AirPods—though getting older by the day—bring the heat with a 37% discount. Though the news is undeniably significant, Mercedes is also dressing it up a bit. For starters, Level 3 autonomous vehicles still require drivers to be prepared to take over the wheel when necessary. Then there's the speed limit condition, which significantly dampens the amount of time any driver may meaningfully spend using this system, particularly on a major highway. Still, the future of brief rush hour Zoom calls is indeed upon us! What the Mercedes designation will do is add insult to injury for Tesla, which had already drawn the ire of a German court, which in 2020 claimed the company's use of the word "autopilot" for its driver assistance program was " misleading." Lawmakers in the U.S. are trying to rally regulators to investigate Tesla over similar concerns related to Autopilot 's effectiveness. In a broader sense though, it's bad news for Tesla that the company supposedly leading the automotive industry into the future is lagging behind one of the oldest car makers in the industry's 136- year history when it comes to AVs. That's despite CEO Elon Musk once boldly proclaiming Tesla could have around a million robotaxis in operation by the end of 2020. For those keeping score, that number currently stands at zero. Tesla has made the promise of near- future fully autonomous driving the lynchpin of its long-term company vision. It's that vision, in which scores of autonomous Tesla Taxis roam city streets with passengers streaming Netflix or plowing through the latest patched version of Cyberpunk 2077, that likely played some part in the company's recent $1 trillion valuation. But Tesla's definitely not there yet, and realistically neither are any other major carmakers. This is the part of the article where we try to pump the brakes on the autonomous vehicle industry's over-promises. Despite calling its most recent driver assistance feature "Full Self Driving, " Tesla's most advanced cars on the roads are actually only capable of achieving Level 2 autonomy on a six-level scale. Experts generally agree Level 4 autonomy will be needed for passengers to sit back and kick their feet up without having to worry about suddenly taking over control of the car. A handful of companies, like Waymo, Argo AI, Amazon-backed Zoom, and GM subsidiary Cruise, are racing to make Level 4 driverless cars a reality within the next few years, but those timelines are optimistic at best. Research firm IDC estimates somewhere around 850,000 of these vehicles between Level 3 and 5 could make their way to actual streets worldwide by 2024. That's not nothing, but it's still just a minuscule fraction of all available cars, and will likely come with a premium price tag for some time. That same IDC report shows huge growth in Level 1 and Level 2 autonomy in recent years, but that at best gets drivers the type of "autonomy" they currently experience in a FSD- equipped Tesla.

The end of CentOS 8 Linux has been coming for awhile now, and the day is finally here. On December 31, 2021, Red Hat 's CentOS Linux 8 will reach End Of Life (EOL). Since that falls right in the heart of the holiday season, Red Hat will extend CentOS Linux 8 zero-day support until January 31, 2022. Indeed, there will be one last CentOS Linux 8 release -- perhaps even after CentOS 8's official EOL. After that, it's all over for CentOS Linux. What can you do now? Well, you could try CentOS Stream, but it's not the same thing. Classic CentOS was a Red Hat Enterprise Linux (RHEL) clone. CentOS Stream, however, " tracks just ahead of a current RHEL release." In other words, CentOS will no longer be a stable point distribution but a beta rolling release Linux distribution. Why is that such a big deal? For years, experienced Linux users used CentOS for their Linux server. The vast majority of web and server-hosting companies offered CentOS as their default operating system. I run my own remote servers and websites on CentOS provided by TMDHosting. I'm far from alone. Besides small businesses like mine, as MongoDB 's evangelist Matt Asay points out, "IBM's consulting practice… for years told its customers to 'just use CentOS.' European fashion brands that would never countenance someone selling a knockoff of their uber-expensive bags run CentOS. The entire telecom infrastructure of China runs on CentOS. (Yes, really.) Facebook is CentOS-based, too." Top companies that have depended on CentOS Linux include Disney, GoDaddy, RackSpace, Toyota, and Verizon. Other important technology companies build products around CentOS. These include GE, Riverbed, F5, Juniper, and Fortinet. CentOS was once everywhere. Now, it's time for a change. True, the previous CentOS version, CentOS 7, will be supported until June 30, 2024. But if you want the most up-to-date RHEL clone, well, you'll soon be out of luck. Now what? First things first, you can't just switch to CentOS Stream. Red Hat CTO Chris Wright came right out and said, " CentOS Stream isn't a replacement for CentOS Linux. " He's right. Red Hat sees CentOS Stream as a DevOps -friendly, continuous integration and continuous delivery (CI/CD) Linux. That's great for developers -- not so great for companies that want a stable RHEL-compatible Linux server or virtual machine (VM). So here are your choices: For many years, CentOS Linux was beloved by Linux-savvy system administrators. They could use it and get all of RHEL's without paying for support, unless they really, really needed help. Now CloudLinux, a long-time CentOS supporter, is recreating the same model to support its RHEL clone, AlmaLinux. AlmaLinux is a solid RHEL clone. Like its frenemy, Rocky Linux, AlmaLinux walks in step with RHEL. For instance, AlmaLinux's latest version is AlmaLinux 8.5, which is an exact copy of RHEL 8.5. The AlmaLinux Foundation, the non-profit behind AlmaLinux, is also working on the open-source ELevate Project. This is an effort to enable migration between major versions of RHEL derivatives. So, for example, you'll be able to easily move from CentOS 7.x to any RHEL 8.x clone. ELevate does this by combining Red Hat's Leapp framework with a community-created library and service for the required migration metadata set. This service, Package Evolution Service (PES), enables you to download, customize, and submit new data sets for packages. Users and maintainers can both use PES to help make migrations smooth and easy. CloudLinux is offering multi-tiered support for AlmaLinux, which includes regular patches and updates for Linux kernel and core packages, patch delivery service-level agreements (SLA)s, and 24/7 incident support. In addition, Perforce is also offering commercial support for AlmaLinux and Rocky Linux. Amazon Web Services (AWS) 's newest house brand Linux, Amazon Linux AMI 3.0 -- which runs on the Amazon Elastic Compute Cloud (Amazon EC2) -- is now based on Fedora, Red Hat's community Linux. Yes, Fedora is the community Linux beta for RHEL, but AWS assures users that Amazon Linux 3 is the bees' knees. It comes pre-installed with many AWS API tools and CloudInit. CloudInit allows passing instance configuration actions to instances at launch time via the EC2 user-data fields. This lets you remotely configure Amazon EC2 instances. The Amazon Linux AMI is provided at no additional charge to Amazon EC2 users. If you're already running your CentOS servers on AWS, check Amazon Linux 3.0 out. It may well be your easiest and cheapest alternative. If you want to stick with CentOS 8 Linux, CloudLinux, a company with years of experience with CentOS, has a deal for you: CloudLinux TuxCare Extended Lifecycle. Service offerings include 24/7 support and updates for system components on Linux operating systems that are no longer supported by their original vendor. CentOS 8 is an addition to TuxCare's Extended Lifecycle Support that covers otherwise out-of-date Linux distributions, such as CentOS 6 and Oracle 6. The CentOS 8 TuxCare Extended Lifecycle Support service pricing starts at $4.50 per system per month and live patching services start from $3.95 per system per month. An annual subscription is available with a discount, and volume discounts are provided on 1K, 5K, and 10K+ license tiers. Another RHEL clone, CloudLinux has made a business of taking RHEL and CentOS code and fine-tuning the resulting operating system to be a high-performance, lightweight server for multi-tenant web and server-hosting companies. They've been doing it since 2010, and they're good at it. I've used CloudLinux OS myself, and it works well. CloudLinux offers a script to convert existing CentOS servers without any customer configs or data changes to CloudLinux OS. A single server license runs $168 annually. If you opt for multiple servers, the license price drops per instance. Do you have a small business that relies on CentOS on HPE ProLiant servers? There's already a CentOS/RHEL compatible Linux ready and waiting for you: HPE ClearOS. HPE's main selling point for ClearOS has been that with it SMBs have an HPE Linux server that is ready to go right out of the box. It comes in three versions: a free one; a home edition that costs $36 a year; and a business edition that starts at $108 a year. If you're already invested in HPE and you're not a Linux expert, ClearOS is an excellent choice. I (and I know many other SMB users) like having only one company for both our hardware and software support. Fifteen years ago, Oracle introduced its "own" Linux. I place "own" in quotes because Oracle Linux has always been a copy of RHEL. That's not a bad thing now for CentOS users. But, keep in mind, Oracle's never been all that open-source friendly -- just ask OpenSolaris fans. While Oracle Linux is very close to being an exact RHEL clone, it does have some differences. You'll find some divergences in Glibc, OpenSSL, and other components. So if you need exactly what's in RHEL, you should look elsewhere. Still, Oracle saw its chance to finally get some users for its not terribly popular Oracle Linux by swiftly introducing scripts, which will quickly and automatically port you from CentOS 6, 7, or 8 to Oracle Linux. It does not, tellingly, support porting from CentOS Stream. I've tested it myself, and I easily moved CentOS 6 and 7 servers to Oracle Linux. If you're using Spacewalk or Foreman to manage your CentOS servers, however, you won't be able to use these scripts. Oracle promises that Oracle Linux, source code, and binaries, will remain free. If you want support, that will cost you. Annual Oracle Linux support will bill you for $1,199. I know most of you are ticked off at Red Hat, but let's get real. If you want a plug-and-play alternative to CentOS, it doesn't get any better. Now you can scream and curse all you want, but if your business depends on CentOS and you can't afford the time and effort needed to move to another platform, RHEL may be your best choice. RHEL server prices start at $349 without support. With standard support, RHEL server pricing begins at $799. CentOS had a long, successful history before Red Hat acquired CentOS in 2014. For not quite 10 years, CentOS was a major independent Linux server distribution. In no small part that was because of the hard work that co-founders Greg Kurtzer and Rocky McGough put into CentOS. McGough has passed, but Kurtzer lives on and has started a new RHEL/CoreOS fork named in Rocky's honor: Rocky Linux. Rocky Linux, like the pre-Red Hat CentOS, is a free, community-based server-oriented Linux. This RHEL clone tracks RHEL very closely. For example, RHEL 8.5, was released in November 2021, and Rocky Linux 8.5 followed right on its heels a few days later. Rocky Linux is free. If you need support, Kurtzer's company, CIQ, aka Ctrl IQ, can come to your aid. Canonical 's Ubuntu needs no introduction. It's very popular on desktops, servers, and the cloud. For companies looking for a brand-name switch, Ubuntu is already drawing attention. Debian, while also popular, is Ubuntu's direct ancestor, but there's no corporate support for it. If you're already a Debian expert, then by all means continue to use it. But, if you're not, Ubuntu's a better choice. But Ubuntu has one big problem: It is not an RHEL relation. It's from the Debian Linux family tree. It also uses many software packages that CentOS doesn't use, such as snap instead of flatpak for easy application installation. Can you move from CentOS to Ubuntu? Of course. People do it every day. But, when you move to Ubuntu, you're making a major move. With all the other distros I've mentioned, it's a more minor move. Is it worth it? It depends on your needs. If you're a large company that can afford to port your in-house apps, or if you're a smaller business that depends on standard Linux, Apache, MySQL, PHP/Perl/Python (LAMP) applications, move to Ubuntu. If you're not, or you rely on a lot of CentOS-specific code, then try one or more of the Linux distros above. Like CentOS, many people run Ubuntu without support. If you need Ubuntu support, Ubuntu Advantage for Infrastructure starts at $225 for Essential Support for a physical server and $75 for a virtual server. I can't answer that question for everyone. Personally, as someone who's been working with Linux for almost 30 years, I'd be inclined to go with AlmaLinux or Rocky Linux if I were a CentOS user,. They're both backed by good people and if you know your way around the RHEL distro family, you'll do just fine with either one. Good luck.

What do you get when you cross a mobile workstation with a gaming laptop? The HP ZBook Studio G8 (starts at $1,894; $4,488 as tested) is often ordered with one of Nvidia's formerly-known-as-Quadro professional GPUs, but is also available with Nvidia gaming graphics like our test unit's GeForce RTX 3070, and its keyboard has RGB rainbow backlighting that would look at home on a deluxe gaming rig. High-frame-rate gamers won't like our Studio's 15.6-inch OLED display, which is stunning but limited to a vanilla 60Hz refresh rate, but the system adds up to a prize platform for 4K video editors or other digital content creators. A Unique Part of the Lineup We've reviewed most of HP's ZBook laptop workstations, from the heavyweight flagship ZBook Fury 15 G8 to the ZBook Power G8 that targets engineering students and other budget-minded users. Last year's ZBook Studios had only Nvidia Quadro GPUs, with the GeForce version dubbed ZBook Create G7; the eighth generation applies the Studio name to both. At 3.96 pounds, the ZBook Studio G8 is almost as thin and light as the 3.74-pound ZBook Firefly 15 G8, which is billed as HP's trimmest mobile workstation, but considerably more powerful. The $1,894 base model has an Intel Core i7-11800H CPU, 16GB of RAM, a 256GB solid-state drive, and a 1080p IPS screen backed by Nvidia T1200 graphics. For $4,488, our review unit raises the stakes. It's got an eight-core, 2.6GHz (5.0GHz turbo) Core i9-11950H processor, 32GB of memory, a 2TB NVMe SSD, the 8GB GeForce RTX 3070, and an OLED touch screen with 4K (3,840-by-2,160-pixel) resolution. Another screen choice is the non-touch 4K DreamColor display we raved about in our Fury G8 review, whose 120Hz refresh rate makes it the best pick for gamers. The aluminum-clad HP measures 0.69 by 13.9 by 9.2 inches (HWD), making it minutely bigger but a bit lighter than the Dell Precision 5560 (0.73 by 13.6 by 9.1 inches, 4.3 pounds). The top and side screen bezels are thin but there's no flex if you grasp the screen corners or press the keyboard deck; the system has passed MIL-STD 810H torture tests for travel hazards such as shock and vibration. A fingerprint reader in the palm rest and a face-recognition webcam give you two ways to skip typing passwords with Windows Hello, though the webcam has no privacy shutter. Next to the power connector on the Studio's right side are two USB-C ports with Thunderbolt 4 functionality, an SD card slot, and a mini DisplayPort video output (units with professional GPUs have HDMI instead). The left edge has one USB 3.1 Type-A port, an audio jack, and a security lock slot. Take a Good Look The 4K OLED touch display is a real highlight, with sky-high contrast, inky blacks, and pristine white backgrounds. Fine details are ultra-sharp, with no trace of pixelation around the edges of letters, and colors are rich and well saturated. Viewing angles are wide and brightness is ample (though I was never tempted to turn it down as I am by the very sunniest screens). Reflections on the touch glass are minimal. The same Omen Gaming Hub software preinstalled on HP's gaming rigs controls the RGB-backlit keyboard, offering static lighting (just the WASD keys, say) or multicolor animations and special effects. The keyboard commits the HP cardinal sin of cursor arrow keys arranged in a row instead of inverted T, with half-height up and down arrows stacked between full-sized left and right, but is otherwise impressive, with dedicated Home, End, Page Up, and Page Down keys and a snappy, responsive typing feel. Buttonless touchpads aren't ideal for workstations because many computer-aided design (CAD) and other professional apps make heavy use of right and middle buttons, but the ZBook's large pad glides and taps smoothly and takes just the right amount of pressure for a quiet click. Bang & Olufsen-tuned speakers above the keyboard pump out loud and vivid sound, with just a hint of echo at top volume. Bass is surprisingly punchy and it's easy to make out overlapping tracks. HP Audio Control software offers music, movie, and voice presets and an equalizer plus speaker and microphone noise cancellation. HP piles on the specialized software, with the Windows 10 Pro preload (I was offered the upgrade to Win 11 during testing) bolstered by everything from HP Easy Clean (temporarily freezing the keyboard and touchpad for a rubdown with a disinfecting wipe) to HP QuickDrop for sharing files with a smartphone. Security is a priority, with BIOS protection, support for the Tile Bluetooth location service to find a missing laptop, and HP's sandboxed Sure Click Secure Browser. HP ZCentral Remote Boost lets a distant system use the ZBook's powerful CPU and GPU server-style. Performance Testing: A Workstation/Creative Clash Since the ZBook Studio G8 straddles the workstation and creative pros' worlds, I chose two of each for our benchmark comparisons. The HP ZBook Fury 15 G8 and Dell Precision 5560 are our Editors' Choice titleholders for full-bore and lightweight mobile workstations respectively, while the Lenovo ThinkPad X1 Extreme Gen 4 and Acer ConceptD 5 are 16-inch desktop replacements for image, video, and multimedia specialists. You can see their basic specs in the table below. Productivity Tests The main benchmark of UL's PCMark 10 simulates a variety of real-world productivity and content-creation workflows to measure overall performance for office-centric tasks such as word processing, spreadsheeting, web browsing, and videoconferencing. We also run PCMark 10's Full System Drive test to assess the load time and throughput of a laptop's storage. Three benchmarks focus on the CPU, using all available cores and threads, to rate a PC's suitability for processor-intensive workloads. Maxon's Cinebench R23 uses that company's Cinema 4D engine to render a complex scene, while Primate Labs' Geekbench 5.4 Pro simulates popular apps ranging from PDF rendering and speech recognition to machine learning. Finally, we use the open-source video transcoder HandBrake 1.4 to convert a 12-minute video clip from 4K to 1080p resolution (lower times are better). Our final productivity test is Puget Systems' PugetBench for Photoshop, which uses the Creative Cloud version 22 of Adobe's famous image editor to rate a PC's performance for content creation and multimedia applications. It's an automated extension that executes a variety of general and GPU-accelerated Photoshop tasks ranging from opening, rotating, resizing, and saving an image to applying masks, gradient fills, and filters. The ThinkPad X1 Extreme narrowly won our PCMark productivity race, a fine showing for a Core i7 going up against Core i9s, but it was basically a four-way tie, with the Dell almost making it a five-way tie—and all five laptops smashing the 4,000-point mark that indicates superb performance for Microsoft Office or Google Workspace. The HP predictably excelled in our CPU tests and placed in the middle of a very fast pack in Photoshop. Graphics Tests We test Windows PCs' graphics with two DirectX 12 gaming simulations from UL's 3DMark, Night Raid (more modest, suitable for laptops with integrated graphics) and Time Spy (more demanding, suitable for gaming rigs with discrete GPUs). We also run two tests from the cross-platform GPU benchmark GFXBench 5, which stresses both low-level routines like texturing and high-level, game-like image rendering. The 1440p Aztec Ruins and 1080p Car Chase tests, rendered offscreen to accommodate different display resolutions, exercise graphics and compute shaders using the OpenGL programming interface and hardware tessellation respectively. The more frames per second (fps), the better. The ZBook Studio's gaming GPU carried the day in our most demanding gaming simulations (3DMark Time Spy and the two GFXBench tests), with the ZBook Fury close behind. The GeForce RTX 3070 will be a little stressed if you try gaming at 4K resolution, but provides out-of-this-world performance at 1080p (though again, it deserves a faster-than-60Hz display). Workstation-Specific Tests We run two additional programs to simulate workstation applications, as well as Adobe Premiere Pro for which we don't have enough results to mention. We changed the lineup because the Acer ConceptD 5 isn't here. The first, Blender, is an open-source 3D suite for modeling, animation, simulation, and compositing. We record the time it takes for its built-in Cycles path tracer to render two photo-realistic scenes of BMW cars, one using the system's CPU and one the GPU (lower times are better). Perhaps our most important workstation test, SPECviewperf 2020, renders, rotates, and zooms in and out of solid and wireframe models using viewsets from popular independent software vendor (ISV) apps. We run the 1080p resolution tests based on PTC's Creo CAD platform; Autodesk's Maya modeling and simulation software for film, TV, and games; and Dassault Systemes' SolidWorks 3D rendering package. The more frames per second, the better. Since the Acer ConceptD 5 didn't complete our workstation tests, we inserted results from another 15.6-inch flagship, the Lenovo ThinkPad P15 Gen 2. The ThinkPad X1 Extreme was an upset winner in the Blender renders while the P15 prevailed in SPECviewperf, but the ZBook Studio performed brilliantly as a lightweight alternative to the ZBook Fury. Battery and Display Tests We test laptops' battery life by playing a locally stored 720p video file (the open-source Blender movie Tears of Steel Tears of Steel) with display brightness at 50% and audio volume at 100%. We make sure the battery is fully charged before the test, with Wi-Fi and keyboard backlighting turned off. We also use a Datacolor SpyderX Elite monitor calibration sensor and software to measure a laptop screen's color saturation—what percentage of the sRGB, Adobe RGB, and DCI-P3 color gamuts or palettes the display can show—and its 50% and peak brightness in nits (candelas per square meter). Workstations and creative desktop replacements spend more time plugged in than ultraportable laptops for frequent fliers, so these machines' battery life is adequate if not impressive. Competing in a very elite group, the Studio's OLED screen delivered dazzling color fidelity and satisfying if not exceptional brightness (the Precision's and Fury's panels shone even brighter). A Creative Sensation The HP ZBook Studio G8 comes close to unseating the Dell Precision 5560 for our Editors' Choice award among lightweight mobile workstations, but the Dell retains the title for offering double the HP's maximum 32GB of memory and 2TB of storage. If you're content with those amounts, however, the ZBook Studio is a fantastic weight-saving alternative to the formidable ZBook Fury. And if you're into digital content instead of professional CGI rendering, engineering, or data science, the Studio's stellar performance and gorgeous OLED screen make it an easy Editors' Choice pick as a creative desktop replacement. The display's 60Hz refresh will disappoint avid gamers, but you can't have everything.

If you haven't stayed in a hotel recently — you know, because of a global pandemic — you might not be aware of a big change that is happening to hotel TVs: Physical remotes are going away. In their place, guests are expected to use their smartphones, which can display a set of virtual remote buttons, similar to the companion apps offered by Roku, Apple, and Google for their streaming media devices and smart TVs. Digital Trends' A/V editor Phil Nickinson discovered this for himself recently upon arriving at a hotel in Florida, where his room TV informed him that he needed to scan a QR code in order to take control of the TV using his phone. Why the change? Our nearly two-year-long battle with COVID-19 has prompted many hotel chains to rethink the wisdom of having a device in their rooms that nearly every guest will touch, and which can prove difficult to adequately disinfect. This isn't a new reality. Even before the outbreak of the pandemic, many studies showed that certain areas of a hotel room can be hotbeds for bacteria and viruses, like desks, bathroom counters, and TV remotes. In 2012, a team from the University of Houston, Purdue University, and the University of South Carolina sampled contamination levels in nine hotel rooms, three each in Texas, Indiana, and South Carolina. The samples showed that of all items we typically come in contact with during our stays, the TV remote was one of the dirtiest. Another study cited by A/V Magazine found that hotel remotes contain "up to 2,000% more bacteria and yeast than a toilet seat." The new virtual remotes are showing up on a variety of hotel-based TV systems. BeyondTV MyRemote is one of these systems, and you may also encounter similar versions from Otrum or Philips. Most use a web-based platform that doesn't need an app to be downloaded and installed — only a web browser and a data connection. There's also usually no need to connect to a hotel's own Wi-Fi network. If all of this has you questioning whether you even want to use your hotel's built-in TV offerings, here are some great alternatives: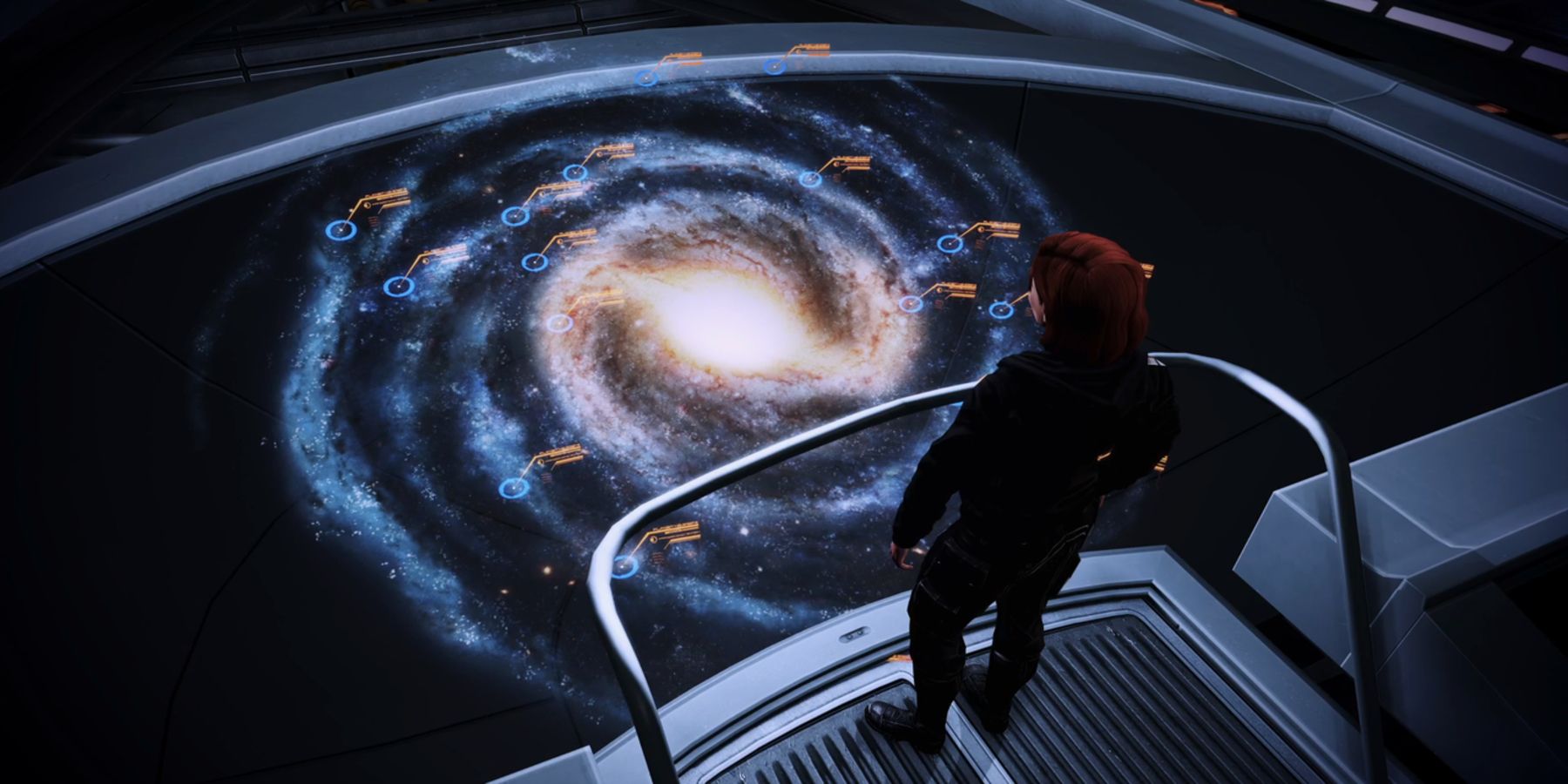 With the exception of the most recent entry into the franchise, the Mass Effect games take place in the Milky Way galaxy. They follow Commander Shepard and their crewmates as they battle a variety of enemies throughout the original trilogy of games, and finally take on the Reapers in a last bid to save the galaxy once again. Created by Casey Hudson, Drew Karpyshyn, and Preston Watamaniuk, the Mass Effect series encompasses multiple games, spin-offs, books, comics, and an animated film, with a multimedia reach almost as vast as its setting. Successful world-building is key if a game wants to be able to progress beyond the limits of its first entry, and the Mass Effect series is a perfect example of this. Granted, Mass Effect: Andromeda abandoned a lot of the elements of the first three games and moved the action to another galaxy entirely, but the majority of the Mass Effect story takes place in humanity's own home galaxy – the Milky Way. BioWare successfully harnesses the familiar and the not-so-familiar within this setting to craft the vibrant world of the games, using a combination of the real and the fabricated. RELATED: Are the Mass Effect Books Worth Reading? The first three games in the Mass Effect series, which are now playable in all their remastered glory in the Mass Effect: Legendary Edition, all take place in the Milky Way galaxy. After the discovery of alien technology within one of the moons of Pluto, humans discovered new ways to travel and explore space, which led to an even great discovery – other sentient species. Despite a rocky start to inter-species relations, humans soon became part of the wider galactic community and started expanding human colonies to more and more planets as their influence and development increased. The Milky Way in the Mass Effect games is home to many alien species, including a few fan favorites like the militaristic turians, the nomadic quarians, and the powerful asari. Throughout the trilogy, players explore the galaxy and numerous planets as well as the Citadel – the nexus of the galactic community and the capital of the Citadel Council. Using an interconnected network of mass relays, exploring the galaxy in Shepard's ship means that players get a good look at the version of the Milky Way that BioWare has constructed, and with the alien worlds, rich lore, and diverse species that inhabit it, there is plenty that feels new and exciting in comparison to our own version of the galaxy. Although humans have an understanding of many elements of our galaxy, it is fair to say that an overwhelmingly large proportion of it is still undocumented and undiscovered. As such, BioWare may have been able to borrow aspects from real life, but many of the elements of Mass Effect 's Milky Way have been fabricated either from scratch or with nods to existing objects or locations. Still, there are still lots of things that players might find familiar, even if they are alongside an overwhelming list of things that are not. The names might have been slightly adapted for the game, but players may recognize a little place called the Sol system in the Local Cluster when they access the galaxy map on the Normandy. This is home to humanity's own tiny pocket of space, with planets like Mercury, Venus, and of course Earth. Although players aren't able to actually land on or explore any of these familiar planets until Mass Effect 3 with the Earth and Mars-based missions, it's still fun to see something that they can easily recognize represented in-game. In order to better fit the narrative and the scope of the games, the majority of planets, systems, and galactic aspects were created specifically for Mass Effect. It's easy to see why when estimations for the number of planets in the Milky Way could be as high as 100 billion – way too many for BioWare to trawl through in order to base their own galactic assets on real ones. But there are still some realistic elements, such as a whole host of nebulae designed after developers spent time poring over images from the Hubble Space Telescope and other sources. Side-by-side comparisons reveal just how much effort developers put into recreating these recognizable formations, such as the Serpent Nebula (the Snake Nebula in real life), the Horsehead Nebula, and the (Engraved) Hourglass Nebula. RELATED: Amazon's Mass Effect Series Will Run Into the Same Problem as Mass Effect 4 While some aspects of Mass Effect 's Milky Way have their roots in factual parts of our own galaxy, there are of course plenty of examples that don't. The existence of aliens in the wider galaxy is not something that can currently be proved or disproved, so that aspect will have to go unmentioned. But another element that is not in dispute is the inclusion of plenty of locations, systems, and planets that BioWare has specifically constructed for the Mass Effect series. For some of the more obvious differences, players only need to look closer to home. The Mass Effect games take place towards the end of the 22nd century, and as such Earth and its surrounding planets have undergone a lot of changes from what they are today in our own galaxy. Charon, the largest of the five satellites that orbit the dwarf planet Pluto, was an ice-encrusted mass relay that enabled faster-than-light travel – an element in Mass Effect 's Milky Way that is safe to assume is different from our own. Other less-than-realistic aspects include elements of the Mass Effect galaxy that are more story-specific. For example, the Krogan DMZ (or Krogan Demilitarized Zone). This is a star cluster relatively near to humanity's own Local Cluster and contains the home planet of the hyper-combative race of Krogans called Tuchanka. The Krogans previously had a larger contingent of planets under their purview, but after the devastating events of the Rachni Wars, the Krogan Rebellion, and the subsequent spread of the Genophage, the Krogans were forced into smaller areas of relatively peaceful habitation. Other species homeworlds that feature more prominently in the final game of the trilogy, Mass Effect 3, include Palaven, Thessia, and Rannoch – planets with a historical and cultural significance all created for Mass Effect 's Milky Way. Along with the variety of alien races, array of different planets, and adapted elements of our own Milky Way, BioWare created a new and vast galaxy full of interesting and in-depth elements for players to explore. Whether it's scouring the surface of a planet for bases and objects in the Mako, scanning and launching probes to collect resources, or having boots on the ground for action-packed missions, there's plenty for gamers to do and see, even if the majority of it may seem unfamiliar. Mass Effect: Legendary Edition is available now on PC, PS4, and Xbox One. MORE: Mass Effect 4 Needs to Compensate for Andromeda's Lack of New Aliens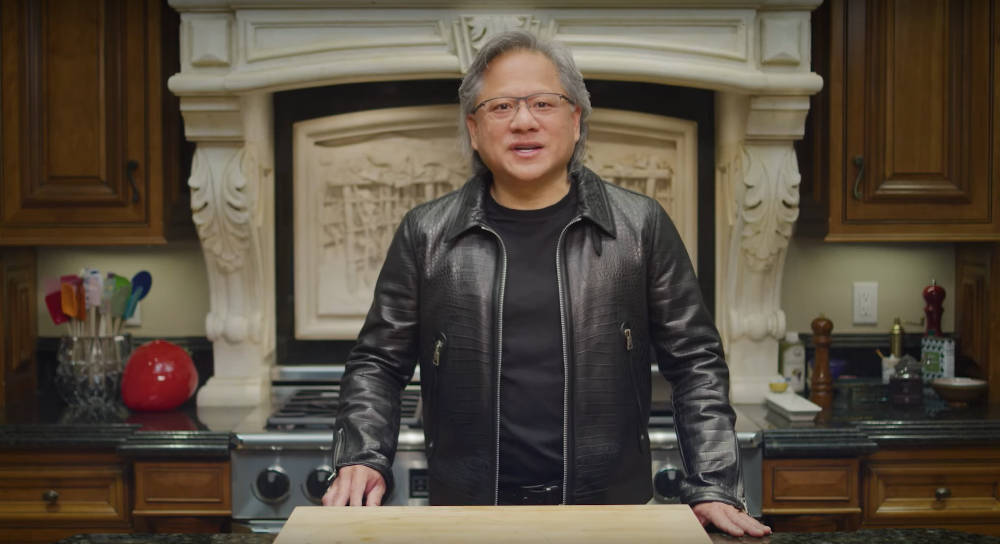 Nvidia's CEO Jensen Huang continues inventing, as if his role in the rise of GPUs wasn't enough. A patent application published on December 2 credits Huang as one of the inventors of a system to open and share a file in the cloud without the need for a corresponding application on local devices. Instead, the opened file is encoded and presented through a video stream, with everything happening in the cloud. To be clear, the application is a continuation of filings and patents granted dating back to 2012 related to graphics processing in the cloud and network-attached GPUs. The new patent hasn't been granted yet. Names of company CEOs are often attached to patents for the ideation and vision, but also to add legitimacy to the invention so it is easier to defend. Steve Jobs' name was added to a building panel patent after his death around glass panels that are in Apple stores. The patent application, called "titled method" and apparatus for execution of applications in a cloud system", was filed in August this year and published this month. The patent, if granted, could be a key cog in Huang's vision to move computing into the metaverse, specifically in engineering and scientific computing. It's like opening a CAD/CAM file via a cloud application and presenting it to users via a headset or mobile device, who can then manipulating the file within the video stream. Headsets can already do two-way communication with cloud servers, but Nvidia is proposing a novel technique. The patent involves a cloud server receiving a file identifier from a device, pulling that file from a server, finding the relevant application in the memory of a cloud server, and then "executing the application as a video stream destined for the client device." The patent filing seems relevant for applications in which engineers collaborate in real-time on the design of machines and equipment via the metaverse. The patent document takes a hack at the disadvantages of desktop engineering software, which typically require powerful computers. Many devices also still are also created via a modular approach, with engineers creating different blocks of an overall design, and patching them together. Nvidia has shown many videos of engineers or scientists collaborating in the cloud through video streams. CAD/CAM software already use GPUs for simulation and design. The metaverse may be great for simulation, but pushing engineers into a cartoon interface to collaborate on design may be a challenge. Either way, Nvidia's doing all it can to sell more chips. ®

Volvo Cars has released a statement confirming a breach of sensitive files that resulted from a cyberattack. Volvo said it is now aware that "one of its file repositories has been illegally accessed by a third party." "Investigations so far confirm that a limited amount of the company's R&D property has been stolen during the intrusion. Volvo Cars has earlier today concluded, based on information available, that there may be an impact on the company's operation", Volvo said in a statement. "After detecting the unauthorised access, the company immediately implemented security countermeasures including steps to prevent further access to its property and notified relevant authorities." Volvo added that it is still in the process of investigating the incident and has hired a cybersecurity firm to help "investigate the property theft." The attack did not have "an impact on the safety or security of its customers' cars or their personal data", the company noted in their statement. But they conditioned the statement by saying this was only based on their "currently available information." Bleeping Computer reported that the Snatch ransomware group has claimed responsibility for the attack after adding the company to its leak site on November 30. The group already published a small portion of the documents they stole on their leak site. According to Sophos, the group has been active since 2018 and gained notoriety in 2019 for a novel trick where they were able to bypass antivirus software by rebooting an infected computer into Safe Mode and running the ransomware's file encryption process from there. The group became known for buying access into victim networks and lurking for days and weeks, expanding their foothold in a company before initiating the ransomware process. The group also became well known as a ransomware gang that engaged in data theft in addition to encrypting victim networks. Erich Kron, security awareness advocate at KnowBe4, said most ransomware is spread through phishing emails or through exploiting RDP instances open to the internet, noting that this was a hallmark of Snatch. "The Snatch gang makes great use of RDP in infection and lateral movement within an organization. To defend against these attacks, organizations are wise to ensure employees are trained on the importance of using complex passwords and not reusing passwords with other accounts. Organizations should also be on high alert for brute force attempts against RDP", Kron said.

There are no microchips in Huggies diapers or Scott paper towels, nor are there likely to be anytime soon. Nevertheless, the consumer products company behind those brands, Kimberly-Clark, is learning how to act more like a tech company, as it recognizes the importance of digital experience to the total experience of buying and using its products. This transformation might not be much on the minds of those making paper products for Kimberly-Clark, but it's important within IT. Actually, scratch that: "We call ourselves digital technology services — we don't call ourselves IT anymore," explained Sunniath Pervez, senior manager and product transformation office leader at Kimberly-Clark. The concept of products, rather than projects, is one of the concepts that grow out of the agile programming movement and related methodologies. As a mindset shift, the idea is to get away from focusing on projects, or limited time commitments to develop and deliver applications that will be declared "done" at the end of the process. By thinking instead in terms of products, technology teams can organize themselves more like software companies who will build a minimum viable product they can bring to market, promote, and then continually improve in subsequent iterations. "IT is seen, even today, as a delivery shop, where the business comes up with a list of requirements, an amount of funding, and says go do it — go fetch," Pervez said. "So IT has become very efficient at delivering on time and on budget but not necessarily understanding, why are we delivering these things? What value are we adding to the business?" Kimberly-Clark began doing more agile software development work about five years ago, but at first, the payoff was to make a few isolated teams more efficient at getting their work done, Pervez said. "But that still didn't answer the question of what value are we adding? Are we really adding value? Or are we just delivering something random, a project that started because somebody had some money for it?" By reorganizing around technology products, rather than projects, his team aims to understand the problem to be solved by an application more deeply and discover the true requirements for making it successful, rather than accepting a predefined list of requirements. And by building an internal product management organization, Pervez aims to develop a portfolio of products that map to a "value stream" of payoffs for the company and its customers. "It sounds a little bit obvious if you come from the tech world — that's how software companies have been operating for many, many years," said Elad Simon, cofounder, and CEO at Craft. io, a vendor of product portfolio management software for enterprise IT used by Kimberly-Clark. For companies outside of the software industry, a software development team's involvement traditionally ended when the application was delivered, with "no real follow up," Simon said. "After that, it doesn't really exist as something people take care of and nurture." The practical challenges of shifting to a product orientation revolve around the creation of persistent teams that take ownership of a technology product and its continual improvement, rather than being disbanded when a predefined project concludes. That requires broad cooperation across the organization, Pervez said. "If I look at my objectives for next year, there are probably three or four things my team can do ourselves. For the rest, I have to work with finance, or I have to work with HR, or some other group." One of the first payoffs of the product management approach was a supply chain application known as Control Tower that provides end-to-end visibility that can be used to troubleshoot bottlenecks and ensure products make it to grocery store shelves. Kimberly-Clark initially put out an RFP for vendor solutions before deciding to build it as a test case for the product management approach, Pervez said. However, most of his group's work has been more aligned with sales, marketing, and building "first-party" connections with customers, rather than only getting data about customers and their preferences through retailers and other intermediaries. The success story he tells concerns the redesign of a loyalty app for Huggies. The app has become popular because it allows parents to scan a barcode and get savings and other rewards. However, the previous version of the app, which had been built to spec in the traditional manner, was not so popular. One reason: the signup process involved entering three screens worth of data on a tiny mobile phone screen. Or, as Pervez puts it, the process was "like you're applying for a mortgage — and then sometimes the app crashes, and you have to start all over." An integrated product team that broke down the divisions between business and technology team members streamlined the enrollment process by allowing parents to use their Facebook profiles. Because the product team created something people would actually use, the app's one-year goal of making first-party connections with 100,000 consumers was achieved in six months, Pervez said. "The great thing about this approach is that you don't have to solve everything upfront. You can take an MVP approach and continuously build on it," Pervez said. "But I'll never forget what the product manager told me. He said the goal is no longer an MVP, a minimum viable product — it's a minimum loveable product." In the long run, what the business will love more is the data derived from getting more people to use the application, including data to feed sexier applications like AI predictive analysis of customer demand and optimization of the supply chain that delivers it. "With better engagement, we're enabling teams to make data-driven decisions about how to increase sales and create long-term customer relationships. Our digital products will always be there to support our physical products." As Craft. io's Simon indicated, "It's not like Kimberly-Clark is a software company that will make, you know, digital toilet paper. But software is becoming like the veins and arteries of the organization."

The HEIC file type for photos is slowly becoming adopted by developers as it is Apple's standard for pictures on iPhone and iPad. But until the format is more widely accepted in third-party applications and services, you may need to convert those HEIC files to the common JPEG format. Luckily for Mac users, it's easy to do. Without the need for a third-party app or online file converter, you have a couple of tools built right into MacOS that you can use. Here's how to convert HEIC to JPEG using Preview and Photos. HEIC stands for High-Efficiency Image Codec, and as mentioned, it's used by Apple for storing photos and accompanying data on your device. It became the "new" file type introduced with iOS 11 because of its smaller file size in comparison to JPEG. You may also hear about HEIF, which is High-Efficiency Image Format and also used by Apple. In a nutshell, HEIC is what's used to store HEIF photos and data. So, you may hear the terms used interchangeably. Preview is the default app on MacOS for viewing images, unless you change it of course. The app gives you a simple way to open an HEIC photo and convert it to JPEG. Step 1: If Preview is still your default image app, simply double-click the HEIC image and it will open in Preview. If you've changed your default app, you can open the image in Preview by right-clicking, moving to Open With, and selecting Preview. Step 2: Select File > Export from the menu bar in Preview. Step 3: In the pop-up window, rename your file and add a tag if you wish. Then, choose a location to save the converted image. Step 4: Next to Format, select JPEG. Step 5: Optionally, you can use the Quality slider to adjust the quality from Least to Best. As you move the slider, you'll see the File Size Adjust as well. Step 6: Click Save. That's all there is to it! You've just converted the HEIC photo to a JPEG. If you use iCloud and sync photos on your Mac with your iPhone or iPad, then using the Photos app is a convenient way to convert an HEIC image. Step 1: Open Photos on your Mac and select the image. Step 2: Select File > Export from the menu bar in Photos. Pick Export 1 Photo from the pop-out menu. Step 3: In the window, next to Photo Kind, select JPEG. Step 4: You can adjust the remaining settings before converting the file if you like. These include JPEG Quality, Size, Info, and File Naming options. Step 5: Click Export. Step 6: Choose a location to save the converted image in the subsequent window and click Export. Just like that, you've converted your HEIC to JPEG using Photos on Mac. If you want to use one of your HEIC photos in an application or on a device that doesn't support that file type, it's easy to convert HEIC to JPEG right on your Mac. With this file format in mind, check out how to share photos directly from iPhone to Android as well.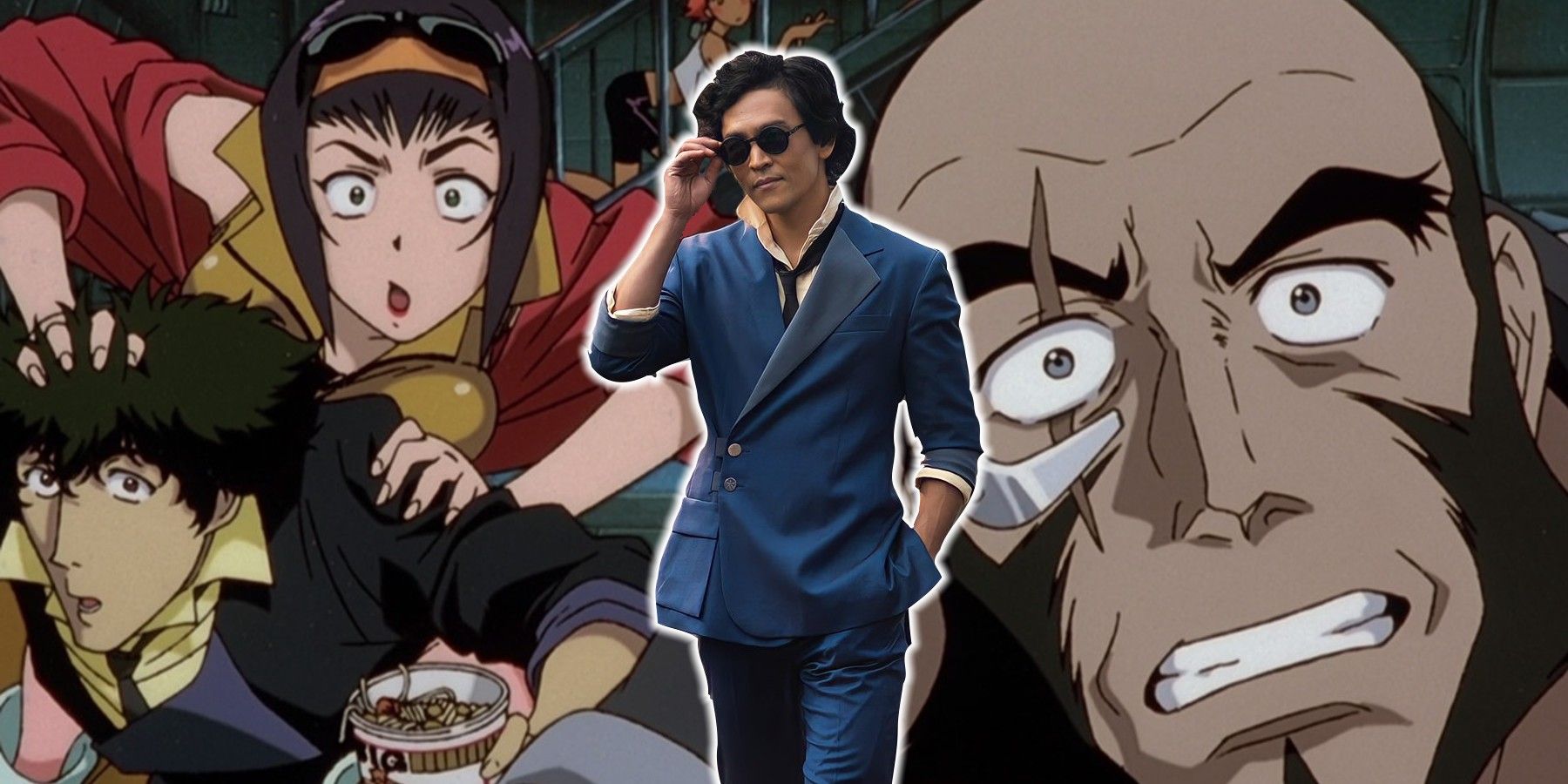 This story contains spoilers for the end of Cowboy Bebop season 1 on Netflix. Netflix's Cowboy Bebop has been stirring the fandom pot since well before it even came close to premiering. Fans of the original anime have been particularly vocal about the changes made between the classic series and the live-action remake, and those comments grew even louder in the wake of season 1's surprise ending. But setting itself apart from its source material could have been exactly what Cowboy Bebop needed, and John Cho saw an opportunity until Netflix decided to cancel the series. Among the other big changes made to Cowboy Bebop, those who watched the 1st season will remember the twist in the last episode that essentially established Elena Satine's Julia as a potential new antagonist. Once she grabbed the gun and shot her former love Spike/Fearless (Cho) after spending so much time seemingly helpless, audiences knew that things were about to head in a vastly different direction than they expected. Whether viewers were fans of the Cowboy Bebop anime or new to the story, it was clear that the live-action series could have gotten very interesting going forward, and Cho himself had some ideas on that front. RELATED: Cowboy Bebop: How Spike Spiegel Changed From Anime To Live-Action In an interview with Screen Rant, Cho spoke about where he thought Cowboy Bebop should go. "I hope to get weirder and darker", he said, well before Netflix pulled the plug on the series. "I always hope that for some reason. I also really want Spike to be happy. This season was rough for him. I did feel a lot of sympathy pangs for him. So I hope he has a moment of happiness. I predict that it will be a tough road, again. However, I guess the only thing I could say is really abstract, which is: If this season was verse, chorus, verse, chorus, I'd like to hit the middle eight and do a little something unusual and unexpected." Cho makes some good points. While much of Cowboy Bebop 's 1st season was pretty episodic, it still had a rather serious overarching story that bounced back and forth between 2 groups of characters. Cho's Spike Spiegel just wanted to leave his past behind while working as a bounty hunter with Mustafa Shakir's Jet Black and Daniella Pineda's Faye Valentine. But that became harder and harder thanks to his former partner Vicious (Alex Hassell) and the loose ends he left behind with Julia. A 2nd season that focuses more on developing the characters through weird and dark storylines would have gone a long way in roping audiences in even more. While Cowboy Bebop season 1 arguably captured the anime's magic rather well when it wasn't doing its own (admittedly still very entertaining) thing, season 2 could have been an opportunity to set itself apart as its own beast. Sure, there would always be that connection to the original, but changing things up may have turned Cowboy Bebop into the next big runaway series. Based on the end of season 1, which saw the introduction of Eden Perkins as the incredibly eccentric Radical Ed, it seemed like Cowboy Bebop was already set to crank the weirdness up to 11 going forward. But that all depended on whether a 2nd season actually got approved, and it appears not enough viewers tuned in to let Netflix know that people absolutely wanted to see some space cowboys again. Cowboy Bebop season 1 is now available on Netflix. MORE: Final Destination: 10 Best Death Scenes From The Movies, Ranked Source: Screen Rant

Join the DZone community and get the full member experience. Although SRE toolsets vary from one team to another, there is one type of tool, Infrastructure-as-Code (IaC), that virtually every SRE needs to manage reliability at scale. If you're not leveraging IaC, you're not being all you can be as an SRE. Keep reading for a breakdown of how IaC works, why it's so important to SRE, and how SREs can add IaC to their reliability engineering strategy. Infrastructure-as-Code is the use of computer code to set up and manage infrastructure. In other words, under an IaC approach, engineers write machine-readable code that defines how a server, virtual machine, container, or other type of infrastructure should be configured. Then, they apply the configuration using an IaC automation tool that reads the files and applies the specified configuration to each machine. IaC can be used to update infrastructure in a similar way by changing IaC files, then redeploying them to the infrastructure that needs to be modified. There is no shortage of articles out there on the benefits of IaC in general. Usually, they boil down to the idea that IaC saves teams time and effort by making it possible to automate the configuration of large-scale infrastructure. These benefits apply to SREs in addition to almost any type of IT or development team. However, for SREs in particular, IaC offers some critical advantages when it comes to engineering reliability: Using IaC, SREs can define infrastructure configurations that maximize reliability, then apply them in an efficient way. This is much simpler than having to consult with IT operations teams about how to configure infrastructure to achieve reliability goals, and then having to count on the IT team to implement those configurations manually. In this respect, IaC helps SREs collaborate more effectively with other types of teams because it eliminates the risk that reliability guidance will be lost in translation or forgotten when it comes time to apply it. In addition to automating infrastructure provisioning, IaC files can be used to keep track of exactly how infrastructure has been configured. Additionally, if you version-control your IaC files, you can use the version histories to identify how configurations have changed over time. This becomes very valuable in the event that an outage or other reliability issues occurs and SREs want to know whether a change in infrastructure configuration correlates with the incident. This data can be crucial both for remediating the problem and for performing incident postmortems. One of the greatest enemies of site reliability is human error. If an engineer who is setting up infrastructure manually accidentally opens the wrong port or deploys the wrong container image, major reliability problems could result. IaC significantly reduces risks like these by allowing teams to apply configurations automatically, without the opportunity for engineers to make typos or other mistakes. As long as your IaC files themselves are properly configured, your infrastructure will be, too. On that note, you may be thinking: "OK, but what if the IaC files themselves contain typos or other problems?" That can certainly happen. However, another benefit of IaC for SREs is that it makes it possible to scan IaC configurations automatically before deploying them. That way, SREs can validate their configurations before they go live. You can't do that when you configure systems manually. The wide availability of IaC tools makes it easy for SREs to take advantage of IaC. Popular IaC platforms today include options like Terraform, Ansible, and CloudFormation, to name just a few. All of these platforms are production-ready and don't have a particularly steep learning curve. If you can code, as most SREs can, you can probably learn to use IaC pretty quickly. The best IaC platform for a given SRE team will depend largely on which types of environment the team manages. Some IaC tools only support certain public clouds, while others can work anywhere. SREs should consider as well which configuration languages the tools support and whether they enjoy working with those languages. The way you scan IaC files may also depend on which IaC tool you use, so SREs should do their research to determine which scanning and validation processes IaC platforms support before choosing one. IaC is a great type of tool for engineering teams of all types, but for SREs in particular, IaC offers special advantages for enforcing configurations that maximize reliability across all IT assets. It also makes it easy to minimize the risk of human error and to validate configurations prior to taking them live. Published at DZone with permission of Quentin Rousseau. See the original article here. Opinions expressed by DZone contributors are their own.

On this week's GamesBeat Decides, editors Mike Minotti and Jeff Grubb determine the biggest news to come out of The Game Awards. The crew then looks ahead to what to expect in 2022. Join them, won't you? Vote in our community GOTY bracket.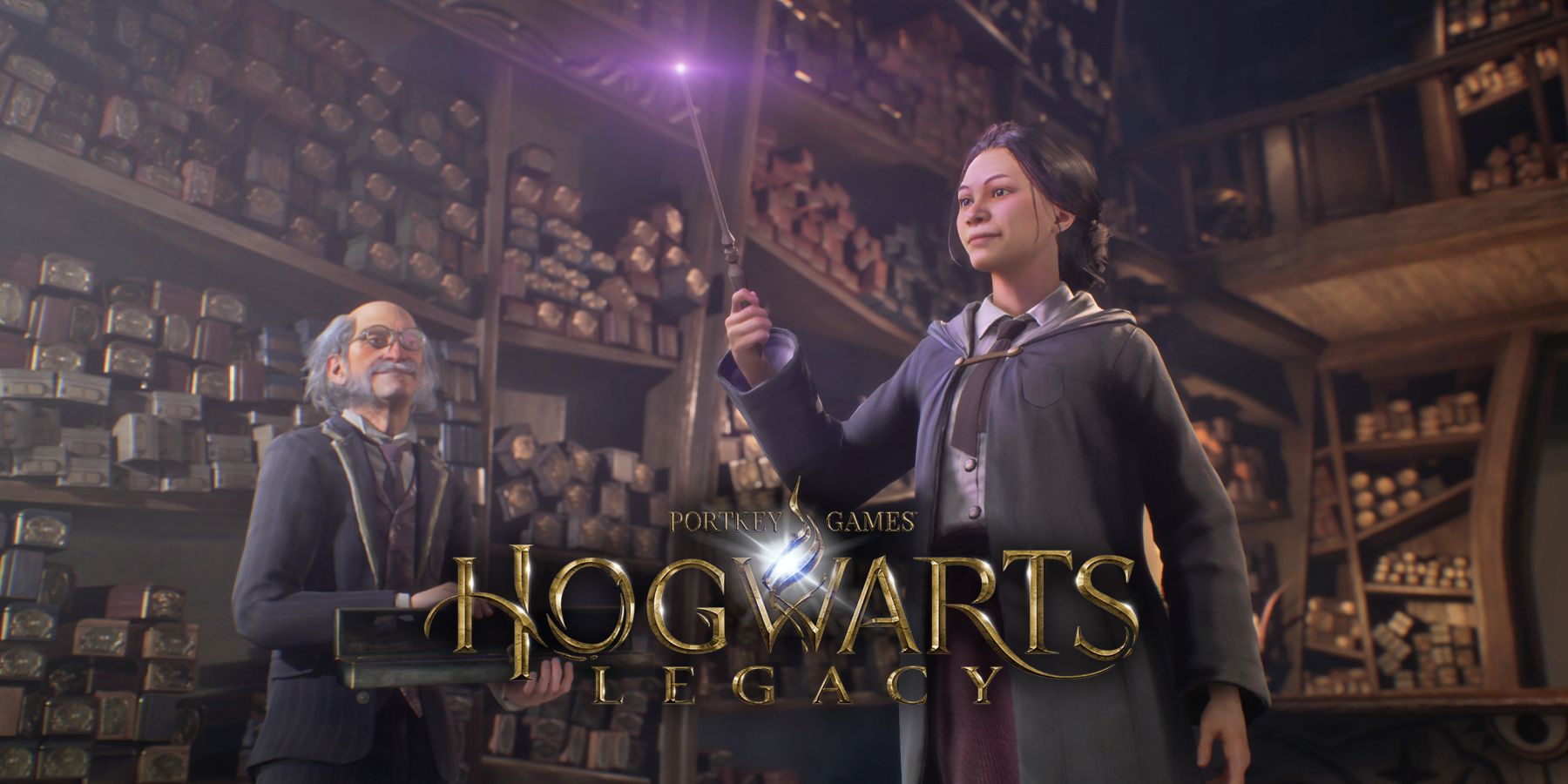 The Harry Potter franchise has been able to engrain itself in pop culture in a way that not many other series have. Through books, movies, games, and even plays, Harry Potter has been a formative story for many people. Hogwarts Legacy looks like it will build on this even more by delivering a Harry Potter experience that fans have been wanting for years. By putting players into the role of a witch or wizard that is independent of the main cast of characters that Harry Potter fans know, Hogwarts Legacy has the potential to be one of the most memorable installments in the franchise. With this potential also comes opportunity, and it's something that Hogwarts Legacy needs to capitalize on. Despite Hogwarts Legacy 's absence from The Game Awards, it still has a reliable fan base to fall back on, but when it releases this might not be enough. Hogwarts Legacy will need to take risks to be successful, and even more so, it will need to address key parts of the Harry Potter universe. As fantastic as the books and movies are, they still have grey areas and pieces of lore that need to be filled in. The best way to do this would be an interactive experience, one where fans can make decisions and learn about the world of Harry Potter by being present in it. RELATED: Leaker Hints at Hogwarts Legacy News Coming Soon As a video game, Hogwarts Legacy has the potential to do this. There is a lot of material readily available to use as inspiration, but much of it is just that. The perspectives given in Harry Potter are limited by its characters, with the wizarding world often hidden by the veil that separates it from muggles. Even with all the creatures in the Hogwarts Legacy reveal trailer, there are more aspects of the franchise that the game will need to address if it wants to stand out. At its core, Hogwarts Legacy will need to be Harry Potter adjacent, using the foundations that it's been provided, rather than being a true-to-heart adaptation of anything already in the franchise. Using this approach could let Hogwarts Legacy grow beyond just a single game, and also give players a lot to look forward to in the future. It's no secret that Harry Potter games have had success in the past, with everything from board games, to Lego titles, to Harry Potter: Wizards Unite. Still, many fans are looking for palatable ways to fill out the wizarding world they've come to love, but still feel they do not know. With Hogwarts Legacy, this can be done in some of the series most important locations, while also delivering lore that fans are aching to learn about. The castle of Hogwarts itself is a mystical place that is massive in size, but it's only one part of the environment. Rather than allowing players to travel periodically around its campus and the surrounding landscape, Hogwarts Legacy should seek to flesh out its world in ways similar to titles like Skyrim and The Witcher 3. Nooks and crannies should be filled with both small and large pieces of lore, with magic hidden around every corner. Even though staples from the first Harry Potter movie like the invisibility cloak might not fit into the events that transpire within Hogwarts Legacy, that doesn't mean other key pieces of lore can't be present. Incorporating smaller pieces could also lead to more substantial magical artifacts finding their way into the game in the future. There are a lot of magical items that would be great to see in Hogwarts Legacy, and building up to them could inform players of their past beyond the most significant names that fans already know. This could pave the way for DLC and help Hogwarts Legacy 's longevity, allowing it to prosper as a singleplayer experience. RELATED: Suicide Squad: Kill the Justice League Reveals First Gameplay Simultaneously, Hogwarts Legacy should also be looking to Harry Potter 's future both in games and as a franchise. Rather than being a single title, it should develop a series that builds on the characters and decisions that players make. Fans who want to be Dark Wizards in Hogwarts Legacy should see consequences for their actions and the role they play in the game. Likewise, positive actions should also feel like they influence the wizarding world. Cataloging fantastic beasts like Newt Scamander, or traversing through the Forbidden Forest like Hagrid, could be great ways to do this. While small starts, they would provide avenues to further flesh out everything that players learn within the main story of Hogwarts Legacy. This could be developed even more in future installments or dedicated pieces of DLC, allowing fans to go as deep into the Harry Potter universe as possible. The mythical locations of Harry Potter should be thoroughly explored and used to create a playable universe that can grow beyond Hogwarts. Seasonal events and Holidays can set the mood for the game, but it should do more than just provide nostalgic fan service. Hogwarts Legacy should feel like it's making a conscious effort to fill the universe of Harry Potter out, rather than simply residing in it. There's also a lot outside of the wizarding world of Harry Potter for the game to do, and Hogwarts Legacy has an opportunity to push the franchise in a new direction socially. The sad true legacy of Harry Potter weighs on many fans, but whether or not players can separate the art from the artist, Hogwarts Legacy needs to push the series forward in a positive way. Baby steps won't be enough to keep it out of the shadow that it's in now, but already, changes have been made. Hogwarts Legacy character creation options are another step for games in general, and show that there's some dedication to this idea, but it's still just a step. How characters are treated and discussed may ultimately decide how many fans feel about the game. Changing the image of the Harry Potter franchise isn't something that can be done in one go, but if Hogwarts Legacy is just the beginning, then it will be able to tackle problems one at a time, while also making the franchise a richer experience. Hogwarts Legacy releases in 2022 on PC, PS4, PS5, Xbox One, and Xbox Series X/S. MORE: Hogwarts Legacy Needs to Capitalize on Fantastic Beasts

The latest Fortnite challenges are based on the Gears of War series and are called Delta-One quests. Completing these quests rewards you with a nifty Gears of War spray and some XP, so they're well worth completing, especially since they aren't too difficult. A handful of them require you to visit specific locations on the map, while others are simply tied to regular things you'd do while playing. Here, we'll detail all the new Delta-One quests, with guides on getting through them all in Fortnite. Below are the new Gears of War quests: There are 10 COG tags scattered around the island, as shown on the map above. For the purposes of this challenge, you only need to collect three of them, so pick a set of tags that are close to one another. For instance, the one at Sanctuary, followed by the two at The Daily Bugle are close together. This challenge is a callback to the Gears of War games. Across the map are hidden barriers with the GOW logo on them. There are barriers at the following locations: We like the one at Greasy Grove, which is on the south side of this area, right next to the garage by the gas station. Simply walk right next to it and crouch to earn credit for this one. You only need to crouch behind one barrier. This one is self-explanatory, but we do have an easy method for those having trouble. Play a team-based mode and then down a player with the weapon of your choice. Then, approach them and finish them off with your pickaxe to complete this challenge with ease. Make sure you loot thoroughly as you play and eventually you'll come across a shotgun. If you're decent with a shotgun, this challenge will come easy. But otherwise, use the same method as above: Down a player and finish them off with the shotgun to earn credit. The final quest requires you to collect three pieces of Thrashball Memorabilia. The easiest way to do this is to land right in the middle of the island as shown on the map above. From north to south, you'll find the Thrashball Poster, Thrashball, and the Foam Finger. Grab all three and you'll complete this challenge easily.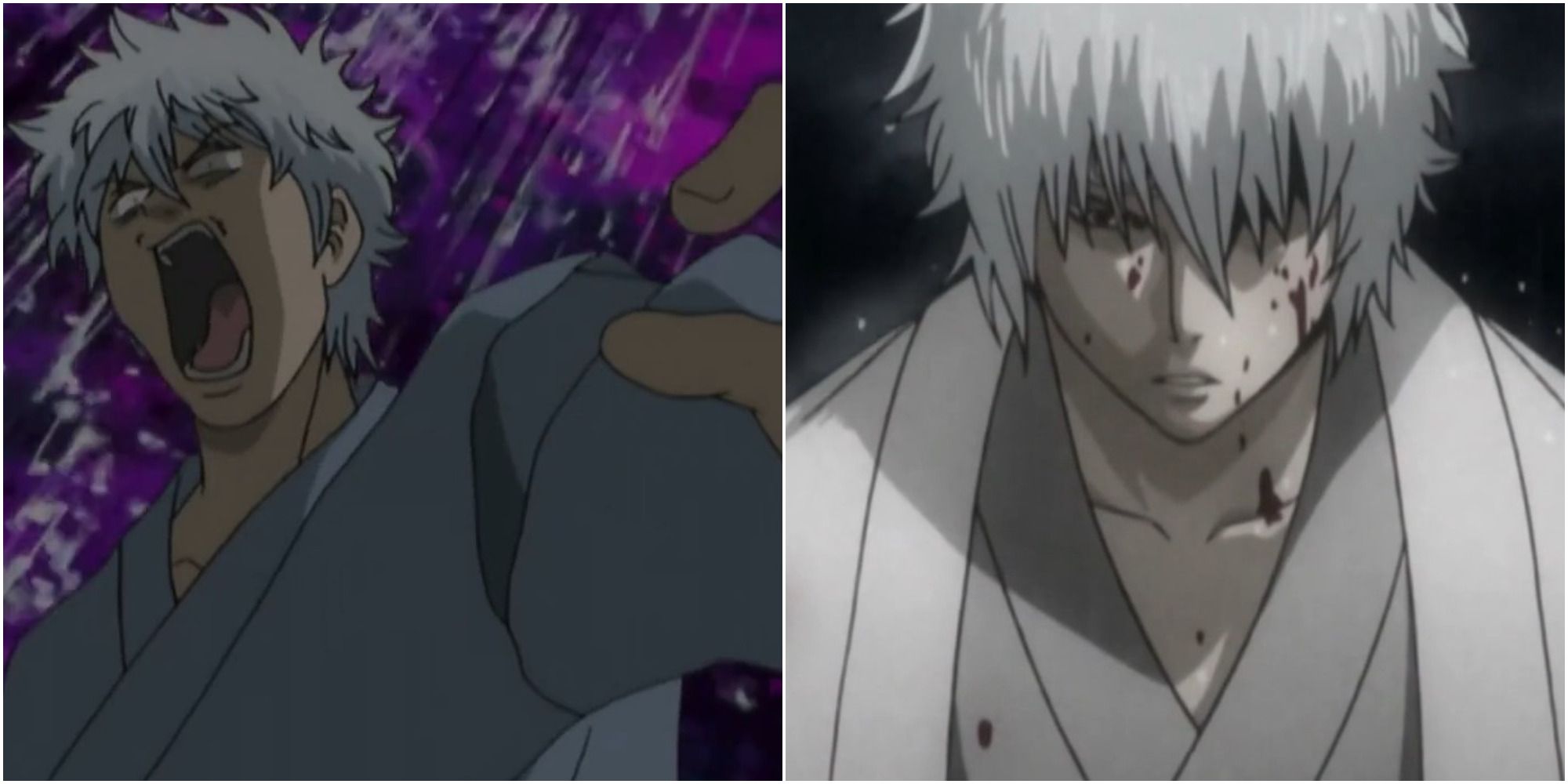 Gintama is a comedy manga series written by Hideaki Sorachi and published in Weekly Shonen Jump between the years 2003 to 2018. It follows the adventures of Gintoki Sakata, a former Joi patriot fighting against the alien Amanto invasion, now living as a broke freelancer doing odd-jobs with his friends and co-workers Shinpachi Shimura and Kagura. The three of them live in a version of 19th-century Edo, which has become abnormally technologically advanced thanks to the occupation of the Amanto. As they perform work as odd-jobbers, they come into contact with a variety of colorful characters and become involved in a number of outlandish events. Gintama has gained a reputation for being one of the funniest manga and anime series in recent history, with tons of raunchy gags, gross humor, and blatant parody. However, that hasn't stopped it from also having its heartwarming, tear-jerking, and tragic moments as well. Gintama is a rare show that can combine laugh-out-loud comedy with dramatic tragedy, and it does it extremely well. So how does it accomplish that? RELATED: Best Times Gintama Referenced Other Anime Many writers and authors are often afraid of making their characters look like fools. They want them to be considered cool and inspiring, and they want their audience to look up to them. By contrast, Gintama seems to be an example of the complete opposite. Sorachi seems to relish in putting his massive cast of characters in unfortunate and embarrassing positions, and even main characters like Gintoki and cool action hero types like Hijikata and Okita can't avoid being the butt of the joke. Furthermore, each and every member of the cast has one or two bizarre personality traits that often help to escalate these absurd circumstances to unbelievable lengths, such as Kondo's stalker tendencies or Sacchan's flagrant masochism. The end result is a side-splitting segment that spirals out of control due to the nonsensical actions of the main cast. While these scenes are obviously very hilarious, they also have a very important purpose, especially when it comes to introducing and defining these characters. These segments reveal a lot about each character, whether it be their weird fetishes or their bizarre idiosyncrasies, and makes them clear to the audience. This leads viewers to create an image of the character in their minds based on what they've seen (i. e. Katsura is scatterbrained or Otae has a short temper). These comedy sequences serve to define the massive cast of characters for the audience in a way that puts their main personality traits on display. RELATED: Anime That Are Better Than The Manga If Gintama was just about goofy characters getting into compromising situations, it would most likely never be as popular as it currently is. However, Sorachi seems to have a knack for taking these goofy characters and giving them intensely emotional and often tragic backstories or placing them in serious stories where they can show off their more admirable aspects. Since many of these characters are often introduced and established in comedic situations, the audience is often unprepared for such an unexpected show of sincere emotion. This contrast between the two sides of each character leads the audience to hidden depths in each and every cast member in the series. This treatment isn't just limited to main characters; even side characters or even characters that have only appeared in the background can turn out to have sincere motivations or tragic backstories that change the audience's perspective of them. Many arcs and even standalone episodes can revolve around an initially comical character who turns out to have sympathetic circumstances. This habit has allowed Gintama to engender a massive cast of characters with both comedic and tragic attributes. RELATED: Highest Rated Anime Movies, Ranked According To MyAnimeList Gintama uses comedic storylines to show each character's goofy sides, then transitions to serious mode to show their heroic aspects. This allows Gintama to show the audience multiple sides to each of its characters, creating a large cast of multifaceted personalities. Many of the major characters like Gintoki and Shinpachi have an abundance of character traits that could outnumber those of other series' main characters, and even side characters like Yamazaki and the Shogun are more interesting than their appearance rate might suggest. But swapping between comedy and drama is harder than it sounds. Doing so recklessly can cause the tone to vary wildly, which can put off viewers if it's not done elegantly. Thankfully, Gintama makes these transitions back and forth perfectly. The shift from comedy to a more dramatic tone is always gradual; the viewer is never suddenly confronted by a starkly serious tone after previously enjoying a lighthearted moment of comedy. Most importantly, whenever these moments do happen, they are always executed as sincerely as possible. There's not a hint of irony or comedy in these dramatic, emotional moments; the viewers are given the time to soak in the sadness of a tragic death or the happiness of a warm reunion. This sincerity is the most important part because if the audience ever felt that these serious, dramatic moments were disingenuous, there's no way any of this would ever work out. In the end, Gintama manages to balance its comedic moments and dramatic moments by being sincere in both of them, as well as being smart enough to know when to transition from one mood to the next. MORE: Best Anime To Watch If You Love Gintama



Total 70 articles.
Version: 9.83.38380-256015. Input files: 1, items detected: 90, scanned: 90, accumulated: 70, inserted: 70, exclude filters: 0, include filters: 0, empty media: 4, filtered media: 0, duplicated media: 0, not matched limits: 1, passed http check: 0, not passed http check: 0, http check errors: 0, skipped: {total: 20, by unique value: 0, by limits: 1, by similarity: 16, by unicity: 3, by dates: 0, by classifier: 0, by blacklist: 2, by mandatory tag: 0, from input files: 0}, bad dates: 0, similar from same domain: 19, unique Ids: 0, unchangeble patterns: 1404, words comparisons: 654185/35957, python: 2.7.13 (default, Sep 26 2018, 18:42:22) [GCC 6.3.0 20170516]; the same images URLs found 85 times; total 0 languages detected: {}; {u'text': {u'chars': 433430, u'bytes': 1760812, u'words': 58156, u'sentences': 3191}}
Created at 2021-12-11 06:02