Announcement
DC5n United States IT in english 169 articles, created at 2021-12-11 06:03 articles set mostly positive rate 5.4
(3.09/4)

1

0.2

Google Bringing Android Games to Windows PCs via a Dedicated App

Playing Android games on Windows is about to get easier as a Google Play Games PC app is coming in 2022. Get the details. 2021-12-10 23:57 1KB wccftech.com

(3.05/4)

2

0.2

Sony's PlayStation Studios Welcomes Another Developer Into The Fold

Sony has announced that it has purchased another game studio, with PlayStation's Hermen Hulst confirming the acquisition of Valkyrie Entertainment earlier 2021-12-10 22:31 2KB www.androidheadlines.com

(2.07/4)

3

0.4

Amazon's The Expanse hit sci-fi show is getting its own Telltale game

Telltale Games plans to turn Amazon's hit science fiction series The Expanse into a video game. The announcement was made during Thursday's The Game Awards 2021 2021-12-10 23:30 2KB www.slashgear.com

(2.04/4)

4

0.3

Windows 11 Insider Previews: What's in the latest build?

Get the latest info on new preview builds of Windows 11 as they roll out to Windows Insiders. Now updated for Insider Preview Build 22518 for the Dev Channel, released on Dec. 8, 2021. 2021-12-10 19:40 21KB www.computerworld.com

(2.04/4)

5

0.0

Intel teases Arc GPUs at The Game Awards 2021

The teaser shows a few games running on an unspecified Arc GPU, including Hitman, Age of Empires IV, and Back 4 Blood. Of course, Intel didn't bother. 2021-12-10 18:14 1KB www.techspot.com

(1.79/4)

6

0.7

Best iPhone deals and sales for December 2021

Apple gear gets expensive, but if you can't live without iOS, we've got all the best iPhone deals right here, with discounts on new and last-gen devices. 2021-12-10 22:55 10KB www.digitaltrends.com

(1.16/4)

7

0.8

Amazon Prime Video: The 32 best TV shows to watch

Aside from dropping several TV shows at the beginning of each month, Amazon Prime Video doesn't have a ton of new weekly releases. But … 2021-12-10 20:10 1KB www.cnet.com

(1.11/4)

8

0.7

Moto G Power 2022 Review: Still Missing The Mark

Oh, how the mighty have fallen. Back in 2019, the Moto G7 Power burst onto the scene as one fo the most power-efficient devices that have ever been released. It included a massive (for the time) 5,000mAh battery and was capable of lasting for days on a single charge. Performance was hit or miss, but it mostly did the job and did it well considering its low price tag. Since then, we've had a few more iterations of the Moto G Power, all leading up to Motorola's latest G Power offering. So what is it that Motorola did this time around with the G Power (2022), and was it enough to turn the tide? The problem with last year's iteration is that the performance suffered, even with the same 5,000mAh bearing the load. In order to make an effort to change things up (likely due to price), Motorola made the switch from Qualcomm to MediaTek. MediaTek is making enough waves as it looks to finally match up with what Qualcomm has to offer in the flagship space, but budget and mid-range devices are another stories. And that's evident as soon as you turn on the Moto G Power (2022) with its MediaTek Helio G37. Moto G Power (2022) Review: Specs Display: 6.5-inch LCD Processor: MediaTek Helio G37 RAM: 4GB Storage: 64GB / 128GB Front Camera: 8MP Rear Cameras: 50MP (wide) / 2MP (macro) / 2MP (depth) Battery: 5,000mAh Water Resistance: IP52 Extras: 90Hz refresh rate, microSD card slot, Rear-mounted fingerprint scanner, 3.5mm headphone jack Moto G Power (2022) Review: What's Good Before diving into what frustrated us about the G Power, let's take a look at some of what makes this an intriguing device. For one, Motorola packed a 6.5-inch LCD panel into its latest budget-friendly handset, complete with a 90Hz refresh rate. This doesn't come as too much of a surprise considering how popular faster refresh rates have become. Instead, this just shows that display panels are becoming less expensive for companies, to the point where we are seeing them in cheap Android phones. Coupled with the aforementioned Helio G37 is 4GB of RAM and either 64GB or 128GB of storage. Pretty standard, but we're happy to see the inclusion of a microSD card slot continue on these budget phones. Speaking of outdated tech, we're also happy to see the 3.5mm headphone jack for those who still prefer wired headphones and haven't adopted the Bluetooth lifestyle. The 5,000mAh battery returns, providing pretty much all of the battery life one could want before you'll need to reach for the charger. Even with the faster refresh rates, the G Power (2022) still lasted for quite a long time before it gave up the goose. At first glance, the triple camera system looks like just another disappointment waiting to happen. It's easy to assume this after seeing the awful combination of a 2MP depth sensor and a 2MP macro lens. But I have to admit that the G Power (2022) surprised me with its 50MP main sensor. You aren't going to find the same kind of quality found in something like the Pixel 6, by any stretch of the imagination. But for a device leading the budget-phone race, putting at least one good camera into it is extremely surprising and welcome. Last, but certainly not least, despite the plastic backing becoming an instant fingerprint magnet, the built itself still feels incredibly sturdy. The phone is comfortable to use, even for long periods of time, and feels like it will definitely withstand a drop or two. This, paired with its IP52 water and dust resistance rating make the G Power feel much more rugged than we were expecting. Moto G Power (2022) Review: What's Not Okay, all the fun stuff is over. At no point during my time using the Moto G Power (2022) did I feel like it was fast or snappy. Nothing about the phone felt usable for more than a few minutes at a time. Opening apps, even if they were supposedly still in memory, felt like it was a practice of patience. We're not talking about going from a flagship phone to a budget phone. We're talking about going from a budget phone to something even lower. Motorola was once well-known for its software optimization on budget devices, offering a near-stock Android experience. But perhaps there is just too much "bloat" now, as a floating Motorola icon followed me around for a day or so, just waiting to be tapped in order to "help me" find new features. This is the kind of stuff that we don't need on any device, let alone on one that could potentially slow your phone down even more. While we were pretty impressed by the 50MP main sensor, Motorola definitely "stuffed the spec-sheet" using the same dual 2MP sensors that we've seen for years. Neither of these lenses offers any additional, usable, functionality, and we would have been happier to just see one solid lens instead. Why companies continue to do this is beyond me, but I just wish it would stop. The 5,000mAh battery is a dream, and it really does last quite a long time. Maybe not as long as those pre-2021 G Power devices, but still longer than you might expect. What is an enormous frustration is the fact that Motorola has LOWERED the charging speeds, offering only 10W. This is a downgrade to its predecessor, which at least offered 15W charging speeds. Moto G Power 2022 Review: Should You Buy One? We're going to ignore the lack of NFC and 5G connectivity for one reason, the phone is only currently only slated to launch through Metro by T-Mobile. If the phone had more widespread availability, we might feel a different kind of way about it, but it's really not much to be concerned about. But to put it plainly, you should look elsewhere if you want a cheap Android phone. There are better options out there like the Galaxy A32 5G which is a little more expensive. But even Motorola's G Play (2021) is a better alternative than the G Power (2022). It's really disappointing and frankly, depressing, to see how far Motorola has fallen. But as long as the company continues to release cheap phones under $200, they'll continue to see rises in sales until something else comes along. Moto G Power (2022) Rating: star_fullstar_fullstar_50star_emptystar_empty (2.5 / 5) The Good Sturdy and comfortable build 50MP main camera performs surprisingly well Fingerprint scanner and headphone jack are nice inclusions IP52 water and dust resistance 5,000mAh battery The Bad Awful performance 2nd and 3rd cameras are useless Slower charging speeds 90Hz refresh rate is not noticeable The Bottom Line Unless you have to have a phone that's available for under $200, you'll want to look elsewhere. 2021-12-10 20:58 7KB phandroid.com

(1.09/4)

9

0.5

The Best Android Tablets of 2021 Ranked

December isn't just a time for reflecting and reminiscing on the past 11 months. For many, it's also a time to make well-planned and long-delayed purchases, 2021-12-10 20:48 10KB www.slashgear.com

(1.06/4)

10

1.1

The 50 best movies on Netflix right now

Netflix has a massive library, but sifting through it can be a daunting task. We've rounded up the best movies on Netflix you can stream right now. 2021-12-10 19:02 1KB www.digitaltrends.com

(1.05/4)

11

0.3

Want to watch TV in your hotel? Better bring your phone

The pandemic has brought a lot of changes, but one you may not be expecting is in hotel rooms, where TV remotes are quickly becoming artifacts of a past era. 2021-12-10 22:27 2KB www.digitaltrends.com

(1.05/4)

12

0.4

Apple Watch Series 7 and SE Black Friday deals are back at Amazon

Apple Watch deals for Christmas 2021 have all-time low prices on Apple Watch Series 7 and Apple Watch SE. Both models are selling out fast! 2021-12-10 21:07 4KB bgr.com

(1.04/4)

13

0.6

Just $450 for the Insignia 65-inch 4K UHD Fire TV, and more great TV deals

A new TV can offer you a next-level viewing experience, but you want value for money. Here are some of the best TV deals from around the web. 2021-12-10 18:30 3KB www.androidauthority.com

(1.03/4)

14

0.3

How to cancel subscriptions on an iPhone, iPad, or Apple Watch

Everyone has a few subscriptions they don't need anymore. We show you exactly how to cancel subscriptions on Apple's mobile devices in this step-by-step guide. 2021-12-10 21:21 4KB www.digitaltrends.com

(1.02/4)

15

0.6

You should just get a Chromebook already

A lot more people were introduced to the world of Chromebooks  in the past year and a half as they were snatched up for remote … 2021-12-10 22:29 6KB www.cnet.com

(1.02/4)

16

0.8

Consumers Continue to Show a Significant Preference for PS5 Over Xbox Series X| S, Says DFC Intelligence

According to DFC Intelligence consumers continue to show a significant preference for Sony's PS5 over Microsoft's Xbox Series X|S. 2021-12-10 21:13 2KB wccftech.com

(1.02/4)

17

0.7

How to livestream on Nintendo Switch

The Switch isn't as friendly to streaming as the PS4 and Xbox One. Thankfully, it's still possible by using our guide on how to livestream on Nintendo Switch. 2021-12-10 19:55 6KB www.digitaltrends.com

(1.02/4)

18

0.8

iOS 15.2: Apple's next mobile OS nears public release

Apple released iOS 15 in September before following up with iOS 15.1 -- the first major update to Apple's latest operating system software -- a … 2021-12-10 19:00 5KB www.cnet.com

(1.02/4)

19

0.3

West Side Story isn't streaming on HBO Max, sorry

This year has seen an unprecedented number of new theatrical movies being released on streaming services the same day they hit cinemas.  HBO Max , … 2021-12-10 18:10 7KB www.cnet.com

(1.01/4)

20

0.3

Encanto, Eternals aren't streaming on Disney Plus yet (but they will)

Both  Marvel's   Eternals  and  Encanto  --  Disney 's latest animated musical, a fantasy set in Colombia with music by Lin-Manuel Miranda -- … 2021-12-10 23:07 5KB www.cnet.com

(1.01/4)

21

0.7

How to detect the Log4j vulnerability in your applications

A bug in the ubiquitous Log4j library can allow an attacker to execute arbitrary code on any system that uses Log4j to write logs. Does yours? 2021-12-10 23:00 5KB www.infoworld.com

(1.01/4)

22

0.0

TCL pulls Google TVs from sale over software performance issues

TCL launched its new 5-Series and 6-Series smart television models back in August, all of them made notable by the inclusion of Google TV. These lines, which 2021-12-10 22:31 3KB www.slashgear.com

(1.01/4)

23

0.8

FAA: No more commercial astronaut wings, too many launching

Heads up, future space travelers: No more commercial astronaut wings will be awarded from the Federal Aviation Administration after this year. The FAA said Friday … 2021-12-10 21:14 2KB abcnews.go.com

(1.01/4)

24

0.1

The rumored RX 6000S may be AMD's secret ace for gaming laptops in 2022

New rumors suggest that AMD may be working on several new graphics cards aimed at gaming laptops. The new RDNA2 GPUs are allegedly in the works. 2021-12-10 20:37 3KB www.digitaltrends.com

(1.01/4)

25

0.5

Denver sees first snowfall after breaking 87-year-old record

Denver finally saw its first snowfall of the season on Friday, shattering an 87-year-old record for the latest first snow. 2021-12-10 19:54 2KB phys.org

(1.01/4)

26

0.5

Cuphead: The Delicious Last Course Finally Gets a Release Date a New Boss-Filled Trailer

Hungry fans can finally look forward to Cuphead: The Delicious Last Course next summer! Check out a new boss-packed trailer. 2021-12-10 18:24 1KB wccftech.com

(0.99/4)

27

0.9

Ihre Daten. Ihr Umfeld.

Yahoo ist Teil der Markenfamilie von Yahoo . Durch Klicken auf " Alle akzeptieren " erklären Sie sich damit einverstanden, dass Yahoo und seine Partner Cookies und … 2021-12-10 23:25 1KB consent.yahoo.com

(0.03/4)

28

0.8

Apple Seeds Second Release Candidate Version of macOS Monterey 12.1 to Developers

Apple today seeded the second release candidate version of an upcoming macOS Monterey 12.1 update to developers for testing purposes, with the new. 2021-12-10 18:19 2KB www.macrumors.com

(0.02/4)

29

0.5

Marvel Future Revolution: Everything You Need To Know – Updated December, 2021

Netmarble's latest game, Marvel Future Revolution, just released earlier this year. It's the first open-world Marvel game on mobile devices, and is the 2021-12-10 23:00 12KB www.androidheadlines.com

(0.02/4)

30

0.0

HP ZBook Studio G8

Workstation, creative platform, gaming rig, floor wax, dessert topping 2021-12-10 22:29 11KB uk.pcmag.com

(0.02/4)

31

0.4

I work at Better. com. 900 of my coworkers got fired on Zoom — and those of us who didn't are terrified.

Mortgage startup Better.com went viral recently for laying off 900 employees in a three-minute Zoom. But not everyone lost their jobs. One told Insider … 2021-12-10 22:13 5KB www.businessinsider.com

(0.02/4)

32

0.4

Fastest dinosaurs could have kept up with Usain Bolt, ancient footprints show

If one of the speediest known dinosaurs were to race champion sprinter Usain Bolt on his best day, it might be a photo finish. New … 2021-12-10 21:43 2KB www.cnet.com

(0.02/4)

33

0.4

How to install Kodi on your iPhone or iPad

If you're interested in running Kodi on your iPhone or iPad, then we have a guide for you that explains how to do it without the need to jailbreak your device. 2021-12-10 20:34 6KB www.digitaltrends.com

(0.02/4)

34

0.5

And Just Like That. Peloton's back in the hot seat: All about that Sex and the City twist

HBO Max 's Sex and the City reboot And Just Like That… premiered Thursday with a shocking twist at the end of episode one. Dare I … 2021-12-10 20:25 4KB www.cnet.com

35

0.7

5 ways to give kids money and teach personal finance during the holidays

We all have different gifting styles. Some of us are DIYers, some are risk-takers and many of us just ask our giftees for their … 2021-12-11 00:00 5KB www.cnet.com

36

0.7

Google confirms 'limited' Android bug that prevents emergency calling with Microsoft Teams installed [U: App update]

Google has confirmed that there is an emergency calling bug with Android under a "limited set of circumstances" and that there is a fix. 2021-12-10 23:46 2KB 9to5google.com

37

0.6

How to clean a MacBook keyboard

If you're having trouble with a key or two, or just want to remove gunk and germs, here's how to clean a MacBook keyboard and what to avoid. 2021-12-10 23:33 2KB www.digitaltrends.com

38

0.4

How to delete Snapchat messages

If you've ever sent a message to someone and wish you could delete it, Snapchat has a feature you'll like. 2021-12-10 23:23 2KB www.digitaltrends.com

39

0.9

Larry Ellison is now richer than the Google co-founders after big Oracle run-up

Oracle co-founder Larry Ellison saw his wealth appreciate by almost $16 billion after his company's stock had its second best day in two decades. 2021-12-10 23:23 3KB www.cnbc.com

40

0.1

Bungie CEO responds after report of toxic work environment

The CEO of game developer Bungie published an apology to employees Friday following a report earlier in the day by IGN alleging a toxic work … 2021-12-10 23:22 3KB www.cnet.com

41

0.3

Biden's approval rating on the economy and pandemic response sinks to new low

President Biden's approval rating is in worrisome territory as he and his party head into the midterm election year of 2022. 2021-12-10 23:22 3KB bgr.com

42

0.0

OnePlus pulls Android 12 update after ColorOS transition leaves it riddled w/ issues

OnePlus has decided to pull the plug on its Android 12 update for the OnePlus 9 due to countless issues plaguing early adopters. 2021-12-10 23:14 1KB 9to5google.com

43

5.0

ICYMI – Gathering Showcase with /twitchgaming

Another year is almost over, and there are still so many games that need to be added to our wish list. Well – here's more! We have previously had the pleasure of partnering with /twitchgaming to bring fresh indie games and new game trailers to you, and this show was no exception!From in-depth interviews with […] 2021-12-10 23:07 811Bytes news.xbox.com

44

0.4

How to change the time on a Fitbit

You can easily change the time on a Fitbit, set your preferred time zone, and even switch between a 12- or 24-hour clock. Here's how to do it. 2021-12-10 23:04 3KB www.digitaltrends.com

45

0.4

Understanding CentOS Stream

El Reg maps the tributaries 2021-12-11 01:24 8KB www.theregister.com

46

0.4

Bitcoin mining has totally recovered from Chinese ban

Bitcoin mining has totally recovered from the Chinese crypto crackdown that took more than half the world's miners offline earlier this year. 2021-12-10 23:04 6KB www.cnbc.com

47

0.7

13 Audible audiobooks worth your time

In the hustle and bustle of daily life, it's hard to find the time to sit down and settle in with a good book. … 2021-12-10 23:00 2KB www.cnet.com

48

0.1

NASA's Cool New Eyes On Asteroids App Let's You Check Out Near Earth Objects In 3D

This amazing web app gives you the latest 3D views of objects near Earth. 2021-12-10 22:58 2KB hothardware.com

49

0.8

How to save Pixel's Motion Photos as a GIF in Google Photos

Did you know Motion Photos in Google Photos can be exported as GIFs? Here's how to do it with your photos. 2021-12-10 22:55 2KB 9to5google.com

50

0.6

Apple Document Suggests Sony Considered Bringing PS Now Gaming Service to Mobile Devices

Back in 2017, Sony was planning to launch the PlayStation Now cloud gaming service on mobile phones, according to a leaked document sourced from the. 2021-12-10 22:54 2KB www.macrumors.com

51

0.6

How to repost on Instagram

Have you ever seen a cool picture on Instagram and wanted to share it with your friends, family, and followers? There are two simple workarounds you can use. 2021-12-10 22:52 3KB www.digitaltrends.com

52

0.9

Save 49% on the Vostro 3400 Laptop, and more of the best Dell laptop deals

From Inspiron to XPS and Alienware, here are some of the best Dell laptop deals to help you save money and get in on the fun. 2021-12-10 22:44 2KB www.androidauthority.com

53

2.5

5 online brain games to help WFH employees improve mental function

Working from home has advantages, but it also can create a decline in mental health. The good news is, there are online games that can help improve mental function. 2021-12-10 22:29 819Bytes www.techrepublic.com

54

0.5

How to disable sponsored suggestions and ads in Firefox

Mozilla Firefox is among the top web browsers available and similar to some others, it also has a "Suggest" feature that shows sponsored or suggested ads. 2021-12-10 22:27 1KB www.mobigyaan.com

55

0.8

This invention could be relevant to metaverse CAD/CAM

The boss isn't too busy to be named 2021-12-11 01:24 2KB www.theregister.com

56

0.0

Call of Duty: Warzone Pacific is full of wild visual bugs on PlayStation

The launch of Call of Duty: Warzone Pacific isn't going well as players experience a slew of glitches and bugs, especially on PlayStation. 2021-12-10 22:22 2KB www.digitaltrends.com

57

0.5

How to convert HEIC files to JPEG on a Mac

You can convert HEIC files to JPEG on your Mac using built-in tools that make it easy to use and share images from your Apple devices in a more common format. 2021-12-10 22:16 3KB www.digitaltrends.com

58

0.2

Tile Sticker (2022) review: A few sticking points

Tile's tiniest tracker is back with some big improvements. Learn all about the updates in our Tile Sticker (2022) review. 2021-12-10 22:14 5KB www.androidauthority.com

59

0.4

Fortnite Delta-One quests and how to complete them

Having trouble getting through the latest Gears of War challenges in Fortnite? These are the new Delta-One quests and how to complete them during chapter 3. 2021-12-10 22:03 2KB www.digitaltrends.com

60

0.2

Hello Neighbor 2 balances rising tension with small town weirdness

The Hello Neighbor series started from humble beginnings. The original was a modest hide-and-seek game about young sleuths uncovering the darker side of … 2021-12-10 22:03 4KB www.cnet.com

61

0.0

Ventoy turns any disk into a multi-boot OS installer

Introducing Ventoy 2021-12-11 00:18 2KB www.theregister.com

62

1.0

Save $100 on the Google Nest Wifi Router, and more wireless router deals

We're all working, studying, steaming, and gaming online more than ever. Here are the best wireless router deals available right now. 2021-12-10 22:00 2KB www.androidauthority.com

63

0.4

December Fires Raise Concerns Over Remarkable Colorado Drought

Scientific American is the essential guide to the most awe-inspiring advances in science and technology, explaining how they change our understanding of the world and shape our lives. Higher temperatures and a dearth of snow is extending the fire season 2021-12-10 22:00 6KB www.scientificamerican.com

64

0.6

How To Use Google Assistant To Fix Your Compromised Passwords

Google Assistant is useful not only because it works via voice and responds naturally. On those fronts, it's arguably the best AI assistant around. But 2021-12-10 21:57 2KB www.androidheadlines.com

65

0.7

NVIDIA GeForce NOW Update Brings These Awesome Upgrades To M1 Mac Gamers

NVIDIA's GeForce NOW may be the answer for Mac owners that want to get their game on. 2021-12-10 21:56 4KB hothardware.com

66

1.0

Your data. Your experience.

Engadget is part of the Yahoo family of brands. By clicking " Accept all " you agree that Yahoo and our partners will store and/or access … 2021-12-11 00:18 1KB consent.yahoo.com

67

0.1

2022 Mercedes-Benz EQS recalled for infotainment issue

The Mercedes-Benz EQS is a lovely piece of design and engineering. A flagship-caliber luxury sedan that happens to be all electric, it delivers … 2021-12-10 21:55 2KB www.cnet.com

68

0.4

We might know how Spider-Man: No Way Home ends

We might know how Spider-Man: No Way Home ends thanks to a big plot leak combined with official movie footage and an older set of set photos. 2021-12-10 21:52 4KB bgr.com

69

0.7

How to remap the Bixby button on your Samsung device

Not a fan of Bixby? You can remap the dedicated button on select Samsung phones to launch another app or even Google Assistant. We show you how. 2021-12-10 21:48 4KB www.digitaltrends.com

70

0.8

This week's best gaming laptop deal is this RTX 3050 Ti HP for just $799

This 16-inch HP Victus with an RTX 3050 Ti is easily one of the best gaming laptop deals since Black Friday thanks to a $200 price cut. 2021-12-10 21:47 2KB www.techradar.com

71

0.9

Similarweb swoops in with free website-ranking API for Alexa. com customers

Similarweb has launched several new initiatives designed to help Alexa.com customers now that Amazon has killed off the popular site. 2021-12-10 21:30 2KB www.techradar.com

72

0.4

New movies coming out in 2021 and 2022: Blockbusters from Marvel, HBO, Netflix and more

It's been well over a year since the coronavirus pandemic  first closed movie theaters and threw blockbuster release dates into turmoil, but theaters have … 2021-12-10 21:27 17KB www.cnet.com

73

0.2

Is there a Christmas tree shortage this holiday season?

Putting on a sweater after Thanksgiving weekend to pick out a Christmas tree is one of my favorite childhood memories. It's not just the … 2021-12-10 21:19 4KB www.cnet.com

74

0.8

Best credit cards for holiday shopping in 2021

This  2021 holiday season  you can use the power of credit cards to maximize your holiday spending -- and harness extras like purchase protection. All of … 2021-12-10 21:16 2KB www.cnet.com

75

0.4

Intel CEO Says It's Going To Take At Least 5 Years To Right The Ship

Intel is a big company, and big companies don't pivot quickly after years of poor leadership. 2021-12-10 21:12 2KB hothardware.com

76

0.1

Twitter Spaces filled with hate speech, extremism, report says

Taliban supporters, white nationalists and anti-vaccine activists have reportedly flocked to Twitter's live audio chat feature, Spaces, with the social media site struggling … 2021-12-10 21:09 2KB www.cnet.com

77

0.1

Why Netflix canceled Cowboy Bebop after just one season

Netflix has canceled its live-action Cowboy Bebop adaptation less than three weeks after the show premiered. Though early reviews for the series were low, some 2021-12-10 21:07 2KB www.slashgear.com

78

0.2

Sniper Elite 5 to Deliver More Headshots in 2022, Will be a Day 1 Xbox Game Pass Launch

Get ready for a whole lot more exploding skulls, because Rebellion Entertainment has announced Sniper Elite 5 for a 2022 release. 2021-12-10 21:06 1KB wccftech.com

79

0.2

'And Just Like That,' Technology Seems to Stand Still

In the 'Sex and the City' reboot, Carrie Bradshaw may still be on the cutting edge of fashion, but from her keyboarded BlackBerry to her dated MacBook Pro, it's clear that she's still toting some seriously old tech. 2021-12-10 21:06 9KB uk.pcmag.com

80

0.5

How accurate are fitness trackers?

How accurate are fitness trackers? We discover how they measure up when monitoring your heart rate, steps walked and calories burned. 2021-12-10 21:03 8KB www.livescience.com

81

0.1

Best wireless home security cameras of 2021: Arlo, Wyze and more

If you've ever tried to replace an exterior light fixture or just tried to find a plug for a heater on your porch, you … 2021-12-10 21:03 2KB www.cnet.com

82

0.8

This Ring Video Doorbell 3 deal saves you $40 and includes a free Echo Show 5

Making your home safe starts with the front door. A video doorbell shows you who is nearby, lets you chat through the built-in speaker … 2021-12-10 21:01 1KB www.cnet.com

83

0.0

Stadia Changelog: Super Animal Royale finally gets a release date, PUBG is going free-to-play

A release date for Super Animal Royale has finally been confirmed for Google Stadia, with the game set to debut in December. 2021-12-10 21:00 2KB 9to5google.com

84

0.3

How to get stronger

Find out how to get stronger with these tips to increase body strength and train smarter. 2021-12-10 21:00 7KB www.livescience.com

85

0.7

Realme TechLife Robot Vacuum Cleaner review: smartly cleans smart homes

It's no secret that Realme has massive followership in India and the company's booming smartphone business has allowed the brand to diversify into other product … 2021-12-10 21:00 2KB www.91mobiles.com

86

0.1

Microsoft Edge to tackle 'Typosquatting' and stop users from heading to a malicious website

News, Reviews & Betas which includes large community peer support Microsoft Edge Canary Build has an additional setting in the Super Duper Secure Mode called "Typosquatting Checker", which attempts to halt Internet users from heading to a malicious website 2021-12-10 20:56 2KB www.neowin.net

87

0.5

This 'WandaVision' leak paid off in the show and in 'What If…?'

The final two episodes of WandaVision proved the leak were true. But the speculation also paid off in What If?'s final episodes. 2021-12-10 20:55 6KB bgr.com

88

0.8

Get $43 off arguably the best 360 action cam

360 cams capture everything in a sphere around the camera, then later you can decide what you want to show -- and exactly how it's … 2021-12-10 20:55 1KB www.cnet.com

89

0.3

How to program an RCA universal remote

Before you can reap the benefits of controlling your entire home theater setup from an RCA universal remote, you need to set it up. Here's the easiest way. 2021-12-10 20:55 4KB www.digitaltrends.com

90

0.3

Best practices for AI security risk management - Microsoft Security Blog

Today, we are releasing an AI security risk assessment framework as a step to empower organizations to reliably audit, track, and improve the security of the AI systems. In addition, we are providing new updates to Counterfit, our open-source tool to simplify assessing the security posture of AI systems. 2021-12-10 20:54 4KB www.microsoft.com

91

0.2

Instagram Is Bringing Back Its Chronological Feed In 2022

Instagram chief Adam Mosseri appeared before a Senate subcommittee this week to address concerns about child safety on the platform. During the course of 2021-12-10 20:51 2KB www.androidheadlines.com

92

0.4

DirecTV Stream prices will reportedly increase on most plans this January

DirecTV Stream  subscribers may be in for a more expensive new year. The live TV streaming service is set to raise its prices on just … 2021-12-10 20:51 1KB www.cnet.com

93

0.2

Asthma may reduce risk of brain tumors -- but how? Mouse study IDs immune cells as link, points to potential therapeutic approaches

Asthma has been associated with a lowered risk of brain tumors, and researchers now think they know why: Immune cells activated under conditions of asthma are less able to promote the growth of brain tumors. The findings could lead to new therapeutic approaches. 2021-12-10 20:50 5KB www.sciencedaily.com

94

0.2

Scientists Invent Tube That Sucks on Astronauts Like Giant Popsicles

A team of scientists have created a sleeping bag that sucks on the legs and feet of astronauts to keep them healthy long term. 2021-12-11 00:19 2KB futurism.com

95

6.2

Top 5: The best Samsung phones of 2021

Samsung — arguably the best Android-based smartphone maker — released an array of phones this year. Here's the best of the lot. 2021-12-10 20:49 656Bytes www.techrepublic.com

96

0.2

Scientists Call for Making Pluto a Planet Again

Pluto may be reinstated to its position as a planet — and other celestial bodies may join it. 2021-12-11 00:16 4KB futurism.com

97

0.6

Best mechanic's tool sets for 2021

You can't write software without a keyboard or bake a cake without a pan, so it stands to reason that you need at least … 2021-12-10 20:41 2KB www.cnet.com

98

0.7

Review: Lenovo Smart Clock 2 with wireless charging is an easily giftable bedside companion

Google Assistant speakers are a dime a dozen, but Lenovo's Smart Clock 2 aims to be a better bedside companion, and it nails it. 2021-12-10 20:36 5KB 9to5google.com

99

0.7

Reddit Recap shows your top posts, favorite subreddits: How to find yours

Reddit joins Spotify , Instagram and YouTube Music in giving people a look back at how they spent their time on the platform in 2021. The Reddit Recap … 2021-12-10 20:27 1KB www.cnet.com

100

0.3

Mountain lion kittens found under picnic table in California

Two mountain lion kittens that survived after a litter of four was found under a picnic table are being cared for at a Southern California … 2021-12-10 20:26 1KB abcnews.go.com

101

0.5

VW ID Buzz California: Electric camper model confirmed

Whether you like vans or not, Volkswagen's ID Buzz is one of the neatest electric vehicles currently under development. The production version of this … 2021-12-10 20:18 3KB www.cnet.com

102

0.0

How to hide photos on your iPhone, iPad, or iPod Touch

Most of us take a multitude of photos on our smartphones, but you may want to hide some of the more personal ones from prying eyes. Here's how on an iPhone. 2021-12-10 20:15 5KB www.digitaltrends.com

103

0.8

Getting Married in the Metaverse

One couple's recent nuptials in the virtual world known as the metaverse showcase the possibilities of having a wedding unfettered by the bounds of reality. 2021-12-10 20:13 7KB www.nytimes.com

104

2.4

Hackers reported 21% more vulnerabilities in 2021 than in 2020

HackerOne reports that hackers are reporting more bugs and earning bigger bounties, but is an increase in testing or an increase in software vulnerabilities the cause of the jump? 2021-12-10 20:12 839Bytes www.techrepublic.com

105

0.2

Bill Nye's audience has gone from kids to voters and taxpayers

Say the name Bill Nye, someone might yell "the science guy," and a nearby millennial will unlock a memory. They're sitting in a classroom … 2021-12-10 20:09 8KB www.cnet.com

106

0.3

What Is Data Analytics? A Guide to Data Insights

Data analytics is the process of analyzing data trends to gain knowledge and insight for better decision making. 2021-12-10 20:07 14KB www.eweek.com

107

1.0

Once Shunned in Antarctica, Female Scientists Are Now Doing Crucial Polar Research

Scientific American is the essential guide to the most awe-inspiring advances in science and technology, explaining how they change our understanding of the world and shape our lives. Women are investigating critical climate crisis problems such as the stability of giant ice sheets 2021-12-10 20:00 4KB www.scientificamerican.com

108

1.5

Wacky AI paper says we should merge with machines

When a person and a machine care about each other very much, sometimes they become a co-evolutionary hybrid intelligence. 2021-12-10 19:57 4KB thenextweb.com

109

0.8

15 Beautifully Designed Tech Gifts for Discerning Geeks

For some, form is as important—or even more important—as function. These gorgeous and useful objects make for unforgettable presents. 2021-12-10 19:57 1KB uk.pcmag.com

110

0.1

Turkey and neighbours pledge to clean up Mediterranean

Turkey and its neighbours pledged Friday to do a better job addressing the threats posed by pollution to people's health and the natural habitats of the Mediterranean Sea. 2021-12-10 19:56 5KB phys.org

111

0.9

Southwest France hit by flooding after heavy rains

Rivers overflowed their banks across a large swath of southwest France on Friday after heavy rains lashed the region overnight, leading to evacuations of dozens of residents. 2021-12-10 19:55 2KB phys.org

112

0.7

Dinosaurs may have rocked splashy colors on their feet and faces, scientists say

When we look at birds, from bright red cardinals to yellow goldfinches, we tend to focus on their plumage. But a lot of birds have … 2021-12-10 19:55 2KB www.cnet.com

113

1.0

Final Fantasy 7 Remake Is Headed To PC But You Better Have A Big SSD

The latest remake of this gaming classic needs a lot of power and plenty of SSD storage. 2021-12-10 19:53 1KB hothardware.com

114

0.5

Global race to patch critical computer bug

Security experts around the world raced Friday to patch one of the worst computer vulnerabilities discovered in years, a critical flaw in open-source code … 2021-12-10 19:50 3KB abcnews.go.com

115

0.9

It looks like Samsung may not be killing off the Galaxy Note after al

Samsung might reverse its decision to cancel the Galaxy Note series and launch the Galaxy Note 22 in February 2022. 2021-12-10 19:49 2KB www.digitaltrends.com

116

0.1

Sonic the Hedgehog 2 movie trailer jammed with classic references

As teased, The Game Awards brought a couple of Sonic reveals our way. Perhaps the biggest Sonic announcement of the night was the first official trailer for the 2021-12-10 19:45 3KB www.slashgear.com

117

0.9

AWS has gone down before, as have other providers; Fastly has lessons to share from its own outage

Fastly's mid-2021 outage took some huge sites offline. Its Chief Product Architect Sean Leach shares why he thinks outages continue to happen, and how to reduce your own risks. 2021-12-10 19:42 937Bytes www.techrepublic.com

118

0.7

Microsoft is offering up to 50% off on Microsoft 365 subscription to select users: Report

Microsoft is offering up to 50% off on Microsoft 365 subscription to select users: Report tech news at BGR India 2021-12-10 19:42 2KB www.bgr.in

119

0.7

Best gaming PC deals: Best Buy and Newegg have prebuilt desktops at reasonable prices

Even if you can find a stand-alone Nvidia GeForce RTX 3000-series graphics card in stock , you'll likely encounter an elevated price that'll … 2021-12-10 19:40 1KB www.cnet.com

120

0.3

Michael Nesmith, singer and guitarist for The Monkees, has died at 78

Michael Nesmith, singer and guitarist for The Monkees, died Friday at age 78.  "With Infinite Love we announce that Michael Nesmith has passed away … 2021-12-10 19:39 3KB www.cnet.com

121

0.2

NASA lost contact with Mars helicopter Ingenuity for 15 breathless minutes

NASA conducted the 17th flight for the Ingenuity Mars Helicopter on Sunday, December 5. Everything went as planned during the helicopter's 614-foot traverse to 2021-12-10 19:33 5KB www.slashgear.com

122

0.1

Hacker impersonating customer support led to a data breach at Cox

Cox has disclosed a data breach in which customer information was accessed by someone impersonating a support agent. 2021-12-10 19:30 2KB www.techradar.com

123

0.5

Intel NUC 11 Extreme SFF PC Review: Unleashing Beast Canyon

The Intel NUC 11 Extreme, codenamed Beast Canyon, is the most powerful small form factor system we've ever tested. 2021-12-10 19:30 1KB hothardware.com

124

1.0

One UI 4.0 Update Expands The Features & Capabilities Of Samsung Kids Mode

Samsung is updating and adding a host of new features to its Samsung Kids mode with the latest One UI 4.0 update based on Android 12. 2021-12-10 19:28 2KB www.androidheadlines.com

125

0.5

Oppo Find N renders show off Oppo's first foldable from all angles

New leaks show off Oppo's upcoming answer to the Galaxy Z Fold 3 just a few days before it's supposed to launch. 2021-12-10 19:25 2KB www.digitaltrends.com

126

0.9

Study: Most phishing pages are abandoned or disappear in a matter of days

Research from Kaspersky finds that a quarter of phishing sites are gone within 13 hours — how in the world can we catch and stop cyber criminals that move so quickly? 2021-12-10 19:25 840Bytes www.techrepublic.com

127

0.1

Chrome Browser Changes Are Deceitful And Threatening, Claims Privacy Watchdog

EFF says a change to Chrome's extensions protocol is a "raw deal for users" and won't actually improve security. 2021-12-10 19:23 2KB hothardware.com

128

0.5

Razer Zephyr Smart Mask: Everything You Need To Know – Updated December, 2021

The Razer Zephyr is a sustainable way to keep your face covered while out and about. It uses N95-grade filters that can be replaced. 2021-12-10 19:20 11KB www.androidheadlines.com

129

0.1

AI Is Helping to Stop Animal Poaching and Food Insecurity

This professor is using game theory to tackle these problems 2021-12-10 19:19 8KB spectrum.ieee.org

130

0.7

How to use Link to Windows to connect your Samsung or Surface Duo phone to a PC

Did you know you can connect your Android smartphone and your Windows 10 PC so you can access your phone through your PC? Here's how to use Link to Windows. 2021-12-10 19:18 6KB www.digitaltrends.com

131

0.7

Get a year of Norton antivirus protection for only $30 today

Protect your family from cybercriminals with a one-year subscription to Norton 360 Deluxe with LifeLock, which is available from Best Buy for an affordable $30. 2021-12-10 19:15 2KB www.digitaltrends.com

132

0.6

Coronavirus variants: Here's how the SARS-CoV-2 mutants stack up

Here's a look at the science behind SARS-CoV-2 variants and which coronavirus mutants are the most concerning in different areas. 2021-12-10 19:13 21KB www.livescience.com

133

0.5

Smart weights are the key to WFH — workouts from home

Smart weights are the key to working out from home without breaking the bank or finding a large amount of space to move around. 2021-12-10 19:10 5KB www.digitaltrends.com

134

0.3

Destiny 2: Where to find Xur for the weekend of December 10

The weekly vendor in Destiny 2 offers some of the toughest loot to find, including exotic weapons and armor. Here's how to track down Xur. 2021-12-10 19:10 3KB www.digitaltrends.com

135

0.7

Blue Origin To Blitz Former Football Star Michael Strahan To Space, How To Watch

Blue Origin delayed the flight that will carry former NFL great Michael Strahan and Alan Shepard's daughter into space due to winds, but a new liftoff has been scheduled. 2021-12-10 19:09 4KB hothardware.com

136

0.6

'Human-like' brain helps robot out of a maze

A maze is a popular device among psychologists to assess the learning capacity of mice or rats. But how about robots? Can they learn to successfully navigate the twists and turns of a labyrinth? Now, researchers have demonstrated they can. Their robot bases its decisions on the very system humans use to think and act: the brain. The study paves the way to exciting new applications of neuromorphic devices in health and beyond. 2021-12-10 19:07 5KB www.sciencedaily.com

137

0.3

The best movies on Disney+ right now

Greetings, Programs! It's time to go back to the Grid with Tron: Legacy and a few holiday-worthy new additions to the best movies on Disney+ right now! 2021-12-10 19:01 1KB www.digitaltrends.com

138

0.4

We now know what the self-driving Apple Car might look like

Several rumors point to Apple possibly working on a self-driving car to one day rival Tesla. A British car leasing-company revealed what the car may look like. 2021-12-10 19:01 3KB www.digitaltrends.com

139

1.1

The 53 best movies on Hulu right now

From award-winning dramas to the latest hits, Hulu has an awesome collection of movies. We've put together the best films currently available on the streamer. 2021-12-10 19:00 1KB www.digitaltrends.com

140

0.9

The 81 best shows on Hulu right now

It can be overwhelming to navigate Hulu's robust library of TV shows, but this list is continually updated to bring you the best shows that Hulu has to offer. 2021-12-10 19:00 1KB www.digitaltrends.com

141

0.6

I may have found the perfect white elephant gift

Love it or hate it, the white elephant gift exchange is now a big part of the holiday party circuit. Personally, I love it: the … 2021-12-10 19:00 5KB www.cnet.com

142

0.2

Best exercise bike for 2022

It's not always possible to ride outside. You might live where it gets cold and dark early for a third of the year, or … 2021-12-10 19:00 2KB www.cnet.com

143

0.1

Disrupting flow of wood from rivers to oceans impacts marine environments

Ellen Wohl has always been fascinated by what happens in the deep sea. She studies interactions between rivers and water, the flow of sediment and wood, and the landforms created as a result. 2021-12-10 19:00 4KB phys.org

144

0.6

Researchers develop advanced catalysts for clean hydrogen production

Oregon State University research into the design of catalysts has shown that hydrogen can be cleanly produced with much greater efficiency and at a lower cost than is possible with current commercially available catalysts. 2021-12-10 19:00 4KB phys.org

145

0.8

New and improved search results experience on Microsoft Teams

Find the information you need exactly when you need it with the new Microsoft Teams search results page. We've re-envisioned the Teams search function to 2021-12-10 18:59 5KB techcommunity.microsoft.com

146

1.2

US Forex Brokers Features – Few Considerations When Selecting the Forex Broker

The forex market is highly volatile, and you will need the help of a broker to get the best results. You should always check the background of the broker. 2021-12-10 18:52 5KB www.siliconvalley.com

147

0.0

Delayed stimulus checks are finally being sent to 500,000 people – will you get one?

A look at stimulus benefits going out now to people in certain states, plus a new stimulus check coming to millions of Americans next week. 2021-12-10 18:52 4KB bgr.com

148

2.5

5 steps to help your users get started with Google Workspace

A walk-through of the basics will help new employees get set up to use Google Workspace on a Windows or macOS system. Here are some areas to cover that will help them get off to a great start. 2021-12-10 18:50 856Bytes www.techrepublic.com

149

2.2

Capitol riot misinformation persists: False claims continue to circulate on Facebook

House investigators are subpoenaing aides that were part of former President Donald Trump's inner circle. Here's what we know. Zuckerberg … 2021-12-10 18:50 865Bytes eu.usatoday.com

150

0.1

Startup Says It Can Dig Tunnels Really Fast by Melting Through Rock

Instead of grinding through rock with a massive grinder, a startup called Petra is hoping to dig tunnels using super heated gas. 2021-12-10 22:08 2KB futurism.com

151

0.7

How to install Minecraft mods

Installing Minecraft mods isn't rocket science nor is it child's play. Here's our guide to installing mods for every platform that offers Minecraft — even Mac. 2021-12-10 18:48 5KB www.digitaltrends.com

152

0.3

Swollen Apple Watch Battery Can Lead to Injury From Cracked Screens, Claims Lawsuit

A new lawsuit has been filed against Apple that claims the Apple Watch can lead to injuries from cracked or detached screens through swollen battery. 2021-12-10 18:46 2KB wccftech.com

153

0.7

The ZenFone 8 Is Now Getting Android 12

The Asus ZenFone 8 is finally getting the update to Android 12. We can expect a near-stock Android experience. 2021-12-10 18:45 2KB www.androidheadlines.com

154

2.9

Home office 3.0: Use these 9 gift ideas to make your desk a better place to work

You may not know you need a monitor lamp or a foot rest or a plant but these changes will make it easier to complete your daily shift. 2021-12-10 18:43 785Bytes www.techrepublic.com

155

0.1

Pandemic drives internet usage in Sri Lanka: Survey

The Covid-19 pandemic has driven an increase in Internet usage in Sri Lanka, local media citing a survey conducted by think-tank LIRNEAsia reported. 2021-12-10 18:41 1KB www.gadgetsnow.com

156

0.2

Nobel Peace Prize: Maria Ressa attacks social media 'toxic sludge'

Philippine journalist Maria Ressa accuses internet sites of using a "God-like power" to sow division. 2021-12-10 18:34 2KB www.bbc.co.uk

157

0.7

ProtonMail users with a Free account can get 1 GB storage in a limited-time offer

News, Reviews & Betas which includes large community peer support ProtonMail is allowing Free account holders to perform a few simple tasks to boost their email storage from 500 MB to 1 GB, but hurry because you only have 30 days to complete the tasks. 2021-12-10 18:32 1KB www.neowin.net

158

0.7

This 55-inch QLED TV is ONLY $370 at Best Buy today

The 55-inch Insignia F50 Series QLED 4K TV is an affordable option if you want to upgrade your living room's screen — its available from Best Buy for just $370. 2021-12-10 18:30 2KB www.digitaltrends.com

159

0.2

Everbridge plunges by almost 50% after CEO resigns from software company

Everbridge said late Thursday that CEO David Meredith is resigning after over two years at the software company. 2021-12-10 18:27 3KB www.cnbc.com

160

1.0

Video Friday: Ascento Pro

Your weekly selection of awesome robot videos 2021-12-10 18:25 1KB spectrum.ieee.org

161

1.3

WhatsApp Is Testing In-App Payments In The US With Novi

WhatsApp has launched an in-app payments service for U.S. customers with Novi, Meta's digital wallet. The service lets users send Pax Dollar (USPD) to 2021-12-10 18:17 2KB www.androidheadlines.com

162

0.8

Guide: How to enable Windows Sandbox in Windows 10 and 11

News, Reviews & Betas which includes large community peer support Windows Sandbox is a utility that enables you to download and run suspicious files in an isolated environment without risking your primary install. It is available on select Windows 10 and 11 configs. 2021-12-10 18:16 2KB www.neowin.net

163

0.4

Gaming while driving: Tesla allows it, Mercedes does recall

A few days after reports surfaced that Tesla allows drivers to play video games on dashboard touch screens while vehicles are moving, Mercedes-Benz has … 2021-12-10 18:15 4KB abcnews.go.com

164

0.6

Best air fryer deals for December 2021: Instant Pot, Ninja, and Dash

We track air fryer prices and update this post frequently with the best air fryer deals. 2021-12-10 18:14 4KB www.digitaltrends.com

165

3.6

Money is still #1 motivation but developers want time and location flexibility too

A recent Stack Overflow survey finds that salary, flexibility and opportunities to learn are the top reasons engineers look for a new job. 2021-12-10 18:08 798Bytes www.techrepublic.com

166

1.0

Instacart president Carolyn Everson announces departure just three months after she started

Carolyn Everson announced Friday she will step down as Instacart's president at the end of the year. 2021-12-10 18:05 2KB www.cnbc.com

167

0.1

The head of Alphabet's union says labor organizing is at 'an inflection point' in the tech industry and beyond

Labor organizing is at a turning point, says Parul Koul, the head of the Alphabet Workers Union.  This year has seen a new surge … 2021-12-10 18:04 3KB www.businessinsider.com

168

0.7

The funniest questions to ask Siri

Did you know Siri has a sense of humor? Besides the usual alarms and directions, ask them about dating or their favorite movies for some fun and giggles. 2021-12-10 18:03 9KB www.digitaltrends.com

169

0.1

Cream cheese shortage stemmed partially from cyberattack

The cream cheese shortage currently hitting bagel shops was partially caused by a cyberattack that shut down production at one of the country's top … 2021-12-10 18:03 2KB www.cnet.com
Articles
DC5n United States IT in english 169 articles, created at 2021-12-11 06:03
The gulf in quality between mobile games and indie PC games has become increasingly narrow in recent years, and yet, the two ecosystems remain frustratingly separated. Sure, you can play Android games on your PC via a third-party emulator like BlueStacks, and Microsoft is making an effort to get some (but not all) Android games playable via Windows 11, but neither are ideal solutions yet. Well, a better option is on the way, as it's been announced a Google Play Games app is coming to Windows PCs. The app is being built in-house at Google, and will run games locally, rather than from the cloud. The ability to pause a game on your phone or tablet and resume on your PC will also be included. Google's product director of games Greg Hartrell had the following to say about the upcoming app… WhatsApp Has Launched Instant Cryptocurrency Payments in the U.S. I'll admit, I'm not much of a phone or tablet gamer, but there are some fun-looking mobile indies I wouldn't mind trying out, so this is a perfect option for me. It would also save smaller devs the cost of having to port their games and release them on Steam ect. What do you think? Would you play Android games on PC if there were an official app that let you do so?

Google To Bring Google Play Games To Windows In 2022
androidheadlines.com
84cfca8ace6a63f70713a0c371e3f696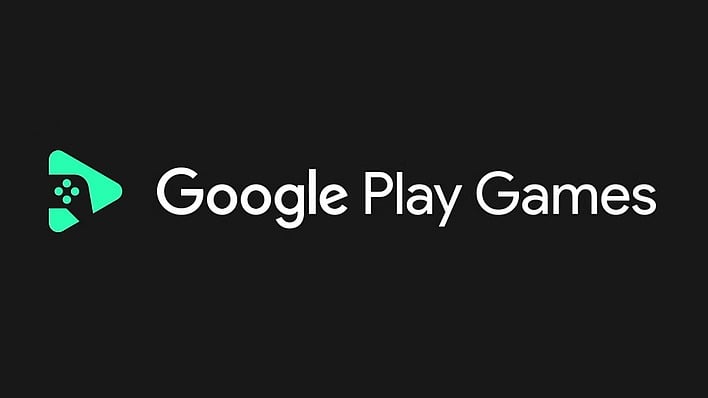 Google Play Games App Brings Android Gaming To Windows, What You Need To Know
hothardware.com
e74b01a438b5c1045a2e19dc97be4ba1
Google to Bring Android Games to Windows PCs Next Year
uk.pcmag.com
5c1e9ba43c11170f45a0edc9c5164632
Sony has announced that it has purchased another game studio, with PlayStation's confirming the acquisition of Valkyrie Entertainment earlier this morning on December 10. Valkyrie Entertainment is based in Seattle and has done prominent work for numerous other game studios in the past. It's even worked with Sony on separate occasions across a variety of franchises and games, including God Of War, and more recently God Of War: Ragnarok. The developer is also credited with work on Microsoft's Halo Infinite and Riot Games' Valorant. Vakyrie Entertainment is one of a handful of developer acquisitions for PlayStation Studios this year. Previous acquisitions include Bluepoint Games. Responsible for the remake of Demon's Souls. As well as which specializes in PC game ports, Firesprite,. The studio behind PS5's Returnal. A game that was awarded Best Action Game of 2021 at the Game Awards on December 9. Sony has been on somewhat of a hiring spree this year. Scooping up studios that are aimed to help it expand its library of first-party titles. Though not necessarily in response to Microsoft's massive Zenimax purchase, the number of acquisitions is somewhat uncharacteristic of Sony compared to prior years. In 2021 alone, Sony has purchased more studios than it did in the last decade combined. It's possible Sony isn't done either. While there's no telling when its next game development studio acquisition will be, it wouldn't be a surprise if it happened sooner rather than later. The terms of the deal were not disclosed. Nor did Hulst mention what any of Valkyrie's responsibilities would be once on board. Though given its specialty with help co-develop for other studios, there's a good chance it may continue doing similar work. In the past year, Sony has also taken measures to launch some of its popular first-party titles on PC. Days Gone and Horizon Zero Dawn are both available on PC. And God Of War releases on PC in January of 2022. Sony is also working to offer something of a competitor to Xbox Game Pass.

Valkyrie Entertainment joins PlayStation Studios
neowin.net
f251e5dd4bc99ad91c4fefb349e76585
PlayStation Acquires God of War and Halo Infinite Support Studio Valkyrie Entertainment
wccftech.com
8e28cf8e85d40fee104b92d62ea06dec
Bandwidth: Halo Infinite arrives on Xbox Game Pass, Amazon Luna adds new games
9to5google.com
f4b1ec06c674058c435d74ce66816510
Telltale Games plans to turn Amazon's hit science fiction series The Expanse into a video game. The announcement was made during Thursday's The Game Awards 2021 show, and it included a one-minute teaser trailer. Players will, Telltale revealed, operate as XO Camina Drummer aboard the Artemis, a spaceship where "a blood mutiny breaks loose." Image: Telltale Games Telltale has transformed a number of popular shows into fun story-based video games, not the least of which is the Telltale Series based on The Walking Dead. Given its massive popularity, it's no surprise the company would turn its attention to The Expanse. The science fiction series started as novels, later scoring itself a television adaptation from Syfy. Despite its very high ratings from critics and viewers, Syfy canceled the show with its third season, a decision seemingly made in light of restrictive streaming rights and a dip in viewership numbers. As tends to happen when a popular broadcast television show is abruptly canceled, fans rallied around the title and called on streaming companies to pick it up for an additional season. Amazon ended up answering that request, producing new seasons while making The Expanse an Amazon Original on Prime Video. Amazon made it known months ago that the show's sixth season — which arrives this month — will bring the series to an end. The series finale will be comprised of only six episodes compared with the 10 in past seasons, leaving some fans skeptical that the show will get a proper conclusion. Amid this, fans have called for an expansion of the sci-fi universe, including potentially into other media formats. That's where Thursday's announcement comes in — if nothing else, fans will get to enjoy the series beyond season six with The Expanse: A Telltale Series from Telltale and Deck Nine Games. Though few details about the title have been released at this time, the company has added a web page for the game on its website. The video game will be set before the events we see in the television series, though it'll revolve around the massively popular character Camina Drummer. The series has already established a huge storyline for this character, leaving a number of paths for Telltale to take with its game adaptation.

Luna Just Got Two Major Games Last Night That You NEED To Play
androidheadlines.com
feeb15331c8b33c460faf245abaf2218
Among Us VR gives the wildly popular game a brand new perspective
slashgear.com
1ce8554f26fefdcecd08bb75eec17633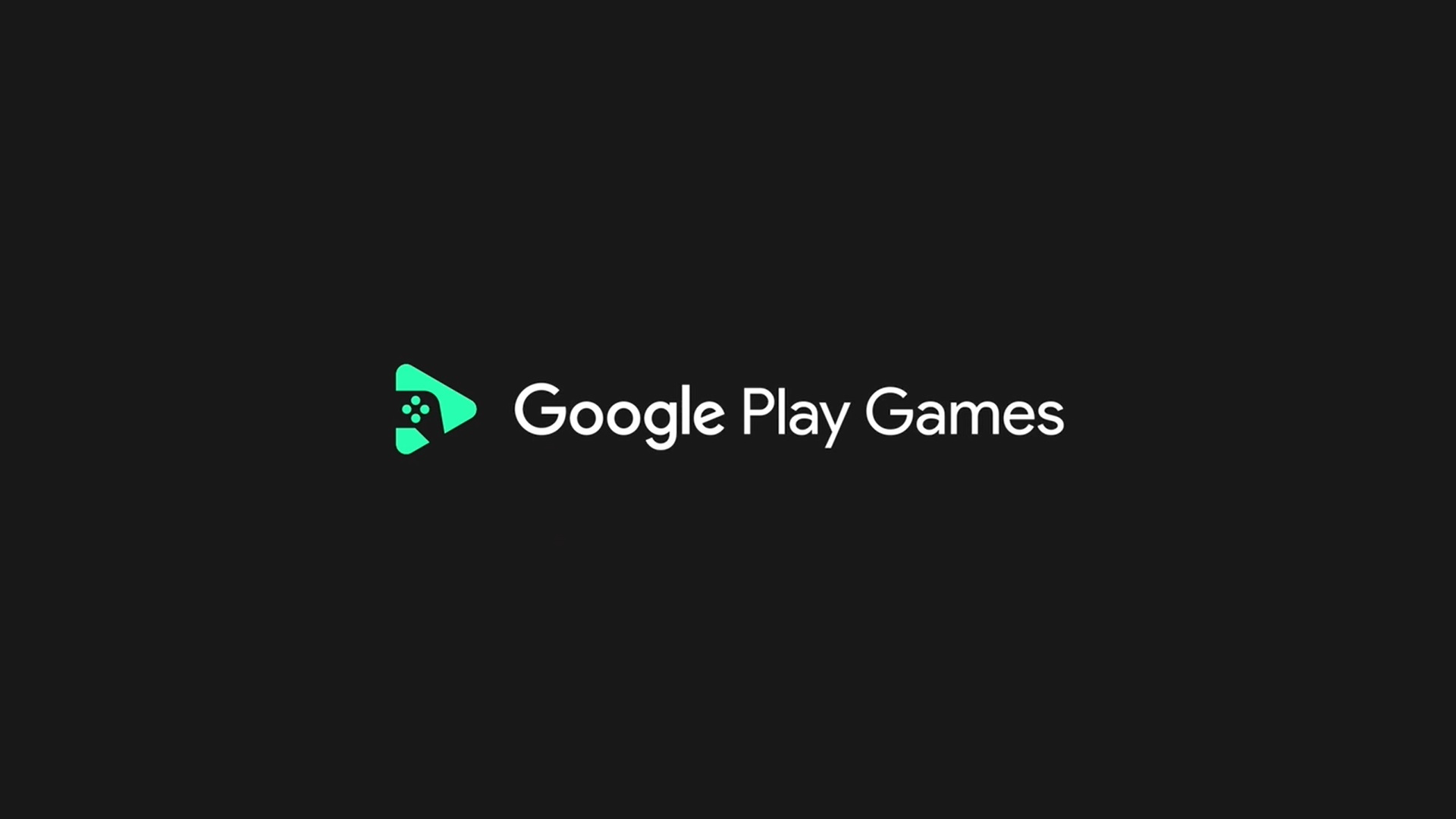 13 best announcements and trailers from The Game Awards 2021
bgr.com
00403adf755a22c05044adc5fe9e0cf8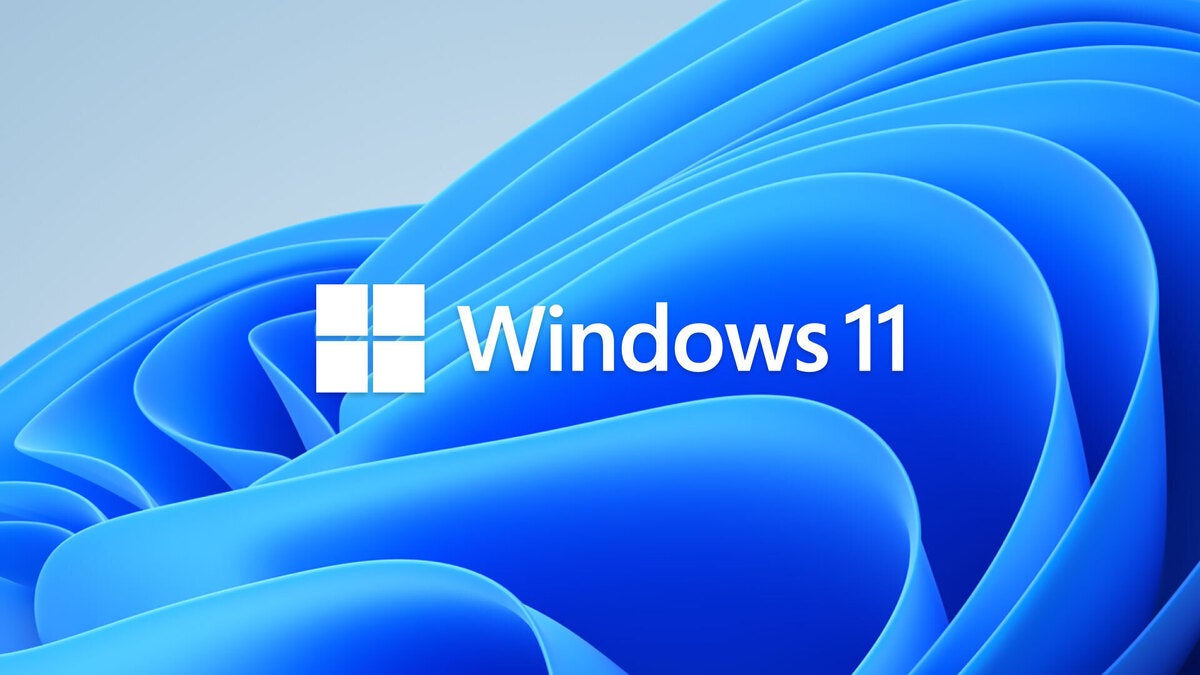 Windows 11 has been released, but behind the scenes, Microsoft is constantly working to improve the newest version of Windows. The company frequently rolls out public preview builds to members of its Windows Insider Program, allowing them to test out — and even help shape — upcoming features. The Windows Insider program is divided into three channels: The Beta and Release Preview Channels also receive bug-fix builds for the currently shipping version of Windows 11. Not everyone can participate in the Windows 11 Insider program, because the new operating system has more stringent system requirements than Windows 10. As outlined in this Microsoft blog post, if your PC fails to meet the minimum hardware requirements for Windows 11, you cannot join the Windows 11 Insider Program. Use the links below to find information about the Windows 11 preview builds that have been released: For each build, we've included the date of its release, which Insider channel it was released to, a summary of what's in the build, and a link to Microsoft's announcement about it. This build includes a new set of photos that can be used as desktop backgrounds, plus a new widget that delivers live weather content on the widget panel. It also introduces Voice Access, which lets you control your PC and create and edit text using your voice. A wide variety of bugs have been squashed, including an explorer. exe crash related to having websites pinned to the taskbar, and another in which Snap Group thumbnails weren't updating in real time in Task View after you moved a group window to a different desktop. The build has more than a dozen known issues, including the taskbar sometimes flickering when switching input methods, and another in which after clicking the Search icon on the taskbar, the Search panel may not open. (Get more info about Windows 11 Insider Preview Build 22518.) This build improves the way that Narrator can control Microsoft Edge. In addition, it lets you right-click on Start to quickly access Start settings and customize the "More pins" or "More recommendations" layout options. It also brings a variety of settings from Control Panel into the Settings app, including moving the advanced sharing settings (such as Network discovery, File and printer sharing, and public folder sharing) to a new page in the Settings app under Advanced Network Settings. There are a wide variety of bug fixes, including one in which the Start, Search, Task View, Widgets, and Chat icons in the taskbar no longer unexpectedly enlarge when the system scaling is set to 125%, and another in which hovering your mouse back and forth between different desktops in Task View will no longer result in the displayed thumbnails and content area unexpectedly shrinking. The build has four known issues, including the taskbar sometimes flickering when switching input methods, and another in which after clicking the Search icon on the taskbar, the Search panel may not open. (Get more info about Windows 11 Insider Preview Build 22509.) This build applies the 13 themes for the touch keyboard to other input methods, including IMEs, the emoji panel, and voice typing. It also lets you use the Windows key + Alt + K keyboard shortcut to toggle the new mute icon in the taskbar when it's showing. There are also a wide variety of bug fixes, including for one in which snap layout options randomly put windows on other monitors, and another in which text was duplicated if the caret was moved while using voice typing. The build has seven known issues, including the taskbar sometimes flickering when switching input methods, and another in which after clicking the Search icon on the taskbar, the Search panel may not open. (Get more info about Windows 11 Insider Preview Build 22504.) This build lets you quickly share content from open app windows directly from your taskbar to your Teams meeting calls. In addition, a wide variety of bugs have been fixed, including one in which Clipboard history wasn't working properly, and another in which explorer. exe crashed when using the touch keyboard. The build has 10 known issues, including the taskbar sometimes flickering when switching input methods and the Search panel sometimes not opening when the Search icon on the taskbar is clicked. (Get more info about Windows 11 Insider Preview Build 22499.) With this build you can mute and unmute your microphone from the taskbar during a Microsoft Teams call. In addition, a wide variety of bugs have been fixed, including one in which context menus crashed when you tried to scroll through them, and another in which some devices had a black screen when coming out of sleep. The build has eight known issues, including the taskbar sometimes flickering when switching input methods, and another in which after clicking the Search icon on the taskbar, the Search panel may not open. (Get more info about Windows 11 Insider Preview Build 22494.) This build includes a new settings page that displays information about your Microsoft account, including your subscriptions for Microsoft 365, links to order history, payment details, and Microsoft Rewards. Note that it's only being rolled out to a small group of Insiders at first. A wide variety of bugs have been fixed, including one in which explorer. exe crashed sometimes when using the Desktops flyout context menu, and another in which Settings crashed in certain cases after going to Windows Update. The build has nine known issues, including the taskbar sometimes flickering when switching input methods, and another in which the Search panel may not open after the Search icon on the taskbar is clicked. (Get more info about Windows 11 Insider Preview Build 22489.) This build includes a new feature that lets you right-click on either "Recommended" or the "More" button in Start to refresh the items shown there. In addition, it has a number of bug fixes, including one that caused Search to appear black and not display any content below the search box, and another that caused cellular data to not work on certain devices. The build has 10 known issues, including the taskbar sometimes flickering when switching input methods, and another in which the Search panel may not open after the Search icon on the taskbar is clicked. (Get more info about Windows 11 Insider Preview Build 22483.) This build includes new emojis that conform to Microsoft's Fluent design standards. It also lets you log in to a closed laptop using Windows Hello facial recognition on a connected external monitor if it has a camera attached that supports it. The build also fixes a wide variety of bugs, including one in which the Notification Center refused to launch, and another in File Explorer in which the "Show hidden items" option was out of sync when multiple File Explorer windows were open. The build has eight known issues, including the taskbar sometimes flickering when switching input methods, and another in which after the Search icon on the taskbar is clicked, the Search panel may not open. (Get more info about Windows 11 Insider Preview Build 22478.) This build has more than a dozen bug fixes, including for a bug that sometimes caused the taskbar's hidden icons flyout to have sharp corners instead of rounded corners, and another that caused explorer. exe to crash sometimes when closing File Explorer windows. The build also has 10 known issues, including the taskbar sometimes flickering when switching input methods, and widgets displaying in the wrong size on external monitors. (Get more info about Windows 11 Insider Preview Build 22471.) The build has two minor new features. When you click a VPN connection in VPN Settings, you can now see some statistics about the connection. And you can now turn off recent searches when hovering over the Search icon in the taskbar. There are also more than a dozen bug fixes, including for a bug in which some drives did not display in Defragment and Optimize Drives, and another that caused unexpected flickering in certain apps such as Microsoft Edge when using multiple monitors with different refresh rates. The build has nine known issues, including the taskbar sometimes flickering when switching input methods, and widgets displaying in the wrong size on external monitors. Microsoft also announced that the redesigned Paint app for Windows 11 is beginning to roll out to Insiders in the Dev Channel. (Get more info about Windows 11 Insider Preview Build 22468.) The build has several minor new features, including one in which when you have a file or folder selected in File Explorer, you can now use Ctrl-Shift-C to copy the path to your clipboard. The build also fixes several dozen bugs, including one in which pressing F1 in File Explorer opened Windows 10 help instead of Windows 11 help, and another that caused File Explorer to hang when doing a search. The build also has several dozen known issues, including the taskbar sometimes flickering when switching input methods, and widgets displaying in the wrong size on external monitors. (Get more info about Windows 11 Insider Preview Build 22463.) The build has more than a dozen bug fixes, including for one in which Settings sometimes crashed when trying to open the Display page, and another that made Start unreliable. The build also has several dozen known issues, including the taskbar sometimes flickering when switching input methods, and widgets displaying in the wrong size on external monitors. (Get more info about Windows 11 Insider Preview Build 22458.) This build has a few extremely minor changes, including in which right-clicking on Recycle Bin on the desktop brings up the new modern context menu. The build also has several dozen bug fixes, including for a bug in which PCs with Windows Defender Application Guard (WDAG) enabled bug-check continuously, and another in which taskbar icons flickered when you moused over them while using a contrast theme. The build also has several dozen known issues, including the taskbar sometimes flickering when switching input methods, and widgets displaying in the wrong size on external monitors. (Get more info about Windows 11 Insider Preview Build 22454.) With this build, the Dev Channel moves back to receiving only builds from the active development branch (RS_PRERELEASE). This means the Dev Channel builds no longer match the version of Windows 11 that will be released on October 5th. Dev Channel builds represent the newest works in progress and are not always stable. The build changes the way SMB compression (compression of files as they're sent over a network) works. From now on, algorithms will not determine whether to compress files — files will always be compressed if a user asks for it. Additionally, there are several minor changes in the build, including notifications now having acrylic backgrounds. There are also many bug fixes, including for one that caused the font in the taskbar previews to incorrect and another that crashed explorer. exe when using Alt-Tab. The build also has more than a dozen known issues, including the taskbar sometimes flickering when switching input methods, and widgets displaying in the wrong size on external monitors. (Get more info about Windows 11 Insider Preview Build 22449.) The build includes all the features and bug fixes of Windows 11 Insider Preview Build 22000.346, and also fixes a bug that prevented apps, such as Kaspersky apps, from opening after you attempt to repair or update the apps using the Microsoft Installer (MSI). (Get more info about Windows 11 Insider Preview Build 22000.348.) The build fixes a wide variety of bugs, including one that caused the system to stop working after you enabled Hyper-V, one that affected the System Memory Management Unit's (SMMU) fault handling after hibernation, and another that caused some USB Print installers to report that they didn't detect the printer after the printer was plugged in. (Get more info about Windows 11 Insider Preview Build 22000.346.) This build fixes a bug that prevented some users from opening or using certain built-in Windows apps or parts of some built-in apps, including the Snipping Tool, Touch Keyboard, Voice Typing, and Emoji Panel, Input Method Editor user interface (IME UI), and Getting Started and Tips. (Get more info about Windows 11 Insider Preview KB5008295.) The build fixes a wide variety of bugs, including an L3 caching issue that affected performance on devices with AMD Ryzen processors, another that caused distortion in the audio captured by voice assistants, and another in Windows Defender Exploit Protection that prevented some Microsoft Office applications from working on machines with certain processors. (Get more info about Windows 11 Insider Preview Build 22000.282.) This build includes updates to the Snipping Tool, Calculator, and Clock with Focus Sessions apps. The build also fixes several small issues, including one that caused some PCs to bug check during modern standby, and another that caused PowerShell to create an infinite number of child directories. There are more than a dozen issues in this build, including one in which you might be unable to enter text when using search from Start or the taskbar, and another in which after clicking the Search icon on the taskbar, the Search panel may not open. (Get more info about Windows 11 Insider Preview Build 22000.194.) This build fixes two small issues, including one in which a small set of languages were missing translations across the user interface, and another in which the "learn more info" about Windows Hello in the out-of-box experience (OOBE) wasn't translated for non-English languages. There are many known issues in this build, including one in which you might be unable to enter text when using search from Start or the taskbar, and another in which after clicking the Search icon on the taskbar, the Search panel may not open. (Get more info about Windows 11 Insider Preview Build 22000.184.) This build introduces a "Taskbar settings" page, which lets you hide and unhide icons on the taskbar. It also includes a small number of bug fixes, including one that caused some users to get an unexpected error when trying to take pictures with certain USB cameras, and another in which ratings and reviews weren't available for some Microsoft Store apps. There are many known issues in this build, including one in which you might be unable to enter text when using Search from Start or the taskbar, and another in which after clicking the Search icon on the taskbar, the Search panel may not open. (Get more info about Windows 11 Insider Preview Build 22000.176.) This build introduces a Microsoft 365 widget that displays relevant documents, news, and meeting recordings to enterprise users. It only works if you're signed into your Azure Active Directory (AAD) account on Windows 11. And Chat with Microsoft Teams now supports more than 50 languages. The build also includes five bug fixes, including for a bug in which typing certain phrases into the search box in Settings sometimes crashed Settings, and another in Microsoft Teams in which videos sometimes froze or displayed a black image during video calls. There are many known issues in this build, including one in which you might be unable to enter text when using Search from Start or the taskbar, and another in which after clicking the Search icon on the taskbar, the Search panel may not open. (Get more info about Windows 11 Insider Preview Build 22000.168.) This build fixes a bug in which the taskbar sometimes showed the "location in use" icon even when it had been blocked in preferences. For Insiders in the Dev Channel, this build also includes the revamped Windows Clock app, with a new feature called Focus Sessions that lets you do things such as set timers, automatically play music from Spotify, and work directly with Microsoft's To Do app. Go here for details. The build is also available as an ISO from the Windows Insider Preview Downloads page for those who want to install it from media rather than online. Using this method, users experience the full Windows 11 setup process. There are many known issues in this build, including one in which you might be unable to enter text when using Search from Start or the taskbar, and another in which after clicking the Search icon on the taskbar, the Search panel may not open. (Get more info about Windows 11 Insider Preview Build 22000.160.) With this build, Insiders in the Beta Channel now have access to Chat from Microsoft Teams. The feature, which was previously rolled out to Insiders in the Dev Channel, includes one-to-one and group audio and video calling. You can create and join meetings, toggle your microphone and camera on or off, and choose your preferred speakers, mic, and camera. You can also share your screen, see the roster of participants, admit meeting participants from the lobby, chat, and see people's video in a gallery view. For more details, see " First Preview of Chat from Microsoft Teams begins rolling out to Windows Insiders." The build also rolls out the new Snipping Tool for Windows 11, and updated Calculator, Mail, and Calendar apps for Insiders in the Dev Channel. For details, see " First set of Windows app updates rolling out to Windows Insiders for Windows 11." There are seven fixes in this build, including for a bug in which the taskbar repeatedly crashed inside the Windows Sandbox, and another in which the "location in use" indicator icon wasn't showing up in the taskbar when it should have been. There are many known issues in this build, including one in which you might be unable to enter text when using Search from Start or the taskbar, and another in which the Search panel may not open when you click the Search icon on the taskbar. (Get more info about Windows 11 Insider Preview Build 22000.132.) This build introduces a new family widget for MSA accounts (a single sign-on Microsoft account). It lets people see recent activity of members of their Microsoft family group. The build also fixes several dozen bugs, including one in which File Explorer didn't show an updated scroll bar in dark mode; another that caused search in Settings to be in a permanently broken state, saying "No result" for every search; and one in which explorer. exe crashed when the Task View button was clicked. There are many known issues in this build, including one in which you might be unable to enter text when using Search from Start or the taskbar, and another in which after clicking the Search icon on the taskbar, the Search panel may not open. (Get more info about Windows 11 Insider Preview Build 22000.120.) This build introduces Microsoft Teams integration into Windows 11, including a Teams Chat flyout on the taskbar. For more details, see Microsoft's blog post, " First Preview of Chat from Microsoft Teams begins rolling out to Windows Insiders." Note that not every Insider will see the feature right away. There are also a variety of minor new features, including making the taskbar calendar flyout fully collapse when clicking the chevron in the top corner to give more room for notifications. Several dozen bugs have been fixed, including one in which when you right-clicked the desktop or File Explorer, the resulting context menu and submenus appeared partially off screen, and another in which sign-in wasn't working for widgets in some scenarios due to authentication hanging. There are many known issues in this build, including one in which you might be unable to enter text when using Search from Start or the taskbar, and another in which the taskbar sometimes flickers when switching input methods. (Get more info about Windows 11 Insider Preview Build 22000.100.) There are many known issues in this build, including one in which you might be unable to enter text when using search from Start or the taskbar, and another in which the right-click menu and submenus from the desktop or File Explorer may appear partially off-screen. (Get more info about Windows 11 Insider Preview Build 22000. 71.) Among other changes in this build, the Start menu now includes a search box, Power mode settings are now available on the Power & battery page in Settings, and several system alert dialog boxes, such as the alert for when your battery is running low or when you change your display settings, now adhere to the new Windows 11 visual design. The build includes a wide variety of bug fixes, including one in which Settings could not be launched, another in which you could not pin and unpin apps from Start, another in which the command bar in File Explorer disappeared, and another in which the snap layouts did not appear until you rebooted your PC. In addition, a remote code execution exploit in the Windows Print Spooler service, known as "PrintNightmare," has been closed. For details, see CVE-2021-34527. (Get more info about Windows 11 Insider Preview Build 22000.65.) This first Insider Preview for Windows 11 is a big one and offers many of the new features expected to be part of the shipping version of the new operating system. File Explorer has a new command bar and new overall look, including new context menus. New themes have been added to the overall interface, and Windows sounds have been redesigned. Get more info about Windows 11 Insider Preview Build 22000.51.

Cumulative Update Build 22518.1012 (KB5009380) Is Out for Windows 11 Insiders
wccftech.com
8d5fdd0256d715df9f5fbf183e0c26aa
New Windows 11 build 22518.1012 (KB5009380) released to test Dev channel servicing pipeline
neowin.net
f5471357de788f127a216da80b8d2f2f
Why it matters: At the 2021 Game Awards this week, Intel dropped a 30-second teaser for its upcoming Arc dedicated graphics cards. The video covers nothing the company hasn't revealed before, but it might be Arc's most public showing yet. The teaser shows a few games running on an unspecified Arc GPU, including Hitman, Age of Empires IV, and Back 4 Blood. Of course, Intel didn't bother to compare Arc to an Nvidia or AMD GPU. The only clue that hints at performance is that the YouTube upload is 1440p and 30 frames per second. Recent Arc benchmarks haven't been too impressive, but those cards were likely downclocked, so we don't have accurate performance metrics yet. On top of the footage, Intel mentions already-confirmed features like ray tracing and AI-powered image upscaling but doesn't say whether the clips in the teaser are using those features. The video ends with a launch window in the second half of 2022, which we already expected. None of what Intel showed was technically new, but many viewers of the Game Awards likely didn't know Intel was working on its own graphics cards. The company has held presentations showing off their features, and rumors have hinted at other details, but there hasn't been a lot of advertising. The teaser could be the beginning of a real PR debut for the Arc cards.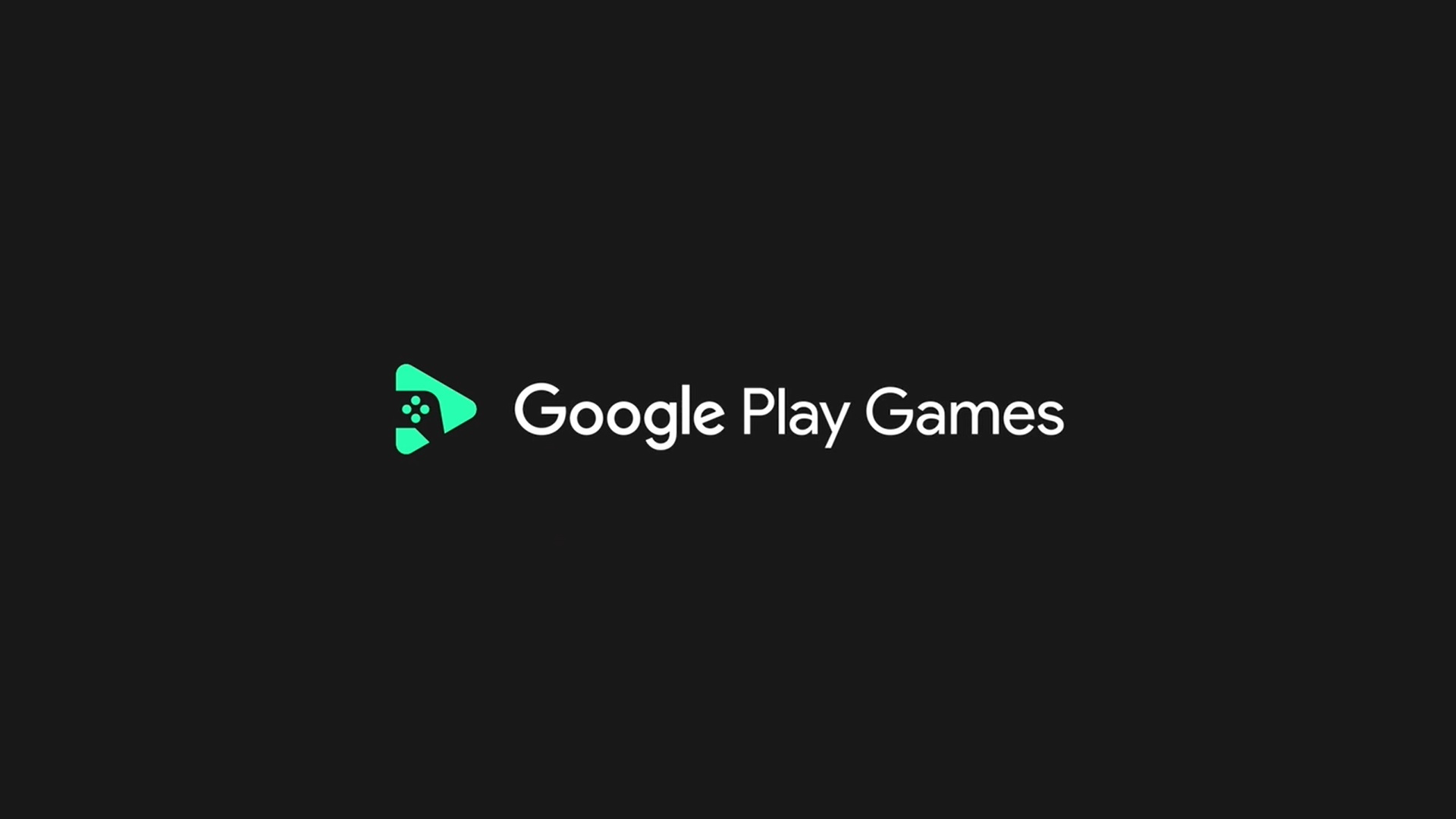 13 best announcements and trailers from The Game Awards 2021
bgr.com
00403adf755a22c05044adc5fe9e0cf8
Intel Arc Alchemist: Everything we know about Intel's upcoming graphics card
digitaltrends.com
96e73d1c687e2d7505b6664d5c14afe1
The Apple iPhone is still the most popular smartphone brand in the U.S., even with continued competition from Samsung, Google, LG, and many others. Android brands combined command a moderately larger global market share, but none outpace Apple. It's also no secret iPhones aren't cheap," but if you need a new one and are on the hunt for smartphone deals, we can help. We've scooped up a heaping helping of all the best cheap iPhone deals available this week, offering tidy discounts on everything from the iPhone X series to the iPhone 12 and iPhone 13. Also take a look at these iPad deals, MacBook deals, refurbished iPhone deals, and Apple Watch deals if these whet your appetite for more Apple bargains. Several years ago, we saw the launch of not two but three new flagship mobile devices from the fruit-themed tech giant when the iPhone 8 and iPhone 8 Plus dropped alongside the iPhone X as the traditional successor to the previous iPhone. Under the hood, the iPhone 8 isn't radically different than the X. It boasts the same 2.39 Hexa-core processor, although the standard wireless iPhone 8 only utilizes 2GB of RAM compared to the X's 3GB (the larger iPhone 8 Plus features the full 3GB). It also performs similarly to the iPhone X when it comes to its excellent camera and speedy wireless charging, akin to the newer Galaxy phones. Since the battery life is also more or less the same, the main differences between the iPhone 8 and the iPhone X are the bezels, screen sizes, and a touch screen home button, but you can still get both in that classic Space Gray color you know and love. Although its more traditional design isn't as groundbreaking as iPhones of the past, the iPhone 8 still delivers the solid build quality and performance we've come to expect. With a starting retail price of $699 for this iPhone and a $799 price tag for the iPhone 8 Plus, it wasn't quite as pricey as the X, and you can find it for a lot cheaper now. If you're looking for a great phone but don't feel like making monthly payments to upgrade to the newest model, you can save some cash with ongoing iPhone 8 deals. Speaking of fashionable tech, the high-end iPhone X turned heads (and caused more than its share of sticker shock) when the new line was announced in fall 2017. Marketed as something of a luxury item yet conspicuously lacking a 3.5mm headphone jack, the iPhone X perhaps uniquely represents the reason behind the "love it or hate it" attitudes that Apple inspires among the masses. But with an improved battery, iOS 11, a slo-mo camera, Face ID, and wireless connectivity for AirPods, it was one of the best iPhones you could buy at the time. And despite its high initial cost, the iPhone X is a great piece of technology with an incredible edge-to-edge OLED touch display, a fantastic front camera, and lightning-fast speed thanks to its snappy 2.39 GHz Hexa-core processor and 3GB of RAM. It also features wireless charging capability, finally bringing the iPhones up to speed with their Android competitors such as the Samsung Galaxy S8 and HTC. With all of that screen space for your iPhone apps to fit in, the X is something to behold — though you may need to get a new pair of compatible wireless headphones. The iPhone X is a high-end phone with a price tag to match. It retailed for an upfront cost of $999 upon its pre-order launch, which made it the most expensive new iPhone yet, but don't worry: Ongoing iPhone discounts can save you a nice chunk of change on the iPhone X now that it's a few years old. You can even find some great refurbished models for even less. The iPhone XS and XS Max were Apple's flagships for 2018, and honestly, not much changed between the iPhone X and the iPhone XS. The launch price was still right around $1,000, too. If you're looking to buy the latest tech from Apple, you can grab one of the iPhone 11 or iPhone 12 models right now, but deals on newer stuff are always few and far between; since the iPhone XS and XS Max are two years old now, today's not a bad time to start hunting for deals on these. The iPhone XS launched with a sticker price of $999, but Apple also rolled out a more budget-friendly alternative in the iPhone XR which retailed for $749. The iPhone XS Max, for its part, was one of the best plus-sized phone the company has ever released. You can definitely find some pretty big price cuts on these floating around out there if you know where to look. We've been scouring the web for the latest discounts, and we will be continually updating this page as the savings continue to roll in. The iPhone 11 Pro brought another generation of improvements across the board, from increased battery life to a crisper, more vivid screen, and, of course, more raw horsepower from the onboard processor. In particular, Apple focused on the new camera module, bringing a three-camera setup that delivers snappy autofocus, great depth of field, and an incredible level of image fidelity. This system also offers new shooting modes thanks to its wide-angle lens (something that was curiously absent from the new Google Pixel 4). The different models of the iPhone 11 feature varying screen sizes and building materials, and the numbering scheme can be a little confusing (although it's arguably more consistent than previous releases): The iPhone 11 is the more budget-friendly alternative to the Pro models, sporting a 6.1-inch Liquid Retina HD display with a 1,792 x 828 resolution, while the 11 Pro has a 5.8-inch Super Retina XDR touchscreen at 2,436 x 1,125 pixels. Meanwhile, the superb iPhone 11 Pro Max is fitted with a 6.5-inch Super Retina XDR display with a 2,688 x 1,242 resolution. The iPhone 11 takes after previous iPhones with an aluminum and glass body, while the Pro and Pro Max boast a gorgeous brushed steel aesthetic. Depending on storage options, the iPhone 11 retailed for $699, while the 11 Pro started at $999 and the 11 Pro Max at $1,099. If the ever-growing price tags and screen sizes of flagship iPhones have you down, you're not alone. Last year, Apple heeded the cries of fans and finally brought back the beloved iPhone SE, which is an excellent mid-range alternative to the much pricier flagships. The new second-gen SE boasts a 4.7-inch Retina display (a bit bigger than the four-inch display of the original SE, but still a nice pocket-friendly size) and packs the same internal processor as the much more expensive iPhone 11. You read that right: The iPhone SE runs on the same awesome A13 Bionic chipset as the current-gen flagships that cost nearly twice as much. That alone isn't super shocking. What should really grab your attention is the iPhone SE's retail price of just $400. That's an incredible value for a brand new Apple mobile, and there are already iPhone deals and carrier offers available for the second-gen SE that make it an even better buy. If you want an iPhone and don't want to pay flagship prices (or buy refurbished), the iPhone SE is an easy choice. Last year was a bit of an odd one for Apple, which has released not three, not even four, but five new smartphones. In early 2020 we got the new iPhone SE (which is technically part of the iPhone 11 generation as it runs on the same A13 Bionic chip), and in October, Apple rolled out four new next-gen devices: The iPhone 12, the iPhone 12 Mini, the iPhone 12 Pro, and the iPhone 12 Pro Max. It goes without saying that if you're in the market for a new Apple handset, 2020 has given you more options to choose from than any year before. Having many choices can be a good thing, but it can also induce decision paralysis if you don't already have a reasonably specific idea of what you want. To make things simpler, you can break down the four models into two categories: The iPhone 12 and 12 Mini are the standard flagships, while the iPhone 12 Pro and 12 Pro Max are the premium models. With its 5.4-inch display, the Mini is the obvious choice for those who like smaller phones (which are clearly making a comeback) but who want something with more modern styling than the iPhone SE. It's worth noting that the 5.4-inch iPhone 12 Mini has similar overall dimensions as the 4.7-inch iPhone SE given the 12 Mini's much slimmer bezels. The standard iPhone 12 5G and iPhone 12 Pro are the same size with 6.1-inch displays, while the aptly named iPhone 12 Pro max sits at 6.7 inches (the obvious choice for those who don't buck the trend of bigger smartphones). All of the iPhone 12 models run on the new A14 Bionic chip, but the Pro models boast some upgrades over the standard flagships including increased RAM, bigger storage options, and enhanced camera modules. If you want a more in-depth breakdown, then check out our detailed iPhone 12 vs. iPhone 12 Pro comparison. Apple announced their iPhone 13 lineup at the California Streaming event on September 14, but we all knew it was coming. The 13 will have a full suite of phones, including the standard, a Mini with similar specs, a beefed up Pro and a super beef Pro Max. They are available for pre-order starting September 17. All of the phones have a Super Retina XD display, with the standard model and the Pro measuring 6.1 inches, the same size as the iPhone 12. The Mini clocks in at 5.4 inches and the Max at 6.7. Apple really hyped up the new camera in the iPhone 13. It will have improved light sensitivity for better low-light photos and videos. The Pro and Pro Max will have Ultra Wide, Wide, and Telephoto cameras. The photo apps themselves get improvements with the upgrade to iOS 15, including a new Cinematic Mode. The iPhone 13 Mini is the cheapest of the bunch, launching at $699. The standard iPhone 13 is $799; iPhone 13 Pro is $999; iPhone 13 Pro Max is $1,099. There are no deals yet for unlocked phones, since it's barely launched, but some carriers, such as T-Mobile and AT&T, have sign-on deals tied to the new phone. Check out our iPhone 13 buying guide for more info.

Best tablet deals for December 2021
digitaltrends.com
8b458a7ccb3bba6757b16b34d0cad397
Best Nest Thermostat deals for December 2021
digitaltrends.com
c2cc75084743a10cdc89e6bde3190f23
Best Apple deals and sales for December 2021
digitaltrends.com
91d25b91d3ef2505955e5ad2ffb5a6c9
Best grill deals for December 2021
digitaltrends.com
e54b3151a37076d63c5aeb3df3806382
Best office chair deals for December 2021
digitaltrends.com
52be659aa4da5b771b457d3ede09de60
Best Dyson deals for December 2021
digitaltrends.com
a8eb9ec99bb56463290415634c8f42a1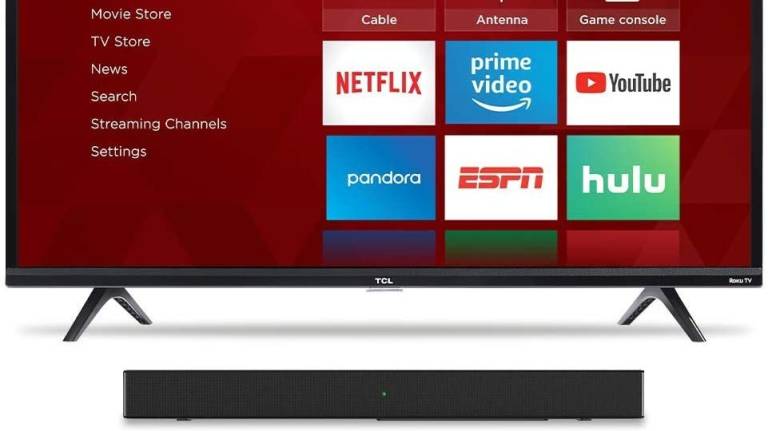 Best TV sales and deals: 4K TV deals in December 2021
bgr.com
6f5650143fd9bae0860e83a23c6c21f4
Best cheap printer deals for December 2021
digitaltrends.com
d34953f2221f44ce99effe178400d16c
Best 2-in-1 laptop deals and sales for December 2021
digitaltrends.com
5a06eb8813e4eb6a469c239c7417f8ab
Aside from dropping several TV shows at the beginning of each month, Amazon Prime Video doesn't have a ton of new weekly releases. But occasionally an Amazon Original comes knocking that deserves to be put on your radar. Below you'll find a selection of highlights for this week, as well as CNET's full list of best Amazon Prime Video Original TV shows. A big new season on Friday this week! Wednesday Thursday Friday Read more: Amazon Prime Video: The 26 best movies to watch| Everything you need to know to sign up to Amazon Prime Video

Netflix: 38 of the absolute best movies to watch
cnet.com
851f0091ef6cad59804893354da93f04
The best TV shows on Amazon Prime Video right now
digitaltrends.com
22911e82d33e92a4c9c0c1c99b1ca8cb
Netflix: 45 of the absolute best TV shows to watch
cnet.com
bb5145da4c282bd5384cd45a533adda0
The 55 best movies on Amazon Prime Video right now
digitaltrends.com
108d6e328843bd5c5a8a302a1de26cb4
This website uses cookies to improve your experience while you navigate through the website. Out of these cookies, the cookies that are categorized as necessary are stored on your browser as they are essential for the working of basic functionalities of the website. We also use third-party cookies that help us analyze and understand how you use this website. These cookies will be stored in your browser only with your consent. You also have the option to opt-out of these cookies. But opting out of some of these cookies may have an effect on your browsing experience.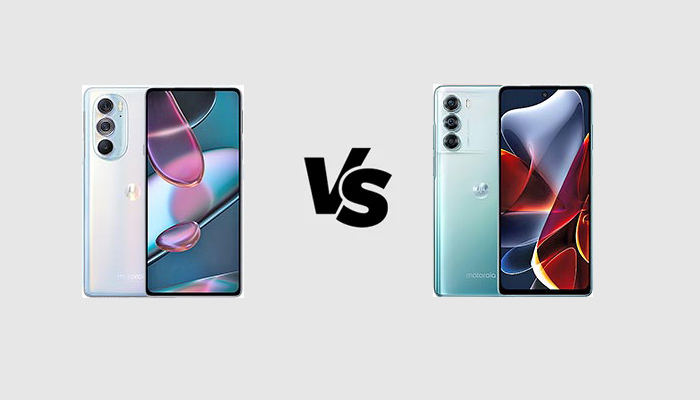 Motorola Edge X30 vs Motorola Edge S30: Specs Comparison
gizmochina.com
a425fa63cf230538d62f19a5beb7c5a0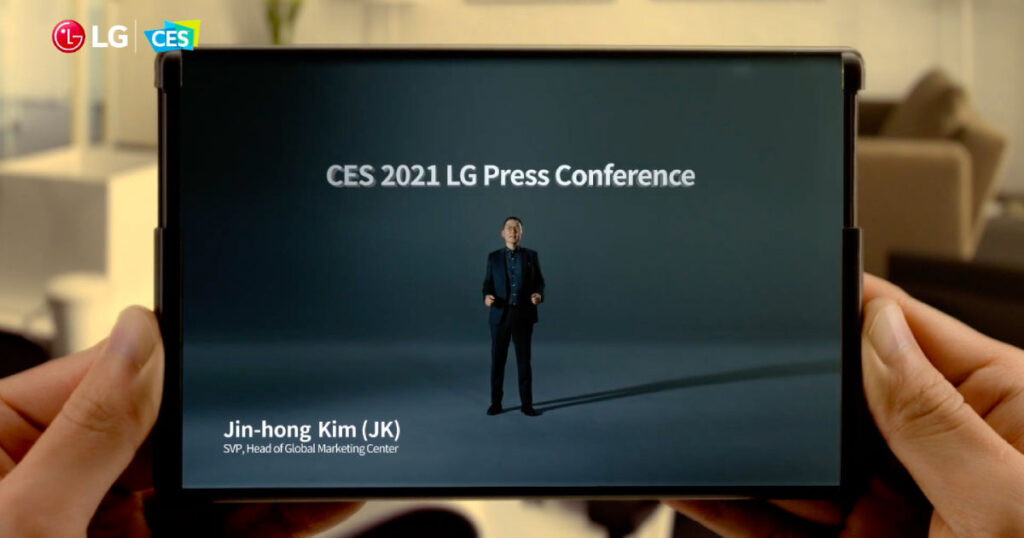 LG to announce foldable infotainment display for cars
gizmochina.com
2630b3fc7684a4472a493b4efe92e546
OnePlus stops rolling out its OxygenOS 12 update for the OnePlus 9 and 9 Pro
phandroid.com
7cacc253e4eb4d978a938e1ced70d25e
December isn't just a time for reflecting and reminiscing on the past 11 months. For many, it's also a time to make well-planned and long-delayed purchases, especially with discounts that will be trying to entice consumers away from their hard-earned cash. With so many products to choose from, it can be an overwhelming process instead of an enjoyable one. While different people will naturally have different needs and budgets, there is almost an Android tablet that perfectly meets their requirements. Here are some of our top choices for those, highlighting the best Android tablets in 2021 for different folks. Going in the completely opposite direction of some of the higher-end tablets on our list, you have here one of the cheapest Android tablets in the market. "Cheap," however, doesn't equate to terrible, especially when Amazon is able to profit from its Fire tablets in some other ways beyond retail price. And it might not look like it, but the Amazon Fire HD tablets are definitely running Android, just Amazon's flavor. The 2021 model of the Amazon Fire HD 10 Plus does take things up a notch compared to Amazon's other tablets, mostly in terms of memory and wireless charging capabilities. At $180, you might suspect there are some hidden catches, and you'd be correct. You're going to miss out on Google Play Store and Google apps, but Amazon has its own ecosystem of Android apps (some of which will soon also be available on Windows 11.) Amazon Fire tablets have always been gateways to the e-commerce giant's other services and content, so it's primed (pun intended) to benefit Amazon Prime members the most. That said, Amazon also makes a big deal about the kid-friendly version of its tablets, and the Fire HD 10 and 10 Plus, in particular, are now also being groomed for more serious adult use. Amazon even has a "productivity bundle" that includes a Bluetooth keyboard case that will turn them into makeshift laptops. Just mind the MediaTek Helio P60T processor and 4GB of RAM. More advanced Android users might also take note that Fire OS is still based on a very old version of Android, specifically Android 9.0 Pie. Amazon basically lives in an Android world of its own making, it doesn't seem to be making the same level of commitment to software updates for Fire tablets as it did for Fire TV devices. It might be surprising to see the Galaxy Tab S7 FE right at the top since it isn't really Samsung's best this year. As a Fan Edition device, it is meant to distill the Galaxy Tab S7 down to its most essential features and experiences, wrapped in a more affordable package. The result is that the Galaxy Tab S7 FE offers an almost perfect balance of features and price in a tablet that can meet almost every need without going overboard. The Snapdragon 750G or 778G, while not Qualcomm's top performers, are up to most tasks, even mobile gaming. The bright and crisp 12.4-inch screen isn't just great for 2K content, it also supports the S Pen stylus that thankfully comes with each purchase. That's no mere pointy stick, either. This device works with the famed Wacom technology that will endear the slate to digital artists and note-takers alike. And despite being a mid-range tablet, it still has the best of what Samsung has to offer in terms of software experience, including DeX Mode that turns it into an Android laptop at the tap of a button. Of course, there were compromises that needed to be made, like the amount of RAM in some configurations. The 8MP main and 5MP front cameras are definitely nothing worth writing home about, especially the latter for video calls. Some users may be disappointed to find that the LCD screen in this device only has an image refresh rate of 60Hz, while others haven't yet owned a device with a more advanced display. A refresh rate of 60Hz means the user gets a maximum of 60 frames per second – that's half as much as the refresh rate of the next tablet on our list. Samsung sadly also doesn't ship the keyboard cover with the tablet, making it an additional expense. But at $530, which can go down to $280 these days for the base model, it's still a great deal for an all-purpose tablet you can use not only for entertainment but also for productivity. This is hardly the company's first tablet, but the Xiaomi Pad 5 is notable for two reasons. It is, for one, the first tablet to ditch the "Mi" name in line with the company's rebranding efforts. It is also perhaps Xiaomi's best tablet so far, even being hailed as a worthy rival to both the Apple iPad and the Samsung Galaxy Tab S. It's definitely near perfect, presuming you can actually buy it. It almost has the best specs for tablets this year, especially with the Pro model that gets a Snapdragon 870 5G and up to 8GB of RAM. That also gets either a 13MP main camera or a 50MP sensor, depending on Wi-Fi or 5G model, respectively. One of the most notable features of Xiaomi's slate, however, is its 11-inch 2560×1600 TFT LCD display. Not only does it deliver bright and vibrant colors, it even supports 120Hz refresh rates, a big boon to mobile gaming on a large screen (with a paired controller, of course). The Xiaomi Pad 5 isn't just for content consumption, however. It is also compatible with an active Xiaomi Smart Pen stylus and a keyboard, just like an iPad. And like an iPad, neither can be found inside the box and have to be purchased separately. The stylus technology isn't based on Wacom's, which might turn off some professional artists, but it's not a bad substitute either. The biggest drawback, unfortunately, is the tablet's absence in markets like the US. For those that can get their hands on a Xiaomi Pad 5, however, that equivalent $450 price might be to die for. Just be sure to save up for the accessories. OK, technically, the Galaxy Tab S7+ is last year's model. But with no flagship tablet from Samsung this year, it's still at the top of the company's list. The fact that it is still one of if not the best Android tablets this year is both impressive and also depressing if you think about the state of the Android tablet market. Regardless, if you have the money to spare to go all out, this is the entertainment and productivity screen to grab. You get Samsung's best-of-class hardware, at least as far as the year 2020 is concerned. The Snapdragon 865 5G+ and up to 8GB of RAM will definitely hold on their own even today. The 12.4-inch Super AMOLED screen is definitely top-notch, especially when you consider the 120Hz refresh rate and HDR10+ support. The cameras aren't exactly newsworthy, but they rarely are for tablets anyway. The 8MP front-facing shooter, however, should do nicely for video conferencing. The Galaxy Tab S7+ is poised almost as a laptop replacement, and that comes via Samsung DeX. You'll need to spend more for the matching keyboard cover, but the S Pen is at least included. That makes the tablet a great digital canvas, too, presuming you've already settled on your favorite Android creativity apps. As Samsung's top-of-the-line tablet so far, it isn't exactly cheap, but you can actually get the highest 512GB configuration now for just $650, depending on where you look. Next to Samsung and Amazon, Lenovo is probably one of the more prolific Android tablet makers in the market. It has so many models that it is almost too difficult to keep track of them all. There are some that do become memorable, like last year's Lenovo Smart Tab M10 that can become an ad hoc smart display at home. The Lenovo Tab P12 Pro is definitely another one, and not just because of the features it is packing. Although a 2021 tablet, the Lenovo Tab P12 Pro almost matches last year's Galaxy Tab S7+ in key areas and takes them a step further. The larger 12.6-inch QHD 120Hz AMOLED screen, for example, is advertised to be the perfect window to your videos and photos, especially with support for both HDR10+ and Dolby Vision. The Snapdragon 870 5G and 8GB of RAM also make short work of any task, from video encoding for streaming services, gaming, and productivity. The latter is actually a big marketing point for the Lenovo Tab P12 Pro, though it's ironic that it doesn't ship with the keyboard. Fortunately, the Lenovo Precision Pen 3 is included in the box. Among the many Android tablets in the market, this seems to be a bit special for both Google and Lenovo. It is, so far, the first and only tablet to officially support the Android 12L beta program, making it the reference device for developers. Despite its attractive $610 price, the Lenovo Tab P12 Pro is still nowhere to be found in the US, not to mention in other markets outside the UK. It could dethrone the Galaxy Tab S7+ when it does launch globally, but Lenovo still has some work to do in making its Android experience on large screens just as usable as Samsung's One UI. Although drastically fewer in number, Android tablets are just as diverse as their smartphone cousins. There is a slate or even a convertible for every need, taste, and price, and it can be a confusing and tiring process to go through all of them for your next purchase. And it doesn't even stop at straightforward Android tablets because Android is now also available in other tablet-like devices and platforms, some of which you might not have considered. The $700 Acer Chromebook Spin 713, for example, is a 13.5-inch Chrome OS convertible that can easily support Android apps, especially with its 11th-gen Intel Core i7 processor. An e-reader like the 7-inch Onyx Book Leaf might not even sound like an Android device, but it is actually just the latest in a new breed of e-readers that run Android. It even runs a semi-recent Android 10! These two might not be the best Android tablets, but they do showcase the power of the Android platform and its ability to almost run on any device conceivable. But if you are indeed in search of the perfect holiday tablet to gift to others or to yourself, take a gander at our top choices for this year, and you might just find the Android tablet that perfectly fits your needs.

Best tablet deals for December 2021
digitaltrends.com
8b458a7ccb3bba6757b16b34d0cad397
Looking for a great movie to stream? Netflix has you covered. The streaming service is packed with new and classic films, as well as original features you won't find anywhere else. From heartwarming dramas to terrifying thrillers and everything in between, Netflix has it all. Even better, the collection is constantly growing and changing, with new movies coming to Netflix each month. To make it even easier to plan your next movie night, we look through the entire collection on the streaming service every week to update this list of the best movies on Netflix available now. Looking for something else? We've also rounded up the best shows on Netflix, the best movies on Hulu, the best movies on Amazon Prime, and the best movies on Disney+. Watching from abroad? Use a Netflix VPN to access your country's catalog from anywhere in the world. Want to watch on the go? We can show you how to download movies on Netflix.

Netflix: 38 of the absolute best movies to watch
cnet.com
851f0091ef6cad59804893354da93f04
The best shows on Netflix right now
digitaltrends.com
9e199cc2a767bd7831703b545546d5c1
If you haven't stayed in a hotel recently — you know, because of a global pandemic — you might not be aware of a big change that is happening to hotel TVs: Physical remotes are going away. In their place, guests are expected to use their smartphones, which can display a set of virtual remote buttons, similar to the companion apps offered by Roku, Apple, and Google for their streaming media devices and smart TVs. Digital Trends' A/V editor Phil Nickinson discovered this for himself recently upon arriving at a hotel in Florida, where his room TV informed him that he needed to scan a QR code in order to take control of the TV using his phone. Why the change? Our nearly two-year-long battle with COVID-19 has prompted many hotel chains to rethink the wisdom of having a device in their rooms that nearly every guest will touch, and which can prove difficult to adequately disinfect. This isn't a new reality. Even before the outbreak of the pandemic, many studies showed that certain areas of a hotel room can be hotbeds for bacteria and viruses, like desks, bathroom counters, and TV remotes. In 2012, a team from the University of Houston, Purdue University, and the University of South Carolina sampled contamination levels in nine hotel rooms, three each in Texas, Indiana, and South Carolina. The samples showed that of all items we typically come in contact with during our stays, the TV remote was one of the dirtiest. Another study cited by A/V Magazine found that hotel remotes contain "up to 2,000% more bacteria and yeast than a toilet seat." The new virtual remotes are showing up on a variety of hotel-based TV systems. BeyondTV MyRemote is one of these systems, and you may also encounter similar versions from Otrum or Philips. Most use a web-based platform that doesn't need an app to be downloaded and installed — only a web browser and a data connection. There's also usually no need to connect to a hotel's own Wi-Fi network. If all of this has you questioning whether you even want to use your hotel's built-in TV offerings, here are some great alternatives:

Netflix: 45 of the absolute best TV shows to watch
cnet.com
bb5145da4c282bd5384cd45a533adda0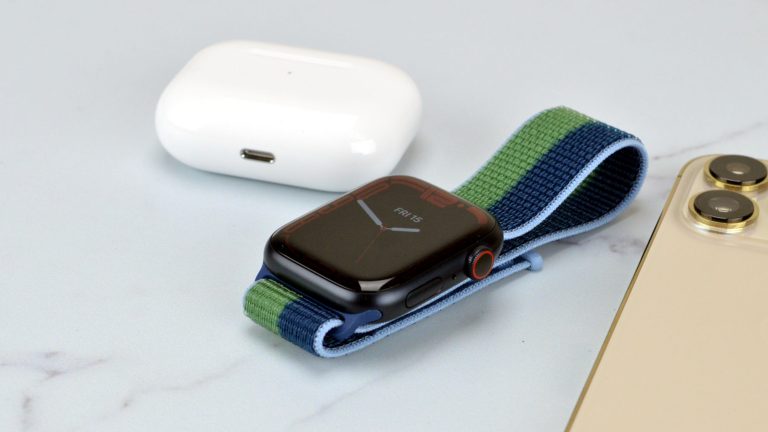 If you purchase an independently reviewed product or service through a link on our website, we may receive an affiliate commission. Were you caught up in the whirlwind so you missed Amazon's Black Friday and Cyber Monday Apple Watch sales? Well, we have some news that you're really going to love. Apple Watch deals for Christmas 2021 are here and the discounts are just as deep as they were for Black Friday and Cyber Week! Sadly, however, it's not all good news. These Apple Watch Series 7 and Apple Watch SE deals are so popular that several colorways are already sold out. There are still several popular colors in stock though, and there are other Apple deals, too. Apple's brand new AirPods Pro with MagSafe are on sale for $179 instead of $249. On top of that, AirPods 3 are discounted again and other AirPods models start at just $99.99. But Apple Watches are super-popular and they're on sale too. As a matter of fact, some of Apple's newest models are still on sale at the best prices of the season. If you want a new Apple Watch Series 7 or an Apple Watch SE, you'll find fantastic Christmas 2021 price discounts at Amazon. We can't believe it, but Black Friday prices are somehow back! Image source: Christian de Looper for BGR If you're looking to save some money on a new Apple Watch, you've come to the right place. The best Apple Watch deals for Christmas 2021 are happening right now at Amazon! First up, the Apple Watch SE is on sale at a new all-time low price. Like the iPhone SE, the Apple Watch SE is meant to offer users power and performance in an affordable package. You might not get the biggest display or the newest features and sensors, but you get lightning-fast performance at a great price. And for Christmas 2021, that Apple Watch SE price is lower than ever before! This model retails for $279 and up. If you ask us, that's already a steal. But even as Christmas 2021 draws near, Black Friday pricing has somehow returned for these best-sellers. The Apple Watch SE starts at just $239 for the 40mm model and the 44mm Apple Watch SE is down to $279! There's a strong possibility that this is your last chance to save on the Apple Watch SE for a long, long time. After all, it rarely goes on sale. Image source: Christian de Looper for BGR The brand new Apple Watch Series 7 also has a Christmas 2021 discount at Amazon. This is the latest and greatest model from Apple. It features a refreshed design with a larger display that almost reaches the edges of the watch face. It's also packed with more impressive specs, of course. Of note, multiple colorways are now on sale with price cuts, but some have already sold out. You can also get GPS + Cellular models on sale for the first time. It's not a big discount, mind you, but this is the only place online where it's on sale. Of note, multiple colorways have now dropped to that $379 price point for the first time ever! There's no way these deals will be around for much longer though. Hurry up and save while you still can. Last but not least, Amazon is offering deep Apple Watch Series 6 discounts as well. Prices start at just $349 if you grab one before they're gone. And some of the most popular models have additional price cuts up to $70 off. Most models have already sold out, however, so it's slim pickings right now. Image source: Apple Three different Apple Watch deals for Christmas 2021 are running right now at Amazon. And there's no doubt that the biggest sellout risk is the Apple Watch SE. It's on sale right now with prices starting at just $239. That's a huge discount and it's not going to be around for much longer. Image source: Christian de Looper for BGR Apart from those great Apple Watch deals, Amazon has a bunch of other impressive Apple deals running right now. The most popular deal is on AirPods Pro with MagSafe charging, which are on sale again for just $179 instead of $249. That's an amazingly low price that disappeared after Black Friday! On top of that, AirPods 3 are back on sale at the all-time low price of only $149.99! This deal also ended late in the day on Cyber Monday, so we can't believe it's back. Also of note, AirPods 2 are down to $99.99. Or, if you're looking for a new computer, you can save $100 on the newest M1 MacBook Air or $150 on the M1 Mac mini. Don't miss these great deals! Go here to see this month's best deals online! Follow @BGRDeals on Twitter to keep up with the latest and greatest deals we find around the web. Prices subject to change without notice and any coupons mentioned above may be available in limited supply.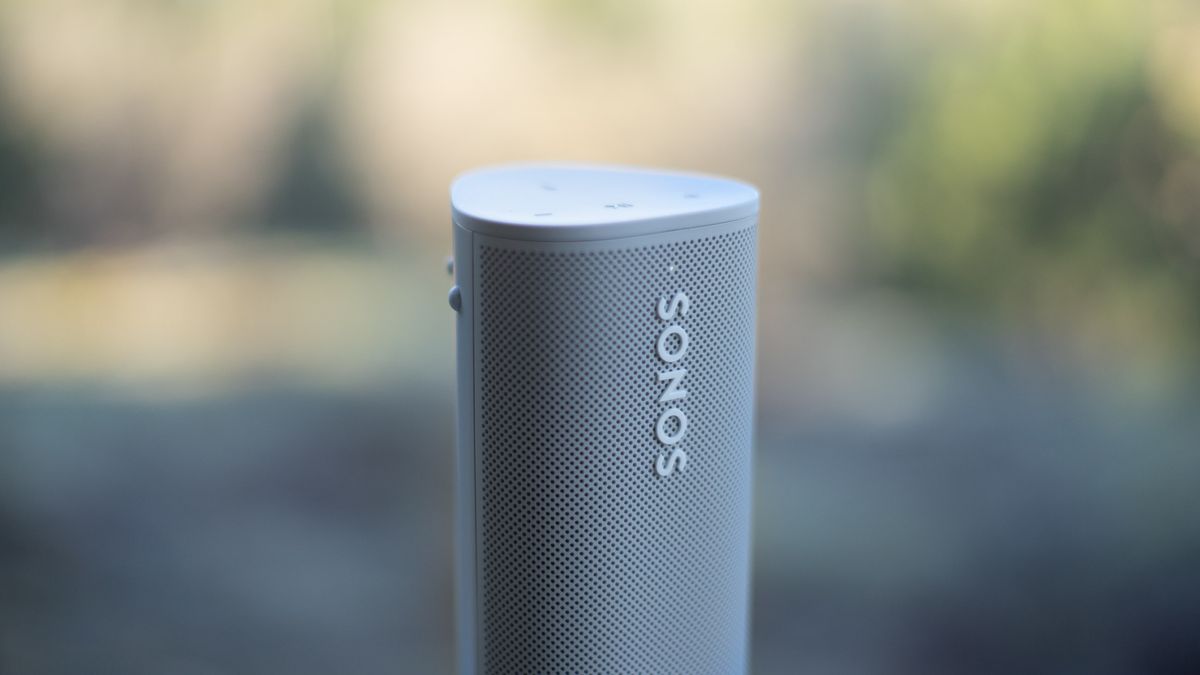 Where to buy Sonos speakers: the best places to find your next home audio system
techradar.com
a97f39cfe64a6ec547f1f08ed4eb9ac2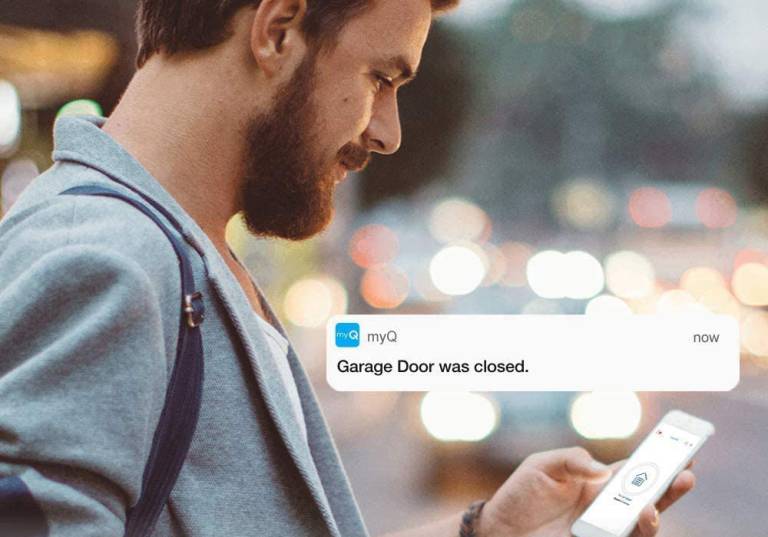 Price mistake on Amazon's #1 smart home device – get it for $20 with a $30 credit
bgr.com
51a4d691af0ca78981b7faf289b948d9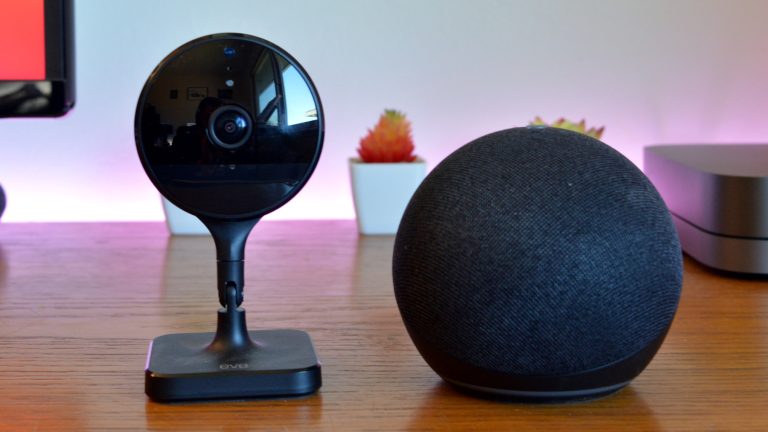 Black Friday prices are back for Amazon Echo devices, but these deals end soon
bgr.com
b2c02dadd8ee7b927e3699cd9b70a457
Whether it's to have a family movie night or it's to enjoy your favorite weekly TV show, having a nice TV can make all the difference. Unfortunately, it can be hard to try to sift through all the deals and choices when you're in the market for a new home entertainment addition. To make things a little bit easier, we've gone ahead and rounded up some of the best TV deals available right now. We've broken down the TV offers by size, so you can get out your tape measure then peruse the category that best fits your space. The bigger the screen, the bigger the savings. Best Buy's Insignia range of TVs represents great value for money. There are bigger brands out there, but Insignias offer quality and screen real estate at affordable prices, especially when they're on offer. For example, the Insignia 65-inch Class F30 LED 4K UHD Smart Fire TV is available right now for just $449.99 ($250 off). 4K Ultra HD means a 2160p resolution to bring all of your favorite movies and shows into the sharpest of focus. This is complemented by DTS Studio Sound for realistic and immersive audio, with two-speaker playback that fills the room. Related: The best cheap 4K TVs you can buy If you need a new TV and you have limited space, a smaller TV is probably your best bet. You can easily fit one in a home office or a dorm room without feeling overwhelmed. Of course, a 32-inch TV often sacrifices an HDMI port and top-end resolution, but you can usually find one for under $200. 40-inch TVs offer a step up from the 30-inch category both in terms of resolution and in port options. You often get a third HDMI port to add a game system or streaming device, and there are plenty of 4K options. 40-inch TVs are a great option for many rooms as long as you have a little more space to work with. At 50 inches and above, you can pretty much expect the top specs on any TV. OLED and QLED screens become more standard, and you really start to push home theater territory. You can feel like you're in the crowd at your favorite football game or crossing the galaxy in your favorite show. See also: The best apps for your Samsung smart TV 60-inch TVs offer many of the same high-end features as 50-inch TVs, just on a larger scale. You can expect 4K and OLED options and HDR quality, but you can also expect to pay more of a premium price. You might not want to sit too close to a TV this large, but you should be able to see crystal-clear detail even from across the room. Related: The best 65-inch TVs — What are your options? If you have the money and space, a 70-inch TV is the biggest and best bang for the most bucks. It's a great size if you're building a full-scale home theater or if you just want to maximize your viewing potential. Odds are you won't find any extra features that 50 and 60-inch TVs don't offer, but you'll probably have the biggest screen in the neighborhood.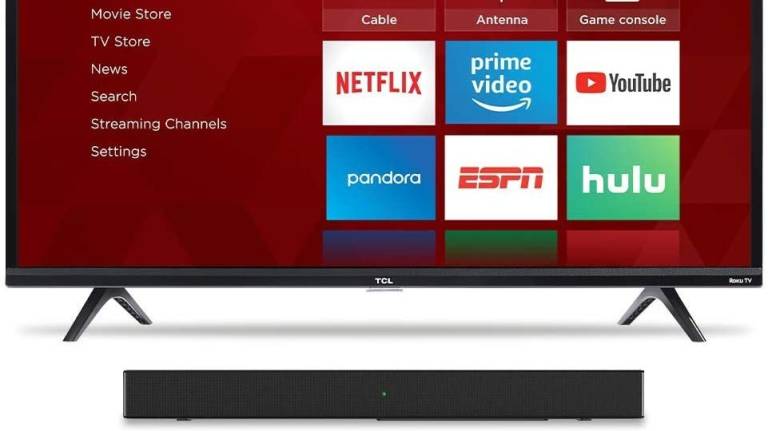 Best TV sales and deals: 4K TV deals in December 2021
bgr.com
6f5650143fd9bae0860e83a23c6c21f4
There are tons of subscription services available on Apple's mobile devices, whether you're rocking an iPhone 12 Pro, an iPhone XR, an iPad Mini 5, or an Apple Watch. Maybe you signed up for Apple Music or a subscription to Wired through Apple News. Watch out, though: These subscription services often suck you in with free trial offers, and if you forget to cancel before your trial period ends, they'll start hitting your credit card until you put a stop to it. Once you subscribe to a product or service, the subscription renews automatically until you cancel it. Luckily, Apple makes it easy to check your subscription status or manage subscriptions to services like Apple News+, Apple Arcade, Apple TV+, Apple TV channels, and in-app subscriptions you tried and possibly forgot about. Canceling your paid membership means you can continue to use the subscription until the next billing period. But if you cancel before a trial period ends, you may lose access to your sub immediately. Either way, always cancel a subscription at least 24 hours before it expires so you don't run the risk of getting billed. Here's how to quickly cancel subscriptions on an iPhone, iPad, Mac, or Apple Watch. It's easy to review your current subscriptions and change or cancel them right from your iPhone. Here's how to do it. Step 1: Go to Settings > [ Your Name] > Subscriptions. Step 2: Find the subscription you want to cancel and tap on it. Step 3: Tap Cancel Subscription or Cancel Free Trial at the bottom. Step 4: You'll get a pop-up telling you when the subscription will expire if you cancel. Step 5: Tap Confirm to complete the cancellation. Remember that you can still use your subscription or free trial until the current subscription period ends, so make sure to get the most out of the subscription you still have. There's also a second way of checking and canceling your subscriptions on an iPhone, if you fancy some variety. Step 1: Go to App Store > [Your profile picture] > Subscriptions. Step 2: This brings you to the same screen as above, so you can tap on any subscription and cancel it as described in the previous section. For MacOS Catalina and later, you can use the App Store app to manage your subscriptions. Step 1: Launch the App Store app. Step 2: Click the Sign In button or [Your Name] at the bottom left. Step 3: Click View Information at the top. Step 4: Sign in with your Apple ID, if asked. Step 5: On the resulting page, go to Subscriptions > Manage. Step 6: Click Edit next to any subscription you want to cancel. Step 7: Click Cancel Subscription. If you don't see Cancel Subscription, then the subscription has already been canceled. With Mac operating systems earlier than Catalina (MacOS 10.15), you can cancel subscriptions via iTunes. Step 1: Open iTunes and click Account > View My Account. Step 2: Sign in with your Apple ID and click View Account. Step 3: Scroll to Settings and click Manage next to Subscriptions. Step 4: Find the subscription in question and click where it says Edit next to it. Step 5: Click on Cancel Subscription or Cancel Free Trial. Step 6: You'll see a pop-up highlighting the end of your current subscription period, and you can click Confirm to complete the cancellation. You can do anything on your Apple Watch that you can do on other mobile devices, including managing subscriptions. Here's how to do it: Step 1: Open the App Store app on the watch face. Step 2: Scroll down and tap Account. Step 3: Tap Subscriptions. Step 4: Tap the subscription you want to cancel. Step 5: Tap Cancel Subscription. If you do not have any current subscriptions, it will say, "No subscriptions." Occasionally, you might click on a subscription in your list and discover that the Cancel Subscription option is unavailable. If that's the case, you may have already canceled the service — look for a message beneath the name of the subscription that says Expires [Date] beneath the name of the subscription, which means you've successfully canceled it. If the service is currently active, it will typically say Renews [Date] underneath. If you're still struggling to find a specific subscription on your iPhone after following the above suggestions, you might have to try a more direct approach. Check with the service provider directly or look into the specific app you want to cancel. The way you subscribed might mean having to face some annoying obstacles to cancel it entirely.

Apple iPhone SE (2022): Everything we know so far
digitaltrends.com
4f72c50923619a2d2c917fdf8cc6c433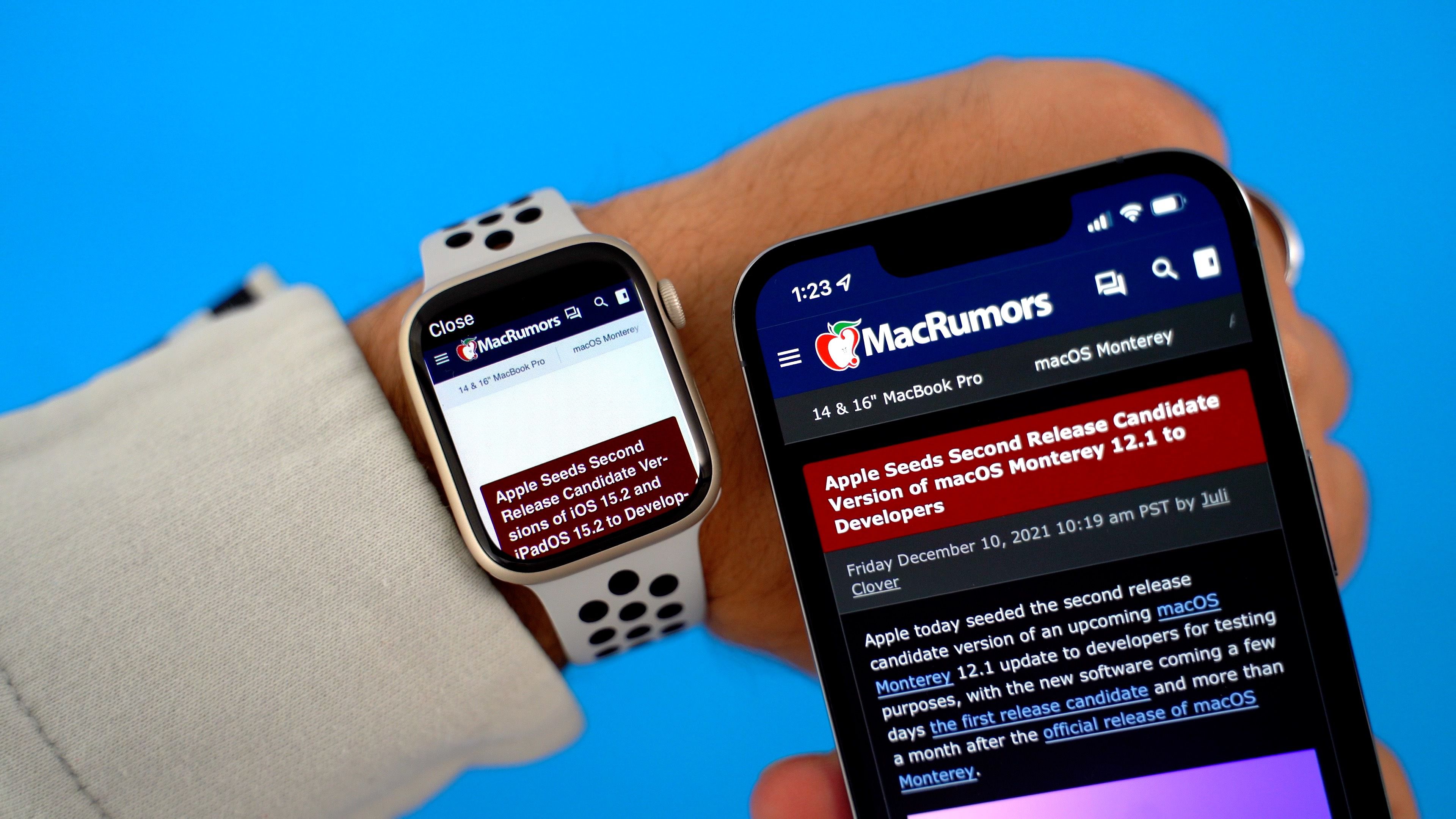 Video: Browsing the Web on Apple Watch With µBrowser
macrumors.com
f5cad1ed405c7ef92863353dc8b1485e
A lot more people were introduced to the world of Chromebooks in the past year and a half as they were snatched up for remote learning and at-home work during the pandemic. It's likely because of this that I spent more time fielding questions about them from family and friends than I have since they first launched in 2011. That's right: Chromebooks are now 10 years old and a lot has changed. Most of my Chromebook conversations are with people buying them for kids. But these Q&A sessions regularly end with them asking "Should I buy one for myself?" And the stock answer is usually, "It depends on your needs." But after just a little digging, many people realize they simply don't need to do any more than what can be done on a Chromebook. Read more: Best Chromebooks for 2021 A common argument against getting a Chromebook is that you can do so much more with a real computer, i.e., a laptop running on MacOS, Windows or a Linux distro. This is generally true, but again, many people don't need to do more. What can be done with web, Linux and Android apps on Chromebooks are increasingly more than enough to get through your day-to-day tasks. Not sure if a Chromebook is right for you? Start by making a list of exactly what you need to do on a computer. Include what you'd like to do, too. If everything on your list is done in a web browser, congratulations, Chromebooks are a perfect fit. So many things, especially when it comes to productivity tasks like word processing and spreadsheets, can happen in a browser or with a web app. Web apps are essentially websites that function like downloadable mobile apps and Google has a web store full of them. If you can't find a web app to meet your needs, all modern Chromebooks can run Android apps, too, from the Google Play store. It's basically this combination and some other key Chrome OS features (I'll get to those in a sec) that make Chromebooks an easier recommendation than they were even just a few years ago. Price is one of the big things that makes Chromebooks so attractive. While premium models start at around $500, you can find excellent options for everyday use for $200 to $300. One of my favorite models from last year, the Lenovo Chromebook Duet, sells for less than $300. It's a two-in-one Chromebook with a detachable keyboard cover so it can be used as a tablet or a laptop. With its USI pen support, you can draw and take notes on the screen. You can connect a Bluetooth gaming controller to it and play Android games on it. Speaking of gaming, while you won't be able to play the latest PC games directly from a Chromebook, game-streaming services like Google Stadia and Nvidia GeForce Now make gaming possible. And, again, you can play Android and browser-based games on them, too. Plus, the availability of apps for services like Netflix, Hulu, Spotify and, of course, YouTube and YouTube Music mean you've got plenty of entertainment options. Also, some of the same reasons Chromebooks are good for schools and businesses make them excellent family computers. Everyone in the family can have separate Google accounts and signing in gives them access to only their stuff and not yours. Accounts for kids can be managed with Google Family Link. It's more difficult for Chromebooks to get hit with viruses or other malware. And if it isn't running quite right, you can reset it with Chrome's Powerwash feature and in a couple of minutes, the system is clean and fresh. Read more: Laptop vs. Chromebook: What's the difference and which works better for you Google regularly updates the OS for security and adding new features and installs are quick and painless. In fact, Google just announced several new tools and updates to celebrate its 10th anniversary. And if you're an Android user, there's even more reason to pick up a Chromebook. Google added a Phone Hub feature that makes it easier than ever for the two devices to work together. There is one thing to be aware of in regard to updates. Google Chrome devices have an Auto Update Expiration date. Non-Google hardware is only supported for so long before it stops receiving Chrome OS and browser updates. For models released in 2020, the date is roughly 7 to 8 years from the initial release of the device, but that's not always the case. Google maintains a list of AUE dates for all models and it's definitely worth checking before you buy a Chromebook, new or used. A hurdle for some is the need to run Microsoft Office or some other native Windows or Mac software. While there are web and mobile app versions of Office software, not all features of Office are duplicated. You'll want to be sure all the tools you need are available online or in the apps before making the switch. Take this same approach with every application on your list that is a must-have. For example, if you need a laptop to run full Adobe Creative Cloud software like InDesign and Photoshop, a Chromebook's not a good fit. Adobe does have limited versions of CC apps for Android that are supported on Chromebooks, so depending on what exactly you're doing you might be able to get by. Again, though, Chromebooks are not natively compatible with software for Windows or Mac. That said, software maker Parallels now makes Parallels for Chrome for Chrome Enterprise. It allows you to run full-featured Windows applications. It is mainly for business users, though, and not the best option for regular consumer use. You can also use a Chromebook and its Chrome Remote Desktop to connect to other computers with the Chrome browser installed on them. Remote Desktop only takes a few minutes to set up and can be used as a workaround for accessing Windows and Mac software on a Chromebook. You can also use it to give tech support to family and friends or share your computer with them so they can securely access your apps and files. Chromebooks have grown up a lot in the past 10 years and while they're not a solution for everyone or for everything, they do meet the needs of a lot of laptop buyers now.

The 97 best movies on HBO Max right now
digitaltrends.com
e24ddee2b3a57d73d6492f8b65b27946
According to games industry research firm DFC Intelligence, consumers continue to show a significant preference for Sony's PlayStation 5 (PS5) over Microsoft's Xbox Series X| S. The firm has conducted a detailed survey in October/November that shows that consumers are still leaning heavily towards PS5 and Nintendo Switch. Interestingly, however, the console panel members in the survey do seem to rate Microsoft's online services and current game library for the Xbox Series higher than PS5. Persona 4 Arena Coming to Steam, Nintendo Switch, and PS4 in 2022 "The results are somewhat surprising given that in most aspects consumers rate the systems as fairly similar", the research firm writes. "The PlayStation 5's main advantage is higher perceived graphics and power, versus the higher-rated library and online services for Xbox." Based on this new survey, 54% of consumers that do not yet own an Xbox Series X said they would probably/definitely NOT buy the console, versus only 34% of consumers that would not buy Sony's next-gen console. When asked among non-Xbox Series X owners in the survey, 26% said that they probably/definitely WOULD buy Microsoft's next-gen console, substantially less than the 42% that probably will buy a PS5. As for the Nintendo Switch - Nintendo's hybrid platform leads the way in consumer perception when it comes to price. 60% of the respondents already owns the system and 27% of those who don't own Nintendo's platform yet, have said that they intend to buy it. DFC continues, "arguably the biggest issue Microsoft faces with the Xbox is the lukewarm desire for online services. Online services, VR, and a cool-looking system were the lowest-rated feature among consumers. Price, power, and great games continue to be the main driving factor." OneShot Console Port Announced During 5th Anniversary Celebration Interestingly, when it comes to upcoming titles - consumers appear to be most interested in Sony's God of War sequel, God of War: Ragnarok, and Nintendo's The Legend of Zelda: Breath of the Wild sequel. Quite an interesting survey from DFC, although we're not really sure if it's representative of the gaming industry as a whole as these surveys tend to be small in scale. Back in August of last year, prior to the launch of the next-gen consoles, DFC already said that it expects that the PS5 will significantly outperform the Xbox Series X.

The Best Nintendo Switch Lite Games for 2022
uk.pcmag.com
7860bb846a1e9edb38598c803d6633c0
So you've mastered your favorite Switch game, and you're ready to stream your skills to the world. If you're unsure exactly how to go about this, we've put together a basic explainer on how to livestream on Nintendo Switch. The process varies a bit between platforms, so we've laid out specific instructions for Twitch, YouTube, and Facebook. If you're familiar with the platform and just want to hook up your Switch properly, we have step-by-step instructions for that too. Note that livestreaming only works with a regular Nintendo Switch. The Switch Lite can't output video to an external display, so you can't hook it up with a capture card. There are many different broadcasting applications to support streaming, but this guide focuses on OBS — a free, open-source streaming platform. Before getting into the weeds, here's an overview of how to stream on Nintendo Switch. Step 1: Dock your Nintendo Switch, and connect an HDMI cable between it and the input of your capture card. Step 2: Using another HDMI cable, connect the output of your capture card to a TV or monitor. Step 3: Connect your capture card to your computer using a USB cable. Step 4: Launch OBS and connect your preferred streaming platform through the Settings menu. Step 5: Configure your scene by adding the capture card and any overlays you want. Step 6: Click Start Streaming to go live. First, you'll need a Switch, a Switch dock, an external monitor or TV, a PC to connect to the internet, and a capture card — in this case, we chose to use a Razer Ripsaw. Step 1: Set up the Nintendo Switch for streaming. To do this, connect your dock to a power source and plug in the HDMI cable to the capture card input. Step 2: Take the capture card HDMI cable and plug it into an external monitor or television. Step 3: Now take the USB cable from the capture card and plug it into your computer. Step 4: If you're using the Ripsaw, you'll need to download and install the Razer Synapse program. At this point, make sure the light on the Ripsaw turns green. Step 5: Download Open Broadcaster Software (OBS) from the developer's website. Step 6: Once installed, open OBS, and under Sources, right-click Add Video Capture Device. Step 7: Select New and name this whatever you'd like. Step 8: Click Device and select your capture card from the resulting drop-down menu. Step 9: You can now turn on your Switch and open the game you'd like to stream. If the image does not appear on the screen in OBS at this point, change the resolution frames-per-second type to Custom and set the resolution to 1080p and the frame rate to 60. Now, you'll need to decide which platform you'd like to use for streaming. Below are three of the more popular options. Step 1: Go to Twitch.tv and log in — if you don't have an account, sign up for one — and click your name in the upper-right corner to access the Creator Dashboard. Step 2: Go to Settings, Stream and select Show underneath Primary Stream Key. Step 3: Copy this key and go back to OBS. Step 4: Click File, then Settings. Step 5: Click Streaming and select Twitch as the service before choosing the server closest to you in terms of location. Step 6: You can copy your stream key and paste it here. Step 7: Select Apply. Step 8: Click Start Streaming and head back to Twitch. tv, where you should be able to see a preview in the Stream Manager of the dashboard. There is now an official Twitch app for the Nintendo Switch. It is available for free from the Nintendo eShop. The app is great for watching your favorite creators at home or on the go. Unfortunately, the Twitch app does not have the ability to broadcast. Step 1: Go to YouTube and log in as you normally would. Step 2: Click the profile icon in the upper-right corner to access your Creator Studio, and select Create in the top-right corner. Step 3: You can then select Go Live. If this is your first time, you'll need to verify your account and wait 24 hours before streaming. Step 4: Input all of your basic information on the resulting page, including the title description, thumbnail, and other facets you might want. Step 5: Scroll down to Encoder Settings and click Reveal on the stream key. Step 6: Copy that key and open OBS. Step 7: Select File, Settings, then Stream. Step 8: Choose YouTube Primary as the server and YouTube as the service. Step 9: Enter the stream key and click on Apply. Click Start Streaming and check YouTube for your stream. Note: As soon as you click Start Streaming, your stream goes live. Choose Private beforehand while you're testing things out. Facebook has its own streaming platform with many built-in tools to help you promote your channel and track viewership. Step 1: Navigate to the Facebook Gaming website. Step 2: First, you will need to create a page. Assign a name to the page and input Gaming Video Creator as the category. Step 3: Click on Create Page at the bottom, and you will be able to add images and a cover photo. Save any changes, and you will be ready to set up your first livestream. Step 4: Click Creator Studio in the menu on the left of the screen. Step 5: Select Create Post, then Live Video. This will launch a new window where you will run the stream itself. Step 6: Create a title and description of the stream using the options to the left. Make sure Use Stream Key is selected, and under Live Stream Setup you will be able to copy the stream key for use in OBS. Step 7: Once you've completed this step, head over to OBS. Step 8: Select File, Setting, and then the Stream option. You'll want to pick Facebook Live as your streaming service. Step 9: After you've selected this, you need to decide on your default server. To do this, enter the stream key (or use the copy and paste functions) and select Apply. Step 10: Click the Start Streaming button in OBS, then Go Live in Facebook, and you will officially be streaming your gameplay on Facebook.

The Best Nintendo Switch Lite Games for 2022
uk.pcmag.com
7860bb846a1e9edb38598c803d6633c0
Apple released iOS 15 in September before following up with iOS 15.1 -- the first major update to Apple's latest operating system software -- a month later. The 15.1 update brought FaceTime SharePlay and ProRes support to the iPhone, but we're still waiting for features like Universal Control to move seamlessly between iOS devices and devices running MacOS Monterey. However, Apple has released an iOS 15.2 beta, which gives us a glimpse at new features coming in the next public release. Here's what we know so far. Apple hasn't announced a public release date for iOS 15.2, but it offered the 15.2 release candidate to developers on Dec 7. Given that and other details, we can make an educated guess about when it might arrive. The 15.1 beta began on Sept. 21, and the update was released publicly on Oct. 25. The 15.2 beta started on Oct. 28, so we're expecting a public release sometime in December. The biggest new feature in iOS 15.2 is the App Privacy Report. This report is intended to help users control who has access to their data. If you've ever looked at your weekly Screen Time reports, the App Privacy Report is similarly organized -- but instead of telling you how much time you've spent in different apps, the report shows what data and sensors each app can access, network activity for those apps and other privacy-related data. The latest version of the beta also changed the wording of the iCloud Private Relay setting. The option is now listed under Cellular and Wi-Fi settings as Limit IP Address Tracking. It's not a functional change, but the new wording should make it clearer what users can opt into. A surprise addition to iOS 15.2 is Apple Music Voice, a new subscription tier for Apple Music, as reported by 9to5Mac. The Voice tier cuts the subscription price in half -- down to $4.99 per month -- but it can only be controlled through Siri, not manually through the Apple Music app. Spatial audio and lyrics features won't be available, but you will have access to the full Apple Music catalog. If you already have Apple Music, the iOS 15.2 beta now lets you search within a playlist for a song, according to MacRumors. You have to go into a playlist and swipe down from the top of your screen to show the search bar. People with an iPhone 13 Pro or Max can now use the Ultra Wide lens on these models to take close-up photos and videos in the 15.2 beta. To turn this on go to Settings, then Camera, and in this menu there's a toggle called Macro Control. When it's toggled on, you should see a flower icon on your screen when taking a picture. Tap the flower icon when you're close to an object to enter Macro mode. The current iOS 15.2 beta also brought an update to Apple's Find My feature. The change, reported by MacRumors, allows users to use the Find My app to scan for "Items that Can Track Me", identifying nearby items, such as AirTags, that can send location data. They can then elect to disable the tracking feature on any devices found. The update has stirred up some controversy because it drags the Find My feature in two conflicting directions. The update appears to be designed to help give people more control of their privacy by preventing unwanted devices from tracking them. However, it also seems to undercut the function of AirTags by potentially giving thieves the ability to shut off tracking of any AirTags on stolen items. According to 9to5Mac, the 15.2 update will also let you see the repair history on your iPhone by going to Settings > General > About > Parts and Service History. The new section will detail any servicing that took place at Apple as well as whether the parts came from Apple or an unknown vendor. However, if you haven't taken your iPhone in for service, the feature won't display. The second version of the iOS 15.2 beta added the ability for users to designate legacy contacts as part of Apple's Digital Legacy program. And iCloud Plus subscribers can now use Apple's Hide My Email feature from the Mail app itself, instead of bouncing in and out. The full list of updates can be found on Apple's developer site. Before you can test the beta versions of Apple software, you'll need to sign up for Apple's Beta Software Program. Be aware that beta versions of software are buggy and lack things like battery optimization, so we only recommend downloading betas on an extra device, not your primary phone, tablet or laptop. Once you're participating in the program, you'll need to download the configuration profile from Apple. After a restart, you should be able to find the latest beta version by going to Settings > General > Software update and selecting Download and Install.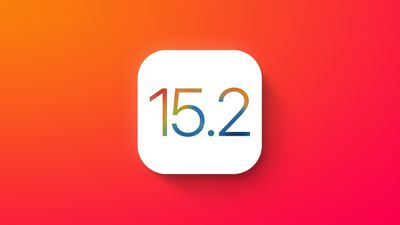 Apple Seeds Second Release Candidate Version of iOS 15.2 for iPhone 13 Models to Developers and Public Beta Testers
macrumors.com
7e004f280cf0ddfc23850f421a24106d
This year has seen an unprecedented number of new theatrical movies being released on streaming services the same day they hit cinemas. HBO Max, in particular, has become synonymous with the practice. And HBO Max is still streaming King Richard, about the father to young Venus and Serena Williams, and it'll be streaming The Matrix Resurrections (aka Matrix 4) starting Dec. 22. But Steven Spielberg's new take on West Side Story, which hit theaters Friday, isn't streaming on HBO Max. That's because the only movies HBO Max streams while they're still in theaters are Warner Bros. movies. West Side Story is being released by 20th Century Studios, which is owned by Disney. King Richard and Matrix 4 are both Warner Bros. films, qualifying it to stream on HBO Max. The strategy has created some misguided hope among moviegoers when any new movie hits theaters. Without knowing the studio distributing that new flick, lots of people get curious about whether it's one of the movies available on HBO Max too. Occasionally, other studios follow the HBO Max playbook and drop a film into theaters and onto a streaming service at the same time. That's how Halloween Kills and Clifford the Big Red Dog came to be available to stream the same day they hit theaters, on Peacock and Paramount Plus respectively. (See below for more details about what movies are and aren't streaming, and where.) But it was HBO Max that made waves last year when it announced that it would stream all of Warner Bros.' new, theatrically released movies in 2021 the same day they hit the big screen, at no added charge. That included Dune, Godzilla vs. Kong, In the Heights and Space Jam: A New Legacy earlier this year, and includes The Matrix 4 coming up. But it also means movies from any other studio won't be on Max the same day. No. West Side Story is distributed by 20th Century Studios, part of Disney. It's going to get at least 45 days in theaters exclusively starting Friday, so it won't be available to stream anywhere. But the first place you'll be able to stream West Side Story may be HBO Max, just not for months. Disney owns 20th Century, the film's distributor, and yes, Disney owns streaming services Disney Plus and Hulu. But film licensing is complicated. Years ago, HBO locked up the rights to be the first place that streams 20th Century movies. So HBO Max may be the first streaming service to get West Side Story, because of the preexisting licensing arrangement, even though Disney has owned 20th Century for years now. However, HBO Max isn't expected to start streaming West Side Story until roughly six to nine months after its theatrical release. Not now. Dune was streaming on HBO Max for the first month of its release, but it's left the service already. These Warner Bros. movies also return to HBO Max relatively quickly, though, usually about five months after their original premieres in theaters and on Max. Several movies have already premiered, disappeared and returned, like Godzilla vs. Kong. Halloween Kills and Clifford the Big Red Dog are two of the rare theatrical films streaming now while they're in theaters -- but they're on services other than HBO Max. Clifford the Big Red Dog is streaming on Paramount Plus. The streaming service and the studio distributing the movie are both owned by ViacomCBS, which decided to release the film in theaters and on Paramount Plus simultaneously. Halloween Kills is over on Peacock. Peacock is owned by Comcast's NBCUniversal, and Universal Pictures is the distributor of Halloween Kills. But there's a paywall around the movie. You'll need to sign up for a $5-a-month or $10-a-month premium tier if you want to watch Halloween Kills or any of Peacock's other paywalled programming. (HBO Max is the next place Universal movies like Halloween Kills are set to head the line. HBO has what's known as a pay-one licensing deal with Universal, but those movies won't reach HBO and HBO Max until about six to nine months after theatrical release.) But pretty much any other movie in cinemas at the moment is unavailable on a streaming service. Ghostbusters: Afterlife is being distributed by Sony Pictures, which is making it exclusive to theaters. Sony has an agreement in place for its 2021 movies to go to Starz first, where they're available to watch on its traditional channels or stream on its app. So Starz will be the first place you'll be able to stream this latest Sony movie, which should become available there in roughly nine months or so. House of Gucci is being distributed in the US by United Artists Releasing, not Warner Bros, and it's exclusively in theaters after its release over the Thanksgiving holiday weekend. Encanto and Eternals -- two of the latest Disney releases that have topped the US box office -- aren't available to stream yet. But they'll be coming to Disney Plus soon: Encanto is set to start streaming there on Dec. 24 and Eternals will join the service on Jan. 12. And most other theatrical movies don't have streaming options. No Time to Die, Venom: Let There Be Carnage, Antlers, Spencer, Last Night in Soho, The French Dispatch and Ron's Gone Wrong were all released in theaters exclusively over the last months. Generally, most other new Warner Bros. movies become available to stream on Max at 12:01 a.m. PT/3:01 a.m. ET on the day of their release. But the arrival timing for some movies like Dune has varied, depending on when the first cinematic screenings take place at theaters. Wonder Woman 1984, for example, became available at 9 a.m. PT/noon ET on Dec. 25 because that was the earliest theaters were open that day. Dune was in the same boat, arriving on the service at an atypical time in the afternoon when it was released. All Warner Bros. movies released in this "hybrid" model on HBO Max will be available to watch in 4K Ultra HD resolution and HDR image quality, even though those formats aren't yet standard for the full Max library. These movies are available to stream on HBO Max for 31 days. Typically, they are removed from the service at 11:59 p.m. PT on the last day of availability. But these Warner Bros. movies also return to HBO Max relatively quickly, usually about five months after their original premieres in theaters and on Max. Several movies have already come, gone and returned, including Mortal Kombat and Godzilla vs. Kong. But 2021 is planned to be the only year for this phenomenon of streaming new big-screen movies on HBO Max as soon as they hit theaters. Warner Bros. has said that 10 movies produced by the studio will go directly to HBO Max in 2022, but big franchise movies will have 45 days in theaters exclusively without any streaming option during that time starting next year.

The 97 best movies on HBO Max right now
digitaltrends.com
e24ddee2b3a57d73d6492f8b65b27946
Both Marvel's Eternals and Encanto -- Disney 's latest animated musical, a fantasy set in Colombia with music by Lin-Manuel Miranda -- hit theaters in November and topped the US box office in the weekends after their release. But unlike other movies Disney released earlier in the pandemic, Disney didn't make either Eternals nor Encanto available to stream on Disney Plus at the same time it hit theaters. While this return to a theatrical-exclusive strategy has fueled the box office performance of some other movies, like Shang-Chi and the Legend of the Ten Rings, it's crimped options for fans who got used to greater choice in how, where and when they watch new movies during the COVID-19 pandemic. Encanto is set to become available to stream on Disney Plus first, available at no added cost on early on Dec. 24, starting at midnight PT (3 a.m. ET). That is a longer time to wait than some other Disney movies released earlier in the pandemic. Pixar's Luca, for example, went straight to Disney Plus. But that's much faster than Disney's theatrical releases hit the streaming service before the pandemic. Encanto will land on Disney Plus one month after it hit theaters. Before the pandemic, it would typically take five to eight months. In the case of Encanto, it's even faster than other recent Disney movies landed on Disney Plus after their theatrical releases. Marvel's Shang-Chi and the Legend of the Ten Rings, for example, was in cinemas for about 70 days before its Disney Plus release. Encanto is arriving on Disney Plus about 30 days after its theatrical release. Eternals is going to land on Disney Plus a few weeks later, becoming available to stream at no added cost on Jan. 12 at midnight PT (3 a.m. ET). Like Shang-Chi, Eternals release date on Disney Plus is much longer than the 45-day commitment to be in theaters exclusively. The Jan. 12 streaming release date for Eternals is about 68 days after its wide release in theaters. Disney makes some seriously big-budget movies. And for those movies to be profitable within Hollywood's current economics, they need to be huge box office successes. Streaming movies the same day they hit theaters definitely plays to consumers' and fans' best interests, giving them the most choice about how and when to watch movies. But same-day streaming takes a bite out of box office performance. When the pandemic first hit, Disney made a big change to its movie release practices. As cinemas shuttered or slashed capacity, Disney Plus became a way to get new movies out to wider audiences, especially as the stockpile of delayed films swelled. Some Disney movies -- typically midbudget live-action movies and Pixar films like Luca and Soul -- skipped theaters entirely and were available to stream on Disney Plus at no extra cost. For the biggest films, Disney Plus introduced its Premier Access model to sell streaming access to new, big-screen movies for an extra fee. Disney Plus members could stream brand-new movies at home for $30 on top of their subscription price. Disney has released five movies with this Premier Access option, notably Marvel 's Black Widow in July. But then as vaccinations widened, Disney reintroduced theatrical exclusives -- albeit with a much shorter window of time in cinemas exclusively than before. The first movie to hit theaters this way was Free Guy, a video game comedy from Disney's 20th Century Studios. It was released in cinemas Aug. 13, with a 45-day commitment to be available only in theaters. Shang-Chi followed, hitting theaters (and only theaters) on Sept. 3 before it was eventually put on Disney Plus at no added cost on Nov. 12. Shang-Chi was a box-office smash, currently sitting at the top of the US rankings for ticket grosses in 2021. It was the first Marvel Cinematic Universe movie released only in theaters since Sony's Spider-Man: Far From Home came out in July 2019. Shang-Chi's box office performance didn't keep pace with a pre-pandemic MCU release like Far From Home: In the first four weeks of Spider-Man's 2019 release, it had hauled in more than $340 million at the domestic box office, while Shang-Chi's first four weeks just barely crossed $200 million. But Shang-Chi still has done better at the box office than several pre-pandemic Marvel movies, like 2015's Ant-Man -- especially given that demand at theaters still remains depressed compared with pre-pandemic times. Shang-Chi essentially proved that -- at least for a film belonging to the world's biggest blockbuster movie franchise -- fans will turn up at cinemas again if they can't stream it at home. That's one of the main reasons Disney has moved back to theatrical exclusives for its biggest films. But some of Disney's upcoming smaller movies will simply switch to be Disney Plus originals instead, skipping theaters entirely. This strategy mostly applies to midbudget movies, including Pinocchio, a live-action remake starring Tom Hanks; a Peter Pan reboot; Disenchanted, a sequel to Enchanted that'll have Amy Adams reprise her princess role; and Sister Act 3, reviving the comedy franchise about nuns.

Marvel's Eternals will premiere on Disney+ in January
digitaltrends.com
df6003528932f04c52933c8398ca0d09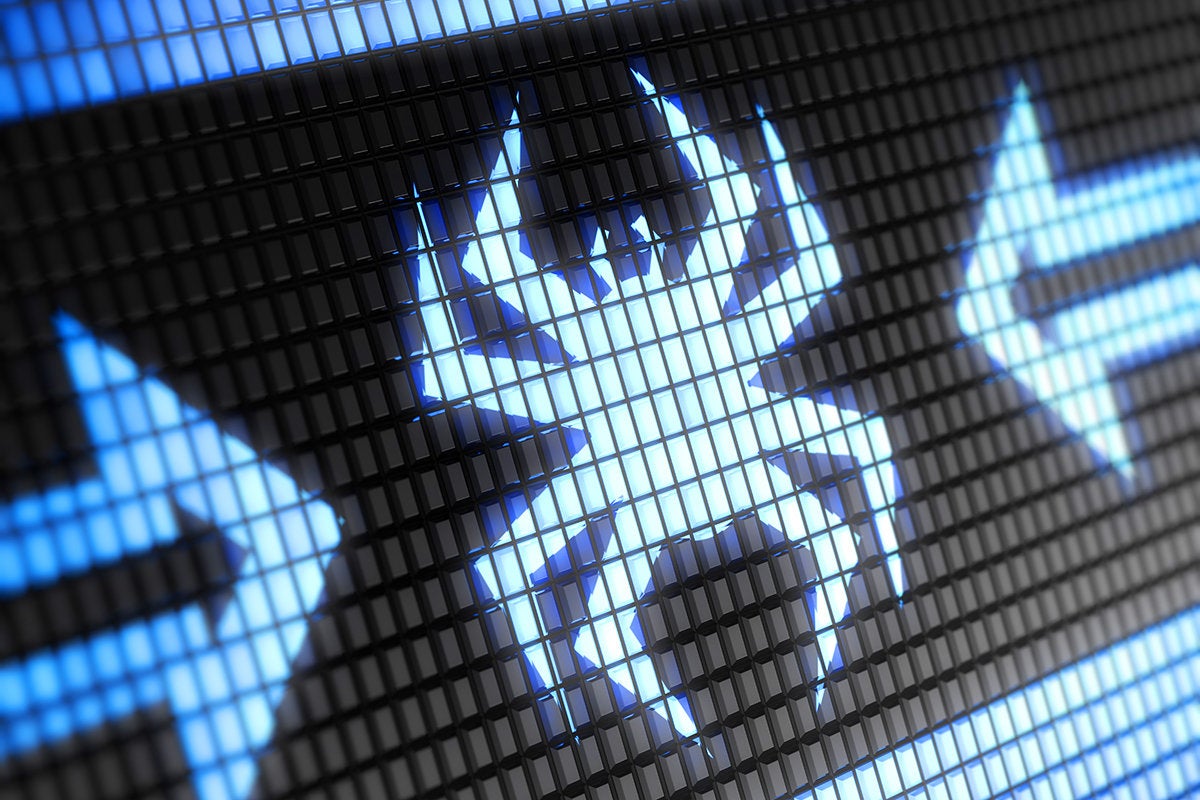 Yesterday the Apache Foundation released an emergency update for a critical zero-day vulnerability in Log4j, a ubiquitous logging tool included in almost every Java application. The issue has been named Log4Shell and received the identifier CVE-2021-44228. The problem revolves around a bug in the Log4j library that can allow an attacker to execute arbitrary code on a system that is using Log4j to write out log messages. This security vulnerability has a broad impact and is something anyone with an application containing Log4j needs to immediately pay attention to. Log4j is a library that is used by many Java applications. It's one of the most pervasive Java libraries to date. Most Java applications log data, and there's nothing that makes this easier than Log4j. The challenge here is finding Log4j because of the way Java packaging works. It's possible you have Log4j hiding somewhere in your application and don't even know it. In the Java ecosystem, dependencies are distributed as Java archive (JAR) files, which are packages that can be used as a Java library. Commonly used tools, such as Maven and Gradle, can automatically add JAR files as you build your Java application. It's also possible for a JAR to contain another JAR to satisfy a dependency, which means a vulnerability can be hidden several levels down in your application. In some situations, one dependency pulls in hundreds of other dependencies making it even more difficult to find. Essentially, in the Java world, you can have a JAR nested in a JAR nested in a JAR. This creates many layers that all need to be investigated. Just looking at the JARs your project pulls in directly may not be enough, since Log4j could be hiding inside of another JAR file! There are two open source tools led by Anchore that have the ability to scan a large number of packaged dependency formats, identify their existence, and report if they contain vulnerabilities. In this case being able to scan JAR files, especially nested layers of JAR files, is what we want. Syft generates a software bill of materials (SBOM) and Grype is a vulnerability scanner. Both of these tools are able to inspect multiple nested layers of JAR archives to uncover and identify versions of Log4j. Syft is also able to discern which version of Log4j a Java application contains. The Log4j JAR can be directly included in our project, or it can be hidden away in one of the dependencies we include. For example, using Syft to scan this sample Java project shows that it includes Log4j version 2.14.1, which is vulnerable to Log4Shell. Regardless of the version of Log4j that is included, there is value in generating and storing an SBOM to keep a record of everything that is included in any software component or application you deliver. When a new vulnerability is found, such as Log4Shell, it's much faster to search through a repository of SBOMs than it is to find and scan all of your Java applications. Grype is a scanner that has the ability to tell us which specific vulnerabilities our software contains. When you include a dependency in your application you can also identify the vulnerabilities that the dependency contains, and so on through multiple levels of nesting. Grype can scan the software directly, or scan the SBOM produced by Syft. This allows you to re-scan the SBOM for new vulnerabilities even after the software has been deployed or delivered to customers. Scanning the same sample Java project with Grype finds the Log4j vulnerability and identifies it as a critical severity. Syft and Grype have the ability to scan your applications no matter where they reside. You can scan a directory on disk, scan a container image locally, or even scan a container in a remote registry. You can scan source code before building, or the final application after it's built. It's important to scan your applications during every stage of development, just because a source code scan is clean doesn't mean the final build will be. Even scanning after deployment is a good idea. Maybe you didn't pick up a critical Log4j vulnerability last week, but you might this week! Any time a new zero-day vulnerability is discovered, it can be difficult and challenging for impacted organizations to remediate the problem quickly. The first and most important step is to understand if a particular vulnerability even affects you, and in the case of JAR files it can be a challenge to understand this without tooling. Anchore's open source Grype and Syft tools dig all the way to the bottom of your dependency tree to identify if there's a copy of Log4j hiding somewhere. As an industry, how we react and support each other during zero-day vulnerabilities is critical. Now is the time to share solutions and awareness to help prevent breaches like this in the coming years.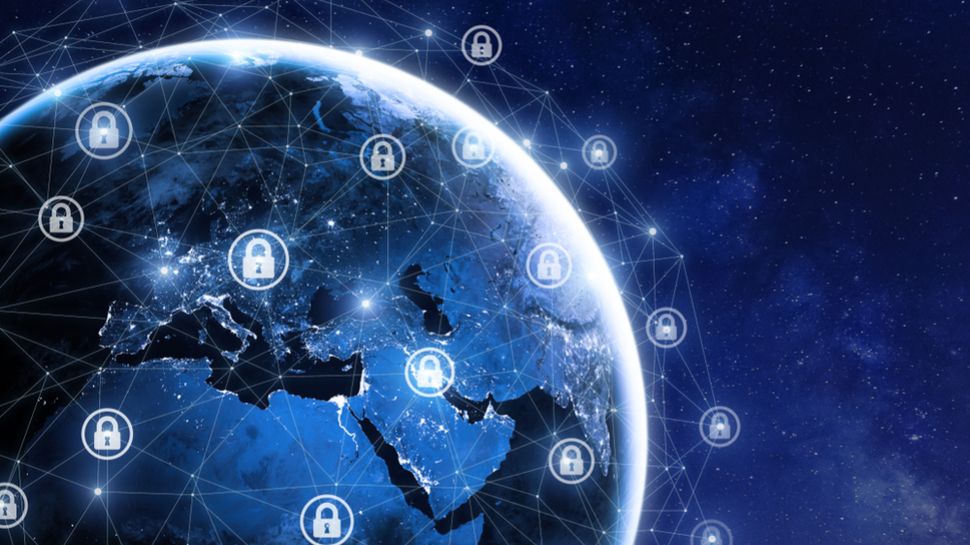 Serious security vulnerability affects Minecraft, iCloud, Steam and pretty much the whole of the internet
techradar.com
a39074bf9ccda6f1568143caffaa842f
TCL launched its new 5-Series and 6-Series smart television models back in August, all of them made notable by the inclusion of Google TV. These lines, which include 50- to 75-inch models, are sold through Best Buy in the US, joining the similar TCL models running Roku OS. Unfortunately, early buyers were hit with a number of software problems, prompting TCL to pull these models from sale. Image: TCL TCL confirmed the issue with 9to5Google, which first spied user reports claiming slow performance, remote problems, and other annoyances impacting some of the company's 5-Series and 6-Series Google TVs. The problem appears to only impact the versions of these TVs running Google's software, not the Roku OS versions. As well, the issue seems to be entirely related to software, not hardware, as TCL said in its statement that its customers "will see marked improvements in the weeks to come" thanks to software updates. TCL claims its recent updates have already introduced "significant progress" toward resolving the issues. That statement seems to indicate TCL has been aware of the performance issues for a while, but it's not clear whether these problems have been around since launch. An exact timeline for these software updates likewise has not been provided at this time, though TCL does have a support document that shows Google TV owners how to manually check for and install future releases. These Google TV models will go back up for sale through Best Buy once the software problems are resolved. This is an unfortunate situation for consumers who have already bought one of these TVs, however, as they're left with either tolerating the issues until a fix is released or using a third-party device connected to the TV for streaming in the meantime. Not all TCL Google TV owners are impacted by this software performance bug, though it's impossible to determine at this time what percentage of consumers are dealing with the issues. A number of complaints about these Google TV models have appeared on the TCL TVs Reddit forum, including issues with powering on the display and overall slow, "buggy" performance. If you own one of these buggy models and find yourself unable to tolerate the issues until the bug fix is released, you have some other options — though none of them will be as convenient. Put simply, you'll need to connect a different device to your TV's HDMI port and use that third-party device to access your favorite streaming services. If you already own a newer gaming console like the PS4 or PS5, you can install many popular video services and stream through with the device, including YouTube, Netflix, and Hulu. Alternatively, you can pick up a cheap streaming box or stick, such as the Fire TV Stick, and use that to stream content until the update is available. Consumers who particularly enjoy the Google TV experience (when it works properly) can look into getting a Chromecast with Google TV dongle for use with their model. Spending another $40 to watch content on a new TV that doesn't work right is disappointing, but it may ultimately be worth it compared to potentially weeks of flickering, slow menus, and other annoyances.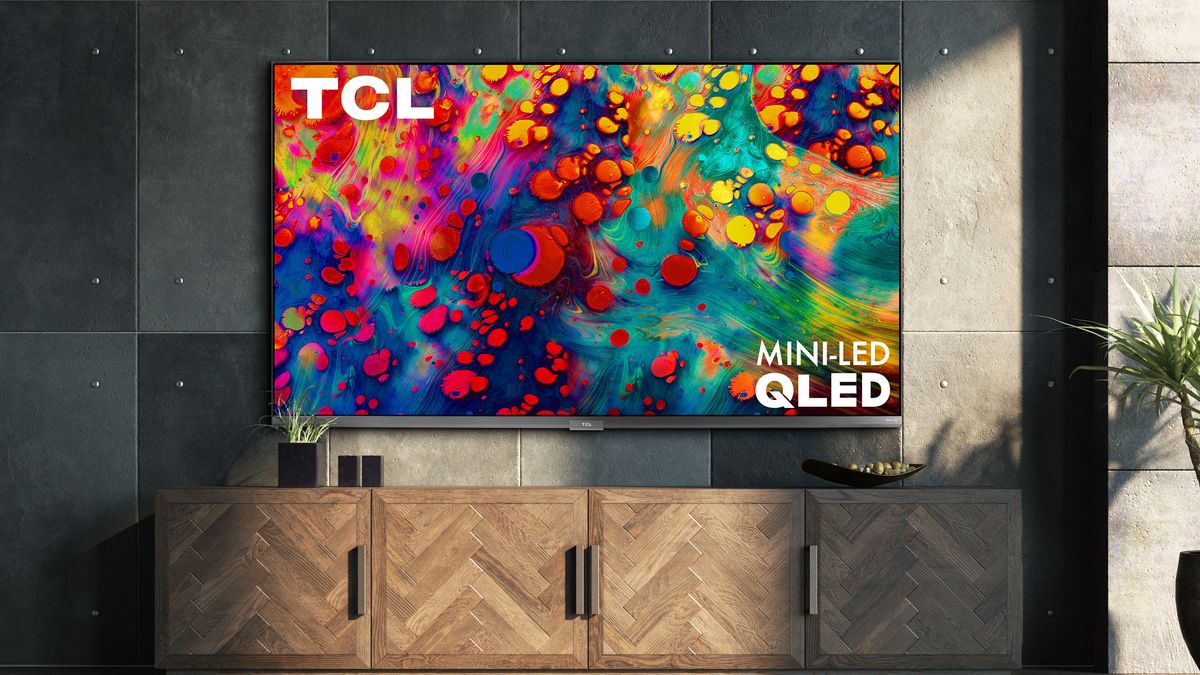 TCL 6-Series Google TVs disappear from shelves - here's why
techradar.com
6bbe43674a4bf6463fcadcd7e9b74afb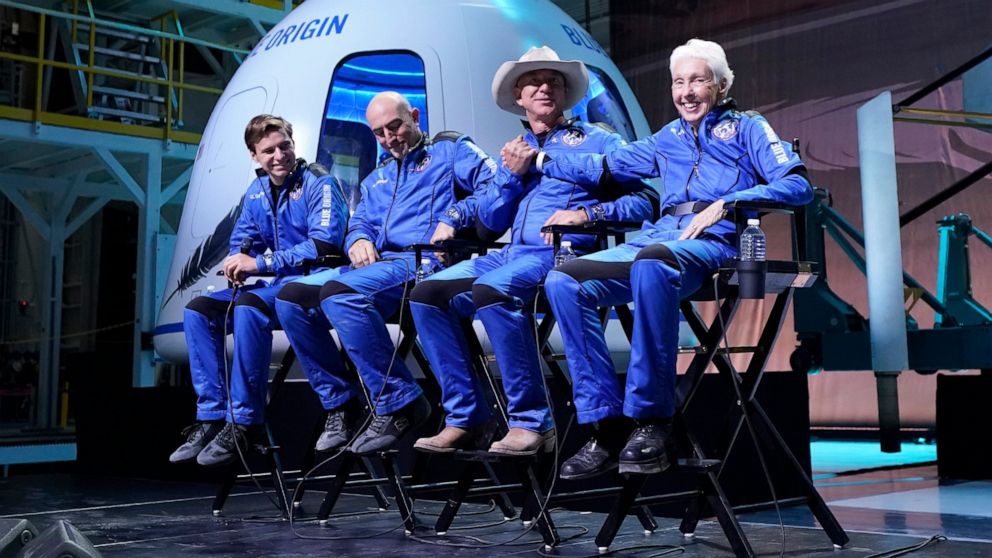 Heads up, future space travelers: No more commercial astronaut wings will be awarded from the Federal Aviation Administration after this year. The FAA said Friday it's clipping its astronaut wings because too many people are now launching into space. The news comes one day ahead of Blue Origin's planned liftoff from West Texas with former NFL player and TV celebrity Michael Strahan. He and his five fellow passengers will still be eligible for wings since the FAA isn't ending its long-standing program until Jan. 1. NASA's astronauts also have nothing to worry about going forward — they'll still get their pins from the space agency. All 15 people who rocketed into space for the first time this year on private U.S. flights will be awarded their wings, according to the FAA. That includes Blue Origin founder Jeff Bezos and Virgin Galactic's Richard Branson, as well as the other space newbies who accompanied them on their brief up-and-down trips. The companies handed out their own version of astronaut wings after the flights. All four passengers on SpaceX's first private flight to orbit last September also qualified for FAA wings. Adding Blue Origin's next crew of six will bring the list to 30. The FAA' s first commercial wings recipient was in 2004. Earlier this year, the FAA tightened up its qualifications, specifying that awardees must be trained crew members, versus paying customers along for the ride. But with the program ending, the decision was made to be all-inclusive, a spokesman said. While they may not get wings, future space tourists will get their names added to the FAA's official commercial astronaut list. To qualify, they must soar at least 50 miles (80 kilometers) on an FAA-sanctioned launch. "The U.S. commercial human spaceflight industry has come a long way from conducting test flights to launching paying customers into space," the FAA's associate administrator Wayne Monteith said in a statement. "Now it's time to offer recognition to a larger group of adventurers daring to go to space."

FAA ends Commercial Space Astronaut Wings program, but will still recognize new astronauts
cnet.com
e32398987654bf2d03e2b23229caa63d
According to a new leak, AMD may be working on new mobility graphics cards for gamers, currently dubbed the RX 6000S series. The RDNA 2 6nm GPUs are rumored to be a refresh of the RX 6000 laptop line of graphics cards and may offer a performance boost combined with lower power requirements. Although there is little information about the alleged mobility graphics cards, there is enough to piece together from several sources. The first and main change is the switch from 7nm to 6nm: It's likely that AMD RX 6000S would be based on TSMC's 6nm process. It's unclear which of the current AMD graphics cards are due for a revamp. Some leaks suggested the creation of the RX 6900M, but the most recent rumors point to the RX 6800S being the first in line. Assuming the card in question is indeed the RX 6800S, we can expect to see the same bus and core count of the current 6800M GPU. This means 2,560 cores and a 192-bit bus interface. The clock speed, memory size, and bandwidth all are unclear right now, although the 6800M has a 2.3GHz frequency that the new card is likely to beat. The news comes from Disclosuzen, a Twitter user whose account has recently been suspended. However, there is more than one source to this story — Greymon55, a well-known leaker, also speculated a few months ago that AMD may be about to refresh its Navi 2X graphics cards. Switching from a 7nm (which AMD's current laptop GPUs are based on) to a 6nm process node could prove beneficial, offering better performance at lower power requirements. TSMC, the semiconductor foundry that AMD works with to create these GPUs, claims that the 6nm process offers 18% higher logic density compared to the 7nm. It's hard to tell this early on what kind of realistic performance gains we can expect from the switch to 6nm. One thing to remember is that more efficiency is never a bad thing in a laptop, and if the card becomes less power-hungry due to the switch, that alone will be an improvement. Some of the best gaming laptops on the current market are rather thin and packed full of components, so lowering the power requirements may also improve temperatures within the chassis. For those who favor laptop gaming, exciting times are ahead. AMD is not the only manufacturer set to release new mobility GPUs in the near future. Nvidia is said to be set to reaveal the RTX 3080 Ti and the RTX 3070 Ti for laptops in early 2022, and Intel will be launching the Arc Alchemist GPU around the same time as well. Given the current state of the graphics card market, more GPUs are never a bad thing. The new RX 6000S cards are likely to launch alongside the Ryzen Rembrandt APU series in early 2022.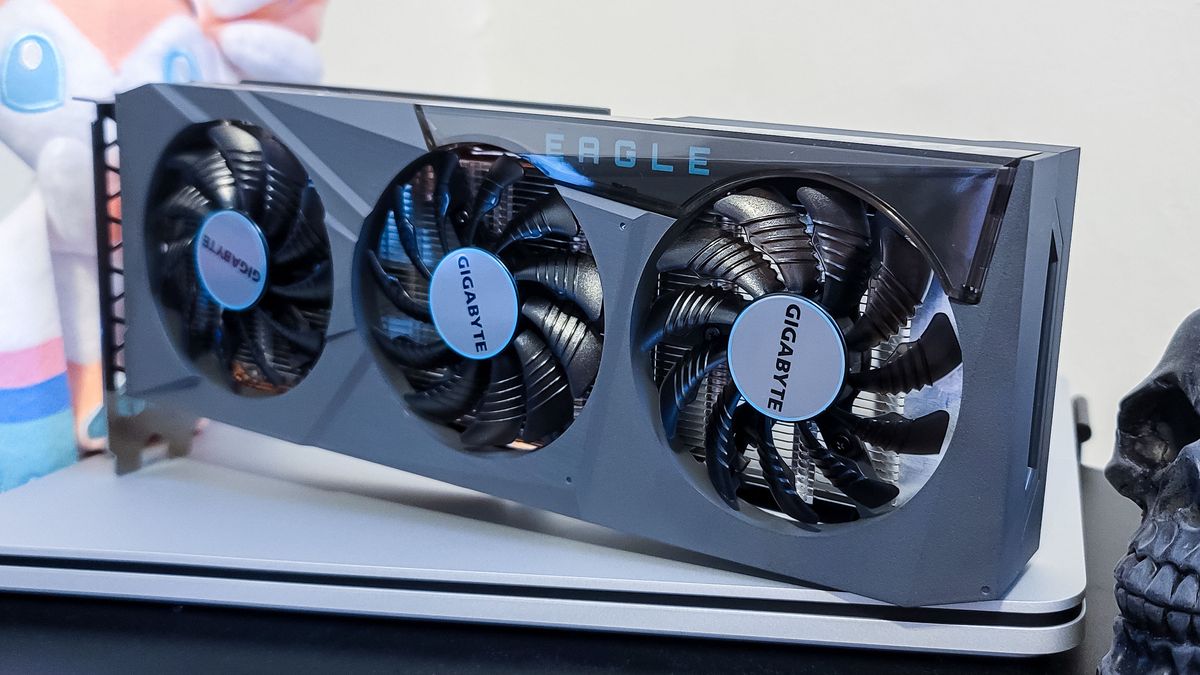 AMD Radeon RX 6000 GPU refresh might be coming in the future
techradar.com
759f874952eb94924d7c177c1bae1577
December 10, 2021 Denver finally saw its first snowfall of the season on Friday, shattering an 87-year-old record for the latest first snow. It wasn't much: The official measurement at the Denver International Airport was three-tenths of an inch (7.6 millimeters), according to Jim Kalina, a meteorologist with the National Weather Service in Boulder. Before Friday, the Mile High City's latest first snow was on Nov. 21, 1934. Kalina said the Denver metro region is experiencing extended La Nina weather patterns which tend to produce drier weather. And much of the U.S. West is experiencing a megadrought that studies link to human-caused climate change. Climate scientists and meteorologists warn that the prolonged drought and lack of snow could threaten water supply and agriculture. In Utah, where Salt Lake City went snowless through November for only the second time since 1976, the first snowstorm hit this week to ensure the city didn't match the record for the latest snowfall on record. That was set twice on Christmas Day in 1939 and 1943. As the winter storms start dumping snow, states may see the effects of a lack of snowplow drivers due to the nationwide labor shortage. © 2021 The Associated Press. All rights reserved. This material may not be published, broadcast, rewritten or redistributed without permission. 5 hours ago 0 5 hours ago 1 6 hours ago 0 Dec 09, 2021 0 Dec 09, 2021 0 1 hour ago 1 hour ago 2 hours ago 2 hours ago 3 hours ago 3 hours ago 4 hours ago Dec 04, 2021 Feb 12, 2021 Feb 08, 2021 Mar 15, 2021 Jan 16, 2020 Oct 14, 2021 4 hours ago 5 hours ago 23 hours ago Dec 09, 2021 Dec 09, 2021 Dec 09, 2021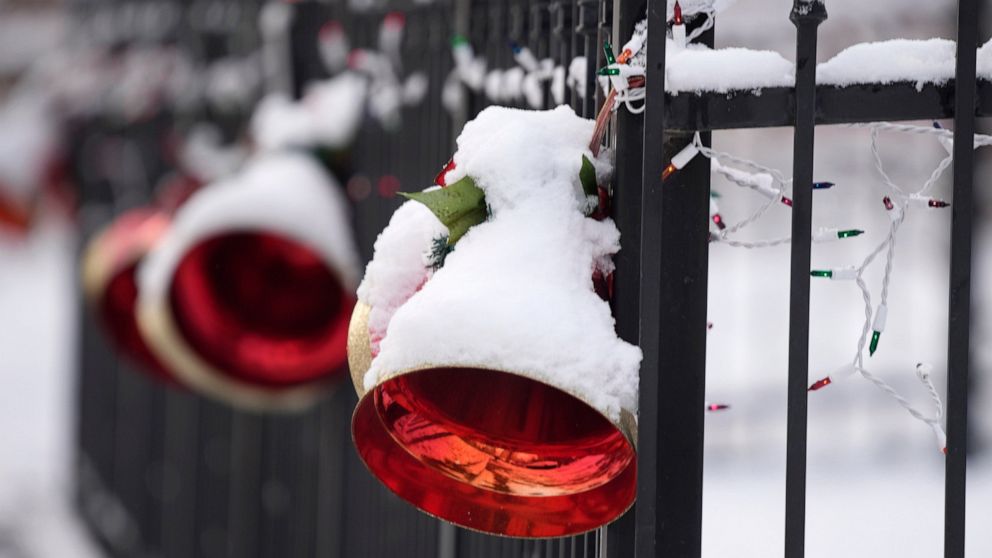 Denver sees first snowfall after breaking 87-year-old record
abcnews.go.com
f53e33191a310fe3e5f4dfdd96b53bbb
Cuphead: The Delicious Last Course is one of the longest-awaited pieces of DLC in recent memory… maybe ever. First announced all the way back in 2018, the add-on was pushed out of 2020 and then 2021 due to the stresses of the pandemic, but it seems like fans can finally enjoy more beautifully-animated punishment in 2022. Last evening during The Game Awards we got a new release date trailer showcasing a ton of new bosses that will be driving us crazy next summer – check it out, below. Senua's Saga: Hellblade II Shows Off Giants and Gorgeous In-Engine Footage in a New Trailer Looking like more of the Cuphead we know and love! Need to know more? Here's how Canadian Cuphead developer Studio MDHR describes The Delicious Last Course: Cuphead: The Delicious Last Course launches on PC, Xbox One, PS4, and Switch on June 30, 2022. The game will also be playable via backward compatibility on Xbox Series X/S and PS5.

Elden Ring game trailer delivers on George R.R. Martin hype
slashgear.com
7f84cf097e881fb0f5664e4f09d3f02f
Yahoo ist Teil der Markenfamilie von Yahoo. Durch Klicken auf " Alle akzeptieren " erklären Sie sich damit einverstanden, dass Yahoo und seine Partner Cookies und ähnliche Technologien nutzen, um Daten auf Ihrem Gerät zu speichern und/oder darauf zuzugreifen sowie Ihre personenbezogenen Daten verarbeiten, um personalisierte Anzeigen und Inhalte zu zeigen, zur Messung von Anzeigen und Inhalten, um mehr über die Zielgruppe zu erfahren sowie für die Entwicklung von Produkten. Sie können ' Einstellungen verwalten ' auswählen, um weitere Informationen zu erhalten und Ihre Auswahl zu verwalten. Sie können Ihre Auswahl in den Datenschutzeinstellungen jederzeit ändern. Weitere Informationen darüber, wie wir Ihre Daten nutzen, finden Sie in unserer Datenschutzerklärung und unserer Cookie-Richtlinie. Klicken Sie hier, um weitere Informationen zu unseren Partnern zu erhalten.

Ihre Daten. Ihr Umfeld.
consent.yahoo.com
0b51164d4fd819cc09405aff2f57a214
Ihre Daten. Ihr Umfeld.
consent.yahoo.com
97e2747d0d4cd207be90e9d15fe7e6a4
Ihre Daten. Ihr Umfeld.
consent.yahoo.com
4b8d430c6ef2891fd7b41c442f17cc2a
Ihre Daten. Ihr Umfeld.
consent.yahoo.com
c3226103809b88c79c9d0d4a263eb5b8
Ihre Daten. Ihr Umfeld.
consent.yahoo.com
131727c681d534d0dc32eb6d3f314b7c
Ihre Daten. Ihr Umfeld.
consent.yahoo.com
bd5b5a8fa64d8fbc6fdece83cde92bac
Ihre Daten. Ihr Umfeld.
consent.yahoo.com
520b6cdfe0cde6d221c079d6ab687eb9
Ihre Daten. Ihr Umfeld.
consent.yahoo.com
70446d01635f39f5e53c50fd1c444749
Ihre Daten. Ihr Umfeld.
consent.yahoo.com
d3bb1317366abf08ee9528c745350123
Ihre Daten. Ihr Umfeld.
consent.yahoo.com
4fde60bc01cf535c5fd8089a6ec83b0d
Ihre Daten. Ihr Umfeld.
consent.yahoo.com
239e0a3511dbb0706f44fbf719c68a6a
Ihre Daten. Ihr Umfeld.
consent.yahoo.com
65247a54224aa36b3a3bff1a1b336ba1
Ihre Daten. Ihr Umfeld.
consent.yahoo.com
f7d31413711ea76134574ac7a33577dc
Ihre Daten. Ihr Umfeld.
consent.yahoo.com
b5157d4495ed3567b1226353f85ce53c
Ihre Daten. Ihr Umfeld.
consent.yahoo.com
52e99a396858a562b4da6dda8f265df8
Ihre Daten. Ihr Umfeld.
consent.yahoo.com
94dfa20d384e4c8ce0bcdb2a530bff70
Ihre Daten. Ihr Umfeld.
consent.yahoo.com
281d19b75f2ade548f1364fd162f446d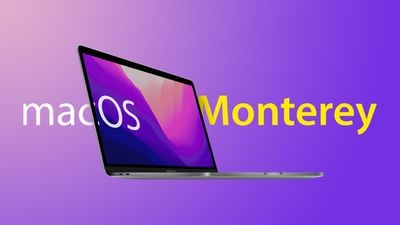 Apple today seeded the second release candidate version of an upcoming macOS Monterey 12.1 update to developers for testing purposes, with the new software coming a few days the first release candidate and more than a month after the official release of macOS Monterey. Registered developers can download ‌macOS Monterey‌ 12.1 beta profile through the Apple Developer Center and after the appropriate profile is installed, the beta will be available through the Software Update mechanism in System Preferences. ‌macOS Monterey‌ 12.1 brings SharePlay to Macs for the first time. SharePlay is a new feature that's designed to let you watch TV, listen to music, and play games with friends and family members over FaceTime. Apple designed SharePlay to work with first-party app options like Apple TV, Apple Fitness+, and ‌Apple Music‌, but there's also an API for developers so third-party apps can also use SharePlay ‌FaceTime‌ features for games and other experiences. SharePlay is already available in the release versions of iOS 15.1, iPadOS 15.1, and tvOS 15.1, so the Monterey 12.1 update brings Macs in line with other Apple devices. The full release notes for macOS 12.1: macOS Monterey 12.1 adds SharePlay, an entirely new way to have shared experiences with family and friends in FaceTime. This update also includes the Apple Music Voice Plan, new safety features for children and parents in Messages, redesigned Memories in Photos, and other features and bug fixes for your Mac. SharePlay Apple Music Voice Plan Photos Messages Siri and Search Apple ID TV App This release also includes the following enhancements for your Mac: This release also includes bug fixes for your Mac: We expect ‌macOS Monterey‌ 12.1 to see an official public launch next week.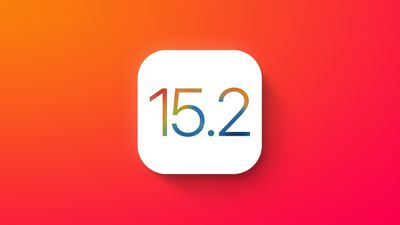 Apple Seeds Second Release Candidate Version of iOS 15.2 for iPhone 13 Models to Developers and Public Beta Testers
macrumors.com
7e004f280cf0ddfc23850f421a24106d
Netmarble's latest game, Marvel Future Revolution, just released earlier this year. It's the first open-world Marvel game on mobile devices, and is the follow-up to Marvel Future Fight. There are some similarities between both games. For the most part though, there's a ton of changes. So we're putting together a guide that will tell you everything you need to know about the game prior to its launch and beyond. The thing to keep in mind here is that we're working with a preview build. So, with that said, things that we've been experiencing with the game are subject to change. Netmarble has made it pretty clear that this build may differ in some way from the official version of the game. However, we don't expect much to change from the way it is now. We will however update the post regularly as new need-to-know information comes up. Now, let's jump into it. This is an open-world action RPG from Netmarble. You'll play as a collection of heroes with Omega Flight (it's similar to S. H. I. E. L. D. ), defenders of earth who are trying to stop multiple earths from converging and causing cataclysmic damage. Not only is the game open-world, allowing for much more exploration, but it's also multiplayer. So you can play with friends. Netmarble officially released the game of 2021. Which means you can finally dive into the game and start defending earth as one of your favorite Marvel super heroes. Marvel Future Revolution will be releasing on mobile devices running on the and iOS platforms. Yes, Marvel Future Revolution will support cross-play. has confirmed that Android and iOS players can play with friends on opposite platforms as long as they're on the same server. So go ahead and convince your buds to check the game out with you. You'll probably have more fun. At launch the game will have eight playable heroes. This includes Spider-Man, Storm, Iron Man, Captain America, Black Widow, Doctor Strange, Star Lord, and Captain Marvel. It's likely that Netmarble will launch more playable heroes in the future. But for now players are limited to these eight. Netmarble says it can't comment on specific heroes or villains. It has also said that "the goal is to include new and exciting storylines directly inspired by the Marvel Universe so that everyone has a chance to see their favorite characters in action." So while there are no specifics, players should expect more of their favorite characters to show up at some point down the line. This is a free-to-play game, so yes. There are some micro transactions to monetize it. In the preview build we played, this was a little more limited, mostly to the purchase of Crystals, which are the game's premium currency. You can use these to buy things like a Squad Name Change Kit, Hero Slot Expansion Tickets, a Monthly Costume Bundle and more. You can acquire Crystals from gameplay, but not often. So you'll have to spend some money if you want access to some of the cosmetic and boost items. A big part of the game is costume collection. This adds a level of replayability for players, as it gives them more things to strive for. And due to the nature of how many costumes there are across eight playable characters, there's a lot of unique combinations. As you can mix and match the four costume pieces. This includes various costume designs, as well as colors for each design. As an example, Spider-Man has 15 different costumes. And each of those costumes has seven variations, each one based on a different color scheme. Also worth noting is that this is just for the costumes that are currently in the game. Expect Netmarble to add more post-launch and throughout the lifecycle of the game. The first thing to know about the costumes in this game is that they change the look of your character. This is the aesthetic side of things which will drive some players to work at collecting as many different looks as they can. Whether for their favorites, or every character they have. But the costumes do more for you than just change up your style. So it's worth knowing about that too as it can play a big role in gameplay. In addition to changing up styles, the costume pieces you collect can also be equipped. Some costume pieces will have better stats than others. For example, I have Spider-Man equipped with the Spider-Punk costume set. But for the gloves I have a better piece of gear from a different costume set equipped, called the All-New All-Different Web Shooter. This gives me the improved stats of the All-New All-Different Web Shooter. But the costume still shows the Spider-Punk design. It's important to know this so you can style your character with the costume design you like, while equipping the costume gear with better stats. Think of it sort of like a transmog system. Expect to get a lot of free stuff in this game. Like many F2P titles there will be a daily login event that rewards you with various items just for logging in to play daily. There's also a 14-day check-in event that will give you even more rewards, like gold, crafting and upgrade materials, and more. There's also going to be a series of other events that are continually rotating that will give you more items. Fury's Secret Mission is one such event that will end in just under 22 days. And if you complete all the corresponding quests prior to the end, you'll get 300 crystals, the premium currency. Also worth noting is that each quest will have its own reward associated with it. Some of these are more gold, some are more crafting materials. But it'll all be useful, especially early in the game. Gameplay is just like you'd expect from an Action RPG on mobile. Freedom of movement of your character with a series of buttons on-screen for your equipped attacks. As you complete story missions and other content, you can level up your character and unlock more skills and abilities. As well as increase your stats. You can only have five equipped abilities at any given time. So once you unlock more than five, make sure to choose the ones you have the most fun with. Though sometimes it might be prudent to pick whatever is going to be the strongest for a particular encounter. Abilities can also be upgraded to become stronger, and doing this will cost gold, which you acquire from just about any activity. There are various other modes available beyond the main story campaign. Including Blitz mode, the Arena, Most Wanted, Raids, Battle Challenges and more. The Arena will be PvP-based and feature three modes, which are Omega War, Dimensional Duel, and Dark Zone. In addition to collecting costumes, players can also collect a variety of different items throughout the game. Battle Badges and Omega Cards are two of the more important ones. As you can equip these for enhanced stats. There's also a set of collectible items that don't do anything for you once collected, but collecting them does reward you with different in-game items that you can use. When you hit the menu button, this is where you can access everything from your heroes to your squad to the different operations (game modes). This menu also houses things like the settings and your friends list. In the bottom part of the menu there's also a button labeled Don't be afraid to use this button from time to time if you're in need of a power boost and aren't sure how to get it. It won't always have recommendations for you. But it can't hurt to check if you're stuck and can't figure out how to get the power you need. It can't be understated how useful the Sleep Mode feature is. If you're sitting down for a long play session but something comes up, because that's life and you probably have other responsibilities, the sleep mode is your best friend. It puts the game into a low-power state but keeps you connected to the servers. At least in every situation where I personally used it. By doing this, you ensure that you don't lose your game session. It also helps to draw less power from the battery in your device as it's not really using many resources. It's sort of like a pause button. You should be able to use this in missions as well, but we haven't tested it mid-battle or anything. However, if you're in the middle of a mission and not currently engaged with enemies, this should serve as a nice tool to keep the game connected without killing your battery if you need to step away for a bit. Case in point, I often had the game in sleep mode when writing up this guide. There's a fair bit of exploration available, so it's pretty open-world. But not on the scale you might think. The world of the game is broken up into different regions like New Stark City, the Hydra Empire and more, which you can access from the World Map. Each region is also broken up into smaller sectors. New Stark City for example has the P. E. G. A. S. U. S. sector, which is one of the first areas you travel to. It's not tiny but it's also not extremely large. You can see an image of the sector map above. Basically, each region is pretty big, but it feels smaller since they're broken up into sectors and each sector is a lot smaller. It also feels a little less open-world because you can't simply travel around the whole world map on foot like you can with most open-world games. You have to first pick a region, then pick a sector. Also worth noting is that certain sectors are locked behind gameplay progression. So you won't be able to explore everything right away. Once you've loaded into a sector, you can move around the map and pick up side quests, main quests, and talk to NPCs. So you won't just be launching missions from the Omega Flight HQ. Yes. There is an auto feature that you can turn on in numerous situations. Both when needing to move to a new point of interest or quest turn-in, and even in battles. But using it is completely optional, and it may even be super useful from time to time. Auto features are nothing new in the mobile game space, and it's far less noticeable in Marvel Future Revolution as you can basically go through the whole game without ever touching it. Outside of the tutorial where you're introduced to it of course. There sure is. You'll find a chat button (more of an area on-screen) towards the bottom of the UI and in the center. Tapping on this area, which is also labeled, will bring up the chat window. There's also different sections for chat, like world chat and personal messages with friends. And you can filter chat to just one or two of the options specifically. In addition, you can block certain people and groups so you don't see their messages. Since the game hasn't officially launched yet, the chat isn't exactly bustling. But it definitely will be once more players get their hands on the game. Ok, so there's only a few loadouts per character. But this is better than not having any loadouts at all. Your loadout will consist of your battle badges and your costumes. So once you have enough stuff to fill out a couple of loadouts with different sets, you can flip between these to suit your situation. Once you get through some of the gameplay, you'll start to acquire titles you can apply to your character. You will see this feature a lot in MMOs. World of Warcraft, Final Fantasy XIV, and others currently offer it. Just like in those games, Marvel Future Revolution has loads of different titles you can apply, and other players will see that title when you're in any of the multiplayer areas. In all there are currently 103 titles you can collect. With varying conditions that need to be met for it to be added to you collection. Only on your abilities, it seems. Unlike some games, there does not appear to be any sort of energy system used for missions or gameplay. Meaning you won't have a finite amount of missions you can do until your energy recharges. Keeping this in mind, this observation is based on a preview build. So this could always change for the final release version. Though we'd be surprised if Netmarble decided to add it. There are a few ways you can invite people to join your party for multiplayer. Obvious methods include sending invites out to friends or alliance members. But you can also send invites to nearby players. So if you're out in the open world and other players are around, the game will let you invite them. Lastly, there's an option for finding players, where you simply type in the Squad Name of the player you're trying to invite or send a friend request to. And that's the rundown of Marvel Future Revolution. If you still haven't pre-registered, you can do so by clicking the link in the section at the top of this article where we talk about the release date.

Prime Gaming: Everything You Need To Know – Updated December, 2021
androidheadlines.com
a5b7c85195e55daaa1ebf8ccb592190b
What do you get when you cross a mobile workstation with a gaming laptop? The HP ZBook Studio G8 (starts at $1,894; $4,488 as tested) is often ordered with one of Nvidia's formerly-known-as-Quadro professional GPUs, but is also available with Nvidia gaming graphics like our test unit's GeForce RTX 3070, and its keyboard has RGB rainbow backlighting that would look at home on a deluxe gaming rig. High-frame-rate gamers won't like our Studio's 15.6-inch OLED display, which is stunning but limited to a vanilla 60Hz refresh rate, but the system adds up to a prize platform for 4K video editors or other digital content creators. A Unique Part of the Lineup We've reviewed most of HP's ZBook laptop workstations, from the heavyweight flagship ZBook Fury 15 G8 to the ZBook Power G8 that targets engineering students and other budget-minded users. Last year's ZBook Studios had only Nvidia Quadro GPUs, with the GeForce version dubbed ZBook Create G7; the eighth generation applies the Studio name to both. At 3.96 pounds, the ZBook Studio G8 is almost as thin and light as the 3.74-pound ZBook Firefly 15 G8, which is billed as HP's trimmest mobile workstation, but considerably more powerful. The $1,894 base model has an Intel Core i7-11800H CPU, 16GB of RAM, a 256GB solid-state drive, and a 1080p IPS screen backed by Nvidia T1200 graphics. For $4,488, our review unit raises the stakes. It's got an eight-core, 2.6GHz (5.0GHz turbo) Core i9-11950H processor, 32GB of memory, a 2TB NVMe SSD, the 8GB GeForce RTX 3070, and an OLED touch screen with 4K (3,840-by-2,160-pixel) resolution. Another screen choice is the non-touch 4K DreamColor display we raved about in our Fury G8 review, whose 120Hz refresh rate makes it the best pick for gamers. The aluminum-clad HP measures 0.69 by 13.9 by 9.2 inches (HWD), making it minutely bigger but a bit lighter than the Dell Precision 5560 (0.73 by 13.6 by 9.1 inches, 4.3 pounds). The top and side screen bezels are thin but there's no flex if you grasp the screen corners or press the keyboard deck; the system has passed MIL-STD 810H torture tests for travel hazards such as shock and vibration. A fingerprint reader in the palm rest and a face-recognition webcam give you two ways to skip typing passwords with Windows Hello, though the webcam has no privacy shutter. Next to the power connector on the Studio's right side are two USB-C ports with Thunderbolt 4 functionality, an SD card slot, and a mini DisplayPort video output (units with professional GPUs have HDMI instead). The left edge has one USB 3.1 Type-A port, an audio jack, and a security lock slot. Take a Good Look The 4K OLED touch display is a real highlight, with sky-high contrast, inky blacks, and pristine white backgrounds. Fine details are ultra-sharp, with no trace of pixelation around the edges of letters, and colors are rich and well saturated. Viewing angles are wide and brightness is ample (though I was never tempted to turn it down as I am by the very sunniest screens). Reflections on the touch glass are minimal. The same Omen Gaming Hub software preinstalled on HP's gaming rigs controls the RGB-backlit keyboard, offering static lighting (just the WASD keys, say) or multicolor animations and special effects. The keyboard commits the HP cardinal sin of cursor arrow keys arranged in a row instead of inverted T, with half-height up and down arrows stacked between full-sized left and right, but is otherwise impressive, with dedicated Home, End, Page Up, and Page Down keys and a snappy, responsive typing feel. Buttonless touchpads aren't ideal for workstations because many computer-aided design (CAD) and other professional apps make heavy use of right and middle buttons, but the ZBook's large pad glides and taps smoothly and takes just the right amount of pressure for a quiet click. Bang & Olufsen-tuned speakers above the keyboard pump out loud and vivid sound, with just a hint of echo at top volume. Bass is surprisingly punchy and it's easy to make out overlapping tracks. HP Audio Control software offers music, movie, and voice presets and an equalizer plus speaker and microphone noise cancellation. HP piles on the specialized software, with the Windows 10 Pro preload (I was offered the upgrade to Win 11 during testing) bolstered by everything from HP Easy Clean (temporarily freezing the keyboard and touchpad for a rubdown with a disinfecting wipe) to HP QuickDrop for sharing files with a smartphone. Security is a priority, with BIOS protection, support for the Tile Bluetooth location service to find a missing laptop, and HP's sandboxed Sure Click Secure Browser. HP ZCentral Remote Boost lets a distant system use the ZBook's powerful CPU and GPU server-style. Performance Testing: A Workstation/Creative Clash Since the ZBook Studio G8 straddles the workstation and creative pros' worlds, I chose two of each for our benchmark comparisons. The HP ZBook Fury 15 G8 and Dell Precision 5560 are our Editors' Choice titleholders for full-bore and lightweight mobile workstations respectively, while the Lenovo ThinkPad X1 Extreme Gen 4 and Acer ConceptD 5 are 16-inch desktop replacements for image, video, and multimedia specialists. You can see their basic specs in the table below. Productivity Tests The main benchmark of UL's PCMark 10 simulates a variety of real-world productivity and content-creation workflows to measure overall performance for office-centric tasks such as word processing, spreadsheeting, web browsing, and videoconferencing. We also run PCMark 10's Full System Drive test to assess the load time and throughput of a laptop's storage. Three benchmarks focus on the CPU, using all available cores and threads, to rate a PC's suitability for processor-intensive workloads. Maxon's Cinebench R23 uses that company's Cinema 4D engine to render a complex scene, while Primate Labs' Geekbench 5.4 Pro simulates popular apps ranging from PDF rendering and speech recognition to machine learning. Finally, we use the open-source video transcoder HandBrake 1.4 to convert a 12-minute video clip from 4K to 1080p resolution (lower times are better). Our final productivity test is Puget Systems' PugetBench for Photoshop, which uses the Creative Cloud version 22 of Adobe's famous image editor to rate a PC's performance for content creation and multimedia applications. It's an automated extension that executes a variety of general and GPU-accelerated Photoshop tasks ranging from opening, rotating, resizing, and saving an image to applying masks, gradient fills, and filters. The ThinkPad X1 Extreme narrowly won our PCMark productivity race, a fine showing for a Core i7 going up against Core i9s, but it was basically a four-way tie, with the Dell almost making it a five-way tie—and all five laptops smashing the 4,000-point mark that indicates superb performance for Microsoft Office or Google Workspace. The HP predictably excelled in our CPU tests and placed in the middle of a very fast pack in Photoshop. Graphics Tests We test Windows PCs' graphics with two DirectX 12 gaming simulations from UL's 3DMark, Night Raid (more modest, suitable for laptops with integrated graphics) and Time Spy (more demanding, suitable for gaming rigs with discrete GPUs). We also run two tests from the cross-platform GPU benchmark GFXBench 5, which stresses both low-level routines like texturing and high-level, game-like image rendering. The 1440p Aztec Ruins and 1080p Car Chase tests, rendered offscreen to accommodate different display resolutions, exercise graphics and compute shaders using the OpenGL programming interface and hardware tessellation respectively. The more frames per second (fps), the better. The ZBook Studio's gaming GPU carried the day in our most demanding gaming simulations (3DMark Time Spy and the two GFXBench tests), with the ZBook Fury close behind. The GeForce RTX 3070 will be a little stressed if you try gaming at 4K resolution, but provides out-of-this-world performance at 1080p (though again, it deserves a faster-than-60Hz display). Workstation-Specific Tests We run two additional programs to simulate workstation applications, as well as Adobe Premiere Pro for which we don't have enough results to mention. We changed the lineup because the Acer ConceptD 5 isn't here. The first, Blender, is an open-source 3D suite for modeling, animation, simulation, and compositing. We record the time it takes for its built-in Cycles path tracer to render two photo-realistic scenes of BMW cars, one using the system's CPU and one the GPU (lower times are better). Perhaps our most important workstation test, SPECviewperf 2020, renders, rotates, and zooms in and out of solid and wireframe models using viewsets from popular independent software vendor (ISV) apps. We run the 1080p resolution tests based on PTC's Creo CAD platform; Autodesk's Maya modeling and simulation software for film, TV, and games; and Dassault Systemes' SolidWorks 3D rendering package. The more frames per second, the better. Since the Acer ConceptD 5 didn't complete our workstation tests, we inserted results from another 15.6-inch flagship, the Lenovo ThinkPad P15 Gen 2. The ThinkPad X1 Extreme was an upset winner in the Blender renders while the P15 prevailed in SPECviewperf, but the ZBook Studio performed brilliantly as a lightweight alternative to the ZBook Fury. Battery and Display Tests We test laptops' battery life by playing a locally stored 720p video file (the open-source Blender movie Tears of Steel Tears of Steel) with display brightness at 50% and audio volume at 100%. We make sure the battery is fully charged before the test, with Wi-Fi and keyboard backlighting turned off. We also use a Datacolor SpyderX Elite monitor calibration sensor and software to measure a laptop screen's color saturation—what percentage of the sRGB, Adobe RGB, and DCI-P3 color gamuts or palettes the display can show—and its 50% and peak brightness in nits (candelas per square meter). Workstations and creative desktop replacements spend more time plugged in than ultraportable laptops for frequent fliers, so these machines' battery life is adequate if not impressive. Competing in a very elite group, the Studio's OLED screen delivered dazzling color fidelity and satisfying if not exceptional brightness (the Precision's and Fury's panels shone even brighter). A Creative Sensation The HP ZBook Studio G8 comes close to unseating the Dell Precision 5560 for our Editors' Choice award among lightweight mobile workstations, but the Dell retains the title for offering double the HP's maximum 32GB of memory and 2TB of storage. If you're content with those amounts, however, the ZBook Studio is a fantastic weight-saving alternative to the formidable ZBook Fury. And if you're into digital content instead of professional CGI rendering, engineering, or data science, the Studio's stellar performance and gorgeous OLED screen make it an easy Editors' Choice pick as a creative desktop replacement. The display's 60Hz refresh will disappoint avid gamers, but you can't have everything.

XPG Xenia 15 KC
uk.pcmag.com
c65ec123ec14013937e3abee2d6f4f3c
Mortgage startup Better. com went viral recently for laying off 900 employees in a three-minute Zoom. But not everyone lost their jobs. One told Insider the remaining employees are "on edge." This is their story, as told to writer Fortesa Latifi. This as-told-to essay is based on a transcribed conversation with a Better employee who wasn't included in the company's recent 900-person mass layoff. They've chosen to remain anonymous to protect their career, but Insider has verified their identity and employment. The conversation has been edited for length and clarity. After Better. com CEO Vishal Garg laid off 900 of my colleagues, he pulled the rest of us into a meeting. "You're the lucky ones", he told us. Garg claimed the people he laid off had been low-performers — and then he set the bar even higher for those of us left, telling us it was time to work even harder than before. It was pretty scary to hear that from someone who had just fired 900 people. (Editor's note: Multiple employees, speaking on the condition of anonymity, independently corroborated the claims in this paragraph.) This wasn't my first time being at a company going through layoffs, but this one was different. There was absolutely no warning, and in the aftermath, Garg belittled the laid-off workers to the rest of us and warned us there would be no second chances from now on. The whole thing was demoralizing. Since the layoff, everyone has been on edge. We're all looking behind our backs, expecting to get fired next. It's not a healthy environment. Our managers are assuring us there aren't more layoffs coming, but how can we trust them after 900 of our colleagues were fired? I don't think it's malicious, but they shouldn't be making blanket statements like that after a period of such tumult. From the perspective of Better employees I know, it feels like the reason for the layoffs was over-hiring. That, to me, is more of a leadership mistake — but instead of holding those people accountable, they're firing lower-level people instead. That's where people get bitter. The whole thing was even stranger because Better just received $750 million in cash from investors. Even though those of us left are obviously glad we weren't laid off, it's not the same environment as it was before. Ninety-percent of the people I've talked to have already found another job or are on their way out. It's getting dark. As for me, I'm on the fence. It would have to be the right opportunity for me to move on because I gave up so much for this job, including moving to a new city. Morale is super low right now. There's just so much distrust and bitterness. Managers are trying to keep the ship afloat, but it feels like it just may sink. I'm personally feeling slightly more hopeful with the news that Garg is taking "time off" in the wake of this mess. It does feel like, maybe, if he's forced out and the right person replaces him, we could make it out of this alive. But that requires investment in current employees, who are scared and halfway out the door or being scouted by recruiters. It would also be difficult to rebound from this because now the Better mortgage name is associated with these callous actions. It's really hard to regain trust in the mortgage industry, especially for an already young company with a small market share. For Better to survive, a lot of things have to go right. Our reputation may just be ruined by this. But if Garg is out of the way for good, I think our reputation is repairable. Even though I'm still working there, I've had other interviews for other positions. I just want to be prepared in case more layoffs are coming next month. I'm trying to be proactive. There's no certainty at this point; I feel like I'm gambling. Unless Better shows me they value me and our workplace environment in the next month, I think I'll probably move on to a different company. The mood has lifted a little bit since Garg's break was announced, but everyone's still really scared. They're scared of getting in trouble for talking to the press, they're scared of being laid off — we're all just walking on eggshells. There's also a lack of transparency among leadership, and that's the biggest thing hurting us right now. It's really hard to see people saying that Garg did the right thing by "laying off lazy employees." I know a lot of the people who were laid off. They weren't lazy and they weren't unproductive. And even if someone wasn't as productive as they could've been, they should've been given a chance to improve. Even though we've been told to send media requests to our communication team, I decided to speak out because I'm so tired of being treated as expendable in this industry. I'm dedicated to my work and yet, every place I've worked has treated their employees like garbage. If we want that to change, we have to tell the truth about it.

I'm one of 900 employees Better. com fired in a surprise 3-minute Zoom. Telling my kids was the hardest part.
businessinsider.com
accb0d582c66c77d084fe8b7b0b37e09
If one of the speediest known dinosaurs were to race champion sprinter Usain Bolt on his best day, it might be a photo finish. New research analyzed fossilized footprints from theropods, a group of two-legged predatory dinosaurs that includes velociraptors, and found the extinct lizards could reach speeds just shy of 28 miles per hour (45 kilometers per hour) while running. This also happens to be almost exactly the same top speed of Bolt's record-setting 100-meter run in the 2009 World Championships. However, researchers say the speedy dino's tracks showed abrupt speed changes, suggesting the creature was maneuvering as it ran. This raises the question of whether it would be able to easily outpace Bolt if it were running in a straight line next to him on a track. All this is based on a new study of two sets of fossilized theropod tracks in Spain conducted by a team of Spanish and Argentinian researchers and published in the latest issue of Scientific Reports. The two trackways, known as La Torre 6B and La Torre 6A-14, consist of preserved prints from the Early Cretaceous period over 100 million years ago. "The speeds calculated for both trackways from La Torre are among the top three speeds ever calculated for non-avian theropod tracks", the study concludes, with the authors adding that it's impossible to determine exactly which species made the tracks. Two sets of dinosaur tracks believed to be made by animals moving even faster have been reported in Utah and Texas, with the fastest hitting 30.6 miles per hour (49 kilometers per hour). Those tracks are also thought to have come from theropods. Interestingly, the fastest of the two tracks at La Torre is also the set of prints that indicates a "maneuvering dinosaur", suggesting a particularly agile and speedy animal. It's also estimated to have been smaller than the slower dinosaur that made the other set of prints. All this suggests that even the fastest humans we have ever known would be hard pressed to outrun what might have just been average theropods. Yet another reason to be thankful for that long-ago asteroid that ended the age of the thunder lizards.

Footprints show the fastest dinosaurs could have kept pace with Usain Bolt
cnet.com
aebf289820252c8b23b30e10c9e8b5d6
If you're a fan of streaming media, you're familiar with the usual suspects: Netflix, Hulu, Crackle, YouTube, and many more that can stream a program or movie your way in exchange for a subscription, pay-per-view, or even for free. But then there's Kodi, a free, open-source, multiplatform app formerly known as Xbox Media Player or Xbox Media Center (XBMC), now run by the XBMC Foundation. It lets you play and view videos, music, podcasts, and other digital media derived from local or network storage and online. So, what's special about it? Kodi has evolved as a universal streaming app that works on almost any device and can play almost any media file format. It is not available on the Apple App Store, though, so it's unauthorized for installation on any iOS device, at least not via Apple. It's not illegal to own Kodi or to use it, but what's problematic is how to get it in the first place. If you can get it onto your device, you can use it to consolidate various media content. It can also stream media you wouldn't ordinarily have access to, like copyrighted programming that you'd otherwise need a subscription to watch, region-restricted programming that does not play in your country, or live TV broadcasts that are restricted. Kodi also provides a flexible user interface and library system for storing and displaying material like posters, cast information, plot descriptions, and more. It will not stream from mainstream sources like Netflix, but it does come with its own catalog of approved add-ons. While the popular notion is that you must jailbreak your iPhone in order to install Kodi, that is not the case, though it's likely an easier installation if you do. Digital Trends does not recommend jailbreaking your iOS device for any reason or viewing material illegally. Kodi depends on users to do the right thing, knowing that if you don't, there may be consequences it is not responsible for. There are plenty of different approaches and techniques you can follow to get Kodi onto your iPhone or iPad that do not jailbreak the device. The method is not intuitive or straightforward, and not all proclaimed techniques work well. I successfully loaded Kodi onto my iPad Air 2 using the steps below, with some much-needed help from Apple's Xcode and the App Signer app. Follow these steps to install Kodi on your iOS device using Xcode. Step 1: Download the Kodi DEB file (the latest version is 18.8), iOS App Signer, and Xcode from the Mac App Store. You must first convert the DEB file into an IPA file so it will play on your iOS device. Step 2: Plug your iPad or iPhone into your Mac, and launch Xcode. Step 3: Select File > New > Project, and select the iOS section up top. Click on Single View Application. Click Next. Step 4: Here's where the Kodi DEB file comes in. With a 64-bit Mac, use the DEB file that is labeled 64. It should be labeled: org.xbmc.kodi-ios_18.8-0_iphoneos-arm64.deb. Step 5: Now, name the new application. Fill in Product Name (Kodi) and Organization Identifier (for example, your name: com. YourName). The other fields are prefilled. Click Next. Step 6: Choose a Git repository location, like your desktop, and click Create. Step 7: Under the Signing & Capabilities tab, click All. An alert calls for you to name a team. Add yourself as a personal team. Step 8: Type in your Apple ID and sign in. Step 9: Launch App Signer, and where it says Input File, find the Kodi DEB file by clicking the Browse button. Click Open. Step 10: The signing certificate should be prefilled with your Apple ID. For Provisioning Profile, select the profile with the YourName identifier. Step 11: A New Application ID will be filled in, but add Kodi as the App Display Name and click Start. Step 12: Choose a file name and location in the Save As field and click Save. App Signer will process the data, save the file, and signal when it is done. Step 13: Return to Xcode and choose Window > Devices and Simulators. Click on your iOS device in the left panel, and click the Plus Sign in the right panel. Step 14: Select the. ipa file on your desktop and click Open. Wait for less than a minute until it installs the Kodi app. Step 15: Unplug your iOS device from your Mac and unlock it. You'll see the Kodi app icon, just like all your other app icons. Step 16: You're not done yet. You will see an Untrusted Developer alert when you tap the icon, so tap Cancel. Step 17: Go to Settings > General, and tap Device Management. Under Developer App, tap on the account you used, and then on the next screen, tap Trust and choose the account. Tap Trust again. Step 18: After this last step, you are completely finished and can start to use Kodi. Sadly, you can't view any program you want to see in the beginning. To obtain material with Kodi, you will need some third-party extras. We could offer countless pieces of information and advice on how to add content to Kodi that it simply would not be able to fit into this single article. For now, we encourage you to look at its interface for an index of how the app functions and a description of all the features it offers users. Fortunately, Kodi allows you access to infinite amounts of content spanning the entire Internet without any restrictions. The Kodi community can add additional content as well. Every user is accountable for obeying the various media copyright and privacy rules. They are responsible for ensuring the ethical use of all online resources. It would help if you periodically verified that an add-on is safe to use before adding it. Be aware that it's not always easy to identify questionable add-ons, but you can be sure that the ones within Kodi's interface are all lawfully sourced. This accomplishes their mission of helping users in their quest for content that is both trustworthy and high quality. We suggest that users set up a VPN as an additional safety measure. This will also help to prevent any ISP disputes that could emerge from the program.

How to share your location on your iPhone or iPad
digitaltrends.com
70085c8797c9cc0f47947aebf7a9639b
HBO Max 's Sex and the City reboot And Just Like That… premiered Thursday with a shocking twist at the end of episode one. Dare I say… a Big, shocking twist. And it involves Peloton. The popular exercise equipment brand is in the hot seat after its stationary bike played a starring role in the premiere, a role so odious that it may have affected the stock market. Peloton has even responded to the controversy. So what happened? Warning: Major spoilers ahead. We join Carrie (Sarah Jessica Parker) and friends (minus Samantha) in a rosy, post-pandemic world, all of them now in loving (but potentially sexless?) marriages. Carrie and Big (Chris Noth) have the kind of relationship usually depicted in bank advertisements: They cook together, they share bottles of wine, and they listen to a different record from Big's collection every night, in alphabetical order, apparently a vestigial ritual of early lockdown. Among the many, many expository details we learn in the premiere is that Big has taken a liking to Peloton (of course he has). His cardiologist has approved his stationary cycling habit -- lest we forget her husband's history of heart problems, Carrie sneaks in a joke about nitroglycerin pills -- and he's about to complete his thousandth Peloton ride. This means he is owed a "shoutout" from favorite instructor Allegra (played by IRL Peloton instructor Jess King). When Carrie is strong-armed into attending a piano recital for Charlotte's daughter Lily, Big stays home to complete his ride. During Lily's big Moonlight Sonata crescendo, another big crescendo plays out onscreen. Mr. Big, né Preston, completes his thousandth and last spin class, towels himself off and collapses in the shower. Carrie returns home to find her husband near-dead from a heart attack. As he takes his final breaths in her arms, she ruins her wedding Manolos in the running water. "And just like that…" Carrie says in voiceover just before the credits roll, "Big died." "Mr. Big lived what many would call an extravagant lifestyle -- including cocktails, cigars and big steaks -- and was at serious risk as he had a previous cardiac event in season 6", said Peloton's cardiologist, Dr. Suzanne Steinbaum, speaking to E! News. Steinbaum's damage control message also urged Peloton users to practice safe cycling: "The good news is Peloton helps you track heart rate while you ride, so you can do it safely." The indoor workout brand is no stranger to controversy. Between a product recall after real-life injuries and a child's death, data vulnerability and a tone-deaf holiday ad, the company's PR department is well exercised itself. Which is good, because according to Peloton spokesperson Denis Kelly, the brand was not privy to this particular bit of product placement in advance of HBO's release. "HBO procured the Peloton Bike on their own", Kelly told Buzzfeed News. "Peloton was aware that a Bike would be used in the episode and that Jess King would be portraying a fictional Peloton instructor." All publicity is good publicity, right? When it comes to the Cosmo-swilling crowd, maybe not. Peloton's stock shares took a sizable tumble Thursday, just as HBO Max began streaming its SATC reboot. Shares were down 11.35% Thursday, closing at $40.70 and continuing to decline to a 52-week low of $37.67 Friday. We couldn't help but wonder if the stock fluctuations were directly related to the spoiler. It's possible, but then again, Peloton's shares have been in decline for a while, now down 73% for the year. The first two episodes of And Just Like That… are now available to stream on HBO Max. New episodes of the 10-part reboot will drop every Thursday.

And Just Like That. Peloton responds to that huge Sex and the City death
cnet.com
927ff4cb9bcdbd65d44a6357c03d549d
We all have different gifting styles. Some of us are DIYers, some are risk-takers and many of us just ask our giftees for their wish lists. You might be someone who always gives money during the holidays or, more likely, someone who likes to receive money. Cash is convenient and easy for the gift-giver, and it lets the recipient save or spend it on what they want. What about gifts for children? While it's hard to figure out the coolest toys and tech for tots, you might also hesitate to hand over cash to children. In fact, giving kids money for the holidays can be a great to teach them about personal finances. There are a couple of different approaches to helping teach the children in your life about managing money. Remember what it felt like to receive money as a child? A little bit of cash can go a long way in making a young giftee excited. Plus, familiarizing children with money can help them learn how to spend and save responsibly. Even if the child might want to spend it all in one place, that could lead to valuable lessons early on. You can also take the opportunity to help them open a custodial savings account to teach them about saving money. Parents. com suggests that between the ages of 6 and 8 is the perfect time to introduce kids to bank accounts and saving. A 529 plan may not spark the same excitement as unboxing a PlayStation 5, but it does offer a tax-advantaged way to save and invest for qualifying education expenses, like paying for college tuition. While your giftee may not fully appreciate it right now, it'll be plenty important down the road. Such a gift can be used to teach a kid about the importance of self-investment via education. Contributions toward a 529 plan can be invested in the market to later be withdrawn without capital gains taxes, much like a Roth IRA. There are several ways to approach making a 529 gift contribution for a minor. For example, you can contribute to an existing account using the gifting platform that most 529 accounts offer. You can also open a new custodial 529 account on behalf of a child, even if you're not their parent or legal guardian. You'll need to have the child's Social Security number (or Individual Tax Identification number) and date of birth. If for whatever reason you don't have that information, you can open an account in your own name and then change the beneficiary of the plan at a later date. You can open 529 accounts with most financial institutions, including Fidelity, Schwab and Vanguard. What's better, 529 accounts are generally sponsored by the state you live in, and more than half of states offer tax benefits for contributions. Check out this 529 contribution tax break calculator from Vanguard to see how much you could save in taxes when gifting to a 529 account. Gifting stocks can be a great way for kids aged 13 and older to get interested in investing and understand exponential growth. It also offers opportunities for kids to learn about business finances, accounting and taxes, and to potentially affect their future net worth. You have a few options to give stocks to kids. If a child doesn't already have a custodial account with a brokerage (generally under the ownership of parents or grandparents), you can open one for them with you as the custodian. When the child turns 18, they then gain control of the account. When presenting your gift, you can discuss the basics, such as how to buy stocks, market versus limit orders and dollar-cost-averaging. Alternatively, you can transfer stock purchased in your brokerage account to theirs if you have their information, or you can use a stock-gifting app, like those featured in our guide on how to gift stocks. While most brokerages offer app access for custodial accounts, you may choose to go with a kid-specific investing app, such as BusyKid, which aims to teach children about managing money and investing. If you have a tech-oriented youngster on your holiday shopping list, cryptocurrency may be an interesting gift. The cryptocurrency world is more complicated than that of brokerage accounts, but there are many services and products with a wide range of options for gifting crypto. You can go the simple route and use a service like Cash App to send crypto to people aged 13 to 17 who sign up for an account with a parent or guardian sponsor. You can send bitcoin easily to their Cash App account, where they can then choose to store it in the app or move it to a different storage vehicle, or wallet. While Coinbase also has a gifting feature, it no longer allows users under the age of 18. Another option is to gift a hardware wallet, perhaps with some crypto already stored on it. This is a more secure way to store cryptocurrency, but may require a little extra instruction. Some folks prefer to give gift cards over cash for multiple reasons. Sometimes cash isn't appropriate, or it's too impersonal. Gift cards can be bought for specific retailers and offer a more structured approach to spending. Gift cards can also come in the form of general "debit" cards, like Visa or Amex gift cards, which give kids more freedom to choose what they want to buy. These could give kids experience using debit and credit cards to make purchases and help them learn about managing an online account. As the gift-giver, you may even be able to save some money by buying gift cards at a discount. Check out our guide on buying and selling gift cards to learn where you can safely save.

Last week, a user reported that their Pixel 3 was not able to dial 911 (emergency services in the US). Google has confirmed that there is an emergency calling bug with Android under a "limited set of circumstances" and that there is a fix. I got off a phone call with my mom, and proceeded to dial 911 just by typing and calling on my pixel. My phone got stuck immediately after one ring and I was unable to do anything other than click through apps with an emergency phone call running in the background. This is all while the phone informed me that it had sent my location to emergency services. Google this afternoon provided the results of its investigation and confirmed it was "able to reproduce the issue under a limited set of circumstances." The company is currently only aware of this one case brought to light on social media. We determined that the issue was being caused by unintended interaction between the Microsoft Teams app and the underlying Android operating system. Because this issue impacts emergency calling, both Google and Microsoft are heavily prioritizing the issue, and we expect a Microsoft Teams app update to be rolled out soon Microsoft and Google are working on a resolution. The immediate fix for Android 10 (and newer) devices if you use Microsoft Teams while signed out is to uninstall and then reinstall: If you have the Microsoft Teams app downloaded, but are not signed in, uninstall and reinstall the app. While this will address the problem in the interim, a Microsoft Teams app update is still required to fully resolve the issue. A coming Microsoft app update will more permanently fix the issue, with Google reiterating that those signed in to Teams are not impacted. Meanwhile, there will be an "Android platform update to the Android ecosystem on January 4" (security patch) to provide a more definitive fix for this emergency calling bug. Google ends by saying: We take issues like this extremely seriously, and want to thank u/KitchenPicture5849 for bringing it to our attention. Check out 9to5Google on YouTube for more news:

Dust, crumbs, and gunky build-up are all bound to find their way onto your MacBook keyboard at some point. If you're having trouble with a specific key or simply feel it's time to give your keyboard a good cleaning, there are some dos and don'ts for the process. Here, we'll walk you through how to clean a MacBook keyboard using compressed air. We'll also include what Apple recommends for getting build-up off your keys and which types of products to avoid. Step 1: Before you clean your MacBook keyboard, you should turn off, unplug the computer, and detach any accessories. If you're using an external keyboard that you want to clean, turn it off and remove the batteries. Step 2: Be sure to insert the straw that comes with the can of compressed air. Remember to keep the straw approximately one half of an inch from the keyboard when you spray. Also, be sure to keep the can of compressed air at its normal angle. Do not turn it upside-down. You can review the instructions on the can as well. Step 3: Make sure you have a good grip on your MacBook as you'll be turning it at different angles to clean the keyboard. First, open the MacBook and turn it about 75 degrees facing the screen downward. Then, spray the compressed air in a zig-zag motion from left to right across the keyboard and back again. Step 4: Turn your MacBook to one side and use the same swiping motion to spray the compressed air on the keyboard. Then, turn your computer on its other side and do the same thing. If you have an external keyboard, you can follow the same process for turning it as you spray the air. If you have a particular key or two on your keyboard that has a grimy build-up, you may want to clean those keys specifically. You can use a soft, dry, lint-free cloth to wipe the keyboard, but if you need something stronger, Apple suggests you can use a 70% isopropyl alcohol wipe, a 75% ethyl alcohol wipe, or a Clorox disinfecting wipe on the hard, nonporous surfaces of your Apple devices, like the display and keyboard. Just make sure not to use anything with bleach of hydrogen peroxide in it. Here are a few things to stay away from if you plan to clean your keyboard a further. If after cleaning your MacBook keyboard, you're still experiencing problems with certain keys, you may need to contact Apple for keyboard repair information.

If you've ever sent a message to someone and wish you could delete it, Snapchat has a feature you'll like. Yes, it lets you delete Snapchat messages you've already sent. Don't get too excited though, as there are some limitations that can make its usefulness iffy at best. Here's what you need to know. Deleting Snapchat messages, like replaying Snaps, is literally a snap. Step 1: Hold your finger down on the offending message. Then, a menu like the one below will pop up. Step 2: Tap Delete and then Delete Chat and you are done with your part. This works with one-on-one chats and group chats, too. Once your chat message is deleted on your end, that's not the end of things. Snapchat says that it will try to delete the message from its servers and from your friend's chat screen, but it doesn't always work. For example, if your friend has poor internet service when you delete the message, Snapchat may not be able to delete the message from your friend's side of the conversation until they have better service. This means they may see the message. If they have an older version of Snapchat, your message may be stuck on their screen as well. Also, it will be obvious something was deleted. This is because a message posts on your side of the chat when you delete a message. Your friend will also get a message that something was deleted. Being sneaky using Snapchat is really hard. Want to go further than just one message? You can delete the whole conversation, too — sort of. Step 1: Go to the Friends screen. Step 2: Hold your finger down on the message thread you want to delete. Step 3: A menu will pop up. Choose More and then tap Clear Conversation History. This will remove the conversation from your Friends screen. It won't delete sent or saved messages, but it's a good way to declutter your Friends screen so you can find more important conversations more easily.

Oracle Chairman Larry Ellison is almost $16 billion richer as of Friday's close, passing Google 's co-founders and inching him towards Microsoft's Bill Gates. Oracle's stock surged 16% following a better-than-expected quarterly earnings report late Thursday. Ellison, the company's biggest stakeholder with 1.14 billion shares, is now worth $135.7 billion, according to Forbes. The Oracle rally, its second-biggest in the past 20 years, was a huge boon to Ellison, who co-founded the software company in 1977. On the Forbes billionaires list, he's moved just ahead of Google's Larry Page ($126.3 billion) and Sergey Brin ($121.7 billion) into fifth place. Gates, the world's fourth-wealthiest person, is worth $139.2 billion. Ellison's resurgence comes as somewhat of a surprise considering the next-generation tech companies, like Google, Amazon and Facebook, have been growing so much faster in recent years while Oracle has plodded along with mostly single-digit growth. But Oracle is showing signs of acceleration and the company's latest guidance topped estimates, giving investors heightened confidence that its shift to the cloud is working. Having his personal wealth rise back above Google's founders is likely to be a particularly sweet achievement for Ellison. In April, the Supreme Court sided with Google against Oracle in a long-running copyright dispute over the software used in the Android mobile operating system. The case concerned software code that Google used to build Android and was seen as a landmark dispute over what types of computer code are protected under American copyright law. Additionally, Oracle is playing catch-up in cloud infrastructure, and Google is one of the companies that's ahead by market share. In 2018, Google's cloud boss Thomas Kurian joined the internet company from Oracle, where he spent more than two decades, rising to become president of product development. Ellison, 77, gets the vast majority of his wealth from his Oracle ownership, which has appreciated by about $44 billion this year, thanks to the 59% gain in the company's stock price. But he's made an additional fortune from a bet on Elon Musk three years ago. Ellison disclosed in late 2018 that he'd purchased a $1 billion stake in Tesla. In the past three years, the electric car makers' market cap has increased by almost 1,300%, and Ellison's shares are now worth $16 billion. Even after a recent pullback, Tesla is up 44% this year. WATCH: Oracle's sustained cloud momentum will continue

The CEO of game developer Bungie published an apology to employees Friday following a report earlier in the day by IGN alleging a toxic work environment. The report was based on interviews with more than two dozen former or current employees. The 26 people interviewed by IGN provided accounts of alleged abuse by senior-level managers, sexual discrimination, as well as intense periods of game development referred to as crunch. Most of these claims were from years ago, and many of those responsible for the bad behavior have since been let go, said Bungie CEO Pete Parsons. The company has made strides in recent years to improve, but there's still more to do, he added. Bungie is the developer behind the Destiny series and the early Halo game. "I'm heartened by the progress we have made, but it is not enough, and it has taken too long", Parsons said. "It also does not sweep away the bad experiences people have had at our studio. Speaking with the team at Bungie, reading the stories and seeing both known and newly surfaced accounts, it is clear we still have work ahead of us." The report detailed several instances of a toxic work environment. In one instance, leads of the narrative team for Destiny continued requiring last-minute revisions to the game's story, causing longer periods of crunch time even though the company was making efforts to limit such time. Members of the narrative team asked for help from human resources and the CEO, but received no responses until multiple writers resigned or threatened to quit, which included every woman on the team. Bungie eventually fired the leads responsible for the situation. Women interviewed by IGN cited examples of being ignored, and said they were questioned about their abilities to perform their jobs. There were also details of male employees harassing and getting into the personal space of women while also making racist and sexist remarks. Parsons said there have been strides made to increase the number of women and those in underrepresented groups among the company employees and leadership. He also said the Bungie diversity committee was reformed, and multiple employee-led inclusion clubs have been created. Bungie's former publishing partner, Activision Blizzard, has faced a huge backlash in recent months following a California lawsuit accusing the company of a "frat boy culture" and alleging harassment and discrimination. Company CEO Bobby Kotick came under fire in November when a report confirmed he was aware of these allegations for years.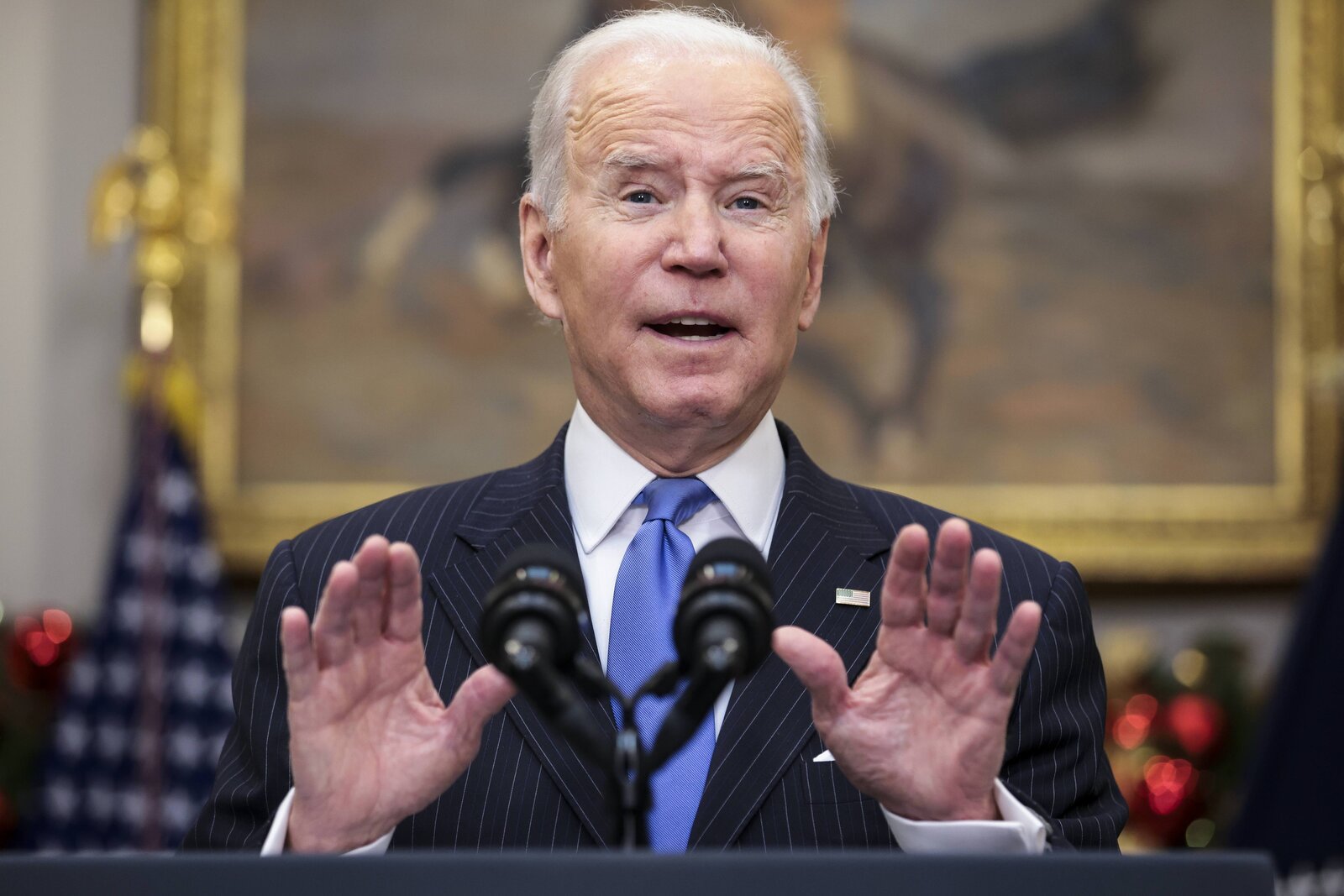 His party controls the White House, as well as both chambers of Congress. He's presided over an unprecedentedly swift and expansive vaccination program, in response to the coronavirus pandemic. He and his party also pushed major pieces of legislation through Congress that, among other things, put hundreds of dollars worth of stimulus checks into Americans' pockets and bank accounts. And yet — President Biden's approval rating? It's now underwater, below 50%, on both his handling of the economy as well as the pandemic response. Politicos like to brush off this kind of thing with that old canard about the only poll that matters being the one on election day. Nevertheless, the trend right now looks downright grim for Democrats, considering we're about to enter a midterm election year. We'll dive into the numbers below. Results from the latest CNBC All-America Economic survey, which polled 800 Americans around the country, reveal, among other things: "The COVID (approval) number is actually I think the more important one," Micah Roberts, the Republican pollster for the survey, told CNBC. "As goes COVID, so goes the Biden presidency, and that's really proving to be quite true." The disapproval has manifested itself this year in the form of things like the Let's Go Brandon movement among conservatives. Which repurposed an error made by a reporter on-air, turning it into an anti-Biden rallying cry (one that also spawned a few hit songs on iTunes). And this movement isn't slowing down. A Let's Go Brandon store has even opened, in Massachusetts, in recent days. As bad as all this looks for the president, though, things seem even worse for congressional Democrats based on the latest polling data. When survey respondents were asked which party they'd prefer to control Congress? Republicans ended up with a 10% gain over Democrats (44% to 34%). That's the first time in the past 20 years CNBC and NBC surveys have identified a double-digit preference for voters toward Republican control of Congress. Along these same lines, 41% of survey respondents said they think the economy will get worse next year. And as if all that wasn't enough, Democrats are also falling out of favor in the survey results when it comes to the top issues that voters say are facing the country. Those issues are inflation, followed by the pandemic, then immigration, crime, and climate change. For an example of the impact that inflation is having, Dollar Tree recently announced that the discount retail chain is permanently raising prices on most of its products to above $1. This comes as US inflation recently hit its highest rate in 31 years, with prices up sharply for a broad spectrum of consumer goods and services.

Android 12 has only been available for the OnePlus 9 series for mere days, but the overwhelming response from users has resulted in OnePlus pulling the plug on its Android 12 update due to various issues plaguing the ColorOS-merger. OxygenOS 12 is essentially a skin on top of Oppo's ColorOS, and it's the first time one of the brand's devices has been upgraded from traditional OxygenOS to this new Oppo-flavored version. In our review of OxygenOS 12 published earlier today, our Damien Wilde said that the various bugs within the update were so bad that he couldn't recommend installing it just yet. For a so-called "stable" release, OxygenOS 12 is riddled with bugs and issues that honestly make it very hard to suggest that you update and install on your eligible OnePlus phone. It's not even in just one or two areas either. Most of these issues seem to be coming from the switch from OxygenOS to ColorOS, with various settings not transitioning properly. Notably, Adam Conway reports that performing a factory reset after updating seems to fix most of the issues at play. We are aware of the issues caused by the OxygenOS 12 update and our software team is fixing them. We will suspend this software update and roll out a new iteration as soon as possible. Check out 9to5Google on YouTube for more news:

[email protected] Aug 5, 2021 @ 11:00am Games Mar 26, 2021 @ 3:00pm [email protected] Mar 18, 2021 @ 9:00am

Has your Fitbit device started showing the wrong time? While that's certainly annoying, there's no need to panic. You just need to give your fitness tracker a simple push in the right direction to get back on track. Unfortunately, you can't change the time manually on Fitbit devices because the watches sync their times based on what time zone the device thinks it's in — emphasis on "thinks." Sometimes this process gets messed up due mainly to the Fitbit battery dying or some similar issue. If your Fitbit is starting to show the wrong time, there are several ways to correct it. Below we've listed the best methods for how to change the time on a Fitbit. First things first: Make sure your Fitbit device and your Fitbit app have been updated to the latest edition. First, plug your Fitbit into its charger and open the app. If the app needs to be updated, it will let you know upon launching. Here's how to update the device: Step 1: Select the Account icon (it looks like a square with text lines in it), and choose the proper Fitbit device, if necessary. Step 2: After choosing the right device, look for a pink Update (sometimes Update Tracker) bar. If there's no button, your device is already updated. If there is a choice to update, select it. Updates sometimes fix time errors after resetting the Fitbit, so it's a great way to take care of two things at once. The update takes around an hour to complete. If updating your app and device didn't fix the incorrect time, then you'll need to make sure its time zone setting is correct. Here's how to do it. Step 1: Open your Fitbit app from the appropriate device. It's generally best for your Fitbit to be close by during this procedure. Step 2: Choose the Account icon from the Fitbit app home screen. This is located in the top menu section and looks like a square bubble with lines resembling a paragraph of text. Step 3: Make sure you have the right device selected, if necessary. Now, look for the tab that reads Advanced Settings (sometimes it's just Settings) and select it. Step 4: If you're using the app on an Android or iOS device, you need to take a moment and turn off the automatic time zone feature — this may be the root of your problem. Step 5: Stay in Advanced Settings and look for an option that says either Time Zone or Select time zone, then choose that option. This allows you to select your correct time zone from a list. Step 6: Navigate back to your Account window. Look for the option that says Sync Now and select it. Your Fitbit device should now sync and display the time for the time zone you selected. Check to make sure it's working correctly. Prefer military time (or not)? You can customize your app to use the 12-hour or 24-hour format. Here's a guide. Step 1: Fitbit prefers you do this from the Fitbit online dashboard. Log in and select the gear-shaped icon to start. Step 2: Choose Settings and select the tab that says Personal Info. Step 3: Head toward Advanced Settings and look for Clock Display Time. Under this heading, you'll see a choice to show time in either 12- or 24-hour units. Select what you prefer and choose Submit.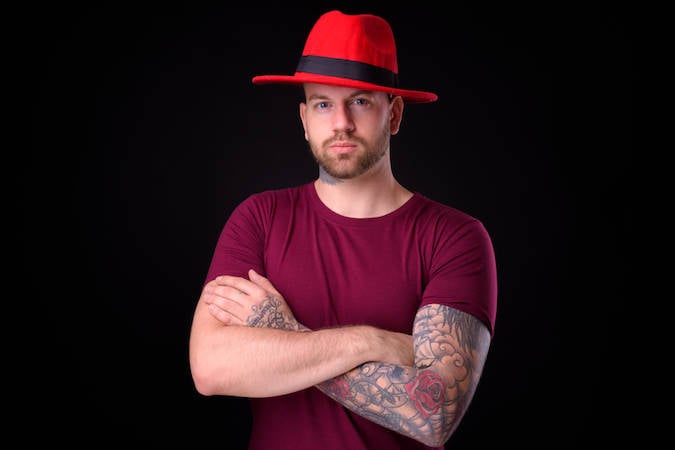 Red Hat has released CentOS Stream 9, the first major version since the company badly shook its community by announcing it was ending traditional CentOS a year ago. This is the second release of the new CentOS Stream distro, and presumably the IBM subsidiary hopes it will offer a more appealing migration path for CentOS users than for them to jump ship. Notably, in CentOS Stream 8, RH's Application Streams – analogous to Fedora's "Modularity" – were mandatory, but they're optional in 9. This is a big deal in the Red Hat world, but can be mysterious to the millions of non-Red Hat Linux users. Since it seems to please Red Hat to imagine that Red Hat is the entirety of the Linux world, its official materials don't really give you any context, so The Register will try to translate for you. The original Red Hat Linux (RHL) was released in May 1995, making it one of the oldest distros, but the company killed it off after version 9 in 2003. RHL was replaced with Red Hat Enterprise Linux (RHEL), which became the company's only supported distro. The word supported is key here. The pre-existing Fedora project, formerly a third-party repo for RHL add-ons, got promoted to being the free, unsupported, community distro: no paid support, updates for 13 months, a new version roughly twice a year, and upgrades from one version to the next could be tricky, although that's much better now. Fedora tends to be pretty bleeding-edge compared to most regular-release-cycle distros – that's why the codeword "innovative" features heavily in the project's mission statement. The Reg has liked Fedora for a long time. The new shiny that works in Fedora, when it ends up boring and stable, goes into RHEL. As RH puts it, Fedora is "upstream" of RHEL. RHEL, on the other hand, was and is commercial: you can only get RHEL by buying it, which in reality means buying a support contract. But it's still FOSS, meaning that RH is legally required to make the source code available. So anyone – not just customers – could download Red Hat's source code packages for each and every package in RHEL, free of charge, and recompile them all to build a free clone of RHEL. Various third parties started doing this and producing independent distros which were RHEL-compatible, such as Scientific Linux (from FermiLab) and White Box Linux (from the Beauregard Public Library in Louisiana). The biggest of these, CentOS (Community Enterprise OS), started in 2004. The idea of these distros is that they are basically identical to RHEL, but with the names changed. Not just the same commands, but the same versions of the same binaries, with the same config files, in the same directories, for perfect compatibility. Whatever fixes RHEL got, soon afterwards the rebuilds got too. You could learn using a freebie prototype and test on it, but deploy on the real thing. Theoretically, if you didn't want to pay for lots of RHEL licences, you could pay for one copy, get official support for it, but run all your other boxes on CentOS, and save a packet. You only get official support for one copy, but all the same methods and tools work on all of them. Oh, and in 2006 that well-known friend of FOSS, Oracle, got into the game by making another such rebuild. This is often known by the name of its (paid, optional, and significantly cheaper than the official Red Hat Network) support service: Oracle Unbreakable Linux. This was all fine, clear, and easy to understand. Sometimes, RH tried to make life difficult for the cloners, but they survived. Despite them, RHEL has been a huge success – by 2011 RH was the first billion-dollar Linux vendor. Then in 2014 RH did something very strange: it brought CentOS in-house. So now the leading freebie was kinda-sorta officially sanctioned. Unsupported, but given the nod. Please pay for RHEL for your production boxes, but if you'd rather not, you could run CentOS Linux for nothing. This was, obviously, very good for CentOS – but very bad for the other rebuilds, and as a result, most of them (except Oracle) shut down. This left RH with an odd range of distro offerings. Before 2014, the positioning was clear: freeloaders got Fedora, and needed to upgrade regularly. If you wanted support, you paid for RHEL. After 2014: if you want stability and support, please buy RHEL; if you don't want to pay, well, there's our fast-moving, free community distro… or, you could have this nice stable distro that's identical to RHEL, and it's free, you just get no support. Effectively, the company offered a free product specifically designed to compete with its own commercial flagship. Compare this to SUSE's easier-to-understand proposition: you can download a complete, fully functional evaluation version of any of its products, but you only get a 60-day trial period. After that, no more updates. Or run the free openSUSE Leap, which has the same release cycle as SUSE Linux Enterprise. If you want support, for a price you can migrate from Leap direct to SUSE Linux Enterprise. It took RH about five years, but eventually it appeared to realise this. In the company's terms, CentOS Linux was "downstream" of RHEL; although the word "community" is prominent on the CentOS site, there wasn't any way to contribute to it: it was a straightforward rebuild of RHEL. The first visible result was a new direction for CentOS, with CentOS Linux 9 being cancelled and CentOS Linux itself being replaced by CentOS Stream in 2019. Rather than duplicating RHEL's release cycle, the new Stream edition gets a continuous stream of updates. Critically, this means it's no longer a one-to-one exact duplicate of RHEL; from the sales point of view, it's no longer competing directly with its parent product. For the company, this is all good. Presumably, it didn't tempt many CentOS Linux users to cross the Stream, because just five months later, the company announced that the end of life for CentOS Linux 8 was dropping from 2029 to 2021 – 36 months sooner than the version 7. As is its wont, RH prefers to phrase this in terms of upstreams, downstreams, and communities. Before, RHEL was downstream of Fedora, and CentOS Linux was downstream of RHEL. Now, CentOS Stream is downstream of Fedora, and RHEL is downstream of CentOS Stream. The company's Rich Bowen told us: "From my perspective as a community manager, CentOS Linux was not open source, was not a collaborative project, and was not really a community in any meaningful way. CentOS Stream gives us the opportunity to make CentOS into an actual community project, with an actual contributor/collaborator path." Which is laudable and entirely understandable. In principle, migrating from CentOS Linux 8 to CentOS Stream 8 is as simple as two commands: RH also offers a tool to migrate from CentOS Linux direct to RHEL – which looks considerably simpler than the documented upgrade path from RHEL 7 to 8. Interestingly, Bowen told us: "If people want or need (or think they do) a 1:1 RHEL rebuild… we are working very closely with Alma to make sure that they have what they need." This even extends to major version upgrades: "At this time, we don't have a Stream 8 to 9 migration tool. However, the folks at Alma are working on ELevate which will have that as a feature." Red Hat made a mistake when it adopted CentOS. CentOS Linux fans may disagree, but for all the grief killing it off has caused, the current steps are fixing the mess the company made for itself. RH is doing all it can to give CentOS Linux users a choice of migration paths, including smoothing the way for people to jump to Stream. Stream itself should offer smaller, less dramatic updates and be more competitive with the other server distros out there, for which Fedora was frankly never an ideal choice. It also gives the denizens of the Hativerse a way to gain some input into the direction of RHEL. And it's especially good to see Big Purple cooperating with other distros. ®

Bitcoin mining has totally recovered from the Chinese crypto crackdown that took more than half the world's miners offline virtually overnight earlier this year. The recovery is measured by looking at hashrate, a term used to describe the computing power of all miners in the bitcoin network. China had long been the epicenter of this industry, with past estimates indicating that 65% to 75% of the world's bitcoin mining happened there. But after Beijing effectively banished the country's cryptocurrency miners in May, more than 50% of bitcoin's hashrate dropped off the global network. As of Friday, data from Blockchain. com shows that the network has completely pared back those loses. The network's hashrate is up about 113% in five months. "Bitcoin withstood a nation-state attack of China actually banning mining, and the network shrugged it off", said Kevin Zhang of digital currency company Foundry, which helped bring over $400 million of mining equipment into North America. The upward momentum in hashrate may bode well for the price of the world's most popular cryptocurrency, which is down 30% over the last month. China's ban was a clear "buy" signal, just as it was with Google and Facebook before it, according to bitcoin mining engineer Brandon Arvanaghi, who now runs Meow, a company that enables corporate treasury participation in crypto markets. But for Arvanaghi, the biggest takeaway of this entire ordeal is the fact that bitcoin mining survived its greatest stress test yet with little drama. "The bitcoin network withstood an attack by a major superpower and emerged stronger than ever six short months later. How can anyone ever argue, 'But what if nations ban it?' again?" he said. When half the bitcoin network went dark this spring, many experts said that miners would come back online in North America. A lot of predictions were also made about the timeline to restore the network to its previous high. No one that CNBC spoke to thought the network would bounce back by the end of the year. Texas bitcoin miner and engineer Marshall Long — who is the head of architecture at Rhodium Enterprises, a fully integrated bitcoin miner using liquid-cooled infrastructure — tells CNBC he was a bit surprised by the pace of its recovery. "I figured we would be here sometime in late January, early February", he said. Others thought it would take even longer than that, tacking another six to twelve months onto Long's prediction. According to Zhang, the bitcoin network's speedy recovery came about because the U.S. laid the groundwork to become a new mecca for mining. Zhang says that in the States, there is a "huge appetite for growth, building infrastructure, and leveraging stranded power." Companies in the U.S. have been quietly boosting their hosting capacity for years, gambling that if adequate infrastructure were in place, miners would set up shop in the U.S. when the time was right. When bitcoin crashed in late 2017 and the wider market entered a multi-year crypto winter, there wasn't much demand for big bitcoin farms. U.S. mining operators saw their opening and jumped at the chance to deploy cheap money to build up the mining ecosystem in the States. "The large, publicly traded miners were able to raise capital to go make big purchases", said Mike Colyer, CEO of Foundry. Core Scientific founder Darin Feinstein agrees there has been a serious growth of mining infrastructure in America. "We've noticed a massive uptick in mining operations looking to relocate to North America, mostly in the U.S.", he said. Companies like Core Scientific kept building out hosting space all through the crypto winter to ensure the capacity to plug in new gear. Alex Brammer of Luxor Mining, a cryptocurrency pool built for advanced miners, points out that maturing capital markets and financial instruments around the mining industry also played a big role in the industry's quick ascent in the U.S. Brammer says many American operators were able to start rapidly expanding once they secured financing by leveraging a multi-year track record of profitability and existing capital as collateral. Covid played a role, too. Though the global pandemic shut down large swaths of the economy, government stimulus money proved a boon for U.S. mining companies. "All the money printing during the pandemic meant that more capital needed to be deployed", explained Arvanaghi. "People were looking for places to park their cash. The appetite for large-scale investments had never been bigger. A lot of that likely found its way into bitcoin mining operations in places outside of China", continued Arvanaghi. That gamble has paid off. Data from Cambridge University shows that the U.S. is now the number one destination for bitcoin miners, eclipsing China for the first time ever. But the picture may not be as simple as it looks. According to multiple sources, many miners who didn't have the resources to relocate stayed put in China, moving their operations underground. Some went "behind the meter", drawing power directly from sources like hydro dams in the southern province of Sichuan. Others divided their mining operations into much smaller farms across the country that the authorities were less likely to notice. Whatever the cause behind bitcoin's faster-than-expected bounceback, bitcoin miner Alejandro de la Torre — who has spent years minting crypto all over the world, including in China and most recently in Austin, Texas — tells CNBC that the bigger lesson here is the resilience of the global mining industry. "I'm confident any black swan events that may come to bitcoin mining in the future will also be a non-event", de la Torre said.

In the hustle and bustle of daily life, it's hard to find the time to sit down and settle in with a good book. But that's where Audible comes in. Known for its vast library of audiobooks, the Amazon-owned service has added podcasts, guided wellness content and Audible Originals in recent years. Normally $15 per month, Audible is currently running one of its best promotions to date: Get an Audible Premium Plus plan for $6 per month for the first three months, including one title per month you can keep. That's access to a Netflix-style "all you can eat" library of audio content, as well as one credit per month to redeem toward any audiobook in the catalog as a keeper. That's right -- once redeemed, the book is yours to listen to (and listen to again) even if you eventually cancel your membership, which you can do at any time. After that promo period, the service renews at its normal $15 monthly rate. Former subscribers to Audible don't qualify for this deal, which is good until Dec. 31. But with a library this vast, where do you start? That's why CNET editors have come together and compiled this list of their favorite books available on Audible. So you can listen to some or all of these titles -- or whatever ones you wish to choose -- for just $18 over the next three months, and even keep three of them. Remember, you can cancel at any time, and whatever books you downloaded with a credit remain yours to listen to and enjoy even if your membership is no longer active. And while we've linked to the individual titles below, you need to click on the link above to get the discount. Without further ado, here's some of our favorite audiobooks that are worth your time -- from non-fiction and provocative social commentary to much more escapist fare.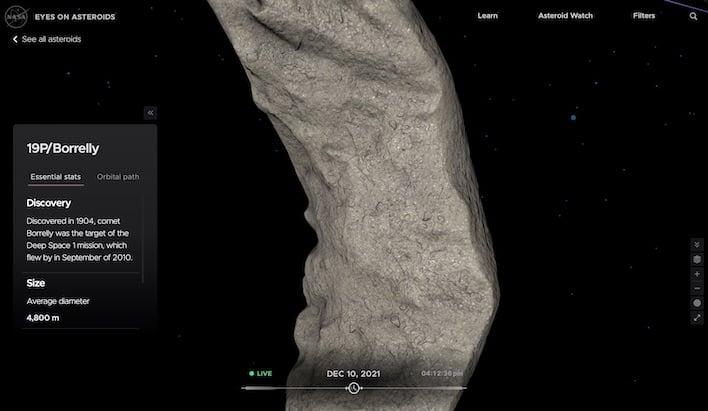 There's a new neighborhood watch available, courtesy of NASA. This program is, of course, a bit more far-reaching than just who's cruising down your street though. Through a web-based app, NASA is letting you explore a 3D view of objects in our orbital neighborhood. Twice each day, NASA will update its new Eyes on Asteroids web app with the latest data on asteroids, comets, and spacecraft near our own planet, Earth. By default, your 3D view has our Sun at the center with the orbits of planets shown in different colors. When you find an object you want to know more about, just click or tap on it. You'll see that object's close-up image along with a short summary of its history. Within the web app, you can zoom in or out, choose which layers to view, or filter what you see. A special "Asteroid Watch" function gives you the next five closest approaches to Earth. As of this writing, asteroid 2021 WV1 will come within 557,448 km of Earth in a bit more than 3 hours. Eyes on Asteroids also offers a "Learn" feature. This gives you a deeper dive into what asteroids are, what makes for a "close approach," and more. "We wanted Eyes on Asteroids to be as user-friendly as possible while telling the stories about humanity's exploration of these fascinating objects," said Jason Craig, technical producer of the Visualization Technology Applications and Development team at NASA's Jet Propulsion Laboratory in Southern California, which developed Eyes. "Every NEO can be found inside the app, as can most of the spacecraft that have visited these objects." In the live view, you can see the most current information about Near Earth Objects (NEOs). You can also scrub along the timeline at the bottom to move backwards and forwards in time. According to NASA, you can use Eyes on Asteroids on any smartphone, tablet, or computer with an internet connection. It works great in both Safari and Google Chrome under iOS 15.2, with full support for pinch to zoom and dragging the 3D view around. Since the app gets twice-daily updates, you can be confident that any new discoveries will show up as soon as NASA calculates their orbits.

Motion Photos are incredibly useful to have. They provide extra shots just in case the first wasn't right, and they can make great GIFs. Here's how to export a Motion Photo in Google Photos as a GIF from your Google Pixel. In simple terms, Motion Photos are small videos comprised of about 40 frames taken by your camera each time you press the shutter button. While each photo is good enough to keep, the one you saw when you clicked the shutter button will be the one showcased in your photo album. Just in case something doesn't go quite right and it's beyond using the Magic Eraser on a Pixel, you can choose a different frame to use as the main photo. This way, you still have the moment and not all is lost. Motion Photos also serve the purpose of providing a little bit of background to your photos, so you can see exactly what was happing in the moments that led up to the photo. This is a great way of getting even more than the one picture you took. Most Android devices have adopted Motion Photos in some form or another. You can even export the whole Motion Photo as a GIF in Google Photos. Now that you have Motion Photos turned on for your Pixel, whenever you take a photo it will be accompanied by about 35+ other frames that form a small video. In Google Photos, those small videos can be exported as GIFs. Here's how: If you'd like to create a short video instead, the steps are almost identical. Here's how: As far as exporting Motion Photos on other devices, it's absolutely doable. On Samsung Galaxy devices, Motion Photos can be enabled much in the same way. By opening the camera app and looking for the Motion Photo button at the top, you can enable Motion Photos that will work in Google Photos. These can be exported as a GIF or video following the same steps listed above. On iOS devices, Google Photos will recognize a Live Photo when imported. It will appear in the same way a Motion Photo shows up on a Pixel or Galaxy device. Unfortunately, Google Photos for iOS will not let you export a Live Photo as a GIF, but it will let you make a video from it. The workaround here would be to open Google Photos on an Android device and try to export a GIF from there. Well, there you have it. Exporting a Motion Photo in Google Photos as a GIF or video is extremely easy and can come in handy. Since sending photos doesn't automatically send the Motion Photo version, exporting as a GIF might be the better option when you want to share your photos with friends. Check out 9to5Google on YouTube for more news: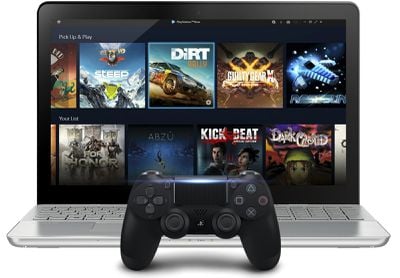 Back in 2017, Sony was planning to launch the PlayStation Now cloud gaming service on mobile phones, according to a leaked document sourced from the Epic v. Apple trial by The Verge. An Apple document referenced an unannounced "mobile extension of an existing streaming service for PlayStation users, streaming access to over 450+ PS3 games to start, with PS4 games to follow." No such mobile device expansion ever materialized. PS Now is still available, offering PS4, PS3, and PS2 games that can be played on PS5, PS4, or Windows PCs, but there has never been a version for iOS or Android, nor has PlayStation made it available for the Mac. Apple may have been discussing PS Now because at the time, it had started work on the Apple Arcade gaming service that ultimately launched in 2019. Sony was early to cloud gaming with PS Now. It launched in 2014, years before its competitors were working on cloud gaming offerings. GEForce NOW followed in 2015 in a beta capacity, but Google Stadia didn't launch until 2019 and Xbox Cloud Gaming didn't come out until 2020. It's not clear why Sony never followed through with a mobile version of PS Now, as the software would have launched before Apple introduced strict cloud gaming rules in the App Store with the debut of Google Stadia and Xbox Cloud Gaming. The Verge speculates that Sony decided it wasn't worth taking on Apple at the time, or that Sony may have decided to focus on console sales instead. Sony does have Remote Play for accessing Sony games on various devices, but Remote Play requires a PlayStation console, while PS Now does not. Rumors suggest that Sony could in the future unveil an updated cloud gaming service to rival Xbox Game Pass, but it is unclear if the new service will come to mobile devices. If so, Sony will likely need to take the path that Microsoft and Google took, offering a web-based solution on iPhones and iPads.

Every social media site has a way to share other members' memes, photos, and more — except for Instagram. You can tag people in the comments so they can see a post that someone else shared, but there isn't a way to share the post on your own feed so that everyone can see it. Even though Instagram doesn't provide a tool in the app to share posts, you can still do it. There are two main methods: Using a dedicated reposting app or taking a screenshot and sharing that on Instagram as you would any other image. App stores despise vacuums. If there is a niche to be filled, some app developer will try to fill it. You may be aware that there are several apps that allow users to repost content on Instagram. Apps like Repost for Instagram are usually free — with the price of dealing with annoying ads — and are pretty straightforward. Here's how the process works with Repost for Instagram; most other apps are fairly similar. Step 1: Once you've downloaded and installed Repost for Instagram, you'll first need to launch Instagram. After that, find a post you want to repost and tap the three-dots button in the upper-right corner. Step 2: Tap the button labeled Copy Link. Step 3: Now, open up Repost for Instagram on your phone, and you should see the latest Instagram post you copied in the above step. Step 4: When you're ready to repost the image, tap on it, adjust the variables to where you want them, and tap the Repost button. It's as pain-free as that. We want to point out that you can use Instagram's Save Post option to monitor posts you wish to repost. If this is something you'd like to do, simply click the flag symbol beneath the image on the right and follow the prompts to create a place to put the post. If you want to view all of your saved posts, head over to your profile and click Menu > Saved. Here, you'll find your saved posts separated into folders. Reposting apps are great if you're a daily user, but they can require a substantial amount of work if you're not. Plus, there's the downside of these apps having free admittance to all your phone's files. They can also clutter up your screen and take up a significant amount of storage. There is another option available if you don't want to use an app to repost. It's easy to share a post by taking a screenshot, cropping, and sharing it out. It's a little less elegant and professional than using a reposting app, but you'll get the same results. How you take screenshots differs from platform to platform, so we have compiled a list of helpful articles to teach you how to take a screenshot on an iPhone and an Android. Once you've captured and edited your screenshot, all you have to do is upload it to Instagram like you normally would with any other photo or video. We highly recommend asking the original poster for approval before posting or giving them credit in your caption. This is the best practice when sharing other people's content.

It's nearly impossible to go shopping for a new laptop and not come across the Dell brand. After all, Dell has been producing a wide variety of laptops and desktops since it was founded in 1984. With so many laptops to choose from, it can feel like finding a needle in a haystack. That's why we've put our heads together to track down some of the best Dell laptop deals available now. Whether you're looking for a reliable Inspiron or a flagship XPS laptop, we've done our best to include a few options. Dell also owns the Alienware gaming brand, so we've touched on an option to keep your head in the game. All of the deals are arranged by price, so keep reading to match your budget. Unlike many manufacturers, you can often get the best deals on Dell laptops directly from the tech giant's site, and they always have offers worth checking out. This one is a particularly fine offer. For a limited time, you can save 49% on the Vostros 5402 laptop and pay just $549 ($521 off). Your work or games are displayed on a compact 14-inch screen, but with Full HD resolution so your images and videos will look sharp and vibrant. An Intel UHD graphics card provides the visuals. If you have your eye on a new XPS or Inspiron laptop, this is the place to be. Dell boasts an impressive portfolio of options, and you can customize just about any laptop you please. Here are your best chances to save on Dell's mainstream options: Another great way to save on brand-new Dell laptops is to keep up with the weekly deals page. The options rotate frequently, and sometimes you can find some pretty nice discounts. Right now, you can save up to $300 on select Inspiron configurations and more than $70 on XPS laptops too. Of course, some of the deals are only for $20 discounts, but that's all the more reason to check back frequently for updates. There are plenty of ways to save on brand-new Dell laptops, but you'll probably find the largest discounts on refurbished units. All of the laptops on Dell's refurbished section are factory certified, and there are often promo codes available to knock the price down even further. You can browse screen sizes from seven to 16 inches and a variety of Intel Core processors. There you have it — our picks for the best Dell laptop deals available right now. However, there are plenty of other accessories you might want to complete your laptop experience. Here are a few resources that might be helpful.

Working from home has advantages, but it also can create a decline in mental health. The good news is, there are online games that can help improve mental function.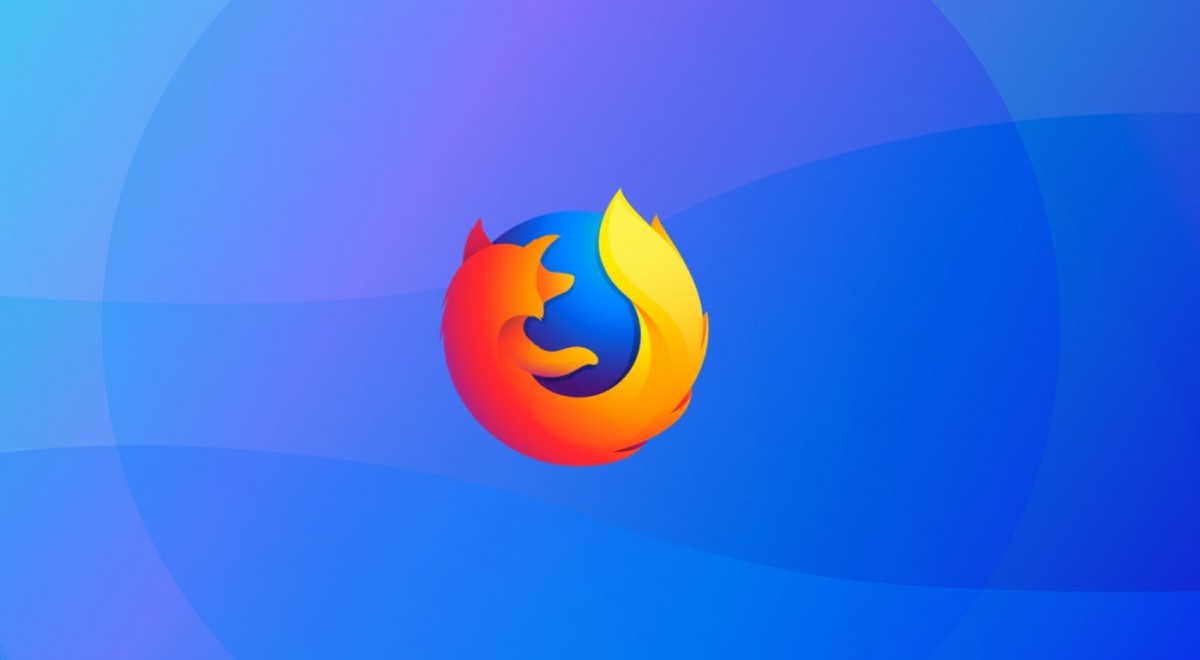 Mozilla Firefox is among the top web browsers available and similar to some others, it also has a "Suggest" feature that shows sponsored or suggested ads. While the feature helps in finding relevant information and sites by providing similar suggestions, it may not be for everyone. Firefox uses the user's city location, and based on your search keywords, it provides relevant suggestions. However, the company has clarified that the user's privacy is ensured while working on contextual suggestions. Mozilla says that it only works with companies that comply with its privacy standards. If you don't want to use the Suggest feature on your browser and want to get rid of Sponsored Suggestions or Ads, then here is a step-by-step for the same. Step 1: Open Mozilla Firefox web browser on your computer. Step 2: When Firefox opens, click on the hamburger menu or the three lines icon from the upper right corner of the browser. Step 3: From the drop-down list, select the "Settings" option. Step 4: In the Settings page that opens, click on "Privacy & Security" from the left sidebar. Step 5: Now, scroll down to the "Address Bar" section and uncheck the box for "Contextual suggestions" and "Include occasional sponsored suggestions". That's it. You will now have to close the Mozilla Firefox web browser on your computer and reopen it for the changes to take effect. Now, when Firefox opens again, the sponsored suggestions and ads in Mozilla Firefox should be disabled.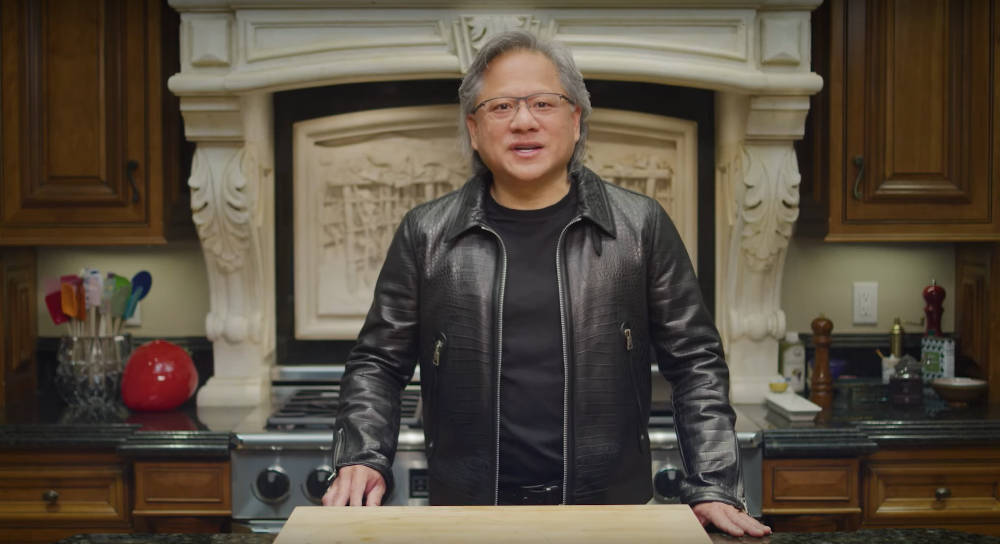 Nvidia's CEO Jensen Huang continues inventing, as if his role in the rise of GPUs wasn't enough. A patent application published on December 2 credits Huang as one of the inventors of a system to open and share a file in the cloud without the need for a corresponding application on local devices. Instead, the opened file is encoded and presented through a video stream, with everything happening in the cloud. To be clear, the application is a continuation of filings and patents granted dating back to 2012 related to graphics processing in the cloud and network-attached GPUs. The new patent hasn't been granted yet. Names of company CEOs are often attached to patents for the ideation and vision, but also to add legitimacy to the invention so it is easier to defend. Steve Jobs' name was added to a building panel patent after his death around glass panels that are in Apple stores. The patent application, called "titled method" and apparatus for execution of applications in a cloud system", was filed in August this year and published this month. The patent, if granted, could be a key cog in Huang's vision to move computing into the metaverse, specifically in engineering and scientific computing. It's like opening a CAD/CAM file via a cloud application and presenting it to users via a headset or mobile device, who can then manipulating the file within the video stream. Headsets can already do two-way communication with cloud servers, but Nvidia is proposing a novel technique. The patent involves a cloud server receiving a file identifier from a device, pulling that file from a server, finding the relevant application in the memory of a cloud server, and then "executing the application as a video stream destined for the client device." The patent filing seems relevant for applications in which engineers collaborate in real-time on the design of machines and equipment via the metaverse. The patent document takes a hack at the disadvantages of desktop engineering software, which typically require powerful computers. Many devices also still are also created via a modular approach, with engineers creating different blocks of an overall design, and patching them together. Nvidia has shown many videos of engineers or scientists collaborating in the cloud through video streams. CAD/CAM software already use GPUs for simulation and design. The metaverse may be great for simulation, but pushing engineers into a cartoon interface to collaborate on design may be a challenge. Either way, Nvidia's doing all it can to sell more chips. ®

The Call of Duty: Warzone Pacific update that introduced the new Caldera map went live on December 9, but it's off to a rocky start. Players are experiencing issues on all platforms, but on PlayStation specifically, the game is chock-full of visual bugs, some of which render it unplayable. Visual issues such as texture pop-in don't even scratch the surface. Some players have reported issues with assets that never fully load in, such as the following example from Twitter user Cosmomeister. The above tweet was in response to Charlie Intel, a popular Call of Duty site that tweeted a video showcasing an example of texture pop-in with the new map's trees. Though, Cosmomeister's image isn't even the worst of the bunch. While these visual bugs aren't acceptable, the game is still playable if they occur — sort of. But there are other visual bugs that practically make the game unplayable. One bug I experienced absolutely destroyed the model for one of the weapons I was using in such a way that it caused the gun to visually go haywire, as shown in the image above. This happened after simply picking up a weapon, without even aiming down sights. When aiming down sights, the majority of the screen was covered, making it impossible to win a gunfight against an opponent. I encountered this multiple times. Thankfully, Raven Software is aware of the issue and according to the Warzone Trello board, it is being investigated. According to the board, there are several other known problems, such as an issue that disconnects players' controllers, voice chat cutting out, inconsistent weapon models, and more. Outside of visual bugs, we also encountered a problem in which the attachments we applied to a weapon weren't actually reflecting in-game. It's unclear when these issues will be fixed, but given the severity of them, it shouldn't be long.

The HEIC file type for photos is slowly becoming adopted by developers as it is Apple's standard for pictures on iPhone and iPad. But until the format is more widely accepted in third-party applications and services, you may need to convert those HEIC files to the common JPEG format. Luckily for Mac users, it's easy to do. Without the need for a third-party app or online file converter, you have a couple of tools built right into MacOS that you can use. Here's how to convert HEIC to JPEG using Preview and Photos. HEIC stands for High-Efficiency Image Codec, and as mentioned, it's used by Apple for storing photos and accompanying data on your device. It became the "new" file type introduced with iOS 11 because of its smaller file size in comparison to JPEG. You may also hear about HEIF, which is High-Efficiency Image Format and also used by Apple. In a nutshell, HEIC is what's used to store HEIF photos and data. So, you may hear the terms used interchangeably. Preview is the default app on MacOS for viewing images, unless you change it of course. The app gives you a simple way to open an HEIC photo and convert it to JPEG. Step 1: If Preview is still your default image app, simply double-click the HEIC image and it will open in Preview. If you've changed your default app, you can open the image in Preview by right-clicking, moving to Open With, and selecting Preview. Step 2: Select File > Export from the menu bar in Preview. Step 3: In the pop-up window, rename your file and add a tag if you wish. Then, choose a location to save the converted image. Step 4: Next to Format, select JPEG. Step 5: Optionally, you can use the Quality slider to adjust the quality from Least to Best. As you move the slider, you'll see the File Size Adjust as well. Step 6: Click Save. That's all there is to it! You've just converted the HEIC photo to a JPEG. If you use iCloud and sync photos on your Mac with your iPhone or iPad, then using the Photos app is a convenient way to convert an HEIC image. Step 1: Open Photos on your Mac and select the image. Step 2: Select File > Export from the menu bar in Photos. Pick Export 1 Photo from the pop-out menu. Step 3: In the window, next to Photo Kind, select JPEG. Step 4: You can adjust the remaining settings before converting the file if you like. These include JPEG Quality, Size, Info, and File Naming options. Step 5: Click Export. Step 6: Choose a location to save the converted image in the subsequent window and click Export. Just like that, you've converted your HEIC to JPEG using Photos on Mac. If you want to use one of your HEIC photos in an application or on a device that doesn't support that file type, it's easy to convert HEIC to JPEG right on your Mac. With this file format in mind, check out how to share photos directly from iPhone to Android as well.

When you think of a Bluetooth tracker, you probably think of a small keychain attachment, typically with a hole in it. However, those classic tiles have their limits. If you want to keep track of a favorite charger or a trusty remote, you're probably looking for something different. The Sticker is Tile's answer. Let's find out how it performs in our Tile Sticker (2022) review. What you need to know about the Tile Sticker (2022) Like all of Tile's Bluetooth trackers, the Sticker's design has been fully updated for 2022. The refreshed tracker now features flat sides, which make the sticker look a bit like a hockey puck. You'll also have to use the side-mounted button to silence your ring any time you track down the Sticker. As you can see, there's no punch hole to mount the Sticker, but the back panel is adhesive so you can attach it to just about anything around the house. That's why it's called the Tile Sticker! Although many of Tile's trackers take the Apple AirTag and Samsung Galaxy SmartTag head-on, the Tile Sticker is for a slightly different audience. It matches the competition on price, though the decision to trade a punch hole for a sticky back means you won't be mounting the Tile Sticker on keys, backpacks, or pet collars. On the bright side, you still have the ecosystem flexibility to choose between Android and iOS as the Tile app will work on both. As always, you'll have to sign up for Tile Premium if you want all of the best features. It will run you $2.99 per month or $29.99 per year, and it's a must-have if you want Smart Alerts (notifications when you leave the tracker somewhere) and 30 days of location history. Tile Premium also adds free battery replacements for older Tiles, but like other Tile trackers with a three-year battery, the latest Tile Sticker (2022) isn't included. You get up to $100 in item reimbursement with your subscription, or you can boost it to $1,000 with the $99.99 Tile Premium Protect subscription. It should be noted that Tile is set to be acquired by Life360 — a company that has allegedly sold user data while carrying loose privacy rules. The sale is expected to be completed in the first quarter of 2022. The existing Tile team will remain in place, and Life360 has said it has no plans to sell Tile user data. Nevertheless, it's something to be aware of before investing in the Tile ecosystem. The Tile Sticker shows its value as the smallest member of the Tile family. It's only about the size of a quarter, so it's easy to attach to most things around your house. I have mine attached to the remote for my Nvidia Shield TV (seen above), and it doesn't interfere with the buttons whatsoever. The Tile Sticker relies on a small adhesive pad on the back panel, which offers a secure hold in my experience so far. One of the best changes Tile made with its latest Sticker is the new, three-year battery life. Previous versions offered just two years of juice, so it's nice to have extra life at no extra cost. It's non-replaceable, but it'd likely be difficult to offer an interchangeable battery system while also making sure it stays stuck down when attached to an object. The Tile Sticker's water and dust protection has now been improved with an official IP67 rating, up from the IPX7 we saw with the previous generation. This is a lifesaver if you accidentally spill water on your remote, though the improvement here is the dust-tight rating which was previously missing. Tile managed to improve the Bluetooth range and battery life without bulking up its tiny tracker. We've had our questions about Tile's anti-stalking features in the past, or rather the lack of them. Now, there's a fix of sorts on the way in the form of the Scan and Secure feature. Essentially, it looks for unregistered devices on your person through the Tile app on either Android or iOS. Scan and Secure won't launch until 2022, so we'll have to hold our judgment. While most of the Tile Sticker changes are for the best, it's still not a perfect Bluetooth tracker. My biggest issue is that the adhesive section isn't flexible, which means you can only attach the Tile Sticker to flat surfaces. It's just fine for most chargers and remotes, but the new Fire TV remotes, for example, are slightly curved on the top, so it doesn't attach evenly. I'd also have liked to see Tile include more than one replacement adhesive in the box. While other Tiles offer rounded edges, the Sticker only works on flat surfaces. Whereas the AirTag and Galaxy SmartTag have huge ecosystems to track with, the Tile Sticker relies on Tile's much smaller network of users for its tracking abilities. This is boosted by Amazon Sidewalk, which adds nearby Echo and Ring devices into the mix. Amazon Sidewalk is also limited to US users, though. Unlike the AirTag and Tile's own upcoming Tile Ultra, the Tile Sticker also doesn't offer ultra-wideband (UWB) support for precision tracking. If you're mostly looking for a Bluetooth tracker to use inside your home, the Tile Sticker (2022) does the job. It's small, loud, and the battery life lasts a good long time. While the adhesive design isn't great for rounded or uneven surfaces, it holds fast when you set it just right. The Tile Sticker may not be as flexible as the classic Tile Mate ($25) or the Tile Pro ($35) overall, but it has plenty of use cases around the home.

The latest Fortnite challenges are based on the Gears of War series and are called Delta-One quests. Completing these quests rewards you with a nifty Gears of War spray and some XP, so they're well worth completing, especially since they aren't too difficult. A handful of them require you to visit specific locations on the map, while others are simply tied to regular things you'd do while playing. Here, we'll detail all the new Delta-One quests, with guides on getting through them all in Fortnite. Below are the new Gears of War quests: There are 10 COG tags scattered around the island, as shown on the map above. For the purposes of this challenge, you only need to collect three of them, so pick a set of tags that are close to one another. For instance, the one at Sanctuary, followed by the two at The Daily Bugle are close together. This challenge is a callback to the Gears of War games. Across the map are hidden barriers with the GOW logo on them. There are barriers at the following locations: We like the one at Greasy Grove, which is on the south side of this area, right next to the garage by the gas station. Simply walk right next to it and crouch to earn credit for this one. You only need to crouch behind one barrier. This one is self-explanatory, but we do have an easy method for those having trouble. Play a team-based mode and then down a player with the weapon of your choice. Then, approach them and finish them off with your pickaxe to complete this challenge with ease. Make sure you loot thoroughly as you play and eventually you'll come across a shotgun. If you're decent with a shotgun, this challenge will come easy. But otherwise, use the same method as above: Down a player and finish them off with the shotgun to earn credit. The final quest requires you to collect three pieces of Thrashball Memorabilia. The easiest way to do this is to land right in the middle of the island as shown on the map above. From north to south, you'll find the Thrashball Poster, Thrashball, and the Foam Finger. Grab all three and you'll complete this challenge easily.

The Hello Neighbor series started from humble beginnings. The original was a modest hide-and-seek game about young sleuths uncovering the darker side of their weird neighbor, but it would end up becoming a surprise hit with horror fans and took the online live streaming community by storm. The sequel, Hello Neighbor 2, is on the way, and it looks to be expanding on that creeping sense of dread and weirdness within a small town. In this sequel, an independent journalist named Quinton, moves to Ravebrooks to learn more about the town's strange atmosphere and unsettling characters that reside there--which includes the returning antagonist Mr. Peterson. Just before the reveal of a new trailer, and the announcement of an upcoming beta in 2022, I had the chance to speak to the developers at TinyBuild about the sequel and see an extended look at the horror-stealth game. Just like in the original game, you'll have to solve puzzles and sneak past antagonists to uncover clues and make it out without being seen. Hello Neighbor 2 expands on the original game's concept of exploring a single mansion. The sequel opens up the entire town of Ravensbrook up to explore, letting you interact with other characters that may have some ties to the larger mystery. "There's more of a sense of freedom compared to the original game, and the map is almost 8-10 times larger than in the previous", said designer Alexey Kravchenko. "There's a greater set of tools and gadgets to use to outsmart characters, and you can even drop the main investigation and just explore the town to uncover clues and secrets around the town." Though Hello Neighbor 2 has an unabashedly colorful aesthetic, similar to a Saturday morning cartoon, it is still thoroughly a horror game that seeks to build tension--and it does succeed in that regard. There's a noticeable eeriness in Hello Neighbor 2, effectively juxtaposing that mood with its inviting and cozy look. If the original Hello Neighbor was something akin to Ridley Scott's Alien, then Hello Neighbor 2 is in a similar spirit to James Cameron's Aliens, which greatly expands on the agency you have in uncovering the mystery while also heightening the danger in kind. In Hello Neighbor 2, there's much more of an element of learning each characters' behavior and using it against them. During one segment in the demo, the protagonist encounters Mr. Otto, Ravenbrooks' resident hermit and misanthrope. He's always unfriendly, and if he catches you, he'll chase you off his property with his shotgun. From here, you can attempt to brute force your way into his house and find tools to use elsewhere, or you can sneak past him as he performs his daily activities -- which includes target practice. Each character in Ravenbrooks has a set schedule and agenda, which you can keep track of at your base. Sometimes, it might be better to make moves during the evening, which can help keep you hidden. Though the gameplay isn't as open ended as immersive sims like Dishonored or Deus Ex, there's still a sense of freedom in how you use your tools and knowledge of the environments that reward your curiosity. This approach to the sequel, which was a modest concept in an isolated setting, felt really intriguing. The sequel does a lot to use the expanded lore and narrative that the franchise has grown over the years, which is fun to see play out in the game. Though a release date for the full release hasn't been set and development is still ongoing, a short alpha demo is available to play on the official website right now. But in 2022, Xbox users who pre-order Hello Neighbor 2 on April 7 will be able to play a closed beta version of the game, with a small sampling of Ravenbrooks to explore.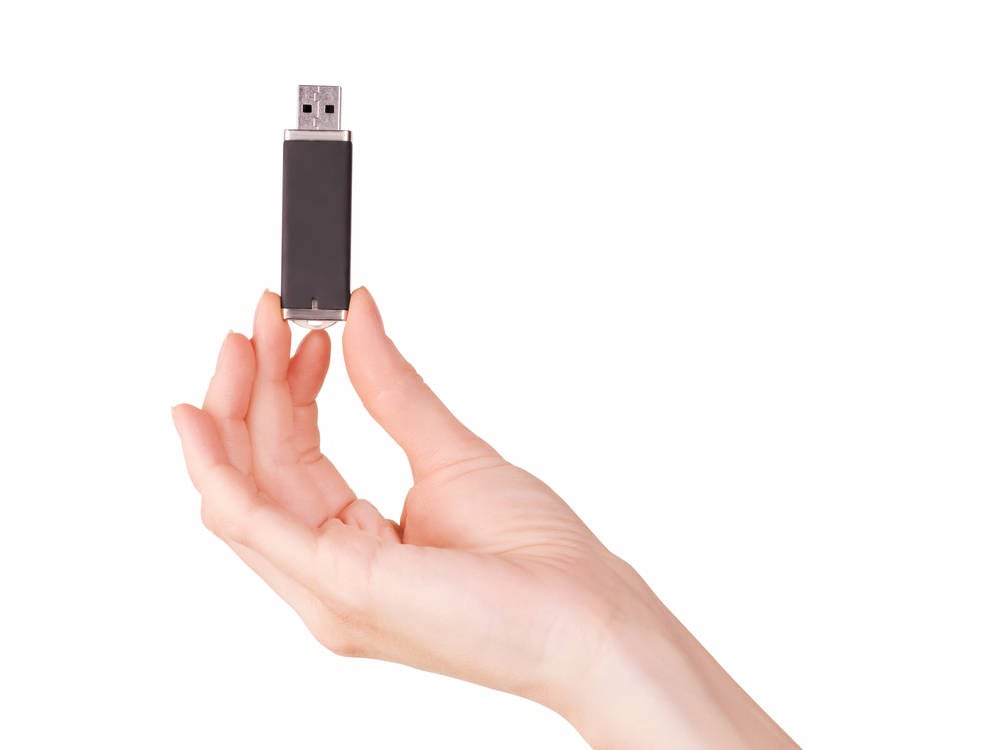 Friday FOSS Fest Ventoy is a free tool that turns any USB key into a multi-boot wonder. Even if you're not a distro-hopping FOSS fundie, having a few bootable USB keys around is handy. You can often revive a sickly PC by just booting Windows and running CHKDSK /F on it, or boot Linux to retrieve some files off a computer if a PEBCAK error occurred and someone's forgotten their password. If you have a few PCs knocking around, it's quicker to mount the latest Windows 10 disk image and run setup. exe than it is to let Windows Upgrade chug through the download on each one. Ventoy isn't unique or unprecedented. There are some gadgets for this – for example, if you can find one, Zalman has made a few external hard disk enclosures which let you pick an ISO file with physical buttons, then the box emulates a USB CD drive with that disk inserted. There are also tools such as DriveDroid to make an Android phone do it too. But why carry a cable around? Ventoy makes this quicker and easier than anything else we've seen, though. All you need is a spare USB key with enough space for a few ISOs; eight gigs will work and 16 is plenty. Download either the Linux or Windows version, whichever's more convenient – it's only 18 meg, about a quarter of the size of BalenaEtcher, for instance – and run it. It partitions and formats your key with a small boot partition and a bigger empty one. Just copy some ISO files into the big partition, shove the stick into any PC or Intel Mac, and boot from it. Ventoy generates a menu of all the ISO files on the fly and lets you pick one, then the computer boots from it. It's quicker than writing a file, especially with Windows tools such as Rufus. You don't need a key-writing tool at all. It will boot Linux, BSD, Windows, or any standard ISO, whatever you want, and works on both BIOS and UEFI machines. You can have as many ISOs as the key will hold, and unlike a DIY solution with GRUB4DOS, there's no need to manually edit config files, add the ISO filename into a list or anything. It just works. If you want persistent storage for a Linux live image, it can do that too. It's not limited to USB either; it supports pretty much any kind of removable disk. In fact about the only thing we've found that it can't handle are non-standard ISOs: exotica such as AROS, A2, or old DOS BIOS-flashing images. Often these need to be written to an actual optical disk anyway. Want to look under the hood? It's all on GitHub. ®

Most people spend the majority of their time connected to Wi-Fi on one device or another. Yet, we rarely give our router a second thought, and that's usually a good thing. After all, thinking about a router often means that it's not doing its job very well. So if you've been questioning your router lately, here are a few of the best wireless router deals to help ease your mind. Read more: The best Wi-Fi routers: Which one is right for you? We've tracked down options at a variety of price points with different capacities to fit your family. If you only have a few devices on your network, you probably won't be looking for the most high-end router out there. Featured deal: Save $100 on the Google Nest Wifi Router and Point A mesh Wi-Fi system is perfect for a family working from home, and Google Nest Wifi is one of the best. In this holiday sale, you can pick it up with its Point extender for just $169.99 ($100 off) from B&H. The Google Nest Wifi system includes a wireless Wi-Fi router and a mesh access point to boost the signal in another area of the house. Usefully, the access point also acts as a smart speaker, with all the functionality of a Nest Mini baked in, as well as some router-specific commands that can be accessed via Google Assistant. Related: The best mesh routers to keep Wi-Fi signal strong The system is strong enough to handle up to 200 connected devices and fast enough to stream multiple 4K videos at a time. We reviewed it ourselves and it impressed with its beautiful design and how easy it was to set up, while also proving to be a solid upgrade on the original Google Wifi. Along with the router, the deal includes a Nest Wifi point that allows for whole-home coverage. And the system is scalable, allowing you to add more points in the future.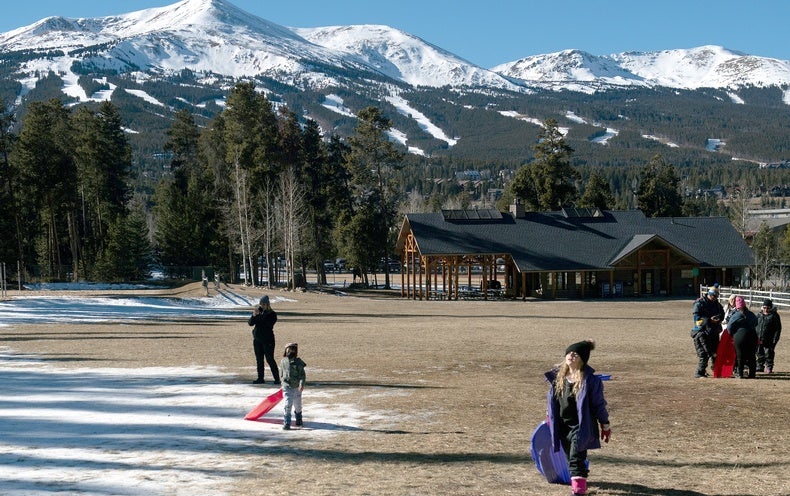 Two wildfires ignited in the foothills of the Colorado Rockies last weekend, pushing residents out of their homes and stretching the state's fire season past its traditional endpoint. The Miner's Candle Fire was first reported on Sunday near Idaho Springs, a city 30 miles west of Denver, and scorched roughly 20 acres. The West Ranch Fire flared up the same day just to the east, near the Ken Caryl Valley, and was contained after burning 12 acres. Authorities quelled the Miner's Candle blaze Tuesday afternoon after it damaged several buildings. Experts told E&E News the December infernos raise concern because they underscore the effects of a remarkable dry spell in the Centennial State — which is seeing record-low precipitation across the Front Range and into the mountains. Driven in part by rising temperatures, they say the dearth of snow so far this year has implications for waning water supplies and increasingly catastrophic forest fires in the West. "We see now a year-round wildfire season. Previously, the wildfire season was really in the summertime, but now, with later snows coming, there's nothing on the ground to stop any starts that get going," said Greg Hanson, a meteorologist with NOAA's National Weather Service in Boulder, Colo. The two wildfires over the weekend were "not big, and they've gotten them knocked down," Hanson added. "But still, that's just pretty notable, and an indicator of how dry [it is] and what these later snows can do." As of this week, the Colorado mountains had less than half the average amount of snow at this point in the year. Nine snow stations scattered throughout the region are at record lows for early December. Thirteen more have measured their second-lowest snow readings, Colorado State University's Climate Change Center tweeted on Monday. State climatologist Russ Schumacher, who directs CSU's Climate Change Center, said in an interview that it's still early in the season, and the state will see more snow in the coming months. But he added that "this is not the position we want to start the snow season in, especially because we've had lingering drought concerns for quite a few years now." Farther east, Denver has yet to see any substantial snow. With every passing day, the Mile High City breaks its previous record for the latest first snowfall: Nov. 21,1934. That marks 232 consecutive days without at least 0.1 inch of snow, the second-longest streak in recorded history. According to the National Weather Service, the last time the city didn't see snowfall for that long was in 1887, when Denver went snowless for 235 days. The stretch persists even as Hawaii shatters its own temperature records — but in the opposite direction. The state over the weekend saw historically low temperatures on the island of Oahu, and blizzard conditions roared atop two volcanoes on the Big Island ( Climatewire, Dec. 7). The irony wasn't lost on Colorado Gov. Jared Polis (D). "Hawaii has more snow than Denver? WTF?" he tweeted on Friday. Two factors are driving the delay. The La Niña climate event that began in the latter half of 2020 is likely spurring a particularly wet fall in the Pacific Northwest, while the Southwest grows drier. Rising temperatures are also at play. Over the last three decades, the average temperature in Colorado has warmed by about 1.5 degrees Fahrenheit, according to NOAA, or 2 degrees when looking at maximum temperatures. Further, six of the state's eight warmest years on record have taken place since 2012, said Schumacher of Colorado State University. Hanson of NOAA added: "You need below-freezing temperatures to make snow. And those have been a rarity so far." To be sure, snow could pile up this winter and into early spring, when Colorado typically gets larger storms. In Denver, forecasters say there's a chance residents could see snow later today or tomorrow. That's good news in the short term. But the record-smashing dry season could have major repercussions for Colorado and beyond. Perhaps the most concerning impact could be on the region's water supply, which relies heavily on the snowpack in the Rockies. "Most of our drinking water along the Front Range and the urban corridor here comes from west of the Continental Divide, so that's the upper part of the Colorado River Basin. And so the snowpack is incredibly important for that," said Hanson, who added that the lack of snow could affect the region's agriculture industry. The dry season can also exacerbate future wildfires, which are growing increasingly catastrophic due to a range of factors. Among them: warmer temperatures and resulting invasive insect outbreaks. More real estate development in the foothills and mountains is also driving up damage. Colorado saw its worst wildfire season in recorded history in 2020. The state's three largest fires occurred in the summer and fall, and burned more than 540,000 acres, according to the Colorado Division of Fire Prevention & Control. The second-largest among them, the East Troublesome Fire, started in mid-October, which Hanson noted isn't "typical big fire season." The wildfire season this year has stretched into early December, which does happen "every once in a while," Schumacher said. "But these are happening up at pretty high elevations, and there's no snow up there at this time, when in most years there would be." The ramifications will likely extend into the summer months. "Snow is a good way to wet those fuels down for next year. Snow melts slowly, so it gives time for that moisture to seep into fuel, whether it's down deadwood or just greening up other vegetation and keeping that a little bit more moist," Hanson said. "Not having that around, it's not a good situation." Reprinted from E&E News with permission from POLITICO, LLC. . E&E News provides essential news for energy and environment professionals.

Google Assistant is useful not only because it works via voice and responds naturally. On those fronts, it's arguably the best AI assistant around. But also because Google Assistant makes mundane tasks, such as offering to fix compromised passwords, easier. In fact, that example is precisely what this guide sets out to show you how to accomplish. Specifically, how you can use Google Assistant to walk you through changing passwords that are known to have been compromised following a breach, after checking for those in Google Chrome. Taking some of the guesswork and headache out of that process. Now, changing passwords can be a real challenge. Especially for those who aren't as tech-savvy. Google has, via Chrome and its password manager, made that much easier. Including the introduction of a, which all but completes the task for you. But this newer feature, using Google Assistant to fix compromised passwords, should be easier still. In particular, that's because it walks users through the process from start to finish. Without the need for a lot of navigating, let alone navigating an external website manually. With that said, getting to the feature isn't the most intuitive process. Google has placed it in a similar location to Safety Check and, as of right now, some may have to navigate there manually. As opposed to being taken there via a prompt about password security. None of that is to say that it's difficult. And the following steps should get you there relatively quickly, as is the case with all of.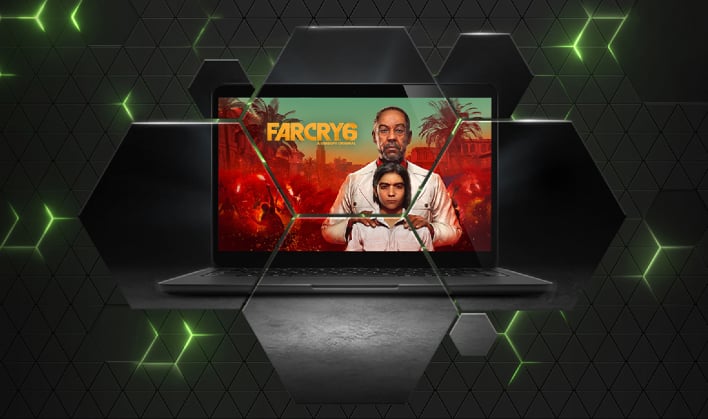 Gamers that own an Mac can now answer "Yes!" when asked "But can it run Crysis?", thanks to NVIDIA GeForce NOW. The cloud game streaming service has dropped an update that will deliver the ultimate upgrade to Mac owners. With the company's latest update Mac owners can not only run Crysis through GeForce NOW, but if they purchase a six-month Priority membership, or the newest tier GeForce NOW RTX 3080 membership, they will also receive a free redeemable code for Crysis Remastered on the Epic Games Store. GeForce NOW is a subscription-based cloud streaming service that allows people to play PC games they already own -- along with an array of free titles -- on many different devices, including devices that typically cannot run those games. The company offers three different tiers to choose from. They range from a free tier that gives you standard access to its servers for 1-hour sessions, a Priority tier for $49.99 for six months that delivers RTX capabilities with priority access to its servers for six-hour sessions, and finally the RTX 3080 tier that will give users exclusive access to RTX 3080-class game servers and eight hour session times for $99.99 for six months. Priority access delivers 1080p at 60 FPS, while the 3080-class servers will deliver up to 1440p at 120 FPS on both a PC and a Mac. For users of Shield TV, the 3080 servers can deliver up to 4K. The most recent GeForce NOW update, Version 2.0.36, includes a new feature that will link your GeForce NOW account with your Ubisoft account to enable faster Ubisoft Connect game launches. In the past users would have to go through the sign-in process to stream their Ubisoft games. But the update that Mac owners will be most interested in is a fix for streaming at the correct aspect ratio on the Apple MacBook Pro M1 Max. An update to the countdown timer when viewed in the in-game overlay was also included. Mac owners who are also gamers were always faced with the challenge of how to play the games they loved without having to buy a PC or gaming console. With NVIDIA GeForce NOW, they can push those consoles and PC's to the side and stream their favorite games right from their Mac (as long as the game is supported by GeForce Now). In fact, GeForce NOW can give them the same gaming performance across all their Apple devices such as a MacBook Pro, MacBook Air, iMac and iOS devices. This allows them the ability to stay in the Apple ecosystem they have come to love (or just be stuck in). NVIDIA GeForce NOW also saves all the game data to the cloud, so when you want to switch from playing Crysis Remastered on the iMac to playing on an iPhone it is seamless. You simply login to the service on your iPhone and pick-up where you left off on the iMac. This can also be done with any device supported by the NVIDIA service. If you do purchase the six-month membership RTX 3080 tier and own an M1 MacBook Air or MacBook Pro, you can play at the native resolution of 1600p for up to eight hours. And whether or not you go for the RTX 3080 tier or the Priority tier, you will be able to use RTX ON to experience games like Cyberpunk 2077 and Control with real-time ray tracing without having to buy or upgrade a PC. The update also includes six new titles supported by GeForce NOW. You can see the list of the titles and the dates they will be added to the servers below. NVIDIA had hoped to add Syberia: The World Before in December, but the game changed its release date to next year. Apple gamers now have an option that delivers high-end gaming to the Apple ecosystem. NVIDIA GeForce NOW is a solid option for anyone who does not have a PC that can handle many of the games they want to play, or simply want to be able to take their games with them to play on mobile devices.

Engadget is part of the Yahoo family of brands. By clicking " Accept all " you agree that Yahoo and our partners will store and/or access information on your device through the use of cookies and similar technologies and process your personal data, to display personalised ads and content, for ad and content measurement, audience insights and product development. You can select ' Manage settings ' for more information and to manage your choices. You can change your choices at any time by visiting Your Privacy Controls. Find out more about how we use your information in our Privacy Policy and Cookie Policy. Click here to find out more about our partners.

The Mercedes-Benz EQS is a lovely piece of design and engineering. A flagship-caliber luxury sedan that happens to be all electric, it delivers boatloads of refinement and more features than you'll know what to do with. Unfortunately, some of that cutting-edge tech has resulted in a recall. On Nov. 29, the automaker reported a software-related safety issue to the National Highway Traffic Safety Administration, a notification that popped up on Thursday. The problem affects certain cars that have an active and connected Mercedes Me account. The concern is, the MBUX infotainment system may allow TV programming or the internet to be displayed on an interior screen while the vehicle is in motion, which could be a major driver distraction. And we all know what that can result in. Yep, crashes, and nobody wants that. The good news is, only a handful of cars are affected by this problem, just 227 vehicles including EQS 450 and EQS 580 variants from the 2022 model year, as well as a couple S-Class trims, specifically the 2021 S580 and 2022 S500. Mercedes-Benz has already taken care of the issue by updating a computer server, which has corrected the problem without requiring owners to take their cars to a dealership. No deaths or injuries appear to have resulted from this fairly minor defect. Owners of affected cars will be notified via letter starting in late January, though it sounds like they won't have to do anything about the issue since, you know, it's already been addressed by the manufacturer. If you want more information about this recall, the NHTSA campaign number is 21V-931. You can contact the government organization by calling 1-888-327-4236 or you can reach out to Mercedes-Benz directly at 1-800-367-6372.

All that's left between you and the Spider-Man: No Way Home is one week. It's even less than that if the movie hits theaters on December 15th in your market, or if you scored tickets to Thursday night showings. Not to mention that the red carpet premiere happens on Monday, and we'll soon get to see more reactions and reviews of the movie. We already know the big No Way Home spoiler, a significant plot detail that leaked months ago. What hasn't spread as much is the full No Way Home plot, although we did see a few plot leaks here and there. Now, a new leak may reveal everything that happens in the movie and even how Spider-Man: No Way Home ends. As with other plot leaks, there's no way to verify the spoilers from China. We already told you that. But we might have a way to corroborate this new plot leak thanks to Sony and Marvel's own promotional campaign for No Way Home and a few old leaks. Beware, massive spoilers follow. A person in China claims to have seen No Way Home, and he or she posted a full plot online earlier this week. That leak made its way to Reddit, and we looked at its claims closely. We noted that some of the details in the leak made sense, considering what we have already learned about No Way Home from Sony and Marvel's trailers and TV spots released so far. Also, the plot leak seemed to corroborate other No Way Home leaks from reliable Marvel insiders. That's either proof the Chinese leaker's story is authentic, or that the person used all that information to create a fake plot leak. The leak describes the action, a heartbreaking death, and the way No Way Home ends. Just like a few other leaks, this one tells us that Doctor Strange (Benedict Cumberbatch) will complete THE spell. That's the spell that Peter Parker (Tom Holland) botched early in the movie, leading to the multiverse mayhem we saw in the trailers. That's to say absolutely everyone in the MCU will forget who Peter Parker is. Everyone. Strange, the Avengers, Ned (Jacob Batalon), and MJ (Zendaya) will all forget that Peter Parker is Spider-Man. But people will still know there is a Spider-Man out there protecting them. The leak may reveal a big detail in this bittersweet No Way Home ending. Apparently, Peter will go to a coffee shop where MJ works, but she will not know who he is. He'll write her a note, as he feels like he won't be able to talk to her. He'll see MJ and Ned together in the coffee shop. That's when Peter will decide that things should remain as they are. He then crumbles up the note that he had written. No Way Home will deliver the end not just to this Spider-Man story, but also to the MCU's first Spider-Man trilogy. We know that Sony and Marvel will make at least one more trilogy focusing on Tom Holland's Peter Parker. No Way Home allows them to wipe the slate clean and soft-reboot the story. After the No Way Home ending, nothing from the past will matter to anyone but Peter. That's because nobody will know who he is. But how do we know the leaked ending is real? Well, it so happens that Tom Holland and his co-stars appeared in various interviews ahead of the No Way Home premiere. One of them involves The Project, which features behind-the-scenes images from No Way Home. Like the one below. We see Zendaya in a coffee shop uniform, tearing up what appears to be a note. The scene itself means little if you haven't read this week's leak from China. The Project interview wasn't available online until Thursday, which is three days after this plot leak was posted. But how do we even know that the note MJ is holding in that scene is from the end of No Way Home? Is there a way to connect it to Peter Parker? It turns out there is. In January 2021, long before we knew of the big Holland-Maguire-Garfield leak, we saw leaked images from No Way Home. This included scenes shot during the wintertime that showed Holland's Peter Parker outside, holding a note in his hands. We also saw MJ in the images that Just Jared shared at the time. She was inside the same coffee shop, wearing the same green uniform. We had no idea at the time that these set photos could turn out to be such big revelations nearly a year later. But if you take everything together, it certainly seems like we now know how No Way Home ends. And if this one detail in that full Spider-Man leak is accurate, then the entire thing is probably legitimate — including the fact that MJ will not die in that highly climactic scene from the trailer.

Let's face it, not everyone is a fan of Bixby, Samsung's virtual assistant. If you're a Samsung smartphone owner who opts not to use Bixby, you may be wondering what you should do with the dedicated Bixby key on the edge of your Galaxy S9 or S10. Even though Samsung has integrated the Bixby key into the Power button on the S20 and S21 series, you can still change things up if Bixby isn't your thing. Thankfully, you can remap the Bixby key, allowing you to improve the functionality of your device without Bixby enabled (you can always switch it back if you don't like it). To do so, just follow the steps below. On older phones like the Galaxy S9 and S10, the Bixby key will still always open Bixby one way or another. Remapping the button simply gives you the option to launch another app via a single press (in that case, a double press will open Bixby), or through a double press (where a single press will open Bixby). Pressing and holding the button will also still launch walkie-talkie mode for Bixby. Unfortunately, there's no native way to use the button to open Google Assistant, but we'll get to that in a second. Step 1: Head to Settings > Advanced Features > Bixby Key. We recommend choosing Double Press to Open Bixby, which means you'll just need to tap the button once to launch another app. Step 2: Tap on Use Single Press, and then tap on the gear icon next to Open App. Step 3: Look for the app you want to launch — it can even be the camera — and select it. That's it! You've successfully remapped the Bixby button. You'll also see the option to trigger a Quick Command when you tap the Bixby key. Quick Commands let you trigger a series of actions on your phone when you say a phrase. For example saying, "I'm driving," could turn off Wi-Fi on your phone, turn Bluetooth on, and start playing a "Commute" playlist if you have one. Attaching a Quick Command to the Bixby key would mean you won't need to say it out loud, and can just press the button instead. Considering there's a good chance of pressing the Bixby key accidentally, though, you may want to use this as a Double-Press instead. On newer phones like the S20, S20 FE, and the S21 series, the Bixby key is integrated into the Power button. Luckily, you can still remap it. Here's how: Step 1: Hold down the Power Button, then tap Side Key Settings at the bottom of the screen. Step 2: Under Double Press, tap Quick Launch Camera to remap a double-press to open the camera, or Open App to select the app you'd like to use a double-press to launch. Step 3: Alternatively, you can turn the Double Press toggle off to switch this feature off entirely. Step 4: To disable Bixby entirely, you'll also want to ensure that the Power Off menu is selected under Press and Hold. Once selected, pressing and holding down the power button brings up the Power Off menu rather than waking Bixby. Note: This method works on any device that supports Bixby button remapping, which includes the Galaxy S9 and S9 Plus, S10 and S10 Plus, and Galaxy Note 8 and Note 9. If you use Google Assistant a lot, you may want to launch it with the dedicated Bixby button instead of pressing down on the home button. There is a way to do it, but it requires a third-party app (which can always be a cause for concern in terms of security). The app and instructions come from XDA Developers. Step 1: We first recommend heading to Settings > Biometrics and Security > Install Unknown Apps and tapping Chrome or Samsung Internet — whatever your default browser is currently. Step 2: Toggle on Allow From This Source. You can change this back later, but this is what allows the browser to download unidentified files, which is necessary if you want to launch Google Assistant with the Bixby key. Step 3: Now head to this link and download XDA's Bixby Remapper APK. We've tried this on multiple phones and the process worked smoothly. Follow the instructions to download the app and then install it. Step 4: Once installed, head back to Settings > Advanced Features > Bixby Key. Step 5: Tap Use Single Press, and then tap on the gear icon next to Open App. Step 6: Look for an app called Bixby Button Assistant Remapper. That's it. Step 7: Press the Bixby Button, and you should get a choice to open Google Assistant or Bixby (or it will automatically launch Google Assistant). Step 8: Tap Google Assistant and then tap Always to make sure it will always open Google's A.I. instead of Samsung's. There you go, now you can use the Bixby key to launch Google Assistant.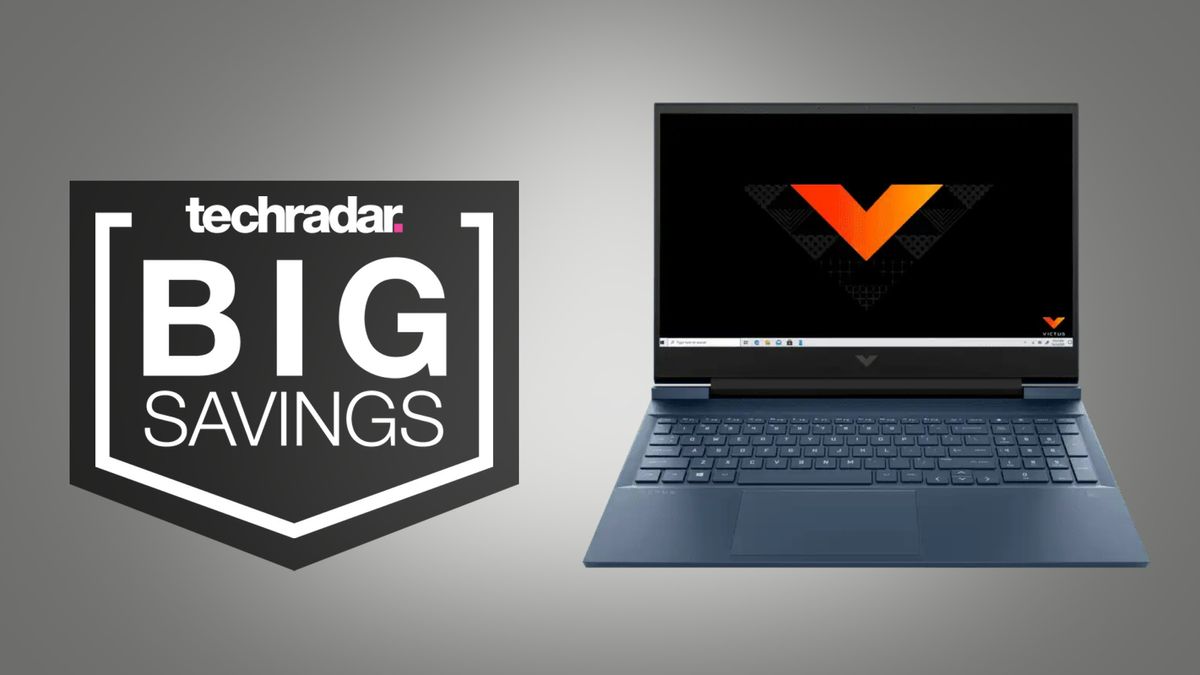 Still looking for a new gaming laptop in the build-up to Christmas? We'd single out this 16.1-inch HP Victus for $799.99 (was $999.99) as the best post-Black Friday gaming laptop deal we've seen so far. A $200 price cut really makes this one shine in our eyes considering it's managing to pack in an RTX 3050 Ti graphics card, Intel Core i5-11400H processor, 8GB of RAM, and a 256GB SSD. These specs aren't super high-end of course, but they're very, very competitive indeed considering most gaming laptops over Black Friday didn't feature the 'Ti' variant of this graphics card at this price point. Having a slightly better graphics card is going to give you a little bit more horsepower when playing your favorite games at 1080p - helping you squeeze out a few more frames per second. The RTX 3050 Ti, being one of Nvidia's most recent cards, will also allow you to enable the latest graphical features like Ray-Tracing and DLSS. If you're on the hunt for something a bit more powerful, we'd also recommend this Acer Nitro 5 at Best Buy for $899.99 (was $1,099) and this Gigabyte G5 for $999 (was $1,199) at Newegg. The former is only on sale for today (Friday) and features a very, very hefty CPU for the money. The latter, on the other hand, is one of the cheapest gaming laptop deals on the market right now with an RTX 3060 graphics card - a worthwhile upgrade if you're looking to really max out those games. Outside the US? Check out the best gaming laptop deals in your region just below. And, we've got plenty more options over at our main cheap gaming laptop deals page, including machines starting at just $649.99.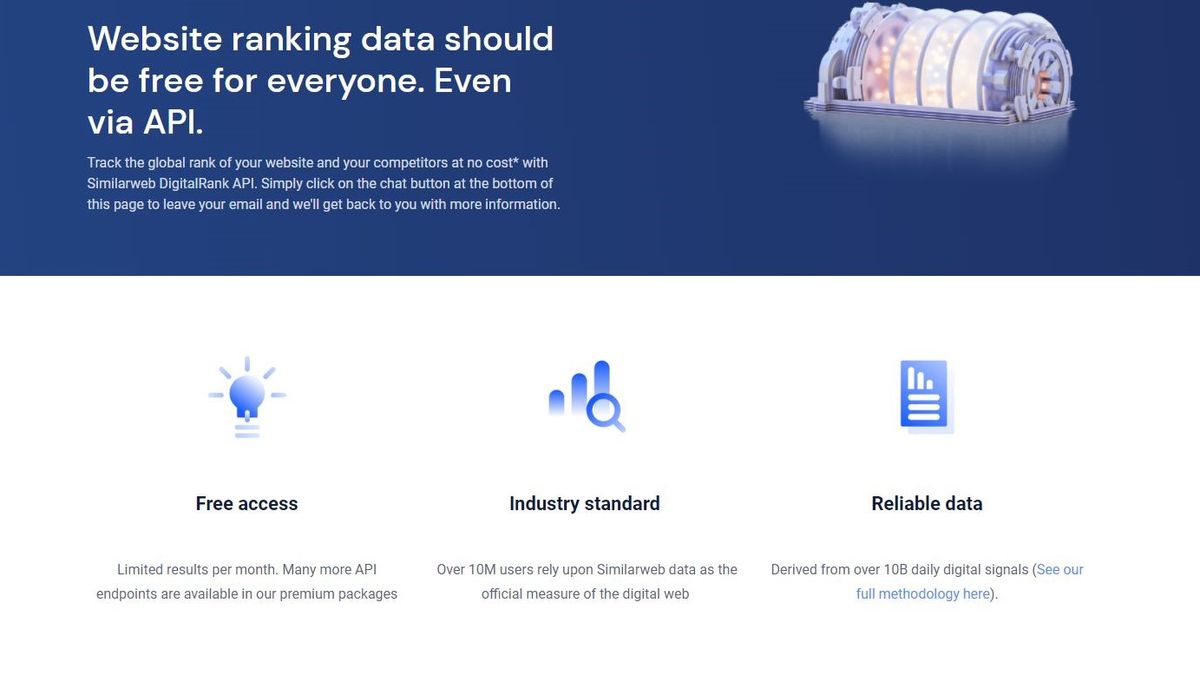 Following the news that Amazon is discontinuing its highly popular SEO tool Alexa. com, Similarweb has stepped up to provide its own solution. The digital intelligence software company has announced the launch of a new free website-ranking API though this is just one of several steps it is taking to help Alexa. com customers ahead of the service being phased out in May 2022. Alexa. com customers will also be able to instantly view Similarweb site ranking for free on the web. However, for the first time, Similarweb is launching a self-service offering based on its digital intelligence platform. The company's new offering will be available worldwide in all markets through a simple credit card transaction. Similarweb is providing Alexa. com customers with a free trial that will provide them with unlimited access to Similarweb DigitalRank to see website performance in addition to Similarweb Digital Marketing and Research Intelligence premium solutions that will allow them to gain actionable insights that impact website traffic performance. With these tools in hand, website owners will be able to get a real-time view of competitive activity across all digital marketing channels, understand which audiences are engaging with their competitor's websites, utilize real-time traffic share data, discover and prioritize SEO keyword opportunities, get audience demographic and behavioral information and more. CEO and founder of Similarweb, Or Offer provided further insight on how these new offerings will allow the company to expand its reach further in a press release, saying: "Similarweb has always been a leader in terms of the data our users get and the quality and accuracy our insights provide. Although it's a bittersweet moment with the closing of Alexa. com, I'm excited for the opportunity it presents to expand our reach even further as we become the standard for digital rankings and global website intelligence." Interested users can sign up for a free trial here and view Similarweb's list of the top websites here. We've also highlighted the best web hosting and best website builder

It's been well over a year since the coronavirus pandemic first closed movie theaters and threw blockbuster release dates into turmoil, but theaters have cautiously reopened in the US and elsewhere. The Matrix 4 and Spider-Man: No Way Home are still to come, while Marvel's Shang-Chi, Dune, Eternals and James Bond adventure No Time to Die are among the postponed films that have been tearing up the box office. If you can't make it to the movies, big titles like The Suicide Squad, A Quiet Place Part II, Marvel's Black Widow, Fast and Furious 9 and the Justice League Snyder Cut have been released on streaming services like Disney Plus or HBO Max. It's been tough to keep up with all the changes as the delta variant still threatens, but we've got you covered on the latest theatrical and streaming movie release dates for 2021 and 2022. Here is this year's revised box office calendar to show when (or if) 2021's big movies arrive in movie theaters (and/or online). These dates are still in flux, but we'll let you know about the latest changes as new dates are announced. Steven Spielberg 's remake of the legendary musical was originally supposed to fill Disney's traditional big-money holiday movie slot in 2020, plugging the fallow year between the last Star Wars trilogy ending in 2019 and the Avatar sequels kicking in. Now everything's been pushed back a year, West Side Story will be Disney's family blockbuster for the holidays in 2021. Original release date: Dec. 18, 2020 Rumors say this sequel to Homecoming and Far From Home will see former Spider-men Tobey Maguire and Andrew Garfield join current incumbent Tom Holland for a multiverse-based web-slinging adventure. Original release date: July 2020 Keanu Reeves returns to the Matrix in a new cyberpunk action thriller from one of the creators behind the original trilogy, Lana Wachowski. The film will stream on HBO Max too. Original release date: May 2020 Ralph Fiennes suits up for The King's Man, a World War I-era prequel to the sharp-dressed Kingsman series. Original release date: Sept. 18, 2020 There was much excitement when it was announced that Kill List and Rebecca director Ben Wheatley would helm a new adventure for video game superstar Lara Croft. Originally scheduled for March 2021, the sequel starring Alicia Vikander was then taken off the calendar by MGM. Original release date: March 2021 Sylvester Stallone is an aging superhero in this dark take on superheroics. Jessica Chastain leads a classy cast of spies in action thriller The 355. Oscar winners Lupita Nyong'o and Penelope Cruz join forces with international stars Diane Kruger and Fan Bingbing for a thriller that's been delayed a year. Original release date: January 2021 Sony's Spider-Man spinoff features Jared Leto as Marvel vampire Morbius. Original release date: July 31, 2020 Kenneth Branagh once again fires up his moustache and little gray cells as Agatha Christie's detective Hercule Poirot in a follow-up to 2017's Murder on the Orient Express. Original release date: December 2020 When 2020's films began to be reshuffled, Uncharted was the first 2021 film to be moved. Fans are hyped for Sony's video game adaptation stars Tom Holland, although the release date has jumped around more than Nathan Drake exploring a temple. Original release date: December 2020 WWE's movie studio tag teams with Paramount for this animated movie in which giant monsters are superstar athletes in professional wrestling. Robert Pattinson dons the batsuit for this delayed DC adventure. It's a Warner Bros film but there are currently no plans to stream it on HBO Max -- only 2021 films will be released online. Original release date: June 25, 2021 Fans of Doctor Strange, played by Benedict Cumberbatch, will have to wait until 2022 before entering the Multiverse of Madness thanks to Marvel's reshuffles. Original release date: May 2021 Keanu's other all-action franchise also returns for a fourth outing. Tom Cruise feels the need for speed. We've waited over 30 years for a sequel to the original 1986 Top Gun, so what's a few more months? Original release date: June 2020 Baz Luhrmann 's Elvis tribute became an early high-profile casualty of the pandemic when Tom Hanks, who appears in the film as Col. Tom Parker, contracted the coronavirus. He and his wife, Rita Wilson, have now recovered, and the film will be delayed only a month. Original release date: Oct. 1, 2021 Original Jurassic Park stars Laura Dern, Sam Neill and Jeff Goldblum join Bryce Dallas Howard and Chris Pratt in this sixth dino-blockbuster. Original release date: June 11, 2021 Chris Evans takes Toy Story's pompous plaything to infinity and beyond, as teased in the first Lightyear trailer from Pixar. Johnny Depp magically disappears from the Harry Potter prequel series, replaced as the villain by Mads Mikkelsen. Original release date: November 2021 Tom Cruise was infamously strict about coronavirus precautions while filming his latest spy thriller, Mission: Impossible 7. Original release date: July 6, 2020 Kevin Hart and Woody Harrelson team up to kill someone when they're thrown together in an Airbnb. Original release date: September 2020 Christmas 2021 was supposed to see the long-awaited arrival of James Cameron's Avatar sequel, which would be followed by a new Star Wars trilogy the following year. The two franchises would then alternate each holiday season until Avatar 5 in 2027. But as the coronavirus shoved more and more blockbusters into 2021, Disney decided in late July to shift all seven movies back a year. So Avatar 2 will arrive in 2022, Avatar 3 in 2024, Avatar 4 in 2026 and Avatar 5 in 2028. Three Star Wars movies then fill in the odd-numbered years. Original release date: Christmas 2021 to 2027 Anne Hathaway and Chiwetel Ejiofor are a troubled couple who take advantage of the COVID-19 pandemic to pull off a jewelry heist in an empty store. How topical! It's streaming on HBO Max. Marvel star Anthony Mackie is an android with attitude in Netflix's near-future action thriller. Eddie Murphy already waited more than 30 years to come back to America for this long-awaited sequel to his '80s classic, so we didn't mind a delay of a few months. Amazon Prime Video acquired Coming 2 America in November, a month before it was set to be released in theaters, and it's streaming now. Original release date: Dec. 18, 2020 Tom Holland and Daisy Ridley cause chaos on a planet where all the women have died and thoughts are visible. Even before the pandemic this delightfully weird-sounding film was delayed by reshoots. Awkwafina lends her voice to this fire-breathing animated adventure streaming now on Disney Plus. Original release date: November 2020 Arguably one of the most-delayed films on the list, this reworked and significantly longer version of 2017's Justice League re-teams Wonder Woman, Batman and Superman in the hands of the film's original director Zack Snyder. All four hours of the Snyder Cut stream on HBO Max after a long-running online campaign. Nicolas Cage plays himself in suitably over-the-top style in this bonkers comedy. The monster-mashing sequel had already moved its release date before the pandemic even happened. Warner Bros. has named it as one of the films that will stream on HBO Max on the same day it's released in theaters. Original release date: Nov. 20, 2020 The legendary fighting game comes to HBO Max. Original release date: March 2021 Abbi Jacobson and Maya Rudolph's wacky family take on a robot uprising led by Olivia Colman makes for a heartwarming and anarchic Netflix animated adventure from the producers of Cloudy With a Chance of Meatballs and Spider-Man: Into the Spider-Verse. Michael B. Jordan stars in this adaptation of a Tom Clancy espionage novel, which is remorselessly shuffled to Amazon Prime Video. Original release date: Sept. 18, 2020 Jason Statham kicks ass in a security van under siege. Guy Ritchie directs. Amy Adams plays an agoraphobic child psychologist who witnesses a horrific crime through the window of her New York apartment. Based on the bestseller by Tracy Letts, this Netflix film also stars Gary Oldman, Anthony Mackie, Wyatt Russell, Brian Tyree Henry, Jennifer Jason Leigh and Julianne Moore. Zack Snyder brings the zombie genre back to life with an all-action undead heist film on Netflix. A rebirth of the Saw franchise starring Chris Rock and Samuel L. Jackson, originally slated for May 2020. Original release date: May 15, 2020 John Krasinski directs Emily Blunt and Cillian Murphy in A Quiet Place 2, a post-apocalyptic tale of a world in which noise equals death. The near-silent sequel was postponed barely a week before its release. Seeing the chilling first movie in a packed theater was an important part of the experience, partly because of the tension of trying to eat your snacks very, very quietly. Original release date: March 2020 Emma Stone stars as a young Cruella De Vil in Disney's latest live-action prequel, this time putting a new spin on animated classic 101 Dalmatians. It streamed on Disney Plus the same day it opened in theaters. The third film to star Patrick Wilson and Vera Farmiga as real-life ghosthunters Ed and Lorraine Warren, based on the chilling true story of a murder trial in which the defendant claimed demonic possession. Original release date: September 2020 Action man Mark Wahlberg headlines the eternal story of a man who learns that his hallucinations are actually visions from past lives. It's streaming on Paramount Plus. Original release date: August 2020 Netflix's drama is a powerful, touching story of young women discovering skateboarding in India. Salma Hayek joins Ryan Reynolds and Samuel L Jackson as they reteam for this bullet-riddled action comedy sequel. Original release date: August 2020 This adaptation of Lin-Manuel Miranda and Quiara Alegría Hudes' Tony-winning musical is helmed by Crazy Rich Asians director Jon M. Chu, and stars Anthony Ramos from the Broadway cast of Hamilton. Original release date: June 2020 Pixar animated adventure featuring aquatic creatures finding their feet on the Italian Riviera. It's exclusive to Disney Plus. Starring Vin Diesel, John Cena and Charlize Theron, the ninth Fast and Furious film was one of the first to reschedule, taking the bold step of moving F9 nearly a year to April 2021 -- a date previously earmarked for the next film in the Fast Saga. There's no word yet on when that 10th and final film will be released. Original release date: May 2020 A riotous story told through a series of viral tweets inspired this tale of a wild weekend in Florida. Chris Pratt headlines this original sci-fi action film about a time-traveling warrior, which streams on Amazon Prime Video instead of opening in theaters as planned. Original release date: Dec. 25, 2020 Based on RL Stine's horror series with amped-up scares, Netflix's spooky trilogy tells a linked story across different eras. Fear Street Part 1: 1994 arrives July 2, 2021. Fear Street Part 2: 1978 follows July 9, 2021. And Fear Street Part 3: 1666 streams July 16, 2021. Animated sequel/spinoff Minions: The Rise of Gru was set to be released in the US in July 2020. Original release date: July 3, 2020 Scarlett Johansson headlines Marvel's Black Widow delving into the Russian super-assassin's origins. Originally scheduled for May 2020, it's been pushed back in a reshuffle of the entire Marvel Cinematic Universe schedule. That pushed back sequels for Captain Marvel, Thor and Doctor Strange over the next couple of years. Black Widow arrives in theaters and on Disney Plus the same day. Original release date: May 1, 2020 It's true: there's a long-awaited sequel to the basketball-themed 1996 cartoon/live-action Space Jam. Basketball star LeBron James, writer Ryan Coogler and Bugs Bunny lead the Looney Tunes cartoon characters onto the court when the film streams on HBO Max. Sony is not having a fairy tale year, delaying this live-action musical. Original release date: February 2021 Henry Golding and Samara Weaving toy with the idea of headlining Snake Eyes, a ninja-focused spinoff from the GI Joe series of toys and movies. Original release date: October 2020 M. Night Shyamalan writes and directs a new supernatural chiller based on French graphic novel Sandcastle about a group of people who discover a dead body on a beach. Original release date: Feb. 26, 2021 Emily Blunt and Dwayne Johnson take a cruise in the jungle, although Disney has pushed their departure date back a whole year. The film will stream on Disney Plus on July 30, the same day it cruises into theaters. Original release date: July 2020 Dev Patel is mythic knight Sir Gawain, King Arthur's headstrong nephew, in this medieval fantasy epic from A24. Following its theater release, you can see the film on A24's streaming service for one night only on Aug. 18. Original release date: May 2020 Supervillains steal the spotlight in James Gunn's anarchic DC comics sequel starring Margot Robbie, Idris Elba, and John Cena. It's streaming on HBO Max this summer. This video game-themed action-comedy starring Ryan Reynolds was slated for 2020 but will now open this summer. Original release date: July 3, 2020 This horror sequel sees the return of The Blind Man. Parents get it. This horror remake directed by Nia DaCosta and written by Jordan Peele has been moved a few times, but the hook-handed slasher looks like it's filled with chills. Original release date: June 12, 2020 Peter Jackson charts the making of the Beatles' 1970 album Let It Be in a documentary from Disney. Original release date: September 2020 Marvel's martial arts action movie starring Simu Liu as mystical fighter Shang-Chi has been kicked back a few months by Disney. Original release date: February 2021 The Many Saints of Newark is a '60s-set prequel to classic TV series The Sopranos, in which Michael Gandolfini takes on the role of Tony Soprano made famous by his father, James Gandolfini. The original series ushered in the era of prestige TV and enshrined HBO's reputation, so it's appropriate the new film will stream on HBO Max. Original release date: Sept. 25, 2020 The sequel to the 2018 supervillain caper stars Tom Hardy and Woody Harrelson as Marvel bad guys Venom and Carnage. Andy Serkis directs. Original release date: October 2020 This new 007 adventure, directed by Cary Fukunaga and co-written by Phoebe Waller-Bridge, was the first major movie to delay release back in March 2020. Premiering Sep. 30 in the UK, Daniel Craig's final turn as superspy James Bond will now open more than a year later than originally expected. Original release date: April 2020 This slasher sequel is in an awkward situation: the release date is in the title. You can't really bump a movie named "Halloween" to February, can you? So Universal delayed Halloween Kills back a whole year to 2021 -- which has a knock-on effect for planned threequel, Halloween Ends, now expected in October 2022. When it debuts on the big screen, Halloween Kills will also stream on Peacock the same day. Original release date: Oct. 16, 2020 As other blockbusters fell away, it felt like Denis Villeneuve's star-studded new adaptation of the classic Dune sci-fi novels would be the only hope for 2020. But we have to wait to spice things up with Timothée Chalamet, Oscar Isaac, Zendaya, Charlotte Rampling, Dave Bautista, Jason Momoa, Javier Bardem, Josh Brolin, Rebecca Ferguson and Stellan Skarsgård. It'll also stream on HBO Max. Original release date: Dec. 18, 2020 Wes Anderson returns with more idiosyncratic art-housery in The French Dispatch, starring Timothée Chalamet, Bill Murray, Saoirse Ronan, Tilda Swinton and Frances McDormand. At first, Disney bumped this Fox Searchlight film to October 2020, but then in July took it off the schedule. It will premiere at this year's Cannes film festival before sauntering into theaters in October. Original release date: July 2020 Edgar Wright 's new film is a '60s-set horror flick featuring Queen's Gambit star Anya Taylor-Joy and former Doctor Who Matt Smith. Original release date: Sept. 25, 2020 When Disney postponed Mulan and New Mutants, it also shelved small-town horror chiller Antlers, produced by Guillermo del Toro. Original release date: April 17, 2020 Marvel's otherworldly ensemble was intended to open in November 2020, but was bumped a year to make way for Black Widow, et al., to come first. Original release date: Nov. 6, 2020 Tom Hanks is the last man on Earth, hanging out with his faithful robot in this post-apocalyptic drama. Previously titled Bios, it's streaming on Apple TV Plus. Original release date: October 2020 Jason Reitman 's small town-set Ghostbusters resurrection stars Paul Rudd. I ain't afraid of no postponement! Original release date: July 10, 2020 How do you tell the story of perhaps the greatest ever women athletes? Make it about their dad! Will Smith plays the father of real-life tennis legends Venus and Serena Williams in this HBO Max film. Original release date: November 2020 Lin-Manuel Miranda makes his movie directorial debut with an adaptation of the autobiographical musical by Rent creator Jonathan Larson. Andrew Garfield stars as a young theater composer who isn't gonna miss his shot in a New York ravaged by the AIDS epidemic in 1990. The film is scheduled to open in theaters in November before streaming on Netflix Nov. 19. Disney's magical musical from Hamilton creator Lin-Manuel Miranda will cast a spell on Thanksgiving. A new movie version of the chilling survival horror game (nothing to do with the enormously successful but not very faithful previous Resident Evil movies movies. Or the rumored Netflix series). Original release date: September 2021

Putting on a sweater after Thanksgiving weekend to pick out a Christmas tree is one of my favorite childhood memories. It's not just the cold air that rings in the holiday season; it's the fresh smell of pine, that mess of needles and the comfort of graceful strings of lights. But most Americans don't buy real trees from a lot anymore -- they get fake ones. In 2020, 85% of US households had artificial Christmas trees, according to a survey from the American Christmas Tree Association. And like with many things this holiday season, supply chain disruptions could threaten the stock of artificial Christmas trees in the US, increasing the chances of December shortages. The website for Balsam Hill, a leading retailer of artificial trees, shows that trees are still available but many models are going out of stock. The good news -- at least for me -- is that real Christmas trees should be plentiful. Though experts are still advising shoppers to buy sooner rather than later. "The market will be overloaded with people wanting to get a tree early", said Tim O'Connor, executive director of the National Christmas Tree Association. Whatever type of tree you're going for this year, here's what you need to know to beat the holiday rush. Disruptions to the global supply chain sparked by the pandemic last year have extended into 2021. Experts expect increased demand for Christmas goods this year, which may create further kinks in the chain as people shop earlier for the holidays. Given shortages for things like microchips that power phones and magnets commonly used in toys, your holiday gifts may arrive late -- if they don't go completely out of stock. Not exactly. There should be a robust supply of artificial Christmas trees -- but you may not find what you're looking for if you wait until the last minute, according to Mac Harman, CEO of Balsam Hill, a leading retailer of Christmas trees. "The supply chain pipe has been 95% full for years", Harman said. "Right now, especially because everyone's at home, there is demand for specialty home goods. All of a sudden, the pipe is running at 120 to 130% capacity." He went on to say: "Big box stores didn't ship their trees at their usual time this year. They delayed it because they were busy getting Halloween over. Before Halloween, they were getting back-to-school over. Everything is behind." Harman's advice: If you know what you want and it's available, buy it now. If you still haven't haven't purchased a tree, you may want to go with your second- or third-best option to ensure you'll have a tree in time for Christmas. No. But there's still a benefit to shopping early. And since we're already into December, that means you should shop now. "We've never run out of Christmas trees in any community in this country, ever", said O'Connor. "We do have locations who will sell out", he added, "but that doesn't preclude you from going somewhere not too far away. And there's always unsold inventory at the end of the season." Oregon -- the biggest Christmas tree farming state in the US -- has been beset by droughts, rising temperatures and water supply disruptions. But the impact of those threats won't be felt this holiday season, according to O'Connor, because Christmas trees take about 10 years to grow. The trees we'll be picking this year are mature, leaving the trauma of 2021 to be felt most acutely by the younger crops. That said, the best advice is still to shop early for real trees if there is a particular tree you're looking for, if there's a particular place you like to shop at or if you want the best quality, according to O'Connor. Experts anticipated prices for both real and artificial trees would be higher this year, and they were right. Increases in inflation and growers' costs, including transportation and labor, are driving prices up, according to O'Connor. And higher shipping costs will inflate the amount you end up paying for artificial trees, according to Harman. Whether you're opting for a real or artificial tree, you'll want to shop as soon as possible. If you wait any later into the holiday season, you may be able to find a real Christmas tree, but it might not be exactly what your family -- or Santa -- wants.

This 2021 holiday season you can use the power of credit cards to maximize your holiday spending -- and harness extras like purchase protection. All of our picks for the best credit card for holiday shopping have no annual fees, and many feature solid 0% introductory APR periods, competitive welcome bonuses and credit card rewards programs. CNET reviews credit cards by exhaustively comparing them across set criteria developed for each major category, including cash-back, welcome bonus, travel rewards and balance transfer. We take into consideration the typical spending behavior of a range of consumer profiles -- with the understanding that everyone's financial situation is different -- and the designated function of a card. For cash-back credit cards, for example, key factors include the annual fee, the "welcome bonus" and the cash-back rate (or rates, if they differ by spending category). For rewards and miles cards, we calculate and weigh the net monetary value of a card's respective perks. And with balance transfer credit cards, we analyze specs such as the duration of the introductory 0% APR period and the balance transfer fee, while acknowledging secondary factors such as the standard APR and the length of time you have to make a balance transfer after you open the account. *All information about the Bank of America Customized Cash Rewards credit card has been collected independently by CNET and has not been reviewed by the issuer. The editorial content on this page is based solely on objective, independent assessments by our writers and is not influenced by advertising or partnerships. It has not been provided or commissioned by any third party. However, we may receive compensation when you click on links to products or services offered by our partners.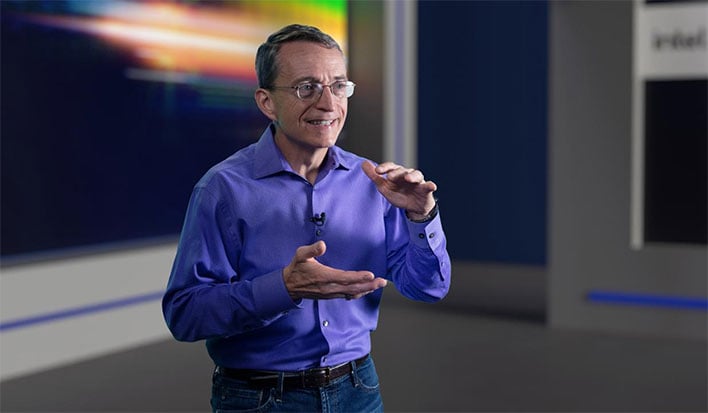 Intel CEO Pat Gelsinger is a guy with strong opinions, and he's not afraid to voice them. In October, he vowed to outpace Moore's Law, even if it means " exhausting " the periodic table to do so. He also infamously remarked that AMD's tenuous technology leadership was " over " with the release of Alder Lake and Sapphire Rapids. Most recently, he commented that Intel hasn't actually lost market share to AMD—it's simply given up the gains AMD has earned, due to supply constraints Pat's latest statements to the press are markedly less controversial, though. Speaking to the Economic Club of Washington yesterday, he said fixing up Intel's missteps is "a five year assignment", as reported by the Wall Street Journal. Continuing, he explained somewhat confusingly, "Will it be done in four, maybe less than that? No way. Could it be six, seven, eight years I'm CEO? Maybe if we're having fun and healthy and good. "This could be an off-the-cuff comment that shouldn't be taken too seriously, but it's an interesting window into the mind of a man who once left his position as Chief Technology Officer at Intel only to return years later as its CEO. Gelsinger has been forthright about Intel's current position in the market and honestly—if somewhat tacitly—acknowledges the company's missteps in recent years. Chipzilla's fortunes haven't completely turned around yet, but we've not even crossed a year with Gelsinger as the CEO. In that time, he's slapped down more than $100 billion in commitments to new chip manufacturing, which would seem to indicate his intention to have Intel regain the reins of the microprocessor industry through rebuilding its fabrication process advantage it previously held over its competitors for more than a decade. In the short term, Intel's shares are down after a prediction of reduced margins over the next few years, but that probably doesn't worry Gelsinger. In Washington, he said "If you want to measure me on a quarterly basis, I fail. If you want to measure me on a two, three-, four-year basis of turning around an industry and an iconic company, that's what I want to be measured against." Self-assured words to be sure. Let's hope for Intel's sake that his confidence is well-merited.

Taliban supporters, white nationalists and anti-vaccine activists have reportedly flocked to Twitter's live audio chat feature, Spaces, with the social media site struggling to police the harmful content. The , citing researchers and users, as well as screenshots seen by the news outlet, reported Friday that hundreds of people have listened to these offensive live audio chats. Twitter users have made derogatory comments about Shiite Muslims, belittled transgender and Black Americans and spread misinformation on Spaces, according to the Post. Twitter allows users to report live audio chats that violate its rules, and the company saves a copy of a flagged audio chat for at least 30 days to review for rule violations. Twitter also uses software to detect offensive keywords in the titles of Spaces. The social media site, though, doesn't have human moderators or technology that scans audio in real time. Current and former employees told the Post that Twitter has also felt investor pressure to release products before they're tested for safety. Jack Dorsey, a Twitter co-founder, resigned as CEO in November, and Parag Agrawal, who was the company's chief technology officer, stepped in to fill that role. Twitter started testing Spaces in November 2020 as the social audio app Clubhouse rose in popularity. Clubhouse has also struggled to moderate misinformation, including about the COVID-19 vaccines. Twitter's software also mistakenly promoted some of the harmful live audio chats, which the company attributed to a bug, the Post reported. A spokeswoman for Twitter told CNET that in the past week the company did discover bugs in its software and that this increased the amount of time it took to remove audio chats that violated its rules. "This left harmful conversations prominently visible and was a mistake. We've addressed these bugs and will continue exploring ways to further expand our proactive detection, as well as evaluating and developing new moderation options", she said. CNET asked Twitter how many audio chats it's pulled down for violating its rules, but the company didn't provide that information.

Netflix has canceled its live-action Cowboy Bebop adaptation less than three weeks after the show premiered. Though early reviews for the series were low, some fans had hoped Netflix would give its latest original a second chance to redeem itself. The streaming service isn't known for keeping shows around for more than a few seasons, however, and it has a history of canceling far more popular originals prematurely. The live-action Cowboy Bebop adaptation is based on the hit 1998 anime series by the same name. John Cho stars as Spike Spiegel alongside Daniella Pineda as Faye Valentine and Mustafa Shakir as Jet Black, each one a "cowboy" hunting dangerous criminals while outrunning their own pasts. Netflix ordered the series back in 2018, but multiple issues delayed the launch, including Cho's time spent recovering from an on-set ACL injury in 2019 followed by pandemic-related production disruptions. Despite these issues, Netflix moved forward with the show and finally released its first season on November 19. Unfortunately, the show's early reviews weren't favorable, and though some fans thought the live-action adaptation may have potential going forward, Netflix made the decision to scrap the series entirely (via THR). Netflix reportedly crunched the numbers and determined a second season's cost wouldn't be justifiable based on the first season's viewership. The cost-vs-viewership analysis is something every Netflix series must face, and it's an unforgiving hurdle. A number of past Netflix originals have been canceled over costs despite strong ratings, examples of which include The OA and Sense8 (via The Wrap), because there weren't enough people watching the shows to keep them profitable. Rotten Tomatoes puts the adaptation's critical reception at 46-percent and its audience rating at 56-percent. The tendency to cancel its originals after only two or three seasons has proven frustrating to some Netflix subscribers. Many seemingly popular and high-quality shows have fallen victim to the company's number-crunching, including Altered Carbon, Santa Clarita Diet, Tuca & Bertie, and more (via Wired). Only a relatively small number of originals survive for four or more seasons, mostly older hits like Orange is the New Black and BoJack Horseman. As for the live-action Cowboy Bebop, the first and only season remains available to watch on Netflix. The streaming platform is also home to the original anime for those who want to reexperience the cartoon or watch it for the first time.

Get ready for a whole lot more exploding Nazi skulls, because Rebellion Entertainment has announced Sniper Elite 5 for a 2022 release. Set in 1944 in France, Sniper Elite 5 promises the series' largest, most open levels yet, more customization, a Deathloop-style PvP invasion mode, and, of course, even more gruesome slow-motion headshots. Speaking of the latter, you can check out a few of them in Sniper Elite 5's debut trailer, below. Zombie Army 4 and Left 4 Dead Are Having Their Inevitable Crossover Looking like yet another solid effort in this underrated series! Need to know more? Here are Sniper Elite 5's key features: Sniper Elite 5 takes aim at PC (via Steam, Epic, and Windows), Xbox One, Xbox Series X/S, PS4, and PS5 sometime in 2022. And yes, the game will also be an Xbox Game Pass Day 1 release.

It's been 23 years since we first saw Carrie Bradshaw tapping away on her Apple PowerBook G3 gazing out her Upper East Side apartment window. Needless to say, a lot has changed in the city in the last quarter of a century. Charlotte and Miranda are raising teenagers. Samantha has cut all ties with her friends, packed her bags, and moved to the UK where "sexy sirens in their 60s are still viable." And, of course, Carrie has made the pivot from writing to podcasting. Carrie's relationship with tech has always been tenuous, and in And Just Like That, little has changed. She's clutching her decrepit laptop and old phones for dear life, while everyone around her has managed to advance with technology. Let's take a look at some of these ancient gadgets you'll spot in the first two episodes of the Sex and the City reboot. Apple iPhone 8 Carrie packs a well-worn, sticker-strewn iPhone 8 to take Instagram photos. When Carrie pulls out her phone to take a photo of an unknowing passerby, we learn two things: She's an Instagram creeper, and she uses a rose gold iPhone 8. But this isn't just any iPhone 8, it's one covered in stickers and tape with really weird antenna lines. The tape covers the camera flash for no apparent reason. Maybe she just doesn't know how to turn the flash off? Released in 2017, the iPhone 8 has a single camera and takes pictures that are comparable with midrange phones like the Samsung Galaxy A32 5G. Sure, she may get a decent shot at brunch, but good luck getting a clear group shot over dinner at Carbone. And it's not like she can't afford a better phone, she simply seems oblivious to the fact that everyone around her is carrying an iPhone 12. This is a woman who lives in a multi-million dollar co-op, has a closet full of clothes and shoes that are probably worth enough to pay for the unit next door, and her husband has a thousands-of-dollars-a-month Bloomberg Terminal on his desk. She can definitely afford an upgrade. What can we learn from this? Don't be a creeper like Carrie and definitely don't buy an iPhone 8. If you're looking for a good deal, pick up the iPhone SE, and if you want something that will easily fit in your tiny bag, check out the iPhone 13 mini. BlackBerry Key2 Let the BlackBerry go, Carrie. Although Carrie's BlackBerry Key2 is a major player in the second episode, it makes a quick guest appearance in the debut episode, when Miranda walks her home and the pair continue to lightly drag Samantha through the mud with slights like "it feels like she is dead" and "she fired me as a friend." Fast forward to episode two and we see Carrie pull out her BlackBerry Key2 at 5:45 in the morning. Have she and Samantha been on the outs so long she didn't even add her to her new phone's address book? Nope! This appears to be Carrie's daily driver. As she scrolls through her messages looking for Samantha, we see a series of texts sent within the day. Carrie is clearly not afraid of the green bubble and prefers a real keyboard. Granted, the Key2 is slightly newer than the iPhone 8, but it runs Android 8.1. Do you remember Android 8.1? The most memorable thing about it was that Google finally killed off its awful blob emojis. If Carrie is holding out for the next-generation BlackBerry that was supposed to make an appearance this year, she might be in for a world of disappointment. And while she may have another year or so left with her beloved Key2, eventually it's going to join her PowerBook G3 in retirement. Carrie, it's time to give in and embrace the on-screen keyboard, or if you're dead set on physical keys, you might want to check out the Unihertz Titan Pocket. 2013 MacBook Pro MacBook Pros are built to last, but we think it's time for a replacement. We're not entirely sure, but we think Carrie is still rocking a 2013 MacBook Pro 15-inch. In 2021! While the 2013 MacBook Pro was a powerhouse when it was released, the base model came with 128GB of storage and just 4GB of RAM; hopefully she paid for an upgraded model. Granted, the only thing we've ever seen her do on her laptop is use AOL, Microsoft Word, and Safari, so she'd probably be just fine with a MacBook Air. Maybe she hated the butterfly keyboard Apple introduced a few years later or just didn't want to give up MagSafe charging. If so, her wait is over. The 2021 MacBook Pro 14-inch includes MagSafe charging, its keyboard is incredible, and she could actually use it off the charger—an option she probably hasn't had for years since there is no way her MacBook Pro's battery could still hold a charge. So Many iPhone 12 Models Barely a minute passes where Carrie isn't in the same shot as a modern iPhone. Miranda uses her iPhone 12 Pro to see how many minutes she has to wait until the bar opens and she can have her first chablis of the day. An iPhone 12 Pro comes in handy to call Miranda after Charlotte fails to support Carrie as she tries to plan her husband's funeral. And Dr. Nya Wallace taps her iPhone 12 to the OMNY contactless terminal to pay her subway fare. The moment you realize you can't get an unlimited OMNY pass if you use your iPhone 12. Big has enough money for an iPhone 12 Pro Max, of course. Stanford's husband Anthony uses his iPhone 12 Pro to cruise guys on Instagram at a children's piano recital. Harry has an iPhone 12 Pro Max as well, likely to field annoying texts from Charlotte, and while we never see Steve holding an iPhone, there's a good chance he's using one too since he lives with hearing loss and iPhones tend to work best with hearing aids. Miranda checking the time on her iPhone 12 Pro as she waits for the bar to open. When it comes to the kids, we see Lily York Goldenblatt holding an iPhone 12 Pro. Her sister Rose, a skateboarder and the "outsider" of the bunch, has a plain old iPhone 12 with an OtterBox Aneu case. And while we never see Carrie's godson Brady with an iPhone, we can safely assume he has one and is using it to sext his girlfriend. You get the idea. Texts from Android users don't look quite as garish on Mr. Big's iPhone 12 Pro Max. We see a lot of people just clutching their iPhones, but you rarely see people actually talk on them or even use them. Big drops his in the shower, just out of reach, and when Carrie calls Miranda in distress (instead of calling an ambulance!), Miranda's iPhone sits on the nightstand while Steve passes her the cordless phone. In fact, the only people we see talking on their iPhones are Dr. Wallace and her partner Andre. Apparently no one on the show knows basic Instagram etiquette. If you just want to hold your iPhone, any of these models are great choices. If you plan to actually use your phone though, the iPhone 13 is our top pick. The iPhone 13 Pro is great for gamers and those who want a larger screen. Serious smartphone photographers and videographers should pick the iPhone 13 Pro Max. If you're shopping for a kid, go for the iPhone SE or iPhone 12. MacBook Air M1 Che uses a sensible MacBook Air M1. Carrie's new boss and podcast cohost, Che, uses a perfectly practical computer, the MacBook Air M1. Certainly Carrie saw the razor-thin laptop without a charger that sat in front of her for at least a half hour and, if I had to guess, because that show seemed just boring enough to be one of those podcasts that rambles on for at least 90 minutes. Did she think "Wow, look at that simple and lightweight laptop that's working without a plug? Maybe I should get one instead of hauling that decade-old boat around the apartment", or maybe she's just the type that will drive it until the wheels fall off. Apple Watch Series 6 Apple Watch spotting Although we don't see Carrie in the same frame as anyone with an Apple Watch, she has to know they exist, if for no other reason than the fact there's a tray of Apple Watch straps in the Hermès boutique. And if anyone needed an Apple Watch in this series, it's her husband. But instead of strapping on an Apple Watch to monitor his heart rate before hopping on his Peloton, we see him riding with a Piaget or some other expensive luxury watch. Perhaps it's because the Apple Watch still has a bit of a nerd factor, but the only people we see wearing them are Dr. Wallace and her partner. Although we'd probably upgrade to the Apple Watch Series 7 for its bigger screen, Apple's watch can be a lifesaver. It tracks health habits, has an EKG feature, will alert you when it notices abnormal heart rhythms, and can even let your loved ones know when you've fallen down. Peloton Bike+ Mr. Big's Peloton Bike+ 1,000-ride celebration is short lived. Without giving too much away ( BuzzFeed has all the spoilers), Mr. Big becomes a Peloton devotee during the pandemic, and loves taking classes with the instructor Allegra. As Carrie heads out to a piano recital, Big decides to stay home to complete his thousandth ride, which ends with a major plot twist that changes the trajectory of the entire series. Not exactly positive product placement for Peloton. We still think the Peloton Bike+ is excellent for working out at home, but the episode serves as a good reminder to wear a smartwatch like the Apple Watch Series 7 to monitor your heart rate, and to have a chat with your doctor before you start a strenuous exercise regimen.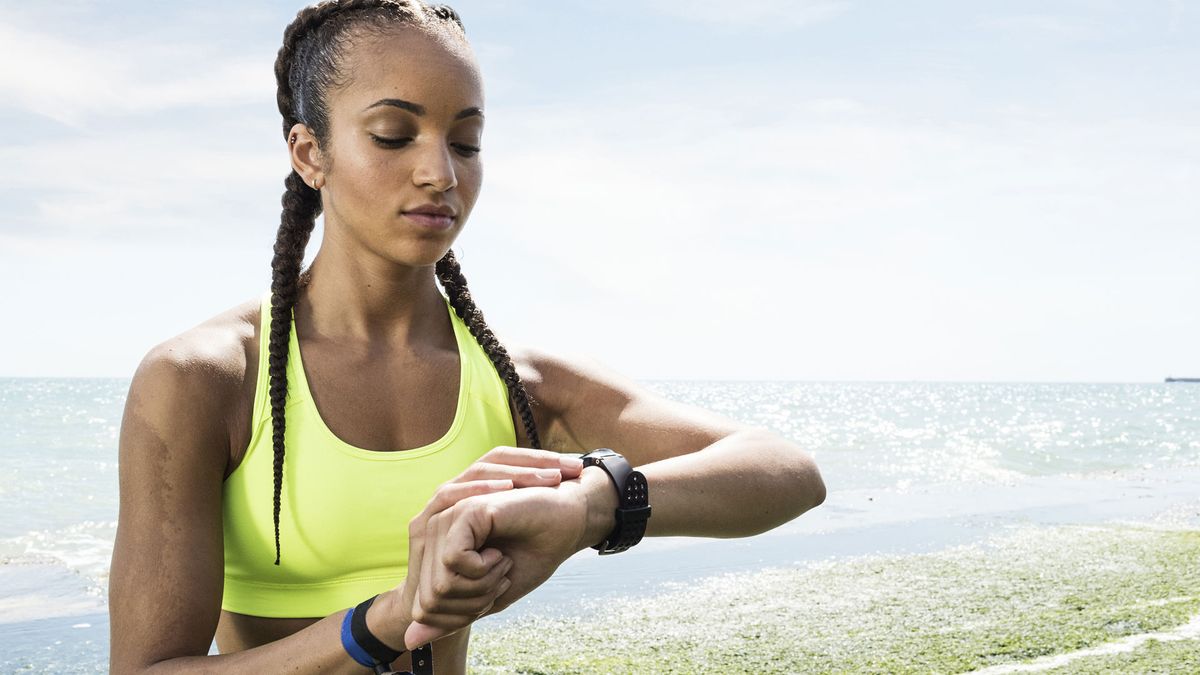 If you're looking to get more active, then you're on the right track. The World Health Organisation says adults should do at least 150 minutes a week of moderate physical activity, while children and adolescents should do 60 minutes per day. Many of us are not getting enough exercise and turn to fitness trackers to help monitor our progress. But just how accurate are fitness trackers? Thankfully, there's a wealth of research out there to help you find out, and we've looked at the most recent. We've split trackers' basic functions; monitoring energy expenditure (calories burned), step-count and heart rate, and discovered how good they are at keeping count of each. Read on to find out how they fare and check out our guide to the best Fitbit deals before you buy yours. Today's best Fitness Activity Trackers deals Reduced Price Fitbit Inspire 2 Health &. Amazon Prime $99.95 $69.95 View Reduced Price Fitbit Inspire 2 - Black -. Dell $99.95 $69.95 View Black Friday Deal Reduced Price Fitbit Charge 4 (NFC). Walmart $149.95 $127.99 View Show More Deals We check over 250 million products every day for the best prices How accurate are fitness trackers? An overview The global market for wearable tech has been expanding rapidly, and now covers devices as varied as 'bite counters' for monitoring what you eat, GPS systems to locate family members on the move, and virtual fitness aids that simulate outdoor exercise in the comfort of your own home. Fitness trackers are a huge part of this trend, and accounted for a $36 billion contribution to the world economy in 2020, according to Fortune Business Insights. The most sophisticated ones go beyond the basics of calories burnt, steps walked and heart rate trends, to monitor sleep duration and quality, and even how we breathe. But just how accurate are fitness trackers? Scientists have done numerous studies on them, and the overall picture is that accuracy is variable, depending on the technology used and what the tracker is trying to measure. Read on for the breakdown. (Image credit: Getty) How accurate are fitness trackers when it comes to calories? Any activity you do should increase the number of calories you burn (your total energy expenditure, or TEE), although some researchers now question this widely-held theory - see why in this 2015 report in the American Journal of Human Biology. But, assuming that TEE is still a valid measurement, any fitness tracker needs to accurately assess your activity level to be able to calculate it. A 2020 review of the latest research on trackers in the British Journal of Sports Medicine found that wrist- or arm-worn trackers measuring energy expenditure varied in accuracy depending on the task being performed. When the movement of the body was the only parameter being measured they were less accurate than when the tracker also included a heart rate monitor or heat sensor. Trackers evaluated for a 2019 report in the International Journal of Environmental Research and Public Health were found to be out by more than 10% when measuring TEE. When measuring aerobic workouts, TEE tended to be overestimated when working at a slower pace, and underestimated when working at a higher pace. During anaerobic workouts trackers generally underestimated the amount of energy used. Another study of tracker accuracy published in the International Journal of Environmental Research in 2018 stated: "Mainstream devices are able to reliably measure heart rate, number of steps, distance, and sleep duration, which can be used as effective health evaluation indicators, but the measurement accuracy of energy consumption is still inadequate. Fitness trackers of different brands vary with regard to measurement of indicators and are all affected by the activity state, which indicates that manufacturers of fitness trackers need to improve their algorithms for different activity states." In short, what you're doing will affect how accurate your tracker is when estimating TEE. How accurate are fitness trackers when it comes to step counting? (Image credit: Getty) A 2020 study reported in the International Journal of Environmental Research and Public Health looked at 11 different trackers - some 'wearables' and some working through mobile phone apps. Accuracy varied between the trackers when it came to step counting, but they tended to be better at correctly counting steps during brisk walking, rather than during day-to-day activities and intermittent walking when arm movements were more frequently miscounted as steps. The tendency of trackers to miscount steps at slower speeds was also noted in a 2020 study in the PeerJ journal, which compared a wrist-worn consumer fitness tracker with a 'research grade' tracker worn on the ankle and noted: "Both. are valid in detecting steps at selected walking speeds in healthy adults under controlled conditions. However, both activity trackers miscount steps at slow walking speeds, and the consumer graded activity tracker also miscounts steps at fast walking speeds." A 2019 study published in PLoS One identified the same deterioration in accuracy at low or intermittent walking speeds. As fitness trackers are now being used to monitor the activity level of heart patients, who often need breaks when walking, researchers are calling for improvements in fitness tracker accuracy when measuring this kind of movement. How accurate are fitness trackers when it comes to heart rate? (Image credit: Getty) Earlier generation fitness trackers came with a chest band to measure heart rate by tracking the electrical signals in your body. However, these devices didn't work on people with metal implants, as these interfere with the signals, and they were also more suited to wearing during physical activity rather than throughout the day. Modern fitness trackers are now usually worn on the wrist and measure heart rate using something called photoplethysmography (PPG). This optical technology measures how light entering the body scatters as your body flows around your body - put in a very simple way, the sensors can 'see' your heart rate. The back of the tracker contains LEDs (light-emitting diodes) that send light waves into your skin. More tech within the device, known as a photodetector, captures the light that bounces off the wearer's wrist, which is then turned into information that the device's inbuilt algorithms can analyze to determine your heart rate. But how accurate are fitness trackers at measuring your heart rate? People using fitness trackers to monitor their average heart rate may be reassured to learn that a Digital Health study in 2018 found they are good at estimating overall heart rate. However, the same report found there was a significant variation in accuracy between different devices. A 2020 study in JMIR mHealth and uHealth found that optical heart rate monitors "generally produce accurate heart rate readings irrespective of the age of the user". Still, it warned against total reliance on the results, adding "these devices have a tendency to produce erroneous, extreme readings, which might misinterpret the real-time exercise intensity. Future studies should therefore emphasize the occurrence rate of such errors, as this will likely benefit the development of improved models of heart rate sensors." There is still more research needed to work out what causes these extreme results. (Image credit: Getty) How important is accuracy with fitness trackers? Whether a fitness tracker is accurate or not therefore depends on many factors, but there is one benefit that the experts seem to agree on. A 2018 review of existing research in the JMIR mHealth and uHealth journal found that people who used fitness trackers tended to become more active, increasing their step count, moderate and vigorous exercise levels and their energy expenditure. They also found that trackers helped users maintain good habits in the longer term, and could be helpful to medical professionals monitoring the health of their patients. So check out our guide to the best fitness trackers to find the one most suitable to your needs and get moving! Today's best Fitness Activity Trackers deals Reduced Price Fitbit Inspire 2 Health &. Amazon Prime $99.95 $69.95 View Reduced Price Fitbit Inspire 2 - Black -. Dell $99.95 $69.95 View Black Friday Deal Reduced Price Fitbit Charge 4 (NFC). Walmart $149.95 $127.99 View Show More Deals We check over 250 million products every day for the best prices

If you've ever tried to replace an exterior light fixture or just tried to find a plug for a heater on your porch, you know how much of a pain powering devices out-of-doors can be. Add that to the difficulty of finding the perfect placement and angle for an outdoor security camera, and it can make for a frustrating afternoon. But these days you can find wireless security cameras that are just as good as wired options. That means you can install a security camera on a fence or put a hidden camera in a tree -- or anywhere your Wi-Fi reaches -- to scale up your home security system, augment the peace of mind you get from your indoor camera and video doorbell, and keep an eye on your house by deterring intruders, all without having to worry about fiddling with wiring. There are plenty of battery-powered security cameras out there if you want to ramp up your home security. All of the cameras on the market have different security features, from motion tracking to color night vision to backup batteries. You can also get a smart security camera that connects to your existing smart home setup. Some of the best wireless security camera models even have things like two-way audio and facial recognition. Once you decide on which features are most important to you, you also have to consider video storage. Some camera systems offer free cloud storage, while others offer paid cloud storage. Other cameras have a spot for an SD card so you can keep your footage on the device to review later. Even other cameras can be bought with a package that includes professional monitoring. It's a lot to consider, and you really have to do a deep dive to find the outdoor camera (or cameras) that works best with your home and existing setup. But who has time to sift through all of the options? I made time. I've picked a handful of the best battery-powered security cameras I especially like, taking into account things like video quality, field of view, video storage, whether it offers a mobile app with recording options, if it connects to your existing smart home setup and its battery life. Keep reading if you're looking for the best wireless camera to meet your home security needs. Read more: Best video doorbells

Making your home safe starts with the front door. A video doorbell shows you who is nearby, lets you chat through the built-in speaker and most importantly keeps you informed when packages arrive. It's a great way to start building a whole home security system, as long as you can do it on a budget. The best time to get a video doorbell to keep your home safe is when it's on sale, and today is that day. A $40 price drop has put this doorbell at $140, its lowest price this year. To sweeten the deal even further, Amazon is also tossing in a free Echo Show 5, which sells for $45 on its own right now. Read More: Ring Doorbell 3 full review The Ring Video Doorbell 3 lets you keep your home safe with a wireless connection to your front door. The 1080p camera has better motion detection compared to the previous versions, and you gain access to the Ring Network so your video can sync up with other Ring Doorbells in the neighborhood in case there's ever someone trying to do something bad to multiple homes. And if you're an Alexa user in your house, it couldn't be easier to connect a Ring and let you see video or talk through your speakers to the front door. You'll be able to use the included Echo Show 5 to see who's at your door and so much more.

Four new titles were added to Google Stadia this week, headlined by the additions of the free-to-play team shooter Nine to Five, as well as the arrival of Ubisoft's new Monopoly Madness game. As of this week, Google has added 104 games to Stadia during the calendar year 2021, officially meeting its promise of adding at least 100 games to the platform before the year's end, a promise that was made in February. Get ready to fight for furvival. Super Animal Royale is an adorable, yet deadly, 64-player battle royale combat, launching on Stadia December 14. A stampede of new content arrives at launch with the kickoff of Season 2, featuring an all-new battle pass, the debut of Super Beavers, new map location, and much more. After PlayerUnknown's Battlegrounds popularized the battle royale format, the game is switching to a free-to-play structure early next year. The game will make the switch on January 12, with a one-time "account upgrade" available for $12.99 to give players access to ranked matches, special in-game items, and more. Players who already own the game will get this upgrade for free. The third-party browser extension Stadia Enhanced just got its 1.19 update. What's new? The developer details on Reddit that this latest version mainly focuses on bug fixes and prepping for future updates. Available next week on December 13, Spiritfarer is getting its last content update. The free expansion "Jackie & Daria" will be available on that date as a "curtain call" for the game. Alongside the Far Cry update, Ubisoft has also rolled out a new update for Assassin's Creed Valhalla. The update tweaks combat, stealth, and other settings, and carries no Stadia-specific changes. The full changelog is available here. With the Christmas holiday quickly approaching, The Darkside Detective: Fumble in the Dark is adding a new bonus case to celebrate the holiday. Merry Christmas to everyone but Francis McQueen! For Detective McQueen MUST DIE… As previously announced, Unto the End is now available on Stadia Pro. Bungie is celebrating its 30th anniversary with a new content pack in Destiny 2. The free expansion brings new weapons, armor, cosmetics, quests, and much more. The team behind Wreckfest this week announced the December Tournament which is free for players. Wreckfest is available free with Stadia Pro. Check out 9to5Google on YouTube for more news: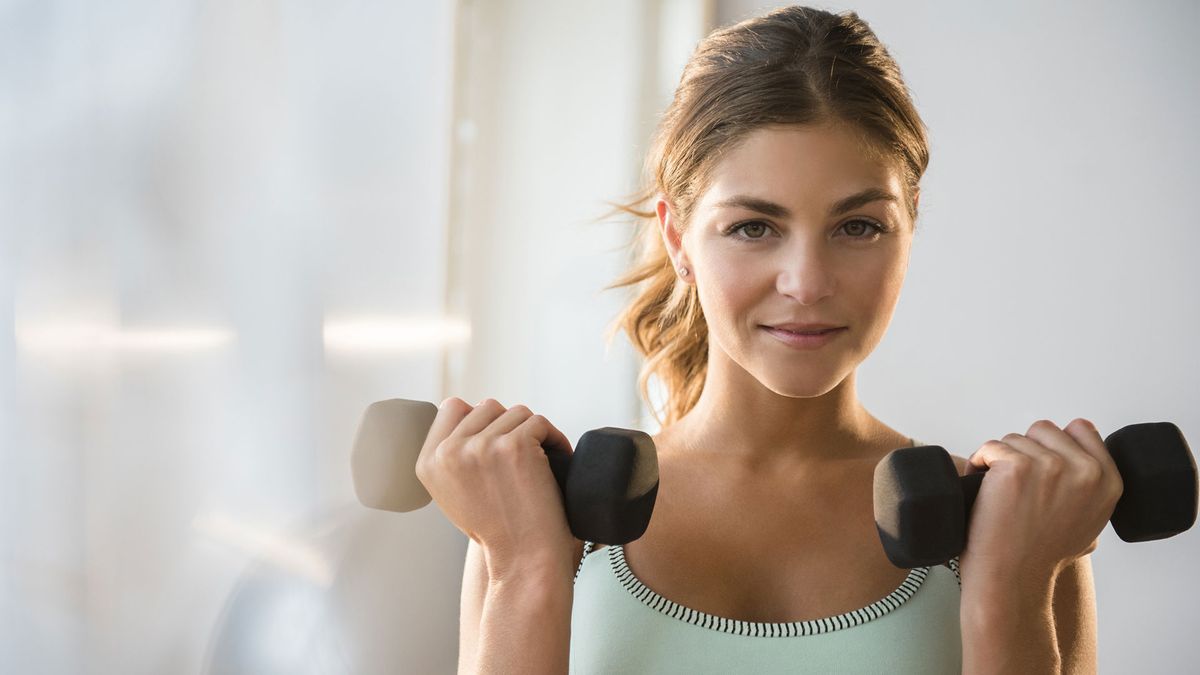 Learning how to get stronger can benefit both your physical and mental health – it's a win-win for body and mind. Building strength can help you reduce the risk of age-related conditions like osteoporosis and sarcopenia (muscle wastage), as well as improve balance, posture and focus, while reducing stress and anxiety, according to the Center for Disease Control and Prevention. "To be physically strong is be mentally strong and both are hugely important for overall physical and mental health", said personal trainer Angie Bell, who runs StudioBelles gym. "Whatever your age, body type or training style, physical strength is of huge importance as it allows us to do the daily functional tasks of movements well, with less risk of injury." Like medicine in the treatment of mental illness, exercise can increase levels of mood-boosting serotonin, dopamine, and norepinephrine in the brain. It improves and normalizes neurotransmitter levels, which improves brain health and helps us feel mentally strong, according to a Center for Disease Control and Prevention study. But how do you build strength? All sorts of training can help you get stronger, from rowing machines and resistance to free weights and core work. In this article, we will cover how to get stronger and why it's important. How to get stronger: Why strength is important (Image credit: Getty) Personal trainer Angie Bell said: "Being physically strong allows us to live life at its best; it reduces the risk of injury, helps us shed fat and maintain a healthy weight with stronger bones, and builds muscle mass and confidence. "Because muscle, even at rest, burns more calories than fat, starting a strength training routine can help you lose inches, even if you don't see a change on the scales", said Bell. "So the more toned your muscles, the more calories you will burn a day - knowing how to get stronger is a great way to lose or maintain weight." Regular strength training can also reduce the symptoms of chronic conditions, such as arthritis, back pain, depression and diabetes. How to get stronger: Getting started If you want to learn how to get stronger, then you might want to consider investing in a personal trainer or going to a strength and conditioning class. "Hiring a professional fitness instructor or attending a class means you will learn how to do the exercises properly with good technique and form, which means you are less likely to injure yourself", said Angie Bell. " And if you're a woman who is worried that lifting weights will make you 'bulk up', don't worry as your body chemistry will stop that from happening." Women have lower levels of the hormone testosterone, so they don't gain muscle mass in the same way as men. "In fact, because women are so susceptible to osteoporosis and bone issues, especially around the onset of menopause, regularly lifting weights and strength training is extra important", said Bell. The National Osteoporosis Foundation agrees - it recommends weight-bearing and muscle-strengthening exercises for those at risk for or diagnosed with osteoporosis. How to get stronger: How to lift weights (Image credit: Getty) Just like all exercise, it's important to warm up before you start any strength training session. A short cardiovascular pulse raiser – running on a treadmill, cycling or using a rowing machine for five to 10 minutes – is usually enough to get the body ready to lift weights. After warming up, start with 10 reps of an upper-body move like a push-up, then 10 lower-body moves like squats or lunges. "These are called 'rehearsal sets', and prime the muscles and joints for the range of motion and work ahead", explained Personal trainer Angie Bell. "Next, I would learn some of the basic functional lifts that help build strength – moves like back squats, deadlifts, bench press, bent-over row and lunges. You can mix them up with different reps, rest time, tempo and weights to change the intensity. "If you're new to strength training and want to know how to get stronger safely, I'd start by doing three sets of 8-10 reps to get a feel for the weights. Start at a weight that's comfortable, a weight that you can use the correct form without any back issues. Once you settle into the correct technique you can adjust those weights but get that form perfect before increasing." (Image credit: Getty) "If you can't pull or press a weight with proper technique, then you need to go down in size or risk damaging connective tissue, or a muscle. It's also important to control your movement, and don't hold your breath!" "Working muscles need a constant flow of oxygen to create energy to fuel their contractions, and breathing properly also reduces the urge to tense your muscles, which means less risk of injury", said Bell. "Exhale as you lift or press, then inhale as you return the weight to starting position." "And don't forget to do a cool down at the end of each session to reduce the risk of DOMS (Delayed Onset Muscle Soreness)." How to get stronger: Assistance exercises and why they are important (Image credit: Getty) Compound movements like deadlifts, squats and bench presses work big muscles groups so they are great for strength training and changing body composition. But it's also important to do accessory exercises, also known as auxiliary exercises. "These are smaller and more focused moves that help you do the compound movements with better form, efficiency and results", explained Bell. "The idea is that doing smaller and more targeted isolation exercises will build some of the individual muscles, or smaller groups of muscles, used in the compound moves." Here's an example: the squat utilizes multiple muscles, including the glutes, hamstrings, quads, calves and abs. An accessory exercise to improve squats would be a leg curl to strengthen the quads, broad jumps to improve power and build up more fast-twitch muscle fibers (important for energy) or lunges, to work one side of the body at a time. "If you're short on time then it's easiest to just do compound strength training, as this is the key to how to get stronger", said Bell. "But it's worth making time for accessory exercises a couple of times a week if you can, as these will strengthen the smaller, supporting muscles and help you get stronger overall." How to get stronger: Seeing results "Give yourself 6-8 weeks to see a difference physically", recommended personal trainer Angie Bell, "but you'll probably feel mentally and physically stronger within a few weeks of starting a strength training program." "I also tell my clients to take 'before' pictures and measurements as this is a game-changer in terms of motivation and seeing results. Make sure on heavy training days you are having lots of muscle-repairing protein, either in food or shakes and aim to sleep 8-10 hours a night to allow muscles to repair and regrow. "Also, make sure you factor in rest days as part of your training. Active recovery like a walk or some yoga helps the body recover, reduce injury and stay strong." Today's best adjustable dumbbells and resistance bands deals 151 Amazon customer reviews ☆ ☆ ☆ ☆ ☆ AmazonBasics Rubber Encased. Amazon $16.99 View Reduced Price CAP Barbell Coated Hex. Walmart $29.99 $23.10 View PowerBlock Sport 24 Pair, Gray DICK'S Sporting Goods $199.99 View Show More Deals We check over 250 million products every day for the best prices

It's no secret that Realme has massive followership in India and the company's booming smartphone business has allowed the brand to diversify into other product categories too. In fact, having gained a strong foothold in the Indian smartphone market, the brand is now building up a reputation in the IoT segment as well and has a handful of products under its belt, including smart bulbs, weighing scales, air purifiers, etc. More recently, the company added the Realme TechLife Robot Vacuum Cleaner to its ever-growing smart home range, which hopes to dust up all your cleaning woes with the press of a button. So, is Realme's latest worth a second look? Let's find out in this review. The Realme TechLife Robot Vacuum Cleaner retails for Rs 22,999 on various e-commerce portals. Now, the device isn't perfect and you might find yourself pulling it out from under a table, or a sofa every once in a while. Furthermore, the unit requires routine maintenance and you'll have to scrub out any hair/dirt from the brushes, as well as empty the dustbin attached to the robot frequently too. On the bright side, the vacuum cleaner does its job rather well and comes loaded to the brim with a plethora of features that can be accessed via the company's user-friendly Realme Link app. Moreover, the brand is even bundling a mopping kit with the device, ensuring your floors remain squeaky clean. Coupled with the unit's beefy battery pack and its relatively competitive pricing, the Realme TechLife Robot Vacuum Cleaner is – at least in my books – a sound investment.

Microsoft wasn't joking around when it added the " Super Duper Secure Mode " to the Edge web browser. This new security feature will soon attempt to protect Internet users from heading to a malicious website due to a mistyped web address. Mistyped web addresses are quite common, and Internet users are often greeted with a 'Website not found' page. However, 'Typosquatting' is an increasingly lucrative lure that malicious cyber criminals are exploiting. Realizing the growing menace and the rising visits to malicious websites with commonly mistyped addresses, Microsoft has now added measures to warn users. Microsoft recently updated its Chromium-based web browser. Microsoft Edge is now on version 96.0.1054.53. However, it will take some time for the Super Duper Secure Mode or SDSM to offer protection from Typosquatting. Microsoft has added "Typosquatting Checker" to the latest Canary Build of Microsoft Edge. "Typosquatting is what we call it when people - often criminals - register a common misspelling of another organization's domain as their own," explains Microsoft. Needless to mention, if a user mistypes or misspells the legitimate site they can, and often do, head to the typosquatter's website. A well-crafted fake website could easily fool users into handing over their account information. Moving ahead, Microsoft Edge could warn users that they may have misspelled or mistyped a website's address. The new feature is available in experimental builds of the Edge browser. Hence, it is not immediately clear how exactly will the web browser protect users from Typosqautters. In its current iteration, the "Typosquatting Checker" warns users about their errors. However, in the future, Microsoft might just tweak the feature to ensure Internet users head over to the correct website automatically. In either case, the company is also actively exploring the legal route.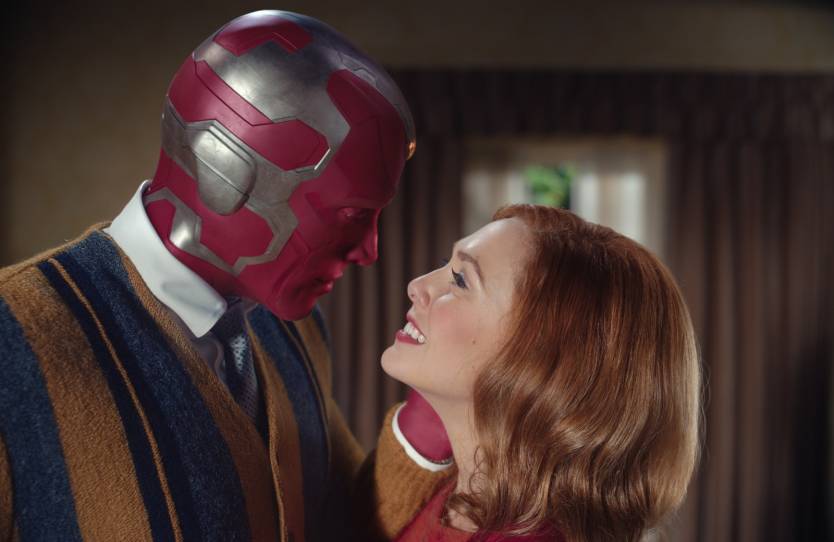 Back in March, everyone was awaiting the finale of WandaVision. Episode 9 then aired on Disney+, bringing us closer to the first MCU Phase 4 show's finale. The episode was 50 minutes long, and, like Episode 8, stepped out of sitcom territory for good. The previous installments showed us one of the TV show's villains, with the action picking up fast. We also saw a brand new hero getting their powers, and we saw Vision getting his explanations for the world he's been living in. The final WandaVision episodes introduced us to at least one character that didn't leak. Paul Bettany, the actor who plays Vision, hyped that up in previous interviews. Elizabeth Olsen also had indicated that some surprises were in store for fans. Given that many WandaVision secrets leaked between episodes, it wasn't a surprise that the mysterious character leaked before Episode 8. But they weren't entirely correct. Major spoilers follow below, so you should avoid them if you want to go into the final episodes unspoiled. We're always warning you about movies and TV show spoilers when we're about to report on rumors and speculations, but we've worked with a verified leak this time and at other times in the past. Part of the information that follows has been vetted before being published, so it'll probably come true. Before we move to the actual leak, I'll let you enjoy this happy couple one more time and give you time to reflect on your decision to read this massive WandaVision leak. WandaVision just this week received the distinction of one of AFI's Television Programs of the Year, joining a rare list. The characters that we expected to see in the coming episodes of WandaVision were Doctor Strange (Benedict Cumberbatch) and Ultron (James Spader). The former was practically a given, considering Wanda is messing with the multiverse. The latter appeared in a couple of distinct leaks, including a report that said the Ultron we're getting differs from the one in Avengers 2. The third surprise was supposed to be the actor that Bettany talked about in recent interviews — here's the latest description of that person (via Esquire): Back in January, Bettany teased the show's ending will have fans "look at the MCU in a whole new light" and understand where the MCU is heading. That was the first time he teased the mysterious actor he wanted to work with all his career: A Reddit user posted a WandaVision leak containing two parts: verified leaks and unverified leaks. One of the Marvel Studios Spoilers subreddit mods said that the leak is "real" and verified. BrineDude_Gaming does not explain where the information comes from. But the Redditor said that he or she saw images of White Vision, a version of Vision that fans of the comics might have expected. Those images also included the creation of the Vision within Westview: The pose refers to the following scene from the trailers that wasn't featured in any of the WandaVision episodes up until that point. The same redditor also listed unverified Episode 8 leaks which walk us through the purported plot of tomorrows episode: WandaVision images made their way to Reddit, showing what appeared to be a scene where Agatha shows Wanda her recent past. A different image showed what appeared to be Wanda watching old sitcoms on TV. The part that explains Wanda never left with Vision's body from the SWORD headquarters also rings a bell. We saw the storyboard art for that specific flashback scene, showing us Wanda visiting the SWORD headquarters and leaving without Vision's corpse. A scene from the trailers that hadn't been used so far seemed to confirm that flashbacks would come in one of the final episodes. As we broke down in the recap of the finale, the WandaVision leak that we had expected didn't come true. We didn't get Mephisto. There was no Doctor Strange. But Paul Bettany did troll everyone by playing both White Vision and Vision. That mysterious actor was him. Wanda defeated Agnes aka Agatha Harkness and turned into the Scarlet Witch in the process. Vision died and was resurrected. Monica Rambeau is a superhero. The post-credit scenes showed us Scarlet Witch in astral form reading and teaching herself Darkhold magic. This is getting us ready for her future as a villain in the MCU. If we're to believe multiple leaks, she is going to be the villain in Doctor Strange 2. After we learned more about the multiverse from Loki, What If…? came along to show us more of what we needed to know. We waited for a while to see when we'd see Doctor Strange. Turns out, he was a main character in What If…? His story was episode 4 and discussed how he uses the Eye of Agamotto to try and bring back Christine Palmer, who dies in that separate reality rather than Strange losing his hands as we've known from the main MCU timeline. He turns into Strange Supreme after battling different realities and becoming too powerful. He even interacts with The Watcher, so you learn how Strange can see the all-knowing entity. Fast-forward to the final two episodes of the season. We finally get to see Ultron again. This time as Infinity Ultron. He takes all of the Infinity Stones, gets rid of Thanos in a blink, and destroys universes without even slowing to catch his breath. In the final episode, the Watcher assembles a new team, known as the Guardians of the Multiverse, to help fight the big villain (we actually got to see characters from different episodes interact with one another.) But The Watcher needed Strange to help him out as well. This is where the leaks leading all the way back from WandaVision episode 8 paid off. We finally got both Strange and Ultron in the same place, albeit in a different reality than the one we are used to. This also just whets our appetite for Doctor Strange 2. The thing we are certain of for the characters from WandaVision is that we will be seeing the three main ladies again soon. Wanda is going to be the main villain of Doctor Strange 2. Monica Rambeau will be a part of The Marvels (slated for Feb. 17, 2023) and could even be seen in Ms. Marvel in 2022. Agatha Harkness will be seen in Agatha: House of Harkness, which still doesn't have a set date for premiere.

360 cams capture everything in a sphere around the camera, then later you can decide what you want to show -- and exactly how it's shown. As far as these cameras go, a lot of people like the GoPro Max, which is selling for around $430, but Insta360's One X2 is also impressive and some people prefer it to the GoPro. The standalone version of the One X2 has been on sale for the last couple of weeks for the lowest price we've seen: $387, or $43 off its list price of $430. The sale is over on Dec. 14, so you only have a few more days to take advantage of the savings -- at least until the next sale. Read more: Insta360 One X2 hands-on The standalone One X2 isn't the only Insta360 product that's on sale. Everything is, including the the newer Go 2 ( $270 or $30 off a free accessory valued at $10) and earlier One R, which gets a $64 price shave on the base model. Various bundles are also being discounted and each Insta360 action cam has various accessory options (some are geared toward certain sports like skiing). Read more: Insta360 Go 2 hands-on We have a couple of videos to give you an idea of the kind of footage Insta360 cams can produce. Former CNET Senior Video Producer Nic Henry epically reviewed both the Go 2 ( you can find the video here) and the One X2 (see below).

Tired of keeping tabs on the gigantic medley of remotes filling your living room? With one for TV, another for the cable box, a third for the Blu-ray player, and a solid half-dozen gaming controllers, a remote control trove can quickly become overwhelming. Fortunately, there's an inexpensive way to consolidate your controller count (and/or replace a dearly departed TV remote), thanks to the folks at RCA. The brand produces a line of universal remotes that are simple to operate, reasonably priced, and a relative breeze to program. For the latter, we're here to lend an extra helping hand in the process. Here's a guide on how to program an RCA universal remote. The first thing you're going to want to do is to make sure your new TV remote has batteries in it and the components and devices you want to sync are properly hooked up. All set? Now it's time to link your RCA universal remote control to the hardware. There's more than one way to do that, and we've covered each method below. The easiest and fastest way to begin syncing your devices with your universal remote control is to input auto codes automatically. Step 1: Turn on the component or device you want to set up, such as your TV or Blu-ray player. In this example, we'll go with TV. Step 2: Press and release the TV button. The remote's On/Off button will light up and should remain lit. Step 3: Now, simultaneously press and hold the TV button and the On/Off button. The illuminated On/Off button will turn off. After a moment, however, it should turn back on. Step 4: Release both buttons after the On/Off button relights. It should remain on. Step 5: Now, press and release the Play button on your RCA remote. If the TV (or component that you are programming) does not turn off after five seconds, continue to hit the Play button every five seconds until the TV turns off. Step 6: Next, press and release the Reverse button. Wait to see if the TV turns back on, and press it every three seconds until it does. Step 7: Press and release the Stop button to save the programming for the device in your remote's memory. Step 8: Repeat steps 1-7 for each additional device you wish to pair with your remote. Be aware that you might cause issues with the syncing mechanism if you press incorrect buttons. There's certainly a learning curve that involves some trial and error to set up your remote successfully. If you come to a point where you need to start over, all you'll need to do is restart the hardware, take out the remote batteries, put them back in, and go through the steps once more. Your RCA remote will come with a special codebook that can help you input various codes for countless devices manually. Don't worry if you lose the booklet or accidentally throw it away. We've got you covered. Every RCA universal remote code you'll need is listed right here. Now let's discuss how to program a current TV to your new RCA universal remote with the correct code. Step 1: Go to the TV section of the codebook, find your TV brand, and circle all the available codes. Step 2: Power on your TV. Step 3: Hold down the TV button on your universal remote until you see the power button light up. Step 4: Keep holding the TV button while you input the first marked code. (Note that the codes will be four to five digits long, depending on the remote's model.) Step 5: Once you've entered the device code, keep holding the TV button. If the Power button is still illuminated, that indicates you've entered the code correctly. Let go of the TV button and start testing device commands. If everything is working properly, commands like Power, Menu, and Volume Up/Down should now control your TV. Step 6: If the Power button blinks four times, that signals that the device code you entered was incorrect. Go back through steps 2-4 for the next available code in the booklet. If, after all this, the RCA universal remote just isn't doing it for you, there are several other universal remotes on the market you can try, such as the GE 33709, which is a great bare-bones option for most manufacturers.

Today, we are releasing an AI security risk assessment framework as a step to empower organizations to reliably audit, track, and improve the security of the AI systems. In addition, we are providing new updates to Counterfit, our open-source tool to simplify assessing the security posture of AI systems. There is a marked interest in securing AI systems from adversaries. Counterfit has been heavily downloaded and explored by organizations of all sizes—from startups to governments and large-scale organizations—to proactively secure their AI systems. From a different vantage point, the Machine Learning Evasion Competition we organized to help security professionals exercise their muscles to defend and attack AI systems in a realistic setting saw record participation, doubling the amount of participants and techniques than the previous year. This interest demonstrates the growth mindset and opportunity in securing AI systems. But how do we harness interest into action that can raise the security posture of AI systems? When the rubber hits the road, how can a security engineer think about mitigating the risk of an AI system being compromised? The deficit is clear: according to Gartner® Market Guide for AI Trust, Risk and Security Management published in September 2021, " AI poses new trust, risk and security management requirements that conventional controls do not address. " 1 To address this gap, we did not want to invent a new process. We acknowledge that security professionals are already overwhelmed. Moreover, we believe that even though the attacks on AI systems pose a new security risk, current software security practices are relevant and can be adapted to manage this novel risk. To that end, we fashioned our AI security risk assessment in the spirit of the current security risk assessment frameworks. We believe that to comprehensively assess the security risk for an AI system, we need to look at the entire lifecycle of system development and deployment. An overreliance on securing machine learning models through academic adversarial machine learning oversimplifies the problem in practice. This means, to truly secure the AI model, we need to account for securing the entire supply chain and management of AI systems. Through our own operations experience in building and red teaming models at Microsoft, we recognize that securing AI systems is a team sport. AI researchers design model architectures. Machine learning engineers build data ingestion, model training, and deployment pipelines. Security architects establish appropriate security policies. Security analysts respond to threats. To that end, we envisioned a framework that would involve participation from each of these stakeholders. As a result of our Microsoft-wide collaboration, our framework features the following characteristics: To help security professionals get a broader view of the security posture of the AI systems, we have also significantly expanded Counterfit. The first release of Counterfit wrapped two popular frameworks— Adversarial Robustness Toolbox (ART) and TextAttack —to provide evasion attacks against models operating on tabular, image, and textual inputs. With the new release, Counterfit now features the following: These efforts are part of broader investment at Microsoft to empower engineers to securely develop and deploy AI systems. We recommend using it alongside the following resources: This is a living framework. If you have questions or feedback, please contact us. To learn more about Microsoft Security solutions, visit our website. Bookmark the Security blog to keep up with our expert coverage on security matters. Also, follow us at @MSFTSecurity for the latest news and updates on cybersecurity. 1 Gartner, Market Guide for AI Trust, Risk and Security Management, Avivah Litan, et al., 1 September 2021 GARTNER is a registered trademark and service mark of Gartner, Inc. and/or its affiliates in the U.S. and internationally and is used herein with permission. All rights reserved.

chief Adam Mosseri appeared before a Senate subcommittee this week to address concerns about child safety on the platform. During the course of the long session, Mosseri disclosed that the app would get a revamped version of the feed, showing posts in chronological order. Early versions of Instagram used the chronological feed by default. However, the company decided to bring in a ranking algorithm in 2016. Instagram then incorporated a recommended posts section in 2017, much to the criticism of users who only want posts from the people they know. In its current form, the Instagram feed uses artificial intelligence to generate a "personalized" feed. As notes (), Mosseri clarified earlier this year that the revamped feed was adopted because people were missing up to 70% of their posts in the feed while displaying posts in chronological order. Mosseri didn't say when the new chronological feed would appear on Instagram. But it appears to be a feature in development, so it could arrive over the next couple of months. Mosseri's mention of reverting to the chronological feed understandably left some questions. The Instagram Comms team later clarified what this means on Twitter. "We want to be clear that we're creating new options — providing people with more choices so they can decide what works best for them — not switching everyone back to a chronological feed. You can expect more on this early next year!" the team said in a follow-up tweet. The head of Instagram also spoke about creating an "industry body" to determine best practices over parental controls and managing children's data online. He said this body would seek feedback from parents, civil society, and regulators for guidelines and protections. However, senators didn't seem impressed by Mosseri's suggestion for an industry body. "The time for self-policing is over," Senator Richard Blumenthal (D-CT) said. In reference to updates like Take a Break and others, Senator Blumenthal said, "What you've suggested so far is underwhelming." Take a Break made its debut on Instagram recently after being in development for a month. This feature sends reminders to users, encouraging them to step away from the app for some time.

DirecTV Stream subscribers may be in for a more expensive new year. The live TV streaming service is set to raise its prices on just about all of its plans beginning in January, according to a report Friday from the Streamable. Subscribers to the $85 a month Choice plan will see their bill increase by $5, while those on the $95 Ultimate plan and the $140 Premier plan should prepare for a $10 monthly increase, reported Streamable, citing unnamed sources. Additionally, some legacy users from Direct TV Now and AT&T TV Now are reportedly facing a $10 price hike. Those with the Live a Little, Just Right, Go Big or Go Big Early Adopter plan will all see the increase, according to Streamable. Only the Entertainment plan will reportedly remain at its current price. The plan costs $70 a month and lacks access to regional sports networks. "We communicate with customers when we update packages and pricing and don't have anything to share at this time", said a DirecTV Stream spokesperson, responding to CNET's request for comment. DirecTV Stream isn't the only live TV streaming service to impose price hikes. Last month, Hulu announced a $5 increase to its live TV plans, but also added access to ESPN Plus and Disney Plus in an attempt to soften the blow. Those changes are set to take effect on Dec. 21.

It comes down to the behavior of T cells, a type of immune cell. When a person -- or a mouse -- develops asthma, their T cells become activated. In a new mouse study, researchers discovered that asthma causes the T cells to behave in a way that induces lung inflammation but prevents the growth of brain tumors. What's bad news for the airways may be good news for the brain. The findings, available online in Nature Communications, suggest that reprogramming T cells in brain tumor patients to act more like T cells in asthma patients could be a new approach to treating brain tumors. "Of course, we're not going to start inducing asthma in anyone; asthma can be a lethal disease", said senior author David H. Gutmann, MD, PhD, the Donald O. Schnuck Family Professor of Neurology. "But what if we could trick the T cells into thinking they're asthma T cells when they enter the brain, so they no longer support brain tumor formation and growth? These findings open the door to new kinds of therapies targeting T cells and their interactions with cells in the brain." The idea that people with inflammatory diseases, such as asthma or eczema, are less prone to developing brain tumors was first proposed more than 15 years ago, based on epidemiologic observations. But there was no obvious reason why the two very different kinds of diseases would be linked, and some scientists questioned whether the association was real. Gutmann is an expert on neurofibromatosis (NF), a set of complex genetic disorders that cause tumors to grow on nerves in the brain and throughout the body. Children with NF type 1 (NF1) can develop a kind of brain tumor known as an optic pathway glioma. These tumors grow within the optic nerves, which carries messages between the eyes and the brain. Gutmann, director of the Washington University NF Center, noted an inverse association between asthma and brain tumors among his patients more than five years ago but didn't know what to make of it. It wasn't until more recent studies from his lab began to reveal the crucial role that immune cells play in the development of optic pathway gliomas that he began to wonder whether immune cells could account for the association between asthma and brain tumors. Jit Chatterjee, PhD, a postdoctoral researcher and the paper's first author, took on the challenge of investigating the association. Working with co-author Michael J. Holtzman, MD, the Selma and Herman Seldin Professor of Medicine and director of the Division of Pulmonary & Critical Care Medicine, Chatterjee studied mice genetically modified to carry a mutation in their NF1 genes and form optic pathway gliomas by 3 months of age. Chatterjee exposed groups of mice to irritants that induce asthma at age 4 weeks to 6 weeks, and treated a control group with saltwater for comparison. Then, he checked for optic pathway gliomas at 3 months and 6 months of age. The mice with asthma did not form these brain tumors. Further experiments revealed that inducing asthma in tumor-prone mice changes the behavior of their T cells. After the mice developed asthma, their T cells began secreting a protein called decorin that is well-known to asthma researchers. In the airways, decorin is a problem. It acts on the tissues that line the airways and exacerbates asthma symptoms. But in the brain, Chatterjee and Gutmann discovered, decorin is beneficial. There, the protein acts on immune cells known as microglia and blocks their activation by interfering with the NFkappaB activation pathway. Activated microglia promote the growth and development of brain tumors. Treatment with either decorin or caffeic acid phenethyl ester (CAPE), a compound that inhibits the NFkappaB activation pathway, protected mice with NF1 mutations from developing optic pathway gliomas. The findings suggest that blocking microglial activation may be a potentially useful therapeutic approach for brain tumors. "The most exciting part of this is that it shows that there is a normal communication between T cells in the body and the cells in the brain that support optic pathway glioma formation and growth", said Gutmann, who is also a professor of genetics, of neurosurgery and of pediatrics. "The next step for us is to see whether this is also true for other kinds of brain tumors. We're also investigating the role of eczema and early-childhood infections, because they both involve T cells. As we understand this communication between T cells and the cells that promote brain tumors better, we'll start finding more opportunities to develop clever therapeutics to intervene in the process."

A team of scientists have created a tube-like sleeping bag that sucks on lower bodies of astronauts like human-sized popsicles — with the goal of keeping their eyes healthy. The odd contraption is designed to counter one of the most serious medical problems astronauts face when they spend prolonged periods in microgravity: a build up of fluid in the head that can exert pressure on the eyeball, the BBC reports. Unmediated, the effect, an impairment called "spaceflight-associated neuro-ocular syndrome" (SANS), has already led to some astronauts becoming farsighted or having a hard time reading, according to NASA documentation. "We don't know how bad the effects might be on a longer flight, like a two-year Mars operation," Benjamin Levine, professor of internal medicine at the University of Texas, and research lead, told the broadcaster. "It would be a disaster if astronauts had such severe impairments that they couldn't see what they're doing and it compromised the mission," he added. SANS can cause the eyeball to flatten and the optic nerve to swell. "The pressure in zero-g is always lower than the pressure in one g," Levine told the BBC. "But it's not as low as when you're standing up." But unfortunately, he added, "NASA astronauts can't stand up." That brings us to the sleeping bags, which create a vacuum chamber around the astronaut's lower body, drawing fluids towards the feet to take pressure off their eyes. And it seems to work. In tests back on Earth, the shape of subjects' eyeballs didn't change when sleeping in the device over several days. The researchers admit there are still a lot of questions to be answered: how long do astronauts have to spend in the device? Will it even work in space? Despite the uncertainty, such a contraption may one day end up being the key to a successful journey across the solar system. Space sleeping bag to solve astronauts' squashed eyeball disorder [ BBC] More on astronauts: Russia Legally Threatens NASA Astronaut for Allegedly Sabotaging Space Station Care about supporting clean energy adoption? Find out how much money (and planet!) you could save by switching to solar power at UnderstandSolar. com. By signing up through this link, Futurism. com may receive a small commission.

Samsung — arguably the best Android-based smartphone maker — released an array of phones this year. Here's the best of the lot.

Pluto may be reinstated to its position as a planet — and other celestial bodies may join it. A new study from the Florida Space Institute at the University of Central Florida surveyed centuries of planet literature and found that the decision that led to Pluto's demotion stemmed from extremely old-school ideas that mixed astronomy with astrology — and even folklore — and as such, the decision should be rescinded. It all goes back, of course, to Galileo. Considered the father of observational astronomy, Galileo Galilei's criteria for what can be defined as a planet is shocking in the post-2006 world, when the International Astronomical Union (IAU) strictly redefined the term and infamously left Pluto out to dry. To Galileo's mind, the main thing that made up a planet was evidence of geological activity, and his definition stuck from the time he was theorizing in the 1600s until the early 1900s, the UCF study noted. That changed due to two factors: a decline in planetary science papers and a rise in the printing of almanacs. "We found that there were enough almanacs being sold in England and in the United States that every household could get one copy every year," UCF planetary scientist Philip Metzger told UCF's news arm of his findings, which were published in the Icarus astronomy journal. "This was a key period in history, when the public accepted that the Earth orbits the Sun instead of the other way around, and they combined this great scientific insight with a definition of planets that came from astrology." Whereas before, objects like moons and asteroids could have been considered planets under the Galilean ideal, that changed because astrology requires the concept of a specific number of planets to make predictions, and the astrologically-derived weather forecasts of almanacs did as well. "Planets were no longer defined by virtue of being complex, with active geology and the potential for life and civilization," the planetologist told UCF Today. "Instead, they were defined by virtue of being simple, following certain idealized paths around the Sun." Between the early 1900s and the 1960s, when space exploration missions began to take off from Earth, Pluto remained one of nine fixed planets — but as some scientists began to return to Galileo's broader geophysical definition of planets, others still pushed back. The key IAU criterion that booted Pluto — that a planet must clear its own orbit — was never really used in the past, the UCF researchers found. Nevertheless, its inclusion into the planetary taxonomy changed astronomy as we know it, and to the authors of this study, adding that additional criteria was a mistake. As Metzger put it, the expansion of planetary science between the 1600s, when Galileo was jailed for the rest of his life over his heliocentric model, and the 1900s was, in a metaphorical sense, like releasing him from house arrest. "But then around the early 1900s, we put him back in jail again when we went with this folk concept of an orderly number of planets," he added. "So, in a sense, we rejailed Galileo. So, what we're trying to do, in a sense, is get Galileo out of jail again, so that his deep insight will be crystal clear." On the longshot that the IAU takes the UCF research into account and once again changes its planetary criteria in a manner that would reinstate Pluto, it would be as big a deal as the original 2006 decision because, under the Galilean ideal, we'd go from officially having eight planets in our Solar System to dozens, given how many moons it holds — and that's not counting the asteroids that may be defined as planets as well. But if nothing else, this research drives home the thought-provoking concept that planetary taxonomy is as artificial as the telescopes we use to find new exoplanets — and that they exist all over the Universe regardless of what we call them here on Earth. Planet Decision That Booted Out Pluto is Rooted in Folklore, Astrology, Study Suggests [ UCF Today] More on our crowded sky: A Baffling Number of "Stars" Are Actually Spacecraft Care about supporting clean energy adoption? Find out how much money (and planet!) you could save by switching to solar power at UnderstandSolar. com. By signing up through this link, Futurism. com may receive a small commission.

You can't write software without a keyboard or bake a cake without a pan, so it stands to reason that you need at least a smattering of mechanic's tools to do any serious vehicle repairs. It's essential to have some tools at your disposal like a few wrenches, screwdrivers, ratchets and sockets if you're looking to do an oil change, replace a set of struts or even swap out a water pump. The good news is you don't have to spend a fortune to get decent quality tools -- though you can spend a lot more than that if you want. Plenty of prepackaged mechanic tool sets are available that have just about everything you need to complete a wide variety of automotive tasks. And what works well for fixing up your old hooptie is just as helpful around the house when you've got to hang a shelf, put together some flat-packed furniture or fiddle with a persnickety power outlet. Below is a range of the best mechanic's tool sets worth your consideration. Some are a great value for the price and perfect for beginners, while others are designed for professionals and best for serious, heavy-duty work. All our mechanic's tool set recommendations are based on a combination of real-world experience and user reviews. Keep reading to find the best mechanic's tool set to meet your needs. It's not hard to choose a tool set that's right for you. There are plenty of great options available today, one for nearly every purpose and budget. You can get a surprising amount of work done with some of the more basic sets available, but if you're serious about doing more, you might want to consider a kit that includes a few additional tools. But no matter the mechanic's tool kit you opt for, they should all be built to last. The ones highlighted on this list are offered by reputable manufacturers and are backed up by many positive user reviews. Even the most affordable DeWalt set mentioned above comes with a lifetime warranty. How can you beat that? Grab a new set of tools today and get wrenching!

There are dozens of Google Assistant speakers and displays out on the market today, but most really just serve that one purpose of being a voice assistant with some music and/or video features. In 2019, Lenovo debuted its Smart Clock which was specifically designed with your bedroom in mind, and this year, it has a successor. For the past several weeks I've been using the Lenovo Smart Clock 2 with its wireless charging dock, and it evolves the original's formula to be an even better fit for the bedside. In terms of the physical design, the Lenovo Smart Clock 2 is pretty similar to what came before, just with a more inviting overall design. The new version is taller with fewer flat edges. It actually has a smaller footprint on your nightstand, which is nice, and I'm a huge fan of the new blue colorway. I'd say the only regression in the physical design is that the top area is so small, which makes the "smack" option for snoozing the clock significantly less usable. I stopped using that feature as a result because it just wasn't reliable enough with the small surface area. Matching the original model is the software, which is still a Google-made platform that's similar to what you'd find on a Nest Hub, just condensed down to fit the much smaller screen. As a quick aside, the screen on this year's model feels roughly the same as the original, but with slightly more even backlighting. Google Assistant works as usual on this device, too, with support for answering questions, running Routines, handling commands, and more. The most obvious use case for this device, though, is alarms, and they work just about as well as on a Nest Hub or smart speaker. Just ask Google to set an alarm and it gets the job done, no fuss. Things are better on Google's end since the last Smart Clock, too, with the ability to ask Google to change the time of an alarm without canceling it. "Hey Google, change my alarm to 8 a.m." works wonderfully if you remember at the last minute you need to wake up at a different time the next day. The really new thing about this year's Smart Clock is that Lenovo has added a wireless charging dock to the setup. The dock connects magnetically and uses pins for power transfer. When connected, you'll get one Qi wireless charging pad and one USB port, making it really simple to charge up a phone or earbuds along with a smartwatch. I primarily used this setup to charge up my Pixel Buds and/or Galaxy Buds 2 as well as my Galaxy Watch 4, while charging my phone on a vertical stand charger as, personally, I just prefer that setup. One really nice touch I did enjoy with the Smart Clock 2's dock, though, is how it confirms that wireless charging has started. If alignment is good and charging starts up, you'll see the "Night Light" pulse briefly to confirm charging has started. As someone who's woken up countless times to find that I missed the alignment on other horizontal chargers, this is a wonderful addition. The Night Light feature can also be used manually from the display to offer a bit of light in a dark room, with settings to adjust the brightness and length of time that the night light is active. This is a nice addition too, but I do wish there was a physical button to trigger it instead of relying on the software. Lenovo says the Qi pad on the Smart Clock 2 can hit up to 10W on compatible devices, and seems to stick around 5W~ on my testing with a Galaxy Z Flip 3. Regardless, though, I think this is entirely reasonable for a device designed to charge your phone overnight. Extra heat from any faster speeds would lessen long-term battery health, and I'd rather reserve faster speeds for desk or car chargers. With all of that said, I did have a couple of complaints. For one, the charging dock can only be attached to where it comes out to the right side of the clock. This is a minor thing, but really impacts the experience. I sleep on the left side of my bed, meaning the clock is further away from me than the charger is. Great for putting my phone on the charger, not so great for snoozing the alarm or adjusting the volume. My wife sleeps on the opposite side of the bed, and this design would make it easy for her to reach the clock, but much less so the charging pad. Either orientation is a little frustrating, but it would be nice to have the choice. Much like the original Smart Clock, my verdict on Lenovo's sequel is that it's pretty much an ideal bedside companion. The hardware is thoughtfully designed for exactly that use case, and this year's model really doubles down on filling your needs. It has some quirks, for sure, but the overall package is done well. Whether you're buying it for yourself or a family member, I don't think you'll be disappointed. Pricing on the Smart Clock 2 on its own hits $69, while the dock bundle costs $89. If you want to consolidate your nightstand to ditch an extra charging pad or USB plug, this is a brilliant solution, but the dock-less version isn't quite as useful. Check out 9to5Google on YouTube for more news:

Reddit joins Spotify, Instagram and YouTube Music in giving people a look back at how they spent their time on the platform in 2021. The Reddit Recap shows which subreddits you spent the most time in, how many awards you received and the amount of scrolling you did as measured by bananas. Reddit released the Reddit Recap for 2021 on Friday, providing people with interesting stats accumulated throughout the year. This is the first time the social media platform compiled this info for users to see. You can visit the Reddit Recap 2021 page directly or check your Reddit inbox for a message with a link to the page itself. For those who use the official Reddit app, click on your profile and click on the "Recap" thought bubble above your avatar. Reddit says the app needs to be on the latest update in order to view the recap. There are 12 points of information users will find in their recap with info obtained up to Nov. 30. They are: To finish things off, Reddit also shows a digital trading card with your stats and suggests three communities you may want to participate in during 2022.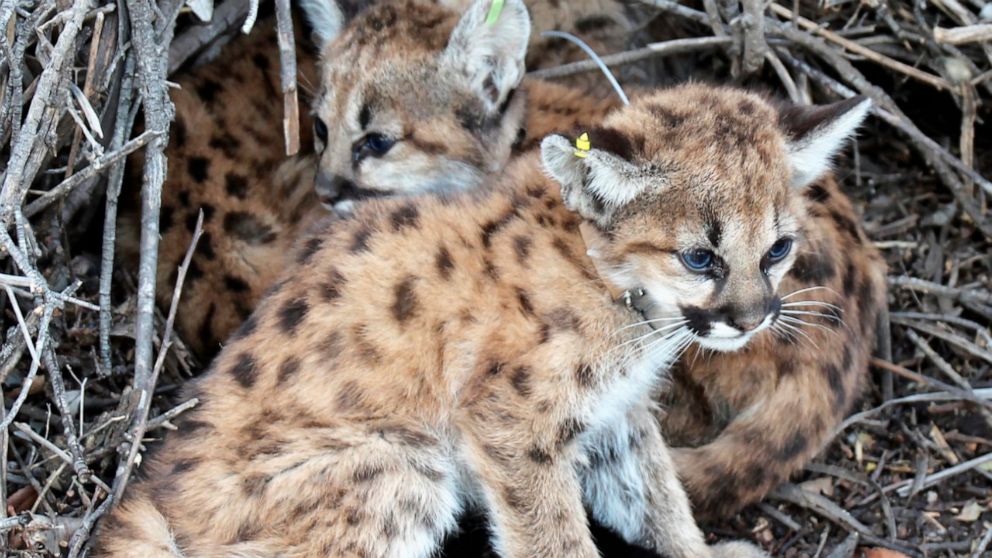 Two mountain lion kittens that survived after a litter of four was found under a picnic table are being cared for at a Southern California veterinary hospital, officials said. The four tiny cats estimated to be about six weeks old were spotted Nov. 29 outside an office building near foothills in the Los Angeles suburb of Thousand Oaks, according to a statement Thursday from the Santa Monica Mountains National Recreation Area. After the mother never showed up, biologists with the state's wildlife agency gave the kittens a checkup and outfitted them with small radio collars. The biologists then set the kittens up in a makeshift den monitored by cameras, in the hopes that the mother was returning at night. Officials soon determined the mother had either died or abandoned the litter. Two of the kittens were found dead early on Dec. 2, and biologists took the other two to a veterinary hospital in Orange County, the statement said. The animals will be temporarily housed at the Orange County Zoo until a permanent home can be found for them.

Whether you like vans or not, Volkswagen's ID Buzz is one of the neatest electric vehicles currently under development. The production version of this high-roof hauler is brilliant, looking nearly identical to the concept that debuted in 2017, with perky, retro-inspired styling. But things are about to get even cooler because Volkswagen just confirmed a camper version of this EV will be offered as well. This news comes straight from a press release about future electrification plans the German automaker posted on Thursday, though we initially spotted the story on Carscoops. com. According to the announcement, aside from investments in electrifying its Hanover manufacturing plant and building Bentley bodies there, "Another vehicle derivative, the ID California, has likewise been approved for the site." Sweet! The current Volkswagen California family is a range of superfun campers based on several of the automaker's commercial vans. There's the small Caddy California, the standard California -- which is built atop the Transporter platform -- and then there's the supersized Grand California, basically a gussied-up version of the work-ready Crafter van. Aside from appealing to outdoorsy folks, what really sets the mainline California apart from other vehicles is its available pop-up roof, which takes things to a whole new level (literally). This reconfigurable lid dramatically increases this van's interior space, and thus its usefulness as a camper. Affixing the California name to the ID Buzz EV strongly indicates it will offer some interesting features (hopefully this includes some sort of reconfigurable top). Beyond camping-specific upgrades like seats that fold into beds and maybe a small kitchen, expect this product to be built on a version of VW's MEB electric-vehicle platform, which already underpins a number of other nameplates including the Volkswagen ID 4 SUV. As for technical details, this van is expected to feature a 111-kilowatt-hour battery pack. "The ID California based on the ID Buzz will combine the ongoing trend towards mobile leisure arrangements with sustainable CO2-neutral mobility", said Carsten Intra, Volkswagen's CEO of commercial vehicles. It's unclear when this all-electric camper will debut or how much it might cost, but it's unlikely the ID Buzz California will ever be sold in the US, which is a real shame. We reached out to Volkswagen for more information on this vehicle, but a company representative declined to comment.

We're all adults here, right? So let's get real. Sometimes we take and/or download photos we'd rather not share with anyone else. We don't want someone looking over our shoulder and slapping us in the head after what they just saw. We need to hide these sacred images to view them later when nosey people aren't lurking around, looking for an excuse to pop us in the head again. In situations like these, to avoid potential conflict, the ability to hide photos on your phone becomes invaluable, especially if you have children or friends who use your device often. Here, we'll detail how to hide your images on your iPhone, iPad, or iPod Touch — the methods are near identical. We even have a few third-party apps we'd suggest for those photos you really don't want getting out. The quickest way to hide photos on your iPhone, iPad, or iPod Touch is to use the native Photos app. It essentially removes the selected images from all available views within the Photos app, but it doesn't tuck them away in a locked vault. Anyone with access to your device can still tap the Hidden folder listed under Utilities in the Albums tab and see what you're hiding. You can even access them on a Mac. Step 1: Tap to open the Photos app. Step 2: Tap on the Album that contains the photos you need to hide. If the app opens to Library by default, skip this step. Step 3: Tap the Select button located in the top-right corner. Step 4: Tap on every Photo you need to hide. Step 5: Tap the Share icon displayed in the bottom-left corner. It resembles a box with an up arrow. Step 6: Scroll down and tap the Hide option on the pop-up menu. Step 7: Tap the Hide [#] Photo(s) option on the pop-up menu. This option will read differently based on the number of photos you selected to hide. The selected photos will now "move" to the Hidden album listed under Utilities on the Albums tab. Step 1: Tap to open the Photos app. Step 2: Tap the Albums tab listed at the bottom. Step 3: Scroll down and tap the Hidden folder listed under Utilities. Step 4: Tap the Select button displayed in the top-right corner. Step 5: Tap on every Photo that you want to unhide. Step 6: Tap the Share button located in the bottom-left corner. It resembles a box with an up arrow. Step 7: Tap the Unhide option on the pop-up menu. The photos will then "move" back to their original spot. Alternatively, you can tap Add to Album to move them to a specific album. As previously stated, using the Photos app isn't the most secure way to hide photos. No matter how much we'd like to believe that the device in our pockets is secure, the truth is, it's not. Thankfully, there are a number of apps that can do a better job of hiding your photos and videos, thus rendering them inaccessible to prying eyes. Many third-party apps allow you to set up passcodes or other security measures, making your photos harder to access. Below are two of our favorites, which are both free to download, but do offer optional paid premium services. Private Photo Vault Private Photo Vault lives up to its name. The app allows you to lock away your photos behind a PIN, Touch ID, or Face ID so that only you, or someone you trust, can view them. When you first use the app, you're prompted to import photos from the Photos app or use your camera to take snapshots. After that, the app prompts you to delete the now-hidden photos from the Photos app. You can add photos from the native app or the camera at any time by tapping the big blue Plus icon in the bottom-right corner of any album. What's interesting about this app is that it includes a built-in web browser. Tap the Web tab at the bottom and enter any URL in the address bar on the following screen. The idea here is to privately download images from the internet and store them securely in one of the app's galleries. While the app provides basic features for free, you'll need the premium version to access everything it has to offer like unlimited photo albums, wireless photo transfers, a break-in report for when others attempt to access your hidden photos, and the ability to create a decoy password. Unlike the next app on our list, premium features are a one-time purchase of $5. iTunes Keep Safe Photo Vault Keep Safe helps millions of people easily and securely stow their photos by locking them behind a PIN code, Touch ID, or Face ID. Overall, it provides three means to hide your photos: Pull them from the Photos library, take a snapshot by accessing the camera, or capture a video using the camera. At first glance, you might not see a difference between this app and any other standard photo app. You can select a photo and share with others, move it to a specific album, post it to Facebook, and so on. What differentiates it from Apple's proprietary Photos app is that you can restrict access to pictures or albums that you don't want just anyone to see if they're scrolling through your phone. Restricted albums are password protected with your personal combination of letters and numbers. These albums will have a blurred cover image too. You can even toggle on a decoy vault and create its own PIN or Pattern. You'll get the capacity to secure albums at no cost, but there are many additional features worth paying for in the subscription offerings. Premium features include securing up to 10,000 items, freeing up space on your iPhone, recovering deleted items, and removing advertisements. The prices are $10 per month, $24 per year, or $150 for a lifetime. Yikes. iTunes

To hear more audio stories from publications like The New York Times, download Audm for iPhone or Android. Traci and Dave Gagnon met in the cloud, so it only made sense that their wedding took place in it. On Labor Day weekend, the couple — or rather, their digital avatars — held a ceremony staged by Virbela, a company that builds virtual environments for work, learning and events. Ms. Gagnon's avatar was walked down the aisle by the avatar of her close friend. Mr. Gagnon's avatar watched as his buddy's avatar ambled up to the stage and delivered a toast. And 7-year-old twin avatars (the ring bearer and flower girl) danced at the reception. How the immersive virtual world known as the metaverse, which few of us understand, will change the traditional wedding is, at the moment, anyone's guess. But the possibilities of having an event unfettered by the bounds of reality are interesting enough to consider. Because of the Covid-19 pandemic, technology is already being incorporated into ceremonies more than ever. Zoom weddings have taken place, and some in-person ceremonies now feature a livestream component for guests who cannot be there. Last year, a couple whose wedding was canceled because of the pandemic staged a (nonlegal) ceremony within Animal Crossing, a popular video game. Like a ceremony within a video game, though, it is important to note that any weddings that occur solely in the metaverse are currently not legal. (Even virtual weddings by videoconference, which many states allowed during the height of the pandemic shutdowns, have since been outlawed in New York State and elsewhere.) Still, the metaverse will take these virtual celebrations much, much further, experts say, and offer almost boundless possibilities to couples. "There's no limitations," said Sandy Hammer, a founder of Allseated, which creates digital planning tools for weddings. The company is investing in the metaverse by creating virtual versions of real-world event spaces like the Plaza Hotel in New York. "If you really want to do something different, in the metaverse you might as well let your creativity go wild." Think guest lists that number in the thousands. Gift registries that feature NFTs, or non-fungible tokens. Maybe even destination weddings in space. "They're going to take their friends on a space rocket," Ms. Hammer said, adding that she envisions wedding parties globe-trotting virtually. "A bride can transport her guests into the metaverse: 'I want my morning session to be in Italy, my evening session to be in Paris.'" Nathalie Cadet-James, a wedding planner and designer based in Miami, is approaching the metaverse with "a beginner's mind of excitement," and trying to anticipate how her role will change. "I think my role might be more like a producer or film director," Ms. Cadet-James said. "I could create a set that I've enhanced. Flowers might come out of the ground as you're walking into the space. I would add whimsy and fantasy to it — because we could." Of course, this would require the skills of a software engineer, a role not in any typical wedding budget at the moment. The Gagnons had a hybrid wedding of sorts. The couple were married in person Sept. 4 at Atkinson Resort & Country Club in New Hampshire, where they live, in a ceremony officiated by David Oleary, a friend and colleague of theirs ordained by the Universal Life Church, while simultaneously hosting a virtual ceremony in Virbela. They live-streamed their nuptials for those who could not be there in person. Guests of the virtual ceremony attended via a computer, which required downloading software and then creating an avatar. Both Ms. Gagnon, 52, and Mr. Gagnon, 60, work as agents at eXp Realty. The brokerage has embraced virtual work and the metaverse and is part of eXp World Holdings, which also owns Virbela. Before the couple met in person, their avatars met at a company event in Las Vegas in 2015. And when they announced their engagement in 2019, their co-workers offered to remake Virbela's cloud campus into a wedding venue, free of charge. (Ms. Gagnon estimated that it would have cost around $30,000 had they paid for it; representatives for Virbela declined to disclose a price for the event.) The Gagnons sent pictures of themselves and their wedding décor to Virbela's events team and software engineers, who incorporated personalized details like bird of paradise flowers and images of their in-person venue into the virtual ceremony. "They were able to take my wedding dress and customize it, and take a little flower halo and put it on my hair," Ms. Gagnon said. Patrick Perry, the director of event sales and partnerships for Virbela, said the cost of holding an event in the metaverse "depends on what you want," adding, "if there's an engineer building out an MGM ballroom or something of that nature, then the cost goes up," ranging from a few thousand dollars to well over $10,000. But, Mr. Perry said, as the metaverse gets built out, "there's going to be more plug and play assets." Wedding couples will be able to select from predesigned venues, flowers, tablescapes, dresses, musical entertainment and other elements. Virbela was designed to be an immersive platform for organizations to host events and build a sense of community in the metaverse. But users have asked the company to host graduations, bar mitzvahs, weddings and other celebrations. Lately, Mr. Perry said, Virbela has started to explore the wedding market and is in the planning stages with a few couples. Ms. Hammer said Allseated has not yet worked with a couple interested in having a wedding that only takes place in the metaverse. In addition to the legality of such a ceremony, a hybrid event like the Gagnons' is "much more in-demand and realistic," she said, "because couples want both in-person and virtual experiences." For Ms. Gagnon, who hired two videographers, one to capture the in-person event and another to simulcast the ceremony to the cloud, the whole point of the metaverse element was the connection it offered. Her maid of honor, who is ill, was still able to walk her down the aisle, if virtually. And Mr. Gagnon's friend, who was unable to attend because his wife has pre-existing health conditions, could deliver his toast. The experience of moving through a virtual world as an avatar — a kind of idealized version of yourself — creates a more immersive, emotionally satisfying experience than Zoom, said Ms. Gagnon. "There is a different level of connection," with the metaverse, she said. Being a metaverse bride had other benefits, too. "I'm always a size 4, even in January," Ms. Gagnon said, laughing. "And I never have a bad hair day."

HackerOne reports that hackers are reporting more bugs and earning bigger bounties, but is an increase in testing or an increase in software vulnerabilities the cause of the jump?

Say the name Bill Nye, someone might yell "the science guy", and a nearby millennial will unlock a memory. They're sitting in a classroom as their teacher rolls out a cart holding an outdated television. The lights dim, the room cools. They're buckled up for what feels like the apex of all science videos. An unforgettable theme song, "Bill, Bill, Bill…" starts ringing in their ears. Wearing a snazzy bow tie, the former mechanical engineer appears on screen with a gooey experiment to explain how science permeates everything. But since childhood, kids who grew up on the show -- myself included -- haven't all had time to think about volcanoes, comets and electric currents. We're too busy worrying about taxes, deadlines and politics. The world has progressed since then too. Space exploration is opening up to the megarich and there's talk of settling Mars and planting a science base on the moon. The climate crisis is in full force, and for the last two years, a deadly pandemic has been imperiling the globe. But in a new MasterClass, over 13 lessons, Nye shares a timely reminder: Science is still everywhere. "Look around the room where you are", he said over the phone in the same enthusiastic tone of Bill Nye, the Science Guy episodes. "Every shape you can see came out of somebody's head. Somebody thought of that." That someone, he says, was likely an engineer trained in science. To Nye, science isn't just awesome, it offers a way to look at the world. "It's about philosophy", Nye said in a much more serious tone. "It's about a way of thinking." If there's one thing I've learned from Nye, it's that the scientific method isn't just for science. The format goes something like this: You notice a phenomenon, come up with a hypothesis for why it's happening, design an experiment to test that hypothesis, run the experiment and see how the results stack up. Then you start over to strengthen your evidence. "I've asked people, 'When you paint a wall, does the paint get dry from the top before the bottom or does it dry from the bottom up?' People say to me, well, which is it? And I say, try it. Don't take my word for it, try it. You can know this." After several trials, if your hypothesis turns out to be wrong, you can make a new one. Being wrong isn't a bad thing, Nye insists, but a productive step toward truth -- and the beginning of any process is key to fostering a better outcome. "We all want to hurry; we all want to just get started", he said of anyone painting the walls of a room. "But I claim there's great value in figuring out how much paint you're going to need, what color it's really going to be, what size and style of brush you're going to need and taking all the time to cover the furniture and the floor and everything else before you start painting." When it comes to scientific topics, scientists perform this method with infinitesimally great detail over many, many years. As such, Nye distinguishes between matters we should personally study from the bottom up and those we must trust experts on. At the crux of public discussions right now are two undeniably scientific topics: the global pandemic and the climate crisis. But in an era of misinformation, those discussions don't always align with scientific truth. "We have an enormous number of people here, in the world's most technically advanced society, who don't want to get vaccinated because they believe that their online research is every bit as valid as scientific research conducted by medical professionals", Nye said, calling it his "mission in life" to help people filter past false information on the internet. To date, over 5 million people worldwide have died of COVID-19, but according to Our World In Data, only 57% of the global population has received at least one dose of the life-saving vaccine. Among other things, the low number is the result of hesitancy and insufficient supply, particularly to low-income nations. "We would be done with this pandemic if our society had embraced the importance of it and not only gotten vaccinated, but exported vaccines to the developing world so that we wouldn't have the omicron variant, by way of example", Nye said. He emphasized that right now is a terrific time to place value in the work of scientists. "People are scared", he said. "And that's where knowledge is of great value -- that's how you can overcome fear." Climate change, on the other hand, grows more concerning by the day. Having already heavily impacted developing regions like Bangladesh and threatening large swaths of richer countries like the US, it's responsible for an increase in forest fires, cyclones, droughts, animal extinction and several other forms of devastation. In Climates, a season 3 episode of Bill Nye, the Science Guy, Nye uses a replica of Earth and a space heater to demonstrate global warming. "The globe is getting too warm", he said. "So, we've gotta be careful." Twenty-six years and many fractions of a degree later -- in tandem with the conclusion of the COP26 conference, where government representatives intended to come up with a plan to cut carbon emissions that contribute to Earth's warming -- Nye says leaders "were unable or unwilling to propose and adhere to the extraordinary measures we almost certainly need to exercise." In a nod to 2006 documentary film An Inconvenient Truth, which follows Al Gore's quest to educate the public about climate change, Nye suggests representatives express a limited reaction because it's just too "inconvenient" to stop burning coal, for instance, even though science shows coal burning could contribute to the erosion of Earth's atmosphere. Still, Nye exuded a familiar air of optimism, paralleling the mood of his MasterClass lessons. "The world is slowly changing", he said, "and I'm excited about the future because young people are not going to keep this up." Enjoying the measuring, Nye says, is just as important as distilling a conclusion; a grand understanding of basic science can aid us on smaller scales, even serendipitously. "We each have ancestors that took the risk of going over the hill into the unknown valley", he said. "Just to see what was over there -- and made some extraordinary discovery." Nye calls the cost of endeavors like space exploration "tiny" compared with the benefits they'll one day afford us. Whether it be finding life on another world, which he believes will change our world, or something relatively simpler, "basic research is almost priceless." "There's a hexagonal storm on the north pole of Saturn -- a six-sided storm", Nye pointed out. "You know why it has six sides and it's at the north pole of Saturn? Nobody knows. But once that's figured out, I guarantee you it will inform our understanding of weather on Earth." One reservation he has is with the concept of creating a civilization on Mars, calling it "much harder than it looks -- there's no air, there's no food." In particular, he compares a settlement on the red planet to living in Antarctica. Though humans have sailed all over the world for centuries, he said, no one has set up camp to live long-term in Antarctica. "I'm open-minded, but Mars is really cold. I just don't think you want to settle. Having a science base where they're going outside in their spacesuits looking for stuff, that I am on board with." In line with his dreams of a lunar base, Nye's love and curiosity for science is as potent as it was when I watched his show in science class. However, though he peppered his statements with fascinating facts -- like how cool it is that our Zoom call is powered by a multitude of transistors -- he acknowledged that over time, "you get fatigued." "You've got to get to work, you've got to meet the writing deadline, you've got to go to the grocery store. you don't take time to absorb and remain curious. But I would say if that's really what's happening, fight that."

Over the past decade, the practice of data analytics has skyrocketed. No matter what industry you work in, data analytics likely plays a key role in crafting your strategy. In response, the market for data analytics software has climbed rapidly. According to IDC, worldwide spending on big data and business analytics solutions will climb 10.1 percent in 2021 to reach $215.7 billion. And it's worth noting that investment in data analytics did not drop off even in the darkest days of the global coronavirus pandemic. "Unlike many other areas of the IT services market, big data and analytics services continued to grow in 2020 as organizations relied on data insights and intelligent automation solutions to survive the COVID-19 pandemic," said Jennifer Hamel, a research manager at IDC. "The next phase of digital resiliency will spur increased investment in services to address both lingering and new challenges related to enterprise intelligence initiatives." Researchers at Gartner came to similar conclusions: "Increasingly, data and analytics has become a primary driver of business strategy, and the potential for data-driven business strategies and information products is greater than ever. This is particularly in response to the continuing situation with COVID-19, which has been an accelerant for digital transformation and data-driven business." By 2023, overall analytics adoption will increase from 35% to 50%, driven by vertical and domain-specific data mining techniques, according to the research firm. Given the prominent role that data analytics trends play in the modern enterprise, it makes sense to examine, "What is data analytics?" as well as to consider why it is important and what its future might hold. Data analytics is the process of analyzing data trends to gain knowledge and insight for better decision making. To be sure, definitions of data analytics vary less than some other technology definitions, primarily because experts agree that data analytics encompasses just about anything you might do to data. For example, Gartner defines data analytics as, "The management of data for all uses (operational and analytical) and the analysis of data to drive business processes and improve business outcomes through more effective decision making and enhanced customer experiences." These wide definitions can encompass a wide range of activities that are common in modern enterprises. For example, data analytics can include many of the following: In addition, a wide range of disciplines make use of data analytics and assorted big data trends, from finance to accounting to product management to manufacturing. Data analytics is integral to research and development, engineering, and strategic planning. And of course it is the very heart of logistics and supply chain management. With every year, analytics plays a larger role in information technology and cybersecurity. In sum, there is hardly an industry that isn't driven by data analytics. Today, many organizations have a chief data officer whose job it is to oversee all aspects of data management within the organization, including data analytics and data science. Although they are similar and closely related—and often confused— data science and data analytics are not the same thing. In a nutshell, data analytics is a business discipline, while data science is a technological discipline. The goal of data analytics is to answer a particular business question, while the goal of data science is to prepare, transform and organize data so that it is useful. Data analytics requires deep knowledge of a particular business domain, like finance or marketing, while data science requires deep knowledge of mathematic and technological disciplines, like statistical modeling and programming. Harvard Business Review explains, "Data analytics refers to the process and practice of analyzing data to answer questions, extract insights, and identify trends… Data science is centered on building, cleaning, and organizing datasets." Northeastern University adds detail to that definition, noting, "Data analysts examine large data sets to identify trends, develop charts, and create visual presentations to help businesses make more strategic decisions. Data scientists, on the other hand, design and construct new processes for data modeling and production using prototypes, algorithms, predictive models, and custom analysis." In practice, data scientists and data analysts often work together very closely and may even be part of the same team within an organization. Not all data analytics are the same. Most experts divide data analytics into four key types: Descriptive analytics describes what happened in the past or what is currently happening. This type of analytics answers questions like who, what, where, when and how. For example, a sales report that shows your monthly sales over the past four quarters is an example of descriptive analytics. This is the easiest type of analysis to perform, but it has only limited value to the organization. You can't leave it out, however, because descriptive analytics is a necessary foundation for the more advanced types of analytics. Diagnostic analytics tells you why something happened. For example, if your descriptive analytics informed you that sales dropped last quarter, diagnostic analytics would help you figure out what went wrong. This type of analytics usually involves combining multiple data sets to create a more full and accurate assessment of your situation. Maybe your sales drop happened because of supply chain problems or bad weather or because you lost a key account after hiring a new salesperson. Diagnostic analytics can help you figure that out. Predictive analytics helps you understand what is likely to happen next. It takes a look at historical trends, looking for patterns that will offer insights into the future. Often predictive analytics tools rely on advanced data models and machine learning technology that can distill the important factors that impacted past performance and apply those to the current situation. This is a much more advanced and speculative form of analytics with a high potential value. It is becoming a very common tool, particularly for large enterprises. Prescriptive analytics attempts to tell you what you should do about what is likely to happen in the future. For example, if your predictive analytics forecasts lower sales for next quarter, prescriptive analytics can help you see how that might change if you lower your prices or change your marketing strategy or source product from a different supplier. Obviously, the potential benefit with prescriptive analytics is extremely high, but it is also very difficult to do prescriptive analytics well. Currently few organizations have the resources and capabilities to do prescriptive analytics at scale. Most organizations start their data analytics journey with descriptive analytics. Over time, they expand into diagnostic analytics, then predictive analytics. Many aspire to eventually have a successful prescriptive analytics program to better inform their business decision-making. Also see: Three Steps to Enabling Better Use of Business Data Most experts agree that data analytics is tremendously important for modern organizations because it helps them become more competitive. Forrester puts it this way: "Data holds the key to improving customer experience and operational efficiency, which in turn fuels company success. Unlocking data's full potential relies on sound data analysis." Organizations undertake data analytics initiatives for a large number of reasons. Some of the most common things you can do with data analytics include the following: Better understand your customers. Most organizations have access to a wide variety of data about their customers, including demographics, order history, customer service interactions, social media, browsing history, survey responses and more. Analyzing this data can help companies create a fuller picture of each individual customer as well as an aggregate picture of their customers as a whole. In addition, it might highlight opportunities to better meet customer needs or reach new groups of buyers. Streamline business operations. Many of the processes within your organization, from order taking, to fulfillment, to supply chain management, to customer service, to IT operations and more are measurable. And anything you can measure, you can improve. Data analytics can help you track progress towards key performance indicators (KPIs) and help you identify bottlenecks that might be slowing your organization today. Identify new opportunities. One of the more interesting areas of data analytics is the discipline of whitespace analytics. This practice helps organizations identify business that they aren't doing today that they could be doing. It can help you find new customers, new products and new partnerships to pursue that could increase revenue and margins. Capitalize on existing trends. Even the most basic data visualizations make it easy to see which direction KPIs are moving and at what rate. By identifying these trends, you can do more of the things that are working well and attempt to correct things that are heading the wrong way. Market more effectively. Marketing is one the business disciplines that has been most transformed by data analytics. Because so much marketing takes place digitally, marketing teams have a wealth of data available that can help them identify which targets are most likely to become customers, which customers are likely to buy again, which customers are in danger of defecting to a competitor and much more. Improve your pricing strategy. What is improving your prices by just 1 percent can increase your organization's overall margins by as much as 10 percent? Analytics can help you analyze the variables. Data analytics can help pricing teams identify where they should increase prices (and where they should decrease them) in order to maximize profitability. Make better decisions. Humans are always tempted to make decisions for emotional reasons, often based on preconceived notions that may or may not be true. Data analytics provides a strong check to this instinct so that business leaders can see whether their gut reactions are likely to result in success or not. In a very broad sense, data analytics can help businesses improve their decision-making across the entire organization. Also see: Using AI and Data Analytics to Monetize Data: 4 Techniques The ultimate result of all these activities enabled by data analytics is often visible in the bottom line of the organization. Business leaders say that data analytics helps them Reduce costs by streamlining business operations, rightsizing technology spending, improving inventory management and better negotiating with suppliers. Speed time-to-market by quickly identifying new product opportunities, enhancing development processes, enabling faster testing and improving overall quality. Improve customer satisfaction by better meeting customer needs and giving customer service agents the tools, training and support they need. Increase sales by improving product offerings, enhancing marketing efforts and empowering salespeople. Increase margins by reducing costs and optimizing prices. Improve the accuracy of forecasts by analyzing historical data and using machine learning to enable predictive and prescriptive analytics. In the next few years, the use of data analytics will almost certainly continue to grow dramatically. However, not all organizations will succeed with their analytics efforts. In short, analytics are now essential. Gartner warns, "Through 2025, 80% of organizations seeking to scale digital business will fail because they do not take a modern approach to data and analytics governance." In addition to data governance, other key trends to watch include the following: Cloud computing. Today, most data analytics is happening in the cloud, and that trend is likely to increase. Because organizations store much other data with cloud providers, it makes sense to analyze that day where it is stored to minimize costs and take advantage of the scalability and reliability of cloud services. Artificial intelligence and machine learning. Many of the most complex forms of data analytics, including predictive and prescriptive analytics, rely on artificial intelligence and machine learning capabilities. As these technologies advance, analytics will become even more powerful. Synthetic data. Privacy regulations often limit the amount of analytics that organizations can perform directly on customer data. One of the ways to get around this is with synthetic data, which is anonymous and usually generated by data models and algorithms. Multiple analytics solutions and hubs. Most large enterprises find that no single analytics solution meets all their needs across the entire organization. Experts say that the most successful companies are likely to be those who find innovative ways to combine their various analytics solutions and data repositories. Organizations that stay on top of these trends—and others identified by their data analytics efforts—are likely to be the most successful over the long term. Also see: Guide to Data Pipelines eWeek has the latest technology news and analysis, buying guides, and product reviews for IT professionals and technology buyers. The site's focus is on innovative solutions and covering in-depth technical content. eWeek stays on the cutting edge of technology news and IT trends through interviews and expert analysis. Gain insight from top innovators and thought leaders in the fields of IT, business, enterprise software, startups, and more. Advertise with TechnologyAdvice on eWeek and our other IT-focused platforms. Property of TechnologyAdvice. © 2021 TechnologyAdvice. All Rights Reserved Advertiser Disclosure: Some of the products that appear on this site are from companies from which TechnologyAdvice receives compensation. This compensation may impact how and where products appear on this site including, for example, the order in which they appear. TechnologyAdvice does not include all companies or all types of products available in the marketplace.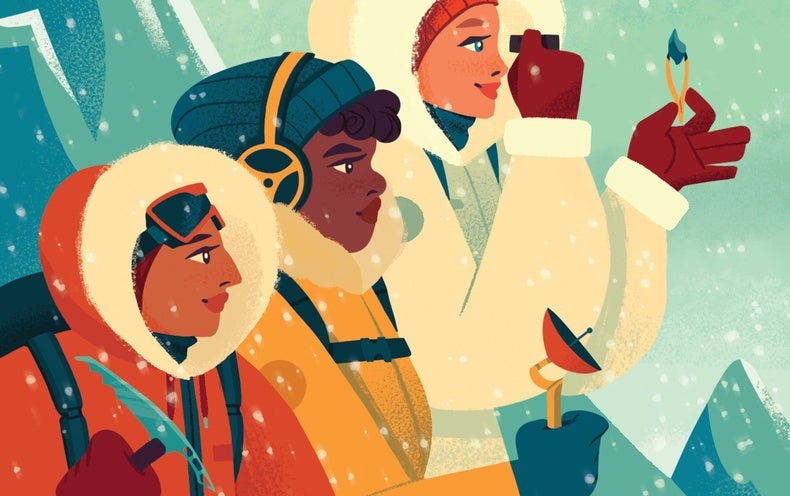 In 1981, as a young scientist, I applied for my dream job as a geologist with the British Antarctic Survey. As a child, I had adored snow and ice. Winter was my favorite season (and still is). My most cherished book was Wilson A. Bentley's atlas of snowflake photographs, and I avidly read the accounts by Robert Falcon Scott and Ernest Shackleton of their Antarctic expeditions. As a teenager, I enjoyed hiking and camping. I studied earth science in college, and when I graduated with top honors from a premier university in Britain, it did not seem like a stretch to apply for a job as a geologist in a cold and snowy place. The Survey promptly rejected me via a curt and slightly defensive letter. I could not be considered for that position—or, indeed, for any scientific position—because I was a woman. The letter explained the rationale: Survey geologists had to sleep in tents. It did not explain why this was disqualifying for a woman. Perhaps they believed that a "lady geologist" (a common phrase at the time) could not use a tent. Or perhaps the Survey could not imagine hiring enough women to share a shelter. So despite my qualifications—and despite the fact that I had slept in tents many times—my application would not be reviewed. Fast-forward to the present, and it may seem that things have not improved much. Women still struggle to be fully recognized in science. The top tiers of institutions are still populated primarily by men, typically white men. Harassment and hostility remain common. In a 2020 Nature survey of postdoctoral researchers, four out of 10 reported gender discrimination; 90 percent of those people were female. It is not just women who face big hurdles. It is young scientists broadly. And right now, on top of institutional challenges, scientists increasingly have to contend with public and government hostility—at times even harassment—when they work on socially contested subjects such as environmental science, the effectiveness of gun control and public health. But inclusivity has gotten better in one scientific area, and because 2021 has been so brutal, I decided to try to close out this year by highlighting that field: polar science, the very discipline that once kept me out. Outright exclusion is gone, and scores of women are making major contributions. Caroline Gleich, a ski mountaineer and climate activist leading an Antarctic expedition this month, has compiled a brief list of women active in cryospheric science today. She came up with more than two dozen. They include Alison Banwell, who studies ice-shelf stability, crucial for anticipating climate-induced sea-level rise; Indrani Das, who works with ice-penetrating radar to understand ice sheets; Cécile Agosta, who is using stable isotopes to understand climate variability in Antarctica; and many more. Several of these women are making extensive efforts to support others: Oregon State University's Erin Pettit, for example, uses field experience to build confidence among underprivileged women considering science careers. And of course, there are women who paved the way, such as Ellen Mosley-Thompson, who in the 1980s pioneered the use of ice cores in climate reconstruction. It is striking that many in the current generation of women polar scientists are working on the stability of ice shelves and sheets. This is one of the most important areas of research at the moment because it speaks directly to the impacts of climate change. If the great ice sheets of Greenland and Antarctica start to disintegrate rapidly, they could add many additional meters of sea-level rise globally. Rapid ice-sheet disintegration is a frightening scenario. Once it starts, it will probably be impossible to stop, and people will have very little time to adapt. Women are not working at the margins of climate science; they are working to answer one of its central and most consequential questions. None of this is to assume that all is well in Antarctic science. I'm sure that women doing research in that region—like women in all areas—continue to face many challenges. But it is to say that 40 years after the British Antarctic Survey refused to consider my application, women are now in the mainstream of polar science. So far as I know, nobody worries about them sleeping in tents.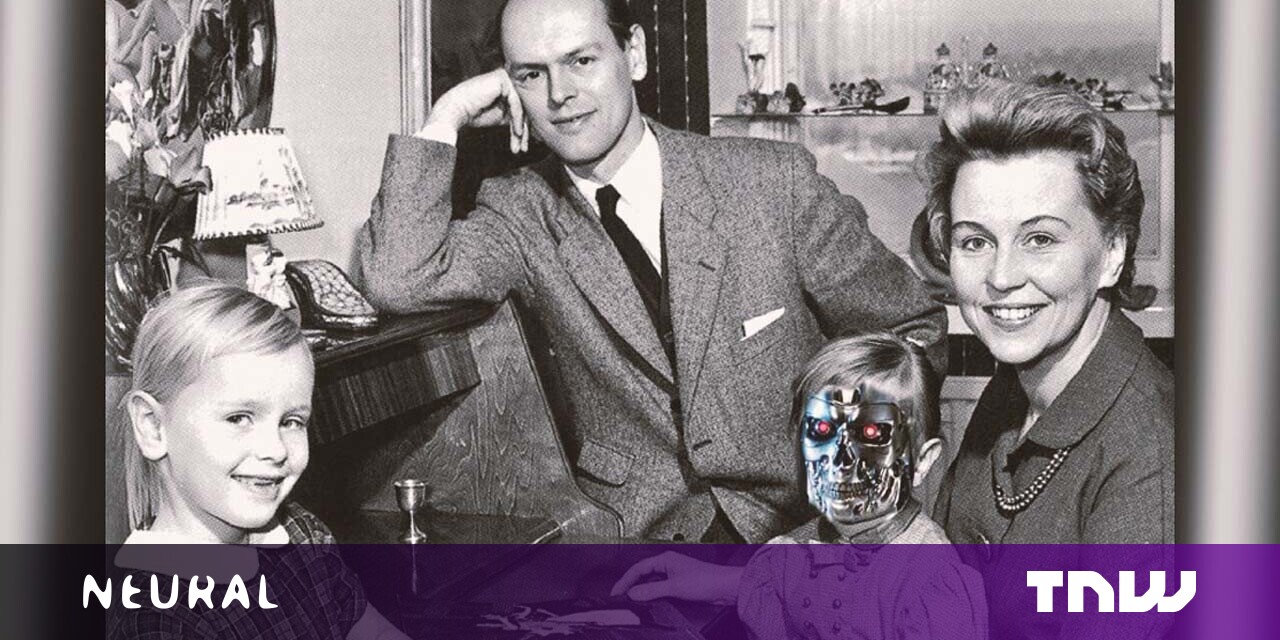 The latest tech news Your sardonic source for consumer tech stories Human-centric AI news and analysis Driving the future of sustainable mobility No-nonsense stories about startup growth Inside money, markets, and Big Tech The hottest new jobs in tech Help build the bank of the future Coding for Public Service You know you're in for a treat when a pre-print AI research paper begins by explaining that nobody really knows what AI is and ends by solving artificial general intelligence (AGI). The paper's called " Co-evolutionary hybrid intelligence," and it's a work of art that belongs in a museum. But, since it's state-sponsored research from Russia that was uploaded to a pre-print server, we'll just talk about it here. The research is only four pages long, but the team manages to pack a lot in that space. They don't beat around the bush. You want to know how to solve AGI? Boom! Page one: The "hybridization of artificial and human capabilities and their co-directional evolution" sounds a lot like people and computers getting the urge to merge and making a go of things together. That's kind of romantic. But what's it really mean? When AI researchers talk about "strong" AI they don't mean a robot that can carry heavy objects. They're talking about the opposite of a "narrow AI." All modern AI is narrow. We train AI to do a specific (hence narrow) function and then find ways to apply it to a task. A "strong" AI would be capable of doing anything a person can do. If such an AI ran up against a task it wasn't trained for, it could write new algorithms or apply knowledge from a similar but unrelated task to solve the problem at hand. What the researchers propose is a method by which we would stop relying on massive quantities of data to brute-force progress in AI. They say we should combine our natural intelligence with the machines' artificial intelligence and become permanently linked in a co-evolutionary paradigm. Per the paper: As to why this "new frontier" is the only path forward, the researchers offer the following explanation: The team is telling us that humans can't build an AI that's smarter than a human because we're only human. And, even if we did, we wouldn't be smart enough understand it. That sounds pretty deep, if we're speaking philosophically, but we use math to describe the unknown in physics all the time. It's difficult to place any scientific value on the assertion we couldn't define a superintelligent AI if we built one. Let's just roll with it though. According to the researchers, the path towards hybrid strong intelligence involves augmenting data-centric training methods with direct human-involvement at every level of learning. That sounds a lot like the way we "train" humans. We send them to school, they get educated, they become experts, they teach, and the cycle begins anew. We're all for such a paradigm. If every AI company had to do hands-on training instead of just smashing everything inside of a black box and monetizing whatever comes out the other end, we wouldn't be living in a world where AI scams regularly become billion-dollar industries. It's hard to imagine how putting more humans in the loop will directly lead to strong AI however. But, if the researchers are correct in their (somewhat pessimistic and weird) assertion that humans will never create a machine that's independently smarter than us, a hybrid intellect may be the only way to make people and machines smarter. You can read the whole paper here.

Technology lives with us, on us, and near us. So for some, design is paramount. In the tradition of Dieter Rams, who made Braun products that endure today, designers such as Yvés Behar and Philippe Starck are contributing to the digital-based creations that we carry. If you're holiday shopping for a disciple of these digital design gods, there's a good chance you can find something perfect for them in this story. There's an alarm clock that also plausibly passes as a sculpture, tiny shiny speakers that go anywhere, an electric kettle they'll never want to put in a cabinet, and more. Considering they're probably pretty precise about what they like, you'll be as relieved as they are delighted when they open one of these gifts. For more gift ideas for everyone on your list, check out PCMag's full Holiday Gift Guide.

December 10, 2021 Turkey and its neighbours pledged Friday to do a better job addressing the threats posed by pollution to people's health and the natural habitats of the Mediterranean Sea. From plastic waste to slimy mucilage forming on their coasts, the ring of tourism-dependant Mediterranean countries have battled a steady stream of environmental problems, raising the issue's importance in voters' eyes. Responding to the tide of public unease, envoys from 21 regional states agreed at a four-day gathering ending Friday on Turkey's southern coast to slash the use of sulphur in fuel for ships. Their decision to reduce the sulphur content of the fuel to 0.1 percent from 0.5 percent in the Mediterranean will be submitted to the International Maritime Organisation. Once approved, the cap will come into force in January 2025. "We expect that through the implementation of this decision, there will be an important reduction of pollution coming from ships", said Tatjana Hema, coordinator of the Mediterranean Action Plan at the United Nations Environment Programme. 'Breakthrough' Mediterranean countries and the European Union hope the limit on sulphur use—the culmination of five years of talks that could provide a template for other deals—will ultimately save lives. Besides hurting the sea, air pollution caused by smoke-chugging ships can be linked to 60,000 premature deaths a year globally, according to some expert estimates. Hema told AFP any cut in sulphur would have positive "socioeconomic and health" effects by reducing hazardous emissions. The EU led the effort to reduce sulphur content in fuel, said Patrick Child, deputy director general for the environment at the European Commission. "It's one of the seas with the most challenging environmental biodiversity threats", he said, calling the agreement on sulphur oxides a "breakthrough". But the list of increasingly urgent problems is long, putting pressure on regional governments. The Mediterranean is "a hotspot for climate change ", said Carlos Bravo, an ocean policy expert who works for the Swiss-based OceanCare advocacy group. Other issues include ships colliding with marine mammals, Bravo said, since the sea is one of the most dense for shipping traffic. Action was also needed to eliminate "bycatch", where turtles and sharks get trapped in commercial fishing nets, and to reduce noise pollution from ships that affects more than 150 species, Bravo said. Cleaning 'sea snot' Turkey, which this year became the last G20 country to ratify the Paris climate agreement, has come under particularly heavy criticism for how it treats its water. The issue gained international attention when a thick layer of slime dubbed "sea snot" covered Istanbul's southern shores on the Sea of Marmara last summer. Scientists blamed the mucus on Turkey's failure to properly treat agricultural and industrial waste before it flows down rivers into the sea, whose unusual warmth creates ripe conditions for algae to grow out of control. The sea snot has all been cleaned up, said Soner Olgun, laboratory, measurement and monitoring department chief at Turkey's environment ministry, adding he did not "expect it to return this year or next year". Turkish officials now stress the imperative of eliminating all forms of waste—particularly plastics—to save the sea. "It's not just related to marine litter, but also related to waste water treatment, as we saw in Istanbul with the mucilage", Mehmet Emin Birpinar, Turkey's deputy environment minister, told AFP. Eighty percent of sea waste arrives from land, Birpinar said. Turtles eating plastic A Greek study in October said 3,760 tons of plastic waste were floating in the Mediterranean, whose littoral states stretch from North Africa to the Middle East and southwestern Europe. One of the most poignant examples of the plastics' harm comes from the famous but endangered loggerhead turtles, whose babies hatch on Turkey's southern coast before crawling into the sea when they are ready. They are carnivores but tend to confuse jellyfish for plastic bags, explained Yakup Kaska, head of the Sea Turtle Research, Rescue and Rehabilitation Centre based in Mugla, southwestern Turkey. Kaska said rising sea temperatures also led to an increase in female turtles because heat determines the creatures' sex. "We are getting nearly 90 percent of the hatchlings who are females. We need males", Kaska said. "If one degree Celsius is the best scenario for the temperature increase, we may have all female hatchlings in 50 or 100 years." © 2021 AFP 5 hours ago 0 5 hours ago 1 6 hours ago 0 Dec 09, 2021 0 Dec 09, 2021 0 1 hour ago 1 hour ago 2 hours ago 2 hours ago 3 hours ago 3 hours ago 4 hours ago Sep 08, 2021 Jun 08, 2018 Oct 27, 2020 Oct 04, 2021 Dec 10, 2020 Jun 02, 2021 4 hours ago 5 hours ago 23 hours ago Dec 09, 2021 Dec 09, 2021 Dec 09, 2021

December 10, 2021 Rivers overflowed their banks across a large swath of southwest France on Friday after heavy rains lashed the region overnight, leading to evacuations of dozens of residents. Warm southern winds that have melted snowbanks in the Pyrenees mountains in recent days also contributed to the flooding, which could persist for several days. "Despite one person injured, we have no serious accidents or deaths, with firefighters responding to more than 250 calls in the past few hours", Interior Minister Gerald Darmanin told journalists after discussions with local officials. The Meteo France weather agency also warned of high avalanche risks in the Pyrenees, which separate France from Spain, where local flooding was also reported. The regional government in Spain's Navarre region said a woman died Friday in her car after a landslide that followed two weeks of heavy rains. Eric Spitze, the French government's top official for the Aquitaine region that includes Bordeaux, said that while the situation was "under control", forecasts of more rain to come could see floodwaters rise further in several towns and cities. In the coastal city of Bayonne, loudspeakers carried warnings for crowds of people who gathered along the banks of the Nive river to take pictures of the torrents. Authorities cancelled a Friday night rugby match in Bayonne between Aviron Bayonnais and US Montauban, and Mayor Jean-Rene Etchegaray also urged businesses along the Nive river to close. Classes were called off at several schools and some roads were closed, while train services were disrupted and electricity cuts were reported at hundreds of homes across the region. Further inland, the flooding caused a landslide in the Pyrenees village of Itxassou, with one resident, a 37-year-old who gave his name as Jean-Claude, said his home was swamped in 40 centimetres (16 inches) of water—for the second time in seven years. "In 2014, they said it was once-in-a-century flooding, and now it's already happening again", he told AFP. © 2021 AFP 5 hours ago 0 5 hours ago 1 6 hours ago 0 Dec 09, 2021 0 Dec 09, 2021 0 1 hour ago 1 hour ago 2 hours ago 2 hours ago 3 hours ago 3 hours ago 4 hours ago Nov 23, 2021 Sep 15, 2021 13 hours ago Oct 19, 2021 Nov 06, 2021 Oct 25, 2019 4 hours ago 5 hours ago 23 hours ago Dec 09, 2021 Dec 09, 2021 Dec 09, 2021

When we look at birds, from bright red cardinals to yellow goldfinches, we tend to focus on their plumage. But a lot of birds have colorful body parts that aren't feathers, so a team of scientists wondered if birds' distant dinosaur ancestors might also have had some flashy bits. According to a study published this week in the journal Evolution, some dinosaurs might have had colorful feet and faces, and those splashy body fashions could have been used to attract mates. "Living birds use an array of pigments and can be very colorful on their beaks, legs and around their eyes", lead author Sarah Davis said in a University of Texas at Austin statement on Thursday. "We could expect that extinct dinosaurs expressed the same colors." The researchers looked at what's known about extinct dinosaurs, modern birds and a common ancestor, an archosaur that lived during the Triassic. "By analyzing whether bright body color was present in living dinosaur relatives -- including turtles, crocodiles and over 4,000 bird species -- the researchers determined that the common ancestor had a 50% chance of having bright colors in the soft tissues of its body", the university said. The data analysis also revealed insights into modern birds. Carotenoids -- pigments that give birds their bright yellow, orange and red colors -- are found in plants and invertebrates. Carrots are a famous example of how carotenoids make food orange. The study found birds with plant-based diets with plenty of carotenoids tend to have more bright colors in more places on their bodies than meat-focused birds. "The earliest dinosaurs were pony-sized and ate large, vertebrate prey", said study co-author Julia Clarke, a paleontologist at the University of Texas. "Different groups shifted to plant-dominated or mixed diets. This shift likely led to changes in coloration of skin and non-feather tissues." The fossil record doesn't give scientists a lot to go on when it comes to determining dino colors, but the study suggests some bright new possibilities for what dinosaurs might have looked like. We'll have to wait for the next installment of the Jurassic Park series to see if this idea catches on in popular culture.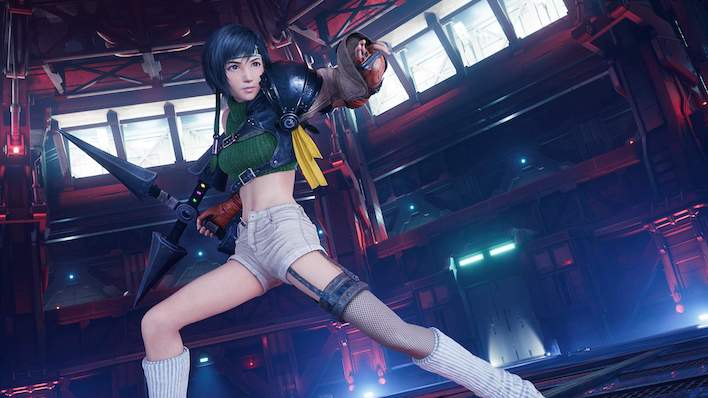 Final Fantasy VII Remake Intergrade launched earlier this year on PS5, and now it's coming to PC. The launch is slated for December 16, 2021 on the Epic Games Store. Here's the trailer for the game, so you can see some of what's in store. FF7 Remake does have some pretty hefty system requirements, though. Most notably, you'll need 100GB of storage space available. And for the smoothest gameplay, that 100 gigs of data needs to be stored on a high-speed SSD. Here are the full system requirements. The audio includes English, French, German, and Japanese. Text support for English, simplified Chinese, traditional Chinese, French, German, Italian, Japanese, Korean, Brazilian Portuguese, Latin American Spanish, and traditional Spanish is also included. FF7 also supports Input and DirectInput-compliant controllers. That means you can use the controller from your Xbox One, Xbox Series X, PS4, or PS5, along with some third-party options.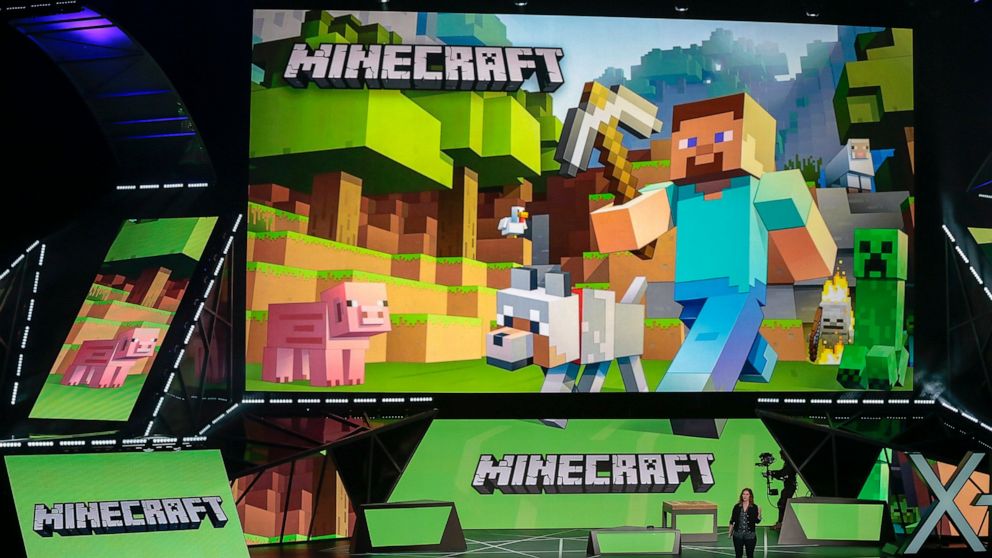 Security experts around the world raced Friday to patch one of the worst computer vulnerabilities discovered in years, a critical flaw in open-source code widely used across industry and government in cloud services and enterprise software. "I'd be hard-pressed to think of a company that's not at risk," said Joe Sullivan, chief security officer for Cloudflare, whose online infrastructure protects websites from malicious actors. Untold millions of servers have it installed, and experts said the fallout would not be known for several days. New Zealand's computer emergency response team was among the first to report that the flaw in a Java-language utility for Apache servers used to log user activity was being "actively exploited in the wild" just hours after it was publicly reported Thursday and a patch released. The vulnerability, dubbed 'Log4Shell,' was rated 10 on a scale of one to 10, the worst possible. Anyone with the exploit can get full acces s to an unpatched machine. "The internet's on fire right now. People are scrambling to patch and there are script kiddies and all kinds of people scrambling to exploit it," said Adam Meyers, senior vice president of intelligence at the cybersecurity firm Crowdstrike. "In the last 12 hours it has been fully weaponized." The vulnerability in the Apache Software Foundation module was discovered Nov. 24 by the Chinese tech giant Alibaba, the foundation said. Meyers expected computer emergency response teams to have a busy weekend trying to identify all impacted machines. The hunt is complicated by the fact that affected software can be in programs provided by third parties. The flaw's exploitation was apparently first discovered in Minecraft, an online game hugely popular with kids and owned by Microsoft. Meyers and security expert Marcus Hutchins said Minecraft users had already been using it to execute programs on the computers of other users by pasting a short message in a chat box. Microsoft said it had issued a software update for Minecraft users and "customers who apply the fix are protected." Researchers reported finding evidence the vulnerability could be exploited in servers run by companies including Apple, Amazon, Twitter and Cloudflare. Cloudflare's Sullivan said there we no indication his company's servers had been compromised. Apple, Amazon and Twitter did not immediately respond to requests for comment.

When Samsung skipped launching a 2021 Galaxy Note smartphone earlier this year, most of us thought it was the end of the road for the company's popular stylus-toting phablet. New reports, however, indicate that Samsung could do a complete about-face and revive the Galaxy Note lineup as soon as February 2021. If we are to believe South Korean tipster Tron, Samsung could launch a Galaxy Note 22 alongside the Galaxy S22 series in the first quarter of 2022. What's more interesting is that the device Samsung intends to brand as the Galaxy Note 22 will replace the top-end Galaxy S 22Ultra. This is not the first time we have heard about Samsung's plans to rebrand the Galaxy S22 as the Note 22. In September, when the first supposed Galaxy S22 Ultra renders appeared, there were reports about that phone being christened the Samsung Galaxy Note 22 Ultra. However, following tipster Ice Universe's tweet quashing any such possibilities, these rumors died a swift death. Two months on, it looks like the same rumors have made a comeback with a vengeance. While Samsung had a seemingly rational explanation for canceling the Note series, even they agreed that the Galaxy Note had its set of fans. Samsung did try to win some of those fans back by offering S Pen support on the top-end Galaxy S22 Ultra. But Samsung's S Pen strategy for the Galaxy S22 Ultra was a complete mess. Samsung wanted users to pay extra for the S Pen Pro to "unlock" all its features because the standard S Pen did not offer support for cooler stuff like air commands and Bluetooth features. Worse, the S21 Ultra did not have a slot for the S Pen — a feature that has remained consistent with all Galaxy Note handsets since their inception. Needless to say, the Samsung Galaxy S21 Ultra — while a great phone — was not really an ideal Galaxy Note replacement. With initial Galaxy S22 Ultra leaks indicating that it will get an S Pen slot, it makes sense for Samsung to just call it the Galaxy Note 22 instead, and try winning back all those disgruntled Galaxy Note lovers.

As teased, The Game Awards brought a couple of Sonic reveals our way. Perhaps the biggest Sonic announcement of the night was the first official trailer for the second Sonic movie, Sonic the Hedgehog 2. The trailer features a lot of familiar faces for Sonic fans, and it suggests that this new movie will follow the plot of the games a lot closer. Image credit: Paramount Pictures Just a word of warning to those who haven't already seen the first Sonic the Hedgehog movie: you might want to hold off on watching this trailer and reading this article for now. Both will spoil certain parts of the film by necessity, so stop reading here if you don't want story details to be spoiled for you. With that out of the way, the first trailer for Sonic the Hedgehog 2 shows us that Sonic has remained on Earth and fancies himself as some kind of superhero. Dr. Robotnik has found his way back from the mushroom planet he was stranded on at the end of the last movie, and this time he has a friend backing him up: Knuckles the Echidna, who proves to be a match for Sonic's power. Sonic has a friend of his own in Tails, who appeared on Earth at the end of the last movie in search of Sonic. Tails even has his biplane that debuted in Sonic the Hedgehog 2 – the game – way back in the day, so the movie clearly has some throwbacks to the classic video game it shares its name with. One departure is in the introduction of Knuckles, who didn't appear until the third game in the original Sonic game series. The narrative of this movie seems to follow the narrative of Sonic the Hedgehog 3 at least a little bit, in that Robotnik and Knuckles have teamed up to find the Master Emerald and Sonic and Tails need to stop them. In Sonic the Hedgehog 3, Knuckles instead serves as the guardian of the Master Emerald, and Robotnik convinces him that Sonic is attempting to steal it. Of course, Sonic and Knuckles eventually become allies in the video games and set out with Tails to stop Dr. Robotnik for good, which is something we're likely to see in the inevitable movie sequel to Sonic the Hedgehog 2. So, the first official trailer for Sonic the Hedgehog 2 will probably please a lot of Sonic fans thanks to its similarities to the games. While the first Sonic the Hedgehog movie was pretty good as far as video game movies go, it did feature an original story, so it's nice the see the movies pull closer to the games in terms of narrative. At the end of it all, we're just happy that the producers weren't afraid to give Robotnik his killer mustache from the games, which is prominently displayed in this trailer. Sonic the Hedgehog 2 arrives in theaters on April 8th, 2022.

Fastly's mid-2021 outage took some huge sites offline. Its Chief Product Architect Sean Leach shares why he thinks outages continue to happen, and how to reduce your own risks.

Mobiles Features Electric Vehicle Mobiles Why top executives are leaving big tech companies Battery charging vs Battery swapping on electric scooters: Which one is better? Reliance Jio to increase its tariff prices following Airtel and Vodafone-idea? MediaTek dominates the sub-Rs 30,000 smartphone space in 2021, where is Qualcomm? OnePlus 9RT could be so much more than just a mild camera update Vivo TWS Neo Review Logitech G502 Lightspeed Gaming Mouse Review Asus ROG Phone 3 First Impressions OnePlus Nord First Impressions Asus TUF A15 (FA566) Gaming Laptop Review New OnePlus device spotted on Indian certification website What will the metaverse look like in 2022? Indian govt warns parents about online gaming addiction Free Fire Money Heist Mode to go live on December 11: Know more Video content creators cannot buy Sony ZV-E10 camera because of chip shortages What will the metaverse look like in 2022? Kamala Harris fears using wireless earphones, should you be worried too? Worst marketing gimmicks that brands should avoid to exploit consumers Why two billionaires are fighting over your internet connection Can we really expect 6G by 2023 when India is still facing its biggest challenges in implementing 5G Deals Features Gaming Apps Gaming PUBG: Battlegrounds खेलने के लिए अब नहीं खर्च करने होंगे पैसे, साथ में मिलेंगे स्पेशल इन-गेम रिवॉर्ड रियलमी, शाओमी, सैमसंग में 'रेस', जानें नंबर-1 पर किसका कब्जा? इस गेम ने दी PUBG Mobile, Free Fire को मात, जीता अवॉर्ड Free Fire Emotes मिलेंगे फ्री, ट्राई करने होंगे ये तीन तरीके Free Fire Redeem Codes for Today (10th December): आज के इस एक्टिव रिडीम कोड से मिलेंगे शानदार Rewards News News News News Features Gaming Gaming News

Even if you can find a stand-alone Nvidia GeForce RTX 3000-series graphics card in stock, you'll likely encounter an elevated price that'll make you gasp. A better route might be a prebuilt PC. You can find some reasonably priced, off-the-shelf gaming desktops right now with Nvidia's latest GPUs. There are even a few discounts to be found -- a rare occurrence for anything related to Nvidia's RTX GPUs. Best Buy and Newegg have some inventory of RTX 30-series gaming desktops from vendors including ABS, Cyberpower, HP, Lenovo and Skytech. After taking a look at the PCs that each site has in stock, here are the best deals I found -- from relatively inexpensive desktops with RTX 3060 graphics to a fully loaded beast with an RTX 3090 GPU. Read more: Best graphics card for gamers and creatives in 2021 Check back -- I'll keep this list updated as I find new deals on RTX 30-series gaming desktops.

Michael Nesmith, singer and guitarist for The Monkees, died Friday at age 78. "With Infinite Love we announce that Michael Nesmith has passed away this morning in his home, surrounded by family, peacefully and of natural causes", his family said in a statement quoted by Rolling Stone. "We ask that you respect our privacy at this time and we thank you for the love and light that all of you have shown him and us." The Monkees ran on NBC from 1966 to 1968, and followed the adventures of a struggling rock band. The show won two Emmy Awards and the band became an iconic part of pop culture, producing numerous best-selling albums. Their hits included Last Train to Clarksville, Daydream Believer, and Pleasant Valley Sunday. Nesmith himself wrote many of the group's songs, including Mary, Mary; Listen to the Band; and The Girl I Knew Somewhere. The Monkees were mockingly dubbed the "Pre-Fab Four", a joke referencing the Beatles' "Fab Four" nickname. Nesmith himself had already started a musical career before being cast in The Monkees -- in 1964, he wrote the song Different Drum, which later became a hit for Linda Ronstadt. After the show was canceled, he released solo albums and was instrumental in the early days of music videos. He created a TV show called PopClips in the late 1970s, a precursor to MTV. But Newsmith fought back against the belief that he was the band's only real musician. "The notion I was the only musician is one of those rumors that got started and won't stop – but it was not true", he told Rolling Stone. "Peter (Tork) was a more accomplished player than I by an order of magnitude, Micky (Dolenz) and Davy (Jones) played and sang and danced and understood music. Micky had learned to play drums, and we were quite capable of playing the type of songs that were selected for the show." Nesmith reportedly wore a wool hat to his audition for The Monkees TV show, and the headwear was written into the role when he was cast. One early TV listing even named the characters as Davy, Micky, Peter, but named Nesmith's character simply as "Wool Hat", noting "he usually wears one." The character's name eventually became Mike. When he was just 13, Nesmith's mother, Bette, invented the correction fluid that became Liquid Paper, originally calling it "Mistake Out." She sold the company to the Gillette Corporation for $47.5 million (£35.8 million, AU$66.2 million) in 1979, and her only son inherited the bulk of the money when she died a year later. Fans remembered Nesmith online. "I wish I could accurately convey what The Monkees meant to us kids in the mid-late 60s", wrote James Neibaur. "I can't articulate how much this hurts. I actually cried! Glad he got to tour and say goodbye." Frank Conniff, comedian and Mystery Science Theater 3000 alum, wrote, "Oh, damn. This is not the time to be losing Monkees. This man was a major talent. Rock & Roll Hall of Fame, when are you going to do the right thing and give these national treasures the recognition they deserve? Rest In Peace, Michael Nesmith." Nesmith's death leaves Micky Dolenz as the only survivor of The Monkees. Davy Jones died in 2012 and Peter Tork in 2019.

NASA conducted the 17th flight for the Ingenuity Mars Helicopter on Sunday, December 5. Everything went as planned during the helicopter's 614-foot traverse to the northeast. However, during the final descent phase of the flight, the communications link between Ingenuity and the Perseverance Mars rover was disrupted. It appears the helicopter was able to land successfully. Approximately 15 minutes after the radio link was lost, Perseverance received packets of Ingenuity telemetry indicating the battery and flight electronics were healthy. NASA believes the loss of the radio link was due to a "challenging radio configuration" between Perseverance and Ingenuity during the helicopter's landing. Telemetry data NASA from the flight showed that the vehicle performed as expected during the 117-second flight at an altitude of 33 feet above the surface of Mars. However, telemetry data is missing for about a third of the final descent from an altitude of about 10 feet above the Martian surface. NASA said before it could be sure exactly what happened to cause the loss of radio link, it had to transfer the missing data from Flight 17 from the helicopter to Perseverance and then to Earth. NASA was able to relay that data to Earth on Wednesday of this week, and the data shows that power aboard the helicopter is excellent. The level of power being transferred from the solar panels to the six lithium-ion batteries inside the helicopter is strong enough that NASA believes the helicopter is in an upright stance. However, the Ingenuity team continues to have line-of-site issues with communications, which they believe caused the loss of telemetry data during the flight. The line-of-site issue has prevented the majority of data packets from being relayed to the rover. Outstanding data packets also include all of the imagery from the flight. NASA says that it expects an opportunity to transfer data in the next several days. NASA knew Ingenuity would face challenges with the rugged environment where it's currently operating. The helicopter has operated far past its original mission timeline, and it was originally designed to operate on flat land. Currently, it is operating in an area with significant elevation changes that pose challenges not only to the flight software but to the radio signal link between Ingenuity and Perseverance. The strength of a radio signal depends a lot on having a clear line of sight between the transmitting and receiving antennas. In rugged terrain, the line of sight could be obstructed by large rocks, hills, or ridges. Communications can also be obstructed if Perseverance is aligned so that its receiver faces away from the helicopter. Communications challenges during this flight include a landing site that placed a hill called Bras between the helicopter and the rover. The hill is only 13-feet tall, but that proved enough to hamper communications. When Flight 17 was planned, controllers believed Perseverance would be parked in a specific location, facing a specific direction. However, plans for Perseverance change day-to-day, and by the time Flight 17 happened, the rover was parked in a different location. The rover's location placed it at a challenging heading for radio communications with Ingenuity. The design teams behind Ingenuity built the helicopter to handle this type of issue. The helicopter was designed to power down after flight and wait for further instructions automatically. NASA says it believes the flight was a complete success noting that telemetry was nominal leading up to the moment radio communications were lost. A successful landing is further backed up by the data packets received 15 minutes after Ingenuity was supposed to have landed. Among the data in those packets was battery voltage is indicating +76 millivolts, which is a positive 1.2 percent state of charge increase over 15 minutes. That data shows that the solar panels were charging the battery, and NASA says the high level of charging is only possible if the vehicle was upright with its solar array pointed at the sky. The image above was captured by the Mars Perseverance rover's Mastcam-Z Camera on SOL 282 (December 5, 2021) at local mean solar time 07:49:18., shared by NASA/JPL-Caltech/ASU Ingenuity continues operating in conditions above and beyond what it was originally intended to endure. One of the biggest challenges for continued operations was reduced Martian air density as the seasons changed on the Red Planet. The atmosphere on Mars is already significantly less dense than the atmosphere here on Earth. As the seasons changed, NASA had to increase the rotor speed of Ingenuity to allow the helicopter to continue to operate. With the Martian atmosphere becoming less dense with the new season, NASA increased the rotor speed to 2800 RPM. The higher rotor speed provided the lift needed to keep operating. The current loss of radio communication isn't the first challenge that Ingenuity has overcome. Previously, a flight was scrubbed in September after an issue with a pair of servos was discovered during a pre-flight checkout. The servos are critical to stable flight, and one theory at the time was that the issue might indicate parts of the servo gearbox and swashplate linkages were beginning to wear. However, the issue doesn't appear to have caused any additional problems for Ingenuity so far.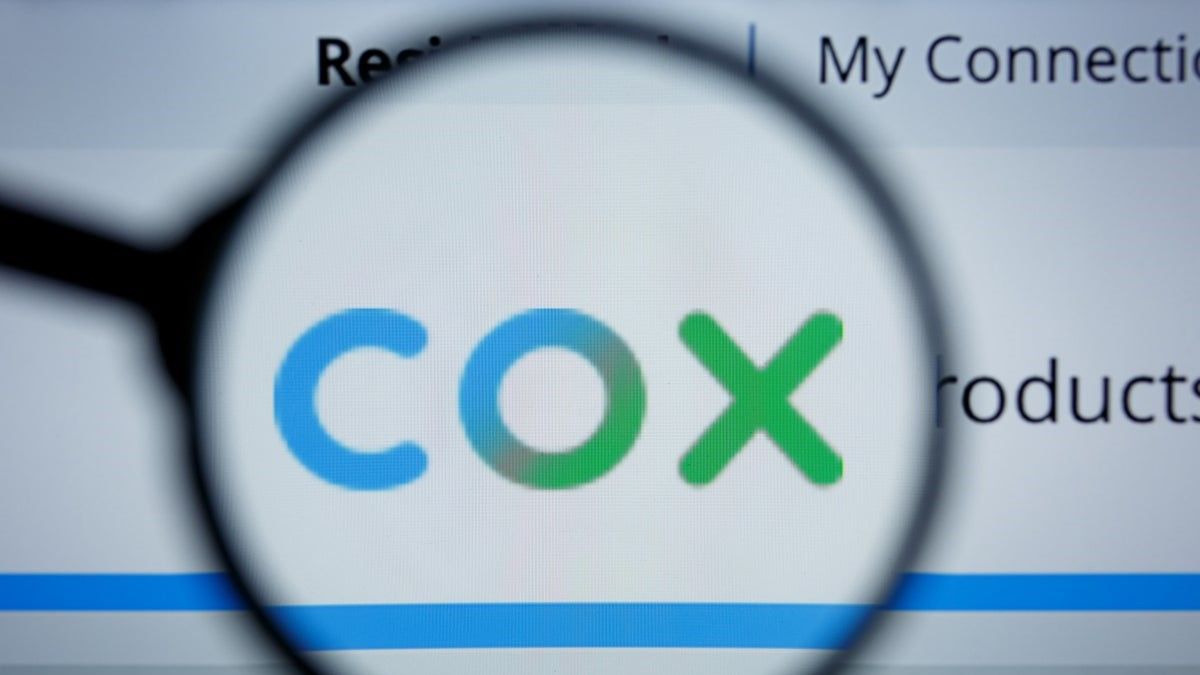 The cable and telecommunications provider Cox Communications has disclosed a data breach after a hacker was able to gain access to the personal information of its customers by impersonating a support agent. The company's customers recently began receiving letters in the mail informing them that an unknown person or persons had impersonated a Cox support agent in order access customer information. Although few details about the extent of the data breach have been released at this time, the hacker likely employed social engineering as a means to gain access to Cox's internal systems. Once the company learned that a hacker had impersonated one of its support staff, it immediately launched an internal investigation into the matter and notified law enforcement of the incident. In the data breach notification letter sent out to customers, Cox Communications' chief compliance and privacy officer, Amber Hall explained that some information in customers' accounts may have been viewed by the hacker, saying: "After further investigation, we discover that the unknown person(s) may have viewed certain types of information that are maintained in your Cox customer account, including your name, address, telephone number, Cox account number, Cox. net email address, username, PIN code, account security question and answer, and/or the types of services that you receive from Cox." Although Cox has not revealed whether any financial information or passwords were accessed, it is advising customers to monitor their financial accounts. In order to prevent any possible identity theft that may occur as a result of the breach, the company is also offering a free one-year subscription to Experian IdentityWorks to all affected customers. We'll likely hear more details regarding the data breach once Cox and law enforcement complete their respective investigations but in the meantime, Cox customers should change the password and security questions/answers for their accounts, look out for any phishing emails pretending to come from the company and enable two-factor authentication ( 2FA) for their accounts. We've also featured the best password manager, best identity theft protection and best antivirus Via BleepingComputer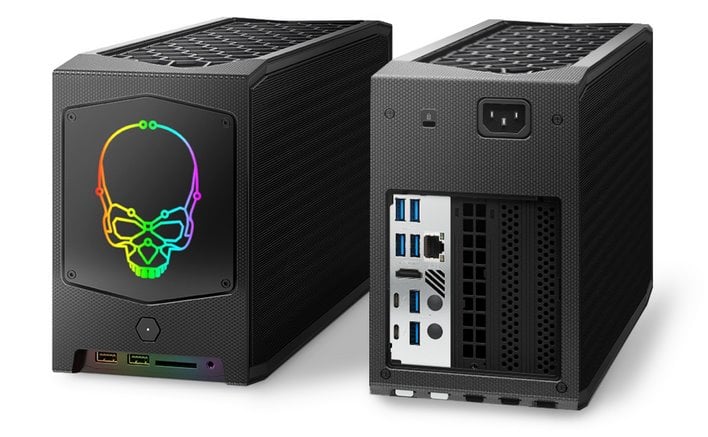 Four M.2 key M slots: 2280 CPU-attached PCIe X4 Gen4 NVMe Two 2242/80 PCH-attached PCIe x4 Gen3 NVMe or SATA3 SSD RAID-0 and RAID-1 capable, CPU-attached 42/80/110 PCIe X4 Gen4 Intel Optane Memory M10, H10, H20 and Intel Optane™ SSD ready HDMI 2.0b port, Two Thunderbolt 4 ports Intel 2.5 GB Ethernet port, Intel Wi-Fi 6E AX210 and Bluetooth 5.2 Eight USB 3.1 Gen2 ports, SDXC slot with UHS-II support, Supports up to three 4K displays Customizable RGB lighting with user-replaceable RGB-backlit front logo 3.5 mm front stereo headset jack, Kensington lock ready, 3-Year limited warranty

One UI 4.0 is Samsung's in-house UI that is built on Android 12 OS. It brings a ton of new features and enhancements for eligible devices. Samsung Kids mode is also getting some new features with One UI 4.0 update. For those who don't know, Samsung has a dedicated kids mode on its devices, called the Samsung Kids mode. It lets parents or elders give their phones to kids, more safely in a fun way. With One UI 4.0, Samsung is expanding the list of features and capabilities of Samsung Kids mode. Just for a fact, this mode was previously known as simply Kids mode but later was changed to Samsung Kids. The latest One UI 4.0 update adds new customization options, new parental controls, new AR apps, a new onboarding experience, and much more. Among all these features, the most notable one is the option that lets you change the background color. It also adds the ability to select which apps should appear on the homescreen. Moreover, as noted by, parents will also have the control to delete default apps and replace them with the apps they have downloaded and approved. Additionally, the latest Android 12 based One UI 4.0 update for Samsung Kids mode brings updated parental controls. Parents can now have detailed insights on their kid's smartphone usage for the day. They can further get details for the whole month as well. Parental control also adds the ability to set up screen time. This will avoid kids to spend extended time on smartphones. Parents can set this screen time goal for every day or set up different goals for each day. The new update further adds augmented reality (AR) apps such as "My AR Theater" and "My Art Studio". These apps allow kids to create their own stories in AR. There are other fun apps, including LEGO DUPPLO World, DisneyColoring, and Toca Boca as well. Besides, the updated Kids mode also gets new cards. This will allow kids to monitor their activities and screen on time by themselves. Kids also have the freedom to set up their own smartphone usage plans. Last but not least, the Samsung Kids mode also gets a new onboarding experience. Kids will be welcomed with characters from Crocro's Little Friends on the welcome board. There are a total of six characters that will show up on the Welcome Board. Kids will be able to interact with these characters and their interaction will differ based on the situations and kid's age.

Oppo yesterday teased its upcoming foldable, the Oppo Fold N. Now, leaks from reliable leaker Evan Blass have shown more of what we can expect from the device. The renders show the foldable from all angles, adding to the few images that were shared yesterday. The images shared show a very Oppo-style design that's instantly recognizable, complete with the subtle camera bump, as well as the inward-folding display of the Fold N. Oppo is the latest smartphone maker to jump on the foldables trend, and it may have something more to offer other than a different look. "With the Find N, we have solved the main pain points in previous foldable smartphones, such as the crease in the display and overall durability of the device by inventing perhaps the best hinge and display designs available today," Pete Lau, Oppo's chief product officer, said. Going off the renders and live images (as well as Oppo's own claims), the foldable could have no "crease" or bump in the middle of the screen, unlike Samsung's current models, which do have those creases. The new hinge design can also be seen. Though, like with all products, it is hard to rate the practicality and real-world durability of it before getting hands-on with it. Foldables are going to get a lot more popular as more smartphone manufacturers hop on the trend. Whether that correlates with increased mass market acceptance is going to be a matter of pricing, for the most part. While Samsung currently dominates, the market is still small enough that another player could hop in and make a splash. With bigger players like Google, Apple, and Microsoft not really competing yet, Oppo's new phone has a chance. The Oppo Find N will be officially announced on December 15 during Oppo Inno Day. We'll learn more about it then.

Research from Kaspersky finds that a quarter of phishing sites are gone within 13 hours — how in the world can we catch and stop cyber criminals that move so quickly?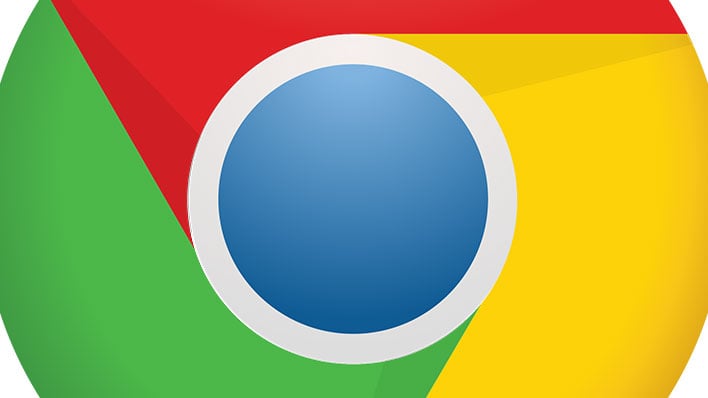 Digital privacy advocate Electronic Frontier Foundation (EFF) is telling Chrome browser users to beware of Google's plan to transition extensions to Manifest V3, which Google touts as being "more secure, performant, and privacy preserving than its predecessor." However, EFF says it's a "raw deal for users", which is putting it mildly. In a blog post, the privacy watchdog labels Manifest V3 as "deceitful and threatening", adding that it is skeptical the upcoming change will do much for security. One of the issues EFF has with Manifest V3 is that it removes the blocking webRequest API that allows developers to handle network requests on behalf of the user. "It will restrict the capabilities of web extensions—especially those that are designed to monitor, modify, and compute alongside the conversation your browser has with the websites you visit. Under the new specifications, extensions like these—like some privacy-protective tracker blockers—will have greatly reduced capabilities. Google's efforts to limit that access is concerning, especially considering that Google has trackers installed on 75 percent of the top one million websites", EFF says. "The development specifications of web browser extensions may seem in the weeds, but the broader implications should matter to all internet citizens: it's another step towards Google defining how we get to live online. Considering that Google has been the world's largest advertising company for years now, these new limitations are paternalistic and downright creepy", EFF says. In other words, EFF is concerned with Google having so much control over the web experience through its dominant market share. Looking at StatCounter's data, Chrome accounts for 64 percent of all browser usage, with Safari coming in a distant second at 19.22 percent.

Towards the end of October 2021 Razer officially announced the launch date for, the company's smart mask that comes with N95-grade filters. Following the onset of the pandemic, Razer set out to help in any way it could, and in doing so shifted a portion of manufacturing lines to make surgical masks for both consumer and commercial use. Along the way, it provided a ton of masks to hospitals across the globe where shortages made it difficult to get what mask supplies they needed. But Razer wanted a more sustainable option. Enter the Razer Zephyr smart mask. A sustainable, yet also more capable mask option for consumers. In this handy guide, we'll break down everything you need to know about the Razer Zephyr. So if you're interested in buying one, you'll have all the necessary information prior to purchasing. Just as the name implies, the Razer Zephyr is a smart sustainable mask alternative to the surgical, single use masks and cloth masks. Since this is a smart mask, it has more features than something like the or cloth masks that Razer sells. And in the end you're getting something with a better preventative measure. It looks pretty cool too. Since we're still in the middle of a pandemic for the foreseeable future, the Zephyr is a way to stay protected without having buy boxes of masks and replace them every day or every single time you go out. Technically the Razer Zephyr is available to buy now. But that's not the whole truth of it. Razer has launched the mask. But at the moment it's only doing sales of the mask through limited drops. Which means you can only buy it when these drops happen. What's more is that these are limited drops, and stock depletes rather quickly. So you have to be quick about trying to make the purchase before you lose out on that drop. Razer will usually post about upcoming drops via its social media. So it's a good idea to follow the company so you don't miss the times. So far, drops have been happening about once a week. But Razer may not always continue to do a drop weekly. Following the Razer Twitter and Facebook are your best ways to stay up to date. Eventually though, Razer should have these for general sale without the drop system. Unfortunately, Razer doesn't appear to have set a timeline for when that will happen. The most recent drop was on December 6, 2021. And like the others, it sold out in mere minutes. The last drop before Drop #6 which was December 6 (we see what you did there, Razer), was on November 10. So if Razer sticks to a similar timeline, we may not see another drop until the beginning of January. However, there is one thing to keep in mind. We're approaching the holidays in just a couple short weeks. And Razer want to give people another chance to buy the Zephyr before it's time to give gifts at the end of this month. So, keep your eyes peeled on Razer's socials to see when the next drop will be. We'll also post it here when we catch it. Right now you can only buy the mask directly through Razer. com. You can head straight to the via that link. Though at the moment you can't actually purchase the mask. You can however sign up to be notified of when the next drop will happen. Which is highly recommended if you're interested in getting one of the masks for yourself. In time, Razer may sell the mask through it's retail partners. Though, depending on availability of stock, it may be just as challenging to get. And that's assuming Razer ever sells the mask in the future outside of its own website and the few locations of physical Razer stores where the mask could be picked up. The mask costs $99.99, but there are options to buy a bundle as well as the additional N95 filter pods that go in the mask. In the package when your order the mask at its $99 price point, you will get the mask itself, as well as 9 days worth of replaceable filter pods. You also get a USB-C charging cable to charge the mask back up when the battery is dead. As a note, the battery on the mask will come close to dead out of the box. Razer recommends charging it fully before your first use. Lastly the mask will also come with a bottle of anti-fog spray and a cloth storage bag for travel which has a drawstring closure. Of course you also get a few Razer stickers inside as you do with every Razer product. There's a fair amount of features, but it doesn't come with everything that Razer initially planned when it was still in development and known as. In its launch form, the Zephyr has Air Exchange Chambers with dual-intake fans to facilitate more air flow. The fans are adjustable using the companion app and the multifunction button, and they have two speeds. Low speed for general use, like walking around the store or anywhere else, and high speed if you're being active like when running, jogging, or working out. In addition to the air flow features, the mask has replaceable N95 filter pods. One on the right, one on the left, and one in the middle below the anti-fog screen. All the pod covers also attach magnetically so they come off and attach really easily. Another feature is the Chroma lighting. You'll find Chroma RGB rings around the left and right intakes, and some internal lights that are meant to illuminate your mouth so people can see that you're speaking if wearing the mask at night. Lastly, the mask also has an adjustable fitting system so you can loosen or tighten it based on your own personal needs. And the silicone face guard is removable for easy cleaning. Charging works just like you'd expect. You plug the mask into the USB-C charging cable that comes with it and then plug that into a USB-port either on a desktop, laptop, power bank, or AC adapter. You can also just use any other USB-C charging cable or power adapter that you have. Like the one that may come with your phone. Charging from completely dead to full battery power will take about 3 hours. And again, Razer recommends charging it fully before your first use. Razer also says not to use the mask while it's charging. Which means if you were planning on wearing it and turning it on while it's plugged into a power bank so you can be portable, it's probably not a good idea to do so. On the interior of the mask along where the silicone face guard is, there will be two lights, one on each side, that will be red when the battery is charging. When the mask is at full battery these lights will change to green. You are then safe to unplug it and can set it aside until you're ready to power it on and use it. According to Razer the battery life on the Zephyr smart mask will be up to 8 hours. It might be less if you're running the fans at high speed and using the chroma lighting. So keep that in mind. You can also wear the mask without turning it on. Though if you do that you will not get the use of the chroma lighting or the fans that can be enabled to activate additional air flow. Like many of Razer's products that can be connected to a mobile device, the mask has its own companion app to control some of the features. With the app you can toggle the fan speed adjustment on and off. Though it is worth noting that the fans should stay on whenever the mask is powered on. You can also adjust the speed between low and high based on your needs. The app also lets you control the Chroma RGB lighting for the external and internal lights. With options to change the lights between a few different effects. Although Razer says the mask will last for up to 8 hours before it needs a recharge, you may want to be more on top of the remaining battery life. With the app you can have it alert you to battery life when it gets low. Or just check it manually throughout the day whenever you feel the need to do so. Unlike many of Razer's other products, the Zephyr smart mask does not come in other colors. It comes in the traditional Razer Black. Though, Razer does tend to release new colors of its products down the line if it sees demand for them. That's not to say Razer is planning to do this here. But it shouldn't be ruled out. At the very least, it's entirely possible that Razer has considered making the mask in other colors. During the Project Hazel phase, the mask was shown in both a Black and Mercury color. And although the lighter color option didn't make it to production, there's a chance it could be available in the future. But as noted above, for now it's only available in Black, and Razer has not announced plans for additional color options. In addition to the $99 mask, there is a $149 bundle that comes with the mask and 99 days worth of filters called the Starter Pack. You can also just buy a pack of the filters by themselves for $30. And this pack will last for 30 days. Razer recommends swapping out the filters every 72 hours. It's not waterproof, but it is water resistant. It's not recommended to wear the mask in really wet weather conditions. So you may want to avoid using it in heavy rain, or really just any rain in general. But it should be fine against small splashes. If you choose to wear it in the rain, you do so at your own risk. Though if you're wearing a hood the mask be ok. So long as it's not being continuously hit with water for extended periods of time. We would imagine walking to and from your car in short distances would not be a problem. But again, Razer still recommends not to wear it in wet weather. For cleaning the mask as a whole, you can simply wipe it down with a microfiber cloth or some sort of other cloth that won't leave fibers behind. You can also use a damp cloth on the outer part of the face shield. But it's not recommended to wipe the inner part of the face shield as it may damage the anti-fog coating. For the removable silicone face guard, this is technically washable, but you should only clean it by wiping it down with a damp cloth or cotton swap using warm soapy water to remove any leftover residue. Make sure it's completely dry before putting it back on the mask. You'll need to download and install the Razer Zephyr app on your Android or iOS smartphone before doing anything else. Once that's installed, make sure you have Bluetooth on your phone enabled, then put the mask into pairing mode by holding down the multifunction button for 4 seconds. You should see the internal lights by the removable face guard (the same lights that indicate charging) blink blue. At this point, launch the app and search for a new device. The app should find it relatively quickly, and then just follow the on-screen prompts to pair the mask. Once paired you can control the lights and fan speed. In addition to adjusting the fan speed and the lights within the Zephyr app, you can also adjust the fan speed outside of the app. You do this by tapping the multifunction button. Which also serves as the mask's power button and Bluetooth pairing button. Tapping it once will cycle the fan speed between low and high. Based on general or active use. Toggle this as needed. In the US and the UK, the Zephyr does comply with mask mandates. But you should still check with your local regulations to be sure if you live outside of these regions. In most cases you should be fine to use this in place of cloth or surgical masks. Razer's mask is not a medical or surgical device, and is not considered personal protective equipment. However, per Razer, " "

When Fei Fang was a graduate student she was introduced to game theory—mathematical models that describe strategic interactions among rational decision-makers. The IEEE member knew she had found her calling. She has combined the modelling technique with machine learning to thwart terrorist attacks and reduce animal poaching. For Fang's work in the field, she was named one of IEEE Intelligent Systems magazine 's " AI's 10 to Watch in 2020." Fang, an assistant professor of computer science at Carnegie Mellon, is now working with 412 Food Rescue, a nonprofit in Pittsburgh, to improve its system for alerting volunteers when surplus food is available for pickup. "Food waste is a huge problem, and there are a lot of people suffering from food insecurity in Pittsburgh," Fang says. The nonprofit "is such a cool organization, doing a really amazing thing, and I thought that maybe I could help." ATTENTION TO SAFETY Fang started programming as a student at Changzhou Senior High School, in China. She says it intrigued her because "you can do something that can have a tangible impact." Although she enjoyed coding, she decided to pursue a degree in biology at Tsinghua University, in Beijing. She eventually changed her major to electrical engineering because, she says, she found it more interesting. She graduated in 2011 with a bachelor's degree, then went to the United States to pursue a doctorate at the University of Southern California, in Los Angeles. There, Fang joined computer science professor Milind Tambe 's team and led a research project that sought to use computational game theory to help the U.S. Coast Guard plan patrol routes to protect the Staten Island Ferry system from terrorist attacks. A similar AI algorithm had been used for airport security since 2007 to schedule canine patrols. She and her research colleagues planned on applying the system to the ferry service but found they could not. For the airport algorithm to work for seaport security, she says, it had to have spatial temporal reasoning: the ability to take into account the movement of the ferries and patrol boats. "We had to deal with an infinite number of patrol routes the U.S. Coast Guard patrol boats could take," she says. "The attacker could also strike the ferries at any time. This makes the problem very different [from airport security] and more challenging because there are an infinite number of actions possible on both sides." She and her team came up with a compact representation in which the AI algorithm considers all the times and locations terrorists might attack. The Coast Guard deployed the PROTECT (Port Resilience Operational/Tactical Enforcement to Combat Terrorism) model in 2013, and it is still in use. STOPPING POACHERS After the successful deployment of the ferry safety algorithm, Fang explored other problems AI could solve. Under Tambe's leadership, she and her colleagues developed a system to stop animal poachers on wildlife preserves before they strike. The machine-learning system, dubbed PAWS (Protection Assistant for Wildlife Security), uses data from past patrols to predict where poaching is likely to occur and a game-theory model to help generate randomized, unpredictable patrol routes, according to a 2018 IEEE Spectrum article on the project. Save the Wildlife, Save the Planet: Protection Assistant for Wildlife Security (PAWS) www. youtube. com The first PAWS trial was conducted in Malaysia in 2014. Fang and her team sent rangers to protected areas where endangered tigers live. The rangers found footprints and other signs of human activity, Fang says. But the trial also showed that rangers couldn't follow the routes in a straight line, like the system recommended, because of the terrain. Fang and her colleagues refined their system and began testing the improved tool, which took the topography into account when generating recommended patrol routes. Fang earned her Ph.D. in computer science in 2016 and joined Harvard as a postdoctoral fellow. But she continued to work with Tambe on PAWS. More trials were conducted in Uganda in 2016 in collaboration with the Queen Elizabeth National Park 's Wildlife Conservation Society and in China in 2017 and 2019 with the World Wildlife Foundation. Park rangers were sent to locations that PAWS predicted to be poaching hotspots that were not frequently patrolled. The rangers found several snares used to catch animals, Fang says. Fang shows off a tiger snare discovered in a wildlife preserve in northeast China. Yongchao Jing She participated in a two-day field test of the system in China, and the experience inspired her to add a capability to PAWS. The new feature helps rangers make decisions while on patrol. If rangers find poachers' footprints during a patrol, for example, they can use the system to decide whether they should deviate from their original route and follow the trail. This year Microsoft added PAWS to its Azure platform, a portfolio of AI services designed for developers and data scientists. It also was integrated into SMART, a platform that consists of software and analysis tools designed to help conservationists manage and protect wildlife. SMART is used at more than 600 conservation sites around the globe. "I'm really happy to see that part of our algorithm has been integrated into the software and is now available worldwide," Fang says. Fang left Harvard in 2017 to join Carnegie Mellon as an assistant professor. CURRENT WORK Food waste and food insecurity are huge problems around the world, including Pittsburgh. Fang and her research team at Carnegie Mellon's Institute for Software Research are developing an algorithm to help 412 Food Rescue increase the pickup rate of good but unsellable food from grocery stores. Volunteers pick up the food and deliver it to homeless shelters and people in need. The nonprofit uses a smartphone app to notify volunteers who are within 8 kilometers of the pickup zone when there is food available. But, according to Fang, it is not guaranteed that a volunteer will accept the task. The organization's co-founder and chief executive, Leah Lizarondo, turned to Fang for help to make the process more efficient. Volunteers were notified through the app's push notification. If no one accepted the request after 15 minutes, a volunteer would text or call other volunteers to find out if they could pick it up. "The first idea we had was to try to use machine learning to predict which food rescue request might be at risk of not being accepted by volunteers," Fang says. "Once those orders were identified, the dispatchers in the organization could take action and try to contact volunteers they know, or see if there are other ways that the food could be delivered." The second idea, devised by her student Ryan Shi, was to improve the push notification scheme. He realized that the 8-km radius and 15-minute wait time might not be the best options, so the team developed an algorithm to determine the optimal choices based on historical data. Now the scheme's radius is 8.8 km and the waiting time is 16 and a half minutes. The new system was deployed in February 2020. In one month, the pickup rate increased from 84 percent of food being claimed to 88 percent. The time it took for a task to be accepted decreased from 78 minutes to 43 minutes. Fang and her team are further improving the system by making it possible for the algorithm to suggest specific volunteers who are more likely to accept and pick up food from certain stores. IEEE MEMBERSHIP Fang joined IEEE this year so that she could keep current with technological advances through the organization's publications, including IEEE Spectrum. "I also wanted the opportunity to publish my work in IEEE journals," she says. You can find several of her articles in the IEEE Xplore Digital Library. She says she hopes to collaborate with fellow IEEE members on projects.

Thanks to efforts from the biggest smartphone manufacturers in the world, the gap between smartphones and computers has grown ever smaller. These days, you can get a desktop-like experience by booting up your iPad or by plugging your Samsung or Huawei phone into a spare monitor. But efforts to bridge the gap between phones and computers haven't begun and ended with the desktop-like DeX mode, and if you own a compatible Samsung or Microsoft smartphone, you can use Link to Windows to connect your phone and your computer. Using Link to Windows allows you to see your most recent photos, reply to messages, see notifications, and mirror your smartphone's screen from your PC. Whether you're a power user or more casual, it's safe to say connecting your smartphone to your computer is useful. Here's how to use Link to Windows to connect your Android phone to a PC. Of course, you first need a phone and computer that are compatible with Link to Windows. Link to Windows requires a Windows PC running Windows 10 and the May 10, 2019, update at the earliest. It also requires a compatible Android phone. The full compatibility list is available from Microsoft, but basically, you're looking at most phones released by Samsung in the last three years, including Galaxy flagship devices back to the Galaxy S9 and the Microsoft Surface Duo and Surface Duo 2. If you have one of those phones and a Windows 10 PC that meets the requirements, then move on to the next step, because we're ready to start. You won't need to download a new app on a Samsung phone to use Link to Windows, but you will need an app on your PC. Here's how to link your phone and computer, and how to turn on notifications, too. Step 1: Open the Windows Store by searching for it in your taskbar, and then search for Your Phone in the store. Step 2: Install the app and tap Launch to open it. The app will ask you to choose between iPhone and Android. Since this guide concerns itself with Android phones, select Android, and move on to the next step. Step 3: Next, you'll need to link your phone to your PC. Go to your browser on your phone and type in the URL displayed on your PC. If you're using a non-Samsung phone, you'll need to download a companion app, but a Samsung phone will go straight to the linking process without an additional app download. Step 4: Click Generate QR Code on your PC and scan the QR code using the screen that pops up on your phone. You may need to allow Phone Companion Permission to access your camera. Step 5: The next step takes place on your phone. You'll need to set up app permissions first to let your phone and PC play well together. Tap Continue and allow access to your contacts, phone, files, and SMS messages in order to turn on all of the features. Step 6: Now shift back to your computer and click Get Started to open up the main Your Phone window. Step 7: Make sure each section is set up correctly by clicking on each tab and following the tutorials to set up full access. For instance, for the Messages section, you'll need to click See Texts, followed by Send Notification. If you've already allowed access to your phone, your messages should pop up in a few moments. Step 8: Turning on notifications does require a few more steps to set up. Click Open Settings on Phone to open a list of apps. Scroll down the list until you find Your Phone Companion, and then tap the slider to turn it on. Step 9: Tap Allow to allow access to notifications. This allows future notifications to pop up on your PC as well as your smartphone. Now you've set up Link to Windows, you might be wondering what you can do with it. Here's a brief explainer of each section and what you can get from each. Any new phone notifications will pop up on your PC as they arrive, keeping you up to date without unlocking your phone. But if you're getting overwhelmed with notifications, you can easily change your settings to exclude certain apps. Open Notifications and click Customize at the top right. From there, you can turn off notification banners, badges in the taskbar, and notifications from individual apps. You can also click on a notification to open your phone screen on your PC. You'll be able to control your phone through this window, allowing you to respond to messages on social media. Clicking on Messages will open up a list of your most recent text messages. You can reply to messages from within the apps, and there's no need to launch a screen mirror to reply or receive new messages. Essentially a beefed-up version of Android Messages' web service, this is probably the simplest but most useful aspect of this app. Photos is another simple and fairly self-evident tab. Here you'll find your most recent photos, downloads, and screenshots. You can click on them to view them in your PC's gallery app, share them through various messaging platforms, and save them directly to your computer. One of the more interesting features of Link to Windows is the ability to launch and use any app on your phone through your PC. Open the Apps section to see a list of the apps currently installed on your phone. You can mark certain apps as favorites to see them above the list, and launch them by clicking on them. Your Phone will connect to your phone and open a window that mirrors your phone's screen. Unlock your phone, and you'll be able to use your phone as you would normally, but with a keyboard and mouse. This ability also extends to any games you might have installed, so you can explore New Eden in EvE Echoes without needing to pick up your phone. If your PC has Bluetooth capabilities, then you can even use your PC to take and receive calls — which some may find a little more useful than playing Candy Crush. Simply select Calls to make and receive phone calls and hear them through your speakers and microphone or headset.

As we spend more time online, there's a growing need for antivirus software that will protect us and our loved ones from cybercriminals, especially since they'll be taking advantage of the increased internet activity with the holidays coming up. Not all antivirus programs are reliable though, so you should stick to trusted names like Norton. There's no price for your peace of mind, but Best Buy is currently offering a one-year subscription to Norton 360 Deluxe with LifeLock at a very affordable price of $30, which is a third of its original price of $90 after a $60 discount. Norton is a mainstay in Digital Trends' best antivirus software, and it's one of the most popular names in the industry as it's been around for more than 30 years. It's here to stay with products like Norton 360 Deluxe with LifeLock, which can protect up to five devices at a time from both existing and emerging threats. The software will be able to detect and deal with different types of malware, including spyware, ransomware, and viruses, in real time, with a firewall that monitors all online activity and blocks unauthorized traffic. The software also comes with a secure VPN so you can browse the internet anonymously, and bank-grade encryption that keeps your passwords and credit card details away from cybercriminals. The antivirus software's LifeLock feature makes it one of our best identity theft protection options, as Norton will monitor the Dark Web — heavily encrypted websites and networks that the average internet user can't access — and send you a notification if your personal information is there so that you can initiate the necessary procedures to protect your identity. Protect your family from computer viruses, malware, and identity theft, among the many other dangers of going online, by availing yourself of Best Buy's offer for Norton 360 Deluxe with LifeLock. The antivirus software is available from the retailer for just $30 for a one-year subscription, after a $60 discount to its original price of $90. With all the online activity that the Christmas season brings, you'll need to install proper safeguards as soon as possible, and since there's no telling how long this deal for Norton 360 Deluxe with LifeLock will last, you should click that Buy Now button immediately.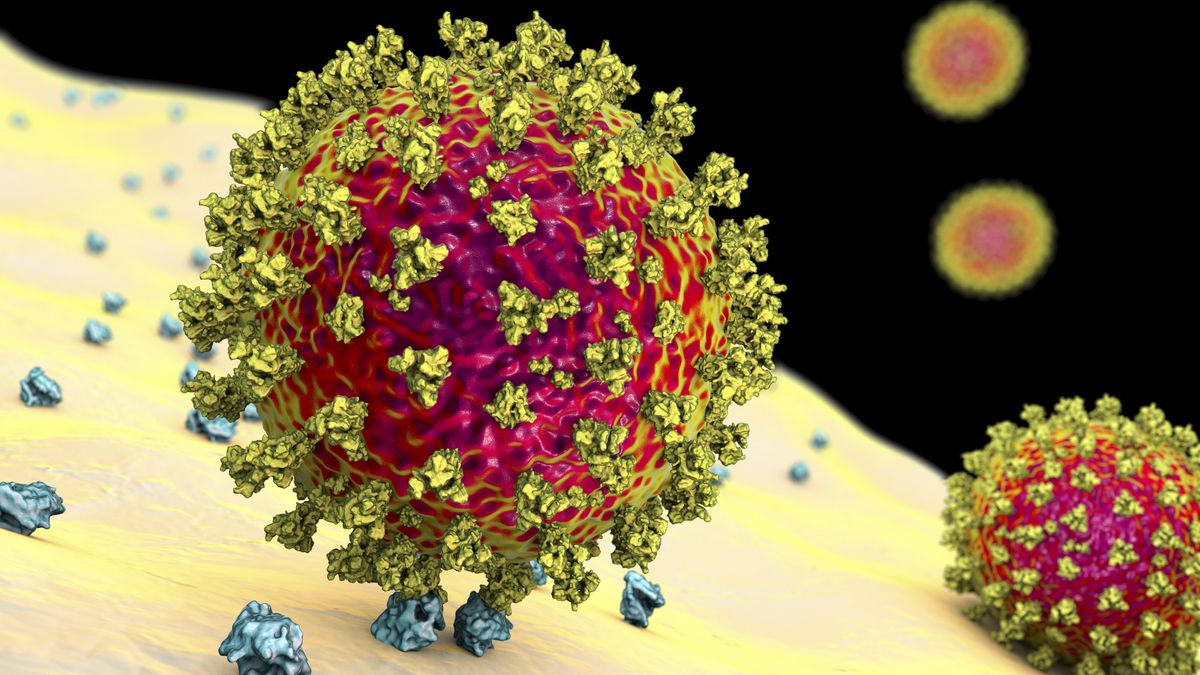 Several strains of SARS-CoV-2, the coronavirus causing the disease COVID-19, have emerged across the globe. Viruses mutate all the time, so these new variations were not surprising; however, when a modified version becomes a dominant strain in a region or one with worrisome features, public health experts name and follow those versions. Many of the so-called SARS-CoV-2 mutants show modifications to the virus's spike protein — which the virus uses to latch onto and invade human cells. As such, the various genetic mutations have in some cases increased transmissibility and even possibly severity of illness associated with those particular variants. Here's a look at the science behind SARS-CoV-2 variants and which ones are the most concerning in different areas. Variants of concern Alpha variant (B.1.1.7) What is the variant? The alpha variant, formerly called B.1.1.7, was first seen in the United Kingdom in September 2020, according to the World Health Organization (WHO). By December 2020, the variant had shown up in the United States. Where is it? The variant has spread to at least 114 countries, according to the Global Virus Network, and it is responsible for about 95% of new COVID-19 infections in the U.K. Between May 23 and June 5, 2021, about 60% of the total cases in the U.S. were linked to the alpha variant, the CDC reported. What are key mutations? The alpha variant has 23 mutations compared with the original Wuhan strain, with eight of those in the virus's spike protein, according to the American Society for Microbiology. (ASM) Three of the spike-protein mutations are thought to be responsible for the biggest impact on the virus's biology: The N501Y mutation seems to boost how tightly the spike protein attaches to the ACE2 receptors — the main entry point into human cells; the 69-70del mutation could, in concert with N501Y, explain the variant's increased transmissibility, some scientists say; and the P681H mutation could also increase transmissibility, as it may be involved in how the virus merges its membrane with that of a human cell in order to deliver its genome into the cell, according to the ASM. Why is the variant concerning? The strain is about 50% more transmissible than the original form of the novel coronavirus, according to the Centers for Disease Control and Prevention (CDC). It also possibly causes more severe cases of COVID-19, the CDC said. Do vaccines work? Research to date suggests that the two mRNA COVID-19 vaccines (also called the Pfizer and Moderna vaccines, respectively) are effective at preventing symptomatic infections with the alpha variant of the coronavirus. For instance, a study published June 28 in the journal Nature Communications found that the blood of health care workers who had been vaccinated with the Pfizer shot was effective at neutralizing B.1.1.7. A single dose of the Johnson & Johnson vaccine also stimulates neutralizing antibodies that protect against the alpha variant, J&J recently reported. Beta variant (B.1.351) What is the variant? The beta variant, formerly called B.1.351, was first detected in South Africa in May 2020 and was designated a variant of concern in December 2020, according to WHO. Where is it? This variant has been detected in at least 48 countries and in 23 U.S. states, according to the Global Virus Network. What are key mutations? The beta variant has eight distinct mutations that may affect how the virus binds to cells, Live Science previously reported. The most notable are N501Y, K417N and E484K. The N501Y mutation, also seen in the alpha variant, may allow the novel coronavirus to bind more tightly to the ACE2 receptor. The K417N mutation may change the shape of the spike protein, making antibodies primed for earlier strains less likely to recognize the spike. The third notable mutation, E484K, also seems to help the virus evade antibodies from the immune system, according to a February study in the British Medical Journal. Why is the variant concerning? The beta variant is about 50% more transmissible than the original strain of SARS-CoV-2 that emerged in Wuhan, according to the CDC. Some monoclonal antibodies don't work as well against the strain, according to the CDC. Vaccines are also less effective against the variant. And the variant may lead to slightly more severe disease and slightly higher risk of death than the original coronavirus, according to a July study in The Lancet Global Health. Do vaccines work? Most vaccines work with lower efficacy against beta than was seen for earlier strains. For instance, the Pfizer vaccine has a 75% efficacy against the beta variant, which is lower than the 95% efficacy seen in clinical trials when earlier strains were dominant, according to a May 2021 study in The New England Journal of Medicine. The Johnson & Johnson and Novavax vaccines also showed lower efficacy against the beta variant. And the AstraZeneca vaccine did not prevent mild or moderate COVID-19 in trials in South Africa when beta was the dominant strain, according to the Global Virus Network. Data on how well the Moderna shot works against the beta variant is limited, but most experts suspect it will work similarly to Pfizer's mRNA vaccine. Gamma variant (P.1) What is the variant? The earliest documented samples of the gamma variant, also known as P.1, were collected in Brazil in November 2020, according to the WHO. Scientists first found the variant in Japan in early January 2021, when four travelers tested positive for the virus after a trip to Brazil; researchers then found evidence that the variant was already widespread in the South American country, The New York Times reported. Gamma was labeled as a variant of concern on Jan. 11, 2021. Where is it? Gamma has been reported in 74 countries worldwide, according to the United Nations new site. First detected in the U.S. in January 2021, the variant has now been reported in at least 30 U.S. states, according to the CDC. What are key mutations? Gamma is closely related to beta (B.1.351), and the two variants share some of the same mutations in their spike proteins, the Times reported. These spike protein mutations include N501Y, which helps the virus bind tightly to cells and is also found in the alpha (B.1.1.7) lineage. The spike mutation K417T may also help gamma latch onto cells, while the E484K mutation likely helps the variant dodge certain antibodies. And according to the CDC, in addition to these three mutations, the variant carries eight additional sequence changes in its spike: L18F, T20N, P26S, D138Y, R190S, D614G, H655Y and T1027I. Why is the variant concerning? Several studies suggest that gamma is about twofold more transmissible than its parent coronavirus lineage, B.1.1.28, and that gamma infections are associated with a significantly higher viral load than other variants. Compared with the original strain of SARS-CoV-2, Gamma shows less susceptibility to several monoclonal antibody treatments, including bamlanivimab and etesevimab, according to the CDC. And according to a recent study, published May 12 in the journal Cell Host & Microbe, the variant also appears relatively resistant to neutralization by convalescent plasma and antibodies drawn from vaccinated people. Do vaccines work? Moderna's COVID-19 vaccine produces neutralizing antibodies against gamma, although the shot is slightly less effective against the variant than it is against the original strain of the virus, the company announced on June 29. The Pfizer vaccine showed similar levels of protection against gamma in a recent study, Business Insider reported; and the single-dose Johnson & Johnson vaccine also produces neutralizing antibodies against the variant, according to a recent statement from the company. Delta variant (B.1.617.2) What is the variant? The delta variant, formerly called B.1.617.2, was first identified in India in October 2020 and labeled as a variant of concern in May 2021, according to the WHO. Where is it? The fast-spreading variant has been detected in more than 100 countries and is rapidly becoming the dominant strain around the world. Delta is currently displacing alpha in the U.S.; as of July 6, the CDC said the variant made up more than half of all cases in the country. What are key mutations? The delta variant has several important mutations in the spike protein, including T19R, del157/158, L452R, T478K, D614G, P681R, D950N mutations, according to outbreak. info. Two of these mutations — L452R and D614G — allow the variant to attach more firmly to ACE2 receptors, Live Science previously reported. Others, such as P681R, may allow delta to evade host immunity. Why is the variant concerning? The delta variant is thought to be the most transmissible version of the novel coronavirus to date — potentially up to 60% more transmissible than the alpha variant and perhaps twice as transmissible as the original strain of coronavirus that emerged in Wuhan, China. In addition, some evidence suggests the variant can more easily evade existing vaccines than earlier variants of the coronavirus. Do vaccines work? All the vaccines approved in the U.S. likely work against the delta variant, although exactly how well still isn't clear. For instance, Public Health England found the Pfizer vaccine was 88% effective against the delta variant, while health officials in Israel announced the Pfizer vaccine was only 64% effective against delta, The New York Times reported. However, Israel didn't control for differences in people who did and did not get vaccinated, making its data hard to interpret, according to The New York Times. The Pfizer vaccine remained strongly protective against severe disease and hospitalization. In a statement, Moderna said its vaccine neutralized the delta variant, and though it has not yet provided real-world data on infection, it is likely to work similarly to the Pfizer mRNA vaccine. Johnson & Johnson said their vaccine produced a strong neutralizing antibody response against the delta variant, but did not report on how much it reduces the odds of symptomatic disease, Live Science previously reported. Omicron variant (B.1.1.529) What is the variant? Omicron, formally known as B.1.1.529, is a highly mutated coronavirus variant first identified in South Africa. The WHO labeled omicron as a variant of concern on Nov. 26, 2021. Where is it? No one knows where omicron first emerged, but it was first identified in South Africa. It has since been detected in many other countries, including in Australia, Austria, Belgium, Botswana, Canada, Denmark, England, France, Germany, Hong Kong, Israel, Italy, The Netherlands, Portugal and Scotland. What are key mutations? Omicron has more than 30 mutations in the genes that code for its spike protein, with 10 of those genes coding for parts of the "receptor binding domain", or the part of the spike protein that latches onto human cells, Live Science previously reported. Some of omicron's other mutations have also shown up in past variants and may lead to higher transmissibility or may help the virus evade the immune system, according to a technical brief published by the WHO. For example, omicron has the N501Y mutation, which is also found in the Alpha variant, and is thought to make the virus more contagious, according to The New York Times. Why is the variant concerning? The omicron variant has a very high number of mutations in the spike protein that could make it more transmissible or capable of at least partially evading vaccines. It's not yet clear how transmissible or severe omicron is. Do vaccines work? Experts don't yet know how effective current COVID-19 vaccines will be against omicron. Most COVID-19 vaccines, including those used in the U.S., prime the immune system against the spike protein, Live Science previously reported. Because of the high number of mutations that omicron has on its spike protein, the vaccines could be less effective against it compared with previous variants. However, experts say that while vaccines could be less effective, they will likely still confer some protection. And booster shots will spur the body to produce more antibodies, and potentially a wider array of antibodies that may be better at recognizing variants such as omicron, according to a commentary published in Nature Medicine. The Centers for Disease Control and Prevention (CDC) recently strengthened the recommendation that all adults in the U.S. should get booster shots, according to a statement. Variants of interest Eta variant (B.1.525) What is the variant? The eta variant, also known as B.1.525, was identified in the United Kingdom and Nigeria in December 2020, according to the CDC. It was labeled as a variant of interest on March 17, 2021, the WHO says. Where is it? As of July 9, eta has been reported in 68 countries worldwide, according to GISAID. What are key mutations? Eta carries some of the same mutations seen in the alpha (B.1.1.7) lineage, including E484K, which helps the virus evade certain antibodies, and the so-called H69–V70 deletion, which changes the spike protein's shape and may also help the variant avoid antibodies, according to The New York Times. It also carries a mutation called Q677H, which alters the 677th amino acid of the spike protein. The location of the swap hints that the mutation may help the variant enter cells more easily; but as of yet, it's still unclear whether eta is more transmissible than earlier versions of the virus. Other mutations in the variant's spike protein include A67V, 144del, D614G and F888L, per the CDC. Why is the variant concerning? Due to the mutations present in eta, it's possible that monoclonal antibody treatments, convalescent plasma and antibodies from vaccinated people may not neutralize the variant as effectively as they neutralize earlier versions of the virus, according to the CDC. Do vaccines work? Moderna's COVID-19 vaccine produces neutralizing antibodies that target the eta variant, although their neutralizing effect is slightly less robust "relative to those against the ancestral strain", the company announced on June 29. Iota variant (B.1.526) What is the variant? The iota variant, also called B.1.526, was first detected in November 2020 in New York City and was designated a variant of interest on March 24, 2021. Where is it? The iota variant has been detected in at least 43 countries and all U.S. states. In the U.S., this variant accounts for 6% of all the SARS-CoV-2 samples sequenced since the variant was identified, according to Stanford University's dashboard. Worldwide, iota accounts for 2% of the coronavirus sequences. What are key mutations? The variant has two notable spike-protein mutations: D614G and T951. The D614G mutation, which is found in several other SARS-CoV-2 variants, is thought to help the virus attach more firmly to the ACE2 receptors on human cells. The third notable mutation, called E484K, which is also on the virus's spike protein, is concerning because it seems to help the variant evade the immune system's antibodies. Why is the variant concerning? Preliminary research, detailed in a May 16 CDC report, suggests the iota variant doesn't cause more severe COVID-19 and that it isn't linked to an increased risk for infection after a person is vaccinated, or for reinfection. However, the types of mutations found suggest the potential for the virus to be more transmissible and to evade some parts of the immune system. Do vaccines work? Research published March 24, 2021, in the preprint journal bioRxiv (meaning it hasn't been reviewed by scientist peers yet) suggests the mRNA vaccines by Moderna and Pfizer, respectively, are protective against the iota variant. Kappa variant (B.1.617.1) What is the variant? The kappa variant, also called B.1.617.1, was first detected in India in October 2020, and it was designated as a variant of interest on April 4. Where is it? The variant has been detected in at least 52 countries and 31 U.S. states, according to a Stanford University dashboard. As of June 24, kappa accounted for less than 0.5% of all sequences of SARS-CoV-2 analyzed since kappa emerged. What are key mutations? Kappa has seven to eight mutations on the spike protein, according to a May 12 report by the CDC. Two of those mutations, called L452R E484Q, are on the protein's receptor-binding domain. These two mutations help the virus latch on more tightly to the ACE2 receptors on human cells. Another spike-protein mutation — D614G — is thought to make the virus more transmissible, while the so-called P681R mutation on the spike protein could be responsible for the variant's resistance to antibodies, researchers reported June 17 in the preprint journal bioRxiv. Why is the variant concerning? This strain is potentially more transmissible and slightly less susceptible to mRNA vaccines compared with the original strain of the virus. Do vaccines work? The mRNA COVID-19 vaccines (made by Moderna and Pfizer, respectively) are not as effective at neutralizing this variant, according to a correspondence published July 7 in The New England Journal of Medicine. How that translates to vaccine efficacy against mild, moderate or severe COVID-19 is still not clear. Lambda variant (C.37) What is the variant? The lambda variant, also known as C.37, was first detected in Peru in August 2020. On June 14, the World Health Organization (WHO) designated C.37 a global variant of interest, and dubbed it lambda. Where is it? So far, lambda has been detected in 29 countries, with high levels of spread in South American countries. In recent months, the lambda variant was detected in 81% of COVID-19 cases in Peru that underwent genetic sequencing, and 31% of cases in Chile that underwent genetic testing. What are key mutations? The variant has seven mutations in the virus's spike protein compared with the original strain of SARS-CoV-2 detected in Wuhan. Specifically, these mutations are known as G75V, T76I, del247/253, L452Q, F490S, D614G and T859N, according to the WHO. Why is the variant concerning? Some of these mutations have the potential to increase transmissibility of the virus or to reduce the ability of certain antibodies to neutralize, or inactivate, the virus. For example, lambda has a mutation known as F490S located in the spike protein's receptor-binding domain (RBD), where the virus first docks onto human cells. A paper published in the July issue of the journal Genomics identified F490S as a likely "vaccine escape mutation" that could both make the virus more infectious and disrupt the ability of vaccine-generated antibodies to recognize the variant. Do vaccines work? Right now, "there is currently no evidence that this variant causes more severe disease or renders the vaccines currently deployed any less effective", according to Public Health England. Mu variant (B.1.621) What is the variant? The mu variant, also known as B.1.621, was first detected in Colombia in January 2021, according to the World Health Organization (WHO). On Aug. 30, WHO classified it as a "variant of interest", and named it mu. Where is it? The mu variant has been detected in 39 countries, including in some large outbreaks in South America and Europe, according to the WHO. The variant has also been detected in the U.S. — a study from the University of Miami detected the variant in 9% of cases at the Jackson Memorial Health System in Miami, Live Science previously reported. Although the variant makes up less than 0.1% of all COVID-19 cases worldwide that undergo genetic sequencing, it accounts for 39% of sequenced cases in Colombia and 13% in Ecuador, and has been increasing in prevalence in these areas, the WHO report said. What are key mutations? Mu shares some concerning mutations with the beta variant, including mutations known as E484K and K417N, according to Medpage Today. Why is the variant concerning? The mu variant "has a constellation of mutations that indicate potential properties of immune escape", WHO officials said. Early data in lab dishes show that antibodies generated in response to COVID-19 vaccination or previous infection are less able to "neutralize", or bind to and disable, the mu variant, the report said. However, this finding still needs to be confirmed by future studies. Do vaccines work? According to Public Health England, there is "no real-world data on vaccine effectiveness" against mu. Studies in lab dishes have found a reduction in the ability of antibodies to neutralize the mu variant that is "at least as great as that seen with the beta variant", Public Health England said. The finding "raises the possibility that [mu] may manifest similar immune escape properties" as the beta variant, the agency said. Still, at that time, "there is no indication that [mu] is out-competing delta", and it seems unlikely that mu is more transmissible than the delta variant, Live Science previously reported. Editor's note: This page is updated regularly to include new variants and new information about existing variants. Originally published on Live Science.

It was 8 a.m. I stood in front of an iPad with smart weights strapped to my ankles, ready to go through an easy mobility routine. Just 23 minutes later, I slumped in my desk chair and wondered what I had gotten myself into it. The three-pound weights had taken what would have been a nice warm-up routine and turned it into a hardcore workout that left me breathless and sweaty. Worse than that, the weights actually graded my performance. For someone who is competitive, that low score made me realize working from home didn't include much working out from home. The pandemic led to a surge in the work-from-home market, and for many people, that led to an increase in the waist line (myself included.) According to Harvard Medical School, around 39% of people gained some amount of weight during the pandemic, while at least 2% of those gained more than 27.5 pounds. When commuting to work was the norm, people at least managed to walk to the office and often got in more physical activity than they do when their commute is the 12 steps from the bedroom to the office. Even people used to spending time in the gym each week found themselves looking for alternatives during quarantine periods and lockdowns. This resulted in a massive increase in smart home gym equipment, whether that was an all-in-one machine like the Bowflex Blaze or a more compact device like the Mirror. The downside of these devices is the cost. Not everyone has $2,000 to spend on workout equipment for the home, nor does every person have the space to set up bulky home gym gear. Smart weights hit the sweet spot in price and affordability. Sportneer invited me to take part in the class and try out their smart weights. The app includes free workout classes and mobility routines, too — everything from weight loss training to aerobics. The lack of a subscription makes the sub-$100 cost of the smart weights seem even more affordable. The weights uses an integrated six-axis gyroscope to measure your movements and form. The in-app classes award points based on how complete the movement is. If you're on your back doing a Dead Bird (similar to a bicycle kick), but you don't fully extend your leg, you'll be awarded less points than if you saw the workout all the way through. The smart weights have a heart rate monitor that will buzz if your heart rate gets too high. The gamification of workouts is nothing new, but it's still just as appealing as before. You see only your score, so you have no fear of judgment from other users. The only person you compete against is yourself. In that sense, every workout and every rating is a way of tracking your own improvement over time. There are score goals you should aim for, but these are based on the performance of a personal trainer, so you shouldn't expect to get three stars right away (not that it stopped me from trying to hit that goal.) Gamification adds an element of fun to what might otherwise be seen as a chore. Most workouts can be broken down into upper body or lower body. The Sportneer smart weights can be affixed to your wrists, your ankles, or held in your hands for a variety of different workouts. Again, their small size means more utility and functionality than a device dedicated solely to one type of workout. The workouts are all body weight-focused, so the addition of weights is an easy step up for most people. There's little risk of injury, though I can't promise you won't be sore for a couple of days if you aren't used to the workout. Even something like taking a walk or doing yoga can be enhanced with the addition of weights. They add resistance and make simple tasks more difficult. You'll work up a sweat and burn off some of those unwanted pounds in the process. Even if you aren't trying to lose weight, it's important to work out as a matter of health. Your heart needs to be pushed above its resting state at least a few times per week. You can achieve this just by running, but if you don't have time (or you don't want to brave the weather, especially now that the temperatures are dropping), a weighted workout is a great way to get your blood pumping without risking hypothermia. There are alternatives if the idea of bodyweight exercises or wrist weights doesn't appeal. For example, the Bowflex SelectTech 560 Dumbbells let you add a lot of weight to your workout — but again, they come at a steep cost. In the post-pandemic world, the idea of work is forever changed. Many people won't be returning to the office, or will only be doing so part of the time. The work-from-home culture is here to stay, and until you feel safe stepping back into the gym, you need to find an alternative. Working out can improve your performance at work and your mental focus, as well as keep your energy levels up. On cold, short days, the key to working from home is working out from home.

Seasoned Destiny 2 players know they can count on the elusive merchant Xur to make an appearance with special exotic items every Friday, but what's not so clear is where you'll be able to find him. Below, you'll find a map with a marker that indicates where Xur is, as well as a list of his wares. If you're new to Destiny 2 and need a bit more information about how this works, you should know that Xur is a special vendor who sells exotic weapons and armor. Each week, he comes to the solar system with a slate of goods, including an exotic weapon and one piece of exotic armor for each character class. As of Beyond Light, he offers quests to reclaim old exotic weapons you may have missed, plus he now stocks legendary armor and weapons. The trouble with Xur is finding him. We always know when Xur will show up — at the 10 a.m. PT/1 p.m. ET reset each Friday. The question is where Xur will be. Previously in Destiny 2, Xur's location was marked on the map. He's now unmarked and harder to find each weekend. Here's where to go to track down Xur, the Agent of the Nine, as well as everything you need to know about what he's offering this week. This week, you can find Xur in Nessus, though he no longer appears on the barge. To find him, load into the Watcher's Grave landing zone and look straight ahead. You'll see a huge tree north of your starting position. Head over to it and climb onto its branches. You'll find Xur up there standing on a wide branch. Here is the exact location: Wardcliff Coil — 29 Legendary Shards: Do you consider yourself an agent of chaos? Then Wardcliff Coil is the heavy weapon for you. This exotic rocket launcher fires a "volley of rockets," which is a refined way of saying "it rains havoc down on your enemies." Skull of Dire Ahamkara 23 Legendary Shards: If Nova Bombs are your super of choice, Skull of Dire Ahamkara is a must-own exotic. This helmet grants you additional damage resistance while using your Nova Bomb, making it easier to cast successfully. Nova bomb kills will also grant you super energy, giving you a nice energy cycle. Orpheus Rig 23 Legendary Shards: As far as exotic boots go, Orpheus Rig are actually somewhat useful for Nightstalkers. While wearing these, you'll get more ability energy for every enemy tethered by Deadfall anchors. It will also give your Moebius Quiver more shots, giving you an option for multiple class tree paths. Citan's Ramparts 23 Legendary Shards: Citan's Ramparts add a helpful perk to your Towering Barricade. While wearing these gloves, you and your teammates will be able to shoot through it. The only catch is that your barricade will have less health and won't stay up as long as it would normally. Exotic Cipher Quest — Xenology: Exotic Ciphers are items that allow players to obtain older exotic weapons. Every week, Xur will sell one exotic quest, which awards an exotic cipher. You can hold only one exotic cipher quest at a time, so make sure to clear out anything you have in progress so you can buy a new one every week. This week, players will get the Xenology quest, which requires you to clear strikes as well as win Crucible or Gambit matches.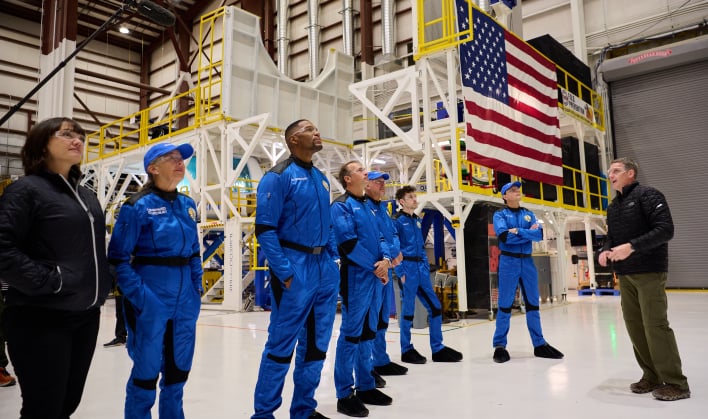 Many probably still have the vision of Star Trek star William Shatner, aka Capt. Kirk, peering out a window of New Shepard and viewing Earth from space. The flight also included four astronauts along with Shatner. Audrey Powers, Vice President of New Shepard Operations said before that mission, "At Blue Origin, we are motivated by the dreamers that inspire us and the builders who turn those dreams into reality." Jeff Bezos founded Blue Origin with the vision of a future that includes millions of people living and working in space for the benefit of Earth. The flights that include recognizable names are not only a means of advertising the company, but also a way of researching and testing new technology that will power the future of the company in space. One of those ventures is Orbital Reef, a business park located in space. Blue Origin announced that it is delaying its NS-19 mission due to forecasted winds on Thursday and Friday of this week, but has already rescheduled it for Saturday (barring more bad weather). The flight is set to carry two notable crew members into low Earth orbit, former NFL great Michael Strahan and Alan Shepard's eldest daughter, Laura Shepard Churchley. The latest flight has been rescheduled for a tentative launch date ofT from Launch Site One. The flight team has completed its Flight Readiness Review and the vehicle has been confirmed to meet all mission requirements for launch. Astronauts completed their training on December 8, leaving only the weather as a factor prohibiting NS-19's launch. Weather permitting, you can watch the flight at. Live launch coverage will being atNS-19 will carry two honorary guests Michael Strahan and Laura Shepard Churchley, along with four paying customers. Alan Shepard, Laura's father, was the first American to fly in space. So, this should be a very emotional moment for the Shepard family as they watch his eldest daughter become the familiy's second member to enter into space. One may wonder where Michael Strahan has found the time and energy to train and be ready for a spaceflight. The former NFL player and Super Bowl Champion is currently a co-anchor on ABC's "Good Morning America" and also hosts the game show "$100,000 Pyramid." Along with those two duties, Strahan serves as an analyst for "Fox NFL Sunday" and participates in the "Thursday Night Football Pregame Show" live from New York City. It leaves one wondering what Strahan will tackle next. One of the four members who paid to fly on NS-19 is the Chairman and CEO of Voyager Space, Dylan Taylor. Also flying along is the managing member of Dick Holdings, LLC., Evan Dick. The third member of the crew is Lane Bess who is the Principal and Founder of Bess Ventures and Advisory. The fourth member is Cameron Bess who is a content creator who identifies as pansexual and is proud to represent marginalized communities. The capsule used for spaceflight has a capacity for six astronauts and pressurized and environmentally-controlled for comfort for each passenger. Each of the passengers has a window seat so that they can view the entire flight and eventually Earth from above. Every person aboard the capsule is considered a passenger as Blue Origin notes there are no pilots. When it comes to the safety of those aboard, Blue Origin does provide an escape system that is located in the middle of the capsule. The escape system has been in testing since 2012 and has had three successful escape tests. When Blue Origin finally gets the opportunity to launch Strahan and Churchley into space, there will surely be a lot of eyes watching. Each launch brings the company closer to making its Orbital Reef project a reality as well. With NASA looking to put humans back on the Moon and companies like Blue Origin looking to create actual working environments in low Earth orbit, the future of space travel and inhabitation are looking more and more promising.

Machine learning and neural networks have become all the rage in recent years, and quite understandably so, considering their many successes in image recognition, medical diagnosis, e-commerce and many other fields. Still though, this software-based approach to machine intelligence has its drawbacks, not least because it consumes so Mimicking the human brain This power issue is one of the reasons that researchers have been trying to develop computers that are much more energy efficient. And to find a solution many are finding inspiration in the human brain, a thinking machine unrivalled in its low power consumption due to how it combines memory and processing. Neurons in our brain communicate with one another through so-called synapses, which are strengthened each time information flows through them. It is this plasticity that ensures that humans remember and learn. "In our research, we have taken this model to develop a robot that is able to learn to move through a labyrinth", explains Imke Krauhausen, PhD student at the department of Mechanical Engineering at TU/e and principal author of the paper. "Just as a synapse in a mouse brain is strengthened each time it takes the correct turn in a psychologist's maze, our device is 'tuned' by applying a certain amount of electricity. By tuning the resistance in the device, you change the voltage that control the motors. They in turn determine whether the robot turns right or left." So how does it work? The robot that Krauhausen and her colleagues used for their research is a Mindstorms EV 3, a robotics kit made by Lego. Equipped with two wheels, traditional guiding software to make sure it can follow a line, and a number of reflectance and touch sensors, it was sent into a 2 m 2 large maze made up out of black-lined hexagons in a honeycomb-like pattern. The robot is programmed to turn right by default. Each time it reaches a dead end or diverges from the designated path to the exit (which is indicated by visual cues), it is told to either return or turn left. This corrective stimulus is then remembered in the neuromorphic device for the next effort. "In the end, it took our robot 16 runs to find the exit successfully", says Krauhausen. "And, what's more, once it has learned to navigate this specific route (target path 1), it can navigate any other path that it is given in one go (target path 2). So, the knowledge it has acquired is generalizable." Part of the success of the robot's ability to learn and exit the maze lies in the unique integration of sensors and motors, according to Krauhausen, who cooperated closely with the Max Planck Institute for Polymer Research in Mainz for this research. "This sensorimotor integration, in which sense and movement reinforce one another, is also very much how nature operates, so this is what we tried to emulate in our robot." Smart polymers Another clever thing about the research is the organic material used for the neuromorphic robot. This polymer (known as p(g2T-TT)) is not only stable, but it also is able to 'retain' a large part of the specific states in which it has been tuned during the various runs through the labyrinth. This ensures that the learned behaviour 'sticks', just like neurons and synapses in a human brain remember events or actions. The use of polymer instead of silicon in the field of neuromorphic computing was pioneered by Paschalis Gkoupidenis of the Max Planck Institute for Polymer Research in Mainz and Yoeri van de Burgt of TU/e, both co-authors of the paper. In their research (dating from 2015 and 2017), they proved that the material can be tuned in a much larger range of conduction than inorganic materials, and that it is able to 'remember' or store learned states for extended periods. Since then, organic devices have become a hot topic in the field of hardware-based artificial neural networks. Bionic hands Polymeric materials also have the added advantage that they can be used in numerous biomedical applications. "Because of their organic nature, these smart devices can in principle be integrated with actual nerve cells. Say you lost your arm during an injury. Then you could potentially use these devices to link your body to a bionic hand", says Krauhausen. Another promising application of organic neuromorphic computing lies in small so-called edge computing devices where data from sensors is processed locally outside of the cloud. Van de Burgt: "This is where I see our devices going in the future, our materials will be very useful because they are easy to tune, use much less power, and are cheap to make." So will neuromorphic robots one day be able to play a soccer game, just like TU/e's soccer robots? Krauhausen: "In principle, that is certainly possible. But there's a long way to go. Our robots still rely partly on traditional software to move around. And for the neuromorphic robots to execute really complex tasks, we need to build neuromorphic networks in which many devices work together in a grid. That's something that I will be working on in the next phase of my PhD research." A 'human-like' brain helps a robot out of a maze: https://www.youtube.com/watch?v=O05YVljxrtg

There's at least one thing you can take to the bank this holiday season: Disney+ is the top streaming service for family-friendly entertainment. Not everything on Disney's streaming service caters to kids, but it serves families well because there are options for almost everyone. Fans of all ages can appreciate the animated classics and modern hits by Disney and Pixar. However, some of the biggest drivers for subscribers are the nearly complete lineup of Marvel and Star Wars. And finally, the wide assortment of National Geographic Entertainment films offers something for viewers with a desire to learn more about their world. With just a few weeks left in 2021, there are plenty of Disney+ options to choose from. To help you on your way, check out the latest update on the best movies on Disney+ right now. If you want to expand your search, we've also rounded up the best shows on Disney+ as well as the best movies on Netflix, the best movies on Amazon Prime, and the best movies on Hulu.

Thanks to several 3D concept renders, we now know what the future self-driving Apple Car might look like. Vanarama, a British car-leasing company, took inspiration from other Apple products, as well as Apple patents, in order to accurately picture the rumored Apple car. Although Apple has revealed very little about the self-driving car it is allegedly working on, Vanarama claims to have based the renders on patents filed by Apple itself. The design of the car takes after current Apple products, such as iPhones and MacBooks, and incorporates their current style into the coupe SUV model pictured above. Aside from the images, Vanarama has shared a fully interactive 3D concept render that lets the user explore both the exterior and the interior of the car. The design places a lot of emphasis on the comfort of use and is much different from the cars we see every day, although it's not too different from Elon Musk's Tesla. It especially resembles the Tesla Cybertruck, but with a sleeker design without the sharp edges of the Tesla. The interior of the car includes several parts inspired by Apple products, such as the door handles that resemble iPhone buttons. Vanarama's render showcases a pillarless design that makes the car easier to get in and out of when both sets of doors are open. The seats are fully rotatable, which allows for the front seats to be turned to face the back seat. The inclusion of coach doors comes from another Apple patent. The car offers ample space for passenger movement when boarding and for loading larger items into the vehicle. Apple had also filed a patent for an intelligent automated assistant for the car, and thus, Vanarama included Siri. The assistant is built into the steering column alongside the customizable dashboard and navigation screen. The renders were first shared by MacRumors. Such a spacious design that promotes freedom and comfort is definitely plausible for the Apple car, as the company seems to have settled on the self-driving technology and might even remove both the steering wheel and the pedals. The car would rely on hands-off driving and would likely include an iPad for the users to interact with. However, Apple is reportedly still considering adding a steering wheel that would allow the passengers to take over the car in the case of emergencies. It's hard to tell whether Vanarama's design is close to what Apple is planning, but it's certainly inspired by real Apple patents. According to Bloomberg, Apple may be considering a design that resembles the Lifestyle Vehicle from Canoo, where passengers sit along the sides of the car, facing each other. Although an exciting prospect, the Apple Car is still a long way from being confirmed or released. The current goal is for the car to be launched sometime in 2025, but at this point in development, delays are very possible.

In the mood for adventure? What about a laugh or two? Leave it to cinema to transport, transform, and address your senses. For the Hulu subscribers of our readership, we're betting you're all aware of just how many films the platform is packed with. With titles from every genre and era, Hulu's cinematic library is in constant rotation, with new flicks flying in and older entries departing on a near-daily basis. To help you keep up with all of the latest gems, we've put together this weekly roundup of the best movies on Hulu right now. Subscribe to a different platform? Not only do we have a guide to the best shows on Hulu, but we've rounded up the best movies on Amazon Prime Video, the best movies on Netflix, and the best movies on Disney+.

Hulu offers its own originals as well as network TV series from the U.S. and abroad. There's plenty to watch on the streaming service, whether you're in the mood for drama, sci-fi, mystery, comedy, animated shows, and more. But choosing can be difficult when the library is so vast. That's where we come in. Each week, we update this list of the best shows on Hulu. Not sure what to watch? Here are the best TV shows you can watch on Hulu right now. Looking for something else? We've also rounded up the best movies on Hulu, the best shows on Netflix, the best shows on Amazon Prime Video, and the best shows on Disney+.

Love it or hate it, the white elephant gift exchange is now a big part of the holiday party circuit. Personally, I love it: the sanctioned thievery and the air of mystery that recalls the Christmas spirit of my credulous youth. And I also just really love buying the kinds of things that, for whatever reason, no one on my actual list wants. If you hate white elephant exchanges, chances are it's because you hate having to come up with a gift. It's just one more thing to buy, you say. I hear you, but I also offer a rebuttal. Introducing… the Tamagotchi. Read more: Best stocking stuffers under $25 You may have heard of these little egg-shaped digital pets. First hitting US shelves in 1997, the humble keychain game is now nearing its 25th anniversary, which is about 9,000 years in Tamagotchi-time. In case you're not familiar, the Tamagotchi is a standalone handheld game featuring a pet that hatches from an egg and grows up as you, the player and caregiver, attend to its every need. That includes feeding, providing enrichment, disciplining and, of course, cleaning up its fly-orbited poop. It was basically the Animal Crossing of its time. Procuring a Tamagotchi in 1997 was, for me, a classic Jingle All the Way -style exercise in capitalist desperation, which made the toy all the more enjoyable when I was finally able to play with one. Given the supply chain slowdowns and delivery disruptions threatening this year's holiday shopping season, there's never been a better time (except maybe last year) to recapture the thrill of that particular chase. The perfect white elephant gift meets four criteria: Price point, wide appeal, stealability and balance between humor and utility. In this essay I will argue that the Tamagotchi, which is now readily available on Amazon and other chain stores like Target, Walmart and Best Buy (I even got one at Barnes & Noble!), is the rare quad-fecta of gifts that meets all four. Let's talk about price point first. The white elephant exchanges I've participated in range from $50 to "wrap up a half-melted pillar candle and call it a day." At a reasonable $20, the original Gen 1 or Gen 2 Tamagotchi hits right in the middle, making it perfect for the midrange budget and the cheap-to-free alike. And like a stocking stuffer or a sharp cheddar, the original Tamagotchi pairs well with other things, if your price point's a little higher. For instance, wrap up a Tamagotchi with a Pop It XL for a "viral toys: then and now"-themed gift in a $40 exchange. Or pair it with a Pets Alive Poppy the Booty Shakin' Pug if your budget's closer to $50 and give the whole spectrum of fake pets. Read more: Hot holiday toys for 2021 Alternatively, you can find a more advanced Tamagotchi model that costs more than $20. For instance, Target sells a $35 Tamagotchi Pix, which features a touch screen and camera. Or pick up a $66 Tamagotchi On from Amazon, which has a corresponding app. (You can also try importing the new Tamagotchi Smart, which has not been released in the US.) And you can even find under-$20 options, like this $13 Pac-Man Tamagotchi from GameStop, or this $15 Hello Kitty version at Walmart. (And don't sleep on the Star Wars R2-D2 Tamagotchi, which is also $20 on Amazon. The next criterion: You want wide appeal because you don't know who's going to end up with your gift. The Tamagotchi transcends most demographic borders, namely age, because it's got the nostalgia factor that we olds enjoy, while being a genuinely enjoyable game for the kids. And the Tamagotchi has always tried to bust the gender construct by being a video game (masculine!) about caregiving (feminine!). Now let's talk stealability and balance. Half the fun of a white elephant exchange is the stealing. But at those unfortunate parties wherein most-to-all gifts are undesirable even in an ironic way, stealing just doesn't tend to happen. An unopened package, after all, holds much more hope for the future. Unlike, say, a set of dish towels or hand cream, the Tamagotchi is highly stealable. I think this is because it's fun and cute and a little goofy, and it doesn't take up too much space. Plus, it's ironically hip to revel in '90s nostalgia, and it's perhaps earnestly hip to embrace kid stuff when the world's a dumpster fire. Tamagotchi just has that je ne sais quoi, situated at the very narrow overlap between funny and useful in the Venn diagram of mass production. This is important because some white elephant exchanges mandate "good" gifts while others exist solely for the laughs. Tamagotchi is good: Check. But a Tamagotchi is also kind of funny, though more whimsical than hilarious: Check. Watch a fellow party guest unwrap a Tamagotchi and their face will light up in recognition and delight. They may even exclaim giddily that they didn't know they still made these things. "Oh, they definitely do", you'll say. "And I've bought one for every holiday gift exchange."

It's not always possible to ride outside. You might live where it gets cold and dark early for a third of the year, or your schedule doesn't lend itself well to being able to ride outside all the time or maybe you're one of many people who struggle to balance on an outdoor bike and it's just easier to ride indoors. Whatever the reason, indoor exercise bikes are a fantastic way to get a deep workout in not a lot of time and without having to go to a gym. As much as I love my road bike, I wouldn't be the cyclist I am today without an exercise bike. Whether I'm training during the week for a Century ride or it's just too dark for me to get out there in the morning when I prefer to be on a bike, my exercise bike helps keep me active. And because I'm able to set myself up on that schedule, I can easily spin for an hour or two every day and feel great about it. This also means I've spent a lot of time testing different indoor exercise bikes to figure out which is the right one for me, and I've done my best to share that research here to help you make this choice. Every cyclist is different. The space you have to work out in, the kind of cycling you want to do and especially the amount of money you have to spend are all significant factors. This article exists to help you choose which option is right for you, and how each bike can fit into your life. I've tried each of these bikes, either anecdotally or as part of a full review, or (in one case) used a similar model. Looking for a list dedicated exclusively to Peloton-style bikes? Check out our best Peloton alternatives, which includes some overlap with the choices here. The information contained in this article is for educational and informational purposes only and is not intended as health or medical advice. Always consult a physician or other qualified health provider regarding any questions you may have about a medical condition or health objectives.

December 10, 2021 Ellen Wohl has always been fascinated by what happens in the deep sea. She studies interactions between rivers and water, the flow of sediment and wood, and the landforms created as a result. A Colorado State University Distinguished Professor, Wohl said that she saw the first pictures of organisms found near hydrothermal vents in the deep sea in the 1970s when they were first discovered. Her interest in the sea—and how organisms on pieces of wood that sink to the ocean floor create these communities—led to a new area of research for the fluvial geomorphologist. A lot of wood used to end up in oceans, but humans around the world have interrupted the cascade, Wohl said. The related study, "Damming the wood falls", was published Dec. 10 in Science Advances. Wohl teamed up with Emily Iskin, a doctoral student in the Department of Geosciences in the Warner College of Natural Resources, to measure records of wood flowing to reservoirs and coastal regions to estimate the magnitude of global wood movement. They looked at data from the United States, Canada, France, Russia, Serbia and large regional datasets from Switzerland and Japan. The scientists determined that 4.7 million cubic meters—or 166 million cubic feet—of large wood could enter the oceans each year, representing a maximum estimate because of wood removal from rivers and reservoirs and a minimum estimate of historical wood movement due to deforestation and river engineering. Reducing these movements of wood negatively affects coastal and marine environments, said Wohl. The researchers hope to bring attention to a problem many people may not be aware of, that interrupting the cascade of wood from waterways has consequences for marine environments. "We as humans have been altering the wood cascade and interrupting it for more than a century", said Wohl. Driftwood is removed in some coastal areas, such as tourist beaches in the Mediterranean, yet it is important for a variety of plants and animals, providing important nutrients and helping with the movement of sand. "When driftwood sinks, it's like a sunken coral reef", said Wohl. "Living creatures, mostly invertebrates, clams and crustaceans use that wood as a refuge." 'Everything is connected' Iskin, whose master's thesis at CSU focused on large wood dynamics in the Merced River corridor in Yosemite National Park, said that the way humans interact with wood is very different than the dynamic in forests before we existed. "Small scale human impacts, such as removing wood from a river, draining a floodplain and logging a hillslope, affect the entire river corridor at a much broader scale", she said. "Everything is connected. Logjams in a river are not only beneficial to that local ecosystem, but also provide benefits downstream all the way to the open ocean." Iskin said that these human impacts aren't inherently good or bad, but they will undoubtedly alter river systems. "Sometimes we can anticipate those effects and sometimes we can't", she said. "The rivers are going to adjust to their current environment." Wohl said that she envisions scientists using radio tracking devices on logs and wood in the future. "You could track them from satellites and watch oceanic circulation patterns", she said. Wohl hopes that this analysis will spur efforts to measure wood flux to the oceans from the remaining relatively undammed large rivers such as the Mackenzie and Yukon in North America or the Amazon and Congo in the tropics. "It would be great if we could get more studies around the world of what's coming into reservoirs and going out into the ocean", she said. 3 hours ago 0 4 hours ago 1 5 hours ago 0 Dec 09, 2021 0 Dec 09, 2021 0 26 minutes ago 1 hour ago 1 hour ago 2 hours ago 2 hours ago 3 hours ago 3 hours ago Feb 02, 2021 Sep 09, 2015 Dec 20, 2017 Mar 11, 2021 Nov 23, 2015 Mar 28, 2019 2 hours ago 5 hours ago 6 hours ago 5 hours ago 3 hours ago 12 hours ago

December 10, 2021 Oregon State University research into the design of catalysts has shown that hydrogen can be cleanly produced with much greater efficiency and at a lower cost than is possible with current commercially available catalysts. A catalyst is a substance that increases the rate of a chemical reaction without itself undergoing any permanent chemical change. The findings are significant because the production of hydrogen is important for "many aspects of our life, such as fuel cells for cars and the manufacture of many useful chemicals such as ammonia", said the OSU College of Engineering's Zhenxing Feng, a chemical engineering professor who led the research. "It's also used in the refining of metals, for producing man-made materials such as plastics and for a range of other purposes." Producing hydrogen by splitting water via an electrochemical catalytic process is cleaner and more sustainable than the conventional method of deriving hydrogen from natural gas via a carbon-dioxide-producing process known as methane-steam reforming, Feng said. But the cost of the greener technique has been a barrier in the marketplace. The new findings, which describe ways to design catalysts that can greatly improve the efficiency of the clean hydrogen production process, were published in Science Advances and JACS Au. In facilitating reaction processes, catalysts often experience structural changes, Feng said. Sometimes the changes are reversible, other times irreversible, and irreversible restructuring is believed to degrade a catalyst's stability, leading to a loss of catalytic activity that lowers reaction efficiency. Feng, OSU Ph.D. student Maoyu Wang and collaborators studied the restructuring of catalysts in reaction and then manipulated their surface structure and composition at the atomic scale to achieve a highly efficient catalytic process for producing hydrogen. An active phase of a catalyst based on amorphous iridium hydroxide exhibited efficiency 150 times that of its original perovskite structure and close to three orders of magnitude better than the common commercial catalyst, iridium oxide. "We found at least two groups of materials that undergo irreversible changes that turned out to be significantly better catalysts for hydrogen production", Feng said. "This can help us produce hydrogen at $2 per kilogram and eventually $1 per kilogram. That's less expensive than the polluting process in current industries and will help achieve the United States' goal of zero emissions by 2030." Feng notes that the U.S. Department of Energy Hydrogen and Fuel Cell Technologies Office has established benchmarks of technologies that can produce clean hydrogen at $2 per kilogram by 2025 and $1 per kilogram by 2030 as part of the Hydrogen Energy Earthshot target of cutting the cost of clean hydrogen by 80%, from $5 to $1 per kilogram, in one decade. The water electrolysis technology for clean hydrogen production that Feng's group is focused on uses electricity from renewable sources to split water to make clean hydrogen. However, the efficiency of water splitting is low, he said, mainly due to the high overpotential—the difference between the actual potential and the theoretical potential of an electrochemical reaction—of one key half-reaction in the process, the oxygen evolution reaction or OER. "Catalysts are critical to promoting the water-splitting reaction by lowering the overpotential, and thus lowering the total cost for hydrogen production", Feng said. "Our first study in JACS Au laid the foundation for us, and as demonstrated in our Science Advances article we now can better manipulate atoms on surface to design catalysts with the desired structure and composition." Maoyu Wang et al, The Restructuring-Induced CoOx Catalyst for Electrochemical Water Splitting, JACS Au (2021). DOI: 10.1021/jacsau.1c00346 3 hours ago 0 4 hours ago 1 5 hours ago 0 Dec 09, 2021 0 Dec 09, 2021 0 26 minutes ago 1 hour ago 1 hour ago 2 hours ago 2 hours ago 3 hours ago 3 hours ago Jan 09, 2021 Nov 29, 2021 Aug 30, 2021 Oct 09, 2020 Nov 20, 2020 Mar 02, 2020 2 hours ago 5 hours ago 6 hours ago 5 hours ago 3 hours ago 12 hours ago

Find the information you need exactly when you need it with the new Microsoft Teams search results page. We've re-envisioned the Teams search function to make it easier, faster, and also more consistent with the search experience you're used to with other Microsoft products. The new Teams search results experience features a re-designed user interface with four tabs aligned to the types of information users search most frequently: All, Messages, People, and Files. Using artificial intelligence, your search surfaces the most relevant results in an easy-to-read, full-page format. Plus, we've added a new question-and-answer search option that enables you to type a question in the search bar and get high-confidence answers. Let's take a look at each of the four redesigned search pages: When you're not sure what type of information you need, "all" is the place to start. When you search all, you get back the most relevant results from Teams as a whole, including results from messages, people, and files. In the example below, typing "review" in the search bar surfaced results from both messages and files. The new All page What if the information you're trying to find is the answer to a specific question, like "What does the acronym TEE stand for?" As shown in the next example, simply type your question in the search bar. A new section appears at the top of the page featuring the most relevant results. A question-and-answer search on the All page Messages are the most searched-for information in Teams, and the redesigned messages tab speeds and simplifies your search by returning results from messages only—with no extraneous results from people or files to sift through. Type your key words in the search bar on the messages page as shown below, and then quickly scan the results to find the message you're looking for. You can further filter the results by choosing the message type, date, and other attributes. Use the filters at the top of the Messages page to further refine the results For longer messages, the results show a snippet of the part of the conversation that matches the search. Click on a specific message result to expand and view it in full. Messages page with a message expanded for more context Customers tell us that easily finding key information about their colleagues, like location, team, email, and phone, is particularly important in today's distributed workforce. Using the people tab, you can quickly search using just a portion of a person's name. Plus, you can click on the result to start a conversation with that person directly. People page As shown in the example below, when you search using the redesigned files tab, you see all your results in a single place, including the file information, a preview image of the file, and the snippet of information from the file that matches your search. Like on the messages page, the file search results can be expanded to show more of the matched snippet when available, along with a larger preview of the file, saving you multiple clicks. Files page with expanded results In addition to redesigning the search pages to bring you better results faster, we've also added an expanded set of filters for more targeted results from the very beginning of your search. As shown in the examples below, you can use these filters to scope results by type, location, person, date, and so on. You can exclude messages sent by apps & bots. Also search between specific dates, based on mentions, or modified by, etc. Plus, you can clear all filters with a single click if you decide to expand your search. Filters on Messages page Filters on Files page 1. To start a search within a chat or channel, just press CTRL+F in Windows or CMD+F in Mac. 2. For richer search results in messages, you can use Keyword Query Language (KQL). Below are some of the modifiers that Teams supports. (Reminder: there's no space between the colon and the search terms.) o From: o In: o Subject: o Sent: To learn more about how to search and use filters, the following links to videos with instructions will be helpful. Search and filter messages (microsoft. com) Search and filter people and files (microsoft. com) We are listening to your feedback, and we are committed to continuing to enhance the search experience. Stay tuned for new features designed to help you get the most from your busy workday.

The forex market is highly volatile, and you will need the help of a broker to get the best results. You should always check the background of the broker. Make sure there are no complaints about them. Look for good content on the website and experience in trading. It's important to use a professional forex broker. You don't want to waste your time with a novice. You want a service that can help you maximize your investment potential. A broker should offer competent customer support. When you contact their customer service, you should know how quickly they respond. You can also communicate directly with the support team of the broker. This can be difficult for a beginner, so try to find a broker that offers a free trial first. If you can, choose one of the best forex brokers in the USA that offers a money transfer service. They should be able to answer your questions and provide you with good service, as they are the ones who will manage your money. If you're new to forex trading, you should choose a broker with a broad range of services. A diversified firm will offer you more options than a narrow-focus firm. This way, you can trade in many currencies and try out new strategies without feeling limited. You should also be able to afford a good forex broker. There are some different types of services, and you should be able to choose one that meets your needs. You can use a variety of research tools to determine the legitimacy of forex brokers in the U.S. You can also check the NFA website to check if there have been any complaints filed against the broker. The NFA website also allows you to verify the compliance of the broker. The National Futures Association is the self-regulatory government body that regulates all of the major foreign exchange companies. Its main goal is to promote transparency and protect investors. The best forex broker should be regulated in multiple jurisdictions. A broker that is regulated in Pakistan will have different responsibilities than one that is regulated in the UAE or USA. In the United States, the FSA regulates forex brokers that are based in the United States. If a foreign firm is registered in Pakistan, the forex broker will have different regulations from those in Canada and the Philippines. If the broker is not regulated in the U.S., it is unlikely to be reputable. When selecting a forex broker, you should check the fees. There are no minimum fees for using a broker that has no commissions. You should also look for a broker that has a good reputation. Having a good reputation is the best way to avoid scams. If you do, you can choose a broker based on their rating. This will make the decision easier for you. However, when choosing a forex broker, it's important to pay close attention to the costs of transactions. A forex broker should have good customer service, like SAXO. If you have any questions, they should be available round the clock. Moreover, the customer service should be responsive. If you don't have time to talk to a broker, you can try to contact them through their website. In most cases, the customer support department will be happy to assist you and answer any of your questions. It's important to choose a broker that is transparent and trustworthy. When evaluating Forex brokers, make sure to check their fee structure. The fees charged by forex brokers differ greatly and you should compare different brokers side by side before choosing the one that best suits your needs. For example, a forex broker with no commissions is unlikely to offer you a low-priced service. Another important factor to consider when choosing a forex broker is the level of service they offer. If they charge fees for software upgrades, that is a sign of an unregulated company and should not be an option. The best Forex brokers offer a trading platform that supports all of the required trade functions. It should include live quotes, chart-building capabilities, and a user-friendly interface. It should also offer the option to open a demo account before trading with real money. Traders should have access to both real and demo accounts, so they can practice trading before investing real money. The best Forex brokers have their trading platform and provide all the essential trade instruments and services needed to get the most out of the market. The news and editorial staff of the Bay Area News Group had no role in this post's preparation.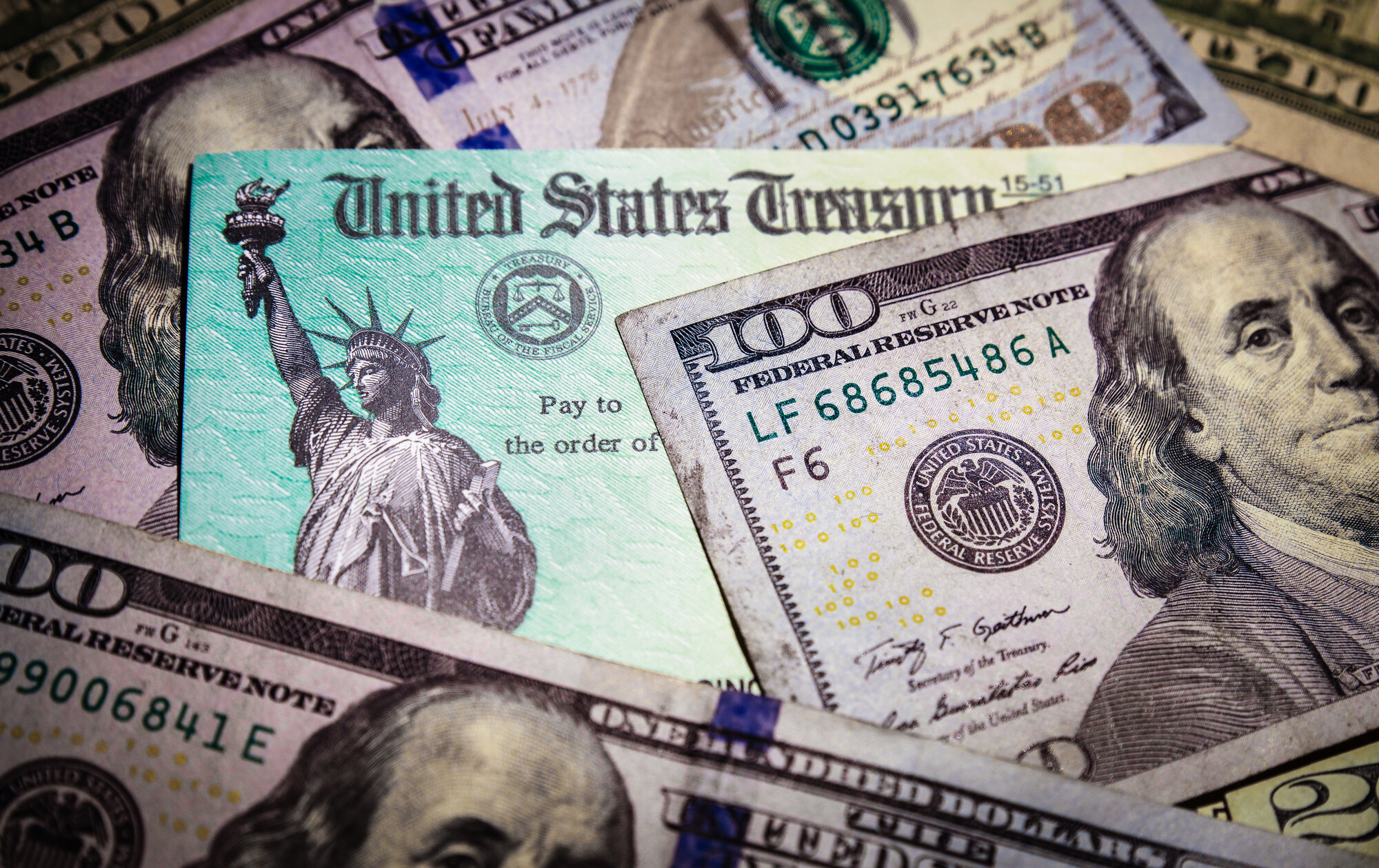 As 2021 draws to a close, one of the signature domestic achievements of President Biden's first term of office is still casting a long shadow. And will continue to do so well into 2022. We're referring, of course, to the $1.9 trillion "American Rescue Plan," Biden's stimulus package that was responsible for more than half a dozen stimulus payments over the course of this year. It led to at least $15 billion in stimulus relief every month since July. And it's also responsible for a new stimulus check coming next week. Indeed, all of this has represented a staggering flood of money from the federal government in response to the coronavirus pandemic. And it doesn't even stop there. Americans are also getting stimulus checks from individual states. Plus payments for their children, and much more. Regarding the latter, families of as many as 500,000 children in the state of Alabama are about to get extra $375 payments this week, if they haven't already. The payments will be deposited onto pandemic-EBT (P-EBT) cards and are for the benefit of Alabama children enrolled in the National School Lunch Program. The Alabama Department of Human Resources announced the aid, which will total almost $180 million. And it's money that comes from the overall pool of federal COVID-19 relief funds. "No child should ever have to worry about his or her next meal," Alabama DHR Commissioner Nancy Buckner said in an announcement about the fund. "These benefits will offer financial relief to countless families to help reduce the risk of child hunger. We are eager to build upon our successful partnership with USDA-FNS, ALSDE, and our advocates as we deliver these important resources to Alabama's children." According to the USDA Food and Nutrition Service, the P-EBT benefit provides eligible school children with temporary emergency nutrition benefits, loaded onto EBT cards that are used to buy food. "Children who would have received free or reduced-price meals under the National School Lunch Act if their schools were not closed or operating with reduced hours or attendance for at least five consecutive days are eligible to receive P-EBT benefits," the service explains. Meanwhile, another stimulus payment that flows from the "American Rescue Plan" is about to start showing up in bank accounts. The sixth and final child tax credit payment is coming on December 15, closing out a monthly series of stimulus checks that began in July. Here's what you need to know: For most recipients, these checks will be the same as the previous five. They'll provide a maximum of either $250 or $300 per eligible child in a household. This means that — all told, over the six checks — families will have gotten a maximum of either $1,500 or $1,800 per child. Importantly, this might be the end of the monthly child tax credit checks. We should know whether that's indeed the case by the end of this month. President Biden is pushing one more huge piece of legislation through the Senate, that's currently still pending. Among its provisions? A proposed extension of these checks for another 12 months. Whether or not those checks get extended into 2022, though, here's something else to be aware of. There's a second half to the child tax credit that's coming next year. This year's six monthly checks were merely an advance payment. The rest of it is coming as a tax credit next year when you file your federal tax return. Be on the lookout in the coming weeks for a letter along these lines from the IRS. It will include details about the payments you got this year. And you'll want to make sure the details in that letter match what you put on your federal tax return.

A walk-through of the basics will help new employees get set up to use Google Workspace on a Windows or macOS system. Here are some areas to cover that will help them get off to a great start.

House investigators are subpoenaing aides that were part of former President Donald Trump's inner circle. Here's what we know. Zuckerberg called Haugen's testimony "not true", in a statement he released on Facebook.

Instead of crushing through rock with a massive grinder, a startup called Petra is hoping to dig tunnels using superheated gas, Wired reports. In 2018, according to the magazine, the company tested the technology in an industrial park in California, heating up the stone to above 10,000 degrees Fahrenheit. Since then, Petra settled on a slightly different method, blasting sheets of rock into tiny pieces using a 1,800 degrees Fahrenheit using gas and heat, a proprietary mix the company is keeping tightly under wraps. Instead of digging tunnels to alleviate our traffic woes, as Tesla CEO Elon Musk is attempting with his Boring Company, Petra is hoping to revolutionize a very different industry: running underground utility lines. That may not sound like the most exciting prospect, but given many countries' rapidly aging infrastructure, new technologies like this could prove to be a game changer — and maybe, eventually, provide some new tools to ventures like the Boring Company. Petra's hot gas method could cut costs of burying these lines by 50 to 80 percent, according to the company. "Every method that's commercially available is a high-contact method that grinds up the Earth it contacts in order to remove it," Petra CEO Kim Abrams told Wired. "This is a completely new way to tunnel." It wasn't always smooth sailing. During early tests, "we just ended up melting a lot of the rock and creating lava, and when we created lava, it was effectively holding our system in its tracks," Abrams told the publication. Now Petra is investigating whether the method works on other kinds of stone including limestone or granite. All told, it's intriguing. Moving more electricity lines underground could mean a lot more Americans could enjoy uninterrupted power, something not everybody can take for granted. And accessing the space under our feet for cheap has countless fascinating applications. This New Tech Cuts Through Rock Without Grinding Into It [ Wired] More on tunneling: Tesla Fan Page Relentlessly Mocked for Incredibly Stupid Post Care about supporting clean energy adoption? Find out how much money (and planet!) you could save by switching to solar power at UnderstandSolar. com. By signing up through this link, Futurism. com may receive a small commission.

Minecraft users don't like being told what they can and cannot build in their blocky, virtual sandbox. Currently the bestselling game of all time, the hit title likely isn't going anywhere anytime soon. It's as quirky as it is addictive, and with multiplayer Minecraft gameplay and the ability to create your own Minecraft server, it's a great game to play with friends. Fortunately, the benevolent Minecraft community has been churning out a fair share of mods since the game's 2009 release, albeit with levels of increasing complexity and Lego-like adoration with every passing update. And thanks to a bunch of custom-build mod launchers, it's never been easier to start using them. Here's our guide on how to install Minecraft mods for every single platform — whether it's a full-blown rework on a PC or a simple add-on pack for console players, we'll show you how to get the job done. We've also found the best Minecraft mods to install right now. [ Author's note: This is a general overview of how to install Minecraft mods, not an all-encompassing guide. Installation can differ from mod to mod, so be sure to follow the download and installation instructions that can typically be found online alongside the download options.] There are a few different ways to get mods running with Minecraft, but the easiest and most popular method requires an application called Forge. Here's how it works: Step 1: Go to the official Forge website and download the recommended version of the software. You can also install the latest version of Forge, but it could have some unresolved bugs that will affect your ability to properly run some mods. Step 2: Download the mods you want to install from a reliable source. CurseForge is a popular location with hundreds of great mods to choose from. However, not all mods are compatible with all versions of Minecraft, or even with Forge. Make sure to research the specific mod you're interested in to find out if it's compatible with your software. Step 3: Create the "mods" folder in the. minecraft directory. Here's the target address: C:Users[yourname] AppDataRoaming. minecraft If the AppData folder isn't visible in File Explorer, click View at the app's top and then check Hidden Items. If this is your first mod, there is no "mods" folder within the. minecraft folder. With the. minecraft folder open, right-click within File Explorer and select New followed by Folder on the pop-up menu. Name that folder "mods." Step 4: Move the downloaded mod into the Mods folder. Step 5: Run Minecraft, but first make sure your Forge account is active. If not, your mods won't load properly. That's it! As we mentioned, there are several other mod launchers on the internet besides Forge — such as LiteLoader — so you can always shop around if you don't like everything it has to offer. That being said, it's the most popular for a reason, and most new mods are usually compatible with the software. Mac users can follow steps 1 and 2 from the instructions above, though you should follow these instructions for step 3: Create the "mods" folder in the minecraft directory. Here's the target address: ~/Library/Application Support/minecraft You can quickly access this folder using the Command + Shift + G keyboard shortcut. Alternatively, open Finder, click Go on the menu bar and access the Library folder by pressing the Option key. Open Application Support followed by minecraft after that. Once there, right-click within that folder, select New Folder on the pop-up menu, and name it "mods." Mac users can now go back to following steps 4 and 5 from the above set of instructions. Unfortunately, mods don't technically exist for Minecraft on Xbox One and PlayStation 4. Instead, players have access to add-ons. Unlike mods, these add-ons aren't free and are heavily restricted compared to PC mods. However, they're still better than nothing, and they're incredibly easy to install. Step 1: Launch Minecraft on your console and select Marketplace on the main menu. Step 2: Select a Skin Pack, World, Texture Pack, or Mash-up Pack. Step 3: Use Minecoins or a credit card to purchase the add-on. Unfortunately, it's not possible to use true mods with a handheld version of Minecraft, similar to the limitations you find on consoles. Luckily, you can use a third-party app, such as Add-ons for Minecraft, BlockLauncher, and Mods for Minecraft to let you customize the game how you want. This is how it works: Step 1: Navigate to the Google Play Store and install BlockLauncher, a popular, useful app that's widely used to load mods. Step 2: Follow the app's directions, as BlockLauncher will give you different instructions based on the type of device you're on. Step 3: Return to the Google Play Store and download Mods for Minecraft PE. This app will allow you to download and install your mods quickly and efficiently. Step 4: Head to the search function and use it to search for the mod you want to download. Step 5: Once you find the perfect mod for you, click Install. This will automatically install the mod into the game you selected. Step 1: The first thing you should do is install a few add-ons for Minecraft. These are readily available for download in the App Store. Step 2: To find and install your add-ons, follow the on-screen steps. These days, modding Minecraft games is relatively simple. We believe the excellent content you receive is entirely worth the time and effort you put in to download the mods. We can assure you that you'll fall head over heels for at least one of the mods you come across.

Apple has been filed with a new class-action lawsuit that claims swollen batteries in the Apple Watch can lead to injuries through cracked screens. A new report claims that the Apple Watch Series 6 houses a design flaw that makes the screen crack or detaches from the chassis, exposing the "razor-sharp edges." Check out more details on the lawsuit and how can the screen injury the user. Customers who filed the class-action lawsuit state that there is no room inside the Apple Watch Series 6's design for potential battery swelling, reports Bloomberg. Henceforth, when the battery inside the wearable swells, it can potentially crack or detach the screen from the rest of the body. When the display is detached or cracked, it can injure the user. Henceforth, the plaintiffs point that the Apple Watch Series 6 "poses a material and unreasonable safety hazard to consumers." MagSafe Charger, AirPods, AirPods Pro, AirPods Max Receive New Firmware Updates Other than this, the design flaw is also present on older Apple Watch models, says the lawsuit. Since Apple continued to release upgraded Apple Watch models with the same flaw, it violated "various consumer protection laws. A similar case was filed against Apple back in 2018 but it was dismissed by the judge as the "plaintiff failed to identify a specific defect." In addition, the lawsuit also "seeks to represent anyone who bought any model of the Apple Watch starting with the first generation in 2015, and continuing until last year." At this point, the Apple Watch Series 7 is not included in the list of models with battery defects. This is all there is to it, folks. Did you encounter a swollen battery issue on the Apple Watch? Let us know in the comments.

Android 12 is rolling out to more and more devices with varying degrees of success. According to, Asus's is getting the update to Android 12. With this update, we'll see some of the same changes we've been seeing for a while. Companies like and Samsung have constructed their own unique flavor of Android, and their aesthetics are distinguishable from the rest of the pack. Asus, on the other hand, sticks close to Stock Android. You won't see a special Asus-branded UI over Android 12. This means that you will be getting Android 12 pretty much as it comes from Google, which is for better or worse depending on how you like Google's direction. You will be getting the rounded and bubbly look and feel for the interface. This means that menus, buttons, and widgets will be really rounded off. Also, all of the buttons will be bigger compared to Android 11. If you're waiting for the update but you're impatient, then you can manually flash Android 12 onto your ZenFone 8. There are limitations that you need to consider, however. Firstly, you need to be running the right software version on the right variant of the ZenFone 8. You need to have the WW variant of the ZenFone 8 and you need to have the software version 30.12.112.62. Check your settings to see if you have the right version. You can download the stable version here. Just be sure that you have enough technical know-how to flash a software version to your phone. If you do this wrong, you run the risk of damaging your phone. The ZenFone 8 was launched earlier this year. Since it was launched so far back (and since we've had a bunch of exciting phones launch since then), this phone has been left in the dust by the competition. This phone officially launched back in the spring. The ZenFone 8 has a 5.9-inch FHD+ AMOLED display that can run at 120Hz. It uses Gorilla Glass Victus for the front glass. For the processor, it uses the Qualcomm Snapdragon 888 5G accompanied by the Adreno 660. It has up to 16GB of RAM and up to 256GB of storage. As for the camera, it has a 64-megapixel main camera with a 12-megapixel ultrawide camera. Keeping the lights on is a 4,000mAh battery. If you want to buy one of these phones, you can find them on the internet for under $700.

You may not know you need a monitor lamp or a foot rest or a plant but these changes will make it easier to complete your daily shift.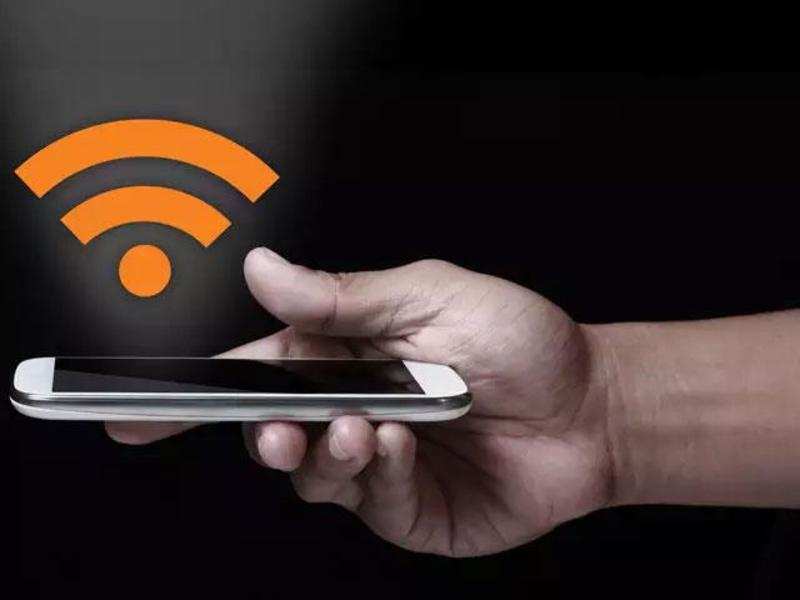 has driven an increase in According to LIRNEAsia, 31 per cent of new Internet users in Sri Lanka above the age of 15 who were surveyed said that they came The survey found that 44 per cent of Sri Lankans above the age of 15 use the Internet. The survey found that Internet usage in Sri Lanka was lower among women, rural residents, the elderly, the unemployed, and individuals with low educational qualifications and low income, indicating significant gaps in access. LIRNEAsia Senior Research Manager Gayani Hurulle said in a statement that "concerted efforts should be made to bring and keep those at the margins online".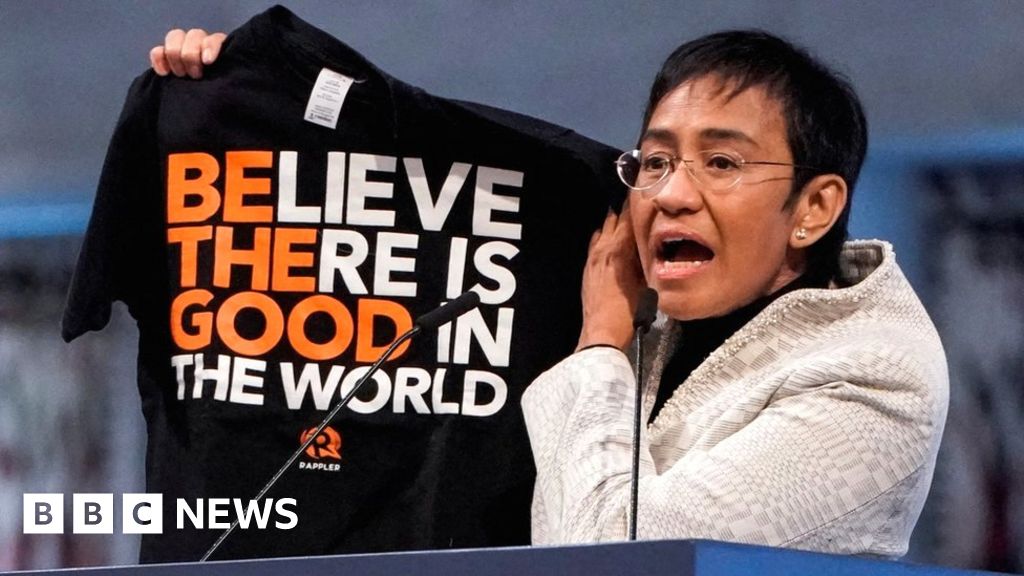 One of the winners of this year's Nobel Peace Prize has attacked US internet companies for what she called a "flood of toxic sludge" on social media. During her acceptance speech in Norway, Philippine journalist Maria Ressa said technology giants had "allowed a virus of lies to infect each of us". Ms Ressa, co-founder of the news site Rappler, accused sites such as Facebook of profiting from spreading hate. The 58-year-old was addressing guests at a ceremony in the capital, Oslo. She went on to accuse US internet giants of being "biased against facts and journalists" and of using their "God-like power" to sow division. "Our greatest need today is to transform that hate and violence, the toxic sludge that's coursing through our information ecosystem", she said. Facebook's parent company, Meta, recently announced that it was introducing new features to give people more control over what appears in their news feeds. The social network has been under intense scrutiny in recent years for how its algorithms promote content. Ms Ressa was receiving the Nobel Peace Prize at Oslo City Hall on Friday along with her co-laureate Dmitry Muratov, editor of the Russian newspaper Novaya Gazeta. They were both awarded the prize in recognition of their fights to defend freedom of expression. Mr Muratov, 60, urged guests at the ceremony to observe a minute's silence for journalists killed in the course of their work, and said the profession was going through "a dark time" in Russia. He said more than 100 journalists, media outlets, human rights defenders and NGOs had recently been branded "foreign agents" by Russia's justice ministry. "In Russia, this means one thing - 'enemies of the people'." Mr Muratov has for decades defended freedom of speech in Russia. He said journalists had lost their jobs, been forced to leave the country and "deprived of the opportunity to live a normal life". When he was announced as a winner of the Nobel prize in August, the Kremlin congratulated Mr Muratov, with spokesman Dmitry Peskov describing him as "talented" and "brave". Both journalists are known for investigations that have angered their countries' rulers and both have faced threats as a result of this.

ProtonMail has announced that users on the Free tier can complete some easy tasks to get their storage upgraded to 1 GB from the typical 500 MB. If you've already got an account that you use then you could have already received an email confirming that you've completed the tasks and received boosted storage space for your emails. If you want to take advantage of the offer, complete the tasks in the next 30 days. To earn the extra space, you need to complete four actions, they are: To track your progress on the tasks, just log in to your ProtonMail account on the desktop website and look for the gift icon located in the bottom left corner next to your available email space. Clicking on this will bring up the list of tasks and the ones you have done will be accompanied by a checkmark. Once they're all done, you'll get an email confirming the increased storage space. As ProtonMail prides itself on being secure and private, it depends on some members signing up for a Premium account which costs money but gives you additional storage, multiple email addresses, and more. If you take advantage of the Free account boost but need even more storage space, upgrading to a Premium account is a good idea, alternatively, you can clear out old emails.

You don't have to empty your savings account if you want to upgrade your home theater setup through 4K TV deals or QLED TV deals, as retailers are offering discounts on a wide variety of brands and models of TVs that cater to different preferences and budgets. One of the deals that you shouldn't miss is Best Buy's $280 discount for the 55-inch Insignia F50 Series QLED 4K TV, which nearly halves its price to just $370 from its original price of $650. Immerse yourself in a cinematic experience right from the comfort of your own living room with the Insignia F50 Series QLED 4K TV, which features a 55-inch screen with narrow bezels and 4K UHD resolution, the capability to upscale content to 4K quality to further maximize the display, and Quantum Dot technology for increased brightness, according to Digital Trends' 4K TV buying guide. The TV offers High Dynamic Range, for a wide range of colors and sharper contrast, and Dolby Vision, for more realistic colors and ultra-vivid images. Supporting the visuals are DTS Virtual X sound, which creates a three-dimensional audio experience that will make you feel like you're inside the show or movie that you're watching. The Insignia F50 Series QLED 4K TV, like the best 4K TVs, is also a smart TV that runs on Amazon's Fire TV platform. Gain access to virtually unlimited libraries of content through your preferred streaming services, including Amazon Prime Video, Netflix, and Disney+. Every purchase of the Insignia TV also comes with a free 30 days of FuboTV and a free three months of Apple TV+, to help start your streaming lifestyle. The TV can also recognize voice commands through its Alexa Voice Remote, powered by Amazon's Alexa. It's always a good time to invest in a better screen for your living room, especially with deals such as Best Buy's offer for this 55-inch Insignia F50 Series QLED 4K TV. The retailer slashed the TV's price by $280 to an affordable $370, nearly half its original price of $650. It's unclear how long stocks will last though, so if you're already looking forward to watching your favorite shows and movies on the Insignia F50 Series QLED 4K TV, there's no time to waste. Click that Buy Now button as soon as you can.

Shares of Everbridge lost almost half their value on Friday after the software company said CEO David Meredith resigned effective immediately. Everbridge, whose technology helps companies manage public safety emergencies, saw its stock price rocket during the early months of the Covid-19 pandemic as cities across the country deployed its software to get notifications out to the public. Investor sentiment turned dramatically in November, as the stock plunged 29% for the month. The drop started after the company's earnings report on Nov. 9. Despite reporting better-than-expected sales for the third quarter and issuing an optimistic revenue outlook, the shares fell 13% the next day and then declined for nine more consecutive days. Still, Meredith's sudden departure comes as a shock and without explanation. "Mr. Meredith's resignation is not related to any matter regarding the Company's financial condition, reported financial results, internal controls or disclosure controls and procedures", Everbridge said in a press release on Thursday, after the close of regular trading. An Everbridge spokesperson declined to comment beyond what was stated in the release. Everbridge said Chief Financial Officer Patrick Brickley and Chief Revenue Officer Vernon Irvin will become interim co-CEOs "to assume strategic and operational control of the business." The company said it has begun a search for a permanent CEO "and will consider both internal and external candidates." Meredith joined Everbridge in mid-2019 after spending over two years as operating chief at Rackspace. As of the end of October, the stock had climbed 63% during his tenure. Following the announcement of his departure, it's now down 37% since he was named CEO. Everbridge reiterated its guidance for the fourth quarter and said it anticipates revenue growth of 20% to 23% in 2022. That's lower than the 24% growth expected by analysts, according to a Refinitiv survey. Analysts at Stifel downgraded their rating from buy to hold after the announcement. "The timing and uncertainty around the circumstances of Mr. Meredith's departure combined with the company's guidance introduces a high degree of uncertainty into the story in the near term", they wrote. "We are moving to the sidelines while we digest the disruption Mr. Meredith's departure will have on the company's operations and assess the potential changes made to the business under its new Co-CEO's and future leadership." As of early afternoon in New York, Everbridge shares were down 46% to $62. WATCH: David Meredith on Everbridge growth

Video Friday is your weekly selection of awesome robotics videos, collected by your friends at IEEE Spectrum robotics. We'll also be posting a weekly calendar of upcoming robotics events for the next few months; here's what we have so far ( send us your events!): Let us know if you have suggestions for next week, and enjoy today's videos. [ Ascento] [ Robomechanics Lab] [ Engineered Arts] [ USC Viterbi] Cheesiest robot video of the week, right here. [ Bouébot] Merry Christmas from Thymio! [ Thymio] I definitely appreciate that Kuka actually used real robots slinging real liquid, although to be honest, I was expecting a little more, you know? [ Kuka] Two new videos highlighting the performance of DeepRobotics' Jueying X20 quadruped. Jueying X20 Quadruped Robot Load Test:What happens when a 75kg boy stands up? www. youtube. com [ DeepRobotics] [ MIT] [ DFKI] A presentation by JPL's Ali Agha from DARPA SubT Team CoSTAR, on Resilient Robotic Autonomy Under Uncertainty, part of CMU's Tartan SLAM Series. [ CMU] [ CSIRO] [ CERBERUS] [ Skydio] [ CMU]

has launched an in-app payments service for U.S. customers with Novi, Meta's digital wallet. The service lets users send Pax Dollar (USPD) to their contacts. In case you're unaware, the USPD is a cryptocurrency with an equivalent value as the U.S. Dollar (USD). Novi chief David Marcus confirmed the announcement on (). When a payment is made using USPD, the receiver can withdraw it to their bank account in USD. While this doesn't sound as seamless as rival payments services, it's definitely a start. WhatsApp runs its own payments system in markets like Brazil and India under WhatsApp Pay. Although this implementation with Novi is somewhat different, the goal is to enable quick and seamless payments without exiting the messaging app. The company said money transfer through Novi won't include a transfer fee. Moreover, there's no limit on the number of times you can transfer money to your bank account. It's also worth specifying that the new Novi integration wouldn't interfere with security protocols such as end-to-end encryption. The feature is rolling out in a limited capacity across the U.S. at the moment. The company didn't offer details on a broader release. WhatsApp is one of the most popular instant messaging applications today. The platform has seen many changes since it was acquired by Facebook (now Meta) in 2014. The app came under fire earlier this year over privacy policy changes. The company wanted to compel users to share their data with Facebook in order to continue using the full suite of WhatsApp services. The proposal didn't go down well with the users, leading German authorities to issue an emergency ban restricting WhatsApp from bringing the new policy into effect for three months. Following the waves of criticism, WhatsApp eventually decided to make this an. The company said that accepting the new terms will be mandatory only while messaging business accounts on WhatsApp. In more recent news, WhatsApp made some changes to its disappearing messages feature, allowing users to enable it by default for new chats. Customers can choose 24 hours, seven days, or 90 days for this default message timer. Naturally, there's also the option to turn this feature off altogether.

Windows Sandbox is a utility that Microsoft introduced back in May 2019 on Windows 10. It is a handy feature that enables you to download or run untrusted files in a sandbox environment before you try them out on your primary installation. The benefit is that you don't need to download and install Windows ISOs or virtual machines, Microsoft handles all that for you itself. Other advantages that Microsoft notes are its efficiency, security, and disposability. The capability is present on both Windows 10 and Windows 11, and today, we'll walk you through how to enable it on either of the operating systems. The installation method is identical in both the OSes, but for this guide, we'll be using Windows 10 Pro version 21H2. With that said, let's begin! That's pretty much it, it's a very straightforward process. You can now copy and paste suspicious files from your main install into Windows Sandbox and can safely test them. Naturally, Windows Sandbox is isolated from your system so you won't be able to access your files directly unless you copy-paste or download them again manually. Windows Sandbox does not support dragging and dropping files. A use-case for this may be downloading a.exe file from a shady source and then running it in Windows Sandbox first to see whether it functions as intended. Of course, this is only one of the ways to check the validity of a file and if you're cybersecurity-savvy, you'll likely want to complement this process with other tools too. Once you're done with testing, you can just close Windows Sandbox, at which point a dialog box will caution that all the data inside the Sandbox will be permanently deleted. This is likely what you want after you've copied the files that you actually need back to your host machine, so press "OK" and you're done! Are you on a Windows installation that supports Windows Sandbox? Have you used it before? Let us know in the comments section below!

A few days after reports surfaced that Tesla allows drivers to play video games on dashboard touch screens while vehicles are moving, Mercedes-Benz has issued a U.S. recall for a simliar issue. The German automaker said in documents posted Friday by U.S. regulators that the issue affected 227 vehicles and already has been fixed by updating an internal computer server. But the fact that Mercedes did the recall over concerns about distracted driving, and Tesla has not, raised questions about whether federal auto safety standards are being applied equally by the National Highway Traffic Safety Administration. "MB is following the regulatory rules as they are supposed to — in sharp contrast to what we've been seeing from Tesla," said Philip Koopman, a professor of electrical and computer engineering at Carnegie Mellon University. If NHTSA doesn't take action against Tesla, the agency will have one standard for Tesla and another for Mercedes and other automakers, Koopman said. Messages were left Friday seeking comment from NHTSA and from Tesla, which has disbanded its media relations department. Mercedes said in documents that on some 2021 and 2022 EQS and S model vehicles, drivers could access television programs and the internet while the vehicles are traveling. The automaker said it intended to disable the features while the cars are moving, but the recalled vehicles had an incorrect computer configuration. "If an occupant were to actively select the function or application while the vehicle is driving, then driver distraction might result, which could increase the risk of a crash," the company wrote in documents. The recalled cars have active and connected "Mercedes me" accounts. Mercedes wrote that it has no reports of any crashes or injuries from the problem, which was discovered in a company vehicle in Germany. Last month a Tesla owner near Portland, Oregon, filed a complaint with NHTSA after discovering that while driving, he could play video games and browse the internet on the screen of his 2021 Tesla Model 3. The agency said Thursday that it is communicating with Tesla about the issue. NHTSA already is investigating why Tesla's "Autopilot" partially automated driving system keeps crashing into stopped emergency vehicles, and it has inquired about why Tesla didn't file recall documents when it did an over-the-air internet update in an effort to address the safety problem. It's also looking into the performance of Tesla's "Full Self-Driving" software after getting a complaint that it nearly caused a crash. Tesla says neither system can drive vehicles and that drivers must be ready to intervene at all times. Jason Levine, executive director of the nonprofit Center for Auto Safety, said the auto industry seems to have reached a point with infotainment screens where it will have to "choose whether to be an enabler or a preventer" of distracted driving. "We are glad to see Mercedes recall and repair this unreasonable risk to everyone on the road, but would urge NHTSA to move quickly to ensure that all screen-based entertainment distractions are disabled when vehicles are in motion, no matter the manufacturer," Levine said. Mercedes likely is paying close attention to U.S. safety laws after it had to pay a $13 million penalty to NHTSA in 2019 for a series of reporting failures involving recalled vehicles. The automaker agreed to the payment and to fix flaws after the agency alleged that Mercedes was slow to report safety problems and wasn't mailing out recall notification letters quickly enough. Mercedes' U.S. unit said at the time that it didn't do anything wrong deliberately.

Cheap air fryer deals do much more than cook wings and fries. Air fryers use only a fraction of the cooking oil needed for deep frying. Often a few squirts of an oil-based cooking spray are all you'll need. We found excellent air fryer sales from Instant Pot, Proscenic, Dash, Ninja, and more. If you're wondering about air frying and convection cooking (they both cook with hot air), we cover that, too, below the deals. You probably clicked on this post to see the best air fryer deals, so scroll down to find them. With the growth of air fryer popularity, the variety of models on the market has grown to the point that choosing the best model for your kitchen can be confusing. The primary considerations in shopping for an air fryer are capacity, controls, added air frying features, and additional cooking functions. In general, you'll find air fryer baskets that range from about 3 quarts to 6 quarts. For a single person or a couple or if you want to heat some wings and fries, smaller is just fine. If you're going to be preparing dishes and full meals for a family with an air fryer, even if only once in a while, buy a larger model. Air fryers with manual controls usually have two settings: Cooking temperature and cooking time. As long as you know the desired settings, turn the dials to the proper temperature and time and let it cook. Digital air fryers are usually pretty easy to use, but they are more complicated than manual models. If the fryer you're looking at also roasts, bakes, broils, dehydrates, and more, chances are it will have a digital control panel, often with several presets for various cooking modes or types of food. Single-purpose air fryers do one type of cooking. If you already have a countertop full of other appliances, including a toaster, convection oven, and perhaps an indoor grill, a multifunction air fryer is just duplication. If, on the other hand, counter space is at a premium in your kitchen, a multifunction model is a smart buy because one appliance can serve several purposes. One common and desirable feature for air fryers is the ability to crisp the outside of food. Typically crisping is the last step in the air frying process and may require a separate add-on component. Because traditional deep-fried foods usually have crispy exteriors, an air fryer with a crisping function isn't considered a multifunctional cooker. It's just a complete air fryer. As you saw above, you can spend from $50 to $200 or more for air fryers. Larger models with digital controls and multiple cooking functions cost more than smaller air fryers with manual controls solely for air frying time and temperature. Air fryers have become so popular in the past few years you wouldn't be alone in thinking it's a new cooking technology. The core technology for air frying has been used in cooking for more than 70 years. It was and still is called convection cooking. Air fryers and convection ovens both cook food by using fans to circulate hot air. While the underlying technology is identical, the implementations differ, at least in their purest senses. A simple air fryer usually resembles a squat cylinder. Convection ovens generally have a rectangular shape with a door that opens in the front to reveal one or more removable trays. Food cooked in an air fryer sits on a rack on the bottom of a removable basket. You put food on trays or shelves to cook in convection ovens. Convection ovens generally have a larger capacity than air fryers so the ovens can hold more food to cook at the same time. Because air fryers don't have to fill as much space with hot moving air, air fryers usually cook food faster than convection ovens. Often, air fryers are louder than convection ovens they use fans to circulate hot air around the cooking area. You can find multifunction cookers that claim to be both air fryers and convection ovens. Based on the size and shape, you can tell which of the two variations on the same them the device more closely resembles. Both forms often have settings for baking, roasting, broiling, and dehydrating food, but at heart, they're either an air fryer or a convection oven.

A recent Stack Overflow survey finds that salary, flexibility and opportunities to learn are the top reasons engineers look for a new job.

Instacart President Carolyn Everson said Friday she will step down at the end of the year. The news comes just three months after she joined the company. Everson's departure is the latest shake-up in Instacart's C-suite. Instacart's head of advertising, Seth Dallaire, left for Walmart in October. The company has hired several big tech executives from Facebook (now Meta), Amazon and Google. Even though Instacart's valuation has grown quickly to nearly $40 billion this year, some of the newcomers, including Everson, are used to running far larger teams. Everson spent more than 10 years at Facebook as its ads chief and was Instacart CEO Fidji Simo's most high-profile hire. Simo, the former head of the Facebook app, took over from founder Apoorva Mehta earlier this year. Everson was often seen as one of the most prominent women behind Meta's COO Sheryl Sandberg. She departed the social network shortly after Marne Levine, not Everson, was promoted to chief business officer last summer. Simo and Everson told CNBC the decision was mutual. "We believe it's the right decision for both the company and Carolyn based on our priorities and the role she was looking for at this point in her career", Simo said in a statement. "She'll be staying on with us through the end of the year, and leaves as a friend to the company." Everson oversees several divisions at Instacart, including advertising, partnerships, policy and legal. Instacart has cited its advertising business as one of its fastest-growing segments but it's looking to push into cash-intensive business of quick commerce, or 15-minute delivery, to compete with the likes of DoorDash and GoPuff, according to sources who asked to remain anonymous because they aren't authorized to speak publicly on the matter. Instacart was widely anticipated to go public this year but reportedly pushed back plans to focus on growth under its new leadership. Everson said in a Facebook post that, as her 50th birthday approaches, she will take time off before deciding her next step.

Labor organizing is at a turning point, says Parul Koul, the head of the Alphabet Workers Union. This year has seen a new surge of workers walking out, forming unions, and going on strike. Koul spoke at Insider's " Transforming Business " event, presented by Alight, on December 9, 2021. The last two years have shaken up people's attitudes toward work in more ways than one. The pandemic ushered in an era of remote work, while emboldening people across industries to demand more from their employers. Workers are quitting en masse in a movement that's been dubbed The Great Resignation. Those who remain at their jobs are fueling protests and unionization efforts that are impacting US giants from Starbucks, to John Deere, to Amazon. After years of low union penetration, the US industry is reaching a turning point when it comes to labor organizing efforts, Parul Koul, the executive director of the Alphabet Workers Union, said. "Union membership and labor organizing has been at a historic low point, but I actually strongly believe that we're at an inflection point", she said during Insider's "Transforming Business" event on December 9, presented by Alight. "Everything that's happened this year… should make us very, very hopeful and optimistic about the future of labor organizing." Koul's comments came amid a wave of protests and walkouts by workers at dozens of companies who are demanding everything from higher wages to safer working conditions. The Alphabet Workers Union formed in January and counts as members around 900 full-time employees, vendors, and contractors that work for Google's parent company. Workers unionized to ensure fair working conditions and that they work on projects that align with their values, among other goals. Issues surrounding diversity, equity, and inclusion in corporate America are helping to drive organizing efforts, Koul said. People want to see companies try harder to hire a diverse workforce, rather than dance around the problem, she said. "People are really tired of seeing a lot of conversation, a lot of trainings, a lot of spaces within the workplace to talk about these issues, but not actually seeing the numbers move", she said. "I think labor is ultimately the tool that workers have at their disposal to win concessions from their bosses on these issues. And that's why so much of the tech organizing you're seeing right now is led by people from those marginalized backgrounds." Koul's advice for business leaders as labor organizing gains momentum? Don't stand in the way of organizing efforts and consider workplace changes that can bring real benefits to workers. "It's not a day