Announcement
DC5n United States financial in english 30 articles, created at 2021-12-06 04:18 articles set mostly positive rate 4.0
(1.75/2)

1

2.0

Delhi reports 63 Covid cases, positivity rate up marginally to 0.11%

Delhi reported 63 coronavirus cases and zero deaths on Sunday, as the positivity rate rose marginally to 0.11 per cent, according to data shared … 2021-12-05 13:57 1KB www.business-standard.com

(1.03/2)

2

0.5

Dump truck driver mistakenly gets two lottery tickets, wins twice

The 49-year-old man cashed-in for a pair of lump sum payments 2021-12-05 21:17 1KB www.nydailynews.com

(1.02/2)

3

0.6

Holiday Gift Guide 2021: The Best Secret Santa Gifts For Travelers

Deciding what to buy someone for the holidays can be a challenge, especially if it's a Secret Santa gift. Luckily, frequent travelers often have similar interests, and depending on the price point of your gift, there are plenty of intriguing options for that lucky Secret Santa recipient. 2021-12-05 18:15 6KB www.forbes.com

(0.02/2)

4

0.8

Updated daily: Here are the 5 best Amazon deals today in December 2021

— Recommendations are independently chosen by Reviewed's editors. Purchases you make through our links may earn us a commission. Every day, we scour Amazon to … 2021-12-05 19:15 7KB www.usatoday.com

(0.02/2)

5

0.0

Salesman threaten consumer cos with supply disruption over discounts to RIL

India's household goods salesmen have threatened to disrupt supplies to mom-and-pop stores if consumer companies provide products at lower prices to Reliance Industries, … 2021-12-05 09:48 3KB www.business-standard.com

6

0.1

Britain needs a 'booster for growth' as tax hikes threaten investment

Britain's economy needs much more investment. Business says it's unlikely to get it any time soon. 2021-12-06 00:03 3KB edition.cnn.com

7

0.3

S&P 500 futures gain slightly despite recent tech stock selling, bitcoin's weekend rout

The moves came after a big sell-off in bitcoin during the weekend. 2021-12-05 23:08 4KB www.cnbc.com

8

0.1

Bull market has legs into year-end and beyond, strategist says. Her top picks for 2022

A year-end market rally could still materialize with downside expectations mostly baked into stock prices, Edward Jones's Mona Mahajan says. 2021-12-05 23:03 3KB www.cnbc.com

9

0.5

Stocks To Trade In December

Here are the long-short recommendations for this month. 2021-12-05 22:07 2KB www.forbes.com

10

0.5

What's Next For Bitcoin After It Fell To $42,000 And Recovered?

Bitcoin prices reached $42,000 this week, down nearly 40% from their all-time high of close to $69,000. What will the cryptocurrency do next? Technical analysts offer their point of view. 2021-12-05 21:11 4KB www.forbes.com

11

0.8

Real Housewife's Ex Splits From Girlfriend

A "Real Housewives" star's ex-husband is back on the market. 2021-12-05 19:54 3KB heavy.com

12

0.4

Equity AUMs shrink as markets saw biggest-ever monthly fall in 21 months

Assets under management (AUM) of prominent equity sub-categories shrank in November as markets saw their biggest-ever monthly fall in 21 months. Concerns around … 2021-12-05 19:53 1KB www.business-standard.com

13

0.7

Stocks This Week: Buy Applied Materials And Thermo Electron

Here are stock selections for the strongest part of the year. 2021-12-05 18:43 3KB www.forbes.com

14

0.2

Softbank COO spars with Masayoshi Son, demands $2 billion in compensation

SoftBank, the Japanese conglomerate that became synonymous with freewheeling spending on unprofitable technology start-ups including WeWork and Uber, is trying to spend less money — … 2021-12-05 18:15 4KB www.business-standard.com

15

0.6

Modernise data system

Last week, the National Statistical Office of the Union government released the gross domestic product (GDP) estimates for the second quarter of this fiscal year. … 2021-12-05 18:10 1KB www.business-standard.com

16

1.3

Political divides drive decorum to the dumps in Washington

CBS News chief political analyst John Dickerson offers his insight on the devolving sense of decorum in the nation's capital. 2021-12-05 17:11 795Bytes www.cbsnews.com

17

0.3

Readers want to know: How should we invest HOA funds?

Q: HOAs face a financial issue with interest rates so low. My HOA and the vast majority of other HOAs play it safe with CDs and money market accounts for investment. I am opposed to this. Now that … 2021-12-05 16:00 3KB www.ocregister.com

18

0.2

Resist the FOMO. An asset manager has created an ETF for 'genuine investments' that shuns market crazes like crypto and meme stocks.

One fund manager wants you to forget about the eye-popping gains from meme stocks and crypto and get back to the basics of investing. … 2021-12-05 16:00 3KB markets.businessinsider.com

19

0.2

Believing That the Fed Controls the Value of the Dollar Does Not Make It True

Currency stability is about stated intent, and credibility of that intent, not central bankers vainly matching "supply and demand" for a currency that circulates globally. 2021-12-05 15:00 6KB www.forbes.com

20

0.3

Hinduja arm NXTDigital's shares up around 40% in 2 trading sessions

When benchmark Indian indices were on a downward trend due to Omicron concern-led weak broader market sentiment, shares of NXTDIGITAL have risen around 40 … 2021-12-05 13:57 2KB www.business-standard.com

21

0.3

Small stocks are getting crushed. That's a bad sign for the economy

Smaller American companies are getting crushed in the stock market's recent wild swings. That could be an ominous sign for the economy. 2021-12-05 13:43 4KB edition.cnn.com

22

0.6

18 top holdco shares gain 40% so far this year, twice that of Sensex

Shares of several holding companies (holdcos) have rallied sharply this year amid overall buoyancy in the market. A holdco is a company that doesn't conduct … 2021-12-05 13:22 1KB www.business-standard.com

23

0.2

Govt makes largest-ever payment for slashing oil bond dues

The Centre's tax collections this year have come in handy for making roughly Rs 20,000-crore payments against oil bond dues and interest. This … 2021-12-05 13:17 1KB www.business-standard.com

24

0.5

The Week in Business: Uncertainty Over the New Virus Variant

With much unknown about Omicron, President Biden announced travel restrictions and the stock market fell. Plus, the F.T.C. blocked a major chip deal. 2021-12-05 12:00 5KB www.nytimes.com

25

0.3

We are currently unavailable in your region

Unfortunately, our website is currently unavailable in your country. We are engaged on the issue and committed to looking at options that support our full … 2021-12-05 11:14 716Bytes www.tribpub.com

26

0.7

Over 30 million income tax returns for current fiscal year filed: FinMin

The finance ministry on Sunday said over three crore income tax returns have been filed for the financial year 2020-21 so far and advised … 2021-12-05 11:06 4KB www.business-standard.com

27

0.5

Time to Limit U.S. Investment in China

Today on TAP: Kudos once again to the U.S.-China Commission 2021-12-05 11:03 3KB prospect.org

28

0.7

Where's My Stuff?

Supply chains are struggling, but they're not as fragile as you think. 2021-12-05 11:00 20KB reason.com

29

0.3

Homes That Sold for Around $600,000

Recent residential sales in New York City and the region. 2021-12-05 10:00 3KB www.nytimes.com

30

0.5

Dollar General Launches Higher-Price Store Chain As Dollar Tree Sells Items For More Than $1

Following Dollar Tree's decision to sell its products for $1.25, Dollar General is launching a new store chain that will charge higher prices. After … 2021-12-05 09:17 4KB www.dailywire.com
Articles
DC5n United States financial in english 30 articles, created at 2021-12-06 04:18
Delhi reported 63 coronavirus cases and zero deaths on Sunday, as the positivity rate rose marginally to 0.11 per cent, according to data shared by the city's health department. With the fresh cases, the overall infection tally in the city rose to 14,41,358 while the death toll was 25,098. The number of active cases is 370, of which 144 are in home-isolation. The positivity rate on Sunday rose to 0.11 per cent from 0.08 per cent the day before.

West Bengal reports 620 new Covid-19 cases, 10 more deaths on Sunday
business-standard.com
3d0f248558e2f41f174cebf6a5f058b7
Mumbai Covid-19: Reports 213 new cases, one fatality in last 24 hours
business-standard.com
f047d958dfaa62d9a54a757fa1802bba
Delhi's first omicron case in traveller from Tanzania, India's 5th: reports
business-standard.com
6912e5740210c417a3ff06869413a1c4
Covid-19: Delhi reports first Omicron case as India vaccinates 50% adults
business-standard.com
950fab51575ec800380b2bebca166f3e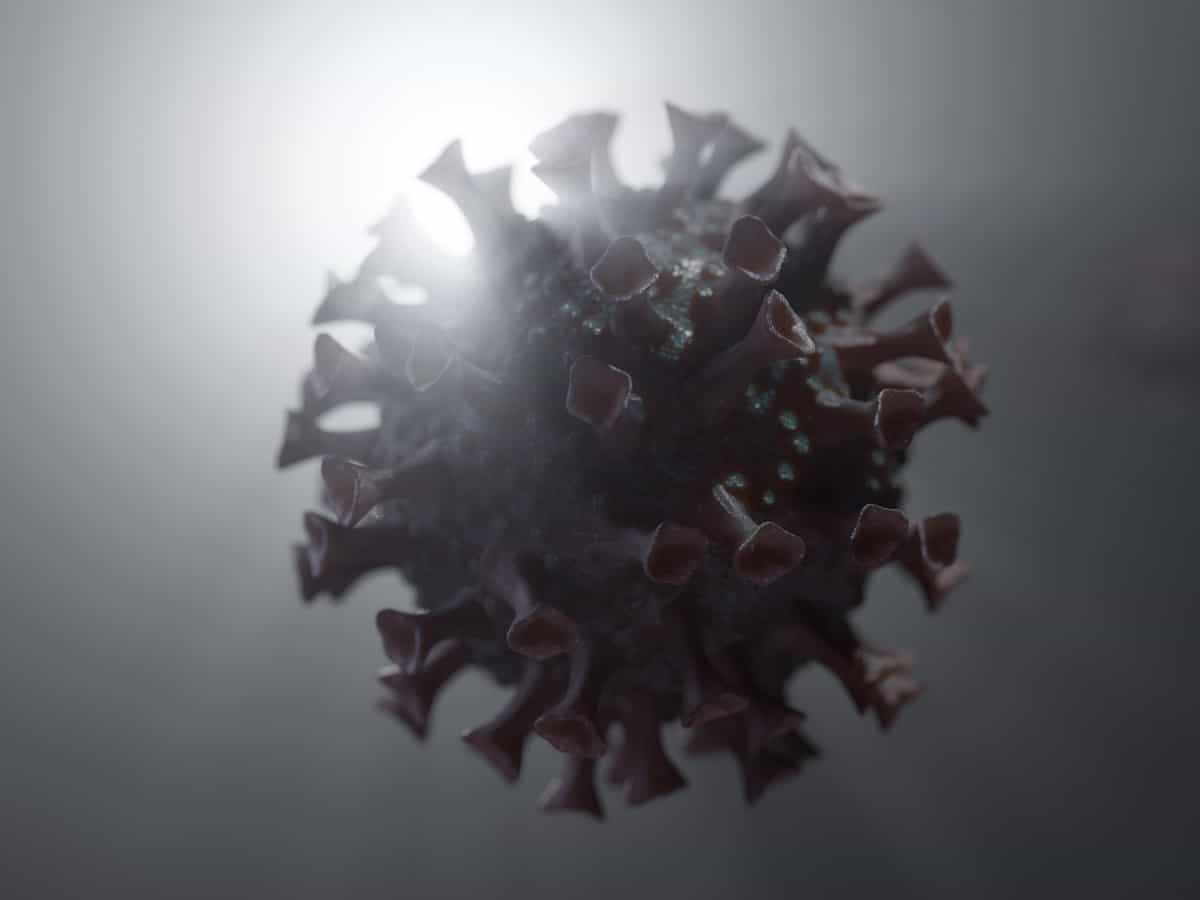 69 COVID-19 cases reported at school in Chikkamagaluru
siasat.com
0c3c31faa2383105ac5f07b494f04236
A 49-year-old North Carolina dump truck driver fell into good luck last week after unintentionally purchasing two identical Lucky for Life lottery tickets that both hit the jackpot. Scotty Thomas said he was lying in bed watching a basketball game in his Fayetteville, N.C., home and couldn't recall if he's already filled out his $2 online ticket on his cell phone, so he punched in his information. The next day he got an email saying he'd won. According to Thomas, his son noticed that the email showed two different amounts. "I realized, 'I think I filled it out twice,'" he said. "When I realized I won, I had to lay down on the floor because I really just couldn't believe it." NC Education reports that Thomas was informed Monday at lottery headquarters that he had several options in collecting his winnings. If he chose to do so, he could take both prizes as annuities, which would pay him $50,000 per year for the rest of his life. He also has the option of taking one prize as a lump sum of $399,000 and cash in the other ticket for $25,000 annually. He decided to cash in both tickets for lump sums and walked away with $780,000 before taxes. After paying Uncle Sam, he'll clear $551, 851. While Thomas surely has no complaints, he did not win the Lucky for Life grand prize, which pays $1,000 a year for life.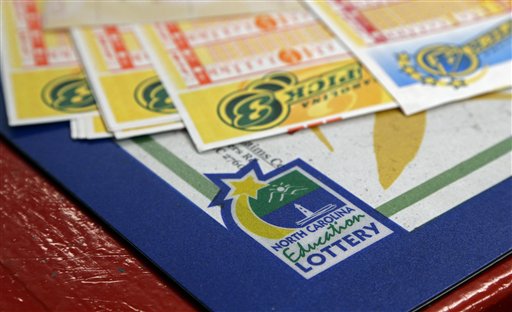 Man Buys Identical Lottery Tickets and Wins Twice
newser.com
791092d12b9b237b33cdbc6be314042c
Deciding what to buy someone for the holidays can be a challenge, especially if it's a Secret Santa gift. Luckily, frequent travelers often have similar interests, and depending on the price point of your gift, there are plenty of intriguing options for that lucky Secret Santa recipient. These are some of the best Secret Santa gifts for travelers this year. Whether you use these as an undershirt or as a casual t-shirt beneath a blazer (or even alone), Fresh Clean Tees has high-quality men's clothing at affordable prices. These are a great, low-cost gift for frequent travelers, and they come in a variety of colors and styles. The company sells t-shirts individually or in bundles with a clever option to buy a subscription, which sends fresh shirts (and access to the newest colors or styles) at the regular monthly interval of your choice. A standard crew-neck t-shirt retails for $19. Whether you only travel with a carry-on or pack everything into a checked bag, travelers always need to look their best. The xShirt 3.0 is designed with that goal in mind boasting a stretch, cotton blend fabric that resists wrinkles as well as stains and odors. If you're someone that always seems to spot a dress shirt at the worst moment, this $145 xShirt 3.0 could be an ideal holiday gift. It comes in white or black breathable fabric and is suitable for washing machine use. This stylish travel spray bottle from diptyque allows you to dispense your preferred fragrance on the go without having to check a bag. The TSA-friendly, travel-size bottles include a variety of unisex fragrances including Eau Rose and the woody-scented Philosykos. The designer bottles, which you can customize with small alphabetic attachments on the side, are refillable making them a great gift for frequent travelers. The travel spray bottle, including one of the fragrances, costs $115. Whether you are traveling to cold weather climes or simply lounging around the house, frequent travelers want clothing that fits easily into a carry-on bag without taking up too much space in your carry-on bag. The Lolë Riley Joggers are lightweight and come with a back pocket for your phone or iPod making them great for working out while on the road or casual lounging. Best of all, they don't wrinkle. On holiday sale for $48, they make a great gift for the holidays. Lolë also has a series of down jackets in vegan synthetic materials that are puffy and warm, but can compress into a carry-on bag with ease. This means you don't have to traipse through a warm airport holding the jacket, but can stuff it into your bag without worrying about wrinkles. The down clothing comes in jacket or vest options. The jacket retails for $120. Frequent travelers know that it can be difficult to find healthy food in the airport. Farmer's Fridge has 29 contemporary vending machines in major airports around the country dispensing fresh salads, grain bowls, snacks and desserts. Its most recent additions include Los Angeles International and Milwaukee. Among its 29 vending machine locations are terminals at Chicago O'Hare, Cincinnati, Newark, New York JFK and Philadelphia among others. Besides being hugely popular with flight crew, a gift card for healthy eating at home is the perfect gift for your high-flying Secret Santa who may have some New Year's Resolutions on the books. Jet-lagged travelers rejoice. Those early-morning coffee runs just got a lot easier when the coffee comes to you. A Parker Clay coffee subscription is the ideal gift for globetrotters that want to stay energized or remote workers looking for a pick-me-up. The freshly roasted, whole bean Ethiopian coffee comes either as a one-time purchase for $18 or can be delivered every 15 or 30 days. Founded by two sisters, Luxury Scent Box allows members to sample new fragrances in TSA-friendly, travel sizes with the option to purchase a full bottle if they discover something they like. It's a clever way to try new scents without having to invest in an entire bottle at first. The company offers more than 700 fragrances from which members can choose a monthly supply for $15.95. It can be the ideal gift for frequent travelers that want to explore fragrances that fit easily in travel-sized containers. After a year of less frequent business and leisure travel, many regular fliers and aviation geeks may be missing the smell of jet fuel and the sound of revving plane engines. Airways magazine, a popular international magazine reporting on the world of commercial aviation, has a store selling large-scale photo prints of airplanes from professional photographers as well as subscriptions, back issues, calendars, and other aviation-themed gear. This could be a great gift for air travel fans of all ages. If you're looking for a power outlet and cannot find one, the myCharge Hub Turbo 18W will become your new best friend. The device can power up to six times the battery life of your mobile devices before needing a recharge of its own. To recharge the device, it has a plug that goes directly into the wall. If you're in a hurry, this device is especially powerful thanks to its Apple Lightning and USB-C charging cords that can recharge an iPhone or Samsung device half way in just a half hour. The 10,500 mAh charger retails for $100 on the myCharge website with holiday sales available this month.

2021 holiday gift ideas from Techno Claus
cbsnews.com
aa38d2617f966a768547289a54ffbcbe
— Recommendations are independently chosen by Reviewed's editors. Purchases you make through our links may earn us a commission. Every day, we scour Amazon to find the best deals available. Whether it's something for your kitchen to make cooking less stressful or top-rated tech to give your smart home an upgrade, the online shopping giant offers some of the best prices on a very wide range of items. Whatever you need, Amazon has you covered. Below, you'll find our top five Amazon deals right now, including our favorite robot vacuum, a top-notch pair of headphones and a best-selling sous vide, all of which have been vetted by our team of deals experts to make sure they're "best of web" prices. Meanwhile, you can get even more of your holiday shopping done right now with epic weekend deals at Sur La Table, Verizon's Visible wireless and more. Need gift ideas? We've got you covered there, too. If you're not already an Amazon Prime subscriber, you can sign up for a 30-day membership for free. An Amazon Prime subscription gets you free two-day shipping and tons of other benefits for $12.99 a month ($6.49 for students and $5.99 for those receiving qualifying government assistance). 1. Save $200: Our favorite robot vacuum During the holidays, cleaning is probably the last thing on your mind. Luckily, with a robot vacuum, you can keep your home in tip-top shape with minimal effort. The iRobot Roomba j7+ is the best robot vacuum we've ever tested, and right now, you can take home the self-emptying Roomba for just $649–$200.99 off the full $849.99 list price and the lowest price we've ever seen. We think this robot vacuum is iRobot's best Roomba yet and found it to have excellent navigation and cleaning capabilities. In testing, the j7+ easily maneuvered around furniture and (yes) dog poop and picked up just as much dirt as a full-sized vacuum. 2. 20% off: This customer-favorite cooking tool Impress your friends this holiday season with home-cooked, restaurant-quality meals using the Breville CS20001 Joule sous vide. This pro-style immersion circulator measures just 11 inches tall (sleek enough to fit into a kitchen drawer) and, according to the brand, heats up fast for perfect results every time. Better still, this sous vide cooker is Wi-Fi and bluetooth enabled, so you can closely monitor your food using the Joule app. Usually retailing for $199.95, you can take home this top-rated cooking tool for $159.95 today—a $40 savings. 3. Under $20: This top-rated streaming device If you're looking for a solid and affordable streaming device, the Roku Express is on sale today for $19—$10.99 off the original $29.99 list price. Designed for fast, HD streaming, this Roku model comes pre-loaded with hundreds of free TV channels and can be used to access popular streaming platforms like Netflix, Prime Video and Disney+. Better still, the device is easy to set up (just plug it in and connect to the internet) and can even be used with voice control when you link it to your Alexa or Google Home. 4. Down $100: The best headphones we've ever tested The Sony WH-1000XM4 headphones are the best headphones we've ever tested and right now, you can take them home for the lowest price we've ever seen. Down from $349.99 to just $248 at Amazon, these top-tier headphones have excellent noise canceling optimization and even have the ability to automatically pause your music when you begin speaking. The premium over-ear headphones topped our list thanks to their unbeatable comfort, amazing sound output and impressive customization abilities. If you need a cool tech gift for someone close, we think these are one of the best models money can buy. 5. Up to 31% off: All-natural beauty products Planning on hosting overnight guests for the holidays? Stock your guest bathroom with all-natural toiletries from toothpaste to deodorant and soap from Tom's of Maine for up to 31% off right now at Amazon. The popular products contain no artificial preservatives and are made using naturally-derived ingredients. One great pick for little ones is the Tom's of Maine 3-pack natural kid's fluoride toothpaste, down from $11.97 to $7.19 right now. The strawberry-flavored toothpaste is designed to help youngsters develop healthy dental hygiene habits and provide adequate cavity protection. 1. Apple AirPods Pro We think the Apple AirPods Pro are some of the best headphones available right now, and you can get the updated version for a 23% price cut right now. We love the Pros for the Active Noise Cancelation that help dampen environmental noise and the customizable fit of the buds. This new version adds MagSafe, which means you can hold it near a MagSafe charger and it will snap firmly into place and start charging. Get them now for $189.99—$59.01 off the full $249 list price. 2. Winix 5500-2 Air Purifier Ward off germs this holiday season with the Winix 5500-2 air purifier, currently down from $249.99 to just $159.99. Ranking as our favorite air purifier, this Winix model features intuitive controls and thoughtful extras like a sleep mode, a timer and a light sensor. We found this HEPA air purifier was able to filter chemical pollutants and capture everything from pet hair to microscopic particles. Better still, in testing, changing filters was simple and easy. 3. Up to 25% off Hydro Flask products For a holiday gift that's sure to please, consider picking up a Hydro Flask. Right now, you can save as much as 25% on the customer-favorite water bottles at Amazon. One great pick is the Hydro Flask water bottle with straw lid, down from $49.95 to as little as $37.46 for the 32-ounce version. Designed to keep cold drinks cool and hot drinks steaming, this top-rated reusable water bottle is vacuum insulated and dishwasher safe. 4. Revlon One-Step Hair Dryer and Volumizer Hot Air Brush Creating salon-quality hair styles has never been easier with the Revlon One-Step hair dryer and volumizer. This cult-favorite hairstyling tool is one of our favorites (it earned an honorable mention!) and right now, you can snag it from Amazon for as little as $34.88, a $25.11 markdown. We think this all-in-one blow dryer is one of the best holiday gifts you can buy for women in 2021. During testing, the volumizer cut styling time in half and dried locks from root to tip with minimal effort. 5. Cuisinart MCP-12N Cookware Set If you're looking to upgrade your cookware before the holiday festivities begin, the Cuisinart MCP-12N cookware set might be exactly what you need. Originally listed for $670, you can get this 12-piece set for $269.95 from Amazon right now when you use the on-page coupon. The collection of stainless-steel pieces is our favorite wallet-friendly cookware set thanks to the medium and large-sized pots and pans that help prepare everything from perfectly-seared chicken thighs to well-cooked vegetables. The triple-ply construction of each piece gives the pans the benefit of heat conductivity while the anodized aluminum core ensures that they aren't too heavy to handle. The product experts at Reviewed have all your shopping needs covered. Follow Reviewed on Facebook, Twitter, Instagram, TikTok or Flipboard for the latest deals, product reviews and more. Prices were accurate at the time this article was published but may change over time.

The 5 best weekend sales you can shop right now
usatoday.com
527646d2566fe83da959d5db4e26d158
India's household goods salesmen have threatened to disrupt supplies to mom-and-pop stores if consumer companies provide products at lower prices to Reliance Industries, according to a letter seen by Reuters. Reuters reported last month Indian salesmen representing companies such as Reckitt Benckiser, Unilever and Colgate-Palmolive said their sales had dropped 20-25% in the last year as mom-and-pop stores were increasingly partnering with Indian billionaire Mukesh Ambani's Reliance. Ambani's deeply discounted offerings were prompting more stores to order digitally from his JioMart Partner app, posing an existential threat to more than 450,000 company salesmen who for decades served every corner of the vast nation by going store-to-store to take orders. Citing the Reuters story, the All India Consumer Products Distributors Federation - which has 400,000 members - has written to consumer companies demanding a level playing field, saying they must get products at same prices like other big corporate distributors such as Reliance. If the pricing-parity demand is not met, the group said in its letter, its salesmen will stop distribution of products to mom-and-pop stores, and will also not supply newly launched consumer goods if such partnerships continue beyond Jan 1. "We have earned reputation and goodwill amongst our retailers by giving them good service for many years. We have decided to call a 'Non-cooperation' movement", said the letter. The group's president, Dhairyashil Patil, said the letter was sent to Reckitt, Hindustan Unilever, Colgate and 20 other consumer goods companies. None of the three consumer companies, as well as Reliance, responded to requests for comment. Mom-and-pop stores, or "kiranas", account for 80% of a near-$900 billion retail market in India. About 300,000 such stores in 150 cities order goods from Reliance, with the company setting a target of 10 million partner stores by 2024. Traditional distributors have told Reuters they have been forced to cut vehicle fleet and staff as their business has been suffering because they can't match Reliance's pricing. Jefferies in March estimated kiranas will "steadily increase the share of procurement" from Reliance "at the cost of traditional distributors". Such sales for Reliance could mushroom to $10.4 billion by 2025 from just $200 million in 2021-22, Jefferies estimates.

In protest against Reliance, salesmen warn kiranas of supply disruptions
business-standard.com
28d6481d9abab95d7a1db2f416775a13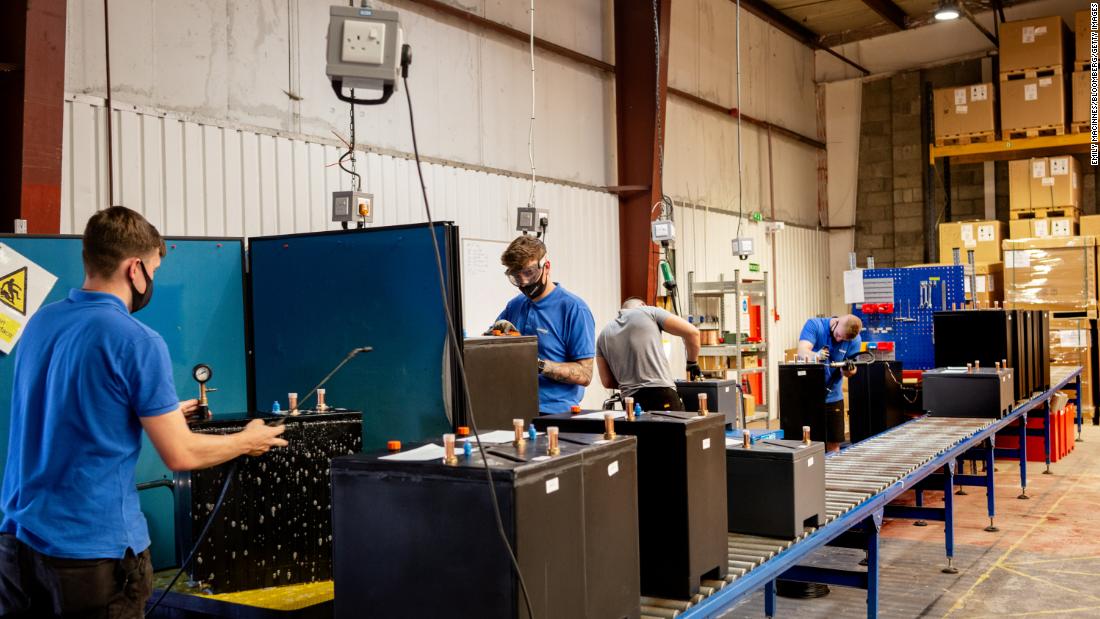 The Confederation of British Industry said in its latest forecast that a "short-lived recovery" in capital spending would end in 2023 because of tax hikes on companies. Investment in the United Kingdom has lagged that of other advanced economies for decades, and the business lobby group's forecast will deal a blow to Prime Minister Boris Johnson's aspirations for building a high-wage and high-productivity economy. Business investment would briefly rise above pre-pandemic levels by the end of next year, before slumping as companies are hit by a corporate tax hike and the end to a tax break on some investments in plant and machinery, the CBI said. The corporate tax rate will rise from 19% to 25% in April 2023. UK finance minister Rishi Sunak announced the hike in March this year to help pay for the costs of the pandemic and reduce government borrowing. The tax break on plant and machinery, introduced earlier this year, will also expire in April 2023. Investment stagnated following the Brexit referendum in 2016 as companies were deterred by the uncertainty over Britain's future trading relationship with the European Union. It has dropped further since the start of the Covid-19 pandemic. Capital spending by UK companies fell by 11.6% between the third quarters of 2019 and 2020, the CBI said. By the government's own admission, business investment was already low by the standards of other advanced economies. A UK Treasury factsheet published in April said: "Much of the UK's productivity gap with competitors is attributable to our historically low levels of business investment compared to our peers. Weak business investment has played a significant role in the slowdown of productivity growth since 2008." Investment in technology, skilled workers and innovation are key to raising productivity, and boosting growth and incomes without pushing prices higher. The CBI's warning comes as inflation continues to rise. It hit a 10-year high of 4.2% in October, and the Bank of England's chief economist has warned it could exceed 5% in early 2022. "I know from speaking with firms of all sizes that they have an ambitious investment mindset, and are anxious to implement growth plans. But while intentions have thawed, we're coming up to a cliff edge in 2023", CBI director-general Tony Danker said in a statement. He said the tax break had been successful but industry needed targeted measures to encourage "the scale of investment we need, particularly in green technologies. A booster for growth is needed to protect and build on our recovery." Britain's economy should grow by 6.5% in 2021 according to the UK government's own Office for Budget Responsibility's projections. But the economy won't recover its pre-pandemic size until the first quarter of next year, the Bank of England forecasts. The recovery has been hobbled by Brexit, which the OBR believes will cause more long-term damage to the economy than the pandemic.

S&P 500 futures were higher even after a losing week on Wall Street as investors ditched equities amid concerns over the new omicron Covid variant and the Federal Reserve's move to tighten policy. Nasdaq stock futures were the underperformer on Sunday following a big drop in bitcoin over the weekend and as investors continued to rethink owning tech stocks with high valuations. Futures contracts tied to the Dow Jones Industrial Average gained 124 points, or 0.4%. S&P 500 futures were 0.3% higher. Nasdaq 100 futures hovered around the flatline. The Dow and S&P 500 fell 0.17% and 0.84%, respectively, on Friday. The Nasdaq Composite was the underperformer, sliding 1.92%. Tesla was the biggest drag on the tech-heavy Nasdaq Friday, with shares of the electric vehicle company sliding more than 6%. Cathie Wood's flagship Ark Innovation Fund slid more than 5%, and all of the fund's holdings are now in a bear market apart from two stocks. Teladoc Health, Zoom Video, Roku, Palantir and Twilio are some of the names that have registered steep losses. The heavy selling in technology stocks extended to the crypto universe where prices also dropped. Bitcoin traded around $57,000 on Friday morning, but by Saturday had plunged to around $43,000. By Sunday the world's largest cryptocurrency had clawed back some of its losses, but it still traded below the key $50,000 level. Slower-than-expected job growth also contributed to Friday's broad market selling. Nonfarm payrolls increased by 210,000 last month, the Labor Department said Friday, which was below the 573,000 number economists surveyed by Dow Jones were expecting. "A softer payrolls print pulled the rug beneath risk sentiment", TD Securities wrote Friday in a note to clients. As investors fled to safety the yield on the 10-year Treasury dipped to 1.335%, the lowest since Sept. 21. The unemployment rate was a better-than-expected 4.2%, down from 4.6% in October. Economists had forecast a reading of 4.5%, according to Dow Jones. "The job growth number is disappointing, no doubt, especially considering the survey period fell before we even know the name of the newest Covid-19 variant", said Jeffrey Buchbinder, equity strategist at LPL Financial. "While Omicron may curb hiring a bit over the next month or two, we remain confident in our expectation for strong job gains and above-average growth in the U.S. economy in 2022", he added. Friday's selling wrapped up a volatile week for the major averages as investors evaluated new information about the omicron variant. All three major averages finished the week in the red, with the Dow registering a fourth straight negative week for the first time since September 2020. The S&P and Nasdaq Composite were both down for a second consecutive week. Small cap names were hit especially hard, with the Russell 2000 falling 3.86% for the week. "Despite our forecast for a flat year for the S&P 500.we are still bullish on pockets of the market, including small caps", Bank of America said Friday in a note to clients. "Small caps are more domestic, more exposed to the services spending recovery, bigger beneficiaries of capex/reshoring and are inexpensive vs. large caps", the firm added. However, Bank of America said the potential upside for small caps hinges on Covid cases staying under control. The omicron variant has now been discovered in at least 15 U.S. states, CDC Director Dr. Rochelle Walensky on Sunday. "We know we have several dozen cases and we're following them closely. And we are every day hearing about more and more probable cases so that number is likely to rise", she said on "This Week."

Stocks still have a chance of rallying into year-end, says strategist Mona Mahajan. The major averages ended the week in the red Friday, weighed down by omicron fears, a weaker-than-expected November jobs report and concerns around the Federal Reserve's response to inflation. However, the downside scenarios for the market's two biggest walls of worry — the path of the coronavirus and the path of the Fed — are starting to get priced in, Mahajan told CNBC's "Trading Nation" on Friday. "There is more of a chance for an upside surprise versus downside surprise", said Mahajan, Edward Jones's senior investment strategist. "There is still a chance that we get the year-end rally, especially as investors start to look towards 2022." Relatively strong consumer spending, higher balance sheet savings rates, strong corporate earnings growth in the U.S. and a rosy 2022 economic growth outlook all play into Mahajan's bull case. "We still think markets can move forward, can move higher, perhaps not as high as we saw in the last three years, but in line with earnings growth and perhaps [with] a little bit more volatility", she said. "Overall, the bull market still has some legs to go." As for the Fed, Mahajan expected it to officially accelerate its tapering program at the upcoming December meeting, finish the effort by March of 2022, then pause and reassess inflation and labor trends before proceeding to interest rate hikes. "We do think overall, inflation remains elevated, but we think we're heading towards a peak level sometime in the next few months. We do think inflation will come down, but just still remain above the Fed's 2% target", she said. In the meantime, long-term investors shouldn't let market volatility derail their strategies, but should still take account of their portfolio diversification, Mahajan said. "In the U.S., we see another kind of leg again for the value cyclical trade" if reopening trends re-emerge in the first half of 2022, she said, pointing to financials and industrials as her top picks in the group. Defensive trades such as consumer staples, health care and utilities stocks could also play catch-up over time because of the underlying companies' ability to pass prices onto consumers, she said. "Beyond the U.S., I think it is an interesting time to think about complimenting your U.S. portfolio, which has probably done quite well over the last three years, with some non-U.S. exposure", Mahajan added. Improving vaccine trends, rising global growth rates and possible supply chain easing could help both emerging and developed international markets find their footing in 2022, she said. Disclaimer

Here are the cycles-based trade recommendations for the DJIA stocks in this month. In November, the long trades returned an average of -4.14% versus a change of -3.46% in the DJIA in comparison to a return of -3.81% for the short sales. Over the last 16 months, the long stocks have risen by an amount double that of the DJIA. The short sale recommendations have fallen slightly. For the month of December, the cycle/relative strength concept is applied. First, the Dow Jones 30 stocks are ranked from the best performer to the worst by calculating the expected return in that month. The top stocks were screened as follows. The top best traditional performers in the month were then screened for relative strength by a unique measure that sorts by several relevant time periods. Those that pass both screens are buys for the month. The stocks that are both weak monthly performers and weak relative performers are short sales for the month. The seasonal screen for the month is presented below. The number of years of data is in the last column. The Times Return column shows the percent of months in which the stock rose. The Return column shows the average percentage gain in the month. The Expected Return column is the product of columns two and three. We can see that United Health has been trading for 36 years and has risen in 72.2% in all the months of December. The average return has been 3.97% and the expected return is 2.87%. Average Performance of the DJIA Stocks in the Month of December Of the strongest, these stocks show strong relative strength and are considered buys for the month: Goldman Sachs Microsoft United Health Procter and Gamble Johnson and Johnson Coca Cola Cisco Regarding the weakest, these stocks show declining relative strength and are suitable short sales: Verizon Honeywell Merck Intel Walgreen Boots Walmart

Bitcoin prices have suffered some intense volatility lately, falling to their lowest since September. The digital currency reached $42,019.86 yesterday, CoinDesk figures show. At this point, the cryptocurrency was down close to 40% from the all-time high of nearly $69,000 it reached last month, additional CoinDesk data reveals. When explaining this sharp decline, several analysts pointed to spot selling. The downward price movement that resulted fueled a long squeeze, creating further losses, CoinDesk reported. Since that time, the digital asset has bounced back, repeatedly moving toward $50,000 both yesterday and today. [Ed note: Investing in cryptocoins or tokens is highly speculative and the market is largely unregulated. Anyone considering it should be prepared to lose their entire investment.] Following these latest price movements, several technical analysts weighed in on the key levels of support and resistance that market observers should watch going forward. Crucial Resistance Levels Ben McMillan, CIO at IDX Digital Assets, commented on the matter, stating that "$50k will be a key psychological level that bitcoin bulls will be eyeing to see if bitcoin can bounce back into $50k territory quickly and hold." "After that, $53k has been the key level that saw some resistance back in September as well as during the rally in October," he stated. Armando Aguilar, vice president of Digital Assets Strategy for Fundstrat Global Advisors, also pointed out the key levels bitcoin could hit if it keeps rising. "Tradingview. com indicators show us that [the] resistance area is at $52k - $53k, if resistance breaks those levels we see the next resistance level coming around $57k-$58k." Aguilar also spoke to recent improvement in the Relative Strength Index, a momentum indicator that analysts use to get a better sense of whether an asset is either oversold or overbought. "RSI saw a higher low despite the market downturn," he stated. "This is important because it provided a good sign for the speed of recovery." Important Support Levels Experts also shed some light on where bitcoin could go if traders push it lower. "As predicted, after breaking below the daily Ichimoku cloud, Bitcoin's price touched on two out of three key psychological levels traced by Fibonacci on Saturday before correcting some of the losses," said Kiana Danial, CEO of Invest Diva. The indicator she mentioned, the Ichimoku cloud, takes several averages and incorporates them into a single chart, which then displays an asset's trend, momentum, support and resistance. "On Sunday, the BTC/USD pair opened below the 50% Fibonacci retracement level of $49,500," she stated. "This indicates the bearish momentum has not completely stopped yet." "The key support levels following the Fibonacci retracement strategy are now at $44,800 and $40,700, with the neckline of the potential long-term double top chart pattern laying on $31K." McMillan also commented on important price levels the world's most prominent digital currency could encounter if it pushed lower. "On the downside, $47-$48k is the support level that bulls would want to see hold. If bitcoin breaks back below that threshold, then it could re-test $40k-$42k quickly," he stated. Aguilar also offered some input on the matter, noting that "Traders should keep a close eye on resistance levels of $52k - $53k as it may lead to market over reaction and retest levels in the mid $40ks." Katie Stockton, the founder and managing partner of Fairlead Strategies, LLC, provided additional perspective on bitcoin's recent price movements and outlook, suggesting that traders use a "wait and see" approach in a tweet she posted yesterday. "An overnight downdraft has #bitcoin below widely watched $53K support - rarely a good idea to sell into this kind of move, rather wait to see if the breakdown is confirmed (we will know by Monday)," she wrote. Disclosure: I own some bitcoin, bitcoin cash, litecoin, ether, EOS and sol.

NBC "Bravo" logo pictured. "R eal Housewives of New Jersey " star Teresa Giudice divorced her husband of 21 years, Joe Giudice, in 2020. The former couple has four daughters between the ages of 20 and 12 named Gia, Gabriella, Milania, and Audriana, per In Touch Weekly. According to the publication, Joe began dating a lawyer named Daniela Fittipaldi in 2020. In a December 2021 interview with In Touch Weekly, the father-of-four shared that he is currently single. Joe, who lives in the Bahamas, shared that he is too busy to focus on a relationship. A post shared by Joe Giudice (@joe. giudice) "Just right now is not the right time, you know what I mean. I've got too many things going on. I'm not even really going to be like here, here, you know, right after the New Year, I'll probably be on another island, working and doing my thing. I'm involved in a lot of different things so I'm busy, you know what I mean. I'm not saying that doesn't mean that you don't want somebody here. Of course, it's nice to have somebody at night to be with you. I mean that'll come, you know what I mean," explained the former Bravo star, who was deported to Italy over two years ago. He noted that he may eventually want to settle down again. "You never know you can't say never because you just don't know, you know what I mean?" shared the 49-year-old. While speaking to In Touch Weekly, Joe also shared that he was casually seeing "another attorney." He told the publication: I met another attorney out in Cleveland. You know what I mean, we're hanging out. She's a very nice person as well. I mean, I keep meeting attorneys. I don't know why. So anyway, I met her, you know what I mean. We've been hanging out. She's nice, you know, what I mean. A post shared by TERESA GIUDICE ® (@teresagiudice) While Joe Giudice is not ready to have a committed relationship, his ex-wife has a fiancé named Luis "Louie" Ruelas. During a November 2021 interview with Extra TV, Teresa shared that Ruelas and her ex-husband have met in person. She explained that she and her fiancé had visited the Bahamas to retrieve her youngest daughter, Audriana because she had to perform at a dance competition. "We went to go pick her up basically in the Bahamas. Louie DMed Joe and said since we're coming out there, can we all have dinner? And I didn't know he did that and when he told me I was like 'what?'" said Teresa. She asserted that Joe and Ruelas "got along great." A post shared by TERESA GIUDICE ® (@teresagiudice) During a March 2021 interview on "Watch What Happens Live with Andy Cohen," Teresa explained the differences between her ex-husband and Ruelas. "With Louie he's just very open, he gets me to open up. Like I know exactly what he's feeling. He expresses his feelings because he's so open it makes me express my feelings to him. I like a lot of attention, so does he. So we both give each other a lot of attention. We can't keep our hands off each other," said the "RHONJ" star. To see more of Teresa Guidice, stream "Real Housewives: Ultimate Girls Trip" on Peacock. READ NEXT: 'RHOP' Star Candiace Dillard Blasts Andy Cohen Unlock the latest Real Housewives news, rumors and exclusives — direct to your inbox. ↓

Assets under management (AUM) of prominent equity sub-categories shrank in November as markets saw their biggest-ever monthly fall in 21 months. Concerns around the spread of the Omicron variant, US Federal Reserve's hawkish turn, and sharp selling by foreign portfolio investors (FPIs) were some of the factors that weighed on market performance. The benchmark Sensex fell 3.8 per cent — the most since March 2020. The large-cap fund category saw AUM decrease by Rs 6,433 crore to Rs 2.14 trillion at the end of November, from Rs 2.2 trillion in October, reveals the data.

Market forecasting has been difficult recently. The S&P corrected in a time interval that has traditionally been bullish. The coming week has been weak seasonally. Scanning the USA indices, we see that the best performer has been the NY Composite which has risen almost 54% of the time compared to the weakest performer, the Dow Jones Transport index which has been up only about 35% of the time. We skip forward to mid-month. The second half of the month features some of the strongest weeks in the calendar year. In fact, the strongest period of the year in the DJIA from 1915 has run from December 15 th through January 11 th. The index has risen 74% of the time for an average gain of 2%. The annualized return has been 27%. Below, we see a list of US indices and their returns in that period. These numbers are far better than those for the coming week. Thus, we look past this week into that mid-December-early January interval. Here is a screen of S&P stocks that have performed best in that period. To select some stocks for short-term trades, the following strategy is employed. The best-performing stocks in the December 15-Janaury 11 period with at least 20 years of price data are calculated and are presented below. The stocks are ranked by the percentage of time periods in which the stock rose. Invesco has risen 84.0% of the time. The return has been 6.07% and the expected return (the product of the first two numbers) is 5.1%. The stock has been trading for 25 years. Best Performing S&P 500 Stocks from December 15 th to January 11 th From this list, the stocks are screened for relative strength and by dynamic cycles. The latter term refers to the most active cycles that are generating profits now Applied Materials displays rising relative strength. Daily momentum shows a series of higher lows. The average low for the month has occurred in the period from the 12 th through the 14 th. This appears to be a buy point. The $160-$165 area is a likely target by early January. Chart 1 Thermo Electron has exhibited excellent relative strength. Momentum appears to be constructive. The share price is due to rise to new highs above $650 per share. December has been the second-strongest month to hold the stock, up 66% of the time. The 14 th has been the low point for the month. Chart 2

SoftBank, the Japanese conglomerate that became synonymous with freewheeling spending on unprofitable technology start-ups including WeWork and Uber, is trying to spend less money — starting with one of its own top executives. Marcelo Claure, the firm's chief operating officer and a close confidant of the SoftBank founder and chief executive Masayoshi Son, is seeking roughly $2 billion in compensation over the next several years, according to four people with knowledge of the discussions who were not authorised to speak publicly on pay issues. Son and other senior SoftBank executives in Japan are seeking to pay Claure a much smaller sum — tens of millions of dollars at most. The unusually large amount at stake reflects Claure's singular role at SoftBank, where he has been part Fixit and part ambassador — untangling messy investments, scouting out lucrative opportunities and wooing start-up founders — since joining in 2017. He arrived after running the telecom company Sprint when asked to do so by Son. Claure has insisted in private conversations with individuals inside and outside SoftBank that he was owed the $2 billion for various cleanup jobs, including straightening out SoftBank's investment in WeWork, the office-space leasing giant that went public in October. The amount also reflects Claure's estimate of the future value he could bring to SoftBank, one of the individuals said. But Son and other SoftBank executives are worried that anything approaching such a gigantic payday would raise the hackles of investors in Japan, where the conglomerate's stock trades and where big payouts to executives are generally frowned upon. Already, Claure — who made $17 million last year — was one of the highest-paid executives in Japan in recent years. Even in the United States, few executives of publicly traded companies are paid more than $1 billion in salary and stock awards in a single year. In 2020, only Alexander Karp, the chief executive of Palantir, had a total pay package of more than $1 billion. Moreover, SoftBank, which has a market capitalisation of around $85 billion, is battling a drooping stock price. Its shares have fallen more than 35 percent this year after a regulatory crackdown in China that has weighed on Chinese stocks. Alibaba, the Chinese online retailing behemoth, is SoftBank's largest holding. "SoftBank and Marcelo Claure are actively engaged in discussions about his role at the company and his compensation," SoftBank said in a statement. "Marcelo is an important executive at SoftBank who has helped with many important initiatives." Some SoftBank executives are also peeved at another lucrative activity of Claure's, even though the firm cleared it: He occasionally made personal investments in start-ups that he also introduced to SoftBank. When SoftBank later invested in some of the same start-ups at much bigger valuations, the value of Claure's personal investments rose handsomely, giving him millions of dollars in profits — at least on paper. The firm's chief financial officer, Yoshimitsu Goto, is among those who have complained to Son about the matter, according to two of the people. Although it's not unheard-of, many companies discourage this type of personal investing because it can cause a conflict between the employee's interests and the firm's — or even create the appearance of one. "You're walking terribly close to the line between legal and illegal and ethical and unethical," said Aswath Damodaran, a professor of finance at the Stern School of Business at New York University. Claure and SoftBank have been locked in the pay dispute for weeks, working with their own teams of lawyers. The negotiations, which could go on for weeks more, have frayed the close ties between Son, 64, and Claure, 50 — so much so that Claure could leave SoftBank in the coming months whether or not he receives the compensation he is seeking, the four people said.

Last week, the National Statistical Office of the Union government released the gross domestic product (GDP) estimates for the second quarter of this fiscal year. As usual, the data was released well after the trading day had closed, at 5:30 pm. On the same day, the latest print for the core sector was made public — that too after the close of business. This is followed as a norm with many important data results. Inflation numbers too tend to be issued very late. The government seems to believe that it is necessary to do so in order to minimise trading around the new information. But.

CBS News chief political analyst John Dickerson offers his insight on the devolving sense of decorum in the nation's capital.

HOAs face a financial issue with interest rates so low. My HOA and the vast majority of other HOAs play it safe with CDs and money market accounts for investment. I am opposed to this. Now that we are averaging something well below 1.5%, the risk to HOAs is enormous. It is easy to increase HOA fees to homeowners by 3% per year and that will cover annual operating costs and maybe some reserve replenishment. Those reserves overall, though, will lose value over time as it relates to inflation and increases in costs. HOA management companies have financial advisors that warn against risk of going into stocks/bonds. But HOAs need to earn more. Otherwise, HOA fees will go up and up and up. And then property values will go down. T.S., San Diego Q: With the historic low interest rates in bank money market and CDs for our reserves, it seems to me that the board has a fiduciary duty to manage these funds like a trustee's role in managing a defined benefit pension plan for its employees. I believe one could have a diversified fixed income portfolio to have safety and yield and value-oriented equity portfolio for income and growth and a small piece in growth. What are your thoughts on this approach? Respectfully, R.S., Palm Springs Answer for T.S. and R. S: The Davis-Stirling Act presently requires that managers deposit HOA funds in a federally insured account (Civil Code Section 5380(a)). Furthermore, beginning in 2022, AB 1101 (sponsored by the Community Associations Institute) adds to Section 5380 a further prohibition against investing HOA funds in "stocks or other high-risk investment options." There is no similar explicit restriction on the actions of the board on this regard, so theoretically a board could bypass management and invest funds in a way that is not federally insured, or even in stocks or mutual funds. So, it is tempting to seek higher-yield (and riskier) investments for HOA funds. However, it is important to remember that, as R.S. correctly notes, HOA directors are fiduciaries with respect to the HOA funds in their care, and they can be arguably held liable if there is a loss of the principal due to a downturn in the investment. If the HOA is to invest its funds in a way other than managers are allowed, boards will need to consult some investment advice and develop a written investment policy. That will help keep the board within the Business Judgment Rule (Corporations Code Section 7231.5). Regarding the concern of erosion of accumulated reserve funds due to inflation, presumably the reserve study preparer takes that into account in their long-range financial recommendations. T.S. and R.S., some HOAs are so large that they can't keep all their funds in insured accounts, and so they must pursue investment strategies which reasonably protect the HOA funds while providing a reasonable return. Such HOAs should have outside financial advisors or companies to monitor their funds and advise them. The federally insured approach may not be the best for growing HOA reserve funds, but it is the safest. That is why managers and lawyers typically recommend it for all but the largest associations, to avoid unpaid volunteers taking on personal risk in that regard. Kelly G. Richardson, Esq. is a Fellow of the College of Community Association Lawyers and a partner of Richardson Ober DeNichilo LLP, a law firm known for community association advice. Submit questions to Kelly@rodllp. com. Past columns at www. HOAHomefront. com. All rights reserved®.

One fund manager wants you to forget about the eye-popping gains from meme stocks and crypto and get back to the basics of investing. "We sit very much at the opposite end of the spectrum to meme-stock investing", said Guy Davis, managing director at Houston, Texas-based GCI Investors. "We are investing in underlying businesses and companies rather than just stocks." Two companies he likes are UK-based online-grocery delivery company Ocado, which has rallied 545% in the past five years, and waste-management company GFL Environmental. "Waste is an incredibly unsexy industry", he said. "Who would want to invest in a waste company when they can invest in a bitcoin mining company generating thousands of dollars in returns?" But he said the level of stable returns from a waste management company — even during lockdowns spurred by the pandemic — is "incredible." GFL went public in March 2020 when the pandemic was just starting. Since then, it's risen 120% to about $37. "You've got a very solid industry, and you've got something individually wonderful happening at the company that is going to boost your return on top of that. It enables us to have a very high degree of confidence in the future", he said. The firm's first exchange-traded fund, called the Genuine Investors ETF, launched December 1 under the ticker "GCIG." Waste management and grocery delivery may seem like a tough sell next to the massive gains of meme stocks like GameStop and AMC, which have gained 152% and 1,200% so far this year respectively, or the nearly 100% gain in the price of bitcoin. That's not to mention the eye-popping gains of 37,000% for some metaverse-related cryptocurrencies. But to someone who quickly became a bitcoin or meme-stock millionaire, Davis says, "Well done, fantastic news. Go and do something successful with it, because the chances of doing that again are infinitesimally small." He describes his investing approach as simplistic and old-fashioned. His Genuine Investors ETF holds 23 individual companies that the firm knows "inside and out" and that he said generally aren't subject to outside risks like regulatory whims or commodities prices. "The potential returns might be slightly lower, but our potential losses are far more contained", he said. Davis said the stock market just provides opportunities, not information about companies. The S&P 500, he said, is no longer a measure of the largest companies but the "most popular" ones. Tesla, a favorite among retail traders excited about EVs and Elon Musk, is in the top five, he noted. "The stock is huge; the company is tiny in terms of what it actually generates", he said. Davis said he knows what the companies he's investing in are worth, unlike bitcoin, which he said nobody "has any idea whether it's worth 50 cents or a billion dollars."

"As a result, the market started to do much of the stabilizing for us, selling sterling when it approached DM3 and buying sterling whenever it dipped below it." The above quote is from The View From No. 11, Nigel Lawson's autobiographical account of his tenure under Margaret Thatcher as England's Chancellor of the Exchequer. Lawson's words deserve special attention given ongoing confusion among monetary types about currency-price stability, or lack thereof. Particularly among those who believe (wisely) that the dollar would be a much more credible currency if it had a gold definition, the view is that the Fed could and should use open market operations to maintain the dollar's price stability in terms of a gold ounce. The sentiment is good, but it's rooted in confusion. Such a belief ignores that the dollar's exchange value has never been part of the Fed's portfolio as is. Second, in ascribing a role to the central bank as "croupier" of sorts, fixed-exchange rate proponents confuse what fosters currency price stability in the first place. It's not a "money supply" concept as so many believe. Lawson's recollections help vivify this truth. Although England's pound was not fixed to the German Deutschmark (DM) in 1987, traders sensed that Lawson desired a pound/DM exchange of £3. Up until the 1987 G7 meetings at the Louvre, the pound had been weak versus the Deutschmark, but quickly strengthened once Lawson's desire to shadow the German currency became apparent. Currency stability is about stated intent, and credibility of that intent, not central bankers vainly matching "supply and demand" for a currency. Except that we're getting ahead of ourselves while at the same time misunderstanding the Fed's portfolio. The Fed was created in 1913 not to maintain the value of the dollar, but instead as a "lender of last resort" to solvent banks. That's it. Despite this, there's a tendency (particularly among members of the Austrian School) to tie the dollar's supposed 93% decline since 1913 to the Fed's creation. The problem is that Fed creation and dollar weakness are unrelated. Indeed, the dollar's first devaluation (from 1/20 th of a gold ounce to 1/33 rd) in the Fed era happened in 1933. It was a decision of Franklin Delano Roosevelt and his Treasury department. The Fed had nothing to do with it, and more importantly was powerless to stop FDR. So incensed was Fed Chairman Eugene Meyer over FDR's decision that he resigned. Fast forward to 1944, the centralization of the dollar at Bretton Woods as the world's currency (whereby the greenback was pegged at 1/35 th of a gold, and the world's currencies were pegged to a reasonably stable dollar) was a Treasury action that the Fed had nothing to do with. The dollar's exchange value has once again never been a Fed function. In 1971, President Richard Nixon and his Treasury department chose to sever the dollar's link to gold at 1/35 th of an ounce. Arthur Burns was Fed Chairman at the time and his diaries make plain how very much he thought Nixon was erring mightily. No matter, however. The dollar's exchange rate is once again not a part of the Fed's portfolio. Which brings us to 1985. The year is notable simply because in '85 U.S. Treasury Secretary James Baker gathered finance ministers at New York's Plaza Hotel to effect "some further orderly appreciation of the main non-dollar currencies against the dollar." Individuals can agree or disagree as to the whether a devalued dollar was a good thing, but it's worth bringing up simply because central banks didn't gather in New York to bring about "orderly" currency appreciation. Intent was conveyed, and markets complied. It was a Treasury function. Treasury is the dollar's mouthpiece. Interesting about Plaza is that many of the well-intentioned who wisely seek a stable dollar are big-time Reagan proponents. Despite this, they persist with the mythical notion of the Fed as "croupier." It's silly, but that's what they believe. To all this, some will say the Fed is tasked with maintaining low "inflation," and by extension it's tasked with maintaining the dollar's price stability. It's a fair point, except that economists near unanimously don't think inflation is caused by a decline in the value of the currency. They think economic growth causes inflation, at which point they naively call for the Fed to centrally plan "Goldilocks" economies. In short, a false definition of inflation has some thinking the Fed controls the dollar's exchange rate. Others base their thinking on supply and demand. Since the Fed can "inject" so-called "money supply" into banks, it allegedly controls the dollar's value. Nice try. Actually, the Fed buys interest bearing assets from banks that all manner of financial institutions buy. "Money supply" per Arthur Laffer is production determined. Where there's production, there's money. The Fed can't alter this truth. If it could, money would be abundant in the U.S.'s poorest cities. After which, people just need to think reasonably. The price of market goods isn't all about supply and demand. If it were, companies with falling share prices would simply limit share float. To no avail. The value of a company share is based on a projection of the company's future value, not supply vs. demand. Money is no different. Money is a projection. Will monetary stewards credibly maintain the price-rule for their monetary concept, or won't they? To presume as some do that the Fed sets the value of the dollar through open market operations is to presume that up until 1971 it played croupier, then stopped. What a laugh. More realistically, the U.S.'s commitment to dollar-price stability met its official end in 1971. Stated intent changed. The dollar as 1/35 th of a gold ounce would be no more. To focus on "money supply" then was to miss the point. Today is no different. Currency stability isn't the Fed as dollar dealer, rather it's a commitment. Without it, the dollar floats in value. With it, the dollar is stable. With monetary concepts, intent is of utmost importance. This intent has nothing to do with the Federal Reserve.

When benchmark Indian indices were on a downward trend due to Omicron concern-led weak broader market sentiment, shares of NXTDIGITAL have risen around 40 per cent in the past two trading sessions. On Friday, Sensex and Nifty settled at 57,696.46 points and 17,196 points, down 1.31 per cent and 1.18 per cent from its previous close, respectively. NXTDIGITAL, a subsidiary of Hinduja Group, provides digital television services to consumers. On Friday, shares of the company settled at Rs 472.50, nearly 11 per cent higher from its previous close. The intra-day high was Rs 511.8 per share. Notably, the company has recently raised Rs 560.13 crore through rights issue, against an issue size of Rs 288.61 crore. Also, the company has reportedly been taking steps to liquidate non-core assets to pare its debt obligations. --IANS ad/skp/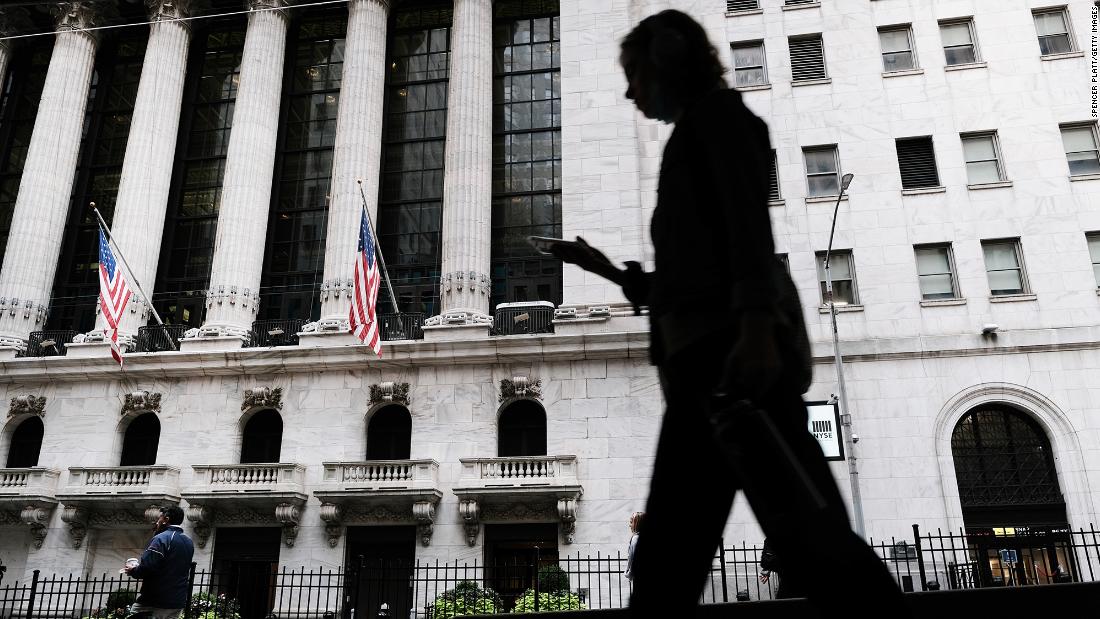 The Russell 2000 ( RUT) index, home to companies like Crocs ( CROX), BJ's Wholesale ( BJ) and others with an average market valuation of about $3 billion, is now trading more than 10% below its 52-week high. That means it's in a so-called correction. An iShares exchange-traded fund of microcap stocks ( IWC) (which are even tinier firms than those in the Russell 2000) is nearly 15% below its peak. So it's potentially heading into a bear market. This is troubling because most smaller US firms depend more on the American economy (and US consumers) for their revenue and earnings than the giants of the Dow and S&P 500. They aren't generating as much revenue and profit from markets around the world. So the hard times for smaller stocks might be a more accurate barometer of the US financial landscape than what's happening with big tech companies like Apple ( AAPL), Microsoft ( MSFT) and Google owner Alphabet ( GOOGL) — which have held up much better during the recent market pullback. "Peel the onion back one layer and there has been a more severe rotation in stocks under the surface", said Liz Ann Sonders, chief investment strategist at Charles Schwab. Sonders noted that many of the smaller companies in the S&P 500 beyond the top techs have been prone to big corrections in the past year. It's just that there are enough "pockets of strength" among the larger firms in the index to mask the broader weakness in the overall market. This divergence has caught the attention of other strategists on Wall Street too. David Wright, co-founder of Sierra Mutual Funds, noted in a recent report that far more stocks on the NYSE and Nasdaq have been hitting new 52-week lows rather than highs as of late. "What this means is that only a few large stocks are holding the indexes up, while an increasing number of stocks are actually in a bear market already", Wright said. The market pullback in smaller stocks is a big reason why the CNN Business Fear & Greed Index has suddenly plunged into nearly "extreme fear" territory after registering levels of "extreme greed" just a month ago. The volume of shares in stocks going down is also higher than those going up. Small companies also may not be able to afford paying higher wages to workers as easily as corporate behemoths. Profit margins (and overall earnings) could take a hit as they try to stay competitive with salaries, bonuses and other compensation. Meme mania returns? GameStop ( GME) will report earnings after the close Wednesday. The stock, along with movie theater chain AMC ( AMC), has become synonymous with the meme stock revolution powered by traders on Reddit and other social media sites. Shares of GameStop are up more than 850% so far in 2021. But the stock has had an extremely bumpy ride, to put it mildly. GameStop is also trading nearly 65% below the all-time high it hit in January. It's easy to forget that GameStop is actually a legitimate business and not just a "stonk" that became a plaything of traders trying to punish short selling hedge funds that were betting against the company. For what it's worth, there are growing hopes that the company's business is turning around under Matt Furlong, the new CEO and former Amazon ( AMZN) executive who joined GameStop earlier this year. GameStop has also made a bigger push into e-commerce since Chewy ( CHWY) co-founder Ryan Cohen took a big stake in the company and was subsequently named chairman. The company is still expected to post a loss for the current quarter. But Wall Street is predicting a profit in the holiday period that ends in January and is forecasting that GameStop will make money in its next fiscal year. Demand for video games at GameStop should be strong. The bigger challenge could be the widely publicized shortages of Microsoft's Xbox Series X and Sony's ( SNE) PS5 consoles due to the global supply chain issues impacting semiconductors. Up next Monday: Germany factory production Tuesday: AutoZone ( AZO), Toll Brothers ( TOL), Stitch Fix ( SFIX) earnings Wednesday: China trade report; Campbell Soup ( CPB), Brown-Forman ( BFB), GameStop earnings Thursday: China inflation; US jobless claims; Hormel ( HRL), Costco ( COST), Broadcom ( AVGO), Chewy, Lululemon ( LULU) earnings Friday: US consumer prices; University of Michigan consumer sentiment

Shares of several holding companies (holdcos) have rallied sharply this year amid overall buoyancy in the market. A holdco is a company that doesn't conduct any business operations but holds stakes in other companies, typically belonging to the same group. Shares of Bajaj Holdings & Investment, which holds stakes in firms such as Bajaj Auto and Bajaj Finserv, have rallied 75 per cent this year. Meanwhile, RPG Group holding companies — RPSG Ventures and STEL Holdings — have soared over 2.4x. The average gain posted by 18 leading holdcos this year is 40 per cent —.

The Centre's tax collections this year have come in handy for making roughly Rs 20,000-crore payments against oil bond dues and interest. This will lower the Centre's interest outgo on oil bonds over the coming years and is the largest payment that has been made to date in any fiscal year for this purpose. The worrying part, however, is that these bonds were issued when interest rates were high. According to information gathered through a right to information (RTI) application, the interest rate on these bonds range between 6.35 per cent and 8.4 per cent. The Centre's.

What's Up? (Nov. 28-Dec. 4) Policymakers, businesses and investors grappled last week with uncertainty over how the Omicron variant of the coronavirus will affect the still-fragile global economy. More than 30 countries, including the United States, have now detected the variant. But it is still unclear how contagious, dangerous and resistant to vaccines it may be. President Biden on Thursday extended a requirement for travelers to wear masks on airplanes, trains and buses until mid-March and introduced a new requirement that international travelers be tested for the coronavirus one day before departing for the United States. After oil prices collapsed when reports of Omicron first emerged, OPEC Plus, a group of oil-producing countries that includes Russia, decided to stay on course with its plans to increase production — but said its meeting would "remain in session" in case adjustments were required. John C. Williams, the president of the Federal Reserve Bank of New York, said that the variant could prolong the supply chain problems that have caused persistently high inflation. And one investment manager said of Omicron's impact on the economy: "I think it's just guesswork, for anybody. Because we just don't know." Jack Dorsey stepped down on Monday as chief executive of Twitter, the social media site he co-founded. He was replaced by Parag Agrawal, who had been the company's chief technology officer since 2017. Mr. Dorsey remains the chief executive of Square, which he co-founded in 2009, and he has recently discussed his desire to focus on philanthropy and cryptocurrency projects, a person familiar with his thinking told The New York Times. In a nod to his cryptocurrency interest, Square announced on Wednesday that it would change its name to Block, a reference to the blockchain technology that underlies cryptocurrencies. The Federal Trade Commission on Thursday sued to block one of the biggest semiconductor acquisitions in history. Nvidia, a dominant chip maker, had made a deal to acquire Arm, which licenses chip technology, for $40 billion. The F.T.C. said that the merger of the two companies would give Nvidia too much control over the technology and chip designs that its competitors rely on, while also giving Nvidia access to sensitive information about its rivals. The lawsuit was the F. T. C. 's first major merger decision under the leadership of Lina Khan, who was chosen by President Biden partly to help rein in technology giants. What's Next? (Dec. 5-Dec. 11) The Department of Labor will report on Wednesday how much prices rose in November. The Consumer Price Index, an important measure of inflation, jumped more than expected in September and in October, when it increased at its fastest pace in more than three decades. While many policymakers had expected a temporary, if rapid, rise in prices, in part because of supply chain disruptions in the pandemic, some are beginning to say that high inflation may stick around longer than expected. On Tuesday, Jerome H. Powell, the Federal Reserve chair, signaled that the central bank may speed its plans to withdraw some of its pandemic support measures in an effort to address high inflation — a move that accelerated a stock sell-off already in progress. Treasury Secretary Janet Yellen, a former Fed chair, said on Thursday that it was time to stop describing inflation as "transitory." On Wednesday, ballots are due in a union election at three Starbucks locations in the Buffalo area, with results expected to follow shortly afterward. None of the more than 8,000 corporate-owned Starbucks locations in the United States are unionized, and though the election involves fewer than 100 workers, a union victory could disrupt the company's labor model. The workers would become part of Workers United, an affiliate of the giant Service Employees International Union. Senator Chuck Schumer, the majority leader, has said that he wants to pass President Biden's social safety net and climate bill before Christmas. The bill, which was approved by the House last month, would result in an estimated 3.4 million Americans gaining health insurance, would expand financial aid for college and housing, and would devote more than half a trillion dollars toward slowing the warming of the planet. Navigating the difficult path it faces in the Senate, which is split 50-50, is likely to require changes in the legislation. Mr. Schumer needs the support of all senators caucusing with the Democrats. And Democrats must also adhere to rules that govern the budget reconciliation process, removing any provisions that don't have a direct fiscal effect. What Else? Hiring dipped in November, even as the labor force grew. Didi Chuxing, the Chinese ride-sharing giant, said it would delist its shares from the New York Stock Exchange. A deal to take BuzzFeed onto the stock market raised less money than initially expected. And your Christmas tree may cost more this year.

Unfortunately, our website is currently unavailable in your country. We are engaged on the issue and committed to looking at options that support our full range of digital offerings to your market. We continue to identify technical compliance solutions that will provide all readers with our award-winning journalism.

The finance ministry on Sunday said over three crore income tax returns have been filed for the financial year 2020-21 so far and advised taxpayers who are yet to file their return to do so at the earliest. The number of ITRs filed per day is over four lakh and increasing everyday as the extended due date of December 31 is approaching, an official statement said. The department has been issuing reminders to taxpayers through e-mails, SMS and media campaigns encouraging taxpayers to file their income tax returns without further delay. All taxpayers who are yet to file their income tax returns for the assessment year 2021-22 are requested to file their returns at the earliest to avoid the last-minute rush, it said. "The income tax department strongly urges all taxpayers to view their Form 26AS and Annual Information Statement (AIS) through the e-filing portal to verify the accuracy of the TDS and tax payments and avail of pre-filling of ITRs", it said. It is important for taxpayers to cross check the data in the AIS statement with their bank passbook, interest certificate, Form 16 and capital gains statement from brokerages in case of purchase and sale of equity/ mutual funds, etc, it said. "Income tax return (ITR) filing has increased to 3.03 crore ITRs for AY 2021-22. 58.98 per cent of these are ITR1 (1.78 crore), 8 per cent is ITR2 (24.42 lakh), 8.7 per cent is ITR3 (26.58 lakh), 23.12 per cent are ITR4 (70.07 lakh), ITR5 (2.14 lakh), ITR6 (0.91 lakh) and ITR7 (0.15 lakh). "Over 52 per cent of these ITRs are filed using the online ITR form on the portal and the balance are uploaded using the ITR created from the offline software utilities", it said. The process of e-verification through Aadhaar OTP and other methods is important for the income tax department to commence processing of the ITR and to issue refunds if any. It is encouraging to note that 2.69 crore returns have been e-verified, out of which more than 2.28 crore are through Aadhaar-based OTP, it said. "In November, 48 per cent of the verified ITRs 1, 2 and 4 have been processed on the same day. Of the verified ITRs more than 2.11 crore ITRs have been processed and over 82.80 lakh refunds for AY 2021-22 have been issued", it said. Taxpayers are urged to ensure that the bank account selected for credit of refund must have their PAN number linked at the bank to avoid refund failures, it added. "Overall 8.33 lakh DSCs have been registered. In the simplified process of digital signature certificate (DSC) registration, any individual has to register his DSC only once and can use it across any entity where the individual is a partner, director, etc, without having to re-register again against each entity or role", it said.

The U. S. -China Economic and Security Review Commission is a small gem of an independent government body that has functioned as the loyal opposition to the corporate conventional wisdom regarding China trade ever since the commission was created by Congress in 2000. The bipartisan commission holds hearings and produces deep investigative reports on how Chinese Leninist capitalism actually works, and the threat to the U.S. national interest. Their latest annual report points out that President Xi Jinping has tightened controls over China's nominally private sector, and as a consequence U.S. investment in China operates on terms even more expressly dictated by the Chinese Communist Party. Among its 15 priority recommendations, the report calls for controls on U.S. private investment in China, as well as creation of a new government authority that could review and block investments harmful to the national security. It faulted the Commerce Department for failing to perform this function as required under existing law. More from Robert Kuttner China policy is one of the few areas of bipartisan concern and collaboration. The commission's recommendation for outbound investment review closely tracks legislation co-sponsored by Sens. Bob Casey, a Pennsylvania Democrat, and John Cornyn, Republican of Texas. They are trying to attach their bill to the must-pass National Defense Authorization Act. That maneuver was tried by Sen. Chuck Schumer, to get the bipartisan U.S. Innovation and Competition Act through Congress. The bill passed the Senate but is bottled up in the House, where Speaker Nancy Pelosi, as an alternative to tacking it onto the Defense Authorization Act, has now agreed to put the measure to a separate vote. The one thing missing from Schumer's bill is controls on U.S. private investment in China, whether direct or via stock purchases. Delisting stocks or banning investment outright in a variety of vehicles controlled directly or indirectly by the Chinese state and Communist Party would be a sign that the U.S. is getting both serious and strategic. The mainstream press is of little help. It is about 20 years behind the curve in comprehending how China's system actually works, and persists in conflating Biden's targeted industrial policy with Trump's blunderbuss jingoism. In this piece, Times economics writer Binyamin Appelbaum looks at the short-term cost of tariffs rather than seeing them as part of a long-term strategic policy to alter China's behavior. Writers like this are mired in the unreal assumptions of Econ 101. They should stay after class and read reports of the U.S. China Commission.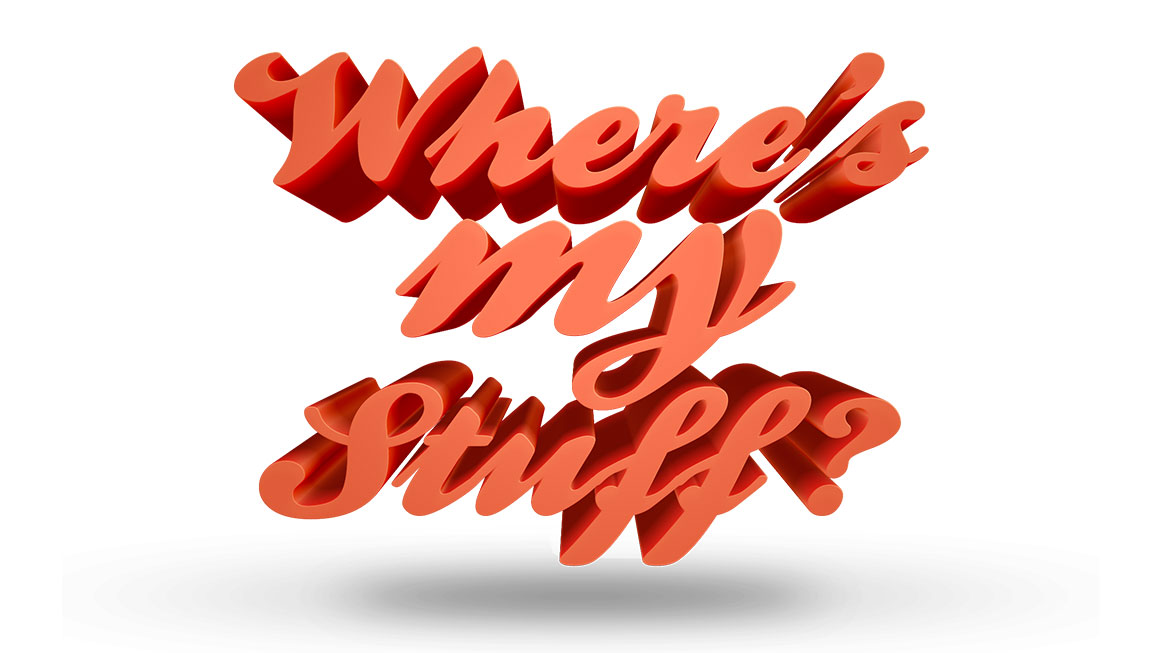 Americans can be forgiven for thinking that every critical system we rely on is breaking down. The country—nay, the globe—has endured years of social, political, environmental, and epidemiological upheaval. Pick your shock: COVID-19, wildfires, George Floyd protests, climate change, January 6. They all seem like harbingers of a chaotic future. But backlogs in Pottery Barn orders are when shit gets real. From Bosch dishwashers to bucatini to chicken wings to pipette tips, the past year has seen a raft of press coverage about delays, price spikes, and other disruptions to the production and shipment of goods to the United States. Strains in the global supply chain caused semiconductor shortages and big price increases for used cars. Toyota, Ford, and General Motors have all scaled back production in recent months because of the dearth of computer chips. When the container ship Ever Given temporarily ran aground in the Suez Canal, the Financial Times asserted that the accident showed "the inherent fragility of tightly stretched global supply chains at the very moment when they are already being buffeted by a pandemic and in an era when the philosophical underpinnings of global trade are being challenged." Journalists aren't the only folks freaking out. Less than six weeks into his term, President Joe Biden issued an executive order mandating that eight cabinet departments examine the resilience of U.S. supply chains, warning that "pandemics and other biological threats, cyber-attacks, climate shocks and extreme weather events, terrorist attacks, geopolitical and economic competition, and other conditions can reduce critical manufacturing capacity and the availability and integrity of critical goods, products, and services." More recently, Biden has floated multiple policy responses, including using the National Guard to untangle snarled supply chains. The administration's concern about global supply chains fits in with the political elite's larger ideological pivot away from trade liberalization and toward a more mercantilist posture. Indeed, this is the area where the Biden and Trump administrations sound the most similar. Biden's U.S. trade representative, Katherine Tai, stated in a congressional hearing that trade liberalization and tariff reductions were no longer her office's principal goals. In June, Biden's National Economic Council director, Brian Deese, declared that "resilient supply chains must be at the center of a 21st century industrial strategy." One of Biden's senior directors at the National Security Council has told me that "the U.S. is not a trade-dependent nation." Another administration official questioned to me whether the notion of comparative advantage in trade still exists. Never one to be outdone in policy freakouts, Sen. Josh Hawley (R–Mo.) has introduced a bill requiring more than half the value-added of any critical good to be domestically sourced. The recent convulsions in global supply chains do highlight ways the globalization of the past decade differs from the idealized models taught in introductory economics courses. Globalization has produced far more market concentration than would have been expected a generation ago. The tripling of the Baltic Dry Index (which measures the cost of shipping dry goods such as coal or steel between ports) and the quintupling of U. S. -China container shipping rates over the past year demonstrate that frictionless markets do not exist. Rising geopolitical tensions between the United States and China reveal the ways that great power competition will complicate cross-border exchange. And the pandemic showed how the global economy can be buffeted by shocks that textbooks typically do not discuss. A closer look at global value chains reveals ways that both public-sector and private-sector actors have prioritized short-term efficiency at the expense of long-term resilience. But it also reveals a mismatch between a lot of overheated political rhetoric and an actual understanding of how the global economy works. Many of the past year's issues are temporary—and when it comes to strained global supply chains, globalization is more often the solution than the problem. When Ford completed its massive River Rouge plant in 1928, it created a factory that controlled every facet of car production, including its own steel mill. Trade volume was high during this era, but very few intermediate goods crossed borders. In the time since then, the industrial organization of production has changed a wee bit. Whereas trade a century ago was primarily in finished goods, manufacturing now has disaggregated itself into myriad chains of subcontractors. As one MIT Sloan Management Review article summarized the phenomenon, we have a "deeper tiering of supply chains whereby suppliers draw upon their suppliers who in turn draw on their own networks of suppliers in multistage production networks." Why did this happen? The end of the Cold War eliminated most geopolitical concerns about where to locate production facilities. Basic trade theory meant an awful lot of facilities expanded in China, the low-cost manufacturing locale. The reduction of transportation and communication costs made it easier for production to be disaggregated and managed at a distance. "Just-in-time" manufacturing encouraged companies to hold minimal inventories and count on suppliers to respond quickly to fluctuations in consumer demand. Management consultants stressed the efficiency of offshore outsourcing. The most widely cited example of the globalized supply chain is Apple's iPhone. Most people know that the iPhone is manufactured in China and exported to the United States. What is less well known is that China plays only a minor role in the creation of its added value. The iPhone's flash drive comes from the Japanese firm Toshiba. Samsung, a South Korean firm, provides the application processor. A German company provides the camera module, and a U.S. subcontractor provides the Bluetooth application. All of these parts are then assembled by a Taiwanese firm, Foxconn, with operations in Shenzhen, China. The management consultants were right about the efficiency. While productivity in the service sector stagnated after the turn of the century, manufacturing productivity continued to soar. The political economy advantages were also apparent after the collapse of Lehman Brothers. The last time a financial shock of that magnitude hit, the trade wars of the Great Depression began. 2008 was different. A World Bank study examined trade restrictions immediately after 2008 and found that "vertical specialization" was the most powerful economic factor that limited tariff increases. The more a country's economy was enmeshed in global supply chains, the less likely it was to raise barriers to trade. Global supply chains help explain why the Great Recession did not lead to trade wars like those of the Great Depression. So these global value chains seemed like an unalloyed good. And then the 2010s happened. As global supply chains grew more and more complex, there were signs of trouble on the horizon. In 2011, the Chao Phraya River floods in Thailand severely but temporarily constricted production of hard disk drives, because close to half of global output was sourced from Thailand. In 2017, U.S. hospitals faced an acute shortage of IV bags after Hurricane Maria knocked out a key production facility in Puerto Rico. The 2011 earthquake and tsunami that hit Fukushima in Japan affected key nodes in global manufacturing. Some firms suspended sales of cars in certain colors because key ingredients were stored near Fukushima and inaccessible. An iPhone designer warned The New York Times that "there are all kinds of little specialized parts without second sources, like connectors, speakers, microphones, batteries and sensors that don't get the love they deserve. Many are from Japan." These supply chain hiccups highlighted one underanticipated phenomenon of globalization: Rather than strengthen market competition, it strengthened market concentration. Consumer-facing firms from Walmart to Ford to Apple to Home Depot stressed cost minimization ubër alles. Firms that excelled at efficiently producing one part became near-monopolists for that component. This is how Taiwan Semiconductor Manufacturing Company (TSMC) became the dominant global supplier of customized semiconductor chips. Other chipmakers focused on design, subcontracting to the Taiwanese firm for the physical production. As TSMC accrued comparative advantages in chip production, even established competitors such as Intel struggled. The return of geopolitical competition has also flummoxed producers. China is a critical node in almost every global value chain. Over the last decade, as Xi Jinping has consolidated his power, the Chinese state has taken a number of steps that have raised hackles in Western capitals. Some of these, such as the Belt and Road Initiative, have been overhyped. Others, such as the subjugation of the Uyghurs, repression in Hong Kong, increasing control over United Nations agencies, and the expansion of China's nuclear arsenal, have not. Xi's "wolf warrior diplomacy" has triggered evaluations in the United States, Europe, and Pacific Rim about just how vulnerable their economies are to disruptions from Chinese suppliers. The 2010 rare earth embargo on Japan in response to a territorial dispute in the East China Sea offered a warning about how China could weaponize the interdependence of global value chains; Huawei's dominance in 5G offered another. Erratic U.S. policies during the Trump administration served in turn as a warning about how Western governments could disrupt global value chains. Finally, the COVID-19 pandemic exacerbated the problems of both market concentration and political whimsy. As China reeled from the pandemic's first wave, there were disruptions across the global economy. China exercised state power to seize domestically produced personal protective equipment and other medical supplies; the United States soon reciprocated. According to Global Trade Alert, 157 export controls on medical supplies and medicines were put in place across 86 jurisdictions in the first six months of the pandemic. U.S. leaders expressed concerns about vulnerability to China weaponizing its role in medical supply chains. So did journalists: In May 2021, 60 Minutes warned that "COVID showed that the global supply chain of chips is fragile." The concurred: "The pandemic has exposed fragile global supply chains across multiple continents." Countries exercised vaccine nationalism, stunting global immunization against COVID-19, which in turn facilitated the development of more dangerous variants of the novel coronavirus. The delta variant has penetrated Chinese port facilities, Malaysian chip factories, and Bangladeshi textile plants, leading to periodic shutdowns that have spiked container shipping prices and lengthened order backlogs. Throughout all this, producers seemed to be stuck in quicksand. The past decade has not been shy in signaling to firms that there might be risks to increasingly disaggregated global supply chains. If natural disasters, pandemics, and geopolitical tensions were not enough, now management consultants are piling on. The same consultants who urged offshoring a generation ago are now telling firms to retrench from globalized supply chains. But most firms do not seem terrifically interested in changing their practices. Multinational corporations like Apple have not altered their supply chains in response to political pressure. Whether one looks at business surveys or journalistic accounts, the results are the same: Most U.S. firms do not plan on moving their supply chains away from China. A world in which the distribution of goods is held up due to constant supply chain disruptions seems less than ideal. What can be done about it? One thing that would be great is if everyone would acknowledge that a lot of the issues with global value chains right now have to do with demand more than supply. When the pandemic began, there was an immediate and acute contraction of demand. Producers assumed that this would be the new normal and reduced their output. They were mistaken. The combination of emergency COVID-19 relief and the work-from-home phenomenon led to a resurgence of demand. The affluent class had considerable sums of disposable income. The pandemic made spending on services a less viable option, so instead they spent it on stuff: cars, furniture, home office equipment, gaming systems, house renovations, and so forth. The shortage of semiconductor chips was caused by the unexpected twin rebounds in demand for cars and consumer electronics. As one Federal Reserve analysis explained, "the pause in demand was much shorter and the rebound in demand was much stronger than anticipated." These demand surges surprised suppliers and led to the production bottlenecks that are currently seizing up Pottery Barn orders. While demand has been stronger than expected, supply in critical sectors coped better than expected. The predicted pandemic breakdowns in supply chains for food and medical supplies proved to be overstated. Surveys of logistical firms last year revealed that the pandemic had minimal effects on their operational capabilities. Even when it came to medicines and personal protective equipment, there were only minor disruptions after the initial shock in March 2020. Claims that the global supply chain in medical products rendered states vulnerable to weaponized interdependence proved to be wildly exaggerated. The pandemic affected service sectors such as tourism far more severely than any manufacturing sector. Indeed, Slate 's Jordan Weissmann pointed out recently that "imports were up 5 percent year-over-year in September, and up 17 percent compared with the same time in 2019." This happened despite the decline in air passenger traffic, which restricted yet another means of shipping goods by air. Supply has increased—it's just that demand has surged even more. The private sector is responding to market signals by ramping up production and ensuring multiple supply lines. Intel, Samsung, and TSMC are all spending tens of billions of dollars to build new chip foundries in the United States. Skyrocketing shipping prices are incentivizing additional construction of new container ships. The Wall Street Journal reports that in the first five months of 2021, there were nearly twice as many orders for new container ships as there were in all of 2019 and 2020 combined. To ensure holiday inventory, large retailers like Walmart and Home Depot have chartered their own container ships. Container shipping rates have already started to decline from September peaks. But these capital investments designed to boost resilience will take years to kick in. This time lag is one reason private-sector actors have been so slow to invest in resilient supply chains in the past. If disruptions are expected to be temporary, such investments might seem like overreactions. Given the billions of dollars at stake, this sort of risk aversion is unfortunate but understandable. Long-term investments in resilience make some sense, but short-term investments in robustness make even more sense. Resilience is the ability to adapt in response to permanent shocks to the system. Robustness is the ability to maintain output levels in response to a short-term hit. The most obvious way that firms can enhance their robustness is to warehouse supplies of key components. Car manufacturers, for example, are pledging to ramp up their inventories of critical components to ensure a more reliable production stream. Yet the auto sector appears to be the exception and not the rule in bolstering inventories. For most firms, increasing reserves of component parts is an expensive proposition. To a corporation, holding inventory is like holding cash: Why sit on an asset that yields no rate of return? Lean manufacturing was popular in the first place because it boosted profits. Even as semiconductors have grown scarce, chipmakers and chip customers have battled over which firms will shoulder the costs of carrying greater inventory. Under the just-in-time system, the chipmakers had held the inventory. As one semiconductor CEO said earlier this year, the shortage has shifted the balance of power: "If they expect the semiconductor [suppliers] to be the bank, to keep having a big working capital to support them, they can forget it." Bottlenecks in the global supply chain threaten the macroeconomic and microeconomic health of the United States. On the macro side, supply chain issues are driving fears of inflation; if not brought under control, this could cause the Fed to prematurely raise interest rates. A related problem is consumer panic over rumored shortages. See, for example, the effect of the ransomware attack on Colonial Pipeline—drivers panicked and went to gas stations to top off their tanks, temporarily worsening the problem. On the micro side, the high price of inventories and shipping imperils market competition. Supply risks privilege larger firms over small and medium enterprises. Multinational corporations have the capacity to make large-scale investments in resilience and robustness. They are also able to use their market power to ensure continued access to scarce container billets in ships; your local bodega, by contrast, is unable to charter an entire container ship. The more stretched the global supply chain, the more sectors that look like monopolies rather than a competitive marketplace. When it comes to fixes, there has been a surplus of really dumb ideas about what the government could do. Hawley's idea of essentially nationalizing supply chains stands out as the dumbest. Such a move would take well more than the three-year window he proposes to execute. Prices would permanently rise due to new inefficiencies. The opportunities for rent-seeking are legion; every sector would be lobbying Washington that what they produce is "critical." It is also worth remembering that Hawley's go-to policies of protectionism and immigration restriction shoulder much of the blame for the lack of truck drivers that have contributed to delivery delays. The Biden administration's responses have run the gamut. White House Press Secretary Jen Psaki tried to laugh it all away by reducing the issue to "the tragedy of the treadmill that's delayed." That will not play well with a country used to just-in-time delivery and trying to move past the pandemic. Nor will Biden's proposal to open the port of Los Angeles 24/7 have much of an effect. While ports are currently jammed, there are also bottlenecks in railroad cars and truck drivers—both of which are issues that predated the pandemic. Even if the port gets unstuck, the traffic jam will just migrate to America's railroads and highways. Looking at manufacturing more generally, some firms have acknowledged that they were unaware of the geographic distribution of their suppliers prior to the pandemic. This is one area where the Biden administration's efforts to collect data on supply chains could be useful. If the federal government can identify (or even stock) priority components that would affect multiple sectors, those strategic reserves could theoretically bolster the robustness of the U.S. economy. But not if such investments become a stalking horse for protectionism. All of the evidence of the past year suggests that globalization helps economies recover more quickly from supply chain difficulties than aggressive efforts at homeshoring. This is because most shocks are localized, and access to global value chains facilitates recovery more quickly. Indeed, protectionism is partly to blame for the current mess. As the Cato Institute's Scott Lincicome recently noted, the Jones Act, which mandates use of U. S. -built, crewed, and flagged ships to move cargo from one U.S. port to another, has raised the costs of coastwise shipping, putting even more pressure on truck and train transport. Unsurprisingly, U.S. producers seeking relief from skyrocketing shipping rates have asked the Biden administration to reduce tariffs. Protectionism isn't the solution to these breakdowns in our supply chains; it's part of the problem.

Each week, our survey of recent residential sales in New York City and the surrounding region focuses on homes that sold around a certain price point, allowing you to compare single-family homes, condos and co-ops in different locales. The "list price" is the asking price when the property came on the market with the most recent broker. The time on the market is measured from the most recent listing to the closing date of the sale. Manhattan| 1 bedroom, 1 bath $688,000 This 600-square-foot prewar co-op has hardwood floors, a combined living and dining room, a kitchen with marble counters, and a washer and dryer in a doorman elevator building. 17 weeks on the market $720,000 list price 4% below list price Costs $1,053 a month in maintenance Listing broker Bond New York New Jersey | 4 bedrooms, 2½ baths $630,000 96-year-old, 1,794-square-foot vinyl-sided house, with an open floor plan, a kitchen with island seating, a front porch, a finished basement and a driveway but no garage, on 0.09 acres. 6 weeks on the market $649,000 list price 3% below list price Costs $6,594 a year in taxes Listing broker Weichert, Realtors Westchester | 3 bedrooms, 1½ baths $647,500 A 97-year-old, 1,700-square-foot, colonial-style house, with a living room that has a stone fireplace, a formal dining room with a chandelier and a kitchen with doors to a deck, on 0.13 acres. 14 weeks on the market $625,000 list price 4% above list price Costs $10,103 a year in taxes Listing broker Houlihan Lawrence Long Island | 4 bedrooms, 2 baths $609,000 A 74-year-old, 1,456-square-foot Cape Cod-style house, with a living room that has a tiled floor and non-working fireplace, a kitchen with stainless-steel appliances and a detached one-car garage, on 0.11 acres. 17 weeks on the market $599,000 list price 2% above list price Costs $14,556 a year in taxes Listing broker Douglas Elliman Connecticut | 3 bedrooms, 2 baths $675,000 This 61-year-old, 2,184-square-foot ranch-style house has a living room with a gas fireplace, a kitchen with a skylight, a primary suite with a vaulted ceiling, and a barn, on 2.37 acres. 14 weeks on the market $675,000 list price 0% above list price Costs $5,247 a year in taxes Listing broker William Pitt Sotheby's International Realty Brooklyn | 1 bedroom, 1 bath $585,000 This 550-square-foot prewar co-op has parquet floors, a windowed kitchen with a breakfast bar, and a Jack-and-Jill-style bath with subway tiles in a non-doorman elevator building. 18 weeks on the market $599,000 list price 2% below list price Costs $753 a month in maintenance Listing broker Compass For weekly email updates on residential real estate news, sign up here. Follow us on Twitter: @nytrealestate.

Following Dollar Tree's decision to sell its products for $1.25, Dollar General is launching a new store chain that will charge higher prices. After testing 30 "Popshelf" storefronts, the retail firm will open 1,000 more in the next four years. CNN Business reported: Dollar General hopes the new concept will help it attract different customers than its traditional base of rural shoppers making about $40,000 a year. Popshelf stores are targeted for women in suburban areas with an annual household income between $50,000 and $125,000… Dollar General executives said during an earnings call Thursday that they were accelerating their Popshelf strategy because the initial stores were exceeding expectations and were not taking away sales from its main banner. Although Dollar General's 18,000 stores sell mostly food, snacks, cleaning products and home essentials, Popshelf stores are stocked with home furnishings, party items, toys and beauty products for $5 or less. These products are more profitable than food, and the Popshelf concept was born out of Dollar General's pre-pandemic strategy to add higher-margin goods to its merchandise mix. The expansion of Dollar General's new chain occurs weeks after Dollar Tree announced a price hike to $1.25 — ending its longstanding tradition of selling all goods for $1. "For 35 years, Dollar Tree has managed through inflationary periods to maintain the everything-for-one-dollar philosophy that distinguished Dollar Tree and made it one of the most successful retail concepts for three decades," said the company. "However, as detailed in its September announcement, the Company believes this is the appropriate time to shift away from the constraints of the $1.00 price point in order to continue offering extreme value to customers. This decision is permanent and is not a reaction to short-term or transitory market conditions." "The $1.25 price point, which will apply to a majority of Dollar Tree's assortment, will enhance the Company's ability to materially expand its offerings, introduce new products and sizes, and provide families with more of their daily essentials," the company continued. Dollar Tree chief executive Michael Witynski said that shoppers — who are "increasingly focused on value in this inflationary environment" — have demonstrated broad acceptance of the new price point, as well as "excitement about the additional offerings and extreme value we will be able to provide." As retailers adjust their strategies in response to high inflation, key policymakers — including Treasury Secretary Janet Yellen and Federal Reserve Chair Jerome Powell — have stopped using the word "transitory" to describe rising price levels. "I am ready to retire the word transitory," Yellen said at an event sponsored by Reuters. "I can agree that that hasn't been an apt description of what we are dealing with." "So I think the word transitory has different meanings to different people," Powell told Senate Banking Committee Ranking Member Pat Toomey (R-PA) during a hearing. "To many, it carries a time, a sense of short-lived. We tend to use it to mean that it won't leave a permanent mark in the form of higher inflation. I think it's probably a good time to retire that word and try to explain more clearly what we mean." The Daily Wire is one of America's fastest-growing conservative media companies and counter-cultural outlets for news, opinion, and entertainment. Get inside access to The Daily Wire by becoming a member.



Total 30 articles.
Version: 9.83.38380-256015. Input files: 1, items detected: 3286, scanned: 3286, accumulated: 30, inserted: 30, exclude filters: 0, include filters: 0, empty media: 152, filtered media: 186, duplicated media: 71, not matched limits: 361, passed http check: 0, not passed http check: 0, http check errors: 0, skipped: {total: 3256, by unique value: 0, by limits: 638, by similarity: 5, by unicity: 291, by dates: 314, by classifier: 2388, by blacklist: 320, by mandatory tag: 0, from input files: 0}, bad dates: 0, similar from same domain: 908, unique Ids: 0, unchangeble patterns: 1404, words comparisons: 26427141/2924680, python: 2.7.13 (default, Sep 26 2018, 18:42:22) [GCC 6.3.0 20170516]; the same images URLs found 2675 times; total 0 languages detected: {}; {u'text': {u'chars': 4785326, u'bytes': 19694480, u'words': 777378, u'sentences': 50693}}
Created at 2021-12-06 04:18