Announcement
DC5n United States cinema in english 9 articles, created at 2021-12-06 04:08 articles set mostly positive rate 1.1
Articles
DC5n United States cinema in english 9 articles, created at 2021-12-06 04:08
Leftovers were on the menu for moviegoers in North America this weekend. "Encanto," "Ghostbusters: Afterlife" and "House of Gucci" repeated in the top three spots, according to studio estimates on Sunday. All three films are playing exclusively in theaters. The weekend after Thanksgiving is usually pretty quiet at the box office and this year was no exception considering new offerings like "Flee" and "Benedetta" were playing only in limited release. Disney's "Encanto," an animated tale with original music from Lin-Manuel Miranda, earned $12.7 million to take the top spot, down 53 percent from its opening last weekend. Globally, it's earned $116.1 million to date. "Ghostbusters: Afterlife" took second place in its third weekend with $10.4 million, pushing it just past the $100 million threshold. And Ridley Scott's ripped from the headlines "House of Gucci," starring Lady Gaga and Adam Driver, came in third place in its second weekend with $6.8 million from 3,477 locations, bringing its domestic total to $33.6 million. In other notable showings, Warner Bros.' brought "Dune" back to IMAX screens this weekend. The premium screens accounted for over half of its $1.8 million domestic earnings. Neon's animated documentary "Flee" also opened on four screens, earning $25,033. The film is about a man who fled Afghanistan as a child in the 1980s. Things should pick up next week as Steven Spielberg's take on "West Side Story" dances into theaters nationwide. Success. Please wait for the page to reload. If the page does not reload within 5 seconds, please refresh the page. Enter your email and password to access comments. Forgot Password? Don't have a Talk profile? Create one. Invalid username/password. Please check your email to confirm and complete your registration. Create a commenting profile by providing an email address, password and display name. You will receive an email to complete the registration. Please note the display name will appear on screen when you participate. Already registered? Log in to join the discussion. Only subscribers are eligible to post comments. Please subscribe or login to participate in the conversation. Here's why. Use the form below to reset your password. When you've submitted your account email, we will send an email with a reset code. Send questions/comments to the editors. « Previous Next»

Box Office: 'Encanto' And 'Ghostbusters' Tops Hollywood's Deadest Weekend
forbes.com
f42d4969e7b4b3f3e9310c41a4cff6ee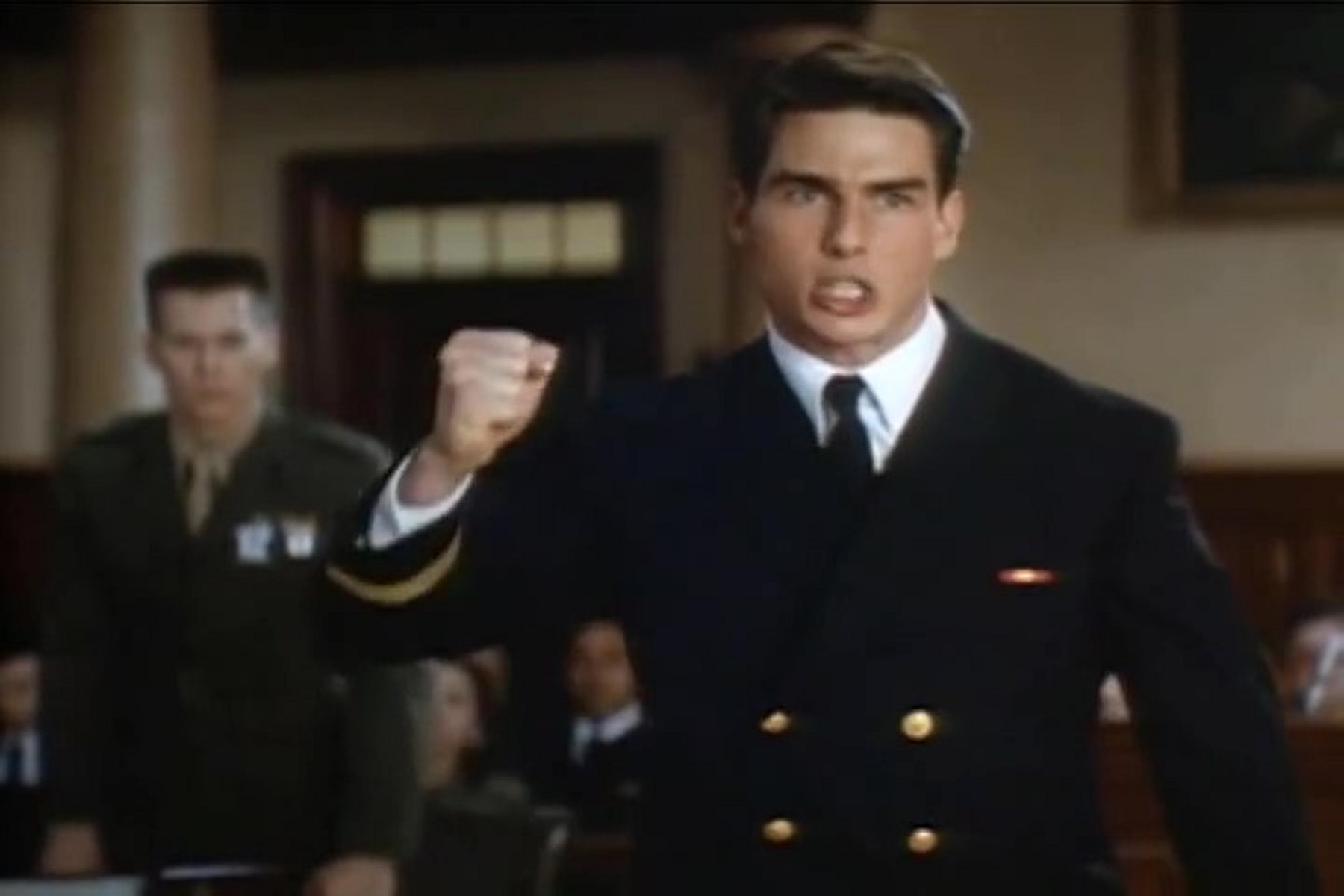 Classics never get old and this movie is a perfect example. Some law students, lawyers and jury consultants are said to study it to better understand the psychology of jurors. Among many other things, this film is a great cinematic exploration of human psychology. In the story, a young boy is on trial for the alleged murder of his father. The jury reaches its conclusion quickly, until juror 8, a man of principle, demands an in-depth deliberation. Originally broadcast in 1954 as a television play, written by Reginald Rose, it was adapted for a film, directed by Sidney Lumet, in 1957. One of the best courtroom dramas ever made. The screenplay is based on Harper Lee's 1960 Pulitzer Prize–winning novel of the same name. Defense lawyer, Atticus Finch (Gregory Peck), represents Tom Robinson, a Black man who has been accused of raping a young white woman. In this famous scene, he asks the members of the jury to reach a verdict based on the evidence presented, not on prejudice against Black people in 1930's America. The sharp, inspirational speech by attorney Finch has no doubt encouraged many to go to law school, and countless more to reject racism and discrimination. The legal drama about the court-martial of two U.S. Marines charged with the murder of a colleague and the tribulations of their lawyers as they take on the army establishment. One particular cross-examination scene is ace, and so are Tom Cruise and Jack Nicholson. Two brothers go on trial for a murder they didn't commit but they can't afford a defence lawyer, so they hire their inexperienced cousin, Vinny, who has just passed his bar exam. A courtroom-comedy-drama, this film has plenty of funny moments thanks in part to its cast; Joe Pesci is excellent as Vinny, and so is Marisa Tomei in an Oscar-winning supporting role as Vinny's girlfriend. Watch out for Tomei taking on an overconfident lawyer. Psychological thriller in which troubled altar boy (Edward Norton) with a personality disorder, convinces hot shot Chicago defence attorney (Richard Gere) to defend him in a murder case. This cross examination by Laura Linney is powerful, though not necessarily realistic; saying "I would stab him 78 times" in front of a judge would likely bring an objection to inappropriate language. But if it were realistic, it would not be so darn dramatic. Fashionable and naive Elle Woods ( Reese Witherspoon), is dumped by her boyfriend but she decides to follow him to law school. While there, she finds her inner confidence and proves that women can be in touch with their feminine side and also be brainy and successful in their careers. In this scene Elle seems unconfident, but once she finds the right line of questioning, she gets an unexpected outcome, better than she was expecting. Underrated legal thriller based on the John Grisham novel of the same name. A widow decides to sue a gun manufacturer on the grounds that the company's gross negligence led to her husband's death. During the trial, a juror on the inside and a woman on the outside will attempt to manipulate the outcome. One particular scene in which a potential juror pretends he wants to get himself excused sets the tone for what is to come. A group of law students and their tough criminal defense professor become involved in a shocking murder plot. Viola Davis stars as Annalise Keating, the heart and soul of the series and a straight talking defense attorney with a no-frills approach to law. Here is Annalise Keating, in some superb cross examination. The acclaimed CBS legal and political drama series about Alicia Florrick, a good wife who resumes her career as a defense attorney when her politician husband lands in prison due to a corruption scandal. The seven seasons television show has plenty of good moments considering there are over 150 episodes. When Alicia is in court, she usually nails it and grabs the audience's full attention. The show offers sharp social commentary on issues such as #MeToo, disinformation, internet trolls, and the Trump administration. The courtroom scenes are sharp and will have you gripped to your seat.

Eric Lagesse, the CEO/president of Paris-based arthouse distributor and world sales outfit Pyramide Films, received the Industry Tribute Award at Cairo Film Festival on Friday. Variety spoke with him about his relationship with Arab cinema, and the state of the independent film business in France. How do you feel about receiving this tribute? It's great, but I have had a year to get used to it. Because of the pandemic, I didn't receive it last year, as planned. Nothing major has changed in the meantime. I am still very fond of Arab and Egyptian films. We are now working with a new generation of films and filmmakers like "Amira" (pictured), which played in the Horizons Competition at the Venice Film Festival this year. What is your connection to the Arab film world? We have been collaborating with the Arab world since the beginning of Pyramide. The first film I sold as an agent was "The Emigrant" by Youssef Chahine. We had a huge success with Chahine's masterpiece "Destiny," which sold everywhere in the world after playing in the Cannes competition in 1997. Chahine opened a lot of doors. He signed our pyramid logo. So each time we play a film in France, you see his name. The company was not named after the pyramids in Egypt. [Its launch] coincided with the opening of the Louvre pyramid [and was named after that]. But now everyone thinks [it's a reference to] Egypt. What is your relationship to Egypt and filmmakers from the region now? I don't go to Egypt that often, but I feel very connected to the country. And we have continued to work with a lot of filmmakers from the region. Palestinian filmmakers like Annemarie Jacir with "Salt of This Sea" or "Wajib." Films from Tunisia, Morocco, Syria. There is a lot of talent in the region. Some of our other Arab world films include "You Will Die at 20" by Amjad Abu Alala, and "Divine Intervention" by Elia Suleiman. Another is the film "Nezouh," by Soudade Kaadan, about a young girl living through the conflict in Damascus (but only for French distribution). "Much Loved" by French-Moroccan director Nabil Ayouch is another film Pyramide had for French distribution, alongside "Cairo 678," Diab's first film. The others are for French distribution and world sales. Can you tell us about your career? My career is rather linear. I started at Pyramide in 1992. I bought the company in 2008. I've been a sales agent for 30 years. I'm a rather faithful guy. I have had a lot of adventures at Pyramide: Running a company, buying, releasing films. It's a bit like a tempest. Sometimes it is amazing. We have been living through some difficult times recently, but I hope we will, as we always have, come back to more balanced days. It's a very risky business. How do you survive the ups and downs of film? I swim. It's definitely very good for your health and tension. I'm surrounded by great people working with me. We are experiencing a very difficult time. We lose currently on every movie. But before 2020, we had really good years, and France has given us a lot of support, which helps because we lost a lot of movie-goers from seven-and-a-half months of closed cinemas. There's a category of people that do not go to the cinema anymore. The age range of 45-65 doesn't go to the cinema that much. We do not know what happened exactly, but it is perhaps that we left the theater closed for so long, maybe they subscribed to Netflix, or found another activity. This affects the big films less. But arthouse films have lost 50% of their audience. Studios have lost maybe 25%. Theaters in France say attendance is down 30%. As a French indie distributor, I lose 50% on everything currently. I am still paying the same amount to release films bought at pre-pandemic prices two years ago. All of us have so many films to release. We had 350 movies waiting to be released [in France] so we have released too many movies. I've released one film every two to three weeks since Cannes. Is France a special place for the arthouse business? In France, Paris is a very special place because you can mix your release between indie theaters and cinema chains. Arthouse in the countryside is more difficult. Last year was a disaster. This year also. But we are a great country for cinema. The CNC is very active and supports distributors a lot. A lot of other support is also in place that helps explain why we have so much success and new emerging talent. French women won the Golden Lion [Audrey Diwan for "Happening"] and the Palme d'Or (Julia Ducournau for "Titane") this year. It couldn't happen in another country, where there is not as much support as we have from the CNC. I just hope that people come back to the theaters.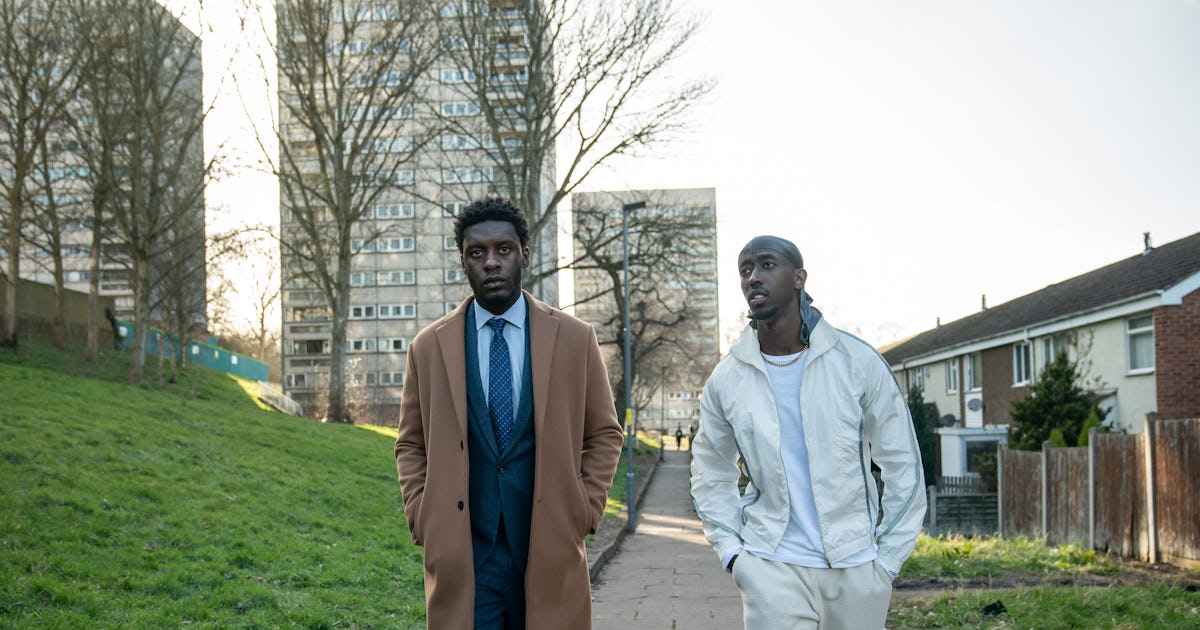 TV & Movies The tower block in Birmingham was set to be demolished before cast & crew for the new BBC thriller arrived. The BBC series You Don't Know Me, adapted from the Imran Mahmood novel of the same name, will be on our screens soon. Airing for four week on BBC One from Dec. 5, the high-stakes court drama takes us through a twisted social commentary of crime, innocence, and justice. The plot follows the perspective of a young man from South London and the various events that led up to the murder he has been accused of. The cast is made up of up-and-coming talent, with Samuel Adewunmi ( The Last Tree, Angela Black) in the lead role of Hero. He is joined by Sophie Wilde, who plays his love interest Kyra. Other cast members include BAFTA Rising Star winner Bukky Bakray ( Rocks), Yetunde Oduwole ( Meet The Adebanjos) and Tuwaine Barrett ( The Personal History of David Copperfield). The drama immerses the viewer in the sometimes vibrant and sometimes messy corners of South London, but where exactly was it filmed? Well, contrary to expectations, the majority of the show was actually filmed in Birmingham. Speaking to the BBC, series producer Jules Hussey said, "Why Birmingham? Having researched a number of cities in the UK, Birmingham is England's second city and is incredibly diverse. It's huge. The architecture is very similar in many places to London…" It seems the location worked so perfectly that their original plan for a week of filming in London ended up being cut down to only a few days. Birmingham ended up providing the " Camden streets, tower blocks… and areas " that worked for the show. Filming at various locations around Birmingham, the show even managed to include a block of flats set for demolition. The tower block in Druids Heath had been all but cleared out when they were filmed as a backdrop in this upcoming series. Speaking to Birmingham Live, a spokesman for the production company, Snowed-In, said, "The residents in Druids Heath have been brilliant, really helpful and they have welcomed us here." Other areas they filmed in included, Redditch, Birmingham city centre, and the Nechells. Hussey was also passionate about positively contributing to Birmingham throughout the course of production. As well as the production company donating to local charities, a training programme was also implemented. In collaboration with Film Birmingham, 10 trainees from underrepresented backgrounds were able to work on the production. She told the BBC, "Film Birmingham, and the BBC specifically, are excited by this. This scheme is unique because it's not reaching out to the usual suspects."

Heartbreak club. Not all celebrity couples got the fairy-tale ending they were hoping for in 2021, including Shia LaBeouf and Margaret Qualley. Us Weekly confirmed on January 7 that the Even Stevens alum and the Once Upon a Time in Hollywood actress had split after one month of dating. The pair's breakup came amid LaBeouf's legal trouble with ex-girlfriend FKA Twigs, who accused the actor in December 2020 of "relentless abuse" while they were together. The Peanut Butter Falcon star said in a statement to The New York Times that "many of these allegations are not true" but accepted "accountability" for his past mistakes. Us confirmed on January 18 that Ben Affleck and Ana de Armas had called it quits after dating less than a year. The Deep Water costars were first linked in March 2020 after meeting on the set of their upcoming film. "Ben and Ana were so close to each other," a source told Us following the breakup. "They have their issues, but still want to remain on good terms and keep a friendship." Couples who met on reality TV shows also experienced heartache in 2021, with The Bachelor Presents: Listen to Your Heart winners Bri Stauss and Chris Watson announcing their split on January 19. Love Island season 2 winners Justine Ndiba and Caleb Corprew separated the same month. Their breakup came three months after the show's finale aired. Alice Evans, meanwhile, shocked many fans when she claimed in a since-deleted tweet on January 26 that her husband of 13 years, Ioan Gruffudd, told her "he is to leave his family" without any further explanation. The Titanic actor and Evans later shared a joint statement to Us, saying, "As you can imagine, this is an incredibly difficult time for our family and we remain committed to our children. Thank you for respecting our privacy." The Mentalist 's Simon Baker and Rebecca Rigg called it quits after 29 years of marriage in late January, saying in a joint statement that they "remain close friends and our three children will always be the most important focus of our lives." For more celebrity relationship news, listen to Us Weekly spill the details of Zoë Kravitz and Channing Tatum romance rumors! And after finishing her " year of health " in December 2020, Rebel Wilson revealed via an Instagram post in February 2021 that she was single after dating Jacob Busch for more than a year. "They talked all throughout the holidays and had excellent communication, but then, all of a sudden, she got really quiet and broke up with him via text message about two or three weeks ago," a source exclusively told Us on February 4, confirming the breakup. Scroll down to see which stars called it quits this year.

Mya is getting into the holiday spirit with her new movie My Favorite Christmas Melody, which premieres December 5 on Lifetime. After years of acting, this is actually Mya's first-ever holiday movie. She gets to balance her two loves in the film, singing and acting. HollywoodLife spoke EXCLUSIVELY with Mya about how the movie "reeled" her in. She admitted fans will get a real "treat" in getting the chance to hear her singing Christmas songs for the first time. Plus, is she thinking about releasing a Christmas album? Read our Q&A below: What stood out about the role of Abby that really made you want to go for this role? Mya: Abby's just so relatable as a person, and I think we can all find a little bit of ourselves in her struggle in doing something that is not necessarily pulling on our heartstrings and finding her way back home. I think rekindling her love for music and chasing her dreams with courage, and then also letting the possibility of love and a little bit more merry, especially around the holidays, reeled me right on in. Plus, there was the musical aspect and that was really, really nice to know that there was going to be a theatrical component, the musicality, the songs, and even the jingles. A lot of Abby's journey is her rediscovering her voice and her confidence. I'm sure you related to that over the course of your career at some point, right? Mya: Absolutely. Abby actually experiences something that's very, very common in the music business with someone stealing a part of her composition. That can be very, very detrimental to your belief and wanting to move forward in the actual business. You still have a love for music, but it's suppressed because of trying to protect yourself. So, yes, I think we've all experienced something in life, whether it's music or another field, but to see that full circle change eventually, without giving the whole story away, is just an awesome, inspiring moment to keep pushing through obstacles. You do perform some holiday music in this. Are we going to get those as their own singles? I feel like we need a soundtrack. Mya: I know! All the fans that love music are going to be asking me that, but it's not Mya singing. It's Abby. But it's really, really nice because this is also a treat for the fans that get to hear my voice that have never heard me sing a Christmas song. They have to watch Lifetime, however, to tune in. They can't go to iTunes. Have you thought about doing a holiday album at this point? Mya: I've always thought about doing a holiday album, but it's about making sure the composition aspect is there. Christmas songs are not to be played with. You could have a grand element from orchestras or sometimes even choirs. So that's a budget. That's taking your time to really create something amazing and timeless that's going to live forever because Christmas is every year worldwide. It's about having the right team. I've always thought about it, so maybe this is prompting me to move forward in it. Is there a possibility for romance in this movie? What can you tease about Abby's connection with this music teacher? Mya: Well, it's very, very surprising and not expected. I think the last thing that she's looking for or is on her brain is love and the possibility of that because she's just pushing through to survive in a very expensive place — of course, New York. Sometimes in your backyard, you have the biggest surprises and find what's really close to you and it revives your spirit. Let's just say things don't start off on the greatest foot. There are a lot of surprises for her, and the least expected moments can happen in a place that we often call home. That's also beautiful because it's a lesson not to necessarily have to go out into the world and move so many places and seek from other places. You can also find love and happiness and what makes you feel alive in your own backyard. This is your first Christmas movie. Now that you've done one, are you going to continue to do them? Mya: Christmas always has a musical aspect, and I love music. So if the possibility is there, if the opportunity is there, I'm usually going to be game for that because I love the holidays. Being an east coast girl and getting to see snow on the ground and reindeer outside, literally. When it snows, it's something beautiful because as a child you look at all the fairy tales and the stories and to get to see them and witness that and the cold and the warmth of the fireplace, which I do have, it's kind of nostalgic in a way from your childhood. I think magical things come to life right in your backyard, so I love the holidays and what that can bring for people through the television. You have consistently juggled acting and music over the years. What keeps you coming back to acting? Mya: I grew up in a performing arts school. So it was orchestra, it was choir, it was plays. Like I said before, I'm a theater kid. I'm a child of the arts. So any opportunity where I get to fuse all three, or even the composition aspect, it's a dream for me. It's like being on a playground because you get to do so many different types of things. Broadway was actually the first goal before I got my recording contract, which came first. But that's still the goal, to be alive in my performances, and I get to do that in my recording career. But Broadway is the ultimate because you're acting, you're singing, you're dancing. Sometimes you're playing a part or an instrument allows you to compose and be a part of the process from ground zero, and see it come to life is amazing and then share, so I think that is what it is for me. The multitude of facets and the playground of the arts. This movie was filmed during the pandemic. What was that like for you? Mya: Well, it was really interesting. Technology is amazing these days. I filmed this in Toronto, but Toronto at the time had a mandatory 14-day quarantine. As a recording artist, I travel with equipment, so I set up my microphone, laptop, my Pro Tools, and I got to virtually work with the composer Phil Giffin and his wife while they were in California. We recorded all of the Christmas music as well as some of the jingles that I was not singing live for this movie right there in my condo during the 14-day quarantine, which was awesome. Did you approach the songs as Abby or did you as Mya add your own flair to them? Mya: Both, actually. Some of the inflections were definitely Mya because I know fans watching would probably expect something a little extra. So in that sense vocally, yes. But even pronunciation I changed with Abby in mind, stepping outside of the comfort zone of Mya and sort of visualizing how she would sound to separate the two.

Tommy Garcia/Bravo A 'Bachelor' alum interviewed for a role on 'RHOC.' The " Real Housewives of Orange County " almost added a former reality star to its cast. In a Q&A on her Instagram Stories, " Bachelor in Paradise " star Jade Roper revealed that she actually interviewed for a spot on the show. "Would you ever join 'RHOC'?" one fan asked Roper. "Fun fact! I actually had a preliminary interview about a year and a half ago for 'RHOC'! Haha. But [I] didn't get a second interview," Roper responded. If Roper ended up being cast on the show, she would have been the first person from Bachelor Nation to cross over to a "Housewives" franchise. Here's what you need to know: A post shared by Jade Roper Tolbert (@jadelizroper) Though originally from Colorado, Roper currently lives in Orange County, California, with her husband, Tanner Tolbert, and their three young children. The family just moved into a custom built home designed by Opulent Design Build. It's unknown how a reality television show would have fit into their lives right now, given the fact that they are super busy with three little ones at home. In fact, during another Q&A, Roper revealed that she and Tolbert actually have to schedule in their sexy time. "Life is crazy and sometimes it just needs to be scheduled, because it's important to us to keep that connection and sometimes it only happens that way. Tip: keep it flexible to be sensitive to each other's feelings and needs, too though," she shared, according to People magazine. It's unknown how much money Ropert and Tolbert are bringing in or if they're even in the same tax bracket as some of the other "Real Housewives of Orange County" stars, but evidently they're doing alright for themselves. While Roper is a stay-at-home mom and works as an influencer, Tolbert is a sales manager in the auto industry, according to Us Weekly. The report indicates that he is very successful. If Roper had been cast on the show, it wouldn't have been her first swim in non-Bachelor-related waters. According to People magazine, she and Tolbert appeared on "Marriage Bootcamp" back in 2016. No word on whether or not either of them want to do another reality show in the future. Roper isn't the first reality television star that could have joined a "Real Housewives" franchise. Over the past few years, there have been tons of rumors that Nicole "Snooki" Polizzi of "Jersey Shore" fame was going to join the cast of "RHONJ." Back in September 2020, Polizzi set the record straight — and so did Andy Cohen. "Idk how this started but I have not been asked to be a Housewife," Polizzi commented on the "'RHONJ' Obsessed" Instagram page. Interestingly, executive producer Andy Cohen also weighed in on the rumors. "First of all, we are already in production on next season of the show. So, the answer is: at no time soon would that happen," Cohen said on an episode of "Live! With Kelly and Ryan," according to People magazine. "That's a rumor that's popped up a few times over the years. It's always something that I've kind of discounted. I've thought, it's two different shows — I don't see it," he added. READ NEXT: Jade Roper Shares Emotional Video About Her Miscarriage Unlock the latest Real Housewives news, rumors and exclusives — direct to your inbox. ↓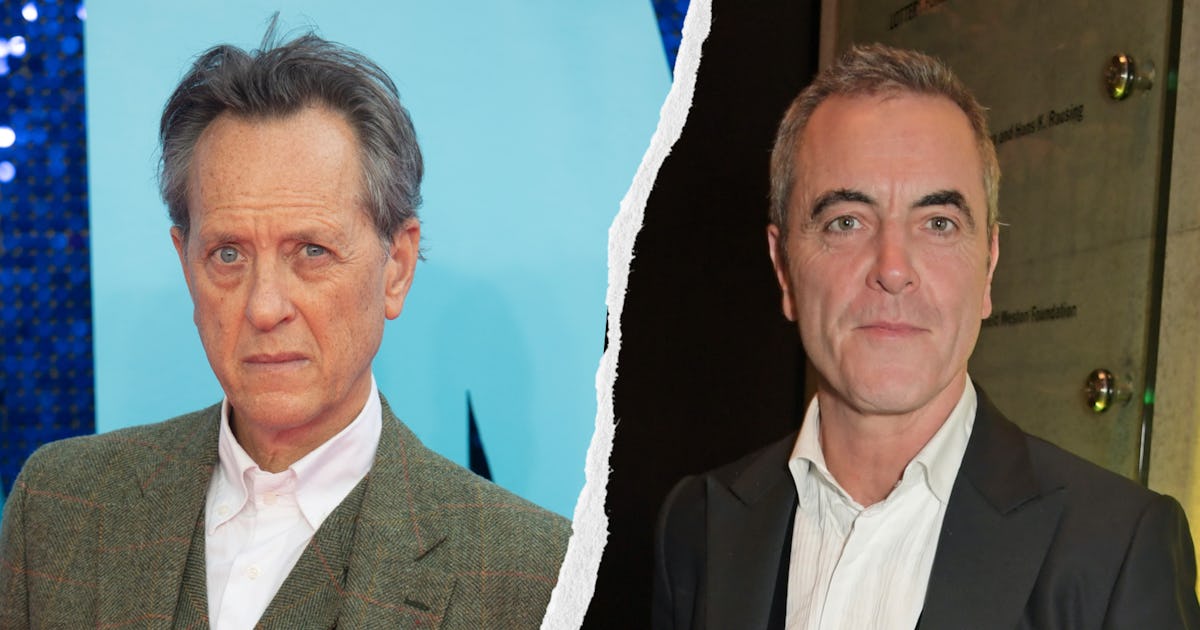 TV & Movies The crime thriller is adapted from the original Danish series Forhøret. Adapted from the original Danish series Forhøret, 's crime thriller Suspect tells the story of a detective who goes to routinely identify a body and is shocked to discover that it is in fact his estranged daughter. Complete with a stellar cast, the drama sounds like one to add to your watchlist. If you're to learn more about the forthcoming new series, here's everything we know about 's Suspect so far. Unfortunately, are yet to confirm the show's official airdate. We will keep you updated once more information becomes available. The eight-part drama centres on the veteran detective Danny Frater, who arrives at a hospital mortuary for what he thinks is a routine ID check on a young woman's body. However, he is devastated to learn that the body is that of his estranged daughter, Christina. A post-mortem report revealed that Christina had taken her own life. However, Danny refuses to accept this and decides to retrace his daughter's final days in a bid to discover what really happened to her. A synopsis adds, "He is forced to confront his own failings as a father whilst struggling to make sense of a mass of contradictory testimony and circumstantial evidence, and he must decide who, if anyone, is responsible for Christina's death and what he's going to do about it." James Nesbitt ( Bloodlands) leads the drama as detective Danny Frater, while Imogen King ( Clique) appears as Christina. They are joined in the cast of Suspect by Richard E. Grant ( Star Wars: The Rise of Skywalker), Joely Richardson ( The Tudors), Anne-Marie Duff ( Sex Education), Ben Miller ( Bridgerton), Niamh Algar ( Deceit), Antonia Thomas ( Small Axe), Sacha Dhawan ( The Great, Doctor Who), and Sam Heughan ( Outlander, Party Animals). Speaking of his latest role, Nesbitt said he could "relate" to the character of detective Danny Frater "from the very first moment I picked up the script." He added, "Each episode of Suspect is an intensely theatrical double-hander, a psychological battle of wits between Danny and another character who may know something about his daughter's untimely death, and I really can't wait to lock horns with my fellow cast members and to lead this incredible array of acting talent." Meanwhile, Head of Drama, Caroline Hollick, said she is "delighted" to welcome Nesbitt back to in "this gripping, visceral thriller." She continued, "It's a testament to James' star power and Matt's gripping scripts that Suspect has attracted such a sensationally stellar ensemble cast."

The choice of names for this winemaking style is less than optimal. 'Dry oxidative wines' is an uncomfortable mouthful of consonants, while the alternative and more fluid rancio wines (from Portuguese) is briefer and borders on poetic. Yet it also sidles close to the word 'rancid' from which it derives—unattractive for any aperitif. The words rancio and 'rancid' share etymology because crafting this beverage borders on producing unpalatable plonk. Dry oxidative, or rancio wines age with more oxygen than is used to make other dry wines. The consequent and intended aromas and flavors—such as leather or orange rind—are attractive only if the liquid is relatively high in alcohol—17.5% being common. These wines may be blended from different vintages. The term and techniques are not new. Think Madeira or Port or Sherry or Marsala or the yellow wine of Jura. The word rancio itself refers to old ports. Yet today such wines are being rethought, repackaged and marketed anew. What these wines have in common is the molecule 3-hydroxy-4.5 dimethyl 2(5h)-furanone, responsible for odors and premature aging flavor. This is also present in old sake and aged champagnes and certain botrytized wines. Aromas may include those of curry, nuts, coffee, caramel and dried figs. The organoleptic properties—aspects which create individual experiences via senses, such as taste and smell—include caramel like odors: think maple, burnt sugar, coffee, brown sugar and cotton candy. Flavors derived from such technique have been enjoyed for millennia, even when not produced using similar techniques. According to the book La Nouvelle Epopee des Vins Oxydatifs Secs the Roman agronomist Lucius Iunius Moderatus Columella, born in what is now Cadiz, Spain, wrote a recipe for wines, which archaeologist André Tchernia replicated. He produced a wine with rancio odors—not by oxidization, but instead by adding fenugreek, a Mediterranean herb similar to clover. These wines may be pricey due to the required aging and limited production. Their pungent aromas can pair well with dry, aromatic foods. Larry Stone, sommelier, wine producer and CEO/Founder of Lingua Franca based in Oregon in the U.S., wrote to provide more information. 'There were quite a few pre-1985. Then, more countries demanded that young winemakers would have to be trained in enology rather than solely by a senior family member. There are a few styles of wine still that are dry and oxidative, such as lighter Madeiras, some dry white Portos, some older dry Furmint wines, nearly everything traditionally from Côtes du Rhône Méridionales (but not anymore). Also—Côtes du Rhône Septentrionales, especially many of the Condrieu prior to 1990. 'There is also a difference between 'oxidative' and 'oxidized' wines. Oxidative winemaking should be limited strictly to methods that expose musts early in the cycle to oxygen, and which wind up clean and oxygen neutral as the fermentation progresses, such as the "black Chardonnay" (which has been described by Katherine Cole). 'Then there are the dry wines I used to buy in Austria in 1972 in Burgenland whose barrel maintenance was rather cavalier. These I would describe as oxidized. Still, many people enjoyed the slightly or overtly 'nutty' walnut overtones, as long as they didn't reach the levels of a fino sherry.' Many rancio wines are produced in southeast France—the Roussillon wine region—as well as in the adjacent and overlapping French and Spanish Catalan country. Grapes used to make rancio wines here are traditionally Grenache and Macabeo. Each year in the town of Perpignan, dozens of winemakers gather for days at a public tasting named 'Be Ranci' to share their liquid rancio artistry—often brazen elixirs with a whiff of grand old rum or port or even barnyard funk. Below are tasting notes on various wines from different producers. Cave Arnaud de Villeneuve. IGP Côtes Catalanes. Rancio Sec. 92 points. This 16% alcohol dry white bottled in 2020 and made from grapes Grenache Blanc and Macabeo spent five years aging in oak. Aromas include a volatile barnyard meld, as well as marmalade and treacle. Balanced, dry and rich in the mouth with flavors that include sultanas. Representative Guillaume Arbus recommends pairing with parmesan or comté cheese, with pata negra ham, with young chicken or with marinated anchovies. Vignobles Dom Brial. IGP Côtes Catalanes. Rancio Sec. 2000. 92 points. This 15.5% wine made from Grenache Blanc and Macabeo grapes includes rich, rounded and supple but slightly smoky rum and sultana aromas. Juicy acidity in the mouth for this light and well-structured dry oxidized wine. Cellar master Xavier Ponset recommends pairing with salty charcuterie, cheese or Catalan cuisine such as complex and aromatic meats or fish dishes—because the acidity pairs well with salt. Domaine des Chênes. IGP Côtes Catalanes. L'oublié. 1999. 92 points. This 17.5% alcohol 100% Macabeo dry oxidized wine from Alain Razungles is dark amber in color and includes racy, pungent aromas of caramel, orange peel and cooked prunes, as well as slight vegetative notes such as eucalyptus. In the mouth this is powerful and slightly biting due to the elevated alcohol. Includes a hint of sultanas, sour green apples and candy cane. A well-made wine: dry, complex, structured and hefty. Alain recommends pairing with salty, oxidized food such as Serrano ham or anchovies. Cave de L'Etoile. IGP Côte Vermeille. Al Padri. 92 points. From Guillaume Augé comes this rum and amber colored 15.5% alcohol blend of Grenache Blanc, Grenache Gris and Carignan with smoky and supple as well as complex and sweet aromas of candied apples, orange rind and marmalade. In the mouth this is reminiscent of a Monbazillac sweet wine. Pair with fish, anchovies or sauced meats. Domaine Roc des Anges. Roussillon. IGP Côtes Catalanes Blanc. Cioran. Bottled 2019. 97+ points. From Marjorie and Stéphane Gallet comes this 14.5% alcohol Grenache Gris and Macabeo blend that aged up to six years in oak. Made in a style between dry white and rancio. Aromas of white pear and mandarin, while in the mouth—crisp with a Burgundian style peppery snap and beautiful acidity—a mouthful of gentle joy. Phenomenal. Domaine de la Grézille. Loire. La Galopinière. 2003. 94 points. From Bruno Paillocher in the Loire Valley comes this Chenin Blanc. Made from a late grape harvest and aged for a dozen years in oak casks on the lees. Bottled unfiltered. Aromas of bitter cherries, oranges and iced lime with a hit of allspice. Gorgeous mouthful of racy acidity, tropical and temperate citrics, candy cane and bitter cherries. Festive and energetic. Bruno recommends pairing this with hot comté or goat cheese on toast with honey; alternatively with anchovies or foie gras. Domaine de la Grézille. Loire. Terre de Feu. Cabernet Sauvignon. 2010. 94 points. 15% alcohol dry rosé Cab that aged ten years in oak barrels and was bottled without fining or filtration. Light and nutty and slight menthol aromas. Balanced and gorgeous welcoming mouthful with a rounded and oily yet crackling mouth feel. Domaine de la Grézille. Loire. Cuvée Saint André. 2007. 92 points. This 100% Cabernet Franc includes gorgeous full aromas of sliced red and black cherries. In the mouth: light, bright flavors of red fruit, as well as red fruit punch and cocoa. Domaine Dominique Andiran. Gers. Montis Régalis. Vin de France. 92 points. The color of young pears, this 14% alcohol and 100% Chardonnnay Includes aromas of baked apples, Bartlett pears and smoke. In the mouth—apple cider and cooked figs with cinnamon. Easy drinking, generous acidity in this festive juice. Domaine Dominique Andiran. Gers. Le Ruminant des Vignes. Vin de Table. 92 points. Made from the Gros Manseng grape, this includes aromas of well-cooked apple strudel, orange rind and peppermint candy cane. In the mouth—a joyous river of pear juice and slight menthol. Crackling sweet on the finish. Ad Vinum. Gard. 94 points. Semi-mysterious amber colored wine with a wrap-around label that includes medieval images of skeletons and what appear to be a queen and a priest. Volatile, pungent and smoky aromas that include menthol, tree bark and the memory of Irish poitin or illegal backcountry moonshine. Hefty and statured in the mouth, as well as smoky and savage. This is an ax-wielding tree cutter showing up to a princess gala ball. Domaine Plageoles. Gaillac—Premieres Cotes. Vin de Voile. 1981. 93 points. Made exclusively from the Mauzac grape of Gaillac, this is a candied and relaxed beauty with aromas of caramel, toast, nuts and mandarins. Light and wispy apple and pear beauty in the mouth. Domaine Plageoles. Gaillac Conrolée. Vin de Voile. 1996. 96+ points. Made from the Mauzac grape of Gaillac by Bernard Plageoles, this is a smoky powerhouse and as pungent as a honeyed Burgundian white—with a hit of nuttiness and lush, supple acidity on the finish. Château D'Arlay. Jura. Le Naturé du Château D'Arlay. 2019. 93 points. This 14.5% alcohol white made from the Savagnin grape includes aromas of green and yellow apples and white pears. Soft and luminous on the nose, including white florals. In the mouth—a light taste of pear and persimmons and cinnamon toast. Domaine Danjou-Banessy. IGP Côtes Catalanes. Vi Ranci Rancio Sec. 2002. 92 points. From winemaker Sébastien Danjou comes this Macabeo which includes aromas of hibiscus, orange rind, cinnamon and jellybeans. Complex, layered, inviting. In the mouth, the taste is layered and volatile and includes flavors of sultanas. Orange rind on the attack, mid palate of brandy and cherries and white pears on the finish. Commanding and complex. Oiseau Rebelle. Roussillon. P'tit Rebelle. 96 points. A blend of Grenache Blanc, Muscat and Vermentino. A blast of orange aromas, as well as those of nutmeg, allspice and orange loaf. The taste of angel food cake with pears and clementines. A lovely sweet lilt on the finish with a hit of lemon and nutmeg. Oiseau Rebelle. Roussillon. XR 17. 95 points. Clementine and pound cake aromas and a full flush of Christmas cake flavors in the mouth, learning toward the orange spectrum. Delicious acidity. Domaine Mamaruta. Aude. 95 points. From Marc Castan—with aromas of Seville oranges. This liquid joy includes tastes of oranges and sultanas in the throat, with a velvety finish. Château de Bel Olivier Cazenave. Bordeaux. Altrès. 95 points. Muscadelle in an attractively short and squat bottle with a semi purple label. Fresh lemon sorbet bouquet. Honeyed and richly balanced with aromas of clay and even gooseberries. In the mouth a soothing stream of lemon and nectarine sorbet. Delightful!



Total 9 articles.
Version: 9.83.38380-256015. Input files: 1, items detected: 3286, scanned: 3286, accumulated: 9, inserted: 9, exclude filters: 0, include filters: 0, empty media: 152, filtered media: 186, duplicated media: 71, not matched limits: 361, passed http check: 0, not passed http check: 0, http check errors: 0, skipped: {total: 3277, by unique value: 0, by limits: 623, by similarity: 1, by unicity: 291, by dates: 299, by classifier: 2426, by blacklist: 320, by mandatory tag: 0, from input files: 0}, bad dates: 0, similar from same domain: 906, unique Ids: 0, unchangeble patterns: 1404, words comparisons: 26635777/2951593, python: 2.7.13 (default, Sep 26 2018, 18:42:22) [GCC 6.3.0 20170516]; the same images URLs found 2675 times; total 0 languages detected: {}; {u'text': {u'chars': 4795129, u'bytes': 19734784, u'words': 779066, u'sentences': 50845}}
Created at 2021-12-06 04:08