Announcement
DC5n United States mix in english 397 articles, created at 2021-12-06 06:03 articles set mostly positive rate 0.8
(10.82/11)

1

0.6

Jim Kaat elected to Hall of Fame with Tony Oliva, Minnie Minoso, Gil Hodges, Buck O'Neil and Bud Fowler

Jim Kaat elected to Hall of Fame with Tony Oliva, Minnie Minoso, Gil Hodges, Buck O'Neil and Bud Fowler 2021-12-06 02:25 4KB eu.hollandsentinel.com

(9.99/11)

2

0.8

Lions dedicate first win to Oxford High School shooting victims

The Detroit Lions picked up their first win of the season in a thrilling nail-biter against the Minnesota Vikings on Sunday and after the … 2021-12-06 02:57 2KB www.foxnews.com

(9.43/11)

3

0.6

Chris Cuomo was accused of harassment days before CNN firing

A new allegation of sexual harassment against Chris Cuomo emerged just days before CNN announced it was firing the anchor amid an investigation into work he did defending his brother from similar harassment allegations. 2021-12-06 02:19 1KB www.bostonherald.com

(7.99/11)

4

0.5

Detroit Lions rookie Amon-Ra St. Brown's big day; defense stymies Vikings' 2-point tries

On a play they practice every Friday, the Detroit Lions scored the game-winning touchdown with Amon-Ra St. Brown's first career score on Sunday. 2021-12-06 02:45 4KB eu.freep.com

(7.37/11)

5

2.5

Michigan's attorney general offers to investigate school shooting

Parents of alleged school shooter Ethan Crumbley remain behind bars as the Oakland School District is set to face inquiries about the incident from the state's attorney general. Michael George is in Oxford, Michigan with the latest. 2021-12-06 02:41 1KB www.cbsnews.com

(6.23/11)

6

0.0

New US travel rules: What you need to know about the changes prompted by omicron

Just when we thought US travel rules were starting to stabilize, along comes omicron. 2021-12-06 03:01 6KB abc7news.com

(5.72/11)

7

0.3

Kyler Murray shows Bears what they need to do

The Cardinals' multi-threat quarterback was a model of efficiency Sunday in leading the Cardinals to a 33-22 victory. Now it's up to the Bears to develop Justin Fields the same way. 2021-12-06 00:38 4KB chicago.suntimes.com

(5.26/11)

8

1.5

Michigan superintendent announces independent investigation of actions leading up to Oxford High shooting

An independent investigation has been launched into the events leading up to the school shooting at Oxford High School that left four students dead and … 2021-12-05 23:05 3KB www.foxnews.com

(5.11/11)

9

0.5

WTOP's Dave McConnell remembers 'successful Senate leader' Bob Dole

Bob Dole, former Republican Senator and Presidential candidate, died on Sunday at the age of 98. WTOP's emeritus Capitol Hill correspondent Dave McConnell remembered his impact on the D.C. region and the country. 2021-12-06 02:17 2KB wtop.com

(4.39/11)

10

0.4

NFL playoff picture after Week 13: AFC, NFC both wide open with no teams having clinched

Here's how the NFL playoff picture looks with Week 13's Sunday afternoon games complete. NFC 1. Arizona Cardinals (10-2), NFC West leaders: They … 2021-12-06 02:03 7KB eu.usatoday.com

(4.16/11)

11

0.2

David Perdue to challenge Georgia Gov. Brian Kemp in Republican primary: Report

Former U.S. Sen. David Perdue will challenge Georgia Gov. Brian Kemp in 2022's Republican primary for governor, according to reports by multiple news outlets Sunday, … 2021-12-06 01:18 5KB www.washingtontimes.com

(4.15/11)

12

0.5

NYCFC's depth outlasts COVID-stricken Philadelphia as MLS Cup calls for Bronx Blues

Missing 11 players, Philadelphia kept its Eastern Conference final close, only for New York City's expensively assembled bench to seal a late win. 2021-12-06 01:42 6KB www.espn.com

(4.11/11)

13

0.6

Detroit Artist Entangled in the Search for Alleged Michigan School Shooter's Parents

The parents of an alleged school shooter are in custody after authorities said they tried to flee, but investigators are still looking into whether anyone helped them. 2021-12-06 01:42 4KB lawandcrime.com

(3.99/11)

14

0.1

Office Of Former Attorney William Enslen Goes Up In Flames After His Unsolved Murder In June

The Hammond law office of prominent Indiana attorney William Enslen, who was found dead in his home in June, went up in flames overnight Sunday. 2021-12-06 02:52 1KB chicago.cbslocal.com

(3.91/11)

15

0.3

Ravens back coach John Harbaugh's decision to go for late 2-point conversion in 20-19 loss to Steelers: 'We would do it a thousand more times'

John Harbaugh' s decision to attempt a 2- point conversion to defeat the Pittsburgh Steelers rather than settle for a Justin Tucker extra point to go into overtime will be the subject of much debate this week. But not to his players, many of whom defended their head coach' s line of thinking that resulted in a 20-19 loss at Heinz Field in Pittsburgh on Sunday. 2021-12-06 02:43 5KB www.bostonherald.com

(3.88/11)

16

0.4

Bears RB David Montgomery stays upbeat despite string of losses

"Ain't gonna be no moping around," Montgomery said after the Bears fell 33-22 to the Cardinals. 2021-12-06 00:37 2KB chicago.suntimes.com

(3.66/11)

17

1.0

Omar Kelly: Five-game win streak puts Dolphins in AFC playoff conversation

The New England Patriots are riding a six-game winning streak headed into Monday night' s game against the Buffalo Bills, and the Kansas City Chiefs could win five straight games with a win l… 2021-12-06 01:27 5KB www.ocregister.com

(3.18/11)

18

0.7

Sputnik V vaccinated should not be deprived of right to travel: Putin

People vaccinated with Russia's coronavirus vaccines Sputnik V should not be deprived of the right to travel around the world, Russian President Vladimir Putin … 2021-12-06 02:42 1KB www.business-standard.com

(3.09/11)

19

0.5

Michigan 'person of interest' didn't know about Crumbley charges before he let them 'come by,' lawyer says

The lawyer of an Oakland County resident who local law enforcement believes may have a connection to James and Jennifer Crumbley's disappearance told Fox News … 2021-12-06 02:48 2KB www.foxnews.com

(3.09/11)

20

0.7

Oklahoma finalizes deal with Brent Venables to be Sooners' football coach

Clemson defensive coordinator Brent Venables is Oklahoma's new head football coach, the school announced. 2021-12-06 02:29 3KB www.espn.com

(3.09/11)

21

0.7

NBA roundup: MItchell scores 35 as Jazz beat Cavaliers

Utah earns its fourth straight win, beating Cleveland, 109-108. 2021-12-06 01:42 2KB www.pressherald.com

(3.09/11)

22

0.9

Tom Holland's next dance: Playing Fred Astaire

LONDON (AP) — Tom Holland is trading in his Spidey suit for some tap shoes. The "Spider-Man" star told The Associated Press Sunday that he plans to play Fred… 2021-12-06 01:09 2KB wtop.com

(3.08/11)

23

0.5

Defense, special teams let down Jets in lose to Dolphins

But one of the polarizing stories of the day was Eagles starting QB Jalen Hurts being inactive. So when Hurts was ruled out, Gardner Minshew was inserted into the starting lineup. The reason why is… 2021-12-06 01:03 3KB www.ocregister.com

(2.35/11)

24

0.5

Saquon Barkley has become face of Dave Gettleman's Giants failures

MIAMI GARDENS, Fla. — This, of course, is not all Saquon Barkley's fault.  Dolphins 20, Giants 9 on Sunday at Hard Rock Stadium wasn't … 2021-12-06 01:35 5KB nypost.com

(2.30/11)

25

0.0

Halas Intrigue Episode 200: A big ball of depressing

Is there still any point to the Bears' season? 2021-12-06 01:52 1KB chicago.suntimes.com

(2.30/11)

26

0.7

Bears coach Matt Nagy plans to keep OT Teven Jenkins on bench — for now

Jenkins made his NFL debut against the Cardinals, but it was on special teams, and coach Matt Nagy indicated he plans to stick with Jason Peters at left tackle going forward. 2021-12-06 00:41 1KB chicago.suntimes.com

(2.13/11)

27

0.5

Report: Ravens cornerback Marlon Humphrey might be out for season with shoulder injury

As if losing to the Pittsburgh Steelers, 20-19, on Sunday wasn' t bad enough, the Ravens might also be forced to play the remainder of the season without their two-time Pro Bowl cornerback Ma… 2021-12-06 03:02 2KB www.ocregister.com

(2.12/11)

28

0.2

Fauci says early reports encouraging about omicron

Meanwhile, COVID-19 has killed over 780,000 Americans and deaths are running at about 860 per day. 2021-12-06 02:30 4KB www.pressherald.com

(2.09/11)

29

0.4

Spike in Omicron Variant Cases Puts Europe on Edge

With cases of the Omicron variant rising in Europe, there are worries that even tougher restrictions are looming over a holiday period that many had hoped would be a return to some normalcy. 2021-12-05 22:08 8KB www.nytimes.com

(2.08/11)

30

0.1

Adrian Peterson Joins a Historic Group Against 49ers

Adrian Peterson made his Seahawks debut on Sunday, December 5, and rushed for his 120th career touchdown. He joined an elite group that only has three members. 2021-12-06 01:21 3KB heavy.com

(2.08/11)

31

0.3

Winless in Seattle: What we learned from Niners' loss

It started out as a madcap affair in Seattle on Sunday, loaded with tips and picks, tightropes and trickery. It ended up a sad sack … 2021-12-05 23:30 6KB www.sfexaminer.com

(2.07/11)

32

0.5

Omicron coronavirus variant discovered in at least 17 U.S. states

Scientists around the world are racing to understand the new mutant strain of coronavirus. Major airports nationwide are now enforcing rules which will apply to passengers regardless of COVID vaccine status or nationality. Lila Luciano reports. 2021-12-06 02:45 1KB www.cbsnews.com

(2.07/11)

33

0.0

Saquon Barkley a non-factor, Mike Glennon concussed as Giants lose to Dolphins without Daniel Jones

Joe Judge and play-caller Freddie Kitchens tried to make Barkley the focal point of Sunday' s offense in Miami with Daniel Jones on the sideline in street clothes. But Barkley dropped two first-half passes and presented minimal threat as a runner, helping Mike Glennon' s offense devolve into a pathetic mess in a 20-9 loss to the offensively limited Dolphins. 2021-12-06 00:43 7KB www.bostonherald.com

(2.06/11)

34

0.1

I Tried to Change Bob Dole. Now I Realize He Was Right.

During his 1996 presidential campaign, Senator Dole would often go off-script. But it was those moments that revealed his rare empathy. 2021-12-06 02:57 5KB www.nytimes.com

(2.06/11)

35

0.3

Browns Called Out After Odell Beckham's Big Play

Odell Beckham Jr. scored his second touchdown with the Los Angeles Rams on Sunday, which brought out some critics of Browns quarterback Baker Mayfield. 2021-12-06 01:08 4KB heavy.com

(2.06/11)

36

0.9

Michigan school shooting: Man identifies himself as person accused of helping alleged gunman's parents

Andrzej Sikora, 65, has publicly identified himself as the person law enforcement says helped the fugitive parents of the alleged Michigan school shooter into the building where they were later arrested. 2021-12-06 00:09 5KB edition.cnn.com

(2.04/11)

37

0.2

49ers' Cannon taken off field in ambulance after collision

San Francisco 49ers backup running back Trenton Cannon was taken off the field in an ambulance after a scary collision on the opening kickoff in a 30-23 loss at… 2021-12-06 01:50 4KB wtop.com

(2.04/11)

38

0.9

President Biden Restarts Tradition. Hosts Kennedy Center Honorees

The Kennedy Center Honors ceremony had POTUS in tow this year. 2021-12-06 01:14 2KB www.tmz.com

(2.04/11)

39

2.9

Producer Martha De Laurentiis dead at 67

Film and TV producer Martha De Laurentiis has died of cancer at the age of 67. 2021-12-06 00:37 783Bytes www.upi.com

(2.04/11)

40

0.1

'The Boys' Animated Spinoff Series 'Diabolical' Coming to Prime Video

Are you ready for a spinoff of Amazon's Prime Video series  The Boys that's downright diabolical? Well get ready, because as just announced at CCXP Worlds 2021 … 2021-12-06 00:35 4KB decider.com

(2.02/11)

41

0.6

Hovland rallies to win from 6 back and deny Morikawa No. 1

The 24-year-old rising star put a nice ribbon on a three-win year in golf by posing with Tiger Woods at the trophy … 2021-12-05 23:46 4KB www.foxnews.com

(1.61/11)

42

0.1

After sitting through freezing rain at Bears game, some fans warm to the idea of a new stadium in Arlington Heights

In September, the Bears signed a $197.2 million purchase agreement for Arlington International Racecourse, a move that takes the team a step closer toward securing property for a new stadium in Arl… 2021-12-05 23:03 2KB www.ocregister.com

(1.29/11)

43

0.4

Column: How can Chicago Bears players stay energized after another dismal loss? 'No quit in my blood,' says David Montgomery, who vows to keep his teammates fighting.

Loss No. 8 for the Chicago Bears ended with such a" Who even cares? Trailing the Arizona Cardinals by 11 points in the closing seconds, quarterback Andy Dalton found a meaningless 11- yard co… 2021-12-06 01:43 7KB www.ocregister.com

(1.19/11)

44

0.6

NPR Cookie Consent and Choices

NPR's sites use cookies, similar tracking and storage technologies, and information about the device you use to access our sites (together, "cookies") to enhance your … 2021-12-06 02:30 1KB choice.npr.org

(1.17/11)

45

0.4

Century mark: Rams' Kupp reaches 100 receptions in 11 games

INGLEWOOD, Calif. (AP) — Cooper Kupp wasn't aware after the Los Angeles Rams' 37-7 thrashing of the Jacksonville Jaguars on Sunday that he had reached 100… 2021-12-06 02:54 3KB wtop.com

(1.13/11)

46

0.4

Ravens starting RT Patrick Mekari doubtful to return vs. Steelers

Ravens starting right tackle Patrick Mekari left Sunday' s game versus the Pittsburgh Steelers in the third quarter and is doubtful to return with a hand injury, the team announced. Mekari injured his ankle against the Cincinnati Bengals on Oct. 24 and missed nearly a month, including two games. He returned on Nov. 21 against the Bears in Chicago and played every. 2021-12-06 00:03 1KB www.bostonherald.com

(1.10/11)

47

0.1

Improvement Jets' Zach Wilson showed still isn't good enough

At first glance Sunday, it sure seemed that Zach Wilson took a meaningful step toward becoming the franchise player the Jets drafted him to be. … 2021-12-06 02:14 5KB nypost.com

(1.10/11)

48

0.7

Peach Bowl reunion: Mel Tucker, Michigan State football vs. Pat Narduzzi, Pitt Panthers

Mel Tucker leads Michigan State football into the Peach Bowl on Dec. 30 against former MSU defensive coordinator Pat Narduzzi and the Pitt Panthers. 2021-12-06 01:11 8KB eu.freep.com

(1.10/11)

49

0.8

Turkey reports 19,357 new coronavirus cases; tally rises to 8,901,117

Turkey on Sunday reported 19,357 new COVID-19 cases, raising its total tally of infections to 8,901,117, according to its health ministry. … 2021-12-05 22:55 1KB www.business-standard.com

(1.09/11)

50

0.1

Why going to the Rose Bowl means different things for Utah, Ohio State

While this marks the Utes' first trip to the Rose Bowl, the Buckeyes are going for the 16th time. 2021-12-06 02:00 7KB www.deseret.com

(1.05/11)

51

0.4

Tampa Bay rolls 7-1, deals Philadelphia 8th straight loss

PHILADELPHIA (AP) — Corey Perry had two goals and an assist and Ryan McDonagh scored and had two assists to lead the Tampa Bay Lightning to a 7-1 victory over… 2021-12-06 02:30 2KB wtop.com

(1.05/11)

52

0.5

Bengals QB Joe Burrow says pinky injury won't force him to miss games

Cincinnati Bengals quarterback Joe Burrow suffered an injury to his right pinky on the opening drive of Sunday's loss to the Los Angeles Chargers . … 2021-12-06 01:19 1KB www.usatoday.com

(1.05/11)

53

0.3

Derek Carr Bluntly Addresses if Raiders Need a Change of Playcaller

The playcalling has been a major issue for the Las Vegas Raiders this season. 2021-12-06 01:07 4KB heavy.com

(1.05/11)

54

0.1

Gardner Minshew's 'Short Shorts' Push Eagles Past Jets

Gardner Minshew started in place of Jalen Hurts and helped lead the Philadelphia Eagles to a 33-18 victory. 2021-12-06 00:41 4KB heavy.com

(1.05/11)

55

0.3

Controversy, collisions and cursing: The Max Verstappen, Lewis Hamilton flashpoints at the Saudi GP

The events of the Saudi Arabian Grand Prix will dominate the build-up to Max Verstappen and Lewis Hamilton's winner-takes-all F1 finale. Here's everything that happened and what both men said. 2021-12-06 00:32 12KB www.espn.com

(1.04/11)

56

0.8

Washington rallies for 4th straight win, 17-15 over Raiders

Taylor Heinicke threw two touchdown passes and set up new kicker Brian Johnson's game-winning 48-yard field goal with 37 seconds remaining to lead Washington to its fourth straight win, 17-15 over the Las Vegas Raiders on Sunday. 2021-12-06 02:07 3KB wtop.com

(1.04/11)

57

0.1

Opinion: Antonio Brown's latest drama can't derail Bucs or Tom Brady's MVP vibes

Antonio who? With Tom Brady slinging the rock like a man on an MVP mission, with Chris Godwin's hot hands setting a franchise record and Rob Gronkowski … 2021-12-06 01:40 5KB eu.usatoday.com

(1.04/11)

58

0.4

Arthur Smith Assesses Falcons' Playoff Hopes After Loss to Buccaneers

Arthur Smith assesses the Atlanta Falcons' playoff hopes after Week 13's 30-17 loss to the Tampa Bay Buccaneers. 2021-12-06 00:29 5KB heavy.com

(1.03/11)

59

1.2

Alexander scores 23 to lift St. John's past Fordham 83-69

NEW YORK (AP) — Posh Alexander had a career-high 23 points as St. John's topped Fordham 83-69 on Sunday night. Montez Mathis had 16 points for St. John's (6-2). 2021-12-06 03:00 1KB wtop.com

(1.03/11)

60

0.7

Steelers Could 'Make a Play' For Ex-Pro Bowl QB's in Offseason

The Pittsburgh Steelers will likely be in the hunt for a veteran QB this offseason -- and a couple of them are former Pro Bowlers. 2021-12-06 02:25 4KB heavy.com

(1.03/11)

61

1.0

'Yellowstone' Episode 6 Recap: John Dutton Takes a Lover and Lloyd Finally Breaks

John takes a lover, Jamie gets the answers he was looking for and Lloyd attempts murder in an exceptional episode of "Yellowstone" on Paramount Network. 2021-12-06 02:10 5KB www.newsweek.com

(1.02/11)

62

0.1

Trump raises $1 billion to launch new social-media platform

(BBC NEWS) -- Donald Trump's new social media firm says it has entered into agreements to raise $1bn (£755m) from investors ahead of a … 2021-12-06 01:57 900Bytes www.wnd.com

(1.02/11)

63

0.3

Every Bachelor Nation Engagement of 2021

Kaitlyn Bristowe, Haley Ferguson, Sydney Hightower and more former 'Bachelor' contestants have gotten engaged in 2021 — get the details 2021-12-06 01:38 3KB www.usmagazine.com

(1.02/11)

64

0.6

Former US president Trump's media company says raised $1 bn from investors

The Trump Media & Technology Group (TMTG), founded by former US President Donald Trump, has announced raising USD 1 billion from institutional investors. The former president's … 2021-12-06 01:29 2KB www.business-standard.com

(1.02/11)

65

0.7

Strong 2nd half carries Utah past California, 66-58

SALT LAKE CITY (AP) — Both Gach scored 19 points and Lazar Stefanovic came off the bench to knock down three second-half 3-pointers as Utah took control after… 2021-12-06 00:31 2KB wtop.com

(1.01/11)

66

0.6

'Fear the Walking Dead': Alicia Finally Returns, With a Twist

After last being seen in Season 6, Episode 14 of  Fear the Walking Dead , fan-favorite Alicia Clark (Alycia Debnam-Carey) finally returned right at … 2021-12-06 03:00 4KB decider.com

(1.01/11)

67

0.4

Taylor Swift Just Lost One Of Her Album Of The Year Grammy Nominations

Taylor Swift was nominated in the Album of the Year category twice, but now she's only in the running with one title. 2021-12-06 02:58 4KB www.forbes.com

(1.01/11)

68

3.2

Nagaland killings: Special Investigation Team to probe deaths of 13 civilians

An FIR under IPC sections 302 (punishment for murder), 307 (attempt to murder) and 34 (common intention) has been filed at Tizit Police Station. 2021-12-06 02:45 3KB scroll.in

(1.01/11)

69

0.4

Penalties go Ravens' way in Pittsburgh, drawing Steelers fans' ire; Chris Wormley gets revenge with sacks

At Heinz Field, it was the Ravens who benefited from several officiating decisions that drew the boos of Steelers fans attending the game. But after the play, Steelers outside linebacker T.J. Watt said something to Freeman in front of an official, who flagged Watt for taunting. In the third quarter on first-and-10 at the Pittsburgh 21, wide receiver Ray-Ray. 2021-12-06 02:44 4KB www.bostonherald.com

(1.01/11)

70

0.1

2021 college football coaching carousel tracker

A running list of all of the coaching changes in the NCAA Football Bowl Subdivision. 2021-12-06 02:43 2KB www.deseret.com

(1.01/11)

71

0.5

Treatment of desperate migrant families is like the 'shipwreck of civilisation', says Pope Francis

Pope Francis has condemned the exploitation of migrants for political purposes during a visit to the Greek island of Lesbos, branding the global indifference to their plight the "shipwreck of civilisation". 2021-12-06 02:30 3KB www.independent.ie

(1.01/11)

72

0.8

Eruption of volcano on Java buries villages in ash mounds

Rescuers battled through hot ash and debris yesterday as they tried to find survivors after a volcano erupted, submerging villages, killing at least 14 people and leaving dozens with burns. 2021-12-06 02:30 4KB www.independent.ie

(1.01/11)

73

0.4

University of New Hampshire student found dead in woods after fight at frat party

A 22-year-old University of New Hampshire student was found dead Sunday afternoon in a marshy area near the campus after he was reported … 2021-12-06 02:21 1KB nypost.com

(1.01/11)

74

0.6

People Really Want These 66 Gifts That Are Skyrocketing In Popularity On Amazon

These gifts are skyrocketing in popularity because so many people want them. 2021-12-06 02:00 26KB www.bustle.com

(1.01/11)

75

0.4

Kentucky GOP lawmaker's gun-toting family Christmas photo sparks outrage

Just days after the Michigan school shooting, Rep. Thomas Massie posts the picture on Twitter with the caption: 'Merry Christmas! ps. Santa, please bring ammo.' 2021-12-06 01:38 6KB www.pressherald.com

(1.01/11)

76

0.0

Dave Hyde: Dolphins' Jaelan Phillips doing somersaults over sacks, but knows there's work to do

There' s just technical work on drills, day after day, until again Sunday Jaelan Phillips broke blocks on successive plays in the third quarter and chased down New York Giants quarterback Mike Glennon like a slow-moving gazelle on the Serengeti plains. "It' s just effort," the Miami Dolphins defensive end said, before repeating," It' s just effort.". 2021-12-06 01:26 5KB www.bostonherald.com

(1.01/11)

77

0.1

Tom Thibodeau warns 'more changes coming' if Knicks' losing persists

Knicks coach Tom Thibodeau is not ready to make a Kemba Walker reversal, but said he won't hesitate to make more changes if the losing … 2021-12-06 01:22 6KB nypost.com

(1.01/11)

78

0.1

Mathurin scores 29, No. 11 Arizona beats Oregon State 90-65

CORVALLIS, Ore. (AP) — Bennedict Mathurin scored 29 points and No. 11 Arizona beat Oregon State 90-65 on Sunday. Christian Koloko added 12 points for the… 2021-12-06 01:19 2KB wtop.com

(1.01/11)

79

0.3

French far-right candidate's 1st rally marked by violent clash

TV pundit Eric Zemmour is a populist firebrand who has been compared with Donald Trump. 2021-12-06 01:19 3KB www.pressherald.com

(1.01/11)

80

0.8

William Shatner's Blue Origin Flight Will Be Featured in Amazon's One-Hour Special 'Shatner in Space'

William Shatner's flight to space aboard a Blue Origin vessel will be explored in "Shatner in Space," a special from Amazon Prime Video. 2021-12-06 01:10 2KB variety.com

(1.01/11)

81

1.0

Edgar Wright on Shooting 'Sparks' and Making 1960s Britpop Scary in 'Last Night in Soho'

Appearing at Variety's Music for Screens event, Wright talked about a year that encompassed 'The Sparks Brothers' and 'Last Night in Soho.' 2021-12-06 01:05 821Bytes variety.com

(1.01/11)

82

0.1

UFC brawler wants to fight actor Vince Vaughn, who is apparently great at jiu-jitsu

Rafael Fiziev won his fifth straight UFC bout Saturday night against Brad Riddell with a punishing wheel kick. Referee Herb Dean stopped the fight in … 2021-12-06 01:04 2KB www.foxnews.com

(1.01/11)

83

0.7

Audiences go for a second helping of 'Encanto'

Leftovers were on the menu for moviegoers in North America this weekend. "Encanto," "Ghostbusters: Afterlife" and "House of Gucci" repeated in the top three spots, according to studio estimates on Sunday. All three films are playing exclusively in theaters. 2021-12-06 01:01 3KB www.bostonherald.com

(1.01/11)

84

0.6

Zendaya and Tom Holland's Relationship Timeline: 'Spider-Man: Homecoming' and Beyond

Zendaya and Tom Holland's romance had been rumored since 2017, but 2021 photos confirmed their relationship — read more 2021-12-06 01:00 3KB www.usmagazine.com

(1.01/11)

85

1.9

Chaos In The Loop Leads To Shooting, Beatings; 21 Young People Arrested

Dozens flooded the streets near Millennium Park in a similar sight to last summer. 2021-12-06 00:57 2KB chicago.cbslocal.com

(1.01/11)

86

0.4

Omar: Pelosi will address Boebert's anti-Muslim comments

Last month, the Republican called the Minnesota Democrat a member of the 'Jihad Squad' and joked that she could be a terrorist. 2021-12-06 00:53 3KB www.pressherald.com

(1.01/11)

87

0.5

Jake Tapper Blasts Hollywood for Being 'So Eager for Chinese Cash'

Tapper also criticized NBA and tech companies for brushing aside China's human rights abuses to expand their businesses 2021-12-06 00:37 1KB www.thewrap.com

(1.01/11)

88

0.8

A North Carolina man accidentally bought 2 identical lottery tickets -- and won 2 jackpots

A North Carolina man wasn't sure if he had bought a ticket in the state's Lucky for Life lottery drawing, so he filled out the online form. 2021-12-06 00:04 1KB www.wral.com

(1.01/11)

89

0.1

San Francisco restaurant apologizes for denying police officers service, resulting in negative online reviews

A San Francisco restaurant apologized Sunday for its decision to ask three uniformed officers to leave the establishment because the presence of their guns made some … 2021-12-05 23:56 3KB www.usatoday.com

(1.01/11)

90

1.2

Four people die in small plane crash in US California

Four people were killed when a single-engine plane crashed Saturday evening in Visalia a city 320 kilometres north of Los Angeles 2021-12-05 23:55 1KB www.bignewsnetwork.com

(1.01/11)

91

0.3

Taylor's two-TD day helps Colts rout woeful Texans 31-0

HOUSTON (AP) — Darius Leonard and the Indianapolis Colts defense had one goal entering Sunday's game against the Houston Texans. "Before we even went out there… 2021-12-05 23:03 5KB wtop.com

(1.01/11)

92

0.3

It's Jussie Smollett's turn to testify. Will he?

Some legal experts say the only chance he has of beating charges that he lied to police is by telling jurors his version of what happened. 2021-12-05 23:01 5KB www.pressherald.com

(1.01/11)

93

2.6

Mariah Carey says she needed 'six grown men' to carry her Christmas dress

Mariah Carey dished about her extravagant beaded gown on ITV's "Lorraine" while promoting her second Apple TV+ holiday special. 2021-12-05 22:56 803Bytes edition.cnn.com

(0.56/11)

94

3.3

Editor's Letter: These Agencies Are Future Ready

Adweek's Agency of the Year winners include TBWA, Publicis Italy, Mischief @ No Fixed Address and The Martin Agency. Adweek's Agency of the Year winners include TBWA, Publicis Italy, Mischief @ No Fixed Address and The Martin Agency. 2021-12-06 01:00 906Bytes www.adweek.com

(0.11/11)

95

0.8

49ers vs. Seahawks - Game Summary - December 5, 2021

Get a summary of the San Francisco 49ers vs. Seattle Seahawks football game 2021-12-06 00:00 599Bytes www.espn.com

(0.10/11)

96

0.4

Joe Judge defends Giants' conservative decisions: 'Play to our defense'

The Oxford English Dictionary defines "aggressive" as "ready to attack."  Giants head coach Joe Judge defines it as trying to win the field-position … 2021-12-05 23:55 3KB nypost.com

(0.08/11)

97

0.3

Reality Winner and the debate over the Espionage Act

When government insiders leak classified information to the media, prosecutors do not consider whether the act benefited the public interest. Should they? 2021-12-06 01:06 12KB www.cbsnews.com

(0.07/11)

98

1.0

Market may open higher

SGX Nifty: Trading of Nifty 50 index futures on the Singapore stock exchange indicates that the Nifty could rise 38 points at the opening bell. … 2021-12-06 02:57 3KB www.business-standard.com

(0.06/11)

99

0.8

Iowa State football is headed to the Cheez-It Bowl; here's how to get there and what to do in Orlando

For many Cyclone fans, travel plans start as soon as the bowl game is announced. Here's some travel information to help you get there. 2021-12-06 00:10 5KB eu.desmoinesregister.com

(0.05/11)

100

0.1

Japan govt is considering lifting FY2022 economic growth forecast

TOKYO (Reuters) - The Japanese government is considering raising its economic growth forecast for fiscal 2022 to take into account the effects of its record $490 … 2021-12-06 01:50 1KB www.business-standard.com

(0.05/11)

101

0.8

Afghanistan, defence deals top priority for Putin-Modi meet: Ex-diplomats

Former Indian diplomats believe Russian President Vladimir Putin's visit to India on Monday will be significant for both the countries and expect Afghanistan and … 2021-12-06 01:49 3KB www.business-standard.com

(0.05/11)

102

1.8

Next week on 60 Minutes: Fogo Island

On the next edition of 60 Minutes, Jon Wertheim travels to a remote speck off the coast of Newfoundland, where stunning beauty competed with economic struggle. 2021-12-06 00:30 744Bytes www.cbsnews.com

(0.04/11)

103

0.3

Mike Conley's defense against Darius Garland sealed Jazz's victory over the Cavaliers

Mike Conley's defense on the final possession of the game proved crucial as the Utah Jazz edged the Cleveland Cavaliers. 2021-12-06 02:17 4KB www.deseret.com

(0.04/11)

104

0.0

'Yellowstone' Star Piper Perabo Says A Romance Between Summer And John Is "Possible"

After her memorable introduction in last week's episode of Yellowstone —not many people walk away after being a part of a group that throws a … 2021-12-06 02:00 5KB decider.com

(0.04/11)

105

0.4

When Will 'Yellowstone' Season 4, Episode 7 Be on Paramount Network?

Last week, Team Decider published its annual best television shows of the year list . The article contained a number of familiar programs ( Cobra Kai, Ted Lasso, Succession, What We Do … 2021-12-06 00:45 2KB decider.com

(0.03/11)

106

0.6

How Runnin' Utes used 'whatever works' to grind out a Pac-12 win over Cal Bears

Down to eight scholarship players, Utah recovered nicely from Wednesday's blowout loss at USC with a solid win over Cal at the Huntsman Center. 2021-12-06 02:58 6KB www.deseret.com

(0.03/11)

107

0.5

Kent State, Wyoming to meet in Famous Idaho Potato Bowl

Wyoming (6-6, Mountain West) vs Kent State (7-6, MAC), Dec. 21, 3:30 p.m. LOCATION: Boise, Idaho TOP PLAYERS Wyoming: LB Chad Muma was named All-MWC first team… 2021-12-06 02:15 1KB wtop.com

(0.03/11)

108

0.1

No. 22 Arkansas, Penn State matched for Outback Bowl

No. 22 Arkansas (8-4, SEC) vs. Penn State (7-5, Big Ten), Jan. 1, Noon ET LOCATION: Tampa, Florida. TOP PLAYERS Arkansas: Quarterback KJ Jefferson has thrown… 2021-12-06 02:09 2KB wtop.com

(0.03/11)

109

0.8

Go inside Gucci with creative director Alessandro Michele

Gucci creative director Alessandro Michele tells Sharyn Alfonsi about how he introduced "beautiful strangeness" into the Gucci brand. 2021-12-06 01:04 13KB www.cbsnews.com

(0.03/11)

110

0.2

"I am not a traitor": Reality Winner explains why she leaked a classified document

Reality Winner was arrested in 2017 for leaking classified information about Russian interference in the 2016 presidential election. Scott Pelley speaks with Winner in her first television interview since being released earlier this year. 2021-12-06 00:45 10KB www.cbsnews.com

(0.03/11)

111

3.3

How teenagers inspired one of Gucci's most viral looks

Gucci creative director Alessandro Michele tells 60 Minutes how he came up with the idea to have models carry wax heads down the runway. 2021-12-06 00:30 768Bytes www.cbsnews.com

(0.03/11)

112

0.3

Bronny James One-Ups LeBron's HS Team on Lakers' Court

Bronny James, son of LA Lakers star LeBron James, put together a stellar game against his dad's alma mater at Staples Center. 2021-12-06 00:14 3KB heavy.com

(0.03/11)

113

0.6

Chase Elliott Reaches NRX Final As Travis Pastrana Wins Championship

The inaugural Nitro Rallycross season ended on December 5 with Travis Pastrana winning the championship. NASCAR driver Chase Elliott finished eighth. 2021-12-06 00:12 4KB heavy.com

(0.03/11)

114

0.4

Read full transcripts of "Face the Nation" from 2021

Browse all of our full transcripts from 2021 of "Face the Nation" with Margaret Brennan. 2021-12-05 23:56 1KB www.cbsnews.com

(0.03/11)

115

0.6

Steph Curry Flexes Insane Shooting Range With Pregame Shot [WATCH]

Golden State Warriors guard Steph Curry wowed fans with an insane shot from the tunnel in the stands before the Warriors faced off against the San Antonio Spurs. 2021-12-05 23:54 4KB heavy.com

(0.02/11)

116

0.6

Godrej Properties to develop residential project in Delh

Godrej Properties on Monday announced that it will a develop a 'luxurious' residential project in Delhi through a joint venture with TDI Group. Mohit Malhotra, MD & CEO … 2021-12-06 03:13 2KB www.business-standard.com

(0.02/11)

117

0.0

Is Google facing less scrutiny in India than Facebook?

The Indian subsidiaries of two of the largest digital ad behemoths, Google and Meta Platforms, have reported their results for the last fiscal. Meta's Indian … 2021-12-06 02:45 4KB www.business-standard.com

(0.02/11)

118

0.4

Top headlines: RBI monetary policy; test to screen multiple Covid variants

Business Standard has always strived hard to provide up-to-date information and commentary on developments that are of interest to you and have wider … 2021-12-06 02:45 2KB www.business-standard.com

(0.02/11)

119

0.5

Maren Morris Bundles Up In Leather Coat For National Christmas Tree Lighting Performance

Maren Morris wore a long leather coat to perform at the National Christmas Tree Lighting in 2021. 2021-12-06 01:56 2KB hollywoodlife.com

(0.02/11)

120

0.6

Missouri to face Army's triple option in Armed Forces Bowl

Army (8-3, Independent) vs. Missouri (6-6, SEC), Dec. 22, 8 p.m. ET LOCATION: Fort Worth, Texas. TOP PLAYERS Army: LB Andre Carter II, 14.5 sacks… 2021-12-06 01:47 1KB wtop.com

(0.02/11)

121

0.3

Israel calls world powers to take 'hard line' toward Iranian nuke talks

Israeli Prime Minister Naftali Bennett has urged the world powers to "take a hard line" toward Iran in the negotiations on reviving the 2015 nuclear … 2021-12-06 01:43 2KB www.business-standard.com

(0.02/11)

122

0.8

Police: tractor-trailer driver identified in deadly crash on I-75 early Saturday morning

Police said one driver is dead after ramming into a tractor-trailer parked along the right shoulder of I-75 south. 2021-12-06 01:03 1KB eu.cincinnati.com

(0.02/11)

123

4.0

Vigil held for Rolesville High School student killed in hit-and-run

A large emergency response blocked Louisburg Road on Friday morning as a body was found between Raleigh and Rolesville. 2021-12-06 00:56 1KB www.wral.com

(0.02/11)

124

0.8

Is President Xi Jinping undoing capitalism in China?

In the last 40 years, China has become the only global economy to rival the U.S. But President Xi Jinping is cracking down on some of the private sectors, companies, and individuals that led to the country's prosperity. Lesley Stahl reports. 2021-12-06 00:56 1012Bytes www.cbsnews.com

(0.02/11)

125

0.8

Suspek sa pagnanakaw arestado sa Pandacan, Maynila

Suspek umano ang lalaki sa panloloob ng bahay at pagnanakaw ng appliance, at pwersahang nang-agaw umano ng bisikleta noong Marso. 2021-12-06 00:33 1KB news.abs-cbn.com

(0.02/11)

126

0.1

Biplab Deb consolidates his position after BJP's civic election victory

Jai Ram Thakur and Basavaraj Bommai, the Himachal Pradesh and Karnataka chief ministers (CMs) from the Bharatiya Janata Party (BJP), have not breathed easy after … 2021-12-06 00:33 1KB www.business-standard.com

(0.02/11)

127

1.9

60 Minutes Archive: U.S. v. Whistleblower Tom Drake

In 2011, former NSA senior executive Tom Drake appeared in his first television interview. He had been indicted for espionage after leaking to the media allegations that the nation's largest intelligence organization had committed fraud, waste and abuse. 2021-12-06 00:24 1002Bytes www.cbsnews.com

(0.02/11)

128

0.3

Howard, Edwards lead No. 16 Kentucky women past Merrimack

LEXINGTON, Ky. (AP) — Rhyne Howard had 21 points, seven assists, six rebounds and a season-high six steals, Dre'Una Edwards had her third consecutive double… 2021-12-06 00:14 1KB wtop.com

(0.02/11)

129

0.3

Honda Issues Recall Over Hood Issue

The carmaker says there is an issue with the hood on 2019 Honda Passports, 2016 to 2019 Honda Pilots and 2017 to 2020 Honda Ridgelines. 2021-12-05 23:53 2KB miami.cbslocal.com

(0.02/11)

130

0.6

Bombshell Document Dump on Pfizer Vaccine Data - Global Research

All Global Research articles can be read in 51 languages by activating the "Translate Website" drop down menu on the top banner of our home page (Desktop version). To receive Global Research's Daily Newsletter (selected articles), click here. Visit and follow us on Instagram at @crg_globalresearch. *** Have you seen the document dump on the Pfizer vaccine data? … 2021-12-05 23:03 1KB www.globalresearch.ca

131

0.0

Britain Turns to Bankers to Blaze a Green Trail

The financial industry will be relied on to meet climate goals. NatWest, a lender to oil giants, provides a template. 2021-12-06 03:08 8KB www.nytimes.com

132

0.2

Bucs Consider Shakeup by Possibly Cutting Star WR, Key Defender: Report

Could the Tampa Bay Buccaneers make a major roster moves? 2021-12-06 03:00 3KB heavy.com

133

0.1

'Mrs. Doubtfire' Review: An Unmemorable Broadway Musical Banks on Familiar Material

Even in the tradition of screen-to-stage musicals, "Mrs. Doubtfire" is doggedly risk-averse, opting for simulacrum over reinvention. 2021-12-06 03:00 5KB variety.com

134

0.6

A Parade Of Planets, Venus At 'Greatest Brilliancy' And Another Billionaire In Space: What You Can See In The Night Sky This Week

The celestial highlights for the week ahead. 2021-12-06 03:00 3KB www.forbes.com

135

0.0

Miami Heat Get Good Injury News as Jimmy Butler Set to Return: Report

The Heat need some good injury news, and appear to have gotten it. 2021-12-06 02:59 4KB heavy.com

136

0.7

Ohio State opens Big Ten play with 76-64 win over Penn State

UNIVERSITY PARK, Pa. (AP) — Kyle Young scored 16 points, E.J. Liddell added 14 points and Ohio State beat Penn State 76-64 on Sunday night in a Big Ten opener… 2021-12-06 02:59 2KB wtop.com

137

0.0

Smith carries Chattanooga over Lipscomb 85-64

NASHVILLE, Tenn. (AP) — Malachi Smith scored 27 points as Chattanooga easily beat Lipscomb 85-64 on Sunday. David Jean-Baptiste added 24 points for the Mocs. 2021-12-06 02:59 1KB wtop.com

138

0.2

NYPD Searching For Driver In Williamsburg Hit-And-Run

A 27-year-old man was critically injured it in hit-and-run in Brooklyn on Saturday night, police said. 2021-12-06 02:57 1KB newyork.cbslocal.com

139

0.5

Celebrities make the case to break out slick catsuits

'Tis the season for spandex. Just in time for the holidays, stars are swapping their sparkling party frocks for second-skin catsuits. At Art Basel … 2021-12-06 02:55 2KB nypost.com

140

0.2

Air Force, Louisville to meet in First Responder Bowl

Air Force (9-3, Mountain West) vs. Louisville (6-6. ACC), Dec. 28, 3:15 p.m. ET LOCATION: Dallas TOP PLAYERS Air Force: Brad Roberts, 1,279 yards and 13… 2021-12-06 02:52 1KB wtop.com

141

1.1

Apollo Theater Hosts 30th National Double Dutch League Holiday Classic

With incredible strides and energetic moves, their athleticism was on full display. The jump ropers gave it their all during the double dutch competition at the Apollo Theater. 2021-12-06 02:51 3KB newyork.cbslocal.com

142

0.9

Delivery driver among 2 shot in Back of the Yards

The 24-year-old was in his vehicle, working for a delivery service when he was shot in the 4400 block of South Wood Street, Chicago police said. 2021-12-06 02:50 1KB chicago.suntimes.com

143

1.2

Raleigh police investigating after body found in Parrish Manor community

Raleigh police are investing after a body was found at Parrish Manor community on Sunday. 2021-12-06 02:50 1KB www.wral.com

144

0.5

Soil Degradation Is Undermining Food Security In The Caribbean

Curbing soil degradation is critical to the food security and ecological sustainability of the Caribbean— yet unsustainable land management practices, coupled with the pressures of climate change continue to impact soil health and threaten to rob the region of its prospects for a food secure future. 2021-12-06 02:47 10KB www.forbes.com

145

0.2

Gordon, Wood guide Rockets past Pelicans for 6th win in row

HOUSTON, Texas (AP) — Eric Gordon and Christian Wood both scored 23 points, and the Houston Rockets beat the New Orleans Pelicans 118-108 on Sunday night for… 2021-12-06 02:46 2KB wtop.com

146

0.6

What is Starlink? Inside the satellite business that could make Elon Musk a trillionaire.

On Thursday, SpaceX launched 48 Starlink satellites into orbit off the coast of Florida. From Arizona to Alabama, people could spot glimmers in the sky … 2021-12-06 02:45 5KB www.usatoday.com

147

0.0

Oh, to be Seyoung: With a hat-trick of titles, Korea's An shines as badminton's brightest new star

The 19-year-old is in form, she is happy, she is turning heads, and more importantly, she is winning. winning in style. 2021-12-06 02:45 6KB scroll.in

148

4.2

Tensions flare in Europe as people protest new COVID restrictions

Police in Brussels, Belgium used water cannons and tear gas to control protesters outraged by new restrictions. Elizabeth Palmer has more on the global crisis. 2021-12-06 02:41 903Bytes www.cbsnews.com

149

1.2

Lakhin carries Cincinnati over Bryant 73-58

CINCINNATI (AP) — David DeJulius scored 16 points and Viktor Lakhin had 13 points and 11 rebounds to lift Cincinnati to a 73-58 win over Bryant on Sunday night. 2021-12-06 02:40 1KB wtop.com

150

1.0

West Side Middle Schoolers' Holiday Wrapping Paper Design Goes National

The design is so good they captured the attention of the pen company, Uni-ball, which is now selling the paper online, taking the burgeoning small business nationwide and giving these young entrepreneurs good reason to feel pretty good. 2021-12-06 02:38 2KB chicago.cbslocal.com

151

0.6

Man arrested, charged in harassment case against Kim Potter judge

A man was arrested for allegedly harassing the judge overseeing the trial of Kim Potter, the former Brooklyn Center, Minnesota, officer who shot Daunte Wright … 2021-12-06 02:38 3KB abcnews.go.com

152

0.2

Traffic: I-75 and I-71 shut down near Third Street due to crash

The Ohio of Transportation announced the crash in a tweet Sunday night. 2021-12-06 02:33 1013Bytes eu.cincinnati.com

153

0.2

Watch Auctioneer Ineichen Sets Five World Records For Works By Independent Watchmakers

As we head into the fall watch auction season in New York this week, collectors are keeping an eye on lots by independent watchmakers, whose limited-edition pieces are breaking records across the board. 2021-12-06 02:32 3KB www.forbes.com

154

1.8

Julius Baer's Asia-Pacific head on how 2022's shaping up for equities

1) The way markets have reacted to the Omicron Covid strain, it seems that they know more than the medical experts do. What do you … 2021-12-06 02:30 1KB www.business-standard.com

155

1.1

At least three reported dead in Myanmar as army truck rams peaceful protesters

An army truck rammed a peaceful march of anti-government protesters in military-ruled Myanmar's biggest city yesterday, reportedly killing at least three people. 2021-12-06 02:30 3KB www.independent.ie

156

0.3

We'll reconquer France, vows key hard-right hopeful at rally

Hard-right presidential candidate Eric Zemmour yesterday promised to "reconquer" France in his first political rally, as his supporters beat up anti-racism activists who had come to disrupt the event. 2021-12-06 02:30 3KB www.independent.ie

157

1.0

From conception to birth: A look at the stages of pregnancy

How does a baby develop inside the womb? Fox News looks at the various stages of development from conception to birth. Pregnancy tends to follow … 2021-12-06 02:29 6KB www.foxnews.com

158

0.2

Last-place Vancouver Canucks make coaching change, hire Bruce Boudreau to replace Travis Green, source says

Bruce Boudreau, who had regular-season success as coach of the Capitals, Ducks and Wild before becoming a television analyst, will now try his hand with the last-place Canucks, who dismissed Travis Green on Sunday, a source told ESPN. 2021-12-06 02:29 4KB www.espn.com

159

0.7

More Law Review Editors Behaving Badly

The NYU Review of Law and Social Change has voted to endorse and enforce the Boycott, Divestment, and Sanctions against Israel. 2021-12-06 02:28 4KB reason.com

160

0.1

Delhi air quality slightly improves but still in 'very poor' category

Delhi's air improved slightly on Monday but was still polluted as property developers moved the Supreme Court against its order to re-impose the … 2021-12-06 02:27 2KB www.business-standard.com

161

0.6

'Doctor Who: Flux' Was Too Many Big Swings That Never Quite Connected

I'm a huge fan of TV shows taking chances. Shake up your formula, try something new and different, and even if it doesn't work, you've … 2021-12-06 02:26 9KB decider.com

162

0.8

7 popular Western desserts Japanese chefs have made their own

Many classic cakes and other desserts that are popular in the West made their way to Japan centuries ago and have since been adapted, perfected and popularized. 2021-12-06 02:26 7KB edition.cnn.com

163

0.7

Private Charter Tips For First Time Private Jet Flyers

Here are the questions you need to ask yourself before deciding which private aviation solutions are best for your needs. 2021-12-06 02:24 7KB www.forbes.com

164

0.3

Kyle Shanahan Reacts to Jimmy Garoppolo's Multiple Takeaway Day

The 49ers head coach was vocal about the mistakes his quarterback made in Seattle on Sunday. 2021-12-06 02:22 5KB heavy.com

165

0.4

Cruise ship with COVID-19 infections arrives in New Orleans

The company says no changes to scheduled future sailings on the Norwegian Breakaway are planned. 2021-12-06 02:19 4KB www.pressherald.com

166

0.3

Short-handed Hornets lean on 3-pointers, top Hawks 130-127

ATLANTA (AP) — Miles Bridges scored 32 points and the Charlotte Hornets, without four players, leaned on their best 3-point shooting game of the season and beat… 2021-12-06 02:19 3KB wtop.com

167

0.7

The African Wildlife Foundation is using photography to inspire the next generation of conservationists

Photographers from around the globe sent in over 9,000 entries for the inaugural Benjamin Mkapa African Wildlife Photography Awards, which hopes to raise awareness of conservation issues across Africa. 2021-12-06 02:18 4KB edition.cnn.com

168

0.7

Michael O'Brien's Super 25 high school basketball rankings for Dec. 5, 2021

Two new teams join the rankings and Kenwood has moved up. 2021-12-06 02:16 2KB chicago.suntimes.com

169

0.7

Phivolcs: 6.1-magnitude quake due to Philippine Trench movement

The 6.1-magnitude earthquake that struck off Davao Occidental on Sunday was due to the movement in the Philippine Trench, Phivolcs said. 2021-12-06 02:16 2KB news.abs-cbn.com

170

0.1

State tax collections continue rapid pace in November

State tax collectors hauled in $2.416 billion last month, keeping the recent trend of above-benchmark receipts going as the November total exceeded Baker administration expectations by almost 9 percent. 2021-12-06 02:12 2KB www.bostonherald.com

171

0.1

Employee group cuts UK economic growth forecast, cites supply chain pain

Britain's economy looks set to grow more slowly than previously thought this year and in 2023 due to global supply chain problems and the … 2021-12-06 02:12 2KB www.business-standard.com

172

0.1

CNN 10 - December 6, 2021

December 6, 2021 2021-12-06 02:11 1KB edition.cnn.com

173

0.6

Stocks to Watch: Hero MotoCorp, Aurobindo, Neogen, SPARC, telecom shares

The markets may continue to experience bouts of volatility given the news flow around the Omicron variant and RBI policy meet on December 08. As … 2021-12-06 02:11 4KB www.business-standard.com

174

0.0

Asia markets off to a cautious start as Omicron spreads, US CPI looms

By Wayne Cole SYDNEY (Reuters) - Asian share markets got off to a cautious start on Monday as Omicron emerged in more countries and investors faced … 2021-12-06 02:10 4KB www.business-standard.com

175

0.2

'Extreme vaccine discrimination' leaving Africa behind in battling Covid

Africa has little chance of overcoming the COVID-19 pandemic unless 70% of its population is vaccinated by end-2022, yet "extreme vaccine discrimination" is … 2021-12-06 02:08 3KB www.business-standard.com

176

0.3

Lydia Edwards talks Methadone Mile and free MBTA with sights set on State House

City Councilor Lydia Edwards is looking to shed City Hall for Beacon Hill, where she would be a big progressive ally to Boston Mayor Michelle Wu in the quest for a free MBTA, but says the two are at odds on other issues. "On some issues we've disagreed," Edwards said during a Sunday appearance on […] 2021-12-06 02:07 3KB www.bostonherald.com

177

0.0

Windy City Smoke Up offered safe space to get stoned, sell unregulated weed: 'This is one step closer to what I wish we could do everywhere'

While the city hasn't set rules for public pot consumption, the event's organizer insisted it was a private, invitation-only affair and thus "100% legal." The rapper Afroman was listed as the headline attraction. 2021-12-06 02:05 4KB chicago.suntimes.com

178

0.3

Senator says businesses bearing burden of unemployment fraud

Candidate for state auditor, Sen. Diana DiZoglio is calling on Gov. Charlie Baker for "sorely needed clarity" in the pandemic-era debts to the state's unemployment system with businesses apparently on the hook to pay back an eye-popping $7 billion -- including nearly $2 billion in fraud. 2021-12-06 02:02 3KB www.bostonherald.com

179

0.9

Gowdy on media distrust: When the 'referee is biased,' you wonder whether fairness is a virtue worth pursuing

"Sunday Night in America" host Trey Gowdy sounded off at the media over the weekend, delivering an impassioned monologue on the importance of "fairness" … 2021-12-06 02:02 2KB www.foxnews.com

180

0.4

'Yellowstone' Recap: Beth & Rip Plan To Marry Soon & Jamie Confronts Garrett

Beth and Rip make plans to marry soon, while Jamie confronts his father over the Dutton attacks during the new 'Yellowstone' episode. 2021-12-06 02:00 6KB hollywoodlife.com

181

0.1

Columbus snaps 4-game skid, rallies to beat San Jose 6-4

COLUMBUS, Ohio (AP) — Adam Boqvist scored twice, Andrew Peeke had two assists and the Columbus Blue Jackets snapped a four-game losing streak with a 6-4 come… 2021-12-06 02:00 2KB wtop.com

182

0.1

Who bears the responsibility for ethical misconduct in scientific research collaborations?

A recent controversy over a co-authored paper has raised several questions about the scientific practice that require further deliberation. 2021-12-06 02:00 11KB scroll.in

183

0.5

When The Beatles wanted to star in a "Lord of the Rings" movie

John Lennon wanted to play Gollum. Where's our preciousss fan-created deepfake of this? 2021-12-06 02:00 2KB www.salon.com

184

0.2

'Not a dictator': Roque says cannot attribute sins of the father to Bongbong Marcos

Senatorial candidate Harry Roque said Monday he did his due diligence by examining the cases of his presidential bet Ferdinand "Bongbong" Marcos Jr and found no evidence linking him to the dictatorship of his father. 2021-12-06 01:58 2KB news.abs-cbn.com

185

0.0

Modi's farm reform reversal to deter investment in India's agriculture

By Mayank Bhardwaj and Rajendra Jadhav NEW DELHI (Reuters) -India's repeal of agriculture laws aimed at deregulating produce markets will starve its vast farm … 2021-12-06 01:57 6KB www.business-standard.com

186

3.8

15-year-old boy shot, CTA bus driver wounded in separate attacks in Loop; 6 people killed in weekend shootings

The 15-year-old boy was shot Saturday night in the 200 block of North Wabash Avenue, as police responded to complaints of a "large group in the downtown district." 2021-12-06 01:56 6KB chicago.suntimes.com

187

1.0

Dorchester fire displaces 12 people during holiday season

Twelve people were left homeless during the holidays after a Dorchester triple decker burned to the ground over the weekend. 2021-12-06 01:52 1KB www.bostonherald.com

188

0.2

Japan to reduce vaccine gap for booster jabs 'wherever possible'

Japan to lessen the present vaccine interval of eight months between the second and third COVID-19 vaccine shots, in the wake of rising Omicron … 2021-12-06 01:51 2KB www.business-standard.com

189

0.2

Bills QB Poached by Giants Could Be in Line to Start First Career Game

Former Buffalo Bills quarterback Jake Fromm could be in line to start for the New York Giants. 2021-12-06 01:50 1KB heavy.com

190

0.5

Marine minerals will be key to country's future economy: Union Minister

Marine minerals from coastal and ocean sources will be key to the country's future economy and metals like nickel and cobalt will play an … 2021-12-06 01:49 2KB www.business-standard.com

191

0.8

Ocasio-Cortez Blasted for Dismissing 'Organized Retail Theft' Crimewave

Openly socialist Rep. Alexandria Ocasio-Cortez (D-NY) has been getting blasted for attempting to downplay the smash-and-grab crimewave that has been destroying … 2021-12-06 01:47 3KB www.breitbart.com

192

0.8

PUC to give a boost to renewable projects in northern Maine

State regulators have begun the process of collecting proposals for a high-voltage transmission line to serve as a conduit for renewable energy projects in Aroostook and Washington counties. 2021-12-06 01:47 3KB www.pressherald.com

193

0.0

Biden administration expected to announce diplomatic boycott of Beijing Olympics this week

The Biden administration is expected to announce this week that no US government officials will attend the 2022 Beijing Olympics, implementing a diplomatic boycott of the games, according to several sources. 2021-12-06 01:45 1KB edition.cnn.com

194

0.8

Celebrity Engagements of 2021: Stars Who Got Engaged This Year

Caroline Stanbury, Nilsa Prowant and more took major steps in their relationships in 2021 — get the details 2021-12-06 01:42 2KB www.usmagazine.com

195

0.8

Cyclone Jawad weakens into depression near Odisha coast: Met department

Cyclonic storm Jawad weakened into a depression over the northwest Bay of Bengal near the Odisha coast on Sunday. According to India Meteorological Department (IMD), Amaravati, … 2021-12-06 01:39 1KB www.business-standard.com

196

0.5

Snow on the way? Massachusetts forecasters tracking possible nor'easter

The Bay State could be in store for the season's first widespread accumulating snowfall this week, as meteorologists track a possible nor'easter that could impact the region on Wednesday. 2021-12-06 01:37 2KB www.bostonherald.com

197

0.0

Michigan Lottery numbers for Sunday, Dec. 5

These lottery numbers were drawn Sunday 2021-12-06 01:37 685Bytes eu.detroitnews.com

198

0.3

Better research into Instagram, WhatsApp effects on young users needed, academics say

In a letter to Meta CEO Mark Zuckerberg, a group of influential academics says the company should allow for better research into how its social media … 2021-12-06 01:36 5KB www.usatoday.com

199

0.3

Afghanistan: Construction projects over $5 bn at halt, surging joblessness

Construction projects in Afghanistan over USD 5 billion are on hold, stated the union of private constructions companies in the country. The Union is urging … 2021-12-06 01:35 2KB www.business-standard.com

200

1.1

Taliban vow to probe reports of summary killings of ex-soldiers, police

The Taliban on Sunday promised to probe reports of execution and forcible disappearance of former police and intelligence officers in Afghanistan since taking over the … 2021-12-06 01:35 3KB www.business-standard.com

201

0.8

Russian FM arrives in New Delhi ahead of inaugural 2+2 dialogue

Russian Foreign Minister Sergey Lavrov on Sunday arrived in New Delhi ahead of the inaugural meeting of the 2 + 2 dialogue mechanism at the level … 2021-12-06 01:34 2KB www.business-standard.com

202

0.5

LSU, interim coach Davis to face Kansas St. in Texas Bowl

Kansas State (7-5, Big 12) vs. LSU (6-6, SEC), Jan. 4, 9 p.m. ET LOCATION: Houston TOP PLAYERS Kansas State: RB Deuce Vaughn, 1,258 yards and 15 touchdowns… 2021-12-06 01:33 1KB wtop.com

203

0.1

The Truth About That Scene From 'Star Trek: Generations'

Internet rumors have exaggerated what exactly happened on the Enterprise set during the filming of 'Star Trek: Generations.' We set the story straight. 2021-12-06 01:33 4KB heavy.com

204

1.2

Biden's silence on China's drug-pushing and other commentary

From the right: Silence on China's Drug-Pushing "In the United States, a person dies from a drug overdose every five-and-a-half minutes," … 2021-12-06 01:29 4KB nypost.com

205

0.8

Understanding San Francisco's unseasonably warm November, climate change

If the Bay Area seemed unseasonably warm in November, it's not your imagination. It fits with a pattern in our understanding of climate change. 2021-12-06 01:26 2KB abc7news.com

206

0.9

How To Cure Implicit Bias With Four Simple Words

It's actually pretty simple: using the "All-Things-Being-Equal" litmus test on our thoughts before addressing or confronting someone at work or in social settings will help us to easily and quickly recognize our own unconscious biases before we speak or act. 2021-12-06 01:26 5KB www.forbes.com

207

0.4

Sixers' Tyrese Maxey Facing Grueling PG Challenge at Worst Possible Time

The Sixers have a tough road ahead, and now is not a good time for the team's point guard to be struggling. 2021-12-06 01:25 4KB heavy.com

208

1.4

Farrakhan scores 20, Eastern Michigan tops Northwood 79-57

YPSILANTI, Mich. (AP) — Noah Farrakhan had 20 points as Eastern Michigan romped past Northwood 79-57 on Sunday. Colin Golson Jr. had 13 points for the Eagles (3… 2021-12-06 01:23 1KB wtop.com

209

0.2

Cebu City to bar unvaccinated residents from establishments

Starting Jan. 1, residents of Cebu City who have not been vaccinated against COVID-19 are barred entry from local businesses. 2021-12-06 01:19 2KB news.abs-cbn.com

210

0.8

'Teen Mom' Star Stops Recording Podcast Amid 'Family Emergency'

The "Teen Mom 2" star said her co-star had a "family emergency." 2021-12-06 01:19 4KB heavy.com

211

0.7

Gold trading at Rs 47,510 per 10 gm today, silver at Rs 61,600 a kg

The price of 10 gram of gold increased by Rs 10 on Monday, with 24-carat of it trading at Rs 47,510 and 22-carat … 2021-12-06 01:19 2KB www.business-standard.com

212

0.2

Gervonta Davis-Isaac Cruz live results and analysis

WBA lightweight titlist Gervonta Davis takes on Isaac Cruz in the main event. Follow live. 2021-12-06 01:18 1KB www.espn.com

213

0.3

C.J. Mosley is tired of the disrespect Eagles showed Jets in loss

C.J. Mosley is tired of being a laughingstock. The Jets linebacker played just his 13th game with the team on Sunday. After the 33-18 … 2021-12-06 01:17 5KB nypost.com

214

0.1

NEW YORK, RHODE ISLAND: Offshore Wind Will Power 70,000 Homes

%environment_news_service% 2021-12-06 01:16 4KB ens-newswire.com

215

0.5

Scruggs, Jones lead Xavier past Oklahoma State 77-71

STILLWATER, Okla. (AP) — Paul Scruggs scored 19 points, Colby Jones added 17 points and 12 rebounds and Xavier defeated Oklahoma State 77-71 on Sunday in the… 2021-12-06 01:15 1KB wtop.com

216

0.2

Communal agenda of Sangh failed in Kerala: Vijayan

Thiruvananthapuram: The communal agenda of the Sangh Parivar failed to gain traction in Kerala due to the strong presence of the Left movement in the 2021-12-06 01:15 4KB www.siasat.com

217

0.9

Crimes Against News Crews in Oakland, California Cause Rethinking of Live Coverage

Journalists who cover crime in Oakland, California, are now becoming the victims of crimes as news crews are being robbed of expensive equipment. And those … 2021-12-06 01:12 3KB www.breitbart.com

218

0.4

Davis scores 23, North Carolina pulls away from Georgia Tech

ATLANTA (AP) — RJ Davis scored 13 of his game-high 23 points in the second half Sunday afternoon as North Carolina pulled away in the second half to defeat… 2021-12-06 01:10 4KB wtop.com

219

10.2

New Jersey mother charged with murdering 5-month-old daughter

A New Jersey mother was arrested for the fatal stabbing of her 5-month-old daughter, prosecutors said. Kristhie Alcazar, 26, was charged with murder … 2021-12-06 01:07 1KB nypost.com

220

0.6

Ralf Rangnick's Man United debut win hints at new Old Trafford manager's philosophy

There is plenty of work to do, but after just two training sessions and one game, there are signs of the new Old Trafford manager's impact. 2021-12-06 01:07 5KB www.espn.com

221

0.0

Ilhan Omar part of 'systemic' anti-Semitism, a 'civil rights issue of epic proportions': Human rights lawyer

Human rights attorney Brooke Goldstein blasted Rep. Ilhan Omar, D-Minn., Sunday for being part of "systemic anti-Semitism." "There is an alarming rise of Jew … 2021-12-06 01:03 3KB www.foxnews.com

222

0.4

Activist firm Engine Capital reportedly pressures Kohl's to consider sale of online biz

An activist is reportedly pressuring Kohl's to consider either a sale or a separation of its online business, The Wall Street Journal reported. 2021-12-06 01:03 3KB www.cnbc.com

223

0.2

How US criticism only pushes Cambodia further into 'China's corner'

With its sanctioning of Cambodian officials and warnings not to invest in the country, Washington's increased pressure on Phnom Penh not only risks alienating it but undermining Asean centrality, say observers. 2021-12-06 01:00 8KB www.scmp.com

224

0.1

Freddie Mercury 30 years on – remembering the theatrical, eccentric genius

Even three decades after his death, the Queen frontman's mark on the music industry is still everywhere 2021-12-06 01:00 6KB www.salon.com

225

0.3

A Dalit women's collective is fighting for the land it toils on in Gujarat

The Gujarat government is set to distribute 50,000 acres of wasteland to wealthy farmers, but claims there isn't enough for the landless. 2021-12-06 01:00 14KB scroll.in

226

0.1

Bueckers injured in No. 2 UConn's win over No. 24 Notre Dame

STORRS, Conn. (AP) — UConn won its rivalry game against Notre Dame on Sunday but may have lost last year's national player of the year to a knee injury in the… 2021-12-06 00:59 6KB wtop.com

227

0.4

Quick Lane Bowl's return at Ford Field will have Western Michigan football facing Nevada

WMU football will take on Nevada in Detroit's Quick Lane Bowl, while CMU takes on Boise State in Tucson, Ariz., and EMU faces Liberty in Mobile, Ala. 2021-12-06 00:56 6KB eu.freep.com

228

0.9

Biden orders flags be flown at half-staff through Dec. 9 to honor Dole

President Biden has ordered flags to be flown at half-staff through Dec. 9 to honor late Kansas Sen. Bob Dole (R), who died on Sunday. … 2021-12-06 00:56 2KB thehill.com

229

1.9

What Disney's 'Encanto' teaches us about self-worth and overcoming intergenerational family trauma

The ordinary member of a gifted Colombian family has to save their magic in Disney's animated 'Encanto,' featuring songs by Lin-Manuel Miranda. … 2021-12-06 00:54 949Bytes eu.usatoday.com

230

0.5

US military's hacking unit publicly acknowledges taking offensive action to disrupt ransomware operations

Cyber Command, the US military's hacking unit, has taken offensive action to disrupt cybercriminal groups that have launched ransomware attacks on US companies, a spokesperson for the command confirmed to CNN Sunday. 2021-12-06 00:54 3KB edition.cnn.com

231

32.7

Suspect arrested, charged in connection to deadly shooting in West Price Hill Saturday

The Cincinnati Police Department's Homicide Unit arrested De'Eric Hale, 18, and charged him with murder for the death of Delon Robinson. 2021-12-06 00:52 1KB eu.cincinnati.com

232

0.7

Memorable moments from Bob Dole's life and political career

His political career began in 1950 and officially ended nearly five decades later. 2021-12-06 00:52 8KB www.pressherald.com

233

0.1

Wojo: Georgia is daunting, but Wolverines in no mood to be denied

Michigan has proven it has the key ingredients —\u00a0great pass rush, power running game, smart quarterback with an array of receivers and tight ends, and a chip the size of the Mitten State. itself. 2021-12-06 00:52 7KB eu.detroitnews.com

234

0.6

Man catches newborn baby one-handed in front seat of car while driving wife to hospital

Ryan Emge was driving his laboring wife, Kelli Emge, to the hospital when she realized the baby wasn't going to wait. Propping herself backward in the front passenger seat, she popped out little Rebecca, the couple's fourth child, giving birth right into her husband's hand. 2021-12-06 00:50 2KB www.nydailynews.com

235

0.9

Best of BS Opinion: Next big tech revolution, status quo on rates, and more

Could technology have prevented the pandemic? Uddalok Bhattacharya sums up Blockchain … 2021-12-06 00:50 1KB www.business-standard.com

236

0.1

Study shows men spread COVID particles more than other populations

And the louder you talk, the more particles you're likely to emit, one of the study's authors said. 2021-12-06 00:47 3KB www.cbsnews.com

237

5.2

Three killed, two rescued in Bangor fire

The fire was in a boarded-up building that had been vacant for about a year and all the victims were homeless, authorities said. 2021-12-06 00:46 2KB www.pressherald.com

238

0.4

'We will be ready for it': Why BYU is a big underdog in College Cup final vs. Florida State

Who's favored in the College Cup's championship match between BYU and Florida State? 2021-12-06 00:43 5KB www.deseret.com

239

0.5

Warehouse Fire Was Source of 'Putrid' Odor in California

The fire, in Carson, Calif., on Sept. 30, consumed beauty and wellness products and sent chemicals into a nearby waterway, the authorities said. Thousands complained about the stench. 2021-12-06 00:40 5KB www.nytimes.com

240

0.1

The learning curve: Why college education for women matters

Earlier this week, NITI Aayog released the state-wise National Multidimensional Poverty Index (MPI), in line with the global index released by the United Nations … 2021-12-06 00:40 1KB www.business-standard.com

241

0.2

Microfinance business may attract closer scrutiny on the way it is done

Is all well among microfinance institutions (MFIs)? Just about everybody will tell you that collections are back on track. But the latest … 2021-12-06 00:40 1KB www.business-standard.com

242

0.2

A new approach to identify bad loans is needed: Credgenics co-founder

Credgenics answers to a unique profile — it is the country's only technology-enabled platform for resolution of non-performing assets. It recently raised $25 … 2021-12-06 00:40 1KB www.business-standard.com

243

0.5

India Inc faces a risk to profits as bond yields go up 46 basis points

Rising inflation and higher input costs are not the only risks to corporate earnings in the forthcoming quarters. India Inc finances also face a threat … 2021-12-06 00:40 1KB www.business-standard.com

244

0.6

'Double-engine sarkar's engines have failed', says SP chief Akhilesh Yadav

Calling the Bharatiya Janata Party (BJP) master manipulator of facts and figures, Samajwadi Party (SP) President Akhilesh Yadav claims the ruling dispensation in Uttar Pradesh (UP) … 2021-12-06 00:40 1KB www.business-standard.com

245

0.1

Services sector credit growth still slow despite Covid relaxations

Bank credit to the services sector has remained in the slow lane in FY22 despite relaxations after the second wave of the pandemic. Fresh bank … 2021-12-06 00:40 1KB www.business-standard.com

246

0.4

Maryland health department website goes offline after apparent cyberattack

The Maryland Department of Health's website went offline over the weekend, and instead redirects visitors to the main landing page for the state's government after a network security breach 2021-12-06 00:36 2KB wtop.com

247

0.8

Shop with a Cop: Police Around the Country Accompany Children on Holiday Shopping Sprees

Children across the country were treated to shopping sprees with police officers over the weekend, in an annual event put on by many local police … 2021-12-06 00:36 2KB www.breitbart.com

248

0.1

How Covid pandemic took a big bite out of the restaurant business

Known for its fine food and informal ambience, Indigo Delicatessen, or Indigo Deli, thrived in the Mumbai metropolis with close to 10 outlets sprinkled across … 2021-12-06 00:35 1KB www.business-standard.com

249

0.0

RBI likely to hike reverse repo by 20 bps despite uncertainty on Omicron

Despite uncertainty related to the Omicron variant's likely impact going forward, we think sufficient progress has been achieved on the macro front for RBI to … 2021-12-06 00:35 1KB www.business-standard.com

250

0.5

Rise of Solopreneur? How people are quitting stable jobs for a side hustle

Dev Gadhvi looks at you with practised sincerity and tells you if you are not following your passion in 2021, then you are missing out … 2021-12-06 00:35 1KB www.business-standard.com

251

1.7

62-year-old man shot dead while sitting on park bench in the Bronx

A 62-year-old man was fatally shot in the head while sitting on a bench in the Bronx on Sunday afternoon, cops said. Robert Brown, … 2021-12-06 00:32 1KB nypost.com

252

0.1

Vanderpump Rules' Raquel Leviss and James Kennedy Will Explain Their Split on Season 9 Reunion

James Kennedy and Raquel Leviss announced their split on Sunday, December 5, seven months after getting engaged — exclusive 2021-12-06 00:31 3KB www.usmagazine.com

253

0.2

A neuroscientist explains why striving for efficiency is a bad idea

Killing yourself to be efficient "will make you do very irrational things," says neuroscientist Antonio Damasio 2021-12-06 00:30 13KB www.salon.com

254

1.1

104-year-old woman learns to read and write

English News Lesson on Learning to Read: 104-year-old woman learns to read and write - FREE worksheets, online activities, listening in 7 Levels. 2021-12-06 00:30 1KB breakingnewsenglish.com

255

1.0

Man found with gunshot wounds at Orlando apartment complex, police searching for shooter

Investigators are searching for somebody who shot a man at an Orlando apartment complex Sunday evening, a police spokesperson said. 2021-12-06 00:28 1KB www.orlandosentinel.com

256

0.5

Pekeng pulis huli sa Imus

Huli ang isang lalaki na nagpanggap na pulis sa Imus, Cavite. Nakuhanan pa siya ng kumpletong police uniform at baril. 2021-12-06 00:26 1KB news.abs-cbn.com

257

0.6

Joanne Shenandoah, Indigenous singer of majestic lyricism, dies at 64

She played guitar, piano, flute, cello and other instruments, gave up to 200 concerts a year, and sold millions of recordings. 2021-12-06 00:25 7KB www.pressherald.com

258

0.8

Sophia Loren's Grandkids: Everything To Know About Lucia & Leonardo Ponti

Find out everything to know about Sophia Loren's grandchildren Lucia and Leonardo. 2021-12-06 00:23 2KB hollywoodlife.com

259

1.0

Quick and easy ways to be an Amazon shopping ninja this year

Even if you're not an Amazon fan, you can't deny how easy it is to find just about anything you want. That includes, of course, … 2021-12-06 00:23 4KB nypost.com

260

0.5

NY Times: Biden's Refugee Camp 'Larger than Half the Towns in New Jersey'

One of President Joe Biden's United States military base-turned-refugee camps is now "larger than half the towns in New Jersey" in terms of … 2021-12-06 00:22 3KB www.breitbart.com

261

0.8

Former Chiefs Draft Pick Signs Extension With AFC Squad

Smith has done his damage in the NFL primarily as a kick returner. 2021-12-06 00:20 4KB heavy.com

262

0.9

Live in a pro-Trump county? You're nearly three times more likely to die of COVID-19

A staggering discrepancy in vaccination rates correlates with misinformation, according to a new analysis 2021-12-06 00:18 2KB www.salon.com

263

0.2

Skiing Santas back to shredding Maine slopes for charity

NEWRY, Maine (AP) — Santa is back to "sleighing" it on the ski slope. More than 230 skiing and snowboarding Kris Kringles took to a western Maine resort on… 2021-12-06 00:18 1KB wtop.com

264

0.6

Florida's Napier plans to hire 'unprecedented' support staff

GAINESVILLE, Fla. (AP) — New Florida coach Billy Napier plans to hire an "unprecedented" support staff, he said Sunday. Napier had close to 40 analysts at… 2021-12-06 00:16 5KB wtop.com

265

0.5

Virgen de Guadalupe procession returns to East Los Angeles after pandemic year away

The Virgin de Guadalupe procession and mass celebrated by Archbishop José Gomez felt like a homecoming for many in East Los Angeles. 2021-12-06 00:16 4KB www.latimes.com

266

0.3

'It's a lifesaver': 99-year-old central Iowa man saves lives volunteering for Meals on Wheels

Nearly a centenarian, Harris Seidel continues to drive for Meals on Wheels with no plans to stop. 2021-12-06 00:16 5KB eu.amestrib.com

267

0.4

Allies, Foes Recall Dole as a Good-Humored Patriot

Leaders of both parties, including presidents, remembered longtime Sen. Bob Dole, who died Sunday, as a war hero who brought integrity to his decades of public service. They remembered. 2021-12-06 00:15 2KB www.newser.com

268

4.2

Jackie Avant Death Raises Alarm Around Los Angeles

"When it starts happening in Trousdale Estates and Hancock Park, we're in trouble," said radio station owner and Avant family friend Tavis Smiley 2021-12-06 00:14 710Bytes www.thewrap.com

269

0.2

First Look at Hilary Farr's New Series 'Tough Love'

Hilary Farr is returning to HGTV in her new show, "Tough Love." Get a first look! 2021-12-06 00:12 3KB heavy.com

270

0.8

Nets' James Harden can't find range amid shooting woes

James Harden made a concerted effort to "get downhill" Saturday night, but that's exactly where the end result headed against the Bulls due to his … 2021-12-06 00:12 3KB nypost.com

271

0.4

Ex-foreign minister to run in Venezuelan election do over

Venezuelan President Nicolás Maduro on Sunday named a former foreign minister as his party 's candidate for a special gubernatorial election in the home state … 2021-12-06 00:12 4KB abcnews.go.com

272

0.1

Mamata Banerjee's challenge needs no Congress reaction, for now

West Bengal Chief Minister Mamata Banerjee took on the Congress in Goa to show that she was an emerging force nationally, hoping to defeat it … 2021-12-06 00:11 1KB www.business-standard.com

273

0.0

Rams beat up the Jaguars to end 3-game losing streak

The Rams win by surviving a sloppy first half and a Matthew Stafford injury scare. 2021-12-06 00:10 4KB www.ocregister.com

274

0.1

Islanders' Oliver Wahlstrom 'became a really good teammate' vs. Detroit

To Barry Trotz, the two goals Oliver Wahlstrom scored on Saturday night weren't the most impressive part of the game.  Instead, the Islanders coach … 2021-12-06 00:09 3KB nypost.com

275

0.3

Vikings throw away key victory with late defensive collapse

DETROIT (AP) — The Minnesota Vikings are perfectly aware of what they wasted on Sunday afternoon. Needing a win to maintain a solid chance at an NFC playoff… 2021-12-06 00:08 3KB wtop.com

276

1.3

Edward Shames, last 'Band of Brothers' officer, dies at 99

He made his first combat jump into Normandy on D-Day and was the first member of the 101st Airborneto enter Dachau after its liberation. 2021-12-06 00:07 3KB www.pressherald.com

277

0.2

Virginia to remove Robert E. Lee statue pedestal in Richmond: 'Successful conclusion'

The pedestal on which a controversial statue of Confederate Gen. Robert E. Lee stood for 131 years in Richmond, Virginia, is slated to be removed, Gov. … 2021-12-06 00:06 2KB www.foxnews.com

278

0.2

Ayer man rescues fellow boater who capsized in frigid Lake Mascuppic waters

DRACUT — Ayer resident Keith Howcroft said he takes his boat out to fish on various lakes throughout the region just about every weekend throughout the year until plummeting winter temperatures cause the waters to freeze. On Sunday, Howcroft was on Lake Mascuppic, where a typical day of fishing ended when he rescued a fellow […] 2021-12-06 00:05 3KB www.bostonherald.com

279

1.2

A Chicken-Fried McGovern, Newt's Good Ideas and the Senate Zoo: A Dole One-Liner Sampler

Bob Dole, who died on Sunday at age 98, was generous with his sarcastic wit, using it against Democrats, Republicans and often himself. 2021-12-06 00:04 9KB www.nytimes.com

280

0.1

Britain needs a 'booster for growth' as tax hikes threaten investment

Britain's economy needs much more investment. Business says it's unlikely to get it any time soon. 2021-12-06 00:03 3KB edition.cnn.com

281

0.1

Witty and to the Point, Dole Embodied 'Shared Values' in Washington

Bob Dole, a Kansas Republican, brought his no-nonsense manner to Washington, cutting deals during a bygone era. "He was in a sense Mr. America," the historian Robert Dallek said. 2021-12-06 00:02 6KB www.nytimes.com

282

0.1

Microsoft Issues Warning For 2 Billion Chrome Users

Microsoft has issued new privacy, security and trust warnings about Google Chrome. 2021-12-06 00:01 2KB www.forbes.com

283

0.5

Transfer Talk - Adama Traore angling for Real Madrid move

Wolves flyer Adama Traore has reportedly instructed his agent to pursue a move to Real Madrid. Transfer Talk has the latest. 2021-12-06 00:01 4KB www.espn.com

284

0.1

Opinion: Snubbed again, the Big 12, Pac-12, ACC desperately need College Football Playoff expansion

Last week, the commissioners of all 10 Football Bowl Subdivision conferences met in Dallas for one more attempt at agreement on key details of expanding … 2021-12-06 00:01 1KB www.usatoday.com

285

0.2

Senate Republicans Seek to Ban Biden's $450K Payouts to Border Crossers

A group of Senate Republicans is seeking to ban President Joe Biden's administration from carrying out a circulated plan that would provide border crossers, subjected … 2021-12-06 00:01 4KB www.breitbart.com

286

0.1

2021 AI Predictions: What We Got Right And Wrong

As Niels Bohr put it: "Prediction is very difficult, especially if it's about the future." 2021-12-06 00:00 8KB www.forbes.com

287

0.3

10 Dramatic Courtroom Dramas That Will Have You Gripped

Beyond any reasonable doubt, these courtroom movie and television scenes will have you engrossed. 2021-12-06 00:00 4KB www.newsweek.com

288

0.0

Live coverage: William Karlsson expected to return for Golden Knights against Flames

William Karlsson took part in morning skate and worked with the power-play units, both strong indicators of his return after missing the last 15 games with a broken foot and COVID-19-related absence. His return will be a welcome sight as the Golden Knights . 2021-12-06 00:00 4KB lasvegassun.com

289

0.6

JOSE GASPAR: Delano murder case gets a new set of eyes

Joe Aguirre was mayor of Delano in 2013 when the city was rocked by the disappearance of a 26-year-old mother of four young children. For the next few weeks, I 2021-12-06 00:00 5KB www.bakersfield.com

290

0.7

Michigan judge lets some marijuana in massive recall return to shelves

The Marijuana Regulatory Agency recalled products tested by Viridis because of 'inaccurate and/or unreliable results of products tested.' 2021-12-05 23:57 3KB eu.detroitnews.com

291

1.0

Cal tops USC to win NCAA men's water polo national title

The Bears won their 15th national title. USC has won the title 10 times. 2021-12-05 23:57 1KB www.ocregister.com

292

1.0

Tom Brady & Gisele Bundchen Mark Daughter Vivian's 9th Birthday: 'Daddy Loves You'

Tom Brady and Gisele Bundchen celebrate daughter Vivian's ninth birthday. See their posts here. 2021-12-05 23:57 2KB hollywoodlife.com

293

0.8

Grand Ole Opry country singer Stonewall Jackson dies at 89

A guitarist, he performed on the show beginning in 1956 and was still appearing in 2010. 2021-12-05 23:56 3KB www.pressherald.com

294

0.6

State trooper comes mere inches from losing his life, and a dashcam catches the whole thing

Every cop knows that death rides with him on every patrol, emerging out of nowhere when a shift may seem routine. For one Idaho state … 2021-12-05 23:55 2KB www.wnd.com

295

0.7

Top-ranked Glenbard West beats Glenbrook South, passes its first test

Due to factors beyond their control, the Hilltoppers had never experienced a truly memorable high school basketball moment until Sunday in Norridge. 2021-12-05 23:53 3KB chicago.suntimes.com

296

0.8

Biden heading to Kansas City to promote infrastructure package

President Biden will travel to Kansas City on Wednesday to discuss his new bipartisan infrastructure package, the latest stop in the White House's campaign to promote his … 2021-12-05 23:51 2KB thehill.com

297

0.0

Plumber Finds Cash Stashed Behind Megachurch Wall

Police in Houston are looking into what the Hardy Boys might call the Mystery of the Megachurch Toilet. A caller to a morning show at a Houston radio station this week identified. 2021-12-05 23:50 2KB www.newser.com

298

0.5

Italian Man Who Tried To Use Fake Arm For Covid-19 Vaccine Is A Healthcare Worker

An Italian healthcare worker was caught trying to fraudulently receive a Covid-19 vaccine in a silicone arm. 2021-12-05 23:50 4KB www.forbes.com

299

0.8

Trails for horse riding, biking, more water access proposed for Proud Lake

The Michigan Department of Natural Resources will share\u00a0a draft of its general management plan Thursday for the Proud Lake State Recreation Area. 2021-12-05 23:50 3KB eu.detroitnews.com

300

0.6

107 party-lists denied Comelec accreditation for Halalan 2022

The Commission on Elections has denied the accreditation of 107 party-list groups who were eyeing seats in the House of Representatives. 2021-12-05 23:49 2KB news.abs-cbn.com

301

0.3

Is memory loss due to aging or dementia? This important test could help

A word on the tip of the tongue or a forgotten birthday — everyone has occasional memory blanks. But as you move into your older … 2021-12-05 23:48 4KB nypost.com

302

0.3

Cowboys Were Interested in Making Splashy Coaching Hire: Report

The Dallas Cowboys explored a flashy head coaching hire. 2021-12-05 23:47 3KB heavy.com

303

0.1

Alicea: "Dobbs and the Fate of the Conservative Legal Movement"

"The Supreme Court's ruling in the abortion case, expected next June, will be a defining moment in the Right's battle for the Constitution." 2021-12-05 23:44 5KB reason.com

304

1.1

Medvedev-led Russia wins Davis Cup after 15-year wait

Russia's 15-year wait for a Davis Cup title ended Sunday after another clutch performance from Daniil Medvedev. Medvedev capped his amazing year with … 2021-12-05 23:42 3KB www.foxnews.com

305

2.4

Israel eyes UAE-Iran rapprochement with caution

"This is very worrisome for Israel," said Dr. Moran Zaga, an expert on the Gulf states from the University of Haifa. … 2021-12-05 23:40 612Bytes www.jpost.com

306

0.2

Three-day celebration of late Rep. Carrie Meek's life begins in Miami

The social justice activist died at home on Nov. 28 at 95. 2021-12-05 23:38 4KB www.pressherald.com

307

0.3

Bloomberg doubles down on his most important legacy: charter schools

Michael Bloomberg last week vowed to drop a cool $750 million to solidify and expand the charter-school sector across 20 metro areas — including New York City, … 2021-12-05 23:38 3KB nypost.com

308

0.4

Halle Berry Is Regal As Cleopatra In Plunging Gold Gown & Ornate Head Piece — Watch

Halle Berry slayed in a shimmering ensemble to play queen Cleopatra. 2021-12-05 23:36 2KB hollywoodlife.com

309

0.4

Mask mandates are harming our kids' development

Classrooms may finally be open around the country, but we continue to live with the consequences of putting schools last. My first grader is struggling … 2021-12-05 23:35 5KB nypost.com

310

0.1

Never mind his rosy presentation: De Blasio is leaving Adams with a looming fiscal nightmare

Mayor Bill de Blasio's trying to present his November budget re-estimate as rosy, but it actually has the makings of a fiscal nightmare for … 2021-12-05 23:35 2KB nypost.com

311

0.6

Gambia President Barrow wins re-election in post-Jammeh vote

Gambia's President Adama Barrow has secured his re-election with a comfortable margin over his opposition in a vote that set the bar for a … 2021-12-05 23:35 4KB abcnews.go.com

312

0.6

Twice Made Billboard History With Their Latest Album—Here's How

Twice's new album missed out on tying the all-time record for the highest-charting title by a K-pop girl group in American history by one space. 2021-12-05 23:33 4KB www.forbes.com

313

0.4

First responders, healthcare staff undergo active shooter drill in Hillsborough

On Sunday, a team of first responders partnered with staff members from a Triangle hospital for an active shooter drill. 2021-12-05 23:28 2KB www.wral.com

314

0.2

Dick Vitale slams Brian Kelly, Lincoln Riley over bolting for greener pastures, calls it unethical

Brian Kelly's untimely departure from Notre Dame has certainly ruffled a few feathers and among them is legendary college basketball announcer Dick Vitale.  Vitale, … 2021-12-05 23:26 1KB www.foxnews.com

315

0.7

Opinion: Michigan finally rejoins the elites by barging into College Football Playoff

There was an old joke about Michigan football and Jim Harbaugh that no longer can be told. Back when the program stagnated, rival fans indulging … 2021-12-05 23:25 1KB www.usatoday.com

316

0.5

Twitter's Design, Engineering Heads to Step Down in Management Rejig

Twitter Inc. said on Friday its engineering head Michael Montano and design chief Dantley Davis would step down from their roles by the end of … 2021-12-05 23:21 1KB www.theepochtimes.com

317

0.3

Kareem Abdul-Jabbar rips LeBron James over 'childish' celebration: 'GOATs don't dance'

Kareem Abdul-Jabbar was no fan of LeBron James ' flamboyant celebration last week when the NBA superstar helped the Los Angeles Lakers beat the Indiana Pacers . … 2021-12-05 23:19 1KB www.foxnews.com

318

1.0

'Someone's Going to Kill Me': Man Jumped Out of Plane Because He Believed Someone Was After Him, Family Says

A man is now in custody after authorities say he jumped out of a taxiing plane, but his family is distraught, saying that he may live with schizophrenia. Daniel Ramirez, 30, faces two counts of trespassing in Phoenix, Arizona. 2021-12-05 23:19 2KB lawandcrime.com

319

0.5

Matharu scores 26, No. 15 Texas women beat No. 17 Texas A&M

COLLEGE STATION, Texas (AP) — Aliyah Matharu scored 26 points, draining five 3-pointers and leading the 15th-ranked Texas women past No. 17 Texas A& 2021-12-05 23:18 2KB wtop.com

320

0.1

Video Shows Family Dog Wagging Tail as Mountain Lion Paws Glass Patio Door Separating Them

"He wants to eat my dog," the shih-poo's owner said while nervously recording the encounter from inside her home. 2021-12-05 23:17 3KB www.newsweek.com

321

0.2

U.S. Space Force experimental satellite launch postponed to Tuesday

A U.S. Space Force plan to launch a cluster of experimental satellites from Florida, including a NASA laser communications spacecraft, has been delayed to early Tuesday morning. 2021-12-05 23:16 1KB www.upi.com

322

1.2

She Feared Her Partner Would Kill Her. Death Came Differently

"Your girl just jumped off the 95 bridge." It was a text that made Detective Kristyn Bernier pull over her car and start crying, and it's the end to one woman's. 2021-12-05 23:15 2KB www.newser.com

323

0.2

Thunder Forward Darius Bazley's Inconsistent Production Continues

Thunder forward Darius Bazley is roughly a quarter of the way through the what is the most important season of his career to this point. While many young players in the NBA start to hit a stride in their third season, the 21-year-old has been wildly inconsistent in Oklahoma City this season. 2021-12-05 23:15 4KB www.forbes.com

324

0.4

Dortmund, Bayern serve up thriller, mixed Madrid fortunes, Liverpool late show: Weekend review

Der Klassiker did not disappoint, but Barcelona did. Elsewhere, the Simeone family had an up-and-down time and West Ham upset another contender. 2021-12-05 23:15 14KB www.espn.com

325

0.4

BC to face East Carolina in Military Bowl

The game will be the first meeting between the two programs. 2021-12-05 23:12 2KB www.bostonherald.com

326

0.3

Key Warriors Role Player Clarifies Intense Exchange With Steve Kerr

Warriors coach Steve Kerr had a forthright chat with Gary Payton Jr. after a blatant mistake on a Chris Paul foul. 2021-12-05 23:09 4KB heavy.com

327

0.6

Richard scores 23 to lift Belmont over Samford 85-73

HOMEWOOD, Ala. (AP) — Will Richard had a season-high 23 points as Belmont got past Samford 85-73 on Sunday. Richard hit 9 of 10 from the free throw line. 2021-12-05 23:09 1KB wtop.com

328

0.3

S&P 500 futures gain slightly despite recent tech stock selling, bitcoin's weekend rout

The moves came after a big sell-off in bitcoin during the weekend. 2021-12-05 23:08 4KB www.cnbc.com

329

0.4

WashPost columnist beclowns himself: Press rougher on Biden than Trump!

(NEWSBUSTERS) -- Washington Post columnist Dana Milbank wrote a column that was so slavishly pro-Biden that it was retweeted by Biden's chief of … 2021-12-05 23:08 1018Bytes www.wnd.com

330

0.5

Prince William Recalls 'Cringe' Moment Taylor Swift Led Him Onstage To Sing With Bon Jovi

Prince William recalls 'cringe' moment Taylor Swift led him onstage to sing with Jon Bon Jovi. Get the details here. 2021-12-05 23:08 3KB hollywoodlife.com

331

0.2

Businesses split over vaccine passport rollout in Massachusetts

After news broke last week that Massachusetts will soon be rolling out a digital vaccine verification system, or a "passport" without an accompanying mandate, businesses were split over whether they'd take advantage of such a system. 2021-12-05 23:08 3KB www.bostonherald.com

332

0.1

Bull market has legs into year-end and beyond, strategist says. Her top picks for 2022

A year-end market rally could still materialize with downside expectations mostly baked into stock prices, Edward Jones's Mona Mahajan says. 2021-12-05 23:03 3KB www.cnbc.com

333

1.3

Ortiz lifts North Alabama over Carver College 103-40

FLORENCE, Ala. (AP) — Daniel Ortiz had 22 points as North Alabama routed Carver College 103-40 on Sunday. Will Soucie had 14 points for North Alabama (5-3)… 2021-12-05 23:02 1KB wtop.com

334

1.8

2021-22 Bowl Glance

All Times ESTFriday, Dec. 17Bahamas BowlNassau, Bahamas Toledo (7-5) vs. Middle Tennessee (6-6), Noon (ESPN) Cure BowlOrlando, Fla. N. Illinois (9-4) vs. 2021-12-05 23:02 3KB wtop.com

335

0.3

Boston-area coronavirus wastewater levels are skyrocketing: 'This is pretty worrisome'

The Boston-area coronavirus wastewater tracker is showing skyrocketing viral record levels as COVID cases and hospitalizations already surge across the Bay State. 2021-12-05 23:00 3KB www.bostonherald.com

336

0.8

Curiosity Is The Hot New Skill: 5 Ways To Set Yourself Apart In Your Job Search

There are plenty of career opportunities, but also a lot of competition—so you'll need to distinguish yourself. Here's how to make a case for your curiosity and its impact. 2021-12-05 23:00 3KB www.forbes.com

337

0.2

Feeling Stuck? Here's How To Get Unstuck And Move Ahead

Large numbers of people are struggling with feeling a loss of control in both their professional and their personal lives. But now is a perfect time to take stock—closing one chapter and opening another. 2021-12-05 23:00 7KB www.forbes.com

338

0.6

Time to codify Roe v. Wade, Klobuchar advises amid uncertainty about fate of landmark abortion case

"The best way to do it is not a patchwork of state laws, but to .codify Roe v. Wade, put it into law," she said Sunday on NBC's "Meet the Press" about how to protect abortion rights. 2021-12-05 23:00 2KB www.nydailynews.com

339

0.7

The almost-lost, cult-favorite Cuisinart magazine

The Pleasures of Cooking launched when the food processor was a novel device. Now, it's a collector's item 2021-12-05 23:00 10KB www.salon.com

340

0.7

How Storytelling Helps Us Lead During Uncertainty And Fatigue

During periods of uncertainty negative outcomes seem more certain than positive outcomes. For this reason, we need stories to help us cope with uncertainty and battle the burnout it causes. 2021-12-05 23:00 6KB www.forbes.com

341

0.4

Sports Digest: Kennebunk High's Samantha McGrath named Miss Maine Field Hockey

McGrath, a midfielder, is chosen by coaches as the state's top senior field hockey player. 2021-12-05 22:59 4KB www.pressherald.com

342

0.0

Cook Like A Pro: 4 Incredibly Easy Winter Recipes To Make Right Now

Bryan Noury, the executive chef at Madre in Brooklyn, is making these top-notch dishes at home. 2021-12-05 22:59 8KB www.forbes.com

343

0.3

Trump calls Milley a 'f---ing idiot' over Afghanistan withdrawal

Former President Trump on Saturday called Joint Chiefs of Staff Chairman Gen. Mark Milley a "f---ing idiot" during an event at Mar-a-Lago … 2021-12-05 22:59 2KB thehill.com

344

0.5

Hackers take $196 million from crypto exchange Bitmart, security firm says

Bitmart said all withdrawals had been temporarily suspended until further notice and a thorough security review was underway. 2021-12-05 22:57 4KB www.cnbc.com

345

0.6

The costs of Biden's war on oil include higher gas prices

Joe Biden is the kind of man who deliberately would steer his car into a ditch, crawl from the wreckage and then probe the ditch for criminal … 2021-12-05 22:56 3KB nypost.com

346

0.2

Watch: Patriots-Bills Week 13 Fantasy Starts & Sits

If you're a fantasy football GM with Bills and/or Patriots players on your roster -- stop scrolling -- this one's for you. Buffalo and New England's divisional leader leapfrog has created a lot of hype around this Monday Night Football matchup. So needless to say it's going to be a battle of the bests on all fronts -- so let's break down the top starter and benchwarmer on both sides of the ball. 2021-12-05 22:56 4KB www.bostonherald.com

347

2.0

AP Top Stories December 5 P

Here are the top stories for Sunday, December 5th: Search for survivors continues after Indonesia volcano eruption; Belgian police use water, tear gas on protesters; Senate … 2021-12-05 22:56 848Bytes www.usatoday.com

348

0.4

New York, blue states rank 'least free,' as red states stand out in personal, economic freedoms survey

New York was ranked the least free state in the Union, followed closely by Hawaii and California, according to a new survey. The latest version … 2021-12-05 22:54 2KB www.foxnews.com

349

0.1

Lakers Star Russell Westbrook Rips Rumor About Move to Rival Squad

Los Angels Lakers guard Russell Westbrook vehemently disputed a report that had him wanting to play with the Clippers and Kawhi Leonard. 2021-12-05 22:51 3KB heavy.com

350

0.5

Farrah Abraham Alleges 'Teen Mom: Family Reunion' Gets Violent: 'People Should Not Physically Attack You'

Farrah Abraham was initially fired from MTV's 'Teen Mom' franchise in 2017 but returned for the 'Family Reunion' spinoff — details 2021-12-05 22:51 3KB www.usmagazine.com

351

0.5

Vandals defaced tunnels near Idaho's Anne Frank memorial with anti-Semitic graffiti, including swastikas, police say

As millions of Jewish people across the country celebrate Hanukkah, police say vandals painted anti-Semitic messages and symbols in tunnels near Idaho's Anne Frank Human Rights Memorial on Friday. 2021-12-05 22:51 2KB edition.cnn.com

352

0.3

900 Bison at Yellowstone Are Targeted for Removal

The bison will be slaughtered, shot by hunters or relocated under a plan to address a booming population in the national park that has led to overgrazing. 2021-12-05 22:51 5KB www.nytimes.com

353

0.5

Missing person: Police ask for help locating endangered man, 64, last seen in Palos Heights

Police in suburban Palos Heights are searching for a missing endangered 64-year-old man, who has a condition that puts him in danger. 2021-12-05 22:51 1KB abc7chicago.com

354

0.1

India aiming at $43 billion agricultural products' exports, says govt

Union Minister of State of Commerce and Industry, Anupriya Patel has said that the country has set a $400 billion target for merchandise exports for 2021-22, … 2021-12-05 22:51 2KB www.business-standard.com

355

0.7

College Football Playoff Schedule, TV Times And Opening Odds Show Alabama And Georgia Big Favorites

The College Football Playoff semifinals are set, and top seed Alabama (-13.5) will play Cincinnati in the Cotton Bowl on New Year's Eve. Later that night, Georgia (-7.5) plays Michigan in the Orange Bowl to close out 2021. Schedule, TV times, betting odds and information you can bet on. 2021-12-05 22:50 4KB www.forbes.com

356

11.8

Dying Columbia student cried for help after being stabbed by reputed gangbanger

A Columbia University grad student stabbed to death in Morningside Park desperately cried out for help before collapsing, part of a horrifying random attack caught … 2021-12-05 22:46 2KB nypost.com

357

0.3

Report: Cuomo Aide Used MTA Official to Secretly Record Sexual Harassment Accuser

Andrew Cuomo's close aide apparently used a trick in an attempt to impugn one of the former governor's sexual harassment accusers, the New York Post … 2021-12-05 22:45 3KB www.breitbart.com

358

0.6

Steve Nash thinks Eastern Conference is as deep as ever

The two best records in the NBA belong to Western Conference powers Golden State and Phoenix, but Steve Nash believes the East is as deep … 2021-12-05 22:41 2KB nypost.com

359

1.1

Developing storm may bring breath of winter to Northeast

AccuWeather forecasters are intently tracking a developing storm that could potentially bring a wintry mix to parts of Northeast and steady rainfall along Eastern Seaboard as the second week of December gets underway. 2021-12-05 22:39 1KB www.upi.com

360

0.7

Georgia's Kirby Smart has looming QB decision to make for CFP semifinal

All eyes will be on Kirby Smart. His team was humbled. His quarterback decision is being questioned. His lights-out defense was … 2021-12-05 22:39 4KB nypost.com

361

0.6

Masked Chrissy Teigen and John Legend buy out entire row at NYC's vax only Radio City Music Hall

Chrissy Teigen and John Legend bought out a whole row of seats at one of New York City's most popular holiday attractions so that they … 2021-12-05 22:38 2KB www.foxnews.com

362

0.6

Adele's '30' Holds On To No. 1 Thanks To Largest Second Week For An Album In Three Years

With another big week on the charts, Adele's fourth album continues to be the best-selling album of 2021. 2021-12-05 22:36 1KB uproxx.com

363

0.3

Mikel Arteta convinced Arsenal star can still bring his best form to the Partey

Mikel Arteta has admitted Arsenal need more from Thomas Partey but insisted they will continue to help the midfielder rediscover his best form. 2021-12-05 22:30 3KB www.independent.ie

364

0.3

Signs of Sea Change at Art Basel Miami: More Galleries of Color

Changes to eligibility requirements enabled more diversity at the fair, which roared back for the first time since the pandemic. 2021-12-05 22:30 8KB www.nytimes.com

365

0.1

Analysis: Big 12 entrance can't come soon enough for BYU after another disappointing non-NY6 bowl bid

BYU was hoping for an NY6 bowl bid, or at least a matchup with a ranked opponent in the Independence Bowl. The Cougars got neither. 2021-12-05 22:30 6KB www.deseret.com

366

0.3

Free your barley from soup and risotto it instead

The overlooked grain gets a serious glow up 2021-12-05 22:30 3KB www.salon.com

367

0.4

Matt Gaetz Was Torched Over Recklessly Telling People It's Safer To Catch COVID Than Get Vaccinated

The Florida senator is the latest conservative to recklessly endanger his supporters' lives with pandemic misinformation. 2021-12-05 22:28 4KB uproxx.com

368

0.4

Teenager 'very lucky' to survive crocodile attack while on holiday in Zambia

An 18-year-old British woman has said she is "very, very lucky" to have survived a crocodile attack while on holiday in Zambia. 2021-12-05 22:28 1KB www.independent.ie

369

0.7

Fog rolls in, worsening air quality in Los Angeles Basin and delaying flights

Fog blanketed much of Los Angeles County on Sunday, snarling flights and worsening air quality. 2021-12-05 22:26 3KB www.latimes.com

370

0.0

The wreaths need a ride: Vet-honoring Wreaths Across America faces trucking, transport challenges

The remembrance wreaths need a ride. Officials at Wreaths Across America say the effort has been affected by the current challenges faced by the trucking … 2021-12-05 22:25 2KB www.washingtontimes.com

371

0.7

Letters to the Editor — Dec. 6, 2021

The Issue: Alec Baldwin's interview discussing the shooting death of cinematographer Halyna Hutch­ins. Once again, Maureen Callahan knocks it out of the park (" Baldwin's … 2021-12-05 22:24 4KB nypost.com

372

0.5

Emma Hayes leads Chelsea to yet more glory in 50th Women's FA Cup final

Chelsea completed a domestic Treble with a comprehensive win against Arsenal in the FA Cup. And it's all down to the brilliant Emma Hayes. 2021-12-05 22:23 7KB www.espn.com

373

0.2

Khloe Kardashian 'Not Jumping To Conclusions' About Tristan Thompson's Alleged 3rd Child

Khloe Kardashian wants to talk to Maralee Nichols, a source tells HollywoodLife EXCLUSIVELY. 2021-12-05 22:23 3KB hollywoodlife.com

374

0.4

30 South African white rhinos flown by conservationists to Rwanda

Thirty white rhinos from South Africa were flown by conservationists to Akagera National Park in Rwanda in the largest single relocation ever organized 2021-12-05 22:23 2KB www.bignewsnetwork.com

375

0.7

Cincinnati's Luke Fickell expected to be in mix for NFL gigs

Cincinnati Bearcats head coach Luke Fickell's name has been thrown around as more coaching jobs have become open, but they've all been rumors up to … 2021-12-05 22:22 2KB www.foxnews.com

376

0.7

Kern County Sheriff's Office investigating suspected murder-suicide on Hughes Lane

Kern County sheriff's deputies responded Sunday morning to a home in the 300 block of Hughes Lane, near Brite Street, for a report of a shooting, according to KCSO Public 2021-12-05 22:22 2KB www.bakersfield.com

377

1.3

Crimes against LGBTQ community deserve thorough investigation

The vast majority of those cases receive only a glimmer of the attention Jussie Smollett has received. 2021-12-05 22:21 3KB chicago.suntimes.com

378

0.5

FBI: Images Show Dark Truth About Renowned Collector

Amateur archaeologists and collectors have long conducted their own unsanctioned digs at sites around the country, flying under the radar of various laws designed to protect,. 2021-12-05 22:20 2KB www.newser.com

379

0.5

Gardiner Middle School teachers, staff camp outside for hunger

Principal Sara Sims began the challenge, promising to camp overnight at school if students donated at least 500 food items. They ended up donating over 3,000, prompting other staff and teachers to join the camp out. 2021-12-05 22:17 4KB www.pressherald.com

380

0.0

$300 Billion Crypto Price Crash: What Next For Bitcoin, Ethereum, BNB, Solana, Cardano, XRP And Terra's Luna

Bitcoin and cryptocurrency prices have somewhat rebounded after a massive sell-off this week. 2021-12-05 22:15 5KB www.forbes.com

381

0.7

Santa brings 'fishmas' joy to Aquarium of the Pacific

The Aquarium of the Pacific kicked off its winter festivities this weekend, with the popular Long Beach tourist destination decked out in Christmas decorations. 2021-12-05 22:14 1KB www.ocregister.com

382

0.7

Nicole Kidman transforms into Lucille Ball in 'Being the Ricardos' biopic

Once, the subway was a nickel, a man's pants crotch was above the ground, a female's boobs were inside her dress, the US was united … 2021-12-05 22:14 4KB nypost.com

383

0.0

Akec scores 18 to lift Detroit past UIC 64-56

CHICAGO (AP) — Madut Akec posted 18 points and eight rebounds as Detroit beat Illinois-Chicago 64-56 on Sunday. Antoine Davis had 19 points for Detroit (2-6… 2021-12-05 22:14 1KB wtop.com

384

0.6

Thom Davis, Longtime IATSE Local 80 Leader, to Step Down

Thom Davis, longtime head of IATSE Local 80, will step down at the end of the year. 2021-12-05 22:14 2KB variety.com

385

0.2

Jim acosta claims McConnell would abolish filibuster if circumstances were reversed: 'What would Mitch do?'

CNN host Jim Acosta on Saturday encouraged Democrats to abolish the filibuster, arguing that Senate Minority Leader Mitch McConnell would do the same if he … 2021-12-05 22:12 2KB www.foxnews.com

386

0.1

Balanc scores 31 to carry Quinnipiac past Manhattan 90-73

NEW YORK (AP) — Matt Balanc had a career-high 31 points as Quinnipiac topped Manhattan 90-73 in a Metro Atlantic Athletic Conference contest on Sunday. 2021-12-05 22:12 1KB wtop.com

387

0.6

Democratic Socialists' drive to boot Bowman for visiting Israel reveals their intolerance — and bigotry

Democratic Socialists of America members are furious with Rep. Jamaal Bowman and want him booted from their ranks. His crime? Visiting Israel. That's right. The … 2021-12-05 22:11 1KB nypost.com

388

0.4

Store apologizes after employee sign with instructions on how to deal with Africans goes public

An Australian store has been forced to apologize for a sign that warned staff to sound an alert if an African customer entered the store. … 2021-12-05 22:09 2KB www.wnd.com

389

0.7

EXCLUSIVE: ZOA Accuses Holocaust Museum of 'Appalling' Censorship of Palestinian Mufti Ties to Hitler

Klein blasted Dayan on Friday, calling his defense of the infamous image's absence "abominable" and criticizing his denials of its removal, while urging him to "reinstate" … 2021-12-05 22:09 11KB www.breitbart.com

390

0.9

Maryland man allegedly distributed over 600 fake vaccine cards, faces federal charges

A Maryland man faces federal charges over allegedly distributing over 600 fake COVID-19 vaccine cards.  Amar Shabazz, 23, allegedly bought the cards through … 2021-12-05 22:08 2KB www.foxnews.com

391

0.5

Stocks To Trade In December

Here are the long-short recommendations for this month. 2021-12-05 22:07 2KB www.forbes.com

392

0.3

Trump schools the Democrats

NEWS AND OPINION: Former President Donald Trump is very handy with words, offering daily summaries of his thoughts which are terse, timely and provocative. Such … 2021-12-05 22:06 6KB www.washingtontimes.com

393

0.4

Curtis Sliwa launches 'Save the Senate' PAC to topple Chuck Schumer

Losing the mayor's race is not keeping Curtis Sliwa down. Showing he intends to remain a player in the Republican Party, the Guardian Angels founder … 2021-12-05 22:05 3KB nypost.com

394

0.2

Justin Bieber Carries On with Saudi Arabia Show. Amid Fierce Backlash

Bieber does the deed in the Middle East, despite calls for him to bow out. 2021-12-05 22:04 2KB www.tmz.com

395

0.0

Obama judge orders Sidney Powell, Lin Wood, other attorneys to pay enormous fine

A group of attorneys who sued the state of Michigan over the disputed 2020 election results have been ordered by a judge to pay about $175,000. … 2021-12-05 22:01 2KB www.wnd.com

396

0.2

Spotify Pulls Comedy Acts Like John Mulaney and Tiffany Haddish Over Royalty Dispute

Global rights company Spoken Giants is pushing for Spotify to pay writers' royalties the same way they pay them to songwriters 2021-12-05 22:01 3KB www.thewrap.com

397

0.4

What To Do If You Are Ghosted After A Job Interview

A survey by Indeed reveals that 77% of job seekers say a prospective employer has ghosted them after a job interview. Here's what to do if it happens to you. 2021-12-05 22:00 4KB www.forbes.com
Articles
DC5n United States mix in english 397 articles, created at 2021-12-06 06:03
After decades of coming close, missing by handfuls of votes, Zeeland native Jim Kaat is a Hall of Famer. Kaat was one of four players elected to the National Baseball Hall of Fame on Sunday night from the Golden Era Committee. He will go in with his former Minnesota teammate Tony Oliva as well as Latino pioneer and Mr. White Sox Minnie Minoso and Brooklyn great Gil Hodges. The quartet will be inducted in 2022 in Cooperstown, N.Y., along with Early Baseball Era's Buck O'Neil and Bud Fowler. Kaat, who pitched at Hope College in 1957, earning All-MIAA honors as a freshman before becoming a professional left-handed pitcher, won 283 games in his career and 16 Gold Glove awards as the top fielding pitcher in the league. On the last Golden Era vote, six years ago, Kaat missed by just two votes. Kaat, who has the Jim Kaat Little League Park named for him in Holland Township, received the needed 12 votes this time. "It was overwhelming when I got the call. I had the Hall of Fame in my rear-view mirror", Kaat said on the MLB Network after the announcement. "This is truly a gift. I never thought this day would come. The added joy is that I get to share it with my teammate Tony Oliva, who I have known for so long. I have had so much support for the Hall of Fame over the years. I never thought I was the No. 1 pitcher. I wasn't dominant. I was durable and dependable. I am grateful they chose to reward dependablility." Minoso got 14 of the 16 votes, while Hodges and Oliva also got 12 votes like Kaat. Kaat started his career with the Washington Senators, spent his best years with the Minnesota Twins, where he pitched in the 1965 World Series. He was the top American League pitcher in 1966, before the Cy Young Award was given in both leagues. He later played for the Phillies, White Sox, Yankees and Cardinals, where he won the 1982 World Series. Kaat went 283-237 with a 3.45 ERA, pitched 180 complete games, 31 shutouts and struck out 2,461. His fielding is something that set him a part. "I always tell people I learned to field my position from the radio. They would say here is the best fielding pitcher in baseball. He is square to the plate when he releases. I took a lot of pride in being an infielder once the ball left my hand", Kaat said. Kaat has been a longtime broadcaster since his playing career ended. Now he will enter Cooperstown with his longtime teammate Oliva, who also has been close for decades, missing last time by a single vote. He was a three-time batting champion and led the AL in hits five times. He was a Gold Glove outfielder that was runner-up for MVP twice and batted.304 for his career. "I was looking for that phone call a long time", Oliva said on the MLB Network. "I had so many people work so hard for me to be elected. They said I should have been elected 40 years ago. To be alive to tell the people means a lot me. I am so happy to see Minnie Minoso go into the Hall of Fame. I see Jim Kaat in the Hall. I played with him for so many years. I am very proud." Minoso was the first Black Latino star in the major leagues and was a nine-time All-Star. He batted.299 for his career, which began in the Negro Leagues. Hodges hit 370 home runs mostly for the Brooklyn Dodgers. He won the first three Gold Glove awards at first base, in his final three years, and managed the Miracle Mets in 1969. Phillies great Dick Allen missed by one vote for the second consecutive Golden Era election. In the Early Baseball Era committee, O'Neil received 13 votes and Fowler 12 with 12 needed for election. John Donaldson received eight votes. O'Neil was a batting champion and manager for the Kansas City Monarchs in the Negro Leagues. He was then the first Black coach in the majors and also a scout, having signed Hall of Famers Ernie Banks, Billy Williams and Lou Brock. He continued to be one of the greatest ambassadors to the game and helped start the Negro Leagues Baseball Museum in Kansas City. Fowler is regarded as the first Black professional player in the U.S. and played for the legendary Adrian Page Fence Giants in Adrian, Michigan, near the turn of the century, one of the first elite professional Black teams in history. — Contact Sports Editor Dan D'Addona at Dan. D'Addona@hollandsentinel. com. Follow him on Twitter @DanDAddona and Facebook @Holland Sentinel Sports.

O'Neil, Hodges, Miñoso, Kaat, Oliva and Fowler elected to baseball Hall of Fame
cbsnews.com
c6b3d648a240c3c33bb9279d7da01c67
Wait Ends For Gil Hodges As Baseball Hall Of Fame Gets 6 New Members
forbes.com
4ad187a69434dcc82db8b2c6f5a5af46
Overdue Euphoria Summarizes Baseball Hall Of Fame Elections As Sextet Heads To Cooperstown
forbes.com
9443c97d4394e628fbefce97c0193614
Minnie Minoso elected to Baseball Hall of Fame
chicago.suntimes.com
fc91c20101b813fcb7ace3f9fb935a9a
Buck O'Neil, five others, selected for Baseball Hall of Fame
pressherald.com
6bdca83c7d58ba69d98d33095c016c26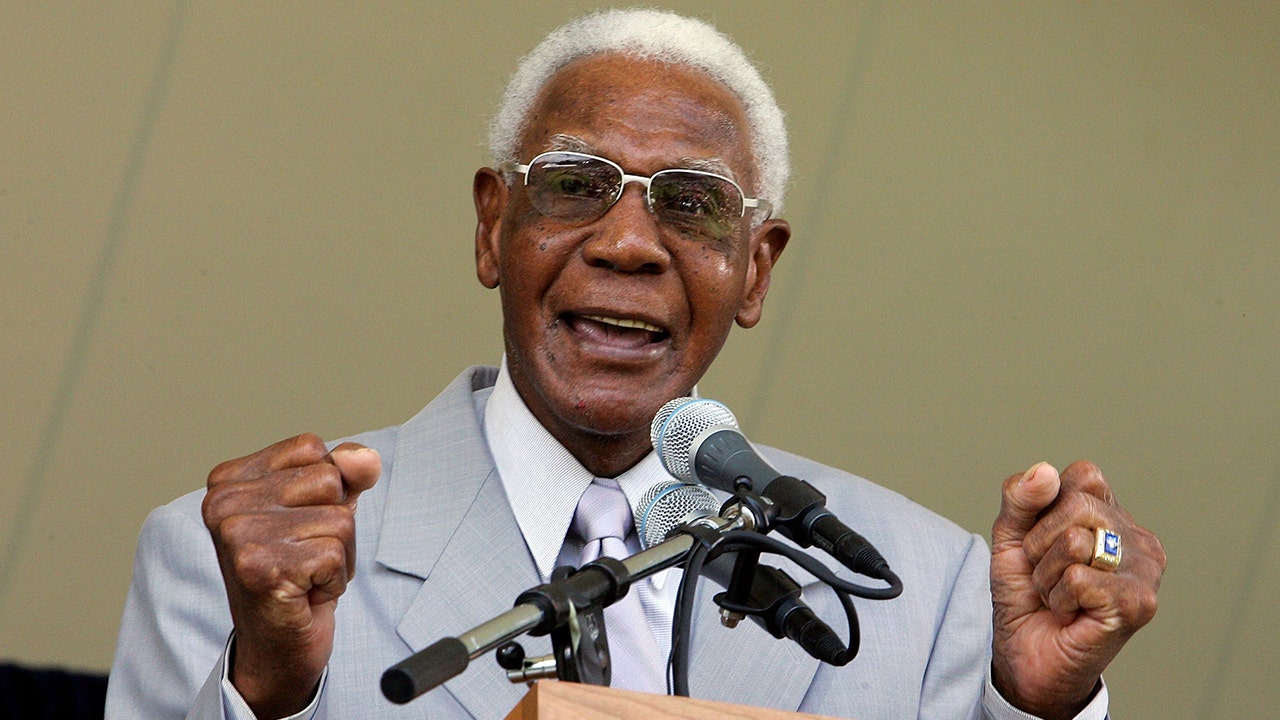 O'Neil, Hodges, Minoso, Kaat, Oliva, Fowler get Baseball HOF
foxnews.com
010c1c5a7147545584845a3759fc941c
O'Neil, Hodges, Miñoso, Kaat, Oliva, Fowler get baseball HOF
wtop.com
0d2c0ff872c667df920ccfdfcb7fb2d5
Gil Hodges elected to Hall of Fame by Golden Days Era committee
nypost.com
3e08473605920c12207b2d0d96bbd86d
O'Neil, Hodges and Miñoso Are Among Six New Hall of Famers
nytimes.com
3c1538556911c49a6ca43deb5f75f85a
Dodgers great Gil Hodges elected to Baseball Hall of Fame
ocregister.com
2cc599cf5109ea9b6e491d6a50100643
Buck O'Neil joins Gil Hodges, Minnie Minoso, others in being elected to baseball's Hall of Fame
espn.com
735b58f89abac196e924f0ad224ae708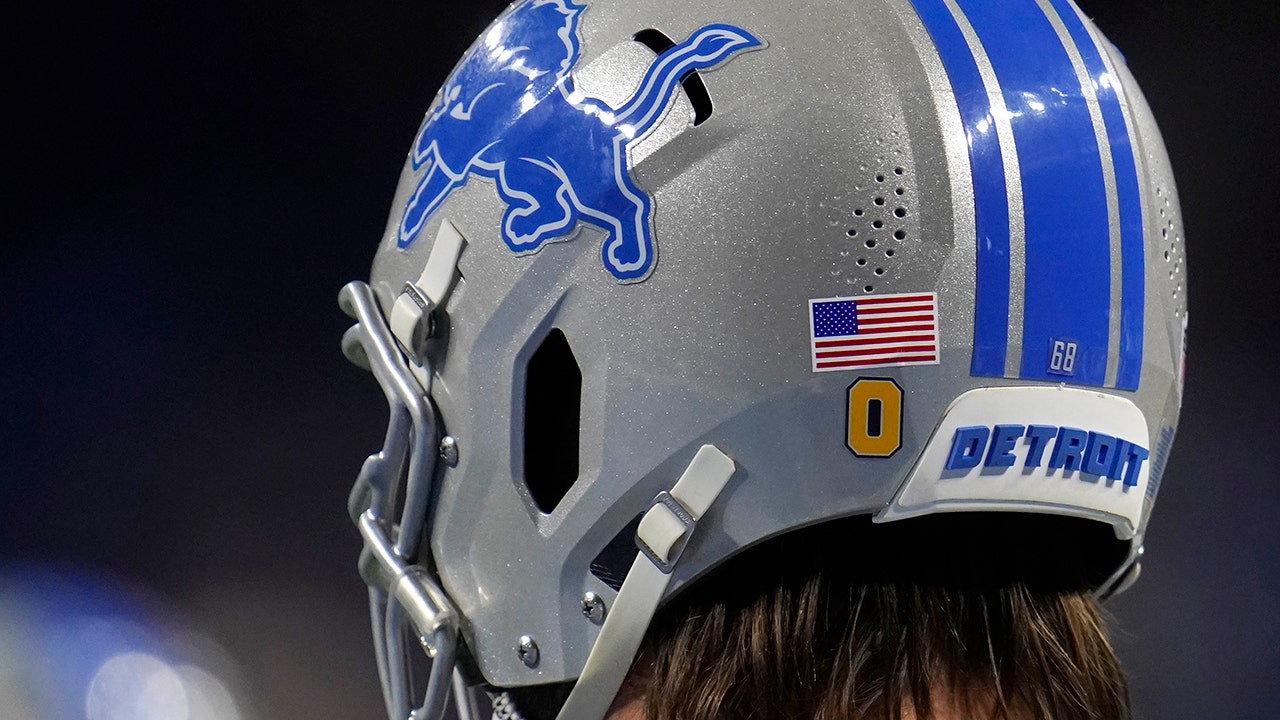 The Detroit Lions picked up their first win of the season in a thrilling nail-biter against the Minnesota Vikings on Sunday and after the game dedicated the victory to the victims of the Oxford High School shooting. Lions players honored the victims with decals on their helmets while some players went above and beyond by wearing shirts with the Oxford football logo printed on them. Detroit safety Jalen Elliott wore the No. 42 coming into Ford Field but had the name Myre on the back for Tate Myre who was hailed a hero for trying to stop the gunman's rampage in his school. Dan Campbell told reporters after the victory that the game ball was dedicated to those who were killed. "I just wanted them to know exactly what we were going to represent today", the emotional head coach said, via NFL. com. "The shirts, the hats, the decals, the people that are affected. Some of our players know of someone that was affected. To me, my thought was, 'Hey, man, if we can, for three hours, just ease their suffering a little bit, that's worth it.' So, that's kinda how I thought of this and we did a great job, players responded and played well." Jared Goff threw the game-winning touchdown pass to Amon St. Brown. He spoke about the Oxford shooting as well. "You never hope for a tragedy like this, but you hope to be a light for those people and a positive thing that they can have fun watching", Goff said. "I hope they were all watching today and were able to enjoy that win and we can take their minds off it for whatever it may be, three hours. I think any time that we can do that, it's a lot bigger than our sport, it's a lot bigger than us and I think today was one of those special circumstances that we were able to rise to the occasion and make something special happen." Tate Myre, Hana St. Juliana, Madisyn Baldwin and Justin Shilling were identified as the four students killed in the shooting. Several others were wounded. Ethan Crumbley, 15, was arrested on terrorism and murder charges. His parents were later arrested on involuntary manslaughter charges.

1 Oxford student remains hospitalized, another released Sunday after school shooting
eu.detroitnews.com
1a232d29e6f604c46e4a66c144d9590f
Detroit Lions grades: Jared Goff playing B-level football, which is an improvement
eu.freep.com
7921e9623e7600c2de9193a84fb1173b
Emotional Dan Campbell dedicates Lions' first win to Oxford community
nypost.com
fb8a08f181cbba4b92075deb33d58cef
Lions pay tribute to Oxford: 'You hope to be a light for those people'
eu.detroitnews.com
f0926bd63af767ec6df9b41ce940b1d0
How in the world did Detroit Lions get their first win of season? Thank Jared Goff
eu.freep.com
c1c2d35f79f911286316f6c97d8c5203
Lions win on final play, end winless string 29-27 over Vikes
wtop.com
ec1a7956d39c9b494b3f51f82ca428c1
'They Deserve It:' Internet Celebrates First Lions Win of 2021
heavy.com
0c9035e7495379b1cd262f0d31f94e36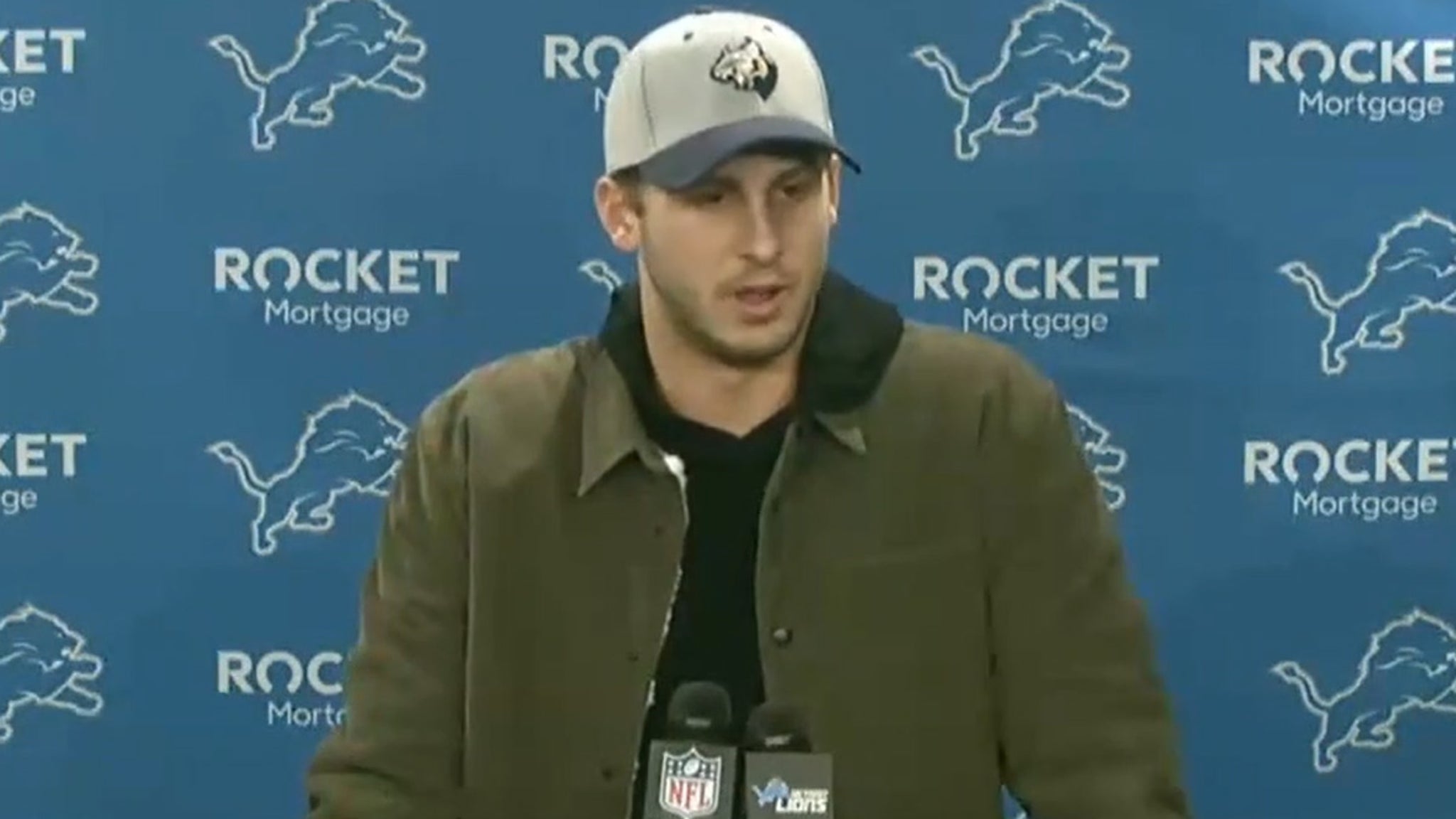 Detroit Lions QB Jared Goff Dedicates 1st Win To Oxford Shooting Victims
tmz.com
480bdd905c4c4f3fefd06249c2bd5ce5
Dan Campbell, Jared Goff Emotionally Dedicate Lions Win to Oxford
heavy.com
be2723331daa434c7816418f296c00c6
Nessel offers to conduct AG investigation into Oxford school shooting
eu.detroitnews.com
f8e77426d9ddec4a1aff3416139c5625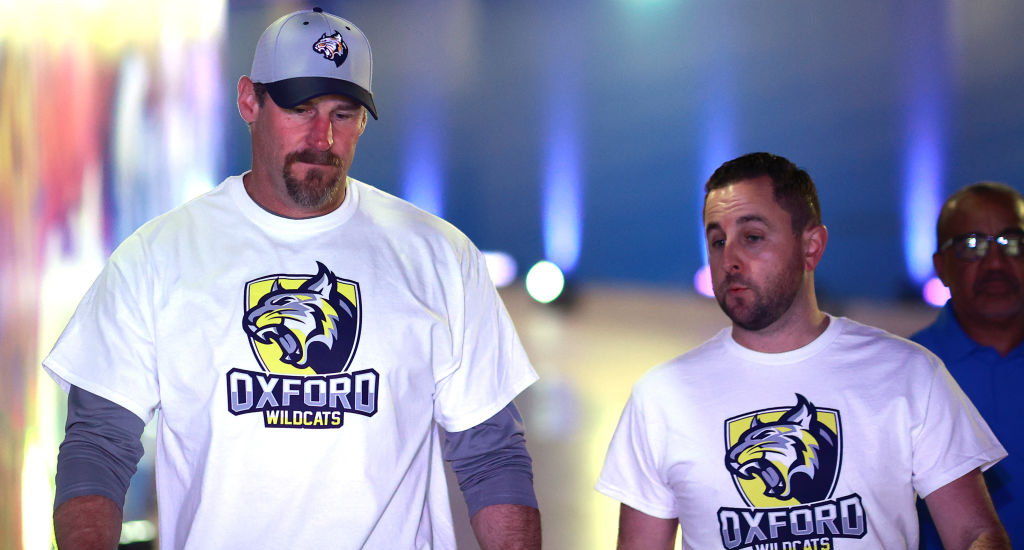 An Emotional Dan Campbell Dedicated The Lions First Win To The Victims Of The Oxford School Shooting
uproxx.com
318b534b712ba4cdb1e40bae469c2fb2
Michigan's attorney general wants to investigate the Oxford school shooting
npr.org
f80e8ec11ff936074185f1c9ac24fa98
Hunt Report: Credit Lions for Delivering Emotional, Meaningful Win
heavy.com
ce3c410ec93616bb474d9590e34917b7
'Embarrassed' Chauncey Billups Rips Blazers in Rant After Celtics Beatdown
heavy.com
71684aed932bb8534631753fe1c7e765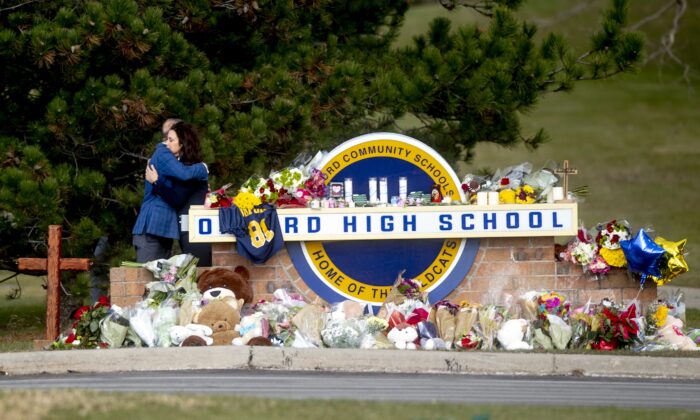 Third Party to Probe Oxford High's Actions Ahead of Shooting
theepochtimes.com
c9676f587bbb3a8867ffa09a8845ed60
A new allegation of sexual harassment against Chris Cuomo emerged just days before CNN announced it was firing the anchor amid an investigation into work he did defending his brother from similar harassment allegations. Attorney Debra Katz said Sunday her client was the victim of "serious sexual misconduct" by Cuomo and that she had contacted CNN about the woman's allegations on Wednesday. CNN suspended Cuomo earlier this week after details emerged about how he assisted his brother, former New York Gov. Andrew Cuomo, as the politician faced sexual harassment allegations. Network officials said "additional information has come to light" when announcing Chris Cuomo's firing Saturday, but did not elaborate. Katz said the accuser decided to come forward after the New York attorney general's office released evidence showing Cuomo had taken a much more active role than previously thought in strategizing and helping to craft a response to the allegations his brother was facing. Chris Cuomo, through a spokesman, said the charges were untrue. "If the goal in making these false and unvetted accusations was to see Mr. Cuomo punished by CNN, that may explain his unwarranted termination," the spokesman said.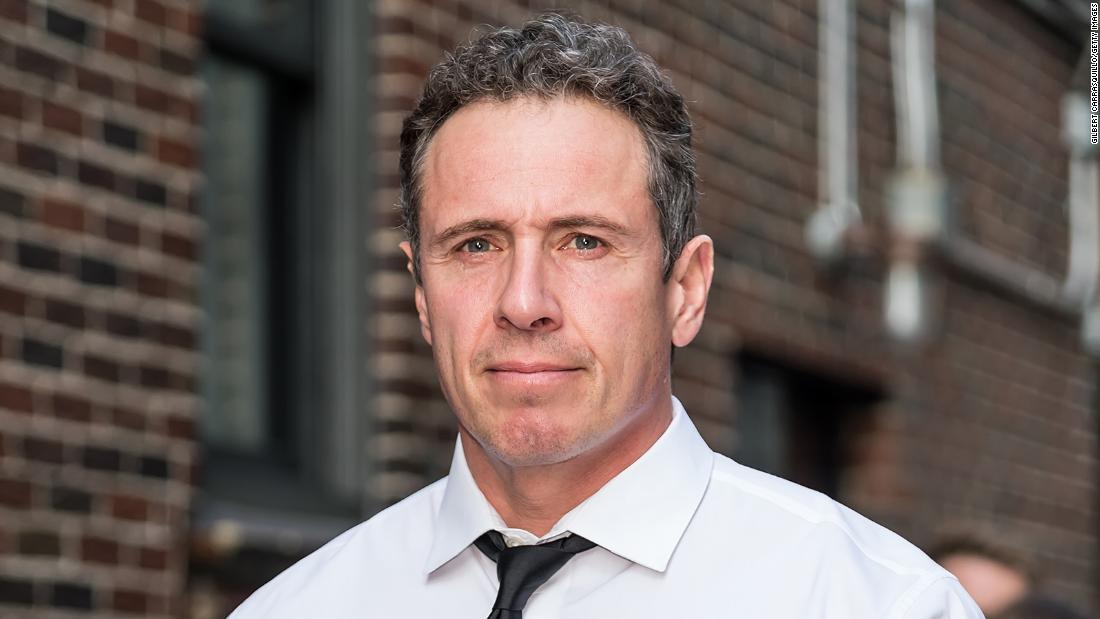 With Chris Cuomo gone from CNN, another cable news time slot is up for grabs
edition.cnn.com
b688a5525db8af26a637d74aa9aef970
Chris Cuomo was accused of sexual harassment days before CNN firing
pressherald.com
715a4491a4ccdcf6b684be91e738e62d
Chris Cuomo accused of sexual harassment days before CNN firing over aiding brother Andrew Cuomo
eu.usatoday.com
18f0f3ae885086196a9217cd79dfe8c5
Chris Cuomo accused of sexual harassment days before CNN firing over aiding brother Andrew Cuomo
usatoday.com
4196fcd076f9f0a36712e7a5ef33356d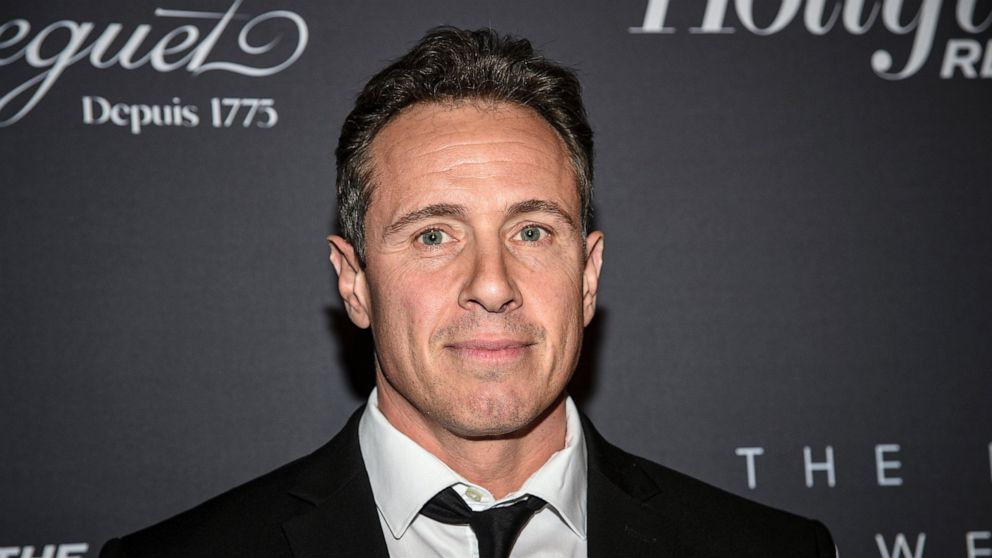 Chris Cuomo was accused of harassment days before CNN firing
abcnews.go.com
6ea7a16cc3a2407a06eb5c93e97b06a2
Chris Cuomo, like Andrew, was fired for the wrong misdeeds
nypost.com
47a0ea9e760900fe113fde8e925c3c41
Growing bipartisan chorus for SUNY boss Malatras to resign
nypost.com
bcbf93eb9db33bf8816db923da0d8e03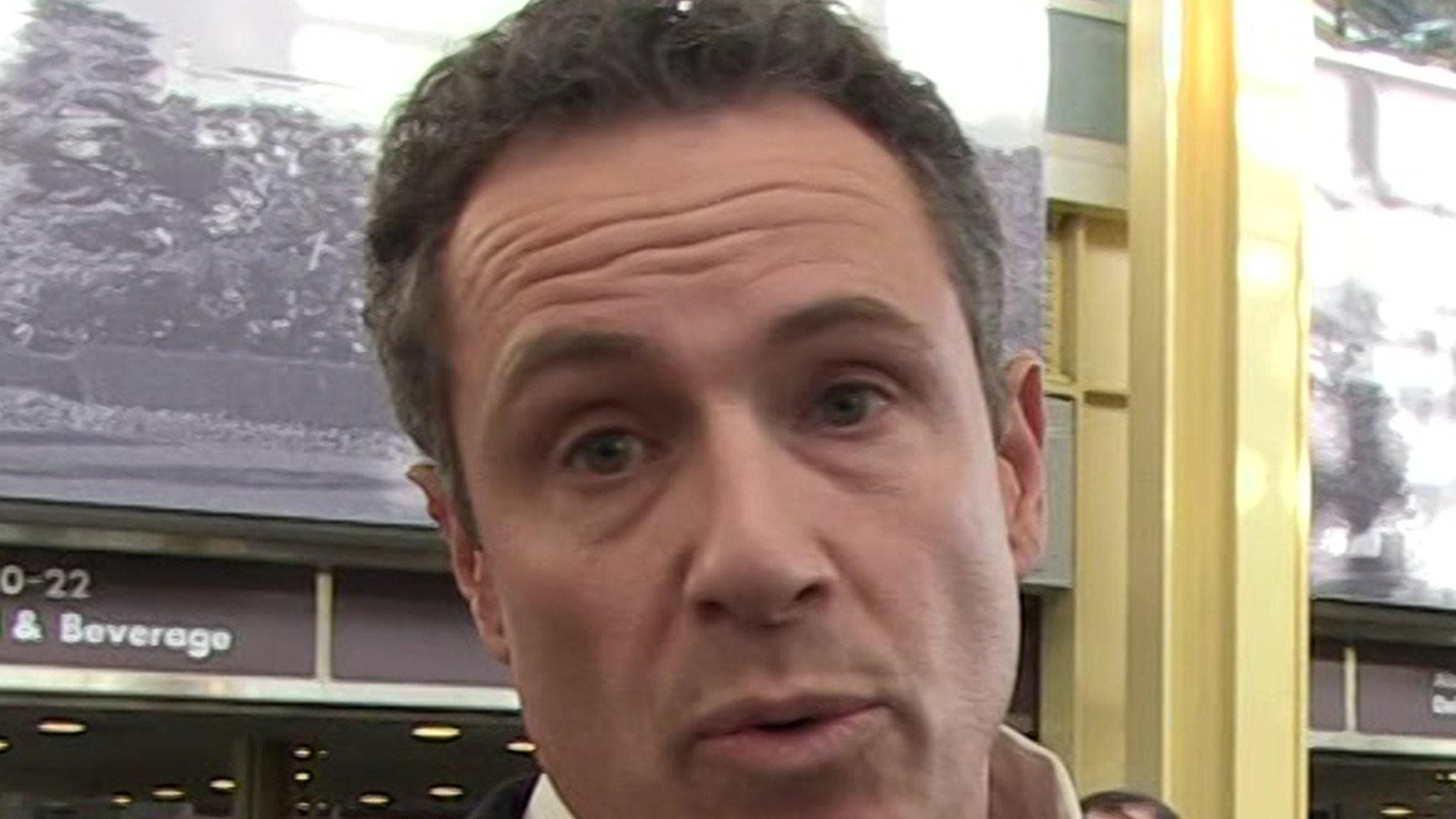 Chris Cuomo Accused of Sexual Misconduct. Amid CNN Exit
tmz.com
bb0346597ab38870043ca10e69808ccd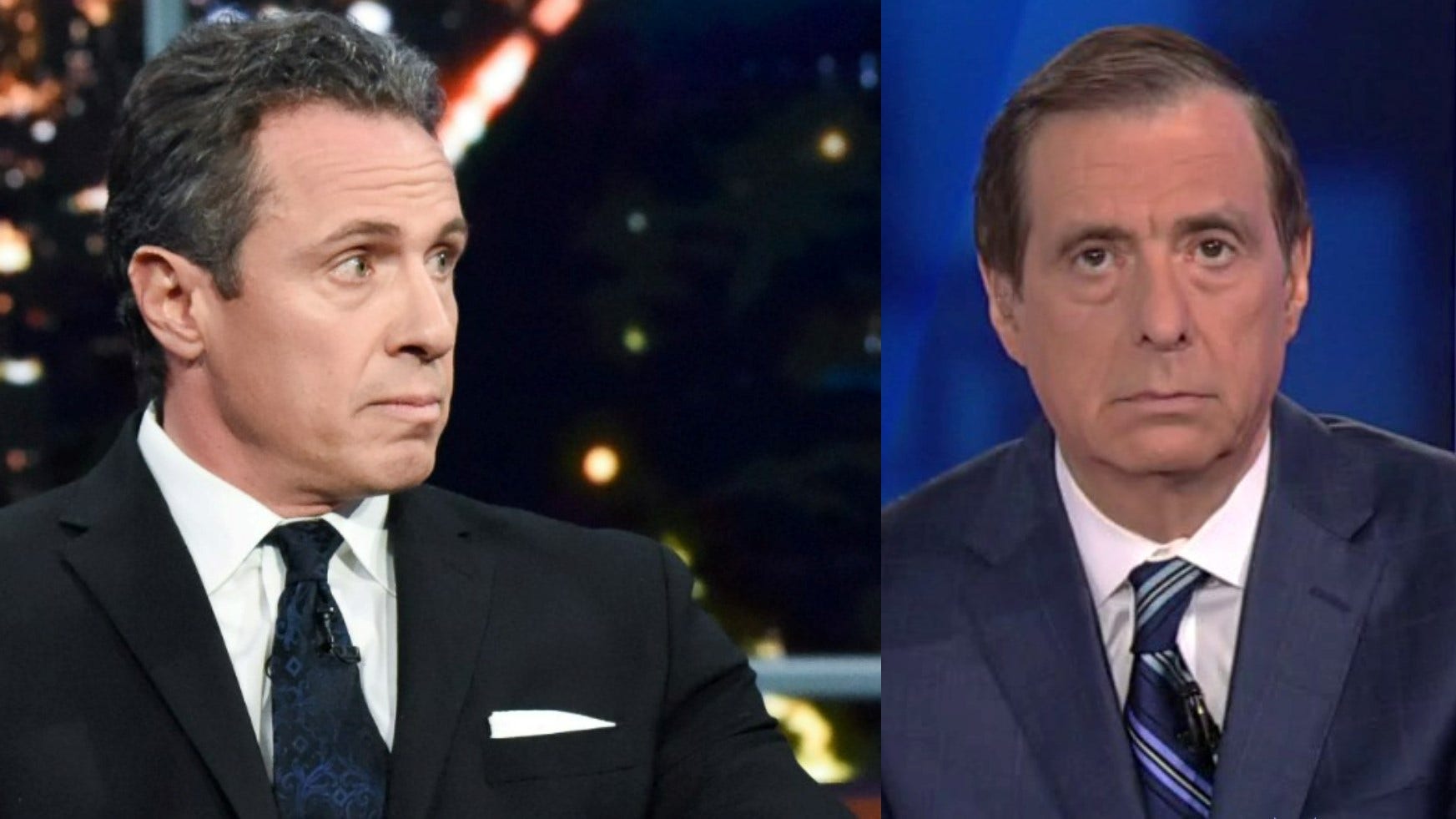 Jeff Zucker protected Chris Cuomo, 'his man,' until the new details proved too damaging: Howard Kurtz
foxnews.com
ad5c95c0c33eed5d93f955450ea53c1d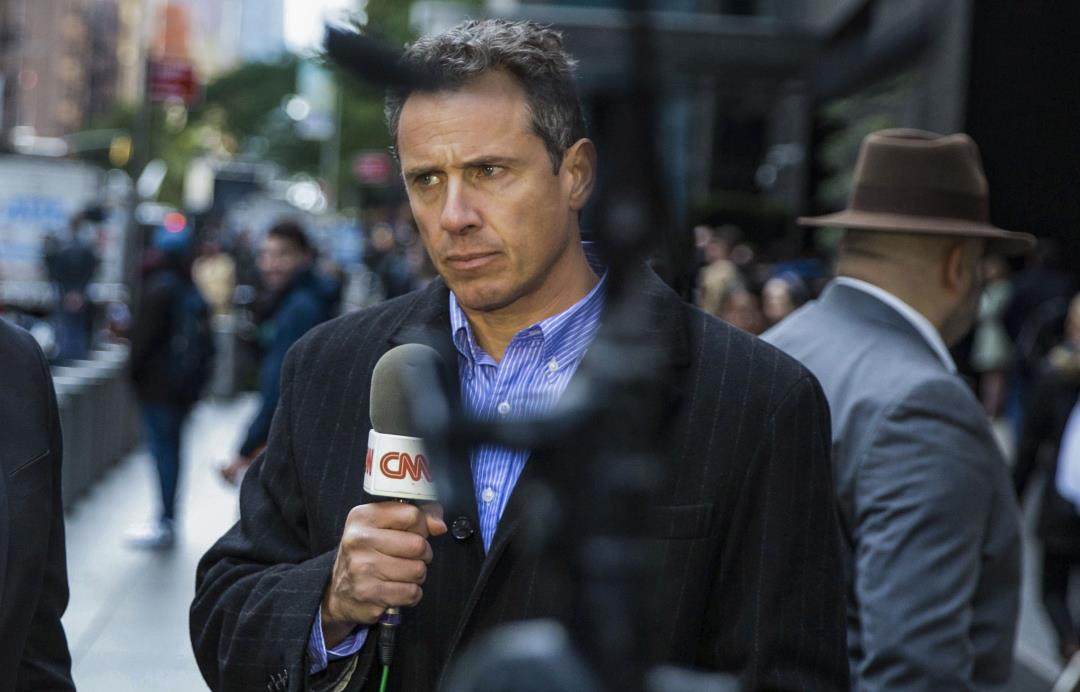 Accusation Surfaced Before Cuomo's Firing
newser.com
798644e4217bbf6b74a617ec7208702f
It took a split-second for the ball to travel from Jared Goff's right hand to Amon-Ra St. Brown's chest, but it felt like forever. St. Brown, the Detroit Lions ' rookie receiver, capped a career day by catching the game-winning touchdown pass from Goff as time expired Sunday to give the Lions their first win of the season, 29-27, over the Minnesota Vikings at Ford Field. "As I broke in, I was wide open, actually", St. Brown said. "I was like no way. So I was looking at Jared, I was like, 'Oh, please just throw it.' And the ball was in the air, I was like, 'This can't take any longer.' Cause I know the (defensive back is) coming from behind, so I was just sitting there waiting, cause I couldn't really attack it. I didn't want to get back into the field of play, I wanted to stay in the end zone." LIONS GRADES: Jared Goff playing B-level football, which is an improvement St. Brown said Sunday's touchdown — the first of his career — came on a play the Lions have repped every Friday in practice since training camp. Three weeks ago, the Lions moved St. Brown to the far outside position in a three-receiver stack to the left of scrimmage. He said coaches constantly remind players to "make sure you're in the end zone when you catch the ball" in an end-of-game situation, and on Sunday he had plenty of cushion to do so from Vikings defensive backs Cameron Dantzler and Xavier Woods. [ Subscribe for the latest news and analysis from Dave Birkett] "He's a stud", Goff said. "He's a stud and will be a stud for as long as he wants to be in this league. He's been on our mind and I'm sure Dan (Campbell) would say it, too, of trying to get him the ball for the last probably six weeks now. I think today it showed up, just trying to get him involved and get him the ball in space and what he can do in space. He's a freak and he did some things." St. Brown finished with 10 catches for 86 yards Sunday. He hurdled a defender to get to the sideline while the Lions were trying to conserve clock late in the first half, and he had four catches for 37 yards on the game's final drive, including a touchdown grab he said he will never forget. "My first NFL touchdown, first NFL win, I'm going to remember this day for a long time." St. Brown said. "The way it happened, the way it unfolded was — I mean it was just — it couldn't be any better." The Lions stopped the Vikings on all three of their two-point conversion attempts Sunday. Had the Vikings converted one, the Lions would have needed an extra point after St. Brown's touchdown to win. [ Dan Campbell dedicates game ball to Oxford: 'Special things happen in special circumstances'] Had Minnesota kicked PATs after all three of its second-half scores, the Lions would have needed the extra point to force overtime, or been forced to go for their own two-point attempt for the win. "They weren't very good, I didn't think", Vikings coach Mike Zimmer said of his team's two-point tries. "We tried to run it and smash it down their throats from the 1-yard line. Then we tried to hand the ball off to Kene (Nwangwu). So those weren't the best." Alex Anzalone stopped Nwangwu on an inside handoff on the Vikings' first two-point attempt, and Derrick Barnes tackled Alexander Mattison short of the goal line on the second. On the third, after Minnesota took a 27-23 lead with 1:50 to play, Kirk Cousins threw incomplete toward a mass of players. CARLOS MONARREZ: How in the world did Lions get their first win of season? Thank Jared Goff Campbell said Lions defensive coordinator Aaron Glenn "had a good beat on what" the Vikings were trying to do. "We were prepared", he said. "Our guys did a good job. You can't prepare them for every look you're going to get, you just have to play the odds by personnel and looks that you get and hope that they play their roles. And they did a good job today. We did and it made a difference." Contact Dave Birkett at dbirkett@freepress. com. Follow him on Twitter @davebirkett.

Detroit Lions get their 1st win in almost a year, beating the Minnesota Vikings 29-27 to end a 15-game drought
bostonherald.com
ffdcba9da82fd7d0dad2221ac12388e3
Detroit Lions get their 1st win in almost a year, beating the Minnesota Vikings 29-27 to end a 15-game drought
ocregister.com
b4750e74c388a9b7bf5ca980dde87cf4
Detroit Lions grades: Jared Goff playing B-level football, which is an improvement
eu.freep.com
7921e9623e7600c2de9193a84fb1173b
How in the world did Detroit Lions get their first win of season? Thank Jared Goff
eu.freep.com
c1c2d35f79f911286316f6c97d8c5203
'They Deserve It:' Internet Celebrates First Lions Win of 2021
heavy.com
0c9035e7495379b1cd262f0d31f94e36
Lions win on final play, end winless string 29-27 over Vikes
wtop.com
ec1a7956d39c9b494b3f51f82ca428c1
Detroit Lions stun Vikings with TD on final play for first win, 29-27: 'It's special'
eu.freep.com
981495f891391cff8db9100e719d9af2
Lions' sagging attendance at Ford Field drops them near NFL bottom
eu.detroitnews.com
397f70c97667f35e61ecb87ad2af12e5
Lions score on final play, beat Vikings for their first win of the season
usatoday.com
c6835ecb0757b47645a84340edd7a5a2
Former Vikings QB Calls Out Kirk Cousins for Postgame Antics After Loss to Lions
heavy.com
27368b9d0b8bab048f6fd043dad71090
Lions flip script, pull out first victory in final seconds vs. Vikings
eu.detroitnews.com
8e0fef9b31257bdad7490a481b4c3ade
Clueless Minnesota Vikings Suffer Humiliation In Loss To Woeful Lions
forbes.com
8eb8969fa16b37648e2534edbc5980e9
Hunt Report: Credit Lions for Delivering Emotional, Meaningful Win
heavy.com
ce3c410ec93616bb474d9590e34917b7
Parents of alleged school shooter Ethan Crumbley remain behind bars as the Oakland School District is set to face inquiries about the incident from the state's attorney general. Michael George is in Oxford, Michigan with the latest.

5 Questions About the Michigan Shooting Addressed by School Officials
nytimes.com
b82bce55a280ddb802ff7dc2e313e9c5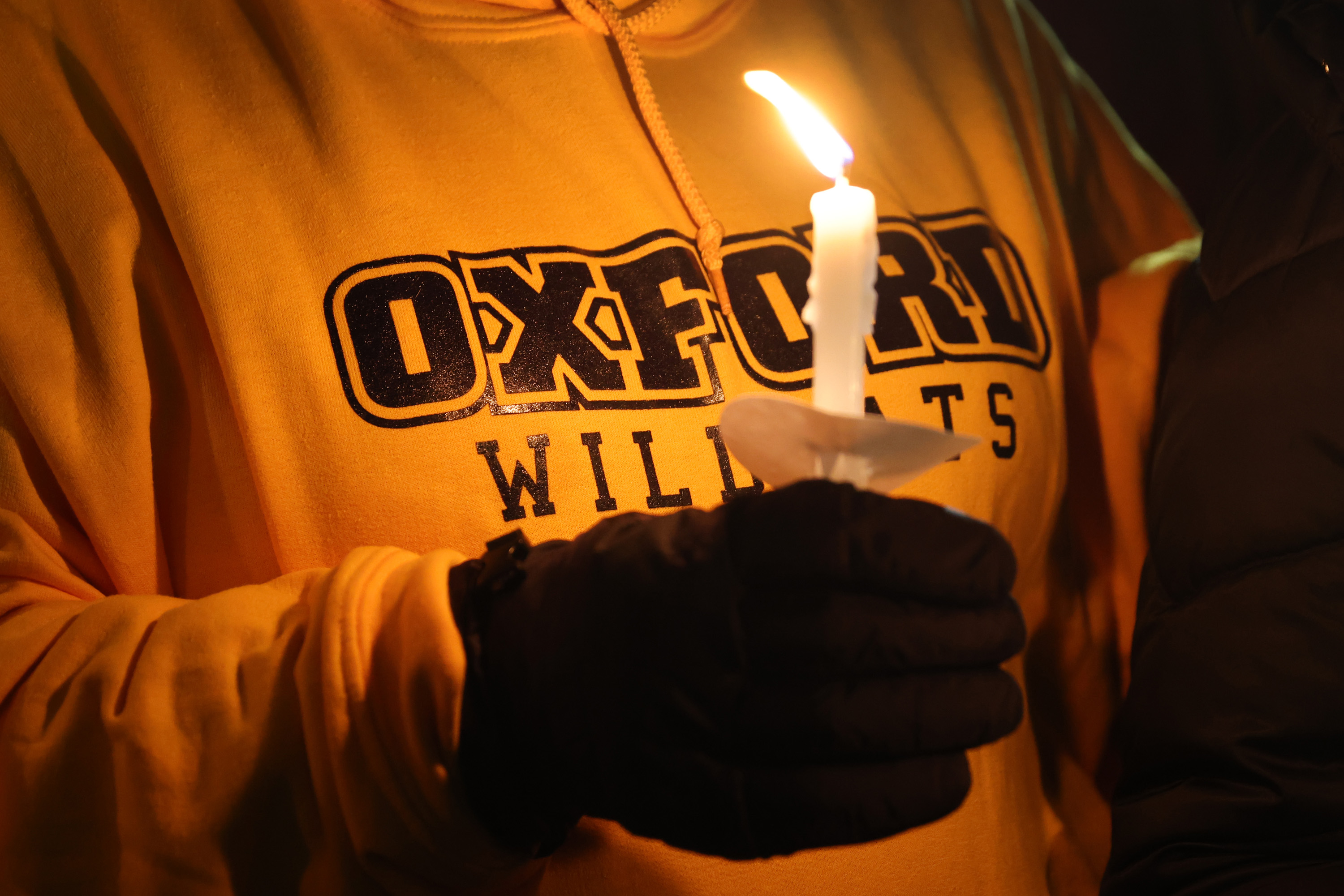 Ex-Neighbor Says She Warned Children's Protective Services About Oxford Shooter's Parents
newsweek.com
8e99120333c12c24120f1ddd12ae0365
Michigan AG offers to conduct 'extensive investigation' into Oxford school officials' actions before deadly shooting
usatoday.com
f847366042ce4e5aabdfbc3eb23751ef
Michigan AG offers to conduct 'extensive investigation' into Oxford school officials' actions before deadly shooting
eu.usatoday.com
5014e39510540917dbcc032d188df780
Michigan school's actions ahead of deadly shooting under scrutiny
bostonherald.com
cb9c1e80eee2a1e167b75e3c80bf970c
Nessel offers to conduct AG investigation into Oxford school shooting
eu.detroitnews.com
f8e77426d9ddec4a1aff3416139c5625
Michigan's attorney general wants to investigate the Oxford school shooting
npr.org
f80e8ec11ff936074185f1c9ac24fa98
Just when we thought US travel rules were starting to stabilize, along comes omicron. The dominoes fell quickly after South African health authorities informed the world of their discovery of the omicron variant of the coronavirus in late November. The Biden administration rolled out controversial travel bans on arrivals from eight nations in southern Africa. Travelers found themselves unexpectedly stranded. And now US officials are tightening travel regulations again. Things are changing by the day and even by the hour, but here are some of the questions people have about US travel rules -- and answers we have as of December 5:Yes, according to President Joe Biden's announcement on December 2 of new measures aimed at curbing the pandemic. All inbound international travelers will be required to test within one day of departure for the United States starting Monday. All flights departing after 12:01 a.m. ET December 6 will abide by a new CDC testing order, which was posted Thursday evening. This new testing time frame will apply to everyone, "regardless of nationality or vaccination status", the plan outlined on the White House website says. Documentation of having recovered from Covid-19 in the past 90 days is also accepted. Through Sunday, December 5, vaccinated travelers are required to test within three days of their departure. There is a requirement for foreign travelers arriving in the United States to be fully vaccinated. Unvaccinated Americans and legal permanent residents are allowed to enter the country with a test taken within one day of departing for the United States. The new rule will make the testing time frame one day for everyone. Biden also announced that the federal mask mandate requiring travelers to wear masks in airports, on planes and on other modes of public transportation such as trains and buses has been extended through March 18. No. Per the CDC, the "one day" time frame is used to "provide more flexibility to the air passenger and aircraft operator. "Acceptance of the test does not depend on the time of the flight or the time of day the test sample was taken. "For example, if your flight is at 1 p.m. on a Friday, you could board with a negative test that was taken any time on the prior Thursday", the CDC says on its website. Yes, it applies to all air passenger 2 years or older flying into the United States. No, the requirement is just for air travelers. There is not. "We're not announcing any steps on post-arrival testing and quarantine", a senior administration official said in a press briefing on Wednesday evening."I will say -- look, if additional measures are recommended, if additional measures can be implemented well and are effective, we won't hesitate to take them, but we're not taking them today", the official said, according to a White House transcript of that briefing. The travel bans announced on November 26 bar entry into the US of noncitizens coming from eight countries in southern Africa. They are Botswana, Eswatini, Lesotho, Malawi, Mozambique, Namibia, South Africa and Zimbabwe. On November 27, the CDC placed them all at Level 4 "very high" risk for Covid-19. (Botswana was already at Level 4 because of its caseload -- more than 500 per 100,000 residents in the past 28 days.) Citizens of those nations and citizens of other nations who have been traveling there in the past 14 days are currently not allowed entry into the United States. Dr. Anthony Fauci, director of the National Institute of Allergy and Infectious Diseases, said on Sunday that the travel ban is being reevaluated every day, and the US government is aware of the hardship hit has placed on those countries. Fauci, Biden's chief medical adviser, said the ban was put in place when the US was "in the dark" and just learning about a surge in cases in South Africa because of the omicron variant; the ban was meant to provide time to assess the situation. Yes they can. Per the White House proclamation, the CDC says that "citizens and lawful permanent residents of the United States, certain family members, and other individuals who meet specified exceptions, who have been in one of the countries listed above in the past 14 days will be allowed to enter the United States. "As of December 2, they still had to follow the rules already in place to re-enter: A negative result from a Covid-19 test within three days of travel if fully vaccinated and within one day of travel if unvaccinated. Technically, yes. At least two US carriers are still flying back and forth from South Africa, for example. Delta Air Lines is still offering Atlanta-Johannesburg service, and United Airlines is still offering Newark-Johannesburg service. United Airlines is also resuming nonstop service between Newark and Cape Town, according to a news release from South African Tourism. The release also said, "we would like to emphasize that our country remains open for all those travelers who wish to visit. "Whether it's advisable to go is another matter. The CDC advises against it. You might also encounter new travel barriers. For instance, Zimbabwe imposed a lockdown and mandatory quarantine on Tuesday, November 30, for travelers, state-run news agency NewZiana reported. Going to southern African nations while bans are in place around the world might cause you to be banned from going to other countries. For instance, the United Kingdom is not allowing anyone who has been to "red list "countries -- which include Angola and Zambia as well as the eight discussed above -- from entering except its own returning citizens. Argentina, Canada, Italy and other nations also have put bans in place, each with their own specific parameters. The CDC said it would expand omicron surveillance at four major US international airports. The CDC also confirmed to CNN on Wednesday that officials have directed airlines carrying passengers that have been to certain southern African nations to share those passengers' contact information with the agency. Airlines have already been gathering contact information from passengers under a CDC contact tracing order that has been in effect since November 8. The-CNN-Wire & 2021 Cable News Network, Inc., a WarnerMedia Company. All rights reserved.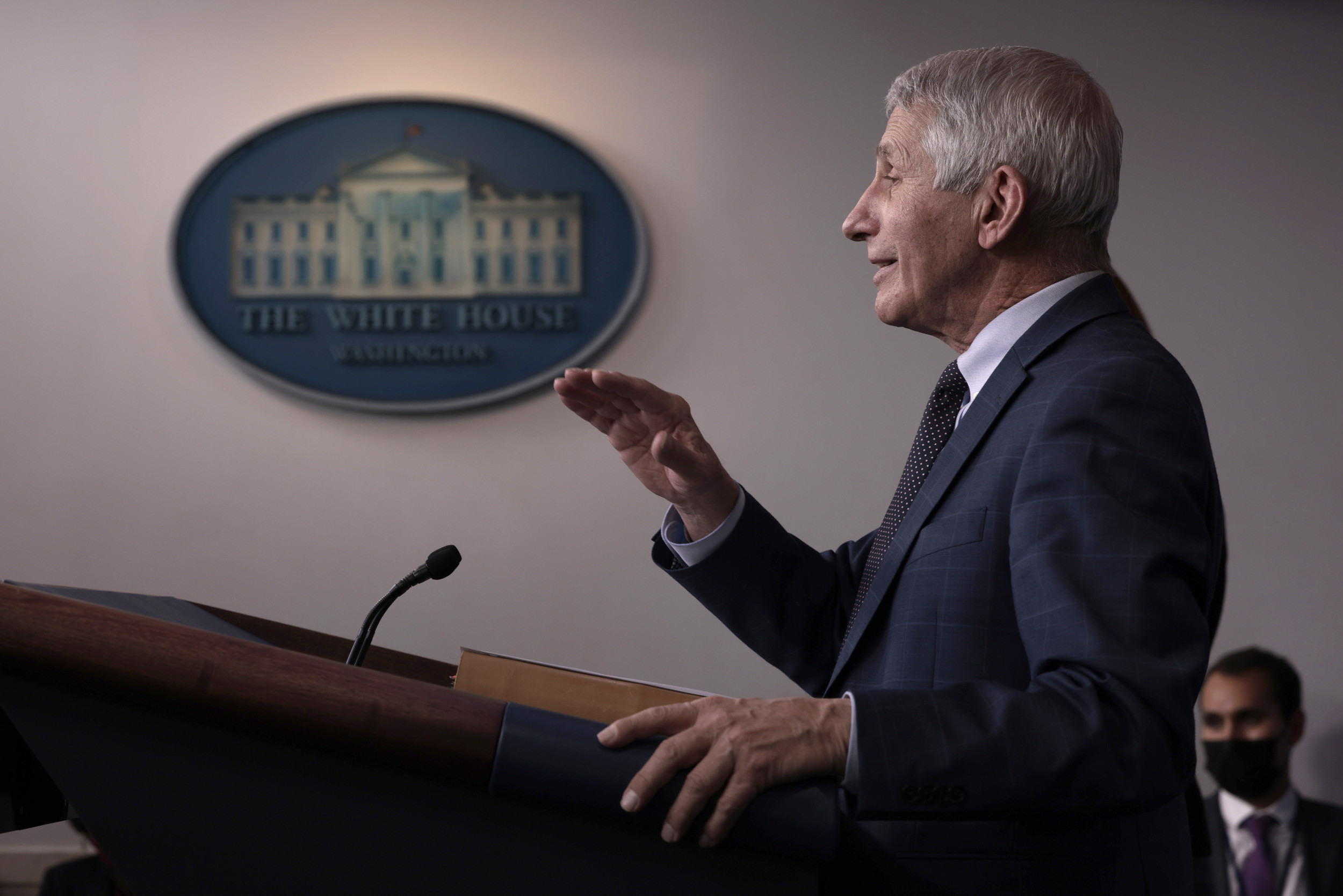 Fauci Optimistic After Early Reports Suggest Omicron Lacks 'Great Degree of Severity'
newsweek.com
69dc8132812a670658444dc17f235310
New US travel rules: What you need to know about the changes prompted by Omicron
wral.com
19f51b4a574c512e31649830b983b461
Fauci: U.S. is rethinking southern Africa travel ban amid omicron variant: 'We all feel very badly'
bostonherald.com
7d0377fd311fae27dcd5a5e009d3b0dc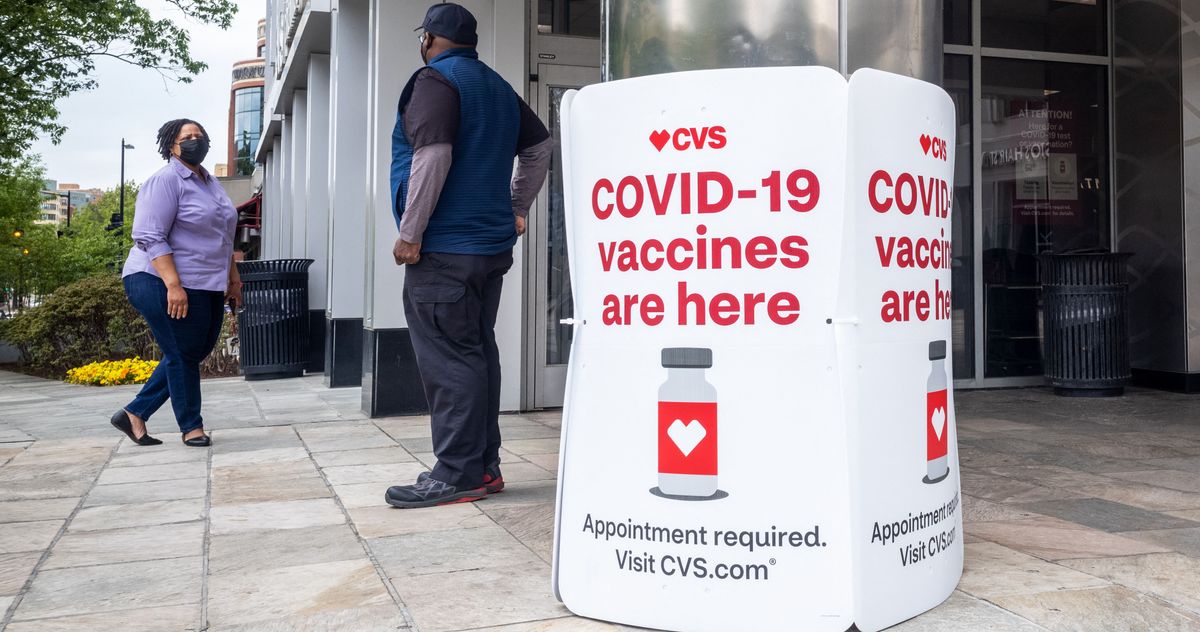 Vaccine Demand Boosts As Americans Worry Over Omicron
nymag.com
d3e563149132d10b81d1781a576ee43b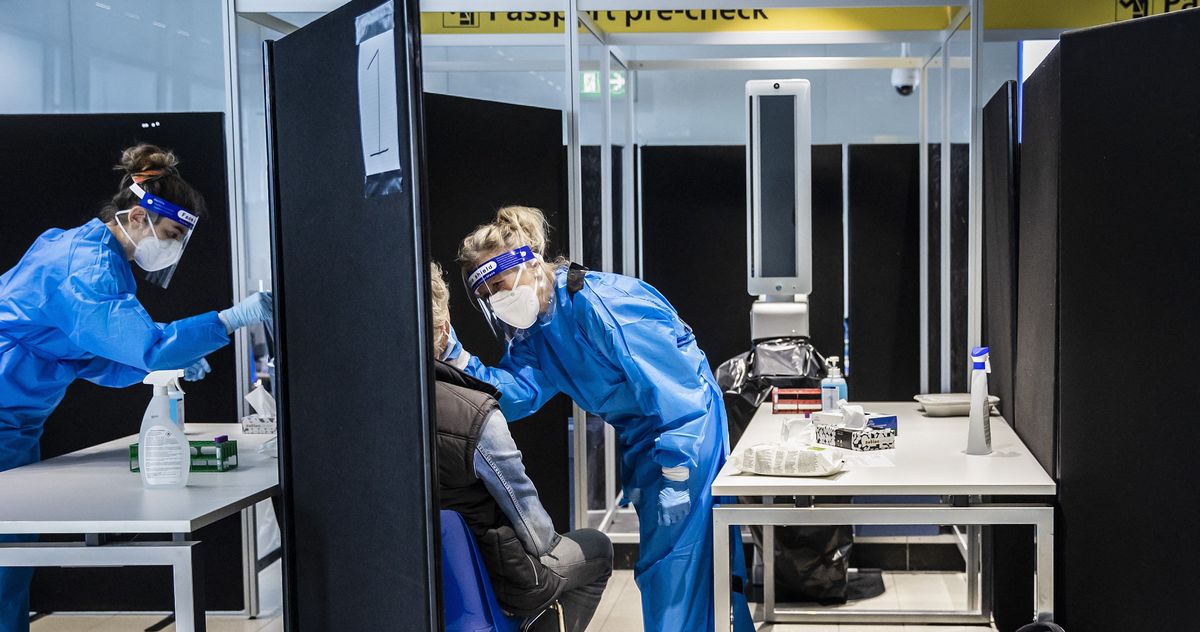 What We Do and Don't Know About the Omicron Variant And what we don't know remains a lot.
nymag.com
c1ca2b2678d731b3c65c27c59d2e87b2
Omicron cases in UK rise by 50 percent in one day
siasat.com
5cc3885d0c385cfc1137b0a533eb936a
Covid-19: Omicron cases rise to to 246 in UK, rise by 50% in one day
business-standard.com
95c94ed071038b2c9e404fa8842d5311
For a moment — just a moment — it looked like it might be one of those days for Kyler Murray. In his first play from scrimmage in five weeks — on a cold, rainy, dreary December day in Chicago that he's not accustomed to, the Cardinals quarterback tried to throw a pass and lost the ball. "In my head I was just kind of like, 'Oh, [bleep]," Murray said. "The ball just slipped out." Undaunted, Murray recovered the fumble at the Bears 31-yard line and took a three-yard loss. Two plays later, on fourth-and-two from the Bears 20, Murray, true to his nature, disdained a little play that would have kept the drive alive to make a big one. He dropped back and threw a pinpoint pass to DeAndre Hopkins, who toe-tapped into the front corner of the end zone for a touchdown and a 7-0 lead less than five minutes into the game. "Yeah, no fear," Murray said. "Trusting the work that we put in. Trusting the plays. I think if you go back and look at it, I could have played it safe. We had somebody else wide open. But that's in my eyes the best receiver in the league. You give him a chance and he made a play." It pays to think big. And have DeAndre Hopkins on your side. It ended up being that kind of day for Murray against the Bears — making big plays, avoiding bad ones and letting his defense do the hard work. Murray only threw 15 passes against the Bears, but was in complete control of himself, Kliff Kingsbury's offense and the game — accounting for four touchdowns to lead the Cardinals to a 33-22 victory Sunday at Soldier Field. Murray completed 11-of-15 passes for 123 yards, two touchdowns, no interceptions for a 136.9 passer rating. And, coming off an ankle injury, he rushed 10 times for 59 yards and two touchdowns. He wasn't prolific, but he was in a groove. "I would love to take credit for that," Cardinals coach Kliff Kingsbury said. "But he's just got a good knack for when to take off and when to hang in the pocket and make the throws. When he uses his legs like that, he's kind of the ultimate weapon. He's hard to stop." Murray's efficient performance saddled the Bears with their sixth loss in seven games, but at least provided a little bit of hope that maybe someday they'll have their own Kyler Murray in rookie Fields. Whether Fields can blossom like Murray has in his third NFL season remains to be seen. But there's no doubt he has a similar skill set. And while Murray's rookie season in 2019 was much more impressive than Fields' rookie season has been, he had his own issues — getting sacked 48 times in a 5-10-1 season. "You've got to stick through it," Murray said. "He's a great player. He's got great talent. Intangibles. It's part of the process of being a young guy in the league. This league is not easy. I've said many times, it's hard to win. You can be frustrated and stuff like that. But for him — just keep working. Keep grinding. They believe in him, I'm sure. He'll be fine." The big question is whether Fields can make the same progress in Matt Nagy's offense that Murray has made under Kingsbury. Nagy is running out of time. And Fields has to get back on the field. Even there, Murray's recent experience could prove helpful to Fields, who missed his second game with broken ribs. "I'd rather not have to sit out," Murray said. "But I think the patience of it all kind of worked out in the end. If I would have rushed it back and tried to play a couple of weeks ago, I probably would have been hurting even more."

Cardinals Unleash NFL's 'Most Dangerous Weapon' on Bears
heavy.com
9881162c1fb696a62788c66a48d6482e
Murray throws for 2 TDs, runs for 2 as Cardinals beat Bears
chicago.cbslocal.com
7b4ce5d4f34df779d9d7ccb2cb1ed8b5
Week 13 recap: Andy Dalton throws 4 INTs — the most for a Chicago Bears QB in a game since 2016 — in a 33-22 loss to the Arizona Cardinals
bostonherald.com
3b951c34f93679afe8cf650b1507fb4e
Week 13 recap: Andy Dalton throws 4 INTs — the most for a Chicago Bears QB in a game since 2016 — in a 33-22 loss to the Arizona Cardinals
ocregister.com
b77ae71b253d5a727813f771cb81949b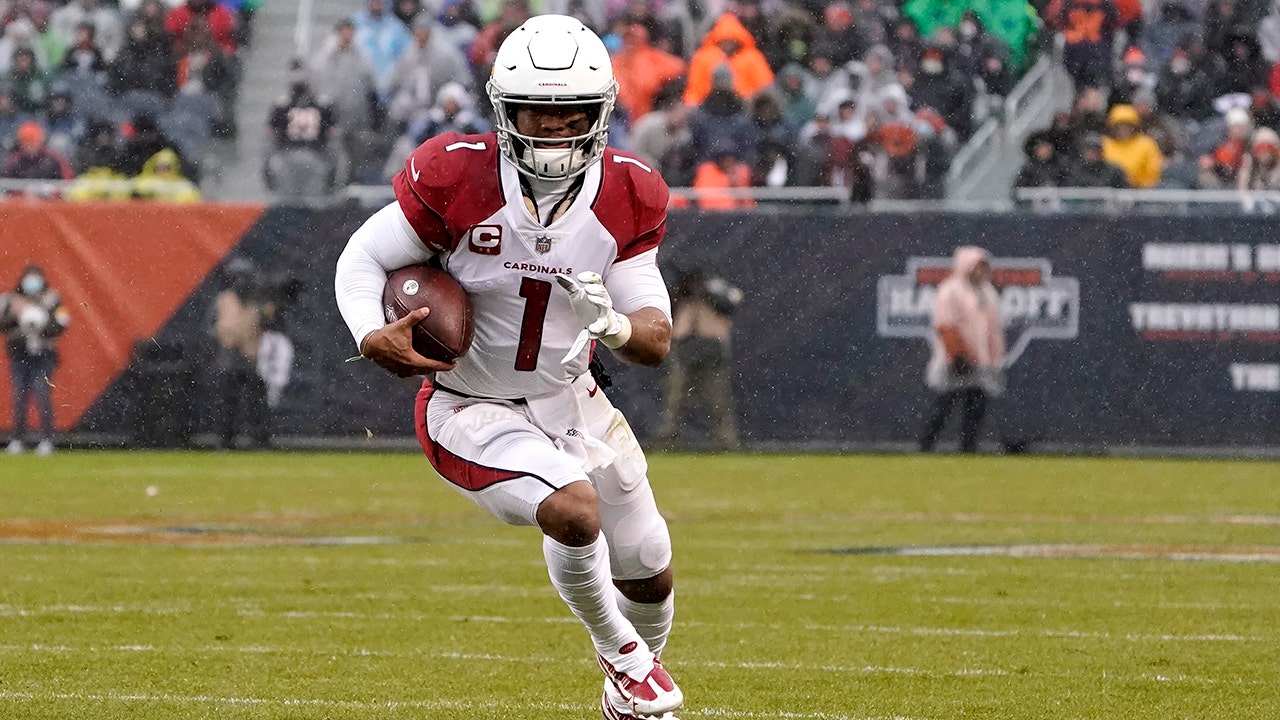 Murray throws for 2 TDs, runs for 2 as Cardinals beat Bears
foxnews.com
c57f373183377aef9665af8307b4bcab
Takeaways from the Bears' loss to Cardinals
chicago.suntimes.com
de99ff70ccd1e1974c930f688e2bb3f3
Andy Dalton Gets Brutally Honest About His 4 INT Performance
heavy.com
15b59e837bdb16af838db6fcf57c43b3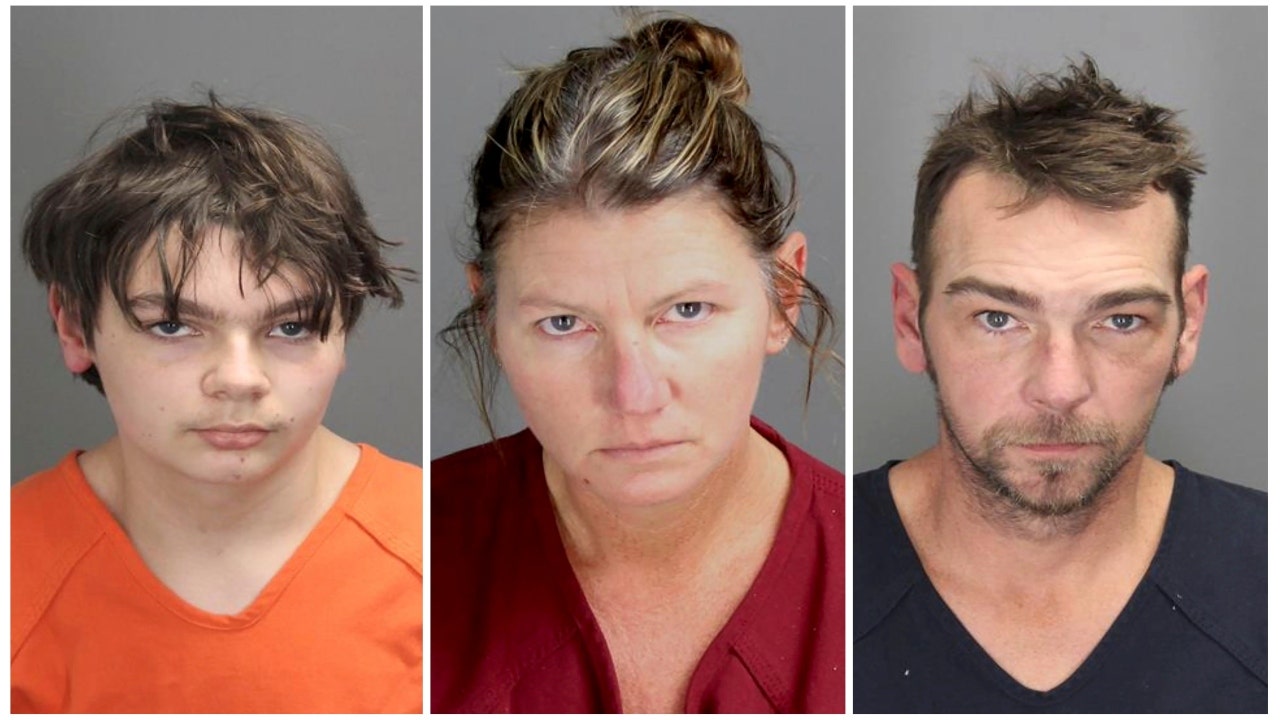 An independent investigation has been launched into the events leading up to the school shooting at Oxford High School that left four students dead and seven others injured. The Oxford Community Schools Superintendent Tim Thorne made the announcement on Saturday and said that after the Oakland County Prosecutor's press conference, many parents had questions about the school's "version of events" that led up to the shooting. He said the independent investigation would help understand all interactions that Ethan Crumbley had with students and staff members at the school. The Michigan Attorney General Dana Nessel said that her office could conduct the investigation. Ethan Crumbley is being charged as an adult with murder, terrorism, as well as other charges. He is accused of killing four students as well as injuring seven others. "It's critically important to the victims, our staff and our entire community that a full and transparent accounting be made", Thorne said. "To that end, I've asked for a third-party investigation be conducted so we leave no stone unturned, including any and all interaction the student had with staff and students." The announcement came after the Oakland County Prosecutor Karen McDonald said on Friday there were warning signs from the student charged in the school shooting. According to McDonald, the student made an online search for gun ammunition on his phone, a drawing which showed a bullet alongside the words "blood everywhere" placed above someone who appeared to have been shot. The drawing also had "my life is useless" and "the world is dead" written on it. The accused student told employees at Oxford High School that the violent drawings he made were for a "video game", according to the letter by Thorne. "On the morning of Nov. 30, a teacher observed concerning drawings and written statements that have been detailed in media reports, which the teacher reported to school counselors and the Dean of Students. The student was immediately removed from the classroom and brought to the guidance counselor's office where he claimed the drawing was part of a video game he was designing and informed counselors that he planned to pursue video game design as a career", Thorne wrote. Thorne added that there was no indication that the student would harm other individuals. "At no time did counselors believe the student might harm others based on his behavior, responses and demeanor, which appeared calm", the letter said.

Michigan AG offers to conduct 'extensive investigation' into Oxford school officials' actions before deadly shooting
eu.usatoday.com
5014e39510540917dbcc032d188df780
Michigan's attorney general wants to investigate the Oxford school shooting
npr.org
f80e8ec11ff936074185f1c9ac24fa98
Lions pay tribute to Oxford: 'You hope to be a light for those people'
eu.detroitnews.com
f0926bd63af767ec6df9b41ce940b1d0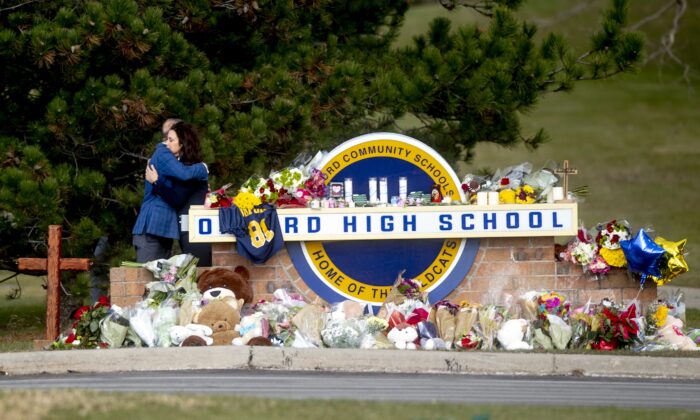 Third Party to Probe Oxford High's Actions Ahead of Shooting
theepochtimes.com
c9676f587bbb3a8867ffa09a8845ed60
Michigan AG offers to conduct 'extensive investigation' into Oxford school officials' actions before deadly shooting
usatoday.com
f847366042ce4e5aabdfbc3eb23751ef
Bob Dole, former Republican senator and presidential candidate, died on Sunday at the age of 98. WTOP's Emeritus Capitol Hill Correspondent Dave McConnell remembered his impact on the D.C. region and the country. McConnell reported that Dole was often considered a "hatchet man," as he produced various tax reforms and Social Security bills while working in federal government. "Dole softened his political persona with friendly jabs and self-deprecating humor," McConnell said. He described Dole's Senate success in passing sweeping legislation and his oft discussed loss to former President Bill Clinton — a loss that was often blamed on his "insider status" in Washington. Dole announced in February that he was diagnosed with stage 4 lung cancer. He also ascended through Beltway politics during a 36-year career that turned him to a highly influential party leader and legislator. McConnell added that reporters and people enjoyed being with Dole even after he lost his presidential bids, the vice-presidential ticket and went on to support President Donald Trump. "For this reporter, Senator Dole was always approachable, ready with a joke, [and] generally happy to take part in a genial give-and-take session with reporters, myself included," McConnell said. Before his cancer diagnosis, McConnell recalled that Dole would speak with reporters, veterans and their families — a fond recollection from a World War II memorial that Dole was instrumental in making. "An old soldier until the very end," McConnell said.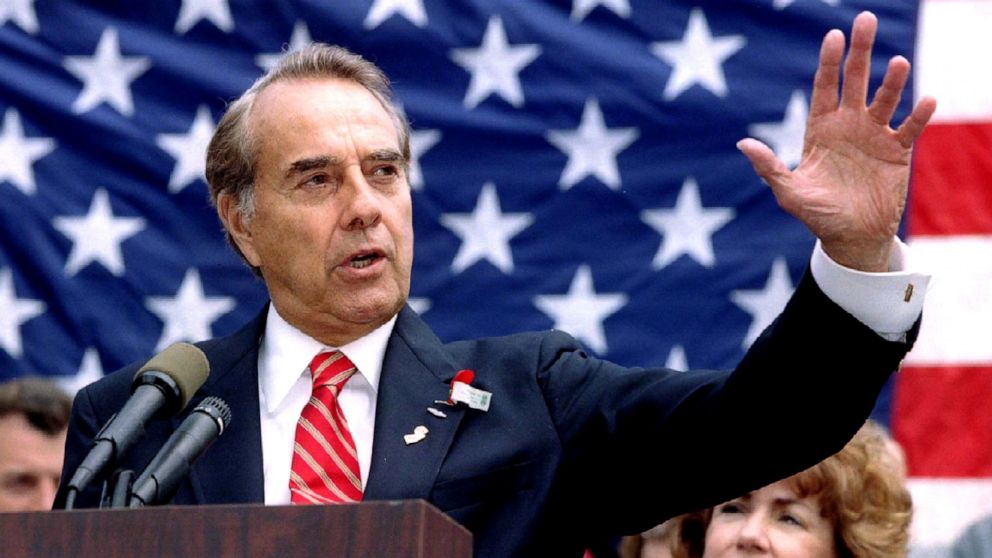 Honoring Bob Dole: Politicians react to former senator's death
abcnews.go.com
b27fc2f90431cb64c878167a0dd6a5e5
Senate leader, presidential candidate Bob Dole dies at 98
bostonherald.com
389d6b8a645b3a2a155c7069eafa2258
Bob Dole, Iowa's 'third senator,' remembered as a 'trusted mentor,' 'friend'
eu.desmoinesregister.com
bb193daf4634f496b70fca7a54e51e5a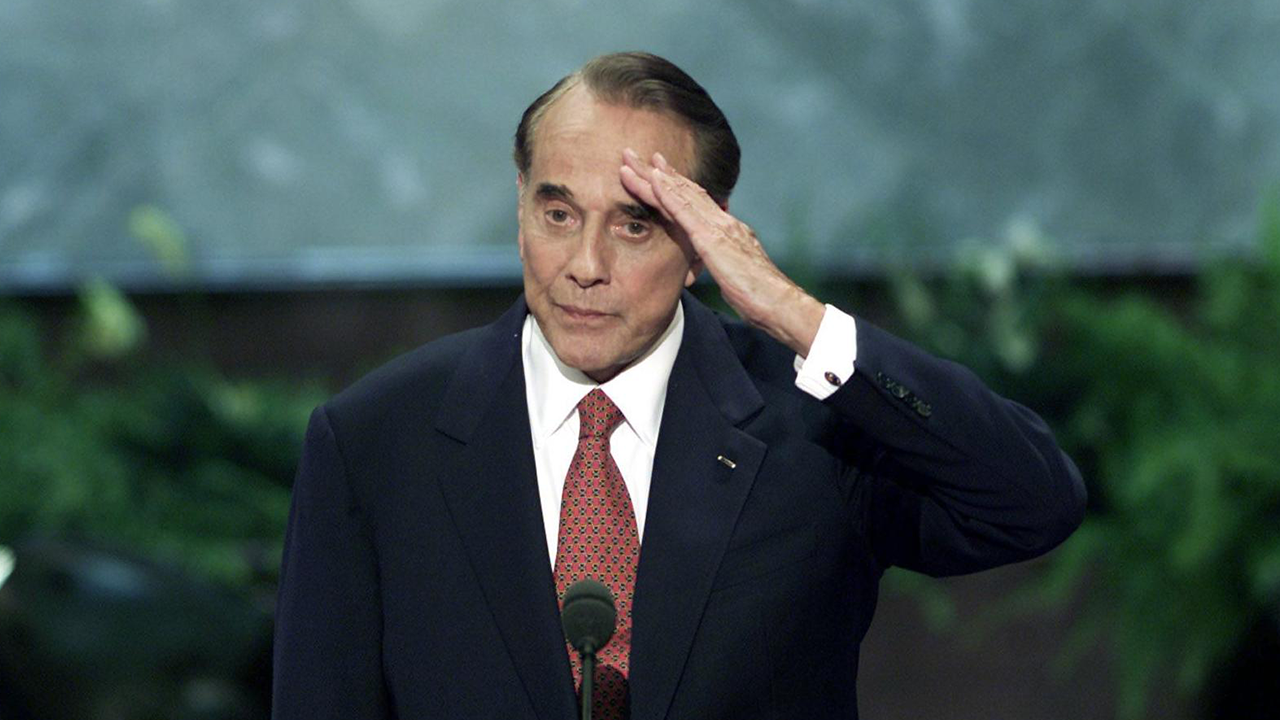 MSNBC anchor appears to downplay Bob Dole's accomplishments after his death because of his support for Trump
foxnews.com
491ba965ee0ad8ceb15487884ebb79af
US Senate leader, presidential candidate Bob Dole dies at 98
business-standard.com
426a9b8f65aabd3aaa2eee92d415969d
Here's how the NFL playoff picture looks with Week 13's Sunday afternoon games complete. NFC 1. Arizona Cardinals (10-2), NFC West leaders: They got QB Kyler Murray back and maintained slim hold on the league's best record. though their Week 8 loss to Packers could prove problematic. Remaining schedule: vs. Rams, at Lions, vs. Colts, at Cowboys, vs. Seahawks 2. Green Bay Packers (9-3), NFC North leaders: QB Aaron Rodgers and Co. got some needed down time ahead of what appears a manageable lineup of games as Pack tries to repeat as NFC's No. 1 seed. Remaining schedule: vs. Bears, at Ravens, vs. Browns, vs. Vikings, at Lions 3. Tampa Bay Buccaneers (9-3), NFC South leaders: They pulled even with idle Green Bay for the conference's second-best record, though an inferior mark in NFC games (6-3) keeps the Bucs stuck as third seed for now. Remaining schedule: vs. Bills, vs. Saints, at Panthers, at Jets, vs. Panthers 4. Dallas Cowboys (8-4), NFC East leaders: Not only did they regain momentum while maintaining a two-game divisional lead and getting rest for a roster wracked by injuries and COVID-19, their NFC-best conference record (6-1) should be a nice asset as tiebreakers are determined. Remaining schedule: at Washington, at Giants, vs. Washington, vs. Cardinals, at Eagles 5. Los Angeles Rams (8-4), wild card No. 1: They took advantage of a mini-bye in 37-7 rout of Jacksonville Jaguars, LA's first win since Halloween. Massive game next week in Arizona desert. Remaining schedule: at Cardinals, vs. Seahawks, at Vikings, at Ravens, vs. 49ers 6. Washington Football Team (6-6), wild card No. 2: They keep climbing the board after notching a win at Las Vegas, the WFT's fourth in a row. Divisional opponents rest of the way. Remaining schedule: vs. Cowboys, at Eagles, at Cowboys, vs. Eagles, at Giants 7. San Francisco 49ers (6-6), wild card No. 3: Stumble at Seattle leaves them in precarious position, the Niners' 5-5 conference record significantly worse than Washington's (5-2). Remaining schedule: at Bengals, vs. Falcons, at Titans, vs. Texans, at Rams 8. Philadelphia Eagles (6-7), out of playoff field: No Jalen Hurts, no problem. Philly has won four of six and briefly held a wild-card spot after beating the New York Jets on Sunday. They can make hay after a week off, all of the Eagles' remaining games against NFC East adversaries. Remaining schedule: bye, vs. Washington, vs. Giants, at Washington, vs. Cowboys 9. Minnesota Vikings (5-7), out of playoff field: They deservedly fall further back of final wild-card spot upon becoming first team to lose to the Detroit Lions in 2021. Remaining schedule: vs. Steelers, at Bears, vs. Rams, at Packers, vs. Bears 10. Carolina Panthers (5-7), out of playoff field: They didn't play Sunday but did fire second-year offensive coordinator Joe Brady. which kinda tells you how things are going. Remaining schedule: vs. Falcons, at Bills, vs. Buccaneers, at Saints, at Buccaneers 11. Atlanta Falcons (5-7), out of playoff field: They've been outscored by 116 points this season. But they've beaten the teams they're supposed to and won their first matchup against the Saints, hence Atlanta's continued playoff viability. Remaining schedule: at Panthers, at 49ers, vs. Lions, at Bills, vs. Saints 12. New Orleans Saints (5-7): out of playoff field: Who knew QB Jameis Winston was so valuable? The Saints are 0-5 without him and just about cooked. Remaining schedule: at Jets, at Buccaneers, vs. Dolphins, vs. Panthers, at Falcons AFC 1. New England Patriots (8-4), AFC East leaders: Well, well, well. Baltimore's loss Sunday vaults Pats into their familiar catbird seat by virtue of a conference record (6-1) that supersedes those of the Ravens and Titans. Monday night's game in Buffalo will either strengthen New England's position or knock it into the wild-card fray. Remaining schedule: at Bills, bye, at Colts, vs. Bills, vs. Jaguars, at Dolphins 2. Tennessee Titans (8-4), AFC South leaders: Off this week, they will reclaim projected No. 1 seed if Patriots lose at Buffalo. However Titans better also be mindful of what's behind them as surging Colts close in on division lead. Remaining schedule: vs. Jaguars, at Steelers, vs. 49ers, vs. Dolphins, at Texans 3. Baltimore Ravens (8-4), AFC North leaders: They gambled and lost – perhaps in very damaging fashion – Sunday at Pittsburgh. For now, the defeat drops the Ravens from first in the conference to third with no risk of losing further ground until Week 14. Remaining schedule: at Browns, vs. Packers, at Bengals, vs. Rams, vs. Steelers 4. Kansas City Chiefs (7-4), AFC West leaders: Though a win over Denver on Sunday night will technically forge a four-way tie in the AFC, K.C. would nevertheless remain in this spot due to a sub-.500 conference record. Remaining schedule: vs. Broncos, vs. Raiders, at Chargers, vs. Steelers, at Bengals, at Broncos 5. Buffalo Bills (7-4), wild card No. 1: Beat the Patriots at Orchard Park on Monday night, and the Bills move back atop AFC East and would rise to conference's second seed. Remaining schedule: vs. Patriots, at Buccaneers, vs. Panthers, at Patriots, vs. Falcons, vs. Jets 6. Los Angeles Chargers (7-5), wild card No. 2: Winning in Cincinnati could convey a key head-to-head tiebreaker in condensing AFC field. Remaining schedule: vs. Giants, vs. Chiefs, at Texans, vs. Broncos, at Raiders 7. Cincinnati Bengals (7-5), wild card No. 3: Bad loss to Bolts moves them to brink as several pursuers close in. Remaining schedule: vs. 49ers, at Broncos, vs. Ravens, vs. Chiefs, at Browns 8. Denver Broncos (6-5), out of playoff field: They can shake things up by winning for the fourth time in five games Sunday night. Remaining schedule: vs. Lions, vs. Bengals, at Raiders, at Chargers, vs. Chiefs 9. Pittsburgh Steelers (6-5-1), out of playoff field: QB Ben Roethlisberger's face conveyed importance of Sunday's win over Baltimore. Remaining schedule: at Vikings, vs. Titans, at Chiefs, vs. Browns, at Ravens 10. Indianapolis Colts (7-6), out of playoff field: They're as hot as anybody after winning six of eight. Getting swept by Tennessee could make it hard to get to top of division, but Colts can smell a wild card – though some chaos in front of them during their off week would help. Remaining schedule: bye, vs. Patriots, at Cardinals, vs. Raiders, at Jaguars 11. Las Vegas Raiders (6-6), out of playoff field: They've lost four of five and are watching more teams get between them and AFC's final playoff berth. Remaining schedule: at Chiefs, at Browns, vs. Broncos, at Colts, vs. Chargers 12. Cleveland Browns (6-6), out of playoff field: Coming out of bye week, time for Baker and Mayfield and Co. to turn up the heat against a tough gauntlet of opponents. Remaining schedule: vs. Ravens, vs. Raiders, at Packers, at Steelers, vs. Bengals 13. Miami Dolphins (6-7), out of playoff field: Amazing return to relevance, their fifth straight win leaving them only 1½ games out of seventh seed. Remaining schedule: bye, vs. Jets, at Saints, at Titans, vs. Patriots *** Follow USA TODAY Sports' Nate Davis on Twitter @ByNateDavis.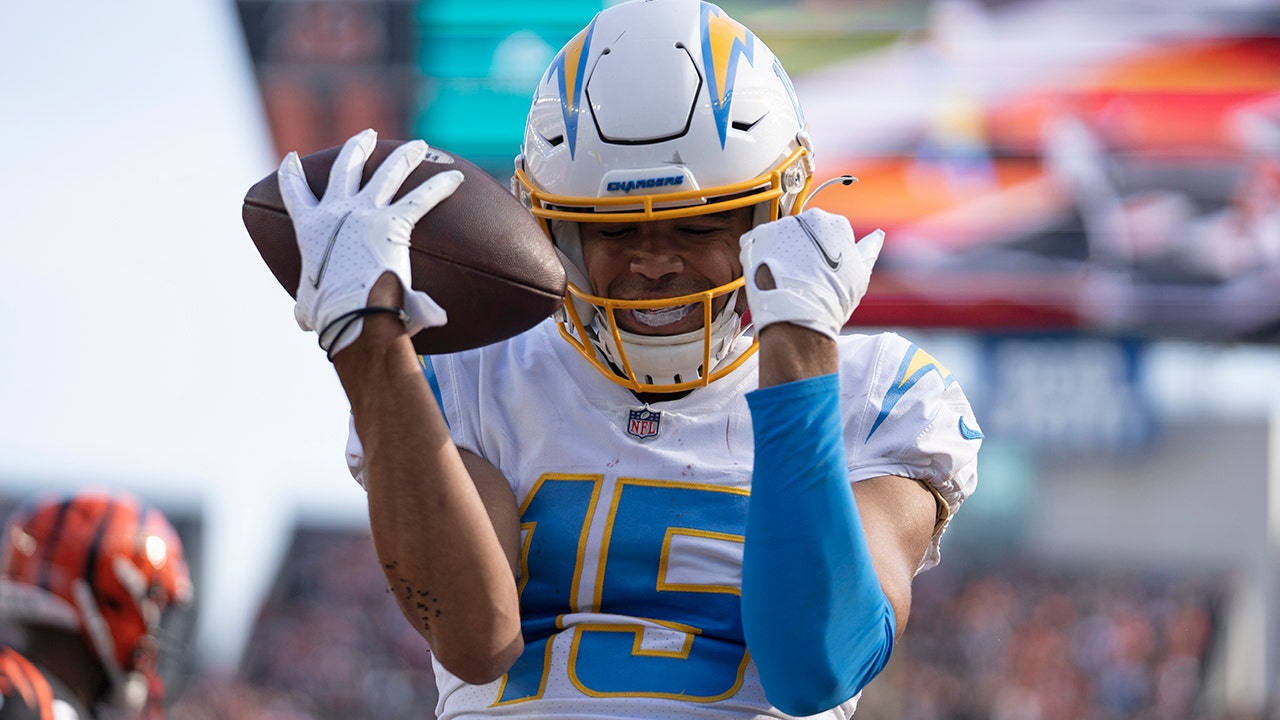 NFL Week 13 schedule, scores, updates and more
foxnews.com
ea397241ba8ad374ac53a7b05f5b27d3
Dolphins swarm Giants for fifth straight win, keeping themselves in playoff contention entering bye
bostonherald.com
9432f86328c9c6f4f0bc8219062cd9bd
Why Has Patrick Mahomes Thrown So Many Interceptions?
nytimes.com
8297f723b739d6a95eab8e4fd55a3b65
Dolphins swarm Giants for fifth straight win, keeping themselves in playoff contention entering bye
ocregister.com
7a30e03669c07bc87cdf1c186eb725b6
The Jets and Giants Played. They Did Not Win.
nytimes.com
033479c5cdde02954b747a73e2633305
What We Learned From Week 13 in the N.F.L.
nytimes.com
cdcff18715dc8d5c6e09eaa1fc811cb4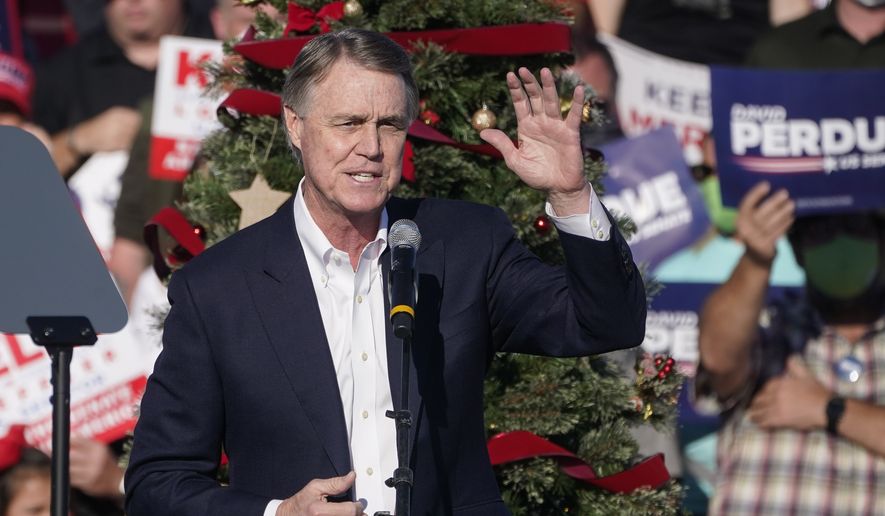 Former U.S. Sen. David Perdue will challenge Georgia Gov. Brian Kemp in 2022's Republican primary for governor, according to reports by multiple news outlets Sunday, setting up a heated clash while Democrat Stacey Abrams is likely to await the winner. Perdue 's plans were first confirmed Sunday by Politico. He 's been encouraged publicly by former President Donald Trump and has been flirting with running for governor for months. Supporters of the 71-year-old former senator, who lost his seat to Democrat Jon Ossoff in a runoff in January, say they believe Perdue can beat Abrams while Kemp can't. "Perdue can bring together the Trump base and those Republicans, independents, and moderate Democrats who will find Abrams too radical," former U.S. House Speaker Newt Gingrich wrote on Nov. 12. " Perdue is the one candidate who can defeat Abrams." But Kemp is promising an all-out brawl as he tries to win a second term, with Kemp spokesperson Cody Hall saying Perdue is running only to "soothe his own bruised ego" over his loss to Ossoff. "The man who lost Republicans the United States Senate and brought the last year of skyrocketing inflation, open borders, runaway government spending and woke cancel culture upon the American people now wants to lose the Georgia governor's office to the national face of the radical left movement," Hall said. As recently as June, Perdue was supporting Kemp, introducing him at the state Republican Party convention. Kemp said Thursday that he hoped Perdue "was a man of his word" when it came to that support. Perdue's entry could also drag Kemp to the right as he vies for primary support. Kemp had hoped to use Abrams ' Wednesday entry into the governor's race to rally Republicans to his side, but Trump then issued a statement claiming that his strongest supporters would never vote for Kemp. Trump has repeatedly targeted Kemp, saying Kemp didn't do enough to overturn President Joe Biden's electoral victory in Georgia. "The MAGA base will just not vote for him after what he did with respect to election integrity and two horribly run elections, for President and then two Senate seats," Trump said. "But some good Republican will run, and some good Republican will get my endorsement, and some good Republican will WIN!" Trump 's political action committee earlier commissioned a poll that showed Perdue could beat Kemp in a Republican primary if Trump endorsed Perdue. The former president added fuel to that fire at a Sept. 25 rally in Perry, Georgia, when he pointed out Perdue among a clutch of Republican Party leaders. "Are you running for governor, David? " Trump asked. "Did I hear he 's running?" Born in Macon, Perdue was a business consultant and then an executive at companies shifting clothing production to Asia. He became CEO of Reebok, textile firm PillowTex and discount retailer Dollar General. The cousin of former governor and U.S. Agriculture Secretary Sonny Perdue, David Perdue was elected to the Senate in 2014, beating Democrat Michelle Nunn. Besides Trump 's displeasure with Kemp, it's unclear what Perdue 's platform will be. In an interview last month with Gainesville radio station WDUN-AM, he talked about education as a possible issue, and contrasted the Trump economy to Biden's "maniacal spending." But he seemed to circle back to hard feelings over Trump 's electoral loss, saying Biden won in a "questioned election." "We have a divided party in Georgia right now. Forget about me, it's divided," Perdue said. "And a lot of people feel like that the people in power haven't fought for them, and caved in to a lot of things back in 2020 that didn't have to be done." The reports indicate Perdue could announce as early as Monday. There is already a slate of Trump-backed candidates in Georgia Republican primaries, including Herschel Walker running for U.S. Senate, state Sen. Burt Jones running for lieutenant governor and U.S. Rep. Jody Hice running for secretary of state. Other Republicans have already been trying to challenge Kemp, including former Democrat Vernon Jones and GOP activist Kandiss Taylor. Jones has courted a Trump endorsement and on Sunday claimed Kemp and Perdue are "two peas in a pod." Abrams has no declared opponents on the Democratic side. Her narrow loss to Kemp in 2018 vaulted her to national fame as a voting rights activist and leader of her party. "While David Perdue and Brian Kemp fight each other, Stacey Abrams will be fighting for the people of Georgia," Abrams top aide Lauren Groh-Wargo wrote on Twitter. Some Republicans fear a bitter Perdue-Kemp primary will set the stage for an Abrams victory. Republican state Sen. Chuck Hufstetler of Rome wrote in a tweet that Perdue 's entry is "Good news for Stacey Abrams. Bad news for Republicans." Emory University political science professor Andra Gillespie said it's unclear if a Kemp-Perdue primary would be "demobilizing or demoralizing in a general election" for Republican voters, with some staying home. The national environment in 2022 appears likely to be strong for the GOP, and Gillespie said "Republican voters are going to go vote for a Republican candidate, and they'll put whatever differences they have aside to support that Republican candidate."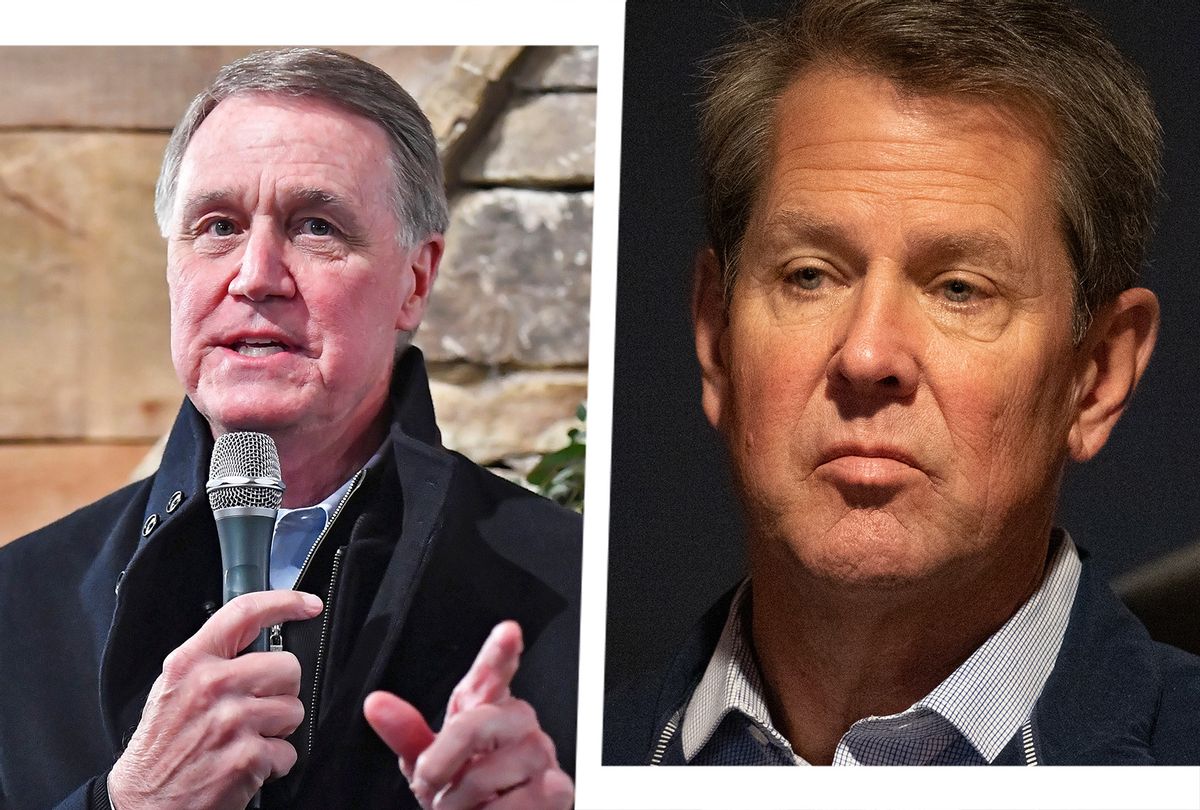 GOP civil war set to begin in Georgia as David Perdue seeks to challenge Gov. Brian Kemp
salon.com
4e296c36be959af3ee9e1a9d9a78659b
Former Senator David Perdue set to announce primary challenge against Georgia Governor Brian Kemp
cbsnews.com
8374ae3e7c612cb55f17526fcb419cc5
Reports: Perdue to take on Kemp in Georgia GOP governor race
wtop.com
03546882d55bbb7a0e03bd3eefae3457
Ex-Sen. David Perdue plans to challenge Georgia Gov. Brian Kemp
pressherald.com
71f39b3080d5ae34d9b0e76afd24c50f
From the moment word emerged that 11 Philadelphia Union players would miss Sunday's Eastern Conference final due to MLS health and safety protocols, attention was rightly focused on the five starters who would sit out. The likes of goalkeeper Andre Blake and captain Alejandro Bedoya would be spectators. So would three fourths of the usual backline, with center-backs Jack Elliott and Jakob Glesnes as well as left-back Kai Wagner also out. But the knock-on effect was that the Union would have precious little depth to change the course of the match should that be required. Opponents New York City FC were missing some key players as well, most notably MLS Golden Boot winner Valentin Castellanos, but it was obvious that manager Ronny Deila had more resources on his bench than counterpart Jim Curtin. In the end, that proved to be the difference, as New York City came from behind to win 2-1 thanks to substitute Talles Magno 's late goal, and set up an MLS Cup showdown on Saturday with the Portland Timbers (3 p.m. ET, stream live on ABC). Conference finals are rarely remembered, save by the fans of the teams who win them, even if there is a contrived trophy presentation at the end. MLS Cups make more of an impression. But such was the gutty performance by the Union -- as well as NYCFC's comeback -- that Sunday's encounter will likely stick in the memory a bit longer than most. - Predict results in ESPN's Soccer Playoff Pick 'Em! - ESPN+ viewers' guide: LaLiga, Bundesliga, MLS, FA Cup, more - Stream ESPN FC Daily on ESPN+ (U.S. only) - Don't have ESPN? Get instant access The circumstances alone made for a unique matchup. Word emerged Friday that the Union were hurting in terms of personnel. On Saturday, there was confirmation that 11 players would be out, and there was concern that the game might devolve into a farce unbecoming of a conference final. For Curtin, even filling out his lineup card was a challenge. "When I was writing in the team messages at the beginning of the game there are a couple of names I didn't know how to spell quite yet, so I had to do some peeking at the backs of jerseys, which is a situation that was unique for sure", he said. Fortunately, that blowout scenario was avoided. While Deila was complimentary of the Union players who took the field, and noted that Philadelphia's style didn't change, he admitted that the home side's depleted numbers did change the mental dynamic of the match. "It has a different pressure to us to be more, 'We have to win', instead of, 'Amazing to win'", he said. Perhaps that explains the rather tepid nature of the first half, when NYCFC had the vast majority of the ball but never really threatened the Union goal. In fact, Philadelphia's patchwork backline led by Aurelien Collin -- who had played one minute of competitive soccer for Philadelphia the past two seasons -- looked comfortable for the better part of an hour. And when Kacper Przybylko forced an own goal from Alex Callens in the 63rd minute, it really looked like the Union would get their "Rocky" moment. But after scaling the mountain, the Union's legs weren't strong enough to stay there. The lead lasted all of 110 seconds, with Maxi Moralez hammering home a rebound to bring NYCFC level. From there, the Blues were running downhill. "I think we needed to get a period to get the crowd into it, to have a five-minute window where now it puts a little stress and pressure on New York City", said Curtin. "Maybe they start to throw numbers forward and we can hit them on the counter." By then, Deila had already made a trio of substitutions, turning to record signing Magno, Gudmundur Thorarinsson and Ismael Tajouri-Shradi, all of whom helped tip the balance toward the visitors. Thorarinsson got forward with greater effect than Malte Amundsen, while Tajouri-Shradi and Magno perked up the Blues' attack in the final third. As for Curtin, he was hamstrung, with little in the way of options as his valiant band of starters was gassed. "They had some weapons that came off the bench that I'll just say are expensive", said Curtin. The most expensive one of all delivered with less than two minutes of normal time remaining. Thorarinsson robbed Olivier Mbaizo, and fed Magno -- a $12 million midseason acquisition -- to fire home the game-winner from close range in the 88th minute. The goal was cruel on the Union, especially given that Nathan Harriel sent a free header over the bar just minutes earlier. But it seemed deserved for an NYCFC side that slowly turned up the pressure after halftime. Major League Soccer is here! Coverage of all 27 teams with live games, replays, highlights. Sign up now to stream soccer on ESPN+ SATURDAY, DEC. 11 • MLS Cup: Portland vs. NYCFC (3 p.m. ET) "I think we were the dominant team in the second half", said Deila. "And we knew that in the last minutes of the game, we will get more space and [create] more chances, and we did. The substitutes worked really, really good. You saw how fresh they were." Curtin is the kind of manager who isn't one to give into excuses, but he couldn't help but let his mind drift into what-if scenarios. Nine months of sweat and effort went down the drain due to a virus that remains stubbornly part of American life. Without going into specifics, and stressing how he's a firm believer in science, Curtin felt that the league's COVID-19 protocols could do with some tweaking given "we had 11 guys that are healthy to play a soccer game that aren't here because they have a version of sniffles." He added, "You're at a loss for words, man. I just feel bad for the guys that weren't here, because again, they had incredible seasons. COVID sucks. I don't know how else to put it. The protocols are the protocols, but could they be updated, adjusted for common sense? I don't know. Again, it hurts." That pain will linger for a while in Philadelphia. Meanwhile, it is NYCFC who will move on to MLS Cup. "What we have done so far, it's been just amazing", Deila said. "But the biggest one is coming on Saturday."

NYCFC outlasts Union 2-1 to reach 1st MLS Cup final
wtop.com
94bb9f5e5c56588e1a370b33976aca1a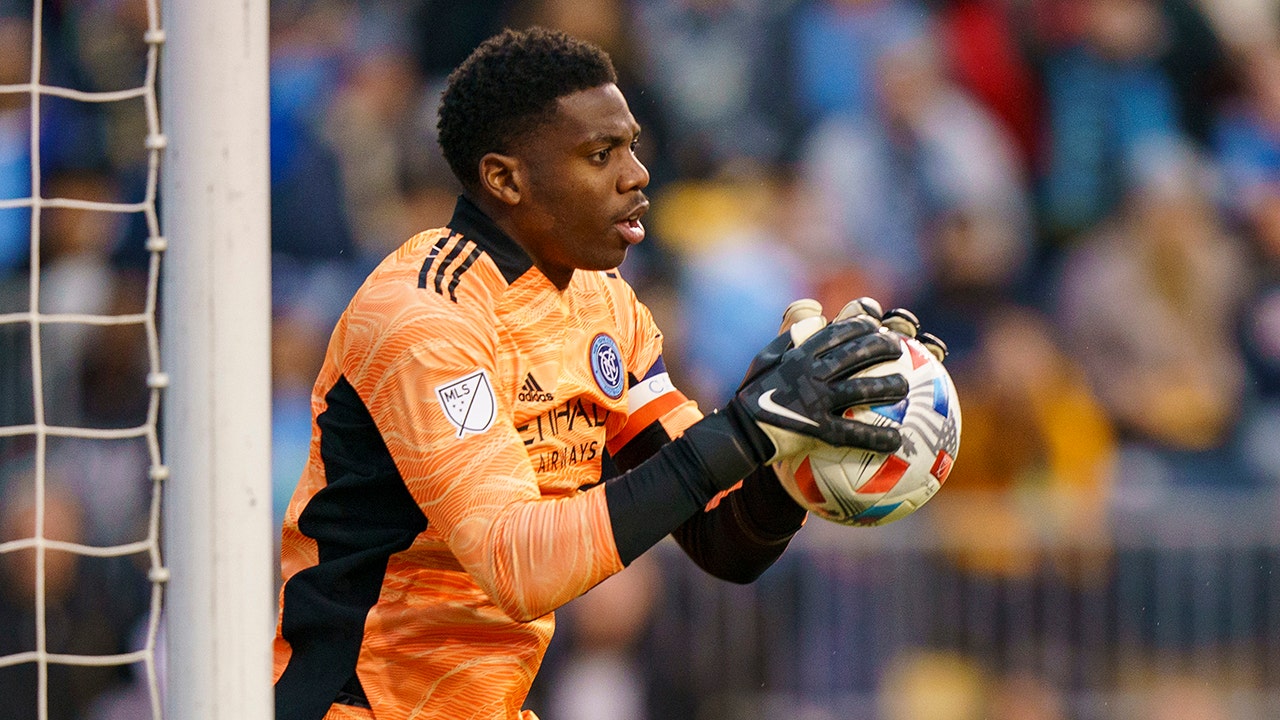 NYCFC outlasts Union 2-1 to reach 1st MLS Cup final
foxnews.com
5b8406d72f70736796ad51b39b221153
NYCFC Rallies Late, Stuns Philadelphia For Spot In MLS Cup Final
newyork.cbslocal.com
06005093488468453dd127e25dce8928
Talles Magno's late goal lifts NYCFC over Union, into first MLS Cup final
nypost.com
c9bf1acacbc63aeb136c3f728821bb66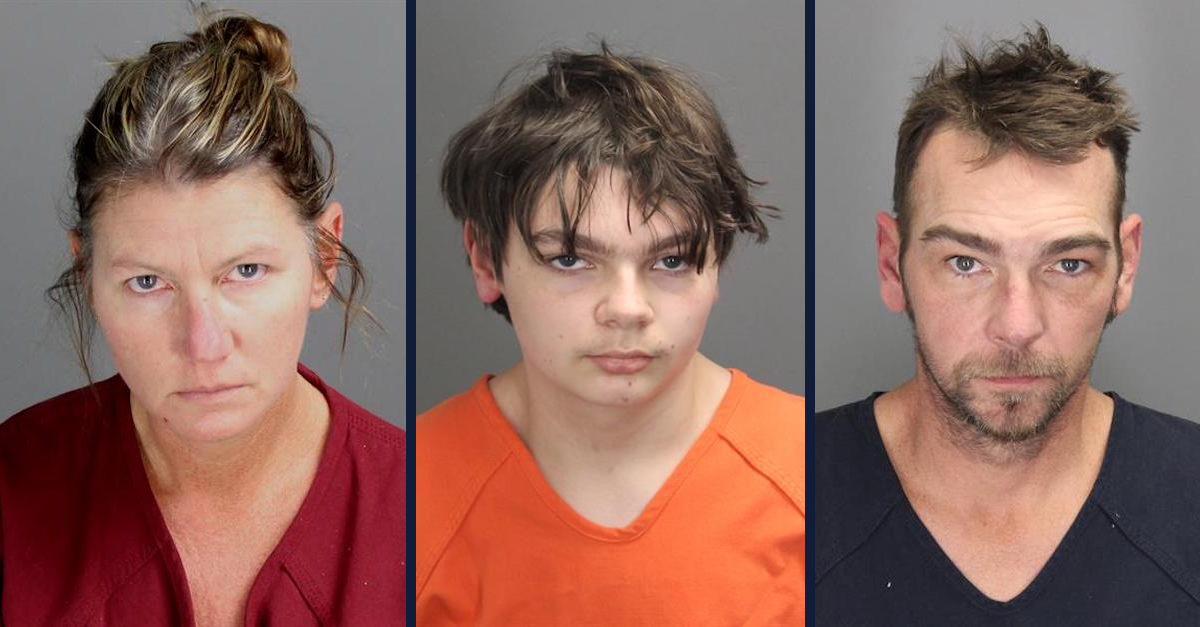 The parents of an alleged school shooter are in custody after authorities said they tried to flee, but investigators are still looking into whether anyone helped them. Enter artist Andrzej Sikora, 65. Authorities want to talk to him about James Crumbley, 45, and Jennifer Crumbley, 43, because they were found in his studio. Oakland County Undersheriff Mike McCabe said that an interview is likely to take place Monday, according to The Detroit News. Sikora's attorney denies wrongdoing, reportedly saying his client did not know about the charges against them until after they were arrested. The Crumbley parents allegedly fled after being charged Friday with four counts each of involuntary manslaughter in Michigan. They were accused of buying a gun for their 15-year-old son Ethan Crumbley, who ended up allegedly using it to open fire at Oxford High School last Tuesday. Four students died after the teenager "methodically and deliberately" walked down a hallway, aiming and shooting: Hana St. Juliana, 14, Tate Myre, 16, Madisyn Baldwin, 17, and Justin Shilling, 17. Instead of turning themselves in for arraignment Friday, James and Jennifer Crumbley allegedly fled town, and were found overnight Saturday in a Detroit-area building that Detroit Police Chief James E. White said housed "artwork." It was Sikora's studio. The artist's attorney Clarence Dass said that the Crumbley parents went to Sikora's studio Friday morning, but that his client did not know about the charges against them, or that they stayed after he left. The artist had had a "friendly relationship" with the couple, Dass said. "There was a lot of confusion and the Crumbleys went to him for safety," Dass said, according to The Associated Press. "He didn't know about the charges. They were there in the daytime. He left in the early evening. He didn't even know they were still there." Sikora learned Saturday of law enforcement arresting the couple, and he voluntarily contacted authorities, Dass said. The Crumbleys are accused of turning a blind eye as school officials told them about their son's disturbing behavior before the shooting. Their son allegedly looked up ammo on his phone and wrote disturbing letters in which he appeared to contemplate violence with a gun. But school officials are under scrutiny too for letting Ethan Crumbley stay in school when they had a meeting Tuesday morning with him and his parents before the shooting. "While both of his parents were present, counselors asked specific probing questions regarding the potential for self-harm or harm to others," school superintendent Tim Throne said in a letter released Saturday. "His answers, which were affirmed by his parents during the interview, led counselors to again conclude he did not intend on committing either self-harm or harm to others. The student's parents never advised the school district that he had direct access to a firearm or that they had recently purchased a firearm for him." Ethan Crumbley said that the disturbing drawing and statements were for a video game he was designing, Throne said. "Following yesterday's press conference by the Oakland County Prosecutor, many of our parents have understandably been asking for the school's version of events leading up to the shooting," Throne said. "It's critically important to the victims, our staff and our entire community that a full and transparent accounting be made. To that end, I've asked for a third-party investigation be conducted so we leave no stone unturned, including any and all interaction the student had with staff and students." A judge has entered a not guilty plea on the teenage Crumbley's behalf. The Crumbley parents pleaded not guilty Saturday morning to the counts of involuntary manslaughter. The couple's attorneys have disputed allegations that the elder Crumbleys were trying to dodge law enforcement, saying that the couple feared for their own safety. [Booking photos via Oakland County Jail] Have a tip we should know? [email protected]

Detroit artist identified as person whose studio accused Michigan shooter's parents fled to after manslaughter charges
nydailynews.com
45f8513d52ceec8f9565ac2d2577ac32
Man who helped Michigan school shooter's parents was 'friendly' with them, unaware of overnight stay
abc7chicago.com
8ae086f9191a276235d5910bae990195
Tipster who led cops to parents of Michigan school shooter could get $20K reward
nypost.com
97ffeb727108852002249de1f960aa63
Lawyer: Artist didn't know Michigan parents stayed in studio
wral.com
9b191c77414d302c392c60ad9af591d0
Murray throws for 2 TDs, runs for 2 as Cardinals beat BearsKyler Murray threw for two touchdowns and ran for two more in his return from an ankle injury, and the Arizona Cardinals beat the struggling Chicago Bears 33-22 on Sunday. Strome, Panarin Lead Rangers To 3-2 Win Over BlackhawksArtemi Panarin and Ryan Strome each had a goal and two assists, and the New York Rangers beat the Chicago Blackhawks 3-2 on Saturday night for their sixth straight win. LaVine, DeRozan Lead Bulls To 111-107 Win Over NetsBehind Zach LaVine's 31 points and DeMar DeRozan's 29, 13 in the fourth quarter, Chicago overcame a double-digit deficit in the second half to beat the Brooklyn Nets 111-107 on Saturday night. Plummer, Cockburn Lead Illinois Past RutgersAlfonso Plummer scored 24 points, Kofi Cockburn had a double-double and Illinois cruised to an victory over Rutgers on Friday night in the Big Ten opener for both teams. Marcus Freeman Gets Enthusiastic Welcome As He Officially Becomes New Head Notre Dame Football CoachMarcus Freeman got all the support from his team after the Notre Dame defensive coordinator officially accepted the head coaching job. Bears Vs. Cardinals: Three Things To WatchDon't look now, but the Bears are just one game out of a playoff spot. Okay, they're one game out, but with seven teams between them and that final Wild Card.

Andy Dalton Gets Brutally Honest About His 4 INT Performance
heavy.com
15b59e837bdb16af838db6fcf57c43b3
Twitter Reacts to Cardinals Making Bears QB's Life 'Miserable'
heavy.com
865eeb5efe7efee4c989556523b52982
Week 13 recap: Andy Dalton throws 4 INTs — the most for a Chicago Bears QB in a game since 2016 — in a 33-22 loss to the Arizona Cardinals
bostonherald.com
3b951c34f93679afe8cf650b1507fb4e
Week 13 recap: Andy Dalton throws 4 INTs — the most for a Chicago Bears QB in a game since 2016 — in a 33-22 loss to the Arizona Cardinals
ocregister.com
b77ae71b253d5a727813f771cb81949b
4 Andy Dalton interceptions, frigid rain, headset malfunctions — and no Justin Fields — add up to another woeful Chicago Bears loss at Soldier Field
bostonherald.com
9df7aeb510a4212db28321d0f0a4072a
4 Andy Dalton interceptions, frigid rain, headset malfunctions — and no Justin Fields — add up to another woeful Chicago Bears loss at Soldier Field
ocregister.com
39dc1bfabe68222cc58da7ce53c2e669
Health Experts Say It's A Matter Of Time Before Omicron Variant Arrives In Illinois
chicago.cbslocal.com
3c9e74fb126ffa7c6376786740e6ad76
Chicago Weather: Monday Brings Wind, Blast Of Cold Air
chicago.cbslocal.com
de651075c734aa22d9bd8c0f83825e7e
John Harbaugh's decision to attempt a 2-point conversion to defeat the Pittsburgh Steelers rather than settle for a Justin Tucker extra point to go into overtime will be the subject of much debate this week. But not to his players, many of whom defended their head coach's line of thinking that resulted in a 20-19 loss at Heinz Field in Pittsburgh on Sunday. "If we would have converted that 2-point conversion, we would be having a different conversation now," inside linebacker Josh Bynes said. "Let's just be real. We'd be talking about all of these ways we find a way to win and all of the other stuff. At the end of the day, they found a way to make the one play, and we didn't. That's what it came down to, and that's what these games are all about, especially this late in the season. They made that one extra play, and that's all that matters." The final two minutes represented a roller coaster ride of emotions for Ravens fans. After the defense gave up a lone field goal to Pittsburgh through three quarters, the unit wilted in the final quarter, surrendering 17 points. Included in that spurt was the eventual game-winning touchdown, a 5-yard pass from quarterback Ben Roethlisberger to wide receiver Diontae Johnson. When Roethlisberger found tight end Pat Freiermuth for the 2-point attempt, that gave the Steelers a 20-13 advantage with 1:48 remaining. But quarterback Lamar Jackson and the offense responded quickly, marching 60 yards in eight plays and 1:36 to cap the drive with Jackson hitting wide receiver Sammy Watkins in the back of the end zone for a 6-yard score. With 12 seconds left in regulation though, Harbaugh opted to go for two points rather than send Tucker out to kick the extra point that would have tied the score at 20. The decision appeared fortuitous when Jackson delivered the ball to tight end Mark Andrews, who was wide open in the right flat. But with outside linebacker T.J. Watt (3 ½ sacks) jumping into the path, Jackson said he had to throw around him, and his ball bounced off the fingers on Andrews' left hand and fell to the turf, dooming the Ravens to their fourth loss in 12 games. "Coach trusts in us," running back Devonta Freeman said. "Coach trusts in us to go out and do our job. We converted a lot this season. It's just another play for us. We get four downs, and we try to execute on every play. Whenever Coach decides to call it and go for it, we want to execute. We're competing, we're fighting, we're battling, we're just trying to get better. It sucks, but we move on and try to get better." After the game, Harbaugh said he elected to risk the 2-point play because the defense would not have had enough cornerbacks to play in overtime after Marlon Humphrey appeared to injure his right shoulder/arm while trying to prevent Johnson from diving into the end zone on Pittsburgh's last touchdown. "We tried to win the game right there," he said. "We were pretty much out of corners at that point in time. So it was an opportunity to try to win the game right there." Jackson credited offensive coordinator Greg Roman with coming up with "the perfect play call." The quarterback also agreed with Harbaugh's aggression. "I want to win," he said. "I didn't want to go to overtime anyway." Left tackle Ronnie Stanley, who is out for the season because of lingering issues related to the broken ankle he suffered in 2020, applauded the choice on Twitter. "I love the call… go fo the dub! ! ! " he wrote. Steelers coach Mike Tomlin said Harbaugh's tactic didn't surprise him. "They aggressively play analytics," he said. "So from that standpoint, they're predictable." Bynes pointed out that the critics might be singing a different tune if the Ravens had converted that 2-point attempt. "I appreciate Coach for everything and then some," he said. "He wanted to be aggressive. He knew it was such a big game in the AFC North and [he wanted] to come out victorious. He was aggressive, and if we converted it, we'd be having a different conversation about how Coach was brilliant and all of these other things you guys say. And then we didn't convert it and now it's all crap or whatever. In the end, we've just got to find a way to win games so that we wouldn't be in that situation from the get-go. That's what it's all about." Nose tackle Brandon Williams summed up his teammates' mindsets. "We believe in our players, we believe in our team, we believe in [No.] 8," he said, referring to Jackson's jersey. "We had trust and belief in them. We would do it a thousand more times. We do that play a thousand more times. We call on him any time, every time. We still believe in the Ravens. We still believe in our offense, we still believe in our defense all the way around."

Ravens lose gamble on late 2-point conversion attempt and fall to Steelers, 20-19
ocregister.com
ace22f2714bd266f17fc5b552bbb1733
Ravens back coach John Harbaugh's decision to go for late 2-point conversion in 20-19 loss to Steelers: 'We would do it a thousand more times'
ocregister.com
a6d988a492e599a5ecbe55cbf0772352
Mike Preston's report card: Position-by-position grades for Ravens' 20-19 loss to Steelers
ocregister.com
ff33124b8dc4781fac8dc748e2bf3c41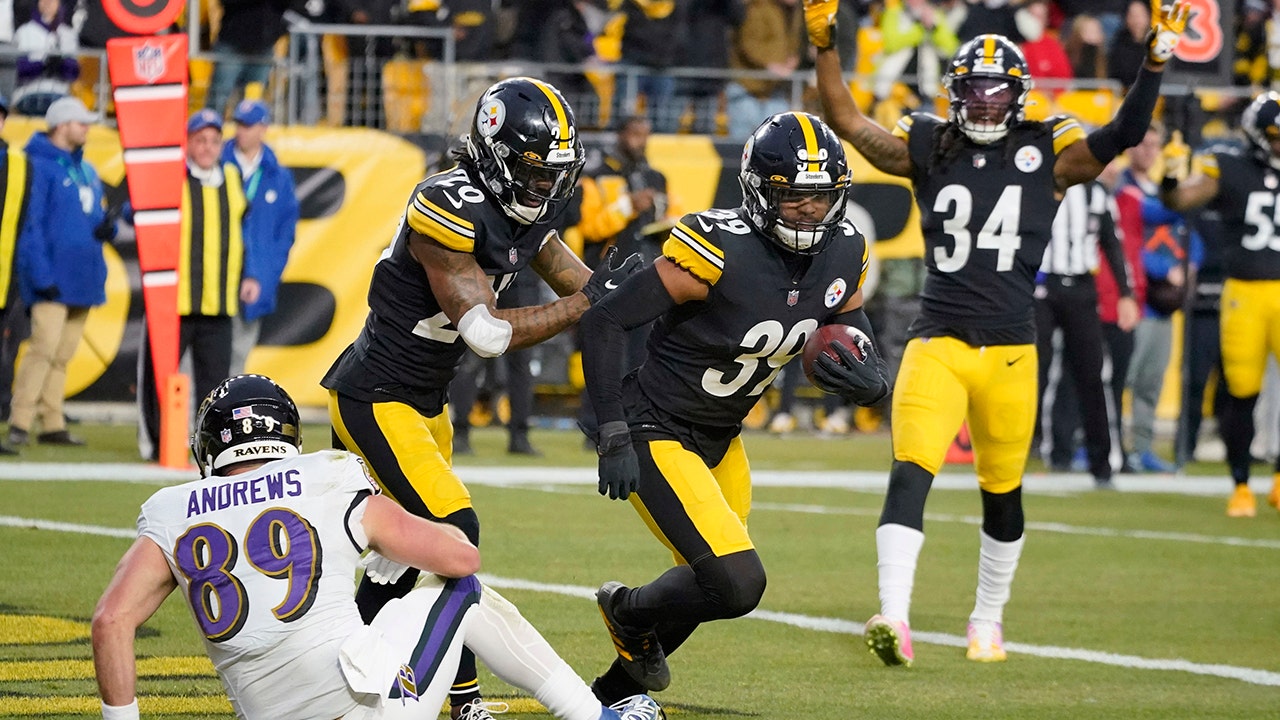 Steelers turn away Ravens 20-19 after failed 2-point attempt
foxnews.com
c3812194000cc39638070c205bc0c90c
Instant analysis from Ravens' 20-19 loss to Pittsburgh Steelers
bostonherald.com
24ab9994e1ae32e817ee7bcbd11f118f
Instant analysis from Ravens' 20-19 loss to Pittsburgh Steelers
ocregister.com
bc6f8c74ede91178c8a9b87b467eb06c
Mike Preston's report card: Position-by-position grades for Ravens' 20-19 loss to Steelers
bostonherald.com
67f692d210c6258f82c5146efa755be8
Steelers turn away Ravens 20-19 after failed 2-point attempt
wtop.com
78f419256e97fbe02b207e389c376af4
Ravens lose gamble on late 2-point conversion attempt and fall to Steelers, 20-19
bostonherald.com
3c68f6947e9a7038adc9d8af02730275
If there was anyone on the Bears' offense who should've been able to walk off the tattered field with pride Sunday, it should've been running back David Montgomery. Montgomery has arguably been the team's best offensive player this season, and fought through poor conditions to produce more than double the yardage of any other Bears skill player in their 33-22 loss to the Cardinals. He rushed 21 times for 90 yards and a touchdown and caught a team-high eight passes for 51 yards for his most productive game of the season. "I really don't care about it," Montgomery said. "I'll be way more happy if I had 12 yards averaging 0.1 yards per carry [and] we got the win. I [couldn't] care less about individual stats because the feeling that you get when you win is completely different than having good stats when you lose. "I just want to win." Well, free agency is only a year away. The Bears are 20-24 during Montgomery's time with them, but the defeats have not dampened his determination. At 4-8 and the pipe dream of a playoff berth drifting away, he resolved to do everything possible to rally the Bears over their final five games. "Ain't gonna be no moping around," Montgomery said. "I'm gonna go into work, and I'm going to get on everybody's ass, and they're gonna get on mine, too, and we're gonna go back to the drawing board and we're going to figure it out. "Regardless of if anybody else wants to give up on us, I ain't giving up on us. So that's what it's gonna be."

Andy Dalton Gets Brutally Honest About His 4 INT Performance
heavy.com
15b59e837bdb16af838db6fcf57c43b3
Week 13 recap: Andy Dalton throws 4 INTs — the most for a Chicago Bears QB in a game since 2016 — in a 33-22 loss to the Arizona Cardinals
bostonherald.com
3b951c34f93679afe8cf650b1507fb4e
Week 13 recap: Andy Dalton throws 4 INTs — the most for a Chicago Bears QB in a game since 2016 — in a 33-22 loss to the Arizona Cardinals
ocregister.com
b77ae71b253d5a727813f771cb81949b
Takeaways from the Bears' loss to Cardinals
chicago.suntimes.com
de99ff70ccd1e1974c930f688e2bb3f3
4 Andy Dalton interceptions, frigid rain, headset malfunctions — and no Justin Fields — add up to another woeful Chicago Bears loss at Soldier Field
bostonherald.com
9df7aeb510a4212db28321d0f0a4072a
4 Andy Dalton interceptions, frigid rain, headset malfunctions — and no Justin Fields — add up to another woeful Chicago Bears loss at Soldier Field
ocregister.com
39dc1bfabe68222cc58da7ce53c2e669
Four Andy Dalton interceptions? Faulty headsets? With these Bears, it's always something.
chicago.suntimes.com
70ac48f5382a97a6971a52e85c8bdc31
Despite all the turmoil during the 2021 season, the Miami Dolphins find themselves in rare company with Sunday's 20-9 win over the New York Giants. Only seven teams — one-fourth of the league — have won at least five consecutive games this season. The Arizona Cardinals and Green Bay Packers put together seven-game winning streaks earlier this year, and sit at the top of the league's standings. The Baltimore Ravens won five in a row in September and October. The Tennessee Titans and Dallas Cowboys won six straight earlier this season. The New England Patriots are riding a six-game winning streak headed into Monday night's game against the Buffalo Bills, and the Kansas City Chiefs could win five straight games with a win late Sunday night. Those teams are all viewed as the NFL's best, the elites of the 2021 season, and then there's the Dolphins (6-7), who just extended their winning streak to five games by limiting an injury-depleted Giants (4-8) roster to three field goals. It was the type of performance that makes you think about the "what if," and more importantly wonder what's next? "A tough victory in a 60-minute ball game, and we just try to take it one day at a time and not think about what's happened in the past, or talk about the future too much," Dolphins coach Brian Flores warned after Sunday's game. "We're just trying to get better every day." Just like the earlier wins during this streak against the Houston Texans, New York Jets and Carolina Panthers, the caliber of opponents Miami has beaten isn't worth bragging about — unlike Miami's 22-10 upset win over the Ravens — but anyone who turns their nose up to NFL winning streaks doesn't get how difficult it is to win games in this sport. This Dolphins team learned that lesson first-hand earlier this season, during its seven-game losing streak, and is focused on riding the wave so much so they don't want to press pause on the season during next weekend's bye. "I'm ready to play the next game right now," pass rusher Jaelan Phillips said after recording two sacks and setting a franchise rookie record for 8.5 sacks on the season. "Let's go!" The Dolphins can really get back into the AFC playoff conversation if they extend the streak to seven games by beating the Jets on Dec. 19 at home, and defeat the New Orleans Saints on the road on Dec. 27. Those two wins would produce a winning record (8-7), with a road game against Tennessee on Jan. 2, and the regular-season finale against New England that Miami will host on Jan. 9, likely determining this team's fate this season. Continued success could give the postseason talk more life, but to get there Miami needs to find a way to consistently complement its stingy defense, which has allowed four touchdowns during the five-game winning streak. Miami needs to shift into the next gear on offense and score more than 19.5 points per game (the NFL average is 23.0), and improve on special teams, where the Dolphins return game is non-existent and Jason Sanders has missed six field goals (which included a 52-yard miss against the Giants on Sunday). Quarterback Tua Tagovailoa's steadying hand, which helped him produce his fourth straight game with a 100-plus passer rating (104.1), has helped Miami's offense become more efficient. But Miami's offensive line remains the team's most troublesome unit (two sacks allowed against the Giants), and the Dolphins run game continues to struggle (2.7 yards per carry on 25 attempts Sunday). A reliable run game is what the Dolphins need to turn up the volume on their run-pass-option offense considering Miami's 3.3 yards per carry average is nearly a full yard below the NFL average (4.29). "I'm glad we won, but I think there's a lot of things that we left out there on the field," said Tagovailoa, who completed 30-of-41 passes for 244 yards and two touchdowns. "A lot of plays that we wish we could have back, but then again, it falls down to the execution of us. It starts with me in the center, and then it being communicated out there." Receiver DeVante Parker returned Sunday, and his five receptions for 62 yards came in handy against the Giants. But can Miami really count on him being available for the final four games considering his history with injuries? And it also would be a dream scenario to see Tagovailoa play with receiver Will Fuller, the Dolphins' big-ticket free-agent addition this past offseason, who has played in only two games this season. Fuller has been sidelined for 10 weeks because of a broken finger, and at this rate it might be wishful thinking that he'll put on a Dolphins uniform again. But it is possible. The return of Parker and Fuller would allow us to see Miami's offense as intended, with more pieces — playmakers who can open up the field and deliver more than what's drawn up on the play sheet — and the hope is Miami's offense would be able to eventually score enough points to help this defense deliver more wins. Since we're dreaming about the postseason, why not dream about an offense that can actually score more points getting the Dolphins there.

Dolphins' Jaylen Waddle, Jaelan Phillips break team rookie records; Brandon Jones misses second straight game
ocregister.com
d3c6ef766e9e9c46723c7f7c1677a949
20 things we learned in Miami Dolphins' 20-9 win over N.Y. Giants
bostonherald.com
fb4311a12ab4cf9eb305f974a169e545
20 things we learned in Miami Dolphins' 20-9 win over N.Y. Giants
ocregister.com
8dfd3e23534de3966aed3bc57fe72303
Dolphins swarm Giants for fifth straight win, keeping themselves in playoff contention entering bye
bostonherald.com
9432f86328c9c6f4f0bc8219062cd9bd
More Bad News for Suddenly Depleted Giants QB Room
heavy.com
9fb0c042ed6678f4ec05a2d9c0eb509a
Dolphins' Jaylen Waddle, Jaelan Phillips break team rookie records; Brandon Jones misses second straight game
bostonherald.com
bfc298772085dc452c49f4b706d45cf9
Lions' sagging attendance at Ford Field drops them near NFL bottom
eu.detroitnews.com
397f70c97667f35e61ecb87ad2af12e5
Dolphins swarm Giants for fifth straight win, keeping themselves in playoff contention entering bye
ocregister.com
7a30e03669c07bc87cdf1c186eb725b6
Omar Kelly: Five-game win streak puts Dolphins in AFC playoff conversation
bostonherald.com
90d8497a27df0c74091a81127ffccfd0
People vaccinated with Russia's coronavirus vaccines Sputnik V should not be deprived of the right to travel around the world, Russian President Vladimir Putin said on Sunday. "We have to make sure that the people who are vaccinated with Sputnik V, just like those vaccinated with other vaccines, have the opportunity to travel around the world without worry", Putin said during a meeting with the president of the International Federation of Red Cross and Red Crescent Societies (IFRC), Francesco Rocca. The president added that the Russian authorities "also hope for your support to guarantee this promotion of our vaccine" and that Russia should receive the WHO certificate for the vaccine as soon as possible to spread it more widely around the world. Putin also mentioned that the results of the analysis of the vaccine's use in foreign countries showed that it is among the most effective and safe ones.

Vladimir Putin hopes WHO soon approves Russia's Sputnik V vaccine
business-standard.com
cdc303be059fbc1766860dfceb912638
Russia Renews Push For WHO Approval Of Sputnik V COVID-19 Vaccine
bignewsnetwork.com
90480d65d796ddf2488523b650f21809
Putin hopes WHO soon approves Sputnik V vaccine
pressherald.com
69b8388d4900cc5e9ea42c51eefbb2a7
Russia's approach towards India unchanged, always stood for us: Ex-diplomat
business-standard.com
d31971e588b156ad956b52e0fb4d9d2f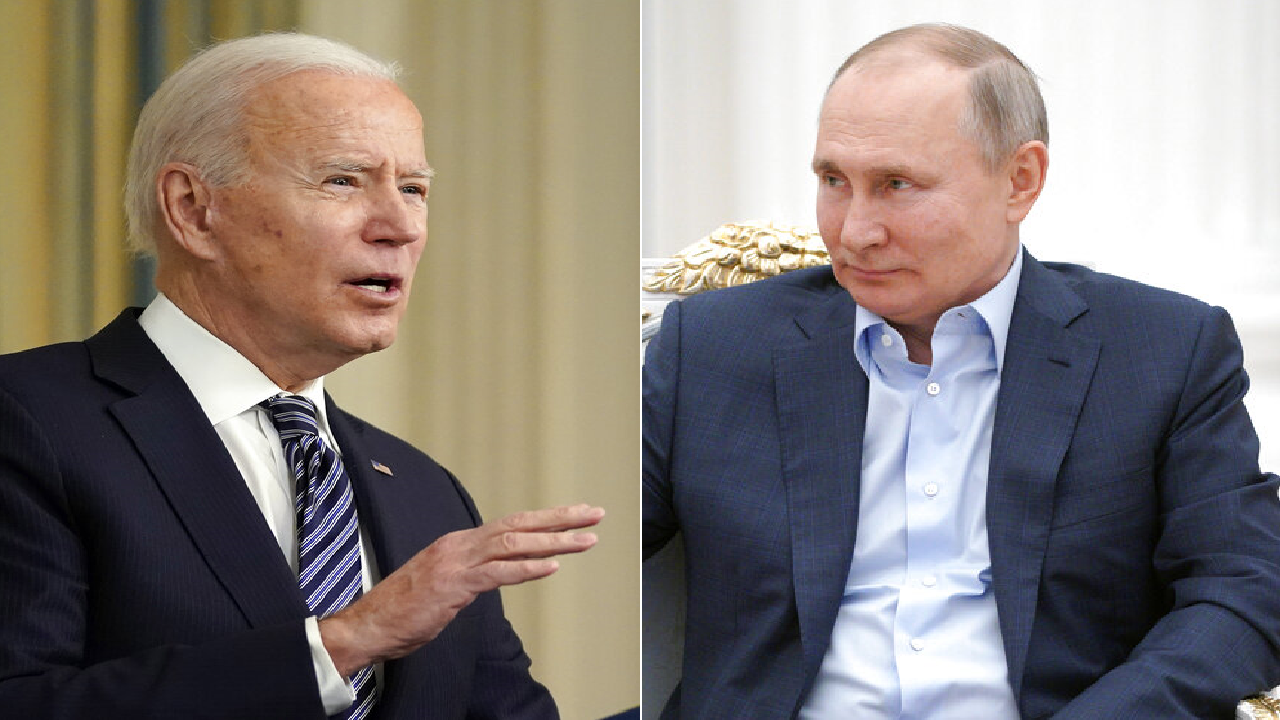 John Ratcliffe: Biden needs to be 'blunt' and 'aggressive' with Putin
foxnews.com
40267a5f4950081570fc15a10650fbb9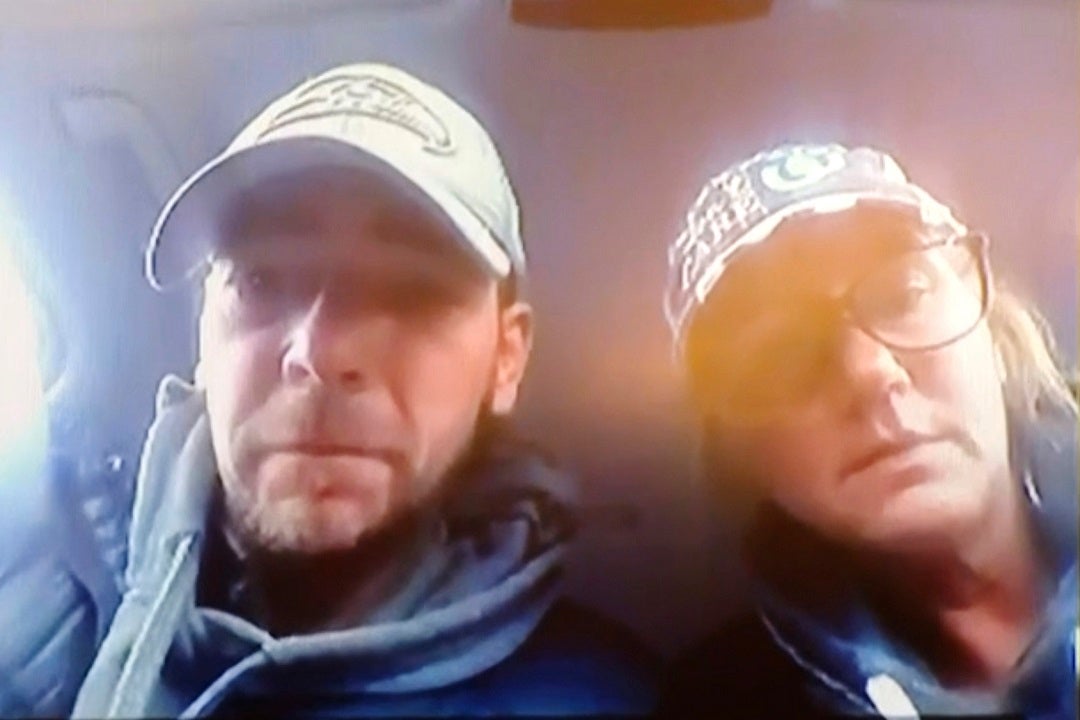 The lawyer of an Oakland County resident who local law enforcement believes may have a connection to James and Jennifer Crumbley's disappearance told Fox News that if he had known the couple had active warrants, he would not have let them come to the building where his business is located. "If he knew they had charges or active warrants, he definitely would not even have let them come by", Sikora's lawyer Clarence Dass told Fox News. Dass added that Sikora did not know that the couple was on the run. On Sunday, Dass issued a statement saying that Sikora is a "person of interest" but has not been charged with any crime and has been in contact with the Oakland County Sheriff's Office to provide information. "Mr. Sikora has not been charged with any crime. Nevertheless, upon learning of the Crumbleys' arrest on December 4, 2021, he voluntarily contacted the Detroit Police Department and Oakland County Sheriff's Office to provide information", Dass said. The Oakland County Sheriff's Office announced that a meeting between detectives and Sikora is scheduled for Monday, and will discuss any connections with the disappearance of Jennifer and James Crumbley. "We will vigorously investigate the totality of the situation so a determination can be made if there is any criminality or obstruction of justice involved", Sheriff Michael Bouchard said. "Our findings will be presented to the prosecutor." James and Jennifer Crumbly were charged with four counts of involuntary manslaughter after their son, Ethan Crumbley, was named a suspect in a school shooting at Oxford High School where four people died and seven others were injured. The couple disappeared on Friday and were found in a basement in a Detroit building on early Saturday morning, where they were apprehended by law enforcement officers. On Saturday, the couple was charged with four counts of involuntary manslaughter and each is being held on a $500,000 bond.

Lawyer: Artist didn't know Michigan parents stayed in studio
wral.com
9b191c77414d302c392c60ad9af591d0
Detroit-area artist identified in connection to Crumbley hideout
thehill.com
cc563de7c76d3d7d1f97a690870db8c0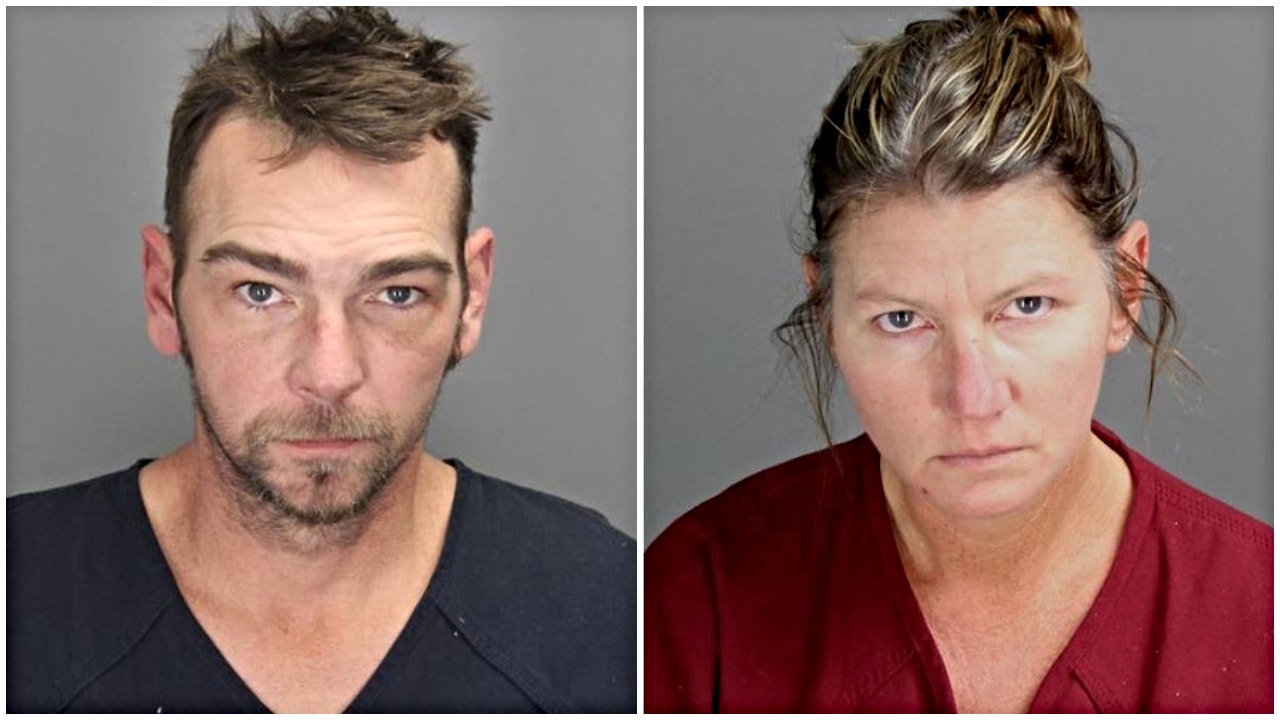 Michigan sheriff in contact with 'person of interest' connected to building where Crumbleys found, lawyer says
foxnews.com
62f393e207a1862719bd25dfab9c7a27
Artist who sheltered Crumbleys 'hadn't heard anything about charges,' attorney says
eu.detroitnews.com
c4a3dc17040b0edf15ab8af8383aa0ae
Clemson defensive coordinator Brent Venables is Oklahoma 's new head football coach, the school announced. A deal was finalized Sunday night after OU athletic director Joe Castiglione flew to the Clemson area to meet with Venables, who had emerged as the Sooners' top target. Venables flew back with the Oklahoma contingent Sunday night and is expected to be formally introduced on Monday. Venables, one of the top defensive minds in the college game, has been a major part of Clemson's championship run under Dabo Swinney and has a long history at Oklahoma. He was on the Sooners' staff from 1999-2011, co-defensive coordinator from 1999-2003 and defensive coordinator from 2004-11. While at Clemson, Venables was the Broyles Award winner in 2016 as the top assistant coach in college football. He has turned down multiple head coaching opportunities in recent years to stay at Clemson. Venables' defenses at Clemson consistently ranked near the top nationally of most statistical categories. He was the highest-paid assistant coach in college football and received a contract extension prior to this season that took him to $2.5 million annually. That's after turning down the Auburn head coaching job a few months earlier. Sources told ESPN that Venables plans to hire Ole Miss offensive coordinator Jeff Lebby as the Sooners' offensive coordinator. Lebby, a semi-finalist for the Broyles Award each of the past two seasons, spent four years as a student assistant at Oklahoma after signing to play there but suffering an injury that ended his playing career. Lebby, working under Lane Kiffin at Ole Miss, called the offensive plays for the Rebels, who ranked fourth nationally this season in total offense (506.7 yards per game). Cincinnati 's Luke Fickell was another coach Oklahoma had interest in, but the timing didn't work out for Fickell, whose Bearcats won the AAC championship game on Saturday and are headed to the College Football Playoff. Venables, 50, replaces Lincoln Riley, who left to take the USC head coaching job the day after Oklahoma's 37-33 Bedlam loss to Oklahoma State. For the third straight time, Oklahoma went the assistant route in hiring its head coach. Riley was the Sooners' offensive coordinator under Bob Stoops before being promoted. And Stoops was the defensive coordinator at Florida before landing the OU head job in 1999. Venables will help usher in a new era in Oklahoma football, as the Sooners are set to move to the SEC, possibly as early as the 2023 season. In two games against SEC opponents this season ( Georgia and South Carolina), Venables' defense allowed a combined three points. Clemson defensive end Xavier Thomas tweeted Sunday night: "So happy for coach. He deserves it more than anyone. Hardest working man I have ever known. Y'all take care of him!!" Tim Bourret, Clemson's former football communications director who's been a part of Clemson athletics for more than 40 years, tweeted: "Brent Venables has been the most significant assistant coach in any sport in Clemson athletics history."

AP source: Oklahoma has hired Clemson defensive coordinator Brent Venables as its head coach
wtop.com
54e2c9a160cec264cc9e734420ffe8cb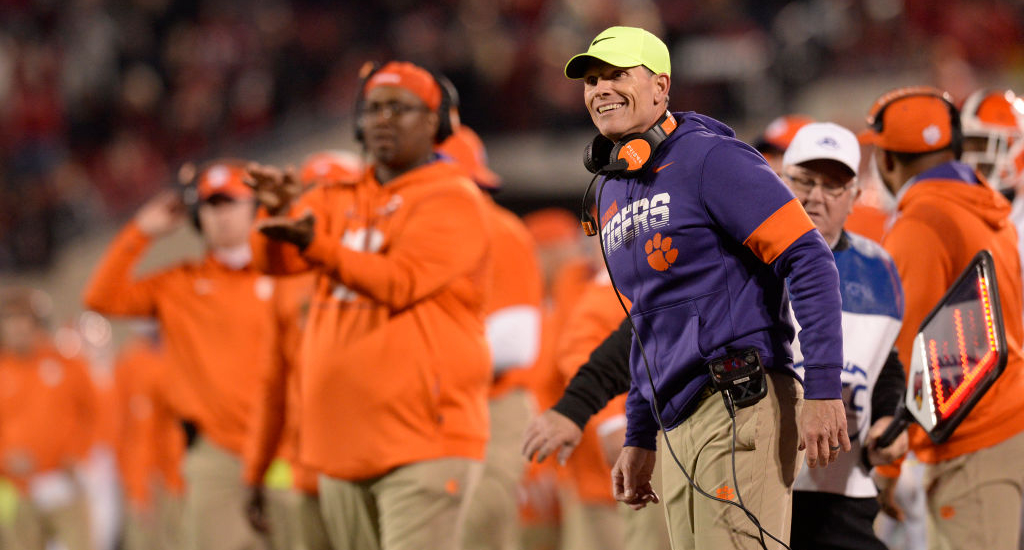 Oklahoma Has Reportedly Hired Clemson Defensive Coordinator Brent Venables As Head Coach
uproxx.com
7ae1bb970e8d7e367c700f214f64d714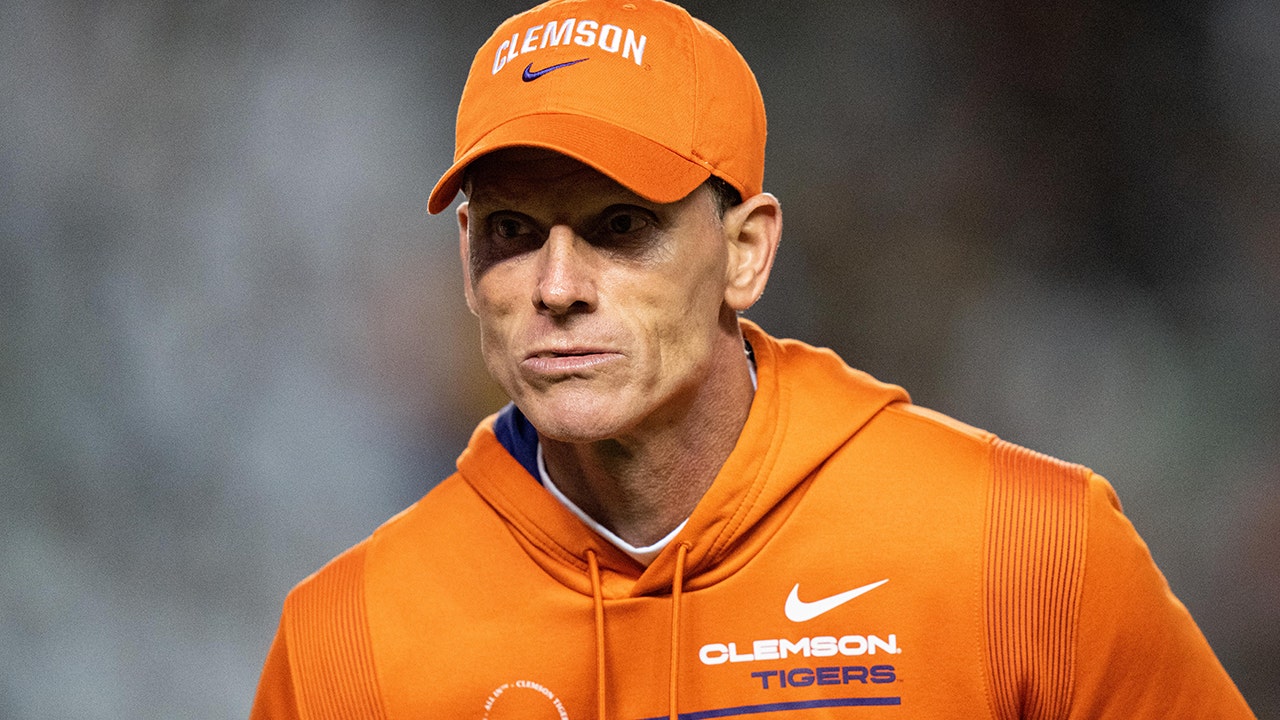 Oklahoma to hire Brent Venables as head football coach: reports
foxnews.com
5e29023640e8ffb79ef7c188527392de
Donovan Mitchell scored 35 points, Rudy Gobert had 20 rebounds and five blocks and the Utah Jazz survived Cleveland's late surge for their fourth straight win, 109-108 over the Cavaliers on Sunday. Bojan Bogdanovic added 16 points and Rudy Gay had 15 for Utah, which made 20 3-pointers and gave away a 15-point lead in the fourth. The Cavs had a chance to win, but Darius Garland missed a 28-footer with 2.9 seconds to go, and Jarrett Allen couldn't get his tip to drop as Cleveland had its winning streak stopped at four. Garland scored 31 points, Allen added 17 points and 11 rebounds and rookie Evan Mobley had 14 points and 12 rebounds for the Cavs, who were back at home after beating Dallas, Miami and Washington. It was the first time since 1975 that the Cavs won three straight on the road over teams with winning records. Chris Boucher scored 14 points, Scottie Barnes had 11, and Fred VanVleet 10 to help the Raptors win back-to-back games for the first time since a five-game winning streak from Oct. 27 to Nov. 3. Kentavious Caldwell-Pope scored a season-high 26 points and Bradley Beal had 14 for the Wizards, who couldn't dig out of a big hole after shooting poorly in the first quarter. Washington lost its second straight. Toronto led by as many as 25 points, and beat Washington for the 11th time in 13 meetings. John Collins led Atlanta with a season-best 31 points and 12 rebounds. Success. Please wait for the page to reload. If the page does not reload within 5 seconds, please refresh the page. Enter your email and password to access comments. Forgot Password? Don't have a Talk profile? Create one. Invalid username/password. Please check your email to confirm and complete your registration. Create a commenting profile by providing an email address, password and display name. You will receive an email to complete the registration. Please note the display name will appear on screen when you participate. Already registered? Log in to join the discussion. Only subscribers are eligible to post comments. Please subscribe or login to participate in the conversation. Here's why. Use the form below to reset your password. When you've submitted your account email, we will send an email with a reset code. Send questions/comments to the editors.

Siakam scores 31 to help Raptors beat Wizards 102-90
wtop.com
67ecc80bd4ea7431bb654e28ab41a050
Instant analysis: Jazz lock down Cavs on final possession to get a win on the road
deseret.com
34b3a049a8bdc8cab9238af6111f7bcf
Mitchell scores 35, Jazz hold off Cavaliers 109-108
wtop.com
8bb5eca8a1dbb04ead1f7730f6068751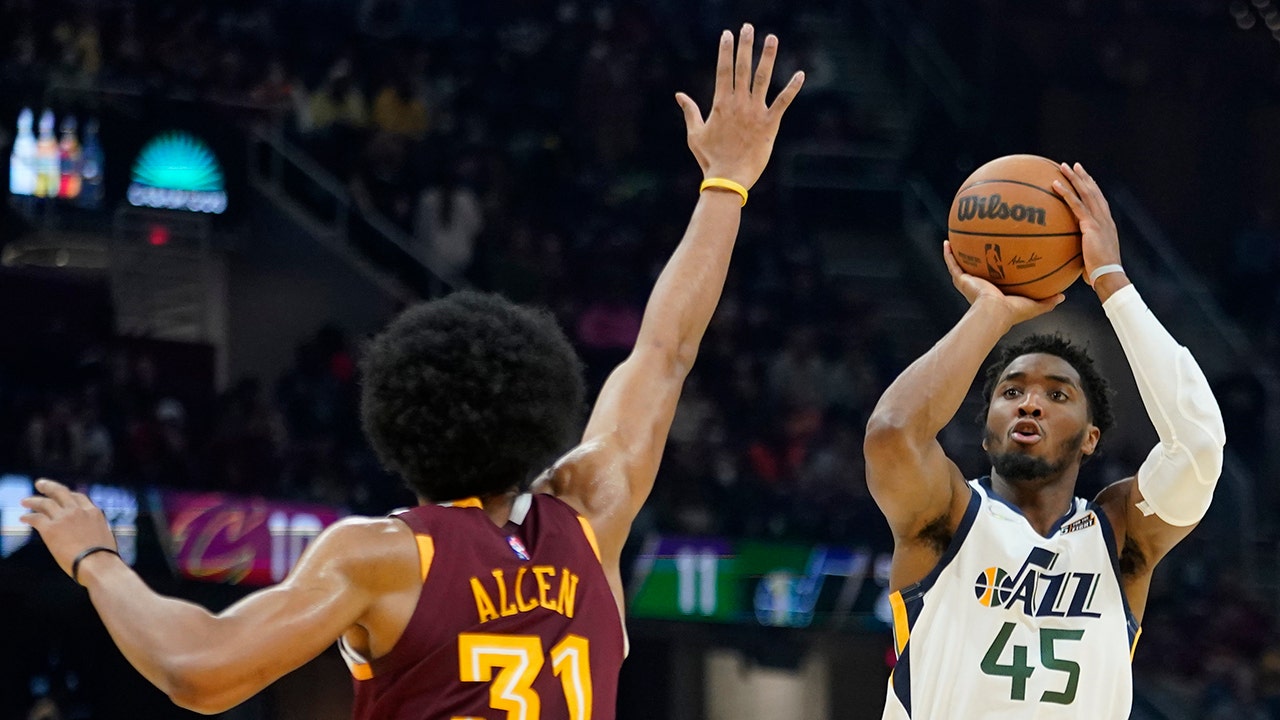 Mitchell scores 35, Jazz hold off Cavaliers 109-108
foxnews.com
48c28b24d829d5c6158d02841ac8afe5
Tom Holland is trading in his Spidey suit for some tap shoes. The "Spider-Man" star told The Associated Press Sunday that he plans to play Fred Astaire in an upcoming biopic. "Oh, I am playing Fred Astaire," Holland said at an event in London. "Yeah, I am." Producer Amy Pascal recently said she wanted Holland to play Astaire, but Holland had yet to comment on the possibility until now. While Holland's dance background hasn't necessarily been highlighted in his superhero films, the 25-year-old did play the title role in "Billy Elliott: The Musical" from 2008 to 2010. Holland said he still needs to read the Astaire script, which just came in a week ago. "I haven't read it yet. They haven't given it to me," Holland added. "Amy Pascal has the script. She FaceTimed me earlier. I was in the bath and we had a lovely FaceTime." But before he steps into Astaire's shoes, Holland has another Spider-Man movie to unspool on the world: "No Way Home," which hits theaters on Dec. 17. Whether or not there's more Peter Parker in his future remains to be seen. "I love this character more than anything. This character has changed my life. I have a relationship with my fans that is so wonderful. I couldn't ask for it to be any better," Holland said. "But I want to do what's best for the character. If it's time for me to step down and the next person to step up, I'll do so proudly. You know, I'd love to see a more diverse Spider-Man universe, which would be really exciting. If I could be a part of that — if I could be the Iron Man to the next young Spider-Man or Spider-Woman, that would be great. But at the moment, all I have to think about is the character and what's best for Peter Parker," he said. Copyright © 2021 The Associated Press. All rights reserved. This material may not be published, broadcast, written or redistributed.

Tom Holland Reveals He Will Play Fred Astaire in Upcoming Biopic
thewrap.com
89453fdc2b2cef4d64618467e3580f0a
Tom Holland says he'll play Fred Astaire
usatoday.com
326a9b3afea40799b0dc83ff0cd5f8e3
Tom Holland Confirms Role as Fred Astaire in Upcoming Sony Biopic
variety.com
8d68928d8f41a24af0d8135387b1f47f
The Jets lost to the Eagles, 33-18, on a day where the defense allowed more than 400 yards (418, to be exact) for the sixth time in their last nine games. But one of the polarizing stories of the day was Eagles starting QB Jalen Hurts being inactive. Hurts suffered a foot injury last week against the Giants and was questionable throughout the week. So when Hurts was ruled out, Gardner Minshew was inserted into the starting lineup. There was always a chance for this, but the Jets didn't prepare for the possibility of Minshew playing. The reason why is because head coach Robert Saleh didn't feel a quarterback change would affect the Eagles game plan too much. Saleh claimed the Eagles weren't going to change their entire system in one week, which is accurate. Saleh believes the Eagles offensive line and run game impacted their defense beyond whoever was under center. "No. Obviously, the QB run game wasn't there, but there were more RPO's, more intermediate to short [passing] game, which we all knew," Saleh said. "Their O-line is one of the best in football. They did a great job protecting him. He [Minshew] was able to sit back there and find time and find check downs as our zones expanded. All around, it just wasn't good enough in terms of keeping him in the pocket and getting after him from the pass rush standpoint." Cornerback Bryce Hall said the Jets didn't need to prepare for Minshew because Hurts and the backup QB play style are comparable. "We kind of saw them as similar. I mean obviously we don't know; we didn't get the information who is up or who is down, and things like that," Hall said. "But, in terms of the preparation, had we known ahead of time, I don't think it really honestly would've changed much at all. And so, we still knew we had prepared for what they were going to do. And I think, in terms of running the football, and all the stuff that they did, it really didn't change whether it was Minshew and Jalen (Hurts). They did pretty much the same things that we were expecting them to do." It's a head scratcher that the Jets didn't prepare for the possibility of Minshew because he is a different quarterback than Hurts from a passing standpoint. Minshew averaged 251 yards passing last year. Hurts averages 202 yards passing per game. But they should have been better equipped to deal with Minshew who went 20-for-25 for 242 yards with two touchdowns. The Jets kicker situation keeps getting worse. After opening the competition between Matt Ammendola and Alex Kessman, the Jets went with Kessman and cut Ammendola. But Kessman missed two extra points, which put the Jets in a situation that forced them to go for two after their third touchdown. They didn't get it and they were stuck with 18 points instead of 21 at the end of the first half. "I don't know, I just got to make them," Kessman said. "It's what I do for a living. I got to make those kicks, there's no excuses." Saleh didn't give him a ringing endorsement postgame. "We have someone else in the building," Saleh said. "We'll just keep going until something works."

Jets report card: Defense looks lost
nypost.com
657a88db0bf4122a7e91f1c8e712b7bd
Instant analysis: Jazz lock down Cavs on final possession to get a win on the road
deseret.com
34b3a049a8bdc8cab9238af6111f7bcf
Defense, special teams let down Jets in lose to Dolphins
bostonherald.com
d9c6cf3932137da249192b053b8c946b
MIAMI GARDENS, Fla. — This, of course, is not all Saquon Barkley's fault. Dolphins 20, Giants 9 on Sunday at Hard Rock Stadium wasn't all the fault of the Giants' fourth-year running back even though he didn't play a particularly good game. The 26 points the Giants offense has been held to in the past three games hasn't been all Barkley's fault. The fact that the offense has produced 18 touchdowns in 12 games this season isn't all his fault. The 4-8 Giants heading for a fifth consecutive season without a playoff berth hasn't been all his fault. The firing of offensive coordinator Jason Garrett wasn't all Barkley's fault, either. Nor is the fact, under the watch of Freddie Kitchens the offense has produced one touchdown in the two games since Garrett was sacked. Barkley is only one man in the ultimate team sport. This mess is not all his fault. But Barkley does stand as the symbol of the Giants' shortcomings since he was controversially drafted No. 2 overall in 2018 by general manager Dave Gettleman. Since that draft day, Gettleman's loquaciousness — saying Barkley was "touched by the hand of God'' and that the Giants "picture this guy putting on a [Hall of Fame] gold jacket" — has aged about as well as a Twitter take gone terribly wrong. The problem for Gettleman is that, unlike with a tweet, he cannot delete his very public take. Much the way Blair Thomas (like Barkley, a former Penn State running back) was forever tied to the failure of Jets general manager Dick Steinberg after he drafted him No. 3 overall in 1990, Barkley (who's a far better player than Thomas ever was) and Gettleman are inextricably tied together for the failures of these past four years. Maybe the worst thing that happened to Barkley was being drafted where he was, because when you're drafted second overall, you're expected to be a generational impact player. The Giants are 19-41 since Barkley was drafted, which means he's had minimal impact and has not been a generational player. Even in Barkley's rookie season — the best year of his career — when he rushed for 1,307 yards and 11 TDs on 261 carries and caught 91 passes and four more TDs, the Giants finished 5-11. On Sunday against the Dolphins, Barkley had little impact, rushing for 55 yards on 11 carries and catching six passes for 19 yards. Worse yet, he dropped two passes, the second of which came in a 3-3 game in the second quarter on a play where he had a step on Miami linebacker Elandon Roberts on a slant with a lot of open real estate in front of him. If he catches that pass, it's going for 20 or more yards and well into Miami territory. Instead, three plays after that drop the Giants punted and the Dolphins used that possession to take a 10-3 lead into halftime. "Yeah, it touched my hands,'' Barkley said of the drop. "It could've been a big play. I failed. I didn't make the play.'' Barkley, as he spoke to reporters after the game, looked equal parts livid and sick to his stomach. His answers were delivered through clenched teeth as he furiously worked over a piece of gum and looked like he couldn't wait to flee the room. When a reporter began a question with, "Some people say you don't have it anymore,'' Barkley bristled and said, "That's their opinion." Asked why he thinks he "still'' has it, Barkley said, "Because I know who I am." The problem with Barkley, a player for whom you root because of the classy way in which he conducts himself, is who he hasn't been, which is the game-changing player Gettleman sold him to be. "I'm not producing in the run game right now… not affecting the game in that aspect,'' Barkley said. As Giants players filed into the locker room in the immediate aftermath of the loss, different players looked to be in differing moods. Some were quiet. Some looked ticked off. Others were laughing and in conversation, seemingly unaffected by an eighth loss in 12 games. Barkley, by appearance, seemed to have taken the loss the hardest. "You got guys, young guys, with money in their pockets and you can say Saquon has the world at his feet, and he still cares,'' Giants cornerback Logan Ryan said. "He cares about this game, he cares about winning deeply, he takes responsibility and accountability. When you don't win games, you want to have people take ownership. You want have people say, 'Guys, that's on me.' I appreciate that about Saquon. [But] it's not one guy.'' Ryan, of course, is right. It's not one guy. Fair or not, though, the reality is that until the losing turns into winning (if it ever does) Barkley will remain a significant face of this failed era for the Giants.

Giants report card: This is getting ridiculous
nypost.com
69086243012c10489426aceb4b6b1501
Dolphins swarm Giants for fifth straight win, keeping themselves in playoff contention entering bye
bostonherald.com
9432f86328c9c6f4f0bc8219062cd9bd
Mike Glennon suffers concussion as Giants' quarterback situation gets bleaker
nypost.com
e6623791d52868356daa7519075c3d40
Dolphins swarm Giants for fifth straight win, keeping themselves in playoff contention entering bye
ocregister.com
7a30e03669c07bc87cdf1c186eb725b6
Patrick Finley and Jason Lieser break down the Bears' bummer of a loss to the Cardinals and wonder what's left to play for. New episodes of "Halas Intrigue" will be published regularly with accompanying stories collected on the podcast's hub page. You can also listen to "Halas Intrigue" wherever you get your podcasts, including Apple Podcasts, Google Podcasts, Luminary, Spotify, and Stitcher.

Week 13 recap: Andy Dalton throws 4 INTs — the most for a Chicago Bears QB in a game since 2016 — in a 33-22 loss to the Arizona Cardinals
bostonherald.com
3b951c34f93679afe8cf650b1507fb4e
Week 13 recap: Andy Dalton throws 4 INTs — the most for a Chicago Bears QB in a game since 2016 — in a 33-22 loss to the Arizona Cardinals
ocregister.com
b77ae71b253d5a727813f771cb81949b
It was three months late, but the Bears finally got second-round pick Teven Jenkins on the field. Jenkins, the presumptive left tackle of the future, made his pro debut on special teams and did not get a snap on offense. His return from preseason back surgery presents a decision for the Bears, who must weigh whether to stay with veteran Jason Peters at left tackle. Peters has been solid for them, but is 39. Jenkins might not be at Peters' level now, but the Bears need to kick start his development as soon as possible with an eye on next season. Bears coach Matt Nagy said Jenkins "most likely" will remain a backup the rest of the season, but left open the possibility of changing course. "Just getting him into the groove, just getting him up active is good," Nagy said. "J.P.'s been doing a good job there at left tackle. I love Teven's attitude. We'll just kind of take it day-by-day and see. But in the end I know we'll make the best decision for him and us."

Week 13 recap: Andy Dalton throws 4 INTs — the most for a Chicago Bears QB in a game since 2016 — in a 33-22 loss to the Arizona Cardinals
bostonherald.com
3b951c34f93679afe8cf650b1507fb4e
Week 13 recap: Andy Dalton throws 4 INTs — the most for a Chicago Bears QB in a game since 2016 — in a 33-22 loss to the Arizona Cardinals
ocregister.com
b77ae71b253d5a727813f771cb81949b
As if losing to the Pittsburgh Steelers, 20-19, on Sunday wasn't bad enough, the Ravens might also be forced to play the remainder of the season without their two-time Pro Bowl cornerback Marlon Humphrey. The NFL Network reported after the game that Humphrey suffered a shoulder injury and could miss the rest of the season. Humphrey appeared to injure his right shoulder while trying to prevent Pittsburgh wide receiver Diontae Johnson from diving into the end zone to complete a 5-yard touchdown pass from quarterback Ben Roethlisberger with 1:48 left in the fourth quarter. After the game, Ravens coach John Harbaugh said Humphrey "has an issue," but declined to get into specifics. "We'll get an MRI, but it could be a while for Marlon," Harbaugh said. "So we'll see." If Humphrey is out, the secondary will play the remainder of the season without its top two cornerbacks. Marcus Peters has been on injured reserve since Sept. 9 after he tore his ACL during practice. Nose tackle Brandon Williams said the onus would be on the team to absorb Humphrey's injury and not let it impede its progress. "We've got a lot of injuries," he said. "So we've been dealing with stress all season, and we've been able to overcome it. So that's what we plan on doing.… The show must go on. We pray that Marlon makes it back, we pray that everybody who is down right now gets healed up. But we've still got games to play. Next week, we've got the Browns, and we've got to focus on that." Their absence would leave the secondary with Tavon Young, Anthony Averett, Jimmy Smith and Chris Westry. Averett leads the defense in interceptions with two, but he was on the wrong end of a 40-yard completion from Roethlisberger to wide receiver Chase Claypool and then a 29-yard touchdown pass from Roethlisberger to Johnson on back-to-back plays in the fourth quarter. Young is the team's top slot cornerback. Smith (neck) played sparingly Sunday after not practicing Friday, and Westry was deactivated Sunday due to a thigh ailment.

Ravens starting RT Patrick Mekari leaves game vs. Steelers with hand injury, could be out a few weeks
bostonherald.com
898429d52eb30c526bd1375233d7bf92
Ravens Give Concerning Update on Injury to All-Pro CB Humphrey
heavy.com
46f1a3cdaaadb7b0b24a33dc5a253497
'Embarrassed' Chauncey Billups Rips Blazers in Rant After Celtics Beatdown
heavy.com
71684aed932bb8534631753fe1c7e765
Ravens starting RT Patrick Mekari leaves game vs. Steelers with hand injury, could be out a few weeks
ocregister.com
5918a155a51f7c5c00ff8163bd2ba4ed

U.S. health officials said Sunday that while the omicron variant of the coronavirus is rapidly spreading throughout the country, early indications suggest it may be less dangerous than delta, which continues to drive a surge of hospitalizations. President Biden's chief medical adviser, Dr. Anthony Fauci, told CNN's "State of the Union" that scientists need more information before drawing conclusions about omicron's severity. Reports from South Africa, where it emerged and is becoming the dominant strain, suggest that hospitalization rates have not increased alarmingly. "Thus far, it does not look like there's a great degree of severity to it," Fauci said. "But we have really got to be careful before we make any determinations that it is less severe or it really doesn't cause any severe illness, comparable to delta." Fauci said the Biden administration is considering lifting travel restrictions against noncitizens entering the United States from several African countries. They were imposed as the omicron variant exploded in the region, but U.N. Secretary-General Antonio Guterres has blasted such measures as "travel apartheid." "Hopefully we'll be able to lift that ban in a quite reasonable period of time," Fauci said. "We all feel very badly about the hardship that has been put on not only on South Africa but the other African countries." Omicron had been detected in about a third of U.S. states by Sunday, including in the Northeast, the South, the Great Plains and the West Coast. Wisconsin, Missouri and Louisiana were among the latest states to confirm cases. But delta remains the dominant variant, making up more than 99 percent of cases and driving a surge of hospitalizations in the north. National Guard teams have been sent to help overwhelmed hospitals in western New York, and Massachusetts Gov. Charlie Baker issued an emergency order requiring any hospitals facing limited patient capacity to reduce scheduled procedures that are not urgent. U.S. officials continued urging people to get vaccinated and to receive booster shots, as well as take precautions such as wearing masks when among strangers indoors, saying anything that helps protect against delta will also help protect against other variants. Even if omicron proves less dangerous than delta, it remains problematic, World Health Organization epidemiologist Dr. Maria Van Kerkhove told CBS' "Face The Nation." "Even if we have a large number of cases that are mild, some of those individuals will need hospitalizations," she said. "They will need to go into ICU and some people will die.… We don't want to see that happen on top of an already difficult situation with delta circulating globally." Two years into the outbreak, COVID-19 has killed over 780,000 Americans, and deaths are running at about 860 per day. More than 6,600 new hospital admissions are being reported daily, according to tracking data from the U.S. Centers for Disease Control and Prevention. COVID-19 cases and deaths in the U.S. have dropped by about half since the delta peak in August and September, but at more than 86,000 new infections per day, the numbers are still high, especially heading into the holidays, when people travel and gather with family. Success. Please wait for the page to reload. If the page does not reload within 5 seconds, please refresh the page. Enter your email and password to access comments. Forgot Password? Don't have a Talk profile? Create one. Invalid username/password. Please check your email to confirm and complete your registration. Create a commenting profile by providing an email address, password and display name. You will receive an email to complete the registration. Please note the display name will appear on screen when you participate. Already registered? Log in to join the discussion. Only subscribers are eligible to post comments. Please subscribe or login to participate in the conversation. Here's why. Use the form below to reset your password. When you've submitted your account email, we will send an email with a reset code. Send questions/comments to the editors. « Previous

Omicron variant's unusual mutations could mean it spread from an animal, scientists suggest
bostonherald.com
667068831e60ef85e06349e05e159e8c
Fauci: U.S. is rethinking southern Africa travel ban amid omicron variant: 'We all feel very badly'
bostonherald.com
7d0377fd311fae27dcd5a5e009d3b0dc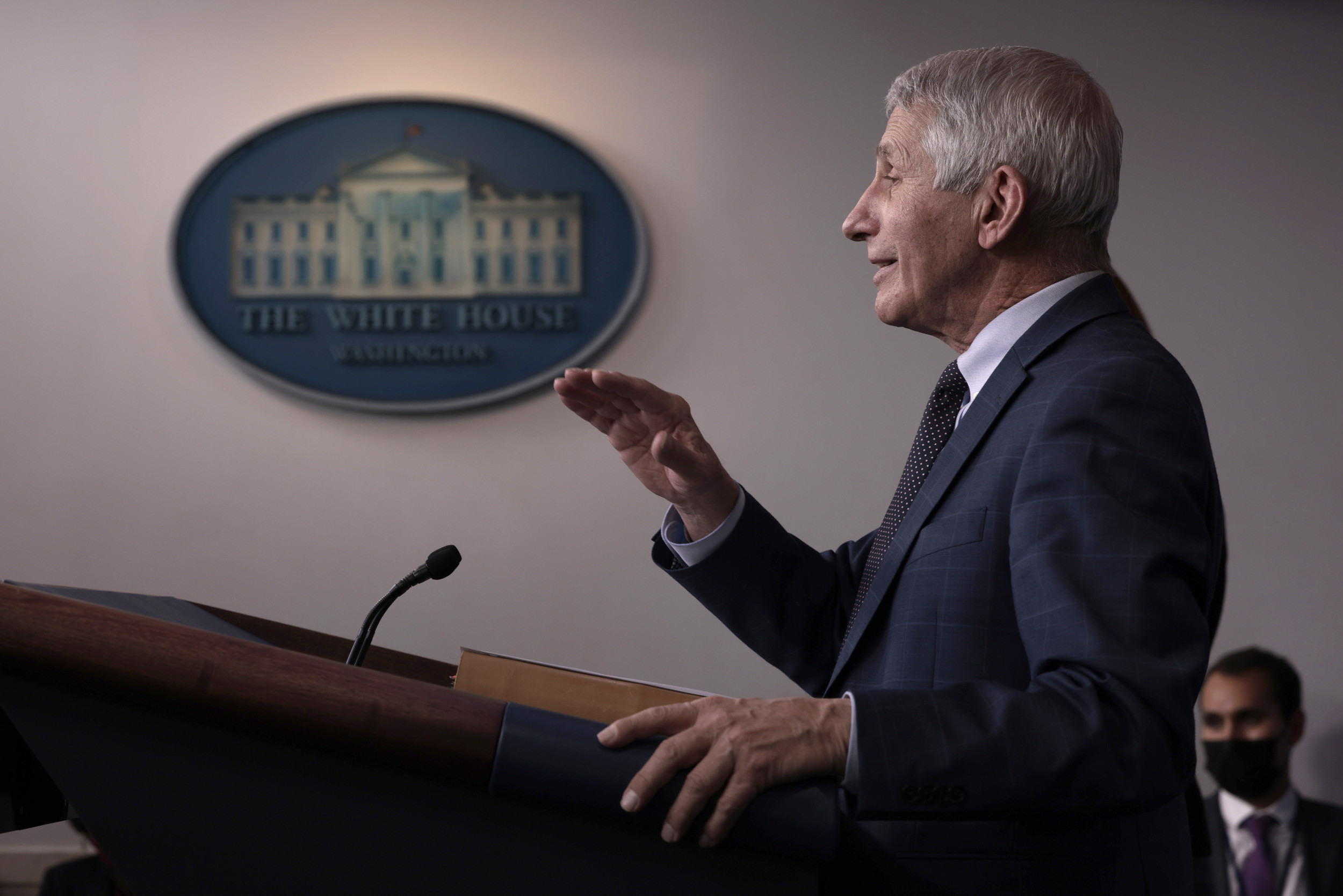 Fauci Optimistic After Early Reports Suggest Omicron Lacks 'Great Degree of Severity'
newsweek.com
69dc8132812a670658444dc17f235310
Dozens of new cases of the Omicron variant were reported in Britain and Denmark on Sunday, adding to increases across Europe and fueling fears that the virus has already spread widely. The coronavirus variant has spread to at least 45 nations worldwide, with the United States and much of Europe reporting a number of new cases in recent days. And while much uncertainty remains about what impact the Omicron variant will have on the pandemic, many nations have scrambled to impose travel restrictions — or in some cases introduced more serious measures. With cases of Omicron now growing worldwide, the prospects of even more stringent restrictions are looming over a holiday period that many had hoped would be a return to some normalcy. In Europe, already the epicenter of a surge in the pandemic in recent weeks, the uncertainties raised by Omicron have ignited fears that the winter ahead will be more difficult than anticipated. On Sunday, Britain's health security agency confirmed 86 additional cases of the Omicron variant, bringing the total nationally to 246, while authorities in Denmark reported 183 cases of the variant. Both nations are widely seen as leaders in genomic sequencing and testing, giving them an edge in tracking the spread of the virus and its mutations. That the number of Omicron cases is rising quickly was clear. What it might mean was less so. "We're going to see lots of big numbers over the course of the next several weeks in countries around the world," said Dr. Michael Osterholm, director of the Center for Infectious Disease Research and Policy at the University of Minnesota. "And this shouldn't be a surprise. This virus is just acting like a highly transmissible respiratory virus." Part of the increase may be explained by the new laser focus of public health officials on the variant, which early evidence suggests may spread more quickly than the Delta variant. "Once you find someone who is infected," Dr. Osterholm said, "and you start looking at their contacts or the environment they're in, you're just going to find a lot more." Dr. Peter J. Hotez, dean of the National School of Tropical Medicine at Baylor College of Medicine, said that the known numbers were so small that it was hard to know how much to make of the increase. A few hundred cases is still a "tiny fraction" of around 44,000 new coronavirus cases on average that Britain experiences daily, he said. "I think the question people want to know is whether Omicron is going to outcompete Delta, and it's a possibility," he said. At the moment, Dr. Hotez said, there is not enough data to conclude that. If at the end of next week Omicron represents "even 10 percent of the Delta cases, then I'll be more concerned," he said. But even before the discovery of the new variant, some public health experts were raising the alarm that the travel restrictions in place in much of Europe were not enough to stem the surge in coronavirus cases already taking place. Some lamented what they said was the cost of nations letting their guard down, criticizing the failure to reimpose restrictions like indoor mask wearing and social distancing, and to remind people to isolate if they have been exposed to the virus. Jeremy Farrar, the director of the Wellcome Trust and a former member of the British government's scientific advisory body, wrote in The Observer that the rise of Omicron was a signal that the "staggering progress" made since the start of the pandemic "is being squandered." Richer nations, he argued, had a "blinkered" focus and were "lulled into thinking that the worst of the pandemic was behind us." "This variant reminds us all that we remain closer to the start of the pandemic than the end," he said. In parts of the United States, health officials have also seen a steady climb in the number of Omicron cases. The variant has been detected in at least 16 states: California, Colorado, Connecticut, Hawaii, Louisiana, Maryland, Massachusetts, Minnesota, Missouri, Nebraska, New Jersey, New York, Pennsylvania, Utah, Washington and Wisconsin. Some Americans, too, are becoming more nervous. "We're paying closer attention, which we haven't probably for a little while," said Rory Bakke, who lives in Marin County, Calif. "It's upped our attentiveness to the reports of symptoms and how contagious it is and the science reports." Ms. Bakke expressed frustration over the latest threat. "I feel like if everyone had just followed the guidelines, we wouldn't be in this situation," she said. "So that's disheartening." The Omicron variant was first identified in southern Africa in late November. On Saturday, Zambia became the latest African country — alongside South Africa, Botswana, Nigeria and Ghana — to report cases. Since its emergence, a number of travel restrictions have been imposed to try to slow its spread, including in the United States and Europe. Still, some European governments have been hesitant to impose sweeping new domestic restrictions ahead of a highly anticipated period of travel and big gatherings, especially given the lockdown in much of Europe last winter. Many have instead opted to focus on restricting travel from abroad or requiring more testing for travelers. But some fear the travel restrictions are a case of too little too late. "I think that might be a case of shutting the stable door after the horse has bolted," Mark Woolhouse, a professor of infectious disease epidemiology at the University of Edinburgh who advises the government, told the BBC. He said it was "too late to make a material difference to the course of the Omicron wave." So far, the British government has told the public to proceed as usual with their holiday plans, though it has urged people to get booster shots. Dominic Raab, Britain's deputy prime minister, called that the "surest defense" in a BBC interview on Sunday. "Our message is this: Enjoy Christmas this year," he said. "The vaccine rollout means we're in a position to do so." In Denmark, health authorities announced on Sunday that 183 people had confirmed cases of the Omicron variant, a "worrying increase," said Henrik Ullum, head of the Statens Serum Institut, Denmark's public health agency. "There are now ongoing infection chains," he said in a statement, where the infection is seen among people who have not been traveling or had connections with travelers. European countries have taken steps to curb social contacts in recent days amid an overall surge in cases. Belgium is requiring people to work from home and ordered schools closed a week earlier for Christmas; Italy banned unvaccinated people from certain leisure activities; and Ireland has shuttered night clubs and restricted gatherings. Germany has banned the unvaccinated from much of public life. And in an indication of the severity of the situation, the German government, which had been hesitant to put in place government mandates around the pandemic because of the country's history with authoritarianism, has plans to make vaccination compulsory next year. Some nations have already seen pushback to the restrictions. In Austria, tens of thousands marched in protest on Saturday for the second weekend in a row over the government's decision to impose a tough new lockdown and its plans for a vaccine mandate. Experts had time and again have warned that not enough had been done to combat the Delta variant across Europe. This week, they reiterated those warnings and call for action. Michael Ryan, the head of the emergencies program at the World Health Organization, speaking last week at a news conference, said European countries should have taken more precautions this autumn to protect their populations. "We will have to be a little patient in order to understand the implications of the Omicron variant," he said, "but, certainly we are dealing with a crisis now. And that crisis is in Europe, and it is being driven by the Delta variant." Now, he said, it is time for "everyone to recommit ourselves to controlling the pandemic of multiple strains or multiple variants of the same virus."

Covid-19: Omicron cases rise to to 246 in UK, rise by 50% in one day
business-standard.com
95c94ed071038b2c9e404fa8842d5311
Omicron cases in UK rise by 50 percent in one day
siasat.com
5cc3885d0c385cfc1137b0a533eb936a
Getty Adrian Peterson scored his 120th touchdown. The Seattle Seahawks hosted the San Francisco 49ers on Sunday, December 5, the first game with Adrian Peterson on the active roster. The 2012 NFL MVP made the most of his opportunities by scoring a rushing touchdown and becoming the fourth player in NFL history to rush for 120 touchdowns. All Day joined this elite group during the second quarter of the December 5 game. He took the handoff from Russell Wilson on the one-yard line and rushed to the left side of the formation. Fullback Nick Bellore threw a crucial block that knocked a defender out of Peterson's path and allowed the veteran running back to go untouched into the end zone. Practice squad yesterday, end zone today 🙌 @AdrianPeterson 📺 #SFvsSEA on CBS pic.twitter.com/botFV0HCTJ Seattle Seahawks (@Seahawks) December 5, 2021 There are only three other running backs that have rushed for at least 120 touchdowns in NFL history. Emmitt Smith leads the list with 164 while LaDainian Tomlinson is second with 145. Marcus Allen is in third place with 123 career touchdowns. All three running backs are members of the NFL Hall of Fame. ALL the latest Seahawks news straight to your inbox! Join the Heavy on Seahawks newsletter here! This touchdown played a significant role in a much-needed win for the Seahawks. The team finally snapped a three-game losing streak with a 30-23 victory at home, albeit one that featured a large number of mistakes. Peterson scored a touchdown from the one-yard line while Russell Wilson threw two touchdown passes of his own inside of the red zone. He connected with Tyler Lockett and rookie D'Wayne Eskridge. However, there were other players that committed mistakes during the pivotal game. Tight end Gerald Everett, in particular, fumbled twice and dropped a pass that resulted in an interception in his worst performance of the season. The Seahawks offense struggled with mistakes during the game, but they put up enough points to take the lead from the 49ers. The defense responded by shutting down Jimmy Garoppolo, forcing three turnovers, and scoring a safety. While Peterson joined a historic group on Sunday, December 5, he will have an opportunity to pass multiple Hall of Famers with extended playing time. The touchdown against the 49ers was his 120th time reaching the end zone on a running play, but it was his 126th total score in the NFL. Peterson now sits in a tie with Hall of Famer Jim Brown for 10th on the all-time touchdowns list. Marvin Harrison, is ninth on the list with 128 touchdowns while Cris Carter is eighth with 131 touchdowns. Marshall Faulk, the other player within reach, is in seventh place with 136 touchdowns. If Peterson continues to get opportunities in the Seahawks offense, especially on the goal line, he will potentially pass multiple Hall of Fame players on the all-time touchdowns list. Passing Harrison and Carter is a possibility while Faulk would be more of a stretch considering that Peterson only received 11 carries against the 49ers while Rashaad Penny logged 10. Alex Collins, the de facto starter with Chris Carson remaining on Injured Reserve, was inactive with an abdomen injury, but he should return in the coming weeks. READ NEXT: Seahawks Ownership Breaks Silence on Team's Struggles: Report Unlock the latest Seattle Seahawks news, rumors and exclusives — direct to your inbox. ↓

Seahawks hold on late for wild 30-23 win over 49ers
wtop.com
ec11ca70191ea8334fda77971264939d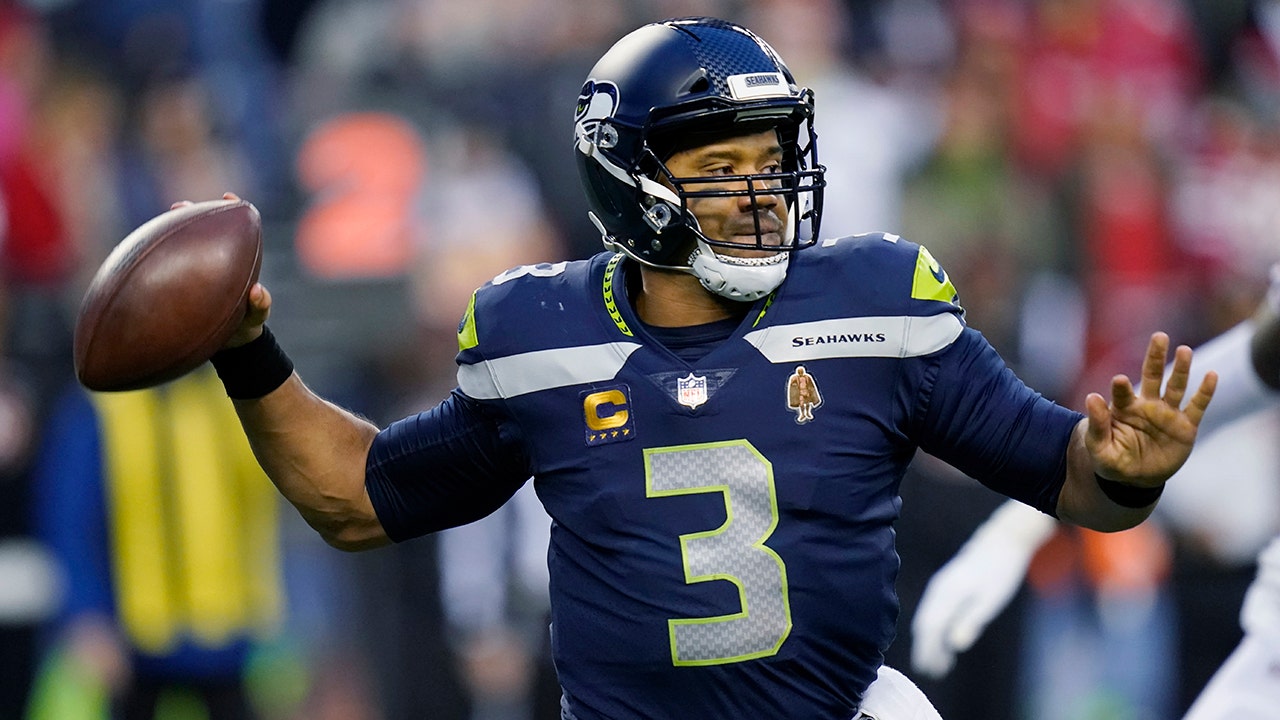 Seahawks hold on late for wild 30-23 win over 49ers
foxnews.com
24ea317facbd94db56e24bddc6b084dd
It started out as a madcap affair in Seattle on Sunday, loaded with tips and picks, tightropes and trickery. It ended up a sad sack disappointment for San Francisco, which blew a big lead to an inferior opponent, came storming back and then stalled on the goal line in the closing seconds to succumb to the Seahawks, 30-23. Quite a finish. Quite an effort. But that one's gonna leave a mark. The Niners came into the game riding a three-game winning streak with visions of a holiday playoff run dancing in their heads. But turnovers and mistakes undid the red and gold this December afternoon, returning the team to even money on the season (6-6) and facing a hard road to the postseason. "It was just frustrating," said head coach Kyle Shanahan, in a gross understatement. "It was a situation that I thought could go either way." So did we. But you can't knock the Niners for effort… or entertainment. In a throwback to the heyday of this fierce West Coast rivalry, Seattle and San Francisco put on an absolute show. From the first score of the day, a 73-yard fake punt scamper by the Seahawks, to the sideline magic of George Kittle, who showed remarkable agility and body control on an amazing 48-yard catch and run late in the first half. It was a thriller. The 49ers' defensive line was extra aggressive all afternoon, pounding Seattle quarterback Russell Wilson on the regular and standing up for a remarkable fourth quarter goal-line stand. Seattle never game up, riding Wilson's moxie to come back again and again. But in a tight ballgame, against a hard-nosed opponent, you can't be generous with the football. Jimmy Garoppolo threw two key interceptions for the 49ers, and they lost another possession to a fumble. Add in ten penalties for 86 yards, a missed extra point, 16 unanswered points and you start to get the picture. San Francisco had its chance for a big win on the road, but they dropped the ball. With that said, and another key road game coming up next week in Cincinnati for the Niners, let's take stock of what we learned from Sunday's disappointing performance in Seattle. Feed George Kittle The Niners' star tight end missed three games earlier this season, and his central role in the team's offense appeared to have diminished since he returned. Sure, he was still pancaking defenders in the running game and making some big catches to move the chain, but we haven't seen that breakout game for Kittle of late. Until the first half Sunday, when he caught five passes for 121 yards and two touchdowns, including the aforementioned tightrope performance. He ended the day with nine catches for 181 yards and those two scores. It's clear that Shanahan has embraced a run-first mentality again this season, riding the suprising legs of running back Elijah Mitchell and the versatility of wideout Deebo Samuel in the backfield and the passing game. But, if the 49ers have any chance to reach the postseason, they need Kittle to reemerge as the primary option. He's the best player on the field. Feed him the ball. A terse Shanahan wasn't ready to discuss it after the game, being in an understandably dour mood. ""We always try to get Kittle the ball." Okay, coach. Got it. Injuries matter Maurice Hurst (defensive line), Samuel (wide receiver), Colton McKivitz (offensive line), Fred Warner, Dre Greenlaw, Marcell Harris (linebackers). That was the pregame injury list for the Niners, and they couldn't over come it. The NFL is a brutal game, as evidenced by the opening kickoff in Seattle which ended with Niners' running back Trenton Cannon leaving the field in an ambulance. And, in December, good teams pride themselves on their depth, adopting the motto, "Next man up." But in this case, it's hard to play without your most dynamic offensive player (Samuel) and the quarterback of your defense (Warner). In my season preview column, I predicted the Niners' medical trainer would be the team's MVP if they had a good season. Now's the time to earn that trophy. Get these guys healthy, or San Francisco will struggle. Jimmy G is regressing After spending most of the season managing the ball and minimizing turnovers, Garoppolo has thrown three picks in the past two weeks, causing some clear concern on the San Francisco sideline with head coach Kyle Shanahan and his staff. Sadly, the promise of backup quarterback Trey Lance coming to the rescue doesn't seem very plausible. In what little time the first-round pick received early this season, it was clear he wasn't near ready. So, it's going to be Jimmy G down the stretch. And we know he can do it. But for whatever reason, his field vision remains suspect at times, and the ball has been sailing on him. He needs to get back to accuracy as his North Star. Garoppolo and Shanahan could be seen having some tense discussions on the sidelines Sunday, and coach wasn't pleased with his quarterback's performance afterwards. When asked about Jimmyu's performance, coach was brief: "He did some good things. Those two picks, though, weren't good plays. He's gotta be better with the ball." Sloppy special teams The Niners gave up a touchdown on a fake field. They missed an extra point. They fumbled a kickoff return. It all added up to the difference in a close game. Time to tighten up the special teams unit. As Shanahan put it: "We've got to play a helluva lot better." Nick Bosa rules Whatever happens with the Niners this season, we can all say we've witnessed greatness on the defensive line. Nick Bosa might have the biggest engine I've ever seen on a football field. He brings it every down, with a tremendous combination of speed and power. He's a tackle's toughest assignment and a quarterback's recurring nightmare. If he can stay healthy, he'll be wearing a gold jacket someday. asaracevic@sfexaminer.com

Seahawks hold on late for wild 30-23 win over 49ers
wtop.com
ec11ca70191ea8334fda77971264939d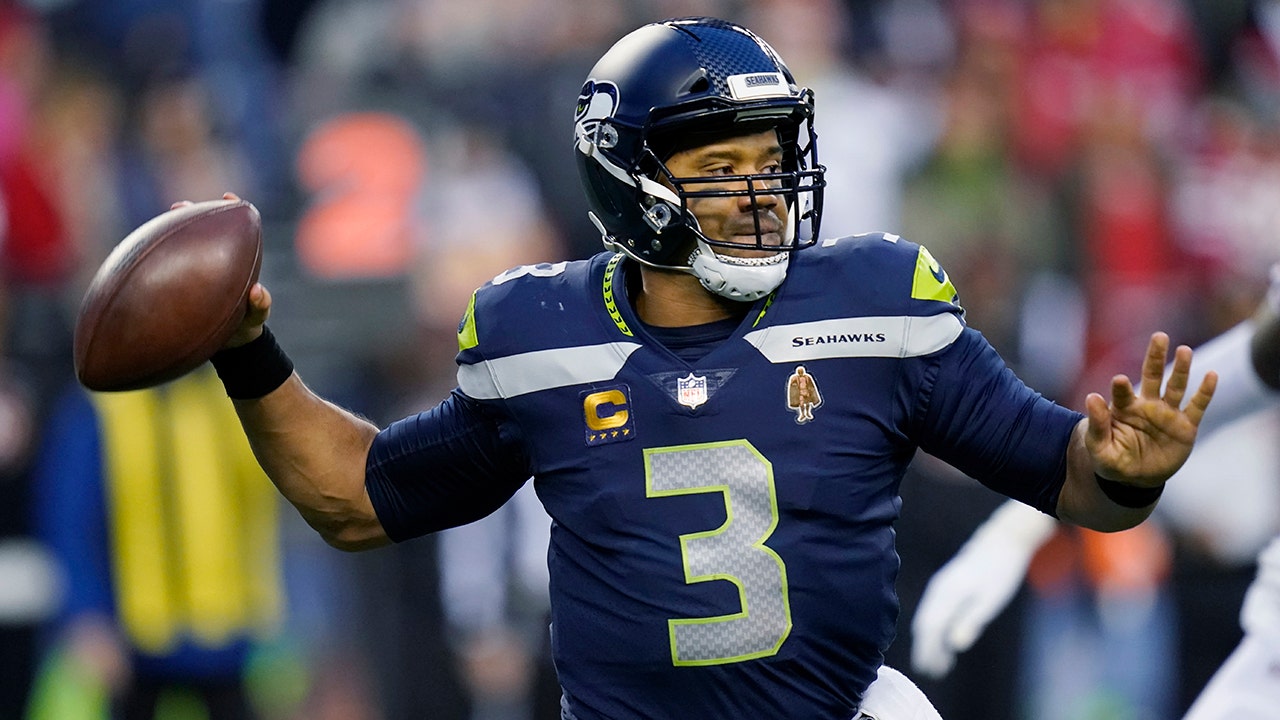 Seahawks hold on late for wild 30-23 win over 49ers
foxnews.com
24ea317facbd94db56e24bddc6b084dd
Scientists around the world are racing to understand the new mutant strain of coronavirus. Major airports nationwide are now enforcing rules which will apply to passengers regardless of COVID vaccine status or nationality. Lila Luciano reports.

Omicron now found in one-third of US states while Delta remains prominent
business-standard.com
bbad4b0acc6b1bc22bb297d51f4b6bcb
Chicago prepares for arrival of Omicron variant, Lightfoot encourages COVID vaccination
abc7chicago.com
1091c735e5d9cd4dd4d554df4e1e4fa7
Covid-19: Omicron cases present in at least 15 US states, says CDC
business-standard.com
1820a677b5b767a4c2e184eff8a8dadd
There is no reason to consider Saquon Barkley a star if he can't elevate the Giants offense even a fraction when they need him most. Joe Judge and play-caller Freddie Kitchens tried to make Barkley the focal point of Sunday's offense in Miami with Daniel Jones (neck) on the sideline in street clothes. But Barkley dropped two first-half passes and presented minimal threat as a runner, helping Mike Glennon's offense devolve into a pathetic mess in a 20-9 loss to the offensively limited Dolphins. Glennon sustained a concussion trying to throw the Giants out of their second-half hole behind their atrocious offensive line, too. That leaves recent signing Jake Fromm as next Sunday's potential starter in his NFL debut if Jones and Glennon don't get healthy. "We're not doing anything. Myself, I'm not doing anything in the running game," said Barkley, who padded his 74 yards from scrimmage with 22 meaningless receiving yards in the final minute. "I'm not affecting the game in that aspect." Pat Graham's defense gave the team a chance but allowed an 89-yard TD drive before halftime and broke down in the red zone. Some combination of corner James Bradberry, free safety Xavier McKinney and safety Logan Ryan was delinquent on Tua Tagovailoa's short touchdown passes to Mack Hollins and Isaiah Ford. Ryan was a sore loser after the game, mocking Tagovailoa's 8.1 yards per completion when announcing that he'll play quarterback for the Giants if they're that desperate. "I don't know if you guys saw my high school quarterback tape, but I'm gonna put it out there, emergency," Ryan said. "A lot like Tua I was a lefty, I could throw two-yard passes to the left." But Tagovailoa had just carved up Ryan's defense on the Dolphins' game-sealing, 45-yard field goal drive with third-down completions of 16 and 17 yards to DeVante Parker and Mike Gesicki on Bradberry and Julian Love, respectively. The Dolphins (6-7) won their fifth straight. Meanwhile, bad body language crept into the Giants' second half. Right guard Will Hernandez barely moved toward Dolphins pass rusher Jaelen Phillips on the first of back-to-back sacks by a rookie first-round pick the Giants opted not to draft. Neither Bradberry or McKinney touched Dolphins receiver Jaylen Waddle down after a catch over the middle. And if Ryan hadn't stepped in, Waddle would have just stood up and scored. The Giants (4-8) were averaging 18.9 points per game when they fired offensive coordinator Jason Garrett on Nov. 23. They are averaging 11 points per game with a 1-1 record since. They have scored one touchdown in their last two games. They had 250 yards of total offense on Sunday, their fourth straight game under 300. Jones' season remains in jeopardy, too. He is week-to-week, but the Giants can't rule out that his season is over. "He's going to continue being evaluated," Judge said. "I tell you guys all the time [with injuries]: I'm going to ask a question of is it pain management or injury risk? When it's an injury risk, that's not my plate." Judge confusingly said he saw "a lot of things that are moving in the right direction" on offense and insisted "a lot of guys stepped up in different situations." The head coach was just putting lipstick on a pig, though. Judge saw what everyone else did. He gathered the offense himself for a sideline pep talk early in the fourth quarter and eviscerated gunner Cam Brown for not helping to try and down a second-half Riley Dixon punt. Needing to start Glennon on Sunday with Jones' season in jeopardy didn't help the cause. The immobile career backup threw a first-half interception into double coverage, looking for Darius Slayton. And Glennon was helpless when the Giants' pathetic offensive line caved in and he was bombarded by Miami rushers in the second half. Giants 2020 backup quarterbacks Colt McCoy (Cardinals) and Cooper Rush (Cowboys) have a 3-1 record as starters this season. Glennon fell to 6-22 in his career. His.214 career winning percentage is the lowest among active quarterbacks who have started at least 25 NFL games, according to Stats Perform. The rest of the offense didn't help Glennon much at all, either. Evan Engram and Darius Slayton both dropped passes. Kenny Golladay missed time in the first half with a rib injury and didn't make a catch in the second half. Judge benched left guard Matt Skura for Ben Bredeson, who saw his first action on offense since Week 3. Center Billy Price and right guard Will Hernandez were brutal. The Giants left Hard Rock Stadium with little mojo to board a plane for Tucson, Ariz., where they will practice this week for next Sunday's game at the Los Angeles Chargers. They will get annihilated at SoFi Stadium by The One That Got Away, Chargers quarterback Justin Herbert, unless they find a way to score points. Herbert's Chargers (7-5) beat the Bengals in Cincinnati on Sunday, 41-22. "It's frustrating," Golladay said. Judge and the Giants were severely shorthanded playing without Jones (neck), receivers Kadarius Toney (oblique, quad) and Sterling Shepard (quad), and starting corner Adoree Jackson (quad). They're not the only NFL team that can't buy offense. Carolina Panthers head coach Matt Rhule, hired the same year as Judge, fired offensive coordinator Joe Brady on Sunday, too. But that doesn't excuse the Giants' Glennon struggling to get the snap off all day Sunday, or Judge using timeouts at the end of the first and third quarters just to avoid delay of game penalties. Judge also inexcusably punted from the Dolphins' 46-yard line, down 10-6, with five minutes left in the third quarter. That's the play that Brown screwed up badly enough as a gunner that Judge ripped his headset off to chastise the second-year linebacker. "That was a spot where I felt points were really at a premium in that game," Judge said. "We didn't want to give them a short field." Of course, when the Giants earned starting field position at Miami's 37 yard line in the second quarter, they'd gained only 16 yards before kicking one of Graham Gano's three made field goals. They had Barkley to thank for a brutal drop that killed the drive. "Got to make the catch," Barkley said. Barkley had a pathetic five carries for 17 yards at half, with four targets, two catches and -8 receiving yards. He stutter-stepped in the backfield on his first carry rather than driving downhill, a problem he hasn't fixed since he entered the league. He finished the game with 11 rushes for 55 yards and six catches for 19 yards. Kitchens was taking Barkley off the field on third-and-longs early in the game, leaving Devontae Booker in to pass protect. When Barkley did pick up blitzes in the second half, he blocked the outside man, leaving inside rushers free to pursue Glennon. Barkley was told that some people believe he isn't the player he used to be. "That's their opinion," he said. Asked why he's confident, he said: "Because I know who I am." But the hard truth is the Giants have never won with Barkley. They needed him to make a difference on Sunday. But he was just another guy.

New York Giants QB Mike Glennon concussed in loss to Miami Dolphins
espn.com
ad5c5a7b68beb789a46bf7c51d9513cb
Saquon Barkley a non-factor, Mike Glennon concussed as Giants lose to Dolphins without Daniel Jones
ocregister.com
e08629ea6c5b8e0f5d07afed42a48d9f
Early in the 1996 race for the White House, the senior leadership of Bob Dole's presidential campaign noticed something that troubled us: It seemed no matter how carefully we crafted his talking points, Senator Dole would go off script. Often way off script. So, we considered the possibilities: Maybe at 72 years of age, Mr. Dole's eyesight was the problem. But when increasingly larger type didn't have the desired effect, we decided somebody had to go to the Senate majority leader and raise the delicate question of whether he could see the words on the papers we handed to him. That somebody was me. As his press secretary, it was my unenviable task to ask a man who was first elected to Congress in 1960, the year I was born, if his eyes were giving out. Mr. Dole pondered my question for a moment and replied: "No, I can see just fine. I can't hear worth a damn. But my eyes are fine." Like a lot of things I'd hear him say across the year and the hundreds of thousands of miles I spent at his side as his campaign press secretary, it took me awhile to understand there was more in his answer than his trademark dry humor. Mr. Dole could hear perfectly well. It was we in his campaign team who had trouble listening. Over and over again, in speech after speech, he told his campaign he was going to say what he wanted. We thought that was a problem. Looking back, I think it was a treasure. See, Mr. Dole didn't want to be packaged like a product or traffic in the staged outrage that today would be praised for generating attention, the currency of politics. It could be that his resistance to our demands to recite talking points or perform anger hurt his campaign. But if so, I now see that as an indictment of what politics was becoming in 1996 and what politics has become today. It's in unscripted moments that politicians reveal the most about themselves. While many politicians show themselves to be cynical, cruel or inauthentic in those off-script moments, Mr. Dole instead revealed a rare empathy. For example, in 1996, Gov. Pete Wilson of California, a Republican, had won re-election two years prior with a tough law-and-order message, so we organized a trip to a jail in Los Angeles, with Mr. Wilson in tow, for a tour and a news conference. It was a perfectly staged opportunity for Mr. Dole to say something bashing the miserable offenders he had just seen in the lockup. Instead, his first comment was to wonder aloud whether some of the men in those cells had ever been touched by the hand of someone who loved them. Nobody had written that note of humanity for Mr. Dole. I'm not sure it was even picked up by the press. But it sprang from a compassion that he found hard to switch off for political purposes. The traditions of the Senate were also real for Mr. Dole and more important than cheap political theater. In 1995, President Bill Clinton's nomination of Dr. Henry Foster for Surgeon General stirred anger among social conservatives. I urged Mr. Dole to personally reject and help defeat the nomination as a good way to score points going into the Republican primary season. Mr. Dole declined. The maneuver might have been good politics, he reasoned, but it would violate committee protocol and disrespect his fellow Kansan, Senator Nancy Landon Kassebaum, who was presiding over the Foster hearings. He actually saw value in respecting the Senate as an institution. At the time, I thought that was funny. Since then, after witnessing the Senate trample on so many of its norms and traditions, it is clear that Mr. Dole had a point. Some of his other funny ideas caused him problems. In 1996, political humor that respects both opponents and voters had not yet disappeared. But it was losing ground to insult and abuse. Mr. Dole, arguably the greatest American practitioner of the laconic phrase since Calvin Coolidge, often found that his humor was lost on reporters a fraction of his age. Once, on the campaign plane, a reporter asked Mr. Dole a stock question: What was the one thing he wanted every voter to know about him? He could have answered like a politician and spouted a bumper sticker slogan or summoned a tear. Instead, he dismissed the silly question with a simple, " Beats me." What followed, of course, were tin-eared stories about Mr. Dole lacking a sense of vision, written by reporters lacking a sense of humor. Yet, he didn't take it personally. He rarely vilified a reporter for doing the job of reporting. Once almost left for dead on a battlefield in World War II, he had seen worse than a bad story or even a lost election. True, Mr. Dole lost in 1996 and he had no illusions about who would take the blame. The capsule summary of that campaign casts him as a weak candidate. But by then, American politics were already on the path to the polarized and poisonous place we occupy today. If Bob Dole's authenticity and reluctance to engage in artifice or demonizing his opponents were weaknesses, does that say more about him or about what politics were becoming? Bob Dole was principled and even partisan, yes. But he leavened his fighting spirit with humility, humor and respect. If that made him weak, American politics would be stronger with more weakness. Nelson Warfield is a political media consultant who was national press secretary for Senator Bob Dole's 1996 presidential campaign.

Remembering Senator Bob Dole
cbsnews.com
47584f99987f255ae2afb3930dc6a668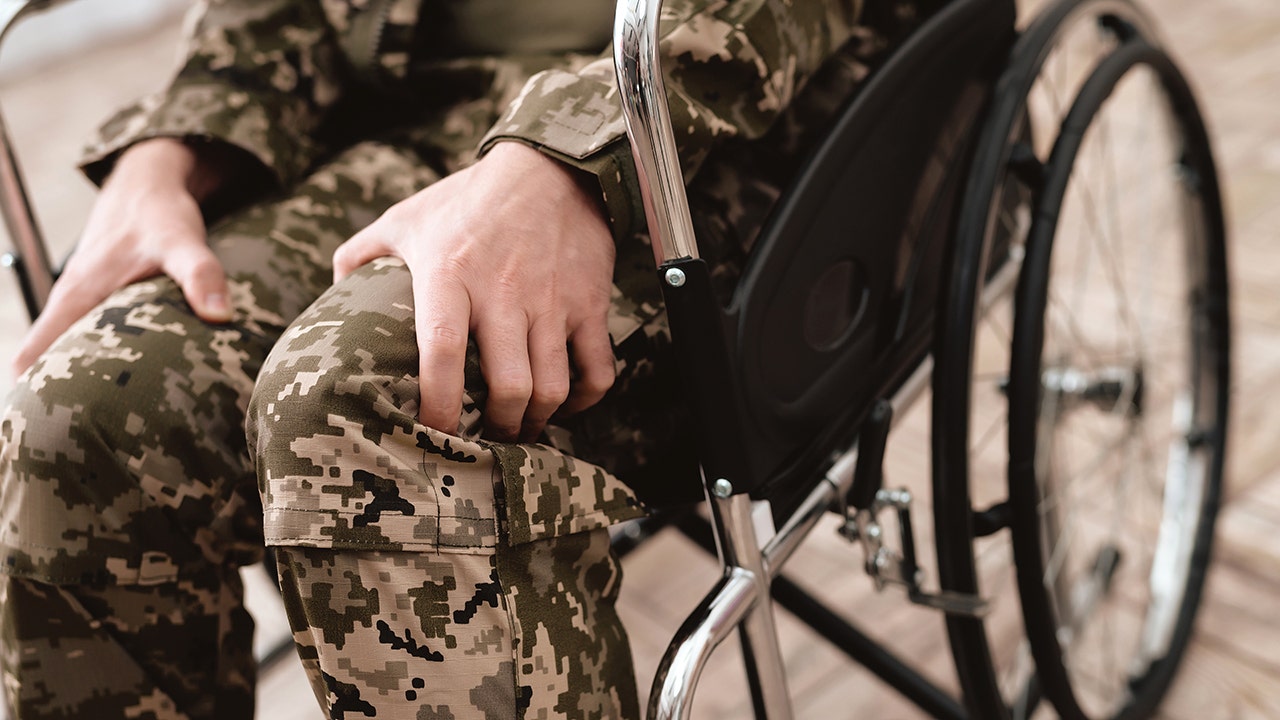 Bob Dole's passing has veterans wishing for 'more people like him'
foxnews.com
b65a5a00fcd186a91284aecdb8bc9be2
Odell Beckham Jr. of the Los Angeles Rams celebrates his touchdown. Odell Beckham Jr. scored his second touchdown with the Los Angeles Rams on Sunday, which brought out some critics of Cleveland Browns quarterback Baker Mayfield, who could never find a connection with the mercurial pass-catcher during their time together. Beckham caught a fade in the end zone against the Jaguars, beating his man 1-on-1 and leaping for the score — his second in two games. The other was a long 54-yard touchdown catch and run against the Packers. This angle of @obj 's touchdown: 🔥🔥🔥 📺: #JAXvsLAR on FOX 📱: NFL app pic.twitter.com/1V1jjy6lZj NFL (@NFL) December 5, 2021 Beckham's early success with the Rams had the critics of Mayfield out on Sunday. Odell Beckham Jr. with Baker Mayfield vs. Odell Beckham Jr. with a good QB pic.twitter.com/fTYTYQ9MTH — #TagsStrong💪 (@JodySmithNFL) December 5, 2021 Another commenter wrote: "Odell Beckham's touchdown proved how trash Baker Mayfield really is." Odell Beckham's touchdown proved how trash Baker Mayfield really is. #odellbeckham #JAXvsLAR #Browns #NFL #NFLTwitter pic.twitter.com/oGEUsvIBU3 — Astros Hate Club (@HateAstros) December 6, 2021 Beckham acknowledged his resurgence with his touchdown celebration, pulling off a self revive, a reference to Call of Duty. Beckham was rarely 100% during his time with the Browns, collecting just 1,586 yards on 114 catches with seven touchdowns in 28 games. Beckham's stay of nearly three seasons with the Browns did not end well, with a video from his dad criticizing Mayfield serving as the catalyst to his eventual release. After not being dealt at the trade deadline, Beckham was asked to stay home from practice as his representation renegotiated his deal and release. Beckham Sr. posted a video on the day of the NFL trade deadline showing all the times Mayfield missed on throws and didn't see OBJ open. He also went into the comment section and further trashed Mayfield, even commenting on his contract situation. While it appeared to be Beckham looking for a way out of Cleveland, he said it wasn't an orchestrated move to get released. Sideline reporter Lisa Salters said on the ESPN Monday Night Football broadcast that Beckham thought every aspect of the departure from Cleveland was "crazy." Here's what OBJ told ESPN's Lisa Salters about his release from Cleveland. Said it was "crazy" and never his intention and that it "stinks" pic.twitter.com/oUrnj1tQ1g — Ben Axelrod (@BenAxelrod) November 16, 2021 "He told me he didn't really want to talk about what happened in Cleveland and what led to his release there, but he did say every detail of it was crazy to him," Salters said. "He said, 'I don't have words for it, it stinks, it was never intended,' and he said he never could've envisioned any of it. Browns receiver Odell Beckham Jr. with quarterback Baker Mayfield. Beckham and Mayfield tried to make it work, putting in work to build their chemistry on the field. While they became tight off the field as friends, their connection on it never transpired. Mayfield said he was surprised by the comments from Beckham's father. "Deliberately not throwing the ball to an extremely talented player that I've put in a lot of work with? It's an opinionated statement, I'll say," Mayfield told reporters. "I've had conversations with his dad before, man-to-man, face-to-face. And I was pretty surprised by the video and the intentions and the feelings behind it. I would be lying if I said otherwise." Mayfield has never been scared to speak his mind and cause controversy. But the fourth-year QB took the high road with Beckham. "I wish him well, I really do. My feelings haven't changed," Mayfield said, two days after the team announced it would release Beckham. "From a personal standpoint, he's a good friend of mine.… But I'm worried about the guys in our locker room. I'm proud of these guys, how they were able to focus up despite all the bulls–t that was going on this week and how they were able to do their job. We're going to see if we can build on it and continue to get better." The Browns return from the bye week with a matchup against the Ravens next Sunday, which represents another chance for the team to gain ground in the AFC North. Unlock the latest Cleveland Browns news, rumors and exclusives — direct to your inbox. ↓

LA Rams snap 3-game skid, roll over Jacksonville 37-7
wtop.com
3cb385eee56d87a7d18eeb310414ba05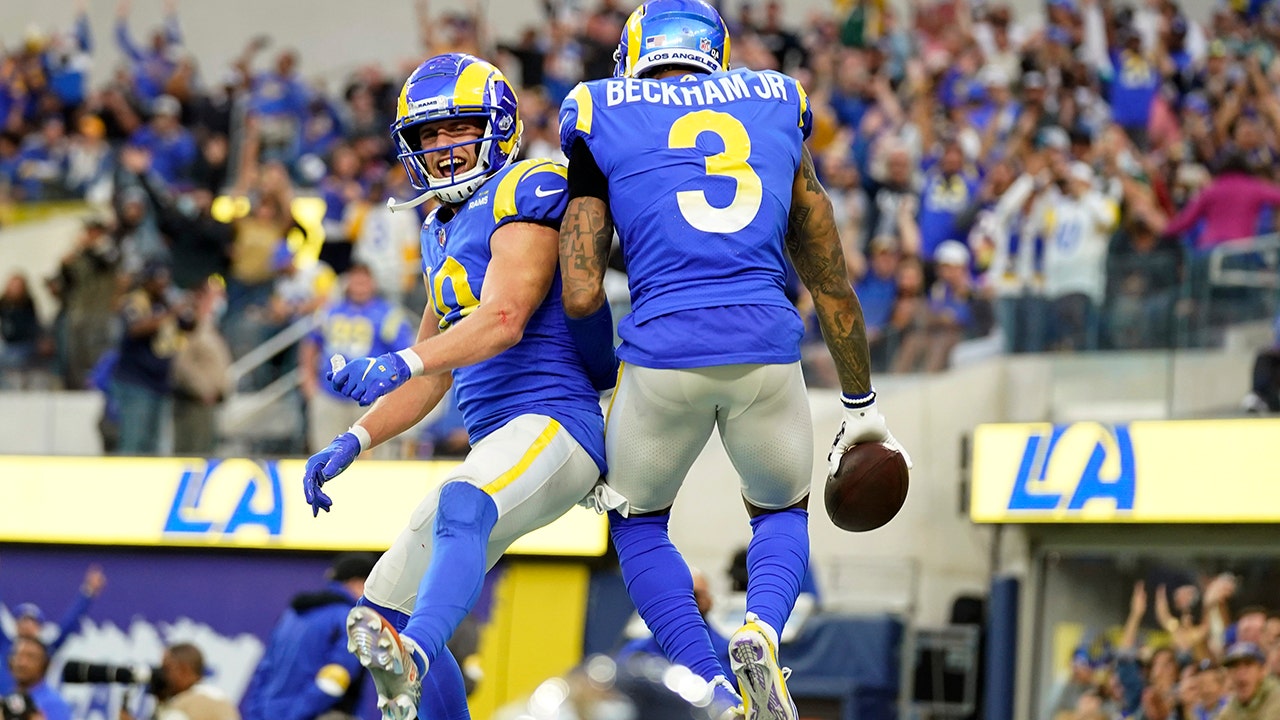 LA Rams snap 3-game skid, roll over Jacksonville 37-7
foxnews.com
9317612ba33926c28891bbd54dd820be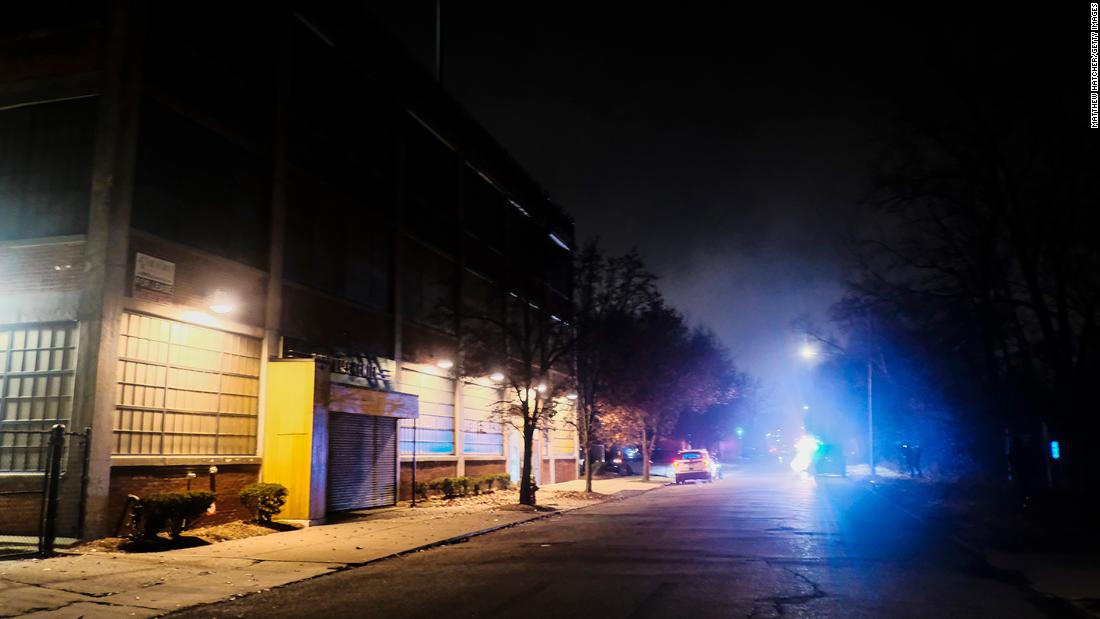 James and Jennifer Crumbley are each charged with four counts of involuntary manslaughter in connection with the alleged actions of their 15-year-old son, Ethan Crumbley, who is accused of killing four classmates during Tuesday's shooting at Oxford High School in suburban Detroit. Police launched a manhunt after the parents failed to appear at their arraignment hearing Friday, later arresting them at a Detroit building after a sighting by a member of the public. Police said Saturday it appeared the couple had been hiding in the workspace and that someone had helped them into the building, guiding them as they parked their vehicle in back. Andrzej Sikora on Sunday identified himself through his attorney as the individual law enforcement says helped the Crumbleys. Though Sikora knew the Crumbleys were using his workspace, he "did not really know what was going on" and didn't know the couple "had active warrants" when they were discovered by law enforcement and subsequently arrested, his attorney, Clarence Dass, said. Dass said his client "got roped into it", but declined to say why he allowed the couple to stay in the workspace or provide additional details on Sikora's relationship with the Crumbleys other than to say "he knew them, but not well." Dass told CNN his client was at the workspace for "a short period of time", but wasn't there late Friday evening and the overnight hours when the Crumbleys were arrested, adding he didn't realize the Crumbleys were in his space for "that long." Sikora "has been an upstanding citizen his entire life. An immigrant from Poland, he has dedicated his adult life to the arts and metro Detroit community", Dass said in a news release Sunday afternoon. "Mr. Sikora has not been charged with any crime. Nevertheless, upon learning of the Crumbleys' arrest on December 4, 2021, he voluntarily contacted the Detroit Police Department and Oakland County Sheriff's Office to provide information. He maintains his innocence throughout this process and is fully cooperating with law enforcement to assist in their investigation", the statement says. In a news conference late Saturday afternoon, Oakland County Sheriff Michael Bouchard said law enforcement was still "gathering information" and would present it to the county prosecutor for potential charges related to aiding and abetting or obstruction of justice. Dass told CNN he doesn't think there's evidence to support his client knew the Crumbleys were fugitives when he allowed them into his workspace. Early Saturday, police said they found the couple on the first floor of an industrial or commercial building in Detroit -- some 40 miles south of the Oxford area where they live -- after someone tipped police Friday night that their vehicle was nearby. "They appeared to be hiding in the building", Detroit Police Chief James White said at a news conference early Saturday. They were "very distressed" after they were detained, the chief said. White said he didn't know the Crumbleys' intentions, but that "this isn't indicative of turning themselves in, hiding in a warehouse." Parents accused of allowing son 'free access' to weapon Tuesday's shooting -- the deadliest at a US K-12 campus since 2018 and the 32nd such attack since August 1 -- claimed the lives of Madisyn Baldwin, 17; Tate Myre, 16; Hana St. Juliana, 14; and Justin Shilling, 17. Ethan Crumbley was charged Wednesday with a slew of charges as an adult, including terrorism and first-degree murder, among others. His lawyer entered a not-guilty plea during his arraignment Wednesday. On Saturday, his parents pleaded not guilty to the involuntary manslaughter charges. Prosecutors alleged they allowed their son "free access" to the gun used in the shooting, which they say James Crumbley bought four days prior, on Black Friday. But one of their attorneys, Shannon Smith, said the gun was locked. The detained couple, sitting alone in separate rooms, made their arraignment appearance by video conference with the judge, their attorneys and the county prosecutor. During the arraignment, their attorneys stressed their clients had fully intended to turn themselves in before authorities arrested them Saturday morning. The US Marshals Service was helping local authorities search for the couple Friday, and had offered a reward of up to $10,000 for information that could lead to their arrest. Authorities publicized a description of their vehicle. Ultimately, Detroit police made the arrest after a business owner saw a woman standing near "the suspect vehicle" in his parking lot Friday night and called 911, according to a statement to CNN from Oakland County Undersheriff Michael McCabe. An Oakland County judge set bond for James and Jennifer Crumbley at $500,000 each. The Crumbleys' attorneys asked for bonds of $50,000 or $100,000. The couple is being held in the same county jail as their son.

Detroit artist identified as person whose studio accused Michigan shooter's parents fled to after manslaughter charges
nydailynews.com
45f8513d52ceec8f9565ac2d2577ac32
Man who helped Michigan school shooter's parents was 'friendly' with them, unaware of overnight stay
abc7chicago.com
8ae086f9191a276235d5910bae990195
San Francisco 49ers backup running back Trenton Cannon was taken off the field in an ambulance after a scary collision on the opening kickoff in a 30-23 loss at Seattle on Sunday. Cannon was attempting to make a tackle on DeeJay Dallas when his head hit the leg of a teammate. San Francisco's training staff immediately ran onto the field and stabilized Cannon's neck. He was eventually placed on a backboard, loaded onto a stretcher and into an ambulance that was brought onto the field. Cannon is in his fourth season out of Virginia State. He started the season with Baltimore before joining the 49ers and has primarily played on special teams. Cincinnati Bengals quarterback Joe Burrow dislocated his pinky finger when he was sacked and fumbled on the Bengals' first offensive series. He said it popped back into place on its own and didn't affect this passing. Burrow was 24 for 40 for 300 yards in a 41-22 loss to the Los Angeles Chargers. He was sacked six times. Trainers tried tape and gloves to stabilize the injury, but nothing worked. He finally just played with nothing protecting it. "I can't imagine it getting any worse," he said. "If it doesn't get worse, I'll play next week." Chargers defensive lineman Joey Bosa left to be evaluated for a concussion in the first quarter. Coach Brandon Staley said Bosa did not have a concussion, but was held out the rest of the game anyway. Defensive lineman Justin Jones suffered a knee injury. The Bengals lost linebackers Markus Bailey (shoulder) and Logan Wilson (shoulder), and cornerback Chidobe Awuzie (right foot). Chicago's Andy Dalton, making his second straight start with Justin Fields sidelined because of broken ribs, matched a career high with four interceptions. He injured his left hand trying to make a tackle after getting picked off a second time. Dalton said he didn't think it affected his throwing, though he will have it checked out this week. He was 26 of 41 for 229 yards and two touchdowns. Minnesota wide receiver Adam Thielen, who entered Sunday tied for the NFL lead with 10 touchdown catches, sprained his left ankle on the opening drive in a 29-27 loss to previously winless Detroit and didn't return. He had one catch for no yards prior to leaving. Washington tight end Logan Thomas left the game against Las Vegas with a knee injury and didn't return. He recently came back from a hamstring injury. Linebacker Khaleke Hudson (ankle) also left the game. The Raiders lost running back Kenyan Drake (ankle) and linebackers Nick Kwiatkoski (ankle) and Denzel Perryman (ankle). Also injured Sunday were Falcons safety Richie Grant (ankle) and linebacker Adetokunbo Ogundeji (ankle); Buccaneers cornerback Jamel Dean (concussion) and running back Ronald Jones (illness); Lions defensive tackle Nick Williams (left hand, wrist) and cornerback Jerry Jacobs (neck); and Dolphins wide receiver Jaylen Waddle (cramps) and running back Patrick Laird (knee). Also hurt were Eagles linebacker Patrick Johnson (back) and cornerback Steven Nelson (shoulder); Jets wide receiver Corey Davis (groin), cornerback Michael Carter II (concussion) and right guard Laurent Duvernay-Tardif (ankle); Rams center Brian Allen (knee); Jaguars center Brandon Linder (back) and cornerback Tyson Campbell (abdominal injury); Ravens offensive lineman Patrick Mekari (hand); Steelers guard B.J. Finney (back); 49ers cornerback Emmanuel Moseley (ankle); and Seahawks safety Jamal Adams (shoulder). Field judge Mike Weatherford left early in the fourth quarter of the Ravens-Steelers game after getting tangled up with Chase Claypool following a 40-yard gain. ___ More AP NFL coverage: https: //apnews. com/hub/nfl and https: //twitter. com/AP_NFL Copyright © 2021 The Associated Press. All rights reserved. This material may not be published, broadcast, written or redistributed.

Trenton Cannon taken off field in ambulance after scary 49ers collision
nypost.com
f14876e4edba5554b59bfe5143a067cb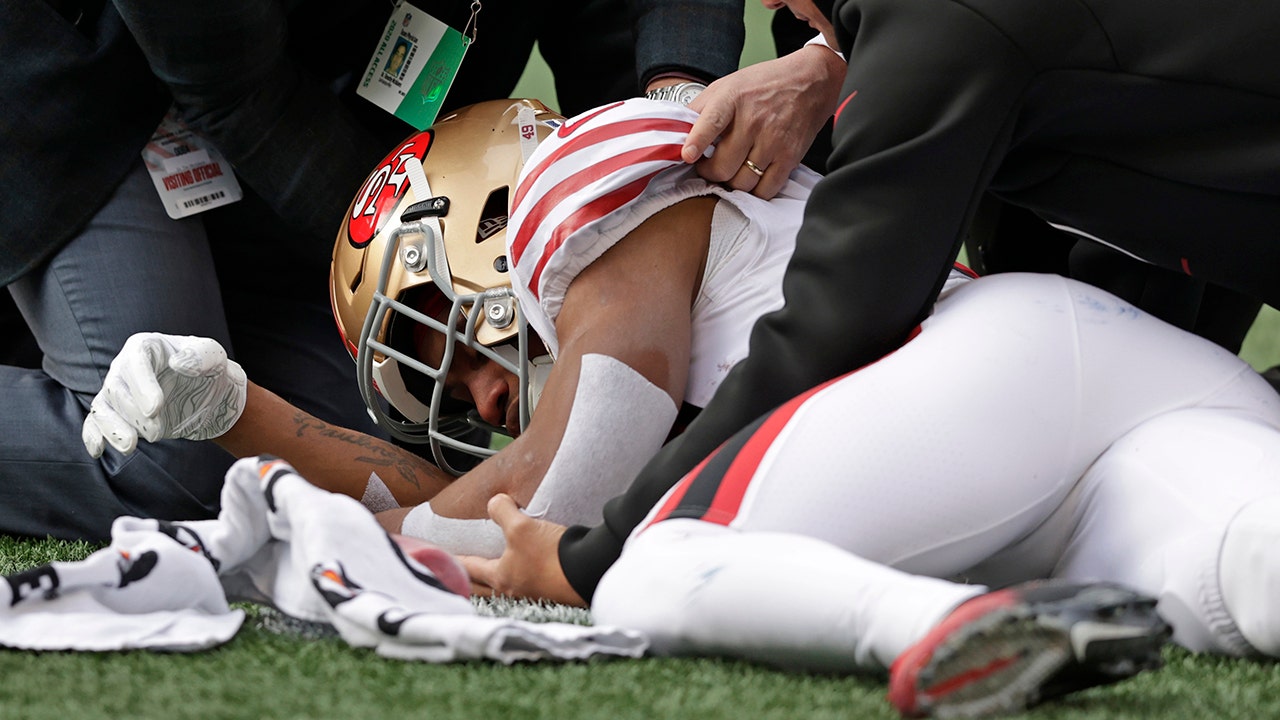 49ers' Trenton Cannon taken off the field in ambulance after injury on opening kickoff
foxnews.com
91bbc682178a17b41ba9a5cebda17915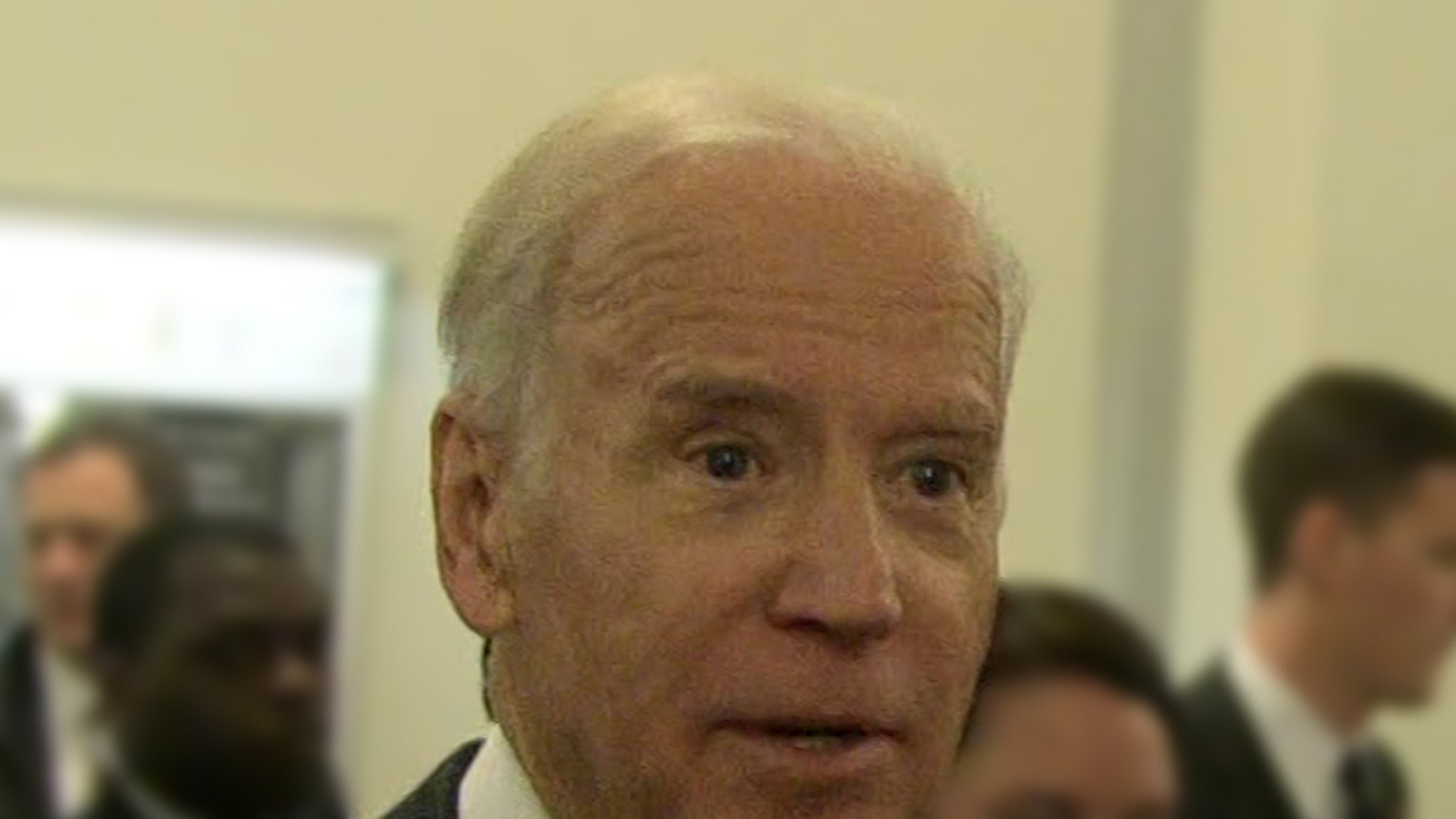 President Biden resumed what had been paused for a good while in D.C. -- namely, POTUS being in attendance for the Kennedy Center Honors. and hosting them afterward. JB held a reception Sunday at the White House, with this year's recipients of the lifetime achievement award being in attendance, front and center. Among those who were honored -- Lorne Michaels, Bette Midler, Berry Gordy, Justino Diaz and Joni Mitchell. Together at last. your Kennedy Center Honorees! 🤩🌈💕 Watch Dec. 22 at 9/8c on @CBS & @paramountplus as we celebrate the 44th #KCHonors class: #JustinoDíaz, #BerryGordy, #LorneMichaels, @BetteMidler, and @jonimitchell. 📸 Scott Suchman/CBS #KennedyCenterHonors pic. twitter. com/kwQMMBFDUY There were a lot of other high profile people on hand as well -- including First Lady Jill Biden, VP Kamala Harris, Speaker Nancy Pelosi, Steve Martin, David Letterman and others. Biden -- who was suited and booted in a tux, delivered some remarks -- highlighting each person's contribution via their art -- going down the list one by one and singing their praises. He also shouted the late Steven Sondheim, who recently passed away. President Biden delivers remarks at the Kennedy Center Honorees Reception. https://t.co/yhFNau8RZQ Each honoree showed off their rainbow-colored ribbons that were placed around their necks, and they each stood when called upon. The whole reception lasted a little less than half an hour -- but even so, it meant a lot to folks who hadn't seen this since 2016. President Trump snubbed the ceremony for the first three years in office -- and never hosted any of the recipients after threats of a boycott came down in 2017, his first year in office Kennedy Center Honorees at WH pic.twitter.com/zE290UKvPV Seems everyone was happy to get this going again in the presence of our Commander in Chief.

Kennedy Center Honors and its traditions are back once more
wtop.com
82b708f8afb508d1d2ffb6f5679d8600
Kennedy Center Honors presented Sunday night
pressherald.com
f200fb1edd9ebb81b0f3af91dee17896
Dec. 5 Film and TV producer Martha De Laurentiis has died of cancer at the age of 67. Her credits include the films Firestarter, Raw Deal, Silver Bullet, King Kong Lives, Breakdown, U-571, Hannibal, Hannibal Rising and Red Dragon and the TV series Hannibal.

Martha De Laurentiis, 'Hannibal' and 'Red Dragon' Producer, Dies at 67
variety.com
c058aeddffe83690e80d08cf21070c94
Martha De Laurentiis, 'Hannibal' and 'Red Dragon' Producer, Dies at 67
thewrap.com
b8002dd866279c242996c4eebdb26085
Are you ready for a spinoff of Amazon's Prime Video series The Boys that's downright diabolical? Well get ready, because as just announced at CCXP Worlds 2021 in Brazil, the streamer has picked up an eight-episode animated anthology series, titled Diabolical, set in the world of the cheeky superhero hit. And unlike the mothership series, which is guided by showrunner Eric Kripke, Diabolical will have a bevy of stars tackling the stories, including: Awkwafina, Garth Ennis, Eliot Glazer and Ilana Glazer, Evan Goldberg and Seth Rogen, Simon Racioppa, Justin Roiland and Ben Bayouth, Andy Samberg, and Aisha Tyler. "Surprise! We're almost finished with eight episodes of our animated series, Diabolical," Kripke said via a statement provided to Decider. "We gathered together some incredible creators and we gave them one rule… just kidding, there's no rules. They blew the doors off it, delivering eight completely unexpected, funny, shocking, gory, moist, emotional episodes. You think The Boys is nuts? Wait till you see this." Added executive producers and writers Seth Rogen and Evan Goldberg, "Ever since we saw the animated film The Animatrix, a series of short animated films set in the universe of The Matrix, we've wanted to rip it off. Today that dream has come true." The new spinoff was announced via a pre-recorded message from The Boys star Karl Urban, which you can watch above, as well as revealing a title treatment showing Urban's character Billy Butcher's dog Terror licking his own testicles. The dog, not Urban. To be clear. This is actually the second spinoff in the rapidly expanding The Boys universe, based on the comics by Garth Ennis and Darick Robertson. In addition to the third season of The Boys, which finished filming back in September, there's an as-yet-untitled spinoff set in a college run by the series mega-corporation Vought which is being sold as, "Part college show, part Hunger Games." In addition, a web series called Vought News Network has been premiering monthly online, and teasing upcoming events in the world of The Boys. A The Boys after-show called Prime Rewind: The Boys premiered after the second season of the series, though there's been no announcement about whether it will return for Season 3. This all comes hot on the heels of Prime Video amping up its "geeky" content, thanks to the success of fellow comic book based series Invincible (which has been picked up for a second and third season), and the currently running The Wheel of Time, which looks like an early hit for Amazon's service. Oh, and there's this whole The Lord of the Rings series premiering late 2022 to look forward to, as well as a bevy of other comic book based projects in development. "Expanding the universe of The Boys has been an amazing journey. Fans will get all-new stories, with all the fun and outrageous humor of The Boys that they know and love—plus some great surprises," said Vernon Sanders, head of television at Amazon Studios. "Eric, Seth, and Evan have assembled incredible talent to bring Diabolical to life, and we can't wait for our Prime Video customers to see this new, wild ride." "Eric, Seth, and Evan continue to flip the superhero genre on its head, and Diabolical is another fun and disruptive example," Jeff Frost, president, Sony Pictures Television Studios, added. "We are excited for audiences to experience The Boys universe in this new medium." Diabolical is executive produced by Simon Racioppa, Eric Kripke, Seth Rogen, Evan Goldberg, James Weaver, Neal H. Moritz, Pavun Shetty, Ori Marmur, Ken F. Levin, Jason Netter, Garth Ennis, Darick Robertson, Michaela Starr, Loreli Alanís, Chris Prynoski, Shannon Prynoski, and Ben Kalina. Diabolical is produced by Amazon Studios and Sony Pictures Television Studios, with Titmouse, Kripke Enterprises, Original Film, and Point Grey Pictures.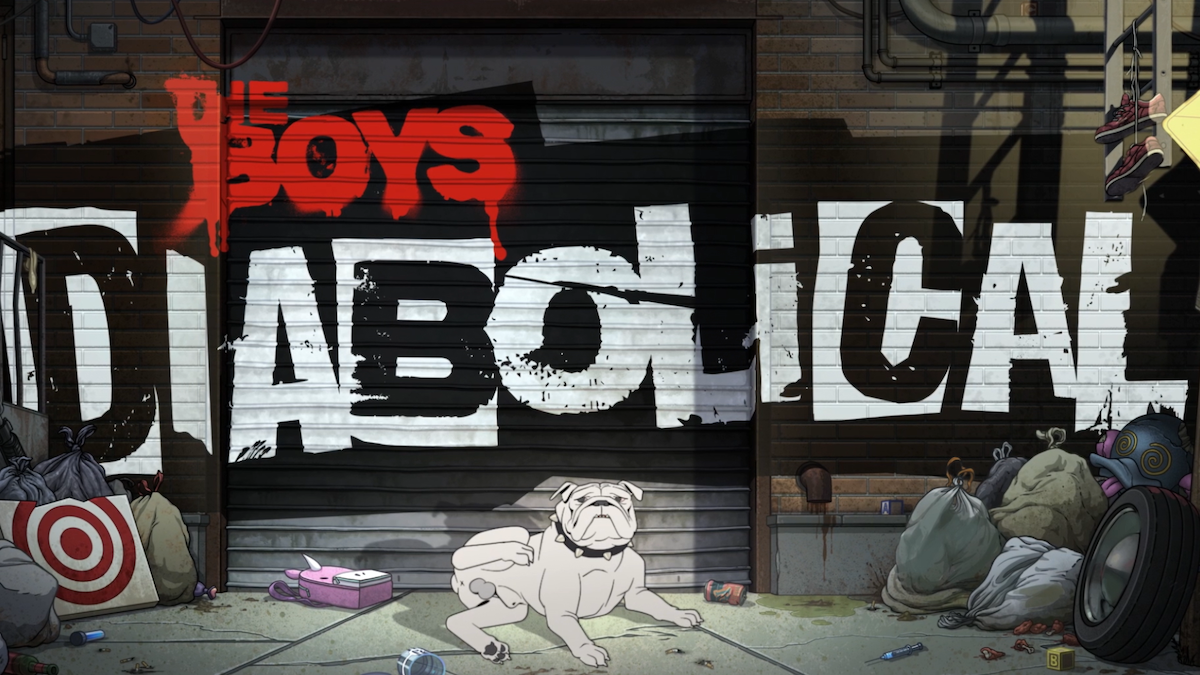 'The Boys' Animated Anthology Series 'Diabolical' Ordered at Amazon
thewrap.com
dbdf1f8431402504d3aaa6093d8c5054
'The Boys' Animated Spin-Off Series 'Diabolical' Announced by Amazon Prime Video
variety.com
729107f83f6ff2812d9a067af5c886e5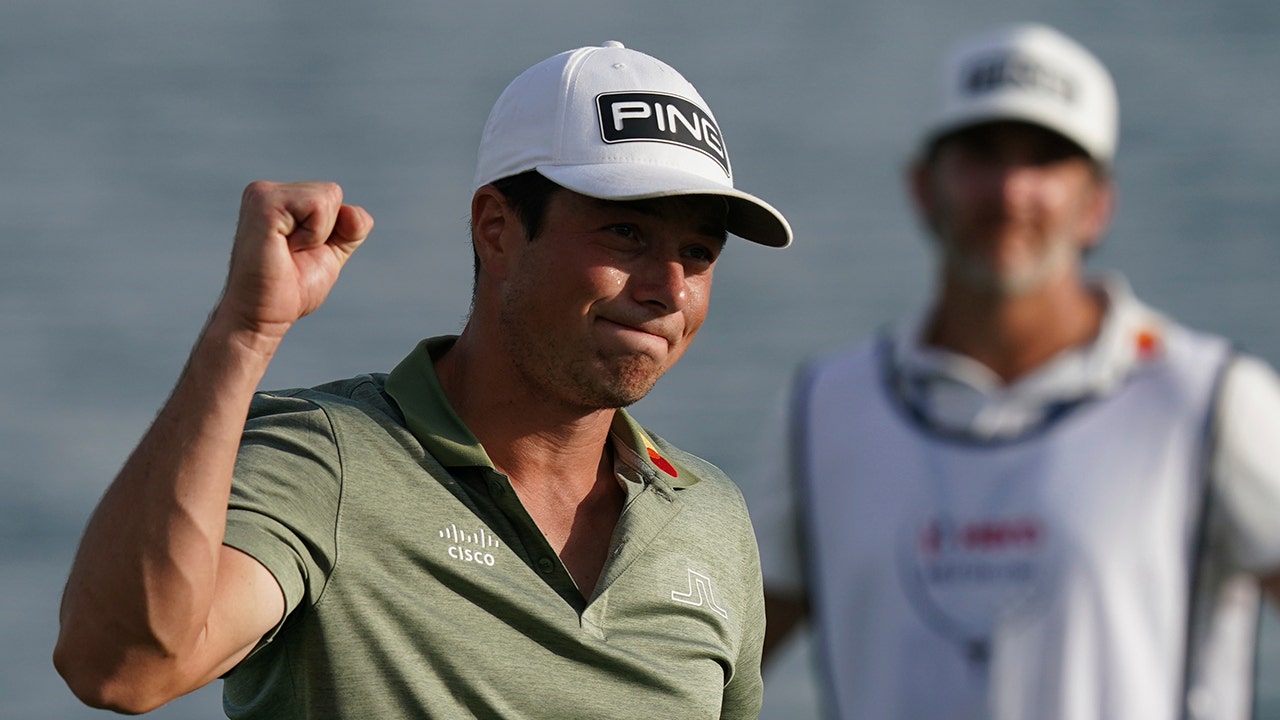 The 24-year-old rising star put a nice ribbon on a three-win year in golf by posing with Tiger Woods at the trophy presentation Sunday in the Hero World Challenge. It just wasn't the winner anyone imagined. Not even Viktor Hovland thought it was realistic he could rally from six shots behind Collin Morikawa, the steady hand who was poised to reach No. 1 in the world with a victory. Instead, the Norwegian did the unthinkable in a final round at Albany that was pure chaos. He looked up from a greenside bunker on the ninth hole and saw Morikawa sliding fast with a pair of double bogeys. Hovland seized on the opportunity with back-to-back eagles and closed with a pair of bogeys he could afford for a 6-under 66 and a one-shot victory. "I didn't think a win was going to be very possible", Hovland said. "But I know this course is tricky. You can make birdies, but it's easy to make bogeys and doubles. If I put a good score up there, you never know what's going to happen." Just about everything did. On the same hole Hovland holed a bunker shot for eagle, Sam Burns went from a tie for the lead to a triple bogey when it took five shots to get up a slope from 15 yards away. Jordan Spieth and Henrik Stenson were penalized two shots for hitting shots off the 17th tee while playing the ninth hole. Scottie Scheffler was seven shots behind, made a triple bogey on his fourth hole and still nearly won. The biggest surprise was Morikawa — Hovland's roommate for the week at Albany — who took a five-shot lead into the final round and wasn't even a serious factor over the final hour. Two double bogeys and a 41 on the front nine sent him to a 76. "A little sad to see him not play his best today", Hovland said. "He's a great player and I expected him to just kind of roll away with the victory. But sometimes this sport is not that easy and I'm sure he'll come back even stronger." Ultimately, this was about the other 24-year-old adding to his big year after wins in Germany on the European Tour and Mexico on the PGA Tour. His third win of the year against a 20-man elite field moved him to No. 7 in the world. Morikawa, the British Open champion and first American to be No. 1 on the European Tour and newly engaged as of Tuesday, looked like he would breeze to a fourth win of the year in the Bahamas. But he missed three birdie chances from 10 feet or closer at the start of the round and then went sideways when his approach on No. 4 sailed into a big bush and led to double bogey, and the same thing happened — presumably with mud on the ball — at the par-5 sixth for another double bogey. A chunked wedge on the par-5 ninth led to bogey. A victory would have made him the 25th player to reach No. 1 in the world since the ranking began in 1986. That position still belongs to U.S. Open champion Jon Rahm, who didn't play this week. Hovland was among five players who had at least a share of the lead at some point. That changed on the reachable par-4 14th. In the group behind Burns, who made his triple bogey, Hovland had a lie so challenging in the bunker he thought about aiming away from the flag to make sure it stayed on the green. "But I decided to just give it some extra speed, which has kind of been one of the things I've been struggling with around the greens", he said. "If it's a high-pressure situation, I tend to hit it soft instead of going for the open face and hit it hard. And I decided to do that there and it worked out." He followed with a 7-iron to 20 feet on the par-5 15th for eagle to stretch his lead, and he wasn't done. Hovland's next shot dropped next to the cup for a 3-foot birdie. He finished at 18-under 270. Scheffler narrowly missed a fifth straight birdie on the 18th hole. He shot 66 and finished one shot behind, ending a year in which he made a sterling Ryder Cup debut but still has yet to win on the PGA Tour. Bryson DeChambeau finished his day with a triple bogey from the water. He was leading after 36 holes and finished in a tie for 14th in the 20-man field. Spieth and Stenson were at the bottom of the pack all day, and they were assured of staying there when they walked back to where the ninth tee had been all week, not realizing that it was used as the tee for the par-3 17th hole and they should have been playing about 25 yards farther ahead. They had to replay the hole and add two shots to their score. It was that kind of day, and the action never stopped until Woods — in a red shirt, of course — handed the trophy to the Norwegian. Hovland is the third straight international winner, following Henrik Stenson and Rahm.

Hovland rallies to win in Bahamas; Kanaya gets Masters spot
wtop.com
5bb9be8454850acb5e24dcf997d1bd64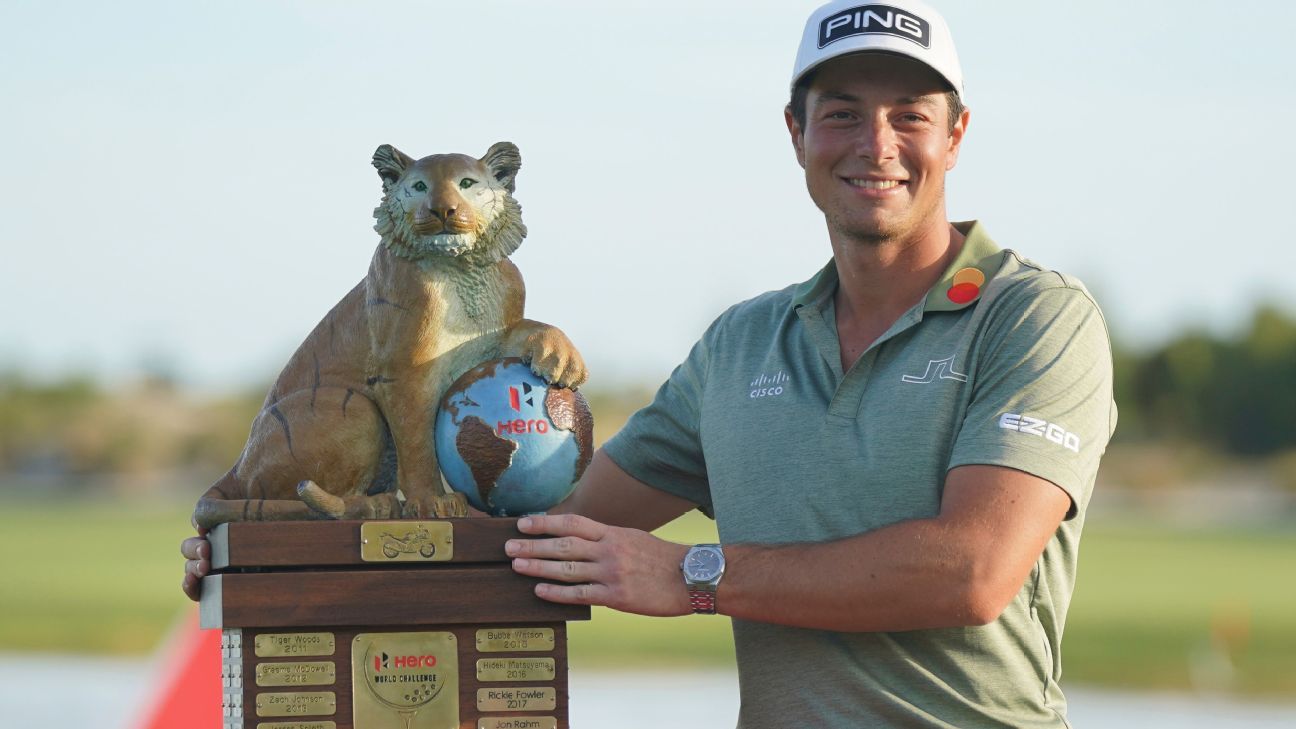 Viktor Hovland, proving 'you never know what's going to happen,' rallies at Hero World Challenge
espn.com
ffe042fe4ad614f76dc75ff02dcc6485
Though cold and miserable Chicago weather certainly isn't news to anyone, the freezing rain and gusty temperatures Sunday at Soldier Field had some Bears fans dreaming about a new stadium outside the city. In September, the Bears signed a $197.2 million purchase agreement for Arlington International Racecourse, a move that takes the team a step closer toward securing property for a new stadium in Arlington Heights and leaving their longtime home near downtown Chicago. Sunday's game against the Arizona Cardinals didn't near any records, but fans sat through freezing rain and biting winds, according to the National Weather Service. The coldest recorded Bears game was in 2008, when temperatures hit 2 degrees. No plans have been officially announced for a new stadium, but many fans on Twitter talked about the possibility that it would come with a roof to block out the snow and rain that sometimes pummels players and fans at Soldier Field. The majority of NFL stadiums are open-air, but a number of newer stadiums are equipped with fixed or retractable roofs. "I hope everyone at Soldier Field today takes a moment to appreciate what a game experience in December would be in a mega dome with ample nearby parking in Arlington Heights," said one fan on Twitter. Weather service meteorologist Matt Friedlein said the service doesn't track temperatures separately for Arlington Heights and downtown Chicago, but often the general precipitation and temperature trends are similar between the two. However, Friedlein said northern suburbs do tend to get more snow and colder temperatures than the heart of the city.

Week 13 recap: Andy Dalton throws 4 INTs — the most for a Chicago Bears QB in a game since 2016 — in a 33-22 loss to the Arizona Cardinals
bostonherald.com
3b951c34f93679afe8cf650b1507fb4e
Week 13 recap: Andy Dalton throws 4 INTs — the most for a Chicago Bears QB in a game since 2016 — in a 33-22 loss to the Arizona Cardinals
ocregister.com
b77ae71b253d5a727813f771cb81949b
4 Andy Dalton interceptions, frigid rain, headset malfunctions — and no Justin Fields — add up to another woeful Chicago Bears loss at Soldier Field
ocregister.com
39dc1bfabe68222cc58da7ce53c2e669
After sitting through freezing rain at Bears game, some fans warm to the idea of a new stadium in Arlington Heights
bostonherald.com
d36430fa646321fcc854d4154f3e6f0f
4 Andy Dalton interceptions, frigid rain, headset malfunctions — and no Justin Fields — add up to another woeful Chicago Bears loss at Soldier Field
bostonherald.com
9df7aeb510a4212db28321d0f0a4072a
Loss No. 8 for the Chicago Bears ended with such a "Who even cares?" feeling Sunday. Trailing the Arizona Cardinals by 11 points in the closing seconds, quarterback Andy Dalton found a meaningless 11-yard completion over the middle to running back Khalil Herbert, raced his offense to the line of scrimmage and spiked the ball a half-second after time ran out, 5 yards shy of midfield. With the sky grayer than an elephant's hide and a cold mist seemingly stuck inside Soldier Field, only a few thousand spectators were still in their seats as time expired on the 33-22 loss. And, well, that was that. Just another predictable but demoralizing defeat for a downcast team that can't seem to stop losing. The Bears are losing football games. They're losing energy. They're losing focus. Long ago, they lost the belief of much of their fan base. And it's likely only a matter of time now before they lose their head coach, much of his staff and quite possibly their general manager too. Yet almost as soon as Sunday's result was official, another realization was staring the Bears in the face. They're miles from the season's finish line. Five games remain. And the next one is at Lambeau Field — NBC's Sunday night showcase game for Week 14 — against the championship-contending Green Bay Packers. Insert the clenched-teeth "Yikes!" emoji here. During last season's trip to Green Bay, the Bears fell behind 41-10 in the third quarter and were reminded just how humiliating their existence can be. This season, in games against teams currently inside the NFC playoff picture, the Bears are 0-5 with an average loss of 32-15. So… How in the world, amid all this struggle and aggravation, will Bears players find a way to stay locked in? How, in the absence of victories or momentum or general positivity, will the team continue to manufacture the energy needed to succeed? "That's a good question," running back David Montgomery said after Sunday's loss. "Throughout the entirety of my life, I've dreamed of getting to this level. Playing football, I've dreamed of getting to a level where I can say I'm a professional athlete in the NFL. And I'm here. As you learn when you get to the NFL, it's all predicated off wins and losses. But in the midst of it, during the journey, you tend to forget why you do what you do. You forget who you do it for. "A lot of times, I have to take a step back and understand that I was (once) a little kid playing this game. And you have to get back to the basics of just having fun with it. Regardless of how it looks and even when it's dark — or as dark as it may seem — you've still got to understand that it's still a game. You're still meant to have fun. And everybody in the world doesn't get to do this. So you have to take advantage of it. You have to enjoy it while you've got it. Because it's not forever." OK. This was at least a little something, a young and emerging Bears leader vowing to do his part to retain perspective and keep his teammates locked in the grind. Montgomery spoke to reporters for 8 minutes Sunday. And to be honest, if the Bears want to make every effort they can to retain the investment of their players as indifference pulls at everyone, they should make Montgomery's question-and-answer session mandatory viewing on the way into the facility this week. "What you realize and what you learn stepping into a leadership role or a (position) where people watch you is that the things you do happen to carry a lot of weight," he said. "It becomes infectious. Your mentality. How you practice. How you come into work every day. How you treat everybody else around you. Your character. I take a lot of pride in that." There's only so much you can say about Sunday's game, the latest dispiriting loss in a Bears season filling with them. Dalton threw four interceptions, each giving the Cardinals possession inside the Bears 30-yard line. Kyler Murray and his offense converted those four short-field gifts into 24 points — more than the Bears have scored in 10 games this season. On a cold, rainy, altogether dreary day, there was little for a sparse Soldier Field crowd to cheer about. And the anger that seemed to accompany the team's last home loss — a collapse in Week 11 against the Baltimore Ravens — seemed to be replaced by apathy and resignation. Sure, there were a few rounds of boos and a "Fire Nagy!" chant or two. But those were few and far between and didn't really spread through a stadium that seemed at least half-empty for much of the game. The Bears trailed for all but 4 minutes, 5 seconds and were behind by at least 10 points for the final three-plus quarters. That's exactly how it will feel for the final five weeks, too, with the Bears out of it but obligated to keep playing. All the way through the afternoon of Jan. 9. Major changes in the organization are almost certainly coming. Over the next month, a justifiable pile-on from fans and analysts will continue. But for those in uniform, playing through pain and competing through frustration, fuel sources will be needed. Inspiration may come from a younger player such as Montgomery, who had 141 yards from scrimmage and a 1-yard touchdown run Sunday. It may come from a passionate veteran such as Robert Quinn, who recorded his 11th sack and added a stop of James Conner for a 6-yard loss on third-and-goal from inside the 1 in the fourth quarter. Others such as Roquan Smith, Jaylon Johnson, Darnell Mooney and Eddie Jackson must do their part to set a tone and present examples worth following. "Even when things are bad," Mongtomery said, "I'm still going to have high character. I'm still going to be that guy who tells everybody, 'Let's go. Let's get it.' I'm going to be that guy that doesn't feel sorry for anybody. Including myself. And you understand you just have to keep going." Montgomery was obviously aggravated after Sunday's loss. But he wasn't seething. His homily was heartfelt, not hollow. So often, NFL pep talks have less substance than a tuft of cotton candy. And for a team that has lost twice as often as it has won this season, there is no magic cure-all. But there isn't an escape hatch for this group either. Thus for another full month, players have to retain purpose and need reliable leaders to provide it with words and action. "Ain't gonna be no moping around," Montgomery said. "I'm not built like that. I been built different my whole life. I'm not going to change now because it gets hard. "I'm going to go into work, and I'm going to get on everybody's ass. They're going to get on mine, too, and we're going to figure it out.… I ain't got no quit in my blood. I'm going to make sure nobody else in there ain't got none in theirs either."

4 Andy Dalton interceptions, frigid rain, headset malfunctions — and no Justin Fields — add up to another woeful Chicago Bears loss at Soldier Field
ocregister.com
39dc1bfabe68222cc58da7ce53c2e669
Column: How can Chicago Bears players stay energized after another dismal loss? 'No quit in my blood,' says David Montgomery, who vows to keep his teammates fighting.
bostonherald.com
7cbd81b4b0c512eb697e507851d1171a
4 Andy Dalton interceptions, frigid rain, headset malfunctions — and no Justin Fields — add up to another woeful Chicago Bears loss at Soldier Field
bostonherald.com
9df7aeb510a4212db28321d0f0a4072a
NPR's sites use cookies, similar tracking and storage technologies, and information about the device you use to access our sites (together, "cookies") to enhance your viewing, listening and user experience, personalize content, personalize messages from NPR's sponsors, provide social media features, and analyze NPR's traffic. This information is shared with social media, sponsorship, analytics, and other vendors or service providers. See details. You may click on "Your Choices" below to learn about and use cookie management tools to limit use of cookies when you visit NPR's sites. You can adjust your cookie choices in those tools at any time. If you click "Agree and Continue" below, you acknowledge that your cookie choices in those tools will be respected and that you otherwise agree to the use of cookies on NPR's sites.

Your data. Your experience.
consent.yahoo.com
5dceb74f56def356e0d895e91bb151be
Your data. Your experience.
consent.yahoo.com
4d0b6b551c9ac831c1b2fbfe9683e056
Your data. Your experience.
consent.yahoo.com
5292e07e94d31c4b7d3af10d71492c96
Your data. Your experience.
consent.yahoo.com
1296911bd50bde91ad091f09919c2524
INGLEWOOD, Calif. Cooper Kupp wasn't aware after the Los Angeles Rams' 37-7 thrashing of the Jacksonville Jaguars on Sunday that he had reached 100 catches. With the way the fifth-year receiver is piling up accomplishments in a career season, it is getting hard to keep track. Kupp's 8-yard reception from Matthew Stafford early in the fourth quarter made him the first player in NFL history with at least 100 catches and 10 TDs receiving in his team's first 12 games of a season. "I didn't know that," said Kupp about his latest set of accomplishments after finishing Sunday's game with eight receptions for 129 yards and a touchdown as the Rams snapped a three-game losing streak. "At the end of day it is about getting a win. I just want to be part of producing and moving the team forward." Kupp has done more than move his team forward. He leads the league in receptions (100), receiving yards (1,366) and 11 receiving TDs. By reaching the century mark in catches, Kupp is the fourth player to do that in his team's first 12 games of a season, the second in the past three seasons. He is also the third receiver in the Super Bowl era with at least 1,350 yards at this point in the year. "He does everything right," Stafford said. "People probably watch him on TV and think he's 5-10 and runs 4.6. He's 6-2, 210 and runs great. He's got a great feel for the game. He's a great competitor. He understands the game. He does everything right. I pinch myself every day. Just lucky to play with a guy like that." Kupp was held without a catch until the first play after the two-minute warning in the opening half. He had three catches on that drive as Matt Gay kicked a 44-yard field goal to give the Rams a 16-7 lead at halftime. "There's only so much we can do. He's an amazing player and he's going to go off. We contained him for as long as we could," Jacksonville defensive lineman Dawuane Smoot said. Early in the third quarter, Kupp extended the Rams advantage to 23-7 with a 29-yard touchdown. He beat Jaguars safety Andrew Wingard on a post route, caught it at the 20-yard line and coasted into the end zone. "There's a lot of stuff in this league that sometimes doesn't work out for you. But like I've said before, there's no panic from any of us if you're not getting the ball early on, as long as we're moving the ball," Kupp said. Kupp will go into the Dec. 13 Monday night game at Arizona with eight straight games of at least 90 yards or more. The record of nine is shared by teammate Odell Beckham Jr. and Pro Football Hall of Famer Michael Irvin. In the Oct. 3, 37-20 loss to the Cardinals, Kupp was held to five receptions for 64 yards. He will need to perform at the level he has over the past eight games if the Rams (8-4) have any hopes of coming back to win the NFC West. Arizona is 10-2. "I thought it was a great step in the right direction. There's obviously been some adversity over these last three games," coach Sean McVay said. "It sure feels good to be back on the winning side of things and now we got to be able to build on it." ___ More AP NFL: https: //apnews. com/hub/nfl and https://apnews.com/hub/pro-32 and https: //twitter. com/AP_NFL Copyright © 2021 The Associated Press. All rights reserved. This material may not be published, broadcast, written or redistributed.

Seahawks hold on late for wild 30-23 win over 49ers
wtop.com
ec11ca70191ea8334fda77971264939d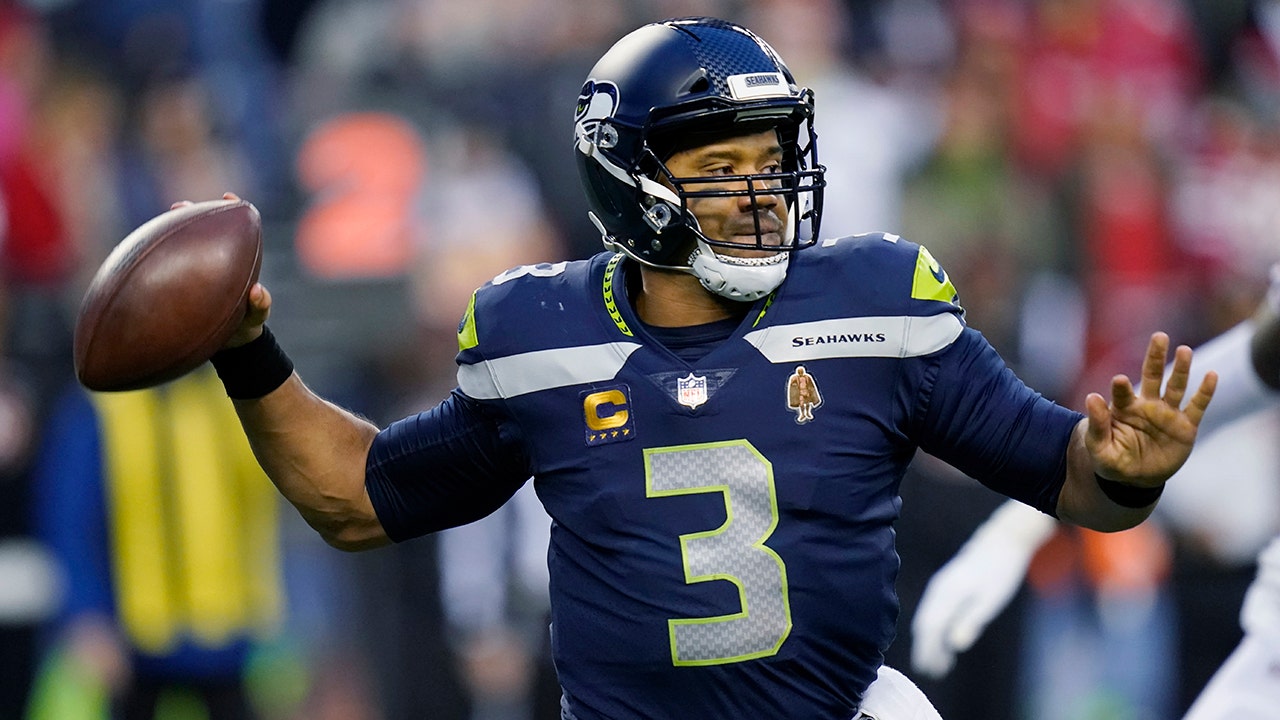 Seahawks hold on late for wild 30-23 win over 49ers
foxnews.com
24ea317facbd94db56e24bddc6b084dd
LA Rams snap 3-game skid, roll over Jacksonville 37-7
wtop.com
3cb385eee56d87a7d18eeb310414ba05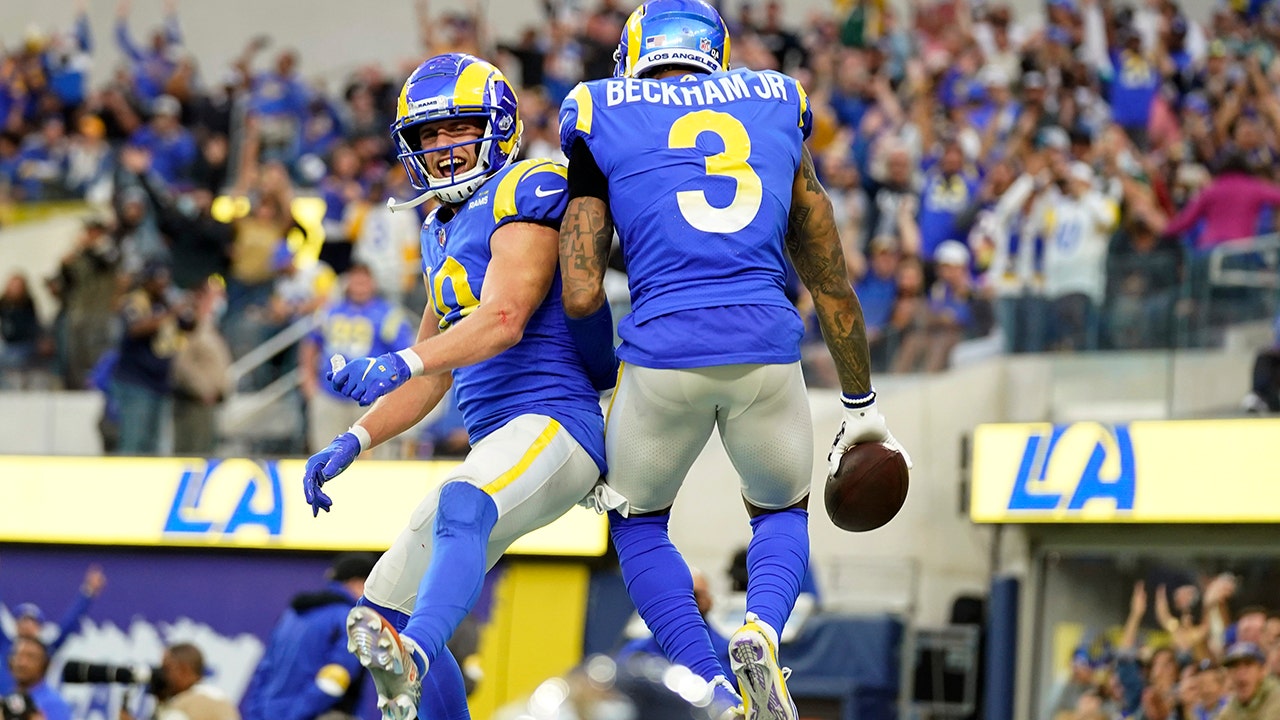 LA Rams snap 3-game skid, roll over Jacksonville 37-7
foxnews.com
9317612ba33926c28891bbd54dd820be
Ravens starting right tackle Patrick Mekari left Sunday's game versus the Pittsburgh Steelers in the third quarter and is doubtful to return with a hand injury, the team announced. Mekari limped off the field in the second quarter, favoring his ankle. He was replaced by Tyre Phillips, but then returned the next series. But Phillips took over at right tackle later in the third quarter, and the team said he is dealing with a hand injury. Mekari injured his ankle against the Cincinnati Bengals on Oct. 24 and missed nearly a month, including two games. He returned on Nov. 21 against the Bears in Chicago and played every snap last week against the Cleveland Browns.

Ravens starting RT Patrick Mekari doubtful to return vs. Steelers
ocregister.com
0a600e78a9b6eef42f09794cedf8e9e3
Ravens starting RT Patrick Mekari leaves game vs. Steelers with hand injury, could be out a few weeks
bostonherald.com
898429d52eb30c526bd1375233d7bf92
Ravens starting RT Patrick Mekari leaves game vs. Steelers with hand injury, could be out a few weeks
ocregister.com
5918a155a51f7c5c00ff8163bd2ba4ed
At first glance Sunday, it sure seemed that Zach Wilson took a meaningful step toward becoming the franchise player the Jets drafted him to be. He threw for two touchdowns and ran for another in the first half, giving the Eagles a live look at why their coach Nick Sirianni had said they were head over heels for the dynamo from BYU. Philly had considered trading up to pick Wilson, but ultimately didn't do the deal. The Jets got their man with the No. 2 overall pick, and more than seven months later they threw him out there against the Eagles in MetLife Stadium, and hoped he would outscore an opponent no Jets quarterback had beaten in 11 previous tries. At last, Wilson got off to the kind of start the Jets have been waiting for all season. Robert Saleh had talked repeatedly of the rookie's need to get comfortable earlier in games, and lo and behold Wilson made himself at home — at home — and honored Braxton Berrios's 79-yard opening kickoff return by leading his team to touchdowns on its first three drives. This was going to be the day, my friend. Twenty-five years from now, when Wilson gets enshrined in Canton as a two-time Super Bowl MVP and the icon who ended the franchise's endless title drought, people would point to this victory over Philly as the moment Wilson arrived as a winning NFL starter. Only there would be no victory over Philly, and no brilliant performance in the second half to follow up his brilliant performance in the first. In fact, despite the progress he made, Wilson was still the second-best quarterback on the field. And that's a problem. Gardner Minshew was taken 176 spots later in his draft (2019) than Wilson was in his, and he had thrown only two passes this season. He hadn't made a start in almost 12 months, so he should have been dealing with a lot more rust than Wilson, who had thrown 205 passes this year in eight starts, including last week's victory at Houston that marked his comeback from a knee injury. Minshew completed 14 of 15 passes in the first half for two touchdowns and 188 yards, posting a perfect passer rating of 158.3 before finishing the game going 20-for-25 for 242 yards and no interceptions. Meanwhile, Wilson completed only 11 of 24 attempts in the second-half and threw a ghastly interception in what would be a dispiriting 33-18 defeat that clinched another losing season for the Jets, their sixth in a row. Up front, understand that quarterbacks will always tell you that they don't compete against each other, that they compete against the opposing defense. It's what they say for public consumption, and not really what they say in private settings. Go ask Tom Brady and Peyton Manning, on truth serum, if they felt they weren't really competing against each other back in the day. The quarterback is the sport's only position that is assigned a win or a loss after each game for a reason: The player's chief responsibility is to score more points than his counterpart. In that context — the most relevant context — Wilson clearly failed Sunday, with some almost comical help from a new kicker named Alex Kessman, who should send his next call from the Jets' front office to voicemail. If you want to argue that the home team's defense failed more than the quarterback did, no sweat. By their in-game actions and postgame words, the Jets clearly spent all week preparing to face Jalen Hurts, who injured his ankle against the Giants, and spent no time on Minshew. Given that those two quarterbacks have dramatically different skill sets (even while running the same system), Saleh has to take a hit for that. His defense allowed the Eagles to open the second half with a 14-play drive that bled 8 minutes and 22 seconds from the clock, icing Wilson on the bench and compromising his bid to meet Saleh's stated projection of an "explosive" second half. If it ultimately felt like the Jets' offense was off the field for about two hours, it didn't help that Wilson answered Philly's 8:22 drive by going three-and-out, with two incompletes, on his first possession of the second half. When it was all over, Saleh called Wilson's footwork "awesome" and said the kid had "by far his best game" of playing within the Jets' scheme. "Now the next step comes with finding that balance of how I can go out and use my playmaking ability," Wilson said, "and also stay within the offense 99 percent of the time." Actually, the next step is figuring out how to win a home game against a backup with a 7-13 career record. Zach Wilson was pretty good Sunday, but when you're the No. 2 overall pick, that isn't good enough.

Jets report card: Defense looks lost
nypost.com
657a88db0bf4122a7e91f1c8e712b7bd
Jets' Zach Wilson Commended for 'Best Game of the Year' vs. Eagles
heavy.com
f38956a4ea02d66bd55966df76d99c31
Nick Sirianni Updates Eagles QB Depth Chart, Jalen Hurts' Injury
heavy.com
603ba7f0cd3a179a2a00d327ee7a4e63
Payton Thorne turned on his television Sunday afternoon just in time to see what he and the rest of Michigan State's football team waited for. The Spartans earned a spot in the New Year's Six and are heading to the Peach Bowl. "Five seconds later, that's what popped up," Thorne said by video call Sunday night. "It was kind of ironic how it just kind of popped up right away." That actually proved merely coincidental. The real irony came in who MSU will face in Atlanta. Hello again, Pat Narduzzi. The 10th-ranked Spartans will face beloved former MSU defensive coordinator Narduzzi's 12th-ranked Pitt Panthers at 7 p.m. Dec. 30 in Mercedes Benz Stadium. The game will be televised on ESPN. "I've heard nothing but great things about Pat as a coach and as a mentor, and then obviously met him several times over the years and had really good conversations," Tucker said on a video call with Narduzzi on Sunday night. "He's a really good ball coach, really good pedigree." The game also features two Heisman Trophy hopefuls who both are up for the Walter Camp Player of the Year award, MSU running back Kenneth Walker III and Pitt quarterback Kenny Pickett, who lead explosive offenses into the first Peach Bowl appearance for both programs and their first meeting ever in the postseason. [ What Michigan State faces in Peach Bowl vs. dynamic Pitt Panthers] "It's a great matchup," said Gary Stokan, the Peach Bowl's CEO. "Two of the greatest players in the game right now, Kenny Pickett and Kenneth Walker, both of whom should be in New York at the Heisman Trophy dinner." But much of the attention will be on the two head coaches. In eight seasons under all-time winningest coach Mark Dantonio, Narduzzi served as defensive coordinator and architect of MSU's "No Fly Zone" and helped the Spartans go 75-31 from 2007-14. That included winning Big Ten titles in 2010 and 2013, the Rose Bowl after the 2013 season and a Cotton Bowl Classic in the first year of the College Football Playoff's New Year's Six system after the 2014 season. Narduzzi took over at Pitt in 2015 and is 55-36 in his seven seasons with the Panthers, and they are 11-2 this season. He earned his fifth bowl trip and first New Year's Six game by defeating Wake Forest in the ACC title game Saturday, 45-21. Narduzzi, while trying not to be nostalgic, said the Peach Bowl matchup "is gonna be a heckuva ballgame" against his old program. "Obviously we as coaches don't get to play in the game. … But it's a football game. It doesn't matter who the opponent is," Narduzzi said Sunday. "We've got a great opponent. It doesn't matter that I coached there for a few years. That will not play into any role at all. "Coach (Mel) Tucker has got a brand new roster there, and I don't think there's any guys on that roster I know or ever coached. A few guys on the staff. But besides that, there will be no emotions. It's just another football game." It is MSU's second New Year's Six bowl, the first since the 42-41 win over Baylor in the Cotton Bowl Classic on Jan. 1, 2015. The Spartans would reach the College Football Playoff the following season with current secondary coach Harlon Barnett and now-Cincinnati defensive coordinator Mike Tressel taking over for Narduzzi as MSU's co-coordinators. Defensive line coach Ron Burton also was on the Spartans' staff with Narduzzi in 2013 and 2014. It also will be Tucker's first bowl appearance as a head coach after taking over for Dantonio in February 2020. MSU did not go to a bowl after going 2-5 in Tucker's debut, and the Spartans' last bowl appearance was a 27-21 win over Wake Forest in the 2019 Pinstripe Bowl in New York. But MSU's turnaround under Tucker this season, finishing 10-2, reenergized the program and the fan base. Though it is a step below the Spartans' primary goal of playing for a national title, Tucker and his players feel the Peach Bowl and New Year's Six appearance will give them one final chance to cap their surprising return to success. "It's weird to see like how big of a deal it kind of is. I never really thought that before," senior safety Xavier Henderson said of the NY6 bowl. "But now that we got picked for one, it kind of feels pretty special." Narduzzi long coveted the MSU job, and many felt he would be next in line to replace Dantonio. A day after Dantonio's sudden retirement, which even surprised the understudy, Narduzzi tried to "squash" rumors that he wanted to return to East Lansing but also left the door slightly ajar. It was closed a few days later, first after Luke Fickell turned down MSU's overtures and the Spartans then quickly moved to hire Tucker — who was an assistant coach when Dantonio was defensive coordinator at Ohio State from 2001-03 and then replaced Dantonio in that same position in 2004 before going to the NFL for the next decade. "I've admired Coach Tucker from afar. We've not been fortunate enough to work with each other, but just admired his work," Narduzzi said. "I know he's been a defensive coordinator and DBs coach throughout his career, and I know Mark Dantonio spoke very, very highly of him in the days that he worked with him. That's my knowledge of Mel." Tucker said he was familiar with Narduzzi's body of work with the Spartans and expects to see a Pitt defense that resembles those Spartan teams from the late 2000s and early 2010s. "Did a really good job here defensively at Michigan State," Tucker said. "They were very aggressive in coverage and pressures, and I really had a lot of respect for what he did here as a coordinator and obviously as a head coach he's done a great job." MSU finished No. 10 in the final CFP rankings, while Pitt was No. 12. Committee chair Gary Barta said the Spartans were the lowest-ranked team to receive an at-large berth in the New Year's Six, while the Panthers were guaranteed a spot by winning the ACC. The committee put No. 5 Notre Dame and No. 9 Oklahoma State — also both at-large picks — in the Jan. 1 Fiesta Bowl in Glendale, Arizona. RAINER SABIN: Why one seismic week validated Michigan State's big check for Mel Tucker "The committee, we talked a lot about what's the best way to go about this, and we felt strongly that the most fair way to go forward was to use our rankings as the determination," Barta said on a call Sunday. "We went in order of the way that they were ranked. … Then we considered geography for which bowl to send each of those pairings to, and we sort of moved the West and the Midwest to the Phoenix area and then moved those teams that were a little bit further east to the ACC country and to the East Coast." MSU is 6-0-1 all-time against Pitt, their last meeting a 17-13 MSU win at Spartan Stadium on Sept. 15, 2007, in the first season of Dantonio and Narduzzi's tenure. "Obviously, we fell short a little bit of what our goal was this year, to play in the (Big Ten championship game) and to win all of our games," Thorne said. "But we won 10 games, we're gonna have a chance to win 11 with a New Year's Six bowl, and that's a positive thing. It shows progress in the right direction. "I feel like we're moving in the right direction here with Coach Tuck, and we're gonna have big things and big goals next year. But before we worry about, that we're gonna have to finish out this year." Contact Chris Solari: csolari@freepress. com. Follow him on Twitter @chrissolari. Read more on the Michigan State Spartans and sign up for our Spartans newsletter.

No. 11 Michigan State to face Pickett, No. 11 Pitt in Peach
wtop.com
6980269a02d06a15a7a6fc5fe5ab003f
Detroit Lions top off amazing weekend of football in the state with first win of season
eu.freep.com
8d01c79257428aa695dac39d5fb4b3b9
Turkey on Sunday reported 19,357 new COVID-19 cases, raising its total tally of infections to 8,901,117, according to its health ministry. The death toll from the virus in Turkey rose by 185 to 77,830, while 24,278 more people recovered in the last 24 hours. A total of 350,937 tests were conducted over the past day, the ministry said. Turkey started mass COVID-19 vaccination on Jan. 14 after the authorities approved the emergency use of the Chinese Sinovac vaccine. More than 56.37 million people have received their first doses of vaccines, while over 50.65 million had their second doses. Turkey has so far administered over 120.91 million doses including third booster jabs.

Covid-19: Omicron cases rise to to 246 in UK, rise by 50% in one day
business-standard.com
95c94ed071038b2c9e404fa8842d5311
Omicron cases in UK rise by 50 percent in one day
siasat.com
5cc3885d0c385cfc1137b0a533eb936a
For Utah's football program, which began playing the sport in 1892, receiving the official invitation Sunday to play in the Rose Bowl marks a monumental milestone. Not only that, but the No. 11 Utes (10-3), the Pac-12 champion, will square off against a storied program in No. 6 Ohio State of the Big Ten in the New Year's Day contest in Pasadena, California. "For us, it's a great opportunity for our program. It's the next step in the evolution of our program, getting to the Rose Bowl. Most years, that's what the Pac-12 champion gets to experience," said coach Kyle Whittingham, whose team jumped up six spots in the final College Football Playoff rankings released Sunday. "It was the next step and the next goal for our program. It's something we've been shooting for and had our sights on for a number of years. We've finally been able to get over that mountain and we're very excited to have that opportunity… This bowl game is second-to-none." Related The Rose Bowl Game is nicknamed "The Granddaddy of Them All" because it is the oldest operating bowl game, dating back to 1902. Ohio State coach Ryan Day called it "the most prestigious bowl game in all of college football." The Utes earned their spot in the Rose Bowl after thumping Oregon 38-10 in the Pac-12 Championship game last Friday. As for the Buckeyes (10-2), a program that sets their sights every year on College Football Playoff berths and national championships, the Rose Bowl is quite the consolation prize. Ohio State was ranked No. 2 in the CFP rankings after blasting Michigan State 56-7 on Nov. 20. A week later, Ohio State lost at arch-rival Michigan 42-27. The Wolverines finished No. 2 in the final CFP polls Sunday and they face No. 3 Georgia in the Orange Bowl on Dec. 31. While OSU is disappointed by the way its regular-season ended, a Rose Bowl appearance is special. "A tradition-rich bowl like the Rose Bowl means a lot for all of us. You think of all the great players and the great coaches that have coached before in this game and then to play a really good opponent like Utah, the Pac-12 champ, it's very significant for us," Day said. "We're certainly always looking to win championships here but I know our guys have a lot of pride in themselves and in the Buckeyes. We're looking forward to playing in Pasadena… Those are the two things that you're looking for — a prestigious bowl and a great opponent. Now we'll go about the business of preparing for this game." The two programs have met only one, in 1986, when the Buckeyes clobbered the Utes 64-6 in Columbus. While OSU and Utah have that limited history — one matchup that took place 35 years ago — they have at least one other key connection. Urban Meyer coached at both Utah (2003-04) and Ohio State (2012-2018). In fact both Whittingham and Day took over for Meyer when he left those respective jobs. No. 6 Ohio State (10-2) vs. No. 11 Utah (10-3) Jan. 1, 3 p.m. MST Rose Bowl Pasadena TV: ESPN Radio: ESPN 700 While this marks the Utes' first-ever Rose Bowl appearance, the Buckeyes have played in this game 15 times, including three years ago when they downed Washington 28-23 in Meyer's final game as Ohio State's coach. OSU has won its last three Rose Bowl games. Utah, meanwhile, has been waiting for this opportunity ever since it joined the Pac-12 in 2011. "Everybody in Salt Lake is elated to be heading down to southern California for the Rose Bowl," Whittingham said. "We're excited to come down and experience it. I've got a lot of buddies, old USC guys, that have been to the Rose Bowl several times and they say there's nothing that compares to it. We'll travel well. It's something the community is very fired up about." Since Friday, Whittingham said he received over 600 text messages from former players and coaches, congratulating him and his team on their accomplishment. "I just finished responding to every one of them," Whittingham said. "No easy task." Related Athletic director Mark Harlan said in a statement the program is thrilled to be able to compete on this massive stage. "To get the call today from Laura Farber, President of the Tournament of Roses, and formally receive the invitation on behalf of the University of Utah and this incredible football program was an exciting moment," he said. "It was an honor to accept, and I cannot thank coach Whittingham, his staff and the student-athletes enough for their incredible fortitude all season to make this a reality. We are very grateful, and cannot wait for Jan. 1." While this will be the Utes' first Rose Bowl, they have two prior appearances in a New Year's Six bowls — winning the 2005 Fiesta Bowl against Pittsburgh and the 2009 Sugar Bowl against Alabama. The Buckeyes average a nation-leading 45.5 points per game while giving up an average of just 20.9 points per game. Quarterback CJ Stroud has passed for 3,862 yards and 38 touchdowns while running back TreVeyon Henderson has run for 1,172 yards and 15 touchdowns. Receivers Jaxon Smith-Njigba, Chris Olave and Garrett Wilson have combined for 31 touchdowns and more than 3,200 yards. Defensively, tackle Haskell Garrett has recorded 5.5 sacks while safety Ronnie Hickman has tallied 95 tackles and two interceptions. "Ohio State — what a tremendous opponent. I've been doing a little bit of homework since we found out who our opponent is going to be and there is no weakness, I can tell you that," Whittingham said. "They throw the ball well, they run it well, they score, they defend. They have a 1,000-yard rusher, a couple of thousand-yard receivers and another guy on the verge of it. So we have our hands full. It's going to be a great challenge for our team but all our guys are excited about it. It's going to be a great experience for our players." Day said Utah, which has won nine of its last 10 games, is a tough opponent. "Nothing but the utmost respect for coach Whittingham. A true gentleman, somebody that's been at Utah for a long time. It says a lot about who he is to be there for so long," he said. "They run the ball well and play really good defense because of that, they've won a lot of games. It's going to be a really big challenge. They're playing well down the stretch. I have nothing but the utmost respect for him and his program. That's what you want, to play against a really good opponent." Whittingham was in Florida on Sunday for a recruiting trip. He said he'll return to campus for a meeting with his players Monday afternoon. Day met with his team Sunday to talk about the next challenge. "Our players are excited to find out we're playing in the Rose Bowl," he said. "An unbelievable opponent, a beautiful setting and everyone here at Ohio State is excited to play in this game." And for Utah, to be in the Rose Bowl is a long-awaited, monumental milestone. Get the inside scoop on your favorite team in this email for true Ute fans. Check your inbox for a welcome email. Start your day with the top stories you missed while you were sleeping. Check your inbox for a welcome email.

Utah's 1st Rose Bowl to be against Ohio State
ocregister.com
438eca966a4f2eabbdd9b67cba33d12d
Oregon State to face Utah State in first LA Bowl
ocregister.com
fdb84249f4b6316fd588f9025b7bc046
Winner and losers from the CFP and bowl selections: Utah, meet the Granddaddy (and Ohio State)
ocregister.com
924fd4cf31caf94809d86e3b378ff0e2
Corey Perry had two goals and an assist and Ryan McDonagh scored and had two assists to lead the Tampa Bay Lightning to a 7-1 victory over the slumping Philadelphia Flyers on Sunday night. Mathieu Joseph, Taylor Raddysh, Boris Katchouk and Pat Maroon also scored for the Lightning, who won their third in a row and ninth of their last 12. Victor Hedman had three assists to boost his team-leading total to 21. Brian Elliott, Tampa Bay's backup goalie who played the previous four seasons with the Flyers, made 38 saves. Cam Atkinson scored for the Flyers, who have lost eight in a row. Philadelphia is two losses away from tying the club record of 10 consecutive defeats. Carter Hart made 10 saves before being replaced by Martin Jones, who also had 10 saves. The Flyers' skid started when Tampa Bay visited Philadelphia on Nov. 18 and beat them in a 4-3 shootout. Then, the Lightning beat the Flyers at home 4-0 on Nov. 23. BLUE JACKETS 6, SHARKS 4 COLUMBUS, Ohio Adam Boqvist scored twice, Andrew Peeke had two assists and Columbus snapped a four-game losing streak with a come-from-behind win over San Jose. Sean Kuraly, Cole Sillinger, Jack Roslevic and Alexandre Texier scored and Elvis Merzlikins stopped 30 shots as Columbus won its fourth straight home game. Nick Bonino, Erik Karlsson, Brent Burns and Tomas Hertl scored for San Jose. Matt Nieto and Timo Meier each added two assists and Adin Hill stopped 24 shots in the loss. ___ More AP NHL: https: //apnews. com/hub/NHL and https: //twitter. com/AP_Sports Copyright © 2021 The Associated Press. All rights reserved. This material may not be published, broadcast, written or redistributed.

NHL roundup: Lightning cruise to win over slumping Flyers
pressherald.com
4a044e951cc0f674d353daad0e9f3b88
Perry, McDonagh lead Lightning in 7-1 win over flat Flyers
wtop.com
d8e49c96d1507e84dffbea7718bbbcdb
Cincinnati Bengals quarterback Joe Burrow suffered an injury to his right pinky on the opening drive of Sunday's loss to the Los Angeles Chargers. As the game progressed, Burrow looked uncomfortable. After trying out a glove and tape, Burrow decided he didn't want anything on his hand and played through whatever discomfort he was dealing with. Following the game, Burrow provided an update on his pinky and said he won't miss any games moving forward because of it. However, Cincinnati's franchise quarterback said he will have to work through it this week. The injury is on his throwing hand. "I don't think I really noticed what happened at the beginning", Burrow said. "As it went a long, it got progressively worse a little bit but I was able to play through it." Despite suffering the injury, Burrow and head coach Zac Taylor said they didn't think it affected his accuracy. Burrow finished the game completing 24-of-40 passes for 300 yards, one touchdown and one interception. As the Bengals look to rebound from a disappointing performance in a high-stakes AFC game, Burrow's health will be one to monitor. The Bengals host the San Francisco 49ers at Paul Brown Stadium next Sunday and will need Burrow to be at his best to ensure a two-game skid doesn't take place.

Bengals' momentum screeches to halt in messy Chargers loss
wtop.com
f6ab130aacaf728be2861a3c0070d40a
Up-and-down Chargers hold off Bengals for 41-22 victory
wtop.com
33003735fca48a4885961fa8ae54a504
Getty Derek Carr with Greg Olson. Meet the new Las Vegas Raiders, same as the old Raiders. After starting the season 5-2, the team is now 6-6 with a 17-15 loss at home to the Washington Football Team. Though they can still make the playoffs, 2021 certainly feels like another year wasted for the silver and black. If things don't change, the Raiders will miss the playoffs for the third straight year after starting off the season hot. Sunday's loss lies solely with the offense as the defense put up a strong performance. The offensive gameplan from offensive coordinator Greg Olson was uninspiring and quarterback Derek Carr had a poor performance. He missed a number of throws that he normally makes, including an overthrow to an open Bryan Edwards on a two-point conversion that could've changed the outcome of the game. There's plenty of blame to go around for the loss but the playcalling on offense has to be taken to task. Olson has put together some strong gameplans against the Dallas Cowboys, Philadelphia Eagles and Denver Broncos. Unfortunately, 15 points against an average Washington team is not going to cut it. The season isn't over and it wouldn't be the worst idea to take away playcalling from Olson right now considering he likely won't return next season if the team keeps losing. However, Carr isn't going to advocate for a coaching change. "To answer your real question, I love [Olson) and he's doing a great job," Carr said in response to a question regarding if the Raiders needed to change their playcalling. Carr isn't going to throw his offensive coordinator under the bus, especially when he didn't have his best performance. ALL the latest Raiders news straight to your inbox! Subscribe to the Heavy on Raiders newsletter here! Join Heavy on Raiders! Getty Las Vegas Raiders quarterback Derek Carr. A shake-up on offense could be good for Raiders but there's no savior walking through the door right now. Olson is the most experienced offensive playcaller on the coaching staff. Interim head coach Rich Bisaccia has been a special teams coordinator for a long time so he can't call plays on offense. Offensive line coach Tom Cable has done a bit of playcalling but he's certainly not the answer. Senior offensive assistant John Morton used to be the offensive coordinator for the New York Jets where he called plays. He'd likely be the most qualified coach to take over for Olson but that seems unlikely. With the Raiders having so much drama surrounding the team this year, it's hard to imagine they will make any big moves on the coaching staff until after the season ends. It's impossible to get a grasp of this Raiders team. They recently lost three straight ugly games only to pull off an upset against a good Cowboys team on Thanksgiving. Instead of building off that momentum, the team put up a dud of a performance against Washington. As unlikely as it seems, the playoffs are still well within reach for the Raiders. Every game left on the team's schedule this season is against AFC teams that are in the playoff hunt. A loss against the Kansas City Chiefs next week will essentially end their season but it's not too late to turn the season around quite yet despite how awful four of the last five games have looked. READ NEXT: DeSean Jackson Offers Telling Insight on Raiders Future Unlock the latest Raiders news, rumors and exclusives — direct to your inbox.

Richard Petty Embraces New Partnership at NFL Game
heavy.com
2eb6c49c84d4774b32cc840ac702fc3b
Third-down woes continue to haunt Raiders in critical losses
wtop.com
6cdea45bee1b66219ff8772878f781ce
Getty Eagles backup Gardner Minshew made his first start since December 20, 2020 in Week 13 versus the Jets. Gardner Minshew put on his "short shorts" and guided the Philadelphia Eagles to a 33-18 victory. The backup quarterback filled in for injured starter Jalen Hurts and the offense didn't skip a beat. Minshew brought his trademark quirkiness, too. Late in the third quarter, Minshew took it himself on fourth-and-inches and came back to the huddle telling jokes. He was initially ruled short of the first down then the call was reversed following a successful challenge. Miles Sanders gave the quarterback a little shove in the back to help push him over the pile. It worked because Minshew's lower body is "strong as hell." "I pushed him and he said, 'Man, maybe it's just because I'm strong as hell.' But that's just the type of guy he is," Sanders said. "I told him I've been a fan since Jacksonville so I was excited for him and it was a good game for him." . @GardnerMinshew5 on his QB sneak pic. twitter. com/rqBnIWNciM Philadelphia Eagles (@Eagles) December 5, 2021 Minshew laughed when Sanders' comments were relayed back to him. He joked that he wears "short shorts" to show off his muscular legs. "That's why I wear short shorts," Minshew said. "[Show off] them legs, bro. I felt it right there." His quarterback sneak helped set up a 43-yard field goal from Jake Elliott to push the Eagles' lead to 30-18. Minshew also found tight end Dallas Goedert for a 36-yard touchdown in the first quarter, then hit Goedert again in the second quarter for a 25-yard scoring strike. You want to see how much this win and this moment meant to Gardner Minshew? This is @GardnerMinshew5 after the game with an emotional moment with his dad, who tries to make it to every one of his games 🔥🔥❤️❤️ pic. twitter. com/lxOtlBmYrz — John Clark (@JClarkNBCS) December 5, 2021 Jokes aside, Minshew was brilliant against the New York Jets. He finished 20-of-25 for 242 yards and two touchdowns, including a stretch where he completed 11 straight passes. It was his first start since last December. "It felt so good, man. This is the best time I've had since Week 1 of last year," Minshew said. "There's nothing like that feeling, you know, glad to do it with this group of guys. They made it easy for me, so it was a lotta lotta fun." The latest Eagles news straight to your inbox! Join the Heavy on Eagles newsletter here! Join Heavy on Eagles! Sanders left the game in the fourth quarter after re-aggravating his old ankle injury. Jets linebacker C.J. Mosley landed on his foot as he was heading out of bounds after a one-yard pass play. The running back had to be helped off the field and never returned. Sanders says he expects to be good after the bye week. https: //t. co/rGsyRNumGg — Chris Franklin (@cfranklinnews) December 5, 2021 But Sanders didn't seem too worried about it during his post-game press conference. He chalked it up to being dinged up late in the season, although it'll be up to team doctors to decide his status moving forward. Sanders rushed for 120 yards on a season-high 24 carries, including a 34-yard romp. "Everybody's dealing with stuff throughout the league," Sanders said. "I'm not going to let this set me back. We got a bye week, got an extra week [to rest] so get right and get ready for the next game." . @BoobieMilesXXIV provides an update on his injury pic.twitter.com/mfAbck1s6e — Philadelphia Eagles (@Eagles) December 5, 2021 Eagles offensive line coach Jeff Stoutland wasn't on the sideline to start Sunday's game. The 59-year-old was rushed to the hospital because he was feeling under the weather. Doctors ran tests on him and nothing appeared to be wrong. Naturally, the football-obsessed lifer decided to return to the stadium and coach up his guys. "That was scary," right tackle Lane Johnson said. "He was rushed to the hospital. I guess they did multiple tests on him and you know you're not going to keep him away from his guys." . @LaneJohnson65 on Jeff Stoutland pic.twitter.com/iM7k5Ju7pm — Philadelphia Eagles (@Eagles) December 5, 2021 Unlock the latest Philadelphia Eagles news, rumors and exclusives — direct to your inbox. ↓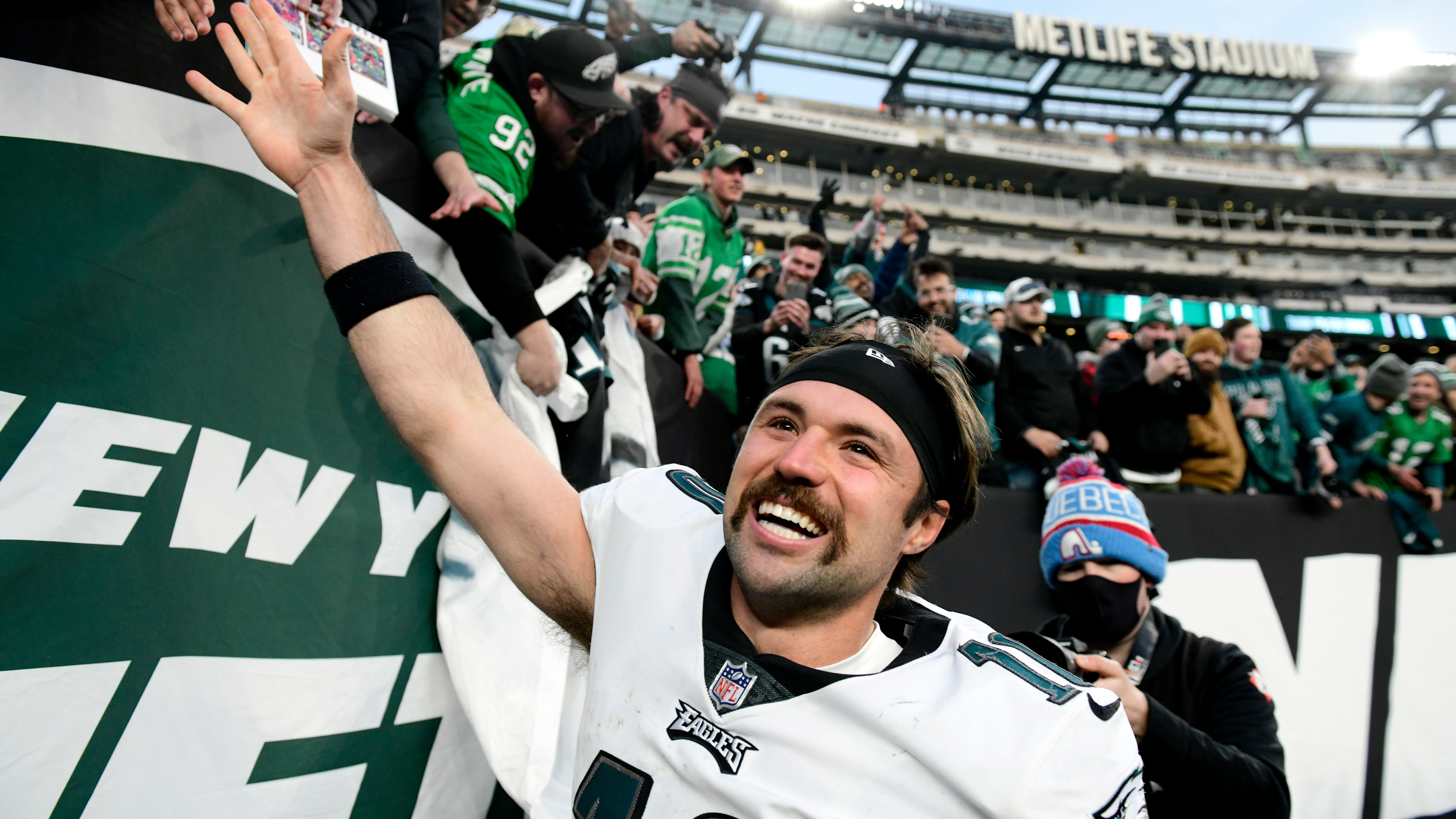 Gardner Minshew shines in first Eagles start, dominates Jets in 30-18 victory
foxnews.com
b357522aa1dd9b8afef768c3355161e3
Nick Sirianni Updates Eagles QB Depth Chart, Jalen Hurts' Injury
heavy.com
603ba7f0cd3a179a2a00d327ee7a4e63
The Saudi Arabian Grand Prix had just about everything. Controversy. Drama. A collision between F1's two title protagonists, Lewis Hamilton and Max Verstappen, with some controversial FIA decisions sprinkled in for good measure. Remarkably, Verstappen and Hamilton are level on points heading to the final race of the season, the Abu Dhabi Grand Prix. Verstappen leads on countback as he has more victories, which means he will win the title if they stay level on points. With just one week until Abu Dhabi's race, the events of the Saudi Arabian Grand Prix are likely to dominate the build-up to that winner-takes-all finale. Here's how it all unfolded and what the two title protagonists had to say about everything. Lap 1: Hamilton made a clean start to lead Valtteri Bottas and Verstappen into Turn 1. The uneventful start made it easy to think the race which followed would be fairly routine at a circuit with minimal overtaking opportunities and for the first 10 laps it was unfolding just like that. One moment would flip the script and set in motion the incredible turn of events that followed. Lap 11: Mick Schumacher's heavy crash at Turn 22 immediately prompted the Safety Car. Schumacher was OK, but his car -- and, as it turned out, the crash barrier -- had suffered significant damage. The deployment of a Safety Car is usually a good opportunity for teams to pit earlier than they otherwise would have at racing speed. Mercedes took the opportunity to pit both its drivers, although this was where the first controversial moment of the race took place. With Hamilton comfortably out in front, Bottas slowed considerably to apparently slow Verstappen's progress to the pit-lane. Speaking on the radio, Verstappen was incensed, saying it "shouldn't be allowed". His race engineer's response about Bottas was almost entirely censored for colourful language, leaving no doubt how Red Bull felt about what the Finn was doing. Lap 12: Hamilton and Bottas both pitted, switching from medium tyres to hards. Red Bull kept Verstappen out, a logical decision as an alternate strategy is often the best opportunity to win a race on a narrow street circuit. Red flag #1: The controversy intensified a couple of laps later, as FIA race director Michael Masi red-flagged the race for repairs to be carried out to the Turn 22 safety barrier. The red flag effectively postpones the race. Crucially, under F1's regulations, it effectively allowed Verstappen -- and anyone else who had stayed out -- a free pit-stop as they could change their tyres during the stoppage. The rule has been controversial for a while and several drivers spoke out about it after the race. It meant Verstappen had inherited first position and been able to change his tyres. Hamilton was furious, saying over the radio: "The tyre wall looked fine. That's s---. "Find out what the reason for the red flag is" Hamilton later sent a message to Mercedes strategist James Vowels, saying: "That's unbelievable, man. "James, that was a big gamble they just took because we were right behind them. That doesn't even make sense." Lap 15: It was a standing restart on the grid, like a standard start at the beginning of a race. During the lap back to the grid, Verstappen had complained over the radio at how slowly Hamilton had been driving behind him, suggesting his title rival was taking his time to get to the grid. When the start lights went out, Hamilton had the better getaway and was ahead of Verstappen as they turned left at Turn 1. Hamilton squeezed Verstappen on the apex and the Red Bull driver ran off the circuit and rejoined ahead. Hamilton took evasive action to avoid a collision, allowing Alpine's Esteban Ocon up into second position. Behind the action at the front, there was further drama, as Sergio Perez lost control of his car and spun. In trying to avoid a collision, George Russell slowed and was hit from behind by Nikita Mazepin. All three drivers were OK, but it immediately prompted another red flag due to the huge work required to clear the track. Red flag #2: Once again, the drivers returned to the pit-lane for the red flag. On this occasion, the controversy centred around where Verstappen would start. Had the race continued without a red flag, it's likely Red Bull would have been told to ask Verstappen to give the position back to Hamilton. That may have been complicated by the fact Ocon had ended up between them, but the red flag meant we did not see that situation play out. Instead, FIA race director Michael Masi was fielding calls from both Red Bull and Mercedes about what might happen. Initially, it sounded as though Verstappen would drop one position on the grid. Masi offered Red Bull the choice of Verstappen dropping from first to second, which would have seen him still starting ahead of Hamilton. When Red Bull clarified this is what he meant, Masi corrected himself and said he meant dropping to third behind Hamilton. Speaking after the race, Christian Horner said he had never encountered such an example of the FIA race director effectively offering teams a deal over where they would or wouldn't start. "I've not come across that previously", Horner said. "Obviously, we voiced our own argument, I am sure Mercedes voiced theirs. It was just very frustrating." It was agreed Ocon would start from first, with Hamilton second and Verstappen third. While Hamilton stayed on the more durable hard tyre, Verstappen had the grippier (but less durable) medium tyre put on his car, giving him a better chance for a good getaway off the grid. Lap 17: At the restart, Verstappen pulled out something special to immediately get back into the lead. With Hamilton seeming to get distracted by Ocon to his right, Verstappen lunged down the inside of Hamilton and Ocon to snatch first position. Though it would be overshadowed by the controversial incidents which followed in the second half of the race, it was a championship-calibre overtaking move by Verstappen. Hamilton was squeezed by Verstappen on one side and Ocon on the other and was fortunate not to lose his front wing. He slipped behind Ocon in the process, but had passed the Alpine driver by the end of the lap. Lap 19-36: Three Virtual Safety Car periods come and go, due to several incidents and the amount of debris scattered on the circuit. The VSC, which requires drivers to drive at a certain delta time to allow marshals to conduct safety work, keeps Verstappen and Hamilton's fight hanging in the balance. Lap 37: And then it all kicked off. Hamilton got within DRS range of Verstappen, attempted a move around the outside and Verstappen ran wide again trying to retain position. Verstappen emerged in the lead, but the stewards immediately noted the incident and told Red Bull to give the position back. Then, just when you thought the race couldn't get any crazier, the two title rivals collided. But this wasn't a wheel-to-wheel racing collision, it occurred as Verstappen slowed to let Hamilton past as a result of the Turn 1 incident. Verstappen, it seemed, wanted Hamilton to pass before the DRS detection zone, allowing the Red Bull the best chance of retaking the lead on the following straight. But while Red Bull had told Verstappen to give back the position after conversations with race control, Hamilton had not been notified of the plan. Mercedes sporting director Ron Meadows claimed he was only informed Verstappen would give the position back as the Red Bull slowed in front of Hamilton, meaning the Mercedes driver had no warning and collided with the rear of Verstappen. "There were two scenarios [that led to the collision]", Hamilton said after the race. "One, it wasn't clear [what Verstappen was doing] and, two, I didn't get the information [he would let me pass]. "Then it became apparent that he was trying to let me past, which I guess he had been asked to do, but before the DRS zone. That meant he would've DRS'd back past, follow me through the last corner and then DRS me into Turn 1. So that was a tactic. "But the worst part was just the steep, heavy braking that then happened at one point, which is when we collided. That was the dangerous part." Lap 38: At the time Hamilton's choice of words was less diplomatic. "He just brake tested me", he said over team radio. "That was dangerous driving." He added: "This guy is f------ crazy, man." Hamilton was told the damage to his front wing looked OK to continue the race with despite an endplate hanging off on one side. The stewards decided to investigate the incident after the race. Lap 42: Mercedes team manager Meadows was furious at race director Masi, claiming he was not told by the FIA that Hamilton would be let through by Verstappen. There was some backchat from Masi that Meadows wasn't listening to the correct channel, but Meadows said he only had the message once Verstappen had already slowed down in front of Hamilton. Despite the front wing damage, Hamilton stayed within a few seconds of Verstappen before the Red Bull driver slowed again on the approach to Turn 27 and let Hamilton by. But just as the Mercedes went past, Verstappen shot back up the inside to reclaim the lead, leaving pretty much everyone at the circuit gobsmacked at what they were witnessing. Soon after, the stewards confirmed that Verstappen had been given a five-second post-race penalty for leaving the track at Turn 1 on lap 37 and gaining an advantage in keeping Hamilton behind. Lap 44: Verstappen slowed again on the approach to Turn 27 and this time Hamilton took no chances in making the move stick. In passing Verstappen he ran him right up to the edge of the track, preventing the Red Bull getting a run on to the pit straight towards Turn 1. Verstappen was later told by his race engineer that he didn't need to let him past because he already had the five-second penalty against his name, but it likely wouldn't have made much difference to his result. Masi later told Meadows that Hamilton pushing Verstappen wide was "borderline" for a black and white warning flag. Meadows said he would relay the message. Lap 47: Verstappen reported that his rear tyres were "gone" as he dropped more lap time to Hamilton. However, his gap to Ocon in third place was not big enough for Red Bull to complete a pit stop and retain second place, so Verstappen had to nurse his tyres to the finish. Lap 48: Hamilton made sure of the point for fastest lap with a series of quick sectors but as he did so he lost another part of his front wing over one of the kerbs. Nevertheless, 26 points appeared to be secure with two laps left and the prospect of the championship going down to the final race level on points is on. Lap 50: Hamilton crossed the line to secure the victory after a remarkable race. Verstappen upped his pace slightly on the final lap to finish 6.8s off Hamilton, which became 11.8s with the time penalty. It would later increase to 20.8s as he was also found guilty of causing the collision with Hamilton on lap 37 when data from his car showed he had slammed on the brakes in front of the Mercedes. Bottas managed to secure third place after outdragging Ocon to the line coming out of the final corner, but the gap to Verstappen was not big enough for him to benefit from Verstappen's post-race penalty. As you can imagine after a race featuring so much controversy, the post-race quotes were spicy. Verstappen didn't even wait until he was out of the car to throw a verbal grenade. When told he'd been voted F1's driver of the day by fans, he said: "Luckily the fans have a clear mind about racing because what happened today is unbelievable. "I'm just trying to race and this sport these days is more about penalties than about racing. "For me this is not Formula 1 but at least the fans enjoyed it. "I gave it all today but clearly not quick enough. But still, happy with second." Hamilton did not hold back either, later telling Sky Sports that Verstappen is "over the limit" and does not think F1's rules apply to him.

2021 Saudi Arabian Grand Prix Free Practice 1 Report - F1 Racecast - Dec 03 to Dec 05
espn.com
1f3f145f1fc3ebf36d48b799d146e3ba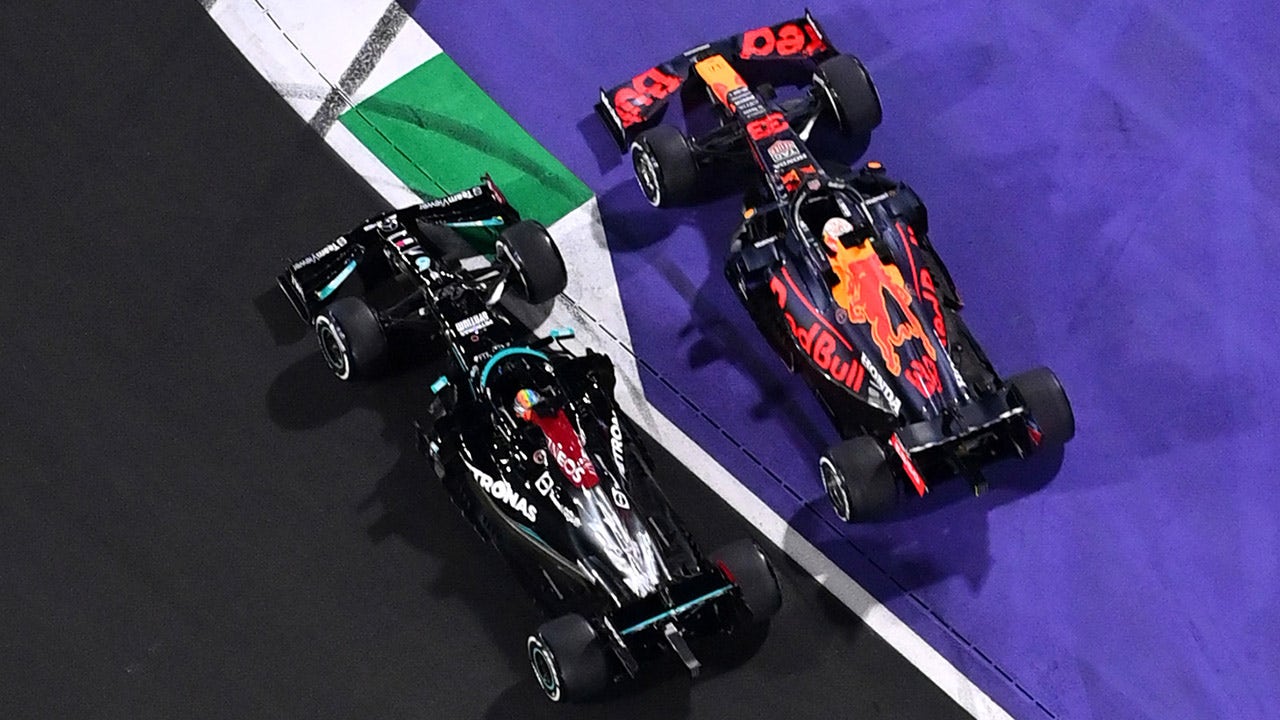 Hamiltion wins Saudi Arabian F1 Grand Prix to tie Verstappen heading into season finale
foxnews.com
056e358ac6b218528eb75c184ee0fa52
Taylor Heinicke threw two touchdown passes and set up new kicker Brian Johnson's game-winning 48-yard field goal with 37 seconds remaining to lead Washington to its fourth straight win, 17-15 over the Las Vegas Raiders on Sunday. Heinicke threw a 7-yard TD pass to Logan Thomas on the opening drive and a 4-yarder to Antonio Gibson early in the fourth quarter after extending the drive with a key third-down scramble. But Washington (6-6) then allowed the Raiders (6-6) to score on successive drives to take a 15-14 lead on Daniel Carlson's 37-yard field goal that was set up by Nate Hobbs' interception of Heinicke. But Heinicke responded and drove Washington down the field to set up the kick by Johnson. who was signed earlier this week after Joey Slye went down with an injury. Coordinator Jack Del Rio's defense then sealed it to give him the win in his first game against the Raiders since being fired by the team following the 2017 season. The game was sealed when Derek Carr's desperation heave from his 43 fell incomplete, short of the goal line. The Raiders were unable to build on a Thanksgiving overtime win at Dallas and lost for the fourth time in five games as the offense has stalled after a strong start to the season. They were held to just two field goals in the first three quarters as Carr seemed to miss injured tight end Darren Waller and couldn't connect on the big plays with DeSean Jackson that helped fuel last week's win. Las Vegas finally got into the end zone when Josh Jacobs capped a 75-yard drive aided by three defensive penalties with a 1-yard run. Carr missed Bryan Edwards in the back of the end zone on the 2-point try to keep Washington ahead 14-12. SLOW START The Raiders punted on their first three drives before getting a 52-yard field goal from Carlson in the closing seconds of the first half to cut the deficit to 7-3. It was the fifth time this season Las Vegas failed to score a touchdown in the first half of a game. Carr struggled to push the ball downfield with his first 18 passes traveling a combined 36 yards downfield, according to NFL NextGen stats. KEY INJURIES Washington: Thomas left the game in the second half with a knee injury and didn't return.… LB Khaleke Hudson (ankle) also left the game. Raiders: RB Kenyan Drake (ankle) and LB Nick Kwiatkoski (ankle) left the game in the first half and didn't return.… LB Denzel Perryman (ankle) left in the second half. UP NEXT Washington: Host Dallas on Sunday. Raiders: Visit Kansas City on Sunday. ___ More AP NFL coverage: https: //apnews. com/hub/nfl and https: //twitter. com/AP_NFL Copyright © 2021 The Associated Press. All rights reserved. This material may not be published, broadcast, written or redistributed.

Third-down woes continue to haunt Raiders in critical losses
wtop.com
6cdea45bee1b66219ff8772878f781ce
Washington rallies for 4th straight win, 17-15 over Raiders
foxnews.com
b0cb9282eeb28cdeb3ba83a8fc6f6767
Antonio who? With Tom Brady slinging the rock like a man on an MVP mission, with Chris Godwin's hot hands setting a franchise record and Rob Gronkowski feeling like he was back in his prime, Sunday was not the day for the Tampa Bay Buccaneers to fret the absence of you-know-who. The Bucs didn't need Antonio Brown to rack up a 30-17 victory against the Falcons, but next week might be a different story. If you heard Brady in the bowels of Mercedes-Benz Stadium after he threw 51 times for 368 yards, with four TDs, you could sense the anticipation for what comes next. He called next Sunday's matchup against the Buffalo Bills the "biggest game of our year." Brady, given his maturity and championship resume, generally is not one for hyperbole. But he had no problem giving the next game a special status with one of the AFC's top contenders coming to town. At least until the next one. "Obviously, our biggest football games are ahead of us," Brady said. "But we're in decent position at 9-3. And going home for the biggest game of our year against the Bills." When it came to Brown, who was suspended three games on Friday for playing funny with a COVID-19 vaccination card, Brady served up no such context. Asked how he's processing Brown's latest setback, he seemed to tap his inner Bill Belichick. ANGRY ARIANS: Buccaneers coach Bruce Arians says Antonio Brown "pisses me off" You'd think that Brady, who in recent years has gone to bat privately and publicly for his friend (and ultra-talented receiver), might be furious that Brown has added another case to his collection of destructive incidents that too often overshadow his greatness as a football player. Yet Brady gave no hint that he is ready to throw Brown under the bus. He'll presumably be playing with Brown again in a matter of weeks, and if the Bucs are going to run this thing back for a repeat championship, they could use Brown's talent and even his swag. if that comes without another incident. "I'm thinking about what I've got to do to help the team win," Brady said when asked about Brown's matter. "Different guys go down from injuries and so forth. Whether guys are there or not, I've got to do the best I can do. So that's what I'm going to do. Try to be the best quarterback I can be." Brady was certainly all of that in carving up the Falcons (5-7), demonstrating why he, too, should be back in the mix for MVP honors – while having so many capable weapons to make up for Brown's absence. Brady opened the game by throwing 13 consecutive passes to work up the first touchdown. And when it was over, he had thrown the second-most passes (51) in a game this season. He padded his league-leading total of touchdown passes to 34, passed Las Vegas' Derek Carr to take the lead for passing yardage (3,771 yards) and after not getting sacked, served up a Pro Bowl shout-out for his offensive line. As Brady noted, the Bucs have passed more than any team in the league (508) but have allowed the fewest sacks (14). Then there were the milestones. Godwin set a franchise record with 15 catches for 143 yards – the reception total also the highest in a single game in the entire league this season. "I think he deserves a veteran's day off this week," suggested Gronkowski, noting that in addition to the hits that he takes after catching passes, Godwin is a physical blocker in the run game. As Gronkowski put it, "Chris is a beast." Gronkowski would know. In talking about what makes Gronkowski special, Brady began by describing his efforts in the trenches as a blocker matched in the running game against powerful defensive ends. The marquee value, though, comes with what happened again Sunday when Gronkowski caught two more touchdown passes from Brady. The second one marked the 90th TD connection between the pair, surpassing the Philip Rivers-Antonio Gates tandem as the second-most prolific in NFL history. Only Peyton Manning and Marvin Harrison have connected on more TD passes (112). Gronkowski said the milestone catch, which came on an 11-yard fade route when Gronkowski turned and reached over the defender to snag the high pass, was a bit nostalgic. "We go back, way back, to the heyday with that connection," Gronkowski said. "We've been working on that since 2010 together. It definitely paid off there." Gronkowski said the score came off an audible – like old times. Brady chuckled when told of Gronkowski's "heyday" remark, but he also added some context, considering the five games that his tight end missed this season while healing fractured ribs. "He was out quite awhile this year, you know," Brady said. "Just to see him back is great." Someone asked Brady if he can envision throwing 22 more TD passes to Gronkowski, which is what it would take to match the Manning-Harrison measure. "I hope so," Brady said. "Obviously, I'm looking for him down there." Gronkowski, though, won't allow himself to look too far ahead. "I've learned you don't really count catches, count touchdowns," he said. Then he remembered what Tom Moore, the guru of an offensive consultant on Bruce Arians' staff, told him at the start of the season. "He goes, 'Gronk, I'm just going to keep counting. You keep playing.' I said that's a good idea." And not just for Gronk. Follow USA TODAY Sports' Jarrett Bell on Twitter @JarrettBell.

Brady throws for 368 yards, 4 TDs; Bucs beat Falcons 30-17
wtop.com
a89cea70c894d23ebc310c18f4066c8d
Getty Arthur Smith watching Buccaneers at Falcons, Week 13. Arthur Smith isn't giving up hope of reaching the playoffs, even though the Atlanta Falcons are 5-7. Smith's team slipped to a seventh defeat this season after being downed 30-17 at home by NFC South rival the Tampa Bay Buccaneers on Sunday. There's five games left, but the Falcons would likely need to win them all to remain viable in the playoff hunt. Even so, Smith told reporters there is still a chance, per Tori McElhanney of the team's official website: "We have to be ready to go because the opportunity is still there." Arthur Smith said even in the loss there's still reason to believe the Falcons are still in the hunt. Tori McElhaney (@tori_mcelhaney) December 5, 2021 ALL the latest Falcons news straight to your inbox! Join the Heavy on Falcons newsletter here! Smith doubled down on the playoff talk during his post-game presser. His comments, beginning at the 5:33 mark of this video, speak to a coach who doesn't want to let his first season in charge simply peter out: Arthur Smith spoke to the media after our game against the Buccaneers. pic.twitter.com/cHa1u4Rxap — Atlanta Falcons (@AtlantaFalcons) December 5, 2021 One of the more potentially contentious observations from Smith concerns the idea his team is showing signs of improvement. The coach matter-of-factly stated "we've seen a lot of improvement the last two weeks." It's hard to reconcile that statement with the way things are playing out on the field. The Falcons lost by 13 to last season's Super Bowl champions, one week after squeaking past the struggling Jacksonville Jaguars by seven points in Week 12. Defeat against the Bucs came two weeks after the Falcons were shut out 25-0 by the New England Patriots at Mercedes-Benz Stadium. Atlanta has just one win at home all season, Week 5's 27-20 victory over the lowly New York Jets. Those woes at home mean it's probably a good thing the Falcons will play three of their remaining five games on the road. The sequence begins next Sunday against the free-falling Carolina Panthers, who have lost seven of their last nine, but a lot will have to change if the Falcons are going to take advantage. If Smith is going to inspire confidence, he doesn't have much to draw from, based on how the Falcons are faltering on both sides of the ball. Against the Bucs, the defense allowed Tom Brady to complete 38 passes for 368 yards and four touchdowns, according to stats from ESPN. Brady never had his collar felt by a lukewarm pass rush that let the 44-year-old to find his receivers at will. Brady's most profitable connection was with wideout Chris Godwin, who The Athletic 's Greg Auman noted made a catch just about every time he was targeted: Not only did Chris Godwin catch 15 passes for 143 yards today, he did so on just 17 targets. That's the fewest targets for any NFL receiver in a game with 15+ catches since Michael Thomas had 16 in 17 in 2018. — Greg Auman (@gregauman) December 5, 2021 Those numbers are indicative of a defense struggling at both ends. It's a similar story on offense, where quarterback Matt Ryan is being punished behind a porous offensive line. Ryan always looked like being in trouble against a Tampa Bay front seven loaded with studs like nose tackle Vita Vea, edge-rusher Shaquil Barrett and inside linebacker Devin White. So it proved as Ryan was tormented all day. McElhaney detailed the extent of his suffering: Bucs had 11 QB hits, five sacks today. Falcons had one QB hit. Arthur Smith said it's pretty telling that the game went the way it did with those stats. — Tori McElhaney (@tori_mcelhaney) December 5, 2021 Protection hasn't been good, but Ryan also isn't being helped by a pass-first scheme. The Falcons threw the ball 41 times in Week 13, compared with just 23 rushing attempts. That's too pass-happy in a game where the Falcons only trailed by three until deep into the third quarter. It's also not enough balance for an offense with most of its talent in the backfield. Cordarrelle Patterson has been the team's standout performer, while fellow running back Mike Davis, who rushed for Atlanta's lone offensive touchdown on Sunday, is also capable. The Falcons have a lot to clean up in all three phases if they are going to remain in the mix for the playoffs. Even if they fix things, luck will be needed after Week 13's loss damaged their standing, per Ben Volin of the Boston Globe: Final NFC playoff spot currently goes to the Eagles, who jumped from 10th to 7th today. But WFT game could slide them down pic. twitter. com/XyXiiOKSWe — Ben Volin (@BenVolin) December 5, 2021 The Falcons do have a chance to at least control their fate thanks to a three-way tie with the Panthers and New Orleans Saints, both of whom are still on the schedule. Unlock the latest Atlanta Falcons news, rumors and exclusives — direct to your inbox. ↓

Brady throws for 368 yards, 4 TDs; Bucs beat Falcons 30-17
wtop.com
a89cea70c894d23ebc310c18f4066c8d
— Posh Alexander had a career-high 23 points as St. John's topped Fordham 83-69 on Sunday night. Montez Mathis had 16 points for St. John's (6-2). Julian Champagnie added 16 points and 10 rebounds. Dylan Addae-Wusu had 11 points and 11 assists. Chuba Ohams tied a career high with 20 points for the Rams (6-4). Darius Quisenberry added 16 points and seven rebounds. Antonio Daye Jr. had 13 points. ___ For more AP college basketball coverage: https: //apnews. com/hub/college-basketball and http://twitter.com/AP_Top25 ___ This was generated by Automated Insights, http: //www. automatedinsights. com/ap, using data from STATS LLC, https: //www. stats. com Copyright © 2021 The Associated Press. All rights reserved. This material may not be published, broadcast, written or redistributed.

Mike Anderson's tweaks pay off in St. John's rebound win over Fordham
nypost.com
4b14f12bb623c8dd56b64ad51c2927de
Hinton scores 13 to lift SE Louisiana past Troy 72-68
wtop.com
37d9662a765324e8792870b911450d8b
Getty The Steelers could make a play for a veteran QB to replace Ben Roethlisberger. The Pittsburgh Steelers may be riding with Ben Roethlisberger for the remainder of the 2021 season, but the 2022 season may be a different story. The Steelers haven't committed to Roethlisberger beyond this season and the 39-year-old quarterback hasn't committed to playing beyond this year. With the idea that this could realistically be Roethlisberger's last season in Pittsburgh, the Steelers are starting to prepare for life without Big Ben for the first time since 2003. According to Brooke Pryor of ESPN, the Steelers will have a number of options to choose from — whether that's veterans on the free agency and trade market or a rookie quarterback from the NFL draft. While the Steelers will have no shortage of options, two of the more intriguing candidates are a couple of former Pro Bowl quarterbacks in the Minnesota Vikings' Kirk Cousins and Las Vegas Raiders QB Derek Carr. While both QB's are under contract through the 2022 season, they could be acquired via trade if both franchises choose to rebuild and head in different directions. "Two other tradable veteran quarterbacks to keep an eye on are Carr and Cousins, who both have one year left on their deals," says Pryor. "Both the Raiders and the Vikings appear at a crossroads with their respective quarterbacks and coaching staffs. The Raiders (6-5) already fired Jon Gruden, while Vikings coach Mike Zimmer and general manager Rick Spielman are approaching the hot seat with the Vikings sitting at 5-6. If ownership decides to start fresh in either situation, the Steelers could make a play for Cousins or Carr, although Cousins is the most expensive of the bunch." ALL the latest Steelers news straight to your inbox! Join the Heavy on Steelers newsletter here! The Raiders lost in Week 13 to the Washington Football Team to fall to a record of 6-6. They've now lost four of their past five games. While Carr is clearly one of the few bright spots of the team, the reality is that the Raiders have made it to the postseason just once in his seven years with the team. Considering Carr will be 31 years old next year with one year left on his deal, this would be the perfect time for the Raiders to capitalize on Carr's value and get something in return during a rebuild. As far as the Vikings are concerned, they lost a tough one against the previously winless Detroit Lions in Week 13. That loss dropped Minnesota to a record of 5-7 and outside of the playoff picture. While the Vikings have had some success with Cousins under center, they haven't exactly received their bang for their buck when they gave the quarterback $84 million guaranteed in 2018 — the first fully guaranteed deal in NFL history. As the Vikings face the real prospect of not even making it to the postseason this year, now would be a good time to move on from the 33-year-old Cousins — if they can find a suitor. Cousins also has one year left on his deal at $35 million — a big difference from Carr's $19.9 million cap hit. One is clearly more appealing than the other based upon contract value, but both are possible options for the Steelers as they not only enter the post-Roethlisberger era — but avoid a complete rebuild. Expect the Steelers to be in the hunt for a veteran QB in the offseason. Unlock the latest Pittsburgh Steelers news, rumors and exclusives — direct to your inbox. ↓

Broncos vs. Chiefs - Game Summary - December 5, 2021
espn.com
b68b9527227a31748a699c7547e91b99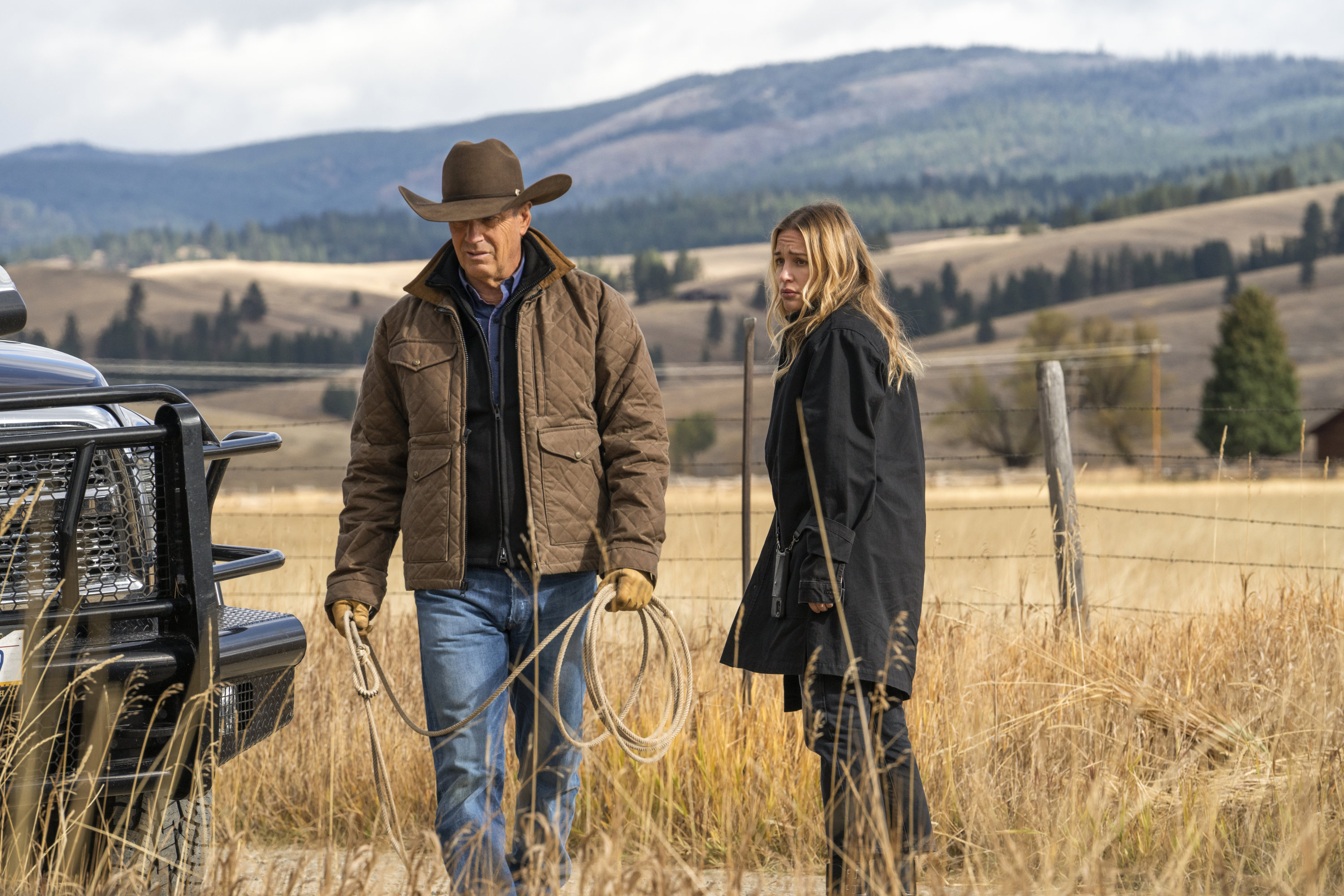 In "I Want to Be Him", Beth Dutton (Kelly Reilly) gave her father's house guest a warm welcome with a knife, Jamie Dutton (Wes Bentley) confronted his birth father about the murder plot against the Duttons, while Lloyd (Forrie J. Smith) lost his cool and made his own attempt to kill someone. Piper Perabo returned as the climate change activist Summer Higgins, and it turns out she's getting very comfortable on the ranch, shacking up with John Dutton (Josh Lucas). Beth walks in to find Summer in the kitchen wearing John's shirt and greets her by threatening her with a knife until John intervenes. Not for the first time, this is an overreaction from Beth, especially since she was the one who recommended he find someone to sleep with in the previous episode. An awkward breakfast scene with Summer's dietary restrictions goes poorly, and ends with Beth departing, saying she hopes her father's new lover dies of "ass cancer." Later on, Summer watches John at work as he rescues a stray calf from wandering onto the highway. She can see how much John and Rip Wheeler (Cole Hauser) love their jobs, but she leaves the ranch nonetheless, hitchhiking her way back to town. Lloyd has been on the verge of breaking point for a few weeks now, and finally, after being kept on the outside for too long, he returns to the bunkhouse and destroys Walker's guitar in an unprovoked attack. Walker (Ryan Bingham) of course takes exception and starts goading Lloyd until he draws a knife and expertly throws it at Walker. The knife penetrates his chest, sticking in above his heart and below his shoulder. Instead of calling a hospital, the vets are called to come and deal with the medical emergency. Throughout all of the mayhem, Mia (Eden Brolin) packs up and leaves the ranch. The veterinarians fix Walker but it's touch and go for a minute, especially when Laramie (Hassie Harrison) takes it upon herself to remove the knife from his chest herself. Lloyd is handcuffed and on his knees outside. John walks up and informs him that he has one more chance on the Dutton ranch, but Rip is told to make an example out of him. John also instructs Rip to remove all of the women from the bunkhouse, so Laramie and Teeter (Jen Landon) are given their marching orders. In the morning, Lloyd and Walker are forced to enter a pen and fight out their feud. Even when they're both exhausted, Rip instructs them to continue. After what must have been hours of fighting, John arrives to find Lloyd "has no quit in him" and is about to enter the pen to finish the bout himself. Rip steps in instead, hugs Lloyd, tells him he loves him, before giving him a brutal beat down. At the end of the fight, Rip stamps on Lloyds hand, seemingly breaking it in the process. Once the fight is finished, Lloyd helps Walker to his feet and they both imply to John that they've reached a truce. Rip is visibly agitated by the incident and seems devastated that he had to beat Lloyd so badly again. Garrett flat out admits to the deed and informs Jamie that he'll keep on trying to kill them until he gets it right, all because he loves his son. Jamie starts the conversation by holding a gun against Garrett, but by the end is hugging his father in tears, seemingly forgiving him for all he's done. Garrett has previously reunited Jamie with Christina (Katherine Cunningham) and his son, so perhaps that was a factor in Jamie's forgiving him so quickly. Later on, Jamie returns to the office only to find the Head of Operations for Market Equities (Beth) sitting in his office, stubbing a cigarette out on his table. Continuing her campaign against Jamie, she issues him a stark warning that she is going to ruin everything good for him. Elsewhere, we see both Kayce (Luke Grimes) and Jimmy (Jefferson White) moving on with their respective lives away from the Yellowstone ranch. Jimmy continues his education at the four sixes ranch in Texas, a set up for the upcoming spin-off series 6666. After a long day out on the plains, he is told that he needs to learn how to rope, which he dually does. Meanwhile, Kayce finds the perfect house and spot of land to take his wife and son to. They weren't happy at the Dutton ranch after the murder attempt in their house, so instead they move into their own place and adopt a stray dog in the process. Kayce is also called to assist with a missing horse case by Chief Thomas Rainwater (Gil Birmingham).

5 Most Important Moments In 'Yellowstone' Season 4, Episode 6
decider.com
4bf4c130bc5dd72ceac32c99cca42a7e
Donald Trump's new social media firm says it has entered into agreements to raise $1bn (£755m) from investors ahead of a planned stock market listing. The Trump Media & Technology Group is working to launch a social media app called Truth Social early next year. It comes as Mr Trump remains banned from Twitter and Facebook following the attack on the US Capitol in January.

Ticker: Trump media partner touts $1B in capital; Blue Cross commits $25M to inequities
bostonherald.com
28e3b98987c99d6ba5ada2ab31321752
If 2020 was the year of Bachelor breakups, 2021 seems to be the year of Bachelor engagements! Kaitlyn Bristowe, Haley Ferguson, Sydney Hightower and more alums have accepted new bling this year. Bristowe, for her part, previously got engaged to Shawn Booth during her season of The Bachelorette, which aired in 2015. After the twosome announced their split in 2018, the season 11 Bachelorette started seeing Jason Tartick, who appeared on Becca Kufrin 's season 14 of The Bachelorette. "It was everything I could have asked for," Bristowe told Entertainment Tonight on May 11 about the proposal, which went down as the couple sat down to record an episode of her "Off the Vine" podcast. "The words that came out of his mouth were insanely beautiful. We've never locked eyes like that in our lives. We were holding hands, so intense, and I was listening to his every word, but still blacked out. Jason's like, 'Kaitlyn, we're not doing a podcast.' And I'm like, 'You forgot to hit record, didn't you!'" She added, "He was like, 'No, this is something else,' and he got up and I saw him bring out a ring box from the drawer." The weekend after Bachelor Nation celebrated Bristowe and Tartick's milestone, three more former Bachelor contestants announced their engagements. Sarah Herron, who appeared on Sean Lowe 's season of The Bachelor and two seasons of Bachelor in Paradise, accepted a proposal from longtime love Dylan Brown on May 15. "To everyone who thinks life has to go in one particular order, or by a specific time… IT DOESN'T," she wrote alongside snaps from the Colorado proposal. "I'd wait a lifetime all over again—through the heartbreaks, years of self-work and countless rose ceremonies—to end up with this person. We make each other better, we have so much fun and we're going to become parents together, so we decided to do the damn thing!" The same day, Peter Weber 's contestant Sydney's man, Fred Warner, got down on one knee. "05•15•21 It's you & me," the season 24 alum wrote alongside pics with the San Francisco 49ers player. "When you know, you know." Haley, meanwhile, got engaged to Finnish hockey player Oula Palve several months after twin sister Emily Ferguson accepted a proposal from fellow NHL star William Karlsson. "Emily and I are conjoining our bachelorette [party] and bridal shower since we have the same bridal parties. We really just get to help each other out for planning both!" Haley gushed to Us Weekly on May 16. "Luckily, we both have different styles of weddings we like, so we will be able to incorporate our own touch." Scroll through for all of Bachelor Nation's engagements in 2021:

Full transcript of "Face the Nation" on December 5, 2021
cbsnews.com
a0076f680fd70c6bb6edf1df49e02eac
The Trump Media & Technology Group (TMTG), founded by former US President Donald Trump, has announced raising USD 1 billion from institutional investors. The former president's media company was reported in October to be going public and planning to launch a social network named TRUTH Social. "Trump Media & Technology Group Corp. and Digital World Acquisition Corp., today announced that Digital World Acquisition Corp. has entered into subscription agreements for $1 billion in committed capital to be received upon consummation of their business combination (the 'PIPE') from a diverse group of institutional investors", the TMTG said in a statement, issued on Saturday. The former president, who is still banned from most social media platforms, crowed about this development saying it "sends an important message to Big Tech that censorship and political discrimination must end." Major social media like Facebook, Twitter and Instagram banned Trump following the January 6 unrest at the US Capitol, which some praise as a reasonable response to alleged incitement of riots, while others voice concerns about freedom of speech and expression in the United States.

Ticker: Trump media partner touts $1B in capital; Blue Cross commits $25M to inequities
bostonherald.com
28e3b98987c99d6ba5ada2ab31321752
Both Gach scored 19 points and Lazar Stefanovic came off the bench to knock down three second-half 3-pointers as Utah took control after intermission to beat California 66-58 on Sunday. Cal built a 35-29 lead in the first half, but Utah opened the second with a 10-0 run to take the lead the Utes never surrendered. Branden Carlson and Gach each hit 3s to help ignite the second-half rally and Stefanovic added three to help keep Cal at bay. Grant Anticevich hit a jumper and Jordan Shepherd added a free throw and a layup to pull California within four, 58-54 with 4:45 left. Lahat Thioune answered with a dunk for Utah and the Bears did not score again until Shepherd converted two free throws with 36 seconds left. Gach hit 7 of 10 from the field, including 3 of 4 from distance, to lead Utah (6-2, 1-1 Pac-12). Carlson converted 5 of 6 from the line and added 12 points. Stefanovic finished with 11 points on 3=of-6 shooting from 3-point range. Shepherd scored 14 points to lead California (4-5, 1-1), which shot 40.4% from the field (23 for 57), but was just 4 of 20 from 3-point range. Makale Foreman had 13 points off the bench, hitting 3 of 7 from distance, and Anticevich finished with 12 points and 10 rebounds for the Bears. ___ More AP college basketball: https: //apnews. com/Collegebasketball and https://twitter.com/AP_Top25 Copyright © 2021 The Associated Press. All rights reserved. This material may not be published, broadcast, written or redistributed.

3 keys to the Runnin' Utes' 66-58 win over visiting California
deseret.com
8cc604a793442bb052b8154df5aff7b2
After last being seen in Season 6, Episode 14 of Fear the Walking Dead, fan-favorite Alicia Clark (Alycia Debnam-Carey) finally returned right at the end of last week's episode, " The Portrait ", nearly nine full episodes later. Only as we found out on this week's midseason finale, "PADRE", she may not be around for much longer. Spoilers for Fear the Walking Dead Season 7, Episode 8 "PADRE" past this point. In the hour, Alicia recruits Morgan (Lennie James) to help her with a special mission. Ostensibly it's to track a zombie who used to be a US Senator named Elias Vasquez to a mysterious safe house called PADRE. Alicia doesn't know what — or where — it is, but is convinced despite all logic and reason that the dead still retain some memories from their previous life. While tracking the zombie, we also flash back to where we left Alicia at the end of Season 6, trapped in a bunker by insane villain Teddy (John Glover) in order to restart the world. As we discover, Alicia took over with Teddy's former followers, and befriended a man named Will (Gus Halper) who used to be an aide to Senator Vasquez. Alicia finds out about PADRE, and decides to release the zombie Vasquez to follow him to the location. Instead, she gets trapped in a collapsing tunnel with Vasquez's undead corpse, who bites her arm. Now, granted, plenty of characters on all Walking Dead shows have gotten an arm bite and survived — all you have to do is amputate the arm quickly to hold off the infection. Only Alicia is alone, and doesn't have the proper tools. Back in the present, after getting bit — again — by Vasquez, she reveals to Morgan that she did manage to amputate her arm… Sort of. The bones in her forearm are still attached thanks to a metal cage, as a reminder that she's half dead. Though we find out (again, through flashback) that she survived the bite, and her fever broke, Alicia is certain the zombie infection is still raging in her, and she only has a limited time left. That, it turns out, is what she actually needs from Morgan. Vasquez's corpse is not leading them to PADRE, he's in fact heading towards a lighthouse near Strand's (Colman Domingo) territory. And Alicia wants Morgan to take over and protect her new group once she dies, as well as take her down before she can zombify post-death. That's certainly the emotional crux of why she believes zombies retain memories: she thinks she's about to die, and wants to believe that some of her will remain, too. But the confusing part here is that Alicia, in the continuity of the show, has potentially been alive for days, if not months at this point. We don't know the exact timeline here, but several months have passed since the end of Season 6 — when Teddy set off some nuclear warheads, irradiating the land — and Season 7, when everyone is struggling against a double apocalypse. As for how long Alicia was in the bunker before she was bitten, and eventually escaped, we don't know that either. But we do know that she was able to find Dwight (Austin Amelio) and Sherry (Christine Evangelista), establish a camp, and track down Morgan. That's not the sort of thing that happens in a 24 hour period, which is the usual length of time it seems to take people to turn into zombies once bitten. Is it possible that Alicia is so strong she's managed to hold off a zombie infection for longer than anyone else we've seen on in the franchise? Surely. There's also the note that everyone is already infected with the zombie plague, as established by Rick Grimes (Andrew Lincoln) back in an early episode of The Walking Dead. So technically, Alicia is correct no matter what. But if we believe Alicia is right, then the fact of the matter is that her time on the show is limited. Alicia is back! But the question now is: for how long? Where to watch Fear the Walking Dead

'Fear The Walking Dead' Review: 'PADRE' Is Another Shark-Jumping Disaster
forbes.com
88614f09de58f1be0642b9611ba6ecf6
When the nominations for the 2022 Grammys were announced a little more than a week ago, several musicians saw their names appear twice in the most prestigious of all categories, Album of the Year. Artists such as Kanye West, Chris Brown and Taylor Swift were among the few who were destined to compete against themselves for the honor, but now the latter musician has been removed from one of her chances to win due to an incorrect submission form. Swift, along with her collaborators Jack Antonoff and Annie Clark (also known as St. Vincent), have all been removed as Album of the Year nominees on Olivia Rodrigo's Sour. Should that title end up as the champion, those three artists won't be taking home a trophy. The trio were credited as songwriters, but a deep dive into their inclusion showed that they shouldn't have been nominated in the first place. Months before nominations were rolled out, the Recording Academy changed its rules about who would be credited as nominees in the Album of the Year category. The group's alteration stated that, "Moving forward, all credited artists (including featured artists), songwriters of new material, producers, recording engineers, mixers, and mastering engineers are eligible to be GRAMMY nominees and recipients in the Album Of The Year category." The key phrase in there is "new material," and it's what has just cost Swift one of her nominations. Swift, Antonoff and Clark were all added as credited songwriters to Sour months after the album was released. Sour songs "1 Step Forward, 3 Steps Back" and second single "Deja Vu" both interpolate tracks from Swift's previous work, with the former interpolating "New Year's Day," while the latter borrows from her pop cut "Cruel Summer." While it does make sense that Swift and her songwriting partners deserve credit and some royalties for the use of their work, the fact that Rodrigo and her team borrowed from previously-released music means it certainly isn't "new material." Similarly, the rock band Paramore also received credit for an interpolation on Sour, as the Hot 100 No. 1 single "Good 4 U" sounds quite a bit like the group's "Misery Business," also a big hit for them. While the situation is near-identical to what happened with Swift and company, the pop-punk outfit wasn't included in the Grammy nominations. In an email announcing that Swift, Antonoff and Clark have all been removed from the nomination, a representative for the Recording Academy shared this statement: "During the submission process, the Academy received credits from the label for the track "Déjà vu." Last week, we received the correct credits from the label that recognize Annie Clark, Jack Antonoff and Taylor Swift as songwriters of an interpolation on the track. In keeping with current GRAMMY guidelines, as songwriters of an interpolated track, Clark, Antonoff and Swift are not nominees in the Album Of The Year category for Sour. Antonoff and Swift are nominated in the category for Swift's album, Evermore." As the statement reads, Swift is still nominated for her own album Evermore, which also credits Antonoff as a songwriter and producer. Clark is not up for Album of the Year any longer, though she is competing for Best Alternative Music Album for her release Daddy's Home.

Taylor Swift and St. Vincent Are Dropped as Grammy Nominees for Olivia Rodrigo's 'Sour' Interpolation
variety.com
6ee7cf85cf27c3df32e9cbcf093391ca
The Nagaland government on Sunday formed a Special Investigation Team to inquire into the deaths of 13 civilians, who were gunned down by security forces in the state's Mon district on Saturday, the state home department said in statement. The team comprises Inspector General of Police Limasunep Jamir, Director General of Police Roopa M, Superintendent of Police (crime) Manoj Kumar, Superintendent of Police Kilang Walling and Deputy Commandant Relo Aye. The Nagaland Home Department also said that a first information report under Indian Penal Code sections 302 (punishment for murder), 307 (attempt to murder) and 34 (common intention) had been filed at Tizit Police Station. "In order to facilitate free and fair investigation of the case and looking at the complexity of the case, which may involve investigation in multiple jurisdictions beyond the district, it has been decided to transfer the investigation of the matter to the State Crime Police Station…," the order stated. Meanwhile, Nagaland Chief Secretary J Alam announced a compensation of Rs 5 lakh to the families of the 13 civilians who were killed in the firing on Saturday, PTI reported. The government will also bear the cost of the injured civilians' medical treatment. A five-member Trinamool Congress delegation will visit Nagaland on Monday to stand with the bereaved families of the 13 civilians who were killed in Nagaland by members of the security forces on Saturday. The delegation comprises four Members of Parliament – Prasun Banerjee, Sushmita Dev, Aparupa Poddar and Santanu Sen – and party spokesperson Biswajit Deb. "The Trinamool Congress family vows to stand beside the loved ones of the victims amid such difficult times," the party said. On Saturday evening, soldiers ambushed a vehicle in Mon district, killing six workers returning to Oting village from a coal mine in a nearby forest. A member of the security forces mistook the coal mine workers as insurgents from the Yung Aung faction of the banned National Socialist Council of Nagaland (Khaplang), PTI reported. The Army said its personnel had launched the security operation based on "credible intelligence of likely movement of insurgents". After the ambush, local residents set the vehicles of the security forces on fire. As the soldiers fled, they shot dead more civilians. One person was killed and another injured on Sunday afternoon after locals entered a camp of the Assam Rifles to protest against Saturday's killing.

Nagaland on the edge, orders probe after security forces kill 13 civilians
business-standard.com
72cde3a082a03b57dcfda165e01f671d
On Sunday, the whistles in Pittsburgh blew in the Ravens' direction. At Heinz Field, it was the Ravens who benefited from several officiating decisions that drew the boos of Steelers fans attending the game. In the first quarter on second-and-19 at the Pittsburgh 23-yard-line, the Ravens appeared to be in trouble when a shotgun snap bounced off fullback Patrick Ricard's leg while he was in motion. The ball tumbled backward before quarterback Lamar Jackson picked it up for what would have been a significant loss. But the play was whistled dead as officials ruled that the play clock had reached zero before the snap. So the Ravens instead took the snap on second-and-24 from the 28. In the second quarter on second-and-15 at the Ravens' 36, Jackson hit running back Devonta Freeman on an 8-yard pass along the right sideline. But after the play, Steelers outside linebacker T.J. Watt said something to Freeman in front of an official, who flagged Watt for taunting. That penalty helped the Ravens march 99 yards in 16 plays over 10:27, capped by a 3-yard touchdown run by Freeman in the second quarter. In the third quarter on first-and-10 at the Pittsburgh 21, wide receiver Ray-Ray McCloud appeared to catch a 32-yard throw from quarterback Ben Roethlisberger. But Ravens coach John Harbaugh challenged the ruling of a completion, and the call on the field was overturned. The ruling prompted a "refs you [stink]!" chant from the Pittsburgh crowd. Two plays later, on third-and-10, Roethlisberger's pass was tipped away and fell incomplete. But strong safety Chuck Clark picked up the ball and proceeded to return it. Rookie center Kendrick Green grabbed Clark by his facemask and threw him to the ground, drawing a penalty that forced the Steelers to punt on fourth-and-20 from the 11. Finally, in the fourth quarter on second-and-7 at the Ravens' 41, Jackson stepped up into the pocket for a deep throw to wide receiver Marquise "Hollywood" Brown. Although the pass fell incomplete, free safety Minkah Fitzpatrick was whistled for pass interference, which gave the Ravens a first-and-10 at Pittsburgh's 18. That led to Justin Tucker converting a 28-yard field goal for a 13-9 lead with 11:37 left in regulation. The Steelers ended the game with five penalties for 81 yards, while the Ravens were flagged 10 times for 55 yards. Alejandro Villanueva returned to Pittsburgh for the first time as an opponent of the Steelers. The 6-foot-9, 320-pound left tackle made his 12th start this season for the Ravens. He had spent seven seasons in Pittsburgh before leaving after the 2020 season as a free agent. He joined the Ravens in May 2021 after signing a two-year, $14 million contract. Villanueva was flagged for holding late in the first quarter, but also helped pave the way for the offense to gain 326 total yards, including 107 on the ground. Former Raven and current Steelers defensive tackle Chris Wormley sacked Jackson twice — once each in the first two quarters — before adding a half-sack in the second half. Wormley, who raised his season total to five sacks, was selected by the Ravens in the third round of the 2017 NFL draft and spent three seasons in Baltimore before being traded in March 2020 along with a seventh-round pick in the 2021 draft for the Steelers' fifth-round choice in the same draft. It was only the second time in franchise history that the Ravens completed a trade with their AFC North foe. "When a team trades you within a division, they're telling you what they think of you," Steelers coach Mike Tomlin told reporters after the game. "I hope he always plays like that when he sees them."

Penalties go Ravens' way in Pittsburgh, drawing Steelers fans' ire; Chris Wormley gets revenge with sacks
ocregister.com
1e396cfc3a5b7e8303ed278fc4b08383
There is a new phenomenon in college football this season. For a variety of reasons, we are already starting to see coaches get fired who typically would not have gotten a pink slip until the end of the regular season in late November. So far, nine jobs have opened up around the country, a number previously unheard of for early November. Except for Washington State's firing of Nick Rolovich, which occurred because he did not comply with the state's COVID-19 vaccine mandate, the others have happened as programs want to hit the reset button as soon as possible. One big reason is recruiting, whether athletic directors want to admit it or not. Until 2017, athletic directors could fire coaches at the end of November, and then the new coach would have about six weeks until national signing day at the beginning of February to piece together a recruiting class. Not much time, but somewhat doable. In 2017, however, the NCAA instituted an early signing period, three days in mid-December during which prospects could ink national letters of intent. Suddenly, it became much more difficult for new coaching staffs to put together a recruiting class in just about two weeks. As such, we're seeing coaching changes now so programs can theoretically give new hires as much time as possible before the early signing period (Dec. 15-17 this year — most will happen on the first day). TCU athletic director Jeremiah Donati reportedly acknowledged as much on Nov. 2 in discussing the departure of Gary Patterson, a legend who had been the coach since 2000 and already has a statue on campus. That said, there are a number of factors that are contributing to the increase in midseason firings this year, according to a story last week by Sports Illustrated's Ross Dellenger. Here's a running list of all the coaching changes so far. Their replacements will be added to the list as they become official. Start your day with the top stories you missed while you were sleeping. Check your inbox for a welcome email.

Complete college football bowl schedule for the 2021 season
usatoday.com
49ed05e829bec73e4c6deff2f8eec22b
Pope Francis has condemned the exploitation of migrants for political purposes during a visit to the Greek island of Lesbos, branding the global indifference to their plight the "shipwreck of civilisation". F rancis walked through the Mavrovouni camp, which holds about 2,300 people, stopping to greet dozens of refugees and giving a high five to a young African boy. He first visited the island, one of the main entry points for migrants, in 2016 and took 12 Syrian refugees back to Italy with him. He lamented that "little has changed" since then. The Mediterranean, where thousands have died trying to make the crossing from north Africa to Europe, was still "a grim cemetery without tombstones". "Please, let us stop this shipwreck of civilisation!" he said. Francis for the second straight day criticised those who use the migration crisis for political ends. "It is easy to stir up public opinion by instilling fear of others," he said, adding that people who were anti-immigrant "fail to speak with equal vehemence" about the exploitation of the poor, wars, and the arms industry. "The remote causes should be attacked, not the poor people who pay the consequences and are even used for political propaganda," he said. The camp, set up in a old army firing range, is made up of dozens of prefabricated structures, some similar to shipping containers and other, smaller ones made of plastic. The spaces between the structures are like streets of a bleak village where people live in limbo. Baby carriages and children's tricycles leaned on the home of one Afghan couple. Sitting on a chair with the sea behind him, the Pope listened to Christian Tango Mukaya, a 30-year-old refugee from the Democratic Republic of Congo who has been at the camp with two of his children for a year. He has not had contact with his wife and another child since he arrived. Mavrovouni, whose perimeter is surrounded by cement, barbed wire and the sea, replaced the notorious Moria camp that burned down last year. The Pope visited several families there at the end of his morning visit. Departing from his prepared address, the Pope said it was "distressing" to hear that some European leaders wanted to use common funds to build a wall and put up barbed wire to keep immigrants out. "We are in the era of walls and barbed wire," he said. Poland's Prime Minister Mateusz Morawiecki has called for the EU to jointly finance a border wall to stem the tide of migrants coming from the Middle East through Belarus into Poland. As grim and bleak as Mavrovouni is, it is a marked improvement over Moria, which human rights groups decried for its squalid and overcrowded conditions. Greece has long been the main entry point into the EU for migrants and refugees fleeing war and poverty in the Middle East, Asia and Africa. Hundreds of thousands of people arrived on Lesbos's beaches in 2015 after crossing on boats from Turkey.

Pope Francis says immigration progress 'terribly absent' in visit to Lesbos
upi.com
4a848abd78ecc4c7d33d5dd6195ad09d
Rescuers battled through hot ash and debris yesterday as they tried to find survivors after a volcano erupted, submerging villages, killing at least 14 people and leaving dozens with burns. T he eruption of Semeru, the tallest mountain on the Indonesian island of Java, the previous day sent thousands fleeing in panic and blanketed homes with molten ash. Houses and vehicles were left submerged in at least 11 villages in East Java's Lumajang district, where Semeru is located, with some roofs poking out of layers of thick mud. Volcanic ash smothered livestock and forced hundreds of families into makeshift shelters in mosques, schools and village halls. Flows of hot gas and lava travelled up to 11km to a nearby river at least twice on Saturday and by a smaller distance three times yesterday. Some residents went against official warnings yesterday and braved the sea of mud and filthy air to return to their homes, desperate to salvage what they could. Others searched despairingly for missing friends and relatives. "There were 10 people carried away by the mud flow," said Salim, a resident of Kampung Renteng, a village of about 3,000 people, where rescuers were working among buckled buildings and fallen trees. "One of them was almost saved. He was told to run away but said, 'I can't, who will feed my cows?'" Another resident said villagers didn't know that it was hot mud that was coming towards them. "All of a sudden, the sky turned dark as rains and hot smoke came," said Bunadi, who, like many Indonesians, goes by only one name. Many of those who were burnt had thought the hot mud flow was a flood so they stayed in their villages, said Lumajang Public Order Agency spokesman Adi Hendro. "They did not have time to run away," he said. Rescuers in another village, Curah Kobokan, found the body of a mother still holding her dead baby, the state news agency Antara reported. Indonesia's disaster mitigation agency announced that at least 14 people had died. At least 56 more people were injured, with most suffering serious burns, according to health officials. Around 1,300 people had been evacuated, while authorities were trying to confirm the whereabouts of nine people. Joko Widodo, the president of the South-East Asian archipelago nation, yesterday ordered a rapid emergency response to find victims. Rescuers reached 10 people who had been trapped in areas surrounding Lumajang, said Abdul Muhari, a national disaster mitigation agency spokesman. But those rescue efforts were hampered by hot ash and debris, and the destruction of at least one bridge connecting two areas by debris-filled lava and heavy rain. Evacuations were temporarily halted yesterday because of ash clouds, and Indonesia's geological agency said expected rain over the coming days could further frustrate the rescue work. Taufiq Ismail Marzuqi, a resident who had volunteered to help, said rescue efforts were "very dire" because of the severed bridge and volunteers who lacked experience. He had recorded a video showing police and military officials trying to dig out bodies with their bare hands. The eruption was triggered by a thunderstorm and days of rain, which eroded and partly collapsed the dome on the top of the 3,600m-high Semeru, said Eko Budi Lelono, who heads Indonesia's geological survey centre. Semeru is one of nearly 130 active volcanoes in Indonesia, but it is also home to 62,000 people. The country sits on the Pacific "Ring of Fire", a series of fault lines that makes it prone to earthquakes and volcanic activity. Telegraph Media Group Limited [2021]

At least 14 dead after Mount Semeru volcano eruption in Indonesia
upi.com
78bd85b1b75307d115af08c495d22355
A 22-year-old University of New Hampshire student was found dead Sunday afternoon in a marshy area near the campus after he was reported missing a day earlier, authorities said. Vincenzo Lirosi disappeared after a night of drinking, police said, and he was last seen early Saturday morning shortly after leaving a fraternity party where he reportedly got into a fight, a pal of his, Jordan Blanchard, told WMUR-TV. "It's pretty uncharacteristic of him," Blanchard told the news station. "This is his first fight ever." Lirosi was kicked out of the party following the alleged feud, Blanchard said. Other partygoers told police they last saw Lirosi walking along a wooden path frequented by students around campus at about 1 a.m. Saturday. He was reported missing about two hours later. "Though this is not the outcome we all had hoped for, we are grateful that we were able to find Vincenzo and bring some closure to his family," said Durham Police Chief Rene Kelley, according to the report. An autopsy will determine the student's cause of death.

Missing 22-year-old University of New Hampshire student is found dead in marshy area
bostonherald.com
b8e887baf4452e44b4d2acd2b8684961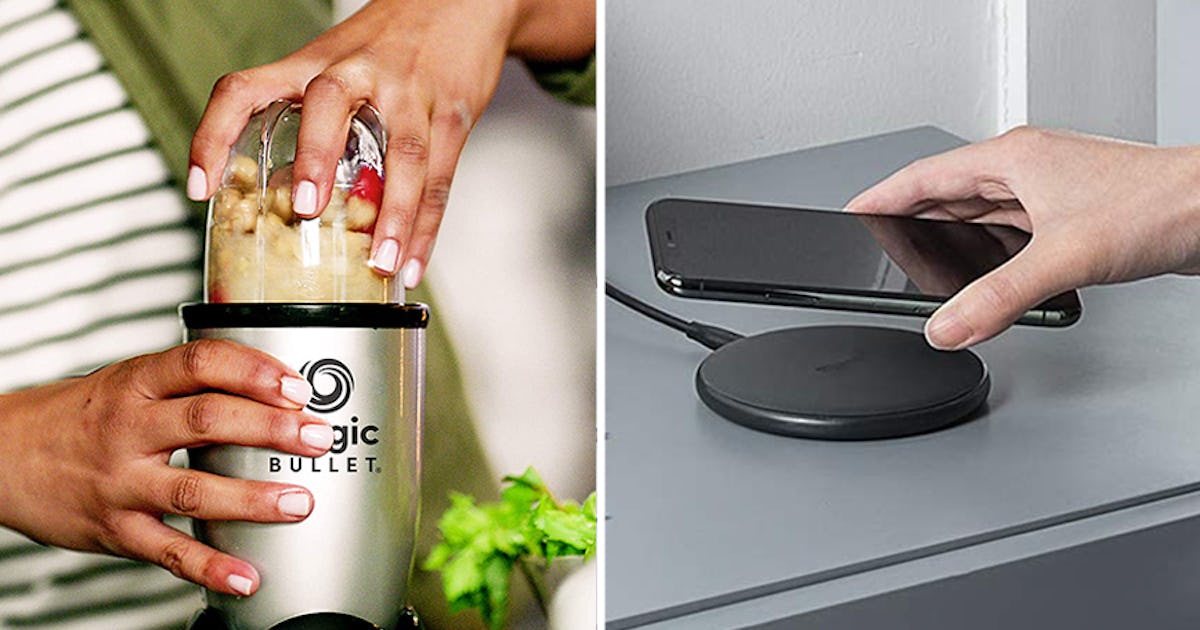 Shopping We only recommend products we love and that we think you will, too. We may receive a portion of sales from products purchased from this article, which was written by our Commerce team. Finding the perfect gift for the special people in your life can prove to be a difficult task at times. Sometimes, it even feels like a monumental endeavor. Everyone has those people on their gift list that feel impossible to buy for, no matter how well they know them. The gift giving season just got a whole lot easier this year, thanks to these incredibly popular items on Amazon that keep growing in demand. Products for technology buffs range from items that are useful on a daily basis, to others that are just plain cool. However, dealing with excess cords is never fun; check out the wireless charging station to solve that pesky cord issue. For the entertainment lovers? There's a TV backlight that creates a dynamic production when watching movies or playing video games. Storage and organizational options are also plentiful. I mean, who doesn't need more functional containers and bags to keep things neatly arranged and easy to find? And if you have a travel lover on your list, look out for the set of nesting travel bags that make packing incredibly easy. There are also some great storage receptacles that can upgrade your current fixtures in the bathroom, kitchen, or office. Start scrolling now before these amazing finds sell out due to their constantly growing popularity. Create beautiful and effortless waves with the assistance of this adjustable wave wand. There are four different types of waves you can create with this one tool: tight, defined, loose, and tousled. The three different sized barrel ends are the key to creating the distinct styles. It is compatible with a variety of hair types and lengths thanks to the multiple heat settings. Keep tables and desks clear of unnecessary cords and USB cables with this small, round wireless charger. It is compatible with almost all smart devices, including wireless earbuds. If your phone has a protective case on it, there is no need to remove it as this charger will work through most cases. To use, simply set your phone or earbuds on the pad and they instantly start charging, making tangled cords a thing of the past. This double-sided faux fur blanket is the epitome of lush relaxation. With its soft, plush fur on both sides, staying warm will never be an issue. Measuring 65 by 50 inches, this blanket is big enough for multiple people to share — but it's so comfortable you'll want to use it all by yourself. Even though will keep you warm when it's cold out, it is also lightweight enough to be comfy to use during those warmer months. Traveling just got a whole lot easier with this six-pack of packing cubes that solves the timeless problems of staying organized while on the road. Each cube is perfect for storing separate items, such as dirty clothes, hygiene, shoes, and more. The waterproof nylon material helps ensure whatever is packed inside stays dry and clean. This specially designed ionic facial steamer is 10 times more capable of penetrating skin to cleanse your face than many other options. Aside from the facial steamer, five stainless steel tools are included that assist with cleaning out pores. If the water tank is full, enjoy the continuous misting spray for up to 10 minutes and feel the effects of the steam rejuvenate all skin types. Upgrade your computer mouse with this streamlined LED wireless mouse. You can make the work day a little more exciting, all thanks to the built-in light strip that has two modes of operation: standard or sparkle. The ergonomic shape is designed for streamlined use, as well as the way it fits in your hand. It's equipped with a rechargeable battery for long-lasting use with 10 color options. Feel your skin immediately experience the effects of these rejuvenating and hydrating Korean face masks. This pack of 12 masks are formulated from natural, quality ingredients that are extra gentle on dry, oily, and sensitive types of skin. Each set comes with two of the following: avocado, charcoal, pomegranate, tea tree, honey, and cucumber. Make your daily skincare routine a breeze with this terry cloth spa headband that keeps hair out of the way. The Velcro clasp and stretchy material make this headband convenient to adjust, so you can customize it to fit. Each pack comes with two headbands, giving you the opportunity to always have one to use when the other is dirty and being washed. This pack of three woven potholders will help maintain the integrity of your tabletop by absorbing the heat from pots, pans, and other hot dishware. Each individual pot holder has a 7-inch diameter and is made from 100% cotton. These versatile pads are great for resting hot pans, pots, and dishes on — but they're also excellent for taking hot items out of the oven. This plant-based, vitamin C face serum is loaded with powerful, natural ingredients that'll help your skin glow. Packed with nutrients like jojoba oil, vitamin E, aloe vera, and hyaluronic acid, the soothing benefits will have your face feeling entirely rejuvenated. An added bonus is the fact this serum is formulated to work wonderfully on all skin types. Make the perfect panini or grilled cheese every time with the assistance of this steel sandwich maker. The copper coating on the panini press helps ensures the bread will never stick to the surface after melting all of your sandwich ingredients together. Each sandwich slot is designed with a diagonal cross section for simple cutting when the panini is finished. Be ready to eat in less than five minutes every time. Make carving and cutting the simplest it's ever been when you add this electric knife to your kitchenware collection. The touch button turns the knife on and off with one simple push. When you're done carving different meats or cutting up vegetables, the knife can be removed and put in the dishwasher for easy cleaning. The retractable cord reaches up to 36 inches, allowing you to move about freely to maneuver the knife as needed. Upgrade your ordinary bathroom mirror with these vanity mirror LED lights. The bulbs are dimmable, allowing you to have the perfect amount of light every time you're applying makeup or doing your hair. And while these bulbs provide the right level of brightness, they shouldn't be too bright. Turn the lights on and off with the dimmer switch and start using your upgraded mirror with ease. Enjoy basking in the soft pinkish-orange hue of this Himalayan salt lamp, and adjust how bright the lamp shines with the dimmer on the on and off switch. Each salt crystal is hand carved, so no two lamps will ever look identical. The base is made of a smooth, round piece of wood that adds a contemporary but natural finish to the lamp. Create the perfect ambiance or mood lighting by adding this Himalayan salt lamp to any room. This small Magic Bullet blender is an incredibly versatile kitchen tool that can make things like smoothies and dips, just to name a few. Included with the motorized base are three different sized plastic cups. Aside from the three cups, it has two resealed and one to-go lid to preserve your creations. The bullet blender is small enough to leave out on your countertop or easily store it in a cupboard when not being used. Snag a pair of these super soft, open-toed slippers that are an indulgent upgrade for your feet. The top bands are crisscrossed to add a simple element of style, while the furry material gives the slippers some more pizzazz. Designed with textured, non-skid soles, you can walk around on all types of floors without some grip. Your feet will enjoy the padded insoles that provide cushioned support while wearing these house slippers. These lightweight, wireless earbuds pair with any Bluetooth device for crystal clear playback to listen to music, podcasts, audiobooks, and more. They're even waterproof — and when they're fully charged, you can expect to get up to six hours of listening time. This cool mist humidifier will bring relief to any room suffering the effects of dry, stale air. The water tank is capable of holding more than 2 liters in it, which allows the humidifier to run for a full 24 hours before needing to be refilled. Determine how much mist comes out the top of the nozzle by swiveling it to adjust the stream. You can also choose the direction in which it flows. You can easily create a matte finish with this makeup-setting spray by NYX. Simply mist on this finishing spray to finish your morning skincare routine, and your products should stay put all day. The long-lasting effects of this makeup spray are so phenomenal that many professional makeup artists in the review section swear by it. Even better, all NYX cosmetics are certified cruelty-free. This timeless set of apothecary jars make perfect storage containers for any bathroom vanity or shelving. The cylindrical containers are made to hold your most-used items like cotton swabs, cotton balls, bath salts, and other toiletries for easy access. Each container comes with a lid that has a small, round handle on the top. Made from a sturdy acrylic material, these jars shouldn't break or shatter if they happen to fall. This glass tumbler with a silicon slip cover makes it easy to take drinks on the go without having to worry about spills. Equipped with a reusable glass straw, you can easily sip on hot and cold beverages. The lid is made from real bamboo and designed to fit securely down into the glass tumbler. With over 45 color options, find the to-go glass that fits your personality. This four-pack of taco holders will change the way you eat tacos forever. Keep tacos standing upright with all the toppings inside them from the moment they're made to the very last bite you take. Made from a durable stainless steel, the taco holders can withstand use of the oven and grill, and they're also dishwasher safe for simple cleaning. You can craft refreshing Moscow mules for you and your friends with this set of four copper mugs. These particular mugs can hold 19 fluid ounces, and the copper plating helps ensure these mugs will last for years. It also makes them great at keeping cold drinks cold, so feel free to also use them for lemonades, beer, and ice coffee. Feel a cushioned embrace in your wrists and hands with this essential yoga mat that will transform your practice. The extra padding provided by this exercise mat is also beneficial for supporting your knees, shoulders, feet, and back while working out. Designed with a carrying strap attached to one side, simply roll up the mat when you're done exercising and secure it with the band. Throw it over your shoulder and off you go to the rest of your day. This stainless steel BBQ grill tool set comes with a holding sleeve to store the utensils that aren't being used. Flip burgers with the spatula, turn sausages with the tongs, use the prongs to turn over chicken breasts. If you smoke or slow cook a large chunk of meat, it has metal claws to effortlessly shred it. The cleaning brush makes simple work of scraping food remnants off the grill top when finished cooking, too. Grab a set of these satin pillowcases that are designed with an envelop enclosure to help prevent dryness to your skin and hair while sleeping. The material helps keep the natural oils locked into your hair and skin throughout the whole night, and it's available in tons of colors to match your bedroom. This versatile patterned fashion shawl lets you look stylish while staying warm in the outdoors. Expand this shawl for more coverage, or fold it over once or twice to use it as more of a scarf. The ends are also tasseled to add a small, fashionable flair. Choose from an assortment of different patterned plaids in a variety of colors to find something that fits your personal style. This embroidered steering wheel cover is designed to work for any make and model car. Made from a microfiber material, the cover is soft to the touch for a pleasant driving experience. Plus, the steering wheel receives an added bonus with this cover: Your hands won't have to adjust to it feeling hot or cold as it will no longer be affected by the temperature of the weather. This LED handheld shower nozzle changes color with the force of running water. In other words, no batteries or electricity is needed to get the lights to function. As soon as the water turns on, the showerhead lights up and rotates through a range of fun, vibrant colors every couple of seconds. You can easily install it yourself, as it fits right onto any average shower hose. This traveling hammock kit is the perfect camping essential for anyone who loves being outdoors. Designed from a comfortable but durable nylon material, the hammock should last through all of the outdoor adventures one could possible dream of. The kit comes with two carabiner clips and a set of talon straps that allow you to adjust the slack of the hammock. It's big enough to hold two people, so feel free to share it with a friend or enjoy it all to yourself while relaxing in nature. Made from a high-quality, food-safe silicone, this 33-piece kitchen utensil set gives you limitless options for what to cook. Aside from the array of cooking tools, there are hooks included, so you can hang the spoons and spatulas within reach to grab as needed. There is also a set of measuring cups and spoons to help ensure every aspect of baking and cooking is covered. This two-pack of LED wheel lights provides excellent visibility when biking in the dark. Not only do they add another level of safety, but they also add a fun pop of color to make the ride more exciting. They even have two modes — solid or flashing — depending on the mood you're feeling that day. Choose from several color options and get up to 40 hours of use after powering these lights up with a few batteries. This waterproof Bluetooth speaker is durable enough to withstand being fully immersed in water for 30 minutes (depending on the depth) — and it makes a great shower speaker, thanks to the powerful suction cup on the back for easy installation. You can even take it outside to use at the pool, as it will withstand splashing and has enough volume power to be heard over normal outdoor noise. Pair it with any Bluetooth capable device to start your listening experience. This e.l.f. glow primer stick is formulated with coconut and shea butter to provide ultra-rich moisture to your skin. The benefits your skin receives from using this one product are numerous: It makes a great primer before starting your makeup routine. Plus, its lightweight formula helps it to quickly blend into skin while nourishing it with hydration and moisturizing properties. Play ping pong anywhere, anytime with this on-the-go tennis table kit. This is the perfect gift for yourself or a game lover you have in your life. The net is adjustable, so you are able to make it as wide as needed for the table you will be playing on. When it's not being used (or if it needs to be stored away), all of the pieces easily fit into the small mesh bag to easily keep track of everything. These macrame indoor plant holders add a unique, vintage feel and keep floor space clear from pots. Each plant hanger is crafted by hand into woven designs for long-lasting quality. This specific plant hanger is