Announcement
DC5n United States IT in english 42 articles, created at 2021-12-06 06:01 articles set mostly positive rate 2.7
(1.07/2)

1

1.2

Netflix: 37 of the absolute best movies to watch

Netflix  has a bulging library of movies, and as  each week brings new content , it becomes an exercise of sifting through the best of the … 2021-12-05 23:47 1KB www.cnet.com

(1.04/2)

2

0.2

If you loved Great British Bake Off, watch this Netflix show now

One of my favorite things about the Great British Bake Off  (and I've gobbled up every season) is the camaraderie that blunts some … 2021-12-05 20:00 4KB www.cnet.com

(1.01/2)

3

1.0

The best Google Pixel 6 Pro wallet cases

Protect your phone and add another layer of functionality to your phone case with these excellent wallet cases for the Google Pixel 6 Pro. 2021-12-05 23:00 1KB www.androidauthority.com

(0.30/2)

4

0.9

Ihre Daten. Ihr Umfeld.

Yahoo ist Teil der Markenfamilie von Yahoo . Durch Klicken auf " Alle akzeptieren " erklären Sie sich damit einverstanden, dass Yahoo und seine Partner Cookies und … 2021-12-05 23:00 1KB consent.yahoo.com

(0.03/2)

5

0.1

Samsung Galaxy S21 FE release date rumors, news, price and leaks

The Samsung Galaxy S21 FE is likely to land in 2021 and we've heard a lot of rumors about it. 2021-12-05 21:44 11KB www.techradar.com

(0.03/2)

6

0.0

In 2021 Marvel shows took over your TV

After an intergalactic, time-traveling war and a silly trip to Europe , the  Marvel Cinematic Universe  had a quiet 2020 , prompted by the pandemic and … 2021-12-05 21:35 8KB www.cnet.com

(0.03/2)

7

0.2

The Google Pixel Watch shows up again in newly leaked marketing images

The rumors are starting to build up again about a Google smartwatch – and there are newly leaked images too. 2021-12-05 19:30 3KB www.techradar.com

(0.02/2)

8

0.3

Best elliptical machine deals for December 2021

Elliptical machines give a solid cardio workout without damaging impact. We found the best elliptical deals available this month. 2021-12-05 22:53 2KB www.digitaltrends.com

(0.02/2)

9

0.4

Broncos vs Chiefs live stream: how to watch NFL Sunday Night Football from anywhere

Here's how to get a Denver Broncos vs Kansas City Chiefs live stream and watch NFL Sunday Night Football from anywhere, as Vic Fangio's improving team take on a very well-rested KC. 2021-12-05 22:28 2KB www.techradar.com

10

0.2

Apple's AR Headset Still on Track for a 2022 Release, Will Be a Product Focused on Gaming and Media Consumption

Apple is reportedly still on track to launch its first AR headset in 2022 and it will be a product that focuses on gaming and media 2021-12-05 23:49 2KB wccftech.com

11

0.8

Here's how and where you can watch the best 4K content

Here is where you can find the best 4K content. This list highlights the best places to find 4K and HDR content, both on-demand and live. 2021-12-05 23:04 17KB www.digitaltrends.com

12

0.4

All the Harry Potter movies ranked, from Prisoner of Azkaban to Crimes of Grindelwald

It's been 20 years since Harry Potter and the Sorcerer's Stone, the first of the Harry Potter film franchise based on J.K. … 2021-12-05 23:00 1KB www.cnet.com

13

0.5

Hackers take $196 million from crypto exchange Bitmart, security firm says

Bitmart said all withdrawals had been temporarily suspended until further notice and a thorough security review was underway. 2021-12-05 22:56 4KB www.cnbc.com

14

0.4

Why you need to watch the most underrated sci-fi thriller on Amazon Prime

As part of a collaboration with horror movie factory Blumhouse, a slew of mediocre horror flicks have made their way to Amazon Prime Video over … 2021-12-05 22:47 4KB www.cnet.com

15

0.4

Best home internet deals for December 2021: AT&T, Spectrum, Optimum and more

Find the right internet service for your home. Here are the best home internet deals to help you enjoy faster speeds and save cash. 2021-12-05 22:44 4KB www.digitaltrends.com

16

0.1

Last chance to land 5 years of Ivacy VPN for $1 per month

News, Reviews & Betas which includes large community peer support At just $60 for the entire billing period, this Cyber Monday week treat yourself to a premium VPN service. Unblock geo-protected streaming services and regain your online privacy. Ends Dec 5th. 2021-12-05 22:38 2KB www.neowin.net

17

1.0

Your data. Your experience.

Engadget is part of the Yahoo family of brands. By clicking " Accept all " you agree that Yahoo and our partners will store and/or access … 2021-12-06 01:05 1KB consent.yahoo.com

18

0.1

How to watch Gervonta Davis vs Isaac Cruz and live stream title fight from anywhere

Undefeated Gervonta Davis will need to be at it from the first bell against the ferocious Isaac Cruz - discover how to watch a Davis vs Cruz live stream online from anywhere. 2021-12-05 22:21 2KB www.techradar.com

19

0.5

Here's a list of portable tech gadgets you'll want to use every day

If you're looking for some portable tech devices to keep you charged up while on the go (or for some great small gift ideas), we've rounded a list of must-have gadgets. You'll find everything from a Tesla Coil rechargeable lighter to a folding Bluetooth keyboard on our list. 2021-12-05 22:17 10KB www.digitaltrends.com

20

0.4

Tajezzo PZ5 Smart Backpack review

The Tajezzo PZ5 is packed full of features that proved themselves useful, especially if you get around on two wheels. 2021-12-05 22:09 5KB www.techradar.com

21

0.6

Best board games 2021: For adults, families, two players, and more

Video games? Who needs them, when you and your friends can gather around a table and play some board games? Here are our favorites. Start planning game night. 2021-12-05 22:04 14KB www.digitaltrends.com

22

0.1

Sony VP fired after appearing in pedophile sting video

A senior Sony vice president has been terminated from the electronics and entertainment giant after being caught up in an amateur pedophilia sting video. George Cacioppo … 2021-12-05 22:02 2KB www.cnet.com

23

0.4

Some Chromecast with Google TV, Netflix bundle buyers accidentally get another 6 months for free

A bug looks to be causing some Chromecast with Google TV bunder buyers to get another 6-month Netflix promo code for free service. 2021-12-05 21:21 1KB 9to5google.com

24

0.4

Smart home privacy: What data is collected, and how is it used?

Are you worried about Amazon, Apple, or Google snooping on you with smart speakers and displays? Here's what you need to know about smart home privacy. 2021-12-05 21:00 4KB www.androidauthority.com

25

2.0

Whicker: Cincinnati proves the College Football Playoff is no closed shop

Cincinnati vaulted past more celebrated teams into a place where it could compete for a national championship, a feat previously believed impossible. 2021-12-05 20:46 5KB www.siliconvalley.com

26

0.4

Upcoming phones in December 2021: OnePlus RT, ASUS 8Z, Moto G51 5G, Xiaomi 11i, and more

OnePlus 9RT aka OnePlus RT, Moo G51 5G, Xiaomi 11i series, and more are some of the phones expected to launch in India in December. 2021-12-05 20:30 9KB www.91mobiles.com

27

0.6

What is the Fermi Paradox?

The Fermi Paradox asks why we haven't found signs of alien life yet. Does it not exist? Or have we simply not been looking hard enough? 2021-12-05 20:19 8KB www.livescience.com

28

0.4

US military has reportedly acted against ransomware groups

The US military has gone on the offensive against ransomware groups as US companies increasingly become targets of malware attacks, the nation's top cyber … 2021-12-05 20:14 3KB www.cnet.com

29

0.9

Ant-Man 3 leak gives us our first look at Marvel's next scary villain

An Ant-Man 3 leak gives us our first look at the film's big villain and Marvel's Thanos replacement, Kang the Conqueror. 2021-12-05 20:06 4KB bgr.com

30

0.1

If you ask me, your new iPhone 13 doesn't really need a case

Ever since I experienced the anguish of back-to-back iPhone screen-shattering accidents, I've been firmly pro-case. "It's just safer and … 2021-12-05 20:00 7KB www.cnet.com

31

0.8

Potentially Beastly Apple M1 Quadra CPU Detailed In Chip Die Map Analysis

Looking at the bottom of the M1 Max CPU die, experts see Apple may be planning on interconnecting the SoCs. 2021-12-05 20:00 1KB hothardware.com

32

0.6

Huawei MateBook E vs Surface Pro 8 vs iPad Pro M1: Specs Comparison

A comparison between the high-end tablets Huawei MateBook E, Surface Pro 8 and iPad Pro M1. 2021-12-05 19:44 1KB www.gizmochina.com

33

0.4

Spider-Man: Across the Spider-Verse leans on previous movie's post-credits scene

The first trailer for Spider-Man: Across the Spider-Verse (Part 1)  dropped this weekend, reuniting us with Miles Morales and Gwen Stacy for the … 2021-12-05 19:28 4KB www.cnet.com

34

0.7

Car Thieves Are Using AirTags to Track Vehicles

York Regional Police said at least five vehicles have been targeted by car thieves who used Apple's item tracker. 2021-12-05 18:57 2KB uk.pcmag.com

35

0.6

Antivaxxer Caught Using Fake Arm to Pretend to Get Vaccine

A man in Italy used a fake arm to try and avoid getting a real COVID-19 vaccine. The man's arm seemed different, and a nurse realized it was rubber foam. 2021-12-05 22:01 2KB futurism.com

36

1.3

Actual 3D-printed steaks are now being served in restaurants – here's where

These 3D-printed steaks look, feel, and taste just like real meat, and now they're available in even more restaurants than ever. 2021-12-05 18:35 3KB bgr.com

37

0.3

Report: US Wants Allies to Restrict Exports of Surveillance Tools

The US government reportedly wants to lead a global effort to prevent surveillance tools from being exported to authoritarian countries. 2021-12-05 18:35 2KB uk.pcmag.com

38

0.9

russia: Russia files court cases for fines on annual turnover of Google, Meta

Roskomnadzor in October threatened both Alphabet's Google and Meta's Facebook with fines based on a percentage of their annual turnover for a repeated failure to delete content that Moscow deems illegal. 2021-12-05 18:31 1KB www.gadgetsnow.com

39

0.3

Beware: Fake KMSPico Windows activator carries crypto wallet info stealing malware

News, Reviews & Betas which includes large community peer support A fake KMSPico Windows activator has been discovered by security company Red Canary. The malware is capable of stealing information from various crypto wallets, among other things, using a Cryptbot. 2021-12-05 18:26 2KB www.neowin.net

40

0.7

Apple to Launch iPad Pro With Wireless Charging in 2022, iPad Air 5 With Updated Internals, More

A new report suggests that Apple will launch new iPad Pro models with wireless charging option in 2022 along with new iPad Air 5, and entry-level iPad. 2021-12-05 18:18 2KB wccftech.com

41

0.0

Apple MagSafe Battery deal: Stay charged on the go and save $24

Apple products are notoriously difficult to find on sale, but every now and then you can find good deals at authorized Apple retailers. The MagSafe Battery Pack … 2021-12-05 18:11 1KB www.cnet.com

42

0.7

Get a 1-year subscription to TravelHacker Premium for only $23.40

News, Reviews & Betas which includes large community peer support See the world again! Uncover low airfare deals to pandemic-friendly destinations without booking months in advance. For a limited time, enter a promo code and save an additional 40% off. 2021-12-05 18:10 2KB www.neowin.net
Articles
DC5n United States IT in english 42 articles, created at 2021-12-06 06:01
Netflix has a bulging library of movies, and as each week brings new content, it becomes an exercise of sifting through the best of the bunch. To cut time, you'll find highlights of new content below, as well as CNET's full list of best movie Originals on Netflix. A new Sandra Bullock movie this week! Monday Friday Saturday Read more: The 50 best TV shows to watch on Netflix| Watch the trippiest sci-fi thriller on Netflix right now At time of writing, these films all score at least 70 on Metacritic.

Shows like You: What to watch if you like Netflix's twisted "romantic" thriller
androidauthority.com
79246d73901846e20bc9516744436523
Netflix: The best documentaries you need to watch
cnet.com
ef76ad91a4a0a89b4aae529d388761be
One of my favorite things about the Great British Bake Off (and I've gobbled up every season) is the camaraderie that blunts some of the more toxic elements of competition shows, while still letting contestants' stunning baking achievements shine. A new Netflix TV series, School of Chocolate, takes GBBO a step further, in one sense, by turning the competition on its head. It simply eliminates the elimination. In the opposite of cutthroat competition, everyone gets to stay in the tent. Nobody is asked to pack their whisks and go. The result is somehow richer, more impressive and more compelling than watching contestants get picked off one by one -- which, if you think about it, is actually pretty boring compared with seeing devastatingly beautiful chocolate art unfold (although the people who spent literal billions of hours watching Squid Game may disagree). Hosted by Swiss-born chef Amaury Guichon, whose TikTok videos of amazingly intricate and realistic chocolate creations garner millions of views, School of Chocolate is a masterclass in technique that eight professional pastry chefs -- and all of us -- get to see firsthand. Chocolate sculpture with interactive hinges. A chocolate octopus that looks impossibly real (pictured below). Edible surprises layered within clever cakes that are both instantly mouthwatering and too gorgeous to eat. As with actual school, the School of Chocolate cohort remains intact throughout the entire competition, shedding tears, getting catty, jockeying for position -- and a $50,000 cash prize -- and creating piece after piece of astounding, towering, gravity-defying show art out of pure chocolate and pastry that at times makes me gasp in awe. The point of it all is for contestants to learn advanced techniques and improve over challenges that push their skills to the brink and reveal the breakout chocolatiers we can't help but elevate to star status. Netflix may call the show "feel-good", but that doesn't mean it's all fondant and buttercream in School. The tone is a squeeze sharper than the good-natured, sometimes frothy and saccharine Great British Bake Off. There's deep tension from the start of the eight-episode season, and the stakes feel surprisingly real. Poor performers are forced to sit out rounds, and only the top two vie for the final challenge. Amid grudging pats on the back, gamesmanship occasionally rears its head. But while the cream quickly rises to the top, keeping the class together gives viewers who care more about the jaw-dropping creations and less about the backstabbing a wonderful gift: more. Rather than eject skilled professionals who had a bad day or didn't quite master an architectural challenge mere cake-baking mortals would be hard-pressed to attempt, we lovers of food art witness even underdogs create feats of incredible culinary imagination (including an astonishing salmon roe "nigiri" you have to see to believe). School of Chocolate isn't perfect by any means. Favored contestants were too obvious, and one episode literally divided the group's strongest and "weakest" players -- remember, these are all skilled professionals -- into two glaringly unequal assignments. By retaining many of the usual competitive elements and structure, more time than I would like is spent on character triumphs and angst, with less time on the whizzbang confections I came here to lap up. While the announcement of winning "student" is anticlimactic, each contestant has their moment of accomplishment and growth. The journey feels deliciously satisfying, earned. I chalk that up in large part to the decision to preserve more contestants in the total mix, who are given a chance to rebound with soaring creativity. Ultimately, this decision treats viewers to more cakes and chocolate overall, not fewer. Keeping the cohort together is a bold decision for a competition show -- and it works. School of Chocolate dares to imagine the treasured luxury ingredient as not simply a momentary treat but a deeply challenging medium for artistic expression, one that engages the eyes and mind as well as the tongue. Technical, temperamental and ultimately, ephemeral. I'm ready for a second helping.

Shows like You: What to watch if you like Netflix's twisted "romantic" thriller
androidauthority.com
79246d73901846e20bc9516744436523
While keeping your brand new Pixel 6 Pro safe is important, a wallet case adds more functionality. Phone wallet cases not only keep the phone protected — some are quite rugged — but they also let you ditch your wallet and carry credit cards, ID, and some cash. Here's a look at the best Pixel 6 Pro wallet cases you can get right now! If you'd like to learn more about our favorite Pixel Google 6 Pro cases or other smartphone accessories we recommend, check out our guides below. See also: Best Google Pixel 6 Pro cases| Mobile accessories Editor's note: We'll update this list of the best Google Pixel 6 Pro wallet cases as new options launch. This faux leather wallet case comes with three slots for credit cards or ID and a large cash pocket. The folio cover doubles as a kickstand and is held in place with a magnetic strap. Ditch your wallet with this excellent phone wallet case for the Pixel 6 Pro. The Feitenn wallet is made with faux leather that looks stylish and feels great. A TPU casing holds the phone firmly in place. The folio cover can also be folded and used as a kickstand. The case comes with three card slots and a large cash pocket. There are a few color options to choose from too, between black, blue, green, and red. Looking for more Google Pixel 6 Pro wallet case options? We also recommend:

6 reasons you'll want to switch to the Google Pixel
cnet.com
d1cdfcf1afb799b1c36655e95abccce2
Yahoo ist Teil der Markenfamilie von Yahoo. Durch Klicken auf " Alle akzeptieren " erklären Sie sich damit einverstanden, dass Yahoo und seine Partner Cookies und ähnliche Technologien nutzen, um Daten auf Ihrem Gerät zu speichern und/oder darauf zuzugreifen sowie Ihre personenbezogenen Daten verarbeiten, um personalisierte Anzeigen und Inhalte zu zeigen, zur Messung von Anzeigen und Inhalten, um mehr über die Zielgruppe zu erfahren sowie für die Entwicklung von Produkten. Sie können ' Einstellungen verwalten ' auswählen, um weitere Informationen zu erhalten und Ihre Auswahl zu verwalten. Sie können Ihre Auswahl in den Datenschutzeinstellungen jederzeit ändern. Weitere Informationen darüber, wie wir Ihre Daten nutzen, finden Sie in unserer Datenschutzerklärung und unserer Cookie-Richtlinie. Klicken Sie hier, um weitere Informationen zu unseren Partnern zu erhalten.

Ihre Daten. Ihr Umfeld.
consent.yahoo.com
416342bad272c63161f6961aee18ed00
Ihre Daten. Ihr Umfeld.
consent.yahoo.com
a982b80da96a55a3c225ccf380318de9
Ihre Daten. Ihr Umfeld.
consent.yahoo.com
0271460469bd9901a9d43434396a6a75
Ihre Daten. Ihr Umfeld.
consent.yahoo.com
c75e8714b1b40887cd9e389f368bc178
Ihre Daten. Ihr Umfeld.
consent.yahoo.com
40674f924cfb443458f9a5baefa74984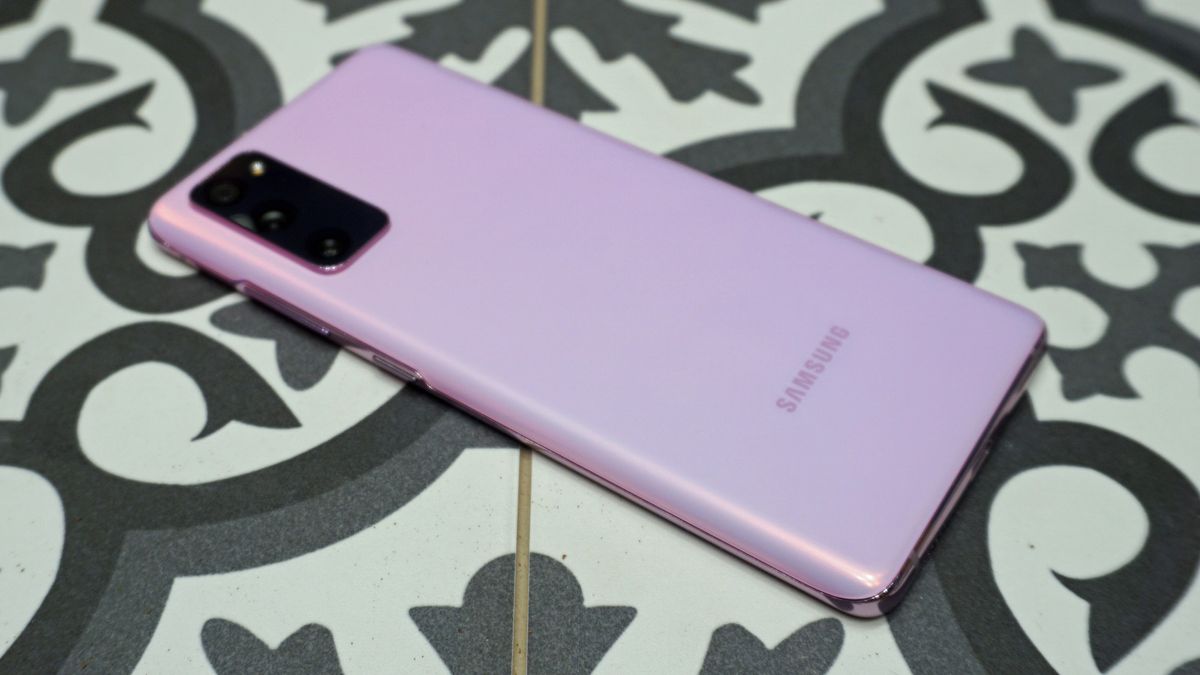 While the Samsung Galaxy S21 range was unveiled in early 2021, there's more to come: it seems certain that Samsung will follow the initial trio up with a Samsung Galaxy S21 FE (or Galaxy S21 Fan Edition as it might be called) in the coming months. What makes us so certain is that Samsung itself has accidentally mentioned the phone by name – although on the other hand there have also been hints that the phone is in danger of being canceled. It didn't show up at the Samsung Unpacked October 2021 event, and we're still waiting for it to break cover. Most of the smart money now seems to be on it making an appearance at some point during January 2022. The Galaxy S21 FE would be a cheaper, lower end alternative to the S21, much as the Samsung Galaxy S20 Fan Edition is to the Samsung Galaxy S20. However, the reduction in cost and specs are both likely to be minimal, with the S21 Fan Edition still likely to be fairly high-end – and priced accordingly. The news and rumors around this phone continue to roll in rapidly – we've covered all the best ones below, and come up with a list of things we want from the Samsung Galaxy S21 Fan Edition, along with our best educated guesses at the release date and price. For a long time we thought the Samsung Galaxy S21 FE was sure to land, even though there has only been one Fan Edition model so far. As SamMobile reported, the company said it would launch a new one every year. There have been doubts though: a report that the phone may have been canceled due to the global chipset shortage, a Samsung official saying that the phone was under review, and Samsung removing support pages for the Galaxy S21 FE from its websites. Those documents have since reappeared. The S20 FE launched in August, so it's clear that the S21 FE is way overdue at this point, but we're hopeful that it's still coming. Predictions of a launch in October haven't been accurate, but we've seen predicted launch dates come and go before. A recent leak asserts that the Galaxy S21 FE is indeed January, potentially even taking the release window of the Samsung Galaxy S22 (a second source has now backed that up, saying that it could land at CES 2022, which takes place from January 5-8), while another source points to January 11. So sometime in January looks likely. The price is something that we don't have much idea of either, but it may have a launch price in line with the Samsung Galaxy S20 Fan Edition, which cost $699 / £699 / AU$1,149 for a 5G model, or £599 / AU$999 for a 4G one (with this version not being available in the US) - and with more S20 FE deals appearing still at the moment. If anything though the Samsung Galaxy S21 FE might be cheaper than its predecessor, as the Samsung Galaxy S21 has a lower launch price than the Galaxy S20 did. A listing for the Samsung Galaxy S21 FE on a Chinese certification database has revealed that the phone likely has a 6.4-inch 1080 x 2340 Super AMOLED screen with a 120Hz refresh rate and an in-screen fingerprint scanner - specs that are very similar to the S20 FE. The phone apparently also has an IP68 rating, meaning it's dust and water resistant. One other rumor has mentioned a 1080 x 2009 resolution though, which is strange. At the moment, the 1080 x 2340 option seems more likely, as it more closely matches the S21. As for the design, numerous leaks have now shown us the possible appearance of the Samsung Galaxy S21 FE, starting off with one from reputable tipster @OnLeaks, and we've embedded one of their tweets below. The upcoming phone will apparently be slightly taller and slightly wider than the main Galaxy S21, with a 6.4-inch display rather than a 6.2-inch one. The rear camera bump, meanwhile, will supposedly be connected to the rear casing rather than the metal frame. Since this leak, LetsGoDigital has shared unofficial renders based on leaked information, and they look very similar to those above, as you can see in the images below. Note however that the colors chosen here aren't all rumored for the phone (more on which further down), they were simply chosen because they're "high-profile." There have been further leaks too: check out these renders (one of which we've embedded below) from seasoned tipster Evan Blass, which are based on details of the supposed dimensions and design of the Galaxy S21 FE. Since then, Blass has returned with updated renders, showing the Samsung Galaxy S21 FE in green, white, blue, violet and grey, which you can see below. The shades are slightly different to those in his previous leak, and probably more accurate, but the design is much the same. A different leaker points to black, white, pink and green versions of the phone, with no blue like we've seen elsewhere. Blass has one-upped himself yet again, this time with 360-degree GIFs showing the phone from all sides, some of which you can see below. While we can't guarantee that the final phone will look exactly like this, these pictures seem likely to be close to the mark – and it seems as though we're going to get a lot of colors to pick from as well. Speaking of which, we've elsewhere heard that it could come in light green, white, gray, purple, and pink shades. A subsequent leak has provided some of those same colors, listing gray, white, violet and green - that's a similar, though not identical, list. We've also now seen what appears to be photos of the back cover and inside of the phone, and you can see the same design as above, complete with black, white, purple and green shades. For even more of an idea of what the phone is going to look like, check these leaked case images. That back cover has also been attached to the frame of a Galaxy S10 on video, giving us a clear look at how the S21 FE might look. One of the more recent leaks we've seen spilled a whole host of information about the Galaxy S21 FE, including some of the key specs and the official case designs we can expect from Samsung. There were also some images that look like official promo materials from Samsung, which you can see below. A certification listing for the Samsung Galaxy S21 FE mentioned a 12MP main camera, a 12MP ultra-wide one, and an 8MP telephoto one with 3x optical zoom, along with a 32MP selfie camera. We've also previously heard that it will reportedly have a 32MP front-facing camera, and from the renders above it looks to have a triple-lens rear camera, so that matches what we've heard. When it comes to battery capacity, one tipster says there'll be a 4,500mAh battery installed in the Samsung Galaxy S21 FE, beating the 4,000mAh capacity battery in the regular Galaxy S21. It could also charge faster than any other S21 model, with a certification listing pointing to 45W charging - even the Galaxy S21 Ultra only supports 25W, so that would be an impressive spec. We've also seen both that battery size and charging speed mentioned a second time, with wireless charging also mentioned. That said, the phone almost certainly won't come with a charger, as a leaked user manual for the Samsung Galaxy S21 FE says that wall chargers are sold separately. This manual does mention both wireless and reverse wireless charging though. Some sources claim that a phone with the model number SM-G990B is in development, and it's believed that might be the Samsung Galaxy S21 FE. At the very least the model number would seem to place it in the Galaxy S21 range. On its own that doesn't tell us much, but that model number has also now been spotted in a benchmark, where a Snapdragon 888 chipset, 6GB of RAM and Android 11 are also mentioned. We've also seen the phone listed on a Chinese certification database, with a Snapdragon 888, 8GB of RAM, 128GB or 256GB of storage, and a microSD card slot mentioned. Those specs have since been backed up by a subsequent leak as well. A similar model number (SM-G990U) was also spotted on the FCC (Federal Communications Commission) database, with mention of the same chipset. In another benchmark though we've seen the Exynos 2100 mentioned, alongside 8GB of RAM. So it's possible the Galaxy S21 FE will have a different chipset in different regions, as Samsung does that with some of its phones. Both of those chipsets are very powerful though, and are currently among the best you can get in a smartphone. A multi-chipset approach may work, as a report suggests Samsung is going to use both its own Exynos, and Qualcomm's Snapdragon chipsets in order to avoid further release date delays. If true, we'll likely see the Snapdragon version of the phone in the US and Asia, and Exynos versions elsewhere - the latter will probably be slightly weaker than the Qualcomm counterpart. We were moderately impressed by the Samsung Galaxy S20 Fan Edition, but there are a few key improvements we'd like to see from the S21 FE. The Samsung Galaxy S20 Fan Edition has a fairly premium price but its 'Glasstic' back (plastic that's designed to feel like glass) is anything but. This was one of our biggest disappointments with the phone, and we really want to see Samsung up the quality of materials for the Galaxy S21 Fan Edition. Either that or lower the price, or better yet both. However, since we made this wish Samsung launched the Galaxy S21 with a Glasstic back, and it seems unlikely that the Samsung Galaxy S21 FE will get a more premium rear than that phone. As noted above, the Galaxy S20 Fan Edition is quite an expensive phone, and that's despite being the baby of the Galaxy S20 range. While the specs and features go some way towards justifying the price (plastic back notwithstanding), the Samsung Galaxy S21 FE could certainly stand out more if it were a bit more affordable. This may way well come to pass, given that the rest of the Galaxy S21 range is cheaper than the Galaxy S20 range. We were generally quite impressed by the Galaxy S20 Fan Edition's screen, but one aspect that could use some improvement is its brightness. In our review we noted that it struggled in direct sunlight, and that the automatic brightness sometimes felt dimmer than it should. So for the Samsung Galaxy S21 Fan Edition we want both a higher maximum brightness and improvements to the auto brightness mode. While the Galaxy S20 Fan Edition has a 4,500mAh battery, we found that it didn't actually last very long, and often struggling to even reach a full day before it needed charging again. That's just not good enough, especially when you consider that over time the battery will begin to wear out and become even more problematic, so we want big improvements here for the Samsung Galaxy S21 FE. 4,500mAh isn't actually a bad size, so it's likely poor optimization that's at fault, but whether through a bigger battery or improvements elsewhere, we want to be able to comfortably get a day of life from the Samsung Galaxy S21 Fan Edition at an absolute minimum. Another issue we have with the battery in the Samsung Galaxy S20 Fan Edition is its charging speed. At 25W (or 15W for wireless charging) it's not terrible, but when even the substantially cheaper OnePlus Nord can manage 30W charging, and some phones are up to 65W or higher, we really want increased charging power from the Samsung Galaxy S21 FE.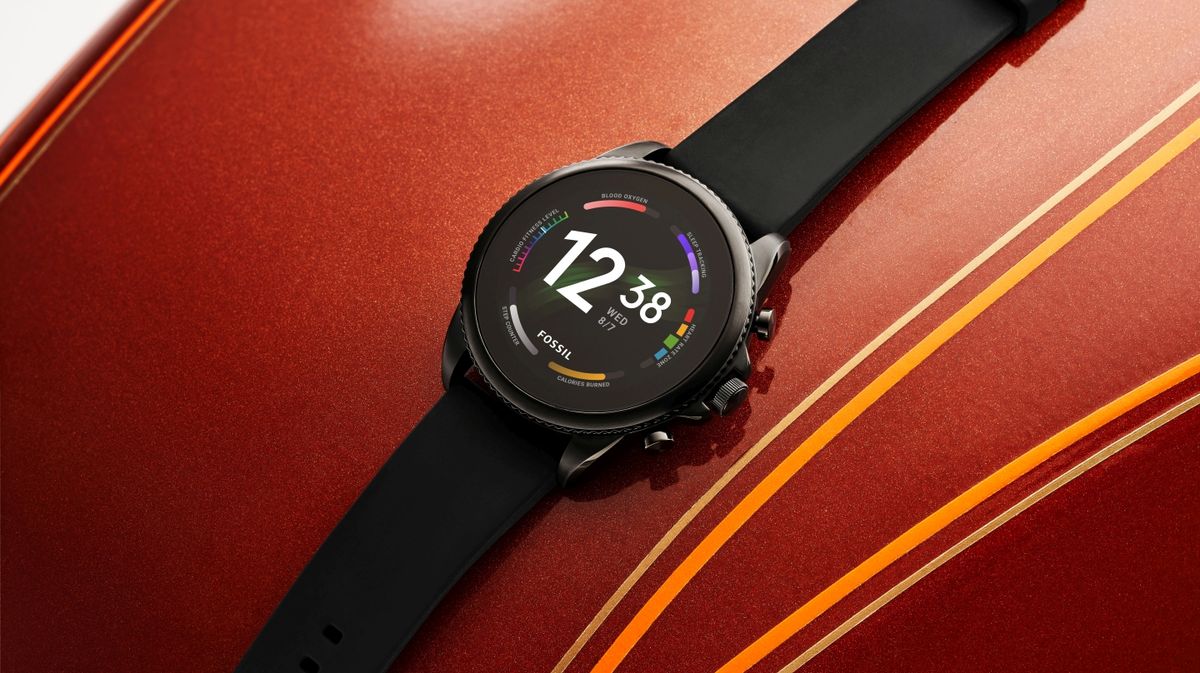 Google Pixel Watch release date rumors, price, news and leaks
techradar.com
155ebe54fb95a7c26f80b73592fdb6fd
After an intergalactic, time-traveling war and a silly trip to Europe, the Marvel Cinematic Universe had a quiet 2020, prompted by the pandemic and subsequent lockdowns. This year, the MCU had a mountain of content at the ready, leaning hard into TV via Disney Plus. New episodes of its five shows will have come out in 34 of the 52 weeks of the year. That's 34 weeks of fan excitement, word-of-mouth recommendations, intense social media and old-school advertising. It's an astounding blitz of content, and was likely essential in getting Disney Plus to hit 118.1 million subscribers within two years of launching. (Market leader Netflix has around 214 million after more than a decade.) We've had plenty of MCU TV shows before -- Agents of SHIELD, Agent Carter, the six Netflix series and the truly terrible Inhumans -- but their connections to the movies felt increasingly tenuous as their seasons wore on. They seemed to happen in tiny pockets of Marvel's world, while the Avengers and their cinematic buddies explored the whole world. The Disney Plus shows changed all that. Each of the four live-action series picked up on plot threads left hanging after the events of Avengers: Endgame, meaning they feel utterly essential for fans. Much like the comic universe that spawned the MCU, we've hit the point where characters will move seamlessly between movies and shows. And unlike the one-shot effect of the movies, having the shows stretch over several weeks meant they were the stuff of (virtual) water cooler discussion for a far longer period. Marvel movies made their tentative return as well, with Black Widow launching simultaneously in theaters and on Disney Plus Premier Access. Shang-Chi and the Legend of the Ten Rings and Eternals hit theaters first, as will Spider-Man: No Way Home. Marvel kicked off its 2021 TV blitz through the medium's tropes in the sitcom-inspired WandaVision, which ran from Jan. 15 to March 5. It didn't even feel much like a Marvel show at first, with the 1950s-style opening episode leaving us a bit clueless about what was going on. However, the show's Marvel-ness gradually emerged over the course of its eight episodes, revealing how Wanda Maximoff's grief over the death of her robot boyfriend Vision (seen in Avengers: Infinity War) led her to bewitch an entire town into taking part in her idyllic, TV-inspired fantasy existence. Fans also theorized relentlessly about who the show's true villain was, believing that the devil himself must be pulling Wanda's strings. The answer turned out to be hiding in plain sight, giving us one of the year's catchiest music jingles and setting up a spinoff show. It also appeared to rip open the fabric of the MCU's reality through the appearance of a character from a different Marvel movie universe, but that storytelling possibility was seemingly cast aside with a cheap joke. Marvel's reality would remain intact for another few months at least. WandaVision proved to be a critical darling, with a 77 critical average and 7.0 user score on CNET sister site Metacritic. Two weeks after the WandaVision mystery was solved, things took a patriotic turn with The Falcon and the Winter Soldier, occupying Marvel fans' minds from March 19 to April 23. It followed Sam Wilson as he tried to figure out how to take up the Captain America mantle after Steve Rogers entrusted him with the shield, bickering delightfully with Cap's buddy Bucky Barnes along the way. These six episodes felt like pretty standard Marvel fare after the weirdness of WandaVision, with Sam and Bucky teaming up with a terrorist, taking on a pretender Captain America and chasing down a group of superhuman antinationalists. There were some flashes of brilliance though, especially when Sam discovered shameful treatment of Black men in the government's past attempts to recreate Captain America and grappled with what his taking up the role would mean. There were flashes of racial tension that appeared to be nods with the broader racial reckoning around the world, but the show didn't explore these issues in a truly meaningful way. This may all be setup for a deeper analysis somewhere down the line. The Falcon and the Winter Soldier didn't fare quite as well with critics or audiences as the MCU's first show, holding a 75 Metacritic critical average and a 5.7 user score. The summer's show was the big one, picking up on Endgame's most exciting loose end -- the 2012 Avengers incarnation of Loki's escape from custody. Loki drummed up major excitement from June 9 to July 14, and created seemingly infinite storytelling possibilities as it stepped outside the familiar MCU reality. It also shifted the established Disney Plus new show day from Friday to Wednesday, likely to stop new episodes from cannibalizing viewers from Marvel movie Black Widow, which landed on the service on a Friday (as have subsequent movie additions). Over six episodes, we followed Thor's brother as he joined the chronological cops of the Time Variance Authority in hunting escapees from divergent timelines and keeping those alternate realities in check. Events became wholly unpredictable after Loki encountered his badass female Variant Sylvie, whose quest to destroy the TVA became increasingly sympathetic. It also had an epic season finale, opening up Marvel's multiverse and setting up a villain of terrifying potential. Loki is also the only live-action Marvel show we know is getting a second season. This show was warmly received, with a 74 critical average and 7.2 user score on Metacritic. Marvel turned to animation later in the summer, with What If.? episodes dropping from Aug. 11 to Oct. 6. It took Loki's multiverse concept to the next level, with an anthology series exploring divergent timelines where familiar MCU events played out differently. Its nine episodes dived into realities where Peggy Carter gained the power of Captain America, Doctor Strange used dark sorcery to achieve ultimate power, and zombified Avengers gobbled up most of the world's population (to name a few). The show's alternate heroes and antiheroes ultimately came together to face an all-powerful version of Ultron before he could wipe out the multiverse. What If…? felt like the MCU at its most unashamedly comic book-y, presenting with more heightened situations than even Loki. The second nine-episode season is confirmed as well. Critics and audience members weren't quite as enamored with this show, with the groups giving it respective averages of 69 and 6.3 on Metacritic. It also failed to create the same level of social media buzz as the live-action shows, suggesting that a chunk of the audience skipped this one (likely because it was animated). We're halfway through the final 2021 Marvel show, Hawkeye, which runs Nov. 24 to Dec. 22. This one follows the charming pairing of Avenger Clint Barton and new apprentice Kate Bishop, as they face off against New York City's criminal underworld during the festive season. It's unclear how Hawkeye will play out, but it's already set up another Disney Plus show and seems likely to shake up the MCU again by reintroducing a beloved villain. Right now, this show has a 66 critical average and 6.6 user score on Metacritic. After this year's Marvel TV marathon ends, details of upcoming releases get a little fuzzy. Ms. Marvel, Moon Knight, She-Hulk, season 2 of What If…?, Secret Invasion, and The Guardians of the Galaxy Holiday Special are expected to hit Disney Plus in 2022, but Marvel hasn't given us firm dates for them yet. Ms. Marvel is expected to drop in the fall, while the Guardians holiday special will probably come in November or December, suggesting next year won't be quite as Marvel TV-heavy for Disney Plus.

Why you need to check out the best TV show on Netflix
cnet.com
88287f7759a874d7e2c001931abdc2a5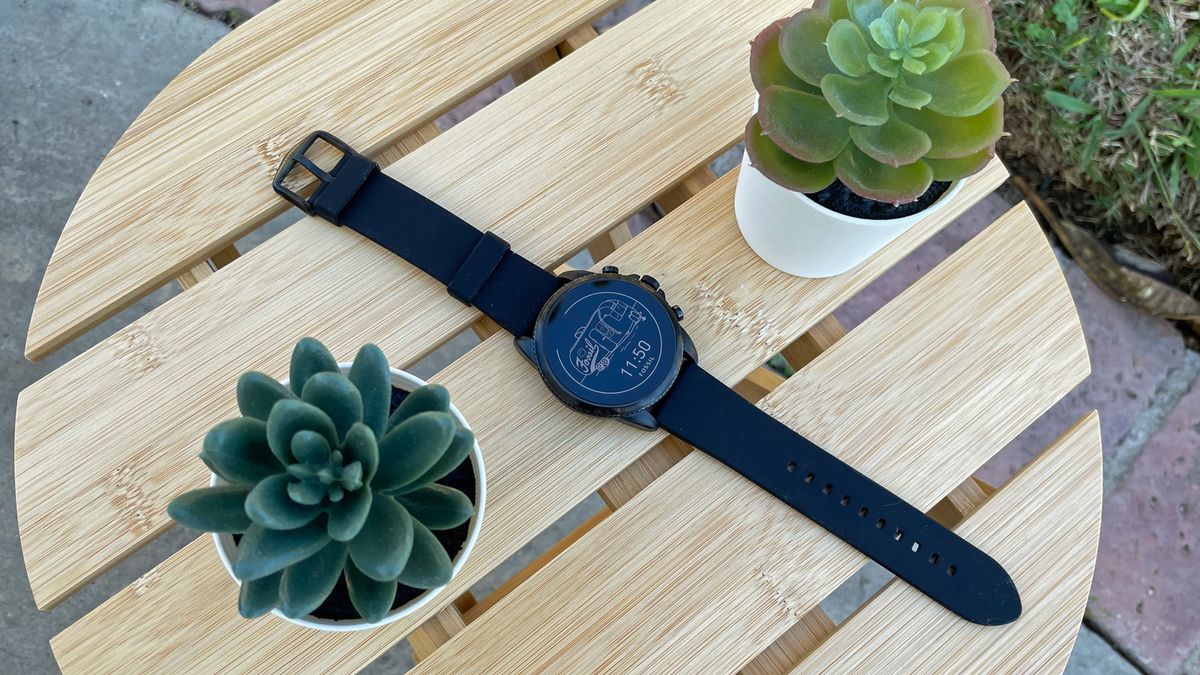 The rumor buzz is building, and it seems as though the Google Pixel Watch might finally become a real and released product in the near future. Now we've got some leaked marketing materials that give us another look at the purported design of the upcoming Wear OS smartwatch. The fuzzy images come courtesy of well-known tipster Jon Prosser and Front Page Tech, and are apparently official promotional renders made by Google – so we might see these pictures again when the wearable actually launches. These new pictures match up with unofficial renders we saw earlier this year from the same source, with the Pixel Watch sporting a very minimal design and barely anything in the way of bezels around the side of the screen. What we don't get here are any details of the smartwatch's specs or dimensions – it's just the visuals for now. We'll have to wait to find out what sort of colors the Pixel Watch is going to be offered in, how much you should expect to pay for it, and so on. What we do know is that the wearable is going to come running Wear OS: Google will be hoping that the Pixel Watch acts as a showcase for the capabilities of its software in the same way that the Pixel phones are standard bearers for the potential of Android. A few days ago we heard that the Pixel Watch might finally be seeing the light of day at some point during 2022, though it's been talked about for years at this point. It's possible that Google's acquisition of Fitbit is part of the reason that the device is finally being pushed from being developed to actually getting a launch. It seems as though it's a question of when rather than if the Pixel Watch launches at this point, and we're glad that it's on the way: Google has been neglecting Wear OS in recent years, until the major update this year, and the new wearable should hopefully mean that the smartwatch software gets more time and effort invested in it. The Pixel Watch is coming into a very strong market though. There are some excellent smartwatches out there at the moment – not least the Apple Watch, which through seven generations has been refined and improved to be a genuinely useful and stylish gadget. We also see top-tier smartwatches from Garmin appear every year as well, right across the spectrum in terms of features and pricing. Garmin wearables appeal to everyone from casual runners to serious outdoor enthusiasts, and are packed with functionality. Fitbit, which is now owned by Google, makes both the Sense and the Versa smartwatches as well as its many fitness trackers, and let's not forget the Wear OS-powered Galaxy Watch 4 and Galaxy Watch 4 Classic from Samsung. Add in other Wear OS timepieces like the Fossil range, and the Pixel Watch is going to have to work hard to stand out.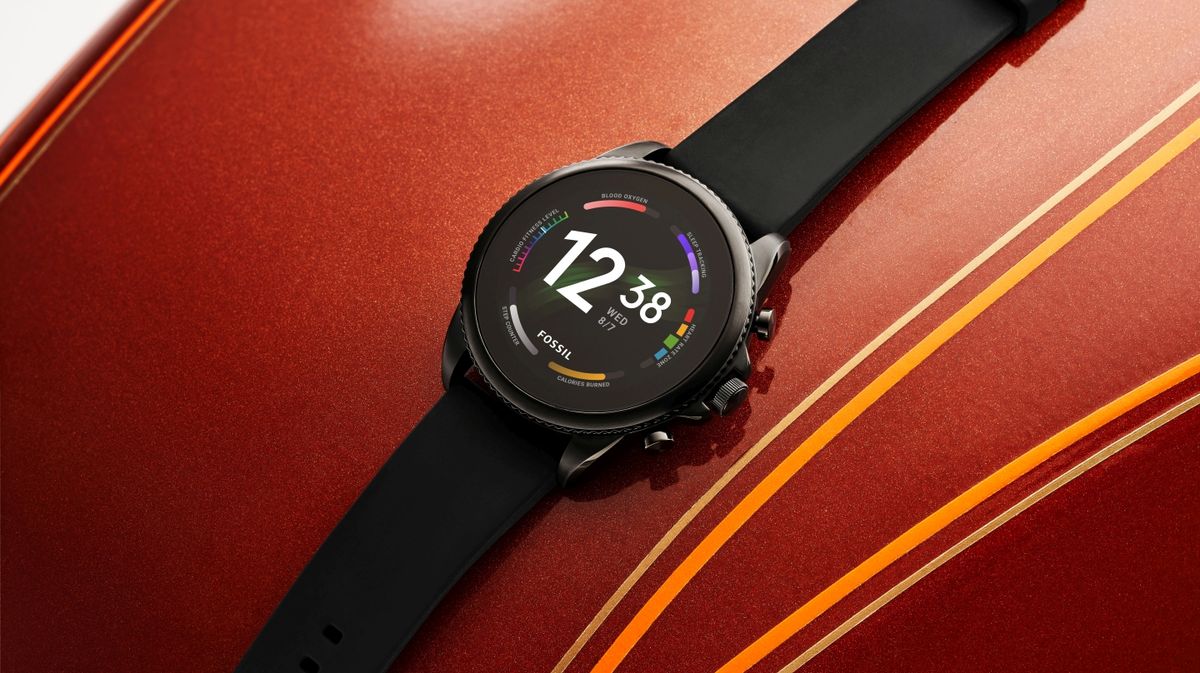 Google Pixel Watch release date rumors, price, news and leaks
techradar.com
155ebe54fb95a7c26f80b73592fdb6fd
If you're shopping for home cardio equipment and trying to decide between a treadmill or an elliptical machine, listen to your joints. Many people prefer ellipticals because they put less stress on their bodies compared to the impact of running on a treadmill. With an elliptical machine, your feet never leave the pedals, which minimizes the potentially damaging impact on joints. Equally important to note, is that, unlike treadmills, most elliptical machines have handles that provide both an upper and lower body workout. If your 2021 goals include better cardiovascular conditioning, you'll be all set with an elliptical machine ready to use. Below, we've collected some fantastic elliptical deals, after scouring many storefronts. Elliptical training works the glutes, quadriceps, hamstrings, calves, and anterior tibialis. Also, ellipticals work your quadriceps and hamstrings harder than treadmills. When you use the movable handles on most ellipticals, you also exercise your triceps, biceps, and shoulders, which doesn't happen with most exercise bikes. Using an elliptical allows you to follow the natural path of your feet and legs when they are in motion. The motion that your ankles, knees, and hip joints make during walking, jogging, or running is the same motion that an elliptical makes. Also, ellipticals provide a weight-bearing exercise, which is essential to prevent the onset of osteoporosis. Since ellipticals exercise more muscles simultaneously than most other cardio exercises, you can burn more calories and fat in a short period. Studies show most people report that they didn't think they worked as hard during workouts with an elliptical machine as when they were on a treadmill. This means that you are actually working out harder than it feels like you are. Many elliptical machines today feature menus of challenging exercise programs that mimic hill climbing or interval training, which can make workouts more enjoyable and less repetitive. Many machines also have heart rate monitors and controls that allow you to optimize your workout based on heart rate control. As you can see, there are many benefits to investing in an elliptical machine. There are hundreds of brands and elliptical machine models, but we have you covered. We've put together a list of some great deals on ellipticals for your home gym — some even double as an exercise bike. Also, be sure to check out our fitness equipment deals page for other items to round out your home gym.

Best treadmill deals for December 2021
digitaltrends.com
3fecc3e031bc464e3c1a7af4b31697c5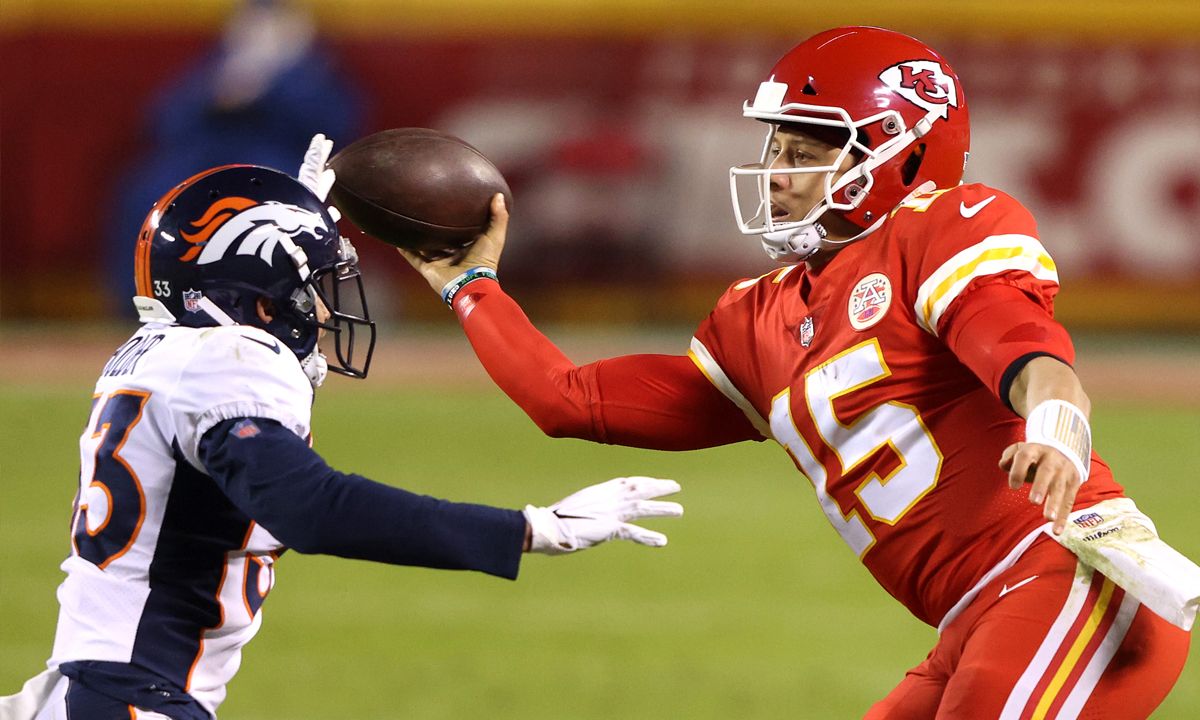 The Chiefs are back! Or are they? Patrick Mahomes and co. looked like they were finally getting something going before their bye, and they'll be put to the test by an unpredictable Broncos team that has quietly put together one of the league's more solid defenses. Read on as we explain how to get a Broncos vs Chiefs live stream and watch NFL Sunday Night Football online from anywhere. Vic Fangio's men have allowed an average of 17.2 points per game over the past five weeks, a mark that KC have really had to toil to get to most games. And despite blowing hot and cold, they've been taking down some big game, namely the Cowboys, a resurgent Washington, and the Chargers, rookie cornerback Patrick Surtain coming up with a career game last weekend. The Chiefs' 41-14 demolition of the Raiders three weeks ago was their most convincing performance of the season, but they followed it up with a frustrating showing against the Cowboys. The important thing is they still got the win to cling on to the AFC West's top spot, but the Broncos are just one victory behind. Follow our guide for how to watch the Broncos vs Chiefs online and get an NFL live stream wherever you are in the world right now. If you've mismatched a holiday or you're away on business and you want to watch your country's coverage from abroad, then you'll need to use a VPN. This will help you dial in to a location back in your home country to avoid geo-blocks and regain access to the content and services you already pay for back home. A VPN is generally perfect for this as it allows you to change your IP address so you appear to be in a completely different location when the big game is on. Use a VPN to live stream Broncos vs Chiefs from anywhere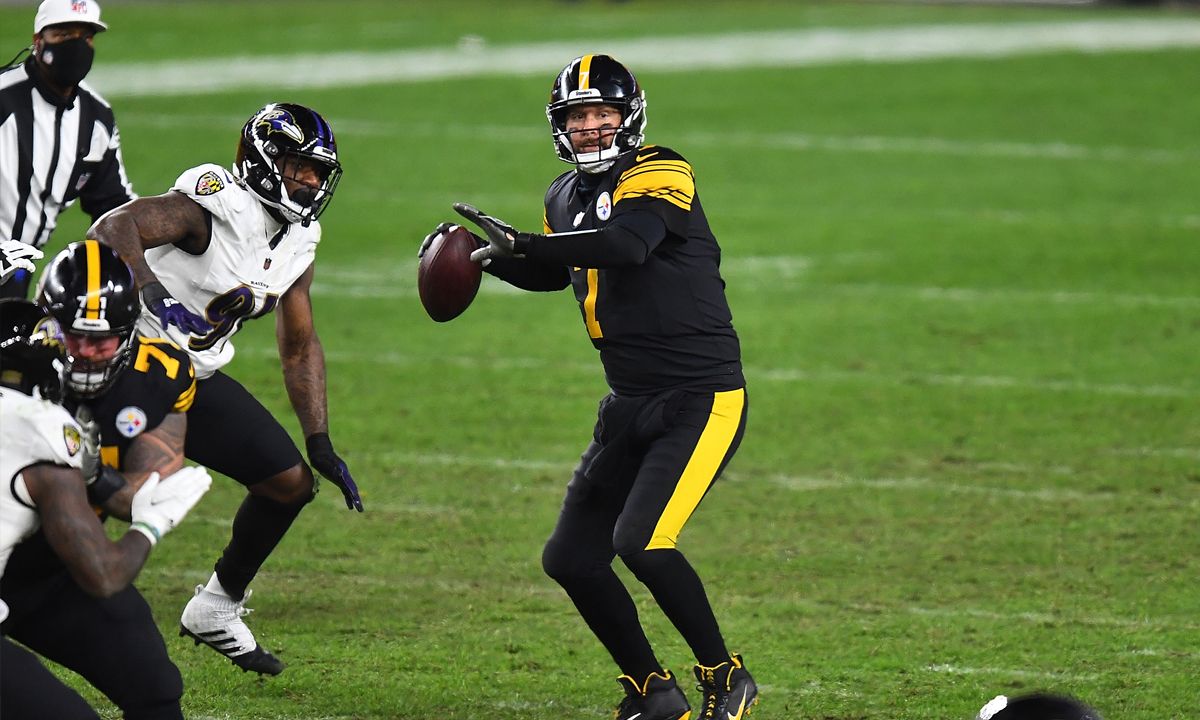 Ravens vs Steelers live stream: how to watch NFL online from anywhere
techradar.com
5d7c78cccd4511e8b6848a20e851c154
Several reports have been hovering around Apple's rumored AR headset, which can only mean that we may have an actual product on our hands. The latest information revolves around the device's release timeline happening in 2022, and it looks like the company wants the headset to be focused on both gaming and media consumption. On the latest 'Power On' newsletter by Mark Gurman, MacRumors talks about how the reporter claims that the AR headset will also include a fan. Whether or not the inclusion of an active cooling solution will disrupt the immersive experience for the user, we will find out in the coming future. Apple to Launch iPad Pro With Wireless Charging in 2022, iPad Air 5 With Updated Internals, More One reason why Apple's AR headset could be a strong contender as a gaming headset is because, according to a previous report, it will feature two chipsets. One of them will deliver compute performance equal to Apple's M1, while the second one will handle tasks such as sensor-related computations. The headset is also said to feature a pair of 4K micro-OLED panels from Sony, and that is expected to give the AR headset VR capabilities, which will make it ideal for a device laser-focused for media consumption. Gurman previously stated that the AR headset will be pricey but did not care to weigh in on how much it will actually set consumers by. What we have mentioned in previous reports is that it may cost a whopping $3,000, which suggests that it will be a niche product rather than something that is manufactured for the masses. Then again, it may cost a more affordable $1,000, making it more accessible for a larger percentage of customers. However, Apple's true AR headset could be up to four years away, as predicted by Gurman previously, suggesting that in less than half a decade, you might not need to pair your iPhone to the device to unlock its full suite of capabilities. For now, just like the Apple Watch, the AR headset will need to be tethered. Hopefully, we will get to hear more about this ambitious product in the coming days, so stay tuned. News Source: AppleInsider

Not sure where to watch the best 4K content out there? Once upon a time, a 4K TV was a luxury reserved for the wealthy. Not anymore. Today, you can get 4K TVs for less than $500, and with 8K just around the corner, they're bound to become even more affordable. But despite the great price, finding good 4K content still isn't that easy. Just because it exists doesn't mean it has become standardized on every platform. Once you know where to look, though, there's plenty of 4K content available. Yes, you'll need to pay for it, and you'll need the right gear, but it's worth the visual experience. We've found all the best sources of 4K content around and have gathered them here for you. Cost: $15 per month. Requirements: Only select devices support 4K HDR on HBO Max and it's not exactly clear which devices do and don't. While HBO has definitively stated that Android TV, Chromecast with Google TV, Chromecast Ultra, 4K Fire TVs, Apple TV 4K, and the Android TV-powered AT&T TV support HBO Max in 4K, that's the entire list at the moment. While HBO Max launched without 4K compatibility, it caught up by making the day-and-date release of Wonder Woman 1984 available in 4K. Warner Bros. also announced that it would release its entire 2021 slate on HBO Max at no extra cost to subscribers, all of which will be available in 4K. No word yet on whether other content will eventually be made available in 4K. Cost: $18 per month for the Premium plan that includes Ultra HD content. Requirements: Recommended internet speed of 25Mbps or higher; a 4K Ultra HD smart TV with the Netflix app built-in, from manufacturers including Samsung, LG, Panasonic, Sony, Vizio, Philips, TCL, and Hisense; or a compatible 4K Ultra HD TV connected to any of the recent 4K-capable Roku streamers, Amazon Fire TV Cube, Google Chromecast Ultra, or Google's latest Chromecast with Google TV, among others. Netflix, a constant innovator, was one of the first services to offer 4K Ultra HD content, which took flight with the second season of its original series House of Cards. Since then, the content has been growing consistently — all of the service's major original series are now being shot in 4K, and some in HDR and Dolby Vision, including recent hits and old favorites. Netflix is also continuously adding new original 4K films and breathtaking nature docs to its library among select 4K blockbuster titles. If you've made the leap to 4K Netflix, but for some reason you're not getting it, head to our guide on how to fix it. Cost: Included with a $120 per year or $13 per month Prime Membership; select titles for a rental start at $6, and titles for purchase range from $10 to $20. Requirements: Recommended internet speed of 25Mbps or higher; a 4K UHD TV with the Amazon Prime app installed or installable, from manufacturers such as Samsung, LG, Sony, Vizio, TCL, and Panasonic; or a compatible 4K Ultra HD TV connected to 4K-capable Roku streamers, Chromecast, Nvidia Shield TV streamer, Apple TV 4K, and (of course) Amazon Fire TV 4K-capable streaming devices. Amazon's "free" service — which comes with a Prime subscription — launched with 4K Ultra HD versions of some of its original series like Mozart in the Jungle and Transparent and has since expanded to include most of its original series, as well as lots of other television series and films. Amazon also streams many of its original series in HDR, including Jack Ryan in Dolby Vision. The service also has a rotating selection of 4K Ultra HD movies as part of its Prime collection; the exact number of specific titles available will vary from month to month. As for the not-so-free selections, Amazon sells a number of 4K Ultra HD titles starting at around $20. Cost: Starting at $6 for an ad-riddled experience, $12 for ad-free. Requirements: Recommended internet speed of 16Mbps or higher; select 4K UHD TVs, including 4K Vizio SmartCast TVs and LG TVs; compatible 4K streaming devices, such as Apple TV 4K, Xbox One S or Xbox One X, Roku 4K devices, Google Chromecast Ultra or Chromecast with Google TV, or Amazon Fire TV and Fire TV Stick. After pulling its entire catalog of 4K content without so much of a sniffle to its customers back in 2018, Hulu has once again ventured into the wonderful world of 4K Ultra HD. Originally only available for Apple TV 4K and Chromecast Ultra owners, 4K support has since been expanded. You'll find most of your 4K content in Hulu Originals, but not all of them are available that crisp. You'll also find a smattering of 4K movies, but these are a lot more scarce and take a bit of work to find. Expect Hulu to expand its selection throughout 2020 and beyond. Cost: $6 per month Requirements: Select Ultra HD TVs by Samsung, Sony, and LG; Streaming boxes and sticks like 4K-capable Roku devices, Apple TV 4K, Chromecast, Amazon Fire TV, Nvidia Shield TV, and Xiaomi Mi Box S; Xbox One and PlayStation 4. Many of the services featured on this list existed before the 4K streaming explosion, so their respective content injections were slow and painful, but you don't have to worry about that with Disney+. There are over 600 movies and shows to choose from, many of which are available in 4K Ultra HD and HDR. You can expect most new stuff to be delivered in 4K, including Star Wars spinoff series The Mandalorian, Marvel's WandaVision and their latest films, and all the National Geographic documentaries you can handle. Keep digging, and you'll see that Disney+ even offers some of your favorite classics at this level of fidelity. Cost: Starting at $6 for new release rentals, $20 for new release purchases; Apple TV+ is $4.99/month Requirements: Compatible 4K UHD TV; Apple TV 4K streaming box; minimum internet speed of 25 Mbps for 4K streaming Following the release of the Apple TV 4K, iTunes began adding a selection of 4K and HDR content to its store. These titles are available to purchase or rent. Finding content in the iTunes store is easy — icons flag the content as 4K, HDR, and/or Dolby Vision (Dolby's proprietary HDR format). One perk of iTunes is that the 4K versions of titles cost the same as the HD versions, which is drastically cheaper than most other services. Additionally, you can find 4K content on your Apple TV 4K across apps. 4K content is available from streamers like Amazon Prime Video, Netflix, Disney+, HBO Max, ESPN, as well as Apple Originals from the Apple TV+ subscription. In most cases, you will not have to pay extra to view available content in 4K when using an Apple TV 4K. Cost: Some rentals are free (ad-supported); paid 4K rentals start at $3, or $10 to $20 for purchase. Requirements: Recommended internet speed of 10 to 11Mbps or higher; Select Sony, Samsung, Vizio, LG, and Roku-equipped 4K TVs and Blu-ray players; Xbox One X or Xbox One S; 4K-enabled Roku streamers, Apple TV 4K, Chromecast Ultra/Chromecast with Google TV, or Nvidia Shield TV device paired with compatible 4K Ultra HD TVs; Windows 10 PC Movie rental/downloading service Vudu has been quietly working its way into the 4K Ultra HD conversation. The service has slowly expanded the number of supported devices and is constantly adding more. Vudu's library is continually updated with many of the latest UHD movie releases, and it's now one of the better services for finding UHD films to show off your 4K TV's capabilities. It's also part of Movies Anywhere, which lets you store your digital vault from multiple services. Cost: Free; $12 per month for YouTube Premium subscription; $2 to $15 for film rentals/purchases. Requirements: Recommended internet speed of 25Mbps or higher; Ultra HD TV with Android TV OS and select Samsung, LG, Sony, Sharp, and Hisense TVs, as well as Vizio SmartCast TVs; Xbox One S and Xbox One X; 4K-capable Roku streamer, Amazon Fire TV, Nvidia Shield TV, or Chromecast Ultra or Chromecast with Google TV hooked up to a 4K TV. Keep in mind that the number of TVs that support YouTube's brand of 4K is still in flux — just because there's a YouTube app doesn't mean it'll be in 4K — so check with retailers before making a purchase. Thanks in large part to its massive army of video contributors and a barrage of 4K cameras now on the market, YouTube has quickly become one of the best sources for 4K Ultra HD content. You won't find a big catalog of films or TV series, but those looking for some brilliant scenes to show off their TV's mad 4K Ultra HD skills will find them here — everything from nature videos to high-flying stunts. And perhaps best of all, most of it is free — such as the popular HDR Channel. Cost: $1 to $10 per rental. Requirements: Recommended minimum download speed of 10Mbps or higher; app available on select Samsung, Hisense, Vizio, and Sony Bravia Ultra HD TVs, 4K-capable Roku devices, Apple TV 4K, Amazon Fire TV, Nvidia Shield TV streaming box, or Windows 10 PC. As the self-proclaimed host of the largest 4K Ultra HD library of streaming content available, Ultraflix hosts several hundred hours of 4K nature documentaries (including multiple titles originally created for Imax), dozens of concerts, videos from musical acts, and hundreds of hours of sci-fi, action, comedy, and drama, all for rental in 48-hour blocks. Cost: Starting at $2 for TV episode rentals, $3 per movie for a 24-hour rental, and $10 to $35 for purchases. Requirements: Sony 4K Ultra HD TV; 4K Ultra HD TV with HDCP 2.2 copyright protection and a PlayStation 4 Pro for 4K Ultra HD playback (other Sony devices are supported, but they do not have 4K playback). Sony's video on demand (VOD) service allows the purchase and rental of more than 200 movies and TV shows. It's one of the less common services on this list, with only select 4K Sony devices — TVs, Blu-ray players, and the PlayStation 4 Pro — being compatible. That's not a great situation if you're not all-in on Sony, but PlayStation Video has a sizable library of 4K content. Sony regularly runs promotions for films coming out of its own studios, such as Spider-Man: Homecoming or The Dark Tower. If these bonuses are important to you, PlayStation Video is a perfectly fine source for 4K entertainment. Cost: Rentals start at $5 (varies by title) and movies cost $15 to $35 to purchase. Requirements: Recommended minimum 10Mbps download speed; select Samsung and LG Ultra HD TVs, PC, or 4K-capable Roku streamer hooked up to 4K Ultra HD TV. This service was originally known as M-Go, before Fandango purchased and rebranded it. It offers 4K UHD movies for either purchase or rental, as well as a healthy selection of films that are also offered with HDR. Unlike some other services, FandangoNow has a list on its website that makes it easy to see which movies are available with HDR, and what is only available in standard 4K. Cost: $6 rentals, $10 to $30 for purchase. Requirements: 20Mbps internet connection; 4K-capable Android TVs from Samsung, Sony, or LG; Chromecast Ultra or newer Chromecast with Google TV, Nvidia Shield TV, or 4K-capable Roku streamer connected to a 4K TV, among other Google devices. Google has its own 4K streaming devices, the latest being the Chromecast with Google TV (which has replaced the Chromecast Ultra), and the Google Play Store has a selection of 4K movies available for rental or purchase. This service isn't just relegated to the Chromecast, however. Any 4K-capable streamer that supports Google Play — such as Roku devices or the Nvidia Shield — can access these movies via the Google Play app. Cost: Starts at $55 per month. Requirements: 30Mbps internet speed recommended; Streaming devices like Chromecast Ultra, Fire TV, Roku, or Apple TV; Select Ultra HD Android TV sets by Sony, Sharp, Hisense; Nvidia Shield Android TV box; Xiaomi Mi Box In July 2018, FuboTV became the first live-sports TV-streaming service to offer programming in 4K with HDR. At first, the only games to take advantage of this increased visual fidelity were 2018 World Cup matches, but the service later added some NCAA football games in 4K as well. While 4K content is still fairly limited, the service is equipped to show both Fox and FS1 in 4K with HDR10, so if nothing else, expect to see more live sports making use of these technologies moving forward. Fubo also has a limited selection of 4K content on-demand, so check it out if you want a first-hand preview of what the live events might look like. Cost: $4 to $16 per 4K Ultra HD title on demand; live channel requires DirecTV Choice or higher package. Requirements: On-demand: Manufacturer-certified DirecTV 4K-ready TV (or standard 4K TV and 4K Genie Mini) and DirecTV's Genie HD DVR (model 530 and up). Live: Previous requirements plus the latest Genie HD DVR. Pioneering the first 4K Ultra HD service for any cable or satellite provider, DirecTV has delivered a handful of VOD movies in 4K since 2014. Currently, DirecTV offers a wide range of 4K movies, including titles like Tenet, The New Mutants, and Promising Young Woman. The channel also offers live programming on a limited, event-based schedule, which you can preview at any time right here. Cost: $8 per 4K Ultra HD title on-demand, live packages start at $60; $10 per month access fees. Requirements: Dish Hopper 3, 4K Joey (optional add-on for more than one TV), and compatible 4K Ultra HD TV, Dish Network programming package. With the introduction of its Hopper 3 hardware and 4K Joey, Dish joins a growing list of cable providers offering 4K content both live and on-demand. As long as you've got the equipment, the money, and the ability to commit two years to pay it, live 4K programming is available on any channel that offers 4K, though that is an admittedly small list at this point. As more channels add 4K programming, you'll theoretically be able to access it as long as the channel is in your programming package. A fair number of movies are available in 4K on-demand as well, for $8 per rental, compared to $3 for standard definition and $7 for high definition. In August 2018, Dish added Epix's full catalog of 4K movies to its catalog. This brought titles like Arrival, The Magnificent Seven, Star Trek Beyond, and Transformers: The Last Knight to the service in 4K. You'll either need to subscribe to Epix for $7 per month or the Dish Movie Pack for $10 a month, but in general, more 4K content is better than less 4K content. If you can't find what you're looking for in 4K via Dish's live or on-demand offerings, the company's hardware also supports Netflix and Amazon Prime Video streaming in 4K, though you'll need the appropriate subscriptions to access them. Cost: Free to Xfinity TV customers. Requirements: Xfinity XG1v4, Xi6, or select Roku devices, select 4K TVs from LG, Samsung, and Sony. Comcast premiered its own 4K service in December 2014 with a streaming app. For now, there are limited titles available, most of which fall under the umbrella of Comcast subsidiary NBCUniversal's library. At first, 4K content was only available from a VOD app for Samsung UHD TVs, but the service eventually released 4K set-top boxes with support for live broadcasts, though you can't yet record the higher resolution feeds. The service also offers Netflix integration and even includes a subscription in some packages, letting you watch Netflix in 4K via your Xfinity set-top box. Cost: Ultra HD Blu-ray players run anywhere from $80 to $1,000; Ultra HD Blu-rays average $15 to $30 per movie. Requirements: 4K Ultra HD Blu-ray player, discs, and compatible 4K Ultra HD TV. A physical format some have dismissed as obsolete in the streaming age, Ultra HD Blu-ray discs and their corresponding players offer the best way to watch 4K Ultra HD content in terms of quality. The platform exhibits fewer artifacts than highly compressed 4K streams and brings along HDR10 and Dolby Vision support (along with Dolby Atmos and DTS:X immersive sound). Just note you will need an Ultra HD Blu-ray viewer to view them, or an Xbox One S or Xbox One X. Requirements: Xbox Series X ($499), PlayStation 5 ($499), PlayStation 4 Pro ($400) or Xbox One X ($400) console and 4K UHD TV. Price: About $20 to $60 per game, plus fees for additional content and premium online services. While there's plenty to watch from the services and platforms discussed in this article, it's not the only form of entertainment your 4K TV can enhance. For the gaming crowd, there are now four 4K- and HDR-compatible consoles on the market: The Xbox Series X, PlayStation 5, and the immediate predecessors PlayStation 4 Pro and the Xbox One X. Xbox Series X, Xbox One X, Xbox One S, and PS 5 all support 4K Ultra HD Blu-ray, although PS4 Pro does not. The PS4 Pro does play HD Blu-rays and supports 4K streaming on Netflix and Amazon Prime Video. Each console has its own list of 4K and HDR titles ( PS4, Xbox), as well as its own premium online services with perks like online play and complimentary games every month. All of the consoles listed above support HDR. Be sure to check out our guides for how to enable HDR for the new generation, as well as the Xbox One X and PS4 family of consoles.

It's been 20 years since Harry Potter and the Sorcerer's Stone, the first of the Harry Potter film franchise based on J.K. Rowling's books, Apparated onto our screens. It saw words such as "Apparated" become part of the vernacular (at least among the Potterhead generation) and spawned everything from theme parks (stacked mainly with gift shops), to not-so-warmly-received prequel movies and even Lego advent calendars. Why stop at plain old Lego sets when you can stuff Lego into a Harry Potter-themed advent calendar? To celebrate the 20th anniversary of the first movie -- it premiered in the US Nov. 16, 2001 -- HBO Max announced it would give Harry Potter the Friends treatment and bring back the main cast, including Daniel Radcliffe, Emma Watson and Rupert Grint, for a reunion. (Notably, there won't be a seat for Rowling.) The special, streamed from the London set of the first movie, will hit HBO Max on Jan. 1, New Year's Day. Before then, here's our ranking of all 10 Harry Potter movies, including those prequel flicks featuring adorkable Hufflepuff and famed Magizoologist Newt Scamander.

Hackers have taken $196 million from crypto trading platform Bitmart, a security firm said Saturday. Bitmart confirmed the hack in an official statement Saturday night, calling it "a large-scale security breach" and writing that hackers withdrew about $150 million in assets. However, blockchain security and data analytics firm Peckshield estimates that the loss is closer to $200 million. Bitmart added in a statement that all withdrawals had been temporarily suspended until further notice and said a thorough security review was underway. Peckshield was the first to notice the breach on Saturday, noting that one of Bitmart's addresses showed a steady outflow of tens of millions of dollars to an address which Etherscan referred to as the "Bitmart Hacker." Peckshield estimated that Bitmart lost around $100 million in various cryptocurrencies on the ethereum blockchain and another $96 million from coins on the binance smart chain. The hackers made off with a mix of more than 20 tokens, including binance coin, safemoon, and shiba inu. Bitmart says that the affected ethereum and binance smart chain "hot wallets" carried only a "small percentage" of the exchange's assets. The statement went on to say that all other wallets were "secure and unharmed." People who choose to hold their own cryptocurrency can store it "hot", "cold", or some combination of the two. A hot wallet is connected to the internet and allows owners relatively easy access to their coins so that they can access and spend their crypto. The trade-off for convenience is potential exposure to bad actors. CNBC reached out to multiple Bitmart employees to ask for more clarity on the hack, including whether customer funds had specifically been targeted in the breach, and if so, whether users would be reimbursed. CNBC has not yet heard back, but an email to the work address of Bitmart founder and CEO Sheldon Xia (as listed on Xia's unverified Twitter account) bounced back with a message that read, "Recipient address rejected: Access denied." Bitmart, which offers a mix of spot transactions, leveraged futures trading, as well as lending and staking services, typically ranks as one of the top centralized crypto exchanges by volume, according to CoinGecko data. Bitmart says it is still unclear what possible methods the hackers used, but what happened after the breach was pretty straightforward, according to Peckshield. It was a classic case of "transfer-out, swap, and wash", according to the security firm. After transferring the funds out of Bitmart, hackers apparently used the decentralized exchange aggregator known as '1inch' to exchange the stolen tokens for ether. From there, the ether coins were deposited into a privacy mixer known as Tornado Cash, which makes the money harder to trace. Cybercriminals often look to a mixing or tumbling service, according to Rick Holland, chief information security officer at Digital Shadows, a cyberthreat intelligence company. Holland told CNBC these services allow users to combine illicit funds with clean crypto to essentially make a new type of cryptocurrency, at which point they turn to currency swaps. So even though the blockchain is public, there are still ways to make it difficult for investigators to trace transactions to their ultimate destination. This latest breach comes amid a wave of recent hacks. Last week, crypto lender Celsius Network admitted to losing funds (though it didn't specify how much it lost exactly), as a result of the $120 million hack of the decentralized finance platform BadgerDAO. And in August, a hacker stole more than $600 million worth of tokens from the cryptocurrency platform Poly Network. In a strange twist, the attacker subsequently returned nearly all of the money.

As part of a collaboration with horror movie factory Blumhouse, a slew of mediocre horror flicks have made their way to Amazon Prime Video over the past two years. That might sound cynical, unfairly so. The eight-film (so far) anthology has given a ton of emerging filmmakers the chance to enter the horror arena. Unfortunately, the majority of those movies haven't surpassed the 50% mark on Metacritic. Most have an intriguing premise and most (read: seven out of eight) fell short of their potential. But one raises the eyebrows in an "oh, that was surprisingly good" way. Black Box is far and away the best of the Blumhouse-Prime Video bunch. A sci-fi flick with a horror bent, the 2020 release can rightly claim Black Mirror comparisons, taking conflicted people and handing them technology with consequences. We literally dive into the head of Nolan Wright (Mamoudou Athie), a man who wakes up from a coma suffering from amnesia. This sounds like familiar territory, but it's bolstered by Nolan's daughter Ava, played by Amanda Christine, a child actor so good she would give the Stranger Things kids a run for their money. Ten-year-old Ava is often the adult in the relationship, reminding her dad who he is, whipping up dinner for the night and generally holding her small family's life together. You want her to have a good life and eventually Nolan realizes he needs to do something, anything, to become the dad his daughter deserves. Fortunately, there's a new, experimental therapy on offer, involving hypnosis and a generic VR headset called "black box." (No spoilers: it's all in the trailer.) Long doctor's explanation short, it plunges Nolan into the recesses of his mind, where he searches for key memories. It has a whiff of the White Christmas Black Mirror episode, or just any entry involving technology playing tricks on the mind. Yet Black Box's indie movie delivery, with a focus on character self-discovery, gives it a slightly different definition. Because we start off in low-key, character-focused mode, Black Box's relatively low-budget sci-fi imagery leaves a stronger impression. The descent into Nolan's memories is a slick moment -- plunging us into a slightly brighter Sunken Place that plays with control over one's body and subconscious. There's also a body-contorting monster, along with a creaking strings score that dabs on a sense of foreboding and mystery. Even if you don't read up on the premise of Black Box, it's clear early on that something isn't as it seems -- not just with the memory exploring process, but with Nolan's existence in general. "You shouldn't have even survived this" -- a doctor says helpfully of Nolan's coma-inducing car accident. It offers the enjoyable experience of picking up on clues, clumsy or otherwise. Some have described the memory puzzle aspect of Black Box as Memento-esque. While it isn't as clever or intricate as Christopher Nolan's classic, Black Box pieces out its game-changing reveals in a way that builds exciting momentum, rightly serving up the best moments for the end. Black Box sneaks up on you with its well-oiled moving parts, coming together to deliver a simple but effective morsel of sci-fi horror. It gets the human aspect of its story right, wrapping every element into an emotionally rewarding conclusion. If you're a sci-fi buff, particularly of the hidden gem variety, head on over to Amazon Prime Video. Black Box should be ticked off your list, especially as a marker of what's to come from debut director Emmanuel Osei-Kuffour Jr.

It's hard to imagine living today without a consistent internet signal and if you experience frequent interruptions, you understand how frustrating it can be to rely on an insufficient internet signal. Fast and stable home internet is no longer a luxury, but a necessity. Many people rely on the web for work, learning, and communicating with distant loved ones. You also need high-speed internet for data-hungry activities such as online gaming and the streaming of movies, live sports, and TV shows. So whether you want to cut the cord, improve your online gaming experience, or just upgrade your sluggish internet service to a faster one, this up-to-date roundup of the best high-speed internet deals and bundles is the place to start. Thankfully, the ubiquity of high-speed internet means that you can get the bandwidth you need for cheaper prices than ever before. As fiber-optic networks roll out across the country, gigabit internet is also more accessible. You should also check out these wireless router deals to save even more money on equipment rental fees. Verizon's high-speed internet service has a lot to offer, with speeds starting at 100-200 Mbps for $40 per month, and new customers get a free year of Disney+ (which reverts to just $7 per month after your free year is up). The best value is arguably the $80/month Fios Gigabit plan which includes 940 Mbps internet and a free router rental, and Verizon is now allowing you to build your own internet, TV, and phone bundle so you can create a customized package that won't leave you paying for stuff you don't want or need. AT&T is a solid option if you're looking to bundle internet with TV. High-speed Internet 1000 fiber optic plans start at an introductory $40 per month right now, or you can opt for a AT&T TV + Internet bundle for $95 per month with no extra fee for unlimited data allowance (a $30 value). New customers who bundle TV and internet can also get a Visa card worth as much as $300. Spectrum internet plans start at $50 per month with speeds of up to 400 Mbps which isn't a mind-blowing deal by itself, but the ISP is offering free modem rentals as well as free antivirus software with your plan. Basic speeds start at 100 Mbps, too. Furthermore, if you're locked into a contract with another ISP you're unhappy with, Spectrum is offering up to $500 to buy it out for you. Internet plus TV bundles also start at just $95 per month, which is one of the better deals going for a package of this kind. Xfinity is a solid no-frills choice if your needs are moderate. The 100 Mbps "Performance 100" plan starts at $40 per month, and for $15 more you can bundle that plan with a basic TV package (upgraded TV and internet packages with 200 Mbps internet can be had for just $5 more). High-speed internet-only gigabit plans start at $80 if you don't need TV bundled. You can also save $15 with Xfinity's free self-installation kit. Basic internet plans from Cox run the gamut from $30 per month for 10 Mbps download speeds up to $80 per month for speeds of up to 500 Mbps, with two tiers in between these two. Cox also has its high-speed "Gigablast" internet plan which starts at $100 per month, giving you even faster download speeds of up to 940 Mbps. TV and internet bundles are available starting at just $90, with 150 Mbps speeds and 140+ channels. Windstream plans start at introductory pricing of $36 per month for the Enhanced Kinetic package (200 Mbps speeds with no data cap), but you can enjoy speeds of up to 1,000 Mbps with Windstream's high-speed internet plans that start at just $66 — making this ISP one of the cheapest options for gigabit internet. It's also a great value if you're looking to bundle, with basic TV and internet packages start at $55 and TV and gigabit packages available for as low as $75. Suddenlink offers 200 Mbps Internet for $25 per month. Suddenlink's 1 Gig internet is $45 per month with the option to add on TV service for as low as $24 per month. Customers can pick the level of internet, TV, and mobile phone service they want and change their level of service at any time with no penalty. New customers also currently receive a $200 Visa Prepaid Card and HBO Max is included for one year. Looking for more great stuff? Head over to our curated Deals Hub.

If you use the internet, you likely know how important it is to protect your data in an increasingly dangerous cyber environment. But like other essential tasks that tend to be tedious (like filing taxes early and brushing your teeth for the full two minutes), most installing and running a VPN can sound unappealing to many: sure, they encrypt your internet traffic and hide your location — but they can also run frustratingly slowly, delaying the way you'd usually use the internet for entertainment and work. That's where Ivacy VPN is different: not only will the speedy service let you browse and stream lag-free, it also offers real-time threat detection technology, removing malware and viruses at the server level. It ensures that all your downloads and devices stay totally secure, so you can stay safe online without being inconvenienced. In addition, all plans allow 10 simultaneous logins and unblocks BBC iPlayer, Disney+, Hulu, and major Netflix regions including U.S., France, Japan, UK, Australia, Germany, and Canada. With Ivacy, you can enjoy protection anywhere by connecting to 1,000+ servers in hundreds of locations. You'll have unrestricted access to your favorite apps and websites, no matter where you are in the world. There's also a dedicated secure downloading feature using P2P optimized servers, and useful extensions available across browsers and platforms, whether you're an Android or iOS user, with split-tunneling available for both. And unlike other players in the digital security space, Ivacy VPN has a decade of experience delivering excellence, receiving a 4.7/5 TrustPilot rating and a 99.8% crash-free performance. This offer also includes FREE encrypted 2TB Cloud Storage and on top of that a FREE Password Manager tool. It's also available in Europe and other regions (clicking on the below link will show local currencies). Get a five-year subscription to Ivacy VPN for just $0.99 per month. (offer ends Dec 5). As an Ivacy affiliate, Neowin may earn commission from qualifying purchases.

Engadget is part of the Yahoo family of brands. By clicking " Accept all " you agree that Yahoo and our partners will store and/or access information on your device through the use of cookies and similar technologies and process your personal data, to display personalised ads and content, for ad and content measurement, audience insights and product development. You can select ' Manage settings ' for more information and to manage your choices. You can change your choices at any time by visiting Your Privacy Controls. Find out more about how we use your information in our Privacy Policy and Cookie Policy. Click here to find out more about our partners.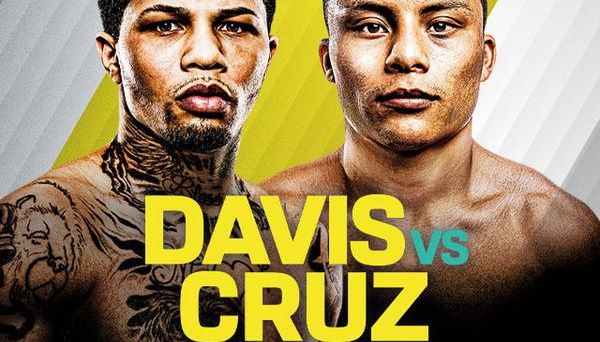 Undefeated lightweight world champion Gervonta "Tank" Davis (25-0) fights the ultra-aggressive Isaac "Pitbull" Cruz (22-1-1), one of the hardest hitters in the division, in a title showdown that promises to be explosive right from the first bell. So read on as we explain all the details you need on how to watch a Davis vs Cruz live stream and catch all the boxing action online from anywhere in the world. Of course, you can't mention punching power without a salute to Davis's extraordinary 96% knockout rate. The American's fists have decided his past 16 consecutive fights, an extraordinary six-year run that has included title fights at super featherweight, lightweight, and super-lightweight. Cruz - four years Davis' junior at 23 years old - has already racked up 24 professional fights, including five in the past two years. But it's his 53-second annihilation of Diego Magdaleno last year that put him on the map, a brutal demonstration of body-punching that twice sent the former lightweight contender sprawling in under a minute. The Mexican was parachuted in as a late replacement for Rolando Romero, and this fight should be all the more thrilling for it. Follow our guide below to watch a Davis vs Cruz live stream online from anywhere. We've rounded up ways to watch the boxing in various countries around the world below. But if you're abroad this weekend and your home coverage is geo-blocked, then the only alternative that we know is to use a VPN to dial in to a country where the fight is being shown. The software is generally ideal for this as it allows you to change your IP address and appear to be in a completely different location - and all through a safe, encrypted connection. Here's how to get started. Use a VPN to live stream Davis vs Cruz from anywhere Sadly there's no confirmed broadcaster for Davis vs Cruz in Australia at the time of writing. The only alternative is to use one of the best VPN service providers to tap into coverage from another nation, as described above. The software is generally ideal for this as it allows you to change your IP address and appear to be in a completely different location - and all through a safe, encrypted connection. But do bear in mind that most paid streaming services do require a credit card based in the country the service is from.

Electronics seem to keep getting smaller and smaller, and everyone has their own specific gadgets that they never leave home without. You undoubtedly have a smartphone with you whenever you leave the house, but that's not to say there couldn't be a few more conveniences. If you're in the market for some new tech or a few cool add-ons, we've rounded up a large handful of palm-sized devices to add to your EDC loadout. If you know where to look, you can get affordable prices on key finders, SD cards, car USB chargers, wireless earbuds, portable speakers, and more. Below are some of our favorite portable tech deals going right now, from a folding keyboard to a cheap smartwatch. Not only do these deals fit in your pocket, but they're also generally cheap enough that you can fit them into your budget, as well. The one major drawback with cool tiny gadgets these days is that they can easily get lost. If you need some help keeping tabs on the small stuff, Tile Mate item finders are just the ticket. The keychain-sized Tile Mate is a diminutive 1.3 inches long and is just 0.2 inches thick. Simply attach a tracker to any item and you can use the Tile companion app to locate it virtually anywhere. Even without the app, you can still find nearby items by remotely making the Tile vibrate, flash, or ring. A single Tile costs around $22, but this four-pack of Tile Mate trackers is available from Amazon for under $60 with free shipping. Also, be sure to take a look at some of the best Bluetooth trackers for more options. This multi-tool combines several go-to tools into one handy, convenient sized device you can take anywhere with you. It is equipped with more than 16 functions including a metric and standard sized closed wrench and bit driver, TSA-compliant serrated edge and handy scoring tip, a bike spoke wrench, bottle opener, and more. The tool is made of durable stainless steel, lightweight, and fits onto your keyring. If the palm-sized portable chargers whet your appetite for cool gadgets but you want something with a bit more juice, the Anker PowerCore 10,000 is another excellent pocket-friendly power bank. Its 10,000mAh battery can charge your iPhone multiple times, even though this PowerCore is barely larger in length and width than a credit card. Like other Anker power banks, this unit also boasts Anker's proprietary PowerIQ and VoltageBoost technology, which optimizes charging speed for different devices, ensuring that you're not waiting around too long for your gadgets to recharge. This very practical charger rings in below $40 on Amazon. SD and MicroSD cards are a cheap, portable way to move tons of data, but not all computers have slots to accept them, and even laptops that do typically only have one. Plus, if you only have a MicroSD card, then you need an additional adapter to use it with the SD card reader anyway. The Anker USB 3.0 SD card reader can make your life a little easier. It has SD and MicroSD card slots that let you read and write both simultaneously on any computer. It's compatible with all types of MicroSD cards, too, and will only set you back around $15 from Amazon. This is a great piece of equipment for photographers and on-the-go professionals. Another great gadget from Anker isn't necessarily one you'll carry in your pocket all day, but it is nonetheless something you don't want to leave home without: a speedy car charger. The PowerDrive Speed 2 USB charger plugs right into your car's 12V outlet and features two high-speed USB ports that pump out 30 watts of combined power for juicing up your tech. Anker's IQ2 technology allows this handy charger to detect and automatically optimize the power output for compatible devices, letting it power many phones up to 80 percent in about 35 minutes. You can score the PowerDrive Speed 2 car charger for around $20. A good pair of earbuds is invaluable if you're frequently on the move and don't want to be without your music and other entertainment, and when it comes to in-ear headphones, you can't beat a classic: The Panasonic ErgoFit earbuds remain one of the best and most popular pairs you can buy, with more than 50,000 Amazon reviews. If you don't want to dish out the cash for a pair of wireless earphones like the AirPods, these headphone earbuds are available in a variety of colors at around $10 on Amazon (and just a few bucks more for the model with an in-line microphone). Gone are yesterday's bulky, goofy-looking Bluetooth earpieces — a quality miniature Bluetooth earbud like this one from JLab is a simple, lightweight, and low-profile way to use your phone totally hands-free. Whether you're on the road or just walking about and want to keep both of your hands untied, this handy mono headset lets you make and receive calls without even having to take out your phone. The JLab Bluetooth earbud is a cheap portable gadget and the black model is available for under $40 from Amazon. Earbuds are great to have on you, but having the cable become a tangled mess in your bag or pocket is no fun to deal with (and it always seems to happen no matter how neatly you tuck them away). The Tophome earbud holder and cord organizer, made of thick genuine leather, ensures you never have to deal with that hassle again. This is the perfect gift for anyone who hates tangled cords, and is currently under $10 from Amazon, so it's a smart purchase for traveling techies. Need a light? Electric lighters like this one put a whole new spin on old-school designs. Fluid lighters can be messy and can run out of fuel quickly — the famous Zippo, while an all-American classic, is notorious for this — not to mention that lighter fluid and butane canisters are an extra expense. The Tesla Coil arc lighter, on the other hand, uses an internal rechargeable battery to project a windproof electric arc that is produced instead of a flame. The design is environmentally friendly and delivers up to 300 lights on a single charge. When it needs more juice, simply plug it in and power it up via the included USB charging cable. No wicks, flints, fluid, or gases to fuss around with. You can score this unique tech gadget for just $17 from Amazon. If you love to take pictures with your phone but find the camera's capabilities a little bit limiting, then this top tech gadget is for you. The Amir clip-on camera lenses feature sturdy aluminum-and-glass construction. The bundle contains a 180-degree fisheye lens, a 0.4x super wide-angle lens, and a 10x macro zoom lens for detailed close-up shots. The metal housing is also water- and dust-resistant. The universal clip-on design works with most popular brands of Android phones as well as the latest Apple iPhones. The Amir smartphone camera lenses come in at under $20 on Amazon. With most smartphones already sporting a high-resolution camera, this awesome attachment is a great piece of EDC gear for any burgeoning photographer — though it's not that good for selfies. A good RFID wallet provides an extra layer of security for the digital age, keeping your credit and ID cards safe from remote readers. You don't have to sacrifice style for function, however, thanks to the leather Travelambo wallet. This minimalist wallet is made of genuine leather lined with RFID-blocking material. It has six card slots, an ID window, and a compartment where you can tuck away a few bills. Best of all: It'll only set you back $10 to $15 from Amazon depending on your color choice (there are a ton), making it a pretty smart purchase for security-conscious individuals. It never hurts to have a bit of extra storage (especially when you're frequently on the move), and now you can replace those bulky thumb drives with this super-compact MicroSD card from Samsung. The Evo Select MicroSD card offers a lot of space and speed for the money, with 95MB per second read and 20MB-per-second write speeds. It even comes with an SD adapter (or you can use it with the Anker card reader if your computer lacks an SD card slot). The Samsung Evo Select MicroSD card with SD adapter can be yours from Amazon for under $10 for the 32GB model. Many of us have flashlights on our phones, but they aren't always convenient to use or the best option. This nano torch from Streamlight, one of the best flashlight makers around, is the perfect addition to any keychain. This powerful and compact flashlight is perfect for navigating small, dimly lit spaces or just providing LED light where it's needed the most. The Streamlight 73001 keychain flashlight is available for around $5 on Amazon, and makes the perfect night light when you need it most. These folding keyboards are nothing new, but most of them — even fairly compact models — aren't very pocket-friendly gear. This folding wireless keyboard from MoKo is the perfect solution, giving you a miniature set of QWERTY keys that folds down to roughly the size of a large smartphone for easy storage. Its metal and polymer construction is both durable and light, weighing in at roughly seven ounces. The MoKo folding wireless keyboard is compatible with any Bluetooth-capable iPhone, Windows, or Android phone or tablet, and is available for around $30 from Amazon. The Bellabeat Leaf health tracker is the fitness tracker that she'll actually want to wear. This fitness accessory can be worn as a necklace or bracelet without looking bulky or obtrusive, and syncs with both iOS and Android to collect activity metrics via the companion app. The Bellabeat tracks steps taken, calories burned, sleep quality, stress levels, menstrual cycles, and more. You can pick up this perfect hands-free tech gift for as low as $88 right now, and check out our review to see why we love the Bellabeat family of stylish health trackers. Wireless speakers are arguably the most popular implementation of Bluetooth technology today, allowing you to take your music virtually anywhere. Most of these speakers won't easily fit in your pocket, but this one from Momoho is an exception. This tiny, cool tech gadget packs a two-hour battery life, delivering great sound from a package that fits in the palm of your hand. Measuring the same size as a quarter, the Momoho speaker can be your pocket party companion for as little as $17 from Amazon. It may not come with Alexa like the Amazon Echo hub, but it's a great way to bring your music with you. Looking for more great stuff? Find tech deals and much more on our curated deals page. Follow @dealsDT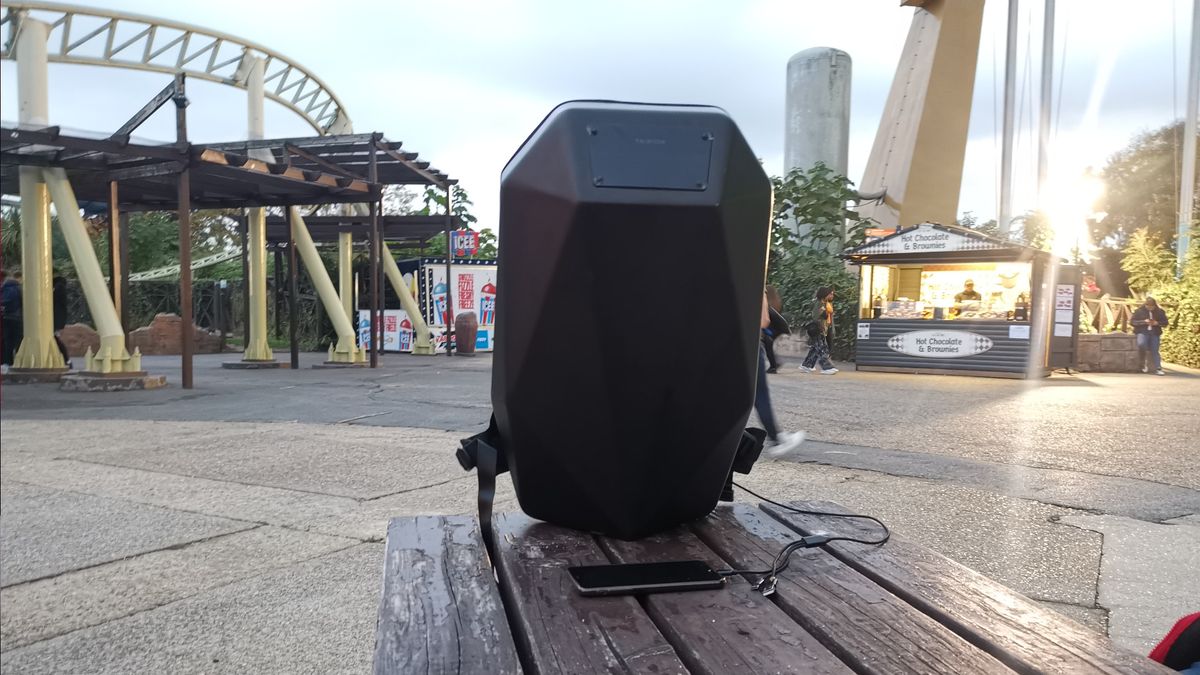 The Tajezzo PZ5 Smart Backpack is a hardshell backpack with an LED display that offers multiple features and oodles of style. If you regularly ride bikes or motorcycles then you can appreciate most of its features as quality-of-life improvements, but there's still plenty of fun to be had simply wearing it around town. You can get the bag in two styles, a black model that has an 'exposed' display with visible screws, and a white version with an inset screen and a slightly different shape. Both have the same features and dimensions so this is purely down to aesthetics over actual function, though we did notice that the exposed screws on the black version of the bag made removing the protective plastic film almost impossible without digging around with a pair of tweezers. You can see some plastic still present in our review images to reflect this. The design isn't going to appeal to everyone, but with a retail price of $359 (around £270 / AU$510), the Tajezzo PZ5 Smart Backpack is hardly something you'll grab on a whim. For context, that makes it pricier than some designer backpacks from brands like Ted Baker, Radley and Michael Kors, so before we start singing its praises (and it does have many), we'll be blunt – this bag should be much cheaper. It did go on sale as part of a crowdfund project on Kickstarter with early bird prices though, so it could very well be more affordable when it officially becomes available. The features and build quality are great, but the high pricetag makes it difficult to recommend. Right, onto the good stuff. The Tajezzo PZ5 Smart Backpack isn't just a bag to throw your laptop into, equipped with a microphone and speaker, an LED display and a smart control on the bag strap to switch between different modes. We took the bags around a busy event, throughout central London and a busy theme park, and we did naturally end up using all of these features. You can connect to the bag via Bluetooth to take calls thanks to that built-in mic, though we couldn't find a way to have the audio play through headphones whilst using the bag's microphone. If you did want to answer your phone, be prepared for everyone in the vicinity to hear your conversation. By doing this though, we did confirm that both the microphone and speakers are pretty impressive, with clear vocals detected through the mic even in a busy environment. The speakers are also seriously impressive for something built into a bag. Located along the top rear, directly behind your ears when wearing it, the volume is loud, the bass is punchy and just a genuine pleasure to listen to. It's unlikely you'd find much of a use for this when walking around (unless you're one of those youths who likes to blast their 'music' on public transport), but it was especially useful for taking calls while biking around, improving safety by negating the need to wear headphones. The LED display is rather simple. There are a few different light modes to choose from: Music Mode that fluctuates with your tunes, Breathing Mode that just calmly, uh, breathes, Night Mode for a solid line of light and Sport Mode, which detects rapid deceleration to flash red if you come to a sudden stop. That's a pretty neat safety feature for riders, though we wish there was some way to build an indicator feature into the bag too. The voice that lets you know what mode you're switching to is hauntingly bad, but Tajezzo has informed us that a new, improved English vocalization is being developed so we've left that off our list of cons for now. There's a 5,000 mAh battery pack that powers the bag and also charges other devices, with three cables: a USB-C, Lightning, and Micro USB. 5,000 mAh isn't a lot, working out to around a full charge on most modern smartphones, but Tajezzo informed us that a larger battery pack wasn't possible with the design of the backpack. We found it was enough to use the bag for a day and charge a phone after heavy use, but you'll need to recharge the backpack daily if you want the full benefits. The bag is charged via the Micro USB and takes around four hours to regain a full battery. The hard shell is seriously well built. It was able to support the weight of our reviewer as a step stool, and protected the innards from torrential rain. You can fit a 17-inch laptop inside with few issues, and there are separators in the bag itself to keep your belongings from rattling around in the case. As a standard backpack, it serves its purpose well, but that hard shell is a real benefit if you're worried about coming off your bike at speed and want to protect expensive gadgets and tech. The fit is on the small side. The straps are adjustable and have anti-theft mechanisms to secure yourself in, but even at the largest size it was a snug fit around the shoulders. If you're a healthy weight and have a slim frame then you'll be fine, but anyone muscular, or with a wide frame might find it gets a little tight after a few hours of wear. In all, this is a really fun bag. It's not worth the standard retail price, but the features did prove useful, and we were stopped multiple times by people on the street to compliment the style of the backpack, so this could go down a real treat with fans of streetwear fashion or Cyberpunk aesthetics. If you have cash burning a hole in your pocket and you need a bag to wear while riding a bike or motorcycle, it's a great product, but otherwise you might not use all of the features that have made it so expensive.

If you haven't been paying attention, board games have really made a comeback over the past couple of years. Especially now that we're allowed to gather again, board games are a good choice. With so much of our lives mediated through screens, it's refreshing and humanizing to play face-to-face with people. Millions of people have taken the step from the tedious Monopoly and Life of their youth to modern gateway classics such as The Settlers of Catan, Ticket to Ride, or Cards Against Humanity, but where do you go from there? What is the best board game? We've hand-picked this list of fantastic games to suit a wide range of players and interests, showing off just a sample of the most fun and interesting games that have been released in the last few years. Since you have likely been stuck at home for months, these might be just the thing you need for some new activities to do with the family. Ah, the simple pleasure of laying down tiles to build a bustling French town. What could be better? How about squatting on your friend's plot of land and claiming it as your own, turning all their hard work into sweet, sweet points for yourself? That magical feeling can be yours in Carcassonne, a game that looks charming and simple, but hides a competitive core. Gameplay in Carcassonne is straightforward: When it's your turn, you draw a tile at random and then place it next to one of the already-placed tiles that make up the growing landscape. Connect roads to roads, fields to fields, cities to cities, and then place your workers down to claim these features as your own. If two different areas eventually collide, the player with the most pieces there will end up scoring all the points in the end, so you have to decide whether to build in isolation, watching from afar as you friends bludgeon each other over prime land, or get in on the action yourself. Modern board gaming isn't just about zombies and elves and space marines. Sure, there's a ton of that, but every year the range of possible tabletop experiences grows by leaps and bounds. Enter Fog of Love: a romantic comedy board game for two. Both players create their own fictional character and work through one of several scenarios with fixed chapters and randomized scenes, charting the course of their relationship to its happy (or unhappy) ending. It's an elegant game that strikes an incredible balance between mechanics that create an interesting puzzle to solve while keeping story and character forward, instead of getting lost in abstract min-maxing. Fog of Love 's genesis speaks worlds about its revolutionary place in the industry. Designer Jacob Jaskov played and loved hundreds of board games, but his wife was never interested in any of them. For all the industry's growth and diversification in the last several decades, games still almost exclusively focus on external conflicts, and never on internal, character-driven stories. Jaskov developed Fog of Love for this uncompromising audience of one, and the result is an exquisitely sharp application of some of modern gaming's best design practices and ideas, while also totally defying industry convention. Its Walmart-exclusive distribution deal in the US hopefully speaks to a radical diversification of the mainstream board gaming industry in the near future. Buy at Walmart Some games are built entirely around a single idea or theme, with every mechanic designed to serve it. For others, a "theme" is just a thin aesthetic veneer over its crunchy, abstract systems. Azul, a game about laying beautiful tiles for the Portuguese royal palace, is squarely the latter. Players compete to build the most complete and aesthetically-pleasing square of colorful tiles. Drafting tiles from a shared pool, combined with rules for how to lay them or save them for future rounds, makes for a satisfying puzzle that's easy to learn, but hard to master and plays well (and differently) at its full range of two to four players in just about half an hour. When building a game collection, it's important to have a range of weights and interaction-styles. Azul is a fantastic "opener" for a game night, since it plays quickly and provides a constant stream of interesting decisions without ever overwhelming players into "analysis paralysis." It also features a pleasant level of passive-aggressive interaction (through denying tiles to other players), making it important to keep up with what your friends are doing without ever putting you into direct clashes, which can be the perfect, congenial tone that some people like to set for an evening of laughter and conversation around the table, with games as the excuse to get there. In Gloomhaven, two to four players team up for a co-operative fantasy adventure campaign that spans hundreds of hours, with over a dozen, unique characters to unlock. You'd be forgiven for thinking this was a video game, but no, Gloomhaven is the latest massive dungeon crawl board game to blow up on Kickstarter. Players assume the role of wandering adventurers in a persistent world full of treasure to find, monsters to hunt, and dungeons to clear, accruing new items and abilities as they go. It's standard video game fare, but Gloomhaven has set the board gaming world ablaze for how elegantly it distills that experience into an analog format. Fantasy dungeon crawl is a crowded genre in board games as well as video games. Historically dungeon crawls fall under the "Ameritrash" lineage, with their mechanical excess, focus on simulation, and a heavy dose of randomness. This tracks from poorly aged classics like Hero Quest to Gloomhaven's immediate Kickstarter precedent, Kingdom Death: Monster. While similar in the broad strokes as ponderous coffin boxes, laden with ridiculous amounts of monsters and loot, Gloomhaven takes a more restrained and thoughtful approach than KD 's maximalism, with tighter mechanics reminiscent of European-style board games There are big board games, and then there's Twilight Imperium. Fantasy Flight's signature strategy game of galactic diplomacy and conquest is famously massive, hosting four to six players in a galaxy that takes up an obscene amount of table square footage, pounds of plastic miniature spaceships, and up to eight whopping hours of playtime. Every player assumes the mantle of a unique alien civilization, competing to be top dog in space in the wake of a galactic empire's collapse. Whether you want to be savvy traders like the Ferengi, haughty imperialists like the Centauri, or a hive mind like the Formics, the expansive mechanics and broadly sourced archetypes of TI allow for basically whatever flavor of space opera tickles your fancy. TI 's first edition released in 1997, making it ancient by the standard of contemporary board games. Several iterations have tightened up and streamlined the rule set towards more elegant, Eurogame-style mechanics and a vastly more appealing visual presentation. The 2017 fourth edition incorporates 20 years of player feedback, making a surprisingly smooth and refined version of a game that by all rights should be massively unwieldy. There are myriad, more focused versions of the TI fantasy now available in board and video games (from Eclipse to Stellaris), but nothing quite matches the maximalist grandeur of TI 4th Edition when you want to go all-in on a day of pretending to be on Babylon 5 with your friends. As the themes and mechanics of modern board games grow increasingly elaborate, sometimes you just want the simple thrill of beating someone to the finish line. Flamme Rouge is a brilliant bicycle racing game that elegantly distills the real-world mechanics of team cycling into a fast, fun, strategic, and family-friendly board game. Each of 2-4 players controls two racers (a "rouleur" and a "sprinteur"), each with a corresponding deck of cards with the numbers 2-9 (the rouleur has an even spread of 3-7 while the sprinteur has a more boom-or-bust deck with twos and nines in the mix). Every turn each player draws four cards from each deck and chooses one for each of their riders to determine how far they move down the two-lane, modular track. Drafting and exhaustion mechanics encourage you to stay in packs and end with exactly one space (but no more) between you and the next rider in a rule set that is remarkably easy to teach because of how cleanly it distills real-world cycling. Racing games are as old as board games themselves — Snakes and Ladders traces all the way back to ancient India as a meditation on karma and morality. Note "meditation," however: the "roll and move" mechanic at the heart of Snakes and Ladders was random and non-interactive by design, but in modern gaming "roll and move" has been relegated to children's and "Ameritrash" games. Flamme Rouge 's card-driven racing mechanics keep some of that randomness, but temper it to put skilled decision-making front and center. As the general complexity of board game rules goes up, Flamme Rouge is an excellent reminder for the value of elegance and simplicity. Espionage and associative vocabulary have never gone so well together. Codenames is a spy-themed party word game where two teams compete to locate all of their agents first. Random words are laid out in a five-by-five grid. Both teams' spymasters can see a card that tells them which words are for each team, which are neutral, and which one is the black assassin word. The spymasters take turns saying one word and a number. Their team has that many guesses (plus one) to find the words associated with that clue. Pick correctly and the word gets covered with their color and they continue. Guess wrong and the turn passes, unless they picked the assassin word, which means they lose immediately. The first team that finds all of their words wins. It's extremely simple and easy to teach, but the granular variability of the words makes it an interesting and challenging puzzle. Few games have been so rapidly embraced by the community as classics as Codenames was in 2016. Czech designer Vlaada Chvátil has become a notable auteur of modern board gaming; his games, which include Space Alert, Dungeon Petz, and Galaxy Trucker, vary widely in terms of mechanics, but are generally unified by being side-splittingly hilarious. In addition to the original Codenames, the publisher has subsequently released a visual version with Codenames: Pictures and a naughty, Cards Against Humanity- inspired version called Codenames: Deep Undercover. Like Battleship, but in real time and with teams, Captain Sonar is a thrilling game of dueling submarines designed for up to eight players. It begins with two teams setting up on opposite sides of the table and dividing into different roles. The captain, for instance, charts their course on a transparency with a marker over the map and decides when to fire torpedoes, while the engineer works to maintain the sub's systems as it takes damage. Players can also take on the role of the radio operator, who must listen to the other team's chatter to deduce their location. It's a tense battle of wits that requires teamwork, quick thinking, and clever deduction. We've seen team-on-team duels with interlocking mini-games like this before — just take a look at the excellent Space Cadets or its spin-off, Space Cadets: Dice Duel — but combining it with hidden movement and deduction like in Letters from Whitechapel or Fury of Dracula is an absolute stroke of genius. The game also comes with five scenarios that have different maps and special rules, along with a turn-based variant for more methodical play, adding more replay value to an already great base game. The world is being wracked by four horrific diseases. A team of experts must race around the globe to find cures before society descends into chaos. First released in 2007, Pandemic is a tense, fun, and challenging cooperative game for two to four players. Easy to learn and hard to master, it is widely considered a classic and an excellent introduction to what modern games have to offer. Pandemic Legacy uses that foundation for one of the most exciting and surprising games we've ever played. Like 2011's Risk Legacy before it, Pandemic Legacy ties each individual session into a larger campaign, with the events of one game having permanent effects on the board and subsequent games. Each game represents one month of the year and you can play each month a second time before moving on if you fail the first attempt, with the challenge modulating up or down based on how you are doing. Every month adds new mechanics from a veritable Advent calendar of boxes and compartments full of stickers, cards, and components that alter the game in both small and sweeping ways. All at once it would be overwhelming, but the game's gradual evolution keeps the challenge fresh and creates a gripping and twisty narrative. Over the course of the year, cities will irrevocably fall, characters will form relationships and develop post-traumatic scars, viruses will evolve, and within even just a few games your copy of Pandemic Legacy will be unique. Don't research too much because surprise is part of the fun; this is easily one of the best games in years. Supposedly popularized by biker gangs, this game played with coasters is perfect for playing at a bar. Everyone has three roses and one skull, laying them face down one at a time in front of them until one player bets on how many they can flip without finding a skull. Everyone else goes around either raising or folding until someone finally has to test their luck. Succeed twice and you've won the game, but find a skull and you lose one of your cards at random. It's like poker, but with much simpler math. Skull is a beautifully stripped-down game of bluffing and bravado that is as tense as it is easy to learn. The game is so simple that once you know the rules it's easy to just make your own copy with a stack of coasters and a marker, which is great in a pinch at a bar, but the artwork and components are so nice that you'll want to own the official edition.

A senior Sony vice president has been terminated from the electronics and entertainment giant after being caught up in an amateur pedophilia sting video. George Cacioppo was allegedly trying to arrange a meeting with a 15-year-old boy, according to a video posted by the YouTube channel People vs. Preds. Cacioppo had been a senior vice president of engineering for Sony for the past eight years and worked on the PlayStation Store, according to his LinkedIn profile. He has since been fired after appearing in the video. "We are aware of the situation and the employee in question has been terminated from employment", Sony said in an emailed statement Sunday. Cacioppo didn't immediately respond to a request from comment submitted through his LinkedIn account. In the video, a cameraman is seen walking down a street toward a house that Cacioppo is standing outside of. He then asks Cacioppo who he's planning on meeting, referring to him as "Jeff." As the cameraman asks more questions, Cacioppo walks back into the house and closes the door while refusing to answer. The cameraman proceeds to start yelling he would call the cops on Cacioppo. According to a Google Drive link posted in the video's description, Cacioppo allegedly spoke with a person who said they were 15 years old on Grindr, the social networking app for gay, bi, trans and queer people. The two exchanged pictures, and Cacioppo told the decoy that his name was "Jeff." He then allegedly provided the decoy with his address in order to have sex. The decoy said they would take an Uber to his location and Cacioppo was allegedly waiting outside. It's unclear whether law enforcement was called following the encounter. San Diego Police didn't immediately respond to a request for comment on the matter.

From launch, the Chromecast with Google TV has been available with a Netflix bundle that gets you six months of access to the streaming service for just $40 more. A bug looks to be causing some of those Chromecast buyers to get another Netflix promo code for free service. The Chromecast with Google TV comes in at $49.99 — currently $10 off — and the Netflix bundle is $89.99. For $40, you get six months of a 2-screen Netflix Standard Streaming plan that normally costs $83.94. It's quite a good deal, with the bundle said to be available until December 31, 2021. (That said, you have until March 1, 2022 to redeem if you purchased over the holidays.) Many took advantage of this offer, with this variant out of stock when it first became available in late 2020. Some of those first Chromecast buyers now report that they have received another email to get six more months of Netflix for free. These handful of people assumed that the redemption process wouldn't work, but they now have six more months of Netflix, thus increasing the value of their original purchase by a great deal. This in all likelihood is a bug with the redemption system. It's unclear how widespread this problem is, and it will be interesting to see what steps Google takes for those that have successfully redeemed the additional offer. I would not expect people that rush out to buy a new Chromecast today in hopes of getting double the advertised credit to get lucky. Check out 9to5Google on YouTube for more news:

It's impractical to detail the privacy policies of every company and platform in the smart home industry, but to cover a broad base we can examine what Amazon (Alexa), Apple (Siri/HomeKit), and Google (Google Home/Google Assistant) collect via compatible smart speakers and displays. Read more: The best smart home devices you can buy Amazon, Apple, and Google all use an anonymous sample of recorded voice commands to analyze and improve their smart home assistants. In the case of Amazon and Google, this can sometimes include accidental recordings when their speakers mistake a wake word. With those two firms, the things you ask for (like product orders and music) may also indirectly be used in advertising. All three companies are increasingly using on-device processing to reduce data collection, and offer some way of deleting past recordings. Both Apple and Google make it easy to avoid voice recording histories. Which smart home platform has the best privacy? Except for people who opt out or stop recording entirely, Amazon uses 'an extremely small sample' of voice recordings to analyze Alexa's performance. Except for people who opt out or stop recording entirely, Amazon uses "an extremely small sample" of voice recordings to analyze and improve Alexa's performance, as hinted at earlier. Some people are uncomfortable with this, since while review teams shouldn't be able to identify you personally, that still means strangers are hearing a tiny slice of your life. There's also the chance false Alexa triggers will be picked up, and that your Alexa recordings might be useful in criminal cases, even if Amazon seems to resist sharing them with law enforcement. You should also be aware that, as with any interaction with Amazon, the things you do on an Alexa device will ripple out to marketing, advertising, and linked services. If you order products via your Echo, for example, Amazon is going to learn your cumulative shopping habits and target ads accordingly. If you listen to music on Spotify, that service will decode your tastes just as if you were picking tracks on your phone, serving up ads and recommendations. See also: How to use Amazon Alexa On Apple's end, a selection of recordings (and/or transcripts) may be used for review, and they remain linked to you by a random identifier for six months. You can opt out of review pretty easily however, and delete anything saved within that initial six-month window. In fact anything deleted within 24 hours will never be reviewed, and if your Apple device supports local processing, Siri can catch and delete some false triggers before they're uploaded. Apple also promises that it will delete most accidental recordings if they make it to the cloud, the exception being a portion used to make sure false trigger detection is working. Apple is eager to sell how much it cares about privacy, and for the most part the company lives up to its promises. It's an advantage in that there's a lot of flexibility. Assistant is omnipresent, and doesn't care if you're talking to it from Chrome, an Android phone, the Google iOS app, or a Nest Hub Max — everything is tied into your Google account, so you can theoretically control speakers, lights, and other smart home accessories from any device, anywhere. You also get to tap into the vast power of Search, YouTube, and other Google services. More: The best Google Home services To help make this equation work, Google has decided to unify data and privacy settings under the Google Dashboard. You do have a fair amount of control, but it can be intimidating, and changing some settings there can have wide ramifications, whereas people might only be concerned with what their speakers and smart displays are doing. There are also odd exceptions — if you want streamlined activity history for your smart home accessories, you need the Google Home app, because the company's My Activity web tool is focused on Assistant as a whole. What might surprise some people is that when you trigger Assistant with 'Hey Google' or 'OK Google', voice recordings aren't kept by default. Even if its policies and track record aren't perfect, Apple is taking privacy more seriously than its competitors.

The University of Cincinnati had seven head football coaches between 1969 and 1993. One left for Harvard. Another left for Rice. The Bearcats also won one conference championship between 1964 and 2008 and if you're not immediately sure which conference, don't worry. There were several. Everyone can win in basketball. Gonzaga proved that. Not everyone can win in football, or at least turn winning into a championship. When Cincinnati was buzzed into the College Football Playoff on Sunday, it repudiated the last plausible criticism of the CFP. A "Group of Five," or Triple-A, conference can indeed win it all. It takes a little extra, sure, but it's not a closed shop. When Cincinnati went to 13-0 with its American Conference championship win over Houston, a Bearcats' fan held a sign that said, "Power Five Is An Opinion. 13-0 Is Fact." This became possible with a 24-13 win over Notre Dame, which was undefeated otherwise. That's all the selection committee demanded of the Group of Fives. Win all your games, schedule a giant and slay it. The 2015 UCF team that went unbeaten and knocked off Auburn in the Peach Bowl did not have that gleaming regular-season breakthrough. Plus, Cincinnati had gained credibility, right or wrong, by taking Georgia to the last three seconds of last year's Sugar Bowl, a 24-21 loss. The Bearcats have won 23 of their past 24 games. Such New Year's Six bowls as the Sugar last year, with all the money, is how the CFP bought off the Group of Five and recognized their viability. A sudden powerhouse like Cincinnati shouldn't be held responsible for the state of its conference. But neither should it be able to cruise into the throne room while stronger conference runners-up are left behind. That means Cincinnati had to thread an extremely narrow needle, and knew it well in advance. Thanks to a roster that is projected to send at least five players into the first three rounds of the NFL draft, it did. Ask Pittsburgh if it's easy to go undefeated. The Panthers are celebrating an ACC Championship win over Wake Forest and are also crestfallen when they realize they were 11-2 with losses to Central Michigan and Miami, both at home. If they win those two chippies, they're in the playoff. There were some who screamed that Notre Dame should somehow replace Georgia after the Bulldogs imploded in the SEC Championship, but that was just honkery. Georgia gave up 83 points in 12 regular season games and was 5-0 against teams that were ranked at the time, including Clemson in the opener. Notre Dame beat two ranked teams. Alabama beat five ranked teams, won an SEC West that serves as college football's toughest minefield, and only lost at Texas A&M by three points. The Big Ten East is similar, and Michigan beat Ohio State and Penn State and only lost to Michigan State by four. The SEC has two teams in the playoff for the second time. That seems about right. There were many reasons, perhaps 100 million, for Lincoln Riley to become USC's coach, but one was Oklahoma's avaricious decision to bolt the Big 12 for the SEC. There was no reason for Oklahoma to butt heads with the SEC West, particularly when the Sooners would have to recruit in SEC territory, a place they have no roots or clear advantage. There was no cultural connection either. Why should Oklahoma be in the same league with Florida or Kentucky, especially when it affects thriving secondary sports like baseball and volleyball? This might become an issue if and when TCU and Houston join the Pac-12, but Oklahoma's SEC move was a fait accompli, and coaches like Riley don't get much input. Meanwhile, college football moves on without a solid expansion plan. Big 12 commissioner Bob Bowlsby said that it isn't likely a plan will be approved by 2024, and the CFP contract expires in 2025. Any change must be approved by 10 conference commissioners and Notre Dame AD Jack Swarbrick. That's good news for those who believe in the best regular season in sports and were riveted on Nov. 27 by 10 hours of Ohio State-Michigan, Alabama-Auburn and Oklahoma-Oklahoma State. A 12-team playoff format would have robbed all those games of their underlying juice and turn college football into college basketball, where the only really crucial day is Selection Sunday. This way, every game really does count, and the season is a 12-game tightrope. Meanwhile, the Big 12 is expanding by four teams. One is Cincinnati, no later than July of 2024. More Power-Five to the Bearcats. They lived the American dream.

Phones launching in December 2021: November was a relatively quiet month in the smartphone market, with very few smartphone launches owing to the festive period and chip shortage. Major flagship devices like the iPhone 13 and Pixel 6 were launched in September and October. OEMs are set to wrap up the year 2021 in style with some mid-range and affordable flagship smartphones expected to launch in India in December. We could see some new launches from Indian smartphone brand Micromax, while Infinix and Tecno also expected to bring new mid-range smartphones this month. Some affordable flagship smartphones like the OnePlus RT and ASUS 8Z are also expected to launch here in India, with strong rumors indicating that India might finally see 120W fast charging with the Xiaomi 11i Hypercharge smartphone. Let's take a look at some upcoming phones in December. Back in October, OnePlus launched its latest flagship smartphone, the OnePlus 9RT in a glittering event in China. Since then, we expected OnePlus to launch its affordable flagship in India alongside the OnePlus Buds Z2. Last week, we got strong hints from reliable tipsters such as Max Jambor and Ishan Agarwal that OnePlus could finally launch the OnePlus 9RT in India on 16th December. The phone is expected to be called OnePlus RT in the country. The OnePlus 9RT is tipped to launch in India as OnePlus RT. The device flaunts a 6.62-inch FHD+ AMOLED display with a 120Hz refresh rate. It's powered by a Snapdragon 888 chipset with up to 12GB of RAM and 256GB of storage. OnePlus RT features a 50MP main camera sensor, 16MP ultrawide, and a 2MP macro sensor. It houses a 4,500mAh battery with 65W Dash Charge support. We expect it to launch below Rs 45,000 in India. The Redmi Note 11 series was launched in China amid much fanfare in October. The entire lineup of devices was launched with much improved specs over the Redmi Note 10 series. There has been still no official communication from Xiaomi about the series's launch in India, but there have been past reports that the Redmi Note 11 Pro+ will be rebranded as the Xiaomi 11i Hypercharge naming, here in India. The smartphone sports a 6.67-inch Super AMOLED display with a 120Hz refresh rate. Further, it is powered by the MediaTek Dimensity 920 chipset coupled with up to 8GB LPDDR4x RAM and 256GB UFS 3.1 storage that is further expandable via a microSD card. It has a triple camera setup at the back with a primary camera sensor of 108MP. The handset packs a 4,500mAh battery and supports whopping 120W fast charging, which could be the most interesting selling point of the device. We can expect the smartphone to launch within the price bracket of Rs 25,000 here in India. Realme didn't launch any new smartphone in India in the month of November. But if recent rumours or leak reports are to be believed the smartphone brand could launch a couple of its devices in the country, before this year ends, with the first one being the Realme Narzo 50A Prime. The smartphone was recently spotted in Eurasian Economic Commission (EEC) certification listings with the model number RMX3516. This certainly means that the smartphone could launch this month in India. The smartphone could come with some upgraded specs over the Narzo 50A, which consists of a 6.5-inch HD+ LCD display, MediaTek Helio G85 chipset, up to 4GB RAM, and up to 128GB internal storage that is further expandable via a microSD card. In the above-mentioned EEC certification listing, a model number RMX3511 was also spotted, which is said to be associated with Realme C35. The upcoming smartphone could be an upgrade over this year's Realme C25 and could include a MediaTek G80 chipset, coupled with up to 4 GB of RAM and 64GB of internal storage. Further, the smartphone should come with a 6.5inch HD+ LCD display and a 6000mAh battery to back up the smartphone. Charging speeds should be limited to 10W, with the smartphone expected to be priced below Rs 9000 in India. Back in May, ASUS launched the flagship ZenFone 8 series in the European markets, with the Indian launch of ASUS 8Z expected to happen soon after that. But since then the company is delaying its launch due to logistics issues and several other factors. The smartphone comes with a compact 5.9-inch FHD+Super AMOLED display with a 120Hz refresh rate. It has aluminium frames on both sides with the front part of the display protected by Corning Glass Victus. Further, it comes with a rear 64MP + 12MP dual-camera setup with a front camera of 12Mp resolution. Under the hood, the ASUS 8Z is powered by the Qualcomm Snapdragon 888 chipset paired with up to 16GB of RAM and 256GB of onboard storage. The smartphone also comes with stereo speaker support and a 3.5mm headphone jack alongside a 4000mAh battery with 30W charging support. We are hopeful that the smartphone will finally launch in India this month, so stay tuned for that. The Vivo V21 5G was launched in April this year, with its successor, the Vivo V23 5G confirmed to launch in India this month. The smartphone could come with a 6.4-inch FHD+ Super AMOLED display with a refresh rate of 90Hz or 120Hz. Further, we can expect the Mediatek Dimensity 810U or Dimensity 900 chipset inside the smartphone with up to 8GB of RAM and 128GB of storage, just like there's in the Vivo V21 5G. The device should also pack in a 4500mAH battery with a 44W or 55W charger bundled inside the box. We can expect the smartphone to be priced below Rs 30,000 in India, with its launch expected to happen in 2nd half of December. Motorola finally launched its much-awaited budget smartphone, the Moto G31 last month in India, with the smartphone being the first from Motorola to come with an AMOLED display under the Rs 15,00 price bracket. Now, Motorola is set to launch its first 5G smartphone under RS 20,000 in India with the launch of Moto G51 5G. Tipster Mukul Sharma has claimed that the smartphone will launch on December 10th in India, and will be the first smartphone to come with the Qualcomm Snapdragon 480+ chipset in India and will come with support for 12 5G bands as well. The smartphone previously was launched in Europe with a 6.8-inch FHD+ IPS LCD display along with a 120Hz refresh rate, and a top centre punch-hole cutout. Further, it has a 5000mAh battery with 10W fast charging support and comes with a triple rear camera setup of a 50MP primary sensor, an 8MP ultra-wide sensor, and a 2MP macro sensor. The smartphone should be priced below 20,000 here in India, with three colour options expected at its launch. For the past few months, we are hearing that Micromax could be working on a new smartphone in its 'In Note' series, after successfully launching the Micromax In Note 1, previously this year. The new smartphone is expected to be a 5G smartphone as well and could be named, the Micromax iN Note 1 Pro. We don't have concrete specifications at the moment, but the phone is rumoured to pack in MediaTek Dimensity 700 or 800U chipset. The Note 1 Pro could finally now launch this month after several delays previously, because of increased competition from Lava, who launched their much-awaited first 5G smartphone last month in the form of Lava Agni 5G. We shall have more details as to when the rumoured smartphone launches in India in the future, so stay tuned for that. Infinix made its Infinix Note 11 series official back in October with its almost 7-inch display screens. Both the Infinix Note 11 and Note 11 Pro come with a 6.95-inch FHD+ display, with the Note 11 Pro though offering a refresh rate of 120Hz. The vanilla Note 11 on the other hand comes with a vibrant AMOLED display with a 60Hz refresh rate. Under the hood, the Infinix Note 11 Pro rocks the MediaTek Helio G96 chipset, while the Note 11 packs in the MediaTek Helio G88 chipset. Both the chipsets are based on the 12nm fabrication process. Both the smartphones also come with a similar 5,000mAh battery, with a 33W charger inside the box. The smartphones also come with dual stereo speakers. The Infinix Note 11 series is expected to launch alongside the Infinix INBook X1 series of notebooks on 8th December in India. Tecno could also soon launch its first 5G smartphone in India with the launch of Tecno Pova 5G. Its design renders reveal that the smartphone will come with a hole-punch cutout at the top, with a triple camera setup at the back of the smartphone. The device is expected to sport a 6.9-inch FHD+ IPS LCD display with thin bezels all around. It is also rumoured to pack a 6000 mAh battery with support for 18W fast charging. It is also expected that it will come with MediaTek Dimensity 900 processor under the hood. The device is expected to launch in a single 8GB+128GB storage option, just like Lava Agni 5G.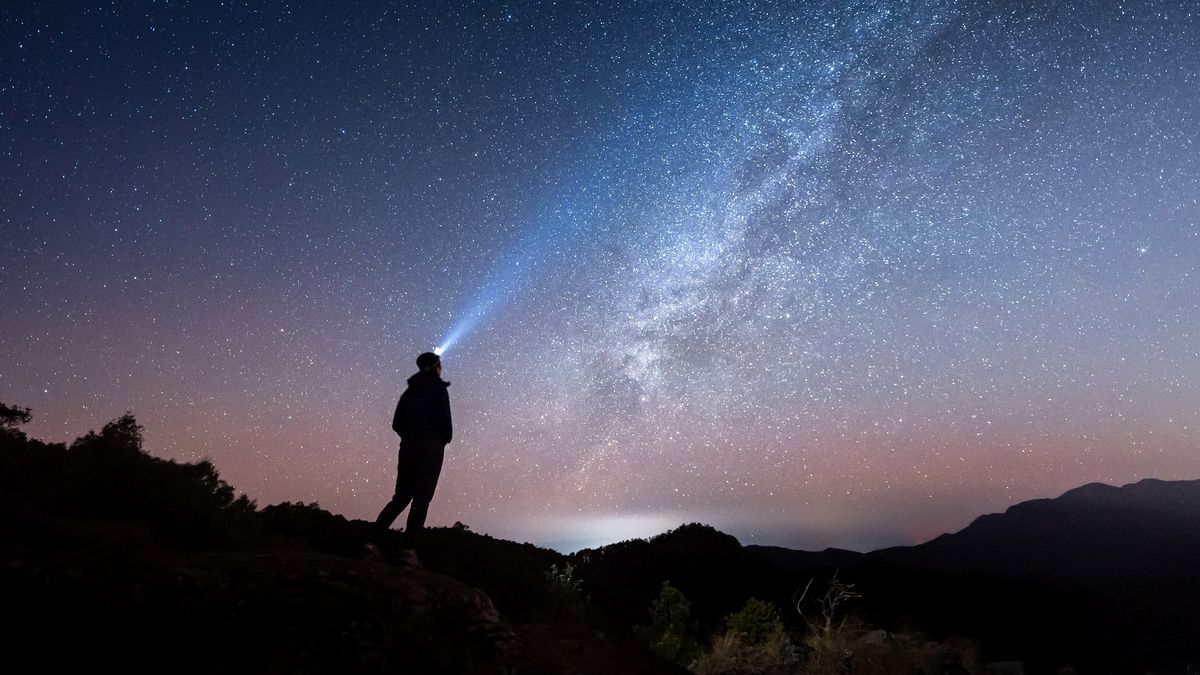 The Fermi Paradox refers to the dichotomy between the high probability that extraterrestrial intelligence exists and the fact that we have no evidence for such aliens. This paradox was described by the late British science-fiction author, Sir Arthur C. Clarke, who said: "Two possibilities exist: Either we are alone in the universe or we are not. Both are equally terrifying." Many experts since have grappled with the same question. Why, considering the multitude of planets and stars in the Milky Way, have we not heard from anyone? We call this problem the Fermi Paradox, and there are a number of possible solutions — some more unnerving than others… Related: Roswell UFO crash: What is the truth behind the 'flying saucer' incident? What is the Fermi Paradox? The Fermi Paradox is a problem that asks, where are all the aliens in the universe? If life is so abundant, why haven't we been visited by, or heard from, anyone else? According to NASA, in just the last two decades we have found more than 4,000 planets beyond our solar system, with trillions of stars thought to exist in our galaxy — most of which host their own planets. Considering life sprang up on Earth, would we not have expected it to start in at least one other location in the last 14 billion years of the universe? Who came up with the Fermi Paradox? Enrico Fermi in his laboratory. (Image credit: Corbis via ) The Fermi Paradox was devised by the Italian-American physicist Enrico Fermi, according to the Planetary Society. He is said to have come up with the idea in a throwaway remark over lunch with colleagues in 1950 when he asked "Where is everybody?" He wondered, given that our planet was relatively young compared to the universe, we might have expected someone to have visited us by now — but we had no evidence of that ever occurring. Fermi died four years later, in 1954, so did not have long to ponder the question. But his idea has sparked whole fields of science hoping to solve the problem, including the search for extraterrestrial intelligence (SETI). What are the solutions to the Fermi Paradox? Are we alone in the universe? Scientists hope to find the answer. Illustration of an alien planet. (Image credit: MEHAU KULYK/ ) There are a number of solutions to the Fermi Paradox. The most obvious, and likely, is that we simply haven't looked hard enough to find other life, and interstellar travel between stars is difficult. The first planets beyond our own solar system were only discovered in the 1990s. This means we have barely started to scratch the surface of studying other worlds. For example, we are yet to find many planets that look exactly like Earth, orbiting stars like our sun — but upcoming telescopes are hoped to be capable of such detections in the coming decade or two. Even then, the distances between star systems are enormous, making journeys between them difficult. Our closest star system for example, Alpha Centauri, is four light-years away. The distance from Earth to Neptune, for comparison, is 0.0005 light-years — a journey that would still take us decades with current technology. Intelligent aliens might simply have decided to never visit us, or did so long ago without leaving any trace. Alternatively, it might be that life is simply so rare that the chances of two intelligent species being positioned relatively near each other in the vastness of space is exceedingly slim. A more somber suggestion is that we are alone in the universe. Life, like that found on Earth, is simply so vanishingly unlikely to arise, that ours was the only world where this happened. Most scientists think this is unlikely. But there is the possibility that some sort of event, known as a Great Filter, might prevent civilizations like our own from progressing far enough to make contact elsewhere. What is the Great Filter? The Great Filter is the idea that catastrophic events, either manmade or natural, cause intelligent life to be extinguished on habitable worlds before they have a chance to extend their reach into the universe. These events could be one of many things. They might be powerful solar flares, climate change, asteroid impacts, or perhaps something of the planet's own doing like a nuclear apocalypse. If this idea is correct, it's not clear if we have already passed this filter — or we are yet to reach it… What is the Drake equation? The Drake equation is an idea, proposed by the American astronomer Frank Drake in 1961, that the number of potential civilizations in the universe can be calculated if we know a few key variables. The formula for the Drake equation is: N = R* x 𝑓p x ne x 𝑓1 x 𝑓i x 𝑓c x L R* = average rate of star formation in Milky Way 𝑓p = fraction of stars supporting planets ne = average number of planets that could potentially support life for each star that hosts planets 𝑓1 = fraction of those planets that "could" support life that actually develop life 𝑓i = fraction of planets that develop intelligent life, and thus intelligent civilizations 𝑓c = fraction of those civilizations that develop a technology to communicate their existence L = length of time over which these civilizations send those detectable signals into space By including all of these factors in the equation, the idea is you might be able to work out how many other intelligent civilizations exist in the universe. This "simple" formula, Drake once said, would be akin to estimating the number of students at a university by multiplying the number of new students entering each year by the average number of years a student will spend at a university, according to SETI. As of yet, however, a number of key variables in the equation remain unknown, meaning we can't yet come up with a possible number for other species of intelligent life. Can we solve the Fermi Paradox? An artist's conception of the James Webb Telescope. (Image credit: NASA GSFC/CIL/Adriana Manrique Gutierrez) Many scientists hope that we can solve the Fermi Paradox. Upcoming telescopes, like NASA's James Webb Space Telescope launching in December 2021, will be able to study the atmospheres of exoplanets like never before, while the search for new planets is continuing unabated. By finding more planets in habitable zones around their stars, where temperatures are just right for liquid water to exist, scientists could narrow down the possibility of other Earth-like worlds in the universe — and, by using advanced telescopes, study some of these Earth-like orbs in our galaxy. Ultimately, scientists simply need more data in order to truly understand the Fermi Paradox. But if it turns out that habitable planets are common, and astronomers are still yet to hear from anyone, then it might suggest intelligent life such as that on Earth is rare. Are we alone in the universe? We don't know if we are alone in the universe, but scientists hope to answer this question in the coming years. Ongoing missions, like NASA's Perseverance rover on Mars, could give us vital clues. Perseverance is collecting samples that will be returned to Earth in the 2030s and could contain signs of past or present life on Mars. If we can discover even simple life on Mars or another location, like an icy moon of Jupiter or Saturn such as Europa and Enceladus, that would be proof that life had sprung up in at least two locations — Earth and this other world. In that instance, it would suggest life is not just limited to our own planet. With that, it would raise the prospect that other intelligent life, like us, might well exist in our galaxy and beyond. Additional resources Learn more about the Fermi Paradox with the SETI Institute. Revisit the Drake equation with this article on NASA's exoplanet webpage. Watch this informative video from the Royal Institution on why we are yet to discover aliens.

The US military has gone on the offensive against ransomware groups as US companies increasingly become targets of malware attacks, the nation's top cyber defender acknowledged on Saturday. Up until about nine months ago, reining in ransomware attacks was seen as the responsibility of law enforcement agencies, Gen. Paul M. Nakasone, the head of US Cyber Command and director of the National Security Agency, told the New York Times. But attacks like the ones on Colonial Pipeline and JBS beef plants have been "impacting our critical infrastructure", Nakasone said, leading federal agencies to ramp up the gathering and sharing of intelligence on ransomware groups. "The first thing we have to do is to understand the adversary and their insights better than we've ever understood them before", Nakasone said in an interview at the Reagan National Defense Forum, a gathering of national security officials. Nakasone didn't describe the action taken or identify the groups targeted, but said one of the goals is to "impose costs" for ransomware groups. "Before, during and since, with a number of elements of our government, we have taken actions and we have imposed costs", Nakasone said. "That's an important piece that we should always be mindful of." The increased activity follows a string of cyberattacks on the federal government and private companies, reigniting concerns about the vulnerability of critical infrastructure. A crippling ransomware attack on Colonial Pipeline forced the shutdown of a major US petroleum pipeline in May, leading to concern of widespread gas shortages along the East Coast. A month later, JBS USA, one of the biggest meat producers in the US, suffered a ransomware attack that temporarily knocked out processing plants. In ransomware schemes like the one used on Colonial, attackers use code to seize control of a computer system and then demand money to unlock it. The worldwide WannaCry ransomware attacks in 2017, for instance, locked up computer systems at hospitals, banks and phone companies. City governments in the US have also been hobbled by ransomware assaults. President Joe Biden signed an executive order in May aimed at improving US cybersecurity defenses, saying that the attack on Colonial Pipeline highlighted the need to do more to protect critical infrastructure. The order outlined a number of steps aimed at shoring up the nation's cybersecurity, including a call for the removal of contractual barriers to reporting federal agency breaches, the reporting of severe cyberattacks within three days and the establishment of a Cybersecurity Safety Review Board to investigate significant incidents.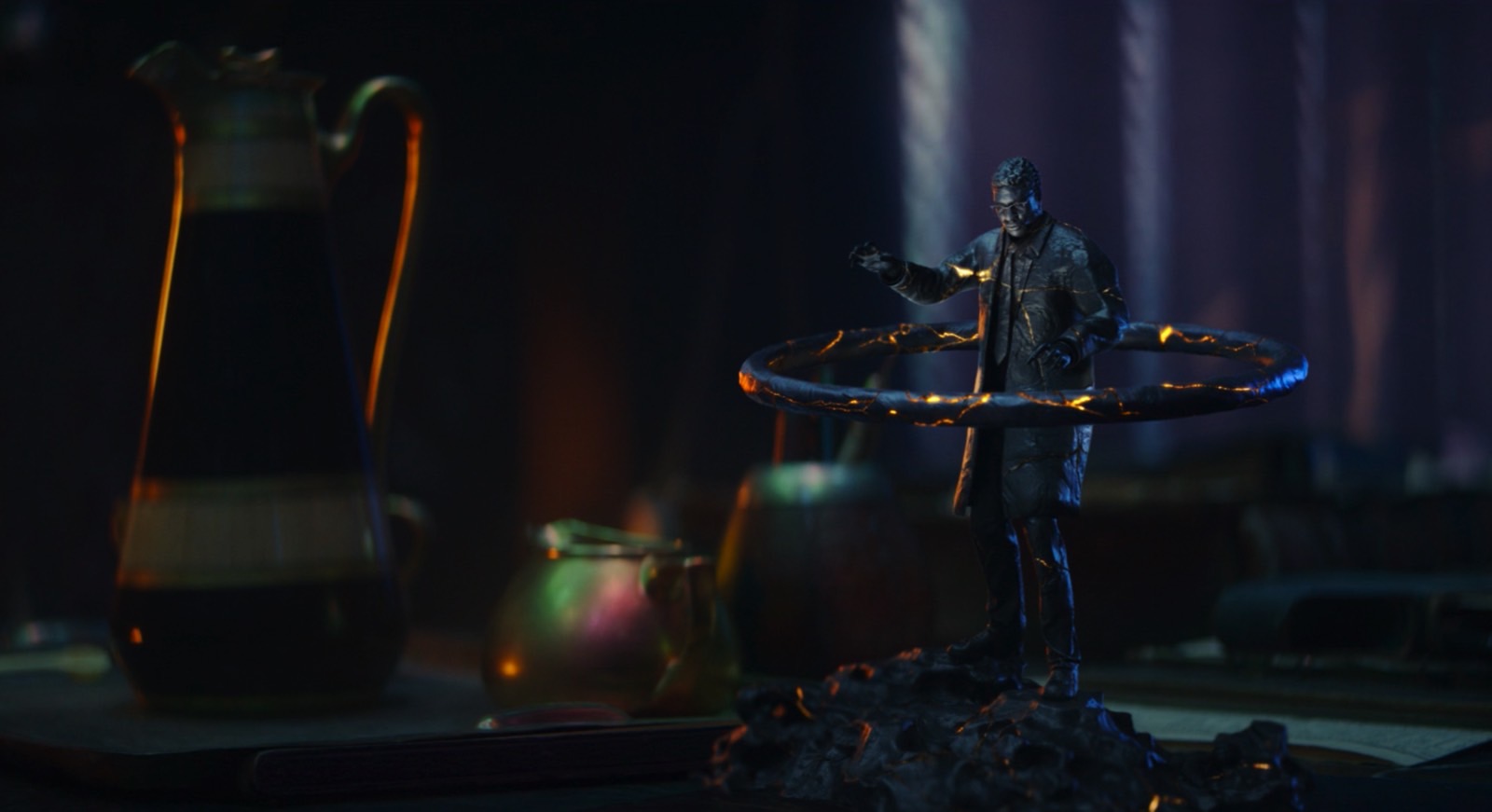 After a year of MCU Phase 4 stories, it's clear that Marvel could have done a much better job with the Infinity Saga villains. We needed more than a decade and 20 movies to finally get to Thanos (Josh Brolin). And then we lost Thanos twice in the same film, with Marvel killing two variants of this iconic MCU villain. Comparatively, Phase 4 throws several big villains at us right from the get-go. They're not just terrifying, they're bigger and badder than Thanos ever was. The Avengers have no idea what's coming their way, but we do. And a brand new Ant-Man 3 leak gives us our first look at Thanos's big successor, Kang the Conqueror (Jonathan Meyers). We explained after Loki — and again after What If…? and Eternals — why Kang is the scariest foe the Avengers might face. It's not about the sheer power alone because Thanos with the Infinity Stones might be more powerful than Kang. The same goes for the Infinity Ultron in What If…?. Not to mention Strange Supreme (Benedict Cumberbatch). And Arishem (David Kaye) seems to be an even more terrifying threat than everyone else combined. But considering everything we saw so far, it's Kang who is probably the most difficult villain to beat. And we're going to get the first real taste of Kang in Ant-Man 3, which is set to be released in 2023. However, before we get to this early Ant-Man 3 leak, I'll remind you what makes Majors' character so terrifying. Kang does something none of the other villains can. He can control time, as the He Who Remains variant from Loki showed us. He can control timelines so that he can nullify all the other villains. Kang can set events in motion that could turn Thanos, Infinity Ultron, and Arishem into puppets. All of these new Marvel villains could turn out to be even bigger threats to the Avengers than Thanos. We'll put a pin in Infinity Ultron, however, whom The Ancient One (Jeffery Wright) managed to neutralize in What If…?. But we can add Wanda (Elizabeth Olsen) to the list of Phase 4 antagonists, as she's about to experience some serious madness. Technically, we saw Kang already. The He Who Remains version from Loki is what Kang looks like. Not to mention that the TV show's finale gives us a statue of Kang at the new TVA that Loki (Tom Hiddleston) discovers. But it's still not the same thing. Fast-forward to early December, and the following Ant-Man 3 leak started circulating on social media. It's an image of Ant-Man and the Wasp: Quantumania merchandising for the movie's stunt team. In it, we see Scott Lang's (Paul Rudd) helmet from the Ant-Man suit, with a huge hole on one side. That's a heartbreaking callback to the broken Iron Man helmet in Endgame. But what's more interesting is the reflection on the helmet. We're probably looking at Kang in that image. As The Cosmic Circus explains, the leak suggests we'll get a comic-accurate Kang costume in Ant-Man 3. The Loki finale also hinted at Kang's comic-based suit. The reflection isn't enough to reveal any big Quantumania spoilers. But we assume Scott Lang & Co. will embark on another Quantum Realm journey, where they're likely to face-off against at least one Kang variant. The Quantum Realm is likely the place where the TVA operates, although that's just speculation at this point. Ant-Man 3 and Kang aside, the movie opens on July 28th, 2023, after Marvel's recent calendar reshuffle. That means we're a long way from seeing Majors play Kang in this particular movie. Needless to say, the character could also appear in Loki season 2 and other productions before then.

Ever since I experienced the anguish of back-to-back iPhone screen-shattering accidents, I've been firmly pro-case. "It's just safer and more pragmatic", I told myself after my iPhone 7, and later my iPhone 8, had their screens irreparably cracked following accidental drops. "Why risk spending another thousand bucks on an iPhone?" But all it took was a single, seemingly mundane moment to alter my perspective: when I slipped off the case to extract the SIM card from my iPhone 12 Pro Max after months of leaving it swaddled in rubber. I was instantly reminded of why these phones are premium: The flat display looked all the more stunning without the case protruding from the sides. The phone felt lighter and more comfortable in my hands and the soothing Pacific blue shone through, unadulterated. It was as if the very integrity of the iPhone's hardware had been revealed. The newly unveiled iPhone 13 lineup is just as aesthetically pleasing -- here are all the design changes and color options. "Maybe you should go caseless, it'll be awesome. " a voice in my head whispered. "Nah, you're crazy!" interrupted another, louder voice. "Pop the case back on ASAP and forget about it! Not worth the risk." Ignoring the rational voice in my head, I decided to find out if I was the only person bonkers enough to secretly want to carry a $1,200 iPhone without a case. I wasn't. After a quick Google I discovered droves of caseless iPhone crusaders: Fans claiming that using a naked iPhone is the only way to experience the best-known consumer tech product on the planet. "This phone [iPhone 12] is too gorgeous to hide away',' said one Reddit user in response to a question about going case or caseless. "I'm rocking it naked. Bought AppleCare for peace of mind", wrote another person on Reddit. "Ceramic coming in clutch", the post said, referring to Apple's Ceramic Shield, which the company said offers four times better drop protection than the iPhone 12's predecessor had. Read more: See the results of our iPhone 12 drop test, iPhone 12 Mini drop test and iPhone 12 water resistance test. Former CNET contributor Chris Matyszczyk put it this way: "You don't buy a BMW and cover it in black rubber, do you?. You don't buy a Prada purse and then wrap it in pink cling film just to make sure none of the corners get scratched." Tucking your iPhone "safely" into a case is a norm woven into the fabric of global smartphone culture. Take a look at the protective phone case industry, which is already worth billions and is projected to expand alongside phone ownership. Add nonstop marketing into the mix, and it starts to feel like cocooning your iPhone in a case is an absolute necessity. The choices are endless: There are shock-resistant cases, eco-friendly cases, cases with sparkly purple dinosaurs, cases fancied by Miley Cyrus, 3D-printed cases you can make complete with a photo of your own dog -- if you're so inclined -- and so on. But this way of life didn't come out of nowhere. Encasing your iPhone has melded into our mainstream culture for legitimate reasons, of course: Nobody wants to risk their iPhone's destruction (most are just too expensive), and everyone wants to preemptively save time, money and resources. Despite all that, I still believe iPhones are best experienced without a case. (And yes, I absolutely recognize this lifestyle choice will not appeal to the pragmatic -- an uncased iPhone probably sounds outrageous -- but it might make sense to the purists of this world.) Read more: Not convinced? These are the best cases for iPhone 12 and here are the best iPhone 13 cases. In recent years, Apple has invested tens of billions on research and design, of which a portion has gone toward carefully crafting the luxurious look and feel of each year's iPhone. It's also easy to forget that Apple employs teams to test its iPhones to make sure they're designed to perfection, even if they don't quite get there. The reality is iPhones are sturdier than ever, too. Apple's ceramic-glass shielding, which debuted with the iPhone 12, went above and beyond expectations, protecting the hardware from drops as high as 9 feet. (Take a look at the results of CNET's iPhone 12 drop test if you need more evidence.) Also, cases don't necessarily guarantee full protection. In fact, according to some insiders, many broken-phone claims reportedly are made about iPhones that were in cases. Just take a look at Amazon reviews for certain highly protective cases and you'll see a smattering of reviews from people who broke their phone in the first week of using a case. Read more: Stop buying breakable phones, and you won't even need a case anymore After doing research, I made the informed decision to go caseless. Here's what I'm enjoying: the lightness, thinness, portability and in-hand feel. I'm also appreciating that I can now take advantage of Back Tap more easily. (To be sure, it worked when I used an iPhone case, but I noticed I had to tap slightly harder with my case.) I've programmed it to perform tasks like launching TikTok and taking screenshots. And guess what? Because of this lifestyle choice, I've evolved into a more careful human being. Will that transcend into other elements of my life? Maybe. Still, the caseless iPhone lifestyle -- although far superior to the encased experience -- hasn't been perfect. As it turned out, I had sacrificed peace of mind. I hadn't fully accepted the risk associated with carrying a caseless iPhone around Hong Kong. Anxiety over my iPhone 12 Pro Max slipping then crashing down onto rock-hard floors hit me in waves some days (even if I do have AppleCare). My Pro Max, which features a matte finish, is still pretty slippery. Then, as I made my way to a charming Hong Kong beach, I worried about grains of sand infiltrating my iPhone's stainless-steel chassis -- regardless of its IP 68 rating, indicating it's both dust- and waterproof. "Don't underestimate the kind of damage even a single grain of sand can do to your iPhone", my rational inner voice cautioned, yet again. Maybe the caseless life wasn't for me, after all. So I decided to mix it up and swing for the best of both worlds. Now I save the case for higher-risk activities like hitting the beach and hiking trails, and for when I eventually hop aboard an airplane. For lower-risk shenanigans like hanging out at home, heading to my neighborhood haunts or catching up with my girlfriends over dinner, I can enjoy the iPhone the way Apple intended. Complete with double taps on the back. Perhaps the "right" way for me isn't about living a pro- or anti-case life, or about being divided between case-haves and have-nots -- but instead it's taking a hybrid approach, where case and caseless days can peacefully coexist.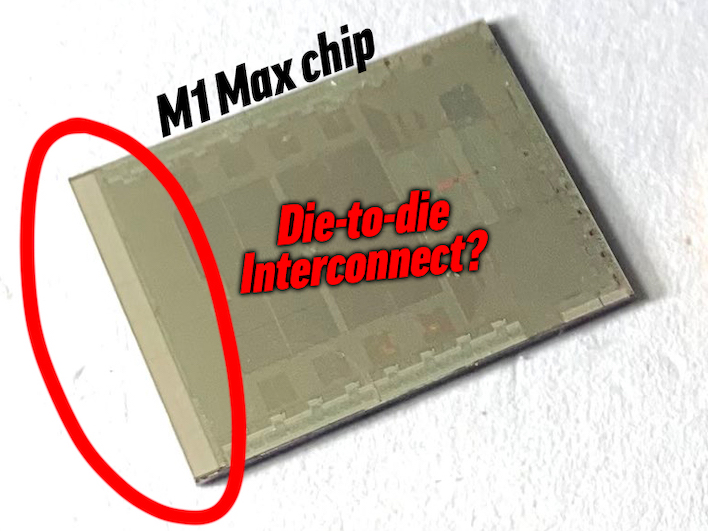 Twitter user @VadimYuryev showed the hidden section on the bottom of an M1 Max chip (seen above in our hero shot). It's important to note, this potential interconnect was never included in Apple's official renders of the M1 Max die. Connecting multiple M1 Max chips together in this manner would result in essentially an M1 Max Duo or even an M1 Max Quadra. Other analysts have been suggesting this possibility for months Now. In May 2021, programmer and tech writer John Siracusa suggested Jade-C as the building block for Pro Mac SoCs. Apple's M1 Pro chip, an intermediate SoC between the M1 and M1 Max in terms of performance, doesn't have the interconnect bus. This probably means Apple intends the performance scaling only for users who need it, like 3D rendering or video production workstation pros. The M1 Pro and Max already outperform most Intel processors; joining two or four of them together would definitely up the ante.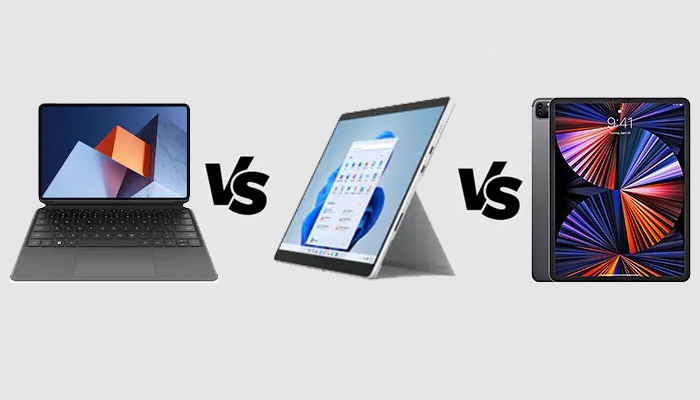 This website uses cookies to improve your experience while you navigate through the website. Out of these, the cookies that are categorized as necessary are stored on your browser as they are essential for the working of basic functionalities of the website. We also use third-party cookies that help us analyze and understand how you use this website. These cookies will be stored in your browser only with your consent. You also have the option to opt-out of these cookies. But opting out of some of these cookies may affect your browsing experience.

The first trailer for Spider-Man: Across the Spider-Verse (Part 1) dropped this weekend, reuniting us with Miles Morales and Gwen Stacy for the first time since 2018's Spider-Man: Into the Spider-Verse brought us on an Oscar-winning thrill-ride. You might be wondering about the character Miles is battling in the futuristic city, but we already glimpsed him in the previous movie's post-credits scene. Spider-Man: Across the Spider-Verse (Part 1) is scheduled to hit theaters in October 2022. Part 2 will come out in 2023, writer-producers Phil Lord and Chris Miller told EW on Saturday. Time to party like it's 2099 and swing some into three-year-old SPOILERS. After Miles, Gwen and their fellow Spider-People stop Kingpin's city-endangering plot to travel to parallel universes and everyone goes home, we meet another pair of Spider-Men, one from the distant future and another from more than 50 years ago, before they end up in an intense (and meme-worthy) bout of literal pointing. The first of these is Miguel O'Hara, better known as Spider-Man 2099 ( Oscar Isaac), who's been monitoring the action with his holographic assistant Lyla ( Greta Lee) and sees that everyone has returned to their own realities. With the multiverse saved, Miguel decides to go on his own reality-hopping adventure. "Let's start at the beginning." Miguel travels to Earth-67, the reality of the 1967 Spider-Man animated series. That's the one with the glorious theme song and the first animated Spidey. Thus "the beginning" here. He encounters the Spider-Man of this universe, and the pair end up arguing over who pointed first -- a moment based on the famous pointing meme that's been around since 2011. We even get a cameo from Earth-67's J. Jonah Jameson. Spider-Man 2099 was created by Peter David and Rick Leonardi, and made his debut in 1992's Spider-Man 2099 No. 1. Miguel is a gifted geneticist living in New York (renamed Nueva York) in 2099, an era when a dystopian US is run by evil megacorporations like Alchemax, a company that plays a big role in the Spider-Verse. While trying to replicate the abilities of original Spidey Peter Parker for Alchemax, Miguel is forced by his unethical boss, Tyler Stone, to take an addictive drug. In an effort to shake the addiction, Miguel accidentally splices his DNA with that of a spider and gains a similar set of abilities as the original Spider-Man. He's also the first Latino character to become Spider-Man. His costume is available in Spider-Man PS4, and he was a playable character in 2010's Spider-Man: Shattered Dimensions and its 2011 sequel, Edge of Time. In the post-credits scene, Miguel travels to Double Identity, a Season 1 episode of the 1967 animated series. It focuses on an actor impersonating others to throw off police as he commits crimes. The pointing scene is from a moment when he pretends to be Spider-Man, and it inspired one of the many memes based on the show. It's not clear why Miguel is traveling through the multiverse, but the trailer for Across the Spider-Verse suggests that Miles will end up in 2099 at some point. Also, the spider that gave Miles Morales his powers suffered from the same temporal distortion as Peter and the other heroes who'd been pulled from other realities. Since the spider had an Alchemax logo, could it have come from Miguel's reality? The company exists in Miles' universe as well, so it might also have been branded after it arrived there.

Apple released the AirTag in April to help people keep track of their keys, luggage, and other easy-to-lose items. Now the device is being used to monitor the location of something else: cars. Or, more specifically, high-end vehicles that car thieves have started tracking with AirTags. "Since September 2021, officers have investigated five incidents where suspects have placed small tracking devices on high-end vehicles so they can later locate and steal them", York Regional Police say. "Brand name 'air tags' [sic] are placed in out-of-sight areas of the target vehicles when they are parked in public places like malls or parking lots. Thieves then track the targeted vehicles to the victim's residence, where they are stolen from the driveway." The police say that AirTags are being hidden in trailer hitches, bumpers, and other hard-to-spot places on vehicles. Because the AirTag was designed to be as unobtrusive as possible, there are plenty of hiding places for car thieves to place the device on an intended target. Stowing one of the trackers is quicker than actually stealing the car, and after the vehicle leaves the public parking lot, it's probably going to be kept somewhere private enough for the theft to occur. Apple previously updated the AirTag to reduce the length of time one of the trackers would need to be away from its owner before it started to alert people who have been traveling in close proximity to the device as a safeguard against the product being used to stalk someone. (Although that change only helps iPhone owners; Android users are left with third-party solutions while they wait for the company to deliver the app it promised to release on the platform.) AirTags are still designed to start issuing this warning sometime between eight and 24 hours after being separated from their owner. That leaves plenty of time for a car thief to place the device on a vehicle, track it to a more secluded area, and potentially steal it before the owner realizes they've picked up a stowaway AirTag. York Regional Police recommend storing cars in garages, purchasing steering wheel locks, or taking other steps to deter would-be thieves.

A man in Italy used a fake arm Thursday morning to try and avoid getting a real COVID-19 vaccine, according to the New York Times. The nurse administering the vaccine noticed the man's arm seemed pinker than the rest of his body, and said she realized it was rubber foam after touching his "skin." "It was so humiliating," the nurse told the NYT, "thinking that a nurse cannot tell the difference between rubber foam and skin." The man, whose identity has not been released, was apparently hoping to be able to work without actually getting the shot, according to the news outlet, and wore a thick theater corset covered in rubber foam with two fake arms attached. It's worth noting that in the early stages of the pandemic, Italy was among the hardest hit countries in Europe with COVID-19 cases and deaths, with a tragic 132,000 deaths. The country isn't quite out of the woods yet, as the NYT reports that about 13 percent of Italy's adult population haven't had a single shot, and cases have been rising again since October. Given that Italy had such a traumatic experience with the coronavirus in 2020 and is still seeing new cases, you'd think the man wouldn't be so set against getting a shot that could save his life. Still, even in a country intimately acquainted with COVID consequences, conspiracy theories abound. US residents may think the anti-vax movement is a local problem, but that's not the case. Italy has a thriving fake vaccination card black market, and doctors will even give saline shots to avoid giving the real vaccine but still give out vaccination cards, according to the NYT. As the Omicron variant spreads, fighting anti-vax misinformation will require a global perspective. And it's especially disheartening to see the spread of conspiracy resulting in expired or trashed vaccines while other countries simply don't have enough doses for everybody who wants one. More on Omicron: A Disastrous Collision Between COVID and HIV May Have Caused the Omicron Variant Care about supporting clean energy adoption? Find out how much money (and planet!) you could save by switching to solar power at UnderstandSolar. com. By signing up through this link, Futurism. com may receive a small commission.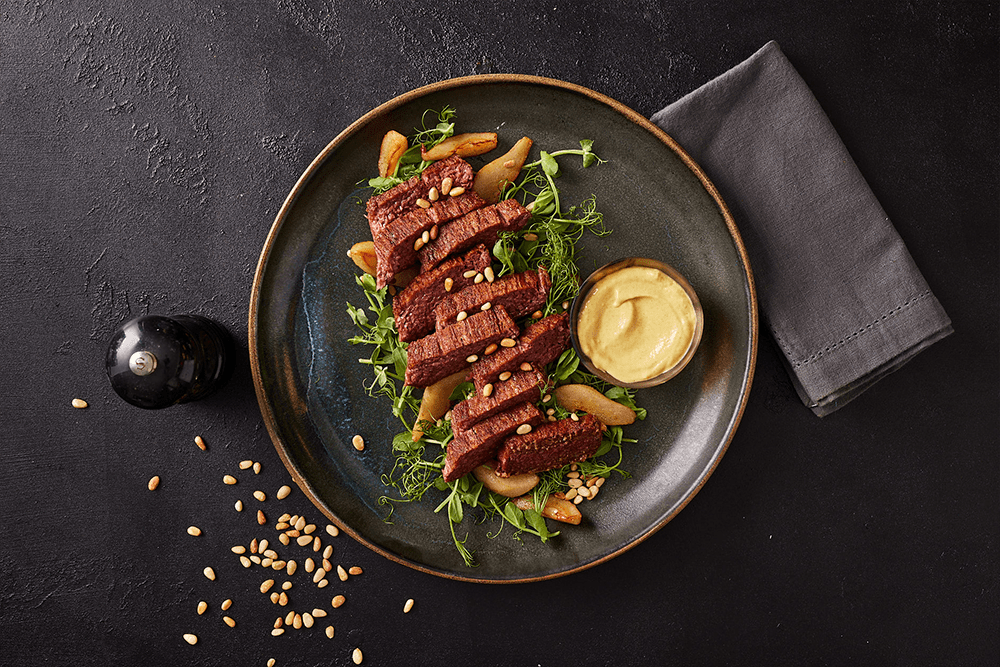 The future of eating out at fancy restaurants could be built on 3D-printed steaks. Redefine Meat, an Israeli startup, is expanding where its product is available in Europe. The products in question are 3D-printed steaks. The steaks are created from plant-based beef substitutes. But it's all configured to taste and feel like real beef steaks. Redefine Meat has expanded its operations into Europe. Restaurants in London, Berlin, and Amsterdam now carry the 3D-printed steaks the company has become known for. A full list of the restaurants that plan to offer Redefine Meat hasn't been shared. However, we do know that restaurants owned by celebrity chef Marco Pierre White will offer the meat alternative (via Independent). White's and three other restaurants in the London area will serve Redefine Meat for £20 to £30. That's a similar price to the way those restaurants charge for traditional beef steak. On top of 3D-printed steaks, Redefine Meat will also provide "premium quality" burgers, lamb kebabs, ground beef, and sausages to other restaurants throughout the Netherlands, UK, and Germany. That should give restaurant goers multiple ways to try the plant-based meats the company offers. Plant-based meat is something multiple companies have tried to push over the years. However, it often falls short in some way. Whether that's by the touch, taste or, smell depends on the company making it. With these new 3D-printed steaks, though, Redefine Meat uses 3D printing, along with artificial intelligence to recreate the meat. This includes capturing the feeling of the muscle fibers of the animal meat, as well as the juicy, yet firm, texture. This has allowed the company to create 3D-printed steaks that look, taste, and feel like real beef or lamb. While they might look like real meat, the steaks are made from plant-based materials. These materials include soy and pea protein, as well as beetroot. The company also uses chickpeas and coconut fat to make the steaks seem more like the meat that inspired them. Redefine Meat wants to offer its 3D-printed steaks in more restaurants, as well as in supermarkets. It also wants to create additional cuts, like thicker or thinner. This should help to make the offering more appealing to more customers as they can choose the cut they want. Right now, the 3D-printed meat is designed to mimic flank steak, which is also known as bavette. This isn't the first time we've seen innovations pushed by 3D printing, either. But, it is notable because of how closely the new steaks resemble real meat. It's unclear when Redefine Meat will expand to other restaurants, or when the 3D-printed steaks might start appearing on store shelves, too.

The US government is reportedly looking to lead other nations in prohibiting the export of surveillance tools to authoritarian countries that could use them to commit human rights abuses. The Wall Street Journal reports that the Biden administration is expected to "launch an initiative with friendly nations to establish a code of conduct for coordinating export-licensing policies" at the Summit for Democracy event hosted by the US Department of State that starts on Dec. 9. The report cites unidentified administration officials who told the Journal that countries participating in this initiative will also "share information on sensitive technologies used against political dissidents, journalists, foreign government officials and human rights activists." It's not clear what countries will be part of this initiative at the start, but based on existing US policies and the Summit for Democracy's invite list, it seems likely that the export controls will be intended to prevent advanced surveillance technologies from being sold to Russia and China This report follows the US Department of Commerce's addition of NSO Group, Candiru, Positive Technologies, and Computer Security Initiative Consultancy to the Entity List for selling their spyware to governments that used them to target journalists, human rights groups, and others. That makes it harder for the quartet to do business with American companies. It doesn't prevent them from selling their existing surveillance tools to authoritarian countries, however, and the new export rules expected to be announced at the Summit for Democracy might change that.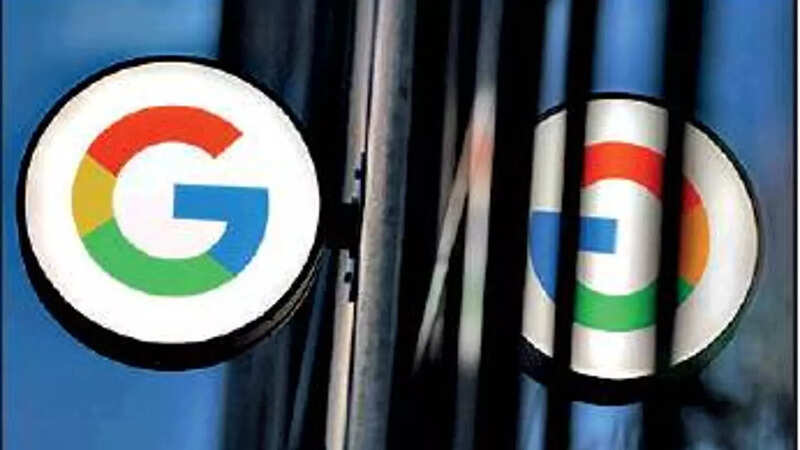 has filed cases against U.S. tech firms that could see imposed on their annual turnover in Russia, a Moscow court said on Friday. Roskomnadzor in October threatened both Alphabet's Google and Meta's Facebook with fines based on a percentage of their annual turnover for a repeated failure to delete content that Moscow deems illegal. Russian law allows for companies to be fined between 5% and 10% of annual turnover for repeated violations. Moscow's Tagansky District Court said court dates for both companies - neither of which immediately responded to a request for comment - were set for Dec. 24. Russia has increased pressure on foreign tech companies as it seeks to assert greater control over the Internet, slowing down Twitter since March and routinely fining others for content violations. Google has paid more than 32 million roubles in fines this year. Google, Twitter and Meta have significantly reduced the number of posts prohibited by Moscow on their platforms. Russia last month demanded that 13 foreign and mostly U.S. technology companies be officially represented on Russian soil by the end of 2021 or face possible restrictions or outright bans.

Cybersecurity provider Red Canary has warned in a recent blog post that a malicious KMSPico installer is doing the rounds on the internet. This malware-carrying fake installer is capable of stealing user information from various cryptocurrency wallets, among other things. This is made possible with the help of a cryptbot. Red Canary says that the cryptbot delivered by this malware is capable of collecting information from the following applications: While there are several browsers on this list, Microsoft's very own Edge isn't one of them, sort of validating its recent claim of being better than Chrome, at least in this instance. KMSPico is an unofficial Windows and Office activator that are used to activate pirated copies of Windows or Office. The tool essentially allows for illicit Windows license circumvention by emulating Mircosoft's Key Management Services (KMS) activation. Red Canary also notes that it is not just individuals who use KMSPico to fraudulently activate Windows as the firm says it has also noticed various IT departments using the tool. Hence, a malicious KMSPico is especially dangerous for such situations. It is also quite easy to fall for a malicious KMSPico as many sites claim themselves as official KMSPico creator as shown in the image below: The malicious KMSPico also installs the actual KMSPico file itself so that a user of a compromised system may not even suspect anything fishy until it is too late. You can find more technical details on the official blog post linked here.

Apple recently launched its latest iPad mini 6 which has been received pretty well. The device is powerful, easy to hold, and comes in a variety of color options. Now, we are hearing that the company is now planning to update three of its iPad models next year. To be precise, Apple is planning to update the new iPad Pro with wireless charging, the entry-level iPad, and iPad Air 5. Scroll down to read more details on the subject. The news is shared by Bloomberg's Mark Gurman in his latest Power On newsletter. Gurman states that Apple will launch a redesigned iPad Pro model in 2022 which will house wireless charging. He also states that the company is also looking to release new iPad Air 5 and entry-level iPad models. Google's 'Pixel Watch' Could Launch in Spring 2022 With Fitbit Integration on Wear OS Apple launched the new entry-level iPad this year with upgraded internals. We got the A13 chip, True Tone, 12MP ultrawide camera with Center Stage capabilities for video calls, and much more. Apple is keen to upgrade its entry-level iPad every year with minor tweaks and new internals. The changes are not made on a broader scale to keep its price at bay. It has been coined in the past that the upcoming entry-level iPad will feature a thinner design and a larger display. However, it rests with Apple if it sees fit to upgrade the design and display of the long-running iPad. Apple's 2022 iPad Pro launch will bring major shifts in design language and we only hope it transitions to mid-range models in the coming years. Other than this, Apple is also planning to launch the iPad Air 5 in 2022. Multiple rumors have suggested in the past that the iPad Air could house Samsung's OLED panels in 2022. However, it appears to be far from reality as Apple might stick with an LCD panel once again. Since the iPad Air 4 brought major design changes, we suspect that the iPad Air 5 will only revolve around updated internals. We can expect the device to feature the A15 Bionic chip, 5G capabilities, Center Stage, and much more. However, the flagship 2022 iPad Pro will remain the highlight of the year. This is all for now, folks. What is your expectation from the launch of the 2022 iPad Pro? Do you think it will feature a glass back for wireless charging purposes? Let us know in the comments section below.

Apple products are notoriously difficult to find on sale, but every now and then you can find good deals at authorized Apple retailers. The MagSafe Battery Pack is compatible with iPhone 12, iPhone 13 (including Mini, Pro and Max editions) and it snaps directly onto the back. It starts charging automatically, so there's no button to press and no hassle. It can be a great way to keep you phone topped off on-the-go. The pack usually retails for $99, but right now you can score it for $75. Like with most tech, there are pros and cons, so let's talk about some of the MagSafe battery features. First, it's tightly integrated into the iOS and will show up in the battery widget alongside your other devices. It can also work as a passthrough for charging to other products, like your AirPods case and other tech that is compatible with Qi charging. It is also built to protect your battery, which is why it caps charging at 90%, which will increase your iPhone's longevity. If this feature bothers you, there is an override, but it's probably best to use the product as intended. Note: There is no Lightning cable or charger included in this deal, so if you want those items, you'll have to buy them separately.

Today's highlighted deal comes via our Apps + Software section of the Neowin Deals store, where you can save 84% off a 1-year subscription to TravelHacker Premium. See the world again! Uncover low airfare deals to pandemic-friendly destinations without booking months in advance. Imagine being able to find the cheapest flights to the safest destinations, automatically! Wouldn't that be the coolest thing in the world for travelers right now? Unfortunately, finding cheap flights to pandemic-friendly amazing destinations requires good timing, luck, and psychic powers. This revolutionary smart travel app uncovers the cheapest flights to the safest destinations automatically! TravelHacker uncovers low airfare deals and detects the reopening status and restrictions present in 124 countries and 3,800+ airports worldwide, updated in real-time. You can use TravelHacker to cleverly monitor airfare on thousands of routes leaving your home airport to countries all across the globe, and it lets you know when airline ticket prices drop. TravelHacker gives you the psychic powers you need to save an average of $200 - $500 for each flight ticket booked. Click and book your flights directly with your favorite flight booking website like Skyscanner, Kiwi, Google Flights. A 1-year Subscription to TravelHacker Premium normally costs $250, but this can be yours for just $39 for a limited time, a saving of $211. For specifications, and license info please click the link below. Apply the CMSAVE40 promo code on check out for an additional 40% off. That's OK, there are other deals on offer you can check out here. Neowin Deals · Free eBooks · Neowin Store Disclosure: This is a StackCommerce deal or giveaway in partnership with Neowin; an account at StackCommerce is required to participate in any deals or giveaways. For a full description of StackCommerce's privacy guidelines, go here. Neowin benefits from shared revenue of each sale made through our branded deals site, and it all goes toward the running costs.



Total 42 articles.
Version: 9.83.38380-256015. Input files: 1, items detected: 74, scanned: 74, accumulated: 42, inserted: 42, exclude filters: 0, include filters: 0, empty media: 14, filtered media: 0, duplicated media: 0, not matched limits: 12, passed http check: 0, not passed http check: 0, http check errors: 0, skipped: {total: 32, by unique value: 0, by limits: 11, by similarity: 12, by unicity: 9, by dates: 0, by classifier: 0, by blacklist: 7, by mandatory tag: 0, from input files: 0}, bad dates: 0, similar from same domain: 21, unique Ids: 0, unchangeble patterns: 1404, words comparisons: 257132/11413, python: 2.7.13 (default, Sep 26 2018, 18:42:22) [GCC 6.3.0 20170516]; the same images URLs found 58 times; total 0 languages detected: {}; {u'text': {u'chars': 363577, u'bytes': 1474900, u'words': 45774, u'sentences': 2439}}
Created at 2021-12-06 06:01