Announcement
DC5n United States software in english 29 articles, created at 2021-12-03 12:01 articles set mostly positive rate 6.6
(1.01/2)

1

0.4

[Update: Wider rollout] Google is finally letting users initiate Android TV app installs from their phones

Google is rolling out a new feature on the Play Store that lets you install apps on your Android TV right from your phone. Read on to learn more. 2021-12-03 08:44 2KB www.xda-developers.com

(0.42/2)

2

0.8

Pokemon BDSP Honey Guide

Players can use Honey Trees to catch rare Pokemon in Pokemon Brilliant Diamond and Shining Pearl. For that very reason, we have prepared this Pokemon BDSP 2021-12-03 05:44 4KB segmentnext.com

(0.02/2)

3

2.1

AWS Announces Next Generation Graviton3 Processors

Amazon announced the next generation Graviton3 processors and the preview of the EC2 C7g instances. The cloud provider claims that the new instance type running the latest Arm-based processors will pr 2021-12-03 08:25 1KB www.infoq.com

(0.02/2)

4

2.3

Latest Office Mobile for Android Insider update brings a new UI for PDFs

Microsoft yesterday released Office for Mobile Insider Build 16.0.14729.20000 for Android devices. This new update includes a new UI for PDFs using which you can access key PDF features from new bottom panel. We've unveiled a new UI for PDFs in Office Mobile: a bottom panel that allows you to quickly discover key features. Now […] 2021-12-03 06:33 916Bytes mspoweruser.com

5

0.3

gamerant.com

There are a grand total of seven brand new biomes in Minecraft now that the Caves and Cliffs Part 2 update for players to explore. 2021-12-03 09:51 3KB gamerant.com

6

0.1

Respawn chief Zampella heading up Battlefield as Gabrielson leaves DICE

The head of Respawn and DICE LA Vince Zampella has been promoted to head up DICE's Battlefield franchise. 2021-12-03 09:46 2KB www.pcgamesinsider.biz

7

0.2

Signal's new monetization feature makes it easier to make donations

Signal runs entirely on donations and the new Signal Sustainer program will make it easier for users to make monetary contributions. 2021-12-03 09:21 2KB www.xda-developers.com

8

0.7

EA is changing Battlefield into a multi-studio development franchise

The long-running shooter series is growing into a fully-fledged Battlefield universe. 2021-12-03 09:19 985Bytes www.gamereactor.eu

9

0.9

The Lord of the Rings: Gollum will be at The Game Awards

It was delayed to 2022 back in January. 2021-12-03 09:09 827Bytes www.gamereactor.eu

10

0.1

A welcome change on Windows 11, choosing a default browser gets a bit easier with build 22509

News, Reviews & Betas which includes large community peer support With the recent Windows 11 Dev Channel Insider build 22509, Microsoft introduced a new "Set default" option that makes it less tedious to select the default web browser for various file types. 2021-12-03 09:08 2KB www.neowin.net

11

0.6

Best small business credit card processing services of 2021

We feature the best credit card processing services, to make it simple and easy to take payments online, either directly through a website or via email requests for payments. 2021-12-03 08:50 15KB www.techradar.com

12

0.8

Microsoft is making it easier to switch between document libraries on SharePoint and OneDrive

Microsoft is adding a dropdown menu that allows you to easily switch between multiple document libraries associated with a team or site. Now when you select a team or site within OneDrive, you'll be taken to the default document library instead of a list of document libraries to choose from. When a user selects a […] 2021-12-03 08:15 1KB mspoweruser.com

13

0.5

FTC files a lawsuit to stop Nvidia's acquisition of ARM

News, Reviews & Betas which includes large community peer support The FTC has filed a lawsuit to prevent Nvidia from completing its acquisition of ARM. The regulator believes that the acquisition will give Nvidia monopoly and is not ideal for the competition. 2021-12-03 08:08 1KB www.neowin.net

14

0.9

Three great games are free to play on Xbox this weekend.

Xbox Game Pass Ultimate and Xbox Live Gold subscribers can play three new video games for free until Sunday. 2021-12-03 08:01 3KB www.thumbsticks.com

15

0.6

Best survey tools in 2021

We feature the best survey tools, to make it simple and easy to collect customer feedback and manage the data for business insights. 2021-12-03 07:46 9KB www.techradar.com

16

0.6

OnePlus Games receives a minor visual refresh, preps a "Smart resolution" feature

OnePlus Games version 3.0.0 has started rolling out and while it's not a huge update, it does bring along a minor visual refresh. 2021-12-03 07:03 2KB www.xda-developers.com

17

0.8

Open source Xen hypervisor debuts version 4.16

Version 4.16 adds first look at TPM 2.0 and better big.LITTLE support 2021-12-03 06:57 1KB www.theregister.com

18

0.8

MSI Creator Z16 review

A niche choice for gaming content creators 2021-12-03 06:16 12KB www.techradar.com

19

0.7

Grab to focus on map tech, lending and Southeast Asia

Shares fell over 20 per cent in its first day on NASDAQ 2021-12-03 06:14 3KB www.theregister.com

20

0.3

How to watch Alex Rider season 2 online for free where you are

The eponymous spy is back on our screens for more action-packed thrills. Our guide will explain how to watch Alex Rider season 2 online from anywhere now. 2021-12-03 06:00 2KB www.techradar.com

21

0.7

NSW government to put AU$40m towards creating the state's digital twin

NSW's Spatial Digital Twin is set to be expanded over the next two years. Meanwhile, a mobile-friendly version is now accessible. 2021-12-03 05:31 3KB www.zdnet.com

22

0.1

Twitter removes another 3,000 state-backed accounts linked to six countries

2,000 banned accounts were linked to Chinese Communist Party narratives related to the treatment of Uyghurs in Xinjiang. 2021-12-03 05:17 2KB www.zdnet.com

23

0.8

Watch NASA's video clips showing Thursday's spacewalk

NASA's latest spacewalk ended successfully at the space station on Thursday, December 2. The agency has since shared some video clips of the mission. 2021-12-03 05:15 2KB www.digitaltrends.com

24

0.3

Didi Chuxing set to de-list from NYSE and list in Hong Kong

News, Reviews & Betas which includes large community peer support Didi Chuxing has said it will de-list from the New York Stock Exchange and will instead list in Hong Kong. Chinese tech firms have faced pressure to take these measures from Chinese regulators. 2021-12-03 04:36 1KB www.neowin.net

25

0.2

gamerant.com

A new co-op ghost hunting game is in the works, with Paranormal Hunter providing a VR and standard screen cross-play experience. 2021-12-03 04:30 3KB gamerant.com

26

0.7

How Myanmar coup forced International School of Yangon to change its critical comms

Critical communications for faculty members at The International School of Yangon in Myanmar became even more so when they found themselves in the midst of a military coup. 2021-12-03 04:19 4KB www.zdnet.com

27

0.7

gamerant.com

A new trailer Nintendo shares reveals the date Paper Mario will join the Nintendo 64 collection on Nintendo Switch Online's Expansion Pack. 2021-12-03 04:10 3KB gamerant.com

28

0.3

COVID-19 causes further delay for Googlers' return to work

News, Reviews & Betas which includes large community peer support Google has said it will delay the return to work for employees in the United States following the emergence of the Omicron variant of COVID-19. It has originally wanted employees back on January 10. 2021-12-03 04:08 2KB www.neowin.net

29

0.6

This 10TB cloud storage is cheaper than buying a Starbucks but it ends today

$3.98 for the first year is surely the cloud storage deal of the year, shame it ends today 2021-12-03 04:05 2KB www.techradar.com
Articles
DC5n United States software in english 29 articles, created at 2021-12-03 12:01
At I/O 2021 in May, Google announced a new feature to make finding and installing apps on Wear OS devices much easier. The feature added a drop-down menu to the Install button on the Google Play Store, giving users the option to install an app on their Wear OS smartwatch right from their phone. The company is now rolling out a similar solution for Android TV devices, making it easy for users to install apps on the TV from their phone. Currently, if you want to install an app on your Android TV, you have to open up the Play Store on the TV itself to install the app. While you can install an app on your Android TV from the web version of the Play Store, you can't do so from your phone. But according to Reddit user r/avigi, Google is finally rolling out this feature to some users. (Screenshot: u/avigi) As you can see in the attached screenshot, the Install button in the latest version of the Google Play Store has a drop-down menu. Tapping on it shows a list of available devices, including the Android TV connected to your account. You can tap on the checkbox next to your Android TV and tap on the Install button to get the app on your Android TV. The new feature isn't widely available at the moment, and it seems to be rolling out via a server-side update. It doesn't appear on any of our devices running the latest Google Play Store update. However, comments on the Reddit post linked above reveal that it is available for some users. While Google hasn't released an official statement on the rollout, we expect the feature to show up for more users in the coming days. We'll make sure to let you know as soon as we learn more. Recent reports suggest that the new drop-down device menu on the Google Play Store 'Install' button is now available widely. It's available on all my phones on the Play Store listings for apps that are compatible with my Android TV. If you haven't received the feature yet, you can try manually updating the Google Play Store on your device. You might have to wait a few more days if the feature still doesn't show up after installing the latest Play Store update.

Google Search adds tools that make it easier to find a doctor
neowin.net
7da03c8548234ebb93d81d5465b8aa33
Players can use Honey Trees to catch rare Pokemon in Pokemon Brilliant Diamond and Shining Pearl. For that very reason, we have prepared this Pokemon BDSP Honey Guide to provide you with honey tree locations and how to use them. Honey can be unlocked in Floaroma Town by talking to the NPC near the meadows. After that, you can slather Honey on Honey Trees to capture different Pokemon in Pokemon BDSP. Before we list out the honey tree locations in Brilliant Diamond and Shining Pearl, let us first talk about how the whole Honey Mechanic works in the game. Honey can be used to catch Pokemon in Pokemon BDSP. Whenever you come across a honey tree, you can splash it with Honey and then use it as bait to attract certain Pokemon. Check back on the slathered tree after 6 hours to see if a Pokemon was attracted and then fight the Pokemon to capture it. Do note that they will leave if you don't check on the honey tree within 24 hours. The following Pokemon can spawn on Honey Trees in Brilliant Diamond and Shining Pearl: The NPC you talked to for unlocking Honey in Floaroma Town will sell you more honey. Go back to the meadows and talk to him if you want to buy more honey. He will sell you 1 Honey for 100p or 10 Honey for 1000p. Stock up on honey if you plan to slather all of the honey trees and catch rare Pokemon. But there is a way to cheat the game when it comes down to getting free Honey! To get free Honey, simply roam around and battle wild Pokemon with a Combee in your Party! Make sure that your Combee has the ' Honey Gather ' ability. This ability allows the Pokemon to pick up Honey after a battle. The higher the level of your Combee, the better the chances of it picking up honey. Do keep in mind that you need to keep checking up on your Combee from the Menu. Since you may need to take the honey off its person before continuing on with your grind. Repeating this cycle will ensure you free Honey for days. Once the Pokemon leaves or you were simply unable to attract any Pokemon in the first place, you will have to cover the tree with honey again to attract more Pokemon to it. Not every tree you slather will always attract Pokemon and that is why you should cover multiple trees at the same time to increase your chances of encountering a rare Pokemon. Therefore, try to slather honey on 3 trees per day. This way the chance of encountering the Pokemon you want will rise significantly. Within a week, you will probably encounter the Pokemon you want if you stick to this '3 Honey Trees a Day' method. But there are Special Honey trees available that are connected to your Trainer ID and Secret ID. In Sinnoh, there are 4 special Honey trees. They have a higher chance of attracting rare Pokemon like a Munchlax. But the catch to this is that each tree corresponds to your IDs, as mentioned above. In the end, the only way to find out which tree is special to you is through trial and error. One of them is bound to be the rare one for you. Try to form routes and routines on the map. So, whenever you are going on a quest, you can slather all of the honey trees in your way. You can even slather the honey trees when you have to leave your Switch and come back after 6 to 8 hours to find some Pokemon attracted to them. It should be noted that the Nintendo Switch's clock cannot be set forward to skip the 6-hour waiting time. Moving from there, let's talk about checking the status of your Honey Tree for a better understanding of this mechanic. This method is useful when you have forgotten the location of your Honey tree. Open up the Town Map via the Key Items section in your bag. It is better that you register it to the + symbol on your Nintendo Switch for ease of access. Upon its opening, press '+' on your switch to bring up the Locations info. This will show all of the Honey Trees that you have encountered on the map. Tap on L and R simultaneously to scroll between the Honey trees. The colors shown on these trees signify the following status: There are a total of 21 Honey Trees in the game and we will be pinpointing their locations for you below.

Pokemon BDSP Heart Scale Locations Guide
segmentnext.com
654e8d7136ee084c27558694136334eb
Pokemon BDSP EV Training Guide
segmentnext.com
fadceab2fbf60ef4aea93364b0a4f8a0
How to Grow Berries in Pokemon BDSP
segmentnext.com
b051d852c7b74c045c71940c48b21024
How to Defeat Gym Leader Crasher Wake in Pokemon BDSP
segmentnext.com
ec39eb1397c9468b7ff9b21efe8d4410
Pokemon BDSP TM Locations Guide
segmentnext.com
8c738b7030128dc676f7356eb0f74257
How to Defeat Gym Leader Gardenia in Pokemon BDSP
segmentnext.com
bb534cd92c4f9f4d44042e9f129b23d0
A round-up of last week's content on InfoQ sent out every Tuesday. Join a community of over 250,000 senior developers. View an example We protect your privacy. A round-up of last week's content on InfoQ sent out every Tuesday. Join a community of over 250,000 senior developers. View an example We protect your privacy.

JakartaOne Livestream 2021 Will Highlight Jakarta EE 10 and MicroProfile 5.0
infoq.com
a45720e5d7ee918a162621c0672a9909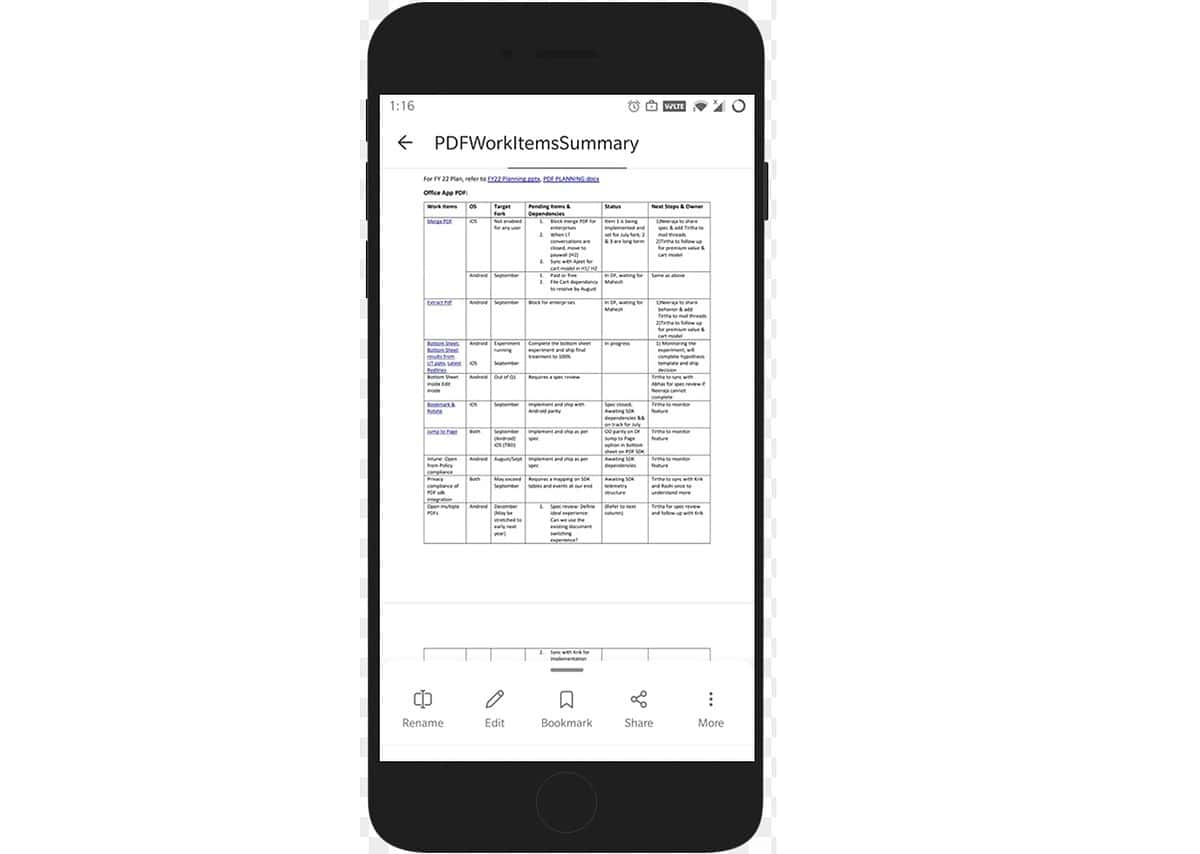 Microsoft yesterday released Office for Mobile Insider Build 16.0.14729.20000 for Android devices. This new update includes a new UI for PDFs using which you can access key PDF features from new bottom panel. Source: Microsoft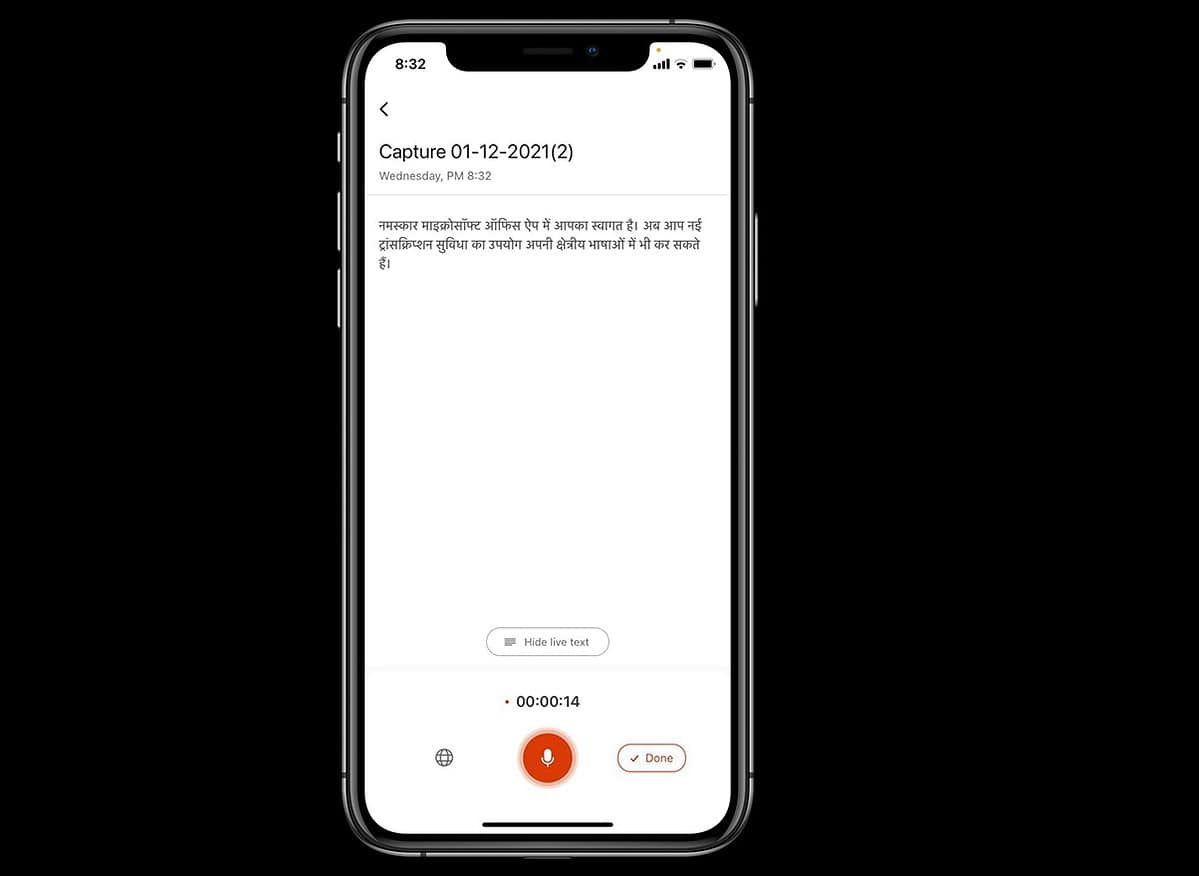 Latest Office Mobile for iOS Insider update brings transcription support for more languages
mspoweruser.com
6ff77255a1fa86bc2de7c958d5746b86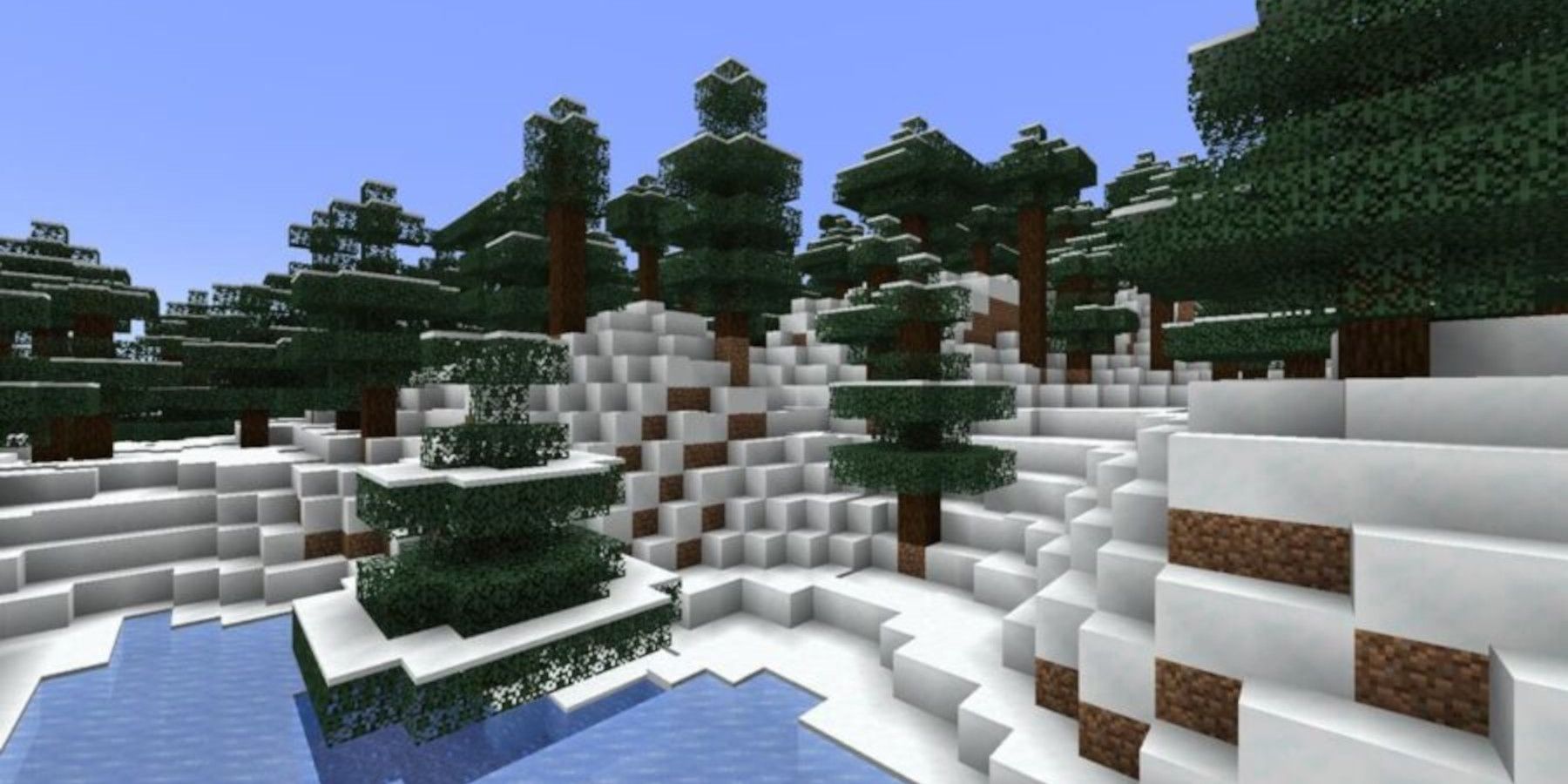 Minecraft 's latest update is 1.18, also known as the Caves and Cliffs Part 2 update. This massive update includes all sorts of new critters, different Minecraft ore distribution, and even a selection of new biomes for players to explore. While Caves and Cliffs Part 1 focused mainly on new mobs, Part 2 has brought players a variety of new biomes to explore. As the name of the update implies, these new biomes are under the ground (Caves) and on mountains (Cliffs). There are a total of seven new biomes in Minecraft 's Caves and Cliffs Part 2 update, all of them just underneath the surface or on the highest mountains. These biomes are: RELATED: Minecraft 1.18: Where to Find Diamonds The first cave biome is called a Lush Cave. These caves are filled with plant life and the occasional underground lake or river. Here players can find hanging vines with glow berries, azalea trees, roots, dripleaf plants, and axolotls. These caves can feature pools of lava, and they can now generate extremely close to the surface. The second cave is the Dripstone Caves. These are filled with stalagmites and stalactites. They also have the possibility of generating underground water features and even have glowing dripstone tiles. These unique and beautiful new caves can also spawn closer to the surface, and can now even dip below what used to be rock bottom in Minecraft. Unfortunately, this update does not contain the promised Deep Dark Cave Biome or Deep Dark Cites. Players will be able to look forward to these cuts to Caves and Cliffs in future updates. Mountain Meadows are one of two new mountain biomes that will show up in the 100 to 140 height. In this biome, players can expect to find flowers, sweet berries, wolves, and loads of trees. This biome is also the only Mountain biome where Minecraft villagers and villages can spawn. These only spawn right at the bases mountains. The second biome that appears at the Y-axis height of about 100 to 140 is the Mountain Grove. Here players will find polar bears, rabbits, and snow deep enough to make players freeze to death. These patches of snow won't support a player's weight unless they are wearing leather boots, and players fall through the drifts into danger. This biome is filled with snowy spruce trees. If players are looking for the goat Minecraft mobs, they will want to check out the Snowy Slopes. Appearing a little higher than the last two biomes, players need to climb to about 140 to 170 to find one of these biomes. Here, there are no trees, but the snow is still a massive danger to players without the right equipment. Jagged Peaks which are also sometimes called Lofty Peaks are taller than any Minecraft mountains have ever been before. Spiked and towering, these massive geological features can tower over the map and head into the clouds. Players will find these at 170 or higher. Snow-Capped Peaks, Smooth Peaks, or Frozen Peaks all describe the same biome in Minecraft. These are the older, more rounded mountaintops and are usually covered with ice rather than snow. These also spawn at 170 or higher. Minecraft is available on PC, PlayStation 4, Xbox One, Nintendo Switch, Android, iOS, Apple TV, Raspberry Pi, Wii U, and PlayStation Vita, among others. MORE: 27 Best Minecraft Shaders (2021) Source: YouTube, Wiki

The head of Respawn and DICE LA Vince Zampella ( pictured) has been promoted to head up DICE's Battlefield franchise. As reported by GameSpot, the development vet is being put in charge of the shooter series, seemingly in addition to his role heading up Ripple Effect, previously DICE LA. This news comes as DICE VP and general manager Oskar Gabrielson has decided to leave the studio after nine years at the company. He joined the Stockholm-based developer back in 2012 as GM and executive producer, before being promoted to VP and general manager in 2016. Replacing Gabrielson at the DICE helm is Ubisoft veteran Rebecka Coutaz, who previously headed up the French publishing giant's Annecy office. "[Zampella] creates culture-defining entertainment that [resonates] beyond games", EA COO Laura Miele said. "We are bringing one of the most influential and talented individuals in entertainment to a franchise that is ready to be unleashed into the modern era of gaming. It's an extraordinary inflection point in game history. "His ability to lead studios and bring developers together so they can create world-class experiences is unmatched. I believe the structure, process, and vision he brings will enable Battlefield to excel like never before. No one knows shooters and live services better than Vince." Gabrielson added on Twitter: "My last decade with the team at DICE has been nothing short of amazing. There have just been so many great memories working with our teams. But I have now made one of the hardest decisions of my life, to leave DICE and Electronic Arts." All of this comes in the wake of the less-than-stellar launch of Battlefield 2042, which debuted last month. DICE's head of design, Fawzi Mesmar, also recently departed to join Ubisoft as VP of editorial.

Signal, the privacy-focused instant messaging app that shot to popularity after WhatsApp's controversial privacy policy change, is adding a new monetization feature into its app. Unlike its rival instant messaging services, Signal runs entirely on donations and this new feature will make it easier for users to make monetary contributions and support and sustain the donation model. As the company notes in a new blog post, "Signal has no data to sell, no advertisers to sell it to, and no shareholders to benefit from such a sale…. as the sole beneficiaries of Signal, it is up to the people using Signal to sustain it." Users can become a Signal Sustainer by contributing a small amount on a monthly basis or making on-off contributions (via The Verge). There are three sustainer levels users can choose from: $5, $10, and $20. Signal notes that your subscription will only renew if you access the app over the course of the month. If you uninstall the app or stop using it for some reason, Signal will automatically cancel your subscription after the next cycle to "eliminate the "dark pattern" of subscriptions you've forgotten about." Users can make donations using Apple Pay and Google Pay, with the company planning to add more payment methods in the future. When you make a donation, it unlocks a badge that you can display on your profile Signal also emphasizes that the entire payment process is designed to be privacy persevering, adding that it doesn't associate your payment information with your Signal account. "Leveraging the anonymous credential scheme that we introduced for Signal private groups, clients make payments and then associate a badge to their profile such that the server can authenticate the client is in the set of people who made a payment, but doesn't know specifically which payment it corresponds to," the company wrote in a blog post. The donation feature is rolling out with the latest Signal update on Android and iOS.

It might be short of a campaign, but its three online modes show a lot of promise. The long-running shooter series is growing into a fully-fledged Battlefield universe. Players can unlock some unique cosmetics for completing these time-limited tasks. Fawzi Mesmar was part of the team responsible for developing Battlefield and Star Wars Battlefront games. It's a pretty big list. It has taken No. 9, only eight spots behind eFootball 2022. Despite EA's latest shooter only officially launching on Friday.

It was delyaed to 2022 back in January. The game is set to release in 2022. We have both good news and bad news for you, precious. Hopefully we'll get to see even more of the game later this week during Gamescom. In a recently released article, Daedalic Entertainment's The Lord of the Rings project was partially unveiled. Daedalic has revealed some new details on the project, which is a stealth game providing a closer look at the character.

Microsoft has recently been in the middle of a lot of controversy regarding its Edge web browser. The company has been trying hard to promote Edge to more users and one may argue that its approach hasn't been the most astutely planned one. However, the company is not relentless in this method, it seems, and is also considering user feedback while on this path. For example, choosing the default browser on Windows 11 is currently a tedious process for many as it requires selecting the default browser for the file types one by one. There was a lot of backlash and criticism from other major browser vendors regarding this. Microsoft has taken in this negative feedback and has amended this process of default browser selection with the recent Dev Channel Insider build 22509. There is a new "Set default" option present in it the Default Apps settings. The company also made some interesting Start menu changes too. Read all about the new build here. The default browser selection change was first highlighted by Microsoft MVP Rafael Rivera on Twitter. The Before/After images slider below shows how the new "Set default" option works: As you may have noticed above, for now at least, the Set default option works with. htm and.html files and does not universally select a browser as the default for all file types, but that may change in the future. That said, it is important to note that Dev Channel builds are not tied to a specific version of the OS so there's no known when, or if, these changes will become generally available.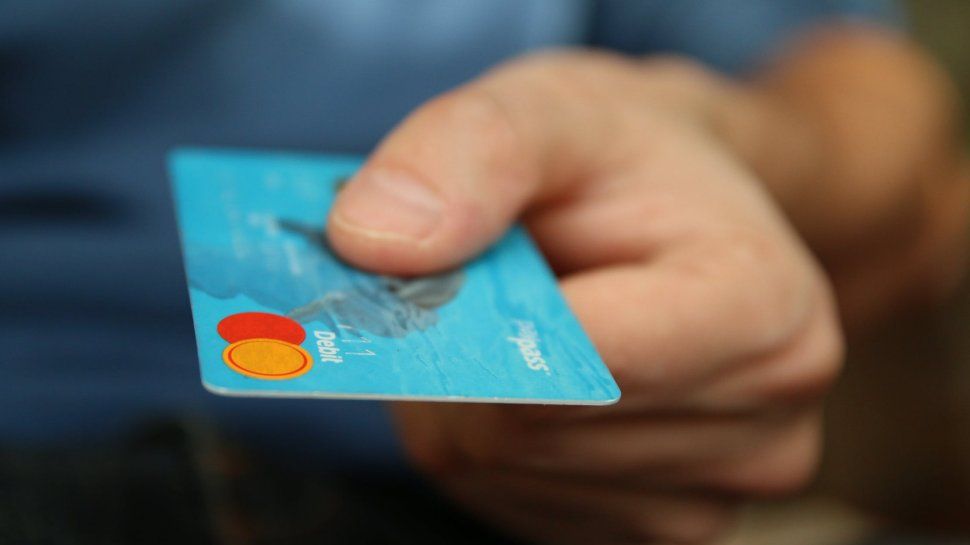 The best credit card processing services make it simple and easy to take payments online, either directly through a website or via email requests for payments. Credit card processing services are an essential part of business transactions, both online and offline, and the ability to take credit card payments could make or break your business. If you're running a small business or launching online, you've got a key decision to make: Which system should you choose? There are two main options for credit card processing services: a simple credit card processor with all fees paid per-transaction, or a merchant-account solution that comes with a monthly fee but offers far cheaper processing on a per-item basis. But your decision doesn't end there. Some services offer deep discounts, letting you save on each transaction. But with so many different business applications now provided by the cloud, it could be an advantage to use a credit card processor that doesn't offer the cheapest rates but will offer savings in other ways, such as by integrating with accounting software. Or you could think bigger: Credit card processing is simply one element to a point of sale (POS) system, which can do much more for your business. The best POS systems can manage inventory, ensure you're on top of compliance-related payment regulations, and help you avoid fines and other administrative costs (such as chargeback fraud), all while offering advanced security features that protect from data theft and cyber breaches. Just looking for a simple credit card processor? We've got you covered. Here are the best credit card processing services for online transactions. PayPal has become the ubiquitous payment portal for many online businesses for one simple reason: It's so easy to use. PayPal has made integration into payment gateways simple for major e-commerce platforms, requiring little more than a couple of clicks and an email address; often the most complex part of setting up PayPal processing is copying and pasting a supplied API key to get started. Add to that no setup fees and the value it can add to your business is obvious. You can choose from different packages within PayPal to suit the scale of your turnover, so PayPal Checkout, PayPal Web Payments Standard, and PayPal Payments Pro should all be investigated if you're aiming to process credit card payments. There are no monthly fees for the small business product, Web Payments Standard, with transaction fees depend on sales volume. Although many shopping carts are built to accommodate PayPal from scratch, it can even be used as a standalone service for taking individual payments from clients, just by pasting a payment button code into an email. Subscription payments are also available by default. PayPal also offers additional features to grow into, such as taking in-store payments through a card reader. With no hidden costs or monthly charges, PayPal is one of the most accessible options for startups and small businesses. Sage payment processing is a credit card payment gateway that has the added benefit of being able to integrate into Sage's accounting software. Like most big payment processors, generally speaking it can be easily integrated into existing e-commerce platforms. It also comes with a beefy collection of features, such as powerful fraud screening tools, lots of security options, customizable payment pages and one-click check-out amongst other things. We're also impressed with the My Sage Pay analytics portal that delivers lots of useful data back to you on how your business is running. Sage Pay offers telephone processing and direct card processing for in-store usage, as well as providing merchant account integration. Sage Pay effectively has a whole suite of services that can work for startups, as well as small corporations and larger enterprises. The ability to integrate directly with Sage Accounts is probably the biggest selling point, as this can significantly simplify bookkeeping and financial recording, helping to save on accounting costs. The ability to work directly with a merchant account also means a big reduction on transaction fees. There is a monthly fee to pay according to sales volume. However, considering the potential for efficiency savings through simplified accounting, this can seem more like an investment than a cost. Compared to the other credit card processors present here, Stripe is very much the new kid on the block. Some may see that as an advantage: It hasn't had to evolve legacy technologies, but has instead jumped straight in to work with the latest. The benefit here is a flexible, cloud-based payment system that offers not just payment processing and fraud prevention but also business intelligence through an analytics package Stripe calls Sigma. Stripe doesn't just offer online payment processing, however. It also offers Stripe terminal for taking payments in a brick and mortar store. The great thing is that you can also accept payments from right around the globe, with Stripe automatically converting the transaction. Keep an eye out for additional charges, though these aren't enough to dissuade you from offering the option altogether. Dig deeper into Stripe's arsenal of tools though and you'll find many more useful features, including smart invoicing and subscription management and multi-party payments for platforms and marketplaces. The online payment processing service itself comes with no monthly fees, just a percentage charge per transaction, plus a small processing fee, which is competitive with similar payment gateways. However, that's just the initial and basic charge level, and discounts may be available if you contact sales. As an additional note, as well as credit card processing, Stripe also provide a company startup package which they call Atlas. This service requires you to set up a Stripe account, after which they'll register a LLC for you in Delaware, as well as set you up with a bank account and all payment processing, on top of which they include an EIN with the IRS. There's also a support community to help provide advice about running your new business. Authorize. net has a couple of different platforms on offer. The All-in-One option allows for credit card processing without a merchant account, and comes with a monthly charge and competitive processing fees. However, Authorize. net is perhaps more famous for its merchant account gateway, and while that option retains the monthly fee, transaction fees are reduced in a big way if you go this route. Note that once you sign up for a merchant account you will be charged for it – whether you are actively using it or not. There are additional tools offered by Authorize. net, some of which are included by default, and some that incur additional costs. Advanced fraud screening tools are standard and include 13 configurable fraud filters relating to IP, transactions, shipping and also velocity. The latter limits the number of transactions allowed per day or hour to stamp out high-volume fraud. Useful if you're a large concern no doubt, as is the ability to dynamically change and adjust subscription billing. There are also advanced Customer Information Management tools available, such as the ability to automatically update a customer's charge card details, and allow multiple payment methods and billing addresses for a single customer. Like most other major payment platforms, Authorize. net can often be found as an add-on for e-commerce platforms for easy integration. PaySimple credit card processing offers a suite of products and services that are well-suited to the smaller business owner. Having been in existence for around 15 years PaySimple has refined its business and now offers the ability for companies to process payments in flexible ways, as well as automated billing and adding in customer marketing options to complete the picture. PaySimple is a practical solution because it delivers options for accepting payments online, in-person and via mobile, which means if you've got a small business it covers all bases within one package. A free 14-day trial certainly makes it worthy of inspection. You get a merchant account, which lets you process payments, plus a physical card reader for carrying out transactions when the card is present. You'll also be able to process payments using a virtual terminal although it's worth noting that PaySimple only works if you're based in the USA. As well as offering the convenience of card processing, the service can also be used to set up recurring credit card payments, alongside those one-off transactions, so automated billing schedules are within reach of anyone. PaySimple states on its website that it has no contracts and no cancellation fees, which is always a bonus if you're a small business that has to be careful with its cashflow. There are various fees, such as a monthly fee on top of processing fees, plus other fees for additional features if you require them. It's a good idea to head to the PaySimple website and look up their Starter pricing page, as well as the more expensive Standard pricing pages. Helcim is a Canadian credit card processing company and merchant services provider to small businesses. The company has grown a lot over the years and now boasts $2.5 billion in annual processing, handles 15 million transactions per year and keeps no less than 6000 merchants ticking over nicely. On its website Helcim points out that its credit card processing features transparent pricing and there are no hidden fees. In fact, Helcim has streamlined its payment systems so you can enjoy month-to-month processing power irrespective of how many cards you end up processing. On signing up for an account you'll be able to start a new merchant account application. Helcim offers a range of options for completing transactions, including in-person payments and those done on the go. This comes in the shape of chip and PIN, tap and pay. Helcim also offers the capacity for processing payments using a manual keying-in method for both online and over-the-phone purchases. In addition, Helcim has a range of payment solutions, which include a virtual terminal, a point-of-sale device, mobile apps plus credit and debit card machines along with a payment gateway. You can also mix and match these options, depending on your business and its requirements. For added flexibility, Helcim delivers a comprehensive payment processing solution with a built-in merchant account for Visa, MasterCard, Discover, China UnionPay, American Express OptBlue, JCB and Visa Debit cards. On top of all that, Helcim has now added QR code functionality for merchants who are using its Online Store, Hosted Payment Pages and Online Food Ordering features. Clover credit card processing systems come in a wide variety of options, with the company offering point of sale products both directly or via one of its partners. The business provides solutions for taking payments over the phone, remotely and contactless. It is, in effect, a one-stop point-of-sale solution and is therefore suited to business of all types and sizes. Clover POS has a range of options to choose from and gets consistently praised for offering simple to use but powerful hardware that just works. You can subsequently mate the kit with either a Clover merchant account or use one from a merchant services provider. Clover is also sold by the likes of Bank of America, BBVA, Citi, PNC, SunTrust and Wells Fargo. Clover is cloud-based and also has a whole selection of hardware that will enable you to process credit card payments in a physical environment as well as remotely. Terminals are available in a variety of sizes and configurations. You'll need an account in order to be able to use its products and services, and once you've signed up you have a Clover merchant account along with the Register Lite plan. That allows you to start processing payments without purchasing a device from them or needing any other hardware. The benefit of using a Clover device is that you get access to more tools and functionality, plus customer rewards and promos. In simple terms, here are two main options when it comes to choosing a credit card processing service: The difference between the two is key to deciding which is the best option for you. The General Processing option means that the credit card processor effectively acts as a middleman between you and the banks. They take care of all transactions and authorizations, as they move money from the customer's bank account to your processing account. This is generally a good option for start-ups, small businesses, and relatively low-volume sales, ie, thousands rather than tends of thousands in turnover per month. For this general service expect to pay transaction fees of between 2.5% - 3.5% for online purchases, though this can go higher for keyed in credit card payments you might take over the phone or in store. There may also be higher transaction fees for digital purchases. The Merchant Account option means that the credit card processor still acts as a middleman - but while they take care of transactions and authorizations, they move money directly from the customer's bank account to yours. This offers a couple of key advantages: The first applies because the processor doesn't need to authentic funds themselves, as this is done by the bank you have your merchant account with. This means you pay only interchange fees which tend to be around a few cents per transaction, which is usually far cheaper than the percentage-based fees for general processing. And because the money goes directly into your merchant bank account, it means that you don't have to wait around for funds to (Eventually) clear for withdrawal - some general processing services can insist on withholding for between a few days to a few months, in order to cover themselves against fraudulent transactions and chargebacks (which is where the customer disputes the payment and their credit card company forces a refund). Of course, there is a cost to the merchant account option - usually a monthly fee of around $30 per month. This makes it much more ideal for companies who have a high turnover or high-value transactions, so that the monthly fee works out as much cheaper than a transaction fee of a few percentiles. However, the big drawback of merchant accounts is that banks can be still distrustful of new companies and online sales, regarding them as riskier than normal retail shopping, so don't be surprised if you're expected to prove your worth - and trust value - over a couple of years before this option is made available to you. Even still, some providers will offer both types of service, so you can start with their general processing platform, then upgrade to a merchant account later, if needed.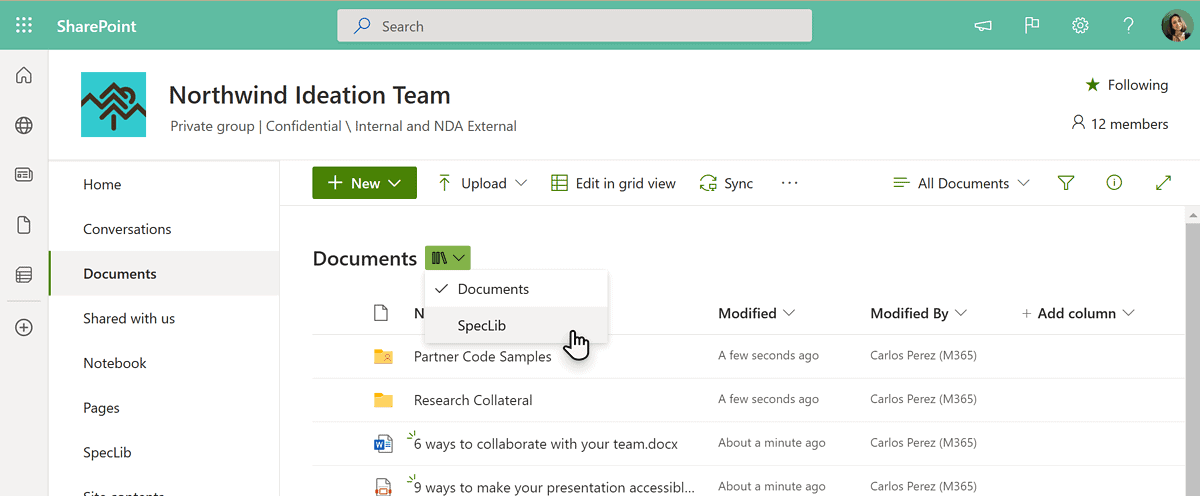 Microsoft is adding a dropdown menu that allows you to easily switch between multiple document libraries associated with a team or site. Now when you select a team or site within OneDrive, you'll be taken to the default document library instead of a list of document libraries to choose from. Where applicable, users will still be able to click the site name in the breadcrumb to see the full list of document libraries. Microsoft is also planning future work to bring this library dropdown to OneDrive mobile apps, Office, and Teams but currently do not have a timeline to share. The feature will roll out to Targeted Release between early January and mid-January and will hit Standard Release users between mid-January and early February.

Last September, Nvidia announced that it purchased the popular chip-marker ARM from SoftBank for $40 Billion. Since the acquisition, questions have been raised as to how this will impact the overall market and the competition. Earlier this year, the UK government made it clear that it is not happy with the acquisition and was looking into the matter. Now, the Federal Trade Commissions (FTC) has filed a lawsuit to stop the deal. According to the regulator, the acquisition will give Nvidia immense control over the technology that is used by the industry to design chipset for devices ranging from laptops to smartphones and even cars. ARM currently designs and licenses chips that are used by almost all the major companies including Apple, Qualcomm, and AMD. The decision to file for a lawsuit was unanimous, with two Democrats and two Republicans agreeing that the deal will give an unfair advantage to Nvidia. FTC Bureau of Competition Director Holly Vedova issued the following statement: In a statement to The Wall Street Journal, Nvidia said: FTC plans to hold the administrative trial for the lawsuit starting in August 2022, giving Nvidia more than enough time to present their case. However, we may see other regulators join the lawsuit ahead of the trial.

Xbox Game Pass Ultimate and Xbox Live Gold members can play three new games for free until Sunday. Published on By Xbox Game Pass Ultimate and Xbox Live Gold members can play three games for free until Sunday. Rainbow Six Siege gets yet another Xbox Free Play Days outing this weekend, and that's no bad thing. It's a solid game, and each freebie evidently works by bringing new players into the fold. Making its free to play debut is Rims Racing, a motorbike sim from Raceward Studio that was only released in August. Make no mistake, this is a simulation, and an engineering degree would be useful. The level of detail here is eyewatering. Rims Racing won't be for everyone, but that's exactly what Xbox Free Play Days are all about. This week's final game is Night Call, the excellent Paris-set crime thriller from Monkey Moon and BlackMuffin Studio. All three games are available to download and play until midnight on December 5, 2021. All progress and achievements will transfer to purchased copies, which are currently available at a discount from the Xbox digital games store. Bookmark our free games and sales pages for frequent updates on the latest Xbox, PlayStation and Nintendo Switch savings. Follow Thumbsticks on Facebook and Twitter for fun, relationship advice, and tasty recipes. If you want to keep abreast of the latest news, features, reviews, guides, and sales, we can send all our latest articles and great content straight to your inbox. You know, collated together, once or twice a week, in a newsletter. We wouldn't send them one at a time – that would be weird and annoying! Thumbsticks editor and connoisseur of Belgian buns. Currently playing: Paper Mario: The Origami King, Animal Crossing: New Horizons, and Pikmin 3 Deluxe. Here are the Xbox Games with Gold for December One of 2017's best games is currently free to play on Xbox Xbox Game Pass gets a new exclusive and some old classics Xbox Games with Gold for November 2021 confirmed A knockout game comes to PlayStation Plus in November 2021 Play three top Xbox games for free this weekend Xbox Game Pass Ultimate and Xbox Live Gold members can play three new games for free until Sunday. In case you missed it, here are the four games available through Xbox Games with Gold in December 2021. Pac-Man - Birth of an Icon details the meteoric rise of Namco's groundbreaking arcade game in glorious, vivid detail. 13 Sentinels: Aegis Rim, the critically acclaimed strategy adventure game from Vanillaware, will be released for Nintendo Switch in April. Icarus is the latest title from Dean Hall's post-DayZ studio. Will it fly too close to the sun like DayZ. This week's lineup of new PlayStation Store releases for the PS4 and PS5 includes Evil Genius 2: World Domination and Solar. Big Brain Academy: Brain vs Brain and Danganronpa Decadence headline this week's lineup of new Nintendo Switch eShop releases. Upcoming Xbox Series X| S and Xbox One releases include Evil Genius 2: World Domination, Beyond a Steel Sky, and Chorus.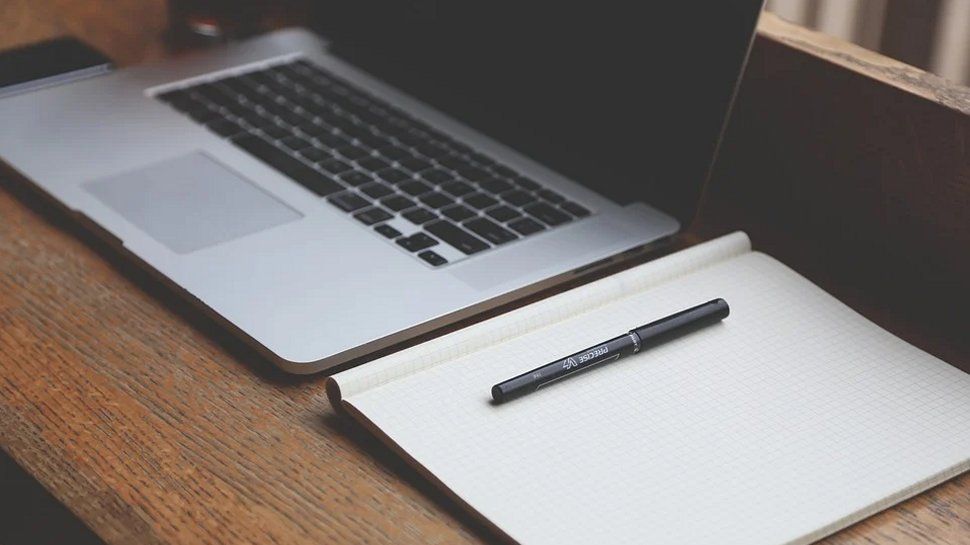 The best survey tools make it simple and easy to collect customer feedback and manage the data for business insights. There are always ways to improve business products or services, but knowing which ways would best please customers can be difficult to know. Choices that may seem intuitive within the business can seem alien and off-putting outside of it. Additionally, while it's easy to imagine that customers want the lowest price over every over consideration, more likely they will pay more for a better experience - a key mantra of Apple. There may also be better ways in which to handle customers, or learn further interests to potentially cross-sell into. All of which is moot if you don't have a way to properly gauge and measure what customers want. Forms and survey tools are one way in which to do this, and while some CRM software may have feedback options built into them, they aren't always configurable or contain bias that makes it difficult for a customer to provide the feedback they want to give. Similar applies with simple email questionnaires. Forms allow you to better configure and analyze responses, without having to make the experience so complicated as to put off users giving their feedback. Here then are the best survey tools, to allow you to reach out to your customers and improve your understanding not just of what they want, but how to deliver a better business experience to them. One of the most successful survey solutions around with over 40 million registered customers, SurveyMonkey offers a comprehensive questionnaire building solution and metric analysis tools. It allows those without any coding skills to create complex question sets and then process the responses easily and efficiently. You can sign up for free and create a survey within minutes. However, you can't access the data collected in CSV or Excel XLS until you've signed up for a paid option. And the price goes up more if you expect more than 1000 responses per month or want to use any of the sophisticated branching and pipeline features. A number of pricing tiers are available, with Team Advantage being the cheapest. This allows control over survey sharing, team analysis, shared asset library, custom graphics, as well as easy data exporting. The next tier, Team Premier, adds features such as benchmarks, industry tools, and multilingual surveys. The Enterprise plan offers extra security and compliance features, as well as admin management and migration as required. Where other survey tools focus on how complicated a questionnaire can be, or how much data you can extract, Typeform takes a wholly different approach. Its focus is user interaction, believing that the way to get the best responses is to engage the end user and through that get better responses. The Typeform methodology appears to work well, getting on average four times the completion rate over what the industry considers standard. Service begins with the Essentials package, which offers a basic range of features. Upgrade to the Professional plan and not only do you get up to 5,000 responses but also unlimited logic jumps as well as conversion tracking and HubSpot integration. However, if paid yearly the Professional plan is discounted. Each of these is restricted to a single user, though Enterprise deals are available. JotForm is an online web and email survey building solution that aims to undercut Typeform while being even easier to use. A coding-free solution that most marketing people should be able to master quickly and generate the leads or feedback that they need. In the past 12 years, JotForm has built a customer base of 2 million regular customers, creating forms in 177 countries and 12 languages. A Start plan is free to use, and offers up to 100 submissions, 100MB of online storage, as well as 5 forms and 1,000 form views. Paid plans - when paid yearly - start with the Bronze and increases monthly submissions to 1,000, and as well as storage space to 10GB, as well as 25 forms and 10,000 views. The Silver plan introduces HPIAA compliance as well as increasing views to 10,000, storage to 100GB, up to 100 forms, and unlimited views. The Gold plan increases submissions to 100,000, 1TB of storage, and unlimited forms and views. AskNicely's unique selling point is that it can collect live information based on the Net Promoter Score (NPS). NPS is an excellent way to gauge the strength of customer relationships for a business, and this tool was designed to track that dynamic. It also integrates with many customer workflow options that include Salesforce, Hubspot, Slack, Zendesk, MailChimp and Zapier amongst many others. With these connections, surveys can target specific customer groups, and their reaction to new products and services can be collected to present real-time to live dashboards. AskNicely used to advertise plans which were expensive but packed with features - however, the website no longer displays pricing information and instead asks for potential customers to contact them directly for a quote. Formstack is a good example of a survey product with a very wide remit. The online form tool allows the creation of sophisticated surveys and their responses to be data harvested. But it can also be used for straightforward customer feedback panels on websites and social media. Many companies use it to process leads and analyze their rate of conversion by integrating it into other sales management solutions. It works with MailChimp to enable targeted information gathering and feedback from existing customer databases. As a survey tool, it works well enough, though it doesn't have the templates that some competitor products offer. Costing has four levels; Bronze, Silver, Gold and Platinum. The Bronze package offers a single user solution with basic forms and no application integration. At the other end of this scale, the Platinum plan has a ten user license with the scope for 1,000 forms and 100,000 submissions per month. Many business people don't need anything exotic or complicated. Maybe a simple form to ask their customers if they enjoyed the last seminar and how to make it better is sufficient. For them, the free to use Google Forms is a perfectly adequate tool that requires little skill or experience to use, and is available for free as a personal edition or as part of the G Suite for business platform. Responses are stored automatically into Google Sheets, allowing them to be easily transferred to an Excel spreadsheet or a database later. The key weakness of Google Forms is that unless recipients have a Google Account and are willing to log in with it, they can fill out a survey multiple times. As it is free before you spend big, it might be worth seeing if it will do enough, or at least hint what bought product features you might want. A major difference between traditional market research platforms and the latest generation of online surveys is the amount of information they can extract from open-ended questions and unstructured language data. Such data is critical for capturing the kinds of free-flowing thoughts from the respondent that yield the most relevant customer insights. Online surveys that use artificial intelligence (AI) and natural language processing (NLP) have streamlined delivery of these kinds of high-value insights and make them available immediately, without any post-processing or further data manipulation. Historically, to hear the voice of customer at scale, researchers have asked closed-ended multiple-choice questions in surveys rather than open-ended ones. The former is easier to tabulate than having to read and organize free-text answers, but it dramatically reduces the depth of the resulting data. As an example, a streaming music service wanted to understand consumer behavior but could only glean minimal information by using traditional close-ended survey approach. Only when the company converted the survey to open-ended questions about why respondents listened to music could it start describing their customers in more meaningful behavioral and attitudinal terms ranging from the deeply spiritual ("I connect with God through music") to the practical and behavioral ("Music allows me to focus while I'm working"). Without AI technology, projects like this music survey with 10,000 participants might require days of manual data review, cleaning and organizing and still come up short on insights. In contrast, the next generation online surveys use AI and NLP to automatically perform a first-pass clean-up of text answers, in real time. Some platforms even use respondents' collective intelligence to further validate and classify language data by interacting with it while it is being collected. Within a few minutes, researchers have a treasure trove of unfiltered and organic sentiments in respondents' own voice, and in real-time. An important added benefit of such a gamified interactive process is that respondents enjoy it more. More engaged and attentive respondents in turn result in higher-quality responses. Furthermore, the statistically validated qualitative data can be used in quantitative models, such as net promoter score (NPS), segmentation, or pricing studies, where natural text data can now become categorical variables in quantitative models. The combination of AI and NLP technologies that smartly integrate into online surveys is making lasting inroads into the traditional market research toolkit. They are moving the insights industry toward free-flowing natural conversations with respondents, at speed and at scale. This is creating an opportunity for researchers to integrate unstructured customer data more directly into insights and statistical models that support them.

The OnePlus Games app, previously OnePlus Game Space, is a one-stop shop for all your gaming needs. It comes pre-installed on most OnePlus phones and lets you access your game library, check out your game stats, enable optimizations and enhancements, and more from one centralized space. The app last received a major redesign last year, which brought a new icon, a dark blue theme, and other UI tweaks. Now the app is getting a new update which brings a minor visual refresh and also reveals some of the upcoming features that will make your gaming experience even better. OnePlus Games version 3.0.0 has started rolling out and while it's not a huge update, it does bring along a minor visual refresh. Essentially, the update changes the background color from dark blue to metallic black. Another small change we notice is that gaming stats have been consolidated into the three-dot menu. Previously, there was a dedicated button for accessing game stats which appeared right beside the three-dot menu. Screenshots credit: XDA Member Some_Random_Username Within the new APK, we have also spotted evidence for an upcoming feature called "Smart resolution." Strings we have discovered indicate that this new gaming enhancement would automatically adjust the screen resolution based on your phone's temperature and battery level. From what we can gather, it looks like the Smart resolution feature will be able to detect if your device is under too much stress and getting hot or if the battery is too low and will automatically scale down the screen resolution and graphics quality. However, it looks like it will only work with select games. The Smart resolution feature is still under development and isn't accessible to users. We don't know when it will go live. It's also unclear if will be made available to all the latest OnePlus smartphones or select models only. OnePlus Games version 3.0.0 hasn't started rolling out widely. However, you can sideload the latest APK from APKMirror. Thanks to XDA Member Some_Random_Username for the tip!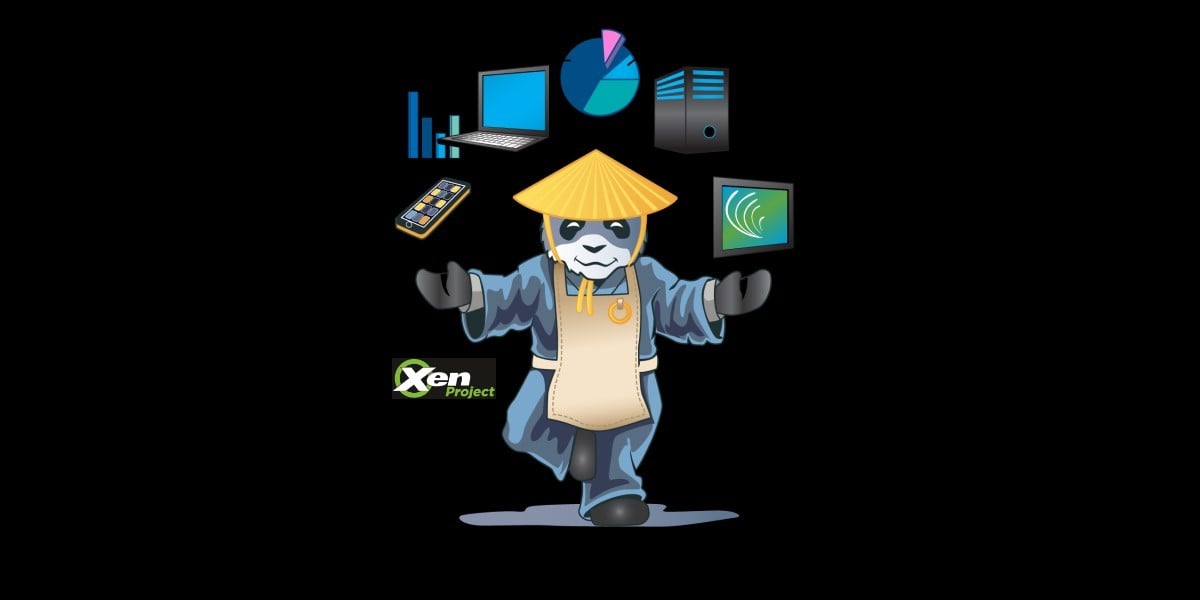 The Xen Project has delivered an upgrade to its hypervisor. Version 4.16 was announced yesterday by developer and maintainer Ian Jackson, capping a nine-month effort that saw four release candidates emerge in November 2021 prior to launch. The Project's feature list for the release celebrates the following additions as the most notable inclusions: Jackson also pointed to work that has advanced Xen's efforts to achieve functional safety –, a very-nice-to-have if the hypervisor is to achieve the Project's goal of becoming more attractive to developers of embedded systems. He also reported "significant work has been ongoing internally in order to get dom0 booting on RISC-V hardware". Work on VirtIO support for Arm "continued making progress" but no mention was made of when it might debut in a full release. Version 4.16 has no known issues and will be supported until June 2023. Security updates will continue until December 2024. The release can be found here and release notes, including build instructions, await your eyeballs here. ®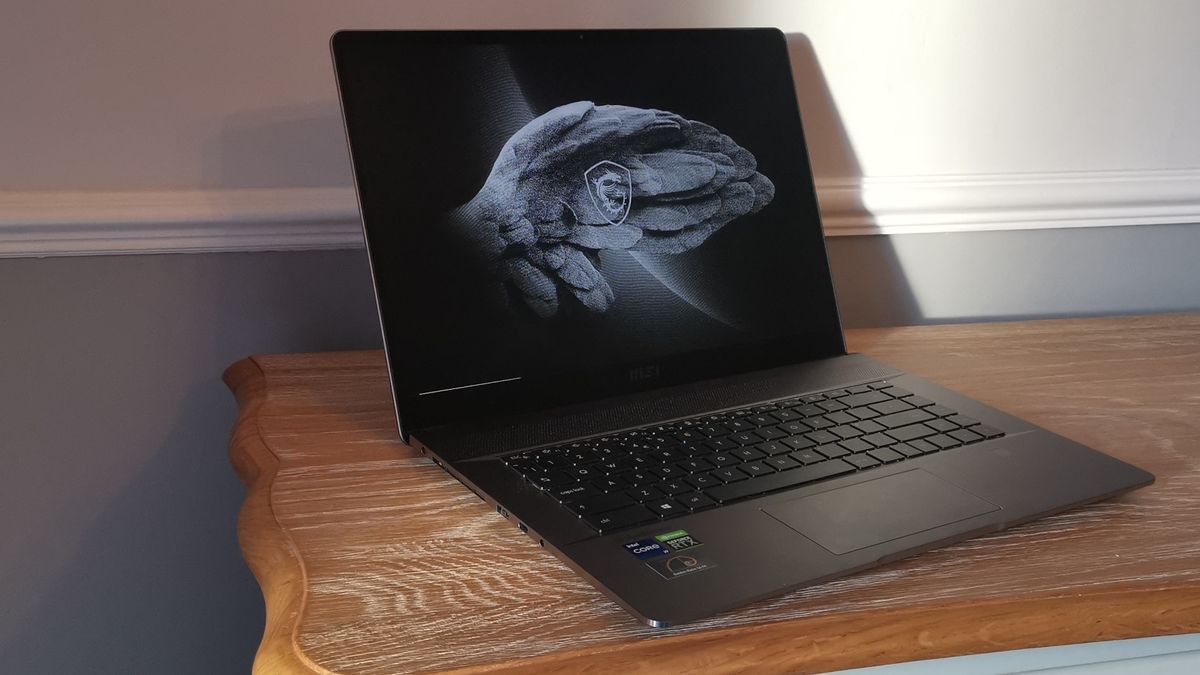 The MSI Creator Z16 is an Nvidia Studio laptop, design for content creators or hobbyists who dabble in creative applications, though its specifications also make it a pretty decent gaming machine, with features that should attract people looking for an all-in-one solution. MSI is already a familiar name in the gaming laptop market and professional ultrabooks, so the jump into creative-optimized devices wasn't too much of a stretch given that portable workstations. It's certainly taken some inspiration from the MacBook Pro series, featuring a 16-inch 16:10 display, something that MSI has previously dubbed as the 'golden ratio' thanks to its proven boost to productivity, alongside a stylish, minimalistic chassis. While it doesn't make a song and dance about design over flashier products like the Acer ConceptD series it's packing some seriously powerful internal hardware that make it a great fit for a wide range of content creators. The display is fantastic for video and photography editors thanks to its 100% DCI-P3 color coverage and touch screen, while anyone keen to squeeze in some gaming will appreciate the 120Hz refresh rate. The MSI Creator Z16 could be considered as a solution for the 'best' of both worlds for those in creative professions who want the power to run demanding games as well as equally demanding applications. It's a very modern concept that hasn't reduced the idea of a gaming laptop to be covered in outlandish RGB lighting and an edgy chassis. Its downfall is that by being an all-rounder, there are better creative workstations and gaming laptops available and at a much lower budget. If you don't mind having a laptop with a 'gamerish' design, a device with similar specifications to our review model can be picked up for under $1,600 / £1,400 / AU$2,000, such as the Asus TUF Dash. The only GPU option being an RTX 3060 also feels a little lackluster, and it would have benefitted greatly from an additional option for an RTX 3070 in for those who need some additional power. The lack of HDMI is also a bother for anyone who frequently uses additional displays, and makes the laptop incompatable with equipment like graphics drawing tablets. Overall, this is a very capable creative laptop, so it's unlikely you would be disappointed in your purchase if bought on sale, but its steep price tag is off-putting when you realised that there are better-optimized devices available for less. There are a few different configurations of the MSI Creator Z16 available depending on what region you're in, so it's fairly difficult to pin down a standard price tag. The model we have in for review has 16GB of RAM (out of a possible 64GB according to the MSI website, though we've not seen a configuration that high) alongside an Intel i9-11900H processor, an RTX 3060 graphics card and 1TB of SSD storage you can expect to pay £2,349 (around $3,120 / AU$4,400 is directly converted). Frustratingly, we can't locate this configuration on the US-based website, but the lowest possible configuration we did find is packing an Intel i7-11800H and 32GB of RAM for $2,599.99, so make sure you keep your eyes on the specifications before buying - if something looks too good to be true then it likely is, and you might end up with a less powerful laptop than you intended. There are two sides to these prices. For a creative workstation laptop, that's not especially high, but it is pricey for a gaming laptop at this configuration. Many of the features can be found on more affordable machines like the Asus ROG Zephyrus which gives you plenty of other options on the market. The plain metallic grey color of the chassis is playing things safe, with the MSI dragon logo located on the top of the case, but etched so lightly that it's difficult to see it unless you catch it in the right light. There are no frills or bold design choices. In fact, if this had lower specifications it almost looks like it could be a fleet device, rolled out en mass to schools and workplaces. It's an okay design, nothing hideous but it does feel a tad boring when you look at what's on offer elsewhere. The slightly industrial look is fine and could even be considered as a breath of fresh air from the usual monstrous vents and flashy RGB lighting seen on gaming laptops if you're more exposed to that type of hardware. The chassis is robust and constructed from solid metal, weighing in at 4.9 lb with the entire laptop measuring up at 14.13 x 10.08 x 0.64 inches. It's perfectly portable at that size and fits into a standard backpack or satchel back, and that solid construction feels reassuring if you need to travel around with it frequently. We certainly didn't notice any scratches of marks after a couple of weeks of carting it around. You're getting plenty of ports, but with a single, glaring issue. On the left, you'll find a standard headphone/mic jack, a USB-Type C port, USB-Type A port, and the power port, while on the right you get a MicroSD reader, another USB-Type C port, and another USB-Type A port. A huge problem however, is that for some reason MSI has opted to not include an HDMI or Display Port, with is highly unusual given how often they're used in both creative offices and gaming environments. You're restricted to docking the device using the thunderbolt connections via a docking station, but that's not good enough for folks who would use a graphics drawing tablet on their projects. The touchpad looks strangely small given how much empty space is available on the base of the laptop. Rather than having distinct buttons for left/right mouse clicks, this is a single panel so its easy to make mistakes and incorrectly press the wrong function, but it only took a few hours of using to adjust. It's also responsive and has a nice feel to it, so while we would always reccomend using a mouse for productivity, it'll suffice in a pinch. The keyboard has a similar issue, appearing too small for the device itself, but typing on it was actually a fantastic experience. It might take some getting used to from a design perspective, but the functionality is there even if the style feels rather spartan. This is powered by SteelSeries, which has a pretty good reputation for its gaming keyboards, but besides the RGB lighting there's nothing much to suggest this is a 'gaming first' keyboard. The MSI Creator Z16 in an official Nvidia Studio laptop, which is effectively a badge awarded by Nvidia that states it's been designed from the ground up with creative professionals in mind. It's clear that it deserves that badge too when you get a look at the display. Its 16-inch screen has slim bezels, much like the MacBook pro. Unlike the MacBook Pro however, you get touch functionalities with that display which can be useful when navigating around webpages and applications, giving it a leg-up over Apple flagship. The resolution is a slight disappointment, coming in at 2560 x 1600 resolution rather than 3072 x 1920 or even full 4K screens seen in many creative workstations these days. Having a 4K display isn't a requirement, and its inclusion would certainly push down the refresh rate but for such a lofty asking price it feels like you're getting a raw deal by trying to compromise between playing games and editing high-resolution photographs and video footage. Brightness is fine, measuring in at around 398 nits which is above average for a premium laptop, but the display is very glossy which makes using the device in a brightly lit environment difficult. You shouldn't run into any issues if you're using the laptop inside, such as in an office, but be sure to stay away from any open windows during the day. If you need color accuracy then the MSI Creator Z16 has it in bags, with 100% sRGB, 91% AdobeRGB, and 93% P3 coverage for incredible saturation and depth. This isn't an OLED display so you won't be getting a sharp contrast, but this is still a very professional grade screen. The 11th-gen Intel i9 processor and RTX 3060 GPU are ideal for powering the demanding applications used by creatives, which makes this ideal for video and photography editors. It would also be great for digital artists if it didn't lack that HDMI port, but if you use a mouse to sculpt or render then you'll still see the benefit. The 16GB of RAM on our unit is fine for playing games, but for actual creative work it feels a tad limiting, only managing to open 20 or so Chrome Tabs alongside Adobe Photoshop before the laptop started to show signs of slowing down, which isn't something you want from a device packing some otherwise serious hardware. An upgrade to 32GB for creatives is a must, especially if you deal with 3D software such as Maya or Blender and want to have any hope of running a few applications at the same time. The RTX 3060 GPU is also the only graphics card available across all of the different specifications we saw, so either way, you'll only be getting 6GB VRAM. Again, this is plenty enough to play most recently released games thanks to Nvidia DLSS magic, but it might feel underpowered if you've been using more powerful mobile hardware like an Nvidia or AMD workstation GPU or even a beefier model from the current RTX 30 series. The speakers built into the MSI Creator Z16 are loud and have sufficient depth and bass to enjoy playing games or watching movies without headphones should you need too. They're not the best we've ever heard (with the Dell XPS 15 has notably more bass), but they're very pleasant to listen to. Even with games, benchmarks and tasks thrown at it, the MSI Creator Z16 coped well with keeping its cool. The fans audibly kicked in around 15 minutes after opening up Adobe Premier, and even when playing Cyberpunk 2077 it was cool enough on the underside to comfortably rest on a lap. The noise from said fans is pretty loud, but this is again contextual. For a gaming laptop it's hardly anything unusual, but that volume doesn't stack up well against the fanless MacBook Pro 16-inch if you're going to be working in a shared environment. It managed an average of 44FPS in Cyberpunk at max settings with DLSS enabled, so its merit as a 'part-time' gaming laptop is wholly justified. It would be better for running less demanding games like Valorant to take advantage of the 120Hz display. We ran some benchmarks to see how the MSI Creator Z16 stacks against rival products like the Dell XPS 15 and the recently released MacBook Pro 16-inch. In Geekbench the Z16 scored 7,772 in the multi-core test, placing it well above the average of 4,854 seen in most 'premium' devices, narrowly beating the Dell XPS 15. The MacBook Pro 16-inch thrashes that with 11,838 though so if you're a macOS purist you will have plenty of reasons to stick with Apple. Apple similarly beat the MSI Creator Z16 in another creative benchmark, achieving 71.32 FPS in a fast handbrake test against the Z16's 39.48 FPS. This doesn't mean that MSI's offering isn't a capable laptop for folks in creative industries, but for anyone looking for the best of the best, you may want to shop around to find a better-optimized laptop to suit your exact needs. You get a built-in 720p webcam on the display, which is fairly mediocre but most laptop webcams are, and it's a blessing to get one at all on a device like this. The framerate gets choppy even though it's described as being capable of 30fps, and the sensor struggles in environments that are not brightly lit, with lots of background noise present if you're not situated directly in front of a light source. MSI also includes an IR camera for Windows Hello facial authentication, so you can use your face to log into the laptop. If you need to look professional in meetings or want to give streaming a try, we would recommend you check out our list of the best webcams or best Logitech webcams on the market. The battery life is either great or subpar depending on if you're coming at this from a gaming or workstation angle, achieving 6 hours and 11 minutes in the PCMark 10 battery simulation and 6 hours 19 minutes on a looped video playback test. That's a great result for a gaming laptop, with most devices we review averaging between 4-5 hours when idle, and less when playing a demanding game. The Alienware m17 R4 is an incredibly popular machine for example, but that can barely crawl past the two-hour mark. For a portable workstation though, you'll get significantly longer on machines like the Dell XPS 15 and MacBook Pro 16-inch, so if you need to work away from a power outlet frequently you might want to consider the battery potential before buying the MSI Creator Z16.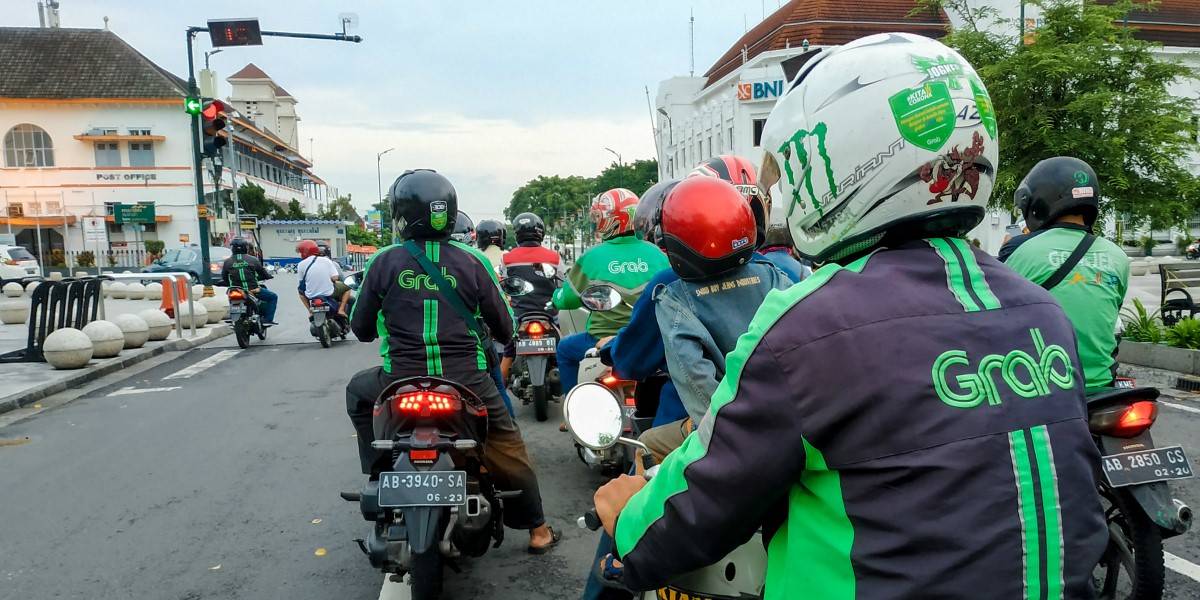 Singaporean superapp Grab has signaled an intention to further its digital banking segment and beef up its mapping tech to improve its ride-hailing services, after an underwhelming debut on the NASDAQ stock exchange. In an interview on the sidelines of the US market opening yesterday, Grab CEO Anthony Tan told Nikkei Asia that building better digital maps of the areas in which it operates is the number one technology the superapp company will focus on over the next decade. "We invest in mapping because it's a very local technology: Local technology on the drivers' side, merchants' side and consumers' side gives us an edge versus other peers", said Tan. The company's second priority is figuring out how to deliver groceries more efficiently for both partners and consumers – which is why the mapping effort will concentrate on finding places drivers can stop. Dr Jan Ondrus, a researcher of digital business models and ecosystems at Singapore's ESSEC Business School, told The Register better maps make sense for Grab, but he feels unsure if the company can improve on the likes of Google Maps. Tan also said digital banking and financial services – specifically the company's e-wallet GrabPay and lending services – will also receive extra investment. Ondrus said Grab won't be alone chasing those markets, but may have a headstart. Tan said Grab's new initiatives are "All. built on a technology that can scale across countries." But for now, Tan hinted he feels it is best to stay focused on Southeast Asia. "We say internally, 'Why do we want to go out when everyone's trying to come into Southeast Asia?'" he mused. The Grab CEO further elucidated his strategy: The superapp started in 2012 and now operates across 465 cities in eight Southeast Asia countries. Originally a taxi-hailing app, it's ridden the waves of COVID by adding services such as food and grocery delivery, payments, insurance, and even lending. Yesterday, it made its market debut on NASDAQ. Readers who wish to become viewers can see an obviously chuffed Tan cheering loudly for the gig economy as he rings the bell at the 23:45 mark in this video: Youtube Video The listing is the biggest ever by a Southeast Asian company and has raised US$4.5 billion. The IPO has been watched carefully due to Grab's use of a special purpose acquisition company (SPAC) to conduct a listing. SPACS list, then invest in a business – a route to public ownership that delivers the benefits without much of the scrutiny required to float independently. The system, however, seems good enough for the US Securities and Exchange Commission, Tan pointed out. As for local regulators in SE Asia, Tan said the company's approach was to work very collaboratively. "We helped the Malaysian government to disperse COVID relief money to the population", he pointed out. Local relationships seem to have benefitted Grab, as has local knowledge and a deeper understanding of the needs of the populace. When Uber expanded into Southeast Asia, Grab was already entrenched. Uber eventually sold its entire regional effort to Grab, thus admitting it could not defeat home field advantage. Investors weren't keen on Grab's debut as a public entity. Shares closed at US$8.75 after its first day on the market – a twenty per cent fall on opening prices. ®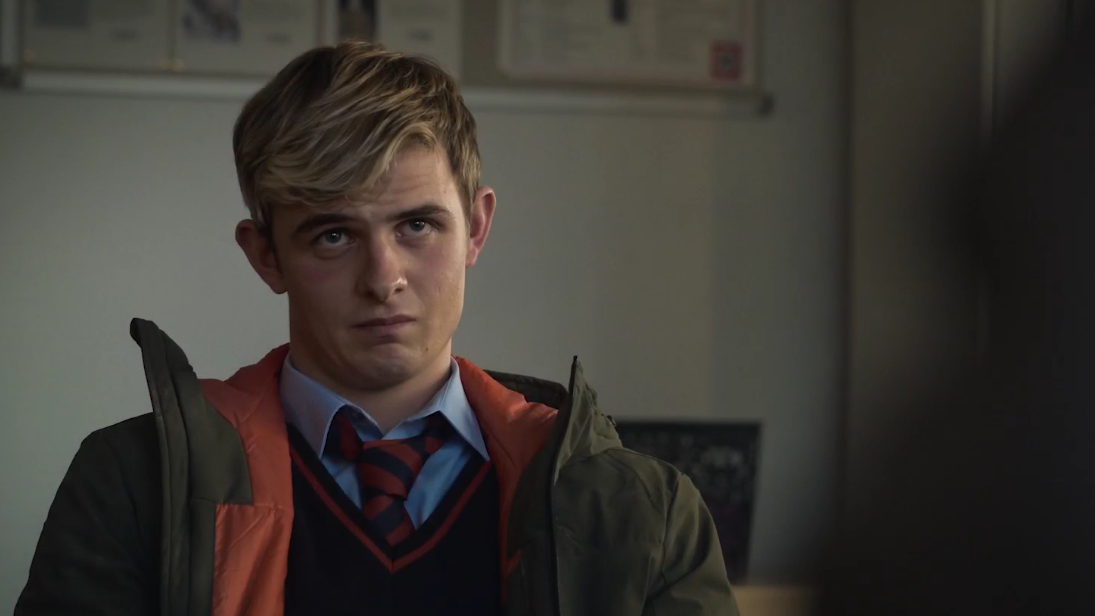 Fans of Anthony Horowitz's best-selling series should brace themselves for another round of explosive action and thrilling deceit. Adapted from his fourth entry in the saga, Eagle Strike, the TV adaptation promises a conspiracy more deadly and twisted than before. Below we explain how to watch Alex Rider season 2 online, and absolutely FREE via Amazon's IMDb TV. After last season's drama at Point Blanc school, when Alex (played by Otto Farrant) faced Russian assassin Yassen Gregorovich and solved a mystery involving his own clone, we find the undercover agent trying to balance school life with his adrenaline-fueled activities for MI6. But that's a non-starter for the teen James Bond. Instead, after meeting Sabina Pleasure (Charithra Chandran), he's drawn into a brand-new conspiracy linking her journalist father, a ruthless hacker, and the tech billionaire Damian Cray, whose new video game Feathered Serpent 2 is poised to "change the world" – and not in a good way. In addition to Farrant, Game of Throne's Stephane Dillane is back as head of the Department of Special Operations, plus Vicky McClure as deputy head Mrs Jones. Brenock O'Connor and Ronkẹ Adékọluẹ́jọ́ return as Alex's BFF and primary guardian respectively, while Toby Stephens (Die Another Day) is new to the show as the scheming Damian. It looks to be a twisty-turny blast for teens and adults alike. So read on for our how to watch Alex Rider season 2 online guide, which details how to stream the show FREE in a number of territories. Away from home for the winter break? If you're abroad when Alex Rider season 2 lands, you'll be unable to watch it on your usual streaming platform due to annoying regional restrictions. Luckily, there's an easy solution. Downloading a VPN will let you stream the new season online no matter where you are. It's a simple bit of software that changes your IP address, meaning that you can access on-demand content or live TV as if you were at home. Use a VPN to watch Alex Rider season 2 online from anywhere

The New South Wales government has announced that it will be expanding its Spatial Digital Twin to cover the entire state over the next two years, thanks to a AU$40 million investment from the NSW Digital Restart Fund (DRF). The expansion follows the launch of the state government's Spatial Digital Twin in February last year. At launch, there were virtual representations of eight "high growth" councils in the state on the platform. These included the Blue Mountains, Camden, Campbelltown, Fairfield, Hawkesbury, Liverpool, Penrith, and Wollondilly. Minister for Digital and Customer Service Victor Dominello believes expanding the tool to cover the rest of the state will help further transform urban planning and infrastructure. "This digital architecture makes it possible to visualise a development digitally before it is physically built, making it easier to plan and predict outcomes of infrastructure projects, right down to viewing how shadows fall, or how much traffic is in an area", he said. "In the last 12 months the Spatial Digital Twin has received 18 million requests for access to 3D datasets. We are creating a digitally cutting-edge state that will benefit from all the productivity advantages and job creation this technology brings." Alongside this, Dominello announced that the Department of Customer Service's spatial services team and CSIRO's Data61 have developed a mobile-friendly version of the digital twin platform, which is now live. "By boosting access to the Spatial Digital Twin through smartphones and tablets, the NSW government is making it easier for customers to collaborate and gain planning information about their streets, neighbourhoods, and communities", he said. The state government added it will be developing a new platform known as the Live. NSW customer platform aimed to "deliver a simplified user experience which allows the community to search for information based on their needs and places of interest". Due to launch early next year, Live. NSW will include snapshot information about existing infrastructure, such as local schools, and what is planned for the future. "The Live. NSW customer platform can be used to inform life decisions like where to move based on school catchments, as well as improving engagement with government planning and delivery", Dominello said. "Live. NSW will be highly visual, interactive, and easy to use, with customers able to search their suburb and check information available in their area that is relevant to their needs." The announcements come a day after NSW Premier Dominic Perrottet announced during his 2021 Bradfield Oration on Thursday evening that the state government will be establishing a Department of Enterprise and Investment, which will include the creation of a new role in cabinet, Minister for Science, Innovation and Technology, to oversee collaboration between government and universities. He also announced the appointment of a Commissioner for Modern Manufacturing, which he described is a role that will be responsible for identifying "local research and ideas that we can turn into manufacturing opportunities". The work carried out by the commissioner will be supported by a taskforce headed by Venues NSW chairman Tony Shepherd, Perrottet said.

Twitter has removed another 3,465 state-backed accounts as part of efforts to limit the influence of information manipulation campaigns on the web. The social media platform explained in a blog post that the account sets that have been removed include eight "distinct operations" that can be attributed to China, Mexico, Russia, Tanzania, Uganda, and Venezuela. "Every account and piece of content associated with these operations has been permanently removed from the service", Twitter said. Listing out the operations, the majority of accounts removed in this round of purges were linked to China, with over 2,000 of them amplifying Chinese Communist Party narratives related to the treatment of the Uyghur population in Xinjiang. Another network of around 100 accounts were connected to "Changyu Culture", a private company backed by the Xinjiang regional government. Rounding out the top three governments that had their linked accounts removed was the Ugandan government, which had 418 of its linked accounts that used inauthentic activity to support having the Ugandan presidential incumbent Museveni removed, while 277 Venezuelan accounts amplifying accounts and content that supported the presiding government were removed. In addition to banning these accounts and the content shared by them, Twitter has shared relevant data from this disclosure with the Australian Strategic Policy Institute, Cazadores de Fake News, and the Stanford Internet Observatory. The disclosure comes during a week where Twitter's founder Jack Dorsey resigned from the company's CEO post. Twitter on Wednesday also announced the expansion of its private information policy to include the sharing of private media, such as photos and videos, without permission from the individuals that are depicted in them.

NASA's latest spacewalk ended successfully at the International Space Station (ISS) shortly after noon ET on Thursday, December 2. American astronauts Thomas Marshburn and Kayla Barron spent a total of 6 hours and 32 minutes outside the station. The pair installed an antenna on the outside of the ISS before stowing the malfunctioning one. The new piece of kit will improve the reliability of communications between the space station and controllers on Earth. This was Marshburn's fifth spacewalk across three missions since 2009, and the first for Barron. "Space station crew members have now spent a total of 64 days, 12 hours, and 26 minutes working outside the station conducting 245 spacewalks in support of assembly and maintenance of the orbiting laboratory," NASA said on Thursday. The space agency posted a number of video clips from the spacewalk, which we've embedded below. Be sure to turn up the volume so you can hear the communications between the astronauts and Mission Control. First up we see the two astronauts closing the hatch cover having just emerged from the station at the start of the spacewalk. In the next clip, NASA offers a brief overview of the spacewalk, while the camera looks up at Marshburn who's working while attached to the tip of the Canadarm robotic arm. Below we can see Marshburn and Barron removing the failed S-band antenna from the ISS. This clip shows Kayla Barron at the stowing location for the faulty antenna. During the spacewalk, NASA answered a viewer's question about whether astronauts are constantly connected to the space station during a spacewalk. Here we can see Marshburn catching a ride on the Canadarm to the right of the picture, which cuts to the view from his helmet camera. A spacewalker's view of Earth 250 miles below. After more than six hours working outside the ISS, the two astronauts return to the interior of the station, with Barron describing her very first spacewalk as "awesome." Interested in seeing some of the very best spacewalk photos from over the years? Then take a moment to check out this remarkable collection.

The Chinese ride-hailing firm, Didi Chuxing, has said that it will start de-listing from the New York Stock Exchange (NYSE) and move to list in Hong Kong instead. The de-listing comes after Chinese regulators asked the firm to de-list over concerns about the leakage of sensitive data; the country passed a law earlier this year to tighten up data protection so that it can be taken more seriously when compared to other places such as the EU which has GDPR. Didi Chuxing's stint on the NYSE has only lasted about half a year. Its listing was hotly anticipated by pundits who said it could be the biggest IPO anywhere in the world and was predicted to raise $10 billion. This estimate was dampened, however, with the firm raising $4.4 billion. The share price of Didi has declined by 44% since its IPO and closed at $7.80 on Thursday. It'll be of some concern to Uber and SoftBank which, together, control 30% of Didi stock. This news has had an impact on SoftBank's shares too as they declined 2.5% on Friday. It should be expected that more Chinese tech firms will de-list from American markets. The Chinese government is concerned about them listing in the U.S. because it brings them under the jurisdiction of U.S. regulators. Source: CNBC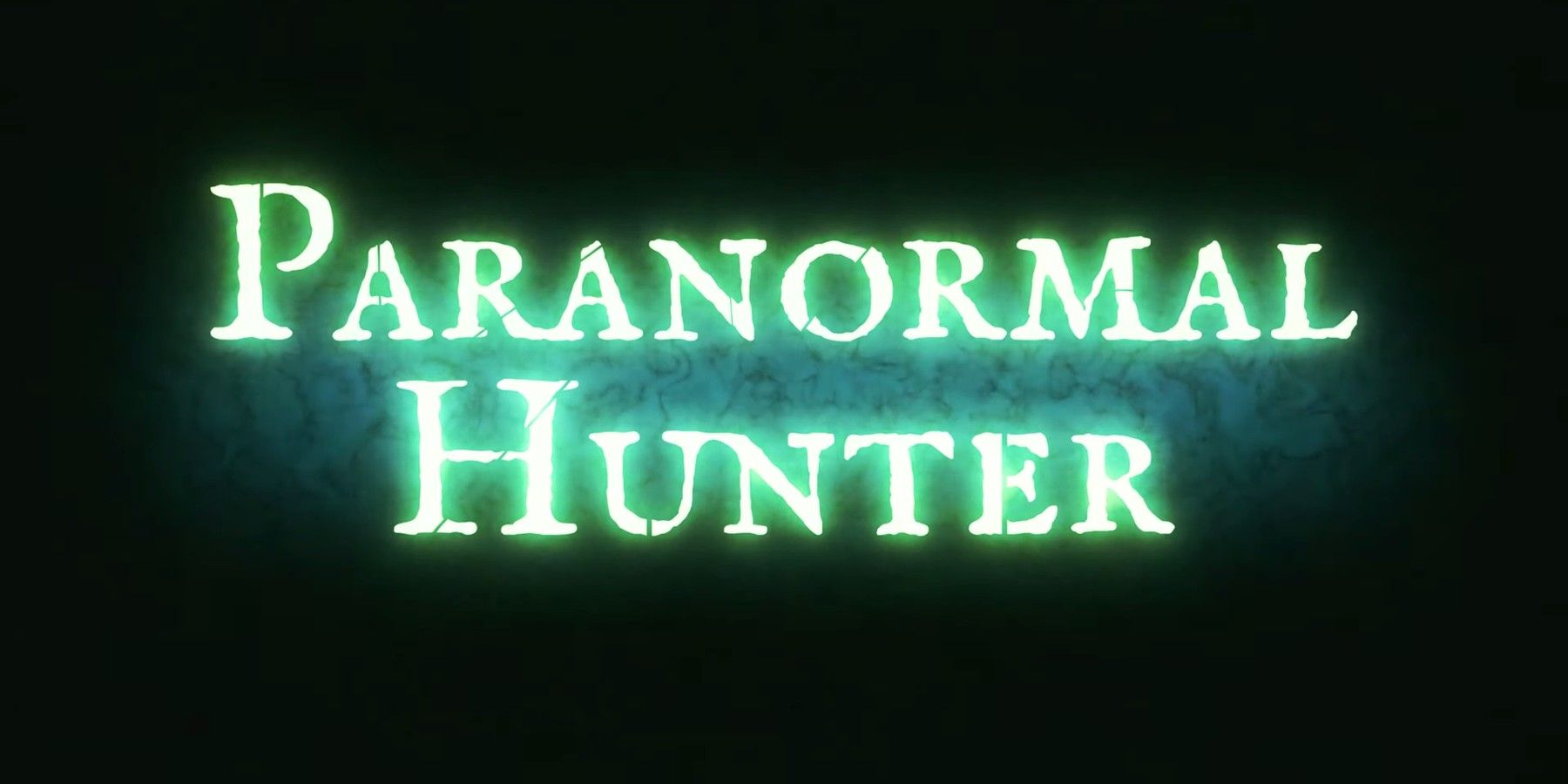 While some games, like Among Us, have taken some time to become viral hits, Phasmophobia took off nearly immediately. Game streamers flocked to the title in time for Halloween of 2020, bringing attention to the game and propelling it to become a smash hit. While plenty are still enjoying Phasmophobia, it may have some competition starting next year. An upcoming ghost hunting title by the name of Paranormal Hunter has been announced. The co-op game is in development by EALoGames, with members of the dev teams for Shenmue and Shin Megami Tensei working on it. RELATED: Sons of the Forest Horror Game Gets Disturbing New Trailer and Release Date A brief teaser trailer has released for Paranormal Hunter, giving players a sneak peek into what kind of terror will await them when the game hits early access in Q2 of 2022. Up to four players can participate in hunting ghosts, aided by various paranormal artifacts and tools to help spot - or drive away - ghosts. Like Phasmophobia, Paranormal Hunter will let PC players choose between playing on a screen, or putting on a VR headset to become fully immersed in the horror. Cross-play between the two gaming styles will also be available, so friends without VR headsets don't get left out. The game will also be coming to consoles, though, with PS4, PS5, and Switch versions planned. At the moment, there are no plans to incorporate PSVR from the PlayStation 4, but the PS5 PSVR headset currently in development may be a different matter, whenever it comes to fruition. For the moment, it's unclear if players are setting out to destroy the vengeful spirits they encounter, or to simply document them and escape, akin to Phasmophobia. However, it is noted that players will have to contend with locked doors and blocked passageways, so searching the environment for tools and puzzle solving may come into play. It will be interesting to see if Phasmophobia and Paranormal Hunter can co-exist, or if one ends up surpassing the other. While Phasmophobia isn't as overwhelmingly popular as it was a year ago, the game is still receiving regular content updates that add new locations and spirits to face. It recently received a Halloween update, and it's speculated that a Phasmophobia will get a Christmas update in the near future, as well. While players will likely be intrigued by a new spooky experience, it'll be crucial for Paranormal Hunter to launch with enough content to keep players occupied. While some major studios continue to produce AAA horror games, like with Capcom's Resident Evil Village, smaller game devs are also hard at work at bringing horror to players' consoles and PCs. Between the recent return of Fatal Frame to the west, titles like Wronged Us bringing the Silent Hill vibe back to life, and now Paranormal Hunter, there should be plenty for horror game enthusiasts to enjoy going forward. Paranormal Hunter is slated to release in early access in Q2 of 2022. MORE: Phasmophobia Could Have a Major Resurgence on the Horizon Source: Upload VR

Just as The International School of Yangon (ISY) in Myanmar was preparing to reopen and return to face-to-face learning following COVID-19 lockdowns, the country was forced to grapple with widespread political unrest after military forces seized control in a coup d'état on February 1. For an initial period, it was relatively peaceful, but that all changed when the army was deployed, John Whalen, director of health, safety and security at ISY, told ZDNet, describing how he periodically heard gunfire and explosions from his house in Yangon. "It was almost like the gloves were off and that's when there were nighttime raids, shootings at checkpoints, lots of arrests… it was bad. [The military] was cracking down on the actual protests, so you had an armed army going after unarmed civilians", he said. In the wake of the military coup, the ISY was forced to reconsider the way its 200-plus faculty and staff would communicate during such emergencies. "For the past couple of years, we have been, as a school, discussing various mechanisms to communicate in case of emergency and had never really come up with [one]. We've come up with a lot of solutions, but not really the ideal solution", said Whalen, who was formerly head of the Office for the US Drug Enforcement Administration in Yangon. "At the time, and up until the coup happened, our solution was a WhatsApp group. It's very simple and the level of security on it is not great … of course, we also have school emails and we put out email blasts. "But what we were really looking for was something that we could get something out and not only be able to broadcast out, but also have some sort of accountability as well. Knowing where people are was important and knowing whether or not people are in trouble was important." The other consideration as part of this upgrade, according to Whalen, was to look for an alternative that was not dependent on the internet. Following the military coup, the country suffered internet and phone disruptions. The country's telco giant Telenor Myanmar then confirmed it was ordered by the Myanmar Ministry of Transport and Communications to temporarily shut down its data network in Myanmar, while voice and SMS services remained open. "Initially, when the coup happened, the internet was up and running … but at some point, they took mobile data down because the military realised everybody was communicating on Facebook, WhatsApp … but [the faculty] still had access to the internet using foreign SIM cards … and our school still had fixed fibre", Whalen said. While leveraging mesh networking could have been an option, Whalen said getting the right equipment would have been "almost impossible". The other solution, which was what ISY opted for, was Blackberry's AtHoc critical event management platform that coincidentally was also a system that was used by his former workplace, the US Embassy, in Yangon. "I'm sitting having lunch with a friend of mine from the US Embassy and he starts getting an alert on his phone and the US Embassy was using that system, so he showed it to me and so that kind of sold me on the demonstration", he said. ISY rolled out the system just as ISY staff were being evacuated out of the country in March. "We didn't have a chance to really use it that much, but it did give me an opportunity to test it with our local staff, which we continue to do", Whalen said. "Even though I'm [in the US] at the moment, we're using it now for … informational news segments of what's actually happening within the country, so that when our local staff returns there, they have some situational awareness of what's going on." Using the AtHoc system, the messages are being delivered in various formats, including email, SMS, through the AtHoc app, and as phone calls. These messages are also being sent in Burmese, Whalen added. With hopes that ISY will see all faculty return to Yangon and in-person learning resume by January, Whalen wants to incorporate the AtHoc system to be able to track student school buses. "When everybody is back, and with everything that's going on, we're going to be very attentive to making sure that we can account for everybody all the time", he said.

Among Nintendo's many franchises and IPs, some spin-offs have such an identity that they stand out and find their way into plenty of players' hearts on their own merit. Paper Mario is one such game that's been fondly remembered by many fans over the years and has plenty of games to follow it up. The original Nintendo 64 title has been said to join the library of games available on Nintendo Switch Online's N64 collection, and fans won't have to wait much longer to play it again. Paper Mario was released in 2000, and despite many fans considering the game to be a classic, it hasn't seen too many re-releases in current years. The RPG found a home with the Wii's virtual console but was once again put in Nintendo's vault after the fact. The series has remained relevant with sequels in the Paper Mario style, but the reception with fans tends to differ depending on which game. RELATED: Paper Mario Fan Recreates Scenes from the Game With Stop Motion Animation Luckily, a trailer Nintendo has released says that the beloved adventure will be playable for those with the Nintendo Switch Online Expansion Pack on December 10th. The trailer showcases many things about the game, such as some moments of Mario and his partners in combat, along with world exploration. Fans familiar with the game should recognize the moments shown, as even bosses of the games' chapters make an appearance. With the RPG being added to the online subscription service's library, players get to experience this game with a few new features, such as rewind and restore points. These features may help players with certain things like Paper Mario's later and harder turn-based battles, which might add to a few players' experiences. The addition of Paper Mario is a welcome one, as the eventual addition of the title was teased when the Nintendo 64 Expansion Pack library was announced to many fans' delight. The RPG being added to the service was one many several players said they would subscribe to the service for, and now they only need to wait for a little over a week to play Paper Mario wherever they please. Unfortunately, the announcement reveals something that other fans may not be too enthusiastic about. While the fan-favorite N64 game is being added to the service, currently no other games were announced to be added with it. This means the drip-feed of Nintendo 64 games is actually proving to potentially be slower than those seen with the NES and SNES collections, which may hurt the Expansion Pack when it comes to other controversial things such as its price. At the very least, those willing to be part of the service have gained the cult classic Paper Mario to play as part of the deal. MORE: Nintendo Switch Online Expansion Pack: Is It Worth It?

CNBC has reported that Google's employees (Googlers) will not return to offices as planned on January 10. The firm updated its staff in an email on Thursday. Google's security VP, Chris Rackow, said that the company would now wait until the new year to reassess when it will ask people to start returning to work in the U.S. but, he said, it won't bring people back until it can offer a "stable, long-term working environment." The decision by Google was released following news that the Omicron variant of COVID-19 had been detected in several countries around the world, including the United States. Medical professionals are still trying to determine how infectious and how deadly the new variant is. Due to a large number of mutations in this variant, it's not certain how effective existing vaccines are either so it's probably a good idea on the part of Google to hold off on bringing employees back to work. Despite delaying the return to work order, Google is encouraging people to come into the office, where conditions allow, so they can reconnect with their colleagues and regain "the muscle memory of being in the office more regularly". Rather than taking a centralized approach, the firm is also allowing locations to decide their timelines for coming back to work based on the risk level in different localities. Rackow told employees in the email that 90% of the company's U.S. offices have been reopened and that in recent weeks, 40% of employees came in. The firm expects things to start getting back to normal over 2022.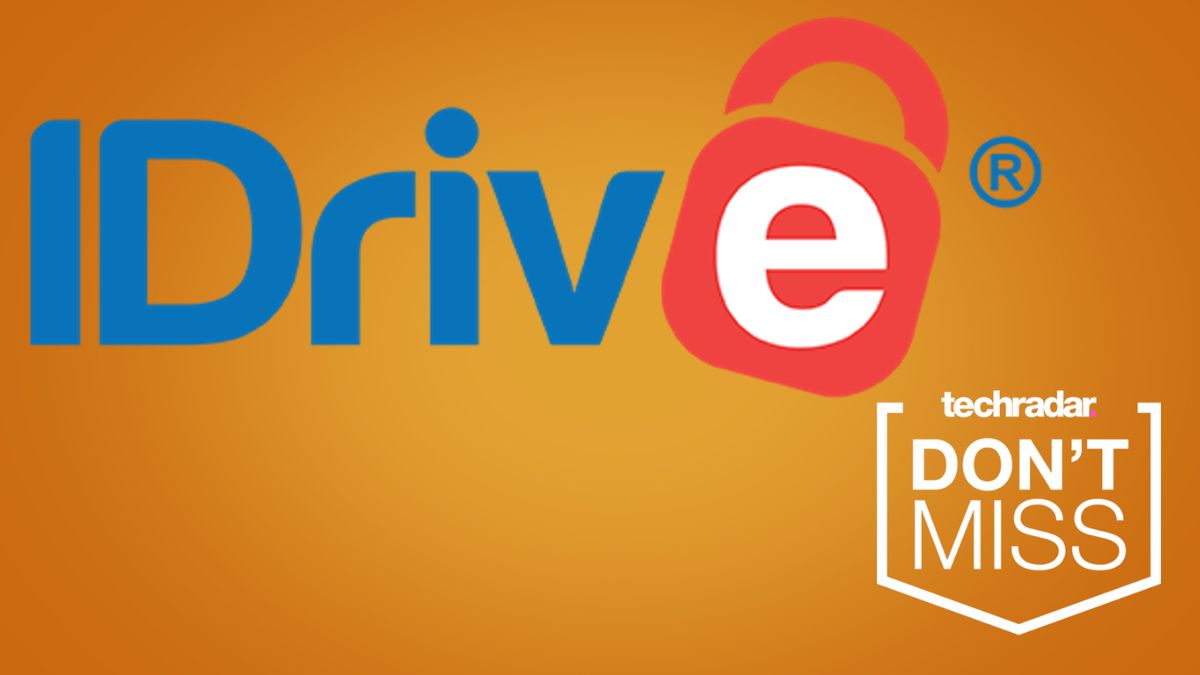 IDrive was a little late in our Cyber Monday cloud storage deal lineup but it delivered the best deal out there, by far, bar none. How they did it, we don't know but they managed to offer 10TB of cloud storage, exclusive to our readers - that's twice the usual 5TB they offer outside of Black Friday and Cyber Monday. Note that you will get 10TB for as long as you will remain an iDrive customer. There's no promotional period or catch and you can buy more than one. The headline price is $3.98, which is a little over $0.01 a day, which is incredibly cheap for cloud storage that includes data transfer to and from the service (so-called ingress). This exclusive offer - which ends on Friday December 3rd at 23:59 - is only valid for the first year. At the end of the first year, you'll have to fork out $79.50, which is a lot but far less than what others are charging. You still get all the premium features - that made iDrive our number one cloud storage provider - with no strings attached. That includes multi-device backup, 256-bit AES encryption for enhanced security and privacy, up to 30 file versions for historical restorations and the ability to ship physical hard drives for faster backup or restore of data. How much do others charge? Google charges a staggering $540 for 10TB per year, while Microsoft doesn't offer such an option on its Onedrive / Microsoft 365 subscription. Unlike others, this is not a Glacier-type cold storage cloud backup. You will be able to retrieve your files immediately. Some rivals require you to wait up to 12 hours in order to retrieve your files, which can be a significant issue for some.



Total 29 articles.
Version: 9.83.38380-256015. Input files: 1, items detected: 38, scanned: 38, accumulated: 29, inserted: 29, exclude filters: 0, include filters: 0, empty media: 0, filtered media: 0, duplicated media: 0, not matched limits: 0, passed http check: 0, not passed http check: 0, http check errors: 0, skipped: {total: 9, by unique value: 0, by limits: 0, by similarity: 9, by unicity: 0, by dates: 0, by classifier: 0, by blacklist: 0, by mandatory tag: 0, from input files: 0}, bad dates: 0, similar from same domain: 23, unique Ids: 0, unchangeble patterns: 1404, words comparisons: 166290/6566, python: 2.7.13 (default, Sep 26 2018, 18:42:22) [GCC 6.3.0 20170516]; the same images URLs found 38 times; total 0 languages detected: {}; {u'text': {u'chars': 330274, u'bytes': 1338204, u'words': 40476, u'sentences': 2088}}
Created at 2021-12-03 12:01