Announcement
DC5n United States mix in english 412 articles, created at 2021-12-03 12:04 articles set mostly positive rate 1.6
(6.63/7)

1

1.2

Alec Baldwin says George Clooney criticism of Rust shooting 'really didn't help'

Alec Baldwin has said that George Clooney's comments over the fatal shooting on the set of Rust "really didn't help the situation at all." 2021-12-03 08:24 2KB www.independent.ie

(6.59/7)

2

0.4

Biden pushes for booster shots, amid rise in US Covid cases, Omicron fear

With rising numbers of COVID-19 cases predicted this winter, President Joe Biden on Thursday appealed for Americans to get their boosters and get behind … 2021-12-03 06:38 6KB www.business-standard.com

(6.42/7)

3

0.2

Prepare for Omicron variant surge, WHO warns Asia-Pacific nations

The World Health Organisation (WHO) on Friday warned that countries in the Asia-Pacific region need to strengthen healthcare services and focus on vaccinating their … 2021-12-03 09:28 2KB www.business-standard.com

(6.31/7)

4

0.0

US steps up disclosure pressure on Chinese companies

Chinese companies will have to disclose more information about audits and whether they are controlled by a government or else leave US stock markets, under a rule approved by American securities regulators. 2021-12-03 08:15 2KB www.independent.ie

(5.70/7)

5

0.0

New York, Colorado, Minnesota, Hawaii report new cases of COVID-19 Omicron variant

One day after the first case of the Omicron variant of COVID-19 was confirmed in California, five more cases were identified in New York along with two more in Colorado and Minnesota. 2021-12-03 08:48 1KB www.upi.com

(4.94/7)

6

0.2

'Will there be a third Covid wave?': Govt issues FAQs on Omicron variant

The Ministry of Health and Family Welfare on Friday published answers to a set of frequently asked questions (FAQs) on the Omicron variant of coronavirus … 2021-12-03 09:36 5KB www.business-standard.com

(4.23/7)

7

0.5

Malaysia detects first case of omicron variant in South African student

Malaysia said Friday it has detected its first case of the new omicron strain of the coronavirus in a foreign student who returned to the … 2021-12-03 07:43 3KB www.business-standard.com

(3.18/7)

8

0.4

Asian shares mostly higher after broad rally on Wall Street

BANGKOK (AP) — Stocks were mostly higher in Asia on Friday after a broad rally on Wall Street as investors kept an eye on the spread of the new coronavirus… 2021-12-03 07:09 4KB wtop.com

(3.13/7)

9

0.2

Hill's promising start for Saints flames out late vs Cowboys

NEW ORLEANS (AP) — The jolt Taysom Hill provided for the injury-riddled, reeling New Orleans Saints against Dallas on Thursday night dissolved in a slew of… 2021-12-03 06:49 4KB wtop.com

(3.09/7)

10

0.4

Devin Booker-less Suns nip Pistons to run win streak to 18

Cam Johnson and Cameron Payne both scored 19 points to lead the Phoenix Suns to their franchise-record 18th win in a row, beating the Detroit Pistons, 114-103, … 2021-12-03 05:27 2KB nypost.com

(3.05/7)

11

2.1

School chief: Discipline not needed for boy before shooting

A teenager accused of killing four students at a Michigan high school was called to the office before the shooting but "no discipline was warranted," the superintendent said Thursday in his first extended remarks since the tragedy. 2021-12-03 08:15 6KB lasvegassun.com

(3.03/7)

12

0.4

OKC Thunder Sets New NBA Record With Largest Loss in History

Thunder. down? 2021-12-03 06:08 1KB www.thewrap.com

(2.20/7)

13

0.7

Cyclone 'Jawad' to hit near Puri in Odisha around noon on Sunday: IMD

A low-pressure system in the Bay of Bengal has intensified into a cyclonic storm 'Jawad', the India Meteorological Department said on Friday. The cyclonic … 2021-12-03 08:46 2KB www.business-standard.com

(2.14/7)

14

0.0

Omicron may throw wrench in companies' plans to return to office

Company executives are beginning to consider different permanent work models for their employees as the coronavirus pandemic, and the spread of the Omicron variant, destabilize … 2021-12-03 08:14 6KB www.business-standard.com

(2.11/7)

15

0.2

Delhi pollution: Supreme Court allows construction work for hospitals to resume

The court was hearing a plea seeking emergency steps to control worsening air pollution situation in Delhi and the National Capital. 2021-12-03 06:03 2KB scroll.in

(2.10/7)

16

0.4

INSACOG calls for Covid vaccine booster dose to those at-risk, above 40 yrs

The Indian SARS-CoV-2 Genomics Consortium (INSACOG) has called for the administration of a COVID-19 vaccine booster dose for those who are above 40 … 2021-12-03 08:35 2KB www.business-standard.com

(2.08/7)

17

0.2

Dallas Cowboys' Mike McCarthy calls win over New Orleans Saints 'great experience' for team

Dallas Cowboys coach Mike McCarthy said Thursday night's win over the Saints, in which the team played without him and five assistants, was "a great experience for us." 2021-12-03 06:45 4KB www.espn.com

(2.07/7)

18

0.5

Tropical storm brewing in Bay of Bengal off Indian coast

HYDERABAD, India (AP) — Indian authorities issued an alert, shut schools and canceled trains in parts of the country on Friday as rescue teams braced for a… 2021-12-03 09:23 2KB wtop.com

(2.04/7)

19

0.2

Few want Roe overturned, but abortion opinions vary widely

Arguments before the Supreme Court this week signaled that the conservative-leaning bench may dramatically limit abortion rights in the United States. 2021-12-03 08:15 6KB lasvegassun.com

(2.04/7)

20

0.6

Pope meets Cyprus' Orthodox leader in bid to strengthen ties

Pope Francis has met the leader of Cyprus' Greek Orthodox Church with the aim of further mending an ideological and political rift between the Catholic West and the Orthodox East that dates back nearly a millennium. 2021-12-03 08:06 4KB www.independent.ie

(2.04/7)

21

1.3

Jury for Officer's Trial in Daunte Wright Death Reaches 10

Jury selection moved forward Thursday in the trial of a suburban Minneapolis police officer charged in Daunte Wright 's shooting death, with a 10th juror … 2021-12-03 08:01 4KB www.theepochtimes.com

(2.04/7)

22

0.6

14 arrested in connection to smash-and-grab thefts in Southern California, authorities say

LOS ANGELES — The Los Angeles Police Department announced Thursday more than a dozen arrests after a series of smash-and-grab thefts across the city in … 2021-12-03 05:31 4KB www.usatoday.com

(2.04/7)

23

0.4

Karlsson Scores In OT To Give Sharks Win Over Islanders

New York, which had lost eight straight in regulation, is winless in five games at UBS Arena, its $1.1 billion new home next to Belmont Park. 2021-12-03 05:04 5KB newyork.cbslocal.com

(2.02/7)

24

0.3

DeRozan, LaVine Help Bulls Hang On To Beat Knicks

Julius Randle had 30 points, 12 rebounds and six assists, but missed two free throws and had a turnover that led to LaVine's free throws. 2021-12-03 05:11 4KB newyork.cbslocal.com

(1.31/7)

25

1.2

India Adds 9, 216 New Covid Cases

India adds 9,216 new cases in the last 24 hours. Daily positivity rate (0.80%) less than 2% for last 60 days. Weekly Positivity … 2021-12-03 04:37 1KB www.business-standard.com

(1.20/7)

26

0.6

China Easing Rules for US Business Travelers, Approvals in 10 Days

WASHINGTON - China will cut to no more than 10 days the time required for approval of travel by US business executives its ambassador to the United S 2021-12-03 07:05 3KB www.bignewsnetwork.com

(1.18/7)

27

0.4

Shutdown averted, more omicron US cases, November jobs report: 5 things to know Friday

Both chambers of Congress passed a bill Thursday to fund the government through Feb. 18 – 11 more weeks – narrowly avoiding a shutdown . The … 2021-12-03 09:19 4KB www.usatoday.com

(1.15/7)

28

0.7

Philippines rolls out COVID-19 booster shots for adults

The Philippines on [Friday] rolled out COVID-19 vaccine booster shots for adults. 2021-12-03 07:51 2KB news.abs-cbn.com

(1.15/7)

29

0.4

Are schools in Hyderabad adhering to COVID norms?

Ever since the detection of the new COVID-19 variant, Omicron, parents of students studying in schools in Hyderabad are worried. 2021-12-03 06:09 2KB www.siasat.com

(1.15/7)

30

0.2

Japan's plan to release oil reserve unchanged despite price drop: Minister

Japan's plan to release oil from strategic reserves in coordination with the United States and other consuming countries remains unchanged despite the recent drop … 2021-12-03 05:06 2KB www.business-standard.com

(1.09/7)

31

0.1

Ind vs NZ: Rahane, Ishant get honourable 'injury' exit route for 2nd Test

Ajinkya Rahane and Ishant Sharma's position in the Indian Test team had become untenable due to prolonged run of poor form and more than … 2021-12-03 09:34 4KB www.business-standard.com

(1.09/7)

32

0.6

Philippines reports lowest number of active cases in more than a year

The Philippines on Friday reported 544 new COVID-19 cases, the 10th consecutive day it recorded less than 1,000 new infections, data from the health department showed. 2021-12-03 08:07 3KB news.abs-cbn.com

(1.09/7)

33

0.3

Biocon's subsidiary receives US FDA nod for immunosuppressant medication

Biocon said that its subsidiary Biocon Pharma has received approval of its ANDA for mycophenolic acid from the United States Food and Drug Administration (US FDA). … 2021-12-03 05:49 2KB www.business-standard.com

(1.08/7)

34

0.3

Govt must regulate online gaming industry: RS member Sushil Modi

Senior BJP leader Sushil Kumar Modi demanded that the government should regulate the online gaming industry and impose a uniform tax on it. 2021-12-03 09:27 3KB www.siasat.com

(1.06/7)

35

0.5

Ingraham: Biden focused on pleasing the media, not Americans

Laura Ingraham slammed the Biden administration's performance on COVID-19 amid the push for vaccine mandates during her opening monologue on Thursday's " Ingraham Angle . … 2021-12-03 05:20 3KB www.foxnews.com

(1.05/7)

36

0.2

Sample from Omicron suspect in Gujarat's Jamnagar sent for testing

The Gujarat health department on Friday informed that the samples obtained from the Zimbabwe resident's arrival in Jamnagar have been sent for laboratory testing … 2021-12-03 09:09 2KB www.business-standard.com

(1.05/7)

37

0.6

Biden helps light National Christmas Tree near White House

President Joe Biden helped light the National Christmas Tree on Thursday while remembering those lost to the COVID-19 pandemic and crediting the American people for his optimism. 2021-12-03 08:15 1KB lasvegassun.com

(1.03/7)

38

0.0

PH vax numbers: 90M COVID-19 jabs administered; almost half of target fully vaccinated

The Philippines has administered some 90 million COVID-19 shots and fully vaccinated nearly half of its target population, government said. 2021-12-03 05:59 2KB news.abs-cbn.com

(1.02/7)

39

0.3

Retail, hospitality sectors bounce back on hiring in India: Report

New Delhi: Driven by the reopening of the retail, hospitality and education sectors after a long 18-20 months of pandemic-driven lockdowns, India saw a 26 2021-12-03 08:25 2KB www.siasat.com

(1.02/7)

40

0.4

U.S., EU hold high-level meeting on countering China

The United States and the European Union held their second high-level meeting concerning China as the two sides attempt to foster a united policy to confront and work with the Asian nation amid growing tensions. 2021-12-03 04:20 1KB www.upi.com

(1.01/7)

41

0.4

Congress in 'deep freezer', oppn forces want Mamata to lead: TMC mouthpiece

Amid the ongoing war of words between the TMC and the Congress, the ruling camp in West Bengal on Friday launched a fresh attack on … 2021-12-03 09:14 3KB www.business-standard.com

(1.01/7)

42

1.3

Only Punjab reported 4 deaths due to oxygen shortage: Mandaviya

Union Health Minister Mansukh Mandaviya on Friday informed the Lok Sabha that Punjab had reported four deaths due to shortage of Oxygen during the second … 2021-12-03 09:00 3KB www.business-standard.com

(1.01/7)

43

0.6

EXPLAINER: Turkey's currency is crashing. What's the impact?

Turkey's beleaguered currency has been plunging to all-time lows against the U.S. dollar and the euro in recent months as President Recep Tayyip Erdogan … 2021-12-03 08:43 7KB abcnews.go.com

(1.01/7)

44

0.1

Macron visits Gulf seeking arms deal, stronger regional role

French President Emmanuel Macron is visiting the energy-rich Persian Gulf Friday, hoping to seal a major arms contract after this fall's Australian submarine … 2021-12-03 08:42 5KB abcnews.go.com

(1.01/7)

45

2.9

Bosnia police arrest 7 people on suspicion of war crimes

SARAJEVO, Bosnia-Herzegovina -- Bosnian police on Friday arrested seven people suspected of war crimes against civilians during the 1992-95 conflict in the Balkan country, … 2021-12-03 08:39 1KB abcnews.go.com

(1.01/7)

46

97.8

Police arrest suspect in shooting death of Jacqueline Avant

Police in California said they have arrested a 29-year-old man in connection to the fatal shooting of philanthropist Jacqueline Avant. 2021-12-03 08:31 879Bytes www.upi.com

(1.01/7)

47

0.4

Chinese developer warns it might not pay $400 million bond

A Chinese real estate developer warned Friday it might fail to pay off a $400 million bond due next week, adding to financial strains in … 2021-12-03 08:25 2KB abcnews.go.com

(1.01/7)

48

0.3

'Wolf' explores lives of people drawn to walks on the wild side

A man who believes he's a wolf trapped in a human body is focus of film about species dysphoria. 2021-12-03 08:24 4KB eu.freep.com

(1.01/7)

49

0.5

'We just feel it': Racism plagues U.S. military academies

Eight years after he graduated from the U.S. Military Academy at West Point, Geoffrey Easterling remains astonished by the Confederate history still memorialized on the storied academy's campus . 2021-12-03 08:15 18KB lasvegassun.com

(1.01/7)

50

0.5

State rests case at Smollett trial after star witnesses

The state rested its case at Jussie Smollett's trial Thursday after key testimony from two brothers who said the former "Empire" actor plotted a racist and anti-gay attack on himself in downtown Chicago and paid them to carry it out. 2021-12-03 08:15 5KB lasvegassun.com

(1.01/7)

51

0.4

Biden, allies increasingly pushing back at GOP's virus barbs

President Joe Biden looked out over an audience of government scientists and framed his latest plan for fighting COVID-19 as an opportunity to at last put an end to divisiveness over the virus, calling the politicization of the issue a "sad, sad commentary." 2021-12-03 08:15 6KB lasvegassun.com

(1.01/7)

52

0.8

NBA ropes in Viacom18 for multi-year broadcasting partnership

The National Basketball Association (NBA) and private broadcasting group Viacom18 on Friday entered into a multi-year partnership to live-broadcast NBA games and programming … 2021-12-03 08:14 4KB www.business-standard.com

(1.01/7)

53

0.5

10 Omicron suspects admitted to Delhi's LNJP Hospital

A total of 10 persons suspected to be infected with the Omicron Covid variant have been admitted to Delhi's LNJP Hospital. 2021-12-03 08:09 2KB www.siasat.com

(1.01/7)

54

0.6

Philippine Court Allows Maria Ressa to Attend Nobel Peace Prize Ceremony

The decision came after days of growing international pressure on the government to allow the journalist to attend the ceremony in Norway. 2021-12-03 08:03 3KB www.nytimes.com

(1.01/7)

55

0.1

Colton Underwood Shared The Real Reason He Jumped That Fence On 'The Bachelor'

In his Netflix docuseries 'Coming Out Colton,' former Bachelor Colton Underwood explains what really led him to jump the fence during his season. 2021-12-03 08:02 4KB www.bustle.com

(1.01/7)

56

0.1

LeBron James clears NBA Covid-19 health and safety protocols after negative tests

Los Angeles Lakers' LeBron James is cleared to return to play after a brief stint isolated from his team due to the NBA's Covid-19 health and safety protocols. 2021-12-03 08:01 2KB edition.cnn.com

(1.01/7)

57

0.6

Mangiapane, Flames stay hot on road by holding off Kings 3-2

LOS ANGELES (AP) — Andrew Mangiapane and Milan Lucic scored on the power play, and the Calgary Flames won their fourth straight road game, 3-2 over the Los… 2021-12-03 07:42 4KB wtop.com

(1.01/7)

58

0.8

Lebanon minister to resign in bid to ease crisis with Saudis

Lebanon's information minister is expected to announce his resignation Friday, in a bid to ease an unprecedented diplomatic crisis with Saudi Arabia and other Gulf … 2021-12-03 07:16 2KB abcnews.go.com

(1.01/7)

59

0.8

Fuel in tap water alarms Pearl Harbor military families

Cheri Burness' dog was the first to signal something was wrong with their tap water. He stopped drinking it two weeks ago. Then Burness started feeling stomach cramps. Her 12-year-old daughter was nauseous. 2021-12-03 07:09 5KB www.wral.com

(1.01/7)

60

0.6

Omicron threatens to fuel soaring US inflation: Cleveland Fed's president

The Omicron coronavirus variant threatens to fuel soaring inflation in the United States by further pressuring supply chains and worsening worker shortages, Cleveland Federal Reserve Bank President Loretta Mester … 2021-12-03 07:08 2KB www.business-standard.com

(1.01/7)

61

0.3

Former nurse who sexually assaulted an intellectually disabled woman is sentenced to 10 years in prison

A man who pleaded guilty to sexually assaulting an intellectually disabled woman in an Arizona long-term health care facility was sentenced to 10 years in prison Thursday, according to prosecutors. 2021-12-03 06:46 2KB edition.cnn.com

(1.01/7)

62

0.2

Gadhafi's son can compete in upcoming presidential elections, court rules

A Libyan court has ruled that a son of the late Libyan dictator Moammar Gadhafi can compete in upcoming presidential elections, overturning a decision by … 2021-12-03 06:44 4KB www.business-standard.com

(1.01/7)

63

0.1

NFL Suspends Antonio Brown, 2 Others for Allegedly Misrepresenting Vaccination Status

The National Football League ( NFL ) announced Thursday it has suspended Tampa Bay Buccaneers wide receiver Antonio Brown and two other players for violating its COVID-19 … 2021-12-03 06:36 2KB www.theepochtimes.com

(1.01/7)

64

0.4

Rupee trades in narrow range in morning trade against US dollar

Indian rupee was trading in a narrow range in morning trade on Friday amid uncertainties over the global economic recovery in the wake of the … 2021-12-03 06:32 2KB www.business-standard.com

(1.01/7)

65

0.2

EPA head tours embattled communities, says help on the way

Michael Coleman's house is the last one standing on his tiny street, squeezed between a sprawling oil refinery whose sounds and smells keep him up at night and a massive grain elevator that covers his pickup in dust and, he says, exacerbates his breathing problems. 2021-12-03 06:12 10KB www.wral.com

(1.01/7)

66

0.6

Oklahoma sues Biden & Pentagon over vaccine mandate

The Oklahoma government has sued the Joe Biden administration over its Covid-19 vaccine mandate for the military deeming the order unconstitutional while 2021-12-03 06:12 3KB www.bignewsnetwork.com

(1.01/7)

67

3.3

UN says Islamic State committed war crimes at Iraqi prison

The head of a U.N. team investigating atrocities in Iraq said that Islamic State extremists committed crimes against humanity and war crimes at a … 2021-12-03 05:52 5KB abcnews.go.com

(1.01/7)

68

0.2

Juice WRLD & Justin Bieber Confront Their Demons In New Song 'Wandered To LA'

Near the two-year anniversary of his death, Juice WRLD's new posthumous song 'Wandered To LA' with Justin Bieber is here. 2021-12-03 05:19 3KB hollywoodlife.com

(1.01/7)

69

0.2

Wild Roll To Win Against Devils

Ryan Graves and Tomas Tatar scored for New Jersey. Mackenzie Blackwood stopped 33 shots. 2021-12-03 05:16 4KB newyork.cbslocal.com

(1.01/7)

70

0.1

Ponnuru: Fauci can't use science to excuse his missteps

Anthony Fauci, President Joe Biden's chief medical adviser and the longtime head of the National Institute of Allergies and Infectious Diseases, keeps saying that his critics are "really criticizing science because I represent science." Maybe he even believes it. But it might be time for science to find another spokesman. 2021-12-03 05:09 4KB www.bostonherald.com

(1.01/7)

71

0.3

Australian opposition promises deeper emission reductions

Australia would set a more ambitious target of reducing its greenhouse gas emissions by 43% by the end of the decade if the government changes … 2021-12-03 04:52 2KB abcnews.go.com

(1.01/7)

72

0.5

Swayman's 42 saves leads Bruins over Predators 2-0

NASHVILLE, Tenn. (AP) — Jeremy Swayman made 42 saves, Jake DeBrusk and Brandon Carlo scored, and the Boston Bruins beat the Nashville Predators 2-0 Thursday… 2021-12-03 04:47 4KB wtop.com

(1.01/7)

73

0.6

DA Says Overwhelmed Assistant Set Low Bail That Darrell Brooks Jr. Paid Before Parade Carnage

District Attorney John Chisholm said an overworked assistant prosecutor set the $1,000 bail Brooks paid days before allegedly driving into a Christmas parade. 2021-12-03 04:43 5KB www.newsweek.com

(0.69/7)

74

0.1

FMCG stocks edge lower

FMCG stocks were trading in red, with the S&P BSE FMCG Sector index decreasing 92.43 points or 0.67% at 13776.16 at 13:51 IST. … 2021-12-03 08:31 1KB www.business-standard.com

(0.44/7)

75

0.8

Vodafone Idea soars 12% to hit a 52-week high; stock up 32% this week

Shares of Vodafone Idea (VIL) hit a fresh 52-week high of Rs 14.34, after they rallied another 12 per cent on the BSE … 2021-12-03 09:46 2KB www.business-standard.com

(0.43/7)

76

0.6

NPCIL invites applications for Paramedical, Stipendiary Trainee and other posts; here's apply link

Eligible candidates can apply for the vacancies on the official website npcilcareers.co.in till December 27 upto 4.00 PM. 2021-12-03 08:30 3KB scroll.in

(0.43/7)

77

1.0

NMDC Ltd soars 2.44%

NMDC Ltd is quoting at Rs 145.05, up 2.44% on the day as on 12:54 IST on the NSE. The stock is … 2021-12-03 07:36 2KB www.business-standard.com

(0.31/7)

78

0.3

Sensex tanks 655 pts on strong selling pressure

Key equity indices further extended losses and hit fresh intraday low in mid afternoon trade. Banks, financial services and FMCG stocks dragged. The Nifty slipped … 2021-12-03 09:02 2KB www.business-standard.com

(0.22/7)

79

0.7

Skipper secures new orders worth Rs 300 cr

Skipper has received new orders of Rs 300 crore for transmission and telecom towers from Power Grid Corporation of India and from various export markets. … 2021-12-03 08:10 1KB www.business-standard.com

(0.17/7)

80

0.2

The Lord of the Ringos - The American Spectator

P aul isn't dead. That John and George are does not mean we should rename their band Paul McCartney & The Beatles. One senses that some … 2021-12-03 04:19 7KB spectator.org

(0.12/7)

81

1.0

Your data. Your experience.

AOL is part of the Yahoo family of brands. By clicking " Accept all " you agree that Yahoo and our partners will store and/or access … 2021-12-03 07:14 1KB consent.yahoo.com

(0.10/7)

82

0.2

'Virtual muna': DOH may ilang paalala ukol sa mga Christmas party

Sa isang online forum, sinabi ni Health Undersecretary Maria Rosario Vergeire na nananatili pa rin ang banta ng COVID-19. 2021-12-03 08:22 1KB news.abs-cbn.com

(0.10/7)

83

0.6

Starlit Power Systems Ltd leads gainers in 'B' group

AksharChem (India) Ltd, DE Nora India Ltd, Zee Learn Ltd and Medicamen Biotech Ltd are among the other gainers in the BSE's 'B' group … 2021-12-03 06:45 2KB www.business-standard.com

(0.09/7)

84

0.4

Unichem Laboratories receives USFDA approval for Aripiraprazole tablets

Unichem Laboratories has received ANDA approval for its Aripiprazole Tablets USP, 2 mg, 5 mg, 10 mg, 15 mg, 20 mg, and 30 mg from … 2021-12-03 05:55 1KB www.business-standard.com

(0.08/7)

85

0.5

INI CET counselling 2022 schedule released for January batch

All India Institute of Medical Sciences (AIIMS), New Delhi has released the PG counselling schedule for INI CET January 2022 batch. 2021-12-03 09:38 2KB scroll.in

(0.08/7)

86

0.6

Need to convert Fintech initiatives into Fintech revolution: PM Modi

Prime Minister Narendra Modi on Friday underlined the need for converting Fintech initiatives into Fintech revolution to provide a low-cost and reliable payment system … 2021-12-03 06:19 1KB www.business-standard.com

(0.07/7)

87

0.5

Glyphosate: EU Assessment Report Excludes Most of the Scientific Literature from Its Analysis - Global Research

The preliminary EU report on glyphosate prepared by the Dutch, Hungarian, French and Swedish regulatory agencies fails to take account of the vast majority of recent studies published 2021-12-03 06:49 7KB www.globalresearch.ca

(0.06/7)

88

0.8

Hero MotoCorp expands operations in Argentina, opens flagship dealership

Two-wheeler market leader Hero MotoCorp on Friday announced the expansion of operations in Argentina with the opening of its flagship dealership in Buenos Aires … 2021-12-03 06:58 2KB www.business-standard.com

(0.06/7)

89

0.3

How Saint Mary's escaped with a 60-58 win over Utah State

Visiting mid-major powerhouse Saint Mary's managed to pull out a 60-58 victory on the strength of two free throws by junior forward Alex Ducas with just under a second left. 2021-12-03 06:37 6KB www.deseret.com

(0.06/7)

90

0.2

The Times Grey-Matter fight is back! This time with a regional twist

New Delhi [India], December 3 (ANI/Mediawire): The Times Group has always engaged with young minds through the pages of the Times of India. Newspapers … 2021-12-03 06:30 6KB www.business-standard.com

(0.06/7)

91

0.2

Chicago Weather: Disturbance Brings Chance Of Rain-Snow Mix To Our North Overnight

A disturbance will cross the area overnight allowing for a chance of a rain and snow mix, but mainly for areas to the north along the Wisconsin state line. 2021-12-03 04:39 1KB chicago.cbslocal.com

(0.05/7)

92

0.5

PMC Bank fraud case: SC refuses to entertain bail plea of Rakesh Wadhawan

The Supreme Court Friday refused to entertain the bail plea filed on health grounds by jailed businessman Rakesh Wadhawan, accused of money laundering in the … 2021-12-03 08:30 4KB www.business-standard.com

(0.05/7)

93

0.3

Govt working to bridge gaps for 'reliable' jobs data by next year: Report

India's government plans to bridge the gaps in employment data by next year, with officials gathering details on the job status of about half a … 2021-12-03 04:13 3KB www.business-standard.com

(0.05/7)

94

0.2

Amid Covid challenges, 'historic milestones' set in India-US ties: Sandhu

India and the US have achieved some "historic milestones" in their ties, despite the challenges posed by Coronavirus (COVID-19), New Delhi's top envoy … 2021-12-03 04:10 4KB www.business-standard.com

(0.04/7)

95

3.6

Hyderabad: KBR park celebrates Peacock festival

Get the news updates on WhatsApp & Telegram by subscribing to our channels. For all the latest Photos updates, download our app Android and iOS . … 2021-12-03 09:47 733Bytes www.siasat.com

(0.04/7)

96

0.8

L&T, Kemroc ink pact for distribution of cutting-edge products in India

Larsen & Toubro (L&T) on Friday said it has entered into a pact with Kemroc, a global manufacturer of attachments for excavators and backhoe loaders, … 2021-12-03 09:47 2KB www.business-standard.com

(0.04/7)

97

0.7

Protest by BJP MP's in Parliament provocative, rubs salt in wound: Tharoor

Attacking Bharatiya Janata Party (BJP) over the suspension of 12 Opposition MPs, Congress leader Shashi Tharoor on Friday said that the protest by the ruling … 2021-12-03 09:11 2KB www.business-standard.com

(0.04/7)

98

0.2

Cong, Left, others move suspension notice in RS over Tripura civic polls

Congress, RJD, CPI, CPI(M), NCP, DMK and AAP jointly gave suspension of business notice in Rajya Sabha on Friday and demanded a discussion on … 2021-12-03 06:31 2KB www.business-standard.com

(0.03/7)

99

0.4

Morepen Laboratories gets USFDA nod to market generic anti-allergy drug

Drug firm Morepen Laboratories on Friday said it has received approval from the US health regulator to market its anti-allergy drug Fexofinadine Hydrochloride in … 2021-12-03 09:13 3KB www.business-standard.com

(0.03/7)

100

0.8

Bank credit offtake shows stickiness, rises 7% in November: RBI data

Reflecting the steady pace of business, bank credit rose by 6.97 per cent in 12 months ended November 19, 2021, according to Reserve Bank … 2021-12-03 05:54 2KB www.business-standard.com

(0.02/7)

101

0.4

Women officers appointed on board major warships: Navy chief

Women officers have been appointed on board major warships of the Indian Navy, Chief of Naval Staff Admiral R Hari Kumar said on Friday. Officials … 2021-12-03 09:47 1KB www.business-standard.com

(0.02/7)

102

0.6

Give Duterte time to pick second preferred successor, spox urges supporters

President Duterte should have some time to choose which of the remaining presidential contenders he would endorse, his acting spokesman said. 2021-12-03 09:25 2KB news.abs-cbn.com

(0.02/7)

103

49.5

2 killed, 5 wounded by gunfire in Chicago Thursday

The fatal attacks occurred about two hours apart. 2021-12-03 09:21 2KB chicago.suntimes.com

(0.02/7)

104

0.4

Air quality panel for Delhi issues new orders; edu institutions to be shut

In a new set of directions to prevent further deterioration of air quality in Delhi and the National Capital Region (NCR), the Centre's air … 2021-12-03 09:16 3KB www.business-standard.com

(0.02/7)

105

0.3

Govt seeks Parliament nod for Rs 3.73 trn additional spending this fiscal

The government on Friday sought Parliament's nod for gross additional spending of over Rs 3.73 lakh crore in the current financial year. As … 2021-12-03 09:15 1KB www.business-standard.com

(0.02/7)

106

3.4

Daulah Islamiyah leader, 4 others killed in Mamasapano clash

According to the military, Daulah Islamiyah's new amir Asim Karinda alias Abu Azim was a trained IED fabricator and bomb maker. 2021-12-03 09:04 2KB news.abs-cbn.com

(0.02/7)

107

0.4

A snapshot of travel insurance plans for individuals, students, multi-trips

Business Standard has always strived hard to provide up-to-date information and commentary on developments that are of interest to you and have wider … 2021-12-03 08:53 1KB www.business-standard.com

(0.02/7)

108

1.1

Former controversial world athletics chief Lamine Diack dies

Lamine Diack, the controversial former president of the International Athletics Federation, has died, his family said Friday. He was 88. "Yes, I confirm. 2021-12-03 08:48 1KB wtop.com

(0.02/7)

109

0.8

Specialty chemical firm Aether plans to file up to Rs 1k-cr IPO next week

Specialty chemical company Aether Industries plans to file preliminary documents for an initial public offering of as much as Rs 1,000 crore next week, … 2021-12-03 08:46 2KB www.business-standard.com

(0.02/7)

110

0.2

Indian banks behind on digital adoption, it's time to wake up: Uday Kotak

Indian banks have ceded the payment ground to financial technology companies, but it is time to "wake up!", said Uday Kotak, managing director and … 2021-12-03 08:21 4KB www.business-standard.com

(0.02/7)

111

0.4

Vicky-Katrina's wedding: District Collector Sawai Madhopur conducts meeting

Jaipur: Vicky Kaushal and Katrina Kaif's rumoured wedding preparations are in full swing! The two are just a few days away from tying the knot at Six 2021-12-03 08:20 2KB www.siasat.com

(0.02/7)

112

1.8

Texmaco Rail & Engineering allots 7.15 cr equity shares

Under rights issue Consequent to the above-mentioned allotment, the paid-up capital of the company has increased from 25,03,43,252 equity shares … 2021-12-03 08:00 990Bytes www.business-standard.com

(0.02/7)

113

0.5

TN: 2 passengers test positive for COVID, genome reports awaited

Two passengers, who arrived at the Tiruchirapalli airport and Chennai airport from Singapore and the UK have tested COVID positive. 2021-12-03 07:58 1KB www.siasat.com

(0.02/7)

114

0.4

Need collective global action for effective regulation of tech: Sitharaman

Finance Minister Nirmala Sitharaman on Friday called for a "collective global action" for effective regulation of ever-changing technology and tech-driven payment systems. So … 2021-12-03 07:50 4KB www.business-standard.com

(0.02/7)

115

0.7

Selected Articles: Omicron Variant Sends Vaccine Makers' Stocks Soaring - Global Research

Glyphosate: EU Assessment Report Excludes Most of the Scientific Literature from Its Analysis By Claire Robinson, December 03, 2021 In total, 92% of the scientific studies published on the toxicity or ecotoxicity of the world's most widely used pesticide were judged as irrelevant or unreliable by the RAR. Omicron Variant Sends Vaccine Makers' Stocks Soaring, … 2021-12-03 07:49 3KB www.globalresearch.ca

(0.02/7)

116

1.2

Pope scores 24 to lift UC San Diego over E. Michigan 83-74

SAN DIEGO (AP) — Bryce Pope had a career-high 24 points as UC San Diego got past Eastern Michigan 83-74 on Thursday night. Pope made 9 of 12 shots. 2021-12-03 05:53 1KB wtop.com

(0.02/7)

117

0.5

Saweetie Reveals Her 2022 Will Begin With A New Project, 'Icy Season'

This further delays her anticipated debut, 'Pretty B*tch Music,' but in exchange, Saweetie promises plenty of collabs on the new project. 2021-12-03 05:52 2KB uproxx.com

(0.02/7)

118

0.8

Volumes soar at Indian Energy Exchange Ltd counter

Indian Energy Exchange Ltd clocked volume of 24.58 lakh shares by 10:51 IST on BSE, a 5.39 times surge over two-week … 2021-12-03 05:30 2KB www.business-standard.com

(0.02/7)

119

0.4

Top US general says indicators of Russian military moves are worrying

The United States is tracking enough indicators and warnings surrounding Russian military activity near Ukraine to trigger "a lot of concern" and Russian rhetoric appears … 2021-12-03 05:16 1KB www.business-standard.com

(0.02/7)

120

0.3

New York Weather: CBS2's 12/3 Friday Morning Forecast

Despite plenty of sunshine, it'll stay on the chilly side today. 2021-12-03 05:01 2KB newyork.cbslocal.com

(0.02/7)

121

0.5

Ashoka Buildcon gains on emerging as L-1 bidder for Road Ministry project

Ashoka Buildcon added 3.58% to Rs 99.95 after the company emerged as the lowest (L-1) bidder for a Ministry of Road Transport & Highways … 2021-12-03 04:56 1KB www.business-standard.com

(0.02/7)

122

1.0

SBI MF offloads minor stake of Prataap Snacks

SBI Mutual Fund (MF) sold 9,948 equity shares or 0.0424% stake of Prataap Snacks as on 1 December 2021. Post transaction, SBI Mutual Fund … 2021-12-03 04:47 1KB www.business-standard.com

(0.02/7)

123

0.3

Justice Thomas and the Political Seduction of Roe v. Wade - The American Spectator

J ustice Clarence Thomas gets it. Justice Thomas made headlines in the arguments over the Mississippi abortion law. The back and forth with the Biden … 2021-12-03 04:22 5KB spectator.org

124

0.4

Uttar Pradesh question paper leak case raised in RS, AAP MP seeks SIT probe

A demand was made in the Rajya Sabha on Friday to set up a special investigation team (SIT) to probe the Uttar Pradesh Teachers Eligibility Test … 2021-12-03 09:48 2KB www.business-standard.com

125

0.9

Vivo V23 5G to launch in India this month: Report

New Delhi: Smartphone maker Vivo is reportedly planning to launch its next handset Vivo V23 5G in the Indian market this month with a possibility of a Pro 2021-12-03 09:46 1KB www.siasat.com

126

0.1

Winter session: Bills for 5 year tenures for CBI, ED chiefs in Lok Sabha

Two bills were introduced in the Lok Sabha on Friday to extend the tenures of Directors of the Central Bureau of Investigation and the Enforcement Directorate … 2021-12-03 09:44 3KB www.business-standard.com

127

0.4

'Annie Live!' review: Celina Smith shines brighter than the Chrysler Building in NBC's live musical

If you're bringing back "Annie," you better have a star who can shine like the top of the Chrysler Building .  No musical this … 2021-12-03 09:41 4KB www.usatoday.com

128

0.1

Chinese Communist Party behind fake Uyghur accounts talking about happy life

New Delhi: The Chinese Communist Party (CCP) has mounted multifaceted and multiplatform information campaigns to deny accusations of forced labour, mass 2021-12-03 09:32 2KB www.siasat.com

129

0.3

Hundreds of USPS trucks 'invade' Maryland neighborhood: relief coming

The U.S. Postal Service says relief is coming to a Prince George's County, Maryland, neighborhood that has seen its streets filled with hundreds of tractor trailers. 2021-12-03 09:24 4KB wtop.com

130

0.4

UK Conservatives hold Parliament seat by reduced margin

LONDON (AP) — Britain's governing Conservative Party has held onto a seat in Parliament in a special election triggered by a lawmaker's death. But the party saw… 2021-12-03 09:24 2KB wtop.com

131

0.3

China replaces coach amid poor World Cup qualifying campaign

BEIJING (AP) — China's national men's soccer team has replaced Li Tie as head coach with the country struggling to qualify for next year's World Cup. 2021-12-03 09:22 1KB wtop.com

132

0.4

Air bubble flight deal with Saudi Arabia, 9 nations: Scindia

New Delhi: India has sent a proposal to Saudi Arabia and nine other countries for operating flights under the air bubble agreement, the government told 2021-12-03 09:22 1KB www.siasat.com

133

0.5

BS Number Wise: The rise and rise of the Rs 10,000 shares

Have you bought a share worth Rs10,000 or more? There are more of them now and the total value of such companies--out of … 2021-12-03 09:20 1KB www.business-standard.com

134

0.3

Oil rises on OPEC+ plan to meet if Omicron hits fuel demand

By Roslan Khasawneh and Sonali Paul SINGAPORE (Reuters) -Oil prices climbed on Friday, extending gains after OPEC+ said it would review supply additions ahead of … 2021-12-03 09:17 3KB www.business-standard.com

135

1.0

Salman Khan and his love for Hyderabadi Biryani

Mumbai: Bollywood superstar Salman Khan was in Hyderabad recently to promote his recently released film 'Antim: The Final Truth'. He visited PVR cinemas 2021-12-03 09:10 2KB www.siasat.com

136

2.9

THROWBACK: Responsableng Pagmomotorsiklo| Sports U

Gusto mo ba'ng matuto magmotorsiklo, Kapamilya? Dapat matuto ka rin kung papaano maging responsableng motorista. 2021-12-03 09:06 1KB news.abs-cbn.com

137

0.4

U.S. Department of Justice opened civil investigation into sexual harassment claims against Andrew Cuomo

Department of Justice's "ongoing investigation" into claims against the former New York governor is revealed in a contract between the current governor's office and a law firm. 2021-12-03 09:06 3KB www.cbsnews.com

138

0.2

'Aap ne ghabrana nahi', Pak embassy in Serbia trolls Imran Khan

In an embarrassment to Pakistan Prime Minister Imran Khan, the country's embassy in Serbia on Friday shared a public message on its social media … 2021-12-03 09:06 3KB www.business-standard.com

139

0.3

Can We Pedal Any Faster?

Citi Bike tries to keep up with New Yorkers' new love of bicycling. 2021-12-03 09:04 9KB www.nytimes.com

140

0.1

Quitting without serving notice period? You may have to pay GST on salary

As companies are witnessing high attrition rates, an Advance Authority of Advance ruling states that GST can be levied on an employee for not serving … 2021-12-03 09:03 2KB www.business-standard.com

141

0.1

Shell pulls out of controversial Cambo project in Scotland

LONDON (AP) — Royal Dutch Shell has pulled out of a controversial oil project near Scotland's Shetland Islands, saying the project no longer makes economic… 2021-12-03 09:02 1KB wtop.com

142

0.2

How Long Can Students Wait for Australia to Reopen?

As the Omicron variant heralds more uncertainty, international students weigh up their options. 2021-12-03 09:01 7KB www.nytimes.com

143

0.6

Brickbat: That's Not Equality

The Natural Science and Engineering Council of Canada rejected a grant request from Patanjali Kambhampati, professor chemistry at Montreal's McGill. 2021-12-03 09:00 1KB reason.com

144

0.1

Samuel Adewunmi's Dating Life Is A Bit Of A Mystery

The actor is starring as the lead in BBC One's 'You Don't Know Me'. 2021-12-03 09:00 2KB www.bustle.com

145

0.4

Four Big Signings FC Barcelona Could Make For Free

FC Barcelona have an impressive shortlist of free signings they could make for next summer. 2021-12-03 08:58 3KB www.forbes.com

146

89.5

'Tadap' review: A twisted tale of misogyny

Milan Luthria's remake of the Telugu film 'RX 100' stars Ahan Shetty and Tara Sutaria. 2021-12-03 08:58 2KB scroll.in

147

0.2

After being fired from Google, Gebru forms AI research institute

San Francisco: Artificial Intelligence (AI) researcher Timnit Gebru, fired from Google after sending an email of concern to her Ethical AI team, has set 2021-12-03 08:57 2KB www.siasat.com

148

0.0

Current market environment 'crazier' than dotcom bust: Berkshire's Munger

Berkshire Hathaway Inc.'s Charlie Munger told a conference Friday that markets are wildly overvalued in places and that the current environment is "even crazier" … 2021-12-03 08:55 3KB www.business-standard.com

149

0.7

Afghanistan's Crises Getting 'Progressively Worse'

Afghanistan is being hit by multiple crises that are "progressively getting worse" with drought, economic collapse, and displacement all pushing the population into. 2021-12-03 08:52 3KB www.newser.com

150

0.4

Insurer Star Health cuts IPO size after tepid subscription

Star Health will cut the offer for sale portion of its IPO after the offering received a tepid response in its subscription period ending yesterday, … 2021-12-03 08:52 2KB www.business-standard.com

151

0.6

FOX Bet Super 6: NFL Week 13 picks

Yet as Week 13 looms, you have a chance to win big yourself with FOX Bet Super 6 ! This week, FOX Bet is giving away $100,000 … 2021-12-03 08:45 6KB www.foxnews.com

152

0.6

Burger King Whopper Is Returning to Its Original Price - Here's Where and How to Buy One

Burger King is marking 64 years of its classic Whopper by slashing the cost to its original price. 2021-12-03 08:42 3KB www.newsweek.com

153

0.1

Packers Position Coach Getting 'Head Coaching Buzz': Report

After a stellar 9-3 start to the season, the Green Bay Packers appear to have one of the most desirable coaching staffs in the NFL. 2021-12-03 08:40 5KB heavy.com

154

0.0

Kenny Smith Thibs Doesn't Know How To Use Kemba. He's a Ferrari!!!

Kenny Smith says Kemba Walker is a Ferrari and Tom Thibodeau doesn't know what to do with it after the hooper was pulled from the Knicks rotation this week. 2021-12-03 08:40 1KB www.tmz.com

155

0.2

US-Saudi diplomacy paved way for OPEC+'s surprise output hike

The U.S. and Saudi Arabia have reached a detente after weeks of hostility about high oil prices, with the OPEC+ cartel announcing a production … 2021-12-03 08:40 4KB www.business-standard.com

156

0.2

Doctors solve man's breathing problems – after finding a tooth growing inside his nose

A tooth sticking out of the nasal cavity of a man had obstructed his oxygen flow, resulting in prolonged difficulty in breathing. 2021-12-03 08:36 2KB www.independent.ie

157

0.4

Delhi govt to install 140,000 CCTV cameras in second phase: Arvind Kejriwal

Chief Minister Arvind Kejriwal on Friday said the Delhi government will install 1.40 lakh CCTV cameras in the city in the second phase of … 2021-12-03 08:36 2KB www.business-standard.com

158

0.2

Facial recognition to be installed at airports by 2022

Airports in India are set to incorporate the facial recognition facility, Four airports will get the facility by March 2022. 2021-12-03 08:35 1KB www.siasat.com

159

0.5

Meta expands 'Facebook Protect' security programme to India

New Delhi: Meta has announced that it is expanding 'Facebook Protect', its security programme for people that are more likely to be targeted by malicious 2021-12-03 08:34 2KB www.siasat.com

160

0.7

AgustaWestland scam: Being British citizen cannot be reason to deny bail, Christian Michel tells HC

The alleged middleman warned that he would remain on a hunger strike till the United Kingdom government took action to ensure his release. 2021-12-03 08:32 4KB scroll.in

161

2.9

Last Month's (November) Most Popular Articles - Global Research

Trends in Mortality and Morbidity in the Most Vaccinated Countries : Twenty-one Proven Facts Gérard Delépine, November 28 , 2021 An Australian Horror Story Jeremy Salt, November 4 , 2021 The Covid-19 Pandemic Does Not Exist Prof Michel Chossudovsky, November 29 , 2021 High Recorded Mortality in Countries Categorized as "Covid-19 Vaccine Champions". The Vaccinated … 2021-12-03 08:32 970Bytes www.globalresearch.ca

162

0.5

Facebook India's ad revenue up by 41%, gains Rs 9326 cr in 2021

Meta platforms owned Facebook India, said that the company gained Rs 9,326 crore during the FY 2020-21, which to gross revenue up by 41%. 2021-12-03 08:31 2KB www.siasat.com

163

1.2

I believe in India's future, will support with investments: Masayoshi Son

SoftBank Group founder Masayoshi Son said that he believes in the future of India, which is going to be bright and he believes in the … 2021-12-03 08:31 3KB www.business-standard.com

164

1.2

Stable MIUI 13 ready to launch alongside the Xiaomi 12: Report

Beijing: Xiaomi is reportedly planning to announce its next major version of user interface (UI) 'MIUI 13' alongside the Xiaomi 12 smartphone soon. 2021-12-03 08:30 2KB www.siasat.com

165

0.3

Lifetime's Commercial-Break 'Mini-Movie' Returns in Sequel From Olay

Lifetime will run a "mini-movie" on Friday that is really a long-form advertisement from Procter & Gamble's Olay 2021-12-03 08:30 2KB variety.com

166

0.8

Architectural photos of 1970s Dubai show the birth of the modern city

The development of modern Dubai is highlighted in the Jameel Art Centre exhibition "Off Centre / On Stage." 2021-12-03 08:30 4KB edition.cnn.com

167

0.2

7 Ways To Bounce Back Stronger After Failure

Failure is neither glamorous nor desirable but experiencing it can be the catalyst for doing and achieving more than ever. What if your biggest failure turned out to be the best thing that ever happened to you? Following these seven steps can make that a reality. 2021-12-03 08:30 7KB www.forbes.com

168

0.3

Opt-out rate for mobile app tracking to decline by 2023: Gartner

New Delhi: As Apple and Google aim to control mobile app tracking on their respective platforms, the opt-out rate for mobile app tracking is expected to 2021-12-03 08:28 2KB www.siasat.com

169

3.0

Comedy watch: A cappella performance shows why correct placement of commas is so essential

'We will discover how the commas shape the prose!' 2021-12-03 08:25 843Bytes scroll.in

170

0.5

Samsung Galaxy S21 FE to reportedly cost $699

San Francisco: Samsung is planning to launch its new premium smartphone 'Samsung Galaxy S21 FE 5G' in early January 2022 and now a new report has revealed 2021-12-03 08:22 2KB www.siasat.com

171

0.6

ONGC signs pact with SECI to develop renewable, ESG projects

In a bid to strengthen its footprint in the renewable space, particularly solar energy, state-owned Oil and Natural Gas Corporation (ONGC) on Thursday signed … 2021-12-03 08:22 3KB www.business-standard.com

172

1.0

Watch: Goat runs away with papers from Chaubepur panchayat office in Kanpur

The employees were eventually able to retrieve the papers. 2021-12-03 08:21 796Bytes scroll.in

173

0.7

India reaching out to many nations to leverage stack it has built: NPCI CEO

India is reaching out to as many as 50–60 countries to leverage the stack it has built so that it can be used for the … 2021-12-03 08:19 3KB www.business-standard.com

174

0.6

10 South African nationals go missing, Karnataka govt worried

Karnataka Health department is worried about over 10 South African nationals, who have gone untraceable in Bengaluru, sources revealed. 2021-12-03 08:18 2KB www.siasat.com

175

0.0

Watch: Apple's voice assistant Siri cannot tell the time for Palestine, can do it easily for Israel

'I have no idea what time it is there'. 2021-12-03 08:17 880Bytes scroll.in

176

0.1

Gold heads for weekly fall as US Fed officials strike hawkish tone

Gold prices rose on Friday but a more hawkish stance of U.S. Federal Reserve officials on stimulus tapering and interest rate rises kept the … 2021-12-03 08:16 2KB www.business-standard.com

177

0.4

Trump faces flurry of investigations beyond Jan. 6 probe

As Donald Trump's lawyers try to block the White House from releasing records to the congressional committee investigating the Jan. 6 Capitol insurrection, the former president faces a flurry of other investigations . 2021-12-03 08:15 8KB lasvegassun.com

178

0.7

Supreme Court abortion hearing raises questions for senators

During his confirmation to the Supreme Court, Brett Kavanaugh convinced Sen. Susan Collins that he thought a woman's right to an abortion was "settled law," calling the court cases affirming it "precedent on precedent" that could not be casually overturned. 2021-12-03 08:15 7KB lasvegassun.com

179

0.9

NBR Awards name 'Licorice Pizza' its best film of 2021

Paul Thomas Anderson's "Licorice Pizza" has been named the best film of the year by the National Board of Review. 2021-12-03 08:15 1KB lasvegassun.com

180

0.8

Parliament Act alone will legally sail us through on Mathura: Sunni Waqf Board chief

Kulsum Mustafa By Kulsum Mustafa Krishna Janmabhoomi suit-Thakur Keshavdevji Maharaj and others (Petitioners) Vs. Intezamiya Committee and others (Opp 2021-12-03 08:12 4KB www.siasat.com

181

0.3

Amazon Accused of Massively Underreporting COVID Cases Contracted at Work

At least 20,000 Amazon employees tested postive for COVID-19 last year—and the online retail giant claimed only 27 of those cases were contracted … 2021-12-03 08:09 3KB www.theepochtimes.com

182

1.8

Man Who Claimed a Baltimore Panhandler Killed His Wife Before He Fled for Mexico Goes on Trial

Even in a city hardened to senseless violence, the killing of Jacquelyn Smith was shocking. The 54-year-old engineer at Aberdeen Proving Ground was … 2021-12-03 08:07 6KB www.theepochtimes.com

183

0.7

Paano malalaman kung puwede nang magpa-booster shot vs. COVID-19?

Para malaman kung eligible na sa booster shots, dapat lagpas 6 na buwan na mula nang makumpleto ang dalawang doses ng COVID-19 vaccines. 2021-12-03 08:07 2KB news.abs-cbn.com

184

0.3

'Mild cognitive impairment' fades for some older people, study says

A diagnosis of mild cognitive impairment might worry an older adult, who could see it as a stepping stone to dementia. But a new study suggests one does not necessarily lead to the other. 2021-12-03 08:05 5KB www.upi.com

185

0.2

Uber to Test Audio Recording Safety Feature in the US

Uber Technologies Inc on Thursday said it will launch an optional audio recording pilot program in three U.S. cities to enhance safety, allowing drivers … 2021-12-03 08:04 2KB www.theepochtimes.com

186

0.8

India's policy on Taiwan clear, consistent: External Affairs minister in RS

India's policy on Taiwan is clear and consistent and it is focused on promoting interactions in areas of trade, investment and tourism among others, … 2021-12-03 08:03 2KB www.business-standard.com

187

0.1

UN HQ lockdown ends 'calmly' as mystery man surrenders peacefully

A nearly three-hour lockdown of the UN headquarters ended peacefully when an apparently mentally distraught mystery man holding a gun to his throat in … 2021-12-03 08:03 3KB www.business-standard.com

188

0.3

Gov't abolishes Ilocos-based tomato processing firm

Government this week abolished food processing center Northern Foods Corporation (NFC), according to a document that Malacañang released on Friday. 2021-12-03 08:02 1KB news.abs-cbn.com

189

0.5

Guess Who This Peek-A-Boo Pipsqueak Turned Into!

This peek-a-boo pipsqueak is best known for dazzling audiences with her magical harmonies, can you guess who she is? 2021-12-03 08:01 1KB www.tmz.com

190

0.8

'Diary of a Wimpy Kid' Review: Animated Reboot Delivers Plenty of Familiar Charms

A gangly pre-teen struggles with insecurity as he navigates the awkward stages of adolescence in this cute, clever cartoon reboot. 2021-12-03 08:01 692Bytes variety.com

191

0.3

Dear Abby: Mom dislikes son for resemblance to her bully brother

Plus: Sister adds boomerang touch to regifting 2021-12-03 08:01 3KB www.bostonherald.com

192

0.4

Colton Underwood & Gus Kenworthy Had A Flirty Start To Their Friendship

Colton Underwood's friendship with Gus Kenworthy takes center stage in 'Coming Out Colton,' and you can listen to their first time meeting on a podcast. 2021-12-03 08:01 2KB www.elitedaily.com

193

0.1

Bee Courtship Sees Male Almost Get Cooked Alive in Ball of Competitors

The digger bee's quest to find a partner was filmed as part of the Discovery+ series "The Mating Game." 2021-12-03 08:01 2KB www.newsweek.com

194

0.9

Economist Gita Gopinath appointed as IMF's first deputy managing director

This is the second-highest position at the global economic body. 2021-12-03 08:00 2KB scroll.in

195

0.6

Unfazed by Omicron, Fed Policymakers Show Greater Consensus for Faster Taper

Federal Reserve policymakers on Thursday sounded sanguine about the economic impact of the latest COVID-19 variant, but flagged rising inflation in remarks that suggested … 2021-12-03 08:00 4KB www.theepochtimes.com

196

0.3

'Dickinson': Inside Emily and Lavinia's 'Bill & Ted' Inspired Trip Through Time

Apple TV+'s  Dickinson is all about Emily Dickinson's (Hailee Steinfeld) legacy as a poet, so it's only fitting that she would come face to … 2021-12-03 08:00 9KB decider.com

197

0.2

A Slow-Motion Climate Disaster: The Spread of Barren Land

Brazil's northeast, long a victim of droughts, is now effectively turning into a desert. The cause? Climate change and the landowners who are most affected. 2021-12-03 08:00 8KB www.nytimes.com

198

2.4

Target to extend store hours for holiday shopping ahead of Christmas starting Sunday

With ongoing supply chain challenges threatening to derail holiday shopping, some are looking for gifts on Facebook Marketplace, eBay and Craigslist. … 2021-12-03 08:00 804Bytes eu.usatoday.com

199

0.0

Space Force plans to launch experimental satellites early Sunday

The U.S. Space Force plans to launch a cluster of experimental satellites known as STP-3, including a NASA laser communications spacecraft, into orbit Sunday morning from Florida. 2021-12-03 08:00 1KB www.upi.com

200

1.0

College football, NFL, soccer, golf lead weekend sports schedule

College football conference championship games, the MLS Cup Playoffs and a PGA Tour golf tournament highlight the weekend sports schedule. The NFL, NBA, NHL and college basketball regular seasons also continue. 2021-12-03 08:00 1KB www.upi.com

201

0.7

Franka Potente wants 'Home' to reflect 'brutality vs. tenderness'

Franka Potente, who made her feature film directorial debut with "Home," in theaters and video-on-demand Friday, said she was inspired by the beauty and brutality that can exist within the same person. 2021-12-03 08:00 1KB www.upi.com

202

0.6

Toby Stephens: 'Alex Rider' is made for kids, but 'not patronizing'

Toby Stephens says his young-adult spy thriller, "Alex Rider," out Friday on IMDB TV, is family entertainment that also smartly addresses some mature topics such as wealth, power, corruption, technology and addiction. 2021-12-03 08:00 1KB www.upi.com

203

1.9

Meagan Good: 'Harlem' character a 'perfectly imperfect mess'

Star Meagan Good and creator Tracey Oliver discuss their new Amazon Prime original series "Harlem," out Friday. Good plays a professor struggling with her career and love life with the support of three friends. 2021-12-03 08:00 972Bytes www.upi.com

204

2.2

On This Day: U.S. military opens all combat roles to women

On Dec. 3, 2015, Defense Secretary Ashton Carter announced all combat roles in the U.S. armed forces would be opened to women. 2021-12-03 08:00 741Bytes www.upi.com

205

0.5

Crores of rupees in subsidies have gone up in smoke as farmers continue to burn stubble

Experts say cultivators need financial incentives to take up stubble management and must be encouraged to shift away from growing paddy. 2021-12-03 08:00 15KB scroll.in

206

0.9

'Dickinson': Was Austin Actually a Draft Dodger?

Episode 7 brought out a more shameful side of Austin Dickinson 2021-12-03 08:00 4KB www.thewrap.com

207

0.7

The Origin Of The Subscription Model

Where do subscription services come from? Well, the concept has been around for hundreds of years. 2021-12-03 08:00 4KB www.forbes.com

208

0.5

Oakland City Council member proposes offering $50K signing bonus to attract officers to OPD

Amid rising violence in Oakland, Sheng Thao is proposing a new cash incentive to help recruit officers to the city's police department. 2021-12-03 07:57 2KB abc7news.com

209

1.4

Omicron fuels global worries, political partisanship and media hype

The omicron era has begun, and with it the same political arguments that have grown as tiresome and troubling as the coronavirus itself. Joe Biden … 2021-12-03 07:57 3KB www.foxnews.com

210

0.5

De Guzman vows to rid BOC of corruption if elected president

De Guzman on Friday said he would use his background on customs administration to fight corruption in the graft-ridden Bureau of Customs. 2021-12-03 07:56 3KB news.abs-cbn.com

211

0.6

Tips on sprucing up your outdoors with a little bit of mother nature

Have you considered looking beyond the four walls and sprucing up your outdoor spaces such as the backyards, patio, balcony or terrace? After all, your … 2021-12-03 07:56 1KB www.business-standard.com

212

0.3

Fed's Quarles Says Regulatory Overkill Could Stifle Stablecoin Innovation

Randal Quarles, the former regulatory chief of the Federal Reserve , said on Thursday that U.S. regulators may "unnecessarily" hamper innovation around so-called stablecoins … 2021-12-03 07:55 2KB www.theepochtimes.com

213

0.4

Bigg Boss 15: Fans remove Tejasswi from TOP 3; here's new list

Mumbai: It seems like Bigg Boss 15 house has finally woken up after the wild card contestants -- Rakhi Sawant, Ritesh, Devoleena Bhattacharjee and Rashami 2021-12-03 07:54 2KB www.siasat.com

214

0.1

Biden admin's Covid plans getting hammered in courts: Jonathan Turley

Fox News contributor Jonathan Turley examined recent legal setbacks for the Biden administration during an appearance on "The Ingraham Angle" on Thursday night. Turley said … 2021-12-03 07:53 2KB www.foxnews.com

215

0.6

Countries should be ready for Russian move in Ukraine: NATO chief

Jens Stoltenberg NATO secretary-general has warned that the American-led military alliance should be ready for a worst-case scenario amid Russian preparations for a Ukrainian invasion 2021-12-03 07:53 2KB www.bignewsnetwork.com

216

1.1

Florida Man Calls 911, Says He Shot His Wife, Children

A Florida man who served as the music minister at a church is accused of fatally shooting his wife and two adult children, officials said. … 2021-12-03 07:48 2KB www.theepochtimes.com

217

0.3

Roundup: Sheba Medical Center launches remote monitoring program, ORCHA creates digital health academy and more

Healthtech startup Cerebriu partners with Danish hospital. 2021-12-03 07:45 5KB www.healthcareitnews.com

218

0.5

Alert 5 over Omicron? Gov't says metrics 'transparent', alerts won't be raised haphazardly

Government said it had transparent metrics for tightening curbs and would not raise COVID-19 alert levels haphazardly over the Omicron variant. 2021-12-03 07:43 3KB news.abs-cbn.com

219

0.2

Aasara Pension: More inconvenience to aged, poor than relief

Hyderabad: The decrease in age for Aasara pension has become more of an inconvenience to the aged and poor people than a relief. Officials of the Finance 2021-12-03 07:42 1KB www.siasat.com

220

1.2

Hindustan Zinc gains on interim dividend proposal

Hindustan Zinc added 3.15% to Rs 343.65 after the company said that its board will meet on Tuesday, 7 December 2021 to consider … 2021-12-03 07:42 1KB www.business-standard.com

221

0.6

Elon Musk just sold another billion dollars of Tesla shares, bringing his share sales total since November 8 to $10.9 billion

Tesla CEO Elon Musk has sold another 934,091 shares of the electric-vehicle maker worth $1.01 billion to meet his tax obligations related … 2021-12-03 07:41 2KB markets.businessinsider.com

222

0.4

OECD urges Japan to keep fiscal, monetary support for economy

Japan must maintain its expansive fiscal policy until its economic recovery from the pandemic is on track and not dial back its ultra-loose monetary … 2021-12-03 07:40 2KB www.business-standard.com

223

0.3

Kaizer Chiefs urge PSL to postpone December games after mass Covid-19 outbreak

Soweto giants Kaizer Chiefs has urged the Premier Soccer League (PSL) to postpone all the upcoming December matches following a Covid-19 outbreak at the club. 2021-12-03 07:38 2KB www.news24.com

224

3.2

Israeli, EU parliamentarians talk two-state solution in Brussels

Sharon Weinstein: "It is especially important to gather in Brussels together with Christian parliamentarians . to encourage them to broadcast their voice in the international arena." … 2021-12-03 07:38 792Bytes www.jpost.com

225

0.4

Omicron scare may delay RBI plan to normalise accommodative monetary stance

The concern over the new Covid-19 variant Omicron may delay the Reserve Bank of India's plan to normalise the extreme accommodative monetary stance, which … 2021-12-03 07:37 1KB www.business-standard.com

226

0.1

Sales cool at Wickes but profits set to beat expectations

DIY and home improvement business Wickes has said customers are continuing to flock to stores although not at the same levels as at the height of the pandemic a year ago. 2021-12-03 07:36 2KB www.independent.ie

227

0.4

Andhra CM assures relief, shelter to people affected due to flood in Kadapa

Andhra Pradesh Chief Minister YS Jagan Mohan Reddy on Thursday reached out to the people from flood-affected YSR Kadapa district to provide reassurance of … 2021-12-03 07:34 3KB www.business-standard.com

228

0.2

Need to strengthen pandemic prevention: Wildlife Conservation Society

In a consensus decision aimed at protecting the world from future infectious diseases crises, the decision to call a special session of the World Health Assembly … 2021-12-03 07:34 3KB www.business-standard.com

229

0.5

Israeli PM urges US to halt nuclear talks with Iran immediately

Israel has urged the United States to halt the nuclear talks with Iran immediately, accusing Iran of having begun to enrich uranium with advanced centrifuges. … 2021-12-03 07:29 2KB www.business-standard.com

230

0.3

Outrage and calls for fuel price audit as motorists overpaid for petrol on Wednesday

The Automobile Association believes the error is part of a bigger problem. 2021-12-03 07:27 4KB www.news24.com

231

0.5

Knicks' Julius Randle downplays squabble with Evan Fournier

At the conclusion of what clearly had been another frustrating first half for the Knicks, TV cameras caught Julius Randle and teammate Evan Fournier in … 2021-12-03 07:27 3KB nypost.com

232

0.9

More colder days ahead for Delhi; rains likely on Dec 5, 6, says IMD

Post a light drizzle, the India Meteorological Department (IMD) has predicted more colder days for Delhi after it recorded the season's lowest maximum temperature … 2021-12-03 07:27 2KB www.business-standard.com

233

0.4

China suspends Sri Lanka energy project over security concerns

The Chinese embassy here has confirmed that an energy project in Sri Lanka's northern province has been suspended "Sino Soar Hybrid Technology, being suspended … 2021-12-03 07:25 2KB www.business-standard.com

234

0.8

Giants' Nate Solder keeps starting role over Matt Peart: 'The better player right now'

Maybe Nate Solder will be back with the Giants in the final year of his contract in 2022. Maybe he will sign a contract extension. … 2021-12-03 07:23 3KB nypost.com

235

0.2

Srinivas Yadav reviews construction, distribution of 2BHK homes

Hyderabad: There is progress in the allotment of JNNURM housing units which were pending for many years. On the instruction of Chief Minister K 2021-12-03 07:21 2KB www.siasat.com

236

1.0

Hyderabad's Basti Dawakhanas network to expand today

The Basti Dawakhanas, or neighbourhood clinics, network in Hyderabad and its suburbs will be expanded by the GHMC. 2021-12-03 07:16 2KB www.siasat.com

237

0.6

Jefferson Starship lands at historic Maryland Theatre in Hagerstown

They've donned different names over the years — Jefferson Airplane, Jefferson Starship and simply Starship — but through it all, one title remains: Rock & Roll Hall of Famers. 2021-12-03 07:16 5KB wtop.com

238

0.8

Rangers second power-play unit gets first goal of season

The Rangers' second power-play unit has just one goal through 21 games this season, scored by defenseman Jacob Trouba in the 4-1 win … 2021-12-03 07:15 3KB nypost.com

239

0.1

Blake's saves carry Union to brink of MLS Cup championship

CHESTER, Pa. (AP) — Andre Blake shook his head at the photo that captured the Jamaican goalie carried off the pitch on the shoulders of his Philadelphia Union… 2021-12-03 07:13 6KB wtop.com

240

0.1

Solomon Islands politician wants diplomatic ties with Taiwan

TAIPEI, Taiwan (AP) — The head of the most populous province in the Solomon Islands said the country would likely switch diplomatic ties back to Taiwan if the… 2021-12-03 07:13 3KB wtop.com

241

0.0

Football rumours: Edinson Cavani wants Barcelona move at season's end

Edinson Cavani has expressed a desire to leave Old Trafford for LaLiga next summer, according to the Times. The paper says the Uruguay striker wants to play for Barcelona before his career ends, with the Catalan side able to sign the 34-year-old on a free transfer when his contract with Manchester United ends. 2021-12-03 07:13 2KB www.independent.ie

242

0.5

Product gets smaller, price stays the same: Japan tackles 'shrinkflation'

It was a chocolate biscuit that turned Masayuki Iwasa, a self-professed penny-pincher with a sweet tooth, into one of Japan's most scrupulous … 2021-12-03 07:12 5KB www.business-standard.com

243

2.0

Retired Alabama Deputy Killed in Shooting Recalled Fondly

CAMDEN, ALA.—Madison "Skip" Nicholson retired from his job as a deputy with the Wilcox County Sheriff's Department a couple years ago, but he never … 2021-12-03 07:10 2KB www.theepochtimes.com

244

0.2

9 hot new hedge funds launched by leading women of the finance world

When Mala Gaonkar and Divya Nettimi open their hedge funds in 2022, some bankers and investors expect they could each start with $1 billion or … 2021-12-03 07:08 14KB www.business-standard.com

245

0.8

Does Rainwater Count As Water Damage?

"If your home is exposed from hurricane damage, hail, or wind and rain then enters through the vulnerable area, your homeowners insurance policy may cover any subsequent damage." 2021-12-03 07:03 2KB www.forbes.com

246

0.1

How Green Is Big Pharma?

"There is no miracle drug that can cure climate change. Big pharma companies must urgently undertake a systematic transition towards net-zero emissions that is demanded across the world economy." 2021-12-03 07:02 4KB www.forbes.com

247

0.5

The Debt Problem

"If humanity wants to be in control of its future, it needs to take control of the inputs into its economy." 2021-12-03 07:00 5KB www.forbes.com

248

0.5

Rocky Lombardi-led N. Illinois faces Kent St. for MAC title

Rocky Lombardi was looking for a new place to play football after deciding to transfer from Michigan State nearly a year ago. Northern Illinois, meanwhile… 2021-12-03 07:00 4KB wtop.com

249

0.2

Women's FA Cup Final Marks 100th Anniversary Of Ban On Game In England

On December 5 1921, the Football Association passed a resolution prohibiting women's soccer matches from being played in their stadiums. To mark the 100th anniversary on Sunday, Women's FA Cup Final is being played as part of a day celebrating the women's game their organization stymied for 50 years 2021-12-03 07:00 8KB www.forbes.com

250

0.5

Pitre began as lone recruit for No. 9 Baylor after scandal

Jalen Pitre stuck with his long-time commitment to Baylor while every other recruit bailed in the wake of a horrendous scandal. He was in a class all by himself… 2021-12-03 06:57 5KB wtop.com

251

0.2

Cultural Revolution a 'catastrophe', says CPC Sixth Plenum resolution

Communist Party of China Sixth Plenum resolution has acknowledged that Beijing Cultural Revolution was a mistake according to a report 2021-12-03 06:55 2KB www.bignewsnetwork.com

252

0.4

Nicole Kidman Sizzles In Gorgeous White Dress At 'Being The Ricardos' Premiere In NYC

Nicole Kidman stunned in an elegant white dress at the premiere of 'Being the Ricardos' in New York. 2021-12-03 06:55 3KB hollywoodlife.com

253

1.3

Suspect randomly stabs two men in separate NYC attacks

An assailant randomly stabbed two men in separate attacks in Morningside Heights on Thursday night — leaving one of the victims in grave condition, police … 2021-12-03 06:54 1KB nypost.com

254

0.9

Citigroup applies for China securities license, to hire 100: WSJ report

Citigroup Inc has applied for a securities license in China as the New York-based bank eyes a bigger presence in the world's second … 2021-12-03 06:54 1KB www.business-standard.com

255

0.7

Chargers' Wooden hopes road leads to general manager spot

COSTA MESA, Calif. (AP) — JoJo Wooden thought after he was one of the final cuts by the Arizona Cardinals during training camp in 1993 that his best avenue to… 2021-12-03 06:53 6KB wtop.com

256

0.4

Jets' Mike LaFleur sees newfound 'comfort' in Zach Wilson's game

Mike LaFleur was blunt when describing Zach Wilson's performance against the Texans.  He saw the Jets rookie quarterback flash improvements in his first game … 2021-12-03 06:53 3KB nypost.com

257

0.0

Jammu and Kashmir: 93 internet shutdown orders issued after SC ruling on communication restrictions

In January 2020, the court had directed the administration of the Union Territory to publish all such directives. 2021-12-03 06:51 2KB scroll.in

258

0.2

Greg Gutfeld: Connecting the dots to crime's explosion

So it's beginning to look a lot like Christmas. We're getting signs of snow, that for once isn't under Kat's nose. But … 2021-12-03 06:50 5KB www.foxnews.com

259

4.8

St. Paul police investigate the city's 35th homicide after man stabbed, killed

Saint Paul police are investigating the city's 35th homicide of the year after a man was stabbed and killed on Thursday night. The Ramsey County Emergency Communications Center received a 911 call … 2021-12-03 06:50 1KB www.twincities.com

260

0.3

Taapsee Pannu's 'Shabaash Mithu' to hit theatres on Feb 4

Mumbai: Marking legendary India's Test and ODI skipper Mithali Raj's birthday, Viacom18 Studios on Friday announced the release date for 'Shabaash Mithu', 2021-12-03 06:49 1KB www.siasat.com

261

0.4

Political cartoon of the day: Losing the race

Losing the race 12.3.21 ( ) Milking the system 12.2.21 ( ) Mixed messages 12.1.21 ( ) The science of Fauci 11. … 2021-12-03 06:48 10KB www.foxnews.com

262

0.0

Nvidia's $40 billion Arm acquisition is now 'highly unlikely' to go through, analyst says

Nvidia's acquisition of British chip designer Arm is looking increasingly unlikely, according to Gartner semiconductor analyst Alan Priestley. 2021-12-03 06:47 5KB www.cnbc.com

263

0.2

Auckland reopens as New Zealand tries new virus approach

WELLINGTON, New Zealand (AP) — Bars, restaurants and gyms reopened in Auckland on Friday as the last major parts of a lockdown that lasted more than 100 days… 2021-12-03 06:46 2KB wtop.com

264

0.3

Grab Tumbles On Nasdaq Debut After Record SPAC Merger; Investors Fret Over Losses

Shares of Grab Holdings tumbled on its first trading day on the Nasdaq, after completing the world's biggest ever merger involving a special purpose acquisition company, or SPAC. 2021-12-03 06:45 3KB www.forbes.com

265

0.7

Navalny Pays Fine In Libel Case Involving World War II Veteran

Imprisoned Kremlin critic Aleksei Navalny has paid a fine of 850000 rubles 11500 in a libel case involving a World War II veteran the press service 2021-12-03 06:45 2KB www.bignewsnetwork.com

266

0.3

CCSD's Jara mum on future, still performing superintendent duties

Clark County Schools Superintendent Jesus Jara usually sits to the right of school board President Linda Cavazos during trustee meetings. Lately, Jara's seat has been vacant . 2021-12-03 06:45 3KB lasvegassun.com

267

0.4

Watch: Police confront man with shotgun pointed at himself outside UN headquarters in New York

The man said he was at the United Nations to drop off some papers. 2021-12-03 06:43 932Bytes scroll.in

268

1.5

Suspect Killed in Utah Parking Lot Shootout, 2 Cops Wounded

WEST VALLEY CITY, Utah —A Utah man wanted by police was killed and two officers were wounded in a shootout in the parking lot of … 2021-12-03 06:42 1KB www.theepochtimes.com

269

1.0

Clean Science hits all time high; jumps 20% in four days

Clean Science and Technology jumped 5.03% to Rs 2,421.70, extending its winning run to fourth consecutive trading session. On the BSE, 40,592 … 2021-12-03 06:40 2KB www.business-standard.com

270

0.1

Telangana: Five Naxals surrender in Bhadradri Kothagudem

According to the office of the superintendent of police, Bhadradri Kothagudem, "On December 2, three village committee members 2021-12-03 06:38 1KB www.siasat.com

271

0.8

India, Australia will meet deadlines of finalising trade pact: Abbott

Australian Prime Minister's Special Trade Envoy Tony Abbott on Friday expressed confidence that India and Australia would meet the deadline of finalising the proposed … 2021-12-03 06:38 5KB www.business-standard.com

272

0.2

Quarantine para sa arriving passengers pahahabain dahil sa banta ng Omicron

Mas pinahaba pa ang facility-based quarantine period para sa mga pasaherong papasok ng Pilipinas, simula ngayong Biyernes. 2021-12-03 06:34 2KB news.abs-cbn.com

273

0.8

Aurionpro announces landmark win - bags order from High Court of Madhya Pradesh

Mumbai (Maharashtra) [India], December 3 (ANI/PRNewswire): Aurionpro is pleased to announce landmark order win from High Court of Madhya Pradesh for the complete digitisation … 2021-12-03 06:30 2KB www.business-standard.com

274

0.7

SRV Media spreading its wings to the Eastern Market

New Delhi [India], December 3 (ANI/Mediawire): SRV Media, a leading integrated digital marketing and communication firm, certified by ISRO (ISO 27001:2013 - International standard … 2021-12-03 06:30 5KB www.business-standard.com

275

0.4

GRM Overseas set up Food Tech Fund in its subsidiary GRM Foodkraft

Panipat (Haryana) [India], December 3 (ANI/BusinessWire India): GRM Overseas Limited (herein referred to as "GRM"), one of India's leading basmati rice exporters and … 2021-12-03 06:30 2KB www.business-standard.com

276

0.7

Benefit from high FD interest rates of up to 7.05 percent with Bajaj Finance Online FD

Pune (Maharashtra) [India], December 3 (ANI/NewsVoir): Bajaj Finance has increased the rate of interest offered on(https://www.bajajfinserv.in/fixed-deposit) fixed deposits, … 2021-12-03 06:30 4KB www.business-standard.com

277

1.4

Dilip Buildcon receives provisional completion certificate for road project in Andhra Pradesh

Dilip Buildcon announced that the project including six laning of Anandapuram-Pendurthi-Anakapalli section of NH-5 (new NH-16) in the State of Andhra Pradesh … 2021-12-03 06:30 1KB www.business-standard.com

278

0.4

China's yuan firms despite weaker mid-point, but downward pressure builds

China's yuan strengthened against the dollar on Friday despite a weaker mid-point set by the central bank, as some analysts expected the Chinese … 2021-12-03 06:25 2KB www.business-standard.com

279

0.9

Singer Sidhu Moosewala joins Congress ahead of Punjab Assembly poll

Punjabi singer Sidhu Moosewala on Friday joined the Congress in the presence of state Chief Minister Charanjit Singh Channi and party state chief Navjot Singh Sidhu … 2021-12-03 06:21 2KB www.business-standard.com

280

0.1

AirAsia India introduces in-flight safety manual for the visually impaired

On International Day of Persons with Disabilities, AirAsia India on Friday introduced an in-flight safety manual in braille in collaboration with the Helen Keller Institute … 2021-12-03 06:21 1KB www.business-standard.com

281

1.0

NYC mandates COVID-19 vaccine for nonpublic school employees

New York City on Thursday mandated that all workers at yeshivas, Catholic schools and other private schools must receive at least one dose of a COVID-19 vaccine by Dec. 20. 2021-12-03 06:20 1KB www.upi.com

282

0.5

Hockey Men's Junior World Cup: Banking on defensive organisation, India face Germany in semi-final

After a disappointing start to the tournament when they were stunned 4-5 by France, India lifted their game to qualify for their second consecutive semi-final. 2021-12-03 06:19 3KB scroll.in

283

1.8

Knicks completely stuck in puzzling mediocrity

A quarter and change into the season, the Knicks are so-so. They are win-one, lose-won, win-two, lose-two. They are sea … 2021-12-03 06:17 4KB nypost.com

284

0.2

US Government Sues to Block $40 Billion Nvidia-Arm Chip Deal

The Federal Trade Commission on Thursday sued to block graphics chip maker Nvidia's $40 billion purchase of chip designer Arm, saying the deal would create … 2021-12-03 06:15 2KB www.theepochtimes.com

285

0.1

3 Ways You Can Become Your Own Publisher

Despite what the industry has taught us with platforms like TikTok and Instagram, you can still become your own publisher of content without sacrificing your own principles and culture by focusing on a community-first mindset, rather than a money-driven strategy. 2021-12-03 06:15 5KB www.forbes.com

286

0.6

Blxst Aims To Convince His New Lover That He's All 'About You'

The West Coast singer submits another record to join the collection of records that have made for a strong 2021 year. 2021-12-03 06:14 1KB uproxx.com

287

0.4

Key Omicron findings may be known in days in global effort: WHO scientist

Urgent studies to understand how effective Covid vaccines are against omicron have begun in a global collaboration that may yield answers in a few days, … 2021-12-03 06:12 6KB www.business-standard.com

288

0.1

Emalahleni owes Eskom over R5 billion, urges its customers to pay or face darkness

The Emalahleni local municipality in Mpumalanga has revealed that it owes Eskom over R5 billion for unpaid electricity. 2021-12-03 06:10 3KB www.news24.com

289

0.3

Angel One in demand after client base jumps 146% YoY

Angel One jumped 3.79% to Rs 1,167.95 after the stock broker said its client base jumped 146% year-on-year to 7. … 2021-12-03 06:10 2KB www.business-standard.com

290

0.1

FRIDAY BRIEFING| Are forced jabs coming? Experts unpack constitutionality of vaccine mandates

Government is considering introducing vaccine mandates - but where do individual rights end and the right to health start? In this week's Friday Briefing, we examine the constitutionality of vaccine mandates and whether it places any limitations on human rights. 2021-12-03 06:05 5KB www.news24.com

291

0.9

NASA awarded private contractors to develop commercial space stations

NASA announced on Thursday it has awarded $415.6 million to billionaire Jeff Bezos' Blue Origin, stalwart contractor Northrop Grumman Corp (NOC.N) and venture-backed Nanoracks … 2021-12-03 06:05 1KB www.roundnews.com

292

0.7

CDC: Autism diagnosed in 1 in every 44 U.S. 8-year-olds

Autism may be more prevalent among American children than believed, a new U.S. government study shows. 2021-12-03 06:05 4KB www.upi.com

293

0.8

Horoscope for Friday, Dec. 3, 2021

Moon Alert After 6:30 a.m. Chicago time, there are no restrictions to shopping or important decisions. The solar eclipse in Sagittarius takes place at 11:43 p.m. PST. Aries (March 21-April 19) This. 2021-12-03 06:01 4KB chicago.suntimes.com

294

0.2

WTA stance on women's tennis in China could be unique, cost millions

WTA President and CEO Steve Simon did not set out to lead the way for how sports should confront China when he announced that the … 2021-12-03 06:00 6KB www.business-standard.com

295

0.7

Turkish lira weakens after Fitch downgrades outlook to 'negative'

Turkey's lira edged lower against the dollar on Friday after ratings agency Fitch revised the country's outlook to "negative" from "stable" over risks … 2021-12-03 05:59 2KB www.business-standard.com

296

0.9

Robbie Williams Biopic 'Better Man' to Film in Australia

Robbie Williams biopic film 'Better Man' is to shoot in Australia in 2022 with Michael Gracey directing. 2021-12-03 05:58 2KB variety.com

297

0.6

Board of Capital India Finance approves divestment of stake in wholly owned subsidiaries

At meeting held on 02 December 2021 Consequent to the completion of the aforesaid divestment, Kuants, CIWMPL and CIFLHPL shall ceased to be wholly-owned … 2021-12-03 05:56 1KB www.business-standard.com

298

0.4

South Korea tightens social gatherings restrictions to fight Covid wave

South Korea is tightening recently relaxed restrictions on social gatherings as it grapples with its worst wave of the virus since the start of the … 2021-12-03 05:50 4KB www.business-standard.com

299

0.4

This Week In XR: Virtual Real Estate Commands Real Money In Metaverse

Hard to find your footing with frothy metaverse all over the floor. 2021-12-03 05:49 2KB www.forbes.com

300

0.8

Shepherd, Kelly lead Cal past Beavers 73-61 in Pac 12 opener

BERKELEY, Calif. (AP) — Jordan Shepherd and Andre Kelly combined for 45 points, 33 in the second half and California opened Pac-12 play with a 73-61 win over… 2021-12-03 05:49 2KB wtop.com

301

0.3

Will travel insurance cover you if you catch COVID abroad? Here's what to look for in your policy

Many companies now offer specific COVID-19 travel insurance. As you plan your trip, here's what to look for while choosing a policy. 2021-12-03 05:46 2KB abc7news.com

302

0.5

Man who planted razor blades in pizza dough at supermarkets jailed

Nicholas Mitchell is sentenced to four years and nine months in prison after putting razor blades and screws in pizza dough at supermarkets in Maine and New Hampshire. 2021-12-03 05:45 2KB news.sky.com

303

0.1

Nepal faces significant fall in imports from China, traders bear the brunt

Traders in Nepal are facing delays and inconsistencies in import orders from China, leading to unprecedented monetary losses. Despite China's assurances to increase the … 2021-12-03 05:45 3KB www.business-standard.com

304

0.4

US decision to resume F-16 flights regrettable: Japanese Defence Minister

Japanese Defence Minister Nobuo Kishi described on Thursday the US decision to resume flights of F-16 fighter jets before the end of the investigation … 2021-12-03 05:45 2KB www.business-standard.com

305

1.3

Senators unveil Iran sanctions bill following kidnapping plot on U.S. soil

U.S. Sens. Ben Cardin and Pat Toomey on Thursday unveiled bipartisan legislation to impose mandatory sanctions against Iranian agents behind efforts to silence dissidents at home and abroad. 2021-12-03 05:43 1KB www.upi.com

306

0.5

Ulan na dala ng amihan nagdulot ng pagbaha sa Northern Samar

Nasa 15 pamilya ang apektado ng pagbaha sa Barangay San Jose sa Lope De Vega sa Northern Samar nitong Huwebes. 2021-12-03 05:38 1KB news.abs-cbn.com

307

0.7

Vaccination: More jabs in arms, amid Western Cape Covid-19 resurgence

Vaccine demand in the Western Cape has shown early signs of increasing, following the announcement of the Omicron variant. 2021-12-03 05:36 3KB www.news24.com

308

0.3

Oil marketing companies keep diesel, petrol prices unchanged on Friday

Oil marketing companies kept diesel and petrol prices unchanged across major Indian cities on Friday. Accordingly, diesel and petrol prices in Delhi stood at Rs 86. … 2021-12-03 05:34 1KB www.business-standard.com

309

3.0

Angela Merkel gets a grand send-off with her own pick of music

Germany's outgoing Chancellor Angela Merkel received the highest ceremony for a civilian as she bids farewell after 16 years in office. CNN's Bianca Nobilo reports. 2021-12-03 05:31 871Bytes edition.cnn.com

310

0.4

Alleged sex pest in line for top job in Southern Cape DA-led council

Former Mossel Bay municipal manager Thys Giliomee has resurfaced as the DA's first choice for the Hessequa Local Municipality, despite him being fired amid sexual harassment and misconduct allegations earlier this year. 2021-12-03 05:30 5KB www.news24.com

311

0.5

Photos of the Week: Santa School, Snowy Soccer, Dinosaur Lantern

A stranded whale in Chile, a graffiti competition in Spain, an empty Christmas market in Prague, a lighthouse above Lake Superior,, a presidential campaign in Gambia, and much more 2021-12-03 05:30 1KB www.theatlantic.com

312

0.7

'Bob Biswas' review: Lots of bodies and the living dead in 'Kahaani' prequel

Diya Annapurna Ghosh's movie stars Abhishek Bachchan, Chitrangda Singh and Samira Tijori. 2021-12-03 05:30 3KB scroll.in

313

0.6

Deepika, Tara, Karisma dazzle in black outfits

Mumbai: Black is back! Bollywood divas -- Deepika Padukone, Tara Sutaria and Karisma Kapoor are turning heads by embracing the dark shade in their chic 2021-12-03 05:29 1KB www.siasat.com

314

0.5

Nashik city records highest-ever 24-hour rainfall in December: Met deptt

Nashik city in Maharashtra has this week recorded the highest-ever single-day rainfall during December, the Met department has said. Unseasonal rains lashed the … 2021-12-03 05:29 1KB www.business-standard.com

315

0.4

Cordae And Lil Wayne Lead Well-Orchestrated Revolution In Their Video For 'Sinister'

Cordae continues his streak of impressive releases as he readies his sophomore album, 'From A Birds Eye View.' 2021-12-03 05:27 1KB uproxx.com

316

0.2

Indonesian Horror Series 'Losmen Melati' Hatched by Infinite Studios and Catchplay

Infinite Studios and Catchplay are to coproduce Indonesian horror series 'Losmen Melati'. 2021-12-03 05:25 2KB variety.com

317

0.5

Nets center Nic Claxton set to return to lineup after illness

For the first time since late October, Nic Claxton is not found on the Nets' injury report. The big man will be available for Friday's … 2021-12-03 05:24 4KB nypost.com

318

0.6

Jean-Marie carries Portland St. over Idaho St. 63-55

POCATELLO, Idaho (AP) — James Jean-Marie had 16 points and 10 rebounds to lift Portland State to a 63-55 win over Idaho State on Thursday night in a Big Sky… 2021-12-03 05:24 1KB wtop.com

319

0.8

Aziz Ansari Reveals He's Engaged To Danish Scientist Serena Skov Campbell – Report

Aziz Ansari reportedly shared the big news of his engagement to girlfriend Serena Skov Campbell at a surprise comedy show in NYC. 2021-12-03 05:23 2KB hollywoodlife.com

320

0.6

Jumme Khan and the world in a story

New Delhi: He describes himself as a 'Shiv bhakt' and a 'Muslim Jogi'. In his world, stories are not mere tales that entertain, but a tool to reinforce 2021-12-03 05:23 3KB www.siasat.com

321

0.7

Services activity grow robustly in Nov as price pressures intensify

Activity in India's dominant services sector continued to grow at a robust pace last month supported by a strong recovery in domestic demand, a … 2021-12-03 05:23 3KB www.business-standard.com

322

0.7

TSMC begins pilot production of 3nm chips

Taiwan Semiconductor Manufacturing Company (TSMC) has begun pilot production of 3-nanometer chips, and expects to be producing 2021-12-03 05:22 1KB www.siasat.com

323

1.3

Police Identify 17-year-old as Murder Victim in 41-Year-Old Case, Say Investigation Is Active

Police in Nevada said Thursday the identity of a 1980 murder victim was confirmed through new DNA testing, and are reopening the investigation into her death. 2021-12-03 05:22 3KB www.newsweek.com

324

0.3

Congress, TRS working in collusion: Telangana BJP leader

Hyderabad: Slamming the Telangana government over alleged corruption and misrule, Bharatiya Janata Party (BJP) leader Ponguleti Sudhakar Reddy on Thursday 2021-12-03 05:21 1KB www.siasat.com

325

0.1

'Diary of a Wimpy Kid' brings famed middle school struggles to Disney+

Disney+ reboots Jeff Kinney's "Diary of a Wimpy Kid" in the form of a computer-generated film series with cartoon-like figures playing Greg Heffley (voice of Brady Noon) and his best friend Rowley Jefferson (Ethan William Childress). 2021-12-03 05:20 3KB www.bostonherald.com

326

1.1

Brady, Buccaneers look to sweep season series with Falcons

TAMPA BAY (8-3) at ATLANTA (5-6) Sunday, 1 p.m. EST, Fox BETTING LINE: Buccaneers by 11, according to FanDuel SportsBook. AGAINST THE SPREAD: Buccaneers 5-6… 2021-12-03 05:20 6KB wtop.com

327

0.1

Jobs report preview: Did solid hiring draw in more workers?

Inflation is surging. Supply chains are snarled. And yet economists predict that America's employers delivered another month of solid job growth in November … 2021-12-03 05:19 5KB abcnews.go.com

328

0.2

Townsend scores 22 to lift Oakland over UIC 81-77

CHICAGO (AP) — Trey Townsend had 22 points as Oakland narrowly defeated Illinois-Chicago 81-77 on Thursday night in Horizon League opener for both teams. 2021-12-03 05:19 1KB wtop.com

329

0.0

Nevada Sets Up Surcharge For Unvaccinated State Workers Who Need to Be Routinely Tested

On Thursday, the state Public Employees' Benefit Program Board voted to charge unvaccinated workers up to $55 per month. It will go into effect July 2022. 2021-12-03 05:18 4KB www.newsweek.com

330

0.3

Exclusive — House Republicans Divided on Purpose of Vaccination Database Bill

Eighty House Republicans on Tuesday voted with Democrats to pass the  Immunization Infrastructure Modernization Act of 2021 , which if signed into law would reportedly "modernize" … 2021-12-03 05:17 8KB www.breitbart.com

331

0.1

'Wolf' an odd exercise of faux wild, disturbed youth

A group of young people are being held in a facility that is supposed to cure them of their species dysphoria. That is their belief that they are animals and not humans. 2021-12-03 05:16 3KB www.bostonherald.com

332

0.6

High school girls basketball: Fremont uses big third quarter to defeat Bingham and extend win streak to 28 games

The last time the defending 6A state champion Fremont Silverwolves lost a game, it was at the hands of Bingham in the 2020 6A title game. Nearly two years and 27 Fremont victories later — one of. 2021-12-03 05:15 4KB www.deseret.com

333

0.3

Tedeschi Trucks Band gifts Boston with top-tier Orpheum shows

If all Tedeschi Trucks Band did was just rip out ace soul versions of classic covers, they would be an astounding live act. But Tedeschi, ex-Allman Brothers guitarist Derek Trucks, and the 12-piece band (rounded out by two more singers) do so much more. 2021-12-03 05:15 3KB www.bostonherald.com

334

0.4

S. Korean fugitives nabbed for fraud in Taguig City: police

Two fugitives from South Korea facing fraud charges in their home country were arrested in Taguig City, Wednesday. 2021-12-03 05:15 1KB news.abs-cbn.com

335

1.5

Afghanistan continues to face economic hardships under the Taliban

Afghanistan is facing economic hardships after the takeover of the Taliban in August this year and its financial crisis has increased further. Afghanistan's economy … 2021-12-03 05:15 2KB www.business-standard.com

336

0.2

Sue Foley's Blazing Guitar Conquers The Traveling Blues

Carrying her pink paisley Fender Telecaster guitar, blues musician Sue Foley has spent decades on the road. As she heads to her latest tour dates, she points out her favorite travel destinations. 2021-12-03 05:15 4KB www.forbes.com

337

0.0

BJP moves Supreme Court seeking deployment of central forces for Kolkata municipal election

The party said it fears widespread violence if the voting takes place under the supervision of the West Bengal police. 2021-12-03 05:14 3KB scroll.in

338

0.5

Ilya Sorokin's 'outstanding' night not enough to halt Isles' losing streak

At some point during an Islanders losing streak that has now stretched for nearly a month, coach Barry Trotz suggested that one way to get … 2021-12-03 05:14 3KB nypost.com

339

0.4

Editorial: The numbers are in – inflation hurting families

Here's a number President Biden should worry about: 45%. That's not just his approval rating, a new low, but it's the percentage of people who told Gallup pollsters that recent price increases are causing their family financial hardship. 2021-12-03 05:14 4KB www.bostonherald.com

340

0.1

The Best Movies and TV Shows New to Netflix, Amazon and Stan in Australia in December

Our picks for December, Including 'The Power of the Dog,' 'Don't Look Up' and 'The Lost Daughter' 2021-12-03 05:13 10KB www.nytimes.com

341

0.8

CPI to oppose increase in RTC fare, electricity tariff

Hyderabad: The Communist Party of India (CPI) has opposed the proposal to increase the RTC fare. The CPI State Secretary Chada Venkat Reddy demanded that 2021-12-03 05:12 1KB www.siasat.com

342

0.2

China: Kaisa fails to get bondholders nod to extend maturity, risks default

Chinese property developer Kaisa Group Holdings Ltd said on Friday it failed to secure the minimum 95% approval it needed from offshore bondholders to extend … 2021-12-03 05:11 3KB www.business-standard.com

343

0.3

Longe: Congressional bill will cripple start-up ecosystem

If big tech platforms are prohibited from acquiring start-ups, entrepreneurs will be disincentivized from building and investing in innovative products and services. 2021-12-03 05:10 4KB www.bostonherald.com

344

1.5

Franks: Hype can win elections, but it can come back to bite you

Despite having three vaccines ready and available, President Joe Biden has had more COVID-related deaths than his predecessor whose performance on COVID was deemed poor by the media. Today we see reality clearly. The only difference is in the media coverage. The proof is in the numbers. 2021-12-03 05:10 4KB www.bostonherald.com

345

0.1

Kuwait's armed forces remain prepared for any emergency: PM

Kuwait's armed forces remain prepared for any emergency, Kuwaiti Prime Minister Sheikh Sabah Khaled Al-Hamad Al-Sabah has said. 2021-12-03 05:09 1KB www.siasat.com

346

1.0

Tom Brady and NFL teammates stun students after group chat typo

The addition of a wrong number to a Michigan high school basketball team's group chat led to an unforgettable FaceTime with NFL players. 2021-12-03 05:08 771Bytes edition.cnn.com

347

0.3

Republicans pull back from the Covid brink -- for now

Sanity prevailed Thursday night when the Senate overcame an effort by a handful of conservative Republican senators who had threatened to force a government shutdown unless they got a vote on an amendment to defund President Joe Biden's Covid-19 vaccine mandates. 2021-12-03 05:07 8KB edition.cnn.com

348

0.3

Stretch of warmer, dry days begins with 70 degree weather

Central North Carolina's warming trend continues on Wednesday as highs climb into the low 60s. 2021-12-03 05:05 2KB www.wral.com

349

0.7

News & Notes: Baker Backs Out, Communists Throw Birthday Party, NC Libertarian Fueled by Crypto

TYNER TURNS 80: The New York District of the Communist Party USA is inviting supporters to celebrate the 80th birthday of Jarvis Tyner, "our outstanding … 2021-12-03 05:05 2KB independentpoliticalreport.com

350

0.2

Losing your job because of vaccine mandates? You can collect unemployment benefits in these states.

Several Republican-led states -- including Iowa, Tennessee and Florida -- are expanding jobless payments to unvaccinated residents who are losing their jobs due to vaccine mandates. 2021-12-03 05:04 6KB edition.cnn.com

351

0.3

Ariana Grande And Kid Cudi Are Majestic And Captivating On 'Just Look Up'

The track will appear in the upcoming Netflix film 'Don't Look Up' which stars Leonardo DiCaprio, Jennifer Lawrence, Meryl Streep, and more. 2021-12-03 05:02 1KB uproxx.com

352

1.3

Today in History

Today in History Today is Friday, Dec. 3, the 337th day of 2021. There are 28 days left in the year. Today's Highlight in History: … 2021-12-03 05:02 4KB abcnews.go.com

353

1.6

Theft case accused loses arm in police custody; 3 cops suspended

Three Karnataka Police officers have been suspended on charges of brutally assaulting a theft accused in custody, amputating his arm. 2021-12-03 05:01 2KB www.siasat.com

354

0.3

There's still a lot of Black Friday cheer in SA, payment data from Yoco and banks show

Although companies expected consumers to be thrifty, given subdued economic recovery, banks say consumer spending is recovering better than expected. 2021-12-03 05:01 4KB www.news24.com

355

0.7

Celebrate the holidays with Fox Nation's 'All American Christmas' and more

With the holidays in full swing, everyone is looking for ways to celebrate this festive time of the year. Whether it's baking traditional recipes, listening … 2021-12-03 05:01 3KB nypost.com

356

0.4

China steelmaking ingredients fall as utilisation rates slip for 7th week

Chinese steelmaking raw materials dropped on Friday, with iron ore and coking coal futures down more than 5% at one point, as production at steel … 2021-12-03 05:01 2KB www.business-standard.com

357

1.1

Justin Theroux Thanks Ex Jennifer Aniston With Sweet Nickname After She Sent Him Her New Hair Products

Justin Theroux called Jennifer Aniston by nickname "B" as he thanked her for her new hair product line! 2021-12-03 05:00 2KB hollywoodlife.com

358

0.3

Was She Just Another Nicely Packaged Pain Delivery System?

I had been burned too badly to believe in love. And yet, believe I did. 2021-12-03 05:00 8KB www.nytimes.com

359

0.5

Yes, The Supreme Court Has Reversed A Precedent Based Entirely On Its Wrongness

In the Legal Tender Cases, the Supreme Court reversed itself after two new Justices were appointed who favored the validity of paper money. 2021-12-03 04:58 7KB reason.com

360

0.4

Japan budget guideline draft urges 'all measures' to tackle crisis

Japan must deploy fiscal stimulus without hesitation in response to the economic crisis and prioritise efforts to shore up the economy over fixing its tattered … 2021-12-03 04:57 2KB www.business-standard.com

361

0.9

MHT CET CAP 1 seat allotment result 2021 today for BE/ BTech admission

Maharashtra State Common Entrance Test Cell will announce the MHT CET CAP round 1 seat allotment result today for admission to B.E./ B. Tech. 2021-12-03 04:55 1KB scroll.in

362

0.9

Hannity blasts Biden for 'blindly' following Fauci

"Hannity" host Sean Hannity said that President Biden is "clearly not well" in his opening monologue Thursday night. Hannity also criticized Dr. Anthony Fauci , … 2021-12-03 04:53 2KB www.foxnews.com

363

0.5

2022 postage stamp series will honor renowned Minnesota artist George Morrison

Morrison was born in 1919 in the since-abandoned village near Grand Marais known as Chippewa City. His pursuit of art, and later, his teachings, landed him in New York, Paris and Rhode Island. 2021-12-03 04:52 6KB www.twincities.com

364

0.2

Philippines mulls extending shelf life of expiring COVID-19 vaccines

The DOH is studying extending the expiry dates of some COVID-19 vaccines. 2021-12-03 04:51 4KB news.abs-cbn.com

365

0.6

Aaron Carter Cuddles Newborn Baby Boy Prince After Split With Fiancée Melanie Martin — Photo

Aaron Carter cuddles his newborn son in a new photo following his split from Melanie Martin. 2021-12-03 04:50 2KB hollywoodlife.com

366

0.0

Manchin tells senators he's skeptical Build Back Better can pass this year, as doubts grow it will get done by Christmas

Democratic Sen. Joe Manchin is casting skepticism in conversations with senators that the Build Back Better bill can pass the Senate this year, potentially delivering a blow to Senate Majority Leader Chuck Schumer's push to get the bill approved by Christmas, according to two sources familiar with the West Virginia senator's remarks. 2021-12-03 04:49 3KB edition.cnn.com

367

0.1

Football clubs want FIFA talks over health risks of January call-ups

The group representing Europe's top football clubs expressed "deep concerns" about the health risks to players traveling worldwide in January for national team games … 2021-12-03 04:49 4KB www.business-standard.com

368

0.1

Internet Rallies Behind Redditor Who Forbids Neighbor Kids From Sledding On His Hill

"If they were going to make unreasonable demands they could not come on my property," the Redditor wrote. 2021-12-03 04:48 3KB www.newsweek.com

369

0.2

Plumber Discovers Cash, Checks in Walls of Joel Osteen's Megachurch

Investigators are unsure if the money is related to a massive burglary that occurred at the church in 2014. 2021-12-03 04:47 3KB www.newsweek.com

370

0.3

NIA challenges activist Sudha Bharadwaj's bail in Supreme Court

She was granted default bail in the Bhima Koregaon case by the Bombay High Court on Wednesday. 2021-12-03 04:46 4KB scroll.in

371

0.6

Appointments now required at Wake County Drive-through testing sites

Returning to work after traveling may involve more planning when it comes to getting tested. 2021-12-03 04:45 2KB www.wral.com

372

1.4

Ike scores 35 to lift Wyoming past Denver 77-64

LARAMIE, Wyo. (AP) — Graham Ike had a career-high 35 points plus 14 rebounds as Wyoming stretched its season-opening win streak to seven games… 2021-12-03 04:43 1KB wtop.com

373

0.3

Wood, Sheppard carry Belmont over Lipscomb 94-65

NASHVILLE, Tenn. (AP) — JaCobi Wood had 17 points as Belmont easily defeated Lipscomb 94-65 on Thursday night. Ben Sheppard added 16 points for the Bruins… 2021-12-03 04:42 1KB wtop.com

374

0.2

Florida weather: How to handle frozen iguanas when temperatures drop to the 40s

January in South Florida is when \ 2021-12-03 04:42 3KB eu.tcpalm.com

375

0.2

Duke Ellington School to stand behind decision to name theater after Dave Chappelle

Dave Chappelle's alma mater is standing behind its decision regardless of the outcome of the comedian's fundraising effort to let donors decide whether the Duke Ellington School in D.C. should name its theater after him. 2021-12-03 04:42 2KB wtop.com

376

0.7

UN General Assembly urges truce during winter Olympics in Beijing

The UN General Assembly urged all nations to observe a truce during the Beijing Winter Olympics starting in February, saying a halt to conflicts during … 2021-12-03 04:42 3KB www.business-standard.com

377

0.1

MTA Striving To Prevent Service Disruptions Caused By Staff Shortages Through Hiring, Incentivizing Employees

The pandemic took a toll on the agency. More than 170 workers died, and many got sick. Ridership and revenue declines caused a temporary hiring freeze. Plus, retirements. 2021-12-03 04:41 3KB newyork.cbslocal.com

378

0.5

Cristiano Ronaldo double earns EPL win for United in front of Rangnick

Sitting high in the stand with a blanket covering his legs on a chilly night at Old Trafford, recently appointed Manchester United manager Ralf Rangnick … 2021-12-03 04:41 4KB www.business-standard.com

379

0.9

Catholic Memorial wins first state title in 43 years

For the first time since 1978, Catholic Memorial is a Super Bowl champion. JC Petrongolo threw for three touchdowns while Kole Osinubi totaled three scores of his own as No. 1 Catholic Memorial outlasted King Philip, 42-18, to claim the Div. 2 title Thursday night at Gillette Stadium. The win gives the Knights (13-0) their first […] 2021-12-03 04:40 3KB www.bostonherald.com

380

0.4

South Korea passes record $516.3 billion budget cope with Covid fallout

The National Assembly passed the 2022 government Budget Friday, a record high amount of 607.7 trillion won (US$516.3 billion) to cope with … 2021-12-03 04:40 3KB www.business-standard.com

381

0.4

Rushil Decor gains after Karatanaka-based plant partially resumes operations

Rushil Decor rose 2.69% to Rs 326.50 after the company announced partial recommencement of the commercial operation at medium density fibre board manufacturing … 2021-12-03 04:40 2KB www.business-standard.com

382

0.0

Dash cam video shows Idaho trooper nearly struck by crashing truck

An Idaho state trooper narrowly avoided being struck by a crashing truck while helping a stranded driver, and it was all caught on dashcam video. 2021-12-03 04:39 1KB abc7chicago.com

383

0.3

Washington woman found 'beaten to death' in Cancun hotel room during vacation; boyfriend arrested

Jason Transue was trying to convince his daughter, 26-year-old Sativa Transue, to drive across Washington state for Thanksgiving last week, but she told … 2021-12-03 04:39 4KB www.foxnews.com

384

0.5

DU PG third merit list 2021 release date deferred

The University of Delhi has deferred the release date of the third merit list for DU postgraduate admissions for the academic year 2021-22. 2021-12-03 04:37 2KB scroll.in

385

0.5

Brian Kelly appears to use southern accent in LSU address

Brian Kelly took his talents away from South Bend, and immediately appeared to develop a southern accent. The new LSU head coach stepped on the … 2021-12-03 04:36 1KB nypost.com

386

1.2

Robertson scores twice, streaking Stars top Blue Jackets 3-2

DALLAS (AP) — Jason Robertson scored 68 seconds in and added the go-ahead goal late in the second period as the streaking Dallas Stars beat the Columbus Blue… 2021-12-03 04:36 3KB wtop.com

387

0.5

United Airlines Stages Large Passenger Flight Using Sustainable Aviation Fuel

United Airlines flew more than 100 passengers on a new Boeing 737 MAX 8 from Chicago's O'Hare International Airport to Reagan National Airport in Washington, D. … 2021-12-03 04:35 4KB www.theepochtimes.com

388

0.7

Pelicans' Zion Williamson has soreness in surgically repaired foot; return delayed

New Orleans Pelicans forward Zion Williamson's return to the court has been delayed because of soreness in his surgically repaired foot, the team announced. 2021-12-03 04:33 1KB www.upi.com

389

0.4

'Annie Live!' worked a little too hard but mostly delivered a good-luck night

After last year's "Dr. Seuss' The Grinch Musical" -- a dual threat as both a critical disaster and a ratings flop -- NBC returned to more fertile territory with its latest holiday presentation, "Annie Live!" Incorporating a live audience, the show more closely approximated the energy of a theatrical experience, with its main flaw stemming from trying too hard to please. 2021-12-03 04:31 3KB edition.cnn.com

390

0.4

California teachers recruiting students to LGBTQ+ clubs are intentionally 'deceiving' parents: Author

The California Teachers Association has been caught attempting to lure students into joining clubs that explore sexuality and gender identity with the intention of leaving … 2021-12-03 04:28 2KB www.foxnews.com

391

0.9

JSW Steel update on restructuring of its US coal operations

JSW Steel announced that as part of the Company's overall efforts to restructure and consolidate its US Coal operations and holding structure, the following … 2021-12-03 04:28 2KB www.business-standard.com

392

0.6

The Verzuz Battle Between Three 6 Mafia And Bone Thugs-N-Harmony Nearly Devolved Into An Actual Brawl

After the trash talk escalated to bottles being thrown, the groups had to be separated before the battle could continue. 2021-12-03 04:27 2KB uproxx.com

393

0.5

Peninsula surgeon achieves milestone in robotic surgery

Silicon Valley is raising the bar for robotic surgery as the technology looks to incorporate augmented reality and artificial intelligence. 2021-12-03 04:26 2KB abc7news.com

394

0.6

Objections Abound During Day Four of Ghislaine Maxwell Trial

The morning began with testimony from Paul Kane, the director of finance at Professional Children's School in New York City. Prosecuting attorney Andrew Rohrbach questioned Kane … 2021-12-03 04:24 10KB www.theepochtimes.com

395

0.2

Learning the Wrong Lessons of the Cold War - The American Spectator

T wo professors — one from Yale University and the other from Renmin University of China — urge policymakers in Washington and Beijing to learn … 2021-12-03 04:24 6KB spectator.org

396

0.4

PG&E to pay $125 million in fines and penalties under Kincade fire settlement

The California Public Utilities Commission approved the penalties for violations linked to the start of the 2019 Kincade fire, which burned more than 77,000 acres in Sonoma County. 2021-12-03 04:23 3KB www.latimes.com

397

0.3

Detroit Pistons rally but lose to Phoenix Suns, 114-103: Game thread replay

Detroit Pistons game time, TV channel info, radio, score, live updates and analysis as Cade Cunningham and Jerami Grant face the Phoenix Suns. 2021-12-03 04:21 2KB eu.freep.com

398

0.3

Five Quick Things: Shouldn't Stacey Abrams Drop The Big Lie? - The American Spectator

T his year has, let's not mince words here, sucked. The suckage of 2021 actually commenced in 2020, which was another year which sucked. The … 2021-12-03 04:21 9KB spectator.org

399

0.4

Massachusetts trooper, apparently sleeping in cruiser, under investigation

In a video posted online, a person startles the the trooper by knocking on his window and then scolds him for sleeping. 2021-12-03 04:20 1KB www.pressherald.com

400

0.4

Twitter removes 3.465 state-linked info operations, users lose followers

Ask a Twitter jock and youll hear metrics like "engagement" and "quality". Dig deeper and it comes down to the crude number of follows. "Oh, … 2021-12-03 04:20 3KB www.business-standard.com

401

0.3

Man who attacked 84-year-old in SF earlier this year released, community members rally over decision

Man seen on-camera kicking an 84-year-old man out of a seated walker, makes a return to court after being let out on mental health diversion. 2021-12-03 04:18 4KB abc7news.com

402

0.8

Idaho State Trooper Narrowly Dodges Potentially Fatal Crash Involving 6 Vehicles

Video captured the trooper and a motorist barely escaping the violent crash by less than a second. 2021-12-03 04:16 3KB www.newsweek.com

403

0.7

Jindal Drilling & Industries Ltd Slides 1.2%

Jindal Drilling & Industries Ltd has lost 9.29% over last one month compared to 0.99% fall in S&P BSE Energy index and 1. … 2021-12-03 04:15 2KB www.business-standard.com

404

0.0

Campaign strategists, bets unbothered by Google, YouTube political ad ban

Campaign strategists and managers of major political camps in the upcoming #Halalan2022 do not seem to be bothered by the Google ban on political advertisements. 2021-12-03 04:14 6KB news.abs-cbn.com

405

0.2

What Cognitive Biases Are Hampering Your Creativity?

Just as dubious as last year's predictions about this year's economy, those same assumptions may be worthless—or even dangerous—next year. 2021-12-03 04:10 10KB www.forbes.com

406

1.1

What's going on with Dobbs and the S.B. 8 Cases?

Still no decision on the Texas fetal heartbeat case. 2021-12-03 04:09 1KB reason.com

407

0.3

Sting, Burt Bacharach, Herb Alpert and Others to Salute Jerry Moss in L.A. Music Center Tribute Concerts

A&M Records co-founder Jerry Mass will be saluted by Sting, Sergio Mendes, Herb Alpert and others at the Dorothy Chandler Pavilion. 2021-12-03 04:08 2KB variety.com

408

1.0

APSEZ November 2021 cargo volumes grow 4% Y-o-Y to 24.74 MMT

Adani Ports & Special Economic Zone (APSEZ) announced its monthly business updates before market hours on Friday, 3 December 2021. In 8 months of FY22 ending … 2021-12-03 04:08 2KB www.business-standard.com

409

0.8

Panthers come back from 3 down again to beat Sabres 7-4

Anton Lundell scored twice, including the go-ahead goal, and the Florida Panthers came back from three down for the second straight game to beat … 2021-12-03 04:07 3KB www.foxnews.com

410

0.4

Student Loans Are "Ridiculous," Says AOC

Here's the latest on student loans. 2021-12-03 04:04 5KB www.forbes.com

411

0.5

Planned Parenthood Breach: 400K Patients' Personal, Clinical Data Stolen in Ransomware Attack

The personal and clinical information of about 400,000 patients of Planned Parenthood Los Angeles (PPLA) was stolen in October in a ransomware attack, the … 2021-12-03 04:03 2KB www.breitbart.com

412

0.8

Daniil Medvedev beats Mikael Ymer, puts Russia back in Davis Cup semifinals

Daniil Medvedev maintained his perfect record at the Davis Cup Finals to put Russia into the last four. Medvedev defeated Mikael Ymer 6-4, 6-4 Thursday … 2021-12-03 04:03 4KB www.business-standard.com
Articles
DC5n United States mix in english 412 articles, created at 2021-12-03 12:04
Alec Baldwin has said that George Clooney's comments over the fatal shooting on the set of Rust "really didn't help the situation at all." T he 63-year-old actor, who allegedly fired the fatal shot that killed cinematographer Halyna Hutchins in October, spoke to ABC News anchor George Stephanopoulos on Tuesday (30 November) in his first interview after the incident took place. During the interview, when asked by Stephanopoulos about the comments made by Clooney, Baldwin said they were "misplaced" and unhelpful. "Well, there were a lot of people who felt it necessary to contribute some comment to the situation, which really didn't help the situation at all," he said. "If your protocol is you're checking the gun every time, well, good for you. Good for you," he added. "My protocol was to trust the person that had the job. And it worked up until this point." In the interview, Baldwin also denied pulling the trigger of the gun. The shooting is currently under investigation, with a new search warrant suggesting how live bullets may have ended up on the film's set. Clooney had last month strongly criticised the producers of Rust after the incident. During an interview on WTF with Marc Maron, he laid onto them. "Why for the life of me this low-budget film, with producers who haven't produced anything, wouldn't have hired, for the armourer, someone with experience," he had said, calling the situation "insane" and "infuriating". Clooney also claimed to inspect guns he is handed on set every single time. "I look at it, I open it, I show it to the person I'm pointing it to, we show it to the crew, every single take you hand it back to the armour when you're done, and you do it again. Everyone does it," the actor said. Clooney also addressed the instance when the assistant director of Rust called out "cold gun" on set signifying that the gun was safe to use. "I've never heard of the term 'cold gun', they're just talking about stuff I've never heard of. It's infuriating."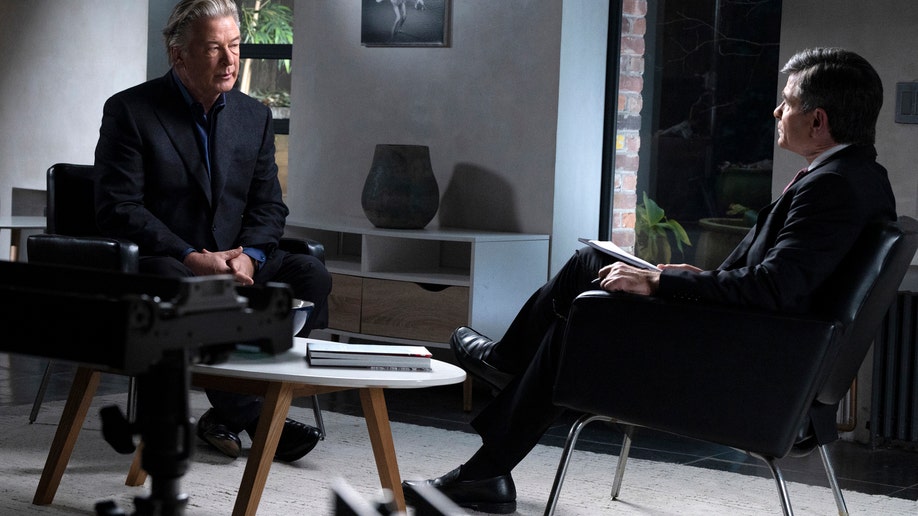 Alec Baldwin's ABC interview 'a preemptive strike': Leo Terrell
foxnews.com
f66ea0a80611da64873030566ac25603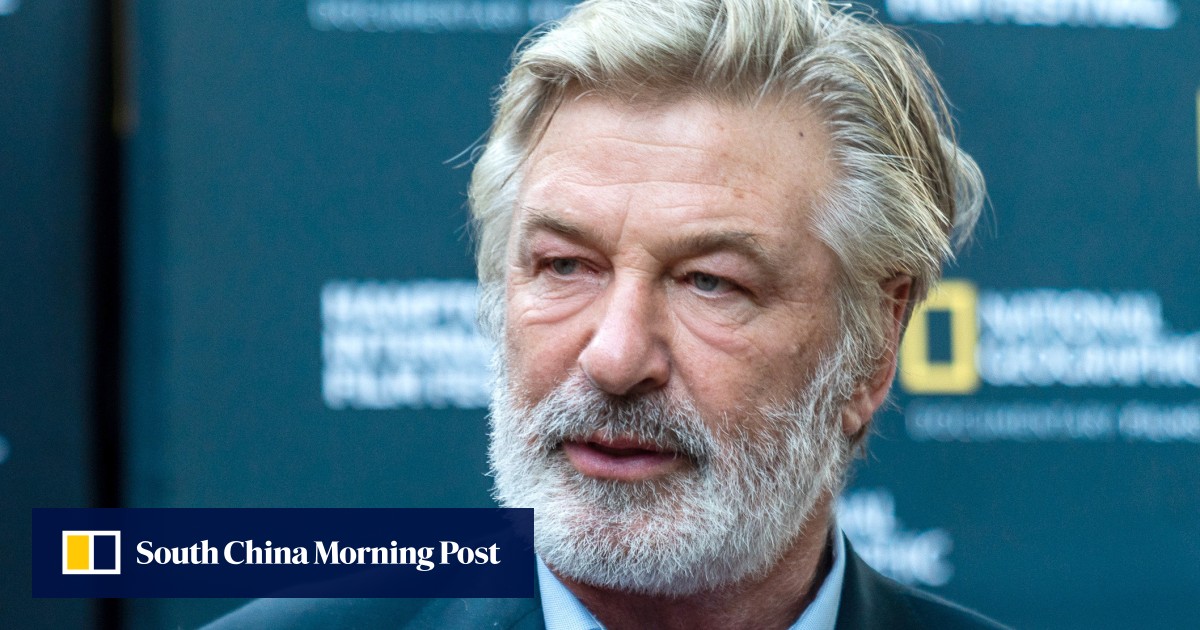 Alec Baldwin doesn't believe sabotage led to Rust shooting death
scmp.com
df0400c0bd375fbefe1b62a238e8781c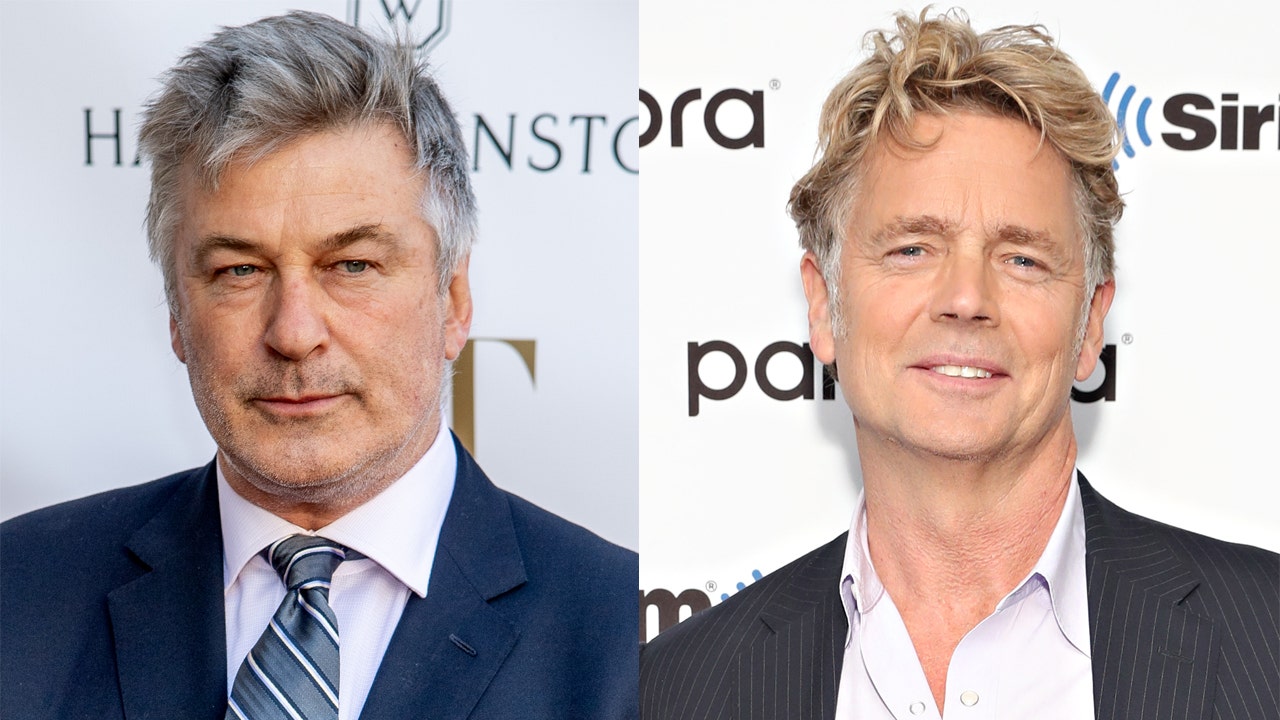 John Schneider rails against Alec Baldwin for claiming he 'didn't pull the trigger'
foxnews.com
cb88b44f20e3f66653bf77bf93bee8a1
Alec Baldwin Blasts George Clooney's Dig At His Gun Safety During Emotional Interview
hollywoodlife.com
fdcb6979c06a2b81bc35ff67d86ea925
'Someone is responsible… it's not me' – Alec Baldwin on Rust set shooting in emotional ABC interview
independent.ie
107d2a866811b84d0a3728f5f4cd43cb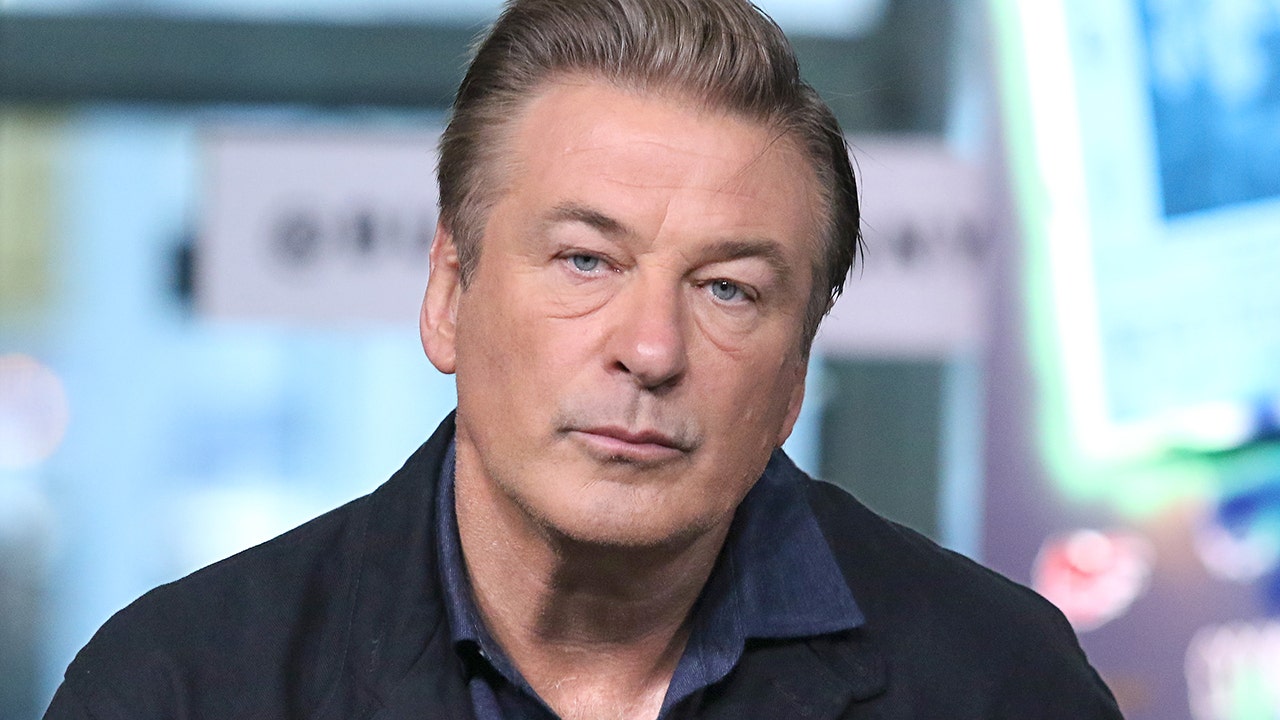 Alec Baldwin slammed for tell-all interview about 'Rust' shooting: 'A clout chasing performance'
foxnews.com
add65f09e16325012f32d4ea9a618515
WATCH| Alec Baldwin recalls Rust shooting, says he doesn't feel 'guilty' in first major interview
news24.com
6cbc68133f3df7abf56727693283d3c2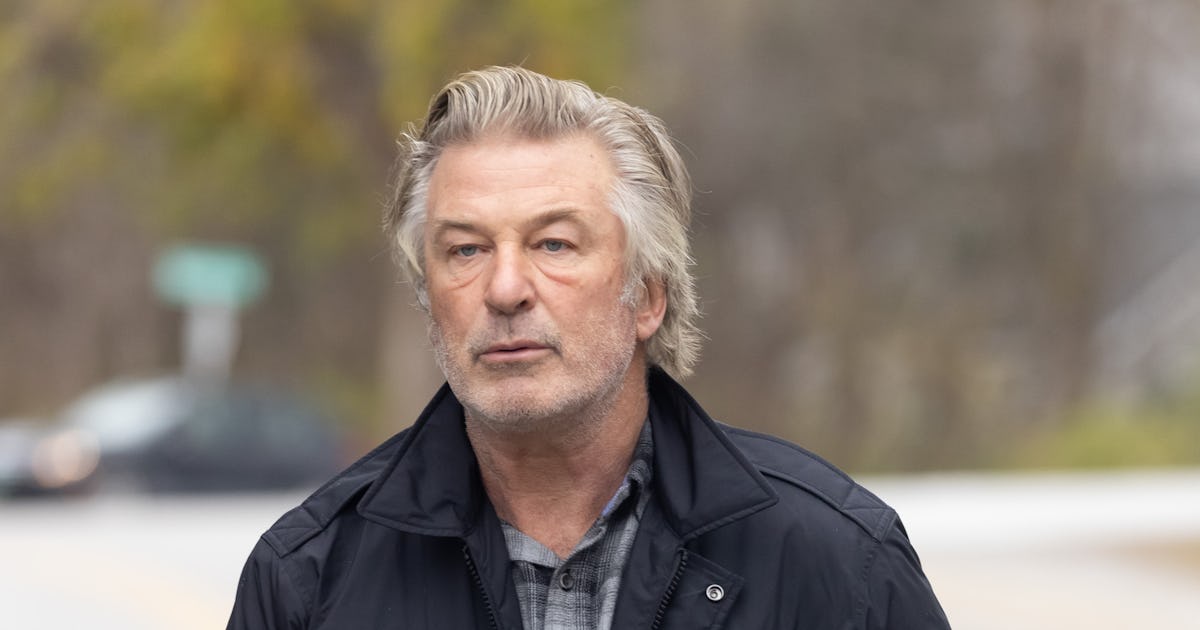 9 Highlights From Alec Baldwin's First Interview Since The 'Rust' Shooting
bustle.com
7ddd14531a77f18fe4e0607582bba676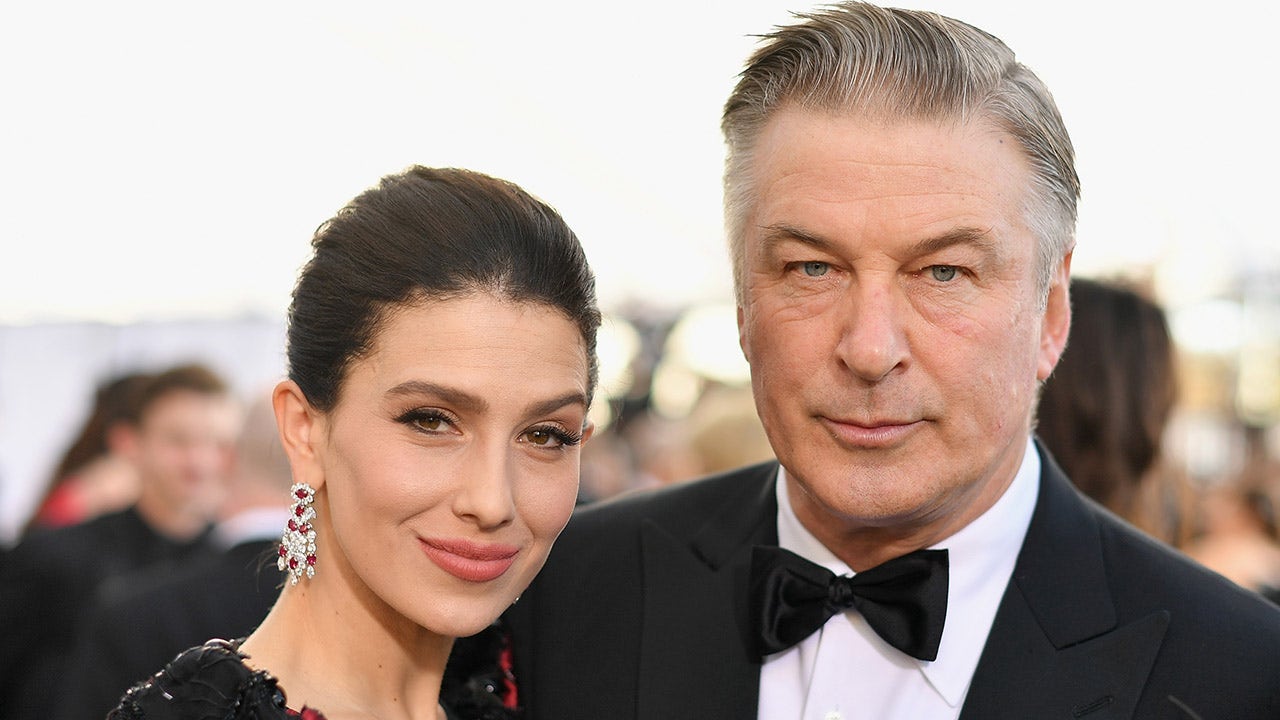 Alec Baldwin praises wife Hilaria after tell-all interview: 'Family is all I care about'
foxnews.com
b2da5f6dabceeebc8c7a4fa5a23bd272
Alec Baldwin insists he's not to blame for fatal shooting of Halyna Hutchins on 'Rust' set
nypost.com
13fc3a8f8115dc278ad1d48ed55d168e
With rising numbers of COVID-19 cases predicted this winter, President Joe Biden on Thursday appealed for Americans to get their boosters and get behind his plan to tackle the new omicron variant through wider availability of vaccines and shots, but without new major restrictions on daily life. Biden wants to require private insurers to cover the cost of at-home COVID-19 tests and he is tightening testing requirements for people entering the United States, regardless of their vaccination status. While some other countries are closing their borders or reinstituting lockdowns, the president said he would not at this time impose additional clampdowns beyond his recommendation that Americans wear masks indoors in public settings. Experts say the COVID-19 cases will continue to rise in the weeks ahead this winter, so we need to be ready, Biden said during a visit to the National Institutes of Health in suburban Maryland after a briefing with scientific advisers. He said his new strategy doesn't include shutdowns and lockdowns", and he hoped for bipartisan backing. My plan I'm announcing today pulls no punches in the fight against COVID-19, and it's a plan that I think should unite us, he Biden said. Legal challenges have held up Biden's vaccination-or-testing requirement for workers at larger employers, and that's led the president to urge businesses to impose their own mandates so companies can stay open without outbreaks. His administration has come to view widespread adoption of booster shots as its most effective tool for combating COVID-19 this winter. Medical experts say boosters provide enhanced and more enduring protection, including against new variants. Much remains unknown about the omicron variant, such as whether it is more contagious, makes people more seriously ill and can thwart the vaccines. Officials said Thursday that a second case of the variant had been confirmed in the United States. About 100 million Americans are eligible for boosters under current U.S. policy, with more becoming eligible every day. Officials believe that persuading the vaccinated to get another dose will be easier than vaccinating the roughly 43 million adult Americans who haven't gotten a shot. Go get your booster now, Biden said. Seniors are in the population most vulnerable to the virus, and the Centers for Medicare & Medicaid Services will send a notice to all 63 million Medicare beneficiaries encouraging them to get booster doses, the White House said. The AARP will work with the administration on education campaigns for seniors. So far about 42 million Americans, about half of them seniors, have received a booster dose. The Centers for Disease Control and Prevention this week broadened its booster dose recommendation to cover all Americans at least age 18, starting six months after their second dose of the mRNA vaccines from Pfizer or Moderna. Biden said the CDC is developing new guidance for schools in an effort to reduce or eliminate current quarantine requirements for those not fully vaccinated and exposed to the virus. That could include test-to-stay policies, in which those considered close contacts can continue to go to school but wear masks and undergo serial testing, in an effort to minimize learning loss and disruption. The rule that private insurers cover at-home testing is being drafted, and details remain to be worked out, officials said. People insured by Medicare and Medicaid would not be eligible, but the White House said as many as 150 million people with private insurance would see easier and cheaper access to the at-home tests. The administration said it is making 50 million COVID-19 tests free for older people and other vulnerable groups for pickup at senior centers and community sites. Beginning next week, Biden said, all travellers to the U.S., regardless of nationality or vaccination status, will need to provide proof of a negative COVID-19 test within one day of boarding flights. That compares with three days now for those who have been vaccinated. The White House has shelved tougher options such as requiring post-arrival testing or requiring quarantines upon arrival in the U.S. The White House has not yet acted to require domestic U.S. travellers to be vaccinated or get tested. Officials believe such a requirement would be mired in litigation. We base our decisions on the advice of the health and medical experts, what's going to be most effective and what we can implement", press secretary Jen Psaki said Thursday. Biden is extending his directive requiring masks on airplanes and other public transit, which had been set to expire in January, through at least the middle of March, the White House said. The administration is informing states that it has more than 60 teams available to help them or their municipalities address surges in cases and public health shortages heading into the winter.

Tighter travel rules, free at-home tests and boosters: Biden unveils COVID-19 winter plan
eu.usatoday.com
42539a7943fb02dc2f7b166bef3de541
Israel reports third case of Omicron variant of COVID-19
siasat.com
291ae07d261f945b35658d5ecdc3d07a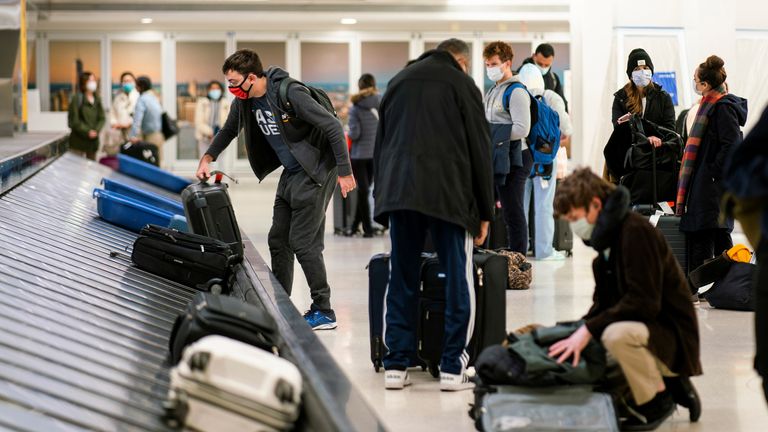 COVID-19: US tightens travel testing rules as Omicron variant spreads
news.sky.com
f525dd3841b40977e01ef75804218f3e
Critically ill Covid cases hit record high in S Korea amid omicron fears
business-standard.com
994c1907c7f929366be8c1bd9e6fc292
Your Friday Briefing
nytimes.com
a3b0ffd17fa9c2c669002bcddab4dcb7
With COVID-19 Omicron Variant Cases Being Identified In U.S., Local Public Health Officials Are On High Alert
chicago.cbslocal.com
7dd22a71152450a6b5a96741bbdd3979
Aviation expert says 'knee-jerk' omicron border restrictions show countries haven't learned much
cnbc.com
0e67242d61331e2d97d273761ceec8fa
The World Health Organisation (WHO) on Friday warned that countries in the Asia-Pacific region need to strengthen healthcare services and focus on vaccinating their people, as the Omicron variant spreads globally and enters new regions. In a virtual briefing, Takeshi Kasai, WHO regional director for the western Pacific, said that it is clear that this pandemic is far from over. "I know that people are worried about Omicron. I understand. My message to you today is that we can adapt the way we manage this virus to better cope w/ future surges and reduce their health, social and economic impact", he said. "We can adapt, so that #COVID19 has less impact on our lives in 2022, and we can start to regain - and hopefully retain - a sense of normality", he added. Omicron cases have now been reported in India, Japan, Malaysia, Singapore and South Korea, and new cases are being documented with each passing hour. "People should not only rely on border measures. What is most important is to prepare for these variants with potential high transmissibility. So far the information available suggests we don't have to change our approach", he said during the virtual media briefing. South Korea on Friday decided to tighten anti-virus measures from next week amid a surging number of Covid-19 cases and an emerging worry about the potentially more transmissible Omicron variant. In India, after detection of the first two cases of Omicron infection in Bengaluru, the Karnataka Health department is now worried over 10 South African nationals, who have gone untraceable in Bengaluru. A total of 10 persons suspected to be infected with Omicron Covid variant have been admitted to Delhi's Lok Nayak Jai Prakash Hospital (LNJP). The new super-mutant Omicron variant of Covid-19 can increase risk of reinfection by three times as compared to other variants of concern such as Beta and Delta, according to a preliminary study by South African researchers. --IANS na/dpb

WHO says experience gained in tackling Delta variant will help fight Omicron
independent.ie
ae1bd4cebe33f041d0551628712a909a
WHO says measures against delta work for omicron variant too
wtop.com
5383f63eef3c9e29d80de0d29c95cb99
WHO says measures against delta work for omicron variant too
lasvegassun.com
b803a6c94ae7867c1a2ea226bf7d89ce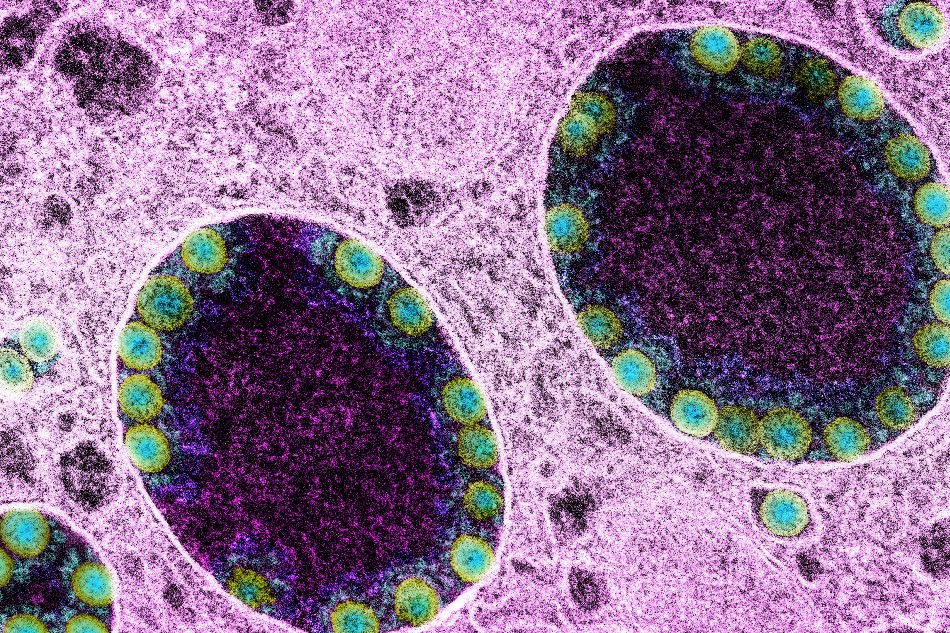 Possibility of COVID-19 surge due to Omicron variant 'not that high': OCTA
news.abs-cbn.com
435a8541fd0106e9aa4cbf27ff53ff3b
WHO says measures against delta work for omicron variant too
wral.com
5d8a72104a2fdd9bcf001904ccf0c8c7
Measures put in place for Delta work for Omicron variant too: WHO
business-standard.com
800af10453e8b5cf9e9ff0a1cd7c2965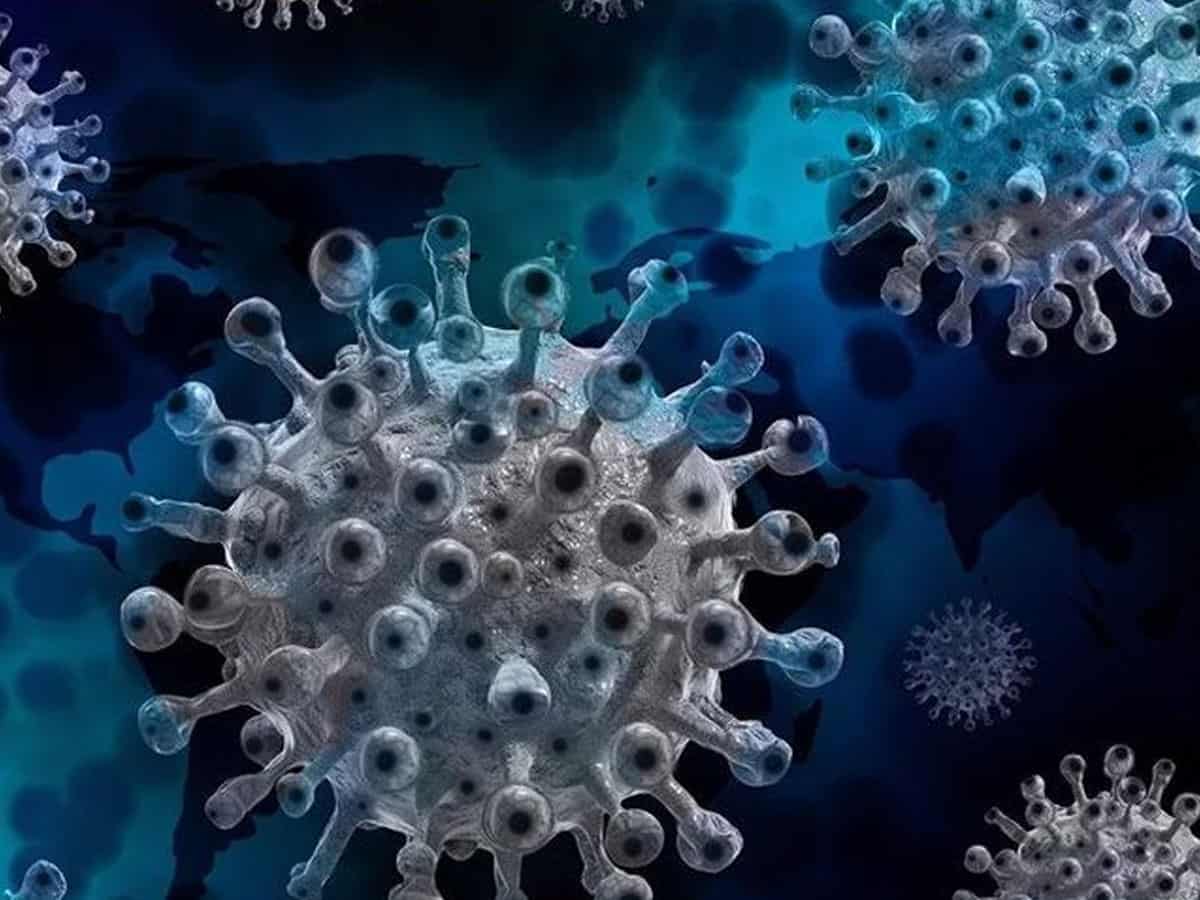 Prepare for Omicron surge, WHO warns Asia-Pacific nations
siasat.com
fd2595b1904086a527a38aee3c87fd9d
Chinese companies will have to disclose more information about audits and whether they are controlled by a government or else leave US stock markets, under a rule approved by American securities regulators. T he rule approved on Thursday by the US Securities and Exchange Commission (SEC) steps up a long-running stand-off between Washington and Beijing over how much information companies with US-traded shares must disclose. Companies that used an auditor in a foreign jurisdiction will be required to confirm they are not "owned or controlled by a government entity" there, according to the SEC. Companies also will be required to disclose additional information in annual reports. Trading prohibitions can be imposed on some companies, the SEC said. Other governments cooperate with US demands for more financial details from companies to prevent false reporting. But Beijing, citing security concerns, refuses to allow the US Public Companies Accounting Oversight Board (PCAOB) to review the work of Chinese auditors. Hundreds of Chinese companies have raised tens of billions of dollars in US financial markets, but their status is a matter of growing dispute with Beijing. The latest rule applies to audit firms the PCAOB is "unable to inspect or investigate", the SEC said, a group that would be mostly Chinese. Separately, the US government earlier barred Americans from investing in the stocks, bonds and other securities of Chinese companies deemed to be linked to the ruling Communist Party's efforts to upgrade its military technology.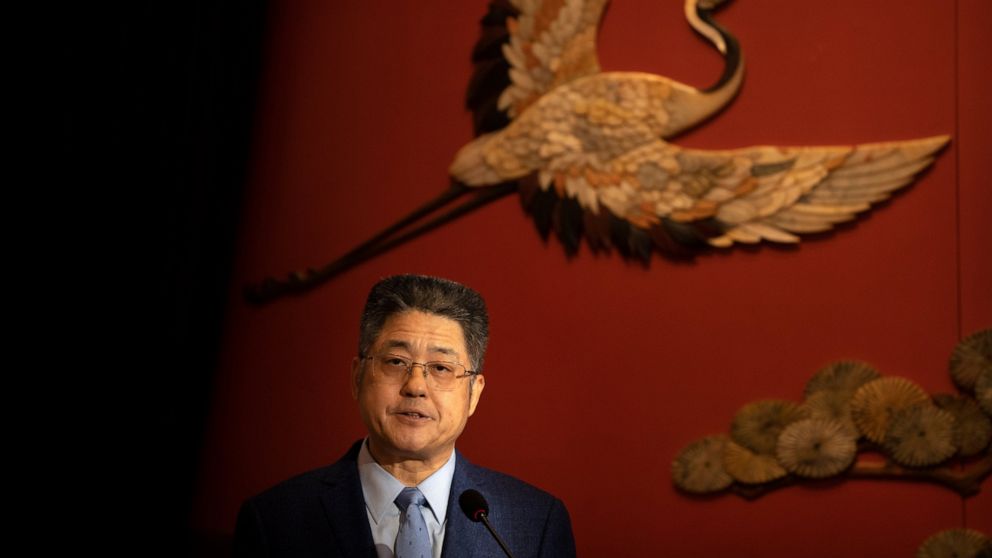 China, US tussle over Biden's 'Summit for Democracy'
abcnews.go.com
b2990d31bfec0421a564ea6c9abf318d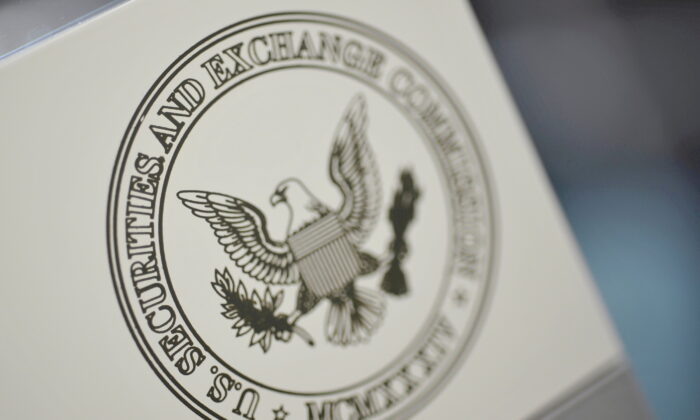 SEC Finalizes Rules Allowing It to Delist Foreign Firms From US Exchanges If They Fail to Meet Audit Requirements
theepochtimes.com
c926ff71a8bfc0d621ed12bf33e7fa05
Money No-Ball in Red China - The American Spectator
spectator.org
39c4604cab85badb123578ef18450299
China, US tussle over President Joe Biden's 'Summit for Democracy'
business-standard.com
c3a909e621415b05f511fb1002887d96
China facilitates business travel with US
bignewsnetwork.com
5ca52d2f6b04462864cb8c4b21dcca33
US steps up disclosure pressure on Chinese companies
wtop.com
5cc30d27433e7ce466b716f467212a3c
Dec. 2 One day after the first case of the Omicron variant of COVID-19 was confirmed in California, New York reported five cases of the virus while additional cases were identified in Colorado, Minnesota and Hawaii, public health officials said Thursday. During a press conference Thursday night, New York Gov. Kathy Hochul announced that two of the cases were reported in Queens, one was reported in Brooklyn, one was reported in Suffolk County and the fifth was identified in an unidentified borough as Hochul said the person lives in New York City and is a "suspected traveler case."

Doctors group announces strike, says India hospitals understaffed for Covid
business-standard.com
d224746137da408a37c44186f3b9b58d
Tighter travel rules, free at-home tests and boosters: Biden unveils COVID-19 winter plan
eu.usatoday.com
42539a7943fb02dc2f7b166bef3de541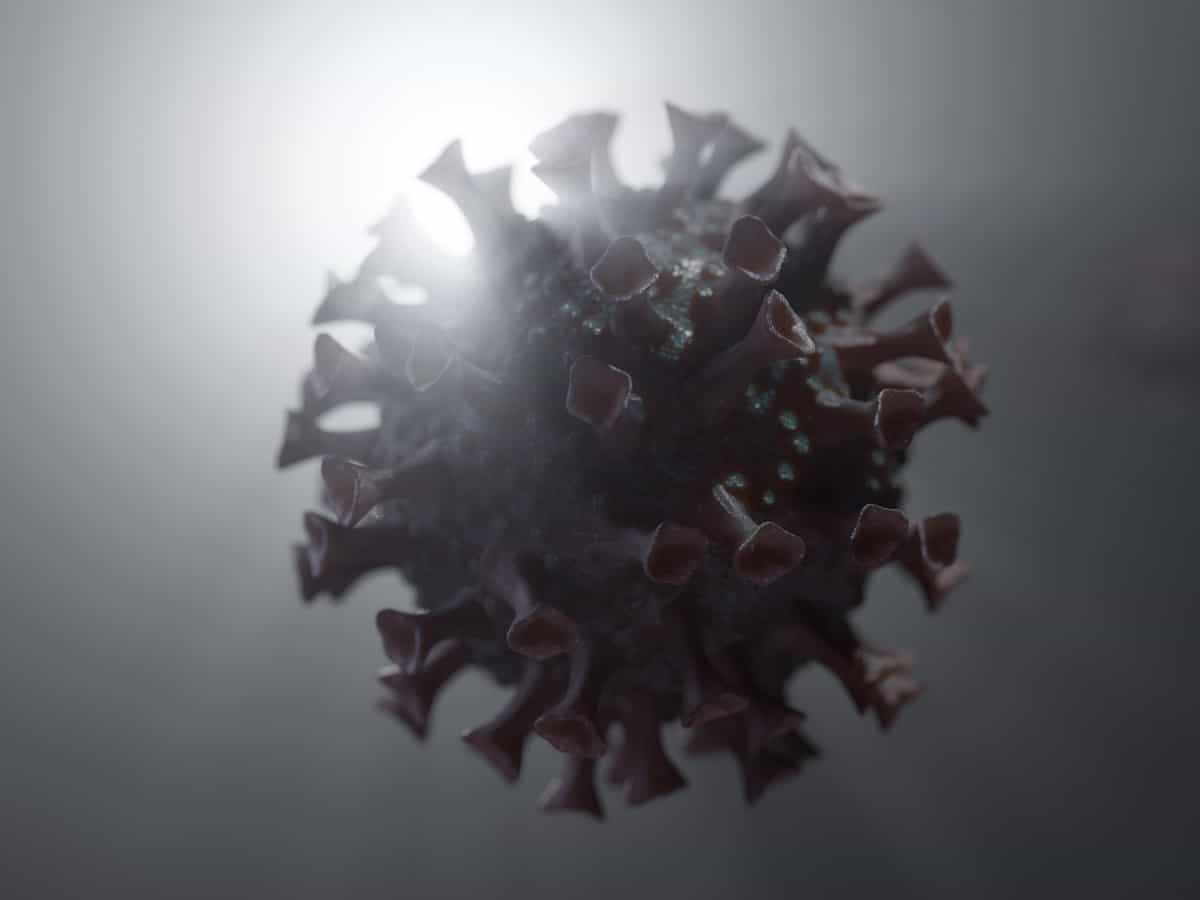 Omicron confirmed in man who attended NYC anime convention
siasat.com
9517c136845e18cd47a218d5a93aec72
Israel reports third case of Omicron variant of COVID-19
siasat.com
291ae07d261f945b35658d5ecdc3d07a
Covid-19: Roche develops new research test kits for Omicron variant
business-standard.com
ccfa009dafca2ff238759e92efc7925f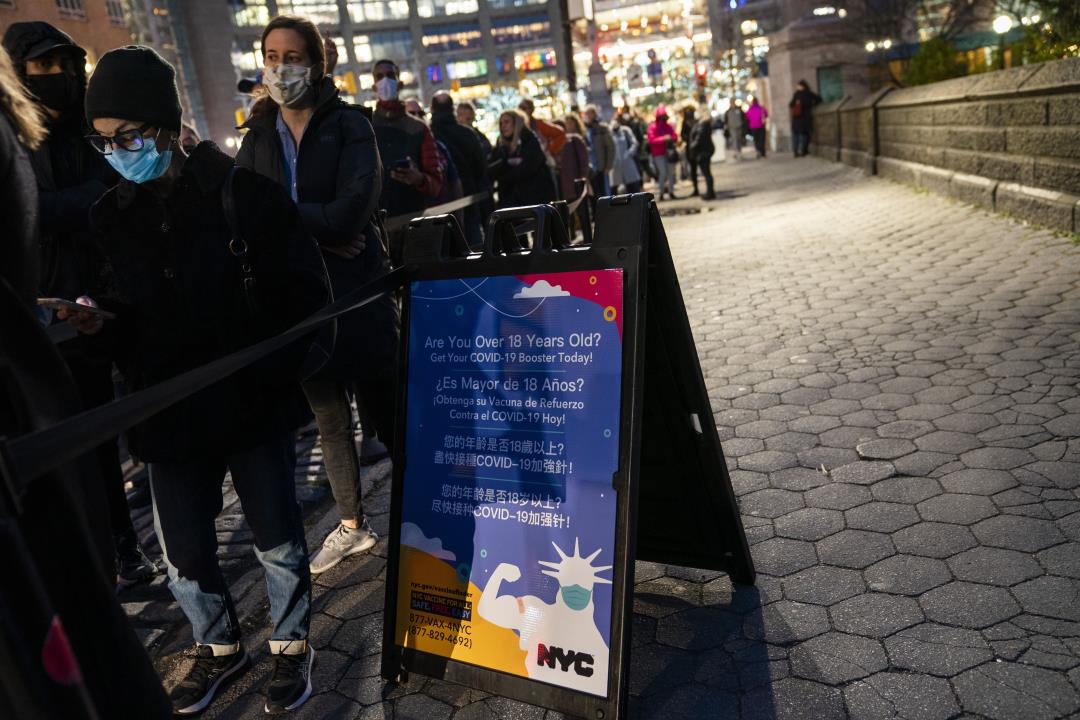 Omicron Is in at Least 5 States
newser.com
59abd7159560f1a66942526fcaf72452
With COVID-19 Omicron Variant Cases Being Identified In U.S., Local Public Health Officials Are On High Alert
chicago.cbslocal.com
7dd22a71152450a6b5a96741bbdd3979
France confirms 8 cases of new coronavirus variant Omicron: Health agency
business-standard.com
da5e52452b47b7b9de8d39ab57b9536a
The Ministry of Health and Family Welfare on Friday published answers to a set of frequently asked questions (FAQs) on the Omicron variant of coronavirus in the wake of mounting concerns over its high number of mutations. The variant was first detected in November in South Africa and has since spread to dozens of countries including India. Two people in Karnataka have tested positive for variant so far. What is Omicron and what makes it a variant of concern (VoC)? Omicron is a new variant of SARS-CoV-2 and was first reported from South Africa on 24th November. The variant shows a large number of mutations, including over 30 on the viral spike protein, which is the key target of the immune response. Given the collection of mutations in Omicron, which earlier individually have been associated with increased infectivity and/or immune evasion, and the sudden rise positive cases in South Africa, the World Health Organization (WHO) has declared Omicron as a Variant of Concern (VoC). Omicron's official name is B.1.1.529, which conveys the evolutionary history of the variant. Can current diagnostics methods detect Omicron? The most accepted and commonly used diagnostic method for SARS-CoV- 2 Variant is RT-PCR. This method detects specific genes in the virus, such as Spike (S), Enveloped (E) and Nucleocapsid (N) etc to confirm the presence of virus. However, in the case of Omicron, as the S gene is heavily mutated, some of the primers may lead to results indicating absence of the S gene. This particular S gene drop out along with the detection of other viral genes could be used as a diagnostic feature of Omicron. However, for final confirmation of the omicron variant genomic sequencing is required. How concerned should we be? WHO declares a variant as a VoC for several reasons. Firstly, a rise in transmissibility or detrimental change in Covid epidemiology. Secondly, an increase in virulence or change in clinical disease presentation. Lastly, a decrease in effectiveness of public health and social measures or available diagnostics, vaccines and therapeutics. It is important to highlight that Omicron has been declared VoC based on the observed mutations, their predicted features of increased transmission and immune evasion, and preliminary evidence of detrimental change in Covid epidemiology, such as increased reinfections. The definitive evidence for increased remission and immune evasion is awaited. What precautions should we take? The precautions and steps to be taken remain the same as before. It is essential to mask yourself properly, take both doses of vaccines (if not yet vaccinated), maintain social distancing and maintain good ventilation as far as possible. Will there be a third wave? Omicron cases are increasingly being reported from countries outside of South Africa. However, the scale and magnitude of rise in cases and most importantly the severity of disease that will be caused is still not clear. Further, given the fast pace of vaccination in India and high exposure to the delta variant, the severity of the disease is anticipated to be low. However, scientific evidence is still evolving. Will the existing vaccines work against Omicron? While there is no evidence to suggest that existing vaccines do not work on Omicron, some of the mutations reported on the spike gene may decrease the efficacy of existing vaccines. However, vaccine protection is also by antibodies as well as by cellular immunity, which is expected to be relatively better preserved. Therefore, vaccines are expected to still offer protection against severe disease, and vaccination with the available vaccines is crucial. How is India responding? The Indian government is monitoring the situation closely and is issuing suitable guidelines from time to time. Meanwhile, the scientific and medical community is geared up for developing and deploying diagnostics, carrying out genomic surveillance, generating evidence about viral and epidemiologic characteristics, and development of therapeutics. Why do variants occur? Variants are a normal part of evolution and as long as the virus is able to infect, replicate and transmit, it will continue to evolve. Further, not all variants are dangerous and most often than not, we don't notice them. Only when they are more infectious, or can reinfect people they gain prominence. The most important step to avoid generation of variants is to reduce the number of infections.

Covid-19: Zimbabwe confirms presence of omicron variant in the country
business-standard.com
41ae9d26dab3472fe37cca36877fc803
Israel reports third case of Omicron variant of COVID-19
siasat.com
291ae07d261f945b35658d5ecdc3d07a
Covid-19: Reinfections three times more likely with Omicron variant, early research finds
news24.com
b1238f11e4f84d61940c6766d763170b
Covid-19: Roche develops new research test kits for Omicron variant
business-standard.com
ccfa009dafca2ff238759e92efc7925f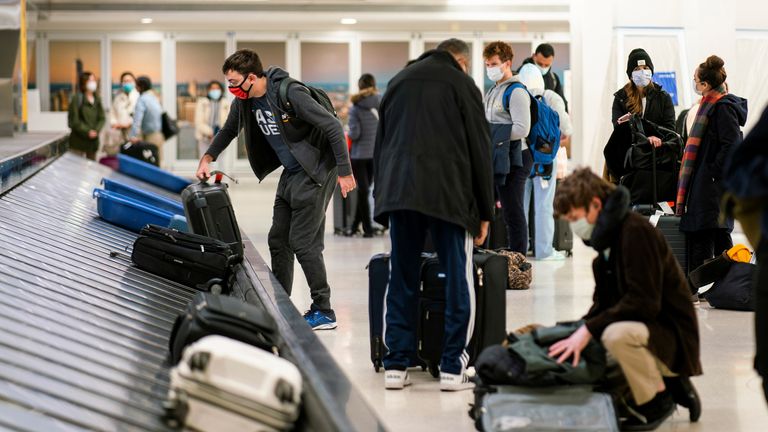 COVID-19: US tightens travel testing rules as Omicron variant spreads
news.sky.com
f525dd3841b40977e01ef75804218f3e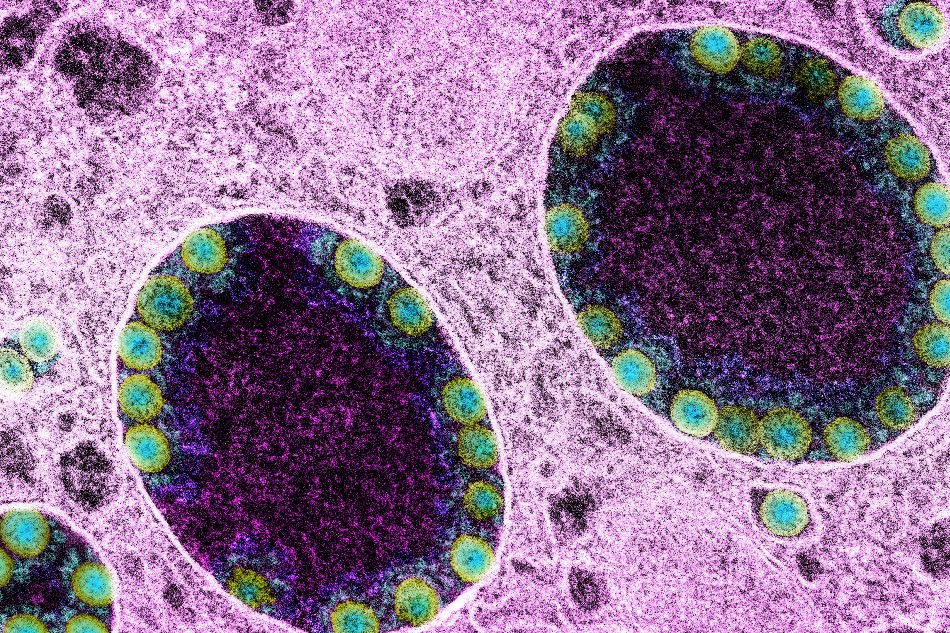 Possibility of COVID-19 surge due to Omicron variant 'not that high': OCTA
news.abs-cbn.com
435a8541fd0106e9aa4cbf27ff53ff3b
Omicron Covid variant increases reinfection risk by three-fold: Study
business-standard.com
ae24a3677abd2dbb2b0270f9eb189710
BCCI AGM likely to discuss fate of India's tour to South Africa
business-standard.com
9c7752bfea526ffce27dcef2b5fd2eba
France confirms 8 cases of new coronavirus variant Omicron: Health agency
business-standard.com
da5e52452b47b7b9de8d39ab57b9536a
Malaysia said Friday it has detected its first case of the new omicron strain of the coronavirus in a foreign student who returned to the country last month after visiting her family in South Africa. Health Minister Khairy Jamaluddin said the 19-year-old female transited in Singapore and arrived in Malaysia on Nov 19, where she underwent a COVID-19 test upon arrival. She was then bussed to her university lodging in northern Perak state with four others and placed under quarantine, he said. Results the next day confirmed the student was positive for COVID-19, he said. The bus driver and four others in the vehicle tested negative and were all quarantined, he added. Khairy noted that the student arrived in Malaysia before South Africa reported its first omicron case to the World Health Organisation. Following the discovery of the omicron strain, the ministry conducted genomic tests on 74 positive samples at the Kuala Lumpur International Airport between November 11 and 28 to detect the variant, Khairy said. Tests confirmed Thursday the student, who has since been released from a 10-day quarantine, had the omicron strain, he said. What is important is the individual fully complied with home quarantine. is fully vaccinated and was asymptomatic. We have done both automated and manual contact tracing and so far this case is contained", Khairy tweeted. Malaysia, like many other countries, has tightened restrictions following the discovery of the new variant. It has banned visitors from eight African nations and requires travelers flying in from high-risk countries to wear a digital tracker device throughout their quarantine. Much remains unknown about the new variant, including whether it is more contagious, as some health authorities suspect, whether it makes people more seriously ill, and whether it can thwart vaccines.

Reunions as Malaysia-Singapore land border reopens
bignewsnetwork.com
aa27322f4f498704d5c9a9b72019d66e
Israel reports third case of Omicron variant of COVID-19
siasat.com
291ae07d261f945b35658d5ecdc3d07a
Malaysia detects first omicron case in South African student
wtop.com
8d82c74aff2d525ce4739ff562df6d2a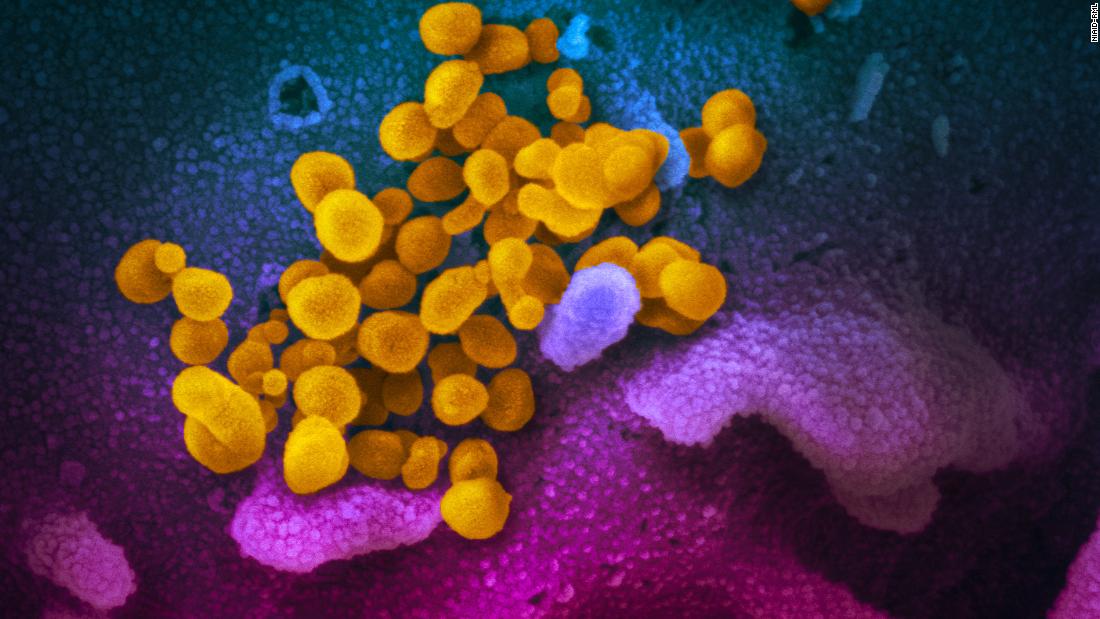 Cambodia bans travel from 10 African countries due to Omicron variant
edition.cnn.com
65fa7bf49de694254e607f2e691fe192
Stocks were mostly higher in Asia on Friday after a broad rally on Wall Street as investors kept an eye on the spread of the new coronavirus variant and measures governments are taking to restrain it. Hong Kong slipped more than 1% while Tokyo edged lower. Shanghai and Seoul were higher while Sydney was nearly unchanged. Chinese ride-hailing service Didi Global Inc. said Friday it will pull out of the New York Stock Exchange and shift its listing to Hong Kong as the ruling Communist Party tightens control over tech industries. The Securities and Exchange Commission has moved to require that U. S. -listed foreign stocks like Didi disclose their ownership structures and audit reports, which could lead to some of them being delisted. In another blow for China's troubled property sector, Hong Kong-traded developer Kaisa Group said it had failed to get the required approvals from bond holders to extend the deadline on payment on $400 million of 6.5% offshore bonds. It had wanted to have the new notes be due on June 6, 2023 at the same interest rate. The aim was to relieve financial pressure and the plan's failure to go through raises the risk of a default. Hong Kong's Hang Seng lost 0.1% to 23,755.51, while the Nikkei 225 in Tokyo regained lost ground, gaining 1% to 29,029.57. In Seoul, the Kospi climbed 0.8% to 2,968.33. Sydney's S&P/ASX 200 added 0.2% to 7,241.20. The Shanghai Composite index gained 0.8% to 3,604.05. In New York, Southeast Asia's largest ride-hailing company Grab fell 20.5% in its market debut Thursday, following a $40 billion merger in a special purpose acquisition company deal. The recent rebound may prove to be short-lived, Craig Erlam of Oanda said in a commentary. "Early signs aren't promising given the rate of case increases in South Africa and the fact that omicron is already popping up in numerous other countries," Erlam said. Investors may be "hoping for positive news on the vaccine effectiveness against the new strain and taking advantage of these levels before it's too late. If they don't get the news they're hoping for, we could see another sharp move lower." The S&P 500 rose 1.4% on Thursday, its biggest gain since mid-October, to 4,577.10. The Dow gained 1.8% to 34,639.79. The Nasdaq added 0.8% to 15,381.32, held back by a modest drop in Apple, which fell 0.6% after the iPhone maker reportedly warned suppliers that it is seeing weak demand ahead of the holiday season. The Russell 2000 jumped 2.7% to 2,206.33. Travel-related companies, which got hammered earlier this week as worries about the new coronavirus variant swept markets, rebounded Thursday. American Airlines climbed 7%, while Delta Air Lines rose 9.3%. Cruise line operators Carnival and Norwegian Cruise Line jumped 9.2% and 7.7%, respectively. Boeing rose 7.5% after China's aviation regulator cleared the airplane maker's 737 Max to return to flying with technical upgrades. The market rebound comes as investors try to gauge the amount of damage the omicron variant of COVID-19 might inflict on the economy, and measures the U.S. and other governments are taking to restrain it. Trading has been choppy all week and, despite the latest gains, every major index is on track for a weekly loss. Countries have been imposing barriers to travel and stricter restrictions on businesses and people. Concerns about global restrictions potentially crimping economic growth joined worries over rising inflation, which has prompted the Federal Reserve to consider withdrawing stimulus measures sooner than expected. The yield on the 10-year Treasury was steady at 1.44%. U.S. crude oil prices rose after OPEC and allied oil-producing countries decided Thursday to stick to their plans to boost output via steady, modest monthly increases in oil releases, even as the omicron variant adds more uncertainty over the global economic recovery from the pandemic. Energy companies gained ground. Chevron rose 2.7%. Early Friday, U.S. benchmark crude oil had gained $1.27 cents to $67.77 per barrel in electronic trading on the New York Mercantile Exchange. Brent crude, the standard for pricing international oils, gained $1.20 cents to $70.87 per barrel. The U.S. dollar rose to 113.34 Japanese yen from 113.06 yen late Thursday. The euro slipped to $1.1284 from $1.1300. Copyright © 2021 The Associated Press. All rights reserved. This material may not be published, broadcast, written or redistributed.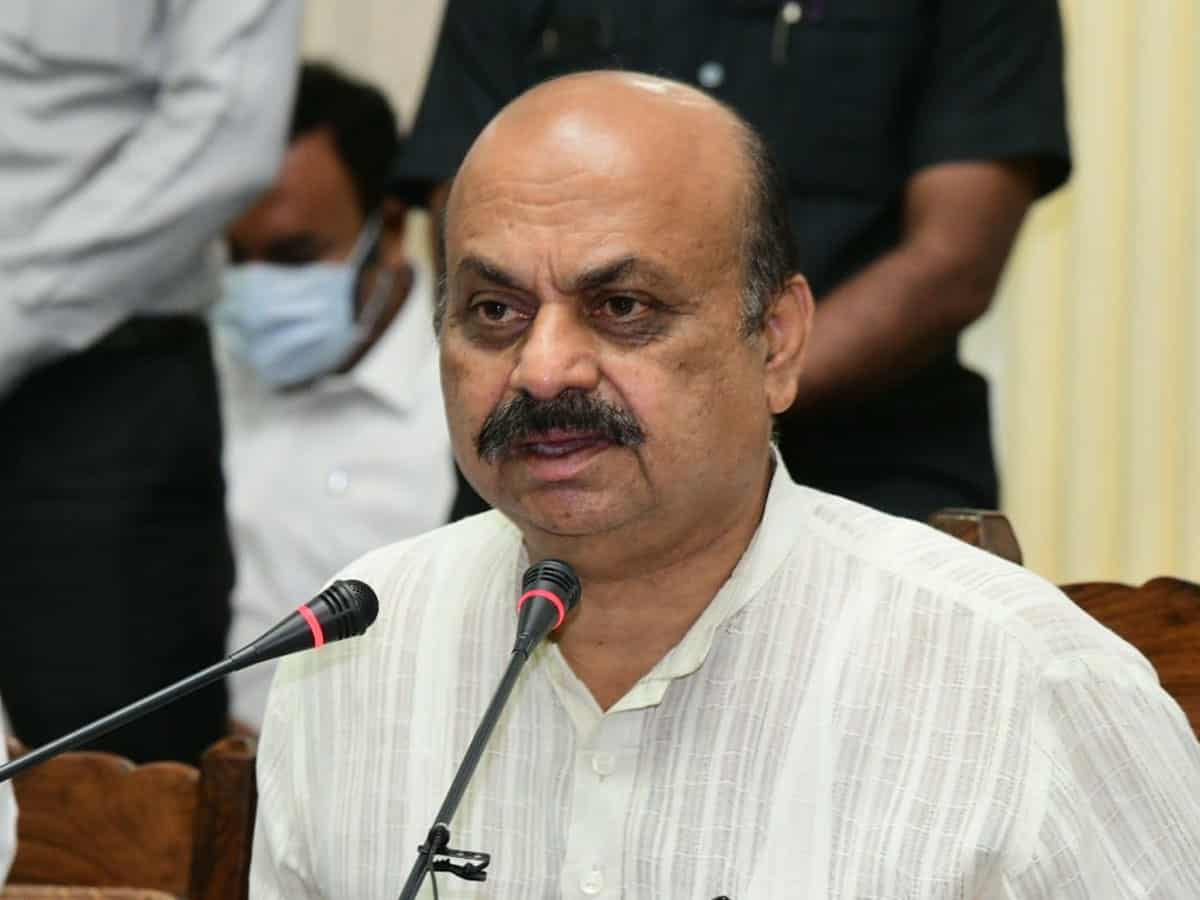 Karnataka CM Bommai to chair high-level meeting on Omicron
siasat.com
f8a24f9d0fc8cce11f38c7b145916c21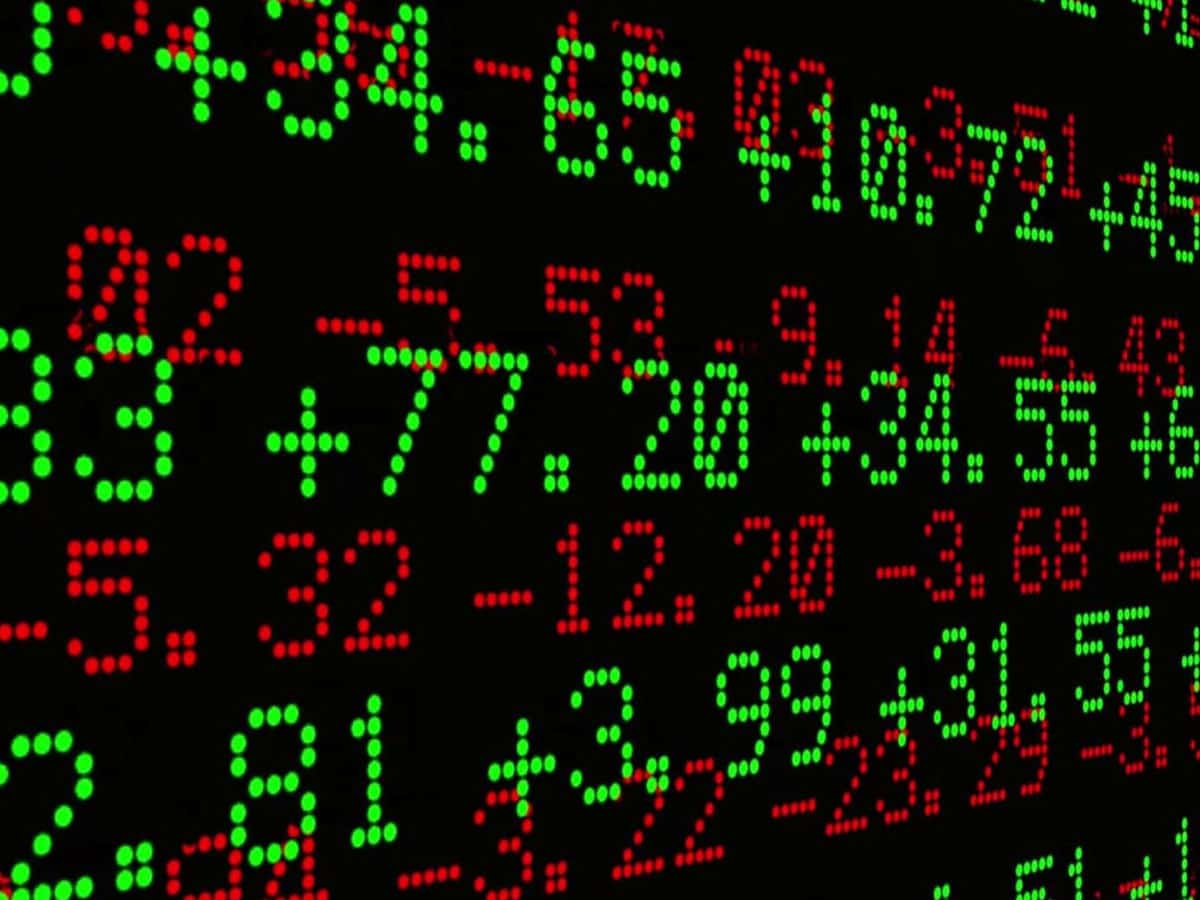 Asian shares mixed after broad rally on Wall Street
siasat.com
d1a5d3ccb89bd6c636a587e6ef1aaac3
Asian shares mixed after a broad rally on Wall Street amid Omicron concerns
business-standard.com
dd1f233c10ecc3c30fe70885616a4f8a
China's Didi To Delist From New York Following Pressure From Beijing
forbes.com
104cdbf861a741c7836699a2a7bb95fc
Didi Global Starts Delisting Process From New York, Prepares To Relist In Hong Kong
forbes.com
4caf2c25cc5a6d95246dc99a40a86983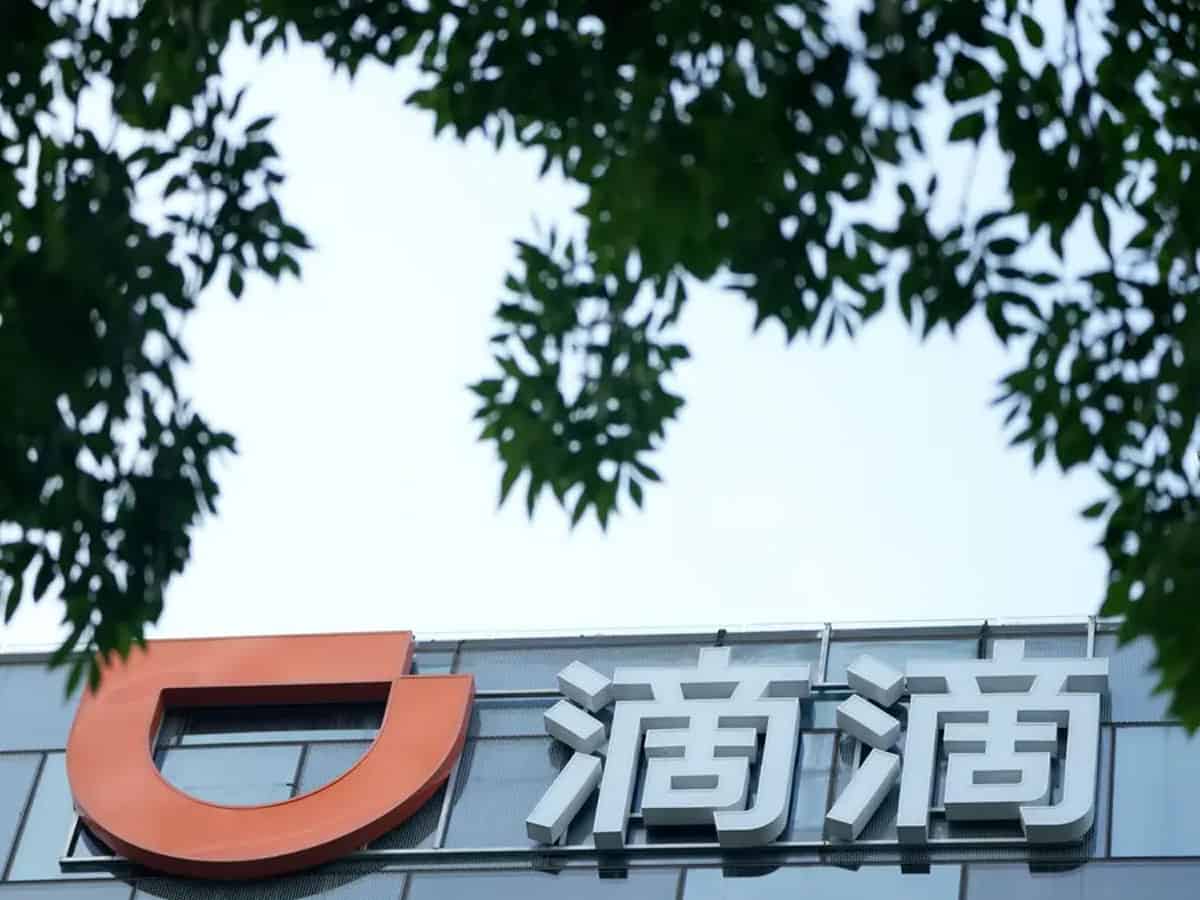 China's Didi to leave US stock market amid tech crackdown
siasat.com
2555e551b3736a0b4d9c13bd5eea1088
The jolt Taysom Hill provided for the injury-riddled, reeling New Orleans Saints against Dallas on Thursday night dissolved in a slew of turnovers. Starting at quarterback for the first time this season, Hill passed for 264 yards and ran for another 101, but he threw four interceptions, including three on consecutive fourth-quarter series as the Saints lost their fifth in a row for the first time since coach Sean Payton was hired in 2006. Defensive tackle Carlos Watkins returned Hill's last errant throw 29 yards for a touchdown to put the Cowboys up 27-10 with 2:52 left. They held on to win 27-17. "I feel like we did some things really well tonight, and then we did some things really poorly," Hill said. "Obviously, it's tough to win a game when you turn the ball over four times. That's obviously the thing that jumps out as disappointing." New Orleans played the Cowboys without star running back Alvin Kamara — out for the third consecutive game — and also was missing injured starting tackles Terron Armstead and Ryan Ramczyk along with guard Andrus Peat. Payton turned to Hill in place of an ineffective Trevor Siemian after New Orleans lost 31-6 to Buffalo last Thursday in the Superdome, but the Saints fell to 0-5 since beating Tampa Bay and losing quarterback Jameis Winston for the season with a torn ACL on the same day. For three quarters, Hill gave the shorthanded Saints a chance. He connected with Lil'Jordan Humphrey for a tying 24-yard touchdown in the first half. He ran four times for 42 yards on the Saints' first series of the second half, setting up a field goal that cut the deficit to 13-10. And after New Orleans fell behind 20-10, he leaped over safety Damontae Kazee on a dazzling 23-yard keeper that put the Saints in scoring range again. On the first play of the fourth quarter, though, he took a third-down sack that knocked New Orleans out of field goal range. Rolling out to his right with running back Ty Montgomery his number one option in the flat, Hill did not get rid of the ball before rookie linebacker Micah Parsons reached him. "We were trying to run a naked (bootleg) with a run-pass option to the edge," Hill said. "They zoned it off, so there was a guy sitting there with Ty. If I had to do it over again, I would have just thrown it at Ty's feet." The interceptions followed in rapid succession. Hill's hand was hit as he released the first one. He underthrew a corner route on the second one. He never saw Watkins on the final one. All his turnovers came after he hurt the middle finger on his throwing hand during the first half, requiring a splint for the rest of the game. "It took a little getting used to," Hill said. "Any time you put something else on a finger, the traction on the ball (is different), but it's OK." Despite playing on a partially torn plantar fascia that sidelined him for the previous two games, Hill became the second Saints quarterback to run for 100 yards, joining Aaron Brooks. He had New Orleans on the verge of tying the score or going ahead late in the first half, but his pass to Kenny Stills on a corner route glanced off the receiver's hands and was picked off by safety Jayron Kearse at the Dallas 5. Hill "played with a lot of heart, a lot of guts," Payton said, adding that he thought Stills should have caught the pass that turned into Hill's first interception. "We had the perfect coverage look. That's unfortunate," Payton said. The Saints outgained the Cowboys 405-377, matched their 17 first downs and allowed them to convert only two of 13 third downs. The difference was the turnovers and one lapse on defense, when Tony Pollard raced 58 yards for a touchdown to give Dallas a 20-10 lead with 3:55 left in the third quarter. "Giving up that big play, that's crushing," safety P.J. Williams said. "We didn't get off blocks. We hold ourselves to a high standard, and that's not it." ___ More AP NFL coverage: https: //apnews. com/hub/nfl and https: //twitter. com/AP_NFL Copyright © 2021 The Associated Press. All rights reserved. This material may not be published, broadcast, written or redistributed.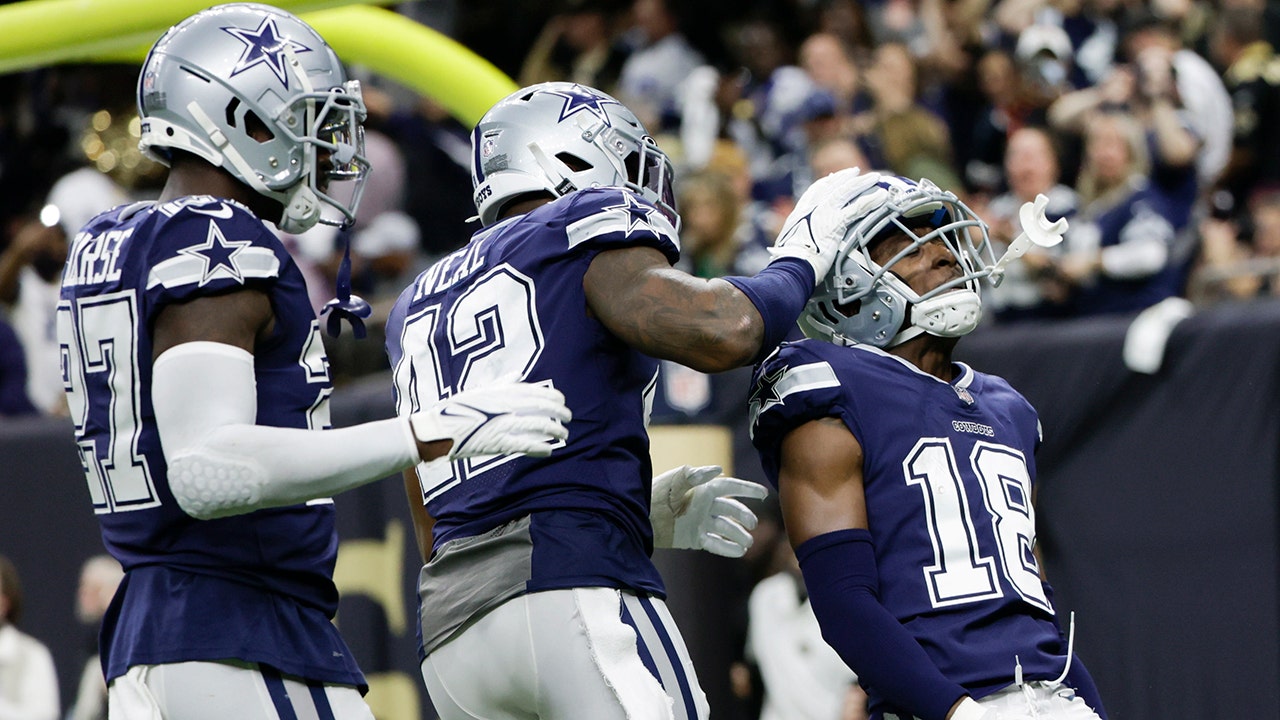 Defense lifts Dallas to a 27-17 victory over sinking Saints
foxnews.com
4f73d8955a604f976b1117960a215389
Saints fall to Cowboys, drop fifth straight behind Taysom Hill's four picks
nypost.com
44a41eba685cd747c4a86129160296ca
Defense lifts Dallas to 27-17 victory over sinking Saints
wtop.com
13fe4e21bfe40581cf8451d7f24a99e8

Cowboys extend Saints' losing streak with 27-17 loss
pressherald.com
b68ff874ddc22270f6d3c03da3f5d334
Cam Johnson and Cameron Payne both scored 19 points to lead the Phoenix Suns to their franchise-record 18th win in a row, beating the Detroit Pistons, 114-103, on Thursday night. Johnson and Payne sparked a stellar effort from the Suns bench, which finished with 48 points. Deandre Ayton had 17 points and 12 rebounds as Phoenix improved to 19-3 for the season. Phoenix won despite not having leading scorer Devin Booker for the first time this season. The two-time All-Star suffered a left hamstring injury in the second quarter of Tuesday's game against the Golden State Warriors. Phoenix shot 76 percent in the second quarter and led 69-51 by halftime. Payne had 11 points in the second quarter. The Pistons fought back in the third on a 17-0 run to get within 80-79 after a 3-pointer by rookie Cade Cunningham. It appeared that Detroit tied it at 82 moments later, but a 3-point shot by Hamidou Diallo was ruled to have come after the 24-second clock expired. Phoenix stopped the rally when Payne hit two free throws and Landry Shamet made a 3, enabling Phoenix to take a six-point lead after three. Detroit did get within five points in the fourth quarter a few times, the last with 2:57 remaining at 104-99 on Saddiq Bey's 3-pointer, but Jae Crowder connected from behind the arc to keep the Pistons chasing. The Suns have not lost since Oct. 27, when Sacramento Kings forward Harrison Barnes hit a 3-pointer as time ran out for a 110-107 victory. Jerami Grant had 34 points for Detroit, which fell to 2-10 on the road. Cunningham — last year's No. 1-overall draft pick — scored 19 points on 8 of 15 shooting.

Suns hold off Pistons to set franchise record with 18th consecutive win without injured Devin Booker
usatoday.com
4dd502c9ccce5d991470b3213ebc4245
Suns push past Pistons, win franchise record 18th straight
wtop.com
e76ec42cbaee14f0a3f8c131d51d5afd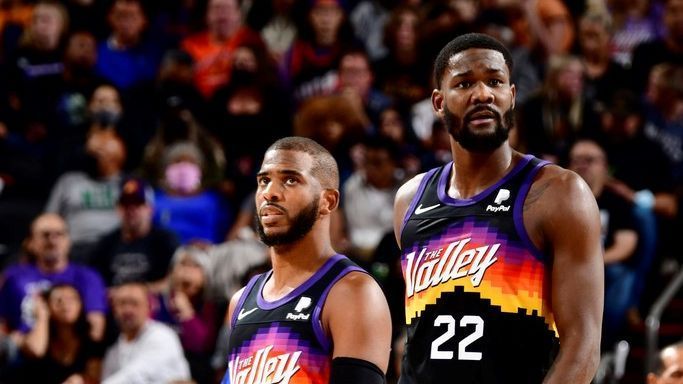 Phoenix Suns set franchise record with 18th straight win
espn.com
faf86a2b51575e02f1562df8839fd0a6
OXFORD TOWNSHIP, Mich. — A teenager accused of killing four students at a Michigan high school was called to the office before the shooting but "no discipline was warranted," the superintendent said Thursday in his first extended remarks since the tragedy. Tim Throne, leader of Oxford Community Schools, said Oxford High School looks like a "war zone" and won't be ready for weeks. But he repeatedly credited students and staff for how they responded to the violence Tuesday. "To say that I am still in shock and numb is probably an understatement. These events that have occurred will not define us," Throne, grim-faced and speaking slowly, said in a 12-minute video. Ethan Crumbley, 15, has been charged as an adult with two dozen crimes, including murder, attempted murder and terrorism, for the shooting at the Oakland County school, roughly 30 miles (50 kilometers) north of Detroit. "I want you to know that there's been a lot of talk about the student who was apprehended, that he was called up to the office and all that kind of stuff. No discipline was warranted," Throne said. "There are no discipline records at the high school. Yes this student did have contact with our front office, and, yes, his parents were on campus Nov. 30." Throne said he couldn't immediately release additional details. Sheriff Mike Bouchard has said Crumbley's classroom behavior was a concern on the day of the shooting. In his remarks, the superintendent said he was asking the sheriff's office to publicly release school video from Tuesday. "I want you to be as proud of your sons and daughters as I am," Throne said. Earlier Thursday, a prosecutor repeated her criticism of Crumbley's parents, saying their actions went "far beyond negligence" and that a charging decision would come by Friday. "The parents were the only individuals in the position to know the access to weapons," Oakland County prosecutor Karen McDonald said. The gun "seems to have been just freely available to that individual." Four students were killed and seven more people were injured. Three were in hospitals in stable condition. The semi-automatic gun was purchased legally by Crumbley's father last week, according to investigators. Parents in the U.S. are rarely charged in school shootings involving their children, even as most minors get guns from a parent or relative's house, according to experts. There's no Michigan law that requires gun owners keep weapons locked away from children. McDonald, however, suggested there's more to build a case on. "All I can say at this point is those actions on mom and dad's behalf go far beyond negligence," she told WJR-AM. "We obviously are prosecuting the shooter to the fullest extent. There are other individuals who should be held accountable." Later at a news conference, McDonald said she hoped to have an announcement "in the next 24 hours." She had firmly signaled that Crumbley's parents were under scrutiny when she filed charges against their son Wednesday. Jennifer and James Crumbley did not return a message left by The Associated Press. The sheriff disclosed Wednesday that the parents met with school officials about their son's classroom behavior, just a few hours before the shooting. Crumbley stayed in school Tuesday and later emerged from a bathroom with a gun, firing at students in the hallway, police said. "Should there have been different decisions made?" McDonald said when asked about keeping the teen in school. "Probably they will come to that conclusion.… I have not seen anything that would make me think that there's criminal culpability. It's a terrible, terrible tragedy." William Swor, a defense lawyer who is not involved in the case, said charging the parents would require a "very fact-intensive investigation." "What did they know and when did they know it?" Swor said. "What advance information did they have about all these things? Did they know anything about his attitude, things of that nature. You're talking about a very heavy burden to bring on the parents." Just over half of U.S. states have child access prevention laws related to guns, but they vary widely. Gun control advocates say the laws are often not enforced and the penalties are weak. "Our laws haven't really adapted to the reality of school shootings and the closest we have are these child access prevention laws," said Kris Brown, president of the Brady gun control advocacy group. In 2000, a Flint-area man pleaded no contest to involuntary manslaughter and was sentenced to two years in prison. A 6-year-old boy who was living with him had found a gun in a shoebox and killed a classmate at school. In 2020, the mother of an Indiana teen was placed on probation for failing to remove guns from her home after her mentally ill son threatened to kill students. He fired shots inside his school in 2018. No one was injured but the boy killed himself. In Texas, the parents of a student who was accused of killing 10 people at a school in 2018 have been sued over his access to guns. Meanwhile, dozens of schools in southeastern Michigan canceled classes Thursday due to concerns about threatening messages on social media following the Oxford shooting. Others planned to join them and close on Friday. "We know from research and experience that learning is nearly impossible when students and staff do not feel safe," Grosse Pointe Superintendent Jon Dean told families. Bouchard said no threats in Oakland County were found to be credible. Just to the north in Genesee County, a Flint teenager was charged with making a false threat when she recorded a video while riding a school bus and posted it online. "If you're making threats, we're going to find you", Bouchard said. "It is ridiculous you're inflaming the fears of parents, teachers in the community in the midst of a real tragedy."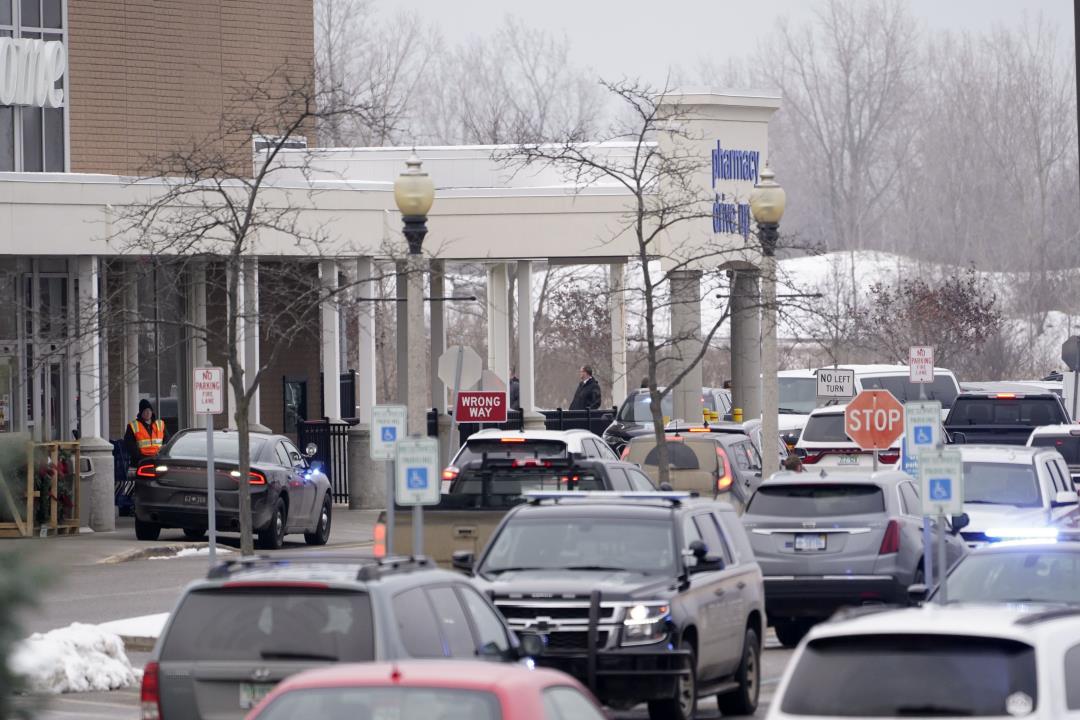 Suspect's Parents on Campus Hours Before Shooting, but 'No Discipline Warranted'
newser.com
0703a0f03298fc1a1e0089f0aa8c6e64
Oxford superintendent says 'no discipline warranted' for accused shooter before attack
nypost.com
935ddbd6032111a1c23e1f7a4fafa01d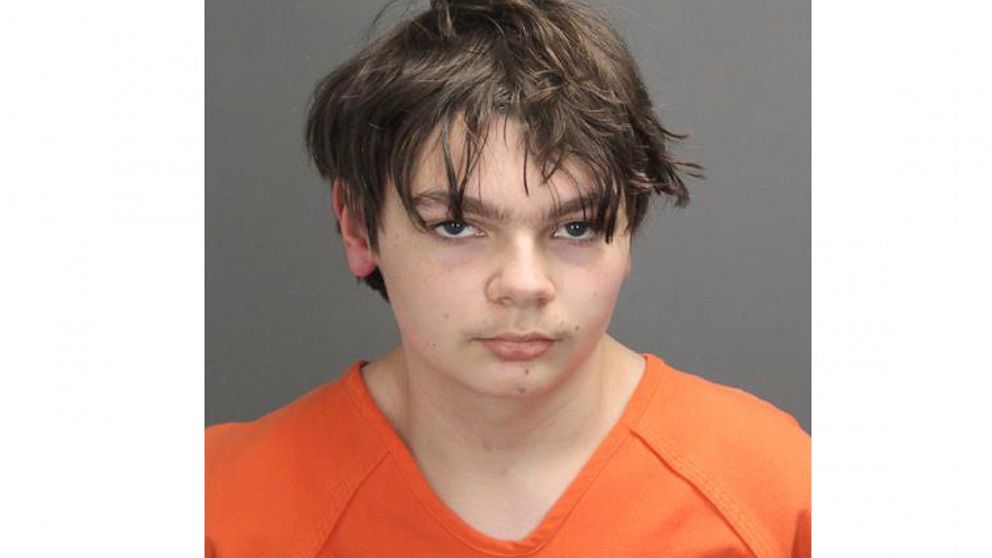 School chief: Discipline not needed for boy before shooting
abcnews.go.com
df4ce32438c2953d333b107eb5ae7ea1
The Oklahoma City Thunder on Thursday set a new NBA record, but it's one they no doubt wish went to someone else: Biggest ever loss. In an away game against the Memphis Grizzlies at the Grizzlies' home court, FedExForum in Memphis, OKC lost 79-152, a 73-point defeat that had basketball fans on social media howling — except, of course, for fans of the Thunder. With that humiliation, OCK breaks a record that stood for almost exactly 30 years, when the Miami Heat lost to the Cleveland Cavaliers in a 140-88 point game — a 68 point loss — on Dec. 17, 1991. Unfortunately, it's not the only such record the team has set in 2021. Back in May, the Pacers defeated OKC 152-95, a 57-point loss that stands as the all time worst home game defeat in NBA history. Memphis set a few records too, incidentally. The team established new franchise records for total points, field goal percentage (62.5 %)and bench points in a single game. In fairness, OKC's star player Shai Gilgeous-Alexander didn't play because he's under concussion protocols. Still, ouuuch. But at least the Thunder were philosophical after: Naturally, people had jokes to celebrate the ignominious milestone. Here are some of the better ones:

'73?!' -- Trae Young, Draymond Green and more chimed in after the Ja Morant-less Memphis Grizzlies' historic blowout win
espn.com
e33bd6da2ac4eb3087acc32e6a5dc8c8
Grizzlies rout Thunder by 73 points to set NBA record for largest margin of victory
usatoday.com
231c515469d6e4a270581beebd0f0801
Grizzlies throttle Thunder by NBA-record 73-point margin
wtop.com
f6142ffbc5ec8c69186acf28b28ff0b0
A low-pressure system in the Bay of Bengal has intensified into a cyclonic storm 'Jawad', the India Meteorological Department said on Friday. The cyclonic storm is likely to reach the west-central Bay of Bengal off the coast of north Andhra Pradesh and Odisha by Saturday morning, the IMD said. It will then move north-northeastward along the coast of Odisha and adjoining Andhra Pradesh and touch the coast around Puri by December 5 noon, according to the weather department. Very heavy rainfall is likely to start in north coastal Andhra Pradesh and south coastal Odisha by Friday evening. The intensity of rainfall is likely to increase on Saturday, it said. The low-pressure area had developed over the Andaman Sea on Nov 30. It intensified into a depression on December 2 and further into a deep depression on Friday morning. It turned in a cyclone on Friday noon, the IMD said. A red colour warning has been issued for Andra Pradesh's Srikakulam, Vizianagram and Visakhapatnam districts for Saturday. The red colour warning has also been issued for the Gajapati, Ganjam, Puri, Jagatsinghpur districts of Odisha The name of the cyclone -- 'Jawad' -- has been proposed by Saudi Arabia.

Cyclone Jawad: Deep depression likely to intensify into cyclonic storm today evening
scroll.in
10f81a64fc761dd411c8aa9646a09f4f
Cyclone 'Jawad': NDRF DG says 64 teams earmarked; all preparations done
business-standard.com
28abcbaa18cfc9b7469958d2967bcacf
North coastal Andhra Pradesh, Odisha coast brace for cyclonic storm
business-standard.com
01d6926111f63af0e467f6ebd45f8fe6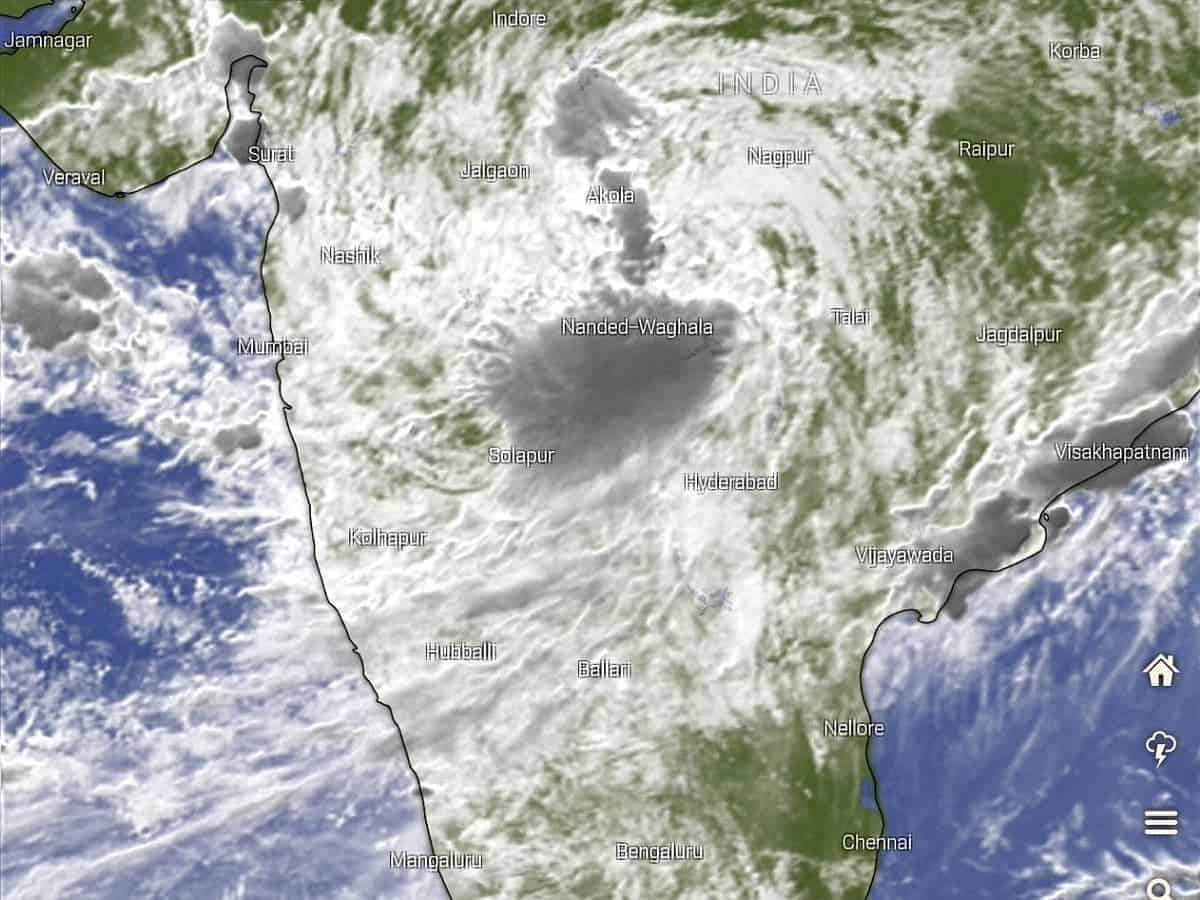 North coastal Andhra Pradesh braces for cyclonic storm
siasat.com
a4ab9468f31015c758697e107836e7d3
Cyclonic storm likely to hit Odisha coast as depression intensifies: IMD
business-standard.com
00c380e207129023a406d5c9ffe0123c
Company executives are beginning to consider different permanent work models for their employees as the coronavirus pandemic, and the spread of the Omicron variant, destabilize their latest return-to-office plans. With Omicron so new, companies are struggling to understand how the variant might affect their operations and profits. Most have taken a wait-and-see stance as they weigh how fast the variant may spread and its potential harmfulness, although Alphabet Inc's Google was indefinitely delaying its return-to-office plan around the world. Luxury toilet maker Lixil Corp's chief people officer, Jin Montesano, told the Reuters Next conference this week that the company has deviated from Japan's rigid work structure by dumping core working hours and morning meetings, and rethinking what the office should be. "It's no longer the place to work. wherever you get work done is where you work", said Montesano during a panel discussion on the Future of Work. "What we want to do is reimagine the office." Countries moved swiftly this week to impose bans or tougher testing rules on travel after the Omicron variant was first uncovered in southern Africa. "We almost could compare it to a war situation", Philip Morris CEO Jacek Olczak said to Reuters at the conference. "Everyone pretends that things are getting normal, but it is not normal. We have all changed." Dr. Neal Mills, chief medical officer for benefits consulting firm Aon Plc, said his team has been meeting with clients all week about possible new options. "They are recognizing that they are going to need to revisit many of the decisions they've made. If this changes how effective treatments are, what is the level of risk the organization is willing to tolerate in bringing employees back in January?" he told Reuters. The World Health Organization said as more countries report cases, the new COVID-19 variant carries a "very high" global risk of surges. Scientists have said it could take weeks to understand its severity, although early indications were that most cases were mild. The prospect of a fast-spreading variant has raised fears of a return of the sort of restrictions that shut down a swath of industries in 2020. "Companies at this point have created time lines for people to come back to the office and then delayed them so many times that what I'm hearing is they are looking to not commit until there's certainty", said Jeff Levin-Scherz, a managing director with benefits consulting firm Willis Towers Watson Plc. More than half of U.S. employers (57%) surveyed by Willis Towers Watson either require or plan to require vaccinations, in a poll released on Tuesday but which was conducted before Omicron was discovered. Additionally, the survey found slightly more than a third of employees were working remotely - and that was expected to drop to 27% in the first quarter of 2022. Wall Street banks, for instance, are not immediately changing their return-to-work plans, but like many industries are closely monitoring the situation. Global airlines are bracing for the possibility they could be forced to juggle schedules. "We are in what I would call the uptick mode, but. there could be various concerns coming up at any time, and we need to adjust our schedules accordingly", Emirates Airline President Tim Clark said at the Reuters conference. Coca-Cola Co's CEO, James Quincey, said his company has learned throughout the pandemic. "Each successive wave of lockdown had less of an impact on our business", he said this week at the Redburn CEO conference. "That adaptability and flexibility. makes us feel better." COMPANIES IN LIMBO Meanwhile, companies that operate in the United States are being squeezed between President Joe Biden's administration, which has pushed for companies to mandate vaccinations, and the courts. On Tuesday, two courts blocked the administration from enforcing mandates requiring millions of American workers to get vaccinated against COVID-19. Biden unveiled regulations in September to increase the U.S. adult vaccination rate as a way of fighting the pandemic, which has killed more than 750,000 Americans and weighed on the economy. The most sweeping regulation, a workplace vaccine-or-testing mandate for businesses with at least 100 employees, was temporarily blocked by a federal appeals court in early November. The orders had been seen as providing cover for companies to require workers to get vaccinated, and the court rulings leave them in limbo as they push to get workers back into workplaces. Of course, for some companies, the "office" is still preferred. "Nearly two-thirds of my customers are men buying jewelry for their girlfriends, wives, grandmothers or children. And we know that men buying jewelry need help", Alexander Lacik, CEO of jewelry maker Pandora, said at the Reuters conference. To watch the Reuters Next conference please register at https: //reutersevents. com/events/next/ (Reporting by Ben Klayman in Detroit, additional reporting by Jacob Gronholt-Pedersen in Copenhagen, Aziz El Yaakoubi in Dubai, Siddarth Cavale in Bengaluru, Anna Driver in New York, and Sakura Murakami and Belen Carreno in Tokyo; Editing by Matthew Lewis)

Returning to office soon? Not so fast -- Experts say omicron likely to change back-to-work plans
abc7news.com
3526d67dc58368e0227754b49d17246a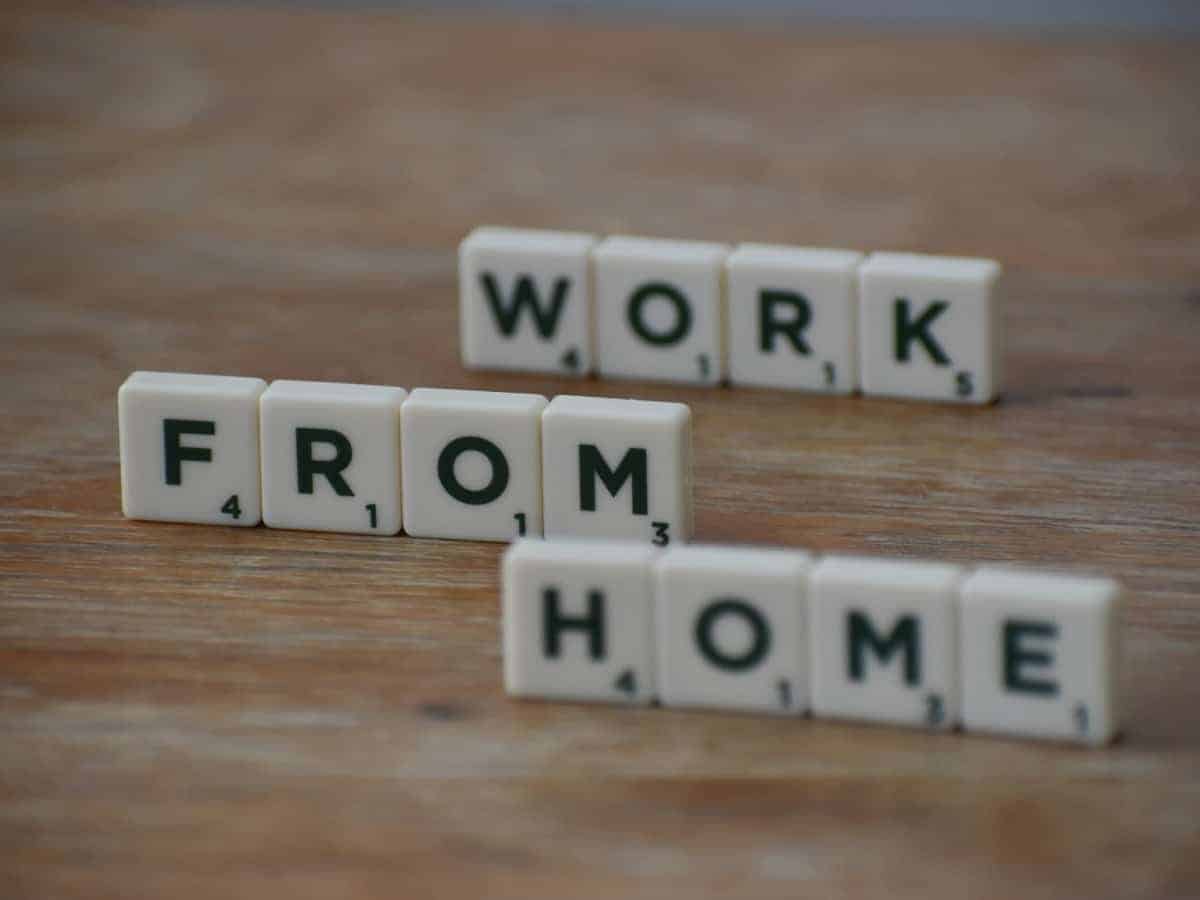 IT companies in Hyderabad may continue work from home amid Omicron scare
siasat.com
e3c0ce14dd61ca3e8d6372e172efd68a
Omicron may throw a wrench in companies' plans to return to office
business-standard.com
5ce543706890b603fd13b6ebefb336f2
Google delays return to office from Jan 10 amid Omicron threat
siasat.com
476fcce8da34ecdc732da0ec6ef1e690
The Supreme Court on Friday allowed the Delhi government to continue with construction work on hospitals, Live Law reported. The court had on November 25 re-imposed the ban on construction activities in Delhi and the National Capital Region in view of air pollution. The ban had been lifted by the Commission for Air Quality Management from November 22 as the pollution levels in the region had slightly reduced. At Friday's hearing, the court, however, said that the permission was subject to the directions of the Commission for Air Quality Management in the National Capital Region. The matter will be heard next on December 10. The court gave the direction in response to a petition seeking emergency steps to control the worsening air pollution situation in Delhi and the National Capital Region. The court had on Thursday given a 24-hour ultimatum to the Centre and governments in Delhi and adjoining states to take steps for curbing pollution levels. Delhi and its neighbouring areas have been grappling with poor air quality since Diwali, forcing schools to shut down and offices to allow employees to work from home. The Dehi government on Thursday announced that all schools in the Capital will be shut from Friday till further orders on account of high pollution levels.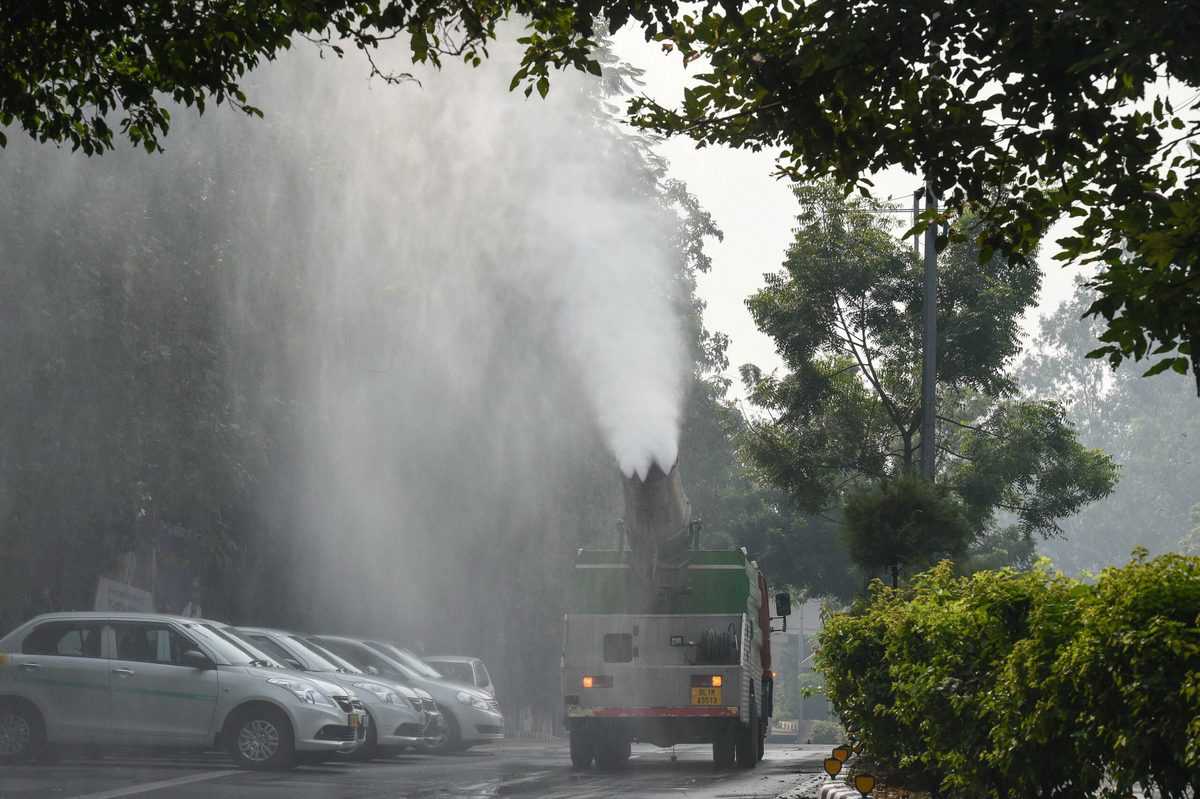 17 flying squads to reduce air pollution in Delhi, SC told
siasat.com
1b3e6fab05456403ee0caa45816d0f49
17 flying squads constituted to control Delhi air pollution: Centre to SC
business-standard.com
db5cb459a8ce3794abf0c770cda2c7a5
NCR air pollution: SC allows construction activity of hospitals in Delhi
business-standard.com
4da2440bd49d3141f272cfa19ee1dcc2
The Indian SARS-CoV-2 Genomics Consortium (INSACOG) has called for the administration of a COVID-19 vaccine booster dose for those who are above 40 years of age and at-risk people, informed an official statement issued by INSACOG on Monday. The body, in its bulletin on November 29, has said that those who are above 40 years of age and at high risk or high exposure may be considered as a priority for the booster dose. "Vaccination of all remaining unvaccinated at-risk people and consideration of a booster dose for those 40 years of age and over, first targeting the most high-risk or high-exposure may be considered since low levels of neutralising antibodies from current vaccines are unlikely to be sufficient to neutralise Omicron, although the risk of severe disease is still likely to be reduced", INSACOG statement said. INSACOG also said "Genomic surveillance will be critical for early detection of the presence of this variant, to enable necessary public health measures. Monitoring travel to and from the known affected areas and contact tracing of COVID-19 cases with an epidemiological link to the affected areas has been implemented along with increased testing (with the sequencing of confirmed cases and possible SGTF based rapid screening)." Earlier on Thursday, the Serum Institute of India (SII) has sought India's drug regulator's approval for the Covishield vaccine as a booster dose citing adequate stock of the vaccine in the country. The officials informed that the demand has been made due to the emergence of a new coronavirus variant 'Omicron'. The new Omicron variant was first reported to the World Health Organization (WHO) by South Africa on November 24. According to the WHO, its high number of mutations in spike protein could make it more transmissible than all previous strains. South African medical officials have reported the variant was found in fully vaccinated individuals and the cases are mild.

Just about any Covid-19 vaccine works as a booster, study finds
edition.cnn.com
c60fa31158955fb663099e24c0284b73
Over 138 crore Covid vaccine doses provided to States, UTs so far: Centre
business-standard.com
46f1bd0f1f878c07e1ae9e067c9ff65e
Booster dose of six Covid vaccines safe, increases immunity: Lancet study
business-standard.com
a386df574bbb262635e42363fcdc70b8
Omicron: Consider booster doses for people above 40, advises India's genome sequencing consortium
scroll.in
f48a7124e4cc59b697a956f6ea07cb56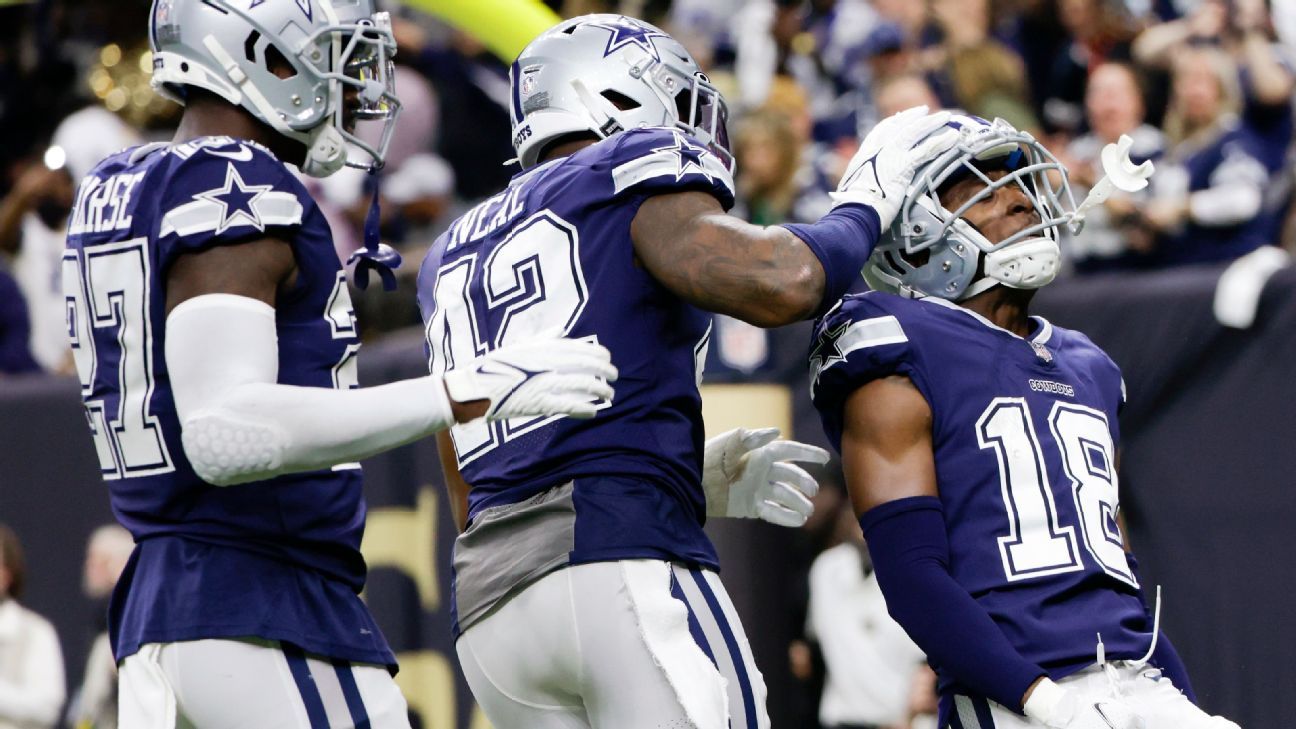 -- Dallas Cowboys coach Mike McCarthy knew watching Thursday night's game from a hotel in Frisco, Texas, would be difficult. He just didn't know how difficult. The good news is McCarthy's Cowboys beat the New Orleans Saints 27-17 to end a two-game losing streak and open up more room over the Washington Football Team in the NFC East with five games to play. "It was rough, I'm not going to lie", McCarthy told ESPN via phone after the game. "I'm proud of the guys and how it all turned out, but I don't ever want to do this again." McCarthy was placed in COVID-19 protocols over the weekend after testing positive, and Dan Quinn took over the head-coaching role Thursday. Five other coaches, including offensive line coach Joe Philbin and assistant offensive line coach Jeff Blasko, and two players ( Terence Steele and Nahshon Wright) missed the game. "Adversity win, ugly win, however, you want to define it, you have to have these wins, especially when you get to later in the year when you're playing teams that are trying to get in the playoffs or make a run", McCarthy said. "This is a great experience for us. Let's face it, this is today's NFL. You've got to be able to win with change." The Cowboys had plenty of change. Quinn is normally in the coaches' booth for the game, calling defenses, but he was on the sideline Thursday. Tight ends coach Lunda Wells took over the offensive line responsibilities. Offensive assistant Chase Haslett worked with the tight ends. Vice president of player personnel Will McClay was on the sideline, as was consultant Ben McAdoo. Assistant head coach Rob Davis was on a headset for the first time with McCarthy out. "One thing you've heard me say before is I love doing hard things with a group of people, and this was one of those moments", said Quinn, who was the Atlanta Falcons ' head coach for parts of six seasons and had a 2-3 record inside the Superdome. "We got great people to get the job done. We wanted to make sure Mike and all the guys who missed, let them know we got their backs. So honestly, that was the only thing I was nervous about. I didn't want to let him down. He's done a great job leading us, to how it's going to go down, the play style that we wanted. But it was just a cool win." Quinn's defense contributed four takeaways, all interceptions, including a pick-six by defensive tackle Carlos Watkins. Running back Tony Pollard made it a two-score game in the third quarter with a 58-yard touchdown run, the longest run of his career and the longest scoring run since Ezekiel Elliott had a 60-yarder as a rookie in 2016. It was the culmination of a week that forced the Cowboys to adjust on the fly. McCarthy ran the meetings all week virtually, and he held his normal pregame meeting via the internet on Thursday. Players and coaches met virtually before and after practices leading into the game and had to grab their meals at The Star to go. With the three strength coaches in COVID protocols, the players did not have access to the weight room all week and had to work out on their own. "This is one of those weeks where no job is not your job right now", Quinn said. Owner and general manager Jerry Jones had a funny line ready for Quinn after the game. "I just told him with a win he's right there with Tom Landry", Jones said, referencing the Hall of Fame coach and Cowboys' all-time win leader. "He can now say he's head coached the Cowboys." But Quinn will be glad to be back in the coaches' booth for next week's game against Washington. "I'm hopeful that you guys won't see me again and I'll be back on the top here hopefully by the next game and Mike will make all the progress that we need to have him back on the field and a lot of other guys too", Quinn said. "We missed a number of guys today from the staff and a couple players as well, so hopefully this is hitting us with some time to see if we can get back and get back to our normalcy." McCarthy said he is feeling much better and hopes to be back in the office early next week once he either posts two negative tests separated by 24 hours or reaches the 10-day quarantine. He just knows he does not want to have to watch his team play from afar again.

NFL playoff picture 2021 - Standings, bracket, scenarios after Cowboys-Saints, plus Week 13 outlook
espn.com
4dc7797a481b438041723b472fce383c
Dallas Cowboys take advantage of interception-prone Taysom Hill to defeat New Orleans Saints
usatoday.com
7f64632929285f484982e37722fa244e
Dallas Cowboys take advantage of interception-prone Taysom Hill to defeat New Orleans Saints
eu.usatoday.com
ffaf9b7e9aa9e829082c65441edcfd8b
Indian authorities issued an alert, shut schools and canceled trains in parts of the country on Friday as rescue teams braced for a tropical storm brewing in the Bay of Bengal. The storm is expected to hit the coastline of the southern state of Andhra Pradesh on Saturday, then enter eastern Odisha and West Bengal states on Sunday with wind speeds of up to 100 kilometers per hour (62 mph), Indian Meteorological Department chief Mrutyunjay Mohapatra said. Scientists say severe storms are becoming more frequent in India and changing climate patterns have caused them to become more intense. Andhra Pradesh state relief commissioner Kanna Babu said fishing boats in both states have been ordered to return to harbor and thousands of rescue and relief teams are fanning out for recovery operations. Mohapatra also said that offshore oil drilling platforms in the region have been advised to suspend activities on Saturday and Sunday. The storm is expected to trigger heavy to very heavy rain over parts of Andhra Pradesh. On Friday, it was around 650 kilometers (470 miles) from Visakhapatnam, a key port city. In May, two storms hit India within 10 days, with Cyclone Tauktae killing at least 140 people across western states. Nearly 70 of the victims were on a barge that ripped free of its anchors and sank off Mumbai's coast. In May last year, nearly 100 people died in Cyclone Amphan, the most powerful storm to hit eastern India in more than a decade. It flattened villages, destroyed farms and left millions without power in eastern India and Bangladesh. Some of the deadliest tropical cyclones on record have occurred in the Bay of Bengal. A 1999 super cyclone killed around 10,000 people and devastated large parts of Odisha. Due to improved forecasts and better coordinated disaster management, the death toll from Cyclone Phailin, an equally intense storm that hit in 2013, was less than 50, according to the World Meteorological Organization. Copyright © 2021 The Associated Press. All rights reserved. This material may not be published, broadcast, written or redistributed.

Cyclone Jawad: Deep depression likely to intensify into cyclonic storm today evening
scroll.in
10f81a64fc761dd411c8aa9646a09f4f
Cyclone 'Jawad': NDRF DG says 64 teams earmarked; all preparations done
business-standard.com
28abcbaa18cfc9b7469958d2967bcacf
Arguments before the Supreme Court this week signaled that the conservative-leaning bench may dramatically limit abortion rights in the United States. The decision whether to uphold Mississippi's 15-week abortion ban will determine the fate of the court's 1973 Roe v. Wade decision legalizing abortion and its 1992 ruling in Planned Parenthood v. Casey, which reaffirmed Roe. In 2020, AP VoteCast showed 69% of voters in the presidential election said the Supreme Court should leave the Roe v. Wade decision as is; just 29% said the court should overturn the decision. Even so, polling suggests Americans have nuanced attitudes on the circumstances under which abortion should be allowed. While Americans likely won't know the high court's ruling until June, here's where public opinion stands on abortion before the pivotal decision. BIG PICTURE Overall, when asking Americans whether abortion should be legal or illegal, a majority of Americans side with abortion rights. In June, a poll from The Associated Press-NORC Center for Public Affairs Research showed 57% of Americans saying abortion should be legal in all cases or in most cases, while 43% said it should be illegal in all cases or most cases. Relatively few Americans think abortion should be either legal in all cases or illegal in all cases. Most Americans have said for decades that abortion should be legal in at least some circumstances. A question asked by Gallup since the 1970s about when abortion should be legal consistently shows only about 2 in 10 Americans say abortion should be illegal in all cases. IN WHAT CASES The June AP-NORC poll asked Americans whether abortion should be allowable if the woman's health or the child's health is seriously endangered, or if the pregnancy is a result of rape or incest. Most Americans say abortions should be allowed in all of those circumstances, including majorities of conservatives. The Mississippi law makes few allowances in the case of medical emergencies or "a severe fetal abnormality." But support for abortion rights declines significantly for a woman who does not want to be pregnant "for any reason." About half of Americans think abortion should be possible in that case. A MATTER OF TIME Precedent established by the court has given states the ability to restrict abortion rights after the point where a fetus may be viable outside of the womb, or about 23 weeks. But in Wednesday's arguments, Chief Justice John Roberts called a 15-week ban "not a dramatic departure from viability," saying "if it really is an issue about choice, why is 15 weeks not enough time?" Similar to support for abortion rights in general, the June AP-NORC poll showed a clear majority — 61% — saying abortion in the first trimester should be legal in all or most cases; only 16% said abortion should always be illegal. After the first trimester, though, most Americans say there should be restrictions on abortion rights. While many still leave room for abortion in some cases, especially in the second trimester, majorities say abortion in the second or third trimester should usually or always be illegal. In the second trimester, about a third say abortion should usually — but not always — be illegal, and roughly as many say it should always be illegal. About a third say abortion should always or usually be legal. A majority — 54% — said abortion in the third trimester should always be illegal, and another 26% said it should usually be illegal. Just 19% said abortion in the third trimester should be legal in all or most cases. LEAVE IT TO THE STATES? While the high court's precedent established abortion rights throughout the United States, upholding Mississippi's law would give states the power to chip away at those rights. In arguments on Wednesday, Justice Brett Kavanaugh, who was appointed to the bench by former President Donald Trump, questioned whether the court should be involved in the abortion issue. "Why should this court be the arbiter rather than Congress, the state legislatures, state supreme courts, the people being able to resolve this?" Kavanaugh asked. "And there will be different answers in Mississippi and New York, different answers in Alabama than California." Abortion would soon become illegal or severely restricted in roughly half the states if Roe and Casey are overturned, according to the Guttmacher Institute, a research organization that supports abortion rights. Legislatures in many Republican-led states are poised for action depending on the Supreme Court's ruling. The June AP-NORC poll showed Americans were closely divided over whether the federal government or state governments should have the larger role in making laws related to abortion, but leaned slightly toward national governance, 52% to 45%. POLITICAL AND GENERATIONAL DIVIDES There are clear differences in abortion attitudes by partisanship and age. The poll finds 69% of Democrats but only 27% of Republicans say an abortion should be possible for a woman who does not want to be pregnant for any reason. Among Republicans, 43% of moderates and liberals say abortion should be allowable in that case; only 14% of conservatives do. More than half of adults under 60 think abortion should be possible if the woman wants one for any reason, but only 37% of those 60 and older say the same. Most Democrats — 81% — think an abortion should usually be legal during the first trimester, compared with 41% of Republicans. Among Republicans, 26% say an abortion in the first trimester should always be illegal. Majorities of Democrats think abortion should be allowable under at least some circumstances in the second and third trimesters, even if mostly illegal, while at least half of Republicans say abortion should not be legal under any circumstances. Majorities of Americans across age groups say abortion should generally be legal in the first trimester, but opinions diverge on the second and third trimesters. Close to half of adults 60 and older say abortion should be illegal in all cases in the second trimester, compared with about a third of adults ages 30 to 59 and about 2 in 10 of those under 30. About two-thirds of older adults say abortion should be illegal in all cases in the third trimester, compared with about half of adults ages 30 to 59 and about 4 in 10 of those under 30.

Few want Roe overturned, but abortion opinions vary widely
wtop.com
bddae5c1b80084920fd4d3b2967971ca
Few want Roe overturned, but abortion opinions vary widely
wral.com
ccbdfc8b8f50ab42fb5825715a16050b
Pope Francis has met the leader of Cyprus' Greek Orthodox Church with the aim of further mending an ideological and political rift between the Catholic West and the Orthodox East that dates back nearly a millennium. A fter Archbishop Chrysostomos II greeted Francis, the two held talks behind closed doors on the second day of the pope's three-day trip to Cyprus. They are later joining the Holy Synod, the highest decision-making body of the Greek Orthodox Church. Francis is scheduled to preside over an ecumenical prayer service with migrants later in the day. Although Cyprus comprises a tiny part of the Eastern Orthodox community with around 800,000 faithful, Cypriot church leaders point to the Mediterranean island's role as the "gateway" to Christianity's westward expansion owing to its proximity to the faith's birthplace. Christianity first spread to Cyprus in 45 AD, when the Apostle Paul converted the island's Roman governor, Sergius Paulus, while on the first stop of his first mission to spread the faith. The Cypriot Church was itself said to have been founded by another apostle, Barnabas. Francis has made Cyprus' connection to the roots of Christianity a focal point of his visit. Cypriot Church leaders are keen to strengthen ties with the Holy See since minority Christian communities in nearby countries fear that their faith is under attack amid armed conflicts. Cyprus itself carries the scars of war. The nation divided along ethnic lines in 1974 when Turkey invaded following a coup aimed at uniting the island with Greece. After the ethnic split, 170,000 Christians fled the breakaway Turkish Cypriot north, where churches, monasteries and other Christian monuments have been destroyed. Tens of thousands of Muslim Turkish Cypriots fled northward following the end of hostilities. The destruction of Christian places of worship is among the key issues that Archbishop Chrysostomos is expected to raise with Francis in hopes that the pontiff's political muscle will help reignite stalled talks to reunify Cyprus. Upon his arrival on Thursday, Francis urged Greek Cypriots and Turkish Cypriots to resume the talks, saying threats and shows of force only prolong the "terrible laceration" the island's people have endured for nearly half a century. "Let us nurture hope by the power of gestures, rather than by gestures of power," Francis told Cypriot president Nicos Anastasiades and other government leaders at the presidential palace, located in the internally recognised, Greek Cypriot-led south. Prospects for unifying the island have rarely been as bleak as they are now. Turkish Cypriots, under their newly elected leader Ersin Tatar, changed their prerequisites for peace and demanded recognition of a separate state before any deal can even be discussed. Previously both sides had agreed – with a United Nations Security Council endorsement – that any deal would involve establishing a two-zone federation, with a Turkish Cypriot zone in the north, a Greek Cypriot one in the south and a single federal government regulating core ministries, including defence and foreign affairs. Acknowledging the delays in talks and the continuing suffering of Christians unable to return to their former homes in the majority Muslim north, Francis encouraged an initiative of the island's Christian and Muslim faith leaders to promote reconciliation. "Times that seem least favourable, when dialogue languishes, can be the very times that prepare for peace," the pontiff said.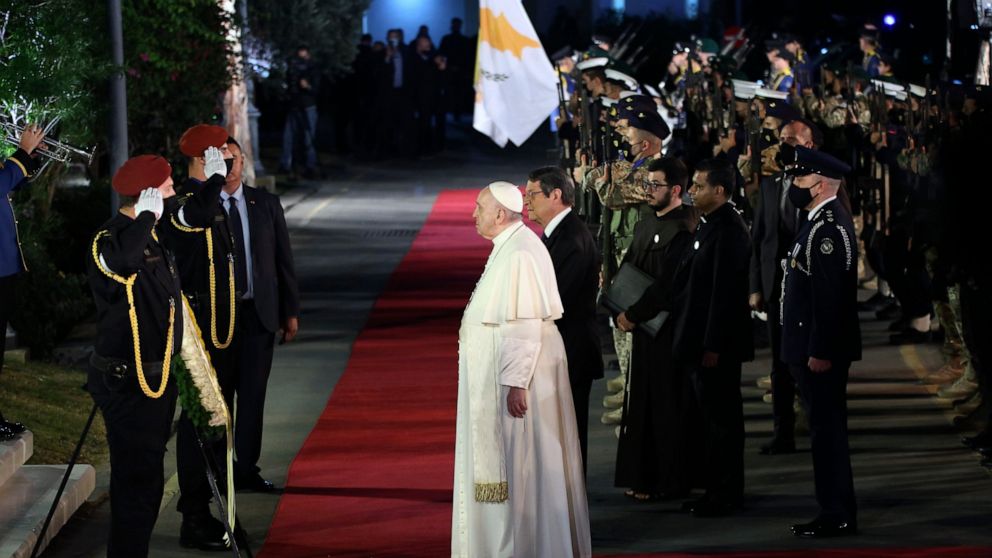 Pope to meet Cyprus' Orthodox leader to strengthen ties
abcnews.go.com
ac78627684100d3bb63b550a68e05f27
Pope to meet Cyprus' Orthodox leader to strengthen ties
wtop.com
d1f157fea0854c1a43f284b98c4e344f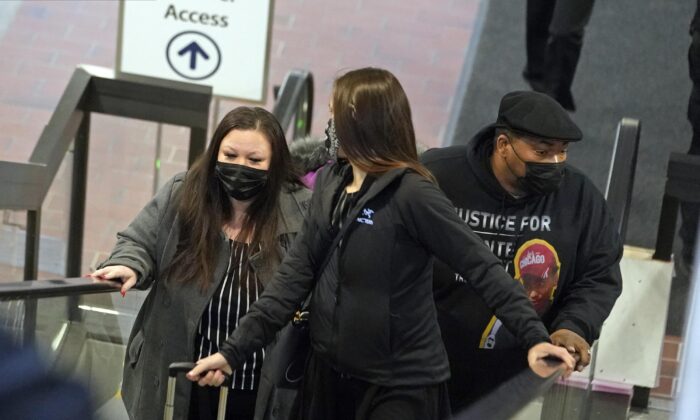 Jury selection moved forward Thursday in the trial of a suburban Minneapolis police officer charged in Daunte Wright 's shooting death, with a 10th juror seated ahead of opening statements next week. Kim Potter, 49, is charged with first- and second-degree manslaughter in the April 11 shooting of Wright, a 20-year-old Black motorist, following a traffic stop in the Minneapolis suburb of Brooklyn Center. Potter, who is white, has said she meant to use her Taser on Wright after he pulled away from officers while they were trying to arrest him, but that she drew her handgun by mistake. The 10th juror is a man who said he once wanted to become a police officer and participated in a police explorer program in high school but then changed his mind because he was afraid he "would end up having to use my gun." He has worked in information technology for the last 20 years. He said he had a somewhat negative impression of Potter and that she should have had enough "muscle memory" to know which side of her body her Taser was on. Before his addition, the partial jury was two-thirds white, according to information provided by the court. One juror is Black and two identified as Asian. The court is only providing the race of the jurors at the end of each day's proceedings. The 10th juror's addition evenly split the panel by sex. One of the jurors who was seated the first day was recalled for questioning Thursday after Judge Regina Chu said he had expressed concerns that his identity had been revealed when he was first questioned. The jury is anonymous by order of the judge. The recall took place off camera and Chu didn't announce any resolution when a livestream resumed. Opening statements are scheduled for Wednesday, though Chu said they could be moved up. Fourteen jurors—12 to deliberate plus two alternates—are needed. Attorneys and the judge have probed potential jurors for what they knew about Wright's death and about their views of protests against police brutality that were frequent in Minneapolis even before George Floyd's death. Each side has a limited number of peremptory strikes that can be used without requiring a reason. Prosecutor Matthew Frank on Wednesday used up his last two strikes, including one to dismiss a woman who described her fears about violence in Minneapolis, expressed trust in the police and said officers shouldn't be second-guessed. Frank also used a strike to dismiss a man who said he was a hunter, gun owner and Fox News viewer, and that he hasn't seen any evidence that police treat white and Black people differently. Potter, who resigned two days after she shot and killed Wright, has told the court she will testify. Body-camera video recorded the shooting, with Potter heard saying, "Taser, Taser Taser" before she fired, followed by, "I grabbed the wrong (expletive) gun." Wright was shot in Brooklyn Center as former Minneapolis Officer Derek Chauvin was standing trial 10 miles (16 kilometers) away for killing Floyd. Wright's death sparked several nights of intense protests in the suburb. Jurors' names are being withheld and they are not shown on the livestream of the trial. The most serious charge against Potter requires prosecutors to prove recklessness; the lesser only requires them to prove culpable negligence. Minnesota's sentencing guidelines call for a sentence of just over seven years on the first-degree manslaughter count and four years on the second-degree one. Prosecutors have said they would seek a longer sentence.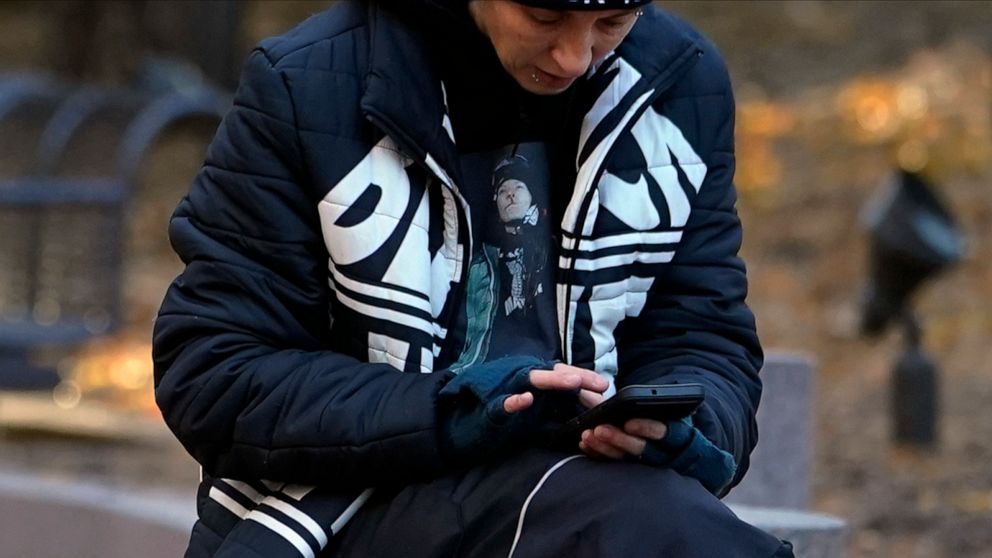 Mostly white jury nearly set for trial in Wright death
abcnews.go.com
802c8828cbb634d1057182dfc05eae48
Mostly white jury nearly set for trial in Wright death
wral.com
84914a1e8509f17984ebb5b54557dc44
The Los Angeles Police Department announced Thursday more than a dozen arrests after a series of smash-and-grab thefts across the city in recent weeks where nearly $340,000 worth of merchandise was stolen Fourteen people were arrested in connection with 11 brazen robberies between Nov. 18 and 28, and all are out of custody, police Chief Michel Moore said. Most bailed out or met no-bail criteria, and one is a juvenile, he said. Moore added that Los Angeles, and California, saw a "rash" of the smash-and-grab crimes surrounding the Thanksgiving and Black Friday holidays. The crimes were all similar in nature, characterized by multiple suspects working together, destruction of property, assault on store employees, and caravans of vehicles parking close to high-end retail stores. The night before Thanksgiving, five people rushed into a Nordstrom store in Los Angeles and fled with several purses worth $25,000. The Los Angeles robberies are only a part of a recent wave of brazen thefts at luxury and department stores such as Louis Vuitton and Nordstrom that have coincided with a nationwide rise in organized retail crime. Chicago, New York, and the California Bay Area have all seen an increase in these types of crimes recently, Moore said. A majority of retailers said that stores are increasingly being targeted and that attacks have become more violent since the COVID-19 pandemic began, according to the National Retail Federation, the world's largest retail association, headquartered in Washington, D.C. In total, Los Angeles saw 11 incidents of this type, in which $338,000 worth of property was stolen and suspects doled out $40,000 worth of property damage, Moore said. The chief said he was confident that police investigating the retail robberies had the support of Los Angeles District Attorney George Gascón, who ran on a reform agenda and supports ending bail across the board for misdemeanor, non-violent and non-serious felony offenses. Gascón's office said in a statement Thursday that those who commit smash-and-grab thefts will be held accountable. "Our office has been collaborating with multiple law enforcement agencies and once all the evidence has been gathered, we will review the cases to determine what criminal charges should be filed," Alex Bastian, special advisor to Gascón, said in the statement. "These brazen acts hurt all of us: retailers, employees and customers alike." San Francisco District Attorney Chesa Boudin last week announced felony charges against nine people for a series of thefts, and Bay Area prosecutors announced a joint effort to combat organized retail theft. In the Bay Area, the City Council in Walnut Creek this week approved an additional $2 million for policing after nearly 100 thieves wearing ski masks carried out a smash-and-grab mob robbery at a Nordstrom store in November. An estimated $125,000 in merchandise was stolen. Gov. Gavin Newsom, a Democrat who has boasted of his criminal justice reform efforts, promised on Wednesday that the proposed budget he sends to state lawmakers next month will "significantly increase our efforts to go after these retail rings." Los Angeles Mayor Eric Garcetti warned robbers that the police department had extended patrols and strategic placements across the city. "We will find you, we will arrest you, and we will prosecute you," Garcetti said in a press conference Thursday.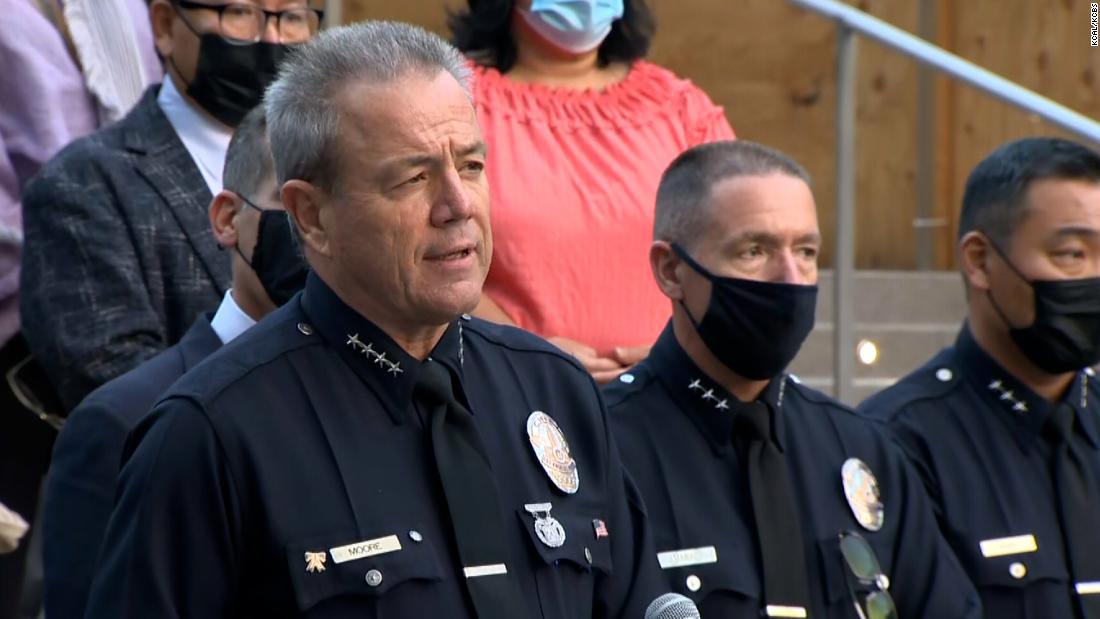 14 people arrested for group thefts at high-end Los Angeles stores
edition.cnn.com
e54c4f477da0f9a5145c431d60e90802
14 arrested in connection to smash-and-grab thefts in Southern California, authorities say
eu.usatoday.com
e13f70b895d369b65fee1b218b66b46b
— Erik Karlsson scored 39 seconds into overtime to give the San Jose Sharks a 2-1 victory over the Islanders on Thursday night, handing New York its ninth straight loss. Nick Bonino also scored and Adin Hill made 24 saves for the Sharks, who have won three straight and five of six. Timo Meier had two assists for his fourth multipoint game in the last five, giving him five goals and three assists during that stretch. San Jose, in the midst of its third five-game road trip this season, improved to 8-5-0 away from home. "I like our road mentality and perseverance," Sharks coach Bob Boughner said. "We have to grind teams down to win. We don't have Connor McDavid and Leon Draisaitl. We have to manage the puck and manage leads." Mathew Barzal scored early for the Islanders and Ilya Sorokin stopped 33 shots. New York, which had lost eight straight in regulation, is winless in five games at UBS Arena, its $1.1 billion new home next to Belmont Park. The Islanders were playing for the first time since last Friday after having two games postponed due to the team's COVID-19 outbreak. "It's a long time since we got a point, so we'll take the point," New York coach Barry Trotz said. "It's a step in the right direction.… We've just got to worry about the process of playing better and better." In the extra period, Karlsson skated up on a 2-on-1 before passing to Meier, who cut from left to right across the front of the net but couldn't get a shot off. Meier then passed the puck back from the right side across the front and Karlsson put it past Sorokin for his fifth of the season. "I was screaming at (referee Dean Morton) because he didn't call a penalty, but I kept my eyes on Timo and he made a perfect pass," Karlsson said. "This time of year is a lot of grinding, lots of traveling, and everyone is helping each other out.… Today was a perfect example of that." Sorokin came forward to stop a shot by Alexander Barbanov 7:47 into the third period, and Hill gloved a shot by Barzal on a breakaway 10 seconds later to keep the score tied. "Not a lot of their shots that came from the blue line got to the net," Hill said. "We like playing those tight, defensive games. Our guys did a great job." The Sharks outshot the Islanders 14-7 and had ample chances in a scoreless and fast-moving second period. Sorokin had to make a flurry of saves in the opening minutes of the period. With the goalie down on the ice, Rudolfs Balcers tried to lift the puck over him, but it hit off Islanders defenseman Noah Dobson to keep the score tied. Sorokin stopped a slap shot by Karlsson and denied rookie Jonathan Dahlen midway though the middle period. He also gloved a high shot by Meier with 4:47 left in the period. Barzal got the Islanders on the scoreboard 1:04 into the game on the first shot for either team. He brought the puck up the right side, skated into the right circle and beat Hill up high on the blocker side for his fifth. It gave the Islanders their first lead in five games in their new arena. "We had a really good start," Trotz said. "We created a lot, put pucks in play, we managed the puck well. Then we gave up chances in flurries.… Our goaltender was outstanding during those flurries." Bonino tied it at 9:10 as he was standing in front of the net and redirected a pass from Dahlen from the right side with Sorokin out of position for his third. "I think I said 'thank you' to everyone involved in that goal about three or four times," Bonino said. "Getting that goal gives you some confidence and allows you to focus on your game.… My game is to keep it simple. The Islanders are obviously struggling. They score on the first shot and Hill was amazing after that." Anders Lee nearly gave New York the lead again, but his attempt in the final minute of the first hit off a goalpost. The Islanders got several players back from their COVID-19-related absences. Josh Bailey returned after missing five games, Lee and defensemen Adam Pelech and Andy Greene each missed four. Kieffer Bellows took part in practice but sat out, and defenseman Zdeno Chara skated on his own. Sharks forward Jonah Gadjovich left the game 3:11 into the first period after taking a shot by Dobson off his leg. Gadjovich was down for several minutes before being helped up and off the ice. Sharks: At the New York Rangers on Friday night. Islanders: At the Detroit Red Wings on Saturday night.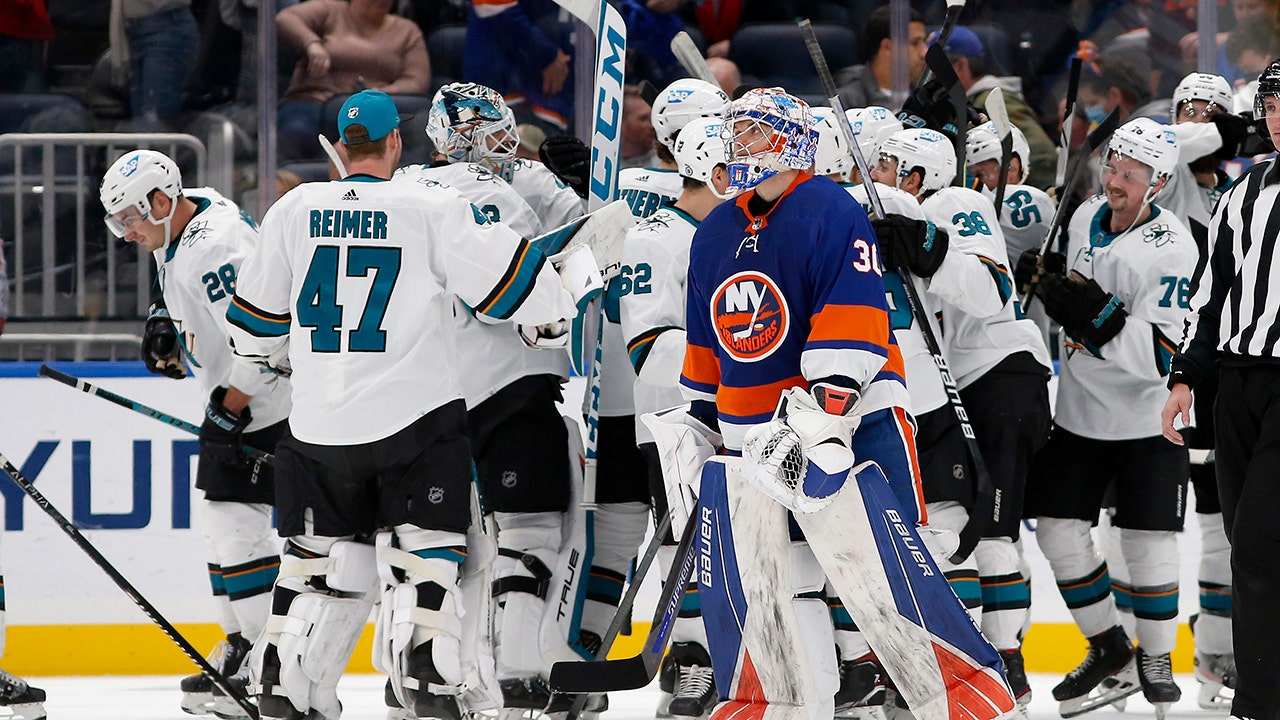 Karlsson scores in OT to give Sharks 2-1 win over Islanders
foxnews.com
7d5dff0d03eb126306fbaf49e2dd91e0
Karlsson scores in OT to give Sharks 2-1 win over Islanders
wtop.com
1a5dc0b0ecfcc8fb59716a2121e20e5d
— For the Chicago Bulls, DeMar DeRozan's poise is as valuable as his points. He provided plenty of both after they blew a big lead at Madison Square Garden. DeRozan scored 34 points, Zach LaVine and Nikola Vucevic each added 27, and the Bulls held on for a 119-115 victory over the New York Knicks on Thursday night. Those three were the only Chicago players to score in the fourth quarter, but it was just enough after the Knicks had erased a 21-point deficit to take the lead. "It's fun when we go out there and compete. We face adversity at times and it felt good when we come out of that on top," DeRozan said. DeRozan scored 18 points in the fourth, including the Bulls' final six. LaVine had given Chicago the lead by making two free throws with 53 seconds left after the game was tied at 111. Besides taking some of the scoring burden from him, LaVine said the 13-year veteran's experience in big games is something the Bulls value. "It helps our team tremendously, especially if we're like, frantic," LaVine said. "I think it just gives the whole team a sense of, like, a deep breath." Julius Randle had 30 points, 12 rebounds and six assists, but missed two free throws and had a turnover that led to LaVine's free throws. The Knicks (11-11) fell to.500 for the first time this season after starting 5-1. Lonzo Ball was 3 for 14, 2 for 10 on 3s, but the Bulls overcame that to beat the the Knicks for the second time in three meetings this season. The first two were in Chicago. Alec Burks, Evan Fournier and Derrick Rose all had 16 points for the Knicks, who were without starting forward RJ Barrett because of illness along with center Nerlens Noel because of a sore right knee. Then they lost another center when Taj Gibson was ejected in the first quarter. The Knicks led by two a little more than three minutes into the game and just minutes later the Bulls were running them off the floor. A 21-4 spurt made it 28-13 and six straight points toward the end of the first quarter made it 37-17. The Knicks, who were unhappy with the officiating in their two-point loss at Brooklyn on Tuesday, were irate with it during the quarter. Gibson was called for offensive fouls setting picks on consecutive possessions, jumping up screaming after the second and getting ejected. Less than a minute later, they lost what would have been a basket by Rose when Randle was called for an offensive foul. "We started slowly. I thought there was frustration and so it's hard to play when you're playing frustrated and we can't get wrapped up with that," Knicks coach Tom Thibodeau said. "Sometimes there's tough calls that go against you and that's just the way it is." New York's bigger problem was the Bulls, who kept a comfortable lead in the second that grew to 21 points and was 69-51 at halftime. But the Knicks outscored the Bulls 27-10 to open the third, cutting it to 79-78 when Mitchell Robinson dunked after consecutive 3-pointers by Immanuel Quickley. The Bulls recovered with back-to-back 3s by Vucevic and Ball and led 89-83 after three. "That was not obviously a great quarter for us, but I do think DeMar's presence — he never gets rattled — helps our group," Bulls coach Billy Donovan said. Bulls: Donovan was chosen Thursday as the Eastern Conference coach of the month for October and November. Knicks: The Knicks had been 7-0 when Fournier made four or more 3-pointers. He was 4 for 10.… Quickley scored 15 points.… Another center, Jericho Sims, was also out with an illness. THE WAY THINGS USED TO BE It was the first time the Bulls and Knicks both entered a matchup with each other at least 20 games into a season and both above.500 since April 2013, according to Elias Sports Bureau. Donovan said he spoke Wednesday to guard Coby White, who missed the game after testing positive for the coronavirus and being placed into the NBA's health and safety protocols. He said the guard's experience sounded similar to how it was for Vucevic when he missed seven games earlier. "Just felt like he has a cold," Donovan said. "I don't know if his symptoms progressively get worse or not, obviously it was one day since we found out. But just in my conversation with him, he didn't feel too bad."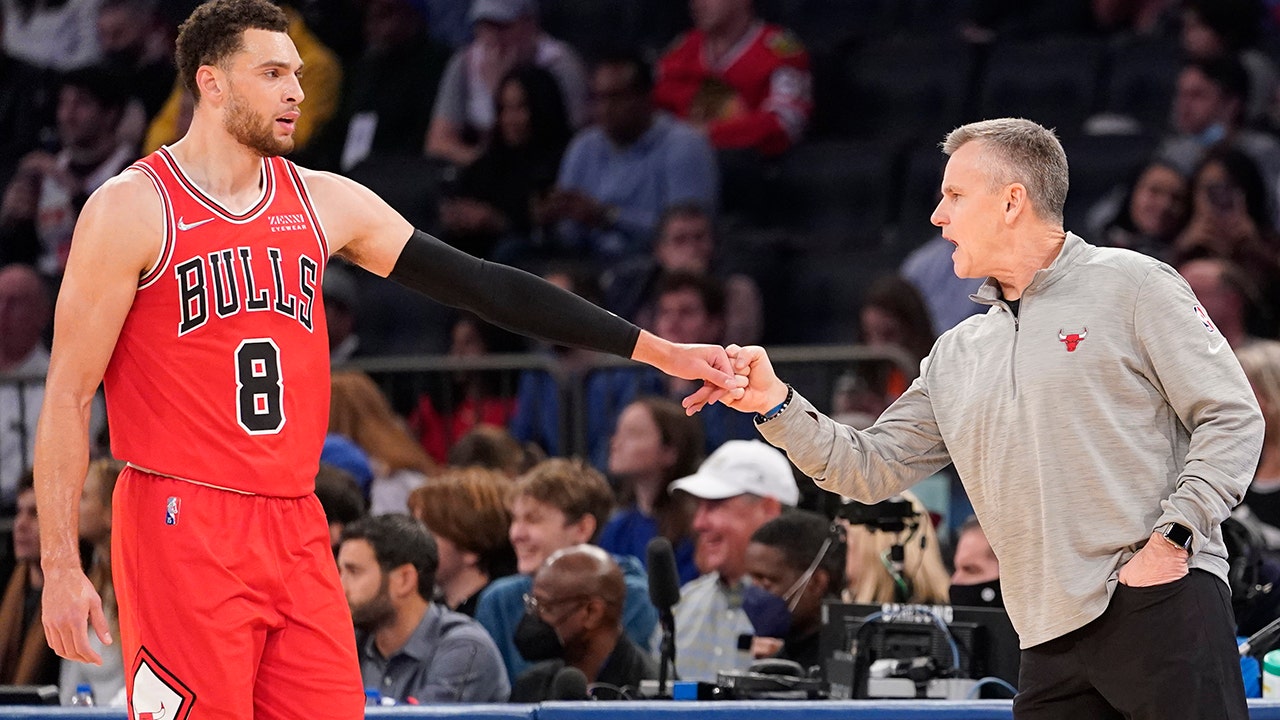 DeRozan, LaVine help Bulls hang on to beat Knicks 119-115
foxnews.com
e93c6a5e7648ce3d12ec13b70b183920
A double fist-pump and a dagger help the Bulls hold off the Knicks
chicago.suntimes.com
a85ee86ffefa724bfdf37338da195131
India adds 9,216 new cases in the last 24 hours. Daily positivity rate (0.80%) less than 2% for last 60 days. Weekly Positivity Rate (0.84%) less than 1% for last 19 days. India's Active caseload currently stands at 99,976. Active cases account for less than 1% of total cases, currently at 0.29%; Lowest since March 2020. Recovery Rate currently stands at 98.35% with 8,612 recoveries in the last 24 hours taking the total recoveries to 3,40,45,666. 64.46 crore tests were conducted so far. 125.75 crore vaccine doses have been administered so far under Nationwide Vaccination Drive.

France confirms 8 cases of new coronavirus variant Omicron: Health agency
business-standard.com
da5e52452b47b7b9de8d39ab57b9536a
Israel reports third case of Omicron variant of COVID-19
siasat.com
291ae07d261f945b35658d5ecdc3d07a
China will cut to no more than 10 days the time required for approval of travel by U.S. business executives, its ambassador to the United States said on Thursday, promising to turn 'an attentive ear' to concerns raised by businesses. Qin Gang, who arrived in the United States in July, told a dinner hosted by the U. S. -China Business Council that Beijing would also work to make COVID-19 testing more convenient and allow executives to work during quarantine. Qin said Beijing was adopting President Xi Jinping's direction on upgrading 'fast track' travel arrangements, a response to U.S. concerns about resumption of business travel announced after Xi met U.S. President Joe Biden last month. 'With the upgraded arrangement, the time needed for travel approval will be shorter, no more than 10 working days', he said. Qin said Beijing would share its specific workplan 'very soon' with the U.S. Centers for Disease Control. He said Beijing was committed to implementing the spirit of the recent virtual summit of Xi and Biden, and injecting 'more positive energy into our relations.' Qin called for strengthened co-operation in manufacturing, financial services and the energy sector. He also repeated Beijing's call for Washington to abolish additional tariffs imposed on Chinese goods by the administration of former President Donald Trump. Marc Allen, chief strategy officer for Boeing Co, welcomed the announcement of fast-track travel, and a separate decision by China's aviation authority to issue an airworthiness directive on the Boeing 737 MAX, which will pave the way for the model's return to service in China after more than 2-1/2 years. At the same gathering, U.S. Undersecretary of State for Economic Growth, Energy and the Environment Jose Fernandez repeated a litany of U.S. complaints about China's business practices and stressed the need for a level playing field for U.S. companies. He reiterated U.S. concerns about human rights, including alleged forced labor, in China's Xinjiang region and highlighted U.S. government warnings to business about the risks of operating in Hong Kong. He told the business leaders operating in China they should keep in mind that they are 'not bystanders in the broader economic and strategic relationship.' 'Above all, please be mindful how your activities can affect U.S. national security and the fundamental values that we all hold dear', he said.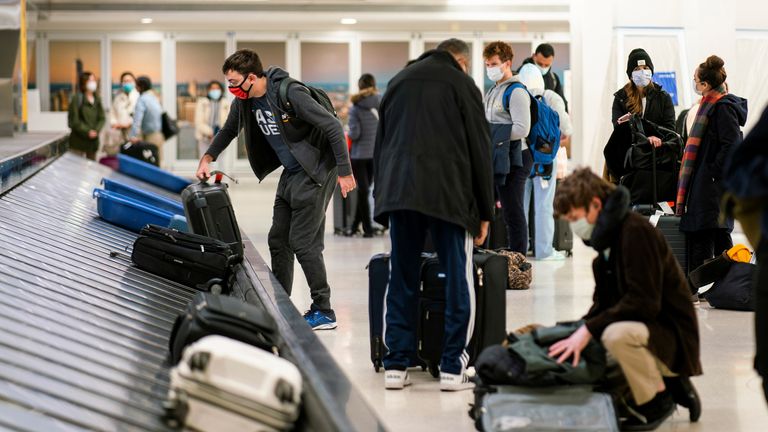 COVID-19: US tightens travel testing rules as Omicron variant spreads
news.sky.com
f525dd3841b40977e01ef75804218f3e
China facilitates business travel with US
bignewsnetwork.com
5ca52d2f6b04462864cb8c4b21dcca33
Both chambers of Congress passed a bill Thursday to fund the government through Feb. 18 – 11 more weeks – narrowly avoiding a shutdown. The passages give President Joe Biden an ample of amount of time to sign the bill before funding was set to run out at midnight on Friday. The Senate voted 69-28 late Thursday to pass the short-term measure that the House approved hours earlier by a vote of 221-212 that was almost entirely along party lines. The measure gives Congress several more weeks to work on a longer-term funding plan covering the entire fiscal year. A group of Republican senators nearly forced a shutdown after they threatened to delay passage of the bill in the upper chamber. They wanted language preventing the use of federal money to carry out a Biden administration mandate on workplace vaccinations, but the amendment to do that failed 50-48. "I am glad that in the end cooler heads prevailed", Senate Majority Leader Chuck Schumer, D-N. Y. , said Thursday of the vote to keep the government open. Some schools in Michigan will remain closed Friday due to threats of violence, after a 15-year-old shooter at Oxford High School in Oxford Township, Michigan, killed four students and wounded seven others Monday. Though many schools are closing out of an abundance of caution, others mention safety concerns and reported threats. Oxford High School, meanwhile, is closed through the rest of the week. Pat Watson, the superintendent of Bloomfield Hills Schools, about 20 miles south of Oxford Township, wrote in a memo Wednesday night that the district and others nearby "have received numerous reports of threats of violence circulating on social media." Confirmed U.S. cases of the new omicron variant of the coronavirus are likely to tick up on Friday as known instances continue to rise across the country. Five cases of the variant were identified in New York, state and city officials said Thursday. Cases of the variant have also been confirmed in California, Hawaii, Minnesota and Colorado. In Minnesota, health officials said a man began experiencing symptoms the day after attending the Anime NYC 2021 convention at the Jacob K. Javits Convention Center in New York City. Officials in New York said they were working to trace attendees of the convention, which was held Nov. 19-21 and drew about 50,000 people, according to event organizers. The omicron variant, first reported by scientists in South Africa, has been designated a "variant of concern" by global health officials, meaning it has the potential to be more contagious than prior strains or more resistant to vaccines. Inflation is surging. Supply chains are snarled. And economists still are predicting that America's employers delivered another month of solid job growth in November on the strength of steady consumer spending. Economists have forecast that employers added 535,000 jobs in November, nearly the same as October's gain of 531,000, according to data provider FactSet via The Associated Press. FactSet also forecasts the unemployment rate dipped from 4.6% to 4.5%. Beneath the headline figures on hiring and unemployment, though, lurks a potentially even more consequential question: Are more people who lost jobs to the pandemic recession finally coming off the sidelines to look for work again? Many more job-seekers are needed to help companies fill their open jobs and sustain the economy's growth. The omicron COVID-19 variant won't affect Friday's jobs report for November because the government gathered the data for it before that variant emerged. But omicron could exert an impact on the job market in future months. We don't want a lot for Christmas. There is just one thing we need: Mariah. And that's a wish granted because the Queen of Christmas is in overdrive this holiday season. We've got Mariah songs, Mariah merchandise, Mariah at McDonald's and, now, a sequel to last year's "Mariah Carey's Magical Christmas Special", which lands on the Apple TV+ streaming service Friday. Ariana Grande and Jennifer Hudson appeared in last year's special. This year, viewers can expect Khalid, Kirk Franklin and a "song that is a fan favorite that I didn't perform in the first Christmas special", Carey said. "I go all out every year, darling", she told USA TODAY. "I love the holidays. It's just my thing."

Israel reports third case of Omicron variant of COVID-19
siasat.com
291ae07d261f945b35658d5ecdc3d07a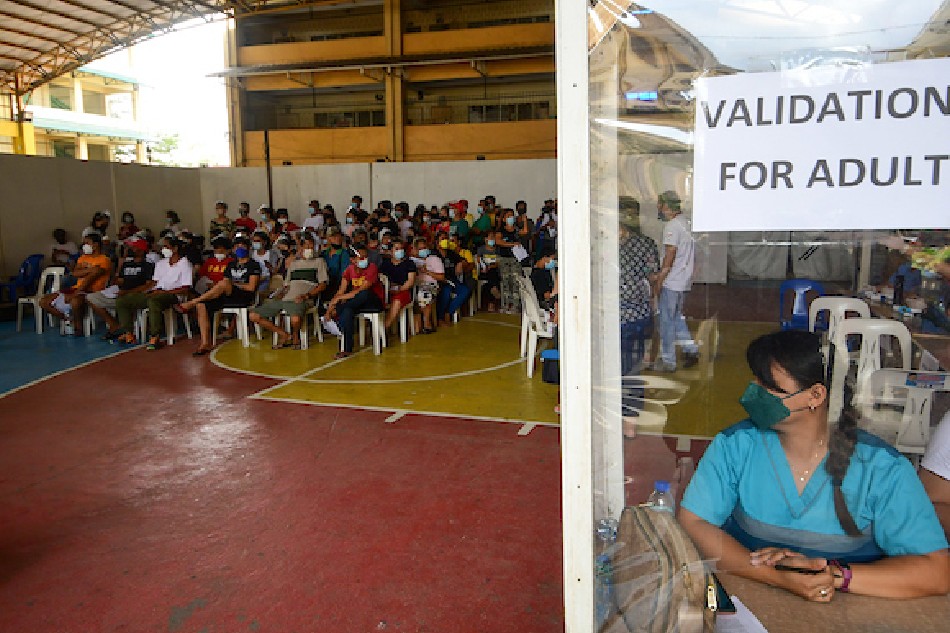 The Philippines on Friday rolled out COVID-19 vaccine booster shots for adults. Those eligible for a booster shot are individuals who have received their second dose at least 6 months ago or the single-dose Janssen vaccine at least 3 months ago, Health Undersecretary and spokesperson Maria Rosario Vergeire earlier said. "Iyong booster administration, iyong rollout ay magsisimula na for all 18 years old and above starting today", Health Undersecretary Myrna Cabotaje said in a virtual press briefing. (The rollout for booster administration for 18 years old and above begins today.) Government initially administered additional COVID-19 jabs to health workers, senior citizens, and immunocompromised individuals. "Those who have completed their primary series of COVID-19 vaccines can be inoculated with the following brands (Sinovac, AstraZeneca, Moderna, and Pfizer) regardless of which vaccines taken in the first two doses", the DOH said. Filipinos who are unvaccinated and have yet to receive their second dose remain priorities, said Health Undersecretary and spokesperson Maria Rosario Vergeire. The country has fully vaccinated 68 percent of the elderly population, according to Cabotaje. "Hindi pa rin sapat iyon, kailangan mapaigting pa ang pagbabakuna sa kanila", she said. (It's still not enough, we still need to intensify our vaccination campaign for them.) Local governments had extended the nationwide vaccination drive until Friday after some 7.6 million individuals were vaccinated from Monday to Wednesday. The Philippines will hold another run of the National COVID-19 Vaccination Days on Dec. 15 to 17, said Cabotaje, head of the National Vaccination Operations Center. — With reports from Gillan Ropero and Jamaine Punzalan, ABS-CBN News

Just about any Covid-19 vaccine works as a booster, study finds
edition.cnn.com
c60fa31158955fb663099e24c0284b73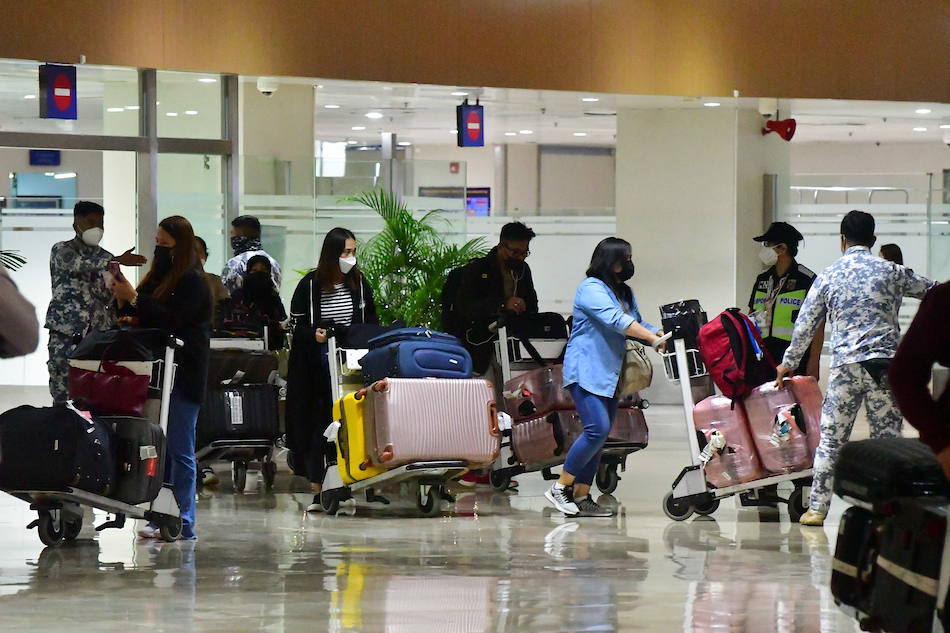 DOH says tracing 182 more travelers from South Africa
news.abs-cbn.com
76428a432d20d57f38429234f5c83da4
DOH says tracing 183 more travelers from South Africa
news.abs-cbn.com
2d95fa922155e96475fa57c16a654c1c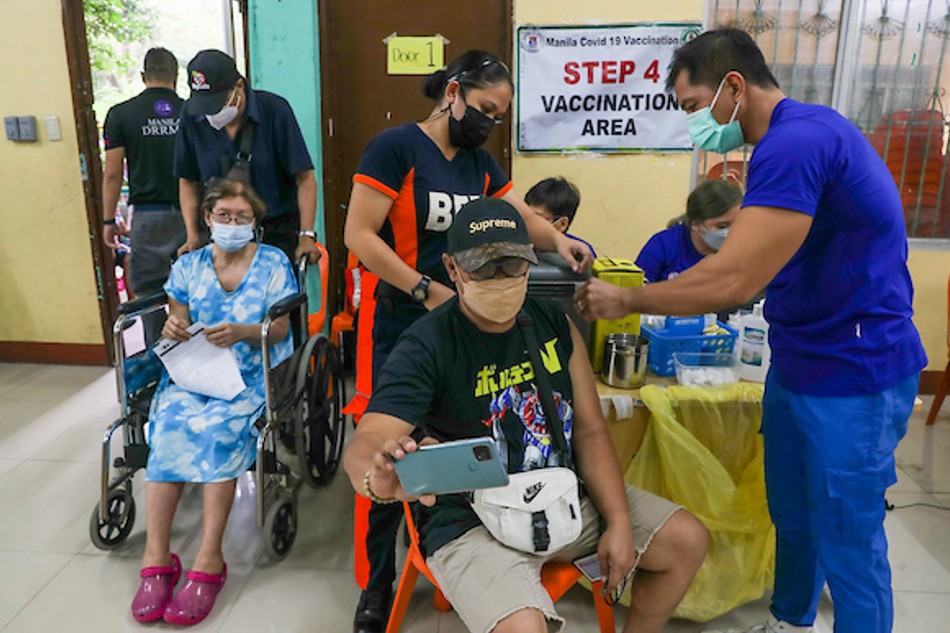 Philippines administers 8 million COVID-19 shots out of 9 million target in mass vaccination
news.abs-cbn.com
cd9bc1ba8618c27006e2fde5054ce80d
Hyderabad: Ever since the detection of the new COVID-19 variant, Omicron, parents of students studying in schools in Hyderabad are worried. A few of them are claiming that the educational institutions are not adhering to COVID-19 norms and putting children at risk. The Hans India quoted Shivanghi, a parent, saying that most of the schools in Hyderabad are not sanitizing the premises regularly. They are not even checking the temperature of the students attending the classes on regular basis. Meanwhile, Mohammed Asif Hussain Sohail, president of Telangana Parents Association for Child Rights and Safety alleged that schools in Hyderabad are forcing students to attend the in-person classes to extract fees. By not following COVID-19 norms they are putting children at risk, he added. Recently, Telangana education minister Sabitha Indrareddy clarified that schools in Hyderabad and all other districts in Telangana will continue to run as usual. She has suggested the school managements to strictly adhere to COVID-19 norms. In the Sangareddy district of Telangana, 27 students have tested positive for Coronavirus in Mahatma Jyothirao Phule BC Welfare School, Indresham. Earlier, 46 students from the same district had tested positive for COVID-19. Yesterday, two cases of Omicron, a variant of COVID-19 that was detected first in a South African country, have been detected in Karnataka. Balram Bhargava, Director General, Indian Council of Medical Research (IMRC) confirmed that both persons had travelled to South Africa. Their contacts have been identified and are under monitoring, he added. Get the news updates on WhatsApp & Telegram by subscribing to our channels. For all the latest Hyderabad updates, download our app Android and iOS.

Nepal imposes ban on entry from 9 countries amid Omicron variant scare
business-standard.com
ab5b9049df1c601079f33aa5625bd8b0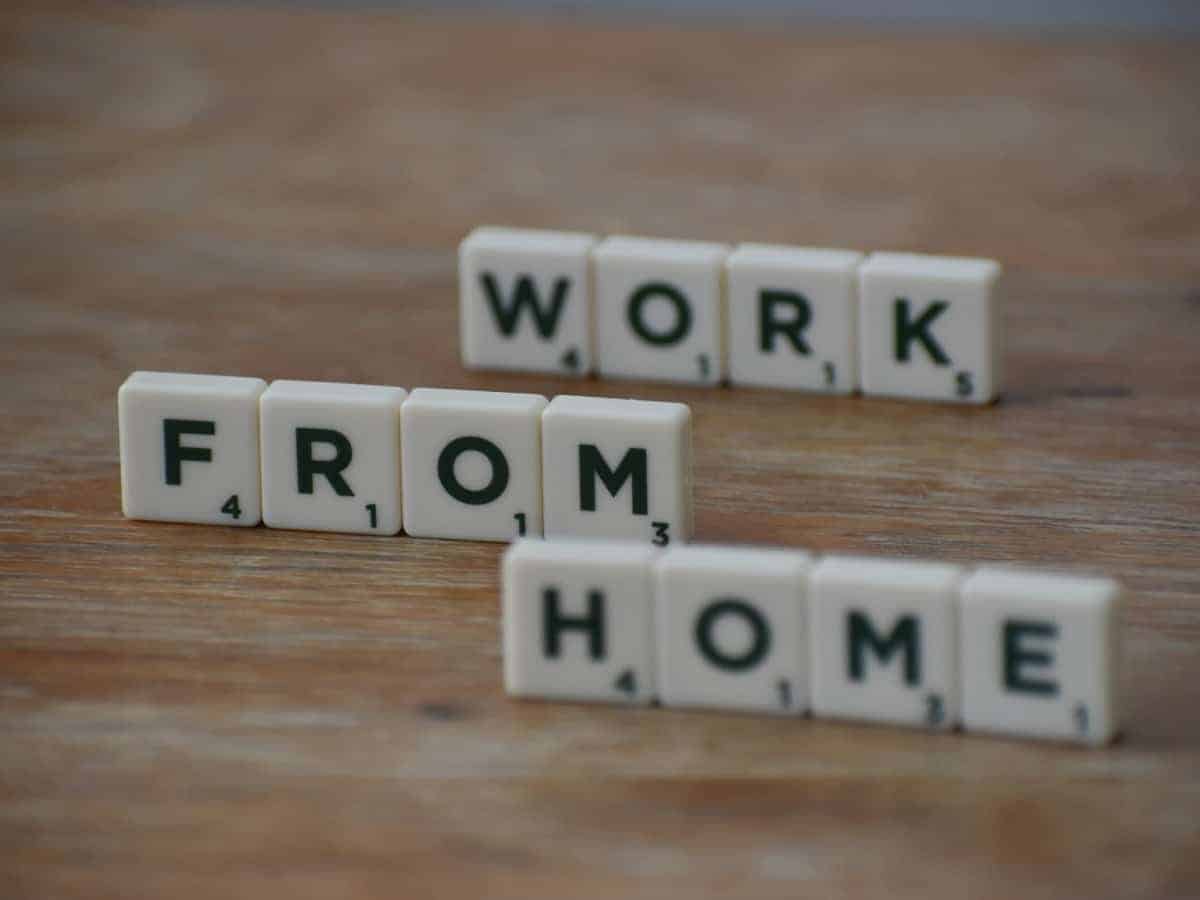 IT companies in Hyderabad may continue work from home amid Omicron scare
siasat.com
e3c0ce14dd61ca3e8d6372e172efd68a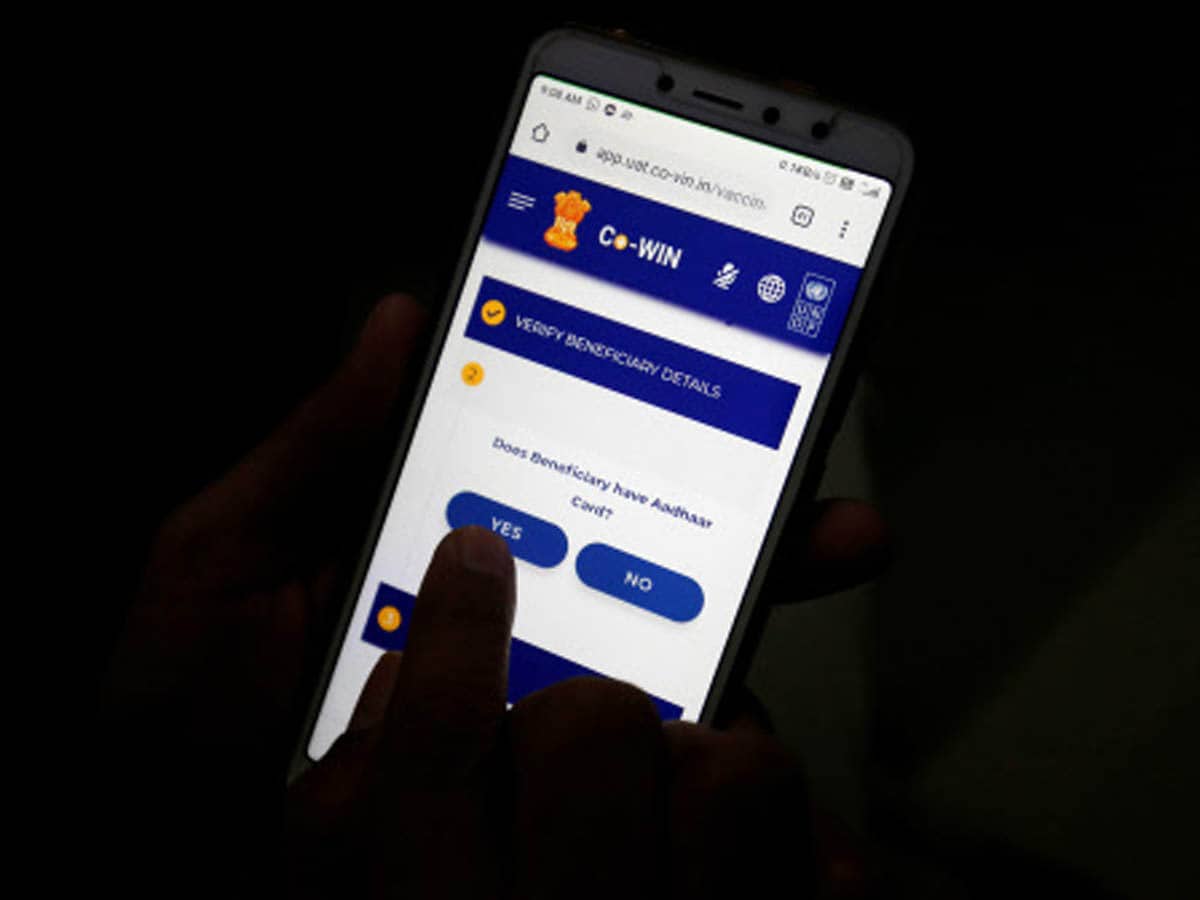 Steps to download vaccination certificate from CoWIN
siasat.com
c41b848044f618928889b0b15bad8297
Japan's plan to release oil from strategic reserves in coordination with the United States and other consuming countries remains unchanged despite the recent drop in oil prices, industry minister Koichi Hagiuda said on Friday. Global oil prices have lost more than $10 a barrel since last Thursday when news of the Omicron coronavirus variant first shook investors. Japan's government said last week that it will release "a few hundred thousand kilolitres" in response to a U.S. request, though the details were still being worked out as it would entail some switch in the composition of the types of oil held in the national reserve. "There is no change in our plan of releasing oil from reserves, as the sale will be done as a change in the type of oil, which we had planned to do", Hagiuda said on Friday. "As for the timing of the release, we will continue to make preparations while keeping a close eye on developments in the international energy market", he said. Oil prices climbed on Friday after OPEC+ surprised markets by sticking to its plans to boost output slowly but also said it would review supply additions ahead of its next scheduled meeting if the Omicron variant hits demand. "We believe that the OPEC+ decision was made with a certain degree of consideration for the position of consuming countries, but. we will continue to urge oil-producing countries to increase production", he said. Japan, along with the United States, has asked oil producers to boost crude output to help lower prices. The White House also said on Thursday it welcomed a decision by OPEC+ to incrementally increase oil output, but added that the United States has no plans to reconsider its decision to release crude reserves. (Reporting by Yuka Obayashi; Editing by Simon Cameron-Moore)

Nepal imposes ban on entry from 9 countries amid Omicron variant scare
business-standard.com
ab5b9049df1c601079f33aa5625bd8b0
Tighter travel rules, free at-home tests and boosters: Biden unveils COVID-19 winter plan
eu.usatoday.com
42539a7943fb02dc2f7b166bef3de541
Ajinkya Rahane and Ishant Sharma's position in the Indian Test team had become untenable due to prolonged run of poor form and more than anyone else, the two cricketers knew about it. However on Friday, the BCCI and the team management found an "exit route" which was honourable for both the distinguished senior cricketers as everyone associated wanted to be subtle while taking a tough decision, at least for this Test. Before the opening day of the second Test, the BCCI officially announced that Rahane, Ishant and, more importantly, Ravindra Jadeja are out of the match due to various injuries. In case of Rahane, he sustained what was described as a "minor left hamstring strain" while fielding on the final day of the first Test match in Kanpur. The Kanpur Test ended on November 29 and on the final day, Rahane was on the field for the entire duration of 90 overs, and at times sprinted towards the boundary. Hamstring niggles are believed to be the most painful as it tends to hamper movement and batting becomes an issue with restricted feet movement. On Thursday, the Indian team were training indoors at the Bandra Kurla Complex facility and the BCCI's official twitter handle posted a picture of Rahane batting with a wide grin. Playing through pain as one might say. On Friday, before the game, Rahane had a nice little jog around Wankhede (with the hamstring niggle) and then gave catching practice to the slip cordon where he would plonk his left foot and get power behind his throw for the catches. When PTI got in touch with a state team physio, he said: "Hamstring tear is something that depends on the Grade and if it is grade 1, you will be out for two weeks minimum and grade two would be between four to six weeks. But in case of niggle, you need to rest and not exert yourself. "But with niggle, it's best advised not to bat as it can aggravate and become a tear." While nobody is saying it openly but both for the team management and the BCCI, it was a catch-22 situation where they had no option but to drop an out of form man but also at the same time make it look more dignified. How can one drop a player on the basis of form after he was captaining in the previous game? Obviously, the team management had to find an escape route which doesn't make it awkward for a veteran of 80 Test matches. This also gives them a chance to select Rahane for the South Africa tour despite failure in 12 successive matches. In case of Ishant, everyone associated with Indian cricket knows that the "old workhorse" is past his prime. He had dislocated the little finger of his left-hand during the final day of the first Test in Kanpur. Normally, a CT scan or MRI report comes instantly and for the last 72 hours, the Indian team is in Mumbai. Even when bowling coach Paras Mhambrey spoke about Ishant's bowling lacking a bit of rhythm due to lack of game time, there was no information on his dislocation which is believed to have been clear by then. In this back-drop, it is to be seen whether Rahane is able to retain his vice-captaincy in South Africa or it goes to another senior player Rohit Sharma. For Ishant, even if he is able to regain his place in the side, whether he would make the playing XI in the presence of Jasprit Bumrah, Mohammed Shami, Umesh Yadav, Mohammed Siraj, Prasidh Krishna and Avesh Khan is a big question. The answer will be out soon but Rahane and Ishant's fans would hope that they haven't seen the last of two tireless servants of Indian cricket.

NZ Captain Williamson out of 2nd Test with elbow injury, Latham to lead
business-standard.com
6c1754aa41fd41b95cb7bf30f60c8e87
Mumbai Test: Ajinkya Rahane, Ishant Sharma, Ravindra Jadeja ruled out, NZ without Kane Williamson
scroll.in
183159a96fcfa2174c86cce84e9a3da6
India vs NZ: Ishant, Rahane, Jadeja ruled out of 2nd Test due to niggles
business-standard.com
c9fc7ac99d47f58ccf7bd5a1ca66c4da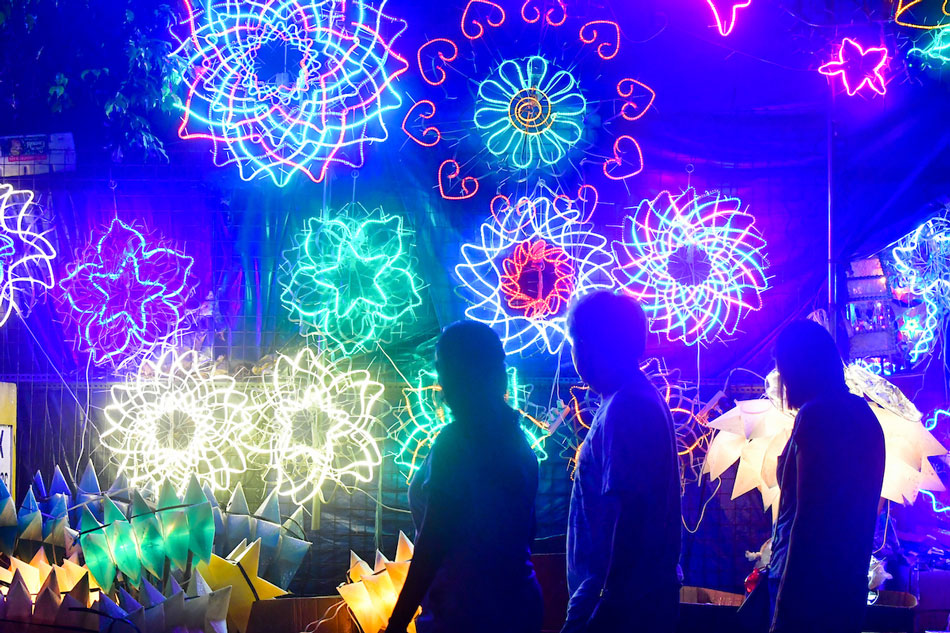 MANILA The Philippines on Friday reported 14,977 active cases, the first time in a year and a half it fell below 15,000, data from the Department of Health showed. The figure is 0.5 percent of the country's 2,833,878 cumulative infections, based on the latest DOH bulletin. The last time that the number of active cases fell below 15,000 was on June 4, 2020 when the country recorded 14,996 active cases, according to the ABS-CBN Investigative and Research Group, citing DOH data adjusted for duplicate and reclassified cases. The country also reported 544 new COVID-19 cases, the 10th consecutive day it recorded less than 1,000 new infections. It is the third lowest figure so far this year, following 425 fresh infections on Tuesday and 500 on Wednesday. COVID-related deaths increased by 235, resulting in a total of 48,987 fatalities. This is the highest in 2 weeks or since Nov. 19 when 277 deaths were announced, according to the ABS-CBN IRG. The DOH also announced 734 more recoveries, raising the total number of recuperations to 2,769,914. Seventeen duplicates were removed from the total case count, including 13 recoveries, while 218 cases previously tagged as recuperations were reclassified as deaths after final validation, according to the DOH. Some 122 cases were found to have tested negative and have been removed from the total case count, it said. These cases are recoveries, the DOH added. The positivity rate was at 1.8 percent, based on samples of 32,908 individuals on Dec. 1, Wednesday. Two laboratories were non-operational on Wednesday while 3 others were unable to submit their data, the DOH said. The 5 laboratories contribute on average 1 percent of samples tested and 1.1 percent of positive cases. The intensive care unit (ICU) bed utilization rate in Metro Manila and nationwide was at 28 percent and 27 percent, respectively.

Doctors group announces strike, says India hospitals understaffed for Covid
business-standard.com
d224746137da408a37c44186f3b9b58d
Active Covid-19 cases in country increase to 99,976, toll climbs to 470,115
business-standard.com
f5ef5a6d54c1d75c975e2183a259c2de
Biocon said that its subsidiary Biocon Pharma has received approval of its ANDA for mycophenolic acid from the United States Food and Drug Administration (US FDA). The product is indicated for the prophylaxis of organ rejection in adult patients receiving a kidney transplant and is available in 180mg and 360mg strengths. "This approval further adds to Biocon's portfolio of vertically integrated complex drug products, the company said in a statement. Biocon is an innovation-led global biopharmaceuticals company committed to enhance affordable access to complex therapies for chronic conditions like diabetes, cancer and autoimmune. The company's consolidated net profit fell 18.3% to Rs 159.70 crore on a 5.2% increase in net sales to Rs 1,840.40 crore in Q2 September 2021 over Q2 September 2020. The scrip shed 0.11% to currently trade at Rs 366.85 on the BSE.

FDA Wants 55 Years to Release COVID Jab Reaction Data - Global Research
globalresearch.ca
691082862530a1fce319460365a9be41
Unichem Labs surges 15% on ANDA nod from USFDA for Aripiprazole tablets
business-standard.com
edd8062d652103eb9989d331c01a0bd4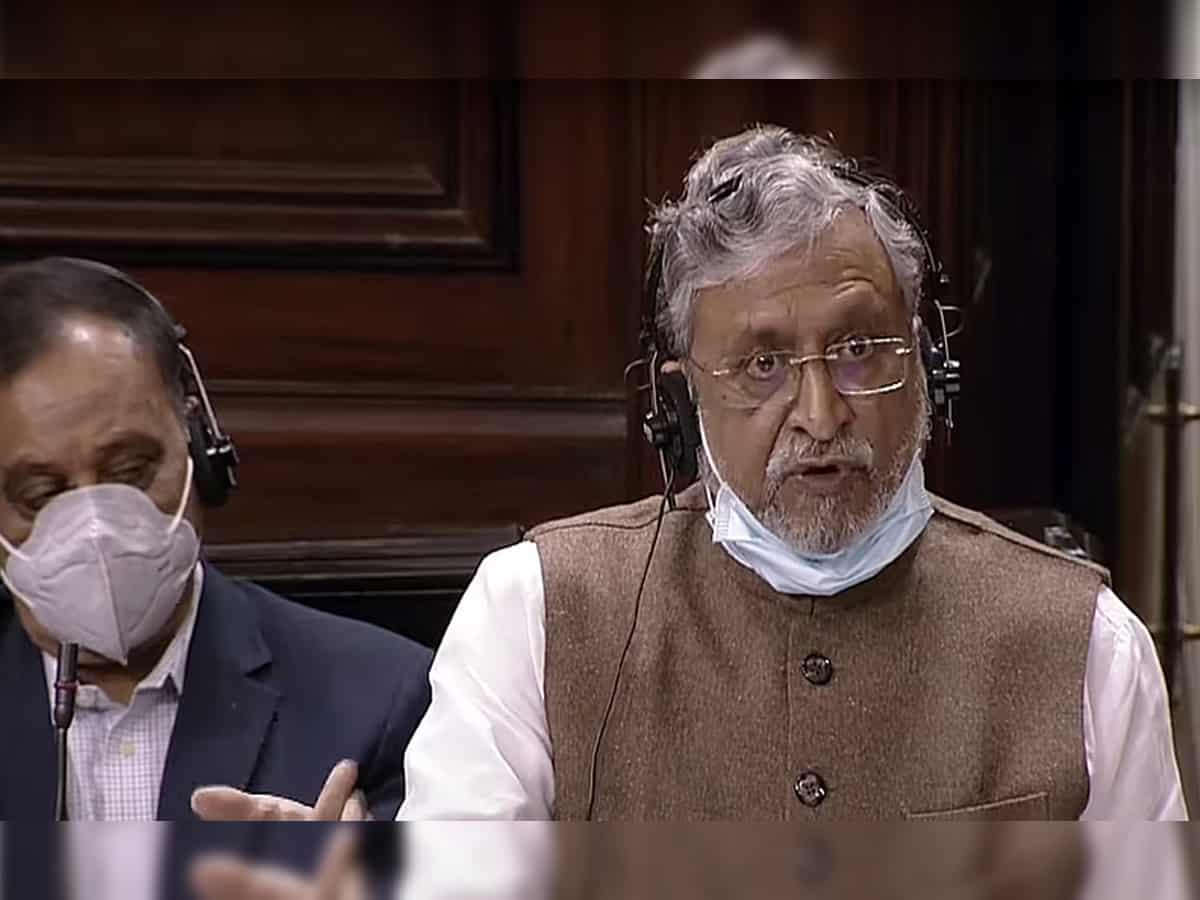 Voicing concern over children getting addicted to mobile games, Rajya Sabha member and senior BJP leader Sushil Kumar Modi on Friday demanded that the government should regulate the online gaming industry and impose a uniform tax on it. Raising the issue during the Zero Hour, he said these online games have now given way to gambling and betting. Rajya Sabha Chairman M Venkaiah Naidu asked Ashwini Vaishnaw, who is Minister of Communications, Electronics & Information Technology, to take note of this issue. "Consult the Law Ministry and do the needful. It's a big menace," Naidu remarked. Modi said the booming online gaming industry has become a big problem for the youngsters in this country. "Online gaming is becoming a big addiction. I would like to highlight that this sector, like the crypto industry, certainly has a regulatory lacunae. So, I would urge the government to bring a uniform tax on online gaming. I urge the government to make a comprehensive framework of regulation for online gaming," he said. If there are no regulations, Modi said it will be difficult to stop children from getting addicted. "Crores and crores of youngsters have become addictive to online gaming. As it is online, it is very difficult to prevent kids from getting addicted. And now this online gaming has been converted into gambling or betting. And now there is a controversy whether it is a game of skill or it is a game of chance," the BJP leader said. During the pre-Covid period, the BJP leader said, the weekly time spent on mobile gaming was 2.5 hours, while 11 per cent of total smart phone time was spent on gaming. However, during lockdown, the gaming time has increased to four hours. The BJP member said more than 43 crore people are into online gaming currently, and the number is projected to increase to 65.7 crore by 2025. The revenue earned by online gaming was Rs 13,600 crore and this is likely to increase to 29,000 crore in the year 2025. The number of mobile downloads have also increased, he added. Modi noted that many states like Telangana, Andhra Pradesh and Kerala had banned online gaming but it was struck down by high courts. He added that crores of people are playing games like Ludo Kings, Rummy, Poker, Dream 11. Get the news updates on WhatsApp & Telegram by subscribing to our channels. For all the latest India updates, download our app Android and iOS.

Naidu rejects notices to discuss municipal polls, MSP law in Rajya Sabha
business-standard.com
c879dda48be056c545333e17baa6dae8
Govt must regulate online gaming industry: RS member Sushil Kumar Modi
business-standard.com
1c9473ec9f7ef0f54cafa5d77ddcd323
12 suspended MPs not ready to apologise, what do we talk to Oppn: Goyal
business-standard.com
99e6b44a89d7c7e07035cb83bf4e3654
Laura Ingraham slammed the Biden administration's performance on COVID-19 amid the push for vaccine mandates during her opening monologue on Thursday's " Ingraham Angle." Biden had claimed previously that he would not shut down the economy, but he would "shut down the virus." "Now, how's that going? That whole shutting down the virus thing?", Ingraham asked. "Let's look at the facts now, despite three widely available and free vaccines, along with employer and government mandates to force them on people, nearly 352,000 Americans have died with COVID thus far during Biden's first year in office. And while he didn't shut down the economy, well, his reckless agenda has flattened the curve on wage and GDP growth, inflation soaring." Ingraham argued that Biden is looking to serve the press corps and not everyday Americans, saying the press want mask and vaccine mandates. For example, MSNBC's Mika Brzezinski wondered, "Am I the only one that's going to wear a mask now, even after the pandemic?" "Of course, on the COVID front, the constituency the White House is really trying to serve is the press corps from day one of the pandemic", Ingraham argued. "The press has urged lockdowns, school closures, mask mandates, any and all restrictions on our freedom. And now even as most Americans have moved on from COVID, they're still pushing Biden for more isolation of the unvaccinated", Ingraham said. White House press secretary Jen Psaki was asked Thursday why the Biden administration hasn't opted for stronger COVID measures. She responded, "I would say that nothing is off the table – including domestic travel." Ingraham said, "All actions are on the table. Think about that. Now what the media really want, and they always have wanted, is for us to look like Europe… Europe is quickly becoming its own COVID police state. Just yesterday, the Austrian government approved an extended 20-day nationwide lockdown. after they announced compulsory vaccinations for all. Meanwhile, Germany is imposing its own strict lockdown for the unvaccinated, and leadership there wants universal mandatory vaccinations." "Now, with its dark history, Germany's tactics would make the old fascist proud. And don't think for a second that whoever is winding up Biden every morning wouldn't do the same here with all these controls if they could. But thankfully, America has a constitution that protects individual liberty. We have states that value freedom over false promises of safety, and we have federal judges who are one by one halting Biden's vaccine mandates."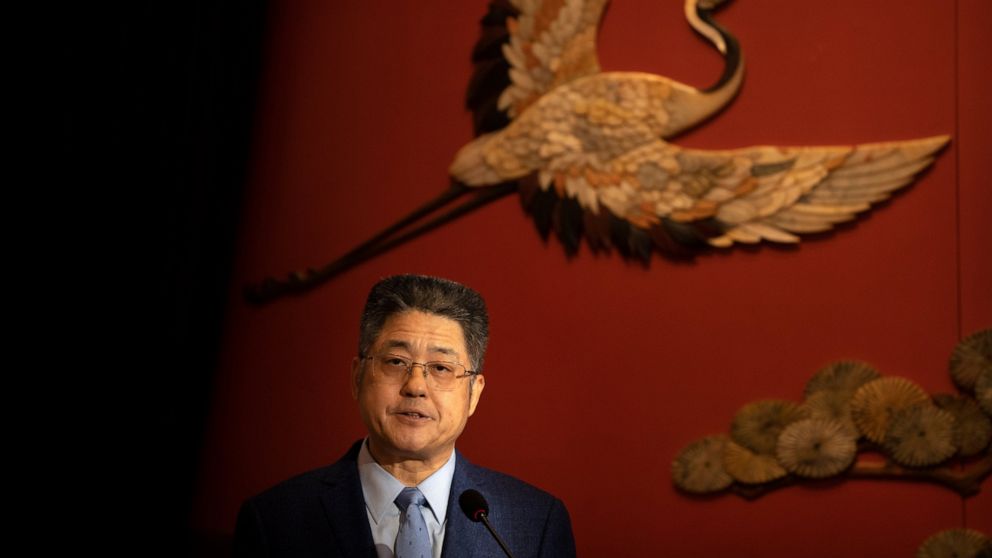 China, US tussle over Biden's 'Summit for Democracy'
abcnews.go.com
b2990d31bfec0421a564ea6c9abf318d
The Gujarat health department on Friday informed that the samples obtained from the Zimbabwe resident's arrival in Jamnagar have been sent for laboratory testing to identify whether the Covid-19 patient has been infected with the new mutant Omicron or not. The Additional Chief Secretary (ACS), health department, Manoj Agrawal said, "The samples obtained from the 72-year-old person, who arrived from Zimbabwe, have been sent to the Biotechnological Research Laboratory in Ahmedabad. It will take at least 2 to 3 days for the results to arrive and ascertain whether the person was infected with the new mutant omicron or not. Right now there's no threat as far as the new variant of the Covid-19 is concerned and the government is fully prepared to combat the threat against the coronavirus and no changes have been made for the preparation of the upcoming Vibrant Gujarat Summit." A 72-year-old man tested positive for Coronavirus in the Morakda village near Jamnagar city of Gujarat. Following his return from Zimbabwe, an African nation and one of the 'at-risk' countries identified by the authorities and in order to ascertain if he is infected with the Omicron variant, the health authorities have sent his samples to Ahmedabad for genome sequencing. The man is believed to be a native of Jamnagar and has been living in Zimbabwe for many years. He arrived on November 28 to meet his father-in-law. After he got a fever, his doctor advised him to get an RT-PCR test done. As mandated, the private laboratory informed the health authorities that his report was Covid-19 positive. He is shifted to the isolation ward at the Guru Gobind Singh Government Hospital in Jamnagar. The authorities started contact tracing as per protocols. Two people have tested positive for the Omicron variant of coronavirus in Karnataka. The new strain has been marked as Variant of concern by the World Health Organisation (WHO). --IANS amc/dpb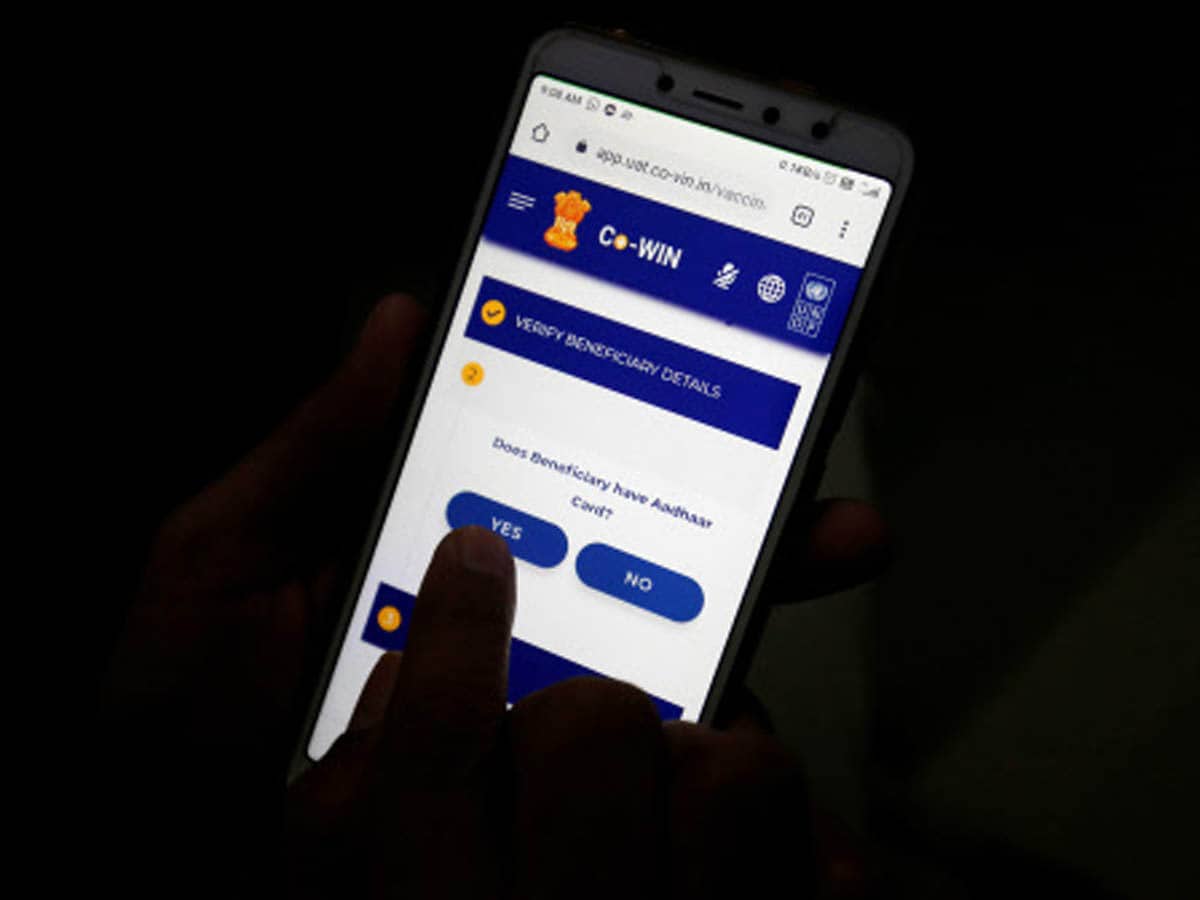 Steps to download vaccination certificate from CoWIN
siasat.com
c41b848044f618928889b0b15bad8297
President Joe Biden helped light the National Christmas Tree on Thursday while remembering those lost to the COVID-19 pandemic and crediting the American people for his optimism. Biden also paid tribute to service members, thanking them for their sacrifices. "We are a great nation because of you, the American people," Biden said, joined on stage by his wife, first lady Jill Biden. "You've made me so optimistic." It was Biden's first time participating in the nearly 100-year-old tradition in the nation's capital. Vice President Kamala Harris and her husband, Doug Emhoff, joined the Bidens. Singer-actor LL Cool J hosted the program, which featured performances by Billy Porter, Chris Stapleton, H. E. R. , Kristin Chenoweth, Patti LaBelle and Howard University's gospel choir. The evergreen tree on the Ellipse, just south of the White House, was lit up in red and white lights. It is surrounded by smaller trees representing every U.S. state and territory and the District of Columbia. Students from across the country made the ornaments used to decorate the trees. The first National Christmas Tree lighting was held on Christmas Eve in 1923.

2021 National Christmas Tree lighting
upi.com
e5aa951df0e4fd965f1fc920fee34118
Biden expresses hope for future during National Christmas Tree lighting
upi.com
ca8c40b90114728713eceb0fa3815628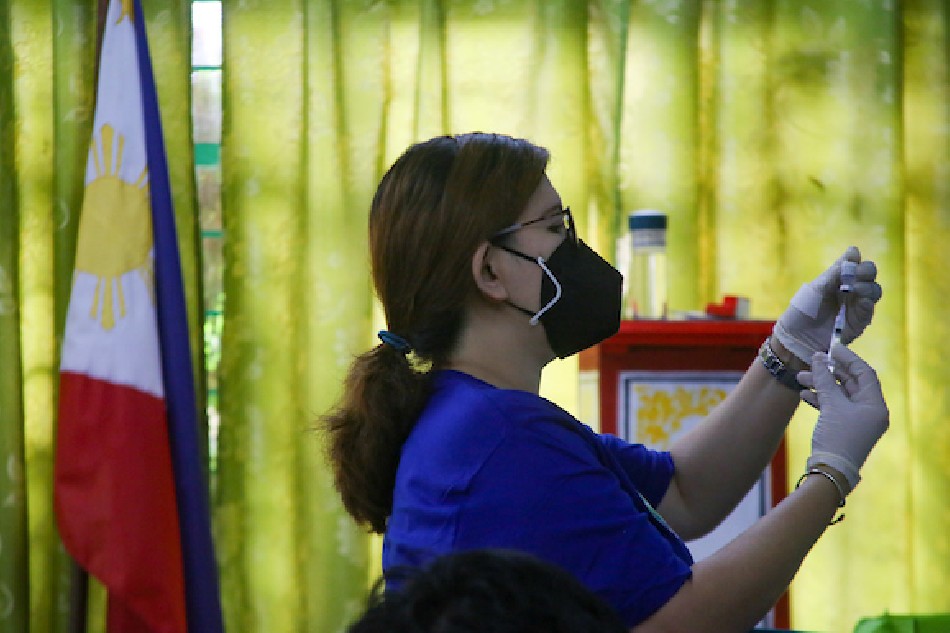 The Philippines has administered some 90 million COVID-19 shots and fully vaccinated nearly half of its target population, government said on Friday. Authorities on Thursday gave out some 1.1 million vaccine doses, which raised the total number of administered jabs to 90,259,621, said Malacañang acting spokesman Cabinet Secretary Karlo Nograles. The total included some 52.4 million first jabs and 432,901 booster doses, he said in a press briefing. Meanwhile, at least 37.3 million people have been fully vaccinated so far, representing 48.42 percent of the 77-million target population. Government aims to vaccinate 54 million by year-end, 77 million by the end of March 2022, and 90 million by end-June, Carlito Galvez Jr, who leads the inoculation strategy, said last week. The Philippines on Monday launched a 3-day drive meant to immunize 9 million people. The program covered at least 8 million people, the health department said, adding the figure is expected to go up as more reports from local governments come in. The country has not yet detected any case of Omicron, which the World Health Organization described as a "variant of concern." With a report from Reuters Video courtesy of PTV

Global Covid caseload tops 264.13 mn, deaths surge to more than 5.23 mn
business-standard.com
fdc83d903edeebbda94c3a8a17a2300b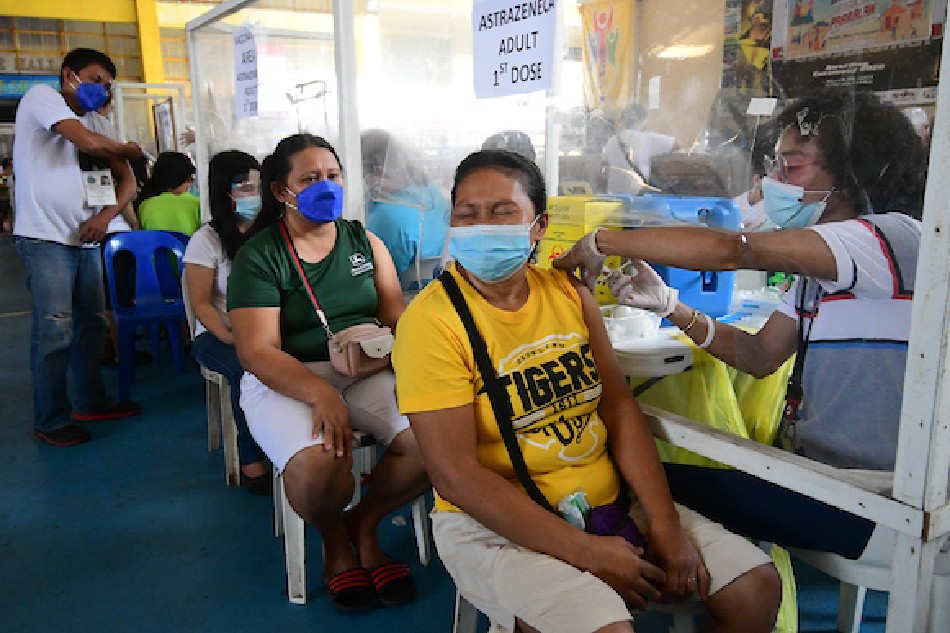 Government says PH ranks 4th in global daily rate of COVID-19 vaccinations
news.abs-cbn.com
159a0bdbd322ceba6862412f8297b2ce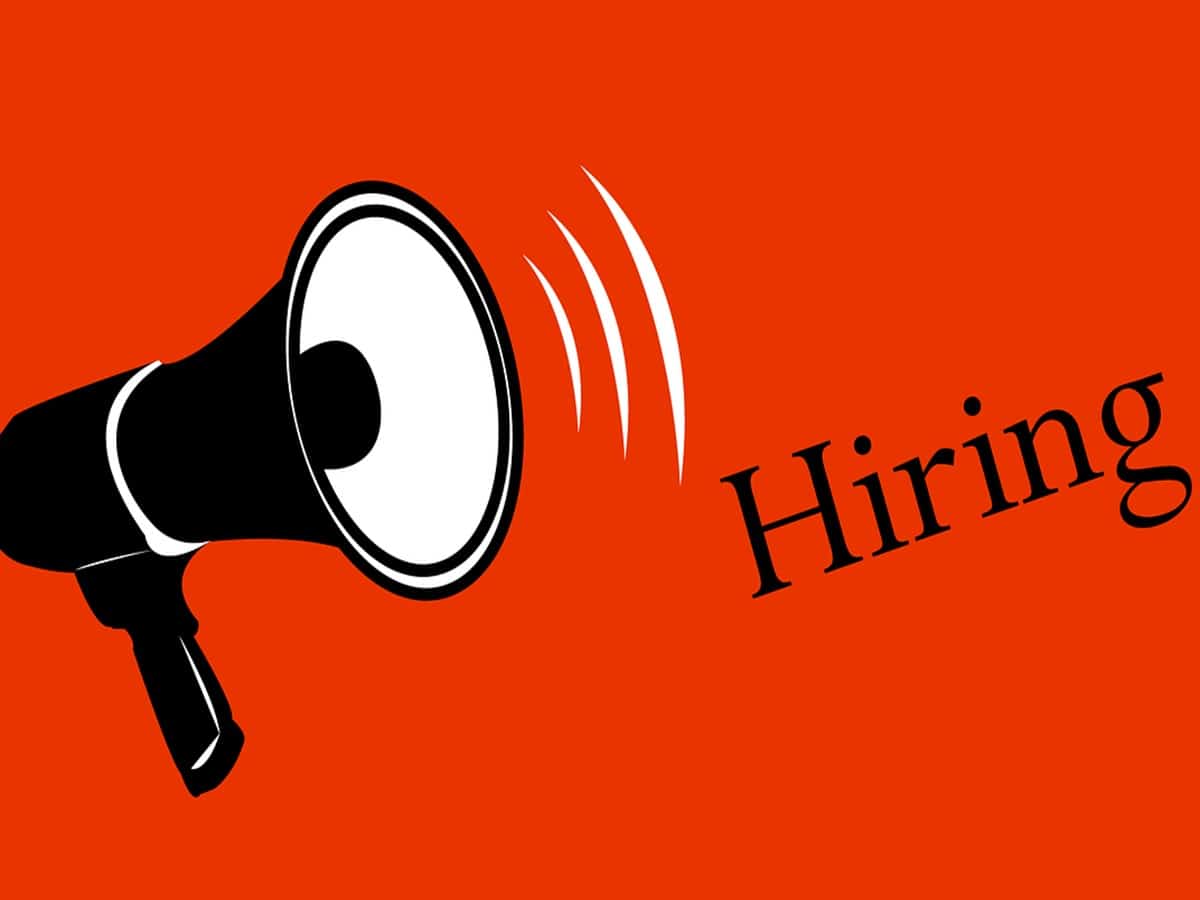 Driven by the reopening of the retail, hospitality and education sectors after a long 18-20 months of pandemic-driven lockdowns, India saw a 26 per cent (on-year) growth in hirings in the month of November as compared to last year, a new report showed on Friday. Retail sector with 47 per cent growth picked up a strong pace in hiring, showing signs of recovery in the festive season, according to the latest Naukri 'JobSpeak index.' Another sector which traditionally benefited in the festive season was hospitality/travel (+58 per cent). In a bid to fall back to normalcy, schools are primed to reopen across the country and the education sector (+54 per cent) experienced a resultant uptick in hiring. "Being two of the worst impacted sectors of the pandemic, the hospitality/travel and retail industry have stood out in their recovery. Riding the festive wave in the past few months, these sectors have grown by 63 per cent and 56 per cent annually from September-November 2021," said Pawan Goyal, Chief Business Officer, Naukri. com. Hiring in metro and tier 2 cities recorded 39 per cent and 16 per cent average annual growth, respectively. Continuous growth of the IT-software and BFSI sectors have enabled metro cities to outperform their tier 2 counterparts in the annual growth charts, the report said. Among the non-metros, Ahmedabad (+61 per cent) witnessed maximum growth in November, followed by Coimbatore (+28 per cent). Hiring across all experience bands was positive as compared to the same period last year, with demand for senior professionals belonging to the 8-12 yrs (+37 per cent) bracket witnessing maximum traction, the report mentioned. Get the news updates on WhatsApp & Telegram by subscribing to our channels. For all the latest Business updates, download our app Android and iOS.

Hiring activity grew by 26% YoY in November: Naukri. com jobs index
business-standard.com
c2929aab13cc5bc808af0f8723094b4f
Dec. 2 The United States and the European Union held their second high-level meeting concerning China on Thursday as the two sides attempt to foster a united policy to confront and work with the Asian nation amid growing tensions. U.S. Deputy Secretary of State Wendy Sherman and European External Action Service Secretary Stefano Sannino held the dialogue on China in Washington, D.C., producing a joint statement in which they expressed the importance of "maintaining continuous and close contacts" with one another as they manage their systemic rivalries with China as well as cooperate with it.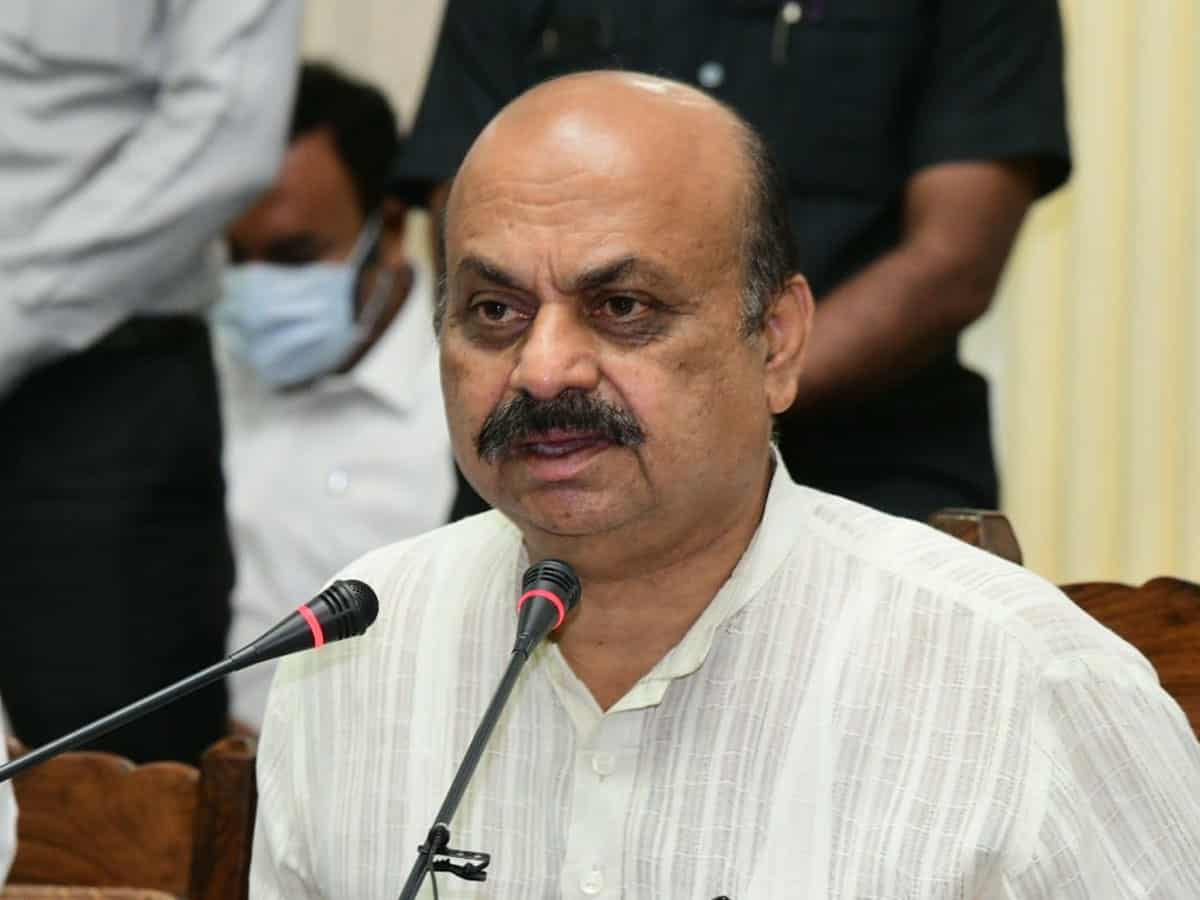 Karnataka CM Bommai to chair high-level meeting on Omicron
siasat.com
f8a24f9d0fc8cce11f38c7b145916c21
Amid the ongoing war of words between the TMC and the Congress, the ruling camp in West Bengal on Friday launched a fresh attack on the grand old party, stating that it has gone into a "deep freezer" with opposition forces now looking up to Chief Minister Mamata Banerjee to fill the vacuum. The TMC, which had been inducting disgruntled Congress leaders in its fold, iterated in its mouthpiece 'Jago Bangla' that it was committed to fight the BJP. Referring to Prashant Kishor's latest tweet against the Congress, the article said it's not just the poll strategist but also Congress leaders themselves who are criticising the party leadership. "The TMC has been saying this for a long time that the Congress is a spent force. They don't have the zeal to fight the BJP. The party is so bogged down by infighting that it hardly has time or energy to build an opposition. The UPA does not exist", the article titled 'Congress in deep freezer' said. "The country currently needs an alternative front and opposition parties have given that responsibility to Mamata Banerjee. They are looking up to her to fill the vacuum. She is presently the most popular opposition face in the country", it said. Kishor, on Thursday, took to Twitter and said that Congress' leadership is not the "divine right" of an individual, especially when the party has "lost more than 90% elections in last 10 years", in an apparent dig at senior leader Rahul Gandhi. Banerjee during her recent visit to Mumbai had said that "UPA doesn't exist". The ruling camp of West Bengal, which is trying to expand its footprint nationally, has been up in arms against the grand old party over its alleged failure to counter the BJP. In a massive jolt to the opposition Congress in Meghalaya, 12 of its 17 MLAs, led by former chief minister Mukul Sangma, joined the TMC last week. The TMC, in its bid to enter Tripura's political arena in a big way, recently engaged in a bitter battle with the BJP during the municipal elections there. It is also gearing up to contest the assembly elections in Goa to pitch Banerjee firmly as the foremost anti-BJP opposition voice. Earlier, the TMC, in its mouthpiece, had termed the Congress as an "incapable and incompetent" party, and maintained that the Mamata Banerjee-led camp cannot be blamed for Congress leaders jumping ship. The ties between the Congress and the TMC got further strained after 'Jago Bangla' recently claimed that party supremo Mamata Banerjee, and not Congress leader Rahul Gandhi, has emerged as the face of the opposition against Prime Minister Narendra Modi.

Congress in 'deep freezer', oppn forces want Mamata to lead: TMC mouthpiece
siasat.com
a62da5e9d6dbed776c1792f7412011b7
Union Health Minister Mansukh Mandaviya on Friday informed the Lok Sabha that Punjab had reported four deaths due to shortage of Oxygen during the second wave of Covid-19 pandemic. Replying to a question during the 'Question Hour' in the Lower House, he said that the Centre has written to 19 states thrice seeking the data of the deaths caused due to the shortage of Oxygen but only the Punjab has reported. The Minister also said that there had been a lot of politics on 'shortage of oxygen'. Explaining the issue, he further mentioned that there was an average requirement of oxygen use to 1400 MT in the country but during the second wave of coronavirus, the demand surged to 9000 MT, which was an extraordinary situation. But when the situation arose, the government under Prime Minister Narendra Modi made all the possible measures to supply oxygen to the nook and corner of the country, Mandaviya said. He added that big empty containers were brought from abroad by the Indian Air Force and filled oxygen container by the Indian Navy ships were pressed into the service to bring oxygen to the country and we made adequate supply to all hospitals. The Minister also said the states should not refrain from providing proper data on Covid-19 deaths. "We have repeatedly appealed to the states to provide data, and 19 states responded that there was no death reported due to shortage of Oxygen. States respond to their respective HCs that there are no deaths, but they questioned the central government on the number of deaths in the country, the Minister further said. "We have also asked the states to be prepared for further Covid-19 waves and assured that there is no Oxygen shortage this time, all Oxygen plants are operating at full capacity", Mandaviya said. The health minister also informed the House that the Centre has allocated additional funds to each district hospital to prepare themselves for the next wave of this pandemic. He also informed that the PSA plants set up under the PMCARE funds have been working in full capacity. --IANS ams/dpb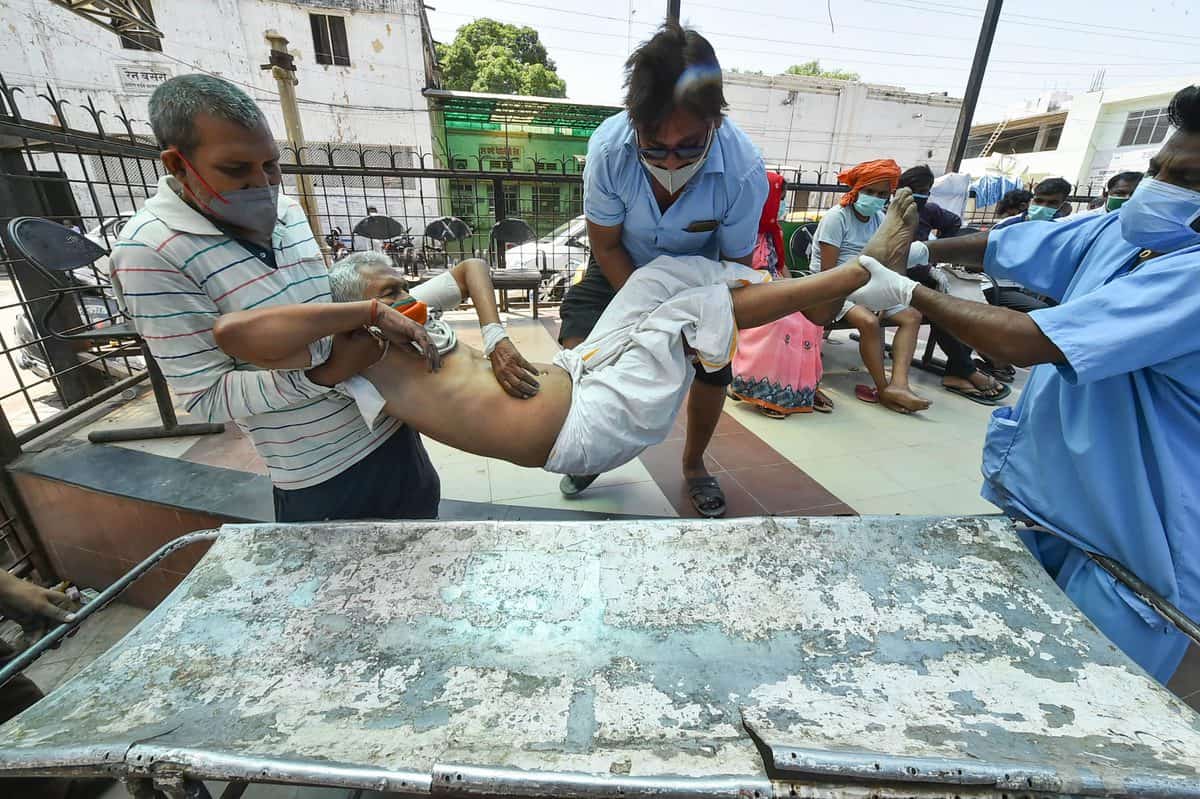 Only Punjab reported 4 deaths due to oxygen shortage: Mandaviya
siasat.com
fb00dd3656c9b7f6cb997a2a4fdcf685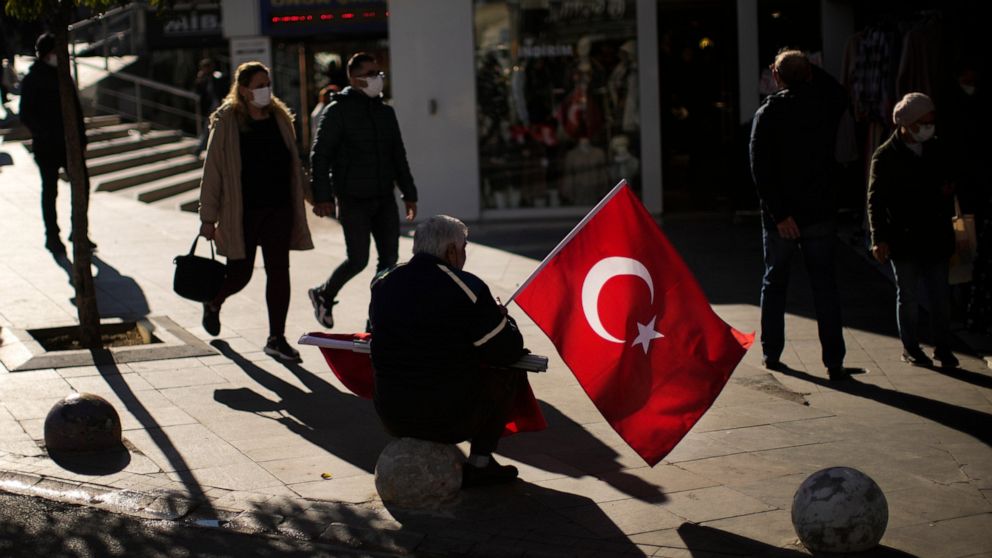 Turkey's beleaguered currency has been plunging to all-time lows against the U.S. dollar and the euro in recent months as President Recep Tayyip Erdogan presses ahead with a widely criticized effort to cut interest rates despite surging consumer prices. As a result, families are struggling to buy food and other goods and the Turkish lira has lost around 40% of its value since the start of the year, becoming one of the world's worst-performing currencies. Here is a closer look at the Turkish currency crisis and its impact on a country with eye-popping inflation: WHAT IS GOING ON? Turkey's Central Bank has cut borrowing costs by 4 percentage points since September, in line with Erdogan's wishes, even though inflation accelerated to around 20%. Erdogan, who has been in power for some 19 years and has grown increasingly authoritarian, has long argued that high interest rates cause inflation, contrary to what economists generally say: that increasing rates will drive down prices. The rate cuts have raised concerns over the bank's independence, while the country's unconventional monetary policy has spooked foreign investors, who are dumping Turkish assets. And Turkish citizens are rushing to convert their savings to foreign currencies and gold to protect them from soaring inflation. "People bring their savings and always want to buy dollars. When will it end, where will this go? They're panicking", said Hulya Orak, a currency exchange office worker. "People are constantly in panic mode and are using money that's under their mattresses." As a result, the Turkish lira, which had barely recovered from a currency crisis in 2018, has been weakening to record lows against the dollar and the euro. It crashed to a record low of 13.44 against the American currency on Nov. 23 after Erdogan insisted there would be no turning back from his unconventional policies. On Tuesday, the lira plummeted again to an all-time low of 14 against the dollar after Erdogan reiterated that cuts would continue and amid signs the U.S. Federal Reserve would tighten credit for consumers and businesses as inflation rises. The lira recovered a bit Wednesday after Turkey's Central Bank announced it was intervening in the foreign exchange market to stem the volatility. HOW HAVE PEOPLE BEEN AFFECTED? With inflation running at more than 21%, according to government figures released Friday, the prices of basic goods have soared and many people in this country of more than 83 million are struggling to make ends meet. The independent Inflation Research Group, made up of academics and former government officials, puts the inflation rate at a stunning 50%. The devalued lira is driving prices higher, making imports, fuel and everyday goods more expensive in Turkey, which relies on imported raw material. Meanwhile, rents have skyrocketed and prices for home sales, mostly pegged on the dollar, are increasing. Every morning, long lines form outside kiosks selling bread a lira cheaper than in bakeries and shops. "We are cutting down on everything," Sinasi Yukselen said as he waited in line. "I used to buy 10 loaves, now I buy five. We've given up trying to buy meat." At a shopping center selling discounted goods in Ankara, Emine Cengizer said she wanted to buy her teenage daughter a winter coat but left empty-handed. "If I buy the coat, we won't have anything to eat for the rest of the week," she said. Selva Demiralp, economics professor at Istanbul's Koc University, says she's concerned about a possible brain drain. "When your salary gap between what you can earn in Turkey versus what you can earn abroad widens so much, it's just going to be very difficult for us to keep those highly educated white-collar people at home", she said. "And that's that's a major threat for the future of the country." WHAT IS ERDOGAN'S ECONOMIC POLICY? The Turkish president has been pushing for low borrowing costs to stimulate the economy, boost growth and exports, and create jobs. He has vowed to break the cycle of an economy dependent on short-term "hot money" lured by high interest rates. Economists say raising borrowing costs eases inflation, which has been surging worldwide as the economy recovers from the coronavirus pandemic but is especially acute in Turkey because of the government's unorthodox policies. A devout Muslim, whose religion regards usury as a sin, Erdogan has described interest rates as "the mother and father of all evil." He has fired three central bank governors who resisted lowering rates. In a further shake-up, Erdogan on Thursday appointed a new finance minister considered to be supportive of the push for low borrowing rates, leading to a slight decline of the lira. "With the new economic model, we are pushing back the policy of attracting money with high interest rates. We are supporting production and exports with low interests," Erdogan said this week. The Turkish leader has blamed the currency crash on foreign forces bent on destroying Turkey's economy and says his government is waging "an economic war of independence." Demiralp, the economist, says the government is doing the opposite of what is normally done to tamp down prices. "The central bank claims that by cutting interest rates, they're going to contain inflationary pressures. The markets are not buying this story," she said. Turkey is focused on growing the economy rather than controlling inflation, Demiralp said, "but I think even growth is highly questionable at this point because you are going to see more contraction coming as a result of the panic and uncertainty and escalating costs coming from this crisis." WHAT'S THE POLITICAL IMPACT FOR ERDOGAN? His early years in power were marked by a strong economy that helped him win several elections. Recently, soaring consumer prices have hurt his popularity, with opinion polls pointing at unease over his economic policies even among supporters. Last week, police broke up small demonstrations that erupted in Istanbul and several other Turkish cities by groups protesting the high cost of living. Dozens of people were detained. An alliance of opposition parties that have formed a bloc against Erdogan's ruling party and its allies has been climbing in opinion polls. Members of the opposition coalition are calling for early elections and accusing Erdogan of "treason" for mismanaging the economy. Erdogan has refused to call early elections, insisting voting will take place as scheduled in 2023. He said this week that the government is working on programs that would create 50,000 new jobs and it is expected to raise the minimum wage. "We are preparing to, one by one, take steps to comfort citizens whose purchasing power has fallen," Erdogan said.

EXPLAINER: Turkey's currency is crashing. What's the impact?
wtop.com
3c49d0f3575b9261db925890b3360400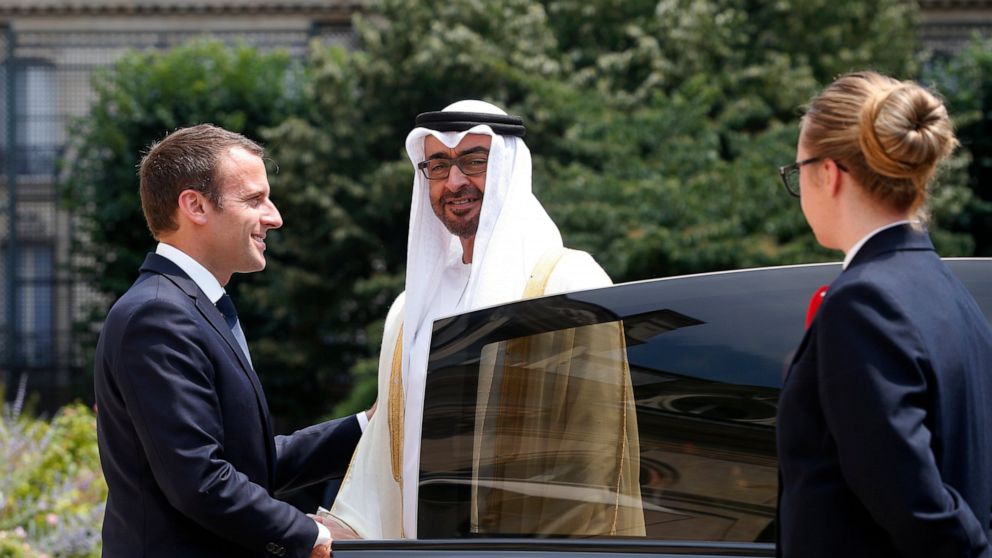 French President Emmanuel Macron is visiting the energy-rich Persian Gulf Friday, hoping to seal a major arms contract after this fall's Australian submarine deal debacle and to strengthen France 's role in the region. The two-day visit to the United Arab Emirates, Qatar and Saudi Arabia comes a month before France assumes the rotating European Union presidency — and ahead of the French 2022 presidential election where Macron is expected to seek a second term. Returning from the Gulf with a contract to sell French fighter jets to the Emiratis, a deal that Paris and Abu Dhabi have discussed for almost a decade, would boost France's defense industry after the collapse of a $66 billion contract for Australia to buy 12 French submarines. And the red carpet treatment Macron can expect from Gulf political heavyweights would present France as the EU powerhouse in the Gulf and Middle East since Britain's exit from the bloc. "Macron stands out among European Union leaders with his willingness to be in the spotlight, to drive the foreign policy and push things ahead," said Silvia Colombo, an expert on EU-Gulf relations at the International Affairs Institute in Rome. But, primarily, Macron is pursuing French business interests, Colombo said. "He has a very clear idea that he has to go where the business community wants to be, where France can make economic gains." Macron's keen interest in forging personal relationships with leaders like Mohamed bin Zayed Al Nahyan, the crown prince of Abu Dhabi, and his counterpart in Saudi Arabia, Mohamed bin Salman Al Saud, makes him a welcome guest. Both Gulf leaders value a degree of pragmatism when discussing democracy and human rights – issues on which their countries have been heavy criticized by rights groups and European lawmakers — while pursuing business opportunities. France has deep ties to the United Arab Emirates, a federation of seven sheikdoms on the Arabian Peninsula, particularly since the Sept. 11, 2001 attacks. The UAE opened a French naval base in 2009 at Abu Dhabi's Port Zayed. French warplanes and personnel are also stationed at Al-Dhafra Air Base, a major facility outside the Emirati capital of Abu Dhabi that's also home to several thousand American troops. Months after Macron was elected in 2017, he traveled to the UAE to inaugurate Louvre Abu Dhabi, built under a $1.2 billion agreement to share the name and art of the world-famous museum in Paris. In September, Macron hosted Abu Dhabi's crown prince at the historic Chateau de Fontainebleau outside Paris, which was restored in 2019 with a UAE donation of 10 million euros ($11.3 million). The UAE and France have also become increasingly aligned over a shared mistrust of Islamist political parties across the Middle East, and backed the same side in Libya's civil strife. A senior French presidency official who spoke to reporters ahead of the trip on customary condition of anonymity said Macron will "continue to push and support the efforts that contribute to the stability of the region, from the Mediterranean to the Gulf." Gulf tensions will be discussed, the official said, in particular the revived talks about Iran's nuclear deal with world powers, following the U.S. withdrawal from the agreement by President Donald Trump. Gulf countries have long been concerned by Iran's nuclear ambitions and influence across the region, particularly in Iraq, Syria and Lebanon. "This is a hot topic," the French official said, adding that Macron discussed the issues in a phone call Monday with Iran's president. He will talk about the call and the issues — including the nuclear deal talks in Vienna — with Gulf leaders, who are "directly concerned by this subject, like all of us but also because they are (Iran's) neighbors," the official said. France, along with Germany and the U.K., thinks the 2015 nuclear agreement — with minor tweaks — is the way forward with Iran, analysts say. The UAE and Saudi Arabia have bitterly opposed the West's negotiated deal with Iran. "Although the Gulf countries did not like the West's deal with Iran, the prospect of it falling apart acrimoniously is also bad for them and arguably presents worse risks," said Jane Kinninmont, a London-based Gulf expert with the European Leadership Network think-tank. "Their view has always been the West should have gotten more out of Iran before sealing the deal," Kinninmont said. "But if the West walks away with nothing, the Gulf countries are beginning to understand that their security will not improve as a result."

Macron visits Gulf seeking arms deal, stronger regional role
wtop.com
261d71ce5cb47ee8eb2019094553e274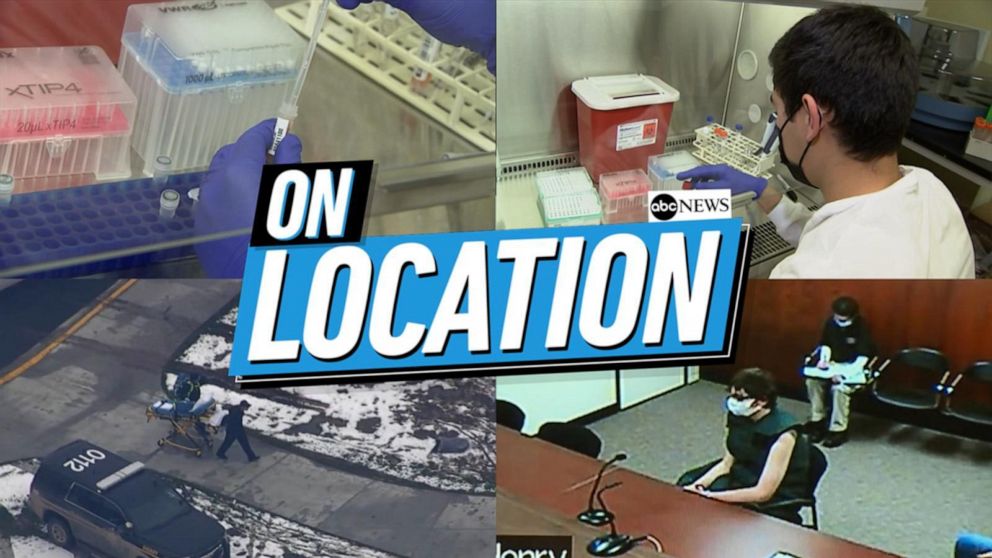 SARAJEVO, Bosnia-Herzegovina -- Bosnian police on Friday arrested seven people suspected of war crimes against civilians during the 1992-95 conflict in the Balkan country, the security authorities said. The group were apprehended in the areas of the eastern towns of Bijeljina and Sokolac, a statement by the Bosnian security agency said. No other details were immediately available. The statement said the group will be handed over to the prosecutors. More than 100,000 people were killed in the 1992-95 War in Bosnia between the country's mostly Muslim Bosniaks, Serbs and Croats. The war ended in a U. S. -brokered peace agreement.

Bosnia police arrest 7 people on suspicion of war crimes
wtop.com
383540b9b9bde6d8df0c44f36caf3501
Dec. 3 Police in California said they have arrested a 29-year-old man in connection to the fatal shooting of philanthropist Jacqueline Avant. The Beverly Hills Police Department identified the suspect in a statement Thursday as Los Angeles resident Aariel Maynor.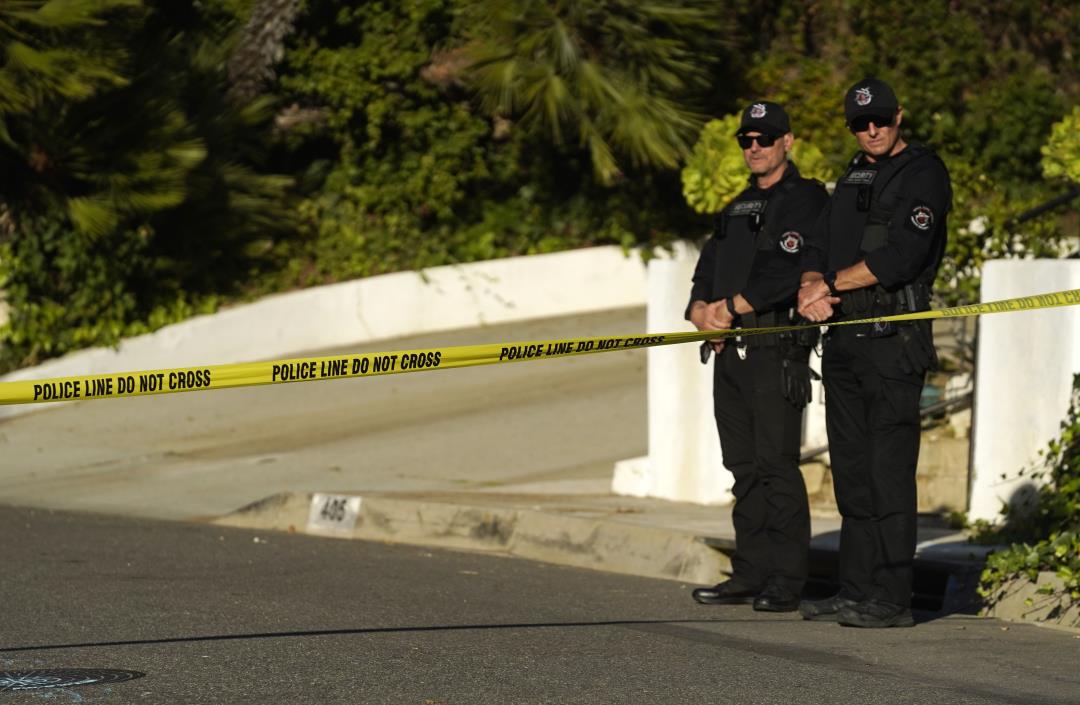 Aariel Maynor Arrested in Jacqueline Avant Murder
newser.com
4ee90ad91cced57574c242e6439b1f7f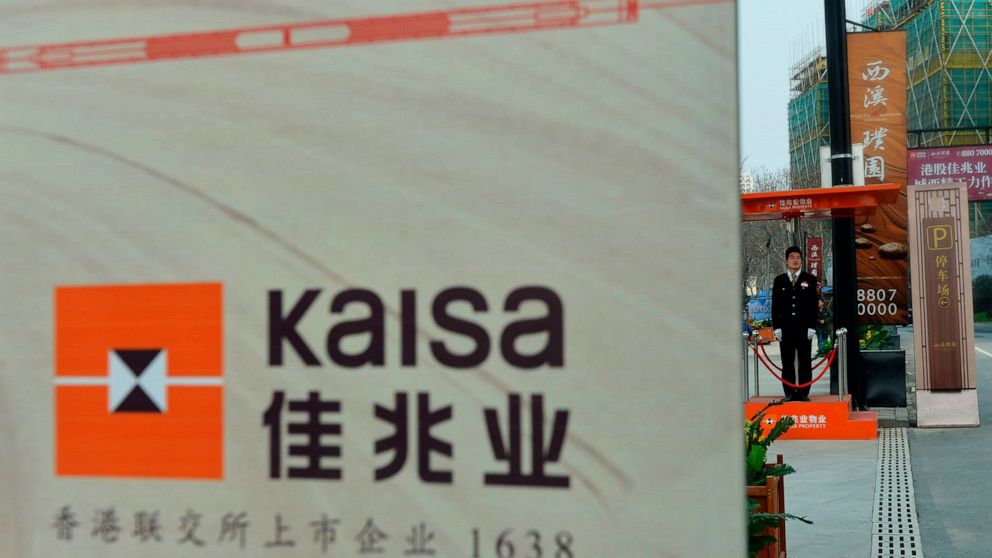 A Chinese real estate developer warned Friday it might fail to pay off a $400 million bond due next week, adding to financial strains in an industry that is struggling to avoid defaults on billions of dollars of debt. Kaisa Group Holdings Ltd., headquartered in Hong Kong, said it tried to renegotiate the debt due Tuesday but too few bondholders agreed to unspecified terms. "There is no guarantee that the company will be able to meet the repayment obligations", said a Kaisa statement released through the Hong Kong Stock Exchange. It did not say if there was a grace period before it would be declared in default, which can trigger requirements to repay other debt immediately. Some Chinese developers are struggling to reduce debt after regulators tightened limits last year on their use of borrowed money. That is fueling fears about possible defaults and turmoil in financial markets. Investors worry the biggest, Evergrande Groupe, its global industry's biggest debtor, might collapse with 2 trillion yuan ($310 billion) of debt. Chinese central bank officials have tried to reassure investors the financial system can be protected from Evergrande's problems. Economists say Beijing can step in to make sure there is adequate money in lending markets but wants to avoid sending the wrong signal by bailing out Evergrande or other developers. Kaisa said it would look at options including selling assets. The company says it has more than 17,000 employees, 310 billion yuan ($49 billion) in assets and activities in more than 50 Chinese cities. It has assets in real estate development, tourism, hotels, sea transportation and health. In October, a midsize developer, Fantasia Holdings Group, announced it failed to make a $205.7 million payment due to bondholders.

Chinese developer warns it might not pay $400 million bond
wtop.com
298b203ed7ffc9a49e20e3061e3ac289
Jacob is a young man who believes he is a wolf mistakenly trapped in a human body. The premise of "Wolf" is just that simple and just that complex. Writer and director Nathalie Biancheri's film explores the lives of those living as "the Other," outside society's norms. It requires commitment on the part of the actors and the audience. It's a worthwhile investment. The first time we see Jacob (George MacKay), he is in the woods, crawling, romping, living as a wolf. Next his concerned parents are checking him into a treatment center for those with species dysphoria. One man believes he's a squirrel, another a German shepherd. A woman believes she is a horse. Lurking around everywhere is a young woman who believes herself to be an angry parrot; she repeats everything the doctors say. The place is run by a man the patients call "the Zookeeper" (Paddy Considine). Recreation rooms are decorated like cheap outdoors knock-offs with fake trees, fake grass, a little plastic pool with rubber ducks in it. The methods are dubious in both practice and rate of success. A therapist (Eileen Walsh) convenes group therapies in which she demands that the patients identify as their human selves; it's a struggle for most. Biancheri isn't adverse to finding humor in some of the situations, but it's never exploitative. Like the rest of the film, it's organic. Jacob struggles to adjust. Quiet and reluctant to reveal any of his wolf personality in front of anyone else, he mostly observes at the beginning of his stay, and it's not a pretty sight. The therapy sessions become increasingly ludicrous, then dangerous. Then he meets the Zookeeper. He is straightforward in his work. He is also a sadist. The Zookeeper's treatment for the man who believes he is a squirrel is to force him repeatedly to try to climb a tree, until his fingernails fall off. You're a squirrel, aren't you? Then climb! For the girl who believes she is a bird, he has an assistant push her to the ledge of a second-story window: You're a bird? Then fly. One day, Jacob meets Wildcat (Lily-Rose Depp), whose name describes who she believes she is. She's been at the facility so long she serves much like a trusty would in jail. She has special privileges and knows her way around, but she can't leave. She also has a set of keys. Wildcat and Jacob have an instant attraction of the opposites-attract variety. One night when he has sneaked out to the kitchen to literally howl at the moon, she pads with feline grace across the counters and stovetop, hisses and scratches him. You'll get us caught, she says. She knows better places to indulge what they believe to be their true selves. The degree to which MacKay and Depp commit themselves to their roles is astonishing, in particular the ability to turn it on and turn it off when needed. MacKay, in particular, is vulpine in his movements when his wolf persona is guiding him. The way his shoulders rotate, the way he crawls, especially the way he growls and raises his back when about to attack – it's all stunning. The film easily could have fallen into cheap camp, but doesn't. MacKay and Depp make it easy to buy into the premise without judgment. Metaphors abound, but Biancheri doesn't overplay her hand on that front. Still, the message is clear. "It's not about surviving," Jacob says. "It's about surviving as myself." "Wolf" offers a searing look at the dangers of trying to prevent that. Three stars out of four stars Rated R; abusive behavior, sexuality, nudity, language 1 hour, 38 minutes In theaters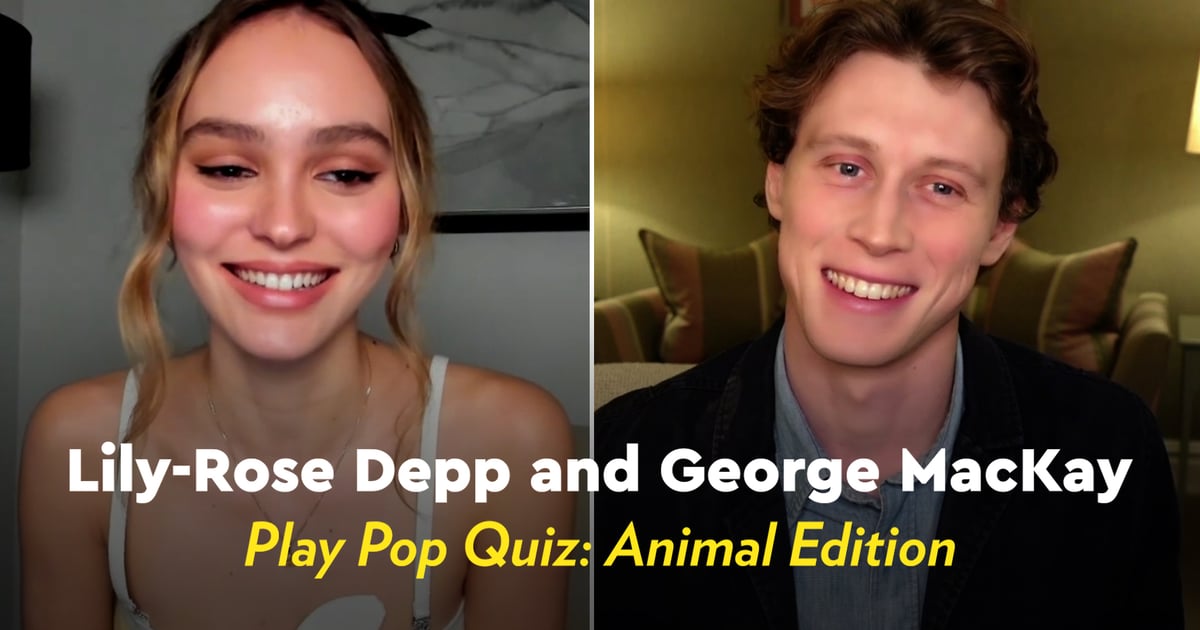 Lily-Rose Depp and George MacKay From Wolf React to Animal Facts
popsugar.com
714fa6839af3454aeb602a3092160baa
Eight years after he graduated from the U.S. Military Academy at West Point, Geoffrey Easterling remains astonished by the Confederate history still memorialized on the storied academy's campus — the 6-foot-tall painting of Confederate Gen. Robert E. Lee in the library, the barracks dormitory named for Lee and the Lee Gate on Lee Road. As a Black student at the Army academy, he remembers feeling "devastated" when a classmate pointed out the slave also depicted in the life-size Lee painting. "How did the only Black person who got on a wall in this entire humongous school — how is it a slave?" he recalls thinking. As a diversity admissions officer, he later traveled the country recruiting students to West Point from underrepresented communities. "It was so hard to tell people like, 'Yeah, you can trust the military,' and then their kids Google and go 'Why is there a barracks named after Lee?'" he said. The nation's military academies provide a key pipeline into the leadership of the armed services and, for the better part of the last decade, they have welcomed more racially diverse students each year. But beyond blanket anti-discrimination policies, these federally funded institutions volunteer little about how they screen for extremist or hateful behavior, or address the racial slights that some graduates of color say they faced daily. In an Associated Press story earlier this year, current and former enlistees and officers in nearly every branch of the armed services described a deep-rooted culture of racism and discrimination that stubbornly festers, despite repeated efforts to eradicate it. Less attention has been paid to the premiere institutions that produce a significant portion of the services' officer corps — the academies of the U.S. Army, the U.S. Navy, the U.S. Air Force, the U.S. Coast Guard and U.S. Merchant Marine. Some graduates of color from the nation's top military schools who endured what they described as a hostile environment are left questioning the military maxim that all service members wearing the same uniform are equal. That includes Carlton Shelley II, who was recruited to play football for West Point from his Sarasota, Florida, high school and entered the academy in 2009. On the field, he described the team as "a brotherhood," where his skin color never impacted how he was treated. But off the field, he said, he and other Black classmates too often were treated like the stereotype of the angry Black man — an experience that brought him to tears at the time. "I was repeatedly in trouble or being corrected for infractions that were not actually infractions," he said. "It was a very deliberate choice to dig and to push on certain individuals compared with other cadets — white cadets." Xavier Bruce, who graduated from the Air Force Academy in 1999 and rose to the rank of lieutenant colonel during his 24 years of duty, said that for him, it was the ongoing slights directed at him as a Black man, rather than openly racist behavior, that cut deep. "We just feel it, we feel the energy behind it, and it just eats us away," he said. Some students of color have spotlighted what they see as systemic racism and discrimination at the academies by creating Instagram accounts — " Black at West Point," " Black at USAFA " and " Black at USNA " — to relate their personal experiences. "I was walking with a classmate and we were both speaking Spanish when a white, male upperclassman turned around and said 'Speak English, this is America,'" a 2020 Air Force Academy graduate wrote in one post. In response to the AP's findings, a spokesman for the Department of Defense, Maj. Charlie Dietz, said the service academies make it a policy to offer equal opportunities regardless of race, color, national origin, religion, sex, gender identity or sexual orientation. He said the DOD formed a special team in April to advance progress on diversity, equity and inclusion across the entire department, including the academies. West Point did not respond to repeated requests for comment, beyond reiterating the importance of diversity to its admissions process and to preparing cadets for leadership. Following the murder of George Floyd in 2020, which sparked protests around the globe, a group of prominent West Point alums had released a 40-page letter urging the academy to address "major failures" in combatting intolerance and racism. "Though we are deeply disturbed, we hold fast to the hope that our Alma Mater will take the necessary steps to champion the values it espouses," the letter said. An appendix offered anonymous testimonials gathered last year from West Point cadets about incidents they said went unaddressed by school officials. "I had a racist roommate that would call me the n-word and spit on me," one cadet wrote. "I told the 4th Regimental Tactical Officer about it, and they did nothing." Shelley acknowledges West Point has become more racially diverse, but said the academy has significant work to do to retain and support students of color. In his class, he estimated about 35 Black students graduated — "some crazy low number," he said. "And we started with a lot more." In a sense, the tributes to Lee that still dot the West Point campus illustrate the academy's dichotomy: Cadets studying military history are taught that Confederate soldiers were no heroes, yet the references to Lee — a West Point graduate who later became the academy's superintendent — remain. The latest annual defense spending bill mandated that the Defense Department survey all its military properties for references or symbols that potentially commemorate the Confederacy, including at West Point, which the commission overseeing the work picked as its first site to visit earlier this year. But the deadline to act on any recommendations is still more than two years away. ___ The U.S. armed forces were segregated until the mid-1950s, when an influx of fighters were needed for the Korean War. Now, the collected services applaud themselves for 200 years as "the greatest military force in history," attracting men and women who represent all creeds, religions, races, ethnicities and sexual orientations. At the academies, integration happened much earlier, following the abolition of slavery. During Black History Month at West Point, honor is paid to Henry O. Flipper, a formerly enslaved man who became the academy's first Black graduate in 1877. But the West Point that Flipper attended was rife with prejudice: His white classmates and professors refused to acknowledge his presence. Today, the academies are a growing pathway to officer status for Black cadets, 2019 data from the Under Secretary of Defense shows, with about 13% of Black active-duty officers commissioned through the five institutions, compared to 19% of white active-duty officers. Most students who enroll — about 60-70% — are nominated by U.S. senators or representatives from their home states as part of a system created in the 1840s to build a politically and geographically diverse officer corps. But today, the changed demographics of the U.S. mean the system gives disproportionate influence to rural congressional districts that tend to be whiter, the AP found. Only 6% of nominations to the Army, Air Force and Naval academies made by the current members of Congress went to Black candidates, even though 15% of the population aged 18 to 24 is Black, according to a report on the service academies released in March by the Connecticut Veterans' Legal Center. Eight percent of congressional nominations went to Hispanic students, though they make up 22% of young adults, the report said. The diversity of nominations has improved slightly in the past 25 years, but the report noted that 49 Congress members did not nominate a single Black student during their time in office and 31 nominated no Hispanic candidates. In Texas, nominations to the service academics from senators Ted Cruz and John Cornyn included 23% and 20% people of color, respectively — among the lowest levels in the Senate compared to the demographics of their state, where more than 60% of young adults are Black, Asian American, Hispanic or Latino. Cruz's press secretary, Dave Vasquez, said the senator rejects that race should be factored in when selecting academy nominees and that names, race and other personal information are all removed before an external review board considers applications to Cruz's office, selecting candidates "on objective merits such as SAT/ACT scores, GPA, and community-service involvement." Cornyn's office did not respond to a request for comment. Curtis Harris said he was awarded one of just three nominations to West Point out of more than 300 applications to his congressman. He graduated in 1978 and became the first in his family to rise to the officer ranks, initially becoming a platoon leader overseeing 35 people and equipment worth millions of dollars at the age of just 21. His uncles had enlisted in the Army and his stepfather was a Navy cook, but they had few options for advancement as Black servicemen, he said. West Point remains a point of pride for Harris: He hasn't missed an Army-Navy football game in 40 years, and he helps review applications for nominations for U.S. Rep. Adriano Espaillat of New York. He also visits high schools and junior high schools to encourage candidates of diverse backgrounds to apply. In a society where opportunity is not given out equally, Harris said, the academy provides the "ammunition" to be successful. Yet diversifying West Point is "not going to happen by itself," he said. "I just think that particularly people of color should know that this opportunity exists." The Naval, Air Force, Merchant Marine and Coast Guard academies have generally become more diverse over the past two decades, according to data supplied by the four schools after the AP asked for 20 years of student body demographic data. West Point did not provide historical records, but Col. Deborah McDonald, the academy's admissions director, said it is welcoming more and more diverse students, with 37% of the class of 2024 identifying as nonwhite. A decade ago, that proportion was more like 25%, she said. Non-white racial groups did not see appreciable changes at some academies. For instance, while the number of Hispanic cadets increased in the past two decades at the Coast Guard and Naval academies, Black cadets showed no noticeable increase during that time. In the class of 2000, there were 73 Black midshipmen in the Naval Academy -- and just 77 in 2020. At the Coast Guard Academy, there were 15 Black cadets in the 2001 class. And in 2021? Merely 16. According to the data provided to the AP, graduation rates between racial groups at the Naval and Coast Guard academies continued to show gaps. At the Naval Academy, for example, Black midshipmen still had the lowest graduation rate of any racial group at 74%, compared to the 2020 school-wide rate of 87%. And the Black graduation rate of 65% at the Coast Guard Academy between 2011 and 2020 lagged about 20 percentage points behind other racial groups. Only data from the Navy and Coast Guard was complete and detailed enough to look at graduate rate trends by race. Two of the five academies — West Point and the Air Force Academy — now have their first Black leaders. But Easterling, the West Point graduate, noted that the faculty there remains mostly white, meaning that students who "don't see themselves, and don't want to stay" can find it hard to ask for help. Greg Elliott said he often found himself in trouble as a midshipman at the Merchant Marine Academy and was asked to leave without graduating. He doesn't blame the academy for his mistakes and he said he never faced overt racism, but he wonders if a more diverse faculty and student body could have changed his course by making him feel he belonged. He remembers a fellow Black alum telling him to just plow through with his head down and realize the academy was "a terrible place to be at, but it's a great place to be from." Both Easterling and Shelley said they also saw signs of extremism during their time in the Army — for Easterling, it was a member of his unit wearing a symbol for the Three Percenters, an anti-government paramilitary group. Both said the academies — and the military — need stronger guidelines for recognizing and confronting language and symbols that suggest an extremist path. Kyle Bibby, a Naval Academy graduate who served for six years in the Marine Corps as an infantry officer, said those who characterize white supremacism only as extreme behavior miss the insidious damage that casual racism and discriminatory attitudes can inflict. "We view white supremacy as like, you know, somebody's got the cross in the truck and they're rolling to your crib to go burn it," said Bibby, who co-founded the Black Veterans Project, which advocates for racial justice in the armed services. But the cuts are much more subtle, he said. At the Naval Academy, he said he once was told that he was "the whitest Black guy" one of his white classmates had ever met because of his skill at trivia games. Another white classmate, unaware Bibby was in earshot, remarked that he didn't care that his sister was dating a Filipino guy but would "kill" her if she dated a Black guy. Timothy Berry, a former Army field artillery officer who graduated from West Point in 2013 and served as class president, said he never felt comfortable reporting racist incidents while at the academy, fearing it would draw unwanted scrutiny to him not being a "perfect cadet," however minor his shortcomings might be. An inspector general's report last year found the Coast Guard Academy had mishandled nearly a dozen race-based harassment allegations between 2013 and 2018 and also noted that harassment was underreported in part because of "concerns about negative consequences." Lt. Cmdr. Kimberly Young-McLear, a Black woman who taught at the academy from 2014 to 2019, said she herself faced years of harassment and retaliation on campus, which she has detailed in congressional testimony. She said she continues to hear from cadets, faculty and staff at the academy who are afraid to speak out about their negative treatment. "They truly are reaching out because they don't have anywhere else to turn," she said. "This isn't about cadets just whining and complaining. They're going against a very powerful institution." ___ Although the academies play a big role in the diversity of military leadership, some have argued that the pipeline begins even earlier, at the high school level. The Department of Defense sponsors Junior ROTC programs at high schools around the country where students can learn the values of the armed services, run drills and wear the uniforms. According to a 2017 study sponsored by the Secretary of Defense, the programs are often located at high schools with larger-than-average populations of students of color. Though it may not be an official recruitment program, Junior ROTC promotes the military branches as a pathway to excellence. Cadet handbooks for the Navy, Army, Air Force and Marine Corps all stipulate non-discrimination policies with regard to race and gender, and emphasize treating everyone with dignity and respect. But former Junior ROTC instructor Cardelle Anthony Hopkins said little was done after one of his students at Lake Brantley High School in Florida alerted him to social media posts by her fellow cadets making racist comments about Hopkins, a retired Black master sergeant. The language was crude and threatening: One comment said he needed to be "tar and feathered." "No n------ in my corps," read another. The students also created a fake Instagram account impersonating Hopkins that included posts making fun of cadets. And ahead of Martin Luther King Jr. Day, someone posted a sign on his classroom door reading "Blood and Soil," a white supremacist slogan. "I was so intimidated even walking to my car. I'm thinking, I'm a grown man… I've never been this terrified," Hopkins said. "In my entire 23 years in the military, I had never been called a n----- ever. And here I am being called that by my students." Near the end of 2019, Hopkins said he noticed a change in the types of students enrolling in the JROTC program. In one of his freshman classrooms, for instance, every white student wrote a message in support of President Donald Trump while working on an art project to decorate ceiling tiles, he said. "I could see that these students were a different breed," he said, noting that their behavior prompted the parents of one of his Black students to remove their daughter from the program. Hopkins said he complained about the harassment but that it wasn't until other students went directly to Lake Brantley Principal Brian Blasewitz saying they knew who was responsible that administration officials acted to track down the two main students involved. Hopkins said the students eventually received four-day suspensions. Blasewitz told the AP that the incidents were taken seriously, but would not disclose any disciplinary measures. Hopkins contacted the officer then heading the Air Force Junior ROTC, who he said expressed sympathy but took no other action, other than saying Hopkins could request a transfer to a new school. "We have roughly 120,000 cadets in Air Force JROTC alone," Hopkins said. "This one colonel sitting in his office has the ability to put out a message to every last Air Force Junior ROTC school if he wants to that says 'We will not tolerate anything like this' and really get on top of this.'" In an email to the AP, the current Air Force Junior ROTC director, Col. Johnny R. McGonigal, said the responsibility for addressing the incidents fell on the high school, writing that "the instructors are employees of the school and the school district is responsible for investigating and resolving disciplinary matters such as this one." Feeling defeated and isolated, Hopkins said his father -- a veteran and also a former JROTC instructor -- advised him to leave, telling him "there's no reason to put yourself through this." After briefly holding the same job at another school, he stepped away from JROTC altogether and abandoned a lawsuit he had filed with the Equal Employment Opportunity Commission. He's joining a Tampa, Florida, high school as a teacher's assistant -- a job that doesn't capitalize on his more than 20 years of military experience. Hopkins said his ordeal leaves him unsettled about the future of the JROTC and, ultimately, the U.S. military. "It just feels like a breeding ground for hatred," he said of JROTC. "And it's not being checked."

'We just feel it': Racism plagues US military academies
wral.com
a49d023514ba1b23202d1c0646b29b5a
The state rested its case at Jussie Smollett's trial Thursday after key testimony from two brothers who said the former "Empire" actor plotted a racist and anti-gay attack on himself in downtown Chicago and paid them to carry it out. After a three-day presentation of evidence, special prosecutor Dan Webb told the presiding judge Thursday evening that the prosecution was done. The defense began its case immediately, calling, among others, an emergency room physician who saw Smollett after the purported attack. Judge James Linn told jurors there would be no testimony Friday, saying he expected they would begin deliberations no later than Tuesday. The physician, Dr. Robert Turelli, testified he treated Smollett after he went to a hospital early on Jan. 29, 2019, telling Turelli he'd been attacked, punched and kicked. Turelli said Smollett had some bruises and scratches but no serious injuries. Before the state rested Thursday, Smollett's lawyer worked to discredit the brothers' accounts, suggesting they attacked Smollett because they didn't like him, and tried to get him to pay them each $1 million not to testify that he staged the assault. Defense attorney Shay Allen suggested the brothers were motivated to accuse Smollett of staging the hoax because they disliked the performer — who is gay and Black — and then saw an opportunity to make money. Olabingo Osundairo's testimony echoed the account his brother, Abimbola Osundairo, gave on the witness stand a day earlier, including that Smollett wanted the brothers to douse him with gasoline and put a noose around his neck, and that Smollett gave them a $100 bill to buy the supplies and paid them with a $3,500 check. Olabingo Osundairo said Smollett told him he received hate mail at the TV studio in Chicago "and he had this crazy idea of having two MAGA supporters attack him", an apparent reference to then-President Donald Trump's slogan "Make America Great Again." Osundairo believed the plan was to publicize the attack on social media, not to involve police, he said. They opted to pour bleach on Smollett, Osundairo said, because he wasn't comfortable using gasoline. He said Smollett wanted his brother to do the punching, and that it should look like he fought back. Osundairo also addressed the defense contention that the brothers were driven by homophobia. He testified that he has nothing against gays and the jury was shown a photo of the siblings taking part in Chicago's 2015 gay pride parade dressed as trojan warriors. Smollett, 39, is charged with six counts of felony disorderly conduct for making what prosecutors say was a false police report about the alleged attack on Jan. 29, 2019 — one count for each time he gave a report — to three different officers. The class 4 felony carries a prison sentence of up to three years, but experts have said if Smollett is convicted he likely would be placed on probation and ordered to perform community service. Olabingo Osundairo also denied a white person was involved, or that he and his brother even wore masks or makeup to make it appear they were white. In statements that were widely ridiculed because the brothers are Black, Smollett had said he saw pale or white skin around the eyes of one of his masked attackers. During cross examination, Allen asked Abimbola Osundairo, who worked as a stand-in on the Chicago set of "Empire," if he tried to get a $5,000-per-week job as Smollett's security and if after he was questioned by police and released he told Smollett he and his brother wouldn't testify at his trial if they were each paid $1 million. Osundairo responded "No sir" to both. In follow-up questioning by Webb, Osundairo said he never thought Smollett would go to the police to report the fake attack as a real hate crime. He said Smollett told him that he wanted to use it to generate media attention, and that he has never lied to Chicago police. Olabingo Osundairo told jurors he talked to police without a promise of immunity or under any sort of favorable deal. He added: "It was simply just to get the truth out of what happened that night." Smollett's legal team needs to cast doubt on the brothers' damaging testimony, but it isn't easy. Abimbola Osundairo stuck with his story during cross-examination, while also denying he had a sexual relationship with Smollett or that he asked the actor to hire him. And much of what the Osundairos have told jurors about that night appears to be corroborated by video and other evidence. Smollett's legal team asked Olabingo Osundairo about a previous felony conviction, which he testified was in 2012, for aggravated battery. As a convicted felon he cannot legally possess a firearm, but police found several guns when they searched their home after the alleged attack. Both brothers said the guns belonged to Abimbola Osundairo. The defense said the brothers lied about Smollett staging the attack to get out of trouble for possessing the firearms and heroin that was also found in the home. Abimbola Osundairo, an aspiring actor, said he and his brother agreed to their roles in the fake attack because he felt indebted to Smollett for helping him with his acting career.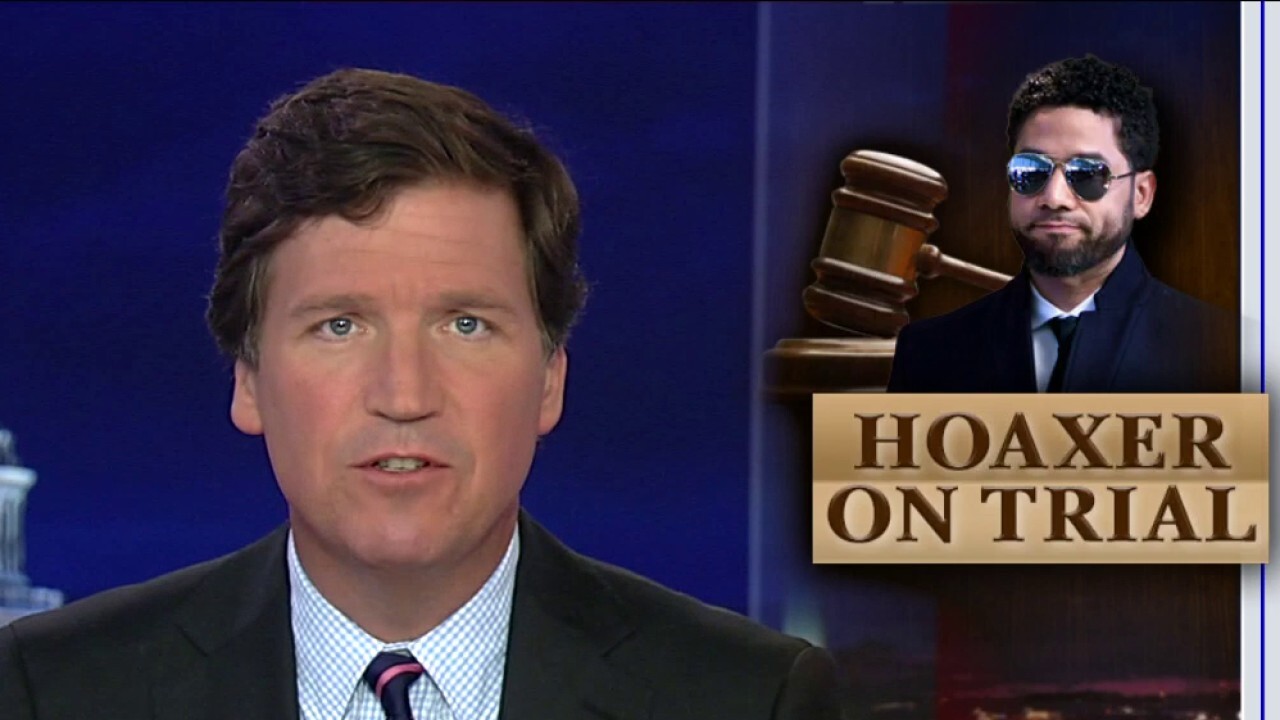 Tucker Carlson: It's not surprising Jussie Smollett pushed his hoax as far as he could
foxnews.com
74bec454ad5887e36e45143575668225
President Joe Biden looked out over an audience of government scientists and framed his latest plan for fighting COVID-19 as an opportunity to at last put an end to divisiveness over the virus, calling the politicization of the issue a "sad, sad commentary." And then he tacked on a political dig. Some people "on the other team," he said Thursday, were threatening to hold up government spending and endangering the nation's credit out of pique over vaccination requirements. "Go figure," he added. It was a quick aside in a Biden speech that otherwise struck a largely bipartisan tone. But it served as fresh evidence that after taking it on the chin for months, Biden and his allies are increasingly willing to hit back, casting Republicans as the true obstacle to the nation's recovery from the pandemic. The president's efforts to confront the coronavirus have long attracted a litany of fiery statements, legal challenges and more than a few barbs from his predecessor. But Biden was elected on the promise of depoliticizing the virus response and following the science, so responding in kind wasn't seen as an option early on. Biden aides in the early months of his presidency pressed him to ignore criticism from Republicans, arguing that responding would further inject politics into the vaccination campaign and harm his all-out effort to get Americans to roll up their sleeves. But now, as public patience wears thin amid the emergence of the new omicron variant and as some GOP lawmakers have threatened to shut down the government over vaccine requirements, the White House and its allies are seizing on what they see as a political opening. "It's clear that Republicans have decided that the fate of the Biden presidency is tied to COVID," said Democratic communications strategist Eric Schultz, who worked in the Obama White House. "And Republicans have chosen to be on the side of the virus." With most Americans now vaccinated, the White House is less worried about turning people off with such political talk. Biden aides now doubt that some of the stubborn holdouts -- more than 40 million adults -- will get a vaccine for any reason short of their employers requiring it, minimizing the risk of backlash. Biden did pop out a dig in August as some Republican governors moved to block mask mandates in schools. "If you aren't going to fight COVID-19, at least get out of the way of everyone else who is trying," he said. "You know, we're not going to sit by as governors try to block and intimidate educators protecting our children." More recently, Biden aides have grown more willing to openly condemn Republican lawmakers they view as obstacles to his efforts to control the pandemic. "These supporters of the former president are advocating for shutting the federal government down so that 20% of the public who are refusing to get vaccinated or tested can be free to infect their coworkers, our children, filling hospitals — that is what they are advocating for," White House press secretary Jen Psaki said at briefing this week. "They want to shut the government down in order to advocate for people to assert that on society. So, I don't think that should be lost on us." Privately, White House officials have been even more direct, accusing Republicans of advocating policies that would extend the pandemic, close schools and cost more lives. Some Republican lawmakers, for their part, have pitched their opposition to the vaccine mandates as looking out for constituents being forced to choose between a shot and a job, although Biden's order offers a test-out alternative for most private sector employees. The lawmakers are seeking legislation that would prevent agencies from receiving funding to enforce the mandates. "I have heard from hundreds of Utahns, in recent days, who are concerned about losing their jobs — losing their jobs not just in general, not just in the abstract, but specifically due to these mandates," said Sen. Mike Lee, R-Utah. Democrats are portraying the vaccine mandates as critical to protecting the health of Americans during a pandemic, describing the Republican efforts as "anti-vaccine." "How do they explain to the public that they are shutting down government because they don't want people to get vaccinated?" House Speaker Nancy Pelosi said Thursday when the fate of a government spending bill was uncertain. "Why don't you go ask them? This is so silly." Democratic Senate Majority Leader Chuck Schumer warned that if Republicans were to block the funding bill, "It will be a Republican anti-vaccine shutdown." The Senate did later Thursday approve a stopgap spending bill to avoid a short-term shutdown after leaders defused the standoff over vaccine mandates. Biden's handling of the COVID-19 pandemic has long been a strong point in his public approval ratings, but it has slipped in recent months as the delta variant raged and cases and deaths increased. More than 780,000 Americans have now died from COVID-19. An October AP-NORC poll found that 54% of Americans said they approved of Biden's job on the pandemic, higher than his approval rating overall and much higher than approval of his handling of the economy, at 48% and 41%, respectively. Still, as recently as July, before the delta variant struck, 66% had approved of Biden on COVID-19 and 59% approved of his job performance overall. The White House seems increasingly intent on reclaiming the high ground on COVID. White House spokesman Andrew Bates on Thursday took to Twitter to play up a Chamber of Commerce statement offering support for the president's contention "that no business should have to shut down this winter because of COVID-19." Bates tweeted, "Tough break for Republicans: like us, business is also opposed to the pandemic, and they similarly don't want it to kill more Americans and jobs."

Biden, allies increasingly pushing back at GOP's virus barbs
wtop.com
a7b75024fa3e01bfc90e9f6154485b15
The National Basketball Association (NBA) and private broadcasting group Viacom18 on Friday entered into a multi-year partnership to live-broadcast NBA games and programming across television and over-the-top streaming. Under the agreement (commercial details and the duration of the same are not disclosed), Viacom18 will distribute live NBA games in English and Hindi on its channels like Vh1, MTV, Voot and Jio TV, the broadcaster and the association said in a joint statement. Beginning with the NBA's landmark 75th anniversary season in 2021-22, Viacom18, as part of the partnership, has enabled and supported by the Rise Worldwide, will provide live coverage of the association's regular season and marquee events in English and Hindi through its television channels Vh1 and MTV, and through its digital platforms Voot and partner Jio TV. Coverage will include weekly live games, NBA all-star, the NBA Play-in tournament, the NBA playoffs and the finals, it said adding the broadcasting group will also show daily highlights and create original NBA-themed programming across its network. Basketball is a sport that is increasingly gaining attention in the country and through this partnership, we not only want to make basketball a mainstream sport, but also build its lifestyle appeal among sports fans, Anil Jayaraj, the chief executive of sports at Viacom18, said. Over the course of this association, we will be initiating a heavily localised marketing outreach and consumer connect programme aimed at building fandom for the sport, Anshul Ailawadi, head of youth, music and English entertainment at Viacom18, said noting globally, basketball is more than a sport it is a lifestyle. Sunny Malik, head of global content and media distribution for NBA said, by offering a range of NBA programming on Viacom18 in both English and Hindi, we look forward to reaching and inspiring millions of new and existing NBA fans across the country. In September, the NBA had named Bollywood actor Ranveer Singh its brand ambassador apart from announcing a collaboration with the Lakm Fashion Week to celebrate the league's landmark 75th anniversary season. Viacom18, a 51:49 joint venture between Network18 owned by Reliance Industries, and ViacomCBS, offers multi-platform, multi-generational and multicultural brand experiences and entertainment through on air, online, on ground, in shop and through cinema. The NBA is a global sports and media business built around four professional sports leagues -- the National Basketball Association, the Women's National Basketball Association, the NBA G League and the NBA 2K League. It along with the International Basketball Federation also jointly operates the Basketball Africa League. The NBA has established an international presence with games and programming available in 215 countries and territories in over 50 languages, and merchandise for sale in over 200 countries and territories on all the continents.

NBA, Viacom18 Set Multiyear, Multiplatform India Partnership
variety.com
bd4640c5947ae18cee029e61bfac2003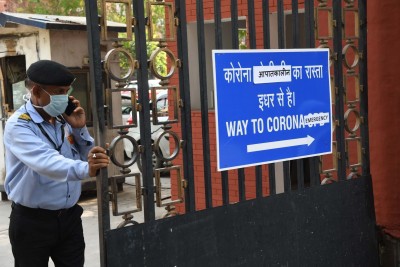 A total of 10 persons suspected to be infected with the Omicron Covid variant have been admitted to Delhi's Lok Nayak Jai Prakash Hospital (LNJP). Talking to IANS, Dr Suresh Kumar, Medical Director, LNJP Hospital, which has been designated for the Omicron infection treatment, said on Friday, "We have admitted a total 10 individuals who are suspected to be of new Covid variant Omicron". However, he underlined that 'none of them has been identified yet ti have been infected with the Omicron variant'. He said that their genome sequencing reports are awaited. Kumar said that samples, which have been identified, will be sent for sequencing on the day itself (Friday). Delhi Health Minister Satyendra Jain on Thursday had informed that eight samples were sent on Thursday for genome sequencing. However, their reports are also awaited. The Union Health Ministry on Thursday said that two cases of Omicron have been detected in Karnataka. "Both persons had travelled from South Africa. Their contacts have been identified and are under monitoring," said Dr Balram Bhargava, chief of the Indian Council of Medical Research. "All Omicron related cases are found to have mild symptoms so far. No severe symptoms have been noticed in Omicron infection in all such cases in the country and abroad," said the Health Ministry. Union Health Ministry has said that Covid appropriate behaviour is the need of the hour. However, he added that no severe symptoms of the Omicron Variant of Covid-19 reported have been so far. He said that around 29 countries have reported 373 cases of Omicron Variant so far. Get the news updates on WhatsApp & Telegram by subscribing to our channels. For all the latest Delhi updates, download our app Android and iOS.

12 Omicron suspects admitted to Delhi's LNJP hospital so far: Report
business-standard.com
281ccb46460d84af058bcc7b8aabc969
The Court of Appeals in the Philippines said on Friday that it would allow the journalist Maria Ressa to travel to Norway to receive the Nobel Peace Prize, overturning a decision by the government to block her from attending the ceremony. Ms. Ressa's lawyer, Ted Te, filed the appeal last month for his client after the Philippines' solicitor general said the journalist could not travel to Norway. The government called her a flight risk because her "recurring criticisms of the Philippine legal processes in the international community reveal her lack of respect for the judicial system." Ms. Ressa was awarded the peace prize in October along with Dmitri A. Muratov, a Russian investigative journalist, for "their courageous fight for freedom of expression." Ms. Ressa, the first Nobel laureate from the Philippines, is the chief executive officer of Rappler, a digital news organization that is well known for its investigations on disinformation and of President Rodrigo Duterte's brutal five-year drug war. She is an outspoken critic of Mr. Duterte, whose government has filed seven criminal charges against her, including cyberlibel and tax evasion. The ruling on Friday came after days of growing international pressure to allow Ms. Ressa to attend the ceremony, which will be held in Oslo on Dec. 10. Earlier this week, the United Nations urged the Philippines to let Ms. Ressa travel to Norway, saying it was "very concerned" about the restrictions placed on her. The International Press Institute warned that blocking Ms. Ressa from the ceremony " puts the Philippines in the company of some of history's most repressive regimes." The last time a government barred a Nobel Laureate from collecting an award was in 2010, when China prevented the dissident Liu Xiaobo from doing so. The only other time that an award was not collected was in 1936, when the peace prize went to Carl von Ossietzky, a German journalist detained in a concentration camp by Nazi Germany. The Soviet dissident Andrei Sakharov, the leader of Poland's Solidarity movement, Lech Walesa and Daw Aung San Suu Kyi of Myanmar were also barred by their governments from attending, but their family members were allowed to collect the award on their behalf. "We'd like to think that the Court of Appeals reached the resolution independently of any public opinion," said Mr. Te, Ms. Ressa's lawyer. "But the Court of Appeals is composed of human beings who are aware of what's going on. So, of course, anything they read could possibly have an influence on how they think." Ms. Ressa is due to fly to Oslo from Manila on Dec. 8, according to Mr. Te. On Thursday, a coalition of groups from the Philippines made up of rights activists and academics called on the government to allow Ms. Ressa to go to Oslo because her presence in the ceremony is "symbolic, urgent and necessary." "This brings great honor and recognition not only to Ms. Ressa, but to the Philippines, Filipinos both present and unborn, and all journalists whom she represents through this award," the group stated.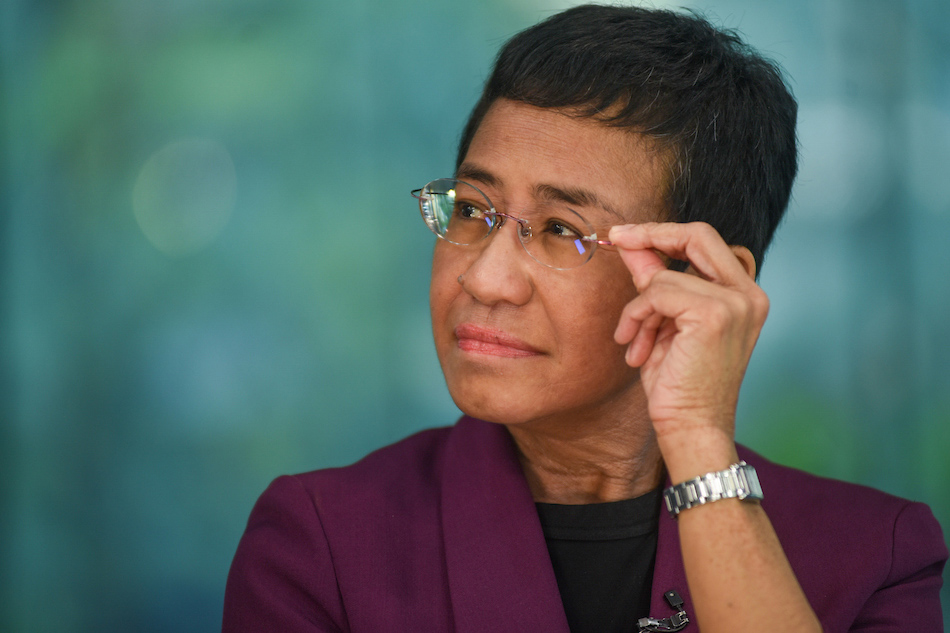 Court allows Maria Ressa to travel to Oslo to receive Nobel Peace Prize
news.abs-cbn.com
056e642baf5d376f433113136eb6b8f4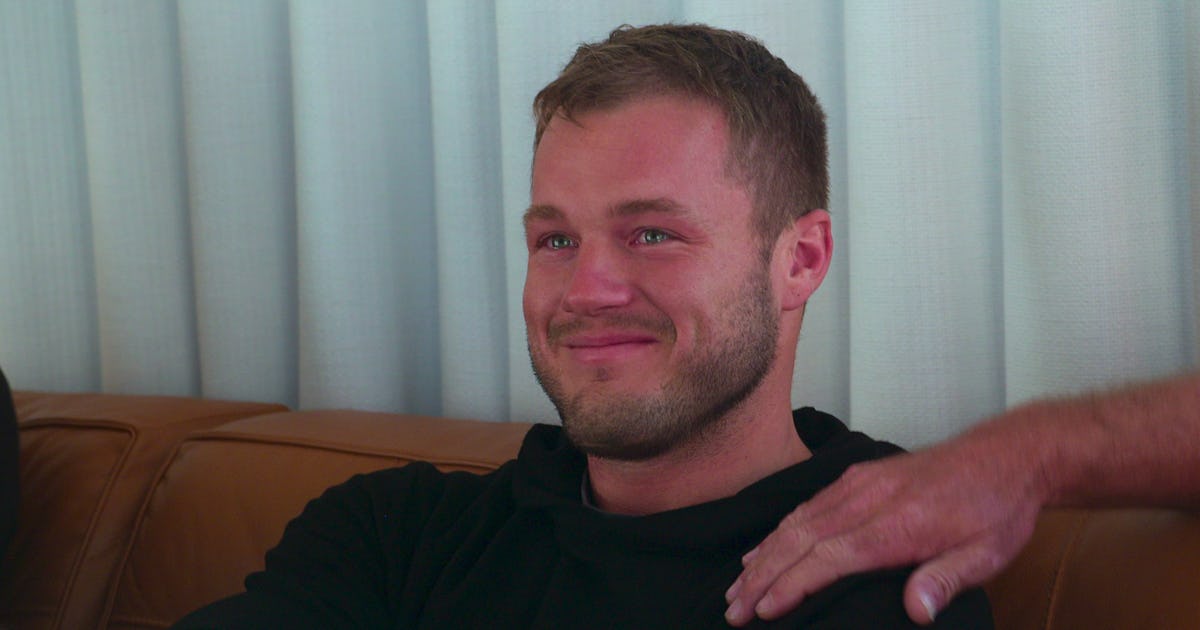 Streaming "I thought that I found someone who could change me." Few could forget Colton Underwood's infamous fence jump on The Bachelor. After frontrunner Cassie Randolph self-eliminated because she wasn't ready to get engaged, he melted down, ripped off his mic, and — in the most heavily teased moment of his season — flung himself over an eight-foot gate. Colton then evaded production and took off down a Portugal street. In his new Netflix docuseries, Coming Out Colton, the former NFL player sheds more light on what was going through his head that night. He came out as gay two years after his season aired, and the show documents his journey to accept and better understand his queer identity. But while on The Bachelor, he was still struggling with his sexuality and didn't "want to be gay." He says being on the show made him feel like he was "becoming more of a straight man." And after his hometown beach date with Cassie, he felt like he'd finally found the "one really good girl" who could "change" him. "The night that Cassie was leaving me on The Bachelor, there was a big part of me that was thinking, 'If I can't get there with you, then I definitely can't with any other woman," he explains on the series. Eventually, Colton did persuade Cassie to come back, and the two continued dating after he gave her his final rose. "After The Bachelor, our relationship was up and down and eventually we broke up and I started to spiral," he says. Colton and Cassie announced their split after a year of dating in May 2020. Four months later, Cassie filed a restraining order against Colton. In court documents, she alleged that Colton was "stalking and harassing her," sending "unsettling text messages," and even placed a tracking device on her vehicle. A judge granted Cassie a temporary restraining order, but the former Bachelor contestant later dropped the case after she and Colton reached a private agreement. "I was f*cked up. I was suppressing my sexuality so hard. I was taking medication daily to deal with depression and anxiety, and that made me a paranoid freak," Colton says while coming out to his longtime friend Kassidy on Coming Out Colton. "I didn't trust a whole lot of people, and I was trying to do anything and everything I could to protect a secret. I lost my mind, and I did some things, I said some things that I'm not proud of. That's not me making excuses for what I did because I did f*ck up. I made mistakes, and I will take ownership in that." Later, while coming out to his dad on a fishing trip, Colton explains that the day Cassie filed the restraining order was the day he realized he could no longer pretend to be straight. "I knew she was my last straight relationship and I didn't want to let that go because I didn't want to have to deal with this," he says. As he sets out tell the rest of the world that he's gay, Colton's dad warns him that people will think he's coming out just to save face after his behavior toward Cassie. But Colton pushes back. "That's the furthest thing from the truth. If anything, the reason I'm coming out is because I'm ashamed and I'm sort of mortified of what got me to this position in the first place," he responds. In a recent interview with the New York Times, Colton clarified that while he's attracted to women, he doesn't identify as bisexual. He says in Coming Out Colton that he thinks he was drawn to Cassie because he "felt comfort and safety with women who are a little more reserved and unsure and shy." Women who were more confident and brazen, like contestant Onyeka Ehie, intimidated him because he was "scared [that] if we ended up together, she would call me out on my sh*t." Colton, who was open throughout his season that he was a virgin, was also happy that the show ended abruptly instead of with the usual fantasy suite dates and final rose ceremony. "I knew I was attracted to men but I felt like if I lose my virginity in the fantasy suite, is it going to please me enough to keep me wanting to be straight?" he recalls on Coming Out Colton. "Crossing that line was such a big deal because it would force me one way or the other and I didn't know which way that was going to be."

'Bachelor' Fans Plan to Boycott Colton Underwood's Netflix Docuseries
heavy.com
2fab6ac24b69509f7878ce9da4e91ea9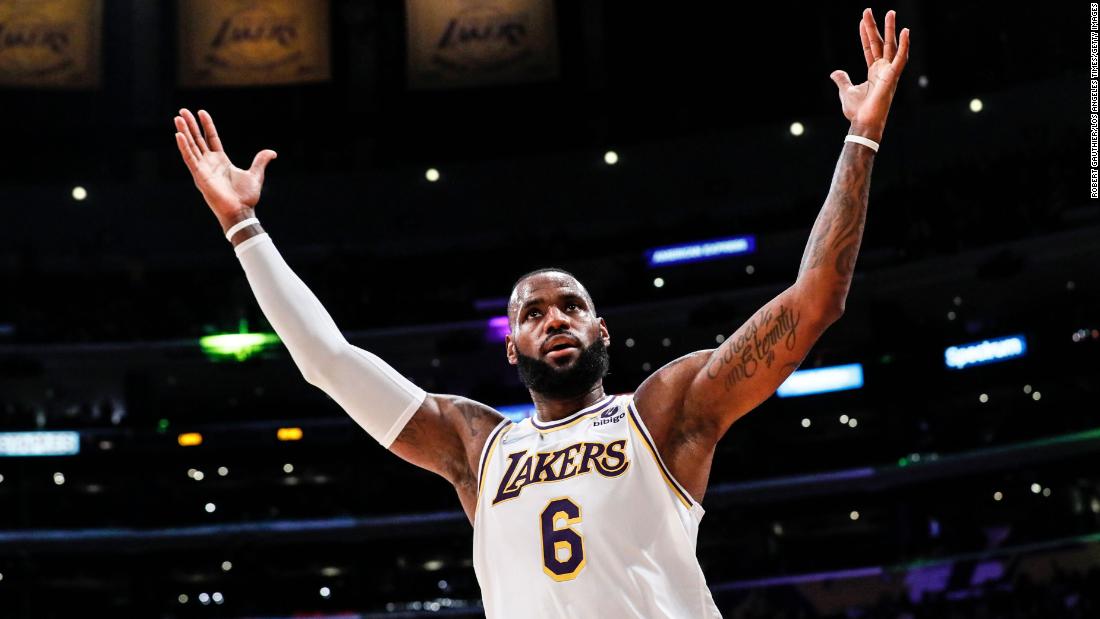 James has provided negative PCR tests since he was scratched from playing Tuesday, the NBA said in a statement. "James was originally placed in the Protocols on Tuesday, November 30 after a series of tests delivered conflicting results, including an initial positive test that was collected on November 29. Additional testing confirmed that he is not a positive case", the statement said. "In accordance with the Protocols, and the consistent testing practice that has been in place since the 2019-20 Season Restart in Orlando, the sample that produced the initial positive test was re-run twice and returned one negative and one positive result on two different PCR instruments. As a result, James underwent additional testing on November 30, with one test returning a negative result and a second test resulting in a clinically inconclusive result." If a player tests positive for Covid-19, that player could return if he tests negative twice consecutively for the virus at least 24 hours apart, the league's protocols stipulate. Otherwise, the player must isolate for at least 10 days following a positive test. James has stated publicly he received the vaccine despite being skeptical at first. "Everyone has their own choice to do what they feel is right for themselves and their family and things of that nature", James told reporters in September. "I know that I was very skeptical about it all. But after doing my research and things of that nature, I felt like it was best suited for not only me but my family and my friends", he said. "That's why I decided to do it." James missed Tuesday night's road game against the Sacramento Kings. Lakers head coach Frank Vogel said the team arranged for transportation to get James safely back to Los Angeles. "Obviously, it's a huge loss", Vogel said Tuesday before the game. "It's disappointing. We just want the best for him right now." The Lakers beat the Kings 117-92 without their star forward. James' next anticipated game is Friday night in Los Angeles against the Clippers.

Lakers Star LeBron James Breaks Silence After Being Cleared to Play
heavy.com
2459efb25f48e8322603a8d039ea6470
Andrew Mangiapane and Milan Lucic scored on the power play as the Calgary Flames won their fourth straight road game, 3-2 over the Los Angeles Kings on Thursday night. Matthew Tkachuk had a goal, Jacob Markstrom made 40 saves and the Flames improved to an NHL-leading 10-2-2 on the road. "Sometimes you need your special teams to produce, and the power play was able to get two and the penalty kill did their job again here tonight," Lucic said. Alex Edler got his 100th career goal and Alex Iafallo also scored, but the Kings lost for the seventh time in eight games. Cal Petersen made 29 saves. "I think it always comes down to little things, the little details in a game, little mistakes here and there," Edler said. "Whether it's getting the puck behind them, turning the puck over here and there. If you do that too many times, eventually you're going to get punched." Tkachuk made it 3-1 at 4:54 of the second, with the Flames taking advantage of a turnover in the neutral zone, to get his 11th goal on a wrist shot from the right circle. Edler got the Kings back to 3-2 with 1:49 left in the period, scoring off the rush to pick up his first goal with Los Angeles after playing 15 seasons in Vancouver. The Flames used two power-play goals to take a lead into the first intermission after falling behind early. Lucic scored five-hole to put Calgary in front with 3:32 remaining in the period, getting a goal for the second straight game and giving him three in his past four outings. The Flames tied it 1-all with 8:41 left. Los Angeles couldn't clear Mikael Backlund's rebound, and he was able to find Mangiapane in the slot for a one-timer. Mangiapane leads Calgary with 16 goals, a league-leading 15 of which have come on the road, and his five power-play goals are tied with Tkachuk for most on the team. The second power-play unit contributed both goals, and Lucic likes the simple approach they are using. "Go to the net, pick up loose pucks, find guys off the side of the net, and all that type of stuff. It's worked pretty good for our unit so far, so we need to chip in when we can like we did tonight," he said. Iafallo put the Kings ahead 4:30 into the game, tipping the puck under Markstrom's glove as he had been preparing for a rising shot on Edler's look from the blue line. It was Iafallo's third goal in two games. "They're not going in offensively, so we've got to almost play perfect defensively. So we're chasing our tail a little bit," Los Angeles coach Todd McLellan said. WELCOME BACK Darryl Sutter coached against the Kings for the first time since leading them to Stanley Cup championships in 2012 and 2014. Sutter went 225-147-53 in six seasons with Los Angeles before he was fired as part of an organization overhaul following the 2016-17 campaign. Flames forward Trevor Lewis played against Los Angeles for the first time. Part of those two Cup-winning teams, he had 70 goals and 93 assists in 674 games during his 12 seasons with the Kings. "It was big to get them the win," Tkachuk said. "They were here for a lot of years and won some championships here and probably have a lot of great memories here, so, sure, this game feels a lot better and is special to them, but it feels better with the win." NO PLACE LIKE HOLE Four of Lucic's seven goals this season have come between the goalie's legs. "It's a high-percentage shot. If you miss, it's off the pads and it stays alive," Lucic said. "I'd love to tell you how I set it up, but I don't want the goalies to know what my thought process is." NOTES: Mangiapane also had an assist on Lucic's goal for his fifth multipoint game. Mangiapane had scored two goals in each of his first four.… Edler has seven goals and 33 assists in 69 games against Calgary.… Viktor Arvidsson had two assists in his 400th career game, giving him two goals and four assists during a four-game point streak. UP NEXT Flames: Visit Anaheim on Friday night. Kings: Visit Edmonton on Sunday night. ___ More AP NHL: https: //apnews. com/hub/NHL and https: //twitter. com/AP_Sports Copyright © 2021 The Associated Press. All rights reserved. This material may not be published, broadcast, written or redistributed.

Flames hand Kings their 7th loss in 8 games
ocregister.com
53d0fda58974054761cde788d834f2ad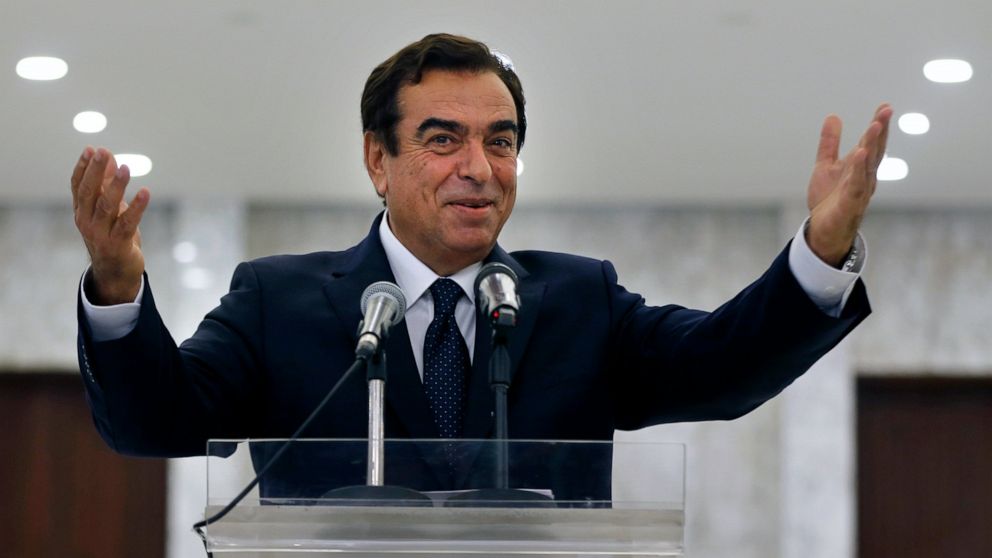 Lebanon's information minister is expected to announce his resignation Friday, in a bid to ease an unprecedented diplomatic crisis with Saudi Arabia and other Gulf countries. Minister George Kordahi told local TV stations Al-Jadeed and MTV Thursday night that he intended to step down, weeks after televised comments he made that were critical of Saudi Arabia's war in Yemen sparked the crisis. In response, Saudi Arabia recalled its ambassador and banned all Lebanese imports, which used to bring in about $240 million a year. Kordahi had refused to resign over the comments made before he assumed his Cabinet post, prolonging the crisis. Kordahi had said the war in Yemen was futile and called it an aggression by the Saudi-led coalition. Yemen's war began with the 2014 takeover of Sanaa by the Houthi rebels, who control much of the country's north. The Saudi-led coalition entered the war the following year, determined to restore the internationally recognized government and oust the rebels. Lebanon is sinking deeper into an economic crisis, the worst in its modern history. The country's financial meltdown, coupled with multiple other crises, has plunged more than three quarters of the nation's population of 6 million, including a million Syrian refugees, into poverty. The Saudi measures have caused anxiety particularly among the many Lebanese who work in Gulf countries, and added to the country's economic woes. It is not clear whether Kordahi's resignation Friday would placate Saudi Arabia enough to reverse the decisions. At the root of the crisis is a years-old regional rivalry with Iran, and Saudi unease about the increasing clout of Lebanon's Iran-backed Hezbollah group. Lebanon has been caught in the middle. Its relations with Saudi Arabia, a traditional backer of the small Mediterranean country, have been steadily worsening over the past years. Kordahi's expected resignation later Friday comes ahead of a visit by French President Emmanuel Macron to Saudi Arabia and other Gulf countries. Macron backs Prime Minister Najib Mikati's government and had taken the lead among the international community in helping the small Mideast country, a former French protectorate.

Lebanon minister to resign in bid to ease crisis with Saudis
wtop.com
bdfe302272088e7e56a6f7bc27dcee70
Cheri Burness' dog was the first to signal something was wrong with their tap water. He stopped drinking it two weeks ago. Then Burness started feeling stomach cramps. Her 12-year-old daughter was nauseous. "It was just getting worse every day," said Burness, whose husband is in the Navy. Their family is among hundreds of military families living near Pearl Harbor with similar complaints after the Navy's water system somehow became contaminated by petroleum. The problems have afflicted one of the most important Navy bases in the world, home to submarines, ships and the commander of U.S. forces in the Indo-Pacific region. The issues may even threaten one of Honolulu's most important aquifers and water sources. The Navy said Thursday that tests had identified petroleum in its Red Hill well which taps into an aquifer near the base. Rear Adm. Blake Converse, Pacific Fleet deputy commander, told a town hall meeting the Navy took this well offline on Sunday because it was nearest well to affected housing areas. Converse said the Navy will flush clean water through its distribution system to clear residual petroleum products from the water. This process, followed by testing to make sure it the water meets Environmental Protection Agency drinking standards, could take four to ten days, he said. The Navy will investigate how contaminants got into the well and fix the well, he said. The crisis comes after the Navy on Nov. 22 said a water and fuel mixture had leaked into a fire suppression system drain line in a tunnel at a massive fuel storage facility 3 miles (4.8 kilometers) inland of Pearl Harbor. The Navy said it removed about 14,000 gallons (53 kiloliters) of the mixture, and said the liquid hadn't leaked into the environment. The Navy said so far it's received calls about a fuel odor or physical ailments from 680 homes in Navy housing and 270 in Army housing on the Navy's water system. The Navy water system serves 93,000 people. In the days after Thanksgiving, Burness's daughter felt so sick she didn't want to eat any leftovers, including potatoes, turnips and carrots that had been boiled in water. "'I don't want you to have to throw out food because I know it's expensive, but I can't eat this Mom,'" Burness said her daughter told her. On Sunday, Burness started seeing comments on social media from military families saying their tap water smelled like fuel. She didn't smell it, but people told her to turn on her hot water and check. She did and smelled it too. She told her family not to drink the water and not to wash their hair and face with it. She ordered private water delivery for $120 a month. They family has mostly been eating off of plastic and paper plates and eating out. On Monday, when she gave her dog some bottled water, he immediately drank a full liter's worth and then drank two more liters over the next 12 hours. The Navy has since starting distributing bottled water. The Navy said Marines would set up showers and laundry facilities connected to clean water. The Army said it would help affected families move to a hotel or a new home. The Navy is working on a similar program. The Navy is also setting up dedicated medical clinics. Burness said her stomach cramps are about 85% better, but not fully. Her daughter's nausea has improved. But they are both now complaining of breathing issues. Burness has been frustrated with the Navy's response, which she believes has been dismissive of families' concerns. She pointed to a Monday email from the commander of Joint Base Pearl Harbor-Hickam that told residents the Navy was testing water samples but it had no immediate indication the water wasn't safe. His email said he and his staff were drinking the water. "All they had to do was say; 'We see that there's a problem, we don't know what it is and we're going to do whatever it takes to find out and fix it.' That's all they had to do. And instead, we got: 'Nope. Looks good. Smells fine. Bye'," Burness said. Navy Region Hawaii, which oversees all Navy installations in the state, said the commander's email was sent when "numbers of concerns were still very low." "Since then, the Navy has aggressively increased sampling, testing, communication to families and others impacted, as well as started response teams of experts to address the issues we all are facing," the command said in a statement. The Nov. 22 tunnel leak was only the latest involving the Red Hill Fuel Storage Facility, a complex of 20 underground fuel tanks built during World War II. Environmentalists and Honolulu's municipal water utility have expressed concerns about these aging tanks since the Navy disclosed one of them leaked 27,000 gallons (102 kiloliters) in 2014. The tanks sit 100 feet (30 meters) above an aquifer that supplies about a quarter of the water consumed in Honolulu, prompting concerns that leaks could contaminate one of the city's most crucial water sources. This is the same aquifer tapped by the Red Hill well where the Navy just detected petroleum. Last month, the Sierra Club of Hawaii and other environmental groups called on the government to shut the tanks down. Burness said her experience has shaken her confidence in the military. During her decades as a military spouse, she's always believed in doing whatever it takes to support "the mission." "This has destroyed all of that," she said. "I have zero confidence at this point, and I think this has shown that they cannot be trusted with anything."

Fuel in tap water alarms Pearl Harbor military families
wtop.com
409ad3421c6a36bce189ec80841d56ee
The Omicron coronavirus variant threatens to fuel soaring inflation in the United States by further pressuring supply chains and worsening worker shortages, Cleveland Federal Reserve Bank President Loretta Mester told the Financial Times. "If it turns out to be a bad variant it could exacerbate the upward price pressures we've seen from the supply-chain problems", Mester told the paper in an interview on Thursday. "The fear of the virus is still one of the factors holding people back from re-entering the labour force", Mester said, adding that there was a risk that if the new variant were more virulent than Delta the people who have lost or quit their jobs during the pandemic would continue to stay at home. Earlier this week, Federal Reserve Chair Jerome Powell said that the U.S. central bank needs to be ready to respond to the possibility that inflation may not recede in the second half of next year as most forecasters currently expect. "We have to entertain the risk that those persistently high numbers of inflation could become more embedded", Mester said. "It's really about giving us the optionality to make moves on the interest rate path." Mester added that said she would support at least one rate increase next year, and that two might be "appropriate". Still, the economy is better at dealing with these variants, she said, adding that demand side effects have eased, but supply side effects remain. Mester will have a vote on the Fed's policy-setting committee in 2022. (Reporting by Radhika Anilkumar in Bengaluru; Editing by Clarence Fernandez and Kim Coghill)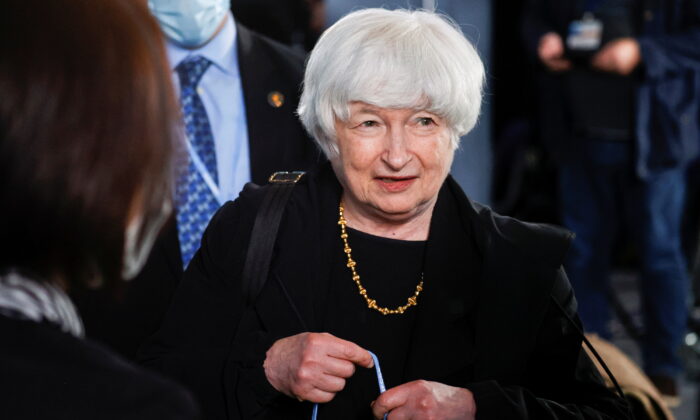 Omicron Could Disrupt US Economic Recovery, Inflation No Longer 'Transitory': Yellen
theepochtimes.com
18ab05b13dbfeac0e9dadfeac8bef239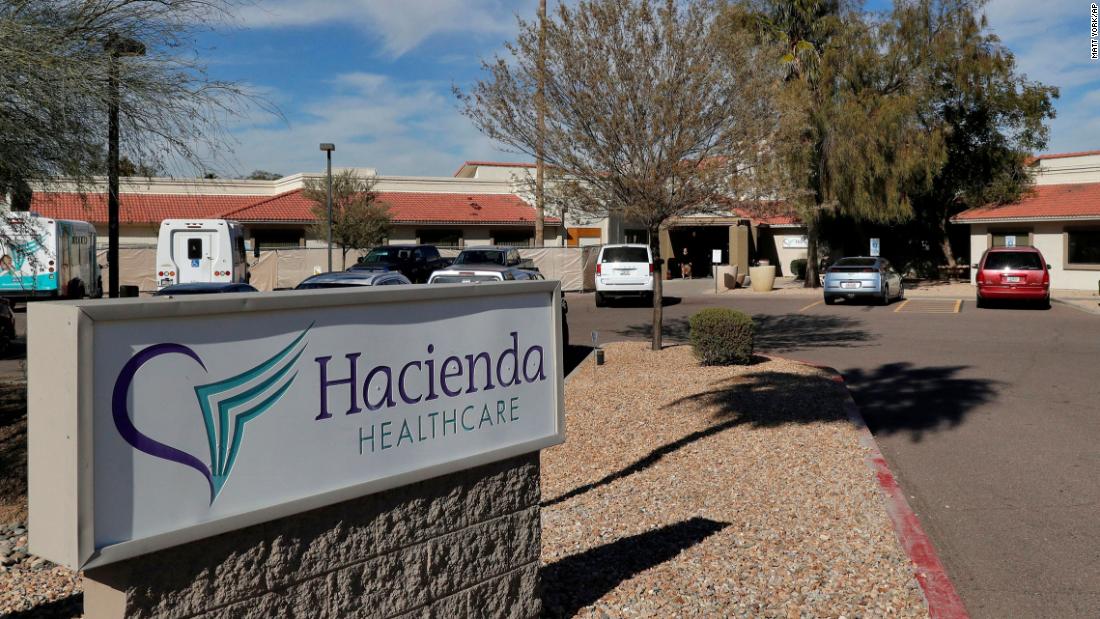 Nathan D. Sutherland, formerly a licensed practical nurse who was caring for the woman, was accused of impregnating her in 2018 while she was in a vegetative state at the facility, prosecutors said. She shocked employees by giving birth at the facility in December 2018, with one telling a 911 dispatcher, "We had no idea she was pregnant." In January 2019, Sutherland was arrested after a sample of his DNA matched the baby's, police said. Sutherland pleaded guilty in September to sexual assault and abusing a vulnerable adult, court records show, at the Hacienda HealthCare facility in Phoenix, where the victim had been living for years. The woman had been a patient at Hacienda since 1992 due to significant intellectual disabilities as a result of childhood seizures, her family told CNN, and has since left the facility. Sutherland will be placed on lifetime probation and required to register as a sex offender upon his release from prison, Maricopa County Attorney Allister Adel said in a statement. "The sentence imposed was the maximum allowable under the agreement and took into consideration numerous aggravating and mitigating factors, including the vulnerability of the victim and the position of trust held by the defendant", Adel said. "This sentence honors the wishes of the victims in this case." CNN has reached out to Sutherland's attorney for comment. After the sexual assault was revealed, Hacienda HealthCare said it was making changes to ensure the safety of its patients, including new security cameras and retraining for staff members on abuse and neglect protocols.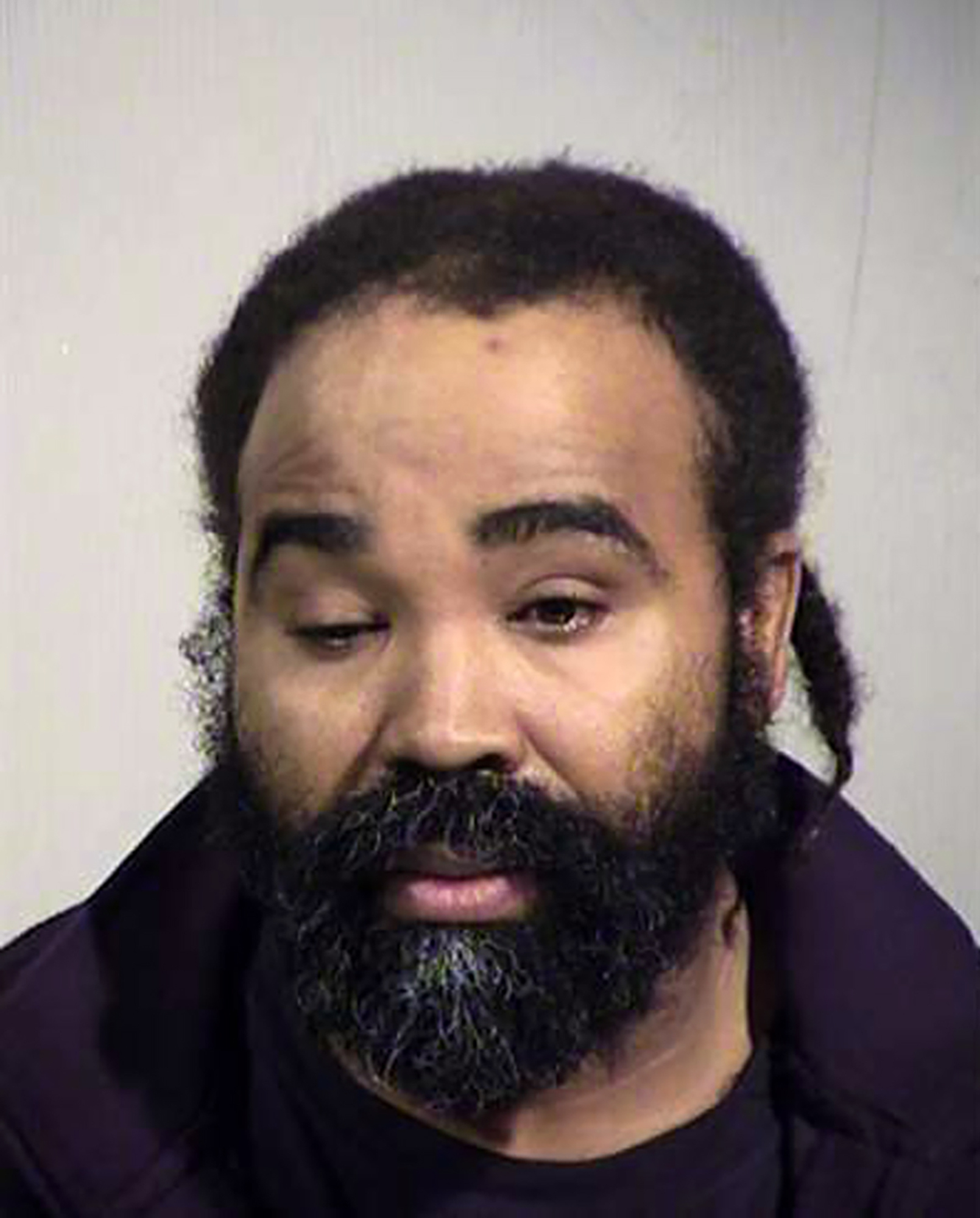 Former Nurse Who Sexually Assaulted, Impregnated Incapacitated Woman Gets 10-Year Sentence
newsweek.com
ccb2e0cd8dfd29798e543eea4c620e59
A Libyan court has ruled that a son of the late Libyan dictator Moammar Gadhafi can compete in upcoming presidential elections, overturning a decision by the country's top electoral body to disqualify him. A court in the southern province of Sabha on Thursday ruled in favour of Seif al-Islam Gadhafi, Libyan media outlets reported. For almost a week, the court had been unable to convene to hear the appeal after the building was surrounded by armed men who prevented judges from entering. Last week, Libya's High National Elections Committee had disqualified him, citing past convictions linked to using violence against protesters. The candidate had appealed the ruling. The first round of voting is meant to start on Dec 24, though a number of divisive issues need to be resolved before then. It remains unclear whether any further legal challenges could be made to Seif al-Islam's candidacy. In a Twitter post late Thursday, he thanked the judges for risking their personal safety, saying they had done so in the name of truth. He also thanked his family and supporters. The election comes after years of UN-led attempts to usher in a more democratic future and end the country's civil war. Libya has been wracked by chaos since a NATO-backed uprising toppled Moammar Gadhafi in 2011. Over the past decade, the oil-rich nation had been split between a government in the east, backed by powerful commander Khalifa Hifter, and a UN-supported administration in Tripoli, aided by western-based Libyan militias. Each side has also had the support of mercenaries and foreign forces from Turkey, Russia and Syria and different regional powers. Seif al-Islam had been sentenced to death by a Tripoli court in 2015 for using violence against protesters in the 2011 uprising against his father, though that ruling has since been called into question by Libya's rival authorities. He is also wanted by the International Criminal Court on charges of crimes against humanity related to the uprising. The upcoming vote faces many challenges, including disputes over the laws governing the elections and occasional infighting among armed groups. Other obstacles include the deep rift that remains between the country's east and west and the presence of thousands of foreign fighters and troops. Libya is currently governed by an interim government that was elected by Libyan delegates after UN-led talks in Geneva in February. Several other high-profile figures have filed their candidacy documents, including Hifter, and the country's interim prime minister, Abdul Hamid Dbeibah. In recent days, local courts have been looking into several appeals against candidates. Also Thursday, the country's high election commission said that armed men had attacked four different polling stations in the town of Azizia and one in the capital of Tripoli. The commission said they stole or destroyed over 2,000 voting cards, that eligible voters are expected to carry on the election day.

Libyan court says Gadhafi's son can run for president
wtop.com
f8451cfeb9d3d7f487e3912b9a4aee8a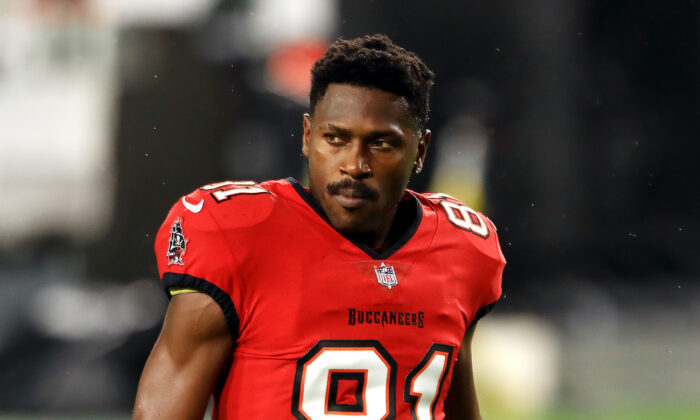 The National Football League ( NFL) announced Thursday it has suspended Tampa Bay Buccaneers wide receiver Antonio Brown and two other players for violating its COVID-19 protocols. The National Football League Players Association (NFLPA), the labor union representing NFL players, carried out a joint review with the NFL over recent allegations that Brown, as well as safety Mike Edwards and former wide receiver John Franklin III, had misrepresented their vaccination status. The review "supported those allegations and found that the three players violated the protocols," according the NFL statement released Thursday. Brown and Edwards have each been suspended without pay for the next three games, the league announced. Meanwhile, Franklin, who is a free agent, is not eligible to play in the next three games if signed by a club. "All three players have accepted the discipline and waived their right of appeal. The suspensions are effective immediately," according to the NFL statement. In a statement obtained by NFL Network, Sean Burstyn, a lawyer representing Brown, said that Brown "is vaccinated and continues to support the vaccine for any person for whom it is appropriate." "The NFL made its determination and instead of going through the drawn out and distracting process of challenging the outcome, Mr. Brown wrapped this up promptly and he will make [the] most of this time by treating his ankle injury. "Mr. Brown will be motivated, well rested, and in the best shape of his life" upon his return, Burstyn said. The NFL's review that led to its decision suspending Brown came after the Tampa Bay Times reported in November it had received screenshots of text messages that appeared to show Brown trying to acquire a fake vaccination card. In response, the Tampa Bay Buccaneers on the same day issued a statement saying there were no irregularities found when team personel reviewed all the vaccination cards it received from players. "We appreciate the League's timely handling of this matter and recognize the importance of the health and safety protocols that have been established," the Buccaneers said in a statement Thursday. "We will continue to implement all league COVID-19 protocols."

Patriots Legend Says Tom Brady Tried to Recruit Him to Tampa Bay
heavy.com
6d1a6ad317f4449838f2273b06ddfad3
Indian rupee was trading in a narrow range in morning trade on Friday amid uncertainties over the global economic recovery in the wake of the emergence of Omicron. At the interbank foreign exchange, the rupee opened at 74.98 against the dollar. It touched an early high of 74.96 and a low of 75.01 in initial deals. The rupee on Thursday settled at 75.02 against the US dollar. Meanwhile, the dollar index, which gauges the greenback's strength against a basket of six currencies, was trading at 96.16. The rupee has been under pressure over the last few trading sessions as the detection of the new coronavirus variant Omicron re-ignited growth concerns and hurt risk appetite. Besides, unabated foreign fund outflows weighed on investor sentiments, traders said. Foreign institutional investors were net sellers in the capital market on Thursday as they offloaded shares worth Rs 909.71 crore, as per exchange data. Global oil benchmark Brent crude futures advanced 1.44 per cent to USD 70.67 per barrel. On the domestic equity market front, BSE Sensex was trading 98.53 points or 0.17 per cent lower at 58,362.76 while the broader NSE Nifty declined 25.55 points or 0.15 per cent to 17,376.10.

Rupee trades in narrow range in early trade against US dollar
siasat.com
fd28b399ebdfac33f09f9a6c67a8efaf
RESERVE, La. — Michael Coleman's house is the last one standing on his tiny street, squeezed between a sprawling oil refinery whose sounds and smells keep him up at night and a massive grain elevator that covers his pickup in dust and, he says, exacerbates his breathing problems. Coleman, 65, points to the billowing smokestacks just outside his backyard. "Oh, when the plants came in, they built right on top of us", he said. "We was surrounded by sugarcane, and now we're surrounded by (industrial) plants." The oil company offered him a buyout, but Coleman rejected it. "I'm waiting for a fair shake", he said in an interview on the front steps of the home he has lived in for more than 50 years. In the meantime, he copes with high blood pressure, thyroid problems and other health issues that he attributes to decades of pollution from his industrial neighbors, a Marathon Petroleum refinery and a Cargill grain depot. St. John the Baptist Parish, where Coleman lives, is part of an 85-mile stretch from New Orleans to Baton Rouge officially known as the Mississippi River Chemical Corridor, but more commonly called Cancer Alley. The region contains several hotspots where cancer risks are far above levels deemed acceptable by the Environmental Protection Agency. EPA Administrator Michael Regan visited Coleman and other area residents on a five-day "Journey to Justice" tour that highlighted low-income, mostly minority communities adversely affected by decades of industrial pollution. A Toxics Release Inventory prepared by EPA shows that minority groups make up 56% of those living near toxic sites such as refineries, landfills and chemical plants. Negative effects include chronic health problems such as asthma, diabetes and hypertension. "I'm able to put faces and names with this term that we call environmental justice", Regan said at a news conference outside Coleman's ramshackle home, where a blue tarp covers roof damage from Hurricane Ida. "This what we are talking about when we talk about 'fence-line communities' — those communities who have been disproportionately impacted by pollution and are having to live in these conditions", Regan said, gesturing to the grain elevator in front of him and refinery behind. In nearby St. James, Regan met with Brenda Bryant, whose neighborhood is surrounded by oil storage tanks and a hulking refinery. "We are actually sandwiched in. And I'm the meat", Bryant told Regan, who assured her that she and others he met with "will have a seat at the table" as officials develop solutions for long-ignored communities. A former environmental regulator in his native North Carolina, Regan has made environmental justice a top priority since taking over as EPA head in March. As the first Black man to lead the agency, the issue "is really personal for me, as well as professional',' Regan said in an interview. "As I look at many of the folks in these communities, they look just like me. They look just like my son, and it's really tough to see them question the quality of their drinking water',' he said. Historically marginalized communities like St. John and St. James, along with cities such as New Orleans, Jackson, Miss., and Houston will benefit from the $1 trillion bipartisan infrastructure law signed by President Joe Biden, Regan said. The law includes $55 billion for water and wastewater infrastructure, while a sweeping climate and social policy bill pending in the Senate would pump more than twice that amount into EPA programs to clean up the environment and address water and environmental justice issues. While legislation can help, Regan acknowledged that decades of neglect and widespread health problems among mostly Black and Brown communities won't be solved overnight. Loose permitting requirements for industrial sites, along with exclusionary zoning laws and housing practices, have long funneled racial and ethnic minorities into areas near toxic pollutants at rates far higher than the overall population. At a congressional hearing in October, oil company executives sidestepped questions about whether refineries and other facilities are more likely to be located in low-income and minority communities. "We've got oil refineries along the U.S. Gulf Coast, and we're very proud to be community members there", Shell Oil President Gretchen Watkins told Rep. Cori Bush, D-Mo. "Your profit-driven choices threaten my life, the lives of my family, my neighbors, and our communities every single day", Bush responded. In Louisiana, a recent inspector general's report faulted EPA for failing to protect St. John, St. James and other parishes from chloroprene and ethylene oxide, toxic chemicals used in industrial processes. "If EPA, the federal government, the state government, the local governments had been doing things correctly, we wouldn't be here,″ Regan said in St. John. "There's obviously a problem with the way we have implemented our laws. And quite frankly, there may be a problem with existing law." Environmental injustice is not limited to the South, and Regan has also visited hard-hit areas in cities such as Chicago, Detroit and Los Angeles, as well as brownfields and tribal areas in North Dakota. "For the first time we're not questioning whether or not these environmental injustices exist," he said. "We are actually acknowledging that they do. We need to give these individuals a voice and talk about what we're going to do to solve these problems moving forward.'' More immediately, Regan promised that EPA will use its enforcement power to ensure a former DuPont petrochemical plant near Coleman's home complies with federal regulations on emissions of chloroprene and other harmful chemicals. The facility is now owned by Japanese conglomerate Denka. "We have enforcement authority that we're taking a very close look at to bring the facility in compliance — not just this facility, but all the facilities across the country who have been non-compliant, who have not honored the agreements that we have to be good neighbors and protect these communities", he told residents in St. John. "The message here to these communities is, we have to do better and we will do better", Regan said. SCHOOL WITHOUT WATER Regan's first stop on the tour was at Wilkins Elementary School in Jackson, Mississippi, where students are forced to use portable restrooms outside the building because low water pressure from the city's crumbling infrastructure makes school toilets virtually unusable. The pressure was so low on the day Regan visited that the school was closed. The next day, more than a dozen Jackson schools were closed because of a lack of water. As the father of an 8-year-old, "my heart was broken today", Regan told The Associated Press. "It's very frustrating to see the disruptions they face." Fourth-graders brought to the school to meet with Regan spoke of their own frustrations. Kingston Lewis, 9, said he doesn't like going outside to use the restroom in a mobile trailer. "It takes a lot of learning time throughout our day, and it has an unpleasant scent sometimes when you go outside", he told Regan. Principal Cheryl Brown called the school's dependence on portable toilets "degrading" and "inhuman at all levels." Mayor Chokwe Antar Lumumba called the water outages "a cycle of humiliation within our community" and an example of "what it looks like for our children when we fail to provide." Lumumba said in an interview that his impoverished city needs about $2 billion to fix its water infrastructure, but expects to receive far less from the infrastructure law and other federal spending. The majority Black city often "fails to get its equitable share of resources that funnel through the state" and its Republican governor and GOP-controlled legislature, he said. AMERICAN DREAM OR 'NIGHTMARE'? Regan also visited Gordon Plaza, a New Orleans neighborhood built on the site of a former toxic landfill, and the creosote-contaminated Kashmere Gardens neighborhood in Houston. Gordon Plaza was designated as a Superfund site in the 1990s, but dozens of mostly Black families still live there, waiting for a buyout, and many feel forgotten. A 2019 report by Louisiana State University found that the city's Desire section, which includes Gordon Plaza, had the second-highest cancer rate in the state. During a walking tour, neighborhood residents gave Regan a T-shirt as they urged him to remember their community's name. They cheered when he said the words "Gordon Plaza" had reached the White House. "You have my commitment that the EPA will partner with you all to solve this problem," he said. New Orleans Mayor LaToya Cantrell has pledged $35 million for Gordon Plaza, but residents have heard promises before. "You're trying to live out the American Dream — which turns out to be a nightmare — and you can't get justice, you know," said resident Earl Smothers. "It's environmental racism,″ resident Lydwina Hurst told Regan. Still, Hurst said she appreciated Regan's visit and is hopeful residents will finally get the help they need. Beverly Wright, executive director of the Deep South Center for Environmental Justice, a New Orleans-based group that hosted Regan at several Louisiana sites, said the problems Regan witnessed are "generational battles" with no easy solution. Still, she's optimistic that "the wheels are aligning" to finally address problems that have festered locally for decades. "I think putting a face and a name on these problems makes it personal", Wright said. "When you can taste the chemicals in your mouth and smell the toxins downwind, it's a lot more difficult to ignore."

EPA head tours embattled communities, says help on the way
wtop.com
97d1031ef0d7ca89cbb9441d91414362
The Oklahoma government has sued the Joe Biden administration over its Covid-19 vaccine mandate for the military, deeming the order unconstitutional while asking the court to block its enforcement. A complaint filed on Thursday by Oklahoma named President Biden, Defense Secretary Lloyd Austin and a long list of federal officials and agencies as defendants, arguing that the vaccine mandate, namely for the state's National Guard branch, violates the US Constitution and has no legal basis. "The president unilaterally has issued this diktat without any semblance of a congressional authorization", state officials said, adding that none of the statutory provisions invoked in Biden's executive order "even remotely empower the president to issue a vaccine mandate or, really, a mandate of any kind." Moreover, the complaint goes on to state that, by seeking to strip the Oklahoma National Guard of federal funding over non-compliance with the vaccine requirement, the Biden administration "is trying to disarm the State of Oklahoma from protecting itself, its territory, and its citizens." "This mandate ensures that many Oklahoma National Guard members will simply quit instead of getting the vaccine, a situation that will irreparably harm Oklahomans' safety and security", it continued. Oklahoma Governor Kevin Stitt previously sought an exemption from the immunization rule, but was rejected by the Pentagon, with Secretary Austin warning that troops' continued refusal to be vaccinated "may lead to a prohibition on the member's participation in drills and training" and could "jeopardize the member's status in the National Guard." The request came after the Oklahoma Guard's 45th Infantry Brigade Commander, Brigadier General Thomas Mancino, told his own soldiers that they would face no consequences for dodging the jab, kicking off a battle with the federal government which will soon be heard in court. More than a dozen other states have also challenged various aspects of the multi-faceted vaccine mandate, which applies to federal workers and contractors, military personnel, as well as all employees at companies with more than 100 workers, among other sectors. The latter requirement for businesses, which was to be enforced by the Occupational Safety and Health Administration (OSHA), has been rejected in the courts, though the Justice Department is now seeking to reverse the decision. Pentagon responds to Oklahoma National Guard's vaccine exemption request ( RT.com)

Governor, AG sue Defense Department over vaccine requirement
wtop.com
d7a75e7d49a114f5dcca4635421583c3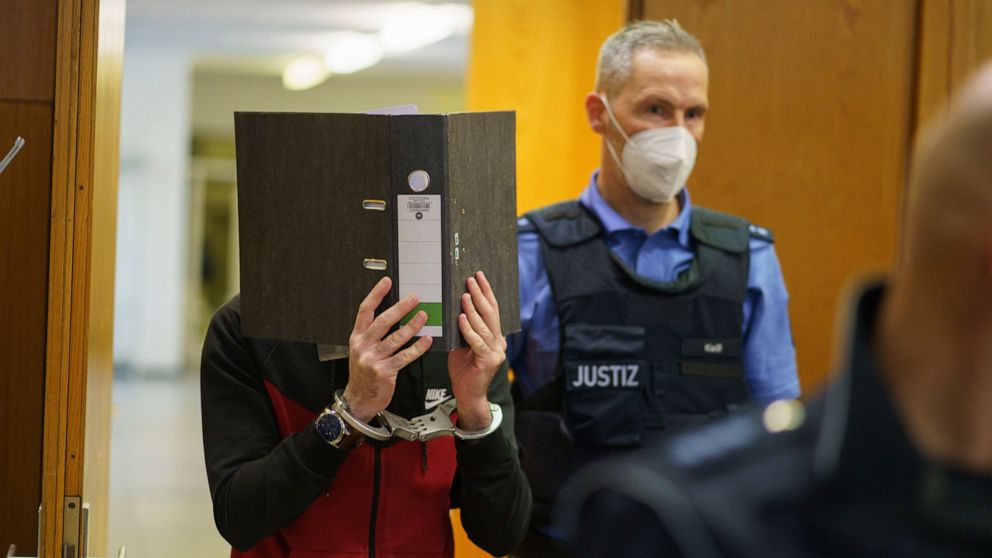 The head of a U.N. team investigating atrocities in Iraq said that Islamic State extremists committed crimes against humanity and war crimes at a prison in Mosul in June 2014, where at least 1,000 predominantly Shiite Muslim prisoners were systematically killed. Christian Ritscher told the U.N. Security Council on Thursday that evidence collected from mass graves containing the remains of victims of executions carried out at Badush Central Prison and from survivors shows detailed preparations of the attack by senior Islamic State members followed by an assault on the morning of June 10 that year. "Prisoners captured were led to sites close to the prison, separated based on their religion and humiliated," he said. "At least 1,000 predominantly Shiite prisoners were then systematically killed." Ritscher said the investigators' analysis of digital, documentary, survivors and forensic evidence, including Islamic State documents, has identified a number of members from the extremist group, also known as IS or ISIL, who were responsible for the crimes. As a result of the investigations, he said the U.N. Investigative Team to Promote Accountability for Crimes committed by the Islamic State group in Iraq has concluded that IS committed "crimes against humanity of murder, extermination, torture, enforced disappearances, persecution and other inhumane acts" at Badush prison as well as the "war crimes of willful killing, torture, inhumane treatment, and outrage upon personal dignity." Islamic State fighters seized Iraqi cities and declared a self-styled caliphate in a large swathe of territory in Syria and Iraq in 2014. The group was formally declared defeated in Iraq in 2017 following a three-year bloody battle that left tens of thousands dead and cities in ruins, but its sleeper cells continue to launch attacks in different parts of Iraq. In May, Ritscher's predecessor Karim Khan told the council that investigators had found "clear and compelling evidence" that Islamic State extremists committed genocide against the Yazidi minority in 2014. He also said the militant group successfully developed chemical weapons and used mustard gas. Ritscher hailed the "landmark moment" two days ago that saw the first-ever conviction of an IS member for the crime of genocide at the regional court in Frankfurt, Germany. The 29-year-old Iraqi was also convicted of crimes against humanity, war crimes and bodily harm resulting in death over the death of a 5-year-old Yazidi girl he had purchased as a slave with her mother and then chained up in the hot sun to die. "We now have the chance, collectively, to make such prosecutions the norm, not a celebrated exception," Ritscher said. "In cooperation with Iraqi authorities and those of the Kurdistan region, together with survivors and with the support of this council, we are building the evidence that can deliver meaningful justice for all those who suffered from ISIL crimes in Iraq." Ritscher said evidence collected relating to the Badush prison attacks underlined the detailed planning by IS in carrying out their atrocities. The extremist group's approach "is seen even more clearly in two other key lines of investigation that have accelerated in the last six months: the development and use of chemical and biological weapons by ISIL, and the financial mechanisms through which it sustained its campaign of violence," he said. The team's evidence also "shows that ISIL clearly identified and then seized chemical production factories and other sources of precursor material, while also overtaking the University of Mosul campus as a hub for research and development," Ritscher said. The extremist group's program became more sophisticated and investigators have identified more than 3.000 victims of IS chemical weapons attacks as well as its use of rocket artillery projectiles containing a mustard sulfur agent, he said. In his next briefing to the Security Council, Ritscher said he will present the team's findings on ISIL's use of chemical weapons including the crimes it committed. He also stressed the critical importance of bringing the Islamic State's financiers and those who profit from the group's crimes to justice. Ritscher said investigators have uncovered the inner workings of the IS central treasury and a network of senior leaders who also acted "as trusted financiers, diverting wealth that ISIL gained through pillage, theft of property from targeted communities and the imposition of a systematic and exploitative taxation system imposed on those living under ISIL control." He said the team recently shared information with the Iraqi judiciary on the use of money service businesses by the group "as key facilitators of their financing," and it looks forward to expanding this kind of cooperation.

UN says Islamic State committed war crimes at Iraqi prison
wtop.com
00341e58ec05c85d6abd1438a5e4ab9a
December 8, 2021 marks two years since the world lost Juice WRLD to an accidental overdose. Two days following this sad anniversary, his estate will drop Fighting Demons, his second posthumous album, and fans got a taste today (Dec. 3) with "Wandered To LA." In the new song, Juice (born Jarad Higgins) teams up with Justin Bieber, both confronting their demons as they sing about drug use and mental health. "I wandered to LA hopin' to explore, little did I know, I'd find a little more," he sings. "Love at my hotel room door, from the bed to the hotel room floor." Later, he touches on substance issues and mental health. "Maybe it's the love, maybe it's the drugs, maybe it's because my girlfriend is the plug," he sings, later adding, "She loves drugs, she goes hardcore, she's hidin' from the truth, inside of the rug. you see the ghost on her front porch, you see the blood at her front door." "Wandered to LA" comes three weeks after "Already Dead," the first single from Fighting Demons. That was a song fans were demanding for years. Juice WRLD first previewed the track on his Instagram in 2018, per Genius. After his passing in 2019, some thought the song had been lost. However, in March 2021, Lil Bibby – the manager of Juice's label, Grade A Productions – tweeted a snippet of the track, along with the message, "I will find it and it will be on the album." A few months later, Juice's co-manager Peter Jideonwo confirmed that the track had been discovered. "Bibby found Already Dead! ! ! " he posted to Instagram. "The song is most likely going to be on the album. This is the song everyone wants and now, we will finally get it." Two years since Juice WRLD's accidental overdose, "Already Dead" showed an artist struggling with mental health and substance issues. " You can see the pain in my laugh," he raps on the chorus. "Demons comin' back from the past / Feelin' like I'm 'bout to relapse / Voices in my head / All I can hear them say / Is everyone wants me dead / Bitch, I'm already dead." Fighting Demons — once thought to be called The Party Never Ends — is the follow-up to Juice's first posthumous album, 2020's Legends Never Die. Juice's mother, Carmela Wallace, announced on Nov. 11 that the album would arrive in early December, shortly after the two-year anniversary of his death. "There was nothing Jarad 'Juice WRLD' Higgins enjoyed more than delivering new music to his millions of fans around the world," she said in a statement, per Rolling Stone. "He left behind an astonishingly deep catalog of music that will ensure his fans will have new songs to listen to for years to come. Jarad was always searingly honest about his struggles and through his musical genius, he articulated what was on his heart and mind vividly through his art. He never gave up and his friends and family never gave up on offering their support to him." 2021 will close out with more Juice WRLD. HBO announced the release dates for the new slate of films in its Music Box series, per Pitchfork. This round of documentaries will cover Alanis Morissette, DMX, Kenny G, Juice, and Robert Stigwood, the man behind Saturday Night Fever. Juice's documentary, Juice WRLD: Into the Abyss, will premiere on December 16. It will be the last documentary to air, following Jagged (Nov. 18) DMX: Don't Try to Understand (Nov. 25), Listening to Kenny G (Dec. 2), and Mr. Saturday Night (Dec. 9).

Juice WLRD 'Wandered To LA' With Justin Bieber In Search Of More On His Latest Posthumous Track
uproxx.com
a85dafbcda811b00fe09f68e0e8ce0de
ST. PAUL, Minn. Kirill Kaprizov had two goals and an assist as the Minnesota Wild kept rolling with a 5-2 win against the New Jersey Devils on Thursday night. Ryan Hartman had a goal and two assists, and Rem Pitlick and Dmitry Kulikov also scored for Minnesota, which has won five games in a row and is the NHL's highest-scoring team since Nov. 2 with 64 goals in 15 games. Hartman scored on his 10th shot of the game and his line with Kaprizov and Mats Zuccarello combined for 16 shots. "The looks they had were incredible," Wild coach Dean Evason said. "Yeah, (Hartman's) obviously feeling it and the line was real good. They didn't cheat the game. They weren't staying in the offensive zone. They weren't staying on too long. They weren't cheating in the offensive zone. They didn't blow zones. They played the right way and they had a tremendous amount of looks, obviously." Kaapo Kahkonen made his second straight start in net for the Wild and finished with 29 saves. Ryan Graves and Tomas Tatar scored for New Jersey. Mackenzie Blackwood stopped 33 shots. "We got smoked on the compete, there's no doubt," Devils coach Lindy Ruff said. "First goal, went around us. Net front, we got beat. They won the compete game, there's no doubt." With Hartman's surprising breakout and Kaprizov on a scoring tear in his second NHL season after winning the Calder Memorial Trophy, Minnesota is no longer the defensive-minded team of the past. The Wild entered the day fourth in the league in goals per game and have scored at least four in 12 of the past 15. Minnesota's 33 points are the best start in franchise history after 23 games. "We're having a great time," Hartman said. "But we're playing the right way and that's why it's happening. We're playing underneath the puck. We're playing smart defensively.… Overall, the way we've been playing is how we want to play and we're getting off to leads which is a nice change." All four lines have contributed to the inflated goal totals, none more so than Kaprizov and Hartman's pairing. Zuccarello returned to the right side Thursday after missing two games with a hand injury. Kaprizov started the scoring against the Devils midway through the first period as he got the corner on Graves and drove the net. Controlling the puck on his backhand, he quickly switched to his forehand and beat Blackwood. The 24-year-old Russian added his eighth goal of the season 2:28 into the second to give Minnesota a 3-0 lead. Kaprizov has six goals and 11 assists in his past eight games. "Yeah, we just went out there, played our game, tried to play hockey, try to create opportunities for each other and have fun," Kaprizov said through a translator when asked about his line. "It wasn't anything in particular that we did, just went out there and played." Pitlick, a rookie claimed off waivers from Nashville in October, scored his fifth goal in the first. He entered play tied for eighth among rookies in scoring. The Devils, who have lost three of four, got back within reach with two goals in the second to make it 3-2. Graves scored his second of the season on a big slap shot from the point just 24 seconds after Kaprizov's second goal. Tatar scored for the fourth time in six games on a breakaway as Dougie Hamilton passed ahead to spring him. Hamilton had two assists in the game. "A little bit of life and then we give up the next one," Graves said. "I think we just have to do a better job of managing the game.… Everyone can look within and there's things that we can all do to make the game a bit easier. We're making the game kind of tough on ourselves right now." Kulikov, the former Devil, restored Minnesota's two-goal advantage with his second of the season in the second. Hartman added his 13th goal in the third. He's tied for eighth in the league in goals. "Our defense is better than that," Ruff said. "Our defense probably had as tough a night as I've seen them." New Jersey announced that goaltending coach Dave Rogalski was placed in the NHL's COVID-19 protocol. Minnesota forward Frederick Gaudreau missed his second game while in COVID-19 protocol. Devils: Play their second game of a back-to-back Friday in Winnipeg.

Devils' poor play continues in ugly loss to Wild
nypost.com
2755a91f962854cdf92b20487adb473c
Anthony Fauci, President Joe Biden's chief medical adviser and the longtime head of the National Institute of Allergies and Infectious Diseases, keeps saying that his critics are "really criticizing science because I represent science." Maybe he even believes it. But it might be time for science to find another spokesman. It's not necessary to bear Fauci any ill will — to think he has anything other than the best interests of Americans at heart, let alone to credit Lara Logan's demented suggestion that he can be likened to Josef Mengele — to wonder whether his public statements are doing more harm than good at this point. He arguably served a valuable function at the outset of the pandemic by explaining the situation, and offering reassurance, to those many Americans who had no confidence in former President Donald Trump. Fauci can't do the same thing for those many Americans who have no confidence in Biden, though, since they tend not to put much stock in what the doctor has to say either. It's hard to imagine that any of the vaccine-hesitant are waiting for one more Sunday-show appearance by Fauci before they will (as they almost all should) get shots. And there are plenty of other doctors and scientists who can and do speak with knowledge and insight about new developments in the pandemic. Fauci has also dealt some blows to his own credibility. His journalistic defenders concede only that he is not "perfect," but the truth is more disturbing than that. The lead exhibit in the anti-Faucists' case is his flip-flop on masks: He discouraged their use early in 2020 but then became an evangelist for them. The change wasn't the result of any new scientific finding about the efficacy of masks. He has subsequently emphasized that he wanted to ensure that health-care workers didn't run out of masks. But what he said was that they were ineffective. At best, his explanation suggests that he was misleading the public for what he thought was its own good. It's not the only time he has tailored his remarks about COVID-19 to elicit a desired reaction from the public, or said so. He issued steadily increasing estimates of the vaccination rate needed to achieve herd immunity, and said that he did so partly to encourage more vaccination and partly because polls indicated the public was growing more confident in the vaccines. Whether or not it's justified — or at least excusable — this kind of manipulation is self-undermining. Obviously it's not science, considered either as a method or a body of knowledge, that has compelled Fauci to say what he has said about masks and herd immunity, and his decisions should not be immune from criticism because he "represents science." While arguing with politicians, he is being demagogic himself. But the attitude he has expressed is merely an exaggerated form of one that pervades the public-health world and has great influence beyond it. How many times has "following the science" been presented as an adequate answer to the challenges of COVID-19? Science has produced nearly miraculous vaccines, but it can't tell us to take them, since it can't compel us to care about our own or other people's health. It certainly can't tell us how to proceed in the presence of doubt. It can't settle how to judge trade-offs, whether they involve eating steak (the Centers for Disease Control's guidelines forbid medium-rare) or setting policies related to COVID. What we need from the public-health bureaucracy right now is not hectoring about our behavior or lectures about the value of science. It's action; especially making rapid antigen tests cheap and widely available. That's the kind of mission that requires great contributions from experts. Very little of it has to be done on television. Ramesh Ponnuru is a syndicated columnist.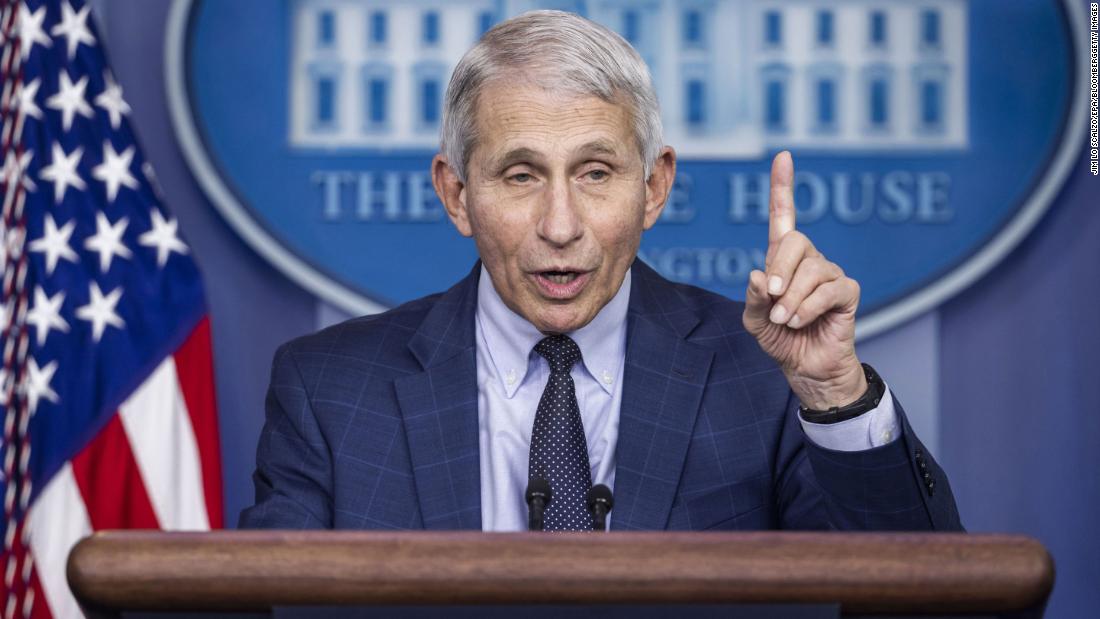 Fauci calls out Fox for its silence after host compares him to Nazi doctor
edition.cnn.com
988b3005219083aa26ff6e3354779973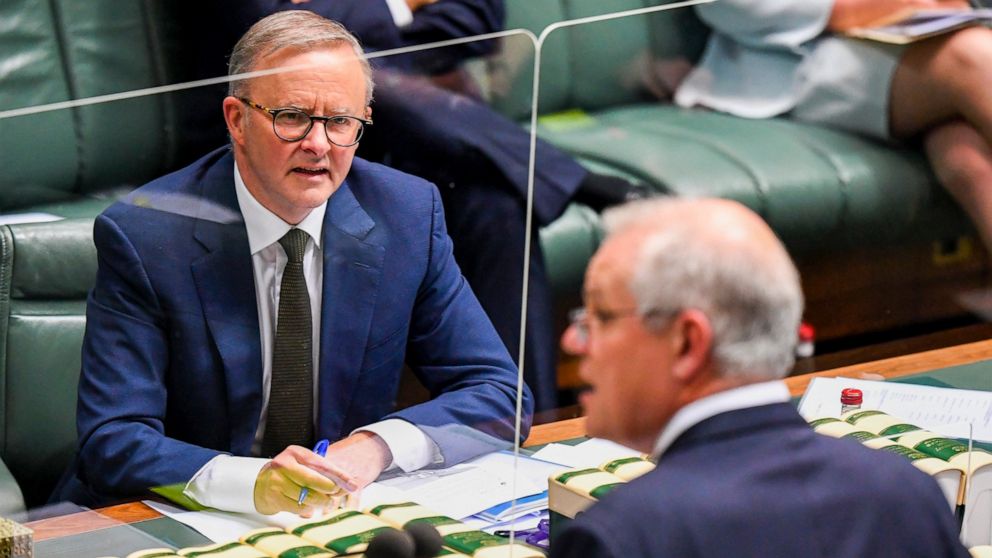 Australia would set a more ambitious target of reducing its greenhouse gas emissions by 43% by the end of the decade if the government changes hands in election s early next year, the opposition leader said on Friday. Center-left Labor Party leader Anthony Albanese set climate policy as a battle line at election s expected to be held between March and May. Prime Minister Scott Morrison was widely criticized at a U.N. climate summit in Scotland last month over his conservative government's target of reducing Australia 's emissions by only 26% to 28% below 2005 levels by 2030. It was the same target Australia adopted at the Paris summit in 2015, while other wealthy countries have pledged far deeper cuts in a bid to contain global warming to less than 1.5 degrees Celsius. Albanese said a change of government would mean Australia would be able to attend the next international climate and "not be in the naughty corner." Australia's economy was similar to Canada's and Labor's goal was similar to the Canadian target of reducing emissions by 40% to 45% by the end of the decade. "We think that we've got absolutely the balance right because one of the things that I wanted to make sure is that we have a policy that doesn't leave people behind, that supports industry, that supports jobs," Albanese said. But Morrison said Labor's target would increase electricity prices and cost jobs. "We're on our way to net zero by 2050," Morrison said. "We're not on our way to drive people out of their jobs and force up their electricity price." Morrison's coalition was narrowly re-elected in 2019 when Labor promised to cut emissions by 45% by 2030 and achieve net zero by 2050. The government has also recently adopted the net zero target. Morrison was a Cabinet minister in 2014 when a newly elected government repealed Australia's 2-year-old carbon tax. Government climate policies since have rejected any measures that would make polluters pay for their emissions.

Australian opposition promises deeper emission reductions
wtop.com
c0e337a37f8088419e1466fe8d17b4bc
NASHVILLE, Tenn. Jeremy Swayman made 42 saves, Jake DeBrusk and Brandon Carlo scored, and the Boston Bruins beat the Nashville Predators 2-0 Thursday night. Swayman's shutout was his first of the season and third of the rookie's NHL career. After stopping 26 shots over the first two periods, Swayman was heavily tested in the third. Among his best saves in the final frame came when he denied Matt Duchene from the slot with the Predators on a power play. He also stopped Colton Sissons' redirection with around three minutes left, preserving Boston's second win in three games. "It was fun to watch," Swayman said of his team's effort. "Guys were taking pride in the defensive zone and also in the offensive zone. I had the best seat in the house watching them work, play together, a lot of talk out on the ice." Juuse Saros made 31 saves for Nashville, which has dropped two of three. "I thought both goaltenders played very well," Nashville coach John Hynes said "They had some looks and (Saros) came up with some big saves for us. But they found a way to put two in and we didn't." DeBrusk scored the first goal at 14:38 of the opening period. With the Bruins on a power play, he snapped a wrist shot from the top of the left faceoff circle past Saros and just underneath the crossbar on the short side. "I think that Jake played pretty good tonight," Bruins assistant coach Joe Sacco said. "He had a good game and hopefully he can build off of that, too. Like we said before, we want Jake to help our team any way possible, and he helped it with a big goal tonight." Boston has scored four power-play goals over the last three games in 10 opportunities. Carlo added on 30 seconds into the second. Former Predator Erik Haula forced a turnover inside the Nashville blue line and sent a pass to Carlo in the high slot. He skated to his right and beat Saros with a slap shot on the stick side. SMITH RETURN Bruins wing Craig Smith played his first-ever road game in Nashville on Thursday. Smith played the first 661 games of his NHL career with the Predators, the team that drafted him in the fourth round (98th overall) in the 2009 Draft. During a first period media timeout, the Predators played a tribute video featuring Smith's on and off ice accomplishments during his time in Nashville. At the conclusion of the video, players from both teams tapped their sticks on the ice and boards, and Smith skated to center ice thanking the cheering Bridgestone Arena fans. With Brad Marchand sitting out the second of his three-game suspension Thursday, the Bruins sewed an assistant captain's A on Smith's jersey for the game. Smith signed with the Bruins as a free agent prior to the start of last season. HALL 700 Taylor Hall skated in his 700th career NHL game Thursday. After stints in Edmonton, New Jersey, Arizona and Buffalo, Hall is in his first full season with the Bruins. ZBORIL HURT Boston defenseman Jakub Zboril left the game at 4:46 of the second period due to a lower-body injury after being hit into the right boards in the neutral zone by Nashville's Tanner Jeannot. Zboril was helped off the ice and did not put any weight on his right leg when exiting. The Bruins announced that he would not return to the game due to a lower-body injury. NEW THREADS The Predators revealed their navy Stadium Series jersey prior to Thursday night's game. The Predators wore navy-colored jerseys as their dark jersey from the time they entered the league in 1998 until they switched to the current gold at the start of the 2011-12 season. WHAT'S NEXT The Predators host the Montreal Canadiens on Saturday. Boston returns home to host the Tampa Bay Lightning on Saturday. ___ More AP NHL: https: //apnews. com/hub/NHL and https: //twitter. com/AP_Sports Copyright © 2021 The Associated Press. All rights reserved. This material may not be published, broadcast, written or redistributed.

Swayman, Bruins shut out Predators
pressherald.com
db84477798bac9e0de503982cff809bc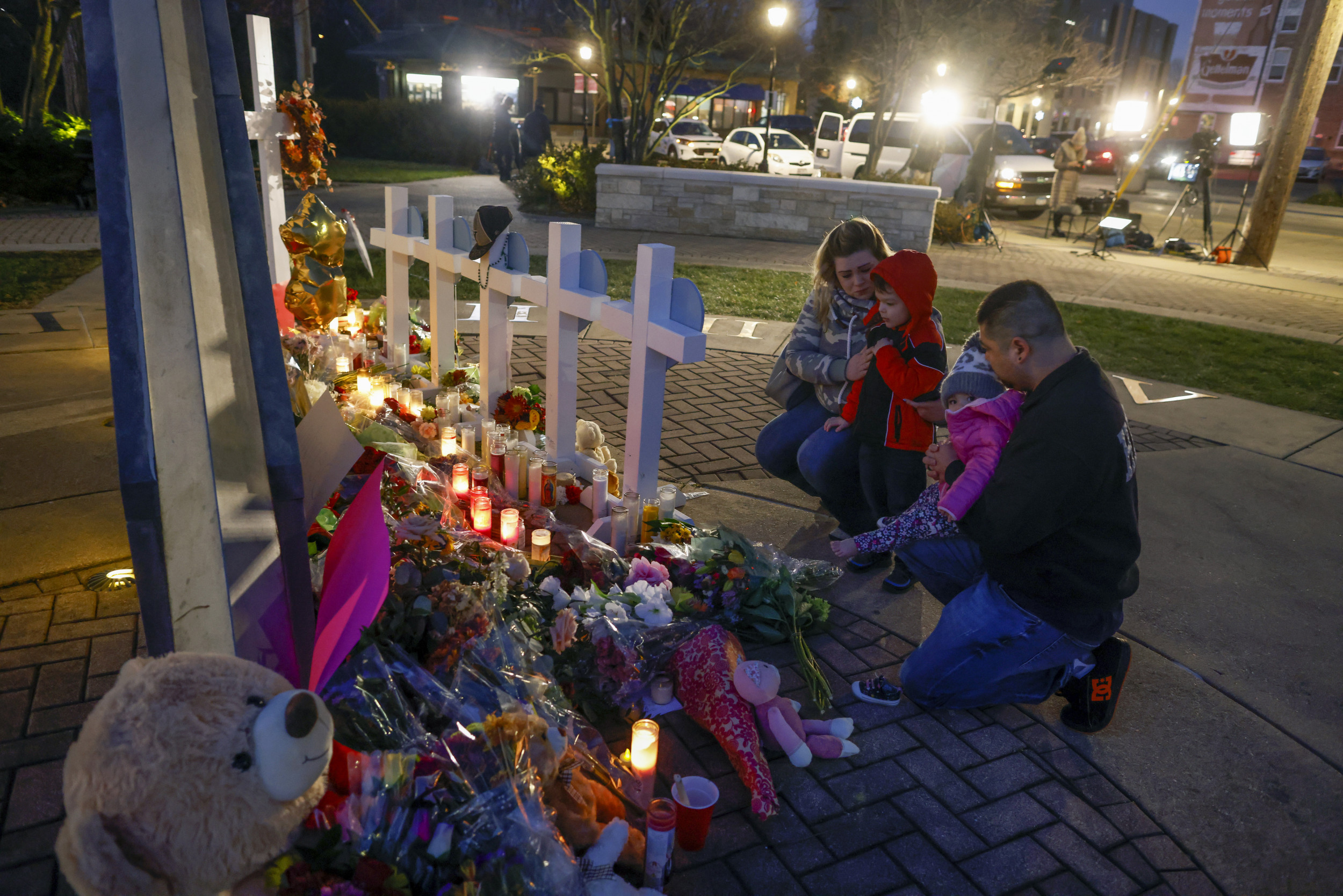 In a hearing in front of Milwaukee's county judiciary committee Thursday, District Attorney John Chisholm said the man who allegedly drove his car into the crowd at a Waukesha Christmas parade was out on bail in the days before the incident because an assistant in his office set the bail before evaluating the man's full case. Chisholm said if they had evaluated the full risk assessment of Darrell Brooks Jr., his bail would have been higher than $1,000, according to The Associated Press. Brooks allegedly drove his car into the Nov. 21 parade, killing six and injuring over 60, with no motive given as of yet. He had multiple cases pending in the county's court system, both for endangerment involving incidents threatening or harming family members. The first occurred in July 2020, when Brooks allegedly fired a gun at his nephew. The trial was initially scheduled for February, but prosecutors delayed it as they were dealing with a backlog of cases, causing them to reduce his bail from $7,500 to $500 for not being able to provide a speedy trial. Brooks posted the bail in March. He was charged with endangerment again for allegedly hitting the mother of his child with his car Nov. 5, which is when Chisholm said the mistake occurred. If the assistant prosecutor who set the bail had seen that Brooks was called a "high risk" to re-offend, his bail would have been set higher than $1,000. Brooks posted the bail Nov. 19, just two days before the parade. Chisholm said to move quickly through the county's backlog of cases, the assistant prosecutor saw Brooks's previous $500 bail and doubled it for a second offense. Chisholm told the committee that the assistant prosecutor handling a domestic violence case against Brooks had been on the job for only two-and-a-half years, and was handling two dozen other felony cases and a jury trial when Brooks' case fell to her. He said the assistant doubling the bail showed how overwhelmed his office has become since the COVID-19 pandemic began. "That is a decision on its face. that I believe was inappropriately low given the context of what we knew about the defendant", Chisholm said. "That's human error. It set in motion a chain of events that resulted in a tragedy. Again, I'm not trying to lessen our responsibility for that, but that's it. In essence, that's what you had here, a young (assistant district attorney) trying to do the best she could under tough circumstances and she made a mistake." The prosecutor who handled his initial appearance, listed in court records as Carole Manchester, still sought the $1,000 cash bail. Chisholm's office has taken heat for setting bail at $1,000, with critics saying he essentially enabled Brooks to attack the parade. Chisholm, a Democrat, has pushed for ending cash bail, saying it's not fair to poor defendants. He wants to implement a new system in which only violent offenders are jailed until trial. That's left him walking a fine line between angry residents who hold him at least partly responsible for the carnage at the parade and progressives looking to reduce incarceration rates. Democratic Gov. Tony Evers said at a news conference Thursday that his administration is helping Chisholm investigate what happened. "I caution people not to jump to conclusions, but there is one conclusion that is obvious: that (Brooks) should not have been out", Evers said. "But we are looking forward to the conclusion to the investigation." County supervisors pressed Chisholm during the hearing Thursday. Patti Logsdon told him that he needs to get tougher on criminals and keep them all in jail until their cases come up. Steven Shea asked him what he's supposed to tell constituents who feel Milwaukee County's courts are a "revolving door putting violent criminals out on the street." Chisholm and the county's chief judge, Mary Triggiano, responded by painting a picture of a Milwaukee County court system that has been limping along since the pandemic struck. Triggiano noted that the county is dealing with a backlog of 1,600 felony cases and 3,100 misdemeanor cases. Chisholm said the jail has a capacity of 920 inmates and is currently housing about 890, including 175 awaiting trial in homicide cases and 100 awaiting trial for first-degree sexual assault alone. "In this particular case, the (assistant district attorney) didn't make a decision just in a vacuum with lots and lots of time to assess it", Chisholm said. "It doesn't excuse it, but it puts it into context when you're dealing with high volume triage, trying to sort what the most serious offense is, just trying to get the case in the system and move on to the next one, sometimes errors are going to occur."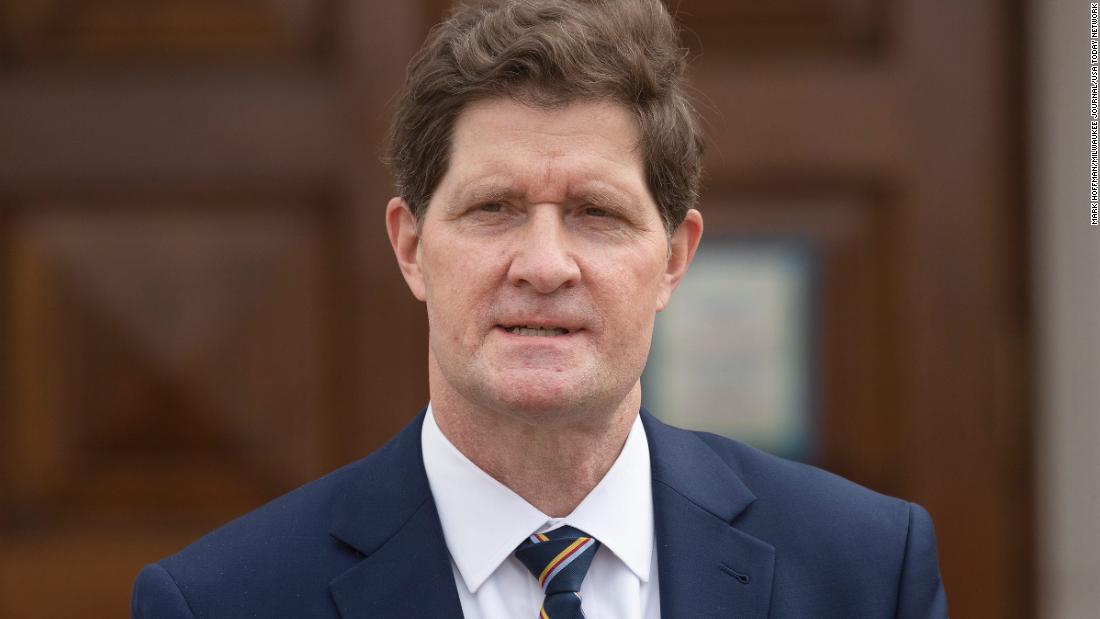 DA who released Waukesha suspect ahead of tragedy says it was the result of human error by an overworked staffer
edition.cnn.com
046cd8c711428626ae077a44d7efd8fb
FMCG stocks were trading in red, with the S&P BSE FMCG Sector index decreasing 92.43 points or 0.67% at 13776.16 at 13:51 IST. Among the components of the S&P BSE FMCG Sector index, GRM Overseas Ltd (down 4.99%), Parag Milk Foods Ltd (down 2.96%),Eveready Industries India Ltd (down 2.79%),Balrampur Chini Mills Ltd (down 2.06%),Venkys (India) Ltd (down 2%), were the top losers. Among the other losers were Gokul Agro Resources Ltd (down 1.99%), Zydus Wellness Ltd (down 1.87%), Indo National Ltd (down 1.74%), ITC Ltd (down 1.62%), and Varun Beverages Ltd (down 1.52%). On the other hand, Prataap Snacks Ltd (up 6.1%), S H Kelkar & Company Ltd (up 5.32%), and Globus Spirits Ltd (up 5%) turned up. At 13:51 IST, the S&P BSE Sensex was down 522.74 or 0.89% at 57938.55. The Nifty 50 index was down 128.3 points or 0.74% at 17273.35. The S&P BSE Small-Cap index was up 168.73 points or 0.6% at 28496.37. The S&P BSE 150 Midcap Index index was up 7.68 points or 0.09% at 8791.93. On BSE,1861 shares were trading in green, 1303 were trading in red and 153 were unchanged.

Sensex, Nifty hit day's low; VIX drops over 2%
business-standard.com
acc1cb1cb8efd4c4271f42a005eeee57
Power shares gain
business-standard.com
032fd22ec207b52f5db4d3e076002a4d
Telecom shares fall
business-standard.com
38e277b0a9951880bfd01f7742bda63b
Indices pare gains; media stocks in demand
business-standard.com
73d1bf08389984ce728751113d9bcaee
Power shares edge higher
business-standard.com
2ea94e99fc52e3b683241b5c1e90b5ff
Capital Goods shares gain
business-standard.com
ead422029339c9227a7121173526a8a8
Real Estate stocks rise
business-standard.com
e7a08ca63a4b7d3faff33d2821996fee
Shares of Vodafone Idea (VIL) hit a fresh 52-week high of Rs 14.34, after they rallied another 12 per cent on the BSE in Friday's intra-day trade. The stock has surged 32 per cent so far the week. The stock of telecom services provider crossed its 52-week high level of Rs 13.80 touched on January 15, 2021, and in the process is quoted at the highest level since June 2019. Till 03:02 pm; a combined 874 million shares changed hands on the NSE and BSE. The stock trades in the futures & option (F&O) segment, which has no circuit limits. In comparison, the S&P BSE Sensex was down 1.3 per cent or 744 points at 57,717. According to CNBC-Awaaz report, the Department of Telecommunications (DoT) has started releasing bank guarantees (BGs) of Rs 20,000 crore issued by Bharti Airtel and VIL. Meanwhile, in past two weeks, the market price of Vodafone Idea was zoomed 44 per cent after the company increased its prepaid tariff by 20-25 per cent from November 25, 2021. On November 23, VIL hiked its prepaid tariff plans by 20-22 per cent across the board and 25 per cent in base entry level voice (2G plan), similar to Airtel. The company said the new plans will start the process of average revenue per unit (ARPU) improvement and help address the financial stress faced by the industry. VIL opted for deferment of Adjusted Gross Revenue (AGR) and Spectrum installments for 4 years. The deferral of spectrum dues will result in liquidity of around Rs 589 billion over a period of 4 years (around Rs 147 billion annually), the company said in investor presentation. VIL further said it is in discussion with the Department of Telecommunications (DoT) to determine the final amount of AGR in line with the Supreme Court (SC) order. The reduction in bank guarantees will reduce the bank's exposure to VIL and help in various ongoing discussions with banks and other lenders. The digital transformation, enhanced customer experienced and partnerships to drive cash generation, it said.

Jet in 'advanced discussions' with Boeing, Airbus for buying aircraft
business-standard.com
611449a2c9ffae347fa55dbf891cfabd
Neogen Chemicals surges 16% on healthy outlook, up 27% in 2 trading days
business-standard.com
cfb14b769812fe4f4890b6c8353f0eaf
Stock of this Hinduja Group company has zoomed 40% in 2 days
business-standard.com
ad46af534328a0bb68e09e9a8d06c0ef
Jet Airways says in 'advanced discussions' with Boeing, Airbus for aircraft
business-standard.com
e1779e988c617fb1bc79e8ab142169c8
Unichem Labs surges 15% on ANDA nod from USFDA for Aripiprazole tablets
business-standard.com
edd8062d652103eb9989d331c01a0bd4
This specialty chemicals maker has gained 150% in 6 months, up 10% today
business-standard.com
d8c436ad5ee7abd5171d970e1944ea56
This telecom stock has hit the upper circuit for 14th straight trading day
business-standard.com
f7ad7a1b53598b4038dc0309b07a9b01
Nuclear Power Corporation of India Limited ( NPCIL) has commenced the online application process for recruitment to various posts of Paramedical, Stipendiary Trainees (Cat I & II), and Non-Technical at NAPS. Eligible candidates can apply for the vacancies on the official website npcilcareers. co. in till December 27 upto 4.00 PM. The recruitment drive is being conducted to fill up a total of 72 vacancies. Here's direct link to the notification. Age Limit: The minimum age limit for the posts is 18 years, whereas 21 years is the minimum age for the post of Assistant Grade 1 and Steno Grade - 1. The upper age limit for the post of Stipendiary Trainee (ST/TM) (Cat - 2) is 24 years, 25 years for Stipendiary Trainee / Scientific Assistant (ST/SA) (Cat - 1), Pharmacist/B, and Technician/B, 28 years for Assistant Grade 1 and Steno Grade - 1, and 30 years for Nurse - A. Educational Qualification: Nurse–A: Nursing and mid-wifery (3 years course) or BSc (Nursing). Stipendiary Trainee/Scientific Assistant(ST/SA) (Cat-I) Pharmacist/B Diploma with not less than 60% marks in Mechanical/Electrical/Electronics Engineering recognized by the Government of India, Ministry of Human Resource Development. The diploma in Engineering should be 03 years duration after SSC/HSC. Pharmacist/B: HSC (10+2) + 2 years Diploma in Pharmacy + 3 months Training in Pharmacy + Registration as a Pharmacist with Central or State Pharmacy Council. Operation Theatre Assistant (Technician/B): HSC (10+2) in Science with minimum 60% marks + One year Certificate Course of Operation Theatre Assistant. Stipendiary Trainee (ST/TM) Operator (Cat-II): HSC (10+2) or ISC (with Science subjects) with not less than 50% marks in Science and Mathematics individually. Stipendiary Trainee (ST/TM) Maintainer (Cat-II): SSC (10 years) with minimum 50% in Science subject and Mathematics individually and 2 years ITI certificate in relevant trade (Electrician/Fitter). Assistant Grade-1(HR)/Assistant Grade-1 (F&A) /Assistant Grade1(C&MM): Any Bachelor's Degree with minimum 50% marks in aggregate from a recognised University / Institution. Steno Grade-1: Any Bachelor's Degree with minimum 50% marks in aggregate from a recognised University / Institution. Here's direct link to the application portal. The applicants will be shortlisted on the basis of written examination and interview round. For more details, candidates are advised to visit the official website here.

CGPSC ADPPO admit card 2021 released; here's download link
scroll.in
6ae46cf436b2cdb60a81ddb6346ae6ed
UPPCL admit card 2020 released for ARO posts; here's direct link
scroll.in
ddff0ff2f191b2678aa53a490adca76b
UPPSC recruitment 2021: Last day to apply for Programmer, Computer Operator posts
scroll.in
bb2272ffec6a33ddf027c4054d88b2f5
RPSC recruitment 2021: Apply for 337 Assistant Professor posts till Dec 22
scroll.in
df8e8a75a4d2f45d314ed912b4100a3e
BPSC District Art and Culture Officer exam date 2021 announced
scroll.in
a031e992060fae4123956da926315bde
Rajasthan Police recruitment 2021: Last date to apply for 4588 Constable posts, details here
scroll.in
44b18537b2ad9a13925a0919cb3ced61
NMDC Ltd is quoting at Rs 145.05, up 2.44% on the day as on 12:54 IST on the NSE. The stock is up 35.75% in last one year as compared to a 30.6% spurt in NIFTY and a 71.65% spurt in the Nifty Metal index. NMDC Ltd is up for a third straight session in a row. The stock is quoting at Rs 145.05, up 2.44% on the day as on 12:54 IST on the NSE. The benchmark NIFTY is down around 0.5% on the day, quoting at 17315.4. The Sensex is at 58144.83, down 0.54%. NMDC Ltd has risen around 1.9% in last one month. Meanwhile, Nifty Metal index of which NMDC Ltd is a constituent, has risen around 4.76% in last one month and is currently quoting at 5405.05, up 0.4% on the day. The volume in the stock stood at 197.78 lakh shares today, compared to the daily average of 99.6 lakh shares in last one month. The benchmark December futures contract for the stock is quoting at Rs 145.5, up 2.39% on the day. NMDC Ltd is up 35.75% in last one year as compared to a 30.6% spurt in NIFTY and a 71.65% spurt in the Nifty Metal index. The PE of the stock is 3.96 based on TTM earnings ending September 21.

Oil & Natural Gas Corpn Ltd gains for third straight session
business-standard.com
a0e4006b8423ef2051e8b58633199c6e
Tata Steel Ltd stays supported
business-standard.com
33e4ddf5d8ed918848f46eed90d7a25d
Adani Green Energy Ltd sees good buying
business-standard.com
183eff6b393cc0b34a1f415a3bf21166
Infosys Ltd spurts 0.66%, rises for fifth straight session
business-standard.com
b379d6a9b394059ddb7444bf32e4e1ec
Jindal Steel & Power Ltd rises for third consecutive session
business-standard.com
782c5cdff0c8bf001c24fb08bc80af2a
United Breweries Ltd extends winning streak
business-standard.com
f9164af9e84ad592c0b80a4fcb48fdc7
Key equity indices further extended losses and hit fresh intraday low in mid afternoon trade. Banks, financial services and FMCG stocks dragged. The Nifty slipped below 17,250 level. Media and realty stocks bucked broader selling pressure. At 13:30 IST, the barometer index, the S&P BSE Sensex, dropped 655.49 points or 1.21% at 57,805.83. The Nifty 50 index tumbled 178.15 points or 1.02% to 17,223.25. The broader market outperformed the main indices. The S&P BSE Mid-Cap index rose 0.01% while the S&P BSE Small-Cap index gained 0.45%. Buyers outpaced sellers. On the BSE, 1,778 shares rose and 1,423 shares fell. A total of 147 shares were unchanged. Broader Market Gainers: Indian Hotels Company (up 4.35%), Aditya Birla Capital (up 3.73%), ICICI Securities (up 2.99%), Tata Communications (up 2.21%) and 3M India (up 2.21%) were top gainers in Mid Cap space. Ramco Systems (up 20%), Neogen Chemicals (up 16.43%), Indian Energy Exchange (up 6.33%), Amber Enterprises (up 5.87%) and Happiest Minds Technologies (up 5%) were top gainers in small cap space. Numbers to Track: The yield on 10-year benchmark federal paper rose to 6.364% compared with 6.352% at close in the previous trading session. In the foreign exchange market, the rupee edged lower against the dollar. The partially convertible rupee was hovering at 75.095, compared with its close of 75.02 during the previous trading session. MCX Gold futures for 4 February 2022 settlement rose 0.32% to Rs 47,553. The US Dollar index (DXY), which tracks the greenback's value against a basket of currencies, rose 0.12% to 96.273. In the commodities market, Brent crude for February 2022 settlement rose $2.1 or 3.01% to $71.77 a barrel.

Sensex, Nifty hit day's low; VIX drops over 2%
business-standard.com
acc1cb1cb8efd4c4271f42a005eeee57
Sensex tumbles 488 pts; Nifty below 17,300
business-standard.com
7a75f0120ec872365158e403d4dd8a18
Indices pare gains; media stocks in demand
business-standard.com
73d1bf08389984ce728751113d9bcaee
Skipper has received new orders of Rs 300 crore for transmission and telecom towers from Power Grid Corporation of India and from various export markets. New Order Details: - The company's engineering business has secured Transmission tower export orders of Rs 185 crore for several T&D projects across Latin America, Middle East, West Asia and South Asia markets and Telecom towers from Latin America and Africa. - Also Secured New order of Rs 115 crore of Transmission Towers from Power Grid Corporation of India (PGCIL) projects. YTD order inflow & strong bidding pipeline: - YTD order inflows in excess of Rs 1,300 crore, registering a staggering growth of ~ 160% over the last year same period. - The company has a strong bidding pipeline of Rs 5,000 crore plus and expects a substantial rise in the volume of international orders in the current fiscal. Management expects the International business share in order book to rise to 75% in next 2 years.

Power shares edge higher
business-standard.com
2ea94e99fc52e3b683241b5c1e90b5ff
Power shares gain
business-standard.com
032fd22ec207b52f5db4d3e076002a4d
KEC Intl jumps on bagging orders
business-standard.com
0cf9dc18c99dcc7d90923174c90718a7
P aul isn't dead. That John and George are does not mean we should rename their band Paul McCartney & The Beatles. One senses that some viewers of Peter Jackson's The Beatles: Get Back Disney+ documentary, of which I am not one, come away thinking "I've got a feeling" Paul was, to borrow a phrase that Billy Preston applied to John, "Boss Beatle." " Get Back confirms that McCartney was not only the chief creative genius of the Beatles — it's a dizzying miracle when he starts noodling around with the chords for 'Let It Be' and 'The Long and Winding Road' on consecutive days — but also its chief executive," Kyle Smith writes @ National Review Online. Get back, get way back from that television. During peak Beatles, John stood out as the peak Beatle. Did Smith listen to Herman's Hermits or Peter and Gordon rather than The Beatles during this period? The best singles, the best B-sides, and the best album tracks — " Nowhere Man," " Norwegian Wood," " In My Life," " She Said She Said," " Tomorrow Never Knows," " Rain," " Strawberry Fields Forever," " A Day in the Life," " All You Need Is Love " — from Rubber Soul through Sgt. Pepper's Lonely Hearts Club Band all came to life primarily through the creative genius of John Lennon. This film looks at a period during which John had checked out and Paul had become Alpha Beatle. On the band's final two albums, Paul unquestionably dominated. John offers an occasional gem — "Across the Universe" and "Don't Let Me Down" come to mind — but the Fab Four circa-1969 did increasingly look like a dress rehearsal for Paul's solo career. To extrapolate Paul's dominance in this moment upon the entirety of The Beatles misses something even if an eight-hour documentary seems to miss nothing. " Get Back is so exhaustive and thorough in trying to present a fair picture of the sessions that it should put to rest any notion that McCartney was a tyrant who drove the others out of the band; the breakup was primarily caused by Lennon and McCartney's dispute over whether the band's manager should be Allen Klein, who handled the Rolling Stones," Smith, who blames Lennon here, writes. Come again? McCartney's dispute involved not just Lennon but George Harrison and Ringo Starr. Not for the last time did three guys outvote one guy in a band. The special circumstance here, unmentioned in Smith's piece, revolved around McCartney's choice for manager: Lee Eastman (ironically an altered last name that morphed from Epstein). If The Beatles really broke up over the choice of management, as Smith maintains, then the fault over the band's dissolution falls squarely on the guy who wanted his father-in-law to run the group and not the guy who sided with his two other bandmates in thinking this a colossally bad idea. Of course, so much else influenced the breakup. And, of course, John, Paul, George, and Ringo composed The Beatles. They all mattered. Give us both enough alcohol, and I can make a convincing case that Ringo ranks as the most important member. Sober assessments do not put John ahead of Paul or Paul ahead of John. Chris Richards of the seems on to something in arguing that our present's penchant for rebooting another's past means that The Beatles (or reboots of The Lion King on Broadway, The Equalizer on TV, and even b-pictures such as Nightmare Alley on the silver screen) smothers today's creative output. But he loses readers in his admitted hot-takism that "the Beatles are overrated." The fact that every decade or so the public goes Beatlemania over The Compleat Beatles or the Beatles Anthology, or that a Beatles greatest hits package released in the early years of this century ranked as the bestselling album of that decade (What music from the 1920s dominated the charts in the 1960s?) affirms Richards's point about retromania as it undermines his point about their reputation surpassing their greatness. Andy Meek most closely arrives at the truth in his piece at BGR. com. "Decades later, Peter Jackson gets hold of the original footage," Meek sums up of the conventional wisdom surrounding this documentary. "He restores it and re-assembles it into a new package — a three-episode, six-hour docuseries streaming now on Disney+. And, voila. Fans around the world feel like the story now has a better ending. That the bandmates weren't at each other's throats 24/7. That the breakup was sort of blown out of proportion. Because here, here is visual proof. Lindsay-Hogg must have gotten it wrong. Only, everybody is forgetting one thing. There's still 50 hours of additional Beatles footage, people." Jackson, in this eight-hour epic, wants us to forget about a crucial 35 minutes: Let It Be. Ian MacDonald in Revolution in the Head rightly calls the album "a fiasco" and describes the recording as "dispiriting sessions." Unfortunately for Disney, 60 hours of footage does not exist for Revolver or Sgt. Pepper's Lonely Hearts Club Band. So, they work with what footage they possess, essentially remaking Michael Lindsey-Hogg's Let It Be for the same reason The Beatles themselves actually issued a rebooted Let It Be a few years ago: the original disappointed. The album's failure —that word used here mostly in terms relative to its aspirations but also to the band's catalog — most conspicuously announces itself in Phil Spector's orchestration drowning "The Long and Winding Road" and "Across the Universe" with sappy strings (here, and not with Klein, Lennon erred terribly). A project predicated on a live sound ended up overproduced, or, in the case of "Dig It" and "Maggie Mae," unfinished numbers better left unproduced. While few casual Beatles fans travel the full journey of Peter Jackson's lengthy "Lord of the Ringos," the ones who do undoubtedly come away with an impression of something monumental rather than a middling Beatles album containing a few gems. Disney makes little girls imagine themselves princesses and little boys think not Everest but Space Mountain the peak worth conquering. Hollywood cannot convince that Let It Be marks a great moment in a great band's history or that the end came more happily for The Beatles than it did for their fans. And this happy ending, perhaps desired by Ono and McCartney to rewrite their deserved or undeserved bad guy roles, strikes as entirely unnecessary. The Beatles, a pop-culture force even greater than Disney, already gave fans a happy ending. It's called Abbey Road. The band reconvened later in 1969 to reunite with George Martin to make their best album. It allows an eclipsed George to shine with two of his most brilliant tracks, "Something" and "Here Comes the Sun." Ringo, for the only time, gives a drum solo on a Beatles record. Many listeners for the first time hear a synthesizer. The side-two medley, largely a creation of Paul, lyrically explains to bereaved Beatles fans, "Once there was a way to get back homeward/Once there was a way to get back home/Sleep pretty darling, do not cry/And I will sing a lullaby," and sonically serves up the personalities of Paul, George, and John in sequential guitar solos. The bassackwards release of the penultimate and final albums make this happy ending not as neat as a Disney production. But Beatles fans know they got it right at the end. And they know this not by watching documentaries but by listening to music. Why not take Mother Mary's advice and let it be?

Money No-Ball in Red China - The American Spectator
spectator.org
39c4604cab85badb123578ef18450299
Can the Jimmy V Foundation Survive CRT? - The American Spectator
spectator.org
bf7144dbd0876ac7c655e2def8aca6c2
Do Progressives Still Believe in a Rule of Law? - The American Spectator
spectator.org
2f2ab0ace777518bcc8d2c9cf572981a
AOL is part of the Yahoo family of brands. By clicking " Accept all " you agree that Yahoo and our partners will store and/or access information on your device through the use of cookies and similar technologies and process your personal data, to display personalised ads and content, for ad and content measurement, audience insights and product development. You can select ' Manage settings ' for more information and to manage your choices. You can change your choices at any time by visiting Your Privacy Controls. Find out more about how we use your information in our Privacy Policy and Cookie Policy. Click here to find out more about our partners.

Your data. Your experience.
consent.yahoo.com
e2ddd6d3e90ff2dd1fcc6c5a4f0b5054
Your data. Your experience.
consent.yahoo.com
921f197021a694275eaf36dc192580a6
Your data. Your experience.
consent.yahoo.com
eeddd24f79c5a0a250f41cb5f29c50ac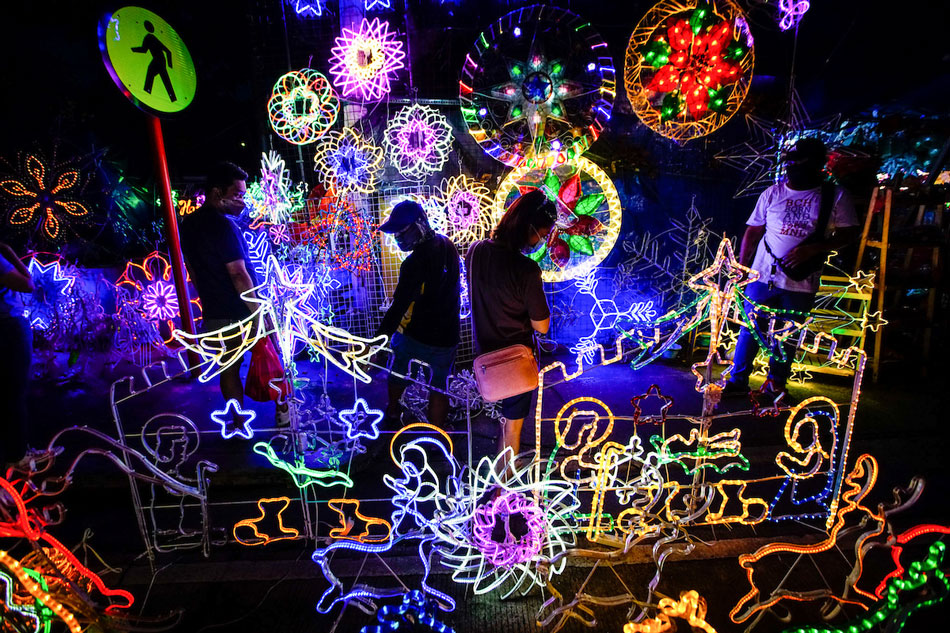 Kahit bumubuti na ang kalagayan ng bansa pagdating sa coronavirus disease (COVID-19), nagpaalala ang Department of Health sa mga employer na mas mabuti na munang mag-virtual Christmas party sa ngayon. Sa isang online forum, sinabi ni Health Undersecretary Maria Rosario Vergeire na nananatili pa rin ang banta ng COVID-19. "Bagama't bumababa ang numbers sa bansa, kailangan isipin na nandiyan pa rin ang COVID virus at maari pa ring ma-infect at makainfect," ani Vergeire. Pero aminado siyang may mga magtutulak na gumawa ng in-person Christmas party. Ngayong pinapayagan na ang mga Christmas gathering sa ilalim ng Alert Level 2, nagpaalala si Vergeire na may paraan para maiwasan ang hawahan. "I advise employers to require only fully-vaccinated to attend parties, that you will hold it in open space, face mask and physical distancing should be followed", aniya. Imbis din aniya na buffet style, dapat set meal na ang ibigay sa mga pupunta para maiwasan ang hawahan. — Ulat ni Raphael Bosano, ABS-CBN News KAUGNAY NA VIDEO: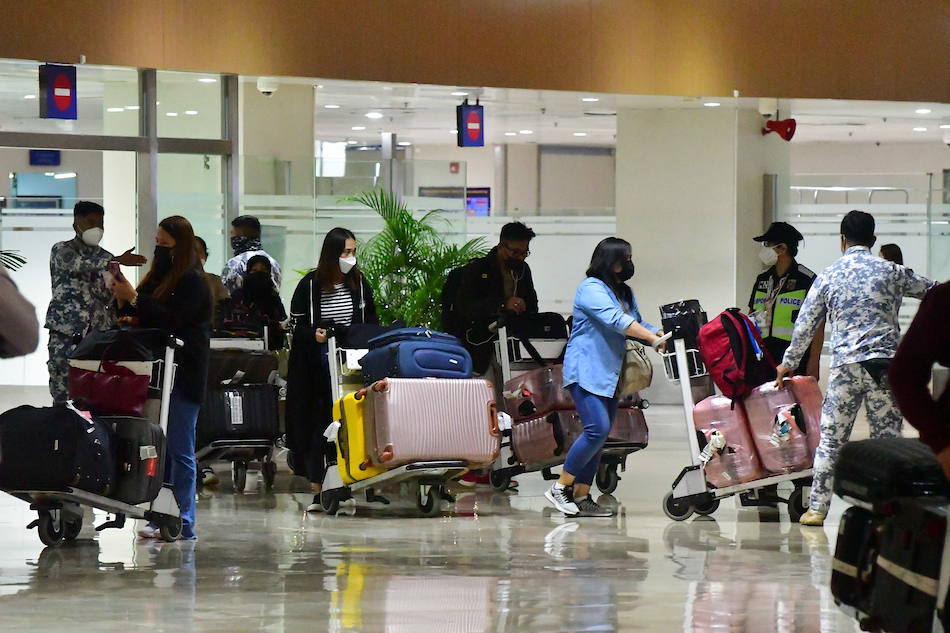 DOH says tracing 182 more travelers from South Africa
news.abs-cbn.com
76428a432d20d57f38429234f5c83da4
DOH says tracing 183 more travelers from South Africa
news.abs-cbn.com
2d95fa922155e96475fa57c16a654c1c
AksharChem (India) Ltd, DE Nora India Ltd, Zee Learn Ltd and Medicamen Biotech Ltd are among the other gainers in the BSE's 'B' group today, 03 December 2021. AksharChem (India) Ltd, DE Nora India Ltd, Zee Learn Ltd and Medicamen Biotech Ltd are among the other gainers in the BSE's 'B' group today, 03 December 2021. Starlit Power Systems Ltd surged 19.96% to Rs 12.5 at 12:03 IST. The stock was the biggest gainer in the BSE's 'B' group. On the BSE, 51478 shares were traded on the counter so far as against the average daily volumes of 8355 shares in the past one month. AksharChem (India) Ltd spiked 15.84% to Rs 472.1. The stock was the second biggest gainer in 'B' group. On the BSE, 9638 shares were traded on the counter so far as against the average daily volumes of 3111 shares in the past one month. DE Nora India Ltd soared 15.68% to Rs 502. The stock was the third biggest gainer in 'B' group. On the BSE, 31061 shares were traded on the counter so far as against the average daily volumes of 8081 shares in the past one month. Zee Learn Ltd rose 14.64% to Rs 13.94. The stock was the fourth biggest gainer in 'B' group. On the BSE, 13.05 lakh shares were traded on the counter so far as against the average daily volumes of 1.14 lakh shares in the past one month. Medicamen Biotech Ltd gained 12.90% to Rs 677. The stock was the fifth biggest gainer in 'B' group. On the BSE, 11941 shares were traded on the counter so far as against the average daily volumes of 6919 shares in the past one month.

Jindal Steel & Power Ltd rises for third consecutive session
business-standard.com
782c5cdff0c8bf001c24fb08bc80af2a
Ramco Systems Ltd leads gainers in 'A' group
business-standard.com
29b68fc7233948a1957768c09a6504bc
Unichem Laboratories has received ANDA approval for its Aripiprazole Tablets USP, 2 mg, 5 mg, 10 mg, 15 mg, 20 mg, and 30 mg from the United States Food and Drug Administration (USFDA) to market a generic version of AbilifyTablets, 2 mg, 5 mg, 10 mg, 15 mg, 20 mg, and 30 mg, of Otsuka Pharmaceutical Company. Aripiraprazole tablets are indicated for Schizophrenia and Irritability associated with Autistic Disorder. The product will be commercialized from Unichem's Ghaziabad Plant.

Unichem Labs surges 15% on ANDA nod from USFDA for Aripiprazole tablets
business-standard.com
edd8062d652103eb9989d331c01a0bd4
Morepen Laboratories receives USFDA approval for Fexofinadine Hydrochloride (Allegra)
business-standard.com
86c5808d885d2e77f7372623b23eafd6
The All India Institute of Medical Sciences ( AIIMS), New Delhi has released the PG counselling schedule for INI CET January 2022 batch. The schedule has been released for MD, MS, DM, MCH and MDS courses. Students can check the counselling schedule at the official website aiimsexams. org. The INI CET 2022 counselling process will commence on December 10. Candidates will be able to exercise the selection option for the mock round from December 10 (11.00 AM) to December 12 (5.00 PM). The INI CET mock seat allotment result will be declared on December 14. Following the mock round, students need to exercise options on December 15 and 16. INI CET round 1 seat allotment result will be released on December 21. Online acceptance of allotted seat, reporting and submission of documents and fee can be done between December 22 to 27. "The link for the portal will be activated only for eligible candidates on 'MyPage' accessible by logging in using the credentials that have been used for filling completion of application form and other processes related to INI CET," the notice said. Moreover, the information brochure and other details for first, second and Open round of seat allocation will be uploaded separately. Here's INI CET Counselling 2021 schedule. The INI CET 2022 for the January session was held on November 14 (Sunday). Through INI CET 2022, admission will be given in postgraduate courses [MD, MS, DM (6 yrs), MCh (6 yrs) and MDS] at Institutes of National Importance (INI) for medical education namely, AIIMS-New Delhi and other AIIMS, JIPMER-Puducherry, PGIMER-Chandigarh, NIMHANS-Bengaluru.

BPSC District Art and Culture Officer exam date 2021 announced
scroll.in
a031e992060fae4123956da926315bde
Prime Minister Narendra Modi on Friday underlined the need for converting Fintech initiatives into Fintech revolution to provide a low-cost and reliable payment system to the masses. Speaking at the InFinity Forum, he said technology is bringing a big shift in finance, and mobile payment last year exceeded ATM withdrawals. Fully digital banks without any physical branch offices are already a reality and may become commonplace in less than a decade, he said. "Now, it is time to convert these Fintech initiatives into a Fintech revolution. A revolution that helps to achieve financial empowerment of every single citizen of the country", the Prime Minister said. With the widening reach of Fintech, there are considerations that need attention, he said, adding the Fintech industry has achieved huge scale, and scale means people from all walks of life as customers. "This Fintech acceptability among the masses has a unique feature. That feature is trust", he noted.

India has proved it is second to none in adopting technology, says PM Modi
business-standard.com
6c29bcb76dd825162495f35c23194ec9
Indians' 'immense trust' in fintech must be respected, says PM Modi
business-standard.com
0d4c61efd23869ed8493f08a2693abf2
All Global Research articles can be read in 51 languages by activating the "Translate Website" drop down menu on the top banner of our home page (Desktop version). To receive Global Research's Daily Newsletter (selected articles), click here. Visit and follow us on Instagram at @ crg_globalresearch. *** The preliminary EU report (RAR, for "Renewal Assessment Report") would allow the reauthorisation of the controversial herbicide in Europe at the end of 2022. In an analysis published on 16 November, Générations Futures quantified the failure of the report, prepared by the Dutch, Hungarian, French and Swedish regulatory agencies, to reflect the state of the science on glyphosate. According to Générations Futures, out of 7,188 studies published in scientific journals, only 30 studies, equivalent to 0.4% of the studies they found, were judged by the RAR to be relevant and reliable without qualification. None of these 30 studies carried weight in the RAR's evaluation of the exclusion cr