Announcement
DC5n United States IT in english 69 articles, created at 2021-12-03 12:01 articles set mostly positive rate 5.2
(4.16/5)

1

0.8

Google's in-house smartwatch, aka Pixel Watch, could launch in 2022

Google's long-rumoured in-house smartwatch is set to launch in 2022. 2021-12-03 04:11 2KB www.pocket-lint.com

(3.20/5)

2

0.1

Realme Watch T1 may launch in India soon and here is what to expect

Realme Watch T1 was launched in China earlier this year and the company may now be planning to bring it to India, but a particular date for the launch is not clear yet. 2021-12-03 04:29 3KB www.indiatoday.in

(3.10/5)

3

0.3

COVID-19 causes further delay for Googlers' return to work

News, Reviews & Betas which includes large community peer support Google has said it will delay the return to work for employees in the United States following the emergence of the Omicron variant of COVID-19. It has originally wanted employees back on January 10. 2021-12-03 04:08 2KB www.neowin.net

(3.06/5)

4

0.3

Didi Chuxing set to de-list from NYSE and list in Hong Kong

News, Reviews & Betas which includes large community peer support Didi Chuxing has said it will de-list from the New York Stock Exchange and will instead list in Hong Kong. Chinese tech firms have faced pressure to take these measures from Chinese regulators. 2021-12-03 04:36 1KB www.neowin.net

(2.21/5)

5

0.5

Oppo Pad Tipped to Launch in India in Early 2022

Oppo Pad which is expected to launch soon in China will come to India in the first half of 2022, as per the latest report. 2021-12-03 05:51 2KB www.mysmartprice.com

(2.09/5)

6

0.1

Google Delays Return-to-Office Plans Beyond January 10

Google said on Thursday that it has indefinitely delayed plans to ask its employees to return to office due to concerns over COVID-19's omicron variant. Google in August had said it would expect workers to come in about three days a week from January 10. 2021-12-03 05:41 2KB gadgets.ndtv.com

(1.02/5)

7

0.6

Twitter removes 3,465 state-linked info ops, Twitterati bemoans bigger 'losses'

Ask a Twitter jock and youll hear metrics like "engagement" and "quality". Dig deeper and it comes down to the crude number of follows. "Oh, she has just xyz follows (and they are bots), I have a thousand more" might be the predictable metric. 2021-12-03 04:44 2KB www.gadgetsnow.com

(1.02/5)

8

0.3

Didi Global plans to delist from New York, seek listing in Hong Kong

said it will delist from the and pursue a listing in Hong Kong, succumbing to pressure from Chinese regulators concerned about It ran afoul of … 2021-12-03 04:33 3KB www.gadgetsnow.com

(1.02/5)

9

0.4

Microsoft now sends unwanted prompts to stop you from downloading Google Chrome on Windows 11

Microsoft wants you to use its Edge browser on Windows 11 or Windows 10, and that is why it would do anything to stop you from going for Google Chrome. 2021-12-03 03:37 2KB www.indiatoday.in

(1.02/5)

10

0.3

Alleged iQOO Neo6 specifications appear on Google Play Console, design teased

iQOO Neo6 specifications have been spotted on Google Play Console along with a render. Read on to know more about this upcoming iQOO phone. 2021-12-03 00:21 2KB www.91mobiles.com

(1.01/5)

11

0.0

US FTC sues to block Nvidia deal to buy Arm

The U.S. Federal Trade Commission sued to block U.S. chip company Nvidia Corp's more than $80 billion planned acquisition of British chip technology provider Arm, adding to already significant global regulatory challenges of the deal. 2021-12-03 04:39 4KB www.gadgetsnow.com

(1.01/5)

12

0.4

Free Fire Diamond Top Up: How to Get Free Diamonds in Garena Free Fire Game, Best Offers on Top Up, Price

Garena Free Fire provides you with different ways through which you can either earn or purchase its in-game currency known as Diamonds. 2021-12-03 04:10 7KB www.mysmartprice.com

(0.42/5)

13

0.9

Ihre Daten. Ihr Umfeld.

Yahoo ist Teil der Markenfamilie von Yahoo . Durch Klicken auf " Alle akzeptieren " erklären Sie sich damit einverstanden, dass Yahoo und seine Partner Cookies und … 2021-12-03 05:59 1KB consent.yahoo.com

(0.33/5)

14

0.4

Smartphones set to launch in December 2021: From Motorola, Micromax, OnePlus, and more

Like every month, many smartphones will be launched in December too. Many companies, including Xiaomi, OnePlus, and Micromax, are gearing up to launch their new smartphones this month. From Xiaomi 11i Hypercharge, OnePlus RT to Moto G200, the list of top smartphones will make their debut in December 2021. 2021-12-03 05:29 2KB www.bgr.in

(0.04/5)

15

0.1

Xiaomi 12 Pro launch soon: Specs, features, India price, and all that we know so far

The Xiaomi 12 Pro is likely to arrive in China soon. A recent leak has revealed display details of the Xiaomi 12 Pro. Considering the launch is around the corner, we decided to detail everything known about Xiaomi 12 Pro so far. 2021-12-03 02:58 4KB www.indiatoday.in

(0.03/5)

16

1.6

Qualcomm's 8cx Gen 3 chip might make you reconsider Intel and AMD

Qualcomm is fighting an uphill battle in trying to compete with Intel and AMD on PCs. Not only does Windows (and most apps) still have worse support for ARM-based processors than more traditional chips, but Qualcomm's chips haven't been pow 2021-12-03 02:50 3KB thenextweb.com

(0.02/5)

17

0.8

Cars to get pricier at the start of 2022: Maruti Suzuki, Mercedes-Benz and Audi announce price hikes

Find latest and upcoming tech gadgets online on Tech2 Gadgets. Get technology news, gadgets reviews & ratings. Popular … 2021-12-03 05:39 1KB www.firstpost.com

(0.02/5)

18

0.8

Watch NASA's video clips showing Thursday's spacewalk

NASA's latest spacewalk ended successfully at the space station on Thursday, December 2. The agency has since shared some video clips of the mission. 2021-12-03 05:15 2KB www.digitaltrends.com

(0.02/5)

19

0.7

Gigabyte Raises Prices of Its AMD Radeon RX 6000 Series Graphics Cards By Up To 6%, Gaming GPUs Get More Expensive Before Start of New Year

AMD's partner, Gigabyte, has raised the prices of its entire RDNA 2 GPU powered Radeon RX 6000 series gaming graphics cards by up to 6%. 2021-12-03 01:41 3KB wccftech.com

20

1.0

Your data. Your experience.

Engadget is part of the Yahoo family of brands. By clicking " Accept all " you agree that Yahoo and our partners will store and/or access … 2021-12-03 09:28 1KB consent.yahoo.com

21

0.7

Google Search adds tools that make it easier to find a doctor

News, Reviews & Betas which includes large community peer support Google has rolled out a few new features to help users connect with more appropriate healthcare professionals. Users can now see which languages offices use and which support Medicare. 2021-12-03 05:44 1KB www.neowin.net

22

0.5

Nvidia RTX 2060, Now With 12GB Memory, to Launch to Combat Chip Shortage

Nvidia is set to bring back its RTX 2060 GPU, which was launched in 2019, as part of a move to hep alleviate the sky-high prices and ongoing shortage of GPUs. The new model will come with 12GB VRAM, double that of its original launch. Pricing is yet to be announced by the company, but the GPU will reportedly be available by December 7. 2021-12-03 05:40 2KB gadgets.ndtv.com

23

0.1

Bitcoin, Ether See Nominal Dip in Values as Investors Stay Cautious

A Cabinet note circulated by the government on the upcoming cryptocurrency bill spelt positive news for crypto investors in the country, suggesting regulation, rather than a ban. 2021-12-03 05:40 4KB gadgets.ndtv.com

24

0.7

Qualcomm shouldn't ignore Google's custom Tensor chip

Carriers covet fast, reliable modems, and when they're baked into SoCs it's hard to ignore 'em 2021-12-03 08:24 3KB www.theregister.com

25

0.6

Microsoft Office's New UI Now Rolling Out for Everyone

A new update for Microsoft Office announced earlier this year is now widely rolling out to all users. 2021-12-03 05:17 2KB gadgets.ndtv.com

26

0.1

Motorola Edge S30 Spotted On FCC: 4700mAh Battery, 33W Fast-Charging Confirmed

As per the FCC certification, the upcoming Motorola Edge S30 (XT2175-1) will pack a 4,700mAh rated battery that will support 33W fast charging. 2021-12-03 05:15 2KB www.mysmartprice.com

27

0.6

Galaxy Note 10 series joins the One UI 4.0 beta group

Now that the Galaxy S21 series is operating the stable One UI 4.0, Samsung is extending the beta program to more of its flagships. Ahead of the company's 2021-12-03 05:03 816Bytes www.thegoandroid.com

28

0.2

Galaxy A73 5G image renders, specs leaked before official launch

A couple of months ago, we noted the Samsung Galaxy A73 may use a different brand of OLED display. The new Galaxy A phone has not been revealed but we've got new information about the upcoming mid-ranger. The phone is expected to arrive with a large 6.7-inch flat display with an Infinity-O selfie camera plus […] 2021-12-03 05:01 2KB androidcommunity.com

29

0.2

Violent Video Games Have No Effect on Social Behaviour, Claims Study

A new study published in the journal Molecular Psychiatry claims that violent video games do not impact behaviour. 2021-12-03 05:00 2KB gadgets.ndtv.com

30

0.2

Polestar teases its electric SUV, the Polestar 3, coming in 2022

Polestar has teased its upcoming electric SUV. Called the Polestar 3, it's a Volvo performance sub-brand set to be manufactured in the US. 2021-12-03 04:46 2KB www.pocket-lint.com

31

0.8

Elon Musk sells Tesla shares worth $1.01 billion

Tesla Inc Chief Executive Elon Musk has sold another 934,091 shares of the electric vehicle maker worth $1.01 billion to meet his tax obligations related to the exercise of options to buy 2.1 million shares, regulatory filings showed. 2021-12-03 04:41 1KB www.gadgetsnow.com

32

0.5

Lawyers allied with Trump ordered to pay $175K in sanctions

LANSING, Mich. (AP) — Nine lawyers allied with former President Donald Trump were ordered Thursday to pay Detroit and Michigan a total of $175,000 in sanctions for abusing the court system wi… 2021-12-03 04:37 3KB www.siliconvalley.com

33

0.1

Meta Launches Platform to Curb Spread of Intimate Images Without Consent

Meta (Earlier Facebook) on Thursday announced multiple initiatives aimed at protecting woman users on its platform. It has launched StopNCII.org platform in India to help combat the spread of non-consensual intimate images (NCII). 2021-12-03 04:35 4KB gadgets.ndtv.com

34

0.6

Google Workspace branding comes to Gmail for web, iOS [Update: Android]

On Monday, Google made Workspace available "for everyone" with free, personal accounts able to turn on the integrated Gmail experience. 2021-12-03 04:32 1KB 9to5google.com

35

0.3

Metaverse won't be turning point in cryptocurrency adoption, investor Chesnais says

The growth of online virtual worlds will help advance the mainstream adoption of cryptocurrencies for payment transactions but it won't be a game-changer, according to Frederic Chesnais, chief executive of French fintech company Crypto Blockchain Industries. 2021-12-03 04:31 2KB www.gadgetsnow.com

36

0.3

This megaspider with fangs is nightmare fuel that'll haunt your dreams

A massive funnel-web spider named Megaspider has been donated to a park in Australia, and will be milked to create antivenom. 2021-12-03 04:26 2KB bgr.com

37

0.7

OnePlus Band is Now Available for a Rs 1,000 Discount on Amazon

The OnePlus Band is now available for Rs 1,499 一 the cheapest we've seen this go. It features an AMOLED screen, a SpO2 sensor, and 13 sports modes. 2021-12-03 04:15 2KB www.mysmartprice.com

38

0.1

US creditors can now DM debtors on social media

The new rule lets debt collectors text and direct message millions of Americans who default on loans. 2021-12-03 04:13 2KB www.bbc.co.uk

39

0.3

India vs New Zealand 2nd Test Live Streaming Free and TV Channels List: How to Watch on Mobile and Live Telecast on TV

Here's how you can watch India vs New Zealand Test Series 2021 for free using these simple methods and procedures. 2021-12-03 04:00 6KB www.mysmartprice.com

40

0.5

Vivo Y32 Launch Imminent as Specifications, Renders Leak on TENAA

Vivo Y32 could launch in China or other markets very soon. The device is listed on the TENAA website ahead of the launch with the model number V2158A. 2021-12-03 03:42 2KB www.mysmartprice.com

41

0.8

Justice Department Probing Sexual Harassment Charges Against Andrew Cuomo

Questions have also surfaced over whether Cuomo used state resources to write a book chronicling his leadership during the height of the pandemic. 2021-12-03 03:29 3KB www.ibtimes.sg

42

0.8

Manage Your MacBook Better With This SetApp Subscription

If there's one thing to love about the MacBook, it's how much stuff you can get done on them. It may not yet be a quantum computer, but whether you're managing a team, creating art, or working through spreadsheets, a Mac can handle it. But what if there was a way to squeeze even more […] 2021-12-03 06:10 2KB futurism.com

43

0.8

Verizon partners with Bang & Olufsen for soundbars with Stream TV

If you're looking for a new addition to your home theater system, you can now have a soundbar with built-in Stream TV. This is a partnership between Verizon and Bang & Olufsen to bring the Stream TV Soundbar and the Stream TV Soundbar Pro to your living room. These are the "perfect 2-in-1 entertainment solution" […] 2021-12-03 03:23 2KB androidcommunity.com

44

0.2

Spider-Man: No Way Home's VFX still aren't done weeks before release

A Marvel insider claims the special effects are not done for Spider-Man: No Way Home, which isn't entirely unexpected for such a movie. 2021-12-03 03:22 3KB bgr.com

45

0.7

Bounce Infinity E1 vs Ola S1: Should Ola be worried about Bounce's electric scooter?

Bound Infinity E1 price in India was announced on Thursday and the electric scooter will take on the Ola S1. Here's how the two electric scooters compare. 2021-12-03 03:12 4KB www.91mobiles.com

46

0.7

All The Exciting Beauty Deals Happening On Shopee's 12.12 Birthday Sale

Just when you thought you might have missed out on the deals and discounts that happened during 11.11 and Black Friday, Shopee's here to save your last-minute gifting woes — with their 12.12 Birthday Sale. Happening now till 12 December, they're ending the year-end shopping season with a glorious finale that includes $200,000 worth of … Continue reading "All The Exciting Beauty Deals Happening On Shopee's 12.12 Birthday Sale" 2021-12-03 03:00 6KB www.nylon.com.sg

47

0.9

Google just revealed a ton of new Android features coming this winter

Google just revealed a bunch of Android features coming this winter, including Family Bell, new widgets, and Google Photos Memories. 2021-12-03 02:18 3KB bgr.com

48

1.0

What is a Faraday cage?

Faraday cages are protective enclosures that prevent electromagnetic radiation from entering. 2021-12-03 02:08 7KB www.livescience.com

49

0.3

Battlegrounds Mobile India aka BGMI data transfer from PUBG Mobile's Livik map to shut down soon

Krafton has announced data transfer from PUBG Mobile to Battlegrounds Mobile India aka BGMI will be disabled later this month. 2021-12-03 02:06 2KB www.91mobiles.com

50

0.6

Seagate introduces IronWolf Pro & Exos X20 20TB HDDs for necessity of large capacity drives for consumers

Seagate offers 20TB of space with their new IronWolf Pro and Exos X20 HDDs for enterprises and consumers needing maximum storage 2021-12-03 01:38 2KB wccftech.com

51

0.1

Save Over 70% On This Drone for Cyber Week

Are you looking for a drone that the techie in your family will love? Maybe you have a photographer friend, or someone who just loves getting the coolest gadgets? Get them a drone. Drones aren't just changing the world, they also combine the fun of flying through the air with the utility of a mounted […] 2021-12-03 04:05 2KB futurism.com

52

0.2

Top 10 Edge Computing Companies of 2022

These edge computing companies can deliver multiple business benefits, including faster insights, improved response times and better bandwidth performance. 2021-12-03 01:20 14KB www.eweek.com

53

0.1

Supermarkets across the country are facing shortages of 2 crucial grocery items

Supermarkets around the country, partly because of supply chain bottlenecks, are increasingly facing shortages of some products. 2021-12-03 01:14 3KB bgr.com

54

0.8

YouTube Music for Android rolls out versatile 'Recently Played' widget

Previewed in October and officially announced yesterday, YouTube Music's versatile new "Recent Played" widget is now available on Android. 2021-12-03 01:05 2KB 9to5google.com

55

0.7

Top 10 Best Journal Android Apps – 2021

Keeping a diary / journal is a great way of keeping memories, first and foremost, and for some people, it's a way to relax, and get what's on their mind 2021-12-03 01:00 9KB www.androidheadlines.com

56

0.7

Honor's offline presence across 30,000 stores accounts for 70% of the total sales

Honor, which was a sub-brand of Huawei, became an independent brand last year as the Chinese giant has been struggling to maintain its presence in the smartphone market because of the sanctions imposed by the United States. Ever since becoming an independent brand, the company has been actively trying to regain the lost market share … 2021-12-03 00:57 1KB www.gizmochina.com

57

0.1

Hisense U9DG Dual Cell Android TV (75U9DG) review

Hisense pulled out all the stops for its flagship U9DG Dual Cell ULED, but it might've gone too far with its color saturation. 2021-12-03 00:48 9KB www.techradar.com

58

1.1

You can now book Uber ride from WhatsApp in India, here's how

Uber partners with WhatsApp, announces ride-booking via WhatsApp in India. Here's how you can book Uber ride through WhatsApp. 2021-12-03 00:24 3KB www.91mobiles.com

59

0.0

Where Are You Christmas (Tree)? Why Can't I Find You?

It's time to deck the halls, but the persistent global supply chain issues seem to be the grinch stealing Christmas­ — trees. Consumers visiting their local tree farms in search of the perfect fir may be shocked by the limited choices. 2021-12-03 00:17 5KB news.gatech.edu

60

0.1

Verizon 5G Home expands to two more cities

Verizon's 5G Home service has expanded into two more cities , the carrier announced Thursday. Parts of Dayton, Ohio, and Jacksonville, Florida, will now have … 2021-12-03 00:12 1KB www.cnet.com

61

0.5

Victim of Zoombombing? You may have some cash coming your way

If you're a Zoom user, you can start the process to collect on Zoom's $85 million settlement to compensate victims of Zoombombing. 2021-12-03 00:12 2KB www.digitaltrends.com

62

0.7

Combined heat and power as a platform for clean energy systems

The state of Georgia could dramatically reduce its greenhouse gas emissions, while creating new jobs and a healthier public, if more of its energy-intensive industries and commercial buildings were to utilize combined heat and power (CHP), according to the latest research. 2021-12-03 00:11 9KB www.sciencedaily.com

63

0.4

Wild blue wonder: X-ray beam explores food color protein

A natural food colorant called phycocyanin provides a fun, vivid blue in soft drinks, but it is unstable on grocery shelves. A synchrotron is helping to steady it. 2021-12-03 00:11 3KB www.sciencedaily.com

64

0.6

Damaged telomeres in the elderly may increase susceptibility to SARS-CoV-2

DNA damage signaling induced by aging telomeres increases the expression of ACE2, the human SARS-CoV-2 cell receptor, scientists report. 2021-12-03 00:11 3KB www.sciencedaily.com

65

0.2

150,000 images combined to make this mind-blowing 300-megapixel photo of the Sun

A stunning set of new sun photos captures the surface and solar flares of the star in exceptional quality that you have to see to believe. 2021-12-03 00:10 2KB bgr.com

66

0.7

Final Fantasy XIV Endwalker early access: Start time, download size, everything you should know

Final Fantasy 14 Endwalker comes out on Dec. 7, but players can jump into the game starting on Friday. Early access for the upcoming expansion … 2021-12-03 00:10 3KB www.cnet.com

67

0.0

New dinosaur species unearthed in Chile had knives on its tail

In a southern and sparsely populated region of Chile, scientists excavated the skeletal remains of a naturally armored dinosaur that lived over 70 million years … 2021-12-03 00:03 2KB www.cnet.com

68

0.4

How to spot the software that could be spying on you

Software used to spy on someone via their phone is a growing threat and common in domestic abuse cases. 2021-12-03 00:01 9KB www.bbc.co.uk

69

0.7

Die Hard hits Disney+ and, yes, it is a Christmas movie

The whole John McClane franchise is now on Disney+. 2021-12-03 00:01 1KB www.pocket-lint.com
Articles
DC5n United States IT in english 69 articles, created at 2021-12-03 12:01
Why you can trust Pocket-lint (Pocket-lint) - Google's long-rumoured smartwatch is set to launch in 2022. According to a new report from Insider, Google is working on a smartwatch. It is internally codenamed Rohan, and it's being worked on by Google's Pixel hardware group, which is separate from Fitbit. Remember, Google bought Fitbit for $2.1 billion earlier this year. The company has long been rumoured to be working on a smartwatch that will use the Pixel branding, but little in the form of actual evidence has emerged. In fact, it's not even clear Google will actually be calling its smartwatch a "Pixel Watch". But it's worth noting Google, for a number of years, has sold " Pixel " smartphones, a brand that's been used on other products, such as the Pixel Buds earbuds and Pixelbooks laptops. At the moment, according to reports, Google's watch is expected to cost more than a Fitbit. It'll even compete directly with the Apple Watch. It should have basic fitness tracking features, such as step counting and a heart rate monitor. It might even have Fitbit integration into Wear OS, thanks to an effort codenamed Nightlight. Keep in mind Google is currently tinkering away on Wear OS 3, in partnership with Samsung. Google and Samsung are merging the Tizen platform into Google's. So far, Wear OS 3 has launched on Samsung's Galaxy Watch 4. Perhaps Google's watch, aka the Pixel Watch, will run Wear OS 3, too. Writing by Maggie Tillman. Originally published on 3 December 2021.

Google Pixel Watch launch tipped once again, expected to arrive in 2022
91mobiles.com
1c9b2afd3b1d4487654f9e8e06ad899f
Google Pixel Watch in the works, may be out in 2022
androidcommunity.com
d3dd53777372b44f12894b185f995be1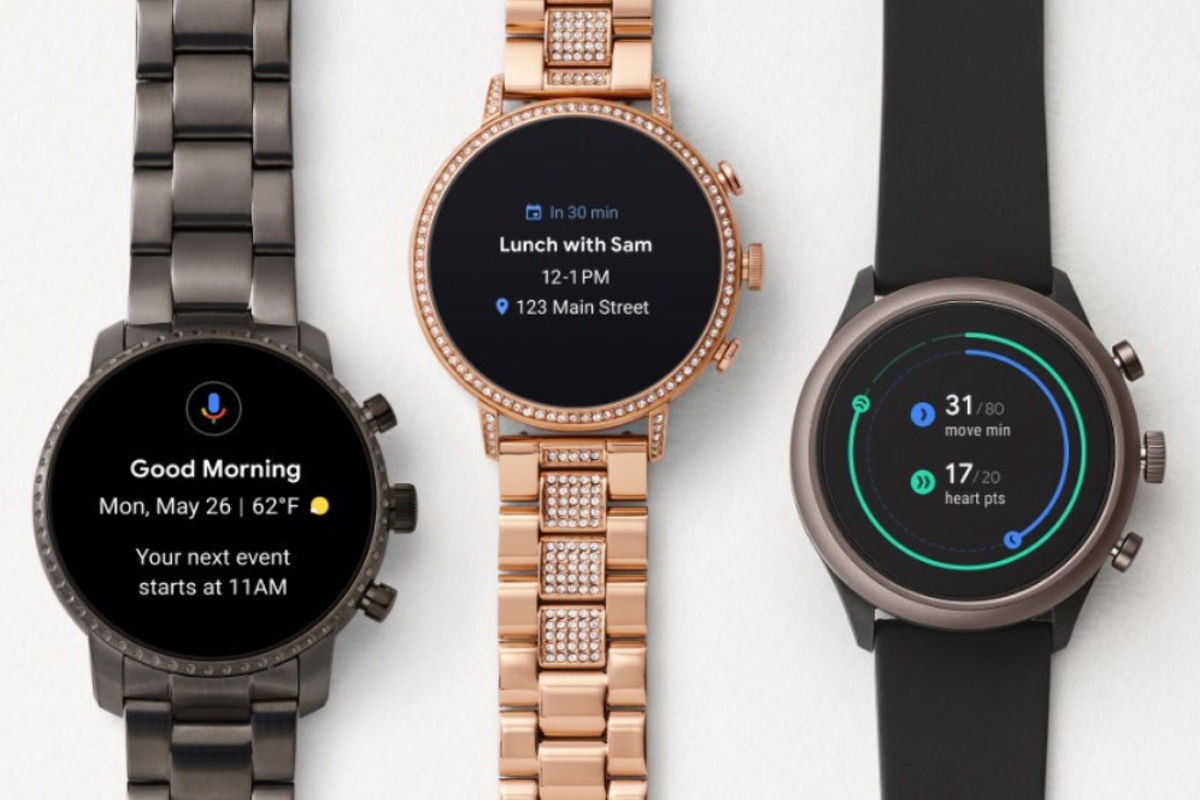 Google is Making its First In-House 'Pixel-Watch', Expected to Launch in 2022
mysmartprice.com
f84e718e737e16d691d857815814147b
Google's first smartwatch leaks as Apple Watch rival for 2022
slashgear.com
f0358dc8e9535f8d910ab7718f7fa5de
Realme may have been silent for the past few days, but that is just the calm before the storm. I mean the Chinese company seems to be preparing many products and all of them may arrive at once. According to the latest leak, Realme may now bring the Watch T1 to India. The Realme Watch T1 was spotted on the website of the Bureau of Indian Standards (BIS), which is the regulatory body that approves new electronics in India. The Realme Watch T1 with model number RMW2103 is now listed on the BIS website. Tipster Mukul Sharma was the first one to spot it. He also clarified that the original model of the Realme Watch T1, which was launched in China back in October, has the model number RMW2012. This might mean that the Indian variant has a different model number, and maybe a slightly different set of features. However, apart from the listing, there is nothing else available right now. Realme launched the Watch T1 smartwatch earlier this year for CNY 699, which translates to roughly Rs 8,200. This is around the same price as the Realme Watch S Pro that arrived last year in India. Feature-wise, the Realme Watch T1 is a slight improvement, but these are not drastic changes. For instance, Realme is still not ready to give up on its operating system for smartwatches. While this OS is functional and supports most health-related features, it does not let users download any apps or multitask on the smartwatch. Instead, Wear OS may be the right software for a watch around that price. The Realme Watch T1 has a 1.3-inch AMOLED display in a round shape with a resolution of 416x416 pixels. The display's pixel density is 325 PPI. The smartwatch uses a stainless steel frame, making it robust and premium, while for the display's security, there is Corning Gorilla Glass. Realme Watch T1's highlight is support for voice calling aided by a speaker and a microphone. Inside the Realme Watch T1 is 4GB of storage, which is good for storing data and music. The Realme Watch T1 has a real-time heart rate monitor, a blood oxygen monitor, accelerometer, ambient light sensor, gyroscope, and geomagnetic sensor. It also has 110 sports modes, including badminton, elliptical, hiking, and walking, among others. The connectivity options on the smartwatch include Bluetooth v5.0, GPS/ A-GPS/ GLONASS/ Galileo, and NFC. There is also support for Bluetooth calling on the Realme Watch T1. The watch has Black, Mint, and Olive Green colourways.

Google Pixel Watch launch tipped once again, expected to arrive in 2022
91mobiles.com
1c9b2afd3b1d4487654f9e8e06ad899f
Moto G51 may launch in India on December 10: Expected price, specifications
indiatoday.in
6c4201dc5898bf587e8905f01f00c1ce
Realme Watch T1 to soon launch in India: Here's what to expect
bgr.in
dec61e08381ac152e13893296abff4a3
Vivo V23 5G India Launch Tipped for December
gadgets.ndtv.com
325834af0c6f6e7617b40ad69db3b7a1
CNBC has reported that Google's employees (Googlers) will not return to offices as planned on January 10. The firm updated its staff in an email on Thursday. Google's security VP, Chris Rackow, said that the company would now wait until the new year to reassess when it will ask people to start returning to work in the U.S. but, he said, it won't bring people back until it can offer a "stable, long-term working environment." The decision by Google was released following news that the Omicron variant of COVID-19 had been detected in several countries around the world, including the United States. Medical professionals are still trying to determine how infectious and how deadly the new variant is. Due to a large number of mutations in this variant, it's not certain how effective existing vaccines are either so it's probably a good idea on the part of Google to hold off on bringing employees back to work. Despite delaying the return to work order, Google is encouraging people to come into the office, where conditions allow, so they can reconnect with their colleagues and regain "the muscle memory of being in the office more regularly". Rather than taking a centralized approach, the firm is also allowing locations to decide their timelines for coming back to work based on the risk level in different localities. Rackow told employees in the email that 90% of the company's U.S. offices have been reopened and that in recent weeks, 40% of employees came in. The firm expects things to start getting back to normal over 2022.

Google doesn't want its employees to return to office by January 2022
indiatoday.in
90de086ad582c0a3b946c33ebc7c752a
Google postpones early 2022 return to office, no new date provided
9to5google.com
6b872044098dfb59969899627b7e3b37
Coronavirus: Google again delays return to offices after emergence of omicron
siliconvalley.com
80833a87168c67becd624c8910d4130f
The Chinese ride-hailing firm, Didi Chuxing, has said that it will start de-listing from the New York Stock Exchange (NYSE) and move to list in Hong Kong instead. The de-listing comes after Chinese regulators asked the firm to de-list over concerns about the leakage of sensitive data; the country passed a law earlier this year to tighten up data protection so that it can be taken more seriously when compared to other places such as the EU which has GDPR. Didi Chuxing's stint on the NYSE has only lasted about half a year. Its listing was hotly anticipated by pundits who said it could be the biggest IPO anywhere in the world and was predicted to raise $10 billion. This estimate was dampened, however, with the firm raising $4.4 billion. The share price of Didi has declined by 44% since its IPO and closed at $7.80 on Thursday. It'll be of some concern to Uber and SoftBank which, together, control 30% of Didi stock. This news has had an impact on SoftBank's shares too as they declined 2.5% on Friday. It should be expected that more Chinese tech firms will de-list from American markets. The Chinese government is concerned about them listing in the U.S. because it brings them under the jurisdiction of U.S. regulators. Source: CNBC

Didi Moves to Leave U.S. Stock Market Just Months After Huge Offering
nytimes.com
57ebe03da2e501e76cef1972ea4a8d83
Didi says it will delist from the New York Stock Exchange and prepare to list in Hong Kong
cnbc.com
7f956f0b4d6e1ce9ca65a35dbc80db2b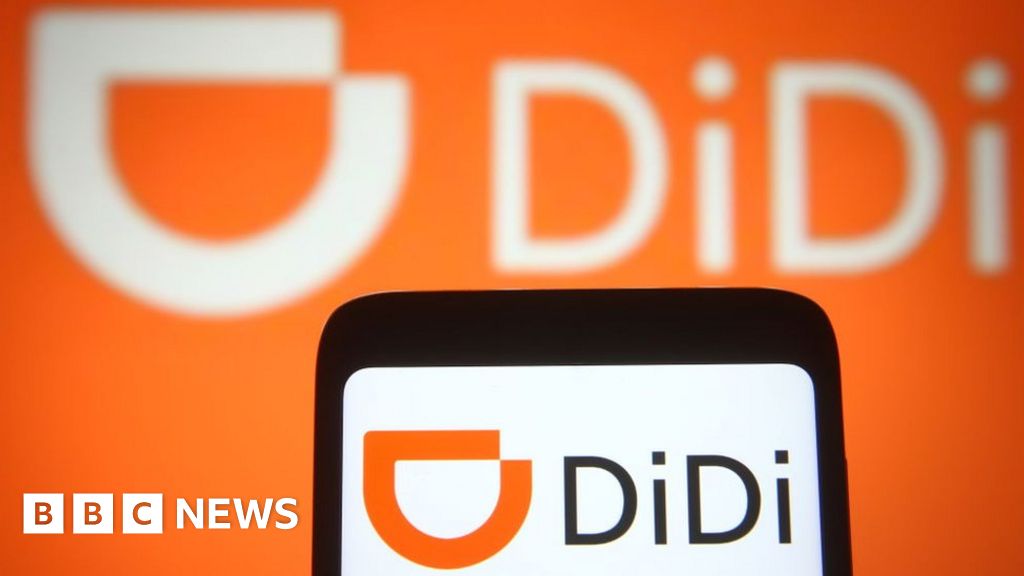 China app giant Didi plans US stock market exit in move to Hong Kong
bbc.co.uk
77b37b7ff65a328cc3be9a912284db9e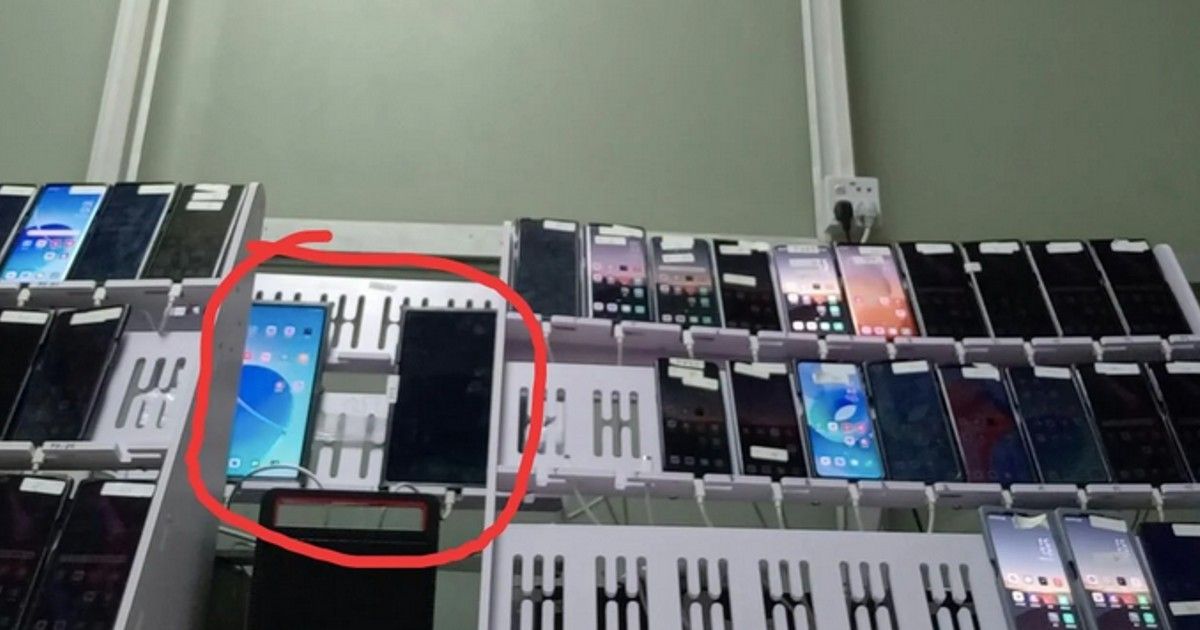 Oppo Pad, the company's first tablet is expected to launch in China soon. The device has been in the news for a few months now. First, the Oppo Pad running on ColorOS 12 was leaked, a few weeks later, live image was spotted and more recently, the price and key specs of the Oppo Tab were leaked. Now, according to a report from 91mobiles, the Oppo Pad will launch in India after China in 2022. The information was received from notable tipster Mukul Sharma. According to the tipster, the Oppo Pad will come to India in the first half of 2022. While there is no confirmation whether the same tablet that's expected to launch in China will come to India, it is most likely the case here. Unlike the first tablet from Realme, Oppo's first tab will be a high-end one with a flagship Qualcomm chipset. The year 2021 has been the year for the return of tablets, especially for Android tablets. Brands like Realme, Motorola, Nokia entered the Android Tablet space while Xiaomi marked its comeback with the Mi Pad 5. Now, Oppo is gearing up to launch its first-ever tab. Here is what we know so far about the Oppo Pad. According to a previously leaked report, the Oppo tablet will be a Snapdragon 870 processor with 6GB of RAM and 256GB of internal storage. The tablet will have a 120Hz screen refresh rate. In terms of optics, the tablet is tipped to feature a 13MP primary camera on the back and an 8MP shooter on the front for selfies and video calls. Further, on the software front, the tablet is tipped to run on ColorOS 12 based on Android 12 out of the box with some interesting tablet-specific customization options. Lastly, rumours suggest the Pad will be priced around CNY 2,000 which is around Rs 23,300. Thanks for reading till the end of this article. For more such informative and exclusive tech content, like our Facebook page

Google Pixel Watch launch tipped once again, expected to arrive in 2022
91mobiles.com
1c9b2afd3b1d4487654f9e8e06ad899f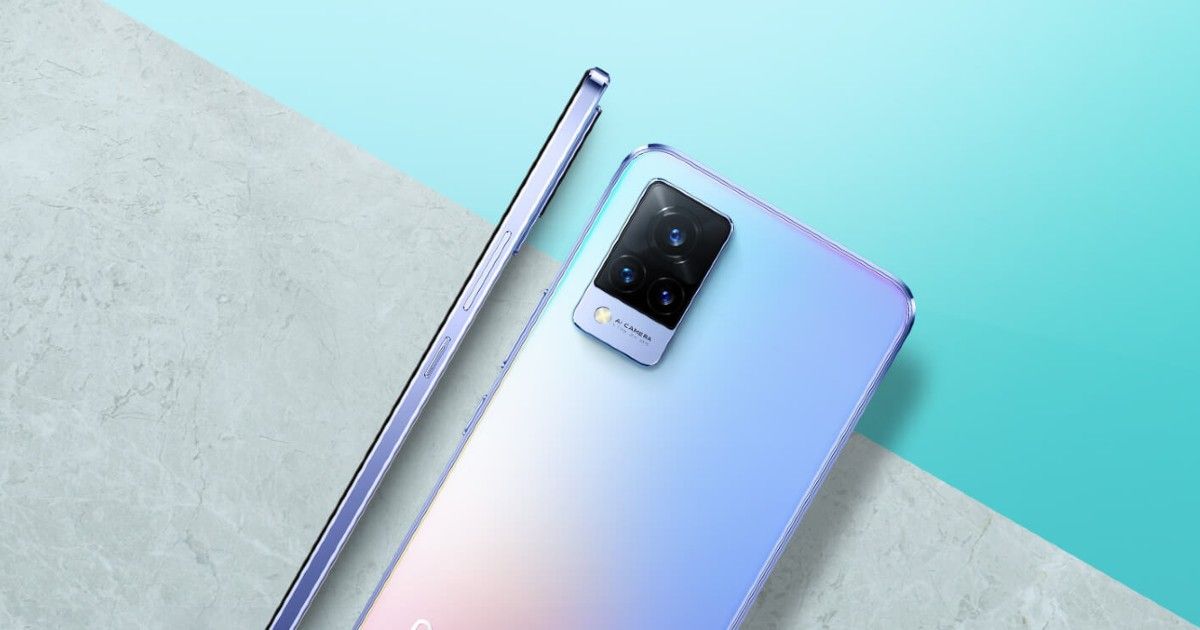 Vivo V23 5G Tipped to Launch in India This Month
mysmartprice.com
5dadd3a4f6e47cba7ebdb9f73a988aef
[Exclusive] OPPO F21 series India launch timeline revealed; OPPO F21 Pro+ releasing first
91mobiles.com
a7adafb5630cd0e09a62b7e4bcadba58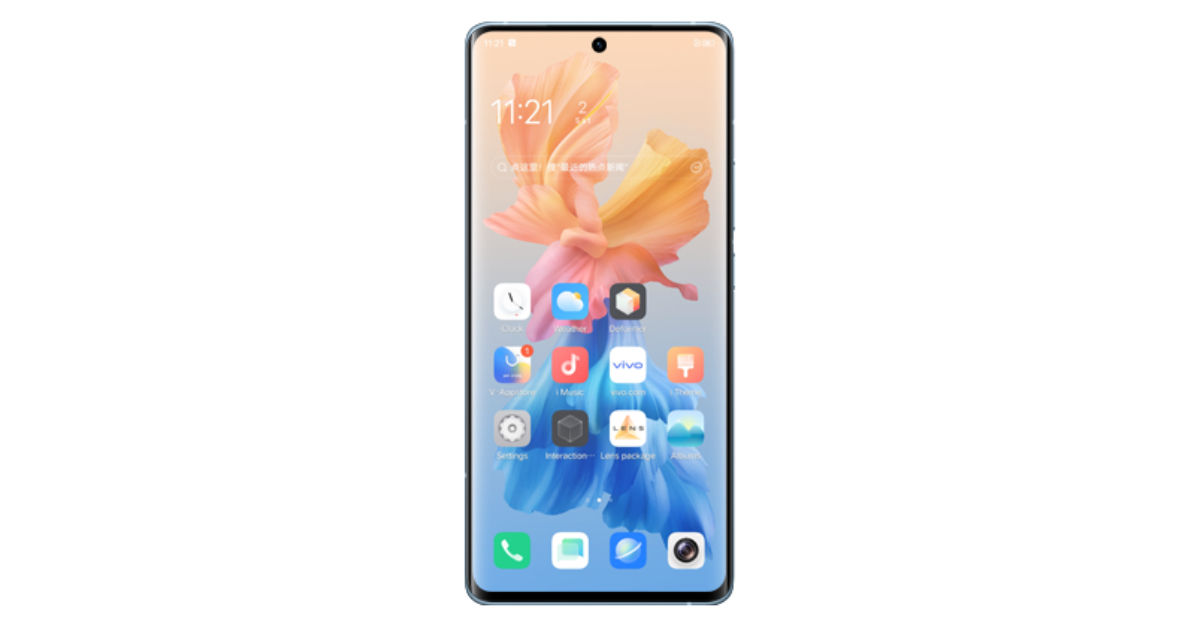 Alleged iQOO Neo6 listed on Google Play Console with 12GB RAM: Renders, Specifications Leaked
mysmartprice.com
ac74057521fab611fc97f1e4aa6134ea
Vivo V23 5G India Launch Tipped for December
gadgets.ndtv.com
325834af0c6f6e7617b40ad69db3b7a1
Alphabet's Google said on Thursday it is indefinitely pushing back its January return-to-office plan globally amid growing concerns over the Omicron variant of the coronavirus and some resistance to company-mandated vaccinations. Google in August had said it would expect workers to come in about three days a week from January 10 at the earliest, ending its voluntary work-from-home policy. On Thursday, Google executives told employees that the company would put off the deadline beyond that date. Insider first reported the news. Google said the update was in line with its earlier guidance that a return to workplaces would begin no earlier than January 10 and depend on local conditions. Nearly 40 percent of US employees have come into an office in recent weeks, Google said, with higher percentages in other parts of the world. But CNBC reported last week that hundreds of employees have protested the company's vaccination mandate for those working on US government contracts. Google was one of the first companies to ask its employees to work from home during the pandemic. It has about 85 offices across nearly 60 countries. Europe has so far recorded 79 cases of the Omicron variant, first detected in southern Africa last month, the European Union's public health agency said earlier on Thursday.

Google doesn't want its employees to return to office by January 2022
indiatoday.in
90de086ad582c0a3b946c33ebc7c752a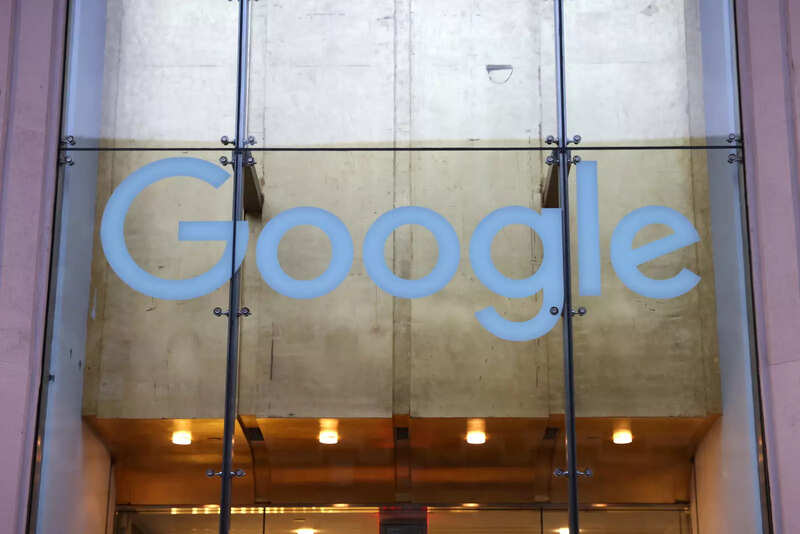 Google delays mandatory return to office beyond January 10
gadgetsnow.com
0dcb7c0c2ab7bef1c43697548e8587c4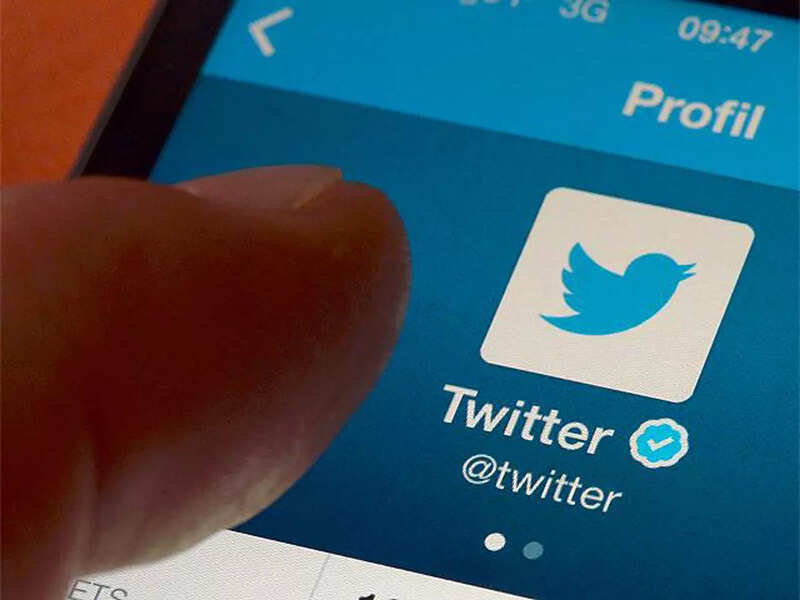 jock and you'll hear metrics like "engagement" and "quality". Dig deeper and it comes down to the crude number of follows. "Oh, she has just xyz follows (and they are bots), I have a thousand more" might be the predictable metric. Enter bots, fake accounts and an entire industry of troll farms. So, when Twitter Thursday cut down what it called "state-backed information operations" gloom descended on the types who start their morning checking follower count. Twitter's explanation was blunt and didn't involve the thriving bot industry in India, but six other countries. "We first published comprehensive, public archive of data related to state-backed information operations three years ago. We've made improvements, and iterated on our approach over time. Since that first disclosure in October 2018, we've shared 37 of attributed platform manipulation campaigns originating from 17 countries, spanning more than 200 million Tweets and nine terabytes of media." "Today, we're disclosing an additional 3,465 accounts to our archive of state-linked information operations - the only one of its kind in the industry." "The account sets include eight distinct operations we've attributed to six countries - Mexico, the People's Republic of China, Russia, Tanzania, Uganda, and Venezuela, respectively. Every account and piece of content associated with these operations has been permanently removed from the service." While multiple publishers ranging from actor Anupam Kher (said he lost 80k) to bureaucrat Sonal Goel (5k and therefore aggregating 299k) posted about the "loss". Even Early Friday (IST) some publishers said their follows were restored.

Twitter removes 3.465 state-linked info operations, users lose followers
business-standard.com
3338f13ec32015bc62d7391ad18de50e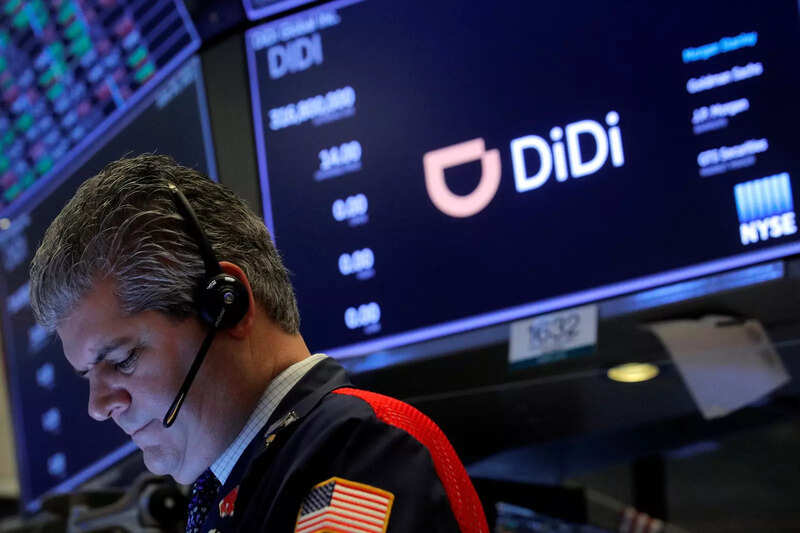 said it will delist from the and pursue a listing in Hong Kong, succumbing to pressure from Chinese regulators concerned about It ran afoul of Chinese authorities by pushing ahead with its $4.4 billion U.S. IPO in July despite being asked to put it on hold while a review of its data practices was conducted. The powerful Cyberspace Administration of China (CAC) then quickly ordered app stores to remove 25 mobile apps operated by and also told the company to stop registering new users, citing national security and the public interest. Didi remains under investigation. "Following careful research, the company will immediately start delisting on the New York stock exchange and start preparations for listing in Hong Kong", Didi said on its Twitter-like Weibo accounnt. It later said in a separate English language statement that its board had approved the move. "The company will organize a shareholders meeting to vote on the above matter at an appropriate time in the future, following necessary procedures", it said. Sources have told Reuters that Chinese regulators pressed Didi's top executives to devise a plan to delist from the New York Stock Exchange due to concerns about data security. "Didi's plan to delist in the United States and the listing of Hong Kong stocks I believe will have an obvious impact on location decisions for large technology stocks' future listings", said Kenny Ng, securities strategist at Everbright Sun Hung Kai in Hong Kong. "At the same time, this event makes the market believe that the current industry supervision of technology stocks in the mainland will continue, and the decline in the stock prices of technology stocks listed in Hong Kong today also reflects this factor." Sources have told Reuters that Didi is preparing to relaunch its apps in the country by the end of the year in anticipation that Beijing's cybersecurity investigation into the company would be wrapped up by then. The CAC did not immediately respond to a request for comment on Didi's plans to delist from New York. Didi made its New York debut on June 30 at $14 per American Depositary Share, which gave the company a valuation of $67.5 billion on a non-diluted basis. Those share have since slid 44% until Thursday's close, valuing it at $37.6 billion. Shares in Didi investor SoftBank Group Corp fell more than 2% after the Didi announcement, also hurt by Southeast Asia ridehailing giant Grab's slump in its Nasdaq debut. SoftBank's Vision Fund owns 21.5% of Didi, followed by Uber Technologies Inc with 12.8%, according to a filing in June by Didi.

Didi says it will delist from the New York Stock Exchange and prepare to list in Hong Kong
cnbc.com
7f956f0b4d6e1ce9ca65a35dbc80db2b
If you have been using Windows 10, you may be familiar with Microsoft's ways of stopping you from changing the default browser to Google Chrome. That is because Microsoft just does not like people using the Chrome browser on its operating system, even more now, because the Edge browser more or less uses the same technology as Chrome. With Windows 11, Microsoft has found another way and it may be annoying many people already. Microsoft will now send prompts when you try to download Google Chrome browser. These prompts are crafty but their main goal is to convince you not to go ahead with the download. Some of the quirky messages that these prompts include are: Another one is as straightforward as it could get. The messages, spotted by Neowin, pop up on the upper right corner of the Microsoft Edge browser. When you boot Windows 11, or even Windows 10, you have two pre-installed browsers: Edge and Internet Explorer. The latter is now deep-buried and you will not see it anywhere, but the former is right there on the desktop screen, so you would instinctively use Edge for all your needs, including downloading Google Chrome. Discouraging Windows 11 or Windows 10 users from going for a third-party internet browser such as Google Chrome or Firefox is a part of Microsoft's campaign that it launched more than three years ago. In addition to sending prompts like these now, Microsoft has also made switching to the default browser on Windows 11 more complicated than ever. It now needs you to select the default browser for each type of web link, after you choose Microsoft Edge as the default browser for everything after downloading a new browser. Recently, Microsoft began showing Edge users a "buy now, pay later" tool in the US that was supposed to give a short-term financing service to customers visiting shopping websites on the browser. The move was heavily criticised as some people even said that they would stop using the Edge browser with these forced pop-ups. And that may go away considering Microsoft may be testing the tool, but there is another way - a pushy one - which may not go away. Microsoft forces people into using the Edge browser through the Windows update, and you can do nothing about it.

Windows 11: Everything You Need To Know – Updated December, 2021
androidheadlines.com
8e73e101e5853ef2865866e353ca0372
iQOO is currently prepping the iQOO 9 series and is slated to debut in India by late January or early February, skipping the iQOO 8 lineup. However, it looks like those aren't the only phones the company is working on. There were rumours about the company working on two new Neo series phones recently and are expected to debut in China soon. In line with that, iQOO Neo6 has been spotted on the Google Play Console with the model number V2154A, as spotted by MySmartPrice. The listing reveals some key specifications of the device, including the display, chipset, and others. We can speculate the handset may debut in China initially sometime in the first quarter of 2022 and expand to more markets. iQOO Neo 6 Google Play Console listing shows it packs 12GB RAM (there could be other models at launch), an FHD+ display with 1,080 X 2,400 pixels resolution, and Android 11 OS with Origin OS 1.0 custom skin out of the box. The chipset section mentioned Qualcomm SM8350, which is the Snapdragon 888 5G Mobile Platform paired with Adreno 660 GPU for graphics. The chipset is clocked at 2.4GHz. The listing also has a render of the phone, which shows centre-positioned punch-hole cutout and curved edges. The volume rocker and power button are on the right spine. However, details regarding the optics are unknown at the moment. Earlier China's 3C certification has apparently revealed the phone will have a 66W fast charging support. That's pretty much it about the iQOO Neo 6 at the moment but the company is also rumoured to be working on the iQOO Neo6 SE and Neo 5s as well but no exact information on when they will be launched in the country. Also read: [Exclusive] iQOO 9 India launch by early February, 120W charging and Snapdragon 8 Gen 1 in tow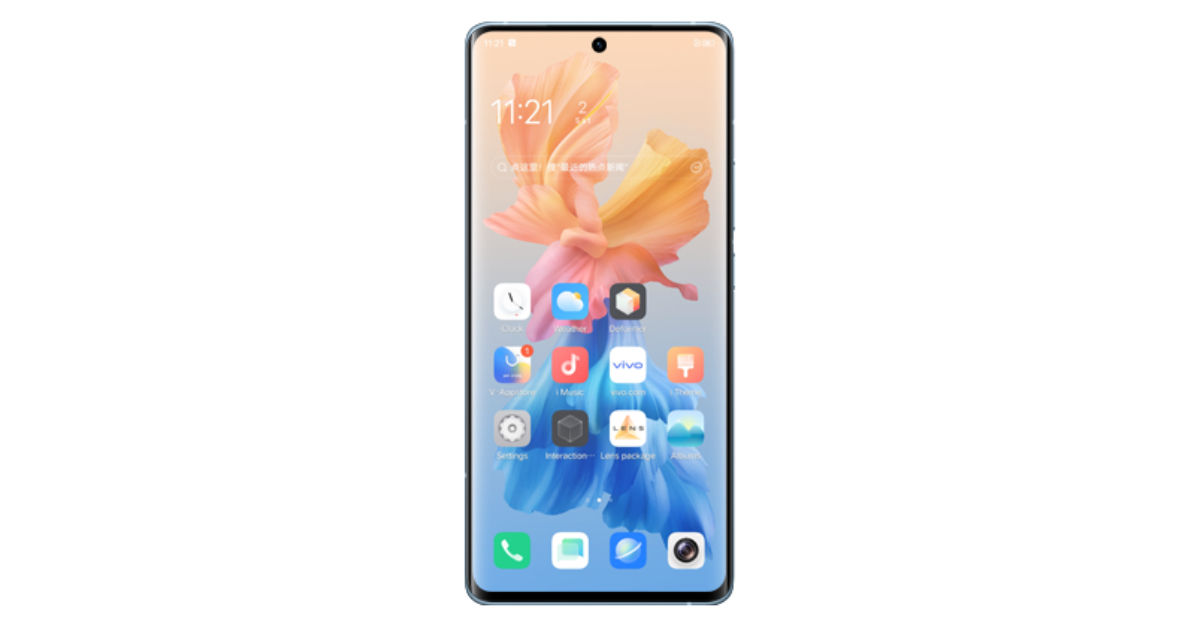 Alleged iQOO Neo6 listed on Google Play Console with 12GB RAM: Renders, Specifications Leaked
mysmartprice.com
ac74057521fab611fc97f1e4aa6134ea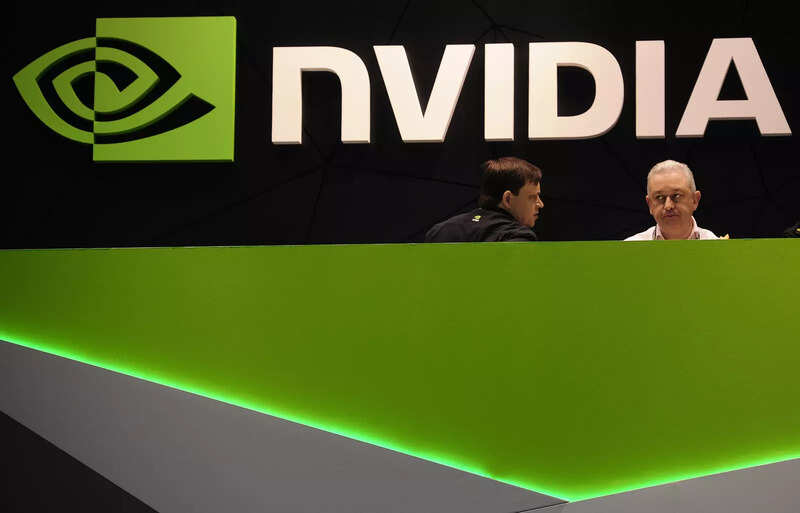 The U.S. Federal Trade Commission sued to block U.S. chip company Corp's more than $80 billion planned acquisition of British chip technology provider , adding to already significant global regulatory challenges of the deal. The FTC said the proposed deal would give one of the largest chip companies control over computing technology and designs that competitors rely on to develop their own competing chips. The deal has been widely expected to fall apart after facing opposition in the. British regulators said last month they would launch an in-depth probe of the deal, and it is also under scrutiny in the European Union. Arm licenses its chip architecture and blueprints to major chipmakers Apple Inc, Qualcomm Inc and Samsung Electronics Co Ltd, underpinning the global smartphone ecosystem. Arm was sold to Japan's SoftBank in 2016. Nvidia said it would "work to demonstrate that this transaction will benefit the industry and promote competition." The stock-heavy deal has more than doubled in value since it was announced in September 2020 as Nvidia shares have risen on the performance of its data center business. Nvidia will owe only a $1.25 billion breakup fee if the deal does not close, and its shares closed up 2.2% at $321.26 on Thursday. "Nobody thinks the deal is going to close", said Stacy Rasgon, an analyst with Bernstein. "The data center story has been really playing out. The software narrative has become a bigger piece of the story. I would love to see this deal, but I don't think they need it." Before Nvidia's offer, Softbank had planned to file for an initial public offering for Arm. While Arm's revenue is growing briskly, rising 56.3% to $1.46 billion in the six months ended Sept. 30, it is unclear whether Arm, in an IPO, would fetch anything close to the $80 billion in value offered by Nvidia. That would be a new blow for the Japanese conglomerate whose Vision Fund assets sank by $10 billion last month, driven by plummeting valuations for investments in Chinese e-commerce firm Alibaba and ride-hailing service Didi Global Inc. The FTC, which is made up of two Republicans and two Democrats, voted 4-0 to approve the challenge to the planned merger. The FTC alleged "the proposed merger would give Nvidia the ability and incentive to use its control of this technology to undermine its competitors, reducing competition and ultimately resulting in reduced product quality, reduced innovation, higher prices, and less choice, harming the millions of Americans who benefit from Arm-based products." The FTC added the combined firm "would have the means and incentive to stifle innovative next-generation technologies, including those used to run datacenters and driver-assistance systems in cars." Some semiconductor firms such as MediaTek Inc and Broadcom Inc have voiced support for the deal. But other firms such as Qualcomm have opposed it over concerns that Nvidia would have a first look at key technologies that they depend on and could then have better insights into their future products. Qualcomm did not immediately respond to a request for comment. Nvidia's chief executive, Jensen Huang, made a biting comment at an industry dinner last month, saying that Qualcomm Chief Executive Cristiano Amon, who recently took the helm of an industry trade group, had proven to be a master advocate in the battle over Arm. Qualcomm had its own extensive battles with global regulators, including the FTC, which Qualcomm prevailed over after the regulator brought an antitrust lawsuit against it. "He's the perfect person to advocate for our industry", Huang said from a stage as Amon sat in the audience. "I was trying to figure out, how is it possible that Cristiano knew every single regulator on the planet, and by the time I got there to tell them about my story on Arm, he was already there advocating against it?" Huang said, to stunned laughter from the crowd. The FTC said it has cooperated closely with staff of the competition agencies in the European Union, United Kingdom, Japan, and South Korea.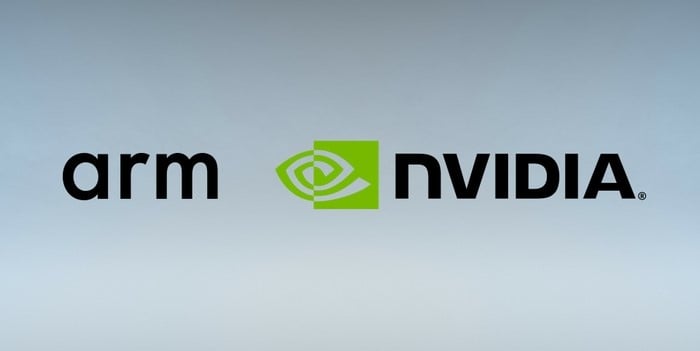 US trade watchdog opposes Nvidia's Arm buy, mostly over fears about data center innovation
theregister.com
27386858db14d4555c651ec44e9b99a2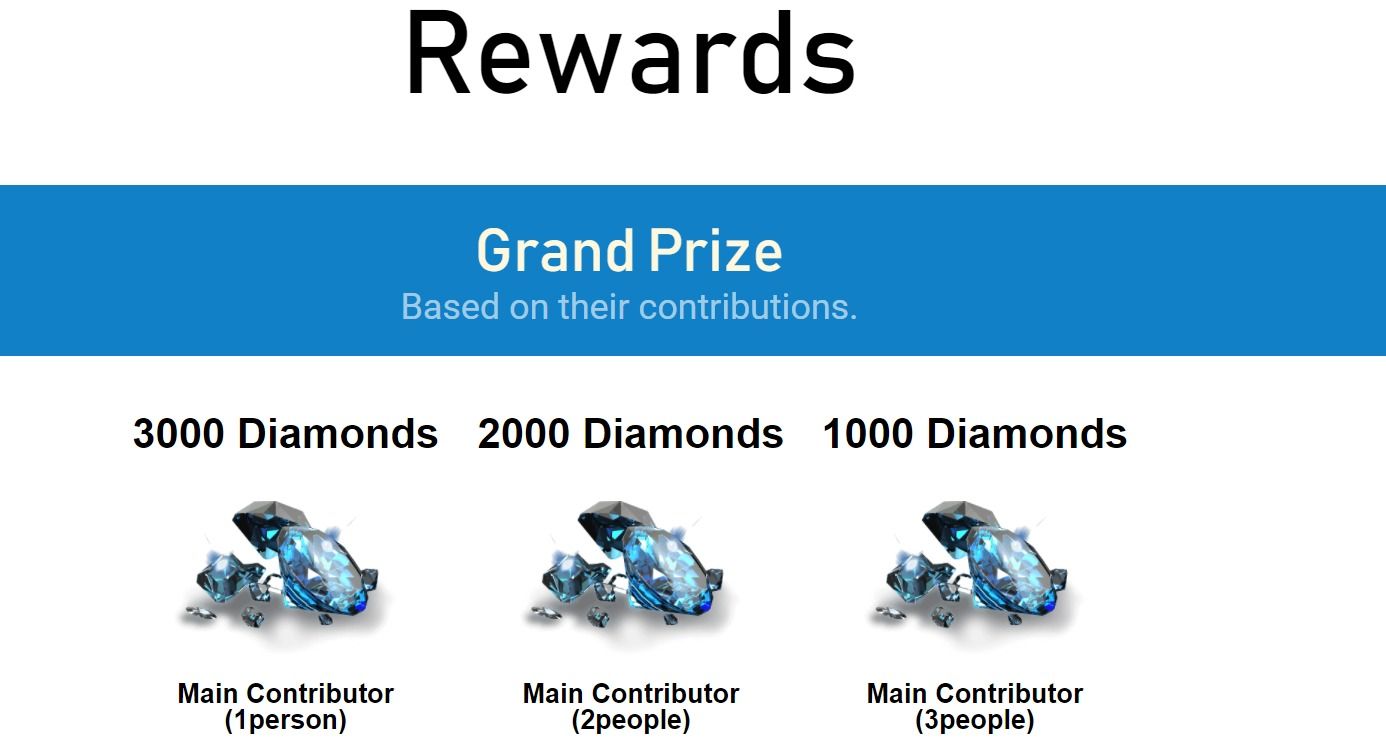 Garena Free Fire is probably one of the best battle royale games available on both Android and iOS platforms. The battle royale popularity rose to the roof when PUBG Mobile India was banned in the country. The game offers a host of interesting features and one of the most interesting parts about it is the number of items that are available for players. The company is constantly adding new skins for weapons, cars, characters, and more. Apart from this, the developers also offer some tempting items. However, you can only obtain most of these items using the in-game currency known as diamonds. Players can complete different events to earn the diamonds or one can simply purchase them using real money. In this article, we are going to touch upon the in-game currency of Free Fire, how to top it up, how you can redeem it, and more. So, without further ado, let's get started. Also Read: Coin Master Free Spins (Today's New Links): How to Get Daily Free Coins on Coin Master Garena Free Fire has announced a new event for its players known as The Less is More. Under this event, the developers are giving a chance to players to top-up diamonds with some discounts. As per the event, the fewer diamonds you have with you, you will get a greater discount from the 520 diamond pack. This is a limited period offer, which will start from today, i.e., December 3, 2021, and will end on December 7, 2021. Google has revealed a special bonus offer for those who will purchase Google Play Recharge Code from online or offline stores. The company has revealed the users will get an in-game bonus valued up to Rs 210 in Garena Free Fire with the purchase of a recharge code. As per Google, users will get additional diamonds on different recharge codes. These include: Google has also revealed that the offer is a limited time one. It is valid from November 1 and will last until November 30, 2021. One can avail this offer from Airtel, Amazon Pay, Google Pay, Jio Digital Life, Paytm, PhonePe, Reliance Digital Life, and Woohoo. Moreover, a user can avail this offer 5 times only. In Free Fire, you need diamonds that act like in-game currency to buy cosmetics to make your character more interesting and different from other players. Free Fire offers a wide range of cosmetics which is very tough to be ignored by the users because usually players need to spend real money to buy these diamonds. But this time the company has offered a chance to collect free diamonds by joining the bug reporting program on Advance Servers. Here are some simple steps which can be followed to get yourself registered and earn free diamonds. First, visit the Free Fire official website by clicking here. Garena Free Fire allows you to top-up diamonds from its in-game store. Furthermore, there is also an option to top-up diamonds using third-party websites. In this article, we are going to tell you both the ways through which you can top up diamonds in Free Fire. You can easily top up diamonds using an in-game store. Here's how you can purchase or top-up diamonds in-game: Rs 80 – 100 diamonds Rs 50 – 310 diamonds Rs 400 – 520 diamonds Rs 800 – 1060 diamonds Rs 1600 – 2180 diamonds Rs 4000 – 5600 diamonds Also Read: Free Fire: How to Download Garena Free Fire Game on Mobile, Windows PC & Mac, System Requirements – MySmartPrice When it comes to freebies, Free Fire knows how to delight its players with free rewards and items. The company gives away different redeem codes on its social media handles and on its website for players. The redeem codes are a set of 12 characters, which comprises letters and numbers. However, it is important to note that the rewards can be only redeemed using the Free Fire rewards redemption website. Furthermore, the codes can be only redeemed for the said server. If a code is meant for Indonesian server, it will not work for the Indian server. Moreover, you cannot redeem these codes if you have guest accounts. That said, here's how you can redeem codes in Free Fire: Also Read: Best Name for Free Fire: 50 Stylish Design Names for Garena Free Fire, How to Change Although there is no direct option to get free diamonds on Free Fire, there are different workarounds through which you can get diamonds for free. Furthermore, there are some websites through which you can earn some money: Garena Free Fire holds in-game events at a regular point of time. The events provide players with an opportunity to get free diamonds by completing different missions of the event. However, it is important to note that you will get only a few diamonds while participating in the in-game events. For those who don't know, Google Opinion Rewards is one of the most popular applications on the Google Play Store. The app allows users to earn Play credits by participating and completing short surveys, which are given by the search engine itself. You can download this application and complete short surveys to get Google Play credits. Once you earn enough credits, you can purchase diamonds using the in-game currency. Just like Google Opinion Rewards, there are multiple other get-paid-to applications and websites that allow you to earn rewards by completing surveys. There are multiple companies like Swagbucks, PrizeRebel, Easy Rewards, Poll Pay, and more that ask its users to complete certain tasks like surveys and quizzes in exchange for rewards. The website also comes with cashout options, which you can then use to get free Free Fire diamonds at no additional cost. There are a host of websites that offer top-up Diamonds in Free Fire. Some of the websites also offer some interesting discounts on your first top-up. Here's a list of websites that gives you good deals on topping up diamonds for Free Fire: Razorpay is one good website through which you can top-up diamonds. You can select from the list of prices that start from Rs 50 and goes up to Rs 1,000 for different diamonds bundle. Furthermore, the website is also offering a special offer under which players can get 50 diamonds for free by using coupon code Free50@coupon.com. The Games Kharido is one of the best top-up websites in India that also gives you some interesting deals. The website is offering a 100 per cent bonus on the first purchase. Users can simply add their Player ID or Facebook and pay using different modes and simply top-up diamonds, which will be credited to their account once the payment is done. CodaShop is yet another website that allows users to top-up Free Fire Diamonds. The website also allows users to the top-up in-game currency of popular applications including Candy Crush Saga, Need for Speed No Limits, Turbo VPN, and more. SEAGM or Sea Gamer Mall is also one of the popular websites that allows players to purchase Free Fire diamond currently. The website is offering some interesting discounts and offers on the purchase of diamonds. Thanks for reading till the end of this article. For more such informative and exclusive tech content, like our Facebook page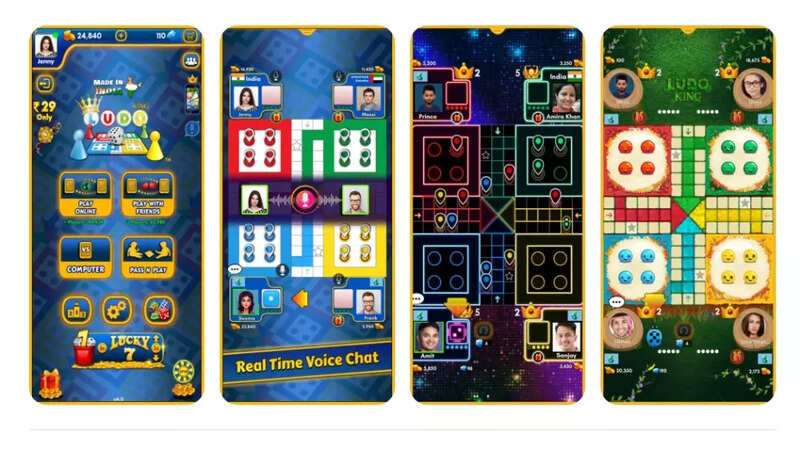 Apple announces top free iPhone and iPad games on App Store in India in 2021: All the winners
gadgetsnow.com
c8c0ddd092a85985c51d353f587a8885
Yahoo ist Teil der Markenfamilie von Yahoo. Durch Klicken auf " Alle akzeptieren " erklären Sie sich damit einverstanden, dass Yahoo und seine Partner Cookies und ähnliche Technologien nutzen, um Daten auf Ihrem Gerät zu speichern und/oder darauf zuzugreifen sowie Ihre personenbezogenen Daten verarbeiten, um personalisierte Anzeigen und Inhalte zu zeigen, zur Messung von Anzeigen und Inhalten, um mehr über die Zielgruppe zu erfahren sowie für die Entwicklung von Produkten. Sie können ' Einstellungen verwalten ' auswählen, um weitere Informationen zu erhalten und Ihre Auswahl zu verwalten. Sie können Ihre Auswahl in den Datenschutzeinstellungen jederzeit ändern. Weitere Informationen darüber, wie wir Ihre Daten nutzen, finden Sie in unserer Datenschutzerklärung und unserer Cookie-Richtlinie. Klicken Sie hier, um weitere Informationen zu unseren Partnern zu erhalten.

Ihre Daten. Ihr Umfeld.
consent.yahoo.com
a22e49ad3aeae28e50401c660bdb43b3
Ihre Daten. Ihr Umfeld.
consent.yahoo.com
969d371941c7c11b0ae22b5549f5cd00
Ihre Daten. Ihr Umfeld.
consent.yahoo.com
add7ea0c137638528848ab0e63afe43e
Ihre Daten. Ihr Umfeld.
consent.yahoo.com
dcf68e6c842707751bae8b9aa7d79120
Ihre Daten. Ihr Umfeld.
consent.yahoo.com
e3d94b345a34fe4145544a79c5a43926
Ihre Daten. Ihr Umfeld.
consent.yahoo.com
3c2566dc9fc59f266a94d0cf525e377e
Photo Gallery Photo Gallery Apps Electric Vehicle Wearables Reliance Jio to increase its tariff prices following Airtel and Vodafone-idea? MediaTek dominates the sub-Rs 30,000 smartphone space in 2021, where is Qualcomm? OnePlus 9RT could be so much more than just a mild camera update Goodbye Realme X series, we will remember your greatest hits Cool WhatsApp features that should be introduced soon Vivo TWS Neo Review Logitech G502 Lightspeed Gaming Mouse Review Asus ROG Phone 3 First Impressions OnePlus Nord First Impressions Asus TUF A15 (FA566) Gaming Laptop Review Losing Twitter followers? Here s why that might be happening Smartphones launching in December 2021: From Motorola, Micromax, OnePlus, and more Smartphones set to launch in December 2021: From Motorola, Micromax, OnePlus, and more Meta adds new features in Facebook, Instagram for women's safety in India Hero Electric becomes most popular EV brand in India Can the new Snapdragon 8cx Gen 3 chipset take on Apple M1? Google Pay vs Amazon Pay: Which one is better to get offers, deals, other benefits This National Pollution Prevention Day, here are top tips to consider before buying an air purifier Cryptocurrency Regulation Bill: How worried are Indian investors? Indian celebrities building fortune through tech space Mobiles Mobiles Mobiles Mobiles Mobiles जल्द लॉन्च होगी देसी इलेक्ट्रिक क्रूजर बाइक, एक बार चार्ज कर दिल्ली से चले जाएंगे चंडीगढ़ Free Fire Winter Invitational 2021 के लिए इन कैप्टन को किया इनवाइट, प्राइज पूल समेत सारी जानकारी यहां से लें Vivo V23 5G सीरीज भारत में इस महीने हो सकता है लॉन्च, कुछ धांसू स्पेसिफिकेशन्स का चला पता ट्विटर पर अपने आप घट रहे लोगों के फॉलोअर्स, आखिर क्या है इसका कारण Realme 9i की डिजाइन और खास स्पेसिफिकेशन लीक, 8GB RAM के साथ मिलेंगे ये धांसू फीचर्स News News News News Photo Gallery Photo Gallery Apps Electric Vehicle

Meta adds new features in Facebook, Instagram for women's safety in India
bgr.in
57f7d78460f1e387dc1dd3d08e7428ca
Garena Free Fire codes today, December 3: How to win diamonds, skins, rewards, activate redeem code.
bgr.in
bbe18552bc75492543469462d0f4a5e2
Vivo V23 series may launch in India this month: Report
bgr.in
a276e5b70c905e86649577f795734ff6
Hero Electric becomes most popular EV brand in India
bgr.in
cb671dc7766f730261990bb65d973057
Losing thousands of Twitter followers? Here's why that might be happening
bgr.in
076946e4244f7493d0295ce133b72248
Xiaomi 12 is the next flagship smartphone series from the company. Xiaomi's founder and CEO, Lei Jun, took to Twitter to confirm that the all-new Xiaomi 12 series will be the world's first smartphone powered by the new Snapdragon 8 Gen 1 Mobile Platform. The Xiaomi 12 lineup is expected to bring multiple smartphones, including Xiaomi 12 Pro. We have been following Xiaomi 12 leaks for a while now, but there were barely any Xiaomi 12 Pro leaks until now. In a fresh leak screen protector of the alleged Xiaomi 12 Pro has been revealed. The screen protector appears to have a smaller footprint than the Xiaomi Mi 11. So it is assumed that the upcoming Xiaomi 12 Pro will feature a smaller display. The device may feature a curved panel and a relatively smaller punch-hole camera on the front. While that was a brief introduction to the Xiaomi 12 Pro, we have more details to share with you, so let's get started. --The Xiaomi 12 Pro is likely to be one of the first phones to launch with the newly launched Snapdragon 8 Gen 1 chipset. In a tweet, the company's Founder and CEO, Sky Li, said that the Xiaomi 12 series is launching soon. Along with that, Xiaomi released a video teaser on its official Twitter handle. The video says that mass production of the Xiaomi 12 series has already begun, and it is coming soon. --In a different report, Gizmochina got hold of a screen protector of the alleged Xiaomi 12 Pro. The screen protector was placed aside from the Mi 11, and it was found out that the smartphone may have a smaller screen size. The Xiaomi Mi 11 is a reasonably big device at 6.81-inches, so it is supposed that Xiaomi 12 may come in a slightly handy size at 6.67-inches. --The screen protector has curved edges, so it seems as if Xiaomi will carry the curved edge on the Xiaomi 12 Pro as well. It has a centred punch-hole camera on the front, unlike the Mi 11. Plus, the punch-hole is reported to be a tad bit smaller. --The smartphone will certainly be powered by the Snapdragon 8 Gen 1 chipset. The Snapdragon 8 Gen 1 processor is Qualcomm's first chipset based on a 4nm manufacturing process. Qualcomm claims up to 20 per cent faster CPU performance and 30 per cent increased efficiency than the Snapdragon 888 chipset. The chipset relies on a three cluster design, in which the main core is clocked at 3.0 GHz. Among the other seven cores, three performance cores run at 2.5 GHz and the remaining efficiency cores are clocked at 1.8GHz. --Other details of the Xiaomi 12 Pro are currently unavailable, but we do know about Xiaomi 12. As per which, Xiaomi 12 could feature a curved OLED panel with a 120Hz refresh rate. The display may have a centred punch-hole camera on the front. Reports suggest that Xiaomi may use an ultrasonic fingerprint sensor for authentication. --In another leak, it has been revealed that Xiaomi 12 may feature a triple camera on the rear. The leak adds that the camera's setup is placed at the top left corner of the phone. Besides this, Xiaomi 12 is supposed to feature an AG glass rear panel. --The Xiaomi 11 was equipped with a 108-megapixel camera system. So it is now to be seen what changes Xiaomi makes to improve the camera system on its upcoming flagship. If we go by the leaks, Xiaomi 12 will get a 50-megapixel Samsung ISOCELL GN5 primary camera. Besides this, Xiaomi 12 is said to offer 100W charging. Xiaomi 12 Pro launch The Xiaomi 12 Pro is the upcoming flagship device from the brand. While the launch date is yet to be confirmed, Xiaomi, in a recent tweet, said that the Xiaomi 12 series is in the works and will launch soon. So we can expect the launch to take place late in December or early in 2022. Xiaomi 12 Pro India price (expected) At present, there's no word about the pricing of the Xiaomi 12 Pro. But, looking at Xiaomi's smartphone lineup, we can guess that the Xiaomi 12 Pro will sit above the Xiaomi 12 regular phone. Thus, we can expect more premium pricing. Xiaomi's current flagship Mi 11 Ultra was launched earlier this year in India at 69,999. Keeping that in mind, we can expect the Xiaomi 12 Pro to be priced at around Rs 75,000.

Moto G51 may launch in India on December 10: Expected price, specifications
indiatoday.in
6c4201dc5898bf587e8905f01f00c1ce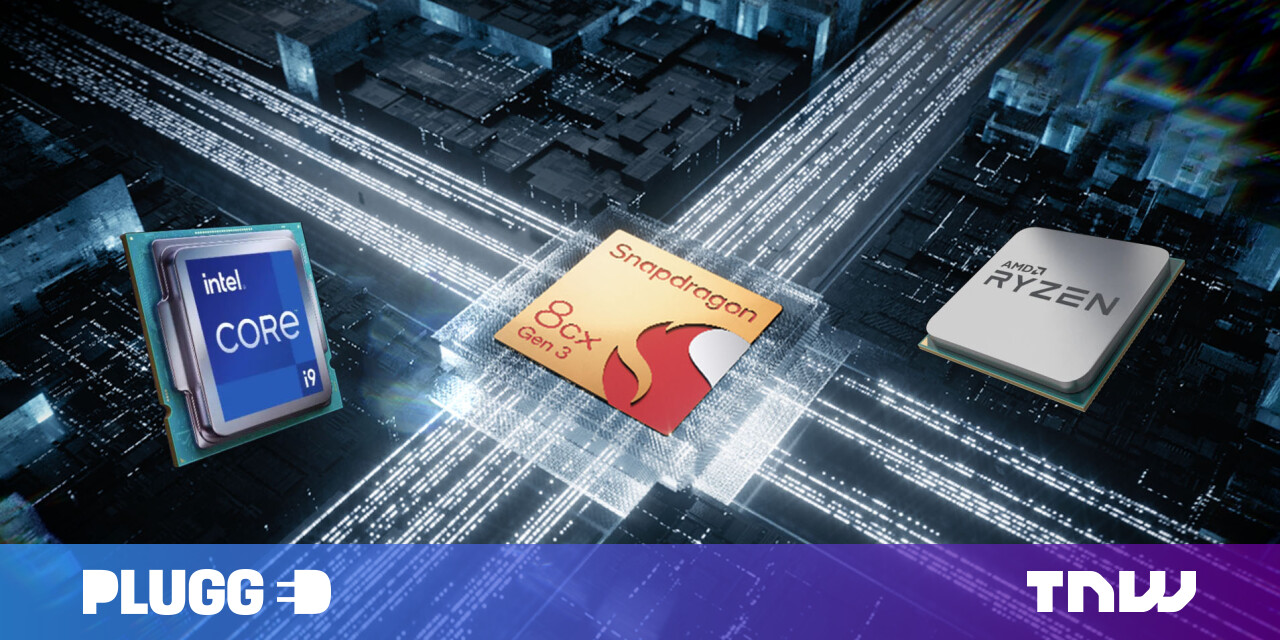 The latest tech news Your sardonic source for consumer tech stories Human-centric AI news and analysis Driving the future of sustainable mobility No-nonsense stories about startup growth Inside money, markets, and Big Tech The hottest new jobs in tech Help build the bank of the future Coding for Public Service Small country, big ideas Qualcomm is fighting an uphill battle in trying to compete with Intel and AMD on PCs. Not only does Windows (and most apps) still have worse support for ARM-based processors than more traditional chips, but Qualcomm's chips haven't been powerful enough for many users to justify the switch. It's a bit of a chicken and the egg situation too. After all, developers aren't going to want to update their apps to support ARM natively if they don't anticipate users making the switch. And users aren't going to make the switch if they can't run all the apps they want with the performance they've come to expect. Compare that with Apple's M1 launch. Apple demonstrated impressive performance-per-watt with M1, making sure users didn't feel like they were missing out on horsepower when they made the switch. Even when running apps that weren't optimized for the new chip, M1 tended to beat its predecessors and much of the competition. The solution for Qualcomm, then, is pretty obvious: make your chip a lot more powerful, so users have a real reason to switch. Qualcomm's new 8cx Gen 3 might finally cross that threshold. Maybe. Notably, Qualcomm says its latest PC chip runs 85% faster on CPU-intensive tasks and has a 60% faster GPU, improvements no doubt enabled by the move to a 5nm manufacturing process. Leaked benchmarks seem to support these claims, with the 8cx seemingly matching the i7-11370H in the Surface Laptop Studio, for multi-core performance. Of course, Intel and AMD have far more powerful chips than that, and both companies have more powerful chips in the pipeline for next year, but Qualcomm is banking on achieving this kind of performance with minimal wattage; the company says it achieves its performance with "60% greater performance per watt over the competitive x86 platform." Unfortunately, Qualcomm doesn't specify what this competitive chip is, but it's not particularly surprising that an ARM-based processor would be more efficient. In all, Qualcomm says its Gen 3 chips will enable multi-day battery life on mobile PCs. It's also worth noting that we won't really see Qualcomm really going all out until 2023, when it's new Nuvia processors will make their debut. For those not in the know, the people behind Nuvia helped design Apple's A-series chips in the iPhones, which would eventually be developed into the M1 chip. Qualcomm purchased Nuvia in earlier this year. Still, in the meantime, it seems like we might get a glimpse of what a decently powerful ARM-based PC will be like next year. The first 8cx Gen 3 PCs are slated to show up in the first half of 2022.

Windows 11's Start menu kinda sucks — these 5 changes could help
thenextweb.com
e50be5d97882ca78a02fa14178090ffb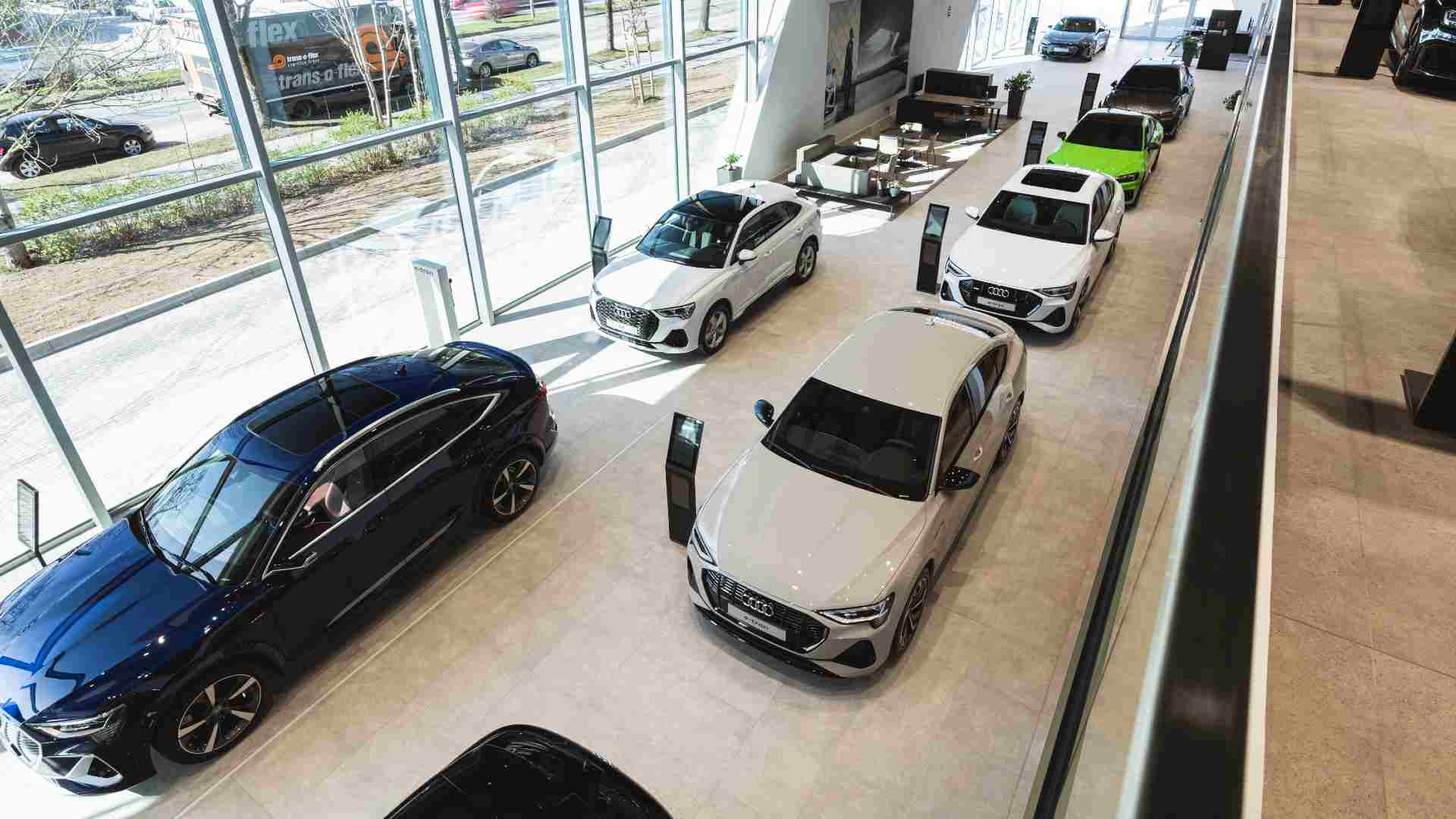 Find latest and upcoming tech gadgets online on Tech2 Gadgets. Get technology news, gadgets reviews & ratings. Popular gadgets including laptop, tablet and mobile specifications, features, prices, comparison.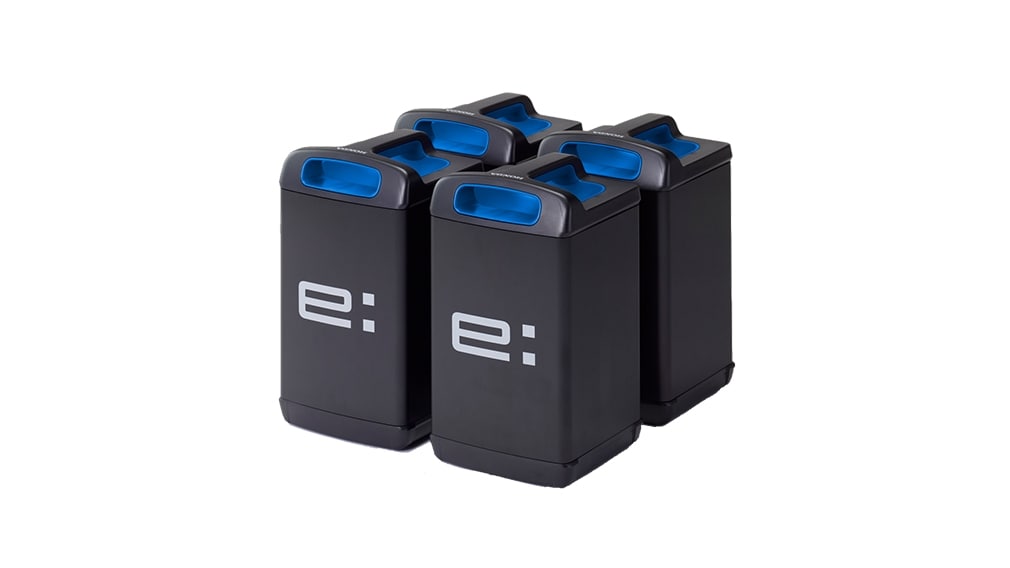 Honda will make portable battery for small EVs in India, to begin battery swap services in 2022
firstpost.com
74965aef5fa959b2f749f804f086b5a7
NASA's latest spacewalk ended successfully at the International Space Station (ISS) shortly after noon ET on Thursday, December 2. American astronauts Thomas Marshburn and Kayla Barron spent a total of 6 hours and 32 minutes outside the station. The pair installed an antenna on the outside of the ISS before stowing the malfunctioning one. The new piece of kit will improve the reliability of communications between the space station and controllers on Earth. This was Marshburn's fifth spacewalk across three missions since 2009, and the first for Barron. "Space station crew members have now spent a total of 64 days, 12 hours, and 26 minutes working outside the station conducting 245 spacewalks in support of assembly and maintenance of the orbiting laboratory," NASA said on Thursday. The space agency posted a number of video clips from the spacewalk, which we've embedded below. Be sure to turn up the volume so you can hear the communications between the astronauts and Mission Control. First up we see the two astronauts closing the hatch cover having just emerged from the station at the start of the spacewalk. In the next clip, NASA offers a brief overview of the spacewalk, while the camera looks up at Marshburn who's working while attached to the tip of the Canadarm robotic arm. Below we can see Marshburn and Barron removing the failed S-band antenna from the ISS. This clip shows Kayla Barron at the stowing location for the faulty antenna. During the spacewalk, NASA answered a viewer's question about whether astronauts are constantly connected to the space station during a spacewalk. Here we can see Marshburn catching a ride on the Canadarm to the right of the picture, which cuts to the view from his helmet camera. A spacewalker's view of Earth 250 miles below. After more than six hours working outside the ISS, the two astronauts return to the interior of the station, with Barron describing her very first spacewalk as "awesome." Interested in seeing some of the very best spacewalk photos from over the years? Then take a moment to check out this remarkable collection.

NASA concern as junk from an old rocket spotted near space station
digitaltrends.com
f2354b8e60a551c5081b7ac88b6c8dfc
Gigabyte and AMD have a very special new years gift for gamers out there in the form of even higher prices for their Radeon RX 6000 Series graphics cards and the respective Gaming GPUs prices. It is reported by Board Channels forums as discovered by Videocardz that AMD's partner, Gigabyte, has increased the prices of their Radeon RX 6000 series graphics cards by up to 6% in December. It has only been 3 days in the new month and distributors had already been notified in advance to re-adjust pricing of Gigabyte products. This could've been done to mark up prices prior to the holiday season which begins shortly. AMD Radeon RX 6500 XT Launches In January & RX 6400 In March Next Year, Will Feature Entry-Level RDNA 2 'Navi 24' GPU With 4 GB GDDR6 Memory As for the new prices, almost the entire lineup except the flagship Radeon RX 6900 XT graphics card has seen a price rise. The RX 6900 XT was already hard to get hands-on and the most expensive in the lineup, costing over $2000 US in various outlets. All Radeon RX 6800 XT models will see a price rise of 500 RMB or around 70-80 USD, Radeon RX 6800 models will see a price rise of 300 RMB or 47 USD, Radeon RX 6700 XT & RX 6600 XT will see a price rise between 100-200 RMB or 15-30 USD while the entry-level Radeon RX 6600 will see a price rise of 200 Yuan or 30 USD. On average, this is around a 40-50 USD hike in overall prices for Gigabyte's AMD Radeon RX 6000 series lineup. The following table, courtesy of Videocardz, shows just how bad the price inflation has become in the Chinese retail sector for Radeon RX 6000 series graphics cards: The main reason, as previously cited, is TSMC's foundry costs and the price to acquire 7nm wafers. The source states that due to increased production and process node acquiring costs, TSMC has raised its prices for all partners including AMD whose entire AMD Ryzen and AMD Radeon lineup currently relies on the 7nm process node. It is not just Gigabyte but other AMD partners such as ASUS, MSI, Sapphire, XFX, PowerColor, etc, are also expected to raise the pricing of their own Radeon RX 6000 series graphics cards within this week. We know that the GPU market isn't expected to get normal until 2023 so till then, we might see even more price hikes and shortages as reported here. In an interview during the Credit Suisse 25th Technology Conference, AMD's CEO, Lisa Su, made a hilarious yet interesting reply to a question regarding the availability and prices of consoles that feature the brand new RDNA 2 GPUs. All reports now point towards normalization in 2023 so don't expect any miracles prior to that. New GPUs are planned for launch in the coming months so expect them to be priced similarly if not way higher. So this new year, expect to be paying a lot more for a brand new gaming graphics card than what you paid last year.

AMD Radeon RX 6500 XT Launches In January & RX 6400 In March Next Year, Will Feature Entry-Level RDNA 2 'Navi 24' GPU With 4 GB GDDR6 Memory
wccftech.com
efdb3e7d42fcbd61e2fff2fdcda07218
Engadget is part of the Yahoo family of brands. By clicking " Accept all " you agree that Yahoo and our partners will store and/or access information on your device through the use of cookies and similar technologies and process your personal data, to display personalised ads and content, for ad and content measurement, audience insights and product development. You can select ' Manage settings ' for more information and to manage your choices. You can change your choices at any time by visiting Your Privacy Controls. Find out more about how we use your information in our Privacy Policy and Cookie Policy. Click here to find out more about our partners.

Google has announced several changes to Search that will make it easier to find doctors who speak your language and who will tend to you based on your insurance plan. The company said 75% of people refer to Google for health information so it hopes these changes will make people's search results even more relevant. The first change will benefit older Search users; Google has made it possible now to further filter results to include health providers who accept Medicare. For those outside the United States, Medicare is a plan which is used mainly by those over 65. In addition to Medicare filtering, Google has made it possible for providers to list the languages that are spoken at their offices. So far, Google supports adding over 12 languages, and among those are Spanish and American Sign Language. While English is the main language in the United States, Spanish holds an important place in many states too, including California and Texas, having more than 25% of their populations able to speak Spanish. Finally, Google said that it's conducting checks with local doctors to ensure their information on Google is all up to date. Doctors can claim and update their Google Business Profile with important information such as opening hours, services, and more. Google's outreach to health professionals will ensure the latter know how important Google is in gaining new customers.

Nvidia has confirmed the reissue of the RTX 2060 but now with 12GB of VRAM, a GPU that was launched in 2019, as part of a move to alleviate sky-high prices of GPUs during the global chip shortage. The original Nvidia RTX 2060 graphics card was released in 2019 and came with 6GB of memory. The company has announced that the renewed Nvidia RTX 2060 GPU with double the memory of the original model will soon be available, although pricing is yet to be announced. The company has announced the revised Nvidia RTX 2060 in the release notes for the company's Game Ready Driver 497.00 that was launched on December 2. Nvidia has also listed the specifications on its website, revealing that the new GeForce RTX 2060 will feature a higher base clock speed and offers 2,176 CUDA cores, instead of the 1,920 cores found on the 2019 model. Power consumption is also higher at 185W, up from 160W on the older model, according to Nvidia. As previously mentioned, the GPU will also feature 12GB of memory, twice that of the RTX 2060 from two years ago. The specifications of the renewed RTX 2060 GPU suggest it could be positioned as an entry-level graphics card for gamers, in a market with a high demand for GPUs. The company has not provided a launch date, but The Verge reports that the GPU will be available from December 7. Earlier this year, Nvidia had announced that it would relaunch the GTX 1050 Ti and the RTX 2060, in an attempt to alleviate the problems caused by the global semiconductor shortage that has hit the computing industry. Over the past year, scalpers (who buy GPUs in bulk and sell them at a premium) and cryptocurrency mining have ensured that the prices of GPUs like the Nvidia RTX 3060 are high, while stocks are limited. The company is re-releasing older, lower-powered GPUs is to ensure graphics cards are available for those who need to purchase GPUs without waiting for restocks.

Bitcoin started December on the right foot but the past 24 hours have been testing, following the US Federal Reserve's decision to speed up the end of its quantitative-easing programme that led investors to bank big on riskier assets with higher returns. Bitcoin was trading at $59,941 (roughly Rs. 44.96 lakh) Friday on Indian exchange CoinSwitch Kuber, down by 0.52 percent from its opening valuation, after a 2.78 percent dip through Thursday. Global exchanges like CoinMarketCap value the most popular cryptocurrency at $56,609 (roughly Rs. 42.44 lakh), where the cryptocurrency's value appears to have dipped by 0.17 percent in the past 24 hours. Ether dipped 0.23 percent over the 24 hours after a rough day's trade through Wednesday. The world's second most popular cryptocurrency is currently valued at $4,811 (roughly Rs. 3.61 lakh) on CoinSwitch Kuber while values on global exchanges see the second-largest crypto by market cap pegged at $4,532 (roughly Rs. 3.39 lakh), where the coin has improved by a marginal 0.23 percent over the past 24 hours. Gadgets 360's cryptocurrency price tracker reveals that the Ethereum-based coin that has been ever so close to a new all-time high earlier this week, could have to wait a tad longer for that to happen. Elsewhere, things aren't looking great for altcoins either although a few crypto coins do appear to be swimming hard against the tide. Tether, Chainlink, Ripple, Polkadot, Polygon, and Litecoin have all seen their values dip over the past 24 hours. While Cardano, Cosmos, IOTA and Stellar are among the biggest gainers on the day. Privacy-focussed crypto-coin Monero saw an uptick in values too, after a 3 percent dip over the past week. Meme coins Dogecoin and Shiba Inu have had split fortunes over the past 24 hours. Dogecoin is currently trading at $0.22 (roughly Rs. 16.66) up by 0.62 percent while Shiba Inu is valued at $0.000041 (roughly Rs. 0.003084), down by 3.36 percent over the past 24 hours. Fans of the meme coins haven't been too pleased lately with former Wall Street trader and notorious public figure, Jordan Belfort labelling SHIB and DOGE "s**tcoins" with no real value and no use. Meanwhile, closer home, there's an air of positivity among crypto investors as news broke of a cabinet note circulated by the government on the proposed cryptocurrency bill suggesting regulation of private cryptocurrency rather than a ban. The note also says that crypto will not be recognised as legal tender in India. A Bill on Cryptocurrency and Regulation of Official Digital Currency for introduction in the Lok Sabha has been included in the Lok Sabha Bulletin-Part II, as part of the government business expected to be taken up during the ongoing winter session. The Bill seeks to create a facilitative framework for the creation of the official digital currency to be issued by the Reserve Bank of India (RBI) for the ongoing winter session of Parliament. It also seeks to prohibit all private cryptocurrencies in India, however, it allows for certain exceptions to promote the underlying technology of cryptocurrency and its uses. Finance Minister Nirmala Sitharaman also told the Lok Sabha on Monday that government has no proposal to recognise Bitcoin as a currency in the country. She also informed the House that the government does not collect data on Bitcoin transactions.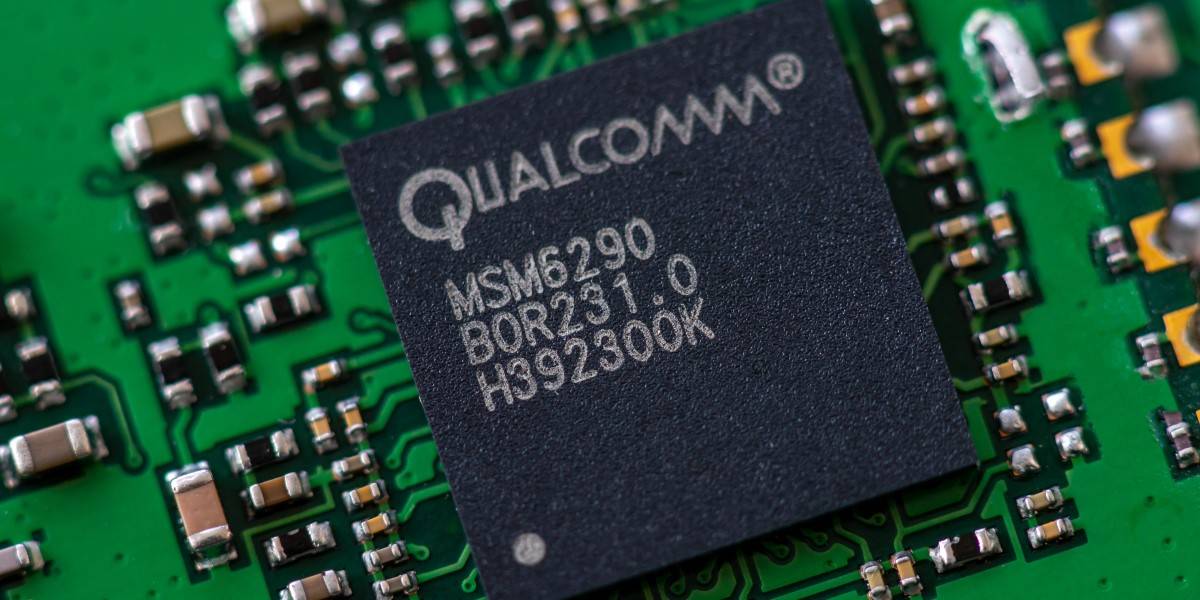 Qualcomm this week made clear it wasn't interested in offering smartphone makers heavy customisation of its off-the-shelf Snapdragon chips – even though some of its customers are developing their own custom silicon. The company addressed the issue at the Snapdragon Tech Summit in Hawaii this week, where it announced the Snapdragon 8 Gen 1, which is expected to find its way into flagship smartphones from OnePlus, Xiaomi, Oppo, Vivo and others. Qualcomm CEO Cristiano Amon used his keynote to hail Google and the open source Android ecosystem for driving many smartphone innovations. But the giant elephant in the room was the fact that Google earlier this year dropped Snapdragon in favor of its homegrown Tensor chip for Pixel 6 smartphones. But for Amon, the elephant isn't that giant, because smartphones using Tensor have not sold in large volumes. Huawei, which developed smartphones with its own chips, has also faded out, allowing smartphones with Snapdragon chips to bounce back in key markets like China. "Companies like Xiaomi, Oppo, Vivo, Honor, that's where Android lives. That's where you have the volume", Amon said, responding to a question from The Register during a Q&A session with the media. "I don't think Android will succeed turning itself into a competing ecosystem." Yet another attendee remarked that if Google, like Apple, decides to go all out and pour billions of dollars into developing custom chips, it could mean trouble for Qualcomm. Yet even Samsung, which uses homegrown Exynos SoCs in most markets, has adopted Qualcomm chipsets for its smartphones in the US. Qualcomm's 5G modems – widely considered the fastest available – may well be the reason for that decision, as US carriers have historically preferred its modems. T-Mobile, for example, talks to device makers about the modems on its network. "That decision-making is talking to [device makers] about where modem leadership is coming, which modems work best on our network, which ones bring the feature sets that we covet for our network, and give the customer the best experience", Ryan Sullivan, vice president of device engineering at T-Mobile, told The Register. Qualcomm's Snapdragon 8 Gen 1 chip integrates the X65 5G Modem-RF System, which tops out at 10Gbit/sec in terms of wireless data transfer. It also covers a wider spectrum in the sub-6GHz and millimetre wave. Moreover, Qualcomm's integrated modem approach means device makers are under pressure to buy the entire chip rather than integrate a discrete modem. "The OEMs will decide if they want to build their own silicon. It happened on CDMA, 2G, 3G, 4G. As long as the technology matters, the roadmap isn't stale, especially on connectivity – that's what we do for a living", Amon said. Qualcomm makes heavy investments in developing a chipset, and its core competency isn't running a fab or customisation, Amon said. But the CEO did say customisation is an option as Qualcomm targets devices other than smartphones. The company has already customised the SQ2 chip for Microsoft's Arm-based Surface Pro X device. "We do have the ability, as a horizontal player, to add technology and IP for differentiation", Amon said. "I expect that to continue as devices take different form factors." ®

American tech conglomerate Microsoft has started to roll out a new Office UI for its users this week. The visual update was originally announced earlier this year and went into testing over the summer. Now it's starting to roll out to all Office 365 and Office 2021 users, according to The Verge. This new Office UI is designed to match the visual changes in Windows 11, and it includes a more rounded look to the Office ribbon bar, with some subtle tweaks to the buttons throughout Word, Excel, PowerPoint, and Outlook. It's a relatively simple refresh, and Office will now match the dark or light theme that you set inside Windows. The new-look can be toggled on or off using the Coming Soon megaphone icon in the top right-hand corner of Word, Excel, PowerPoint, or OneNote. It should be available for all Windows 11 users right now, and Microsoft says 50 percent of current channel subscribers will have the visual update enabled automatically. Most of the design changes are subtle, but Microsoft has teased more dramatic changes to its Office UI, which included moving toward more of a command bar instead of the traditional ribbon interface. As per The Verge, it's still expected to see these changes appear in the Web and mobile versions of Office first, and Microsoft did say last year that its bigger Office UI changes could take a year or two to roll out.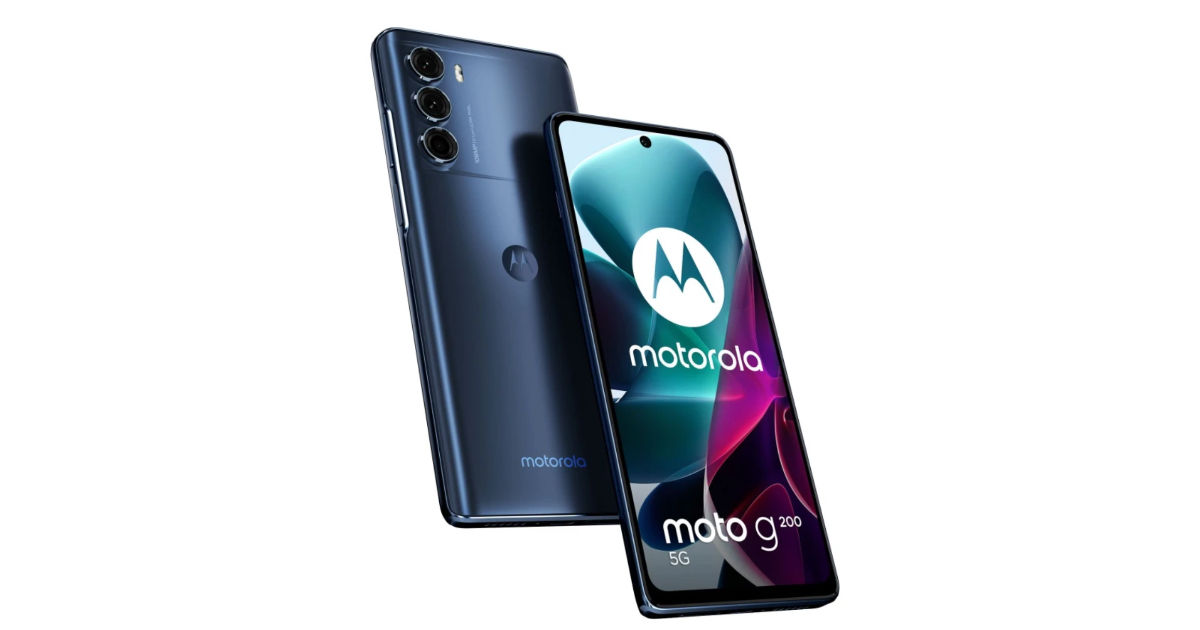 Motorola is prepping up for the launch of the Motorola Edge X30 and the Motorola Edge S30 smartphone. The specifications of both these devices were leaked online a few days back. While the Moto Edge X30 launch date is confirmed by Motorola, the launch of the Edge S30 still remains unknown. Previously, the Motorola Edge S30 was spotted at 3C and Wi-Fi Alliance certification. The device was also spotted at the AnTuTu benchmark listing with model number XT2175-2 a few days back. Now, ahead of the official launch, the Motorola Edge S30 has received the FCC certification. The FCC listing details the battery capacity and the fast charging capability information of the handset ahead of launch. As per the FCC documents, the upcoming Motorola Edge S30 (XT2175-1) will pack a 4,700mAh rated battery capacity which offers 33W fast charging support. The device will also have 5G connectivity support. As mentioned above the Motorola Edge S30 (XT2175-1) was spotted at 3C certification earlier. The 3C certification also had detailed that this upcoming handset will offer 33W fast charging support. On the other hand, as per Wi-Fi Alliance certification, the Motorola Edge S30 will run Android 11 out of the box. If the previously leaked specifications are to be believed, the Moto Edge S30 will flaunt a 6.78-inch LCD display with a Full HD+ resolution and a 144Hz refresh rate. Under the hood, the device is tipped to pack an octa-core Snapdragon 888+ SoC. The device was spotted with the same chipset at the AnTuTu benchmark recently. Furthermore, the smartphone is said to feature a 108MP primary camera. We can expect the device to launch with 8GB of RAM and 128GB of internal storage. The smartphone is supposed to measure 8.8mm in terms of thickness and it might weigh 202 grams. The leaked specifications of the Motorola Edge S30 matches with the Moto G200 5G, which was launched globally a few days back. As the days pass we should get to learn more details about the upcoming Moto Edge S30? What are your thoughts, by the way, the Motorola Edge S30? Do let us know in the comments below. Thanks for reading till the end of this article. For more such informative and exclusive tech content, like our Facebook page

Now that the Galaxy S21 series is operating the stable One UI 4.0, Samsung is extending the beta program to more of its flagships. Ahead of the company's leaked schedule, the Galaxy Note 10 series is entering the One UI 4.0 beta stage in its home country.

A couple of months ago, we noted the Samsung Galaxy A73 may use a different brand of OLED display. The new Galaxy A phone has not been revealed but we've got new information about the upcoming mid-ranger. The phone is expected to arrive with a large 6.7-inch flat display with an Infinity-O selfie camera plus an under display fingerprint sensor. It will also come with a quad rear camera system. Unfortunately, the 3.5mm headphone jack may no longer be available. The Samsung Galaxy A73 is expected to launch this December. The Galaxy A series is ending the year with another affordable phone. The renders below were from our source who teamed up with Steve Hemmerstoffer aka OnLeaks. The price could be Rs.32,999. This one is poised to compete with the Redmi Note 11 Pro and OnePlus 10 among others. The phone's design is similar with the Galaxy A72. The large display will come with 1080 x 2400 pixel resolution. Samsung will be using a Snapdragon 750G processor. The device will already run on 8 GB RAM + 128 GB ROM and Android 12 out of the box. The 108 MP quad rear camera will be powerful for its price point. The 5000mAh battery will be ready with 33W Fast Charging. The phone will be out in either Black or Gold. It will measure 163.8 x 76.0 x 7.6mm (9.3mm camera bump). We're only looking at a plastic build to keep the price down. The usual features like power lock button, volume rockers, USB Type C port, microphone, and speakers will also be present.

Many people believe that playing violent video games is a bad idea because they fear it will lead to an increase in aggressive behaviour. As these games become increasingly popular, some academics have expressed their concerns. However, according to a new study, concerns about the psychological effects of violent video games may be unfounded. Participants' hostility and prosocial behaviour were largely unaffected by playing a violent video game every day for two months, according to the longitudinal study — a type of research that involves making repeated observations of the same variables across time. Most studies conducted to understand the impact of violent video games on players have remained inconclusive so far. Some have said violent video games promote aggression, while others have failed to find any such effects. The study, published in the journal Molecular Psychiatry by Nature Publishing Group, says previous research focused on the short-term consequences of violent gaming play, but these effects were "primarily the product of priming". An increase in hostility after an hour of playing violent video games is an example of such an effect. This means the violent game made aggressive thoughts more accessible. For the study, flyers and internet advertisements were used to recruit 90 healthy individuals. The participants included both college students and members of the general public. The advertisement stated that the participants were being recruited for a video game longitudinal study and a written agreement was obtained after a thorough explanation of the study. The participants, who were between the ages of 18 and 45, spent two months playing the 'violent video game' Grand Theft Auto V, non-violent video game The Sims 3, or no game at all. Before and after two months of games, their social behaviour was assessed using questionnaires, behavioural measures of aggression, sexist views, empathy and interpersonal competencies, impulsivity-related constructs, mental health, and executive control functions. "No significant changes were observed, neither when comparing the group playing a violent video game to a group playing a non-violent game, nor to a passive control group," the authors concluded in the study.

Why you can trust Pocket-lint (Pocket-lint) - Polestar has teased its upcoming electric SUV. Called the Polestar 3, it's a Volvo performance sub-brand set to be manufactured in the US. The premium vehicle is expected to launch in 2022. It should directly compete with the Tesla Model X, Audi E-tron, Mercedes-Benz EQC, and Fisker Ocean. It will be assembled at a Volvo factory in Charleston, South Carolina, and it's meant to roll out with a partially autonomous driving system. It'll feature a lidar sensor from supplier Luminar as well as other components that enable hands-free driving on the highway. Volvo's next big platform update, the Scalable Product Architecture (SPA2), will even include a "Highway Pilot". #Polestar3. It's a wrap. We plan to launch our all-electric performance SUV in 2022. We can't wait until we can unwrap it. — Polestar (@PolestarCars) December 2, 2021 Future electric cars: Upcoming battery-powered cars that will be on the roads within the next 5 years By Chris Hall · 3 December 2021 Keep in mind, to date, Polestar has only released two vehicles: The $155,000 hybrid coupe Polestar 1 and the all-electric sedan Polestar 2. Now, the lineup is expanding in 2022 to include the Polestar 3 SUV, as well as the Polestar 4 compact SUV in 2023, and the Polestar 5 sports sedan in 2024. Specifics about the Polestar 3 are still unknown, such as the price, battery size, range, and motor configuration. The vehicle was only teased during an event updating investors on Polestar's business plans. Pocket-lint will update this page as soon as more information becomes available. In the meantime, check out these guides on electric vehicles: The best electric cars: Top battery-powered EVs Future electric cars: Upcoming EVs on the road soon Writing by Maggie Tillman. Originally published on 3 December 2021.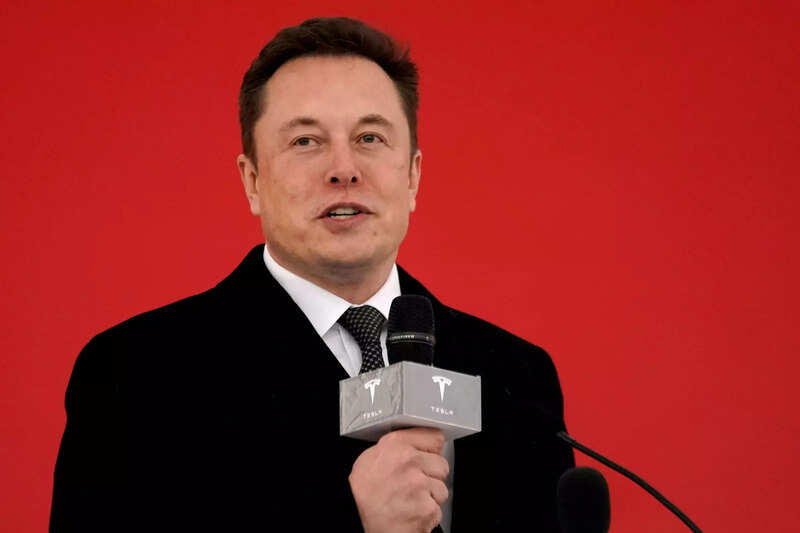 has sold another 934,091 shares of the electric vehicle maker worth $1.01 billion to meet his tax obligations related to the exercise of options to buy 2.1 million shares, regulatory filings showed on Thursday. In early November, the world's richest person tweeted that he would sell 10% of his stock if users of the approved. A majority of them had agreed with the sale. has exercised options to buy 10.7 million shares and sold 10.1 million shares for $10.9 billion. Following a flurry of options exercise, Musk still has an option to buy about 10 million more shares at $6.24 each, which expires in August next year.

By DAVID EGGERT LANSING, Mich. Nine lawyers allied with former President Donald Trump were ordered Thursday to pay Detroit and Michigan a total of $175,000 in sanctions for abusing the court system with a sham lawsuit challenging the 2020 election results. The money, which must be paid within 30 days, will cover the legal costs of defending against the suit, which were more than $153,000 for the city and nearly $22,000 for the state. U.S. District Judge Linda Parker, who agreed to impose sanctions in August in a scathing opinion, rejected most of the attorneys' objections to Detroit's proposed award, but she did reduce it by about $29,000. Those sanctioned include Sidney Powell, L. Lin Wood and seven other lawyers who were part of the lawsuit filed on behalf of six Republican voters after Joe Biden's 154,000-vote victory over Trump. "Plaintiffs' attorneys, many of whom seek donations from the public to fund lawsuits like this one… have the ability to pay this sanction," Parker wrote. She previously ordered each of the lawyers to undergo 12 hours of legal education, including six hours in election law. Michigan's top three elected officials — Gov. Gretchen Whitmer, Attorney General Dana Nessel and Secretary of State Jocelyn Benson, all Democrats — are seeking the disbarment of four of the nine attorneys, including Powell. She is licensed in Texas. The other three are admitted to practice in Michigan. Powell could not be reached for comment. Wood said he will appeal the order. "I undertook no act in Michigan and I had no involvement in the Michigan lawsuit filed by Sidney Powell," he said in an email. Wood's name was on the lawsuit, but he has insisted he had no role other than to tell Powell he would be available if she needed a seasoned litigator. Powell is best known for saying she would "release the kraken," a mythical sea creature, to destroy Biden's claim on the White House. But baseless lawsuits in Michigan and elsewhere went nowhere, and even the Trump campaign's legal team moved to distance itself from her. "There are consequences to filing meritless lawsuits to grab media attention and mislead Americans," Benson, the state's chief election official, said in a statement. "The sanctions awarded in this case are a testament to that, even if the dollar amounts pale in comparison to the damage that's already been done to our nation's democracy." ___ Follow David Eggert at https://twitter.com/DavidEggert00

Meta (formerly Facebook) on Thursday announced a slew of steps to protect woman users on its platform, including the launch of StopNCII. org in India that aims to combat the spread of non-consensual intimate images (NCII). Meta has also launched the Women's Safety Hub, which will be available in Hindi and 11 other Indian languages, that will enable more women users in India to access information about tools and resources that can help them make the most of their social media experience, while staying safe online. This initiative by Meta will ensure women do not face a language barrier in accessing information Karuna Nain, director (global safety policy) at Meta Platforms, told reporters here. "Safety is an integral part of Meta's commitment to building and offering a safe online experience across the platforms and over the years the company has introduced several industry leading initiatives to protect users online. "Furthering our effort to bolster the safety of users, we are bringing in a number of initiatives to ensure online safety of women on our platforms", she added. StopNCII. org is a platform that aims to combat the spread of non-consensual intimate images (NCII). "It gives victims control. People can come to this platform proactively, hash their intimate videos and images, share their hashes back with the platform and participating companies", Nain said. She explained that the platform doesn't receive any photos and videos, and instead what they get is the hash or unique digital fingerprint/unique identifier that tells the company that this is a known piece of content that is violating. "We can proactively keep a lookout for that content on our platforms and once it''s uploaded, our review team check what''s really going on and take appropriate action if it violates our policies", she added. In partnership with UK Revenge Porn Helpline, StopNCII. org builds on Meta's NCII Pilot, an emergency programme that allows potential victims to proactively hash their intimate images so they can''t be proliferated on its platforms. The first-of-its-kind platform, has partnered with global organisations to support the victims of NCII. In India, the platform has partnered with organisations such as Social Media Matters, Centre for Social Research, and Red Dot Foundation. Nain added that the company is hopeful that this becomes an industrywide initiative, so that victims can just come to this one central place to get help and support and not have to go to each and every tech platform, one by one to get help and support. Also, Bishakha Datta (executive editor of Point of View) and Jyoti Vadehra from Centre for Social Research are the first Indian members in Meta''s Global Women''s Safety Expert Advisors. The group comprises 12 other non-profit leaders, activists, and academic experts from different parts of the world and consults Meta in the development of new policies, products and programmes to better support women on its apps. "We are confident that with our ever-growing safety measures, women will be able to enjoy a social experience which will enable them to learn, engage and grow without any challenges. "India is an important market for us and bringing Bishakha and Jyoti onboard to our Women''s Safety Expert Advisory Group will go a long way in further enhancing our efforts to make our platforms safer for women in India", Nain said.

On Monday, Google made Workspace available " for everyone " with free, personal accounts able to turn on the integrated Gmail experience with Chat and Rooms — soon to be called Spaces. Alongside that, Google Workspace branding now appears on the Gmail web client. The "Google Workspace" logo now appears here on both personal and paid, enterprise accounts. The first part is bolder, while the second uses a thinner Google Sans. The mobile apps currently lack a splash screen, but that could change with Android 12's push. It's purely a branding change but one that comes as the company is explicitly pushing "Google Workspace for everyone." While it technically started rolling out in April, Google made official on Monday the ability to enable Chat — thus disabling classic Hangouts — and have it appear in Gmail. On mobile, this takes the form of new Chat and Rooms tabs joining Mail and Meet, while the sidebar gets longer on the web — though Google announced redesigned navigation online that's set to arrive later this summer. Google imagines regular people using its productivity apps outside of work to organize family or community events. This vision involves using Spaces to work on a shared Document and have a Chat feed appear on the left while making it easier to quickly start Meet calls. Check out 9to5Google on YouTube for more news: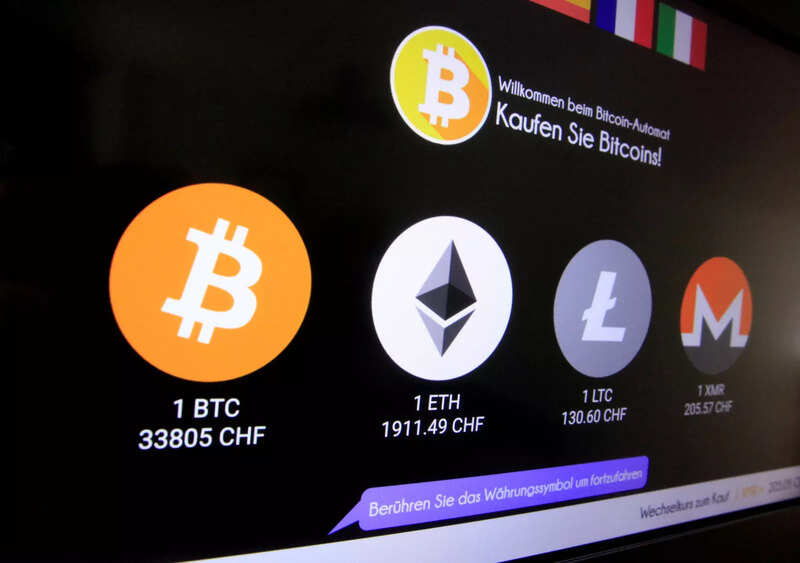 The growth of online virtual worlds will help advance the mainstream adoption of cryptocurrencies for payment transactions but it won't be a game-changer, according to Frederic Chesnais, chief executive of French In blockchain-based 3D virtual worlds, often referred to as metaverses, users can purchase and trade virtual assets and services using cryptocurrencies. Some analysts have argued the growing popularity of metaverses will drive an explosion in digital tokens. "I think it will be important but I don't think this is the key turning point", Chesnais, who was until earlier this year the CEO of exploded after Facebook said in October it was changing its name to Meta and would be focusing on building its own virtual world. Other big companies and smaller fintechs are also rushing to develop digital worlds. Crypto Blockchain Industries invests in blockchain projects and is developing AlphaVerse, a blockchain-based metaverse. Chesnais said that the mainstream adoption of cryptocurrencies will be driven by the more than one billion people globally who do not have access to a bank account because they may not have an address or an official identity. "The only way for these people to have access to a better way of life and be part of the economic system is to have a wallet and to be paid in "This is the most important moment for crypto." On Wednesday, Yat Siu, the chairman and co-founder Animoca Brands -- which invests in and builds various virtual worlds -- cautioned that while digital assets are set to grow as virtual worlds become more popular, investors in these technologies will face "bumps in the road" as the technologies mature.

The Australian Reptile Park has had a massive funnel-web spider donated to it. The people at the park have named it Megaspider. Megaspider is the biggest spider of its kind that the reptile park has ever seen, and it's seen a lot of funnel-web spiders in its time. The spider is dark in color, and was donated by an anonymous person as part of the anti-venom program that the Australian Reptile Park participates in. The most terrifying thing about Megaspider is its massive size. Most funnel-web spiders range from around 1 to 5 centimeters (roughly 2 inches at the larger end). Megaspider, though, measures up to 8 centimeters (roughly 3 inches). While it might not seem that big compared to the 11-inch max of Tarantulas, the important thing to remember here is how venomous these spiders are. Funnel-web spiders are some of the most dangerous spiders on the planet. In fact, they are considered one of the deadliest spiders in the world. That danger is no joke with the Megaspider, as its fangs measure nearly 1-inch long, and are strong enough to bite through a human fingernail. The spider was dropped off in a clear plastic container. That contained didn't have any markings to say where it came from, though. The park says that it is trying to find the donor. It hopes to find more large spiders near wherever Megaspider was captured. "She is unusually large and if we can get the public to hand in more spiders like her, it will only result in more lives being saved due to the huge amount of venom they can produce," Michael Tate, an education officer at the park said (via DungoChronicle). They have only recorded 13 deaths from male Syndey funnel-web spiders, despite how dangerous they are. However, upwards of 30 to 40 people are bitten every year. Those bites don't always translate to lives lost. This is thanks to the antivenom efforts places like the park are making. Because these spiders are so dangerous, groups like the Australian Reptile Park have created programs where they milk the spider's fangs. They then use the venom to synthesize antivenom. That antivenom can be administered to people who have been bitten by those types of spiders. The Australian Reptile Park is actually the only venom milking facility in Australia. It says that the antivenom produced there helps save up to 300 lives a year.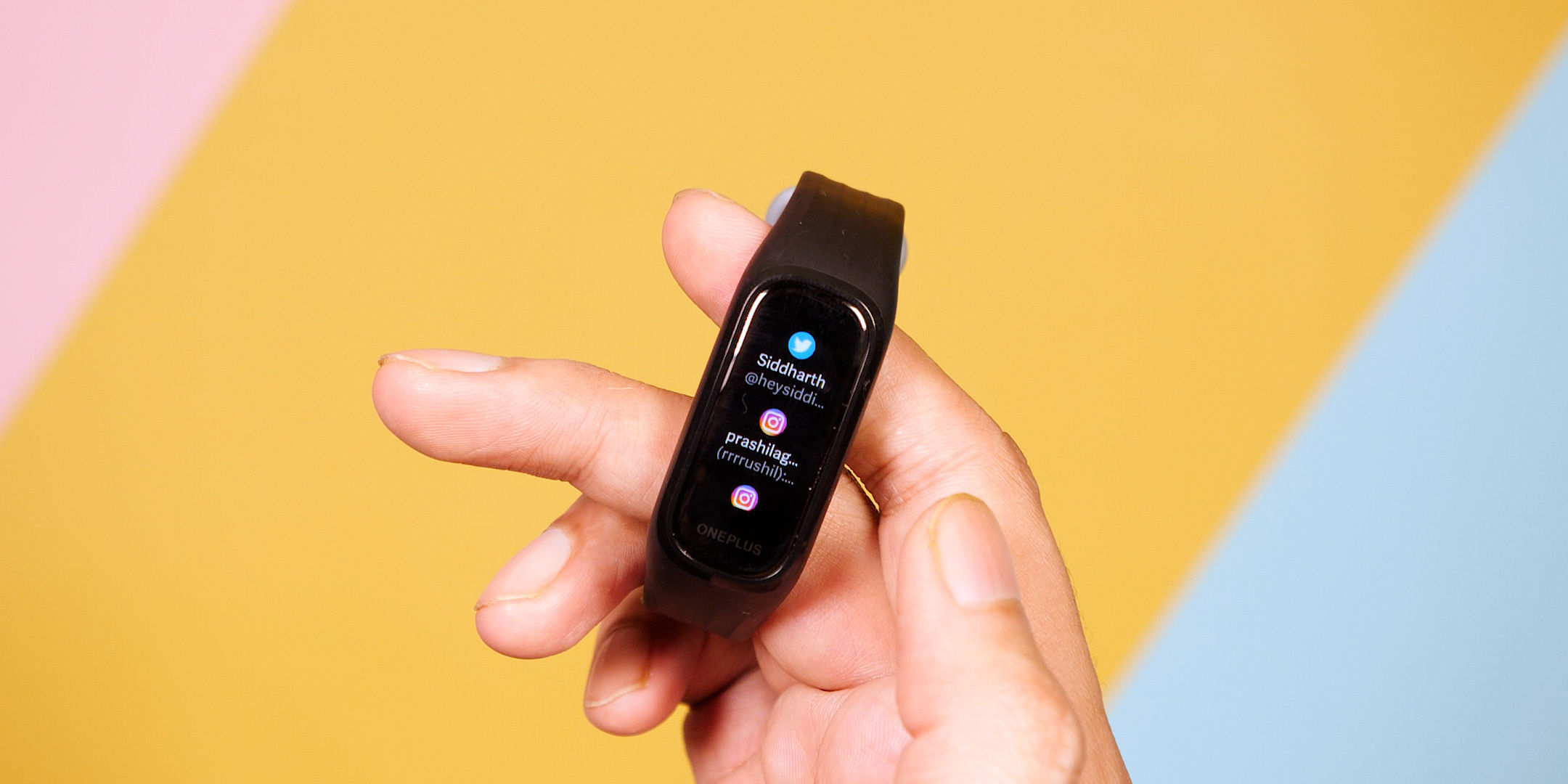 OnePlus entered the wearable space with the launch of the OnePlus Band back in January 2021, before launching the OnePlus Watch in March. OnePlus Band was the company's first-ever smart wearable device and it did end up getting a 7.8 rating out of 10 in our review. The wearable is now available for a discounted price on Amazon and if you are looking for an affordable fitness tracker, this is a great choice. The OnePlus Band was launched for Rs 2,499 earlier this year and now, the fitness tracker has received a Rs 1,000 discount bringing the price down to just Rs 1,4999. With this pricing, it undercuts the likes of Mi Band 5/6, Realme Band 2, and Honor Band 6. The OnePlus Band comes in Black colour options only and is now available for purchase on Amazon. The OnePlus Band sports a 1.1-inch AMOLED screen(126 x 294). It also comes with a brightness level adjustment option which should help save some juice. There is also support for multiple band faces with the help of the companion application. It has a touch-enabled screen and comes with full touch controls. The band is also IP68 and 5ATM rated for protection against water. In terms of health-related features, the OnePlus Band comes with an optical heart rate sensor, 3-axis accelerometer, gyroscope, and a SpO2 sensor to measure your blood oxygen levels. Further, it supports 13 sports modes which include Outdoor Run, Indoor Run, Fat Burn Run, Outdoor Walk, Outdoor Cycling, Indoor Cycling, Elliptical Trainer, Rowing Machine, Cricket, Badminton, Pool Swimming, Yoga, and Free Training. As for the other features, the band gets notification mirroring from phones, call alerts, music and camera controls, alarm, timer, stopwatch, find my phone, zen mode synchronization, and weather forecast. Lastly, the band lasts up to 2 weeks on a single charge with the included 100mAh battery. This deal is part of Amazon's limited-time lightning deal, but the band's price is Rs 1,499 for a few weeks now. Make sure you grab the deal before it goes back to the original price. Thanks for reading till the end of this article. For more such informative and exclusive tech content, like our Facebook page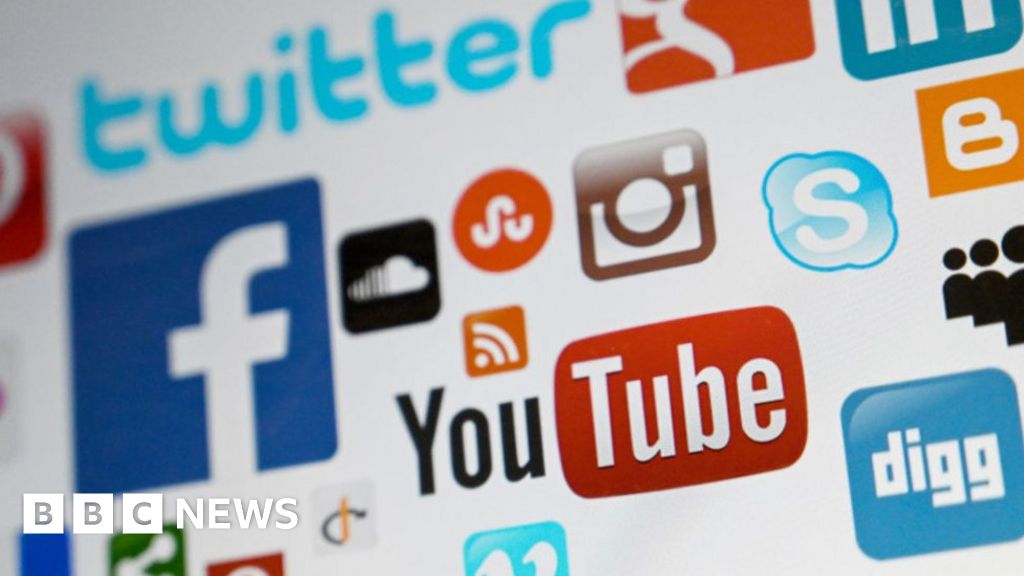 Debt collectors are now allowed to contact Americans on social media and by text message, according to new rules enacted by a US agency this week. The rule from the Consumer Financial Protection Bureau (CFPB) opens the door for creditors to slide into the DMs of millions of Americans who have loans. Critics say the messages could be lost online or lead to invasions of privacy and a proliferation of new scams. Advocates say the change is a simple update to rules created in the 1970s. The change, which was approved by the CFPB last year under the Trump administration, requires creditors to contact defaulters privately - meaning they can send direct messages but not post on your public-facing page. Consumers can opt out of these messages, but creditors do not need permission to contact people. There are no rules for how many messages they are allowed to send. Lenders had argued that the change was needed, given that the Fair Debt Collection Practices Act, which regulates the industry, became law in 1977 - long before the creation of social media and cell phone texts. The rule also creates a new limit for phone calls. Seven calls can be made each week for any particular debt, but people with multiple debts may still be called dozen of times each week. Debt collectors are also limited from contacting any consumer by phone within one week of speaking to them about a specific debt. Mark Neeb, CEO of the debt collector trade group ACA International, said in a statement that the change represents "a small step forward in modernising communications with consumers". Critics say the option creates new ways for communications to go amiss, especially given that some people lack constant access to the internet. Messages about overdue bills, though private, could still be sent to the wrong person. Around one-third of Americans who have had a credit report have a debt that has been sent to a collection agency, according to CBS News, meaning the rule could affects tens of millions of people. She doesn't pull any punches when it comes to comedy and chat on life with a disability How did Chinese woman Zheng Yi Sao and her army terrorise the seas? © 2021 BBC. The BBC is not responsible for the content of external sites. Read about our approach to external linking.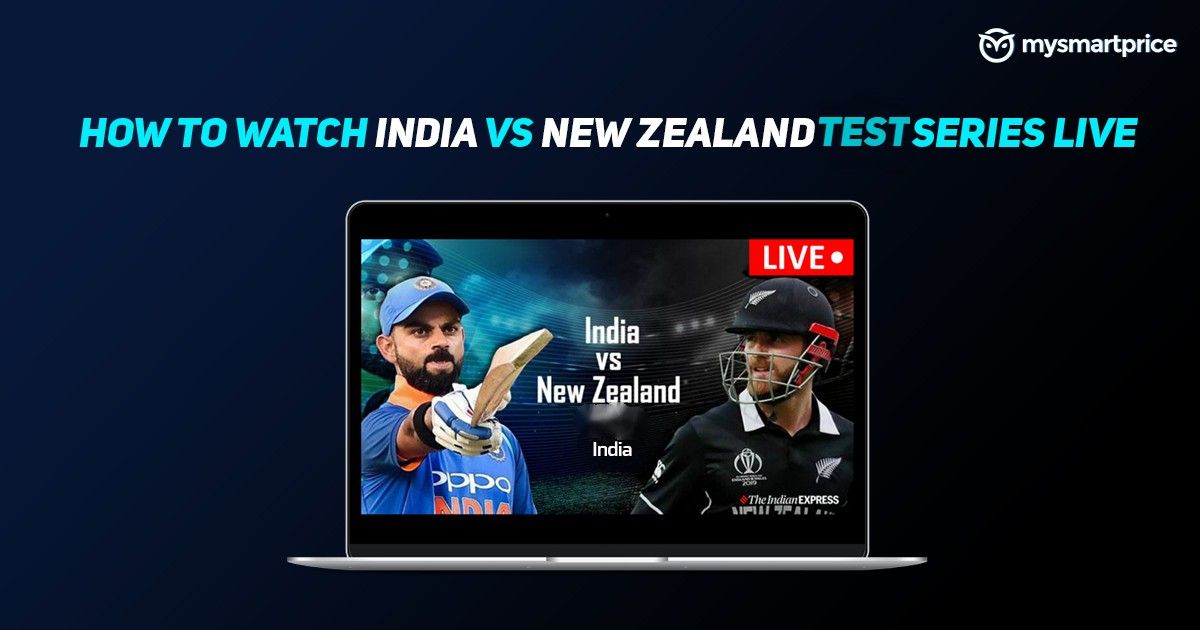 After winning the T20I series against New Zealand with a strong lead of 3-0, India is now all charged up to defeat the Kiwis in the upcoming Test series. The two-match Test series will be played on November 25th and December 3rd. This time the Test team will be led by Ajinjkya Rahane and we might not see some prominent players like Kl Rahul, Virat Kohli, Mohammed Shami, Jasprit Bumrah, and Rishabh Pant. That being said, there are have been slight changes in the Indian team for the second 2nd test. Team India captain Ajinkya Rahane, Ishant Sharma, and Ravindra Jadeja have been ruled out of the 2nd test due to injuries. Ishant Sharma dislocated his finger, while Ravindra Jadeja has sustained a right forearm injury during the 1st Test match in Kanpur. Moreover, Ajinkya Rahane suffered from a minor left hamstring strain during 1st Test match and he has not been able to recover from it. The New Zealand team will also try its level best to make a comeback by winning both the matches in the Test series. So, one can easily expect a lot of cricketing action during the Test matches between both teams. However, the question here is: how will you watch it? As you might know, Star Sports and Disney+ Hotstar have bagged the exclusive rights for streaming and live telecasting all the Test series in India. In this article, we have provided all the details on how and where you can watch all the Test matches whether be it your mobile, laptop or TV. So, let's begin. India vs New Zealand Test Series will be broadcast live on Star Sports. This is primarily because Star Networks hold the streaming rights for all major ICC events for eight years. So, if you planning to watch the latest Test series between India and New Zealand, you will need to tune into Star Sports channels or the Disney+ Hotstar application. Disney+ Hotstar is a subscription-based service and offers three different plans to its users. These include: Also Read: Disney Plus Hotstar Plans 2021: Premium vs Mobile Subscription, Price in India, Offers and More India vs New Zealand Test series will kickstart from November 17th. The series will include two matches, which will be played on November 25th and December 3rd. The matches will be played in Kanpur and Mumbai. You can easily watch all the live action for free as the majority of the telecom operators including Airtel, Reliance Jio, and Vodafone Idea are currently offering Disney+ Hotstar subscriptions free with a range of prepaid plans. Let's take a closer look. Reliance Jio is offering a Disney+ Hotstar Mobile subscription with its range of prepaid plans. These are priced at Rs 499, Rs 666, Rs 888, and Rs 2,599. Also Read: Jio Recharge Plans and Offers 2021: Jio Prepaid Recharge Plan Price List with Talktime, Validity, 4G Data Benefits Airtel also offers three prepaid plans that are bundled with a Disney+ Hotstar Mobile subscription. Also Read: Airtel Recharge Plans 2021: Airtel Best Recharge Plan and Offers List with Validity, Data, Unlimited Calling Lastly, we have Vodafone Idea that is offering free Disney+ Hotstar subscription with Rs 501, Rs 601, Rs 701, Rs 901, and Rs 2595 prepaid plans. Also Read: Vodafone Idea Recharge Plans 2021: Vi Best Recharge Plan and Offers List with Validity, Data, Unlimited Calling Airtel is offering a free Disney+ Hotstar subscription with its range of postpaid plans. The telecom operator is giving a free subscription to Disney+ Hotstar Mobile with its Rs 499, Rs 999, and Rs 1,599 postpaid plans. The plans come with 75GB, 150GB, and 500GB of data per month respectively. Apart from that, you get unlimited voice calls, a data rollover facility, handset protection, Amazon Prime subscription, and more. Reliance Jio is also another operator that is offering free Disney+ Hotstar subscription with its range of postpaid plans. The company is offering the subscription with Rs 399, Rs 599, Rs 799, Rs 999, and Rs 1,499 Jio Postpaid Plus plans across the country. You get 75GB data with Rs 399, 100GB with Rs 599 plan, 150GB data with Rs 799 plan, 200GB with Rs 999, and 300GB with Rs 1,499 postpaid plans. Apart from this, users also get a free subscription to Netflix, Amazon Prime, and Jio app suite along with unlimited voice calls. Vi is also giving free Disney+ Hotstar subscription with both prepaid and postpaid plans. The latter include Rs 499, Rs 699, and Rs 1,099. The Rs 499 provides 75GB of data, while Rs 699 and Rs 1099 offer unlimited data benefits. The Rs 1,099 RED X postpaid plan also offer Netflix subscription. Apart from this, all the postpaid plans come with Amazon Prime subscription, unlimited voice calls, and more. Coming to Reliance Jio Fiber, the broadband service from Jio also gives a free Disney+ Hotstar subscription with its range of plans. These includes Rs 999, Rs 1,499, Rs 2,499, Rs 3,999, and Rs 8,499. The plans provide 150Mbps, 300Mbps, 500Mbps, 1Gbps and 1Gbps of internet speeds respectively. Moving on, Airtel is yet another telecom operator that not only offers Disney+ Hotstar with its prepaid and postpaid plans but also with its Xstream Fiber broadband service. The operator has three plans: The Entertainment plan for Rs 999 (200Mbps of speed), Professional plan for Rs 1,499 (300Mbps of speed), and Infinity plan for Rs 3,999 (1Gbps of speed). If you are planning to watch all the cricket action on your TV, then you need to know that Star Sports will be telecasting all the matches on its boutique of channels. These include: Also Read: How to Add Star Sports Channel on Tata Sky to Watch T20 Matches on Your TV? India Test Series Squad: Virat Kohli (c), Mayank Agarwal, Ravichandran Ashwin, Srikar Bharat (wk), Shreyas Iyer, Ravindra Jadeja, Mohammed Siraj, Axar Patel, Prasidh Krishna, Cheteshwar Pujara, Ajinkya Rahane, Wriddhiman Saha (wk), Ishant Sharma, Shubman Gill, Umesh Yadav, Jayant Yadav, Suryakumar Yadav. New Zealand Test Series Squad: Kane Williamson (captain), Tom Blundell, Kyle Jamieson, Tom Latham (WKT), Daryl Mitchell, Henry Nicholls, Ajaz Patel, Glenn Phillips, Rachin Ravindra, Mitchell Santner, William Somerville, Tim Southee, Ross Taylor, Neil Wagner, and Will Young. Here's the full list of schedules along with the date, time and venue for the India vs New Zealand Test Series. Thanks for reading till the end of this article. For more such informative and exclusive tech content, like our Facebook page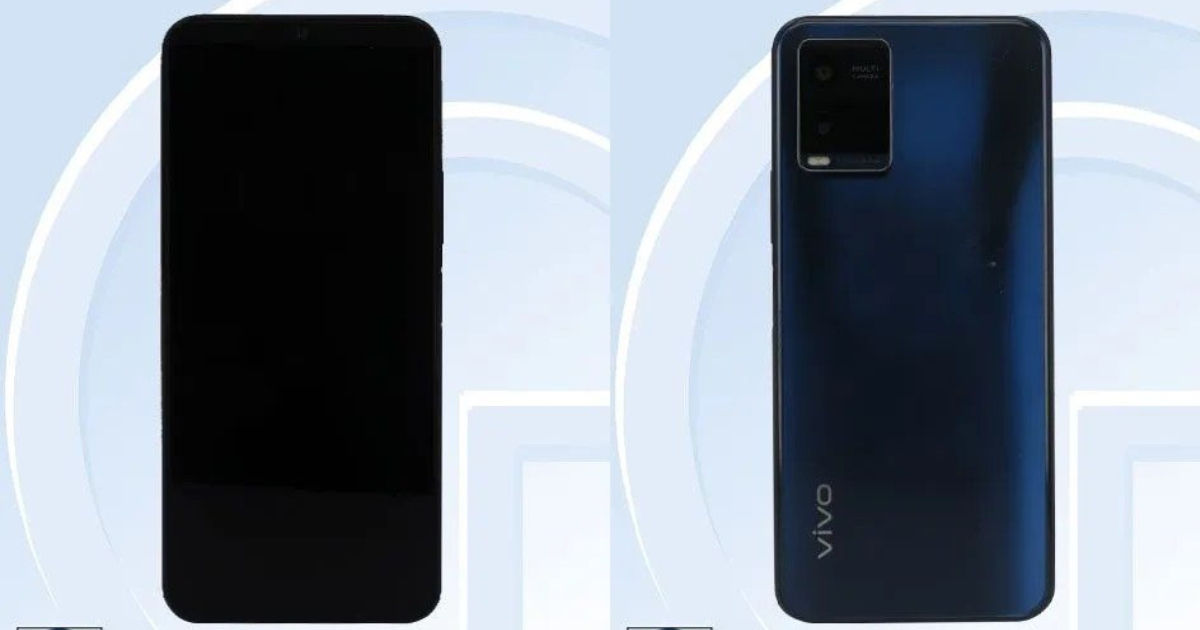 A new Vivo smartphone could launch very soon. The company is working on the launch of a Y-series device, which is said to be the Y32. There is no official word on the launch of the device at the moment. However, recent developments suggest that the Vivo Y32 launch is imminent. The phone is likely to debut in China and some other markets. While we wait for the official confirmation, some key details of the device have leaked online. The Y32 is listed on the TENAA certification website, hinting at an imminent launch. Let's take a look at the Vivo Y32 specifications, features, and other details leaked via the listing. Vivo Y32 could launch in China or other markets very soon. The device is listed on the TENAA website ahead of the launch with the model number V2158A. It confirms some specifications and the design of the device. For starters, the phone has a rectangular-shaped camera module on the back. As per the details leaked via TENAA (via GizmoChina), the phone will sport a dual-camera setup on the back. It has a 13MP primary camera sensor and a 2MP secondary lens. The LED flash is placed inside the camera module. It has the volume rocker on the right edge, below the power button. The device also comes with a side-mounted fingerprint scanner. Under the hood, the device has a 2.4GHz octa-core processor. Details of the chipset remain unknown at the moment. It is likely to launch with 4GB / 6GB and 8GB RAM options with 64GB/ 128GB of internal storage. The phone will run Android 11 out of the box. Depending on the region, it will boot OriginOS 1.0 or Funtouch OS 11/ 1. The Vivo smartphone packs a 4,910 mAh battery. It supports 18W fast charging, which was confirmed via a 3C listing. It measures 165.01 x 75.20 x 9.19mm and weighs about 205 grams. Lastly, the phone will launch in Black and White colour options. We will share more details about the device's specs and launch timeline as and when available. Thanks for reading till the end of this article. For more such informative and exclusive tech content, like our Facebook page

The U.S. Department of Justice is investigating sexual harassment claims made against former New York Governor Andrew Cuomo, according to a document made available by the state of New York on Thursday. The document in question provides details of a contract approved by New York officials earlier in the week for legal services to assist the current governor's office in responding to multiple state and federal investigations into the Cuomo administration's affairs. "DOJ has also undertaken an inquiry related to sexual harassment claims made against the then governor", the contract says. In addition to the sexual harassment allegations, the record noted that Cuomo faced other inquiries into his administration's handling of coronavirus-related deaths in nursing homes. The DOJ decided against opening a civil rights investigation into the nursing homes matter last summer. Questions have also surfaced over whether Cuomo used state resources to write a book chronicling his leadership during the height of the pandemic and other matters related to the state's COVID-19 response, the document said. The DOJ did not immediately respond to a request for comment. Cuomo could not be reached for comment. The New York Post was first to report news of the contract disclosing the DOJ's probe. Cuomo, a Democrat, resigned in August after facing mounting legal and political pressure in the wake of a damning report released by state Attorney General Letitia James. The report found he sexually harassed 11 women, tarnishing the legacy of the three-term governor. An investigation by the Democratic-led state Assembly, which threatened impeachment proceedings against him, also found that Cuomo sexually harassed women, used state resources for the book and released murky numbers on COVID-19 deaths at nursing homes. Cuomo has steadfastly denied the allegations made against him. In August he said he accepted "full responsibility" for what he characterized as ill-conceived attempts to be affectionate or humorous, but said he would resign for the good of the state. The former governor contends that the investigation led by James was politically motivated. His lawyer Rita Galvin has called on James, who has declared her candidacy for governor, to recuse herself from any investigations involving Cuomo. The current governor, Kathy Hochul, signed an agreement in October to retain the services of New York firm Willkie Farr & Gallagher. Her office did not immediately respond to a request for comment on Thursday.

If there's one thing to love about the MacBook, it's how much stuff you can get done on them. It may not yet be a quantum computer, but whether you're managing a team, creating art, or working through spreadsheets, a Mac can handle it. But what if there was a way to squeeze even more out of your Mac? Maybe you need a service with hundreds of apps for you to choose from that enhance your productivity and helps you get things done faster. As part of our Cyber Monday Sale we are giving a 1-Year Subscription to SetApp for only $55.20 ($107) when you use the code CMSAVE20! TechCrunch called Setapp the "Spotify of Mac apps," and with more than 200 apps available, that's no joke. You can select the massive library of apps, covering things like maintenance, lifestyle, Mac hacks, task management, personal finance, and much more. If you're looking for that program that makes it just a little bit easier to use your Mac, SetApp probably has it. As a bonus when you pay $55.20 for the 1-year subscription, you get unlimited app downloads and access to any future apps while your subscription is valid. There's no hidden fees or extra costs for apps, just what you pay up front. SetApp has thrilled Mac users with how easy it is to download, install, and use Mac apps that give you a boost and make every day just a little bit easier. SetApp has received a 4.3 out of 5 stars on Trustpilot, with 73% of reviews giving a full 5 stars! When you use the code CMSAVE20, you'll be getting the complete SetApp package for a full year for just $55.20. The time you save with all of these productivity-enhancing apps will make this investment more than worthwhile. Prices subject to change. Futurism fans: To create this content, a non-editorial team worked with an affiliate partner. We may collect a small commission on items purchased through this page. This post does not necessarily reflect the views or the endorsement of the Futurism. com editorial staff. Care about supporting clean energy adoption? Find out how much money (and planet!) you could save by switching to solar power at UnderstandSolar. com. By signing up through this link, Futurism. com may receive a small commission.

If you're looking for a new addition to your home theater system, you can now have a soundbar with built-in Stream TV. This is a partnership between Verizon and Bang & Olufsen to bring the Stream TV Soundbar and the Stream TV Soundbar Pro to your living room. These are the "perfect 2-in-1 entertainment solution" so you'll be able to stream all your favorite shows and movies and at the same time get you a "big movie experience" without needing additional speakers or receivers. If you're a Verizon customer, the name Stream TV should be familiar to you. If not, it's the carrier's streaming platform that gives you quick access to your favorite streaming services including Netflix, Disney+, HBO Max, Amazon Prime, etc. It's actually powered by Android TV and it's where you'll access all those on-demand entertainment services in one place and also rent or purchase TV shows and movies. There are also games that you can play through Google Play Store. The Stream TV Soundbar brings you five Bang & Olufsen-tuned speakers and Dolby Atmos virtual surround sound so it can make you feel like you're in a small, movie theater. The Stream TV Soundbar Pro meanwhile brings you nine speakers, Dolby Atmos virtual surround sound, and adds a third HDMI port for added connectivity. The Pro version also has a minimalist look so you can place it front and center if that's your system's theme. Both soundbars bring automatic sound field selection so it can adjust your audio settings automatically. The Stream TV Soundbar is powered by Google so you'll be able to use the voice-powered remote together with your Google Assistant. You can use voice commands to search for content, control the volume, TV power, and other settings. And in case you misplace your remote, you can use the Find My Remote feature. You will also be able to stream content from your smartphone since the devices have built-in Chromecast. You can get the Stream TV Soundbar for $399.99 while the Stream TV Soundbar Pro costs $999.99. They're available exclusively at Verizon and there are discounts if you purchase three eligible accessories, including the soundbars.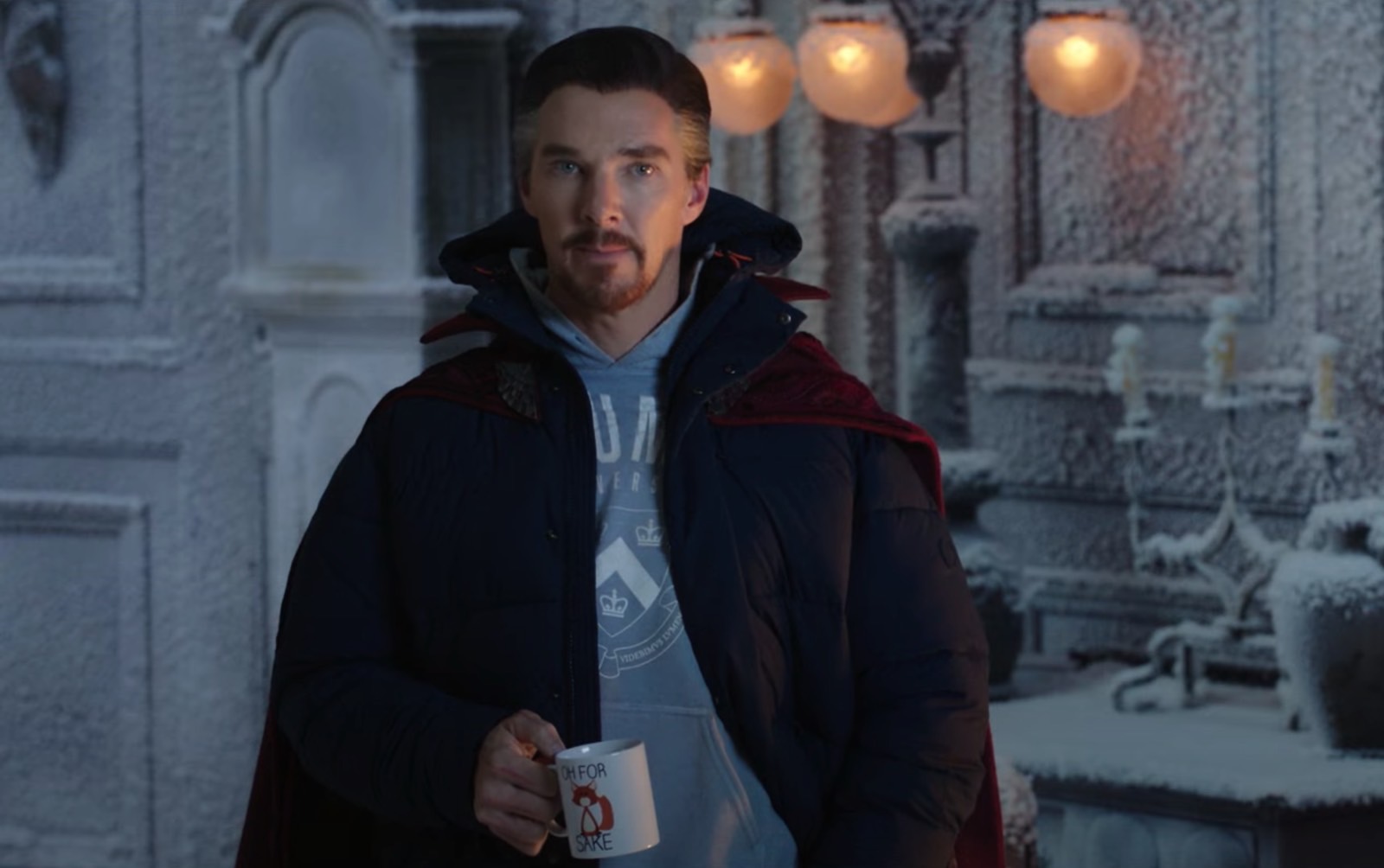 Those lucky buyers who scored Spider-Man: No Way Home tickets for the December 16th early shows are exactly two weeks away from watching the final movie in the first MCU Spider-Man trilogy. The film will likely set new post-pandemic box office records. It's all thanks to the massive interest in the multiverse and myriad cameos that have now been confirmed. But, with two weeks left to go, the studios haven't actually finished making the movie. That's according to an informed insider who says Sony and Marvel are still working on the visual effects for No Way Home, which is highly unusual for a movie of this importance. A well-connected YouTuber said a few weeks ago that No Way Home and Doctor Strange in the Multiverse of Madness had a few problems in test screenings. As a result, Marvel delayed the latter, looking to fix elements of the story and add more cameos. As for No Way Home, Grace Randolph said the film would still make its December 17th release date. But the VFX work "was down to the wire" for both movies. Marvel and Sony are working with "very tight and stressful deadlines," Randolph said at the time. Since then, we learned that the Doctor Strange 2 reshoots are indeed extensive. Marvel will work on reshoots through Christmas, a report said recently. Undisclosed sources said that it was enough time to shoot an entirely different movie. While that happened, we saw the second No Way Home trailer. And Sony then kept bombarding fans with a large number of TV spots that featured many scenes that were not seen in trailer 2. All that footage contained plenty of VFX, as the clips featured various scenes from the movie's big fights. However, at least one big VFX editing mistake revealed that Sony and Marvel removed two Spider-Man variants from a fight scene. With all that context in mind, it's not surprising to see Randolph's new claims. The YouTuber said on Twitter that they're still working on the VFX for No Way Home, reiterating her previous remarks. Sony and Marve are "down to the wire" for this one. She offered additional information to put things in perspective. "Most blockbusters should wrap VFX 2 months out, but the reality is usually a month out," Randolph said. She added that "a few movies do cut it this close, though." No Way Home appears to be one of those movies. The YouTuber acknowledged the whole thing is "highly unusual." Randolph said that she can't even share the entire story. She added that it would probably leak "in a day or so," hinting that something else might be afoot. On the other hand, No Way Home is a massive movie. It has a runtime of 2 hours and 30 minutes, and we're looking at plenty of action. Three Spider-Man variants will fight against five villains in various locations. We then have a powerful sorcerer performing all sorts of spells. All of that involves plenty of VFX work. That said, we shouldn't see any No Way Home release date delays at this point. The movie will drop in mid-December in most major markets. Then, some countries in Asia will only get it a few weeks later. We've known of these delays for a while now. On a different note, Sony and Marvel already have a big reason to postpone the film if they need one. The novel coronavirus omicron variant has scared the world in recent days, just as No Way Home tickets started selling online.

Bounce Infinity E1 is the first India-made electric scooter to feature a swappable battery. The company finally launched the electric scooter in India at an event on Thursday. The Bounce Infinity E1 will compete with the likes of the Ather Energy 450, Ola S1 series, Bajaj Chetak EV, and others. However, the Infinity E1 has been priced considerably lower than other electric scooters available in India. We thought it'd be a great idea to compare the newly launched Bounce Infinity E1 with the Ola S1. Let's take a look at the differences between the two in terms of pricing and specifications. The Bounce Infinity E1 gets very competitive pricing and is cheaper than the Ather 450, Ola S1, and other similar electric scooters in India. The Infinity E1 comes with a swappable battery and is therefore available either as a whole package or with a Battery as a Service option. The latter will get you the scooter without a battery at just Rs 36,000, but you'll have to pay extra for the battery service package through monthly subscription plans. To purchase the scooter and a battery along with a home charger, you'll have to shell out 68,999 (ex-showroom Delhi). The ex-showroom price of the Bounce Infinity E1 is still much lower than the Ola S1, which costs Rs 85,099 in Delhi. Ola doesn't offer a Battery as a Service package since it doesn't come with a swappable battery. Bounce is taking a different approach to design when compared to the Ola S1. The Infinity E1 has a retro-modern look that doesn't really stand out in the scooter market. It is available in five color options and Bounce will also support customisable art schemes and personalisation. It features a custom frame that's been tailor made for Indian road conditions. The scooter has been tested for more than 1 lakh kilometres. It gets a large storage compartment under the seat with enough space for a helmet, has a digital instrument cluster with Bluetooth. It features LED projector headlamps, LED tail lamps, disc brakes, and alloy wheels. In the hardware department, the Infinity E1 uses a 2kWhr 48V battery that offers IP67 rating. There's three riding modes – Drag mode, Eco Mode, and Power Mode. The Power mode offers a max speed of 65kmph. The battery is swappable, and can be easily removed to be charged at home or at one of Bounce's charging stations. It gets a 230mm disk brake up front, and a 203mm hydraulic brake at the back. The scooter has a seat height of 780mm and a ground clearance of 155mm. It gets 12 inch tubeless tyres at the front and back. The Ola S1 has a rather unique design and stands out. It also offers better performance and features than the Bounce Infinity E1. For example, you get a proprietary Battery Management system, auto lock, a 7-inch touchscreen display, anti-theft alarm, geo-fencing, front single fork suspension, rear mono-shocks, reverse mode, and disk brakes both front and back. The scooter comes with a 2.98kWhr battery and supports multiple riding modes. The motor has a peak power output of 8.5kW and that offers a top speed of 90kmph. It also offers good boot space, ergonomics, and 12-inch alloy wheels. The Bounce Infinity E1 comes with three riding modes, Drag, Eco and Power, with the Eco Mode offering up to 85kms range in a single charge. The company didn't offer any estimates in Power mode, but you can expect some drop in range. On the other hand, the Ola S1 offers a much longer range of 121km from a single full charge. This is considerably higher than what Bounce is offering, and should definitely be something to look for in an electric scooter. You can pre-book the Bounce Infinity E1 from their official website by paying Rs 499. Deliveries of the electric scooter will start at the end of March next year. If you want to opt for the Subscription service, you can do so from the website, but the company hasn't revealed all the pricing details yet. It should start around Rs 849 per month. The Ola S1 registration is also very similar to the Bounce Infinity E1. You head over to the Ola website or use the Ola app to pre-book the S1 for Rs 499. Ola will then give a date when you can make a purchase by paying Rs 20,000 as an advance, and the rest upon delivery. That said, Ola is facing problems with deliveries and has had to delay deliveries for early buyers already. You can also opt for several available EMI plans to purchase the Ola S1.

Just when you thought you might have missed out on the deals and discounts that happened during 11.11 and Black Friday, Shopee's here to save your last-minute gifting woes — with their 12.12 Birthday Sale. Happening now till 12 December, they're ending the year-end shopping season with a glorious finale that includes $200,000 worth of prizes, plenty of lucrative cashback offers and daily flash deals at midnight, which already sounds like a lot, though of course there's more! On top of all these site-wide offers, beauty brands such as Sand & Sky, Coco & Eve, Kinohimitsu, Laneige, L'Occitane, and more are also unveiling special promotions for their bestselling items and holiday sets, at discounted rates, so you get to make the most of your budget. Read on to find out what deals you can expect. Here's a quick look at some of the most exciting offers you'll find during the 12.12 season, taking place from 30 November – 12 December. [NYLON Exclusive] New Shopee users can enjoy $10 off, no minimum spend, with code SHOPEE1212NYLON. Limited to the first 30 redemptions only, valid for redemption from now till 31 December 2021. A fan of glass skin, skip-care, and monochrome makeup? Whether you've into these k-beauty trends or not, there's something to look out for especially if you're a fan of brands such as Laneige, innisfree and COSRX. Shopee will be offering a whole bunch of deals throughout the day, in limited quantities so you'll want to plan ahead. They're also introducing a Beauty Sampling Counter where you get to try products you've always wanted to, with mini-sized products available for as low as $2.90. Here's where you get to snag deals from brands such as Perfect Diary, Braun, and more. Whether it's shampoos, hair masks, body lotions, or essentials such as hand washes and hand creams, Shopee's prepared a bunch of promotions that include limited time deals, bundle sets that are at least 50% off, and even exclusive product launches priced cheaper than what they're retailing for. *Link will be live on 8 Dec. Known for their range of body-nourishing beauty drinks, bird's nest and collagen included, the brand has been lauded for using only 100% natural active plant-extracted ingredients, without adding refined sugar, preservatives, artificial colouring, flavouring throughout their recipes, so we get the full benefits every time. Now, we may also look forward to up to 75% off some of their bestselling products, so you, or your friend, can literally drink to good health. All these are Kinohimitsu's most popular drinks for a reason. The Kinohimitsu Collagen Diamond is known for restoring plumpness and bounce to skin, with the use of marine collagen peptides that feature a shorter molecular structure for easy absorption by the body. For their Bird's Nest drinks, they include immunity-strengthening and antioxidant benefits, and are carefully prepared with floral essences from Chrysanthemum, Jasmine and Butterfly Pea flower buds, in order to harness even more of their natural goodness. These two cult-favourite beauty brands are definitely a highlight of Shopee's 12.12 deals. Apart from discounted prices of up to 55% off, you get to redeem complimentary gifts when you shop during the sale season — whether it's a Sand & Sky Holiday Pouch & Scrunchies, or a Coco & Eve Glow Figure Bounce Body Mask (Travel Size). Other than that, exclusive store vouchers are up for grabs as well, so you get to save even more. While we love the Australian Pink Clay Mask from Sand & Sky, what's new this season is an exclusive Body Bliss Kit where you can look forward to silky-smooth skin via a detoxing treatment, in the form of their Smoothing Body Sand, as well as the Wonder Body Lotion, packed with three types of hyaluronic acid, mineral-rich ingredients and age-defying antioxidants for maximum hydration and plump skin. Get your hands on the holiday special Mini Healthy Hydration Kit, featuring a travel size Tasmanian Spring Water Splash Serum & Hydration Boost — both are meant to repair and replenish dry skin. This holiday duo also comes with a free pouch, which we'd say is perfect for gifting! Not to forget haircare, Coco & Eve's Like A Virgin Miracle Hair Elixir is a multi-tasking hair oil that restores hair to a soft, shiny state — especially useful if you need added protection against heat styling tools. The newly-launched Smoothie Shower Gel, packed with natural fruit enzymes for a gentle cleanse that further nourishes your body with a daily dose of vitamins, minerals and prebiotics, is also available for purchase at a discount on Shopee. L'Occitane for Christmas? Groundbreaking. But very, very welcome. Whoever you're gifting this to, whether it's yourself, a close friend or your mom, they'd be happy with a Hand Cream set that features Rose, Cherry Blossom and Peony scents, in rich, nourishing formulas that we trust the French brand for. Elsewhere, SASA is offering quite the steal in the form of a beauty brand box that features some of Estée Lauder's most well-known items; the Advanced Night Repair Eye Supercharged Complex, as well as a cleaner, serum and moisturiser are all present here. Then, there's a set of Laneige's cult-favourite sleeping masks, now mini-sized for travel, as well as Jurlique's Rosewater Balancing Mist and Flower Knows' lipstick set, that comes with a lovely gift box and matching notebook. Shop Shopee 12.12 Birthday Sale, happening now till 12 December 2021. New users can enjoy $10 off, no minimum spend, with code SHOPEE1212NYLON. Limited to the first 30 redemptions only, valid for redemption from now till 31 December 2021.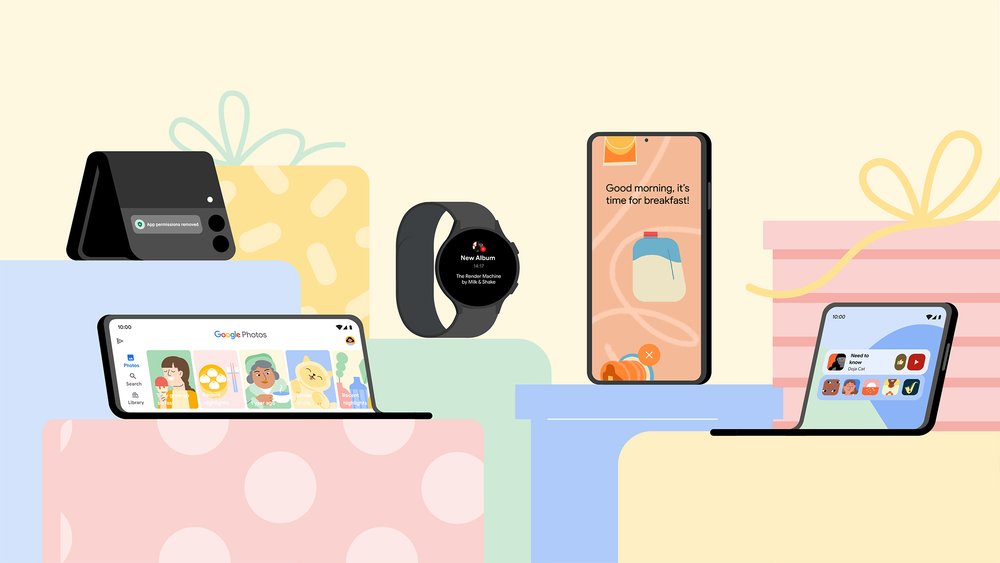 Websites all over the internet pore over every update Apple releases for the iPhone, iPad, and Mac. In fact, we have an article that we update every time Apple releases a new iOS beta. Android doesn't get quite the same attention, save for the big annual updates. But this week, Google announced a ton of exciting new features coming to Android devices this winter. First up is a new feature called Family Bell that should be especially useful for families in the Android ecosystem. Family Bell lets you keep track of the daily schedules of everyone in your family, no matter where you are. You can set up Family Bell on your phone, smart speaker, or smart display. If you turn on the feature, you will get bells and notifications to let you know about upcoming events. For example, if you have plans to go pick out the Christmas tree with your family, you can ensure that everyone gets an alert. That way, you won't have to run around and round everyone up yourself. You can set individual bells as well that only you will see. This should be helpful if you need to take some time to go wrap presents, but don't want anyone else to know what you're doing. Google also built three new widgets, all of which will be valuable over the holidays and beyond: Starting this week, Google is rolling out an all-new Memories feature for Google Photos. As the name suggests, Memories are curated selections of photos and videos from notable events and milestones. You can rename, customize, and remove Memories from the photo grid as well. Google wants your Android device to be even more useful while you're driving. That's why it's now possible to set Android Auto to start automatically when you connect your phone to a compatible car. Google is also working on smart reply options to make responding to text messages safer, and a new always-on play button on the Home screen to start listening to music right away. Also, you can now use your Android phone to lock, unlock, and start your car. For now, the digital car key feature only works on Pixel 6, Pixel 6 Pro, and Galaxy S21 for compatible BMW cars. Google is constantly overhauling and adding new privacy features to Android. The latest is called permissions auto-reset, and it's one of the smarter additions we've seen in recent years. Chances are that you phone contains at least a few apps you haven't thought about in months or even years. The permissions auto-reset feature automatically turns off an app's runtime permissions for apps you haven't opened in ages. You can easily turn the permissions back on, but now you don't have to remember to turn them off. Finally, Google added thousands of combinations to Emoji Kitchen in Gboard. If you want to check them out right now, you can download the Gboard Beta onto your Android device.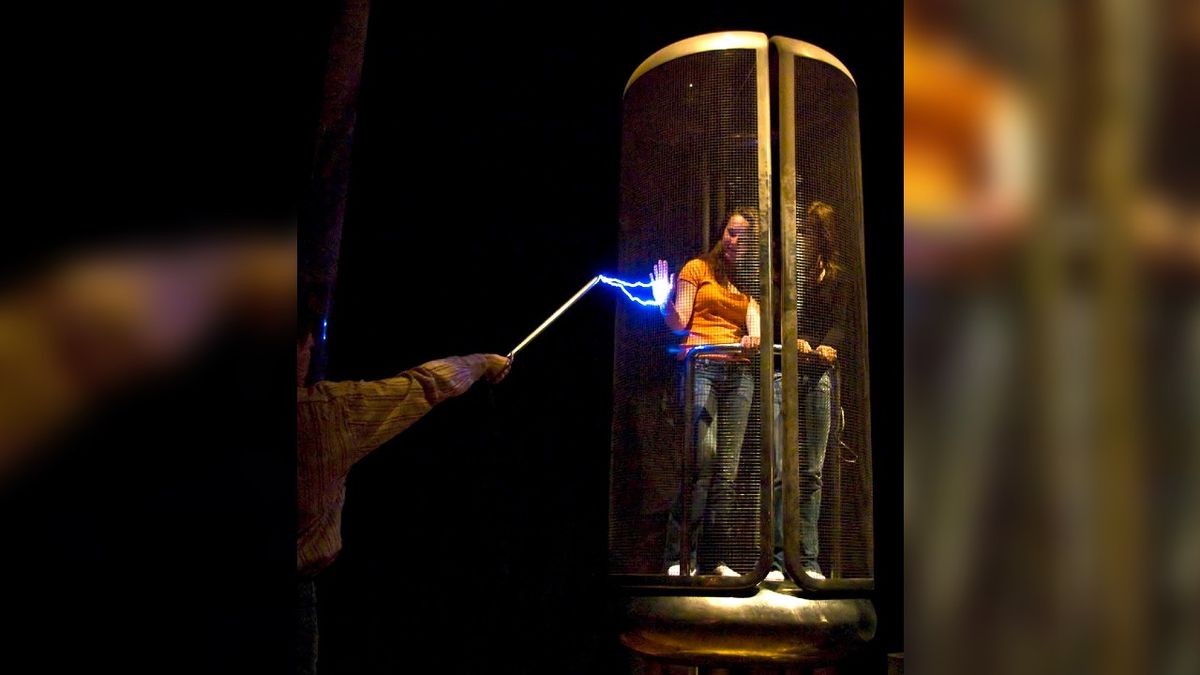 A Faraday cage is a protective enclosure that prevents certain types of electromagnetic radiation from entering or exiting, according to the Florida State University Magnetic Field Laboratory. First invented in the 19th century, the cage has a number of practical uses — and some fun applications, too. We use Faraday cages on a fairly regular basis in places like hospitals and even your kitchen. Some Faraday cages are better than others, but they all follow the same principles. Here's what a faraday cage is exactly, how it works, and how we use it in everyday life. Related: Who invented the light bulb? How does a faraday cage work? A Faraday cage is essentially a container, or a shield, that blocks out electromagnetic radiation from across the electromagnetic spectrum, such as radio waves and microwaves, according to Florida State University. It works on the principle that when an electromagnetic field hits something that can conduct electricity, the charges remain on the exterior of the conductor rather than traveling inside. In more practical terms, that means that a cage constructed of a material that can conduct electricity will prevent certain electromagnetic radiation from passing through. This applies to both constant, or static, electric fields, and changing, or non-static, electric fields. Who invented the Faraday cage? Michael Faraday invented the faraday cage in 1836. (Image credit: ) British scientist Michael Faraday — who is also known for the Faraday law of induction — invented the Faraday cage in the 19th century, building on work from the American scientist Benjamin Franklin in the previous century. In 1755, Franklin realized that when he lowered a cork ball on a silk thread into a metal can, with an electric charge running through it, the cork ball was not electrified when lowered into the bottom of the can, according to the National Archives. Later, in January 1836, Faraday moved into the theater at The Royal Institution in London, where he had been working in the basement, The Guardian reported. Inside the theater, he built a 12-foot cube with a wooden frame on four glass supports. He lined the cube's paper walls with metal foil. And then, apparently he stepped inside, used an an electrostatic generator to blast the room with electricity, and nearly lived there for two days. Inside the box, Faraday discovered what he suspected all along — that electricity is a force and not a material liquid that flowed through wires like water through a pipe, as had been thought at the time, The Royal Institution reported. Inside the "cage", Faraday's electroscope detected no electricity; only the metal foil surrounding the room conducted electricity, thus showing the concept of a Faraday cage, according to Florida State University. What are Faraday cages made of? A Faraday cage can be made of any material that can conduct electricity. This could be a wire mesh, metallic sheets or coils of wire. They can be any shape, such as a box, sphere or a cylinder, and any size, from extremely small to extremely large. Something as simple as aluminum foil can provide the exterior of the cage, according to Florida State University. The outer covering, or conductor, can be extremely thin, like foil, but making it thicker will provide additional protection from more powerful electric fields. What are some examples of Faraday cages? Faraday cages can be somewhat complex, or extremely simple; they can range from the size of a shoebox to an entire building. Wrap your phone in plastic and then surround that with aluminum foil, for example, and that is a makeshift Faraday cage. If you have a microwave in your kitchen, that in itself is a form of a Faraday cage, keeping microwaves trapped inside the machine so that they heat your food and do not escape out, according to the journal Physics Education. On a bigger scale, Magnetic Resonance Imaging (MRI) scanners in medical settings use Faraday cages to prevent radio signals from entering the room and interfering with the equipment, which is, according to MRI scanner manufacturers EEP. Is a car a faraday cage? Sort of. If lightning struck your car, the car's exterior would likely keep you safe from the electric charges involved as its exterior can conduct electricity. The rubber tires of the car allow the electricity from the lightning strike to pass into the ground, removing the charge from the car, according to Encyclopedia Britannica. Cars, however, are not perfect examples of Faraday cages. If you were touching any metal connected to the outside of the car when the lightning struck, the results could be extremely dangerous. You can also still get a signal on your phone while inside a car, for example, meaning some electromagnetic radiation can get in and out. A faraday cage could protect from a lightning strike, or something even worse – like an EMP or a solar flare. (Image credit: ) Does a faraday cage need to be grounded? Grounding a faraday cage — that is, providing a way for the electric charge from its exterior to exit — is important in terms of safety, but it is not necessary for a Faraday cage to operate. Without grounding, electric charge will remain in the exterior of a Faraday cage. If you were to touch it, this could allow the charge to pass into you, which would be very dangerous. Grounding the cage provides a means for the charge to exit. This can be in the form of a wire to take the charge away, or something as simple as the tires on a car connected to the road. Are Faraday cages illegal? Not really. For the most part they are fine, and they can be seen used in a variety of different settings like we've explained previously. However, some countries like the UK prohibit the use of jamming devices to block signals, like from a phone. While faraday cages are technically legal, their use in such a scenario could be questionable, according to the U.K. Office of Communications (Ofcom). In 2016, for example, a bar in the U.K. used a Faraday cage to block mobile phone signals to stop customers from looking at their phones; they created the Faraday cage by installing copper wire mesh into the ceiling of the bar and metal foil into the walls, NPR reported. Do Faraday cages block Wi-Fi? Yes, if you surround your Internet router with a Faraday cage, it will no longer be able to transmit electromagnetic radiation outside, blocking your access to the Internet, according to Popular Mechanics. While it might be an interesting experiment, there is no practical reason for wanting to do so — unless, like a certain bar, you simply want people in your home to stop using their phones. Related: 5G Network: How does it work, and is it dangerous? Would a Faraday cage protect from an EMP? An electromagnetic pulse (EMP) is a weapon designed to neutralize electronic equipment by using a powerful electric field to create short-circuits in such equipment, according to the Washington State Department of Health. A Faraday cage would be able to prevent such an attack. However, given the strength of the electric field involved in an EMP, such a cage would need to be as water tight as possible with thick, conductive sides and no holes that could let a charge inside. While EMPs can be the result of weapons, natural events such as solar flares from our sun can also generate them, making Faraday cages a potentially useful tool in protecting us from such occurrences. Additional resources Michael Faraday: A Life From Beginning to End (Biographies of Inventors) The Invisible Rainbow: A History of Electricity and Life The Story of Benjamin Franklin: A Biography Book for New Readers (The Story of: A Biography Series for New Readers)

Krafton has announced that data transfer from PUBG Mobile to Battlegrounds Mobile India will stop on December 31, 2021. The data transfer had started during BGMI early access period for players who had played the Livik map in PUBG Mobile. Krafton had seemingly paused the data transfer process back in July 2021 and it hadn't explained the reason behind this move. This isn't surprising as the company had recently shut down PUBG Mobile data transfer using Facebook accounts to comply with Facebook SDK. Krafton's official statement reads, "In order to ensure a more smooth gameplay for players who had used PUBG MOBILE Nordic Map: Livik ("Prior App") before, BATTLEGROUNDS MOBILE INDIA ("New App") will transfer some of the data from the Prior App account to the New App. We would like to remind you that data transfers will be available until Dec 31, 2021." It has further requested players to transfer their data before December 31st. Unlike the previous announcement with Facebook accounts, Krafton hasn't given any specific reason for closing data transfers from PUBG Mobile to BGMI. Krafton has detailed what data will be transferred from PUBG Mobile to BGMI, which includes nickname, character ID, in-game mail, achievement points and progress, Cheer Park emotes, in-game currency, and more. Also read: BGMI Lite version launch in India expected soon, official poll suggests PUBG Mobile was banned by the Indian government back in 2020, citing that the battle royale shooter poses a threat to "sovereignty, integrity, defence, and security of the country." By shutting down data transfers from PUBG Mobile, Krafton could be trying to distance BGMI from PUBG Mobile as much as possible.

The need for organizations and consumers needing large capacity drives has increased over the last several years. With the increase of small businesses and remote work and learning, Seagate Technology Holdings (NASDAQ: STX) has recognized the necessity of high capacity data storage and released the IronWolf Pro and Exos X2 20TB conventional magnetic recording (CMR) -based hard disk drives (HDDs) for their consumers and clients. Seagate's Exos X20 HDD utilizes Seagate Secure technology as well as a 2.5M-hr MTBF rating, allowing business enterprises to recognize the need for maximum data and efficient operations, along with the highest storage capacities. Seagate Readies Next-Gen HAMR HDDs With Up To 30TB Capacities Paired with Seagate's Exos CORVAULT intelligent storage system, the Exos X20 HDD delivers maximum data transfers and storage on a minimum footprint size. The Exos CORVAULT offers over 2.12PB of SAN-level performance structured on Seagate's technologically advanced storage architecture, which is built on Seagate's in-house 4U chassis which accommodates up to 106 Exos enterprise drives in an amazing 7-inches of rack space. The IronWolf Pro 20TB features increased reliability with consumer workload rate limits of up to 300TB/year. IronWolf drives are a necessity for current NAS servers with the design to handle heavy workloads. On top of increased workload rates, the IronWolf line offers sustained transfer rates of 285MB/s, allowing consumers the ability to collaborate with others by sharing files, backing up, and tackling heavy workloads in multi-user NAS environments. The new IronWolf Pro 20TB drive comes with an IronWolf Health Management system to help to easily access as well as monitor the health of the drive. Seagate also offers a five-year limited product warranty and three years of Rescue Data Recovery Services for peace of mind. Seagate's Exos X20 20TB will be available with an MSRP of $669.99, and the IronWolf Pro 20TB will have an MSRP of $649.99. Both Seagate drives will be available this month. Seagate's Exos CORVAULT intelligent storage system is available globally via qualified Seagate distributors.

Are you looking for a drone that the techie in your family will love? Maybe you have a photographer friend, or someone who just loves getting the coolest gadgets? Get them a drone. Drones aren't just changing the world, they also combine the fun of flying through the air with the utility of a mounted camera. Perfect for beginners who want to get into drone flying, the Fader Stealth Drone quadcopter looks like a next-gen special ops device and flies like a dream. As part of our Cyber Monday sale, we are offering an additional 20% off the FADER Stealth Drone when you use the code CMSAVE20. Spend only $47.99 ($129) for a quadcopter loaded with some of the most advanced features out there. The Fader Stealth Drone is ready to fly right out of the box, its systems already set to go with automatic take off and landing, altitude holding, and flip capability. The Fader Stealth Drone also includes an HD camera, so you can get beautiful bird's-eye photos in stunning 720p from your new tactical drone. The LED lights make it night-flight ready, and with a 6-axis control, the drone will respond to your every command quickly and smoothly, so you'll be doing tricks in no time. The Fader Stealth Drone was reviewed by Know Techie, and they loved the device. Noting how tough the drone is, they said, " The Fader is remarkably durable considering its lightweight plastic […] It can also withstand smashing into a tree and being submerged in a creek for over 10 minutes while we looked for it. " It's no surprise the review called it a "terrific little drone." For only $47.99, you can get the Fader Stealth Drone with code CMSAVE20 at checkout. It will open up a world of adventure and fun. Prices subject to change. Futurism fans: To create this content, a non-editorial team worked with an affiliate partner. We may collect a small commission on items purchased through this page. This post does not necessarily reflect the views or the endorsement of the Futurism. com editorial staff. Care about supporting clean energy adoption? Find out how much money (and planet!) you could save by switching to solar power at UnderstandSolar. com. By signing up through this link, Futurism. com may receive a small commission.

Edge computing companies enable distributed computing throughout a network, including to the very edge – hence the name. Rather than process data in massive data centers or using large cloud providers, edge computing companies support deployments that are more far-flung, closer to consumers – even in their homes. An edge location – which supports processing – can literally be the size of the proverbial breadbox, but they often much larger, from phone booth-sized to shipping containers. They are placed in and around major cities to gather local data or in retail locations. The related term is Internet of Things, or IoT, which typically comprises hundreds or thousands (or more) small sensors. IoT is intended to gather data, such as telemetry, remove the unnecessary or superfluous data, and send the relevant data up to a data center for processing – or, increasingly, process the data right at the edge. It supports bringing enterprise applications closer to data sources such as IoT devices or local edge servers. By placing the apps closer to data at its source, edge computing companies can deliver multiple business benefits, including faster insights, improved response times and better bandwidth performance. Because of this, more and more business processing is moving out of the data centers to the edge. Gartner estimates that by 2025, 75% of data will be processed outside the traditional data center or cloud. The market for edge computing providers is in rapid flux – the deals and and offers of today could be markedly different tomorrow. As you settle on a couple of possible vendors, it's good to have an extensive conversation with that company's sales reps. Obviously this is one of the biggest considerations. There are a few different pricing models and structures offered for both hardware and edge providers. Some edge providers may offer development platforms, while others are purely hardware providers. Additional features to ask for when speaking with the sales rep: Additionally, some customers have gotten a rude surprise when they went to take their data back from a remote provider. For starters, data retrieval rates can be exorbitant if you have a lot of data in a remote location. The costs and terms will be spelled out in the service agreement – which you should check very carefully. No one has a single cloud provider, the draw from multiple providers. But the vendors would like you to think otherwise. This leads to a tendency for vendor lock-in, where hardware, protocols, apps, and other software are completely proprietary and don't allow you to migrate cloud workloads from different platforms, especially from on-premises servers to the edge. Again, in your due diligence, check the details to ensure that any vendor you work with supports interoperability standards and will not hamstring you should you decide to move or at least interoperate with another edge company. Our list of the top 10 major edge providers covers both hardware and services providers, since both are integral to the edge. It is in no particular order. Edge computing value proposition: As the leader in cloud computing, AWS is investing heavily in edge computing as well, which means they offer an extensive toolset. So AWS has offers for both SMB and large enterprise – but the user interface won't be simple. AWS may not have edge locations scattered around big cities but AWS offers a considerable amount of cloud-edge hybrid services for a uniform experience across the edge environment. AWS includes services and solutions that include hybrid cloud, IoT, AI, industrial machine learning, robotics, analytics, and compute services. If you can imagine it, AWS probably has it. AWS claims to have more than 200 integrated device services to choose from, and sells its own: Alexa and Echo. It also provides solutions like its Connected Vehicle solution, IoT Device Simulator, and AWS IoT Camera Connector. AWS's interface is known to be complex, so those companies that will handle their edge infrastructure themselves will need considerable in-house expertise. Edge computing value proposition: The emerging concept of "observability," which refers to the ability to closely monitor a far-flung platform, is quickly becoming a must-have for enterprise customers; this is a strength for EdgeConnex. EdgeConneX's business model is to place data facilities where they're needed the most for better network and IT connectivity. It works with customers to ensure tailored scalability, power, and connectivity. Through its Far Edge services, it offers more than 4,000 points of presence outside of its hundreds of data centers worldwide. EdgeConneX's Far Edge use cases include artificial intelligence and machine learning, fast media streaming, and (of course) IoT devices. EdgeConneX offers EdgeOS, a self-service management OS for data center infrastructure management (DCIM) providing customers with a single, secure view into their infrastructure deployed in any location across its global footprint. Edge computing value proposition: ADLINK's core focused is embedded computing; this and its international presence makes it ideal for an edge project that spans global borders. Taiwan-based ADLINK has a network that spans from the US to Germany to China, encompassing some 40 countries in total. Unlike some companies on this list ADLINK that offer edge services in addition to cloud and other IT services, ADLINK is specifically focused on the embedded computing sector. If you're looking for In addition to its widespread operational presence, the company has design centers in Asia, the US, and Germany. ADLINK speciality within edge computing includes IoT hardware, software, AI software, and robotics solutions. Its product line includes computer-on-modules, industrial motherboards, data acquisition modules and complete systems, with emphasis on the aerospace, manufacturing, healthcare, networking, communications, and the military sector. The company touts its focus on artificial intelligence, which is an exceptionally important tool for monitoring and managing the edge, which is essentially impossible using human staff alone. Edge computing value proposition: An edge computing company with a "1+1=3" strategy, meaning that they focus on interoperation with other tech firms – a particularly significant strategy in the edge world, in which cooperative networking is so essential. Founded in 2014, and arguably a leader among the new cohort of edge startups, Vapor IO develops hardware and software, and has edge-to-edge solutions called Kinetic Grid platform and Kinetic Edge architecture, which are designed to enable customer data delivery and processing across global borders. The company is based in Austin, Texas. Vapor IO develops a collection of edge colocation and interconnection facilities colocated with wireless network. The company is actively building fiber backbones in numerous markets. The company builds portable data centers about the size of a shipping container, "micromodular data centers," that are placed at wireless base stations or wherever they are needed. Vapor IO serves wireless carriers, cloud providers, web-scale companies, and other enterprises. Edge computing value proposition: Mutable's mission is to get edge infrastructure close to remote processors – very close. It uses "micro" data centers to support applications on its platform. Closer to a start-up – launched in 2013 – but a compelling example of the future of edge companies. Mutable is a public edge cloud platform that patterns itself as an Airbnb for servers. If you have some underutilized servers sitting idle, you can loan them out to businesses in the area that need extra capacity, so long as they are within 40 kilometers or less, and turn your idle servers into a new revenue stream. This is done through its Mutable OS edge computing software solution. Because of the close distance requirement, Mutable's Public Edge Cloud ensures latency rates of less than 20 milliseconds. It offers a 5G network in addition to wired connectivity. All stacks, snapshots, containers and related services operate in an isolated environment. Mutable's other edge computing tools include Mutable Node, Mutable Mesh and Mutable k8s Platform. This concept of hyper-low latency is definitely a vision of where the future of edge is headed. If edge is fast and highly responsive, it grows and succeeds. Edge computing value proposition: With perhaps the widest infrastructure base in in the tech industry, from cloud to data to AI, Microsoft is focused on winning big marketshare in edge, and is investing accordingly. Microsoft's Azure IoT is second only to Amazon in terms of market size, but there is more to it than that. It offers Azure SQL Edge, an edge version of its powerful SQL Server database, offering data streaming, time series, and database machine learning. Its IoT Plug and Play lets users connect IoT edge technologies to the cloud without having to write a single line of embedded code. Microsoft recently launched Windows 10 IoT Core, a derivative of Windows 10 designed for compact devices such as a Raspberry Pi board. Many of Microsoft's edge computing capabilities are extensions of the Azure cloud platform and it offers Azure Stack Edge to facilitate development and migration. Azure Stack is an on-premises version of Azure meant to be run internally in a company data center. Azure Stack Edge lets companies develop and upgrade their edge apps on-prem, and when they are ready, deploy them to the edge. Microsoft is a player to watch in the edge sector, clearly. Edge computing value proposition: Edge is an environment that prizes managing and monitoring application workloads across regions; MobiledgeX's cloud platform offers the cross-interface functionality with an abstraction layer; you might think of it as virtualization for the edge. Definitely geared for large enterprise customers, MobiledgeX was launched by Deutsche Telekom AG in 2016, and offers automation and orchestration in a multicloud environment. MobiledgeX offers a marketplace of edge computing services and resources that will connect developers with telecom operators like British Telecom, Telefonica, and Deutsche Telekom. MobiledgeX Edge-Cloud platform helps simplify deployment, management and analytics for developers of their apps to run on telco edge clouds. MobiledgeX Edge-Cloud Platform allows developers to autonomously manage software deployment across the distributed edge network infrastructure from a number of operators, using a unified console. Edge computing value proposition: A large player with the expertise and personnel for heavy duty edge projects, Schneider offers a extensive menu of enterprise IT services to support edge deployments. A giant in Europe – it's a French multinational – Schneider Electric is making a big push into the U.S. market with edge data center products, including ruggedized racks and storage units, purpose-built all-in-one units, and wall mounted units where floor space is at a premium. It also offers EcoStruxure, a DCIM software package for managing servers remotely. Schneider owns UPS specialist American Power Conversion and APC products are frequently a part of its offerings. Additionally, Schneider supports projects for everything for data centers to corporate headquarters to homes, and has strength in services and automation. Edge computing value proposition: As the leading name in the colocation sector, Equinix has a deep legacy of expertise in enterprise IT – and it has the physical infrastructure to support big ambitions in edge computing. Equinix is the largest American data center provider as well as around the world. Its primary focus is colocation, where a customer puts their compute systems in Equinix data centers, so the customer doesn't have to maintain a data center facility. Its edge strategy dovetails from this, in that Equinix's goal is to help large enterprises quickly shift their IT infrastructure to colocations in major cities as needed without having to build their own infrastructure. Equinix also offers a variety of virtual network services to improve edge performance and reduce latency. Edge computing value proposition: In a world in which many large tech companies are adding edge capability to an already large feature set, ClearBlade offers an image of the future in which companies launch to focus deeply on the edge itself. ClearBlade is another startup purely focused on IoT and the edge. ClearBlade Edge allows customers to develop compute services and solve business problems from a single platform. It also offers real-time location and asset tracking, and its middleware platform helps build and connect systems to IoT without coding. This no code focus is a fascinating take on the union of edge and trend within digital transformation to allow all users to build and upgrade applications. The company's no code IoT Application edge-native computing. Its primary products include its ClearBlade Enterprise IoT Platform, ClearBlade Edge IoT Software, and ClearBlade Secure IoT Cloud. It is particularly focused on the transportation, energy, and health care sectors. eWeek has the latest technology news and analysis, buying guides, and product reviews for IT professionals and technology buyers. The site's focus is on innovative solutions and covering in-depth technical content. eWeek stays on the cutting edge of technology news and IT trends through interviews and expert analysis. Gain insight from top innovators and thought leaders in the fields of IT, business, enterprise software, startups, and more. Advertise with TechnologyAdvice on eWeek and our other IT-focused platforms. Property of TechnologyAdvice. © 2021 TechnologyAdvice. All Rights Reserved Advertiser Disclosure: Some of the products that appear on this site are from companies from which TechnologyAdvice receives compensation. This compensation may impact how and where products appear on this site including, for example, the order in which they appear. TechnologyAdvice does not include all companies or all types of products available in the marketplace.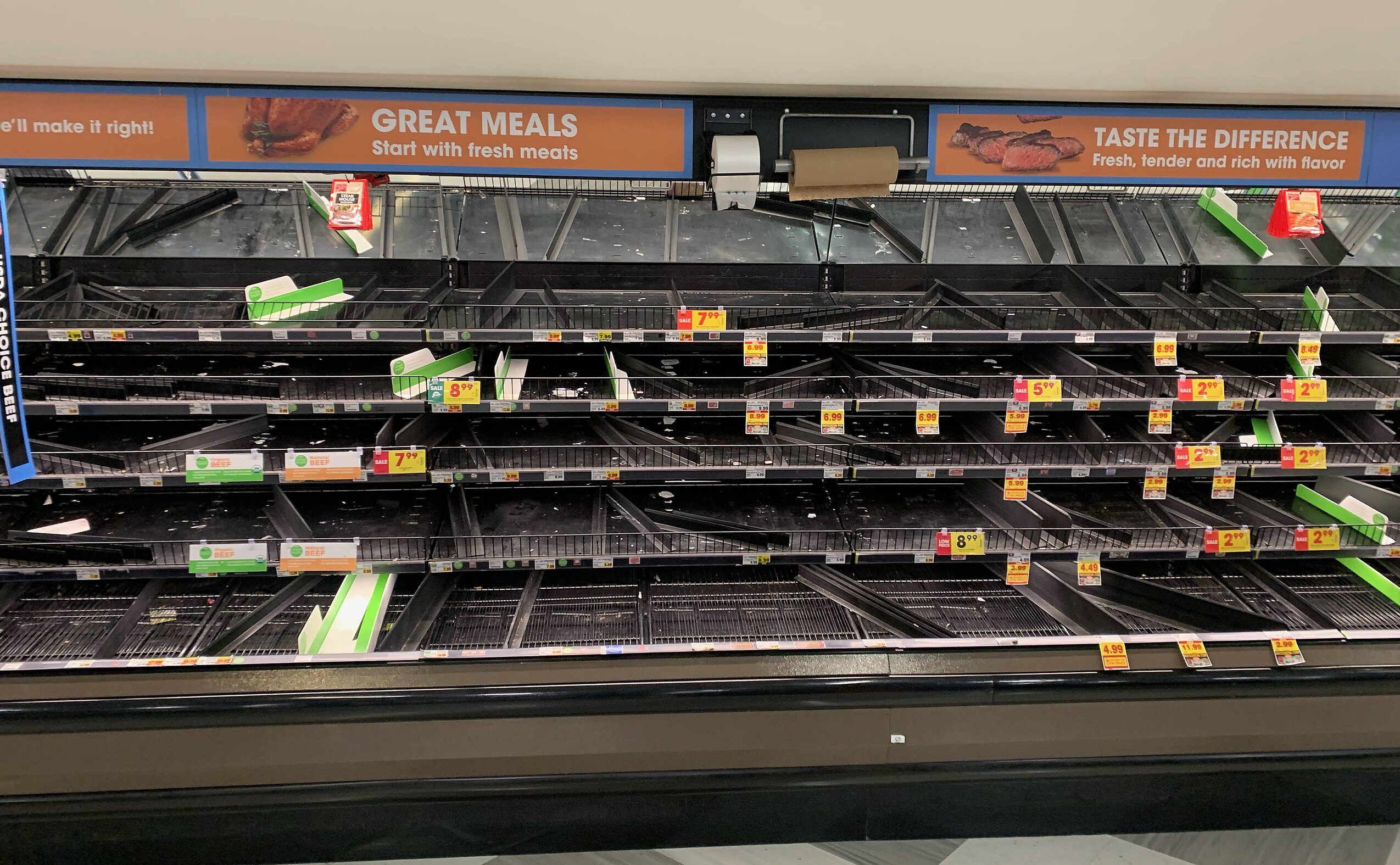 If you've gone shopping for groceries at any point in the last few months, you've probably encountered this nettlesome trend, to one degree or another. Shortages of some products which the store used to have in abundance, which has caused no small amount of consternation for the Biden administration. The root cause includes a protracted supply chain meltdown this year, something that caused at least one Biden official to warn that, no, the government cannot say with certainty that your Christmas presents will arrive on time this year. "I can't promise that every person will get every gift they want on time," Biden himself said this week. "Only Santa Claus can keep that promise. There are items every year that sell out that are hard to find. Some of you moms and dads may remember Cabbage Patch Kids or Beanie Babies." Santa Claus isn't, however, delivering to grocery stores to replenish their shelves. Among the product shortages they're facing? According to news reports, grocery stores are feeling a pinch in their supplies of both maple syrup, as well as fresh produce. Let's start with the second. In November, organizations in the North American Produce Industry issued a statement blaming part of the problem on "crippling port congestion." The statement reads, in part: "On behalf of North America's fresh produce industry, we are calling for urgent government action to address significant ongoing supply chain disruptions with impacts to our food systems, economies, and ultimately individuals and families across the continent and around the globe. "Almost two years since the start of the pandemic, substantial increases in costs and delays along the supply chain threaten our food security and the long-term economic viability of the North American fresh produce sector." For a variety of reasons, meanwhile, Canada (which produces almost 80% of the global maple syrup supply) is having to tap its own emergency supply of the commodity. That's not pandemic- or supply chain-related. It has largely to do with atypical weather this year. However, vendors in the US reportedly aren't having an easy time getting the amount they need from Canada precisely. Because of, you guessed it, supply chain-related delays in shipping. Along these same lines, there have also been reports that ongoing shortages and supply chain issues will impact the production of the iPhone 13 into early 2022. The larger point here: This issue is extremely far-reaching and widespread right now. Anyone who claims otherwise is just trying to score a political point. As an indication of how serious the issue is, the FTC this week formally launched an inquiry into all the myriad supply chain disruptions. The commission said it's ordering nine larger retailers to share information. The group includes Amazon, Walmart, and Kroger, among others. The FTC's announcement went on to note that it's ordered these companies to detail steps they're taking to alleviate disruptions. And "how they allocate products among their stores when they are in short supply."

Previewed in October and officially announced yesterday, YouTube Music's new "Recent Played" widget is now available on Android. By default, "Recently Played" is 5×2 with two sections. The top is a simplified Now Playing with play/pause and thumbs up, similar to "Turntable." You can resize (5×1 or 4×1) the widget to just be this row, with the like button disappearing in the latter configuration. Tapping this area opens the app and not the player. The bottom half provides "quick access to your recently played videos, albums, playlists, and more." It can show 4, 5, 8, or 10 recent tracks, with the largest 5×4 configuration also boosting the album artwork of what's currently on. (You can increase it to 5×5, but that only adds more padding above and below.) Like on iOS, a tap instantly starts playback with this serving as an out-of-app replacement to " Quick picks " or the Library tab's "Recent activity" carousel. This widget has the upside of being persistent compared to the changing positions of sections in the Home feed. This should complete YouTube Music's collection of new widgets, with Recently Played and Turntable reflecting Material You and Dynamic Color. The original Now Playing just picks up rounded corners on Android 12. Version 4.55.55 of YTM for Android widely rolled out to the Play Store this morning. The homescreen object went live as a server-side update this afternoon rather than immediately appearing after updating. With this addition, remaining MY widget rollouts from Google include Photos (next week), Play Books, Calendar, and News. Check out 9to5Google on YouTube for more news:

Keeping a diary / journal is a great way of keeping memories, first and foremost, and for some people, it's a way to relax, and get what's on their mind to paper. Well, if you're not a fan of keeping a physical journal, you'll be glad to know that there are a ton of available for Android that allow you to do the same thing. In this article, we'll list our 10 favorite journal apps for Android, these are some of the best ones you'll find in the Google Play Store. There are 10 apps listed below, though do note that they're not listed in any specific order. All of these apps have really good ratings in the, and pretty much all of them deserve it. Aside from app names and links, you'll also find some additional information about each of the apps, such as a short description, the cost of in-app purchases, app size, official video/image, and so on. Below is a quick overview of the top 10 best journal Android apps for 2021, including any download and in-app purchase costs. Below is a little more information on each app, a suggestion for the type of user the app is best suited to, and a direct link for easy downloading. All download links go to the app's Google Play Store listing. Users are always recommended to download apps from Google Play or an authorized app store. Daynote is without a doubt one of the best journal apps in the Play Store. This is also one of the best-rated apps from this list, it's currently holding a 4.9-star rating. This app looks great, and it has all the features you'd expect out of a journal app. It allows you to jot down your memories, in a really nicely organized way. Passcode protection is also included as a feature, so that nobody can read what you wrote in here. That's not all, though, this app does allow you to customize themes and fonts, so that you feel comfortable sharing your memories. You can opt for a dark theme as well, as the app does support it. You can export your notes in.txt or.pdf formats, if you want, while Daynote also works while you're offline. This is a great journal app, and definitely one that you should try out. If you want a truly simple journal app that will put great focus on your content, and put everything else to the back seat, this is the app for you. Simple Diary gives you this immersive UI when you're noting down stuff, it looks great. The developer does promote this app as a truly simple journal, for people who don't want extra functionality, or anything of the sort. Now, just to be clear, there are some added functions, but only basic ones, that you'd want to have. For example, you can switch between light and dark modes in this app. Dark mode has become a standard in Android apps in the last couple of years, and many people do prefer it. In addition to that, you can set a passcode on this diary, so that nobody can snoop around. And the third feature is the calendar view, which allows you to see your diary entries in a calendar form. That's basically it. Daylio is a bit different than most other apps on this list. This app will help you keep a journal without typing anything. Are you confused? Well, this is not your regular journal app. This app will keep track of your mood, your activities, and much more. All you have to do is tap on different icons that represent different moods and activities. Yes, you can add new activities to the list as well. The app looks great, and it's essentially a mood tracker and a journal all in one. You can even view your stats in the calendar view, to see how your days went. The goal of this app is not only to help you keep track of what you did and what your mood was at the time, but to help you improve your mood in general. To see what you can improve, and to work on it. Reminders are included in the package as well, by the way. My Diary is another journal app from the list that has a truly high rating. This app has 4.8 stars in the Play Store, and there's a good reason for it. It's a proper journal app with all the features you'd expect, and it also looks really nice on top of that. This app is quite customizable. There are a number of themes that you can choose from here, and yes, dark mode is supported. You can sync your diary entries to Google Drive, so that you never lose your entries. Including pictures is permitted, so that your memories end up being even more memorable. The eye protection mode feature is included in this app, while this app doubles as a mood tracker as well. You can include tags to your journal entries, export your entries, and also set a passcode to protect the data. Mind journal is another compelling journal app, but not exactly what you'd expect when you hear the word "journal". This app focuses on your mental health, that is its main focus, without a doubt. Its goal is to track your mood and help you improve your mental health along the way. It essentially serves as a cognitive behavior therapy (CBT) journal, as it uses a number of proven techniques. The app will try to find out what time of day causes a bad mood, what activities are responsible for your negative thoughts, and it will also try to pinpoint ineffective behavior. The app's design is really simple, and some may even refer to it as "calming". If you're feeling unhappy, but you're not sure why, this app may help you get to the bottom of it and also serve as an anxiety relief tool. Grid Diary is a journal / planner app that offers a slightly different UI than what you're used to. As its name says, this app focuses on a grid format, and that format is flexible. In other words, you can tweak it, to an extent. The UI in this app also looks really nice, it's clean, and useful. Different parts of the app are accessible from the bottom, there are five different tabs you can opt for. This app will help you record your mood, develop various new habits, improve your productivity, manage stress, and more. You can, of course, jot down your thoughts and feelings, while the app will provide you with questions that are based on positive psychology. This app also comes with a sync service, which will keep your notes and data backed up online, while it will also be encrypted. If UI design is important to you, and you like the look of news reader apps, this app may be of interest. Diaro is a journal app, but its main layout looks much like a news reader, which is not a bad thing. Thea pp actually looks great, and it also comes with some color coding which represents your mood on certain days. It allows you to attach pictures to your entries, while it also offers passcode protection. This app does serve as a regular diary, but it also keeps track of your moods, activities, events, appointments, experiences, and so on. This app does come with sync backup support. Themes are also supported here, while you also have some custom personalization options. The app is available in over 35 languages, and it's available on the web as well. It also comes with a search function, and much more. DailyLife is a journal app that comes with a ton of features. This app does look very nice, as most apps from this list do, but it does offer a lot of features as well. The app allows you to attach multiple pictures with every entry, while the calendar view is available. In that view, you'll see what your mood was on a specific day, and various other information. The app does allow you to change the font format, just to make the app adapt to you a bit more. Reminders are included, so that you never miss an entry. You can search for a specific entry via a search function which is included, while you can also tag some entries thanks to the hashtag function. This app even allows you to attach music to your entries, and you can even jot down some stuff with a pen if you want. DailyLife allows you to import/export notes, and a lot more. Daybook is another compelling diary / journal app, and it has one of the best designs we've seen. Your entries will be organized in a nice-looking like, which gives you a nice preview of what's written in a single entry, as you can see in the image above. The app also comes with a built-in mood analyzer, and it will gather information from your activity log and mood log to provide insight. You can utilize passcode protection here, if you want, while the app is really easy to use. The calendar view is included in the package, and the app will automatically backup your data, so that you don't have to think about it. You can even use your voice in order to write. The app is even marketed as a daily expense tracker, and so much more than that. You can even activate some of its features via Google Assistant. The last app on the list is simply called "Diary". This is also a journal and a mood tracker at the same time. You can use it to jot down your feelings, track daily tasks, create shopping lists, and much more than that. One of the app's goals is to help with mental health. The app does offer various themes and fonts, giving you some options in the customizability department. Yes, you can set up a passcode if you want. Habit reminders are included in the app, while the app can create backups of your entries in either Google Docs or Dropbox. There are also various achievements you can reach in the app, by being consistent with your entries and whatnot. There are a lot of additional features inside the app that you can delve into, such as font editing, which is well implemented here. This app is so highly rated for a good reason.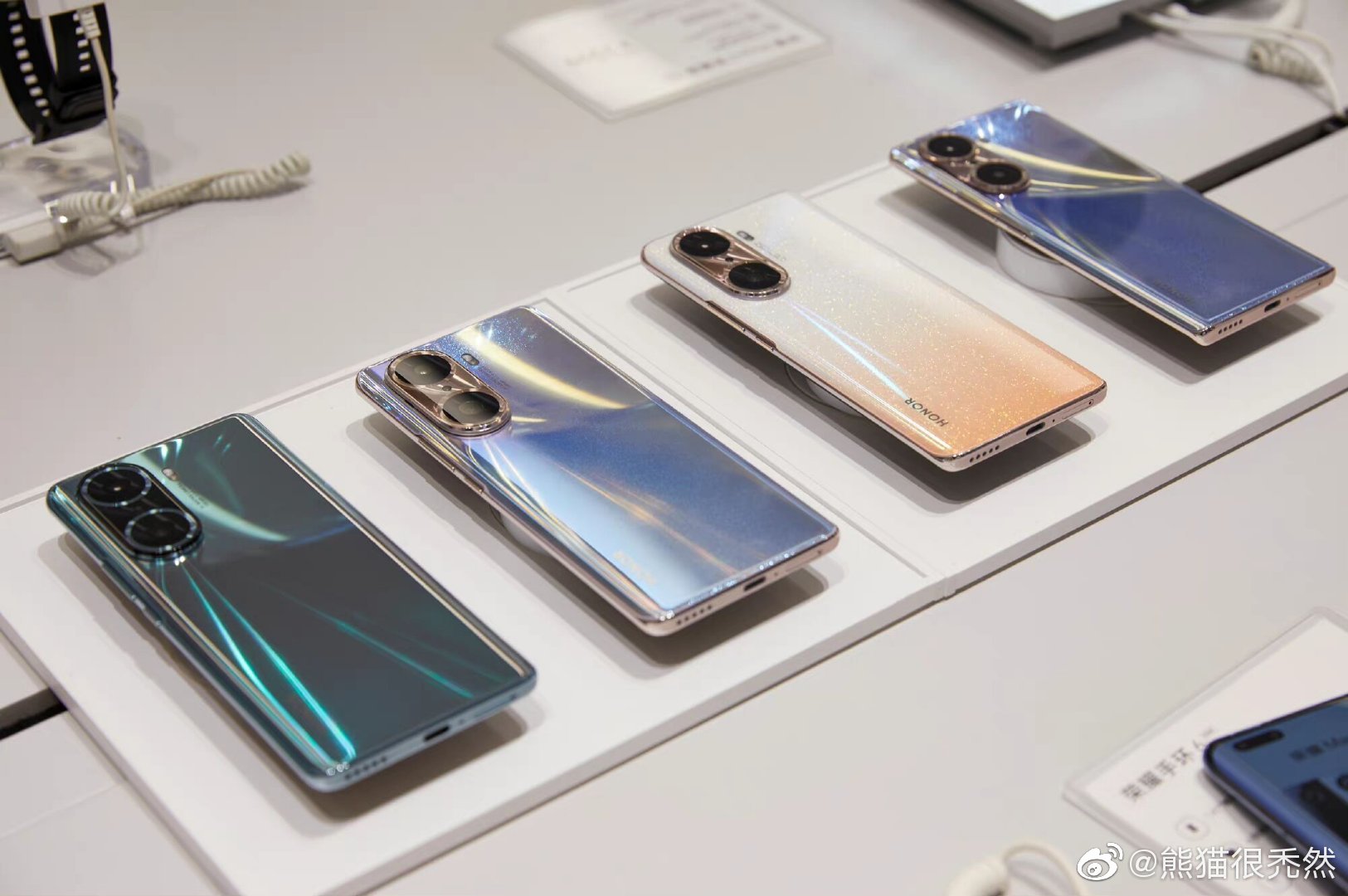 This website uses cookies to improve your experience while you navigate through the website. Out of these, the cookies that are categorized as necessary are stored on your browser as they are essential for the working of basic functionalities of the website. We also use third-party cookies that help us analyze and understand how you use this website. These cookies will be stored in your browser only with your consent. You also have the option to opt-out of these cookies. But opting out of some of these cookies may affect your browsing experience.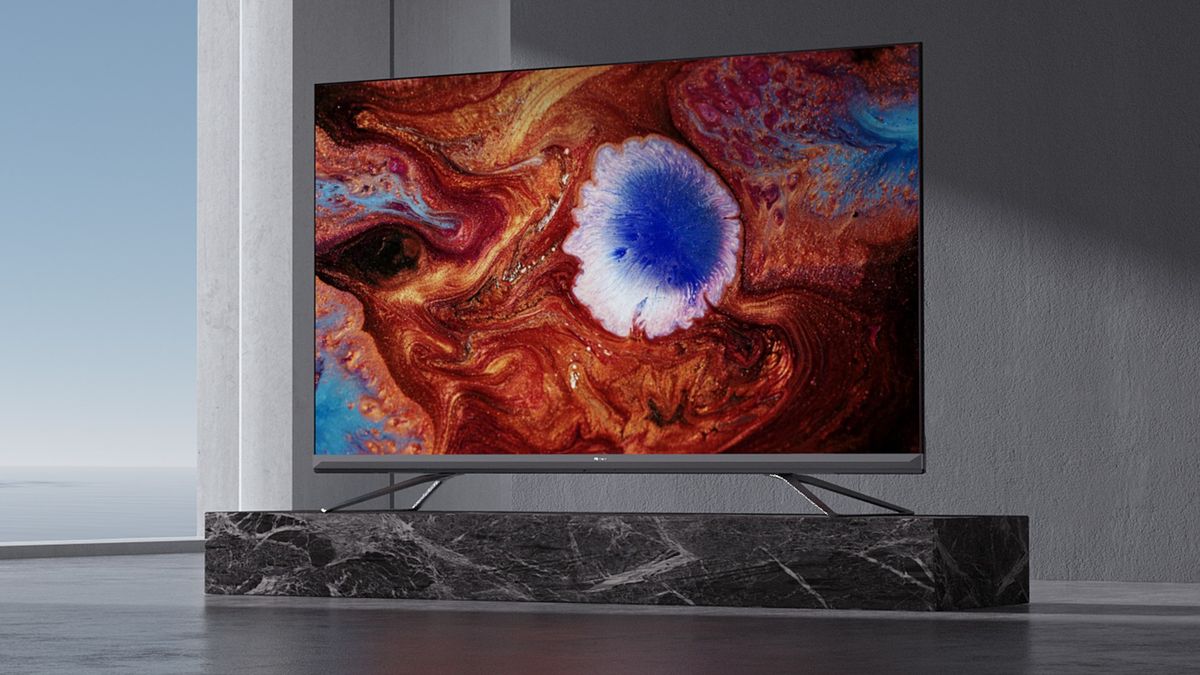 On paper, the Hisense U9DG holds a lot of promise - its Dual Cell design allows the flagship TV to have a grayscale layer hiding behind the front LCD to improve contrast while still keeping colors and brightness high. The result, one would expect, should be an almost QLED experience of bright and punchy visuals and the contrast of an OLED TV. Unfortunately, while it comes close to achieving that - tantalizingly so in fact - it's the other issues that really hold Hisense's 75-inch supersized TV from greatness. One of those primary culprits is the heavy oversaturation of colors in most picture modes and the poor motion control that can leave motion artifacts behind fast-moving objects. We'd also like to have seen Google TV instead of Android TV as the latter can be a little harder to find great new content and more prone to issues, though that wasn't a deal-breaker for us. While it doesn't make the pantheon of the best TVs of the year, with a little refinement to the formula and better motion-processing capabilities Hisense could find it competing with the likes of Samsung, LG and Sony in the premium tier of televisions in the very near future. The U9DG is part of the Hisense 2021 TV lineup and is the most well-equipped TV with 4K from the manufacturer. Originally it was priced at $3,500, putting it in tough competition with the most premium TVs from Samsung, Sony and LG, all of which feel like they have the upper hand here. That said, it's now possible to find the U9DG for around $2,000 instead, and that does help soften the blow a bit. One issue folks might find with the Hisense U9DG is that it's currently only available in a single size and price point. There's a chance that could change in the future as TV makers sometimes release smaller versions of the same TV one year later, but as of right now there's only one massive size to pick from. Although it requires a colossal entertainment center to hold it or a vast amount of wall space should you choose to wall-mount it, the Hisense U9DG is a really sharp looking TV. Friends and family who saw the TV on our entertainment center over the last few weeks have all commented both on the sheer size of the screen and the chic aesthetic. That said, it's heavy – at over 90lbs, you're going to need some help lifting it. Should you choose not to wall-mount it, the large 75-inch screen sits on two triangular legs that extend towards the outer edge of the screen. They help give the TV a lower center of gravity and excellent stability, but they do require a large piece of furniture to sit on. Above the legs is a long silver bezel, a focal point for the front of the screen. On top of providing a nice accent for the screen, the silver bar houses the front-facing speakers that are, well, really quite powerful. There's really no need for a soundbar here unless you want laser-focused Dolby Atmos spatial audio. On the back of the TV is where you'll find all the inputs and outputs and you'll see that the Hisense U9DG is fairly well-equipped for anything you want to throw at it. Sporting two HDMI 2.1 ports for 4K/120, we were able to attach both our PS5 and Xbox Series X and get the highest resolution and framerate in games like Forza Horizon 5, while still having two extra HDMI ports for an additional streaming device and a 4K Blu-ray player. Additional ports here include Ethernet, two USB ports, coaxial for an antenna, RCA composite video input, a digital optical audio port and a 3.5mm audio jack. The last part of the design worth covering is the remote. It's not the best remote we've ever received with a TV, but it's not the worst either. Its large size makes it easy to find and feels great in the hand. It has a built-in microphone that you can use for voice search or communicating with Google Assistant, plus you've got some quick access buttons for the main streaming services like YouTube, Netflix and Amazon Prime Video. While some Android TV models have already converted to the newer Google TV smart platform, Hisense's 4K flagship has not. For now, you're stuck with Android TV. That's not necessarily such a bad thing as Android TV does come with some perks like Chromecast Built-in and Google Assistant support. The former will allow you to cast content from your smartphone or tablet quickly and easily, while the latter can answer questions and search for your favorite shows and movies. Outside of those two advantages, however, there's not much else to say about Android TV. Its row-based user interface isn't cluttered but remains hard to find the content you're looking for and, while it has more apps than nearly any other platform thanks to its Google Play Store integration, few of them feel specifically tailored to Android TV. Ultimately, it's a fine smart platform but far from the most intuitive or immersive out there. The expectation for the U9DG was that it could have the inky black levels of OLED while retaining the peak brightness levels of a high-end LED-LCD screen. And you know what? It almost, almost pulls it off. What we mean there is that the black levels never quite hit the same jet-black levels that an OLED hits, although it has some 2,000,000 contrast control zones on the case. Scenes of perfect darkness do actually get pretty dark, but you can still see some light in there. And while there are no egregious examples of blooming, pixels do bleed together some. Speaking of brightness, however, we do have to tip our caps to the U9DG - it can get excruciatingly bright, especially in a light-controlled room. During the day, the extra brightness allows you to see all the details in movies, TV shows and games without needing to close the blinds, and at night you can really see the full effects of HDR. That extra touch of brightness, likely, is the root cause of the oversaturated colors. Rather than colors coming off as natural in the default picture mode, they come off as unrealistically vibrant, like someone intentionally went into the settings and cranked the saturation setting. You can of course tweak the colors to be a little less intense, but it's a longer process than getting a TV with better out-of-the-box settings and it does require some knowhow. What really can't be fixed (as much as we tried) is the motion processing is a lot worse than on rival flagship screens. Behind the scenes, Hisense is using the Hi-View Engine (4K) to do all the heavy lifting. Without knowing key specs it's hard to pinpoint the problem, but we suspect that either the motion processing algorithm isn't as finely tuned as Sony or LG, or the processor needs slightly more power to do the job. The result is a screen that has a lot of wow factor thanks to its intense brightness and better-than-average black levels, but lacks the refinement needed to compete with the LG G1 OLED, Sony A90J OLED and Samsung QN90A QLED TV. The Hisense U9DG is easily one of the loudest TVs we've tested in the last year. Thanks to its forward- and backward-firing speakers located at the bottom and top of the TV, the U9DG creates a literal wall of sound that, even at low levels, fills the entire room. The way Hisense tuned the TV out of the box focuses mostly on the mid and upper registers that create a lot of vocal clarity, but not a lot of bass slam. That can be tweaked in the sound settings on Android TV, but know that the default isn't completely balanced. Where we have to give the U9DG some credit is by placing speakers and woofers all over the back and bottom of the screen. It's helpful to give a faux-surround sound experience using just the built-in speakers and could easily generate enough sound for folks who may be reluctant to buy a separate soundbar. While the sound could be a bit more balanced and extra attention could've been given to the lower registers, this is still an incredibly loud TV that should help even the hardest of hearing among us to understand what characters are saying on the screen. You're after a unique ULED TV with better black levels than a traditional LED-LCD TV While it doesn't quite achieve OLED levels of performance, with 2,000,000 contrast control zones, the U9DG does get exceptionally dark compared to a traditional LED-LCD screen. You need a 75-inch TV to fill some wall space Although its single size and price point make it less versatile than other TV series, the U9DG could be a perfect fit for folks who just want something large and in charge for their living room. You're looking for a TV that doesn't need a soundbar Sometimes you don't have the space for a soundbar due to certain circumstances. If you fall into that category, you're going to love the sound quality of the U9DG that rivals - and even surpasses - some of the soundbars on the market right now. Precise color accuracy or motion processing are important to you Due to issues with the processor and penchant for brightness, colors can look oversaturated and unrealistic, while motion processing can leave artifacts behind fast-moving images. Android TV feels a little dated to you Android TV isn't a deal breaker for the U9DG, but is a disappointment considering that other screens from Sony are getting the upgrade to Google TV. Google TV feels a little more modern thanks to its content-first approach and large tiles while Android TV feels a bit dated with its rows and difficult UI. You feel like your money could be better spent elsewhere We often advocate for some very expensive technology here, but the U9DG just feels far too expensive for what you're getting in terms of performance. You can buy a decently sized OLED for the same price or save the money for an ultra-premium 8K TV that has even more features for just a little more.

Uber partners with WhatsApp, announces ride-booking via WhatsApp in India. Here's how you can book Uber ride through WhatsApp. The ride-hailing app Uber on Thursday announced its partnership with the Meta-owned instant messaging app WhatsApp. Now, Uber will be offering ride-booking using WhatsApp in India, a world-first for Uber. The ride-hailing service would allow users to book the ride using Uber's official WhatsApp chatbot, making ride-booking easy as sending a WhatsApp message. Uber's new ride-booking option is built on WhatsApp's Business Platform. The option is first rolling out on a pilot basis in Lucknow and will be later expanded to other cities of India in the future. Sharing her thoughts on the partnership, Nandini Maheshwari, Sr. Director, Business Development, Uber APAC, said, "We want to make it as easy as possible for all Indians to take an Uber trip, and to do that we need to meet them on platforms they are comfortable with. Our partnership with WhatsApp does just that, giving riders a new way to get a ride through a simple, familiar, and trusted channel. We are thrilled at this global-first integration for Uber, and look forward to rolling it out across India." With the option to now book Uber rides on WhatsApp, customers won't need to download the Uber app on their smartphones. Uber's WhatsApp chatbot will be managing every step a user would have needed the app for – registration, booking a ride, and getting a trip receipt. Everything will be done within the WhatsApp chat itself. "The WhatsApp Business Platform has been an important lever for businesses that want to build a direct connect with their consumers. The Uber experience on WhatsApp is simple, familiar, and relatable for users and has the potential to accelerate the adoption of Uber with a new category of riders in India. We are excited about the potential of this partnership and look forward to creating more such customised solutions for products and services across sectors in India," said Abhijit Bose, Head, WhatsApp India. Users need to follow these three simple steps to book an Uber ride through Whatsapp. After booking the ride, the user will receive the driver's name and licence plate number of the vehicle. Further, riders will be able to track the ride and call the driver anonymously. Uber will be providing the same safety features and insurance protections as the riders who book trips via the Uber app directly. Uber will inform riders about the safety protocols within the WhatsApp chat itself. In case of some emergency, a user can send 'help' to the chatbot to reach Uber. On selecting the "emergency" option, the rider will be getting an incoming call from the customer support team. Riders can also contact Uber's safety line number after 30 minutes of the ride's completion. The service will be available to both new and registered Uber users. Moreover, drivers won't find any changes between the rides booked through WhatsApp and the Uber app. Currently, the chatbot is only available in the English language. But it is expected to be available in other Indian languages in the future.

Where Are You Christmas (Tree)? Why Can't I Find You? Persistent global supply chain issues seem to be causing a delay in Christmas cheer. It's time to deck the halls, but the persistent global supply chain issues seem to be the grinch stealing Christmas­ — trees. Consumers visiting their local tree farms in search of the perfect fir may be shocked by the limited choices. While environmental factors and lack of tree planting are playing a significant role in the shortage of real trees, supply chain issues are affecting the availability of both real and artificial trees — and many other holiday goods. Timothy Brown, managing director for the Supply Chain and Logistics Institute at Georgia Tech has more than 35 years of experience in supply chain optimization and says that product delays and scarcity, as well as price increases, can be largely attributed to labor shortages, among other things. The Who: Lack of Labor The cost of Christmas cheer is up because Santa is in desperate need of more helpers. There are many factors affecting the flow of goods, but the most universal issue companies are seeing is labor gaps. "Many brands are struggling with baseline production of standard items let alone trying to keep up with the peak that comes with the holidays," Brown explains. Consumers are not only seeing limited availability, but they are also being faced with higher prices for their holiday favorites. Brown says the cost of labor has gone up significantly, driving up the costs to shoppers. "Companies with a labor-intensive workforce are seeing higher turnover and demands for higher wages," he continued. "In order to make a profit, companies are having to increase prices." Feedback from many companies has been that people are just not wanting to do certain jobs anymore. For instance, long-haul truck drivers that were once willing to spend weeks at a time away from their families are less likely to work those hours now. Brown says we are also seeing an increase of people retiring early, staying home with their children, and choosing gig-based employment. There has been a rise in people choosing jobs like ride-sharing, freelance work, and entrepreneurship because it allows for flexibility. The How: Transportation Pileup Your Christmas tree may be stuck on a truck, but where is the truck? The imbalance of supply and demand in shipping container movements is partly to blame. Brown says that "the cost of fuel, shortage of containers, and lack of drivers are huge barriers in getting these goods to consumers." The congestion seen at the ports is not only restricting the turnaround time of products but also exacerbating the labor shortage. It now takes longer to make one trip, and many drivers are quitting these jobs because it is limiting the number of turns they're able to get paid for each shift. And companies are facing higher prices to maintain production, with the cost of containers from places like China more than doubling. But another option for transportation is using railroad. "I get excited about the potential for expanded use of rail for container movement," he explains. "A unit train might move 400 containers with a crew of two people, while trucking would require 400 drivers." Using this form of transportation could improve the flow of goods and materials, but there are some day-to-day issues that come along with that. For example, it's not uncommon for government officials to hear from constituents voicing concerns about street congestion and noise levels generated by railroad crossings. The Why: Supply, Demand, and Everything in Between Holiday lists are long and filled with everything from toys, to cars, to décor. Supply chain challenges can come about through constrained supply, excess demand, or disruptions in the flow from supply to demand. In a typical year, it's not unusual to see one of these challenges. This year is unique in that consumers are simultaneously experiencing all three. Consumer demand has spiked while, at the same time, the impacts of the Covid-19 pandemic are still taxing supply flows. Brown says the issues consumers are currently seeing are unique and typically don't happen at this scale and for this long. He adds there is little indication that some of the challenges (e.g., labor shortages) will be solved anytime soon. He predicts that simple goods, like paper and food staples, may be restored to normal flow within the next six months, but the more complex goods, such as cars and computers, could take a year or more. Oh, Christmas tree… oh, Christmas tree, it still may be hard to find you. So, it's best consumers start shopping early and be prepared to pay higher prices. Tim Brown serves as Managing Director of Georgia Tech's Supply Chain & Logistics Institute (SCL). Mr. Brown has more than 35 years of experience in supply chain optimization and strategy through work in industry operations, consulting services, and as an educator. He is responsible for strategic planning and development of executive education programs at SCL. He also serves as the liaison to on- and off-campus professional associations, organizations, and individuals regarding development and delivery of programs in support of expanding SCL's global mission to enable supply chain professionals, businesses, and governments to transform complex supply chains, improve logistics performance, and increase competitiveness by applying education, innovation and emerging practices.

Verizon's 5G Home service has expanded into two more cities, the carrier announced Thursday. Parts of Dayton, Ohio, and Jacksonville, Florida, will now have access to Verizon 5G Home, which touts download speeds of up to 1Gbps with no data caps. The service costs $50 a month if you're a Verizon mobile customer, of $70 a month if not. New subscribers of Verizon 5G Home will also be given Disney Plus and AMC Plus for 12 months, a Google Nest Hub Max and a $100 bill credit. Read more: Is 5G home internet the answer to your broadband needs? Verizon 5G Home is now available in parts of 62 cities across California, New York, Texas, Florida, Arizona, Colorado, Connecticut, Alabama, Georgia, Iowa, Illinois, Indiana, Kentucky, Louisiana, Michigan Minnesota, Missouri, North Carolina, Nebraska, New Mexico, Nevada, Ohio, Oklahoma, Oregon, South Carolina, Tennessee, Utah, Washington and Wisconsin.

If you're a Zoom user, you could be entitled to a minimum $15 payment for your troubles over the company's security flaws that enabled the practice of " Zoombombing." The payment amount comes after Zoom announced earlier this year that it had reached an agreement of $85 million to settle the privacy issues at the heart of the class-action lawsuit. Zoombombing emerged as a result of lax security protocols inside Zoom's videoconferencing and collaboration app, which gained popularity as a work tool during the global pandemic. Outsiders were able to hijack and disrupt private video calls as a result of Zoom's security practices at the time. Disruptions could potentially involve vulgar, racist, pornographic, or otherwise objectionable conten. The company has since made changes to how Zoom operates to prevent Zoombombing disruptions. Even if you have never experienced Zoombombing, you can still be entitled to compensation as part of the class-action settlement terms. At the minimum, the agreement will pay you $15 for a claim if you ever registered, used, opened, or downloaded the Zoom Meeting App in the period between March 30, 2016 and July 30, 2021. If you are a paid user of the Zoom Meetings App, you may eligible for a larger $25 settlement. Paid users can submit a claim for the larger amount of either $25 or up to 15% of the subscription cost before any optional features were tacked on, according to Zoom's settlement agreement. The bad news is that if you are a government user or an owner of an enterprise-level account, you're excluded from making any claims. If you qualify for either compensation level, you can make an online claim. The claim form must be completed by March 5, 2022. According to The Verge, the preliminary settlement has been approved by the court, but the final approval is subject to a final hearing scheduled for April 7, 2022. Zoom has denied any wrongdoing as part of its settlement agreement. As a result of the nuisance created by Zoombombing, the company has since made changes to the platform, including alerting users and hosts when meeting participants join from third-party apps, providing users with privacy training, and fixing its end-to-end encryption technology to make video calls more secure.

The paper, digitally available now and in print on December 15 in the journal Applied Energy, finds that CHP -- or cogeneration -- could measurably reduce Georgia's carbon footprint while creating green jobs. Georgia ranks 8 th among all 50 states for total net electricity generation and 11 th for total carbon dioxide emissions, according to data from the U.S. Energy Information Administration. "There is an enormous opportunity for CHP to save industries money and make them more competitive, while at the same time reducing air pollution, creating jobs and enhancing public health", said principal investigator Marilyn Brown, Regents and Brook Byers professor of Sustainable Systems at Georgia Tech's School of Public Policy. Benefiting the Environment, Economy, and Public Health The research finds that if Georgia added CHP systems to the 9,374 sites that are suitable for cogeneration, it could reduce carbon emissions in Georgia by 13%. Bringing CHP to just 34 of Georgia's industrial plants, each with 25 megawatts of electricity capacity, could reduce greenhouse gas emissions by 2%. The study authors, using modeling tools they developed, note that this "achievable" level of CHP adoption could add 2,000 jobs to the state; full deployment could support 13,000 new jobs. According to Brown, CHP systems can be 85 to 90% efficient, compared with 45 to 60% efficiency of traditional heat and power systems. CHP has advantages over renewable electricity from solar and wind, which only offers intermittent power. CHP technologies co-produce electricity useful for heat and cooling, resulting in ultra-high system efficiencies, cleaner air, and more affordable energy. Georgia industries that would profit from CHP include chemical, textile, pulp and paper, and food production. Large commercial buildings, campuses, and military bases also could benefit from CHP. By utilizing both electricity and heat from a single source onsite, the energy system if more reliable, resilient, and efficient. CHP can meet the same needs at higher efficiency using less overall energy, while reducing peak demand on a region's utility-operated power grid, Brown explained. In addition, if there is an outage or disruption in a community's power grid, companies with their own onsite electricity sources can continue to have power. Calculating CHP Costs and Benefits per Plant The research used a database of every Georgia industrial site to determine which facilitates operated or could operate a CHP system. They then identified the appropriate type of CHP system for plants without one. To help assess if a CHP system was a financially sound investment, they developed a model to estimate the benefits and costs of each CHP system, factoring in the cost to install the equipment, operations and maintenance, fuel expenses, and financing. The result was an estimated "net present value" of each system that reflected the present value of future costs and benefits, Brown explained. The paper also used data analytics to predict economic and health benefits of CHP for Georgians. Plants converting to cogeneration could boost the state's clean energy workforce by 2,000 to 13,000 depending on how widely it's adopted, Brown said. Currently, the state has about 2,600 jobs in electric vehicle manufacturing and less than 5,000 in the solar industry, according to the 11 th Annual National Solar Jobs Census 2020. In addition to job growth, CHP adoption could lead to dramatic health benefits for the state's more vulnerable residents, Brown emphasized. "We're displacing more polluting electricity when companies generate their own from waste heat", she noted. The study estimates nearly $150 million in reduced health costs and ecological damages in 2030 in the "achievable" scenario for CHP, with nearly $1 billion in health and ecological benefits if every Georgia plant identified in the study adopted CHP. "The public health improvements are gigantic -- that's a lot of lives saved, as well as childhood asthma and heart problems avoided", Brown said. Georgia Tech's research was sponsored by Drawdown Georgia, a statewide initiative focused on scaling market-ready, high-impact climate solutions in Georgia this decade. The organization has identified a roadmap of 20 solutions, including electricity solutions such as CHP. The impact of CHP could be dramatic considering that electricity generation accounts for nearly 37% of Georgia's energy-related carbon dioxide emissions, according to findings Brown and other researchers published earlier this year in the journal, Environmental Management. Identifying Ideal CHP Sites Georgia Tech researchers identified numerous different industrial sites in Georgia that could use combined heat and power. Ideal locations include established universities or military bases, and large industrial sites such as paper making, chemical sites, and food processing facilities. Georgia's number-one industry is agriculture, with chemicals and wood products among the state's top manufacturers. "I find Georgia's potential to take advantage of existing industrial and commercial facilities to build CHP plants very interesting", said study co-author Valentina Sanmiguel, a 2020 master's graduate of the School of Public Policy in sustainable energy and environmental management. "I hope both industries and policymakers in Georgia realize the benefits that cogeneration has on the environment, the economy and society and take action to implement CHP in the state at a greater scale." Dissecting Hurdles to Adoption Despite the advantages of CHP, there remains hurdles to its adoption -- for one, establishing these facilities is capital-intensive, ranging from tens of millions for a campus CHP plant to hundreds of millions for a large plant at an industrial site. Once built, these facilities require their own workforce to operate, explained Brown. "The cost-competitiveness of CHP systems depends significantly on two factors -- whether they are customer or utility-owned, and the type of rate tariff they operate under", said Brown. In the paper, Georgia Tech cited three ways to improve the business case for CHP: clean energy portfolio standards, regulatory reform, and financial incentives such as tax credits. Those approaches have worked well in North Carolina, noted Isaac Panzarella, director of the Department of Energy Southeast CHP Technical Assistance Partnership, and the assistant director for Technical Services for the North Carolina's Clean Energy Technology Center at North Carolina State University. North Carolina State University, where Panzarella is based, recently installed its second CHP facility on campus. North Carolina, he added, has a policy that supports the use of renewable energy. Along with solar and wind, North Carolina embraced converting waste from swine and poultry-feeding operations into renewable energy. "It's taken a long time, but finally there are more and more of these digester or biomass operations, using CHP to generate electricity and thermal energy from those waste resources", he said. While Georgia Tech is not yet operating a CHP system, the Campus Sustainability Committee is currently examining options for lessening their energy footprint. "Georgia Tech seeks to leverage Dr. Brown's important research, and the deep faculty expertise at Georgia Tech in climate solutions, as we advance the development of a campus-wide Carbon Neutrality Plan and Campus Master Plan in 2022", said Anne Rogers, associate director, Office of Campus Sustainability. "The Campus Master and Carbon Neutrality Plan will provide a roadmap to implementing sustainable infrastructure solutions to advance Georgia Tech's strategic goals." Brown emphasized that Georgia utilities should get behind cogeneration projects to help the state reduce its carbon footprint. Another hurdle is the relatively low electric rates in the Southeast, which provide less of an opportunity to achieve a reasonable payback on those systems. Georgia's industries that wish to be competitive globally need to look at CHP considering that the rest of the world is embracing renewable and recycled energy at a faster rate than the U.S., Brown noted. "In industries where CHP is well understood, and there are solidly established businesses, it's a great investment and a smart way to keep jobs in the community, while being good for the environment. The hurdles are not about technology; they are all about policies and business models", she concluded.

A fun food colorant with a scientific name -- phycocyanin -- provides a vivid blue pigment that food companies crave, but it can be unstable when placed in soft drinks and sport beverages, and then lose its hues under fluorescent light on grocery shelves. With the help of physics and the bright X-ray beams from Cornell University's synchrotron, Cornell food scientists have found the recipe for phycocyanin's unique behavior and they now have a chance to stabilize it, according to new research published Nov. 12 in the American Chemical Society's journal BioMacromolecules. "Phycocyanin has a vibrant blue color", said Alireza Abbaspourrad, assistant professor of food chemistry and ingredient technology in the College of Agriculture and Life Sciences. "However, if you want to put phycocyanin into acidified beverages, the blue color fades quickly due to thermal treatment." The research, "Tuning C-Phycocyanin Photoactivity via pH-Mediated Assembly-Disassembly", was authored by Ying Li, a doctoral student in food science; Richard Gillilan, staff scientist at the Macromolecular X-ray science at the Cornell High Energy Synchrotron Source; and Abbaspourrad. Most food companies seeking blues in their food use synthetic food dye, Abbaspourrad said. Phycocyanin is a natural and more nutritional protein derived from algae, which is the main ingredient in spirulina, mostly sold in powder form at health food stores. The food scientists wanted to understand its color properties and how it worked. Food science, meet physics. The researchers partnered with the Macromolecular Diffraction Facility of the Cornell High Energy Synchrotron Source (MacCHESS) and used Size-Exclusion Chromatography coupled to Small-Angle X-ray Scattering (SEC? SAXS) on a beamline. Phycocyanin was placed into a biological fluid and brought to the MacCHESS laboratory. There, intense beamline X-rays were channeled into tiny drops of the fluid. The small-angle X-ray scattering showed that as pH levels, the molecular strands changed into different shapes, folds and assemblies. "So as pH changes, the phycocyanin molecules form in different ways", Li said. "If the pH goes up, the molecules come together and if the pH level goes down, the molecules disassemble. "As we changed the environmental stimulus for the phycocyanin, the molecules modulate their behavior in terms of how they interact with light", she said. "It's a relationship of the protein structure and the color stability." The acidity of the environment can essentially mediate an assembly-disassembly pathway, Abbaspourrad said. "Through the X-ray scattering we could see the proteins and see how their monomers are assembled together and how the oligomers disassemble", he said. "That's the root cause for how the blue color fades." This research was funded by U.S. Department of Agriculture (National Institute of Food and Agriculture), and CHESS is supported by the National Science Foundation, New York state, and the National Institutes of Health and its National Institute of General Medical Sciences.

The reasons for the higher probability of severe symptoms and death in the elderly in response to a SARS-CoV-2 infection remain unclear. ACE2 expression has been positively related to patients' age, for example in the nasal epithelium, the first point of contact with SARS-CoV-2. Lower ACE2 expression in children relative to adults may explain why COVID-19 is less prevalent in children, and the expression and distribution of the ACE2 receptor may be relevant for the progression and prognosis of COVID-19. The research findings now show that ACE2 protein expression is elevated in aging human and mouse lungs, including in alveolar epithelial type II cells (ATII). In the lungs, ACE2 is mostly found on the surface of ATII cells, and these cells are thus likely the primary target of SARS-CoV-2 infection in the lungs. SARS-CoV-2 mainly spreads via respiratory droplets and the lung is the first target organ of the virus. Indeed, pneumonia is the most common complication seen in COVID-19 patients, at an occurrence of 91%. In order to reveal the molecular mechanism underlying the upregulation of ACE2 during aging, the researchers turned to in vitro and in vivo models that recapitulate some key aspects of aging. Aging is associated with telomere shortening and damage in a range of tissues in different species, including humans. Telomeres are the regions at the ends of linear chromosomes that are essential to protect chromosome ends from shortening during repeated cell replication cycles, which would result in the loss of crucial genetic information. When telomeres become critically short, they are sensed as DNA breaks and activate DNA damage response pathways. D'Adda di Fagagna working at IFOM in Milan and CNR-IGM in Pavia and colleagues either inhibited the general DNA damage response by targeting ATM, a major enzyme of the DNA damage response pathway, or they inhibited the telomeric DNA damage response specifically using telomeric antisense oligonucleotides (tASO). Both approaches prevent ACE2 gene and protein upregulation following telomere damage in aging cultured cells and in mice. The group also used a cell culture model in which the DNA damage response is activated specifically at telomeres in the absence of telomere shortening, with the same results. These findings indicate that it is the DNA damage response activation, rather than telomeric shortening per se, that is responsible for ACE2 upregulation. Understanding the mechanism of age susceptibility to SARS-CoV-2 infection is important for targeted therapeutic approaches, which might in principle include the use of tASO-mediated inhibition of the telomeric DNA damage response. ACE2 also has a role in the regulation of blood pressure and the balance of fluids and salts and is expressed in other human tissues, for example the heart and kidney. The findings reported here may thus also have broader medical implications beyond COVID-19. However, further research is needed to establish whether reducing ACE2 expression has beneficial effects on SARS-CoV-2 infection rates and on the severity of COVID-19 symptoms in in vivo models. Further work also needs to be carried out to understand how DNA damage response signaling leads to increased Ace2 gene expression.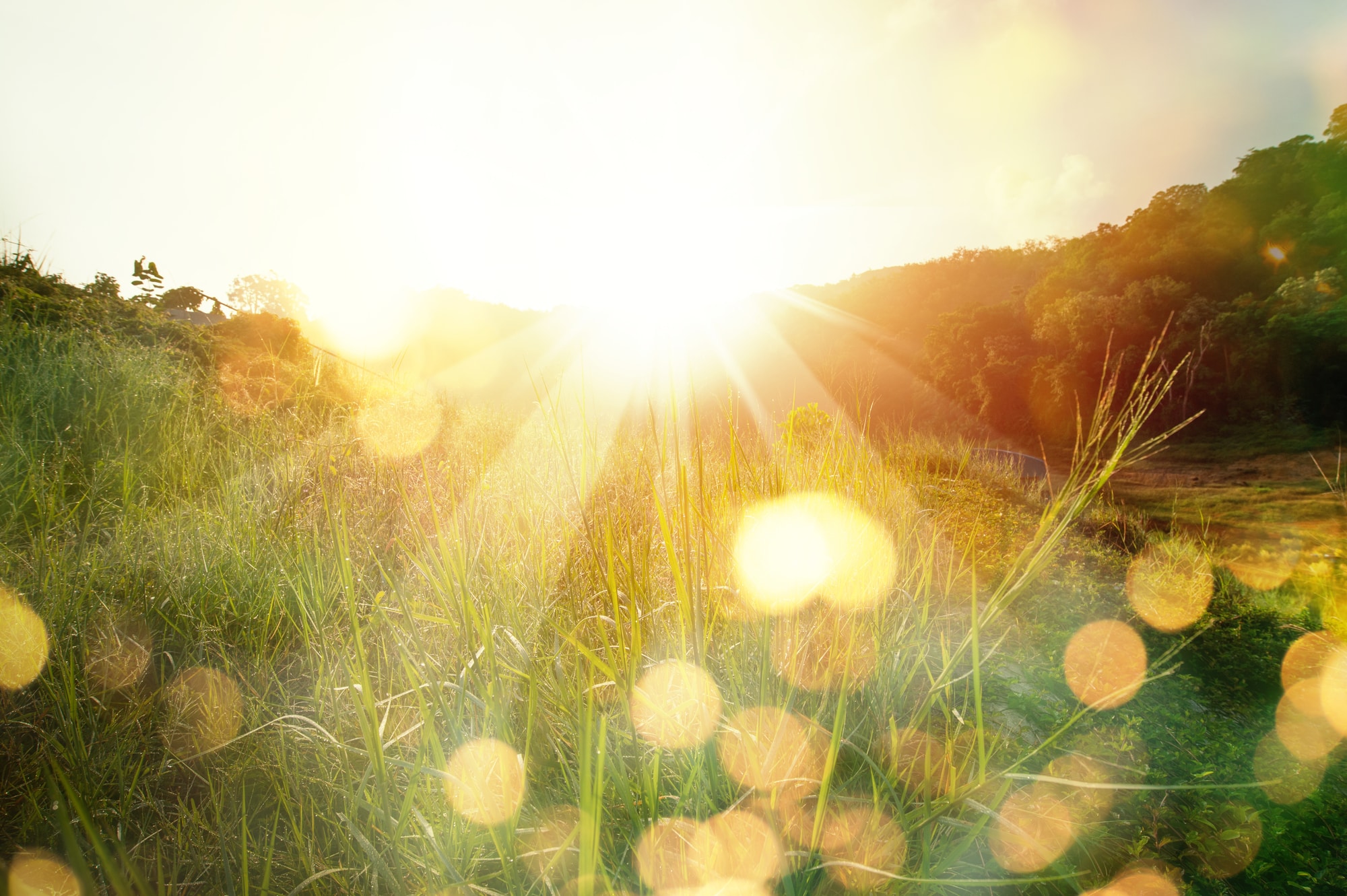 Astrophotographer Andrew McCarthy has released a new series of sun photos that perfectly capture the intensity of our star. The photo, which McCarthy shared on his Instagram and in a Reddit post, offers a detailed look at our star. McCarthy created the photo using 150,000 images he captured with a telescope. After capturing, he combined the photos to create one of the most detailed looks at the sun that we've ever seen, and it's something that everybody should see for themselves. McCarthy captured the photos using a modified solar telescope. In the Reddit post, he warned that users shouldn't look at the sun through a telescope normally. However, his telescope has been modified to purge the heat captured when directing it at the star. This lets him capture sun photography without his camera catching on fire. To make this picture happen, McCarthy captured over 300,000 images. But, he only used the best 150,000 images to make the photo. He then combined those images together to help remove the distortion effects of the atmosphere. The result is an incredibly sharp image that shows tons of detail along the sun's surface. When looking at the photo, you can clearly see the textures that make up the surface of the star. Also, solar flares can be seen sprouting from the side of the star. It's an exceptional shot of sun photography. If you're a space lover, then you're definitely going to want to check it out. Because of how dangerous it is to look at the sun through a telescope, McCarthy had to use a special type of telescope. There are, obviously a lot of guides out there on how to photograph the sun easily, but it sounds like McCarthy used a bit more of a professional setup than just an iPhone 13. According to a response made by McCarthy on the Reddit thread, he used a solar telescope with a narrow bandpass. This allowed him to capture sun photography with higher contrast. He did note in the response that it can be quirky. And, unless you get a good photo you might not see very much. While the main photograph is a zoomed-out look at the sun, McCarthy did include a few close-up zooms in his Instagram post. He created the original sun photo at 300 megapixels. That's a bit difficult to host on social platforms like Reddit. McCarthy has the full-scale photo available on his Patreon. McCarthy also previously shared some stunning photos of our recent partial lunar eclipse. It was the longest partial eclipse we'd experienced in almost 600 years.

Final Fantasy 14 Endwalker comes out on Dec. 7, but players can jump into the game starting on Friday. Early access for the upcoming expansion is available for those who already pre-ordered the new game. Here's everything you need to know about Final Fantasy 14 Endwalker Early Access. Endwalker is the newest expansion for Square Enix's MMORPG, Final Fantasy 14. It's set for release on Tuesday following a small delay in November. Players who pre-ordered the expansion will be able to play the game before its official release starting Friday. All of the new content and changes coming in the expansion will be available during the early access, allowing players to get an early start to the game. Square Enix said Wednesday early access will begin following server maintenance for the game. Start time will be 1 a.m. PT (4 p.m. ET) on Friday. Now, whether you will actually be able to play the game at that time is unclear. Endwalker has been highly anticipated among the Final Fantasy 14 community. Expect players to be up late to jump into the game as soon as the maintenance is over. This means there could be very long queues before players can actually play the game. Square Enix already apologized in advance on Monday for any congestion when early access starts. There's also a matter of downloading the new content. On Steam, Final Fantasy 14 plus Endwalker are listed as taking up 80GB of storage. With the base game taking up 60GB, the expansion should be a 20GB download. Early access ends on Dec. 10, requiring players to use their Final Fantasy 14 Endwalker code to continue playing with the new content. Early access is available only for those who pre-ordered the game either on Steam, through Square Enix's site or through Sony's PSN Store. Steam users will find their early access codes under the "CD Keys" option, PS4 and PS5 owners will have their accounts automatically registered for early access and those who pre-ordered via Square Enix will receive a code that they will have to use on the Mog Station site. Square Enix provided more detailed steps on getting access for those in need of help. Endwalker costs $40 on Mac, PC, PS4 and PS5. As the fourth expansion for Final Fantasy 14, Endwalker will be the culmination of the game's storyline since the beginning. Players will also have access to two more jobs: the Reaper who summons spectral monsters to fight, and the Sage who can heal as well as buff other players. The new race of male Viera will also be available in Endwalker. Previously, the big hare-eared Viera race was limited to only females. There will also be new areas to explore, raids, weapons and more content in Endwalker.

In a southern and sparsely populated region of Chile, scientists excavated the skeletal remains of a naturally armored dinosaur that lived over 70 million years ago, during the late Cretaceous period. Much to the team's surprise, they found it possessed a rather bizarre feature -- knife-like artillery in place of a tail. Although echoing beings straight out of fantasy novels, armored dinosaurs are a well-known crew. Ranging from the sharply adorned Kentosaurus to the curvy backed Hesperosaurus, paleontologists have already studied a long list of the naturally shielded animals. But this new member of the warrior-like troop of beings piqued researchers' interest because of its specialized armament that could've once sliced through enemies. The ancient herbivore "evolved a large tail weapon unlike any dinosaur", the team said about their discovery in a report published Wednesday in the journal Nature. The dinosaur's oddly shaped backside is decorated with a whopping seven pairs of bony deposits fused together, emulating actual blades. The team dubbed the two-meter (about six and a half foot) long species Stegouros elengassen due to the rest of its body resembling the Stegosaurus -- a.k.a. Spike from The Land Before Time. Later, extensive DNA analysis and cranial examination revealed the animal to be more closely related to a dinosaur family called Ankylosaurs, but the team decided to keep the initial name. However, "Unlike the Ankylosaurs of the northern hemisphere, our new dinosaur possesses light armor, slender legs, and a smaller size ", Sergio Soto Acuña, lead author of the study and a doctoral student at the University of Chile, told CNN, comparing the tail to that of a rattlesnake. Presumably, the dangerous appendage was used to defend against predators -- but either way, "it's a really unusual weapon", Alex Vargas, co-author of the study and a University of Chile paleontologist, told the Associated Press. "Books on prehistoric animals for kids need to update and put this weird tail in there… It just looks crazy."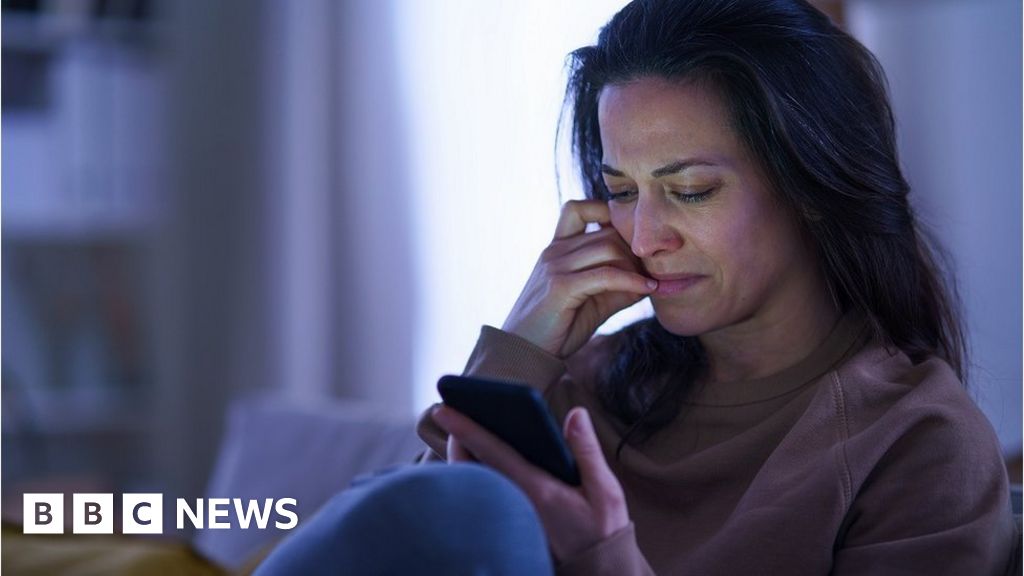 Maria says she grew up in a "loving" Catholic family on the east coast of America, with large Sunday dinners a weekly staple. Her parents had a good marriage and she wanted that respect and closeness in her own relationship. When she met her husband in her early twenties, it felt like love. But romance quickly soured, turning in to a 25-year tale of abuse and control. First there was the name-calling. Then, complete control of her finances, her movements, and eventually over their three sons. Her husband objected to her having a job where she would interact with other people and he banned her from using the computer. "He would call me fat every day, he would barricade me out of the house when he was angry" she recalls. Eventually, the financial abuse ramped up. First, he would take away her paycheque from her cleaning job, then, he applied for credit cards in Maria's name using her social security number. Six years ago, Maria finally broke down when she heard him say he wanted her dead. With the help of her church and family she slowly formulated an escape plan. After losing their property to foreclosure, she eventually moved in with her sister. She got a laptop for the first time and finally had the freedom to set up a Facebook account. She started dating. But soon, her ex-husband would quote her messages to a man she was seeing. Her ex also started turning up wherever she was. She would suddenly spot him driving behind her on a motorway. Once, she was so terrified that he was chasing her and could possibly pull a gun, that she called the police. Although she didn't press charges, the stalking eventually subsided and she moved further away. But she found out she had been a victim of so-called stalkerware. Stalkerware is commercially available software that's used to spy on another person via their device - usually a phone - without their consent. It can allow the user to view someone else's messages, location, photos, files, and even eavesdrop on conversations in the phone's vicinity. To help tackle the problem Eva Galperin formed the Coalition Against Stalkerware in 2019. She decided to set up the group after looking into reports from a number of alleged rape victims, who were terrified their lives could continue to be ruined by their abuser using tech. When someone has access to your phone the potential for exploitation is huge, she explains. For example a victim could be blackmailed with threats to share intimate photos. Ms Galperin says that in the domestic abuse cases she encounters, "some level of tech-enabled abuse is almost universally there", and that this often includes stalkerware. "It's often linked to the most violent cases - because it is such a powerful tool of coercive control", she adds. Research suggests that proliferation of stalkerware is a growing problem: A study by Norton Labs found that the number of devices indicating that they had stalkerware installed rose by 63% between September 2020 and May 2021. Its report suggested the dramatic increase could be due to the effect of lockdowns and people generally spending more time at home. "Personal belongings are easily within arm's reach, likely creating more opportunities for perpetrators of tech-enabled abuse to install stalkerware on their partner's devices", the report found. Over the last two years, Ms Galperin has managed to convince a clutch of anti-virus companies to take this type of malicious software more seriously, this followed an initial reluctance to mark stalkerware as an unwanted programme - or malware - because of its possible legitimate uses. In October, Google removed several adverts for applications that encourage prospective users to spy on their partner's phone. These apps are often marketed at parents wishing to monitor their child's movements and messages - but have instead been repurposed by abusers to spy on their spouses. One of those apps, SpyFone, was banned by the US Federal Trade Commission in September for harvesting and sharing data about people's movements and activities via a hidden device hack. Despite these positive moves, some stalkerware apps, and advice on how to use them, are still easily accessible online. According to Ms Galperin, the next issue the FTC is investigating are firms selling and purchasing phone location data of users without their knowledge. She calls this tech "an extremely powerful tool" for private investigators, who use it to track their targets' locations. More technology of business: With stalkerware deliberately designed to be difficult to spot, even those who are more tech savvy can still fall prey to it. One such person was Charlotte (not her real name), a senior cybersecurity analyst. Soon after she got engaged she slowly realised odd things had started happening to her phone. The battery would quickly drain and her phone would suddenly restart - both tell-tale signs of stalkerware being potentially installed on her device. It wasn't until her partner made it clear that he always knew where she was, that she finally connected the dots. To get some advice on what to do, she went to a hacker meet-up. It was an industry her partner worked in and she was familiar with some of the faces. She was shocked to discover a "culture of acceptance of being able to track your partner". The "tech bro" environment she encountered spurred her to move into cybersecurity, to bolster the industry's "representation from different perspectives". A quick internet search reveals many services claiming they can hack into someone's smartphone with just a phone number, usually for a few hundred dollars to be paid in cryptocurrency. However, while software with those capabilities may be accessible to law enforcement agencies, the cybersecurity experts believe these websites are likely scams. Instead, consumer grade stalkerware largely relies on "social engineering", which Charlotte says people can learn to be careful about. The target might be sent a text message, which looks plausible, inviting them to click on a link. Or a bogus app, masquerading as a legitimate, one might be shared with them. Charlotte says "don't be scared" if you try to delete a suspicious app and it throws up a lot of warnings. "Sometimes they use scare tactics to get the users not to remove the software. They use a lot of social engineering techniques." If all else fails, Charlotte recommends doing a factory reset of your phone, changing all of your social media account passwords and using two-factor authentication all the time. So, what would be the best way of tackling the problem? Most countries already have some sort of wiretapping statute and anti-stalking laws in place. For example, in 2020, France introduced a new bill on domestic violence which, among others, reinforced sanctions on secret surveillance: geo-tracking someone without their consent is now punishable with one year's imprisonment and a fine of €45,000 (£38,000; $51,000). If this is done by your partner, the fines are potentially even higher. But, for Eva Galperin, this is not a problem that we can ever expect new legislation to solve entirely. She thinks that both Google and Apple could, for instance, take action by making it impossible to buy any of these apps on their stores. Crucially, she adds, the focus has to be on better training for the police to take the problem more seriously. One of the biggest issues she says she sees is that "survivors come to law enforcement, expect them to enforce the law and essentially get 'gaslit', and told that there's no problem". The proliferation of cyber-stalking has also brought about a new type of service to support domestic abuse victims. Clinic To End Tech Abuse - CETA - is one such facility, associated with Cornell University in the US. CETA works directly with abuse survivors, whilst at the same time gathering research about burgeoning tech misuse. Rosanna Bellini from CETA says that occasionally they might not recommend removing stalkerware from the victim's phone immediately - without doing some safety planning first with a case worker. Past experience has informed this approach: if an abuser's access to the victim's phone is suddenly cut, it can lead to an escalation of violence. For Maria, who has been free from her abusive marriage for six years, things are not perfect but they are looking up. "I'm in a good relationship with someone who really cares about me and actually is behind me, telling my story", she says. There are still times she gets anxious about her phone. She was diagnosed with post-traumatic stress disorder (PTSD). But she wants other survivors to know that cyber-stalking is huge and that they are not alone. "Don't be scared. There is help out there. I've made huge strides and if I can do it at my age - at 56 - anyone can do it." Life with Paddy McGuinness, his wife Christine and their three children Gentle instrumental music to get lost in. © 2021 BBC. The BBC is not responsible for the content of external sites. Read about our approach to external linking.

Why you can trust Pocket-lint (Pocket-lint) - Disney+ has marked the beginning of the Christmas season not with a newly-opened advent calendar like most of us, but with some welcome additions to its lineup of TV and movies - in particular, adding the original Die Hard, making the whole franchise available for people to enjoy. Disney+ price, offers, TV shows, movies, features, devices and more If that timing seems a little random to you, it's probably because you think Die Hard isn't a Christmas movie despite the mounds of evidence demonstrating that it very much is. Either way, you're getting access to a bunch of fun action movies. The iconic movies see Bruce Willis take on the role of John McClane for a series of escalating stunts and fights, but we're not sure they ever get better than that first outing, facing down Alan Rickman's superb Hans Gruber at the Nakatomi Plaza. You'll be able to judge for yourself now that they're all on Disney+, though, as well as giving you the chance to count the Christmas trees, decorations and mentions in the background of the first movie. Disney even commissioned a YouGov poll to settle the question of its Christmassy-ness, with a slim majority actually voting to decree it NOT a holiday film. Still, don't let a little bit of democracy like that get in the way of your own ridiculously strong opinions, that's what we say - believe what you want! squirrel_widget_187869 Writing by Max Freeman-Mills. Originally published on 3 December 2021.



Total 69 articles.
Version: 9.83.38380-256015. Input files: 1, items detected: 131, scanned: 131, accumulated: 69, inserted: 69, exclude filters: 0, include filters: 0, empty media: 18, filtered media: 17, duplicated media: 1, not matched limits: 26, passed http check: 0, not passed http check: 0, http check errors: 0, skipped: {total: 62, by unique value: 0, by limits: 25, by similarity: 36, by unicity: 2, by dates: 0, by classifier: 0, by blacklist: 11, by mandatory tag: 0, from input files: 0}, bad dates: 0, similar from same domain: 44, unique Ids: 0, unchangeble patterns: 1404, words comparisons: 846801/45683, python: 2.7.13 (default, Sep 26 2018, 18:42:22) [GCC 6.3.0 20170516]; the same images URLs found 118 times; total 0 languages detected: {}; {u'text': {u'chars': 463595, u'bytes': 1887400, u'words': 62648, u'sentences': 3496}}
Created at 2021-12-03 12:01