Announcement
DC5n United States software in english 209 articles, created at 2021-12-02 00:04 articles set mostly positive rate 6.2
(6.32/7)

1

0.4

Titanfall is being pulled from stores but servers will remain online

Respawn Entertainment has announced the original Titanfall game will be pulled from sale. 2021-12-01 21:08 1KB www.vg247.com

(5.16/7)

2

0.3

Windows 11 Insider Previews: What's in the latest build?

Get the latest info on new preview builds of Windows 11 as they roll out to Windows Insiders. Now updated for Insider Preview Build 22509 for the Dev Channel, released on Dec. 1, 2021. 2021-12-01 21:27 20KB www.computerworld.com

(4.18/7)

3

0.1

Among Us, Final Fantasy 13-2, Stardew Valley, and more coming to Xbox Game Pass

Microsoft has announced the first round of games coming to Xbox Game Pass in December. 2021-12-01 16:53 3KB www.vg247.com

(4.12/7)

4

0.3

Microsoft's standalone 'Teams Essentials' service poses new challenge to Zoom and others

Microsoft launched a new standalone version of Teams for small businesses on Wednesday morning, the first paid version of its communication and collaboration… 2021-12-01 21:08 1KB www.geekwire.com

(4.12/7)

5

0.5

Battlefield 2042's massive new update is almost all bug fixes and minor improvements

Battlefield 2042's latest update is a massive patch that's mostly full of small improvements to things like the UI and a variety of in-game and out-of-game bug fixes. 2021-12-01 18:10 2KB www.polygon.com

(3.26/7)

6

0.6

Samsung's Galaxy A13 5G is its cheapest 5G phone yet at $250

For just $250, Samsung's new A13 5G will bring 90Hz, a triple-camera system, all-day battery life, and 5G support to your pocket. 2021-12-01 19:45 2KB www.digitaltrends.com

(3.26/7)

7

2.1

Google announces several new features coming to Android

Google today announced several new features coming to Android devices. Some of the new features include Family Bell, three new widgets, new Memories in Google Photos, Android Auto improvements, ability to use your phone as a car key and more. Read about these features in detail below. Keep your family on track with Family Bell […] 2021-12-01 17:36 934Bytes mspoweruser.com

(2.99/7)

8

0.7

Best iPhone deals and sales for December 2021

Apple gear gets expensive, but if you can't live without iOS, we've got all the best iPhone deals right here, with discounts on new and last-gen devices. 2021-12-01 21:14 10KB www.digitaltrends.com

(2.14/7)

9

0.0

gamerant.com

LEGO DC Super Villains is one of the free games for December with PS Plus, and it could be a good sign for the upcoming LEGO Star Wars game. 2021-12-01 20:06 4KB gamerant.com

(2.13/7)

10

0.6

gamerant.com

Gearbox and Counterplay confirm what's included in Godfall: Challenger Edition, a PlayStation Plus version of the looter action RPG. 2021-12-01 19:14 3KB gamerant.com

(2.12/7)

11

0.5

Hawkeye Just Gave Us a Crucial Marvel Origin Story and a Lot of Action

Episode 3, "Echoes," of the new Marvel Studios Disney+ show is now streaming 2021-12-01 19:30 8KB gizmodo.com

(2.09/7)

12

0.4

gamerant.com

After recently losing connection during a Ranked game of Halo Infinite, Dr Disrespect threatens to stop playing the multiplayer permanently. 2021-12-01 20:27 3KB gamerant.com

(2.06/7)

13

0.0

8 Wild Facts About the Snapdragon 8 Gen 1

Qualcomm's Snapdragon 8 Gen 1 chipset will set the bar for Android phone performance in 2022. Here are some of its more notable features. 2021-12-01 20:20 5KB uk.pcmag.com

(2.04/7)

14

0.4

Microsoft's Adaptive Kit for making Surface devices more accessible is now out

Microsoft is making some seriously commendable progress on the accessibility front. 2021-12-01 17:49 2KB www.techradar.com

(2.04/7)

15

0.6

Solar Ash review: Hyper Light Drifter follow-up keeps the momentum going

Solar Ash is a striking science-fiction platformer that serves up pleasurable movement and jaw-dropping boss fights. 2021-12-01 17:00 9KB www.digitaltrends.com

(1.99/7)

16

0.6

Samsung might be working on the Galaxy Home Mini 2

Samsung is reportedly working on a new version of its Galaxy Home Mini smart speaker with new features and possibly new functionality. 2021-12-01 20:07 2KB www.digitaltrends.com

(1.07/7)

17

0.6

gamerant.com

Microsoft confirms seven games that are leaving its Xbox Game Pass subscription service throughout the month of December 2021. 2021-12-01 19:32 2KB gamerant.com

(1.06/7)

18

0.1

gamerant.com

After more than seven years on shelves, the original Titanfall game is being discontinued, the official Respawn Twitter announces. 2021-12-01 20:19 3KB gamerant.com

(1.04/7)

19

0.7

Fall Guys is not coming to Switch or Xbox this year

Fall Guys will not be released for Switch or Xbox this year, but we will hear more about plans for the ports next year. 2021-12-01 18:40 2KB www.vg247.com

(1.04/7)

20

0.2

Confirmed: OnePlus 10 series will be based on Snapdragon 8 Gen 1 chip

OnePlus is one of the major brands that are still heavily dependant on Qualcomm for the processor in their flagships smartphones. The year 2022 will unlikely be any different as the Shenzhen-based tech giant has confirmed that it'll use the recently-announced Snapdragon 8 Gen 1 chipset on its smartphone in 2022. While the company hasn't […] 2021-12-01 16:08 2KB mspoweruser.com

(1.03/7)

21

0.6

AWS wants to make it easier to get to grips with machine learning

Computing giant also launches $10m scholarship program to improve ML diversity. 2021-12-01 20:35 2KB www.techradar.com

(1.02/7)

22

0.2

gamerant.com

Rockstar Games releases a new update for Grand Theft Auto: The Trilogy - The Definitive Edition that makes significant changes to the collection. 2021-12-01 18:31 3KB gamerant.com

(1.02/7)

23

0.7

The physical releases of Grand Theft Auto: The Trilogy - Definitive Edition have been delayed

The Nintendo Switch version won\'t arrive now until early 2022. 2021-12-01 16:32 948Bytes www.gamereactor.eu

(1.02/7)

24

0.5

Halo Infinite has come a long way since the days of Craig

Halo Infinite's campaign launch trailer has been posted to the official Halo YouTube channel, and it's a gorgeous preview of what to expect. 2021-12-01 16:08 3KB www.techradar.com

(1.01/7)

25

0.8

What's new on Paramount+ in December 2021

Here's what's new on Paramount+ in December 2021. You'll find Yellowstone prequel series 1883, the Scream franchise, and plenty of holiday movies and shows. 2021-12-01 21:14 1KB www.digitaltrends.com

(1.01/7)

26

0.1

The Matrix Resurrections trailer promises changes to everything we know

Keanu Reeves and Carrie Ann Moss reunited with Lana Wachowski for The Matrix 4, which ties directly into the old movies with some major deja vu. Watch the new trailer, and hear Wachowski discuss the film here. 2021-12-01 21:00 4KB www.polygon.com

(1.01/7)

27

0.4

Looks like Razer might have its own Steam Deck soon

Valve is about to release the Steam Deck, and we've seen handheld gaming machines from other companies, but now it looks like Razer is getting in on the action. 2021-12-01 20:50 3KB www.techradar.com

(1.01/7)

28

0.6

gamerant.com

Fortnite players will get to add some extra flair to their characters with some fresh gear courtesy of Air Jordan. 2021-12-01 20:21 3KB gamerant.com

(1.01/7)

29

1.0

XDA Basics: How to check your iPhone's battery health

A degraded lithium-ion battery won't last as long as a new one on a single charge. Here's how to check your iPhone's battery health. 2021-12-01 20:00 1KB www.xda-developers.com

(1.01/7)

30

0.4

gamerant.com

Dio and the Joestar family have a long, complicated history. Here's a closer look at their long-time feud. 2021-12-01 20:00 5KB gamerant.com

(1.01/7)

31

0.6

Barnes & Noble announces the GlowLight 4, its second Nook device this year

The reader is compatible with 802.11b/g/n Wi-Fi, and can connect to free Wi-Fi at all Barnes & Noble stores and at 30,000 AT&T hotspots nationwide. Battery life. 2021-12-01 19:46 2KB www.techspot.com

(1.01/7)

32

0.8

Deal Alert: Discount offer on Bose QuietComfort 45 headphones

Bose is one of the well-known brands in the speaker industry, and while the company has products for every customer, its premium products are popular for quality and premium pricing. However, one of the company's premium noise-canceling wireless headphones is now selling at a discounted price at Amazon. Bose QuietComfort 45 is now available at […] 2021-12-01 19:19 1KB mspoweruser.com

(1.01/7)

33

0.7

Overwatch gets weird with some over-the-top balance changes designed by players

The new Experimental Card patch for Overwatch is Blizzard's latest attempt to mix things up, with Overwatch 2 still nowhere in sight. 2021-12-01 19:05 3KB www.polygon.com

(1.01/7)

34

0.0

Razer Gaming Laptops Will Cost More Next Year, Razer CEO Says

Razer CEO Min-Liang Tan isn't hiding the bad news: Razer gaming laptops are getting a price hike. Will others follow suit? 2021-12-01 18:40 3KB gizmodo.com

(1.01/7)

35

0.7

Spotify Wrapped 2021 has now arrived - here's how to access it

Spotify Wrapped is here once again to show you what you've been listening to. Here's how to get it. 2021-12-01 18:28 2KB www.techradar.com

(0.99/7)

36

0.6

Best air fryer deals for December 2021: Instant Pot, Ninja, and Dash

We track air fryer prices and update this post frequently with the best air fryer deals. 2021-12-01 20:12 4KB www.digitaltrends.com

(0.37/7)

37

0.6

The cheapest unlocked iPhone XR SIM-free prices in December 2021

Compare unlocked iPhone XR SIM-free prices. All of the cheapest options no matter where you are. 2021-12-01 16:14 1KB www.techradar.com

(0.12/7)

38

0.4

West Ham vs Brighton live stream: how to watch Premier League on Amazon Prime and abroad

As Graham Potter's Seagulls look to end a streak of draws and defeats, here's how to live stream West Ham vs Brighton tonight and watch Premier League action free and anywhere. 2021-12-01 17:58 2KB www.techradar.com

(0.11/7)

39

1.3

The Best iPad Games for 2022

Put down your little iPhone and start gaming on your big iPad. Leverage the extra real estate with these top titles. 2021-12-01 18:27 2KB uk.pcmag.com

(0.08/7)

40

0.7

2021's best online logistics degrees: Supplying expertise

A logistics degree prepares you to design and manage supply chain practices in today's complex transportation environment. 2021-12-01 17:44 7KB www.zdnet.com

(0.08/7)

41

1.0

Best online doctorate in nonprofit management 2021: Top picks

If you're interested in pursuing a terminal degree that leads to a career helping people and solving problems, a nonprofit management doctorate may be for you. 2021-12-01 17:18 5KB www.zdnet.com

(0.07/7)

42

0.6

The Best iPhone Apps for 2022

The App Store hosts nearly 2 million titles, so it's tough choosing which ones to install on your iPhone. We help you decide with our top app picks in 12 key categories. 2021-12-01 18:10 4KB uk.pcmag.com

(0.06/7)

43

0.8

Xgimi Aura 4K Ultra Short Throw Projector

A 4K smart TV disguised as a projector 2021-12-01 19:49 8KB uk.pcmag.com

(0.06/7)

44

0.1

Myth of Empires Tips

In this guide, we will give you some tips and tricks that will make you good at Myth of Empires and understand it better. 2021-12-01 18:57 2KB segmentnext.com

(0.05/7)

45

0.8

Google Photos, Google Play Books, & YouTube Music get more new widgets

Google is rolling out more new widgets for Google Photos, Google Play Books, and YouTube Music. Read on to learn more about the new widgets. 2021-12-01 17:00 2KB www.xda-developers.com

(0.05/7)

46

0.7

Moto Edge X30, first Snapdragon 8 Gen 1 phone likely to launch on December 9

Xiaomi, Realme, and Oppo are all vying for the top prize in the race for the first Snapdragon 8 Gen 1 smartphone but Motorola looks likely to win it. 2021-12-01 16:23 2KB www.digitaltrends.com

(0.04/7)

47

0.7

The Best Places to Buy and Rent PC Games Online in 2022

Countless new and classic titles are just a few clicks away with these top, tested video game stores. 2021-12-01 18:11 5KB uk.pcmag.com

(0.02/7)

48

0.7

Here's how much US consumers spent per minute on Cyber Monday

Cyber Monday remains one of the biggest shopping days of the year with consumers spending $12m per minute during its peak hour. 2021-12-01 20:30 3KB www.techradar.com

(0.02/7)

49

0.6

gamerant.com

Final Fantasy 14 has an underground music culture, which sometimes pops up to play live music for community in the three starter cities. 2021-12-01 19:21 4KB gamerant.com

(0.02/7)

50

0.7

Machine Learning Interview With Gema Parreño, Lead Data Scientist at Apiumhub

Here, learn from an interview with Gema Parreño, Lead Data Scientist at a software development company, Apiumhub, where she develops Data-Driven Solutions. 2021-12-01 18:49 4KB dzone.com

(0.02/7)

51

0.7

Wyze Cam Floodlight

A capable, affordable all-in-one floodlight and security camera 2021-12-01 18:43 6KB uk.pcmag.com

(0.02/7)

52

0.8

Best motherboards for Intel CPUs you can buy in 2021

Our collection of the best motherboards for Intel CPUs includes a variety of boards ranging from budget options to high-end offerings. 2021-12-01 17:30 24KB www.xda-developers.com

(0.02/7)

53

1.5

takt op. Destiny episode 10 release date and time

The takt op.Destiny episode 10 release date and times have been announced for the US, UK, and other time zones, on Crunchyroll in sub and dub formats. 2021-12-01 17:01 2KB www.gamerevolution.com

54

0.5

Facebook whistleblower warns US lawmakers of regulation deadlock

Facebook whistleblower Frances Haugen urged a US Congress panel Wednesday not to get mired in drawn out debate amid a new push to set social media regulations, which have long been blocked by partisan combat. 2021-12-01 21:40 3KB techxplore.com

55

0.6

Vissles LP85 optical keyboard costs $99 on Kickstarter until December 2

News, Reviews & Betas which includes large community peer support The Vissles LP85 is an ultra-thin mechanical keyboard that is available for $99 on Kickstarter until December 2. If you're in the market for a new peripheral, be sure to take a look at this one. 2021-12-01 21:40 2KB www.neowin.net

56

0.5

Facebook: Fake scientist used to spread anti-US propaganda

A disinformation network with ties to China used hundreds of fake social media accounts—including one belonging to a fictitious Swiss biologist—to spread an unfounded claim that the U.S. pressured scientists to blame . 2021-12-01 21:39 4KB techxplore.com

57

0.1

Is a virtual bit of Banksy worth anything?

A Banksy artwork is being resold as 10,000 pieces of virtual NFT art, something Banksy probably never intended 2021-12-01 21:33 3KB www.techradar.com

58

0.7

Polaris introduces its first all-electric UTV, the Ranger XP Kinetic

The Ranger XP Kinetic features a new electric powertrain born from a partnership between Polaris and Zero Motorcycles that generates 110 horsepower and 140lb-ft of instant torque. 2021-12-01 21:18 2KB www.techspot.com

59

0.6

gamerant.com

One fan of The Legend of Zelda franchise digs up a listing for the original title in an old Sears catalog, complete with a hilarious game summary. 2021-12-01 21:12 2KB gamerant.com

60

0.5

These ancient HP printer security flaws are still exposing 150 models to attack

Vulnerabilities have managed to evade detection for over half a decade, and could also impact other devices, experts warn. 2021-12-01 21:11 2KB www.techradar.com

61

0.6

Fortnite season 8 punchcards: A list of this season's quests

Fortnite chapter 2, season 8 has changed the way challenges are handled. Now, you have punchcards to complete, and in this guide, we'll show you how they work. 2021-12-01 21:11 3KB www.digitaltrends.com

62

0.4

Renfield Recruits Awkwafina to Take On Dracula

The Shang-Chi star joins Nicolas Cage and Nicholas Hoult in the first non-Nick casting for Chris McKay's Universal movie. 2021-12-01 21:10 3KB gizmodo.com

63

0.1

I've pondered the orb and now I can't go back

Here's what's behind all those orb memes that have been floating around on Twitter and other social media platforms. The image is from a Lord of the Rings illustration by Angus McBride. 2021-12-01 21:10 4KB www.polygon.com

64

88.2

gamerant.com

Death's Door is a game with plenty of secrets and collectables, so players will want to make sure they don't lose any unsaved progress. 2021-12-01 21:07 2KB gamerant.com

65

0.1

gamerant.com

The Einhorn Revolving Shotgun was a poor choice at launch but has since risen to be one of the most effective weapons in Call of Duty: Vanguard. 2021-12-01 21:06 4KB gamerant.com

66

1.3

Pokemon Go December 2021 Loading Screen Hints at New Pokemon

Trainers, the new Pokemon Go loading screen hints at new Pokemon that will most likely be released for the Christmas 2021 event. The new loading screen 2021-12-01 21:04 1KB www.futuregamereleases.com

67

0.5

37 Percent of the World's Population Has Never Been Online, U.N. Report Finds

But the pandemic has fueled a rapid surge of worldwide internet users. 2021-12-01 21:01 5KB gizmodo.com

68

0.5

gamerant.com

Spider-Man is known for his countless iconic looks, each suit serving a different purpose. No Way Home shows off a few great looks for the web-head. 2021-12-01 21:00 5KB gamerant.com

69

0.7

Microsoft is finally dropping a fix for a frustrating Your Phone issue on Surface Duo 2

Microsoft is releasing a beta update for its Your Phone app, which will allow for users to connect multiple PCs to their Surface Duo 2. 2021-12-01 20:54 2KB www.techradar.com

70

0.1

gamerant.com

Marvel's Guardians of the Galaxy does all of its characters justice, though Rocket's devastating origin story is handled particularly well. 2021-12-01 20:49 3KB gamerant.com

71

0.2

gamerant.com

Not all of Spider-Man's villains are bad to the bone. Over the years, some have proven to be surprisingly sympathetic. 2021-12-01 20:45 5KB gamerant.com

72

0.2

Pokemon Go Season of Heritage has kicked off - here's what to expect

The Season of Heritage has kicked off in Pokemon Go, and there will be plenty to do between now and when it ends on March 1. 2021-12-01 20:40 5KB www.vg247.com

73

2.0

Lord of the Rings' Gollum is a singular performance without a sole author

Actor Andy Serkis played Gollum in The Two Towers and Return of the King through motion capture. But WETA visual effects animators and Serkis himself redid the character multiple times to get it right. Here's how it really happened. 2021-12-01 20:37 1KB www.polygon.com

74

1.2

WhatsApp is testing different couple skin tone combinations

WhatsApp is about to join the 21st century, with the ability to select different couple skin tones for their couple emojis. The feature is currently in testing with their WhatsApp Beta app for Android in build 2.21.24.11 of the app. At present the feature is only available to selected Beta users, but WABetaInfo has managed […] 2021-12-01 20:32 1KB mspoweruser.com

75

1.1

Dreamscape partners with Zoe Immersive on VR learning experiences

Dreamscape announced its new partnership with Zoe, a 3D creation tool, to make its VR learning tools more customizable. 2021-12-01 20:27 3KB venturebeat.com

76

0.1

This South Korean smart home hack is one more reason you should secure your home

The capture and sale of hundreds of photos and recordings in South Korea points at exactly why you need to secure your smart home devices. 2021-12-01 20:27 4KB www.digitaltrends.com

77

0.4

Nvidia vs. AMD: Fierce GPU competitors with one clear winner

AMD and Nvidia are more hotly competitive than they've been in years. Here's the better brand to look out for in 2021 and beyond. 2021-12-01 20:27 14KB www.digitaltrends.com

78

0.9

See Trippy Photos Taken by a Nano Camera

The camera is the size of a grain of salt and punches above its weight in image quality. 2021-12-01 20:26 3KB gizmodo.com

79

0.1

Study shows how machine learning could improve COVID-19 predictive models

Throughout the COVID-19 pandemic, case rates have ebbed and flowed in ways that have been hard for epidemiological models to predict. A new study by mathematicians from Brown University uses an advanced machine learning technique . 2021-12-01 20:25 5KB techxplore.com

80

0.8

Best Gamification Software of 2022

This is a detailed buyer's guide for gamification software. Browse our list of the top software and compare features. 2021-12-01 20:19 872Bytes www.cioinsight.com

81

0.2

This Summer's Pacific Northwest Heat Wave Roasted the Christmas Tree Crop

Up to 70% of noble fir seedlings died off this summer in Oregon, meaning the ghost of climate change present will further ruin the future. 2021-12-01 20:10 4KB gizmodo.com

82

0.3

Google uses MLPerf competition to showcase performance on gigantic version of BERT language model

Google said training large models is a "huge focus" for the company, and ought to get more attention in the benchmark results. 2021-12-01 20:10 14KB www.zdnet.com

83

0.7

gamerant.com

Players that are on the hunt for diamonds in Minecraft's 1.18 update should target the Y-levels that are detailed in this short guide. 2021-12-01 20:09 2KB gamerant.com

84

0.7

Aussie IT workers claim workplaces use wellbeing initiatives to tick boxes

In a new study, IT and computer services workers said their managers showed little concern or empathy for their wellbeing on the day-to-day. 2021-12-01 20:00 3KB www.zdnet.com

85

0.3

First Case of Omicron Variant Detected in the U.S.

The California patient is experiencing mild illness and is recovering in isolation. 2021-12-01 19:55 3KB gizmodo.com

86

0.8

gamerant.com

Within 18 days of its release, Red Notice has become Netflix's most-watched film and has been streamed for 328 million viewing hours. 2021-12-01 19:52 2KB gamerant.com

87

0.7

Red Hat plops Celonis EMS on AWS cloud

Celonis EMS applies real-time process intelligence to system data to increase the efficiency of business processes. 2021-12-01 19:46 1KB www.infoworld.com

88

0.1

Building Keyboards With Kailh And Akko

Building Keyboards With Kailh And Akko Kailh sent along a batch of new switches to TechPowerUp to use in a keyboard build which have some impressive names, 2021-12-01 19:44 1KB pcper.com

89

0.1

gamerant.com

Flashpoints were a nice addition to Horizon Zero Dawn, but there is a lot that can be done to better them for Horizon Forbidden West. 2021-12-01 19:44 5KB gamerant.com

90

0.6

Thousands of AT&T Subscribers Infected With Data-Pilfering Malware, Researchers Say

Investigators have uncovered a massive infection affecting many AT&T users. 2021-12-01 19:40 4KB gizmodo.com

91

0.4

gamerant.com

With the Game Awards just around the corner, there has been lots of speculation around potential winners, including for Best Performance. 2021-12-01 19:39 8KB gamerant.com

92

0.5

gamerant.com

A new The Matrix Resurrections teaser provides fans with more info on both the plot and when they can finally start buying their tickets. 2021-12-01 19:36 3KB gamerant.com

93

0.3

Alleged early Core i3-12100 test suggests not even Ryzen 3 is safe from Alder Lake onslaught

News, Reviews & Betas which includes large community peer support A purported early comparison of the upcoming Intel Alder Lake-S Core i3-12100 shows it completely annihilating the currently available Ryzen 3 3300X and 3100 processors in all kinds of workload. 2021-12-01 19:36 2KB www.neowin.net

94

0.1

gamerant.com

These tips will help new Rust players get off to a positive start in the survival game. 2021-12-01 19:35 7KB gamerant.com

95

0.7

How to Download Videos From Facebook

Saving permanent copies of the videos you see on the social network to your computer is relatively simple, but it requires a few steps. Here's the simplest way to download your favorite Facebook clips. 2021-12-01 19:26 4KB uk.pcmag.com

96

1.1

Best space heater 2021: Baby, it shouldn't be cold inside

We bring you six of the best space heaters for every budget. 2021-12-01 19:24 2KB www.zdnet.com

97

0.8

Many Severe Covid-19 Survivors Go on to Die Within a Year, Study Finds

Compared to people who tested negative for covid-19, those who survived severe illness were more than twice as likely to die within a year's time. 2021-12-01 19:20 4KB gizmodo.com

98

0.8

gamerant.com

Pokemon Brilliant Diamond and Shining Pearl fans are praising Golem's animation when walking with the Pokemon, especially compared to others. 2021-12-01 19:17 3KB gamerant.com

99

0.5

gamerant.com

Pokemon Sword and Shield were highly criticized for their unnatural-looking animations, but this video shows just how weird they'd be in real life. 2021-12-01 19:16 3KB gamerant.com

100

0.4

gamerant.com

New World players are unhappy with the latest update made by Amazon, which introduces more nerfs and changes the way motes drop from creatures. 2021-12-01 19:15 2KB gamerant.com

101

0.3

gamerant.com

Bots are slowly becoming a major problem in New World as they are farming materials in the game world before real players can. 2021-12-01 19:13 2KB gamerant.com

102

0.9

Reddit introduces new features to help users connect in real time

Reddit is rolling out new live features on iOS, Android, and the web. These changes aim to help users connect in real time. 2021-12-01 19:10 2KB www.xda-developers.com

103

0.4

Saga of Tiny Drill Hole in the ISS Continues as Russia Sends Investigation to Police

NASA administrator Bill Nelson described Russian state media rumors that a NASA astronaut drilled the hole as false and without credibility. 2021-12-01 19:10 4KB gizmodo.com

104

0.5

gamerant.com

December's holiday season begins with Dead by Daylight's announcements for the festive Season of Giving and Bone Chill events this month. 2021-12-01 19:07 3KB gamerant.com

105

0.7

Meta launches PyTorch Live to build AI-powered mobile experiences

Meta (formerly Facebook) has launched PyTorch Live, a set of tools for developing AI-powered experiences on Android and iOS. 2021-12-01 19:06 4KB venturebeat.com

106

0.5

A RISC-V Raspberry Pi rival is about to hit the market

Vision V1 hopes to become the first RISC-V-based Linux-running SBC. 2021-12-01 19:06 1KB www.techradar.com

107

0.5

Best personal finance software of 2021

We feature the best personal finance software, to make financial planning simpler and easier to manage, from receipts and payments, to income and outcome. 2021-12-01 19:06 13KB www.techradar.com

108

0.1

New York's Attorney General Demands Amazon Rehire Worker Who Protested the Company's Covid-19 Conditions

Chris Smalls had been fired from his position more than a year ago. 2021-12-01 19:03 4KB gizmodo.com

109

0.1

The PR Firms Doing Big Oil's Dirty Work

A new study documents the decades-long relationship between some of the world's biggest PR firms and Big Oil. 2021-12-01 19:00 5KB gizmodo.com

110

1.1

Best Micro Four Thirds Lenses for 2022

The Micro Four Thirds system invented modern mirrorless photography and, with more than a decade of lens development, has something for every photographer. These are our highest-rated lenses for a range of shooting conditions. 2021-12-01 18:58 6KB uk.pcmag.com

111

0.3

gamerant.com

The Xbox Series S seems to have come out on top after Black Friday, which proves just how great the console is for those looking to upgrade. 2021-12-01 18:57 4KB gamerant.com

112

0.7

Nvidia Pours Billions In Long-Term Investment To Improve GPU Supplies

'When we think about the second half of next year, I think we'll be in a great position,' Nvidia's CFO said. 2021-12-01 18:54 2KB uk.pcmag.com

113

0.5

Will Skyrim ruin Starfield?

I can't help it. I'm beginning to build up Starfield in my head. We haven't seen much of Bethesda's space-exploration adventure, and that leaves plenty of room for the imagination to run wild. Typically, I would hold a new, unknown game at a distance. After all, what is the point of setting myself u… 2021-12-01 18:52 5KB venturebeat.com

114

0.4

Toward nanoscale DNA writers: Unlocking scalable DNA data writing technology

Editor's note: The researchers would like to acknowledge co-authors Christopher Takahashi, Gagan Gupta, Jake Smith, Richard Rouse, Paul Berndt, Sergey Yekhanin, David Ward, Siena Ang, Patrick Garvan, Hsing-Yeh Parker, Rob Carlson, Douglas Carmean, and Luis Ceze for their contributions to this work. Current estimates by the International Data Corporation indicate a 20.4 percent year-over-year growth […] 2021-12-01 18:51 10KB www.microsoft.com

115

0.7

gamerant.com

Popular character Berlin from Netflix's Money Heist is getting his own spin-off series, which premieres on the streaming service in 2023. 2021-12-01 18:50 2KB gamerant.com

116

0.8

Animal Crossing's 2.0 update lets you watch villagers play with the cat tower

The Animal Crossing: New Horizons 2.0 update introduced a new pro camera that allows players to view the game in first-person perspective. Players can now watch villagers play with the cat tower. 2021-12-01 18:50 2KB www.polygon.com

117

0.1

The Best Outdoor Home Security Cameras for 2022

Keep your home and property safe by monitoring what's happening outside with a connected camera. These smart outdoor security cams can withstand the elements to keep your home protected from the inside out. 2021-12-01 18:48 9KB uk.pcmag.com

118

0.4

gamerant.com

Art Direction is a key aspect of any video game, and while five games have been nominated, only one can take away the coveted Game Award statue. 2021-12-01 18:46 7KB gamerant.com

119

1.1

ViewComm iSpace 2 review: Compact, portable, go-anywhere projector

The ViewComm iSpace 2 portable projector bundle is certainly worth checking out on Kickstarter. 2021-12-01 18:44 5KB www.zdnet.com

120

0.5

Gotham Knights figures spark fan hopes for early 2022 release

Has the Gotham Knights release date been confirmed as early or Spring 2022, as rumored? The Gotham Knights action figures release seems to point to it. 2021-12-01 18:37 2KB www.gamerevolution.com

121

0.5

Halo is at its best when it embraces horror

The most memorable Halo moments aren't the badass power fantasy of being the Master Chief. They're the moments when you feel vulnerable. 2021-12-01 18:36 987Bytes www.polygon.com

122

0.1

Gran Turismo 7 release date, news, cars, trailers and what we want to see

Here's everything we know about Gran Turismo 7 on PS5. 2021-12-01 18:34 15KB www.techradar.com

123

0.8

gamerant.com

The Batgirl movie starring Leslie Grace as Barbara Gordon has started filming and the directors shared the official logo in a BTS set photo. 2021-12-01 18:34 3KB gamerant.com

124

2.1

AWS Introduces Amazon Redshift Serverless

As part of a trend towards serverless analytics options, AWS announced the public preview of Amazon Redshift Serverless. The latest version of the managed data warehouse service targets deployments wh 2021-12-01 18:31 1KB www.infoq.com

125

1.5

Facebook Unblocks Kyle Rittenhouse, Says He Can Open Accounts Now

After Rittenhouse was found not guilty of murder over a triple shooting at a protest, Facebook will allow him to return. 2021-12-01 18:30 6KB gizmodo.com

126

0.4

The Elder Scrolls 6 trailer, news and rumors

Here's everything we know about The Elder Scrolls 6 so far, including news, rumors and when we expect the new Elder Scrolls to release. 2021-12-01 18:28 28KB www.techradar.com

127

0.2

New leak suggests Galaxy S21 FE may may go official this month

Samsung Galaxy S21 FE was supposed to launch in the month of August, but it's delayed due to the global chip shortage and various other reasons. Now a new leak from a very reliable tipster @OnLeaks suggests that Samsung may announce the toned-down variant of the Galaxy S21 this month, but the release might have […] 2021-12-01 18:28 2KB mspoweruser.com

128

0.8

Booz Allen opens 5G R&D lab in Maryland

Booz Allen Hamilton shows dedication to 5G development for public and private sector customers with its foundation of a new facility designed to advance research and deployment of next-generation networking technology. 2021-12-01 18:27 3KB www.zdnet.com

129

0.6

Sayollo announces launch of gComm, a mobile game commerce platform

Sayollo reveals gComm, an in-game commerce platform that allows gamers to make purchases without leaving their game. 2021-12-01 18:16 3KB venturebeat.com

130

0.2

Apple reveals its customers have raised $270 million since 2006 to fight AIDS

News, Reviews & Betas which includes large community peer support Apple has revealed that since 2006, it has raised $270 million through its (PRODUCT)RED devices to help tackle HIV/AIDS. Now it has outlined further steps to raise awareness and raise more money. 2021-12-01 18:16 2KB www.neowin.net

131

0.7

GTA 5 PS5 and Xbox Series X: release date, enhancements and what we know

GTA 5 PS5 and Xbox Series X will be expanded and enhanced', here's everything you need to know. 2021-12-01 18:13 10KB www.techradar.com

132

0.3

gamerant.com

League of Legends patch 11.24 brings multiple system changes, including nerfs to the controversial Chmentech Dragon soul buff. 2021-12-01 18:11 2KB gamerant.com

133

0.3

Guillermo del Toro on Inverting the American Dream in Nightmare Alley

The Oscar-winning director also shares how the film is an homage to classic Hollywood noir. 2021-12-01 18:10 2KB gizmodo.com

134

0.4

The best stick PCs for 2021

The best stick PCs offer a desktop experience within a tiny package and can be plugged into any HDMI port. Here are seven solid options for users in 2021. 2021-12-01 18:09 9KB www.digitaltrends.com

135

0.0

Hackers are guessing your credit card details - and there's nothing you can do about it

Instead of breaking into databases, smart hackers simply brute force their way to your card details, researchers say. 2021-12-01 18:07 2KB www.techradar.com

136

0.3

These Snack Containers With Clever Lids Keep Fingers Completely Clean

Napkins and moist towelettes are about to go extinct. 2021-12-01 18:03 3KB gizmodo.com

137

0.3

gamerant.com

Wano Country is One Piece's most consequential arc, and looks to be laying the groundwork for a massive series finale on the horizon. 2021-12-01 18:01 7KB gamerant.com

138

0.4

gamerant.com

Despite losing several big-name streamers over the past few months, YouTuber MoistCr1tikal claims that Twitch wouldn't mind if xQc left as well. 2021-12-01 18:00 3KB gamerant.com

139

0.1

Measuring developer productivity isn't as simple as it sounds

Software Development News As modern applications grow more complex and developers are taking on more tasks, gauging productivity isn't as simple as counting lines of code anymore. 2021-12-01 18:00 11KB sdtimes.com

140

0.3

How CodeLogic helps make developers more productive

Software Development News Eric Minick, VP and head of product at CodeLogic, explains how the company helps make developers more productive. 2021-12-01 18:00 2KB sdtimes.com

141

0.9

Graphcore claims its IPU-POD outperforms Nvidia A100 in model training

Graphcore has published MLPerf results, revealing that its IPU-POD16 server outperformed Nvidia DGX-A100 in RESNET-50 model training. 2021-12-01 18:00 3KB venturebeat.com

142

0.7

Get this Ultimate Unity Game Development Bundle for just $7.50

News, Reviews & Betas which includes large community peer support Master game development best practices across 44 hours of training and create your own amazing games with this highlighted Cyber Monday week discounted game bundle, via Neowin Deals. 2021-12-01 18:00 1KB www.neowin.net

143

1.0

PlayStation 5 has received a new update today

This update once again "improves system performance." 2021-12-01 18:00 980Bytes www.gamereactor.eu

144

0.4

The Future of Amazon Web Services: 5 Things to Know From AWS Re:Invent 2021

Amazon dropped a ton of AWS news at its re:Invent 2021 show; here's what caught our eye. 2021-12-01 17:59 8KB uk.pcmag.com

145

0.5

gamerant.com

Persona 5 Royal gets so much right, but it's unfortunate that one of its missteps comes at the cost of one of its most compelling characters. 2021-12-01 17:54 4KB gamerant.com

146

0.6

gamerant.com

With the festive season fast approaching, games are releasing lots of Christmas-themed content, and fans of Home Alone should check out Hitman 3. 2021-12-01 17:47 4KB gamerant.com

147

0.6

The Best Free Online Streaming Music Services for 2022

These tested, no-cost music services let you enjoy your favorite tunes without breaking the bank—or the law. 2021-12-01 17:47 4KB uk.pcmag.com

148

0.8

The best laptops under $1,000 you can buy right now

Finding a quality laptop is easy, but finding one under $1,000 is more challenging. Here are your best options, why they excel, and where you can buy them. 2021-12-01 17:43 15KB www.digitaltrends.com

149

0.3

gamerant.com

With its first entry coming long before any live-action movie, Aliens Versus Predator has had an interesting history in the video game world. 2021-12-01 17:43 6KB gamerant.com

150

0.5

gamerant.com

A new report has come from a PS5 restock insider and tracker stating that Target is having its biggest restock of the PS5 to date before Saturday. 2021-12-01 17:38 2KB gamerant.com

151

0.8

The best 4K laptops for 2021

Looking for high resolution on the go? Our ranking of the best 4K laptops has options for gamers, travelers, mobile workers, and more. 2021-12-01 17:37 14KB www.digitaltrends.com

152

0.8

Verizon teams up with Bang & Olufsen for a pair of Android TV soundbars

The Verizon Stream TV Soundbar and Soundbar Pro look to bring Android TV smarts and Bang & Olufsen sound to a living room near you. 2021-12-01 17:36 2KB www.digitaltrends.com

153

0.4

Investor presses Microsoft to release results of Bill Gates investigation after rare shareholder win

After winning support from Microsoft shareholders for more transparency and independence in the company's handling and disclosure of sexual harassment cases… 2021-12-01 17:36 6KB www.geekwire.com

154

0.8

The best smart pens for 2021

Smart pens tend to be a niche item for students and certain professionals with extensive notetaking tasks. If you need a smart pen, we have some suggestions. 2021-12-01 17:35 5KB www.digitaltrends.com

155

0.2

Arcane's Silco makes a surprise debut in Riot's Teamfight Tactics

Silco, the main antagonist of Arcane, is going to show up in the League of Legends spin-off game Teamfight Tactics. The character will be a Mastermind, and he's just the first unit to come from outside the League champion roster to fight it out in Tactics. 2021-12-01 17:34 2KB www.polygon.com

156

1.2

Knockout City's out of this world fourth season is landing on December 7

Fans can expect a new map, new vehicles, and more. 2021-12-01 17:33 887Bytes www.gamereactor.eu

157

0.2

How to format SD cards on Mac

If you have an SD card that you want to use for a new project or system, or one that's receiving errors, learn how to format an SD card on Mac. 2021-12-01 17:31 3KB www.digitaltrends.com

158

0.4

gamerant.com

An exact guide to building the best Reaver Trickster in Outriders. 2021-12-01 17:31 5KB gamerant.com

159

0.5

Sulake's Habbo dips its toe into NFTs with donation to player community

Sulake said it is diving into the nonfungible token (NFT) market with NFT avatars for its online community of Habbo players. 2021-12-01 17:30 4KB venturebeat.com

160

0.4

Jealous of Spotify Wrapped stories? Here's how to view your stats on other services

Spotify Wrapped 2021 is live. If you're not a Spotify user, here's how to access the statistics revolving around your listening habits. 2021-12-01 17:30 3KB www.xda-developers.com

161

0.5

Why Newsmax and OAN Support Biden's Democratic FCC Picks

Their support stands in contrast to traditional Republicans who have fought tooth and nail to delay and derail Biden's nominations. 2021-12-01 17:30 6KB gizmodo.com

162

0.6

What to expect from Apple in 2022

Here's a look at what business users can look forward to from Apple next year. 2021-12-01 17:29 7KB www.computerworld.com

163

0.0

How to play stealthily in Far Cry 6

Ready to play stealthily in Far Cry 6? You have plenty of options, from suppressors and bows to animal companions that provide stealth perks. Here's what to do! 2021-12-01 17:26 2KB www.digitaltrends.com

164

0.6

Samsung orchestrated a record quarter for foldable smartphones

Samsung was responsible for 93 percent of all foldable shipments in Q3, thanks largely to the launch of the Galaxy Z Fold3 and Galaxy Z Flip3 smartphones. 2021-12-01 17:24 2KB www.techspot.com

165

0.2

AMD's Ryzen 6000 processors could launch in 2022 with a key feature missing

A leaker laid out AMD's plans for 2022, including a launch window for its next-gen Ryzen 6000 chips. A key feature may be missing from those chips, though. 2021-12-01 17:23 3KB www.digitaltrends.com

166

0.2

Python could soon rival JavaScript for web applications

Developer says Python won't replace JavaScript in the browser any time soon, but it could have its uses. 2021-12-01 17:21 2KB www.techradar.com

167

0.6

OM System M. Zuiko 20mm F1.4 Pro

A compact, all-weather prime for Micro Four Thirds 2021-12-01 17:21 9KB uk.pcmag.com

168

0.7

Long-Requested Sub Mini Briefly Appears in the Sonos App

Sonos seemingly caught on to the slip-up and removed the page. 2021-12-01 17:20 2KB uk.pcmag.com

169

1.5

Microsoft Maps adds 11 new 3D cities

Microsoft recently added 11 new 3D cities to Maps. With 3D maps, instead of looking straight down from above, you can tilt it, tap it or spin it to immerse yourself and experience the location in new ways. To explore 3D cities from your desktop: Open the Windows Map application Click on the "3D cities" […] 2021-12-01 17:16 984Bytes mspoweruser.com

170

0.2

The creator of the iPod says products are designed all wrong these days

The father of the iPod and smart thermostat Nest says creating an iconic product is all about timing. 2021-12-01 17:14 2KB www.techradar.com

171

0.5

gamerant.com

With the Game Awards fast approaching, there are plenty of rumored reveals that players are hoping will be confirmed during the event. 2021-12-01 17:11 6KB gamerant.com

172

0.5

FFXIV Maid Outfit: Location, How to get, Amazon code (2021)

The latest FFXIV expansion is out very soon - but fans are still clamoring to get the Maid outfit, first released in 2017. Here's how you can get it! 2021-12-01 17:10 2KB www.gamerevolution.com

173

0.6

Amazon Is Helping Researchers Study How to Dim the Sun

Climate models are usually run on supercomputers. But Amazon has donated cloud computing time to run a model—with a twist. 2021-12-01 17:10 14KB gizmodo.com

174

0.7

gamerant.com

One talented Minecraft player develops an impressively detailed recreation based on Pac-Man's iconic 1980 arcade cabinet maze. 2021-12-01 17:07 2KB gamerant.com

175

0.7

Accenture buys Headspring's consulting business to expand Cloud First product line

Accenture's Cloud First platform capabilities get a boost from the acquisition of Headspring's North American consulting operations and assets. 2021-12-01 17:07 1KB www.zdnet.com

176

0.8

The beautiful Townscaper is now available to try in your browser

House about that. Townscaper, the lovely and relaxing city-builder toy, is now available to try for free in your browser window, no downloads required. Oskar Stålberg, … 2021-12-01 17:01 1KB www.eurogamer.net

177

0.5

Google Assistant's Family Bell feature is now available on mobile

Google Assistant's Family Bell feature, which debuted on home devices in August last year, is now making its way to mobile devices. 2021-12-01 17:00 2KB www.xda-developers.com

178

0.6

Google will expand the permission auto-reset feature to Android 6.0+ devices in 2022

Google will be bringing the permission auto-reset feature to Android 6.0+ devices with Play Services, but now in January 2022. Read on! 2021-12-01 17:00 4KB www.xda-developers.com

179

0.7

Gboard's Emoji Kitchen gets thousands of new emoji combinations in latest update

Google has announced that new emojis are now available to select in the Emoji Kitchen, lettings users create thousands of new combinations! 2021-12-01 17:00 2KB www.xda-developers.com

180

0.5

gamerant.com

Another senior member of Blizzard Entertainment's team resigns amidst the numerous workplace controversies still plaguing the game publisher. 2021-12-01 16:59 3KB gamerant.com

181

0.5

gamerant.com

A screenshot of the Call of Duty: Warzone Pacific map Caldera reveals an area that is clearly based on the fan favorite Shipment map. 2021-12-01 16:56 2KB gamerant.com

182

0.2

Amazon is discounting Fire TV gear at up to 50% off today

News, Reviews & Betas which includes large community peer support The Fire TV Cube is at the cheapest we've ever seen, and 4K and Full HD Fire Tv Sticks are at 50% off today which sees them compete with some of the Black Friday deals we saw over the weekend. 2021-12-01 16:52 2KB www.neowin.net

183

0.4

Are you happy with your fireballs? A new D&D spell survey wants to know

D&D's latest consumer survey is unintentionally hilarious. How would you rate your experience with fireballs? Vicious mockery? But it also tells us something important about the next "evolution" of Dungeons & Dragons. 2021-12-01 16:51 4KB www.polygon.com

184

0.1

gamerant.com

The AEW reality show, Rhodes to the Top, starring pro wrestlers Brandi and Cody Rhodes, has been renewed for a second season on TNT. 2021-12-01 16:50 3KB gamerant.com

185

0.4

gamerant.com

A new BioShock is rumored to show up at the Game Awards, and it will hopefully look to the past in order to get inspiration for its atmosphere. 2021-12-01 16:48 4KB gamerant.com

186

0.2

How to Stream the James Bond Movies in Order

Before you see No Time to Die, reacquaint yourself with England's greatest super spy. 2021-12-01 16:48 9KB uk.pcmag.com

187

0.7

SD Times news digest: Frontegg Series A; Aqua Security acquires Argon; Julia 1.7 released

Software Development News User management company Frontegg has announced that it raised $25 million in Series A funding. 2021-12-01 16:48 2KB sdtimes.com

188

0.2

Snaplogic seeks to accelerate digital transformation with enterprise automation

Snaplogic's technology uses AI-powered algorithms to provide enterprises moving huge volumes of data with high-level automation. 2021-12-01 16:40 6KB venturebeat.com

189

0.1

gamerant.com

Following recent leaks, PlayStation formally announces its free PS Plus games for December, which should be available to download shortly. 2021-12-01 16:37 2KB gamerant.com

190

0.5

Warframe's just got a new gorgeous cinematic trailer

A new trailer for Warframe's The New War has been released, teasing the story for the upcoming quest ahead of its December 15 release. 2021-12-01 16:36 2KB www.vg247.com

191

0.4

gamerant.com

Wales Interactive's newest game, Bloodshore, continues the studio's interesting trend of reviving the use of FMV in video games. 2021-12-01 16:35 6KB gamerant.com

192

0.5

gamerant.com

The Nintendo Switch's library is vast, and it is constantly growing. Here are all the upcoming major Switch games and their release dates. 2021-12-01 16:32 5KB gamerant.com

193

1.2

gamerant.com

Ubisoft and Massive Entertainment announce that a new Expertise progression system for The Division 2 will let players boost their items. 2021-12-01 16:30 3KB gamerant.com

194

0.3

Twin Mirror is now available on Steam

The narrative thriller from Dontnod has come to Valve\'s platform after a stint as an Epic Games Store exclusive. 2021-12-01 16:30 1KB www.gamereactor.eu

195

0.4

GlobalFoundries revenue increased 56 percent YoY as chip demand persists

The report included $5 million in profit compared to a $293 million loss in Q3 2020. Earnings per share checked in at $0.01, or $0.07 on an. 2021-12-01 16:27 2KB www.techspot.com

196

0.6

gamerant.com

The Witcher and Justice League star Henry Cavill finished shooting for Enola Holmes 2, which he announced in the most soothing way possible. 2021-12-01 16:26 4KB gamerant.com

197

0.7

DeepMind claims AI has aided new discoveries and insights in mathematics

DeepMind claims that its AI systems helped mathematicians to discover new -- and significant -- mathematical insights. 2021-12-01 16:20 8KB venturebeat.com

198

0.1

gamerant.com

The emotional season one finale of Chucky was led by the young cast, who were the true stars of the episode, "An Affair to Dismember." 2021-12-01 16:16 7KB gamerant.com

199

0.6

gamerant.com

Pacific Rim: Uprising star Ivanna Sakhno joined the cast of Star Wars: Ahsoka, and it looks like she'll be playing a brand new character. 2021-12-01 16:14 3KB gamerant.com

200

0.4

gamerant.com

Though Splatoon 3 will be releasing in 2022, there's been some speculation that could mean we'll be getting an update on the game this year. 2021-12-01 16:14 3KB gamerant.com

201

0.9

M1 acquires Malaysia's Glocomp in cloud services boost

Singapore mobile operator will pay an estimated 111 million ringgit ($26.17 million) for a 70% stake in Glocomp Systems and its two affiliated companies, in a move that M1 says will expand its cloud and managed services business. 2021-12-01 16:14 2KB www.zdnet.com

202

0.1

Dell Technologies to offer air-gapped ransomware protection via AWS Marketplace

Dell brings its air-gapped, remotely accessible cyber vault service to the AWS Marketplace as immediately deployable protection against ransomware and other cyber attacks. 2021-12-01 16:13 2KB www.zdnet.com

203

0.0

The first webcam ever was deployed at Cambridge University, what was it designed to monitor?

Fed up with walking to an empty coffee pot, computer scientists at Cambridge University are said to have deployed the first webcam in 1991 to monitor the. 2021-12-01 16:13 1KB www.techspot.com

204

0.2

gamerant.com

With Overwatch 2 still far off, a clever fan kills time by making a Diablo-inspired skin concept for Sojourn, who is set to debut in the sequel. 2021-12-01 16:10 3KB gamerant.com

205

0.6

What is the metaverse? A tech CEO who is helping build it explains

Meta, the company formerly known as Facebook, got a lot of attention when it renamed itself to reflect its focus on the "metaverse." But Meta is hardly the only firm building the immersive digital world that could be the . 2021-12-01 16:10 6KB techxplore.com

206

0.6

Most Brazilian businesses set to boost cybersecurity spend in 2022

Decision-makers in the country are more concerned with security threats when compared to their global counterparts, according to a PwC study. 2021-12-01 16:10 4KB www.zdnet.com

207

0.0

From awareness to allyship: Reflections for International Day of Persons with Disabilities

For many of us, childhood is pivotal in the formation of our world view. We learn who we are, what we can be and how to relate to others and the world around us through interactions with our family, friends and community. It is in those environments where we learn a sense of right and. 2021-12-01 16:06 7KB blogs.microsoft.com

208

0.6

gamerant.com

Sony rolls out a new and unexpected PS5 firmware update, the company continuing to make the console the best that it can be. 2021-12-01 16:04 3KB gamerant.com

209

0.8

Nvidia 497.09 driver lands with support for Halo Infinite, RTX 2060 12GB, and more

News, Reviews & Betas which includes large community peer support The latest Game Ready driver from Nvidia comes with support for three upcoming game launches: Halo Infinite, Chorus, and ICARUS, as well as the brand-new GeForce RTX 2060 12GB graphics card. 2021-12-01 16:04 2KB www.neowin.net
Articles
DC5n United States software in english 209 articles, created at 2021-12-02 00:04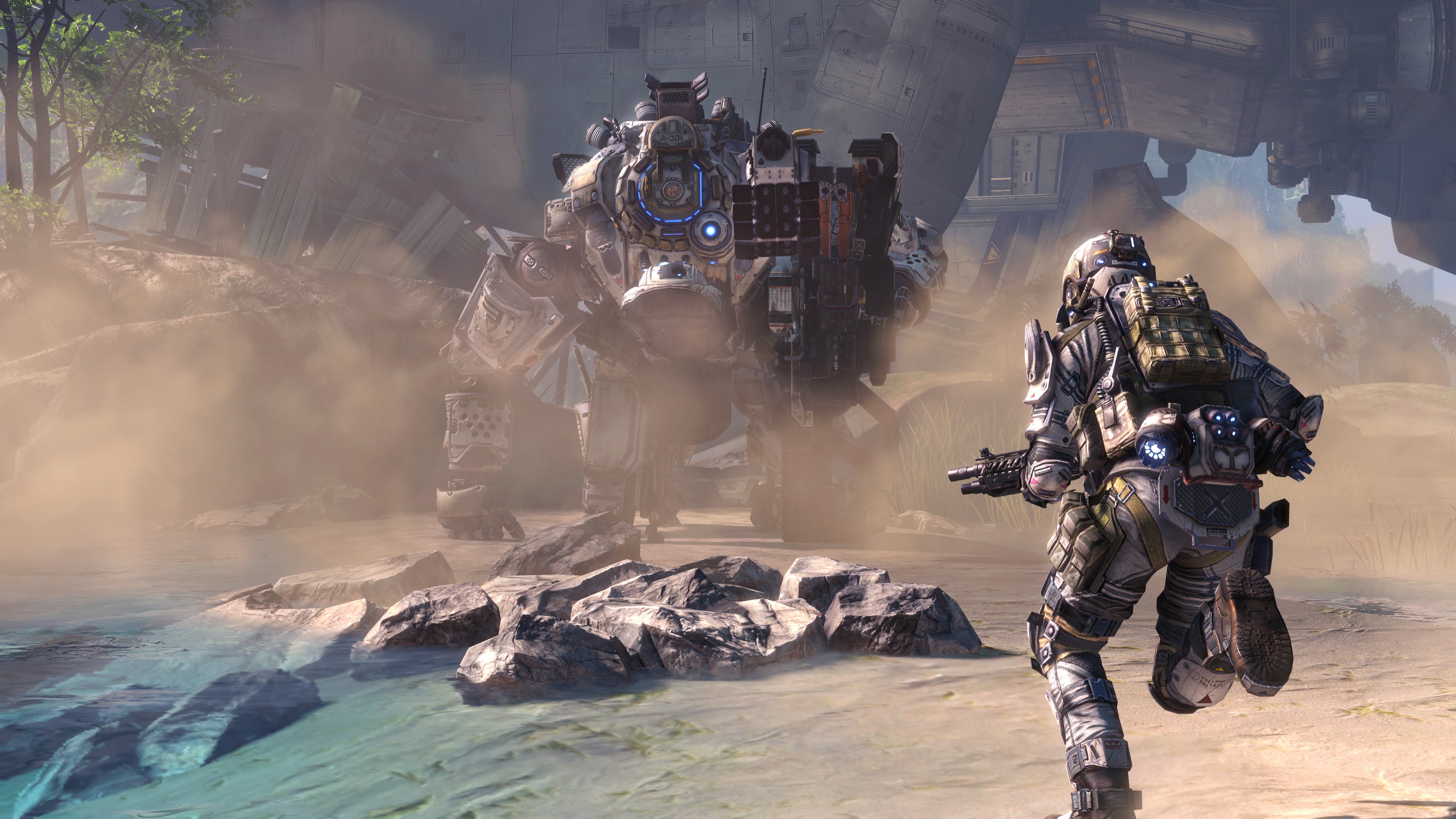 Respawn Entertainment has announced the original Titanfall is being pulled from online stores on PC and Xbox today, which means if you have been sitting on the fence when it comes to the 2014 title, you are now out of luck - unless you can find a physical secondhand copy. For current owners worried about what this means for their game, Respawn said that servers will be kept online for those still playing it. That's good news considering the fact it is a multiplayer game. While it is being pulled from stores today, those with EA Play and Xbox Game Pass have been given a bit of a stay of execution because it won't be pulled from those services until March 1. A reason for the game being taken off storefronts was not provided by the developer, but some seem to think it has something to do with DDoS attacks which have been plaguing the multiplayer servers on PC on and off for a while now. This was not alluded to by Respawn though, and you can read the entire notice below.

Respawn pulls the original Titanfall from stores
polygon.com
6add7b47194c6e5ffecca8cb5ee10cdc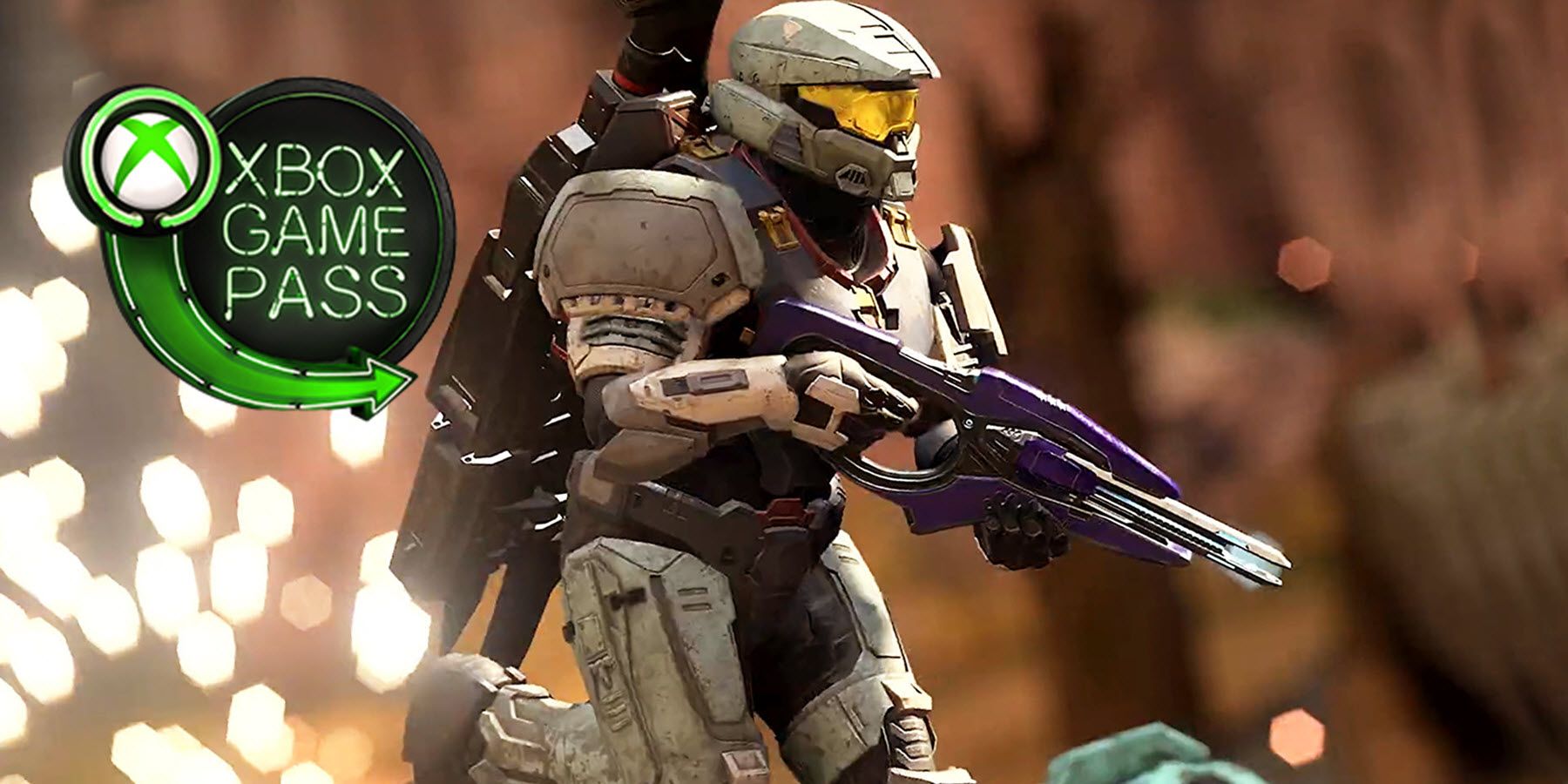 gamerant.com
gamerant.com
1d0e3c9281658cc0c57af7ecd261abd2
Respawn delisting original Titanfall on digital stores starting today
eurogamer.net
19bb560cd20ec5635f5df1bc1796d4f1
Respawn is removing the original Titanfall game from stores
xda-developers.com
fc028000e2eeceae3f93e9c5f6a2ada4
Respawn pulls original Titanfall game from digital store shelves
techspot.com
dcf2531d9658255bf54a729e4077b9aa
Respawn is delisting the original Titanfall from stores today
neowin.net
3f5f04d4bf9a3d11f56f1c5c28d21e0f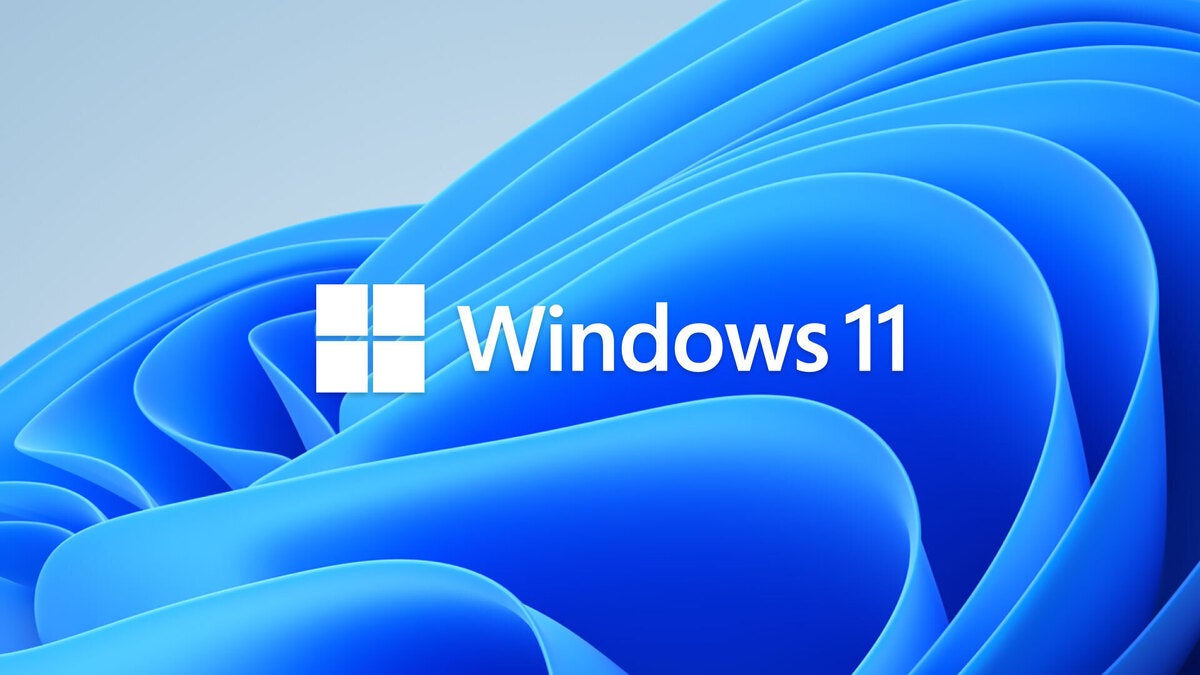 Windows 11 has been released, but behind the scenes, Microsoft is constantly working to improve the newest version of Windows. The company frequently rolls out public preview builds to members of its Windows Insider Program, allowing them to test out — and even help shape — upcoming features. The Windows Insider program is divided into three channels: The Beta and Release Preview Channels also receive bug-fix builds for the currently shipping version of Windows 11. Not everyone can participate in the Windows 11 Insider program, because the new operating system has more stringent system requirements than Windows 10. As outlined in this Microsoft blog post, if your PC fails to meet the minimum hardware requirements for Windows 11, you cannot join the Windows 11 Insider Program. Use the links below to find information about the Windows 11 preview builds that have been released: For each build, we've included the date of its release, which Insider channel it was released to, a summary of what's in the build, and a link to Microsoft's announcement about it. This build improves the way that Narrator can control Microsoft Edge. In addition, it lets you right-click on Start to quickly access Start settings and customize the "More pins" or "More recommendations" layout options. It also brings a variety of settings from Control Panel into the Settings app, including moving the advanced sharing settings (such as Network discovery, File and printer sharing, and public folder sharing) to a new page in the Settings app under Advanced Network Settings. There are a wide variety of bug fixes, including one in which the Start, Search, Task View, Widgets, and Chat icons in the taskbar no longer unexpectedly enlarge when the system scaling is set to 125%, and another in which hovering your mouse back and forth between different desktops in Task View will no longer result in the displayed thumbnails and content area unexpectedly shrinking. The build has four known issues, including the taskbar sometimes flickering when switching input methods, and another in which after clicking the Search icon on the taskbar, the Search panel may not open. (Get more info about Windows 11 Insider Preview Build 22509.) This build applies the 13 themes for the touch keyboard to other input methods, including IMEs, the emoji panel, and voice typing. It also lets you use the Windows key + Alt + K keyboard shortcut to toggle the new mute icon in the taskbar when it's showing. There are also a wide variety of bug fixes, including for one in which snap layout options randomly put windows on other monitors, and another in which text was duplicated if the caret was moved while using voice typing. The build has seven known issues, including the taskbar sometimes flickering when switching input methods, and another in which after clicking the Search icon on the taskbar, the Search panel may not open. (Get more info about Windows 11 Insider Preview Build 22504.) This build lets you quickly share content from open app windows directly from your taskbar to your Teams meeting calls. In addition, a wide variety of bugs have been fixed, including one in which Clipboard history wasn't working properly, and another in which explorer. exe crashed when using the touch keyboard. The build has 10 known issues, including the taskbar sometimes flickering when switching input methods and the Search panel sometimes not opening when the Search icon on the taskbar is clicked. (Get more info about Windows 11 Insider Preview Build 22499.) With this build you can mute and unmute your microphone from the taskbar during a Microsoft Teams call. In addition, a wide variety of bugs have been fixed, including one in which context menus crashed when you tried to scroll through them, and another in which some devices had a black screen when coming out of sleep. The build has eight known issues, including the taskbar sometimes flickering when switching input methods, and another in which after clicking the Search icon on the taskbar, the Search panel may not open. (Get more info about Windows 11 Insider Preview Build 22494.) This build includes a new settings page that displays information about your Microsoft account, including your subscriptions for Microsoft 365, links to order history, payment details, and Microsoft Rewards. Note that it's only being rolled out to a small group of Insiders at first. A wide variety of bugs have been fixed, including one in which explorer. exe crashed sometimes when using the Desktops flyout context menu, and another in which Settings crashed in certain cases after going to Windows Update. The build has nine known issues, including the taskbar sometimes flickering when switching input methods, and another in which the Search panel may not open after the Search icon on the taskbar is clicked. (Get more info about Windows 11 Insider Preview Build 22489.) This build includes a new feature that lets you right-click on either "Recommended" or the "More" button in Start to refresh the items shown there. In addition, it has a number of bug fixes, including one that caused Search to appear black and not display any content below the search box, and another that caused cellular data to not work on certain devices. The build has 10 known issues, including the taskbar sometimes flickering when switching input methods, and another in which the Search panel may not open after the Search icon on the taskbar is clicked. (Get more info about Windows 11 Insider Preview Build 22483.) This build includes new emojis that conform to Microsoft's Fluent design standards. It also lets you log in to a closed laptop using Windows Hello facial recognition on a connected external monitor if it has a camera attached that supports it. The build also fixes a wide variety of bugs, including one in which the Notification Center refused to launch, and another in File Explorer in which the "Show hidden items" option was out of sync when multiple File Explorer windows were open. The build has eight known issues, including the taskbar sometimes flickering when switching input methods, and another in which after the Search icon on the taskbar is clicked, the Search panel may not open. (Get more info about Windows 11 Insider Preview Build 22478.) This build has more than a dozen bug fixes, including for a bug that sometimes caused the taskbar's hidden icons flyout to have sharp corners instead of rounded corners, and another that caused explorer. exe to crash sometimes when closing File Explorer windows. The build also has 10 known issues, including the taskbar sometimes flickering when switching input methods, and widgets displaying in the wrong size on external monitors. (Get more info about Windows 11 Insider Preview Build 22471.) The build has two minor new features. When you click a VPN connection in VPN Settings, you can now see some statistics about the connection. And you can now turn off recent searches when hovering over the Search icon in the taskbar. There are also more than a dozen bug fixes, including for a bug in which some drives did not display in Defragment and Optimize Drives, and another that caused unexpected flickering in certain apps such as Microsoft Edge when using multiple monitors with different refresh rates. The build has nine known issues, including the taskbar sometimes flickering when switching input methods, and widgets displaying in the wrong size on external monitors. Microsoft also announced that the redesigned Paint app for Windows 11 is beginning to roll out to Insiders in the Dev Channel. (Get more info about Windows 11 Insider Preview Build 22468.) The build has several minor new features, including one in which when you have a file or folder selected in File Explorer, you can now use Ctrl-Shift-C to copy the path to your clipboard. The build also fixes several dozen bugs, including one in which pressing F1 in File Explorer opened Windows 10 help instead of Windows 11 help, and another that caused File Explorer to hang when doing a search. The build also has several dozen known issues, including the taskbar sometimes flickering when switching input methods, and widgets displaying in the wrong size on external monitors. (Get more info about Windows 11 Insider Preview Build 22463.) The build has more than a dozen bug fixes, including for one in which Settings sometimes crashed when trying to open the Display page, and another that made Start unreliable. The build also has several dozen known issues, including the taskbar sometimes flickering when switching input methods, and widgets displaying in the wrong size on external monitors. (Get more info about Windows 11 Insider Preview Build 22458.) This build has a few extremely minor changes, including in which right-clicking on Recycle Bin on the desktop brings up the new modern context menu. The build also has several dozen bug fixes, including for a bug in which PCs with Windows Defender Application Guard (WDAG) enabled bug-check continuously, and another in which taskbar icons flickered when you moused over them while using a contrast theme. The build also has several dozen known issues, including the taskbar sometimes flickering when switching input methods, and widgets displaying in the wrong size on external monitors. (Get more info about Windows 11 Insider Preview Build 22454.) With this build, the Dev Channel moves back to receiving only builds from the active development branch (RS_PRERELEASE). This means the Dev Channel builds no longer match the version of Windows 11 that will be released on October 5th. Dev Channel builds represent the newest works in progress and are not always stable. The build changes the way SMB compression (compression of files as they're sent over a network) works. From now on, algorithms will not determine whether to compress files — files will always be compressed if a user asks for it. Additionally, there are several minor changes in the build, including notifications now having acrylic backgrounds. There are also many bug fixes, including for one that caused the font in the taskbar previews to incorrect and another that crashed explorer. exe when using Alt-Tab. The build also has more than a dozen known issues, including the taskbar sometimes flickering when switching input methods, and widgets displaying in the wrong size on external monitors. (Get more info about Windows 11 Insider Preview Build 22449.) The build includes all the features and bug fixes of Windows 11 Insider Preview Build 22000.346, and also fixes a bug that prevented apps, such as Kaspersky apps, from opening after you attempt to repair or update the apps using the Microsoft Installer (MSI). (Get more info about Windows 11 Insider Preview Build 22000.348.) The build fixes a wide variety of bugs, including one that caused the system to stop working after you enabled Hyper-V, one that affected the System Memory Management Unit's (SMMU) fault handling after hibernation, and another that caused some USB Print installers to report that they didn't detect the printer after the printer was plugged in. (Get more info about Windows 11 Insider Preview Build 22000.346.) This build fixes a bug that prevented some users from opening or using certain built-in Windows apps or parts of some built-in apps, including the Snipping Tool, Touch Keyboard, Voice Typing, and Emoji Panel, Input Method Editor user interface (IME UI), and Getting Started and Tips. (Get more info about Windows 11 Insider Preview KB5008295.) The build fixes a wide variety of bugs, including an L3 caching issue that affected performance on devices with AMD Ryzen processors, another that caused distortion in the audio captured by voice assistants, and another in Windows Defender Exploit Protection that prevented some Microsoft Office applications from working on machines with certain processors. (Get more info about Windows 11 Insider Preview Build 22000.282.) This build includes updates to the Snipping Tool, Calculator, and Clock with Focus Sessions apps. The build also fixes several small issues, including one that caused some PCs to bug check during modern standby, and another that caused PowerShell to create an infinite number of child directories. There are more than a dozen issues in this build, including one in which you might be unable to enter text when using search from Start or the taskbar, and another in which after clicking the Search icon on the taskbar, the Search panel may not open. (Get more info about Windows 11 Insider Preview Build 22000.194.) This build fixes two small issues, including one in which a small set of languages were missing translations across the user interface, and another in which the "learn more info" about Windows Hello in the out-of-box experience (OOBE) wasn't translated for non-English languages. There are many known issues in this build, including one in which you might be unable to enter text when using search from Start or the taskbar, and another in which after clicking the Search icon on the taskbar, the Search panel may not open. (Get more info about Windows 11 Insider Preview Build 22000.184.) This build introduces a "Taskbar settings" page, which lets you hide and unhide icons on the taskbar. It also includes a small number of bug fixes, including one that caused some users to get an unexpected error when trying to take pictures with certain USB cameras, and another in which ratings and reviews weren't available for some Microsoft Store apps. There are many known issues in this build, including one in which you might be unable to enter text when using Search from Start or the taskbar, and another in which after clicking the Search icon on the taskbar, the Search panel may not open. (Get more info about Windows 11 Insider Preview Build 22000.176.) This build introduces a Microsoft 365 widget that displays relevant documents, news, and meeting recordings to enterprise users. It only works if you're signed into your Azure Active Directory (AAD) account on Windows 11. And Chat with Microsoft Teams now supports more than 50 languages. The build also includes five bug fixes, including for a bug in which typing certain phrases into the search box in Settings sometimes crashed Settings, and another in Microsoft Teams in which videos sometimes froze or displayed a black image during video calls. There are many known issues in this build, including one in which you might be unable to enter text when using Search from Start or the taskbar, and another in which after clicking the Search icon on the taskbar, the Search panel may not open. (Get more info about Windows 11 Insider Preview Build 22000.168.) This build fixes a bug in which the taskbar sometimes showed the "location in use" icon even when it had been blocked in preferences. For Insiders in the Dev Channel, this build also includes the revamped Windows Clock app, with a new feature called Focus Sessions that lets you do things such as set timers, automatically play music from Spotify, and work directly with Microsoft's To Do app. Go here for details. The build is also available as an ISO from the Windows Insider Preview Downloads page for those who want to install it from media rather than online. Using this method, users experience the full Windows 11 setup process. There are many known issues in this build, including one in which you might be unable to enter text when using Search from Start or the taskbar, and another in which after clicking the Search icon on the taskbar, the Search panel may not open. (Get more info about Windows 11 Insider Preview Build 22000.160.) With this build, Insiders in the Beta Channel now have access to Chat from Microsoft Teams. The feature, which was previously rolled out to Insiders in the Dev Channel, includes one-to-one and group audio and video calling. You can create and join meetings, toggle your microphone and camera on or off, and choose your preferred speakers, mic, and camera. You can also share your screen, see the roster of participants, admit meeting participants from the lobby, chat, and see people's video in a gallery view. For more details, see " First Preview of Chat from Microsoft Teams begins rolling out to Windows Insiders." The build also rolls out the new Snipping Tool for Windows 11, and updated Calculator, Mail, and Calendar apps for Insiders in the Dev Channel. For details, see " First set of Windows app updates rolling out to Windows Insiders for Windows 11." There are seven fixes in this build, including for a bug in which the taskbar repeatedly crashed inside the Windows Sandbox, and another in which the "location in use" indicator icon wasn't showing up in the taskbar when it should have been. There are many known issues in this build, including one in which you might be unable to enter text when using Search from Start or the taskbar, and another in which the Search panel may not open when you click the Search icon on the taskbar. (Get more info about Windows 11 Insider Preview Build 22000.132.) This build introduces a new family widget for MSA accounts (a single sign-on Microsoft account). It lets people see recent activity of members of their Microsoft family group. The build also fixes several dozen bugs, including one in which File Explorer didn't show an updated scroll bar in dark mode; another that caused search in Settings to be in a permanently broken state, saying "No result" for every search; and one in which explorer. exe crashed when the Task View button was clicked. There are many known issues in this build, including one in which you might be unable to enter text when using Search from Start or the taskbar, and another in which after clicking the Search icon on the taskbar, the Search panel may not open. (Get more info about Windows 11 Insider Preview Build 22000.120.) This build introduces Microsoft Teams integration into Windows 11, including a Teams Chat flyout on the taskbar. For more details, see Microsoft's blog post, " First Preview of Chat from Microsoft Teams begins rolling out to Windows Insiders." Note that not every Insider will see the feature right away. There are also a variety of minor new features, including making the taskbar calendar flyout fully collapse when clicking the chevron in the top corner to give more room for notifications. Several dozen bugs have been fixed, including one in which when you right-clicked the desktop or File Explorer, the resulting context menu and submenus appeared partially off screen, and another in which sign-in wasn't working for widgets in some scenarios due to authentication hanging. There are many known issues in this build, including one in which you might be unable to enter text when using Search from Start or the taskbar, and another in which the taskbar sometimes flickers when switching input methods. (Get more info about Windows 11 Insider Preview Build 22000.100.) There are many known issues in this build, including one in which you might be unable to enter text when using search from Start or the taskbar, and another in which the right-click menu and submenus from the desktop or File Explorer may appear partially off-screen. (Get more info about Windows 11 Insider Preview Build 22000. 71.) Among other changes in this build, the Start menu now includes a search box, Power mode settings are now available on the Power & battery page in Settings, and several system alert dialog boxes, such as the alert for when your battery is running low or when you change your display settings, now adhere to the new Windows 11 visual design. The build includes a wide variety of bug fixes, including one in which Settings could not be launched, another in which you could not pin and unpin apps from Start, another in which the command bar in File Explorer disappeared, and another in which the snap layouts did not appear until you rebooted your PC. In addition, a remote code execution exploit in the Windows Print Spooler service, known as "PrintNightmare," has been closed. For details, see CVE-2021-34527. (Get more info about Windows 11 Insider Preview Build 22000.65.) This first Insider Preview for Windows 11 is a big one and offers many of the new features expected to be part of the shipping version of the new operating system. File Explorer has a new command bar and new overall look, including new context menus. New themes have been added to the overall interface, and Windows sounds have been redesigned. Get more info about Windows 11 Insider Preview Build 22000.51.

Windows 11 is finally bringing a highly requested feature to the Start Menu
digitaltrends.com
58fd6d42ee480447ad93f054d2c664d5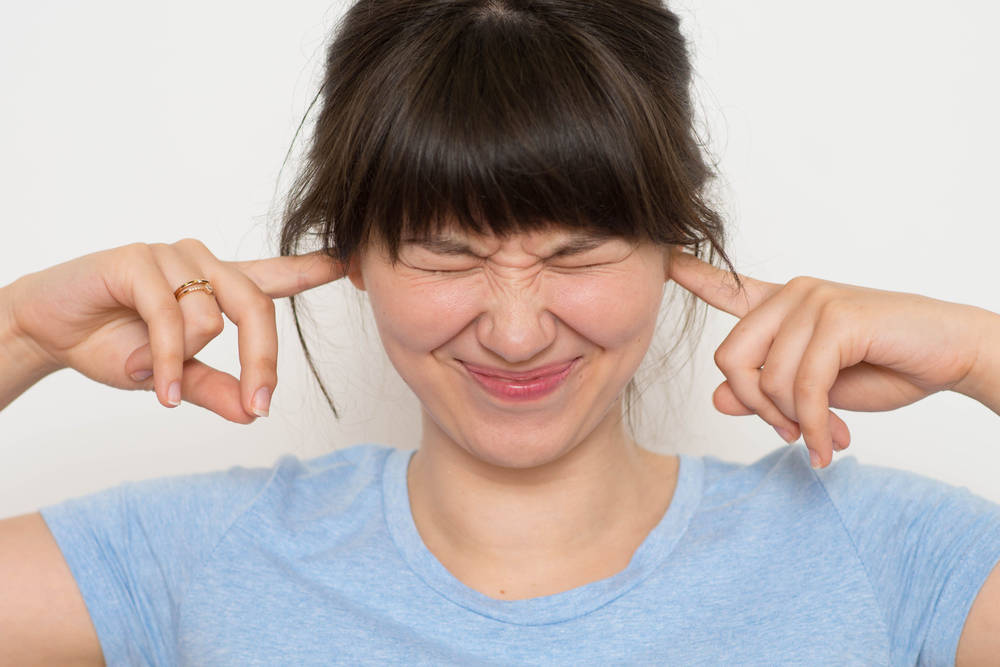 Paint gets the Windows 11 treatment in Dev Channel
theregister.com
c6fa8e90e05bf618aef783b80648a6dc
Windows 11 build 22509 released to Dev channel comes with Start menu changes
neowin.net
461d9a1a2f513189086e0b125e1b9809
Microsoft releases Windows 11 Build 22509 for Insiders with new layout options for Start and more
mspoweruser.com
cdbff015139644b462abfabfc240a47e
Microsoft makes Start menu customizations possible in new Windows 11 test build
zdnet.com
a119c70caff3ea6055102f94536aaf7c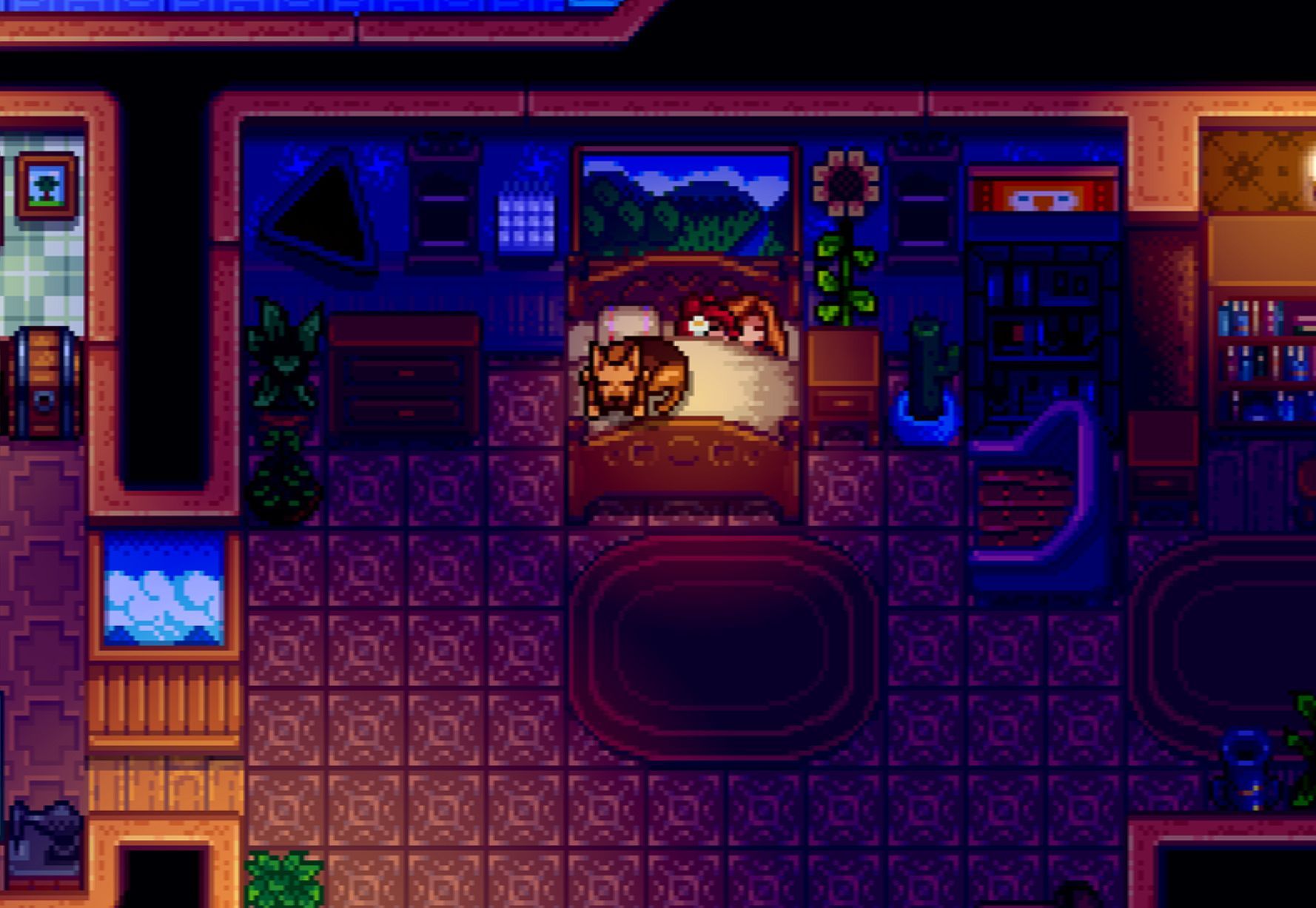 The first round of Xbox Game Pass titles fro December have been announced, and things take off running tomorrow, December 2, with seven games dropping. First up is day one title ANVIL for console and PC. In the game, you are part of an agency called the Ancient Vault Investigation Lab (ANVIL) that is searching for the remnants of alien civilizations across the universe. As a Breaker, you'll search galaxies for ancient alien vaults, and each galaxy consists of random planets and unique monsters. Defeating them and opening these vaults, you'll be able to utilize the powers hidden within. Alongside ANVIL comes Archvale for cloud, console, and PC. Another day one Game Pass title, Archvale is a bullet-ridden action affair with RPG elements where you'll master weapons and skills needed to overcome various enemies located throughout an ever-changing world. Only by conquering these evil forces will you uncover the truth about the long-fabled Archvale. Also coming on December 2 is the follow-up to Final Fantasy 13, Final Fantasy 13-2 for console and PC. Alongside the Square Enix title is what is sure to be a relaxing Game Pass entry, Lawn Mowing Simulator. If you consider mowing lawns across the Great British countryside relaxing, that is. It is coming to cloud, console, and PC. Stardew Valley will also arrive on December 2 for the same platforms. Rubber Bandits releases day one on the same day for cloud, console, and PC. In this multiplayer beat 'em up brawler, you will try to steal, smash, and scavenge as much cash as possible through physics-based combat. You will need to dodge traps, bash rival bandits, and run from the police in order to pull off the perfect heist. Expect to be wielding wacky weapons and you can choose from some rather interesting criminal characters. The final game landing tomorrow, December 2, is turn-based strategy title Warhammer 40,000: Battlesector for cloud, console, and PC. On December 7, Space Warlord Organ Trading Simulator comes to Game Pass for cloud, console, and PC as a day one drop. In it, you will sell and trade organs to various clients. In the process, you will also have to perform certain feats like keeping vampire-leech organs from devouring the goods inside your cargo hold, teaching Fleshty the Snowman to love, and more. Sounds pretty interesting to us. Coming December 8 is a game that needs no introduction: Halo Infinite. You will be able to download it for cloud, console, or PC. The following day, December 9, will see One Piece Pirate Warriors 4 arrive on the service for cloud, console, and PC. In it, you will fight hordes of enemies, adventure with trusted allies, and experience action lifted straight from the anime. On December 14, you will be able to grab Aliens: Fireteam Elite for cloud, console, and PC, and Among Us will also arrive on the service that same day for console. More games coming to the service means some will be leaving. You will have until December 15 to nab the following games before they disappear: Beholder, The Dark Pictures: Man of Medan, Guacamelee 2, Wilmot's Warehouse, Unto The End, and Yooka-Laylee and the Impossible Lair.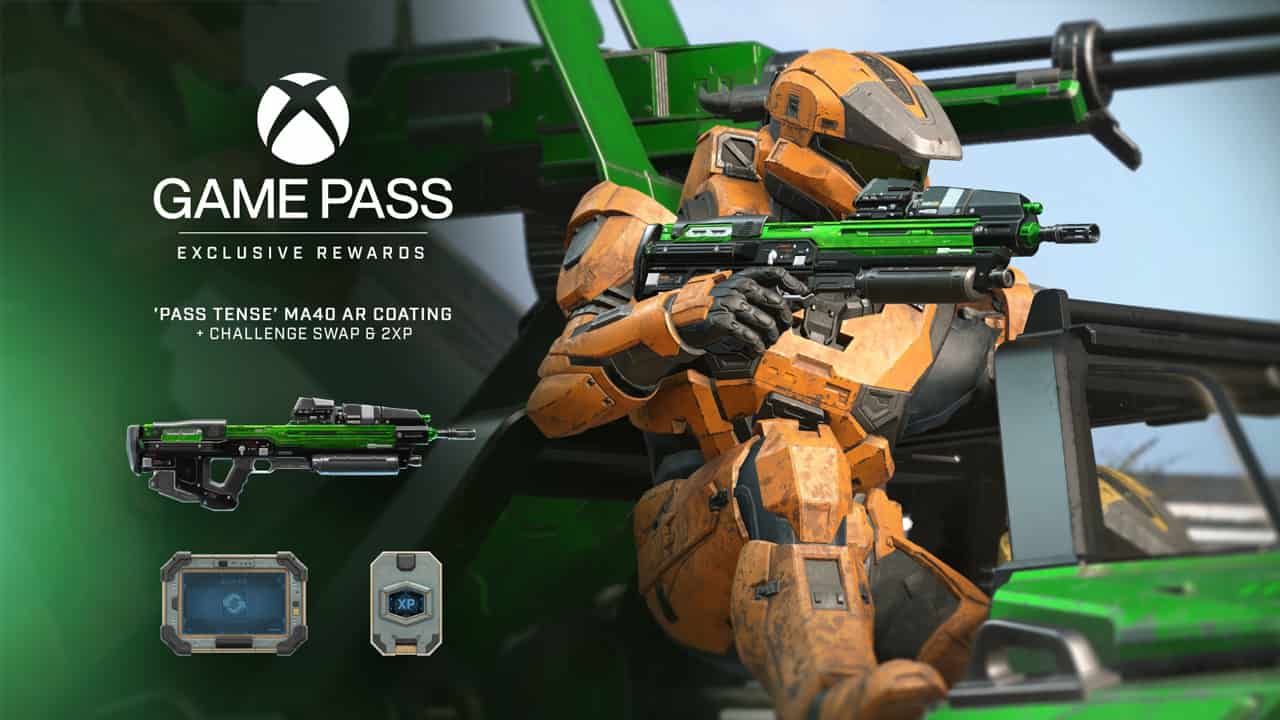 Xbox Game Pass Ultimate members get monthly Halo Infinite bonuses
mspoweruser.com
0447ad8fb2da7ac473c9e9d03597c4c2
New Titles Coming to Xbox Game Pass In December
futuregamereleases.com
6dfad07ddf9b7339b61fc37f50d0e371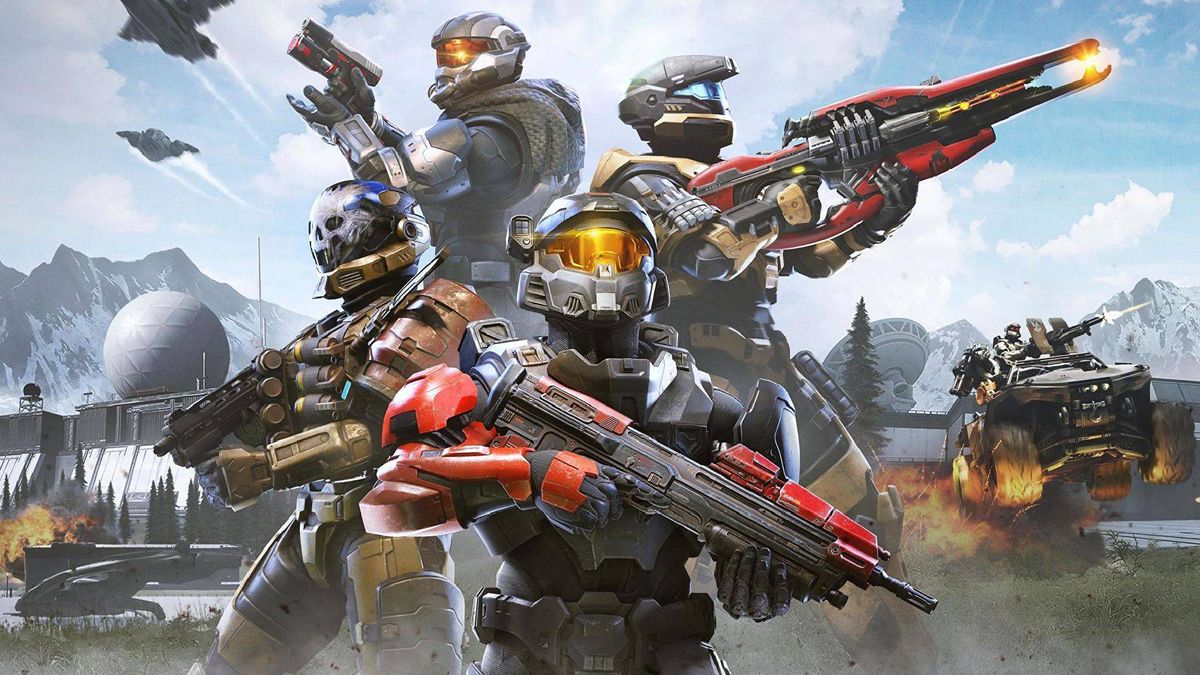 Xbox Game Pass Ultimate subscribers will get monthly Halo Infinite bonuses
techradar.com
e089d3a8e8665f963ad456bbe02fdbea
Xbox Game Pass adds Stardew Valley, Halo Infinite perks and more this month
digitaltrends.com
4a8fe628be5eb596e22776db4b66ce94
Microsoft launched a new standalone version of Teams for small businesses on Wednesday morning, the first paid version of its communication and collaboration service to be offered separately from other Office apps and services. Shares of Zoom Video Communications closed down more than 6% after Microsoft's announcement, and RingCentral stock dropped 8%, signaling Wall Street's take on the potential threat to those competing services. Microsoft Teams Essentials costs $4 per user/month, with unlimited group meetings that can last as long as 30 hours each, up to 300 participants per meeting, and 10GB of cloud storage per user, in addition to customer support, file sharing, task assigning tools, polling, and data encryption. The pricing undercuts a $14.99 per user/month entry-level paid service from Zoom and a $19.99 per user/month "essentials" service from RingCentral, as noted by Barron's in its coverage of the launch. Microsoft Teams launched in 2017 and has grown significantly during the pandemic. Microsoft said in July that Teams had reached 250 million monthly active users, up from 145 million in April, primarily in business and work settings.

Microsoft Teams Essentials Launches for $4/Month
uk.pcmag.com
7626f808e65946a37629531778a35172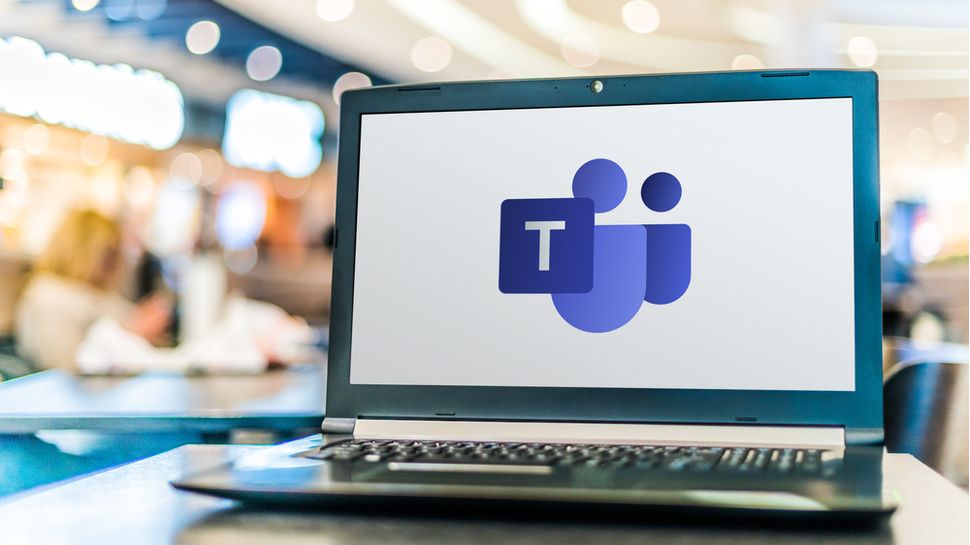 Microsoft is launching a whole new version of Teams
techradar.com
dd816c63f824244398726b1c956a34c6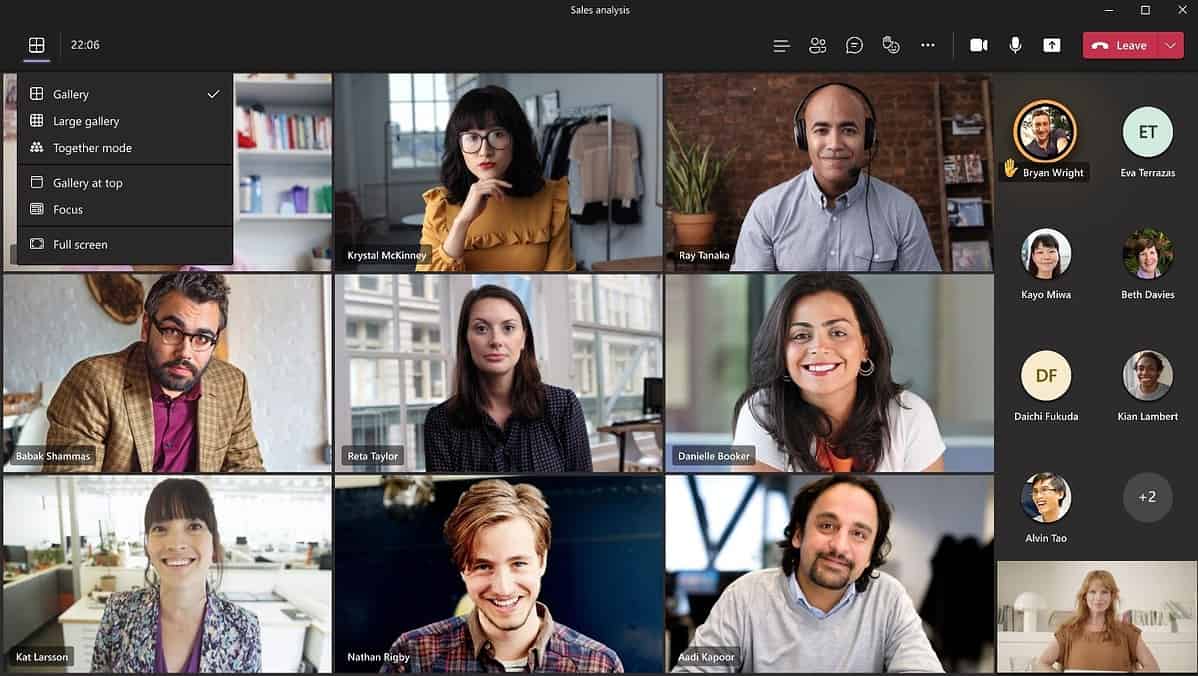 Microsoft announces Teams Essentials, a standalone Microsoft Teams offering for small businesses
mspoweruser.com
91c4d48585a79d96a804c36af6fefe2f
Microsoft creates new standalone Teams Essentials edition for SMBs
zdnet.com
c5585637bb88acb116f02fdd5f8ec560
DICE has released another patch in hopes of improving Battlefield 2042, and this time around it's mostly dedicated to fixing some of the game's lingering bugs and introducing some small quality-of-life upgrades. The patch was released on Wednesday, along with a huge patch notes post that goes over all the changes DICE made to the game. One of the biggest changes is a UI update designed to make a few important pieces of information much more clear. After the update, players who are downed will be able to see if there are players within 50 meters of them; that way, they know if someone might be able to revive them. The game will also show the downed player if their reviver pings that they're on their way. Similarly helpful, Battlefield 2042 's HUD will now display an icon above friendly players' heads if they need additional ammo or healing. That way, you can help them out if you have that item equipped. Related DICE also updated the game's attachment menus to make them less cumbersome, including the in-game Plus Menu, which is used to change attachments in-game. The patch notes don't describe exactly what the developer changed, but they do say that it should require fewer button presses to make important changes now. The patch also includes dozens of bug fixes and other minor improvements. Cross-platform invites should be more consistent now, along with matchmaking as a whole. The game's menus should also perform more smoothly, especially when transitioning out of a multiplayer game. While there are well over 100 improvements, tweaks, upgrades, and fixes in Battlefield 2042 's Update 3, it's worth noting that some of players' most-requested features still aren't there. The patch does not implement a full scoreboard, nor does it add voice chat to the game. The patch notes also don't include any details about when either feature might be available. For a look at all the changes, you can find the full Update 3 patch notes on Electronic Arts' Battlefield site.

Battlefield 2042 gets its biggest update yet, adding Rush mode
digitaltrends.com
9bf207fea98007d5b3b6e4d8e21dfce7
Battlefield 2042 Update #3 Deploys Tomorrow, Official Patch Notes
futuregamereleases.com
df888942d693fb2d47ec8ce31074a433
Battlefield 2042 'Matchmaking Timeout' and 'Failed' Fix
gamerevolution.com
732b343f344b21feb94b4521f52f9cad
Battlefield 2042's latest update brings Weekly Missions, tweaks, and fixes
eurogamer.net
c6e3426bfe9563f51f61aaded57d6964
Samsung today announced the new Galaxy A13 5G, a budget phone that would lower the cost of entry to 5G in the A-Series to $250. It'll launch in December at AT&T, with an expansion to T-Mobile in January. As with all budget phones, Samsung isn't pushing the envelope here in terms of what to expect. There's a large 6.5-inch HD screen at the top, and you'll find a triple-camera setup at the back with a 50-megapixel wide camera, and a pair of 2MP depth and macro sensors. Storage here isn't great as there's just 64GB of storage onboard. Samsung is offering little niceties, though, like outfitting that HD screen with a 90Hz refresh rate alongside a side-mounted fingerprint sensor and a 5,000mAh battery with 15-watt fast charging. This is a phone you buy to do the basics, and pretty much nothing beyond that. In an odd omission for budget phones, Samsung will not be shipping a wall charger with the A13 5G, likely for the same environmental reasons that it excludes them from its flagships. This means that any buyer of the A13 5G for budget reasons will then have to include the cost of a charger, pushing the real cost a little bit higher. This is definitely an increasingly common — and annoying — trend. The new A13 will go up against other cheap 5G phones like the new $252 Nokia X100 when it comes to luring budget-conscious customers who want 5G service. Samsung's strong brand — reflected in its unified design — will likely be a deciding factor for many shopping in this bracket. Samsung also announced a cheaper phone for those who just want the basics in the Galaxy A03S. It's already been available in parts of Europe, and brings a large battery, a triple-camera system, and a side-mounted fingerprint sensor for $160. The catch? You'll only have 32GB of storage to play with, though there is support for a microSD slot for up to 1TB. The A03S will go on sale from January 2022 on A&TT, T-Mobile, and Verizon

Samsung Galaxy A13 and A03s coming to the United States, starting at $159
xda-developers.com
0704959b36562a7d262705f85c146c57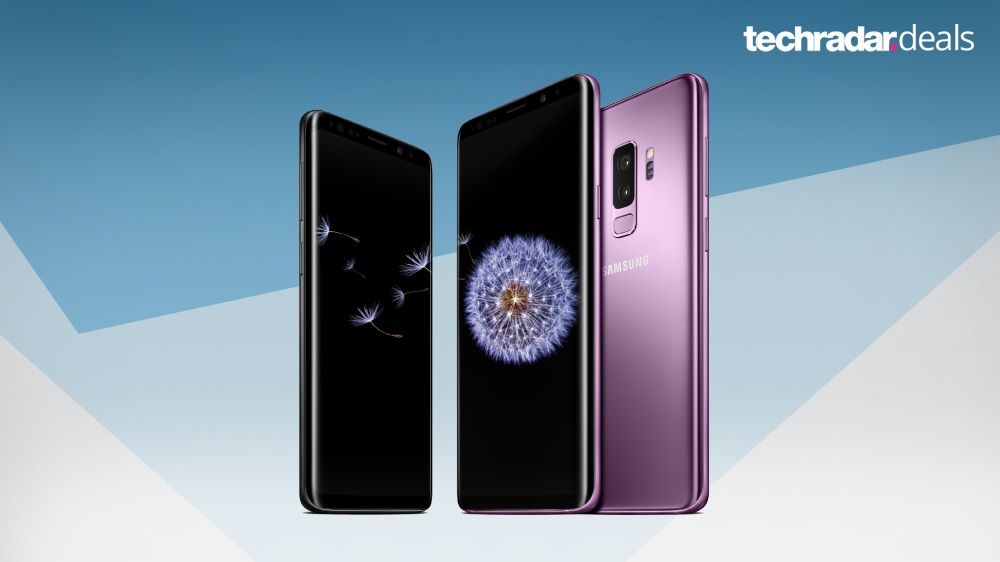 The cheapest Samsung Galaxy S9 unlocked SIM-free prices in December 2021
techradar.com
eb734cf1bbc55359bb96863e098f54ea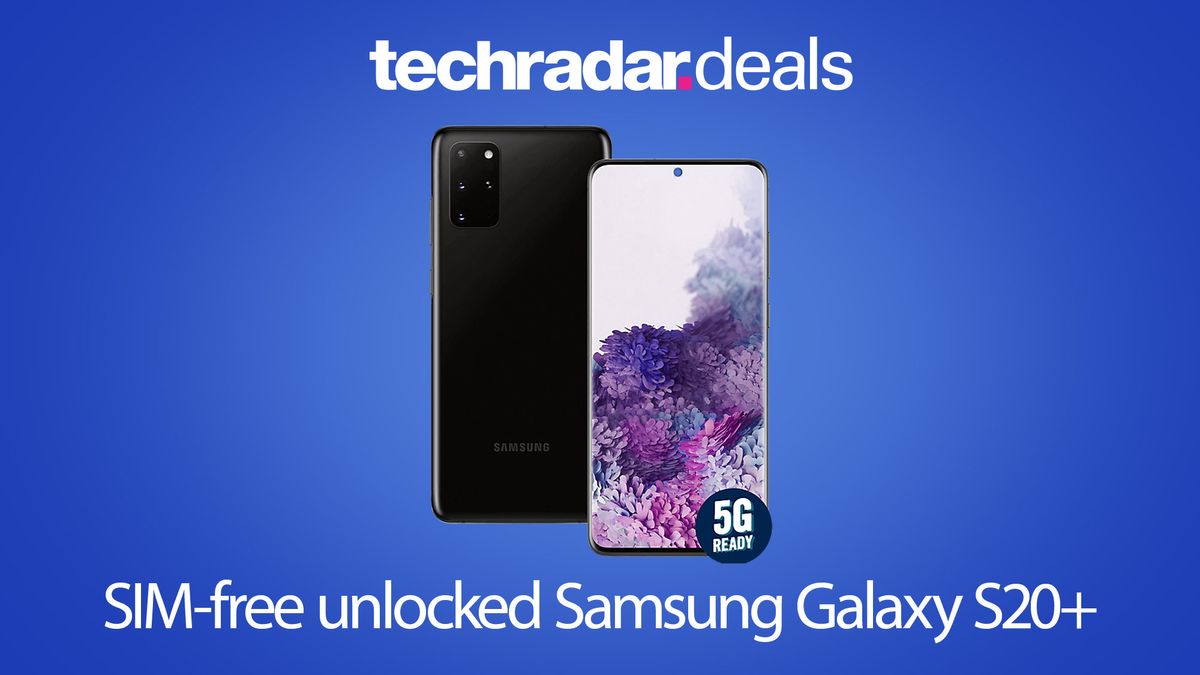 The cheapest unlocked Samsung Galaxy S20 Plus and Ultra SIM-free prices in December 2021
techradar.com
7264a0f405dffc8c928039e73f1184b3
Samsung unveils the Galaxy A13 5G, due to launch in the U.S. on December 3 for $250
neowin.net
b7b2d10be544001f740121d10f2ac140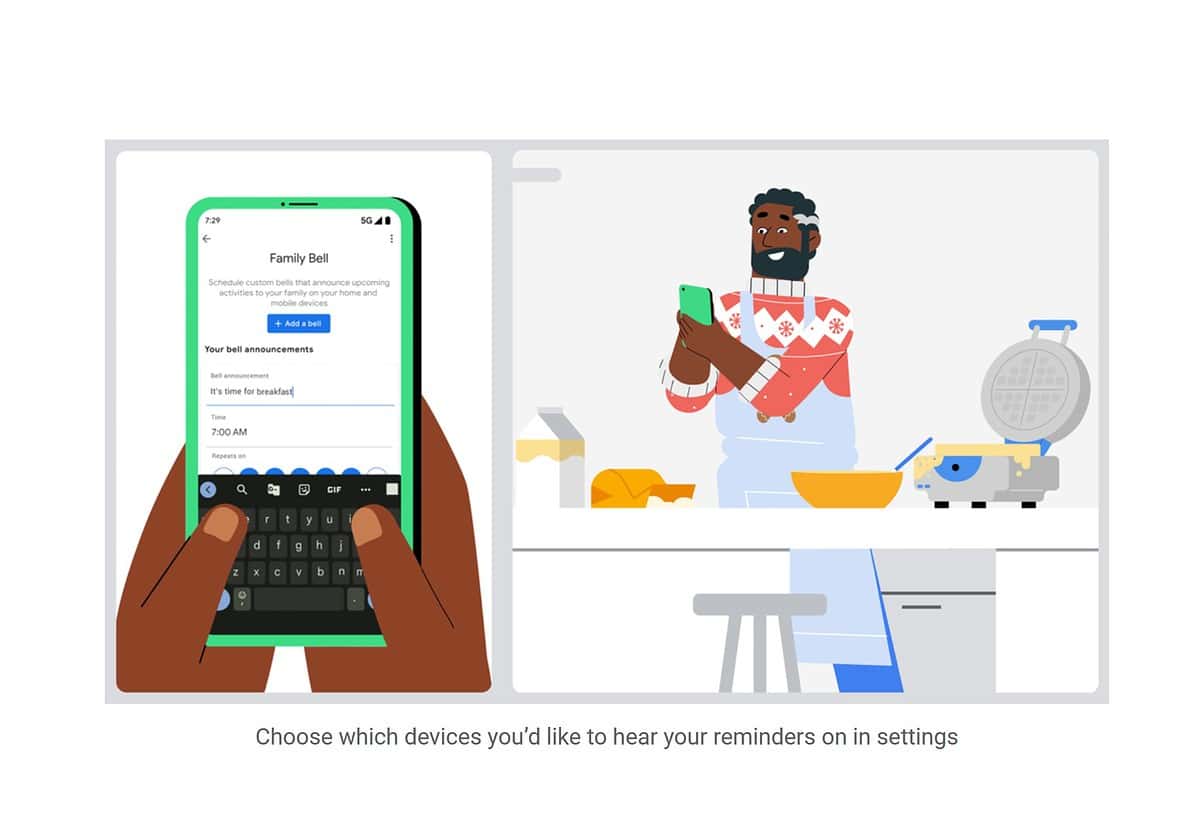 Google today announced several new features coming to Android devices. Some of the new features include Family Bell, three new widgets, new Memories in Google Photos, Android Auto improvements, ability to use your phone as a car key and more. Read about these features in detail below. Source: Google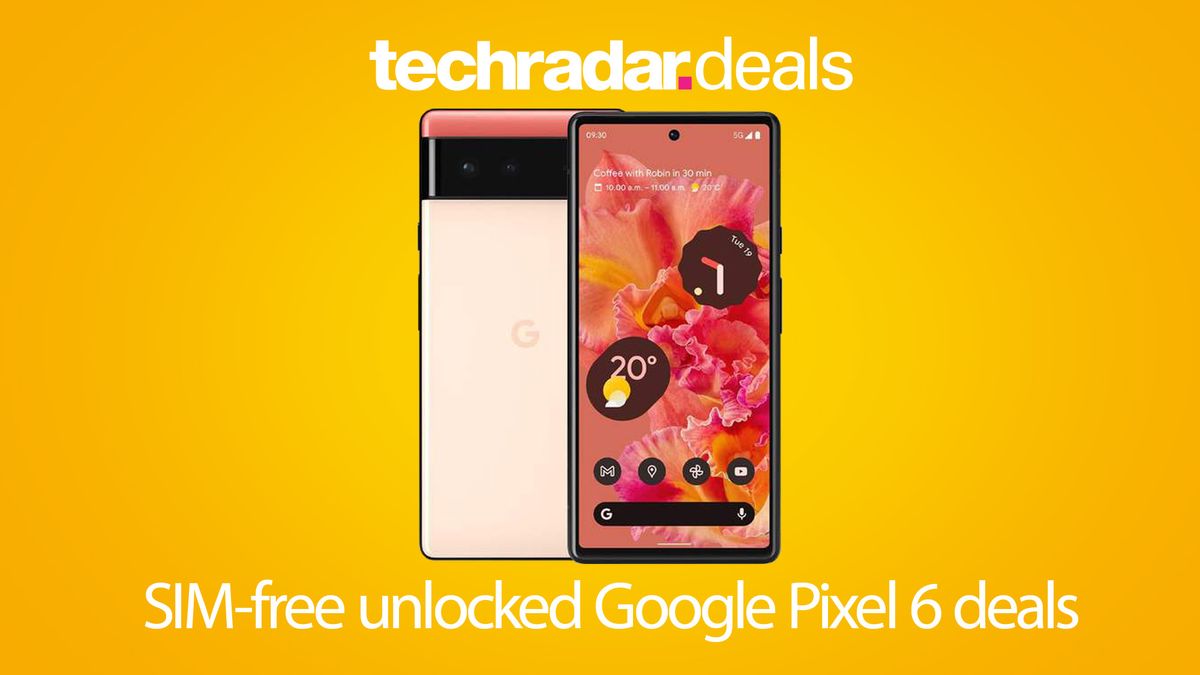 The cheapest unlocked Google Pixel 6 and 6 Pro SIM-free prices in December 2021
techradar.com
fa66c955e1e901be5944a24fe84d012f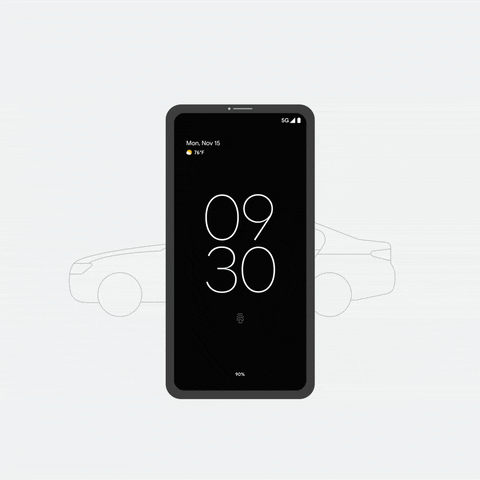 You can now unlock your BMW with your Pixel 6, Pixel 6 Pro, or Galaxy S21
xda-developers.com
7fcdd7afa834f290e2c348d3640ae4c3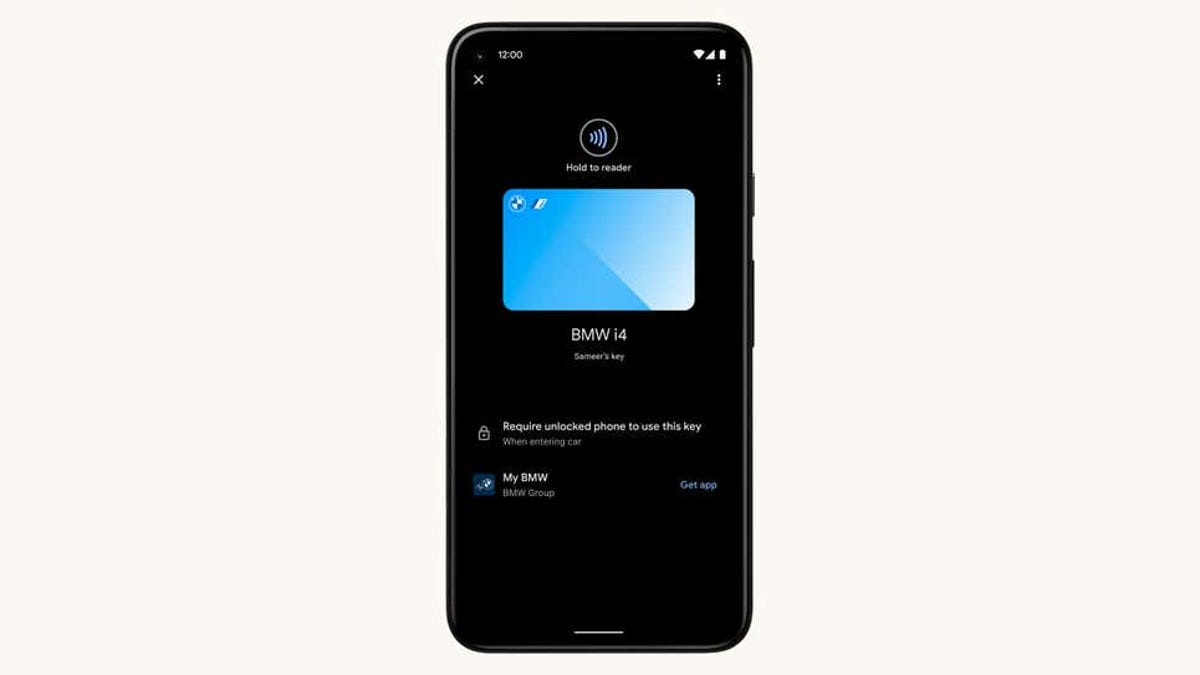 Now You Can Start Your Car With Your Android Phone
gizmodo.com
4126f3b693ca6ce61689cd1e47fe1e37
Google Photos can now automatically curate event memories
xda-developers.com
ad711615b667650587bc2f5e9087aaf5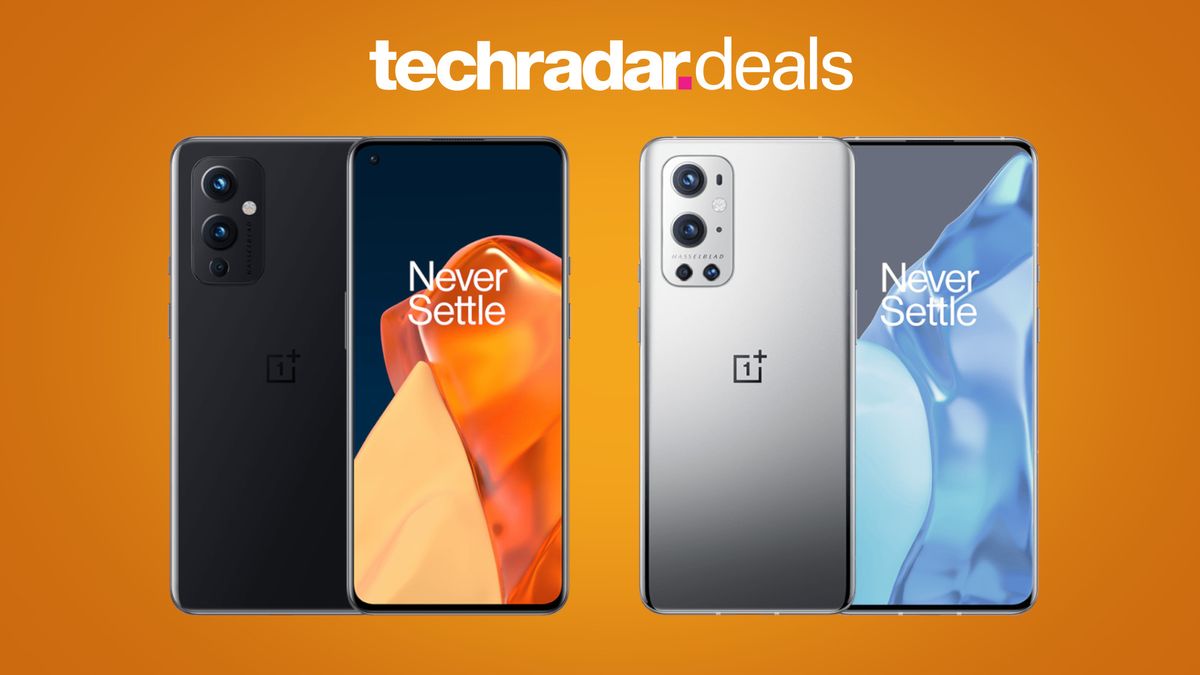 The best OnePlus 9 deals and OnePlus 9 Pro deals for December 2021
techradar.com
c05d6eac9f4c377e9b8479f8ed5e8bb4
The Apple iPhone is still the most popular smartphone brand in the U.S., even with continued competition from Samsung, Google, LG, and many others. Android brands combined command a moderately larger global market share, but none outpace Apple. It's also no secret iPhones aren't cheap," but if you need a new one and are on the hunt for smartphone deals, we can help. We've scooped up a heaping helping of all the best cheap iPhone deals available this week, offering tidy discounts on everything from the iPhone X series to the latest iPhone 12. Also take a look at these iPad deals, MacBook deals, refurbished iPhone deals, and Apple Watch deals if these whet your appetite for more Apple bargains. Several years ago, we saw the launch of not two but three new flagship mobile devices from the fruit-themed tech giant when the iPhone 8 and iPhone 8 Plus dropped alongside the iPhone X as the traditional successor to the previous iPhone. Under the hood, the iPhone 8 isn't radically different than the X. It boasts the same 2.39 Hexa-core processor, although the standard wireless iPhone 8 only utilizes 2GB of RAM compared to the X's 3GB (the larger iPhone 8 Plus features the full 3GB). It also performs similarly to the iPhone X when it comes to its excellent camera and speedy wireless charging, akin to the newer Galaxy phones. Since the battery life is also more or less the same, the main differences between the iPhone 8 and the iPhone X are the bezels, screen sizes, and a touch screen home button, but you can still get both in that classic Space Gray color you know and love. Although its more traditional design isn't as groundbreaking as iPhones of the past, the iPhone 8 still delivers the solid build quality and performance we've come to expect. With a starting retail price of $699 for this iPhone and a $799 price tag for the iPhone 8 Plus, it wasn't quite as pricey as the X, and you can find it for a lot cheaper now. If you're looking for a great phone but don't feel like making monthly payments to upgrade to the newest model, you can save some cash with ongoing iPhone 8 deals. Speaking of fashionable tech, the high-end iPhone X turned heads (and caused more than its share of sticker shock) when the new line was announced in fall 2017. Marketed as something of a luxury item yet conspicuously lacking a 3.5mm headphone jack, the iPhone X perhaps uniquely represents the reason behind the "love it or hate it" attitudes that Apple inspires among the masses. But with an improved battery, iOS 11, a slo-mo camera, Face ID, and wireless connectivity for AirPods, it was one of the best iPhones you could buy at the time. And despite its high initial cost, the iPhone X is a great piece of technology with an incredible edge-to-edge OLED touch display, a fantastic front camera, and lightning-fast speed thanks to its snappy 2.39 GHz Hexa-core processor and 3GB of RAM. It also features wireless charging capability, finally bringing the iPhones up to speed with their Android competitors such as the Samsung Galaxy S8 and HTC. With all of that screen space for your iPhone apps to fit in, the X is something to behold — though you may need to get a new pair of compatible wireless headphones. The iPhone X is a high-end phone with a price tag to match. It retailed for an upfront cost of $999 upon its pre-order launch, which made it the most expensive new iPhone yet, but don't worry: Ongoing iPhone discounts can save you a nice chunk of change on the iPhone X now that it's a few years old. You can even find some great refurbished models for even less. The iPhone XS and XS Max were Apple's flagships for 2018, and honestly, not much changed between the iPhone X and the iPhone XS. The launch price was still right around $1,000, too. If you're looking to buy the latest tech from Apple, you can grab one of the iPhone 11 or iPhone 12 models right now, but deals on newer stuff are always few and far between; since the iPhone XS and XS Max are two years old now, today's not a bad time to start hunting for deals on these. The iPhone XS launched with a sticker price of $999, but Apple also rolled out a more budget-friendly alternative in the iPhone XR which retailed for $749. The iPhone XS Max, for its part, was one of the best plus-sized phone the company has ever released. You can definitely find some pretty big price cuts on these floating around out there if you know where to look. We've been scouring the web for the latest discounts, and we will be continually updating this page as the savings continue to roll in. The iPhone 11 Pro brought another generation of improvements across the board, from increased battery life to a crisper, more vivid screen, and, of course, more raw horsepower from the onboard processor. In particular, Apple focused on the new camera module, bringing a three-camera setup that delivers snappy autofocus, great depth of field, and an incredible level of image fidelity. This system also offers new shooting modes thanks to its wide-angle lens (something that was curiously absent from the new Google Pixel 4). The different models of the iPhone 11 feature varying screen sizes and building materials, and the numbering scheme can be a little confusing (although it's arguably more consistent than previous releases): The iPhone 11 is the more budget-friendly alternative to the Pro models, sporting a 6.1-inch Liquid Retina HD display with a 1,792 x 828 resolution, while the 11 Pro has a 5.8-inch Super Retina XDR touchscreen at 2,436 x 1,125 pixels. Meanwhile, the superb iPhone 11 Pro Max is fitted with a 6.5-inch Super Retina XDR display with a 2,688 x 1,242 resolution. The iPhone 11 takes after previous iPhones with an aluminum and glass body, while the Pro and Pro Max boast a gorgeous brushed steel aesthetic. Depending on storage options, the iPhone 11 retailed for $699, while the 11 Pro started at $999 and the 11 Pro Max at $1,099. If the ever-growing price tags and screen sizes of flagship iPhones have you down, you're not alone. Last year, Apple heeded the cries of fans and finally brought back the beloved iPhone SE, which is an excellent mid-range alternative to the much pricier flagships. The new second-gen SE boasts a 4.7-inch Retina display (a bit bigger than the four-inch display of the original SE, but still a nice pocket-friendly size) and packs the same internal processor as the much more expensive iPhone 11. You read that right: The iPhone SE runs on the same awesome A13 Bionic chipset as the current-gen flagships that cost nearly twice as much. That alone isn't super shocking. What should really grab your attention is the iPhone SE's retail price of just $400. That's an incredible value for a brand new Apple mobile, and there are already iPhone deals and carrier offers available for the second-gen SE that make it an even better buy. If you want an iPhone and don't want to pay flagship prices (or buy refurbished), the iPhone SE is an easy choice. Last year was a bit of an odd one for Apple, which has released not three, not even four, but five new smartphones. In early 2020 we got the new iPhone SE (which is technically part of the iPhone 11 generation as it runs on the same A13 Bionic chip), and in October, Apple rolled out four new next-gen devices: The iPhone 12, the iPhone 12 Mini, the iPhone 12 Pro, and the iPhone 12 Pro Max. It goes without saying that if you're in the market for a new Apple handset, 2020 has given you more options to choose from than any year before. Having many choices can be a good thing, but it can also induce decision paralysis if you don't already have a reasonably specific idea of what you want. To make things simpler, you can break down the four models into two categories: The iPhone 12 and 12 Mini are the standard flagships, while the iPhone 12 Pro and 12 Pro Max are the premium models. With its 5.4-inch display, the Mini is the obvious choice for those who like smaller phones (which are clearly making a comeback) but who want something with more modern styling than the iPhone SE. It's worth noting that the 5.4-inch iPhone 12 Mini has similar overall dimensions as the 4.7-inch iPhone SE given the 12 Mini's much slimmer bezels. The standard iPhone 12 5G and iPhone 12 Pro are the same size with 6.1-inch displays, while the aptly named iPhone 12 Pro max sits at 6.7 inches (the obvious choice for those who don't buck the trend of bigger smartphones). All of the iPhone 12 models run on the new A14 Bionic chip, but the Pro models boast some upgrades over the standard flagships including increased RAM, bigger storage options, and enhanced camera modules. If you want a more in-depth breakdown, then check out our detailed iPhone 12 vs. iPhone 12 Pro comparison. Apple announced their iPhone 13 lineup at the California Streaming event on September 14, but we all knew it was coming. The 13 will have a full suite of phones, including the standard, a Mini with similar specs, a beefed up Pro and a super beef Pro Max. They are available for pre-order starting September 17. All of the phones have a Super Retina XD display, with the standard model and the Pro measuring 6.1 inches, the same size as the iPhone 12. The Mini clocks in at 5.4 inches and the Max at 6.7. Apple really hyped up the new camera in the iPhone 13. It will have improved light sensitivity for better low-light photos and videos. The Pro and Pro Max will have Ultra Wide, Wide, and Telephoto cameras. The photo apps themselves get improvements with the upgrade to iOS 15, including a new Cinematic Mode. The iPhone 13 Mini is the cheapest of the bunch, launching at $699. The standard iPhone 13 is $799; iPhone 13 Pro is $999; iPhone 13 Pro Max is $1,099. There are no deals yet for unlocked phones, since it's barely launched, but some carriers, such as T-Mobile and AT&T, have sign-on deals tied to the new phone. Check out our iPhone 13 buying guide for more info.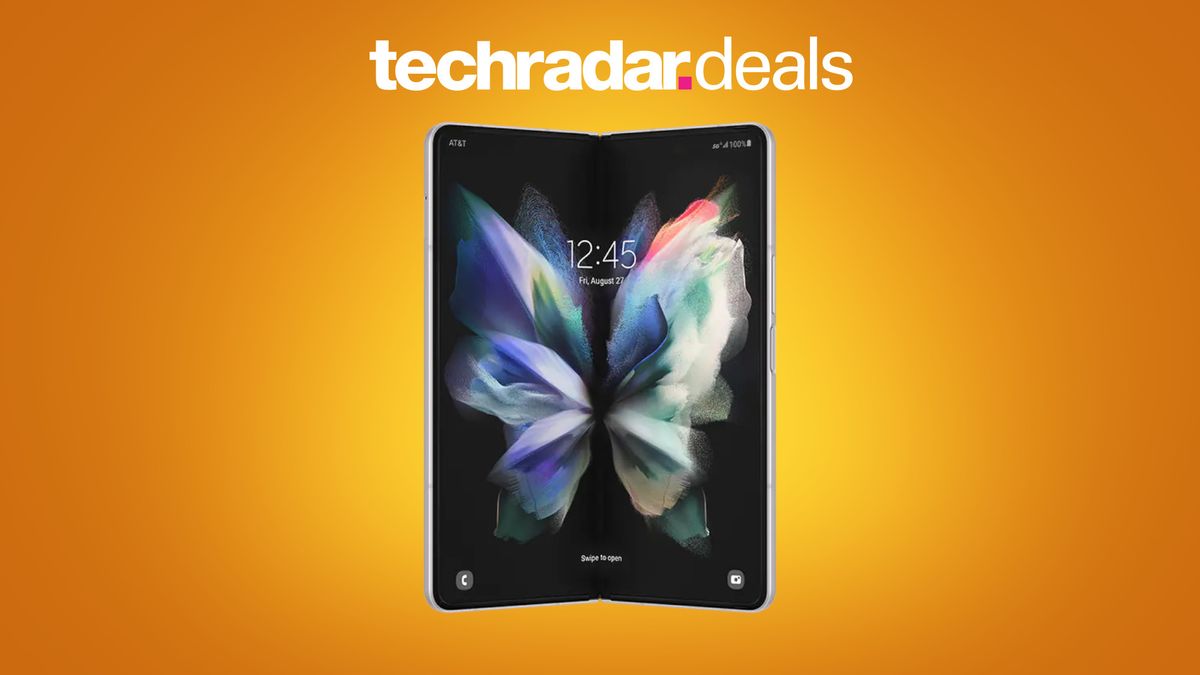 The best Samsung Galaxy Z Fold 3 deals for December 2021
techradar.com
61d805337a1efb7543216c074728fe8a
Best Instant Pot deals for December 2021
digitaltrends.com
64bd78ed670e70f8fff1930dbeb3d51f
Best Cyber Monday Roomba deals 2021 — what's still available
digitaltrends.com
09c186b6c816a8e43a4ec1889d12eee0
Best Cyber Monday iPad deals 2021 — what's still available
digitaltrends.com
242c78c96e73636c74e46b56ff88588a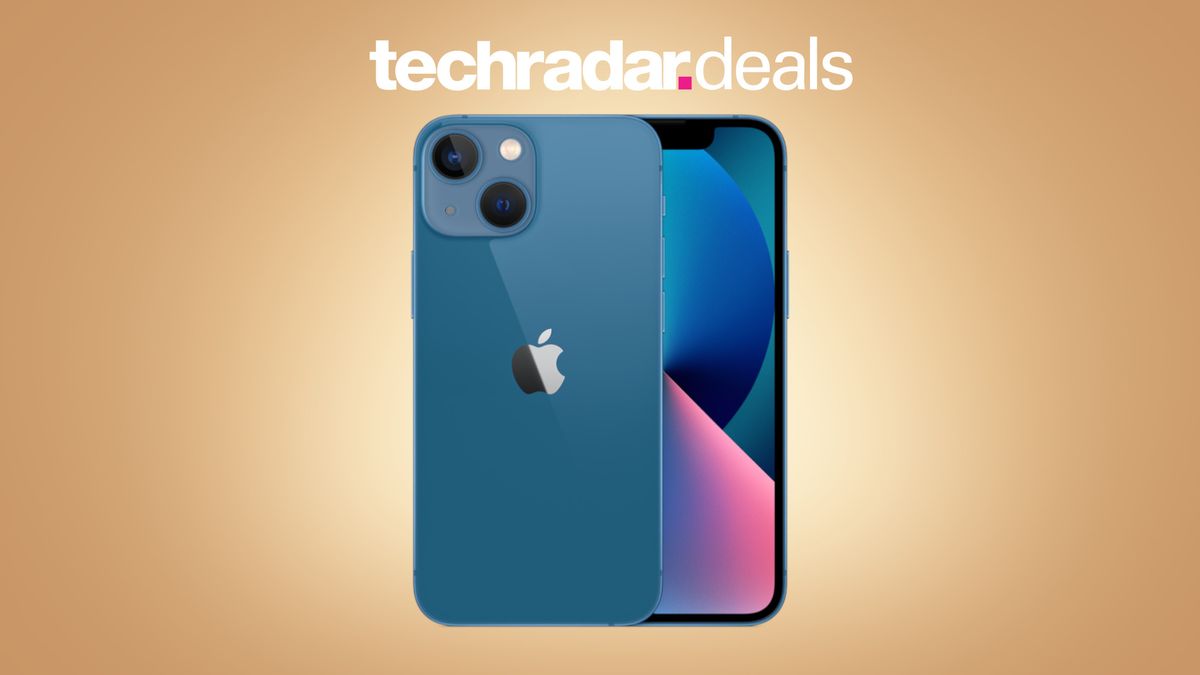 The best iPhone 13 mini deals for December 2021
techradar.com
c2f8778d55d602bcd52dae6c8e6af568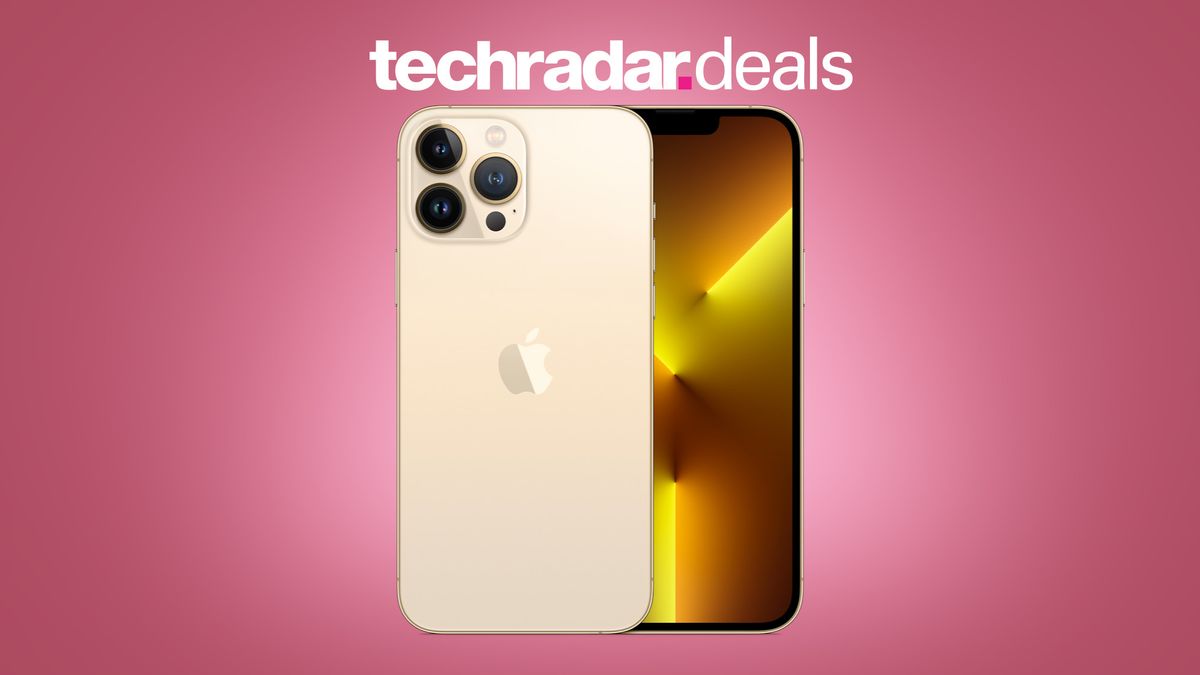 The best iPhone 13 Pro deals for December 2021
techradar.com
8e60329b5cadf331bd3c9515d3e4e774
Best Ninja Foodi deals for December 2021
digitaltrends.com
1e5b966fd2212440ec4098a1e9f62893
The best iPhone apps (December 2021)
digitaltrends.com
60e9b4bf0dfa49908dbbf954715edbde
Best Cyber Monday iPhone deals 2021 — what's still available
digitaltrends.com
ba496c2cf4f85f19d73a8553a926ed86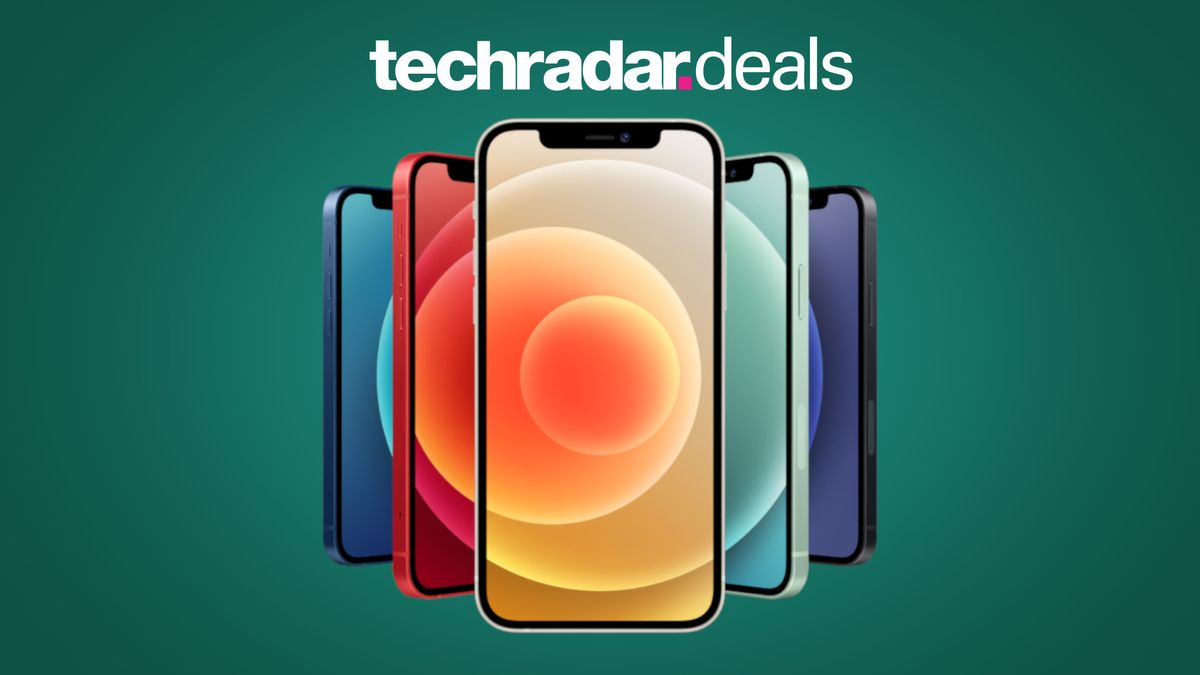 The best iPhone 12 Mini deals for December 2021
techradar.com
5674aec5101d4c739f89414ff686ebee
Best Cyber Monday Apple Watch deals 2021 — what's still available
digitaltrends.com
05001cd6cce1fde90463498cde74764e
Best juicer deals for December 2021
digitaltrends.com
8a935d20d1fa94235c1b103171f6af71
Best Cyber Monday AirPods deals 2021 — what's still available
digitaltrends.com
840f94b3078b0085e1de98ba46d386c0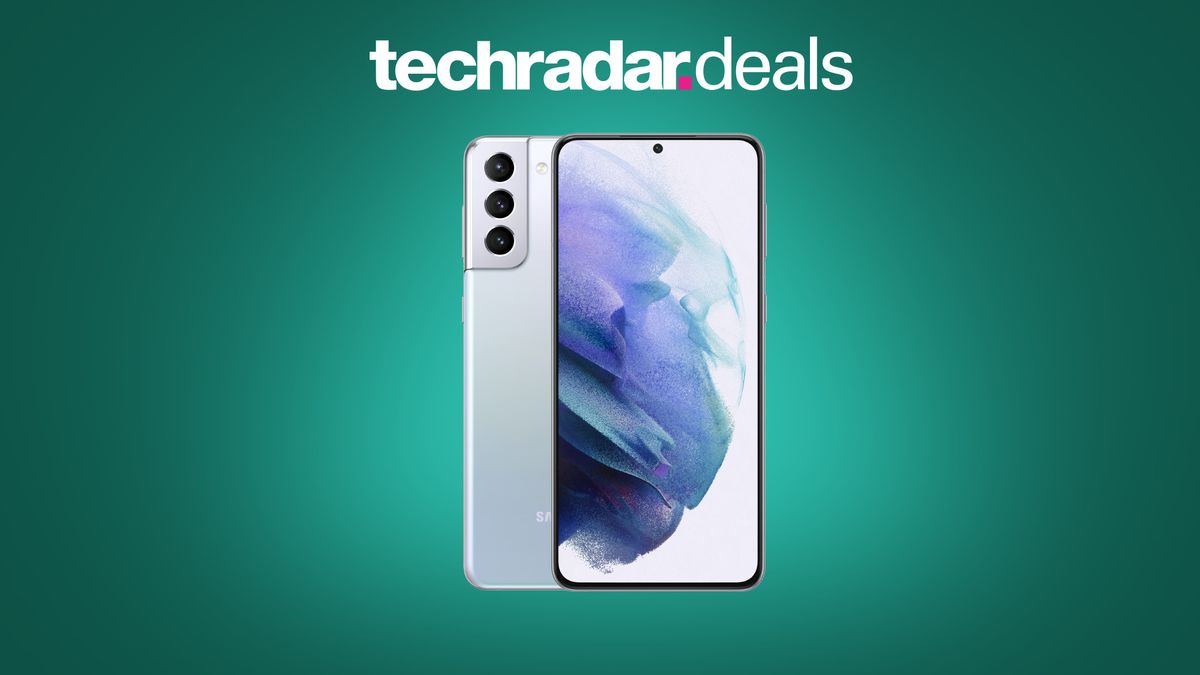 The best Samsung Galaxy S21 Plus deals for December 2021
techradar.com
849c63be0c343685adbb2bf9a54fe81d
The best Cyber Monday gaming laptop deals still available
digitaltrends.com
f186e3aa2a6d2de82d2dde808a54f600
Best cheap blender deals for December 2021
digitaltrends.com
3916e0d71d11e29bececf384fde562ac
Best microwave deals for December 2021
digitaltrends.com
a7afd613b511bfe528a006522fca6b80
Best air purifier deals for December 2021
digitaltrends.com
b67ab53df9b1ea940cdd676eee714e04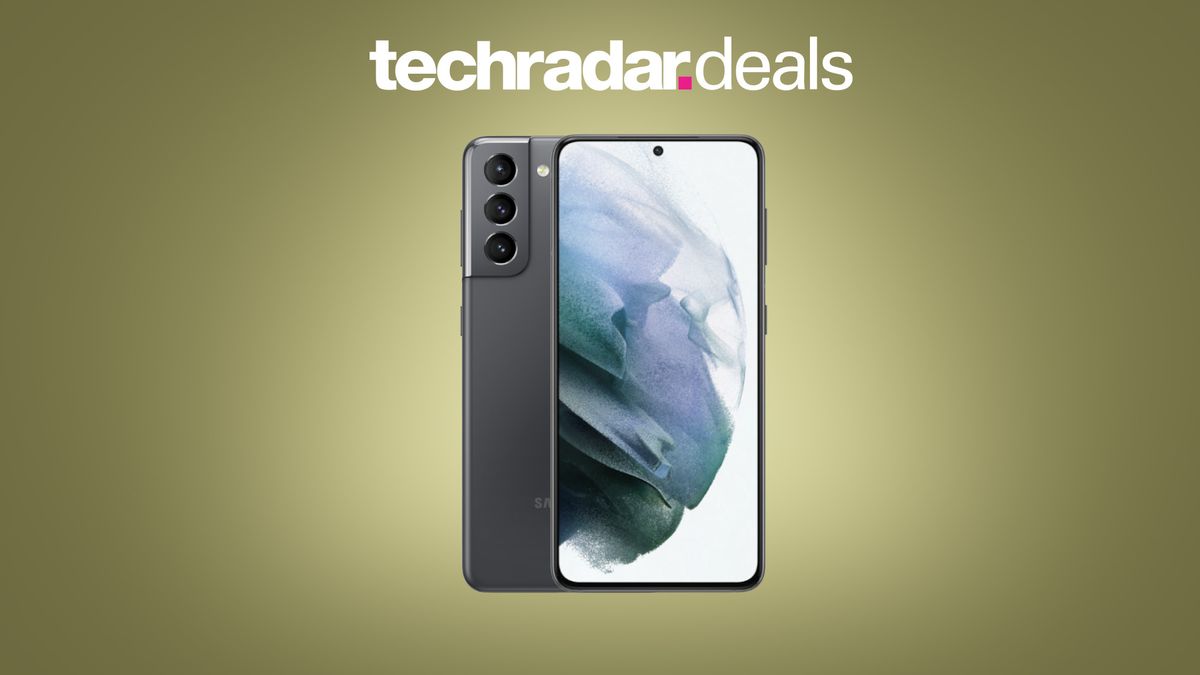 The best Samsung Galaxy S21 deals for December 2021
techradar.com
b405d63ccd8c5b636a42eb9f1a2c6b03
Best Cyber Monday air fryer deals 2021 — what's still available
digitaltrends.com
71883c799190fc993e2e043f757f6310
Best Cyber Monday robot vacuum deals 2021 — what's still available
digitaltrends.com
d980e91c9a762e42aa954b41691f2e3c
Best Cyber Monday Instant Pot deals 2021 — what's still available
digitaltrends.com
ac7fa0ad59fce629c70e46fb6fa1d6ed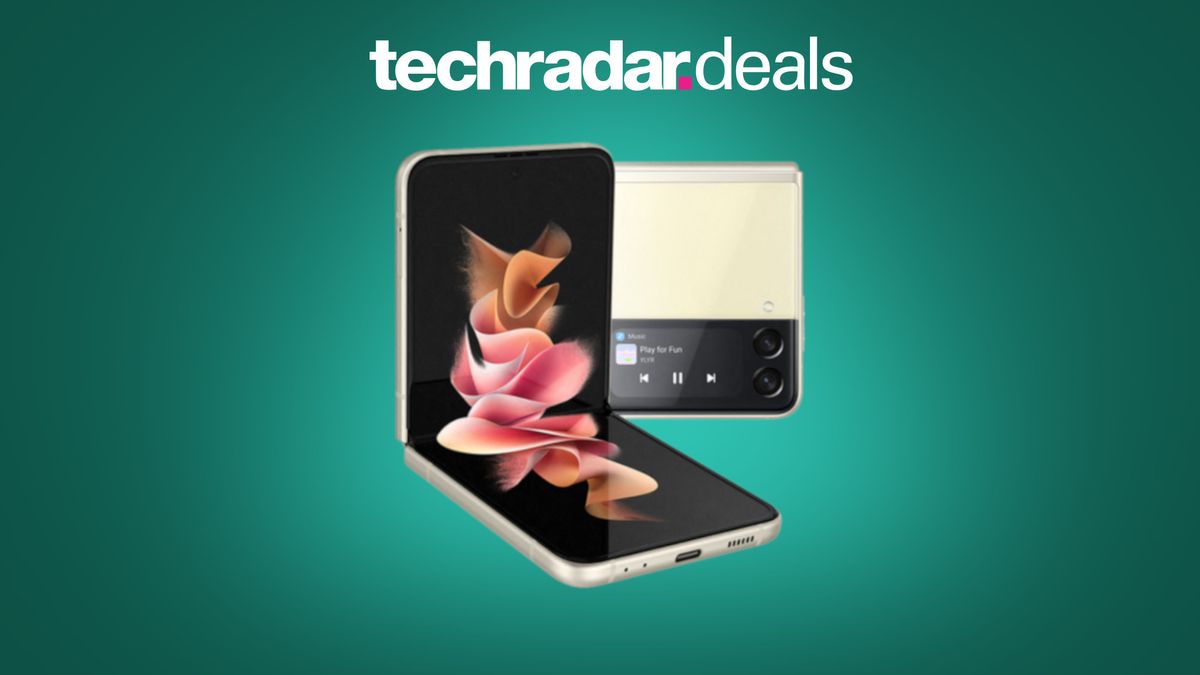 The best Samsung Galaxy Z Flip 3 deals for December 2021
techradar.com
50dec610d6190b1025e8f4a39e993517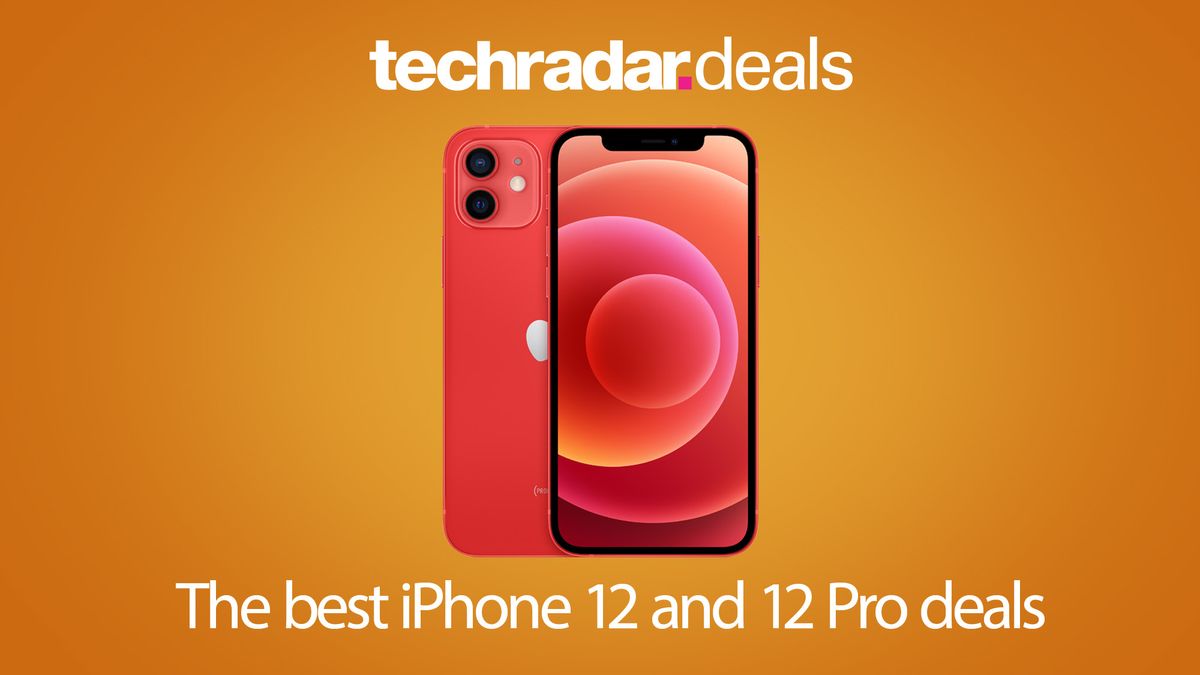 The best iPhone 12 deals and iPhone 12 Pro deals for December 2021
techradar.com
6ee28e48bf9c2891c202c08af416d5fe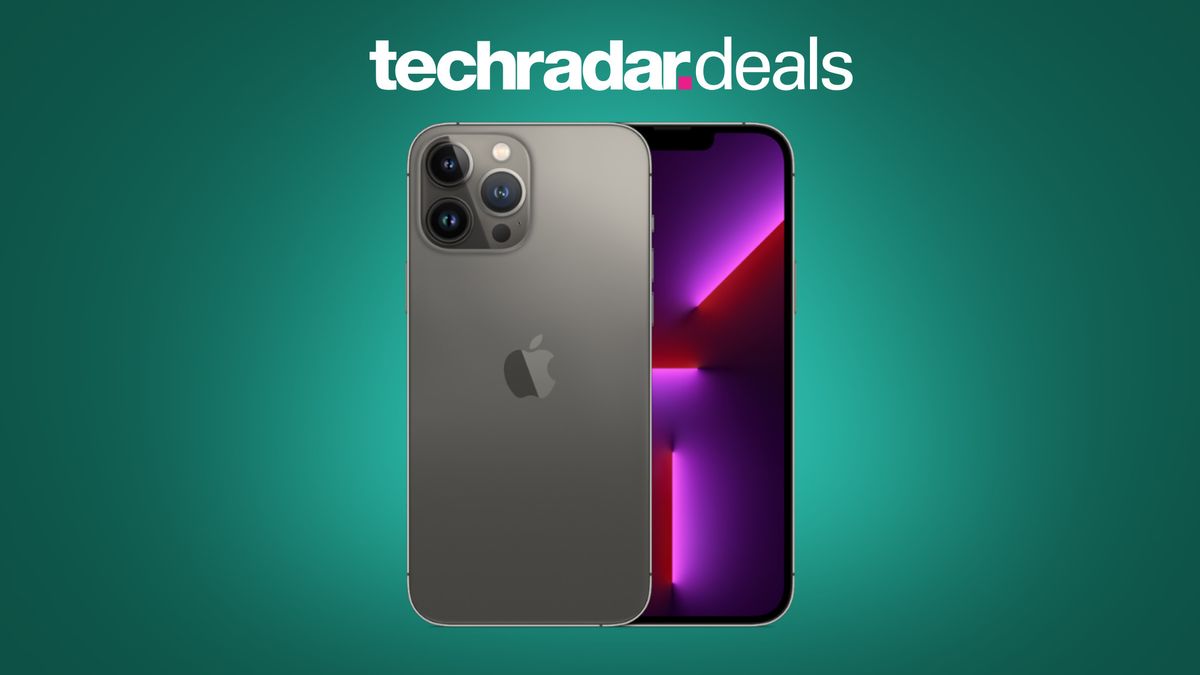 The best iPhone 13 Pro Max deals for December 2021
techradar.com
131ed63170890171dad97612586d2956
Best Cyber Monday TV deals 2021 — what's still available
digitaltrends.com
5224b95ba0e338eabebe1530a2e9c44d
Cyber Week 2021 gaming deals
polygon.com
e40d0d2f77ae5a3e7232f49f375677bf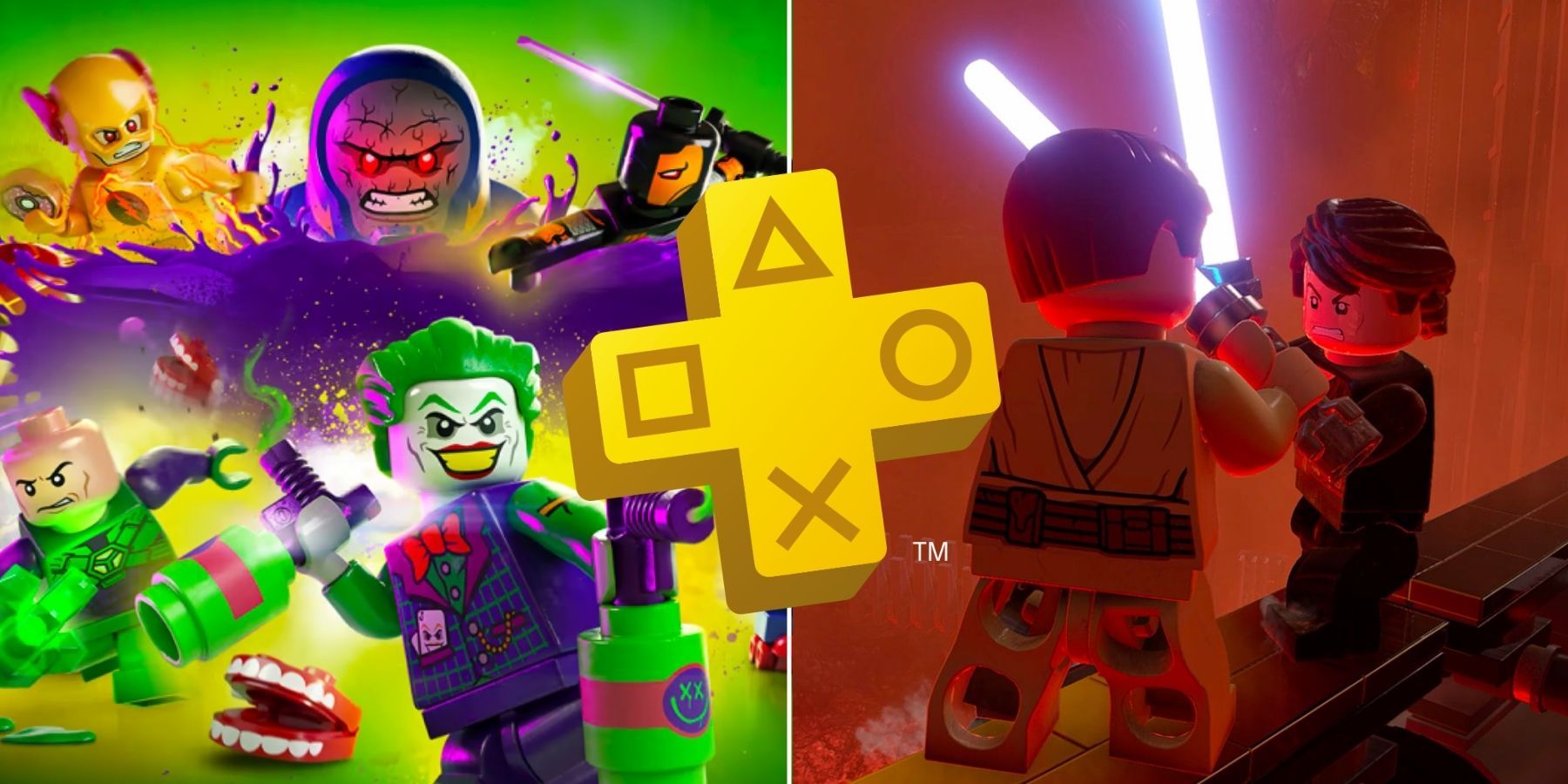 Another month has come and gone, and for PlayStation Plus subscribers around the world, that means another new selection of free games is about to be available in a few short days. After some customary leaks around December's PS Plus offerings, PlayStation has finally confirmed what most everyone was anticipating, as Godfall: Challenger Edition, LEGO DC Super Villains, and Mortal Shell will be available to download for subscribers. These titles are sure to be exciting for a wide range of gamers, but one of them in particular could be a sign of the future for a highly anticipated 2022 release. As far as December's PS Plus games go, LEGO DC Super VIllains stands out a bit compared to the month's other games. Both stylistically and gameplay wise, it's a completely different game, but its inclusion in December's lineup could be a very intentional move on the part of LEGO franchise developer TT Games. For the past couple of years, TT Games has been hard at work on LEGO Star Wars: The Skywalker Saga, and after numerous delays, it's set to come out in spring of next year. With the release window creeping closer and closer, making LEGO DC Super Villains free for PS Plus is a great way of building anticipation, and possibly signaling for future updates. RELATED: Charts Show How Much Value PS5 Users Got from PS Plus This Year The LEGO franchise has routinely been known for having a steady stream of releases, but recent years have broken that tradition in a big way. LEGO Star Wars: The Skywalker Saga 's massive scale and various delays have made it the top priority for developer TT Games, and that makes LEGO DC Super Villains the last game to come out for the franchise. While the series has maintained a loyal fanbase, other gamers wouldn't be blamed for letting the series drop off their radar after over three years of dormancy. Making LEGO DC Super Villains free with PS Plus gets gamers up to speed in more ways than one. Because it was the last entry in the series, it has the most updated gameplay mechanics compared to other LEGO titles. While The Skywalker Saga 's gameplay has been established to be very different from previous installments, DC Super Villains will still provide the closest approximation of the current LEGO experience. So not only can the game get gamers back into the LEGO franchise as a whole, but if DC Super Villains influences them to pick up The Skywalker Saga, it shouldn't feel completely unfamiliar. There is no solid release date for LEGO Star Wars: The Skywalker Saga just yet, but making LEGO DC Super Villains free with PS Plus could mean one of two encouraging things. First, it could mean that The Skywalker Saga will soon get a hard release date announcement, as December is also a big month for Star Wars with the upcoming release of The Book of Boba Fett. Or on a possibly more likely note, The Skywalker Saga 's spring 2022 release window could be locked in at TT Games, and this PS Plus offer is a way of slowly stirring up anticipation. While it's possible neither could happen, it seems like too good of a marketing opportunity for TT Games or publisher WB Games to pass up. PS Plus' monthly free games are always the source of buzz in the gaming community, and December is no exception. On top of the possible hype building for LEGO Star Wars: The Skywalker Saga, PS Plus' free games for December 2021 are great for Souls-like fans. There has been no word on The Skywalker Saga from WB Games or TT Games since the game's last showing at Gamescom, but it's hard to deny just how fitting this month's offering of LEGO DC Super Villains is for those looking forward to adventuring through a galaxy far, far away next year. PlayStation Plus subscribers get a handful of free games every month. MORE: LEGO Star Wars: The Skywalker Saga Needs to Innovate on the Franchise's Core Mechanic

PlayStation Plus offers Godfall, Lego DC Super-Villains in December
polygon.com
1fa290387a3b68fa80eeea713d84e479
December's leaked PlayStation Plus games include Godfall, Lego DC Super Villains
eurogamer.net
6127e8c4d2d546e92a1695b222b156e6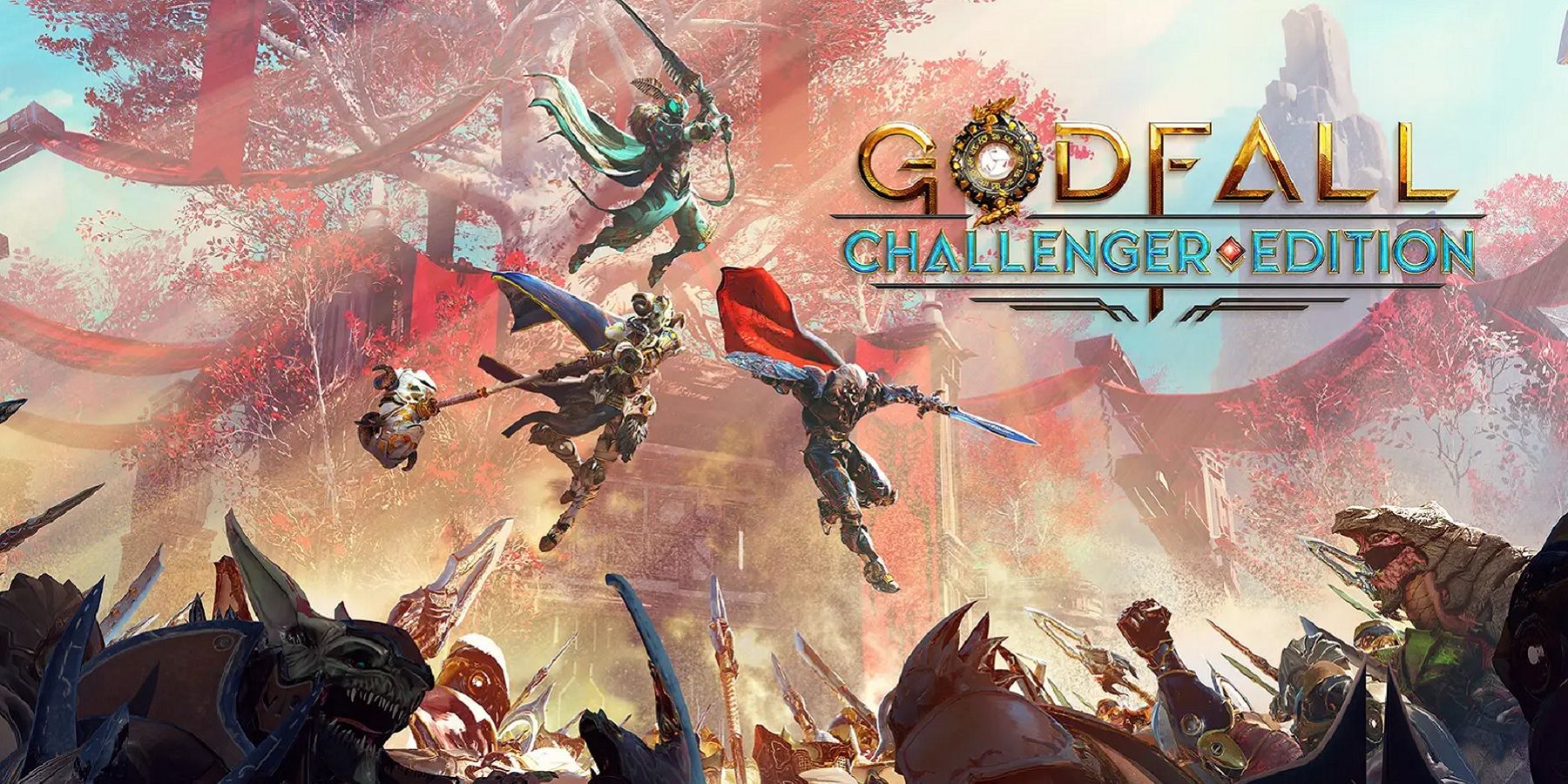 gamerant.com
gamerant.com
81ecd48d0b5eb5482425ce75080817e6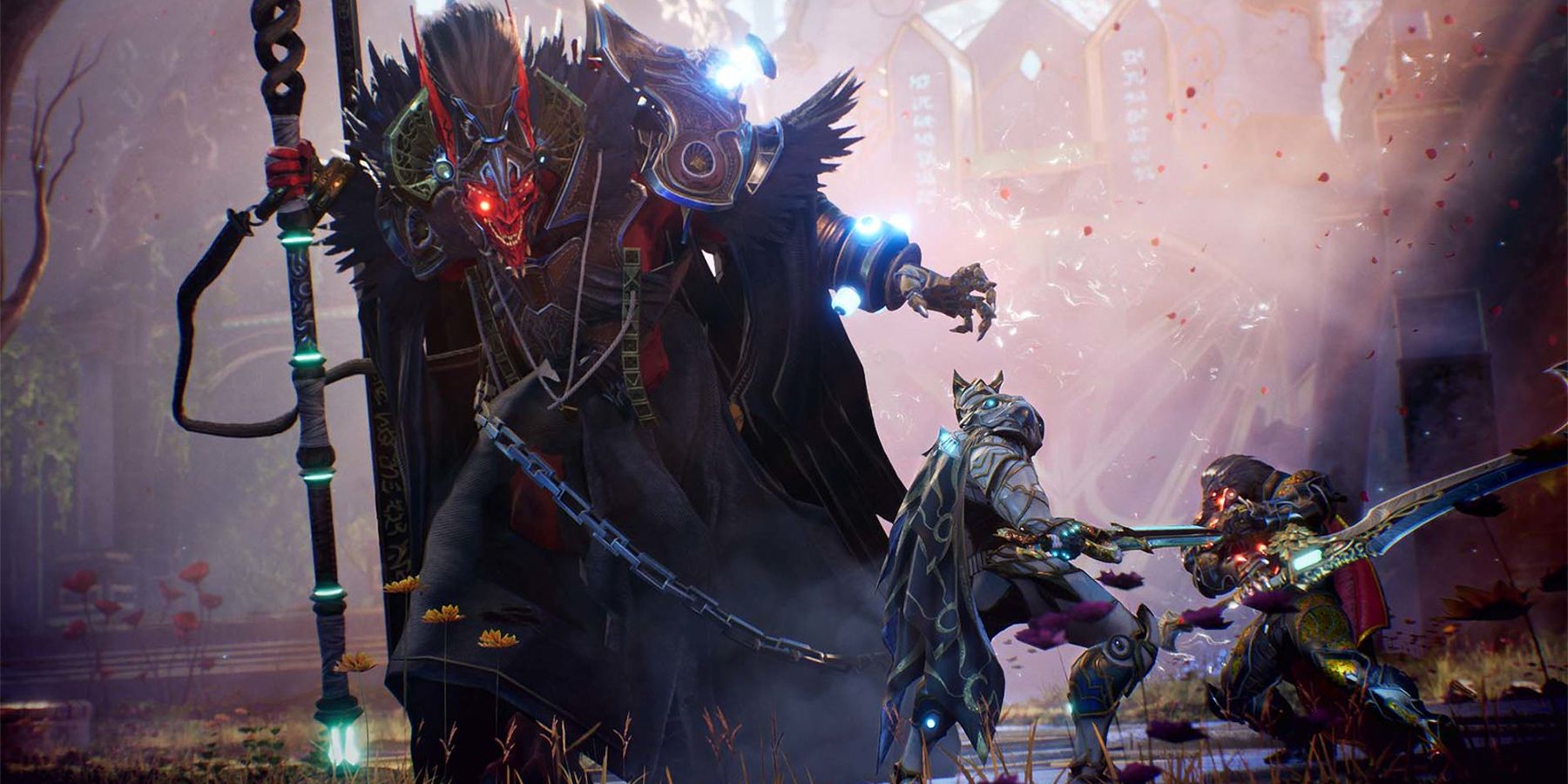 Wednesday morning, PlayStation announced its latest round of monthly free PlayStation Plus games. Headlining the group is Godfall: Challenger Edition, which will arrive for both PS5 and PS4 players on December 7. There's just one question, which is what exactly the Godfall: Challenger Edition is. Many may be familiar with Godfall, the third-person fantasy action RPG that launched alongside the PS5. The Challenger Edition of Godfall both is and isn't that, for better or worse. The Godfall: Challenger Edition is a repackaged version of the game that's built to thrust players directly into the endgame progression cycle of Godfall. To do so, the Championship Edition strips out all of the content unnecessary to partake in the endgame grind. In other words, it removes all of Godfall and the Fire & Darkness expansion campaign content. In order to play through Godfall 's story, or to acquire the various weapons and cosmetics unlocked through the story, PS4 and PS5 gamers will have to buy the Godfall: Deluxe Edition separately. RELATED: Godfall Getting Long-Requested Feature in Future Update That doesn't mean that the Godfall: Challenger Edition is without content, however. Three of Godfall 's endgame modes will be unlocked immediately for those that start playing the Challenger Edition. Those modes are Dreamstones, which feature rounds of randomized encounters, the Ascended Tower of Trials, an infinite tower filled with waves of enemies and bosses escalating in difficulty, and the post-launch expansion Lightbringer. Lightbringer was added to Godfall with its premium Fire & Darkness expansion, but is being split off from the expansion to be included in the Godfall: Challenger Edition. It's a replayable endgame mode with roguelike elements allowing players to adapt to the difficulty of the experience as they progress. Naturally, the higher the difficulty and the better the players' performance, the more rewarding a Lightbringer run can be. For those worried, Godfall: Challenger Edition will be co-op compatible with previous versions of Godfall. Those with the full Godfall game will be able to play cooperatively with those who have Godfall: Challenger Edition. Additionally, players on PlayStation 4 will be able to play with those on PlayStation 5. Godfall does not support crossplay between PC and PlayStation consoles. The Godfall: Challenger Edition will launch on December 7 when December's PlayStation Plus games go live. A patch for Godfall will go out the same day, adding cosmetics to campaign bosses and introducing new Challenges and Legendary Rewards. Godfall: Challenger Edition will be available to PlayStation Plus subscribers between December 7 and January 3. It's unclear if Godfall: Challenger Edition will be made available separate from PS+ or on PC. Godfall is available now on PC, PS4, and PS5. MORE: Godfall: Is The Game Worth It Now?

December's leaked PlayStation Plus games include Godfall, Lego DC Super Villains
eurogamer.net
6127e8c4d2d546e92a1695b222b156e6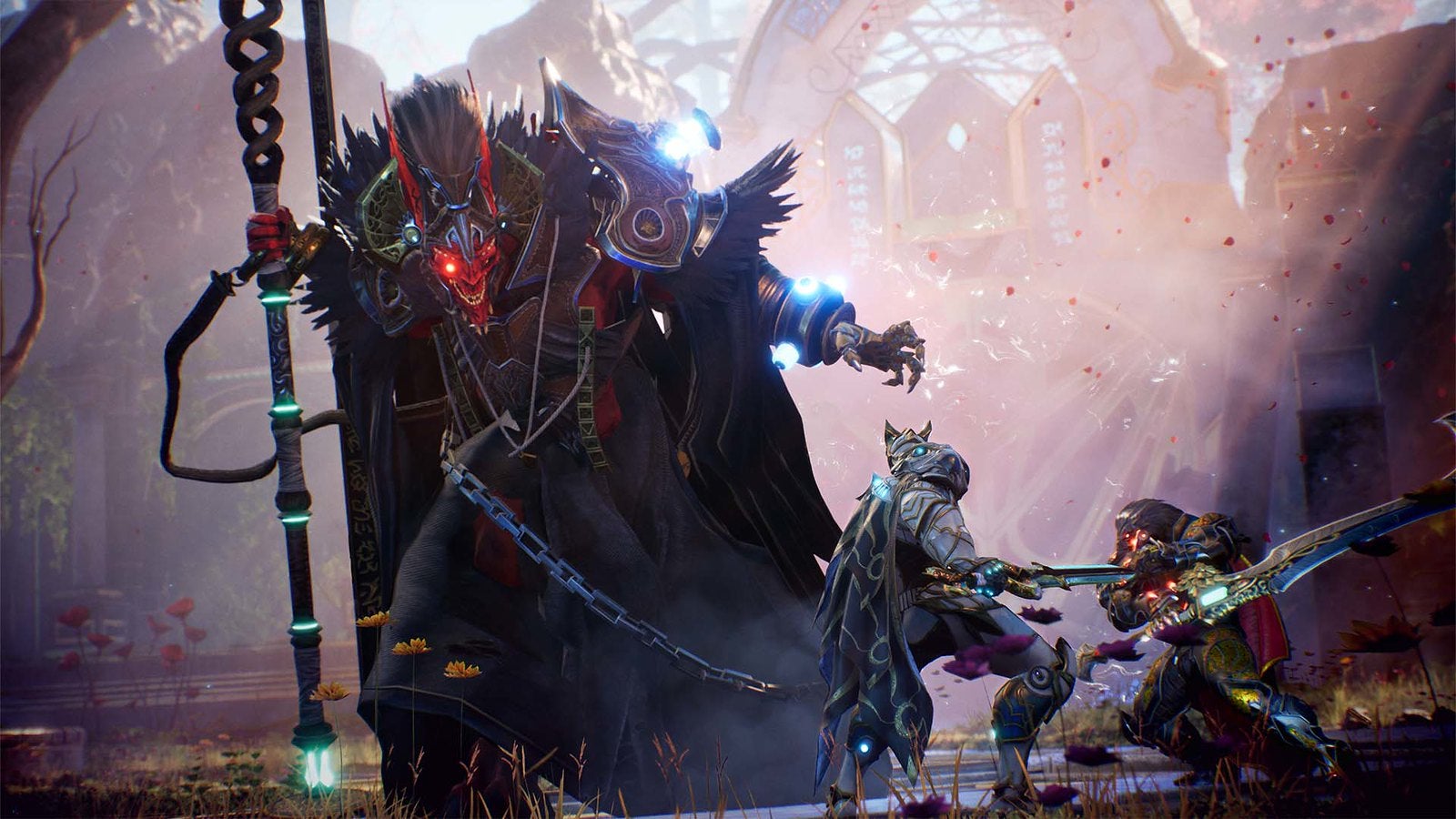 PlayStation Plus December games are Godfall: Challenger Edition, Mortal Shell, and Lego DC Super-Villains
vg247.com
6a2eb0f66da4f6220723189de48047d4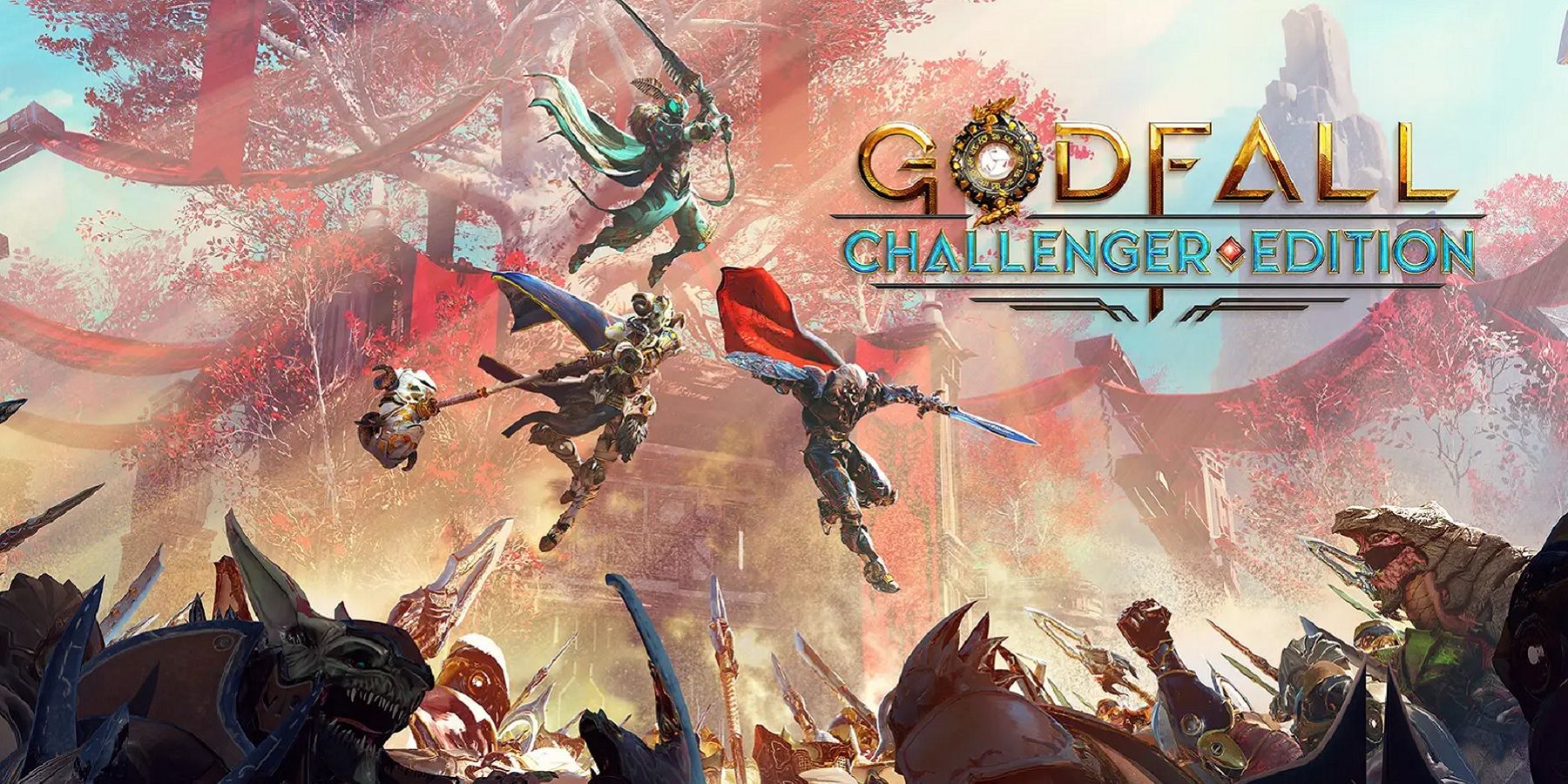 gamerant.com
gamerant.com
81ecd48d0b5eb5482425ce75080817e6
The third episode of Disney+ and Marvel's Hawkeye peaked before Clint Barton or Kate Bishop were ever on screen. Titled "Echoes," the episode began with a flashback origin story of sorts for Maya Lopez, the character we met at the very end of the second episode and who has her own Marvel Studios series called Echo on the way. From there, the bulk of the episode was a fun but largely frivolous action scene capped off with a sprinkle of character development. An OK episode, but not great. Let's get into it. While comic fans probably know the basics of who Maya Lopez is, Hawkeye has to relay that info for the Marvel Cinematic Universe. And so the episode begins with a flashback to 2007 in which we see a young Maya (Darnell Besaw) in school and quickly learn she's deaf. She struggles a bit but she's smart and learning. Back at home, she and her father ( Fargo and Westworld 's Zahn McClarnon) communicate with ASL and he explains that while he can't afford a school only for deaf children, being with hearing kids will be better for her in the long run. Maya also takes karate and we see that even though she's not the biggest person in the class, her ability to read a person's body language makes her dangerous. We also learn that she has a prosthetic foot and a mysterious uncle who remains, for now, off-camera. Maya keeps up with martial arts into adulthood and she's quite good when we next see her, now played as an adult by Alaqua Cox. Still in flashback, though now closer to the present, Maya shows up to her father's garage in the middle of a battle. Inside, the Ronin is decimating members of the Tracksuit Mafia and by the time Maya can get inside, he's killed her father, who was their leader. Knowing she would want revenge on the man who killed her father, the reason why her men captured Kate Bishop (Hailee Steinfeld) —believed to be the Ronin—and Clint Barton (Jeremy Renner) now makes a lot more sense. Again, this was certainly the best part of the episode because origin stories are always so crucial in the MCU—Maya is fierce, confident, and has a score to settle. This is why, now back to the present with Clint and Kate captured in an abandoned K.B. Toys store the Tracksuit Mafia calls home, she immediately starts asking about Ronin. Clint impresses on Maya that obviously Kate isn't Ronin, she would have been a child when Maya last saw him, and that Ronin was killed by Black Widow. It's a story that Maya, correctly, thinks is a bit too convenient. Meanwhile, it's interesting that Clint still is either unable or unwilling to admit to anyone that he himself was Ronin. That includes Kate later in the episode. Maya doesn't have a lot of time to dig into the Ronin stuff though, because rather quickly, Clint escapes. The two fight and Maya more than holds her own, landing a staggering kick with her prosthetic foot to Clint's head, knocking his hearing aid out. This puts Clint at a disadvantage for the rest of the fight but things even out when he finds his bow and arrow—you don't let Hawkeye get his weapon back, bro! Once he does, he frees Kate with a graceful dive into a ball pit and the pair escape, boost a car in the parking lot, and the action hits the streets of New York. This sequence very well could have been a standard car chase but Hawkeye went above and beyond to make it different. It's presented as a long take with the camera, located in the back seat of Clint and Kate's car, moving around 360 degrees, capturing all the action from eye level. It was a very cool trick that instantly gave the chase a fresh look. The freshness continued when Kate finally got her wish to dive into Clint's trick arrows and the anticipation of her firing one and having no idea what exactly it does was very fun. There's the putt y arrow, the arrow that turns into a sort of web, a few exploding arrows, a smoke arrow, a suction cup arrow; each is used to either funny or frightening effects. But the highlight i s when Clint tells Kate to aim a regular arrow up in the air in order to arc down on an approaching truck—as it's in the air, he pulls out an arrow which we see has the "Pym" logo on it, fires it at Kate's arrow, and upon contact, the arrow instantly becomes MASSIVE, destroying the truck. Of course, that allows our heroes to finally complete their dramatic escape. Again, this was an entertaining, well-made sequence but when it ended I paused to see how much time had elapsed and found the episode was halfway over and. nothing of substance had really happened. Sure, we got to see Kate blossom as a hero a bit, and there were some fun arrows and stuff, but that's a huge chunk of time to dedicate to an action sequence that is more about character building than narrative drive and doesn't really have much character building in it to begin with. Basically, it was there to set up the moment where Clint tells Kate she might be right in calling herself one of the world's greatest archers. She can hardly contain her excitement. The two go back to Kate's aunt's apartment where Clint's son calls him. Clint still can't hear though, so Kate has to be his interpreter as she listens on speakerphone. Steinfeld's face just gets sadder and sadder across this scene as her character realizes how much Clint loves his kids, how much his kids love him, and how difficult it is for him to balance his family life and hero life. It's something the two discuss more at breakfast when Kate says that the car chase really made her feel like she was finally doing what she was meant to do, what she's been training for her whole life. Clint explains to her that being a hero isn't all glamorous, it comes with a price, sacrifice, and plenty of loss. A fact you think Kate would realize after the phone call she just witnessed but she's still all amped up on costumes and trick arrows. Meanwhile, Maya has decided the Tracksuit Mafia's hideout is no longer safe and everyone is packing up. ( R I P K.B. once again.) Before they leave though, her friend and interpreter Kazi (Fra Fee) has some thoughts. (Side note, if you look at the episode's credits, the prologue included a "Little Kazi," so he's been with her since she's a kid.) He's worried that Maya and the Tracksuits are taking things too far going after Ronin and that her uncle might not like it. Oh right, that mysterious uncle. Could it be. Wilson Fisk, aka t he Kingpin? The uncle comes up again too when Clint and Kate try to figure out what the hell is going on. Clint explains to her why the Tracksuits want to kill Ronin and that Maya isn't really the head of the gang, there's someone above her. Kate thinks breaking into her mom's apartment and using her security software could hold some answers and Clint is blown away by the Bishop's ridiculously lavish apartment. She explains that her "great great great great" grandfather built the building (explaining where their wealth came from) while the software gives Kate and Clint a name: Sloan Limited. Before they can discuss it though, a familiar sword pops out in front of Clint—the Ronin sword, wielded by Jack (Tony Dalton), who has Clint at his mercy. As a cliffhanger, Jack surprising Clint felt so dull. Clint is just going to say Kate's name Jack will inevitably respond, "Oh, I didn't know you were Kate's friend" and that's that. There's no drama in it. Thankfully he's holding the Ronin sword, which Clint didn't know had also been recovered from the Avengers compound—at least that'll be another new wrinkle. But beyond that, the back half of "Echoes" mostly consisted of hints regarding Maya's uncle (likely to be the Kingpin), Kate's continued superhero rise, and some sympathy for Clint since he's still not home for Christmas. He still has a few days though, and Hawkeye has three more episodes to pick things up a bit, and hopefully it does, because this episode was not particularly special. Wondering where our RSS feed went? You can pick the new up one here.

Hawkeye introduces Maya Lopez, the star of Echo and a key Marvel player
polygon.com
888dd5e0825cdf70b275c83eb528f2a4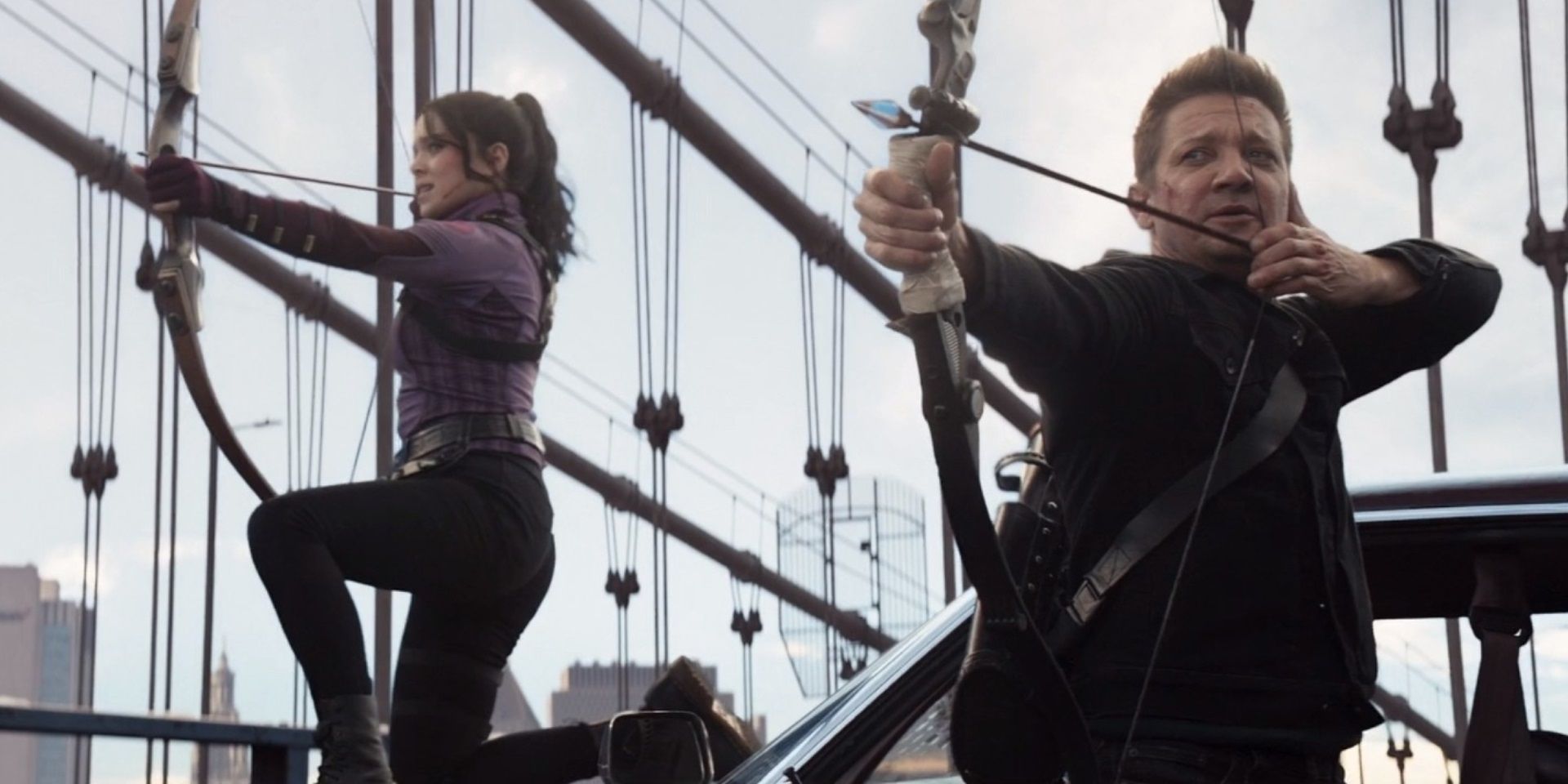 gamerant.com
gamerant.com
6e7c0bef749e17cdab50e63af9b7ca35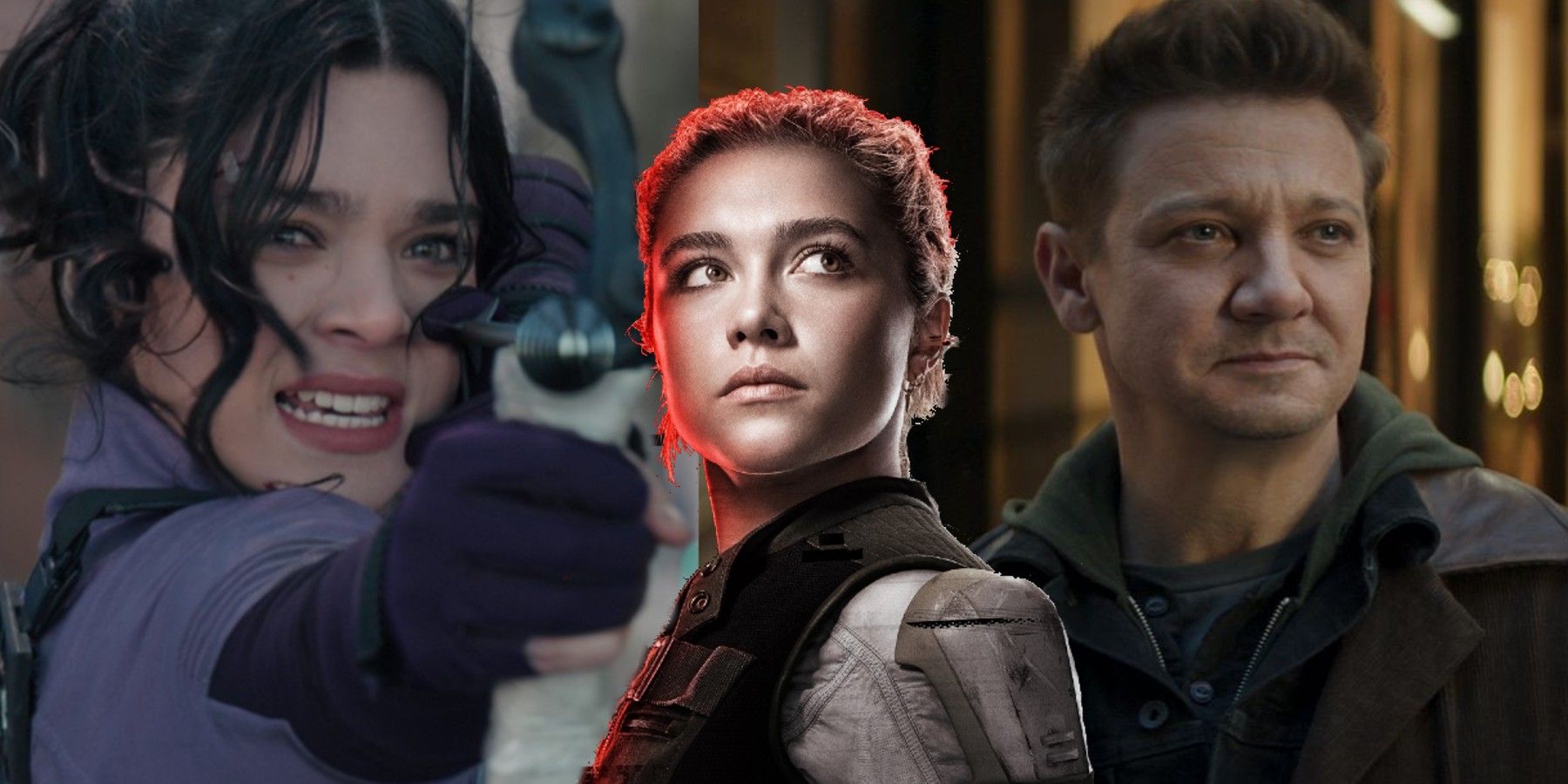 gamerant.com
gamerant.com
2b2ae5f79aee3fdf1b647674ff597a83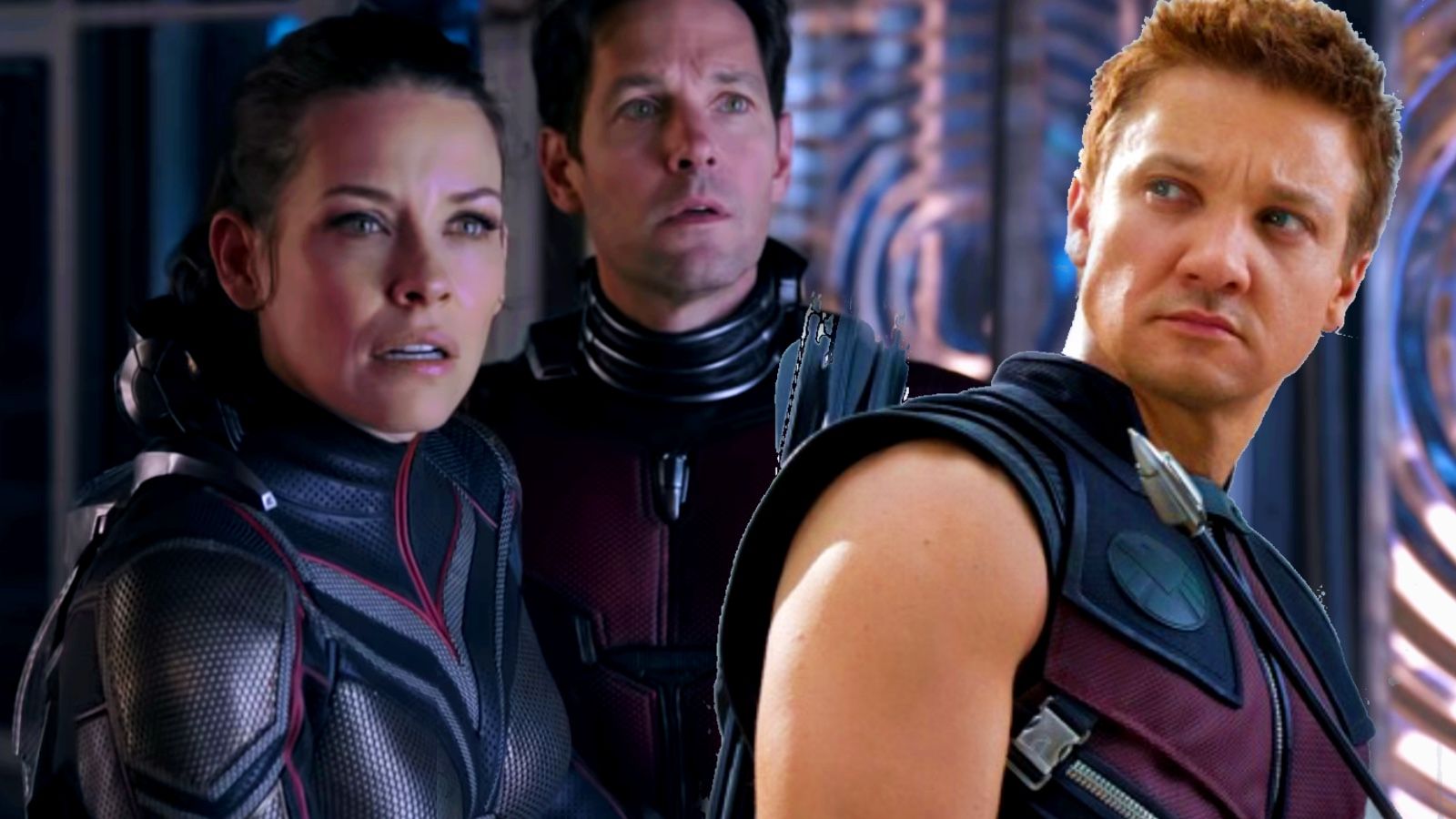 gamerant.com
gamerant.com
6cdcb12c8bebf72293aa94a1c032906c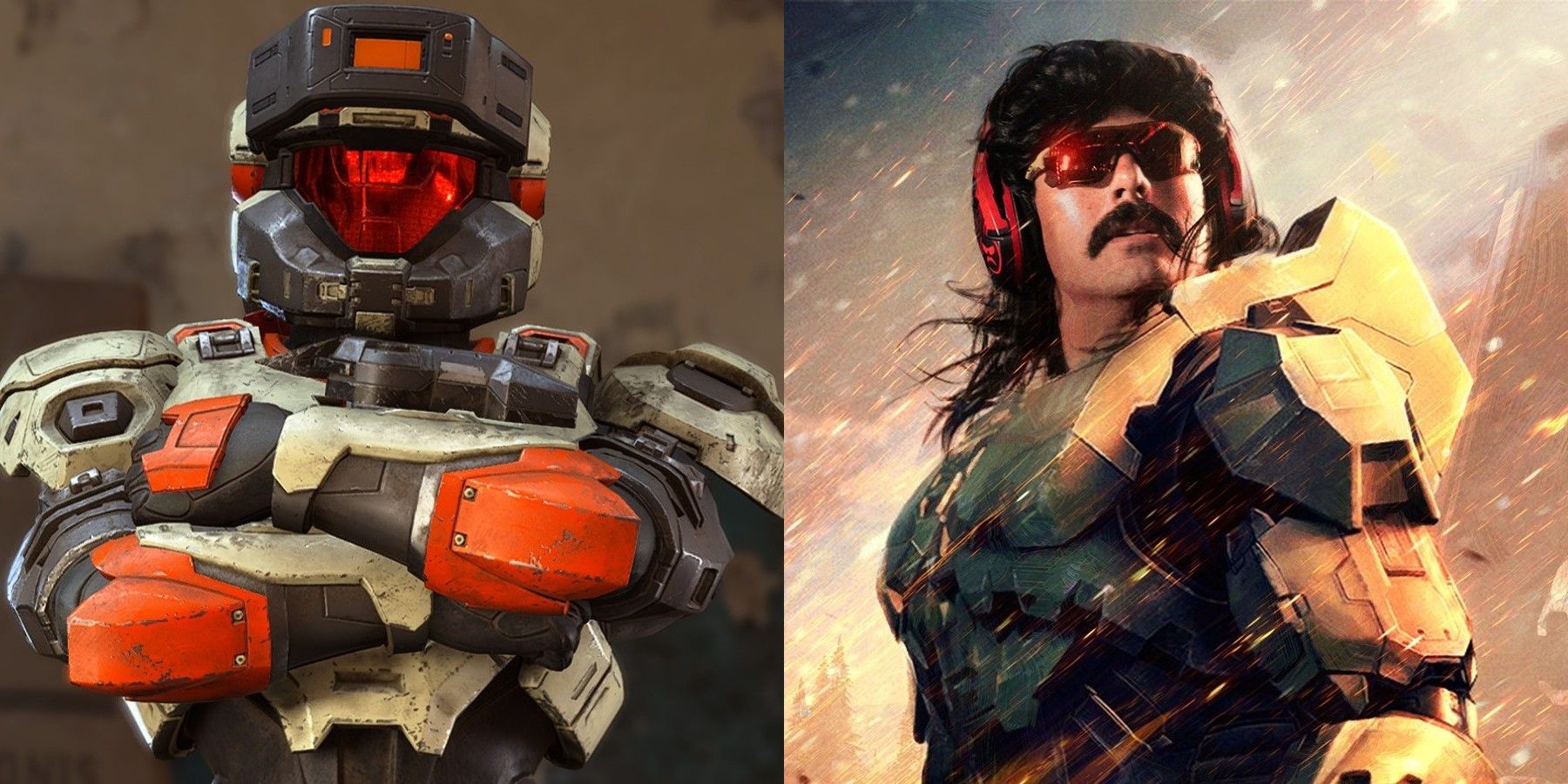 The multiplayer for Halo Infinite was released just over 2 weeks ago, and many popular content creators have been playing numerous hours of the game. Among those streaming the gameplay is the YouTube star Dr Disrespect. While the Doc has praised many aspects of the first-person shooter, he recently had an encounter that pushed him to the brink of uninstalling. Dr Disrespect has praised the Halo Infinite multiplayer since it was first released on November 15. Since launch, he has played many games of Ranked Arena with some of his fellow streamers, including TimTheTatman and CouRage. Despite enjoying the gameplay, the often critical Dr Disrespect has run into several annoying issues while playing the game, such as aim assist inconsistencies. While these previous problems frustrated the streamer, an incident from a recent stream seems to have him contemplating whether he wants to continue to play the game. RELATED: Halo Infinite Campaign Trailer Shows Master Chief Fighting The Banished During a recent live stream, Dr Disrespect encountered issues that made him debate uninstalling Halo Infinite. The problems occurred during a game of Capture the Flag on the Bazaar map. While attempting to run the enemy flag back to base, the Doc unexpectedly lost connection to the game. This unlucky crash caused the streamer to be sent back to the lobby to wait for his teammates to finish the match. Unsurprisingly, this loss of connection did more than lose the Doc rank. It also caused him to lose his cool. After a few brief moments of stunned silence, he began to rant about Halo Infinite. "This is such a broken game! I'm sick of it," he told his viewership. According to the Doc, the game should have been released in a much better state, considering the 7-year production cycle. "Honestly, I feel like I might uninstall, I just might", he warned. This unfortunate event involving Dr Disrespect highlights the absence of a rejoin feature for matches. Regardless of the reason, once a player loses connection to a game, they cannot join back. The lack of this featue in Halo Infinite is even more glaring considering that other games in the first-person shooter genre, such as Apex Legends, already include an option to reconnect to games. It will be interesting to see what Dr Disrespect chooses to play moving forward. To be clear, he hasn't uninstalled the game yet, but another incident like what happened earlier this week might be enough to send him over the edge. While he has stated that the game is a refreshing change compared to titles like Call of Duty: Warzone, a new map is coming to that battle royale on December 8. Time will tell if that new content lures the Doc away from Halo Infinite for an extended period of time. Halo Infinite releases on December 8 for PC, Xbox One, and Xbox Series X/S. The multiplayer beta is available now. MORE: Halo Infinite: Tips To Rank Up In The Arena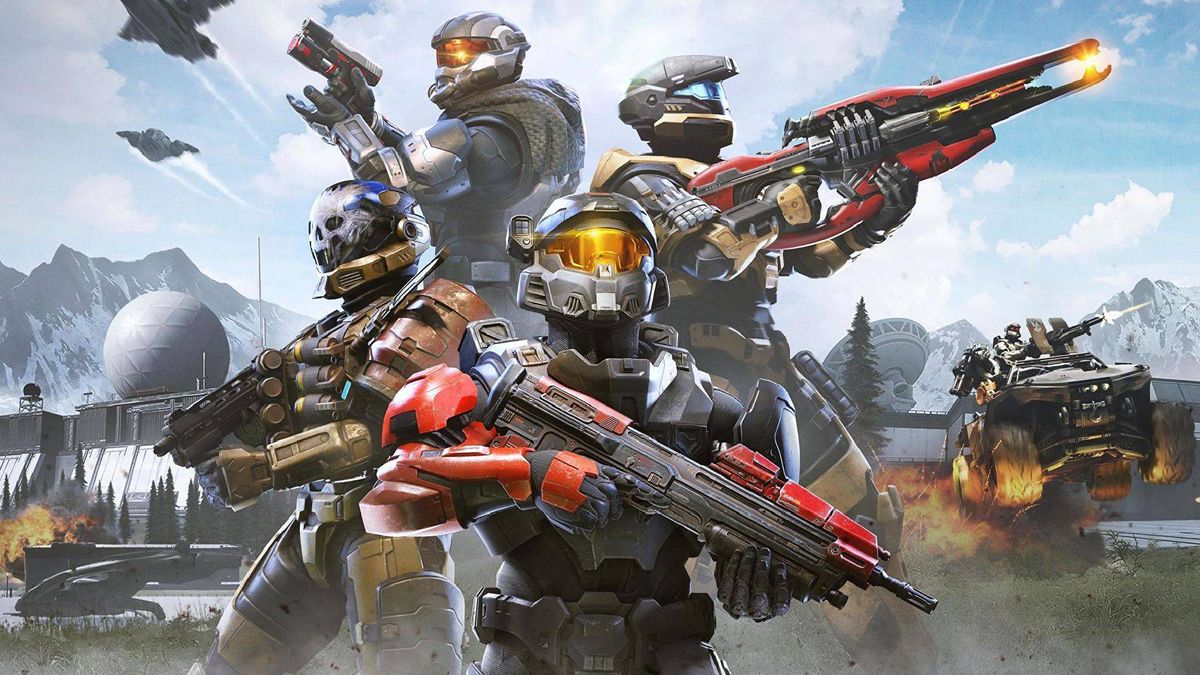 Xbox Game Pass Ultimate subscribers will get monthly Halo Infinite bonuses
techradar.com
e089d3a8e8665f963ad456bbe02fdbea
Developers say Halo Infinite cheaters were expected and will be dealt with
techspot.com
10bf9eaa24153fad29bb15d870d5d734
Qualcomm's new Snapdragon 8 Gen 1 chipset can't be ignored. The mobile chip powerhouse is almost guaranteed to power the vast majority of top-of-the-line Android phones in the US next year, including the upcoming Samsung Galaxy S22 and OnePlus 10. Here at Qualcomm's Snapdragon Summit event, we got the first glimpse of the Snapdragon 8 Gen 1. Qualcomm's presentation threw in a bunch of interesting and odd features—things I wanted to call out now that I've slept on yesterday's announcements. Some of them are great, some are potentially scary, and some are just odd. They may not all make it into your next phone. But they're worth thinking about, for sure. Working with the concept of "8", here are eight Snapdragon 8 features I'm still chewing over. It has an always-on camera. Qualcomm insists it's safe. The chipset has an "always-on" camera that's part of its low-power sensing hub. Qualcomm says this is for face ID; the camera data stays on that part of the chip and just passes metadata to the chip's facial recognition system. The company insists the system is more secure than the existing cameras on smartphones because the data stays on the sensing hub, rather than going out to the main storage or CPU, and the main systems are actually turned off during much of the time when this camera is active. The problem with this is, you not only have to trust Qualcomm on this, but you have to trust phone makers as well. Do you? It 'mints NFTs.' The Snapdragon 8 Gen 1's integrated security element means that NFT minting apps can cryptographically assure that tokens created on the phone are unique, allowing them to be properly delivered to NFT marketplaces. This is really just some horrifying buzzword pandering. It can improve call quality. Call quality is still a thing! Qualcomm's AI-powered noise cancellation system can knock out all sorts of outgoing noise in both standard phone calls and video calls. See our video here. Its camera will consume huge quantities of data. The 8 Gen 1 camera can record 8K video in HDR, making for incredibly lifelike videos that you can pan or zoom freely around if you're editing to produce 1080p video in the end. This will, however, consume 790MB per minute, according to data from an actual video recorded at the event. A 10-minute video? 8GB, please. Qualcomm doesn't mind too much, of course, because the company also wants to promote super-fast millimeter-wave 5G, the only network system which can handle those amounts of data. It may power the first Android phones to hold your driver's license. The Snapdragon 8 Gen 1 is the first Snapdragon to work with Google's Android Ready SE platform, Google's attempt to make data secure enough that you can store your driver's license, passport, or car key on your phone. Apple is way ahead of Google on this, already having made plans with eight states to support digital driver's licenses. The Samsung Galaxy S22 may catch up. It may finally kill the SIM card. That's good and bad. The Snapdragon 8 features iSIM, or integrated SIM, which reduces the subscriber identification module that's usually a little chip down to pure code. Most existing phones have removable SIMs; some have eSIMs, which are chips soldered to the phone's circuit board. The iSIM lets manufacturers remove a component, making for smaller devices, and it's also completely reprogrammable so you never again have your carrier telling you to get a new SIM for new network features. iSIM can be good, or it can be bad. With the right regulations, it'll let any phone work with any carrier, easily. With no regulations, it could lock your phone to one carrier forever. You can't hold it wrong. The system's AI-powered antenna tuner will be better at figuring out which antenna elements to turn on and off based on where your hand is positioned. Hands blocking antennas are a real problem on phones, especially with millimeter-wave 5G, because millimeter-wave is so fragile. Phones can't turn all of their antenna modules on at the same time, though, in part because that consumes too much power. The tuner in the 8 Gen 1 only turns on the antennas which aren't blocked. It's going to be this one vs. Apple next year in the US. At the premium tier, the US smartphone market is by and large Samsung versus Apple. Motorola and OnePlus hang out in the wings; Google gets more press than it does sales. Those Samsung, Motorola, and OnePlus premium phones in the US will all be powered by Snapdragon. Qualcomm CEO Cristiano Amon talked about the Samsung partnership at an event last month. Motorola committed to it yesterday, and I have my own sources about OnePlus. That means in the US, the Snapdragon 8 Gen 1, not MediaTek or Tensor, will be the Android champion up against Apple's features and performance in 2022. We'll see the first 8 Gen 1 phones in the US early next year.

Here are all the confirmed Snapdragon 8 Gen 1 phones, but where's Samsung?
digitaltrends.com
ff79d81211f1b3e765dd9f4209edba57
Meet The Qualcomm Snapdragon 8 Gen 1
pcper.com
e5f1959950b5cd24c4d514f6d4b742a5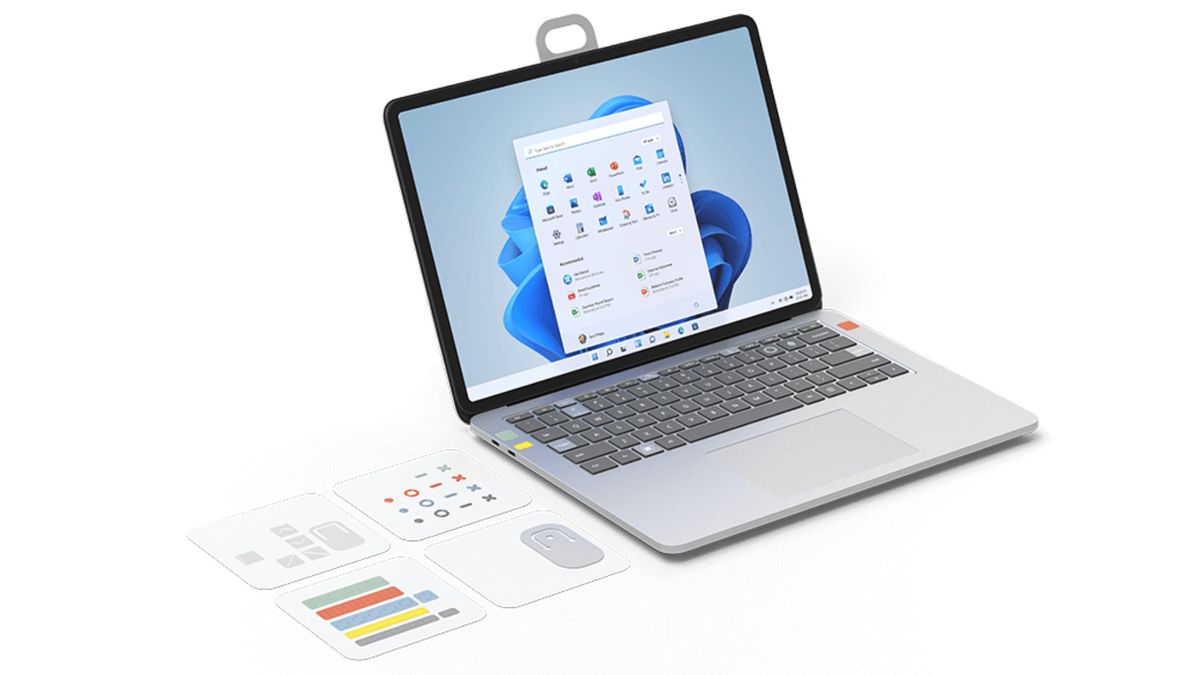 Microsoft's Surface Adaptive Kit, which is designed to make Surface devices more accessible to everyone, is now available to purchase at the company's online store. The kit is a bunch of tools which make the Surface more easily usable for people with disabilities, and it includes translucent labels for keycaps which highlight keys visually and have tactile indicators to find them by touch. Plus there are port indicators with raised textures and different colors – and matching ties to go around the cable which is used with the corresponding port, using the same texture and color – to aid with plugging in peripherals to device ports. There are also miscellaneous 'bump' labels which consist of different colored symbols that can be applied anywhere on the Surface device, so for example a dot label could be placed next to the audio jack. Furthermore, the Surface Adaptive Kit comes with a pair of opener supports, which as the name suggests help to make it easier to open the Surface. One is designed for the lid (with a large loop), and the other for pulling out the Surface Pro's kickstand (using an attached lanyard or wrist strap). The kit can be purchased direct from Microsoft's online store and is priced at $14.99 ( £14.99 in the UK, or AU$24.95 in Australia). The Surface Adaptive Kit was announced back in September, and is a thoughtful addition to Microsoft's range of accessories. It's great to see that it's now available to buy, and the various labels will doubtless come in handy for locating ports and keys with a lot more ease. A whole host of Surface devices are supported by the kit, namely the Surface Laptop 3 and 4, Surface Pro 7 and 8, Surface Laptop Studio, Surface Book 3, Surface Go and Go 2 plus Go 3, and the Surface Laptop Go (but keycap labels will be a little trickier to apply with the latter and the Go Type Cover due to the smaller key sizes). And of course there's nothing stopping you applying some of these labels to another non-Surface device (not in theory, anyway, aside from issues around things like key size perhaps). Microsoft has been pushing forward on the accessibility front for quite some time now, and commendably so, making moves in the early days of Windows 10 to introduce eye tracking functionality for example (that was back in 2017).

Surface Adaptive Kit – designed with accessibility in mind and in collaboration with the disability community - Microsoft Accessibility Blog
blogs.microsoft.com
815eca18408a9a262731e7b63c5e2e10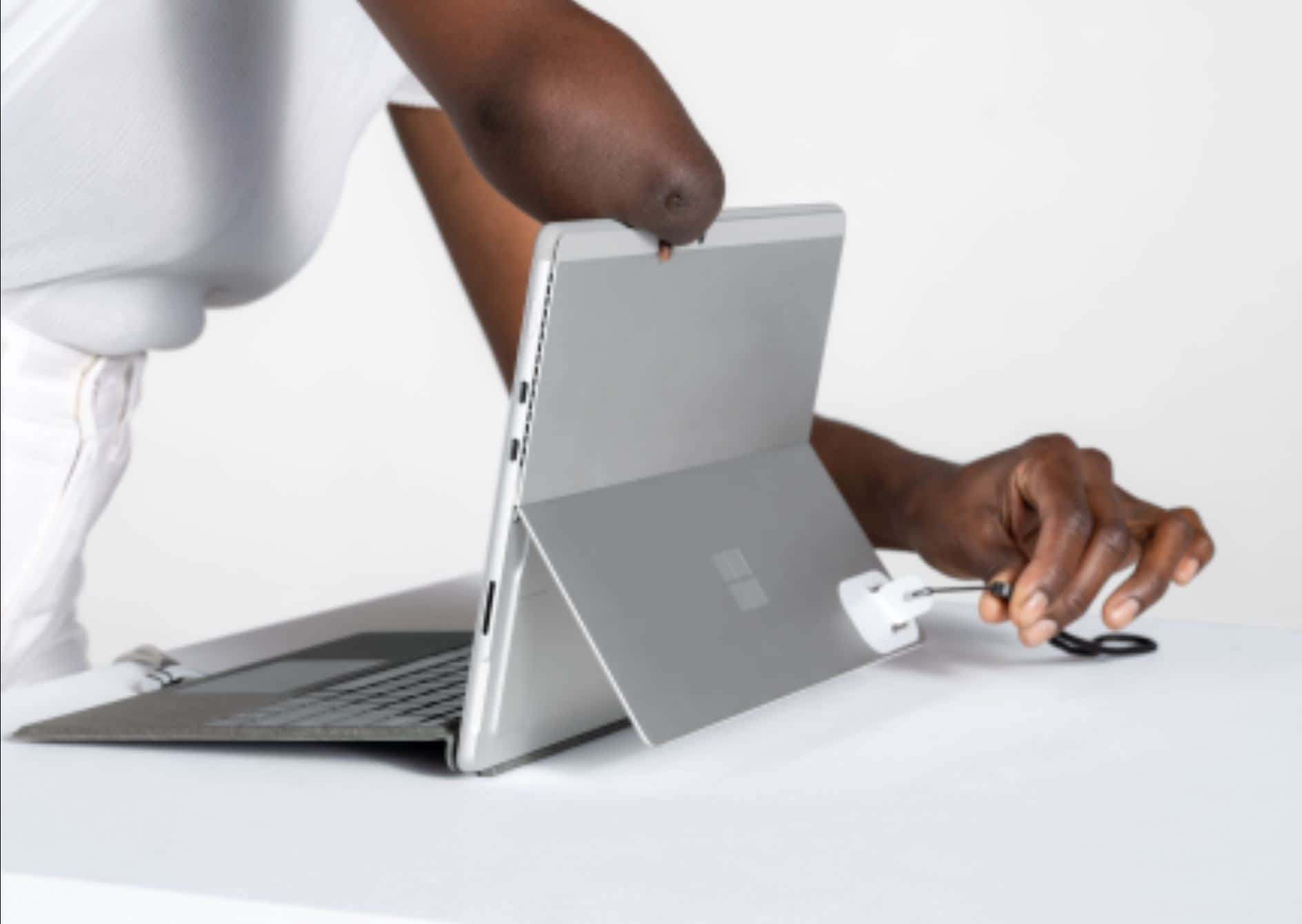 Microsoft Surface Adaptive Kit now available for $14.99 in the US
mspoweruser.com
4270c22f96b772265058aedef8275ea5
Solar Ash is a perfect example of what makes video games such a unique artistic medium: It takes inspiration and design cues from several high-profile classics but remixes them into something that's unlike any of them — or any game I've ever played. Developed by Heart Machine, the studio behind indie hit Hyper Light Drifter, several elements of Solar Ash will seem familiar at first glance. Its gargantuan boss fights bring Shadow of the Colossus to mind, while the reality-bending space exploration calls back to Super Mario Galaxy. Sometimes, the fun of video game development comes from the digital alchemy that occurs when developers start to mix beakers. In that regard, Solar Ash is a successful experiment that bubbles to life with vibrant colors and unmatched style. Filled with memorable sequences, Solar Ash is a focused follow-up to Hyper Light Drifter that constantly inspires moments of awe. The fluid cloud-skating movement is just plain pleasurable, while towering bosses provide unforgettable set pieces that put speed and reaction time to the test. It's a momentum-filled indie game that's always moving, even though it skates past some finer details in the process. Solar Ash 's world may look brightly colored, but its story is darkly apocalyptic. A massive black hole appears near a planet and starts gradually ripping it apart. While the world's government proves useless in stopping it, a group of people called Voidrunners are deployed to activate the Starseed, a device capable of stopping a black hole. The game follows a runner named Rei as she travels around the decaying planet slaying giant monsters, which will allow her to use the Starseed. It's a surprisingly rich science-fiction tale loaded with history and world-building. It's most effective when it offers commentary on real issues, like our own politicians' inability to come together and solve life-threatening crises in a timely manner. Audio logs describe a familiar dystopia where the black hole's emergence somehow morphed into a divisive political issue that put government reaction in a stalemate. Its story is a little less effective when it crosses into a comparatively vague meditation on individuals picking up the pieces, but it's a good use of sci-fi as a real-world allegory. As their name implies, Voidrunners can run — or more accurately, "skate." The game is all about exploring the world at a fast pace with some fluid mobility tools. Holding down the left trigger allows Rei to dash around any surface like an ice skater or grind on anything rail-like, from plant roots to dismantled subway tracks floating in the air. Movement is simple to grasp but instantly gratifying. Exploration is a fast-paced ballet where players rarely ever have to stop moving. Stringing jumps and grinds together to complete platforming puzzles feels like executing a graceful dance routine. Most of the game's puzzles are timer-based micro-gauntlets, where Rei needs to quickly slash a few stakes and plant her sword in a giant eye before she's vaporized by the black goo around her. These make great use of the movement mechanics, giving players little challenges in each level that test their mastery and speed. There are a few collectibles — including alternate suits and lore-deepening audio logs — strewn about the world, too, which add some optional platforming challenges to the mix for players who want some rewards for exploring. There aren't a ton of extra tools, but that's because the game doesn't need them. A time-slowing maneuver lets Rei dash into targets from a long distance, and there's a boost to help speed around faster. Nothing is arbitrary; everything supports the movement and helps smooth it even further. Just like Shadow of the Colossus famously reduced everything that didn't serve its core gameplay, Heart Machine is careful not to overcomplicate what already feels good. There's combat in Solar Ash, but it's secretly another mobility tool. Rei can perform a basic slash that can take out slimy, black enemies that creep around the world. Attacking is more about keeping the momentum up, rather than slowing down to clear out waves of baddies. That's especially apparent when using Rei's time-slowing ability, which lets her propel towards an enemy from far away. The slash has a surprisingly long range, so Rei can leap into an enemy and slice it up midair without stopping to fight. The best marriage of combat and movement comes from the game's boss fights. In each level, Rei comes face-to-face with a gargantuan black monster covered in bone plates called Remnants. They're some of the biggest video game bosses I've ever seen, even towering over some of Shadow of the Colossus ' largest beasts. A snake-like whale, for example, floats in the air, circling decrepit apartment buildings. It's a mesmerizing sight, and one that only becomes more impressive as you realize you're about to skate the entire length of its bony back. In boss fights, Rei has to find a way to grapple onto a beast and then complete a version of the game's stake-slashing time trials laid out across its body. In one fight, I pull my way onto a massive airborne creature. I zip up its wings, slashing stakes before I reach the tip. It flips around, sending me skating down its underside in a perception-bending instant. It's a spectacle that never wears thin, only becoming more mesmerizing as the monsters get bigger. Sometimes the game can't keep up with its ambitions. The camera can get a bit unwieldy as beasts writhe around, resetting Rei's position. There were a few fights that I had to retry simply because I had lost all sense of orientation in a nauseating camera transition. Redoing fights can be a pain too, as Rei will need to skate back over to a monster, re-grapple it, and repeat the exact same combat sequence until she nails it. I also had a few instances where I'd get stuck in the environment, forcing me to reset. The minor technical gripes don't detract from the sheer spectacle. Solar Ash 's bosses gave me the same "wow" moments that I felt the first time I played Shadow of the Colossus. It feels impossible that I can seamlessly transition from skating around a swamp to gliding up a 1,000-foot-tall giant's bone sword en route to the soft spot on its head. It's still a jaw-dropping magic trick, even 16 years after a PS2 game first pulled it off. Colorful art direction makes Solar Ash instantly stand out in an indie game lineup. While the visuals themselves are simplistic with limited textures and detail, bright colors give the sci-fi world a true feeling of other-worldliness. The planet is bathed in bright pinks, while Rei dances across seas of light blue clouds. It's a surrealist mood piece — an alien world encased in a neon sign. It's less the vibrant visuals and more the actual world design that make Solar Ash pop, though. It takes cues from Super Mario Galaxy to create seemingly impossible spaces for players to twist around. In a later biome, I skated up and around a twisting pillar of clouds, taking me to an area hundreds of miles above what I thought was the ground. Elsewhere, deconstructed railroad tracks litter a city sky, allowing me to cleverly platform to the top of skyscrapers. The game gets the most out of its black hole premise, using the sci-fi threat to literally tear the environment apart and reassemble it into a platforming paradise. The sound is just as impressive. Solar Ash features a fantastic score by Disasterpeace that adds to the eerie sci-fi atmosphere. It's an unsettling collection of music that underscores the celestial disaster tearing the world apart. Strong voice acting gives the world's inhabitants life, heightening the apocalyptic stakes even further. Rei is particularly strong, as her collected attitude starts to tear itself apart as panic about her world-ending reality sets in. It's these aesthetic touches that give Solar Ash its own identity. While its influences are clear, it looks and sounds nothing like the games it's referencing. Heart Machine's signature style is fully intact here, even after ditching the 2D pixel art that Hyper Light Drifter fans are used to. The studio has crafted an intricate alien world that's so bright and inviting, I can't help but be angry at the powers that be in this universe that failed to protect it. Solar Ash is a stylish sci-fi platformer that expertly weaves influences together to create something fresh. The emphasis on fast, fluid movement turns exploration into a dance-like act of pleasure. Shadow of the Colossus -inspired boss fights make good use of those mechanics, too, creating tense action set pieces with a jaw-dropping sense of scale. Technical issues can hold back the momentum, but it's never enough to fully distract from an inviting sci-fi playground that begs to be saved. If you're looking for other movement-based indie games, Celeste and Ori and the Will of the Wisps are both great options. If you just want the giant bosses, the PS4 remake of Shadow of the Colossus is a must-play. It's a tight five to six hours in total, with a few collectibles along the way to add some extra playtime. Yes. Solar Ash is a fast and fun platformer with a meaty sci-fi story and a handful of unforgettable boss fights.

Solar Ash review - Nothing breaks like a heart
eurogamer.net
eb99ccd6b3887ab9a69f9520a915d901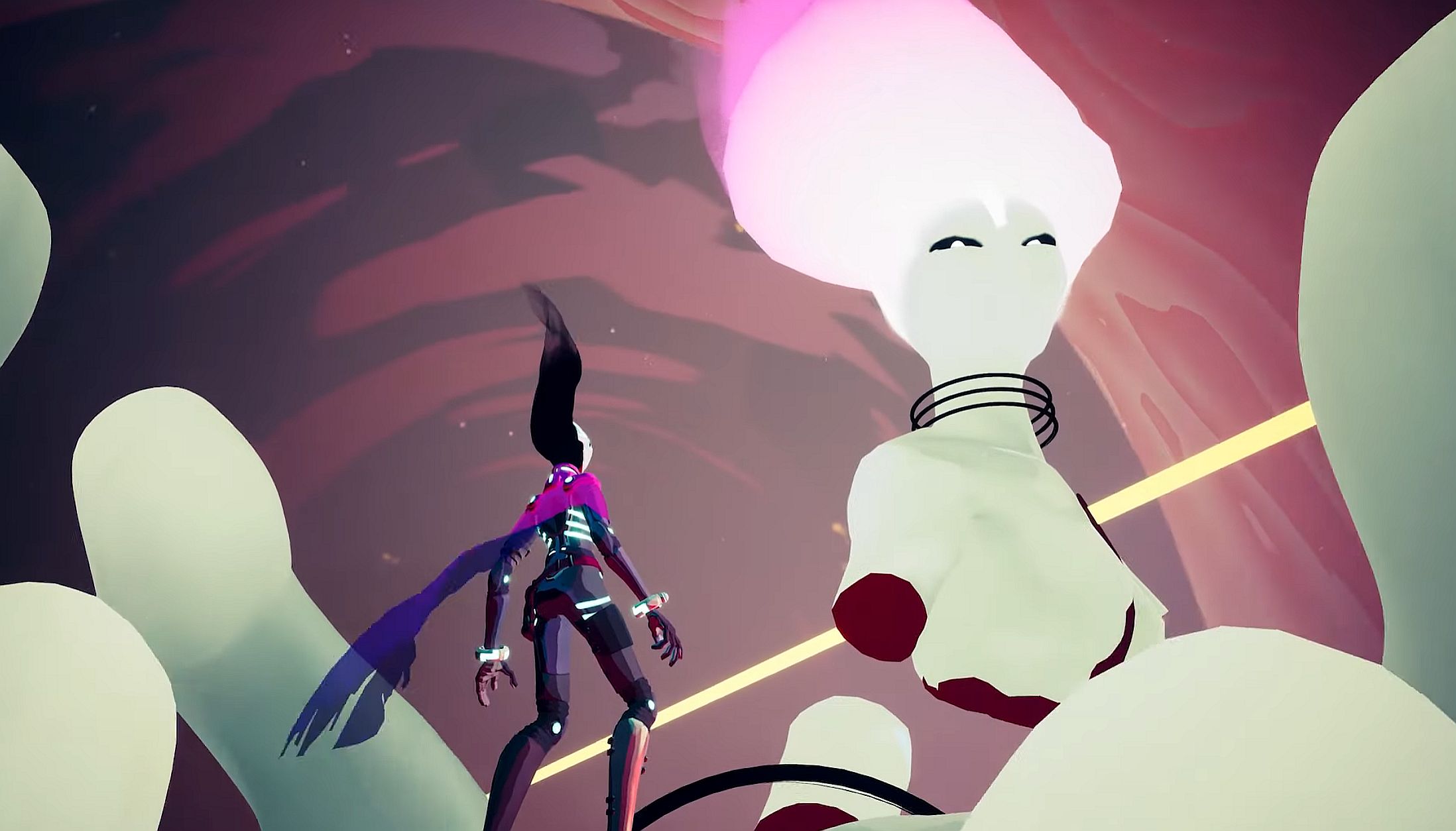 Solar Ash review - burns bright and fizzles out
vg247.com
a7d706c269fa8701499b23200ad298c1
Samsung is reportedly working on a new version of its Galaxy Home Mini smart speaker, according to a recent report by SamMobile. The updated Galaxy Home Mini 2 is expected to be the successor to the Galaxy Home Mini, which was introduced in 2019 and saw only a limited release shortly after its unveiling. Rumors suggest the next-generation Galaxy Home Mini will feature a display, moving it away from its speaker roots and possibly turning it into a smart display or communication device like the Amazon Echo Show. Details on the Galaxy Mini 2 design are sparse, but speculation suggests the device could resemble the existing Galaxy Mini or possibly even the Google Home Hub. The device is projected to launch with the model number SM-V320. Samsung's launch of a smart speaker is a long time coming. The South Korean company unveiled the first Galaxy Home smart speaker in 2018, but the device never made it to the market. The company followed up with the Galaxy Home mini in 2019, but only launched the device in its home country of South Korea. Samsung released just a limited number of these mini speakers to consumers for testing purposes. It was widely believed the South Korean company would use feedback from this trial to produce a commercial retail product better-suited to customer needs. We still don't know when or where Samsung will debut its rumored Galaxy Home Mini 2 smart speaker. Rumors also suggest the Galaxy Home Mini 2 will debut only in South Korea again, but in larger numbers than the original Home Mini. Though less likely, the company also could be aiming for a global launch of a product that'll compete with the Google Nest and the Apple HomePod mini.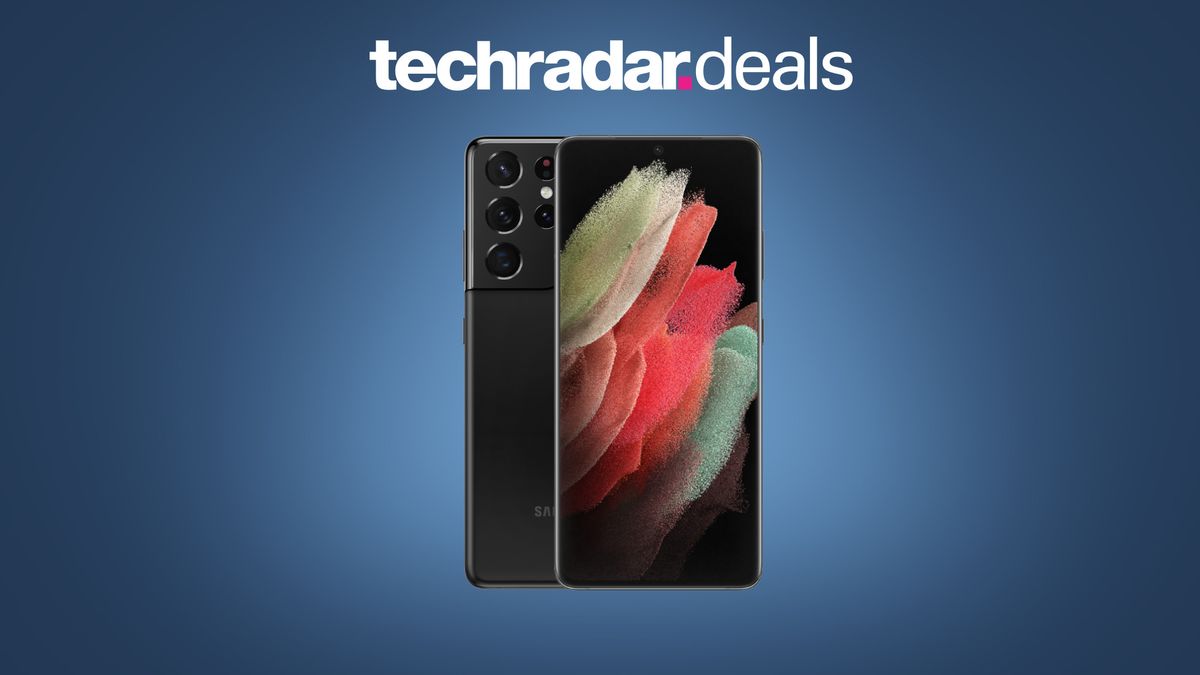 The best Samsung Galaxy S21 Ultra deals for December 2021
techradar.com
c701ce219a3775bdd5c641e2c483805d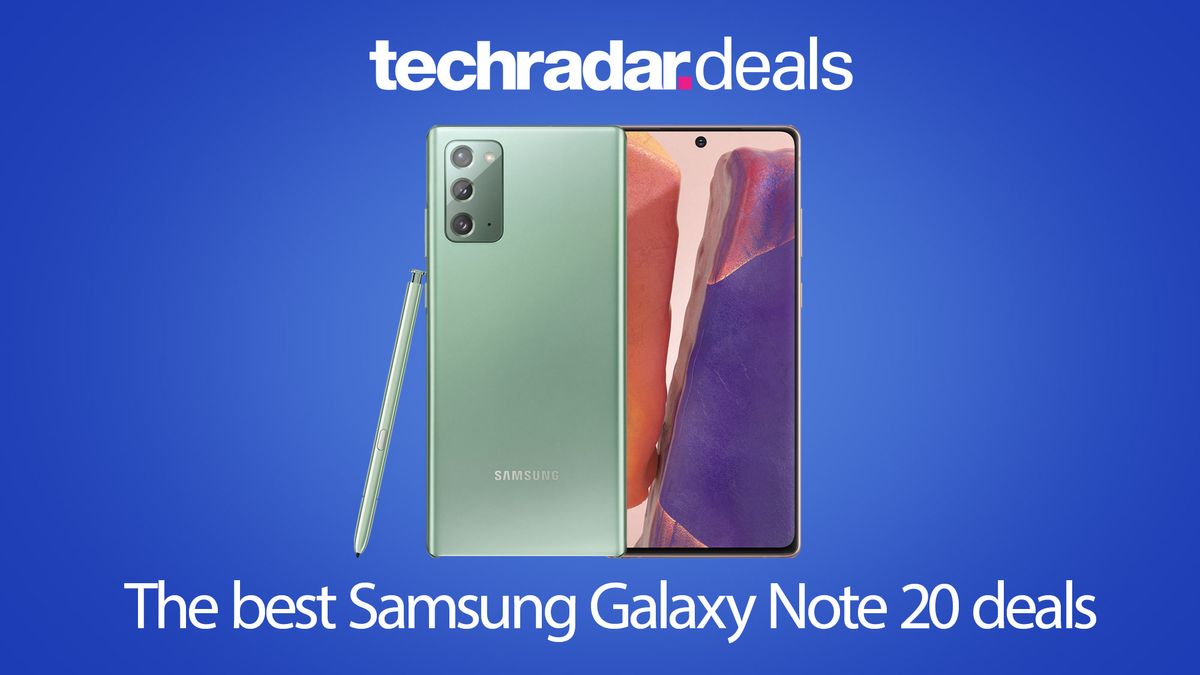 The best Samsung Galaxy Note 20 deals and Note 20 Ultra deals for December 2021
techradar.com
f706ddcdf339429761b7586db09dd8ca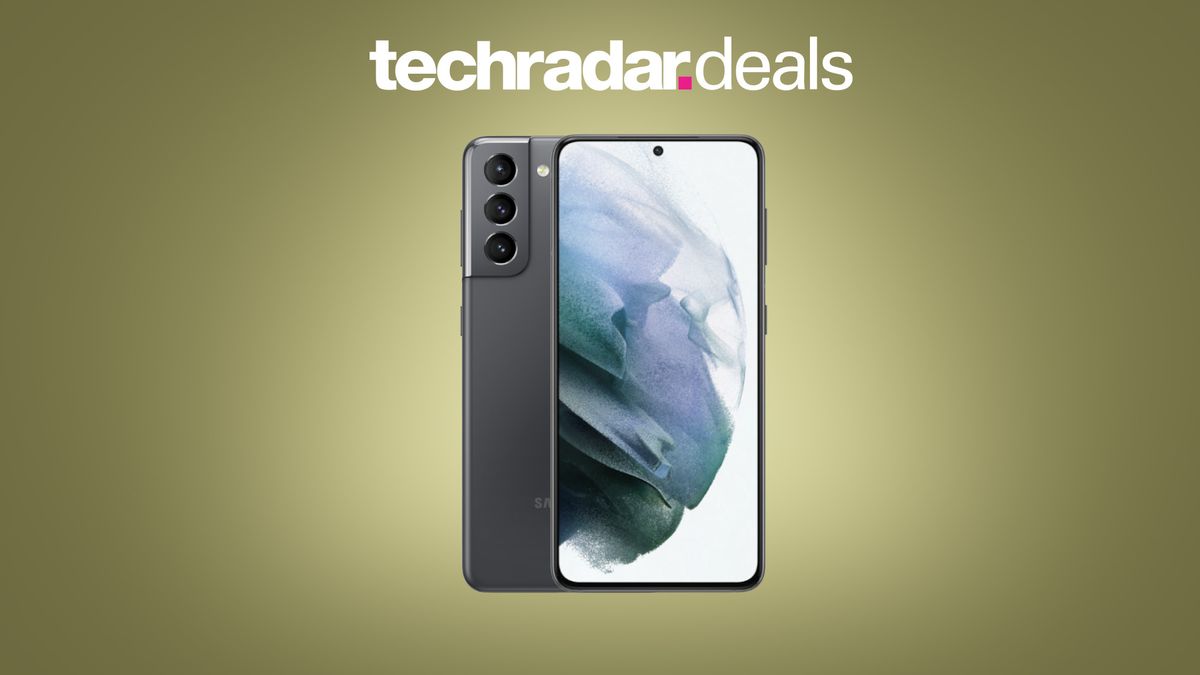 The best Samsung Galaxy S21 deals for December 2021
techradar.com
b405d63ccd8c5b636a42eb9f1a2c6b03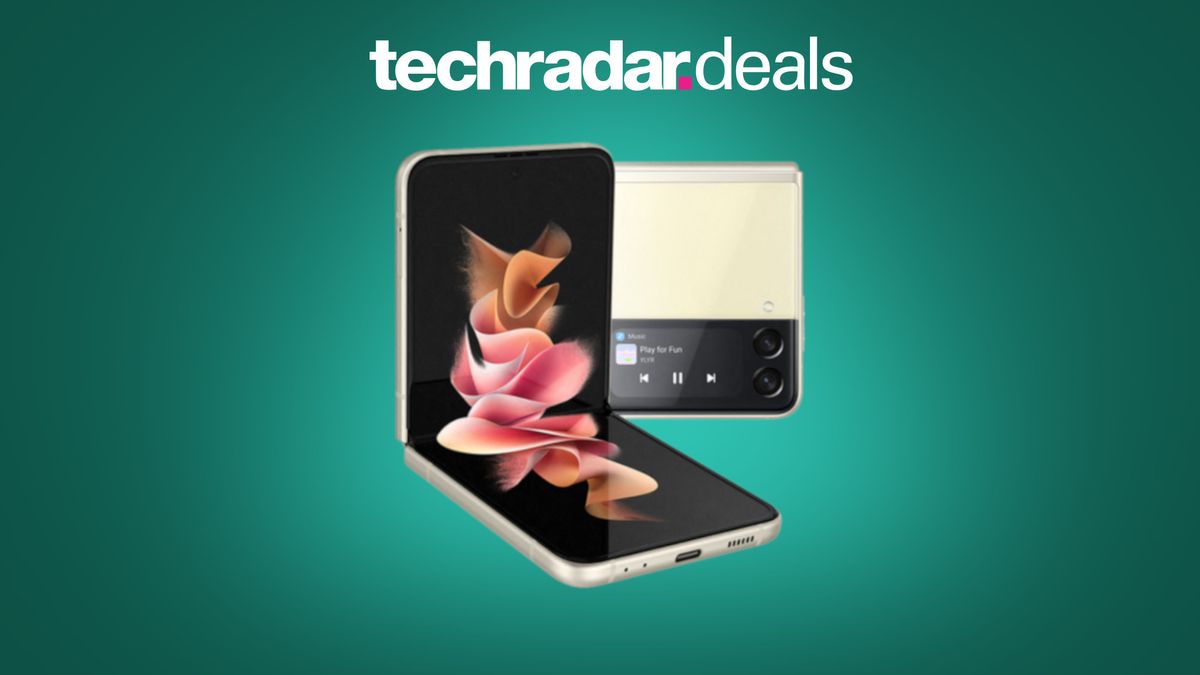 The best Samsung Galaxy Z Flip 3 deals for December 2021
techradar.com
50dec610d6190b1025e8f4a39e993517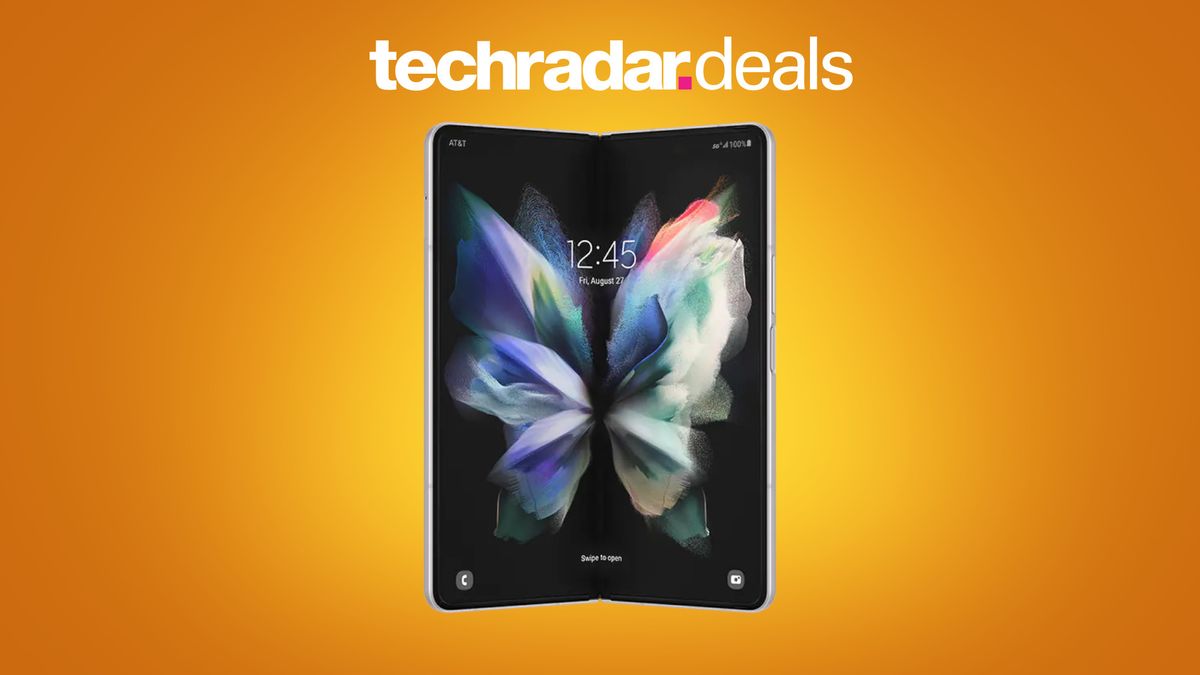 The best Samsung Galaxy Z Fold 3 deals for December 2021
techradar.com
61d805337a1efb7543216c074728fe8a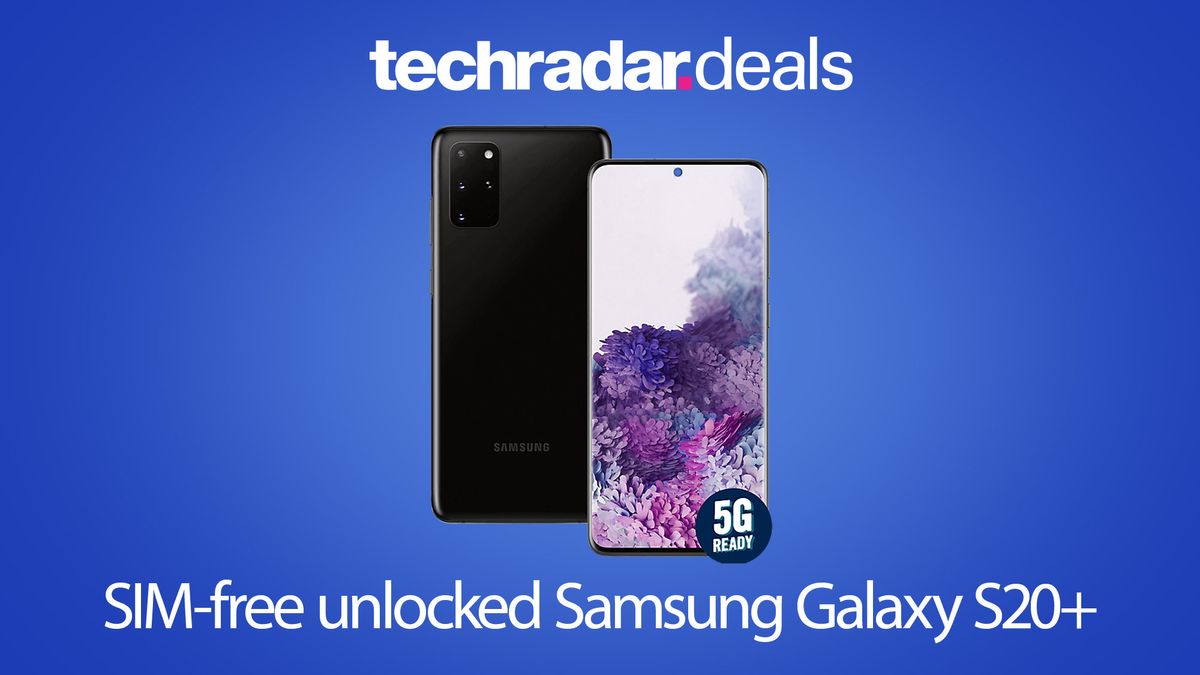 The cheapest unlocked Samsung Galaxy S20 Plus and Ultra SIM-free prices in December 2021
techradar.com
7264a0f405dffc8c928039e73f1184b3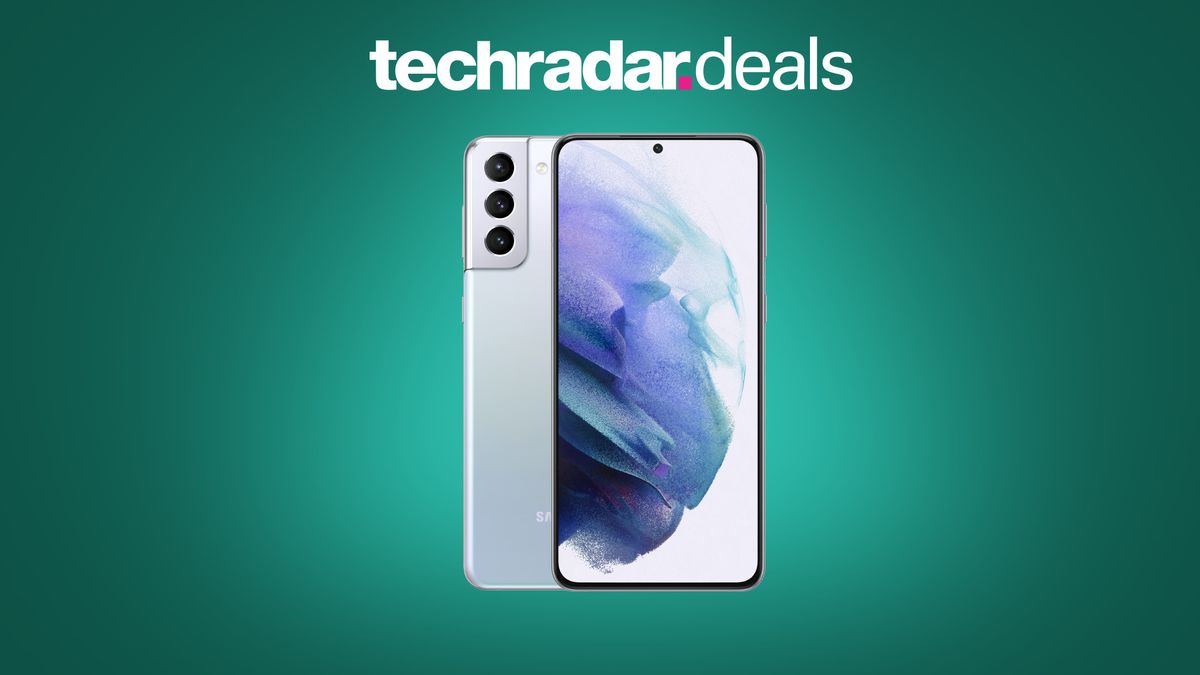 The best Samsung Galaxy S21 Plus deals for December 2021
techradar.com
849c63be0c343685adbb2bf9a54fe81d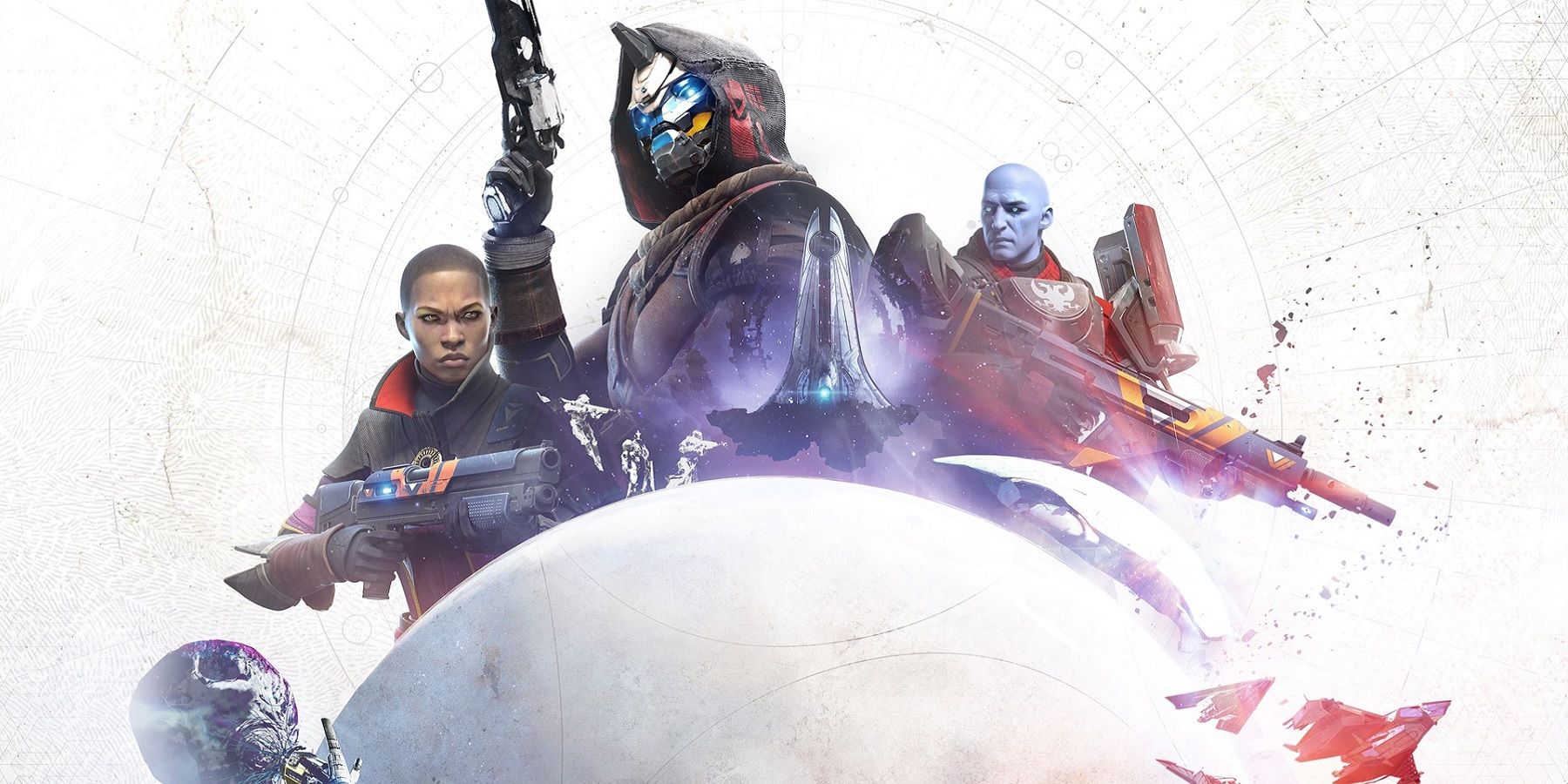 Microsoft is always adding a bunch of new games to its Xbox Game Pass subscription service, but just like similar services, games are occasionally removed as well. Microsoft removes games from Xbox Game Pass in two batches every month, with a set of games removed in the first half of the month and another set getting the boot at the end. It's now been confirmed that seven games are being removed from Xbox Game Pass in the first half of December 2021. The first game leaving Xbox Game Pass in December 2021 is Destiny 2 and its expansions. The removal of Destiny 2 from Xbox Game Pass is going to be a big blow, as Bungie's looter-shooter remains immensely popular years after its release. The game's removal is coming just as Bungie is set to kick off the 30th anniversary content, so any Xbox Game Pass subscribers interested in that will now need to shell out the cash to actually own the game itself. RELATED: Xbox Game Pass Adds 3 New Games, Including Surprise Bonus Game It was confirmed some time ago that the upcoming Destiny 2 Witch Queen expansion wouldn't be released on Xbox Game Pass, and so the writing was on the wall when it comes to the game's removal from Microsoft's subscription service. However, Destiny 2 isn't the only game being removed from Xbox Game Pass in December. On December 15, six other games are leaving Xbox Game Pass, including some fairly notable titles. Horror fans may want to make sure that they've played through The Dark Pictures: Man of Medan before it leaves, especially if they enjoyed Until Dawn, while those looking for a high quality Metroidvania should definitely play Guacamelee! 2 while it's still on Xbox Game Pass, as it's one of the highest-rated games in the genre. Another notable game that Xbox Game Pass subscribers may want to try out while they still can is Yooka-Laylee and the Impossible Lair. A sequel to Yooka-Laylee, the Impossible Lair earned more positive reviews than its predecessor, offering a well-received side-scrolling take on the series. While some Xbox Game Pass subscribers may be disappointed that these games are leaving in December, the bright side is that there are plenty of new games coming to Xbox Game Pass this month as well. MORE: Xbox Game Pass Game Mind Scanners Explained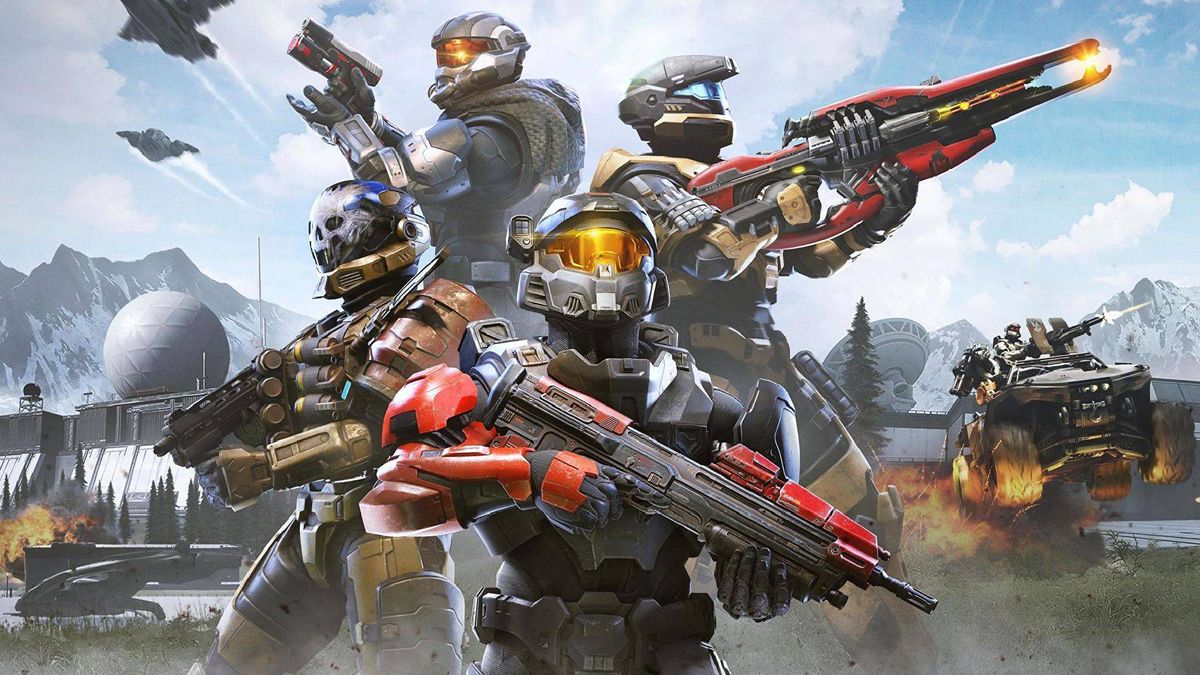 Xbox Game Pass Ultimate subscribers will get monthly Halo Infinite bonuses
techradar.com
e089d3a8e8665f963ad456bbe02fdbea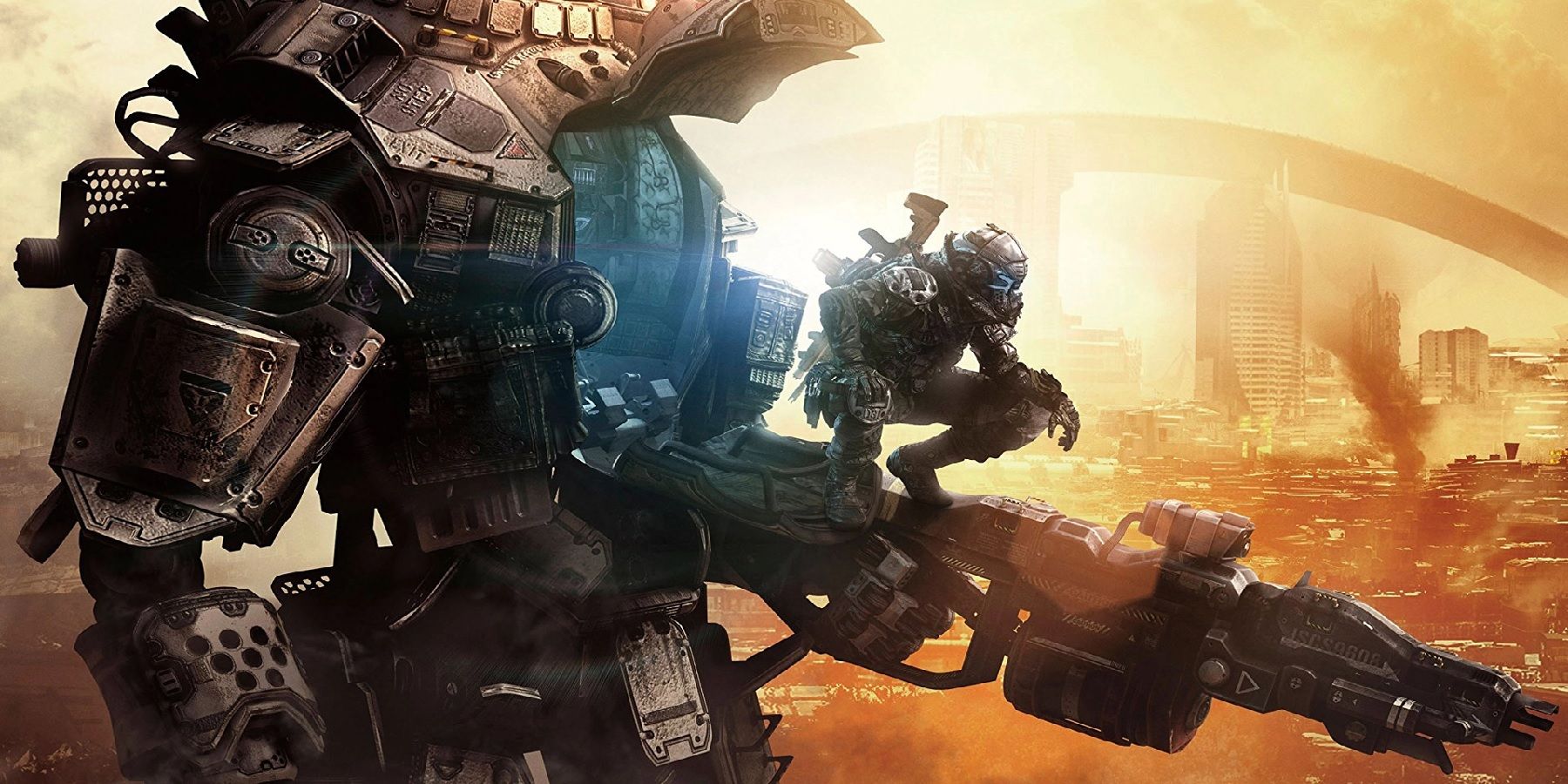 Over seven years since its initial release, the first Titanfall game is being discontinued and removed from online subscription services. This news comes from Titanfall creator Respawn, a company made up of people who once worked on the Call of Duty franchise. Respawn is a developer known for its quick, action-oriented shooters. Titanfall and Apex Legends are its most popular titles, with the latter soaring to mainstream popularity as one of the most played Battle Royales of the last few years. Respawn's success all started over seven years ago though, with the creation of the initial Titanfall. The game was unlike most of its competitors at the time, with jetpacks, parkour and the titular titans dropping from the sky, it was a breath of fresh air for the FPS genre upon its release. RELATED: Respawn is Too Busy to Work on Titanfall 3 Things were not always perfect for the first Titanfall game, though. There were complaints that the game featured no story mode or offline play, and that the inclusion of bots would give confuse players in online matches. The sequel, Titanfall 2 introduced a singleplayer story mode, though complaints with original game persisted, especially over the years as it became more difficult to log onto the servers for Titanfall. Respawn though, spoke proudly of Titanfall over its Twitter as the studio announced that from Dec 1, 2021, physical copies of the original Titanfall would no longer be available to purchase. " Titanfall is part of our DNA at Respawn", the developer said. "It continues to be a beacon of innovation that we strive for in all of our games. We've made the decision to discontinue new sales of the original Titanfall game." Respawn promised to continue the Titanfall universe, and as Ash from Titanfall 2 becomes playable in Apex Legends, it seems the developer is still aware of its first major success. Alongside the physical copies being discontinued as of today, Titanfall will no longer be available from subscription services from March 1, 2022. Though the game is over seven years old, this news has come as somewhat of a shock to Titanfall fans, who were worried whether Respawn cares for Titanfall after the success of Apex Legends and Star Wars Jedi: Fallen Order. Some on Twitter have criticized Respawn for its decision, with one user throwing the developer's words back at it by saying "'Titanfall is the core of our DNA' Which is exactly why you're removing it right?" Recently, concerns were shared once again over the Titanfall franchise as some believed Titanfall 2 was seeing issues that would leave the PCs and consoles of players compromised. On the other hand, Titanfall has always been a series with a devout and dedicated fanbase, there are players who care about what Respawn has labelled the "core of [its] DNA." At the very least, the original Titanfall servers will still be up and running for those who already own the game. MORE: Respawn Entertainment Might be Missing Out With Titanfall 3

Respawn discontinues sales of the original Titanfall
venturebeat.com
7b61c9acdb84f68979a14e94b2e24f36
Many have expected Fall Guys to arrive on Switch and Xbox sometime this year, but that will not be the case. According to the developer Mediatonic, it's not going to happen this year, but we will hear more about the studio's plans for the platforms sometime next year. "We know everyone's excited about Fall Guy coming to Nintendo Switch and Xbox, with good reason", said the studio. "There's been a lot of speculation on social media connecting these new console releases to the Season 6 launch and we want to clarify that that's not the case so no one's left confused looking for the game on these platforms. "Thank you for being patient with us, it's one of our top priorities in active development and we can't wait to share more details with you in 2022." Originally, the game was set to come to both platforms in summer 2021, but the development team felt the release window was "just too soon" to include all of the "tasty new features" being worked on. If you play the game on other platforms, in the meantime, you can dive into Season 6 - Party Spectacular. It features plenty of limited-time events, such as Sackboy for PlayStation users, 50 tiers of rewards to unlock in the Fame Path, Fame Path exclusive costumes Jin and The Ghost, and new features via Epic Games Accounts, including cross-platform progression between PS4 and Steam, and the return of custom usernames. "We are hyped because Season 6 brings us closer to our goal of bringing Fall Guys to as many people as possible, with Epic Game Accounts bringing cross-platform progression and then cross-platform play between PlayStation and PC this season", said the studio. "This will take some testing and learning on our part, as we want to make sure we can deliver the best possible experience to players, no matter which platform they prefer to play on. It's also an important step towards bringing Fall Guys to additional platforms."

New Titles Coming to Xbox Game Pass In December
futuregamereleases.com
6dfad07ddf9b7339b61fc37f50d0e371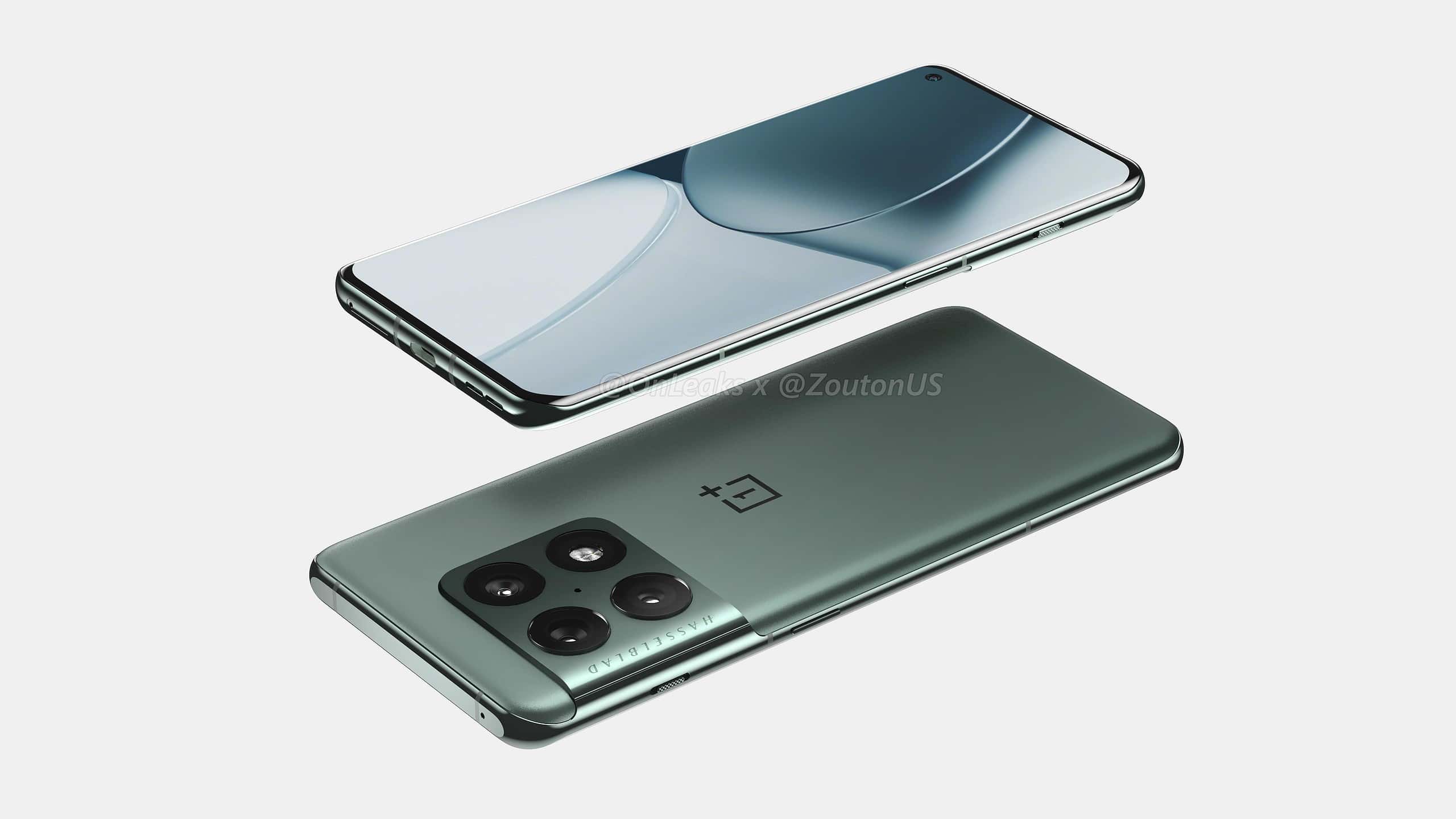 OnePlus is one of the major brands that are still heavily dependant on Qualcomm for the processor in their flagships smartphones. The year 2022 will unlikely be any different as the Shenzhen-based tech giant has confirmed that it'll use the recently-announced Snapdragon 8 Gen 1 chipset on its smartphone in 2022. While the company hasn't confirmed whether Snapdragon 8 Gen 1 will power the upcoming OnePlus 10 series, it's obvious that the company's new flagship will be based on the new Snapdragon chipset. By not confirming the flagship phone, the company may have wanted to keep everyone hyped up until the launch. Another reason could be that it doesn't want to reveal any details about its flagship series right now, and if that's the case, then the tipsters have already spoilt the company's effort by leaking key details about its upcoming flagship phone. According to various reliable tipsters, the base variant of the phone is expected to offer 8GB RAM and 128 GB of storage. It'll feature a 6.67-inch Fluid AMOLED display with a screen resolution of 1440 x 3216. The display will have a screen refresh rate of 120 Hz and a 20:9 aspect ratio. The leak also says the smartphone will have a 5000mAh battery, and thanks to the 125W fast-charging technology, the battery is expected to fully charge in just 20 minutes. According to the tipster, the OnePlus 10 Pro will be launched in the January-February time frame in China, while the global variant will be announced in the March-April time frame. The OnePlus 10 Pro is expected to retail for somewhere near $1,069. However, the pricing of the regular OnePlus 10 is not known at this point in time.

Here are all the confirmed Snapdragon 8 Gen 1 phones, but where's Samsung?
digitaltrends.com
ff79d81211f1b3e765dd9f4209edba57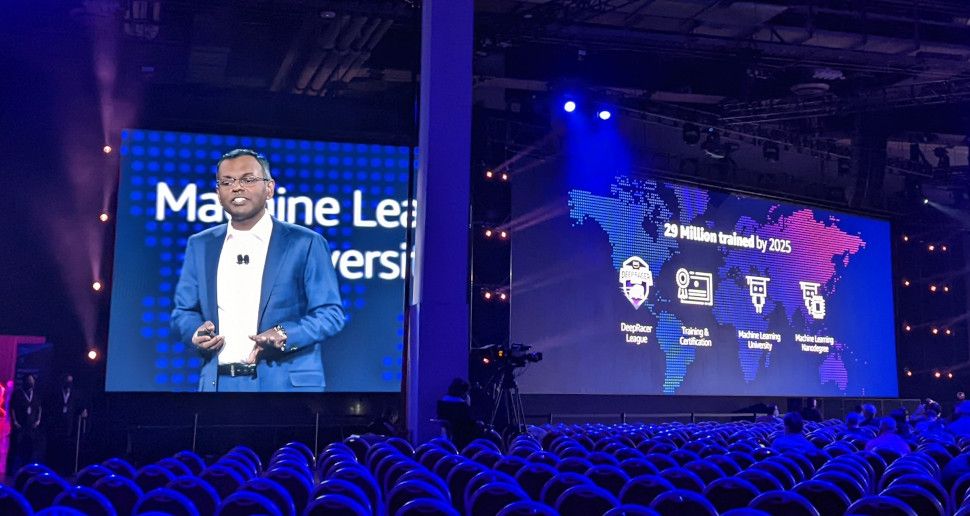 Getting to grips with Machine Learning (ML) technology could soon be much easier thanks to a new service from Amazon Web Services. The company has launched Amazon SageMaker Studio Lab, a free, no-configuration version of its SageMaker program that lets users build and deploy ML models, in an attempt to break down barriers to the technology. AWS is also launching a new $10m AWS AI & ML Scholarship Program specifically aimed at those interested in ML, as well as looking to improve diversity and accessibility across the technology space. Unveiling both launches at the company's AWS re:Invent 2021 event in Las Vegas, Vice President of Amazon Machine Learning at AWS Swami Sivasubramanian highlighted how the news could help train the next generation of ML developers. "Machine learning will be one of the most transformational technologies of this generation", he noted. "If we are going to unlock the full potential of this technology to tackle some of the world's most challenging problems, we need the best minds entering the field from all backgrounds and walks of life." Amazon SageMaker Studio Lab is designed to let users at all skill levels the chance to learn and experiment with machine learning, with prospective users only needing an email to sign up. Users get a minimum of 15GB of persistent storage per project, and Studio Lab has auto-save capabilities, so progress will be automatically so users can pick up where they left off on their next session, with the platform also integrating with Github, enabling customers to open, view, edit, and run any notebook. The AWS AI & ML Scholarship Program will be run in co-operation with Intel and Udacity, offering students the chance to experience 1:1 mentoring with experts from these companies. Up to 2,000 students will be selected for scholarships to the AI Programming with Python Udacity Nanodegree program, with the best-performing five hundred earning a second Udacity Nanodegree program scholarship on deep learning and machine learning engineering. "We want to inspire and excite a diverse future workforce through this new scholarship program and break down the cost barriers that prevent many from getting started with machine learning."

AWS brings more automation to database management
zdnet.com
da0f832a0f72fd89edfcccab52ddb937
AWS rolls out SageMaker Studio Lab, a free ML service for beginners
zdnet.com
d6a7277bd07ce765c5230fdfb6ca7e21
Grand Theft Auto: The Trilogy - The Definitive Edition released in a poor state, resulting in overwhelming backlash against the game. Rockstar Games is now working to improve Grand Theft Auto: The Trilogy - The Definitive Edition with updates to address fan feedback and fix the various problems with the collection, having just dropped update 1.03. The 1.03 update for GTA Trilogy is easily the most significant update for the collection since launch, making well over 100 different changes across Grand Theft Auto 3, Grand Theft Auto: Vice City, and Grand Theft Auto: San Andreas. Rockstar released an exhaustive list of GTA Trilogy update 1.03 patch notes so fans can see every single thing that's been changed, but there are some fixes that are especially noteworthy. RELATED: Grand Theft Auto: San Andreas Update Changes Old Reece Here are the biggest fixes in Grand Theft Auto Trilogy update 1.03. Keep in mind that the GTA Trilogy Switch port has yet to receive the update at the time of this writing, so this only applies to the PC, PlayStation, and Xbox Versions of the game. While the Grand Theft Auto Trilogy 1.03 update fixes some of the collection's many glitches and performance issues, it also addresses some other big fan complaints. For example, there were many upset when they discovered that the Definitive Editions of Grand Theft Auto 3 and Vice City used the San Andreas sound effects for their menus. In fact, it didn't take long at all for a GTA Trilogy mod to come out that restored the GTA 3 and Vice City menu sounds, but now fans don't have to download a mod to fix the issue. Rockstar Games has restored the original menu sound effects to GTA 3 and Vice City with the 1.03 update. Rockstar has also addressed the various misspellings and errors that can be found throughout the entire GTA Trilogy. It fixed the janky Rockstar Games logo in the Vice City pool, and also corrected errors on various signs and storefronts in the games. Some of these seemed like pretty egregious oversights, so GTA Trilogy fans will no doubt be happy to see the problems fixed. They may not have had a direct impact on gameplay, but they could still be distracting. Something that did have an impact on gameplay that's now been fixed are the GTA Trilogy rain effects. The GTA Trilogy rain effects were notoriously overbearing at launch, making it virtually impossible for players to see what they were doing in some instances. The GTA Trilogy 1.03 update goes a long way in fixing the rain effects, toning them down significantly. Speaking of weather effects, the new GTA Trilogy update gives players the option to add Ground Haze to San Andreas - Definitive Edition. The lack of fog in San Andreas made it so the game had an increased draw distance, which on paper may sound like a good idea, but in practice, it had some unfortunate consequences. Many fans felt as though the lack of fog made the San Andreas map look much smaller, and it also in general made the game look worse. There are still some changes necessary to bring Grand Theft Auto Trilogy to where Rockstar Games would want it to be, but this update is clearly a massive step forward, and hopefully a sign of what's to come. Grand Theft Auto: The Trilogy - The Definitive Edition is out now for PC, PS4, PS5, Switch, Xbox One, and Xbox Series X. MORE: 10 Most Disappointing Games of 2021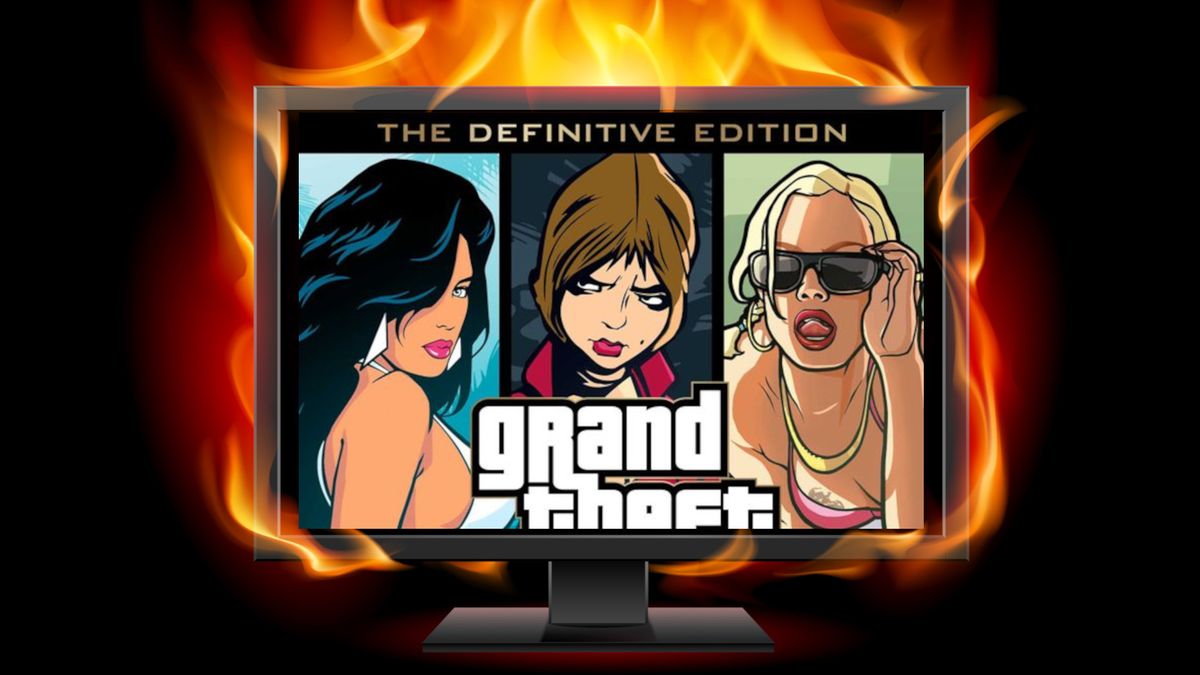 GTA Trilogy fiasco worsens with physical release delay, even as worst bugs get a fix
techradar.com
71d2285427507c25487d23c97c8eb343
"Definitive Edition" might be a bit of a misleading statement. The Nintendo Switch version won't arrive now until early 2022. The extensive list of fixes extends across all three titles. Get ready to see the "reworked" versions of Vice City and GTA 3. Many users have taken to Twitter to vent their frustrations to developer Rockstar. Everything will unlock at the same time tomorrow. No need for a battle station with these games.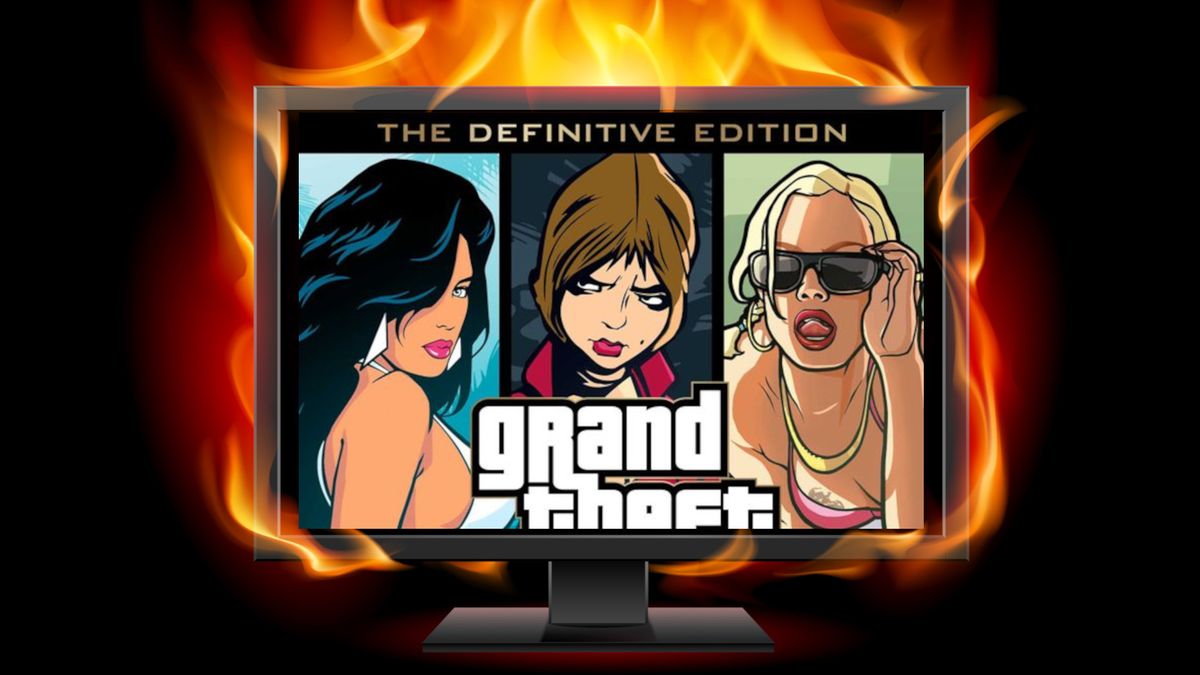 GTA Trilogy fiasco worsens with physical release delay, even as worst bugs get a fix
techradar.com
71d2285427507c25487d23c97c8eb343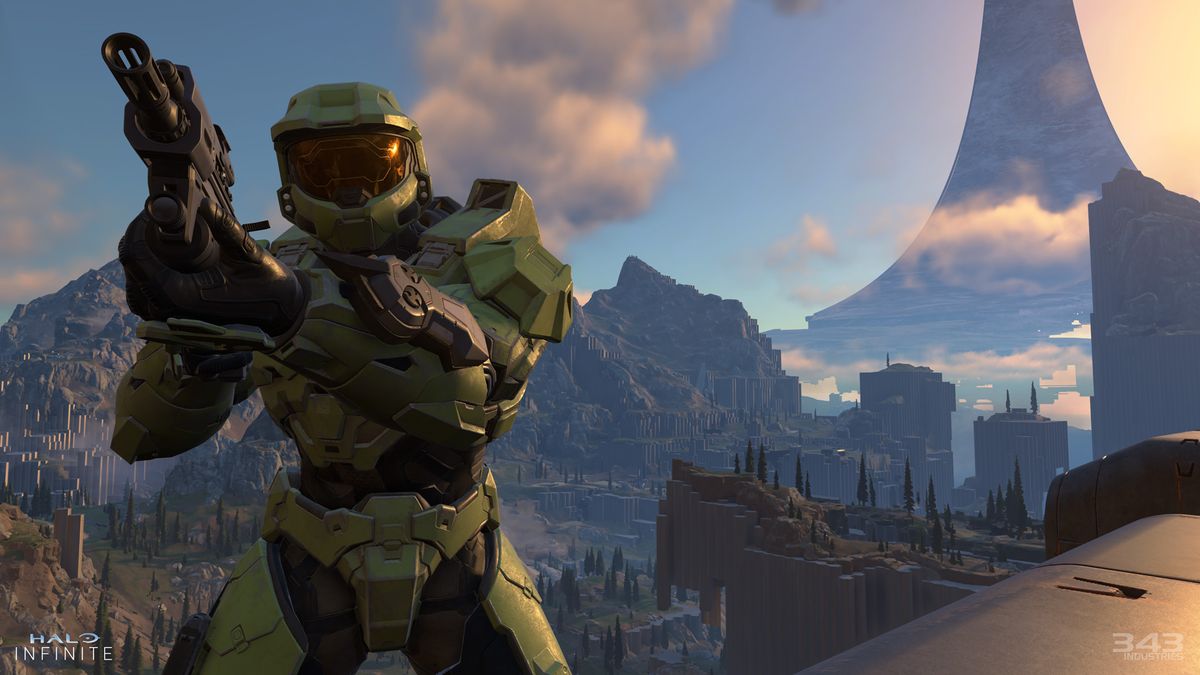 The campaign launch trailer for Halo Infinite has been posted to the official Halo YouTube channel, and it's a gorgeous preview of what to expect when the game's campaign launches on December 8, 2021 for Xbox Series X /S, Xbox One and PC, as well as for Xbox Game Pass subscribers on day one at no extra cost. Originally set to launch in 2020, Halo Infinite was pushed back a year following criticisms of the game's lacklustre presentation and visual fidelity. That original gameplay showing gave birth to the now infamous Craig meme, a Brute that when paused at a certain frame looked like he'd jump straight out of the Xbox 360 era. Thankfully, Halo Infinite's prospects are looking much better now than they did last year. The game's multiplayer component launched early in November 2021, and hit a peak concurrent player count of 272,000 on Steam alone. Additionally, in our initial Halo Infinite campaign preview, we couldn't sing enough praises about 343 Industries' refreshed approach to designing a single player Halo experience. The Halo Infinite campaign launch trailer itself is packed with a ton of action, despite the short 2-and-a-half minute length. Running at a buttery smooth 60fps, we're treated to the game's stunning visual overhaul while the Master Chief takes the fight to the Banished (a coalition of remnant Brute and Covenant forces). It's already a far cry from the phoned-in campaign of Halo 5: Guardians, as we see John-117 fight both on foot and in iconic Halo vehicles like the Scorpion tank and the ever-reliable Warthog. This, combined with a look at new toys like the Grappleshot deliver an exciting trailer that surely only scratches the surface of what we can expect when Halo Infinite launches next week. The last few years has been fairly tumultuous for Halo fans. As mentioned, Halo 5's co-op centric campaign was a massive disappointment for many, stringing together mostly linear missions in a non-cohesive fashion, recycling the same boring Promethean enemies ad nauseum and taking the series' plot in a confusing, confounding direction. While Halo Wars 2 and Halo: The Master Chief Collection have somewhat been able to pick up the slack in recent years, fans have been left wanting for a truly excellent game ever since Bungie's superlative Halo Reach. 343 Industries might just have taken this objective to heart, as Halo Infinite's campaign looks to be extremely promising based on our short time with the preview. It's not all roses, unfortunately. Despite getting what looks to be a brilliant campaign paired with an already brilliant multiplayer suite, Halo Infinite won't quite be complete at launch. The co-op campaign option isn't being added until 2022, alongside the series' staple Forge mode that allows players to build their own multiplayer maps and modes. There's still plenty to chew through on day one, of course, but the lack of two of Halo's mainstays at launch is undeniably disappointing. Still, we're hoping that the extra development time granted to co-op and Forge can result in the best versions of them yet when they're added to Halo Infinite next year.

Developers say Halo Infinite cheaters were expected and will be dealt with
techspot.com
10bf9eaa24153fad29bb15d870d5d734
It was originally called CBS All Access, but the streaming service now known as Paramount+ has quickly established some name recognition with an impressive library of new and classic movies and shows, as well as some top-tier franchises and original projects you won't find anywhere else. December brings even more hotly anticipated additions to the Paramount+ library, including plenty of holiday fare, as well as Yellowstone prequel series 1883 and the comedy special Reno 911! The Hunt for QANON. Read on for the highlights, as well as everything else coming to the streaming service throughout the month. Below, you'll find the full list of December's new arrivals to the Paramount+ library with our recommendations in bold. If you subscribe to other streaming services, we also have helpful guides to the best movies on Netflix and best shows on Netflix, as well as the best movies streaming on Amazon and best TV shows streaming on Amazon, plus plenty of guides for Hulu, Disney+, and HBO Max, too.

What's New on Showtime in December 2021
uk.pcmag.com
5a700c19d4e298120b71fe19f1a7ad3e
The Matrix is changing. That's the undeniable takeaway from the latest trailer for The Matrix Resurrections, which takes viewers on a quick journey through Matrices past and future. It also lets viewers know tickets are available for the Dec. 22 release starting Dec. 6. "A deja vu is usually a glitch in the Matrix," a voice says, as "White Rabbit" by Jefferson Airplane plays in the background. A black cat crosses Neo's path, just as it did in original, 1999 Matrix. The voice reminds the viewer that "it happens when they change something." From there, the trailer moves through a series of Star Wars - esque sidewipes, transitioning between the past and the upcoming film. The viewer sees the real world of the machines, with Neo plugged into the pods that have ensnared all of humanity. There are cool jumps, bullets, quick shots of fan favorites like Seraph and Smith, an updated version of Smith's mouth-elimination trick from the first movie, long views down a hallway in preparation for a fight, Neo and Trinity putting sunglasses on, and so on. Some of these characters look rather different than when they first appeared. The biggest change might come in the form of The Merovingian, sometimes referred to in The Matrix Reloaded as The Frenchman. One of the oldest programs in The Matrix, he is best remembered for his decadence, a long speech about causality, and being married to Monica Bellucci's Persephone. But the briefest of glimpses here shows a very different look: unkempt, disheveled, with none of his finery around him (or Monica Bellucci, for that matter). It's too early to know exactly what happens to The Merovingian, but it seems like everyone's favorite horny French computer program might just be in for a change of scenery. A new Entertainment Weekly cover story goes even further into "change," both in terms of what to expect from the new movie and what was altered in the old. Keanu Reeves recalls an early draft of the first movie's original script, where a character entered the Matrix world as a different sex, adding further credence to the idea that The Matrix was at least in part about the trans experience. "I think the studio wasn't ready for that," he guesses. There are also tidbits about the challenges of modern movie making. Newcomer to the franchise Jessica Henwick was forced by Disney and Warner Bros. to choose between Resurrections and Marvel's Shang-Chi and the Legend of the Ten Rings. "It was a red-pill/blue-pill moment for me," she says, and clearly chose to chase down the rabbit hole. Related The new Morpheus, Yahya Abdul-Mateen II, spoke to Wired about working with Lana Wachowski. "She's the only director I've ever worked with who will grab the camera from the DP or from the camera operator and film something herself. She was right there, damn near inside of the movie. She really put her muscle and sweat into it," he says, also mentioning that it felt like Wachowski was making "her art for an audience of one, which is herself, and then trusts that there will be an appetite for it." Between the two stories, work on The Matrix Resurrections seems like it was both intense and relaxed. In the EW story, Carrie Anne-Moss talks about having "a lot of obstacles to overcome" in performing a scene where she and Reeves leap off a 40-story building, and Reeves mentions that if the two stars were present for any given scene, "it's not a stunt," suggesting that there more elaborate scenes where pros step in. But on the other hand, Reeves says Wachowski "more interested in doing than rehearsing" and that the cast "barely rehearsed, if at all." Back in 1999, Agent Smith told Morpheus that "The future is our world. the future is our time." Now that future's here.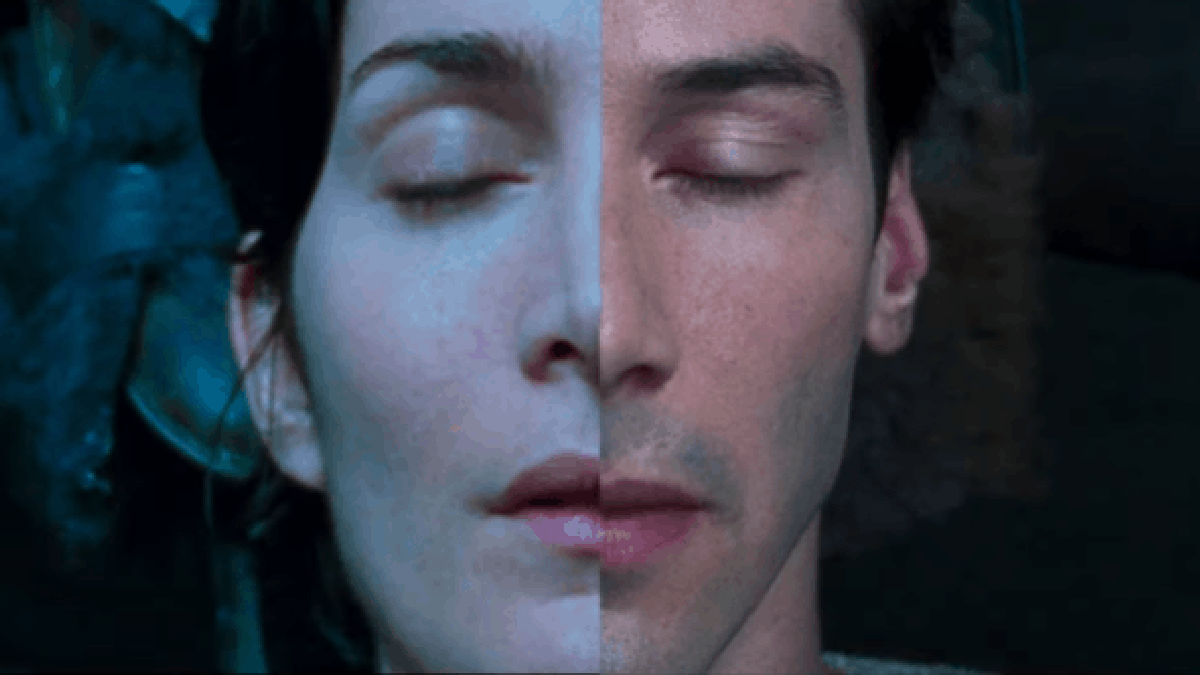 Matrix: Resurrections' New Trailer Delivers Some Trippy Deja Vú
gizmodo.com
f31987b123c1dd3a49079a28fc9f64d0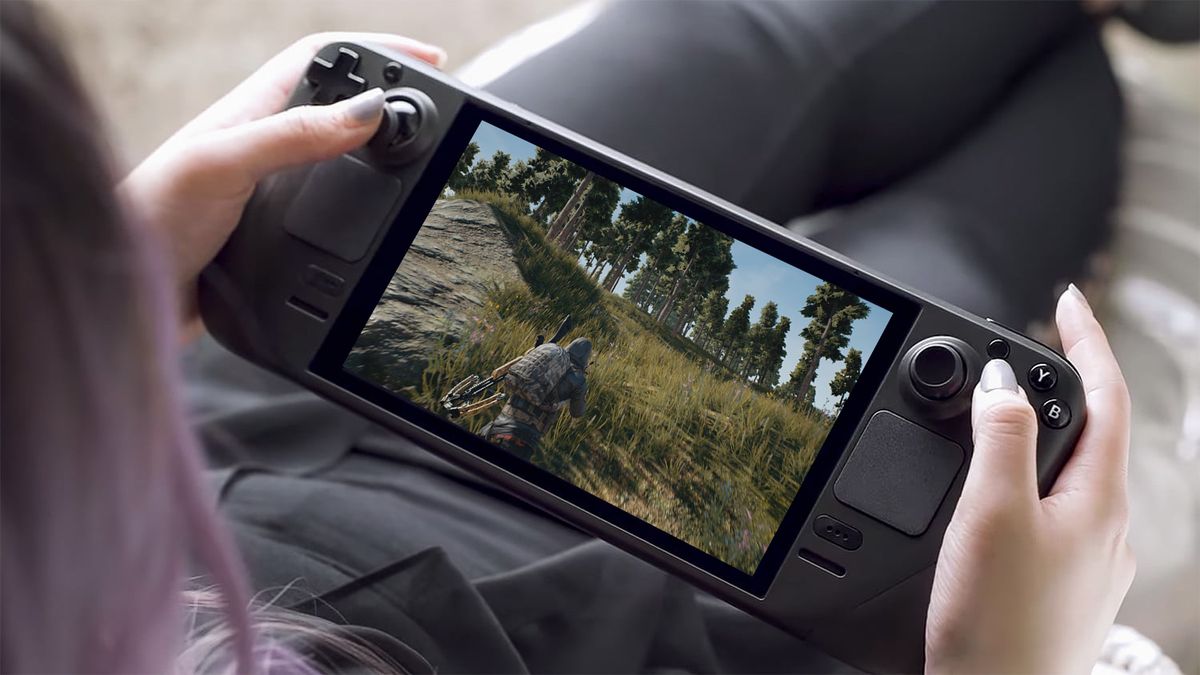 While we're still waiting on the Steam Deck, and it seems like Alienware's Concept UFO is vanished into the aether, it looks like Razer has its own handheld coming up, according to some leaked slides. Some slides from Qualcomm and spotted by VideoCardz detail a Snapdragon G3x handheld developer kit, which can apparently "play all your games". The device apparently has a 120Hz HDR OLED display, a 6,000mAh battery and is even 5G compatible. If it's real, this would be an incredible way to play online games on the go. It's not clear what operating system this developer kit runs on, whether it will be Windows or Android, it's not clear how much of your library would be natively supported on the device. Then again, because it's 5G-compatible, it would be a natural choice for services like Xbox Games Pass and Nvidia GeForce Now. KitGuru suggests that the device will be running on Android, but nothing in the leaked slides actually confirms that, so that's up in the air. It's also not clear whether or not this device will ever exist. We've seen so many devices like this in early stages from so many different companies, and none of them are currently available on the market. It could very well just be a developer kit to make games for Qualcomm's new Snapdragon SoC, which does seem like a pretty impressive improvement for games - if it's even real. Either way, it's another step in an industry-wide trend of trying to make niche handheld gaming PCs like the Onexplayer a mainstream product. The Steam Deck will probably be the closest we'll get, but we'll just have to wait and see. It's pretty obvious why companies are suddenly falling over each other to bring out portable gaming PCs, and it's the Nintendo Switch. I'm not exactly sure why it took this long, especially with the success of handheld devices like the 3DS, but a big part of it is the technology. Back at CES 2020, Dell showed us the Alienware Concept UFO, which was back when Ice Lake was first a thing, and when Xe graphics were first being hinted at. Now that we've seen just how good Xe graphics can be, these portable gaming PCs are just going to be more and more possible as time goes on. But it's not even just Xe graphics. Remember Intel 11th-generation Tiger Lake H35 processors? Those are what is powering gaming laptops like the Asus TUF Dash F15, and if coupled with a low-power discrete GPU, like the Nvidia GeForce RTX 3050, we could see one of these handheld devices with actual gaming laptop performance. Granted, battery life would probably be shit out of the gate, because all the cooling that would have to be shoved into a handheld-sized machine wouldn't leave much space for a large battery, but technology is getting to the point where PC gaming on the go like this could be an actual possibility. After all, even the Nintendo Switch is using an Nvidia Tegra SoC, which isn't that far off from the Ryzen/Radeon solution being used by Valve. It's only a matter of time before these handheld gaming PCs are more than just a fun little concept we gawk at during CES time.

The Steam Deck won't have any exclusive games, says Valve
digitaltrends.com
54f67a5ea74c2571f270c49097726d40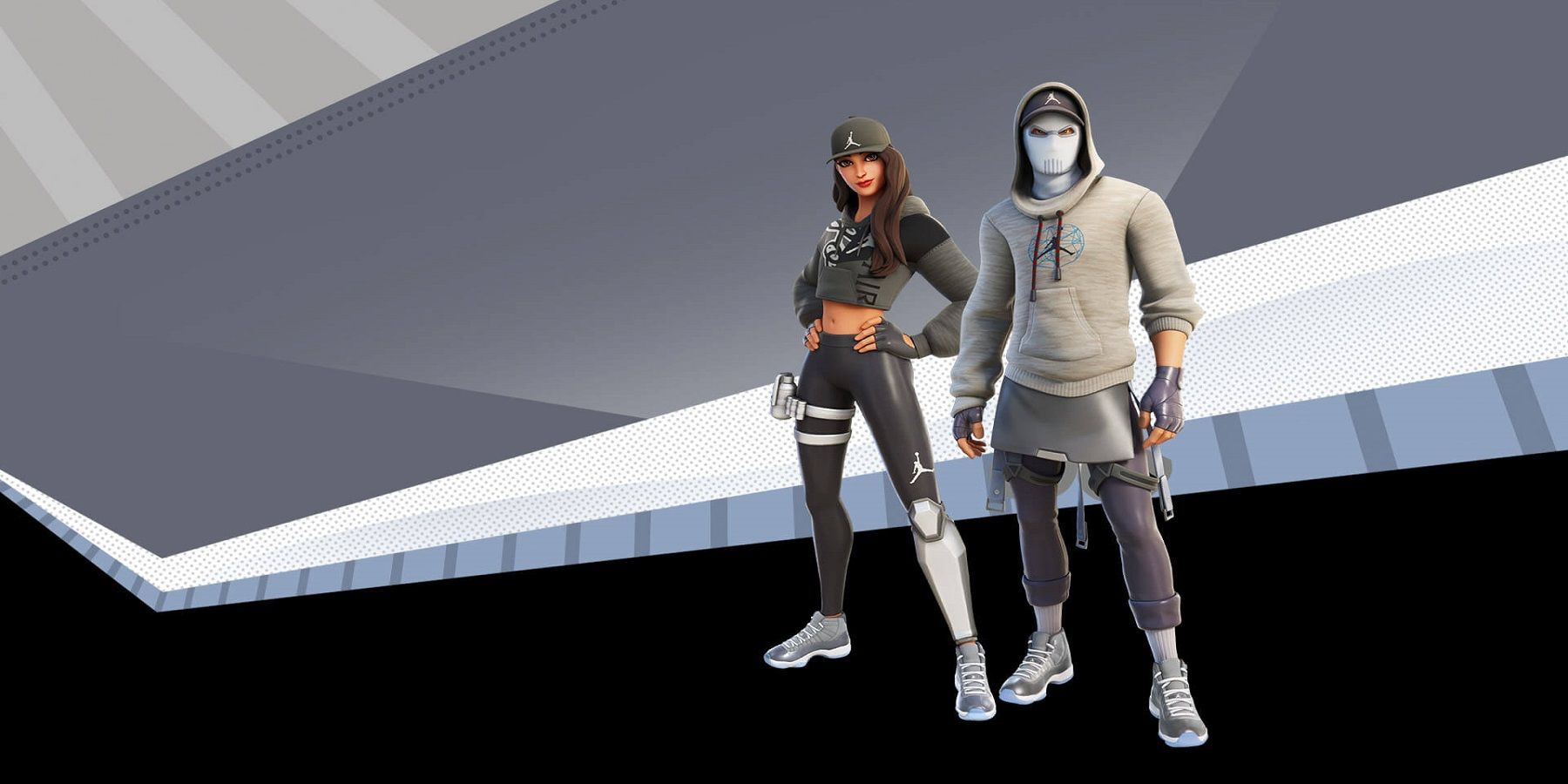 Epic Games has been keen to offer players plenty of choice inside of Fortnite 's game store in regards to cosmetics. Between game, movie, and major clothing label crossovers, players can deck out their avatars to their liking to best represent themselves when dropping into The Island round after round. The latest brand crossover coming to the game is courtesy of Nike's Air Jordan line to celebrate the third release of the popular Air Jordan 11 Cool Grey sneakers. The Cool Grey shoes originally released in 2001 as the then-newest colorway available for the popular Jordan 11 line of shoes which started in 1995. Considered one of the most popular editions of the Jordan 11s, it would be worn by Michael Jordan himself during his short run with the Washington Wizards from 2001 to 2003. Nike re-released the Cool Greys in 2010 after years of demand from consumers while the latest release celebrates the shoe's 20th anniversary. RELATED: Fortnite Rumored to Be Adding New Type of Animal in Season 3 Fortnite is taking the celebration a step further with a fresh suite of Air Jordan gear available for players to deck out their avatars in. The two outfits for players are dubbed the Hangtime and Swish outfits with the Jordan logo front and center on most of the clothing available. Befittingly, player avatars will also be decked out with a pair of Air Jordan 11 Cool Greys while the rest of the Hangtime and Swish outfits will be available in three colors. A new paint spray, emote, and back bling will also be available. The Cool Grey Hangtime and Swish sets will be available to purchase in the Fortnite Item Store as part of the Cool Grey bundle. The paint spray and two alternate outfit colors will be available to earn in the new Jumpman Zone, which Epic credits to Paradox Buildcreators' Enigma and Dummblond. The zone contains six portals for players to go through to complete a scavenger hunt activity, compete in trickshot challenges for additional credit, and learn about the history of Air Jordan and the Cool Grey 11s. As far as clothing crossovers go, there are few brands bigger in the world of street and sportwear then Air Jordan. The line is a cornerstone of Nike, though some consumers may argue the Air Jordan brand is now bigger than the parent company itself. It also marks the latest in what has clearly been a beneficial relationship between Epic Games and Nike since the first Fortnite collab in 2019. The collaboration saw the iconic Air Jordan 1s, alongside various other cosmetics, made available to give player avatars some extra flash while in-game. If the Cool Grey proves popular enough, players shouldn't be surprised to see another Nike crossover at some point. Fortnite is currently available on Mac, Mobile, Nintendo Switch, PC, PlayStation 4, PlayStation 5, Xbox One, and Xbox Series X/S. MORE: Pokemon GO's Ed Sheeran Concert Will Never Match the Heights of Fortnite Source: Epic Games

Epic Launches Fortnite Party Worlds for Socializing
uk.pcmag.com
634c120bdb0a27efdd8cfe2c9d0a889f
Rechargeable lithium-ion batteries are consumables that have limited lifespans. When a battery degrades, a full charge won't last you as long as that on a new battery. The lifespan of a lithium-ion battery has a set number of full recharging cycles. After you cross that certain number, the battery will need replacement. Otherwise, your iPhone might become slower, shut down unexpectedly, and/or not last long enough on a single charge. Here's how to check your iPhone's battery health. iOS will let you know when you should replace your battery by displaying a message in the Battery section. It will also indicate whether the replacement is an original battery or not. If you're not satisfied with your iPhone's battery life and its Maximum Capacity has dropped significantly, you can always get the battery replaced, even if iOS hasn't notified you yet. And if you haven't upgraded your phone in a fair few years, you can check out our recommendations on the best iPhone to buy across budgets and jump to a new phone and better battery life. How many hours does your iPhone last you on a single charge? Let us know in the comments section below.

New Apple MacBook Pro May Not Charge When Turned Off
uk.pcmag.com
bf5141d7b208a8005278d0a4166dca05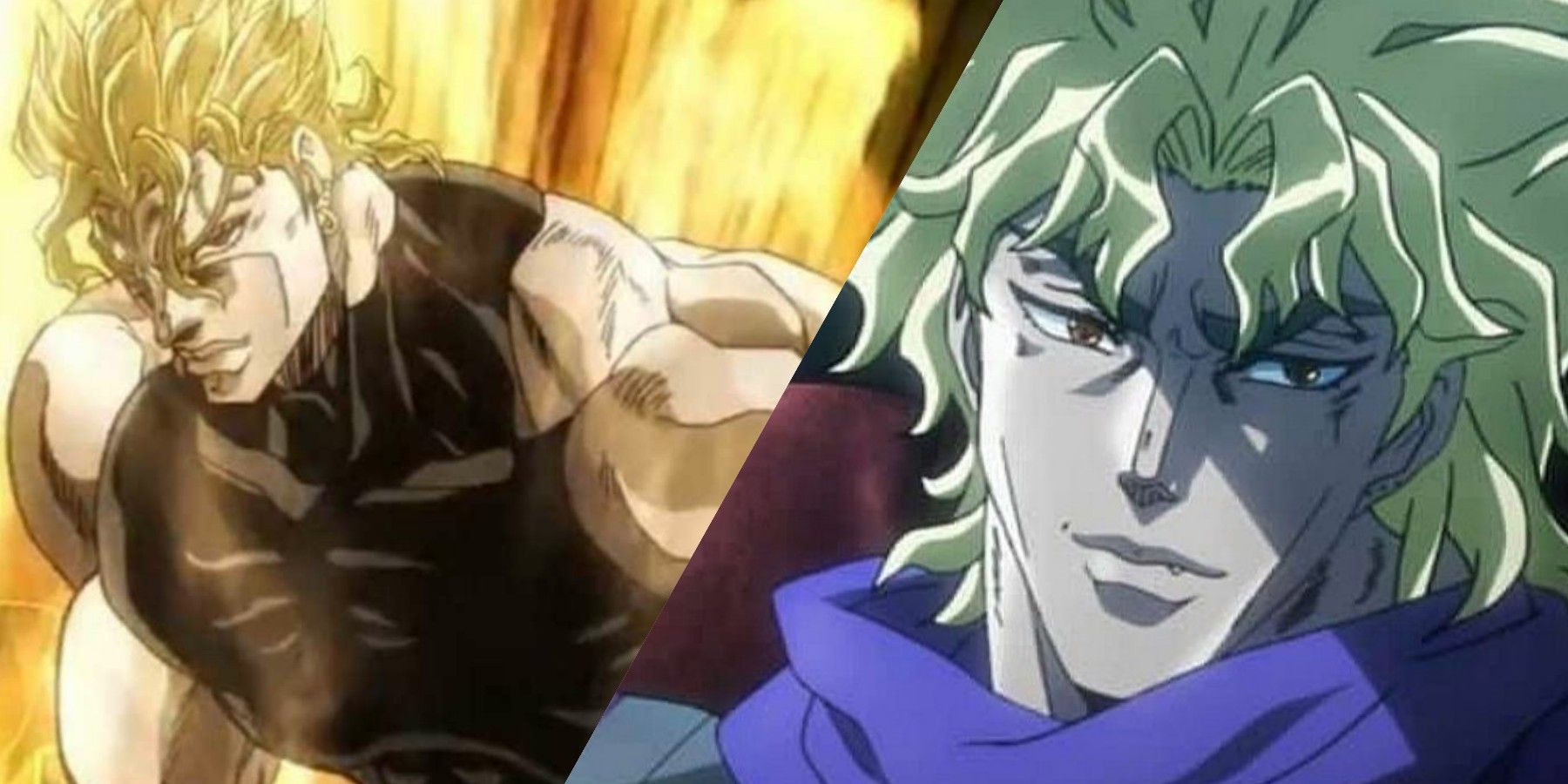 JoJo's Bizarre Adventure has a great variety of characters, and many of them are famous within the anime community. A lot of these characters became popular because of the memes that they made famous, while others were just eye-catching. However, when it comes to popularity, not many characters come close to DIO, who is one of the best villains in the series. Ever since his introduction, DIO has been a fan favorite for many reasons, including his twisted yet entertaining personality. There are many things that separate DIO from the rest of the antagonists in JoJo's Bizarre Adventure. He has played a key role throughout the series, but what makes him truly stand out from others? RELATED: JoJo's Bizarre Adventure: Why The Series' Format Works So Well In Part 1, DIO was known simply as Dio Brando. After the death of his obnoxious father, Dio made his way into the Joestar mansion. He and Jonathan immediately resented each other and formed a rivalry that would encompass their relationship. Dio was obsessed with Jonathan, who was the protagonist of Part 1 and he tried to ruin his life in every possible way. After being bested by Jonathan, Dio gave up his humanity and turned into a vampire. It was at this time that Dio Brando truly became a malevolent individual. Dio would commit a number of monstrous acts both on and off-screen, illustrating just how twisted he was. For the majority of the series, Dio only had plans to hurt Jonathan. However, towards the end of Part 1, Dio openly showed respect to his rival. When Jonathan died, Dio was shocked that he'd actually died while holding him in his arms. Afterward, Dio took Jonathan's body for himself, which allowed him to awaken his Stand, The World. RELATED: JoJo's Bizarre Adventure Part 6: Stone Ocean Anime Will Debut December 1st After the ending of Part 2, fans wondered what direction the series would take, especially in regards to its main antagonist. To their delight, Dio Brando returned in Stardust Crusaders, but this time he was known as DIO. After taking shelter in Egypt, DIO awakened his Stand and made him one of the strongest characters in the series. His revival led to Holly Joestar falling critically ill, forcing Joseph and co. to go on a worldwide journey that once again pitted DIO against the Joestar bloodline. DIO sent countless goons after the group, but they didn't succeed to stop the group from achieving their goal. During the group's encounter with DIO, they ended up losing Kakyoin and temporarily losing Joseph. However, Jotaro managed to crush DIO with help from his Star Platinum, which developed into one of the strongest Stands in the series thanks to his confrontation with the immortal vampire. DIO's involvement in JoJo's Bizarre Adventure didn't end with his death. In Part 5, his half-son, Giorno Giovanna was at the center of things. Unlike his father, Giorno had noble goals and he eventually managed to accomplish those after awakening Gold Experience Requiem. However, Giorno does have DIO's ruthlessness, and it was evident on several occasions where Giorno simply killed anyone who dared to oppose his goals. RELATED: JoJo's Bizarre Adventure: Things Only Manga Readers Noticed In The Stone Ocean Trailer In Part 6, DIO played a crucial role. He had met Enrico Pucci, who is the main antagonist of Stone Ocean, during the events of S tardust Crusaders. DIO told Pucci about a lot of things including the true nature kinds of Stands, and how to create the strongest Stand in existence. Pucci was heavily influenced by DIO and held him in very high regard. He eventually managed to follow all of DIO's instructions and evolved his Whitesnake into Made in Heaven. Because of Made in Heaven, Pucci became the strongest character in Stone Ocean. In addition to Pucci, DIO's presence lingered a little longer in Part 6 with the inclusion of some of his illegitimate children. Like their father, they were a massive thorn in the Joestar's side and possessed ridiculously powerful stands. In Part 7, DIO didn't appear as a vampire but instead was interestingly integrated into the narrative within Steel Ball Run's great fresh start. Diego Brando and DIO have a lot of similarities, with the most important being that both of them only care about their own self. They are only loyal to themselves and will go to any lengths to reach their goals. Both Diego and DIO seemed to respect or at least have some affection for their mothers. In Diego's case, he absolutely adored his mother and only started to resent the world when she burnt her hands in order to feed him. DIO's relationship with his mother is unknown, but it is plausible to assume that he cared for her because DIO resented his father for how he treated her. The resentment led to DIO poisoning his father, bringing out the worst qualities that ended up engulfing his personality. DIO's demeanor didn't change throughout the series. At times, he acted as he cared about Jonathan, but most of the time, DIO behaved like the heartless maniac that he was. DIO's goals were pretty clear since the beginning, as he only strived to become richer and more powerful than anyone else. His manipulative nature led to the deaths of many people, making him one of the most devastating antagonists in the series. Though he haunted the Joestar family generations, it seems as though Araki finally decided to wrap up his story. MORE: Strongest Attacks In Jojo's Bizzare Adventures

JoJo's Bizarre Adventure's best season is also the best place to start with the anime
polygon.com
877f814241cde9bfdaced8dee26533f4
In a nutshell: Barnes & Noble has announced a new eReader that'll soon be joining the Nook line. The Nook GlowLight 4 features a 6.0-inch (300 DPI) display with a built-in lens that resists glare, fingerprints and scratches. It packs 32GB of local memory, of which 29.1GB is accessible for Nook Store purchases and side-loaded content. The reader is compatible with 802.11b/g/n Wi-Fi, and can connect to free Wi-Fi at all Barnes & Noble stores and at 30,000 AT&T hotspots nationwide. Battery life is rated at approximately one month on a single charge, although your mileage will vary depending on usage. Improved physical page-turning buttons and a soft-touch finish are said to provide a more comfortable reading experience. Notably, this is the first Nook eReader with a USB-C charger, and the lightest Nook eReader to date. Barnes & Noble CEO James Daunt said the company is investing significantly in its Nook line of products, noting that this is the second device to launch this year. "The team is working steadfastly to develop new Nook products, and we are delighted to see such a strong pipeline of innovation into 2022," Daunt added. The company's first Nook device of 2021 came back in March courtesy of a partnership with Lenovo. The Nook GlowLight 4 launches on December 8 priced at $149.99, and is backed by a one-year warranty. Barnes & Noble also has an assortment of folio cases starting at $19.99, with more accessories scheduled to land early next year. If you're more of a Kindle person, Amazon's latest Paperwhite reader is priced at a comparable $139.99.

Barnes & Noble promises the Nook isn't dead, reveals Nook GlowLight 4
xda-developers.com
491653f82ee53c6df5cf7dbdd9ce1d68
Bose is one of the well-known brands in the speaker industry, and while the company has products for every customer, its premium products are popular for quality and premium pricing. However, one of the company's premium noise-canceling wireless headphones is now selling at a discounted price at Amazon. Bose QuietComfort 45 is now available at $279, down from $329, so you're getting a good opportunity to get the headphones by paying $50 less than the original price. The discount is available on both Triple Black and White Smoke variants of the headphones. You can check out some of the exciting features of the Bose headphones below. Bose QuietComfort 45 features: You can buy the Bose QuietComfort 45 noise-canceling wireless headphones at a discounted price here from Amazon.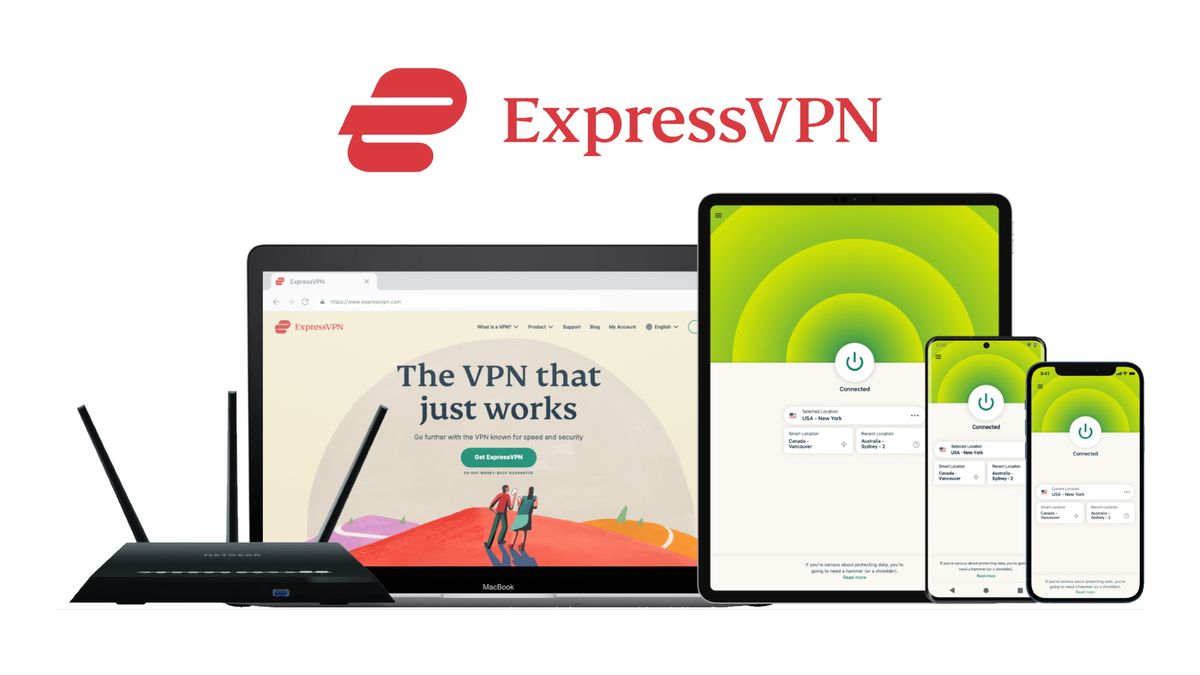 ExpressVPN price, deals and discounts: the best offers December 2021
techradar.com
e69a8faf6e2c8723ccbeb2b9b904a5a6
With Overwatch 2 many months or years away, players of the original Overwatch have little new to do to keep themselves busy outside of the usual cadence of holiday events. In an effort to mix things up, Blizzard Entertainment handed over the keys to players for a new set of experimental, "over-the-top" balance changes that have managed to breathe a bit of life into the game, if only for a short period. On Tuesday, a new Experimental Card for Overwatch rolled out with balance changes conceived by a trio of streamers and content creators. Those creators ( Somjuu, Violet, and Flats) remixed how every hero in Overwatch plays, sometimes dramatically (Lucio's ult can now kill enemies and Sigma's Experimental Barrier is just. gone) and sometimes superficially (Orisa now wears a Christmas hat). Other tweaks are in line with proposed hero changes coming to Overwatch 2, such as Reinhardt's double Fire Strike and the option to cancel his Charge. Very little of it seems truly "balanced," but some of the changes are great, fresh ideas. Others are just funny, like the Reinhardt update that plays the voice line "You shame yourself" when blocking an enemy Reinhardt's Earthshatter ult. Overwatch players can try out the new Creator Experimental Card in all versions of the game. Blizzard did something similar back in April, when it rolled out some wild changes to Overwatch 's Experimental Card for April Fools' Day. Blizzard Entertainment announced an additional delay for Overwatch 2 (but did not specify a release window) in November. Parent company Activision Blizzard said it was giving the development team "extra time to complete production and continue growing their creative resources to support the titles after launch," acknowledging turmoil and turnover at Blizzard as contributing to the game's longer-than-expected development. Activision Blizzard is currently facing multiple lawsuits and federal investigations, as well as calls for its CEO, Bobby Kotick, to resign over serious allegations of sexual harassment and assault at the publisher and its studios. You can read the full Creator Experimental Card patch notes for Overwatch below. Defense Matrix Boosters Eject! Protective Barrier Fusion Driver Fortify Halt Barrier Field Fire Strike Earthshatter Steadfast Charge Chain Hook Take a Breather Whole Hog Experimental Barrier Accretion Kinetic Grasp Jump Pack Primal Rage Grappling Claw Roll Piledriver Adaptive Shield Particle Cannon (Primary Fire) Particle Cannon (Secondary Fire) Particle Barrier Projected Barrier Coach Gun Dynamite The Viper Take Aim Peacekeeper (Secondary Fire) Combat Roll Flashbang Deadeye Configuration: Recon Configuration: Tank The Best Defense. (Passive) Meteor Strike Cyber-Agility Shuriken Storm Arrows Lunge Total Mayhem Frag Launcher Concussion Mine Hover Jets Concussive Blast Jump Jet Shadow Step Hellfire Shotguns Sprint Tactical Visor Hack Machine Pistol SYMMETRA Teleporter Rivet Gun (Weapon) Forge Hammer Overload Deploy Turret Recall Pulse Pistols Widow's Kiss Infra-Sight Sleep Dart Nano Boost Biotic Launcher Regenerative Burst Exo-Boots Inspire Repair Pack Sound Barrier Sonic Amplifier Valkyrie Caduceus Staff Resurrect Biotic Grasp (Primary Fire) Biotic Orb Fade Discord Orb Harmony Orb Transcendence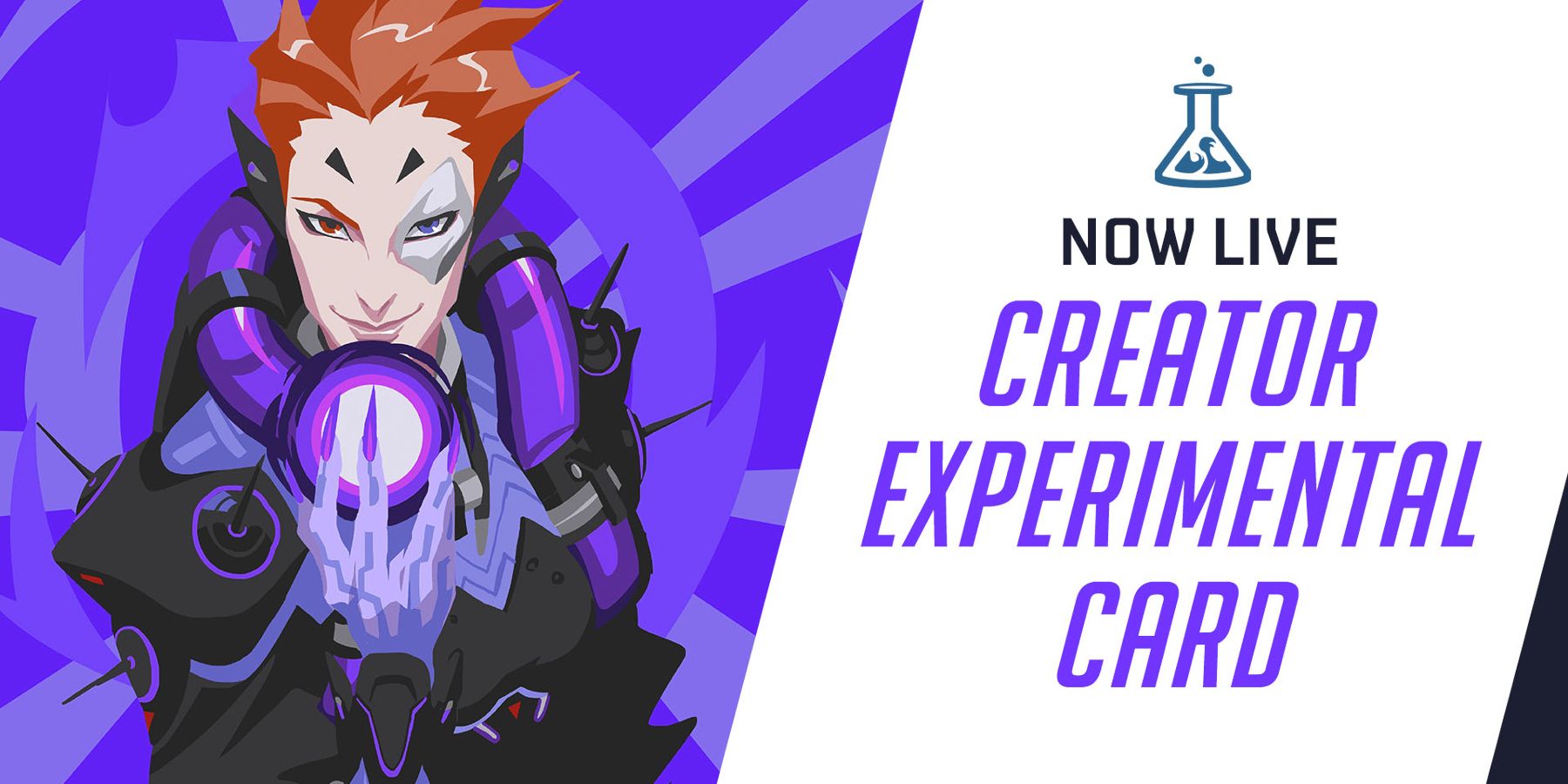 gamerant.com
gamerant.com
faee2cb16e56c4ce83fcdfbe45ed111a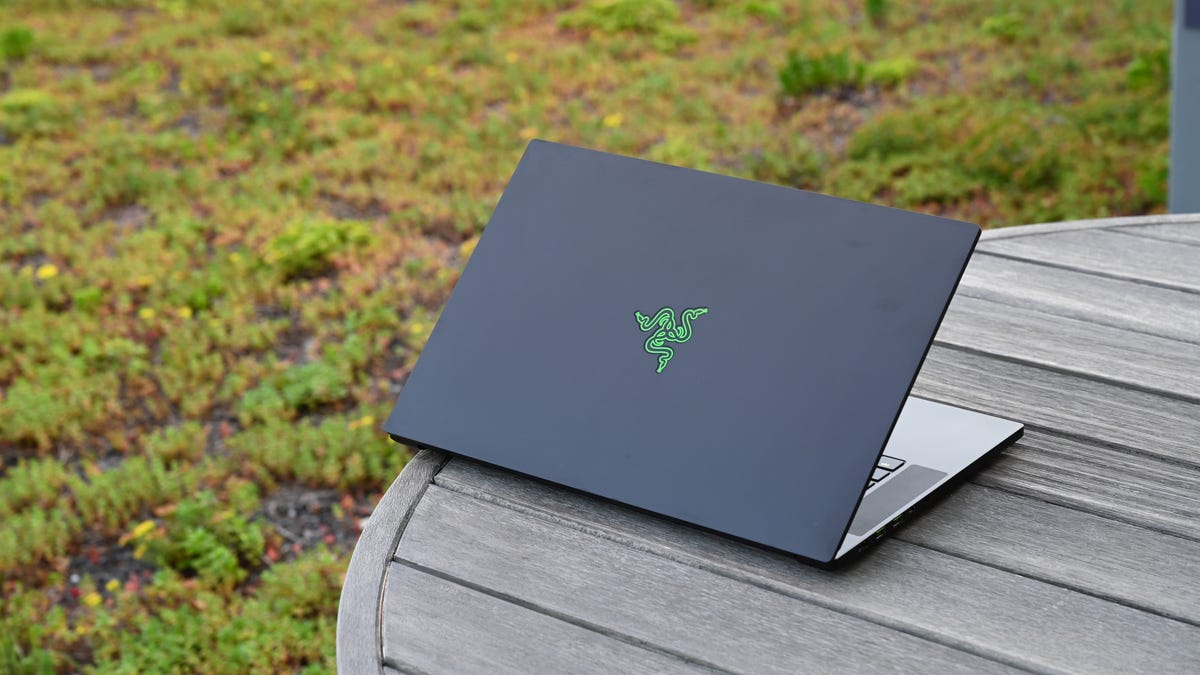 There's no way to sugarcoat it: B uying gadgets this year has been a nightmare. Products are out of stock, bots are reselling them at exorbitant markups, and there is no firm timeline for when the chip shortage—the major cause of this entire disaster—will improve. We now know that, for the laptop industry, things will get worse before they get better. In a refreshingly candid move, Razer CEO Min-Liang Tan tweeted that Razer's next-gen gaming laptop will be more expensive due to "significant increases" to the price of components. Razer already sells some of the most expensive consumer and gaming laptops you can buy, with models like the Stealth 13 starting at $1,299 and the Blade 17 going up to $3,699. It's not hard to envision a future where some Razer Blade configurations cost more than $4,000. Tan didn't specify the magnitude of this price increase, but we expect to find out early next year: Razer is expected to showcase its upcoming laptop lineup after a rumored CES 2022 reveal. We can assume these component costs aren't exclusive to Razer considering laptops from different OEMs use the same core components: Intel and AMD processors, Nvidia graphics cards, and Samsung SSDs are some examples. On that note, laptop makers are expected to start shipping devices powered by Intel's new Alder Lake 12th-g en mobile processors following CES 2022 in early January. At the same time, AMD is rumored to launch Rembrandt APUs (Ryzen 6000) and Nvidia will debut the GeForce RTX 3080 Ti GPU. Given the current chip shortage caused by the ongoing c ovid-19 pandemic, manufacturing costs for some of these components could be higher than normal. But processors and graphics cards aren't the only culprits that could cause problems. Memory, specifically DDR5 RAM, SSD storage, and various other components, could be contributing to the inflated prices. We may be reading too deep into the lines here, but Tan specified "gaming laptop" when talking about the price jump, but didn't mention the non-gaming Razer Book. It's possible only gaming machines will be affected because the components in question are purpose-built for those devices (a discrete GPU, for example). We've reached out to a few other laptop vendors to get some answers and will update this article if we learn anything more. S ome companies will be better equipped to absorb the higher component costs than others to keep their laptops competitively priced. Regardless, we suggest anyone in the market for a next-gen gaming laptop should start budgeting for the worst.

Razer: Brace Yourself for Price Increases on Our Next-Gen Laptops
uk.pcmag.com
2455cf20061ebaae55c0279887c23497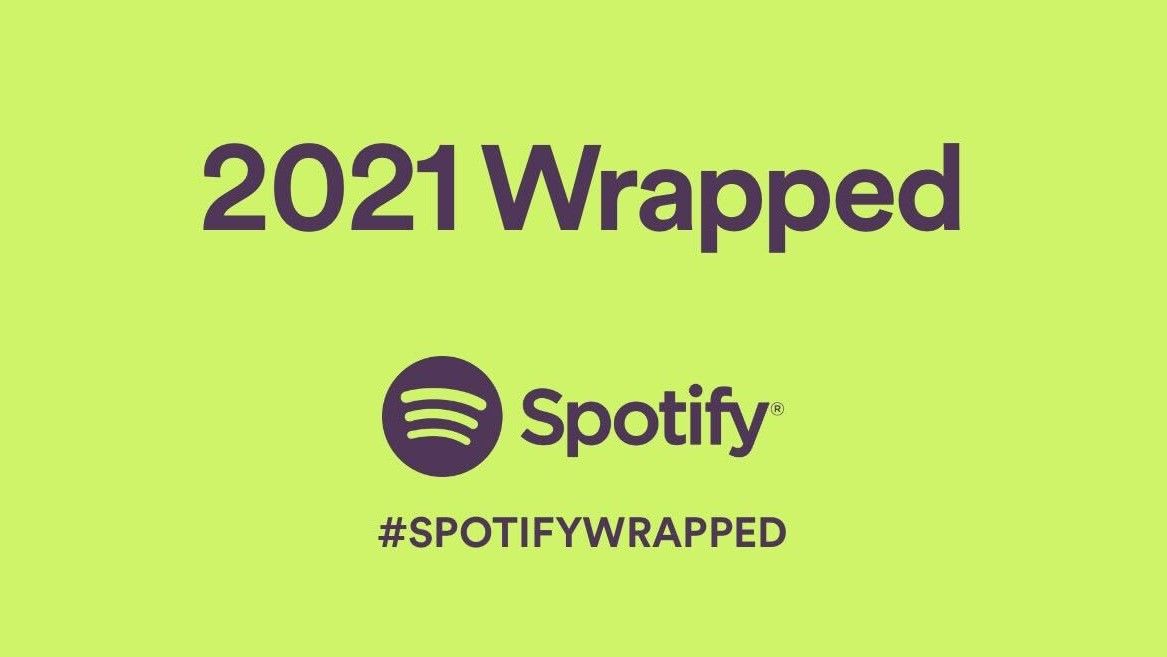 It's that time of the year again - Spotify Wrapped has finally arrived. Each year Spotify's round-up of music tastes seems to take over social media for a few days, allowing you to show the world what you've been listening to. As with every Wrapped, Spotify will display to you how many minutes you spent listening to music, your top genres, top artists, top songs, and now it's giving you your audio aura. Accessing Unwrapped is fairly easy, thankfully, and should happen automatically the next time you use the app. If not, here's how to manually pull it up. To access your Wrapped - simply just head to the Spotify app on your phone and it should pop up with a box to play it or just follow this link: www. spotify. com/us/wrapped. That's it! Super easy. To share the round-up with your friends, either tap the "Share this story" text in the app or the share button in the browser. That should allow you to post the whole round-up to Instagram, Facebook or via a link you can share directly with friends and family. To celebrate this year's Spotify Wrapped, I'll be giving a few random thoughts of my colleagues' music history this year. Who best to start with none other than our Global Editor-in-chief-of-something, Gareth Beavis: Considering how busy he is - I really don't know how he's listened to more than 78,000 hours of music this year. But nonetheless, I know he was a rave god way back in the day - Trance and Europop? Yeah, this tells me everything about him. Next up is the Staff Writer from Bristol (I think), Tom Bedford: I don't know anybody on this list, but oh my gosh is that Bon Jovi? This is a man of eloquent taste. Now we have our Computing Staff Writer, John Loeffler: A New Yorker through and through - a man who has lived and breathed the streets of New York like no other. He probably only eats bagels in the morning. Here's our Computing Editor, Jackie Thomas: Paramore, Paramore. That's it, she wins. I could just end this article here. And last but not least - here's our Home Entertainment Editor, Nick Pino: I smell New York again, or maybe Connecticut. Red Hot Chilli Peppers? Definitely a Brooklyn or Queens type of chap. Probably enjoys a good Shawarma.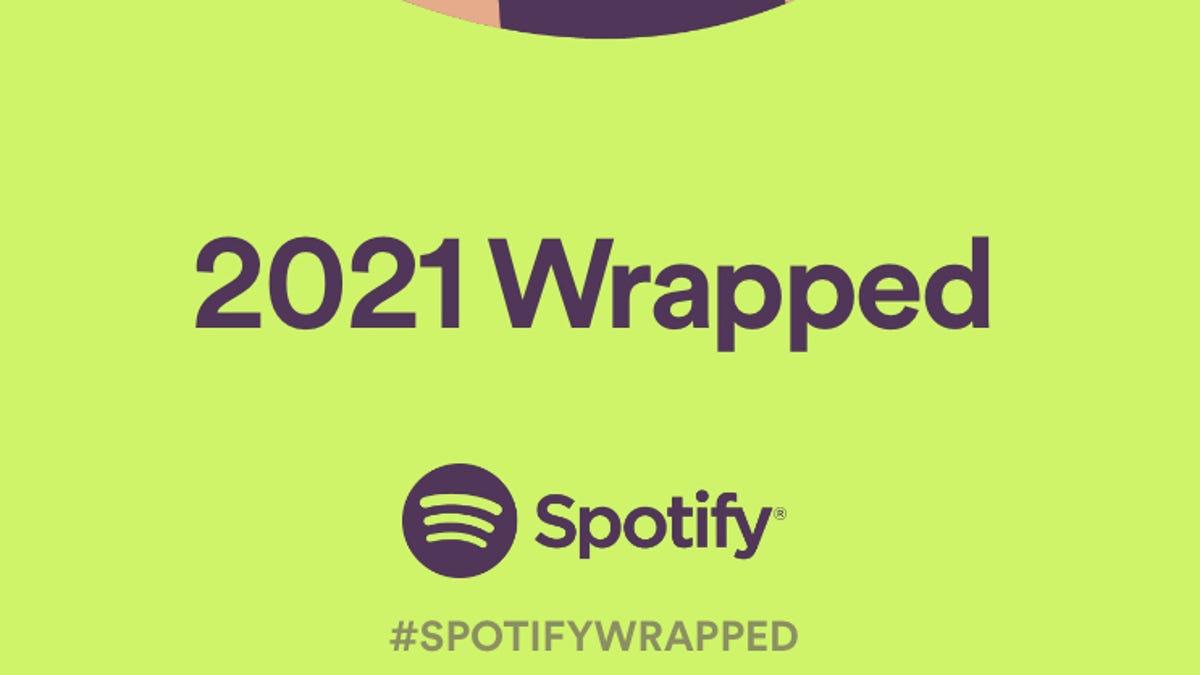 It Is Once Again Time For Spotify Wrapped
gizmodo.com
1f9ee576211fc7e6cfbb98edf57bc26e
Did you buy an air fryer already? If not, did you know cheap air fryer deals do much more than cook wings and fries. Air fryers use only a fraction of the cooking oil needed for deep frying. Often a few squirts of an oil-based cooking spray are all you'll need. We found excellent air fryer sales from Instant Pot, Proscenic, Dash, Ninja, and more. If you're wondering about air frying and convection cooking (they both cook with hot air), we cover that, too, below the deals. You probably clicked on this post to see the best air fryer deals, so scroll down to find them. With the growth of air fryer popularity, the variety of models on the market has grown to the point that choosing the best model for your kitchen can be confusing. The primary considerations in shopping for an air fryer are capacity, controls, added air frying features, and additional cooking functions. In general, you'll find air fryer baskets that range from about 3 quarts to 6 quarts. For a single person or a couple or if you want to heat some wings and fries, smaller is just fine. If you're going to be preparing dishes and full meals for a family with an air fryer, even if only once in a while, buy a larger model. Air fryers with manual controls usually have two settings: Cooking temperature and cooking time. As long as you know the desired settings, turn the dials to the proper temperature and time and let it cook. Digital air fryers are usually pretty easy to use, but they are more complicated than manual models. If the fryer you're looking at also roasts, bakes, broils, dehydrates, and more, chances are it will have a digital control panel, often with several presets for various cooking modes or types of food. Single-purpose air fryers do one type of cooking. If you already have a countertop full of other appliances, including a toaster, convection oven, and perhaps an indoor grill, a multifunction air fryer is just duplication. If, on the other hand, counter space is at a premium in your kitchen, a multifunction model is a smart buy because one appliance can serve several purposes. One common and desirable feature for air fryers is the ability to crisp the outside of food. Typically crisping is the last step in the air frying process and may require a separate add-on component. Because traditional deep-fried foods usually have crispy exteriors, an air fryer with a crisping function isn't considered a multifunctional cooker. It's just a complete air fryer. As you saw above, you can spend from $50 to $200 or more for air fryers. Larger models with digital controls and multiple cooking functions cost more than smaller air fryers with manual controls solely for air frying time and temperature. Air fryers have become so popular in the past few years you wouldn't be alone in thinking it's a new cooking technology. The core technology for air frying has been used in cooking for more than 70 years. It was and still is called convection cooking. Air fryers and convection ovens both cook food by using fans to circulate hot air. While the underlying technology is identical, the implementations differ, at least in their purest senses. A simple air fryer usually resembles a squat cylinder. Convection ovens generally have a rectangular shape with a door that opens in the front to reveal one or more removable trays. Food cooked in an air fryer sits on a rack on the bottom of a removable basket. You put food on trays or shelves to cook in convection ovens. Convection ovens generally have a larger capacity than air fryers so the ovens can hold more food to cook at the same time. Because air fryers don't have to fill as much space with hot moving air, air fryers usually cook food faster than convection ovens. Often, air fryers are louder than convection ovens they use fans to circulate hot air around the cooking area. You can find multifunction cookers that claim to be both air fryers and convection ovens. Based on the size and shape, you can tell which of the two variations on the same them the device more closely resembles. Both forms often have settings for baking, roasting, broiling, and dehydrating food, but at heart, they're either an air fryer or a convection oven.

Best Instant Pot deals for December 2021
digitaltrends.com
64bd78ed670e70f8fff1930dbeb3d51f
Best Cyber Monday Instant Pot deals 2021 — what's still available
digitaltrends.com
ac7fa0ad59fce629c70e46fb6fa1d6ed
Best Cyber Monday air fryer deals 2021 — what's still available
digitaltrends.com
71883c799190fc993e2e043f757f6310
Best Ninja Foodi deals for December 2021
digitaltrends.com
1e5b966fd2212440ec4098a1e9f62893
Best air purifier deals for December 2021
digitaltrends.com
b67ab53df9b1ea940cdd676eee714e04
Best coffee maker deals for December 2021: Keurig, Ninja, Breville, and more
digitaltrends.com
464e43f5bd2a352cad53e3c25e4bb5c2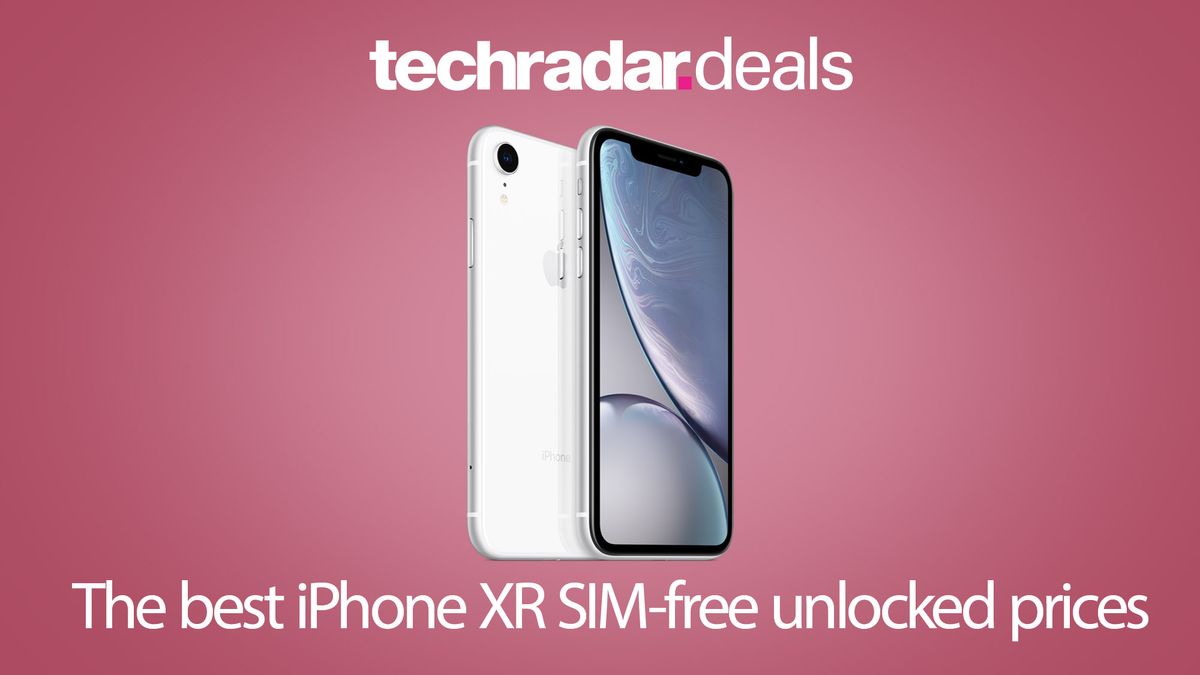 It's no longer Apple's newst affordable rendition of a flagship phone ( iPhone 12 deals, anyone?) but that doesn't mean an unlocked iPhone XR isn't the perfect option. Going SIM-free could secure you with an excellent price on a top-level iPhone. And its slightly older position in Apple's range of devices has done the iPhone XR some good, pulling its once towering price tag down into some comforting regions while still getting some strong specs. While it will be no iPhone 11 Pro Max in terms of what specs you're getting, the iPhone XR still manages to stock a 2942mAh battery - the largest pre-iPhone 11 era - a 6.1-inch LCD display and a range of colours. No, you don't get those extra camera lenses, it doesn't go wild on power but the iPhone XR hits hard where it matters. price. Now at its cheapest period ever, a SIM-free unlocked iPhone XR is going to be a strong choice. No matter where you live, we've tracked down the best unlocked prices on the iPhone XR so you can find the SIM-free plan that works best from you.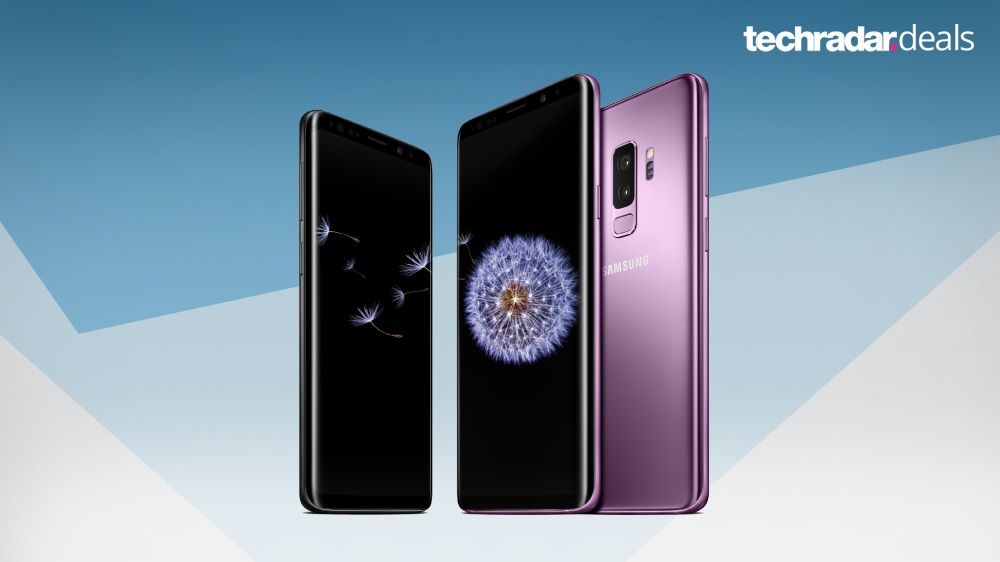 The cheapest Samsung Galaxy S9 unlocked SIM-free prices in December 2021
techradar.com
eb734cf1bbc55359bb96863e098f54ea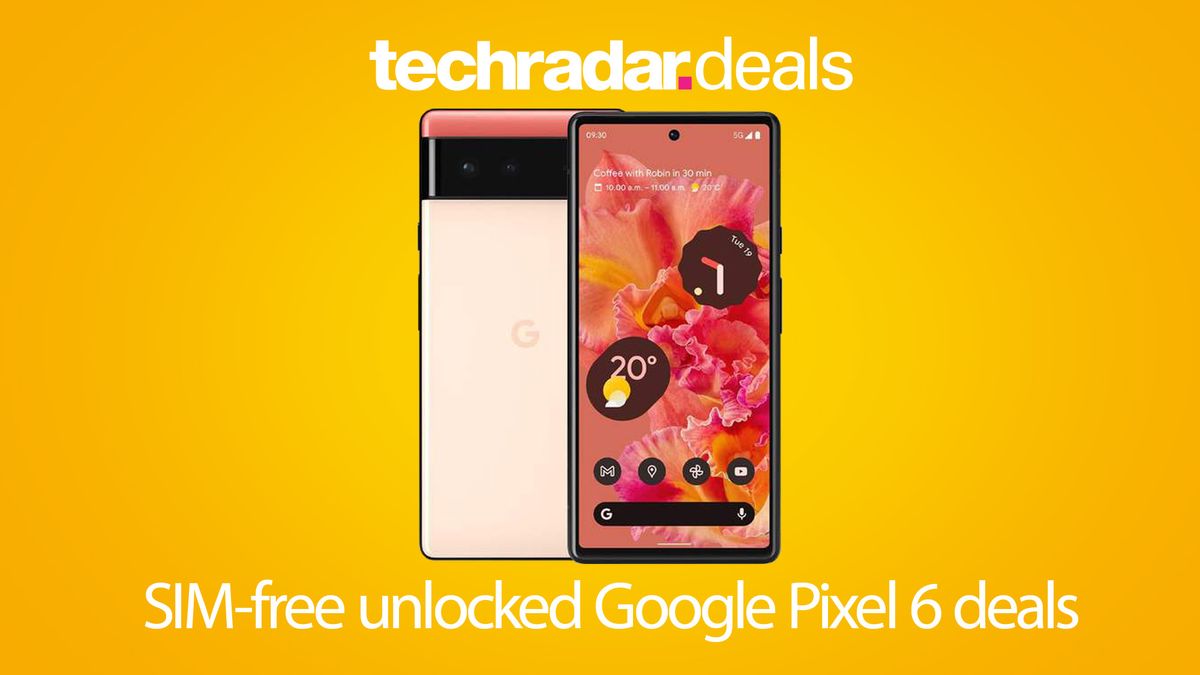 The cheapest unlocked Google Pixel 6 and 6 Pro SIM-free prices in December 2021
techradar.com
fa66c955e1e901be5944a24fe84d012f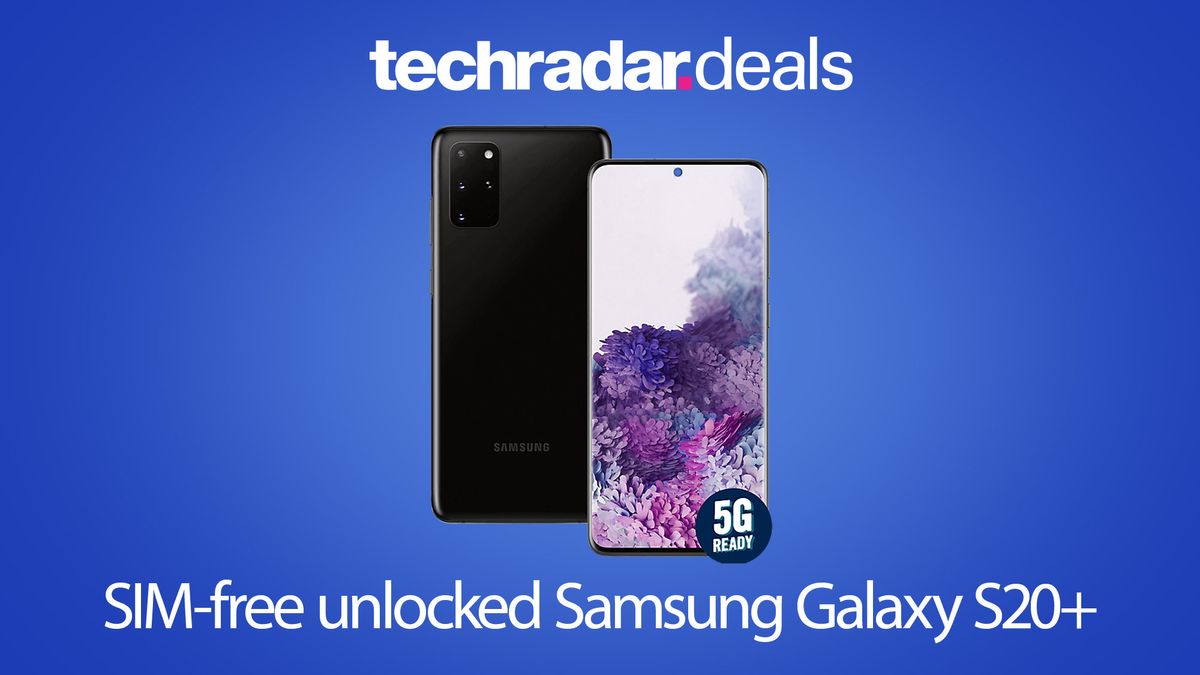 The cheapest unlocked Samsung Galaxy S20 Plus and Ultra SIM-free prices in December 2021
techradar.com
7264a0f405dffc8c928039e73f1184b3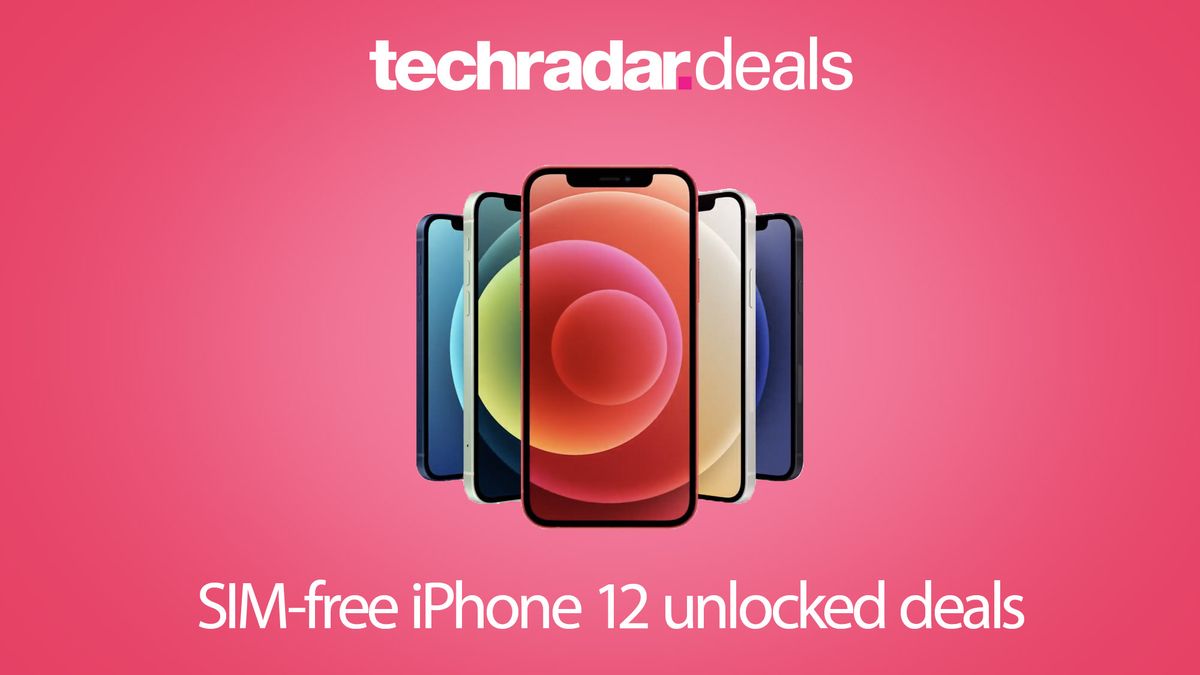 The cheapest unlocked iPhone 12 SIM-free prices in December 2021
techradar.com
f692c401f7216022301ca294fc000e43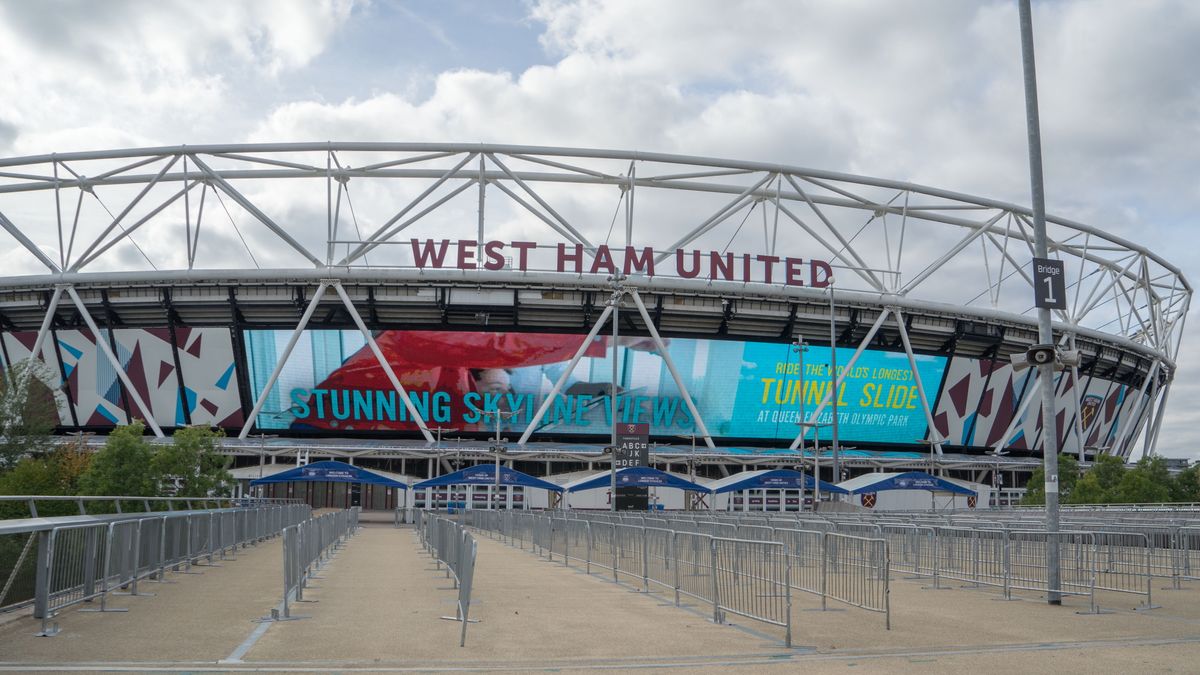 Two of the top flight's big overachievers face off in a mouthwatering midweek Premier League match today. Read on as our guide explains how to get a West Ham vs Brighton live stream and watch Premier League soccer from anywhere - as one of games on Amazon Prime Video this week, you can even watch for free tonight. Graham Potter's men are ninth in the table, level on points with Man United and Leicester, a position that's all the more remarkable given that they're on their first stale run of the season. And yet they may be glad for an away trip after being subjected to a ludicrous chorus of boos by their own fans at the weekend. Although their performances have been consistently brilliant; it's their forwards' finishing that has cost them points and positions. David Moyes knows a little about being under-appreciated too, and after a couple of defeats his Hammers side are currently fourth in the table and have Arsenal breathing down their necks. They've never beaten Brighton in the Premier League, and curiously, the past five meetings between these sides have ended with the honours even. Will we get a winner tonight? Follow our guide to get a free West Ham vs Brighton live stream and watch the Premier League online from anywhere. If you're abroad right now and try to stream Premier League football via your native broadcaster, you'll soon discover that you can't, as it's location restricted. But there is a way to tune in regardless. By downloading and installing a VPN, you can effectively trick your computer into thinking that it's back at home. That way you can enjoy your home coverage without having to find an illegal stream - assuming you comply with the broadcaster's fine print, of course - specifically its terms and conditions. Use a VPN to watch West Ham vs Brighton from anywhere Using a VPN is as easy as one-two-three. 1. Download and install a VPN - as we say, our top choice is ExpressVPN 2. Connect to the appropriate server location - open the VPN app, hit 'choose location' and select the appropriate location 3. Go to the broadcaster's live stream - so if you're from the UK, just head to Amazon Prime Video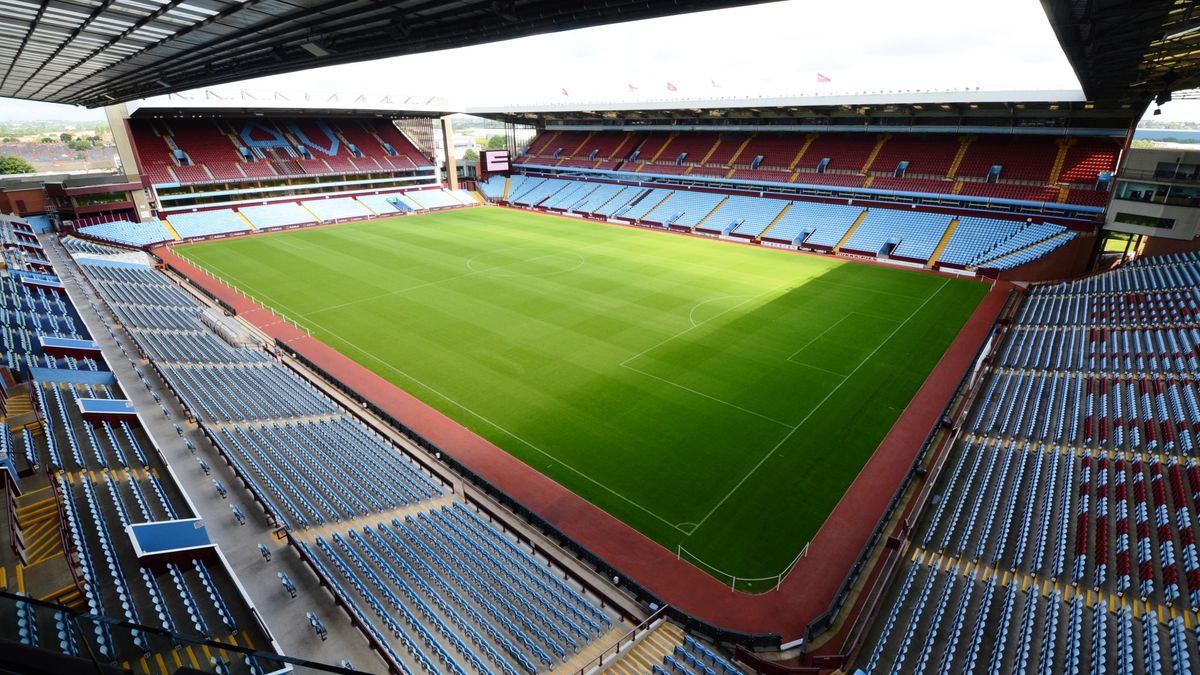 Aston Villa vs Man City live stream: how to watch Premier League on Amazon Prime and abroad
techradar.com
72941f6a2254ae99236064a41a0f9016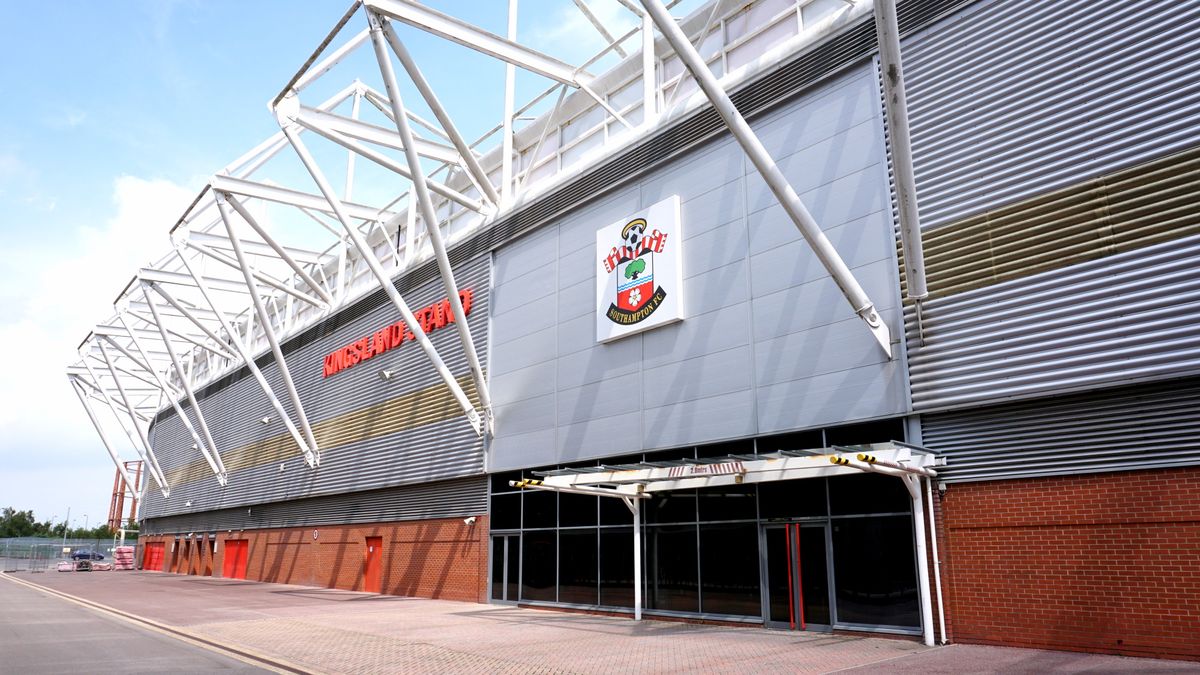 Southampton vs Leicester live stream: how to watch Premier League on Amazon Prime and abroad
techradar.com
f58c38f0ddb529dbf4b7a055ad80d9f9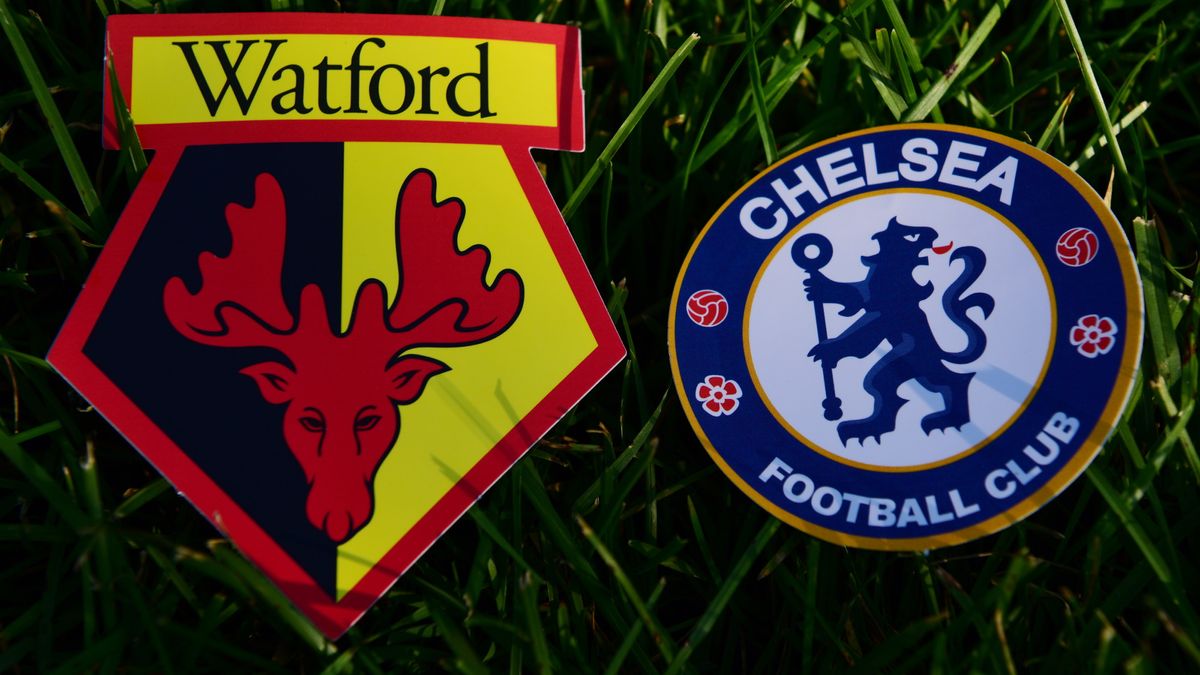 Watford vs Chelsea live stream: how to watch Premier League on Amazon Prime and abroad
techradar.com
008c975bd1e590a8afb7d5a4f22b7845
Despite the introduction of iPadOS, most great iPhone games are also great iPad games. Though there are only a few iPad-exclusive titles, games that work on both devices greatly benefit from the tablet's expanded screen real estate. Oftentimes, bigger is better. Most iPad games cost $2 to $10, with some including in-app purchases. Other games, however, come as part of an Apple Arcade subscription. You can find many free titles, too, so you don't have to spend a dime to have a good time. The iPad has a rich video game library that lets you race fast cars, slay monsters, or go on an emotional journey. If you just got a brand new iPad (Air, mini, or Pro) and are ready to game, check out our list of can't-miss apps that will keep you entertained at home or on a long trip.

The Best iPhone Games for 2022
uk.pcmag.com
3be352a0c5a49ccf9ef42279dd98e8b3
The Best PC Battle Royale Games for 2022
uk.pcmag.com
b20502fb3e300d915df6899255947adf
The Best iPad Apps for 2022
uk.pcmag.com
196a47fb686088e70f3d5acd799335da
A logistics degree trains students to solve distribution puzzles by identifying and optimizing transportation opportunities and challenges. Logistics involves the transportation of goods and services from manufacture to consumption. Professionals plan, implement, and manage processes for distributing goods while considering cost, quality control, and potential challenges. This degree prepares students to work at every stage of the supply chain. Roles for logistics degree-holders include freight agents, purchasing managers, transportation planners, and logisticians. According to the Bureau of Labor Statistics, logistician positions are projected to see 30% growth to 2030, adding more than 56,000 positions to the employment landscape. Ready to learn more? Scroll down to see our top picks for logistics degrees in 2021, plus what you can expect from this degree. By weighing affordability, curricula, and professional outcomes for each logistics degree, ZDNet provides essential information about the top programs. ZDNet's ranking methodology uses a proprietary formula to assess logistics degrees based on independent data, expert insights, and a rigorous review process. Unless otherwise indicated, data is drawn from the Integrated Postsecondary Education Data System and College Scorecard. A bachelor's degree in logistics typically includes four years of coursework. Students study theories, principles, and concepts of logistics, business, and transportation while applying degree content to independent and group projects. Hands-on learning exercises prepare learners for an internship and comprehensive capstone at the end of the degree. Logistics degrees foster analytical and decision-making skills alongside communication and time management. As students explore planning, procurement, distribution, and transportation, they learn to use state-of-the-art transportation tools and technologies. A job in logistics necessarily involves working with people and organizations of all kinds. Active engagement in a logistics program sets the foundation for a successful logistics career. Core coursework in a logistics bachelor's degree emphasizes economics, policy, and systems associated with transporting goods and services. Students master strategies for planning and maintaining effective supply chains and learn to use logistics and transport systems. Classes in sustainable operations, trends and innovations in supply chain operations, and reverse logistics lead to a capstone project. Supply chain fundamentals Learners gain insight into the functions and operations of the entire supply chain. Topics include forecasting, inventory planning, transportation management, and distribution. Analytics for logistics This course trains students to improve and optimize supply chains and logistics processes using data. Learners tackle product placement, pricing, labor optimization, risk assessment, and delivery. Economics of supply chain management This class emphasizes the micro- and macro-economic influences on supply and demand. Topics include best practices for inventory control, international and domestic operations, dependency in supply chain operations, and wholesale and retail transportation. Global logistics and transportation Coursework builds understanding of technology, transportation systems, communication skills, and customer service worldwide. Students learn about international logistics functions and operations alongside applicable rules, policies, and regulations. Logistics degrees at different levels accommodate students with different backgrounds, experience levels, and professional goals. Undergraduate programs introduce learners to the basics of logistics — ideal for individuals who seek entry-level employment. Graduate programs focus theory, research, and leadership in logistics and supply chain management. Length: One year or less Cost: $12,000-$3,000 Post-grad careers: Warehouse associate, purchasing assistant, customer service representative A certificate in logistics introduces students to business essentials and logistics fundamentals. Learners complete classes such as purchasing and storage, productions and operations, and transportation technologies in anticipation of entry-level logistics jobs. Certificate programs in logistics provide the foundational knowledge and skills needed to pursue an undergraduate degree in logistics or a related field. Length: Two years Cost: $5,000-$15,000 Post-grad careers: Logistics coordinator, procurement assistant, warehouse supervisor An associate degree in logistics teaches students to analyze and optimize supply chain challenges. Two years of coursework cover principles of business, management, purchasing, and distribution. Learners gain insight into global shipping and warehousing, quality management and sourcing, and strategies for supply chains. They develop technical and communication skills to work as entry-level logistics professionals. An associate degree in logistics also prepares students for continued study. Length: Four years Cost: $12,000-$85,000 Post-grad careers: Supply chain manager, purchasing manager, industrial production supervisor A bachelor's degree in logistics includes four years of general education and major coursework. Students complete core classes such as economics for supply chains, logistics analytics, and international transportation. They gain a holistic look at the challenges and opportunities associated with moving goods and services in the modern business environment. Learners often take part in an internship and work alongside a supply chain professional to gain valuable experience. Capstone requirements allow students to synthesize degree content and demonstrate analytical skills through a culminating project. Length: Two years Cost: $20,000-$60,000 Post-grad careers: Distribution center supervisor, supply chain manager, logistics analyst Master's degrees in logistics prepare students to work in administrative and leadership roles. Alongside core classes in sourcing, procurement, and quality management, learners complete coursework in statistics and data analysis, logistics strategies, and business law and policy. Students may have opportunities to take part in an internship or practicum. Research coursework in a logistics master's program often precedes a comprehensive thesis or project. Length: Three to five years Cost: $30,000-$100,000 Post-grad careers: Logistics engineer, international logistics manager, logistics professor A doctor of business administration with a logistics specialization emphasizes the practical applications of logistical strategies and research to business practices. By comparison, a Ph.D. in logistics focuses on using theories and data to solve problems within supply chain systems, contribute to supply chain policies, and advance the field. Doctoral programs integrate business, management, and logistics coursework with research methods classes. Students take comprehensive exams and complete a dissertation. A degree in logistics opens career opportunities at various levels within businesses and organizations around the world. The degree trains you to develop and implement new and improved supply chain operations. Logistics programs build analytical and critical thinking skills. They're ideal for meeting the challenges of today's complex delivery and manufacturing networks.

Best online network administration associate degrees 2021: Top picks
zdnet.com
1b3dd04a18cc54616fb3cd1b11af6ccc
Best online network administration associate degrees 2021: Top picks
zdnet.com
3cf83f65ae137621a53782fd73ea226a
Nonprofit management doctorate program graduates lead organizations that strive to make the world better. Whether the organization focuses on climate change, human rights, or international crises, nonprofit management requires compassionate leadership, clear communication, an eye for detail, and a commitment to philanthropy. Nonprofit managers need skills in finance, contracts and grants, human resources, and volunteer supervision. The Bureau of Labor Statistics projects an employment growth rate of 15% during 2020-2030 for social and community service managers and 13% for public relations and fundraising managers. Those statistics, combined with the possibility of earning six-figures for Ph. D. -holders, make nonprofit management a field worth looking into. Continue reading to learn about the possible educational paths for nonprofit professionals. ZDNet's ranking methodology uses data-driven information that is rigorously reviewed by experts in the field. Schools cannot pay to be included on our lists, and we select programs independent of any financial interest. Our rankings include only the highest quality programs. Unless otherwise indicated, data is drawn from the Integrated Postsecondary Education Data System and College Scorecard. While curriculums and course titles vary, nonprofit management doctoral students can expect to encounter common topics, including those listed below, that encompass practical, theoretical, and research program elements. Students learn to analyze policy and apply strategies for engaging the public and government. They also evaluate historic models of public participation in policy and compare policy-making methods on a global scale. This course introduces leadership literature and examines the complexity of leadership and the components of leadership theory. Enrollees are challenged to critically evaluate their own leadership practices within their organizations. Doctoral students explore historical and contemporary issues in business and professional ethics, along with proven approaches to promoting and facilitating an organization's ethical practices and operations. This course covers quantitative and qualitative methods and provides opportunities to critique, develop, and test research ideas and designs. Learners explore approaches that include ethnography, case studies, narrative, and participatory action. The right degree to pursue depends on your career goals. If you want to enter the nonprofit world relatively soon, a bachelor's degree can land you an entry-level management job. To qualify for higher level positions like executive director or chief executive officer, you will need a graduate degree. At the bachelor's degree level, nonprofit management is often offered as a concentration for business administration majors. Online learners complete an average of 120 credits delivered via asynchronous coursework in advocacy, fundraising, grant writing, leadership, and managing budgets. Programs may include internships near students' homes and culminate with capstone seminars and projects. Successful students tend to be strong communicators who work well with people and pay attention to detail. Graduates typically find employment as program managers within an organization. Many nonprofit leadership positions require a nonprofit management master's degree. Some students already work in the nonprofit sector and want to advance their careers, while others hold bachelor's degrees in other fields and want to make a directional shift. Online course delivery at the master's level tends to be asynchronous, allowing distance learners to continue working. Graduates emerge with skills in finance, human resources, philanthropy, strategic planning, and volunteer management. Some programs offer thesis and non-thesis options and experiential learning opportunities. A nonprofit management doctorate qualifies graduates for high-level executive, philanthropic, and academic positions in nonprofit organizations and higher education. Coursework focuses on communication, financial management, fundraising, organizational leadership, and research, and students develop advanced skills in decision-making, problem-solving, and strategic planning. Doctoral programs typically consist of 48-60 credits of core, specialization, and elective coursework, along with a dissertation or capstone project. Some curriculums include practicum or research projects and final examinations. Nonprofit management appeals to students and professionals looking for rewarding and challenging work that benefits underserved populations and seeks to solve problems. If that sounds like you, this guide provides a jumping-off point to a new career. Explore the program websites on this page to find your best path.

Best online network administration associate degrees 2021: Top picks
zdnet.com
1b3dd04a18cc54616fb3cd1b11af6ccc
Best online network administration associate degrees 2021: Top picks
zdnet.com
3cf83f65ae137621a53782fd73ea226a
So, you've purchased a new iPhone. Cool. What are you going to do with it. talk? The iPhone can do so much more than voice-to-voice or FaceTime communication. By exploring Apple's App Store, you can unearth apps that turn your handset into a fitness tracker, encyclopedia, or language-learning tool. If you can think of a potential iPhone use, it probably exists in app form. However, the problem is finding those apps. The App Store is packed with apps—it's millions deep. Some are wheat, some are chaff. Don't waste your time with chaff. Instead, use this guide to find the iPhone's top apps and hidden gems. Our favorite apps cover a range of activities, including photo editing, social networking, messaging, getting organized, and staying healthy. There's even one that helps you cheaply fill your gas tank. We've broken this list into 12 relevant categories, so you can browse just the app types that most interest you. In the past, this list also featured the coolest video games the App Store had to offer. The iPhone gaming scene has become so robust that we decided it deserved its own separate, expanded list: Check out our features covering the best iPhone games and the best Apple Arcade games. We show Apple's tablet love with the best iPad apps, too. Be sure to revisit this page from time to time. Cool new apps arrive on the App Store all the time, so we update this list as we make new discoveries. Have you become enthralled with an app we failed to mention? We'd love to hear about it. Leave a comment, and we might add your suggestion during our next update. We didn't forget Android users either; we have a separate roundup of the 100 best Android apps, as well.

The Best iPhone Games for 2022
uk.pcmag.com
3be352a0c5a49ccf9ef42279dd98e8b3
The Best iPad Apps for 2022
uk.pcmag.com
196a47fb686088e70f3d5acd799335da
At $2,499 list, the Xgimi Aura isn't cheap, but it is a bargain for a 4K home-entertainment projector. Its features include HDR10 and HLG support, a 2,400-ANSI-lumen laser-phosphor light source rated at 25,000 hours, and an ultra-short-throw (UST) lens that lets you put the projector just inches from the screen to get a 150-inch diagonal image. You won't find even a 110-inch TV for that price. The Aura itself is a smart TV with fully integrated Android TV 10. It's also nicely designed, with a handsome silver-and-black case that will look great on a credenza below a wall-mounted screen in your family room. The combination makes it our Editors' Choice pick for a 4K UST projector suitable for replacing a TV. The Benefits of an Ultra-Short Throw The Aura shares a number of key features with the $1,699 Xgimi Horizon Pro. Each is built around a solid-state light source meant to last for the full life of the projector, and each is paired with a single 1,920-by-1,080 DLP chip that uses TI's fast-shift pixel shifting to put 3,840 by 2,160 pixels on the screen. But where the Horizon Pro uses an LED light source, the Aura upgrades to brighter laser-phosphor. Both also have unusually high-quality sound for projectors, using Harman Kardon sound systems. But the Aura raises the ante for both volume and quality, with two 15-watt woofers and two 15-watt tweeters. The most important difference between the two is the choice of lens. The Horizon Pro's standard-throw lens requires placing the projector relatively far from the screen. By comparison, you can place the Aura just inches from a wall-mounted screen, making it easier to connect cables and less likely that someone will walk through the projection. The only drawback is that UST lenses are pricey, which is a key reason, along with the laser-phosphor engine, why the Aura costs $800 more than the Horizon Pro for otherwise similar capabilities. Big and Heavy, But Setup Is Straightforward The Aura is a fairly large beast, at 5.5 by 23.9 by 15.8 inches (HWD) and a hefty 24.25 pounds. But once it's in place, setup is easy. Simply connect the power cord, and optionally connect an Ethernet cable and HDMI cables to one or more video sources. Connectors on the panel facing the screen include three HDMI 2.0 ports as well as the LAN port. You can also use Wi-Fi to connect to your network, if you prefer. As with most UST models, there is no optical zoom, so you need to adjust the position to the match the image size to your screen. It's also best to avoid using the eight-point keystone adjustment if you can, since digital adjustments can introduce artifacts and lower image brightness. Focusing is easy, thanks to a powered automatic focus that reliably provides sharp focus on command. The Android TV setup is standard. As already mentioned, the Harman Kardon sound system, which supports both Dolby and DTS audio, delivers high audio quality for a projector. It also offers sufficient volume to fill a large family room. For still better audio, you can connect an external system to the 3.5mm audio out, the S/PDIF optical audio out, or the one HDMI port that supports ARC. You can connect to a Bluetooth speaker, but there is no audio lag setting to adjust for potential loss of sync between the audio and the video. The Aura can also serve as a Bluetooth speaker. Xgimi says the Aura's lens can throw a 150-inch diagonal image without distortion at just 17.3 inches from the screen. I used a 110-inch screen in my tests without problems, and measured the distance to the screen at 9.5 inches. Xgimi's minimum recommended screen size is 80 inches. According to the Society of Motion Picture and Television Engineers (SMPTE), 2,400 lumens is bright enough to light up a screen larger than 150 inches in a dark room. For moderate ambient light, it's suitable for a 125-inch diagonal, 16:9 image on a 1.0 gain screen. For smaller screens and lower ambient light levels, you can adjust the power setting to lower image brightness. Testing the Xgimi Aura: Best When It's Brightest The Aura's image quality earns high marks for brightly lit scenes, which are the vast majority of film and video scenes. In my tests, it delivered nicely saturated color, more than acceptable color accuracy by most people's standards, appropriate detail for the resolution, and good contrast for both video and film—as long as the scene was brightly lit. However, dark scenes, and dark areas in otherwise brightly lit scenes, lost a significant amount of shadow detail. Dark scenes in 4K HDR material failed to deliver on HDR's promised improvement compared with SDR. When I compared 1080p SDR and 4K HDR versions of the same movies on disc, the 4K versions lost significantly more shadow detail, the black level was nowhere near as dark, and contrast was much lower. That said, this is less of a problem when viewing in ambient light, which tends to wash out dark blacks anyway, than when viewing in a dark room. So whether you consider this a problem or not will depend on whether you plan to watch in the dark, as well as how demanding you are about image quality. Most viewers will likely focus on how good the bright scenes look and accept occasional dark scenes without complaint. Video enthusiasts may complain, but the Aura isn't really designed for them. The four predefined picture modes have few or no adjustable settings. There's also a Custom mode with basic settings, but no color management system that video enthusiasts would need for calibration. All modes except Game mode work with 3D input as well as 2D. Most people will consider any of the predefined modes usable for casual viewing, though all of them wander just outside the realm of realistic color occasionally for memory colors (colors that you're familiar with, including skin color, blue sky, and common fruits). Of the predefined modes, Office delivered the best color accuracy in my tests, but I wound up using Custom mode, which was easy to tweak to improve accuracy, and also benefited from being able to adjust brightness and contrast. Custom, Football, and Movie modes offer frame interpolation. Most people find it distracting for filmed material, because adding frames also adds a digital video effect (aka the soap opera effect) that makes movies look like live video. However, it can enhance the look of live or recorded video. Game mode is the best choice for gaming, thanks to its short input lag. I measured it with a Bodnar meter at 35ms for 1080p 60Hz input and 34ms for 4K 60Hz input, which is easily suitable for casual gaming. Like any single-chip projector, the Aura can show rainbow artifacts (flashes of red, green, and blue), but I see these artifacts easily, and saw them only infrequently with the Aura. Unless you both see them easily and are particularly bothered by them, they shouldn't be an issue. Our standard advice still applies: If you find rainbow artifacts bothersome, buy the projector from a dealer that accepts returns without a restocking fee, so you can test it out for yourself. Verdict: Meet the UST to Beat Compared with its closest competition, the Xgimi Aura stands out for how much it delivers for the price. It displayed better color accuracy and fewer rainbow artifacts in my tests than the $2,999.99 JMGO U2, for example, and delivered much better image quality for movies on Blu-ray discs than the $2,699 Wemax Nova. And for gamers, it boasts a shorter lag time than either. Video enthusiasts who demand still better color accuracy plus a color management system for calibration will need to consider more expensive choices, including the $3,499 BenQ V7050i. But for many people, the boost in image quality won't be worth the extra $1,000. If you want the convenience of an ultra-short-throw projector and don't see (or don't mind seeing) the occasional rainbow artifact, the Xgimi Aura delivers the best bang for the buck at this writing, making it our Editors' Choice pick for entry-level 4K UST laser projectors.

JMGO U2 4K Tri-Color Laser Projector
uk.pcmag.com
cb0621ec0ce73a590e05118aec79278a
BenQ V7050i
uk.pcmag.com
13cb6864423d577b70e9066f65e4717a
Wemax Nova 4K UHD Projector
uk.pcmag.com
b81b883fbfa9a4fb5c9735b2deb7661c
Myth of Empires is a new multiplayer sandbox-type game, which puts the players into a world of many beasts where you have to survive and conquer different empires. In this guide, we will give you some tips and tricks that will make you good at Myth of Empires and understand it better. Since Myth of Empire is a survival multiplayer, the beginner players will face more difficulty and die multiple times at the hands of the players that are already good at the game. Below are some tips and tricks that you can learn to get better at the game: When you begin your journey, make sure to keep collecting whatever you can find instead of focusing on other stuff. The game rewards you with many experience points during the early stages. Use this to your advantage in reaching up to Level 14 in no time. Take this time to collect materials and do not engage in any fights or start building a base. To survive in Myth of Empire, you need to have a strong team that focuses on teamwork. You can enter the game on your own, but you will not be able to survive for much longer without help from your teammates. You will be constantly getting raided by the enemies or keep dying from nature. It is better to find other players that you can party with or get your friends to join you instead of going out on your own. The best weapon to use at the start of the game is the Bow and Arrows that you can craft easily. These will give you many advantages over your prey and enemies, such as you can easily win against enemies with melee weapons by engaging from afar. You will learn the crafting recipe for Bows and Arrows once you are close to reaching Level 20. To get the most out of your PvP battles, you need to have a good internet connection and low ping on the server that you are playing on. From the servers list, choose the server that is in your region or closest to your region with low ping. Another thing to keep in mind while choosing a server is to make sure that there is no barrier language between you and the other players. If you don't understand the Chinese language and end up on a Chinese server, the other players will not be able to communicate with you and will engage in a conflict. Many of the good players have suggested creating a character that is short in height by moving the height slide all over to the left. By doing so, your character's hitbox will get shorter as well. Due to your short height and hitbox, it will be difficult for the enemies to aim at you or hit you with a melee weapon.

How to Make a Dedicated Server in Myth of Empires
segmentnext.com
54aa91d63d9cfe65969d8fc2969f65ca
How to Level Up Fast in Myth of Empires
segmentnext.com
a14f4db514f2e2811617a737941ad370
Over the last few weeks, Google has released a host of new widgets for its vast suite of apps. New widgets for Gmail, Google Drive, Google Keep, Google Photos, YouTube Music, and more apps have already made their way over to users. But Google isn't done releasing new widgets. Today, the company has announced even more new widgets for YouTube Music, Google Play Books, and Google Photos. In a recent blog post, Google highlighted the new widgets for YouTube Music, Google Play Books, and Google Photos. The new Google Play Books widget gives you easy access to your full library of books right on your phone's home screen, and it even lets you keep track of your audiobook progress. The new YouTube Music Widget adds playback controls and recently played tracks on your home screen. We got our first look at the widget in YouTube Music v4.48.51, and it's now finally rolling out to users. The widget gives you access to playback controls, a like button, and five or ten recently played songs (depending on the widget's size). Lastly, Google Photos will also receive a new People & Pets widget next week. The widget will let you add images of your family and pets to your home screen simply by selecting a few faces and an appropriate frame. According to the blog post, the new YouTube Music and Google Play Books widgets should become available to users starting today. The Google Photos People & Pets widget will start rolling out next week and should reach all users in the following days. Do you like these new widgets? Which one will you be setting up on your home screen? Let us know in the comments section below. To learn more about all the other widgets that Google has rolled out of late, check out our previous Android 12 coverage.

Google Photos can now automatically curate event memories
xda-developers.com
ad711615b667650587bc2f5e9087aaf5
Motorola has been very active lately with launches in the mobile segment ranging from entry-level to high-end devices. Now it looks like the race for the first Snapdragon 8 Gen 1 smartphone is heating up and Motorola is trying to get the upper hand by being the first to launch a smartphone with the new chipset. The Lenovo-owned smartphone maker has confirmed that it will be announcing an Edge smartphone with Qualcomm's latest flagship chip on December 9. This is likely to be the Moto Edge X30 (or just Motorola Edge), but there's also a possibility of the Motorola G200 launching at the same time. The teaser doesn't reveal much more about the device, and a lot is still under wraps, but there are some tidbits that we can gather from the phone's certification. For starters, its battery certification shows a 5,000mAh cell with a charging capacity of 68.2W, which is one of the highest in Motorola phones. Consumers in China are likely to have many choices in terms of storage as there are reportedly 6GB/8GB/12GB/16GB RAM and 128GB/256GB/512GB storage options. Chen Jin, Lenovo China's head of mobile division, also revealed that the phone has Gorilla Glass protection on both sides as well as the latest My UX 3.0 software. A bunch of unofficial information such as leaks and renders shows the Moto Edge X30 isn't a boring phone. Renders that came recently show the familiar hole-punch design with a pretty bezel-less, albeit flat, AMOLED screen that is said to measure 6.67 inches and has support for HDR10+. On the back, there's a standard triple camera setup said to consist of two 50-megapixel main shooters and a 2MP depth sensor. The front camera is rumored to house a whopping 60MP sensor. There are also talks about a Moto Edge X30 Ultra, however, which could be an even more premium version of the X30, and it could launch on the same day. Motorola seems to be in a haste to launch its flagships this year, which means we could see the same handset in Europe and the U.S. pretty soon, although there are no official dates as of yet.

Here are all the confirmed Snapdragon 8 Gen 1 phones, but where's Samsung?
digitaltrends.com
ff79d81211f1b3e765dd9f4209edba57
Do you hate stepping into a crusty, old GameStop to buy the newest video games, because there aren't many brick-and-mortar alternatives? Well, let us tell you about this hot new thing called the internet. Online connections are speedier than ever, which means you can download enormous titles in just a few minutes. It's a wonderful time to start buying or renting games from the comfort of your own computer by visiting an online video game marketplace. Just as Whole Foods and 7-Eleven satisfy different food needs, not every video game store offers the same types of games. Our guide outlines everything you need to know to start shopping. What Are Your Options? This story looks at eight online game stores: Epic Games Store, GameFly, GOG, Green Man Gaming, Humble Bundle (owned by PCMag's parent company, Ziff Davis), itch. io, Steam, and the Xbox PC app (now directly built into Windows 11). These stores primarily offer computer games (Windows, macOS, and Linux) to digitally download. Occasionally, you'll find books, movies, software, and other kinds of entertainment, but those are not the focus. That's not to say you can't download console or mobile games; Xbox's PC app sells Microsoft Flight Simulator, while Humble Bundle just added Nintendo Switch codes to its catalog. Unfortunately, some third-party publishers force you to download games directly from their own online stores, such as Blizzard's Battle. net, EA's Origin, Rockstar's Games Launcher, and Ubisoft's Uplay. Even places you wouldn't expect, like Discord or Twitch, may try to sell you individual games or include free games as part of a subscription. Between Apple Arcade, GameClub, and Xbox Game Pass (available on console and PC), platform holders want subscription services to be the next way they sell games on their devices. As for GameFly and Green Man Gaming, those stores have removed major features since we last looked at them. Green Man Gaming's gimmick is selling discounted keys to other game stores, a legitimate, but sometimes controversial practice that Direct2Drive and the much sketchier G2A also employ. Meanwhile, despite being one of the last bastions for game rentals, GameFly's delivery was painfully slow even before a global pandemic decimated the post office. Green Man Gaming also shut down its Playfire social network, while GameFly shut down its game streaming service (an ambitious feature even Google is struggling to get right with Stadia). Library and Features The biggest thing you should pay attention to when choosing an online game store is the library. Don't waste your time browsing a store that doesn't have the games you're want. The stores we've covered have surprisingly diverse libraries. Editors' Choice Steam offers nearly every PC game under the sun, new or old, indie or AAA, awash with post-release content or still in the development stage. While they all have limitations, the Epic Games Store, Humble, Bundle, and Xbox also aim for similar mass appeal. Other stores target more niche markets. GOG. com specializes in older, classic PC games, while itch.io highlights more independent, artistic work. Other factors may also influence your shopping experience, such as digital-rights-management (DRM), customer service, refund policies, and development tools for aspiring game creators. Humble Bundle may not feature a library as robust as competitors, but it offers plenty of enticing discounts for great charity causes. Different sites also offer different browsing levels. If you don't know exactly what you want that's okay. But on, say, itch. io, you can set up the storefront to only display "colorblind friendly Windows games under $10 that last a few hours and include virtual reality support." Many stores even include social features, so you can interact with fellow gamers and creators, read user reviews, and participate in community events. All of these social and recommendation features make it easier to find your next purchase. Follow PCMag's Steam Curator page for recommendations. Shoppers Rise Up These stores would love it if you exclusively bought games on their service, but don't forget you have choice as a consumer. There's nothing stopping you from buying Death Stranding on Steam in one tab and Maneater on the Epic Games Store in another. Some stores even lean into this fact. The GOG Galaxy clients syncs your accounts from rival platforms for unified gaming hub. You can access itch.io right inside the Epic Games store (much to Apple's lawyers' horror). Even Valve's own Steam Deck portable PC works with non-Steam marketplaces. So do what's best for you. Compare prices on CheapShark. Claim free games where you can find them. Be a smart shopper and brush up on the best online video game marketplaces before making your next purchase. Looking for an audience to watch you play your new game? Check out the best ways to live stream your gaming sessions. Worried about your children spending too much time gaming when they should be studying? Here's how to enable parental controls on every video game platform. And why not try making a video game of your own with the best consumer-friendly game development software?

The Best PC Battle Royale Games for 2022
uk.pcmag.com
b20502fb3e300d915df6899255947adf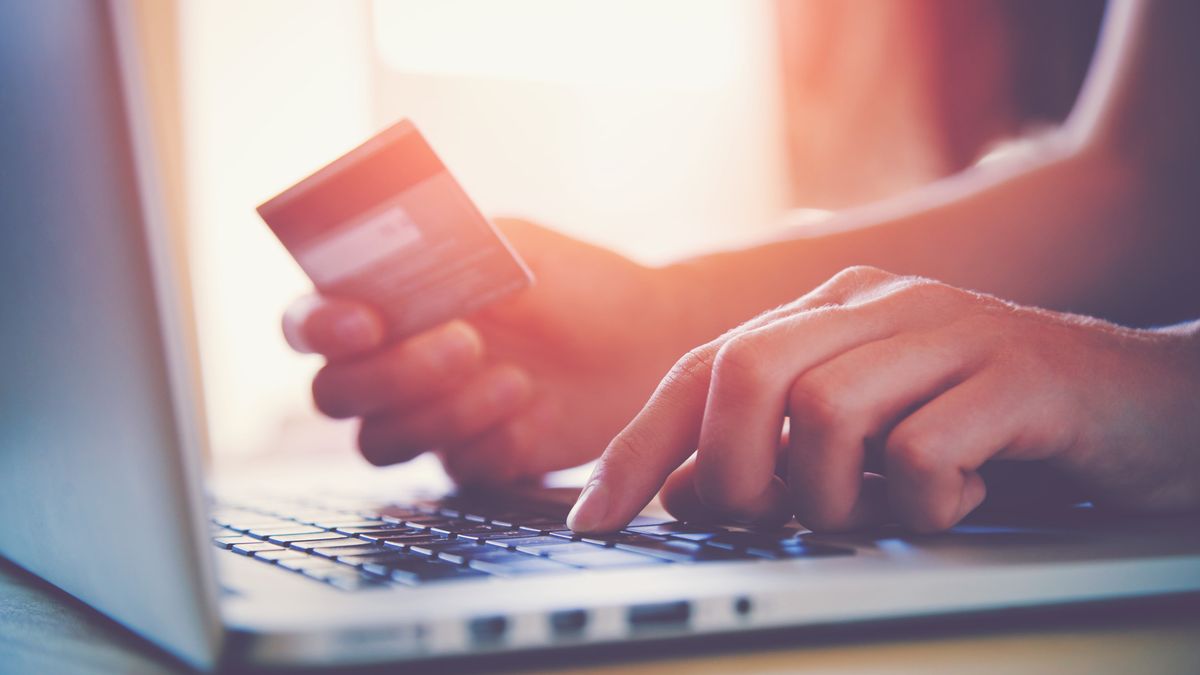 The holiday shopping season is far from over but we now know what products were the most popular and exactly how much consumers spent on Cyber Monday 2021 according to a new report from Adobe. As part of its Adobe Digital Economy Index, the company, known for its Creative Cloud software suite, provides a comprehensive view into the ecommerce market in the US by analyzing direct consumer transactions online. To do so, it uses Adobe Analytics data compiled from over one trillion visits to retail sites, 100 million SKUs and 18 product categories. During Cyber Monday 2021, consumers spent a total of $10.7bn and during the peak hour (11pm-12am ET / 8pm-9pm PT) of the biggest online shopping day of the year, they spent $12m every minute. Director of Adobe Digital Insights, Taylor Schreiner provided further insight in a blog post on why Cyber Monday sales were down 1.4 percent year-over-year in 2021, saying: "With early deals in October, consumers were not waiting around for discounts on big shopping days like Cyber Monday and Black Friday. This was further fueled by growing awareness of supply chain challenges and product availability. It spread out e-commerce spending across the months of October and November, putting us on track for a season that still will break online shopping records." Although the term Black Friday was first used in the New York Times back in 1975, Cyber Monday is still a relatively new shopping holiday and the phrase itself was coined by the Consumer Brands Association's Ellen Davis during the 2005 holiday season. According to Adobe, online spending during Cyber Monday 2021 was driven by a number of categories including toys which was up nearly 11 times compared to pre-season levels in September, gift cards (up by seven times), books (also up by seven times) video games (up by six times) and baby/toddler products (also up by six times). When it came to electronics, this year's top sellers were AirPods, Apple Watches, Apple Pencils, laptops from HP, Lenovo and Dell, game consoles such as the Nintendo Switch and Xbox Series S and smart TVs from Sony and Samsung. One interesting trend that Adobe observed this year was an increase in the use of Buy Now Pay Later services which saw revenue up 21 percent year-over-year. Although more retail stores are now open to shoppers, curbside pickup remained popular and was used in 18 percent of all Cyber Monday orders vs 20 percent last year. While Black Friday and Cyber Monday continue to be some of the biggest shopping days of the year, they no longer hold the allure they once did as retailers have begun to offer their best deals earlier in October and these prices often remain unchanged all the way up to the end of December. Looking to improve your online sales? Check out our roundups of the best shopping cart software, best payment gateways and best ecommerce hosting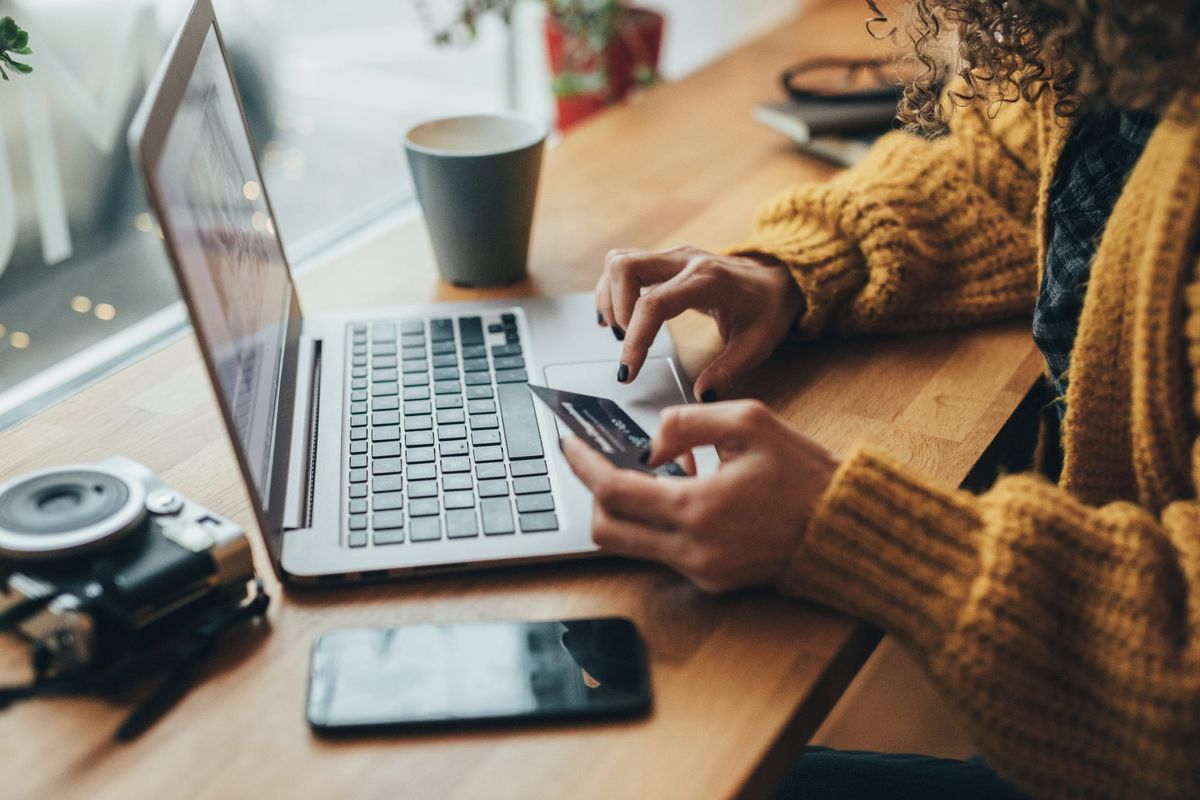 Black Friday and Cyber Monday online spending falls - but holiday season records are still broken
techradar.com
7ee5da390a139e67a8e355347be19319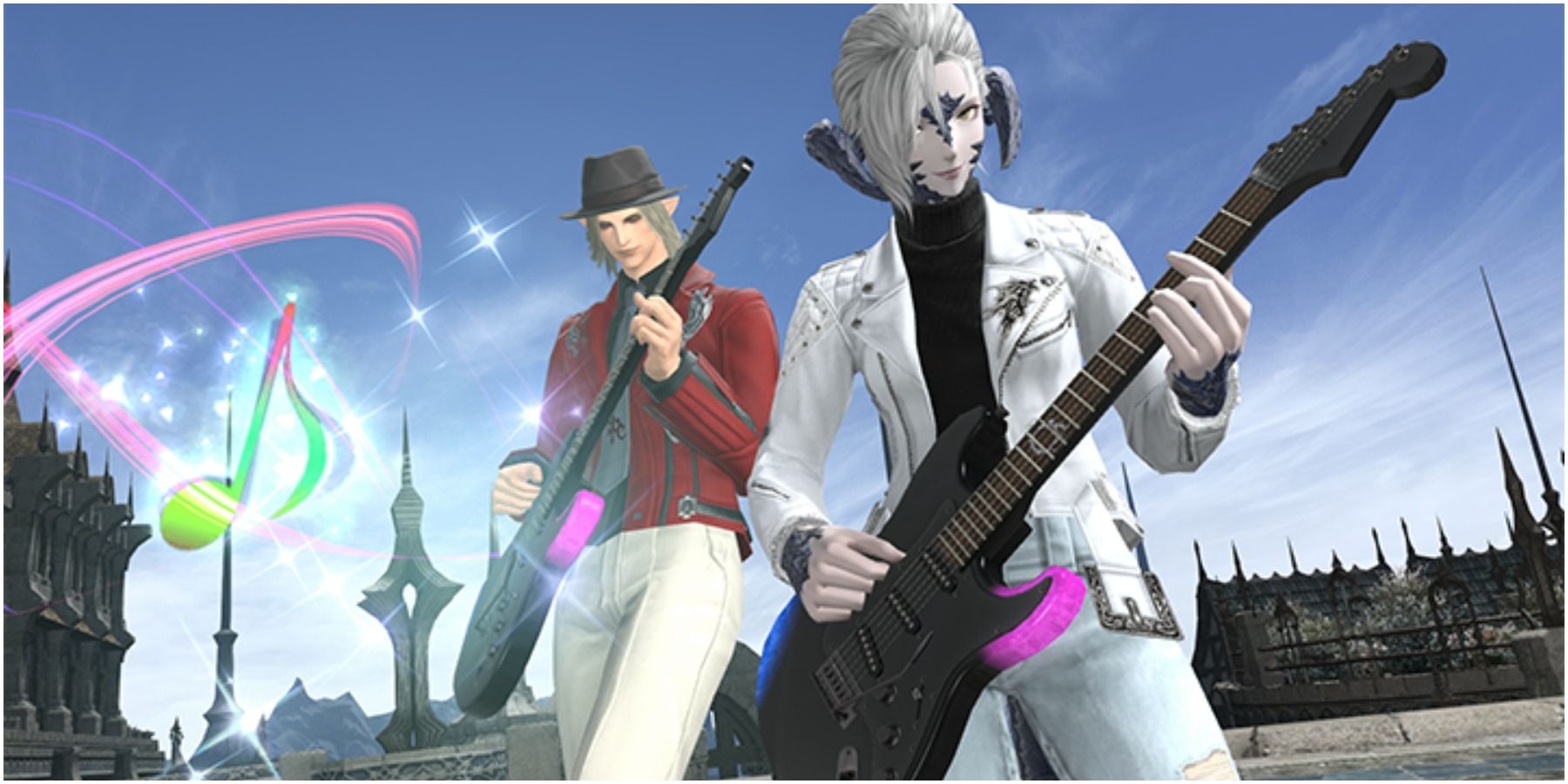 Final Fantasy 14 has become an MMORPG known for its wholesome community. Players are generally kind to one another and can typically be found dancing or playfully casting random abilities in the city-states of Eorzea. Every player has stories about the community, from joining a follow train in the Crystarium to purchasing bread from a roleplayer in Ul'dah. The game has the best kind of mob mentality, one that invites its players to gather and/or imitate one another. Among these shenanigans is music, particularly music played by those that get their Bard job to level 30. At level 30, Bards unlock instrument playing and can go wild hitting drums, strumming harps, and honking horns. For most players, it is a fun button-mash performance tool. There are players out there, though, that master the music mechanic and go as far as to have live concerns in the city-states for all to see. RELATED: How Final Fantasy 14's Sage Class Will Likely Impact the Meta While soloists can play songs randomly at any location, concerts in Final Fantasy 14 are far more community-driven. The concert players have meet-ups, practice sessions, and even their own social media handles to share where they will be playing live next. One example of this is the Bardic Weapons, a completely Lalafell band that have their own Twitter page and Youtube account to share their music. Some concerts are more privatized, playing in Free Company houses that have audiences only come in via invite or through some in-game gil payment. In such cases, there can even be rules for no recording or streaming in order to keep the event special. A lot of active bands actually exist, each with its own unique name and aesthetic in terms of clothes and choice of music. Other bard groups that perform in the MMORPG include The Songbirds, The Moogle Troupe, Mosh Mosh, and The Wiggles. These groups perform across various servers and typically pick one of the three starter city-states to garner the most audience. They make playing music on bard instruments look easy, but playing together takes work like real music in terms of timing, finding the right notes, and pacing. What makes it different from real-life music, though, is that these bands can rely on macros and keybindings to simplify the process. Band concerts are not all there is, as Final Fantasy 14 is full of all kinds of musicians. Not all musical groups are organized, and sometimes one bard will start doing a solo with more slowly chiming in. There are even sudden groups that are not playing music at all but are having a button-mash party with their bard instruments. A common example of this is drum circles, which are an easy activity for a bunch of strangers to do together. Typical of the kinds of people that play Final Fantasy 14, a lot of music that these players often choose to play come from video games. Much of the music comes from Final Fantasy titles, but also games like Kingdom Hearts, Undertale, World of Warcraft, Nier: Automata, Pokemon, and Secret of Mana. Outside of video games, it is not unusual to hear bards play songs from Disney films, holiday classics, and anime shows and movies. On Youtube, many players have performed these songs along with sheet music, actually making a band using one character playing the different parts and compiling them together in a video. Final Fantasy 14 does have copyright warnings for third-party songs, but there has been no iron hammer to stop players from their musical expression. While players do their business, be it waiting for a dungeon or managing inventory, they may bump into a bard or entire band jamming out with an audience forming. There is peace to joining the mob and cheering on the musicians, especially in the safety of a video game setting. Such instances remind all to slow down and enjoy the world of Eorzea, and what players have made of it. Final Fantasy 14 is available now on PC, PS4, and PS5. Endwalker launches on December 7. MORE: Final Fantasy 14: Starlight Decorations Are Better Bought In The Mogstation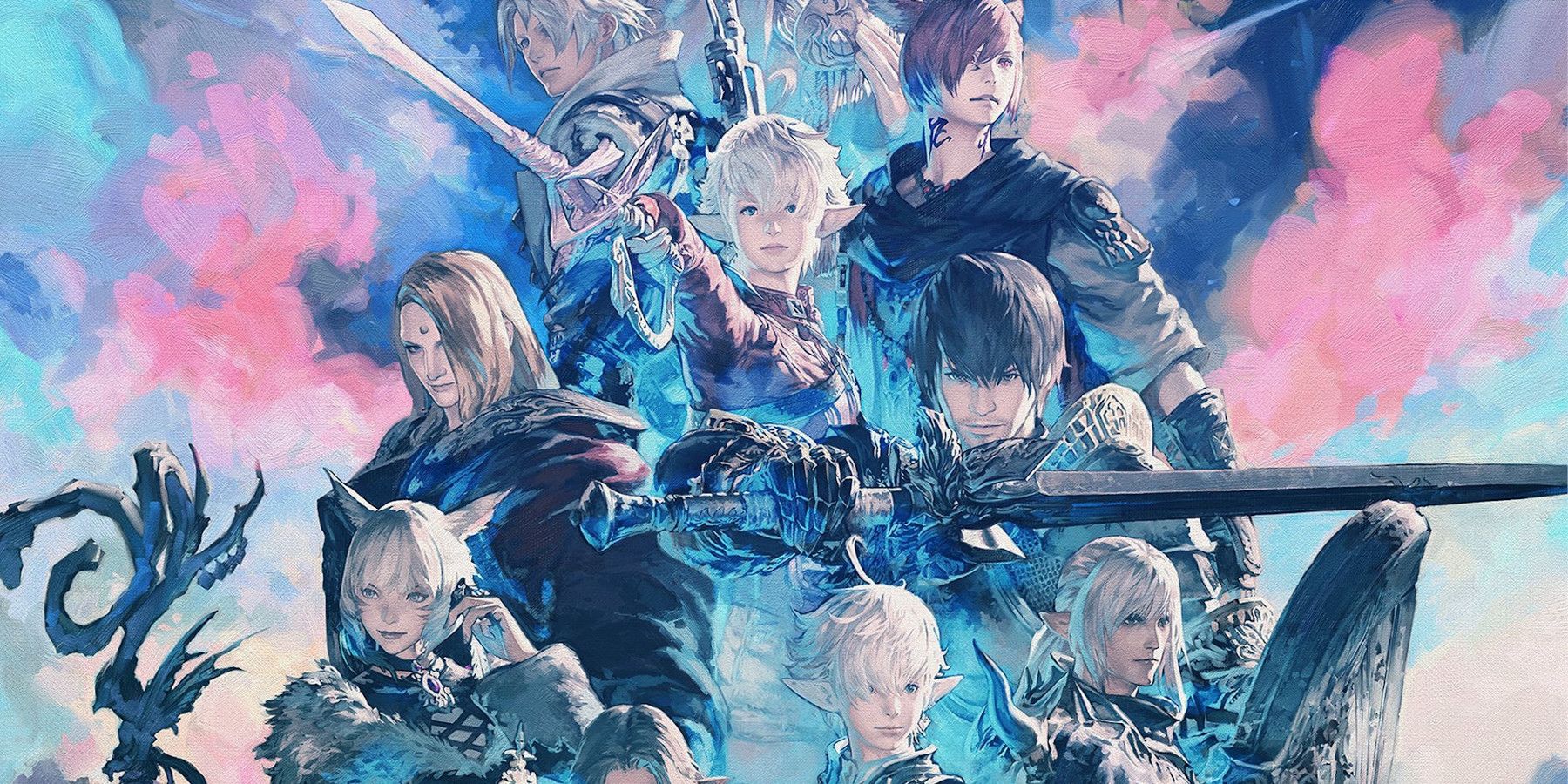 gamerant.com
gamerant.com
01488677822f07fe1eec45a4ee568ac9
Join the DZone community and get the full member experience. Today we have interviewed our Gema Parreño, Lead Data Scientist at a software development company, Apiumhub, where she develops Data-Driven Solutions. She is passionate about the intersection of machine learning and games, and has had her own startup, contributed to the open source space in the StarCraft machine learning project, and had an experience at Google Brain for Stadia. Gema gives a talk about Mempathy as an AI Safety and Alignment opportunity, and we wanted to dig deeper and find out more about it, as well as how the idea arose to use it for implementation of Safety and Alignment techniques. Gema shared with us that she has experience in the field, and believes that serious games are a subfield inside the game industry that are designed with a purpose distinct from pure fun that might include a huge variety of topics ranging from education to mental health. Her Mempathy project is a video game narrative experience that transforms the relationship with anxiety and helps overcome unrealistic standards of perfection. The road to using machine learning is an ongoing, rigorous, and creative process. Previous works have explored Reinforcement Learning with a system that focuses on reward design based on responses and Imitation Learning. However, in these explorations, concepts such as scale and bias came in. Using Large Language models would create a really personalized experience for a player. Inside the evolution of the project and from a machine learning perspective, Mempathy explores the research question of behavior alignment problem with GPT models from a Game Design and Content generation perspective, aiming to solve the question of how we create agents (Non-playable characters) that behave in accordance with the designer´s intention. One of the key points here is creating experiments that could help benchmark different solutions at scale. The vector thought of "how do we design an experiment to actually test a hypothesis" is aligned with Mempathy NPC game design. There has been an ongoing evolution from designing the system from scratch to actually exploring the fascinating topic of controlling large language models. Producing a full prototype taking into account all the game design principles together with the AI system has been hard. It required Gema to wear multiple hats with a "good enough result" to actually test the idea from a holistic point of view. Also, NPC design has been an active field of research and study inside the videogames industry. If you are willing to have a controlled exploration, Gema recommends this book for giving a general overview of this field: Artificial Intelligence and Games. G. Yannakakis & J. Togelius; Chapter 5: Modeling players. From the NPC design perspective with the focus on AI, there is a full opportunity to automate all design processes, from animation to content generation. Gema believes that many new ideas are yet to come, adapting research coming from robotics, simulation, and natural language processing. As for the Plug and Play Models, they combine a large, pre-trained large language model and an attribute model. The attribute model guides text generation without any further training, allowing flexible controlled text generation while maintaining fluency. This solution has narrowed down content generation quite consistently with respect to content generation with GPT from 35% to 1.5% misaligned and harmful content. Gema is looking forward to sharing details about the key parameter search for the proposal on day 1 at the Data Innovation Summit this year. It might be also important to note that proposing cooperative interactivity from the game design perspective has been proven key with a symbolic representation of language, as unrestricted dialogue methods remain to be hard for evaluation. In conclusion, Gema could say that the lessons learned come from successfully implementing game design mechanics that could be optimal for the system, and choosing a strategic content generation technique that can be aligned with NPC motivations. Gema is looking forward to connecting with you at the Data Innovation Summit edition or collaborating with you on your Machine Learning Project. Published at DZone with permission of Ekaterina Novoseltseva. See the original article here. Opinions expressed by DZone contributors are their own.

Five Data Quality Tools You Should Know
dzone.com
a37dc9b383ba3eb066df76406428f716
Floodlights illuminate your property so you can see your way around at night, as well as to alert you of any unexpected visitors. The $84.99 Wyze Cam Floodlight excels in this regard, and also as a security camera, thanks to its integration of the Editors' Choice award-winning Wyze Cam V3. When the device detects sound or motion, it starts a video recording and lights up your driveway, backyard, or any other area of your property with luminous LEDs. Although it doesn't support Apple HomeKit or work with Alexa or Google Assistant voice commands, it's still a fantastic value for the price, and worthy of our Editors' Choice award. The Arlo Pro 3 Floodlight, another Editors' Choice winner, supports voice control as well as Homekit, but costs significantly more at $249.99. A Durable Design With Radiant Lights The Wyze Cam Floodlight's white, IP65 weather-resistant housing measures 9.5 by 7.7 by 7.0 inches (HWD) and weighs 2.7 pounds. It sports two dimmable LEDs that put out 2,600 lumens, have a 5,000K white color temperature, and should last up to 15,000 hours with regular use (the Arlo Pro 3's bulbs are slightly brighter at 3,000 lumens, for comparison). A built-in speaker and loud, 105dB siren are both good for scaring off intruders, too. A Wyze Cam V3 sits below the lights on an adjustable bracket, along with a passive infrared (PIR) motion sensor that has a 270-degree field of view; both can trigger the lights. The camera, like the housing, also carries an IP65 rating for all-weather use. You can even mount a second Wyze Cam V3 camera close by and power it using an auxiliary USB port on the back of the primary camera. The Wyze Cam Floodlight connects with your home network via a 2.4GHz Wi-Fi radio and integrates with other Wyze devices such as the plugs, light bulbs, and different security cameras. You can view video from the camera on an Amazon Echo Show or Google Nest Hub, but, as mentioned, you can't control the Floodlight Cam with voice commands. The $149.99 Ezviz LC1C Smart Floodlight Camera supports voice commands from both Alexa and Google Assistant. Fortunately, the camera supports IFTTT applets that allow it to trigger third-party devices. However, you can't configure third-party devices to turn the floodlights on or off. As with other Wyze products, the Floodlight Cam doesn't support Apple's HomeKit platform. App Control The camera uses the same mobile app (available for Android and iOS) as other Wyze products. You can manually turn the lights on or off via the floodlight icon on the camera's Live screen, or go to the camera's settings where they're listed as an Accessory. Tap the Floodlight tab to adjust the brightness level; configure the lights to turn on from sunset to sunrise; have them turn on when the camera detects motion or sound; and set a timer. The Schedule tab lets you create schedules based on time and day, and enables integration with other Wyze devices. Here you can also create a siren shortcut, configure the lights to flash when the siren sounds, and update the device's firmware. Simple Installation and Dependable Performance Installing the Wyze Cam Floodlight is easy, but the process requires you to work with electrical wiring. If you're not comfortable with that, you should find someone who is or hire a pro. As always, you have to download the Wyze mobile app first and create an account to install this device. The in-app tutorial guides you through the process. I started by turning off the circuit breaker that provides power to my existing fixture, then removed the fixture and the mounting bracket. I installed the Wyze bracket directly onto the junction box, connected the ground wire, and used the included hook to hang the Floodlight Cam on the bracket. Next, I connected the two floodlight wires to my electrical wires (black to black and white to white), secured the connections with the included wire nuts, and tucked them into the junction box. Then, I removed the hook and attached the floodlight assembly to the bracket using the included screw, adjusted the motion sensor so that it faced downward, and restored power to the circuit. After the physical installation, I opened the app, tapped the plus button in the upper left corner of the home screen, chose Add Device, and selected Wyze Cam Floodlight in the Cameras menu. I skipped through the screens with instructions for installing the device until I got to the pairing steps. Then, I selected the camera, pressed the Setup button on the base of the camera itself, confirmed that I heard a "Ready To Connect" prompt, selected my Wi-Fi SSID, and entered my Wi-Fi password. I used the camera to scan the QR code on my phone and the app immediately recognized it. Finally, I added a name for the camera and upgraded the firmware. The Floodlight Cam worked well in testing. Its 2,600-lumen LEDs lit up my backyard area splendidly, and the lights always responded instantly to motion (from the PIR sensor and camera) and sound (from the camera). The siren was more than loud enough to startle visitors and a few neighborhood cats. I had no trouble streaming video from the camera to an Amazon Echo Show, either. A rule I set up for the LEDs to turn off when a Wyze Plug Outdoor turned on worked flawlessly, as did an Alexa routine to have the camera trigger a Wemo Mini Plug when it detected motion. As we noted in our original Wyze Cam V3 review, the Floodlight Camera delivers sharp 1080p video with very good color quality. Nighttime video also looks sharp, but the color in those recordings isn't quite as bright as in video from daytime hours. Affordable and Highly Capable The Wyze Cam Floodlight pairs an exceptionally bright, dual-lamp floodlight with an Editors' Choice-winning security camera. Best of all, it costs far less than other smart floodlight cameras, such as the aforementioned Arlo Pro 3 as well as the $279.99 Google Nest Cam With Floodlight. We'd like the option to control the device via voice assistant, but that's not a deal breaker considering it costs around two thirds less than some of the competition. For its combination of functionality and affordability, the Wyze Cam Floodlight earns our Editors' Choice award.

Google Nest Cam With Floodlight (Wired)
uk.pcmag.com
0a06bb4cb3a8b0350c48c2f3bfe3dc10
A motherboard is one of the most important components of a PC, if not the most. It provides a foundation on which the rest of your PC will be built. Choosing the best motherboard may not be as exciting as picking other parts, but it's safe to say that you shouldn't skimp on it. We already have an elaborate list of the best motherboards you can buy with some buying tips too. That list, however, includes both Intel as well as AMD options. In this article, we'll be checking out the best motherboards for Intel CPUs you can buy right now. It's true that AMD's been making huge waves in the CPU space with its offerings, but Intel chips are getting better too. The new 12th gen Alder Lake CPUs, for instance, are now better than ever and they offer significant gen-on-gen improvements over the 11th gen Rocket Lake chips. The new chips, however, use LGA 1700 socket and require a Z690 chipset-based motherboard to work. We've added a couple of LGA 1700 motherboards to this list, so be sure to check them out. That being said, let's get started with this list of the best Intel motherboards you can buy right now. Navigate this article: ASUS is one of the first manufacturers to announce the availability of the new Z690 chipset-based motherboards on the market for Intel's new 12th gen Alder Lake chips. The company ended up launching a handful of new boards for the new chips, but we think the ASUS ROG Maximus Z690 Hero is the best motherboard you can buy for the new 12th gen Intel processors. This motherboard carries the new LGA 1700 socket that's required for the new processors and it also brings a ton of other noteworthy features to the table. The ROG Maximus Z690 is also one of the best-looking motherboards on the market right now with a very unique appearance. The black-colored PCB of the board is covered by a sophisticated heatsink for the most part. There's a pixelated ROG eye logo on the chipset heatsink along with some RGB showcase on the I/O shroud on the top next to the LGA 1700 socket. You can customize the lighting here on this panel, so you don't necessarily have to put up with the existing design if it doesn't fit your boat. The ASUS ROG Maximus Z690 motherboard comes with a robust VRM consisting of a 20+1 phase power delivery system. It also has two 8-pin EPS connectors with an output of 1,800A. The heatsink on the VRM system ensures the thermal output is kept under acceptable limits at all times, even when the system is under load. The ASUS ROG Maximus Z690 is one of the first motherboards to have DIMMs that accept the new DDR5 memory kits on the market. You can install a DDR5 memory kit with memory speeds of up to 6400MHz, which is great. DDR5 memory is still in its infancy, but you can check out our collection of the best DDR5 RAM kits to check all the available options. It's worth pointing out that you can't use both DDR4 and DDR5 memory kits on the same motherboard. You will have to pick your poison and choose the motherboard accordingly, so do keep that in mind. It goes without saying that getting into the DDR5 memory space will further increase the overall cost of your build. The ASUS ROG Maximus Z690 Hero comes with space to install three m.2 drives. Additionally, you also get an M.2 add-in card as an accessory to add more slots for the drives. One thing we really like about this particular motherboard is that the M.2 slots come with rotatable latches that make up for a screwless installation. It also comes with the Q-Release button to release the GPU to make your lives easier. Just like a lot of other premium motherboards on the market, the I/O shield comes pre-installed on this board, so that's one less thing to worry about while building the PC. The ROG Maximus Z690 Hero also comes with a lot of other noteworthy features including the support for WiFi 6, ALC4082 codec by Realtek, a 2.5G Ethernet, and more. You also get plenty of USB ports and a lot of headers for all your computing needs like connecting fans/pumps, RGB lights, USB, etc. If you don't want to burn a $600 hole in your pocket while shopping for a new Z690 chipset motherboard for your new PC, then you might want to check out the MSI MPG Z690 Carbon WiFi. This is one of the first few Z690 chipset-based motherboards on the market that goes easy on your credit card. That being said, it doesn't skimp out on any necessary features like DDR5 memory support, PCIe 5.0 slot, etc. It's our pick for the second-best Z690-based motherboard you can buy right now. MSI already has an elaborate list of motherboards on the market for both Intel as well as AMD systems. The new MSI MPG Z690 Carbon WiFi, however, is one of their boards right now. It matches the more expensive boards in terms of PCIe 5.0 and M.2 availability and also has a decent set of I/O. Much of the black-colored PCB of this motherboard, just like the ASUS Maximus Z690 Hero, is covered with a heatsink. It's clearly made for high-end builds involving high-performance CPUs. It also supports overclocking, which is fantastic because all Alder Lake CPUs that are out right now support overclocking. You also get a decent amount of RGB on the motherboard to make it more appealing. The I/O shroud lights up as soon as you turn on the system and shows the MSI Dragon logo. The Carbon logo on top of the chipset heatsink also glows, so there's that too. It doesn't look overly obnoxious though, and we've seen more striking designs than this, so we think it's fine for someone who likes to have a touch of RGB on their motherboard. The chipset heatsink completely covers the PCIe portion of the motherboard. The part that shields the m.2 drive also has thermal pads to keep the drive cool at all times. Notably, two out of three full-length x16 slots are shielded against electrical interference and are also reinforced to make sure you can install the biggest GPUs of them all. It also comes with a robust VRM module with an 18+1+1 phase power delivery system. As mentioned earlier, you also get support for DDR5 memory kits on this motherboard. This means you won't be able to install any DDR4 modules on this board, so do keep that in mind. MSI says the Carbon motherboard support memory speeds of up to DDR5-6666Mhz, which is great. MSI MPG Z690 Carbon WiFi also comes with a lot of ports at the back including both USB 3.2 and USB 2.0. There's also a 2.5G LAN port for faster ethernet speeds. This particular MSI motherboard also supports Wi-Fi 6 and you do get an antenna for that in the box. The I/O shield comes pre-installed on this motherboard, so that's great too. Overall, we think the MSI MPG Z690 Carbon WiFi is one of the best Z690-based motherboards you can buy right now. We'll continue to get more Z690 chipset motherboards on the market, but there are very few options available right now. This particular MSI motherboard stands out from the bunch right now mainly due to its relatively affordable price tag. While you don't have to spend thousands of dollars chasing a high-end enthusiast-grade motherboard to get the best performance out of your system, we wanted to highlight an ultra-premium motherboard in this collection that comes with all the bells and whistles. That's the MSI MEG Z590 Godlike is arguably the most expensive mainstream Z590 motherboard you can buy on the market right now and, understandably, it's one of the best motherboards you can use for your high-end enthusiast-grade PC build. The MSI MEG Z590 Godlike, as the name suggests comes with the Z590 chipset and it's designed for Intel's Rocket Lake processors. It carries the LGA 1200 socket, which means it supports both Rocket Lake as well as Comet Lake processors. The MEG Z590 Godlike, as you can see, comes with quite an elaborate PCB. It's a black-colored unit that's mostly covered by sophisticated heatsinks. The I/O shield cover is a clear panel that integrates MSI's Dragon logo that lights with RGB LEDs. There's also a dynamic dashboard II OLED panel next to the DIMM slots. The three M.2 slots are also covered by a heatsink and it also has thermal pads inside to keep the m.2 stick cool. The MEG Godlike supports PCIe 4.0 with the board's upper two full-length slots operating at PCIe 4.0 x16 and x8/x8. The third full-length PCIe slot is electronically locked to PCIe 3.0 x4 through the chipset. Notably, the motherboard also comes with six SATA ports with support for RAID 0, 1, 5, and 10. As a premium motherboard, the MEG Godlike comes with an I/O shield pre-installed, and it comes with a bunch of ports for connectivity. You get a dual Thunderbolt 4 Type-C with two mini-DisplayPorts inputs for video capabilities, with one DisplayPort 1.4 video output. It also includes two USB 3.2 G2 Type-A and six USB 3.2 G1 Type-A ports, which we think is more than enough to accommodate all your peripherals. The Z590 Godlike also includes Intel's latest AX210 Wi-Fi 6E CNVi giving access to a 6GHz band and includes support for BT 5.2 devices. The MSI MEG Z690 Godlike also comes with a robust VRM setup for a reliable power delivery system. It's covered with a heatsink to keep the temperatures low at all times. We've seen a lot of sophisticated motherboards on the market, some even with waterblocks for liquid cooling, none of them come close to the MSI MEG Z590 Godlike. This motherboard is best paired with high-performance chips like the Intel Core i9-11900K. It also supports overclocking which means you'll have absolutely no issues getting the most out of your processor. Compared to the Z490 version of the Godlike motherboard, MSI has made some really good changes for this one and have implemented them very well. The new one looks more premium and has a ton of upgrades like full support for PCIe 4.0, premium audio codecs, and more. There's no need to spend over a thousand dollars on a motherboard to get the best performance out of your PC, but if you're planning on spending that much money on a motherboard then let it be this one. The Tachyon packs a direct 12-phase VRM with 100A power stages. It's safe to say that it'll offer s reliable power delivery to all the components on the board without any major issues, even under extreme conditions. The Tachyon also offers plenty of ports for connectivity. You get eight SATA ports and three M.2 slots along with USB 3.2 Gen 2, Intel 2.5G LAN and Wi-Fi 6E. The rear I/O is also packed with a ton of stuff. One thing we don't really like about this motherboard is that the I/O shield doesn't come pre-installed. While this won't bother enthusiast PC builders this motherboard is targeted at, we think it should have a pr-installed shield, especially at this price point. Just remember to install the I/O shield before you mount the motherboard inside the case using the standoffs. There's not a lot going on when it comes to the overall design of the Tachyon motherboard. It's a fairly simple looking motherboard with an all-black PCB and some heatsinks for the VRM and the chipset. It's similar to what we've come to expect from a lot of premium motherboards on the market. The heatsink/shroud on top of the chipset has orange accents, but there's nothing in the name of RGB lights. The PCIe slots for the graphics card are also reinforced, which means you can install the biggest graphics cards you can find on the market. The DRAM slots are also reinforced, however you only get two of them. This means you can only install a maximum of up to 64GB of RAM with speeds listed to DDR4 5333 on the memory compatibility chart. It's not necessarily a deal-breaker but you might want to keep a note of that. The motherboard, as mentioned earlier, also comes with a dedicated spot for overclocking section which includes power/reset and CMOS buttons. Additionally, you also get switches for switching between the stored profiles. Notably, there's also an OC trigger button to cut down the CPU frequency to stock figures in case something goes wrong. Overall, we think the Gigabyte Aorus Tachyon motherboard is one of the best motherboards for overclockers and tweakers who love pushing the limits of their builds. We also like the overall aesthetics of the board. It should have no issues blending in to most builds. You can hit the link below to find the best price for this particular motherboard on the market right now. If you don't have a $1000 burning a hole in your pocket and if you're looking for something that's more affordable, then we recommend picking up the ASUS TUF Gaming Z590-Plus WiFi for an Intel-based build. This Z590 chipset-based motherboard carries an affordable price tag of around $250 and it offers all the necessary features that you'd ever need for a really good PC build. We think this motherboard offers a solid entry point onto Intel's 11th gen Rocket Lake processors. The ASUS TUF Gaming Z590-Plus WiFi is supposedly the 'entry-level' Z590 motherboard but this is plenty to handle even the most demanding high-performance chips in the Rocket Lake series including the Core i9-11900K. It offers a solid set of features that are enough to make it a capable mid-range solution for gamers and content creators alike. The TUF Gaming Z590-Plus WiFi motherboard, as you can see, comes with a black-colored PCB that's covered with heatsinks for the most part with some yellow accents thrown into the mix. It looks really good for a motherboard that costs as much as it does. It carries an LGA 1200 socket for all your Rocket Lake needs and it also comes with 4 DIMM slots that can accommodate up to 128 GB of DDR4-5133 memory. That's impressive for a motherboard in this price range. Other noteworthy features include a Realtek RTL8125 2.5 GbE controller and Intel's AX200 Wi-Fi 6 CNVi, and more. The ASUS TUF Gaming Z590-Plus WiFi has two M.2 slots that's enough for a motherboard like this. It also includes six SATA ports with RAID 0, 1, 5, and 10 and PCIe 4.0 support. There's one full-length PCIe 4.0 x16 slot, with one full-length PCIe 3.0 x4 and three PCIe 3.0 x1 slots for installing various expansion cards. For audio, the motherboard is using a premium SupremeFX S1220A HD audio codec. The I/O shield, as you can see, also comes pre-installed and it comes with one USB 3.2 G2x2 Type-C, one USB 3.2 G2 Type-A, two USB 3.2 G1 Type-A, and four USB 2.0 ports. There's also a handy BIOS flashback button that allows you to update the board's firmware to the latest BIOS with power to the board and a USB flash drive. It also comes with an HDMI and DisplayPort video output for those who're using a processor with integrated graphics. Performance-wise, the ASUS TUF Gaming Z590-Plus WiFi is impressive too. Its robust power delivery system ensures sustained power delivery for the components. It also supports overclocking if you like to get your hands dirty with one of the unlocked Rocket Lake chips. It's obviously not as feature-packed as the MSI MEG Z590 Godlike, but that's given considering its affordable price tag. You can also choose to step down to a B560-based motherboard to save a bit more money but you may have to let go of some other features in that case. We think the ASUS TUF Gaming Z590-Plus WiFi sits in a sweet spot for most builds. You can click the link below to find the best price online for this particular motherboard. Micro-ATX motherboards tend to skimp on a lot of important features due to the size limitation of the board. Compared to standard ATX motherboards, you'll see micro-ATX boards ditching some PCIe slots, among other things. That being said, we think the ASRock B560M Steel Legend strikes a good balance of price and features. The ASRock B560M Steel Legend, as the name suggests, is a smaller version of the standard ASRock B560 Steel Legend motherboard. The 'M' suffix suggests it's a micro-ATX motherboard suitable for PC cases with limited space. The ASRock B560M Steel Legend is one of the best-looking micro-ATX motherboards on the market right now. It sports a unique urban camouflage aesthetics on the PCB and has white/silver colored heatsinks covering different parts of the board as opposed to a single chunk of the shroud. The motherboard also includes some RGB LEDs to add a little bit of flair. There's an RGB strip along the right edge of the motherboard that throws a subtle strip of light on the PC case. It's a nice effect and we've seen a lot of motherboard rock this look. The ASRock B560M Steel Legend is based on Intel's B560 chipset and that's good a mid-range build. It's best paired with, say, an Intel Core i5 processor. There's no official CPU overclocking support on this motherboard but you can overclock the memory modules. The ASRock B560M Steel Legend supports up to 128 GB of DDR4-4800 memory across four memory slots. Storage options on the motherboard include dual M.2 slots, with one of these allowing for up to PCIe 4.0 x4 fast NVMe drives. The other one, however, is limited to PCIe 3.0 x4 and SATA drives. For SATA devices, there are six SATA ports on this motherboard which we think is more than enough to connect a lot of SATA-based devices. The motherboard also comes with one full-length PCIe 4.0 x16 slot, with two PCIe 3.0 x1 slots for networking and other devices including audio and storage controllers. The I/O shield isn't pre-installed on this board, but that's understandable considering its affordable price tag. You'll have to manually install it while building your PC. That being said, you get plenty of ports on the back, including HDMI, and DisplayPort video output for those who are using a processor with an integrated GPU. That's going to come in handy because a lot of people buying this motherboard will most likely be using a processor with integrated graphics. It's a budget motherboard that's suitable for entry-level builds, after all. We recommend stepping up to the standard ATX variant of this motherboard if you're working with a full or mid-tower PC case. You can also consider some other M-ATX motherboards like the ASUS Prime B560M-A that costs a little over $100 right now. The MSI MAG B560M Bazooka is also a capable board in this price range. The main difference between these boards is the aesthetics. That comes down to a personal preference, so we'll leave it to you to figure out which ones are best. You can't possibly fit an ATX motherboard inside a small mini-ITX PC if you're looking at a small form-factor (SFF) build, and that's exactly why we've added what we think is one of the best mini-ITX motherboards you can right now on the market. The Gigabyte Z590I Aorus Ultra is one of the most affordable mini-ITX motherboards right now and it comes with all the essential features that you'd expect a decent motherboard for a relatively high-end build involving a high-performance processor. The Gigabyte Z590I Aorus Ultra sports a finned heatsink for the VRM that's connected to a second VRM heatsink via a heat pipe. The larger heatsink, as you can see, has a brushed aluminum finish also with the Aorus falcon logo at the bottom. The chipset/M.2 slot heatsink has the word Arous written on it. The best thing about this particular motherboard is that all major slots including PCIe, EPS, DRAM, and ATX connectors, etc. are reinforced with Gigabyte's armor. It makes up for an appealing look in addition to ensuring all your components are sturdy on the board. There's also an RGB LED strip towards the front of the board. We've already seen this particular light on a lot of motherboards, so there's nothing new here. Despite being a mini-ITX motherboard Gigabyte hasn't skimped on any important features. In fact, it even comes with plenty of headers for fans/pumps, RGB, as well as USB ports. You'll also see two DIMM slots next to the LGA 1200 socket. The Gigabyte Z590I Aorus Ultra supports up to 64GB of unbuffered non ECC RAM with speeds listed up to DDR4 4600(OC). It goes without saying that your mileage may vary when it comes to memory speeds. At the bottom, you also get a full-length PCIe 4.0 x16 slot for your graphics card. The M.2 socket and the chipsets are above the PCIe slot. Another good thing about the Gigabyte Z590I Aorus Ultra motherboard is that the I/O shield is pre-installed on the motherboard which means that's one less thing to worry about while building a PC. This is particularly handy in the case of mini-ITX builds because you'll already be working with limited space, making it difficult to install each component. The port selection at the back includes a total of five USB 3.2 Gen 1 Type-A ports, a USB 3.2 Gen 1 Type-C port along with two USB 2.0 ports. You also get an HDMI and DisplayPort for using processors with integrated graphics cards. Additionally, there's also a Q-Flash button, 2.5 GbE port, Wi-Fi antenna connections and the 3-plug audio stack. Overall, we think the Gigabyte Z590I Aorus Ultra is a fantastic motherboard that's perfect for dishing out a high-end mini-ITX build. It also supports overclocking, although that's not something we always recommend when it comes to small form-factor PCs. There are some other really good options on the market when it comes to mini-ITX motherboards, but we think the Gigabyte Z590I Aorus Ultra strikes a good balance between the price and some other important features that makes it worth considering over the others. In terms of the aesthetics of the motherboard, well, it doesn't get better than this, does it? The custom EK-made monoblock covers most of the PCB and it has RGB lighting elements located in the visible cooling channels. You only see the reinforced PCIe slots through the shroud, giving it a very clear appearance. Much like some of the other high-end ASUS motherboards, this particular unit also comes with the two-inch LiveDash color OLED panel. This displays info about the system during POST and while booted including the system temperatures, clock speeds, voltage, and more. If you are fancy enough, then you can also make it display custom GIFs too. You get two 8-pin EPS connectors with the motherboard to power the CPU. It goes without saying that you also get a ton of headers for fans/pumps, RGB, USB, and more. There are four RAM slots on this board, although none of them are reinforced. They support up to 128GB of RAM with speeds listed to an ultra-fast DDR4 5333+(OC), though. One of the best things about this motherboard is that it comes with a ROG Clavis USB DAC with a built-in amplifier. This is some top-notch stuff and it should be sufficient for nearly all users out there. You also get three M.2 slots on this motherboard along with two reinforced full-length slots. In order to use this motherboard, you can simply channel the coolant via pipes to the motherboard waterblock instead of having to buy a separate waterblock for the CPU or the M.2 slots. This motherboard doesn't come cheap but it covers some of the cost associated with buying a separate waterbklock for your cooling loop. Once you strip all the heatsinks, blocks and shrouds off, the underlying PCB is the same as the one used for the Asus ROG Maximus XIII Extreme motherboard. This means you can step down to the Extreme motherboard instead of the Glacial one if you don't necessarily need a sophisticated cooling solution. Overall, there's a lot to like about the ASUS ROG Maximus XIII Extreme Glacial. It's, without a doubt one of the best Z590 chipset-based motherboards you can buy on the market right now. It carries a premium price tag of close to $1000, though, so you're looking at a premium high-end motherboard that's only suitable for builds involving sophisticated custom loop liquid cooling solutions. Intel's been slowly but surely making progress with their CPUs, trying to catch up with the existing AMD Ryzen processors. We think the company has already done a commendable job with its 12th Gen Alder Lake CPUs, and we can't wait for the remaining Alder Lake chips to hit the shelves. As such, we've also added a couple of new Intel Z690 chipset-based motherboards to this list for those who're interesting in building a PC with the new chips. The ASUS ROG Maximus Z690 Hero is one of the best Z690 motherboards you can buy right now. We've also added the MSI MEG Z590 Godlike as an ultra-premium Z590 motherboard for high-end PCs. Alternatively, you can also go with budget boards like the ASUS TUF Gaming Z590-Plus WiFi or even the ASRock B560M Steel Legend if you're looking to save some money for some of the other core components. With the launch of the new Alder Lake CPUs and Windows 11 OS, things are looking great for those who're leaning towards an Intel-based PC build right now. You can check out our other collections like the best monitors or even the best webcams if you're planning to build a new setup from scratch. We also encourage you to join our XDA Computing Forums to get more recommendations or even discuss your PC builds with other experts within the community.

These are the best AMD Graphics cards you can buy in 2021
xda-developers.com
e958292a6c9dcc77c3c8e056e900fde6
The takt op. Destiny episode 10 release date and times have been announced for the US, UK, and the rest of the world, for the English subbed and Japanese dubbed version on Crunchyroll. Here's when the takt op. Destiny episode 10 release date and time is in PT, ET, GMT, CET, and more. The takt op. Destiny episode 10 release date is December 8, 2021. Those with a Crunchyroll Premium subscription can tune into either the website or app at the time above to watch the new takt op. Destiny episode as soon as it goes live. Watching ASAP gives fans the best chance of avoiding spoilers being posted across social media and/or fan forums. Unfortunately, for those waiting to watch using Crunchyroll free account, dodging those spoilers will be necessary, as there is a seven-day wait before free users can access the latest anime content. The takt op. Destiny episode 10 English dub release date hasn't yet been confirmed. At the time of writing, there has been no word on a possible English dub for this anime. For now, there is only the Japanese dub. While it's possible that the makers of the show are considering an English voice-over, especially if the show continues to prove popular, there has been no news on that so far. Those wanting to watch this show will have to settle for the Japanese dub with English subtitles for now. In other anime news, here's when The World's Finest Assassin Gets Reincarnated in Another World as an Aristocrat episode 10 release date and time is scheduled for. Mieruko-chan episode 10 will go live soon. Check out the confirmed release date and time to know when to tune in. Wondering if you need to watch the other Jojo seasons before Stone Ocean? Here's the definitive answer.

The World's Finest Assassin episode 10 release date and time
gamerevolution.com
c47144e14c8b97f06070b70e002c39df
December 1, 2021 Facebook whistleblower Frances Haugen urged a US Congress panel Wednesday not to get mired in drawn out debate amid a new push to set social media regulations, which have long been blocked by partisan combat. Haugen's leaks of internal company documents sparked outrage, damning press reports and pledges from elected officials to finally take action against the platforms—but so far, no new rules have been enacted. "Facebook wants you to have analysis paralysis, to get stuck on false choices and not act here", Haugen told a US House of Representatives panel on Big Tech accountability. "Facebook wants you to get caught up in a long, drawn out debate over the minutiae of different legislative approaches. Please don't fall into that trap", she added in written testimony. A series of articles underpinned by the leaked documents argued Facebook, which changed its name to Meta in October, knew its sites could harm some of their billions of users—but executives chose growth over safety. The social media giant has pushed fiercely back against the press reports as selectively using its research to paint a dark vision of the company's work. "What we need is a set of updated rules for the internet set by Congress that companies should follow, which is why we've been asking for this for nearly three years", Meta said in a statement. US lawmakers have put forth new or updated legislative proposals in the wake of the scandal, but efforts to regulate social media in the United States have long lagged technology's advances and been stymied by partisan divides. Republican lawmakers frequently argue that speech limits on the platform stifle conservative voices, while Democrats worry over the harms of misinformation online. Representative Jeff Duncan, a Republican, highlighted the partisan differences on the question of limiting speech on social media, saying the companies have already gone too far. "Social media platforms need to check themselves and understand that they're not gods with a little g", he said. "The past few years, we've seen an unprecedented onslaught from Big Brother tech on conservative thought." © 2021 AFP 7 hours ago 0 Nov 30, 2021 0 Nov 29, 2021 0 Nov 29, 2021 0 Nov 26, 2021 0 1 hour ago 2 hours ago 2 hours ago 5 hours ago 7 hours ago Nov 30, 2021 Nov 30, 2021 13 hours ago Nov 18, 2021 Oct 14, 2021 Oct 07, 2021 Oct 23, 2021 Oct 07, 2021 Nov 24, 2021 Nov 18, 2021 Nov 10, 2021 Nov 03, 2021 Oct 28, 2021 Oct 26, 2021

Nowadays, the market is flooded with countless keyboards that offer excellent experiences, but whenever an ultra-thin one is announced, it garners my interest. Recently, a company called Vissles revealed the LP85. It's less than an inch thick and is made from machined aluminum. The keyboard also features optical switches so you can use it for gaming or typing. Optical switches are usually found in gaming keyboards and laptops. The LP85's designer, Casey Chan, said the following about their inclusion. "Traditionally, optical switches have been used by a small handful of gaming laptops like the 2019 Razer Blade 15. However, due to its high price, users are often hesitant to give it a try." Luckily, its available for $99 on Kickstarter right now. After the campaign ends tomorrow, the price will go up to $139. The LP85 easily beat its $12,000 goal because the company has currently raised over $159,000. If you're in the market for a compact, well-built keyboard, be sure to check out the LP85. There are still a few hundred units available. There are Mac and Windows layouts to choose from. I've been using this keyboard for the past month for gaming and regular typing. It's withstood the dozens of hours so far without any issues. My favorite part has to be the multicolored backlights because they add a little bit of flair to the grey, anodized aluminum, and black keys.

December 1, 2021 A disinformation network with ties to China used hundreds of fake social media accounts—including one belonging to a fictitious Swiss biologist—to spread an unfounded claim that the U.S. pressured scientists to blame China for the coronavirus, Facebook said Wednesday. The company based in Menlo Park, California, did not directly attribute the network to the Chinese government. But it noted employees of Chinese state-run companies, and the country's state-run media, worked to amplify the misleading claims, which were soon the subject of news headlines in China. "In effect it worked like an online hall of mirrors, endlessly reflecting the original fake persona and its anti-US disinformation", according to Ben Nimmo, who leads investigations into disinformation at Meta, the parent company of Facebook and Instagram. The operation began in July, when a Facebook account was created in the name of Wilson Edwards, a self-professed Swiss biologist. That same day, the account user claimed, without evidence, that U.S. officials were using "enormous pressure and even intimidation" to get scientists to back calls for renewed investigations into the origin of the virus. Within hours, hundreds of other accounts—some of which were created only that day—began liking, posting or linking to the post. Many of the accounts were later found to be fake, with some of the users posing as westerners and others using likely fabricated profile photos. Facebook said it found links between the accounts and a tech firm based in Chengdu, China, as well as to overseas employees of Chinese infrastructure companies. Within a week of the initial post, large media outlets in China were reporting on the claims of U.S. intimidation as if they had been made by a real scientist. The operation was exposed when Swiss authorities announced in August that they had no record of any biologist with Edwards' name. "If you exist, we would like to meet you!" the Swiss embassy in Beijing tweeted. China's Ministry of Foreign Affairs has said in the past that the country's government does not employ trickery on social media. Efforts to contact the companies cited in the report weren't immediately successful on Wednesday. In all, Meta removed about 600 accounts on Facebook and Instagram that were linked to the network, Nimmo told reporters on a call Wednesday that touched on the company's response to several disinformation networks around the world. Facebook uncovered fake accounts affiliated with the network that had also waded into U.S. politics last year, with some posting memes that both attacked and supported ex-President Donald Trump. One post on Instagram called him "the worst president ever!" The group behind the effort also created accounts on Twitter, which has since suspended the account supposedly created by Edwards. Nimmo said the network was easily spotted by its clumsy tactics. Several of the fake accounts sent out identical posts at similar times—a clear indication of coordination. Another person apparently working for the network posted instructions for reposting the claim in what Facebook determined was likely a sloppy mistake. China's disinformation networks have consistently been haphazard, said Bret Schafer, who heads the information manipulation team at the Alliance for Securing Democracy, a non-partisan think tank in Washington. The network unearthed by Facebook show that the Chinese are still working on their influence campaign strategy, unlike Russia, which has spent decades crafting disinformation campaigns that target unwitting Americans online and go undetected for years. "It didn't take long for this to be unraveled", Schafer said. "The Chinese are still a bit sloppier with what they do. I can't imagine the Russians doing something like this, where they just create a persona out of thin air." © 2021 The Associated Press. All rights reserved. This material may not be published, broadcast, rewritten or redistributed without permission. 7 hours ago 0 Nov 30, 2021 0 Nov 29, 2021 0 Nov 29, 2021 0 Nov 26, 2021 0 1 hour ago 2 hours ago 2 hours ago 5 hours ago 7 hours ago Nov 30, 2021 Nov 30, 2021 Aug 10, 2021 Mar 22, 2021 May 06, 2021 Oct 12, 2021 Mar 24, 2021 Feb 12, 2020 Nov 24, 2021 Nov 18, 2021 Nov 10, 2021 Nov 03, 2021 Oct 28, 2021 Oct 26, 2021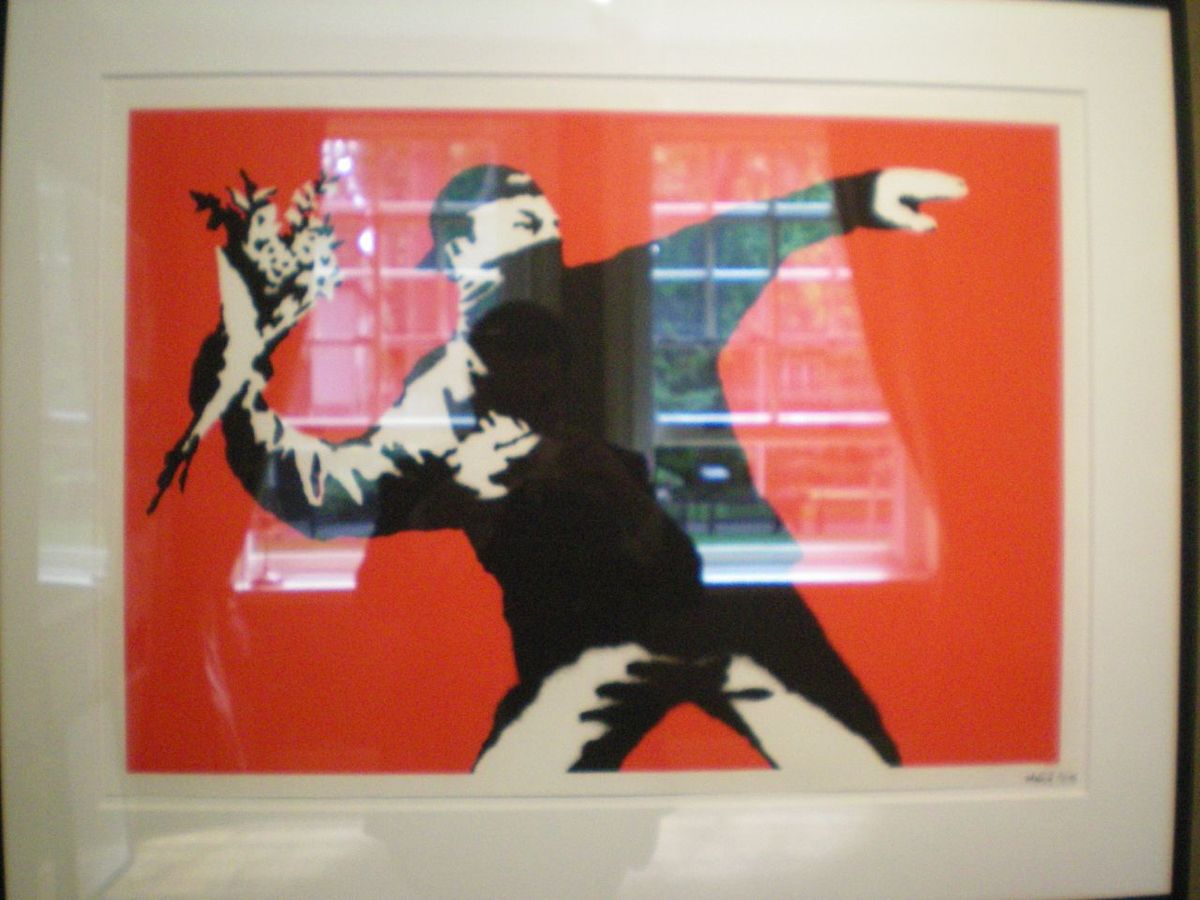 Banksy, the renowned and still anonymous, graffiti artist who often creates art in public areas or on public utilities, is entering the Non-Fungible Token (NFT) space, or at least a verified piece of his art is. The work in question: "Love is in the Air," which depicts a bomb-thrower hurling a bouquet of flowers, is being chopped up into 10,000 pieces, with each one then sold as an NFT for roughly $1,500 apiece. Banksy is well-known for destroying his own art. In 2018, a Banksy sold at auction for $1.4 million, and then, moments after the auctioneer's gavel slammed down onto wood, the painting literally self-destructed by running through a shredder hidden in the frame. That was so Banksy. I'm not so sure this new effort is. Not an ink stroke or lofted flower in "Love is in the Air' will be harmed in this NFT sale. Instead, according to The New York Times, a former auction executive and, naturally, some cryptocurrency bros. ahem… execs, will digitally slice up the work into thousands of pieces. As with other NFT works, each section will get its own immutable spot on the blockchain. The result is, you don't own a Banksy or even a physical piece of one, but you can show your friends the digital bit of it living inside your NFT or crypto wallet. I guess that's something. Banksy is, in some ways, like a human form of NFT. He's clearly unique but completely ungraspable. No one knows who he (or she or them) is, what he looks like, or how, exactly, Banksy works. Like NFTs, Banksy drives a kind of mania. Because his work often appears out of the blue in public settings and is not that difficult to copy, people think they're seeing Banksy works all over the place. A few weeks ago, an impromptu art sale of what appeared to be fresh Banksy works appeared in a New York City subway. Multiple people reported it and one woman on TikTok was so enthralled that she left the subway and (I guess bought another fare) just to return and buy some of the art from a kind, sweatshirt-hooded figure (Banksy?! ! ). Her report—spread out over a handful of TikTok videos—mirrored those of others and then, as you will in these situations, she dove down the rabbit hole of provenance, trying to discern if what she bought was, in fact, a real Banksy. Long story short, it was not. Now let's go back to NFT-izing of Banksy's "Love is in the Air." There's no indication that Banksy is in on this scheme. Those turning it into an NFT originally bought it for $12.9 million. They hope to, I assume, make—ahem—bank through the sale of 10,000 $1,500 pieces. One assumes that Banksy didn't have the forethought to program any kind of image-capture-corrupting information in the original art to prevent this kind of crypto-commerce play, but with Banksy one can never be sure. I have nothing against enterprising entrepreneurship, even in the slightly off-kilter crypto space, but these efforts to convince people they own a piece of the real thing even when they really don't worries me. They sound like snake oil and undercut the true value of the blockchain and NFTs, which I believe are transforming the memorabilia and collectible space. Selling virtual (or digital) pieces of a singular piece of art flies in the face of the artist's original intention, which, if I might speak for Banksy, is to tell a story and elicit an emotion with a single image. Not 10,000 pieces that you can reassemble if you have enough dough.

In a nutshell: Polaris has introduced its first all-electric utility side-by-side, the Ranger XP Kinetic. It may not sound all that appealing at first, but there are plenty of advantages that an electric UTV affords over gas-powered counterparts. The Ranger XP Kinetic features a new electric powertrain born from a partnership between Polaris and Zero Motorcycles that generates 110 horsepower and 140lb-ft of instant torque. It's capable of towing up to 2,500 pounds and can haul an industry-leading 1,250 pounds. In addition to high and low gears, it offers three additional driving modes – Eco+, Standard and Sport – to better cater to the task at hand. Polaris presents several scenarios that might help convince on-the-fence buyers to spring for an electric UTV. For example, the drivetrain features fewer moving parts for lower maintenance costs. What's more, an electric powertrain is much quieter than a gas-based model, making for easier conversation during operation. Moreover, it could enable a user to get to work earlier in the morning without fear of waking neighbors, or even provide quieter operation around hunting grounds. The Ranger XP Kinetic is offered as a three-seat model in premium and ultimate trims. The premium package includes a 14.9 kWh lithium-ion battery with an estimated range of up to 45 miles, while the ultimate steps it up to a 29.8 kWh battery that can run for up to 80 miles. Buyers also get a 7-inch infotainment screen with the premium trim alongside dash-mounted speakers. Pricing starts at $24,999 for the Ranger XP Kinetic premium and scales up to $29,999 for the ultimate trim. Models are available to reserve from today, with the first shipments expected in summer 2022.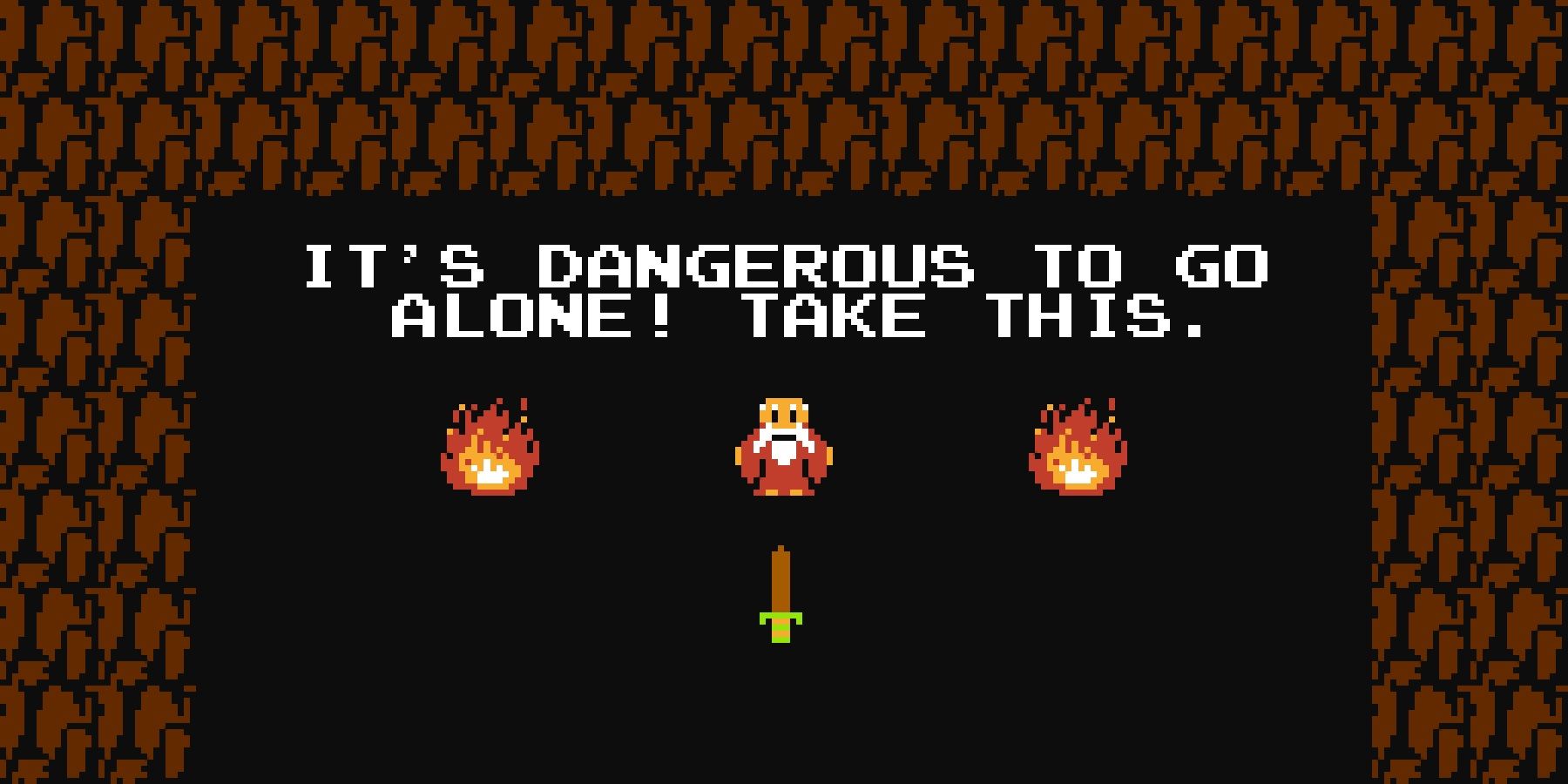 The Legend of Zelda is one of the most popular video game franchises out there, and after 35 years of activity, it's also one of the oldest video game franchises out there. This classic Nintendo series first saw the light in 1986 in Japan on the Famicom Disk System and is still going today. Although many fans are waiting for the newest title to be released, one fan has decided to dig through the franchise's history instead and shared a hilarious description for the original Legend of Zelda in an old Sears catalog. Up until 1993, Sears mailed out its catalogs to potential customers, advertising its wares and their prices. It may not surprise veteran video game fans to hear that the initial English release of the original The Legend of Zelda title appears to have been listed. RELATED: French Magazine Gives Link a Weird Last Name Reddit user MrCantPlayGuitar shared what appears to be a photograph of an old Sears catalog that lists The Legend of Zelda alongside several other old-school video games. This alone might be worth investigating, but the image also shows a brief summary of the game that has little to do with what The Legend of Zelda is actually about. According to the post's title, the 1985 Sears catalog described The Legend of Zelda as being about gathering unidentified crystals in order to stop unnamed warlords. Since the original The Legend of Zelda game was first released in Japan in 1986 and the west in 1987 for the NES, it may seem unlikely that the Sears catalog in question is actually from 1985. MrCantPlayGuitar clarified in the comments that this listing was located in a copy of the 1987 Sears Wishbook, a massive publication used to advertise potential holiday presents. The listing states that the NES version of The Legend of Zelda costs $29.99, a price that appears to rise up to $37.99 with shipping. As of writing, it appears that fans find this bizarre summary confusing and hilarious. Several users pointed out that there are no warlords in the NES version of The Legend of Zelda and the Triforce are not made of crystals. More users began jokingly sharing equally unhelpful summaries of the game, while another user noted that between the summary and the price, they probably wouldn't have bought The Legend of Zelda based on this listing. A second user noted that this confusing summary could have come from a mistranslation of the game's Japanese manual. MORE: The Legend of Zelda: Majora's Mask's Unique Star System Explained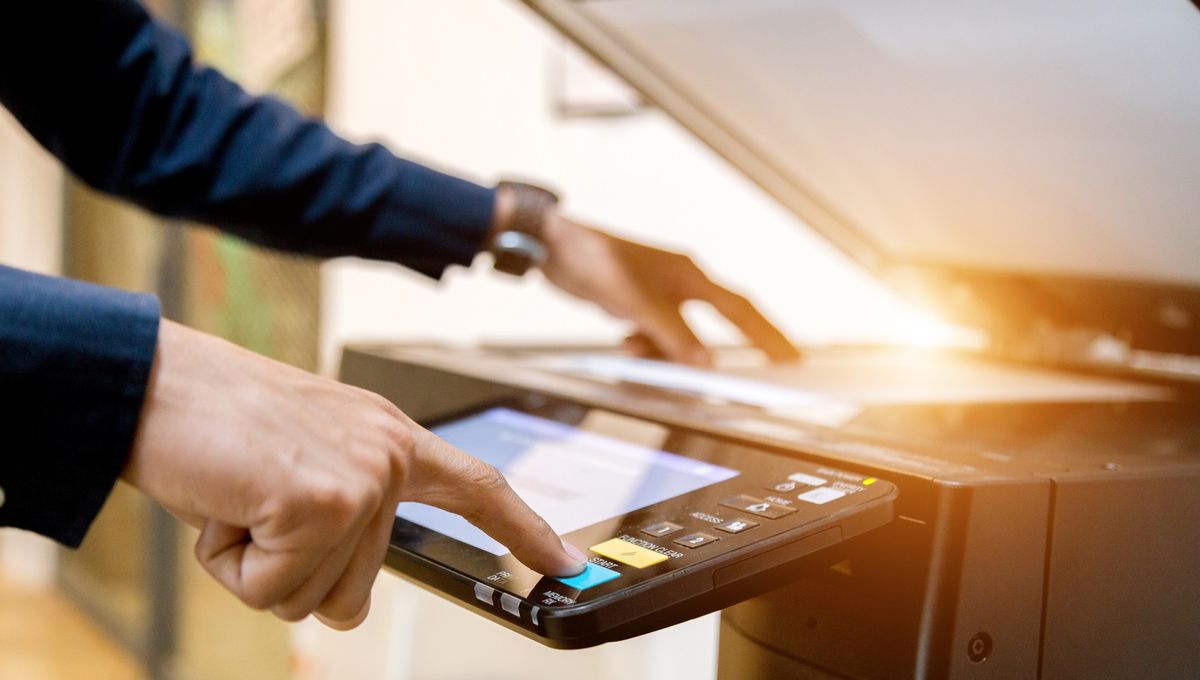 In a quest to hone their skills by analyzing a HP multifunction printer ( MFP), cybersecurity researchers have encountered a couple of bugs that can be exploited to gain remote code execution rights. According to the researchers, the vulnerabilities, tracked as CVE-2021-39237 and CVE-2021-39238, exist in the unit's communications board and font parser. Worryingly, they date back to at least 2013, and affect a large number of printers in HP's stable. "There are a few things attackers could accomplish by exploiting these flaws in the way we've described. These vulnerabilities give attackers an effective way to steal information: defenders are unlikely to proactively examine the security of a printer, and so the attacker can simply sit back and steal whatever information it comes across (via employees printing, scanning, etc)," the researchers shared in a FAQ. Furthermore, the researchers note that the bugs could enable the attackers to use the compromised MFP as an entry point to move through the corporate network. The researchers have used the opportunity to emphasize how organizations make themselves vulnerable to attacks by not treating printers as just another endpoint, leaving them unprotected, and oftentimes bereft of crucial updates. Furthermore, the researchers argue that the situation isn't helped by a lack of forensic tools that can recover evidence from MFPs and similar devices. This helps attackers exploit bugs such as the ones that they've discovered, while leaving little evidence of their malicious activities. Although HP has patched the issues, the researchers have also shared ways to help organizations secure vulnerable MFPs. For starters, organizations should keep the USB printing option disabled to limit physical use of the device. Secondly, the researchers recommend that network printers be placed in a separate, firewalled VLAN. Instead of allowing computers in the network to communicate with the printers directly, they should instead interface with a dedicated print server, which should be the only point of communication to the printer. Batten down the hatches with the help of these best firewall apps and services, and ensure your computers are protected with these best endpoint protection tools.

With the launch of Fortnite chapter 2, season 8, a new challenge system has been implemented. Gone are the traditional challenges that simply appear automatically each week. Instead, season 8 introduces punchcards with numerous objectives given to you by the game's vibrant cast of characters. While the fundamental way challenges work hasn't been altered too much, your objectives are certainly presented differently this time around. It appears new characters will be added each week who will present questlines for you to complete, replacing the old challenge system. In this guide, we'll show you how the new punchcards work, along with a list of the new challenges for each character. Here are the new Fortnite season 8 punchcards. Recommended reading: Instead of a new list of challenges that appear automatically each week, you now need to visit specific characters to gain access to the latest objectives. These characters present their challenges in the form of punchcards, featuring five objectives that range in difficulty (and scale to give you more XP for each subsequent quest). For example, the starting quest is always worth 12K XP, while the fifth one gives you 20K XP. To trigger a questline, you need to manually visit each character on the map. Within the punchcard menu, you can navigate to a specific character to select them, and their location will appear on the map. Then, within a real match, you can find them and talk to them to initiate the questline. You can then track the quest within the punchcard menu. Completing character quests earns you progress toward your daily and weekly punchcards. For instance, one of the early daily challenges is for completing three of Madcap's quests. The weekly challenges are a bit tougher, such as placing in the top 10 alongside your friends in five different matches. We expect the quests to evolve and expand over time, just like the challenges from previous seasons. Within the game, it says "more punchcards coming soon," and the rollout has been weekly thus far. Hue-ge Discovery Questline Mushroom Master Questline IO Heist Questline War Effort Questline Vampire Combat Questline Surf Turf Questline Sniper Elite Questline Making Friends Questline Party Locale Questline Spooky Story Questline Hot Dog Questline Build Passion Questline Stunt Training Questline Monster Research Questline New Brew Questline Wolf Activity Questline Toothache Questline Dark Skies Questline Hop Awake Questline Shield Techniques Questline Wolf Pack Questline Monster Hunter Questline Ghostbusters: Afterlife Questline The Oracle Speaks Questline Fire Yoga Questline Battle Orders Questline Impromptu Tactical Questline Scrap King Questline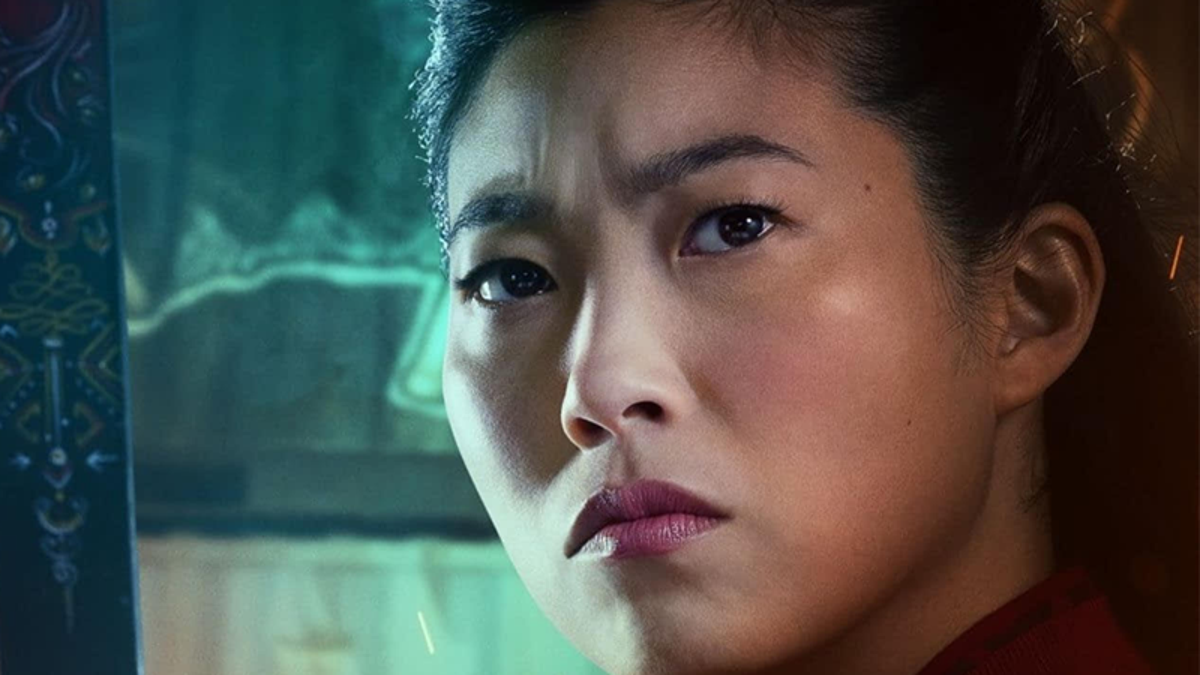 If you're going to try and move against not just any lord of the night, but Nic goddamn Cage's lord of the night, you're going to need a team—and Universal's latest spin on its monstrous world is starting to build one. The Hollywood Reporter has word that Awkwafina—fresh off her appearances in Disney projects such as lending her voice to Sisu, the titular dragon in Raya and the Last Dragon, as well as Katy in Marvel's Shang-Chi and the Legend of the Ten Rings —has joined Chris McKay's Renfield. The film follows the titular character, played by Nicholas Hoult, who is one of the major henchmen of Dracula himself, played by Nicolas Cage. Taking place in a contemporary setting rather than the late 19th century of Bram Stoker's iconic novel, Renfield will see Hoult's character—who, in the original book, was an asylum patient with a taste for blood, seeking immortality at his master's side—re-examine his toxic relationship with Dracula, and look to others to help him break free from the delusionally one-sided relationship he has with the vampire. Although no details have been released about Awkwafina's character specifically, THR reports that she will be helping Hoult's Renfield work against Count Dracula. Renfield comes at an interesting time for Universal, after its failed attempts to get the so-called "Dark Universe" reboot of its beloved Universal Monsters properties off the ground a few years ago came to a halt in the wake of less-than-expected successes of The Mummy and Dracula Untold. But the surprise critical and public success of 2020's Invisible Man has seen the studio eager to try again at a modern-reimaging of its classic creature features, albeit perhaps less in the interconnected shared-universe style. Aside from Renfield, a potential new Wolfman movie is in the works with Ryan Gosling eyed for the title role, while Jennifer's Body 's Karyn Kusama is working on a new Dracula. Other potential films in the space include Paul Feig's Dark Army and a James Wan project, the latter of whom is also producing a new Van Helsing film directed by Overlord 's Julius Avery. Renfield is set to begin production in New Orleans in early 2022. Wondering where our RSS feed went? You can pick the new up one here.

An orb is a simple but powerful object. The crystal spheres — which are typically used to predict the future — can beget awe, mystique, and even sometimes fear, depending on the kinds of omens they bring. Orbs have long been the stuff of fantasy stories, and now, the magical object has become the star of a popular new meme. The trend is all based on an illustration by Angus McBride, who was an English historical and fantasy artist. The image shows the artist's imagining of Saruman, the evil wizard from The Lord of the Rings. In the illustration, we see the cloaked wizard's dark and brooding eyes gazing deeply into a glowing blue orb. Jokes about the orb vary. However, many riff on the how a wizard would "ponder" the orb, since it's an object of wisdom and can be such a strong tool of the occult. The idea is that pondering it will bring some form of revelation. However, now the pondering just brings funny jokes that riff off of popular television characters and other memes. Here's an example of the original image, as shared by Polygon's own Cass Marshall: Ladies -- you're entering a crystal cavern and you see this gorgeous guy pondering his orb. How do you open? pic.twitter.com/0SfA2JYyem There are a bunch of variations and edits of this image that pull characters from other shows and stories. Here is Christian Bale as Patrick Bateman in American Psycho, pointing at an orb. pic.twitter.com/IK4vp0EdbS The next example is a twist on a popular screenshot of Marge from The Simpsons, which originally depicted her holding a potato and saying, "I just think they're neat." Now "neat" has been changed to "ponderous" as she holds an orb. Here, George Constanza from Seinfeld gets upset over the price of an orb. I'm not paying 32 bucks for an orb jerry pic.twitter.com/3n9N4VnjPw This one references the famous painting "Girl with a Pearl Earring" by Dutch artist Johannes Vermeer. This image swaps out the girl and iconic pearl earring with a wizard and an orb earring. Wizard with an Orb Earring pic. twitter. com/YsCsmfKjRQ Others spin jokes from previous meme formats and combine the orb with them. Here someone takes the " Sickos Haha Yes " meme, which usually shows a neighbor peeking in at something, through the window. In this case, the neighbor is a wizard looking through the window at an orb. who up pondering they neighbour's orb?!! pic.twitter.com/kX8m27WpM3 Next we have a chart that explains who does and doesn't ponder the orb in The Lord of the Rings. True to the original joke, Saruman both knows the orb and ponders it. pic.twitter.com/5lnvabd97v Other memes just play with the concept of the orb to make silly jokes. Here, the person swaps the role of the wizard and orb to create a meme where the orb is the one doing the pondering. My orb pondering me pic.twitter.com/8Z3NJn0vSi Here someone made a corn orb, or as the Tweet describes it, "corb." That's it. That's the joke. who up pondering they corb pic.twitter.com/CWPLbC0NKP This one is cute — it's a caricature of the orb and Saruman up late texting each other. It's based off of a meme where a couple texts each other. i cant stop making these pic.twitter.com/3Fkr2FMoQb This one is just based on the good ol' "hot singles in your area" joke inspired by web ads and pop-ups. Instead, the image says, "I don't want love. I just want SEX. See My Orb." So now, whether or not you yourself have pondered the orb, you at least have all the memes to help you decide whether pondering the orb is the right choice for you.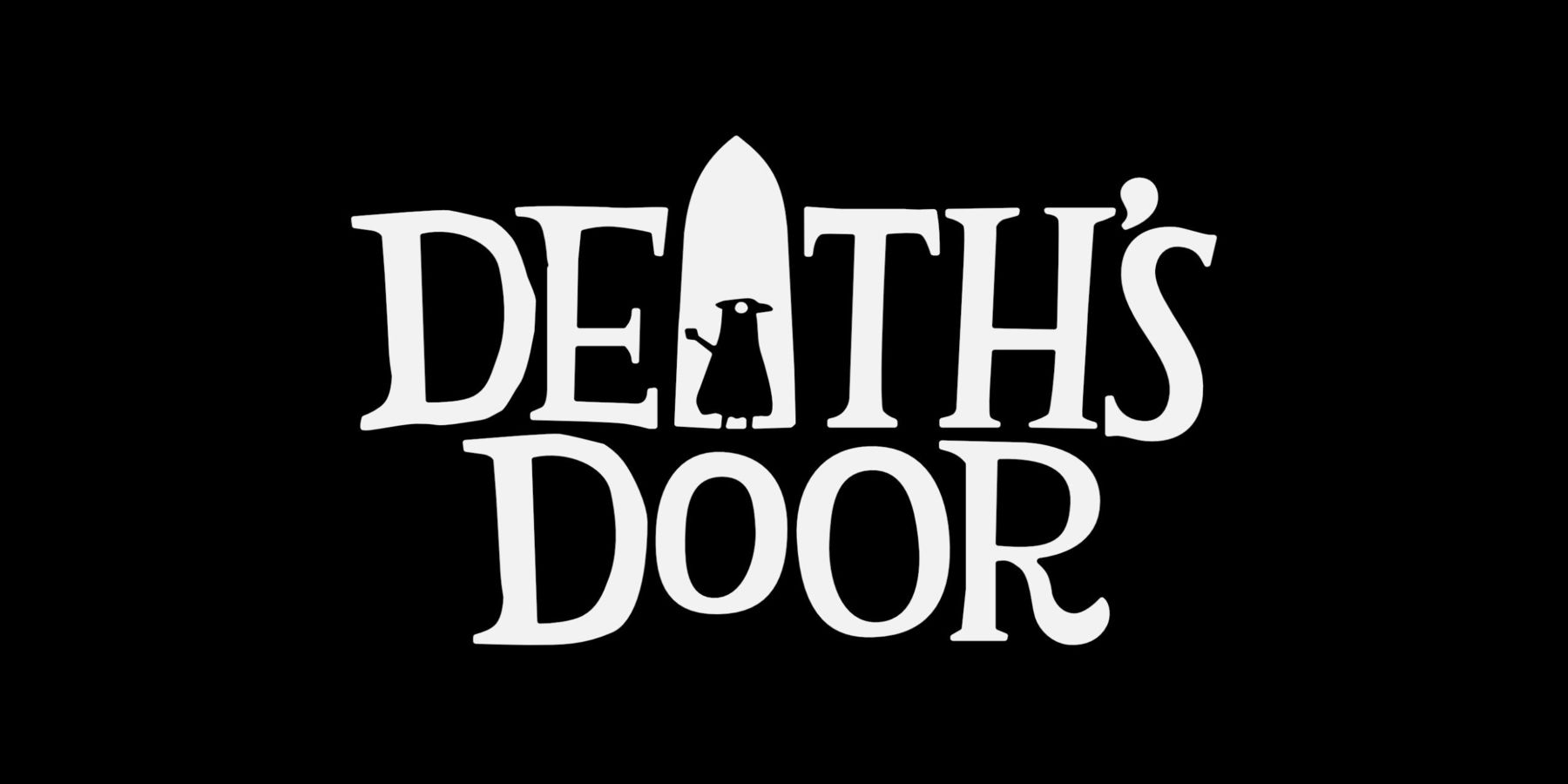 Death's Door is a dense game, filled with shortcuts, secrets, and collectibles. A thorough run of Death's Door will keep players engaged for well over a dozen hours. Now that Death's Door has hit the Playstation and Switch stores, there will be plenty of players experiencing Acid Nerve and Devolver Digital's Zelda -like for the first time. Unfamiliar players might be worried about losing their hard-earned progress, however. RELATED: Death's Door: How To Upgrade All The Magic Spells It's an understandable fear, especially considering how difficult it can be to reach some of Death's Door 's shortcuts. Thankfully, the game's save system is easy to understand and use. Like most modern games, Death's Door has an autosave system. As expected, the game will occasionally flash a symbol at the corner of the screen, telling the player that the game is being saved. As long as they don't force the game closed during that time, possibly corrupting the save, then they'll have no problems. There's the question of when the game autosaves, however. The most obvious example is when crossing Death's Door 's titular doors. Not only do these connect the game's different areas, but they do triple duty as respawn points and save points. Every time the player makes some sort of definitive progress, like upgrading a spell, defeating a boss, or unlocking one of Death's Door 's various weapons, the game will also autosave. Keep in mind, however, that the respawn point is still the last door the player entered, not the latest point of progress. For players who are unsure when their last autosave was, there's a way to force the game to make a new save for them. Similar to Outer Wilds ' save system, players can manually initiate a save by stopping the game. They shouldn't do so by turning off the machine it's being played on, or stopping the entire application. Instead, they should go to the pause menu, and select "Return to Title Screen." Before it ends the session, the game will save. When the player re-opens the game, they'll still be at the last door they touched, but any progress they made before will still be there. Death's Door is not perfect, and hopefully, future updates will fill in the few areas that are lacking, but thankfully major glitches, progress loss, and save instability are not issues players need to worry about. Death's Door is available now for PC, PS4, PS5, Switch, Xbox One, and Xbox Series X/S. MORE: Death's Door Is Proof An Easier Dark Souls Would Still Be Great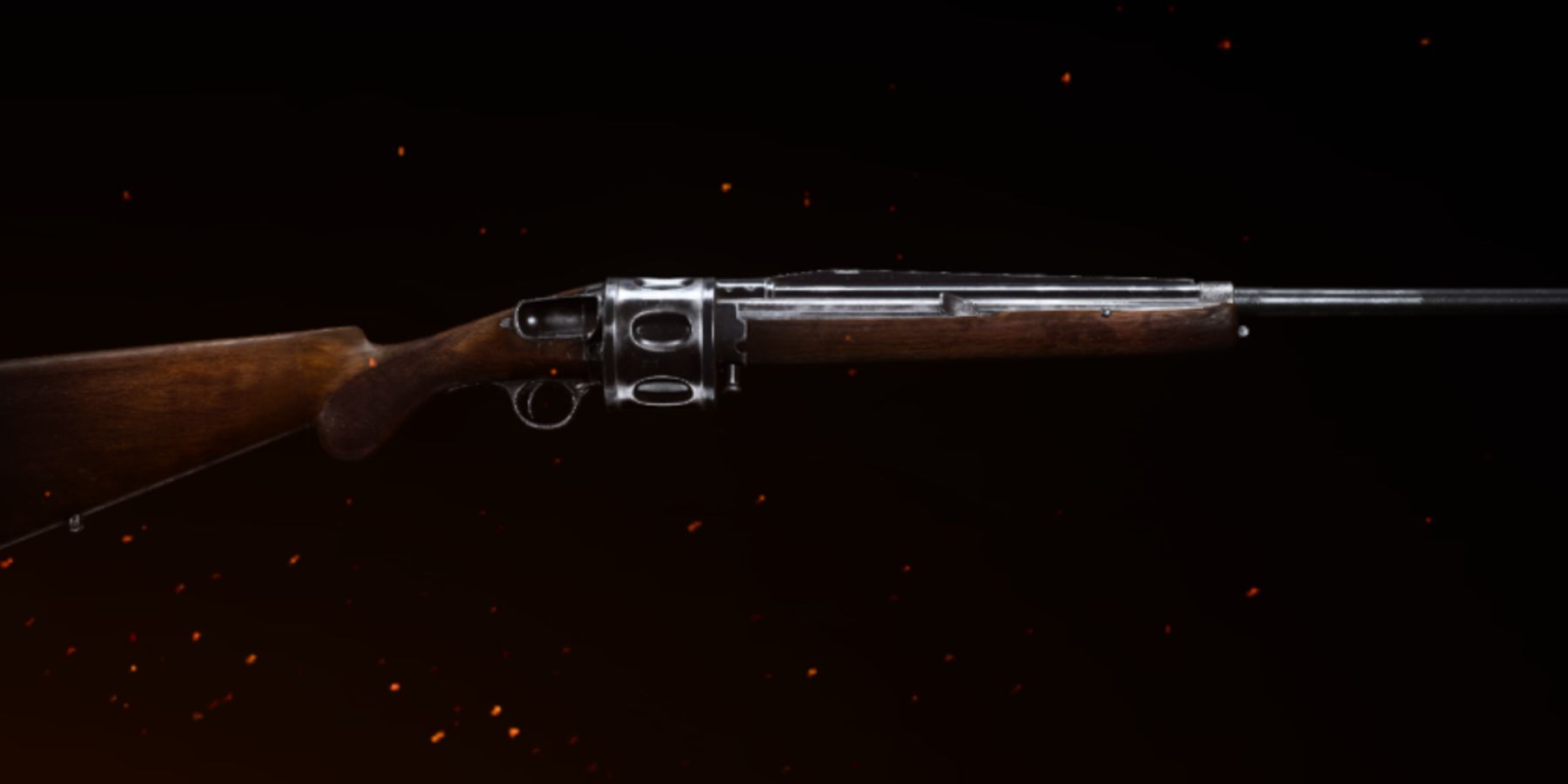 With its ultra-low time-to-kill and extreme mobility, Call of Duty: Vanguard offers one of the most rapid FPS experiences available. At launch, Call of Duty: Vanguard saw some shotguns in a relatively poor position when compared to other choices, but following a few patches, and fans familiarizing themselves with the maps, shotguns have finally become a viable, if not an excellent, option for most players. With the most recent changes, the Einhorn Revolving Shotgun, which was previously regarded as the worst shotgun choice, has risen to become one of the most effective guns in close-range encounters. The Einhorn Revolving Shotgun is the second-fastest firing shotgun in Call of Duty: Vanguard, just behind the Gracey Auto Shotgun. While it initially sat behind the Gracey Auto Shotgun in nearly every respect, the Einhorn Revolving now offers the perfect combination of fire rate and damage that makes it an arguably better choice on small maps. It still does not offer the range of the Combat Shotgun, or the absolute power of the Double Barrel, but instead fills a spot that is perfect for beginner players. RELATED: Call of Duty: Vanguard Zombies Exploit Lets Players Get Tons of Weapon XP The mid-November patch for Call of Duty: Vanguard aimed to nerf shotguns, but had very little effect on shotguns like the Gracey Auto and Einhorn Revolving. Since these two automatic shotguns already lacked range, any change to their bullet spread and range capabilities were largely shrugged off. Instead, the patch encouraged players to expand their horizons and take a second look at the Einhorn Revolving Shotgun. In light of the recent patch, fans developed a ton of builds for the Einhorn Revolving Shotgun that turn it from a middling weapon at best to a truly formidable choice. Like the Gracey Auto, the Einhorn Revolving is best used by beginner players who cannot reliably hit flick shots, or for players who are looking to eliminate multiple enemies in a short period of time. At its core, the Einhorn Revolving Shotgun is just like any other shotgun in Call of Duty: Vanguard, and, as such, is best used on small to medium range maps, especially those that force opponents into tight, indoor spaces. The best Call of Duty: Vanguard maps for the Einhorn Revolving Shotgun to shine on are Das Haus and Shipment, but it can also be effective on Eagle's Nest and Decoy. The key for players on medium-sized maps like Bocage, Decoy, or Castle, is to focus on getting to the indoor spaces as quickly and safely as possible. It's important to prioritize engagements where the Einhorn Revolving Shotgun is at an advantage. Since weapons like the Einhorn Revolving Shotgun are used at such close-range distances, they can be built with indifference to Call of Duty: Vanguard 's bloom mechanic. In fact, the Einhorn Revolving Shotgun benefits greatly from attachments like the A5 Smoothbore that increases pellet spread. The rest of the attachments should focus largely on damage range and sprint to fire speed. For this, the Klauser 710MM O2B barrel works best, along with the Removed Stock or Residorf Folding Stock. The weapon's grips should be a combination of the SMLE Pistol Grip along with the Fabric Grip. Lastly, the 12 Gauge 5 Round Cylinder is a great option for the magazine slot, with either Packed Powder or Buck and Slug for ammunition type. Since Call of Duty Vanguard 's Combat Pacing can pair small maps with high amounts of players, there is no reason to look anywhere else other than Gung Ho while choosing a proficiency for the Einhorn Revolving Shotgun. While the kit slot is relatively wide open, Quick is a great choice for beginners, with Fully Loaded being the optimal choice for more advanced players. Call of Duty: Vanguard is available now on PC, PS4, PS5, Xbox One, and Xbox Series X/S. MORE: Complete Call of Duty: Vanguard Type 11 Breakdown

Trainers, the new Pokemon Go loading screen hints at new Pokemon that will most likely be released for the Christmas 2021 event. The new loading screen was recently pushed and it showcases new Pokemon, some familiar Pokemon, and other cool stuff. Here are the highlights of the new Pokemon Go loading screen: Are you excited about the new loading screen and Pokemon? What are your thoughts about it? Let us know in the comments below.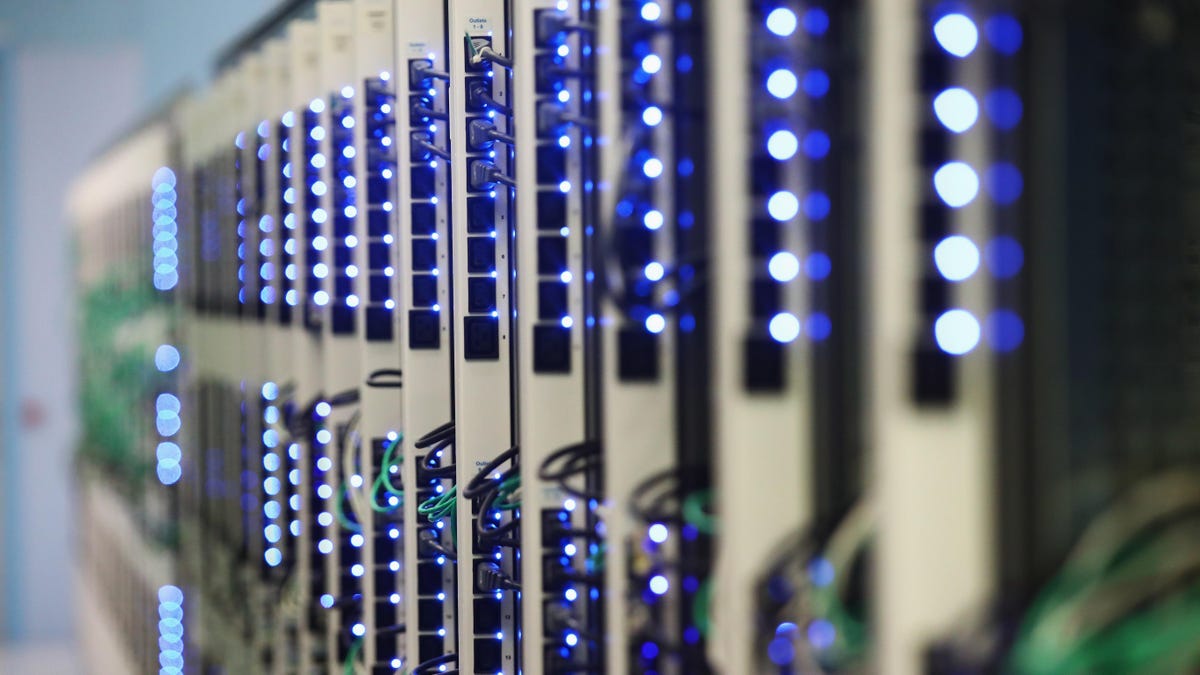 Nearly two-thirds of the world's population now have the opportunity to waste away their life online just like you. Specifically, around 2.9 billion (or 37%) of the world's population have still never used the internet, with the vast majority of those people residing in developing countries. Those figures are part of a new report conducted by the UN's International Telecommunication Union which simultaneously found a rapid increase in new global internet connections, seemingly fast-tracked by the pandemic. According to the report, the number of people using the internet worldwide surged from 4.1 billion in 2019 to 4.9 billion in 2021. This "Covid Connectivity boost" was likely the result of lockdowns, pivots towards remote work and school, and huge increases in e-commerce and online banking. Overall, global internet users grew by more than 10% in 2020, the largest annual increase in a decade, the report notes. But these massive increases only tell part of the story. For starters, a significant portion of new internet users during the pandemic (and global internet users generally) connect infrequently and often only through shared devices or via limited, low connectivity speeds. Secondly, there's clearly a massive digital divide separating rich nations and poorer developing countries. 96% of those still unable to connect to the internet fall in the latter category. There are also huge gaps between urban and rural access. While 76 percent of individuals in urban areas worldwide used the internet, that figure dips down to 39% for those in rural areas. "These statistics show great progress towards ITU's mission to connect the world," ITU Director of Telecommunication Development Bureau Doreen Bogdan-Martin said in a statement. "But a vast 'connectivity chasm' remains in the LDCs, where almost three-quarters of people have never connected to the Internet." Internet access remains skewed towards men as well, particularly in poorer developing countries. While globally 62% of men use the internet compared to women, that disparity increased significantly in the least developed country where 31% of men connected to the internet compared to 57% of women. Though the number of totally unconnected users is shrinking, they still collectively represent a massive growth opportunity for international tech companies. and there's no shortage of tech giants already vying to be the ones to bring those last 3 billion online. All around the world, Google, Facebook, and Amazon are spending billions to build out subsea internet infrastructure that they bet could bolster global internet speeds and access. Last year, Google alone owned around 10,433 miles of submarine cables according to VentureBeat. More recently, Meta commissioned NEC Corporation to build the world's highest capacity submarine cable between North America and Europe, capable of carrying 500 terabits per second. Those two tech giants also recently announced they were teaming up to build out a massive new cable connecting Japan to countries in Southeast Asia. If this sounds somewhat familiar, that's because it isn't the first time US tech companies have made significant pushes into emerging markets. Back in 2016 Facebook tried to court Indian government officials by offering a "free" mobile data program to the country's residents called Free Basics. The catch, of course, was that Facebook would conveniently represent the single portal with which people could access the web. Officials banned Free Basic in India, but the program has made some inroads across Africa. Meanwhile, satellite internet companies are hoping they will be able to provide connectivity to customers in rural areas ill-suited for running traditional fiber. SpaceX holds the lead here with its more than 1,800 launched Starlink satellites, but it could face competition from Amazon's Project Kuiper, which is spending big on licensees and recently acquired Facebook's satellite internet team. It's worth noting though that Amazon has launched a grand total of zero satellites into space so far. Overall, the satellite internet space is poised for an era of rapid, expensive consolidation in an attempt to potentially usurp traditional telecoms in remote areas. The UN report further proves the increase in global internet access is more of a question of when rather than if. Who provides that access and whether or not the gains of that connectivity are dispersed fairly among communities though remains a giant unknown.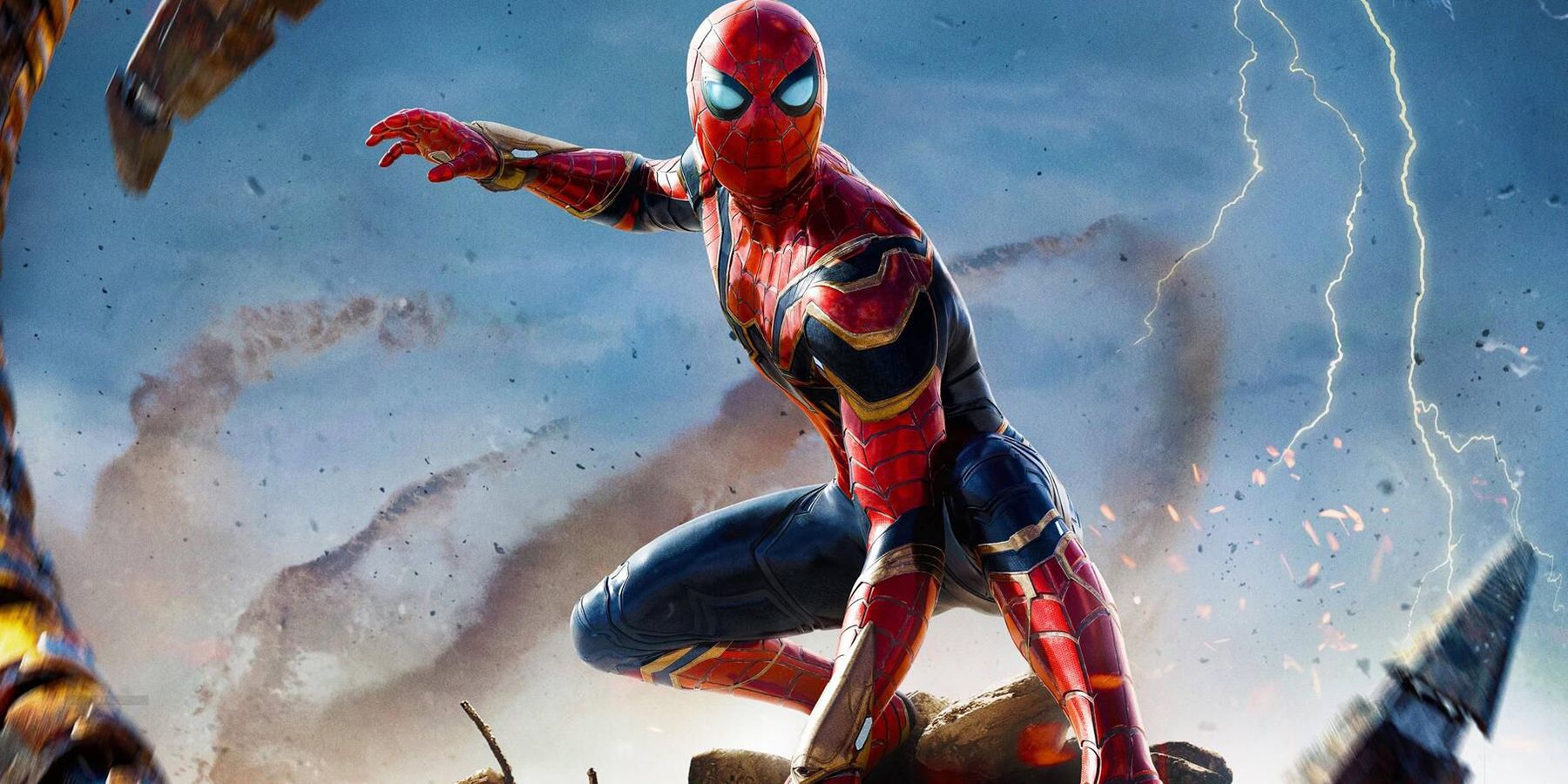 Perhaps the most hotly anticipated MCU film of the past couple of years, fans are hanging off every detail of the marketing for Spider-Man: No Way Home. The trailers have kept huge mysteries under wraps, but one fun detail they have revealed concerns Spider-Man's iconic suits. While Marvel has created dozens of suits for the various heroes who've carried Spider-Man's mantle, the MCU has introduced only a handful of Spider-suits. Among the few suits fans have seen Tom Holland occupy, No Way Home 's marketing materials have shown off a couple returning favorites and a fascinatingly vague new arrival. RELATED: Tom Holland's Spider-Man Gets His Black Suit In This 'Venomverse' Fan Art The primary suit fans see Peter Parker in is the red and black Upgraded Suit, introduced in Spider-Man: Far From Home. This suit was created by Peter Parker from the blueprint provided by Tony Stark's original suit, seen first in Civil War. Parker crafted this new standard immediately before his final battle with Mysterio. Since this suit came into existence right before the final battle of the previous movie, there has not been much opportunity to see it in action. Its capabilities seem comparable to that of the earlier Stark-designed suit, but with some notable exceptions and new advancements. Based on the encounter with Mysterio and his drones, the Upgraded Suit is capable of resisting ballistic, magnetic, and sonic attacks. The web-shooters on this suit are built-in, removing the risk of them being knocked off or otherwise separated from Parker's grasp. Stark's suit, presumably along with the A.I. assistant Karen, was destroyed in a missile attack, meaning Parker will likely be without a voice in his ear. Like his previous outfit, the Upgraded Suit has a sleek set of built-in wings capable of gliding and a deployable parachute to reduce the omnipresent risk of high-falls. The Upgraded Suit is also capable of electrically charged Taser Webs, Parker can now manually adjust their voltage and intensity. As this was the final suit of the previous film, and because it appears in most of the trailer footage, it's safe to assume that the Upgraded Suit will be Spidey's default throughout No Way Home. Originally offered to Parker in the ending of Spider-Man: Homecoming, fans didn't get to see the Iron Spider Suit in action until Avengers: Infinity War. The suit was designed by Tony Stark and functions like a set of adaptable armor that can be activated at will and fit over existing Spider-Man suits. Spider-Man has not gotten a ton of time to use this suit, but it was the centerpiece of his action scenes in both of the Avengers films he appeared in. The Iron Spider Suit saw combat with Thanos and his minions, but was destroyed along with Peter after the young hero lost that fateful 50/50 bet. Spider-Man returned wearing the armor when Hulk snapped Thanos' victims back, wielding it throughout the grand final battle. Spidey can be seen wielding this particular piece against Doctor Octopus in the No Way Home trailer. The Iron Spider Armor was introduced into the comics in 2006 by screenwriter J. Michael Straczynski and Ron Garney. It was originally introduced in the Civil War storyline and removed from Peter Parker as quick as it arrived. Its trademark features are its four spider-legs; long, sharp, A.I. controlled robotic limbs which can react autonomously to protect Spider-Man. They have the strength to break Thanos' grip and the durability to resist being sucked out into space. The suit is heavily armored, resisting high-calibre gunfire, physical attacks from Thanos and laser blasts from the Guardians of the Galaxy. Finally, Endgame showed off the Iron Spider's "Instant-Kill Mode" which turns the spider-legs into rapid stabbing weapons, turning the typically death-averse Peter Parker into a lethal force. The Iron Spider Armor is visually excellent and its very exciting to see it make its return in the next film. The third and final suit shown off by the No Way Home trailers remains shrouded in mystery. This black and gold accented Spider-Man suit seems to be reminiscent of his default suit, with a change in color. The gauntlets surrounding Parker's wrist are the most notably different aspect of the design, featuring the gold accenting in a circuit-like pattern. Of course, it is not yet confirmed exactly where Parker got this suit, nor what it does, but there are some theories. One theory that has been supported suggests that the suit is simply Peter's Upgraded Suit turned inside out, meaning the gauntlet's unique design would be explained as the inner workings of his web-shooters. Further obscuring the suit's purpose is a moment in the trailer in which Spidey seems to be using Doctor Strange's trademark orange magic sigils. This suggests that this new suit could be something devised by Strange to allow Spidey to use magic alongside his skills. Either way, this suit certainly looks cool, and fans are excited to see what it will be capable of. These suits are all that have been shown off so far, but the film could certainly pack in plenty more of Spidey's iconic looks. Whatever Peter Parker wears, it'll be a joy to see Spider-Man back on the big screen, when No Way Home premieres on December 17th. MORE: The Spider-Man Community Has a New Suit Meme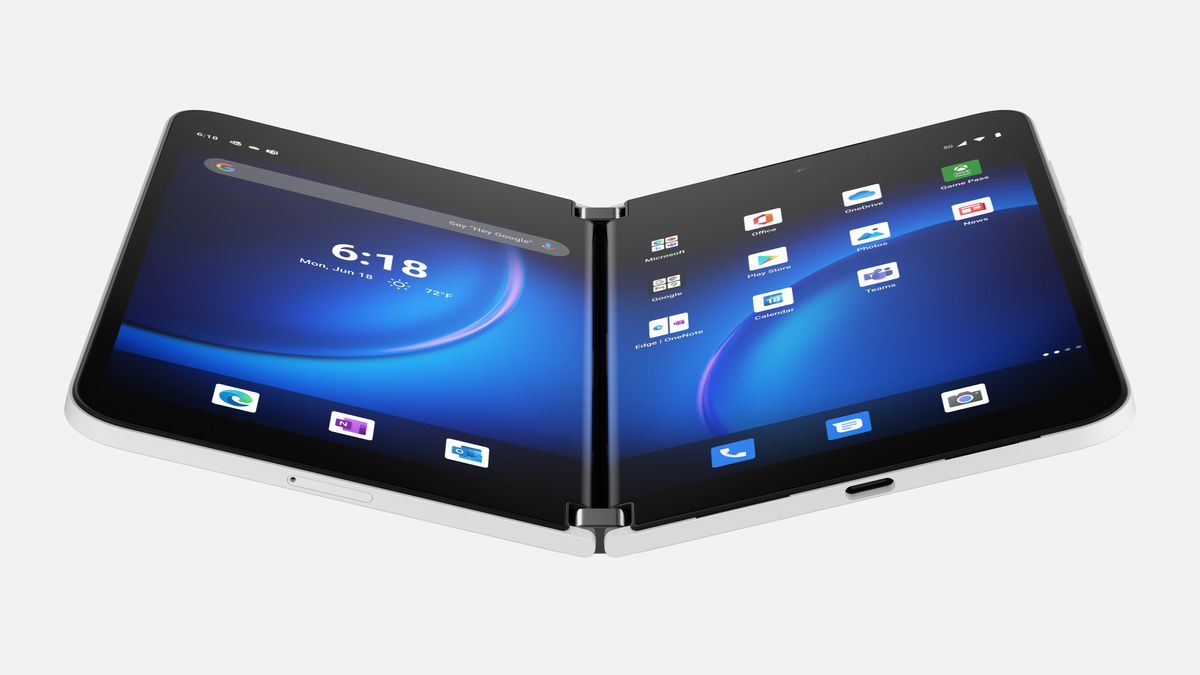 Microsoft's Your Phone app is finally getting a fix for one of its more frustrating limitations on the Surface Duo 2: it can now connect to multiple Windows 11 PCs. Version 1.21111.176.0-beta_3060351 of the Your Phone app is rolling out on the Google Play Store, allowing users to choose "Add computer" when connecting their mobile phone with their PC through the Android phone app. The process isn't perfect by any means. You still need to manually add each PC to the app, and there's no "Apps'' support but instead a much less efficient "Phone screen" mode. That being said, the beta support is definitely far better than the alternative. The Your Phone app was introduced not long after the death knell of the Windows Phone. In the beginning it was a way to allow users to sync text messages and photos from their phone to whichever PC they connected it to. Since then, the app has received tons of support in the form of added features such as access to contact lists, running other apps on the PC, changing settings on the phone from the PC, and more. Microsoft has plans to release other upgrades for its recently launched Surface Duo 2. Alongside the Your Phone app fix, the tech giant seems to be adding the inking toolkit to Outlook. The feature had been promised for the phone in the past, but was nowhere to be seen at launch. And there have been rumors of several December updates including the ability to launch OneNote directly by clicking the Surface Slim Pen's button, a Photos app beta, and being able to choose what display is the default (for single-screen mode). Finally, Windows 11 will be coming to the original Surface Duo according to these same rumors. Of course, as with any other rumors, keep your expectations in check with these particular rumblings until things are officially confirmed by Microsoft. Via Windows Central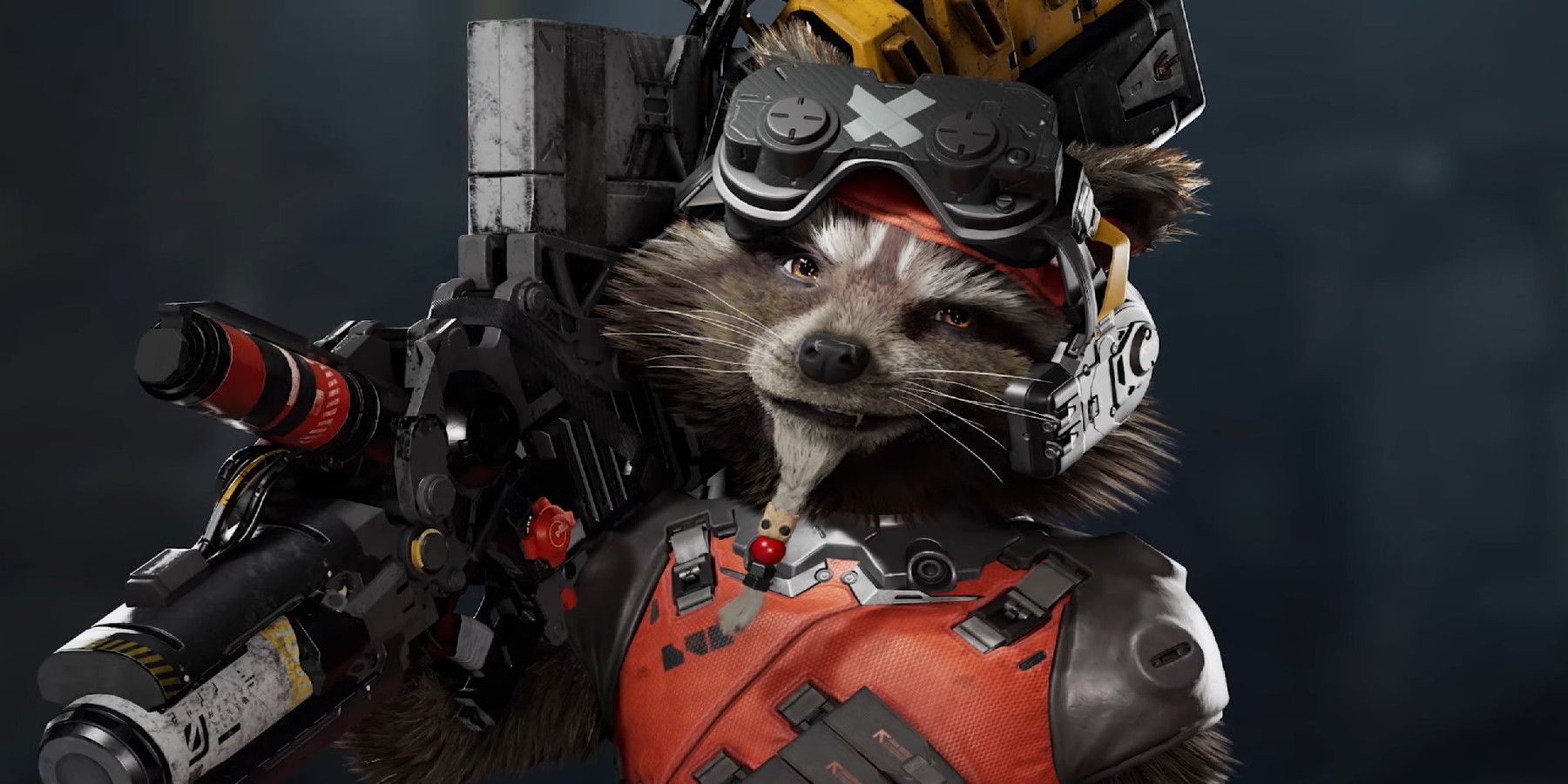 Marvel's Guardians of the Galaxy is full of emotional moments, ranging from Drax being stuck in The Promise to Gamora's confession about Nebula. While players will surely be laughing more than they get choked up, Eidos Montreal remembers to tug on players' heart strings from time to time, crafting a narrative that gives Marvel's Guardians of the Galaxy players a fair bit of insight into each character's origins. While the game does a terrific job of highlighting every character's pain, the way in which Rocket's time on Halfworld is handled is worthy of some extra praise. While Guardians of the Galaxy Vol. 3 will hopefully peel back the curtain on the MCU version's past, it will be interesting to see if the storytelling seen in the game can be topped, as Eidos Montreal explains the root cause of Rocket's rage perfectly. RELATED: How Guardians of the Galaxy Treats Star-Lord's Parentage For those that cannot get enough of the top-notch dialogue seen in Marvel's Guardians of the Galaxy, extra insight on each member of the team is provided through the many Guardian Collectibles players collect as they progress through the story. These include discussions with Drax about his supposed killing of Thanos, Gamora discussing why she collects dolls, and Groot revealing what happened to his people on Planet X. Star-Lord also discusses his time with The Ravagers and the nonexistent relationship he has with his father. However, Rocket's Guardian Collectibles show the full extent of his trauma, with one conversation letting players learn a bit about his escape from Halfworld and what it took for him to break free. After being shocked, tortured, and transformed into a weapon for years, Rocket and his girlfriend Lylla attempted to escape from the Kree. While the eventual Guardian succeeded in getting away, Lylla was killed when covering him, meaning he lost the only person he cared about during the getaway. Other optional conversations see Marvel's Guardians of the Galaxy fans learning about how Rocket met Groot, with the former rescuing the latter from The Collector. While this served as a brief moment of happiness for Rocket, he still carried the trauma from past events. This shows clearly about halfway through the game, with players learning about his hatred for getting wet. While this initially seems like a small character quirk and Rocket being selfish, he is eventually forced to overcome his fear of water to rescue Groot and his other friends. He reveals why being wet bothers him so much, too, confirming that the fear is tied to all the time he spent trapped in a tube filled with water. This is excellent writing on the part of Eidos Montreal, as the developer goes out of its way to make Rocket's trauma more than just a bit of backstory. Long after the experiments were done to him, he is still dealing with the repercussions, and Rocket is seen working through that damage during the main narrative. Part of what makes the Guardians of the Galaxy such interesting characters is the fact that all of them are flawed and dealt with some kind of tragedy throughout their lives. The game draws attention to all these past issues, with the way Rocket's struggles are showcased being a major highlight. While there is a lot that helps the game's story work as well as it does, the careful balance between over-the-top humor and serious, heartfelt moments may be the biggest contributor. Marvel's Guardians of the Galaxy is available now on PC, PS4, PS5, Switch, Xbox One, and Xbox Series X. MORE: Guardians of the Galaxy Game Drax Gives MCU Version a Run for His Money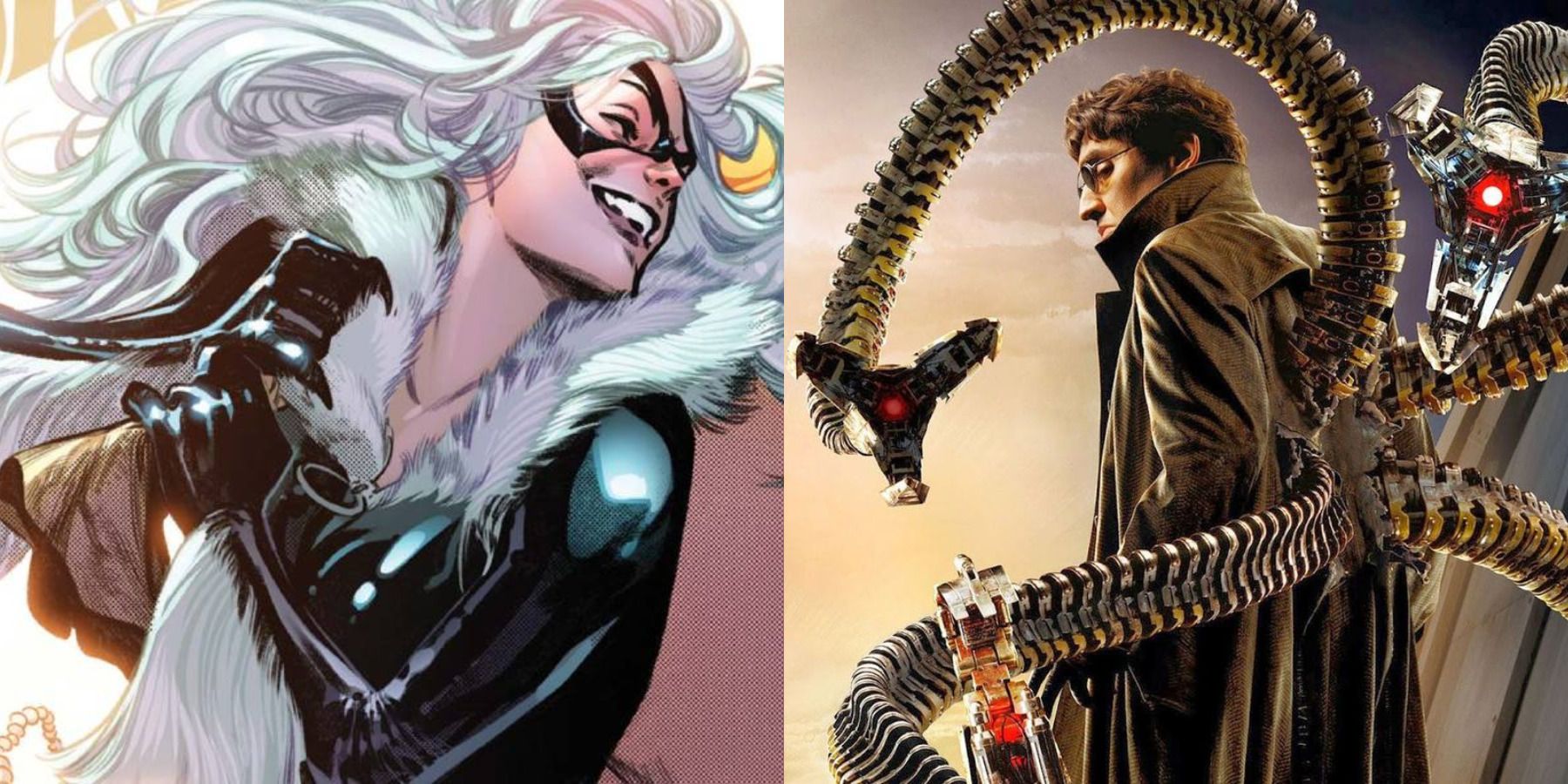 As one of the most popular superheroes of all time, Spider-Man has had his fair share of villains. Some appeared only a few times before disappearing for good but others have been around for a long time. Spider-Man's most famous group of villains is the team Sinister Six, but not all of them are as evil as the fans might think. RELATED: Best Versions Of Spider-Man That Are Not Peter Parker Multiple Spider-Man villains might initially look like usual bad guys but there's more to them than meets the eye and they ultimately come across as sympathetic. Either because of their tragic past, the reason for their actions, or simply because they walk the thin line between being good and being bad. Norman Osborn might have been the first Green Goblin but his son Harry took the mantle later on, and it led to his death. Even before that, Harry's life wasn't easy. He came from a rich family, yes, but he didn't always get along with his dad and struggled with drug addiction. Despite his later path as a villain, Harry used to be a good friend to Peter even when Peter barely had anyone else. He supported his friend even though they both had a soft spot for Mary Jane and dated her, which is something not every person would be able to do. Technically, Peter's boss and Spider-Man's sworn enemy, J. Jonah Jameson isn't a typical villain. But in Spider-Man's eyes, he sometimes acts that way. Jameson criticizes Spider-Man vehemently and blames him for things that aren't his fault. He also presents Spider-Man as a villain and sometimes makes people believe it. On the other hand, Jameson is presented as a very human person who cares about his son. He also protected Peter when the Green Goblin interrogated Jameson about who was taking Spider-Man's photos. Felicia Hardy, aka Black Cat, is a thief who dumps Peter Parker because she likes Spider-Man more. Except there's more to her character than just that. Felicia and Peter teamed up multiple times to fight together when they faced a bigger threat. RELATED: Best Spider-Man Suits That Have Yet To Appear In A Movie Black Cat also has an uneasy past since she lost her father and she was also subjected to an assault in the storyline Spider-Man/Black Cat: The Evil That Men Do. She has yet to appear on the big screen in a prominent role but including her would mean creating another sympathetic villain in the Spider-Man movies. Just like Black Cat, Silver Sable isn't a typical villain. She's a Spider-Man antagonist from time to time, usually when they have a different goal. For example, at one point Silver Sable wanted to capture the criminal Black Fox while Spider-Man wanted to let him go. In the end, Silver Sable often comes across as the good guy despite her methods. After the tragic loss of her mother when she was much younger, she dedicated her life to catching international criminals so that they wouldn't do any more damage. Doctor Curt Connors, aka the Lizard, fits the definition of a tragic villain. Originally a kind, mild, and highly intelligent man, Connors transformed into the Lizard when he was attempting to regrow his lost hand. The experiment failed and the villainous Lizard was born. Unlike other Spider-Man's iconic enemies, Connors takes no pleasure in the actions of his alter-ego, though, and he tried to cure himself multiple times, sometimes even with Spider-Man's assistance. He still remains a good man, one that loves his family, but he's haunted by the mistake that changed him into the Lizard. The second Spider-Man movie by Sam Raimi is universally applauded as one of the best Spider-Man movies, if not the best. And that's also thanks to the sympathetic villain Doctor Octopus played by Alfred Molina. What makes Octopus a relatable character is his gradual transformation. He starts as a kind man and Peter's mentor but the loss of his wife drives him to do things he never would have done before. RELATED: Things Only Comic Fans Noticed In The Trailer For Spider-Man No Way Home Still, in the end, Doctor Octopus does the right thing and chooses to help Spider-Man instead of going against him. In the comics, Doctor Octopus mostly fights Spider-Man but he also had his more sympathetic moments, such as when he let Peter take back his own body in order to defeat Green Goblin. Michael Keaton stars as Vulture in Spider-Man: Homecoming (2017) and thanks to Keaton's charisma, Adrian Toomes doesn't come across as villainous despite the fact he almost kills Spider-Man. Toomes only turns to a life of crime when he loses his job and has to take care of his family. He's willing to let Spider-Man be when he realizes who the masked hero is and sees that his daughter Liz likes Peter. Overall, Vulture's actions are mostly motivated by love, unlike with some other villains who are just plain evil. Spider-Man 3 (2007) wasn't the greatest Spider-Man movie because of the abundance of villains and the questionable portrayal of Venom. However, Flint Marko, aka Sandman, still managed to come out as a sympathetic person from the movie. Just like the Vulture, Sandman was motivated primarily by the love for his family, specifically his child. Unfortunately for him, he failed to accomplish what he set out to do but at least he helped Spider-Man in the end, proving he wasn't such a bad person. MORE: Every Villain In Marvel's Spider-Man, Ranked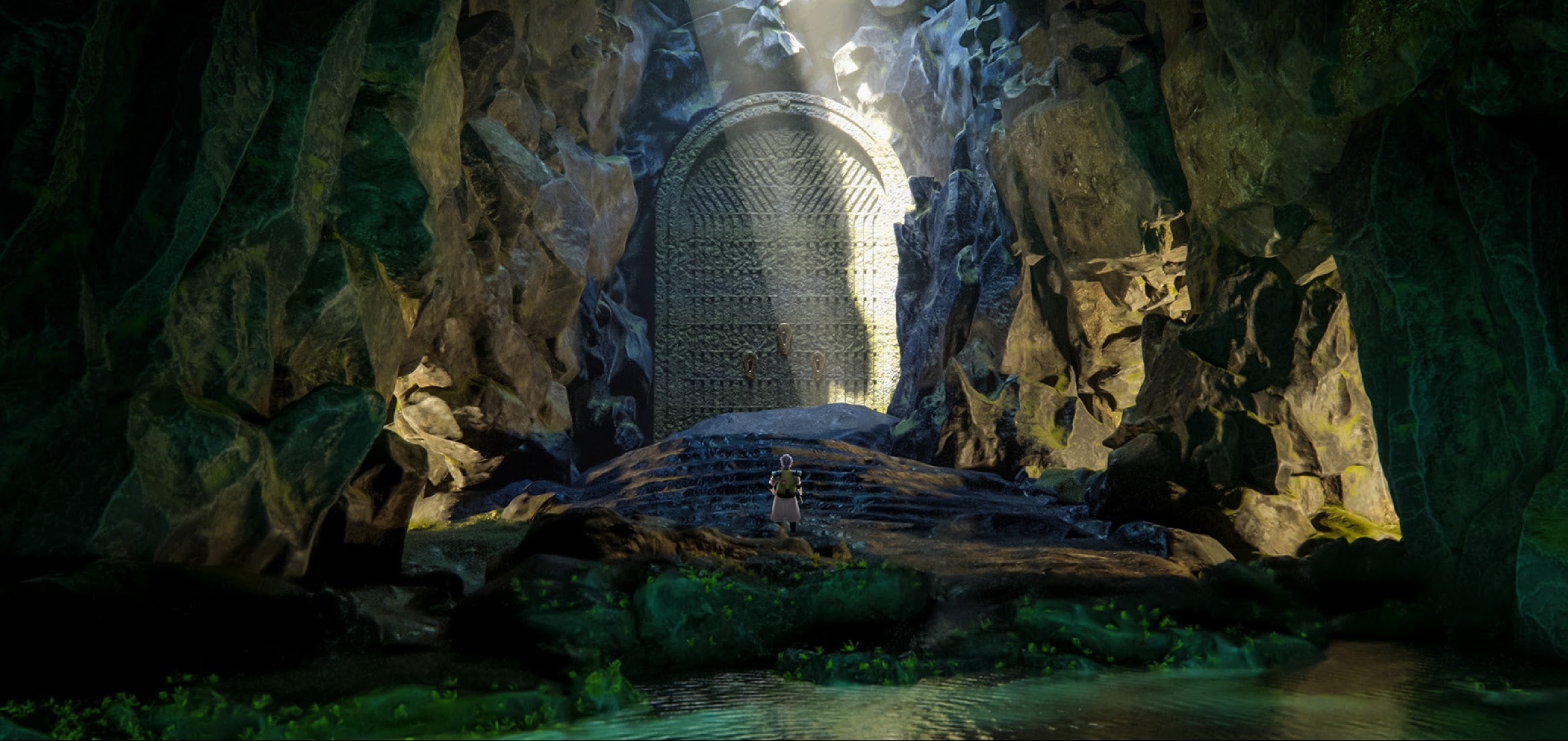 In case you missed the news, the Season of Heritage has kicked off in Pokemon Go, and there will be all sorts of things to get up to during the long season. For starters, it runs now through March 1, 2022. And each week, and month, there will be plenty of things for players to accomplish and partake in. There will be a different Seasonal Bonus featured every month during the Season of Heritage, and Timed Research will be available every month and will reward you with exclusive avatar items. December's Timed Research will be available to all Trainers, while the Timed Research in January and February will be available to those who pre-purchase a ticket for Pokemon Go Tour: Johto. The Season of Heritage is centered around a door in a historical cave and it features some strange unlocking mechanisms, according to Professor Willow. Because it seems to be a very old door, it will somehow tie into exploring heritages such as the histories of places, Pokemon, and fellow Trainers. According to rumblings online, this could be a hint at what to expect during the season leading up to the January 28 release of Pokemon Legends: Arceus. We'll just have to wait to find out, though. During the season, each of the three main Team Leaders in Pokemon Go will have a month dedicated to offering players rewards. In December, it's Blanche. She will be working alongside Professor Willow to unlock the first portion of the mysterious door's unlocking mechanism. Apparently, the door requires Stardust and the help of Ice and Ground-type Pokemon. This is where the player can help move things along. So, during December, you will earn 2x Stardust for your first catch of the day all month long. Stardust is the main thing for December, and you will be required to catch tons of it in order to acquire a Deino Hat Avatar item. It will take 120,000 Stardust Total to unlock. Luckily, there are many opportunities to earn Stardust in the usual manner, and if you miss out on the hat, you will be able to purchase it in the shop after the Season ends. Collecting Stardust during December will also reward you with tons of items. Here's the list: When January rolls around, Team Leader Spark will take the reins, and while more information on the events in January is yet to be revealed, we do know that he will be handing out 2x XP for your first catch of the day all month and his goal for Trainers will be earning tons of XP. During the month, you will have the chance to unlock the Goomy Hat Avatar item by earning a total of 240,000 XP. Like December's Deino Hat, if you miss out, you can buy it in the shop after the season ends. Along with the hat, you will be able to pre-purchase January's Timed Research ticket for Pokemon Go Tour: Johto. Just be sure to nab it before January 10 rolls around. Like Blanche, Spark will offer rewards for hitting milestones. Here are the rewards: In February, Team Leader Candela will make sure you get increased Candy XL and 2x XP from hatching Eggs. So be sure you have plenty of incubators when the month rolls around. More details on what to expect in February are to be announced, but like the other Team Leaders, she will be handing out goodies for reaching milestones. During the month, you will be able to earn a Noibat Hat Avatar item if you catch 600 Pokemon. The Noibat Hat avatar item will be available for purchase in the shop after the Season ends. Catching Pokemon during the month of February will also make progress on Candela's Timed Research, which like January, will only be available as a pre-purchase bonus for Trainers who purchase a ticket for Pokemon Go Tour: Johto prior to February 10, 2022. Here are the rewards for catching Pokemon during February: As if all of these prizes and bonuses weren't enough, the following bonuses will also be active during the season: During the season, you can also expect some different Pokemon to start popping up in the wild. Depending on where you are located and the environment you are in, different Pokemon will be appearing more often. In cities, you can expect Porygon, Snubbull, Glameow, Bronzor, Lillipup, Trubbish, Solosis, and others. Forests will feature Caterpie, Taillow, Croagunk, Joltik, Ferroseed, Karrablast, and Shelmet, and many more. Hang out in the mountains and you will come across Clefairy, Aerodactyl, Teddiursa, Meditite, Numel, Hippopotas, Munna, and more. Bodies of water will be attracting Psyduck, Lapras, Wingull, Barboach, Finneon, Feebas, Bidoof, as well as others. Those living in the Northern Hemisphere will come across Delibird, Turtwig, Chimchar, Piplup, Cottonee, Vanillite, and the adorable Winter Form Deerling - among others. Southern Hemisphere folks can encounter all sorts as well, but here are just a few worth noting: Tangela, Treecko, Torchic, Mudkip, Carvanha, Combee, and Summer Form Deerling. The season also brings with it a fresh batch of Pokemon hatching from Eggs. While we will make our usual Egg Chart for you at a later date, here's just some of the Pokemon you can expect to hatch out of Eggs this season: Sounds like quite a busy time, and this is just on top of what's happening in December with Community Day weekend running December 18 -19, Incense Day on December 5, December 7-12 will bring about the Dragonspiral Descent event, and there's the two-part Pokemon Go Holidays event running from December 16-31. Looks like there is plenty to look forward to during December and for the next couple of months after. Get out there and have fun.

The Method: How the Twentieth Century Learned to Act $30 Prices taken at time of publishing. Isaac Butler's new book chronicles the history of the Method acting form, and grapples with how it became "one of the most influential-and misunderstood-ideas in American culture."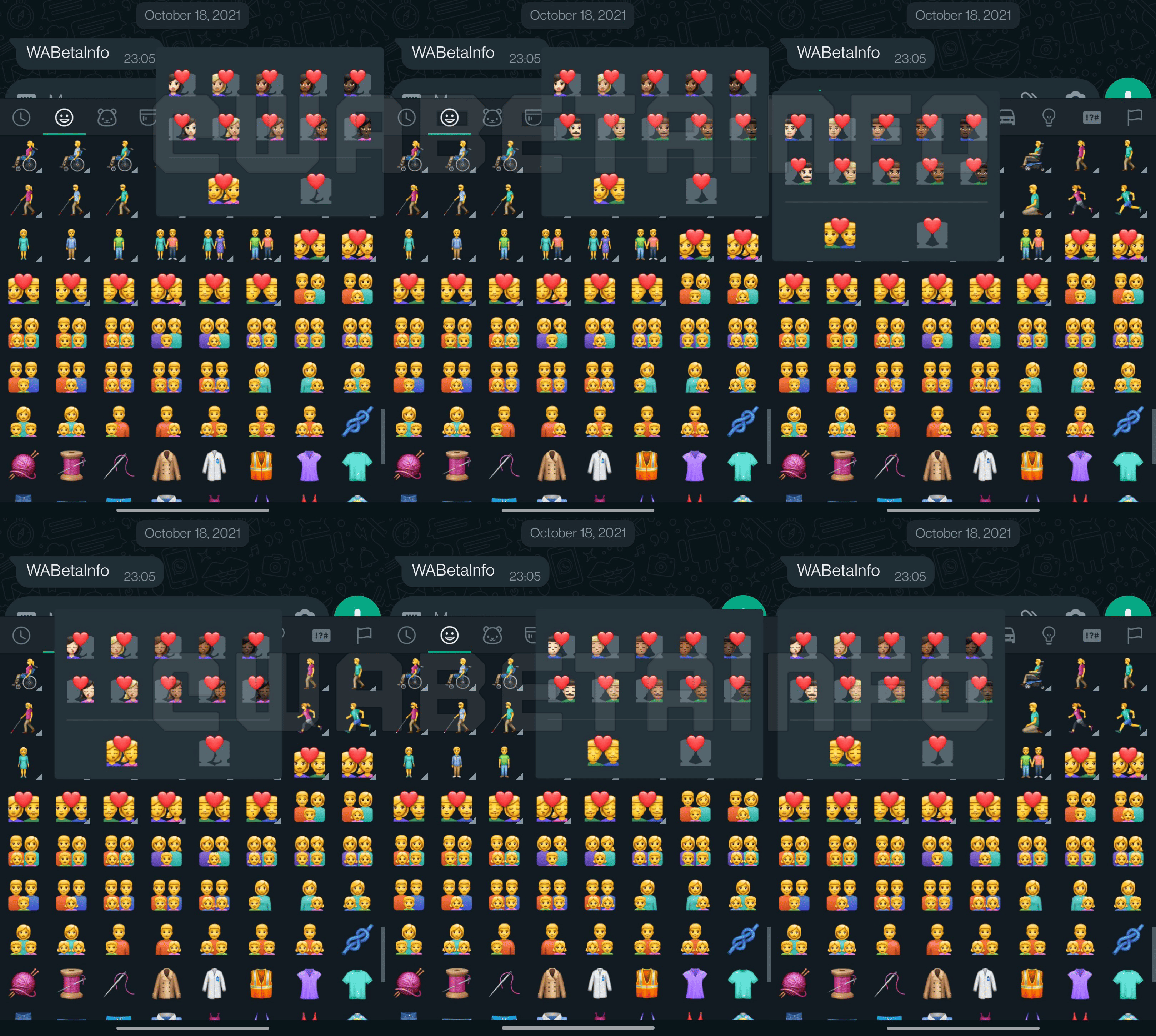 WhatsApp is about to join the 21st century, with the ability to select different couple skin tones for their couple emojis. The feature is currently in testing with their WhatsApp Beta app for Android in build 2.21.24.11 of the app. At present the feature is only available to selected Beta users, but WABetaInfo has managed to collect all the combinations in their screenshot above. If no issues arise the feature should roll out to regular users in several weeks.

Dreamscape Immersive today announced it is partnering with Zoe Immersive to use the latter's tools to simplify 3D creation for VR experiences. Using Zoe, Dreamscape intends to build more immersive VR experiences such as virtual classrooms and training exercises. Dreamscape has created both location-based VR entertainment and other experiences. The company also partnered with Verizon to create VR worlds specifically for learning and training. It also launched Dreamscape Learn, a collaboration with Arizona State University to create immersive learning environments. The company has five VR entertainment locations and has plans to expand further. Zoe is a creation tool that allows users to easily create 3D experiences and environments with little-to-no background in coding or game design. HTC invested in Zoe in 2017, when it was called Apelab. The Zoe app is currently available for most VR headsets. Dreamscape plans to use Zoe's partnership to expand Dreamscape Learn, and Zoe's tools will enable users to create their own virtual spaces specifically for their own purposes, such as custom-built VR classrooms. According to a statement from Dreamscape: "Using Zoe's simple and visual interface, teachers and students can import 3D models by simply dragging and dropping objects into projects, as well as program interactivity into the learning environment with intuitive controls. Lesson plans and coursework quickly come to life as advanced, adaptive VR educational experiences." Walter Parkes, CEO of Dreamscape, said in a statement, "We see the future of education, work, and play as virtual activities, where shared social spaces serve as the backbone for learning, exploration, and problem-solving. Our vision is critical on making such spaces accessible and adaptable to all. Zoe Immersive's toolset is a great democratizer of this process. By simplifying VR creation and putting these powerful tools into the hands of many, our companies hope to further expand the availability of the unique immersive VR experiences which can be built on the Dreamscape platform." In addition to learning experiences, Dreamscape will use Zoe's tools to "develop training and professional learning applications for corporate and government entities." Emilie Joly, CEO of Zoe, said in a statement, "Zoe and Dreamscape are like-minded companies — we both believe in the power of virtual reality for everyone. Partnering with Dreamscape means that together we can bring new compelling ways for individuals and companies to influence learning and communication and do it in such a manner where anyone, regardless of their skills, can create 3D environments to share."

While most Americans were trying to take advantage of Black Friday sales last weekend, hackers in South Korea pulled off what is perhaps the most damaging hack in smart home history. The as-yet-unidentified hackers recorded photo and video from more than 700 different apartment complexes and held it ransom or sold it outright for Bitcoin. The entire incident is the stuff of nightmares — the realization of fears about the smart home industry and what it means to allow cameras and other recording devices into the home without sufficient safeguards in place. Does this mean you should disconnect your devices? Absolutely not. This most recent hack is the culmination of a comedy of errors. Many of the affected apartment complexes operated on a single subnet, which meant hackers only needed to break through a few firewalls to gain access to the entire building. In South Korea, many buildings have built-in smart home tech, and this tech was the target of the attack. In the United States, you have a firewall through your router. All of your smart home devices have layers of protection that make them difficult to penetrate. While there is no such thing as a hack-proof device, the chance of someone actually breaking into your smart home devices is highly unlikely. Hackers have broken into smart home technology before. In 2018, a hacker contacted a man and — nicely, if you want a silver lining — informed him that his information was vulnerable. He did so through the man's Nest IQ Cam. In late 2019, a woman went to the CBSN Los Angeles station because someone had hacked into her Ring security camera and made explicit comments toward her. Another instance took place in that same period, but this time the hackers were speaking to an eight-year-old girl in her bedroom. The situation grew dire enough that a class-action lawsuit was filed against Ring in 2020 to force the company to address the problem. These kinds of events are terrifying in the best situations. Even if it isn't a malicious act, a bit of messed-up code can throw a wrench in the way smart homes work. Earlier this year, Eufy accidentally showed users the inside of other people's homes. According to the company, this error occurred during a software update and was quickly resolved. There have been other instances, too. Google came under scrutiny for sending its Google Assistant recordings to a third-party company for transcription. While the company uses this information to improve the responsiveness and understanding of its smart assistant, users have an expectation of privacy that wasn't met. Even though instances like this are incredibly rare, it's still unsettling to think about. You aren't powerless against a malicious hack, though. There are steps you can take to better secure your smart home and reduce the likelihood that anyone will gain access to your network. Smart home companies have already taken steps to lock down their devices. Many have implemented optional two-factor authentication, while some companies even require it in order to use the device. This one step is often all it takes to lock someone out of a device, and the best part is that it's easy to set up. More and more companies are coming around to the idea that physical privacy shutters are a must-have with regard to security cameras. It's one thing to be able to disable the camera from within the app, but a solid piece of plastic blocking the lens brings more peace of mind. Enabling two-factor authentication and using cameras that allow you to physically disable the lens are two easy steps, but that's not all you can do. Improve your password to your devices. Don't use the same password to log in to your security camera that you do for your Gmail account, and try to vary usernames between devices. Using the same login is convenient, yes — but it's also a security risk. You can take this even farther by deleting your smart assistants' recordings. The last thing you want is for it to accidentally overhear a discussion about your finances or your bank account number. The South Korean hack will leave many people wary of smart home technology for a long time to come, but the truth is that this sort of event is exceedingly uncommon. If you take the time to utilize all of the privacy tools available in modern smart home technology, you don't have much to worry about.

If you want the best graphics card for your gaming PC, there are only two options: Nvidia and AMD. Although their rivalry dates back decades — back before AMD bought ATI for its graphics division — they're still battling it out in 2021. And the competition has never been more fierce. We're here to break down all of the differences between Nvidia and AMD, how each of their graphics cards perform, and what you can expect to pay. There are a lot of differences between Team Green and Team Red, and they both make excellent graphics cards. Based on our testing and experience, though, there's one clear winner. Before getting to the specifics, let's set the stage. Nvidia and AMD released new GPU generations in 2020, and they're expected to release new generations in 2022. Nvidia is currently selling its RTX 30-series graphics cards, and AMD is selling its RX 6000 graphics cards. Next year, we should see RTX 40-series and RX 7000 GPUs. Here are the most recent desktop graphics cards Nvidia is selling, ranked by raw power with the RTX 3090 being the most powerful: AMD has a similar lineup of desktop graphics cards available. Here are the most recent AMD graphics cards, also ranked by raw power: Although we ranked the cards based on raw power, that doesn't mean you should gun for the top card from each range. The RTX 3090, for example, is the most powerful card out of Nvidia's lineup on paper. However, a lot of that power shows through in professional creative workloads, such as 3D modeling and rendering. Similarly, the RX 6900 XT is the fastest card from AMD's lineup, but the RX 6800 XT is nearly as good when it comes to gaming. These are the most recent cards from AMD and Nvidia, but you shouldn't discount previous generations. Right now, we recommend sticking with either current-gen or last-gen parts. We'll explain why throughout this comparison, but the short of it is that the last two generations of AMD cards have been much better than the generations before, and the last two generations of Nvidia cards have access to some critical gaming features. For years, AMD has been the best option for PC builders on a budget. In 2021, however, Nvidia and AMD are closely matched when it comes to pricing, and AMD is even a little more expensive in some cases. Starting with Nvidia, the cheapest RTX 3060 has a list price of $329 and the most expensive RTX 3090 has a list price of $1,499. AMD's cheapest card, the RX 6600, also has a list price of $329, but its most expensive RX 6900 XT only lists for $999. Across the range, you're looking at a $50 difference at most for comparable cards outside of the RX 6900 XT. The RTX 3070, for example, is $20 more expensive than the RX 6700 XT. Unfortunately, list prices mean nothing in 2021. The GPU shortage has skyrocketed the price of graphics cards on the secondhand market, and a slew of tariffs and supply chain issues have led to increased prices at retailers. Almost universally, cards are selling for twice their list price, even at retailers. There are a few notable exceptions. The RX 6900 XT is only selling for $500 more than its list price, and it's one of the most readily available cards at retailers. The RX 6600 and RX 6600 XT are near list price, too, though many third-party models released with a price of $100 or more than what AMD set. Across the board, AMD cards are cheaper and have better availability. We've tracked the GPU market for over a year now, and AMD cards are the ones that come back in stock before Nvidia ones. AMD cards sell for about $100 less than their Nvidia counterparts on the secondhand market, though that largely comes down to what seller you can find. In the overpriced GPU market of 2021, nobody wins. We recommend picking based on performance and features before seeking out the best deal on the card you want. Nvidia has been the market leader in GPU performance for years, but AMD has made up a lot of ground. Although Nvidia graphics cards are better performers overall, the margins are much thinner than they used to be. And in some cases, AMD cards actually shoot ahead of the Nvidia competition. The RX 6600, RTX 3060, and RX 6600 XT are the cheapest cards available, and they all target 1080p gaming. At 1080p with the graphics settings turned up, we found that the RX 6600 trails the RTX 3060 by about 7% across our suite of benchmarks. The RX 6600 only managed to outclass the RTX 3060 in one game — Assassin's Creed Valhalla. For the RX 6600 XT, it managed to beat the RX 6600 and RTX 3060 by a wide margin, with up to a 16% gap between it and its non-XT counterpart. The RX 6600 XT encroaches on the territory of the RTX 3060 Ti in terms of price, though. In that comparison, the RTX 3060 Ti is the clear winner. It's the best 1080p graphics card based on our testing. At list price, the RTX 3060 Ti is surprisingly close to the RX 6700 XT for almost $100 less. It's still behind, but not by much. The RX 6700 XT and RTX 3070 target 1440p, and they're both capable cards at that resolution. Once again, our testing showed that AMD's offering is about 10% behind, with some games, such as Assassin's Creed Valhalla, favoring the AMD GPU. Past these cards, we get into 4K territory, and things start to get strange. The RTX 3070 Ti just barely pushes over the 4K line, but the RTX 3080 beats it by a wide 14% margin overall. Based on our testing, the RTX 3080 is the best entry point to 4K gaming assuming you can find one at a reasonable price. AMD's competing RX 6800 and RX 6800 XT are close to the RTX 3080. Based on third-party testing, the RX 6800 XT is within a few frames of the RTX 3080 with ray tracing turned off. The RX 6800, meanwhile, delivers performance just ahead of the RTX 3070 Ti. Unlike the low-end cards, the RX 6800 XT and RTX 3080 are evenly matched as long as you don't factor in ray tracing. You really shouldn't go above either the RX 6800 XT or RTX 3080 for gaming. The RTX 3080 Ti shows about a 9% advantage over the RTX 3080, but at $500 more. The RX 6900 XT and RTX 3090, meanwhile, are the best of the best. But as is the case with all top-of-the-line parts, they show diminishing returns. Take the RX 6900 XT as an example. It's $200 less than the RTX 3080 Ti, but it should perform on the level of the RTX 3090. Based on our testing, it offers a minor uplift over the RTX 3080 Ti across games, though not enough to make a difference. That leaves the RTX 3090, which is pointless for gaming. The RTX 3080 Ti is almost identical in terms of specs, and the RTX 3090 only performs about 3% above in most games. The RTX 3090 is a creative workhorse, shining with its 24GB of video memory in 3D modeling and rendering applications. Overall, AMD cards trail their Nvidia counterparts at each price point, with the gap shrinking from about 10% on the low-end cards to a few percentage points on the high-end ones. It's important to keep in mind price, though. Performance is always relative, and you can't separate price from that. AMD cards sell for less on the secondhand market, so don't discount Team Red. RX 6000 cards are excellent performers. If you're interested in ray tracing and upscaling, you can throw all of the performance numbers above out the window. Simply put, Nvidia is the only option when it comes to ray tracing and upscaling. AMD offers hardware-accelerated ray tracing and its own upscaling feature, but they don't come close to the competition from Nvidia. During our testing of ray tracing games like Cyberpunk 2077 and Control, we found the same results time and again. AMD cards can't handle ray tracing like Nvidia cards can. That comes down to a fundamental difference in the two companies approach GPU design. Nvidia RTX 30-series GPUs include dedicated ray tracing cores. These cores handle ray tracing and they're separate from the GPU cores. AMD, on the other hand, packs a ray accelerator into each compute unit. AMD cards still have hardware-accelerated ray tracing, but the cores that handle ray tracing don't have nearly as much power behind them. The big reason Nvidia has an advantage, though, is Deep Learning Super Sampling (DLSS). Ray tracing is demanding, and although Nvidia cards are better set up for it, you can still expect your frame rate to tank with ray tracing turned on. Enter DLSS, which uses A.I. to upscale games and improve performance. Based on our testing of DLSS, it can over a 100% improvement in supported games. DLSS takes advantage of Tensor cores on RTX 30-series and 20-series graphics cards. The Tensor cores basically run an A.I. model that has been trained on high-quality scans of a game, so it can reconstruct the image with shocking accuracy in real time. AMD has an upscaling feature, too: FidelityFX Super Resolution (FSR). Unlike DLSS, FSR works across all graphics cards — Nvidia and AMD alike. That's because it doesn't leverage any dedicated hardware and it doesn't use A.I. to upscale the image. FSR is based on an older spatial upscaling algorithm that AMD tweaked. DLSS and FSR aren't the same thing, even if they drive toward the same goal. FSR offers a larger uplift in performance, as you can see in our FidelityFX Super Resolution review, but at a significant cost to image quality. DLSS still provides a large increase while looking much closer to native resolution. In the context of ray tracing, upscaling is essential. It's still too demanding for modern hardware to run, so you need to turn on either DLSS or FSR to get the best performance and image quality. DLSS is the better option out of the two, and it's often included alongside ray tracing. It's just a shame that DLSS is restricted to the last two generations of Nvidia graphics cards. There isn't much of a comparison between AMD and Nvidia when it comes to driver support. We've seen issues with both when it comes to driver releases in the past, and both are quick to solve those issues when they come up. AMD and Nvidia also frequently release drivers alongside new games releases. Single out a single game or single driver release, and you'll find a winner. Overall, AMD and Nvidia are evenly matched in driver quality and support. They aren't evenly matched in software, though. Nvidia offers GeForce Experience for its graphics cards, but it's more of an overlay than anything else. The app allows you to apply optimized settings to supported games, which Nvidia dials in based on the graphics card you have. Otherwise, the app is just a way to turn on the in-game overlay. The overlay allows you to do all sorts of things, including streaming to Twitch, capturing gameplay, and displaying performance numbers on your screen. You can also apply photo mode to any game with Nvidia Ansel, as well as dial in an overclock with the built-in performance tweaker. For most, the instant replay and highlights features are the ones that stand out. Instant replay allows you to capture up to 20 minutes of past gameplay footage, and highlights automatically capture moments when you achieve certain conditions in supported games (say, a medal in Destiny 2). All of these capture methods use Nvidia Shadowplay, which supports screenshots and videos at up to 8K. AMD has Radeon Software, which comes with a much more robust list of features. It has almost too many to list. Like GeForce Experience, you have access to instant replay, screenshot and video capture, performance monitoring, and graphical settings for supported games. You can also stream with Radeon Software, as well as apply an overclock to your GPU. Radeon Software has a few extra goodies, though. Integer Scaling, for example, upscales retro games to work on modern displays, and AMD Link allows you or your friends to connect to your PC remotely on almost any device. All of AMD's gaming features — FreeSync, Radeon Chill, and Radeon Anti-Lag, to name a few — are accessible through Radeon Software as well. That's the biggest difference between the two. Radeon Software gives you a window while GeForce Experience gives you an overlay. On its own, GeForce Experience does very little. You need to use the overlay, and that's a problem when the overlay is prone to fail while playing games. On top of that, some Nvidia features are restricted to the Nvidia Control Panel, which is a separate piece of software that's in desperate need of a facelift. The two pieces of software are evenly matched on features, with a slight edge to GeForce Experience thanks to Ansel. Radeon Software is easier to use, however, and it includes more quality of life improvements. Along with desktop graphics cards, Nvidia and AMD have mobile GPUs. But you'll find a lot more laptops with Nvidia graphics cards. Similar to Intel vs. AMD, Nvidia has a much larger stake in the mobile market, and you'll generally find laptops with an Nvidia graphics card and Intel processor. It's difficult to draw any firm conclusions about how AMD and Nvidia mobile GPUs perform compared to each other. For example, the RX 6800M inside the Asus ROG Strix G15 outperforms the RTX 3080 inside the MSI GS66 Stealth. The MSI laptop doesn't feature a fully powered RTX 3080, though, and it doesn't have as robust of a cooling solution. So, is AMD better for mobile graphics cards? It's a little more complicated than raw performance. Mobile graphics cards don't match their desktop counterparts, and laptop designers are free to choose how much power the cards get. The RTX 3080 inside the MSI GS66 Stealth, for example, tops out at 95W. The RTX 3080 inside the Razer Blade 15 can draw up to 105W of power, and it unsurprisingly performs better. Add on top of that different cooling solutions, and the comparison isn't so straightforward. When it comes to mobile GPUs, individual laptop reviews are a must. There are absolutely differences between graphics cards — the RX 6800M will perform better than the RX 6700M, and so on. But when it comes to two comparable graphics cards, the laptop design plays a much more significant role in performance than if you went with an AMD or Nvidia GPU. Keep in mind DLSS and ray tracing, though. Nvidia mobile GPUs still have access to these features, and our conclusions on the desktop cards apply here. AMD has tried to reach performance parity with Nvidia for years. And RX 6000 graphics cards hit that mark, sometimes even exceeding it. That puts the focus on pricing and features. For pricing, AMD graphics cards are selling for less than their Nvidia counterparts. Factor in ray tracing and DLSS, though, and that extra price is justified. That doesn't mean AMD is a bad option. In 2021, AMD is a better option than it has been in years. That said, it's hard to recommend AMD over Nvidia simply because cards from both brands are overpriced in 2021. Maybe that changes when prices settle down, but for now, Nvidia is the winner.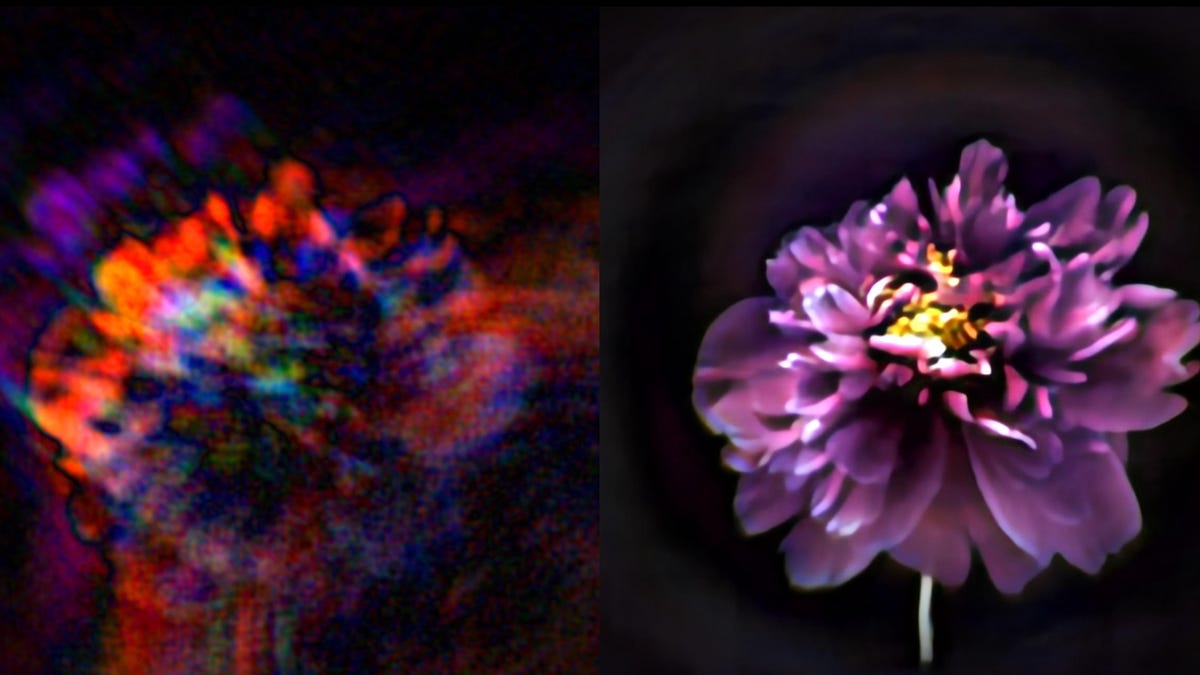 A team of engineers has built a camera about the size of a salt grain that's capable of taking images of similar quality to an ordinary camera 500,000 times its size. The super-small camera takes advantage of a combination of flat optic technology and artificial intelligence to produce its images. While the camera isn't great for any point-and-shoot escapades, the tiny tech could be useful in fields like in medical imaging. There are also applications in other areas, as evidenced by some of the project's funders: Amazon, Facebook, Google, and the U.S. Department of Defense. The new camera produces significantly better images than cameras of the same kind just a few years ago. T he team that developed this "metasurface camera" has published their findings this week in Nature Communications. Metasurface optics work slightly differently to compound optics (the type at work in your phone or in a standard telescope). While compound optics rely on a series of lenses to cast light on a sensor, metasurface optics use nano-scale antennae (in this case, 1.6 million of them) to direct wavelengths of light onto a sensor. The recent team combined nano-optics with processing algorithms, creating so-called "neural nano-optics." "It's been a challenge to design and configure these little nano-structures to do what you want," said study lead author Ethan Tseng, a computer scientist at Princeton University, in a university release. "For this specific task of capturing large field of view RGB images, it was previously unclear how to co-design the millions of nano-structures together with post-processing algorithms." Neural nano-optics allow the minuscule camera to fill in the blanks of the image, reducing noise and thus producing a higher-quality photo of its subject. The new camera can take images of similar quality to a compound optical camera 500,000 times larger. When viewed side-by-side with images taken by the previous generation of metasurface nano-optical cameras, it's clear how much better the new photos are. Images taken by previous state-of-the-art metasurface cameras didn't exactly resemble the objects they were capturing, as they were blurry and showed distorted colors. The saturation and softness of the new images evoke the feeling of a dream, all captured with a camera that you c ould lose in a teaspoon. Felix Heide, a computer scientist at Princeton University and a co-author of the study, said in the uni versity release that the cameras could end up on phones, replacing the compound lens cameras that we currently carry in our pockets. "We could turn individual surfaces into cameras that have ultra-high resolution, so you wouldn't need three cameras on the back of your phone anymore, but the whole back of your phone would become one giant camera. We can think of completely different ways to build devices in the future," Heide said in the release. Of course, I can think of a few less-dreamy uses for this tech, and I'm sure the Defense Department, which partially funded the research, can too. More: The World's Largest Digital Camera Is Almost Ready to Look Back in Time

December 1, 2021 Throughout the COVID-19 pandemic, case rates have ebbed and flowed in ways that have been hard for epidemiological models to predict. A new study by mathematicians from Brown University uses an advanced machine learning technique to explore the strengths and weaknesses of commonly used models, and suggests ways of making them more predictive. "There's an old saying in the modeling field that 'all models are wrong, but some are useful'", said George Karniadakis, a professor of applied mathematics and engineering at Brown, and a senior author of the research published in Nature Computational Science. "What we show here is that the major COVID-19 models were wrong and also not very useful—at least in terms of predicting the course of the pandemic. There was a lot of Monday-morning quarterbacking, but not a lot of accurate predictions." To find out why that was, the team looked at nine prominent COVID-19 models, all of which were some variation of the "susceptible-infectious-removed" or SIR model. These models divide a population into separate bins: Those who have not yet been infected (susceptible), those who are infected and could spread the virus to others (infectious), and those who have had the infection and can no longer spread it (removed). More complicated versions of the SIR model include additional bins that capture rates of quarantine, hospitalization, deaths and other quantities that could influence the spread of the virus. There are a number of factors that affect the movement of individuals from one bin to another. Movement from "susceptible" to "infectious", for example, depends how efficiently the virus jumps from person to person along with how often people come in close contact with each other. Many of these factors can't be observed directly, and so the models must infer their values from available data. In modeling terms, these factors are known as parameters. The study found that a major downfall of COVID-19 models was that they treated key parameter values as being fixed over time, despite the fact that these factors shifted dramatically in the real world. For example, the community transmission rate of the virus varied widely depending upon mask use, business closings and re-openings, and other measures. Hospitalization rates changed over time as the availability of hospital beds shifted. And the death rate changed with new treatments. All of these evolving factors changed the trajectory of case rates and deaths, but prominent models held these parameters steady in time, which led to poor predictions, the researchers found. The next question was whether there might be a way to capture these changing parameters in epidemiological models. To do that, the team used physics-informed neural networks (PINNs)—a machine learning technique developed at Brown by Karniadakis and his colleagues. PINNs are neural networks similar to those used to recognize images or transcribe speech to text. But unlike standard neural networks, PINNs are equipped with equations describing the physical laws that govern a system. Karniadakis and his team first used PINNs to discover velocities and pressures of fluid flows from images and videos. In those cases, PINNs were equipped with equations used in fluid dynamics. In this case, the team equipped the PINNs with equations used to calculate how pathogens spread. "Considering the fact that pandemics evolve in time and there is continuous collection of data, PINNs can be retrained as new data is collected and update the models over time with inferred parameters", said Ehsan Kharazmi, a visiting scholar at Brown and study's co-lead author. "The computational time needed for re-training PINNs with new data is relatively short compared to the time-scale of pandemic evolution." The team fed the PINN-equipped models real-world data—taken from New York City, the states of Rhode Island and Michigan, and national data from Italy—and allowed the PINNs to infer values for key parameters over time. The PINNs were also able to quantify their uncertainty about the inferred parameters. Then the team used the PINN-informed models to make predictions about the future. In January 2021, the team made predictions for the next six months based on the time-adjusted parameters. Then, in comparing actual case rates to what they predicted, they found that the actual case rates from January through June 2021 fell within the uncertainty window predicted by the models. That was true for each of the four datasets used in the study. The findings suggest that while no model can accurately capture all the dynamics that play out during an extended pandemic, models with the ability to adjust key parameters on the fly could make for more useful predictions. "The inferred models using PINNs can be used to assess possible future trajectories by tweaking the model parameters ", Kharazmi said. "This can provide some insights for making or adjusting policies." 6 hours ago 0 Nov 30, 2021 0 Nov 29, 2021 0 Nov 29, 2021 0 Nov 26, 2021 0 1 hour ago 1 hour ago 4 hours ago 6 hours ago Nov 30, 2021 Nov 30, 2021 Nov 30, 2021 Jun 11, 2021 Jun 15, 2021 Feb 25, 2021 Nov 09, 2021 Jun 17, 2021 Oct 26, 2021 Nov 30, 2021 Nov 30, 2021 Nov 29, 2021 Nov 29, 2021 Nov 29, 2021 Nov 29, 2021

Property of TechnologyAdvice. © 2021 TechnologyAdvice. All Rights Reserved Advertiser Disclosure: Some of the products that appear on this site are from companies from which TechnologyAdvice receives compensation. This compensation may impact how and where products appear on this site including, for example, the order in which they appear. TechnologyAdvice does not include all companies or all types of products available in the marketplace.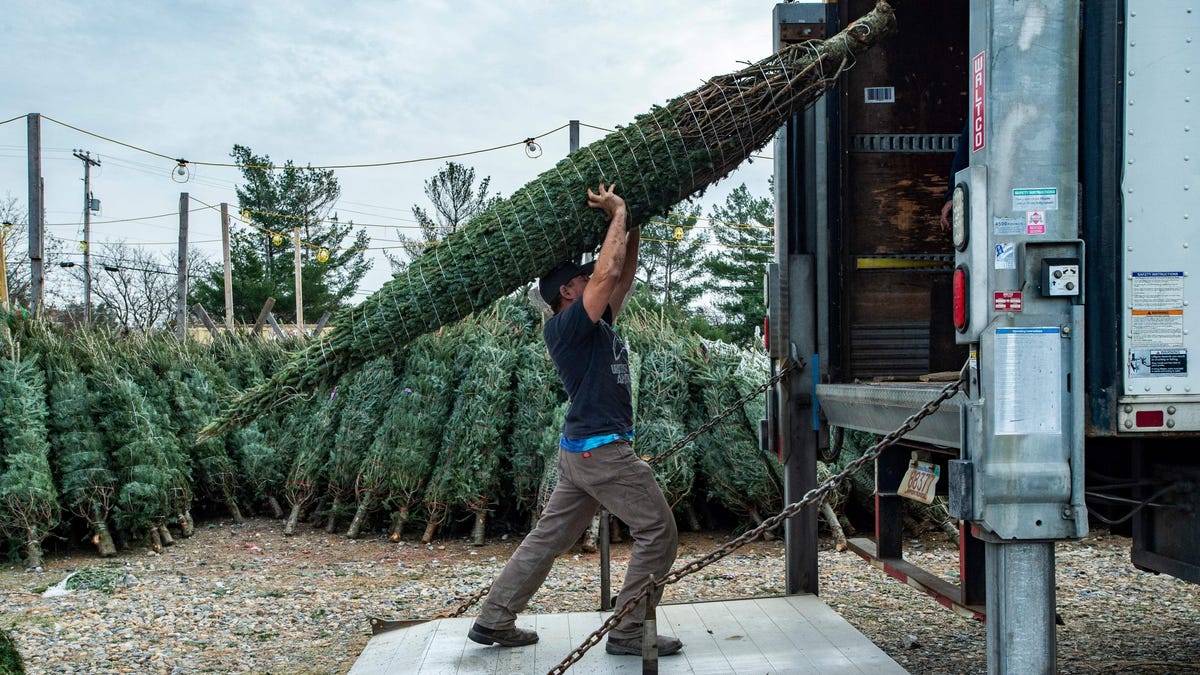 Climate change is the latest combatant in the war on Christmas. This summer's record-smashing heat wave in the Pacific Northwest was an all-out assault on Christmas trees, and the impacts could reverberate not just this winter but for years to come. Oregon is the epicenter of the Christmas tree industry, which blends farming and forestry. Growers there harvest nearly 5 million trees, according to data from Pacific Northwest Christmas Tree Association. (Washington chips in another half-million or so.) The farms in the region, though, were hit hard by the triple-digit heat in late June that melted infrastructure and cooked 1 billion sea creatures alive. "Most Christmas trees are planted on fields that are not irrigated," Chal Landgren, a Christmas tree specialist at Oregon State University's extension service, said. "The trees have to survive the summer with just whatever soil moisture is available." Those trees, largely grown in Oregon's Will amette Valley, already found moisture in short supply; their roots plumbed soil in severe drought, according to date from the Drought Monitor. The heat wave supercharged drought conditions even further, with extreme drought gripping the value by late July. However, the freakishly high temperatures and searing sun took an even greater toll. The heat and low humidity essentially pulled what little moisture was left in the soil and the trees' needles out. Trees with later-breaking buds, particularly noble fir, saw their fresh foliage singe and turn brown. South-facing foliage was heavily damaged in some locations. For seedlings planted in spring, the hot, dry conditions obliterated much of the crop. Noble fir, which is the most common variety of Christmas tree sold in the U.S., were particularly hard hit. Landgren estimates that 70% of seedlings were essentially cooked to death. The one-two punch means that farmers this year have had smaller crops; Marketplace reported that up to 10% of the Pacific Northwest's mature trees were damaged. Doug Hundley, a seasonal spokesperson at the National Christmas Tree Association, told the outlet that trees could be up to 10% higher in price as a result. Eight years down the road—when this year's saplings are supposed to come to maturity—farmers could see even fewer trees. Landgren said farmers are always working on ways to improve trees' health. This summer, they used woodchips around the base of trees and cover crops between rows to try and keep various fir species healthy in the challenging conditions. "The activity that seemed to be the most effective was putting woodchips at the base of the seedlings just as they were planted," he said. "If you put about 3 inches of woodchips around 12 inches around the tree, that scene, we had a 20% improvement of survival. And of all of the things we tested, the woodchips were the most effective and the cheapest to do." Other varieties of trees also proved to be more resistant to the heat. Nordmann and Turkish firs saw some damage but not on the level of noble fir. And Douglas fir, which are native to the region, saw "little to no damage overall," according to an assessment by Oregon State. Landgren said some farmers are also experimenting with fall plants instead of spring, allowing seedlings more time to get acclimated to life outside the nursery. And nurseries themselves will have to work with farmers, coordinating what types of trees they grow to handle the hotter future. That type of work will be needed to save what, Landgren said, is among the state's top 11 or 12 crops and "a big part of rural counties." And this year's die- off also reveals how far-reaching climate change's impacts go, with one fossil fuel-boosted heat wave leaving years of damage behind in its wake.

The deep learning world of artificial intelligence continues to be obsessed with size. As ZDNet has reported, the state of the art in deep learning programs such as OpenAI's GPT-3 is to keep using more and more GPU chips, from Nvidia and AMD, or novel kinds of accelerator chips, to build ever-larger software programs. In general, accuracy of the programs increases with size, researchers contend. That concern with size was on full display Wednesday in the latest industry benchmark results reported by the MLCommons, which sets the standard for measuring how quickly computer chips can crunch deep learning code. Google, a frequent contributor to the competition, known as MLPerf, decided not to submit to any of the standard benchmark tests of deep learning, which consist of programs such as ResNet-50 that are very well-established in the field but now relatively outdated. Instead, Google's engineers showed off a different program, a version of Google's BERT natural language program, which no other vendor used. MLPerf consists of two reported segments, the standard "Closed" division, where most vendors compete on well-established networks such as ResNet-50. The other division, known as "Open", lets vendors try out non-standard approaches. It was in Open division that Google showed a computer using 2,048 of Google's TPU chips, version 4, which compete with GPUs from Nvidia and AMD. That machine was able to develop the BERT program in about nineteen hours. Also: AI in sixty seconds The BERT program, a neural network with 481 billion parameters, had not previously been disclosed. It is over three orders of magnitude larger than the standard version of BERT in circulation, known as "BERT Large", which has just 340 million parameters. Having many more parameters typically requires much more computing power. Google said the novel submission reflects the increasing importance of scale in AI. "Our thinking this time around is, we've always been keen to make sure that our submissions to MLPerf are well-aligned to our internal needs, and the needs of the ML industry", said Aarush Selvan, who oversees machine learning infrastructure for Google, in a media briefing. "And so, training large models — models on the order of tens or hundreds of billions of parameters, and even a trillion parameters and above, is increasingly important, both within Google — it's a huge set of focus for our research and our production — but also for our cloud customers." The MLPerf test suite is the creation of the MLCommons, an industry consortium that issues multiple annual benchmark evaluations of computers for the two parts of machine learning, so-called training, where a neural network is built by having its settings refined in multiple experiments; and so-called inference, where the finished neural network makes predictions as it receives new data. Wednesday's report is the latest benchmark test for the training phase. It follows on the prior report in June. The full results of MLPerf were discussed in a press release on the MLCommons Web site. The complete data on submissions can be seen in tables posted on the site. Also: Graphcore brings new competition to Nvidia in latest MLPerf AI benchmarks Google's Selvan said the MLCommons should consider including more such large models. The older, smaller networks such as ResNet-50 "only give us a proxy" for large-scale training performance, he said. "Throwing 4,000 chips to train BERT in just a few seconds is really cool", observed Selvan, referring to the smaller version of BERT most vendors focus on in the Closed division. "And showcases some aspects of scalability, but it's really just a proxy, because in real life, you never use that many chips to train that small a model." The missing component, said Selvan, is the so-called efficiency of systems as they get bigger. Google was able to run its giant BERT model with 63% efficiency, he told ZDNet, as measured by the number of floating point operations per second performed relative to a theoretical capacity. That, he said, was better than the next-highest industry result, 52%, achieved by Nvidia in the development of its Megatron-Turing language model, developed with Microsoft. "From a customer perspective, this increased efficiency is really important" because it adds up to how much of a computer's capacity is actually doing useful work, he said. "Going forward, we think it would be really awesome to have some kind of large-model benchmark within the MLPerf competition", he said. David Kanter, executive director of the MLCommons, said that the choice of having large models is a decision that should be left to the members of the Commons to decide collectively. He pointed out, however, that the use of small neural networks as tests makes the competition accessible to more parties. "The point of a benchmark is to be fair and representative, but also to not bankrupt anyone running it", said Kanter. "In theory we could make training GPT-3 an MLPerf benchmark", added Kanter, referring to the 175-billion parameter language model introduced by OpenAI last year as a state-of-the-art natural language model. "The challenge is, training GPT-3 is quite computationally expensive, it's tens of millions of dollars." By contrast, the standard tests of MLPerf, whose code is made available, are a resource any AI researcher can grab to replicate the tests, without having exotic approaches to compute, said Kanter. "In that way, it produces these very valuable engineering artifacts for the entire community, and helps drive the industry forward." Google has no plans to publish on the novel BERT model, Selvan told ZDNet in email, describing it as "something we did just for MLPerf." The program is similar to designs outlined in research by Google earlier this year on highly parallelized neural networks, said Selvan. Despite the novelty of the 481-billion-parameter BERT program, said Selvan, it is representative of real-world tasks because it builds on real-world code. "We do believe that these benchmarks we submitted, because they leverage a stacked Transformer architecture, are fairly realistic in terms of their compute characteristics with existing large language models that have been published", Selvan told ZDNet. Like the smaller submissions in MLPerf, said Selvan, the giant BERT model was trained to produce results with a certain accuracy, in this case, 75% accuracy in predictions, above the 72.2% required by MLPerf. The Google program also relied on fewer samples of text data to reach the same accuracy as the Closed division results of other vendors. The Closed division requires a program to train with almost half a billion sequences of tokens, mostly of a length of 128 tokens per sequence. The Google program was trained using only about 20 million tokens, but all much longer, 512 tokens in sequence. The work is discussed in more detail in a blog post by Google. The 2,048-TPU system Google used to do the work is currently available as a Google Cloud service. The rest of the MLPerf results, mostly in the Closed division, showcase Nvidia and other vendors continuing to make progress in reducing the time it takes to train the standard versions of ResNet, BERT, and other tasks. Nvidia, as always, took the lion's share of top results. For example, computers using its latest generation of GPU, the A100, took the top four spots for the fastest time to train ResNet-50, the fastest being just 21 seconds. That was with 4,320 A100s operating in parallel, with the help 1,080 of AMD's EPYC x86 processors. The result was an improvement over the 24 seconds Nvidia notched in the June report. However, where systems used fewer Nvidia chips and fewer host processors, competitors were able to score higher than Nvidia. Intel's Habana Labs took fifth place in ResNet-50 with 256 of of Habana's Gaudi accelerator chips overseen by 128 Intel Xeons. And Graphcore, the Bristol, U. K. -based startup that showed the best score in the June report for a two-processor system on BERT training, took the sixth place on ResNet-50 with a new version of its IPU-POD computer that uses 256 of its IPU accelerator chips and 32 AMD EPYC host processors. The Habana and the Graphcore ResNet-50 results were 3.4 minutes and 3.8 minutes, respectively. That compares to 4.5 minutes required by Nvidia's 7th-place entry, a 64-way A100 system with 16 EPYC processors. As in the June report, the first time Graphcore participated, the company this time again stressed the importance of striking a balance between performance and cost of the overall systems. The company cited the time-to-time-train ResNet-50 of 28 minutes on its 16-way system, a minute faster than a comparable Nvidia DGXA100 system costing substantially more, it said. "Our POD-16 outperforms a DGXA100… and it's half the list price of the DGXA100", said Dave Lacey, Graphcore's chief software architect, in a media briefing. Much of the cost advantage comes from having a smaller ratio of Intel or AMD x86 host processors relative to IPU chips, said Graphcore. Graphcore came in sixth place behind Nvidia chips for top scores training the standard BERT model, at almost 7 minutes versus 3 minutes for the fifth-place Nvidia system. However, the Graphcore system used just 4 AMD EPYC processors versus 16 in the Nvidia-based system. "The host processor price is a significant part of the cost of a system", said Lacey. "Like any expensive resource, you only use what you need." Asked about Google's point regarding large neural net tasks, Lacey said the main MLPerf results serve well as a proxy for real-world tasks. "We find, actually, the work we do for MLPerf translates well" to tasks customers care about, said Lacey. At the same time, "it's definitely true that larger models do get optimized differently, and we're interested in that as well." Over and above individual vendor achievements, the MLPerf benchmark demonstrates the total chip industry's achievement in speeding up performance on neural networks, said Kanter, the MLCommons chair. "If you look at the trajectory of the best results in MLPerf training over time, you can see that it is dramatically faster than Moore's Law", said Kanter, referring to the semiconductor rule of thumb for many decades that transistor density doubles roughly every 18 months, leading to a doubling in performance. "Through optimizations to architecture, to system size, to software, to model partitioning", said Kanter, vendors are managing to speed up neural net performance as much as 11 times faster than Moore's Law's historical trajectory. The benchmark suite continues to gain support from vendors, with more participants and more submissions. Results reported for all the benchmarks in aggregate totaled 175, up from 144 in the June report. And new vendors joined the competition this time around. Samsung Electronics, for example, submitted results from its supercomputer using 256 AMD chips and 1,024 Nvidia A100s. That system, with the help of some non-standard software tweaks, had the second-fastest score of all systems to train the normal version of BERT, just 25 seconds. Also a newcomer this time was Microsoft's Azure cloud service, which reported results for 19 submissions using AMD processors and Nvidia A100s in various configurations. Azure won two of the top five spots in seven out of the eight benchmark tests. And one Azure system took the top score to train an image segmentation model on medical data (the KiTS19 challenge), using 192 AMD EPYC processors and 768 A100s. "We want to democratize supercomputing", Nidhi Chappell, head of high-performance computing and AI at Azure, told ZDNet. Making commercially-available systems such as the 768-way AI100 system in the cloud, she said, has "brought together the best of HPC and AI, instead of taking a vanilla cloud that serves every workload." "AI training is an HPC problem, and our expertise in HPC has helped us to build AI at scale", she said. "We want to build infrastructure that is optimized for large scale", including systems that have as many as 80,000 cores. An important reason to participate in MLPerf, said Chappell, was to show that such large-scale work can perform as well in a cloud environment as it does on-premise. "Our customers would worry, could they get on-premise, bare-metal performance in the cloud", said Chappell. "What we have proven is we have been able to mask the overhead of cloud virtualization — that overhead is pretty much remote in cloud", so that it doesn't drag down performance, she said. Asked about the question of large models versus the standard MLPerf tasks, Chappell said "it's only a matter of time" before Azure submits some non-standard, large-scale works similar to what Google has done in the Open division. "It will happen." At the same time, the standard MLPerf tests in the Closed division are useful, she said, because they "show how fast AI is evolving — it is a constant process of optimization." Chappell's collaborator at Nvidia, Shar Narasimhan, Nvidia's senior group product manager for its data center products, said in the same briefing that MLPerf's standard tests have the virtue of being like a uniform track where many athletes compete on a level field. "It serves as an opportunity for everyone to run the exact same race, and compare the results head to head", said Narasimhan. "When we look at Olympic results, we have had the exact same track for more than a century, and that allows you to compare the race that was run 100 years ago with [Jamaican sprinter] Usain Bolt's results." Of course, with the world's largest published NLP model, Megatron-Turing, it would seem Nvidia and Azure could offer a novel submission of large models as Google did. However, "We can't compare those models with anyone else", said Narasimhan, so it's hard to make such work useful in the context of MLPerf, he suggested. Nvidia, he said, has not committed to any future large-model submissions. In terms of what is important to the industry, said Narasimhan, many companies want to use AI for focused purposes, "not a giant language model that needs 4,000 chips to run." The smaller benchmarks can be usefully used to anticipate workloads and performance, he said. Google's Selvan said Google intends to continue to submit to the Closed division benchmarks of MLPerf in future. "We'll see everybody back in the Closed division next year — hopefully, can't promise, but we plan to be there", he said. Also: Ethics of AI: Benefits and risks of artificial intelligence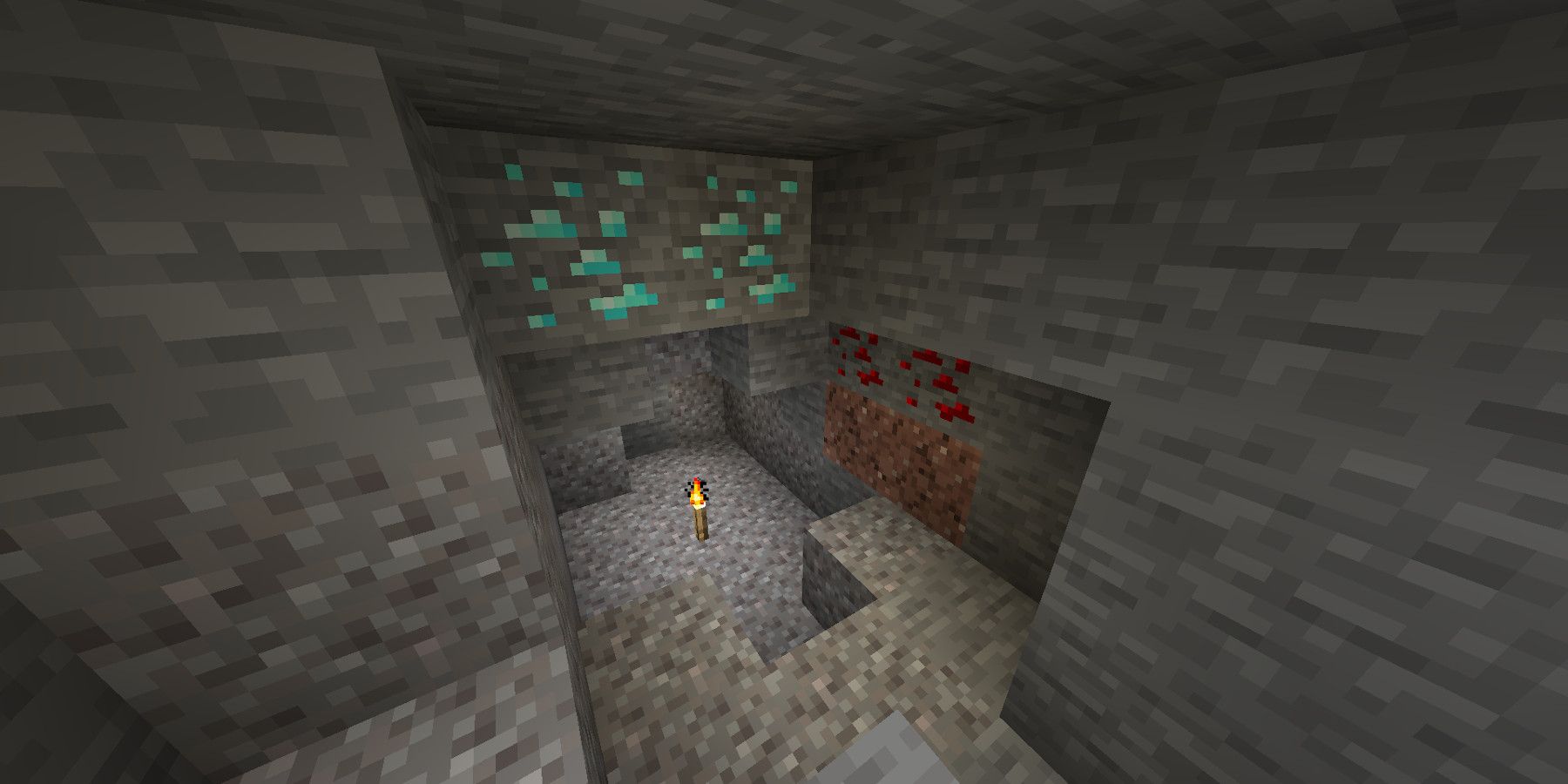 Minecraft 's 1.18 update makes some major changes to mining, forcing players to revise their established ore-collecting strategies. Indeed, the way that ore is distributed has been completely revamped with this update, and fans will need to target some new locations if they hope to find the resources that they need. One of the minerals that Minecraft players will be particularly interested in tracking down are diamonds, and this guide details the best level to find them on. To put things simply, players that are hunting for diamonds in Minecraft 1.18 should target Y-level -58. For the uninitiated, a fan's current Y-level can be checked by pressing F3 or typing "/tp ~ ~ ~" into the chat window, and indeed quite a lot of digging is required to reach -58. It is recommended that players that are doing this type of digging create two-block-wide holes, as that will reduce their chances of taking a fatal fall. RELATED: Minecraft: How To Find Lush Caves To note, Y-level -58 is certainly not the only place where diamonds spawn in Minecraft 's Caves and Cliffs update, as players can encounter the mineral anywhere between Y-levels 16 and -64. The spawn rate of diamonds does increase quite considerably at deeper levels, though, and players should thus not waste their time looking for the resource closer to the surface. Players should also avoid searching for diamonds between Y-levels -59 and -64, as the bedrock that appears on those levels interferes with the diamond spawn rate. It is also worth mentioning that the 1.8 update decreases the chances that an ore will appear in a block that is exposed to the air. This means that Minecraft players should not expect to see a lot of diamonds while they are exploring the caves that appear in the lower Y-levels. Indeed, fans will need to take a more proactive approach to finding these valuable minerals, with stripmining being the most effective strategy. While there are a couple of different approaches to stripmining that fans can employ, the simplest is to dig two-block-tall passages in straight lines. This method makes it very easy to get out of a mine when the miner wants to take a break, and it only requires some food and a reasonable pickaxe in Minecraft. Fans can also bring some torches with them if they would like to light the passages that they form while hunting for diamonds, though they are not mandatory. Minecraft is available now for Mobile, PC, PS4, PS5, Switch, Xbox One, and Xbox Series X/S. MORE: Minecraft Biomes That Deserve Updates After Caves and Cliffs

A new study has indicated that half of Australian workers -- equivalent of 5.8 million Australian workers -- feel that their workplace is only paying lip service to supporting their mental health and wellbeing, despite introducing initiatives that would suggest otherwise. In conducting a national survey with 1,000 Australian workers on behalf of the Australian College of Applied Professions (ACAP), YouGov found that more than two thirds of workers in IT and computer services share the belief that their workplace has only introduced mental health and wellbeing initiatives to tick boxes, while day-to-day, their management shows little, if any, genuine concern or empathy for their wellbeing. Workers from the IT and computer services sectors represented the highest percentage to share this belief out of all the industries that were surveyed, the ACAP highlighted. This was followed by workers in human resources and recruitment and project management. Conversely, only 40% of workers in accommodation and food services, and healthcare and social assistances shared this view. When it was broken down into generation, more than half of millennial and Gen X workers showed they were more likely to believe that lip service was being paid, versus 35% of baby boomer workers. The ACAP study also that showed some 56% of IT and computing services workers surveyed said they would hide a mental or physical health condition to avoid being judged or discriminated. This was slightly higher than the 53% recorded overall. It was also more likely among business owners, senior managers and directors, and middle managers, the results of the report indicated. When workers were asked about how comfortable they feel enough to openly talk about their personal interests, values, culture, and lifestyle at work, more than half said they were comfortable, and this was significantly higher among millennials and Gen X versus baby boomers, while Gen Z sat somewhere in the middle. Meanwhile, separate research by PricewaterhouseCoopers (PwC) Australia has reported that Australians are just as concerned about a cyber attack involving their sensitive personal data being stolen as they are about a cyber attack that disables an essential service. This was particularly pronounced among Australian youth with 42% of those aged 18-24 more worried about their personal data being stolen compared to 37% aged 65 and over, PwC said. Of the 2,000 Australian consumers that were surveyed, 64% indicated they would consider changing providers if they were impacted by a cyber attack that affected their essential service. For Gen Z and Millennials, this number soared to 77%, which PwC said suggested a lack of brand trust. When asked about essential service providers stopping supply because of a security incident, a total of 85% of respondents said providers should disclose cyber breaches so that they can choose to use another supplier in the future, 54% agreed providers should disclose this in all circumstances while 31% said if it was more than a temporary disruption.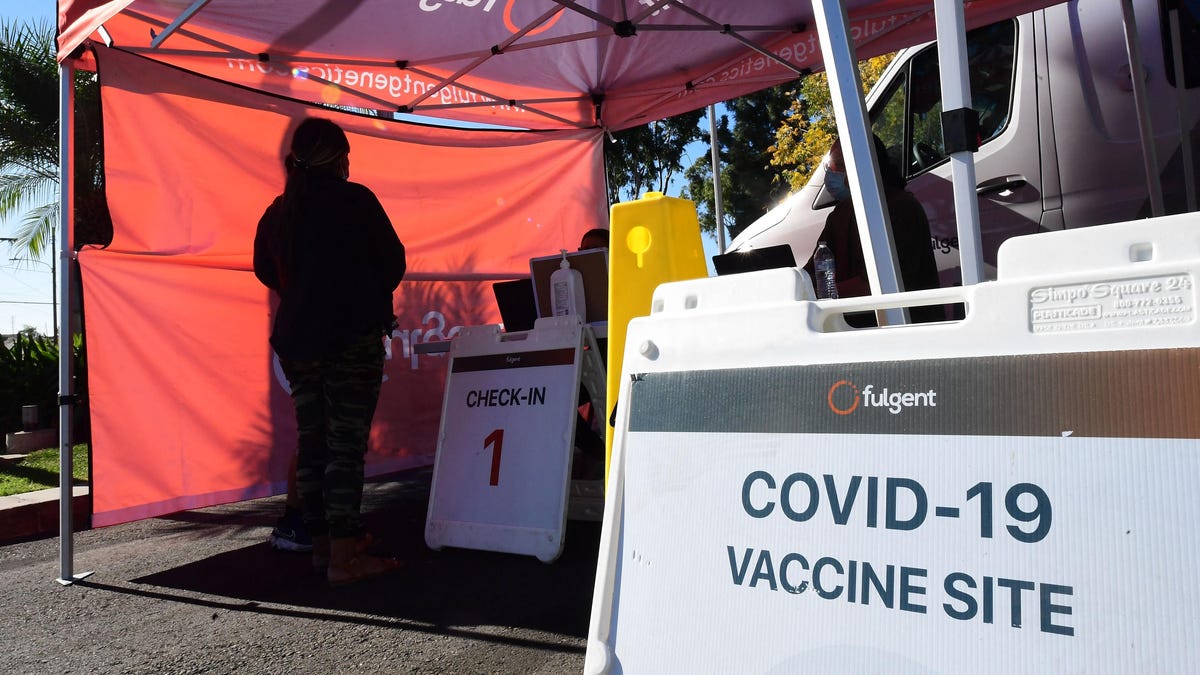 The Omicron variant of the coronavirus has officially reached the United States. This afternoon, the Centers for Disease Control and Prevention confirmed the first case of the worrying variant, involving a California resident who recently returned from South Africa, where the variant was first identified. The patient was fully vaccinated, is reportedly experiencing mild symptoms that are improving, and has self-isolated. Late last week, researchers in South Africa reported the existence of the Omicron variant, a version of the SARS-CoV-2 virus with many mutations compared to currently dominant strains. The first cases of Omicron discovered in the country so far date back to early November, but it's not clear at this point where the variant originated. Cases have since been found in 23 countries as of this morning, including Italy, Japan, and Brazil. And now the U.S. is the latest to join the list. The U.S. case was first confirmed by the California and San Francisco Departments of Public Health, following genetic sequencing of the patient's coronavirus sample by researchers at the University of California, San Francisco. The CDC then confirmed that this sequence was consistent with Omicron, the agency said in its statement about the case. According to the CDC, the fully vaccinated patient had returned from a trip to South Africa on November 22. They're still testing positive for the virus, indicating an ongoing infection, but are only experiencing mild illness and improving symptoms. Close contacts of the patient have been identified and tested, with none testing positive. Scientists are concerned that Omicron may be more transmissible than past variants, due to the dozens of relevant mutations it carries compared to the original SARS-CoV-2 coronavirus first identified in late 2019. It's possible that these mutations may allow it to better evade the immune system of those previously vaccinated and infected, and/or that it may be inherently better at transmitting itself from person to person. But there remains much unknown about the risks posed by Omicron, and it will likely take weeks at the earliest to understand its added potential for harm. Similarly, it is not known yet whether Omicron is any different in its ability and likelihood to cause illness compared to past strains. Experts, including those at the CDC, remain optimistic that Omicron can be managed by the existing tools we've developed to contain the pandemic. "The recent emergence of the Omicron variant (B.1.1.529) further emphasizes the importance of vaccination, boosters, and general prevention strategies needed to protect against COVID-19," the CDC said in its statement. "Everyone 5 and older should get vaccinated boosters are recommended for everyone 18 years and older."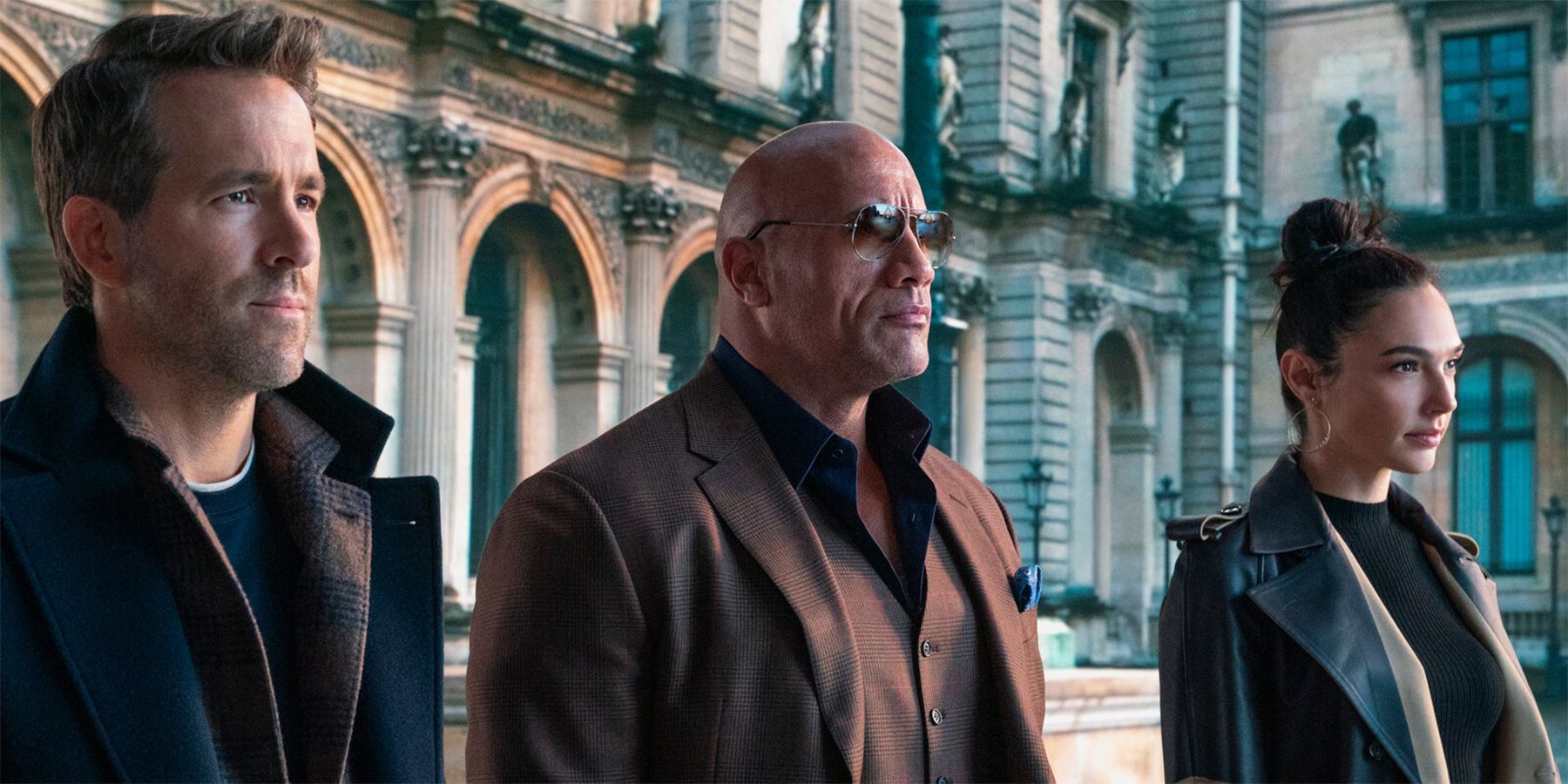 Netflix 's star-studded action flick Red Notice has become the biggest film in the streamer's history. The movie premiered on the streaming giant on November 12 but was first screened at select theatres in the US on November 5. Within a few weeks, the film, which has a runtime of 118 minutes, has already been streamed for 328 million viewing hours, making it the most-watched film on Netflix. Red Notice producer and actor Dwayne Johnson shared the news on his Twitter account on Tuesday and revealed an even bigger figure of 392 million viewing hours. However, he then posted the news on his Instagram account on Wednesday morning with the corrected figure. Director Rawson Thurber also confirmed the news, and revealed that Red Notice has been on Netflix 's Top 10 list in all 94 of its territories since its release. RELATED: Cowboy Bebop: How Spike Spiegel Changed From Anime To Live-Action The Red Notice viewing figures are by far the fastest that any Netflix film has grown since its launch. The streaming giant calculates the first 28 days of a title's debut as "initial release." Red Notice managed to achieve the top spot within the first 18 days of its release on the streamer. According to numbers revealed by Thurber, the film has already reached 121 million of Netflix's subscribers. The record for the most-watched original film on Netflix was previously held by Sandra Bullock's Bird Box, which was viewed for a total of 282 million hours in the first month of its launch back in 2018. Red Notice was on its way to breaking the record within just a week of its release and has already crossed the benchmark before completing its initial release phase. It isn't quite surprising to see Red Notice sky rocket to the top Netflix spot. When first announced, it was being promoted as the streamer's first action film and had a star-studded cast including Johnson, Ryan Reynolds, and Gal Gadot. The term Red Notice refers to the highest Interpol notice issued for the arrest of a criminal. While fans would expect a purely action-packed adventure, the first Red Notice trailer promised absolutely hilarious moments between Johnson's FBI agent John Hartley and Reynolds' art thief Nolan Booth. It became obvious that the two actors would have fantastic chemistry, and their characters would be forced to work together in a buddy-cop style film. The two were on a mission to catch the most wanted art thief in the world, Gadot's The Bishop. Red Notice is streaming on Netflix. MORE: 9 Buddy Cop Movies To Watch If You Loved Red Notice Source: Rawson Thurber/Instagram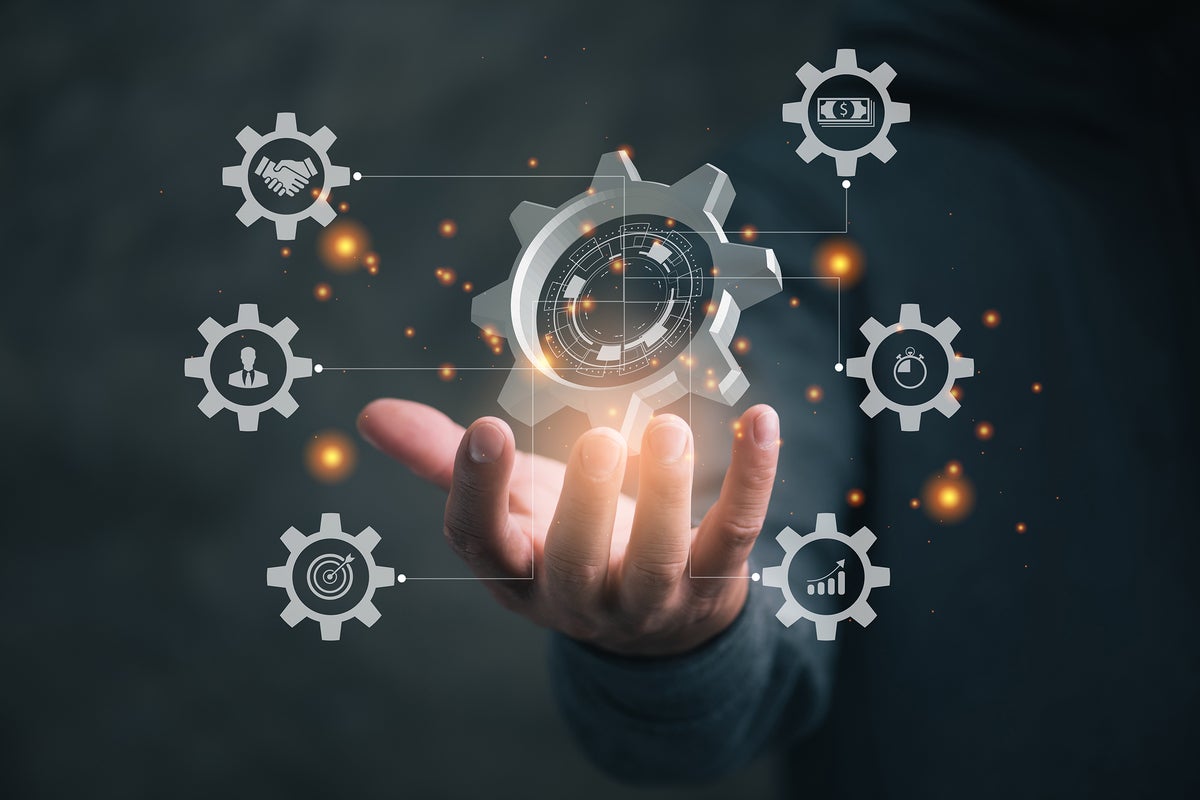 Red Hat, IBM, and data processing company Celonis have announced general availability of the Celonis Execution Management System (EMS) on Red Hat OpenShift on AWS ( ROSA) as a managed cloud service. Celonis EMS applies real-time process intelligence to system data to diagnose inefficiencies in business processes (sales, customer operations, supply and delivery, payables and collections, etc.) and drive automated action. The intent is to identify and unlock full process execution capacity across organizations and remove cloud infrastructure complexity as a challenge. By deploying Celonis EMS on ROSA, users can focus on improving business processes while leveraging Kubernetes to speed up time to value, Red Hat said. Celonis, Red Hat, and IBM announced in April a partnership aimed at accelerating the adoption of Celonis, with IBM Global Services implementing Celonis software as part of its methodology. AWS is the first public cloud to offer Celonis on Red Hat OpenShift. Support for other clouds including Microsoft Azure and Google Cloud is planned for the near future.

Posted by Jeremy Hellstrom| Dec 1, 2021| General Tech| 0 Kailh sent along a batch of new switches to TechPowerUp to use in a keyboard build which have some impressive names, including Red Bean Pudding, Fried Egg, Canary, Polla, and White Owl. In order to test them out, TPU also picked up the Epomaker GK108 kit and their Skyloong silicone keycap se t, which turned out to be problematic during the assembly of the keyboard. As it turns out the keycaps are not completely compatible with some of the Kailh switches and so they had to fall back on to Akko's World Tour Tokyo keycaps to finish that build. Speaking of Akko, they also went through the steps of a second keyboard building project using their Acrylic Gasket Mount Kit, ASA Low Profile Keycaps, CS Sponge Switches. It seems that by keeping to the same manufacturer they avoided the challenges from the previous build. If you are considering joining the club and getting into keyboard building you should check out this review as well. Share: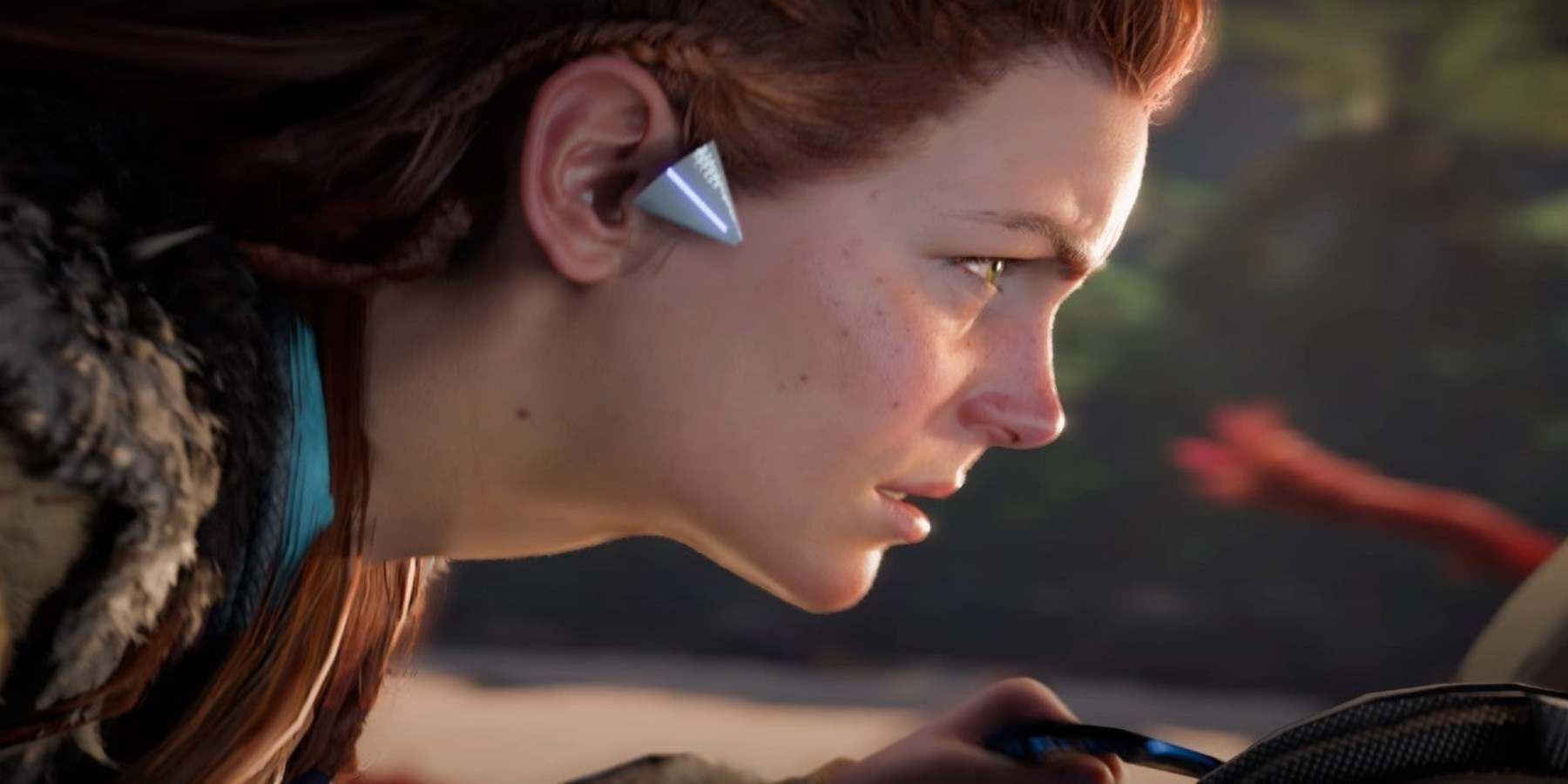 When Guerrilla Games released Horizon Zero Dawn in 2017, it was a startlingly new direction for the studio. In years prior, the studio's specialty had been Killzone, a first-person shooter series set in alien lands. Against all odds, Horizon Zero Dawn was a resounding success that introduced gamers to Aloy and her world filled with robot dinosaurs. Although Horizon Zero Dawn manages to pull off stellar gameplay in a setting that remains beautiful despite the dystopian ruin sprawled throughout, Guerrilla Games is undoubtedly looking to outdo itself with Horizon Forbidden West, the next entry in the series. One of the gameplay elements that can stand to be greatly improved is the Flashpoint system. While its implementation in Horizon Zero Dawn allowed players to fine-tune Aloy's personality to their liking, it seems to be only a skeleton of what can be done with the idea. RELATED: Horizon Forbidden West's Settlements Are Already A Huge Improvement On Zero Dawn In close to no time, Aloy has skyrocketed to become one of PlayStation's most recognizable and beloved mascots. This is partially thanks to her personality. She remains fierce in the face of dangers much larger than her, and despite the challenges thrown in her path, giving up does not seem to be part of her game plan. Her fierceness is admirable, and her quirks from having grown up as an outcast can be amusing. During Aloy's interactions with various other characters, players will occasionally be given options regarding how they wish to respond. These are known as Flashpoints. The Flashpoints offer three possible types of reactions: Heart which elicits caring responses, Brain which triggers clever responses, and Fist which leads to aggressive responses. Flashpoints allow players to identify with Aloy more by giving them agency with regard to how she reacts to the world around her, and this is a feature that is certainly appreciated. Unfortunately, the significance of Flashpoints is illusory, because they have minimal impact on the story or any of the game's outcomes. Consequently, the weight of the player's choices is removed. There is a sense of powerlessness and a feeling of being fooled that arises when one realizes that the choices a game asks one to make bear little to no impact on the narrative. It is a complaint that has often been waged against story-based games that promise radically branching narratives yet ultimately tell relatively linear stories. While Horizon Zero Dawn never makes the promise of branching narratives, Flashpoints make players feel as though they are being given choices. However, in most cases, the choices are meaningless. When they do have an effect, it is always minimal, and they do little to make Aloy or the people she interacts with feel more alive or believable. Flashpoints can be made to feel more meaningful without the inclusion of branching narratives or multiple plotlines. For an example of how this can be done, it would be useful to have a look at an open-world game that managed to make NPCs seem truly alive by making interactions with them feel meaningful. In Red Dead Redemption 2, players are able to interact with almost all NPCs. If players choose to be nice to others, they can usually expect nice treatment back. Conversely, rude behavior typically invites rudeness in return. Furthermore, NPCs and settlements remember how players behave. Hence, if one decides to go on a shooting spree and get arrested, subsequent visits to a town will feature locals commenting on one's arrest and misbehavior. Without needing to be nearly as complex, Flashpoints in Horizon Forbidden Wes t could be implemented in a similarly effective manner. If Aloy chooses to be nice to key characters, like the leader of a settlement, they should remember Aloy's kindness and speak to her in kinder terms in the future. But things should not stop there. Choosing to be diplomatic should put her on good terms with the rest of the tribe, too, and she should expect friendlier comments and reactions when she visits the settlement again. On the opposite end of the spectrum, players should have the full prerogative to serve up a rude response to a settlement leader they believe deserves it, but they should not be surprised if that results in a sour interaction with them later on. Furthermore, the rest of the tribe should be more hostile to Aloy, with perhaps a few NPCs making snide remarks as she passes. Such an implementation would go a long way to making settlements and NPCs feel more dynamic and believable while allowing Flashpoints to be used to their full potential. Flashpoints could become a way of regulating Aloy's relationships with entire tribes, which would add weight to the choices that players make. Regardless of what Guerrilla Games decides to end up doing, the few snippets that have been shown of Horizon Forbidden West already demonstrate that Horizon Zero Dawn 's sequel is gearing up to be bigger and better in every single way. Hopefully, Flashpoints are one gameplay mechanic that gets a good rehaul. Horizon Forbidden West is set to release on February 18, 2022 on PS4 and PS5. MORE: What Makes Aloy a Great Heroine?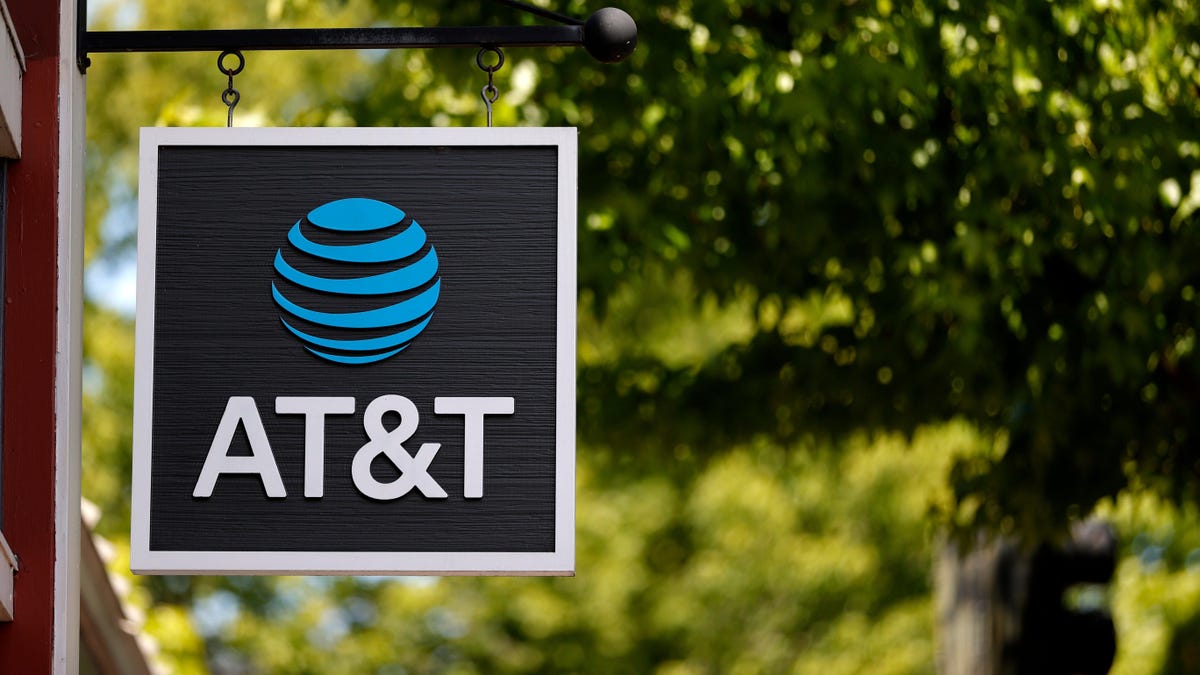 Unpatched, years-old vulnerabilities in networking devices have allowed a noxious malware to infect thousands of AT&T customers in the U.S., a new report from a Chinese cybersecurity company claims. The malware basically functions as a backdoor, one that could allow an attacker to penetrate networks, steal data, and other unsavory activity. The unfortunate infections were recently uncovered by researchers with security firm Qihoo 360 after they infiltrated a previously unknown botnet and discovered that it had targeted at least 5,700 U. S. -based AT&T subscribers. ( Botnets are networks of malware-infected devices that can be controlled by one centralized party; they are often used to conduct cyberattacks or engage in other, coordinated criminal activity.) In this particular case, the malware in question appears to have seeped into users' enterprise network edge devices via a bug that was originally discovered back in 2017. Edge devices, which help businesses connect their networks to ISPs (in this case, AT&T), are common targets for malware infection and cyberattacks. The affected devices are EdgeMarc Enterprise Session Border Controllers, produced by Ribbon Communications (formerly named Edgewater), which are commonly used by smaller and mid-sized businesses to manage and secure internal communications—like voice and video-call. The malware compromised these controllers via a bug, tracked as CVE-2017-6079, for which a patch was ostensibly issued way back in 2018, Ars Technica reports. However, if users never patched this security flaw, it would have left them open to a whole lot of trouble indeed. Qihoo 360 researchers say that the malware in question apparently has the capability to enable DDoS attacks, port scanning, file management, and the execution of arbitrary commands—meaning, basically, that an attacker could have quite a field day with your network. Data theft and the disruption of services would all be up-for-grabs, hypothetically. There is some question as to how many devices have actually been infected. Ars Technica, which initially reported on the research, notes that it's "not clear if AT&T or EdgeMarc manufacturer Edgewater (now named Ribbon Communications) ever disclosed the vulnerability to users." The overall size of the malware infection could be much larger than the 5,700-ish devices that the researchers initially observed. "All 5.7k active victims that we saw during the short time window were all geographically located in the US," the researchers write. However, they say the number of devices using the same TLS certificate is apparently about 100,000. "We are not sure how many devices corresponding to these IPs could be infected, but we can speculate that as they belong to the same class of devices the possible impact is real," they said. When reached for comment, AT&T spokesperson Jim Greer provided Gizmodo with the following statement: It wasn't immediately clear what mitigating steps were possible, though, if you're worried about this, it might be a good idea to head to the researchers' page to look at the indicators of compromise. We also reached out to Ribbon Communications for comment and will update this story if they reply.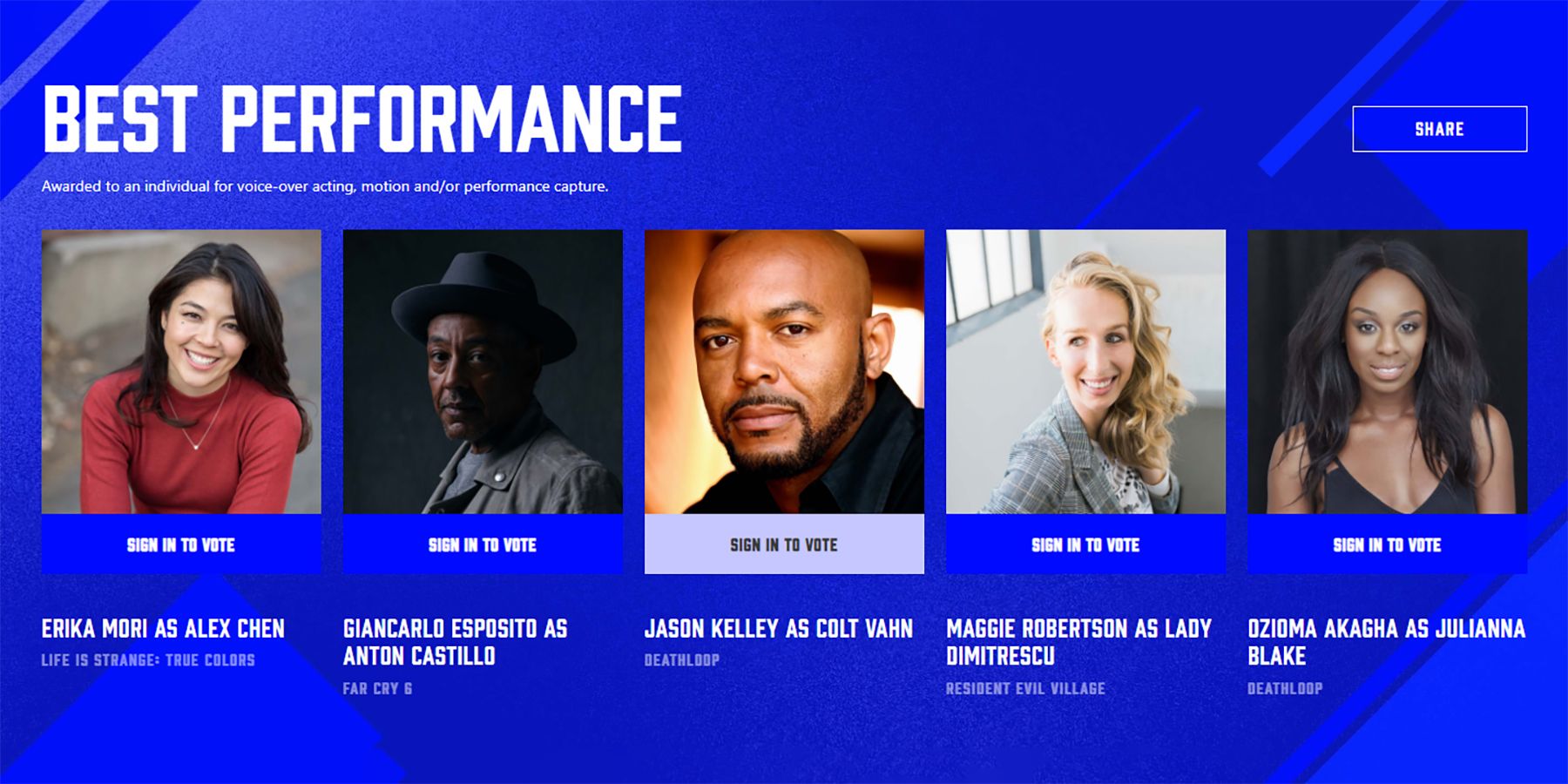 Video games have historically had a bad rap when it comes to actor performances. As a medium, it wasn't always taken as seriously as older formats like TV, film, and theater, with performances in the past being criticized as over-the-top or unconvincing. As a result, it used to be that video game voice actors didn't tend to get the same respect for their performances as actors in more traditional mediums. In recent years, there have been several breakthrough performances, often with the help of motion capture technology like in Naughty Dog's The Last Of Us. The Game Awards are basically the Oscars of the video game industry, and are a perfect way for performances in video games to be properly honored, especially with an awards category dedicated to recognizing standout examples. There has been a massive shift in the last decade or so for performances in games, with titles that feature truly heartfelt, nuanced, and emotional character arcs that allow voice actors to really flex their performance muscles. With five performances battling it out for the award, there has been a lot of speculation around who will come out on top. RELATED: The Game Awards 2021: Predicting Best Narrative Winner The Game Awards 2020 was a tough year for performances, with plenty of likely candidates including The Last Of Us 2 's Ashley Johnson as Ellie and Nadji Jeter as Miles Morales in Marvel's Spider-Man: Miles Morales. However, it was fellow The Last Of Us 2 's Laura Bailey who won for her role as Abby, the vengeful and driven WLF soldier who was another playable character throughout the game. The first game was renowned for its emotionally harrowing storyline and its incredible main performances, and expectations for the second game were high. Despite being a newcomer to the series, Laura Bailey's Abby became a fan favorite. Her vulnerability shined through, even in a role akin to an antagonist early on in the game. Gamers really came on board with the character and her redemption arc was not only believable but widely praised. This, in part, was due to the fantastic writing, but Bailey's performance was exemplary. It's no wonder she won the Best Performance award, showing that depth and layers are often looked for to ensure a win in this category. The recent installments in the Far Cry series have been praised for their villains, more so than the playable protagonists who can come across as slightly lackluster. The villains are not only the driving force of the games' narratives, but they're also usually the stars of the story, with memorable performances from the actors. Giancarlo Esposito, already a standout star from the TV series Breaking Bad, provides the likeness and performance for Far Cry 6 's antagonist Anton Castillo. Esposito's performance as El Presidente showcased his ruthlessness and powers of manipulation, but also had depth through the complicated relationship he has with his teenage son. Esposito layered his performance, pulling from his own personal experiences to make sure the character felt fleshed out, as well as sympathetic, despite his undoubtedly villainous traits. Although a powerful performance, Castillo didn't quite make it to the position of the series' most memorable bad guy. Deathloop has been one of the standout games of the year, with multiple nominations in several categories including Game of the Year, Best Game Direction, and Best Narrative. Deathloop looks set to scoop up at least an award or two, and with more than one nomination in the Best Performance category as well, the odds are good. The time loop game sees the player track down and face off against eight main targets called Visionaries. But there's a hitch — when the player dies, they're booted back to the beginning of the day as they go through the events again and again until they can take out all of the key targets in a single playthrough. Gamers play as Colt, the assassin doomed to repeat the day as they traverse Blackreef and attempt to avoid a violent end. Jason Kelley voices Colt, an actor known for Grown-ish and Mayor of Kingstown. The performance was no doubt a challenge, as Colt doesn't know who he is and why he's stuck in a Groundhog Day situation on the isolated island. Colt's talkative nature and spiraling sanity provide a lot of the core content of the game, and he's undeniably engaging. Kelley imbues the character with a sense of humor and plenty of confidence, but in a game that focuses on gameplay over narrative depth, the characters can become a little lost in the background. Resident Evil Village is the latest game for the franchise, and in general, has received positive reviews from both critics and players. With more of a focus on action than its horror-filled predecessor Resident Evil 7, the game features plenty of fast-paced and frenetic gameplay to send players into a panic. The game has a new setting and continues the Ethan and Mia storyline, but it was a side character that really made an impact on players. Lady Alcina Dimitrescu, the mysterious vampiric Duchess and unusually tall owner of the castle that looms over the titular village was an instant hit among the gaming community. The seductively sinister and confusingly sexy villain's main draw was undoubtedly her looks, but Maggie Robertson's performance was also memorable. She even won in the Best Performer category at 2021's Golden Joystick Awards, in recognition of her chilling portrayal. Even before the game's release, the character had captured the attention of fans around the world and became the subject of fan art and cosplay. However, despite the undoubtedly attention-grabbing aspects of the character, it is still up for debate whether or not it has the layers for a truly great performance. RELATED: The Game Awards 2021: Predicting Best Indie Game Winner With two nominations in the Game Awards' Best Performance category, it's clear the acting in Deathloop has impressed gamers and critics as well. Although Colt is the main protagonist, there is also another character that features predominantly throughout the game, and that's Ozioma Akagha's Julianna. The antagonistic assassin is tasked with taking out Colt and sending him back to the start of the day before he can complete his mission, and she's certainly single-minded in her pursuit. Part of the narrative drive in Deathloop is uncovering the relationship between Julianna and Colt, and determining why she is so set on killing him and protecting the Loop. Ozioma Akagha 's performance is enjoyably contradictory — one moment she's full of friendly banter, and the next she's angrily coming at the player with a machete. Although both Kelley and Akagha's performances are great, it's hard to get to grips with characters that function more as guides in a game that's predominantly about the setting and the mechanics. The Life Is Strange series is first and foremost about relationships. The narrative-driven games focus on taking players through intimate and emotional stories, using gameplay to flesh out characters and provide insights into key interactions. Life Is Strange: True Colors has already won Best Storytelling at the Golden Joystick Awards this year, and has been praised for its strong writing and its compelling protagonist, Alex Chen. For a series renowned for its emotional resonance, it's easy to see why it does well in narrative categories. Overall, the facial animations and vocal performances have improved from previous entries in the series, and have received a lot of praise. However, Erika Mori's performance as protagonist Alex Chen has been the focus of the acclaim, with gamers and critics pointing out her range and empathetic delivery. Alex is the beating heart of the story, and Mori makes sure that such an important central element has the profoundness and complexity to do the story justice. The relationships between Alex and the other characters in the small town of Haven Springs are what provide the most poignancy to the narrative. The depth of Alex's character is completely explored within the game, from tough moral choices to lighter interactions, and the freedom this gives Mori within the performance is one of the reasons that she's tipped to win Best Performance. The Game Awards 2021 premiere on December 9, 2021, at 5:00 p.m. PST. MORE: The Game Awards 2021: Predicting the Game of the Year Winner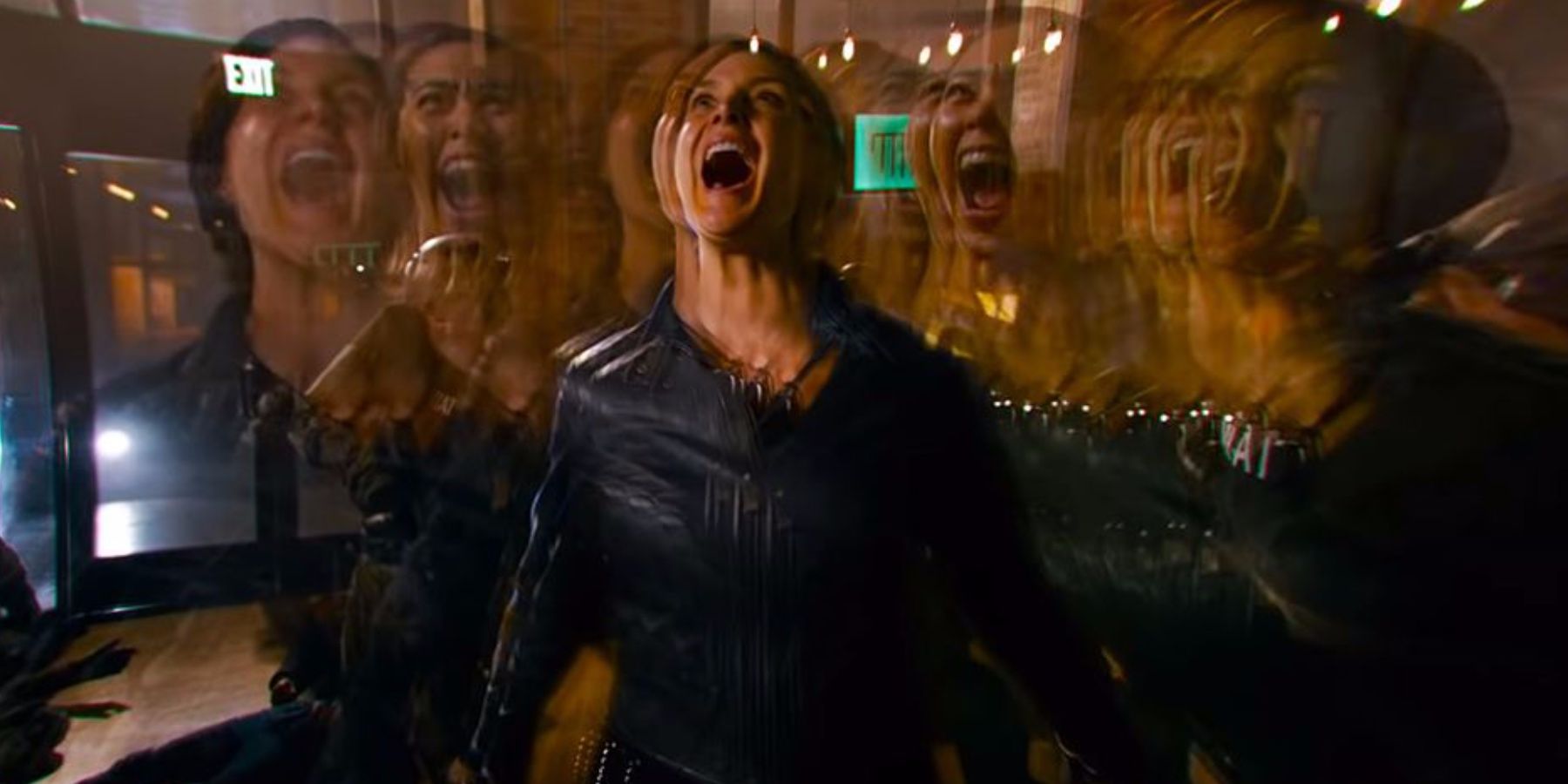 The Matrix Resurrections continues to tease more about the plot that fans are trying to piece together. Despite the sequel Matrix film continuing to reveal little by little, questions still keep arising, but The Matrix Resurrections tickets sales are coming soon. The new teasers for The Matrix Resurrections come from posts of the official Twitter accounts for the long-awaited Warner Bros. and HBO Max film. In addition to featuring stunning footage from the film, one of the posts for The Matrix 4 confirms tickets will officially go on sale starting December 6, 2021. RELATED: The Matrix Resurrections Writer Says The Movie 'Subverts' Blockbuster Rules The teasers for The Matrix 4 are different depending on which account they're from, but they all remind viewers that nothing is what it seems to be and that they should come into the film knowing that "anything is possible." The Matrix films are all about breaking through the boundaries of a person's own mind. In the Matrix, the character Neo breaks away from the mundane and changes his life, and he's never able to go back. Being in The Matrix also enables those who are "aware" of the limits of the fake world to have superhuman-like abilities all through their interpretation of the world. The films are known for social commentary, so fans shouldn't be shocked if The Matrix 4 does the same. Still, the synopsis for The Matrix Resurrections seems to imply that it will continue the story from the original movies. The synopsis reads, "The Matrix Resurrections is a continuation of the story established in the first Matrix film… 20 years after the first film, the franchise that helped define pop culture at the turn of the century is back for a continuation and extension of the original movie. A mind-bending new adventure with action and epic scale, it's set in a familiar yet even more provocative world where reality is more subjective than ever and all that's required to see the truth is to free your mind." That said, one of these new The Matrix Resurrections previews ends with Neo and Trinity watching themselves causing a helicopter crash on TV, fueling theories that the film will be something of a movie-within-a-movie. This also implies that the film won't be a sequel to the Matrix trilogy and that the protagonists aren't really back. Theories are running rampant online and it's difficult to pinpoint what's exactly going on. The part that says, "reality is more subjective", seems to mean that nothing in the world is what it really seems. If the world is "familiar", then maybe it's not the same world that fans grew up with watching the original Matrix films. People can speculate for hours, which is always exciting, but none of the questions everyone has will be answered until the film gets seen in theaters this December. The Matrix Resurrections will be in theaters and on HBO Max on December 22nd, 2021. MORE: How The Matrix Resurrections Can Achieve Success Source: The Matrix Movie/Twitter

Intel has already commenced launching its 12th Gen Alder Lake-S desktop CPU lineup with the introduction of its unlocked Core i9-12900K, and more SKUs. The accompanying LGA1700-based top-end Z690 motherboards, both DDR4 and DDR5 variants, are also out. We have also got hints that the launch of locked (non-K) CPU parts isn't too far off with leaks of the Core i9-12900, i7-12700, i5-12600, i5-12500, and i5-12400. And although no Core i3 Alder Lake-S SKU was part of that story, an alleged early preview of the upcoming 12th Gen i3-12100 by Chinese media outlet XFASTEST suggests it will be just as potent in its segment as the other Alder Lake processors have been. In fact, if these test results - pitted against currently available AMD Zen 2-based Ryzen 3 3300X and 3100 DIY CPUs - are to be believed, then the Core i3-12100 looks even more lethal than the higher end Alder Lake-S models. The processor was run on ASRock Z690 Steel Legend WiFi 6E DDR4 motherboard. First, we have got a CPU-Z screenshot of the alleged i3-12100. We haven't had any leak regarding the specifications or the core configuration of this processor yet but CPU-Z thinks it's a 4-core, 8-thread SKU. This is followed by a multitude of tests across various benchmarks, both synthetic as well as real-world, including games. Lastly, we have the data for power consumption as well as temperature. You can find more details on the test on XFASTEST's website. via @KOMACHI_ENSAKA ( Twitter)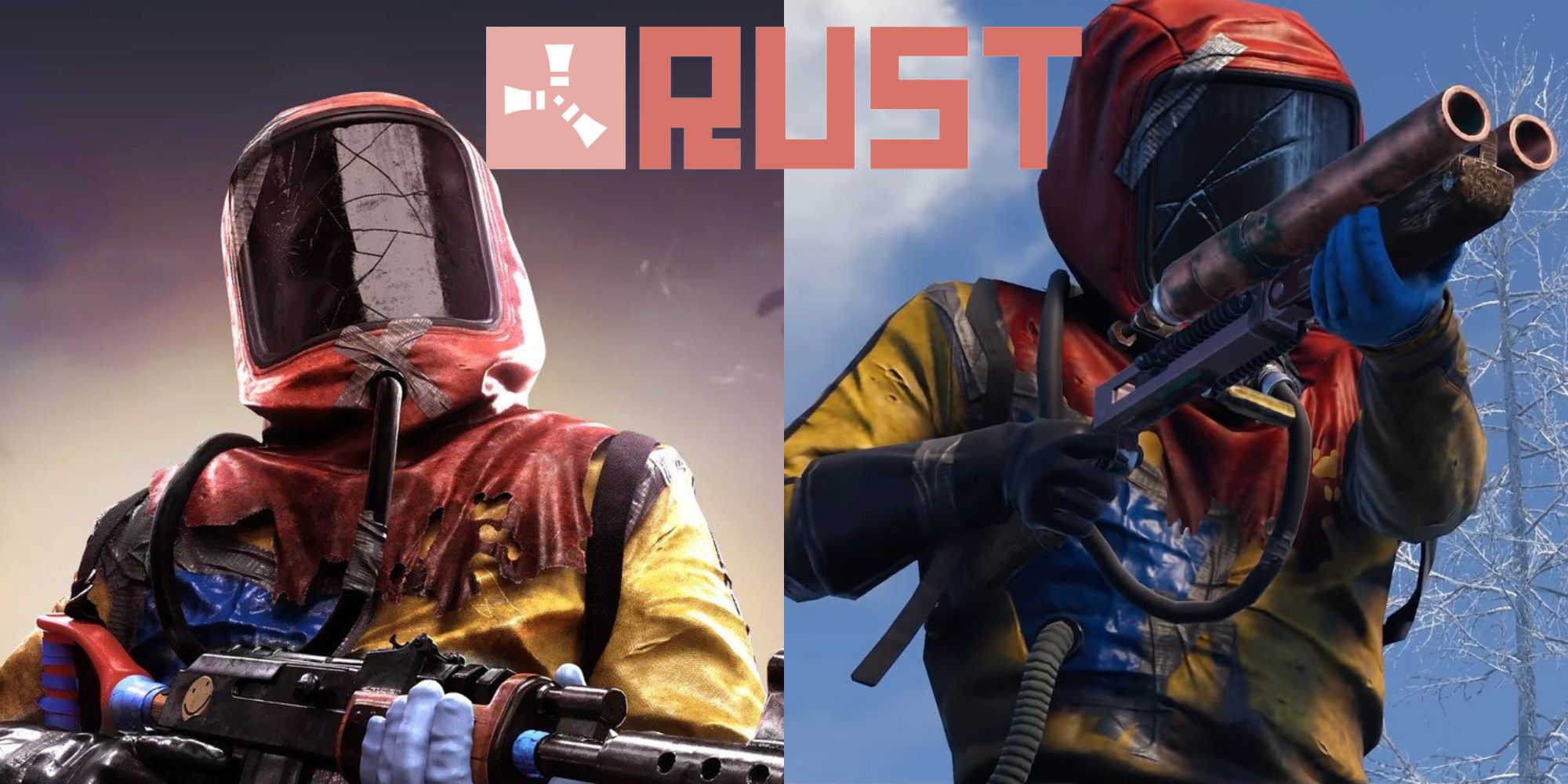 The first few hours of a wipe on Rust island are the most treacherous. Spawn beach is densely populated with players who have just joined the server, and chaos ensues. Those with a head start will have spears, but the majority of people will be duking it out with rocks. RELATED: Rust: All CCTV Camera Codes (& How To Use Them) Instead of dealing with the madness that is the spawn area, gamers will want to move out to one of several strategic locations. Just like real-life survival, collecting the essentials will ensure players get off to a quick start as they learn how to play Rust. Picking the right server will have an immense impact on the user experience. The best server for a particular person will depend on how they want to play the game. PVP servers are the most hectic but also the most exciting. Some people enjoy more of an RP/PVE experience, meeting other users and building elaborate structures. Before choosing a server, it might be beneficial to play on an empty server or test server to get a feel for the game. After deciding what type of server to play, choosing a populated server is almost always the recommended way to play. More players means more action and interaction on the island. Beginners should look around as there are an endless number of options to choose from. Every map on Rust is randomly generated. That means it will look different on every wipe/server. However, the points of interest or "monuments" remain the same no matter what the actual layout of the map looks like. After spawning in, people will want to plot their next move. Obviously, getting far from the spawn point is a good idea. One of the best areas to set up a day one shelter is at a fishing camp. There are several of these on the island and they all have the necessary resources for survival. Once the intended destination is marked, high tail it in the direction of the camp on the map. The early wipe essential resources in Rust are Stone, Wood, and Hemp. These three items will allow players to craft weapons, clothing, and shelter relatively quickly. While moving to the fishing camp, people can collect enough of these materials to craft a small 2X2 shelter for the nighttime. New players will want to move quickly and get a small shelter up before nightfall. Hemp is crucial because it is the main material needed to craft a sleeping bag. When a player dies, they respawn at the location of the last sleeping bag they crafted. Also, Hemp can be used to craft an early game outfit. RELATED: Rust: How To Remove Walls Eventually, players will need to get their hands on some food to survive. Characters have a base 60/100 health when they spawn into the map. Getting that number to 100 will help people survive the many hazards on the map. The easiest place to find food is on the shores of rivers. There will be plenty of pumpkins and mushrooms available to pick and eat. Later in the wipe, players will have weapons they can use to hunt animals. Animal meat restores more health than plants. With just 100 Stone and 200 Wood, Rust users can craft a simple Stone Axe. This will likely be the first weapon people craft because it can also be used to chop down trees quicker. The next step will be crafting the most simple ranged weapon in the game, the Hunting Bow. The only materials needed are Wood and Cloth. Cloth can be harvested from Hemp, but it is also a byproduct of animals in Rust. The Hunting Bow is silent and can take down opponents in PVP situations. However, survivors will be much safer if they have a weapon that fires bullets. The most basic gun in Rust is the Eoka pistol. To craft it, survivors will need to collect a new resource, Metal Fragments. At the fishing village, there will be plenty of metal items, including oil barrels that can be destroyed "scrapped" and turned into metal scrap. To create Metal Fragments, people will need a recycler. These recyclers are in the Bandit Camp and Outpost, as well as many of the other points of interest on the map. Both the Bandit Camp and Outpost are neutral areas, no PVP can take place there. For that reason, these locations are good locations to build a base near. The community has classified the places of interest on the island as monuments. Each of the monuments provides items to loot, with the larger monuments containing the most valuable resources. These monuments also attract the most players and have the highest levels of radiation. However, small monuments, like the fishing camps, have no radiation at all. That is yet another reason why the fishing camps or gas stations are ideal beginner areas to set up camp near. Small monuments have key resources, less traffic, and no radiation. RELATED: Rust: Mistakes New Players Make (& How To Avoid Them) In order to handle the harsh radiation, as well as the cold weather on the map, people will need to craft clothes. A simple cloth outfit crafted from Hemp materials is a good start. Once beginners get comfortable and start hunting, they can craft leather armor. Leather armor provides more protection against attacks and radiation. Metal armor is the ideal protection from gunfire, while the Radiation Suit will help users survive near monuments. Day 1 bases should be no more than a 2X2, which is simple enough to build. To start construction, newcomers need 20 Wood to get a building plan and 100 Wood to craft a hammer. From there, if the shelter has a floor, four walls, and a roof, it is sufficient. Stone is the most commonly used material because it is far easier to acquire than high-quality metal and it takes a ton of splash damage to destroy a Stone wall. RELATED: Rust: Harbor Puzzle Guide Without getting into too much detail, proper bases have metal doors with locks and multiple layers of protection. To put it simply, reinforced bases are hard to get into and have secret areas to store valuable loot. One thing newcomers will want to have is an airlock. Check out our Rust building guide for more information on building and airlocks. For those new to survival games, a wipe is essentially a server reset. On the last Thursday of every month, Rust resets its servers and all progress is erased. Wipes keep the game fresh by putting the community on a level playing field each month. Those that had a rough wipe can learn from their mistakes and have a better experience in the following month. It is very important to begin playing the first few days of the wipe. After just a few days, skilled survivors will have good guns and a well-built base in place. An Eoka pistol is no match for military-grade weapons. Later in the wipe, Rust users begin to seek out PVP and raid other bases. This is because successful squads have already crafted enough weapons to take down an entire Stone base. The game becomes less about survival and more about conquering the whole island. Being the top clan on the map is an unofficial but often sought title. For these advanced players, beginners in 2X2s will have absolutely no chance. Getting off to a quick start and potentially teaming up with others will give new survivors the best odds in a wipe. Infiltrating bases is an expensive and time-consuming process. Breaking through locked doors and Stone walls will take a lot of firepower. New raiders will want to get their hands on C4, which is actually not too difficult to craft. Although, it will take several C4 to crack open a base. Rocket Launchers are a top choice to deal out splash damage and destroy walls. Aiming between two walls will cause splash damage to both walls at the same time. Our raiding guide has more information for those interested. Rust is available on PlayStation 4, Xbox One, and PC. MORE: New Weekly Rust Skins Revealed

Popular video sites often make it difficult to download content, usually for copyright and revenue reasons. Instead, they prefer you share a direct link or post it on your feed, where it'll continue to rack up those pre-roll ad dollars. But if you're looking to secure a permanent copy of a clip you spotted on Facebook, you probably have your reasons. And since we trust you, we're here to tell you how to download them. If you have software in place that you use to download YouTube videos, such as 4K Video Downloader, you can try that. Most of the tools that work for YouTube, Vimeo, and others also work with Facebook URLs. But there's a more straightforward way to start. Desktop Downloads Facebook provides a "Save Video" link in the ellipsis menu next to almost every video. But that's not for saving the video to your local storage—it only "saves" it on Facebook to a section of your account called "Saved Videos", where you can create collections to watch later. If the owner deletes the video, you won't have access to it anymore. The steps to putting a Facebook video on your computer are a bit convoluted, but not difficult. First, in your browser, click the three-dot ellipsis menu on a video and select Copy link. (You may not see this option if the video is listed as private.) Paste that into a new browser tab and watch it forward the shortened link (starting with https: //fb. watch/) to something that starts with https: //www. facebook. com/watch/. In the address bar, change the "www" to " mbasic." A Facebook mobile page on the desktop. That forces the browser to load the mobile version of the page for you. Right-click the video, and select Open link in new tab. In this new third tab, all you'll see is the video, and you can right-click again and select Save video as to put it on your PC. Crank Up the Resolution The downside here is, you're not getting a particularly hi-res video this way. The easy solution is don't do this complicated thing and use FDown. net FDown. net (formerly FBDown. net, but they dropped a letter for simplicity). It's ad-supported to keep the lights on, but some are ad-traps with boxes saying "Start" or "Start Download", so don't click on them. Paste in the Facebook URL you snagged by selecting Copy Link from the ellipsis menu. The site will parse all content for you and provide links to grab either the "Normal Quality" version (the same as you get with the steps above) or an "HD Quality" video. I used it to grab a movie trailer and the normal quality was a blocky 4.6MB file; the HD was a gorgeous 27MB file. You can click the links or right-click to select Save link as. The More Options box can try to force a standard definition or high-definition download, and also do an audio fix. If you use the Google Chrome browser and find you're using FDown. net a lot, consider grabbing its extension called Video Downloader PLUS. It puts a download button right on the video if it's downloadable. That is, however, one of many extensions from many developers that allow Facebook downloads. Try out a few and pick a favorite. If you run into a video you can't download on Facebook, first try FDown. net/private-downloader. php. If that fails, try a screen recording tool to capture it as it plays. Mobile Downloads It turns out FDown. net shines on mobile devices as well, be it on Android or iOS. The caveat is, it doesn't work with the Safari browser on iOS. It's not great with Chrome either, according to the developers. They recommend using mobile Firefox. It also won't work on private videos, but you may not know they're private until the last step. FDown. net on Mobile Firefox Find a video on Facebook (in any browser) and click the option to Share it. Then in the share screen, look for the option to Copy Link. Then open Firefox, load FDown. net, paste in the URL, and press download. You'll see the options to get a video in Normal Quality or HD Quality again; tap and hold your finger on whichever you prefer and you'll get an option that says Download Link, then a Download Now confirmation. This puts the video in the Firefox browser's Downloads section. You can access that via the Firefox hamburger menu on the lower right (the three lines). Click on the link for the video—it'll probably look like a long string of numbers. On iOS, you can tap Save Video to put it in the camera roll on your device.

Most homes and offices have one spot that's typically draftier than the rest of the environment. Turning up the thermostat may not necessarily solve the issue. Spot heating may be the best solution, especially if you don't want to heat up an entire home while you occupy one space. The best space heaters can handle the task efficiently and safely. However, there are many to choose from. This guide to best space heaters offers a shortlist of models worth considering and how to choose the right one for your needs. There are many crucial factors you should consider when choosing from the best space heaters available. To bring you a small selection of the best models, we looked at the best-selling units and what makes them a success. Deciding on what space heater is best for you depends on a few points. Start with the size of the area you're in search of heating. You can use one of the smaller, more portable models if you plan on heating a small space such as a bathroom or home office. For larger areas, radiator-style units or oscillating, fan-style heaters that evenly distribute warm air in a room are good options. Besides an area's size, you'll need to decide on how much you'll use a space heater. You may want to go with a lighter-weight style that's easy to move from room to room. Many space heaters come with an integrated handle that makes it possible to pick up and take with you to use at your office or in a drafty area of your home. Lastly, consider the kind of space heater and how it can impact your home's environment. Most space heaters can dry the skin considerably because they heat up the air enough to rob it of its moisture. Infrared or radiator-style space heaters deliver gentler, more targeted heating that won't affect your room's humidity level. If you're looking for a portable option to temporarily warm up an area, a space heater is the most effective option. Other alternatives include an electric mattress pad or electric blanket but they don't provide the same reach you'd get from a space heater.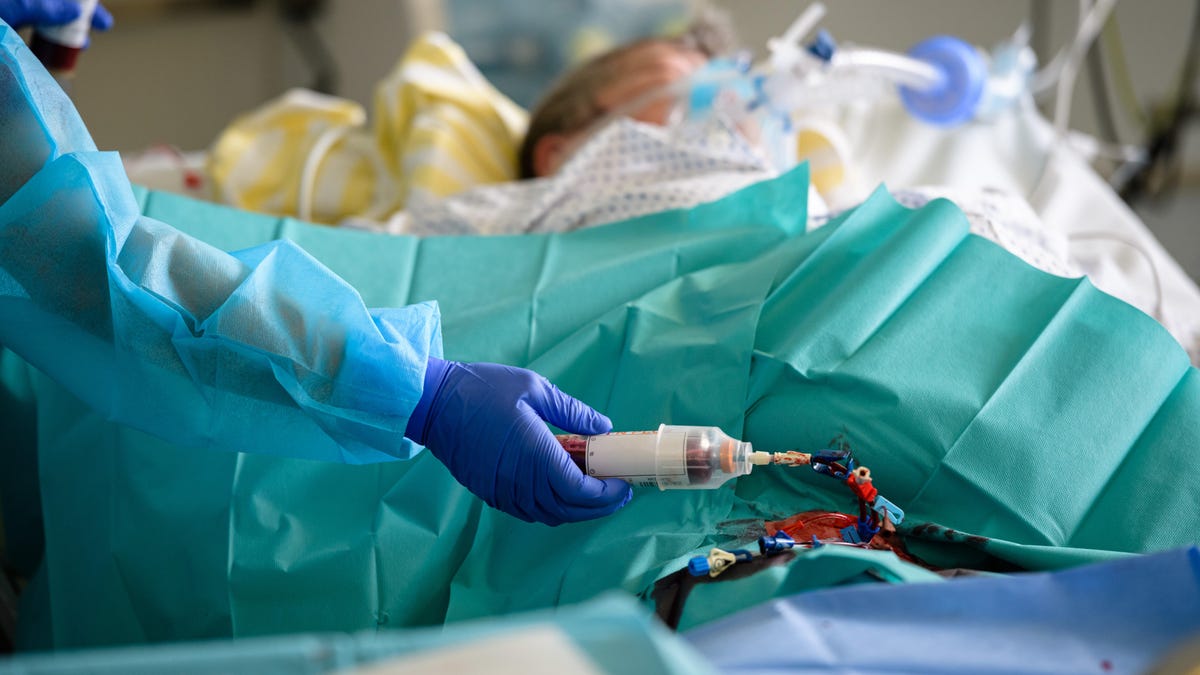 New research this week finds that people hospitalized with severe covid-19 often pay a heavy price afterward. The study concluded that these survivors were more than twice as likely to die in the subsequent 12 months compared to people who had tested negative for the virus. This relatively increased risk of death was even higher for people under the age 65. While there remains much research to be done, studies thus far have made it clear that many covid-19 survivors can experience lingering symptoms even after the infection itself has cleared up. And those who are hospitalized are all the more vulnerable to these aftereffects. Severe covid often seriously damages the lungs and other organs, while life-saving interventions like steroids, ventilators, and life support devices like ECMO can take a toll on the body as well. Researchers from the University of Florida had already published a study in July showing that hospitalized survivors were significantly more likely to be hospitalized again within six months, compared to those with mild to moderate covid-19. This new study of theirs, based on an examination of anonymous electronic health records, instead looked at the long-term mortality risk of patients up to a year later. Nearly 14,000 patients in the same health care system were studied. These included 178 diagnosed with severe COVID-19 and 246 diagnosed with mild to moderate covid-19, as well as many others who tested negative for the virus but may have been sick for other reasons and received medical care in some way. Compared to covid-negative patients, and even after accounting for other factors like age and sex, those with severe covid were 2.5 times more likely to die in the next 12 months after their illness. Overall, just over 52% of severe covid patients died in a year's time. There was no significant increased risk of mortality for mild to moderate cases, however. "This study provides evidence that the increased risk of death from covid-19 is not limited to the initial episode of covid -19, but a severe episode of covid-19 carries with it a substantially increased risk of death in the following 12 months," the authors wrote in their study, published Wednesday in the journal Frontiers in Medicine. About 20% of the deaths among these patients post-infection were attributed to problems with either the respiratory or cardiovascular system, the authors noted, the areas of the body that tend to be affected directly by infection from the coronavirus. But it's well known that the symptoms of severe covid are often the result of an overzealous immune response, one that can wreak havoc all throughout the body. And it's this potential for widespread damage that is likely to blame for the majority of added deaths seen in these survivors. "Since these deaths were not for a direct covid-19 cause of death among these patients who have recovered from the initial episode of covid-19, this data suggests that the biological insult from covid-19 and physiological stress from covid-19 is significant," they wrote. Older people are more likely to develop severe illness and die from covid-19. But among patients in this study, the associated risk of dying was actually relatively greater for survivors of severe covid under age 65 than it was for patients over 65. Compared to similarly aged but non-infected people, they were more than three times more likely to die in the months after their hospitalization. The results are yet another reminder that the harms of the pandemic run deeper than any official death toll can illustrate. As many as 7.5 million Americans have been hospitalized by covid-19, the Centers for Disease Control and Prevention has estimated. G iven the risks that hospitalized survivors will face even after their initial ordeal, the authors say it's "clear that prevention of significant covid-19 infection is the most effective way to decrease the risk of death following covid-19."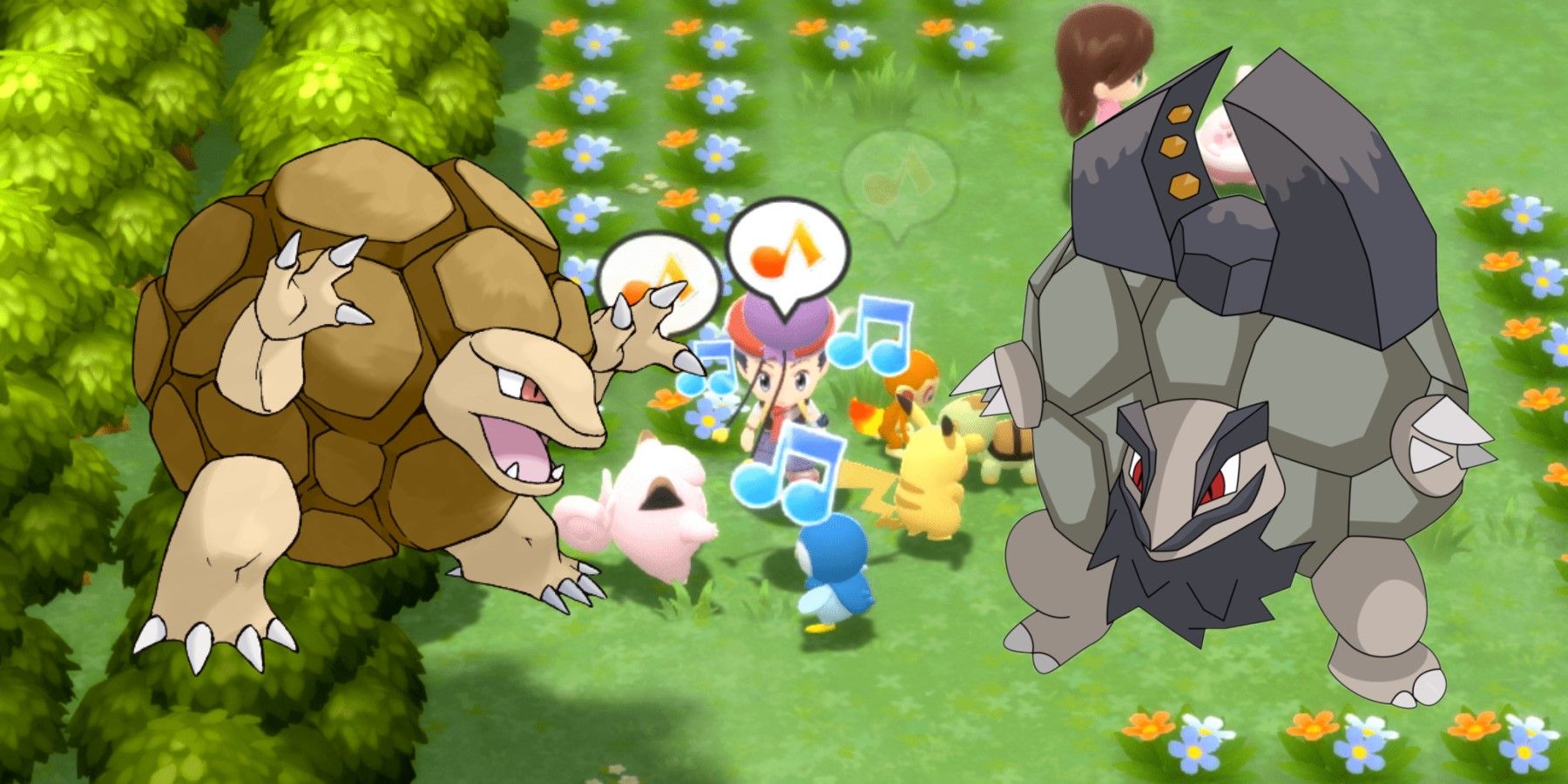 Pokemon Brilliant Diamond and Shining Pearl are great additions to the core series of Pokemon games because they are a faithful representation of the original Generation 4 games with a bit of much-appreciated innovation. Features like the Underground from Pokemon Diamond and Pearl were decent, but the remakes' Grand Underground should come back in future Pokemon games as well, at least in some form. That's how good some changes are in Pokemon Brilliant Diamond and Shining Pearl. Another example comes from the Diglett Rush event and how the Poke Radar allows for great Shiny hunting sessions in an improved capacity from the original games. Pokemon Brilliant Diamond and Shining Pearl players also loved that they can now walk with one of their beloved Pokemon, spend some time with them, and even interact with them in a different way than simply checking their in-game summary. As such, ILCA Inc. had to put a lot of work into how each Pokemon from both the Sinnoh Pokedex and the National Pokedex walk outside of their Poke Balls. RELATED: Pokemon Brilliant Diamond and Shining Pearl Player Gets Wrong Shiny Of course, some animations are better than others, and Pokemon Brilliant Diamond and Shining Pearl players are creeped out by Garchomp's ominous flight. However, a great animation that is getting praise from players is that of Golem, which was shared by a Reddit user by the name of Heisenbear09. Golem is a Generation 1 Pokemon that evolves from the rocky Geodude and Graveler, only to have a spherical stone husk protecting it in its final evolution, perfect for rolling on the ground while walking. The same animation was found in Pokemon Let's Go, Pikachu! and Pokemon Let's Go, Eevee! for regular Golem but not Alolan Golem. As such, the animation for the Rock/Ground-type critter in Pokemon Brilliant Diamond and Shining Pearl is not exactly new, but there are other critters that didn't get their well-done previous animations, but rather worse versions of them. An example is Ekans' gliding in Pokemon Brilliant Diamond and Shining Pearl, compared to the better animation in Pokemon Let's Go games. However, something that Pokemon Brilliant Diamond and Shining Pearl do get right is the fact that Shiny critters display their unique color schemes when following players. In fact, a Pokemon Brilliant Diamond and Shining Pearl player showcased a full team of Shiny Eeveelutions in Amity Square, making fellow Pokemon fans jealous of their great collection. Pokemon Brilliant Diamond and Shining Pearl are available now on Nintendo Switch. MORE: Comparing Pokemon Brilliant Diamond and Shining Pearl to Sword and Shield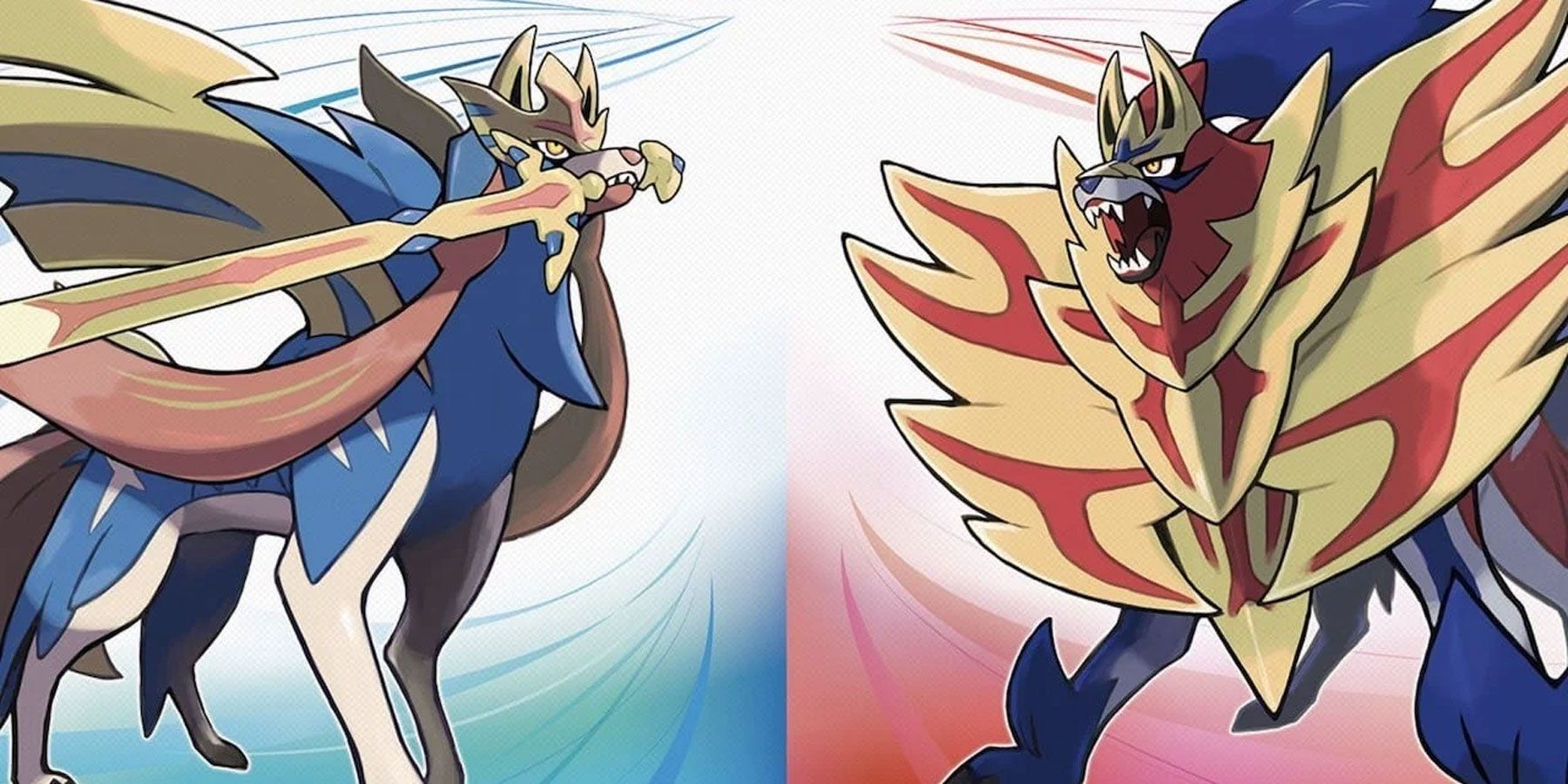 With each new game in the Pokemon series, fans are always eager to see what sort of new animations and details will be included for the new Pokemon in the title, but Pokemon Sword and Shield were controversial entries in that regard, to say the least. Fans were disappointed with the seeming lack of care that was put into a lot of the character animations and one fan found a great example of what legendaries Zacian and Zamazenta would look like if their animations came from the real world. Originally posted to the Subreddit r/aww by Reddit user u/Gastonbeast24 before being reposted to r/Pokemon, user u/SpaceWaterVoid points out the similarities between this video of a dog quickly turning around without seeming to move its feet to the animations that Zacian and Zamazenta have in Pokemon Sword and Shield. The video points out just how ridiculous the legendary Pokemon look while turning and that, if seen in real life, the movement would give many people reason to pause. RELATED: Pokemon Fan Makes Unown Ouija Board The turning animation for Zacian and Zamazenta wasn't the only one criticized in Pokemon Sword and Shield, as fans found plenty of reused animations from previous Pokemon titles within them. Normally, that wouldn't be much of an issue as studios who develop sequels to games that run on similar engines often reuse animations; however, Game Freak promised that Sword and Shield would have some of the best animations ever included in a Pokemon game and cited the many new, detailed animations as a reason for the games' exclusion of a National Pokedex. When looking at some of the poor-looking animations that were included in the final cut of the game, with Zacian and Zamazenta's turning being one of the worst, it's no wonder why fans were dissatisfied. Although there were attempts to boycott Pokemon Sword and Shield as a way to show the Pokemon Company and Game Freak that fans wouldn't stand for any more poor quality, cookie-cutter titles in the series, Sword and Shield still went on to be one of the Switch's best-selling titles. It seems like Game Freak may have listened to some of the critique raised by fans, however, with Pokemon Legends: Arceus seemingly shaking up the Pokemon formula. It's still to be seen if Game Freak's next title will be able to deliver on the promise of a Pokemon game that features unique, detailed animations, but so far, it seems like Pokemon Legends: Arceus might be able to win fans back with its changes to the series. Pokemon Sword and Shield are available now for Nintendo Switch. MORE: Pokemon Brilliant Diamond and Shining Pearl Should Get the Same DLC Support as Sword and Shield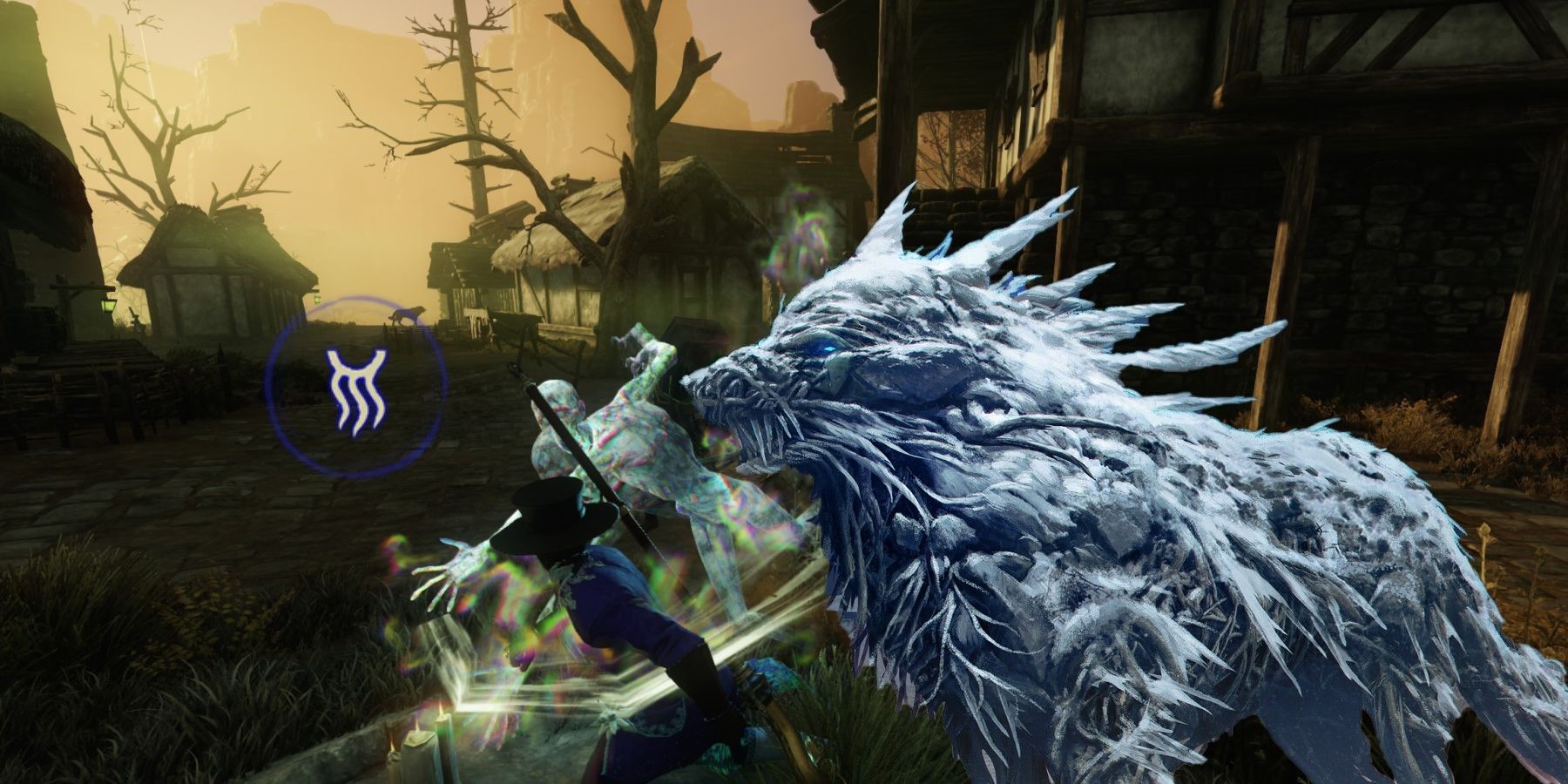 Despite still being in the top 10 of Steam's most played games on a daily basis, New World 's record of concurrent players is a far memory of one of the best launches games have had this entire year. With over 700,000 players on launch day and an all-time peak of 913,027 players on Steam, New World was looking like the most promising MMO to come in quite some time, especially seeing how Amazon Game Studios was quick to solve server problems. After the first couple of weeks, however, New World players started to notice an abundance of issues, either tied to design choices on Amazon's part or glitches. The state of New World post-launch was not great a little over a month after its initial release, but now it is arguably worse due to ongoing issues with no ETA regarding solutions and lack of communication from the developer. Around two weeks ago, Amazon released the Into the Void patch for New World, which was seemingly going to bring a lot of general improvements to the game. Ultimately, it failed to do so because of a slew of secret changes included with it. RELATED: Shroud Points Out Potential Problem With New World Server Mergers The general sentiment among New World players after the November patch was that Amazon decided to secretly change core mechanics and apply a lot of nerfs to make the grind take longer in order to possibly retain players for longer, too. A Reddit user by the name of Shuckle-Man shared a post that highlights Amazon's reasons behind the nerfs to elemental creatures' drops of Motes, a valuable resource that New World players enjoyed getting from enemies rather than plants or stones due to the fighting bit. Players are mad at Amazon for prioritizing changes to things that aren't truly harmful to the game over long-lamented issues such as New World 's crafting system, or even the closure of trading posts across all European servers. Some elemental creatures did award a huge amount of Motes compared to the original sources of plants and stones, but removing them entirely (alongside Wyrdwood from wolves) is a bad change. New World solo players had also been punished in the big November update, but no further change was made to improve their experience. As a whole, things are looking a bit on the bleak side for Amazon's MMO, but the developer can still somewhat land on its feet by making better changes in the near future. New World is available now on PC. MORE: New World's Stagger Mechanic is Among the Worst Things in the Game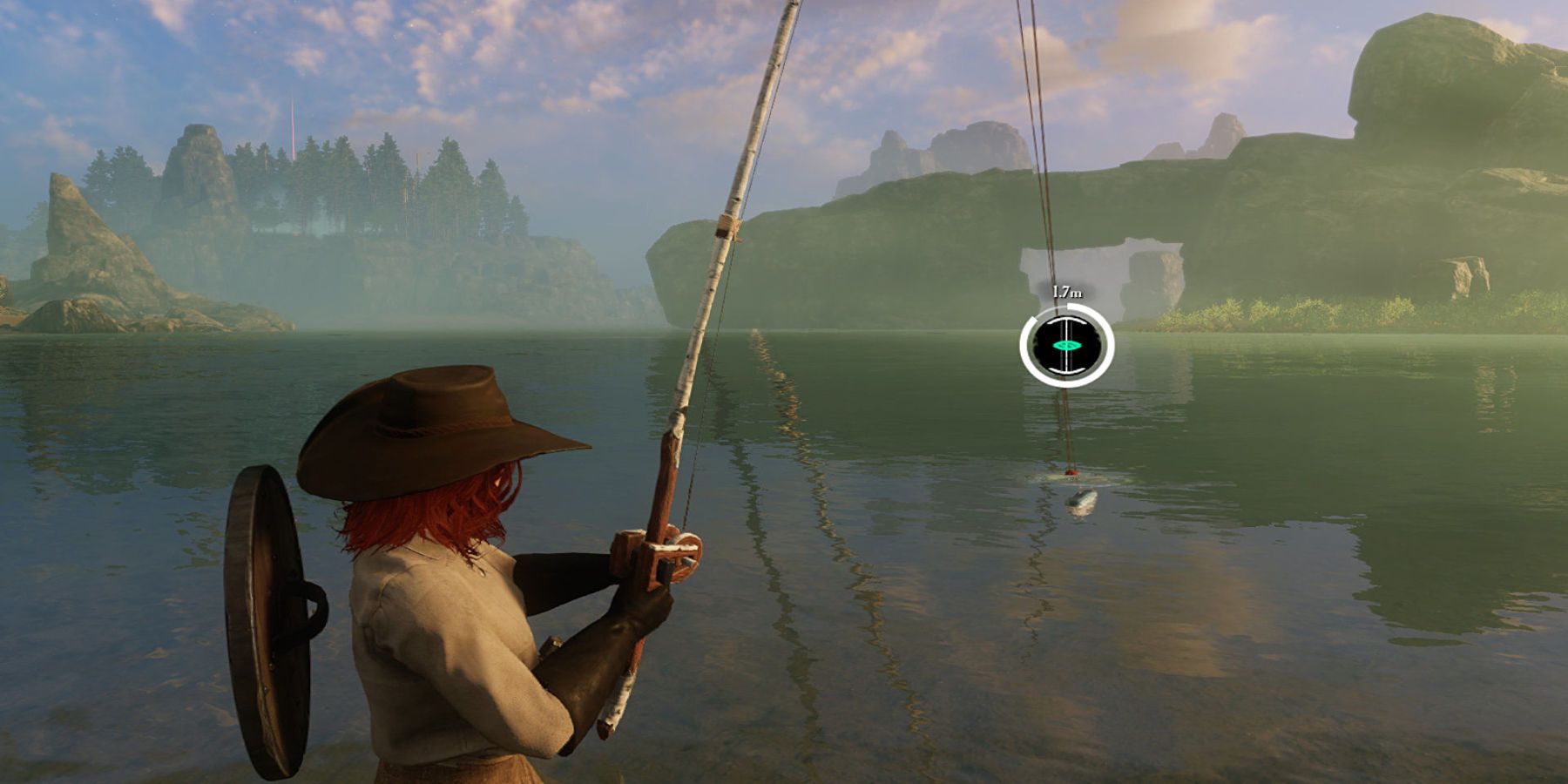 Farming materials can be an exceptionally tedious process in MMOs which is why some New World players have found some unethical methods of getting around this mechanic. This has, however, left a bad taste in the mouths of players who farm materials via traditional means in New World. Many New World players have noticed an influx of high-level bots which is rather concerning as bots can quite easily be spotted and reported by real players. This also means that many player reports are not being acted on in a timeous manner. Bots are easily spotted as they can easily be spotted fishing in empty lakes and running between ore deposits that are devoid of any materials. Some players have even reported seeing bots camping the same material hotspots for weeks. These bots have therefore severely impacted the in-game economy. RELATED: New World Player Places Annoying House Decoration Near Trading Post Twitch icon Shroud pointed out that New World server mergers could also affect the in-game economy quite significantly. He stated that combining a smaller server with a medium server would cause issues considering that the smaller server would have greater access to resources, whereas the medium server would have more competition. Shroud's solution to the economic discrepancy would be to only allow small servers to merge with other small servers and vice versa as players would then have comparable access to loot and resources. Yet another factor influencing the in-game economy is that a patch released a week ago ended up gifting random New World players around 300 000 gold. The gold was supposed to be given to players who ended up losing items from the Trade Post but, unfortunately, ended up being sent out randomly. Amazon has seemingly been having somewhat of a tough time polishing the game as the company recently also had to dramatically reduce housing tax in New World after numerous coin duping bugs were found and the Trade Post had to be disabled. This tax reduction is still in effect, however, the developer has promised it will be patched effectively in the December update to the game. Ultimately, it seems as though the Into the Void November update for the game did more harm than good. Alongside the previously mentioned issues, players have also noticed loot gained from defeating enemies has also been heavily nerfed making the game more of a grind than it already is. New World is an exceptionally promising MMO that players will, hopefully, be able to enjoy for years to come once Amazon has ironed out the lingering issues the game has. MORE: New World's Crafting System Needs Another Revision Source: IGN

Reddit is continuously evolving and receiving new features that make the platform more social and modern. Earlier this year, the company introduced Clubhouse-like audio rooms. The company has also been encouraging users to set a profile photo or an avatar. That's by making user thumbnails visible in the comments section. What once used to be a network focused on anonymity is slowly turning into a more open platform. And today's transparency updates only contribute to that. Reddit is rolling out new features to make the platform more engaging and lively. In a blog post, the company announced today that it's introducing new features to make Reddit look and feel more Lively and in-the-moment. These changes are voting and comment count animations, typing and reading indicators, and a new comment pill. Users on iOS, Android, and the web will be able to take advantage of them starting today. Votes on Reddit are no longer static numbers. They now change in real time with newly-introduced animations to reflect that. This change affects both posts and comments, so voting is now clearer and more accurate. When two or more Reddit users are typing a comment on a post, an indicator reflects that now. However, it uses randomized avatars, rather than the actual ones of the commenters. This change aims to show readers that comments are being typed by a certain number of people, rather than actually revealing the identities of those who are typing. Similarly, when five or more users are reading a post, an indicator will reflect that number through anonymous avatars. This new pill is a floating indicator in the comments section. It'll highlight when new comments are added to the post you're reading. When you click the pill, comments will be sorted by new, and newly posted ones will be highlighted in real time. This makes keeping up with a live discussion easier. What do you think of these new features? Let us know in the comments section below.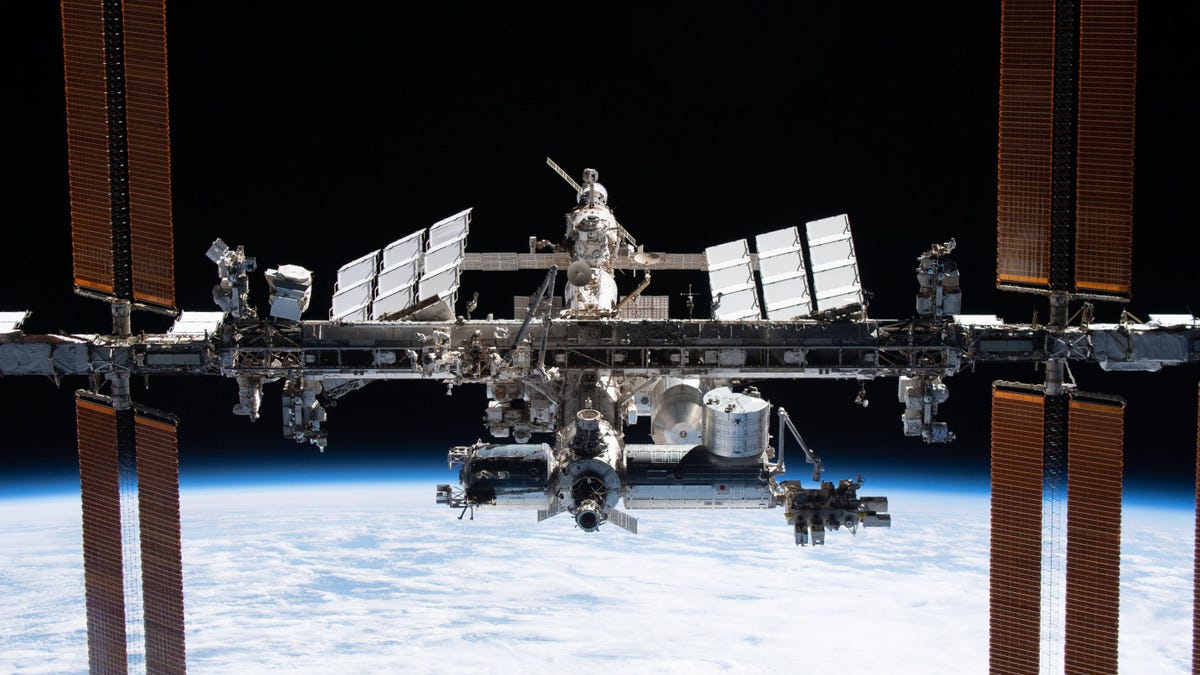 The results of a Roscosmos investigation into a hole in the International Space Station have been handed over to "law enforcement authorities," Russian state-owned news agency RIA Novosti claims. The incident happened three years ago, when a leaky drill hole was detected in the Russian Soyuz MS-09 module. Further information wasn't provided, and there's "no official information about the initiation of a criminal case on this matter," according to RIA Novosti. The small drill hole never put the ISS at risk, but Russian state media has propagated nasty and seemingly unfounded rumors about its cause. Earlier this year, Russian state-owned news agency TASS alleged that NASA astronaut Serena Auñón-Chancellor became psychologically unstable after developing deep vein thrombosis, compelling her to drill a hole in the Soyuz capsule in the hopes of expediting an early return to Earth. Roscosmos hasn't offered any evidence to support this accusation, and NASA is standing by its astronaut. Now, RIA Novosti claims, along with TASS, that a new theory is being published by Russian state media: that Auñón-Chancellor drilled the hole "due to suffering [psychologically] after a failed romantic relationship with one of the crew members." Russia's recent track record with the space station has been shaky to say the least, following a mishap earlier this year that caused the ISS to roll backwards and its recent anti-satellite weapons test that put the ISS crew in danger. Speaking to Ars Technica, NASA administrator Bill Nelson said the Russian "attacks are false and lack any credibility." The incident dates back to August 2018, when a minor air pressure leak was detected on the ISS. The leak was eventually traced to a 2-millimeter hole in the Soyuz MS-09 spacecraft docked outside, which was patched with Kapton tape and later with an epoxy-based sealant. Auñón-Chancellor, along with Expedition 56/57 crewmembers Alexander Gerst of ESA and Sergey Prokopyev of Roscosmos, used the spacecraft to return home at the conclusion of their six-month mission. An investigation into the hole ruled out a micrometeorite, as the damage came from inside the capsule. The most plausible explanation seems to be that it occurred during the manufacturing process. Roscosmos director general Dmitry Rogozin says the Russian space agency knows the true origin of the hole, but it won't make the information available, TASS claims. "The notion that any astronaut—or cosmonaut—would deliberately drill holes in their spacecraft—especially one designed to take them back to Earth—for any reason—is ludicrous," Keith Cowing, a former NASA employee and editor of the site NASA Watch, explained in an email. "The only plausible explanation is that the damage happened on Earth before [the Soyuz MS-09] was even launched." To which he added: "Russia is clearly sensitive about the way its chronically underfunded space efforts are portrayed." Cowing described Nelson's denunciation of the Russian claims as "flat," and he criticized Rogozin for allowing "these conspiracy stories to fester in the Russian media" instead of putting them to a stop. Relations between Russia and the United States are tense even at the best of times, but the ISS was supposed to be a safe space for these rival countries to cooperate. So sad to see it come to this. More: Webb Telescope Not Damaged Following Mounting Incident, NASA Says.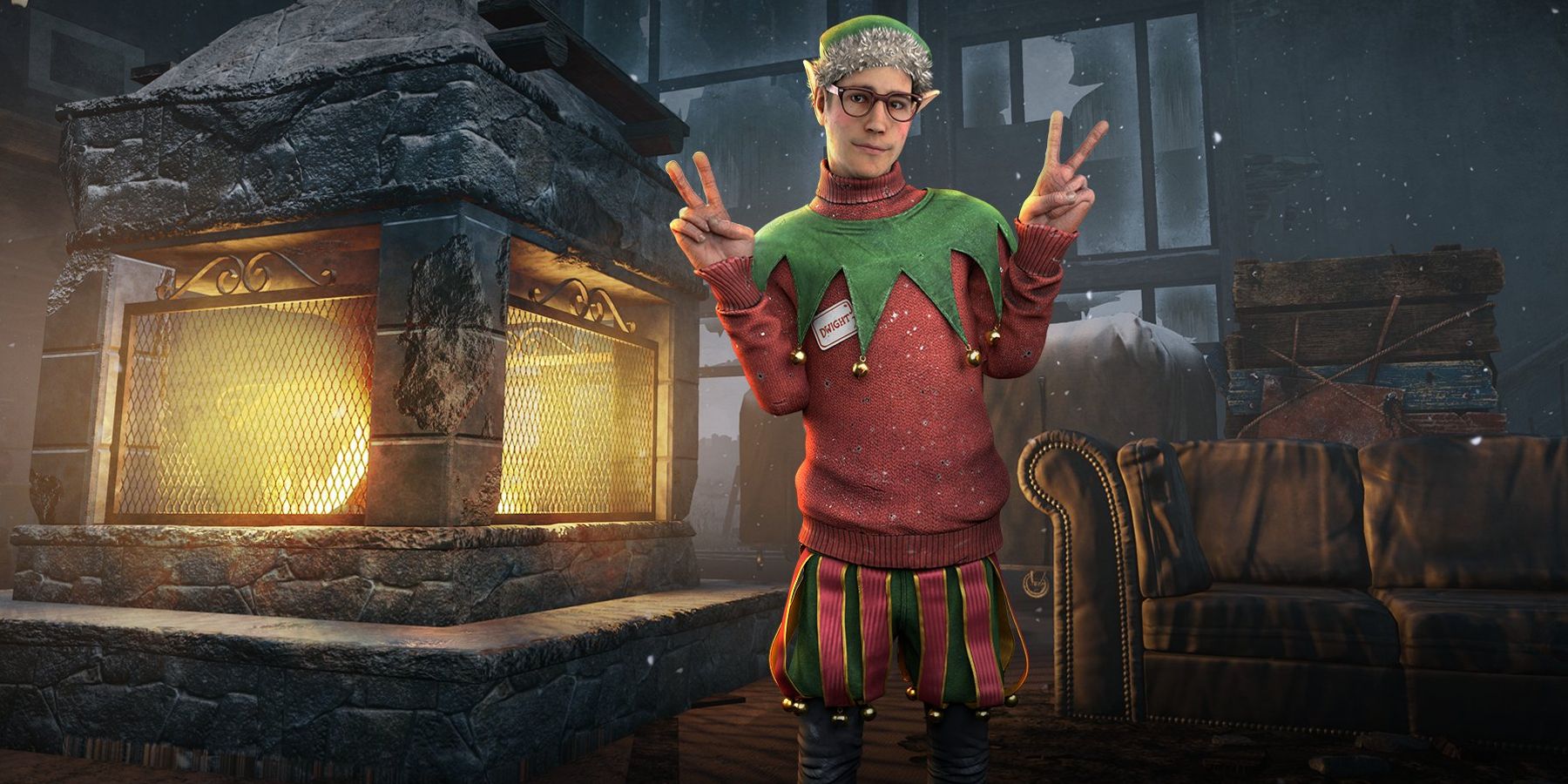 Dead by Daylight 's active, live-service development produces themed content that quickly transitions to meet each festive occasion. Dead by Daylight 's prolific holiday events are popular among players for their exclusive items, cosmetics, and in-game decorations that adorn generators, hooks, and other environments for the respective season. For example, Dead by Daylight players may remember the infamous Dwelf, a cosmetic for the survivor Dwight wearing an elf costume, that has become a Christmas holiday icon and mascot for the game since its inception. But despite Dead by Daylight 's newest chapter and associated killer, survivor, and map having launched yesterday, December is already upon players and Behaviour Interactive is prepared to release related, themed content. RELATED: Dead by Daylight Streamers Are Suffering DDoS Attacks, Doxxing, and Swatting Dead by Daylight, which has been subsumed as the Christmas-themed "Dwelf by Daylight", shares a full month calendar that schedules free daily log-in rewards between today, December 1, and January 5. Dead by Daylight 's Season of Giving primarily offers a handful of Bloodpoints for each daily reward, though there are intermittent batches of Rift Fragments and Iridescent Shards every second or third day as well. Particularly festive days, such as Christmas Day and New Years Day, however, offer more significant rewards as a celebration. The Season of Giving's incentive is to log-in each day of the season, and it may hopefully provide players with Dead by Daylight 's much-requested Bloodpoints following the recently concluded Bloodhunt weekend. While the rewards do not necessarily amount to anything monumental after a little more than a month compared to what players can earn from regular Trials and Tomes, it is still a fun way to engage with players and present a free advent calendar of sorts. Likewise, another Christmas-themed Dead by Daylight event has been announced with the Bone Chill event. Bone Chill will be a shorter event, stretched between December 9 and December 23, and will likely feature exclusive items similar to Dead by Daylight 's other holiday events that fit the season's atmosphere. Ugly Sweater cosmetics will return during the event as a featured "Winter Cosmetic", as well as "a few never-before-seen in-game surprises to discover." Not much else has been detailed about Dead by Daylight 's Bone Chill event, but more information is set to drop on December 9 when it releases. Until then, players can start receiving Season of Giving advent calendar rewards today. Dead by Daylight is available for Android, iOS, Nintendo Switch, PC, PlayStation 4, PlayStation 5, Stadia, Xbox One, and Xbox Series X/S. MORE: Dead by Daylight Continues to Grow and Improve Five Years Later

During its PyTorch Developer Day conference, Meta (formerly Facebook) announced PyTorch Live, a set of tools designed to make AI-powered experiences for mobile devices easier. PyTorch Live offers a single programming language — JavaScript — to build apps for Android and iOS, as well as a process for preparing custom machine learning models to be used by the broader PyTorch community. "PyTorch's mission is to accelerate the path from research prototyping to production deployment. With the growing mobile machine learning ecosystem, this has never been more important than before," a spokesperson told VentureBeat via email. "With the aim of helping reduce the friction for mobile developers to create novel machine learning-based solutions, we introduce PyTorch Live: a tool to build, test, and (in the future) share on-device AI demos built on PyTorch." PyTorch, which Meta publicly released in January 2017, is an open source machine learning library based on Torch, a scientific computing framework and script language that is in turn based on the Lua programming language. While TensorFlow has been around slightly longer (since November 2015), PyTorch continues to see a rapid uptake in the data science and developer community. It claimed one of the top spots for fast-growing open source projects last year, according to GitHub's 2018 Octoverse report, and Meta recently revealed that in 2019 the number of contributors on the platform grew more than 50% year-over-year to nearly 1,200. PyTorch Live builds on PyTorch Mobile, a runtime that allows developers to go from training a model to deploying it while staying within the PyTorch ecosystem, and the React Native library for creating visual user interfaces. PyTorch Mobile powers the on-device inference for PyTorch Live. PyTorch Mobile launched in October 2019, following the earlier release of Caffe2go, a mobile CPU- and GPU-optimized version of Meta's Caffe2 machine learning framework. PyTorch Mobile can launch with its own runtime and was created with the assumption that anything a developer wants to do on a mobile or edge device, the developer might also want to do on a server. "For example, if you want to showcase a mobile app model that runs on Android and iOS, it would have taken days to configure the project and build the user interface. With PyTorch Live, it cuts the cost in half, and you don't need to have Android and iOS developer experience," Meta AI software engineer Roman Radle said in a prerecorded video shared with VentureBeat ahead of today's announcement. PyTorch Live ships with a command-line interface (CLI) and a data processing API. The CLI enables developers to set up a mobile development environment and bootstrap mobile app projects. As for the data processing API, it prepares and integrates custom models to be used with the PyTorch Live API, which can then be built into mobile AI-powered apps for Android and iOS. In the future, Meta plans to enable the community to discover and share PyTorch models and demos through PyTorch Live, as well as provide a more customizable data processing API and support machine learning domains that work with audio and video data. "This is our initial approach of making it easier for [developers] to build mobile apps and showcase machine learning models to the community," Radle continued. "It's also an opportunity to take this a step further by building a thriving community [of] researchers and mobile developers [who] share and utilize pilots mobile models and engage in conversations with each other."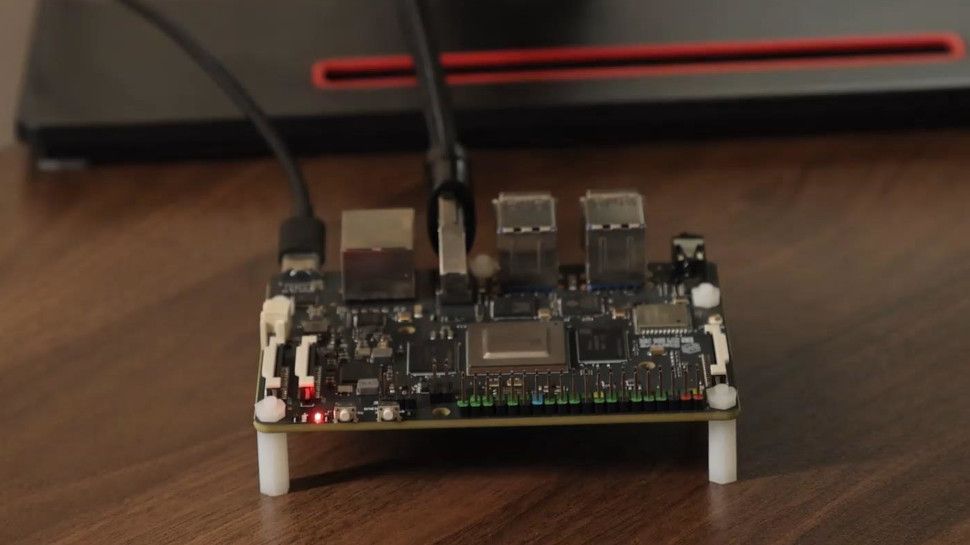 Shanghai-based StarFive has announced a new single-board computer (SBC) based on the RISC-V architecture, which is being touted as the spiritual replacement for the cancelled BeagleV. StarFive hails the upcoming VisionFive V1 as the world's first generation of affordable RISC-V boards designed to run Linux, just as it did with BeagleV at the start of the year, before shelving the project in July. "VisionFive pushes open source to the next level and gives developers more freedom and power to innovate and design industry-leading solutions," said StarFive. Although StarFive hasn't yet announced a release date, according to Liliputing, the VisionFive V1 will retail for $149. The SBC, which measures slightly larger than the Raspberry Pi 4, will be powered by the 1.5 GHz dual-core SiFive U74 RISC-V processor, together with 8GB of LPDDR4 RAM. There's a micro SD card slot for storage, HDMI 1.4, gigabit Ethernet, 3.5mm audio out, 4 x USB 3.0 Type-A ports, and a Type-C for power. There's also Wi-Fi 4 and Bluetooth 4.2, and the board features a 40-pin GPIO header along with two MIPI connectors for connecting compatible cameras and other accessories. Liliputing says the board will ship with support for Fedora Linux, as well as other operating systems including Yocto, Buildroot, FreeRTOS, and Zephyr. The distro reportedly plans to add support for other operating systems in the future. Also on the horizon is a quad-core variant, the VisionFive V2, though we'll wait for V1 to hit the shelves before getting too excited.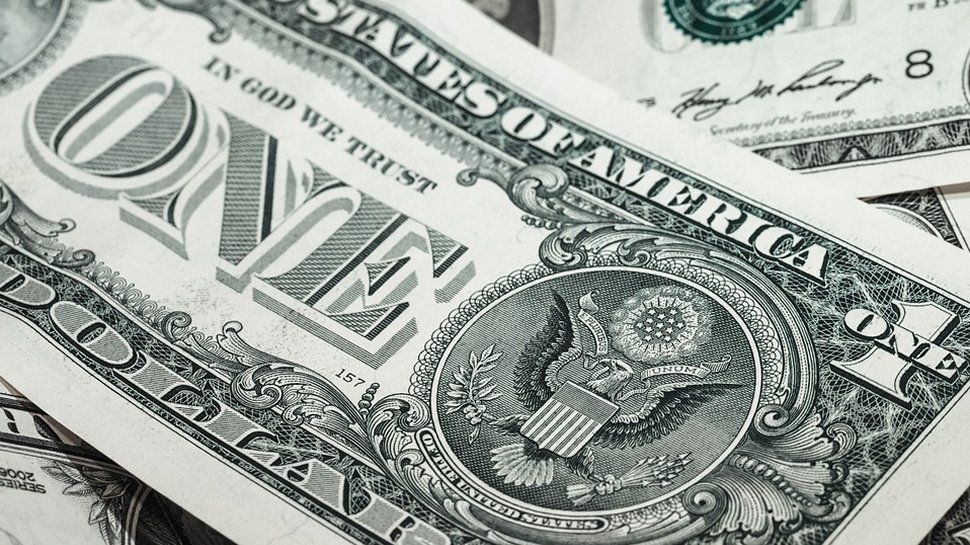 The best personal finance software makes financial planning easier and simpler to manage, from receipts and payments, to income and outcome. Personal financial management doesn't have to be about receipts and spreadsheets. You can simplify the whole process using easy to use software. Software records are usually easy to save and backup, either to your hard drive or to a cloud storage service, making it harder to lose your progress. Basic financial planning software simply provides an easy portal for managing your finances, but some of the more advanced ones can help with reducing debt, managing budgets, or even provide finance advice as an additional service. We'll therefore look at the best personal finance software out there and show you the standout features of each one so that you can get a better idea of which would be best for you. If you're looking to keep your business books with a bit more detail, check out our guides to the best accounting software for small business and best tax software. Here then are the best personal finance software platforms currently available and, underneath those, the best free personal finance software. Quicken is a long-established tool for managing personal accounts, and while its reputation was built on a desktop version, it's now available to run as an app on your mobile devices. Quicken offers a good range of financial reporting tools. These are set around a few different areas, namely budgeting, bills, accounts, and even investments. For budgeting, it offers you a chance to input your purchases and income so you can compare them both together to get a better idea of how much you are spending compared to how much you are earning. In terms of bills, you can also see which utilities and similar you are constantly paying out to, and see both the amounts to be paid and how much money you have left over. For accounting purposes you can even bring your banking and credit card bills together in one place so that you have a very clear idea indeed of how much you're paying out. This is especially handy as people easily underestimate how much regular small purchases can add to costs. For investments it also offers the ability to track these, whether as part of your savings, investment portfolio, or 401k pension plan. This means you have a clear idea of how much your savings and investments are worth, though it's fair to say you shouldn't panic about short-term fluctuations in the stock market. Altogether, Quicken brings together your budgeting, banking, and investment reporting into a single dashboard, which you can view from your desktop or even via your cell phone from the mobile app. Just in case you need to be told explicitly what to do, along comes YNAB - short for You Need A Budget. Because, hey, if you don't want to spend every single penny you have and more, you absolutely do need one. And perhaps you have more money than you thought? YNAB's primary mission, as you might expect, is to help you curb overspending and avoid living from paycheck to paycheck. Stick to the program, temper your spending appropriately, and eventually YNAB will see you spending last month's money rather than that which you've just earned. It's quick to install, supports the majority of transaction information downloadable from banks, and appropriately configures itself for personal or small business use by changing its monetary categories depending on your needs. If you get off track, YNAB – which is reasonably forgiving and understanding for a bit of software – will tell you what you need to do to get back to where you need to be. You'll have to make sacrifices, but if it's guidance you need, this sets itself apart from the likes of Quicken. BankTree is more than happy to support worldwide currencies, and in fact does a solid job if you're working simultaneously with more than one, offering balances in multiple currencies rather than rounding them off into a single total. It's also good for keeping track of everything, allowing you to scan receipts with its mobile app and import them later on. It's not the prettiest software around, and it's slightly more awkward to use than many of its more refined cousins, although BankTree does produce very neat reports which you can break down by time, or by payee. It may be worth experimenting with the free trial before you choose to invest in this one. The desktop software comes with one year of updates and support, though you are restricted to one PC and there is a charge for any additional PC you want to run the software on. There's also a browser-based version available. Whichever version you opt for, there's a 30 day free trial available, so you can try before you buy to get an idea if BankTree will work for you. The Money Dashboard iOS/Android app doesn't try to reinvent the banking world or offer anything truly ground-breaking, but it is perhaps one of the most useful money management tools out there. Hook up every one of your UK bank and credit card accounts and you'll be able to see each of your balances in a single place with a single login. That in itself is enough for us to recommend it. But there's more – Money Dashboard will track your spending, offering you an overall pie chart depicting your spending on loans, consumables, transport and the like. There's an at-a-glance overall balance, showing exactly how much money you have available across all of your accounts, and you can compare this to the previous month's figure to show how well you've been managing your funds. That's a great motivator. It's super-safe, too: Money Dashboard locks down your login with an equivalent level of security to that of your bank, and it's completely read-only – your money isn't going anywhere. There are apps available for Android and iOS, and surprisingly both are free to use. Made primarily for Mac users (but also out on Windows and Linux), Moneydance is a desktop money management package with a very neat single-window interface. Load it up and you'll get an instant view of your finances, upcoming bills, recent expenses and more. Click an item in the left hand sidebar and the main content changes to reflect it. Its reporting features are quite strong if not spectacular to look at, and one of Moneydance's most useful sections is its account register. If you're old-school and once managed a cheque book, this operates on a very similar principle. There's also an iOS app for logging transactions on the go, which later syncs with the software on your desktop. Unfortunately for UK users, Moneydance doesn't support the connection protocols used by UK banks, so you'll need to download your transaction history manually to keep on top of it and revert to your bank's own app to move money around. US users, however, are well covered. The plan offered applies per household rather than per computer, which means that you are licensed to run it on multiple desktops at home. While no free trial is advertised, a 90-day money-back guarantee is. Picking which personal finance software package to use is pretty straightforward. The main thing is to consider what you'll need it for, and how much you'll be using it. After all, there's little point in purchasing a premium personal finance package if it has got lots of features you'll never use. If you have reasonably basic budgeting needs to cater for, such as managing personal finances along with tracking your spending, then keep it simple. the great thing with many packages is that they can be configured to work as much or as little as you need them to. For example, you may be a little disorganised when it comes to budgeting, so having software that can help with setting goals can be really useful. Setting up your personal finance package to assist with reach goals, and ensuring it lets you know if you're slipping behind schedule can be invaluable. If you're fairly good with your money and feel confident about how you manage cash then it may be that you'll want a more sophisticated personal finance package. Some of the more advanced options allow you to take on investments, offering a sophisticated range of tools for making your money work more efficiently. An online service that's not slathered in effects and colours, Buxfer does a good job of presenting your finances in a clean, professional manner. It cutely brags about the fact that it's currently helping its users manage over four trillion dollars in funds, so it's got a solid user base behind it. You don't have to give Buxfer your exact banking details if you're uncomfortable doing so – you can opt for offline manual syncing with your bank account instead – but if you do trust it, there's a layer of high-level encryption to protect your data and the company is regularly audited. We like its budgeting tools best of all – the visual reporting is very strong, and the fact that it doesn't force you into predefined categories and instead allows you to tag expenditures however you see fit means Buxfer should fit nicely into most people's banking lives. The free version gets you five budgets, accounts and bill reminders, the Pilot version adds on automatic tagging and bank syncing, the Plus version gives you unlimited budgets, and the Pro version includes online payments, advanced forecasts and more besides. Get it all though with a Prime version. HomeBank will appeal if you work on multiple platforms, or don't use Windows by default. Available for Windows, macOS and Linux (there's also an Android app in development) HomeBank can be installed normally or as a portable app, and it makes the topic of personal finance easily accessible. If you've been using another program – such as Quicken or Microsoft Money – to manage your finances, you can import data to save having to start from scratch. You can add an unlimited number of accounts to the program, and they can be linked to each other to allow for easy money transfers – it is all entirely dependent on manual editing, though. With enough data entered, it's possible to generate all manner of reports, including helpful predictive reports for car ownership and the like. Very much designed with the average person in mind, this is a personal finance app for people who hate personal finance apps. Billing itself as an alternative to Quicken sets a high bar for AceMoney Lite, but it's a target it manages to reach, even in its free, cut-down iteration. There's only support for two accounts in AceMoney Lite, but this should be enough for many people. You can even use the program to keep track of your PayPal account. Managing accounts in different currencies is no problem, but you'll have to enter data into this free personal finance software rather than having your transactions pulled in from your bank account. That said, if you download statements from your online bank account, these can then be imported to saved time with manual entry. AceMoney Lite also makes it easy to track your spending and investments, making it a reasonable financial tool for anyone looking to take control of their finances. GnuCash is simple enough to be used for home finances, but flexible enough to be put to use by small businesses as well. While the software is easy to use, the fact that it's suitable for small business accounting is thanks to the inclusion of a number of extra features that you would not necessarily expect to find – support for payroll management and double-entry accounting, for instance. Although relatively easy to use, this free personal finance software does really require some familiarity with accounting software, and it's simple to migrate from another program because you can import data in QIF and dOFX formats. Support for expense tracking makes this ideal software for preparing for tax season, and there are a huge number of reporting options to help you to make sense of your cashflow. The software is available for macOS, Windows and Linux, as well as Android, and it's highly recommended that you try out this great tool before you consider any of the paid-for alternatives. Proving that free personal finance software doesn't have to be complicated, Buddi keeps things about as simple as they can be. In a matter of minutes, you can set up all of the accounts you need and start keeping track of your incomings and outgoings. Money can be easily pulled from and moved between different accounts, and Buddi can generate all sort of reports about your spending and earnings broken down in a variety of ways. If you're looking to save money, the program can help you to stick to a budget and for anyone who is completely new to the concept of accounting, the Buddi website has a number of helpful guides to help get you started. On the downside, Buddi requires you to have Java installed which is not going to be to everyone's liking, and the software itself has not been updated for a little while. Neither of these two factors are enough to stop us from recommending that you take a look at the program – it could well be just what you've been looking for.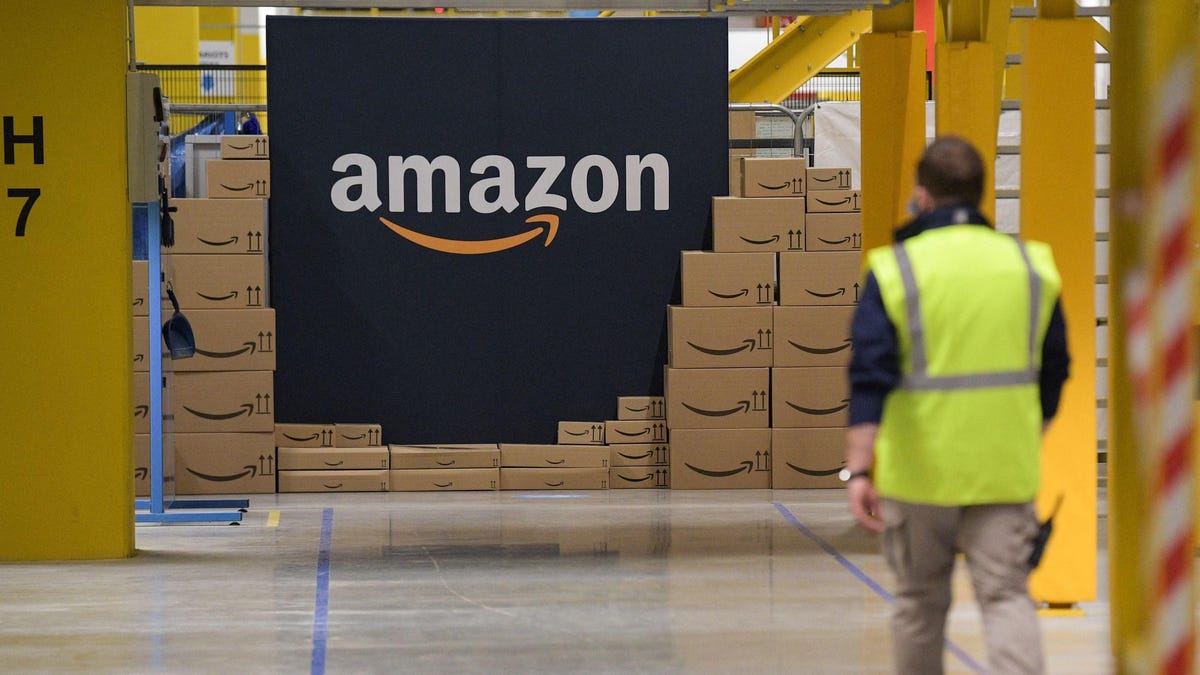 Amazon's awful treatment of warehouse workers is in law enforcement's crosshairs yet again. This time, New York Attorney General Letitia James has filed a motion for a preliminary injunction against the e-commerce giant requesting that the state's courts mandate it take better protocols to protect its workers—and rehire a prominent warehouse worker who was fired the same day that he'd protested those conditions. That worker, Chris Smalls, was first in the news for organizing a public walkout in order to protest the company's lack of protections for warehouse workers inside its facilities. The Staten Island warehouse, JFK8, is one of the company's largest and serves as the company's key pipeline to New York City proper. Of course, the warehouse's key location and massive scale didn't stop Amazon from putting workers in unsafe, overcrowded conditions, even as positive coronavirus cases started piling up at the facility. The same day that he held that walkout, Amazon fired Smalls for—in the company's words—"putting the teams at risk," by ignoring social distancing guidelines. The company only bothered beefing up its worker protections months later, after dozens of COVID-19 cases were confirmed across multiple facilities and at least one warehouse worker was dead as a result. But none of these ( frankly half-assed) measures kept James off the company's back since then she first went on the warpath against the company. When Smalls was first fired, she put out a statement calling Amazon "disgraceful" for the move and ordered a probe into the precautions Amazon was taking to protect its employees against the virus. Then in February of this year, James fired off a lawsuit against Amazon over its "flagrant disregard" of its worker's health. While the lawsuit's still ongoing (Amazon failed to get it dismissed this past October), it sounds like the probe's finally done—and the results don't look good. According to a statement James issued on Tuesday, the probe uncovered evidence that "Amazon's health and safety response violated state law by not providing reasonable and adequate protection to employees," by failing to implement a proper COVID-19 tracing program, and following "cleaning and disinfection protocols" that weren't up to snuff. James also alleges that the company's notoriously invasive productivity monitoring practices didn't permit workers to take the precautions they'd need to protect themselves against potential infections. On top of all that, James also claims that her investigation found evidence Amazon "unlawfully fired and disciplined workers who reported their concerns about the company's compliance with these health and safety mandates." That includes Smalls. The motion that was filed in New York—which still needs to be approved by a Judge in order to pass—wouldn't only require that Smalls be reinstated. Amazon would also need to hire a court-mandated monitor to oversee some major safety overhauls in its warehouses, and that includes easing up on the ways it monitors worker productivity so that workers can take the time they need to socially distance, wash their hands, or put on a dang mask. We've reached out to Amazon for comment on the motion but did not receive a reply. In a statement to CNET, a spokesperson countered James' accusations, saying that the company follows OSHA guidance and is making an effort for its warehouse workers, incurring "more than $15 [billion]" in costs to keep its employees and customers safe. "While we know we aren't perfect, we're working hard every day to listen to the experts and keep our teams and communities safe," she said.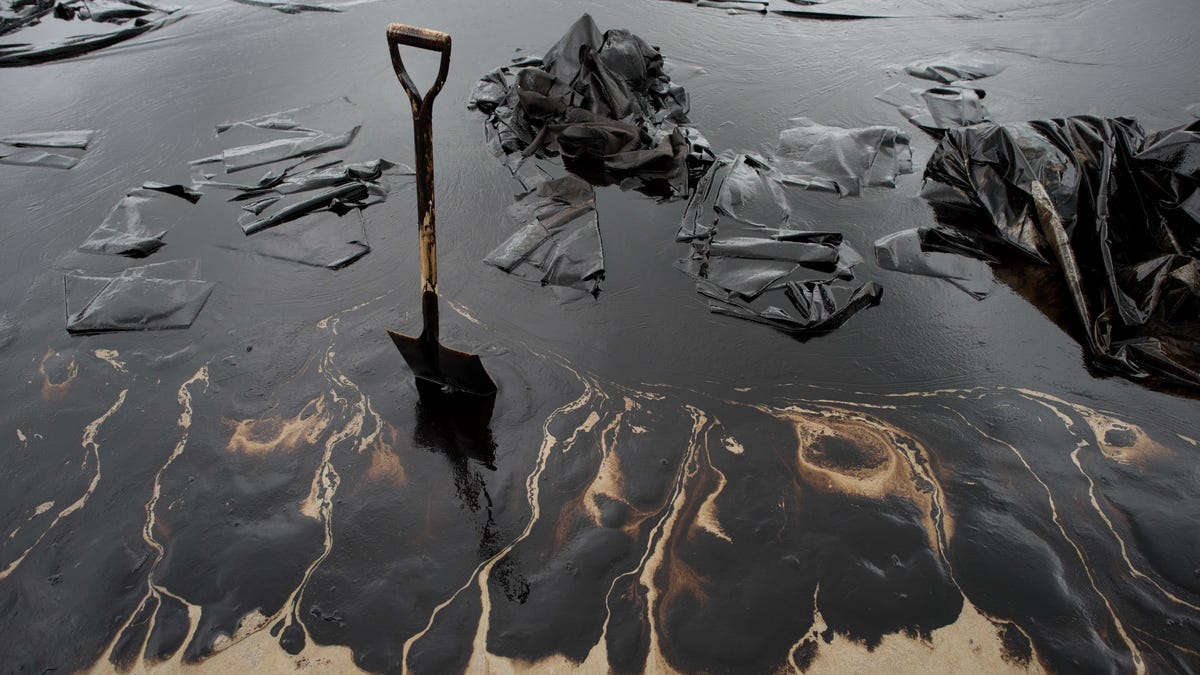 Oil companies haven't acted alone in deceiving the public and stopping climate action. They've had a major assist from some of the world's most profitable public relations companies, a relationship that has gone largely unexamined until now. A study released Tuesday in the journal Climatic Change is the first to thoroughly document the role PR firms have had in helping fossil fuel companies finesse their public image and manipulate science to fit their messaging. PR agencies and ad campaigns are responsible for many of the terms people still use today to make fossil fuels seem less bad than they are, including "clean coal," "renewable natural gas," "coal country," and "carbon footprint." Despite their heavy influence in propping up the industry, PR firms' work is designed to be invisible; firms don't always advertise the work they're doing or which clients are paying them, especially when it comes to sensitive topics like the fate of the planet. Compiling the research for this study and accompanying summary involved exhaustively combing through industry news, announcements, case studies, and other materials, including years of past issues of PR and ad industry trade magazines. "It was an enormous amount of real drudge work," said Bob Brulle, the lead author of the study and a visiting professor at Brown University. The result of that work is a compelling account spanning decades of how PR firms have worked hand-in-hand with polluters to craft companies' images and messages. Many of the firms use what the study's authors call "front groups," or employing paid or unpaid outside actors to promote certain messaging. It's akin to astroturfing, which companies sometimes employ to appear to have more support than they do. The firm DDC Advocacy, for instance, ran two front groups for the American Petroleum Institute, the industry's leading lobbying group, between 2012 and 2017 to give the appearance of a grassroots group of Americans united in favor of fracking. A number of PR firms identified in the study have worked on campaigns for polluters and environmental causes or organizations. New York-based Ketchum ran campaigns for ExxonMobil and Russian-based gas company Gazprom in 2014, just a few years after leading PR efforts to promote the 2009 United Nations climate change conference in Copenhagen. Edelman and Weber Shandwick, the world's top two PR companies, have each had years-long relationships with polluting clients and earned millions of dollars from them. Yet d espite this long history of working with polluters, big names in the industry have faced barely any criticism for their work. "It's an opaque universe that people seem to want to ignore," Brulle said. Some of Brulle's past scholarship has focused on tracing money that goes into think tanks and advocacy organizations that promote climate denial and attempt to stall action, including big names like the Koch brothers and the Heritage Foundation. A study he published earlier this year estimated that an average of $36 million a year is funneled into various dark money groups to promote climate denial. "I can show you one contract between API and Edelman for $75 million dollars for one year," Brulle said. (API, the study found, has paid Edelman at least $439 million for campaigns since 2008.) "We talk about ExxonMobil, Koch Brothers, and three or four conservative think tanks. If that's all you talk about, you're talking about 5 or 10 percent. W hat about the other 90% going to these PR companies and all the money that's spent on media coverage, pitching media, editorials, messaging, crisis reputation management, all those things they can do?" The good news is that PR firms can be pretty sensitive when you call them out. After we reported on firm Carmichael Lynch's Gen Z-focused work with Conoco Phillips, the firm quietly removed a statistic from its case study on the partnership that bragged about how many additional barrels of oil the campaign helped sell. (Of course, that also means it may be more stealthy about future work with polluters.) Activists have also recently targeted Edelman in a celebrity-studded campaign pressuring the firm to ditch Exxon and its other fossil fuel clients. In response, Edelman launched an initiative to highlight its greener efforts. For an industry so focused on public image, shining a spotlight on the dark corners may actually make change happen.

Interchangeable lens cameras offer a lot more creative flexibility and control than smartphones and point-and-shoots. Buying a camera with swappable lenses lets you change your angle of view, and take advantage of speciality optics for macro and fish-eye shots. You do need to make sure you're getting the right type of lens for your camera. We're covering lenses for the Micro Four Thirds system in this guide. It's the oldest modern mirrorless system, and one that's supported by multiple camera and lens makers. The First in Mirrorless Micro Four Thirds cameras first went on sale in 2008. At the time the mirrorless concept was novel. Instead of using an optical viewfinder and mirror, like the Four Thirds SLR system that preceded it, M43 takes the view from the image sensor and sends it right to an electronic display. Olympus (now known as OM System) and Panasonic got things started, but a number of others have employed the mount over the years. It's been used by cameras in the Blackmagic Pocket Cinema line, on drone cameras from DJI and Yuneec, and even on a smartphone. Panasonic Lumix G100 With 12-32mm Lens Mirrorless technology has grown a lot in the time since. Today's models leapfrog SLRs in autofocus speed and video capabilities. Many models, including those at the entry level, feature in-body image stabilization, a feature that's typically reserved for upper-tier cameras. Today there are two manufacturers driving the system. Olympus spun off its consumer camera division into a new company last year. Right now its products are sold under two brands—cameras and lenses from earlier years are still marketed as Olympus, but newer products are branded as OM System. Panasonic continues support under its Lumix imprint, even though it's added a full-frame camera system to its catalog. It uses the Lumix G designation for its Micro Four Thirds cameras, which include mainstream models and specialty options like the tiny BGH1 video camera. Choosing a Lens Finding a lens for a Micro Four Thirds camera isn't hard—there have been hundreds of different types made over the years. But there are some things to take into account. First comes focal length. The millimeter number associated with every lens is relative to its angle of view, and lenses with a smaller number capture a larger view. Micro Four Thirds cameras use a different image sensor format than full-frame and APS-C cameras, so you'll need to do some translation to match up focal lengths between the systems. Micro Four Thirds uses a 4:3 aspect ratio, a bit less wide-screen than the 3:2 aspect sensors used by competing systems, and smaller in surface area, too. Olympus E-M5 Mark III With 12-200mm Lens Because of this, you'll see lenses with smaller focal lengths than you'd expect. A 12mm focal length on a full-frame system is ultra-wide, but on an M43 camera it captures a wide standard view, about the same as the main lens on your smartphone or a 24mm lens on a full-frame camera. The rule of thumb is to double Micro Four Thirds focal lengths to directly compare them. You don't have to think too much about it when buying a native lens for the system. We've broken this guide up by type, so you can jump down and pick out the best macro, telephoto, wide, or other type of lens for your camera. If you're planning on using manual lenses for old SLRs, it's very easy to do if you're willing to deal with manual focus and aperture control. With a simple mechanical adapter, you can put a manual lens onto a Micro Four Thirds camera. We're going to stick to lenses made for M43 in this guide, but we have a separate guide for photographers interested in using vintage glass with a new digital camera.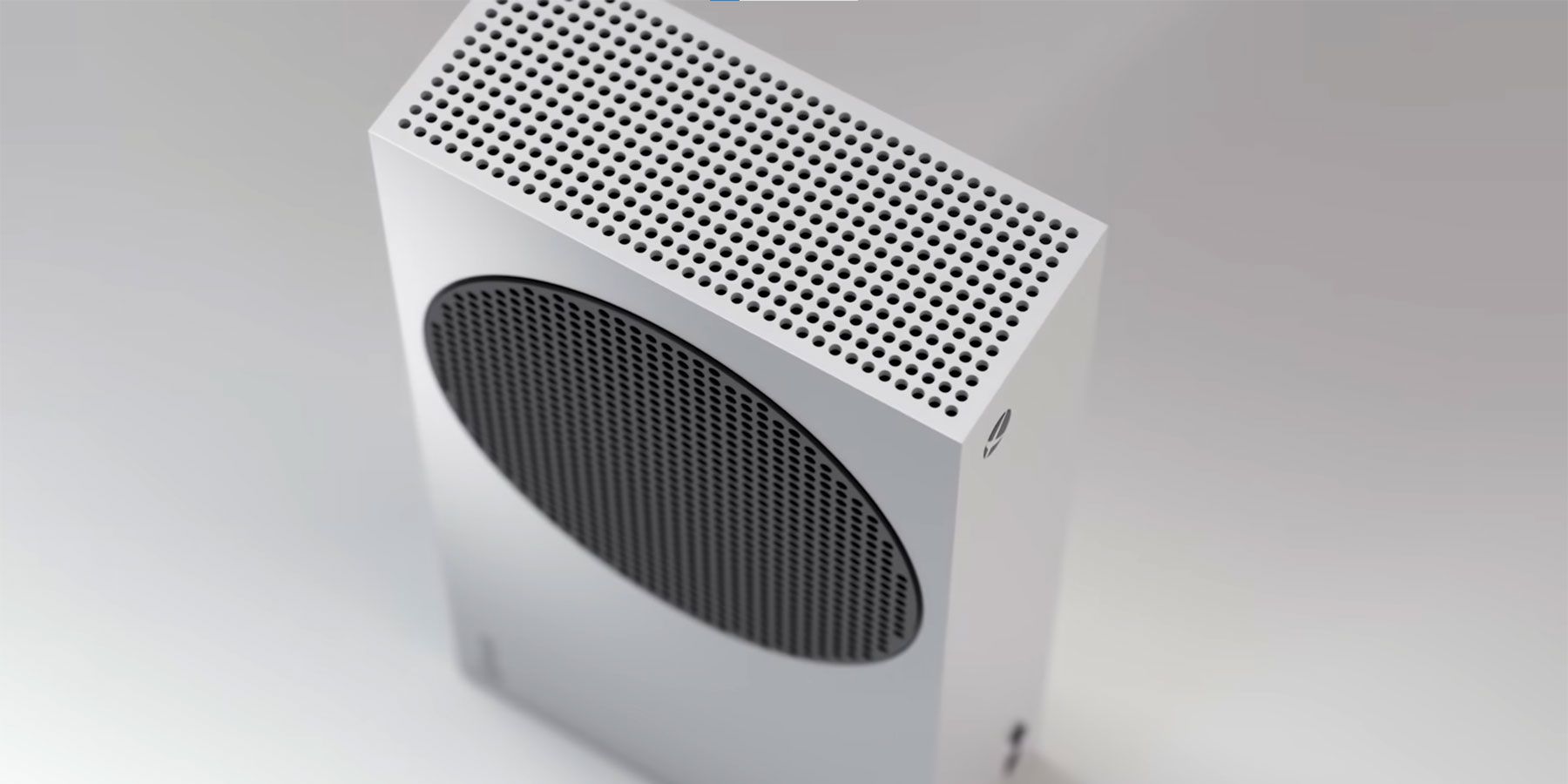 The Xbox Series S was one of Microsoft's worst-kept secrets before its official announcement. The company's previous generation of consoles had split themselves cleanly in two with the more powerful Xbox One X and the more affordable Xbox One S, so it was only natural for fans to assume that a budget version of the Xbox Series X would be coming at some point down the line. Eventually, the Series X and Series S launched together, but some fans doubted that the Series S would be a hit given the continued desire for more powerful gaming hardware by consumers. Following Black Friday, however, it's been reported that the Xbox Series S outsold the PlayStation 5, Xbox Series X, and all Nintendo Switch models. One theory for this jump in sales for the system is that the PS5 and Series X have been notoriously difficult to find, resulting in gaming enthusiasts picking up the only current-gen hardware available. However, there's another explanation for the Series S' newfound popularity that, when looking at all the signs, could just as likely be true: People simply really like the all-digital budget console. RELATED: Xbox Game Pass Confirms 13 Games Coming This Month While Xbox Game Pass' slogan is "the best deal in gaming", the Xbox Series S' should be "the best hardware deal in gaming", as it's undeniable just how great the system is. Although it's less powerful than the likes of the PS5 or the Xbox Series X, it's still a major step up from Xbox's previous generation of hardware. Sure, the Series S can't natively run games in 4K like the Series X can, however, many people looking to upgrade their gaming hardware might not even be playing games on a screen that can support such a high resolution. In general, current-gen gaming hardware has a lot of settings that many fans can't utilize due to other hardware restrictions, so it hardly makes sense for them to spend $500 on a console that they can't use every feature of. That's where the Xbox Series S steps in, as a cheaper version of the Series X that can make the most out of whatever hardware a person is working with. The $300 price tag, while certainly expensive, is much more manageable for those looking for a more casual gaming experience. The Black Friday deals for the Xbox Series S that were going on lowered its price into the 200s, making it a no-brainer purchase for those looking to upgrade their gaming rigs. The global chip shortage has impacted video game console manufacturing in a major way, and is one of the reasons why current-generation gaming hardware is so difficult to find in stores. While the PlayStation 5 and Xbox Series X are flying off shelves as fast as they can be stocked, the Xbox Series S is a lot more widely available. This might be because of its hardware limitations when compared to the likes of its other current-gen counterparts, but it isn't that far behind them, and still offers a great current-gen gaming experience for anyone looking to upgrade. The fact that it can be bought with ease, however, makes it a much more viable purchase than other systems, as it doesn't require high levels of luck and hours of patience to acquire. While the exact sales numbers for Xbox Series S aren't known yet, it seems likely that the console will continue topping sales charts throughout the rest of the year based on its availability and quality. While the sentiment might be looking a little too hard on the bright side of things, one good outcome of the microchip shortage might be that gaming enthusiasts are beginning to see the value in the Xbox Series S and recognize that it's a great console for anyone looking to upgrade. MORE: Democrats Push Legislation to Combat Scalpers and Bots

The ongoing chip shortage has caused Nvidia to focus more on procuring semiconductor manufacturing over the longer-term, according to company chief financial officer Colette Kress. Nvidia's CFO mentioned the effort during a Q&A at the Credit Suisse 25th Annual Technology Conference on Tuesday. "Most of our discussions with our suppliers has been what do we see going forward?" she said. "How can we help them and enable them to build the capacity that they will need to support the system going forward." Nvidia RTX 3000 graphics cards. The company's focus on long-term procurement is also highlighted in Nvidia's purchase commitments for manufacturing capacity, Kress added. Last month, the company reported it had outstanding long-term supply obligations totaling $6.90 billion, up from $2.5 billion a year ago. Nvidia's SEC filing also provided a breakdown of the spending. About $2.9 billion is marked for the last three months of fiscal 2022, which should be this year's Q4. Another $4.6 billion will be spent in fiscal 2023, which should be next year. "How long will it take until this bounces out? It's difficult to say," Kress said. "We feel good about the beginning of next year and what we've computed. But when we think about the second half of next year, I think we'll be in a great position, given so much of the work that we've already done on long-term procurement." The statements offer some optimism on when the graphics card shortage might end. A few months ago Nvidia's CEO Jensen Huang gave a more pessimistic take when he predicted GPU supplies will probably remain constrained through most of 2022. "A lot of that has to do with the demand being so great," Huang added. "We've only upgraded less than 20% of our total install base. So there's another 80% of the world's PC gaming market that we have yet to upgrade to RTX (graphics cards)." In 2022, Nvidia is expected to release next-generation graphics cards, likely the RTX 4000 series, which will no doubt face massive demand from both consumers and cryptocurrency miners. According to Taiwan's DigiTimes, Nvidia may end up tapping TSMC to build the upcoming GPUs using the company's 5-nanometer manufacturing process.

I can't help it. I'm beginning to build up Starfield in my head. We haven't seen much of Bethesda's space-exploration adventure, and that leaves plenty of room for the imagination to run wild. Typically, I would hold a new, unknown game at a distance. After all, what is the point of setting myself up for disappointment. Like I said, though — I cannot help myself even if I see some potential pitfalls for Bethesda. My excitement for Starfield is due to a couple of core factors. For one, it's from Bethesda Game Studios. And while that team faltered with Fallout 76, it's still the developer that created The Elder Scrolls games as well as Fallout 3 and Fallout 4. In a video about Bethesda's approach to Starfield, the studio emphasized that much of its senior staff have worked together for decades. This isn't a situation where the studio name is the same but all of the key creative talent is new. That's not to say Bethesda isn't bringing in new blood. It is, and the video emphasizes that many of those people grew up on Bethesda games. Starfield should end up feeling like a Bethesda game even if game director Todd Howard confirmed that many of the mechanics in the game are new. Those additions may change the way players interact with the world, but Howard also confirmed that Starfield will still have its physics-based world where players can pick up and manipulate every object. To me, that suggests a continuity from Fallout and Skyrim, even if Starfield is a drastic change in setting and style. And that setting is the other major reason for my excitement. I love the fantasy and post-apocalyptic environments of Bethesda's other releases, but space exploration is even more enticing to me. I'm going to let myself get excited for Starfield. The worst that could happen is that it comes out and disappoints me, and I can live with that. If does live up to my high expectations, it could end up as something special. And maybe that puts extra pressure on the studio, but I don't think it's anything compared to the pressure that Todd Howard and his team are putting on themselves. After all, how could anyone make a game that could live up to Skyrim? The legacy of Skyrim is that it is a decade-old game that has not fallen off with time. It's something that thousands of people still play every day. And that is without any online multiplayer or live-service components. The world is simply so compelling that people find themselves going back for years. That longevity is something that Bethesda stumbled into. "I feel like our games have two lives," Starfield art director Matt Carofano said. "We create this game, and we put everything that we possibly can into it. When we hand it off to the players, they play it, but then they take it and make it their own. They tell their own stories, but then they make their own stories with our tools." But Howard acknowledged that this is now something that he thinks about when designing a game. "I think we underestimate how long people are going to play," said Howard. "You look at Skyrim — we sit here 10 years later, and it keeps having this life. It changes how you want to create something." That gives me pause. Bethesda did not end up with Skyrim by setting out to build an everlasting world. It designed a dynamic world with the expectations that it would fill out an average playtime of 20-to-50 hours. But now Howard says he wants to change how he creates things to cater to that longevity. What if it's one of those things that you could lose by chasing it? I have similar worries about Starfield's "step out" moment. That's the sequence in games like Skyrim or Fallout where players first step out into the open world. For Starfield, Howard says that the game has two of those. And while that probably looks like stepping out onto a planet and then flying out into space, I hope Bethesda doesn't elongate its introduction in an effort to double that effect. Of course, it's easy for me to fixate on potentially imaginary concerns. This is mostly about my own anxieties. And the reality is that I believe that Bethesda Game Studios knows how to make a Bethesda game. "Even though we want to make a game that is very big and very long and you can play for years, it's all the paths you didn't take that makes it special to you," said Howard. "So when you finish a quest, you feel like you accomplished something." When I hear Howard say something like that, it restores my faith a little. He gets it, and I just hope he doesn't lose sight of it trying to recapture the magic of Skyrim.

Current estimates by the International Data Corporation indicate a 20.4 percent year-over-year growth in demand for data storage, which is predicted to reach almost 9 zettabytes by 2024. To put that number into perspective, Windows 11, which takes up around 64 gigabytes of storage space initially, would need to be installed on over 15 billion devices to add up to just 1 zettabyte of storage used. For comparison, just over 3 billion personal computers are estimated to have shipped worldwide since 2011. Available methods of storage are having difficulty keeping up with the increasing demand in the long term. Synthetic DNA, at its root a tiny storer of information, offers a potential pathway toward significantly reducing the amount of space and material needed for future archival storage needs. Revisiting the projection of growth above, it would take millions of tape cartridges—the current densest commercial storage media—to store 9 zettabytes of information, whereas it would take the footprint of one small refrigerator if stored in DNA. DNA not only offers a clear advantage over existing storage media with density at over 1 exabyte per cubic inch, but also is a potential solution to present-day challenges in data archival storage systems. DNA can be incredibly durable and can last thousands of years, unlike tape, which needs to be rewritten every 30 years at best. DNA data storage will not go obsolete since the techniques to read the DNA molecules are numerous and relevant to life science applications. Additionally, evidence points to potential for DNA storage to have lower greenhouse gas emissions, water consumption, and energy consumption. Despite these advantages, one key impediment to large-scale deployment of DNA data storage has been its low DNA synthesis throughput, resulting in low throughput of writing and relatively high cost. In this blog post, we'll discuss the write/read processes of DNA storage, the advances our work makes to show writing throughput can increase for more widespread storage needs, and the technology we created to attain this achievement, including a nanoscale electrochemical array. Ultimately, we were able to use the system to encode a message onto four strands of synthetic DNA, proof that nanoscale DNA writing is possible at dimensions necessary for practical DNA data storage. There's been a lot of work done recently to advance the potential scale of DNA storage, such as developing automation techniques to avoid the laborious process of manually pipetting DNA and other reagents or methods to protect the DNA for long-term storage in excess of thousands of years. We've already conducted research into a number of areas of DNA data storage, including an end-to-end data storage system capable of random access and viable methods for preservation of DNA. Storing information in DNA at the scale necessary for commercial use requires two crucial processes. The first requires translating digital bits (ones and zeros) into strands of synthetic DNA representing these bits with encoding software and a DNA synthesizer. The second is to read and decode the information back into bits to recover that information into digital form again with a DNA sequencer and decoding software. To store data on synthetic DNA, digital bits are encoded in the DNA bases (A, C, T, and G) of a DNA sequence. When data is stored in DNA, a DNA chain containing the specific sequence of bases must be synthesized (see Figure 1). DNA chains are traditionally created through a multi-step technique called phosphoramidite chemistry. In this process, a DNA chain is grown by the sequential addition of the DNA bases. Each DNA base contains a blocking group that prevents multiple additions of the base to the growing DNA chain. Once a blocked base is attached to the DNA chain, acid is delivered to cleave the blocking group and prime the DNA chain for the addition of the next base. Synthesizing DNA chains can be done individually or in parallel on an array, which contains multiple spots where unique DNA sequences can be created simultaneously. Increasing synthesis density, that is, the number of synthesis spots on a fixed area, is the key to increasing the writing throughput and lowering its cost. The closer together these spots are on an array, the lower the synthesis cost of each DNA chain because the materials needed for the process can be used with more sequences. The main challenge to increasing DNA writing throughput is to maintain control of individual spots without interfering with neighboring spots. Current DNA synthesis arrays are designed for generating a small number of high-quality DNA sequences with millions of exact copies and are achieved through three main array synthesis methods: photochemistry, fluid deposition, and electrochemistry. In photochemical DNA synthesis, a photomask or micromirror creates patterns of light on an array, which removes the blocking group from the DNA strand. Liquid deposition, such as acoustic or inkjet printing methods, deliver the acid deblock to the individual spots. Both methods, however, are limited in the synthesis densities they can attain due to micromirror size, light scattering, or droplet stability. Electrochemical arrays, however, can leverage the semiconductor roadmap where 7 nanometer (nm) feature sizes are common. In electrochemical DNA synthesis, each spot in the array contains an electrode. Once a voltage is applied, acid is generated at the anode (working electrode) to deblock the growing DNA chains, and an equivalent base is generated at the cathode (counter electrode). The main concern when scaling down the pitch between anodes is acid diffusion; the smaller the pitch, the easier it may be for acid to diffuse to neighboring electrodes and cause unintended deblocking at those locations. While commercial electrochemical arrays have demonstrated acid generation and minimal diffusion at micron-sized electrodes, it was not clear if this trend would continue indefinitely to smaller features. Our colleagues at MISL modeled acid generation at small feature sizes using finite elemental analysis to determine whether this trend would hold. We adopted a design layout containing a 650-nm electrode embedded within a glass well surrounded by cathodes. The glass well would serve as the attachment surface to grow the DNA chains and as a physical barrier to prevent acid from diffusing to neighboring sites. As an extra buffer, any acid that escaped the well would encounter base generated at the cathodes and be neutralized. The model suggested that acid could be confined at these and even smaller scales, encouraging us to design chips containing small feature spots and to get them manufactured. To put theory into practice, we had chip arrays fabricated with the previously mentioned layout. These electrochemical arrays contained sets of four individually addressable electrodes. With them, we demonstrated the ability to control DNA synthesis at desired locations by performing experiments with two fluorescently labeled bases (green and red). If acid were diffusing unexpectedly, it would reach unintended spots and we would see one color bleed over other spots. On an electrochemical array, we generated acid at one set of electrodes to deblock the DNA chain and then added a green-fluorescent base. In the next step, we generated acid at a different set of electrodes of the same array and coupled a red-fluorescent base to generate the image seen in Figure 3. As expected, we saw no bleed over, confirming we had no unintended acid diffusion. On a separate array, we then demonstrated the array's capability to write data by synthesizing four unique DNA strands, each 100 bases long, which encoded the motto "Empowering each person to store more!" Although the error rates were higher than commercial DNA synthesizers, we could still decode the message with no bit errors. Our proof of concept paves a road toward generating massive numbers of unique DNA sequences in parallel for data storage. By injecting electrons at specific locations, we can control the molecular environment surrounding the electrodes and thus control the sequence of the DNA grown there. A natural next step is to embed digital logic in the chip to allow individual control of millions of electrode spots to write kilobytes per second of data in DNA. From there, we foresee the technology reaching arrays containing billions of electrodes capable of storing megabytes per second of data in DNA. This will bring DNA data storage performance and cost significantly closer to tape. We welcome further discussions to fully realize more widely available molecular controllers in the future. Our work used phosphoramidite chemistry, which is standard today in biotechnology. However, this chemistry is based on a fossil-based solvent. To deliver on DNA's sustainability promise, we expect water-based solutions to replace fossil-based chemistries. We have been evaluating new enzymatic DNA synthesis platforms, such as DNA Script's SYNTAX System. We're also working with Ansa Biotechnologies to develop a set of enzymatic reagents that are specifically tailored for our electrochemical array. We are always interested in learning about new chemistries and other technology that could make DNA data storage more sustainable. More broadly, this work demonstrates control over the electronic-to-molecular interface, which we posit opens a door to new applications. For example, electrochemical control methods enable spatial control of enzymes at the nanoscale. Beyond DNA, this could also be a tool for drug discovery, by enabling rapid combinatorial organic synthesis as a platform for screening drug-protein binding kinetics. Other examples are a tool for assays that detect disease biomarkers or even a platform for sensing environmental pollutants. If you'd like to learn more about the DNA storage work happening at Microsoft Research, check out the DNA Storage project page. You can also further explore how electronic-molecular systems store data, and can perform certain types of computation, in a Microsoft Research webinar with Karin Strauss. To learn more about the emerging industry of DNA data storage, check out the DNA Data Storage Alliance page.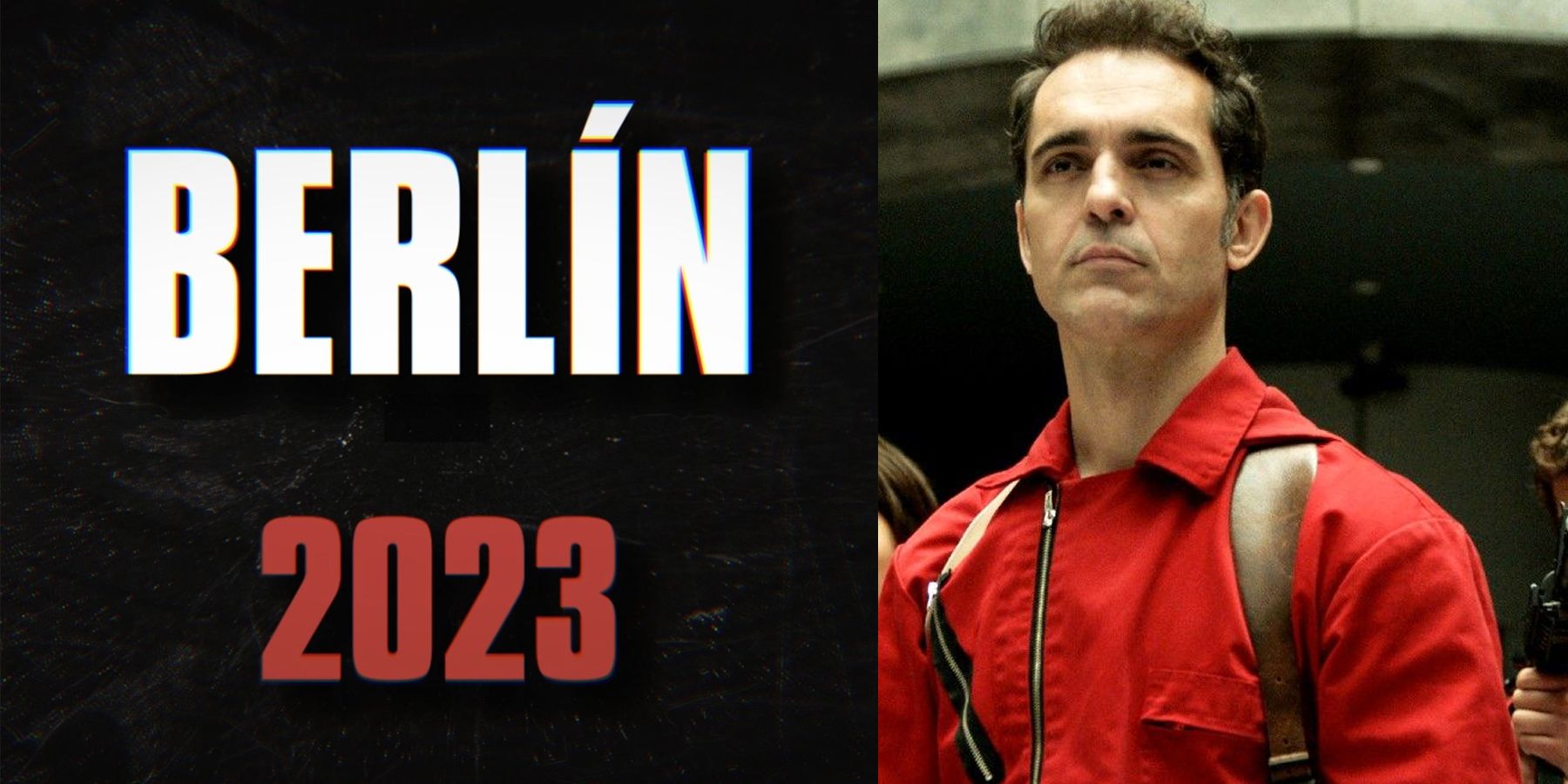 Netflix 's Money Heist, aka La Casa De Papel, has been one of the streamer's most popular series since its launch. As the cast gets ready to bid farewell to the show, Netflix delivered some good news for fans during an event held in Madrid on Tuesday. A spinoff series titled Berlin has been announced for a fan-favorite character with the same name on the series, who was portrayed by Pedro Alonso. The event hosted by Netflix in Madrid was attended by more than 5,000 fans of Money Heist, and the entire cast of the series was present for a Q&A session. It was revealed that the heist universe introduced in the hit Spanish drama series will be carried forward in Berlin, which is set to launch on the streamer in 2023. RELATED: Henry Cavill Announces He's Wrapped On Enola Holmes 2 In New Video The news was also posted by Netflix on its official Twitter account, but details of the spinoff series have not been revealed yet. At this point, it is only known at this point that Alonso will be returning to reprise the popular role. However, whether the story will be a continuation or work as a prequel is unclear at this point. It would be interesting to see how Netflix will work an entire series around one character. While Berlin was among the most popular names in the series, and definitely one of the most entertaining ones, he was also quite obnoxious. Viewers found many reasons to be upset with his actions, but it seems like they couldn't get enough of him regardless, as news of the Netflix spinoff has been welcomed wholeheartedly. The news comes just in time, as Money Heist will be ending soon. The final part of the series' fifth season arrives on December 3, and fans have been waiting to see how the story arc will be wrapped up. The series is one of the most in-demand shows across the world. Even though it was originally shot in Spanish, it has been dubbed in several languages and also has the option of subtitles. At one point, Money Heist was the most-watched non-English language series on Netflix, before Squid Game took over that title. The two series now have something in common, too. The streamer is working on a Korean adaptation of Money Heist and Squid Game star Park Hae-soo, who played Cho Sang-woo in the Korean dystopian drama, has been cast to play the role of Berlin. Berlin will premiere on Netflix in 2023. MORE: 10 Netflix Series You Should Watch If You Love Money Heist Source: Netflix/Twitter

Animal Crossing: New Horizon 's pro camera is one of the 2.0 update's many wonderful additions. Fans have already gotten into some of the pro camera's excellent features. The fish-eye lens lets you take adorable — and sometimes haunting — close-up, convex photos of villagers. And the first-person camera gives the game an entirely new look and feel. This first-person camera is especially great for photographing villagers interacting with furniture, whether it's in the Happy Home Paradise DLC, or when a villager spontaneously visits a player's home. And players have discovered a new, perfect use for this first-person lens, in form of observing their villagers playing with the cat tower. The easiest villager to spot having a go at the tower is probably Punchy, if you design a Paradise home for him. For those who aren't familiar: In Paradise, you design themed vacation homes for villagers, making sure to include three items they specifically requested. Punchy the cat requests a cat tower in his abode — and when you check on him after completing the design, you might just catch him playing with the cat tower's dangling ball. It's especially adorable when captured in first person: But Punchy is far from the only cat — or villager, in general — who loves a good cat tower: GUYS ALL OF THE VILLAGERS CAN PLAY WITH THE CAT TOWER #AnimalCrossing #ACNH pic.twitter.com/M3GW3L3hpu Even Isabelle seems taken by it (is she secretly a cat? !? ! ): The cat tower has always been an adorable, covetable item in New Horizons, though it didn't have explicit utility. It came in seven different colors, and it mostly seemed to imply you might own a hypothetical smaller cat in the game's world (especially since it was scaled to the size of a cat that might fit in the game's pet bed). Thanks to the 2.0 update, and Paradise, we get the joys of seeing our villagers play with these items. This also includes villagers using the pet bed as legitimate seating when visiting a player's home, as well as villagers making biscuits in the sand. The best part of the New Horizons update just might be getting to see villagers play in the same way our actual pets do. It's especially funny because the game mostly has them dress and act like they're just nosy townspeople, the rest of the time. But, as it turns out, they are animals.

If you've ever had a package stolen from your porch or had a car broken into while parked in your driveway, there's a good chance that the perpetrator was long gone before you even found out you had been victimized. There's an even better chance that you'll never know who committed the deed. If this sounds familiar, it might be time to invest in an outdoor security camera. These rugged smart home devices, designed to withstand rain, snow, and extreme temperatures, typically connect to your home Wi-Fi network and allow you to view live video footage of activities occurring outside of your house. They'll also send an alert to your phone when someone or something is out there, record video of the event, and depending on features, let you talk to whoever is on your property, all without ever having to open your door (or even be inside your house, for that matter). Read on to find out what features to look for when choosing an outdoor security camera, and to check out our top picks. Note that a number of the cameras on this list are suitable for use both indoors and out. If you want a model that's geared specifially for keeping tabs of what's going on inside your home, head over to our list of the Best Indoor Home Security Cameras. How Do Outdoor Security Cameras Work? Most smart outdoor security cameras use a Wi-Fi radio to connect to your home network, allowing you to access them from anywhere using a mobile app. But there are also models that can use wired Ethernet, Bluetooth, Z-Wave, or a proprietary wireless technology to connect to a mobile app or a dedicated hub. Wi-Fi cameras are easier to install than their wired counterparts because they don't have to be located near an Ethernet port and don't require wiring. Battery-powered Wi-Fi cameras are the easiest to install because you can put them just about anywhere (as long as they can connect to your router) without having to snake a power cable into your home to plug into an outlet. These types of cameras typically use rechargeable batteries that can be easily popped out and taken indoors for charging with a USB cable, but they tend to drain quickly in colder weather. Bluetooth cameras are also easy to install, but you have to stay within 40 feet or so to connect to them with your phone. Look for an outdoor Wi-Fi camera that can connect to either the 2.4GHz or 5GHz radio band to alleviate network congestion. If you're having trouble getting a good signal outside, try pumping it up with a wireless range extender. Google Nest Cam (Outdoor or Indoor, Battery) What Type of Weather Can Outdoor Security Cameras Handle? Any outdoor camera worth its salt must be able to withstand exposure to the elements and should carry an IP (Ingress Protection) rating. IP ratings contain two digits that tell you just how well the camera will hold up under most weather conditions. The first digit following the IP prefix tells you how resistant the camera is to the ingress of solid objects such as wind-blown dust and ranges from 0 (no protection) to 6 (total protection against dust and dirt). The second number tells you how resistant the camera is to moisture and ranges from 0 (no protection) to 9 (protected against close range, high pressure spray downs from all angles). Most outdoor security cameras have an IP66 rating, which means they offer complete protection from dust ingress and can handle water jets from any direction, but shouldn't be immersed in water. They're typically safe from rain, snow, heat, and cold. What Resolution Do You Want? There's no use in having an outdoor security camera if you can't recognize who or what the camera is looking at. A camera that captures video at 720p will usually offer a fairly sharp picture, but 1080p video offers more detail and is the most popular resolution for these devices; it doesn't require lots of storage capacity and can be viewed on nearly all phones, tablets, and PCs. Cameras that capture 4K (Ultra HD) video are also available, but you'll need a very strong network connection to stream it without experiencing choppiness or lag, and you'll need lots of room to store recorded video, which may result in expensive cloud storage fees. No matter the resolution, try to choose a camera with a relatively wide field of view (viewing angle) and make sure it can capture clear night vision video. Most cameras use IR (infrared) LEDs to deliver black-and-white night video, but there are a few out there that use white light to deliver full-color night video. Look for a camera with a night vision range of at least 30 feet. Do You Need Motion and Sound Detection? Nearly all outdoor security cameras are equipped with a motion sensor that will trigger the camera to record video when motion is detected. The sensor can also initiate a push alert to your phone when activity is taking place, and some will also generate an email alert. For an extra layer of security, look for a camera with sound detection that can let you know if somebody is out there even if they're out of range of the camera lens and the motion sensor. Fair warning: You'll probably have to tweak the sound sensitivity settings to avoid alerts from barking dogs, loud cars, and other random noises. If the camera has a microphone for sound detection, chances are it has a speaker as well and offers two-way audio communication that allows you to speak with (and listen to) whoever is outside. This comes in handy when dealing with annoying solicitors and can be used to scare off porch pirates and other unwanted visitors. For more ways to see and communicate directly with whomever is at your door, check out our list of the Best Video Doorbells. Ring Stick Up Cam Battery How Do Security Cameras Store Video? Recorded video can be stored in a number of ways. Many cameras offer free cloud storage for a limited number of days (typically seven) before it is overwritten or deleted, while others are strictly subscription based. If you require more than a week's worth of video storage, you can subscribe to a 30-day plan and not have to worry about losing important footage before you've had a chance to review it and download it. If you're concerned about privacy and would rather not store your video in the cloud, look for a camera equipped with a microSD card slot so you can store it locally. A few cameras will even let you save video to a portable USB or NAS drive, but these devices are few and far between. And if you want the ability to go back and see everything that's been going on around the outside of your house, look for a camera that offers a CVR (Continuous Video Recording) plan where the camera is always recording and will store up to 30 days of 24/7 video in the cloud. What Else Do Outdoor Security Cameras Work With? For an outdoor camera that does more than record video and send alerts, make sure it works with other smart devices. Many recent outdoor Wi-Fi cameras offer support for IFTTT (If This Then That), an internet service that uses mini programs (applets) that you create to have the camera interact with other IFTTT-enabled devices. For example, you can have a smart plug turn on a lamp indoors or activate an external siren when the camera detects motion. Amazon Alexa and Google Assistant voice commands are also finding their way into many of the latest cameras, and allow you to do things like display video from the camera on a compatible smart display. If you have a home automation hub, look for a camera that you can integrate into your smart home to have it work with other smart devices like door locks. How Much Should You Spend on an Outdoor Security Camera? Outdoor security cameras are generally more expensive than their indoor counterparts. They can range in price from around $50 up to a few hundred dollars or more depending on features. There are plenty of affordable cameras available that offer good video performance, but as with just about any smart device, you'll typically pay more for features such as motion tracking, facial recognition, cellular connectivity, time-lapse recording, both onboard and cloud storage options, and rechargeable battery power. Check out our Readers' Choice Awards to see which security cameras and brands other PCMag readers trust most. Once you've found the camera for your home, check out our tips for setting it up. And for an even more advanced way to keep a set of eyes on your home, both indoors and out, check out our picks for The Best Smart Home Security Systems.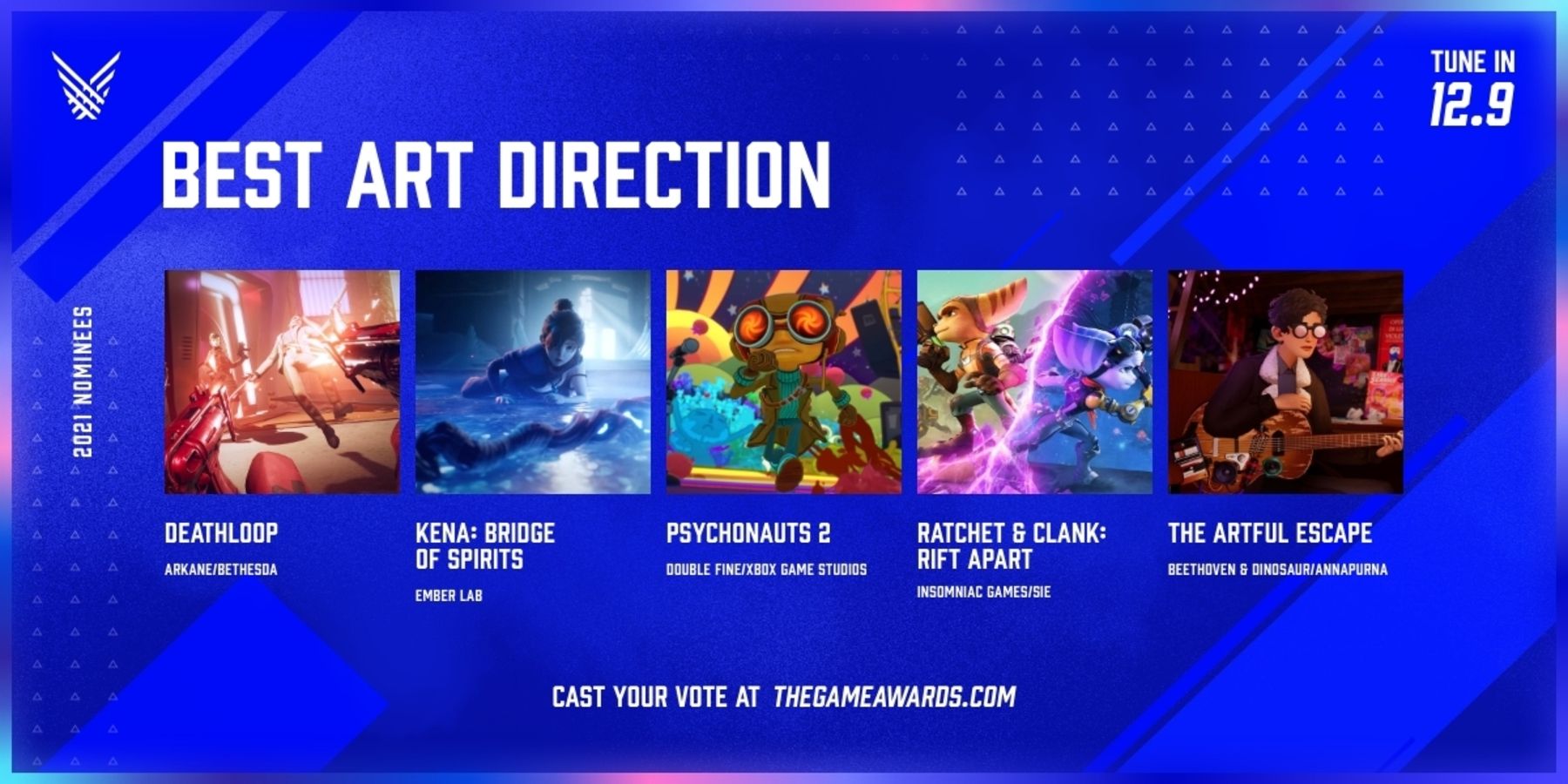 Art Direction is one of the most integral aspects of a video game. Along with other technical elements such as sound and graphics, a game's particular art direction can leave a lasting impact on a player. Looking back at the previous winners of The Game Awards ' Art Direction category, it's clear to see that the committee tends to vote for titles that have a strong focus on one particular style of art and visuals, with Ghost of Tsushima, Control, and Return of the Obra Dinn winning the category in the last few years. This year, the category is more stacked than ever, with Deathloop, Kena: Bridge of Spirits, Ratchet and Clank: Rift Apart, The Artful Escape, and Psychonauts 2 all being nominated for best Art Direction in a video game. Each of these titles were critically acclaimed, with many outlets praising, in particular, their unique and distinct artstyles. At this point, it really is anyone's game, but there are some aspects that could point to one being the winner. RELATED: The Game Awards 2021: Predicting Best Indie Game Winner Arkane's time-bending Deathloop is in the running for Best Art Direction, and it isn't difficult to see why. The Dishonored devs decided to go with a unique 1960s B-Movie aesthetic, and it gives the entire game a distinct and unique look that has come to define much of Deathloop 's tone and action. Character models look a little Play-Doh-y, with their edges being unrefined, but that only makes the sharp weapon models and important objects in the game-world pop even more. The lighting in the game is beautiful, not only being used from a gameplay perspective to denote the time of day, but also looking truly next-gen. While Deathloop does have a solid chance of winning this category, showing all that next-gen hardware is capable of already, its visuals are not what many players remember about the game. With its numerous nominations, it is more likely that Deathloop will take home at least one award, but that's likely to be Best Action or even Game of the Year. A Pixar video game is what all the critics called Kena: Bridge of Spirits before and after launch. From its first trailer in PlayStation's "Future of Gaming" showcase, it was pretty evident that Kena was a game to look out for, specifically for its unique artstyle. As all outlets were quick to report, the facial animations and adorably cute "Rots" (the little Soot Gremlin creatures) looked very similar to creatures and faces in many Pixar movies, which is far from a bad thing. Upon its eventual release, Kena proved itself to be more than just a Pixar rip-off, with a vast array of unique creature, character, and world designs that set it apart from its inspirations. With Sony's financial backing and the aid of Vietnamese animation studio Sparx, Kena 's bold and charming artstyle may be enough to get it the Game Award. Even with some fierce competition, there's no denying that Kena's Art Direction delivers the Game Awards' exact definition of "outstanding creative and/or technical achievement in artistic design and animation." This is all especially impressive as Kena is Ember Lab's very first video game, which many committee members will likely want to praise wherever they can. Insomniac Games is knocking it out of the park right now. In just the last few years, it's released Marvel's Spider-Man, its follow-up Miles Morales, and now Ratchet and Clank: Rift Apart, an excellent return to a very beloved series. Rift Apart marries stylism with realism, creating a game that looks phenomenal while also having its own unique flares. For example, for every minutely detailed fur on Ratchet's head, there's some stylistically vibrant purple laser zipping past the screen. The game's entire visual style perfectly balances this photo-realism with bright and vibrant sci-fi stylism, forming one of the best looking console games available right now. The Game Awards is no stranger to giving the Art Direction trophy to realistic games, with Ghost of Tsushima winning last year and Control winning the year before; both having a realistic art design overall with small splashes of stylism, much like Ratchet. But, in a category this chock-full with first-class art direction that really stands out, it might not be Ratchet 's year. RELATED: The Game Awards 2021: Predicting Best Narrative Winner A game that may have passed by many gamers unnoticed this year, The Artful Escape has an incredibly distinctive and vibrant artstyle that is sure to turn the heads of voters. Every frame of The Artful Escape is like a beautifully neon-soaked painting. Pixel-art-inspired character models and cyberpunk aesthetics blend together perfectly here, harkening back to LucasArts' classics like Day of the Tentacle. The crisp, bright, and stylish backdrops of each conversation and each encounter makes The Artful Escape memorable, even to those who haven't had a chance to play it yet. Critically, the game performed quite well, but not as well as some other entries in this list. Still, one element critics universally agreed on was its art design. If The Artful Escape 's going to win anything this year, it's Best Art Direction. The long-awaited Psychonauts 2 finally released this year to somewhat surprising critical fanfare. Along with a Psychonauts 2 's compelling narrative and fleshed out combat mechanics, the game's visuals were highly praised. Essentially taking what worked about the first game and elevating it with new next-gen technological advancements, Psychonauts 2 is an extraordinary display of bright and bombastic color. The trippy visuals go hand-in-hand with the game's mind-hopping plot and tongue-in-cheek tone. The unique geometry of each level is also a point in Psychonauts 2 's favor. As is the case with Deathloop, though, this category may not be where the game picks up its win. Psychonauts 2 is nominated in quite a few categories, so voters may be more likely to give the game its due in a category such as Best Action/Adventure, where its other critically-acclaimed elements come into play. This is a tough category to predict, as every single entry in this year's nominations could win the award, and deserve to win the award. But at the end of the day, only one winner can be announced, and it seems likely that Kena: Bridge of Spirits will take the crown for Best Art Direction in the Game Awards 2021. With the game's core focus being on animation and visual design, and with it being an incredibly impressive first outing for the developers, it seems likely that the voting committee will want to praise Kena for the one element it pulled off flawlessly. The Game Awards 2021 stream December 9 at 5:00 p.m. PST. MORE: Fans Think Geoff Keighley is Teasing Zelda: Breath of the Wild 2 for the Game Awards

I have recently used the ViewComm iSpace 2 portable 360 degree projector when I have been out and about with clients, and I received very good feedback on its futuristic design. It is compact and easy to use -- and it will run on batteries. Newly launched on Kickstarter this week, the projector has a circular body on a tripod with an adjustable angle. It's reminiscent of an upside-down Starship Enterprise, and that is cool enough. But the iSpace 2 has some other neat features too. This is a compact projector that will go anywhere. Its dimensions are 130mm in diameter, 42mm in height, and 425g in weight. Inside the well-labelled compartmentalised box, there is the projector, a USB-type C charging cable, a remote control, a tripod stand, a power adapter, and four silicone pads to fix onto the bottom of the projector to stop it sliding across the desk. There is also a user manual that has minimal instructions and could be a lot better. It does still have a clear description of all of the ports on the unit. The lens and focus wheel are hidden behind a guard, as are the HDMI, USB-type C, and 12V DV ports. To access them, rotate the cover of the unit by 90 degrees to slide the covers out of the way. The UI is simple to use and you can connect to the iSpace 2 using either Wi-Fi or Bluetooth -- or simply use the provided USB type C cable to project from your device. You can also project using an HDMI cable, but this is not provided in the box, so you will need to buy your own. The iSpace 2 will project from 80 to 200 inches at a maximum of 5m distance from the screen. Its resolution is good at 1080p with 854 x 480px, and lag when playing movies or games is minimal. You can tweak the image mode to optimise the image for movies and games or leave it on the standard settings. You can also tweak brightness, contrast, saturation, sharpness, or colour temperature to get the settings you prefer. The projector will deliver up to 250 ANSI lumens and brightness is similar whether the unit is on mains power – or running on battery - a useful feature. The LED lamp will deliver up to 30,000 hours of running time. The file storage system has 8GB of file storage and 1GB RAM which is reserved for the system itself. its 4,500mAh battery will project for hours before it needs to be recharged. I left it running on battery for over two hours playing a movie before I needed to plug it into the mains power. I suspect that I could have used it for longer. Running on Bluetooth, playing music only, and not projecting, I got well over 8 hours of playing time at moderate volume. Sound is provided via 2 x 3W speakers which give reasonable sound across all ranges. Spoken words are nice and clear, and mid and high levels are clear without sounding tinny. The bass is not as deep and rich as some booming Bluetooth speakers – but perfectly adequate for 3W speakers. You can always connect an external Bluetooth speaker to the unit to get the bass you want. The iSpace 2 also has an adjustable Aluminium tripod with a magnetic pad to attach to the projector itself. The tripod head will swivel 360 degrees and will tilt to 90 degrees, so there is no propping the projector up on books to project onto the screen. Inside the iSpace 2 projector, there is a MediaTek MTK 9255 chipset with a dynamic contrast ratio delivering up to 450:1. It also has automatic horizontal and vertical +/-40 degree 4-point keystone correction software. Move the projector slightly to see the keystone adjust itself. You can also adjust the keystone manually if you prefer. Choose where you want to project from; the front, front ceiling mounted (there is a handy screw thread in the projector for you to attach the projector to the ceiling mount). You can also project from behind the screen, or from the rear ceiling. If you want to use your mobile phone to control the projector, download the Eshare app from the app store. You can then mirror your screen or push the content through the type C cable. To switch from Bluetooth to projection, simply rotate the projector cover. The light will come on after about one second and you can start to project. To return to Bluetooth, rotate the screen again. The iSpace 2 projector is simple to configure and use, and very portable. It can be used as a backup projector if your main projector fails for some reason – a must if you do not have much luck with projectors. All in all, this purse-sized projector can go anywhere with you and get you out of a tricky situation if you need a projector in a hurry. Use it on mains power – or battery - and rest assured that its simple-to-use controls will mean that anyone will be able to use it. For under $200 the ViewComm iSpace 2 portable projector bundle is certainly worth checking out on Kickstarter. Nab yourself an early bird deal on a really useful projector. Grab it while you can.

Has the Gotham Knights release date been confirmed as early or spring 2022, as previously rumored? Fans have long since known that the new DC Comics Batman family game Gotham Knights would be getting action figures by McFarlane Toys and now it's finally been revealed when these figures will be coming out. However, does the Gotham Knights action figures release date actually point to a possible launch for the game too, as some fans believe? The exact release dates for the first four primary Gotham Knights action figures have been confirmed by Amazon, with Nightwing and Red Hood figures releasing December 29, 2021, and Robin and Batgirl figures releasing February 16, 2022. There may be more figures later but these are the main four player characters of the game. After the pre-order pages were revealed, fans immediately surmised that this may mean that Gotham Knights may be releasing soon after this, as it stands to reason the first major pieces of tie-in merchandise wouldn't be released too far in advance. This theory certainly lines up with the rumors about Gotham Knights' release. Last month a possible leak of a Spring 2022 release date appeared on the website of a designer helping with the game's marketing and has since been taken down. Before that, a developer at WB Montreal assured fans that a release date reveal was "coming soon." With the other major DC Comics co-op game Suicide Squad: Kill The Justice League also supposedly out in 2022, Gotham Knights presumably can't release too late into 2022. Hope this means that the Spring release date is true. Andy (@ItsAndy425) December 1, 2021 The release date isn't the only thing possibly revealed by these Gotham Knights action figures either, as the artwork on Batgirl's figure strongly suggests that The Joker will make an appearance in the game. With The Game Awards show next week, too, it's entirely possible fans may not have to wait long to find out Gotham Knights' release date.

I love a good power fantasy as much as the next person. And if you think I wasn't fist-pumping the first time I saw Master Chief boogie-boarding an antimatter bomb through space and into a Covenant cruiser, you would be incorrect. But power fantasies are a dime a dozen. The most memorable Halo moments are the ones that made me feel vulnerable. The Halo series is at its best when it veers into outright horror.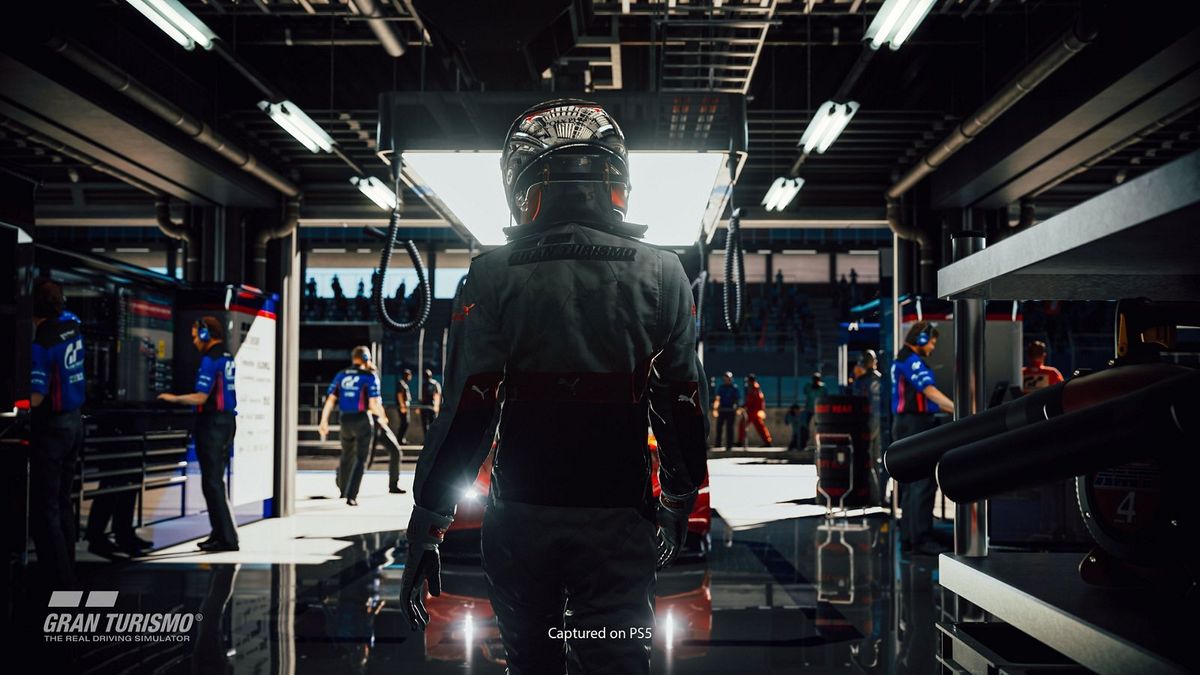 Gran Turismo 7, Sony's premier racing sim series, is coming to PS5 and PS4 on March 4, 2022. The latest game in the long-running Gran Turismo series is set to be the best yet thanks to the power of the PS5, which should make the game feel even more realistic than ever before. Players will have the opportunity to hone their skills in single-player races, then head online to challenge the best of the best in multiplayer matches. Gran Turismo was originally believed to be a PS5 exclusive headed to the console in 2021, but it will also be coming to the PS4. Delays caused by the coronavirus pandemic mean the game missed its initial 2021 release window. Multiple rumors suggested a PS4 release was incoming and then Sony accidentally revealed it in response to outrage about Horizon Forbidden West's PS4 to PS5 upgrade policy. At that time, Sony said that PS4 players of Gran Turismo 7 would be able to upgrade to the PS5 edition with a $10 / £10 digital purchase, which will still be the case. Read on for everything we currently know about GT7 and what improvements we hope the game makes. [Update: The official peripheral wheel for Gran Turismo 7 has been unveiled and it's a beauty. Read on to find out more.] Gran Turismo 7 is set to be released on March 4, 2022. The announcement was made during Sony's PlayStation Showcase 2021. The game missed its initial release window of 2021 due to the coronavirus pandemic impacting development, and it's also set to come to PS4 as well as PS5. In an interview with GQ Magazine, Sony Interactive Entertainment CEO Jim Ryan was asked whether GT7 was still set to release in 2021, only for a Sony PR representative to step in and reveal that Gran Turismo 7 has been impacted by Covid-related production challenges, and will therefore release in 2022. "With the ongoing pandemic, it's a dynamic and changing situation and some critical aspects of game production have been slowed over the past several months", the representative said. "We'll share more specifics on GT7's release date when available." Gran Turismo 7 - Tracks (Behind the Scenes) In a new behind the scenes video for Gran Turismo 7, Kazunori Yamauchi discusses the game's tracks and what the studio has put into making them as realistic as possible. There's no full track list confirmation or anything like that in here but it does offer an interesting look at lighting conditions and dynamic weather. Gran Turismo 7 - Tunes (Behind The Scenes) Polyphony Digital's CEO Kazunori Yamauchi is back again to discuss the pleasure of tuning and customizing cars. Tuning a car can have a dramatic impact on how a car performs, looks, and feels when out on the road. GT7 will have the most number of parts for tuning in the series' history, so you should be able to get the exact setup you desire. Gran Turismo 7 - Livery (Behind The Scenes) In the latest trailer for GT7, Polyphony Digital's CEO Kazunori Yamauchi discusses the importance of liveries in the racing world, and how they can turn a blank canvas into a medium of expression. Usability has been improved in GT7, so it should be easier to create more custom car designs than ever before. Gran Turismo 7 - Collectors (Behind The Scenes) Join Polyphony Digital's CEO Kazunori Yamauchi in the latest trailer for GT7 as he explains what it means to be a car collector. Check it out below. Gran Turismo 7 x Porsche - first look If you're a fan of Porsche, you'll be pleased to know that a wide selection of the German manufacturer's car will be available in Gran Turismo 7, including the 917 Living Legend concept car, which pays homage to the original 24 Hours of Le Mans-winning race car. Release date trailer Sony dropped a new Gran Turismo 7 trailer during its PlayStation Showcase 2021 event, which showed off the game's cars, tracks, modification system and so much more. Most importantly, it gave us a solid release date for the game: March 4, 2022. You can check it out below: Announcement trailer A 3-minute reveal trailer for Gran Turismo was shown back at Sony's PS5 game reveal event. We got a good glimpse of Gran Turismo 7, including a peek at the gameplay via a race on the iconic Trial Mountain circuit. Hopefully, we'll have another chance to learn more about Gran Turismo 7's new features, such as the GT Cafe mode shown off in the game's menu, before it releases later this year. Official wheel unveiled Fanatec has revealed the official racing wheel for Gran Turismo 7 and, with prices starting at $699.95 / €699.95, it'll cost you more than the PS5 you'll play the game on. The Gran Turismo DD Pro from Fanatec is a direct drive steering wheel which uses force feedback technology for a more realistic, next-gen driving experience when you play. According to Fanatec, the wheel was designed by Gran Turismo 7's development studio, Polyphony Digital, especially for the game and the bundle comes with the wheel base, steering wheel, and pedals. The wheel is compatible with PS4, PS5 and PC. Pre-orders for a March 2022 delivery are open now. Most of Gran Turismo 7 is online-only Most of Gran Turismo 7, including the game's campaign mode, will require an internet connection to play. Speaking to Eurogamer, series creator Kazunori Yamauchi that an online connection is required to prevent players from cheating. "The requirement for the online connection isn't specific to the Cafe per se", Yamauchi said. "It's just to prevent cheating overall from people trying to modify the save data, so that's the reason for the online connection." The only mode that won't require an online connection, in fact, is the game's arcade mode as it doesn't use save data. Gran Turismo 7 pre-order and 25th Anniversary Edition bonuses revealed Sony has detailed the pre-order bonuses for Gran Turismo 7, as well as a 25th Anniversary Edition of the game. Anyone who pre-orders the game will receive the following items: Toyota Castrol TOM'S Supra, Mazda RX-VISION GT3 Concept (Stealth), Porsche 917K Living Legend and 100,000 in-game Credit (CR). Those who opt for the 25th Anniversary Edition of Gran Turismo 7 will get a limited-edition SteelBook case, 1,100,000 in-game credit, Toyota GR Yaris with country-specific livery, 30 Manufacturer / Partner Avatars, the Music of Gran Turismo Official Soundtrack as well as the same cars listed above. Dynamic weather returns Gran Turismo 7's dynamic weather and time system will see both moving in "real-time", with the weather having an effect on driving conditions and the time simulation allowing you to race from morning to noon. The feature was missing from GT7's predecessor, Gran Turismo Sport, but returns along with an improved damage model. Crossplay confirmed Gran Turismo 7 will allow for crossplay between PS5 and PS4, the series creator has confirmed. In an interview with Eurogamer, Gran Turismo creator Kazunori Yamauchi confirmed that the next entry in the veteran racing series will allow PS4 and PS5 players to race against one another. GT7 gets a release date Gran Turismo 7 is set to launch on March 4, 2022. The announcement was made during Sony's PlayStation Showcase event via a brand new trailer. A PS4 version is confirmed After months of rumors that the game wouldn't be exclusive to the PS5, Sony accidentally confirmed that Gran Turismo 7 would have a PS4 version. In response to fan outrage about Horizon Forbidden West's confusing PS4 to PS5 upgrade policy Sony backpedaled by offering a free upgrade on all versions of Horizon but made it clear that "moving forward, PlayStation first-party exclusive cross-gen titles will offer a $10 digital upgrade option from PS4 to PS5." In that same statement, Sony president Jim Ryan specifically namechecked God of War Ragnarok and Gran Turismo 7 as examples of games that would be part of this new upgrade policy. It looks like there could be a beta eventually It looks likely that Gran Turismo 7 will get an open beta prior to its release after GTPlanet spotted a mention of one on the Experience PlayStation site. According to GT Sport, there's a way to navigate the Experience PlayStation section of the official PlayStation site which leads to access to a way to "unlock the Beta code early". The codes given are just placeholders and can't be redeemed but it does suggest plans for a public event that isn't ready to be revealed. PlayStation has, of course, yet to reveal any official plans or details around a beta but it wouldn't be too much of a surprise if something was done given there's previously been a beta for GT Sport. PSVR 2? Sony has announced that it will release the second iteration of its PSVR headset, that we're calling PSVR 2. This announcement raises questions of whether or not Gran Turismo 7 will support the new technology. Following the success of Gran Turismo Sport on PSVR, it seems quite possible. That said, nothing has been confirmed by Sony just yet. But there are positive signs. In June 2021, Sony said that we should expect "experiences synonymous with PlayStation" on PSVR 2, which suggests titles that lean into Sony's back catalog of exclusive franchises, such as Gran Turismo. Going slightly further back in time to 2019, in a roundtable interview with GT Planet, Gran Turismo series creator Kazunori Yamauchi revealed that, when it comes to harnessing the power of next-gen consoles, Polyphony Digital is interested in VR. "The first thing that's going to be affected by more power is VR," Yamauchi told GT Planet. "I don't think that there's anything else that requires that much processing power. I really like VR; I'm one to believe in the possibilities of it, and it's very suited for a driving game." "VR is something that really depends on the evolution of GPU power, and the hardware for it, like display devices even. It's something where you can never have enough computing power; there's always going to be that hardware limit, and that limit is never going to be high enough for us! Obviously, that's going to gradually improve over time and we'll make sure to follow that." The fact that PSVR 2 will bring the technology forward does make it look promising that Gran Turismo 7 could have some kind of VR support. No E3 2021 appearance As expected, Gran Turismo 7 was absent from E3 2021 after Sony confirmed it wouldn't be attending the entirely online show. This isn't, of course, the first time that Sony has skipped E3. The company missed out E3 2019 entirely and last year it opted to have its own State of Play stream. Given E3 2021 is all digital anyway this year, it's possible Sony sees more benefits in doing its own online event again or perhaps even doing a dedicated stream like its May Horizon Forbidden West stream. "No concessions" on detail Polyphony CEO, Kazunori Yamauchi, has emphasized the studio's attention to detail while speaking at the FIA Gran Turismo Championships in December 2020 (via VGC). "We always pursue the best at Polyphony Digital," Yamauchi said. "We don't want to make concessions on anything. We want to deliver the best to everyone. And this is no longer just my thinking, but it's the mindset of all 200 or so staff at our company. "They say in Japan that 'divinity comes to reside in the details and it's so true. How much attention you pay to the fine details, how to perfect it, hone it to perfection, and applying an incredible amount of attention to this, is our production style." This bodes well for Gran Turismo 7, though it also goes some way to explaining why the game's release date shifted from 2021 to 2022. Making the most of PS5 It's looking likely that Gran Turismo 7 will release on PS4 but that won't stop the game from taking full advantage of the PS5's exclusive features such as haptic feedback and adaptive triggers on the DualSense controller, a super-fast SSD, and 3D audio. Speaking to The Guardian, Sony executive vice-president Simon Rutter said he believes that Gran Turismo 7 will be a showcase for the console, and detailed exactly how its realistic racing game will wow players with the PS5's new technology. First of all, loading times will be seriously sped up thanks to the PS5's SSD. "The loading times will be next to nothing compared to what they have been in the past," said Rutter, which will come as a huge relief to many Gran Turismo fans, as load times have always been painfully long. Rutter also said that when it comes to 3D audio, players can expect an immersive experience. "Sitting in the cockpit, the 3D audio allows you to hear the thunderous roar of a Ferrari behind you or in front of you, and you can recognize the difference between that and the engine noise of a Maserati." Finally, when it comes to the DualSense controller, Rutter had this to say: "Driving the car using the DualSense controller, you'll have a different feeling in your hands from the smooth undulating tarmac of a racetrack, compared to the gritty sensation on a gravel track," adding, "Pressing a soft accelerator will feel very different than pressing on a stiff brake pedal or gear paddle." Meaningful damage modeling This hope precedes every Gran Turismo entry and Gran Turismo 7 is no exception. The franchise seems almost allergic to damage-modeling, preferring that its beautifully rendered cars maintain a factory clean sheen – but we want to see it. If we careen off-track and smash into a wall at many miles per hour, we'd expect our vehicle to be pretty banged up and not just sporting a few minor scratches. This level of realism has been captured in many other modern racing sims, and with the PS5 boasting some seriously powerful next-gen hardware, it's time that Gran Turismo put it to good use. Better AI Another long-standing issue with Gran Turismo games is the AI. A race's challenge has either been far too easy or too heavily choreographed depending on the difficultly level, so it's time for Gran Turismo 7 to finally bring some realism to its computer-controller competitors. We want to see AI drivers react to our actions and learn to match our skills behind the wheel. Earning better vehicles should provide a meaningful reward in improved race performance, but not at the expense of leaving the competition behind in the dust. We hope that Gran Turismo 7's drivers will give us a run for our money, then. Better offline content Gran Turismo Sport, the last installment in the series, was often criticized for its lack of quality offline content. Whether it was because of server maintenance or your own connection, the game would only let you play Arcade Mode, which blocked any meaningful progression which could have been made when offline. Hopefully Gran Turismo 7 improves its offline capabilities. Tuning Tuning, a feature missing from Gran Turismo Sport, is set to make a return in Gran Turismo 7. Players will be able to spend their in-game credits in order to unlock upgrades and make changes to their cars to better suit certain tracks and races. This feature can also be used to make improvements to a car you've fallen in love with to keep it competitively viable for as long as possible. Career Mode It might be under the new name "Campaign Mode" as Kazunori Yamuchi, CEO of Polyphony Digital, put it, but let's just call a spade a spade. This single-player content can be a great way to get to grips with Gran Turismo's core driving gameplay, giving you a chance to try out different vehicles in different challenges. We'll have to wait and see how Gran Turismo 7's Campaign Mode pans out.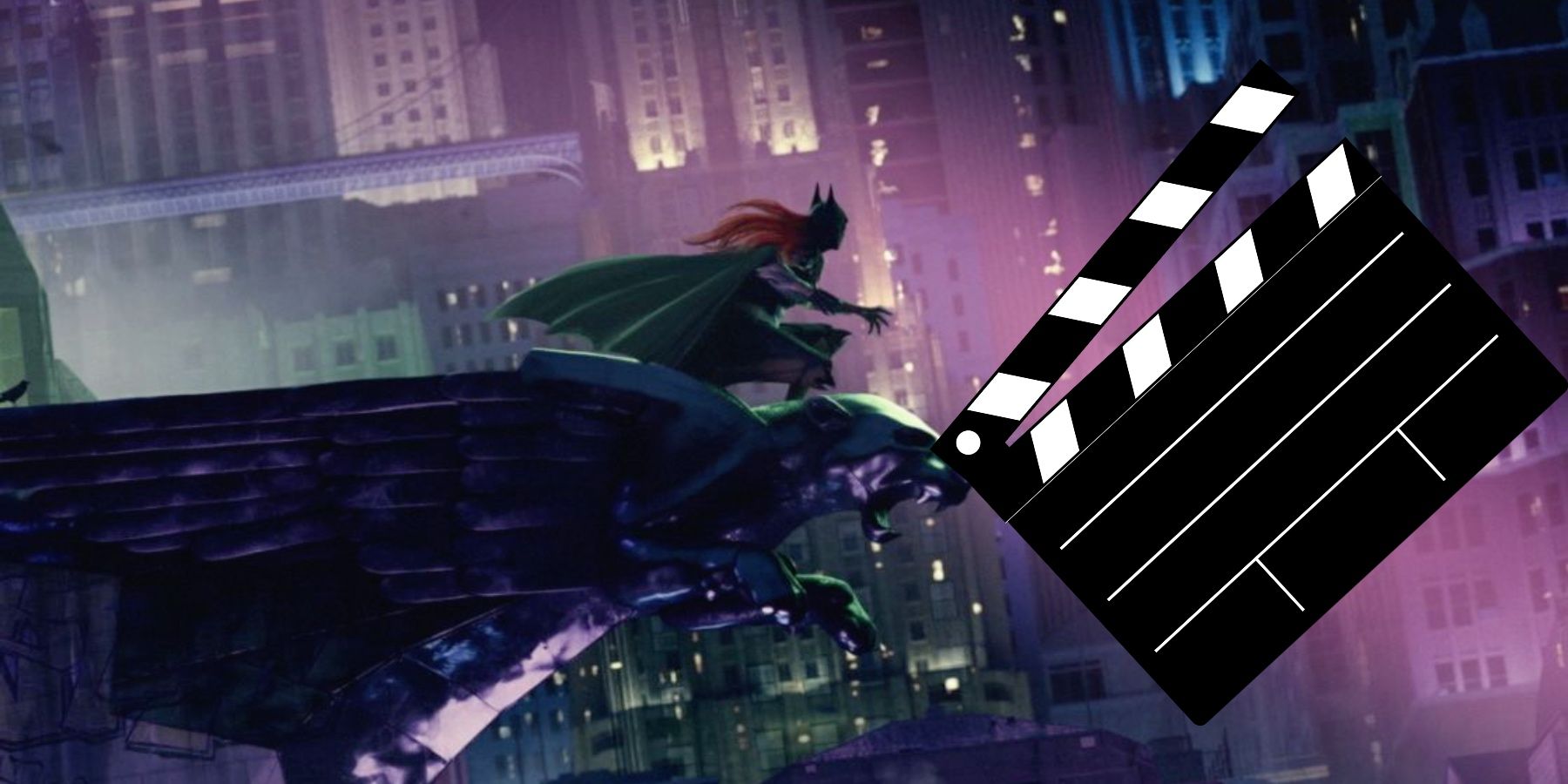 Batgirl fans received some welcomed news regarding the DC hero's upcoming HBO Max film. Production on the Batgirl movie has officially started, and the directors shared a behind-the-scenes photo that provides some clues on the story. The titular hero of Batgirl will be played Leslie Grace, who recently starred in the musical film In the Heights. In the comics, Batgirl is also the daughter of Gotham City's Commissioner James Gordon (played by J.K. Simmons), who at this point in the storyline is on great terms with Batman. RELATED: Batgirl Directors Seem To Confirm Batman Appears In The HBO Max Film Recently, Batgirl co-director Adil El Arbi shared a set photo on Instagram to announce the start of production. The official set photo reveals the official Batgirl logo, but it also provides a clue on how the film will depict Barbara Gordon. A plaque on the desk featured in the image reads "Officer Barbara Gordon", indicating that Grace's version of the character will be an officer of the Gotham City Police Department. This means that Grace's Batgirl is much older than the teenage crime fighter that many are used to seeing in past comics, films, and shows. The second thing to note is that the set photo also features a book on coding that's sitting on the desk titled Code Book. Diehard fans will likely see this as a nod the Barbara Gordon's Oracle identity. In the comics, after being confined to a wheelchair by the Joker, Barbara Gordon becomes a computer hacking assistant to Batman and Robin, working from the Batcave by being the eyes and ears for the dynamic duo. It seems the filmmakers are at least setting up the possibility for Grace's Batgirl to play a similar role or at least share the hacking skills of her comic book counterpart. With J.K. Simmons' return, fans can assume that this version of Batgirl takes place in the same universe as the one established by Zack Snyder for his movies ( Man of Steel, Batman v Superman: Dawn of Justice, and Justice League). Nothing is official until the project is released, but this is definitely a good sign for fans who were hoping to see more of the dark world that was created by the famous director. The directors have even hinted at some version of Batman appearing in Batgirl. Keep in mind none of this is confirmed until the project releases, but for many, it's just fun to speculate. The talent attached to Batgirl is something noteworthy and the project is in great hands. Directed by Adil El Arbi and Bilall Fallah, Batgirl also stars Brendan Fraser as DC villain Firefly. With Loki composer Natalie Holt doing the movie's musical score and Christina Hodson ( Bumblebee, Birds of Prey, and The Flash) having penned the script for Batgirl, fans can expect something with really good quality to drop later next year. Batgirl has just begun production. MORE: The Batman Series Everyone Forgets About (That Doesn't Feature Batman) Source: Adil El Arbi/Instagram

A round-up of last week's content on InfoQ sent out every Tuesday. Join a community of over 250,000 senior developers. View an example We protect your privacy. A round-up of last week's content on InfoQ sent out every Tuesday. Join a community of over 250,000 senior developers. View an example We protect your privacy.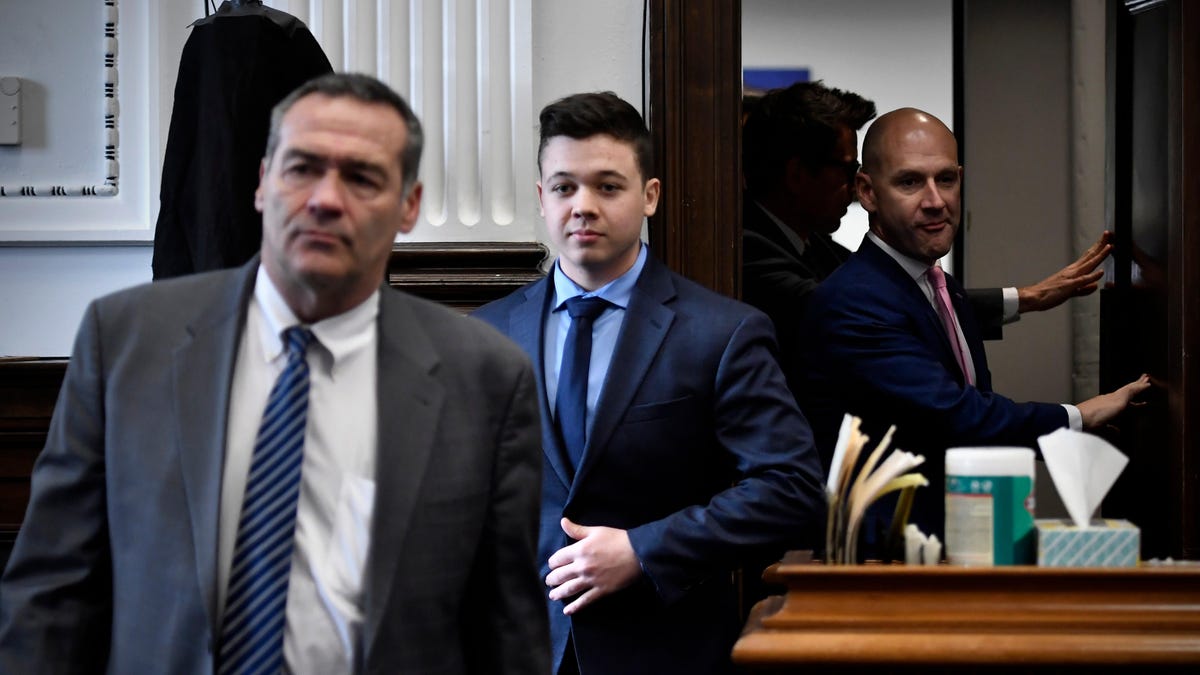 Facebook has rescinded its block on searches for Kyle Rittenhouse, the teenaged gunman who killed two and wounded another with an AR-15-style rifle during Black Lives Matter protests and civil unrest in Kenosha, Wisconsin in August 2020. The decision comes after Rittenhouse was found not guilty of two counts of murder and one charge of attempted homicide. Rittenhouse will also be allowed back on Facebook and its sister company Instagram. Facebook didn't prohibit users from mentioning Rittenhouse or discussing the trial, but it did block searches for his name and banned his accounts, citing a policy on mass shooters. Brian Fishman, then Facebook's director for counterterrorism and dangerous organizations, also tweeted the network would remove praise for Rittenhouse's actions and said the company had "designated the shooting as a mass murder." The decision made sense, as Rittenhouse had just shot several people at a protest. But it was immediately unpopular with the type of conservative pundit or politician that runs on outrage bait and saw in the decision some sort of pro-antifa liberal censorship conspiracy. News of the reversal was first reported by the BBC. Kenosha was one of the numerous cities across the nation where mass protests broke out against police brutality and racism in the wake of the Minneapolis Police murder of Black man George Floyd on May 25, 2020. On Aug. 23, a white officer with the Kenosha police officer shot Jacob Blake, a Black man, in the back seven times, seriously injuring him and sparking another round of massive protests that lasted for days. The situation became particularly tense when bands of self-proclaimed militiamen, some associated with a Facebook group called the Kenosha Guard, arrived in the city heavily armed and proclaiming they were protecting the city against looters. On the night of Aug. 25, Rittenhouse—who had arrived in support of the armed groups with his own rifle in tow— shot and killed Joseph Rosenbaum and Anthony Huber, wounding a third man, Gaige Grosskreutz. Rittenhouse later claimed self-defense. Facebook immediately faced heat for choosing not to delete the page of the Kenosha Guard, which was less an organized militia than a venue for paranoid reactionaries to demand violent retribution against the protesters. The group also created an event called "Armed Citizens to Protect Our Lives and Property" on the 25th which drew thousands of RSVPs and urged attendees to "take up arms" against the "evil thugs." Facebook similarly failed to remove it, and the group was amplified by users on Reddit, conspiracy site Infowars, and right-wing media like local radio. CEO Mark Zuckerberg later admitted the company made an "operational mistake" in not nipping the group in the bud. While there's no evidence that Rittenhouse was a member of the Kenosha Guard, there's plenty of evidence that it helped fuel the arrival of heavily armed vigilantes in the city at the worst possible time. When Rittenhouse was charged with murder and other crimes, he became a sort of right-wing celebrity; the jury's acceptance of his self-defense claims has effectively made him a Republican Party mascot, and he met with ex-president Donald Trump following the verdict. Some of his supporters sent out political campaign-style fundraising emails for his legal costs. Hubs on the far-right internet have also taken to praising Rittenhouse as a hero and viewing the verdict as an all-clear signal that violent attacks on protesters can be justified under the pretext of self-defense, Slate reported. Given that he has been found not guilty, Facebook is unblocking searchers for Rittenhouse's name and allowing his new fanbase to praise him, short of celebrating the deaths that occurred. He will also be allowed to reinstate his Facebook and Instagram accounts, meaning he could probably become some kind of online influencer if he so chooses. (For the record, Rittenhouse's lawyer, Mark Richards, has said that Republicans who want to "trade on his celebrity" are "disgusting".) "After the verdict in Kenosha we rolled back the restrictions we had in place that limited search results from returning content related to key terms including Kyle Rittenhouse," Andy Stone, a spokesperson for Facebook's recently created parent company Meta, told Gizmodo in a statement. "While we will still remove content that celebrates the death of the individuals killed in Kenosha, we will no longer remove content containing praise or support of Rittenhouse." As the noted, Fishman, the Facebook official who publicly referred to the shootings as "mass murder," announced on Oct. 28 he would be leaving the company with a final date of Nov. 19, the day of the Rittenhouse verdict. At the time he announced his departure, Fishman tweeted "I don't intend to share additional details at this point, though keep in mind that correlation is not causation."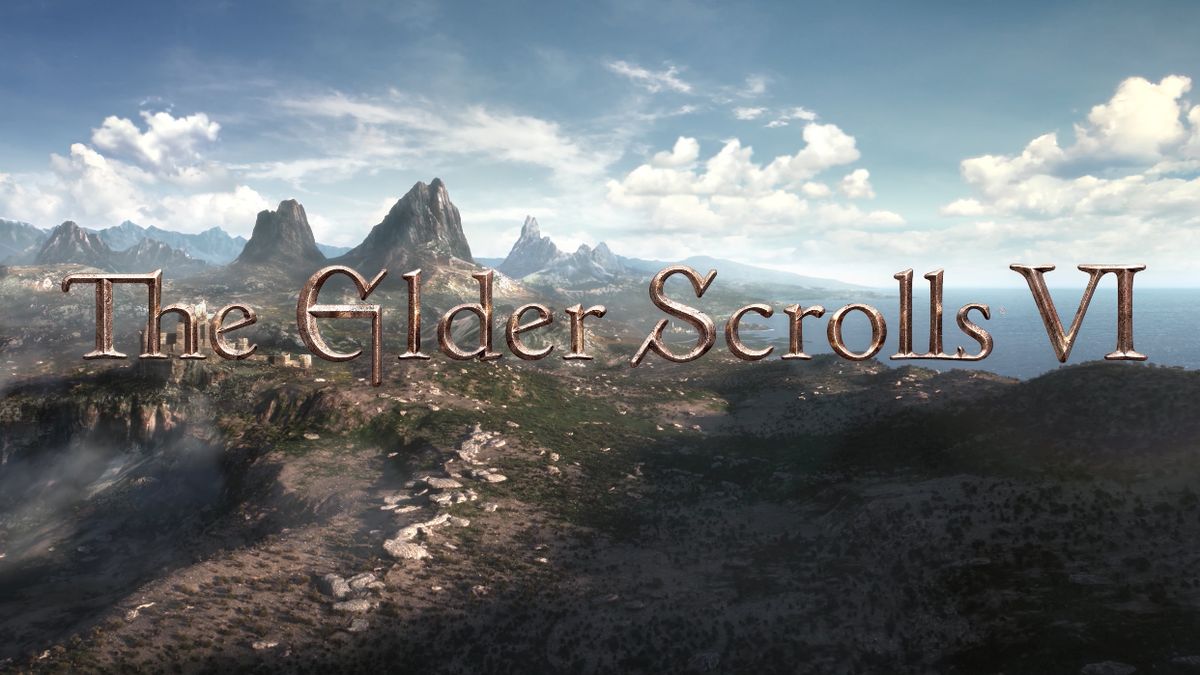 The Elder Scrolls 6 is in development and it will be released. Exactly when that release date will be, though, is the question on everyone's lips. Since the game's initial reveal back in 2018, things have been pretty quiet as far as official news is concerned. This is partly down to the prioritisation of sci-fi RPG epic, Starfield, which is due out on November 11, 2022 on PC and Xbox as a console exclusive. We're really only just beginning to learn more about Starfield while The Elder Scrolls 6 is still mostly a mystery so it's looking like we'll still have a while to wait before we learn about our next adventure in Tamriel in any great detail. With the tenth anniversary of The Elder Scrolls 5: Skyrim in the rearview mirror, it's safe to say that fans are hungry for news about where the series will go next. It's actually looking increasingly likely that one place it won't go is PS5. After Microsoft's acquisition of Bethesda, fans have wondered whether or not The Elder Scrolls 6 will be an Xbox exclusive and recent comments have us thinking that will be the case. There's still a bunch we have to learn about The Elder Scrolls 6 but we've scoured the web to find the latest news and rumors about the game and collected everything here in this handy guide so that you can stay up to date. We'll be updating regularly as news comes in so make sure you keep checking back. Don't hold your breath for The Elder Scrolls 6 release date – you won't be exploring its dungeons any time soon. Despite being announced at Bethesda's E3 2018 conference, little more than a logo was revealed. We don't even have a subtitle or a release year. Todd Howard said that the game will be coming after Starfield, the company's next big IP, while Xbox Head Phil Spencer has said it won't release until after Fable 4. Given Starfield isn't releasing until November 2022, and Fable doesn't even have a release date yet, the wait for Elder Scrolls 6 is set to be a very long one. Bethesda Games Studios director Todd Howard supported this in a 2021 interview with The Telegraph, stating: "It's good to think of The Elder Scrolls 6 as still being in a design [phase]… but we're checking the tech: 'Is this going to handle the things we want to do in that game?' Every game will have some new suites of technology so Elder Scrolls 6 will have some additions on to Creation Engine 2 that that game is going to require." As such, tentatively expect The Elder Scrolls 6 to release in 2024 at the earliest, after Bethesda has given Starfield at least a couple of years in the spotlight. The only footage we have of Elder Scrolls 6 is a very short clip of the game's logo. Other than that, you might be waiting a while to see more. Here's the announcement trailer: Bethesda wants to take its time to get it right The Elder Scrolls 6 is probably still a few years away yet but that's not because Bethesda is deliberately dragging its heels. In an interview with IGN, when discussing the gap between Skyrim and its follow up, Howard said "Would you plan to have the kind of gap we're having between Skyrim and the follow-up? I can't say that's a good thing. Do I wish I could wave a wand and the game we wanted to make [.] just came out? Absolutely." According to Howard, however, the time felt right for Bethesda to try something new with Starfield and the Elder Scrolls Online meant that the Elder Scrolls franchise was in a relatively good place. "That being said," he added, "everything takes longer than we would like as well, but we want to make sure that we get it right. Hopefully Elder Scrolls 6, you don't want to say hey, that it's worth that kind of wait, but that it does stand up to the series as it has been in a really big, impactful way for when it comes out." Xbox exclusivity wouldn't be about "punishing" PS5 players, says Xbox boss While The Elder Scrolls 6's console exclusivity still hasn't been confirmed, Xbox boss Phil Spencer mentioned in an interview with GQ that if the game were to be exclusive, it wouldn't be to punish fans looking to play on PS5. "It's not about punishing any other platform, like I fundamentally believe all of the platforms can continue to grow", said Spencer. "But in order to be on Xbox, I want us to be able to bring the full complete package of what we have. And that would be true when I think about Elder Scrolls 6. That would be true when I think about any of our franchises." Todd Howard wants The Elder Scrolls 6 to be a "decade game" In the same interview with GQ, linked above, Bethesda game director Todd Howard spoke on following up the legacy of Skyrim, which has enjoyed a decade of re-releases, upgrades and no shortage of fan-created mods on both PC and consoles. Seemingly thinking ahead about The Elder Scrolls 6's longevity, Howard said: "I think that would drive me crazy to try to say, 'Okay, this is the thing you have to top'", in reference to Skyrim. "But then you realise, like, The Elder Scrolls 6 has got to be a 'decade game.' How do you make a game where you go into it, like, 'people have to play it for a decade?'" The adage of "if you build it, they will come" has almost always applied to The Elder Scrolls franchise, at least since the series exploded in popularity with the release of the third entry, Morrowind. To this day, fans are still creating mods and total conversions for Morrowind, Oblivion and Skyrim, so we think Howard shouldn't be all that concerned with how to make the next entry a 'decade game', as it will likely naturally become that through the modding scene, as well as with official support from Bethesda. Reportedly an Xbox exclusive like Starfield Starfield has been confirmed as an Xbox exclusive but for many question marks still remain around The Elder Scrolls 6 as nothing has been explicitly confirmed by Bethesda or Microsoft just yet. Well, according to GamesBeat reporter Jeff Grubb, The Elder Scrolls 6 is also "planned" as an Xbox exclusive. Grubb tweeted this in response to a user who suggested that Starfield and other Bethesda games could still have a chance of a PS5 release: "Very different" to Avowed Upcoming Xbox exclusive Avowed has drawn some comparisons with the Elder Scrolls series in terms of its appearance but Phil Spencer has said there are "distinct differences" between the games. When asked on a recent IGN podcast if Avowed will play an Elder Scrolls role for Xbox, given the Elder Scrolls 6 is quite a while off yet, Spencer responded, "I think the games are very different, so maybe I struggle a little bit to say that's our version of this, just knowing what [Obsidian studio head Feargus Urquhart] and the team are going off to do. But when I think about our lineup, and I think about that more core fantasy RPG setting, I think Avowed is gonna be an awesome entrance there." You'll play Fable 4 first Speaking during a recent IGN podcast, Phil Spencer intimated that we'll probably play the next Fable game before we play Elder Scrolls 6. Speaking about the tone of Fable, Spencer said, "Fable's always been a little more light-hearted and a little more British, I think I could say, and I think Playground will keep it there," adding, "Elder Scrolls 6 is further out, and when that comes out I think it's going to be incredible." Still in the early stages We could still be waiting quite a while before we get the chance to play Elder Scrolls 6, as Bethesda Games Studios director, Todd Howard, has confirmed that the next chapter in the open-world fantasy saga is still in the early stages of development. Howard told the Telegraph that: "It's good to think of The Elder Scrolls 6 as still being in a design [phase]… but we're checking the tech: 'Is this going to handle the things we want to do in that game?' Every game will have some new suites of technology so Elder Scrolls 6 will have some additions on to Creation Engine 2 that that game is going to require." If we take Howard at face value, it seems unlikely that we'll see Elder Scrolls 6 any time soon, with the game still being in the conceptual stages, and the team at Bethesda Game Studios still getting to grips with the new Creation Engine 2. E3 2021 no-show E3 2021 was a blast, and went with the Microsoft/Xbox show being one of the event's highlights. But sadly, it didn't bring with it any new news on The Elder Scrolls 6, apart from the fact that it was still in development. Instead, Bethesda's main focus during the show was on revealing in-engine footage of the alluring Starfield. We'll have to wait a bit longer to find out more on that key franchise then. The Elder Scrolls 6 may not come to PS5 Xbox boss Phil Spencer has confirmed that future Bethesda games will be exclusive to "platforms where Game Pass exists", meaning PS5 players will miss out. During the " Bethesda Joins Xbox" roundtable on March 11, Spencer addressed speculation around whether the acquisition will see future Bethesda titles, such as Starfield and The Elder Scrolls 6, becoming Xbox exclusives following Microsoft's acquisition of ZeniMax Media. "If you're an Xbox customer, the thing I want you to know is that this is about delivering great exclusive games for you that ship on platforms where Game Pass exists", Spencer explained. "That's our goal, that's why we're doing this, that's the root of this partnership that we're building. However, games under contractual obligations from before the acquisition, such as Deathloop, will still land on PS5 – while games that currently exist on other platforms will continue to be supported. "Obviously I can't sit here and say every Bethesda game is exclusive, because we know that's not true", Spencer said. "There are contractual obligations that we're going to see through, as we always do in every one of these instances. We have games that exist on other platforms, and we're gonna go support those games on the platforms they're on. There are communities of players and we love those communities and we'll continue to invest in them. And even in the future, there might be things that have contractual things or legacy on different platforms that we'll go do." Though it's worth noting that The Elder Scrolls 6 may not fall under this Xbox Game Pass exclusivity umbrella if Sony has already secured the games on its platform, it is entirely possible that a big hitter like this will only be available on Xbox and PC – for a time, at least – especially given platforms haven't been confirmed for either yet. That's certainly the case with Starfield, now a confirmed Xbox-only exclusive. Leaked footage seems likely fake A video claiming to be early test footage from The Elder Scrolls 6 has appeared online but its authenticity is suspect. Posted to Reddit (via GamesRadar), the footage is extremely short (a grand total of 10 seconds) and only gives a first-person view of a figure running across grass and past rocks. There's very little to indicate that the footage is the genuine article and there's also very little to the footage full stop, even if it was the real thing. It seems to us that, as much as we wish we were getting a look at The Elder Scrolls 6 in action, the safest thing to do is take this with a pinch of salt and assume it's fake. An Xbox Game Pass day one title According to Todd Howard, Xbox Game Pass subscribers will get access to The Elder Scrolls 6 from day one as part of their subscription. New Indiana Jones game won't delay Elder Scrolls 6 development Bethesda has recently announced that it's working with MachineGames on a new Indiana Jones game, with Bethesda Game Studios director Todd Howard taking on an executive producer role for the game. Those worried, however, that this additional work might have an impact on The Elder Scrolls 6, on which he's also working, need not fret. Responding to a tweet about Todd Howard's involvement in multiple projects, Bethesda's Pete Hines said "Todd is currently EP on many BGS and other projects, such as the Fallout TV show. His main focus remains directing the upcoming Starfield and TES6 games, which aren't affected by today's news." Is it Hammerfell? 2021 looks set to be a better year for Elder Scrolls 6 news than 2020 after the official Elder Scrolls account tweeted something that may or may not be a tease for The Elder Scrolls 6. The tweet, which reads "Transcribe the past and map the future. Here's to a Happy New Year!", includes a picture of a map with three lights on it. The lights are placed on different areas of Tamriel, with one on a box above the map, another on Skyrim and another, interestingly, on an unmapped area below Skyrim: Hammerfell. It's long been rumored that The Elder Scrolls 6 will be set in Hammerfell, home of the Redguard, but nothing has actually been confirmed yet. Naturally, many fans are taking this image as a hint that the rumors about the setting are true. Another point of interest, picked up on by PCGamer, is the date on the map: 4E 182. This is actually only a few years before the events of Skyrim in around 4E 201 and hints that the 5th and 6th games in the series could be closely connected. We can't know for sure that any of this is accurate or even related to Elder Scrolls 6 (and not Elder Scrolls Online) until official word comes from Bethesda but given the phrase "map the future" and the fact that Hammerfell on the map in the photo is yet to be mapped and explored, this is certainly a very leading Tweet. Even PlayStation isn't sure about The Elder Scrolls' PS5 future Last we heard, PlayStation boss Jim Ryan said that even he's still unsure whether The Elder Scrolls 6 will come to PS5, following Microsoft's acquisition of the publisher's parent company ZeniMax. In an interview with Russian publication TASS (via GamesRadar) in November 2020, Ryan said that it's still uncertain as to whether The Elder Scrolls 6 will come to PlayStation or whether it'll be a Microsoft exclusive. "That's a decision that is out of our hands," Ryan said. "We'll wait and see what happens. I look forward to learning about that." Ryan also explained that Sony approaches things differently to Microsoft when it comes to making studio acquisitions. "We just take a different approach," Ryan said. "Our emphasis has been to focus on really steady, slow, but constant organic growth of our studios, selectively bolstered by acquisitions. We respect the steps taken by our competition, they seem logical and sensible. But we're equally happy and confident, we've got a better launch lineup than we've ever had at any of our console launches." It appears, then, that the ball is in Microsoft's court when it comes to The Elder Scrolls 6's release. At the very least, Todd Howard has said in an interview with Gamesindustry. biz that he finds it "hard to imagine" a title like The Elder Scrolls 6 not coming to multiple platforms. Though he also made it clear that, at the time, these kinds of decisions had not been made just yet. The Elder Scrolls 6 will use a brand new engine Bethesda has confirmed it is overhauling its current engine specifically for Elder Scrolls 6. Imagine if Elder Scrolls 6 looked and ran like Skyrim. This is a thought which belongs somewhere firmly shut behind the Gates of Oblivion. According to GamesRadar, the engine reportedly has the same name, but it will bring new renders, lighting, animations (hallelujah), landscape system and photogrammetry. Todd Howard spoke about the engine after the announcement of the Microsoft merger, saying "it's led to our largest engine overhaul since Oblivion, with all new technologies powering our first new IP in 25 years, Starfield, as well as The Elder Scrolls 6." Speaking at the Develop: Brighton conference, Howard gave more information on the overhauled Creation Engine, saying that it's been "a significant overhaul," adding that "It's taken us longer than we would have liked, but it's going to power everything we're doing with Starfield and Elder Scrolls 6. When people see the results, they'll hopefully be as happy as we are with what's on the screen and also how we can go about making our games." The Elder Scrolls 6 will be coming after Starfield Starfield will be Bethesda's next big release in November 2022 and we won't be able to play The Elder Scrolls 6 until after that. Todd Howard explained in 2019 that Bethesda is "still hard at work" on both The Elder Scrolls 6 and Starfield. He said that "Starfield is playable, Elder Scrolls VI not in that way yet." The prime focus for Bethesda is Starfield. In an interview with Bethesda Game Studios, executive producer Tom Howard spoke to IGN, who warned "I think everyone should be very patient." "The gap in between [Elder Scrolls games] is going to be long, It already is", continued Howard. Job listings Some job listings for Bethesda Game Studios have led to rumors that work on Starfield could be wrapping up and that The Elder Scrolls 6 could be heading into full production soon. As of October 23, 2020, it seems like the position is still taking applicants. First spotted by a Reddit user, a job listing for Gameplay Programmers at the studio calls for "talented programmers to join our team that is pushing the bleeding-edge of RPG development for the PC and consoles". As part of the team, they'll "Collaborate on the implementation of new gameplay features: player and characters' behaviors, combat and powers mechanics, user interface, etc." While there's no mention of The Elder Scrolls in this listing, it does seem to be a recruitment call for something in its early stages, rather than a project that's been underway for a while like Starfield. Adding fuel to the fire, there's also a listing for a Video Editor on the Bethesda site which some have taken as a sign that work on Starfield is in its final stages and that the developer will soon be looking to create video marketing material such as trailers. Skyrim Grandma We already know that Skyrim Grandma, also known as Shirley Curry, will be coming to The Elder Scrolls 6 as an NPC. But it looks like she'll be brought into The Elder Scrolls V, her namesake game, first thanks to a new mod. The mod, due early this year, will make Shirley a follower in Skyrim with unique commentary and interactions and the plan is that down the line she'll have her very own quest. It'll even have Shirley's voice as she worked with the creators of the mod. You can get a look at the mod itself in its teaser trailer. The creators are aiming for an Xbox release for both the classic and special editions of Skyrim. The Redfall trademark dispute has been resolved - and explained ZeniMax Media's dispute with Bookbreeze over the trademark of Redfall has now been resolved. Bethesda's parent company had attempted to trademark the name back in 2018 leading fans to believe that The Elder Scrolls 6 could finally have a name. Redfall is also, however, the name of a science fiction series published by Bookbreeze so the claim was naturally contested in February 2019. However, we now know that Bethesda was hunting the trademark not for Elder Scrolls 6 purposes, but instead as the title for Arkane Studio's upcoming vampire-themed team shooter. The resolution is reported (via Gamasutra) as being amicable and "mutually beneficial" for both parties but it remains confidential. Photogrammetry technology will be used In that 25th anniversary panel which dashed the E3 dreams of so many, Bethesda did at the very least give fans a glimpse of some of the technology that will be used in the development of The Elder Scrolls 6. We got a peek at the use of photogrammetry which involves scanning real-life objects and environments to bring them into the game in detailed 3D. The technology will make its first outing in Starfield before the latest iteration is used for Elder Scrolls. Elder Scrolls 6 goes official Bethesda is a busy studio: not only is it working on Starfield, it's also continuing to develop for Elder Scrolls Online and it's taking on the long commitment of Fallout 76. And that's only in its main RPG franchises. It's still got plenty going on elsewhere with mobile games, Dishonored, Prey and others. Thanks to Todd Howard, we know Bethesda is working on two huge new titles simultaneously, though their developments are staggered. Having returned to Skyrim after some time away, Howard compared it to seeing an old friend from high school, adding that the time away had given him the chance to see Skyrim as a gamer for the first time. This, to us, would be the perfect time to start applying this new perspective to the next title in the series. At the very least we can say we know it won't just be called Elder Scrolls 6. There's going to be a colon and another word to round the title off if previous releases are anything to go by. We're willing to bet that like all the other games in the series The Elder Scrolls 6 is going to be set in the continent of Tamriel, the map of which is above. Previous games have taken us to High Rock, Hammerfell, Morrowind, Cyrodil, and Skyrim. Valenwood, Elsweyr and Black Marsh are the biggest places left to explore. However, even though these areas are prime spots for exploration, that's not to say that Bethesda won't return to areas from previous games. Rumors online have previously heavily pointed towards Black Marsh, the home of the world's reptilian Argonian race but there wasn't actually any solid reason for this rumor. Black Marsh's swampy marshlands and network of islands would make for an interesting geographic change for the series, though it's a geography that would leave itself open to comparison with the Witcher 3. It's probably the region of Tamriel that we know the least about so Bethesda would have plenty of room to be creative. That said, if we're just going by where might be interesting to explore, Elsweyr would also be a candidate with its dry plains and harsh badlands that the Khajit call home. It would certainly be nice to find out more about the culture of either the Khajit or the Argonians so both of these extremely different settings have an understandable appeal to fans. There was also a strong rumor that the Elder Scrolls 6 could be set in Valenwood, the home of the Bosmer and it's an area of Tamriel that Bethesda hasn't explored much. The rumor that the game will be set here is based on a reported internal Bethesda memo from all the way back in 2014. In this memo, Bethesda employees were reportedly warned against using the terms Fallout: Nuka World, Elder Scrolls VI or Project Greenheart. Though it was initially believed to be a fake, Fallout: Nuka World ended up being a big DLC release for Fallout 4 which gave slightly more weight to rumor that Project Greenheart is in fact the codename for the next Elder Scrolls title. The fact that Greenheart is a city in the verdant region of Valenwood made this even more interesting. However, after the brief announcement trailer for Elder Scrolls 6 was released during E3 2018, many fans began to move away from the idea of a Valenwood setting as the landscape shown in the trailer didn't reflect Valenwood all that much. It's hard to tell from the short E3 clip we have of the game but since it was shown general opinion has started to move towards the idea that the Elder Scrolls 6 will be set in either Hammerfell or High Rock. Adding credence to the Hammerfell rumor is a post from the official Elder Scrolls Twitter account at the end of 2020 which says "transcribe the past and map the future" and shows an image with an unmapped Hammerfell region. There is, however, a chance that this teaser doesn't relate to Elder Scrolls 6 at all. In an interview with Eurogamer, Todd Howard confirmed the team has settled on the location - but he won't tell us where yet. Details are, of course, exceptionally sparse at the moment. All we have are rumors to go off of, which doesn't form the basis of, well, anything really. Obviously, those of us who know the world of Tamriel thanks to Morrowind, Oblivion, Skyrim and yes, even Elder Scrolls Online, the entire world is a veritable expanse of different lands and settings where the game could be set. We do know one thing for certain; wherever it does end up being set, we can expect to be fulfilling a great many side quests. Homebuilding A feature that we're fairly certain will be included in the game to some degree is house building or town creation. Skyrim introduced the idea of designing and maintaining a homestead with its Hearthfire DLC, which Fallout 4 expanded upon with the introduction of its settlement mechanic and the Elder Scrolls online built upon again with its Homestead DLC. This leads neatly into a further expansion of such features in the next Elder Scrolls title as it felt not-quite-finished in Fallout. It would be a feature that would actually fit in particularly well with the rumored Valenwood setting, if it involved the player adapting to the wilderness in the way the resident Bosmer have with their treetop cities. In a similar way the player used debris and junk to craft their settlement in Fallout, they could use their natural environment to do so in Elder Scrolls in a nice contrast. A whole new story In an interview with Gamespot, Todd Howard said that Bethesda is looking into how exactly it tells stories in its games. Howard noted that Skyrim and Fallout 4 take slightly different approaches to stories, with Skyrim leaving things more open to the player's vision and Fallout guiding them more firmly through a story Now he says the studio is looking at how to "tell a better story in an open world." He said "each of our games we've had successes and failures and if you ask us internally, we have new ideas that we want to explore in the future because we feel like we haven't really cracked it yet the way we think it could be." Being aware of the differences between Skyrim and Fallout's approaches to storytelling and the fact that both have positives and negatives suggests that the next Elder Scrolls title could strike some kind of balance between giving the player completely free reign and telling a story around their character. It's hard to deny that The Witcher 3 has had a massive impact on what players expect in terms of including an engaging story in an open-world game. Though we don't in any way want Bethesda to just churn out a Witcher copy (we're not sure it'd be possible anyway) it does put a certain amount of pressure on Bethesda when it comes to achieving high-quality environmental and quest-based storytelling. No multiplayer Something we don't expect to see, though, is multiplayer. Skyrim certainly doesn't suffer from a lack of multiplayer and it wouldn't really make all that much sense to incorporate any online multiplayer gameplay with the Elder Scrolls Online still rolling along. Virtual reality It's not a certainty by any means but the fact that Bethesda released a full VR experience for Skyrim means it's not out of the question down the line if not immediately. Improved graphics and reduced bugginess The remastered version of Skyrim showed just how far things have come visually since the game's first release so we fully expect any title following on from it to be of that standard if not much higher, depending on how far away the game is. We know that the new engine will be used, thankfully, giving Bethesda's games a much-needed boost in its delivery. More fluid combat - taking advantage of new consoles Everyone knows and loves the animations delivered from Oblivion, Skyrim and Fallout, but seeing them on an Xbox Series X or PS5 or high-end PCs would be nothing short of embarrassing. To this end, we expect to see a far more fluid combat experience and, considering how powerful the new consoles are purporting to be, a richly detailed open world to explore. Replayability During an interview with IGN Howard gave a small update on what people can expect from the game. He said: "I think when they eventually see the game and what we have in mind, they'll understand the gap more in terms of technology and what we want it to do. We're eight years post-Skyrim. It lets us know going into Elder Scrolls 6 that this is a game we need to design for people to play for a decade at least." From this, we know that Elder Scrolls 6 is being developed with longevity in mind. Of course, games like Skyrim and Oblivion are kept alive to this day purely by fans who make mods or those who simply can't get enough of it. If this means there's more emphasis on replayability with branching and far-reaching consequences from certain decisions remains to be seen, but this could be one of the ways to keep the game interesting overtime.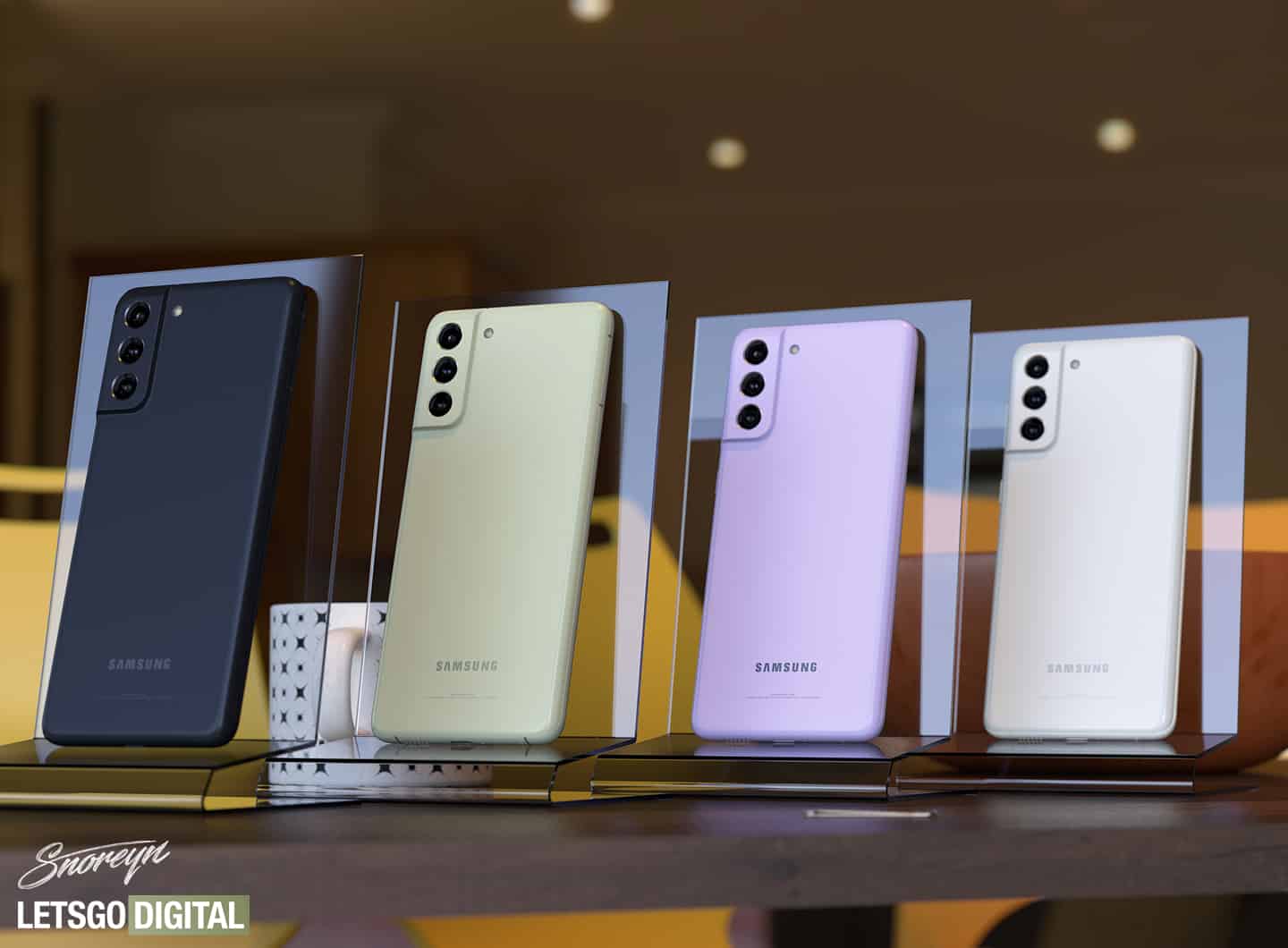 Samsung Galaxy S21 FE was supposed to launch in the month of August, but it's delayed due to the global chip shortage and various other reasons. Now a new leak from a very reliable tipster @OnLeaks suggests that Samsung may announce the toned-down variant of the Galaxy S21 this month, but the release might have to wait until January. However, the tipster has no information about the exact date when Samsung will unveil the smartphone, nor does he give us the details about the release date. But if tipster Jon Prosser is to be believed, Samsung will announce the Galaxy S21 FE on January 4 with sales starting from January 11. Clearly, either Jon or @OnLeaks will be proven wrong. It's worth noting that @ OnLeaks "can't vouch this by 100%", and while he's one of the most reliable tipsters that we have today, you should take this leak with a pinch of salt. Meanwhile, Samsung will announce its new flagship phone, the Galaxy S22 series in the month of January next year. The Galaxy S22 series will also face some competition from the OnePlus 10, particularly in China as the latter is also expected to release around the same time frame. Overall, January will be very interesting for us tech enthusiasts. Earlier rumors suggest the device will be powered by the Qualcomm Snapdragon 888 chipset and 6GB or 8GB of RAM, with 128 GB and 256 GB of storage. It will support 4G LTE bands, 5G, Bluetooth 5.0, and NFC. It is also expected to have a 6.4 inch AMOLED screen, and a 32 MP punch-hole selfie camera. It reportedly has an in-display fingerprint reader and is 155.7×74.5×7.9mm in size, with an IP68 rating. As for the pricing, the 8GB/128GB variant is listed for EUR 920/GPB 776, which roughly translates to somewhere around $1,044 while the 8GB/256GB variant is listed for EUR 985/GBP 831, which roughly equals $1117.

Booz Allen Hamilton revealed a major expansion of its 5G research capabilities with the launch of a new development lab in Annapolis Junction, Maryland. The facility will be tasked with furthering Booz's exploration of 5G integration and deployment for both public and private customers. On-site capabilities include a 5G Standalone (SA) carrier-grade network, a SA mobile core, and Radio Access Network (RAN) hardware, as well support for edge computing multi-band testing. Booz Allen plans to combine the lab's assets with its existing cloud, network, and security offerings to provide a "testbed for cyber resiliency, artificial intelligence and machine learning (AI/ML) modeling, and integrated internet-of-things (IoT), immersive, and emerging applications development." The strategy at the Maryland facility includes helping customers plan for 5G technical readiness, focusing on the creation of specific use cases for real-world implementation while also accounting for technological readiness and developing network policies. The lab hopes to parlay these developments into designing and building secure 5G network architectures. Booz Allen believes its assets will support the development of radiofrequency and spectrum engineering as well as the full stack development of 5G ecosystem technologies. Security will be integrated into all developments from the ground up, Booz promised. Threat-based identification and management of risks, consistent 5G vulnerability assessments, and network hardening measures are all expected to be intrinsic to the facility's research priorities. Over the long term, Booz also plans to expand security research into novel 5G system vulnerabilities, new countermeasures, and tailored intelligence analysis. The company noted the foundation of the lab was made possible, in part, by its participation in the 5-year, $1.7 billion congressional "DOD 5G to Next G" directive. The federal campaign is an effort to fund advancements in 5G private sector technology maturation. The firm expects the lab's assets to help with its fulfillment of the contract's goal of enabling full-scale 5G military deployment. Booz's ongoing projects funded under the same DOD purchasing facility include the development of an AI spectrum sensing application for Air Force radar systems and a 5G-enabled AR and VR military training range, among others. This announcement also comes shortly after Booz Allen joined Qualcomm's Smart Cities Accelerator Program, an effort to deploy 5G technologies in support of public sector entities. Since joining, it has served as a system integrator for other program members, creating unique 5G use cases for specific requirements, Booz Allen noted.

Sayollo today announced the launch of its gComm platform, an integrated shopping platform for mobile games. It's aimed squarely at Gen Z so that they won't have to leave their games in order to purchase products. GComm (shortened from "gaming commerce") is an in-game storefront and advertising system that enables game developers and direct-to-consumer brands to offer products within a game. To give an idea of how it works, a player would see advertisements for a particular item, and at a break in the gameplay, would be asked if they wished to purchase that item. If they do, they can buy the item within the game's storefront using their phone's built-in payment apparatus, never having to leave the game itself. Currently Sayollo has partnered with over 20 direct-to-consumer brands and over a dozen game publishers. Both parties get to decide which products will be advertised within which games, to maximize the potential revenue. Sayollo has already created in-game video ads integrated with the game's world, and this is an expansion of that. Sayollo co-founders Jonathan Attias and Eitan Norel said, in an interview with GamesBeat, that the goal is to reach the Gen Z audience of gamers. As Attias said, "Inside the mobile gaming ecosystem, you have around 3 billion daily active users. This market should have commerce opportunities in-game… This is how people are going to purchase from now on." They both reiterated the target audience is Gen Z gamers, who prefer not to leave their apps in order to shop, and who are playing mobile games at an increasing rate. A Tapjoy survey earlier this year reported that 86% of Gen Z gamers play on mobile, and 68% of those surveyed shop on mobile 1-to-4 times a week. According to the data in that survey, they prefer e-commerce storefronts and 53% report engaging with rewarded mobile game ads, a much higher number than any other form of in-app advertising. As Attias and Norel pointed out, mobile game developers are always looking for new revenue streams, which they can get from these in-game purchases. It's also an opportunity for brands to reach a very large and receptive audience. Norel added, "Brands wanted to get into gaming, but they didn't have the right way to do it. It's one thing to run an ad, and another thing to sell something within a game. Now we're finally giving the opportunity to brands to promote themselves and see direct results." In order to make gComm work, Sayollo also partnered with Project Verte, a supply chain platform powered by AI, and Speechly for voice recognition software.

Marking World AIDS Day today, Apple has revealed that since 2006, its customers have helped raise $270 million to fund prevention, testing, and counselling services for people affected by HIV/AIDS. Now, the company has announced several other actions its taking to raise more money and help raise awareness of the issue. To help raise more money for (RED), Apple said that it has been offering a range of devices where a portion of the proceeds are donated to tackle AIDS. These devices include iPhone 13 (PRODUCT) RED, iPhone 13 mini (PRODUCT) RED, and Apple Watch Series 7 (PRODUCT) RED. Until the end of next year, half of the eligible proceeds will be directed to Global Fund's COVID-19 Response to help fight that disease. In addition to selling (PRODUCT) RED devices, Apple will donate $1 to the Global Fund between now and December 6 for every purchase made with Apple Pay on apple. com, in the Apple Store app, or at an Apple Store. The firm is also introducing six new Apple Watch faces that can be downloaded here. While they can be used on any Apple Watch, Apple designed them with the Apple Watch Series 7 (PRODUCT) RED in mind. On the software side of things, the Apple App Store will highlight Positive Singles, a dating app that aims to connect singles living with HIV/AIDS and other STIs. Apple Books will feature collections of books and audiobooks that address the fight against HIV/AIDS, Apple Podcasts will feature shows addressing the issue, and Apple Music will carry a feature in recognition of World AIDS Day. Apple TV app users can also head to the Watch Now tabs to see shows and movies about 'the human cost of the HIV/AIDS epidemic.'

GTA 5 PS5 and Xbox Series X will expand and enhance the original game and, after a delay, you'll be able to get your hands on it in March 2022. That's more than seven years after its first release and it'll bring the game into its third console generation. Why is it getting that kind of treatment? Well, GTA 5 and its online multiplayer GTA Online are hugely successful games and while that means we're not getting GTA 6 in the immediate future, the key here is that GTA Online's player base will be engaged across generations. We're still waiting for details on exactly what kinds of expansions and enhancements GTA 5 on PS5 and Xbox Series X will include but a new trailer has underlined improved graphics, enhanced gameplay, seamless character switching and more. There's also going to be a standalone version of GTA Online released in March 2022 and that'll be free and exclusive to PS5 players for three months. Our main hope for GTA 5 PS5 and Xbox Series X is that its improvements are better than what we've seen so far from the recently released Grand Theft Auto: The Trilogy - The Definitive Edition - the remakes are so bad we'd recommend you avoid buying the GTA Trilogy if you haven't already. Worryingly, there has been concern that the expanded and enhanced edition doesn't like it improves much at all. But if you're still excited for the GTA 5 remake despite that, here's what we know about the PS5 and Xbox Series X upgrade so far. Rockstar has confirmed that GTA 5 is coming to PS5 and Xbox Series X/S in March 2022, bringing "new features and more". The game was originally set to release on November 11, 2021 but has been pushed back. GTA Online will also release as a separate standalone edition during March 2022. Could this be a deliberate move to reduce GTA's storage demands, and allow the multiplayer component to do more ambitious things? Or is it simply to position GTA Online as a continuous entity, even if another numbered GTA gets announced in the next couple of years? We'll have to wait and see. PlayStation owners have a significant advantage in all of this. If you play GTA Online on PS4, you'll get GTA$1 million to spend in-game every month until the PS5 version of GTA launches. And when GTA Online's standalone edition arrives on PS5 in March 2022, owners of the console will have three months to claim the game for free after release - until June 2022. That means that Xbox Series X/S owners will have to pay if they want to play the new version of GTA Online at launch, though a price hasn't been disclosed. It remains unclear if GTA 5 on PS5 and Xbox Series X will offer those who own the game on PS4 and Xbox One a paid upgrade option or whether these new versions will need to be bought outright. A new GTA 5 trailer was revealed during Sony's PlayStation Showcase 2021 event. You can check it out below: GTA 5 on PS5 was the first trailer revealed for the console during Sony's Future of Gaming Event in June 2020. The intro, featuring Michael saying 'Why did I move here? I guess it was the weather" parallels GTA 5's famous first trailer in 2011. We haven't had a similar trailer for Xbox Series X yet. Check it out below: "The new generation versions of GTA 5 will feature a range of technical improvements, visual upgrades and performance enhancements to take full advantage of the latest hardware, making the game more beautiful and more responsive than ever", is how Rockstar describes the upgrades for GTA 5 on next-gen hardware. Rockstar hasn't been overly specific with what the enhancements will be, though there have been reports of it managing 4K and 60 FPS on PS5 thanks to a post on the Official German PlayStation blog. This hasn't been officially confirmed by Rockstar just yet but it's something PC players can already achieve. We'd speculate that the game is likely to resemble the PC version as it runs on high-end hardware – though it's possible Rockstar is planning other tweaks we don't know about yet. Rockstar has also teased that GTA 5 and GTA Online on PS5 and Xbox Series X will bring "new features and more". We expect Rockstar will confirm these enhancements in the near future, given that GTA 5 is set to land on PS5 and Xbox Series X in November GTA 6 simply isn't ready yet. While we know almost nothing about the next entry in the series, these games are grand undertakings for massive worldwide development teams. Red Dead Redemption 2, of course, was Rockstar's last major project, and expecting GTA 6 so soon after that is unrealistic. In the meantime, GTA Online has an enormous audience, and the game is sustained by continuing sales of GTA 5 and in-game currency. Rockstar likely wants to maintain that interest between generations until GTA 6 is finally ready. GTA 5 Enhanced Edition delayed to March 2022 Rockstar's GTA 5 Enhanced Edition has been delayed to March 2022. The news was revealed during Sony's PlayStation Showcase 2021 event, which means the game will no longer hit its original release date of November 11, 2021. 4K at 60 FPS on PS5? The German PlayStation Blog may have spilled the beans on some features players can expect when they return to Los Santos this November. Namely, the current-gen versions of GTA 5 will support 4K at 60fps, at least on PS5. The blog entry – loosely machine translated – reads: "You have never seen the criminal metropolis Los Santos so beautiful when the skyline shines thanks to a bold graphic update in crisp 4K resolution and you make the city extremely smooth and unsafe thanks to a smooth 60 FPS." Rockstar has yet to reveal any official details about Grand Theft Auto 5's current-gen update, so while the official PlayStation blog is as trusted a source as we can get until then, it's still best taken with a grain of salt until the developer itself confirms support for 4K and 60 FPS. It's also worth noting that these details specifically relate to the PS5 version of GTA 5, and the post doesn't say anything about how the game will perform on Xbox Series X and Xbox Series S consoles. It's unclear whether or not these features would be separated by different Quality and Performance modes as is often the case. Or, there's a chance dynamic resolution could be employed, temporarily lowering it from 4K to help maintain that 60 FPS performance. Vehicle upgrades for Online Rockstar has announced on Twitter that when GTA Online hits the latest consoles, "select vehicles will be upgradable" on the PlayStation 5 and Xbox Series X/S versions of the game, with "all new speed improvements and more". "These special upgrades will be available only on PS5 and Series X/S versions of GTA 5," the Tweet confirmed, adding, "stay tuned for more details." The tweet doesn't go into a huge amount of detail, not revealing the exact nature of these upgrades. It also leaves some users with questions, specifically whether PC players will have access to these upgrades and whether or not current-gen players having faster, upgraded cars means there'll be no cross-gen cross-play. Release date confirmed Rockstar Games confirmed in a blog post that GTA 5 and GTA Online will land on PS5 and Xbox Series X/S on November 11, 2021. These enhanced versions will apparently have "new features and more", with an "added bonus" being that this summer's updates to GTA Online will "include special benefits for players to take advantage of in these expanded and enhanced versions when they drop". In addition, Rockstar stated that in honor of the 20th anniversary of Grand Theft Auto 3, it will have "even more fun surprises to share — including some specifically for GTA Online players". Not a 'simple port' Speaking during the Morgan Stanley Technology, Media & Telecom Conference, earlier this week (via VGC), Take-Two's CEO, Strauss Zelnick, explained that the company doesn't necessarily see remasters becoming a bigger part of the company's strategy going forward, it plans to approach any potential remasters differently from its competitors. "Remastering has always been a part of the strategy", Zelnik said. "We've done differently than the competition – we don't just port titles over, we actually take the time to do the very best job we can making the title different for the new release, for the new technology that we're launching it on." "So, we improve the technology, we upgrade the visuals, and we make performance enhancements", Zelnik continued. "And that's why I think our remastered titles typically do so well." "We've done great with the Mafia series, for example, and Grand Theft Auto [V] is now heading into its third generation which is incredible", Zelnik said of the upcoming GTA 5 remaster. "It was a standard-bearer when it was launched, it continued to be the standard-bearer in the second generation, we'll see how Grand Theft Auto does in the next generation. Obviously, I'm confident that Rockstar is going to deliver just a great experience, but you can't do that if you're just doing a simple port." Using Rockstar's RAGE engine? There have been rumors that the game could use Rockstar's RAGE engine, used in the development of Red Dead Redemption 2. The rumors come from Rockstar insider 'Tez2' (Via Wccftech) who posted on GTAForums that new GTA 5 game data makes reference to the RAGE engine rather than GTA 5's original engine. Tez2 does also note, however, that this could mean that the game's UI will run on the new engine while the rest of the game will still use its original engine. Writing on the forum, Tez2 says "Found out new structs that were added with the recent update relating to the standalone version and one of them is "rage: : fwuiMessageBase", which is from RDR2's RAGE version, so that seems to go along what @Spider-Vice & @uNi stated, that the enhanced edition is likely to utilize RDR2's RAGE version. However, it could just be that the UI would utilize RDR2's base code, while the rest remains the same." As these are just rumors at the moment, however, we should be wary until Rockstar itself makes any kind of announcement. We're also still waiting for further information on how this edition is 'expanded' for new consoles, as the trailer mentions, but Rockstar will discuss the new version of the game more down the line.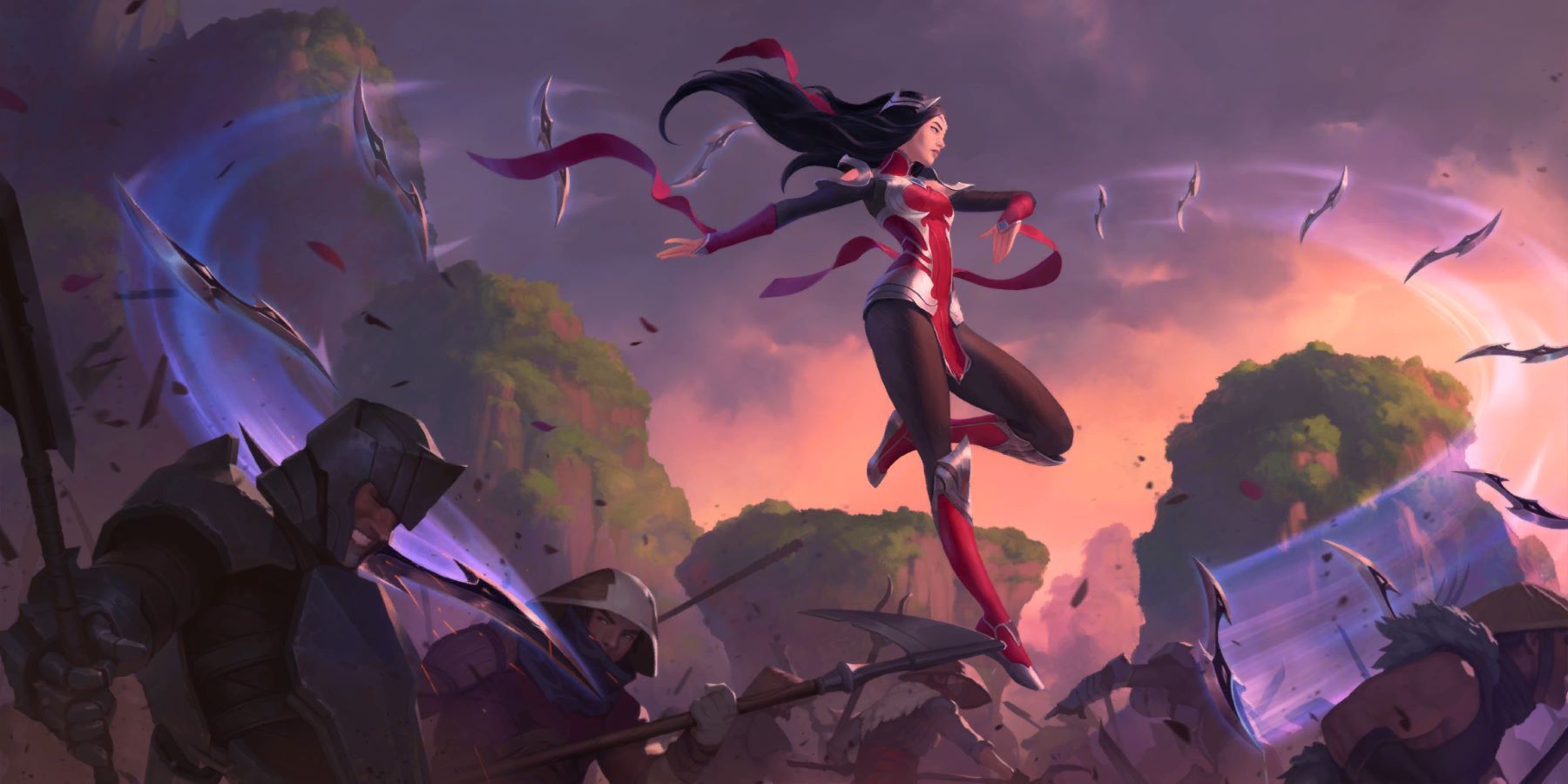 League of Legends Gameplay Designer RiotPhlox has revealed which champions will be targeted in the upcoming patch 11.24. The new patch will feature another set of Preseason adjustments. Preseason has brought many sizable changes to League of Legends, including two new dragons and numerous items. Last year's Preseason brought the controversial Item Overhaul and it seems as though Riot Games is not finished with its item adjustments. RELATED: League of Legends: New Keystone Rune First Strike Revealed Unlike most regular patches, 11.24 will bring multiple system changes: Chemtech Dragon Soul is certainly one of the most obnoxious additions Riot has introduced in the last couple of seasons. This dragon soul has the potential to completely change the course of the game. Having a mini-Sion passive attached to each champion has a huge impact in team fights and most players would prefer this dragon soul over end-game buff objectives such as Baron or even Elder Dragon. The following League of Legends champions will receive adjustments: Since the release of Arcane, Vi's popularity has gone through the roof. Her pick rate has spiked over the last two weeks, and she's currently at a staggering 15%. Vi's slowly climbing her way to becoming one of the most picked champions in League of Legends. However, such a drastic spike in popularity is usually followed up by a drop in win rate percentages, but Vi's win rate has actually increased to 53%. Caitlyn has always been one of the most popular League of Legends champions and her visual update has been one of the main topics on Reddit over the last couple of days. A League of Legends employee by the name Riot Rovient has revealed that Caitlyn's visual update will target some of her micro-mechanics such as animation cancels which have had a bad impact on her overall power. This new mechanic will revert those changes to a certain degree and Caitlyn will most likely return to the ADC meta. League of Legends is available on PC. MORE: League of Legends' Project L Is Merging The Best Parts of the Fighting Game Genre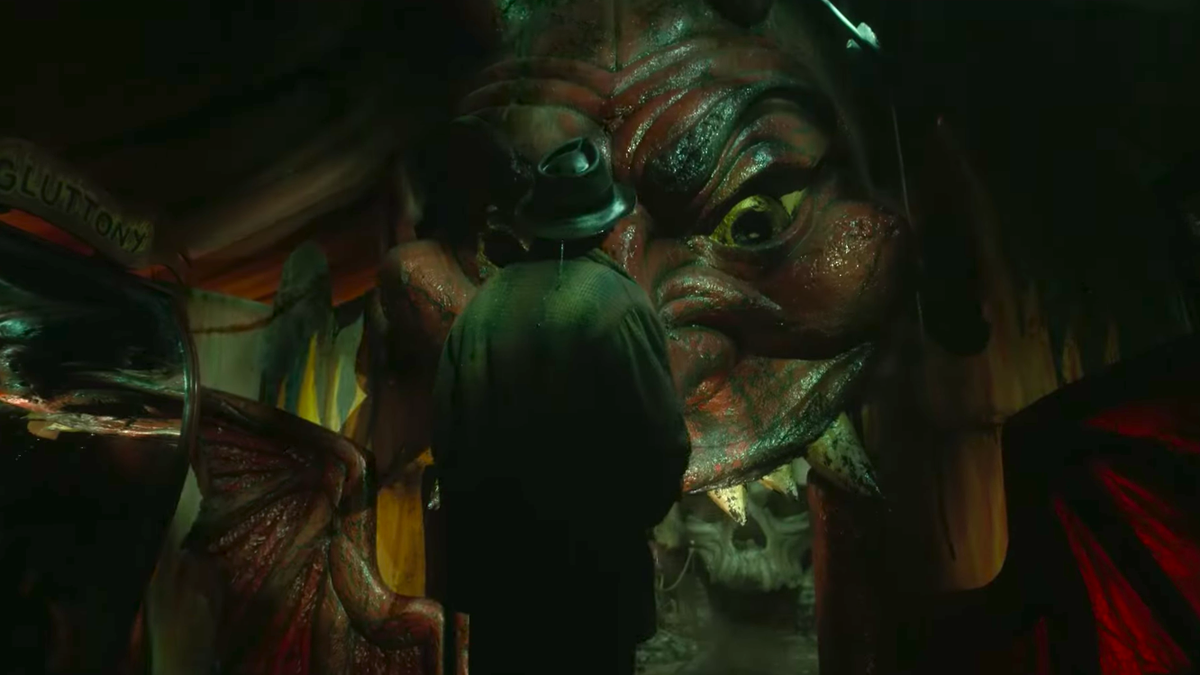 Though Searchlight Pictures' upcoming feature Nightmare Alley from Guillermo del Toro definitely looks and sounds like an otherworldly thriller, del Toro's insisted from the jump that his latest project is a straight-up classic noir as drenched in ennui as it is (ordinary) thrills to terrify you. Never one to settle for going the straightforward route, del Toro's desire for Nightmare Alley to be viewed and engaged with as a proper noir is more than evident in a new featurette, in which he and stars Cate Blanchett, Willem Dafoe, Ron Perlman, and David Strathairn discuss some of the concepts at work in the new project. While much of the featurette's new glimpses of the movie only further suggest the idea that there might actually be something supernatural to the plot, del Toro himself describes the story as one that's more focused on mining the darkness that can be found by inverting the American Dream into something more nefarious. Del Toro could be trying to pull everyone's legs with this whole "there's no actual monster -monsters" angle, but there's a solid chance that he's actually being quite serious in saying that there's nothing out of the ordinary lurking in Nightmare Alley 's shadows. Audiences will be able to find out for themselves when Nightmare Alley hits theaters on on December 17. Read more from io9: Wondering where our RSS feed went? You can pick the new up one here.

The best stick PCs give you the experience of a full desktop PC without the extra bulk. Although the best laptops on the market offer more power, stick PCs are cheaper, require fewer cables, and are small enough to be mistaken for a flash drive. If you want a device for streaming or a PC that can quickly work across displays, you need a stick PC. The mini-PC market has exploded in recent years, making it tough to wade through and find the best ones. Luckily for you, we've rounded up the top options, with stick PCs from all different operating system brands and at various prices. Take a look at some of the best picks! Why you should buy it: This PC is capable of 4K playback and offers the latest connections. Who it's for: Those looking to give their TV some PC properties and access streaming content. Why we picked the AIOEXPC PC Stick: If streaming is your goal, you need a stick that's ready to enable any TV and stream for long periods of time without overheating. We recommend this stick, powered by an Intel Atom Z8350 processor with 4GB of RAM, support for dual-band Wi-Fi, and Bluetooth 4.2. The Intel HD Graphics 400 technology is enough to support 1080p, and there is also support for a supplemental microSD card. While the AIOEXPC PC Stick may not have the highest possible specs, there's more than enough grunt for HD video playback and web browsing. You'll still get smooth video with a good Wi-Fi connection, and it's a great little PC for storing backups or reserving an OS for specific activities. Note that this model is fan-cooled, so it isn't the quietest of the stick PC options. Why you should buy this: It's a great speedy workplace stick that includes Windows 10 Pro. Who it's for: Professionals who want to enable a TV or bounce around between different workstations. Why we picked the Azulle Access4 Pro: Users with more robust needs — who are willing to spend more for a portable solution — will love this mini PC stick from Azull. The Access 4 Pro includes an updated USB-C connection, a modified Intel Gemini Lake processor, 4GB of RAM, and 64GB of onboard storage, plus compatibility with SD card slot accessories thanks to an extra USB port. That puts it near the level of a Chromebook and makes it an excellent option for professionals who operate in many different environments. The fanless stick also includes other business-friendly features like the Pro version of Windows 10, with an option to switch to Linux if you prefer it. The USB-C connection and overall specs make this a great pick for 4K streaming, controlling smart devices, and much more. Azulle also offers accessory bundles designed for the mobile office and well-worth exploring for the right user. The only downside for the advanced Access4 Pro is that there is no Wi-Fi 6 support, something that has been slow to visit stick PCs thus far. However, it remains one of the best options for serious business or education settings. Why you should buy this: It's a reliable PC stick with an extra-clean design. Who it's for: Those who want a minimalist design and hospitals looking to add streaming to TVs. Why we picked the Awow Fanless Mini PC Stick NV41S: Buyers looking for a reliable stick supporting Windows 10 64-bit will find this durable Awow PC stick an excellent choice. It supports dual-band Wi-Fi, USB 3.0, HDMI 2.0, and Bluetooth 4.0 for connection options, which isn't cutting edge but more than enough for good connection speeds. The Awow NJ41S stick uses an Intel Celeron J4105 processor, has 4GB of RAM, and has 128GB of onboard storage space. The 10W fanless design is also a great choice for saving on power usage in the office or classroom — and the fully enclosed body helps this stick stay as durable as possible and free of crevices that can be gathering places for bacteria (also making it nice for hospital use). Just be careful operating the built-in antenna, as that can be a weak point in stick designs like this. Why you should buy this: It offers a fan-cooled alternative for serious work. Who it's for: Those planning on frequently using their stick for serious work and communication. Why we picked the Fenniu Mini PC Stick: Fanless stick designs are great for saving on energy, but some users may worry about the risk of overheating with frequent use. If you plan on using your stick PC a lot or want to support more demanding computer tasks, it may be better to go with a fan-based version like this Fenniu model. This stick still offers welcome PC stick features like an Intell quad-core X5 Z8350 process, 4GB of RAM, and 64GB of storage, but with a built-in fan that ensures things stay cool. Bluetooth 4.0, USB 3.0, and Wi-Fi are all supported. There's one other thing that makes this Fenniu stick a great pick for certain users: It includes a built-in 3-megapixel camera that you can use as a webcam, along with a built-in mic. Finding the right port on a TV or other screen may be a little tricky, but if you can position the stick correctly the wide-angle lens allows you to quickly set up internet-based communication. Why you should buy this: It packs some extra power for better multitasking. Who it's for: Those who want to get closer to the capabilities of a full computer and want plenty of port options. Why we picked the MeLE Fanless Mini PC Stick: As you may have noticed, many stick PCs follow the same general 4GB of RAM, 64GB of storage design. It's easy to fit those specs in hardware this small while still keeping things affordable, so it's a popular option. But if you really need a bit more performance and storage in your portable PC, this stick offers 8GB of RAM and 128GB of storage, opening up many more multitasking capabilities. The MeLE PC stick also includes an Intel Gemini Lake generation Celeron J4125 processor and Windows 10 Pro. Connections are impressive too, including two USB 3.0 ports, a microSD card slot for expansion, and a Gigabit Ethernet port, along with Bluetooth 4.2 and dual-band Wi-Fi support. It's one of the best choices for more demanding work while still staying portable. Why you should buy this: It's a great affordable PC stick for low-key background streaming. Who it's for: Businesses that want to enable streaming or looped media on a screen. Why we picked the Axon PC Stick: One of the common uses for PC sticks is to enable basic content for a business, like streaming a cha