Announcement
DC5n United States IT in english 356 articles, created at 2021-12-02 00:06 articles set mostly positive rate 5.2
(8.66/9)

1

0.9

How To Find Your Spotify Wrapped For 2021

It's become almost a tradition of sorts, where your favorite music streaming service shows you how much music you listened to this year, and what your 2021-12-01 16:46 3KB www.androidheadlines.com

(7.43/9)

2

0.6

Xbox Game Pass Ultimate subscribers will get monthly Halo Infinite bonuses

Xbox has announced that Game Pass Ultimate subscribers will get special bonuses in Halo Infinite's multiplayer. 2021-12-01 17:57 2KB www.techradar.com

(7.41/9)

3

0.4

Samsung unveils the Galaxy A13 5G, due to launch in the U.S. on December 3 for $250

News, Reviews & Betas which includes large community peer support Samsung has unveiled the Galaxy A13 5G, which is due for launch in a few days. The $250 device gives customers on a tight budget a way to get on board with 5G which delivers faster download speeds. 2021-12-01 16:36 1KB www.neowin.net

(6.27/9)

4

0.1

Elon Musk Tersely Addresses SpaceX Bankruptcy Leak

SpaceX CEO Elon Musk offered a brief and terse response when asked on Twitter about the company's bankruptcy conerns surrounding its Raptor engine. 2021-12-01 20:50 2KB futurism.com

(4.99/9)

5

1.0

Google announces it's bringing 10 new features to (almost) all Android users

As we barrel towards the end of 2021, Google has one more major update in store for everyone. The company announced that there are ten new features coming to Android users in an upcoming update, ranging from new widgets to Google Assistant and everywhere in between. The first new feature is called Family Bell, which makes it easy to keep track of daily schedules and reminders with everyone in your home. After setting things up, your various devices will send notifications "when it's time for important moments throughout the day". You'll also be able to set individual bell notifications on your own device if there's something that you specifically need to remember. Next up, we have some new widgets coming to devices courtesy of Google Play Books, YouTube Music, and a new Google Photos People & Pets widget. Here's a breakdown of what those widgets offer: https://youtu.be/Hp-lGxwPUnI Keep that holiday reading within easy reach, access your full library of books and even keep track of your audiobook progress with the new Google Play Books widget. Enjoy your favorite holiday tunes with the new YouTube Music widget — it puts playback controls and recently played tracks right on your Home screen. Feel closer to your family, friends, and favorite furballs. Starting to roll out next week, the new Google Photos People & Pets widget puts your family on your Home screen. Simply select a few faces and an appropriate frame, then the widget will do the rest, decorating your Home screen with your nearest and dearest. Using the Memories feature in Google Photos is a pretty awesome way to be reminded of some of life's most precious moments. But the feature is getting a revamp, providing users plenty of controls to "rename, personalize, correct or even remove these Memories from your photo grid." There are some key new features coming to your car, and we don't just mean Android Auto. But starting with Auto, you are finally able to set Android Auto to launch automatically as soon as your Android phone is connected to your car. Google also confirmed that there are new smart reply options "coming soon", making it much easier to let someone know you're driving so you can stay focused on the road. And soon, you'll be able to use your voice to search for music in whatever media apps are installed on your device. Perhaps the biggest announcement made in this blog post is the ability to unlock your car using just your smartphone. Digital Car Key was announced earlier this year, and is now available in select countries using one of the following devices: Pixel 6 / 6 Pro Galaxy S21 Series The catch here is that you are limited to using Digital Car Key with "compatible" BMW models. Rounding out today's announcement are some new privacy changes and combinations in Emoji Kitchen. With the privacy changes, Google has announced that your device will "automatically turn off runtime permissions" for apps that you haven't been using. You can always turn the feature back on for apps of your choosing, and this feature will begin rolling out next month to devices that run at least Android 6.0 or higher. Finally, with Emoji Kitchen, new sticker combinations are rolling out to those on the Gboard beta app starting today, before arriving for all Gboard users "in the coming weeks". 2021-12-01 17:28 4KB phandroid.com

(4.23/9)

6

0.6

Here are all the confirmed Snapdragon 8 Gen 1 phones, but where's Samsung?

Phone makers are rushing to announce plans to use Qualcomm's new Snapdragon 8 Gen 1 platform in future devices, and we've got all the details right here. 2021-12-01 17:18 4KB www.digitaltrends.com

(4.17/9)

7

0.9

Xiaomi 12, RealMe GT 2 Pro and Moto Edge X30 will be powered by the Snapdragon 8 Gen 1

The Xiaomi 12, RealMe GT 2 Pro and Moto Edge X30 are going to be the first smartphones in the market to come with the new Snapdragon 8 Gen 1 SoC. 2021-12-01 17:00 2KB www.digit.in

(4.16/9)

8

0.8

Verizon teams up with Bang & Olufsen for a pair of Android TV soundbars

The Verizon Stream TV Soundbar and Soundbar Pro look to bring Android TV smarts and Bang & Olufsen sound to a living room near you. 2021-12-01 17:36 2KB www.digitaltrends.com

(4.15/9)

9

0.8

Best Lenovo laptop Cyber Week deals: Get a ThinkPad T14S for less than half-price

Lenovo slashed prices for Black Friday last week and continues many of its deals into December for Cyber Week. Right now, you'll find big … 2021-12-01 17:32 1KB www.cnet.com

(3.99/9)

10

0.9

The best Samsung Galaxy Z Flip 3 deals for December 2021

Samsung Galaxy Z Flip 3 deals are now officially available - here's where to pick one up. 2021-12-01 16:39 2KB www.techradar.com

(3.34/9)

11

0.4

Galaxy S21 FE rumors: Samsung's affordable phone could come in 4 snazzy colors

Samsung's Galaxy S20 FE , which was unwrapped around this time last year, offered a balanced combination of handy features for a reasonable $699 starting … 2021-12-01 18:00 8KB www.cnet.com

(3.18/9)

12

0.6

Google Assistant 'Family Bell' is now available on Android to keep loved ones on-task this holiday season

To help keep everyone on track this holiday season, the Google Assistant's "Family Bell" feature is now available on Android phones. 2021-12-01 17:15 2KB 9to5google.com

(3.05/9)

13

0.2

Valve responds to Half-Life Steam Deck game rumours

Recently we reported that Valve were shifting their focus from VR to the Steam Deck, with one VR title – Project Citadel – being moved to the handheld. Valve have now officially responded to these rumours. Following the report by Tyler McVicker, which claimed that a Half-Life game tentatively called Project Citadel had been moved … 2021-12-01 19:52 2KB www.kitguru.net

(2.18/9)

14

0.6

This Philips OLED TV deal is the best Black Friday sale still going

The Philips OLED 706 is brilliantly priced right now, and comes with Ambilight projection to boot. 2021-12-01 15:31 1KB www.techradar.com

(2.16/9)

15

0.9

Galaxy S22 Wallpapers Are Already Available To Download

The Samsung Galaxy S22 series is not expected to launch until February next year. Despite that, the Galaxy S22 wallpapers already seem to be available to 2021-12-01 12:57 2KB www.androidheadlines.com

(2.05/9)

16

0.7

HONOR 60 Series Launched With 120Hz Displays, 108MP Camera & More

After several weeks of various teasers and leaks, the HONOR 60 series has launched in China. Do note that HONOR will launch at least one of these two 2021-12-01 15:37 3KB www.androidheadlines.com

(2.04/9)

17

0.0

New Apple MacBook Pro May Not Charge When Turned Off

The problem, which happens when the laptop is turned off and has less than a full battery charge, appears to be limited to the MacBook Pro 16-inch released last month, but we found a potential workaround. 2021-12-01 17:45 3KB uk.pcmag.com

(2.04/9)

18

0.6

Banking trojan apps on Google Play went undetected for four months

Just when we thought Google Play Store security mechanism was coming to grips with notorious hackers, a major malware attack that went unnoticed has put it in the firing line again. This has been going on since August 2021 and has now surfaced to everyone's surprise. We are talking about a group of four Android […] 2021-12-01 17:38 2KB androidcommunity.com

(2.04/9)

19

0.5

Very Large Telescope spots Earth's new nearest pair of black holes

Astronomers with the European Southern Observatory (ESO) use the Very Large Telescope (VLT) to scan the heavens in search of stars, black holes, galaxies, and 2021-12-01 17:25 5KB www.slashgear.com

(2.04/9)

20

0.7

Microsoft Teams Essentials Launches for $4/Month

Have up to 300 participants in group meetings lasting up to 30 hours and take advantage of 10GB of cloud storage. 2021-12-01 17:16 2KB uk.pcmag.com

(2.03/9)

21

0.6

What to expect from Apple in 2022

Here's a look at what business users can look forward to from Apple next year. 2021-12-01 17:29 7KB www.computerworld.com

(2.02/9)

22

0.2

AMD's Ryzen 6000 processors could launch in 2022 with a key feature missing

A leaker laid out AMD's plans for 2022, including a launch window for its next-gen Ryzen 6000 chips. A key feature may be missing from those chips, though. 2021-12-01 17:23 3KB www.digitaltrends.com

(2.02/9)

23

0.8

Nvidia 497.09 driver lands with support for Halo Infinite, RTX 2060 12GB, and more

News, Reviews & Betas which includes large community peer support The latest Game Ready driver from Nvidia comes with support for three upcoming game launches: Halo Infinite, Chorus, and ICARUS, as well as the brand-new GeForce RTX 2060 12GB graphics card. 2021-12-01 16:04 2KB www.neowin.net

(2.02/9)

24

0.2

Apple highlights its Product Red devices for World AIDS Day

Apple is showcasing its Product Red devices and accessories for World AIDS Day on Wednesday. Included in the Product Red lineup are the iPhone 13, … 2021-12-01 15:08 1KB www.cnet.com

(1.99/9)

25

0.5

Google adds 3D monuments to AR Search results: How to use

Google just added 3D monuments to its AR Search feature. Here we will be taking a look at how you can view major monuments in 3D using Google. 2021-12-01 17:07 2KB www.bgr.in

(1.25/9)

26

0.5

Cheap adjustable dumbbells on sale: The best adjustable dumbbell deals

Cheap adjustable dumbbells deals to help take your home gym to the next level. 2021-12-01 12:10 14KB www.livescience.com

(1.17/9)

27

1.0

Last chance to get 23andMe & AncestryDNA tests on sale for Cyber Week

Cyber Week DNA test deals are amazing in 2021. 23andMe and AncestryDNA test kits start at just $59 until the end of the day today. 2021-12-01 17:48 3KB bgr.com

(1.13/9)

28

0.7

What's new on Hulu in December 2021: It's Always Sunny, Pen15, and more

What's new on Hulu in September 2021? We have a new FX on Hulu show based on an acclaimed comic book series and much more. 2021-12-01 16:00 2KB www.androidauthority.com

(1.13/9)

29

0.8

Cyber Week 2021: SkinStore Holiday Edit is $110 (save $40)

Cyber Week sales are still going strong, and one I'd like to highlight is SkinStore's Holiday Edit for $110 (save $40) . This skin … 2021-12-01 15:04 1KB www.cnet.com

(1.11/9)

30

0.8

The best iPhone apps (December 2021)

Are you looking for the best apps for your iPhone? We take a deep dive into what the App Store has to offer, finding you the best options sorted by category. 2021-12-01 17:20 44KB www.digitaltrends.com

(1.07/9)

31

0.3

Black Friday and Cyber Monday online spending falls - but holiday season records are still broken

Even though online spending fell on Black Friday and Cyber Monday, it was up by a record amount throughout October and November. 2021-12-01 17:08 4KB www.techradar.com

(1.06/9)

32

0.9

Xiaomi 12 to run on Snapdragon 8 Gen1 proccessor

Qualcomm has officially announced its latest premium flagship processor. The Snapdragon 8 Gen1 has been unveiled after the rebrand. It's simply called a Snapdragon processor and it will be used on the next flagship smartphones from different OEMs. We've been saying the Samsung Galaxy S22 will use the Snapdragon 898 but Qualcomm didn't even mention […] 2021-12-01 15:46 2KB androidcommunity.com

(1.06/9)

33

0.0

Best Wear OS smartwatch 2021: The top watches using Google's operating system

Google's Wear OS - formerly Android Wear - has had several big updates since it launched. Here are all the best Wear OS smartwatches available to 2021-12-01 12:25 12KB www.pocket-lint.com

(1.04/9)

34

0.6

Maths researchers hail breakthrough in applications of artificial intelligence

For the first time, computer scientists and mathematicians have used artificial intelligence to help prove or suggest new mathematical theorems in the complex fields of knot theory and representation theory. 2021-12-01 16:00 5KB phys.org

(1.03/9)

35

0.7

The best Sky TV deals, packages and Sky Q offers December 2021

Settle down for this year's festive schedule and get the best Sky TV deals and packages summarised right here. 2021-12-01 17:23 4KB www.techradar.com

(1.02/9)

36

0.8

Deals: Google Pixelbook Go hits $577, iOttie Android car mounts from $16, more

A new Google Pixelbook Go Amazon sale has gone live, delivering a new all-time low at $577. Plus, save on iOttie Android car mounts and more. 2021-12-01 16:59 2KB 9to5google.com

(1.02/9)

37

0.7

Google Android Exec: We Aren't Abandoning Qualcomm

After Google ditched Qualcomm chips in its Pixel phones, Android chief Hiroshi Lockheimer brings a message of peace to Qualcomm's Snapdragon Summit. 2021-12-01 13:38 2KB uk.pcmag.com

(1.01/9)

38

0.4

The Future of Amazon Web Services: 5 Things to Know From AWS Re:Invent 2021

Amazon dropped a ton of AWS news at its re:Invent 2021 show; here's what caught our eye. 2021-12-01 17:59 8KB uk.pcmag.com

(1.01/9)

39

0.3

How the global chip shortage is boosting US manufacturing

When you can't buy that Ford F-150 pickup or  Sony PS5 , blame the chip shortage . A worldwide problem triggered by the COVID-19 … 2021-12-01 17:54 17KB www.cnet.com

(1.01/9)

40

0.6

What is the best order to watch the X-Men movies?

Here's how all the X-Men movies fit together, by order of the events that happen in the films. 2021-12-01 17:52 10KB www.pocket-lint.com

(1.01/9)

41

0.4

Microsoft's Adaptive Kit for making Surface devices more accessible is now out

Microsoft is making some seriously commendable progress on the accessibility front. 2021-12-01 17:49 2KB www.techradar.com

(1.01/9)

42

0.0

Battlefield 2042 gets its biggest update yet, adding Rush mode

Weekly challenges, quality of life changes, and more are coming to Battlefield 2042 with Update #3. 2021-12-01 17:48 2KB www.digitaltrends.com

(1.01/9)

43

0.7

Respawn is removing Titanfall from sale next year

It has been over seven years since Respawn burst onto the scene with its original IP, Titanfall. The original game focused exclusively on multiplayer and still has a dedicated fan base, but soon, it will be disappearing from storefronts and subscription services. Today, Respawn announced that as of the 1st of March 2022, Titanfall will … 2021-12-01 20:49 2KB www.kitguru.net

(1.01/9)

44

0.4

Science report: US should make less plastic to save oceans

America needs to rethink and reduce the way it generates plastics because so much of the material is littering the oceans and other waters, the National Academy of Sciences says in a new report. 2021-12-01 17:26 6KB phys.org

(1.01/9)

45

0.0

Astronomers discover strangely massive black hole in Milky Way satellite galaxy

Astronomers at The University of Texas at Austin's McDonald Observatory have discovered an unusually massive black hole at the heart of one of the Milky Way's dwarf satellite galaxies, called Leo I. Almost as massive as the black hole in our own galaxy, the finding could redefine our understanding of how all galaxies—the building blocks of the universe—evolve. The work is published in a recent issue of The Astrophysical Journal. 2021-12-01 17:15 5KB phys.org

(1.01/9)

46

0.6

Solar Ash review: Hyper Light Drifter follow-up keeps the momentum going

Solar Ash is a striking science-fiction platformer that serves up pleasurable movement and jaw-dropping boss fights. 2021-12-01 17:00 9KB www.digitaltrends.com

(1.01/9)

47

0.1

Razer: Brace Yourself for Price Increases on Our Next-Gen Laptops

Razer CEO Min-Liang Tan blames the impending price increases on rising component costs. 2021-12-01 16:45 2KB uk.pcmag.com

(1.01/9)

48

0.5

Halo Infinite has come a long way since the days of Craig

Halo Infinite's campaign launch trailer has been posted to the official Halo YouTube channel, and it's a gorgeous preview of what to expect. 2021-12-01 16:08 3KB www.techradar.com

(1.01/9)

49

0.3

B&N NOOK GlowLight 4 has a pair of big advantages over Kindle

Barnes & Noble has revealed its latest ereader, and if you're still not on Team Kindle then the NOOK GlowLight 4 could prove persuasive. Headed to shelves on 2021-12-01 16:07 3KB www.slashgear.com

(1.01/9)

50

0.6

New dinosaur species from Chile had a unique slashing tail

Fossils found in Chile are from a strange-looking dog-sized dinosaur species that had a unique slashing tail weapon, scientists reported Wednesday. Some dinosaurs … 2021-12-01 16:04 2KB abcnews.go.com

(1.01/9)

51

0.5

GTA Trilogy fiasco worsens with physical release delay, even as worst bugs get a fix

Rockstar has announced the physical releases of the GTA Trilogy have been delayed. 2021-12-01 16:02 3KB www.techradar.com

(1.01/9)

52

1.1

Babbel Language Learning Lifetime Subscription Is Up For A Massive Discount This Week

Babbel Language Learning Lifetime Subscription is going to help you learn new languages quickly and in a fun way. Avail discount offer now. 2021-12-01 15:59 1KB wccftech.com

(1.01/9)

53

0.7

Capstone Connected Thin Cast Smart Mirror Review

Star Trek: The Next Generation promised me hidden displays in every wall, and now Capstone Connected claims to have delivered with its Thin Cast Smart Mirror. 2021-12-01 14:40 6KB www.slashgear.com

(1.01/9)

54

0.8

Apple is working on a revolutionary universal charger

An Apple universal charger is reportedly still in the works, and Apple is also working on long-range wireless charging. 2021-12-01 14:16 2KB bgr.com

(1.01/9)

55

0.8

Twitch unleashes AI tool to spot banned users

Twitch's suspicious-user detection system uses machine learning to spot those trying to evade bans. 2021-12-01 13:57 2KB www.bbc.co.uk

(1.01/9)

56

0.1

Samsung Has Big Ambitions In The Smartphone Market In 2022

Samsung is looking to significantly increase its smartphone market share in 2022. The company has a plan ready to go about this target. 2021-12-01 12:29 3KB www.androidheadlines.com

(0.99/9)

57

0.9

Ihre Daten. Ihr Umfeld.

Yahoo ist Teil der Markenfamilie von Yahoo . Durch Klicken auf " Alle akzeptieren " erklären Sie sich damit einverstanden, dass Yahoo und seine Partner Cookies und … 2021-12-01 17:51 1KB consent.yahoo.com

(0.41/9)

58

0.6

Best cheap processor sales and prices for December 2021

Looking for the best price on the latest CPU? See our roundup of this week's best cheap processor deals and sales. 2021-12-01 14:03 5KB www.techradar.com

(0.22/9)

59

0.5

The best AT&T phones available for December 2021

Whether you want the fastest phone or a great deal, these are the best AT&T phones to check out. 2021-12-01 13:13 3KB www.techradar.com

(0.16/9)

60

0.8

Top 10 Best Fossil Gen 6 Watch Bands – Updated December, 2021

With the Fossil Gen 6 on the way, it's a good idea to start finding some of the best bands you can slap onto the watch. Fossil has made it pretty clear 2021-12-01 17:54 7KB www.androidheadlines.com

(0.12/9)

61

0.4

The cheapest iPhone 6S price for unlocked SIM-free plans in December 2021

Compare the cheapest iPhone 6S prices and plans for unlocked SIM-free contracts. 2021-12-01 15:56 1KB www.techradar.com

(0.07/9)

62

0.4

November 2021 Security Update Hits Unlocked Galaxy S10 In The US

After releasing the November 2021 security update for international models of the Galaxy S10, Samsung is now sending the update for unlocked versions of 2021-12-01 12:53 2KB www.androidheadlines.com

(0.06/9)

63

0.2

Early dinosaur breathed like a bird

Pelecanimimus polyodon from the Lower Cretaceous (125 Ma) is the first predatory dinosaur found in Spain. An international team of paleontologists have now discovered features on the fossil that are typical of birds and dinosaurs closely related to birds. The researchers have published their findings in the Zoological Journal of the Linnean Society. 2021-12-01 14:41 3KB phys.org

(0.06/9)

64

0.8

Testing in DevOps

Software Development News Testing in DevOps is as much about the people that are behind the tools as it is about the tools itself. 2021-12-01 14:00 13KB sdtimes.com

(0.06/9)

65

0.7

The best Verizon Wireless plans for December 2021

Here are the Verizon plans to offer the best of unlimited data, prepaid access, or even 5G. 2021-12-01 13:13 9KB www.techradar.com

(0.05/9)

66

0.7

Non-targeted aquatic species found to adapt to both traditional and organic pesticides

A team of researchers with the Laboratory of Aquatic Ecology, Evolution and Conservation, in Belgium has found that non-targeted creatures that are impacted by nearby pesticide applications adapt to both traditional and organic pesticides. In their paper published in the journal Proceedings of the Royal Society B, the group describes testing pond-dwelling water fleas in a variety of environments. 2021-12-01 15:54 3KB phys.org

(0.04/9)

67

0.7

Google Photos adds new holiday-themed Memories, enhanced customization, more

Google Photos is gaining more directly curated holiday-themed Memories collections to help you reminisce about previous celebrations. 2021-12-01 17:01 2KB 9to5google.com

(0.03/9)

68

0.6

Using less-profitable farmland to grow bioenergy crops also supports biodiversity

An analysis by Oak Ridge National Laboratory showed that using less-profitable farmland to grow bioenergy crops such as switchgrass could fuel not only clean energy, but also gains in biodiversity. 2021-12-01 16:40 1KB phys.org

(0.03/9)

69

0.2

The most direct path to plastic upcycling is designing polymers specifically for reuse

Oak Ridge National Laboratory researchers determined that designing polymers specifically with upcycling in mind could reduce future plastic waste considerably and facilitate a circular economy where the material is used repeatedly. 2021-12-01 15:54 2KB phys.org

(0.02/9)

70

0.6

The Best Free Online Streaming Music Services for 2022

These tested, no-cost music services let you enjoy your favorite tunes without breaking the bank—or the law. 2021-12-01 17:47 4KB uk.pcmag.com

(0.02/9)

71

1.7

Lufthansa Technik's luxury plane cabin needs some old school glamour

Lufthansa Technik shows off their latest design for luxury plane cabin. Sorry, but I prefer the old school designs of the halcyon days. 2021-12-01 17:28 3KB thenextweb.com

(0.02/9)

72

0.8

Sony WH-1000XM4 vs WH-1000XM3: What's the difference?

We compare the differences between the Sony WH-1000XM4 and XM3 over-ear headphones to help you decide which to buy. 2021-12-01 16:48 6KB www.pocket-lint.com

(0.02/9)

73

0.7

Best Roku streamer 2021: Express vs Premiere vs Stick vs Ultra - all the options explained

There are plenty of media streamers around but few offer as extensive range of apps and channels as Roku. Here are your choices explained. 2021-12-01 16:43 8KB www.pocket-lint.com

(0.02/9)

74

0.6

When variations in Earth's orbit drive biological evolution

Coccolithophores are microscopic algae that form tiny limestone plates, called coccoliths, around their single cells. The shape and size of coccoliths varies according to the species. After their death, coccolithophores sink to the bottom of the ocean and their coccoliths accumulate in sediments, which faithfully record the detailed evolution of these organisms over geological time. 2021-12-01 16:00 3KB phys.org

(0.02/9)

75

0.4

Walmart is practically giving away this 2-in-1 Chromebook today

Some Cyber Monday Chromebook deals are still available, including Walmart's $144 discount for the Acer Chromebook Spin 311 that brings its price down to $155. 2021-12-01 15:36 3KB www.digitaltrends.com

(0.02/9)

76

0.1

Qualcomm's Nintendo Switch-style mobile gaming concept leaks ahead of today's announcement

A device reportedly made by Razer to show off Qualcomm's new gaming platform has leaked ahead of an official unveiling. 2021-12-01 15:28 2KB www.pocket-lint.com

(0.02/9)

77

0.4

The biggest tech fails of 2021

We all thought 2020 was the pinnacle of awfulness, with a pandemic sweeping the globe, race relations boiling over and misinformation spreading unchecked. Then 2021 … 2021-12-01 15:00 15KB www.cnet.com

(0.02/9)

78

0.7

Today's mortgage rates for Dec. 1, 2021: Rates slide down for homebuyers

A variety of notable mortgage rates trailed off today, including average interest rates for both 15- and 30-year fixed mortgages. The average rate of … 2021-12-01 14:00 5KB www.cnet.com

(0.02/9)

79

0.5

Where to buy an Instant Pot with delivery in time for Christmas

The less expensive models sold out early, which gives you the chance to buy this advanced and usually much more costly unit at an entry-level price. 2021-12-01 12:43 3KB www.digitaltrends.com

80

0.1

Measuring developer productivity isn't as simple as it sounds

Software Development News As modern applications grow more complex and developers are taking on more tasks, gauging productivity isn't as simple as counting lines of code anymore. 2021-12-01 18:00 11KB sdtimes.com

81

0.3

How CodeLogic helps make developers more productive

Software Development News Eric Minick, VP and head of product at CodeLogic, explains how the company helps make developers more productive. 2021-12-01 18:00 2KB sdtimes.com

82

0.3

What's new on Disney Plus in December 2021: The Book of Boba Fett and more

What's new on Disney Plus in December 2021? The latest Star Wars series, The Book of Boba Fett, plus Welcome to Earth, and more. 2021-12-01 18:00 2KB www.androidauthority.com

83

0.2

The HPC cutting edge might just be swinging your way

E is for exascale, enterprise and … easy? 2021-12-01 20:48 1KB www.theregister.com

84

0.7

Get this Ultimate Unity Game Development Bundle for just $7.50

News, Reviews & Betas which includes large community peer support Master game development best practices across 44 hours of training and create your own amazing games with this highlighted Cyber Monday week discounted game bundle, via Neowin Deals. 2021-12-01 18:00 1KB www.neowin.net

85

0.4

Blink Outdoor review: Security that fits the bill for Alexa

Can Amazon's budget outdoor security cam get the job done? Find out more in this Blink Outdoor review. 2021-12-01 18:00 5KB www.androidauthority.com

86

0.0

Arctic Snow Is Shifting to Rain As Temperatures Rise

Scientific American is the essential guide to the most awe-inspiring advances in science and technology, explaining how they change our understanding of the world and shape our lives. The change in precipitation may happen faster than scientists previously predicted 2021-12-01 18:00 5KB www.scientificamerican.com

87

0.6

AirPods 3 vs. AirPods Pro: Everything you get by buying the newer pair

Those shopping for a new pair of AirPods now have three types of earbuds to choose from. Apple's $179  third-generation AirPods  (£169, AU$279) … 2021-12-01 18:00 5KB www.cnet.com

88

0.8

Best iPad deals: Save $50 on an iPad Air, $100 on an iPad Pro and more

Looking to give someone a tablet for the holidays? The newest iPads are not currently on sale, but you can save on a powerful iPad Pro … 2021-12-01 17:58 1KB www.cnet.com

89

0.2

AT&T Customers Are Being Infected By A Massive Malware Botnet But User Data Is Allegedly Secure

Despite AT&T's reassurance, it is still concerning that something like this could happen, especially considering the crux of this attack is a highly dangerous four-year-old vulnerability. 2021-12-01 17:56 2KB hothardware.com

90

0.5

Here's What Your Messaging Apps Can Share With The FBI

Although messaging apps promise secure encryption protocols, there's always a lingering fear of the potential sharing of data with the authorities. A new 2021-12-01 17:51 2KB www.androidheadlines.com

91

0.2

NASA To Launch Rocket Over The North Pole To Investigate Mysterious Space Speed Bump And Santa Approves

After a nearly two-year delay, NASA's CREX-2 is set to try and figure out what causes a speed bump at 250 miles above Earth. 2021-12-01 17:47 6KB hothardware.com

92

0.6

Resolute scientific work could eliminate wheat disease within 40 years

Wheat and barley growers know the devastating effects of Fusarium head blight, or scab. The widespread fungal disease contaminates grain with toxins that cause illness in livestock and humans, and can render worthless an entire harvest. As Fusarium epidemics began to worsen across the eastern U.S. in the 1990s and beyond, fewer and fewer farmers were willing to risk planting wheat. 2021-12-01 17:43 5KB phys.org

93

0.8

The best laptops under $1,000 you can buy right now

Finding a quality laptop is easy, but finding one under $1,000 is more challenging. Here are your best options, why they excel, and where you can buy them. 2021-12-01 17:43 15KB www.digitaltrends.com

94

0.1

Five years on, HMD Global's handling of Nokia is a tale of squandered potential

HMD Global is on a slippery slope to repeating Nokia's mistakes and it'll take a significant turnaround to regain the trust of fans. 2021-12-01 17:42 6KB www.androidauthority.com

95

0.6

HiFive Unmatched: Exploring A RISC-V Computing Experience

We take a look at the HiFive Unmatched RISC-V based development platform running Ubuntu Linux. 2021-12-01 17:40 948Bytes hothardware.com

96

0.8

The best 4K laptops for 2021

Looking for high resolution on the go? Our ranking of the best 4K laptops has options for gamers, travelers, mobile workers, and more. 2021-12-01 17:37 14KB www.digitaltrends.com

97

0.7

3rd-gen Chromecast, Ultra widely seeing new YouTube 'app' with homescreen, phone remote

Since the start of 2021, Google has been testing a new YouTube experience for the regular Chromecast. A YouTube app for Chromecast Ultra. 2021-12-01 17:36 1KB 9to5google.com

98

0.8

The best smart pens for 2021

Smart pens tend to be a niche item for students and certain professionals with extensive notetaking tasks. If you need a smart pen, we have some suggestions. 2021-12-01 17:35 5KB www.digitaltrends.com

99

0.1

AMD Says Crypto Is Not Having A Meaningful Impact On GPU Shortage, Feel Better Now?

Graphics cards are always out of stock, but if it comes at any consolation, AMD suggests they're not all going to cryptocurrency miners. 2021-12-01 17:34 2KB hothardware.com

100

0.2

How to format SD cards on Mac

If you have an SD card that you want to use for a new project or system, or one that's receiving errors, learn how to format an SD card on Mac. 2021-12-01 17:31 3KB www.digitaltrends.com

101

0.9

Luna Display Gains PC-to-Mac Mode, 5K Support and More

The Luna Display dongle that's meant to turn an iPad or Mac into a secondary display for a primary machine today received a major 5.1 software. 2021-12-01 17:28 1KB www.macrumors.com

102

0.0

How to play stealthily in Far Cry 6

Ready to play stealthily in Far Cry 6? You have plenty of options, from suppressors and bows to animal companions that provide stealth perks. Here's what to do! 2021-12-01 17:26 2KB www.digitaltrends.com

103

0.5

How Huawei Is Building Resilience and Sustainability into the Global Energy Industry

The oil and gas industry needs to implement intelligence by cloud, edge, and devices in a hierarchical and layered way. 2021-12-01 17:25 4KB www.cio.com

104

1.6

Bacteria and plants fight alike

A brown blotch on a plant leaf may be a sign that the plant's defenses are hard at work: When a plant is infected by a virus, fungus or bacterium, its immune response keeps the disease from spreading by killing the infected cell, as well as a few surrounding ones. A new study at the Weizmann Institute of Science points to the evolutionary origins of this plant immune mechanism. The study may help explain how major plant defenses work and how they may one day be strengthened to increase resilience against plant diseases that each year cause billions of dollars of crop losses worldwide. 2021-12-01 17:23 4KB phys.org

105

0.6

Less ploughing enables carbon storage in agricultural soils

The value of long-term studies can be found when you're ready to dig deep. WUR scientists and European partners asked: what happens when organic farmers stop plowing? In a joint effort, we sampled nine field trials across Europe and assessed the impact of reduced tillage versus plowing on soil carbon storage: Humus was always enriched in the soil surface layer in reduced tillage systems, which is essential to protect soils from erosion and helps rain to infiltrate faster. 2021-12-01 17:22 2KB phys.org

106

0.6

Astronomers observe a new type of binary star long predicted to exist

Researchers at the Center for Astrophysics | Harvard & Smithsonian have observed a new type of binary star that has long been theorized to exist. The discovery finally confirms how a rare type of star in the universe forms and evolves. 2021-12-01 17:22 5KB phys.org

107

0.7

Researchers identify key RNA "gatekeeper" in gene expression, pointing to possible new drug targets

An important player in the healthy development of female embryos turns out also to play a key role in regulating the behavior of chromosome loops and gene expression in both sexes, according to a new study by researchers at Massachusetts General Hospital (MGH). These findings, reported in the journal Cell, could help create new targets for drug development. 2021-12-01 17:22 4KB phys.org

108

0.2

Python could soon rival JavaScript for web applications

Developer says Python won't replace JavaScript in the browser any time soon, but it could have its uses. 2021-12-01 17:21 2KB www.techradar.com

109

0.6

Thriving in non-equilibrium

Equilibrium may be hard to achieve in our lives, but it is the standard state of nature. 2021-12-01 17:21 5KB phys.org

110

0.6

OM System M. Zuiko 20mm F1.4 Pro

A compact, all-weather prime for Micro Four Thirds 2021-12-01 17:21 9KB uk.pcmag.com

111

0.7

Long-Requested Sub Mini Briefly Appears in the Sonos App

Sonos seemingly caught on to the slip-up and removed the page. 2021-12-01 17:20 2KB uk.pcmag.com

112

0.3

Did Trump Try to Expose Biden to COVID? Former POTUS Tested Positive 3 Days Before Biden Debate, Book Claims

A revelation in Mark Meadows' book claimed that Donald Trump tested positive for COVID 3 days before the first debate with Biden last year. 2021-12-01 17:18 2KB www.ibtimes.sg

113

0.1

Urgent recall: Don't eat this dangerous dip if you have any

International Golden Foods announced a recall for Al Kanater Tahini sesame dip jars sold nationwide, suspecting contamination with Salmonella. 2021-12-01 17:17 3KB bgr.com

114

0.2

Unlocking the biogeographical secrets of deep-sea limpets

Researchers from The Hong Kong University of Science and Technology (HKUST) and Hong Kong Baptist University (HKBU) have decoded for the first time the demographic history, genetic structure, and population connectivity of a deep-sea limpet widely distributed in vent and seep ecosystems in the Northwest Pacific. This study not only enhances our knowledge of the historical population divergence and contemporary gene flow of deep-sea organisms under the intricate interactions amongst local habitats, seafloor topography, and ocean currents, but also serves as a scientific basis for better conservation of marine biodiversity and more effective environmental management. 2021-12-01 17:15 6KB phys.org

115

0.1

Paint gets the Windows 11 treatment in Dev Channel

Redmond fiddles with Paint while Windows burns 2021-12-01 20:52 2KB www.theregister.com

116

0.4

How we found a way to track alien marine species along South Africa's coast

Saldanha Bay harbor on the west coast of South Africa has long been an important point for global shipping routes. It was also the port of entry for an unwanted stow-away: the Mediterranean mussel. The species first appeared in South Africa in the late 1980s, and has spread along the west and south coasts. It has displaced native species, increased the areas covered by mussel beds, and damaged infrastructure like pipes, jetties and aquaculture equipment. 2021-12-01 17:10 6KB phys.org

117

0.2

Epic Casually Threatens Fortnite Creators With Ban Following Creative Mode XP Exploit

Fortnite players who cheat the system or run afoul of various rules could face a permanent ban, Epic says. 2021-12-01 17:07 2KB hothardware.com

118

0.3

The number of immigrant workers with H1-B visas drops the most in a decade

The number of immigrants under the H1-B visa program holding high-tech jobs dropped the most in at least a decade this year in the U.S. amid travel and visa restrictions, even as job openings in th… 2021-12-01 17:06 3KB www.siliconvalley.com

119

0.8

Gboard's latest Emoji Kitchen creations are perfect for dog lovers and gift givers alike

Gboard's Emoji Kitchen now allows you to express yourself through a dog's face, or give someone the gift they truly deserve. 2021-12-01 17:01 2KB 9to5google.com

120

1.0

Your data. Your experience.

Engadget is part of the Yahoo family of brands. By clicking " Accept all " you agree that Yahoo and our partners will store and/or access … 2021-12-01 21:02 1KB consent.yahoo.com

121

0.5

Small-group learning can mitigate the effects of school closures, but only if teachers use it well

Schools aren't just where kids go to learn reading, math, science and history. The social skills they learn—like how to build and maintain relationships with peers—are also critical. This is particularly true as schools grapple with the aftereffects of school closures due to the COVID-19 pandemic. 2021-12-01 17:00 5KB phys.org

122

0.2

Sex and the City reboot 'And Just Like That' release date and how to catch up

Everything we know so far about the Sex and the City reboot 'And Just Like That', including when it is due out and how to catch up on previous seasons 2021-12-01 17:00 7KB www.pocket-lint.com

123

0.1

How COVID accelerated a shift that could put new cities at the forefront of American life

Since the onset of the coronavirus pandemic, urban areas across the US have seen changes both big and small — one of the most notable … 2021-12-01 17:00 11KB www.cnet.com

124

0.7

GM venture to build North American battery chemical plant

General Motors is forming a joint venture with Posco Chemical of South Korea to build a North American battery materials plant as it brings more … 2021-12-01 16:54 2KB abcnews.go.com

125

0.2

Broken Amazon Appstore on Android 12 may mean trouble for Windows 11

It might not exactly be common knowledge, but Amazon, despite its notorious rivalry with Google, actually distributes Android devices and apps. In fact, it 2021-12-01 16:53 4KB www.slashgear.com

126

0.2

CDC orders airlines to turn over data on passengers from southern Africa

The Centers for Disease Control and Prevention on Tuesday issued a directive requiring airlines to turn over the names and contact information of passengers who … 2021-12-01 16:53 2KB www.cnet.com

127

0.2

Amazon is discounting Fire TV gear at up to 50% off today

News, Reviews & Betas which includes large community peer support The Fire TV Cube is at the cheapest we've ever seen, and 4K and Full HD Fire Tv Sticks are at 50% off today which sees them compete with some of the Black Friday deals we saw over the weekend. 2021-12-01 16:52 2KB www.neowin.net

128

0.2

South Africa's cave-dwelling bats need more protection, which will keep people safe too

Caves are overlooked but essential parts of the natural world. Many animals use caves for shelter and for raising their young—bats among them. Caves are often home to multiple bat species. Bats may also use different caves for specific reasons; some travel to particular selected caves, known as maternity caves, just to have their pups. This means that large populations of bats rely on a small number of caves for survival. 2021-12-01 16:50 7KB phys.org

129

0.9

Decomposition of rhizospheric soil organic carbon is more sensitive to climate warming than non-rhizosphere carbon

The rhizosphere is the narrow region where plant roots and the soil interact vigorously and intensive microbial metabolism occurs. The properties of rhizosphere soil are usually different from that of non-rhizosphere soil. This is called rhizosphere effects (REs). 2021-12-01 16:50 2KB phys.org

130

0.5

Sony's $9,000 Airpeak S1 drone opens for orders today

Sony took the wraps off its first drone -- the Airpeak S1 -- back in January and it's finally going on sale. The company says you … 2021-12-01 16:50 2KB www.cnet.com

131

2.3

California addiction rehab CEO, indicted on federal charges, died with fentanyl in his system

His passing may have underscored just how difficult staying sober can be. 2021-12-01 16:49 6KB www.siliconvalley.com

132

0.3

Alien Isolation designer joins Rare to work on Everwild

Back in late 2019, Microsoft announced Rare's next major game – Everwild. We've had very little news around this game since then, but now, the game does have a new design director. As reported by VGC, Garry Napper, who previously worked as the design lead on games like Alien Isolation, has joined Rare now to … 2021-12-01 16:49 2KB www.kitguru.net

133

0.7

SD Times news digest: Frontegg Series A; Aqua Security acquires Argon; Julia 1.7 released

Software Development News User management company Frontegg has announced that it raised $25 million in Series A funding. 2021-12-01 16:48 2KB sdtimes.com

134

0.9

You can still get a huge savings on Roku streaming devices in the sales

Roku has slashed the price of the Roku Express, Express 4K, Roku Streaming Stick+ and the Roku Streambar - but you need to move fast. 2021-12-01 16:47 3KB www.pocket-lint.com

135

0.2

Twitter expands privacy policy to include photos, videos

While Twitter is not necessarily a platform where people primarily share photos and videos, there are a lot of users, both content creators and regular users, that do so. There are also those who do it for not so good reasons and Twitter wants to take action against those who do it for nefarious purposes. […] 2021-12-01 16:40 2KB androidcommunity.com

136

1.1

Illegal wildlife trade: Is there a better way to solve this problem?

What is the first thought that comes to mind when you hear about a poaching incident on the news? Catching the poachers? Punishing them with imprisonment? Sadness over another animal or plant being taken from the wild and the impact on the species as a whole? 2021-12-01 16:40 7KB phys.org

137

0.8

Get your first month of BarkBox for only $18

Every pet owner has a point in their life when they understand that indulging their dog is the ultimate reward for their companionship. We all … 2021-12-01 16:40 1KB www.cnet.com

138

0.3

Omicron Cryptocurrency Token Jumps Over 900% as New Covid-19 Variant Makes Waves; Bitcoin Price Dips

OMIC token massively gained its price despite the low in the overall crypto market last week. 2021-12-01 16:33 2KB www.ibtimes.sg

139

0.1

Atomic force microscope measures adhesion energy of the coronavirus

A study by Department of Energy researchers detailed a potential method to detect the novel coronavirus on surfaces. Scientists from Pacific Northwest, Oak Ridge, Sandia and Ames national laboratories used an atomic force microscope to measure how easily particles of the virus's spike protein attached to surfaces, a property called adhesion energy. 2021-12-01 16:30 2KB phys.org

140

0.1

COVID has had an impact on academics' well-being

The COVID pandemic has had a considerable impact on academics' work and well-being. They have had much less time to spend on their research. The Young Academy and the Dutch Network of Women Professors have conducted research into how the situation has been for academics. The two organizations have recommendations on how to mitigate potential adverse effects of the pandemic. 2021-12-01 16:30 3KB phys.org

141

0.2

Scientists Say the Sun May Have Kinda Sprayed the Earth With Water

Scientists may have answered a longstanding question about exactly how Earth's unique water came to be. 2021-12-01 19:47 2KB futurism.com

142

0.4

Nomad Launches 30W USB-C Charger and Sport Cables With iPhone Fast Charging Support

Nomad today announced a pair of new products, including a new USB-C PD wall charger and new Sport Cables. These accessories are both available to. 2021-12-01 16:26 1KB www.macrumors.com

143

0.4

The Matrix Resurrections trailer leans into deja vu

The Matrix Resurrections got a trippy short trailer on Wednesday, juxtaposing imagery from the first three movies with shots from the upcoming fourth movie . It's … 2021-12-01 16:25 1KB www.cnet.com

144

0.2

Facebook whistleblower Frances Haugen testifies before Congress again

Frances Haugen, a former Facebook product manager turned whistleblower, testified before US lawmakers for a second time on Wednesday, urging them to create new rules … 2021-12-01 16:24 3KB www.cnet.com

145

1.0

Heat, no food, deadly weather: Climate change kills seabirds

The warming of the planet is taking a deadly toll on seabirds that are suffering population declines from starvation, inability to reproduce, heat waves and … 2021-12-01 16:22 5KB abcnews.go.com

146

0.7

Epic Launches Fortnite Party Worlds for Socializing

They are non-threatening social spaces to hang out, make friends, and play mini-games. 2021-12-01 16:20 2KB uk.pcmag.com

147

0.8

Climate change increasingly a bipartisan issue in Florida

Belief in climate change among Florida Republicans has climbed to nearly 9 out of 10 adults, apparently trending upwards, according to a new analysis of five sequenced surveys since 2019 conducted by researchers at Florida Atlantic University. The climate change issue may therefore no longer be an effective campaign trail theme for the state's party leaders as both parties gear up for the mid-term elections. 2021-12-01 16:20 4KB phys.org

148

0.6

Particle accelerator magnet sets record using high-temperature superconductor

Cost- and energy-efficient rapid cycling magnets for particle accelerators are critical for particle physics research. Their performance determines how frequently a circular particle accelerator can receive a bunch of particles, propel them to higher energy, send them to an experiment or target station, and then repeat all over again. 2021-12-01 16:20 5KB phys.org

149

0.7

Polaris introduces its first all-electric UTV, the Ranger XP Kinetic

The Ranger XP Kinetic features a new electric powertrain born from a partnership between Polaris and Zero Motorcycles that generates 110 horsepower and 140lb-ft of instant torque. 2021-12-01 16:18 2KB www.techspot.com

150

1.9

How to effectively assign points to scrum stories

Scrum story points are a very handy way to estimate effort for a task. But they can also be a bit confusing. Jack Wallen offers up his take on the topic. 2021-12-01 16:17 737Bytes www.techrepublic.com

151

0.8

Tech Alumnus Elected Mayor of Atlanta

Alumnus and former Georgia Tech staff member Andre Dickens will be the next mayor of Atlanta. Since 2013, Dickens has served as a member of the Atlanta City Council. In addition to his role as a councilmember, Dickens is the chief development officer for TechBridge, a nonprofit that drives community impact by bringing affordable technology and business expertise to other nonprofits. 2021-12-01 16:14 2KB news.gatech.edu

152

0.0

The first webcam ever was deployed at Cambridge University, what was it designed to monitor?

Fed up with walking to an empty coffee pot, computer scientists at Cambridge University are said to have deployed the first webcam in 1991 to monitor the. 2021-12-01 18:41 1KB www.techspot.com

153

0.1

Africa's growing road network may affect ecosystems

The mission to integrate African economies relies on the development and construction of major infrastructure, from roads to railways and ports across the continent. For instance, the 1,900km Nacala corridor aims to connect the landlocked regions of Zambia and Malawi, as well as the interior of Mozambique, to the Nacala port on the Indian Ocean. 2021-12-01 16:10 6KB phys.org

154

0.1

Climate action can lessen poverty and inequality worldwide

If all countries adopted the same tax on carbon emissions and returned the revenues to their citizens, it is possible to keep the global temperature from rising more than 2 degrees Celsius while also benefiting well-being, reducing inequality, and alleviating poverty, according to a Rutgers study. 2021-12-01 16:10 4KB phys.org

155

0.3

Are small farms the solution to food insecurity? Uganda study shows policies can get it wrong

Around the developing world, agriculture remains a critical source of livelihood. In many low-income countries, the sector accounts for around 30% of gross domestic product, and 60% of employment. At the same time, most of the world's extreme poor live in rural areas, mainly practicing small-scale farming. 2021-12-01 16:10 6KB phys.org

156

0.3

California lost thousands of giant sequoias. It's tragic, but at least we are aware

Pretty much anyone who has had the privilege of standing next to one of the biggest, oldest giant sequoia trees understands the rush of awe. Here is a tree so burly, cars could—and once did—drive through a tunnel carved out of the massive trunk. (Thankfully, we don't do that anymore.) 2021-12-01 16:10 4KB phys.org

157

0.1

Get 100 K-Cups for $26 and splash your coffee routine with a little fun

Coffee is life to many and most coffee drinkers have a roast or two that they've grown accustomed to. But that doesn't mean … 2021-12-01 16:08 1KB www.cnet.com

158

0.0

From awareness to allyship: Reflections for International Day of Persons with Disabilities

For many of us, childhood is pivotal in the formation of our world view. We learn who we are, what we can be and how to relate to others and the world around us through interactions with our family, friends and community. It is in those environments where we learn a sense of right and. 2021-12-01 16:06 7KB blogs.microsoft.com

159

0.4

All the best headphones for working at home in 2021

If you  work remotely , you may have already discovered that a reliable pair of  headphones  -- or headset, as office headphones are often called -- is … 2021-12-01 16:05 1KB www.cnet.com

160

0.6

A new species of early human? Why we should be cautious about new fossil footprint findings

A new study finds more than one early human species lived on the landscape in Northern Tanzania 3.66 million years ago. But there are reasons to be cautious about the findings. 2021-12-01 16:03 4KB theconversation.com

161

0.5

Scientists claim big advance in using DNA to store data

Scientists say they have made a major step forward in storing information in molecules of DNA. 2021-12-01 16:03 6KB www.bbc.co.uk

162

0.9

Research reveals mechanism underlying chlorogenic acid accumulation in apples

Apple fruits are an important source of phenolic compounds, including flavonoid and chlorogenic acid (CGA), which are associated with health benefits, especially in the prevention and treatment of cardinal vascular diseases. However, the mechanism underlying CGA accumulation in apple fruits remains elusive. 2021-12-01 16:02 2KB phys.org

163

0.1

Gold jewelry from the time of Nefertiti found in Bronze Age tombs in Cyprus

Archaeologists from the University of Gothenburg have concluded an excavation of two tombs in the Bronze Age city of Hala Sultan Tekke in Cyprus. The finds include over 150 human skeletons and close to 500 objects—including gold jewelry, gemstones and ceramics—from around 1350 BCE. 2021-12-01 16:00 4KB phys.org

164

0.0

Race for Supremacy: Where Do US and China Stand in the Hypersonic Missile Arms Race?

The Pentagon conducted a hypersonic missiles test of its own this year, but came up with mixed results. 2021-12-01 16:00 3KB www.ibtimes.sg

165

0.7

XGIMI has the best gifts for Dads of All Kinds, and Here's Why

Looking to get Dad an amazing gift for the holidays? XGIMI has the best gifts for Dads of all kinds, and they're on sale! 2021-12-01 16:00 5KB www.digitaltrends.com

166

0.2

Best drones for 2021

Flying a drone around is not only lots of fun, it's even more enjoyable when you can use a drone camera to take photos … 2021-12-01 16:00 8KB www.cnet.com

167

0.5

Best on-ear headphones for 2021: Beats, Jabra, Skullcandy and more

Even though full-size around-ear or over-ear headphones tend to deliver the best sound, and listening experience, not everyone wants to walk around … 2021-12-01 16:00 1KB www.cnet.com

168

0.9

Deep learning dreams up new protein structures

Just as convincing images of cats can be created using artificial intelligence, new proteins can now be made using similar tools. In a report in Nature, researchers describe the development of a neural network that "hallucinates" proteins with new, stable structures. 2021-12-01 16:00 4KB phys.org

169

0.3

Mystery solved: Footprints from site at Laetoli, Tanzania, are from early humans, not bears

The oldest unequivocal evidence of upright walking in the human lineage are footprints discovered at Laetoli, Tanzania in 1978, by paleontologist Mary Leakey and her team. The bipedal trackways date to 3.7 million years ago. Another set of mysterious footprints was partially excavated at nearby Site A in 1976 but dismissed as possibly being made by a bear. A recent re-excavation of the Site A footprints at Laetoli and a detailed comparative analysis reveal that the footprints were made by an early human— a bipedal hominin, according to a new study reported in Nature. 2021-12-01 16:00 6KB phys.org

170

0.7

Reddit unveils new live features for upvotes and comments in real time

Reddit has unveiled five new features for real-time participation on the social media platform, including showing when others are currently typing a response to … 2021-12-01 16:00 1KB www.cnet.com

171

0.3

Fishing in Orange County resumes after Southern California oil spill

Fishing can resume along the Orange County coast Tuesday afternoon, after the California Department of Fish and Wildlife determined it is safe to eat seafood taken from the waters after a massive oil spill in early October. 2021-12-01 16:00 2KB phys.org

172

0.3

Immune Cells That Remember Inflammation Could Offer Treatment Targets for Atherosclerosis

Scientific American is the essential guide to the most awe-inspiring advances in science and technology, explaining how they change our understanding of the world and shape our lives. A type of immune-cell priming called trained immunity is helping researchers to understand the disease mechanisms behind the buildup of fatty deposits in arteries 2021-12-01 16:00 12KB www.scientificamerican.com

173

0.2

Best action cameras 2021: Capture shots on the move and in the elements with these top choices

Sometimes you need a camera that can handle anything nature throw at it - discover some of the best with this complete guide. 2021-12-01 15:55 12KB www.pocket-lint.com

174

0.6

Satellites to enable monitoring of CO2 emissions

Researchers have developed a model that can calculate individual countries' carbon dioxide emissions from fossil fuel burning using observations from space. The new results could be put to use within the Earth observation program Copernicus, when satellites will be sent into space in the coming years. 2021-12-01 15:55 3KB phys.org

175

0.1

Mesh covers protect citrus trees from psyllids that transmit greening disease

About four years ago, Fernando Alferez started to test if citrus trees grown inside a protective mesh cover could be kept safe from the potential deadly Asian citrus psyllid. 2021-12-01 15:54 3KB phys.org

176

0.3

Scientists discover a promising biological control agent for tree-of-heaven in France

United States Department of Agriculture (USDA), Agricultural Research Service (ARS) scientists and collaborators confirmed the presence of a newly described Eriophyid mite, a potential biological control agent for the invasive tree-of-heaven, in France. 2021-12-01 15:54 3KB phys.org

177

0.0

11 photography tips and tricks for better smartphone photos

The smartphone is now the go-to camera - but how can you take the best smartphone photos? 2021-12-01 15:53 10KB www.pocket-lint.com

178

0.4

Study shows pesticide can impact generations of bees. Here's what you can do

A recently released study by researchers at the University of California, Davis revealed that pesticides can have lasting affects on bee health, reducing their reproduction rate. 2021-12-01 15:52 3KB phys.org

179

0.0

San Jose project tied to Silicon Sage real estate fraud may wipe out nest egg, investors

An elderly retiree and investors must confront the dire prospect that they could be wiped out, depending on a lender's foreclosure threat and court rulings over a big San Jose project tied to… 2021-12-01 15:50 4KB www.siliconvalley.com

180

0.5

Apple Might Replace the iPhone With AR Headset in 10 Years

According to the latest, popular analyst states that Apple will replace the iPhone with its AR Headset in the next ten years time. 2021-12-01 15:49 2KB wccftech.com

181

0.4

2022 Mazda CX-5 starts at $27,125: Here's what the price bump gets you

Mazda unveiled its best-selling 2022 CX-5 crossover a few months ago, but the Japanese automaker failed to mention pricing and trim levels. As it turns out, the 2021-12-01 15:46 4KB www.slashgear.com

182

0.9

Salesforce now had two co-CEOs

Former COO and president Bret Taylor is joining Marc Benioff in sharing the Salesforce leadership role. 2021-12-01 15:42 2KB www.techradar.com

183

0.6

A Tribute to Afro-Americans: Anonymous Donor Offers Millions to Expand 'Black Holocaust' Museum

America's Black Holocaust Museum has confirmed that an anonymous donor has agreed to donate millions of dollars to help the museum open an adjacent building for academic purposes. 2021-12-01 15:42 3KB www.ibtimes.sg

184

0.5

How law enforcement is trying to stop mob retail thefts

Gov. Gavin Newsom has ordered "saturation patrols" by the California Highway Patrol near major retail sites in the state during the holiday season in response to the organized thefts. 2021-12-01 15:42 7KB www.siliconvalley.com

185

0.7

Beats launches new limited edition Beats Studio Buds with Pan-African flag colours

Beats has launched a limited edition variant for its famous in-ear headphones Studio Buds. The new variant comes with special colours as an ode to the legacy of clothing brand Union Los Angeles. 2021-12-01 15:37 2KB www.indiatoday.in

186

0.1

NASA's James Webb Space Telescope on track for Dec. 22 launch

The generational observatory is nearly ready for space after years of delays. 2021-12-01 15:37 2KB www.livescience.com

187

0.4

These are the world's most expensive cities in 2021

Supply-chain blockages and changing consumer demand have pushed up the cost of living in many of our biggest cities, according to new research published Wednesday, and inflation is the fastest reco… 2021-12-01 15:37 4KB www.siliconvalley.com

188

0.1

GM reveals deal to make a key EV battery element in North America

You can't build electric cars without batteries, and GM is announcing a new joint venture that it hopes will bring down costs and boost performance as it 2021-12-01 15:36 4KB www.slashgear.com

189

0.6

How to hire employees: 5 things to zoom on in a resume when looking to hire someone

If you're on the hunt for new staff then you've got to examine resumes closely – here are the key aspects that deserve your attention. 2021-12-01 15:33 7KB www.techradar.com

190

24.6

Georgia Street Shooting Saw 12-year-old boy Shot in Face, a Cop and 2 Women Among Four Killed

A street shooting in Georgia claimed multiple victims including an officer and two women, while a 12-year-old boy was shot in the face. 2021-12-01 15:30 2KB www.ibtimes.sg

191

0.5

The Best Website Builders for 2022

Passionate individuals and thriving small business need a place to share messages and products with the world. With these top, tested website builders, you can easily create affordable, full-featured sites. 2021-12-01 15:29 14KB uk.pcmag.com

192

0.4

Building Human-Robot Relationships Through Music and Dance

Roboticists from the Georgia Tech Center for Music Technology have partnered with the Kennesaw State University dance department on a "forest" of improvising robot musicians and dancers who interact with humans to explore creative collaboration and the establishment of human-robot trust. 2021-12-01 15:29 3KB spectrum.ieee.org

193

0.9

Fixed wireless access will creep further into broadband's territory in 2022

5G only makes up a small percentage of those connections now, but a CAGR of 88% by 2026 means it'll be the big driver of FWA's growth, says Deloitte. 2021-12-01 15:28 812Bytes www.techrepublic.com

194

1.0

Alec Baldwin: Affidavit Reveals New Details in 'Rust' Shooting That Killed Halyna Hutchins

Prop master Sarah Zachry had revealed that 'Rust' sourced its ammunition from multiple sources. She had stated this to the investigators, which was recorded in the affidavit. 2021-12-01 15:27 2KB www.ibtimes.sg

195

0.4

Take-Two claims it owns the words Rockstar, Bully and the letter R

Take-Two Interactive as a video game holdings company owns many best-selling and well-received IPs including GTA, Borderlands, BioShock and more. It seems the company is trying to protect these properties, but in doing so is trying to trademark basic words such as 'Rockstar' and 'Bully'. As discovered by Twitter user Ash R. Take-Two Interactive have … 2021-12-01 17:38 2KB www.kitguru.net

196

0.7

Shadow and Bone season 2: everything we know so far

Here's everything we know about Shadow and Bone season 2, including its cast list, potential plot and more. 2021-12-01 15:25 9KB www.techradar.com

197

0.3

NVIDIA's Next-Gen GeForce RTX 4000 Ada Lovelace GPUs Allegedly Set For 2022 Launch

Factories are purportedly already gearing up for a major GPU refresh from NVIDIA, with Ada Lovelace set to be produced on a 5nm node next year. 2021-12-01 15:25 2KB hothardware.com

198

0.2

Hennessey Project Deep Space is a bonkers 6-wheel electric hypercar

And it will only cost $3 million. 2021-12-01 15:24 2KB www.pocket-lint.com

199

3.0

SD Times December 2021

Software Development News This issue features a look at how AI-development tools will shape development in the future, reviews of 2021, and a guide to developer productivity. 2021-12-01 15:23 604Bytes sdtimes.com

200

0.0

online food: Man loses Rs 89,000 while ordering food online

A man allegedly lost Rs 89,000 while ordering for food online from a famous restaurant in Maharashtra's Aurangabad city, police said on Wednesday. 2021-12-01 15:23 1KB www.gadgetsnow.com

201

0.8

Oral B electric toothbrush deals: Discounted toothbrushes in stock and available

Top Oral B electric toothbrush deals for you to improve your oral care routine without breaking the bank. 2021-12-01 15:22 11KB www.livescience.com

202

0.2

WhatsApp says banned over 2 million accounts in India in October

WhatsApp on Wednesday said that it banned over two million accounts in India in October in compliance with the new IT Rules 2021. The Meta-owned … 2021-12-01 15:19 2KB www.business-standard.com

203

0.2

US Lifts Terrorist Label on Revolutionary Armed Forces of Colombia; Here's Why

The US State Department has removed the FARC rebel group of Colombia from its list of international terrorist organizations. 2021-12-01 15:17 3KB www.ibtimes.sg

204

0.4

Russia Legally Threatens NASA Astronaut for Allegedly Sabotaging Space Station

Russia might soon press criminal charges against a NASA astronaut for allegedly sabotaging one of their spacecraft in 2018. 2021-12-01 17:38 2KB futurism.com

205

3.3

You can learn the skills to be a game developer for just $9

No previous tech experience is necessary to learn how to become a game developer, and you can acquire the skills even while working full-time. 2021-12-01 15:12 739Bytes www.techrepublic.com

206

0.4

Best streaming devices 2021: Top sticks and boxes for movies, media and TV

Streaming devices are perhaps the easiest way to add features to your TV. We rank the very best around. 2021-12-01 15:12 9KB www.pocket-lint.com

207

0.6

The South Korean smart home hack is the stuff of nightmares

A group of hackers in Korea recorded and distributed photo and video files from the smart home security devices of over 700 apartment complexes. 2021-12-01 15:10 3KB www.digitaltrends.com

208

0.7

Top 8 best millionaire dating sites and apps for successful and attractive singles

These apps are perfect for those looking for high-flying partners. 2021-12-01 15:10 12KB www.pocket-lint.com

209

1.5

RISC-V's open chip processors expected to double in 2022, and double again in 2023

The open chip standard will go from "one drop in the bucket to two," representing a small fraction of the overall ISA market but showing incredible growth, according to a new report from Deloitte. 2021-12-01 15:10 906Bytes www.techrepublic.com

210

0.5

Apple Adding iPhone 6 Plus to Vintage Products List Later This Month

In an internal memo obtained by MacRumors, Apple said it will be adding the iPhone 6 Plus to its vintage products list on December 31, meaning that. 2021-12-01 15:07 1KB www.macrumors.com

211

0.7

Fitbit deals: Grab a bargain on the Fitbit Versa 3, Sense & more

One of these Fitbit deals can revolutionize the way you work out. 2021-12-01 15:05 15KB www.livescience.com

212

0.1

A strange solution for getting missing iPhone notifications back

Apple's iOS 15 made a number of changes to how notifications work and the goal was to make notifications easier to manage and less … 2021-12-01 15:02 7KB www.cnet.com

213

0.5

You can finally make dog emoji combos in Gboard 🐶

Gboard Emoji Kitchen has finally added support for the dog emoji. You can now combine him with hundreds of others for adorable results. 2021-12-01 15:00 2KB www.androidauthority.com

214

0.8

Best Nintendo Switch multiplayer games for families in 2021

Four years-plus into the Nintendo Switch's lifespan, it remains a fantastic destination for families and multiplayer games. But if you're looking to … 2021-12-01 15:00 2KB www.cnet.com

215

0.9

Sick of Windows? How to find and install software on Linux with Ubuntu

You've test driven Linux and installed it. Now it's time to start installing software. Jack Wallen shows you how with the help of Ubuntu Linux and a well-designed app store. 2021-12-01 15:00 826Bytes www.techrepublic.com

216

0.4

How nitrate concentrations can be reduced in groundwater

High nitrate levels in groundwater are often caused by nitrogen fertilizers used in agriculture. Germany and other EU member states have already been taken to the European Court of Justice for non-compliance with the EU's Nitrate Directive. "This means intervention is urgently needed to protect the groundwater," explains Felix Ortmeyer, who works at the Department of Applied Geology/Hydrogeology at RUB. One way to improve nitrate degradation is to add carbon-containing substances to the groundwater. 2021-12-01 15:00 3KB phys.org

217

0.8

The Leadership Habit ($17 value) eBook free download offer ends today

News, Reviews & Betas which includes large community peer support As a leader, your organization and team's performance are direct reflections of you. Discover how to become a catalyst for driving performance and results by transforming your actions every day. 2021-12-01 15:00 2KB www.neowin.net

218

3.2

What is 'The Cloud' and How Does it Pervade Our Lives?

News videos covering science, health and technology at ScientificAmerican.com It governs a lot of your digital life these days, but the story of where  it  first materialized is likely deeper than you know. 2021-12-01 15:00 710Bytes www.scientificamerican.com

219

0.6

The Pixel-exclusive rebirth of a beloved Android feature

One of Google's greatest Android concepts is making an overdue comeback — but this time, only Pixel owners will benefit from its presence. 2021-12-01 14:58 7KB www.computerworld.com

220

0.5

Here's who should buy the new GoPro Enduro battery

Action camera company GoPro announced a new accessory called the Enduro battery in late October. Enduro is designed for the HERO9 and HERO10 Black action 2021-12-01 14:54 3KB www.slashgear.com

221

0.6

Microsoft Edge buy now pay later scheme met with criticism

Its Edge browser has added a credit scheme - which users have labelled as "exploitative". 2021-12-01 14:54 4KB www.bbc.co.uk

222

0.7

HSBC takes on fintechs with UK investing feature aimed at younger clients

HSBC is launching a new feature in its mobile app that lets U.K. customers invest in a range of ready-made funds. 2021-12-01 14:54 2KB www.cnbc.com

223

0.5

Physics-informed deep learning to assess carbon dioxide storage sites

Pumping carbon dioxide underground may help combat the warming of the atmosphere but finding appropriate underground sites that could safely serve as reservoirs can be complicated. 2021-12-01 14:52 4KB phys.org

224

0.7

The PS5 finally gets HDR support on YouTube's app

It's a small feature, but one that had been missing until recently. 2021-12-01 14:52 1KB www.pocket-lint.com

225

0.7

Ultrahot Jupiter exoplanet orbits its star in 16 hours

We all know that it takes the Earth 365 days to orbit the Sun, marking an entire year. In our solar system, a year on other planets varies greatly depending on 2021-12-01 14:52 5KB www.slashgear.com

226

0.4

When is Eternals coming to Disney Plus?

Here's when Marvel Studios' Eternals may be landing on Disney Plus. 2021-12-01 14:50 3KB www.techradar.com

227

0.2

Microscopy opens doors for studying neurological diseases

The intricate functions of cellular processes have mystified scientists for decades. But with the help of tools like cryogenic electron microscopy (Cryo-EM), researchers at Penn State College of Medicine are starting to see the previously unseen. 2021-12-01 14:48 3KB phys.org

228

0.6

Many people would do almost anything to avoid a return to the commute

People are enjoying remote working and employers shouldn't force them back, experts say 2021-12-01 14:46 2KB www.techradar.com

229

0.1

AI can reliably spot molecules on exoplanets, and might one day even discover new laws of physics

Do you know what the Earth's atmosphere is made of? You'd probably remember it's oxygen, and maybe nitrogen. And with a little help from Google you can easily reach a more precise answer: 78% nitrogen, 21% oxygen and 1% Argon gas. However, when it comes to the composition of exo-atmospheres—the atmospheres of planets outside our solar system—the answer is not known. This is a shame, as atmospheres can indicate the nature of planets, and whether they can host life. 2021-12-01 14:42 6KB phys.org

230

0.1

Pharmaceutical waste contaminates India's main rivers

India's major rivers are thick with heavy metals, dyes, toxic chemicals and pharmaceutical products, a study shows. 2021-12-01 14:41 4KB phys.org

231

0.6

Grad student finds a new saber-toothed species in a museum collection

There's a new saber-toothed predator in town—and it's been hiding in plain sight. 2021-12-01 14:41 3KB phys.org

232

0.6

DNA testing firm accidentally spills information on two million customers

DNA Diagnostics Center has suffered a serious breach, but no genetic testing data was stolen. 2021-12-01 14:40 2KB www.techradar.com

233

0.0

The secret life of Tasmanian devils is hiding in their whiskers

Scientists can peer at least nine months into a Tasmanian devil's past by studying its whiskers, a new study led by UNSW Sydney has found. 2021-12-01 14:40 6KB phys.org

234

0.7

New research effort shines more light on black hole collisions

While light can't escape the monstrous gravity of a black hole, that hasn't kept researchers on a team that includes UO scientists from taking a big step forward in the effort to reveal their secrets. 2021-12-01 14:39 5KB phys.org

235

0.0

India's move to ban Bitcoin shows its own crypto ambitions

After months of speculation about the Indian Government's stance on Bitcoin, the country finally looks set to denounce Bitcoin and many other cryptocurrencies by banning them as recognized domestic payments. 2021-12-01 14:38 3KB phys.org

236

0.7

Digital and soft skills open new inclusive career pathways for people with disabilities

Visit the post for more. 2021-12-01 14:38 1KB news.microsoft.com

237

0.7

Artificial intelligence helps speed up ecological surveys

Scientists at EPFL, the Royal Netherlands Institute for Sea Research and Wageningen University & Research have developed a new deep-learning model for counting the number of seals in aerial photos that is considerably faster than doing it by hand. With this new method, valuable time and resources could be saved which can be used to further study and protect endangered species. 2021-12-01 14:37 4KB phys.org

238

0.5

Why you should upgrade to a foldable phone today

Foldable phones are the future. Here's why you should snap up the best one yet -- the Samsung Galaxy Z Fold 3 -- today. 2021-12-01 14:35 3KB www.digitaltrends.com

239

0.9

Wallpaper Wednesday: More great phone wallpapers for all to share (Dec. 01)

Looking for some new Android wallpapers? Here's the Android Authority Wallpaper Wednesday roundup for December 1, 2021. 2021-12-01 14:30 2KB www.androidauthority.com

240

0.8

Best vacuum cleaners for 2021: Dyson, Roomba, Tineco and more

Cleaning your carpets and flooring can be a chore, but it doesn't have to be an onerous one. Modern cordless vacuums are much easier … 2021-12-01 14:30 6KB www.cnet.com

241

0.8

The next phase of business sustainability will require major change in attitudes, policies, expert says

Recent years have seen the business community become more aware of and active in sustainability issues, but real progress remains elusive. 2021-12-01 14:30 7KB phys.org

242

0.3

Developing wafer-scale highly oriented graphene on sapphire

Researchers have used direct chemical vapor deposition (CVD) growth of wafer-scale, high-quality graphene on dielectrics for versatile applications. However, graphene synthesized this way has shown a polycrystalline film with uncontrolled defects, a low carrier mobility, and high street resistance; therefore, researchers aim to introduce new methods to develop wafer-scale graphene. In a new report now published in Science Advances, Zhaolong Chen and an international research team in nanochemistry, intelligent materials and physics, in China, U.K. and Singapore, described the direct growth of highly oriented monolayer graphene on films of sapphire wafers. They achieved the growth strategy by designing an electromagnetic induction CVD at elevated temperature. The graphene film developed in this way showed a markedly improved carrier mobility and reduced sheet resistance. 2021-12-01 14:30 8KB phys.org

243

0.0

Qualcomm's New Voice-Calling Tech Nukes the Noise

So this is what AI on a phone is for—letting you make clearer calls. 2021-12-01 14:30 2KB uk.pcmag.com

244

0.2

Google Stadia Review 2021: Finally worth using

Google Stadia is now over a year old, and is seemingly better than ever. It's finally worth using. Find out more in our hands-on review. 2021-12-01 14:24 7KB bgr.com

245

0.8

ASUS Malaysia launches three new OLED laptops: Starts from RM4,999

Earlier today, ASUS launched six new OLED laptops to add to their OLED series, which sets the bar high for the next generation of laptops. We previously 2021-12-01 14:22 3KB klgadgetguy.com

246

1.1

Laser spectrometer precisely monitors atmospheric N2O and CO

Nitrous oxide (N2O) and carbon monoxide (CO) are important drivers in global warming. However, there are many difficulties in reliable monitoring, especially for N2O, as the concentration of N2O in atmospheric is only a few hundred parts per billion. However, the compatibility precision recommended by World Meteorological Organization (WMO) is much lower. Therefore, a solution that can offer more precise monitoring is needed. 2021-12-01 14:22 2KB phys.org

247

0.6

New aerostat realizes stable measurement of multiple atmospheric parameters

Atmospheric parameter sounding is a necessary input parameter and a reference for atmosphere and environmental protection departments to master the atmospheric conditions, conduct atmosphere and air quality forecasting and formulate corresponding emergency control strategies. 2021-12-01 14:21 2KB phys.org

248

0.0

'Digitally literate' Gen Z and Millennials' pandemic experience shaped by social media

Younger people's experience of the COVID-19 pandemic was shaped by their savvy use of social media platforms, navigating mis- and dis-information, subjective content loops, big-tech algorithms and emerging "splinter platforms," a new University of Melbourne report has found. 2021-12-01 14:20 4KB phys.org

249

0.8

Upgrade your holiday decor storage with 30% off these must-have accessories

You may have recently put up your holiday decorations or may not have even brought them out of the attic yet, so odds are you … 2021-12-01 14:17 2KB www.cnet.com

250

1.2

Fairphone 4 Teardown: Watch the video here

The Fairphone 4 is fairly a decent phone. It may not be as speedy or powerful as the few premium flagship smartphones out in the market today but the phone definitely has a market. It's mainly for those who want more sustainability. It's not wasteful as you can upgrade its components that will probably make […] 2021-12-01 14:15 2KB androidcommunity.com

251

1.0

How to see your photos and albums on a Google smart display

Want to personalize your Nest Hub with Google Assistant phones? It's easy to add your photos and put them into rotation or cycle through professional images. 2021-12-01 14:15 3KB www.digitaltrends.com

252

0.9

Dean Kaye Husbands Fealing Joins Distinguished Leaders as Part of the Aspen Economic Strategy Group

Ivan Allen College of Liberal Arts Dean Kaye Husbands Fealing has been appointed one of eight new members of the Aspen Economic Strategy Group (AESG). The announcement was made in a press release to announce Timothy Geithner as new co-chair with Hank Paulson, and to unveil the group's new policy volume examining challenges and opportunities of the post-pandemic economy. Husbands Fealing joins the following new members: 2021-12-01 14:14 2KB news.gatech.edu

253

0.1

Samsung Rumored To Tap $100 Billion War Chest To Buy TSMC's Customers

Korean chaebol Samsung believed to tap $100 billion war chest to take on TSMC, receive $4 billion subsidies for U.S. plant. 2021-12-01 14:13 3KB wccftech.com

254

0.3

Are your Microsoft Office files refusing to open? This could be why

Microsoft's endpoint security suite is blocking legitimate Office files. 2021-12-01 14:13 1KB www.techradar.com

255

0.1

Game of Thrones studio tour opens in February to let you step inside Winterfell

Want to walk in the very halls where Game of Thrones was filmed? A new GoT-themed museum and studio tour will display props, costumes … 2021-12-01 14:11 1KB www.cnet.com

256

0.7

Rosemary compound may help postpartum dairy cows

Rosemary and dairy cows could be a winning combination. 2021-12-01 14:10 4KB phys.org

257

0.1

How To Stop People From Adding You To WhatsApp Groups

If you're using WhatsApp, and you haven't tinkered with Settings all that much, chances are you've ended up in an unwanted group at some point. If you 2021-12-01 14:07 2KB www.androidheadlines.com

258

0.2

Many vaccine passports have security flaws – here's how to make them safer

Barcodes containing verifiable information could make our lives easier and provide safe access to buildings or online services. But a global effort will be necessary to make them completely secure. 2021-12-01 14:07 6KB theconversation.com

259

0.4

Hawkeye episode 3 recap: Marvel's latest TV show lands a bullseye

Trick arrows, car chases and a memorable new character in Hawkeye episode 3. 2021-12-01 14:03 6KB www.techradar.com

260

1.0

Nissan revealed 4 futuristic electric concept cars, including an adorable little pickup truck

Nissan announced a massive $17.7 billion push into electric vehicles and unveiled four concept cars that preview what it might have in store over … 2021-12-01 14:01 2KB www.businessinsider.com

261

0.3

Big Brain Academy: Brain vs. Brain review: There's an app for that

Big Brain Academy: Brain vs. Brain is an addictive collection of brain teasers that you'll wish you could play on your phone. 2021-12-01 14:00 7KB www.digitaltrends.com

262

0.2

BGMI Announces Free Rewards to Celebrate Google Play Best of 2021 Award: Iron Wing Pan, RP Points and More Up For Grabs

BGMI, known previously as the widely popular PUBG Mobile, was judged as the best game on Google Play Store in the 2021 app awards. 2021-12-01 14:00 2KB www.mysmartprice.com

263

0.3

Metaverse and 5G: The hollow buzzword match made in heaven

Do you feel cynical about the metaverse, 5G, or both? Good, because there's plenty of hollowness to both. 2021-12-01 14:00 5KB www.digitaltrends.com

264

0.1

The best massage guns you can buy right now

When it comes to working out, recovery is just as important as the activity itself. Most approaches to muscle recovery involve a blend of physical … 2021-12-01 14:00 10KB www.cnet.com

265

0.9

Genesis will add fancy 4-seat GV80 to US lineup

Genesis will launch a new range-topping version of its GV80 SUV, the automaker told Roadshow on Tuesday. Expected to arrive sometime in 2022, the … 2021-12-01 14:00 1KB www.cnet.com

266

0.7

The best Android games available (December 2021)

The Google Play Store is loaded with some terrific titles -- and some terrible ones. We've vetted all the options to bring you the best Android games around. 2021-12-01 14:00 26KB www.digitaltrends.com

267

0.4

How to choose the right car seat, from infancy to childhood

Bringing a baby into your life comes with many, many new questions. But you take some classes, watch some YouTube videos and after a while … 2021-12-01 14:00 7KB www.cnet.com

268

0.5

Study suggests crop insurance plays small role in discouraging cover crop use in Indiana

A new study suggests that having crop insurance may have discouraged Indiana farmers' use of cover crops to promote soil health, although the results also suggest that the statistically significant effect is small. The findings could help researchers understand more about the unintended consequences of providing subsidies for crop insurance and encouraging more participation in the program. 2021-12-01 14:00 3KB phys.org

269

0.3

How Qualcomm Wants to Protect Against Robbers. and Cops

The new Snapdragon 8 Gen 1 protects against 'Stingrays,' but only if the wireless carriers aren't playing along. 2021-12-01 14:00 3KB uk.pcmag.com

270

0.9

Save BIG on Portable Power Stations with EcoFlow's Christmas Sale

This sale means you can pick up some excellent deals on EcoFlow's power stations. 2021-12-01 14:00 4KB www.pocket-lint.com

271

0.4

Inflammation in Heart Disease: Do Researchers Know Enough?

Scientific American is the essential guide to the most awe-inspiring advances in science and technology, explaining how they change our understanding of the world and shape our lives. Anti-inflammatory therapies for cardiovascular disease are nearing the clinic. But whether scientists understand how inflammation contributes to fatty-deposit buildup well enough to target it effectively is open to debate 2021-12-01 14:00 11KB www.scientificamerican.com

272

0.5

How to watch Super Bowl 2022: date, channels, free live streams online, halftime show and more

The countdown is on to NFL's biggest game - here's how to watch a Super Bowl 2022 live stream next February, what to expect at the Super Bowl LVI halftime show and much more. 2021-12-01 13:55 4KB www.techradar.com

273

0.5

Academic proposes radical new way to make cricket toss less decisive

Game theory expert Haris Aziz says cricket should introduce a new way of conducting the toss so there's less of an advantage gained just from calling heads or tails correctly. 2021-12-01 13:54 5KB phys.org

274

0.3

Characterizing tardigrades' disordered protein to understand their resilience

A team of researchers from the University of Grenoble Alpes, CNRS, CEA Institut de Biologie Structurale and one with the National (Taiwan) University has learned more about the unique protein made by tardigrades that allows them to survive in extremely hostile conditions. They've published their findings in Angewandte Chemie International Edition. 2021-12-01 13:53 3KB phys.org

275

4.3

Who Killed Big Wan? Rising Wisconsin Rapper, 19, Shot Dead in Bedroom

Dawan Turner aka Big Wan was shot dead in an upstairs bedroom in a home he shared with his mother and grandmother on Friday, November 26. 2021-12-01 13:53 2KB www.ibtimes.sg

276

0.5

Apple's AirPods 3 Have Dropped to $150 Once Again [Original Price: $179]

Missed the deal on Black Friday? Apple's AirPods 3 are back to the same low price of $150 and you don't need any discount codes either. 2021-12-01 13:53 1KB wccftech.com

277

0.0

Arecibo data still yielding galactic insights

Data collected by the Arecibo Radio Telescope before it collapsed late last year will help astronomers better understand how our local neighborhood of galaxies formed. 2021-12-01 13:52 5KB phys.org

278

0.1

The diabetes medication that could revolutionize heart failure treatment

A medication originally used for patients with diabetes is the first to help people with heart failure and could revolutionize treatment. Early research had shown that SGLT2 inhibitors could help around half of heart failure patients -- those with a condition known as reduction ejection fraction. But a new study shows that the medication could be beneficial for all heart failure patients -- including those with a second type of heart failure called preserved ejection fraction. 2021-12-01 13:52 3KB www.sciencedaily.com

279

0.4

Study links high cholesterol, cardiovascular disease to plastics

In a mouse study, a team led by a biomedical scientist found a phthalate -- a chemical used to make plastics more durable -- led to increased plasma cholesterol levels. 2021-12-01 13:51 2KB www.sciencedaily.com

280

0.4

Coffee time: Caffeine improves reaction to moving targets: That morning coffee might be even more helpful than you think

In the first study of its kind to explore caffeine's effects on dynamic visual skills, researchers concluded that caffeine increases alertness and detection accuracy for moving targets. Caffeine also improved participants' reaction times. 2021-12-01 13:51 3KB www.sciencedaily.com

281

0.4

Image: Hubble's view of planetary nebula reveals complex structure

NGC 6891 is a bright, asymmetrical planetary nebula in the constellation Delphinus, the Dolphin. This Hubble image reveals a wealth of structure, including a spherical outer halo that is expanding faster than the inner nebula, and at least two ellipsoidal shells that are orientated differently. The image also reveals filaments and knots in the nebula's interior, surrounding the central white dwarf star. From their motions, astronomers estimate that one of the shells is 4,800 years old while the outer halo is some 28,000 years old, indicating a series of outbursts from the dying star at different times. 2021-12-01 13:51 2KB phys.org

282

0.2

MRI reveals altered brain structure in fetuses exposed to alcohol

In the first MRI-based study to investigate pre-natal alcohol exposure, researchers found significant changes in the brain structure of fetuses exposed to alcohol compared to healthy controls. 2021-12-01 13:51 4KB www.sciencedaily.com

283

0.4

CT uncovers bone disease in Tyrannosaurus rex jaw

Researchers have identified bone disease in the fossilized jaw of a Tyrannosaurus rex using a CT-based, nondestructive imaging approach. The imaging method could have significant applications in paleontology, researchers said, as an alternative to fossil assessment methods that involve the destruction of samples. 2021-12-01 13:51 4KB www.sciencedaily.com

284

0.7

Magnons vs electrons: A new spin on computer processing

In 1965, Gordon Moore of Intel predicted that microprocessors would double in speed and capacity every couple of years. This prediction, now known as "Moore's Law," has with some modification in 1975 been reliably prophetic until now. We're fast approaching the limits of Moore's Law at the same time as demands on microprocessor performances are continuing to grow at an ever more rapid pace. The solution may be in a burgeoning technology whose name reads like a character in the Marvel Universe —magnonics. 2021-12-01 13:50 5KB phys.org

285

0.4

ICO issues record fine for pension cold-calling

EB Associates facing £140k penalty for 107,000 illegal calls 2021-12-01 16:36 2KB www.theregister.com

286

0.7

Study confirms link between spatial and math skills

People use spatial skills to manipulate, organize, reason about, and make sense of spatial relationships in real and imagined spaces. Estimating how much leftover mashed potatoes will fit in a storage container requires spatial skills, as do fitting a car into a parking space or assembling a new piece of furniture. 2021-12-01 13:50 4KB phys.org

287

0.2

Will we be protected from COVID-19's omicron variant? Bay Area researchers sprint to find out

Experiments at Stanford, UCSF, UC Berkeley, the Gladstone Institute, UC Davis and other top U.S. labs will reveal whether omicron can efficiently infect cells and whether our antibodies can fend if… 2021-12-01 13:50 7KB www.siliconvalley.com

288

0.4

Italian Doctor Claims his 'Magic' Penis Cures HPV, Lured Female Patients into Having Sex With him

An Italian gynecologist claims he has cured hundreds of women by having sex with them. 2021-12-01 13:50 3KB www.ibtimes.sg

289

1.4

Tate Myre, Madisyn Baldwin, Hana St Juliana: Oxford High School Shooting Victims Identified

Myre, 17, according to reports, was a "standout" football who played for the Oxford High School team. 2021-12-01 13:48 4KB www.ibtimes.sg

290

0.1

Why cannabis smells skunky

As cannabis is legalized in more areas, it has become increasingly popular as a medicinal and recreational drug. This plant produces a pungent, skunk-like odor that is pleasing to some but repulsive to others. Now, researchers reporting in ACS Omega have discovered a new family of prenylated volatile sulfur compounds (VSCs) that give cannabis its characteristic skunky aroma. The findings open up opportunities to investigate the molecules for medicinal benefits, the researchers say. 2021-12-01 13:47 4KB phys.org

291

0.7

How to delete Gmail search history

When you do a Gmail search, it will show in your search history. But if you want to wipe it, you can delete your Gmail search history. 2021-12-01 13:42 3KB www.androidauthority.com

292

0.5

Jailed 'Silk Road' Founder Ross Ulbricht to Auction Artwork as NFTs

Silk Road dark Web marketplace founder Ross Ulbricht is auctioning his NFT artwork. In a blog post, Ulbricht has said that he is using his artwork to show his story from being a toddler to finding himself behind bars at the age of 29. The proceeds will also be put to help other prisoners. 2021-12-01 13:37 3KB gadgets.ndtv.com

293

2.6

Get the training you need to become a certified AI professional for less than $11

In just four courses, even total beginners can acquire the skills necessary to have careers in artificial intelligence. This training covers Python, data science, machine learning and more. 2021-12-01 13:35 905Bytes www.techrepublic.com

294

0.0

Editorial: GOP is right, Build Back Better provides break for the rich

As Senate Democrats review Biden's plan, they need to fix rollback on federal tax treatment of state and local taxes. 2021-12-01 13:30 4KB www.siliconvalley.com

295

3.3

How to use Analyze Data to get quick information about your data in Excel

Excel's Analyze Data has been around for a while, but many users are still unaware of its power and flexibility. 2021-12-01 13:27 717Bytes www.techrepublic.com

296

0.6

Ambrane Launches Dots Tune True Wireless Earbuds in India: All Details

Ambrane has launched the Dots Tune TWS earbuds in India, priced at Rs. 2,199. They are rated at IPX4 for sweat and water resistance. 2021-12-01 13:24 2KB gadgets.ndtv.com

297

0.4

Chinese Cybersecurity Company Develops Crypto Mining Monitor for Government

Chinese cybersecurity giant Qihoo 360 has developed a monitoring system that lets government agencies and companies find secretive crypto mining operations that could be underway employing company resources. 2021-12-01 13:22 3KB gadgets.ndtv.com

298

0.5

Apple Stops Signing iOS 15.1 - What You Should Know With Respect to Jailbreak

Apple has stopped signing iOS 15.1 which means you can no longer downgrade from iOS 15.1.1, here's what you should know about your jailbreak status. 2021-12-01 13:18 2KB wccftech.com

299

1.0

Google Messages Rolls Out "Nudges" Feature

Google has started rolling out the "Nudges" feature on Messages. It sends reply reminders so you won't miss out on important conversations. 2021-12-01 13:16 2KB www.androidheadlines.com

300

0.4

This Is How Gen Z Discovers Music

Streaming killed the video star—so how does Gen Z find new sounds? 2021-12-01 13:13 2KB uk.pcmag.com

301

0.6

Realme TechLife Robot Vacuum Cleaner Review

Following Xiaomi, Realme has entered the robot vacuum cleaner segment in India. Priced at Rs. 24,999, is the Realme Robot Vacuum Cleaner as good as the competition, and is it worth its price? Find out in this review. 2021-12-01 13:11 12KB gadgets.ndtv.com

302

0.5

7 Ways to Fix WhatsApp 'Backup Couldn't Complete' Issue on iPhone

So, without further ado, let's start with the ways to fix the "couldn't complete backup" error in WhatsApp on iPhone. 2021-12-01 13:11 4KB gadgetstouse.com

303

0.2

Ultimate gearhead car show and event guide for 2022

If you're like Roadshow's editorial team, you've got a bucket list of automotive experiences, car shows and races you're keen to … 2021-12-01 13:10 20KB www.cnet.com

304

0.7

IT spending in India expected to cross $100 billion in 2022: Report

IT spending in India is expected to touch USD 101.8 billion in 2022, up 7 per cent from this year, according to research firm Gartner. 2021-12-01 13:09 2KB www.gadgetsnow.com

305

0.4

Facebook-owner Meta's top crypto executive to quit soon

Facebook parent Meta's cryptocurrency head David Marcus has announced that he will be leaving the company at the end of the year. 2021-12-01 13:08 2KB www.gadgetsnow.com

306

1.0

HPE: Fiscal 4Q21 Financial Results

(in $ million) 4Q20 4Q21 FY20 FY21 Revenue 7,208 7,354 26,982 27,784 Growth   2%   3% Net earnings (loss) 157 2,553 (322) 3,427 HPE revenue for storage only (in $ million) 4FQ20 4FQ21 FY20 FY21 Revenue 1,215 1,257 4,685 4,763 Net earnings 221 174 813 778 Q/Q  revenue growth   3%   2% Hewlett […] 2021-12-01 13:02 2KB www.storagenewsletter.com

307

0.4

Scalability and Cost Biggest Challenges to Adopt NVMe Storage

Atto Technology, Inc. announced the findings of a survey of IT decision makers across the UK and Germany. According to the survey, conducted by Vanson Bourne Ltd, organisations adopting enterprise NVMe storage currently face 2 main challenges: scalability and cost. In addition, the respondents indicated that they still need NVMe to offer greater flexibility, manageability, […] 2021-12-01 13:02 2KB www.storagenewsletter.com

308

1.1

SaaS Application Data Protection, 4Q21

To read this article from Forrester Research, Inc., click on: The Forrester New Wave: SaaS Application Data Protection, Q4 2021 In Forrester's evaluation of the emerging market for software-as-a-service (SaaS) application data protection (SADP), we identified the 10 most significant providers in the category – Acronis, Asigra, AvePoint, CloudAlly, Commvault, Devart, Druva, Keepit, Spanning Cloud […] 2021-12-01 13:02 1KB www.storagenewsletter.com

309

0.5

State of Storage Security

To read this article from Continuity Software, click on: The State of Storage Security Continuity has published a new research report that provides an analysis of the vulnerabilities and misconfigurations of enterprise storage systems. It compiled anonymized inputs from a large number of storage risk assessments, to provide an insight into the state of storage […] 2021-12-01 13:02 1KB www.storagenewsletter.com

310

0.5

Teledyne LeCroy Extends CrossSyncPHY Technology to Support PCIe 5.0 Card ElectroMechanical Form Factor

Teledyne LeCroy announced the extension of their patented CrossSyncPHY technology to support the PCIe 5.0 Card Electromechanical (CEM) spec. 2021-12-01 13:01 3KB www.storagenewsletter.com

311

0.0

History (1998): Seagate WW Leader in Heads, Media and HDDs

Magnetic disk storage has shown record growth in 1997, in terms of both units shipments and revenues. Unit demand is estimated at approximately 125 million drives last year, up from 105 million in 1996. As for components, head shipments were 6x, and media 3-to-4x, that of rigid disk drives themselves. Rigid disk drive magnetic head […] 2021-12-01 13:01 1KB www.storagenewsletter.com

312

0.7

Anil Virmani, Chethan Bachamada, and Lynn Orlando Join Pavilion

Pavilion Data Systems, Inc. enhanced its executive leadership with the hiring of 3 seasoned technology executives. Anil Virmani, new SVP of software engineering, joins new hires Chethan Bachamada, VP of operations, and Lynn Orlando, VP marketing, to help manage and lead the company's growth as it continues to strengthen its position in the high-performance storage […] 2021-12-01 13:00 3KB www.storagenewsletter.com

313

0.7

Wasabi Launches London Storage Region

Wasabi announced the opening of a new storage region in London that will expand the availability and speed of services throughout the UK. 2021-12-01 13:00 4KB www.storagenewsletter.com

314

0.7

Tile Pro (2022) review: Bigger, but is it better?

Tile has updated its entire lineup for 2022, but is the beauty more than skin deep? Find out in our Tile Pro (2022) review. 2021-12-01 13:00 6KB www.androidauthority.com

315

0.3

Best portable tire inflators in 2021

I hate waiting for road assistance when I can fix a flat tire problem or low tire pressure issue myself with the right tools. And … 2021-12-01 13:00 3KB www.cnet.com

316

0.2

Advertising in the pandemic: How companies used COVID as a marketing tool

At the start of the pandemic, consumers were bombarded with a new and hastily constructed form of advertising. In those "uncertain times," customers were promised, they could rely on their favorite brands for help. 2021-12-01 13:00 6KB phys.org

317

0.7

The Cost of a Ransomware Attack, Part 2: Response and Recovery

The costs of downtime, response, recovery, reputational damage, and more may make a little ransom payout to cyberattackers look like pocket change. Part 2 of 2. 2021-12-01 13:00 7KB www.informationweek.com

318

0.3

NFTs: Why people spend millions on JPEGs

What would it take to convince you that the image above is worth over $9 million? What you're looking at is an NFT, one … 2021-12-01 13:00 11KB www.cnet.com

319

0.1

Biden's FCC pick will be instrumental in net neutrality fight

Gigi Sohn, President Joe Biden's pick to fill the vacant seat on the five-member Federal Communications Commission, will have her confirmation hearing before … 2021-12-01 13:00 4KB www.cnet.com

320

0.2

Social distancing compliance linked to high voter turnout rates

"Social capital" refers to connections between citizens that generate trust, reciprocity and participation in social and political life. 2021-12-01 12:59 5KB phys.org

321

0.5

Grab To Be Officially Listed On Nasdaq This Week

Grab made its way into headline back in April after the outfit officially announced its intention to become a publicly-traded company in the United States. Now, the Southeast Asian e-hailing, food delivery, and fintech giant together with its partner Altimeter Growth have finally completed all the necessary groundwork that will allow Grab to be listed […] 2021-12-01 12:59 2KB www.lowyat.net

322

0.8

ViewSonic's launches portable 17-inch display with 144Hz refresh rate

ViewSonic has just introduced a new portable monitor packing gaming-grade specs for taking your setup on the go. The new VX1755 is a portable 17-inch monitor with an excellent 144Hz refresh rate, making it a great pairing when travelling with next-gen consoles, or a gaming laptop/PC. Using a 17.2-inch IPS display with a 144Hz refresh … 2021-12-01 15:38 2KB www.kitguru.net

323

0.0

Sustainable agriculture: Mobile weed killer for tree nurseries

Fraunhofer researchers have collaborated with partners to develop a platform to remove weeds fully automatically. The mobile AMU-Bot robot system navigates using optical sensors and removes weeds mechanically without the need for chemicals. The researchers have also been working on a comprehensive, data-supported ecosystem for the resource-efficient and environmentally friendly automation of agricultural processes. 2021-12-01 12:58 6KB phys.org

324

0.8

If CEOs want to promote diversity, they have to 'walk the talk'

In the business world, the adage often holds true: the buck stops at the desk of the chief executive officer. That's the way accountability should work. 2021-12-01 12:50 6KB phys.org

325

0.5

Ericsson increases 5G adoption estimates to 600m subscriptions by end of 2021

Ericsson says more data was generated in Q3 2021 alone than in entirety of history before 2016. 2021-12-01 12:49 2KB www.techradar.com

326

1.0

Chrome OS 96 bring Camera improvements, Nearby Share, and more

Every four weeks, Chrome OS gets a new update refining the user experience. Similar is the case this time with the latest version— Chrome OS 96. The new 2021-12-01 12:46 1KB www.thegoandroid.com

327

0.6

Xiaomi 11T Pro launch tipped again with listing for certification on Bluetooth SIG website

Xiaomi introduced its Xiaomi 11T Pro back in September but its India availability is still a mystery. Here is what its recent spotting suggests us about its India launch. 2021-12-01 12:46 3KB www.indiatoday.in

328

1.3

Huawei clamshell phone may be out soon, production reportedly started

Clamshell mobile phones are nothing new. A couple of decades ago, the clamshell cellphone has become popular. Motorola did become popular for a while with its RAZR series. Other phone makers also followed but the trend soon died a natural death. There may be a few smartphones that attempted to go big again but nothing […] 2021-12-01 12:46 2KB androidcommunity.com

329

0.3

Lord of the Rings on Amazon Prime: release date, cast, plot and what we know so far

Here's everything you need to know about Amazon's Lord of the Rings, including confirmation of two cast members' roles. 2021-12-01 12:41 12KB www.techradar.com

330

0.5

Why are homes still being built along rivers? Flooded residents disagree on the solution

Like many residents living near Calgary's rivers, Irene's house flooded in June 2013 when heavy rainfall melted the snowpack in the Rocky Mountains, inundating much of southern Alberta in what was, at the time, the costliest disaster in Canadian history. 2021-12-01 12:40 7KB phys.org

331

0.6

PS5 update fixes major app absence – a year after Xbox Series X

BBC iPlayer is finally at home on PS5, with 4K Ultra HD support no less. 2021-12-01 12:39 2KB www.techradar.com

332

0.5

Ants vomit into each other's mouths to form social bonds

Ants are highly social animals that have social networks, and they exchange info through vomit. 2021-12-01 12:36 5KB www.livescience.com

333

0.8

Binoculars deals: Magnificent savings on Celestron, Nikon, Bushnell and more

These amazing binoculars deals will have you stargazing and sightseeing for less. 2021-12-01 12:35 8KB www.livescience.com

334

0.9

5 reasons why you should be watching Yellowjackets on Showtime

Yellowjackets on Showtime is one of the best new shows of 2021. Here are the top reasons we think you should check it out. 2021-12-01 12:30 3KB www.androidauthority.com

335

0.7

Shop our best small SUV pick for 2021

Giant SUVs may have some swagger or look better, but typically, they cost a lot of money. Also, let's be real, not everyone needs … 2021-12-01 12:30 2KB www.cnet.com

336

0.5

More than 200 Australian birds are now threatened with extinction, and climate change is the biggest danger

Up to 216 Australian birds are now threatened—compared with 195 a decade ago—and climate change is now the main driver pushing threatened birds closer to extinction, landmark new research has found. 2021-12-01 12:30 6KB phys.org

337

0.3

Soon, 1 out of every 15 points of light in the sky will be a satellite

I'm outside at my rural Saskatchewan farm, chatting with my neighbors who I've invited over to appreciate the night sky through my telescope. After exclamations and open-mouthed wonder over Saturn's rings, and light that has been traveling through space for more than two million years to reach our eyes from the Andromeda Galaxy, our conversation inevitably turns to the pandemic, our work-from-home arrangements and complaints about rural internet. My neighbor casually mentions they've just switched to using Starlink for their internet provider. 2021-12-01 12:28 7KB phys.org

338

0.4

Dune isn't on HBO Max, but you can rent or buy, or watch on Imax this weekend

If you were too busy to watch a two-and-a-half-hour sci-fi epic described by some as " boring " and incomplete (it covered … 2021-12-01 12:27 4KB www.cnet.com

339

0.3

Students who cheat don't just have to worry about getting caught, they risk blackmail and extortion

When students use a commercial contract cheating service, getting caught by their lecturers is just one of many serious consequences that could damage them and those who trust them. They also expose themselves to blackmail and extortion. Despite these risks, one in ten students at Australian higher education institutions have used a commercial cheating service to complete an assessment, according to survey findings presented at the inaugural Australian Academic Integrity Network Forum 2021 (AAIN) hosted by Torrens University. 2021-12-01 12:25 6KB phys.org

340

0.6

What influences the rise of influencers?

A model to describe the formation of online communities and rise of influencers on social media platforms, based on the quality of user generated content, is reported in a study published in Nature Communications. The findings could improve our understanding of how social media influencers arise. 2021-12-01 12:25 2KB phys.org

341

2.6

Nothing reveals new ear (1) black edition TWS buds: Check out the price and features

Find latest and upcoming tech gadgets online on Tech2 Gadgets. Get technology news, gadgets reviews & ratings. Popular … 2021-12-01 12:22 1KB www.firstpost.com

342

0.4

Feds seeking volunteers to host America's nuclear waste

Renewed push for 'consent-based siting' gives hope that waste may leave the shuttered San Onofre site and other plants across the country. 2021-12-01 12:22 7KB www.siliconvalley.com

343

0.1

Nicolas Cage is going to play Dracula, because of course

In today's why-hasn't-this-happened-sooner news, Nicolas Cage is going to play Dracula. He'll resurrect the legendary vampire in the … 2021-12-01 12:20 1KB www.cnet.com

344

0.0

History of computers: A brief timeline

The history of computers began with primitive designs in the early 19th century and went on to change the world during the 20th century. 2021-12-01 12:17 16KB www.livescience.com

345

0.3

An effort to produce cross-compiler for quantum computers

Microsoft, Linux Foundation-backed QIR has a chance to make QC source code portable across different systems 2021-12-01 14:40 5KB www.theregister.com

346

0.4

The lightest AMD laptop ever just came out and no, it's not a new Dell XPS 13

Fujitsu unleashes the LifeBook U9311A with Windows 10 Pro 2021-12-01 12:10 2KB www.techradar.com

347

0.5

Report calls for animal welfare to be at heart of genome editing plans

A Newcastle University academic has contributed to a new report which says animal welfare must be at the heart of plans to approve new breeding technologies in farming and food production. 2021-12-01 12:09 5KB phys.org

348

0.6

Get to know the gang-gang cockatoo

They are the faunal emblem of the Australian Capital Territory, but enthusiasm for the gang-gang cockatoo stretches far beyond the Canberra bubble. 2021-12-01 12:07 7KB phys.org

349

0.8

Researchers develop nanometer-scale adaptive transistor

Normally, computer chips consist of electronic components that always do the same thing. In the future, however, more flexibility will be possible: New types of adaptive transistors can be switched in a flash, so that they can perform different logical tasks as needed. This fundamentally changes the possibilities of chip design and opens up completely new opportunities in the field of artificial intelligence, neural networks or even logic that works with more values than just 0 and 1. 2021-12-01 12:07 6KB phys.org

350

0.4

Mysterious clouds could offer new clues on dark matter

The hunt for gravitational waves, ripples in space and time caused by major cosmic cataclysms, could help solve one of the Universe's other burning mysteries—boson clouds and whether they are a leading contender for dark matter. 2021-12-01 12:07 4KB phys.org

351

0.1

Twitter bans sharing of images, videos without people's consent: Reasons explained

Twitter has imposed bans for sharing of images, videos without people's consent and other private media and data. 2021-12-01 12:05 2KB www.ibtimes.co.in

352

0.9

Biggest eagle to ever live plunged headfirst into dead prey to eat the organs

Haast's eagle may have hunted large prey like an eagle, but its eating habits — targeting the internal organs — were more like those of a vulture. 2021-12-01 12:05 5KB www.livescience.com

353

0.9

The Google App Could Soon Offer A Repositioned Search Bar

The Google app has seen multiple crucial updates on mobile and web versions over the past few months. A new report suggests that the company is now 2021-12-01 12:04 2KB www.androidheadlines.com

354

0.6

PS5 System Update 21.02-04.50 for December 1 now out

The PS5 gets its latest system update,-21-02-04-50, and it includes general stability fixes to improve system performance. 2021-12-01 12:04 2KB www.mysmartprice.com

355

0.2

Inside Edge Season 3: Where to watch? What to expect?

The third season of award Emmy-nominated cricket drama Inside Edge is all set to stream. The first two seasons trained the lens on match-fixing, betting, doping, and torrid affairs. So what'll be the focus of the new series? 2021-12-01 12:03 3KB www.techradar.com

356

0.5

Blue Prism recommends SS&C's £1.24bn offer

Software automation specialist escaping London Stock Exchange 2021-12-01 14:40 2KB www.theregister.com
Articles
DC5n United States IT in english 356 articles, created at 2021-12-02 00:06
It's become almost a tradition of sorts, where your favorite music streaming service shows you how much music you listened to this year, and what your favorite artists, tracks and genres were. has just released their "Wrapped" for 2021, which is pretty similar to what they did for 2020. It's a really cool visual representation of what you listened to this year. Here's how you can find your for 2021, as well as what other playlists are available that you may want to add to your library. What exactly is Spotify Wrapped? Well it is their year in review that they provide for every user – free and premium. It's a yearly feature that shows you the listening habits over the past year or so. In 2020, Spotify started using an Instagram Story-like carousel to put your listening habits into perspective. Showing you the songs you listened to the most, your top artists, and even how many minutes you spent listening this year. There's a lot of cool metrics in there, but the feature that I love the most is the curated playlists that Spotify creates. Not just for your popular songs, but also those around the country and the world. Like usual, Spotify Wrapped can only be found from the Spotify app on iPhone, iPad or Android. When you open the app, you should see a banner in the middle about Spotify Wrapped 2021. Just tap on that. If not, you can search in the search bar "spotify:special:2021" and that will take you to Spotify Wrapped for 2021. Here, you will see an Instagram Story-like carousel showing you different music you listened to this year. It'll showcase your listening habits as well. Once you get to the final page, it'll show you the Top Artists and Top Songs that you listened to this year. As well as how many minutes you listened to Spotify for, and your top Genre. You can tap on the "Share" button at the bottom to share this to Instagram, TikTok, Facebook Stories, or really anywhere. And that's Spotify Wrapped for 2021! You'll also want to add the "Your Top Songs 2021" playlist to your library. This is your top 100 songs that you listened to this year, and you'll be able to add it to your library pretty easily. While you go through the Instagram Story-like carousel that we talked about above, on the fifth story, you should see something that says that you deserve a playlist that is as long as your skincare routine. This will show you the playlist, and a button to "Add to Library". Just tap on that button, and it'll be added to your library. Alternatively, if you don't want to browse through that carousel, you can search for "Your Top Songs 2021" and it should be the first result. Spotify doesn't just make playlists for each user, it also makes other 2021 playlists, to help you find music you might have missed or even forgotten about. On the Spotify homepage, you should see a new carousel that says "Best of Fresh Finds 2021", this has a number of different Fresh Finds playlists for different genres, including: Spotify does make other playlists for Spotify Wrapped 2021. These are found towards the top of the home page, in the Spotify Wrapped section. These playlists include: Of course, these will differ based on your country. And there are many more that you can discover here. Spotify already does a really good job with discovery, and they are really showing their strengths here. But that is Spotify Wrapped for 2021. And that's how you can find your Spotify Wrapped 2021, and make the most of these playlists.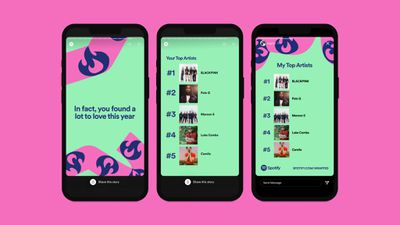 'Spotify Wrapped' Recaps Your Listening History for 2021
macrumors.com
5e7418b9d8ab2332edc8e8557cbbb54d
Spotify Wrapped Is Here: How to See What You Listened to Most in 2021
uk.pcmag.com
e8767b020597329c2a76f5478a6e5048
Spotify Wrapped 2021: How to see your top songs, artists, 'audio aura' and more
cnet.com
147e1b49212e845b664230dd222afc06
Spotify Wrapped 2021 is here: Who was the most popular this year?
pocket-lint.com
dbdc99229f0b9ea424ffc30f229085cf
Spotify Wrapped 2021: How to see your top songs, artists, albums of 2021
bgr.in
f7e8f997d1af0d85e358f644cb598dbb
Spotify 2021 Wrapped Is All About the 'New Normal'
gadgets.ndtv.com
a8458c0926034f3e8469821ba0d49ecb
Spotify Wrapped 2021 is available now: Here's how to find your top artists and songs
eu.usatoday.com
ec96118b3a7cb6462fdc652a6b429e1d
Spotify 2021 Wrapped has arrived and here's how you can find yours
phandroid.com
67444155da920b6ecf95828f28cba02d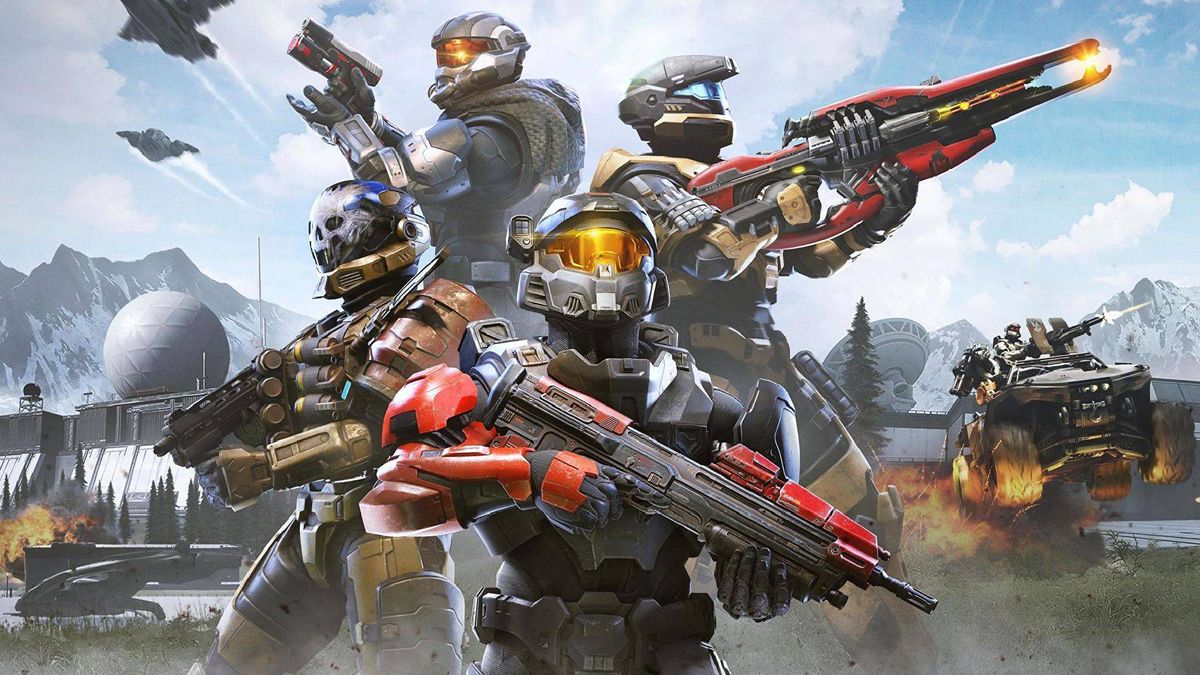 Microsoft has revealed that subscribers to the Ultimate tier of its Xbox Game Pass service will get access to monthly bonuses in Halo Infinite 's multiplayer. In a blog post covering some of the new titles that will be coming to Game Pass over the next month, the company says, "It's an awesome time for Perks because we're excited to reveal that Ultimate members will be locked in to get monthly Halo Infinite Multiplayer bonuses." The first bonuses will be made available on December 8, when Halo Infinite's multiplayer officially launches alongside its campaign. The post confirms that the December 8 bonuses will include the "exclusive 'Pass Tense' MA40 Assault Rifle coating" as well as "four 2XP Boosts, and four Challenge Swaps". This is, of course, in addition to getting access to the game's full release as part of the subscription. Halo Infinite won't be the only game Ultimate subscribers will get perks in this month; Dauntless, Apex Legends and World of Warships: Legends were also on the list. And as for new games coming to Game Pass before we go into 2022, you can expect to see Stardew Valley, Among Us, Final Fantasy XIII-2 and more. Halo Infinite's official launch date is December 8 so the game's multiplayer is still technically in beta. While players have found much to like in its gameplay, problems with cheating are causing concern and its Battle Pass has been subject to a fair amount of criticism. Amidst frustration around slow progression in the game's Battle Pass, those XP boosts and challenge swaps that are included in the Game Pass Ultimate perks are likely to be welcome to subscribers. But they may well raise the eyebrows of some non-subscribers. 343 Industries has been taking steps to improve the game based on player feedback and at the end of November community manager John Junyszek announced an XP increase for the first six matches of each day. Junyszek said he hoped the change would help players jumping on "each and every day" but acknowledged "we know many of you want even larger changes and we're committed to doing so, but those will take time." When Halo Infinite's multiplayer launches on December 8, Microsoft has confirmed that any progress made in the beta will carry over. As for that highly-anticipated campaign, we went hands on with it recently and found a lot to like in the first four missions.

Xbox Game Pass Adds Halo Infinite, Stardew Valley, Among Us, and More in Early December
wccftech.com
b759bed8e7311502d3158caba95193c9
Coming Soon to Xbox Game Pass: Halo Infinite, Among Us, Stardew Valley, and More
news.xbox.com
03fa2c4d782c6e55386975fb99c5b1a4
Xbox Game Pass adds Stardew Valley, Halo Infinite perks and more this month
digitaltrends.com
4a8fe628be5eb596e22776db4b66ce94
Xbox Game Pass December 2021 adds Halo Infinite, Stardew Valley, Among Us
slashgear.com
dd46fbf554245eb29b7a98278ef4af09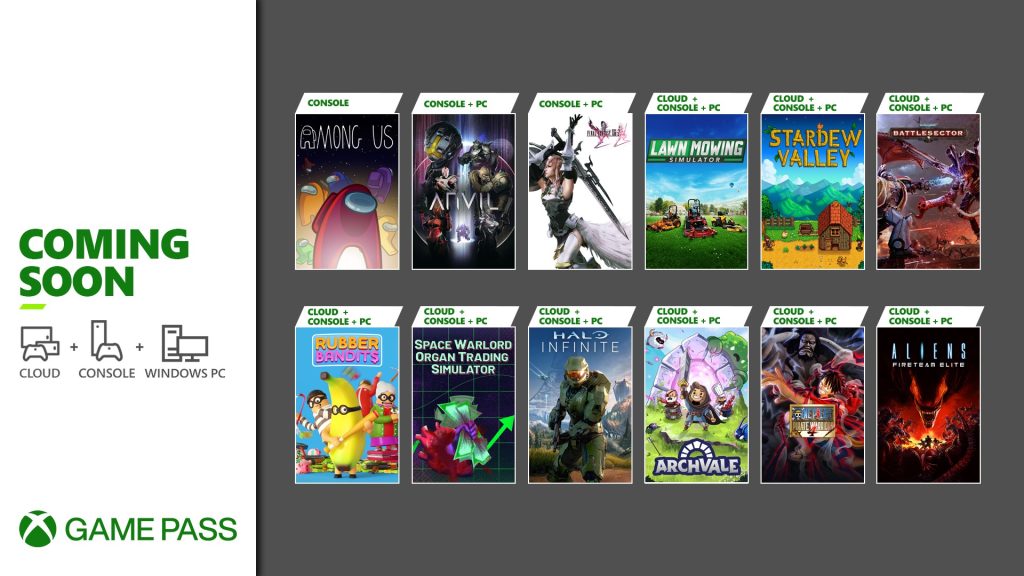 Aliens Fireteam Elite, Halo Infinite, One Piece and more join Xbox Game Pass this month
kitguru.net
16078ace9f61faff640c74c69fc627a3
Halo Infinite campaign, Aliens: Fireteam Elite, and much more head to Xbox Game Pass
neowin.net
16ad0647cd5e822e503e34707a793f47
Xbox Game Pass games list, price and everything you need to know
pocket-lint.com
ca4c07d629d8d42fec7796a58d40d36f
Samsung has announced that it's planning to launch the Galaxy A13 5G in the United States on December 3 with an affordable price tag of $249.99. Like other mid-rangers, the Galaxy A13 5G packs a huge 5,000 mAh battery so you'll get a full day's use, but this phone is also nice because it allows you to get on board with 5G at a reasonable price point. With such a big battery, it would normally take a while to charge up with a standard charging connection but luckily this device supports 15W fast charging meaning you can get the battery full in minutes, rather than hours. In addition, it packs a triple-lens camera, an edge-to-edge display, and Samsung's 'defense-grade' Knox Security. The full specifications for the new phone are as follows: If you've been looking to upgrade to a 5G device but don't have much money to buy a flagship, the Galaxy A13 5G could be the ideal device for you at just $249.99. The phone will go on sale online from December 3 at AT&T and Samsung. com while T-Mobile will have the device available from January 2022.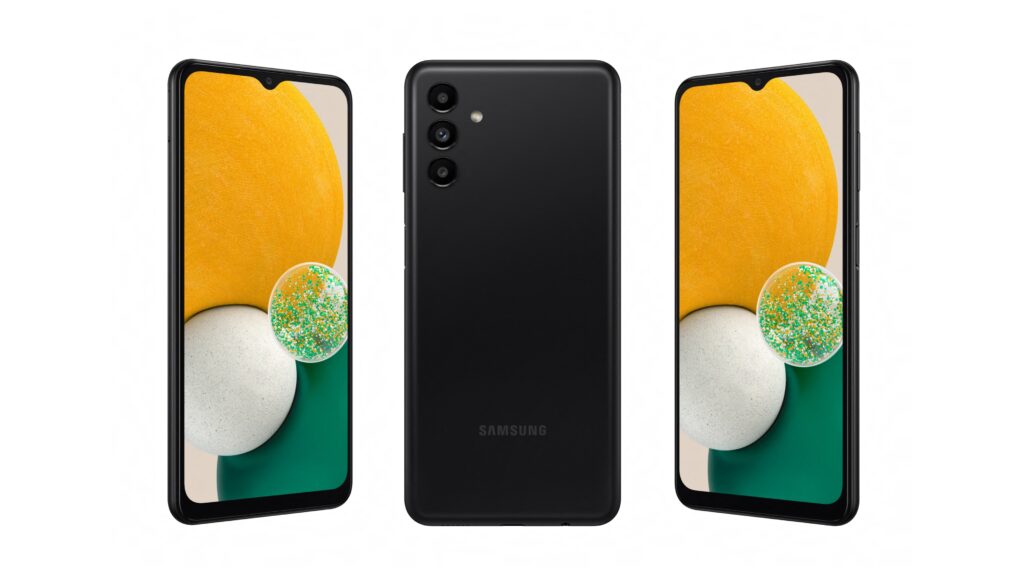 Galaxy A13 5G is now official as the cheapest Samsung 5G smartphone in the US
gizmochina.com
3b99fc4af3ea63e499a32d19a14db566
Samsung launches its cheapest 5G phone with the Galaxy A13 5G
phandroid.com
fce26252baf35108e69d6a0466472a54
Samsung Galaxy A13 available starting this week for $249 w/ 5G, 90Hz display
9to5google.com
fcb109f5498568fe74aff7fa7ca5bb70
Samsung's new $250 Galaxy A13 5G is its cheapest 5G phone yet
cnet.com
a0810fdef6736b70716d724642b74892
Samsung's new budget phone packs 50MP camera, 5G smarts for $249
androidauthority.com
d2e0891117005c57ac79124419cb77fa
Samsung Galaxy A13 5G gives AT&T a $250 5G option worth considering
slashgear.com
c75a0d6cad5fe9577958134762f10398
Samsung Galaxy A13 5G Brings Next-Gen Networking To The Masses
androidheadlines.com
7a07d823be589e3eb8b691a0da7ee251
It's rare to find SpaceX CEO Elon Musk not in the mood to crack a joke on Twitter — but it turns out one of the few things he won't wisecrack about is his company's money issues. Yesterday, an internal email Musk sent to his SpaceX employees leaked and revealed that the company is, in Musk's telling, on the brink of bankruptcy. Th e key issue seems to be lack of progress in the development of its Raptor engines, which are needed to get Starship operational, which in turn is expected to play an enormous role in deploying the next-gen Starlink satellites on which the company is banking its financial success. So when a user asked about the Raptor's progress on Twitter, the Tesla Technoking offered a terse reply. "It's getting fixed," he wrote. The situation is dire, if Musk's email is to be believed. He said that SpaceX needs to churn out one Starship launch every two weeks in order to fend off bankruptcy. However, a substantial bump in the road to that ambitious goal is the Raptor engine that will power Starship. It sounds like the engine's development has fallen badly behind schedule. It's gotten so serious that SpaceX's former VP of propulsion and head of the Raptor development team Will Heltsley left the company in November — likely ousted for his lagging leadership. Musk underscored the grim situation in the email by asking his employees to come back to work during Thanksgiving weekend to help fix what he called " quite frankly, a disaster." The email revealed a number of damning insights about the company, which typically projects itself as a success. The truth, it turns out, may be anything but. More on Musk money matters: In Leaked Email, Elon Musk Says SpaceX Is Facing Bankruptcy Care about supporting clean energy adoption? Find out how much money (and planet!) you could save by switching to solar power at UnderstandSolar. com. By signing up through this link, Futurism. com may receive a small commission.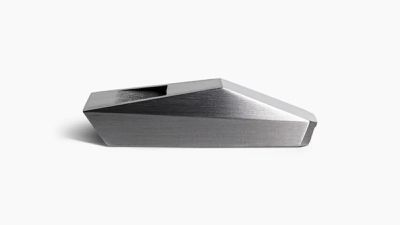 Elon Musk Urges Customers to Buy 'Tesla Cyberwhistle' Instead of Apple Polishing Cloth
macrumors.com
5c5a06ebae729c9525f0c994268805ab
Elon Musk Introduces Tesla's Latest Premium Product: A Whistle
lowyat.net
2df81f096dfaf62112dc5050fc73b24c
Starlink Satellite Orbits Changed to Avoid Debris After Russia's Missile Test
uk.pcmag.com
157a0c65cbc2fdb4720da5ef2ba4828d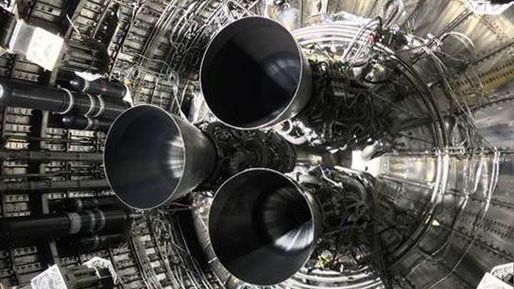 Starship engine 'crisis' poses possible bankruptcy risk for SpaceX, Elon Musk says: report
livescience.com
099bc991e623513538660146a96fd091
Tesla's $50 'Cyberwhistle' Sold Out Almost Immediately
uk.pcmag.com
cace00bee28d8c29ab2d0e4e29e84063
Elon Musk pushes $50 Tesla Cyberwhistle, inspired by Cybertruck's shape
cnet.com
bbafd5492cb1269c01ca2cf21b8553ef
Elon Musk Says Starlink Satellites Had to Swerve Out of the Way of Debris
futurism.com
cb69f966adae4e3b0491b1839f562f4a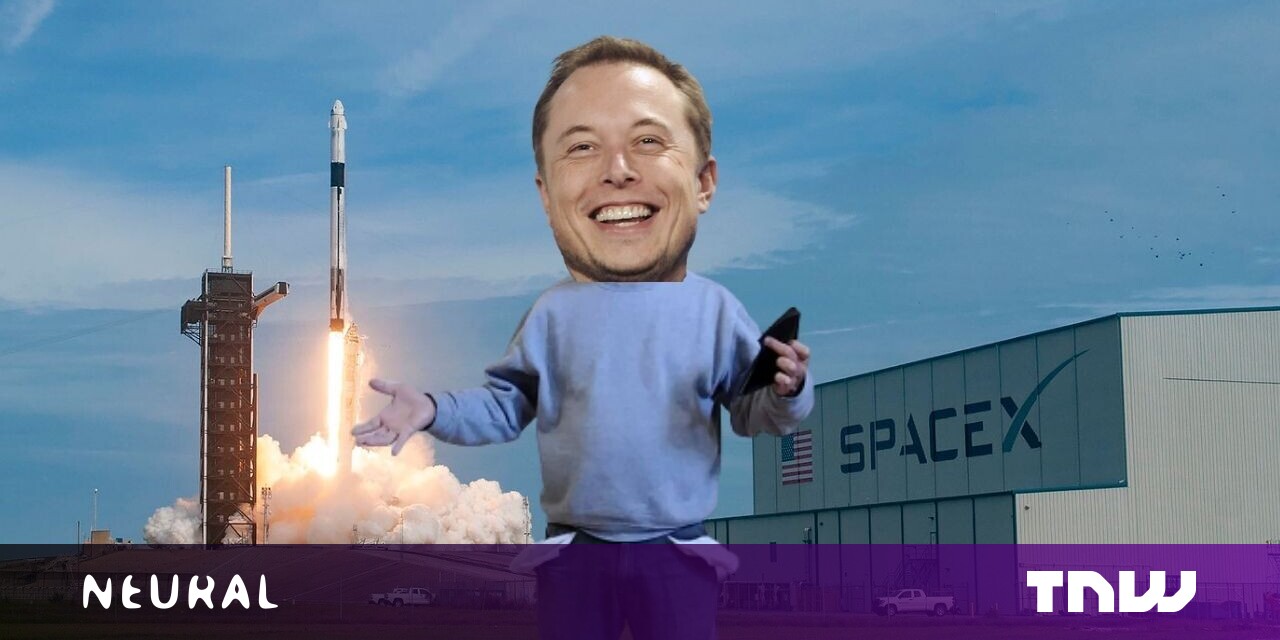 How on Earth is Elon Musk's SpaceX facing bankruptcy?
thenextweb.com
b04bf4f726fb8ed5c6349c10575ec7e5
This website uses cookies to improve your experience while you navigate through the website. Out of these cookies, the cookies that are categorized as necessary are stored on your browser as they are essential for the working of basic functionalities of the website. We also use third-party cookies that help us analyze and understand how you use this website. These cookies will be stored in your browser only with your consent. You also have the option to opt-out of these cookies. But opting out of some of these cookies may have an effect on your browsing experience.

YouTube Music, Google Photos, and Play Books getting new Android widgets
9to5google.com
adc8a49611e7d9ee130462ddb7811c56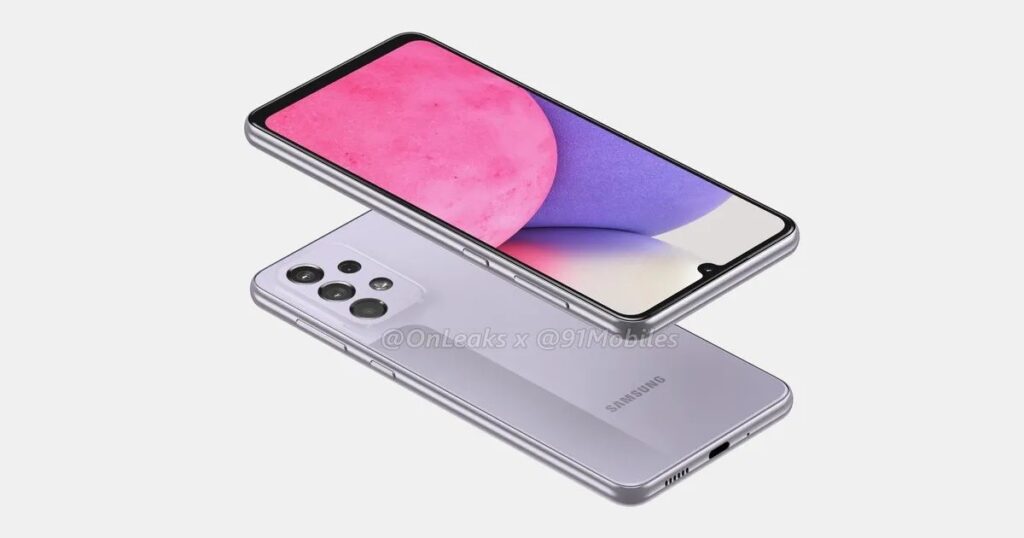 Report: Samsung to waterproof entry & mid range phones like Galaxy A33 in 2022
gizmochina.com
13aaa72d4ce37ea1db867edb58baf069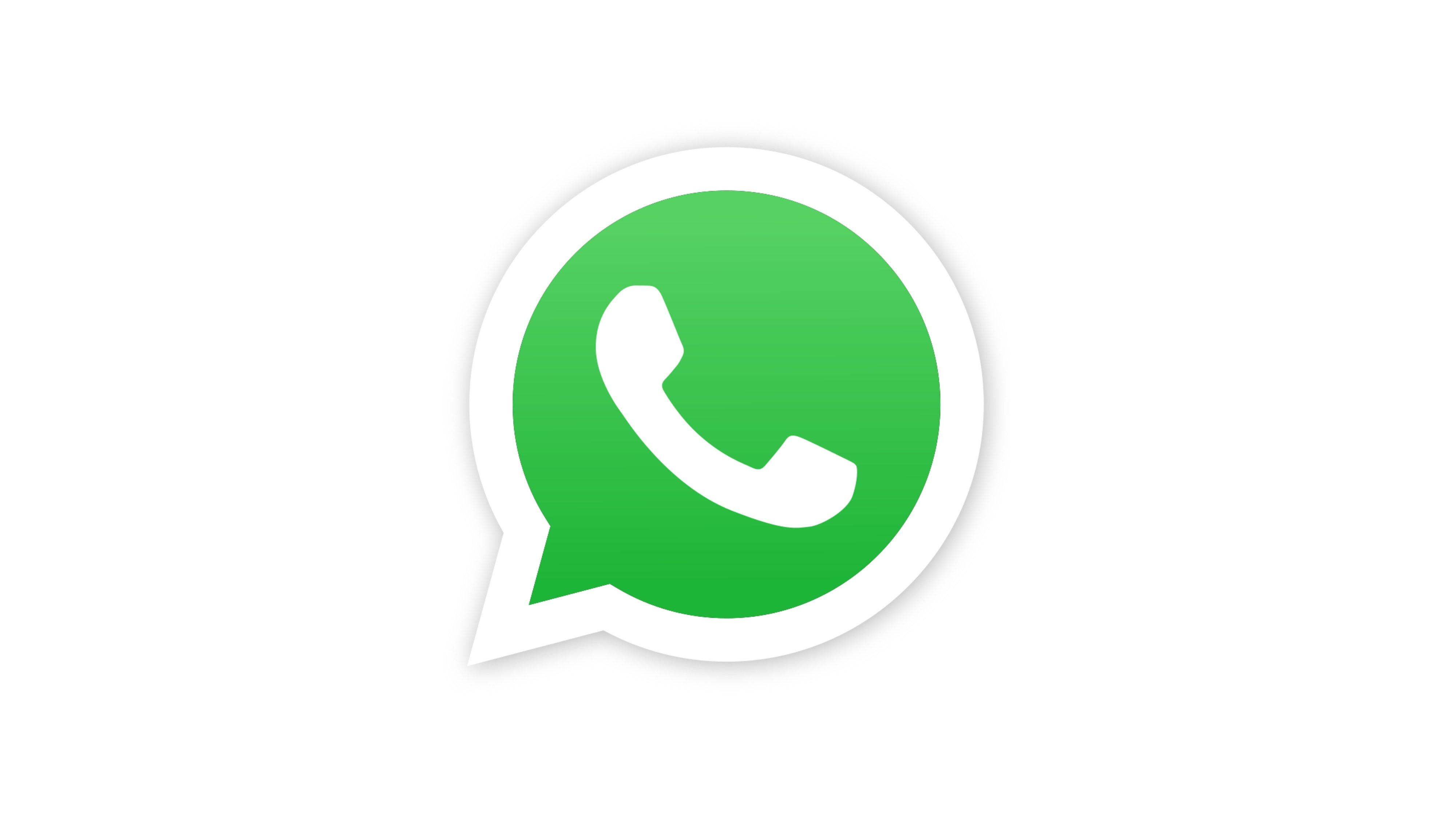 WhatsApp & iMessage share the largest amount of user data to the FBI: Leaked Document
gizmochina.com
ed1570c624f1b29a94137fe72e55b7c3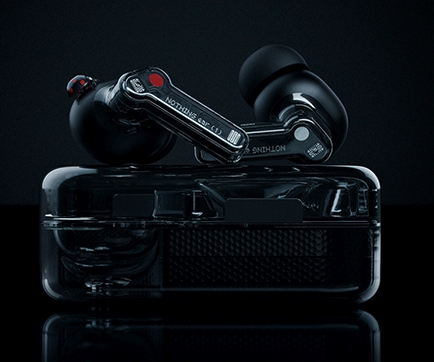 Nothing ear (1) black edition released, will hit the markets on December 13
gizmochina.com
d1a3afce66bca07fc2e1731e80d67d64
Xiaomi 12 will be the first smartphone to use Qualcomm's latest flagship chip
phandroid.com
bdcae7dd0d03cf71be0aceca25516c2e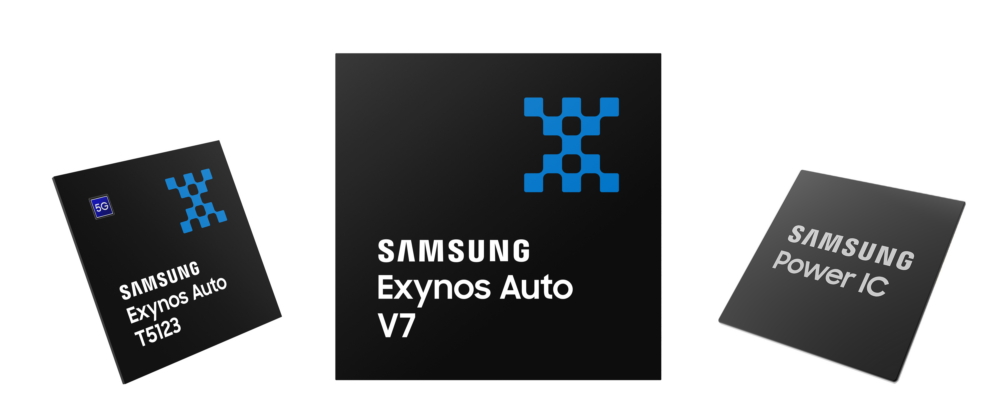 Samsung launches three new chips to power next-generation automobiles
gizmochina.com
94474f11be1b3f10b5c0c410b813cb1c
Google's dishing out festive new features to Android, other products this month
androidauthority.com
da07572890ae06cc163980597a0cd59f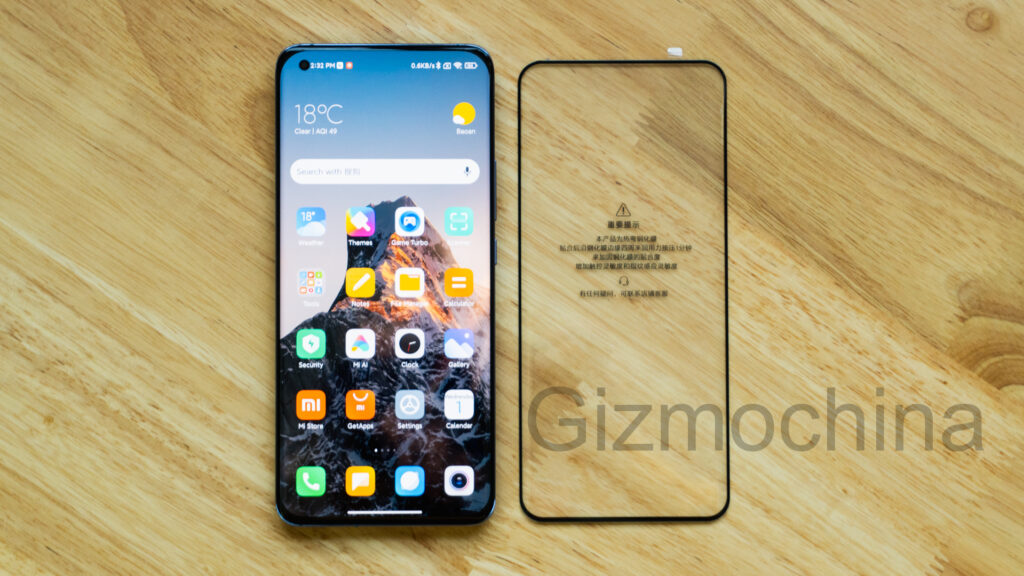 Exclusive: Here's how a Xiaomi 12 Pro screen protector looks on a Mi 11
gizmochina.com
0050aad08e8eae060f81ce2395c1161d
Honor 60 and Honor 60 Pro announced with upgraded cameras and faster charging
phandroid.com
84fc026e7bb59cc3233d5643774b1a2b
Nothing's excellent earbuds now come in black and are carbon neutral
phandroid.com
995cbce90459e2ee89b2bb7900037e14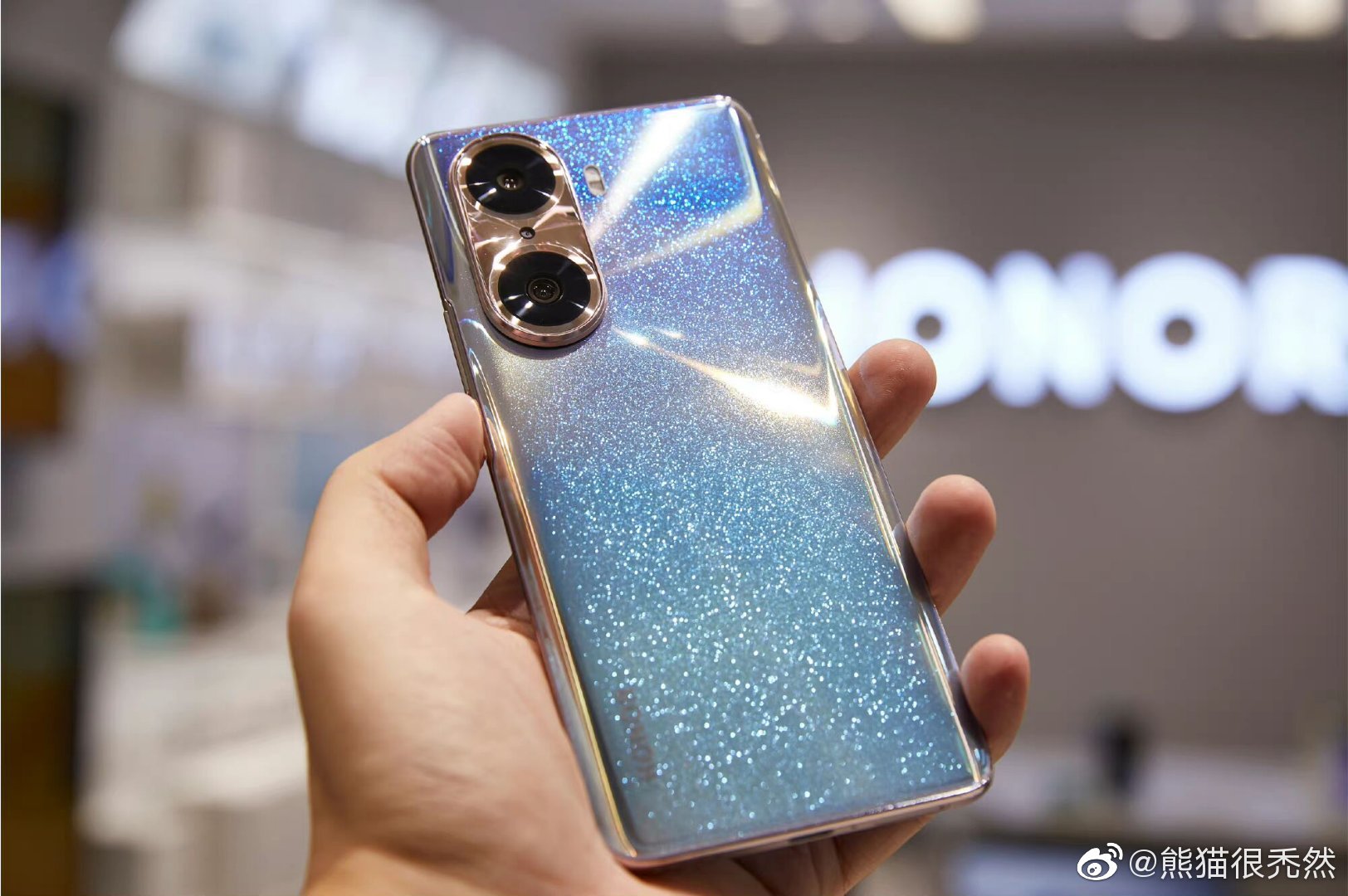 Honor 60 & Honor 60 Pro official: Snapdragon 778G Plus, Ring camera design & more
gizmochina.com
246e9353a91de9c73ae22f085f7a3dac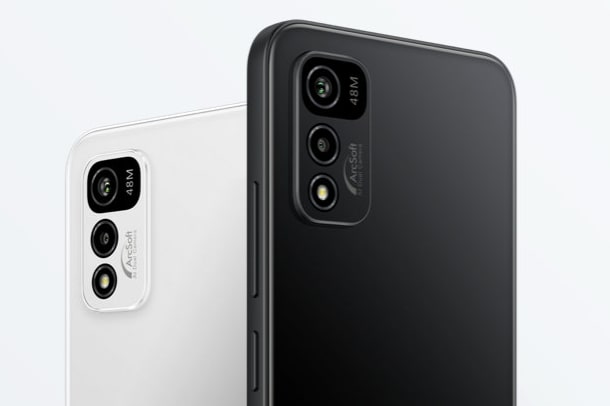 Coolpad COOL 20 Pro launched with Dimensity 900 SoC, 120Hz display, and more
gizmochina.com
659364ee9bb0fb44118a155a53cbc494
Google Is Launching 10 New Features To Help You Make The Most Of The Holiday Season!
androidheadlines.com
b08c11ba300789ed323cc822412136e9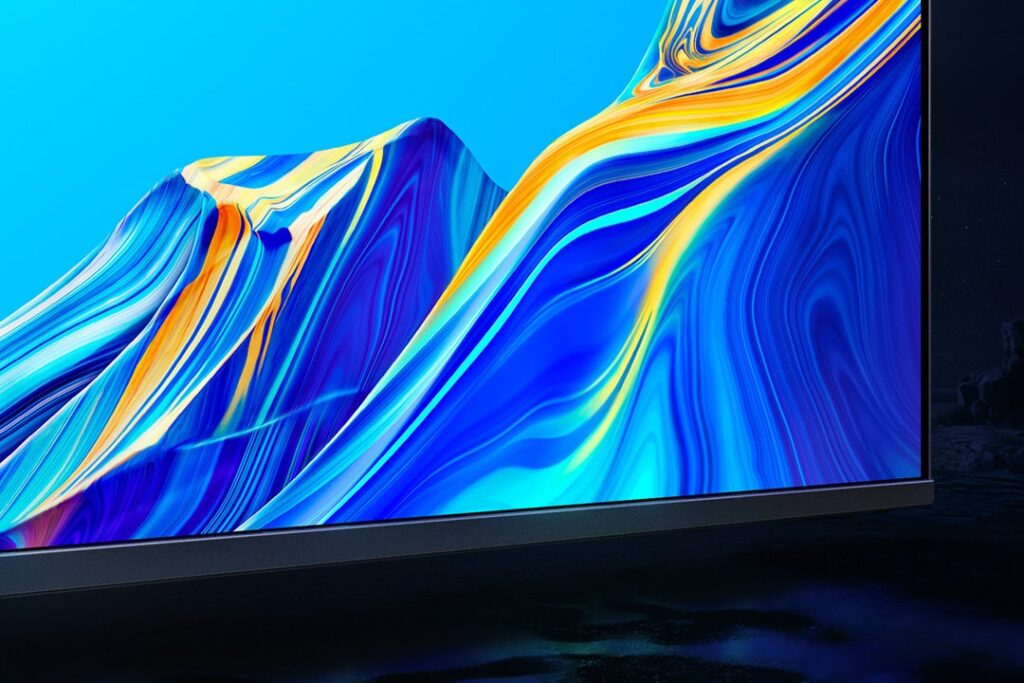 Xiaomi's first 4K monitor to launch on December 4
gizmochina.com
a5f1f27316d5674be779855ed7a30208
Don't wait until next year, get your Samsung Galaxy S22 fix now with these wallpapers
phandroid.com
f16da8ebe2aab7d2c0cdfc242b71cede
Qualcomm has announced the Snapdragon 8 Gen 1 smartphone processor, the successor to the Snapdragon 888 chip that was found in many top smartphones over the past year. The chip is notable not only for its immense power and new nomenclature, but also for what it means to the future of smartphone photography. We're pretty excited about the Snapdragon 8 Gen 1 and expect you are, too, so when will we get the chance to try one out in a new phone? Unsurprisingly, manufacturers are keen to let us know about upcoming phones with the processor inside, and announcements are already being made. Here's a list of all the companies already working with Qualcomm to use the Snapdragon 8 Gen 1, but surprisingly, Samsung is currently missing from it. OnePlus will use the Snapdragon 8 Gen 1 processor in future smartphones, according to founder Pete Lau. He shared the news on his official Weibo social media page, saying the brand's, "next generation new products" will use the platform. However, he did not mention the name of the devices — although we can assume he refers to the OnePlus 10 series — or when the phones may arrive. Oppo quickly announced the Snapdragon 8 Gen 1 will be used in a new flagship smartphone coming during the first three months of 2022. The company has not revealed the name of the new phone, but it's possible the device will replace the Find X3 Pro in Oppo's range, as it was released at the beginning of March 2021. Realme will use the Snapdragon 8 Gen 1 platform in a new phone coming soon to its growing Realme GT range. The company has announced the upcoming Realme GT 2 Pro will use the chip. It's the first time Realme will use the Pro name on a GT series model, and it has been described as its "most premium flagship phone" by Realme's founder and CEO Sky Li on Twitter. The phone hasn't been revealed officially and Realme says it has only been in development for a few months. The company has not provided an approximate launch date for the GT 2 Pro yet. However, a render may have given us an early look at the phone's design, which is reminiscent of the Google Pixel 6 Pro and the old Google Nexus 6P. The forthcoming Xiaomi 12 Series smartphones will use the Snapdragon 8 Gen 1 platform, according to Xiaomi's founder and CEO Lei Jun, who posted a video address on Twitter. The translated message indicates the 12 Series will be the first announced with the new chip, and rumors link the reveal to an event on December 12, but nothing has been made official yet. The 12 Series is the first flagship device from Xiaomi not to use the Mi branding, which has been present for 11 generations of high-end phones from the company. Motorola will reveal at least one new smartphone featuring the Snapdragon 8 Gen 1 processor on December 9, according to a teaser image shared on the company's official Weibo social media account in China. It's not known whether the phone will also be released internationally yet. Named the Edge X30, it may be a collection of new devices, much like the current midrange Moto Edge 20 series. Qualcomm has listed Sony, Vivo, ZTE, Sharp, Redmi, Nubia, Honor, Black Shark, and IQOO in addition to the companies mentioned above as partners, and states that devices with the Snapdragon 8 Gen 1 will arrive from several of them by the end of 2021. However, perhaps the biggest surprise is the absence of Samsung's name, despite it being a longtime Qualcomm partner, and one of the first to launch smartphones with the Snapdragon 888 chip. The plan for the Galaxy S22's processor remains unknown at this time.

Snapdragon 8 Gen 1 confirmed for OnePlus 10 series phones, launch expected early next year
bgr.in
ec97d83b9bc755e2975a3dcb18851cfe
Lenovo IdeaPad Duet 5 Chromebook review: OLED for dirt cheap
digitaltrends.com
b93a48c91cbfd66374d62905a4dd10a2
Oppo and Motorola will soon announce new phones powered by the Snapdragon 8 Gen 1 SoC
phandroid.com
75b9fe0d1939f502e878ca0ed6706139
Moto Edge X30, first Snapdragon 8 Gen 1 phone likely to launch on December 9
digitaltrends.com
57923ad8aab37569962ea62ab944682c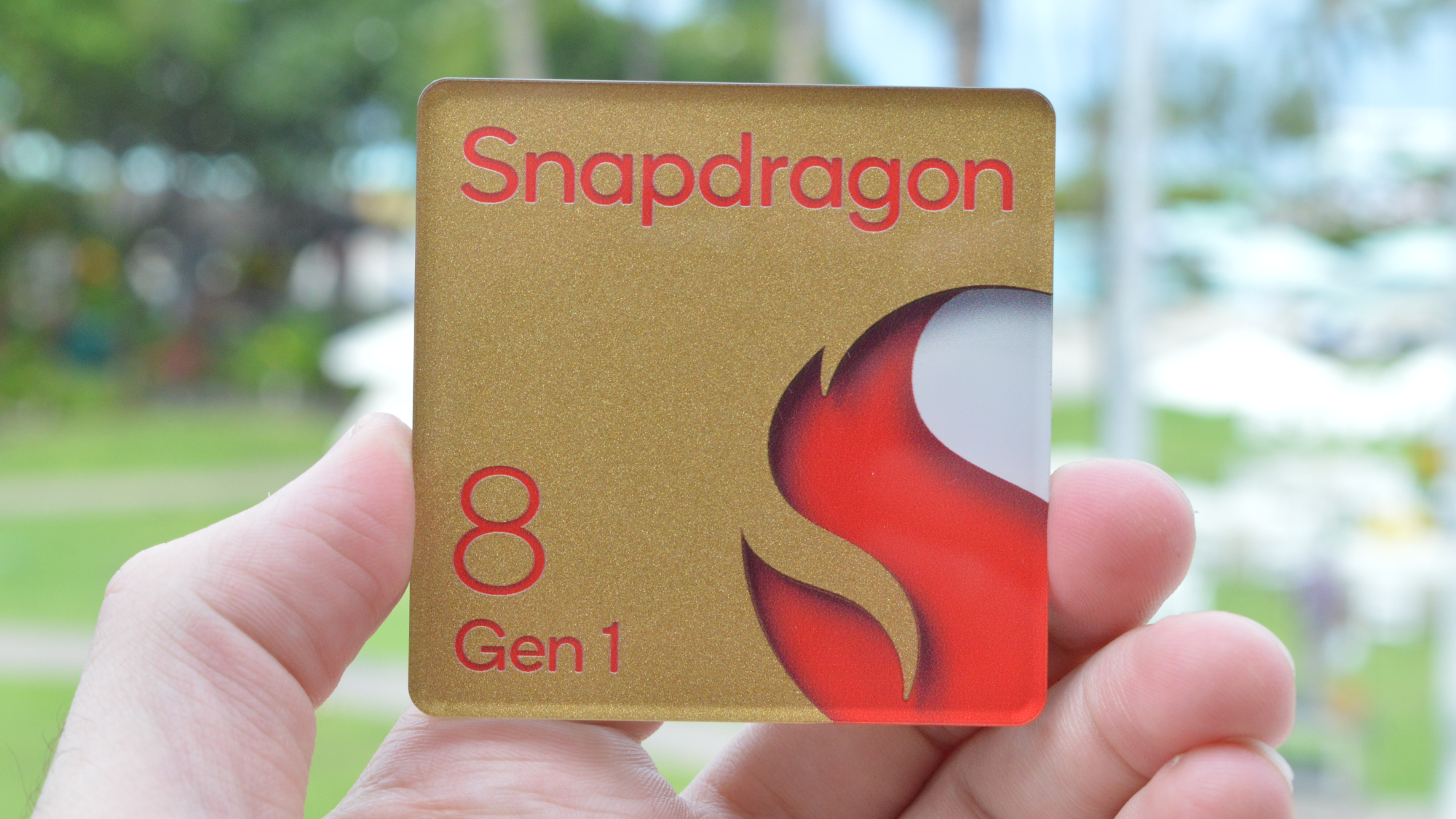 Xiaomi 12 will be the first phone to rock the Snapdragon 8 Gen 1 processor
bgr.com
dc9575a18da945ada29a63658e7d57bb
Here's every smartphone confirmed to use the Qualcomm Snapdragon 8 Gen 1 chip
9to5google.com
2d6296ef18dde47b6d663d38117c7b3d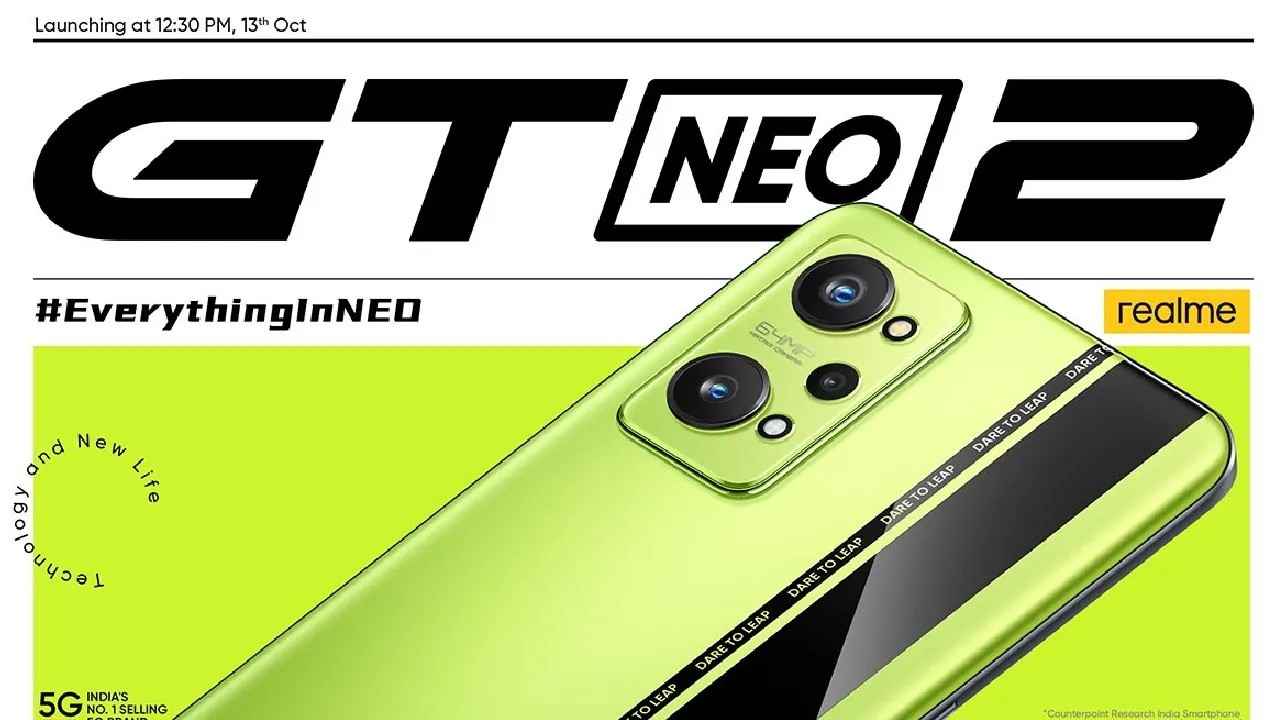 Tech enthusiasts have been waiting with bated breath to hear about Qualcomm's newly launched Snapdragon 8 Gen 1 SoC. Now, it's confirmed that the Xiaomi 12, RealMe GT 2 Pro and Moto Edge X30 will be the first smartphones to be powered by the new processor. The Moto Edge X30 is going to be available for purchase starting 9th December. The dates for the launch of Xiaomi 12 and RealMe GT 2 Pro have not been confirmed yet. The new Snapdragon chip is claimed to offer 20x CPU performance along with a 30% increase in power efficiency. It is also claimed to deliver 4x faster artificial intelligence (AI) performance thanks to the 7th Gen Qualcomm AI Engine. "Our collaboration with Qualcomm Technologies on Realme GT 2 Pro will create an unparalleled 5G experience across all aspects - be it gaming, camera, daily usage or 5G network," said Madhav Sheth, CEO - Realme India, as well as President - Realme International Business Group, and Vice President, while talking about the new processor. The RealMe GT 2 Pro is claimed to be priced at around Rs 59,900 and should be launched in India within the first quarter of 2022. The smartphone is rumoured to have a 120Hz display along with 512GB of internal memory. Xiaomi also confirmed that its flagship will come with the Snapdragon 8 Gen 1 processor. A tweet by the brand states, "Take a sneak peek of the most potent @Snapdragon 8 Gen 1 chipset that will power our upcoming #Xiaomi12Series! #InnovationForEveryone" While Xiaomi has not confirmed the launch date, rumours indicating that Xiaomi 12 will launch on 12 December have been doing the rounds. The Moto Edge X30 will launch in China on 9th December, however, we may see a slight shift in branding soon after as the same smartphone will be launched as Motorola Edge 30 Ultra. Qualcomm has confirmed that other smartphone brands like Black Shark, Honor, iQoo, Nubia, OnePlus, Oppo, Sharp, Sony, Vivo, and ZTE are also working on flagships with the new Snapdragon 8 Gen 1 SoC. Also Read: Qualcomm Snapdragon 8 Gen1 chip officially launched to power premium Android phones in 2022

Moto Edge X30, first Snapdragon 8 Gen 1 phone likely to launch on December 9
digitaltrends.com
57923ad8aab37569962ea62ab944682c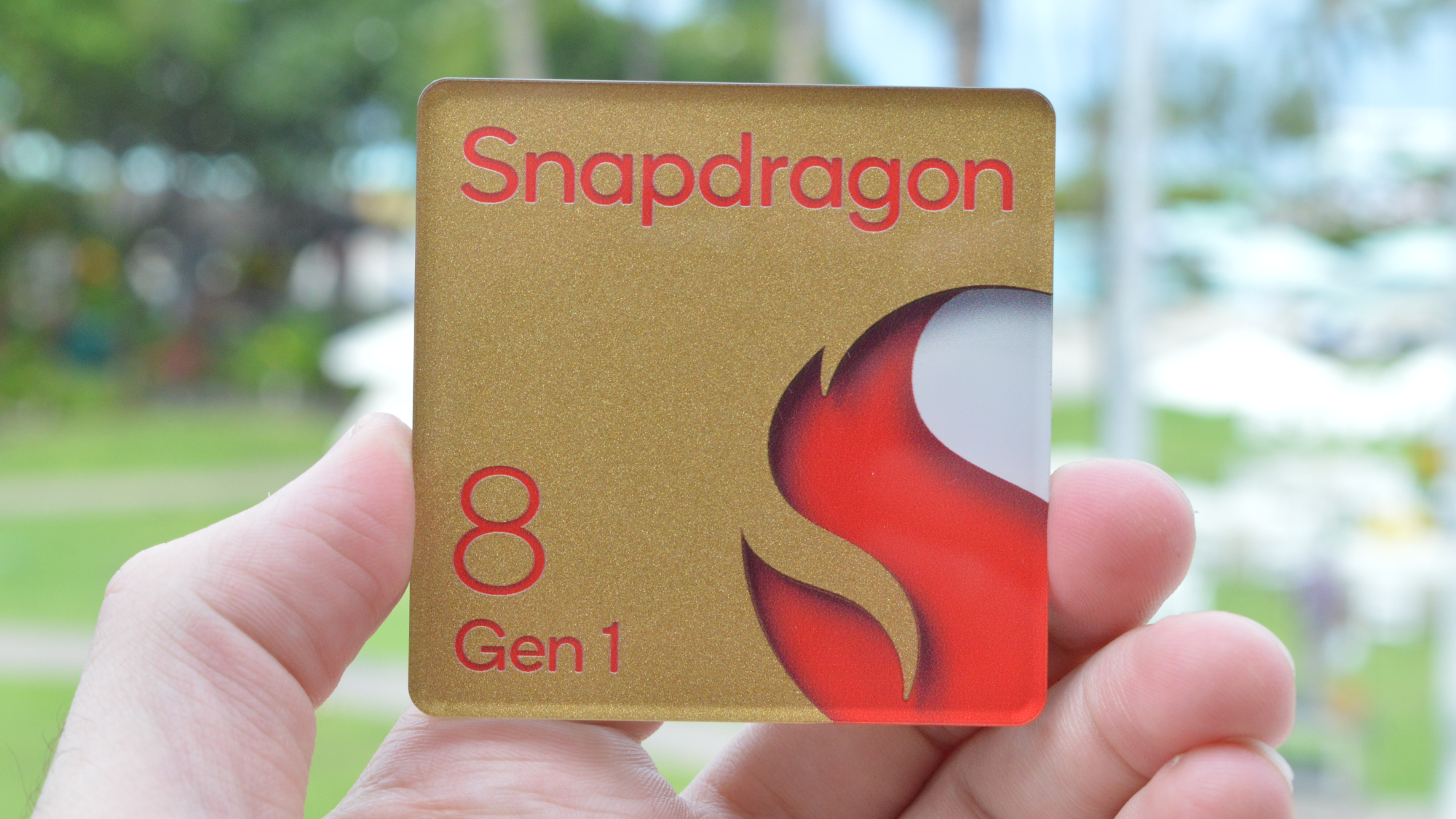 Xiaomi 12 will be the first phone to rock the Snapdragon 8 Gen 1 processor
bgr.com
dc9575a18da945ada29a63658e7d57bb
Motorola May Soon Launch a Phone With an Under-Display Selfie Camera
gadgets.ndtv.com
0e0df9f6e93aea182a253ff747120d95
Not just OnePlus or Xiaomi, Oppo's next flagship will be powered by Snapdragon 8 Gen 1 chip
bgr.in
b560cbc302939196a9e742818fbea089
Verizon today announced a pair of soundbars with Android TV built in. The Verizon Stream TV Soundbar and Soundbar Pro are made by luxury brand Bang & Olufsen. Both feature support for 4K resolution at up to 60 frames per second, Wi-Fi 6 (that's 802.11ax), HDMI 2.1, and Bluetooth 5.0. The Verizon Stream TV Soundbar sports five speakers — three full-range, and two woofers — has three HDMI ports (two in and one out) and retails for $400. The Soundbar Pro weighs in at $1,000 and has nine speakers — four full-range, three tweeters, and two woofers — as well as three HDMI inputs and one output. This sort of product isn't new — it's exactly what you've seen from other retailers like the JBL Link Bar, and or the Anker Nebula, or the Roku Smart Soundbar. So the obvious question is "Why Verizon?" There's no great answer here, other than it's the sort of thing that businesses do when they want to do partnerships. It's also the sort of thing you'd do if you're a company that wants to get more insight on what people are doing and watching with their TVs and don't own the operating system itself, as Google or Roku or Amazon do. "Verizon is a leading provider of the best, most sought after communications, information and entertainment services for customers," Chris Emmons, vice president, Devices and Accessories, Verizon, said in the press release. "We are thrilled to be working with Bang & Olufsen, a brand known for its world-class audio and TV solutions, to provide our customers with more premium home entertainment experiences." The Stream TV Soundbar and Soundbar Pro are available now from Verizon, with discounts available of up to 30% or 40% if you buy multiple accessories.

Verizon launches Android TV 11-based soundbars w/ Bang & Olufsen, priced at $399 and $999
9to5google.com
ac75fba5fac24235fad91b0eab3bd13d
Verizon partners with Bang & Olufsen to launch two new Android TV soundbars
phandroid.com
55d73fe94e17a942c0d617630572f2ca
Verizon partners with Bang & Olufsen to make smart Android TV soundbars
cnet.com
67e5cc7d88e85f2e573df7e78e4a0681
Verizon Gets Into The Soundbar Game With Two Stream TV Soundbars Starting At $399
androidheadlines.com
ebfa64ab8e0bcd5454b5b065b3956a57
Lenovo slashed prices for Black Friday last week and continues many of its deals into December for Cyber Week. Right now, you'll find big discounts on a wide range of Lenovo laptops, from business-class ThinkPads and two-in-one Yoga convertibles to a well-equipped Legion gaming laptop. You can also get a solid ThinkPad T14S Gen 2 for less than half-price. Plus, there are a host of ThinkPads on sale, including the flagship ThinkPad X1 Carbon Gen 9 and the flexible ThinkPad X1 Yoga two-in-one. And check out the Legion 5i Gen 6, now on sale, which combines AMD's stellar Ryzen 7 5800H CPU with Nvidia's GeForce RTX 3060 graphics. You'll need discount codes for most of these Lenovo deals, which we've listed below, but the codes should appear on Lenovo's website, too. We'll keep this page updated with all the latest Lenovo deals.

Cyber Week Android app deals: Money Manager, Infinity Dungeon 2!, Danmaku Unlimited 3, more
9to5toys.com
01a6d0507e2bcd3a60c7facdb44b4d63
Cyber Week hair deal: Score 4 hair care products for $20
cnet.com
db608f354b3f9ab4126557e9969b99ed
The Roborock S7 Robot Vacuum Is Still Down To $455
androidheadlines.com
1556ce6cabdcaff258a2a197951ab539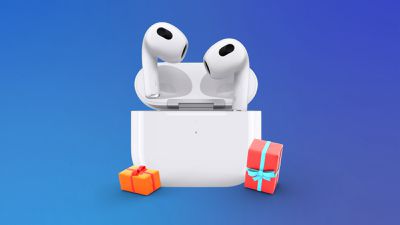 Deals: AirPods 3 Return to Black Friday Price of $149.99 ($29 Off)
macrumors.com
ec8e7bc7c6e629e380360b138653997c
Cyber Week Roomba deals 2021: New iRobot deals just launched
bgr.com
171095a9d89244ffeae6e3e519223ec3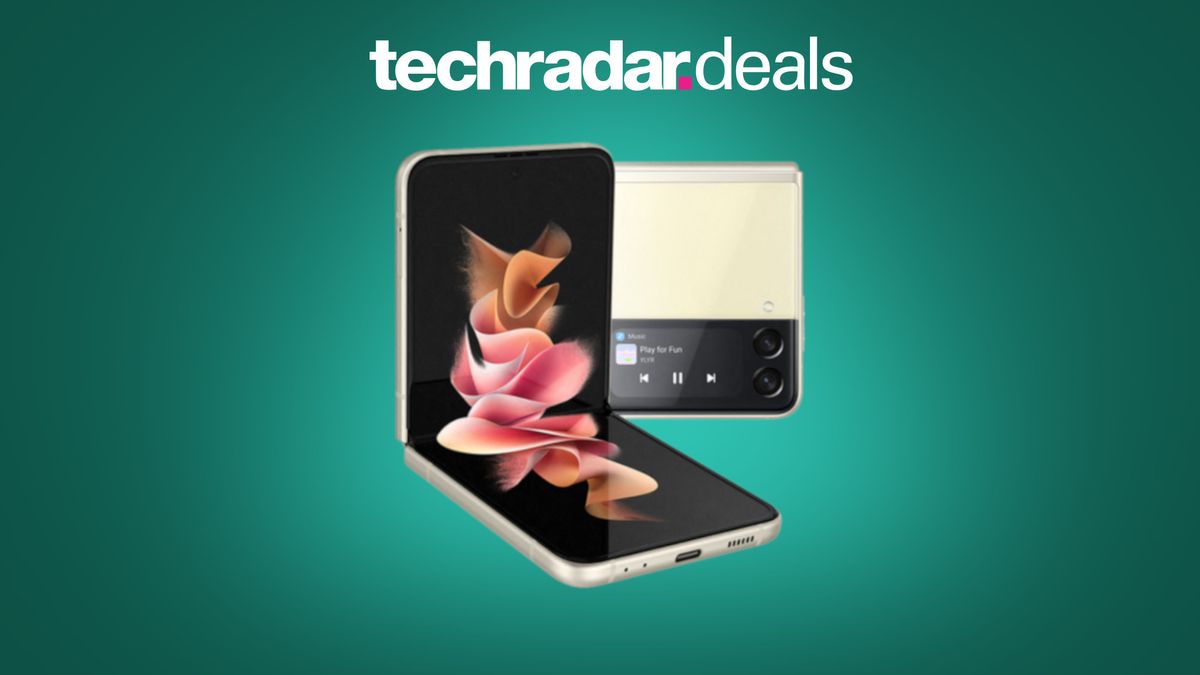 Looking to save some cash on a sweet foldable? We've got all the best Samsung Galaxy Z Flip 3 deals all rounded up right here. It's a great time to be checking in too as Samsung's own Black Friday Galaxy Z Flip 3 deals are actually still available right now. Head on over to the official site to not only get a nice price cut on a device but a free pair of Galaxy Buds 2 and a wireless charger - two great freebies. In fact, its introductory price of $999 makes it around the same price as a Galaxy S21 Plus, although no one would dare to call the Galaxy Z Flip 3 an 'affordable' device by stretch of the imagination. That said, there are a couple of nifty ways to save some cash with this week's Galaxy Z Flip 3 deals - regardless if you're looking for an unlocked or carrier device. Key upgrades include a beefy new Snapdragon 888, an expanded cover screen four times the size of that featured on the previous model, and some new camera software upgrades. Samsung has also improved the refresh rate of the internal display so it's zipping along at a speedy 120Hz - which brings it in line with all the latest flagship devices on the market. If you'd like to read a bit more about the specs of this device we've attached a mini-review just at the bottom of the page, just beneath this week's best Galaxy Z Flip 3 deals. Finally, Samsung has finally managed to do what seemed impossible just a few years ago - produce a foldable device that actually costs around the same as a similarly specced out 'normal' device. Well, relatively speaking - the Samsung Galaxy Z Flip 3 does still costs $999 at launch, which isn't exactly pocket change. That puts it in same price bracket as the 'plus' sized flagships like the iPhone 12 Pro and Samsung Galaxy S21 Plus - powerful devices, but not any more powerful than the Samsung Galaxy Z Flip 3, thanks to its new Snapdragon 888 chipset. Put simply, you're not paying that new-tech novelty tax for going with a foldable device, and you're even getting a few new design improvements too. While, on initial inspection, the Flip 3 may look a lot like its predecessor, it's now featuring a cover display that's four times larger, an upgraded internal screen that's capable of 120Hz refresh rate, and a reinforced hinge that feels a lot sturdier than those on previous Fold devices. Samsung has also ditched the glass outer back design for this new iteration, instead opting for a new 'glastic' design. Some may not welcome that change, but it does mean a cheaper device - and one that's more durable. See our hands-on Samsung Galaxy Z Flip 3 review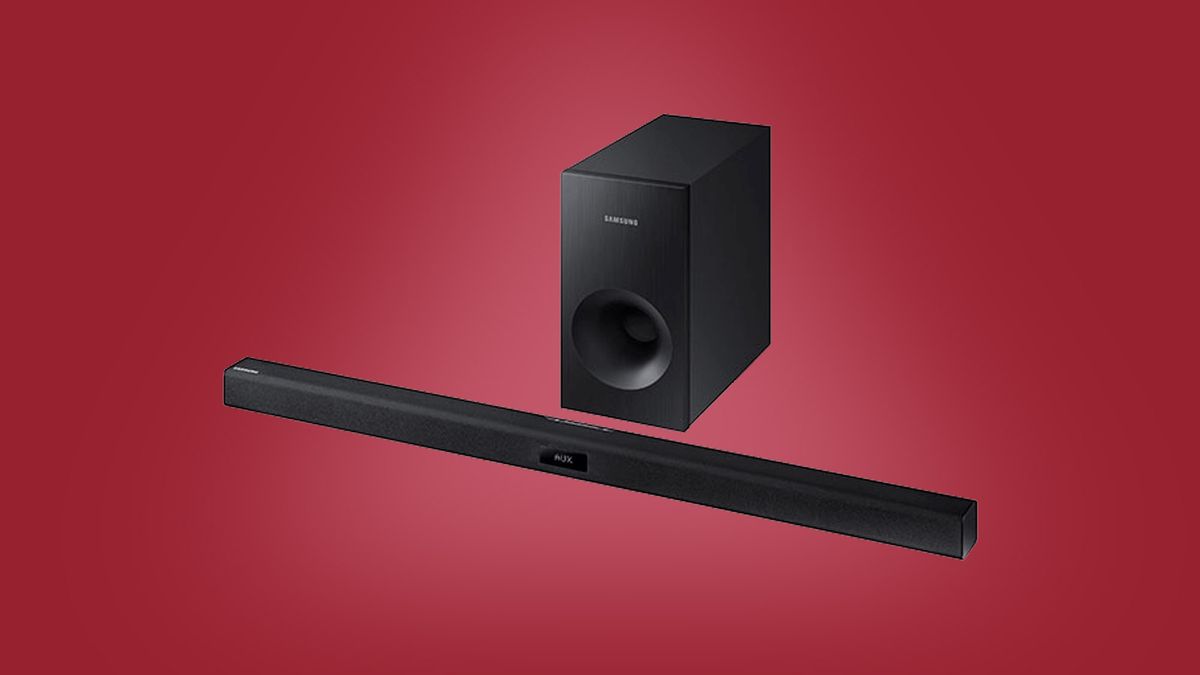 The best cheap soundbar deals and sales for December 2021
techradar.com
1016046b1f3f0d86c48b5d2d1c7bb0c1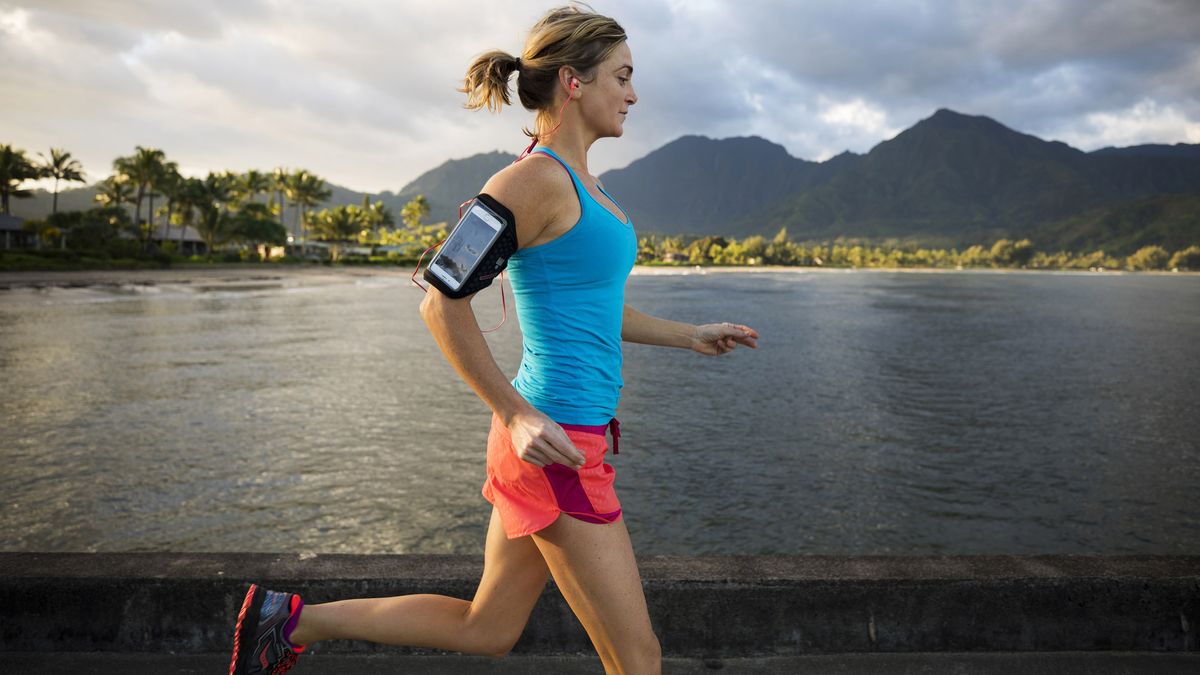 Running headphones deals: Save on Bose, Samsung and more
livescience.com
4f7e168ac3b7acbb56220596de3126e5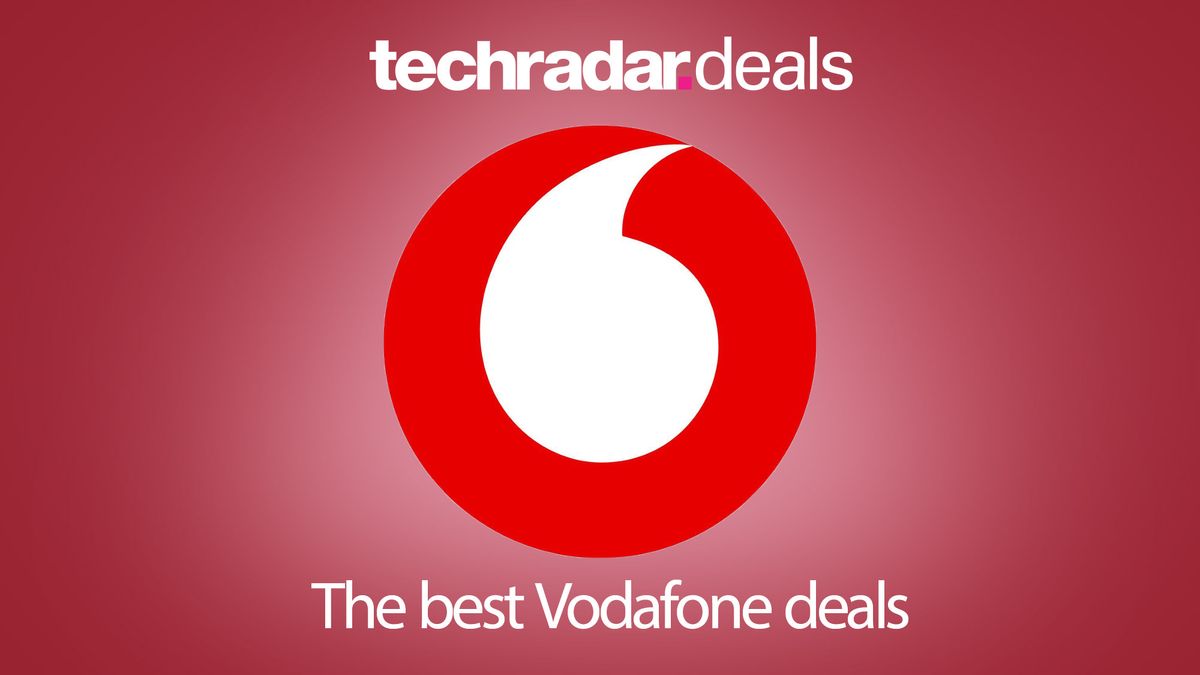 The best Vodafone deals in December 2021
techradar.com
e280632b351b97d55f3b66cc6a491834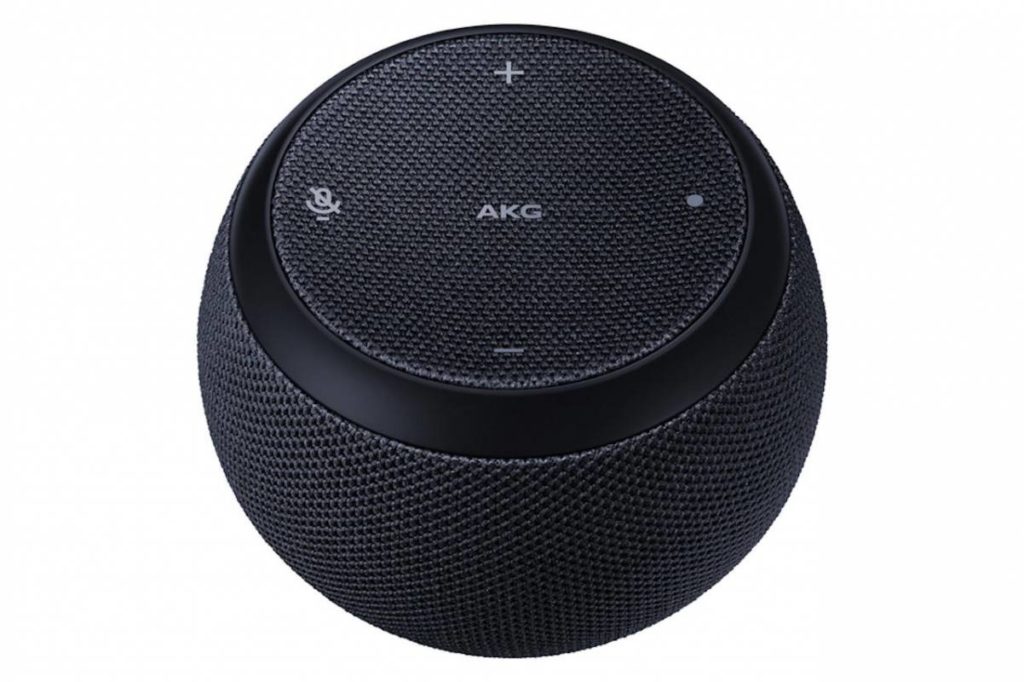 Samsung working on Galaxy Home Mini 2: Report
gizmochina.com
d1474a5dfe76fa6046d86ed4f111a6e9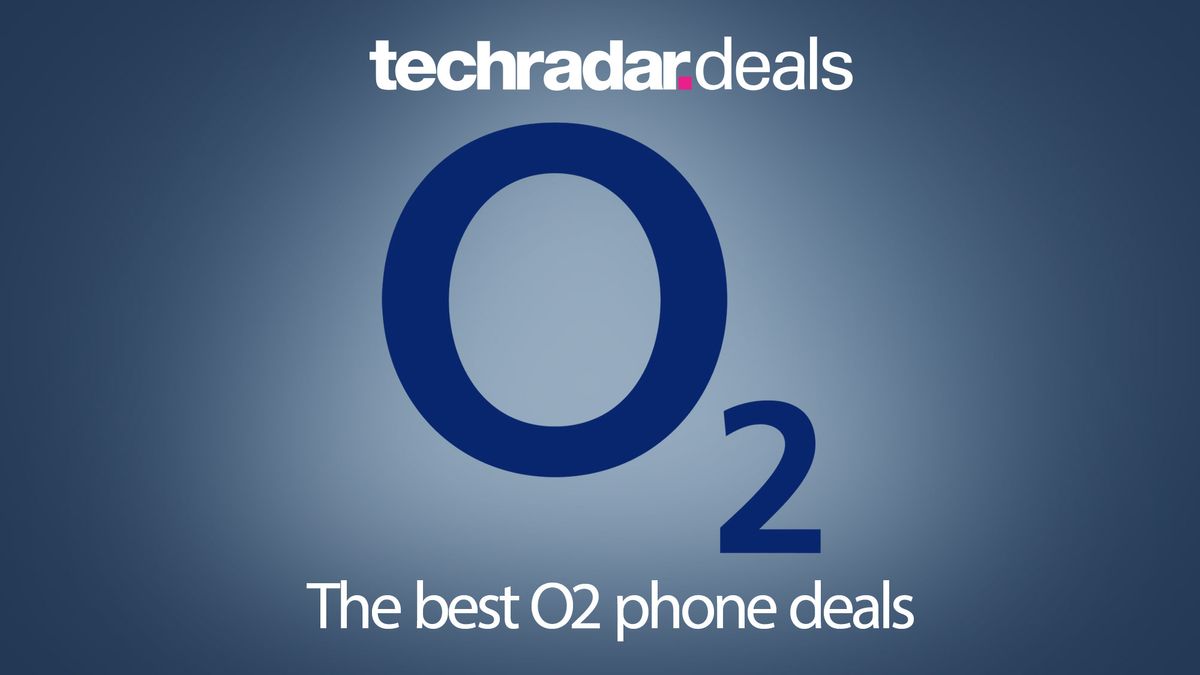 The best O2 phone deals in December 2021
techradar.com
717a0e96625f1114a73e882dad582d25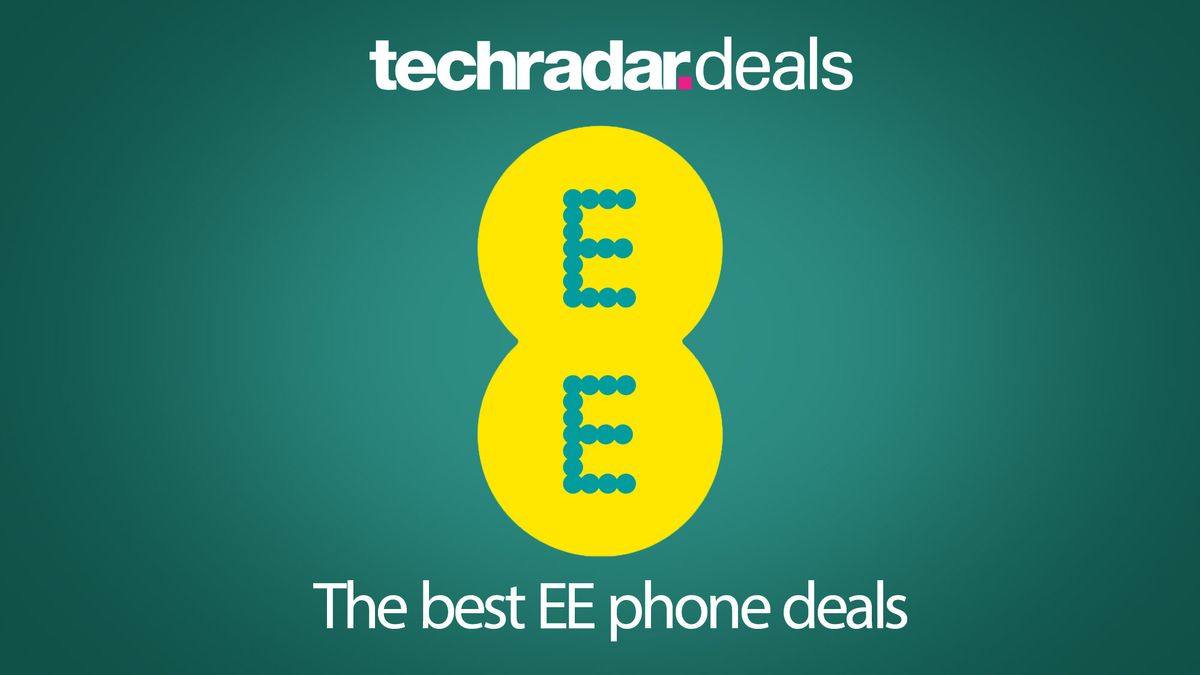 The best EE phone deals in December 2021
techradar.com
9c21edbd6b1ee3b61ec490937730b06e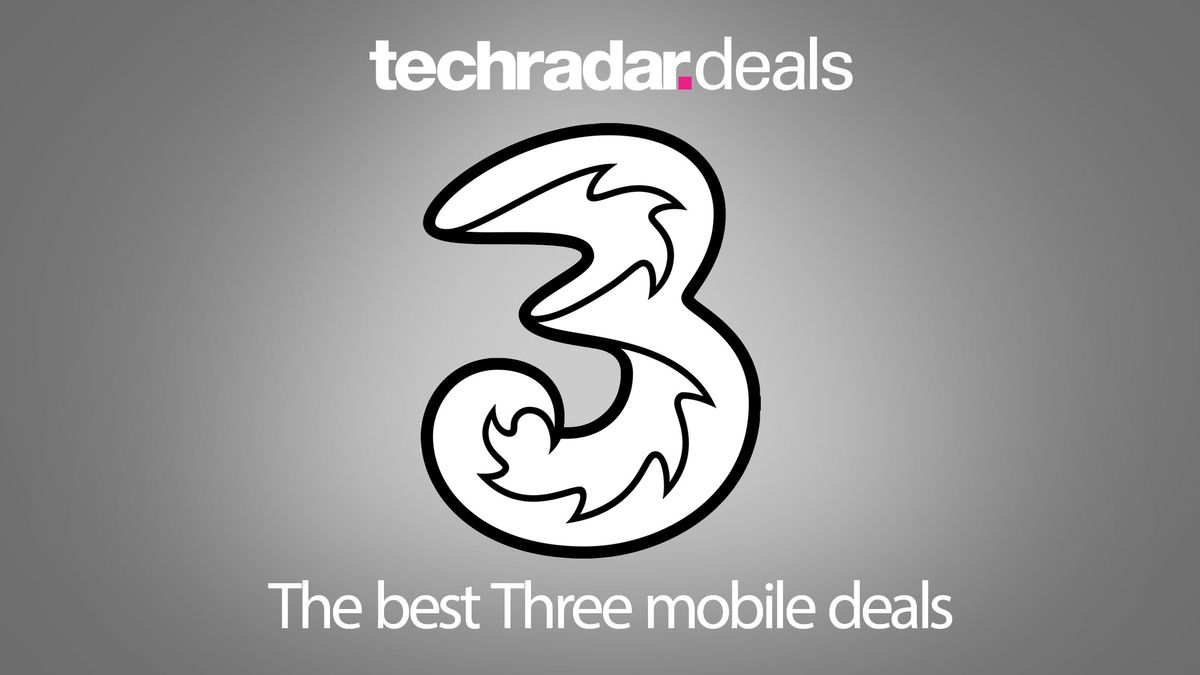 The best Three mobile deals in December 2021
techradar.com
75d5c06d54ecd322457f4da68605a7d1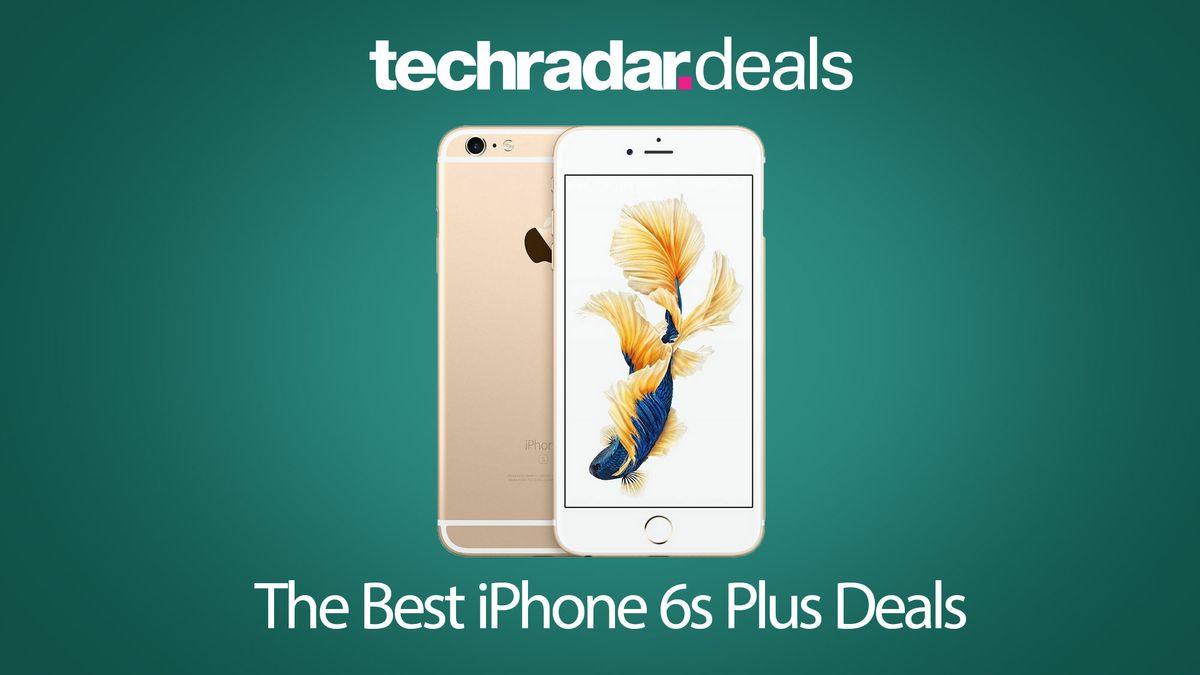 The best iPhone 6S Plus deals in November 2021
techradar.com
fbeb3a196ad28519b4be636dc41002c3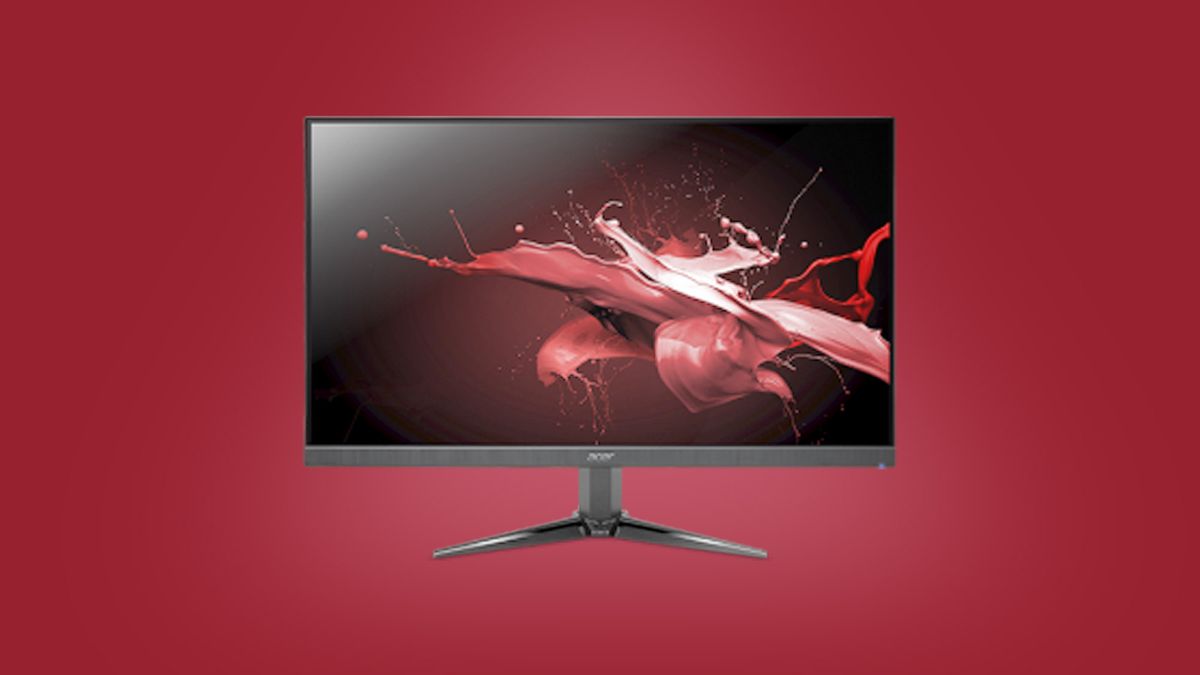 The best cheap monitor sales and deals for December 2021
techradar.com
14038ae1c77fa954374936196ddcebfa
Top 10 Best Samsung Galaxy Watch 4 Bands – Updated December, 2021
androidheadlines.com
535d23057ac19d1ec4d031d781da60a4
The Best Black Friday Deals On PlayStation Plus – Updated December 2021
androidheadlines.com
2ecdd6029ea61cbf6c21a4c976799b20
The cheapest Sonos deals and sales for December 2021
techradar.com
bd2e6b39fe2eb53293e239ad8bb2510c
Samsung's Galaxy S20 FE, which was unwrapped around this time last year, offered a balanced combination of handy features for a reasonable $699 starting price. And its successor, which will likely be called the Galaxy S21 FE, could debut in January. As we wait for the phone's arrival, the rumor mill continues to churn. The latest buzz from German blog WinFuture, shared on Twitter by Roland Quandt, shows images of Samsung's new phone in black, white, pink and green. Samsung showed off the expensive foldable Galaxy Z Fold 3 and Galaxy Z Flip 3 at its August event and more options to customize those phones in October. Although upgrades to other phones in the Galaxy S21 lineup are also on their way in the near future -- here's what we know about the Galaxy S22 so far -- Drew Blackard, Samsung Electronics America's vice president of product management, previously said in an interview with CNET that they're not a threat to the Galaxy FE or Note. There have been a few leaks and other tidbits floating around regarding the Galaxy S21 FE's possible specs and availability, so let's dive into what we know so far. We'll keep updating this as the release date approaches and we learn more. Read more: Galaxy S22 vs. Galaxy S21 and Galaxy S21 FE vs. Galaxy S21 The Galaxy S21 FE's specs list reportedly appeared on China's TENAA Certification site (via MyFixGuide). According to the listing, the phone would have a 6.4-inch screen with 2,340x1,080-pixel resolution, a 4,370-mAh battery, three cameras (a 32-megapixel main lens, a 12-megapixel front-facing and an 8-megapixel), an in-display fingerprint sensor and support for 45-watt fast-charging. The phone would also include 8GB RAM as well as 128GB and 256GB storage options. If true, a 6.4-inch screen would make the phone a bit taller than the 6.2-inch screen on the higher-end Galaxy S21, while being slightly smaller than the 6.5-inch screen on last year's Galaxy S20 FE. However, this camera would be both a step up from the Galaxy S20 FE's main 12-megapixel lens and a step down from the S21's 64-megapixel camera. More rumored specs were reportedly spotted on the Google Play Console analytics tool, according to MyFixGuide, including 6GB of RAM and a Snapdragon 888 chip. The phone could also include four free months of YouTube Premium, as SamMobile reports that Samsung France's website briefly listed that perk as coming with the purchase of a Galaxy S21 FE, Galaxy S21, Galaxy S21 Plus or Galaxy S21 Ultra. A leaked user manual for the Galaxy S21 FE, obtained by SamMobile, supported some of the previously rumored features, including an in-display fingerprint sensor. It also showed the new phone could offer reverse wireless charging support, IP68 dust and water resistance and Dolby Atmos support. The manual didn't mention a microSD slot, which appeared on last year's Galaxy S20 FE. Noted leaker Evan Blass tweeted out various purported Samsung renders in July, which included a possible look at the Galaxy S21 FE. Blass later revealed what he said were 3D renders of the upcoming smartphone on Twitter in August. According to the renders on his account, the phone could have a similar appearance to the Galaxy S21, including a punch-out for the front-facing camera and three cameras on the back. The similarity to the S21 makes sense: The Galaxy S20 FE kept much of the S20's design language while making cuts to the screen resolution and cameras that likely helped bring down the price. And according to a leak reported by SamMobile, the S21 FE will reportedly come in at least five colors. But the leaked user manual for the upcoming phone, also from SamMobile, showed that the Galaxy S21 FE would come in four color options, white, black, green and purple. WinFuture shows the phone in four colors as well with black, white, pink and green options. We may have gotten a peek at the Galaxy S21 FE in a back-to-school promo image briefly posted to Samsung's official Instagram account in August. The phone is shown in a backpack beside a laptop and a pair of Galaxy Buds Pro. It looks similar to the Galaxy S21 from behind, but is shown in a lilac color that isn't currently one of the color options for the Galaxy S21. The post has since been deleted from Samsung's account. Leaked photos of the Galaxy S21 FE's back panel were posted to Twitter by Quandt last month. Although none of the photos show the phone fully assembled, they do reveal the Galaxy S21 FE's camera layout with room for three lenses and an LED flash. Marketing images of the Galaxy S21 FE were recently leaked by Coinbrs giving us another look at the phone before its debut. The upcoming phone appears to sport a similar look to the Galaxy S21, and the pictures show us many previously rumored features. Coinbrs also hypothesized many of the device's specs, including its 6.4-inch screen, hole-punch display with a 32-megapixel selfie camera, in-display fingerprint scanner and more. Samsung Galaxy S20 FE's price started at $699 in the US, which was a substantial discount from the Galaxy S20's $999 starting price. That price also undercut rival OnePlus 8T's $749 starting price. However, the Galaxy S21's starting price of $800 was notably lower than the Galaxy S20's, and it seems unlikely that a Galaxy S21 FE would receive a similar $300 discount -- as the Galaxy A series of phones occupies that sub-$500 price range. While we don't have any concrete information on price, a report from GizChina hypothesizes that the S21 FE line could launch with a starting price of $699, the same as the starting price at launch for the Galaxy S20 FE. That price would still put it about $100 lower than the Galaxy S21, positioning it as a higher-end value option. Although the Galaxy S21 FE was not unveiled at the August foldables event or Samsung's October event, it's possible that it will follow last year's pattern of getting a stand-alone announcement -- if it's announced at all. The Galaxy S20 FE had its own Unpacked event in September 2020; the phone's reveal was touted as "a tribute to its Galaxy fans." That phone's release, however, was very close to the release of the Z Fold 2, which also took place in September. Perhaps this year's big phones will get a similar amount of space. A September report from prolific leaker and Front Page Tech founder Jon Prosser suggested that the Galaxy S21 FE's launch date would be in October, which didn't pan out. Now, he speculates the Galaxy S21 FE will be revealed at an Unpacked event on Jan. 4, and the Galaxy S22 will be announced at a separate event on Feb. 8. LetsGoDigital also hypothesizes the Galaxy S21 FE will launch early next year on Jan. 11, while SamMobile reports the phone is set to debut at CES 2022, which is in early January. Prior to recent rumors about the phone's launch date, speculation from South Korean publication DDaily says the company has considered canceling the Galaxy S21 FE and had reportedly removed the support pages for the phone. The company previously added support pages for the smartphone under its model number, SM-G990B, that were removed following rumors of the phone's cancelation, but the pages have now been reuploaded to Samsung's websites. Leaker @IceUniverse has said that it's " reasonable " for Samsung to cancel the Galaxy S21 FE if the company releases the Galaxy S22 in December. For more, take a look at how the Galaxy S20 FE compares with other S20 phones. You can also check out CNET's Galaxy S21 review and Galaxy S21 Ultra review. We will keep updating this roundup as we hear more about the rumored Galaxy 21 FE. Do you currently have the Galaxy 20 FE and have thoughts about what should come next? Or have heard other rumors about the phone we should check out? Add them to the comments.

Here's Another Look At The Galaxy S21 FE, Its Colors & Price
androidheadlines.com
c96d0a418b99e78372b7dc3c37fd0339
Samsung's new $250 Galaxy A13 5G is its cheapest 5G phone yet
cnet.com
a0810fdef6736b70716d724642b74892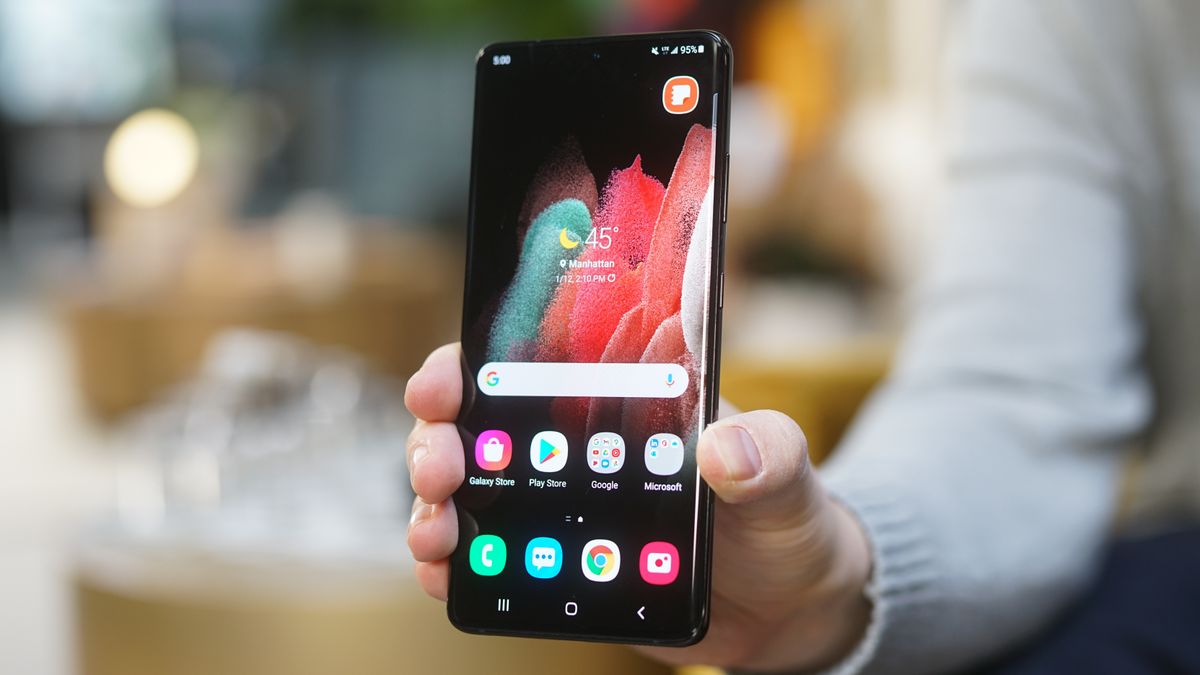 Samsung Galaxy S22 release date rumors, price, leaks and what we know so far
techradar.com
b05521a231a653e8e81de61d4b501a94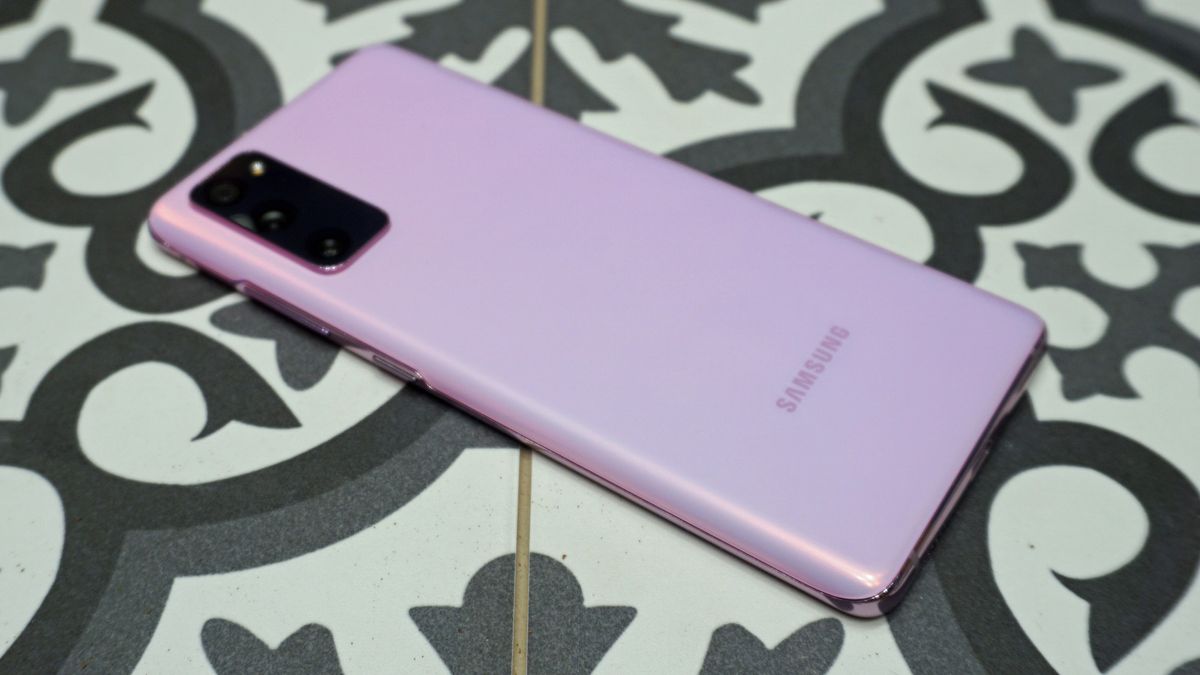 Samsung Galaxy S21 FE release date rumors, news, price and leaks
techradar.com
1d22b1235fffb82f5b1bc1c91ff96ae7
Samsung Galaxy S21 FE Preview: Release Date, Specs, Price & More – Updated December 1, 2021
androidheadlines.com
501d3447ce5adf5804070a9ebb1f22f6
Samsung launches its cheapest 5G phone with the Galaxy A13 5G
phandroid.com
fce26252baf35108e69d6a0466472a54
With the busyness of the holidays, it's easy to lose track of all the things that need to be done, both at home and while out and about. To help keep everyone on track, the Google Assistant's "Family Bell" feature is now available on Android phones. First launched last year on smart displays and speakers, Family Bell was originally designed to help families keep to a schedule, such as designated bedtimes and reminders of chores to be done. Back in August, Google announced that Family Bell would be arriving on Android soon, and today that's happening – amidst quite a few other Android-related announcements for December. To access your Family Bell settings on your phone, you can either say to your phone, "Hey Google, Family Bell," or find it in your Google Assistant settings. If you want easier access to the feature, there's a button at the top of the applet that lets you add a Family Bell shortcut to your Android homescreen. Now, when you set up a new bell — whether from your smart display or your phone — you can choose to have your Android devices ring with the reminder. This is especially helpful for maintaining a schedule as we venture out to do holiday shopping or visit family members. Along with arriving on Android, Google Assistant's Family Bell is expanding to let family members set bells for themselves, rather than everything needing to be managed by someone else. And, when setting up a new bell, the Google Assistant will offer a variety of holiday-themed bell suggestions that may come in handy, like watering the tree or volunteering for a local charity. Check out 9to5Google on YouTube for more news:

Android Auto will soon offer touchscreen quick replies for messages
9to5google.com
539f78b62ee6ee42018449e627d35802
Google Is Launching 10 New Features To Help You Make The Most Of The Holiday Season!
androidheadlines.com
b08c11ba300789ed323cc822412136e9
Google rolling out Android digital car key support to Pixel 6, Galaxy S21 on select BMWs
9to5google.com
f8adafa2db07b5242251cf4e16281b98
Interpreter mode: How to translate conversations with Google Assistant
pocket-lint.com
037eedeb62469031bcaebfb3464c6b4f
Google rolling out Android Auto updates, launches digital phone key
cnet.com
2f4e7c6bd74960428a37bb3623ed5933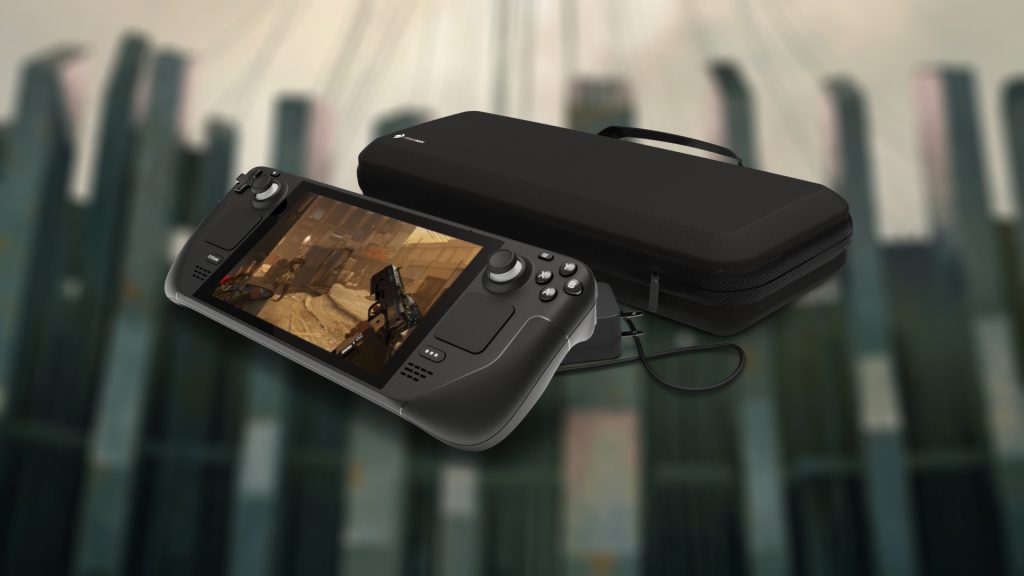 Recently we reported that Valve were shifting their focus from VR to the Steam Deck, with one VR title – Project Citadel – being moved to the handheld. Valve have now officially responded to these rumours. Following the report by Tyler McVicker, which claimed that a Half-Life game tentatively called Project Citadel had been moved away from being a PCVR title and is now being reworked to showcase the Steam Deck's capabilities, Valve officially responded with a comment via IGN. The statement from Valve reads as follows: "It's good to view [Valve News Network content creator Tyler McVicker's] coverage with a healthy dose of skepticism. We think it's important to reiterate that while Tyler is a passionate gamer, he has no inside information about what goes on at Valve. As you know, any important announcements on projects that we are or aren't working on will come directly from us." It is interesting to see Valve not only respond to the rumour, but doing it in a way that directly addresses the source of the rumour, their credentials and more. Of course, regardless of whether this rumour was true or not, Valve would be unlikely to acknowledge such a thing. Major companies like to control the narrative surrounding their own projects, and so denying such rumours is always to the benefit of the company. KitGuru says: What do you think of Project Citadel? Should Valve move away from VR? What do you want to see next from Valve? Let us know down below. Become a Patron!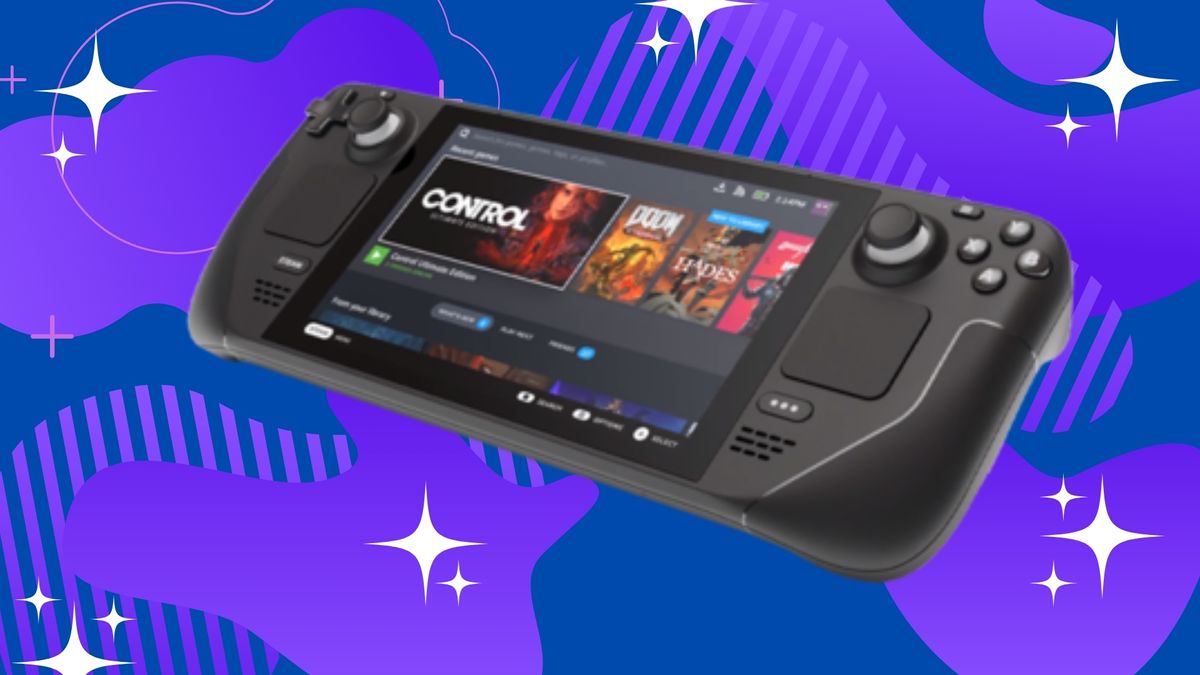 Steam Deck won't get exclusives that leave other PC gamers out in the cold
techradar.com
f5e69931c46853b03d3e72058e81a41b
Steam Deck Won't Have Any Exclusive Games, Valve Confirms
wccftech.com
b8aba983cb8e04e62f207a9d12a1567e
The Steam Deck won't have any exclusive games, says Valve
digitaltrends.com
54f67a5ea74c2571f270c49097726d40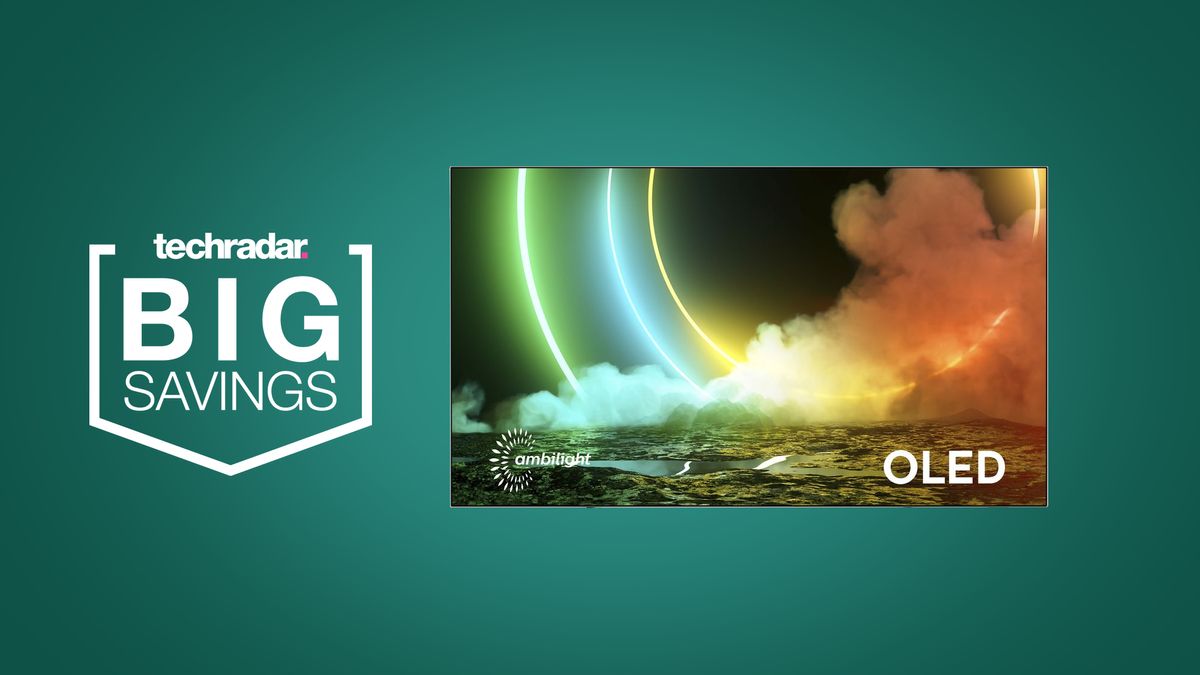 Currys is still feeling the Black Friday TV deal fever, with a number of brilliant offers still available – including one Philips OLED TV deal you won't want to sleep on. The 55-inch Philips OLED 706 is an entry-level OLED screen that launched this year. You're getting the same P5 Gen 5 processor as high-end sets, as well as 4K HDR and a 120Hz panel – and that's all for just £979 after a £420 discount. Those after a bigger screen, too, can nab the 65-inch model for £1,299 after an even larger £500 price cut. What's the catch? There's little to complain about here, with Philips offering top-notch picture processing, Dolby Vision and HDR10+ format support, as well as Freeview Play. The 'entry-level' nature of this screen is largely to do with its Ambilight system, which is built into the sides and upper edge of the display to project onscreen colors onto the wall behind – upping the ambience and making for immersive movies and games. The 706 model only packs in three-sided Ambilight, so you won't get the full four-sided effect of some fancier screens – nor the built-in impressive soundbars of pricer models. Otherwise, though, it could be a very smart buy. Wherever you live, here are the cheapest prices for great smart TVs in your region:

This PlayStation Plus Deal Is Cheaper Than Black Friday!
androidheadlines.com
e0fc919bb59919671e5f752325f61202
The Best Black Friday Deals On PlayStation Plus – Updated December 2021
androidheadlines.com
2ecdd6029ea61cbf6c21a4c976799b20
3 incredible Cyber Monday TV deals you can still shop today
digitaltrends.com
a30a4955b67f5a71de0c1730a7e85253
The Galaxy S22 series is not expected to launch until February next year. Despite that, the wallpapers already seem to be available to download. These wallpapers come from, and there seem to be four images available. It's possible that these are not all the wallpapers that will be available on the Galaxy S22 series, of course, but at least you can get a taste of what's to come. You can check out all four wallpapers in the gallery down below, but do note those wallpapers have been compressed. If you'd like to get them in the original size, click the link/button below the article. You'll notice that all of these wallpapers are kind of similar. They seem to offer splashes of colors. You get yellow, red, and green splashes of colors on backgrounds in the same color, but a much lighter tone of it. One of the wallpapers is kind of different, as it comes with a black background, and several different colors mixed up together. It kind of looks like waves got colored or something of the sort. Chances are these wallpapers will come pre-installed on all three Galaxy S22 devices. Those devices are the Galaxy S22, S22+, and S22 Ultra, all of which will be announced at the same time. The Galaxy S22 series is coming in February, if a recent rumor is to be believed. To be more accurate, those devices are expected to become official on February 8. Samsung still has to officially confirm the launch date, of course. Chances are that won't happen before January, though. The Galaxy S22 Ultra will be the most powerful device in the series, and it will differ from its siblings quite a bit. Not only will it have sharper edges, but it will have a different shape. On top of that, it will include an S Pen stylus. This handset is basically supposed to replace the Galaxy Note 20. Samsung phased out the "Note" series, just to integrate it into the Galaxy S series, it seems. Its foldables are growing in popularity, so that's probably why it did it. It wants to have one flagship series of regular smartphones, and one of foldables.


RedMagic 7 5G Gaming Smartphone Listed on Certification Website, to Feature 165W Fast-Charging
mysmartprice.com
5606581112c836ca0115cbf0c115a45a
Don't wait until next year, get your Samsung Galaxy S22 fix now with these wallpapers
phandroid.com
f16da8ebe2aab7d2c0cdfc242b71cede
After several weeks of various teasers and leaks, the 60 series has launched in China. Do note that HONOR will launch at least one of these two phones in global markets as well, if not both. That being said, this series consists out of two phones, the HONOR 60 and 60 Pro. These two devices do resemble their quite a bit as far as the design is concerned. Even if you take a look at the specs, you'll see a lot of similarities. Having said that, both phones are made out of metal and glass. The HONOR 60 Pro is a bit larger, thanks to a larger display, while both feature curved displays. The HONOR 60 features a 6.67-inch fullHD+ (2340 x 1080) curved OLED display. This display supports HDR10 content, and has hardware-level dimming. The Snapdragon 778G SoC fuels the phone, while HONOR included 8GB / 12GG of RAM here. The 8GB RAM model comes in 128GB and 256GB storage options, while the 12GB RAM variant includes 256GB of storage. Android 11 comes pre-installed, with Magic UI 5.0. A 4,800mAh battery is also a part of the package, and it supports 66W fast wired charging. The device does support 5G connectivity, and it has an optical in-display fingerprint scanner. A 108-megapixel main camera (f/1.9 aperture) is included on the back, along with an 8-megapixel ultrawide unit (112-degree FoV, f/2.2 aperture). A 2-megapixel depth camera (f/2.4 aperture) also sits on the back. A single 32-megapixel camera (f/2.4) is used for a front-facing shooter. There are two nano SIM card slots available here. The HONOR 60 includes Bluetooth 5.2, and it measures 161.4 x 73.3 x 7.98mm, and weighs 179 grams. The HONOR 60 Pro, on the other hand, includes a 6.78-inch fullHD+ (2652 x 1200) 120Hz OLED display, which is also curved. It also includes hardware-level dimming, and has support for HDR10 content. The Snapdragon 778G Plus fuels the phone, while this handset comes in 8GB or 12GB RAM variants, both of which are paired with 256GB of internal storage. Android 11 comes pre-installed with Magic UI 5.0 on top. There are two nano SIM card slots here, and an in-display fingerprint scanner (optical). This phone also supports 5G connectivity. A 4,800mAh battery sits inside the device, and 66W fast wired charging is supported. Bluetooth 5.2 is a part of the package. A 108-megapixel main camera (f/1.9 aperture) is paired with a 50-megapixel ultrawide camera (f/2.2 aperture, 2.5 macro), and a 2-megapixel depth camera (f/2.4 aperture). A single 50-megapixel camera (100-degree FoV, f/2.4 aperture) sits on the front. The phone measures 163.9 x 74.8 x 8.19mm, and weighs 192 grams. Both phones come in Black, Green, Pink, and Starry Blue (with a Diamond speckled finish) colors. The HONOR 60 pricing starts at CNY2,699 ($423), while the HONOR 60 Pro pricing starts at CNY3,699 ($580).

Honor 60, Honor 60 Pro Launched With 108-Megapixel Cameras, 66W Fast Charge
gadgets.ndtv.com
8296efd12a378e0d2f6390c6915b3d2b

RedMagic 7 5G Gaming Smartphone Listed on Certification Website, to Feature 165W Fast-Charging
mysmartprice.com
5606581112c836ca0115cbf0c115a45a
Apple's newest MacBook Pro is an astonishingly powerful notebook thanks to its M1 Max processor, but actually delivering power to it could be somewhat of a challenge right now. Multiple users of the 16-Inch MacBook Pro are posting on Reddit that their batteries won't charge properly when the laptop's lid is closed and it's turned off, Apple Insider reports. We confirmed the charging problem in PC Labs with the 16-inch MacBook Pro that Apple sent us for review. The issues arise when the laptop is turned off and has less than a full battery charge. In this state, connecting the MagSafe power adapter causes a never-ending cycle in which the laptop's LED indicator initially flashes green, then the charging stops and the indicator flashes yellow. The good news for those experiencing similar problems is that we found a potential workaround. Power up the MacBook Pro either by opening the lid or pressing the Touch ID sensor, and then reconnect the AC adapter. In our experience, the battery charges normally after these steps are completed. The charging issue seems to be limited to the 16-inch MacBook Pro released last month. Our configuration uses a 140-watt AC adapter with a MagSafe 3 connector; it's not clear if models that come with a 96-watt AC adapter experience the same problems. The 14-inch MacBook Pro unit we reviewed does not have the problem, and charges normally regardless of whether it is turned on or off. One commenter posted on Reddit that Apple support representatives said the company is aware of the issue and is investigating it. Apple did not immediately respond to a request for comment. A New MagSafe Generation While the most notable part of the new MacBook Pro is its choice of M1 Pro or M1 Max processors, the power adapter and I/O port situation has also been significantly redesigned. The MagSafe connector on the new laptops bears some resemblance to the magnetic power ports that graced Apple notebooks more than five years ago, although the new port is not compatible with the old one. In addition to charging the laptop's battery using the included USB-C-to-MagSafe power adapter, you can also charge it by connecting a USB-C-to-USB-C cable directly to one of the USB-C ports. In our experience, doing so presented no charging problems, even when the laptop was powered off. An Apple support document confirms that you can use either USB-C or MagSafe to charge your new MacBook Pro. However, if you've got a 140-watt AC adapter that came in the box, we recommend using MagSafe when possible. USB-C charging in most cases delivers 100 watts or less, which might not be sufficient to deliver all the power your MacBook Pro needs.

Apple MacBook Pro 16-inch users report Magsafe 3 charging issues
bgr.in
e6965d69e5d53084fab7b611c3bd547e
MacBook Pro Users Are Complaining of Charging Issues With MagSafe 3
gadgets.ndtv.com
857e2cb7b6840e9bc4f583a884aaf7be
Just when we thought Google Play Store security mechanism was coming to grips with notorious hackers, a major malware attack that went unnoticed has put it in the firing line again. This has been going on since August 2021 and has now surfaced to everyone's surprise. We are talking about a group of four Android banking trojans named – Anatsa, Alien, Hydra, and Ermac – that have been introduced into the Google Play Store with the modus operandi of bypassing the stringent restrictions and automatic detection. Unassumingly users had no clue that the apps they were downloading from Google Play put their sensitive information at risk. This security breach was detected by fraud prevention experts ThreatFabric that ultimately busted the scam. The malware droppers (as the firm calls them) were tactically placed in common apps like PFD scanners, OR code scanners, cryptocurrency apps, authenticator apps, security apps, and self-help apps. Astoundingly, the apps were downloaded more than 31,000 times over this period. Interestingly, not all users who downloaded the affected apps were directly in harm's way as the intended targets were in specific regions and tracked manually by hackers. The victims were then pushed a notification to update the app which delivered the payload. If the user ignored the warning that downloading content from a source outside of the Google Play Store is dangerous, the intended purpose of hackers is achieved. Thereafter, the disguised app asks for more permissions to take control of the device remotely and steals credentials. The reason why the droppers were not detected by Google Play Store security is the reduced footprint as they don't ask initially for permissions like Accessibility Service. Another reason is the normal behavior of apps initially which prompts the users to put up good reviews on the Google Play Store. For now, to stay safe, it is advised to uninstall any suspected apps and not click on any suspicious notification messages. To learn more about all the affected apps and double check if any one of them is installed on your phone, head over to Threat Fabric right away.

These were Google Play's top apps of 2021: Talking Tech podcast
eu.usatoday.com
bee477977c37320f4cc6ed6d79d662ee
Android Banking Trojans Infect Over 300,000 Play Store Users
androidheadlines.com
9d3cba6dde646adc83c3be8ba1fe4597
Astronomers with the European Southern Observatory (ESO) use the Very Large Telescope (VLT) to scan the heavens in search of stars, black holes, galaxies, and planets to study. Recently, astronomers used the VLT to spot the closest pair of supermassive black holes to Earth ever discovered. Eventually, the black hole duo will merge into a single gigantic black hole. The discovery is located in a galaxy called NGC 7727, which lies in the constellation Aquarius. Via ESO While these supermassive black holes are the closest to Earth ever discovered, they are still at an incredible distance from our planet of 89 million light-years. However, they are significantly closer than the previous closest supermassive black hole pair that was 470 million light-years away. In addition to being the closest pair of black holes to Earth, the duo also have a significantly smaller separation than any other pair of known black holes. The duo in NGC 7727 has only 1600 light-years between them. While that is still a vast distance, astronomers point out this is the first time pair of supermassive black holes have been discovered so close to each other. A distance of 1600 light-years is less than half the separation of the previous record holders. Typically, supermassive black holes live in the center of galaxies. However, they can become pairs when galaxies merge, placing them on a collision course that can take millions of years before they merge. Scientists studied the path the black holes are taking, their separation distance, and their velocities determining the duo will merge into a single supermassive black hole within the next 250 million years. Astronomers believe that the merger of a pair of black holes of this size could explain how the most massive black holes in the Universe are born. Astronomer Karina Voggel and her team used a technique for determining the masses of the black holes that looked at how their gravitational pull impacted stars around them. This is the first time that the mass of a pair of black holes has been measured using that method. Measurements using this method were possible because of how close the pair of black holes are to Earth. Researchers relied on observations from the Paranal Observatory in Chile using a tool called MUSE (Multi-Unit Spectroscopic Explorer) in their work. Astronomers also used data gathered by the Hubble Space Telescope to confirm the pair of black holes were classified as supermassive. The black hole on the right side of the pair is in the core of NGC 7727 and has a mass nearly 154 million times of the Sun. The other black hole in the pair is significantly less massive at 6.3 million times that of the sun. Astronomers had suspected NGC 7727 had two black holes but had been unable to confirm their suspicions in the past because of the lack of high-energy radiation coming from the immediate surroundings. The presence of high-energy radiation would have confirmed the black holes existed. The discovery of the supermassive black holes without the emission of high-energy radiation suggests there could be many more similar black holes hiding in galaxies scattered around the universe. Astronomers believe their findings could suggest the total number of supermassive black holes in the known universe is 30 percent higher than previously believed. Discovering more hidden supermassive black hole pairs will become easier when the ESO begins operating its new Extremely Large Telescope later this decade. The telescope will be placed in the Atacama Desert in Chile. That telescope will have an instrument called HARMONI capable of making discoveries like this significantly further away from Earth than is currently possible. Astronomers keep the VLT working almost constantly, making discoveries in the cosmos. For example, in mid-November of this year, astronomers used the VLT to discover a black hole inside a distant star cluster. In that instance, the previously unknown supermassive black hole was outside of the Milky Way, and it was discovered by looking at how it influenced a nearby star. Of course, the VLT also makes discoveries other than black holes. In August 2021, astronomers used the VLT to investigate rocky exoplanets that were orbiting a distant star. The star is L 98-59, and astronomers were keen to investigate the planetary system because the star and its exoplanets resemble our inner solar system. One of the more interesting discoveries in the planetary system was a rocky exoplanet half the mass of Venus. The planet was the lightest exoplanet ever measured using a technique known as radial velocity. In October 2020, VLT astronomers discovered a supermassive black hole with six galaxies scattered around it. The grouping had existed since the universe was less than a billion years old, making it the first time a close grouping of the type had been discovered from a time so soon after the Big Bang. Astronomers said the grouping of galaxies around a supermassive black hole helped improve our understanding of how black holes of the type could become so enormous so quickly. Another interesting VLT discovery from May 2020 found indications of a planet being born around a distant star. The young star the planet was forming around is called AB Aurigae. During their observations, astronomers discovered a prominent spiral structure with a twist indicating a site where a planet could be forming. As scientists are keen to learn more about how planets form, discoveries like these are welcome additions to humanity's ever-growing understanding of the process.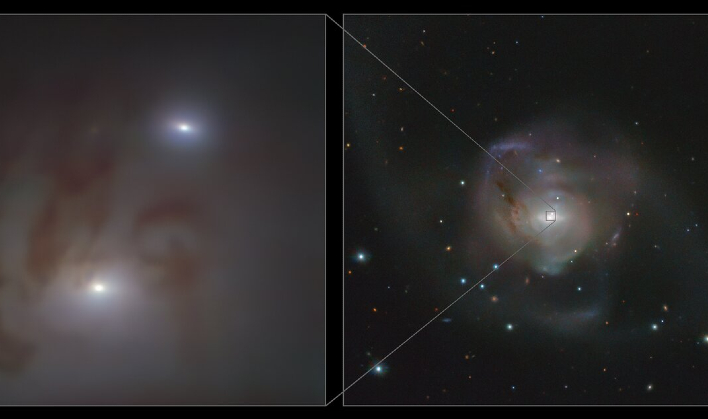 These Supermassive Black Holes Are On Collision Course To Form A Monster That's The Closest To Earth Yet
hothardware.com
bf575dd2f2f39fed306abf92493bfdae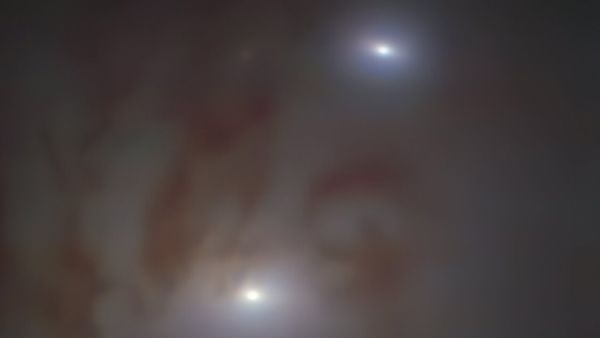 This pair of merging black holes is the closest to Earth we've ever found
livescience.com
17c58467874ba391a4444c73886d554e
Microsoft's very popular Teams communication platform got its first-ever standalone offering today, aimed squarely at small business users. It's called called Microsoft Teams Essentials, and it costs $4 per month, per user (billed annually). Microsoft claims it's "the most competitively priced online meetings and collaboration solution in the market." Teams Essentials sits in between the free tier and Microsoft 365 Busines Basic, which costs $5 per month. The features Essentials offers beyond what's available in the free tier include: Unlimited group meetings for up to 30 hours Up to 300 participants per meeting 10GB of cloud storage per user Anytime phone and web support There's also integration with Outlook and Google Calendar for easy meeting scheduling, always-available chats, and a range of meeting tools including virtual backgrounds, a meeting lobby, Together mode, live closed captions, and live reactions. It's also possible to assign tasks to teammates, create polls for feedback, and a new small-business group chat template to take advantage of. Paying the extra dollar for Microsoft 365 Business Basic adds meeting recordings and transcripts, access to the web and mobile versions of the Office apps, 1TB of cloud storage per user, business-class email, and standard security, But small businesses may not need those features and the dollar saving soon adds up depending on your team size. Microsoft has shared a more detailed breakdown of what to expect from Team Essentials on the Microsoft 365 Blog, and it will surely be hoping many small businesses currently relying on the free tier will now choose to upgrade for the additional features.

Introducing Microsoft Teams Essentials
news.microsoft.com
3a3137e8fcf0d426d665f611245b9dbf
Microsoft's new stand-alone Teams Essentials takes on Slack for smaller groups
digitaltrends.com
5639ddc90f4677dc53111f5384d245ee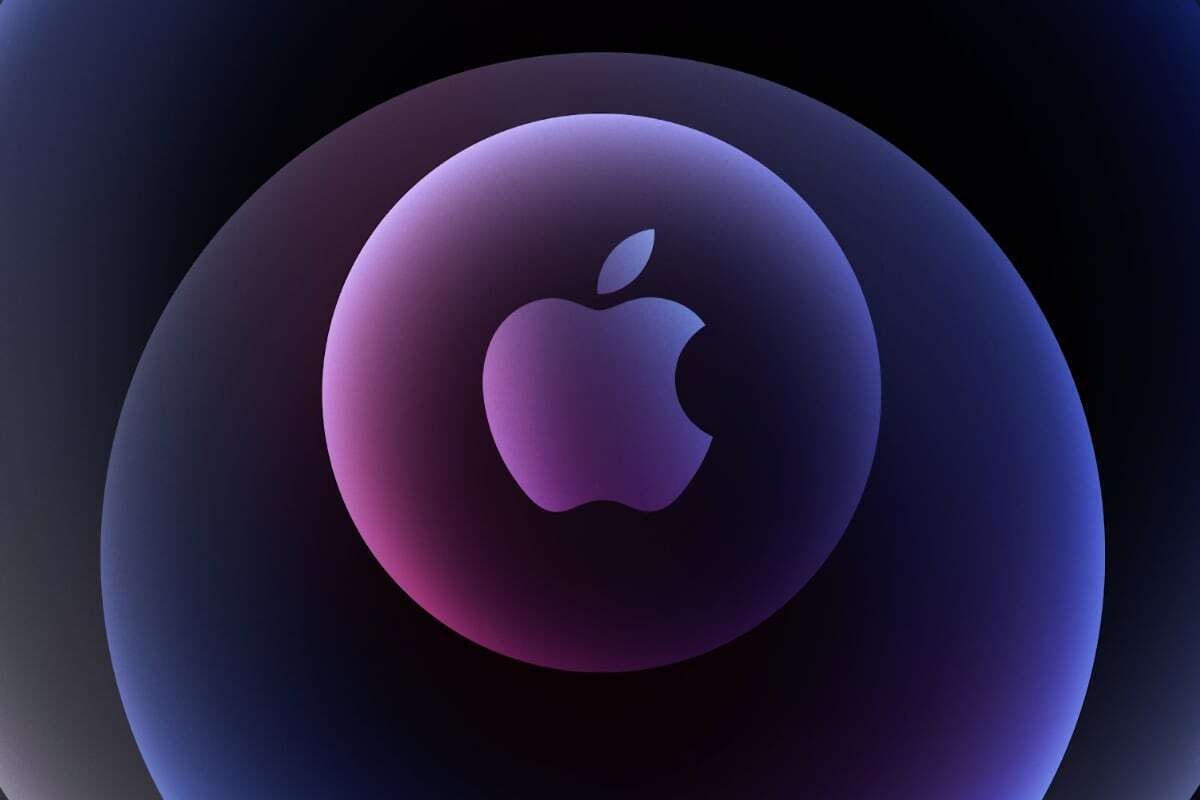 Business users have a lot to look forward to from Apple in the coming year. With 2022 less than a month away now, here's a rundown of what's likely coming. Apple is now expected to introduce a 5G version of the iPhone SE in spring. The device is expected to have a Touch ID button, an LCD display, and an A15 processor, but is also thought to boast a 5G connection. This is going to be the cheapest way to get a 5G iPhone. Carriers are likely to support the release with decent deals for new users in most every market as they seek to build their 5G customer bases into profit. The combination of lower cost, carrier deals, and 5G — along with that powerful A15 chip — will tempt consumers and expand the 5G market. That's going to be an opportunity to develop new hybrid working models and for consumer-focused enterprises to build out new 5G-savvy services. Mac users are in for delight in 2022, as that's when Apple is expected to show what you can do when you own the most scalable processor architecture in the world. The company has already transitioned its MacBook devices, Mac mini, and most iMac models to Apple Silicon, but has more waiting in the wings: a 30-in. iMac, 128-core Mac Pro and possibly a Mac mini Pro. The latter would offer more interconnects and contain an M1 Pro chip, making this a fantastic low-cost desktop for any office, home, or server farm. But the Mac Pro will be the compelling story. It may feature 16x CPU, 28x GPU and 32x neural engine cores — and up to four M-series processors working together. What that means in raw performance terms is anybody's guess. But I have a hunch it will blow existing Photoshop, Final Cut Pro or Logic Pro X performance benchmarks out the water. These will truly be powerful Power Macs worthy of that name. Expect some upgrade requests from your creative and research departments. That's even before we begin meeting the second-generation M-series Macs, likely beginning with the consumer models once again. The insanely popular MacBook Air is expected to be thinner and lighter than before with a flat-edge design, 1080p webcam, mini-LED display, and MagSafe. It may be available in colors and boast more graphics cores, which (on the basis of iterative A-series chip history) may deliver a 20% performance boost for slightly less energy. What this means is that the MacBook Air will deliver the kind of performance you once needed to pay top dollar for at a more affordable price, which is great news for tech budgets. Don't neglect that Apple is moving to lead the industry in chip design, with Qualcomm (I think) its emerging biggest competitor. Despite its positive critical reception, Apple Watch Series 7 seemed to leave many industry watchers cold. Apple Watch 8 should change that, potentially introducing the long-speculated-upon new "flat" design, a non-invasive diabetes sensor ( at last) and better body temperature and sleep tracking tech. Car crash detection could also be part of the offer, though this may be a feature across all Apple mobile devices in 2022. An Apple Watch SE 2 also seems likely and it's possible the company may introduce a more robust model with rugged casing aimed at extreme sports. I don't know how Apple can maintain the momentum it has generated with iPhone 12 and iPhone 13, both of which seem to have achieved record sales. While it's way too early for any but the most enthusiastic recent purchasers to upgrade, Apple will want iPhone 14 to appeal to switchers and upgraders. When it comes to upgraders, the target users are most likely going to be those who purchased an iPhone 7, iPhone 8, or iPhone X. The selling point to those users? It may be the lack of notch. iPhone 14 may hide Face ID and camera sensors hidden under the display. The 5G radio will come from Qualcomm while the A16 chip is likely to be an improved 4nm version of the 5nm processor currently used in iPhones. It will provide better battery life and a slight boost in performance, albeit augmented by additional machine learning enhancements that make these smartphones seem much faster than they technically are – and they will be significantly more powerful than the likely demographic of iPhone upgraders have used. A 2TB option is possible at the high end. I'm not optimistic that WWDC will be an in-person event next year. The emergence of new viral strains shows how quickly things can deteriorate, and international reaction seems to be to close ranks but play it cool pending discovery of how Omnicron works. While vaccines may mitigate some of these effects, the truth is that when it comes to a global event such as WWDC, no one is safe until everyone is safe. And there's no strong signal yet to suggest a global vaccine program will be in place by June 2022. With that in mind, I think we'll be watching the introduction of the huge host of AR-focused OS upgrades Apple plans to talk about next June from home in 2022. The biggest Apple news next year is likely to be the introduction of Apple's AR glasses. Decades in the making, these will usher in a brand-new platform opportunity — and may even replace opticians. While the scope of that opportunity will inevitably be defined by the capabilities of the APIs the company makes available, we can guess that voice, gesture, and motion controls will be part of this. And object and body position and machine vision imaging analysis capabilities will be available from the get-go. In use, you'll be able to walk around a town in a completely foreign country and see all signs automatically translated into your language — you'll also be able to explore those places without visiting. That's got to present an opportunity for education, visitor attractions, tourism, retail, and city management. I expect these devices will enable new ways of working in factories, warehousing, maintenance, and beyond. Given this is a new platform opportunity, it makes sense for Apple to announce them (or something like them) before they ship in an attempt to motivate developers to build solutions. Right now, the smart money sees these announced at WWDC with the products shipping later, along with what Apple hopes will be a wave of useful applications. The caveat emptor here is price. If these things are as expensive as some predict, the early opportunity is most likely to be in the development of niche solutions for high-end users, rather than mass market consumer "experiences." Think architecture, product design, government, and education more than next-generation Pokemon. There's no sense yet that government regulators have finished with Apple. It will continue to face investigations across many of its businesses, and regulators will probably begin to deliver judgments on industries it already plays in at about the same time it enters brand new segments (AR, cars, health) in which such concerns don't yet exist. Regulation may dent the company's cash hoard and potentially constrain some of its expansion, but donany judgements made against Apple might also be applied against its competitors, which could become a positive force in the longer term. The global supply chain crisis is also likely to remain problematic throughout 2022. This may show itself in the limited supply of some products, effectively shunting sales Apple would have made into subsequent quarters. Don't be terribly surprised, either, to see Apple and its chip manufacturing partners set up processor factories in the US with support from the incoming Semiconductor Aid package CEO Tim Cook's team has been lobbying for.

iPhone SE 3 rumors: Apple's new budget-friendly iPhone could arrive in early 2022
cnet.com
03a7d952740fd81eb117b10e2807fc2d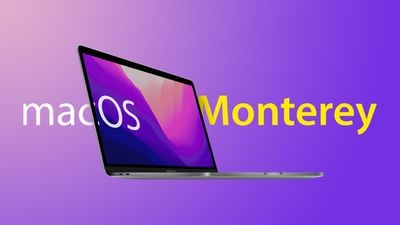 When to Expect Apple to Release macOS 12.1 With SharePlay and More
macrumors.com
f75252cc3c1f24951d6db37b438bbc93
A leaker has revealed AMD's plans for 2022, as well as a little about what Intel could have up its sleeve. The rumor claims that AMD will launch its tentatively named Ryzen 6000 processors (using the Zen 4 architecture) at the start of the second half of 2022, but they'll be missing a key feature. The leaker, Enthusiastic Citizen, revealed that AMD will launch Ryzen 6000 chips alongside the Z670 and B650 processors shortly after July 2022. These new processors are said to support PCIe 5.0 and DDR5, but unlike Intel's 12th-gen Alder Lake platform, the rumor claims that Ryzen 6000 won't support DDR4 as well. Before we get to Ryzen 6000, the leaker says AMD has other plans in store. The rumored road map says that AMD will launch new Zen 2 processors next year, code-named Renior X. These processors are said to feature the same specs as AMD's Ryzen 4000G APUs, just without the integrated graphics. The leaker claims that these chips are a bid by AMD to compete with Intel's upcoming 12th-gen Core i3 processors. The leaker says AMD will launch its Vermeer S processors at CES. These chips match the Ryzen 5000 CPUs we have today, and they'll support the AM4 socket. The key difference is that they feature AMD's 3D V-Cache. AMD announced this technology at Computex 2021, claiming that chips with 3D V-Cache would be out by the end of the year. That looks unlikely now, so we are focused on CES for this processor launch. The leaker also revealed some details about Intel's upcoming Raptor Lake processors. These processors are said to share a lot of DNA with Intel's Alder Lake chips. The new design will still sport a hybrid architecture that combines performant (P) cores and efficient (E) cores, but the leaker says that the E-cores will run at their full potential. Enthusiastic Citizen says that "some things are blocked" on 12th-gen Alder Lake chips, and that next-gen Raptor Lake chips may unlock the full potential of the E-cores. This lines up with previous rumors we've heard about Raptor Lake processors. They're said to feature the same E-core design with an improved P-core design. Intel has already revealed its road map through 2025, starting with Alder Lake. Most of what Enthusiastic Citizen revealed we already knew, either through rumors or from official Intel announcements. The key revelation is that Raptor Lake may sport the same LGA1700 socket as Alder Lake. That could mean the new chips will work with Z690 motherboards, as well as support DDR5 and DDR4 memory. So far, 2022 is shaping up to be an exciting year for the world of desktop processors. AMD and Intel both seem to have new generations in the pipeline, and it looks like AMD has several CPU refreshes to hold PC builders over.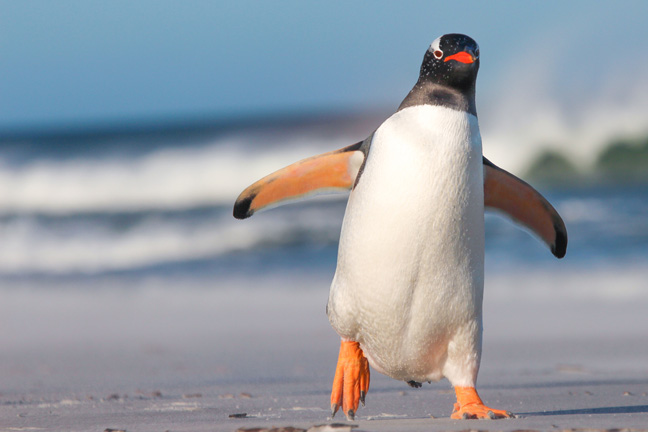 Intel's Alder Lake is slowing down Linux kernel 5.16
theregister.com
a779ee48a069e338372b36e3fe8761fb
AMD Ryzen Desktop CPU Rumors: Zen 2 'Renoir X' To Tackle Intel Core i3, Zen 3 'Vermeer X' To Tackle Alder Lake, Zen 4 'Raphael' To Tackle Raptor Lake, X670 & B650 Motherboards To Feature PCIe Gen 5 Support
wccftech.com
4bc802cc02e04cb3c8e90f0f82cf3b54
Nvidia today dropped the first driver update of December, bringing day-one support for the upcoming games Halo Infinite, Chorus, and ICARUS. The GeForce Game Ready 497.09 WHQL driver also has support for the new GeForce RTX 2060 12GB graphics card. From the trio of games gaining official support, ICARUS has received the most RTX treatment before its December 7 launch. Coming from DayZ creator Dean Hall, the PVE survival title is touting the new RTX Global Illumination technology for enhanced visuals as well as DLSS for performance improvements. Meanwhile, Fishlabs and Deep Silver's new sci-fi action-adventure Chorus has DLSS support. The game is launching on December 3. Lastly, the Halo Infinite Campaign that launches on December 8 will not be sporting any Nvidia technologies it seems, which is to be expected considering the title's long-term partnership with AMD. The G-SYNC compatible displays list has also been expanded by six monitors this time, with the ASUS XG27UQR, Dell G2722HS, Dell G3223D, Dell G2422HS, LG 32PG750, and the MSI G273 being validated. Here are the fixed issues in this release: The known issues to keep an eye out for are these: The 497.09 WHQL Game Ready driver is now available for download via the GeForce Experience app. Find the Windows 10 and Windows 11 standalone installation links below. The release notes are here. Desktop GPUs: Notebook GPUs:

NVIDIA GeForce 497.09 Driver Brings Ray Tracing and DLSS Support for Icarus
wccftech.com
f7ad12f3887bd34a0e1dc3f7b0088773
Nvidia just accidentally confirmed the 12GB RTX 2060 Super
digitaltrends.com
032fafe872ca2abb09bc4e4f43c7026c
Apple is showcasing its Product Red devices and accessories for World AIDS Day on Wednesday. Included in the Product Red lineup are the iPhone 13, iPhone 13 Mini, Apple Watch Series 7 and Apple Watch bands. The company is also donating $1 to the Global Fund for every purchase made using Apple Pay on apple. com, in the App Store or in an actual Apple store, through Dec. 6. "As COVID-19 continues to impact communities around the world, including those living with HIV, the fight to end global pandemics is more urgent than ever", the company said in a release. In addition to the Product Red devices, Apple is offering new Red Watch faces, highlighting a dating app called Positive Singles for those with HIV/AIDS and sexually transmitted infections, and boosting collections of books, audiobooks, TV shows and music in Apple Books, Apple Music and Apple TV about the fight against HIV/AIDS. Apple said that in the last 15 years, Apple customers have helped raise about $270 million. The money has gone toward efforts like prevention, testing and counseling for those with HIV/AIDS. Apple hasn't said what percentage goes toward donations.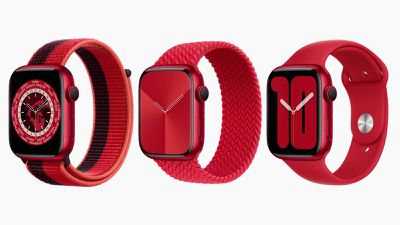 Apple Makes Six (RED) Apple Watch Faces Available to Download and More for World AIDS Day
macrumors.com
fbc5759cafe9903089a9bf29a3bc35f7
Apple says it raised nearly $270 million to fight AIDS with (RED) product sales
indiatoday.in
c2c50c63df6517a948e603857ee1a966
Mobiles News News Apps Reliance Jio to increase its tariff prices following Airtel and Vodafone-idea? MediaTek dominates the sub-Rs 30,000 smartphone space in 2021, where is Qualcomm? OnePlus 9RT could be so much more than just a mild camera update Goodbye Realme X series, we will remember your greatest hits Cool WhatsApp features that should be introduced soon Vivo TWS Neo Review Logitech G502 Lightspeed Gaming Mouse Review Asus ROG Phone 3 First Impressions OnePlus Nord First Impressions Asus TUF A15 (FA566) Gaming Laptop Review Google adds 3D monuments to AR Search results: How to use Microsoft launches a Minesweeper inspired Christmas special sweater After Bill Gates, Jeff Bezos, Jack Dorsey; will Mark Zuckerberg be next to leave his company? Beware Android users, 12 malicious apps on Google Play store stole users' banking details Reliance Jio may launch Jio TV and Jio Tablet early next year Cryptocurrency Regulation Bill: How worried are Indian investors? Indian celebrities building fortune through tech space Redmi Note 11T 5G vs Realme 8s 5G: Which one is a better option? Motorola Moto G31 vs Redmi Note 10: Battle of under Rs 15,000 phones Why it's sensible for car buyers to wait for an EV How To Apps Gaming News News Noise और Ambrane ने पेश किए सस्ते में वायरलेस ईयरबड्स, Nothing Ear 1 भी आया नए कलर में फ्री फायर में आया नया वेपन और पुरानी गन्स में हुए बड़े बदलाव, जानें डिटेल एक बार फिर जलकर खाक हुआ चीनी स्मार्टफोन, बैटरी में हुआ धमाका Free Fire OB31 अपडेट के साथ गेम मोड में जुड़ेंगे धांसू फीचर फ्री फायर ने बनाया Chrono और Maxim को कमजोर, जानें OB31 में किस कैरेक्टर में हुआ कौन सा बदलाव News News News Reviews News News Apps News

Apple iPhone users continue to face call-dropping issue: Report
bgr.in
5f5f8833fa54445bc50f5289fd2728e0
Microsoft launches a Minesweeper inspired Christmas special sweater
bgr.in
c8833a835ed2995728a7308308f34f80
How to send WhatsApp messages without saving a number: Follow these simple steps
bgr.in
08b815d84cea8961c80a0f9cc0d2b091
Best gadgets you can buy under Rs 500 to make your life simpler
bgr.in
df0f7ed24a9818ca126a42dc7cf26ccb
Cryptocurrency regulation bill: How worried are Indian investors?
bgr.in
1f50ac6b7cb6322455d688e2a897312b
After Bill Gates, Jeff Bezos, Jack Dorsey; will Mark Zuckerberg be next to leave his company?
bgr.in
c13a7cc3b023460255bef622bd2da7f9
Netflix India December 2021 top releases: Don't Look Up, Money Heist, Lost in Space and more
bgr.in
061724b746bfaa6a04d3c335186351b8
Airtel vs Jio vs Vi new prepaid plans offer streaming benefits under Rs 1000, check details
indiatoday.in
cafbab086586558154e1efabe8ba8af8
iPhone SE 3 launch: Apple tipped to unveil yet another affordable iPhone in early 2022
bgr.in
21c425ea28740e6aa91a07bb8e426722
Nothing Ear 1 Carbon Neutral Black edition launched, can be bought using crypto
bgr.in
1ca485ad6a05f38a2c18bcd9d3bc123c
Beware Android users, 12 malicious apps on Google Play store stole users' banking details
bgr.in
3dc12018fd2dac1b353e471dc07fea84
Samsung introduces three automotive chips for seamless 5G connectivity, vehicle infotainment
bgr.in
5ba8a8a073ba0a10031eae508bec1a3c
Wondering what to watch this month? Here are the top Netflix releases
bgr.in
70d41a33cd020d957c2596ace4c39f40
Free Fire OB31 update: Top 5 features that gamers will like
bgr.in
87372fc5beb23fae14c14549dffa27ad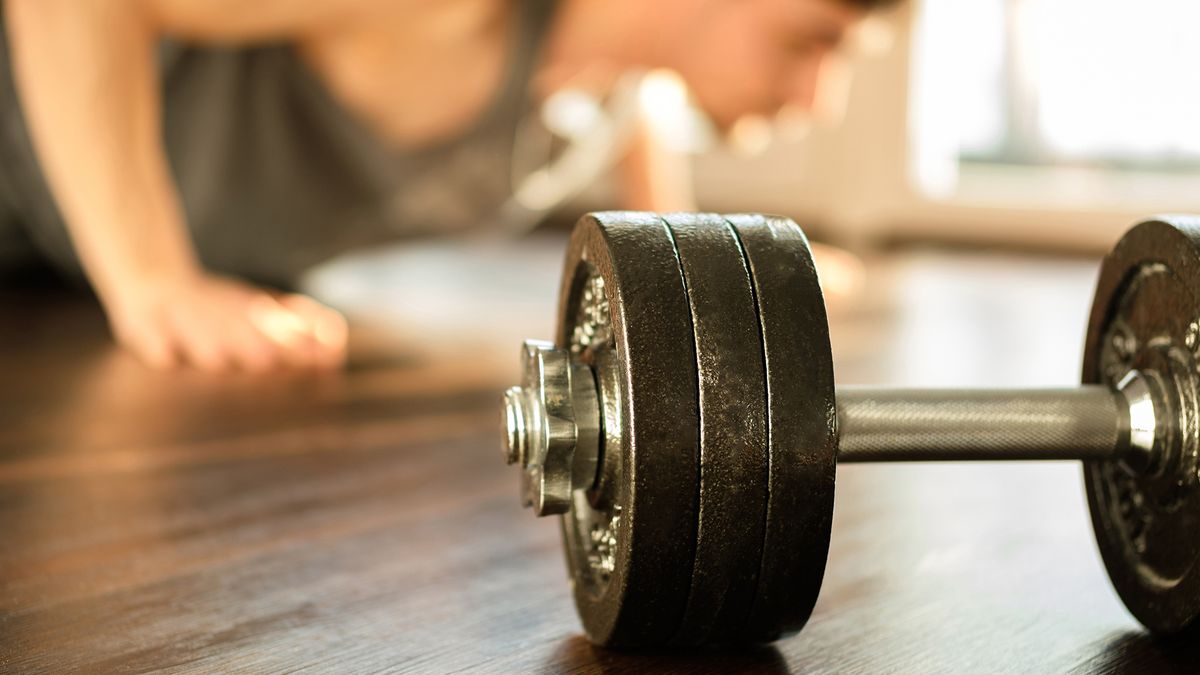 Cheap adjustable dumbbells are a great way to maintain your health without breaking the bank. However, with too many discounts to count, finding a good deal on weights during the sales can be as confusing as it is time-consuming. However, don't fear, Live Science has done the heavy lifting for you! Here are all the best cheap adjustable dumbbells deals collected together on one page. When we think of lifting weights, we tend to think of building muscle, but that's not all the activity can do — it can also improve bone density and boost metabolism. The Centers for Disease Control and Prevention recommends that to maintain good health, people should aim to lift weights around twice a week. The best results are gained through a wide range of different exercises targeting different muscle groups. Adjustable dumbbells allow for a variety of different exercises, which means that you won't need to clutter up your home with multiple different weight sets. The fact that they can be easily adjusted also means they can also be shared between family and friends. Whether you're a newbie to weight training or a grizzled veteran, these dumbbell deals are an amazing way to improve your home gym today. Novices can start light and work their way to heavier weight settings and those with more experience can take advantage of the inherent flexibility that adjustable dumbbells provide for your workouts. If you're interested in weights but don't want any adjustable dumbbells, sure to take a look at our separate guide on home weights set deals. We've also rounded up the best and latest treadmill deals, exercise bike deals and rowing machines on sale. Cheap adjustable dumbbells deals , now $289.99 at Walmart Weider 50 lb. Adjustable Dumbbell Set was $659.99, now $289.99 at Walmart Save an incredible $320 on this pair of Weider adjustable dumbbells at Walmart. They can be adjusted through 10, 20, 30, 40, and 50-pounds enabling a dizzying array of workouts while saving space. View Deal , now $299.99 at Best Buy Bowflex SelectTech 552 Adjustable Dumbbells $was $399.99, now $299.99 at Best Buy Best Buy is currently selling these Bowflex SelectTech Adjustable Dumbbells with $100 off! These space-saving dumbbells are equivalent to 15 sets of weights - and you can easily change the resistance from 5 lbs all the way up to 52.5 lbs (in 5lb increments) at the turn of a dial. View Deal , now $329.99 at Best Buy JAXJOX DumbbellConnect Adjustable Dumbbells - was $499.99, now $329.99 at Best Buy This incredible deals nets you $170 off these digital adjustable dummbells. Press a button to select a weight and sync to the JAXJOX app to track your workouts for optimum results. The weights themselves pack 100 Ibs into just two dumbbells, saving space. View Deal , now $199.00 at NordicTrack NordicTrack SpeedWeight Adjustable Dumbbells - was $349.99, now $199.00 at NordicTrack With $150 off these premium NordicTrack SpeedWeight dumbbells, you get far more than versatile set of weights that come in 2.5, 5, 7.5, 10, and 12.5 Lb. weight increments. You get a 30-Day iFIT Family Membership for limitless training programs. View Deal , now $65.99 at Walmart Topeakmart 66 Lb. Dumbbells Weight Set - was $98.98, now $65.99 at Walmart Save over $30 on these simple yet effective and affordable dumbbells at Walmart. They're made with anti-rust and water-resistant materials and come with 16 weight plates in 4 different weights (2.5kg/5.5lbs, 2kg/4.4lbs, 5kg/3.3lbs, 25kg/2.8lbs) and spinlock collars. View Deal , now $85.98 at Walmart Skonyon Adjustable Dumbbells - was $139.00, now $85.98 at Walmart Save over $50 on this adjustable weights set from Skonyon and enjoy the benefits of a set of dumbbells and a barbell for a wide range of strength training exercises. View Deal , now $99.99 at Walmart BESPORTBLE 66 Lb. Dumbbells - was $139.99, now $99.99 at Walmart This adjustable dumbbell set is a solid 16 piece set of weights with $40 off at Walmart. Wherever you work out, this kit will give you the versatility of a pair of dumbbells and a barbell. They're non-slip and rubber-coated for extra protection. View Deal , now $74.90 at Walmart Wowspeed Set of 2 66LB Adjustable Dumbbells - was $127.98, now $74.90 at Walmart Get half price off these versatile Wowspeed weights set at Walmart. They offer various weight options, ranging from 12.8lbs to 44lbs, and the connecting rod enables you to turn them into a barbell for a full body workout. View Deal , now $78.89 at Walmart PODPLUG LC Adjustabel Dumbbells Barbell set - was $160.99, now $78.89 at Walmart Save $82 on these bright and sporty adjustable dumbbells. They include a connecting rod to transform them into a barbell for a truly versatile workout, and they can be adjusted from 6.6Lb to 30.8Lb in increments of 3.3Lb or 4.4Lb. View Deal Which adjustable dumbbell set is best for you? There are a ton of cheap adjustable dumbbells on sale and they all have different benefits. A basic pair has two bars, plates with different weights and spin 'collars' to manually screw on to secure the load. This type takes more time to adjust but tends to be more affordable. Some come with a barbell connector rod so you can work on getting stronger with back squats and deadlifts. For more efficient plate changes, adjustable dumbbells with a dial or twist mechanism mean you can increase the weight increments much quicker. Some adjustable models use a selector pin to change the weight – these tend to look different from the traditional dumbbell. When considering the material, steel or iron is the most durable. Many cheap adjustable dumbbells sets have coated plates so they don't scuff the floors when you put them down. Bear in mind that the more plastic components on a pair of dumbbells, the more they risk being damaged. Ergonomics is a factor too, so consider how they feel to hold if they're bulky and can offer a good range of motion. • Related: Best running headphones If you're a dedicated weight lifter then expect to pay over $500 for a top-tier pair of adjustable dumbbells. These have the best weight range and features that make changing the plates easier. You can find a basic set of adjustable dumbbells for about $50, which is still a great discount compared with the price of an individual pair. A mid-range set of well-made adjustable dumbbells with a good range of weight options could cost between $200-400, or less if you find a good adjustable dumbbells deal. Popular brands to look out for include Bowflex and Powerblock, but these sell out fast in the sale, so if you find them buy them as soon as you see them to make the most of the deal. When gyms closed because of the pandemic, demand for adjustable sets skyrocketed and they're still really popular, so move fast if you spot a cut-price set. Last bit of advice: make sure that you've added a pair, not a single, to your shopping basket at checkout as some dumbbells are sold individually. Adjustable dumbbells on sale Sunny Health And Fitness 40lb Vinyl Dumbbell Set deals (Image credit: Amazon) Sunny Health And Fitness 40lb Vinyl Dumbbell Set Best budget buy Material: Vinyl coated| Dumbbell size: 17" L x 8.5" W x 8.5" H| Weight range: 3 lbs – 20 lbs per dumbbell Beginner-friendly Comfortable hold Bulky plates Collars need frequent tightening The Sunny Health & Fitness 40 lb Vinyl Dumbbell Set is a good option for those new to training and proves that you don't need to spend a fortune to tone up and build muscle at home. This pair is shipped with four lots of 1.5 lb, 2.5 lb and 5 lb plates to interchange, maxing at a total lifting weight of 20 lbs per dumbbell. The handlebar has a curved centre grip so is comfortable to hold and it's straightforward to load the plates on and off. Unlike dumbbells that use metal collars to secure the plates, the 'nuts' on this one are made of plastic and tend to loosen more often. What's more, the weights may seem bulky compared to other space-saving options available. But overall, for beginners or those on a tight budget, these adjustable dumbbells do the job. Today's best Sunny Health And Fitness 40lb Vinyl Dumbbell Set deals Reduced Price Sunny Health & Fitness Vinyl. Macy's $45 $23.19 View Reduced Price Sunny Health & Fitness. Walmart $34.99 $29.89 View Sunny Health & Fitness. Amazon Prime $46.56 View Show More Deals We check over 250 million products every day for the best prices Bowflex SelectTech 552i Dumbbell deals (Image credit: Amazon) Bowflex SelectTech 552i Dumbbell Best value for wide weight range Material: Steel, plastic| Dumbbell size: 15.7" L x 7.8" W x 9" H| Weight range: 5 lbs – 52.5 lbs per dumbbell. Wide weight range Replaces 15 sets of weights Won't withstand slamming/dropping Longer length A pair of the bestselling Bowflex SelectTech 552i replaces 15 sets of dumbbells and has an easy-to-use dial system for quick weight changes between 5 and 52.5 lbs. This excellent range means that muscle strength can be built gradually and most stationary and motion exercises are possible, resulting in a whole body workout. You can increase the weights by 2.5 lbs up to 25 lbs, and then in 5 lb increments between 25 and 50 lbs, with one final 2.5lb increase to reach the maximum. Weights on the SelectTech 552i are switched with a smooth turn of the selector dial, removing the hassle of screwing on collars. Plus, the metal plates are encased in moulding so they don't clang together when lifting. The dumbbells sit in a storage tray that neatly houses the weights not being used. You can pick up and port the whole carriage between workout spaces, but you'll need to avoid slamming down these dumbbells. Dropping them can crack the plastic connectors and will void the 2 year warranty. Today's best Bowflex SelectTech 552i deals 6219 Walmart customer reviews ☆ ☆ ☆ ☆ ☆ Reduced Price Schwinn Fitness Active Series. Amazon $24.99 $16.99 View Reduced Price Bowflex SelectTech Adjustable. Walmart $379.99 $299 View Bowflex SelectTech 552. DICK'S Sporting Goods $299.98 View Show More Deals We check over 250 million products every day for the best prices Powerblock Sport 24 deals (Image credit: Amazon) Powerblock Sport 24 Best space-efficient weights Material: Powder-coated steel| Dumbbell size: 10.5″ L x 5.25″ W x 5″H| Weight range: 3 lbs – 24 lbs per dumbell Compact Colour-coded system Block shape may be off putting No expansion option The Powerblock Sport 24 allows you to train with 3 – 24 lbs per hand, replacing the need for eight pairs of dumbbells. With a tidy design it's ideal for those short on space and can easily be slid under the bed or stored in a cupboard. Although this pair of adjustable dumbbells are noticeably smaller than most, they're also durable – with a generous 10 year warranty thrown in. Like all Powerblock sets, the Sport 24 uses a simple stacking system similar to what's seen on gym equipment. You make the weight selection in 3 lb increments by sliding in a magnetic pin. The plates are also colour-coded meaning you can match up both dumbbells at a glance. It's worth mentioning that the selector pin works best when the weights are on a hard, flat surface. A rubberized, ergonomic handle gives a secure grip and despite the Powerblock's unique blocky appearance, movement isn't restricted. That said, there might be a slight learning curve when adjusting to the new shape if you're used to lifting standard dumbbells. Another possible downside is that there's no option to expand this set, but you can upgrade to another model in the Powerblock range when you're ready to go heavier than the maximum 24 lbs. Today's best Powerblock Sport 24 deals PowerBlock Sport 24 Pair, Gray DICK'S Sporting Goods $199.99 View PowerBlock Sport 24. Amazon Prime $324.54 View We check over 250 million products every day for the best prices Pinroyal 4 in 1 adjustable dumbbell set deals (Image credit: Amazon) Pinroyal 4 in 1 adjustable dumbbell set (66 lb) Best for versatility Material: Vinyl coated| Weight range: 5.5 lbs – 33 lbs per dumbbell Multi-training options Includes handles and connector rod Takes time to change weights Weights marked in Kg The Pinroyal 4 in 1 set is different because not only do you get a pair of adjustable dumbbells, but a kettlebell, barbell and push-up trainer, too. This flexibility makes it appealing for men and women who want a good weight spread and it reduces costs when setting up a mini-gym at home. The extra bits with this set will take up more room however, so it may not be the best option for anyone short on space. The package includes 16 plates to give 5.5 – 33 lbs of weight per dumbbell and a connector rod to create a light, or heavy barbell of up to 66lbs. Non-slip handles prevent slipping and there's foam padding on the barbell for comfortable lifting. To build a kettlebell, grab the base, one handle and weights, or take the two handles and use them on the floor for push-ups reps. There's also the option to buy extra plates to beef up the maximum weight you can lift with this set. Today's best Pinroyal 4 in 1 adjustable dumbbell set deals View Similar Amazon US Amazon No price information Check Amazon We check over 250 million products every day for the best prices Yes4All adjustable dumbbells deals (Image credit: Amazon) Yes4All adjustable dumbbells Best simple heavy weight Material: Cast iron| Dumbbell size: 14" L x 6.8" W x 6.8" H| Weight range: 10 lb – 30 lb per dumbbell Traditional design Great value May need gloves for comfort Limited adjustment increments Prefer the look and feel of traditional weights? Then the Yes4All Adjustable Dumbbells may be for you. They're more cumbersome compared to others that we've reviewed, but you'll struggle to get a better value cast iron set for home use. Serious lifters can buy the 200 lb option, but this reasonably-priced pair offers a decent range with four 5 lb, and four 8 lb plates for a maximum lifting weight of 30 lbs per hand. As standard with this type of dumbbell, it takes longer to screw your weights on and off but robust threaded collars help to keep the plates locked and secure. A knurled chrome handle offers a steady grip although it might be smart to wear training gloves to prevent friction and chaffing of your palms. Because Yes4All dumbbells are ultra-durable – possibly the toughest of the lot, you can take your curls, raises and squats outside and they'll withstand the elements. Just be cautious about repeated slams on a hard/concrete surface if you don't want the weights' paint finish to chip. Today's best Yes4All Adjustable Dumbbells deals Reduced Price Yes4All Adjustable Dumbbell. Amazon Prime $62.99 $56.96 View Reduced Price Yes4All Adjustable Dumbbells. Amazon Prime $89.99 $61.20 View Reduced Price Yes4All Adjustable Dumbbell. Walmart $69.99 $61.20 View Show More Deals We check over 250 million products every day for the best prices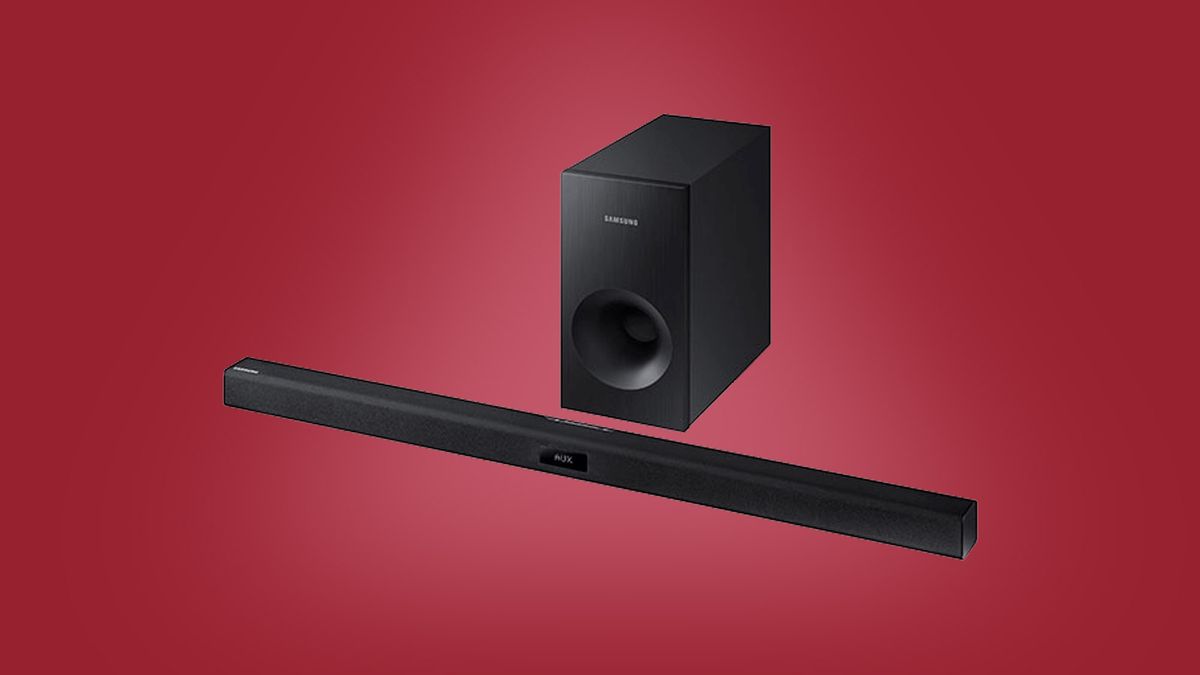 The best cheap soundbar deals and sales for December 2021
techradar.com
1016046b1f3f0d86c48b5d2d1c7bb0c1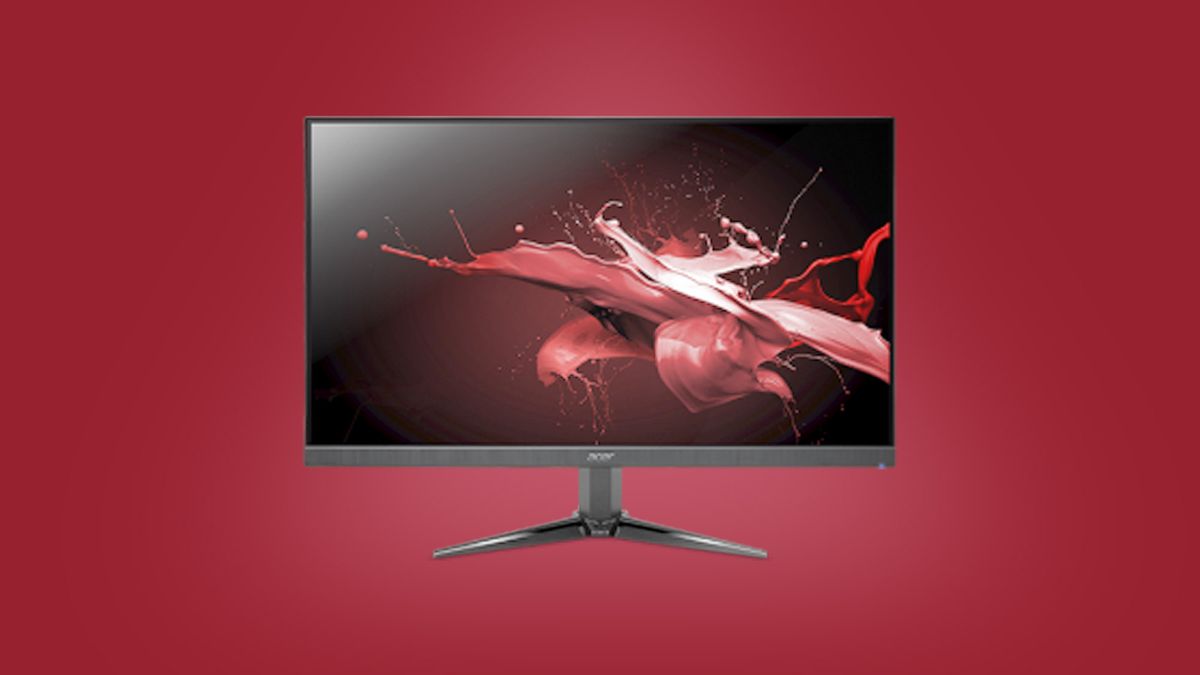 The best cheap monitor sales and deals for December 2021
techradar.com
14038ae1c77fa954374936196ddcebfa
If you purchase an independently reviewed product or service through a link on our website, we may receive an affiliate commission. People love giving DNA test kits as Christmas and Chanukah gifts every year. That makes perfect sense since everyone seems to love receiving them as gifts. Are you planning to pick up a few this year? Well, now is definitely the time to do it and you're almost out of time. Cyber Week DNA test deals are here, slashing the prices of best-selling 23andMe and AncestryDNA test kits. These deals will start ending today, however, so this is your last chance to save big. Of note, the 23andMe Ancestry + Traits DNA Test Kit that normally sells for $99 is down to the all-time low price of just $79. It's the #1 best-selling DNA test on Amazon has it has never been cheaper! On top of that, AncestryDNA tests start at just $59 in 2021! We can't believe how many fantastic Cyber Week 2021 deals are out there. It seems like every best-selling product out there has a deep discount right now. Top-sellers this year include laptops, TVs, and of course Instant Pots. Can you believe Apple AirPods Pro with MagSafe are on sale for just $197 instead of $249. That's amazing! But those are all things that people tend to buy for themselves. When it comes to gifts, there's nothing hotter right now than Cyber Week DNA test deals. And this year, you can get all three of the best-selling tests at their lowest prices ever. 23andMe's Health + Ancestry DNA Test Kit is always the best-seller every single year. It regularly retails for $199, which seems steep, But it's actually a terrific value for a DNA test that includes a whopping 150+ different reports on your health and ancestry. This test kit has a huge $100 discount right now for Cyber Week. That means you can get them for $99 each instead of $199! The other really popular 23andMe test is the 23andMe Ancestry + Traits DNA Test Kit. It's popular all year round at $99, but people really go nuts when there are Cyber Week DNA test deals. Get one while it's on sale, however, and you'll only pay $79 per test. Also of note, these are price discounts and not coupons. That means you can get as many as you want at discounted prices. Last but not least, the AncestryDNA: Genetic Ethnicity Test + 3-Month Membership is always a huge seller during Cyber Week. And that will definitely be true again this year since it's one of the best Cyber Week DNA test deals out there. This test returns tons of data and it includes a 3-month Ancestry World Explorer membership. All that typically costs $149, but right now it's down to $99 for Cyber Week 2021. That's a new all-time low price! Or, if you want to spend even less, the AncestryDNA: Genetic Ethnicity Test on its own is only $59. It normally sells for $99 and this is a terrific deal! If you're looking for all the best deals for Cyber Week 2021 available right now, you'll find them in our extensive coverage. We have all the hottest product categories covered ahead of the holidays this year. On top of that, you'll find all the deepest discounts from top retailers including Best Buy, Walmart, and Amazon. Check out the following Cyber Week 2021 roundups and you won's miss any of the top deals of the season! Go here to see this month's best deals online! Follow @BGRDeals on Twitter to keep up with the latest and greatest deals we find around the web. Prices subject to change without notice and any coupons mentioned above may be available in limited supply.

AirPods are so cheap right now on Amazon, it might be a mistake
bgr.com
5439a8647585ec50a782c434e5495eaa
Save up to 30% on Logitech's mice, keyboards and more with this Cyber Week sale
cnet.com
1f1b1c6a6f1d820a82c60c3175b41f85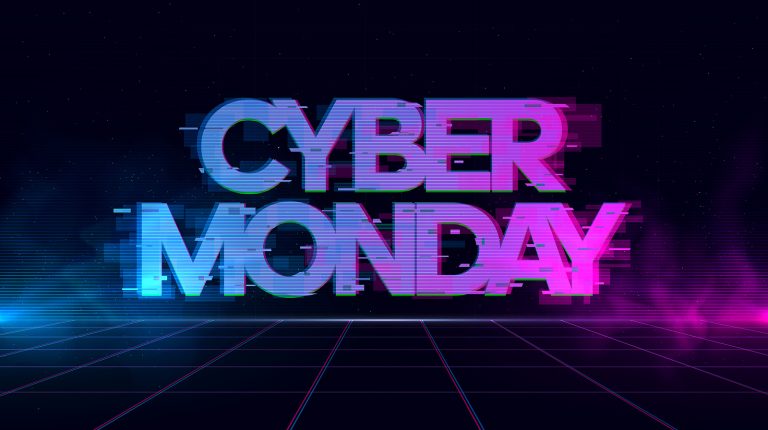 150+ crazy Amazon Cyber Monday deals you can still get on Wednesday
bgr.com
d8d6a1d00f15be9ad20e0003854de02d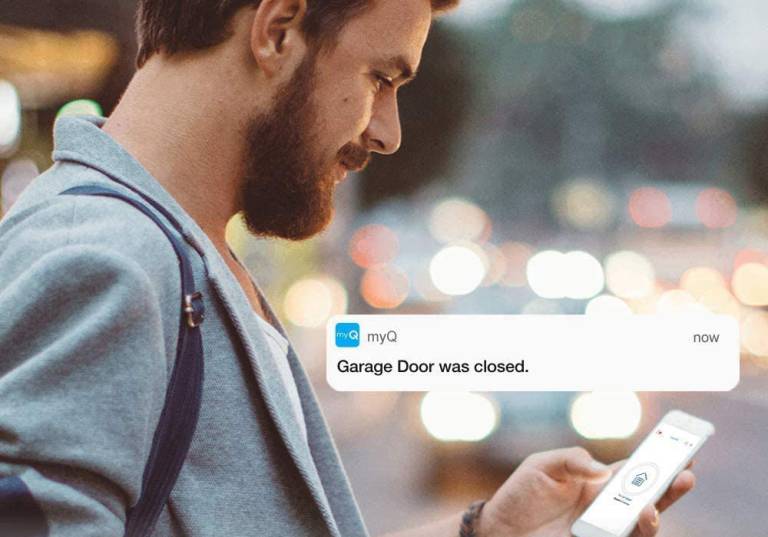 The hottest smart home device on Amazon is free for Cyber Week 2021
bgr.com
4fcfec62709db64cc12f6a69dc0817d8
What's new on Hulu in December 2021? New seasons of beloved shows like It's Always Sunny in Philadelphia and Pen15 are back on the streamer, along with quite a few classic films and series. Read more: The best Hulu originals Read on for the full list of titles coming to and leaving Hulu in December 2021. If you're not already a member, you can check out the different plans available by hitting the link below. Hulu offers not only thousands of movies and TV shows to stream, it also has original shows and films like The Handmaid's Tale. You can upgrade to Hulu Plus Live TV to get live channels, including your local stations. Highlights from what's new on Hulu in December Get into the holiday spirit with this special Candified season. Candy Queen Jackie Sorkin and her team of candy artists work to bring a fantasy home to life. The catch? The house will be made entirely out of candy, just in time for the holidays. Check out the four-part special, streaming in the lead-up to Christmas. The gang is back for a 15th season! In the wake of COVID-19, our underachieving protagonists have to find their place in a new and scary world — and they mean the world, as the season includes a transatlantic trip. Not technically a Hulu Original, the premiere of It's Always Sunny in Philadelphia airs on FX on December 1 and streams on Hulu the following day. After a long mid-season hiatus, Pen15 will continue its second season this month. This will sadly be the teen series' final season. Despite massive success and an original three-season plan, COVID-19 restrictions have made it harder to produce the show. Therefore, co-creators Maya Erskine and Anna Konkle have opted to wrap things up for good, when this season concludes on Hulu. Premiering on Peacock simultaneously, the fifth season of TrollsTopia will drop all at once on Hulu this month. Get some quality time in with your kids and follow the ongoing musical adventures of Poppy and her friends as they continue to strive for harmony between Troll tribes. A couple strives to survive and protect their unborn child as they pick up the pieces of their lives following a robot apocalypse. After relying on androids for years, humanity finds itself hunted when something snaps and the machines try to take over in this thrilling new Hulu Original film. Everything new on Hulu in December 2021 All the Right Moves Alpha & Omega: Legend of the Saw Toothed That's everything new coming to Hulu in December 2021, along with all the titles leaving Hulu in the same period. We'll let you know what's coming and going in January later on.

Spotify 2021 Wrapped Is All About the 'New Normal'
gadgets.ndtv.com
a8458c0926034f3e8469821ba0d49ecb
What's new on HBO Max in December 2021: The Matrix 4 and more
androidauthority.com
f6bf06d770ec39fe8c631bfec1561b8b
Cyber Week sales are still going strong, and one I'd like to highlight is SkinStore's Holiday Edit for $110 (save $40). This skin care kit includes 12 items, some of which are full-size, making it a nice gift option as the holidays approach. So, what's in the bundle? There are collagen products to help with hydration and anti-aging, serums to reduce puffiness and brighten the skin, and more. Here's just a few products in this set: What's wonderful about this kit is that buying everything at once saves you a lot of money compared to buying products separately, since many of these products are already half the price of this set. If you're looking for something a bit cheaper, check out SkinStore's Selects Limited Edition Collection for $78 instead. The information contained in this article is for educational and informational purposes only and is not intended as health or medical advice. Always consult a physician or other qualified health provider regarding any questions you may have about a medical condition or health objectives.

Save up to 30% on Logitech's mice, keyboards and more with this Cyber Week sale
cnet.com
1f1b1c6a6f1d820a82c60c3175b41f85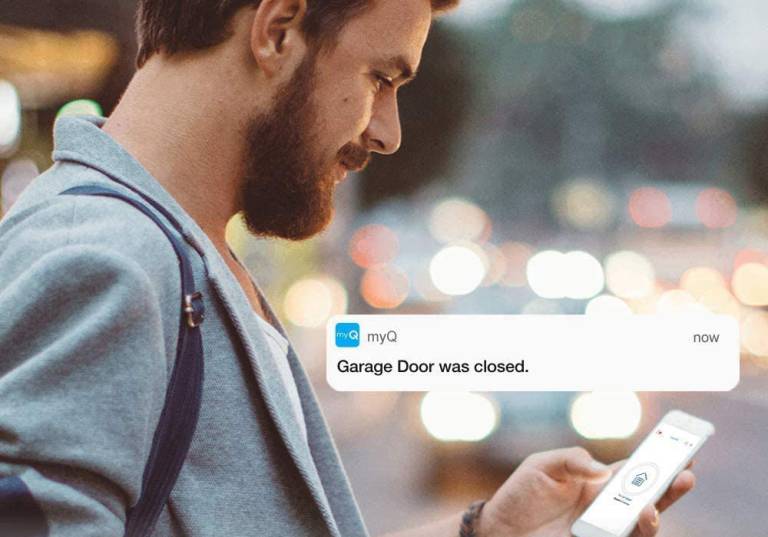 The hottest smart home device on Amazon is free for Cyber Week 2021
bgr.com
4fcfec62709db64cc12f6a69dc0817d8
Cyber Week Roomba deals 2021: New iRobot deals just launched
bgr.com
171095a9d89244ffeae6e3e519223ec3
These days, your phone is capable of just about anything, from boosting your dating prospects (through dating apps) to looking up recipes. And if you have an iPhone or iPad, the App Store offers one of the largest collections of applications on the planet, one that spans a myriad of popular categories. Given the sheer number of apps, however, where do you even start? Here, we've rounded up some of the best apps available, whether you're new to iOS or you're simply looking to expand your arsenal beyond the best iPhone games. If you're an Android user, we've also curated a guide to the best Android apps. If you need a refresher on what Google is, well, frankly, we're not sure how you managed to find us here. While it may not be Android, Google's app is perfectly at home on iOS, and it provides all the super-powered search powers you've come to expect from the Big G. It's perhaps the best way to find any information, whether it's who won the Soccer World Cup in 1958 (Brazil), or which nearby restaurants are still open and taking orders. Your data from your Google account is synced across, and it'll push any news or events it thinks you might find interesting to the front of the app when you bring it up. An excellent app, and always worth downloading. iOS Facebook's Messenger service is offered as a stand-alone text messaging app, enabling you to chat with your Facebook friends and anyone in your contacts who has the app installed. Best of all, you don't even need to be signed into Facebook to use it. We recommend this app for the sheer volume of messaging that happens via Facebook, though it's a little frustrating that the Facebook app itself no longer includes messaging functionality, and takes up another slot on your homepage. iOS We wouldn't have expected to see a Microsoft-made browser hit our best-of list, but times change and here we are. Microsoft Edge is a great mobile browser, and our current pick as the best web browsing app on iOS. It's smooth and speedy, but also crammed full of useful features, like the couponing feature that finds relevant coupons for shopping, advanced privacy-protection tools, an ad blocker, a feature that lets you throw webpages straight onto the desktop version of Edge, and more. iOS Alright, so you probably have YouTube, and anyone that doesn't is seriously missing out. But that doesn't mean it's any less essential, and if you don't have YouTube on your iPhone, well, do yourself a favor and download it now. But YouTube hasn't always been an iOS essential, having disappeared at Apple's whims in iOS 6. Thankfully, Google brought it back. Millions of people use YouTube to upload videos daily, so there's a staggering amount of videos available from everyone from mommy bloggers, to video game experts, to people who like to take phones apart. It's free to use, but also features YouTube Premium, a subscription-based service that allows playlists to be downloaded and viewed offline, ad-free viewing, and video playback with a locked screen. It'll cost you $12 a month though, and YouTube is still excellent without it, so don't feel like you're missing out if you're not willing to pay. iOS It may be owned by Facebook, but Instagram is still the best social network for sharing pictures and ruining them with silly filters. We say ruining, but we put X Pro II on just about everything. You can follow specific interests as well as people, making it a great place to gather inspiration for projects, holidays, or just about anything. If you're not the type to take lots of pictures you don't need to feel pressured to share — just lurk on the homepage and enjoy shots from those you follow. iOS We weren't sure whether to put Snapchat into messaging or social media apps because, well, it's a big dollop of both. It's one of the best platforms for one-on-one messaging, thanks to its messages that auto-delete after being seen, but it's fair to say you probably know Snapchat for its filters, which are easily some of the best around. Snapchat using face-scanning tech to put funny, weird, and sometimes amazing filters over the top of your own face, making it stretch or morph. One that's great to have around even if you don't use it much. iOS Teams isn't just a work tool. Microsoft Teams is used by a variety of organizations, from charities to neighborhood watches. Sure, it's not as exciting as other chat apps, but it's enormously functional, has a built-in video calling function, private messages, and separate and private chat areas for different sub-groups. Use it to hold work meetings and then plan a birthday party in a completely separate Teams group. It really is that versatile and extremely helpful in daily life. iOS You might assume Zoom is only good for work meetings, but you'd be wrong. While we're all getting out more, it's fair to say the phenomenon of video calls will be with us for quite a while longer. Of all the options available, Zoom is probably the most well-known and one of the easiest to use, too. Just send people a link to the video call and you're on your way to having a chat. It's worth having downloaded and ready to go at all times. iOS Chat apps are legion, and group chats are even more so. If you're anything like us, you probably have group chats here and there, and swapping between apps and masses of notification groups is common. Wouldn't it be simpler to collect all your group chats together in a single app? GroupMe makes it easier to keep track of them all. Add people simply with just their phone number, and they can begin chatting without even needing to download the app. You can name your groups, set avatars, and also save your photos and videos within group chats to refer back to later. There's even a desktop version, so you can keep on chatting without getting your phone out of your pocket. iOS WhatsApp, which is a great choice for anyone who doesn't have unlimited texting and spends a lot of time connected to Wi-Fi, lets you send and receive messages, pictures, audio notes, and video messages. It's one of the most feature-packed chat apps out there, and absolutely worth downloading if you're a regular chatter. Despite it being a worldwide sensation, most Americans don't use it, which is odd, since it's a phenomenal app. Do yourself a favor and give it a try. iOS If you want to set up or are looking for a chat group for a bunch of like-minded people, then Discord is the way to go. It's fully cross-platform, so you can go from your phone to the computer, and back again without losing a second of banter, and it has all the features you expect from a chat app. It even has voice chat, You can join groups easily through a link, making it simple to join your friends. We have a guide for how to make a Discord bot as well if you're interested. iOS Hinge has had a recent redesign that aims to reduce distractions, but it's still the dating app that's "designed to be deleted." Hinge uses an advanced learning process to better understand your type, and will seek to match you only with people it thinks you'll really like. It seems to be working, as apparently three out of four Hinge users generally want to go on a second date with their matches — so if you're actually looking for a partner, this is a better choice than the dreaded app beginning with the letter T. iOS Sick of going on dates and finding out within a minute that there's absolutely no chemistry? Filter Off aims to cut down on that happening by offering video speed dates so you can be sure whether you're compatible or not. Even better, it drastically reduces the chances you're likely to be catfished. It has events aimed at specific groups of singles, and there's a Matchmaker tool that aims to deliver you compatible singles in your area. iOS XO is a dating app where first encounters don't have to be awkward. Instead of dropping you into a chat with a handful of icebreakers, XO invites you to get to know someone over one of a variety of fun mobile games. Boot up a game, and you'll be chatting away in no time. XO has the major disadvantage of being quite young, so the user base is still quite small — but if you're in a built-up area and first contact is something that makes you nervous, this is your dating app. The Blind Date feature is particularly notable — select it, and you're placed into a game with a stranger, and your identities are only revealed at the end of the game. No more judging a book by its cover. iOS Bumble isn't your usual dating app because it encourages women to be the ones who make the first moves. Match with someone in the Tinder-like interface, and the woman has 24 hours to send a message or the match expires. It's a different way of doing things, and the time-limited nature can help to spur connections quickly. iOS The largest dating app in the world for LGBTQ women, HER boasts more than 6 million users worldwide and hosts social meet-and-greets in 15 cities across the world to boot. You'll need a Facebook or Instagram account to sign up, and you match with a user by liking their photos. If they like back, then a match has been made. it's not just about match-making though, as HER also includes articles about LGBTQ issues, local events, and communities. It's free to use, but there's a premium subscription that starts from $15 a month and allows you to see who's online right now, filter by sexuality, and more. iOS Grindr is the largest social networking app for gay, bi, trans, and queer people. The app uses your phone's location to find other members close by to talk to, swap photos with, or meet in person. It's not just about dating either, and there's a group chat feature for when you need to assemble your friends. iOS You've probably seen hundreds of Tasty recipe videos around the internet, but don't discount its app. With over 4,000 recipes, options to strip out recipes for different diets, or even meal types, Tasty is one of the most powerful recipe apps out there. You'll find intricate step-by-step instructions for every recipe, along with handy videos, and you can even use the "what's in my kitchen" feature to only see recipes you can make right now. A powerful and excellent recipe app. iOS The New York Times isn't just about the news; it can also provide you with an excellent recipe app. NYT Cooking is the home for thousands of recipes, with new recipes added every week. It has a powerful filtering system, so you can search by diet, cuisine type, preparation method, and more, and you can mark down which recipes you've tried (and how they went). You can even access the same recipes and your own profile from any device as well. iOS Designed to help the constantly busy, Mealime excels when it's asked to come up with a meal selection for picky eaters. Simply put in your requirements — vegan, gluten-free, low carb, etc. — and it'll toss you suggestions that meet your criteria. Most recipes focus on meals with prep times of only 30 minutes, and it can help you put together your shopping list as well. iOS Getting a diet right can be a lot of work, but Lifesum can take up a lot of the heavy lifting for you. Whether you're looking to shed some pounds or just tackle a healthier diet, Lifesum has a huge list of meal and diet plans that you can follow. It has options for keto, vegan, and paleo diets, and it also comes with a food diary and macro trackers, in case you're keeping a close eye on your intake. However, a lot of the best features are locked behind a premium subscription, and that includes the more personal diet plans, unlimited tracking, macro tracking, and other useful tools. iOS Yummly is a great recipe app with a particularly powerful search engine being one of its best features. Need to strip out all recipes involving eggs? It can do that. Vegan? Easy. There are step-by-step instructions and large pictures to tempt your tastebuds. Once you've found a recipe you like, just tap the button to add the stuff you need to your shopping list. iOS Uber Eats makes getting ready-to-eat food to your door oh so simple. If you've used Uber before, then your account is ready to go. Simply choose a restaurant, pick your meal, and charge your card — then you'll be able to track your food as it's prepared and sent. You'll be chowing down in no time. We've also found other food delivery apps if you're interested. iOS So you've cooked a load of extremely tasty food, thanks to these great recipes apps — only problem now is you have too much of it! Rather than letting it go to waste, why not share it with your neighbors? Olio is a platform for food sharing, so you can let people know when you have a little extra food, and they can come swing by and pick it up. It's not just for food too, and you can share other small items as well, share thoughts on the forum, and even chase the app's many goals. iOS Microsoft's mobile companion app for the Xbox One allows you to control your Xbox One using your smartphone, so you can use your device to control media, and perform otherwise tedious tasks like typing messages. When you're away from your console, the app acts as a way to stay in contact with your friends and see what they're up to. iOS The PlayStation app doesn't allow you to control your console like the Xbox One app, but it still acts as your link back into your gaming world while you're out-and-about. View trophies, compose messages, browse the PlayStation store with this app, and you can even manage your PS5's storage if you run out of space while downloading. Some games also include second-screen functionality for a deeper play experience, but for the most part, this is a management app. iOS Nintendo's Switch Online isn't as feature-packed as its competitors apps, but it's still a strong install if you own a Nintendo Switch. It's the only official way to access voice chat in Nintendo Switch games, and you can check up on your in-game stats using it as well. iOS Twitch is the best place to watch other people play video games, professional tournaments, or just chill out with some real-life board games. Yes, it sounds like the app version of being a younger sibling, but we promise you it's maddeningly compulsive once you get started. Whether you're there to watch some professional gamers play new decks on Hearthstone, or a League of Legends tournament, the Twitch app allows you to chat with streamers and other viewers, watch previously recorded videos, and is AirPlay and Chromecast compatible. iOS If you love to keep up with the latest news and scores from your favorite e-sports, then give Strafe Esports a try. It covers news from a variety of games, including League of Legends, Hearthstone, and Rocket League — and it even allows you to gamify your e-sports experience with a betting system that pits your predictions against other people's. If you're a lover of esports, or are just curious, this is worth downloading. iOS Getting around has never been easier, thanks to automatic navigation apps on smartphones. But still, it's not particularly easy to share a single location. Sure, you can send a hyperlink to a specific spot on Google Maps, but it's still not the best solution. What3Words has fixed that problem in a simple but effective way — adding extra names to maps. Every single 10-foot square of the entire globe has been given a unique three-word name. Pop those three words into What3Words and you'll be shown exactly where you need to go. An excellent app that's worth downloading just in case it's needed. iOS Looking for a place to eat or visit? Just curious about what's nearby? Yelp has a massive database of over 199 million businesses across the world, making it one of the best ways to check out places to visit, whether you're at home or farther away. You can book reservations or takeout directly from the app, find local contractors, or just check out the best stuff to do nearby. iOS Whether you're going out at home or abroad, TripAdvisor is one of the best apps you can download. TripAdvisor's massive database has over 700 million reviews from travelers all around the world on all the best attractions, restaurants, and more. You can book from the app for certain places, and you can even pay using it. iOS With StubHub, you can buy and sell tickets straight from the app — whether it's for a concert or sports event — up until the day it is happening. You can also pick and choose your favorite bands or sports teams, so StubHub can provide you with event recommendations that you'll be interested in. iOS Open Table is great for planning dinner on the fly. The free app allows you to search for new restaurants, explore menus, and even reserve a table. iOS Admit it, you've not used a mapping app other than Google Maps for years. Google's app is the king of mapping apps for a reason, and it's a reliable and endlessly updated service you access for absolutely nothing. It's not just a map, and it can provide real-time updates on traffic conditions and public transit information as well. You can read and write reviews for businesses and restaurants, label your favorite places, see a timeline of your activity, and share your current trip and location with friends and family. iOS Calm is one of the best meditation apps out there, but it's not just about meditation. While its meditation guides are excellent and contain a free guide to getting started, it also contains a Sleep Stories section, which has a number of voice actors and celebrities who read bedtime stories. Love Bridgerton? Regé-Jean Page has joined the cast of Calm's Sleep Stories, and you can also listen to stories read by Mary Berry or Matthew McConaughey as well. Calm has a subscription cost for most of the features you might want to play with. iOS If the Olympic Games have ignited a need to swim, check out MySwimPro as a great way to get back into swimming or improve on your existing skills. The app offers a free tier and a $20 monthly subscription, and the subscription gets you a personal training guide, access to the technique videos, a personalized workout of the day, stroke data, and more. But the free tier is also impressive, giving you access to less personal but still useful training plans for the water and dry land. The app will sync up with Apple or Garmin devices, so you can track your swimming sessions down to the last meter. iOS Can't sleep? You're not alone, as many of us suffer from an inability to switch off at night. Why not give Loóna a try? Loóna claims to be a "mood-altering app" rather than your common garden variety sleep app. Instead of just playing lullabies at bedtime, Loóna wants to help balance your mood throughout the day, keeping anxiety down and helping you to be in a stable mood at bedtime, spurring better sleep as a result. Playlists and immersive stories keep you entertained throughout the day, and when it comes to bedtime, the Sleepscapes will guide you into a deep slumber. A Loóna Plus subscription unlocks all the Sleepscapes, and costs $10 a month or $40 a year. iOS Fitness can be hard to get into, as keeping up a regular schedule can be hard when life (and dipping energy levels) intervene. However, setting yourself a short-term goal can be one of the best ways to make sure you stick to a manageable schedule. 30 Day Fitness is fairly self-explanatory, and it provides hundreds of exercises with video instructions for each of the 30 days, plus a personal workout history so you can see how far you've come. You get a week for free, but it'll cost you $5 a week for access after that. iOS How long do you need to start getting fit? Well, it can be as much time as you want, really, but 7 minutes will do just fine. Seven – 7 Minute Workout aims to give you the most benefit possible in just 7 minutes through a series of quick exercises that target specific areas of your body. There's no equipment needed, just enough space to get going. It's free to use, but joining the 7 Club for $10 a month (or $60 a year) will give you access to a wider range of exercises, personal workout plans, and support and guidance from a certified personal trainer. iOS If you're a strength training enthusiast, then you probably want a way to track your progress in picking up heavy things and putting them back down again. GymBook is an excellent tool for weightlifters. It allows you to find different exercises based on muscle group, and has a series of guidance GIFs for 50 preset exercises. iOS The default music app on iPhones and iPads is Apple Music, which has its own subscription service and plenty to recommend it. But there are a host of other alternatives if Apple's default app doesn't appeal to you. Spotify is changing the game for the entire music industry. It's free on PCs and tablets, but $10 a month if you want to fully use it on iPhone. It's worth it. You can listen to full albums and create playlists. iOS With 70 million songs available for subscribers, Amazon Music is one of the best alternatives to Spotify or Apple Music. The subscription tiers are a bit complicated though, with a different tier available for free to Amazon Prime subscribers who haven't signed up for the music service. That tier doesn't include all the songs in the catalogue, so if you're bumping into limits, that might be why. iOS Available internationally, the BBC Sounds app is a great place to listen to the multitude of BBC radio stations, and also the BBC's huge range of free podcasts too. Download episodes and listen to them offline, continue listening across different devices, and send music tracks you like to Apple Music or Spotify to listen to again later. A great complimentary app, and a great radio and podcast player too. iOS SoundCloud is the audio player that has become a favorite of musicians, talk shows, and podcasts alike. The iOS app gives access to favorites, playlists, and trending audio, and lets you follow and listen with friends. iOS GarageBand is excellent, but it's been around for so long you may be looking for an alternative. BandLab is the app to grab if you're not a fan of GarageBand or simply want to spend some time with a different music-making app. It has multiple tracks for recording, editing, and remixing music, and it lets you add a whole bunch of different effects, beats, loops, or otherwise. There are options for every popular genre you can think of, and you can easily share your creations with friends. iOS Apple News is the default news app for iOS, and it's a great news app. But it's not the only news app around, and there are plenty of other options if you want something more specialized or a different pace of news. Whether you're hopping over from Android or have been iPhone-faithful for some time, it doesn't change the fact that Google's news app is one of the best to be found. Drawing from news sources from around the world, Google News is one of the best ways to keep up to date with the matters you care about most. iOS Bored of rigid editorial pieces from newspapers? Medium allows you to get a completely different spin on the latest news and events by opening the floor up to pretty much anyone. With a 170 million-strong reader base, Medium is the platform where anyone can share their opinions and writings, and it's a great place to go if you're looking for different views. You'll need a $5 per month subscription to see everything, though. iOS It's one of the world's finest newspapers, and it's available on iPhone through the official New York Times app. It offers more than just the usual breaking news, and also includes morning briefings from New York Times journalists and the ability to save articles for offline access. iOS Whether it's $AMC, $GME, or BTC, there's no question that the stock markets and the many movings within that have captured the imagination of the public in a way rarely done before. If you're now keeping a closer eye on the ups and downs of the market, then CNBC's app is a great place to find out what's going on. It gives you breaking news alerts, market data, podcasts, live TV, and more. iOS We live in a world of breaking news, but we don't have to ride the wave if we don't want to. Tortoise specializes in slower, deep dives on news subjects that attempt to find all the facts and lay them in front of you. No more knee-jerk reactions; Tortoise is here to make sure you have a calm, considered view of the world. So forget the constant news alerts and settle down with some long-read investigations, or one of Tortoise's live editorial ThinkIn events. It's free for 30 days, but it'll cost you $10 a month after that. iOS Investing is one of the cheat codes of growing capital, but it used to be that you needed a big nest egg to get started. That's not the case anymore, and now anyone can invest, thanks to apps like Acorn. Rather than investing large sums of money, Acorn rounds up your purchases to the nearest dollar, investing the difference. While it may not seem like much, from tiny acorns do massive oak trees grow, and this passive saving method could be key to helping you to build up a significant nest egg. You can even use it to set up an IRA pension fund as well. iOS Use PayPal to check up on the transactions in your account, send or request money, and photograph checks or credit cards to add them to your account without messing with the details. iOS Venmo is the payment app for the people. Connecting directly with your debit card, Venmo offers free person-to-person money transfers. Credit transfers require a percentage fee. It's compatible with many shopping apps for easy checkout. iOS Alright, it's got a steep learning curve, but take the time to get into it and YNAB is absolutely the best budgeting app out there. It asks you to put every dollar to work and can connect with your bank account to track your expenditure automatically. If you're serious about saving, then You Need a Budget. iOS Designed with college students in mind, Splitwise helps you keep track of debts owed between friends and connects seamlessly with PayPal and Venmo so you can settle up at any time. iOS Why go to anyone but the master if you're looking for image editing software? Adobe Lightroom is now available on iOS, and that means you've got an incredibly powerful photo editing suite right at your fingertips. It has all the tools, from the simplest crop to the finest detail changes, and it also comes bundled with a professional-quality camera app as well. There's a premium mode that you'll need to get the most out of it, but it does come bundled in with a bunch of Adobe Creative Cloud subscriptions, making it an excellent choice if you're already using Adobe's desktop software. iOS Apple's camera controls are getting better and better, but if you want a bit of extra control — and we love being a little extra — then you'll have to look at third-party apps. Focos is one of the best apps around that boost your iPhone's ability to generate and play with "bokeh" (that blur around the focus point in Portrait mode photos). Focos lets you change your point of focus and alter the level of background blur after your shot has been taken and allows for multiple light points in your image, giving you extra style to play with. A monthly subscription is $1, but you can also pay $13 for lifetime access. iOS Photoleap was developed to harness the full power of the CPU and GPU in Apple's devices, delivering one of the most powerful photo-editing tools on iOS. If you own an iPhone 7 or 7 Plus or later, the app takes advantage of the wide color gamut of the displays in those phones, and features an extensive roster of customizable filters and special effects, allowing you to create even more amazing things with your already capable camera. iOS An iPhone camera is generally excellent, but it does lack some tools more advanced users would deem essential. One of those is shutter speed, as you can't take long exposures without the ability to fiddle with your shutter speed. If you want to take light-trail photography, pictures of the stars, or anything that needs a longer exposure time, Slow Shutter Cam should be your first stop. This app gives your phone an unlimited shutter speed — so you can take long star trail pictures, or pictures of car lights zooming past, and it can even take a batch of photos with its intervalometer mode. Sounds like a lot? Well, it can be — but if you understood all that, or want to test it out, this is a great app. iOS If selfie editing is your bag, then there's no better app for the job than Facetune2. It offers a lot in its free app, with a tool that allows you to retouch your face to remove blemishes or quickly apply a background or filter — but it goes even further, too, allowing you to use simple tools to change the positioning and even the size of parts of your face. Even if you're not one for posting selfies, it's still fun to play with. iOS Many iPhone and iPad users look no further than Apple Books for their reading needs as it's the default app that comes with their Apple devices. But there are a lot of other great apps for books, whether that's the biggest player in the game, apps that read to you, or social media apps to track your reading habits. Amazon rules the e-book world, and a big part of that is because the Kindle app is available pretty much everywhere. It has an enormous selection of e-books that you can buy, and if you sign up to Amazon Kindle Unlimited for $10 a month, you can get access to a massive range of books and comics. iOS Google Play Books offers millions of titles to choose from that you can read even when you're offline. Any notes taken while reading will automatically sync to your Google Drive, which you can share with a group to collaborate on. With the addition of audiobooks, you can also listen to books on-the-go instead — with no subscription required. iOS It's not the most polished app around, but Goodreads is very good at what it does. If you're looking for somewhere to catalog and review your literary conquests, look no further than Goodreads. It lists more than 1 billion books, including different editions, so you'll be able to accurately track your progress. Participate in the reading challenge to read a specific number of books in a year, recommend books to friends, and keep a list for reading later. iOS Prefer listening to books over reading them? Audible has you covered with more than 180,000 titles that you can download for offline play. One of the major benefits is that you can speed up or slow down narration speed to fit your preferred listening experience. iOS Amazon is the No. 1 online retailer for a reason. Browse Amazon's vast collection of products quickly and easily. Plus, you can enable notifications for daily Amazon Gold Box deals so you never miss out on a discount. iOS There's very little that you can't buy or sell on eBay. The app is full-featured and much easier to use than the website. Bid on items, track your orders, and sell all of your unwanted stuff right here. iOS Who doesn't like earning cash back on purchases? Ibotta is your one-stop shop for cashback from thousands of retailers, and it works both in-person and online. iOS Looking to get rid of an item quickly? Pop it up on OfferUp and see if anyone in the local area is interested in it. If you're looking to buy, you can browse by image, category, or location, and you can message buyers and sellers through the app itself. Safety features ensure your conversations and transactions stay secure. iOS Have a bunch of clothes just sat around, not being worn? Get them on Poshmark. Poshmark is one of the best shopping apps around, and it allows you to sell your items simply by taking a photo. If you're looking to shop, there are over 5,000 brands to pick from in a variety of sizes, and best of all, prices are up to 70% off the usual price. iOS While it may have peaked, there's no doubt in anyone's mind that Facebook is the social media site, and if you want your phone to be Facebook official, you need this app. Facebook has evolved from just being updates from friends, and now you'll find a local marketplace, video center, and even memories from the past. It's also a must-download because a bunch of other apps like to use Facebook as a login option, giving you a simple option for registering — which offers a good alternative to Sign In with Apple. And, of course, pretty much everyone you know is on there, making it a must-download for almost everyone. The review scores are low right now, but that's more to do with people being upset at Facebook rather than the quality of the app or service, so don't let it put you off. iOS Alright, so it's a bit grownup and not much fun, but there's no doubting LinkedIn's strength as a tool for finding a new job, new contacts, and anything professional. You can narrow down jobs just to those you're qualified for, get alerts for jobs you might like, and open your profile up to recruiters. You can keep tabs on and reconnect with old colleagues, friends, and classmates, as well. iOS Twitter helps you keep your finger on the pulse of the world — and find out who's worth listening to. Follow friends, celebrities, or companies' official feeds to get instantly notified when something big goes down, or just when a friend has a funny thought. As you might expect from a social media site, Twitter hasn't stopped growing and improving, and now you'll find everything from stupid jokes to cutting-edge livestreams of the latest news developments. Even if you only use it to keep an eye on events, Twitter is a must-install. iOS It's back! Despite herculean efforts, the short video-sharing social media site TikTok never really went away, and following a huge sea shanty trend, well, we're putting it back into the list. Chances are you know what this app is all about by now, but if you need a reminder, TikTok specializes in short-form video content, with a particular slant toward comic and musical content. Other creators can duet with videos, creating crazy new creations, meme-able videos, and — sometimes — music trends that take over the world for a bit. TikTok is the place to be, even if you're not looking to create yourself. iOS While its heyday as the place where all the cool kids hung out has passed to a degree, Tumblr is still one of the world's biggest social media apps. It bills itself as a home for communities, and it's there Tumblr really shines. You've probably seen the memes and comment threads that come out of it — Tumblr's the place where a comment can be sent out, attract more comments, and eventually find its way back to the creator with insights, funny reactions, and more. As a place to share artwork, ideas, and just silly thoughts, there are few better. iOS Whether you follow a lot of sports and different teams, or you only follow the WWE, Bleacher Report has the personalized setup for you. Pick the teams and sports you care about, and Bleacher Report will send you the latest news and developments as they happen. iOS No prizes for guessing what this is for. The official NBA app is the place to keep track of the latest scores, news, and goings-on from the U.S.' premium basketball league. You can narrow down your focus to specific teams and players, and if you're an NBA League Pass subscriber, you can watch games live and on-demand — and there are a bunch of other features. iOS MLB is the official baseball app for the baseball organization, as such, it's the best place to catch up on the latest results and news in the baseball world. You'll get basic access for free, but MLB. TV subscribers get the most out of this app, including live feeds for nearly every game, and Gameday Audio from local radio. You can also cast those games you're watching to supported devices, like Apple TV or Chromecast, or even purchase tickets for your favorite team. iOS If you're the type to watch every game, regardless of where you are, FuboTV will keep you tuned in. Whether it's NFL, NBA, MLB, NHL, or something else, the app has you covered with more than 75 channels with live games to stream on your TV or a mobile device. You're also able to watch live news, movies, and TV shows from other networks. To start, there is a free seven-day trial and after that, it will cost you $45 per month. iOS Unsurprisingly, the official app of the NFL is one of the best places to go for NFL content. The app lets you watch videos, highlights, and more. You'll also be able to keep up with breaking NFL news, stats, and scores in real-time while on the go with up-to-date notifications and alerts. iOS Netflix is… Netflix. Everyone knows what Netflix is by now, so it's fair to say we don't need to write much here. But we're going to anyway. Netflix is the best place on the internet to legally stream shows and movies in exchange for a monthly subscription. It's the scourge of boredom, and the way we've filled many empty evenings. Get started with our list of the best shows on Netflix and get bingeing right now. iOS You all know who Disney is, so you're probably not going to guess wrong if we ask you what Disney+ carries. But there's more here than just The Lion King, Mulan, and all those Disney classics. Thanks to Disney's takeovers of many studios, you'll find Star Wars, Marvel, Pixar, and even National Geographic here too. Best of all, Star — a new "general entertainment" channel for Disney+ subscribers that adds content from FX, ABC Studios, and a bunch more originals — is coming to Disney+ too. Disney+ has the potential to become a real player in the streaming scene, and while it needs a subscription to access, it's packed with quality content. iOS If you want to keep up with TV shows, but can't stand cable, Hulu is the best place to go. Hulu is your one-stop shop for a lot of major network and cable channel shows. But it's not for free — a Hulu Plus subscription costs $8 per month, which really isn't that much compared to cable. iOS As Amazon Prime continues to release more original content, it can be tough to keep up with what you want to watch. With the Prime Video app, you can download and stream all the movies and TV shows available on the service — including Prime Originals — on any of your iOS devices. Naturally, you'll need to have an Amazon Prime membership. iOS Cycling is a great way to get around, and Bikemap is the best way to make sure you'll get where you want to go. Bikemap has 6 million cycling routes from around the world, can change your route depending on your bike, and even has automatic fall detection — so if you fall, a nearby cyclist may notice and swing by to help you up and make sure you're OK. A great app for cyclists all around the world. iOS It's the absolute best app to download if you need a hotel room quickly. Booking. com has more than 27 million hotels, motels, and more on the books, making it the perfect place to check out somewhere to stay. Make sure you're getting the best by checking one of the over 135 million verified reviews, and leave your own. You can filter by price, review score, and even Wi-Fi quality (an increasingly important score). There are few restrictions on when you can book, and can often book last minute, or far in advance. iOS While it may be having some issues in some cities, Uber is still the king of privately booked transport. With drivers available in most cities around the planet, Uber is what you use if you need to get somewhere and don't have wheels of your own. Uber's "private taxi" service offers the privacy and safety of a stranger's car as an alternative to public transportation, and it's not too expensive either. You'll be able to see where your driver is when they accept your ride, see the road ahead, and even rate and review your driver once your ride is done. And forget fumbling for change, as it's all handled in-app. iOS Lyft offers a slightly less expensive version of Uber's private cab service, allowing you to get from Point A to Point B — even if you're not in a state to drive (or walk). Lyft offers ride discount credits upon registration, giving a strong incentive to drop Uber — at least for a little while. iOS Why waste time in traffic or pay more than you have to for gas? Waze solves both of these problems by supplying you with access to community-generated, real-time traffic information, and gas prices. It's recently added the ability to play podcasts inside the app, and will also warn you if it detects you've jumped above the speed limit. iOS Waiting around for public transportation is never fun, but Transit helps make it a little bit easier. In addition to real-time arrivals for both buses and trains, you can also compare options to see which routes are better. You can also receive push notifications whenever transit is delayed, view schedules offline, find bike share stations, and more. iOS That time of year (you know the one) is almost upon us, and that means it's time to start shopping. A good list is what you need to keep all of your shopping organized and to make sure you get something for everyone this festive period. Bring! lets you share shopping lists with people — perfect for group shopping plans — and lets you split lists into separate groups like Home, Office, and Party. It also includes a recipe planner, making it useful for the rest of the year too. iOS While iOS has its own built-in password manager, if you want something that works across Apple and non-Apple devices, Bitwarden is the best choice. Start storing all your passwords by simply downloading and setting up the app — then, whenever login details are recognized, Bitwarden will ask if you want it to remember them. Then, it can input them for you. Free use is entirely doable, unlike some other password managers, and premium access starts at less than $1 a month. iOS iOS 14 introduced the ability to add widgets to your iPhone home screen, and that means you now have access to a deep layer of customization you didn't before. Widgetsmith offers an easy way into this new, widget-y world with its selection of widgets you can place onto your home screen — whether as a calendar, to show you the weather, or to show off pictures of your cat. From here you can add even more functionality. For instance, you can set a widget to show specific information at a certain time of day. There's a premium mode you'll need to pay for if you want live weather and tide data, but aside from that, it's still great as a free app. iOS There are so many different package tracking applications available on the App Store, so why Parcel? In addition to automatically pulling out tracking information from emails forwarded to the service, you'll be able to access information about your package across all of your Apple devices, including the iPhone, iPad, and Mac. You can choose to display the packages however you wish, such as a mode that shows the days remaining until delivery; tap any of your packages to see more information and a map of your package's progress. You can even set up Siri Shortcuts to gain a summary of your deliveries with a simple command. All this for only $3 a year — we think that's pretty stellar. You don't want to get caught out in the rain, so don't. While there's a glut of other weather apps out there, Dark Sky Weather is one of the best thanks to its hyperlocal weather information that tells you the weather, right down to the minute. iOS Apple's iCloud is excellent, but it can be hard to use outside of iOS. Dropbox offers brilliant cloud storage that can be accessed from Android devices and iPhones, or on MacBooks and PCs. A basic account is free and holds up to 2GB of storage. If you want to store more, then you can get up to 1TB of storage for $8.25 a month. Keep in mind the free version is limited to linking up just three devices, though. iOS Looking to scratch a creative itch and finally get that novel written? Scrivener is the pinnacle of writing apps, with a powerful suite of tools and notepad-like features to help you finally get those cool ideas down on paper. While this app is going to be better on an iPad, it'll still work on an iPhone, and can be paired with a wireless keyboard to give you an efficient and mobile writing station. The barrier to entry is high at $20, though you can buy a bundle for the software on MacOS, Windows, and iOS for a small discount. iOS In this age of interconnectivity and always-online social media, having a space just for yourself is vital. Reflectly offers a private space you don't have to share with anyone else, giving you the chance to note down your most private thoughts and feelings. Alright, so it's a diary in app form, but that's no bad thing. After all, it's more secure, and can offer you mindfulness tips and ways to keep yourself motivated and happy. iOS If you're a blogger or run your own website, you're likely using WordPress. The WordPress app isn't a carbon copy of what you'd expect on the web, but instead focuses on enabling speedy posts, moderating comments, viewing stats, and uploading media while on the go. Leave the admin for when you get back home and just post a few lightning-quick posts. iOS Whether for work or play, Google Docs is the best inter-connected word processor in the world. All your documents are synced in the cloud, and you can invite other people to collaborate with you while you work — and it'll update in real-time too. There's an option to download and work on documents offline, and it's available synced across a huge range of devices. iOS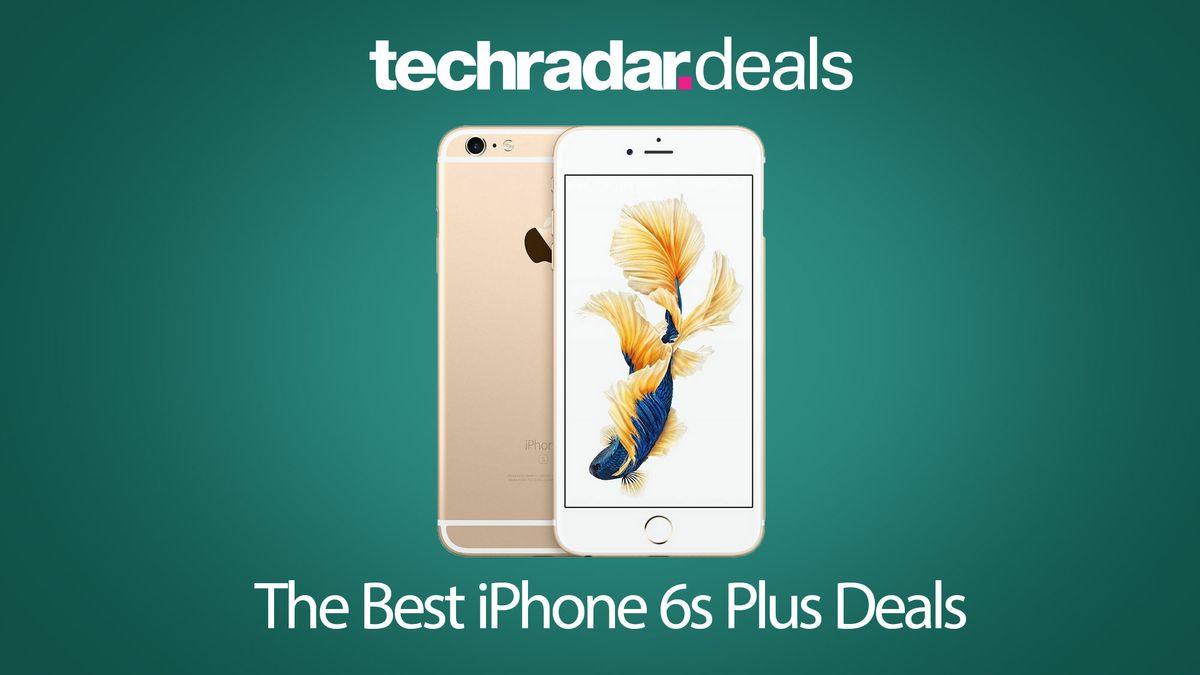 The best iPhone 6S Plus deals in November 2021
techradar.com
fbeb3a196ad28519b4be636dc41002c3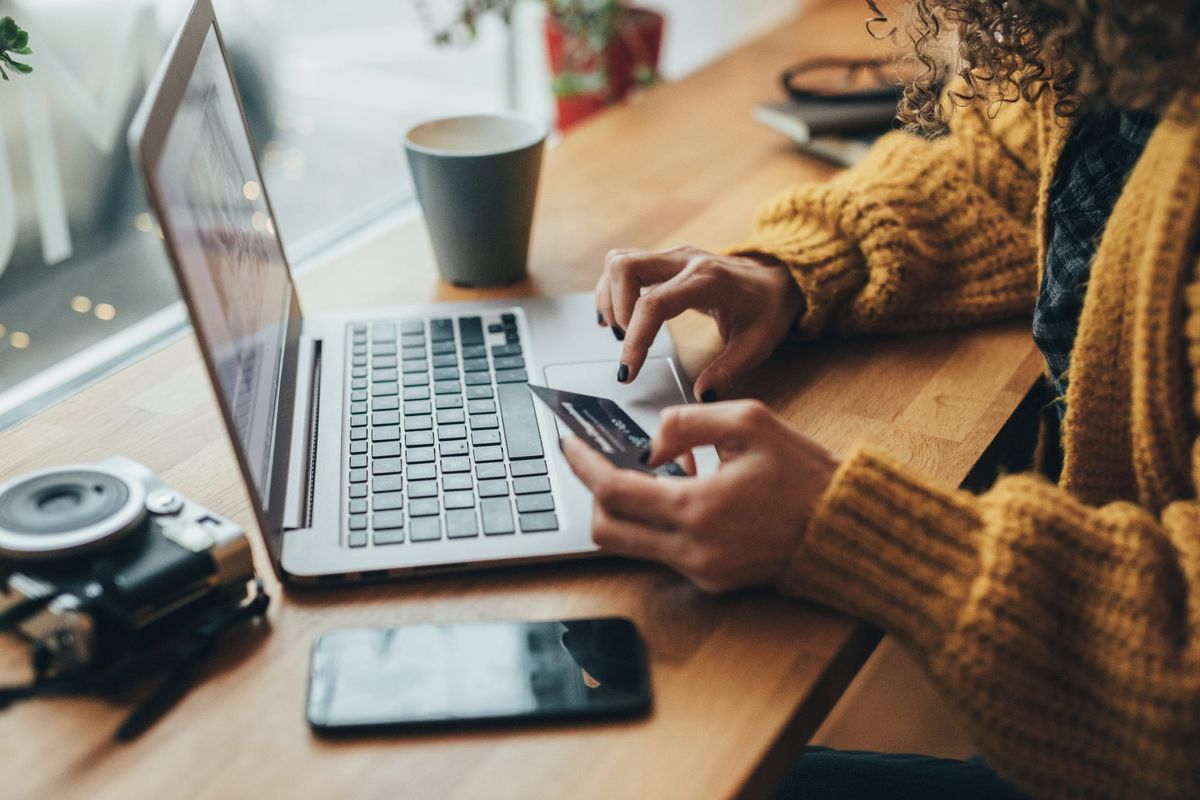 Online spending on Black Friday and Cyber Monday was down this year for the first time. That's according to data from Adobe Analytics, which shows that the extended sales period led to more people shopping earlier in October and November, rather than limiting their purchases to just the Thanksgiving week. Adobe reports that consumers spent $8.9bn on Black Friday. That's a dip of 1.3 per cent compared to the year before. And it was a similar story on Cyber Monday, with consumers spending $10.7bn, down 1.4 per cent on the previous year. Adobe's analysis takes into consideration over one trillion visits to retailer websites in the US, 100 million unique products and 18 different product categories. The dip in consumer spending on both days represents a sharp change from the normal pattern, which previously saw Black Friday and Cyber Monday growing every year. In 2020, this trend was particularly pronounced as a result of the pandemic forcing retailers to move their Black Friday deals and Cyber Monday deals online. However, despite the drop on these two days, online spending in November was actually up to $109.8bn - that's an 11.9 per cent increase over last year, and helps to demonstrate how elongated the holiday shopping season has become. Between November 1-29, 22 days in total exceeded $3bn in online spend, which sets a new record. Compare that to 2020, where only nine days had topped that figure in the same time period. "With early deals in October, consumers were not waiting around for discounts on big shopping days like Cyber Monday and Black Friday," said Taylor Schreiner, director, Adobe Digital Insights. "This was further fueled by growing awareness of supply chain challenges and product availability. It spread out e-commerce spending across the months of October and November, putting us on track for a season that still will break online shopping records." It seems many of the concerns around supply chain issues and stock availability were reasonable. According to Adobe, out of stock messages on Cyber Monday were up 8 per cent compared to the week before. Looking back even further, during November as a whole, out of stock messages increased by 169 per cent compared to pre-pandemic levels in January 2020, and were up a whopping 258 per cent vs November 2019. It's not clear how much weighting has been given to the PS5 and Xbox Series X in this analysis, though, which is bound to bump the numbers up given how hard it's been to get a new console since launch. Some of the most popular product categories on Cyber Monday were toys, books, video games and kitchen appliances. Spending in these areas was as much as 11 times higher compared to September 2021. As for specific items, it was Hot Wheels, Nerf, Paw Patrol, AirPods, Apple Watch, Nintendo Switch, Oculus Quest 2 and TVs that were the top sellers. People packed their baskets full of these (and more big ticket items), with the total value of shopping carts up 19 per cent overall. Adobe suggests online inflation could also play a part in this, however, as prices of online goods have increased for the past 17 consecutive months. This leads us fittingly onto the quality of the discounts we saw in 2021. According to Adobe's data, discounts were weak overall compared to last year - and that's certainly something we noticed while we were tracking this year's offers. Electronics were reduced by only 12 per cent, compared to 27 per cent in 2020. Elsewhere, TVs fell by 13 per cent (compared to 18 per cent last year), and appliances dropped by 8 per cent (versus a 20 per cent drop last year). A unique year, then, that shows people are still spending big over the holiday shopping season, but they're spreading it out even more to ensure they get the products they want. There's still an appetite to spend on Black Friday and Cyber Monday, but these key days don't have the same impact as they once did - and, as we can testify, they don't necessarily have the best deals, either.

The Roborock S7 Robot Vacuum Is Still Down To $455
androidheadlines.com
1556ce6cabdcaff258a2a197951ab539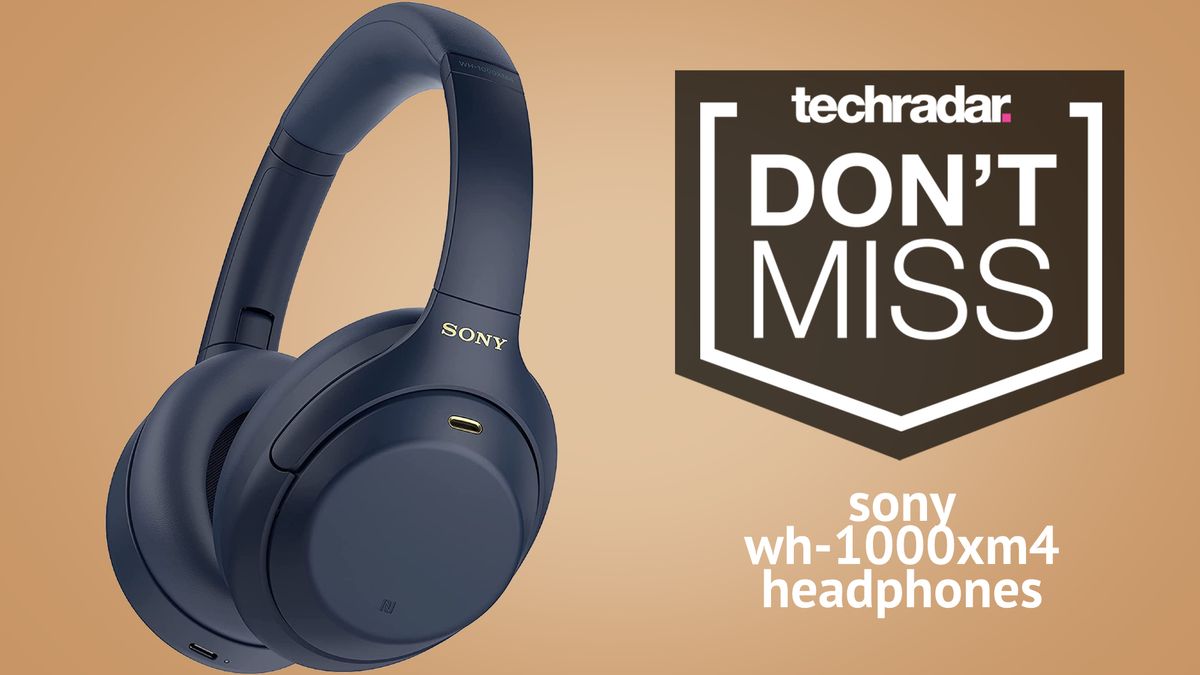 Don't worry, the best Sony headphones are still on sale for Cyber Monday
techradar.com
7b034ea7b9ce2ec9cb4ff852df4ff3e3
Qualcomm has officially announced its latest premium flagship processor. The Snapdragon 8 Gen1 has been unveiled after the rebrand. It's simply called a Snapdragon processor and it will be used on the next flagship smartphones from different OEMs. We've been saying the Samsung Galaxy S22 will use the Snapdragon 898 but Qualcomm didn't even mention the South Korean in the list of companies that will first use the new chipset. Included in the list are Sony, Sharp, OPPO, Realme, OnePlus, Motorola and Xiaomi. For Xiaomi, it has confirmed the Xiaomi 12 will run on the Snapdragon 8 Gen1. That's also something we've been saying the past few weeks. It's only a matter of time before the Chinese company reveals the new Xiaomi 12 flagship. We're excited to know if the Xiaomi 12 will feature a 200MP camera or that Xiaomi Loop LiquidCool Technology. The next flagship Snapdragon SoC has been confirmed already. We're wondering if the Xiaomi 12 will come with 200W Wired and 120W Wireless Fast Charging technology. It will probably come with MIUI 13 out of the box. The Xiaomi 12X is said to come with smaller form but similar specs. Apart from the 12X and the regular Xiaomi 12, we can also expect the Xiaomi 12 Pro, Xiaomi 12T, Xiaomi 12 Lite. These variants may be similar in many ways beginning with the large display not smaller than 6 inches, with 120Hz refresh rate, Full HD+, and HDR10.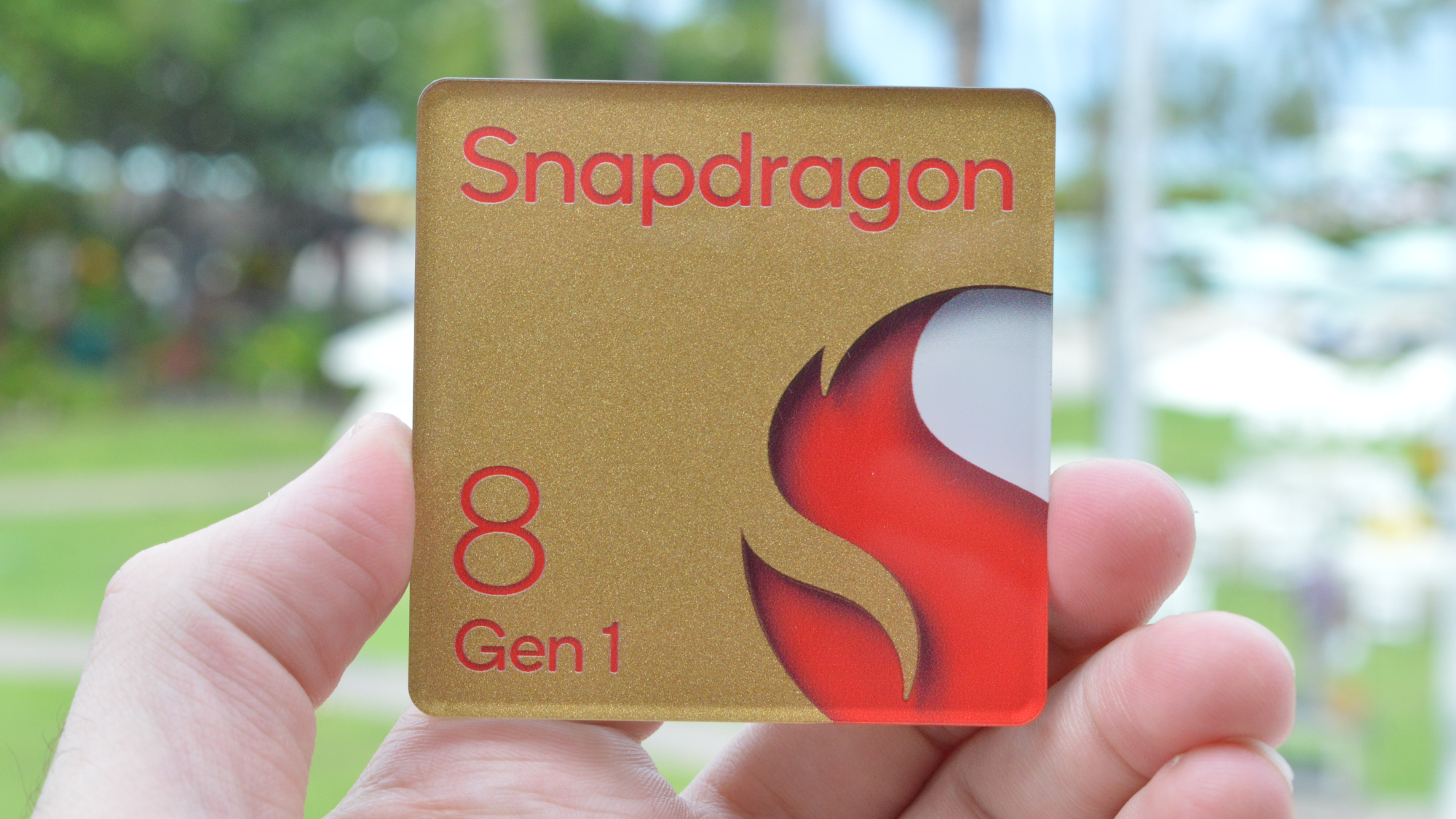 Xiaomi 12 will be the first phone to rock the Snapdragon 8 Gen 1 processor
bgr.com
dc9575a18da945ada29a63658e7d57bb
Why you can trust Pocket-lint (Pocket-lint) - Google's Wear OS is one of the most widely used smartwatch operating systems. Known as Android Wear until it was rebadged several years back, there's been plenty of new features added to help it compete with the likes of Apple, Samsung and Fitbit. Most recently, in 2021, Google and Samsung actually teamed up to develop Wear OS 3. Unlike previous big software updates, Wear OS 3 is taking its time to roll out to the wider stable of smartwatches under Google's banner, but we do already have an example of how the platform performs. And we also know which watches will and won't be making the jump to the next generation, which was a big factor we considered when deciding between different watches. In this guide, then, we'll be detailing what we believe are very best watches to run on Wear OS by Google. There's something for every budget and every style - and, if you're still not sure which to opt for after reading our choices, dive into the section on how to choose the right Wear OS smartwatch. What is the best Wear OS smartwatch you can buy? Currently, we recommend the Samsung Galaxy Watch 4. However, other great options include the TicWatch Pro 3, Fossil Gen 6, TicWatch E3 and Tag Heuer Connected. Our Top Pick: Best Wear OS Smartwatch Pocket-lint Samsung Galaxy Watch 4 squirrel_widget_5828780 For Accurate fitness tracking Two-day battery Fluid interface Against Design is relatively plain Only works with Android The Samsung Galaxy Watch 4 isn't just the top pick among Wear OS smartwatches; for anybody with an Android device, this is the best overall selection, in our view. It runs Wear OS 3, thanks to that partnership with Google we alluded to above, and, though it is still a very Tizen-like experience, that's not necessarily a bad thing. Whether it's the Galaxy Watch 4 or the more smart-looking Classic model, you're getting an excellent smartwatch and fitness tracker experience. They're accurate in tracking, more powerful than predecessors and feature slimmer designs, meaning they're more comfortable to wear over long periods. It's living proof of how good Wear OS can be, given the right attention, with features like watch faces, interactive notifications, payments and music all shining. Our only real gripe is that the regular version, although cheaper, is quite plain on the design front. Neither model will work with iPhone, as well, which makes them purely for Android phone users. Samsung Galaxy Watch 4 review: A sensory experience Wear OS smartwatches we also recommend The Samsung Galaxy Watch 4 is our current favourite among Wear OS smartwatches, but that doesn't mean it's the only option you could consider. We've tested out a host of watches that fit the bill, so here are four additional picks that are worth exploring further. Pocket-lint TicWatch Pro 3 squirrel_widget_3696515 For Relatively slim and light design Speedy performance Superb battery life Against Heart rate is hit and miss Sports tracking isn't elite Wear OS 3 may not be available until 2022 Mobvoi's TicWatch Pro 3 steers the company's premier smartwatch line back in the right direction, bolstering a slimmer, lighter design and a snappy performance boost. It features Qualcomm's Snapdragon Wear 4100 under the hood, which helps power the refreshed UI for even longer - expect three days of full use and the option of 45 days in a stripped-back mode. Our only concern is that it's still not a bonafide watch for exercisers, but, for those who want a stylish Wear OS watch with all the basics, this is definitely one to consider. We should also mention that this is one of the few already-released watches set to receive the Wear OS 3 update. This won't be landing until 2022, but, in the bigger picture, it's still a big positive that keeps this watch relevant in the long term. TicWatch Pro 3 review: Standing out for the right reasons Pocket-lint Fossil Gen 6 squirrel_widget_6210153 For Fast and responsive Clean, crisp design Affordable Against Wear OS 3 is coming in 2022 Fitness tracking is basic GPS inaccuracies As you would expect from the latest generation of Fossil's smartwatch line, the Gen 6 represents a very solid step forward compared to previous models. It's responsive, thanks to the Snapdragon Wear 4100+ chip under the hood, attractive on the wrist and available at a fairly reasonable price. It's a true smartwatch-first experience, and it's a great pick, but it's also not entirely complete just yet. Wear OS 3 is coming in 2022, but its omission means that there's plenty of room for the comparatively barebones experience to grow. We'd also steer you away from this one if you're looking for a rounded fitness tracking experience. The GPS accuracy is mixed, to say the least, and activity modes are lacking. Fossil Gen 6 review: Nearly there Pocket-lint TicWatch E3 squirrel_widget_4963559 For Neat design Packed with features Super price tag Against Battery life isn't the best Wear OS 3 not arriving until 2022 Mobvoi companion app is clunky If you want a more basic TicWatch model, the E3 provides a beautifully simple design, a smart, zippy mix of Mobvoi and Google software and some really nice fitness and health features. It's not quite got the smartwatch capabilities of other models on this list, but it's an ideal candidate for those who want a Wear OS smartwatch that can really hold its own on the tracking front. You'll likely receive the odd sensor hiccup, but this, and the middling battery life, are our only real gripes with the TicWatch E3. There may be better mid-range options that eventually receive the Wear OS 3 update, but this is a very solid option for the time being - and for a very reasonable price, too. TicWatch E3 review: One to watch for the future? Pocket-lint Tag Heuer Connected squirrel_widget_231495 For Outstanding build quality Intuitive Tag Heuer Sports app Against Won't receive Wear OS 3 Exceptionally pricey There's no escaping the price tag attached to Tag Heuer's premium smartwatch, but this has always been a line more focused on style over substance. Wear OS does its best to match the superb build quality and luxury feel of the latest Tag smartwatch, and, thanks to Qualcomm's Wear 3100 processor, 1GB RAM and 8GB of storage, it's a comfortably smooth experience. If you crave the best-looking smartwatch on the market, this is the pick, but we'd look elsewhere if you just want a better blend of affordability, style and functionality. Also, keep in mind that this model won't receive the Wear OS 3 update, so it's likely to become fairly outdated over the next few years. Tag Heuer Connected 2020 review: Still the luxury smartwatch champ Other products we considered When picking what we believe to be the best crop of Wear OS smartwatches available, we spent many hours wearing, testing and researching. As we mention throughout this guide, we considered many factors before deciding on the current list - and do the same if and when new devices come along and challenge for a spot. These choices aren't exclusively based on our own testing, either. In every buying guide, we take into account consumer reviews, brand quality and value, as well as the many individual factors affecting a specific device category. In all of our roundups, there are also many products we test that don't make the final cut. Since they may be the right fit for some people, however, we've listed them below. Casio WSD-F21HR Suunto 7 Oppo Watch Michael Kors Gen 5e TicWatch GTH Fossil Sport Skagen Falster 3 How to choose a Wear OS smartwatch It's actually a very interesting time to buy a Wear OS smartwatch - and that's something that hasn't necessarily been true over the last few years. With Wear OS 3 ushering in a new generation of performance, then, what should you consider before you buy? Well, we've answered the following queries to help you narrow down your choice from the options above. Does your smartwatch need Wear OS 3? As we've covered throughout this guide, the arrival of Wear OS 3 is a fairly big landmark for the platform. You can read all about the ins and outs of the update in our Wear OS 3 explainer, but, essentially, Samsung's Tizen and Google's Wear OS has now blended into one unified platform. The result is big performance increases, new features (like app switching, improved watch faces, improved Tiles) and a fitness tracking experience that will be powered by Google-owned Fitbit. The issue here is that it's only coming to a select number of Wear OS smartwatches, most of which we've featured in our picks above. It's not absolutely essential that you pick a watch that has (or will receive) the latest update and future updates, but we'd strongly recommend future-proofing your device - or waiting for a compatible one that releases in 2022. What will you use a smartwatch for? No matter which Wear OS smartwatch you settle on, it needs to fit into your lifestyle. As we always advise with our smartwatch or fitness tracker guides, you need to understand what you'll actually use your smartwatch for. Do you exercise a lot? Chances are you need to focus your attention on something like the TicWatch E3. Do you prefer something that promotes style and smartwatch features? You're likely best looking at the Fossil Gen 6 range. Want something that can do it all, no matter the price tag? Check out the Samsung Galaxy Watch 4 duo. How much do you need to spend? Price is always a very important factor, which is why our list features a varied range. However, this is made pretty simple, too, by the fact that Wear OS smartwatches are, in our view, very reasonably priced compared to rival models from Apple. The truth is, unlike with Apple Watch devices, spending more doesn't necessarily grant you a better Wear OS experience. The Samsung Galaxy Watch 4 is an outstanding watch, but it also doesn't break the bank. The Tag Heuer Connected, meanwhile, is more basic on the software front but costs a four-figure sum. As we've outlined, it's more important to pick a watch that's futureproofed that fits your lifestyle. Wear OS v Apple Watch - which is best? Historically, the Apple Watch has far outperformed the capabilities of Wear OS. However, with the arrival of Wear OS 3, that gap will likely close over the coming year or two. It's not there just yet, but the latest Samsung watches are, as we've said, a great example of what the platform is capable of. For a full ranking of devices from across different ecosystems, check out our complete best smartwatch guide. More about this story Every smartwatch in this list has been tested in real-life situations, just as you would use it in your day-to-day life. Given that you'll likely wear your smartwatch around the clock, that's how we test each of the devices considered for this guide. This gives us the best idea of which are capable of being your full-time wrist companion, and which have limitations that are too great to overcome. When deciding between the top options in the Wear OS market, we look at tons of factors. Style, features, price, tracking experience and compatibility with future software updates are all major factors in this area. This is on top of the consumer reviews and brand quality we've already mentioned above. As with any roundup, though, it's not possible to provide a list of devices that works for every type of user. It's why we try to consider all the most important factors before deciding on our list - or, indeed, adding anything new in. What we always tend to avoid when compiling these picks are dreary spec comparisons and marketing lines; we just want to provide an easy to understand summary that gives you an idea of what each watch is like to use. Our verdicts are concise, but this is purely in the interest of brevity. Read our full smartwatch reviews for a more in-depth take on each device featured. Writing by Conor Allison. Originally published on 3 June 2015.

These were Google Play's top apps of 2021: Talking Tech podcast
eu.usatoday.com
bee477977c37320f4cc6ed6d79d662ee
Interpreter mode: How to translate conversations with Google Assistant
pocket-lint.com
037eedeb62469031bcaebfb3464c6b4f
December 1, 2021 For the first time, computer scientists and mathematicians have used artificial intelligence to help prove or suggest new mathematical theorems in the complex fields of knot theory and representation theory. The astonishing results have been published today in the pre-eminent scientific journal, Nature. Professor Geordie Williamson is Director of the University of Sydney Mathematical Research Institute and one of the world's foremost mathematicians. As a co-author of the paper, he applied the power of Deep Mind's AI processes to explore conjectures in his field of speciality, representation theory. His co-authors were from DeepMind—the team of computer scientists behind AlphaGo, the first computer program to successfully defeat a world champion in the game of Go in 2016. Professor Williamson said: "Problems in mathematics are widely regarded as some of the most intellectually challenging problems out there. "While mathematicians have used machine learning to assist in the analysis of complex data sets, this is the first time we have used computers to help us formulate conjectures or suggest possible lines of attack for unproven ideas in mathematics." Proving mathematical conjectures Professor Williamson is a globally recognized leader in representation theory, the branch of mathematics that explores higher dimensional space using linear algebra. In 2018 he was elected the youngest living Fellow of the Royal Society in London, the world's oldest and arguably most prestigious scientific association. "Working to prove or disprove longstanding conjectures in my field involves the consideration of, at times, infinite space and hugely complex sets of equations across multiple dimensions", Professor Williamson said. While computers have long been used to generate data for experimental mathematics, the task of identifying interesting patterns has relied mainly on the intuition of the mathematicians themselves. That has now changed. Professor Williamson used DeepMind's AI to bring him close to proving an old conjecture about Kazhdan-Lusztig polynomials, which has been unsolved for 40 years. The conjectures concern deep symmetry in higher dimensional algebra. Co-authors Professor Marc Lackeby and Professor András Juhász from the University of Oxford have taken the process a step further. They discovered a surprising connection between algebraic and geometric invariants of knots, establishing a completely new theorem in mathematics. In knot theory, invariants are used to address the problem of distinguishing knots from each other. They also help mathematicians understand properties of knots and how this relates to other branches of mathematics. While of profound interest in its own right, knot theory also has myriad applications in the physical sciences, from understanding DNA strands, fluid dynamics and the interplay of forces in the Sun's corona. Professor Juhász said: "Pure mathematicians work by formulating conjectures and proving these, resulting in theorems. But where do the conjectures come from? "We have demonstrated that, when guided by mathematical intuition, machine learning provides a powerful framework that can uncover interesting and provable conjectures in areas where a large amount of data is available, or where the objects are too large to study with classical methods." Professor Lackeby said: "It has been fascinating to use machine learning to discover new and unexpected connections between different areas of mathematics. I believe that the work that we have done in Oxford and in Sydney in collaboration with DeepMind demonstrates that machine learning can be a genuinely useful tool in mathematical research." Lead author from DeepMind, Dr. Alex Davies, said: "We think AI techniques are already sufficiently advanced to have an impact in accelerating scientific progress across many different disciplines. Pure maths is one example and we hope that this Nature paper can inspire other researchers to consider the potential for AI as a useful tool in the field." Professor Williamson said: "AI is an extraordinary tool. This work is one of the first times it has demonstrated its usefulness for pure mathematicians, like me." "Intuition can take us a long way, but AI can help us find connections the human mind might not always easily spot." The authors hope that this work can serve as a model for deepening collaboration between fields of mathematics and artificial intelligence to achieve surprising results, leveraging the respective strengths of mathematics and machine learning. "For me these findings remind us that intelligence is not a single variable, like an IQ number. Intelligence is best thought of as a multi-dimensional space with multiple axes: academic intelligence, emotional intelligence, social intelligence", Professor Williamson said. "My hope is that AI can provide another axis of intelligence for us to work with, and that this new axis will deepen our understanding of the mathematical world." 15 minutes ago 0 1 hour ago 0 2 hours ago 0 2 hours ago 0 Nov 30, 2021 0 5 minutes ago 10 minutes ago 10 minutes ago 10 minutes ago 15 minutes ago 16 minutes ago 1 hour ago Feb 05, 2021 Jul 15, 2019 Nov 23, 2021 Jul 06, 2017 May 01, 2020 Oct 04, 2021 Nov 18, 2021 Nov 17, 2021 Nov 04, 2021 Oct 12, 2021 Oct 08, 2021 Oct 06, 2021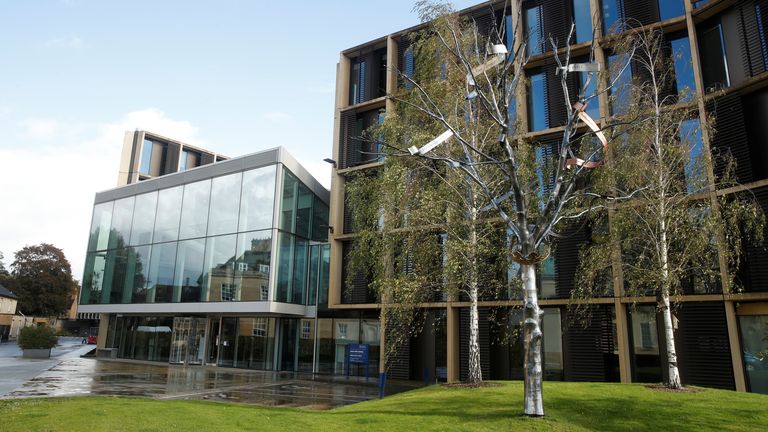 Mathematicians hail breakthrough in using AI to suggest new theorems
news.sky.com
97184ea5b21aa42f965849902d595100
New understanding of Patagonian long-necked dinosaur
phys.org
9121860283ae2476fb2609b73e1e4afb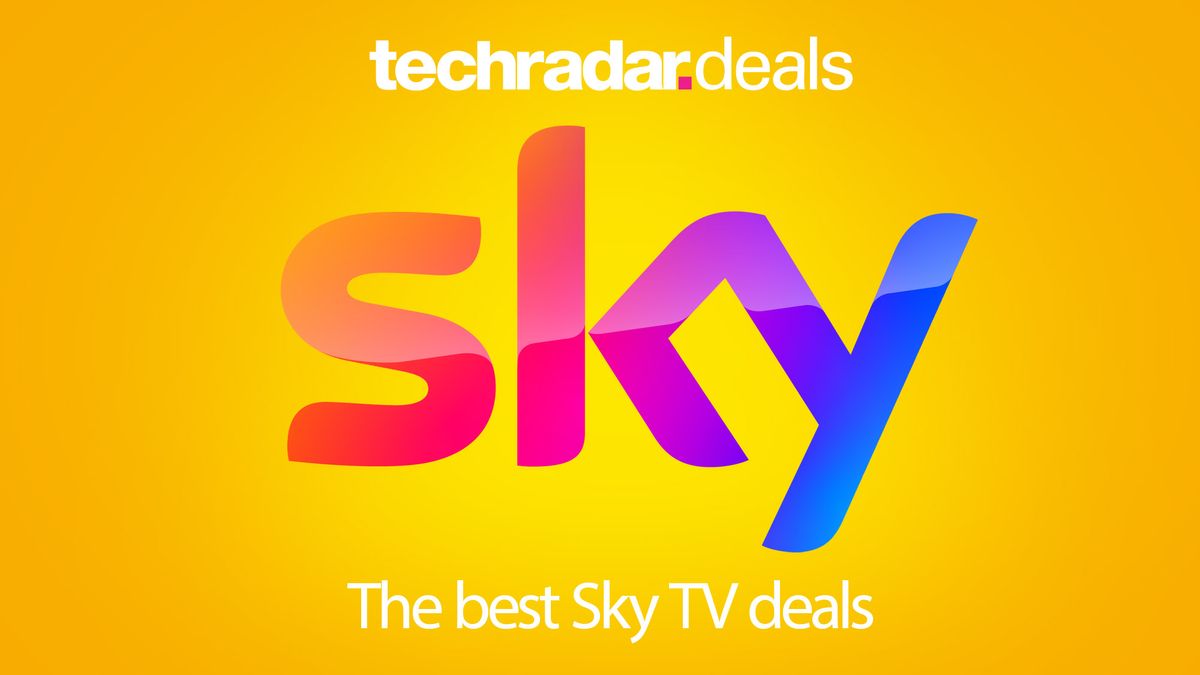 December is here and with it Sky is unveiling its festive schedule of Christmassy TV shows and films to get into the spirit. Still, with finances strained by the surge to ensure our Christmas gift list is all ticked off, we know its important that when getting a premium service like Sky, you get the best Sky TV deals and packages that offer the best rate. Hosting a plethora of excellent entertainment that'll suit every member of your household, whether the holidays is all about watching a fantastic festive classic for all the family or catching the latest football fixture, Sky TV deals have got you covered. Leading the charge is Sky TV's most affordable bundle, bringing together your Sky TV package and Netflix subscription under one umbrella. Sky Sports packages have also dropped back down in price, offering everything from Premier League 2021/22 matches to F1 and cricket. Keep reading as we list the best Sky TV deals and packages for new customers, as well as Sky TV upgrades for those already with Sky. While the definition of 'cheap' may be subjective in terms of how you value the money you spend, when it comes to Sky TV and its most affordable package it makes sense that you can snatch up your Sky TV and Netflix subscription in one. From there you can build it up by selecting any add-ons to your package, or simply enjoy the fantastic selection of content that comes with it, with over 100 channels and 500 ready-to-watch boxsets. If you're flicking through for TV-only offers that include excellent entertainment on the box, we've got the best of the bunch for Sky TV deals. From combining your Sky TV with other add-ons to make one great value Sky TV package to securing a lower overall cost, or ensuring you won't miss the next match when your team plays with Sky Sports, these are certainly the best Sky TV offers to keep your eye on right now. Want to tick off the TV and broadband bill in one clean sweep? Sky have you covered with its excellent Sky TV and broadband bundles. Benefit from exceptional speeds, and - if you're not satisfied - get your money back with Sky's Speed Guarantee. Choose between its Essential, Superfast, and Ultrafast broadband packages, and browse, stream, and game to your heart's content. Want a bit more choice? We have a page dedicated to the best Sky broadband deals, where you'll find Sky's current Internet packages in full. Want to spice up your Sky TV subscription? Well, there are plenty of add-ons, whether you're after extra content to binge or you want to change the way you watch and how you watch it. It's also worth bearing in mind, much like the constantly changing Sky TV deals, add-ons also receive their own price reductions, meaning you can enjoy the likes of Sky Sports, or the Kids package at a discounted rate for the next 18 months. So keep your eyes peeled below, and mix and match to keep everyone under your roof satisfied. There's plenty to get excited about with Sky here to entertain the whole family during those cosy winter evenings at home. Get in the festive spirit with the likes of 8-Bit Christmas arriving on Sky Cinema on December 4 and A Christmas Number One landing on December 10. There are some big releases travelling from the big screen that you can watch from the comfort of your sofa, including In the Heights on December 17 and Peter Rabbit 2: The Runway, which will be available to stream on Sky Cinema on demand from Christmas Day. The same can be said for The Suicide Squad on Boxing Day. For keen spectators, there are plenty of interesting Premier League fixtures on the way throughout the month, as well as the continuation of Formula One season with the Saudi Arabian Grand Prix happening from December 3 and Abu Dhabi GP from December 10. Ready to get watching right now? Start building your Sky TV package here

3 incredible Cyber Monday TV deals you can still shop today
digitaltrends.com
a30a4955b67f5a71de0c1730a7e85253
Amazon is now offering the Google Pixelbook Go M3/8GB/64GB for $577. Normally fetching $649, you're looking at a new all-time low of over $71 off while also beating our previous mention by $21. Centered around its 13-inch display, the Google Pixelbook Go arrives powered by an M3 processor for handling web browsing, light workloads, and more. Its portable design means it's a breeze to take to and from class or just get some work done on the couch. This model packs 8GB of RAM as well as 64GB of storage and packs dual USB-C ports and a backlit keyboard. You can get a better idea of what to expect in our review. Following the first iOttie Black Friday deals that went live last week, Amazon is now dropping prices even further on the iPhone and Android accessories. Our top pick is the iOttie Easy One Touch 5 Dashboard Car Mount for $20. Normally fetching $25, you're looking at one of the best discounts yet on the new release at 20% off and nearly $2 below our previous mention from Black Friday. Delivering iOttie's recently-refreshed One Touch mount, the brand's latest in-car accessory arrives with a suction cup base and telescoping arm. Attaching to your dashboard or windshield, it'll hold your iPhone or Android smartphone in view, making it easy to keep an eye on navigation. Plus, the mount can adjust to hold everything from the compact to larger handsets and everything in-between. Amazon is now offering the Fitbit Sense Advanced Smartwatch in White/Gold for $199. Normally fetching $300, you're looking at a match of the lowest price we saw throughout Black Friday and the second-best discount overall. Fitbit Sense delivers all of the usual fitness tracking features you'd expect from a wearable these days alongside an always-on AMOLED display. The device sports a six-day battery life, plus ECG tracking and the ability to keep tabs on more unique measurements like stress and skin temperature. We recently took a hands-on look at the wearable to test its built-in Assistant functionality. Epos H3Pro Hybrid Review: Performance comes at a price [Video] Battlefield 2042 gameplay first impressions from press review event [Video] Anker Soundcore Frames review: quick-swappable style smart sunglasses [Video] Check out 9to5Google on YouTube for more news:

This Roborock S6 MaxV Price Might Be A Mistake!
androidheadlines.com
073a249d2e54392503b3e6a9f1dd7aa7
"We couldn't do it ourselves. We needed partners like you." Google's head of Android, Hiroshi Lockheimer, showed up in person at Qualcomm's Snapdragon Summit to reaffirm the two companies' partnership, shortly after Google appeared to ditch Qualcomm for its own Tensor chipset in its flagship Pixel phones. Qualcomm CEO Cristiano Amon tried to make Qualcomm synonymous with Android on stage at the event. But while Android has always run on more than Qualcomm processors, there's a shift in tone when you make a product that directly competes with your partners. Lockheimer chatted with Amon on stage, but it was worth paying attention to who was saying what. Amon talked about Qualcomm leading in premium smartphones. Lockheimer tried to keep the focus broader—perhaps to avoid criticizing Tensor or Google's Tensor strategy. "When we started working on this together, it really was about the phone. And now it's about the phone and all these other devices that surround it, and that all makes up the premium experience as well—the wearable, the hearable, the tablet, all these things. Having all these things work better together becomes part of the experience, and you're doing it", Lockheimer told Amon. Ultimately, Lockheimer wanted to affirm that Google is still "open", as in providing an open platform where all the experiences aren't first-party experiences. The move toward Tensor with the Pixel 6 was seen by some as a potential move toward a more Apple-like model. "There are good ideas everywhere. and we want to be able to capture those that we can't come up with. ourselves—not all of them are going to come from Google, or even Qualcomm", Lockheimer said. "We need to work together." The Qualcomm and Google partnership is solid, Lockheimer said. "I think it's great. I think it's wonderful."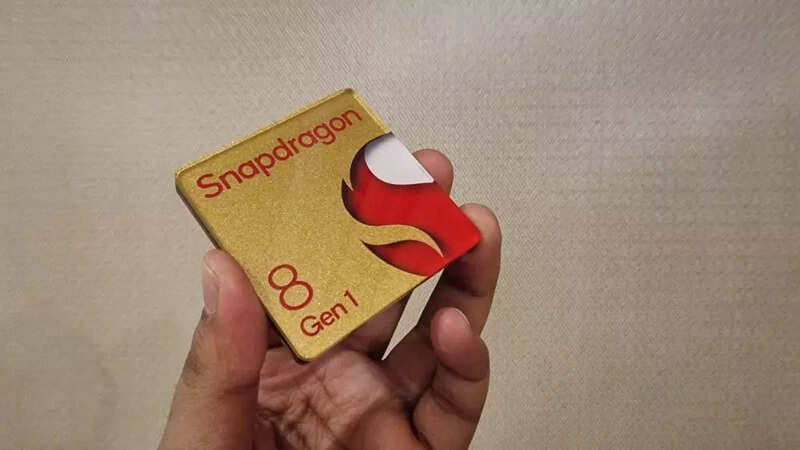 8 key features of Qualcomm's most powerful chipset for Android phones
gadgetsnow.com
0f963ffd76fb065cca90e22793c0025b
Unlike last year when it was entirely virtual, Amazon Web Services ' (AWS) re:Invent show was held in meatspace this year. However, a virtual registration was also available (and you can still register here). If you're an IT pro with any AWS infrastructure or service in your portfolio, you should because the company has bombarded customers with a mudslide of news. AWS has updated its data analytics services, announced new hardware specs for its virtual machines, and upped its game in enterprise robotics. It's given customers a faster way to dump their mainframes, and it's also shown a preview of its upcoming managed 5G service. Here's our quick take on the top AWS announcements so far and why they're essential. 1. Data Analytics Gets Beefed Up With AI The What: AWS has added some muscle to its previous machine learning (ML) and artificial intelligence (AI) tools as applied to its suite of analytics services. The new stuff is aimed at partners who now have access to AWS' AI for Data Analytics (AIDA) solutions that'll let them increase their predictive analytics sophistication while keeping the tools simple enough for non-data scientists to use. AWS touted its Cognizant, Interworks, Provectus, and Quantiphi partners as being early adopters here. It also announced much more granular controls for customers' data lakes as well as a new serverless approach to most of its data services. Why You Care: Predictive analytics lets your execs make better decisions on future developments. So these algorithms can be beneficial if you're analyzing sales trends, customer behavior, and the future costs of anything for which you've got some data history. And you can store the data and run these analytics tools on a cloud service, which will seriously cut your operational costs. Data lakes let you store big gobs of data without all the traditional data warehouse structure chores. This will also up-level analytics access to people without deep data science backgrounds. The new tools will let you add and control data access policies right down to the individual row and cell level and do it on an easy policy basis. According to AWS, customers of its Amazon EMR, Amazon Kinesis, Amazon MSK, and Amazon Redshift analytics platforms have long been asking for them to go serverless and on-demand. This year, AWS says it's delivered on that ask. That's important since if you're a Kinesis customer, for example, you're running streaming data through the service. Because it's now fully managed and on-demand, it can scale automatically, covering both resources and cost. Or if you've got a data warehouse in Redshift, AWS says access should be easier and faster, plus you're only getting charged when the warehouse is active. 2. Upgraded Hardware Specs The What: To cut costs across services and virtual infrastructure (which should be welcome news to any AWS customer), the company announced new, higher-performance hardware for the underlying infrastructure that powers its cloud. AWS says the new machines are running the third generation of AMD's EPYC processors, the M6a. The company also announced VM options around the new Graviton ARM processor, which it's coupling with Nvidia T4G Tensor GPUs. Why You Care: Hey, it's more VM muscle; who doesn't like that? But specific benefits beyond just processing oomph is reduced overall costs, at least according to AWS. The company believes more power means fewer VMs necessary to particular workloads, which should drop customer costs. AWS claims the M6a option will juice up to a 35% performance bump over what it's running now, based on AMD M5a CPUs. For virtual machine (VM) users, this will translate into new software infrastructure options scaling from two to 192 virtual CPUs with RAM sizes to match. The Graviton-to-Nvidia match is meant for customers serving up games and says the combination should drop the costs for those workloads by up to 30%. And it should also make data scientists happier if they happen to be working on resource-sucking ML algorithms. Will you actually see those cost benefits? Sure, why not? 3. Developers Get an Enterprise Robotics Toolbox The What: If your company uses robotics to drive any kind of Internet of Things (IoT) workload, AWS wants you to develop those resources in its cloud. To help, it's just launched a public preview of the new AWS IoT RoboRunner. And if you're thinking about starting a robotics business, there's a new accelerator program, too. Why You Care: Besides being hard to say, AWS IoT RoboRunner is exactly what it sounds like: a cloud-managed robot management system. If you're watching a few dozen or even hundreds of burgeoning R2D2s, this tool lets you see them all through a single pane of glass with customizable health and management features. The AWS Robotics Startup Accelerator is meant for entrepreneurs and their technical leads to understand both the robotics tech and business landscape. It's a four-week mentorship-style program that will be available globally, and it's being delivered via an alliance AWS now has with MassRobotics, a non-profit innovation hub specializing in robotics technology. 4. A Peek at 5G, AWS Style The What: Re:Invent 2021 also gave us a sneak peek at AWS Private 5G. The service provides services to help customers deploy their networks based on or extended to 5G technology. Why You Care: 5G is new and therefore full of deployment and implementation nightmares. According to AWS CEO Adam Selipsky, the service will let you spin up a private 5G mobile network in just a few days. Sure, that claim is probably overly optimistic hype, but if it's even only half true, that's still a massive dent in the average 5G implementation cycle. Customers will be able to describe their capacity and location requirements, and AWS Private 5G provides everything you need right down to the SIM cards. 5. Get Off Your Mainframe Now The What: If you've still got a basement data center stuffed with aging mainframe technology running some proprietary or legacy software, the AWS Mainframe Modernization service is there to help you move to the cloud. Why You Care: If you don't have a mainframe, you don't care. If you do, then this isn't help with modernization; it's help with migration. The service offers a set of assessment and analysis tools to help customers understand what they're running and form a plan to help Amazon slurp your workloads into AWS. Once the plan is there, the service has a list of new developer tools, including features around software testing and deployment. The potential downside is that the AWS service is aimed at partners to resell the expertise to their customers. That'll mean added costs, but if you're spinning your wheels on a mainframe migration that's getting more necessary by the day, a partner contract is still much better than nothing. The above are the five announcement buckets that jumped out at PCMag. There are many more, particularly the new partner programs, which is largely the intended audience for re:Invent. These programs will help partners with everything from training consultants and technicians to specialization tools AWS calls "partner paths." These are business tools and educational resources that'll help partners deepen their expertise in areas as diverse as analytics, migration, and third-party service deployment. You can go deeper into any of these announcements by registering for the event, which will be open through the morning of Dec. 3. However, most of the content should also be available after the show on-demand.

Aurora partners with Amazon Web Services on autonomous vehicle development
cnet.com
0bd8196de45d17156c16d8fc3aedb39b
When you can't buy that Ford F-150 pickup or Sony PS5, blame the chip shortage. A worldwide problem triggered by the COVID-19 pandemic has metastasized into a years-long disruption of everything electronic. Product shortages are causing problems for the most impressive exercise of consumer power, the American holiday shopping season. If you can't buy your preferred game console or laptop, you're not the only one who's all riled up. The shortage is leading the tech industry and politicians to try to reverse the US' waning importance in the microprocessor business. The US government isn't happy with how reliant the country's economy and military are on Asian high-tech manufacturing. And chipmakers, salivating at government subsidies to underwrite research and new factories, and forecasting a widespread increase in chip demand, are investing as never before. Overall, the chip shortage is shining a new spotlight on the state of US manufacturing and how much of it has moved out of the country. Intel, which slipped to third place behind Taiwan Semiconductor Manufacturing Co. ( TSMC) and Samsung Foundry, hopes to take advantage of the tailwinds -- rising demand and government funding -- to reclaim its leadership position. "We don't want to create a situation where the United States, which created the semiconductor industry and Silicon Valley, would be completely dependent on other nations for that product", said Al Thompson, who leads Intel's US government relations. The chip industry's new course is part of what some call the decoupling, which at least to some degree is pulling the Chinese and US economies apart. No one expects supply chains without links overseas, but the chip shortage response definitely has a nationalist flavor. Here's what's going on and what's at stake. In short, the COVID-19 pandemic and a lot of shock waves that traversed the world's economy. Demand for work-from-home technology like PCs, tablets and webcams soared beyond the semiconductor manufacturing industry's ability to supply chips -- not just the big CPU brains of a laptop but also the host of supporting chips required to produce things like dishwashers, baby monitors and LED light fixtures. The chip shortage soon extended beyond remote work and school needs to home entertainment products like tablets, game consoles, TVs and graphics cards for gaming PCs, all of which people stuck at home were buying in record numbers. Compounding the problem: a fire at Japanese chipmaker Renesas Electronics and crippling winter weather in Texas that knocked more than 70 power plants offline and cut juice to a Samsung chip plant. COVID lockdowns led automakers to put chip orders on hold. Those companies rely disproportionately on cheaper processors that don't require cutting-edge chipmaking technology. By the time they realized demand was picking up, chip plants had allocated their capacity to other customers. And that wasn't all. A glut of shipping and dearth of shipping containers has snarled delivery of not just finished goods but also their components and raw materials. Cars and computers require hundreds of electronic components, but just one missing component means a product can't be sold. For an advanced processor, there's likely only one company building it. It probably won't get any worse, but it'll likely last for several more months. Chipmakers have worked to squeeze as much new capacity as they can out of their fabrication facilities, or "fabs", but it takes years to build new fabs and ramp up production. Intel Chief Executive Pat Gelsinger told CNET that he thinks we're almost through the worst of the chip shortage, which'll last through the second half of 2021. He predicts it'll gradually ease through 2022 and fade in 2023. Mismatches in chip supply and demand have been common for decades, but not like this. "We've always gone through cycles. This time it's different", AMD CEO Lisa Su said in September at the Code conference. She, too, expects this chip shortage will ease in 2022. But IBM CEO Arvind Krishna thinks it's more likely the chip shortage will last through 2023 and even 2024. It's easier to say what isn't being affected. Just about anything with a power cord these days uses chips, so the shortage has hit cameras, microwave ovens, TVs, pacemakers, washing machines and more. Worst hit is the auto industry. Cars are now studded with computer chips that control everything from infotainment systems to antilock brakes, and the car-making industry has relied heavily on "just-in-time" purchasing that cuts costs but means there's no big inventory of parts to buffer against shortages. The situation has gutted their revenue by an estimated $210 billion in 2021, according to a study by AlixPartners, and auto manufacturing could suffer through 2023. The shortage forced carmakers to halt production, including Ford Motor, General Motors, Toyota, Nissan, Subaru and Stellantis (formerly Fiat Chrysler). Some carmakers have shipped autos without accessories that need missing chips, leaving customers without touchscreens in their new cars. Tesla got credit for weathering the storm better than most, but it's still suffering from chip constraints. Gaming consoles also have been hit hard. The chip shortage meant fitful availability and poachers jacking up prices for the Sony PS5 and Microsoft Xbox Series X. The Nintendo Switch and Valve's Steam Deck arrived late, too. Even Apple has suffered, despite being led by supply chain guru Tim Cook and having the clout to place massive orders years in advance. The iPhone 12 launch was weeks late, and chip shortages continued to hit Apple through 2021. To cope with the problem, PC maker Framework has had to make "risk buys" by purchasing extra inventory of components well ahead of time, said CEO Nirav Patel, though it's weathered the storm so far. "It's definitely a long-term, extended challenge for everyone", he said. Semiconductor manufacturers are working harder to squeeze every last wafer through their fabs. But there's not much they can do about the immediate shortage. It takes years to build a fab. Intel just started building two new facilities, Fab 52 and 62 in Arizona, at a cost of $20 billion. But they won't begin mass manufacturing until the second half of 2024, said Keyvan Esfarjani, leader of Intel's manufacturing and supply chain. But today's shortage is accelerating tomorrow's investment. Chipmakers like Samsung, GlobalFoundries, Intel and TSMC see demand for semiconductors surging as digital technology spreads far beyond computers and smartphones. "We see the digitization of everything", Gelsinger said. Gelsinger has urged automakers to shift their processors to newer manufacturing technology that, thanks to miniaturization, can squeeze more chips out of a single 300mm-wide silicon wafer. That's not an easy change, though, given that much of the auto industry selects and validates components that are used for years. It could help Intel's effort to become a foundry that builds others' chips, though, not just its own products. Boy howdy. Chipmakers' coming capital investments are extraordinary. Intel trumpeted $23.5 billion in spending this year in the US, followed by plans for two "megafabs" in coming years totaling $200 billion. "These are big sites -- something like over 1,000 acres", each with room to fit eight fabs, Esfarjani said. TSMC expects to spend $100 billion over three years, including a new fab in Arizona, and just announced a new fab partnership in Japan with Sony. Samsung expects to spend $145 billion through 2030. "Five years ago, people said we were boring", Su said. "The world has really realized this is now an essential part of what people do." In November, Samsung announced that one of its investments is a $17 billion fab in Taylor, Texas. The shortage also gave new power to lesser-known chipmakers still building chips with earlier-generation "legacy node" manufacturing technology. That includes ST Microelectronics, Onsemi, Microchip, NXP Semiconductors and Infineon. GlobalFoundries, the manufacturing division AMD spun off in 2018, held its initial public offering despite a lack of profitability and bowing out of the race to keep up with the three leading-edge chipmakers: Intel, Samsung and TSMC. GlobalFoundries is investing $1 billion to increase its current fab capacity in New York and add another fab there. It's also building a fab in Singapore and expanding one in Germany. The fabs are expensive, but chip customers can share investment costs. To secure capacity for future products, "fabless" companies like Nvidia, AMD and Qualcomm pay billions of dollars to chip manufacturers. Intel expects such prepayments as well through its new foundry business. Companies that build semiconductor manufacturing tools are benefitting immensely. Globally, orders for chipmaking equipment have increased at record rates for the last five quarters, the trade group Semi said in December. Orders of $26.8 billion in chipmaking tools for the third quarter of 2021 were a 38% annual increase. Of that, customers in Taiwan and China accounted for the most spending, at $7.7 billion each, followed by South Korea, at $5.6 billion, Semi said. The United States was in fourth place, with $2.3 billion, but its growth rate was fastest, at a 67% increase over the third quarter of 2020. US politicians, attuned to economic ebbs and flows, don't like it when consumers can't consume. The Biden administration has been trying to respond federally to the supply chain problems. It prodded companies to be more transparent about their needs and supplies, called on Congress to create the Critical Supply Chain Resiliency Program and started working to foster more US independence from international suppliers. And there's been more than a little freaking out that the US military is so reliant on overseas companies. As a 250-page White House report put it in June: "Semiconductors. are fundamental to the operation of virtually every military system, including communications and navigations systems and complex weapons systems such as those found in the F-35 Joint Strike Fighter. They are key to the 'must-win' technologies of the future, including artificial intelligence and 5G, which will be essential to achieving the goal of a 'dynamic, inclusive and innovative national economy' identified as a critical American advantage in the March 2021 Interim National Security Strategic Guidance. In addition, the development of advanced autonomous systems, cybersecurity, space and hypersonics, and directed energy is also dependent on semiconductor technologies." The push also dovetails with the Biden administration's Made in America effort to increase government spending on US-made products and boost US manufacturing more broadly. The term that encapsulates the desired outcome? Supply chain resiliency. That means flagging problems sooner, making the government and private sector more adaptable, and building supply buffers of inventory that cushion supply chain shocks. Overall, that would reduce the likelihood and severity of supply chain surprises. "The industry is begging for derisking", said Capgemini analyst Darshan Naik. In short, money. Congress authorized $52 billion in subsidies for chipmakers in the CHIPS for America Act, but Congress has yet to actually appropriate the funds. The Senate in June passed the United States Innovation and Competition Act, or USICA, to allocate funds, but it wasn't until November that House Speaker Nancy Pelosi nudged the chip funding forward in the House of Representatives. On Nov. 29, US Commerce Secretary Gina Raimondo pushed for the funding, saying the US is "vulnerable" without more semiconductor manufacturing since "chips are the building blocks of our entire modern economy." If USICA passes, Intel can't pocket the full $52 billion. But $10 billion of that is earmarked for fab projects, with a cap of $3 billion per project and Intel a likely beneficiary. That 30% discount is comparable to what chipmakers in South Korea and Taiwan get, Gelsinger said. Some of the tech industry's biggest names agree. In a Dec. 1 letter, the CEOs of Apple, Google parent Alphabet, Verizon, Dell, HP, Toyota America, Ford, GM, Stellantis and IBM joined chip leaders from Intel, AMD, TSMC, Samsung, GlobalFoundries and others to urge Congress to pass funding for the CHIPS Act. "Semiconductors are essential to virtually all sectors of the economy -- including aerospace, automobiles, communications, clean energy, information technology, and medical devices", the execs said. "Demand for these critical components has outstripped supply, creating a global chip shortage and resulting in lost growth and jobs in the economy. The shortage has exposed vulnerabilities in the semiconductor supply chain and highlighted the need for increased domestic manufacturing capacity." Intel has said it hopes to announce the location of its new $100 billion US megafab later this year. But with USICA still not law, the company has become more guarded about its plans. "We plan to announce the new site in the US as soon as the CHIPS Act funding passes", spokeswoman Krystal Heaton said. Gelsinger has argued that only companies headquartered in the United States -- which is to say Intel and not Samsung or TSMC -- should benefit from US subsidies. "Foreign chipmakers vying for US subsidies will keep their valuable intellectual property on their own shores, ensuring that the most lucrative and cutting-edge manufacturing stays there", Gelsinger said in a June op-ed. But even fabs owned by overseas companies can help anchor electronics manufacturing in the US, develop trained workers, and generate economic activity and taxes. "In addition to our partners in Texas, we are grateful to the Biden Administration for creating an environment that supports companies like Samsung as we work to expand leading-edge semiconductor manufacturing in the US", said Kinam Kim, the CEO of Samsung Electronics Device Solutions Division, in a statement. Intel's plan is to boost the US share of chipmaking from 12% today to 30% in coming years and the European share from 9% to 20%. Nope. The European Union also wants a bigger piece of the processor production pie. "This is not just a matter of our competitiveness. This is also a matter of tech sovereignty", said European Commission President Ursula von der Leyen, proposing a European Chips Act with its own subsidies. Here, too, Intel is a fan. It plans to build another $100 billion megafab in Europe. No way. The electronics industry is vastly larger than just making chips, including upstream supplies like wafers and manufacturing equipment and downstream activities like packaging, testing and assembly, most of it in Asia. "There's a lot of other aspects of the supply chain, and I believe those need to be more balanced as well", Gelsinger said. Here's where $52 billion starts looking like a small expenditure. The Boston Consulting Group expects it would take $900 billion to $1.23 trillion in spending to create self-sufficient semiconductor supply chains worldwide. For just the US, it's $350 billion to $420 billion. And that cost runs contrary to the capitalistic impulse to reward the least expensive suppliers. "It'll definitely create supply chain inefficiencies", BCG analyst Matt Langione said. "Costs will go up. But there should be more redundancy in the system." Nearshoring, which would move manufacturing operations nearer to the US but not all the way, is another possibility, particularly for assembly, testing and other work not quite as high-tech as the chipmaking itself. "Mexico could be a strong option", CapGemini's Naik said. TSMC founder and former CEO Morris Chang is skeptical. "It's not going to be possible to turn back the clock", Chang said in October. "If you want to reestablish a complete semiconductor supply chain in the United States, you will not find it to be a possible task." Rebalancing global supply chains doesn't sound so great for companies that don't benefit, like Chinese phone and network equipment maker Huawei, a giant with $71 billion in revenue for the first three quarters of 2021. The Trump administration believed its network equipment posed a national security threat, and the Biden administration agrees, so sales of Huawei products continue to be blocked. Raising barriers against overseas companies and promoting US ones could lead China or others to take the same stance against US companies, said Andy Purdy, chief security officer of Huawei USA. "There are some major unintended consequences [of trade barriers] that are really going to hurt the US in the long term", Purdy said. "If the American semiconductor industry is not allowed to sell to Huawei or Chinese companies, that's going to undo a lot of the good things the Biden administration is trying to do." Indeed, Huawei has switched away from some US-made chips. But even Andrew Feldman, CEO of AI chip and computer maker Cerebras, thinks there's a risk of relying too much on Samsung and TSMC -- his company's chip manufacturer. "What a bad idea it is for so much of the American economy to rely on a fab you can swim to from China or that you can throw a stone to from the DMZ in Korea", Feldman said.

Opinion: Facing chip shortage, U.S. must train semiconductor workforce
siliconvalley.com
fc2df21c1fa394b8cf6ea6cad4933fd7
Why you can trust Pocket-lint (Pocket-lint) - It's hard to believe, but the X-Men Cinematic Universe (XCU) began two decades ago - with the release of X-Men in 2000. Although the XCU technically concluded with 2019's Dark Phoenix, the only thing that's truly ended is 20th Century Fox's involvement with producing the popular mutant franchise. Marvel acquired the rights to X-Men, and Marvel Studios president Kevin Feige is rebooting it and teasing future inclusion in the Marvel Cinematic Universe. We could begin to see mutants in the MCU soon. To help you prepare, we're combing through all the X-Men films to figure out the best way to watch the existing films. It's difficult to do, considering the X-Men timeline constantly jumps. Nevertheless, here's how all the X-Men movies fit together, by order of the events that happen in the films. squirrel_widget_187869 The best X-Men movie order: Chronological Our guide below has some spoilers, so be sure to jump to the bottom to check out the spoiler-free version of this X-Men chronological movie order. And, for those of you who'd prefer to watch all the films in order of release, we've included that at the bottom, as well. NOTE: THERE ARE SPOILERS BELOW. 20th Century Fox X-Men: First Class (2011) squirrel_widget_167932 X- Men: First Class is actually the fifth X-Men film released by Fox, but it's first on our list, as it's the origin story for some of the most important characters in the X-Men Cinematic Universe. The story follows James McAvoy's Charles Xavier and Michael Fassbender's Erik Lehnsherr as they become Professor X and Magneto. It's set primarily in 1962, as the two assemble a team of mutants to stop another mutant, the energy-absorbing Sebastian Shaw (Kevin Bacon), who wants to trigger a nuclear war between the US and the Soviet Union. 20th Century Fox X-Men: Days of Future Past (2014) Days of Future Past begins in the dystopian future of 2023 - when mutants are hunted down and murdered by indestructible robots known as Sentinels. Kitty Pryde (Elliott Page) uses their powers to send Wolverine (Hugh Jackman) to 1973 to stop the assassination of the inventor of the Sentinels, Bolivar Trask (Peter Dinklage), by the mutant Mystique (Jennifer Lawrence). We put this film at No. 2 on our list, as the events that matter most to the timeline take place in the 70s, while the events happening in 2023 are all part of a future that's avoided. 20th Century Fox X-Men Origins: Wolverine (2009) This film is considered one of the worst superhero films of all time. That said, we learn important things about Wolverine (Hugh Jackman). It spans Wolverine's life, from his childhood in the 1840s in Canada, before he and his brother Victor Creed (Liev Schreiber) are forced to run away. A short montage reveals the brothers, who are nearly indestructible, thanks to their healing-factor mutation, have fought in every American war up until Vietnam - when they're recruited by William Stryker (Danny Huston) to join a special task force known as Team X. 20th Century Fox X-Men: Apocalypse (2016) Oscar Isaac plays the first mutant ever, Apocalypse, who awakens in 1983 after being entombed in ancient Egypt. The arrival of Apocalypse causes disturbances that alert James McAvoy's Charles Xavier to his presence, and soon, the X-Men realise that the mutant-being is intent on destroying the world as we know it, with the help of his own team of mutants, called The Four Horsemen. 20th Century Fox Dark Phoenix (2019) squirrel_widget_167946 This is the final X-Men film released by 20th Century Fox. The studio attempts to portray one of the most beloved X-Men comic storylines centered on Jean Grey. The X-Men - hailed as heroes throughout the world, following their victory over Apocalypse eight years earlier - are sent to space to save a group of astronauts. But the telepath Jean Grey (Sophie Turner) is struck by a mysterious energy force that greatly improves her powers while also awakening traumatic memories that Xavier (McAvoy) suppressed from her mind. 20th Century Fox X-Men (2000) squirrel_widget_167922 The very first film in the franchise is No. 6 on our list. It stars Patrick Stewart as Professor X and Ian McKellan as Magneto. These old friends are on opposite sides of a debate over the Mutant Registration Act, which requires all mutants to reveal themselves and add their names to a government database. Magneto wants to turn the world's leaders into mutants using a machine, in conjunction with the powers of a young mutant named Rogue (Anna Paquin), but unbeknownst to him, the machine kills whomever it turns. 20th Century Fox X2 (2003) The mutant Nightcrawler (Alan Cumming) tries to assassinate the US President, giving Colonel William Stryker (Bryan Cox) an opening to investigate Xavier's school for its ties to mutants. Stryker leads a team to capture Professor X (Patrick Stewart) and Cyclops it's then revealed that Stryker used his son's mutant abilities of mind control to try to force Professor X to kill all mutants. 20th Century Fox X-Men: The Last Stand (2006) The Last Stand focuses on a cure for the mutant genome marketed by a company known as Worthington Labs. The cure creates an immediate divide in the mutant population, causing Magneto (Ian McKellan) to recreate his Brotherhood of Mutants. Meanwhile, Jean Grey (Famke Jansen) suddenly returns to life, following her sacrifice at Alkali Lake in the previous film. When her behavior begins to worry Wolverine (Hugh Jackman), Professor X (Patrick Stewart) reveals her death unleashed a dangerous side of her personality known as the Phoenix. 20th Century Fox The Wolverine (2013) This film deals with the aftermath of Wolverine (Hugh Jackman) killing Jean Grey (Famke Jansen) at the end of The Last Stand. He's become a recluse in the woods and is discovered by Yukio (Rila Fukushima), a mutant with the power to foresee anyone's death. She asks Wolverine to come with her to Japan to meet with Ichiro Yashida, CEO of Yashida Industries, whom Wolverine saved during the Nagasaki atomic bombing. 20th Century Fox Deadpool (2016) squirrel_widget_167938 Ryan Reynold's technically debuted as the Merc with a Mouth in 2009's X-Men Origins: Wolverine, and for a normal hero, this would be considered a total reboot, but Deadpool is the furthest thing from normal. So, it's still worth including here. This film follows mercenary Wade Wilson (Reynolds) as he falls in love with Vanessa (Morena Baccarin). Shortly after they're engaged, Wade receives a terminal cancer diagnosis, leading him to enter an experimental program, in which he receives a serum that awakens his dormant mutant genes. 20th Century Fox Deadpool 2 (2018) The follow-up to the surprise success of 2016's original sees Deadpool (Ryan Reynolds) team up with Domino (Zazie Beetz), Colossus (Stefan Capicic), Negasonic Teenage Warhead (Brianna Hildebrand), and Peter (Rob Delaney) to form X-Force. They try to stop Cable (Josh Brolin), a cyborg soldier from the future, from killing a young mutant named Russel Collins (Julian Dennison), who murdered Cable's family. 20th Century Fox The New Mutants (2020) squirrel_widget_4141962 The New Mutants began production under 20th Century Fox, but then the rights to the X-Men were sold back to Marvel. The film follows five teenage mutants who are undergoing treatment to "cure" them of their powers at a creepy old asylum. The New Mutants basically turns into a horror film from that premise. The only problem is that the film isn't very good. This all led to The New Mutants getting an on-demand release during the pandemic and quickly being forgotten. Still, the film features a host of young stars including Anya Taylor-Joy from The Queen's Gambit and Maisie Williams from Game of Thrones. 20th Century Fox Logan (2017) Logan is Hugh Jackman's final turn as Wolverine. In 2029, Logan is living as a limo driver in a dystopian version of El Paso. His mutant healing factor has begun to fade, and the world hasn't seen a mutant born in 25 years. While Logan wants to continue his life in peace, taking care of a 90-year-old, dementia-riddled Charles Xavier (Patrick Stewart), he is forced to protect a young girl, named Laura (Dafne Keen), with powers mysteriously similar to his own, as they journey to a refuge center that may not even exist. Spoiler-free version: X-Men movie orders at a glance The first list below is the same exact chronological one that is detailed above, only free of spoilers so you can read at a glance. As for the second list, it's all the X-Men films - again, listed spoiler-free - but in order of release. It's up to you which order to follow. X-Men chronological movie order X-Men: First Class (2011) X-Men: Days of Future Past (2014) X-Men Origins: Wolverine (2009) X-Men: Apocalypse (2016) Dark Phoenix (2019) X-Men (2000) X2 (2003) X-Men: The Last Stand (2006) The Wolverine (2013) Deadpool (2016) Deadpool 2 (2018) The New Mutants (2020) Logan (2017) X-Men theatrical movie order X-Men (2000) X2 (2003) X-Men: The Last Stand (2006) X-Men Origins: Wolverine (2009) X-Men: First Class (2011) The Wolverine (2013) X-Men: Days of Future Past (2014) Deadpool (2016) X-Men: Apocalypse (2016) Logan (2017) Deadpool 2 (2018) Dark Phoenix (2019) The New Mutants (2020) Did you like this? Then maybe you'll like our other movie order viewing guides: What order should you watch all the DC movies? What order should you watch every Marvel movie and TV show? What order should you watch all the Star Wars films and shows? What order should you watch the Star Trek movies and TV shows? What order should you watch every Quentin Tarantino movie? What is the best order to watch all the Spider-Man movies? What order should you watch the Batman movies and shows? What is the best order to watch the James Bond movies? What order should you watch the Jason Bourne movies and TV show? What is the best order to watch the Rocky and Creed movies? What's the best order to watch The Conjuring Universe movies? What is the best order to watch all the Spider-Man movies? What's the best order to watch all the Halloween movies? What is the best order to watch the Alien Universe movies? What is the best order to watch the Terminator movies and TV show? Pixar Theory: The best Pixar movie order We also have these rumour round-ups on upcoming movies: Upcoming Marvel movies: Every new MCU film and TV show in the works Upcoming Star Wars movies and TV shows: Everything confirmed so far Writing by Maggie Tillman. Originally published on 26 September 2019.

How to Stream the James Bond Movies in Order
uk.pcmag.com
e42c0e16d413e3270b8479cf8a5711d5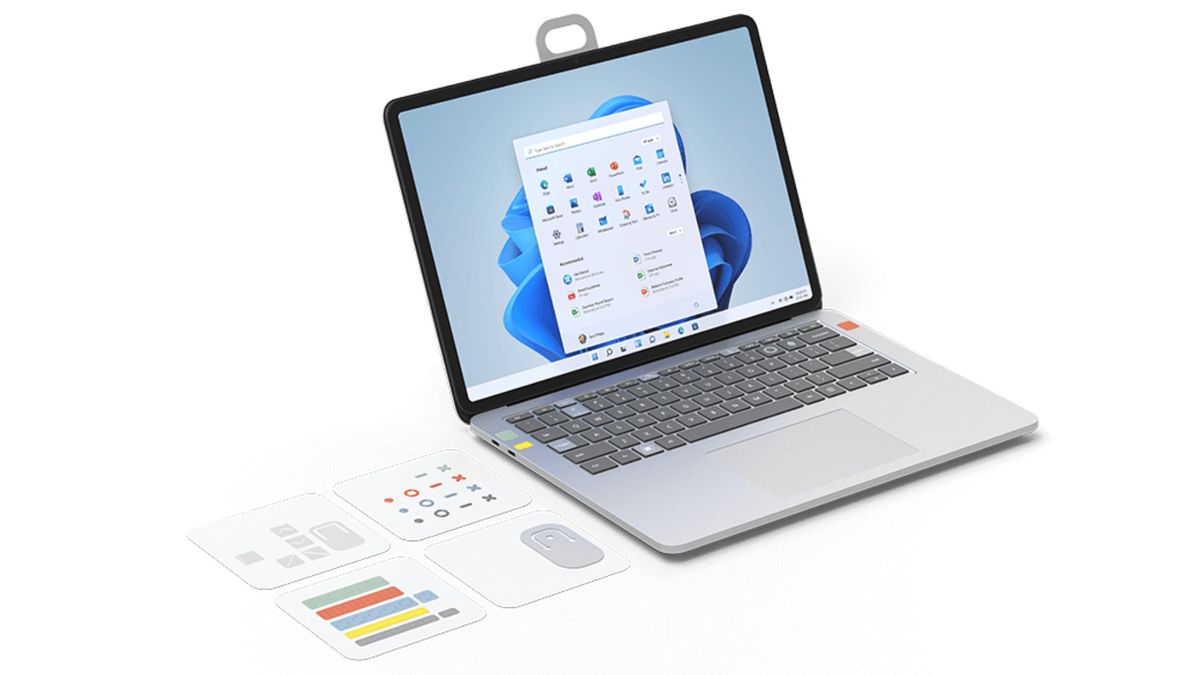 Microsoft's Surface Adaptive Kit, which is designed to make Surface devices more accessible to everyone, is now available to purchase at the company's online store. The kit is a bunch of tools which make the Surface more easily usable for people with disabilities, and it includes translucent labels for keycaps which highlight keys visually and have tactile indicators to find them by touch. Plus there are port indicators with raised textures and different colors – and matching ties to go around the cable which is used with the corresponding port, using the same texture and color – to aid with plugging in peripherals to device ports. There are also miscellaneous 'bump' labels which consist of different colored symbols that can be applied anywhere on the Surface device, so for example a dot label could be placed next to the audio jack. Furthermore, the Surface Adaptive Kit comes with a pair of opener supports, which as the name suggests help to make it easier to open the Surface. One is designed for the lid (with a large loop), and the other for pulling out the Surface Pro's kickstand (using an attached lanyard or wrist strap). The kit can be purchased direct from Microsoft's online store and is priced at $14.99 ( £14.99 in the UK, or AU$24.95 in Australia). The Surface Adaptive Kit was announced back in September, and is a thoughtful addition to Microsoft's range of accessories. It's great to see that it's now available to buy, and the various labels will doubtless come in handy for locating ports and keys with a lot more ease. A whole host of Surface devices are supported by the kit, namely the Surface Laptop 3 and 4, Surface Pro 7 and 8, Surface Laptop Studio, Surface Book 3, Surface Go and Go 2 plus Go 3, and the Surface Laptop Go (but keycap labels will be a little trickier to apply with the latter and the Go Type Cover due to the smaller key sizes). And of course there's nothing stopping you applying some of these labels to another non-Surface device (not in theory, anyway, aside from issues around things like key size perhaps). Microsoft has been pushing forward on the accessibility front for quite some time now, and commendably so, making moves in the early days of Windows 10 to introduce eye tracking functionality for example (that was back in 2017).

Surface Adaptive Kit – designed with accessibility in mind and in collaboration with the disability community - Microsoft Accessibility Blog
blogs.microsoft.com
815eca18408a9a262731e7b63c5e2e10
Following a smaller update released on November 25, Battlefield 2042 is getting a massive, game-changing patch on December 2. Titled Update #3, the patch includes a laundry list of fixes for the game's bugs and glitches, adjustments to weapons and vehicles, and some new additions to the game, including the option to play Rush by using Battlefield Portal. Rush, one of the Battlefield franchise's classic game modes, has been left out of 2042 entirely until now. Tomorrow's patch will bring the game mode back, letting players plant bombs on objectives in the game's new All-Out Warfare maps through Battlefield Portal. Challenges are also making a return with Update #3, although they won't be similar to what players would find in Battlefield 3 or 4. Instead of unlocking new guns by completing challenges, Battlefield 2042 will reward players with XP. However, anyone who can finish off all three of the game's given weekly challenges will also earn a cosmetic reward. In terms of bug fixes, players should find a more stable Battlefield 2042 experience altogether when Update #3 launches. The game's maps have been improved with "over 150 individual fixes, small changes, and improvements," and some of the game's weirder bugs, like one that would stop missile countermeasures in vehicles from working, have been sorted. Like the game's last patch, this one also includes some quality of life fixes. Players should notice that it's easier to customize their weapons thanks to a streamlined Collection screen,. they will also find a less cluttered UI in-game. Once again, though, legacy features like voice chat and a post-game scoreboard have been left out of this patch.

What's coming to Battlefield 2042 in the next update?
pocket-lint.com
36a7f009b66bf7e3aad010aeccad15e5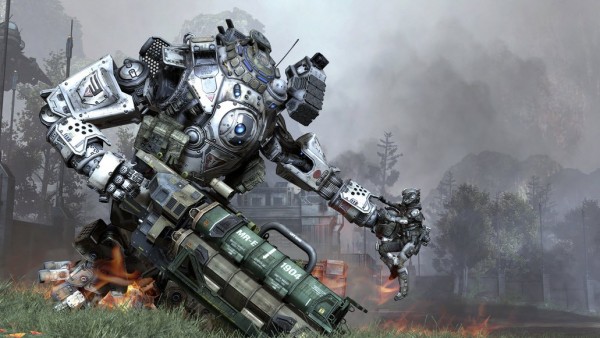 It has been over seven years since Respawn burst onto the scene with its original IP, Titanfall. The original game focused exclusively on multiplayer and still has a dedicated fan base, but soon, it will be disappearing from storefronts and subscription services. Today, Respawn announced that as of the 1st of March 2022, Titanfall will no longer be available for sale and will be pulled from all stores. Additionally, the game will also be removed from subscription services like EA Play. While the original Titanfall will no longer be available to purchase, the multiplayer servers will remain online, so those who do own the game can continue to play. Beyond that, Titanfall 2 will also remain available and contains most of the original game's maps. While there were rumours that Respawn was working on Titanfall 3 in recent years, the studio has since pivoted primarily to Apex Legends, its smash hit Battle Royale game based in the Titanfall universe. There's still a chance we see Titanfall return some day, but a sequel could be a long way off. KitGuru Says: Chances are, you'll be able to pick up Titanfall very cheap before it disappears from sale for good. However, with the game being removed from sale, we would assume that multiplayer services could be on the chopping block soon as well. Become a Patron!

Respawn pulls original Titanfall game from digital store shelves
techspot.com
dcf2531d9658255bf54a729e4077b9aa
December 1, 2021 America needs to rethink and reduce the way it generates plastics because so much of the material is littering the oceans and other waters, the National Academy of Sciences says in a new report. The United States, the world's top plastics waste producer, generates more than 46 million tons (42 million metric tons) a year, and about 2.2 billion pounds (1 million metric tons) ends up in the world's oceans, according to the academy's report. If the current rise in plastics pollution continues, the world by 2030 will be putting 58.4 million tons (53 million metric tons) into the oceans each year, or about half the weight of the fish caught in seas, the report said. Recycling and proper disposal alone aren't enough and can't handle the problem, so the "United States should substantially reduce solid waste generation (absolute and per person) to reduce plastic waste in the environment", said the report by the independent body of scientists set up by President Abraham Lincoln to advise the federal government on big research issues. The plastics issue can't be solved unless the country makes less plastic, designs it differently, keeps better track of it and cleans up more waste, and "that's why our number one recommendation is to reduce solid waste generation", said report chair Margaret Spring, chief conservation and science officer at the Monterey Bay Aquarium. "We suggest that one way to reduce plastic waste would be to make less plastic", said oceanographer Kara Lavender Law, a report co-author who has conducted numerous studies about plastic waste. "Recycling cannot manage the vast majority of the plastic waste that we generate." The panel provided a menu of potential ways to fix the plastics problem, starting with "national goals and strategies to cap or reduce virgin plastic production." Virgin plastic is plastic that starts from feedstock that hasn't been used—namely, non-recycled material. The problem, the report said, is that "virgin plastic prices are artificially low due to fossil fuel subsidies, therefore virgin plastics are more profitable to produce"—and U.S. manufacturing of them continues to increase. "More than 90% of plastics are made from virgin fossil feedstocks, which utilizes roughly 6% of global oil consumption", the report said. And this makes virgin plastic a climate issue as well as a pollution problem, said study co-author Jenna Jambeck, a University of Georgia researcher who focuses on waste issues. While recycling "is technically possible for some plastics, little plastic waste is recycled in the United States", the report said, noting that materials put in plastics to change hardness or color make them too complex to recycle cheaply, compared to making new virgin plastic. "One of the major barriers for recycling is the economics of virgin plastic and subsidization of the fossil fuel industry", Spring said. The American Chemistry Council, which represents plastics manufacturers, lauded most of the academy's report, but it blasted the idea of limiting plastics production. "This is misguided and would lead to supply chain disruptions, economic and inflationary pressure on already hurt consumers and worse environmental outcomes, particularly related to climate change ", American Chemistry Council Vice President Joshua Baca said in a statement. The organization, which touted $7.5 billion in advanced recycling projects since 2017, called for a study on greenhouse gas implications of raw materials used in packaging and plastic products. The report's figures and recommendations make sense and are grounded in science, said Australian scientist Denise Hardesty who studies the plastics waste issue but wasn't part of the U.S. report. "We don't want to keep doing beach clean-ups for generations", Hardesty said in an email. "Without a systems change, those ( plastic waste) accumulating areas will continue—and will grow." The issue is important because plastics cause "devastating impacts on ocean health and marine wildlife", the report said. Fish, marine mammals and seabirds get tangled in plastics or eat them, get sick and frequently die, the report said. Looking at hundreds of studies, the report said of 914 marine species examined, 701 had problems with ingesting plastic and 354 of them got tangled in plastics. And DNA studies show that some plastics—especially those exposed to wastewater—contain human and wildlife viruses and bacteria that can spread disease, the report said. Plastic pollution is not just an ocean problem, but it's a problem in rivers, lakes and on land, Spring said, adding that the Great Lakes probably have a higher percentage of plastic pollution than the seas. Researchers have been studying the issue for years but can't really say what percentage of the plastics produced by the U.S. ends up in the water because there are no monitoring and reporting requirements—and there should be, Law said. The U.S. makes and exports plastics as well as imports it so the problem is global, the authors said. "The United States produces the material, imports it, exports it, we all use it, we all dispose of it", Law said. "Being the major offender, we also have this opportunity" to fix the problem. © 2021 The Associated Press. All rights reserved. This material may not be published, broadcast, rewritten or redistributed without permission. 2 hours ago 0 3 hours ago 0 4 hours ago 0 4 hours ago 0 Nov 30, 2021 0 11 minutes ago 51 minutes ago 51 minutes ago 51 minutes ago 52 minutes ago 59 minutes ago 2 hours ago Nov 04, 2020 Nov 30, 2021 Jun 08, 2018 Sep 06, 2021 May 27, 2021 Oct 30, 2020 2 hours ago 3 hours ago Nov 30, 2021 Nov 30, 2021 Nov 30, 2021 Nov 30, 2021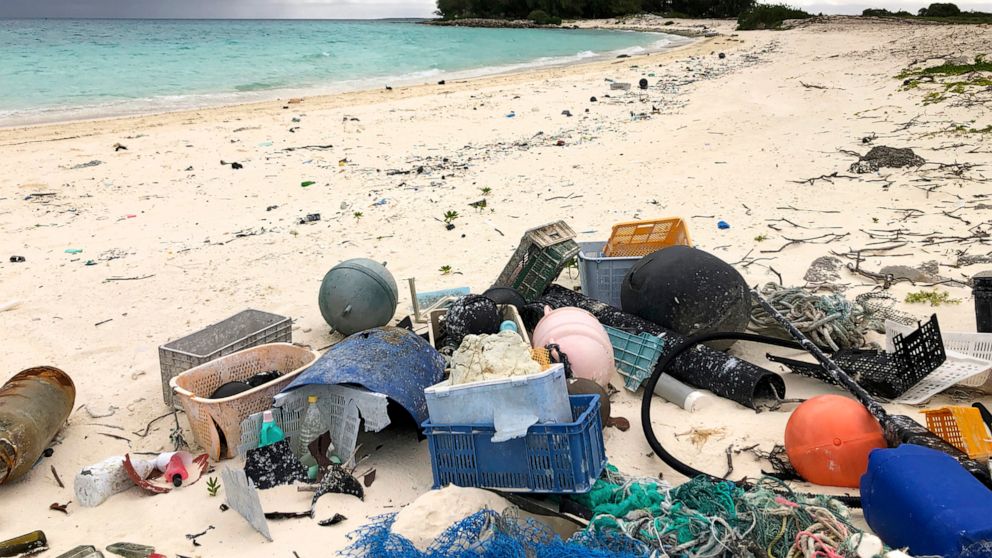 Science report: US should make less plastic to save oceans
abcnews.go.com
183f9fc63792df5885d683ac8d4f27f6
December 1, 2021 Astronomers at The University of Texas at Austin's McDonald Observatory have discovered an unusually massive black hole at the heart of one of the Milky Way's dwarf satellite galaxies, called Leo I. Almost as massive as the black hole in our own galaxy, the finding could redefine our understanding of how all galaxies—the building blocks of the universe—evolve. The work is published in a recent issue of The Astrophysical Journal. The team decided to study Leo I because of its peculiarity. Unlike most dwarf galaxies orbiting the Milky Way, Leo I does not contain much dark matter. Researchers measured Leo I's dark matter profile—that is, how the density of dark matter changes from the outer edges of the galaxy all the way into its center. They did this by measuring its gravitational pull on the stars: The faster the stars are moving, the more matter there is enclosed in their orbits. In particular, the team wanted to know whether dark matter density increases toward the galaxy's center. They also wanted to know whether their profile measurement would match previous ones made using older telescope data combined with computer models. Led by recent UT Austin doctoral graduate María José Bustamante, the team includes UT astronomers Eva Noyola, Karl Gebhardt and Greg Zeimann, as well as colleagues from Germany's Max Planck Institute for Extraterrestrial Physics (MPE). For their observations, they used a unique instrument called VIRUS-W on McDonald Observatory's 2.7-meter Harlan J. Smith Telescope. When the team fed their improved data and sophisticated models into a supercomputer at UT Austin's Texas Advanced Computing Center, they got a startling result. "The models are screaming that you need a black hole at the center; you don't really need a lot of dark matter", Gebhardt said. "You have a very small galaxy that is falling into the Milky Way, and its black hole is about as massive as the Milky Way's. The mass ratio is absolutely huge. The Milky Way is dominant; the Leo I black hole is almost comparable." The result is unprecedented. The researchers said the result was different from the past studies of Leo I due to a combination of better data and the supercomputer simulations. The central, dense region of the galaxy was mostly unexplored in previous studies, which concentrated on the velocities of individual stars. The current study showed that for those few velocities that were taken in the past, there was a bias toward low velocities. This, in turn, decreased the inferred amount of matter enclosed within their orbits. The new data is concentrated in the central region and is unaffected by this bias. The amount of inferred matter enclosed within the stars' orbits skyrocketed. The finding could shake up astronomers' understanding of galaxy evolution, as "there is no explanation for this kind of black hole in dwarf spheroidal galaxies", Bustamante said. The result is all the more important as astronomers have used galaxies such as Leo I, called "dwarf spheroidal galaxies", for 20 years to understand how dark matter is distributed within galaxies, Gebhardt added. This new type of black hole merger also gives gravitational wave observatories a new signal to search for. "If the mass of Leo I's black hole is high, that may explain how black holes grow in massive galaxies", Gebhardt said. That's because over time, as small galaxies like Leo I fall into larger galaxies, the smaller galaxy's black hole merges with that of the larger galaxy, increasing its mass. Built by a team at MPE in Germany, VIRUS-W is the only instrument in the world now that can do this type of dark matter profile study. Noyola pointed out that many southern hemisphere dwarf galaxies are good targets for it, but no southern hemisphere telescope is equipped for it. However, the Giant Magellan Telescope (GMT) now under construction Chile was, in part, designed for this type of work. UT Austin is a founding partner of the GMT. 2 hours ago 0 3 hours ago 0 4 hours ago 0 4 hours ago 0 Nov 30, 2021 0 11 minutes ago 51 minutes ago 51 minutes ago 52 minutes ago 53 minutes ago 2 hours ago 2 hours ago Nov 25, 2021 Feb 18, 2015 Feb 24, 2021 Jun 13, 2019 Jun 02, 2021 Feb 09, 2021 51 minutes ago 6 hours ago Nov 30, 2021 Nov 30, 2021 Nov 29, 2021 Nov 29, 2021

Astronomers discover strangely massive black hole in Milky Way satellite galaxy
sciencedaily.com
daedcbc3f779e5c41f110e3fca9de0a7
Solar Ash is a perfect example of what makes video games such a unique artistic medium: It takes inspiration and design cues from several high-profile classics but remixes them into something that's unlike any of them — or any game I've ever played. Developed by Heart Machine, the studio behind indie hit Hyper Light Drifter, several elements of Solar Ash will seem familiar at first glance. Its gargantuan boss fights bring Shadow of the Colossus to mind, while the reality-bending space exploration calls back to Super Mario Galaxy. Sometimes, the fun of video game development comes from the digital alchemy that occurs when developers start to mix beakers. In that regard, Solar Ash is a successful experiment that bubbles to life with vibrant colors and unmatched style. Filled with memorable sequences, Solar Ash is a focused follow-up to Hyper Light Drifter that constantly inspires moments of awe. The fluid cloud-skating movement is just plain pleasurable, while towering bosses provide unforgettable set pieces that put speed and reaction time to the test. It's a momentum-filled indie game that's always moving, even though it skates past some finer details in the process. Solar Ash 's world may look brightly colored, but its story is darkly apocalyptic. A massive black hole appears near a planet and starts gradually ripping it apart. While the world's government proves useless in stopping it, a group of people called Voidrunners are deployed to activate the Starseed, a device capable of stopping a black hole. The game follows a runner named Rei as she travels around the decaying planet slaying giant monsters, which will allow her to use the Starseed. It's a surprisingly rich science-fiction tale loaded with history and world-building. It's most effective when it offers commentary on real issues, like our own politicians' inability to come together and solve life-threatening crises in a timely manner. Audio logs describe a familiar dystopia where the black hole's emergence somehow morphed into a divisive political issue that put government reaction in a stalemate. Its story is a little less effective when it crosses into a comparatively vague meditation on individuals picking up the pieces, but it's a good use of sci-fi as a real-world allegory. As their name implies, Voidrunners can run — or more accurately, "skate." The game is all about exploring the world at a fast pace with some fluid mobility tools. Holding down the left trigger allows Rei to dash around any surface like an ice skater or grind on anything rail-like, from plant roots to dismantled subway tracks floating in the air. Movement is simple to grasp but instantly gratifying. Exploration is a fast-paced ballet where players rarely ever have to stop moving. Stringing jumps and grinds together to complete platforming puzzles feels like executing a graceful dance routine. Most of the game's puzzles are timer-based micro-gauntlets, where Rei needs to quickly slash a few stakes and plant her sword in a giant eye before she's vaporized by the black goo around her. These make great use of the movement mechanics, giving players little challenges in each level that test their mastery and speed. There are a few collectibles — including alternate suits and lore-deepening audio logs — strewn about the world, too, which add some optional platforming challenges to the mix for players who want some rewards for exploring. There aren't a ton of extra tools, but that's because the game doesn't need them. A time-slowing maneuver lets Rei dash into targets from a long distance, and there's a boost to help speed around faster. Nothing is arbitrary; everything supports the movement and helps smooth it even further. Just like Shadow of the Colossus famously reduced everything that didn't serve its core gameplay, Heart Machine is careful not to overcomplicate what already feels good. There's combat in Solar Ash, but it's secretly another mobility tool. Rei can perform a basic slash that can take out slimy, black enemies that creep around the world. Attacking is more about keeping the momentum up, rather than slowing down to clear out waves of baddies. That's especially apparent when using Rei's time-slowing ability, which lets her propel towards an enemy from far away. The slash has a surprisingly long range, so Rei can leap into an enemy and slice it up midair without stopping to fight. The best marriage of combat and movement comes from the game's boss fights. In each level, Rei comes face-to-face with a gargantuan black monster covered in bone plates called Remnants. They're some of the biggest video game bosses I've ever seen, even towering over some of Shadow of the Colossus ' largest beasts. A snake-like whale, for example, floats in the air, circling decrepit apartment buildings. It's a mesmerizing sight, and one that only becomes more impressive as you realize you're about to skate the entire length of its bony back. In boss fights, Rei has to find a way to grapple onto a beast and then complete a version of the game's stake-slashing time trials laid out across its body. In one fight, I pull my way onto a massive airborne creature. I zip up its wings, slashing stakes before I reach the tip. It flips around, sending me skating down its underside in a perception-bending instant. It's a spectacle that never wears thin, only becoming more mesmerizing as the monsters get bigger. Sometimes the game can't keep up with its ambitions. The camera can get a bit unwieldy as beasts writhe around, resetting Rei's position. There were a few fights that I had to retry simply because I had lost all sense of orientation in a nauseating camera transition. Redoing fights can be a pain too, as Rei will need to skate back over to a monster, re-grapple it, and repeat the exact same combat sequence until she nails it. I also had a few instances where I'd get stuck in the environment, forcing me to reset. The minor technical gripes don't detract from the sheer spectacle. Solar Ash 's bosses gave me the same "wow" moments that I felt the first time I played Shadow of the Colossus. It feels impossible that I can seamlessly transition from skating around a swamp to gliding up a 1,000-foot-tall giant's bone sword en route to the soft spot on its head. It's still a jaw-dropping magic trick, even 16 years after a PS2 game first pulled it off. Colorful art direction makes Solar Ash instantly stand out in an indie game lineup. While the visuals themselves are simplistic with limited textures and detail, bright colors give the sci-fi world a true feeling of other-worldliness. The planet is bathed in bright pinks, while Rei dances across seas of light blue clouds. It's a surrealist mood piece — an alien world encased in a neon sign. It's less the vibrant visuals and more the actual world design that make Solar Ash pop, though. It takes cues from Super Mario Galaxy to create seemingly impossible spaces for players to twist around. In a later biome, I skated up and around a twisting pillar of clouds, taking me to an area hundreds of miles above what I thought was the ground. Elsewhere, deconstructed railroad tracks litter a city sky, allowing me to cleverly platform to the top of skyscrapers. The game gets the most out of its black hole premise, using the sci-fi threat to literally tear the environment apart and reassemble it into a platforming paradise. The sound is just as impressive. Solar Ash features a fantastic score by Disasterpeace that adds to the eerie sci-fi atmosphere. It's an unsettling collection of music that underscores the celestial disaster tearing the world apart. Strong voice acting gives the world's inhabitants life, heightening the apocalyptic stakes even further. Rei is particularly strong, as her collected attitude starts to tear itself apart as panic about her world-ending reality sets in. It's these aesthetic touches that give Solar Ash its own identity. While its influences are clear, it looks and sounds nothing like the games it's referencing. Heart Machine's signature style is fully intact here, even after ditching the 2D pixel art that Hyper Light Drifter fans are used to. The studio has crafted an intricate alien world that's so bright and inviting, I can't help but be angry at the powers that be in this universe that failed to protect it. Solar Ash is a stylish sci-fi platformer that expertly weaves influences together to create something fresh. The emphasis on fast, fluid movement turns exploration into a dance-like act of pleasure. Shadow of the Colossus -inspired boss fights make good use of those mechanics, too, creating tense action set pieces with a jaw-dropping sense of scale. Technical issues can hold back the momentum, but it's never enough to fully distract from an inviting sci-fi playground that begs to be saved. If you're looking for other movement-based indie games, Celeste and Ori and the Will of the Wisps are both great options. If you just want the giant bosses, the PS4 remake of Shadow of the Colossus is a must-play. It's a tight five to six hours in total, with a few collectibles along the way to add some extra playtime. Yes. Solar Ash is a fast and fun platformer with a meaty sci-fi story and a handful of unforgettable boss fights.

Solar Ash Review – Voidrunning in Circles
wccftech.com
69c4c923ec81cd17354597a4e47db24c
Gaming laptop vendor Razer is warning that its products are about to experience a "significant" price hike due to rising component costs. Razer CEO Min-Liang Tan mentioned the news in a tweet on Tuesday. "Just had a long meeting to review our gaming laptops line for next year—looks like there are significant increases in component costs etc. and we'll be seeing price increases for next-gen gaming laptops across the board (including the Razer Blade) next year." Razer's CEO didn't elaborate on the price increases, but the shortage is affecting the entire electronics industry. TSMC, one of the major chip manufacturers, is also reportedly raising fees by as much as 20%. In Razer's case, the rising costs could put the company's already-pricey laptops out of reach for many consumers. Its Blade -series laptops currently start at $1,799, but many models go for $2,000 or more, depending on the configuration. Razer also isn't alone in warning about price increases. Last month, Asus said it was raising prices for products released next year, citing the tight chip supplies. "We will see an upgrade in product and specifications, therefore, the cost will also be suitably reflected in these upgrades, and passed onto our consumers," Asus co-CEO Samson Hu said. In addition to the price increases, PC vendors are also warning about low inventory. In October, the makers behind the upgradable Framework laptop said that many companies are now competing for the same chip supplies. " Chips that would normally have 16-20 week lead times (meaning we'd place typically binding orders that far ahead of needing parts in our hands) went up to 52 weeks," the company wrote. "In one case, we even got notified of a 68-week lead time on a chip!"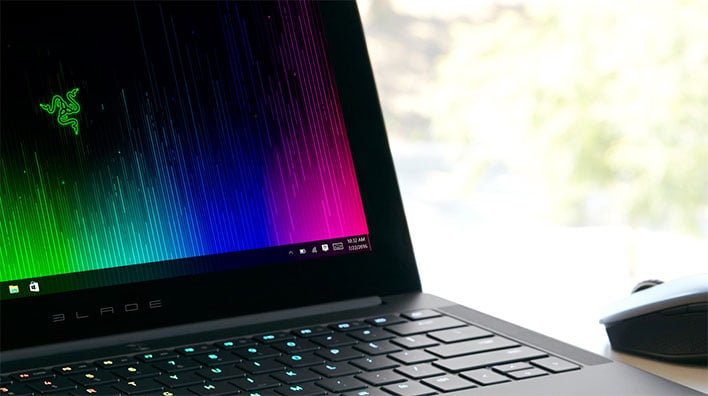 Razer Warns Gaming Laptops Will Be More Expensive In 2022 Because Well, You Know
hothardware.com
7aedbb30063fa48d32dbd1ddb0a8ef35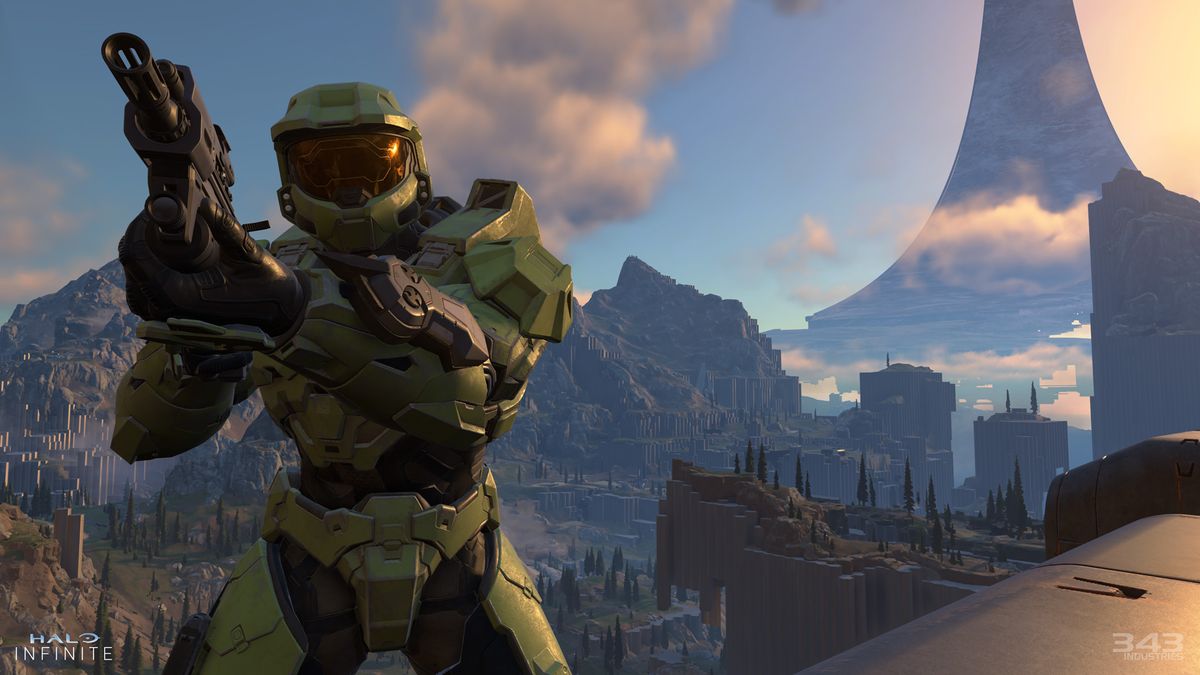 The campaign launch trailer for Halo Infinite has been posted to the official Halo YouTube channel, and it's a gorgeous preview of what to expect when the game's campaign launches on December 8, 2021 for Xbox Series X /S, Xbox One and PC, as well as for Xbox Game Pass subscribers on day one at no extra cost. Originally set to launch in 2020, Halo Infinite was pushed back a year following criticisms of the game's lacklustre presentation and visual fidelity. That original gameplay showing gave birth to the now infamous Craig meme, a Brute that when paused at a certain frame looked like he'd jump straight out of the Xbox 360 era. Thankfully, Halo Infinite's prospects are looking much better now than they did last year. The game's multiplayer component launched early in November 2021, and hit a peak concurrent player count of 272,000 on Steam alone. Additionally, in our initial Halo Infinite campaign preview, we couldn't sing enough praises about 343 Industries' refreshed approach to designing a single player Halo experience. The Halo Infinite campaign launch trailer itself is packed with a ton of action, despite the short 2-and-a-half minute length. Running at a buttery smooth 60fps, we're treated to the game's stunning visual overhaul while the Master Chief takes the fight to the Banished (a coalition of remnant Brute and Covenant forces). It's already a far cry from the phoned-in campaign of Halo 5: Guardians, as we see John-117 fight both on foot and in iconic Halo vehicles like the Scorpion tank and the ever-reliable Warthog. This, combined with a look at new toys like the Grappleshot deliver an exciting trailer that surely only scratches the surface of what we can expect when Halo Infinite launches next week. The last few years has been fairly tumultuous for Halo fans. As mentioned, Halo 5's co-op centric campaign was a massive disappointment for many, stringing together mostly linear missions in a non-cohesive fashion, recycling the same boring Promethean enemies ad nauseum and taking the series' plot in a confusing, confounding direction. While Halo Wars 2 and Halo: The Master Chief Collection have somewhat been able to pick up the slack in recent years, fans have been left wanting for a truly excellent game ever since Bungie's superlative Halo Reach. 343 Industries might just have taken this objective to heart, as Halo Infinite's campaign looks to be extremely promising based on our short time with the preview. It's not all roses, unfortunately. Despite getting what looks to be a brilliant campaign paired with an already brilliant multiplayer suite, Halo Infinite won't quite be complete at launch. The co-op campaign option isn't being added until 2022, alongside the series' staple Forge mode that allows players to build their own multiplayer maps and modes. There's still plenty to chew through on day one, of course, but the lack of two of Halo's mainstays at launch is undeniably disappointing. Still, we're hoping that the extra development time granted to co-op and Forge can result in the best versions of them yet when they're added to Halo Infinite next year.

Developers say Halo Infinite cheaters were expected and will be dealt with
techspot.com
10bf9eaa24153fad29bb15d870d5d734
Barnes & Noble has revealed its latest ereader, and if you're still not on Team Kindle then the NOOK GlowLight 4 could prove persuasive. Headed to shelves on December 8, the newest NOOK takes the core features of the GlowLight 3, and upgrades design, battery life, and charging. So, there's now a USB-C port for recharging the ereader, replacing the old microUSB port. That's useful, as it makes it far more likely that you'll be able to use your phone charger to top up the NOOK. The display is a 6-inch 300 dpi e-paper screen, with a scratch, glare, and fingerprint resistant coating. It uses B&N's GlowLight illumination system, which can be set to Night Mode and automatically adjust the lighting according to the sun's progression through the day. Alternatively, you can control GlowLight manually. Battery life is lengthy, too. Barnes & Noble suggests you should see up to a month on a single charge, albeit based on reading 30 minutes per day, with 1 page refresh per minute, and the GlowLight backlighting at just 10-percent. It also assumes you've turned the wireless off. The simple black casing has been given a soft-touch finish, for easier holding. While the bezels are significantly larger than, say, those you'd find on the latest Amazon Kindle Paperwhite, Barnes & Noble puts them to good use. Not only should they make holding the NOOK GlowLight 4 easier without inadvertently touching the screen, they also include a pair of physical page-turn button sets – one set on each side – so you can navigate through ebooks without having to reach across and swipe the display. As for those ebooks, there's now 32 GB of storage inside; just north of 29 GB of that is available for NOOK Store content or side-loaded books. WiFi b/g/n is standard, too – there's no cellular option – and NOOK owners still get free WiFi in Barnes & Noble physical stores, along with at AT&T WiFi hotspots. Compatible file types include ePub, PDF, and Adobe DRM ePUB/PDF, together with JPG, GIF, PNG, and BMP images. It's easy to assume that, at this point, Amazon has the ereader market all sewn up. After all, Kindle is now a household name, and getting to the Kleenex point of brand ubiquity for ereaders in general. That's an uphill battle for even an established retailer such as Barnes & Noble to face. Still, the continued existence of the NOOK line suggests B&N isn't planning on giving up any time soon. The retailer boasts "millions" of ebooks on its virtual shelves, and the ability to easily side-load your own content is something long-time NOOK users still appreciate. Sales of the NOOK GlowLight 4 kick off December 8, online and in-store, priced at $149.99 – putting it in-between the Kindle Paperwhite and the Kindle Paperwhite Signature Edition – with folio cases from $19.99 each.

Barnes & Noble announces the GlowLight 4, its second Nook device this year
techspot.com
1d8bd75a4d4e2903d0ce8e47d6858ec9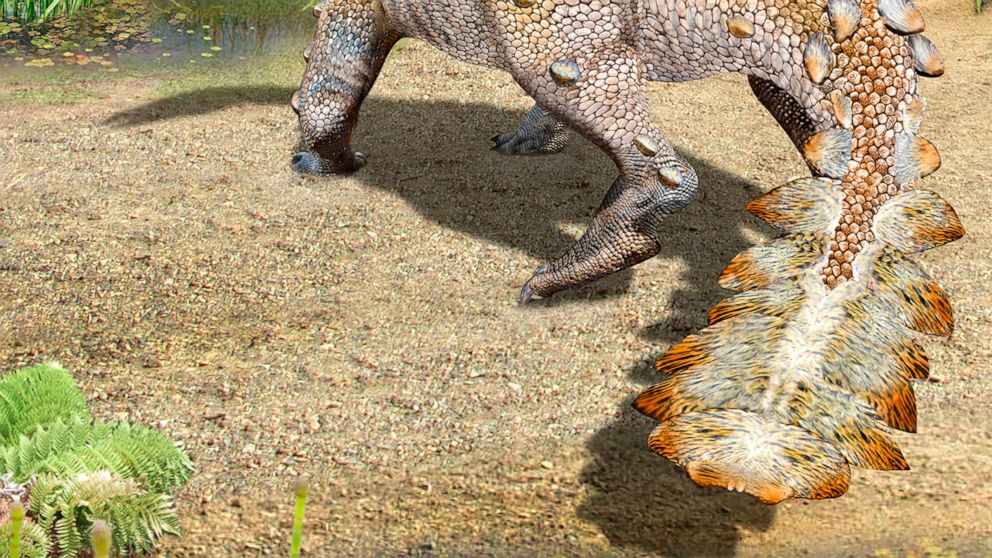 Fossils found in Chile are from a strange-looking dog-sized dinosaur species that had a unique slashing tail weapon, scientists reported Wednesday. Some dinosaurs had spiked tails they could use as stabbing weapons and others had tails with clubs. The new species, described in a study in the journal Nature, has something never seen before on any animal: seven pairs of "blades" laid out sideways like a slicing weapon used by ancient Aztec warriors, said lead author Alex Vargas. "It's a really unusual weapon," said Vargas, a University of Chile paleontologist. "Books on prehistoric animals for kids need to update and put this weird tail in there. It just looks crazy." The plant-eating critter had a combination of traits from different species that initially sent paleontologists down the wrong path. The back end, including its tail weapon, seemed similar to a stegosaurus, so the researchers named it stegouros elengassen. After Vargas and his team examined the pieces of skull and did five different DNA analyses, they concluded it was only distantly related to the stegosaurus. Instead, it was a rare southern hemisphere member of the tank-like ankylosaur family of dinosaurs. (Though the stegouros name stuck and can be easily confused with the more well-known stegosaurus.) Vargas called it "the lost family branch of the ankylosaur." The fossil is from about 72 million to 75 million years ago and appears to be an adult based on the way bones are fused, Vargas said. It was found with its front end flat on its belly and the back end angled down to a lower level, almost as if caught in quicksand, Vargas said. From bird-like snout to tail tip, stegouros stretched about six feet (two meters) but would only come up to the thighs of humans, Vargas said. The tail was probably for defense against large predators, which were also likely turned off by armor-like bones jutting out that made stegouros "chewy," Vargas said. Not only is this "a really bizarre tail," but it is from far southern Chile, "a region that hasn't yielded these types of animals before," said Macalester College biologist Kristi Curry Rogers, who wasn't part of the study. "We're just scratching the surface when it comes to a comprehensive understanding of dinosaur diversity," Rogers said. "Stegourus reminds us that if we look in the right places at the right times, there is so much more still to discover."

New dinosaur species from Chile had a unique slashing tail
phys.org
58c45f57a3123ed69a353370b5dff5ee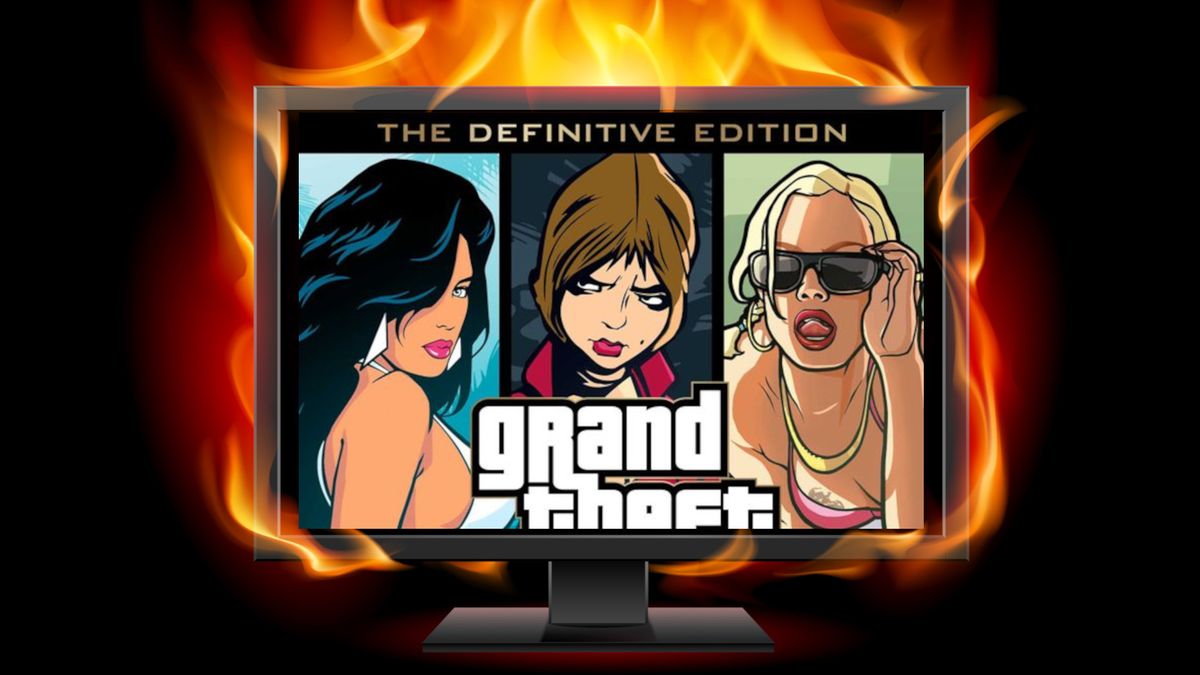 The physical releases of Grand Theft Auto: The Trilogy – The Definitive edition have been delayed on consoles. Rockstar confirmed on Twitter that the PlayStation and Xbox versions of Grand Theft Auto: The Trilogy have been delayed to December 17, and the Nintendo Switch version is now coming sometime "early 2022." The physical release was originally set to arrive on December 7. This tweet comes after the recent 1.03 update for the GTA remaster that brought a slew of bug fixes and gameplay improvements, including fixing the rain textures in all three games, misspellings on different textures and added cloud cover when you're at higher altitudes. Plus, a new cinematic camera was added and now the definitive editions of GTA 3 and Vice City aren't using the menu sound effects from San Andreas. Crucially, Rockstar has also added a 'ground haze' toggle to address the flurry of complaints that the lack of fog in San Andreas made the map feel smaller. And the performance of all three games has been drastically improved. However, with all the improvements made in this update, the botched character models still need to be completely reworked. Check out all the update notes here. Grand Theft Auto: The Trilogy – The Definitive edition has been nothing short of a meme-ful disaster for Rockstar, so it's no surprise that the developer has now delayed physical releases. Because of the buggy state of the digital release, the remastered games are in danger of damaging the reputation of Rockstar. And this trilogy was released after PC modders had already done a wonderful job of remastering these games themselves. San Andreas remastered with mods is vastly better than this Trilogy, with better textures, character models, graphics and gameplay enhancements. The GTA developer did release an apology for the sorry state of the remaster, saying it "did not launch in a state that meets our own standards of quality, or the standards our fans have come to expect." It went on to promise that PC owners of the trilogy will receive the classic versions of the three GTA games free of charge. But this hasn't appeared to quell its customers' anger. Gamers are now requesting refunds from PlayStation, Xbox and Nintendo – even to the point they have now started a Change. org petition titled "We need proper refunds for GTA: The Definitive Edition." From lack of story DLC in recent games and its money-hungry focus on GTA Online, this fiasco has just added to the list of grievances gamers have with Rockstar. It's now in the same spot as CD Projekt Red and Bethesda Game Studios, as all three legendary developers have released botched games that have fallen way below the expected standard. It looks as if GTA 6 will need to be Rockstar's saving grace after they fix this Trilogy. But, now all we can do is hope that once the physical editions finally arrive, the game will be in a satisfactory state. Via PlayStation Lifestyle

Rockstar Delays Physical Console Versions of Grand Theft Auto: The Trilogy
uk.pcmag.com
b4d18bf79f634fa8e00014a2919d933e
Learning a new language can be hard, but there is a solution to every problem. The best way to take on such a task is by getting the Babbel Language Learning Lifetime Subscription. This subscription will help you learn languages in a fun and fast way. Wccftech is offering a limited-time discount on this subscription, so get it right away. This subscription is designed for people who want to learn a language quickly. In just a month, you will be able to notice a huge difference in your language fluency. Here are highlights of what the Babbel Language Learning Lifetime Subscription has in store for you: System Requirements Important Details Original Price Babbel Language Learning Lifetime Subscription: $499 Wccftech Discount Price Babbel Language Learning Lifetime Subscription: $179

How To Learn A New Language In As Little As Three Weeks
futurism.com
f47bed605ce9e16259116fa3a9a49d14
Star Trek: The Next Generation promised me hidden displays in every wall, and now Capstone Connected claims to have delivered with its Thin Cast Smart Mirror. At first glance a regular mirror, it's only when the hidden touchscreen wakes up behind the glass that you realize the tech functionality baked inside. Capstone has two sizes of mirror, the Standard ($799) – which I have here – intended to be wall-mounted, and a larger Fitness/Wardrobe ($999) version which can be wall-mounted or used free-standing. The former measures 32.5 x 22.5 inches and 19 pounds, the latter 60 x 22.5 inches and 37 pounds; both are 1.25 inches thick. Mounting hardware is included in either case, and you'll want to make sure you find a sufficiently sturdy stud in the wall since I doubt drywall alone would be up to it. Regardless of overall mirror size, the 18.5-inch display is the same. In effect it's an Android tablet integrated into the larger glass, sealed so as to be IP64 water resistant: it can handle some steam or water splashing in a bathroom, for example. Don't expect iPad Pro levels of performance, here. Capstone is using Qualcomm's Snapdragon 665, running Android 10 with 4GB of memory; half of the 32GB of storage was used up out of the box, and there's no way to expand it. The screen itself is a 1920 x 1080 Full HD panel, and you'll be unsurprised to hear that – with a sheet of mirrored glass on top of it – picture quality isn't great. Colors and brightness are very subdued, while blacks are at best dark grays. This absolutely wouldn't be my first choice to watch a movie; then again nor is it intended to be. More frustrating is how the panel struggles to keep up with brighter rooms, where reflections and glare battle against the underwhelming viewing angles. Connectivity includes WiFi and Bluetooth 5.0, along with a USB Type-C port. Capstone includes an AC power supply or you can, optionally, use a portable USB battery pack if you don't want to deal with mains power cables. Stereo speakers are built in – more powerful than the average tablet speakers, though not likely to beat a dedicated audio system in quality – with volume and power buttons on the bottom edge of the Standard mirror. With Bluetooth you can link headphones or external speakers. The power button not only switches the embedded display on and off, but toggles between the Smart Mirror's two modes. The first is for standalone use, effectively giving you a regular Android tablet albeit one without Google Play support. Apps like Firefox are preinstalled, and there's the APKPure third-party store for downloading and installing other software. Or, if you have the necessary APK, you could theoretically sideload it. You'll probably want to do that, too, unless you only need the very basics. The standard Android calendar, clock, contacts, email, files, music, video, and weather apps are preloaded, as is the Snapdragon Gallery app for images. Officially, Google apps like YouTube, Gmail, Google Maps, and others are limited to those Android devices which satisfy Google Play Services, though you may well find unofficial versions to download. Still, it's definitely not as straightforward as the experience of most Android phones and tablets. The second mode relies on smartphone projection instead. The Smart Mirror shows up as an AirPlay destination on iOS devices, or a Cast option on Android. Anything on your phone's screen is then mirrored, while audio is piped through the Smart Mirror's speakers. You can use Siri or the Google Assistant, though your phone will need to be within microphone range as all processing is done on that. It's surprisingly easy to use, with no apps to install on your device before you can link with the Smart Mirror. Capstone's suggestion is that you could use it to watch YouTube videos of makeup tutorials or streaming exercise classes; alternatively, you could just sate your TikTok appetites while brushing your teeth. Being able to call up a yoga class in the Peloton app, and watch it while simultaneously monitoring my (less-than-amateur) form was useful, too, even if I did have to dim the room in order to escape glare when trying to view the display from the floor. With the screen switched off, you could very almost think it was just a regular mirror. The giveaway is the Capstone logo at the bottom, which glows when the Smart Mirror has power. It's not a button, though, and frankly I'd prefer it had the company skipped it altogether for a sleeker look. Something that was left out is a camera. That's probably wise, given the possibility that the mirror could be mounted in a bathroom or bedroom where privacy concerns are more significant. I've stayed in hotels where a TV is hiding behind the bathroom mirror, and there's certainly something appealingly high-tech about the idea. Just how useful it is day to day, though, depends on quite how much you need to see yourself while you browse. Yes, Capstone's Smart Mirror could be used as a family dashboard for calendar and such, but then so could something like Amazon's upcoming Echo Show 15 at just $250. Lululemon's MIRROR is another comparison, and at $995 a more apt one on pricing, though it pairs its fitness-focus with a far larger, 43-inch screen. Peering at the Capstone's display from several feet away just isn't quite the same. The upside, of course, is that you're at liberty to project any content you want onto Capstone's version. That's clever, though spending $799 or more seems like a luxury most people could go without. Lackluster picture quality is the more pressing issue, particularly in brighter spaces: often, as I sat on the floor trying to follow a particular stretch or yoga pose, I could see more of the reflected room than I could of the Smart Mirror's screen. With the right positioning, and the right purpose, the way Capstone's display appears is still fairly magical, but whether you can look yourself in the eye and justify the expense is the biggest question.

Capstone Connected launches its smart mirrors built for all lifestyles
digitaltrends.com
221e69d5f8b1f38f775a74df6f98f8bf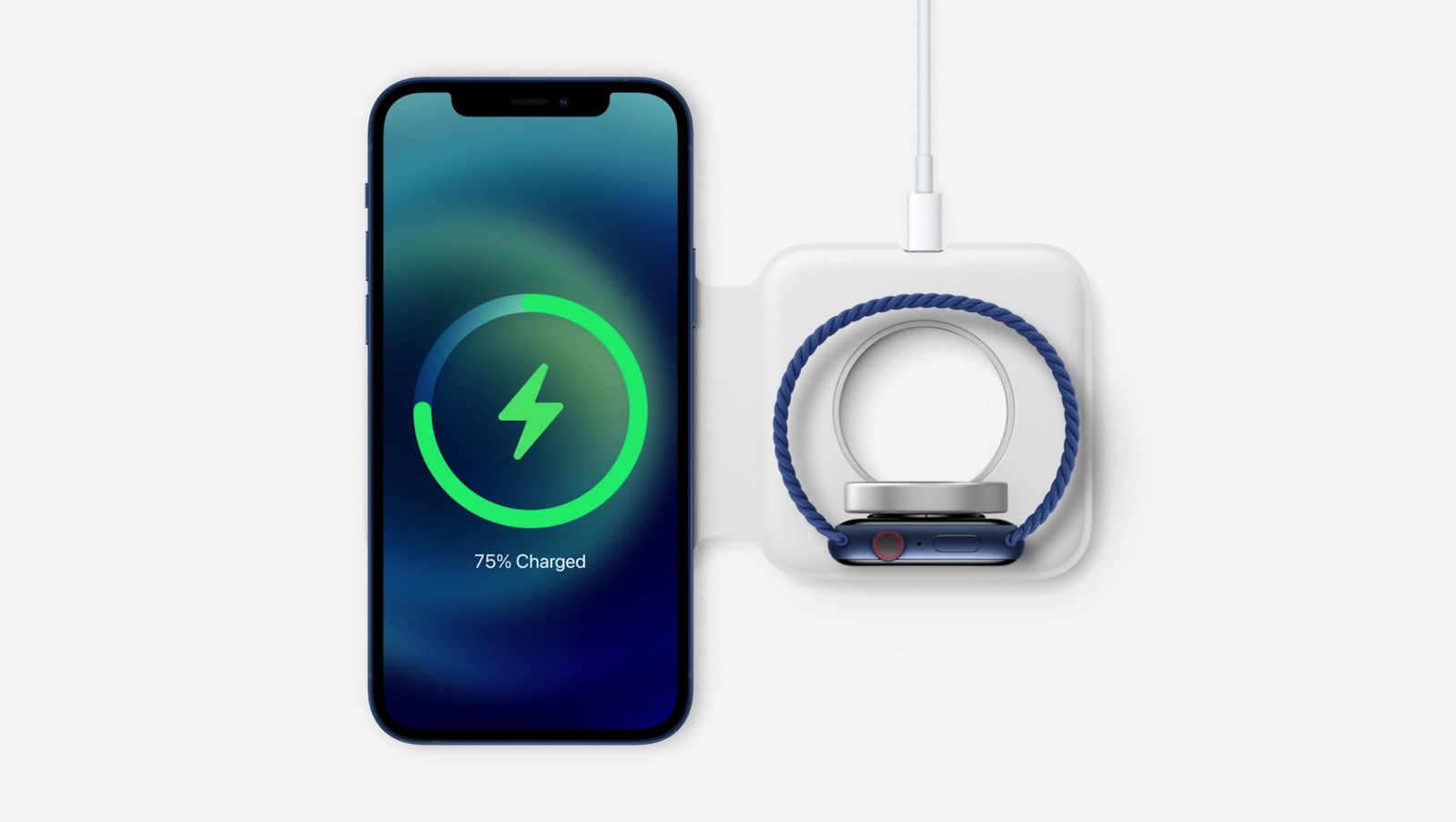 Despite the death of AirPower, work on Apple's universal charger is reportedly still ongoing. Back in 2017, Apple announced AirPower, a new charging accessory that would be able to charge multiple devices at once. The product never launched, though, and Apple finally canceled it in 2019. Despite that cancellation, new reports from Mark Gurman at Bloomberg suggest that Apple is still working on a universal charger. Gurman touches on the future of multi-device charging in his latest Power On newsletter. According to the new report, Apple still intends to deliver a multi-device charger capable of charging the iPhone, Apple Watch, and AirPods all at once. It's not surprising to hear that Apple is continuing to work on this kind of accessory. Devices capable of charging multiple devices at once have become quite popular in recent years. This is especially true for people who spent a lot of time on multiple devices that need to be charged each day. By bringing all of that into one spot, Apple would be providing a much-wanted service to its customers. Despite canceling AirPower in 2019, Apple has continued to work on new charging options for its consumers. The most recent release was the introduction of MagSafe charging for the iPhone and AirPods. It works by connecting to MagSafe sensors situated in the back of newer iPhones and allows you to charge wirelessly. If Gurman's reports are correct, Apple could expand on that idea to create a universal charger. Gurman also says that Apple is working on ways to rely less on contact-based methods to charge its devices. In the newsletter, he says that Apple is working to create short and long-distance wireless charging devices. Wireless charging has been making a lot of strides as of late. A lot of companies are focused on providing more long-range options. Earlier this year, Motorola shared its plans to introduce wireless charging that works throughout an entire room. It also demoed a wireless charger that works from 40-inches away. Oppo has also demoed similar tech, which charges a phone at up to four inches away. On the other hand, Xiaomi, a leader in smartphone innovation, has also unveiled its Mi Air Charge tech. This tech works across an entire room, but it requires a bulky charging device that beams waves to compatible devices. It is surprising to hear that Apple is working on something similar. For now, though, we'll have to wait and see if Apple announces anything new in the future.

Save $9 on Apple's MagSafe iPhone charger
cnet.com
449a683a3d42dc3b81a1e3720b653517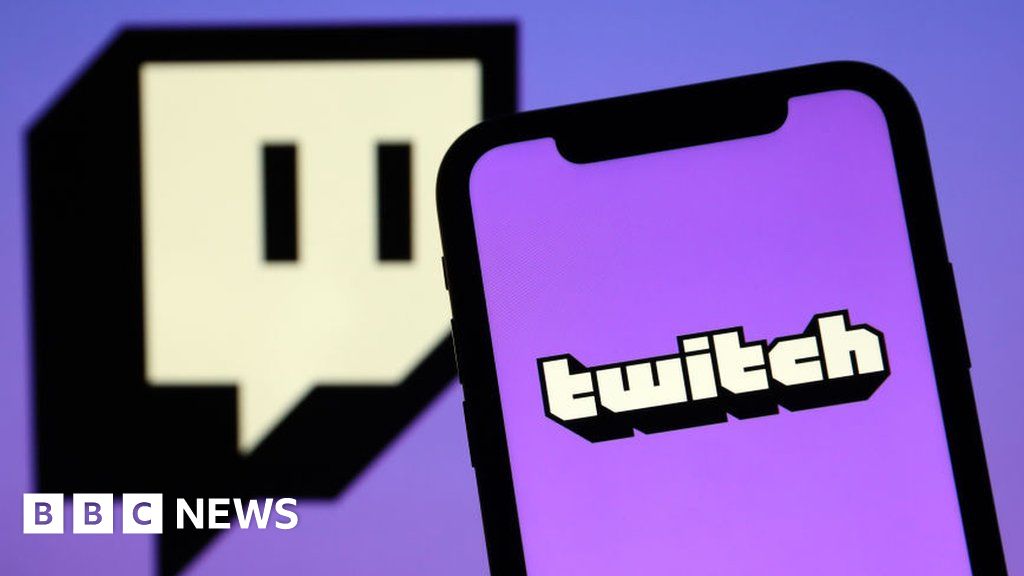 Twitch has launched a tool that uses machine learning to detect users trying to rejoin chat channels from which they have been banned for abusive behaviour. The gaming-focused livestreaming website said "bad actors" often created new accounts to continue to harass people. But the new system would warn streamers and chat moderators if a user was a "likely" or "possible" ban evader. It is part of Twitch's long-running efforts to reduce hate and harassment. The company has been criticised over "hate raids", in which unscrupulous streamers send their followers or even automated bots to other channels to harass someone. Often the victims belong to minority or marginalised groups. Creators had demanded the Amazon-owned company do more to counter this kind of hate speech. In September, Twitch announced "phone-verified chat", enabling streamers to require some or all users to verify a phone number before chatting. And the same month, it began legal action against unidentified users allegedly involved in "chat-based attacks against marginalised streamers". The new suspicious-user detection system is "powered by machine learning" and uses "a number of account signals" to detect ban evaders, Twitch said. "Machine learning" describes computer systems that, in effect, "learn from experience". The new system will be turned on by default, but moderators and creators can adjust its settings or turn it off. It compares a number of factors, including the behaviour and account characteristics of users trying to join a chat channel, with those of banned accounts, Twitch said, and flags suspected ban evaders in two ways: "No machine learning will ever be 100% accurate", Twitch said, so chat moderators would make the "final call", but the tool "will learn from the actions you take - and the accuracy of its predictions should improve over time". Including Nativity, Gavin & Stacey and more. The man himself on ten key lyrics, including some of The Beatles' classics © 2021 BBC. The BBC is not responsible for the content of external sites. Read about our approach to external linking.

New Twitch Tool Aims to Catch Ban Evaders
uk.pcmag.com
50d98821b3ac2a38fadbf9f0c288fd2f
After a couple of years of slowdown due to the coronavirus pandemic and an unprecedented semiconductor shortage, the global smartphone market is expected to return to in 2022. Market leader Samsung has a plan ready to cash in on this growth, Korean media reports. reportedly estimates a total of 1.52 billion smartphones to be sold globally next year, up 7.6 percent year-on-year (YoY) from 2021. The company is aiming to capture a 21.9 percent share of the market, claims. The publication cites Samsung's official smartphone shipment plan for 2022. The Korean firm had reportedly shared the info with its major suppliers. Looking at the figures for recent years, Samsung is expecting quite an upturn in its fortunes. The Korean giant has had its market share steadily decline over the past few years. It had captured 20.9 percent of the market in 2019, 19.6 percent in 2020, and around 19 percent this year. So how does Samsung plans to bring about this upturn? Of course, for the company to increase its share, other firms will have to lose ground. To that end, it believes that it hasn't fully capitalized on the void left by Huawei. Chinese firms such as Oppo, Vivo, and Xiaomi have benefitted more from their compatriot's demise. Their combined market share has risen from 43.8 percent in 2019 to 47 percent in 2020. Apple has eaten up some of that market this year, with the Chinese trio limited to a combined market share of 45.5 percent. Samsung is now planning aggressive marketing campaigns to grab a portion of that pie as well. It wants to further limit Oppo, Vivo, and Xiaomi to less than 45 percent of the market in 2022. The Korean firm also expects Apple's share to drop below 17 percent next year. The Cupertino-based iPhone maker has increased its market share from 14 percent in 2019 to 15.8 percent in 2020 and 17.2 percent in 2021. Many people have been holding off purchasing new smartphones in the past two years because of the financial uncertainty around the still-ongoing global health crisis. But as the pandemic continues, the spending trend on smartphones is rising. Not least because users are reaching the replacement cycle of their smartphones. Samsung is now looking to take advantage of this increased demand. And it's not just hoping other brands lose ground but also launch a flurry of smartphones at various price points in quick succession next year. According to the new, Samsung will launch the Galaxy S21 FE in January, Galaxy S22 series in February, Galaxy A33 and Galaxy A53 in March, Galaxy A23 in April, and the Galaxy A73 in May. The Korean behemoth is reportedly aiming to sell 33 million units of the Galaxy S22 series. That includes 14 million vanilla Galaxy S22, eight million Galaxy S22+, and 11 million Galaxy S22 Ultra. Additionally, it is estimating the Galaxy A23 and Galaxy A33 series to sell a whopping 267 million units. Lastly, the Galaxy A53 and Galaxy A73 could ship 92 million units. Time will tell whether Samsung manages to achieve its smartphone shipment target for 2022.

Samsung orchestrated a record quarter for foldable smartphones
techspot.com
4592cde87f84e031c7dc3269484c72c7
Yahoo ist Teil der Markenfamilie von Yahoo. Durch Klicken auf " Alle akzeptieren " erklären Sie sich damit einverstanden, dass Yahoo und seine Partner Cookies und ähnliche Technologien nutzen, um Daten auf Ihrem Gerät zu speichern und/oder darauf zuzugreifen sowie Ihre personenbezogenen Daten verarbeiten, um personalisierte Anzeigen und Inhalte zu zeigen, zur Messung von Anzeigen und Inhalten, um mehr über die Zielgruppe zu erfahren sowie für die Entwicklung von Produkten. Sie können ' Einstellungen verwalten ' auswählen, um weitere Informationen zu erhalten und Ihre Auswahl zu verwalten. Sie können Ihre Auswahl in den Datenschutzeinstellungen jederzeit ändern. Weitere Informationen darüber, wie wir Ihre Daten nutzen, finden Sie in unserer Datenschutzerklärung und unserer Cookie-Richtlinie. Klicken Sie hier, um weitere Informationen zu unseren Partnern zu erhalten.

Ihre Daten. Ihr Umfeld.
consent.yahoo.com
00247465047269daf5e19b1e26150ca1
Ihre Daten. Ihr Umfeld.
consent.yahoo.com
68cd2e2653a115d92ce5f2fb1cd19a68
Ihre Daten. Ihr Umfeld.
consent.yahoo.com
68c95bd9a2b31239b3f0741b1609b958
Ihre Daten. Ihr Umfeld.
consent.yahoo.com
6c7a213b630c0ecab4f2bd1c00ce1ea6
Ihre Daten. Ihr Umfeld.
consent.yahoo.com
e21681e063d26428751263edad6a2541
Ihre Daten. Ihr Umfeld.
consent.yahoo.com
fc11458a5fd5075ec6a60cdf77e123c9
Ihre Daten. Ihr Umfeld.
consent.yahoo.com
36115b8fd984cafcc279705d7ddaffca
Ihre Daten. Ihr Umfeld.
consent.yahoo.com
0ff4451cbcc46ba6e7959b177043b823
Ihre Daten. Ihr Umfeld.
consent.yahoo.com
bfe69489ba69ef004a2a2b885130e2d5
Ihre Daten. Ihr Umfeld.
consent.yahoo.com
55e55f341338a9956b5367536756cb8a
Ihre Daten. Ihr Umfeld.
consent.yahoo.com
1548f071e196cae705e85e65326d39a6
Ihre Daten. Ihr Umfeld.
consent.yahoo.com
21d4aa39ad0965ebbd016623b85e27fc
Ihre Daten. Ihr Umfeld.
consent.yahoo.com
c90f9355d23aece6cb8bd488114f49ed
Ihre Daten. Ihr Umfeld.
consent.yahoo.com
667e43a1faf4a5e8e76f91d07f737aa8
Ihre Daten. Ihr Umfeld.
consent.yahoo.com
8d8e2edcff119a584caf02819a160e41
Ihre Daten. Ihr Umfeld.
consent.yahoo.com
9c1680f75a2a290d8a28a7dc3828a5f2
Ihre Daten. Ihr Umfeld.
consent.yahoo.com
cfc831d3679d3e00cf4081e7aef41382
Ihre Daten. Ihr Umfeld.
consent.yahoo.com
d8f29057a6186f29409364bc2769c5cb
Ihre Daten. Ihr Umfeld.
consent.yahoo.com
27c2a1d6aab6c9f41b456e265f1e0eb0
Ihre Daten. Ihr Umfeld.
consent.yahoo.com
d6a40ebc187303a1caa6d0bf1f162891
Ihre Daten. Ihr Umfeld.
consent.yahoo.com
bd72e04eb36f8cfc2ed4660a026e2cc6
Ihre Daten. Ihr Umfeld.
consent.yahoo.com
6f0261d37379bd849ee978a632f12bba
Ihre Daten. Ihr Umfeld.
consent.yahoo.com
b70d2ce83df47343919d9a3e2cb68d58
Ihre Daten. Ihr Umfeld.
consent.yahoo.com
5f25b58b1fa436322c5b2fd4b59d7ea7
Ihre Daten. Ihr Umfeld.
consent.yahoo.com
fe26dd8a1428fb6ede6813df2f2fc5c7
Ihre Daten. Ihr Umfeld.
consent.yahoo.com
d40a728a1662decfb6eb05831bb45f63
Ihre Daten. Ihr Umfeld.
consent.yahoo.com
0343a25d165276db91fd14a1ad5e8cdc
Ihre Daten. Ihr Umfeld.
consent.yahoo.com
3ff358ce8aff7a126083f5afc30e171d
Ihre Daten. Ihr Umfeld.
consent.yahoo.com
47d752029f017aa26c4ed1a1f5252c34
Ihre Daten. Ihr Umfeld.
consent.yahoo.com
290fe5d09e3b08b05b6b1af69b0d4b06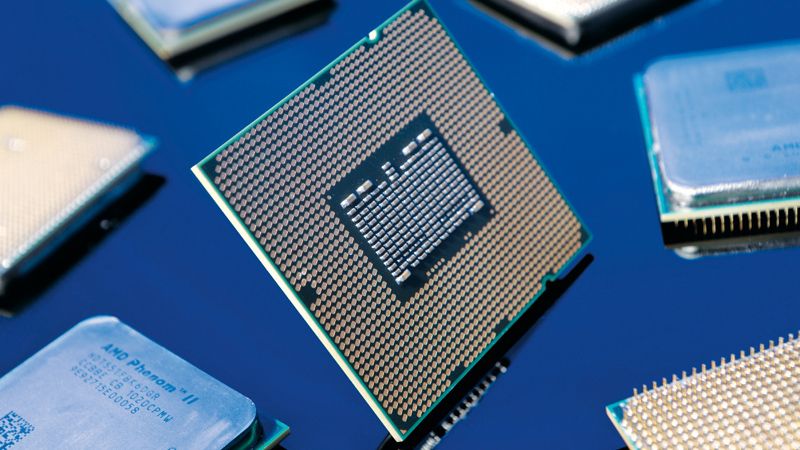 With our guide to today's best processor deals you'll be looking to save some serious cash on the most integral part of any PC build. Whether you're on a budget, a gamer, or simply building a machine for working from home, we've rounded up all the latest offerings from Intel and AMD and tirelessly searched to find the best prices on the top processors. We've separated this week's best CPU deals into sections for high-end, mid-range, and budget shoppers, which you can jump to using the navigation links provided. In a nutshell, if money's no object and you want the best, you'll definitely see the benefits of going with a high-end chip, since these beastly processors will give you excellent performance for years to come. That said, this week's mid-range processor deals are going to be more than adequate for someone who wants top-end gaming performance and to build a machine that'll last a few good years. Finally, our budget CPU deals take into account those who simply want a functional, reliable machine, although you might just be surprised at how much performance you can get out of these options - cheap processors have come a long way in recent years. You'll find discounts from Amazon, Best Buy, and other well-known retailers in our processor deals roundup. If you're visiting from outside the US, you'll also find relevant prices for your region, which we've factored in accordingly. So, without further ado - check out today's best CPU prices just down below. High-end processors are squarely aimed at the enthusiast and professional market, and, as you'd expect can carry some pretty hefty price tags. If cost is no factor, however, then these 8-core and sometimes even 16-core beasts will absolutely give you the most performance possible - so much in fact that they might be overkill for some users. AMD's Ryzen 7 and Ryzen 9 chips are the companies flagship chips right now, with the AMD Ryzen 9 5900X being the current performance king from team red. Retailing for around $549 / £599 means this chip is a serious investment, although the good news is the now older AMD Ryzen 9 3900X is starting to come down in price, giving users another great viable option. For Intel processors, the Core i9-10900K and Core i7-10700K are the current high-end chips, with the latter being more than enough for most applications including gaming. Performance on the i9-10900K is more or less neck and neck with the Ryzen 9 5900X on most applications save from the most intensive productivity tasks, although the good news for Intel fans is the i9 tends to retail for quite a bit less than the Ryzen 9 currently. Mid-range CPUs are generally targetted towards most mainstream gamer builds, being better bang for the buck than the high-end enthusiast chips. They'll also be the sort of thing you'll want to invest in if you're wanting something that will perform decently for intensive applications and last a few good years down the line. Intel's long-standing Core i5 range has traditionally dominated the mid-range processor market, but in the past few years, we've seen that near-monopoly shattered by AMD's Ryzen 5 chips, which are just as popular these days. The AMD Ryzen 5 5600X is the latest mid-range entry from team red and is a fantastically powerful chip for the money, although availability can be so-so at its original $299 / £279 asking price. Another option is the AMD Ryzen 7 3700X; a previously high-end processor, but now it's superseded by the latest 5-series version, prices are dropping, making it a really compelling alternative. The best-selling AMD Ryzen 5 3600 series are also widely available right now still great cost-effective component for a mid-range build for both gaming and productivity. On the Intel side of things, the Core i5-10600K is the current mainstream performance flagship and is built for easy overclocking. That said, those on more of a could also consider the Intel Core i5-10400 - which isn't quite as speedy, but still offers great performance with its six-cores. Budget CPUs mostly come in the form of the latest Intel Core i3 and AMD Ryzen 3 series of processors - which are essentially consumer-grade chips meant for cost-effective productivity builds. Generally retailing for around $100 / £100, these chips are great if you're simply building a desktop for working from home or everyday use. Surprisingly, these chips have come a long way in recent years and can actually handle a bit of gaming on the side too, although you can expect bottlenecking if you're pairing them up with a serious graphics card. AMD's latest Ryzen 3-3200G is a good cost-effective processor with its in-built Vega graphics processing providing surprisingly good graphical performance. That said, it's often out of stock at retailers and those remaining sales tend to feature prices inflated above the original retail price of $99 / £80. More readily available is the Intel Core i3-10100 - a CPU that doesn't quite match the Ryzen 3 in gaming and multi-threading performance, but still has plenty of bang for the buck. It's also got fully integrated Intel graphics too, which means you can forgo that expensive graphics card and simply run the monitor directly from your motherboard.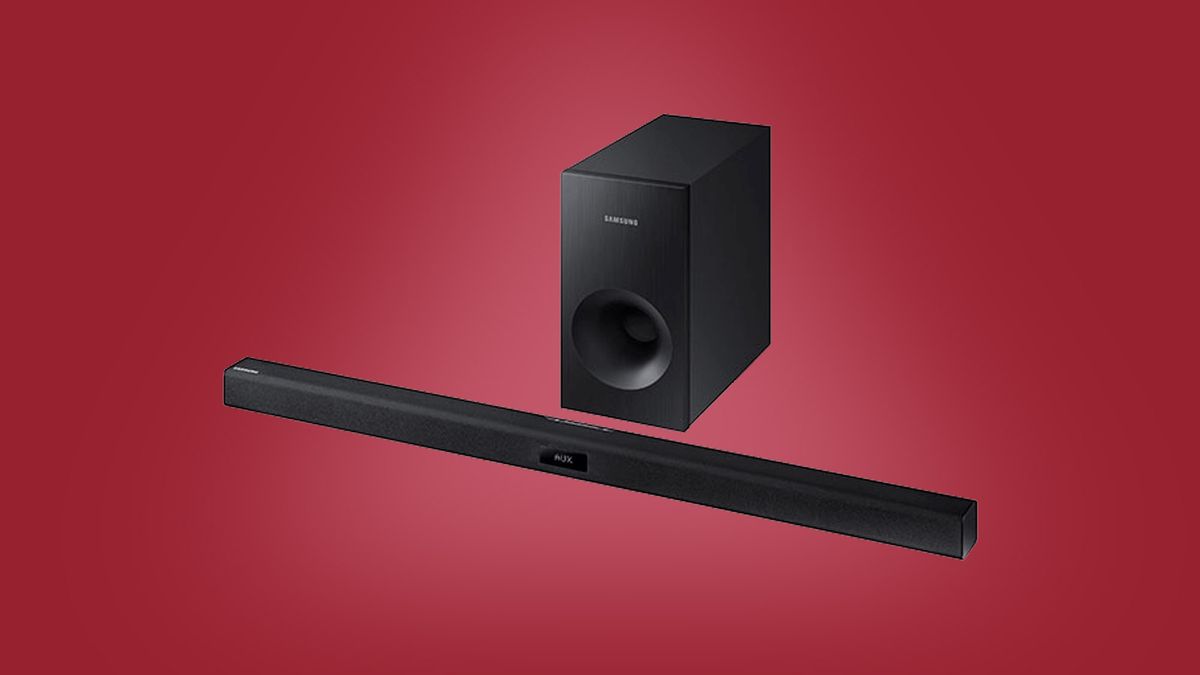 The best cheap soundbar deals and sales for December 2021
techradar.com
1016046b1f3f0d86c48b5d2d1c7bb0c1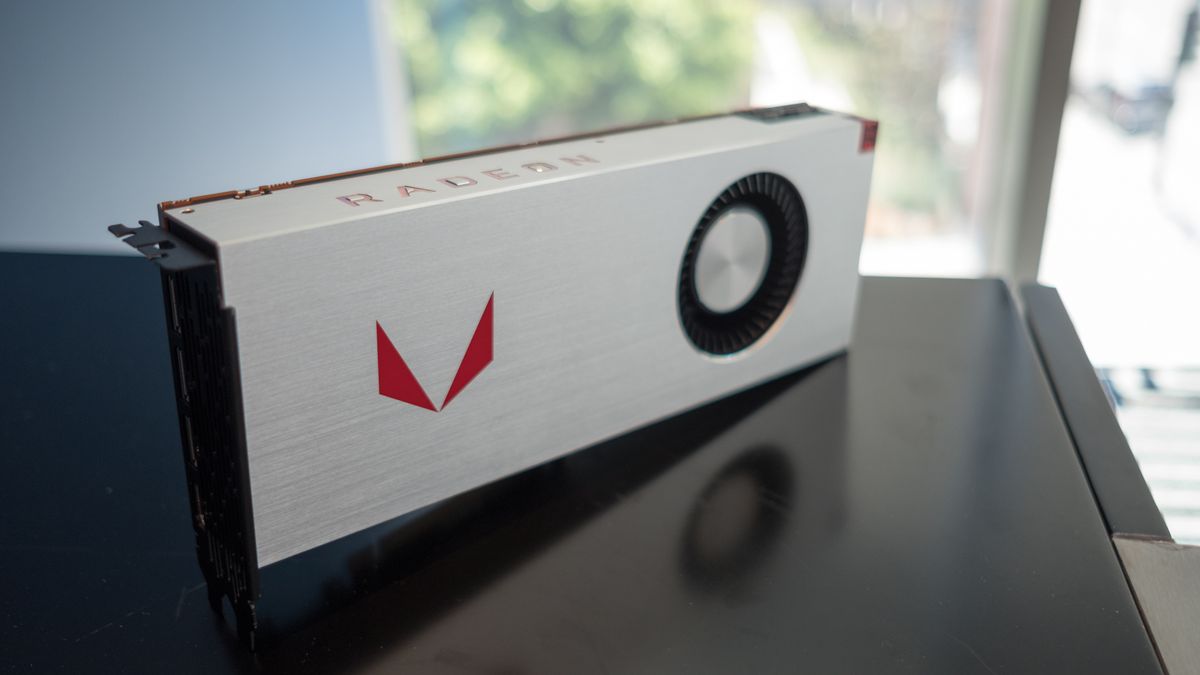 The best cheap graphics card prices and deals for December 2021
techradar.com
0f61e9d1542b9bc5f06397b7b35603f3
The cheapest Sonos deals and sales for December 2021
techradar.com
bd2e6b39fe2eb53293e239ad8bb2510c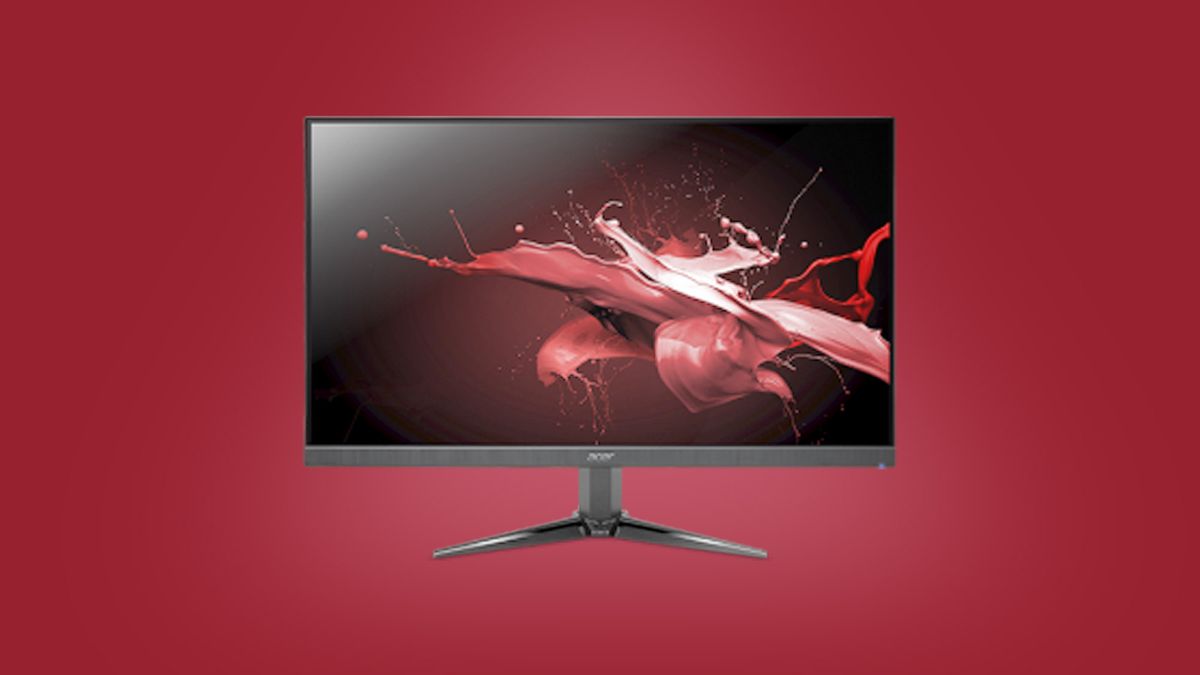 The best cheap monitor sales and deals for December 2021
techradar.com
14038ae1c77fa954374936196ddcebfa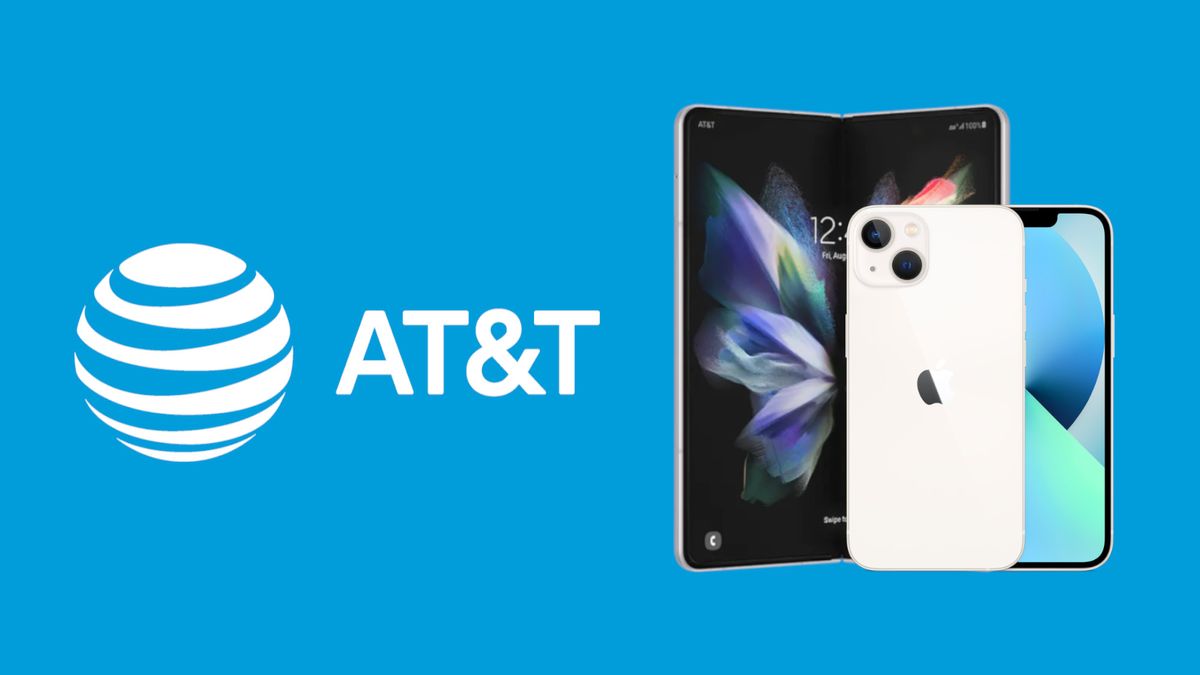 There's such a vast array of good phones available right now on AT&T, so many in fact that you might even have trouble deciding. No worries though, we've researched and reviewed all the options to determine which are the best AT&T phones for most users. Everything's been sectioned out just down below - with options for both iPhone and Android preferences. All budgets are being considered here, not just the most expensive phones, so if you're feeling the pinch right now don't worry - there's plenty of options for cheap or even free phones. Since we've reviewed many of the best phones, giving them substantial hands-on time to figure out what makes them truly compelling devices, we know which of AT&T's phones are worth your consideration. We've looked at the many phones on offer and picked out a variety of options, from the best of the best to the value champions. We've also considered what kinds of deals AT&T has available to bring the price of the phone down, so you can be sure you're getting a good phone and a good deal. TechRadar's guide to finding the best AT&T phone for you We've reviewed the contenders for best AT&T phone, and compared the value to the price. Ignoring any personal preferences and/or biases towards specific operating systems, be it Android or iOS, we've picked AT&T's best phones in a number of categories. All of these phones are available through an AT&T installment plan, which spreads the cost of the phone over a set amount of time. For this article, we've looked at the AT&T plans that spread the cost of the phone over 30 months, with an option for upgrade after 80-percent of the device's sales price is paid off. From zero installments to $30 or more a month, AT&T's best phones come in at all prices. And, you always have the option to pay the full price of the device upfront. How much you want to pay for a new phone is up to you, but the best phones don't come cheap. For the maximum value, we always recommend trading in your older device. While trade-in rebates can vary drastically depending on the age and also price of the older phone, it's a great way to shave some cost off. If you're not looking to trade in then there are also a ton of discounts available on certain devices when you pick them up with a fresh plan. These devices don't tend to be the latest or most feature-laden devices on the market, but there are a number of good flagships still available via this method. Once you've picked out the best AT&T phone, you're going to want to pair it with the best AT&T plan. We've looked at all AT&T has to offer and have all the details on AT&T plans here. If you're interested in casting the net out further, then check out the best Verizon phones available right now, or alternatively save some cash with this week's best cell phone deals.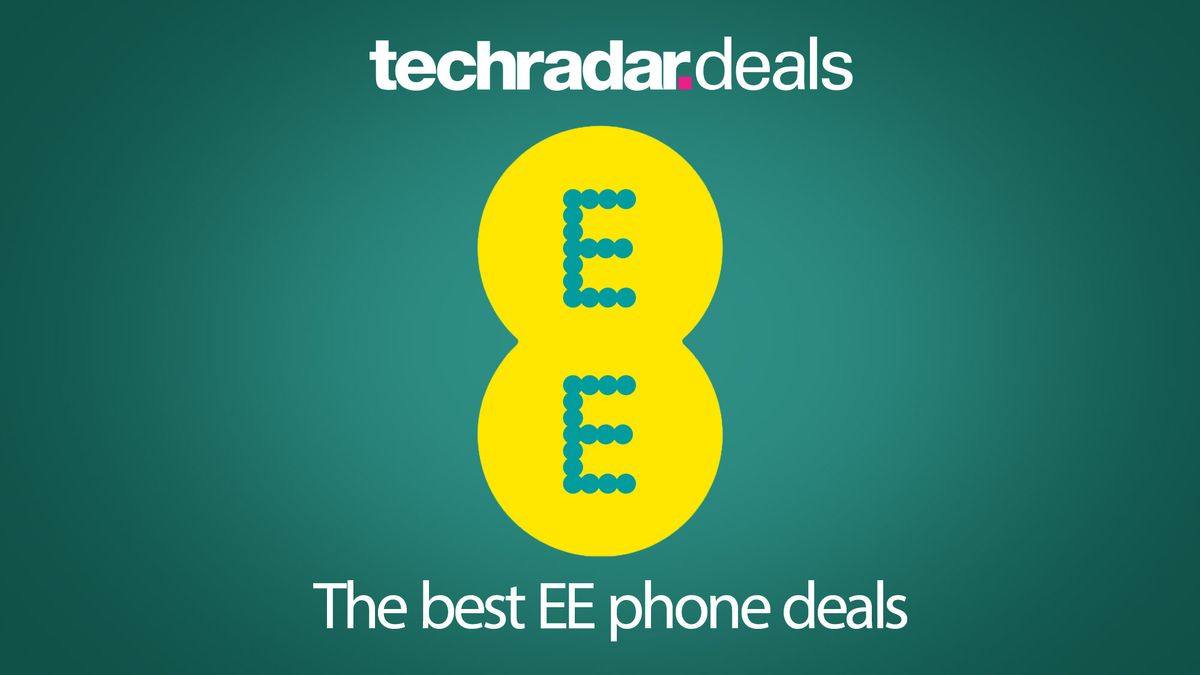 The best EE phone deals in December 2021
techradar.com
9c21edbd6b1ee3b61ec490937730b06e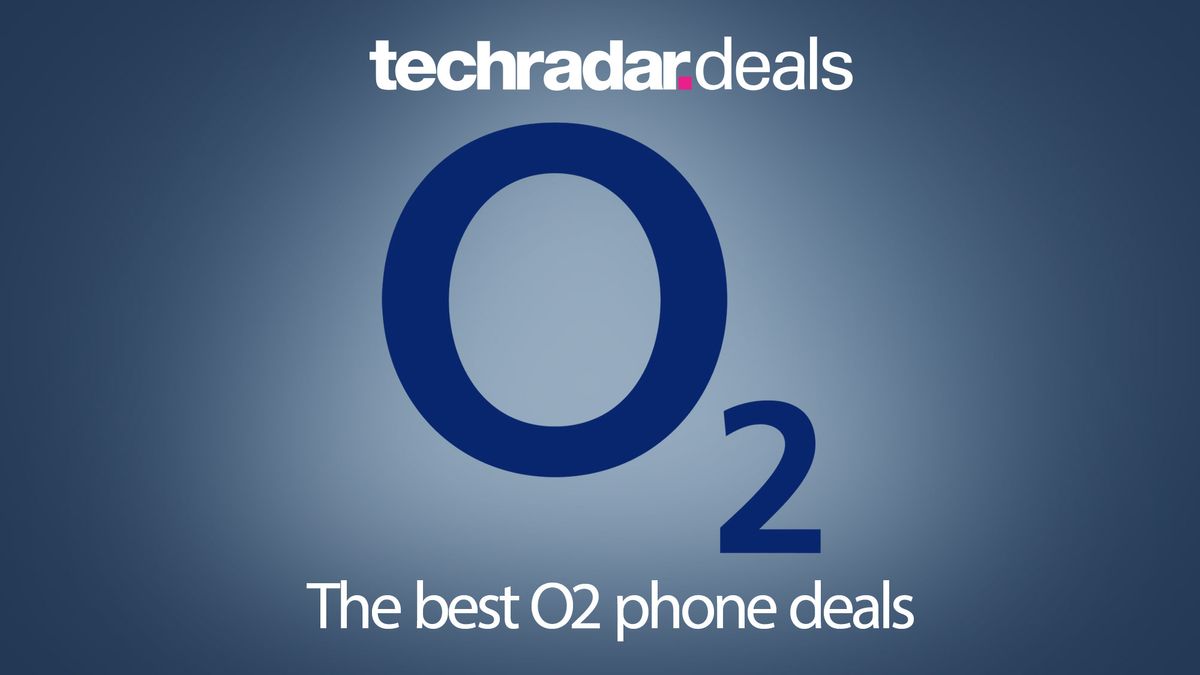 The best O2 phone deals in December 2021
techradar.com
717a0e96625f1114a73e882dad582d25
With the on the way, it's a good idea to start finding some of the best bands you can slap onto the watch. Fossil has made it pretty clear that one of the best and biggest features of the Gen 6, is that it has "nearly endless" customization possibilities by swapping out bands. We've rounded up some of the best bands for the Gen 6 that you can get. Having said that, we know that everyone's tastes are different. and we know that not everyone will like the band options that are listed here. Or at least not all of them. However, there should be something for just about everyone. Whether you like sporty silicone bands, more casual nylon bands, or the more fashionable leather and metal bands. Below you'll find a summary table with all of the best bands for the Fossil Gen 6 that we've selected. The table will list off the names of each one, along with the price and links to buy them. If you need more information about each option, you can find brief descriptions of them below the table. Nylon straps are some of the best options for watches if you like something that will last a long time and go with pretty much anything. Nylon is also easy to make in a ton of different colors. So you have a decent set of options for this particular strap in that department. And, it is nylon so it's also fairly inexpensive. As you can pick up this strap for $18. Not bad considering some of the prices for bands made of high-end materials like leather. Simple, rugged, comfortable, and colorful. What more could you want from a watch strap? If you want some truly unique and super high-quality, then consider the Chevron Adjustable Strap from Crown & Buckle. You can get this particular strap in a 22mm size so it fits the watch, and it's a sort of cross between a NATO strap and a Perlon strap. The color pictured above is called Shadow, which we think is quite sleek. But there are loads of other color options available if you aren't fond of this one. 30 colors in total. Though, it is worth mentioning that some of the colors are on sale, which probably means they won't be available for long. So if you like this strap, don't wait too long to check it out, lest you miss your chance to get the color you like most. If leather is your thing, then be sure to check out all of the options from Barton in the top grain leather collection. And be sure to select the 22mm size option if you want it to fit the Fossil Gen 6. The beauty of this leather band compared to some others is that it's real top grain leather, and it comes in so many colors you might have trouble narrowing it down to one you like the best. Because there are so many good color options to choose from. This is also a quick release band so it's easy to put on and take off the watch case. It uses a stainless steel buckle as well for added durability. Fossil makes a a lot of different watch band options itself, including some high quality leather bands. This particular band comes in 22mm and various other sizes, though 22mm is the size you're going to want. The band also comes in a huge number of different color options. So you have no shortage of choices when it comes to picking a color that will work with your personal style. It uses a stainless steel buckle system with a single prong closure, and a quick release to make swapping the band easier. That way you can slap on a silicone band for workouts and more active endeavors, then switch to leather for the office, nights out, or just your casual everyday wear. If you're looking for a stainless steel mesh band, Fossil has one that will meet those desires. it comes in 22mm and a few other sizes, and in couple of different color options. It's a little more spendy than the leather band, but worth it if you want something that looks more luxury and upscale. Perfect for date night. Just like with the leather band, it has a quick release system to make it easy to remove the band and swap it out. Which means you can just as easily swap it back when the time calls for it. If you're not a fan of the traditional leather strap that Fossil offers, the company also makes a more stylish leather cuff style band. It also comes in black and dark brown. It features the same single prong stainless steel buck system as the traditional leather band too. With white stitching on both colors. The only downside is that if you use this band you can't use the heart rate sensor on the back of the watch. So this is probably better suited for times when you may not need that particular watch feature. Still, it looks great so it could easily serve as an option where you don't need the heart rate sensor. As it would still be able to complete most other smartwatch functions. Sometimes you just need a sporty option for a watch band. Because metal and leather just don't feel as nice during high energy activities like running, working out, cycling and more. Plus, they're not particularly well-suited for swimming. And since the Fossil Gen 6 is swimproof, you're going to want a silicone band if you plan on taking a dip with the watch on. This particular style silicone band from Fossil comes in Blue and Black. Although, Fossil does offer more silicone bands that come in different colors. So you still have options even if the band has a slightly different look. If you like the cuff style leather band but you want to be able to use the heart rate sensor on the back of the Fossil Gen 6, then consider this band from Powerhill. It comes in Black, Brown, and Coffee colors, and features a single prong stainless steel buckle closure with a quick release system. Plus, you can't argue with the price as it's less than half the cost of the Fossil version that doesn't have a hole for the heart rate sensor. A magnetic watch band is a little unconventional, but because it's magnetic it should be pretty darn easy to put on. This one comes in four colors – Black, Blue, Red, and Green. And it comes in a 22mm size option so it fits with the Fossil Gen 6. The band is also made of silicone and not metal. So while the closure is magnetic, the band itself should feel like any other silicone band you'd wear. Which means it will feel softer against your skin than a hard metal band. Rounding out this list is the canvas quick release band from Barton. Complete with a single prong stainless steel closure. The soft canvas is durable and comfortable to wear all day, but the real beauty of this band is that it comes in a massive amount of different color options. You can get it in Army Green like pictured above, or in one of 36 other color options. Including blues, reds, purples, and more. It comes in multiple widths too. So make sure you select the 22mm option as that's what you need for the Fossil Gen 6.

Top 10 Best Robot Vacuums – Updated December 2021
androidheadlines.com
87522b0b20b9cd887a646dbbfe172af2
Top 10 Best Samsung Galaxy Watch 4 Bands – Updated December, 2021
androidheadlines.com
535d23057ac19d1ec4d031d781da60a4
Top 10 Best Value Smartphones – Updated December 2021
androidheadlines.com
e61dda42809967aca0eef132046dd24b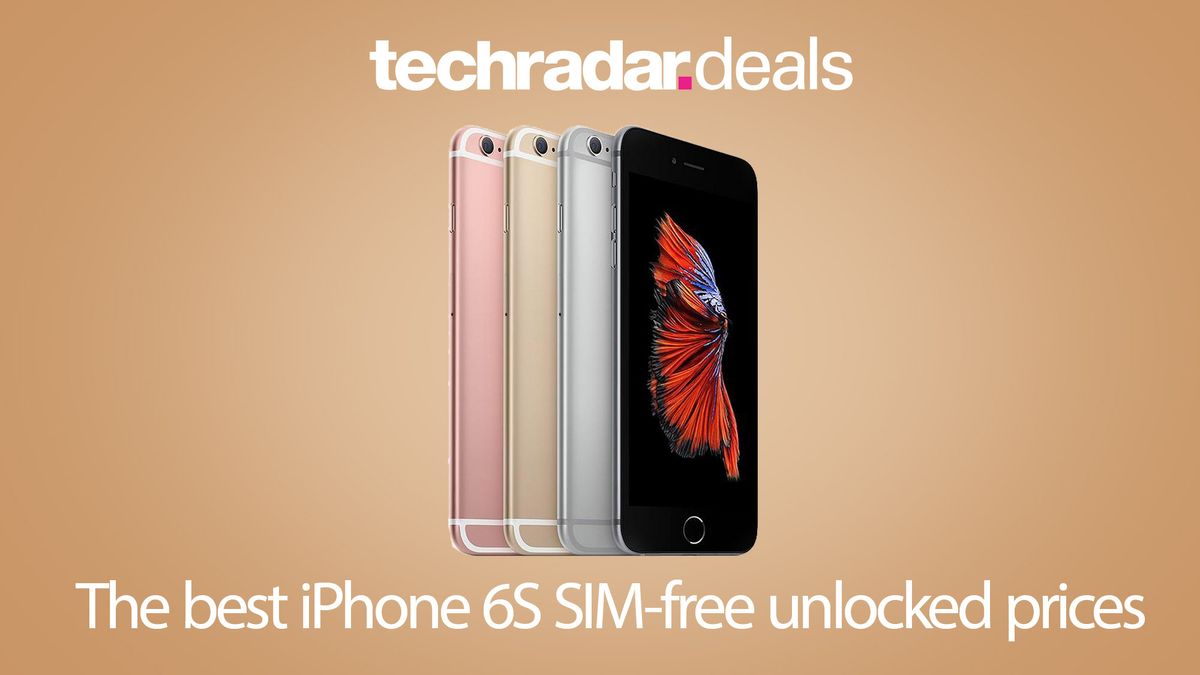 A lot of devices have come out since the iPhone 6S but the issue is that a lot of them are seriously expensive. Seeing the price tag of the iPhone XS Max and even the iPhone 11 Pro Max (a lot of Max really) is more than enough to make you run back to the comforting prices of the 6S! Yes, the iPhone 6S doesn't quite have the screen quality, specs or design of its more powerful and newer brothers, but it makes up for that with its much, much lower price tag. And that's where we come in: we've done the hard work in rooting through the likes of Amazon, eBay and the other major retailers to work out where the best unlocked iPhone 6S handsets are lurking, so you don't end up spending too much. If you're looking for a SIM free phone, then the chances are you're looking to upgrade an older iPhone, or (sadly) replace a broken or lost handset - if that's the case, then you'll enjoy the power and performance on offer from the iPhone 6S. If you're upgrading from an iPhone 5S, for instance, you'll love the larger screen that lets you do so much more - and if you combine it with with a cheap SIM only deal you'll be able to get online for very little without being tied into a long-term contract. So have a look below at TechRadar's custom-made price comparison chart to ensure you pay a great price for your new phone.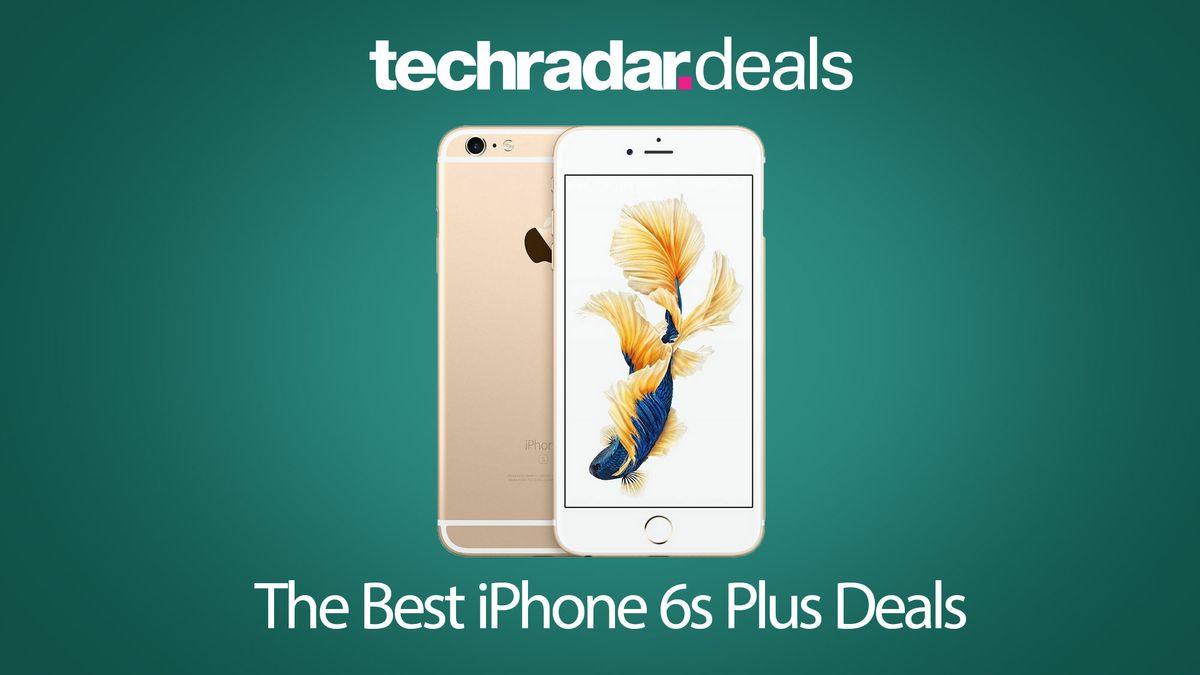 The best iPhone 6S Plus deals in November 2021
techradar.com
fbeb3a196ad28519b4be636dc41002c3
After releasing the November 2021 security update for international models of the Galaxy S10, is now sending the update for unlocked versions of the smartphone in the US. A majority of the carrier variants of the Galaxy S10 in the US have already received the update. The November 2021 patch is rolling out to the Galaxy S10, Galaxy S10e, and the Galaxy S10+, according to. It carries the firmware version G97xU1UES6GUK1 and is available across unlocked models running on AT&T, Bluegrass Cellular, Comcast, C-Spire, Verizon, and Xfinity Mobile networks. In addition to the new security patch, the update also brings the customary suite of bug fixes and stability upgrades. Customers can manually pull the update by heading over to Settings – Software Update. The Galaxy S10 broke cover nearly three years ago with an exciting specs sheet. Though it launched with Android 9, the smartphone will receive the Android 12 update over the next few months. A recently leaked roadmap suggests that the Galaxy S10 lineup could get the new software update in February 2021. The last major update for the smartphone was One UI 3.1.1 (Android 11) back in August. Meanwhile, the Galaxy S21 lineup was updated with Android 12 last month following a brief beta period. The Galaxy Z Flip 3 and the Z Fold 3 should get the new update starting this month. Monthly security updates are necessary to keep your device safe from security vulnerabilities or bugs. Samsung takes the issue quite seriously as it is one of the fastest to roll out security updates. The same can't be said about a few other flagship smartphones, barring the Google Pixel lineup. Some Samsung phones received the November 2021 security update in late October, highlighting the manufacturer's speed with such updates. The company is also taking a similar approach towards Android updates. With the flagship Galaxy S21 Android 12, a bulk of its smartphones and tablets should get the update through mid-2022. The manufacturer will then have to start working on the Android 12 successor, which could break cover in October 2022 or perhaps sooner. Are you seeing the November 2021 security patch on your Galaxy S10?

Top 10 Best Samsung Galaxy Watch 4 Bands – Updated December, 2021
androidheadlines.com
535d23057ac19d1ec4d031d781da60a4
December 1, 2021 Pelecanimimus polyodon from the Lower Cretaceous (125 Ma) is the first predatory dinosaur found in Spain. An international team of paleontologists have now discovered features on the fossil that are typical of birds and dinosaurs closely related to birds. The researchers have published their findings in the Zoological Journal of the Linnean Society. Pelecanimimus polyodon belongs to a group of bipedal dinosaurs called Ornithomimosauria ("bird-imitating lizards"). Its body structure resembles that of modern ostriches. Pelecanimimus is the earliest representative of the group found in Europe. New analyses of the Pelecanimimus fossil show features typical of birds and dinosaurs closely related to them. Pelecanimimus is the only ornithomimosaur that preserves an ossified sternum. Its morphology is similar to the sternums of other dinosaurs closely related to birds, such as velociraptors or oviraptors, and primitive birds. Moreover, Pelecanimimus is the only known representative of this group with so-called uncinate processes. These small, hook-shaped bones are associated to the ribs and are also present in extant and extinct birds. Researchers assume that uncinate processes are related to the breathing apparatus because they are insertion areas for intercostal muscles, whose function is moving the ribs and sternum. "The fact that Pelecanimimus preserved these processes suggests that it also had a bird-like breathing mechanism", said Elena Cuesta, lead author of the study. "Apparently, the origin of such avian-like features is older and more widespread than thought. However, the evolutionary history of both the ossified sternum and uncinate processes is still unclear. Nevertheless, their detection in Pelecanimimus confirms that these elements were present in Ornithomimosauria as well as in other dinosaurs." The Spanish-Japanese team of paleontologists, including Elena Cuesta, a postdoctoral researcher at the SNSB-Bayerische Staatssammlung für Paläontologie und Geologie (SNSB-BSPG), also discovered distinctive features on the fossil's hands. Pelecanimimus has conspicuously elongated metacarpals and phalanges, a feature also found in some later ornithomimosaur species. Therefore, the authors of the study identified and named a new group within the ornithomimosaurs: the Macrocheiriformes, which means "forms with large hands." The dinosaur Pelecanimimus polyodon dates from the Lower Cretaceous (125 Ma) and was discovered back in 1993 at the Las Hoyas fossil site in Spain. Preserved are the anterior half of an articulated skeleton with complete skull as well as soft tissue. The new analysis of the fossil now gives the researchers new insights into the early evolution of the group Ornithomimosauria. They compared their data on Pelecanimimus polyodon with other fossil finds belonging to this dinosaur group from the last three decades. 33 minutes ago 0 53 minutes ago 0 1 hour ago 0 23 hours ago 0 Nov 30, 2021 0 11 minutes ago 15 minutes ago 21 minutes ago 25 minutes ago 33 minutes ago 53 minutes ago 1 hour ago Jun 23, 2021 Jul 30, 2021 Oct 05, 2021 Aug 10, 2016 Jul 06, 2021 Aug 18, 2020 21 minutes ago 18 hours ago 23 hours ago Nov 30, 2021 Nov 29, 2021 Nov 29, 2021

New understanding of Patagonian long-necked dinosaur
phys.org
9121860283ae2476fb2609b73e1e4afb
Bald Haast's eagle feasted on moa guts
phys.org
90f917da4bf7ec506ab23ad547606fc0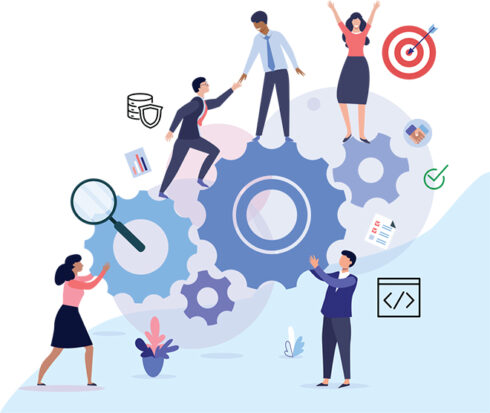 Testing in DevOps is as much about the people that are behind the tools as it is about the tools themselves. When they work in synchrony, organizations can see major benefits in the quality of their applications and software development life cycle processes. A recent report called The Role of Testing in a DevOps Environment found that more than 50% of survey respondents said the greatest value of testing is that it enables teams to release updates and applications faster with confidence. In addition, nearly 60% of respondents experienced a reduction in issues once applications were in production. The survey was conducted during July and August of 2021 by Techstrong Research. Over 550 individuals that are familiar with application testing and DevOps completed the survey. RELATED CONTENT: How these companies help organizations test applications in DevOps environments A guide to testing tools for use in DevOps environments However some organizations still struggle with how to advance their DevOps testing initiatives because they are also implementing containerization, microservices, and other cloud-native methods that can sometimes complicate the environment. According to the survey, a combined 82% of respondents experienced either frequent or some slowdown in testing new software releases. Most organizations defer releases until testing is done because quality trumps speed, according to the report. In some organizations, those responsible for testing need to keep up with changes forced onto them by other teams, third-party applications, and platforms and also keep up with the growing list of regulatory compliance. Since most of the applications rest on the cloud, businesses also must quickly react when cloud-based platforms receive updates. "For example, if APIs and other pre-built connectors are no longer working with a cloud-based office productivity suite, employees don't want to hear 'It's not our fault, our cloud vendor had a major update.' It's up to internal IT teams to make sure applications work as expected," the report stated. The demand for speed and quality has prompted organizations to look towards a way to automate many of the facets of testing and changing the way that they define value. "DevOps requires that testing is fast, accurate, meaning low false positive and low false negative rates, and runs without human intervention. Fast can be achieved with more compute power but for the tests to be accurate they need to handle the dynamic and evolving nature of modern applications," said Gil Sever, co-founder and CEO of Applitools. Traditional test automation requires frequent and human intervention to update the tests through assertions and navigation, but AI has the ability to learn how the application behaves and respond appropriately, reducing the human intervention. "This makes AI essential for modern software development teams to keep pace with increased release frequency," Sever added. But shifting everything to the DevOps mentality of automation is not an overnight process and in some cases, the ideal delivery story won't even apply to every company or any project, according to Marcus Merrell, senior director of Technology Strategy at Sauce Labs. "Not all systems can do true DevOps," said Gareth Smith, general manager of Keysight Technologies. "If I am building a retail website, and it just requires a simple thing, then that's fine. But if I'm rolling out something that needs to work with various IoT connectors, then not all platforms are able to automate all that." Testing in DevOps has also seen the growing importance of QA teams in handling the responsibilities of testing. Quality engineering is being elevated because the C-level sees quality engineering as a key enabler. While developers used to throw things over the wall to QA, they're bringing QA into the conversation and the industry is seeing much more collaborative DevOps teams, where quality is a shared responsibility between developers and QA and even product owners, according to Dan Belcher, co-founder of mabl. The interweaving of the maintenance and automation aspects of testing with the speed of DevOps has led to the new term QAOps. "Much in the same way that we would think of shifting left as looking at those defects early on because they are then cheaper to fix, now it's a much greater level of having the whole structure of QA early on and throughout the DevOps cycle," Belcher said. Belcher added that now the CTOs are driving the transformations. "Now it's a mandate coming from the C-level, to make investments in quality engineering to enable these transformations, whether it's digital, or DevOps, or UX." While many large organizations keep a central QA department, we're seeing more and more of a shift to automation developers and manual testers being assigned to individual Squads, with a Center of Excellence to support the tools. This allows testers to remain focused on business needs and not worry so much about test infrastructure or tooling, according to Sauce Labs' Merrell. While there are still people in the organizations who are responsible for testing as part of their job title, it has also become much more of an all-hands on deck approach in DevOps. In leading organizations, software quality has become everyone's responsibility and has expanded beyond "does it work" to "is it the best customer experience". Developers are increasingly involved, as well as others such as UI/UX designers and domain experts, to ensure the digital experience is not only working but that it is delivering on the goals of the business, according to Applitools' Sever. "This approach of having all hands on deck is beneficial because with the fast feedback cycles of DevOps, it's much easier for a developer to understand the impact of a change that they've made, possibly before it's gone through a dedicated QA cycle," said Chris Haggan, product management lead at HCL OneTest. "If it breaks a regression test in a pack, they can see that instantly, and be in there fixing it really quickly, whereas if you still have those handoff processes, it slows things down and you don't get that feedback." AI automation tools are necessary to provide insight by ingesting data from a plethora of data sources. "Once you move to automated testing and a more integrated process, it enables you to check on things every step of the way and see whether you're still on the right track," said Joachim Herschmann, senior director and analyst on the Application Design and Development team at Gartner. "I can see the direct impact that my development, bug fixing and enhancements have whether they improve or make it worse." The more data that can be thrown at AI, the better the result is because it includes all of the subtle variants and different data from all the different sites that one connects it to. "You can also use it right now to auto generate the test asset universe, what we refer to as the digital twin," Keysight's Smith said. Users of the 'digital twin' can define what type of test they want and the AI will work out what the best test scenario for that situation is. Execution speed can be increased by assigning more resources to the problem, and the key benefit to AI is its ability to learn and improve the tests over time with minimal human intervention, Applitools' Sever said. There are several areas where AI has the potential to help with testing: smart crawling although it is still in its infancy, self-healing which is already well established and understood, and visual validation. "For visual validation to be effective, it must be accurate to ensure the team is not overwhelmed with false positives — a problem with the traditional pixel-based approach. It needs to handle dynamic content, shifting elements, responsive designs across different screen sizes and device/browser combinations – as well as provide developers and testers ways to optimize the review and maintenance of regressions," Sever said. Automation can also help with typically manual-centric types of tests such as UX testing. UX testing still requires manual input because here the outcomes of a test are subjective. However, testers don't need to run the tests manually for every device because they can watch tests being run on a desktop app and then decide whether the quality is acceptable or not in an assisted manual testing fashion, mabl's Belcher explained. "A real simple example is if I'm halfway through entering my credit card details, and I talk to somebody, I roll forward my device, my device goes flat, it rotates and then I come back. Now with that accidental rotation of the device and back, does that still work," Keysight's Smith said. "And in many cases, that particular use case or between those, between filling in field six and field seven on a form, then you rotate the device; no one will test that particular combination, but those happen in the real world. That's where AI can help look at those different combinations as you're going through the usual continuous tests." One of the biggest trends of 2021 is that security became a top priority for testing in the wake of massive breaches that resulted in tremendous costs. The Executive Order on cybersecurity that the Biden administration signed in May helped to put security awareness in the spotlight, according to Jeff Williams, the co-founder and CTO of Contrast Security. "I think it's a real harbinger of better security for apps in the future that they require a minimum standard for AppSec testing, much-improved visibility into what you've done to secure your code, including things like security labels," Williams said. "I look forward to a day when you can go to your online bank, insurance company, social media, or your election system and if you want to know a little bit about how that software was built, and how it was tested for security, it should be available to you; that should actually be a fundamental right. If you're trusting your life, or your healthcare, or your finances, or your government to a piece of software, I think you have the right to know a little bit about how it was tested for security." However, security isn't always handled with the utmost care at organizations. A lot of this comes down to a lack of security expertise, according to Williams. There's never enough attention being paid to security, in testing, or in development. As hard as test/security vendors work to keep up, the bad actors always seem to be one step ahead–aided by the fact that they've been every bit as institutionalized as the products they're subverting, according to Sauce Labs' Merrell. Security testing has traditionally required a lot of expertise to run tools such as SaaS or desktop scanners, or even SCA scanning tools. Because there are not enough security experts, people don't try to shift that security testing left and distribute it across their projects. Instead, they keep it centralized and do it once towards the end of the development process in some gate before code visible production, which is super inefficient, Contrast Security's Williams added. "You can't just take tools designed for security experts and hand them to developers early in the process and just say 'Go,'" Williams said. "They'll end up with tons of false alarms and tons of wasted time, they won't be able to tailor the tools properly, and they'll end up really frustrated with security." This has created a need for tools that can be packaged in a way and in the right place for developers to use. "There still is a role for expert-based pentesting and expert threat modeling and things like that. But they should work at the margin. Instead of trying to do everything with a pen test, including the stuff that your tools already did a great job at, have your pen testers focus on the things that are hard and difficult for tools," Williams said. For example, a pen tester can come in and look at the access control scheme to find ways to bypass access controls by accessing as admin. That can then be used as an opportunity to strengthen the pipeline and build automated tests, Williams added. Although tooling is necessary, testing in DevOps is also about a mindset shift on the part of the people in an organization and on making the process easier. After all, they will still have a major part to play in testing in the near future. Organizations are showing a strong preference for low code and test automation solutions as opposed to script-based solutions. They are also looking for unified quality engineering platforms, rather than best-of-breed point solutions for various aspects of testing, according to mabl's Belcher. Although AI is being applied to a growing number of use cases as part of testing in DevOps, some experts agree that there will always be humans in the loop and that the purpose of those underlying frameworks is to supercharge those people. The next leap in the field is going to be autonomous testing where the team will steer the AI at a high level, review if the AI did the right thing and then spend most of their time focused on more strategic work, such as the usability of the application, according to Sever. "AI is still an emerging technology, and its role in testing is evolving constantly. The most visible type of AI tooling we see is around AI-assisted automated test creation," Merrell said. "These tools, while extremely useful, are still no substitute for the human mind of a tester, nor do they take the place of a skilled test automation developer."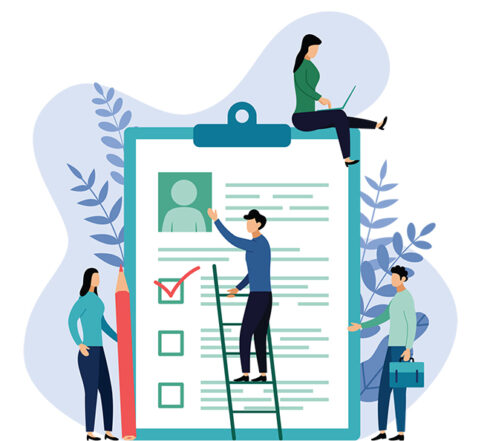 A guide to testing tools for use in DevOps environments
sdtimes.com
f79460229334e52f5e48bde1613690d5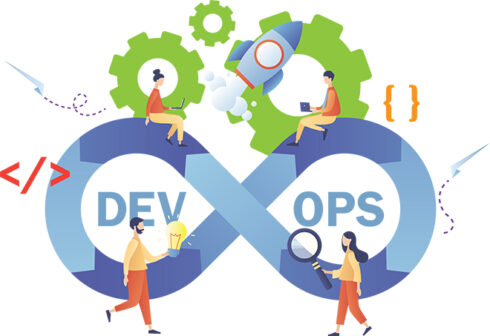 How these companies help organizations test applications in DevOps environments
sdtimes.com
4fd316882d8bd0b8bc270391a83384b7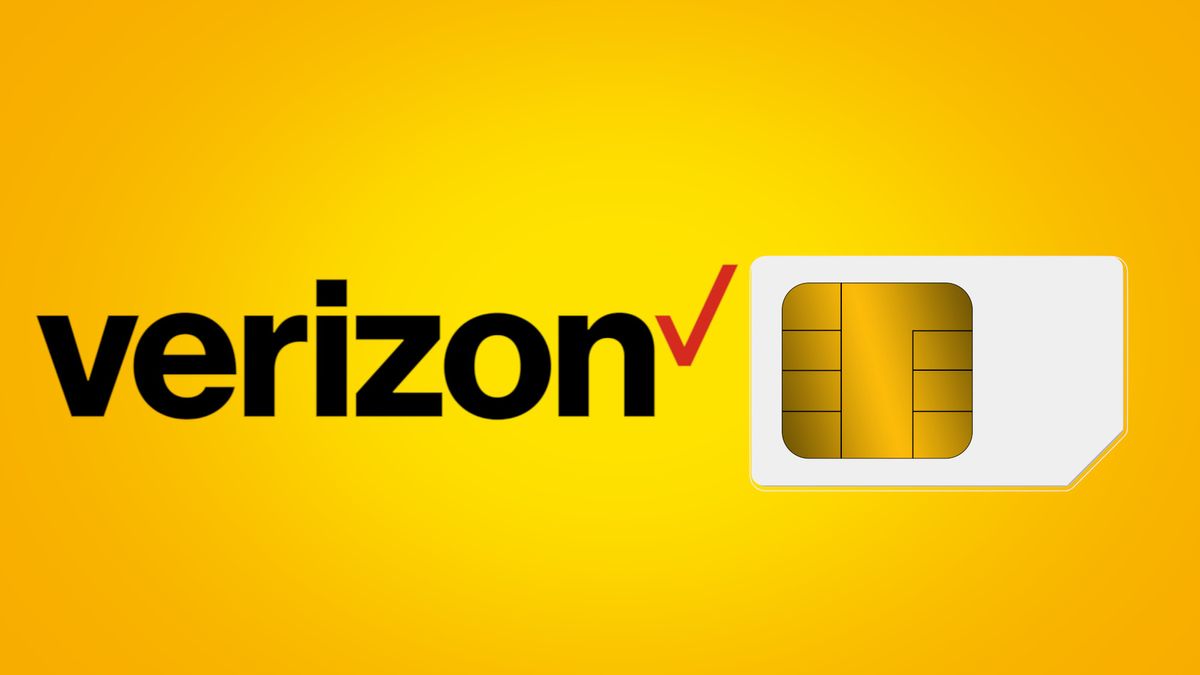 The best Verizon plan for you is going to depend on a variety of factors. For example, are you a single user on a budget? Perhaps you're looking for a plan for your entire family. Well, no matter your needs we've laid out all your options and provided plenty of pointers in this guide to this month's best Verizon wireless plans. Like most carriers, Verizon plans generally fall under two categories - postpaid and prepaid. We're covering both in this guide right here, so if you're not sure how much data you'll need but have an idea of how much you want to spend then you'll find tons of handy info here. You'll also find a handy frequently asked questions section just below, where we'll tackle topics like coverage, price, and 5G access. As a carrier, Verizon is generally considered to offer the best nationwide coverage on its service, and, while you'll find its plans generally on the pricey side, they do offer some rather excellent streaming-focused perks. Going postpaid is definitely pricey, but often worth it - not least because the selection of Verizon phones is particularly good if you go for an unlimited plan. You'll also find that most of the current Verizon deals are also exclusively available on post-paid unlimited plans, although you shouldn't let this discourage you from checking out the other plan types also. If you find this week's best Verizon plans a little too pricey, we've also included some honorable mentions from our best cell phone plans guide at the bottom of the article. There you'll be able to see how Verizon stacks up against the competition, and also check out some of the best prepaid plans from cheaper services. Verizon's plan service leads with its unlimited post-paid options - which serve as a sort of 'flagship' offering from the service. In a nutshell, these unlimited data plans provide Ultra Wideband 5G access (except Start Unlimited), access to the premium network (meaning prioritized speeds), and a ton of streaming and cloud storage perks. These are the best Verizon plans currently available, although as you'd expect carry a pretty premium price tag. We'd recommend these to someone who really uses their phone a lot and would make the most of that unlimited data allowance. Verizon shared data plans are post-paid options that don't feature unlimited data but allow you to operate multiple devices under one plan (up to 10). They also feature full 5G access and you can also rollover any data you don't use to the next month. These plans are good if you're a light data user with multiple devices or are looking to share. Obviously, however, you don't get a ton of data for the money with these plans though. Verizon prepaid plans are flexible non-contract plans that you pay for on a renewable monthly basis. In short, they don't require credit checks and have pretty reasonable prices but don't feature most of the perks you find on postpaid plans like streaming services. They're also subject to slower data speeds all around, not being on the Verizon premium network. That said, they're a viable choice if you're strictly on a budget and don't want to be tied down with an annual contract. In addition to phones, Verizon also has plans for a number of smartwatches, tablets, and any number of cellular gadgets it calls connected devices. In general, you can add these to existing Verizon plans for around $10 each, however, if you want a standalone plan, those are also available, here's a really quick list with prices: In addition to phones, Verizon also has plans for a number of smartwatches, tablets, and any number of cellular gadgets it calls connected devices. In general, you can add these to existing Verizon plans for around $10 each, however, if you want a standalone plan, those are also available, here's a really quick list with prices: Other gadgets you can hook up with a Verizon Connected plan include cars, hotspots, sat navs, and streaming cameras - generally for the same rates as above. Like most carriers, Verizon plan pricing falls into two categories - postpaid and prepaid. With the postpaid plans, you're going to be signing up for a long-term (24 months) contract and be paying your bills at the end of the month until your term is up. Generally speaking, these plans also entitle you to any number of awesome Verizon deals each month, which will allow you to upgrade or bag a new phone for a cut down rate. Going prepaid means you'll generally be paying at the start of each month and won't be tied down into a lengthy contract. That gives them more flexibility in general, although Verizon does operate a loyalty scheme that reserves the best rates for those who carry on their plan for longer. This is of course a little cheeky as it's looking to tie people in, offsetting that prepaid flexibility, and it's also worth noting that Verizon tends to reserve its deals on new phones for postpaid customers only. Verizon is generally considered to have the best coverage nationwide out of all the major carriers - with most sources putting their overall coverage at about 70% for its 4G LTE network. Things, however, do get a little more complicated when you start to think about the 5G network - which is still in its inception right now at most major carriers. In this regard, Verizon currently only has about 11% coverage nationwide, mostly in the big cities. If you're looking for coverage in your area specifically, you can see the current up-to-date coverage map right here - including the option to input your local Zip Code. On paper, yes, all Verizon plans do have access to the services 5G network, although it's worth noting that not all 5G data plans on Verizon offer equal speeds across the board. Verizon actually offers two tiers of 5G access - a standard "5G" network, which ruins simultaneously with the existing 4G LTE network, and a fancy pants "5G Ultra Wideband" network, which runs on a different band altogether. In a nutshell, the cheaper Verizon plans make use of the standard 5G network while the pricier ones get full access to the Wideband one. As you'd expect, you'll get blazingly fast speeds on the Wideband network although it's worth noting that it's not that widely available outside of the big cities yet. Cell phone plans via the major carriers in general tend to be a lot pricier than those offered by the smaller prepaid carriers like Visible and Mint Mobile. This is generally explained by the fact the big carriers physically operate the networks that all carriers, both big and small, use to provide service and therefore have to spend more to maintain them. Verizon has particularly pricey plans, however, which are somewhat offset by the fact that they tend to offer the best speeds and perks overall on their plans. If you're looking for a more cost-effective option, we recommend checking out our section on Verizon vs the competition just down below. Generally speaking, the best Verizon plan for families is going to be one of the postpaid unlimited plans, which come with the benefit of not having to worry about limitations, having tons of perks, and also feature discounts for multiple lines added per plan. The Verizon unlimited postpaid plans also feature a unique 'mix-and-match' option that will allow you to add lines under a different tier of plan if you like. Using this, for example, you could have two plans under the basic 'Start Unlimited' plan, one under the premium 'Get More' plan, and then an additional 'Just Kids' plan - which is a unique child-friendly plan only offered in addition to at least one other unlimited data plan. Verizon only operates one plan for Seniors - its 55 Plus plan, which currently starts at $60 for one line and $80 for two lines. It's actually a very generous plan for Verizon, but currently it's open to Florida residents only unfortunately. If you're a senior living outside of Florida, we recommend checking out our alternatives just down below. The best AT&T plans generally offer the hottest competition for Verizon each month by offering a very similar service, and, on the whole ever-so-slightly cheaper prices across the board. Like Verizon, AT&T has an ever-expanding 5G network and a focus on offering speedy unlimited data plans. When it comes to coverage, AT&T is slightly behind on 4G, however, and it also tends to offer more 'stripped-down' plans without the sort of perks that Verizon offers - like free streaming service subscriptions for example. A really, really great low-cost alternative to Verizon is Visible - which is a smaller prepaid carrier that Verizon actually owns and operates as a sub-network. Visible's claim to fame is their all-inclusive unlimited Visible wireless plan for just $40 a month - which is absolutely amazing value. Unlike Verizon customers on the main network, however, Visible users will be subject to deprioritization and slower speeds when the network is busy, so bear that in mind. Also worth checking out is this week's Mint Mobile plans, which is another top choice if you're looking to save on your bills. With plans starting at just $15 a month, and an unlimited data plan for just $30, Mint is definitely a good option for those on a budget or for seniors in particular. However, this prepaid carrier operates under the T-Mobile network, so some Verizon phones may not be compatible unless they're specifically unlocked.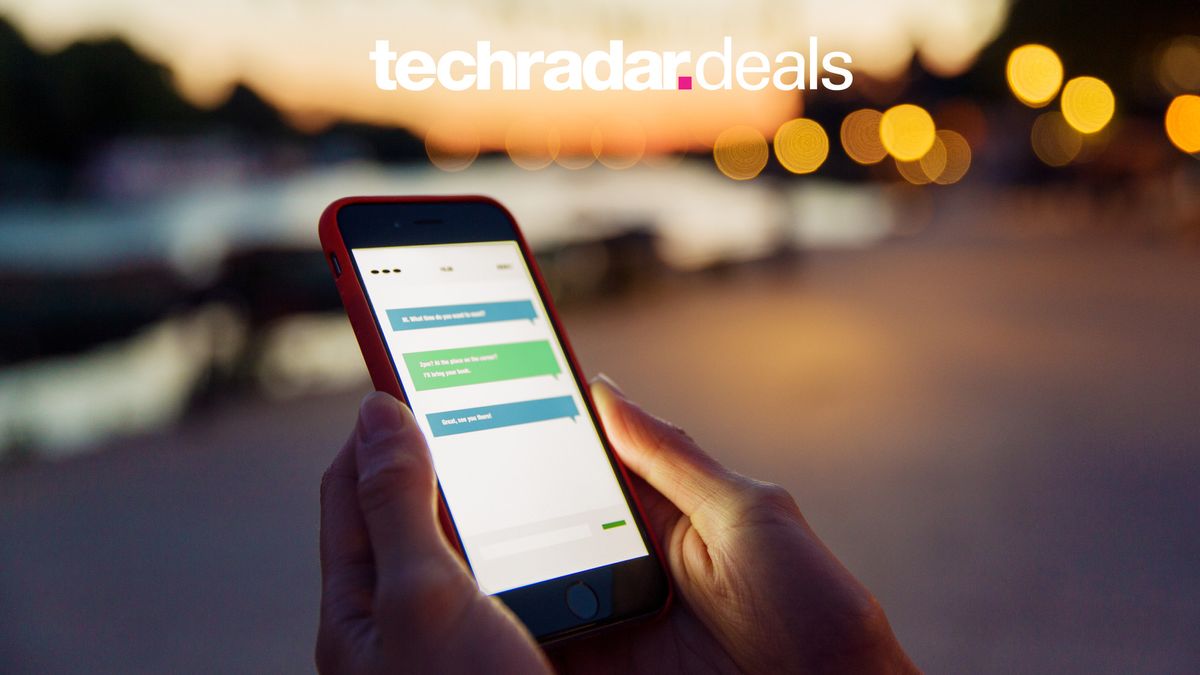 The best unlimited data plans in the US for December 2021
techradar.com
e4783b3c320de93e44ba6b6cbeac4f06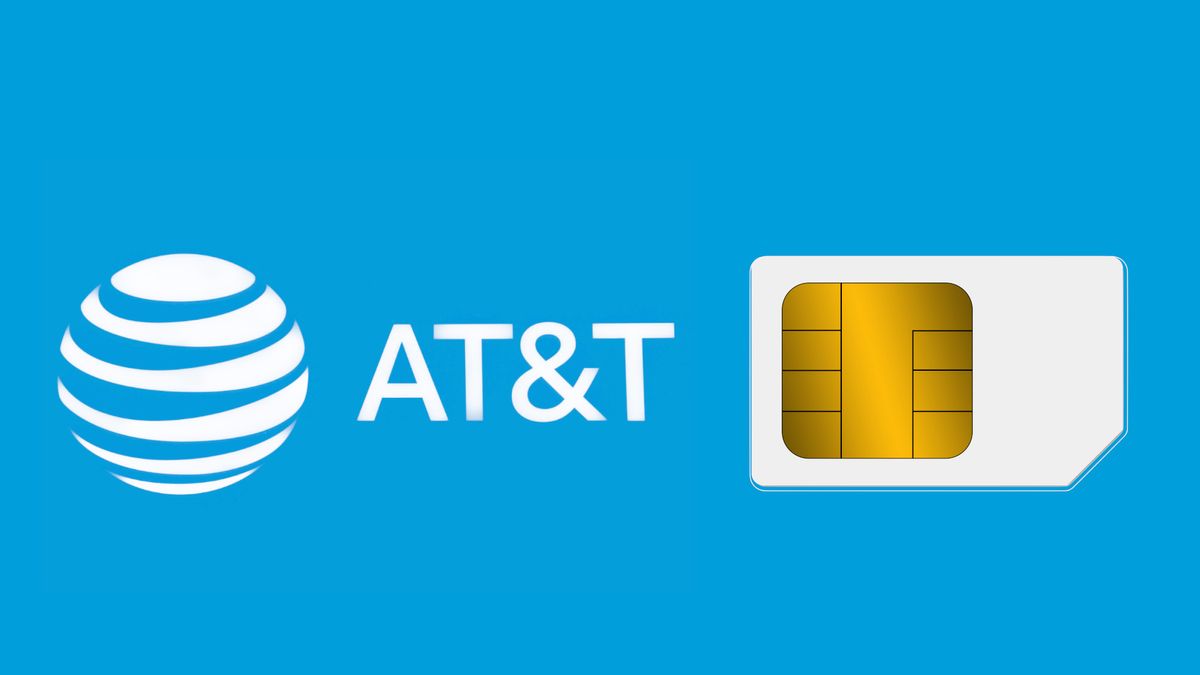 The best AT&T plans for December 2021
techradar.com
a04c4c923d1201beb3aa2a6ded5bbafa
December 1, 2021 report A team of researchers with the Laboratory of Aquatic Ecology, Evolution and Conservation, in Belgium has found that non-targeted creatures that are impacted by nearby pesticide applications adapt to both traditional and organic pesticides. In their paper published in the journal Proceedings of the Royal Society B, the group describes testing pond-dwelling water fleas in a variety of environments. Water fleas are small freshwater crustaceans that live in ponds in a variety of places. In this new effort, the researchers collected samples of the tiny creatures from ponds near conventional farms and organic farms. As a control, they also collected water flea samples from ponds surrounded by natural reserves. All of the specimens came from ponds in Belgium and were close enough to one or the other type of farm to serve as a reservoir of runoff when it rained. The researchers then tested all of the specimens to determine if they had developed a resistance to the pesticides (they looked for genetic differences from those not exposed to the pesticides) used on conventional and organic farms. Regulators allow organic farmers to use certain natural-origin chemicals to help keeps pests at bay. The researchers found that specimens from ponds near both the conventional farms and organic farms had developed some degree of resistance to the chemicals that were used near their pond. They also found that water fleas living in ponds near very large conventional farms developed more resistance to the chemicals than was seen in ponds near smaller farms. The researchers suggest that the application of pesticides to agricultural farms is a stressor to non-targeted species for both types of farming activities and results in adaptations that lead to resistance. They further note that claims of organic farming being safe for non-targeted species may be overstated. © 2021 Science X Network 16 minutes ago 0 1 hour ago 0 2 hours ago 0 2 hours ago 0 Nov 30, 2021 0 6 minutes ago 10 minutes ago 10 minutes ago 10 minutes ago 10 minutes ago 17 minutes ago 1 hour ago Jun 02, 2021 Mar 03, 2021 Aug 04, 2021 Oct 15, 2021 Feb 28, 2017 Sep 14, 2018 1 hour ago 18 hours ago Nov 30, 2021 Nov 30, 2021 Nov 30, 2021 Nov 30, 2021

Risso's dolphins found to use spin move to dive deep for prey
phys.org
fd8c389388507487046635a580eb2a3d
Bald Haast's eagle feasted on moa guts
phys.org
90f917da4bf7ec506ab23ad547606fc0
Google Photos is gaining more directly curated holiday-themed Memories collections to help you reminisce about previous celebrations. The popular AI-generated stories that appear at the top of your Google Photos account can create a number of themed image flipbooks, but often these can be very random. The new holiday-themed Google Photos collections will appear chronologically and be more akin to the best of the month and trip highlights you may have already seen on your account. To begin with, Google says that you'll get holiday-themed Photos Memories for events like Hanukkah, Christmas, Eid, New Year's Eve, Diwali, and many more. Holidays are not all that is being added, as celebratory events such as birthdays, weddings, and similar will also be grouped into Memories based upon image content. This week we're rolling out new Memories in Google Photos that help you look back on the moments you celebrate. These Memories appear in your photo grid and feature a curated selection of photos and videos from holidays like New Year's Eve or Halloween, to important milestones like birthdays and graduations. And because everyone has their own special traditions, specific controls allow you to rename, personalize, correct or even remove these Memories from your photo grid. Further, you're able to rename and remove Memories in the grid as you see fit. This adds a tailored element that some may have felt was missing from the auto-generated photo flipbooks already available. All of the new Memories collections will appear alongside the more random themed selections that appear from time to time in Google Photos. Check out 9to5Google on YouTube for more news:

YouTube Music, Google Photos, and Play Books getting new Android widgets
9to5google.com
adc8a49611e7d9ee130462ddb7811c56
December 1, 2021 An analysis by Oak Ridge National Laboratory showed that using less-profitable farmland to grow bioenergy crops such as switchgrass could fuel not only clean energy, but also gains in biodiversity. Researchers examined segments of land in the Midwest responsible for a loss of approximately $110 million per year from 2013 to 2016. If about 3% of those areas were converted to switchgrass, they could generate about 7.6 million dry tons per year of plant material for use in biofuels and bioproducts. Growing native grasses could also help birds, increasing species diversity by up to 8% according to models developed by ORNL's Jasmine Kreig. "Finding ways to grow crops for economic benefit that also help restore habitat for grassland bird species is a win-win", ORNL's Henriette Jager said. "This is an opportunity to achieve both renewable energy and conservation goals." The findings are published in a special issue of the journal Biological Conservation. 1 hour ago 0 2 hours ago 0 3 hours ago 0 3 hours ago 0 Nov 30, 2021 0 1 hour ago 1 hour ago 1 hour ago 1 hour ago 1 hour ago 1 hour ago 1 hour ago Oct 04, 2021 Nov 11, 2021 Jul 07, 2021 Nov 02, 2021 Sep 21, 2021 Nov 02, 2017 1 hour ago 2 hours ago 19 hours ago Nov 30, 2021 Nov 30, 2021 Nov 30, 2021

Atoms vibrating in a twisted crystal spin waves that carry heat
phys.org
441677170a6171c6e97b1fb5c023d69a
December 1, 2021 Oak Ridge National Laboratory researchers determined that designing polymers specifically with upcycling in mind could reduce future plastic waste considerably and facilitate a circular economy where the material is used repeatedly. Polymers, found in single-use plastic applications, contribute to landfill waste. One way to eliminate their disposal is through upcycling, which transforms plastics into high-value products. Conversion processes like pyrolysis and gasification make reuse possible. However, this can be costly because of the challenges associated with a plastic's composition, processing history and reaction temperature. In a study, researchers concluded that while continuing to develop plastic recycling technologies remains critical for reuse, designing virgin polymers simplifies the upcycling process in the long term. "Substances that stabilize polymers could be developed to minimize or even eliminate the need for presorting plastic mixtures", ORNL's Xianhui Zhao said. "This would allow for more widespread conversion at a much lower cost." 16 minutes ago 0 1 hour ago 0 2 hours ago 0 2 hours ago 0 Nov 30, 2021 0 6 minutes ago 11 minutes ago 11 minutes ago 11 minutes ago 11 minutes ago 16 minutes ago 17 minutes ago Sep 28, 2021 Oct 14, 2021 Jul 27, 2021 Aug 30, 2021 Nov 04, 2020 Nov 04, 2021 Nov 30, 2021 Nov 24, 2021 Nov 17, 2021 Nov 15, 2021 Nov 12, 2021 Nov 05, 2021

Atoms vibrating in a twisted crystal spin waves that carry heat
phys.org
441677170a6171c6e97b1fb5c023d69a
Music consumption has changed a lot since the year 2000. Back then, people purchased CDs, traditional radio still held weight, MTV was hot, and file sharing had become commonplace for those with PCs and fast internet connections. Over time, the music industry morphed to take advantage of the new digital landscape and to find new ways to capture dollars previously lost to Napster and BearShare. Digital downloads and online streaming music services eventually became the norm, thanks to the likes of iTunes and Pandora, respectively. Those trailblazing services, among others, helped internet music listening go legit and created a new music industry revenue stream. However, that doesn't mean you must pay for online music. Free Music If you think you'll miss out on good content by going the free route, think again—these streaming services offer a surprising amount of content. For example, LiveXLive differentiates itself with Stories, a hosted program that features interesting tales, ranging from love to horror. iHeartRadio blends live, terrestrial radio with playlists. Spotify has many free playlists and podcasts. Amazon Music Unlimited offers the same. Though some of the listed services have price tags attached, rest assured that they all have no-cost tiers. You may ask, "What about big names, such as Apple Music or SiriusXM Internet Radio?" Those excellent streaming music are definitely worth your time, but they are premium-only affairs with premium-only features. Those for-pay service levels are aimed at customers who really want to explore the depths of what a streaming music service offers. Not everyone needs those features, of course, so free music tiers are extremely valuable. Music Free music listening has its inconveniences, however. You may need to listen to audio ads. You may be limited to just six song skips per hour. You may not be able to listen to songs on demand, or fire up particular playlists. You may not enjoy the sweet sounds that Hi-Res Audio delivers. In many ways, then, free streaming music resembles classic, terrestrial radio. That's not too bad, considering you save roughly $9.99 per month you'd otherwise be paying for an individual music streaming plan. Musical Chairs Unfortunately, there are overall problems in the streaming music space that impact free and paid accounts. Thanks to—you guessed it—money, some platforms gain and lose content over time. The Beatles, Taylor Swift, Prince, and other artists have seen their catalogs vanish from streaming platforms (and later reappear) due to low royalties. It's not just big names that get stiffed by the record industry; the little guys catch a bad one, too. Though content restrictions and missing artists and tracks are still a problem in the space, the situation has improved markedly in recent years. Still, there's been a paring down. LiveXLive absorbed the excellent Slacker Radio, and Google sent yet another service to its graveyard when it replaced Google Play Music with YouTube Music. Fortunately, other streaming music services have stepped up to bring you no-cost tunes. Keep Rockin' In our chart, you'll find the streaming music services that serve up song lyrics, live programming (be it live radio or streaming video), or non-music content—think podcasts, weather updates, and so on. If you're ready to take a dip into the free music streaming pool, we've got several quality services to recommend. Each of the reviewed services offer Android apps and iOS apps, too, so you needn't be tied to your PC to enjoy tunes. So, grab a pair of headphones, or turn up your speakers, and prepare for a good ol' time.

The Best NFL Streaming Services for 2022
uk.pcmag.com
d18af346e9a4240256e00471c87b508b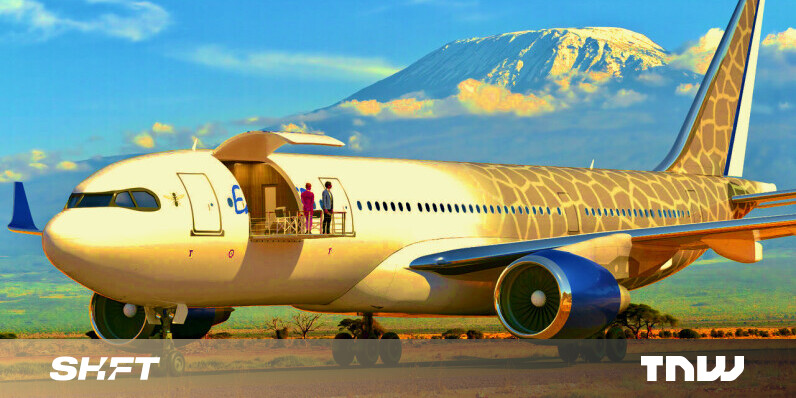 The latest tech news Your sardonic source for consumer tech stories Human-centric AI news and analysis Driving the future of sustainable mobility No-nonsense stories about startup growth Inside money, markets, and Big Tech The hottest new jobs in tech Help build the bank of the future Coding for Public Service Small country, big ideas Lufthansa Technik recently shared a teaser for their latest luxury plane cabin. It's called the EXPLORER and is the brainchild of the VIP and Special Mission division. This division makes luxury cabins for jet planes, including Boeing 737, Airbus A320 family aircraft, A350s, and 747s. But what's on offer, and how does it compare to the halcyon glamour days of flying before you had to take your shoes off at the airport? I've had a look, and I have to say, I think earlier generations of rich people had it better for all its tech bells and whistles. Lufthansa has created your very own personal "flying hotel" to provide you with all comforts and amenities that you can expect from a five-star hotel on the ground. The design owes its genesis to the superyacht ( otherwise known as a large and luxurious pleasure vessel). The company invites you to: Even better, each design is modular: — Yep, you could bring your car on a plane, folks. But There's way too much cream leather for my liking. Surely you'd just slide right off one of those seats when you hit turbulence? I prefer this old-school style with cushions you can sink into. The plane includes a large-scale integrated projection system for virtual content, extending from the windows to the ceiling in the multifunctional lounge area. You can even make it simulate a disco – but, that looks like a pretty dull party to me, even if the plane comes with its very own DJ. I think this is more my kind of party: At least in the days before we relied on digital devices for our in-flight entertainment, we could spend our plane time flirting and drinking. Surely, we can agree, the best part of a private plane would be the ability to lie flat in a bed? But, beds aren't configured into the original EXPLORER design from what we can see. Weird. Even these in-flight beds of yesteryear look pretty chill: If you want bizarre, part of the plane where the plane opens to a veranda. So you can stand around waiting for a president or something. Wieland Timm is Head of sales at VIP and Special Mission Aircraft Services at Lufthansa Technik. He t old Aerotime that the VIP division's revenue has increased over the last three years with extra staffing: I think I've clarified that I like my flying green. But I'm also a hypocrite when it comes to flying. Sorry, but I do like the idea of being able to lie flat instead of seated (by the third flight and 25th hour I'd sell my cat to lie flat), and being served cocktails and super fancy food will never not appeal. We can look forward to more info about this luxury design at the upcoming Dubai air show.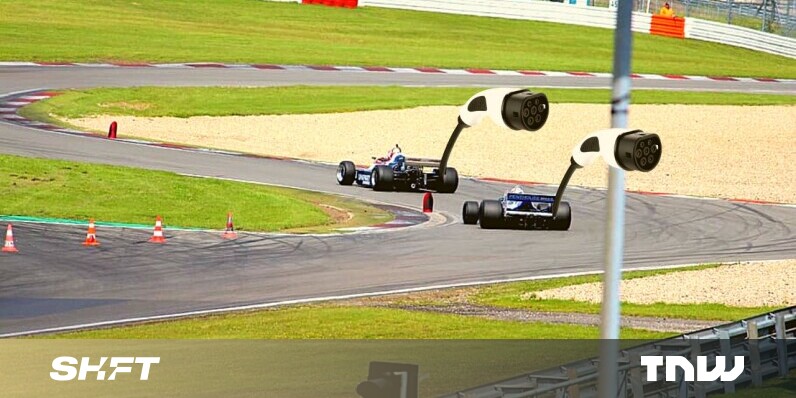 How Formula E's Gen3 achieves twice the efficiency of an ICE race car
thenextweb.com
cb512619232a97458c432875d4d1ef1c
Why you can trust Pocket-lint (Pocket-lint) - When it comes to wireless noise cancelling headphones, Sony has been at the top of its game for a number of years now. Its 1000X series took many by surprise when first introduced, but are now considered to be among the best. The latest generation, the Sony WH-1000XM4, comes with the most advanced features, but if your budget isn't great is it still worth shopping around for the previous generation instead? We compare the differences between the two to help you make that decision. What's different? Visually, both the XM3 and XM4 headphones are very similar. However, there are some design tweaks for comfort, a new chip to improve active noise cancellation, and a few additional features that make it easier to interact with the outside world. Support for a wider range of music technologies also makes a difference. squirrel_widget_328997 Design and build Sony WH-1000XM4 weight: 254g Sony WH-1000XM3 weight: 255g Determining the differences between the Sony WH-1000XM4 and XM3 headphones visually is tough. They come in the similar colour options and share the same design notes. But, the XM4s are more comfortable to wear. The earpads are 10 per cent larger, so softer. And the headband has slimmed to reduce weight, albeit fractionally. There is also a smaller gap between the earcups and the arms, to ensure less audio bleed. In all other regard, though, they are peas in a pod. Well built, robust and easy to wear for long periods. Battery and charging Sony WH-1000XM4: Up to 30 hours (NC), 38 hours (NC off), full charge in 3 hours, 5 hours worth in 10 minutes Sony WH-1000XM3: Up to 30 hours (NC), 38 hours (NC off), full charge in 3 hours Claimed battery life is the same on both headsets - up to 30 hours with noise cancelling switched on, 38 with it off - although the MX4 handles things a little differently that will make life easier. Both can be charged from flat to full in around three hours, using USB-C. But, the XM4 is capable if being recharged for around five hours of playback with just 10 minutes of charge time. In addition, the XM4 comes with a proximity sensor in the left earcup that, when coupled with internal motion sensors, can pause playback when you remove the 'phones. Music will start again when you put them back on. Alternatively, if you leave them off for 15 minutes, they will power down entirely. Sony Audio tech and ANC Sony WH-1000XM4: 40mm dome type drivers, DSEE Extreme, QN1 processor, Bluetooth Audio Sony WH-1000XM3: 40mm dome type drivers, DSEE HX, QN1 processor, aptX and aptX HD support Both models use similar 40mm dome type driver units, but the way audio is processed is slightly improved in the new heaphones - especially when it comes to compressed file types. While the WH-1000XM3s utilise DSEE HX tech to analyse and enhance MP3s and the like, making them sound closer to high-res, lossless alternatives, the XM4s up the ante by including the latest standard, DSEE Extreme. This uses Edge AI technology to better assess the parts of a track that have been affect due to the compression process and approximate the missing elements. In short, while you might not notice unless really concentrating on each track, lossy tracks should sound better on the 1000XM4 over-ears. In addition, while the QN1 processor returns to drive the adaptive noise cancellation tech, it is joined in the new model by a Bluetooth Audio SoC (system-on-chip) that is more accurate in determining external ambient noise and countering it. And, it is capable of making adjustments at 700 times per second. Weirdly, it's worth pointing out in the negative column that the XM4s do not support aptX and aptX HD for lossless streaming, favouring Sony's proprietary LDAC instead. Features Sony WH-1000XM4: High-res Audio support, 360 Reality Audio, Speak-to-chat, multipoint Bluetooth connectivity Sony WH-1000XM3: High-res Audio support, 360 Reality Audio High res audio is supported by both sets of headphones, as well as 360 Reality Audio - Sony's own virtual surround sound file type. And both devices are compatible with Alexa, Google Assistant and Siri voice control. However, there are several additional key features available on the 1000XM4. Adaptive sound control is enhanced. While it can adjust the noise cancelling modes on both models automatically depending on your situation, you can now set favourite locations whereby the sound signature with adjust depending on GPS. For example, you can have the headphones automatically switch to ambient sound control when you reach work. Speak-to-chat is only available on the MX4 too. It means that music playback will pause whenever you speak out loud. That allows you to have a conversation without having to remove the headphones first. Finally, multipoint connection debuted on the 1000MX4 - which supports Bluetooth 5.0 instead of Bluetooth 4.2 on the previous model. This means you can link the new headset to two separate devices at once and switch between them easily. And, if a call is received on the other, the headphones will automatically switch and prioritorise it. squirrel_widget_145585 Price and conclusion The Sony WH-1000XM4 retails for £350 in the UK, $350 in the US - the same price the previous model was originally launched at. However, this could make the biggest decision for a purchase - deals on the WH-1000XM3 can make it more than £100/$100 less, so while there are plenty of upgrades and enhancements available on the latest version, your budget might lead you to considering the former instead. Either way, you are getting an excellent pair of ANC wireless headphones that will do you proud Writing by Rik Henderson. Editing by Chris Hall. Originally published on 11 August 2020.

PS Plus free PS5 and PS4 games for December 2021: Godfall and more
pocket-lint.com
367735c6eefbb1687c0bf664a79b93e3
Why you can trust Pocket-lint (Pocket-lint) - There are plenty of media streamers around but few offer as extensive range of apps and channels as Roku. The company has been manufacturing online streaming boxes for several years but which should you choose? The product offerings in the UK and the US are slightly different, with the US often getting Roku devices that never launch in the UK - as well as Roku TVs and speakers that don't always travel internationally. Here we're focusing on Roku's streaming devices to help you choose which is the best for you. There are still big discounts introduced for Black Friday what run until 6 December. Which is the best Roku streamer to buy today? Roku Roku Streaming Stick 4K squirrel_widget_6089431 Type: HDMI dongle Quality: 4K, HDR10+, Dolby Vision Remote: Voice The Roku Streaming Stick 4K is the new top of the range for Roku's compact streamers, building on the excellent Streaming Stick+. The big addition to the set of specs on offer is support for Dolby Vision, which is widely available on streaming services like Netflix now. If you have a Dolby Vision compatible TV, you'll be able to get the most out of this stick. It comes with Roku's voice remote, supports all the other services that Roku offers, with the advantage of long-range Wi-Fi for a better experience. It has the advantage over the Express devices that it remains hidden, as it doesn't need line of sight to control it. Pocket-lint Roku Express 4K squirrel_widget_4460210 Type: Set-top box Quality: 4K, HDR10+ Remote: Simple The Roku Express 4K is an evolution of the Roku Express, adding in support for those higher 4K resolutions as well as HDR 10+ content, making it a viable alternative to the Roku Premiere. It still needs to be connected to the power and and HDMI cable, so it's not as compact as the Roku Streaming Stick+, but it's just about as capable. In the US there's also the Roku Express 4K+, which comes with the Voice Remote Pro with a rechargable battery. Roku Express 4K review: A cheaper route to Ultra HD streaming Roku Roku Express squirrel_widget_168898 Type: Set-top box Quality: 1080p Remote: Simple The Roku Express is the smallest of the streamers, acting as a very small set-top box and coming with some tape to attach it to the underneath of your TV, with an HDMI cable connecting the two and a Micro-USB taking care of power. It was redesigned in late 2019 with a 10 per cent smaller footprint and curved top. It performs just like any other Roku player, serving up the same generous selection of channels and it comes with a remote control too, which some would say makes it more attractive than a Chromecast which relies on your smartphone to operate. There is a limitation however and that's resolution - it only supports up to full HD. But it does represent one of the cheapest smart upgrades for your TV, offering the biggest selection of streaming services and decent performance. Roku Express review: An affordable and easy way to get video on-demand Pocket-lint Roku Premiere squirrel_widget_168626 Type: Set-top box Quality: 4K, HDR10+ Remote: Simple Roku Premiere is essentially the Roku Express but offering better performance. Rather than sticking to 1080p, it will run all the way up to 4K resolution and also supports HDR. While there's no Dolby Vision supported by Roku streaming devices, you will get great HDR10 performance. Like the Roku Express, the Premiere is a small set-top box, drawing on Micro-USB for power and with an HDMI cable to connect to your TV - both included in the box. There's also a piece of double-sided sticky tape you can use to attach the Roku Premiere to the edge or bottom of your TV to keep things tidy. Roku Premiere review: The cheapest route to 4K HDR TV Pocket-lint Roku Streaming Stick+ squirrel_widget_143466 Type: HDMI dongle Quality: 4K, HDR10+ Remote: Voice The Roku Streaming Stick+ takes the 4K HDR performance of the Premiere and puts it into a slightly different format. As the name suggests, it's a stick, plugging straight into the HDMI port on your TV. That may or may not work for you based on whether your TV is wall-mounted or freestanding, although a short HDMI extender might be needed. Power comes from the cable, which also has a powerful Wi-Fi booster in it, leading to great performance and delivering the best quality that streaming services are offering. It also has a slightly more enhanced remote - the Streaming Stick+ is designed to be out of sight and out of mind. Roku Streaming Stick+ review: First-class streaming Roku Roku Ultra (2020) squirrel_widget_2694891 Type: Set-top box Quality: 4K, HDR10+, Dolby Vision Remote: Voice The 2020 Roku Ultra replaces the previous versions - although you might still find the older model on sale - and it brings in a few new features for the streamer. The big new elements are support for Dolby Vision and Dolby Atmos, while also adding Bluetooth support for music streaming from your phone. Of course, if you want to use that Dolby support, you'll need need a TV and sound system than can deal with it. Boosted Wi-Fi means better connectivity, but like the previous version, there's an Ethernet port for those who want a wired connection. Otherwise, it supports all the features that the other Roku devices offer. There's another version - the Roku Ultra LT - which is essentially the same, but without the USB port, so it can't stream local files. Pocket-lint Roku Streambar squirrel_widget_2694174 Type: Soundbar Quality: 4K, HDR10+ Remote: Voice Roku Streambar combines Roku's streaming platform with a compact soundbar, making this a one-box upgrade for your TV. For those with a small or second TV, or for that TV in a study or dorm room, it could be the ideal solution. Streambar connects via HDMI to your TV, but also has an optical port so you can get all the audio from your TV, not just the content you stream. There's plenty of volume, giving a great boost over built-in speakers. All the normal Roku features are supported, so you can stream all those services - as well as take advantage of features like AirPlay 2, Bluetooth, Spotify Connect and Google Cast - it's a great solution both for TV and music. Roku Streambar review: A one-box upgrade Why buy a Roku streamer? Roku has always attempted to offer a broad offering of services and that's one of the reasons that people choose Roku devices. It's often amongst the first to offer access to services and have often embraced new technologies too. While there are credible rivals from the likes of Amazon with the Fire TV Stick and the Google Chromecast, both those platforms have a lot of their own content to push, while Roku, for many, offers a cleaner approach, letting you dive into the streaming service you want directly. Roku has for a long time offered affordablility, offering access to things like 4K and HDR streaming at low prices, and while the market is changing, there's still a big price difference between something like the Roku Streaming Stick and the Apple TV. Roku embraced new technologies too, working with platforms like Alexa and Google Assistant, while supporting Google Cast and on some recent models, Apple AirPlay 2, so there's wide connectivity with other devices too. With a broad portfolio of streamers available, you can choose the Roku device that matches your requirements, so you're not spending extra to get functions your TV doesn't support. Writing by Rik Henderson. Editing by Chris Hall. Originally published on 10 October 2016.

Apple AirTags tips and tricks: Get the most out of your tracker
pocket-lint.com
7400fb386670e68484a6117517787a73
December 1, 2021 Coccolithophores are microscopic algae that form tiny limestone plates, called coccoliths, around their single cells. The shape and size of coccoliths varies according to the species. After their death, coccolithophores sink to the bottom of the ocean and their coccoliths accumulate in sediments, which faithfully record the detailed evolution of these organisms over geological time. A team of scientists led by CNRS researchers show, in an article published in Nature on December 1, 2021, that certain variations in Earth's orbit have influenced the evolution of coccolithophores. To achieve this, no less that 9 million coccoliths, spanning an interval of 2.8 million years and several locations in the tropical ocean, were measured and classified using automated microscope techniques and artificial intelligence. The researchers observed that coccoliths underwent cycles of higher and lower diversity in size and shape, with rhythms of 100 and 400 thousand years. They also propose a cause: the more or less circular shape of Earth's orbit around the Sun, which varies at the same rhythms. Thus, when Earth's orbit is more circular, as is the case today (this is known as low eccentricity), the equatorial regions show little seasonal variation and species that are not very specialized dominate all the oceans. Conversely, as eccentricity increases and more pronounced seasons appear near the equator, coccolithophores diversify into many specialized species, but collectively produce less limestone. Crucially, due to their abundance and global distribution, these organisms are responsible for half of the limestone ( calcium carbonate, partly composed of carbon) produced in the oceans and therefore play a major role in the carbon cycle and in determining ocean chemistry. It is therefore likely that the cyclic abundance patterns of these limestone producers played a key role in ancient climates, and may explain hitherto mysterious climate variations in past warm periods. In other words, in the absence of ice, the biological evolution of micro-algae could have set the tempo of climates. This hypothesis remains to be confirmed. 15 minutes ago 0 1 hour ago 0 2 hours ago 0 2 hours ago 0 Nov 30, 2021 0 5 minutes ago 10 minutes ago 10 minutes ago 10 minutes ago 15 minutes ago 16 minutes ago 1 hour ago Feb 15, 2019 Sep 02, 2015 Jul 15, 2016 Feb 28, 2017 Jul 12, 2016 Oct 17, 2016 1 hour ago 23 hours ago Nov 30, 2021 Nov 30, 2021 Nov 30, 2021 Nov 29, 2021

Development of polyimide-mica nanocomposite film with high resistance to low-Earth-orbit environments
phys.org
cd7f446de438ea7787d52b8dac2bbff3
If you want to buy a cheap but reliable laptop, this year's Cyber Monday Chromebook deals were the perfect chance to purchase one. Fortunately, some of Walmart's best Cyber Monday deals are still available, including this $144 discount for the Acer Chromebook Spin 311 that nearly halves the 2-in-1 device's price to $155, from its original price of $299. With Cyber Monday over, it might be a mistake that this offer remains online, so if you want to take advantage of this deal, you should click that Buy Now button as soon as you can. The Acer Chromebook Spin 311 is powered by Google's Chrome OS, which is a version of the Chrome browser that's reworked to function as an operating system. As an alternative to Windows-based laptops, Chromebooks are generally cheaper because they don't need high-end components, as Chrome OS heavily relies on web-based apps instead of software that you need to install in the computer's storage. This translates to low overhead, resulting in quick startups and snappy performance, even with low-end hardware. Chromebooks support Android apps from the Google Play Store, to combine a lightweight OS with an expansive library of apps across a wide range of categories. Inside the Acer Chromebook Spin 311 are the octa-core MediaTek MT8183C processor and 4GB of RAM, which are more than enough to handle the basic functions that the Chromebook enables through its online apps. It also comes with a 32GB eMMC for storage, which appears to be very limited, but is actually not a deal-breaker as you'll be using cloud storage for most of your files. Using online storage comes with the benefit of being able to access everything from any computer, and if anything happens to your Chromebook, you can recover your files easily. What sets the Acer Chromebook Spin 311 apart from some of the best Chromebooks is that it's a 2-in-1 device. The 11.6-inch HD touchscreen and 360-degree hinge enable both laptop and tablet forms, depending on what you need for the situation. There are also other options in between these two forms, including a stand-up display and a tent, for versatility on how you want to use the device, or how you want to watch content on it. The touchscreen is at the center of all these forms, so for extra durability, it's made of damage-resistant Corning Gorilla Glass. Another advantage of the Acer Chromebook Spin 311 is its portability, with a weight just over 2 pounds that makes it very easy to bring along with you whenever you need to head out. It slides into a backpack or bag, and you won't even remember that it's there until you need to use it. The Chromebook also offers up to 15 hours of battery life on a single charge, which should be more than enough time for you to find an outlet where to plug it in for charging.

Walmart is still practically giving away this Ryzen 5 gaming laptop
digitaltrends.com
edd6f6704c565cba49405177dfd3f7ab
Why you can trust Pocket-lint (Pocket-lint) - It has been rumoured for a while that Qualcomm has plans for a new mobile gaming platform, which is expected to be shown during day 2 of its Snapdragon Tech Summit in Hawaii. There has been talk of a concept device that looks a little like a Nintendo Switch or Steam Deck, which developers will be able to use when creating games. Well, now a device reportedly made by Razer to show off the platform has leaked ahead of the official unveiling, and we have to say it looks good. According to VideoCardz, the new SoC will be called G3x and the concept handheld will have a 120Hz HDR OLED display. There will be a 6,000mAh battery in the dev kit, with USB-C connectivity for charging and use as a display port. It will also carry Snapdragon Sound and feature a 1080p webcam, presumably for livestreaming during play. Wi-Fi 6E and Bluetooth 5.2 round off the leaked specifications. The idea behind the console is that, rather than just run Android games, it is designed to be matched with cloud gaming services - such as Xbox Cloud Gaming and Google Stadia. Best PS5 games 2021: Amazing PlayStation 5 titles to pick up By Max Freeman-Mills · 1 December 2021 Of course, it's not a full-fledged product as yet and it will be up to manufacturers to decide whether to make their own versions. We'll bring you more from the Snapdragon Tech Summit as it happens. Writing by Rik Henderson. Originally published on 1 December 2021.

CES 2022: What's happening with the next Consumer Electronics Show?
pocket-lint.com
258003a419319310392187b8cf94bd19
We all thought 2020 was the pinnacle of awfulness, with a pandemic sweeping the globe, race relations boiling over and misinformation spreading unchecked. Then 2021 showed up and said, "Hold my beer." A lot of the problems we experienced in 2020, from misinformation to ransomware to QAnon, took it up a notch this year. While 2020 was a steady drip of terrible news, this year was arguably worse because the brief glimpses of hope we did get -- vaccines! -- were snatched away -- delta variant -- leaving us with more uncertainty. The head-fake was devastating. 2021 kicked off with a real low point as a mob, mobilized on social media and emboldened by a call to action by then-President Donald Trump, attacked the US Capitol as members of Congress gathered there to certify the results of Joe Biden's election win. Things just kept getting worse. The following is a list of the biggest tech fails of 2021, starting with the worst. You may be getting some deja vu from 2020's list. Misinformation was a massive problem last year, and continued to be so in 2021. Whether it was dangerous and utterly false conspiracy theories about vaccine risks or the rise of QAnon, it's gotten harder to discriminate between what's real and what's fake. (QAnon followers are still waiting for long dead John F. Kennedy Jr. to return to Dallas, by the way.) The amount of anti-vaccine misinformation has led to vaccination rates stalling, driving up case loads and sending more people to the ICU. Much of the blame falls to social media like Facebook, Twitter and YouTube, where conspiracy theories, false claims and misinformation flew fast and furiously. And it all began early. With New Year's Day barely behind us, false claims about election fraud -- barely contained (again) by social media -- drove us to the next item… Trump's speech wasn't the only catalyst that drove the angry mob to descend upon the Capitol, a violent act that resulted in five deaths. He used Twitter and Facebook to push baseless claims that the election was stolen. Talk of revolution exploded on conservative social media sites such as Parler, which went dark after the riots. It wasn't long before conspiracy theories about the mob attack, suggesting it was a "false flag" operation, proliferated on Facebook, Twitter and Parler (before the plug was pulled). The incident led to Facebook and Twitter banning Trump from their platforms. At that point, however, the damage was done. Facebook Chief Operating Officer Sheryl Sandberg, meanwhile, took flak for saying the US Capitol riot wasn't "largely organized " on her company's platform. Which is a nice segue to our next item. Sandberg pushing back against any involvement with the riots was just the tip of an iceberg of terrible for Facebook. Criticism has skyrocketed over the last year, from concern over its Instagram for kids project (which the company has hit paused) to damning allegations from whistleblower Frances Haugen that Facebook prioritized profits over containing a toxic platform filled with hate and misinformation. Facebook's own oversight board, set up as a check on the company, said the tech giant has repeatedly failed to be transparent, and Facebook itself said it can't keep up with the board's recommendations. Its slow reaction to the spread of vaccine misinformation led President Joe Biden to say that the company was "killing people ", though he later walked back that statement. Amid all of the controversy, including a raft of reports based on the leaked Facebook Papers documents from Haugen, the company held its annual virtual reality conference, at which it rebranded itself Meta. The prerecorded event, which talked about the potential of a new metaverse, felt tone deaf in light of the headlines about the company. Remember when we all had a chuckle at the Ever Given cargo ship getting stuck in the Suez Canal? The little hiccup was just a sliver of the more massive supply chain crisis that has caused shortages in everything from PlayStation 5 consoles to tennis balls. The result: delays in getting certain products, if you can find them at all, and everyone becoming an expert in the global distribution system. The supply chain has long worked on a delicate balance of supply and demand, and the coronavirus has wrecked it in a way that'll have us feeling the effects through 2022. It also means holiday shopping has started earlier than ever amid fears of shipping delays. (Here's a guide to surviving the holiday shopping crunch.) It's gotten so bad that automakers have had to halt car production because of the shortage of lower-end chips that power much of the electronics in vehicles. Perhaps the only thing as bad as the revelation of the toxic culture at Activision's Blizzard unit, with reports of everything from sexual discrimination to rape, has been the boneheaded response by its leadership. Many problems came to light after California's Department of Fair Employment and Housing filed suit against the company, alleging a frat boy culture that treated women unfairly and subjected them to considerable harassment. Rather than own up to the allegations, Activision Blizzard pushed back through a staff email sent out by Frances Townsend, vice president of corporate affairs. It turns out the letter was drafted by CEO Bobby Kotick, who was reportedly aware of the problems but failed to do anything about them. Now employees and shareholders are asking Kotick to resign, and Microsoft, Sony and Nintendo have all condemned Activision's behavior. If you can get the big three console makers, who don't agree on anything, unified against you, something really wrong has happened. Internet outages happen, but it felt like 2021 saw more widespread downtime than ever before. There was the Fastly outage in June, when the cloud computing service provider suffered a glitch that seemingly shut down half the internet, knocking out key providers like Amazon. Fastly stores copies of key sites around the world for faster loading times, and when it went down, there was a global domino effect that impacted everyone from The New York Times to CNET. Facebook's bad year continued in October when it suffered its own outage thanks to a "faulty configuration" that disconnected its data centers from its various social networks. While taking a break from social media sounds great, many businesses and regions of the world rely on Facebook for internet access, so for them the downtime was more painful than just annoying. Not to be outdone, fellow Big Tech player Google in April suffered its own hours-long outage for Google Drive, Docs, Slides and Sheets. It's great to see Congress take interest in Big Tech, but the political grandstanding at this year's numerous hearings was more about scoring points than actually getting something done. It's time to get some regulations in place. Even the tech companies are in agreement about this. The criticism of some of the biggest tech companies didn't just come from politicians. Some of their own employees took issue with their practices. The GameStop saga was one of the wilder stories of early 2021. But one detail that likely still stings for investors is Robinhood restricting its customers from buying shares of the video game retailer as the stock began to wildly swing. It was a pivotal time, and the move was seen as a way to protect hedge funds that stood to lose a fortune as shares continued to rocket. The move angered Robinhood users, raised questions from regulators and triggered a congressional hearing. Months later, in November, Robinhood experienced a data breach that leaked 5 million email addresses and 2 million full names. But people are still bitter about those restricted trades. Speaking of cybersecurity problems, one of the biggest came when Colonial Pipeline was hit by ransomware that shut down its operations. The company made the decision to pay the $4.4 million ransom a day after discovering the malware. The incident, which affected the supply of gas to parts of the East Coast, leading to lines at gas stations as people hoarded fuel, served as a colorful illustration of just how vulnerable some of our core systems are. In August, T-Mobile suffered a massive data breach that exposed the personal data of more than 54 million people, including names and Social Security numbers. That's bad enough, but it's worse considering this is the company's fifth hack in three years. T-Mobile CEO Mike Sievert apologized for the attack and hired a cybersecurity company and consultancy to shore up its defenses. Consumers shouldn't have to consider whether they'll have their info leaked as a factor when choosing a wireless carrier. The number of flight delays and cancellations rose this year, but it was never clearer than one weekend in October when Southwest Airlines canceled more than 2,000 flights. What's worse, people on social media speculated that the disruption was due to pilots or air traffic controllers protesting COVID-19 vaccine mandates. (They weren't.) The delays were largely due to weather disruptions and staffing issues for both Southwest and the Federal Aviation Administration at Florida airports. Cryptocurrency like bitcoin holds a lot of promise as a disruptive form of currency. But it remains little more than a commodity, with lesser known cryptocurrencies like dogecoin moving on the whims and tweets of Elon Musk. Speaking of Musk, the world's wealthiest man had a heck of a strange year. Just last month, he took a few shots at Sanders, the Vermont senator, and teased a personal stock sale, leading to Tesla shares tumbling. He opted to follow up with an ill-advised tweet about a proposed school with an offensive and sexist acronym. Classy. The fails don't stop with Musk himself. Tesla's long-promised Full Self Driving rollout is upon us. Er, sorta. For years, Tesla buyers have been shelling out thousands of extra dollars for the promise of a self-driving car. Despite nearly every other automaker and tech company saying autonomy isn't possible with Tesla's hardware, Musk's company has made millions of dollars from the option, predicated on the promise that an over-the-air update would one day deliver Full Self Driving, including the potential for income-generating robo-taxis. In July, Tesla finally started rolling out FSD Version 9 beta software to select Tesla owners who requested the upgrade, a process that initially involved signing nondisclosure agreements and submitting to an automated Safety Score driver's test (the latter being something owners found easy to game). It didn't take long for reports to pour in from owners and the media that the FSD experience was riddled with safety issues, from phantom braking events to ill-timed steering maneuvers and routine computer vision failures. A string of software updates followed, including at least one rollback. We'll say it again for the people in the back: There are no self-driving cars on sale today. Tesla's FSD is a Level 2 driver-assist system, and it's a deeply flawed one at that. There's little doubt Tesla is one of the world's most innovative automakers, with countless wonderful game-changing accomplishments to its name. The yoke-style steering wheel on the latest Model S? It's not one of them. This mandatory feature may please Knight Rider fans, but owners are now learning the many reasons why airplane-style controls weren't adopted by production cars long ago. Low-speed maneuverability in the Model S is severely compromised, especially hand-over-hand, tight-turn maneuvers. The steering rate just isn't quick enough to compensate. Furthermore, those steering-wheel controls are frustrating, too. Just try searching for the tiny, featureless horn button (something usually urgently sought in panic situations). Why doesn't pressing the entire airbag cover honk the horn, as on other cars? Yes, the open-top design lets you see the gauges better, and your kids will think you bought a spacecraft, but Tesla's yoke isn't just less intuitive to operate, it's a safety risk. Trump made some minor waves with his announcement that he was launching a new social media network called Truth Social. He said its goal was to push back against Big Tech, which doesn't seem like a winning formula for success. It was already defaced before it launched and still isn't live. Given all of the problems at Activision Blizzard (and Ubisoft from last year), a botched launch of a video game seems positively quaint. But that's what we have with Grand Theft Auto: The Trilogy: The Definitive Edition. (Its long title could be its own entry.) Grand Theft Auto 3, Vice City and San Andreas were supposed to come with a high-definition makeover. Instead, the GTA Trilogy came filled with bugs, typos and the telltale signs of a title that was rushed out prematurely. The error-prone game forced Rockstar Games to apologize and relist the individual titles for sale while it worked to fix the errors. In late March, USA Today reported on an accidentally published press release dated April 29 from Volkswagen. The document stated the company was officially changing its name to "Voltswagen of America" to emphasize its electrification commitment. Given the proximity to April Fools' Day, the story was easy to dismiss. Problem is, a VW official directly and clearly confirmed to Roadshow and other publications that the name change was authentic. On March 30, an official tweet and a (since deleted) press release announced the name change, a move Wall Street rewarded with a 5% stock price rise. But it was all a lie, a PR stunt to gain mindshare for VW's new ID 4 EV. VW eventually acknowledged the prank, and a spokesperson apologized to Roadshow and other outlets for lying. The ill-conceived PR hoax not only badly damaged VW's longstanding media relationships, it left a bad taste in the public's mouth, especially after VW's Dieselgate scandal. The fiasco even triggered an SEC investigation into how "Voltswagen'' affected VW's stock price and to see whether securities laws were violated. While reaching for the stars is a noble goal, the race among billionaires Jeff Bezos, Elon Musk and Richard Branson to be the first to get to space (Bezos and Branson, in particular) prompts the question: Why couldn't you have spent those billions helping people down here on Earth? 5G was supposed to be a life-changing technological leap. It continues to be modestly faster (or, at times, slower) than 4G and really not as impactful as hyped. Maybe in 2022? Twitter's premium service will let you undo that embarrassing tweet for $3 a month. Shouldn't that feature just be built in to Twitter? This is less a fail and more a bummer. LG had a gaggle of interesting phones, and its LG Rollable device, teased at CES, was extremely intriguing. But the company exited the phone business just a few months later in April. No really, do you understand what the heck they are? Chris Paukert contributed to this article.

The biggest tech fails of 2021
cnet.com
c8a6c14aab4aa01d79747404fdb89fb8
A variety of notable mortgage rates trailed off today, including average interest rates for both 15- and 30-year fixed mortgages. The average rate of the most common type of variable-rate mortgage, the 5/1 adjustable-rate mortgage, also dropped. Mortgage interest rates are never set in stone, but interest rates are historically low. Because of this, right now is an optimal time for prospective homebuyers to get a fixed rate. But as always, make sure to first think about your personal goals and circumstances before buying a house, and shop around for a lender who can best meet your needs. The average 30-year fixed mortgage interest rate is 3.14%, which is a decrease of 5 basis points compared to one week ago. (A basis point is equivalent to 0.01%.) Thirty-year fixed mortgages are the most common loan term. A 30-year fixed mortgage will typically have a greater interest rate than a 15-year fixed rate mortgage -- but also a lower monthly payment. Although you'll pay more interest over time -- you're paying off your loan over a longer timeframe -- if you're looking for a lower monthly payment, a 30-year fixed mortgage may be a good option. The average rate for a 15-year, fixed mortgage is 2.44%, which is a decrease of 2 basis points from the same time last week. You'll definitely have a larger monthly payment with a 15-year fixed mortgage compared to a 30-year fixed mortgage, even if the interest rate and loan amount are the same. However, as long as you're able to afford the monthly payments, there are several benefits to a 15-year loan. These include typically being able to get a lower interest rate, paying off your mortgage sooner, and paying less total interest in the long run. A 5/1 ARM has an average rate of 3.13%, a decrease of 5 basis points compared to a week ago. For the first five years, you'll usually get a lower interest rate with a 5/1 adjustable-rate mortgage compared to a 30-year fixed mortgage. However, since the rate changes with the market rate, you might end up paying more after that time, as described in the terms of your loan. If you plan to sell or refinance your house before the rate changes, an ARM could make sense for you. Otherwise, changes in the market means your interest rate may be significantly higher once the rate adjusts. We use rates collected by Bankrate, which is owned by the same parent company as CNET, to track daily mortgage rate trends. This table summarizes the average rates offered by lenders nationwide: Updated on Dec. 1, 2021. You can get a personalized mortgage rate by connecting with your local mortgage broker or using an online calculator. Make sure to take into account your current financial situation and your goals when looking for a mortgage. Specific mortgage interest rates will vary based on factors including credit score, down payment, debt-to-income ratio and loan-to-value ratio. Generally, you want a good credit score, a higher down payment, a lower DTI and a lower LTV to get a lower interest rate. The interest rate isn't the only factor that affects the cost of your home — be sure to also consider additional factors such as fees, closing costs, taxes and discount points. You should talk to several different lenders -- including local and national banks, credit unions and online lenders -- and comparison shop to find the best mortgage for you. One important thing to consider when choosing a mortgage is the loan term, or payment schedule. The most common loan terms are 15 years and 30 years, although 10-, 20- and 40-year mortgages also exist. Another important distinction is between fixed-rate and adjustable-rate mortgages. The interest rates in a fixed-rate mortgage are fixed for the duration of the loan. For adjustable-rate mortgages, interest rates are fixed for a certain number of years (commonly five, seven or 10 years), then the rate fluctuates annually based on the market rate. One factor to take into consideration when choosing between a fixed-rate and adjustable-rate mortgage is the length of time you plan on staying in your house. Fixed-rate mortgages might be a better fit for people who plan on living in a home for quite some time. While adjustable-rate mortgages might have lower interest rates upfront, fixed-rate mortgages are more stable in the long term. If you aren't planning to keep your new house for more than three to 10 years, though, an adjustable-rate mortgage may give you a better deal. There is no best loan term as a rule of thumb; it all depends on your goals and your current financial situation. Be sure to do your research and understand what's most important to you when choosing a mortgage.

Today's refinance rates for Dec. 1, 2021: Rates drop for homeowners
cnet.com
37da18b9bca62a78c8ff99aaa7752689
Cyber Monday was a huge success, so much so that most Cyber Monday Instant Pot deals sold out n most sites. We saw tons of Cyber Monday deals sell extremely well this year as shoppers took advantage of discounts on the most popular brands and models. Leading retailers sold Instant Pot multifunction cookers aggressively, with new discounts appearing in response to other models selling out their inventory. We noticed that Amazon dropped the price of the Instant Pot Duo Plus 6-quart 9-in-1 Electric Pressure Cooker all the way to $60 around mid-day on Cyber Monday. The previous sale price was $100, down $20 from its list price. But when Amazon saw the lowest-priced Instant Pots were selling out of inventory rapidly and were no longer available, Amazon cut this model's $120 list price in half for a 50% discount. Suddenly, the least expensive Instant Pot available on Amazon was also one of the best. If you want an Instant Pot and you aren't sure which Instant Pot you should buy, this powerful multifunction cooker probably should be your answer. Buy Now The Instant Pot Duo Plus 6-quart model is part of the best-selling Duo line of multifunction pressure cookers. It's a Plus model, which means it adds two functions to the Instant Pot Duo. You can use the Instant Pot Duo Plus as a pressure cooker, rice cooker, slow cooker, yogurt maker steamer, saute pan, sous vide cooker, sterilizer, and food warmer. So that's a lot, but that's not all. The Instant Pot Duo Plus has a digital control panel with one-touch buttons to activate the various cooking functions, and it also has 15 customizable Instant Pot Smart Programs. The Smart Programs make common cooking tasks super simple. For example, you can use a one-touch button to make soup, broth, cake, eggs, rice, beans, grains, porridge, oatmeal, and on and on. Some of those cooking chores are pretty basic and you might be tempted to say, "Meh." However, consider that you don't even have to remember whether rice cooks longer than oatmeal. If you prefer, you can always set the cooking temperature and time manually, but with the Instant Pot Duo Plus, you don't have to. Six-quart Instant Pots are rightly the most popular size because they are best for cooking for a family or group of three to six people, making up to six hefty portions or moderate portions plus leftovers. The lid and inner cooking pot are dishwasher safe, so you can kiss goodbye the need to wash this pot in the sink. If you would love a new Instant Pot in time for the holidays, why not get one of the best ones available and get it at a massive 50% discount? We don't know how long Amazon will continue this half-off sale for the Instant Pot Duo Plus 6-quart multicooker, but right now, you can buy it for $60, half the usual $120 list price and way less than the $100 sale price Amazon usually offers for this model. The less expensive models sold out early, which gives you the chance to buy this advanced and usually much more costly unit at the entry-level price, so don't hesitate because this one may either sell out or have its price bumped back up soon. Buy Now

Where to buy a Christmas tree online with super-fast delivery
digitaltrends.com
02040604c2f669d53554ea479ffd4cd1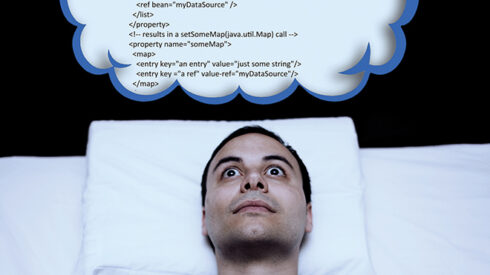 When developers lie awake at night, they're likely not thinking that they didn't turn around enough tickets that day, or write a certain number of lines of code. Their fear is that they've broken something, and that they'll be in trouble. In the meantime, C-level managers are primarily concerned with innovation, creating new products and enhancing old ones. So there is a natural divide when it comes to assessing how productive developers are. Eric Minick, vice president and head of product at CodeLogic, said, "I think what a lot of our developers would celebrate most is, if someone said, 'Today, I took 300 lines of code that were a mess, and I consolidated it down to 40 lines of code that are clean. And so my net code for the day was minus 260 lines. And that would be celebrated wildly. And so lines of code is about as toxic a measure as you could come up with, as it encourages bad behavior." RELATED CONTENT: How CodeLogic helps make developers more productive "You know, a development team or an IT shop, looking at that developer who took that 300 lines of mess and turned it into 40 lines of elegant clean code, as being productive," he continued. "Somebody in a business suite, however, might say, 'You are not advancing our product, you added no new features, nothing happened. How are you being productive?' " Gartner analyst Thomas Murphy explained, "We advise clients that they should not be focused on individual productivity metrics – software is about teams – thus we look at team productivity and things are measured more in agile terms of Story Velocity, but that is useful more to understand a backlog and how long it will take." It's this misalignment between the business and IT that continues to exist — despite the ideals of Agile development and DevOps that should bring the sides closer — that makes defining developer productivity difficult. It is Minick's opinion that from a measurement point of view, most development teams have yet to make business outcomes their goals. Organizations might be using OKRs or KPIs to say that in the next six months, we're going to improve conversion rates by 5%. But developers are saying, 'We're still closing 100 tickets a week, we are good at our jobs.' Minick said, "I don't think most organizations have really tightened up the alignment to bring the business metric into the definition of success for the application team. But we're starting to see the beginnings of that." Gartner's Murphy said, "From a metrics perspective you should be shifting away from metrics that are 'output' driven and to metrics that are 'outcome' driven. Thus are we delivering the business outcomes – which means it isn't just an engineering thing." One thing that organizations have started to embrace in an attempt to make developers more productive is the notion of the developer experience, with the belief that giving developers the best possible employment experience increases their productivity. That experience can range from things like the chair they sit in, the size of the monitors they use while working, the software tools they are given to do their jobs, and the hours they put in. "There's nothing more frustrating than having to close down a bunch of apps just to start running your tests and get your own software to run, and being constrained by a cheap laptop, or a monitor that's too small or anything like that," Minick said. "You want loyalty from your developers. Give them a powerful box and a big screen, like step one. Step two… big investment in better chairs, standing desks, all of these things that set up the developer to be comfortable, alert, helping and able to concentrate for a long time on their code and be effective." After that, he said, make sure they've got the right tools at their disposal. Make sure they've got a good development environment, that they've got the other software packages they need. One of the difficulties in assessing developer productivity is the fact that their job is much broader than it was in the days when developers primarily wrote and maintained code. Now, they're more involved in testing, more involved in security and in compliance and governance. Minick said measuring things like features delivered by the development team is better than measuring the amount of code generated. And, organizations that take productivity seriously will put in place measurements for 'good behavior,' such as how code coverage is changing, and is technical debt increasing or being reduced. Or, he noted, crediting developers for taking something highly complex and streamlining it to something simpler. While there was no feature added by that work, the technical debt score should go down, and that would be the productive activity. A productive development team, according to Minick, will deliver features, mitigate risk, and fix bugs. "You want to make sure you're balancing your investment in a development team pretty well across those things," Minick said. "If you're delivering no features, you're probably failing. At the same time, if you're delivering only features and accumulating a tremendous amount of technical debt and risk, you're setting yourself up for failure in the future. And it's really a business decision how to weigh that investment, but that should be done consciously, and too often, it's not." One of the ways organizations can increase feature flow is through value stream management, with which they can identify the impediments that slow productivity and work to remove them. "So metrically, this is where the DORA metrics come in, or the Flow Framework, and this is what comes into a 'Value Stream Management' system," Murphy said, "but with this you are also looking at what are the bottlenecks. 'Ahh, it takes two hours to provision a test system, that limits how quickly we can build and test software — how can we make that faster.'" This is especially true as it pertains to the various tools developers need to be productive. There are communication tools such as Teams and Slack, CI tools, IDEs, test tools, code repositories and security tools. Some of this tool sprawl is necessary, Murphy said. "I have to have an IDE, a compiler and such," he said. "The hope would be that I don't have Teams and Slack and email for communications." Many organizations have more than one tool for continuous integration, which could be because teams have the freedom to select the tool they feel is best to do their job. Murphy noted that Gartner has seen a shift toward choosing standard solutions and tools that take a more integrated approach. "More clients are buying Jira/Confluence/Bitbucket/Bamboo… than did in the past, where it may have been Jira/Confluence/Git-something/Jenkins/Artifactory," he said, adding that this will be a slow evolution, because of sunk investments and personal preference, but that organizations want to control their spend, be more efficient and have the ability to move resources between teams. This is another aspect where the business and IT seem to be at odds, though organizations are recognizing the value of having business knowledge in and with the technology. The way many of them are meeting this challenge is through retraining. CodeLogic's Minick said that's the best way to go, as opposed to hiring more developers, "because you have the knowledge of business in those people, and you want to keep that in house." This approach can keep the deep business understanding of how the business works as close to the developers as possible. Gartner's Murphy said organizations do a mixed job of providing time and resources to support learning and upskilling, which is leading to growth in informal training — communities of practice, dojos, use of StackOverflow, and more use of pairing and mentoring. "Entities are having to rethink strategies and tools to support how new people are onboarded, how to get effective knowledge transfer and how to evolve employees," he said. "But this also means you have to be prepared to train them in the new hot technology, pay them more, or (risk losing them)." It's critical that IT and the business have trust, so that when the business asks IT why something will take six months to complete, the answer is framed in such a way that the business can decide if it wants to proceed down that path or not. According to Minick, you're starting to see more product management people put into that intersection. Business talks about how quickly features and bug fixes can be released. But developers talk about velocity. Velocity, as any student of physics would recall, is different than speed. "Velocity is a vector, velocity has direction," Minick said. "And what we really need is speed in the right direction. That's why people are pulling in the SME [subject matter expert] knowledge to business, to better make sure that when we write a lot of code … it's what the business wants — and more specifically, what they need. And that often requires someone who has a good understanding of the business to translate from what the business says, which may not be precise enough or clear enough. There may be very ambiguous language to actual features that development can build that will actually push the application and therefore the business in the right direction." The demand by the business for new applications and modern experiences far outs