Announcement
DC5n United States software in english 409 articles, created at 2021-12-01 02:33 articles set mostly positive rate 6.2
(9.52/10)

1

0.9

Microsoft brings an Xbox Cloud Gaming feature to Edge to improve visuals

Microsoft continues improving its signature browser, Edge, with new improvements. The latest updates include updates to gaming and productivity. 2021-11-30 21:42 2KB www.digitaltrends.com

(5.99/10)

2

1.4

Watch the final Halo Infinite cinematic launch trailer

Halo Infinite previews have started popping up and alongside gameplay footage we've got another glimpse at what we're all really playing for. Craig. 2021-11-30 22:00 943Bytes mspoweruser.com

(5.65/10)

3

0.8

Qualcomm announce the 4nm Snapdragon 8 Gen 1 flagship processor

Qualcomm has announced its new processor for the next generation of flagship smartphones for 2022. This year it is the Qualcomm Snapdragon 8 Gen 1, the successor to the Snapdragon 888 process. Built on a 4nm process, the SoC includes its own X65 5G modem which offers up to 10 GB download speeds over 5G […] 2021-11-30 23:39 2KB mspoweruser.com

(4.71/10)

4

0.4

AWS kicks off re:Invent with compute, networking, and data launches

New AWS CEO Adam Selipsky fired off a barrage of new product announcements in his first AWS re:Invent keynote. 2021-11-30 21:00 4KB www.infoworld.com

(4.48/10)

5

0.5

gamerant.com

Halo Infinite is taking the world by storm right now, but there's room to grow, and Infinite's new mechanics could make some classic maps feel new. 2021-11-30 19:35 6KB gamerant.com

(4.23/10)

6

0.6

gamerant.com

Starfield may have languished in mystery for a long time, but in 2022 Bethesda will undoubtedly have a lot to say about its upcoming RPG. 2021-11-30 23:26 5KB gamerant.com

(4.17/10)

7

0.5

Twitter bans sharing of photos without consent

Twitter launched new rules Tuesday blocking users from sharing private images of other people without their consent, in a tightening of the network's policy just a day after it changed CEOs. 2021-11-30 21:46 3KB techxplore.com

(4.12/10)

8

0.6

Microsoft Teams meeting are about to become a whole lot more cinematic

Organizations with multiple Microsoft Teams Rooms devices will soon be able to switch between their cameras while in a meeting. 2021-11-30 22:00 2KB www.techradar.com

(4.12/10)

9

0.3

150+ HP Printers Vulnerable to Bugs That Could Allow 'Full Control'

HP released patches to address the security flaws on Nov. 1. Is your printer on the list? 2021-11-30 18:11 2KB uk.pcmag.com

(4.09/10)

10

0.2

Nvidia might use TSMC's 5nm process node for upcoming GeForce RTX 4000 GPUs

Nvidia's RTX 4000 graphics cards could break cover as early as next summer, and it's also possible that we'll see an RTX 3000 series refresh before that. 2021-11-30 20:53 2KB www.techspot.com

(3.34/10)

11

0.5

Amazon takes on AMD, Intel with powerful Arm-based Graviton3 CPU

Trio locked in "Epyc" battle for the cloud computing domination 2021-11-30 17:30 1KB www.techradar.com

(3.27/10)

12

0.1

Halo Infinite anti-cheat measures incoming, banhammer is 'ready for action'

Is there a Halo Infinite anti-cheat system? Find out if the new Halo game has automated protection and actively bans cheaters and hackers on PC and Xbox. 2021-11-30 17:48 2KB www.gamerevolution.com

(3.17/10)

13

0.5

Why AWS's move into private 5G networking is game-changing

As the cost of SIM-connected devices decreases and eSIMs become more common, the industry could see a big move from Wi-Fi to 5G. 2021-11-30 20:14 4KB www.zdnet.com

(3.16/10)

14

0.4

gamerant.com

The second half of Minecraft's Caves and Cliffs update is now available, bringing with it radical changes to the way players' worlds generate. 2021-11-30 22:32 4KB gamerant.com

(3.09/10)

15

0.1

GTA: Trilogy - The Definitive Edition gets another title update

Rockstar Games has released a new title update for GTA: Trilogy - The Definitive Edition. 2021-11-30 17:05 1KB www.vg247.com

(3.08/10)

16

0.8

Windows 11 Paint update brings a more uniform design for Insiders

Microsoft has released a new update for the Windows 11 Paint app, modernizing some leftover dialog windows that still had old designs. 2021-11-30 20:35 2KB www.xda-developers.com

(3.08/10)

17

0.2

11 crossovers we wish Spider-Man: No Way Home would bring to the MCU

If Spider-Man: No Way Home is really going to embrace Marvel's Multiverse, here are the crossovers we want to see when the MCU's webslinger returns. 2021-11-30 17:01 10KB www.digitaltrends.com

(3.04/10)

18

0.5

Cyberpunk 2077 won't be coming to Xbox Game Pass any time soon

CD Projekt joint CEO Adam Kicinski has revealed that the much-maligned Cyberpunk 2077 won't be coming to Xbox Game Pass any time soon. 2021-11-30 15:15 1KB mspoweruser.com

(3.03/10)

19

0.5

Valve says Steam Deck exclusive titles don't make much sense

When asked if Valve would be interested in creating games exclusively for the Steam Deck, the company said that path doesn't make much sense to them. "It's. 2021-11-30 16:33 2KB www.techspot.com

(2.99/10)

20

0.8

gamerant.com

If players have enough patience, they can get themselves shiny starter Pokemon in Pokemon Brilliant Diamond or Pokemon Shining Pearl. 2021-11-30 23:45 2KB gamerant.com

(2.32/10)

21

0.3

Xbox Series X vs Xbox Series S: which Xbox is right for you?

Microsoft has released two brand new consoles, but which one is right for you: the Xbox Series X or the Xbox Series S? 2021-11-30 14:38 8KB www.techradar.com

(2.26/10)

22

0.3

Pokemon Go players will be busy in December with the Season of Heritage and Community Day

December 2021 will be a busy one for Pokemon Go players what with new Raids, the Community Weekend, and the Season of Heritage kicking off. 2021-11-30 21:14 6KB www.vg247.com

(2.23/10)

23

0.8

The best VPN services for 2021

It's scary knowing your data might not be private. VPNs help shield your online activities. To help you pick the right one, these are the best VPN services. 2021-11-30 21:22 24KB www.digitaltrends.com

(2.21/10)

24

0.3

PS5 restock: Where you can buy right now

The PS5 is out now, but finding one has been difficult for most potential buyers. These are the retailers to check, along with tips to make your search easier. 2021-11-30 20:11 8KB www.digitaltrends.com

(2.15/10)

25

0.8

Amazon launches SageMaker Canvas for no-code AI model development

At its re:Invent 2021 conference, Amazon announced SageMaker Canvas, a no-code development tool for machine learning applications. 2021-11-30 18:13 2KB venturebeat.com

(2.14/10)

26

0.1

gamerant.com

Call of Duty: Warzone announces massive change to the Gulag with its upcoming Pacific map, affecting how players should approach their second chance. 2021-11-30 19:48 3KB gamerant.com

(2.12/10)

27

0.4

Dauntless is getting optimised for next-gen consoles on December 2

The free-to-play title will run at 4K 60fps on PS5 and Xbox Series. 2021-11-30 17:32 1KB www.gamereactor.eu

(2.11/10)

28

0.7

Is Windows 11 a success so far? New report reveals how many PCs have upgraded

Following a release in October, Microsoft's latest operating system update, Windows 11, has now been installed on nearly 10% of systems. 2021-11-30 22:13 3KB www.digitaltrends.com

(2.11/10)

29

0.7

WhatsApp comes to Windows 11 and 10 as an app - here's how to try it out

Meta-owned WhatsApp is rolling out a beta version of its UWP app, so you can send and receive messages on your laptop. 2021-11-30 20:34 1KB www.techradar.com

(2.11/10)

30

0.5

gamerant.com

Contrary to claims from Sony's higher-ups, new Spider-man movies in the MCU starring Tom Holland haven't found their way home yet. 2021-11-30 16:41 3KB gamerant.com

(2.10/10)

31

0.4

Pokémon Go's new season heads to the past, just like Pokémon Legends: Arceus

Niantic's next season for Pokémon Go, Season of Heritage, launches Dec. 1 and brings new Pokémon, new rewards, new community days, and more to the mobile AR game. 2021-11-30 19:10 2KB www.polygon.com

(2.10/10)

32

0.6

How to Quickly Make Money in Farming Simulator 22

In this guide, we'll tell you how to make money in Farming Simulator 22. Farming Simulator 22 is the latest installment in the Farming Simulator franchise 2021-11-30 17:20 3KB segmentnext.com

(2.09/10)

33

0.0

Microsoft Keeps Making Its Edge Browser Worse for Some Reason

Edge users are furious after Microsoft integrated a financing app into the browser. 2021-11-30 22:15 4KB gizmodo.com

(2.08/10)

34

0.1

Square Enix is anticipating congestion for Endwalker's launch

Square Enix has addressed the anticipated server congestion that may occur during the launch of Final Fantasy 14's Endwalker expansion. 2021-11-30 15:55 2KB mspoweruser.com

(2.07/10)

35

0.5

Rocket League Sideswipe Connection Lost Retrying Error Fix

Some Rocket League Sideswipe players are receiving a message saying "Connection Lost, Retrying." Here's the cause and some possilble fixes. 2021-12-01 00:00 2KB www.gamerevolution.com

(2.06/10)

36

0.5

The Most Anticipated Game Releases of November 2021

A month dedicated to Halo and Final Fantasy fans 2021-11-30 17:44 4KB news.softpedia.com

(2.05/10)

37

0.3

Nacon delays Vampire: The Masquerade – Swansong, Blood Bowl 3 and more

Nacon has announced that both Vampire: The Masquerade - Swansong and Blood Bowl 3 have been delayed a little bit deeper into 2022. 2021-11-30 13:53 1KB mspoweruser.com

(2.04/10)

38

0.4

Cambridge Quantum merges with Honeywell to form quantum computing supergiant

Quantinuum will help accelerate the quantum computing ecosystem as a whole, affirms new CEO. 2021-11-30 18:22 2KB www.techradar.com

(2.04/10)

39

0.4

Introducing Azure Load Testing: Optimize app performance at scale

Today, we are announcing the preview of Azure Load Testing, a fully managed Azure service that enables developers and testers to generate high-scale load with custom Apache JMeter scripts and gain actionable insights to catch and fix performance bottlenecks at scale. 2021-11-30 17:44 3KB azure.microsoft.com

(2.03/10)

40

0.1

UK's CMA says Facebook has too much influence in social media and must sell Giphy

News, Reviews & Betas which includes large community peer support The UK's Competition and Markets Authority has ordered Facebook to sell Giphy to an approved buyer. It said the sale could see access by other social media platforms to Giphy GIFs restricted. 2021-11-30 15:48 2KB www.neowin.net

(2.02/10)

41

0.5

Xiaomi's Poco M4 Pro lands in India as the Redmi Note 11T at cheaper new price

Xiaomi has just launched the first of its Redmi Note 11 series of phones in India with the launch of the Redmi Note 11T. 2021-11-30 16:41 3KB www.digitaltrends.com

(1.99/10)

42

0.8

Best Cyber Monday MacBook deals 2021 — what's still available

Here's everything you need to know about the best Cyber Monday MacBook deals happening now if you're planning to snap one up for yourself or your loved one. 2021-12-01 00:17 4KB www.digitaltrends.com

(1.99/10)

43

0.3

Pokemon BDSP Heart Scale Locations Guide

In this guide, we'll show you Pokemon BDSP Heart Scale Locations that you can go to if you want to acquire an older moveset for your Pokemon 2021-11-30 09:56 1KB segmentnext.com

(1.94/10)

44

0.7

These are the best external GPU enclosures for your Laptop in 2021

If you're in the market to buy a new external GPU enclosure for your laptop, then we have some great recommendations for you in this collection. 2021-11-30 18:00 25KB www.xda-developers.com

(1.85/10)

45

0.3

Late Cyber Monday deal knocks $250 off a HP Chromebook at Best Buy

If you want a Chromebook that does the job at a lower price, HP and Best Buy have a deal for you. 2021-11-30 14:20 1KB www.techradar.com

(1.78/10)

46

0.8

The best smartwatches for 2021: Which should you buy?

Smartwatches offer notifications, fitness tracking, and more. Choosing one is the hard part, so to help, here is our list of the best smartwatches you can buy. 2021-11-30 16:00 27KB www.digitaltrends.com

(1.60/10)

47

0.7

Where to buy a Ninja Foodi with delivery in time for Christmas

Best Buy's deal on this Ninja Foodi combination pressure cooker and air fryer is hard to resist. So don't and you can get it in time for the holidays. 2021-11-30 18:51 2KB www.digitaltrends.com

(1.40/10)

48

0.8

The cheapest OLED TV deals and prices for November 2021

We've compared prices on a wide range of OLED TV deals for you. 2021-11-30 18:41 2KB www.techradar.com

(1.35/10)

49

0.8

Last-minute Samsung Frame TV Cyber Monday deal brings $800 savings

If you're after a TV that doubles as a piece of art, then you won't want to miss this Samsung Frame TV Cyber Monday deal. 2021-11-30 02:41 3KB www.digitaltrends.com

(1.32/10)

50

0.7

The Best PC Shmups for 2021

Soar into action and blast everything that moves in these thrilling shoot 'em ups, aka shmups. 2021-11-30 20:01 2KB uk.pcmag.com

(1.30/10)

51

0.8

Deal Alert: Echo Dot(4th Gen) with clock down to almost half of its price at Amazon

The fourth-generation Echo Dot(with clock) is currently available at half of its original price point at Amazon. It's now selling at a price point of $34.99, down from $59.99. You can find the deal here at Amazon. Amazon Echo Dot features Meet Echo Dot with clock – Our most popular smart speaker with Alexa. The […] 2021-11-30 20:00 1KB mspoweruser.com

(1.23/10)

52

0.8

Amazon debuts IoT TwinMaker and FleetWise

At its re:Invent 2021 conference, Amazon announced new services, IoT TwinMaker and IoT FleetWise, tailored for connected applications. 2021-11-30 18:45 2KB venturebeat.com

(1.20/10)

53

0.5

Pokemon Go December 2021 Events and Details

Season of Mischief is about to end, and in its place, the new season will come, the season called Season of Heritage. Beginning on December 1st, 2021, at 2021-11-30 18:42 3KB www.futuregamereleases.com

(1.19/10)

54

0.5

Guide to the 5 Types of Change Management

Learn and understand what the 5 types of organizational change management are now, with this in-depth guide. 2021-11-30 20:44 888Bytes www.cioinsight.com

(1.14/10)

55

0.1

gamerant.com

A recent update to Grand Theft Auto: The Trilogy - The Definitive Edition gives Grand Theft Auto 3 and Vice City their original menu sounds back. 2021-11-30 20:09 3KB gamerant.com

(1.13/10)

56

0.4

gamerant.com

In the lead-up to Endwalker's release, Square Enix curiously uploads the cinematic trailer for the original version of Final Fantasy 14. 2021-11-30 18:39 3KB gamerant.com

(1.08/10)

57

0.1

Video games won't get better unless we let them

Once-influential franchises like Pokemon and Call of Duty are reaching a creative plateau. We need to let go for them to grow. 2021-11-30 14:00 5KB www.digitaltrends.com

(1.08/10)

58

0.8

BBC iPlayer finally arrives on PlayStation 5

It's about timey-wimey. PlayStation 5 owners can at last add BBC iPlayer to their list of media apps today. The BBC confirmed … 2021-11-30 10:25 1KB www.eurogamer.net

(1.07/10)

59

0.4

AWS expands Data Lab program to Australia and New Zealand

AWS wants to help customers through the design and build phase of their data analytics initiatives. 2021-11-30 20:00 4KB www.zdnet.com

(1.05/10)

60

0.3

The best hard drive enclosures

Hard drive enclosures come in all shapes and sizes. Here are the best enclosure models, with options for USB-C, durable, multiple drives, and smaller SSDs. 2021-11-30 17:46 13KB www.digitaltrends.com

(1.05/10)

61

0.7

The best iPhone 13 Pro cases and covers

You should be protecting your lovely new iPhone 13 Pro, as it's currently the best smartphone you can buy. Here are the best iPhone 13 Pro cases and covers. 2021-11-30 17:42 7KB www.digitaltrends.com

(1.05/10)

62

0.3

Save $120 on the Nike Apple Watch Series 6 in blowout sale

Nike is offering an extra 20 percent off the discounted Apple Watch Series 6 when you use the code CYBER. 2021-11-30 17:17 1KB www.macworld.com

(1.05/10)

63

0.8

PS5 storage expansion: the best SSD for PS5 in 2021

Looking for the best SSD for PS5? We've rounded up the best compatible solid-state drives so you can expand your PS5 storage. 2021-11-30 14:44 8KB www.techradar.com

(1.03/10)

64

0.8

Warframe's major cinematic story expansion The New War gets a December release date

And there's new trailer to put you in the mood. Free-to-play sci-fi shooter Warframe's long-awaited cinematic story expansion The New War … 2021-11-30 19:01 2KB www.eurogamer.net

(1.03/10)

65

0.3

All the new smartphones we still expect will launch this year

Even with one month left to go in 2021, smartphone companies still have new phone launches in the works. 2021-11-30 18:40 7KB www.techradar.com

(1.03/10)

66

0.5

The mobile version of Rocket League is now available globally on Android and iOS

It was earlier this year when Developer Psyonix announced that its incredibly popular game would be hitting mobile platforms in the form of Rocket League Sideswipe. The. 2021-11-30 15:15 2KB www.techspot.com

(1.03/10)

67

0.2

gamerant.com

Democratic lawmakers such as Chuck Schumer are attempting to push legislation designed to combat scalpers and bots commonly seen in the game industry. 2021-11-30 13:42 2KB gamerant.com

(1.03/10)

68

0.2

Tab search has been switched on by default in the latest Edge Canary build

News, Reviews & Betas which includes large community peer support Microsoft has added the Search tabs option to Edge Canary. Similarly to Google Chrome, users can invoke Search tabs by simply pressing Ctrl + Shift + A or they can go to the Tab actions menu. 2021-11-30 05:02 1KB www.neowin.net

(1.02/10)

69

0.3

Microsoft's Ugly Holiday Sweater Is an Ode to Minesweeper

You don't need to know how to play Minesweeper to appreciate this fugly sweater. 2021-11-30 23:30 3KB gizmodo.com

(1.02/10)

70

0.8

gamerant.com

Recent reports show that MercurySteam, the studio behind Metroid Dread, is working on a new title in tandem with Control publisher 505 Games. 2021-11-30 22:11 3KB gamerant.com

(1.02/10)

71

0.8

Salesforce promotes Bret Taylor to co-CEO, alongside Marc Benioff

Taylor, who has served as president and COO since 2019, has also been promoted to vice chairman of the Board. Salesforce also reported better-than-expected Q3 results. 2021-11-30 21:28 2KB www.zdnet.com

(1.02/10)

72

0.8

Microsoft PowerToys 0.51 adds a mouse highlighter for presentations

Microsoft is rolling out an update to PowerToys, version 0.51, with a new tool to highlight the mouse cursor when you click your mouse. 2021-11-30 21:11 2KB www.xda-developers.com

(1.02/10)

73

1.1

PowerToys v0.51.0 released with new Presentation Mode, more

Microsoft today announced the release of v0.51.0 which introduces some new things regarding Microsoft's mouse utilities. First Microsoft is added in a presentation mode helper to highlight your mouse when you click. Microsoft also added additional settings toward Find my mouse to enable more customization. Microsoft has also been focusing work on "Always on Top" […] 2021-11-30 21:00 1KB mspoweruser.com

(1.02/10)

74

0.8

Foldable phones record strongest quarter, thanks to Samsung

Foldable phones are currently one of the most hyped product categories, and while not many can afford it at this point in time, foldable phone shipments record the strongest quarter ever. According to a report by DSCC, the foldable smartphone shipments in Q3 2021 were larger than the previous four quarters combined, thanks to 215% […] 2021-11-30 19:28 1KB mspoweruser.com

(1.02/10)

75

0.5

Enable student voice with two new Microsoft Teams features

Help every student feel and be heard with the Feelings Monster and Reflect Check-In Data in Education Insights, both integrated into Microsoft Teams 2021-11-30 17:52 2KB educationblog.microsoft.com

(1.02/10)

76

1.1

The official Windows Ugly Sweater 2021 is now available for order

The official Windows Ugly Sweater 2021 is now available for order from Microsoft. This year's sweater is inspired by the classic Minesweeper game available on Windows. You can buy this sweater to support AbleGamers. Microsoft will contribute $100,000 USD to AbleGamers in support of its mission. This year we're supporting AbleGamers on their quest to […] 2021-11-30 16:50 1011Bytes mspoweruser.com

(1.02/10)

77

0.3

Samsung Galaxy Z Flip 5G is getting December 2021 security update

Samsung is rolling out the December 2021 security patch to Galaxy Z Flip 5G, and thus the clamshell foldable phone becomes the first Galaxy phone to receive the latest security patch. The update bears a firmware version number F707BXXS6EUK1 and is currently rolling out for users in Europe, the UK, and Australia. However, we found […] 2021-11-30 15:58 1KB mspoweruser.com

(1.02/10)

78

0.8

UK government launches report on digital trade

Department for International Trade report outlines digital opportunities and challenges such as the rise of digital protectionism and poor infrastructure. 2021-11-30 05:22 5KB www.computerweekly.com

(1.01/10)

79

0.5

gamerant.com

A new update from the developer of the game Dreams is adding a new dungeon crawler for players to enjoy along with several other changes. 2021-11-30 23:53 3KB gamerant.com

(1.01/10)

80

0.1

Metroid Dread developer MercurySteam working on third-person action-RPG "set in a dark fantasy world"

Will be co-published by 505 Games. MercurySteam, the developer behind this year's critically acclaimed Metroid Dread for Switch, has announced it's working on … 2021-11-30 22:44 2KB www.eurogamer.net

(1.01/10)

81

0.3

It Looks Like Sonos Just Leaked Its Next New Product

The Sonos app apparently just spilled the beans about an as-yet-unannounced Sub Mini. 2021-11-30 21:40 2KB gizmodo.com

(1.01/10)

82

0.5

Fall Guys for Xbox and Nintendo Switch delayed again

Nintendo Switch, Xbox One, and Xbox Series X/S ports for Fall Guys were first announced in February 2021, but they've been pushed to 2022. 2021-11-30 21:37 2KB www.xda-developers.com

(1.01/10)

83

0.7

Apple iOS 15

The most polished smartphone OS 2021-11-30 20:45 11KB uk.pcmag.com

(1.01/10)

84

0.1

Online Shopping Is Turning the High Seas Into a Super-Polluting Highway

Maritime shipping for Amazon, Walmart, Target, and IKEA accounted for some 20 million tons of carbon dioxide equivalent emissions between 2018 and 2020. 2021-11-30 20:40 4KB gizmodo.com

(1.01/10)

85

0.2

Amazon Appstore is currently broken on Android 12

The Amazon Appstore and any games and apps installed from it are broken on Android 12, but Amazon is working on a fix. 2021-11-30 20:32 2KB www.xda-developers.com

(1.01/10)

86

0.0

Intel is secretly stockpiling masses of its old technology for security research

Intel hasn't denied the existence of the facility, though it wouldn't disclose its exact location. 2021-11-30 20:19 2KB www.techradar.com

(1.01/10)

87

0.1

Android Malware Apps Get Extra Crafty and Net Over 300,000 Installs

The dropper apps disguised themselves as PDF and QR code scanners, as well as fitness apps. 2021-11-30 19:57 2KB uk.pcmag.com

(1.01/10)

88

0.0

gamerant.com

Part of GTA Trilogy-The Definitive Edition's newest update, players now have the option to add Ground Haze to Grand Theft Auto: San Andreas. 2021-11-30 18:32 3KB gamerant.com

(1.01/10)

89

1.2

gamerant.com

Dead by Daylight's newest killer from the Portrait of a Murder DLC is known as the Artist- here's everything that needs to be known beforehand. 2021-11-30 18:31 3KB gamerant.com

(1.01/10)

90

0.4

Nokia 9 PureView owners will get a discount on a budget phone instead of Android 11

HMD Global has confirmed the Nokia 9 PureView won't be updated to Android 11, but owners of the phone can get a discount on another phone. 2021-11-30 18:26 2KB www.xda-developers.com

(1.01/10)

91

0.5

Icarus from DayZ creator Dean Hall is out this week

Icarus is a top seller and one of Steam's most wishlisted games from the original DayZ creator, but can it avoid DayZ's reputation? 2021-11-30 17:43 4KB www.thumbsticks.com

(1.01/10)

92

0.4

Apple 'investigating' widespread MacBook Pro MagSafe charging issues

Users are reporting charging problems with the laptop. 2021-11-30 16:49 2KB www.macworld.com

(1.01/10)

93

0.0

Spy chief's warning: Our foes are now 'pouring money' into quantum computing and AI

In a rare public speech, MI6 chief warns that hostile states are focused on quantum and AI. 2021-11-30 13:13 5KB www.zdnet.com

(1.01/10)

94

0.7

Sony granted patent for mobile phone controller that looks like a PlayStation 4 DualShock

News, Reviews & Betas which includes large community peer support A patent by Sony Interactive Entertainment reveals what appears to be a slightly visually modified in appearance PlayStation 4 DualShock controller designed for usage in mobile gaming. 2021-11-30 13:04 2KB www.neowin.net

(1.01/10)

95

0.5

Tesla switches from Intel to AMD chip for its Model Y in China

Electrek reports that the Shanghai-made 2022 Tesla Model Y Performance has seen several upgrades, including changing the chip in its infotainment system from the current Intel one. 2021-11-30 12:45 2KB www.techspot.com

(1.01/10)

96

0.2

CD Projekt's GOG digital storefront losing money

GOG to "focus more on its core business". The latest CD Projekt earnings report shows that digital storefront GOG.com has been losing money. The company's … 2021-11-30 11:24 1KB www.eurogamer.net

(1.01/10)

97

0.9

You will soon be able to publish iOS apps from your iPad

Swift Playgrounds 4 is currently in beta testing, and it will let you publish apps right from your iPad, without needing a Mac. 2021-11-30 10:20 2KB www.xda-developers.com

(0.99/10)

98

0.4

Automate Data Transformation Using IBM App Connect

Here, learn how IBM App Connect can simplify the data transformation process using AI features instead of manual generation while building integration flows. 2021-11-30 23:46 3KB dzone.com

(0.53/10)

99

0.8

The best Chromebooks for 2021

Looking to buy a new laptop on a budget? You may want to consider a Chromebook. They're affordable, powerful, and highly capable -- here are the best picks! 2021-11-30 16:00 11KB www.digitaltrends.com

(0.47/10)

100

0.1

The most common Apple Watch problems and how to fix them

Struggling with some Apple Watch issues? We've compiled a list of some of the most common problems and how to deal with them. 2021-11-30 16:02 9KB www.digitaltrends.com

(0.31/10)

101

0.6

The best monitors for 2021

Not all monitors are created equal, and not every monitor is suited to everyone. But if you're looking for the best, we've chosen the models you should see. 2021-11-30 17:00 12KB www.digitaltrends.com

(0.31/10)

102

0.9

The best Instant Pots for 2021

Whether you're an amateur cook or a practiced pro, Instant Pots are perfect for anyone who seeks versatility in the kitchen. We round up the best IP models. 2021-11-30 08:01 12KB www.digitaltrends.com

(0.29/10)

103

0.3

Last chance to get this Dell gaming laptop for $700 for Cyber Monday

Snag yourself this gaming laptop Cyber Monday deal from Dell. It's an awesome upgrade to your old gaming setup and you'll save over $400! 2021-11-30 02:48 2KB www.digitaltrends.com

(0.23/10)

104

0.8

gamerant.com

MLB The Show 21 is starting to wrap up its Diamond Dynasty content, and there are some cards that are must-haves for endgame competitive play. 2021-11-30 20:32 3KB gamerant.com

(0.20/10)

105

2.0

AWS Step Functions Gains Integrations With Over 200 Additional Services

Amazon Web Services (AWS) recently announced that AWS Step Functions supports over 200 AWS services via an AWS SDK integration, thereby expanding the number of supported API actions from 46 to over 9, 2021-11-30 15:08 1KB www.infoq.com

(0.12/10)

106

0.8

Sophos Home Free

Remotely manage your family's free antivirus protection 2021-11-30 22:07 16KB uk.pcmag.com

(0.10/10)

107

0.1

gamerant.com

The new Call of Duty: Warzone Pacific map will be introducing a big change to when players can call in loadouts during the match's early phase. 2021-11-30 20:45 3KB gamerant.com

(0.10/10)

108

0.9

gamerant.com

Microsoft releases the Xbox free Games with Gold for December 2021 a day early so subscribers can add them to their collection now. 2021-11-30 18:28 2KB gamerant.com

(0.10/10)

109

0.5

gamerant.com

Xbox Game Pass caps off its November 2021 new additions by releasing three new games, including a surprise bonus game. 2021-11-30 17:34 2KB gamerant.com

(0.09/10)

110

0.8

gamerant.com

Niantic reveals its plans for Pokemon GO in December 2021, including which Pokemon will be the Field Research breakthrough reward. 2021-11-30 20:34 3KB gamerant.com

(0.09/10)

111

1.1

The best and most reliable refrigerator brands of 2021

Shopping for a fridge? Here are the best brands in terms of durability, design, and features: From Whirlpool to LG, these are the brands worth your time. 2021-11-30 15:54 4KB www.digitaltrends.com

(0.08/10)

112

0.8

Hewlett Packard Enterprise FYQ4 EPS tops expectations on jump in storage sales

HPE reiterated its full-year forecast for profit, cash flow and share buybacks, and a multi-year outlook for recurring revenue. 2021-11-30 21:38 3KB www.zdnet.com

(0.08/10)

113

1.1

Box beats Wall Street expectations for Q3, delivers $224 million in revenue

The cloud content management firm's net retention rate came to 109%, up from 106% in Q2. 2021-11-30 21:18 2KB www.zdnet.com

(0.07/10)

114

0.0

gamerant.com

The Fearsome Fists creation included in Skyrim Anniversary Edition adds 15 new Gauntlets that greatly improve a player's Unarmed Damage. 2021-12-01 00:02 3KB gamerant.com

(0.07/10)

115

0.9

Best online master's in hospitality management degrees 2021: Top picks

With a hospitality management master's degree, you have skills to lead in lodging, recreation, travel and tourism, and food and beverage service. 2021-11-30 22:01 6KB www.zdnet.com

(0.05/10)

116

0.1

gamerant.com

Cold Iron Studios announces the launch of Season 2 content for third-person shooter Aliens: Fireteam Elite and the game's arrival on Game Pass. 2021-11-30 20:56 3KB gamerant.com

(0.05/10)

117

0.7

The best video doorbells for 2021

Keep a watch on your front porch with the best video doorbells for 2021. These products feature smart cameras, so you can check the door wherever you are. 2021-11-30 08:01 10KB www.digitaltrends.com

(0.04/10)

118

0.4

gamerant.com

In Skyrim Anniversary Edition secrets are found everywhere, including Oblivion Music, references to Jyggalag and Mannimarco, and even a Unicorn. 2021-11-30 23:02 8KB gamerant.com

(0.04/10)

119

0.6

The Matrix Resurrections Will Demand You Look Deeper

Director-writer Lana Wachowski and stars Keanu Reeves and Carrie-Anne Moss speak about their new film. 2021-11-30 19:40 3KB gizmodo.com

(0.03/10)

120

0.7

The best headphones for 2021

From workout-proof true wireless earbuds to over-the-ear cans with active noise cancellation, these are the headphones you should be shopping for. 2021-11-30 21:03 27KB www.digitaltrends.com

(0.03/10)

121

0.7

The best true wireless earbuds for 2021

Looking for true wireless earbuds but overwhelmed by all of the choices? We can help. These are the best models for every buyer and every budget. 2021-11-30 20:50 28KB www.digitaltrends.com

(0.03/10)

122

0.7

Myth of Empires Recruitment Guide

In this guide, we will cover everything that you need to know about recruitment and recruiting warriors in the Eastern survival sandbox game, Myth of Empires. 2021-11-30 18:09 3KB segmentnext.com

(0.03/10)

123

0.8

The best keyboards for 2021

Choosing the best keyboard can be difficult given all the options begging for your bucks. Check out our favorites for gamers, creatives, the office, and more. 2021-11-30 17:50 17KB www.digitaltrends.com

(0.03/10)

124

0.6

gamerant.com

The Eliminator is a battle royale mode in Forza Horizon 5, and reaching 30th or better is required to complete weekly Challenges. 2021-11-30 17:30 2KB gamerant.com

(0.03/10)

125

0.7

gamerant.com

Despite its quiet release in 2020, 13 Sentinels: Aegis Rim is a masterpiece in video game storytelling and deserves to be played on the Switch. 2021-11-30 17:08 5KB gamerant.com

(0.03/10)

126

0.2

Best identity management software of 2021

We feature the best identity management software to make it easier to implement and manage user authentication with Single Sign-On (SSO) apps. 2021-11-30 15:15 7KB www.techradar.com

(0.03/10)

127

0.3

gamerant.com

Some convertible vehicles can lower their roof in Forza Horizon 5, but the game doesn't tell players how to perform this action. 2021-11-30 03:37 2KB gamerant.com

(0.02/10)

128

0.7

How to watch World Tour Finals badminton live streams free online and from anywhere

As season-ending tournament set set to crown the best of the best, here's how to get a 2021 World Tour Finals badminton - with an easy way to watch for free. 2021-11-30 22:08 2KB www.techradar.com

(0.02/10)

129

0.9

gamerant.com

Hawkeye premiered to the lowest ratings of any Marvel Studios series on Disney Plus, despite being almost universally well-received. 2021-11-30 22:01 3KB gamerant.com

(0.02/10)

130

0.6

Finish Out 2021 With 14 New Sci-Fi and Fantasy Books for December

This month's list includes new releases by acclaimed authors Ken Liu, Renée Ahdieh, and Brandon Sanderson. 2021-11-30 22:00 4KB gizmodo.com

(0.02/10)

131

0.7

DDR5 vs. DDR4: How Much Performance Will You Gain From Today's Newest RAM?

We pitted some fresh DDR5 memory against tried-and-true DDR4 to see what this new kind of RAM will net you on Intel's 12th Generation "Alder Lake" platforms. 2021-11-30 17:06 11KB uk.pcmag.com

(0.02/10)

132

0.6

The Best Fujifilm X Lenses for 2022

Fujifilm was one of the first camera makers to embrace mirrorless systems, and has one of the most well established lens libraries because of it. We have over 30 lenses worth considering in five different categories to help you find the best fit for your needs. 2021-11-30 16:34 5KB uk.pcmag.com

(0.02/10)

133

1.1

gamerant.com

With Reef Entertainment recently teasing a new Terminator game, it's the perfect time to look back at the franchise's video gaming history. 2021-11-30 16:15 6KB gamerant.com

(0.02/10)

134

0.5

The best Apple TV apps

If you're looking to turn your Apple TV into an all-in-one entertainment powerhouse, we can help you get started with this list of the best apps to download. 2021-11-30 15:51 14KB www.digitaltrends.com

(0.02/10)

135

0.6

gamerant.com

A complete guide to building a Fire Storm Pyromancer in Outriders. 2021-11-30 15:30 4KB gamerant.com

(0.02/10)

136

1.3

Microsoft Word Course — Last chance to download for free

News, Reviews & Betas which includes large community peer support Learn by doing--not watching--with interactive simulations to learn how to create polished, professional documents, align paragraphs, work with tabs, adjust margins and insert page breaks. 2021-11-30 15:00 1KB www.neowin.net

(0.02/10)

137

0.3

gamerant.com

Not content with keeping Minecraft assets in-game, some fans like creating some of the blocky items in real life, as this one player does. 2021-11-30 14:16 3KB gamerant.com

(0.02/10)

138

0.1

New movies 2021: what to watch in theaters this year – and which films are streaming

We highlight the biggest new movies heading to theaters in 2021 and 2022. 2021-11-30 12:10 11KB www.techradar.com

(0.02/10)

139

0.8

YouTube for Android TV receives a new playlist UI

The YouTube app on Android TV and other smart TV platforms has gained a new playlist UI. Read on to know more. 2021-11-30 11:30 2KB www.xda-developers.com

(0.02/10)

140

0.8

Technology horizon-scanning programme launched by UK regulatory bodies

Goal of the initiative is to build knowledge and understanding of emerging tools. 2021-11-30 08:41 3KB www.computerweekly.com

141

0.3

ROG Zephyrus Duo 16 leak reveals future of AMD, Nvidia gaming laptops

Last year's ROG Zephyrus Duo 15 was one of our favorite laptops. The successor provides a peek at laptop gaming in 2022. 2021-12-01 00:16 2KB www.digitaltrends.com

142

0.1

gamerant.com

Destiny 2's foundations will soon be shaken by the changes coming with the 30th Anniversary Pack, and players highlight issues with build diversity. 2021-12-01 00:04 3KB gamerant.com

143

0.0

gamerant.com

Taskmaster is no A-lister, but the MCU's version was a far cry from the source material. Was this the best choice or were fans robbed of Tony Masters? 2021-12-01 00:02 6KB gamerant.com

144

0.6

Boy, Netflix Sure Has a Lot of Nerd Stuff Coming in 2022

Netflix will be streaming The Sandman, Stranger Things, Magic: The Gathering, Cyberpunk: Edgerunners, and many more sci-fi and fantasy titles in 2022. 2021-12-01 00:00 14KB gizmodo.com

145

0.5

gamerant.com

There are five solid contenders for Best Narrative at The Game Awards 2021, but only one game can reign supreme for its approach to storytelling. 2021-11-30 23:44 7KB gamerant.com

146

1.5

The games Nintendo might reveal at The Game Awards| Last of the Nintendogs 022

The 22nd episode of Last of the Nintendogs is here because you can not keep a good boy down even if it might forget to woof. 2021-11-30 23:42 850Bytes venturebeat.com

147

0.8

gamerant.com

A recent publication of French gaming magazine Retro Games Reboot gave The Legend of Zelda's iconic protagonist a strange last name. 2021-11-30 23:27 3KB gamerant.com

148

0.0

gamerant.com

The Season of Heritage event in Pokemon GO is kicking off with a special incense day featuring the ground and ice Pokemon, Swinub. 2021-11-30 23:16 2KB gamerant.com

149

0.0

Surface Duo owner imagines a better external notification screen

Uniquely amongst foldable smartphones, the Surface Duo lacks an external screen. The device is meant to have a 360 hinge, meaning that in theory, you could have the inside screen become the outside screen, but the latest generation, the Surface Duo 2, no longer folds flat when completely open, meaning this idea is no longer […] 2021-11-30 23:15 1KB mspoweruser.com

150

0.0

International Day of Persons With Disabilities: What it is and why it matters

International Day of Persons With Disabilities highlights and promotes the rights and well-being of people with disabilities. 2021-11-30 23:09 6KB www.zdnet.com

151

0.1

Australia to launch federal probe into big tech and the 'toxic material' on their platforms

The federal government's latest crackdown on big tech will see an inquiry be established looking into their impact on the mental health and wellbeing of Australians. 2021-11-30 23:09 3KB www.zdnet.com

152

0.2

gamerant.com

With the plentiful options to pick from, these sci-fi starships stand out as some of the best. 2021-11-30 23:02 5KB gamerant.com

153

0.6

Here's what the Snapdragon 8 Gen 1 platform means for future smartphone cameras

The Snapdragon 8 Gen 1 and other recently unveiled processors mean big things for the future of mobile photography. We break down what's new. 2021-11-30 23:00 6KB www.digitaltrends.com

154

0.8

Google and Qualcomm collaborate to accelerate AI development

Qualcomm claims it will be the first System-on-a-Chip (SoC) customer to offer the Google Cloud Vertex AI Neural Architecture Search services. 2021-11-30 23:00 2KB venturebeat.com

155

0.1

gamerant.com

A prominent games analyst suggests that Warner Bros. Interactive may have a new announcement coming from the development of Hogwarts Legacy. 2021-11-30 23:00 3KB gamerant.com

156

0.2

Qualcomm: The World Will Solve the 'mmWave Tax'

Millimeter-wave phones will come down in price as networks launch in more countries, the company says. 2021-11-30 23:00 2KB uk.pcmag.com

157

0.5

Yes, the Beatles Wanted to Make Lord of the Rings Movies

Lord of the Rings director Peter Jackson revealed his odd connection to the Fab Four while promoting his new documentary. 2021-11-30 23:00 4KB gizmodo.com

158

0.1

DNA testing center admits to breach affecting SSNs, banking info of more than 2 million people

DNA Diagnostics Center said it discovered the breach on August 6 but noted that hackers had access from May 24 to July 28. 2021-11-30 22:59 4KB www.zdnet.com

159

0.8

Don't Charge Your Pixel 6 With Just Any Old Cable

Having issues charging your Pixel 6 and Pixel 6 Pro? A cheap USB-C cable may be to blame. 2021-11-30 22:50 3KB gizmodo.com

160

0.2

Do I need to watch the other Jojo seasons before Stone Ocean?

Jojo's Bizarre Adventure: Stone Ocean is debuting on Netflix, and potential viewers are wondering if they need to watch the other seasons first. 2021-11-30 22:49 2KB www.gamerevolution.com

161

0.4

Elon Musk Frantically Warns Employees of Potential SpaceX Bankruptcy

Musk advised employees to work over the weekend after reading Raptor engine production issues were far worse than previously thought. 2021-11-30 22:40 4KB gizmodo.com

162

0.1

OWC Envoy Pro Elektron

A tiny external drive that can brave dust, sand, or rain 2021-11-30 22:36 7KB uk.pcmag.com

163

0.0

Russia to Top US Tech Firms: Set Up Shop Here or Get Out

A new Russian regulation requires 13 large foreign tech companies—mostly US-based—to establish an official presence in the country by the end of the year. 2021-11-30 22:33 2KB uk.pcmag.com

164

0.2

Imagination details ray tracing-capable mobile GPU

Imagination claims to bring ray tracing to mobile with the IMG-CTX, the latest entry in the PowerVR series. Though it isn't apparent where the hardware will end. 2021-11-30 22:32 2KB www.techspot.com

165

0.1

gamerant.com

Popular streamer Ludwig recently announced his intentions to host a massive tournament for Super Smash Bros Melee and Ultimate. 2021-11-30 22:30 3KB gamerant.com

166

0.3

How to use the right data for growth marketing in a privacy-centric world

How to use the right data for growth marketing in an increasingly privacy-centric era to become more innovative and ahead of the competition. 2021-11-30 22:20 8KB venturebeat.com

167

0.6

China set to further restrict cross-border data flow

New five-year plan strenghtens China's bid to exercise control over storage and movement of data across the country. 2021-11-30 22:18 2KB www.techradar.com

168

0.5

Ofcom says recent changes to mobile and broadband services are saving people millions

News, Reviews & Betas which includes large community peer support The UK's digital regulator has revealed data pertaining to some changes it introduced last year to help customers. It said its changes to broadband and mobile costs were saving people millions. 2021-11-30 22:18 2KB www.neowin.net

169

0.4

HP Chromebook x360 14a

Can't decide between a tablet and a Chromebook? A budget compromise 2021-11-30 22:08 8KB uk.pcmag.com

170

0.8

Twitch now supports watching streams with friends using Apple SharePlay

Twitch has added support for Apple SharePlay to its iOS app, making it easy to watch Twitch streams with friends on iOS. 2021-11-30 22:04 2KB www.xda-developers.com

171

0.0

gamerant.com

Popular Twitch streamers Maya and Mizkif break up and after some ensuing drama, Maya apologizes to the One True King co-founder and Emiru. 2021-11-30 21:57 3KB gamerant.com

172

1.9

The 10 most popular movies and shows on Netflix right now

What are the most popular shows and movies on Netflix? This week's best list: the limited drama series True Story starring Kevin Hart, the fourth season of Selling Sunset, the new Netflix holiday rom-com A Castle for Christmas, and more. What are they? We explain. 2021-11-30 21:54 861Bytes www.polygon.com

173

0.7

Adobe: US consumers spent $10.7 billion on Cyber Monday, $109.8 billion in November

Despite the decreased spending on Cyber Monday and Black Friday, spending throughout the month of November grew 12% compared to 2020. 2021-11-30 21:53 5KB www.zdnet.com

174

0.8

Tiny 'Living' Robots Figured Out How to Reproduce

Xenobots can reproduce via kinematic replication, which has never been observed before in organisms. 2021-11-30 21:48 8KB gizmodo.com

175

0.3

Withings ScanWatch

A prescription-grade health and fitness watch 2021-11-30 21:35 12KB uk.pcmag.com

176

1.0

An unreleased Mortal Kombat game has popped up on eBay

A copy of an unreleased Mortal Kombat spinoff game is currently being sold on eBay by one of its original designers. 2021-11-30 21:27 2KB www.digitaltrends.com

177

0.7

LinkedIn and Intel tech leaders on the state of AI

Industry leaders discuss the "duct tape of data," if language models are a good way to approximate AI, and how to gain hybrid intelligence. 2021-11-30 21:20 11KB venturebeat.com

178

0.8

Nicolas Cage Is Dracula! Stop the Presses! Nicolas Cage Is Dracula!

He'll star opposite Nicholas Hoult as Renfield in the upcoming Universal Monsters adventure. 2021-11-30 21:20 3KB gizmodo.com

179

0.5

gamerant.com

A new announcement reveals that Hitman 3 will be adding new Christmas-themed content into the game this December. 2021-11-30 21:13 3KB gamerant.com

180

0.3

A Bot Stole Your PS5 and Lawmakers Have Heard Your Cries of Anguish

US lawmakers are once again promising to put a stop to bot armies that drive up the prices of toys during the holidays. 2021-11-30 21:10 3KB gizmodo.com

181

0.4

gamerant.com

For MIR4 players looking to make the most of their time and grind as much Darksteel as possible, here are the best places for mining. 2021-11-30 21:08 2KB gamerant.com

182

0.4

gamerant.com

Destiny 2's narrative has evolved plenty over the years, and there have been big plot developments that are now part of the content vault. 2021-11-30 21:08 7KB gamerant.com

183

0.6

gamerant.com

Although Eowyn is known for her iconic line, she is much more than just the one encounter. 2021-11-30 21:01 4KB gamerant.com

184

0.4

gamerant.com

Chrono Trigger has had a major impact on the RPG genre, so it deserves a remake in the vein of the newly rumored Chrono Cross remaster. 2021-11-30 20:59 4KB gamerant.com

185

0.5

gamerant.com

"Read or not, here comes mama," because The Marvelous Mrs. Maisel season 4 finally has a release date, and a trailer from Amazon Prime too. 2021-11-30 20:47 3KB gamerant.com

186

0.1

gamerant.com

Resident Evil 4 is rumored to have a remake on the way, and as exciting as that may be, some fans feel that other RE games need a remake first. 2021-11-30 20:46 5KB gamerant.com

187

0.5

Your $1,000 flagship may not have faster 5G speeds than a budget phone

We put four 5G phones up against each other in a real-world test to see if cheap phones could hold their own against one of the most expensive phones. 2021-11-30 20:45 8KB www.digitaltrends.com

188

0.5

Pringles has Halo-themed flavors and I tried them

There are lots of uber popular video game franchises out there, but some of them have their own chips. Yes, Pringles has special Halo-flavored chips, and we've eaten two tubes of them. Our review: 2021-11-30 20:45 3KB www.polygon.com

189

0.8

You can wield a shark in Dead Cells' next paid expansion The Queen & the Sea

Arriving early 2022 on PC and consoles. Developer Motion Twin's majestic rogue-like action-platformer Dead Cells is getting a third paid expansion; it's … 2021-11-30 20:44 2KB www.eurogamer.net

190

0.1

Why the Answers on Omicron Are Still Weeks Away

It will take a while to truly understand the Omicron covid-19 variant, but that doesn't mean we're helpless against it. 2021-11-30 20:36 9KB gizmodo.com

191

0.1

Experian IdentityWorks review

Despite the name, Experian IdentityWorks is a powerful app with deep instructional info 2021-11-30 20:31 7KB www.techradar.com

192

0.4

This Nintendo Switch accessory boosts screen size by 188 percent

Orion also features integrated stereo speakers that promise to upgrade your audio experience, a built-in kickstand, a headphone jack and a USB-C port so you can charge. 2021-11-30 20:26 2KB www.techspot.com

193

0.4

Game of Thrones Prequel Dunk and Egg Sounds Like a Go at HBO

The novellas follow a lowborn knight and his highborn squire 90 years before Ned Stark lost his head. 2021-11-30 20:20 3KB gizmodo.com

194

0.2

gamerant.com

The Ancient Weapons are one of One Piece's greatest mysteries and biggest x-factors. Though not much is known about them, Oda has left some clues. 2021-11-30 20:01 6KB gamerant.com

195

0.4

What if Halo had been a Mac exclusive?

What if, instead of launching on Xbox, Halo: Combat Evolved had been released on Mac — exclusively? We explore this "iVerse" in the latest episode of Polygon's alternate history show, Versus. 2021-11-30 20:00 2KB www.polygon.com

196

0.3

The latest Dreams update is for anyone too nervous to start making games

The new update for Dreams, the PlayStation 4 title for making and playing games, adds templates to help players who find creating a little overwhelming, and a brand new game to show the new tools off. 2021-11-30 19:59 2KB www.polygon.com

197

0.6

Ubisoft games might be coming back to Steam

As per the evidence found by SteamDB's creator, Pavel Djundik, it looks like Valve updated the Steam client and added the Ubisoft Connect PC client to the. 2021-11-30 19:52 2KB www.techspot.com

198

0.8

gamerant.com

Influential Twitch streamer Amouranth has used her wealth to buy some gas stations in the last few weeks, investing in her own future. 2021-11-30 19:44 4KB gamerant.com

199

0.6

gamerant.com

Elden Ring shares a brief gameplay video drawing attention to the many morally-ambiguous options that await players in the upcoming title. 2021-11-30 19:42 2KB gamerant.com

200

0.6

gamerant.com

Ridley Scott's House of Gucci is garnering criticism from the real-life Gucci's in a scathing statement recently released by the family. 2021-11-30 19:41 3KB gamerant.com

201

0.7

OneDrive update will makes sharing files much less of a pain

Microsoft is working on a new update for OneDrive that will help you easily keep track of your shared libraries. 2021-11-30 19:30 2KB www.techradar.com

202

0.0

Every page in Wonder Woman Historia: The Amazons is a flex

Wonder Woman Historia: The Amazons is a retelling of the history of Wonder Woman's sisters, in their own words. The new lavishly illustrated DC Comic book comes from Phil Jimenez (Spider-Man) and Kelly Sue DeConnick (Captain Marvel, Aquaman). 2021-11-30 19:25 1KB www.polygon.com

203

0.0

Google's 'Don't Be Evil' Motto Goes to Court

In a new lawsuit, three fired software engineers claim Google's "don't be evil" clause of its code of conduct amounts to a contractual obligation. 2021-11-30 19:10 5KB gizmodo.com

204

0.4

gamerant.com

Sons of the Forest gets a new terrifying trailer, showing some of the horrors players will encounter, and when they can expect to play it. 2021-11-30 19:07 3KB gamerant.com

205

0.2

gamerant.com

Doctor Strange in the Multiverse of Madness star Benedict Cumberbatch reminds Marvel fans that movie reshoots aren't always bad news. 2021-11-30 19:06 3KB gamerant.com

206

0.7

SilverStone Fara V1M Pro

Close to a paragon among modern MicroATX cases 2021-11-30 19:04 7KB uk.pcmag.com

207

0.9

gamerant.com

Even stories that expand the MCU's space-bound exploits need to stay somewhat grounded 2021-11-30 19:00 6KB gamerant.com

208

0.5

AsmREPL: Wing your way through x86-64 assembly language

Assemblers unite 2021-11-30 18:59 2KB www.theregister.com

209

0.8

SD Times news digest: Datalore for Enterprise 2021.3 updates; MongoDB announces pay-as-you-go pricing model; Tenable adds new features to Terrascan

Software Development News JetBrains announced the release of Datalore Enterprise 2021.3, introducing support for database connections and SQL cells, and more. 2021-11-30 18:56 3KB sdtimes.com

210

0.8

AWS goes all in on serverless, on-demand solutions with quartet of launches

Amazon's new slate of cloud-based offerings use serverless and on-demand versions of existing solutions to entice cost-hesitant users and increase agility for businesses requiring rapid scalability. 2021-11-30 18:55 3KB www.zdnet.com

211

0.2

This Map Shows the Pacific Northwest's Nightmare November Rain Totals

Record rains have led to floods and mudslides across Washington and British Columbia. A new map puts it all in perspective. 2021-11-30 18:50 4KB gizmodo.com

212

0.2

How to find downloaded files on your iPhone or Android smartphone

We download files to our phones all the time, but finding them can be tricky. Here's a guide on how to find downloads on your Apple, Samsung, or Android phone. 2021-11-30 18:49 5KB www.digitaltrends.com

213

0.1

Microsoft shareholders approve resolution calling for new insights into sexual harassment cases

Microsoft pledged to release more data about sexual harassment cases inside the company after shareholders approved a resolution on the issue that cited… 2021-11-30 18:46 3KB www.geekwire.com

214

0.8

So You Want to Donate to a Climate Group…

It's not just the Sierra Club or Natural Resources Defense Council that need your cash. 2021-11-30 18:40 6KB gizmodo.com

215

0.7

4 Benefits of Digital Transformation

Among the benefits of digital transformation are improved staff productivity based on effective use of data analytics, AI and other emerging tech. 2021-11-30 18:39 9KB www.eweek.com

216

0.6

Yanluowang Ransomware Now Targeting US Companies

Security firm Symantec Details says Yanluowang, a ransomware family it revealed in October, has been used in attacks on US companies since at least August. 2021-11-30 18:37 2KB uk.pcmag.com

217

0.3

Astronomers Spot Two Supermassive Black Holes on a Collision Course

The black holes are closer to Earth, and to each other, than any other known supermassive black hole pair. 2021-11-30 18:29 5KB gizmodo.com

218

0.5

Samsung has a master plan to increase its smartphone market share in 2022

Samsung has planned aggressive marketing campaigns and a series of smartphone launches in 2022 to increase its market share. 2021-11-30 18:25 3KB www.digitaltrends.com

219

0.3

gamerant.com

Eternals hit theaters in November, but fans who are hoping to catch it on Disney Plus may not have to wait too far into the new year. 2021-11-30 18:19 3KB gamerant.com

220

0.4

Razer's Qualcomm-powered handheld dev kit leaked in blurry slides

In the slides VideoCardz acquired, the portable is described as a new platform designed for innovation in handheld gaming. It will feature a 120Hz HDR OLED display. 2021-11-30 18:17 2KB www.techspot.com

221

0.5

The ultimate guide to GPU scaling: What it is and how to use it

GPU scaling allows you to adjust the aspect ratio of your games and to tailor it to match your monitor. Read our guide to learn all about GPU scaling. 2021-11-30 18:14 7KB www.digitaltrends.com

222

0.1

Sting to perform song from Arcane, the League of Legends' animated series, at The Game Awards 2021

Sting is set to perform his song from the Netflix League of Legends animated series Arcane at The Game Awards 2021 on December 9. 2021-11-30 18:11 1KB www.vg247.com

223

0.4

HBO Follows Netflix Into Free Phone Games

With Insecure: The Come Up Game, HBO is letting fans navigate the messiness of adulting as Issa Dee. 2021-11-30 18:10 3KB gizmodo.com

224

0.3

DxO PhotoLab

The best noise reduction tool around 2021-11-30 18:08 25KB uk.pcmag.com

225

0.8

The best grocery delivery apps for 2021

Not in the mood to leave your house for a trip to the grocery store? Delivery services like Instacart, Peapod, and Amazon Prime Now can shop for you. 2021-11-30 18:07 11KB www.digitaltrends.com

226

0.7

gamerant.com

Kirby's Epic Yarn is still one of the best games in the franchise's history, and it could be a great fit for the Nintendo Switch. 2021-11-30 18:06 3KB gamerant.com

227

1.2

Nacon revises the dates of four of its 2022 releases

Blood Bowl 3, Train Life: A Railway Simulator, and Hotel Life: A Resort Simulator have been delayed. 2021-11-30 18:05 680Bytes www.gamereactor.eu

228

0.7

Promo Code: Get a Lifetime Subscription to SelectTV for just $60

News, Reviews & Betas which includes large community peer support All of your favorite entertainment in one place! Get 150+ live channels and access to an extensive entertainment library through this app. For a limited time, save an additional $40 off this deal. 2021-11-30 18:02 2KB www.neowin.net

229

0.3

XDA Basics: How to set a silent but vibrating alarm on your Apple Watch

Loud alarms can wake us up in a bad mood or disturb our flatmates. Here's how to set a silent, vibrating alarm on your Apple Watch. 2021-11-30 18:00 1KB www.xda-developers.com

230

0.1

gamerant.com

Yashahime: Princess Half Demon is already in its second season, but drew the ire of some Inuyasha fans with the way season one played out. 2021-11-30 18:00 5KB gamerant.com

231

0.0

Face it: Today's development shortcut is tomorrow's intractable problem

OutSystems insiders talk technical debt 2021-11-30 18:00 2KB www.theregister.com

232

0.4

Rick and Morty Ventures to "Arrickis" in a Trio of Comic Book Spoofs

Rick and Morty's latest comic adventures lampoon Dune, Star Wars, and Logan's Run. 2021-11-30 18:00 2KB gizmodo.com

233

0.9

How to make a contact group on an iPhone

If you want to send group messages on your iPhone, you'll need to know how to make a contact group on an Apple iPhone. 2021-11-30 17:54 4KB www.digitaltrends.com

234

0.5

gamerant.com

The Legend of Zelda: Ocarina of Time is considered one of the greatest games of the N64 era, and some fans have been working on their own version. 2021-11-30 17:44 3KB gamerant.com

235

0.7

gamerant.com

One Witcher 3: Wild Hunt enthusiast creates a soothing video which shows Geralt walking across all the regions seen in the fantasy RPG. 2021-11-30 17:43 3KB gamerant.com

236

0.6

gamerant.com

The weekly reset for Destiny 2 is live and here are all of the new details including Nightfall strike, Shattered Realm mission, challenges, and more. 2021-11-30 17:40 5KB gamerant.com

237

0.2

Canon EOS R7 tipped to arrive in 2022 to mark the end of EOS M cameras

Fresh rumors have suggested that an APS-C RF-mount camera is 'definitely' en route, with the Canon EOS R7 the most likely arrival. 2021-11-30 17:38 4KB www.techradar.com

238

1.2

ViewSonic Launches a 17.2-Inch Portable Gaming Monitor

This 1080p IPS display offers 144Hz refresh rates and includes support for AMD FreeSync. 2021-11-30 17:31 1KB uk.pcmag.com

239

0.4

Vikings: Valhalla is coming to Netflix this February

Netflix has announced the Vikings: Valhalla release date, revealing that the Vikings spinoff will premiere this February. 2021-11-30 17:30 2KB www.polygon.com

240

0.5

Newcastle vs Norwich live stream: how to watch Premier League on Amazon Prime and abroad

As the two relegation front-runners face off in a potentially season-defining six-pointer, here's how to watch a Newcastle vs Norwich live stream for tonight's Premier League game. 2021-11-30 17:21 2KB www.techradar.com

241

0.5

iRobot Update Means Your Roomba Won't Knock Over the Christmas Tree

Set up zones for the Roomba J7 and J7+ to clean under Christmas trees without knocking them over. 2021-11-30 17:21 1KB uk.pcmag.com

242

0.7

Samsung launches persistent AR with Dreamground at two locations in the U.S.

News, Reviews & Betas which includes large community peer support Samsung has launched a new augmented reality app called Dreamground. It's available for Android and iOS at two locations; Hollywood Park in California and Samsung 837 in New York City. 2021-11-30 17:18 2KB www.neowin.net

243

0.9

The best printers for 2021

Whatever your needs, we've rounded up some of the best printers for a variety of purposes, from affordable in-home printers to models perfect for the office. 2021-11-30 17:15 14KB www.digitaltrends.com

244

0.8

gamerant.com

The TV series of the diabolical doll, Chucky, has been renewed for a second season on USA Network and SYFY, set to arrive next year. 2021-11-30 17:14 3KB gamerant.com

245

0.3

gamerant.com

Pokemon GO's Ed Sheeran concert was good, but it's still incomparable to the unique concerts that Fortnite has put on with various other artists. 2021-11-30 17:12 4KB gamerant.com

246

0.6

George R.R. Martin Has the Same Game of Thrones Regrets You Do

According to a new book, the HBO fantasy show went off the author's rails after season five. 2021-11-30 17:10 3KB gizmodo.com

247

0.5

Roblox 101: How to Create Custom Meshes

Give your Roblox games a visual upgrade by building new graphics in Blender 3D. 2021-11-30 17:07 5KB uk.pcmag.com

248

0.8

Rare's Everwild has got a new design director

The game director from Supermassive Games is joining the studio. 2021-11-30 17:07 834Bytes www.gamereactor.eu

249

0.8

Unity acquires SyncSketch productivity and collaboration software

Unity today announced it'd acquired SyncSketch, a remote collaboration software designed specifically for creativity. 2021-11-30 17:04 2KB venturebeat.com

250

0.4

gamerant.com

A new job listing searching for QA Testers for MLB The Show could hint that the previously PlayStation exclusive franchise may soon be coming to PC. 2021-11-30 17:01 3KB gamerant.com

251

0.6

Huawei MateBook 14s review: The 90Hz display puts it over the top

Huawei's MateBook 14s packs a 90Hz display, Huawei Share, a 35W processor, and more, and it doesn't even break the bank. 2021-11-30 17:00 10KB www.xda-developers.com

252

0.6

Star Wars: Ahsoka: everything you need to know about The Mandalorian spin-off

Anakin Skywalker's former apprentice is getting her own Disney Plus show – here's all the key intel on Ahsoka. 2021-11-30 17:00 11KB www.techradar.com

253

0.2

The Grand Tour's Carnage A Trois special has a release date on Amazon Prime Video

The latest special episode of The Grand Tour gets a trailer and release date on Amazon Prime Video. 2021-11-30 16:58 2KB www.techradar.com

254

0.2

J.D. Power: Lack of consumer knowledge, lingering safety concerns hampering automated vehicle enthusiasm

A survey of 4,000 individuals across the US showed a gulf between consumer knowledge and where self-driving technology actually sits, with a lack of understanding seemingly stoking misconceptions and fears about adopting the technology. 2021-11-30 16:53 5KB www.zdnet.com

255

0.6

Oppo's 3 new Reno 7 phones come with midrange specs and affordable prices

Oppo has announced the launch of three new models of its latest Reno 7 smartphone. Here's everything we know. 2021-11-30 16:44 3KB www.digitaltrends.com

256

0.6

Fortnite x Jordan crossover to feature new cosmetics, creative map, and rewards

The 2021 Fortnite x Jordan crossover includes new cosmetics, rewards, and a creative map. Here are the details on the latest Fortnite Air Jordan collab. 2021-11-30 16:43 2KB www.gamerevolution.com

257

3.6

This Month On PC: Forza Horizon 5, Football Manager 22, Insider Updates, and More

November has been an amazing month for PC gaming here at Xbox. We launched even more Xbox Game Studio games on day one with Game Pass for PC, an offer for those who haven't tried Game Pass for PC yet to get their first 3 months for $1, and new Xbox app updates for Xbox […] 2021-11-30 16:33 755Bytes news.xbox.com

258

0.5

The Lüften manual standing desk review

The Lüften is a pneumatic standing desk built by hand and made using high-quality Swiss and German components. 2021-11-30 16:30 9KB www.techradar.com

259

0.5

gamerant.com

The perfect guide to building the very best Demolisher Technomancer in Outriders. 2021-11-30 16:30 5KB gamerant.com

260

0.6

Why everyone should have this cheap security tool

If you have important online accounts, you need one (perhaps, two) of these. They also make great stocking stuffers. 2021-11-30 16:28 2KB www.zdnet.com

261

0.1

gamerant.com

After being interrupted during his return to Monday Night Raw, Edge referenced a promo cut on last week's episode of AEW Dynamite. 2021-11-30 16:21 3KB gamerant.com

262

0.2

gamerant.com

Repeatedly resetting cosmetic damage in Forza Horizon 5 can get tedious, so this guide will cover how to turn off car damage for good. 2021-11-30 16:06 2KB gamerant.com

263

0.1

How to use two VPNs on one device

Looking to double up on privacy? Using two VPNs on the same device just might help. Here's what you need to know. 2021-11-30 16:04 7KB www.techradar.com

264

0.7

Atomontage launches early version of cloud-based volumetric graphics

Atomontage has launched an early version of its technology for a new way of creating computer graphics for video games. 2021-11-30 16:00 10KB venturebeat.com

265

0.4

gamerant.com

There are a lot of ways to help improve FPS in Minecraft. Here's a look at some of the best. 2021-11-30 16:00 6KB gamerant.com

266

0.5

10 Ways to Donate on Giving Tuesday and Beyond

After stocking up on Black Friday and Cyber Monday, why not give back this Giving Tuesday? Donate your time or money with these apps and sites. 2021-11-30 15:59 1KB uk.pcmag.com

267

0.6

Deutsche Bank Accelerates SWIFT via Real-Time API

​Deutsche Bank is now utilizing a real-time API for Beneficiary Account Validation (BAV) via SWIFT (Society for Worldwide Interbank Financial Telecommunication). This move advances the interbank initiative away from planning phases and into real-world implementation. 2021-11-30 15:57 1KB www.programmableweb.com

268

0.2

gamerant.com

Andie Gallo talks to Game Rant about Paper Castle Games' upcoming second title Wander Stars, which is preparing for a Kickstarter launch. 2021-11-30 15:57 11KB gamerant.com

269

0.5

Noteworthy technology acquisitions 2021

In 2020, global technology M&A deals amounted to $634.1 billion, an increase of 91.8% year-on-year. Here are the biggest tech deals of 2021 so far. 2021-11-30 15:57 12KB www.computerworld.com

270

0.8

The best free YouTube to MP3 converters in 2021

Here's how you can use a selection of YouTube to MP3 converters to better compile a playlist for your smartphone or tablet. 2021-11-30 15:49 5KB www.techradar.com

271

0.6

Duda Website Builder

Powerful, flexible, and packed with features 2021-11-30 15:45 17KB uk.pcmag.com

272

0.5

Asus Made a Kitchen Gadget That Tells You When Fruits and Veggies Are Actually Clean

The Asus PureGo PD100 will let you know when pesticides are washed away and produce is safe to eat. 2021-11-30 15:41 3KB gizmodo.com

273

0.8

iPad 10.2 probably won't arrive for Christmas — but this iPad will

If you want an iPad in time for Christmas, buy this iPad Air now at Amazon. You won't be disappointed. 2021-11-30 15:40 2KB www.digitaltrends.com

274

0.7

Tamron 18-300mm F3.5-6.3 Di III-A VC VXD

One of the best all-in-one zooms we've tested 2021-11-30 15:40 10KB uk.pcmag.com

275

0.2

Battlefield 2042 Best Assault Rifle Loadouts

In this guide, we will be providing with you the best loadouts for Assault Rifles to use in Battlefield 2042. 2021-11-30 15:37 3KB segmentnext.com

276

0.7

Best WordPress hosting of 2021

Whatever your hosting needs, these WordPress hosting providers will get the job done. 2021-11-30 15:36 12KB www.techradar.com

277

0.1

gamerant.com

A new job listing is suggesting not only that the latest Mass Effect game will not be using the Frostbite engine, but that it will also be using UE4. 2021-11-30 15:30 3KB gamerant.com

278

0.6

gamerant.com

A teenager in Harris County, Texas is shot when attempting to sell their PlayStation 5 console through an online marketplace. 2021-11-30 15:24 2KB gamerant.com

279

0.7

What's needed to consolidate Apple's enterprise gains?

Apple's recent moves show it wants to consolidate its place in the enterprise. 2021-11-30 15:21 4KB www.computerworld.com

280

0.4

Houston Food Bank, March of Dimes, Black Girls CODE and Stop Soldier Suicide among 20 winners of AWS grants for nonprofits

AWS said 20 organizations will get either $150,000 or $30,000 in funding as well as access to technical specialists. 2021-11-30 15:18 5KB www.zdnet.com

281

0.1

Escape From Tarkov Announces New Ballistics In Patch 12.12

Battlestate Games is preparing for the next major Escape From Tarkov update 12.12 and has recently announced new ballistic changes coming with patch 2021-11-30 15:16 1KB www.futuregamereleases.com

282

1.0

Baldur's Gate and Crysis receive major discounts in this week's Deals with Gold

News, Reviews & Betas which includes large community peer support The Xbox Black Friday Sale is still going on, but there are also new Deals with Gold this week. You can pick up a number of titles from the Baldur's Gate and Crysis franchises for substantially less. 2021-11-30 15:16 1KB www.neowin.net

283

0.0

Many workers were stuck with barely functional laptops during the pandemic

Employees want better hardware, a more responsive IT team, and faster software updates, survey finds. 2021-11-30 15:13 2KB www.techradar.com

284

0.4

gamerant.com

Microsoft is hiring a lead producer to join its Xbox Game Studio team, The Initiative, who is currently developing the reboot-sequel of Perfect Dark. 2021-11-30 15:11 3KB gamerant.com

285

0.9

Why open source makes enterprises more secure and innovative

Nigel Abbott at GitHub discusses how open source software can help developers collaborate and build secure software, faster. 2021-11-30 15:11 3KB www.techradar.com

286

0.8

The best photo calendars for 2022

All your favorite photos, every month of the year - these are the best photo calendars to make 2022 that much more enjoyable. 2021-11-30 15:10 5KB www.techradar.com

287

0.7

Nissan is investing $17.6 billion in electric vehicle development

It\'s part of the car manufacturer\'s Ambition 2030 plan. 2021-11-30 15:06 1KB www.gamereactor.eu

288

0.7

gamerant.com

These Super Auto Pets builds are not only hilarious but powerful. 2021-11-30 15:00 7KB gamerant.com

289

0.1

gamerant.com

While Eomer may not be a big character in the whole Lord of the Rings story, his loyalty and courage spoke volumes to the story's message. 2021-11-30 15:00 6KB gamerant.com

290

1.0

MetaMundo raises $2.7M to launch 3D NFT marketplace

MetaMundo has raised $2.7 million in funding for a 3D NFT marketplace and software to convert your stuff to whichever metaverse you're in. 2021-11-30 15:00 2KB venturebeat.com

291

0.5

Linux Foundation launches quantum computing alliance to drive interoperability

QIR will help reduce redundant efforts involved in programming across quantum computer architectures. 2021-11-30 14:57 2KB www.techradar.com

292

0.8

Olivia Rodrigo, The Weeknd get top awards in 3rd annual Apple Music awards

Apple has announced the recipients of its third-annual Apple Music Awards, including five new regional honors. 2021-11-30 14:53 2KB www.macworld.com

293

0.4

GOG. com goes back to its roots with 'handpicked' library of DRM-free games

The games store is losing money, sadly, and so has a new strategy – going back to the past. 2021-11-30 14:53 2KB www.techradar.com

294

3.6

What's New on Hulu in December 2021

Dragons, robots, and organized crime - Hulu has it all this month. 2021-11-30 14:51 634Bytes uk.pcmag.com

295

0.2

Battlefield 2042 Sundance Flying Glitch is Super Fun

Hey Battlefield 2042 fans, how are you today? A very cool Battlefield 2042 glitch started whirling in the online world, which obscures a particular 2021-11-30 14:51 1KB www.futuregamereleases.com

296

0.3

People Are Giving Money to the Wrong Climate Charities

A new report details the biggest winners—and losers—in what climate and environmental charities get money in the U.S. 2021-11-30 14:50 6KB gizmodo.com

297

0.5

6 Ways to Avoid Crypto Scams

Learn how to invest in cryptocurrency safely in this week's SecurityWatch. 2021-11-30 14:46 5KB uk.pcmag.com

298

0.7

NeatNet: A model that can learn people's tidying up preferences

As robots become increasingly advanced and affordable, more people could start introducing them into their homes. Many roboticists have thus been trying to develop systems that can effectively assist humans with house chores, . 2021-11-30 14:30 6KB techxplore.com

299

0.8

gamerant.com

A new job posting at Nintendo's first party developer Retro Studios could point that development for Metroid Prime is starting to rev up. 2021-11-30 14:28 3KB gamerant.com

300

0.8

Best SD cards for Switch: which Nintendo Switch memory card should you buy?

The best SD cards for Switch will allow you to download more than a handful of Nintendo Switch games. Here are our top picks. 2021-11-30 14:27 3KB www.techradar.com

301

0.7

Google Search now shows Effiel Tower, Tokyo Tower, Big Ben, and other monuments in 3D

Google Search on mobile now shows 3D models of famous monuments such as the Eiffel Tower, Big Ben, Tower of London and more. 2021-11-30 14:25 1KB www.xda-developers.com

302

0.5

Looks like a Chrono Cross remake may be on the way

UPDATE: Crossover with Another Eden teased. UPDATE 30/11/21: A collaboration between Another Eden and Square Enix has been teased. A new teaser website states … 2021-11-30 14:24 3KB www.eurogamer.net

303

0.0

gamerant.com

Red Dead Redemption 2 has been out for a few years, but some features make every playthrough worthwhile, like Arthur Morgan's roasts. 2021-11-30 14:21 3KB gamerant.com

304

0.8

Best Usenet providers of 2021

We feature the best Usenet providers, looking at features and pricing, to help you better connect with the sites and groups and files that you need. 2021-11-30 14:13 15KB www.techradar.com

305

0.5

PS5 vs PS5 Digital Edition: which PlayStation 5 console should you choose?

We compare the PS5 to the PS5 Digital Edition so you can decide which PlayStation 5 is right for you. 2021-11-30 14:10 11KB www.techradar.com

306

0.8

Evil Genius 2: World Domination is out now on consoles

The strategy game is available on Xbox and PlayStation systems right now. 2021-11-30 14:06 863Bytes www.gamereactor.eu

307

0.4

Cycode raises $56M to scan apps for security vulnerabilities

Cycode, a company developing an app-scanning security platform, has raised $56 million in venture capital backing. 2021-11-30 14:00 5KB venturebeat.com

308

0.7

Atomera breathes new life into Moore's law with better power efficiency

Chip startup Atomera said it can breathe new life into Moore's law with better power efficiency for analog chips. 2021-11-30 14:00 9KB venturebeat.com

309

0.5

Gain lifetime access to 3 top-rated e-learning platforms for an extra 70% off

Everything from tech to design to soft skills, all taught by leading instructors. 2021-11-30 14:00 2KB www.zdnet.com

310

0.1

Unsighted works wonders with its brutal time system

Unsighted elevates its Metroidvania-style world and Zelda-like dungeons with a brutal time system. Unsighted is available on Windows PC, Xbox One, PS4, and Nintendo Switch. 2021-11-30 14:00 1KB www.polygon.com

311

0.6

Cyber Monday deals still available — 100s of Cyber Week deals

100s of incredible last-minute deals that may be still available 2021-11-30 13:47 5KB www.digitaltrends.com

312

0.2

Cyberpunk 2077 Updates Detailed, New Expansion, Multiplayer and more

In CDPR's Q3 2021 earning calls, there was something peculiar revealed about Cyberpunk 2077's future. Believe it or not, it seemed like investors and 2021-11-30 13:39 3KB www.futuregamereleases.com

313

0.5

gamerant.com

It is no secret that Taylor Swift's influence can be felt just about anywhere, including the popular game Animal Crossing: New Horizons. 2021-11-30 13:36 3KB gamerant.com

314

0.8

Big Brain Academy: Brain vs. Brain receives a brand-new overview trailer

Take a closer look a some of the game\'s mind puzzles and customisation options. 2021-11-30 13:32 684Bytes www.gamereactor.eu

315

0.1

The many joys of BritBox, the intensely British streaming service

I know, we've all got too many TV streaming subscriptions already. It's expensive and daunting. There's too … 2021-11-30 13:28 1KB www.eurogamer.net

316

0.7

The best wireless headphones 2021: our pick of the best ways to cut the cord

These are the best wireless headphones you can buy in 2021, from over-ear cans to Bluetooth earbuds. 2021-11-30 13:24 11KB www.techradar.com

317

0.6

Leaders who embrace trust set the bar for new sustainability and AI goals in 2022

In 2022, we predict that leading companies will seize trust to benefit the planet, empower the organizations and individuals they serve and seize the opportunities presented by new digital models. 2021-11-30 13:23 2KB www.zdnet.com

318

0.6

Access control: Cerbos brings open source to user permission software

Cerbos offers a self-hosted, open source platform to help companies manage user permissions, one that works across languages and frameworks. 2021-11-30 13:21 7KB venturebeat.com

319

0.3

Hackers could steal encrypted data now and crack it with quantum computers later, warn analysts

Analysts at Booz Allen Hamilton warn that Chinese espionage efforts could soon focus on encrypted data. 2021-11-30 13:13 4KB www.zdnet.com

320

0.6

Dark web marketplace bites the dust after colossal DDoS attack

A large-scale cannabis marketplace on the dark web has been taken offline for good by a DDoS attack. 2021-11-30 13:12 2KB www.techradar.com

321

1.0

25 Great Gifts for Cord Cutters

Know someone who is ready to kill the cable? These gifts will help them ditch pricey pay-TV subscriptions and embrace the cord-cutter life. 2021-11-30 13:05 2KB uk.pcmag.com

322

1.1

Play Ventures launches Play Future Fund with $75M in commitments

Play Ventures has created the Play Future Fund, with a focus on blockchain-based gaming ventures and $75 million already committed. 2021-11-30 13:00 2KB venturebeat.com

323

0.6

Team Hollister chooses three streamers scouted by Bugha for its program

Fortnite World Champion Bugha and Hollister have chosen three content creators to benefit from the new Team Hollister training program. 2021-11-30 13:00 2KB venturebeat.com

324

0.3

Myty maker Off raises $3.5M to create social avatars for 'microverses'

Off, which is creating a social avatar "microverse" platform dubbed Myty, has raised $3.5 million in seed funding. 2021-11-30 13:00 3KB venturebeat.com

325

0.5

Collaborative financial planning and analysis platform Abacum raises $25M

Abacum, a collaborative, cloud-based FP&A platform for scale-up companies, has raised $25 million in a series A funding round. 2021-11-30 13:00 5KB venturebeat.com

326

0.0

gamerant.com

Yahya Abdul-Mateen II dropped out of George Miller's Mad Max prequel, Furiosa, due to scheduling conflicts and was replaced with Tom Burke. 2021-11-30 13:00 3KB gamerant.com

327

0.7

Weaveworks launches first enterprise Gitops platform

Weave GitOps Enterprise aims to automate continuous application delivery and Kubernetes operations tasks at enterprise scale. 2021-11-30 13:00 2KB www.infoworld.com

328

1.0

The Cost of a Ransomware Attack, Part 1: The Ransom

Tens of thousands or tens of millions? What's the going rate of a ransom payment? Part 1 of 2. 2021-11-30 13:00 6KB www.informationweek.com

329

0.1

Citizen Tech: Global Tech Policy Briefing for November 2021

New cyber incident reporting mandates for banks; CHiPS Act the EU's battle with Big Tech; Biden's broadband plans; India's crypto bill . 2021-11-30 13:00 9KB www.informationweek.com

330

0.2

Wonder launches online networking platform where people can meet

Wonder has launched an online networking platform where people can meet each other and interact in more social ways. 2021-11-30 13:00 3KB venturebeat.com

331

0.3

Compliance, device management a challenge for NHS cyber teams

New information gleaned by asset visibility specialist Armis reveals that despite improvements, some daunting security challenges still dog the NHS 2021-11-30 12:45 2KB www.computerweekly.com

332

0.3

Apple to pay damages to customer who had iPhone stolen in Brazil

Criminals could access a locked device and make banking transactions; court sentence argues weak security 2021-11-30 12:36 2KB www.zdnet.com

333

0.7

Mainframe Industries lands $23m investment

Cloud games developer Mainframe Industries has scored €20.3 million (23 million) in investment. This Series B funding round was led by Andreessen Horow. 2021-11-30 12:15 1KB www.pcgamesinsider.biz

334

0.5

Complexity Stars blends celebrities and esports athletes to engage gamers

Complexity and its GameSquare parent firm are revealing Complexity Stars today as an initiative that will blend celebrities and esports pros. 2021-11-30 12:00 5KB venturebeat.com

335

0.3

Best speakers of 2021

From critical music listening to furniture-shaking home theater, a great pair of speakers can make all the difference. We found the top picks on the market. 2021-11-30 12:00 28KB www.digitaltrends.com

336

0.9

2022 Robotics predictions from industry leading execs

These are the buzziest talking points and biggest developments in enterprise automation for the next year. 2021-11-30 12:00 5KB www.zdnet.com

337

0.5

14 Tips for Using and Tweaking Siri on Your iPhone or iPad

Alexa who? These tricks will help you fine-tune your conversations with Apple's voice assistant. 2021-11-30 12:00 8KB uk.pcmag.com

338

0.2

When Safari flashes a 'Compromised Password' warning, pay attention

Apple pushes password alerts to Safari's Start Page, which may seem alarming, but it's legitimate. 2021-11-30 12:00 3KB www.macworld.com

339

0.1

When is it Okay to Miss an IT Project Deadline?

Projects come and go, but deadlines are always firm. Sometimes. 2021-11-30 12:00 5KB www.informationweek.com

340

0.9

The best home theater projectors

Home theater projectors can deliver an awesome big-screen experience, offering some of the most impressive visuals out there. Here, we've rounded up the best. 2021-11-30 11:55 14KB www.digitaltrends.com

341

0.1

Sapphire's RDNA 2-based mining cards revealed

The images and spec sheets for the two graphics cards, the Sapphire GPRO X080 & the GPRO X060, were leaked by El Chapuza Informatico (via VideoCardz), showing. 2021-11-30 11:51 2KB www.techspot.com

342

0.7

Best logo maker and designer in 2021: Free and paid logo maker for Windows, Mac, Linux, and online

We feature the best logo maker and designer tools, to make it simple and easy to create logo designs for your business. 2021-11-30 11:50 9KB www.techradar.com

343

0.7

Best record players 2021: the best turntables for any budget

Looking for the best record players? Here's our roundup of the finest record players and turntables you can buy in 2021. 2021-11-30 11:40 11KB www.techradar.com

344

0.5

Onyx Boox Max Lumi2 & Note Air2, hands on: Capable E-Ink tablets for content consumption and creation

The 10.3-inch Note Air2 is more portable and affordable, while the larger (13.3-inch) and more expensive Max Lumi2 offers more storage space and longer battery life. 2021-11-30 11:40 6KB www.zdnet.com

345

0.7

Germany's new coalition government backs the Public Money, Public Code initiative

News, Reviews & Betas which includes large community peer support The coalition set to lead Germany next month has said it's committed to the concept of Public Money, Public Code. This means that software funded by taxpayers will be released under a FOSS license. 2021-11-30 11:36 1KB www.neowin.net

346

0.1

Can Rust save the planet? Why, and why not

The snag: This programming language is safe and efficient, but hard to learn, impacting productivity 2021-11-30 11:34 7KB www.theregister.com

347

0.6

Multi-platform spyware tracks users across Windows and Android

Attackers could keep an eye on their victims, irrespective of the device they used. 2021-11-30 11:32 2KB www.techradar.com

348

0.6

Dyson hair dryer is IN STOCK at this retailer right now — but hurry!

There's still time to buy the amazing Dyson Supersonic hair dryer and get it in time for Christmas but you need to order it today. 2021-11-30 11:27 2KB www.digitaltrends.com

349

0.5

UK MSP set to use Nebulon cloud-defined storage IaaS

UK service provider Inca to use "cloud-defined storage" to support MSP offer in move which shunned hyper-converged infrastructure because of cited costly overheads 2021-11-30 11:16 4KB www.computerweekly.com

350

0.4

Initiative launched to increase London tech diversity

Research from the Greater London Authority found young black men are most likely to be unemployed in the capital, so the Mayor is aiming to encourage more people in this group to join the tech sector 2021-11-30 11:15 5KB www.computerweekly.com

351

0.0

Why sustainability and digitization go hand in hand

The two strategies – sustainability and digitization – must be joined at the hip. If they are, benefits will accrue. 2021-11-30 11:10 5KB www.techradar.com

352

0.3

Rise in employee monitoring prompts calls for new rules to protect workers

With remote work now commonplace, many companies have embraced the use of monitoring tools to keep tabs on workers. That's led to growing calls for worker privacy protections. 2021-11-30 11:01 15KB www.computerworld.com

353

0.6

Trustpage lands $5M to boost security transparency for SaaS vendors

Trustpage, a startup that allows B2B SaaS vendors to easily share data security and privacy information, has raised a $5 million seed round. 2021-11-30 11:00 7KB venturebeat.com

354

0.6

The Big Indie interviews: We sit down with Angry Cat Studios to discuss how big things can come from small beginnings

The Big Indie Pitch is a regular event by the makers of Pocket Gamer and PC Games Insider. It sees indie developers engage in a speed-dating-st. 2021-11-30 11:00 11KB www.pcgamesinsider.biz

355

0.3

Mark Zuckerberg Is a BBQ Sauce-Obsessed Killer in Meta Parody Video

Will you accept the Sweet Baby Ray's when he offers it? 2021-11-30 11:00 3KB gizmodo.com

356

0.0

The cloud as supercomputer

Using the cloud to link widely distributed compute instances as a virtual supercomputer opens new possibilities to those without deep pockets. 2021-11-30 11:00 3KB www.infoworld.com

357

0.0

PHP 8.1 brings enums, read-only properties

Update to the popular scripting language for web development also offers enhancements for concurrency and performance. 2021-11-30 11:00 1KB www.infoworld.com

358

0.3

Scaling telemetry monitoring with InfluxDB

How a team at Cisco tapped IOS-XR, a multi-processing collector agent, and InfluxDB to create a telemetry monitoring system capable of ingesting 3TB of telemetry data per day. 2021-11-30 11:00 6KB www.infoworld.com

359

1.6

The reports of Apple's death in China are greatly exaggerated

Despite the concerns of some, Apple's headwinds in China seem overblown. 2021-11-30 11:00 3KB www.macworld.com

360

0.8

Best PS5 accessories: everything you need to max out your PS5 experience

The PS5 is finally here, but to really get the most out of it, you'll want one or some of these PS5 accessories. 2021-11-30 10:57 4KB www.techradar.com

361

0.5

Twitch streamer Ludwig moves exclusively to YouTube

The latest high profile Twitch departure. Twitch streamer Ludwig has signed exclusively to YouTube. The streamer set the record … 2021-11-30 10:49 1KB www.eurogamer.net

362

0.6

Zoom user? Now you can get automatic software updates on Windows and Mac

Zoom rolls out automatic updates for all Windows and Mac users, not just enterprise customers. 2021-11-30 10:34 3KB www.zdnet.com

363

0.6

19-year-old man shot during attempted PlayStation 5 robbery

Thanks to the global chip shortage, electronic devices such as consoles and graphics cards are difficult to find outside of reseller sites where they cost a fortune,. 2021-11-30 10:17 2KB www.techspot.com

364

0.2

When is the Warzone End of Verdansk event going live?

With the release date of Caldera being pushed back in recent days, we've got the updated info on Verdansk's final event. 2021-11-30 10:17 2KB www.vg247.com

365

0.5

Samsung Galaxy S22 camera specs detailed in new leak

We've got more evidence that the Samsung Galaxy S22 and Galaxy S22 Plus phones will come with triple-lens rear cameras. 2021-11-30 10:15 2KB www.techradar.com

366

0.8

Sea of Thieves gets fireworks, cannon rowboats and more

Season 5 starts in a few days. 2021-11-30 10:11 837Bytes www.gamereactor.eu

367

0.2

HMRC denies outside-IR35 hiring ban as accounts reveal agency's reliance on umbrella workers

HM Revenue & Customs accounts reveal marked rise in total number of temporary workers it engages, with most of them providing services through umbrella firms. 2021-11-30 10:03 5KB www.computerweekly.com

368

1.2

Festival Tycoon fills a gap left by the pandemic

Will you support Eurogamer? We want to make Eurogamer better, and that means better for our readers - not for algorithms. You can … 2021-11-30 10:00 982Bytes www.eurogamer.net

369

0.0

Social Media Advertisers Are Grabbing Huge Amounts of Your Data

Even small retailers are quickly catching on that personalized shopping experiences are very important to their futures. And social media is a great place to get the data they need this holiday season. 2021-11-30 10:00 5KB uk.pcmag.com

370

0.6

How to build and run your Python scripts in a web browser

All thanks to CPython, WebAssembly, and some clever developers (And yes, there's Pyodide, too) 2021-11-30 09:58 5KB www.theregister.com

371

0.8

Best Q&A and polling platforms of 2021

We feature the best Question & Answer and polling platforms, to make it simple and easy to gather real-time analytics and actionable insights from our customers. 2021-11-30 09:54 8KB www.techradar.com

372

0.9

Zordix has acquired Maximum Games

Sweden's Zordix Group has acquired Maximum Games. The firm has been bought for $42 million in cash and shares, with another $30 million on the table depend. 2021-11-30 09:52 1KB www.pcgamesinsider.biz

373

0.7

GOG posts $2.2m loss for the year to date

CD Projekt's GOG.com retail division has posted a PLN 4.8 million ($1.1 million) net loss for the three months ending September 30th, 2021. Per the firm's. 2021-11-30 09:44 1KB www.pcgamesinsider.biz

374

0.9

Ericsson says mobile data has increased 300-fold since 2011

News, Reviews & Betas which includes large community peer support Ericsson has released its latest Mobility Report and it reveals that mobile data traffic has increased 300-fold since 2011. It said that data usage increased faster as 5G came online. 2021-11-30 09:34 1KB www.neowin.net

375

0.8

70 years ago, 'computer for business' LEO ran first biz app

Mods to the design of EDSAC were 'considerable' says boffin 2021-11-30 09:30 4KB www.theregister.com

376

0.6

You can play the Company of Heroes 3 multiplayer pre-alpha for free from today

A public multiplayer pre-alpha is going live for RTS game Company of Heroes 3 today – and anyone will be able to sign up and play it. 2021-11-30 09:29 2KB www.vg247.com

377

1.0

The legendary Razer DeathAdder V2 is down to just £30

Razer DeathAdder V2 is £29 Amazon. 2021-11-30 09:24 2KB www.eurogamer.net

378

0.6

Singapore fintech startup eyes B2B space in $30M Series A round

YouTrip secures $30 million in its Series A funding round, which the neobank will use to beef up its payment products in the business-to-business segment and expand its Southeast Asian footprint. 2021-11-30 09:06 3KB www.zdnet.com

379

0.7

These are the best HP laptops under $500

Here is our recommendation of the best laptops from HP that you can buy under a budget of $500. Check them out! 2021-11-30 09:00 23KB www.xda-developers.com

380

0.0

Paranoid Android Sapphire Alpha based on Android 12 is here for the OnePlus 8/8 Pro

Paranoid Android Sapphire Alpha based on Android 12 is now available for the OnePlus 8 and OnePlus 8 Pro. 2021-11-30 08:31 2KB www.xda-developers.com

381

0.3

UK's data privacy watchdog may fine Clearview AI £17m

Regulator's 'assertions are factually and legally incorrect' biz tells El Reg 2021-11-30 08:26 3KB www.theregister.com

382

0.5

The best home security cameras for 2021

Looking for a camera smart enough to protect your home and property when you're away? The best home security cameras for 2021 have all the features you'll need. 2021-11-30 08:01 15KB www.digitaltrends.com

383

0.2

Stop 99% of spam calls with this Cyber Monday deal

Robokiller stops almost all spam calls in their tracks, but it does more than that. 2021-11-30 08:00 1KB www.macworld.com

384

0.5

Apple has begun testing Swift Playgrounds 4 with developers, details leak

News, Reviews & Betas which includes large community peer support Apple has invited some developers to a private preview of Swift Playgrounds 4. However, details have started to leak regarding the update, which now allows direct publication of apps to the App Store. 2021-11-30 07:56 2KB www.neowin.net

385

0.5

Recovering from ransomware: One organisation's inside story

Last February, French office equipment supplier Manutan fell victim to a DoppelPaymer ransomware hit. IT ops director Jérôme Marchandiau tells the inside story of the incident to Computer Weekly's sister title LeMagIT 2021-11-30 07:30 2KB www.computerweekly.com

386

0.8

Samsung unveils new chips for vehicles that deliver 5G and improved performance

News, Reviews & Betas which includes large community peer support Samsung has unveiled several new products for use in vehicles. They include the Exynos Auto T5123 which brings 5G, the Exynos Auto V7 to power infotainment systems, and the S2VPS01 PMIC. 2021-11-30 07:16 2KB www.neowin.net

387

0.5

Financial Ombudsman Service takes step towards digital transformation with Workday

Ombudsman uses human resource and financial management software in the cloud. 2021-11-30 05:44 3KB www.computerweekly.com

388

0.1

It's not just you: Many T-Mobile, Verizon, and AT&T customers can't call each other

There's a confirmed outage between T-Mobile and Verizon, and calls are intermittently failing between the two carriers. 2021-11-30 05:33 2KB www.xda-developers.com

389

0.2

Queensland government energy generator hit by ransomware

CS Energy has said its corporate network was segregated to contain the weekend incident. 2021-11-30 05:16 3KB www.zdnet.com

390

0.7

Australia announces another AU$41 million of grants for space projects

More funding will be provided to organisations focusing on mission development activities for current and existing space projects under Australia's Moon to Mars initiative. 2021-11-30 05:16 2KB www.zdnet.com

391

0.6

Quinyx lands $50M to help companies find gig workers

Quinyx, which offers a gig worker management platform for employers, has raised $50 million in venture capital. 2021-11-30 05:01 4KB venturebeat.com

392

0.2

NASA shares new photos of ISS shot from SpaceX Crew Dragon

NASA has released new photos of the ISS taken from a SpaceX Crew Dragon spacecraft as it performed a flyaround of the facility. 2021-11-30 05:00 2KB www.digitaltrends.com

393

0.8

Mainframe Industries raises $22.9M for cloud-native games

Mainframe Industries has raised $22.9 million to develop cloud-native games in a financing led by Andreessen Horowitz. 2021-11-30 05:00 4KB venturebeat.com

394

0.0

gamerant.com

Noticing cosmetic damage on a beautiful car in Forza Horizon 5 can be a painful experience, so find out how to repair it in this guide. 2021-11-30 04:53 2KB gamerant.com

395

0.3

Over 100 civil society groups call for changes to EU AI Act

Civil, human and digital rights organisations sign open letter calling on European policymakers to put fundamental rights at the heart of the proposed Artificial Intelligence Act. 2021-11-30 04:40 9KB www.computerweekly.com

396

0.9

gamerant.com

The self-proclaimed Mayor of Flavortown is promoting his own Cyber Monday sale with humorous artwork featuring him as V from Cyberpunk 2077. 2021-11-30 04:36 3KB gamerant.com

397

0.1

gamerant.com

Both series decidedly beat out other popular titles like Attack on Titan, My Hero Academia, and One Piece. 2021-11-30 04:35 2KB gamerant.com

398

0.4

Accenture to create 3,000 UK tech jobs

Accenture's recruitment plans in the UK is a response to businesses to the release of pent op demand for digital transformations 2021-11-30 04:27 3KB www.computerweekly.com

399

0.5

gamerant.com

It's plain to see that Elden Ring is going to be a healthy and successful game once it comes out, and that's due to FromSoftware's passionate fans. 2021-11-30 04:23 6KB gamerant.com

400

0.3

Iconic Renault 4 celebrates 60 years with 'flying car' design

Renault has created a flying version of one of its most iconic cars as part of celebrations to mark the vehicle's 60th anniversary. 2021-11-30 04:15 2KB www.digitaltrends.com

401

0.8

Easyspace web hosting review

If you want to host a website in the UK and are just starting out, Easyspace could be the perfect solution. 2021-11-30 04:14 9KB www.techradar.com

402

0.3

Asustor Drivestor 2 review

The Asustor Drivestor 2 brings 2.5GbE to a home NAS, but its media capabilities are slightly held back by its internals 2021-11-30 04:06 7KB global.techradar.com

403

0.2

Eftpos expands security kit bag with new AI anti-fraud capability

An AI fraud detection engine is Eftpos' latest security feature to go-live. 2021-11-30 04:02 2KB www.zdnet.com

404

0.7

Computer Weekly Buyer's Guide feature list 2022

Here is our 2022 schedule of up-and-coming in-depth articles that will cover carefully selected topics to help IT leaders select the right technology for their organisation 2021-11-30 03:49 1KB www.computerweekly.com

405

0.1

gamerant.com

A reputable Fortnite leaker and dataminer reveals the battle royale title will be adding a new type of animal for its Chapter 3. 2021-11-30 03:45 3KB gamerant.com

406

0.6

Fedora 33 reaches end-of-life meaning no more security patches will be delivered

News, Reviews & Betas which includes large community peer support The Fedora Project has announced the retirement of Fedora 33 just 13 months after its official release. It introduced some fairly big changes with the inclusion of GNOME 3.38 and BTRFS. 2021-11-30 03:26 2KB www.neowin.net

407

0.1

TrendForce says industrial metaverse revenue will hit $540 billion by 2025

News, Reviews & Betas which includes large community peer support The analyst firm TrendForce has stated that industrial metaverse revenue will reach $540 billion by 2025 as companies begin to incorporate technologies such as digital twins into their processes. 2021-11-30 03:04 2KB www.neowin.net

408

0.8

Save $500 on this beastly Samsung 49-inch 4K gaming monitor for Cyber Monday

If you're looking to pick up a large high-performance gaming monitor, look no further than this Samsung Odyssey G9 Cyber Monday deal at $500 off. 2021-11-30 02:45 2KB www.digitaltrends.com

409

1.3

Premium Content/Computer Weekly

In this week's Computer Weekly, we talk to the CIO of Warner Music about how cloud computing helps it meet the needs of music lovers. AstraZeneca discusses how its enterprise social media system helped through the pandemic. And we assess the tech sector's response to the government's plans to tackle digital skills shortages. Read the issue now. 2021-11-30 02:44 1KB www.computerweekly.com
Articles
DC5n United States software in english 409 articles, created at 2021-12-01 02:33
Microsoft has announced that a new Xbox Cloud Gaming feature called Clarity Boost has been released on Microsoft Edge Canary, among other updates. Clarity Boost is said to improve gaming visuals. The feature has first been rolled out to users of Microsoft Edge Canary, which is Microsoft's experimental browser that receives updates first. Once thoroughly tested by Canary users, the updates are then made available to the stable live version of Edge. To try this out for yourself, you will need both an Xbox Game Pass Ultimate subscription and the Microsoft Edge Canary browser. Alongside the announcement, Microsoft showed off examples of what it is that Clarity Boost does, including a side-by-side in-game comparison. When used in Xbox Cloud Gaming, Clarity Boost will improve visuals by making the stream's image less blurry and enhancing detail visibility. Although the changes are somewhat subtle, they're still easy to spot in Microsoft's comparison. The Clarity Boost image looks sharper, the character's facial features and hair are more defined, and the entire picture looks more realistic. It's impossible to deny the increase in quality: Everything just looks much more HD. It's unclear what technology Microsoft is using to run Clarity Boost in Xbox Cloud Gaming. Microsoft explained that it's using "client-side scaling improvements" to enhance the image. It's possible that Microsoft is using some form of A.I. to digitally improve image quality without requiring a lot of processing power. Microsoft Edge Canary has also received a quality-of-life update that can be enjoyed by more than just gamers. The new feature is called Tab Search, and much like Clarity Boost, it's currently being tested on Edge Canary prior to rolling out to a wider user base. Tab Search is a simple, but useful feature that will let users search for content in all of their browser tabs at once. Instead of clicking from tab to tab and searching manually, users can scour all of their tabs simultaneously. Tab Search has been assigned its own keyboard shortcut: Control+Shift+A. While Tab Search is nice to have, it's Clarity Boost that will bring some new interest to Microsoft Edge. Historically, Microsoft's first-party browsers have had a pretty bad rep. Internet Explorer continues to be ridiculed to this day, and although the new Chromium-based Edge has some great features, it's still nowhere near Google Chrome in terms of popularity.

Xbox Cloud Gaming gets even better with Edge
gamereactor.eu
bd7a503b5310691faf7ffa1fd56b4599
Xbox Cloud Gaming Gets a 'Clarity Boost' in the Edge Browser
uk.pcmag.com
4be65a10e193a7a88d2751dc4c31ee9f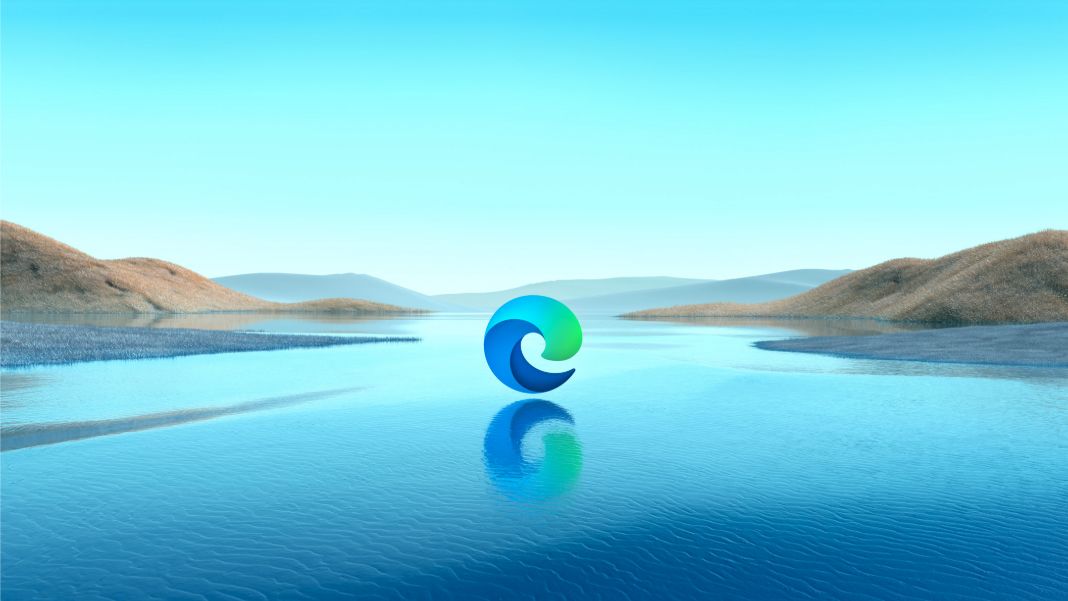 Xbox Cloud Gaming update gives us a great reason to use Microsoft Edge
techradar.com
73da11c6d36297fefa7e8170eb3637ef
Xbox cloud gaming gets Clarity Boost feature on PC
eurogamer.net
95b5f5f406ddbcb1dadca1b230fa775d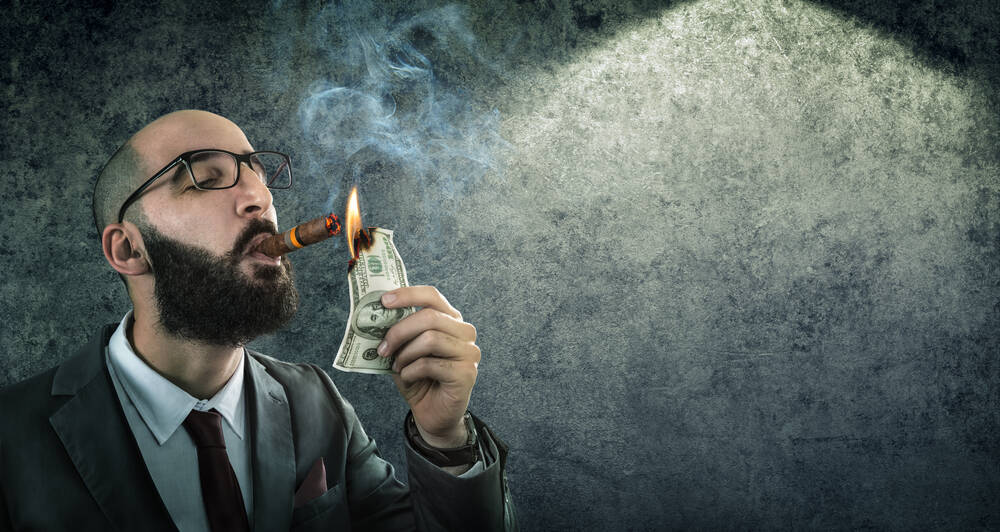 Microsoft adds Buy Now, Pay Later finance options to Edge
theregister.com
022fcc54e46d3e8992b074e351eb13b7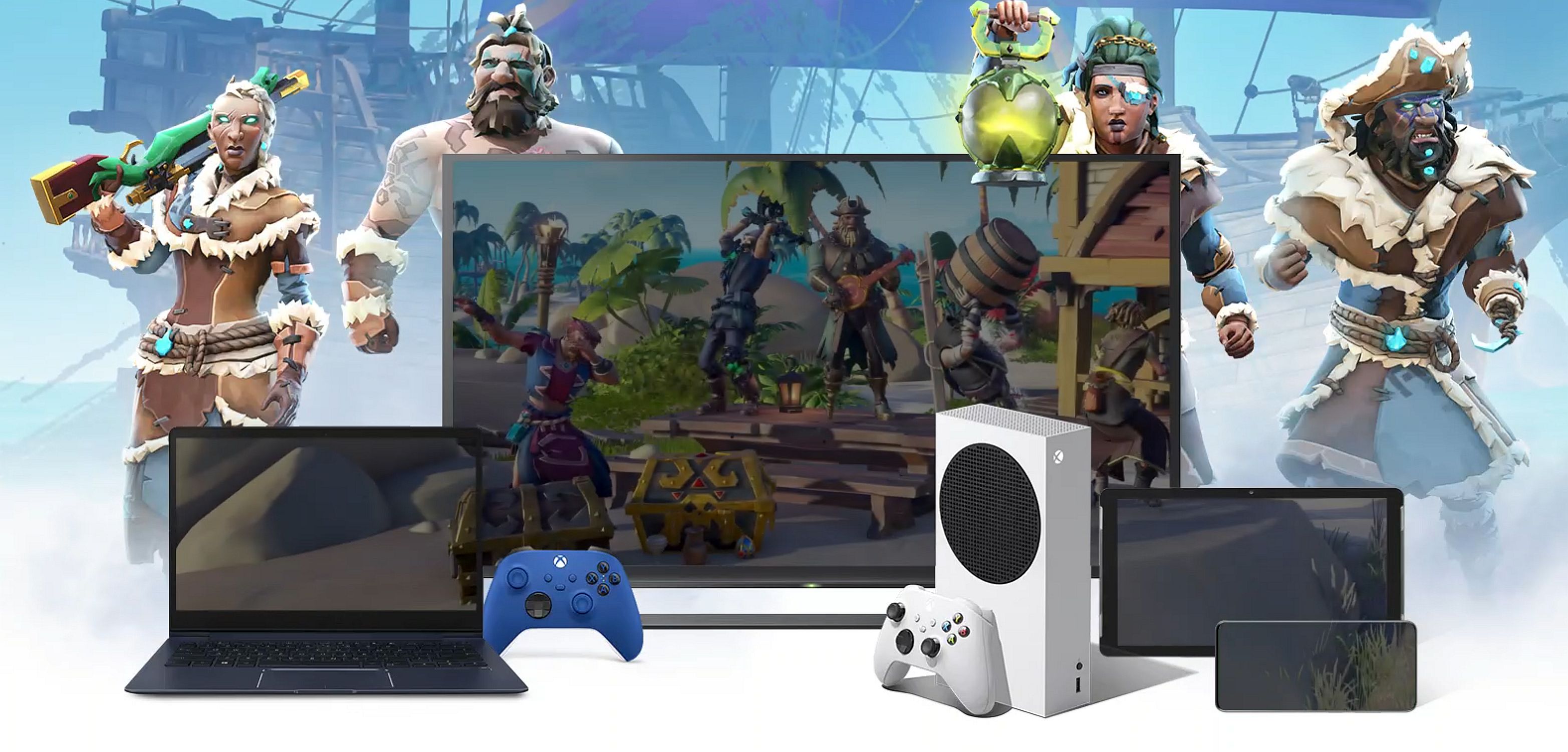 Xbox Cloud Gaming gets a new Clarity Boost feature – but only in Microsoft Edge
vg247.com
c0c9593d0352dd2f0550ccc50eaee7ce
Xbox Cloud Gaming gets Clarity Boost, but it is exclusive to Edge Canary for now
neowin.net
3d1e9fddab6d3bb00e6fd8c1740b37e2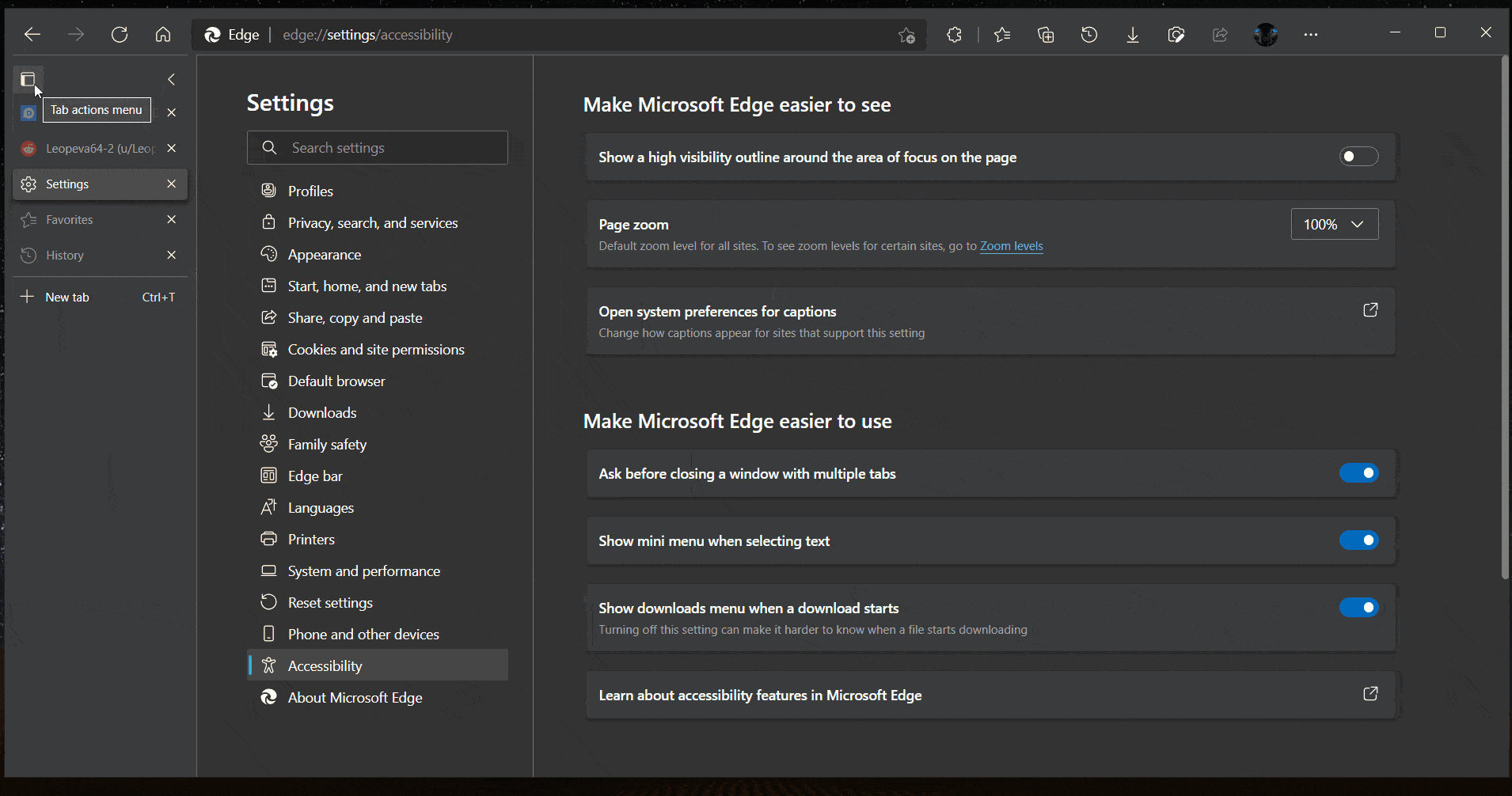 Tab Search now available by default in Edge Canary
mspoweruser.com
c34bf1e646fd38f02fa60e7ebc60e8e4
Xbox Cloud Gaming's Clarity Boost promises to enhance visual quality of streamed games
techspot.com
a4adde6ce1cdcf4bf9ec5eac169e5a18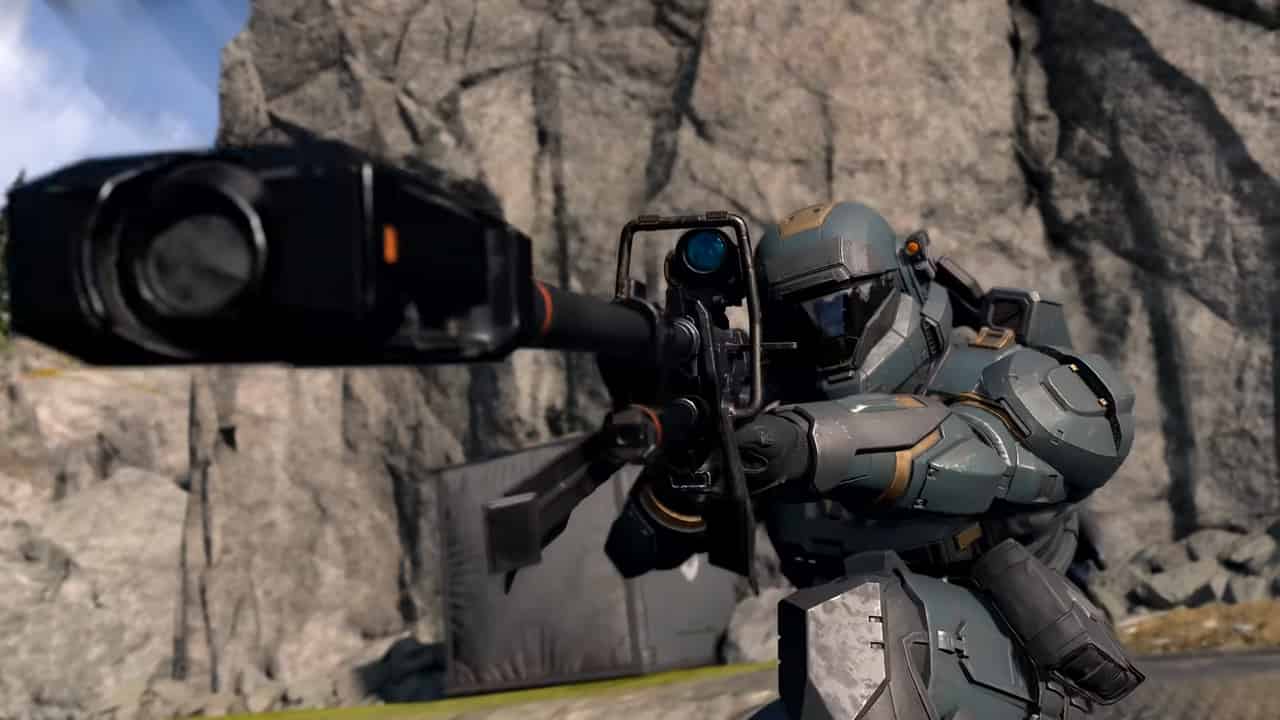 Halo Infinite is due to launch on December 8th 2021 for Xbox One, Xbox Series X| S, and PC and Microsoft has been ramping up the marketing for the multi-player game Their latest release is a new two and a half minute trailer for the game. The description notes: You can play Halo Infinite's free-to-play multiplayer right now, but the Campaign which is launching on the 8th of December will require a once-off purchase or an Xbox Game Pass subscription.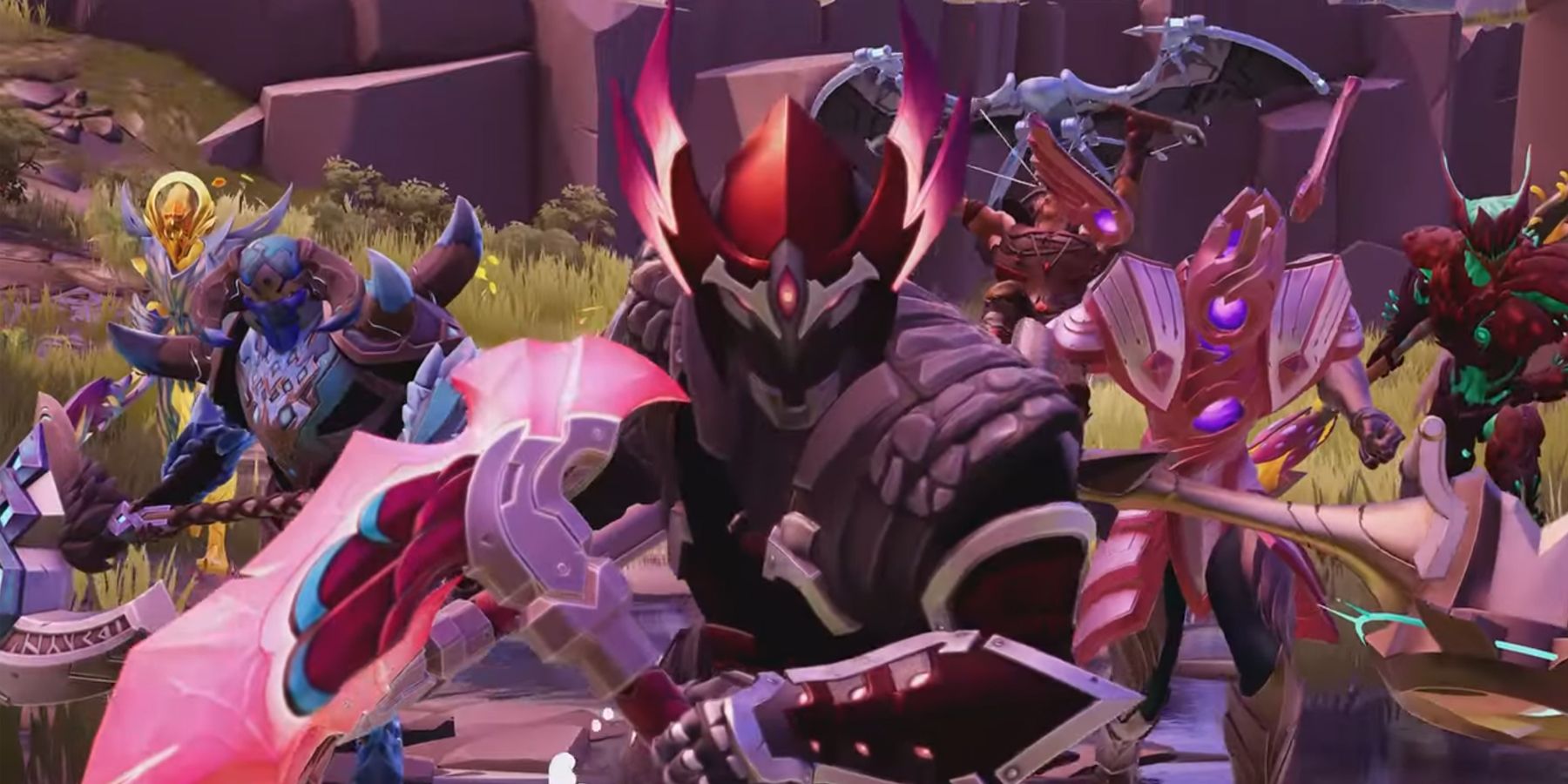 gamerant.com
gamerant.com
aa2a6e6cac4d0c9a5e284e9c1ac3d37e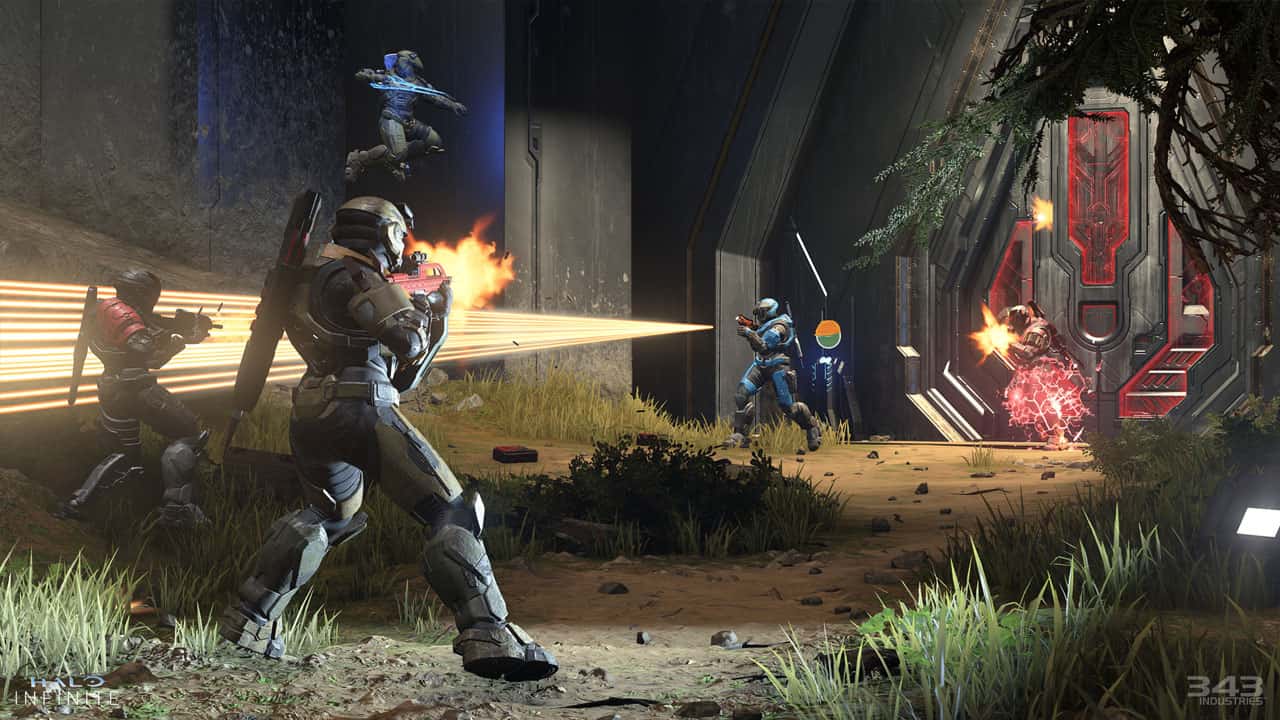 Halo Infinite is getting better XP payouts at long last
mspoweruser.com
9089c78394db16dccb73b794ab1ff10a
Xbox Series X restock: Where you can buy right now
digitaltrends.com
2d59702a1aa4bcc5ac71f366fb08198f
Halo Infinite gets stunning first TV commercial with extra bonus
gamereactor.eu
ee66f142b371808cc04d3a2d9ba47f97
343 Industries says Halo Infinite multiplayer progression is top priority
gamereactor.eu
78b520d0f8d60047b3474a71f88e53a8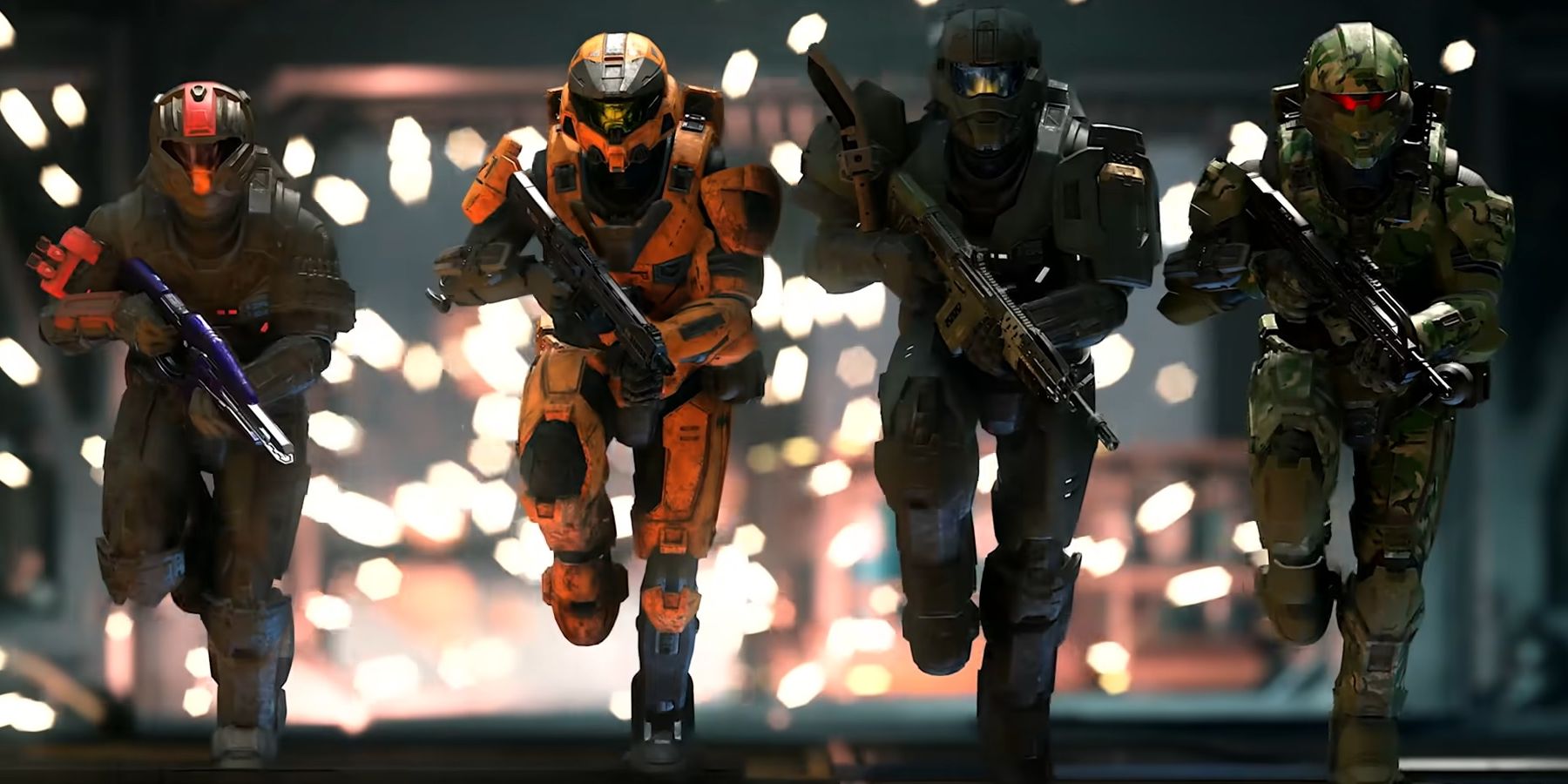 gamerant.com
gamerant.com
ed5d08f7bd3cda38f7374c17283dd9a5
We're slamming more noobs in Halo Infinite's multiplayer on today's GR Live
gamereactor.eu
d8266ce57e5842cfa584325d62b43414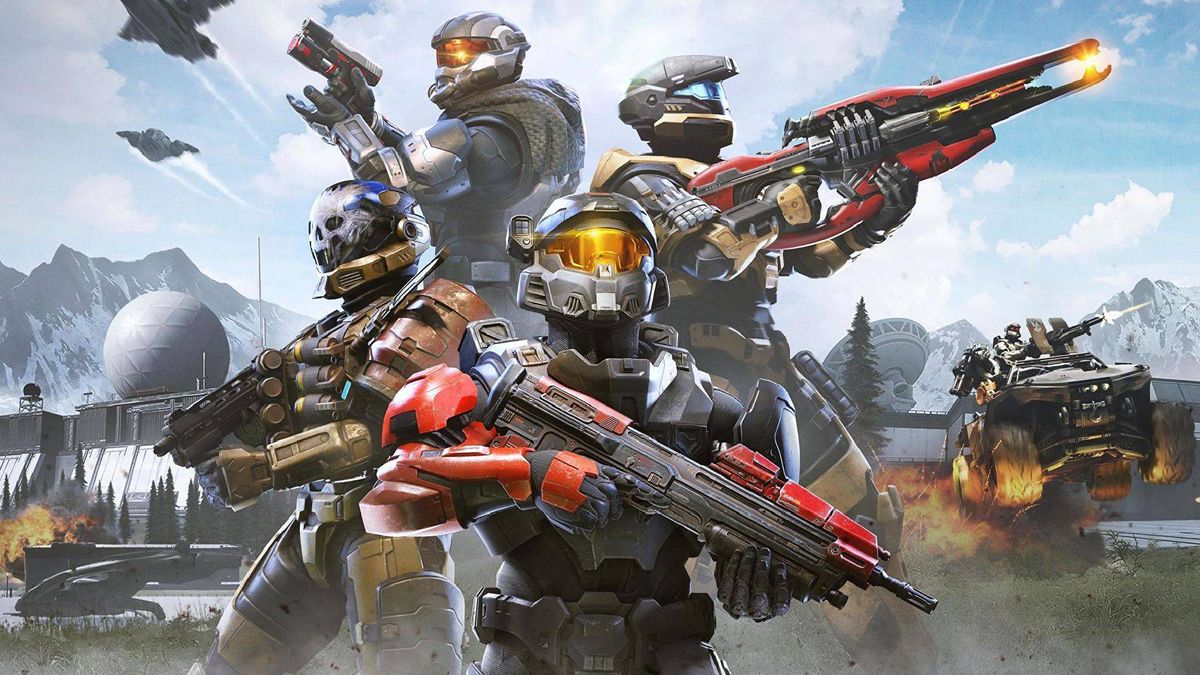 Halo Infinite's controversial Battle Pass progression just got a whole lot better
techradar.com
d5991226f5a155143f3f87064e493c4a
How to level up the Halo Infinite battle pass quickly
digitaltrends.com
9e192834ebf59529063ff1b6281b748c
Halo Infinite Flood: Are the Flood on Zeta Halo?
gamerevolution.com
d4362a6a3cd0f8a78f960c31ffb2f576
Halo Infinite's Cat Spartan is confusing players
gamerevolution.com
efc7948e795bab4e20805165383db741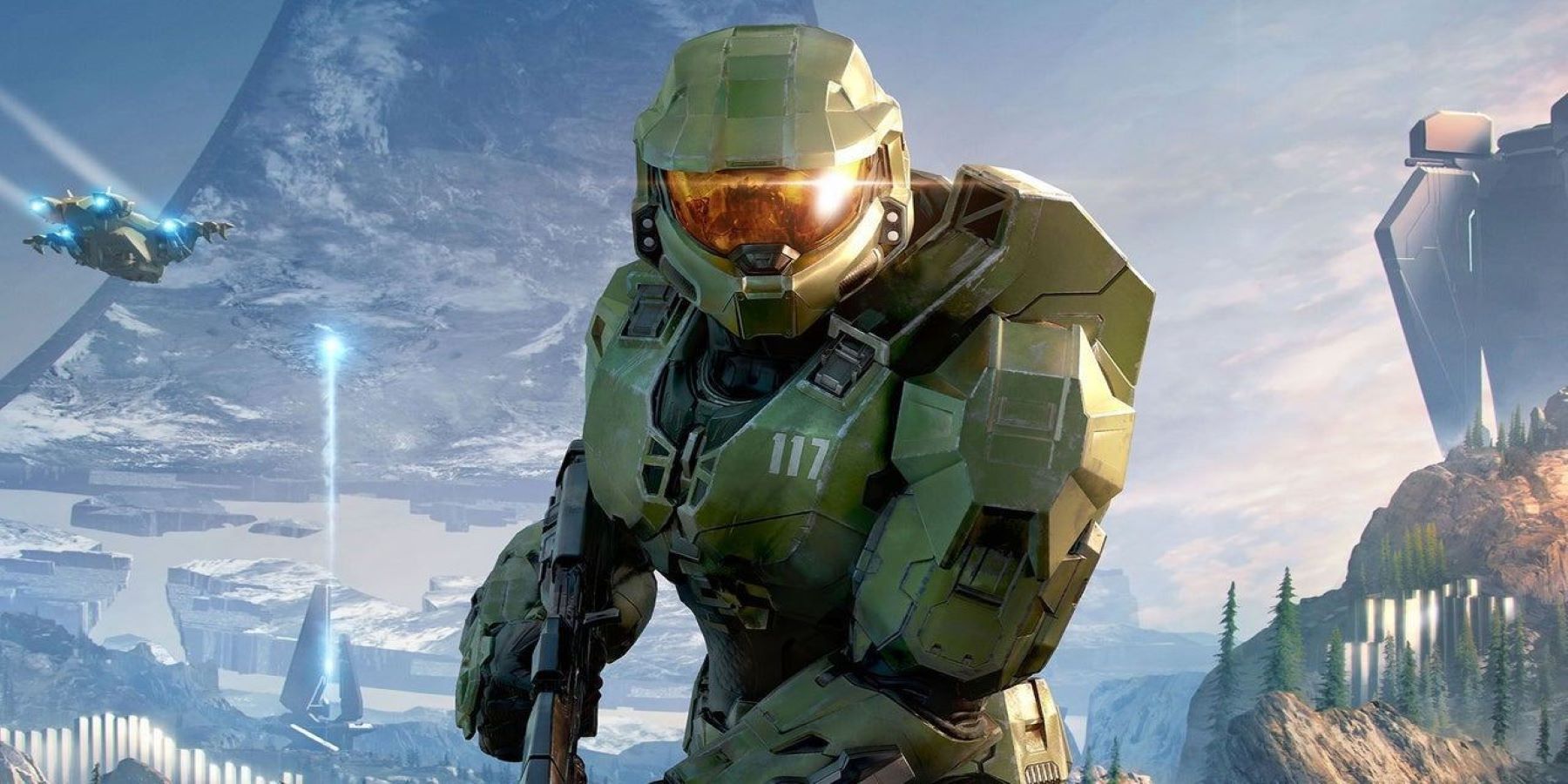 gamerant.com
gamerant.com
5f4d11359f9deb8f0c36cff450edef83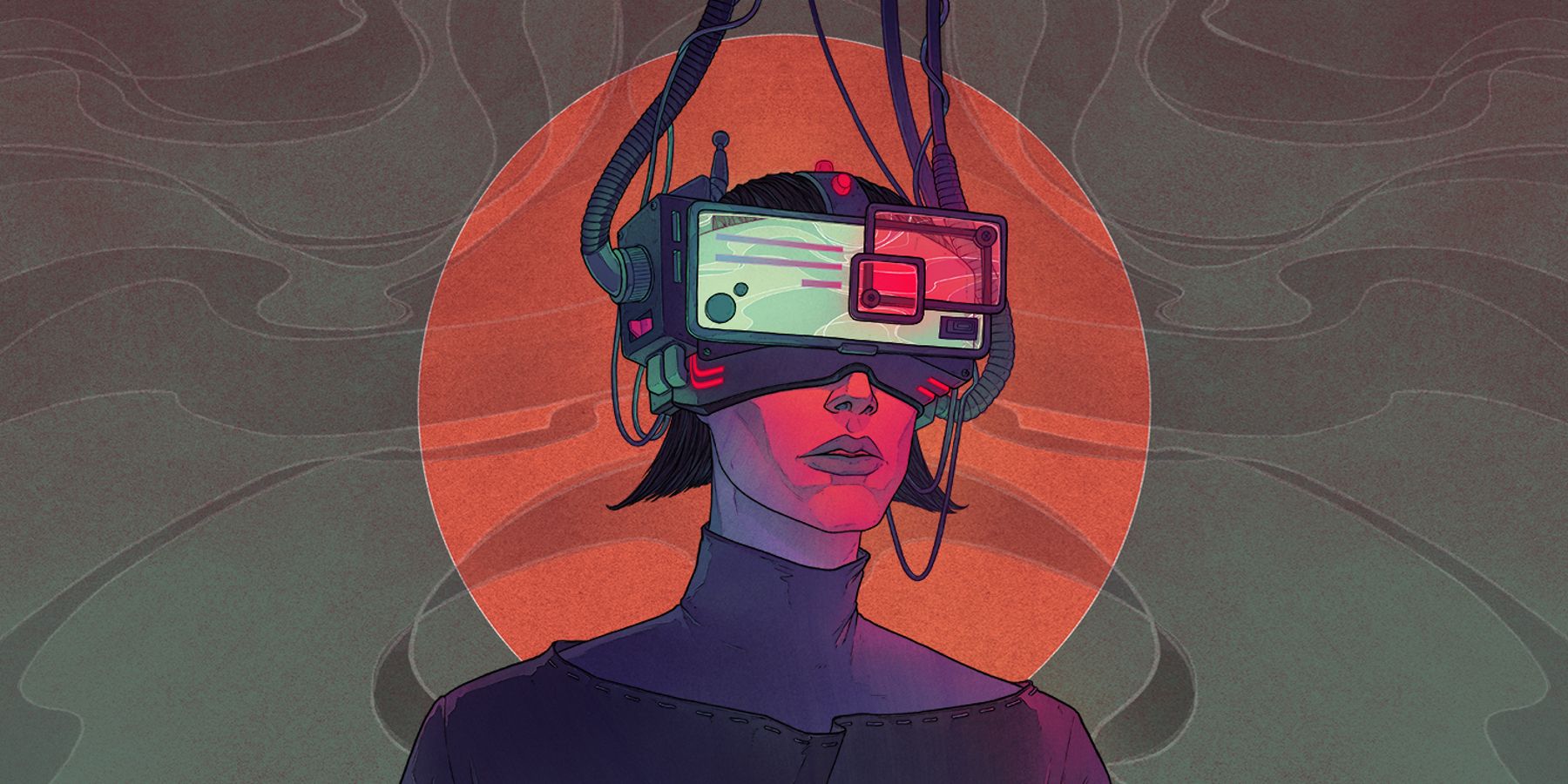 gamerant.com
gamerant.com
aa7257d781f6536d2c29380a526900e1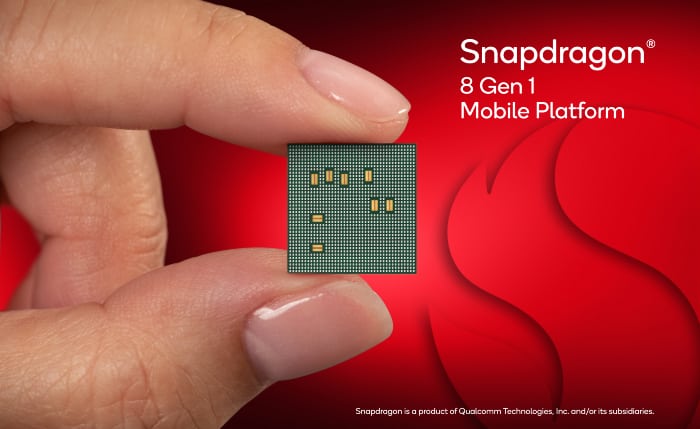 Qualcomm has announced its new processor for the next generation of flagship smartphones for 2022. This year it is the Qualcomm Snapdragon 8 Gen 1, the successor to the Snapdragon 888 process. Built on a 4nm process, the SoC includes its own X65 5G modem which offers up to 10 GB download speeds over 5G cellular networks and 3.6 GB over WIFI 6 and a 6E router. It also features a new 7th generation AI engine, which is 4 times faster and the new Adreno GPU offers 30% faster rendering with 25% less power consumption. It now also supports aptX Lossless Bluetooth codec which can deliver up to CD-quality 16-bit 44.1kHz audio streaming. On the camera front the Qualcomm Snapdragon 8 Gen 1 now offers an 18-bit signal processor which can process 4000 times more data than the 14-bit Spectra ISP found on the Snapdragon 888, allowing the device to capture of to 3.2 gigapixels per second, or more practically it can process video streams from three 36 megapixel cameras simultaneously. This means 8K HDR at 30 fps is child's play as is UHD capture at 120 fps, and even more extreme 960 fps at 720p. A new unique feature is the ability to constantly process video using a low-power always-on signal processor, allowing features such as always-on face detection and biometric identification. Continuing in the security vein, the device also features a Trust Management Engine and supports Google's Android Ready SE standard (for storing digital car keys and IDs) out of the box. The first devices powered by the processor are likely to hit the market in the next month, with many more in H1 2022. See Qualcomm's buzz video showing off the features below and see the full spec sheet here: via Engadget.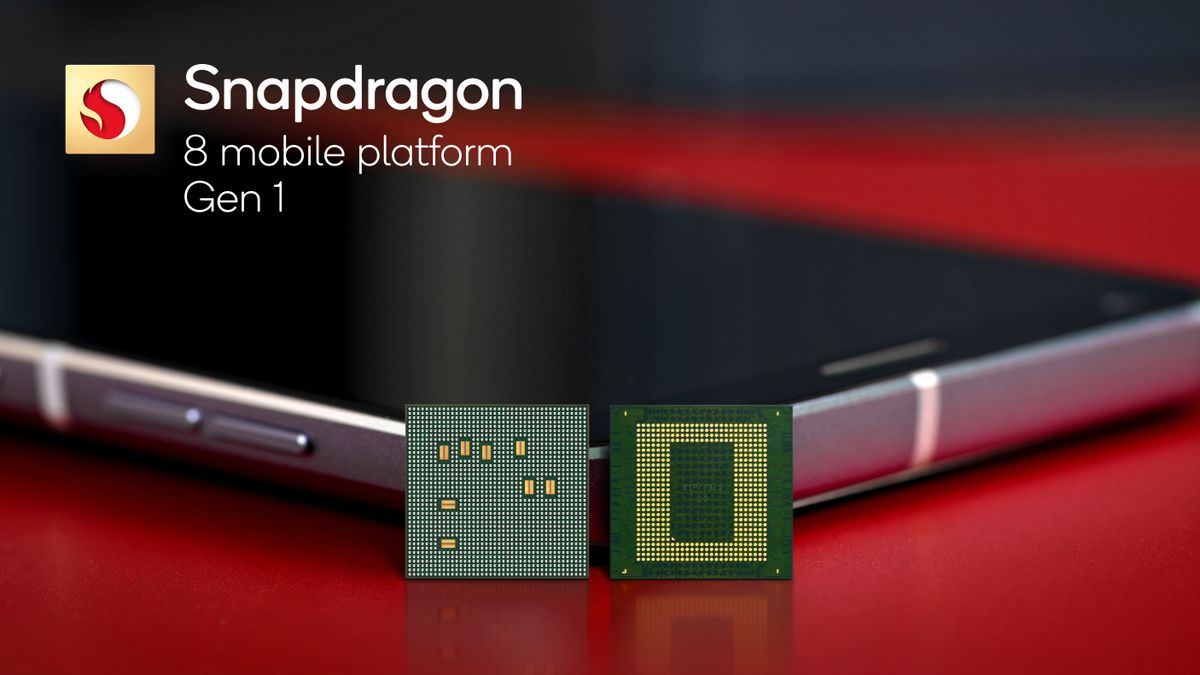 Why Qualcomm's next flagship chip isn't called the Snapdragon 898
techradar.com
35a6bbae0fbe4679df0a2dbb9c39b8a4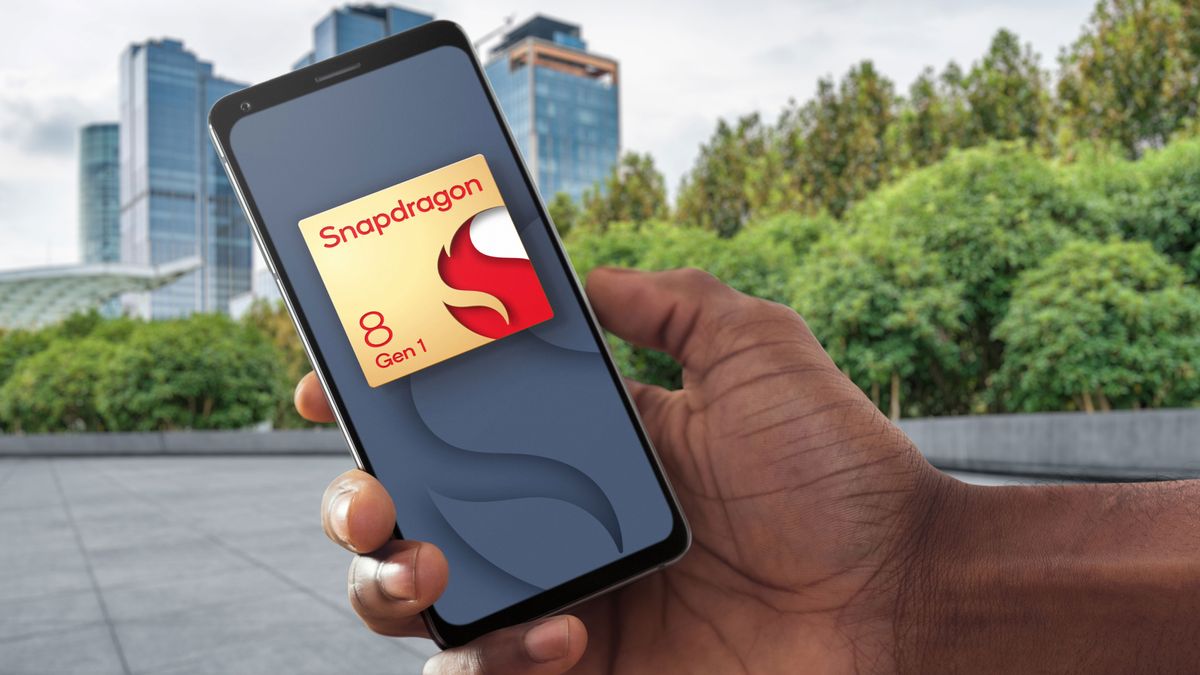 Qualcomm Snapdragon 8 Gen 1 features, news, compatible phones and what it can do
techradar.com
2eddaec8ae1c95a7b2ed924405928247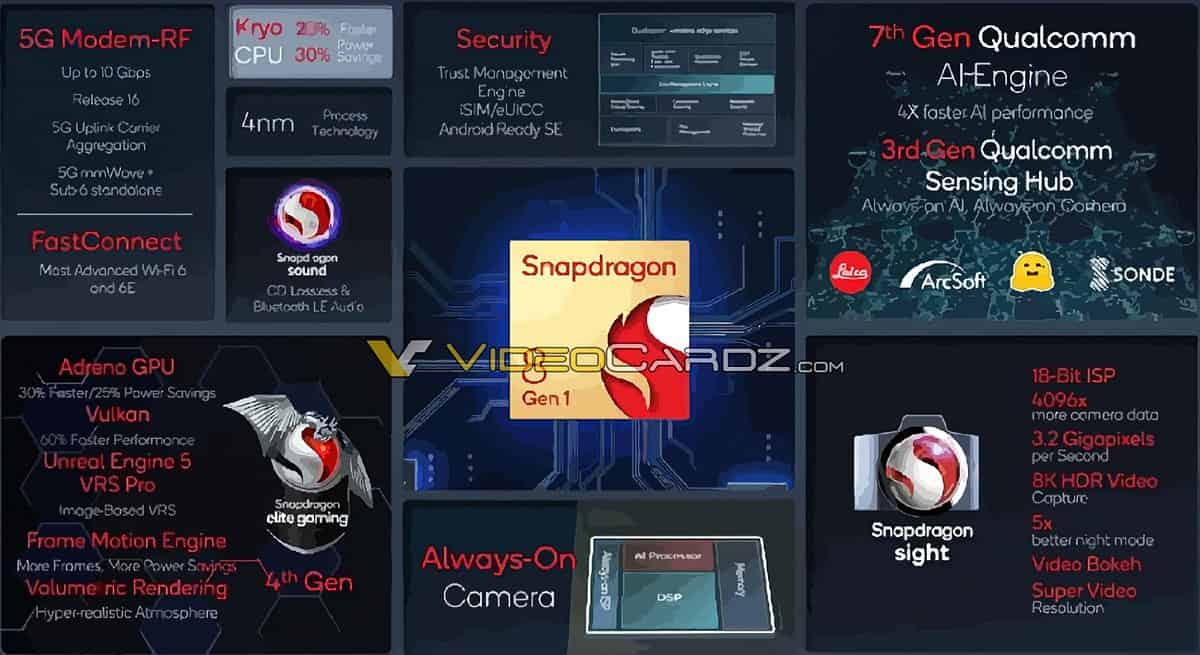 Qualcomm Snapdragon 8 Gen 1 details leaked ahead of official announcement
mspoweruser.com
1e66238ce2ec9b441e203b7408e424f3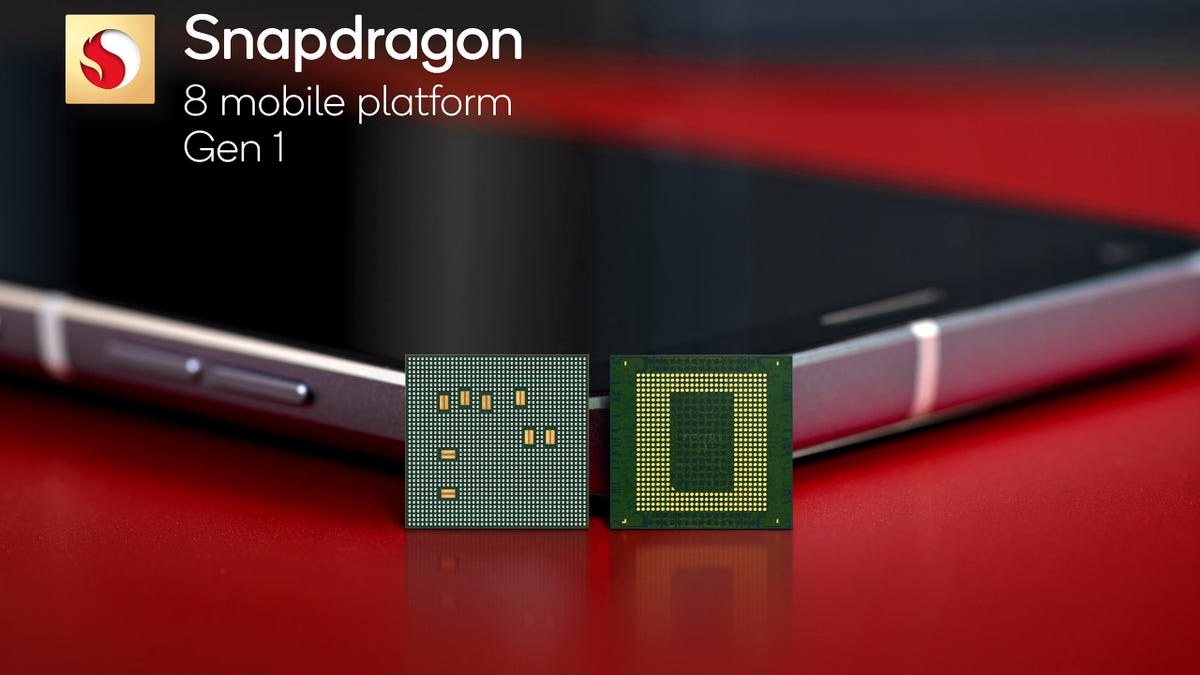 Qualcomm Kicks Off a New Era of Mobile Computing With Snapdragon 8
gizmodo.com
b8526405b364752d5cfbf7c9c43dfcdc
Meet the Snapdragon 8 Gen 1, Qualcomm's flagship mobile chip for 2022
digitaltrends.com
b3f2c9640007508b0039097ec2d23087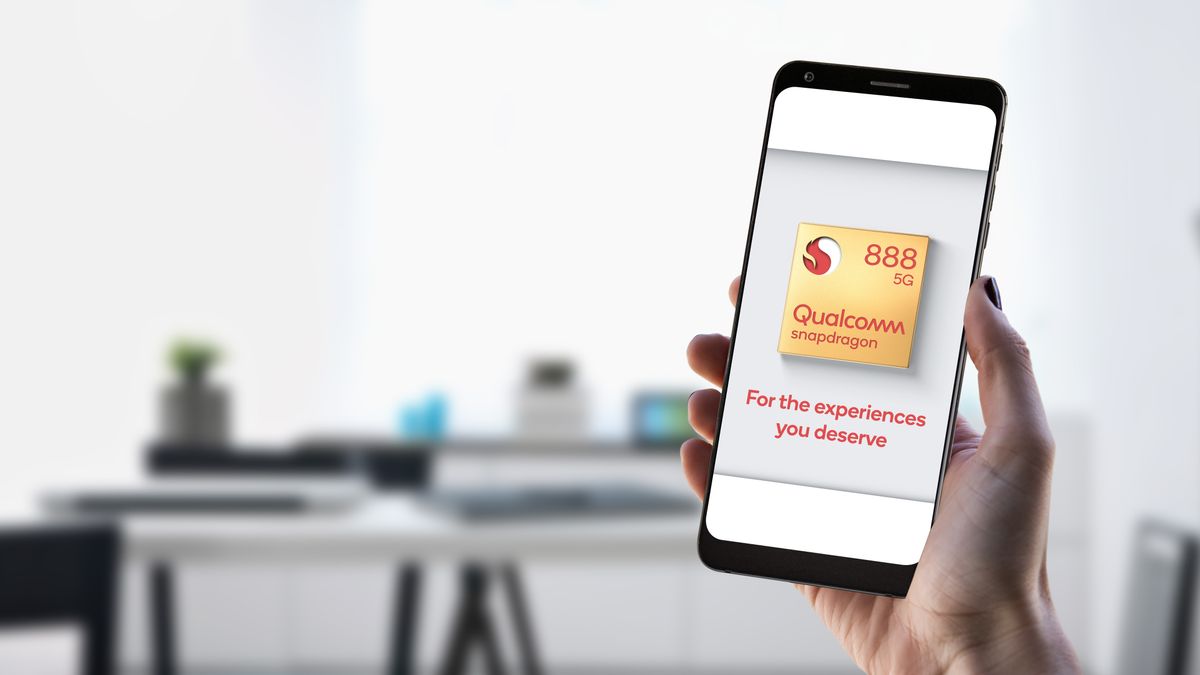 Qualcomm Snapdragon Summit 2021 live blog: the next big phone chip and more
techradar.com
26869448d2d550ef7e0110cfec93b198
Hands on with Qualcomm's Snapdragon 8 Gen 1 reference device
xda-developers.com
1f4c523502cb9250cfaee81d0ef3dde0
Qualcomm's Snapdragon 8 Gen 1: Inside the Next Android Powerhouse
uk.pcmag.com
bb5bcae95bb89a401a809b218e55e9fb
Qualcomm's Snapdragon 8 Gen 1 is the flagship SoC of 2022 — Here's what you need to know
xda-developers.com
863416e89600a67ddfc25d86dd6ce19f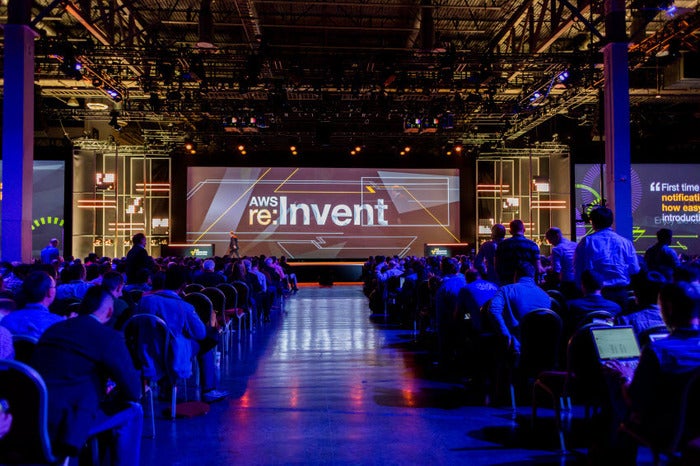 For anyone expecting the new Amazon Web Services' CEO Adam Selipsky to beat a new path for the cloud behemoth, Tuesday's keynote address at AWS's annual user conference would have come as a disappointment. The former Tableau CEO— who returned to AWS earlier this year when Andy Jassy ascended to the Amazon CEO throne—was never going to be charged with setting a drastic new direction for the dominant cloud vendor, which maintains a healthy double-digit market share lead over its rivals Microsoft Azure and Google Cloud. However, a pair of pre-conference interviews with Bloomberg and the Wall Street Journal hinted at a simplified, industry-focused approach from the new CEO, who held up Amazon's cloud contact center product Amazon Connect as an ideal example of how AWS could simplify its offerings for less cloud-savvy customers in the future. As Matt Asay wrote for InfoWorld ahead of the show, "It's a safe bet to take Selipsky at his word and assume the company is going to try to tame its Byzantine service creep (more than 200 services and counting) for customers with vertical industry solutions." While taming the Byzantine service creep may be forthcoming, it was not on display the first day of re:Invent. Even though he spoke for an hour less than his boss typically used to, Selipsky took a leaf out of Jassy's playbook by continuing to make a massive number of announcements during his re:Invent keynote, focusing on three key areas: compute, networking, and data, in that order. This included new compute options, such as C7g, a new EC2 instance powered by Graviton3, the latest iteration of its Arm-based custom silicon portfolio. These instances promise to operate 25% faster on average for compute workloads and better still for specialized cryptographic or machine learning workloads. Another instance called Trn1 was launched in preview, which is the first to use the Trainium chip that was announced last year. Trn1 promises higher performance for compute-intensive machine learning training use cases, complete with 800 Gbps of network bandwidth capacity. Selipsky also set his sights on a large cohort of customers who still run Cobol applications on mainframes through its new AWS Mainframe Modernization program. " Many customers are trying to get off mainframes to get the agility and elasticity of the cloud," he said. Regardless of whether customers want to simply re-platform or totally refactor their existing mainframe applications into microservices, AWS says it can reduce the time it takes to migrate by up to two thirds by automatically recompiling code to run on a new "mainframe-compatible EC2 runtime" or automatically refactor the Cobol code to Java for you, Selipsky said. As the developer and ex-AWS employee Tim Bray tweeted during the keynote: "Big enterprise customers with traditional apps are where it's at. The world of cloud-native people/apps is invisible." On the data side, the big launch was SageMaker Canvas, an extension to the cloud vendor's existing machine learning workbench that aims to enable non-developers to build machine learning models using a point-and-click interface. AWS also launched serverless options for the Redshift, Elastic MapReduce, Managed Streaming for Apache Kafka, and Kinesis analytics services all at once. Not announced on stage, but potentially highly interesting for developers, was the launch of a new open source Kubernetes cluster autoscaling tool called Karpenter. Karpenter is aimed at helping developers move away from manual cluster right-sizing by providing "just-in-time compute resources to meet your application's needs and will soon automatically optimize a cluster's compute resource footprint to reduce costs and improve performance," principal developer advocate Channy Yun wrote in a blog post. There is of course the possibility that this year's event, which landed during the middle of a global pandemic, came at the wrong time for Selipsky to make any major changes to a business that could realistically hit $60 billion in revenue this year. The new CEO did hint at his vision during his final comments, where he parroted Jassy in saying that AWS is "only getting started" and that there is still plenty of cloud market to be captured by making AWS "more powerful, more intelligent, and easier to use." The last of those vows may just be his biggest test to come.

AWS takes aim at mainframes with migration service
zdnet.com
55ead0938f3a94ae65dff0d1e77f837b
Re:Invent: Amazon brings more fine-grained controls to AWS Lake Formation
zdnet.com
ec6a6a458af5cab55a9f2dce369dc249
AWS Bug Bust Challenge Underway In World Guinness Record Attempt
i-programmer.info
364368cffd7a784c88f4eb4120598e86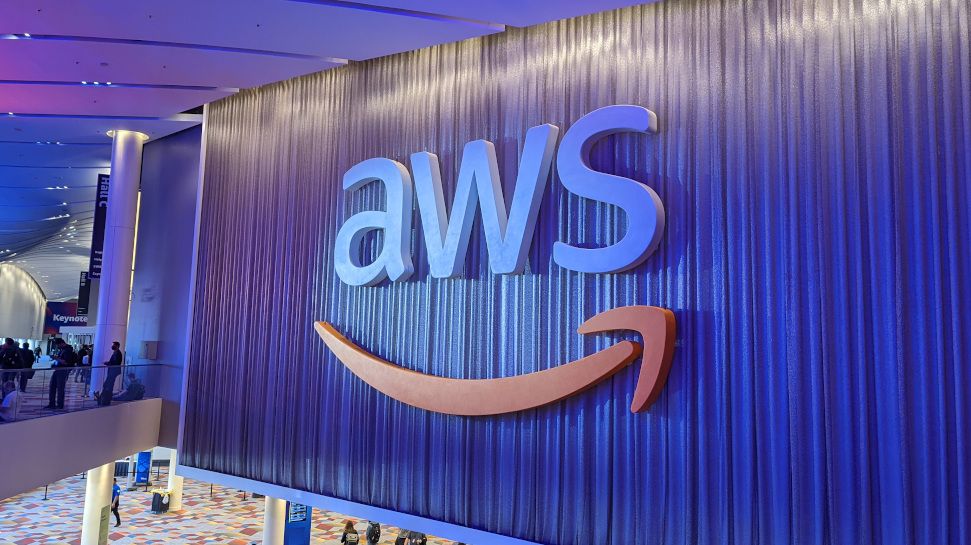 AWS re:Invent 2021 keynote live blog: All the latest news, announcements and more
techradar.com
e54cb9ef5b7227eca36071d9a887d5ff
AWS CEO announces new private 5G service at re:Invent 2021
zdnet.com
9340edc4fade4757860ee68347b2ad40
AWS fleshes out processor roadmap with Graviton3, Trainium, new instances
zdnet.com
3d23f170185a5cda9e81d88a57fc8b16
Amazon unveils new security features for AWS Lake Formation
venturebeat.com
ab2fc647e0d832e9adc47cd7fbbcc19b
AWS ups its industry ground game at re:Invent 2021
zdnet.com
80e1127aedc61bfaba90d6ee57a647e3
AWS targets auto and industrial sectors with FleetWise, TwinMaker
zdnet.com
bd8b1d6d00410af1c3149450db2ae629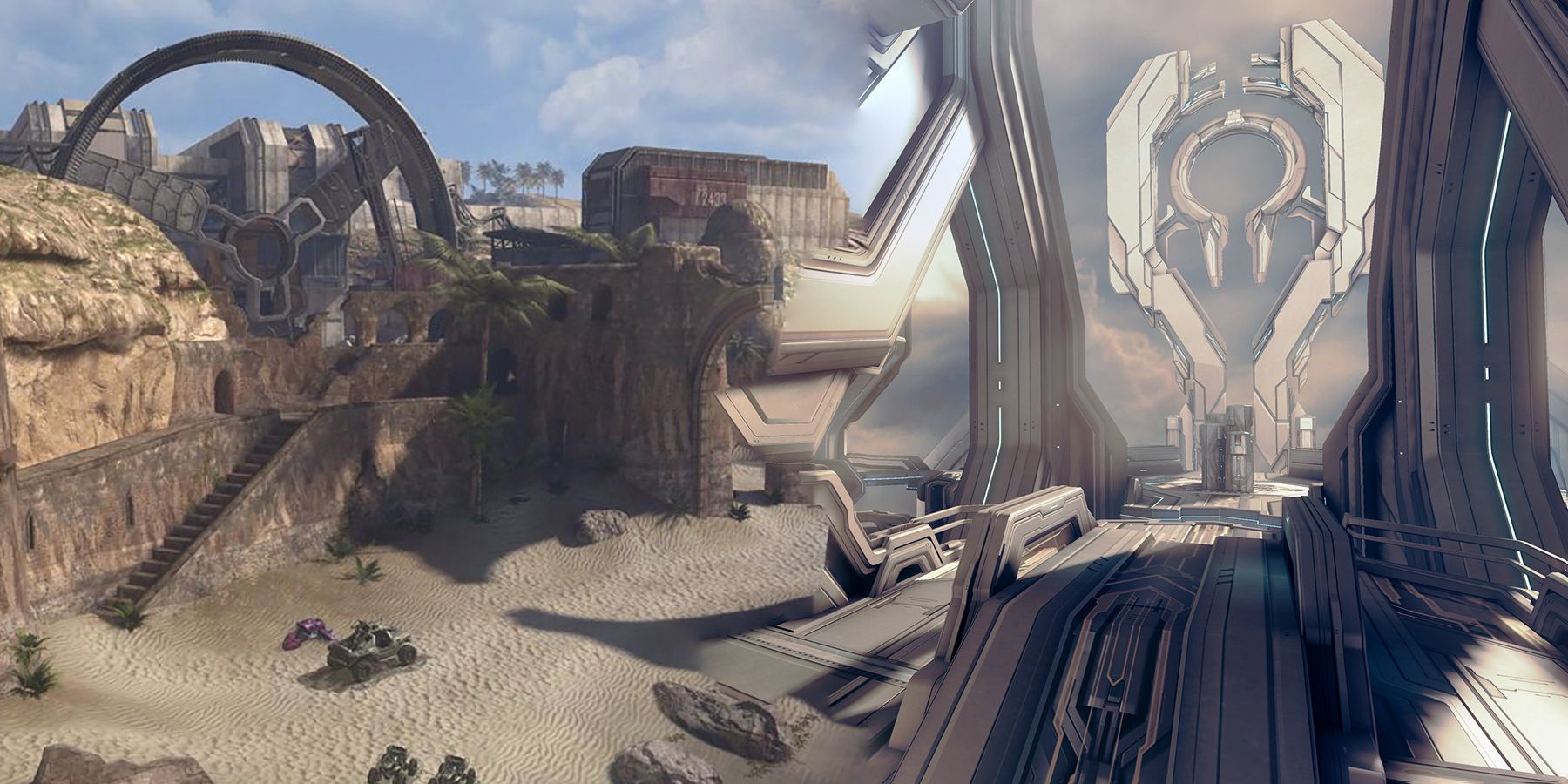 It seems pretty fair to say that the hype surrounding Halo Infinite isn't going to die out anytime soon. Regardless of how the campaign turns out, Halo Infinite 's multiplayer is receiving a largely positive reception from both new players and long-time fans alike, with the only major criticism being the grindy progression system. By all accounts, Halo Infinite 's multiplayer is a huge success and the return to form that fans had been longing for. However, there's plenty of room to grow, and adding classic maps to the game is a sure-fire way for 343 Industries to earn more brownie points from fans. RELATED: Viral Post Shows Halo Infinite Running On CRT TV Halo 2 's Ascension map contains everything a good Halo map should: There's two towers opposite each other, giving snipers an overview of the map. There's a large spot of open ground in the middle, forcing players into a mad dash to reach one of the towers before they're picked off. Lastly, there's a series of underground pathways that connect all three corners of the map and provide cover from the carnage above. Some simple bases and a handful of open areas make this one of Halo 's most rudimentary, yet memorable maps. There's plenty of room for player agency and tactics on this map, with many veterans of the series knowing to use the underground bridges to sneak up on unsuspecting snipers in the towers. The Banshee in the corner of the map are also a great way to shake up the sniping dynamic; launching a few Banshee bombs into the tower usually gets rid of any opponents currently supressing teammates. Ascension seems like the perfect fit for Halo Infinite, giving players a map that really hones in on the tight gunplay of the game. Both the new long/mid-range and close-range weapons of Infinite could be implemented well into Ascension, giving players new sniping opportunities while also giving players more means to counter it. Another staple map of Halo 2, Headlong, puts an emphasis on vehicle combat, giving players Ghosts, Banshees, Warthogs, and Scorpions to mess around with. Headlong features a large ramp in the middle of the map, plenty of vertical space, and a few winding roads at the back of the map. For players who love frantic close-quarters vehicle combat, then Headlong is the ideal map. On-foot combat is also quite varied on this map, with multiple skyscrapers and construction sites providing players with some verticality and vantage points. The entry points into each building also act as chokeholds, forcing players to either stand their ground or find another way in. A few turrets and some Overshields and Active Camo are sprinkled around the map to add even more variety. Headlong's inclusion in Halo Infinite would make a lot of sense. The new Wasp aerial vehicle is perfectly suited to darting around the construction sites while the new Razorback can make the run to and from the Capture Point much more intense and enjoyable. The Grappleshot is also destined to be used on this map, with players finally being able to scale the tall walls of the skyscrapers within seconds, as opposed to having to climb their way up from the ground level. A final entry from Halo 2, Zanzibar would be a perfect addition to Halo Infinite 's multiplayer. This is yet another Halo map that gives players multiple fronts to fight on: There's the open beach area, where vehicles spawn, the central rotating wheel which can be climbed on, and the interior of the factory at the back of the map. Either side of the wheel there's a small base, and there's a walkway leading up to the top of the wheel, all of which can be used for strategic sniping. The Active Camo and the Energy Sword in the middle of the wheel gives one lucky player the ability to wreak havoc on those hiding in the bases. Halo Infinite is the perfect new home for Zanzibar, with the new Equipment abilities like the Repulsor and the Drop Wall giving players some unique new ways to deal with threats on the walkway, or those trying to get to the power weapon goods in the center of the wheel. RELATED: Halo Infinite Could Bring Back These Fan-Favorite Characters One of the most well-regarded maps in Halo Reach, Sword Base, is a fairly simple map in premise, with it just being two rows of interconnected rooms. But it's this simplicity that makes the map so memorable. Players would often be sniping from the higher walkways while shotgun-wielding teammates were sat huddled in the one room with the vent. There was a unique frustrating charm that came with every match on Sword Base. Halo Infinite 's new close-range weapons such as the Bulldog, the Mangler, and the Heatwave would all feel right at home on Sword Base. It's time for a new generation to feel the rush of going up that vent and trying to take on the entire enemy team camping in there. Halo 4 may not have been every players' cup of tea, but its Haven map harkened back to original maps of Halo in a delightfully simple, yet effective way. Haven is essentially just a two-story ring, joined by a ramp at the back of the map. This simple layout leads to some pure Slayer action, where a player's skills are really at the forefront, as opposed to any vehicles or Power Weapons. Haven is an excellent map to showcase Halo Infinite 's new balance tweaks and innovations to arena combat. As well as including the aforementioned new close-range weapons, Haven can give Infinite players a simple and stripped down Slayer experience. Blood Gulch, is the definition of the term " classic Halo map." Two bases at either end of a canyon, with a long stretch of open ground in between, and a few caves and cliff edges to snipe from. At this point, every Halo fan has played on at least one version of this map, whether that's Halo 2 's direct remake, "Coagulation", or Halo 3 's own unique spin on it, "Valhalla." Even the RTS Halo Wars had its own version of this iconic map. If not just for tradition, Blood Gulch should make an appearance in Halo Infinite. While Infinite 's "Fragmentation" map is quite similar to Halo 3 's Valhalla and Halo 4 's "Ragnarok", it's quite a far cry from that original Blood Gulch map, and Infinite 's wide range of vehicles, weapons, and equipment could make Blood Gulch more intense and memorable than ever. Halo Infinite is available now on PC, Xbox One, and Xbox Series X/S MORE: What Happens To Spartan Locke After Halo 5: Guardians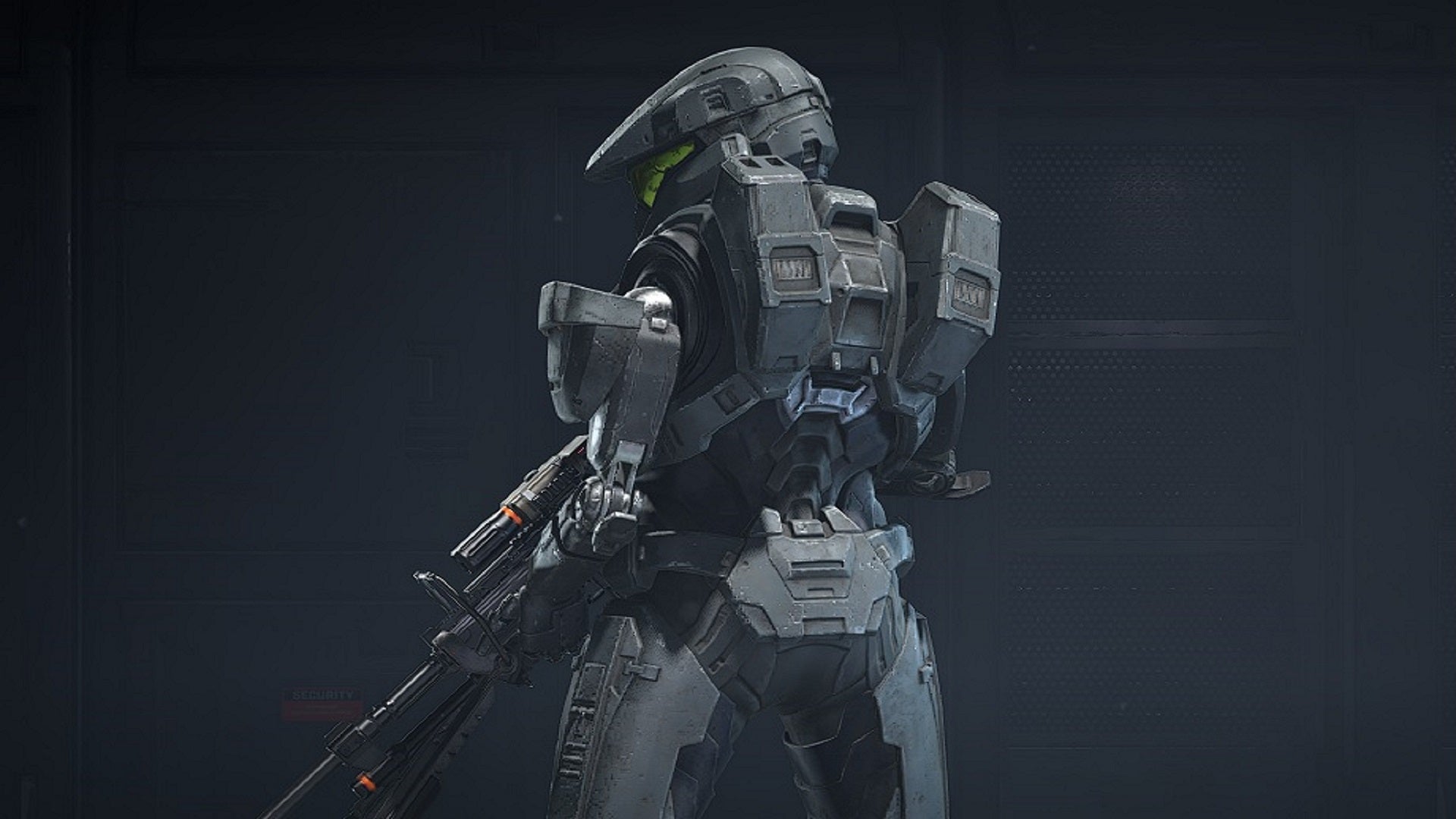 Halo Infinite: it will soon take you six games to earn a battle pass level, instead of 20
vg247.com
c41313d46be15d31fbf0a2f9c9f21cb7
343 Industries says Halo Infinite multiplayer progression is top priority
gamereactor.eu
78b520d0f8d60047b3474a71f88e53a8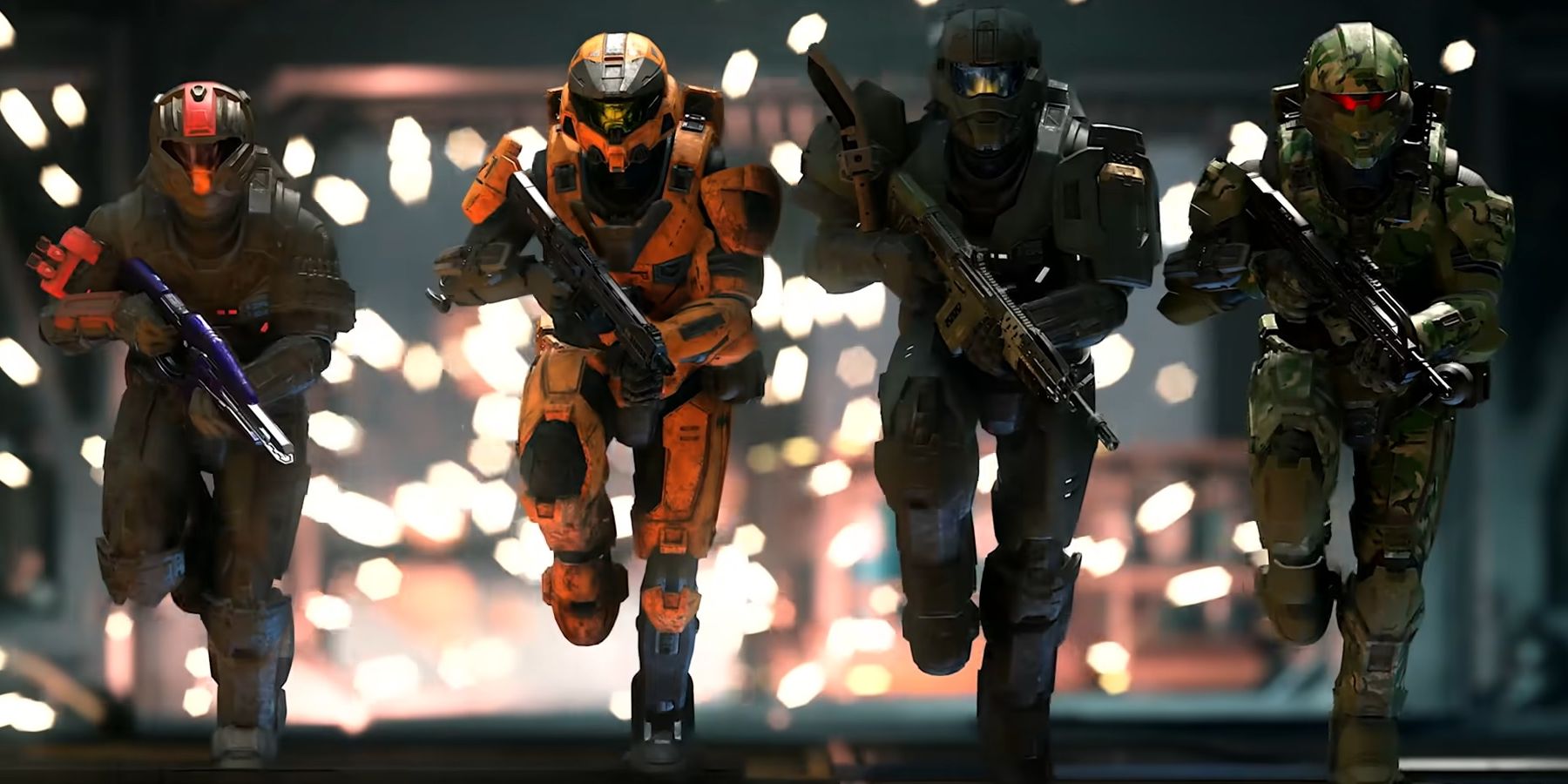 gamerant.com
gamerant.com
ed5d08f7bd3cda38f7374c17283dd9a5
Halo Infinite Daily Reset Time: When do dailies change in different timezones?
gamerevolution.com
0231372efd5ce190369f1f2c17670c44
343 responds to Halo Infinite complaints by increasing XP payout for the first six matches of each day
eurogamer.net
8aa4a6d536c9f131b29eee5ed6bb7d3d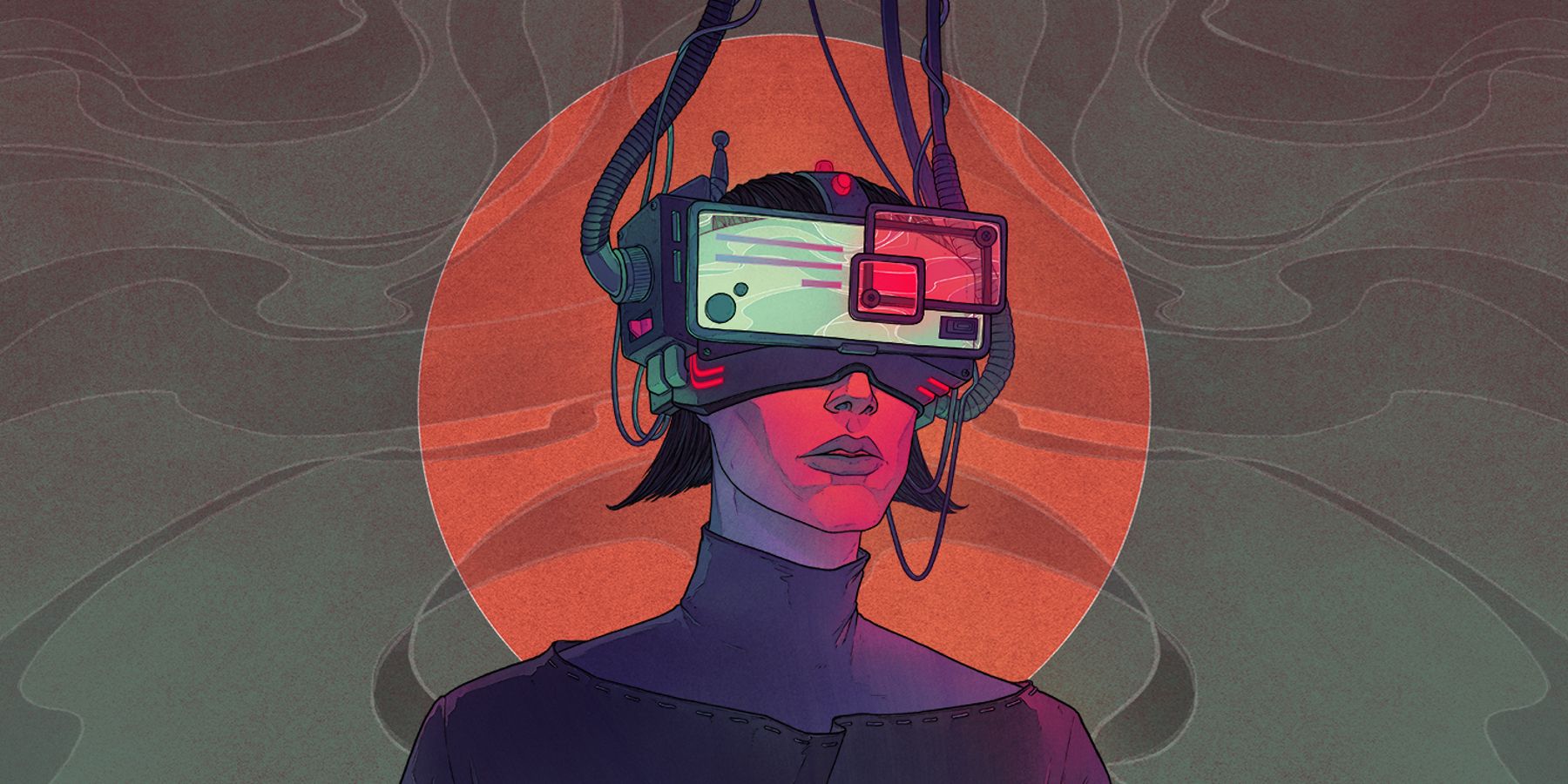 gamerant.com
gamerant.com
aa7257d781f6536d2c29380a526900e1
There's no questioning that Starfield is a big deal. Bethesda hasn't made a new IP in a long time, so from the moment Starfield was announced, it was bound to turn heads. However, since nobody knew when Bethesda planned on releasing Starfield, and it didn't reveal much other information about the game. That changed in 2021, as fans now know that Starfield is just under a year away, with Bethesda planning to release its spacefaring RPG in late 2022. Since the release date for Starfield is getting closer, Bethesda's behavior toward the game is probably about to change. The days of Todd Howard dropping cryptic hints about the sci-fi game during interviews may be over. As 2022 comes around, Bethesda is bound to double down on Starfield publicity. Even though the game won't release for about a year, since Starfield is a brand-new member of the Bethesda family, the studio should do everything in its power to give Starfield a warm welcome. RELATED: Starfield Can Go Beyond Picking They/She/He Pronouns Starfield 's status as a new Bethesda IP means a lot to both fans and the studio itself. Although Bethesda Softworks is known for publishing a plethora of games, like the latest Wolfenstein entries and 2022's Redfall, the Bethesda Game Studios side has worked on nothing but Fallout and The Elder Scrolls since the early 2000s. While it's exciting to see Bethesda try something new, it also means Bethesda has to work hard to sell the Starfield brand, establishing this young concept as a worthy companion to Bethesda's long-lived and influential franchises. In other words, early 2022 might mark the beginning of major Starfield publicity. Bethesda also just got another big project out of the way. The Elder Scrolls 5: Skyrim turned 10 years old in 2021, and so Bethesda prepared a special anniversary edition of the game. Considering how far Bethesda has gotten by riding the success of Skyrim, it makes sense that it was the center of Bethesda's focus. However, by early 2022, Skyrim Anniversary Edition will have had plenty of time to get settled, which means Bethesda can turn to its next game on the horizon: Starfield. Starfield has no new Bethesda games to compete with for publicity. The Elder Scrolls 6 is in development, but it's years away, and fans have hardly heard anything about Fallout 5. Bethesda can make Starfield the sole star of 2022, possibly starting in the year's earliest months. Anyone excited for Bethesda's next big adventure should prepare themselves to hear a lot more about the game in a few months. After all, there's a lot that fans still don't know about Starfield. RELATED: Starfield: Every Bit of Lore Revealed So Far Considering how little of Starfield has actually been shown by Bethesda so far, it's not hard to imagine what kinds of content it'll whip up to get players excited. A gameplay trailer is certainly a big-ticket item. Although it's easy to assume that Starfield plays a lot like Bethesda's other RPGs, there could be any number of differences that Bethesda has kept hidden. In 2022, fans are bound to get multiple trailers exploring core gameplay components of Starfield, from combat to exploration and NPC interactions. There's another type of trailer that could crop up in 2022: lore explainers. Bethesda has already released a few videos explaining some major locations in Starfield, so it seems likely that Bethesda will make more of these spotlight-style videos moving forward. After all, there's no way a spacefaring adventure like Starfield is built around just these three cities. The places Bethesda has shown off so far are surely just the tip of the iceberg. Much like the city teaser trailers that Bethesda has put out, it's likely some major Starfield NPCs or factions will get explainer videos in 2022. Players already know that Starfield has a complicated society at its heart, but there's still a lot of details left to explain. Important characters that will help or hinder the player character remain largely unknown to fans. NPC reveal trailers will be especially valuable for Starfield if there's a wide range of original alien races to explain. Although players might not get to become aliens in Starfield, there could still be some important alien NPCs shaping the game's story. Bethesda has its work cut out in 2022. Advertising Starfield seems like a top priority considering how many other big games it has to compete with, and how much of Starfield it has yet to reveal. It wouldn't be surprising if Bethesda waited a few months to get its 2022 advertising push started, letting big games like Pokemon Legends: Arceus, Horizon Forbidden West, and Elden Ring get out of the way first. By spring 2022, Starfield news will probably start to pick up in order to build momentum for the November 2022 release. While the plausible incoming wave of Starfield advertisements will be a lot of work for Bethesda, it should certainly be a boon for fans. After spending so many years asking basic questions and hearing no answers, a year full of Starfield explainers sounds like the perfect change of pace. Starfield may remain mysterious for a couple more months, but the wait for the game is hopefully drawing to a close. If Starfield is anything like Fallout or The Elder Scrolls, then odds are it'll be an adventure worth waiting for. Starfield releases on November 11, 2022 for PC and Xbox Series X/S. MORE: Todd Howard's Reddit AMA: What You Need to Know

Like Skyrim, Starfield will enable players to pick up every coffee mug
venturebeat.com
e0acd7ce876725139c70fd1204385da3
Bethesda has given us another teasing look at Starfield
mspoweruser.com
f17c48846c9577677e4cee22b62b9ed0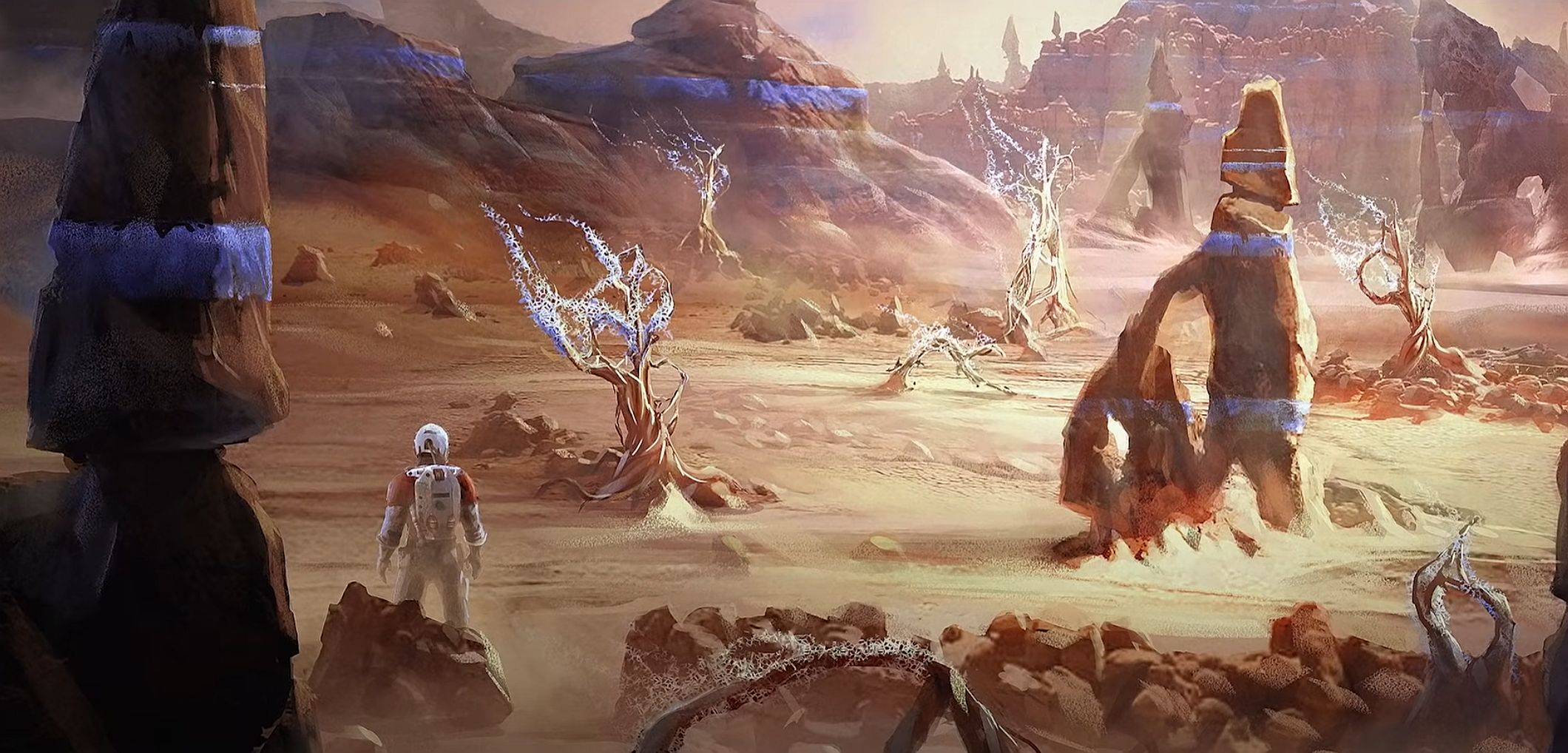 Starfield developer diary features some teases of the upcoming RPG
vg247.com
b1e0c4a068c5dbb9c44c43c231771823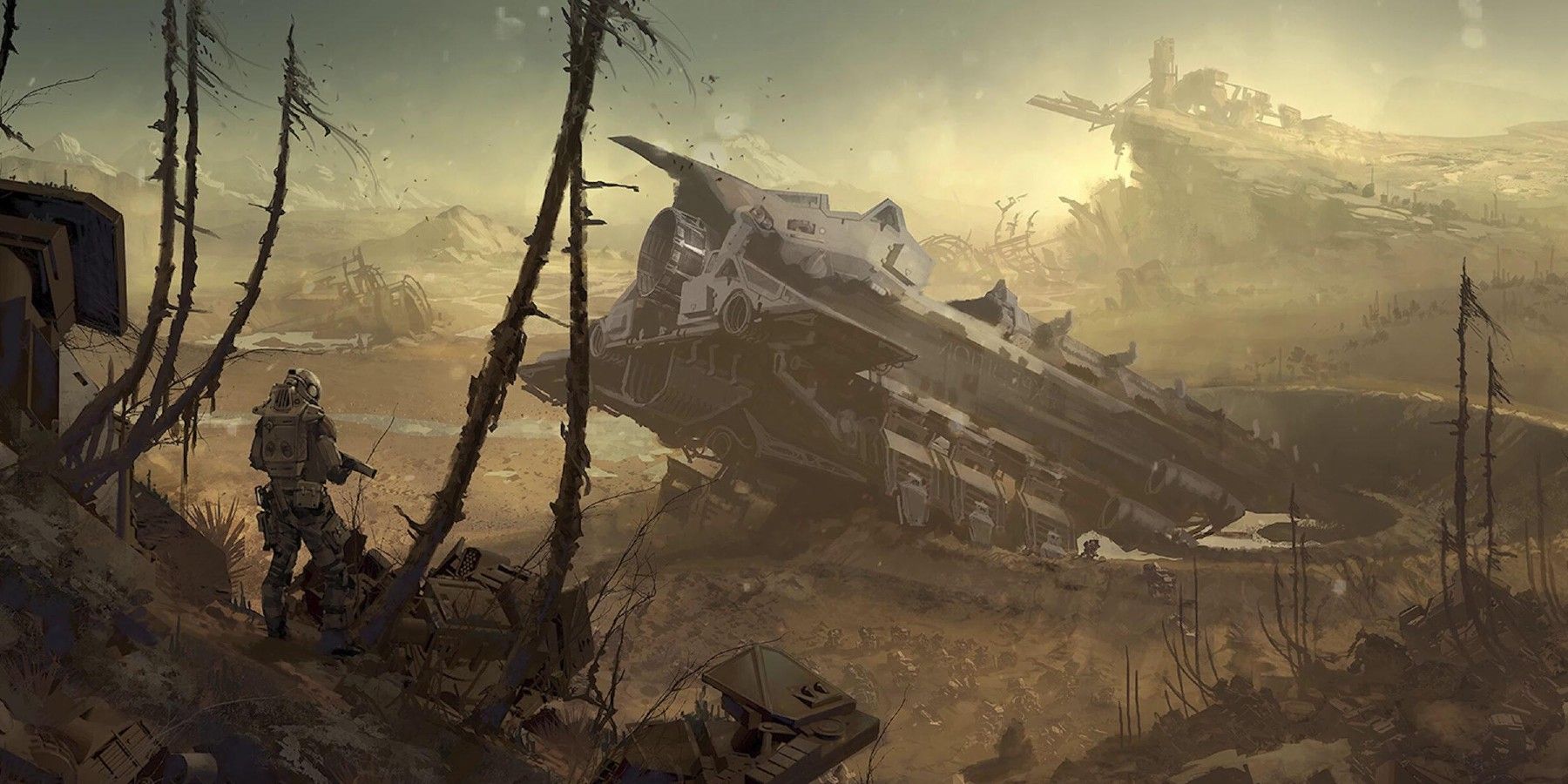 gamerant.com
gamerant.com
5ebb2805360bca9b2013fcc5c5895ff9
Bethesda shows off new Starfield concept art and in-engine shots
techspot.com
8d7ec84a2c4a4589234a9d316ab756a1
November 30, 2021 Twitter launched new rules Tuesday blocking users from sharing private images of other people without their consent, in a tightening of the network's policy just a day after it changed CEOs. Under the new rules, people who are not public figures can ask Twitter to take down pictures or video of them that they report were posted without permission. Twitter said this policy does not apply to "public figures or individuals when media and accompanying tweet text are shared in the public interest or add value to public discourse." "We will always try to assess the context in which the content is shared and, in such cases, we may allow the images or videos to remain on the service", the company added. The right of internet users to appeal to platforms when images or data about them are posted by third parties, especially for malicious purposes, has been debated for years. Twitter already prohibited the publication of private information such as a person's phone number or address, but there are "growing concerns" about the use of content to "harass, intimidate and reveal the identities of individuals", Twitter said. The company noted a "disproportionate effect on women, activists, dissidents, and members of minority communities." High-profile examples of online harassment include the barrages of racist, sexist and homophobic abuse on Twitch, the world's biggest video game streaming site. But instances of harassment abound, and victims must often wage lengthy fights to see hurtful, insulting or illegally produced images of themselves removed from the online platforms. Some Twitter users pushed the company to clarify exactly how the tightened policy would work. "Does this mean that if I take a picture of, say, a concert in Central Park, I need the permission of everyone in it? We diminish the sense of the public to the detriment of the public", tweeted Jeff Jarvis, a journalism professor at the City University of New York. The change came the day after Twitter co-founder Jack Dorsey announced he was leaving the company, and handed CEO duties to company executive Parag Agrawal. The platform, like other social media networks, has struggled against bullying, misinformation and hate-fuelled content. © 2021 AFP 8 hours ago 0 Nov 29, 2021 0 Nov 29, 2021 0 Nov 26, 2021 0 Nov 26, 2021 5 5 hours ago 6 hours ago 6 hours ago 7 hours ago 8 hours ago 10 hours ago Nov 29, 2021 13 hours ago Oct 06, 2021 Sep 01, 2021 May 20, 2021 Oct 16, 2020 Jul 06, 2021 Nov 24, 2021 Nov 18, 2021 Nov 10, 2021 Nov 03, 2021 Oct 28, 2021 Oct 26, 2021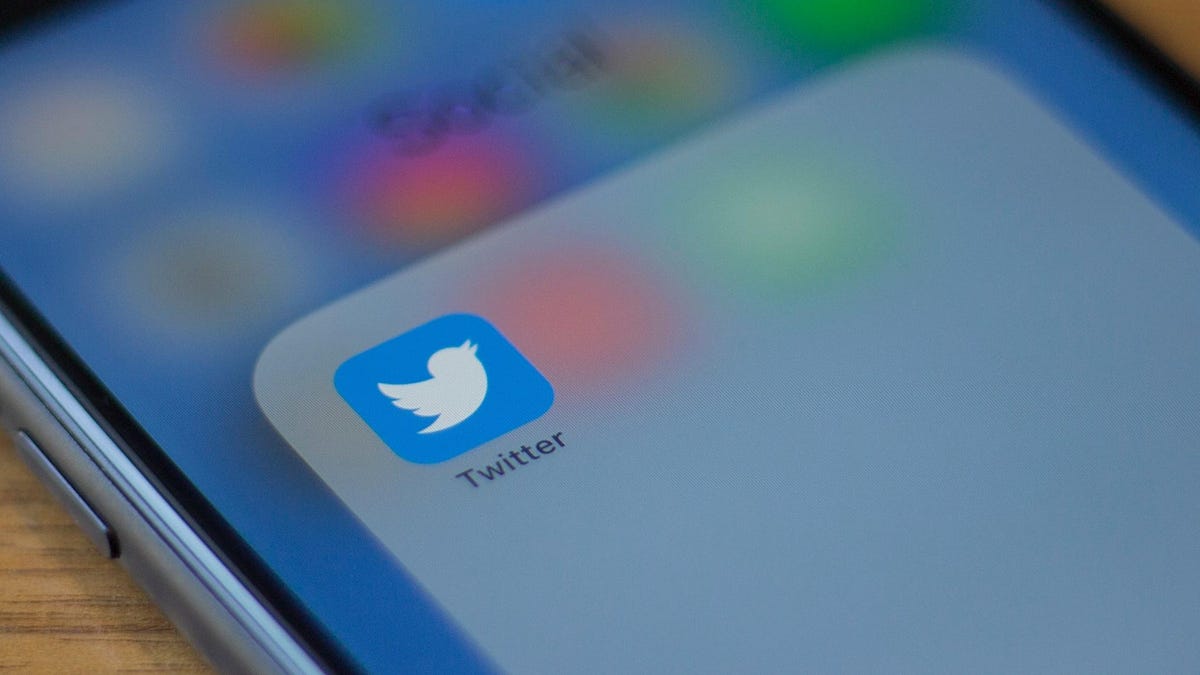 Twitter Bans Sharing Photos of Private Individuals Without Their Consent
gizmodo.com
5333d31a59403bdebc521c5992bb4b7e
Twitter updates its policy under new CEO, bans nonconsensual media of private individuals
neowin.net
7879d2b4570b1cbada687f96b960fd19
Twitter drops ban hammer on sharing 'private media' without an individual's consent
techspot.com
8dcb70dd9e2573f771885a51541f1803
Twitter Bans Sharing 'Media of Private Individuals' Without Permission
uk.pcmag.com
a15a12ce0076707c4ba0fa6fcb240651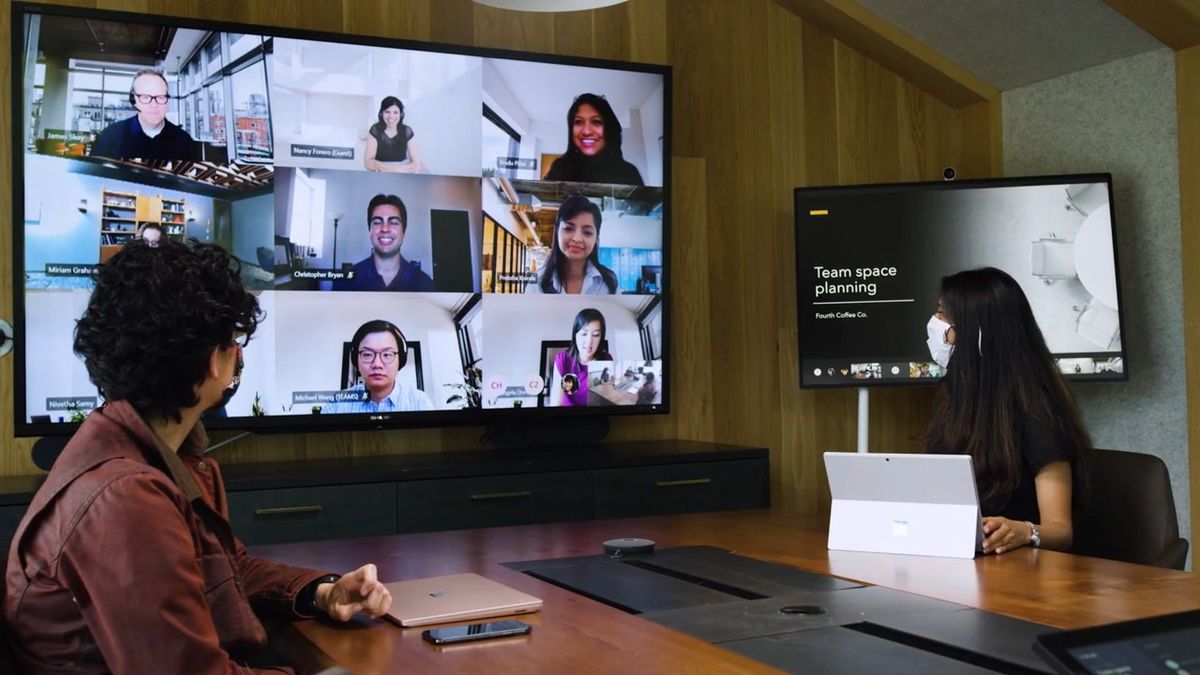 Microsoft is working on a new update for its video conferencing software that will allow organizations with supported devices to use multiple cameras in Microsoft Teams. There is a catch though as this new multiple camera feature will only work on select Microsoft Teams Rooms devices. For those unfamiliar, Microsoft Teams Rooms is a dedicated hardware and software solution for video conferencing that was previously called Skype Rooms. Microsoft Teams Rooms devices include headsets, speakerphones, desk phones and Teams displays, collaboration bars, webcams and more. According to a new post on the Microsoft 365 Roadmap, this feature is currently in development and is slated to roll out to Microsoft Teams Rooms devices like the Surface Hub 2S in January of next year. Once this new feature is available, organizations that have a meeting or conference room with more than one video camera connected to Microsoft Teams Rooms will be able to switch between them while in a video call. To do so, they'll need to click on the icon that depicts an arrow going through a rectangle at the bottom of a Teams meeting to see a list of available cameras. From here, they'll be able to switch between cameras seamlessly without interrupting their meeting. As more devices have built-in cameras than ever before, this new update to Microsoft Teams Rooms will allow organizations to take advantage of them. Some possible use cases include being able to switch between a wide group shot and having one individual on camera as well as being able to give attendees a close up view of a product or design. Now that Microsoft is adding multiple camera support to Microsoft Teams Rooms, the company could eventually add this same functionality to regular Teams meetings so that individuals can also give their meetings more of a cinematic feel. Looking to improve your video calls? Check out our roundups of the best video conferencing software, best business webcams and best headsets for conference calls Via ONMSFT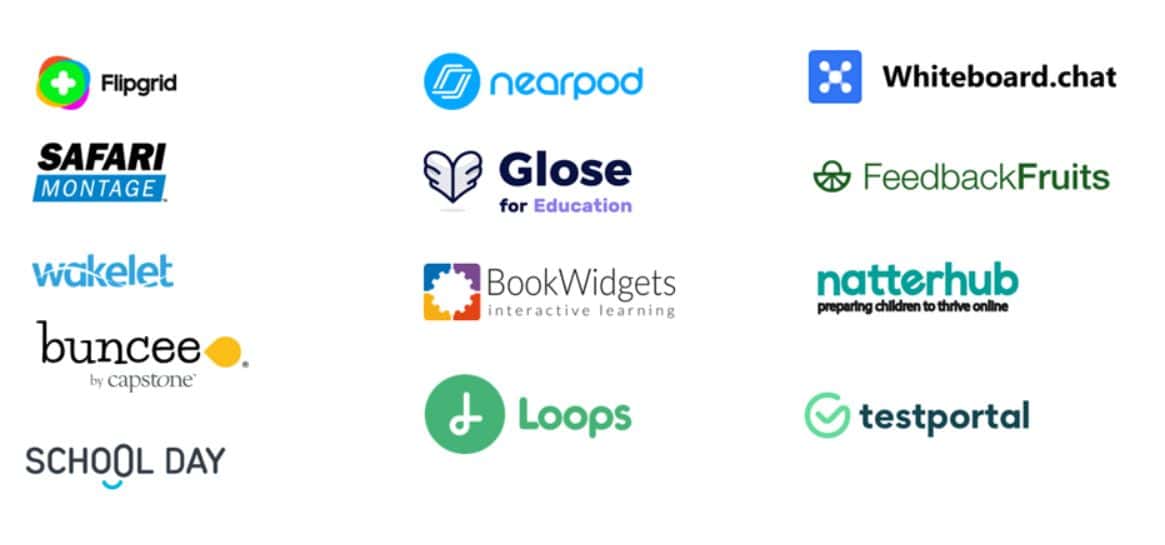 Microsoft Teams now allows you to add content from EdTech apps directly into Assignments
mspoweruser.com
c7bc4f38ed13e51793bcdb17caa3beea
Microsoft holds annual shareholders meeting
news.microsoft.com
652baa8fa854976c74fc45020b3c28d2
The most common Microsoft Teams problems, and how to fix them
digitaltrends.com
5c79361522ef514cadeabc57dfc4e598
Microsoft Teams gets improved meeting captions and camera content in November
xda-developers.com
5ca239439c5b64b31a1234bfe2b4acdb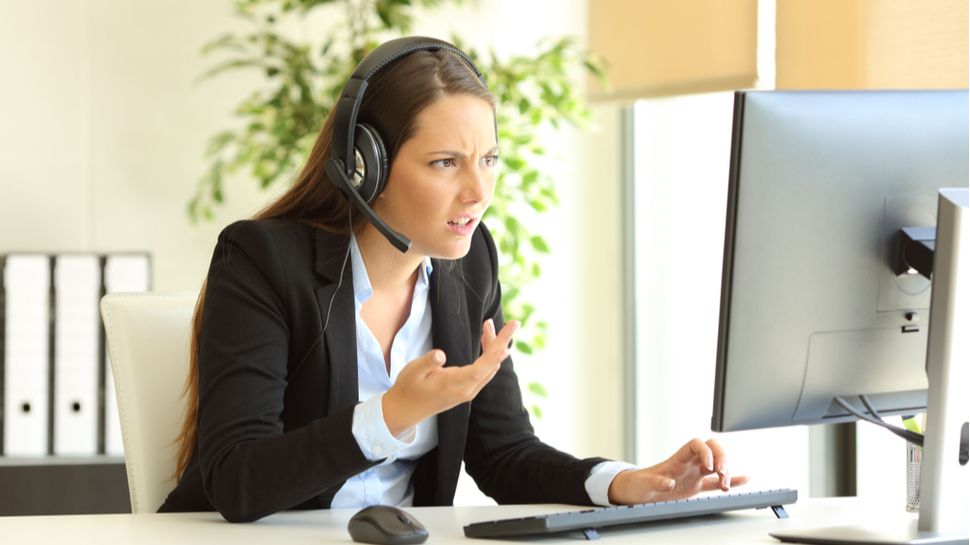 Windows 11 could finally solve one of the most common video call problems
techradar.com
f038ce97294afc45754f0be27be31980
More than 150 HP printers are vulnerable to two bugs that could give hackers full access to the devices, according to security firm F-Secure. "In our quest to enhance our attack simulation capabilities while learning hardware security, we discovered two very different methods for gaining full control over HP [multi-function printers] MFPs: exposed connectors for shell access and a memory corruption issue in the font parser", F-Secure says in a technical breakdown of its findings. "The former requires physical access to the device but the latter can be exploited remotely—even directly from a malicious website." The initial research was conducted on an HP MFP M725z running firmware that was released in 2013. F-Secure says it later discovered that more recent versions of the firmware were affected by the vulnerabilities as well. HP released patches for both flaws on Nov. 1 to "certain HP LaserJet, HP LaserJet Managed, HP PageWide, and HP PageWide Managed printers" and disclosed the vulnerabilities as CVE-2021-39237 and CVE-2021-39238. This means that some 150 models of HP printers and firmware dating back at least eight years were vulnerable before F-Secure discovered the flaws. Luckily the impact of both vulnerabilities should be mitigated by the effort required to exploit them. "The good news is that the attackers have budgets too", F-Secure says, "and a font parser bug in an MFP is unlikely the low hanging fruit that the attackers would pick to target a typical organization." Organizations using affected HP printers should install the latest firmware updates to defend their machines. HP also says that "customers concerned about potential physical attacks", similar to the one that F-Secure demonstrated by exploiting CVE-2021-39237, "should follow the recommendation in the product user guide to use a Kensington-style lock to protect against these and other potential types of physical attacks on HP printers." A full list of affected printers is below.

Your HP printer may need a firmware update to save it from a "Critical" buffer overflow bug
neowin.net
71f68f905ef3b184ca9042553f70300d
Printing Shellz: Critical bugs impacting 150 HP printer models patched
zdnet.com
1bb3c1b3fd3287f69efbc4073520a69c
HP patches bugs in over 150 printer models
computerweekly.com
7f1a521faeb60a6d1365643912781ac6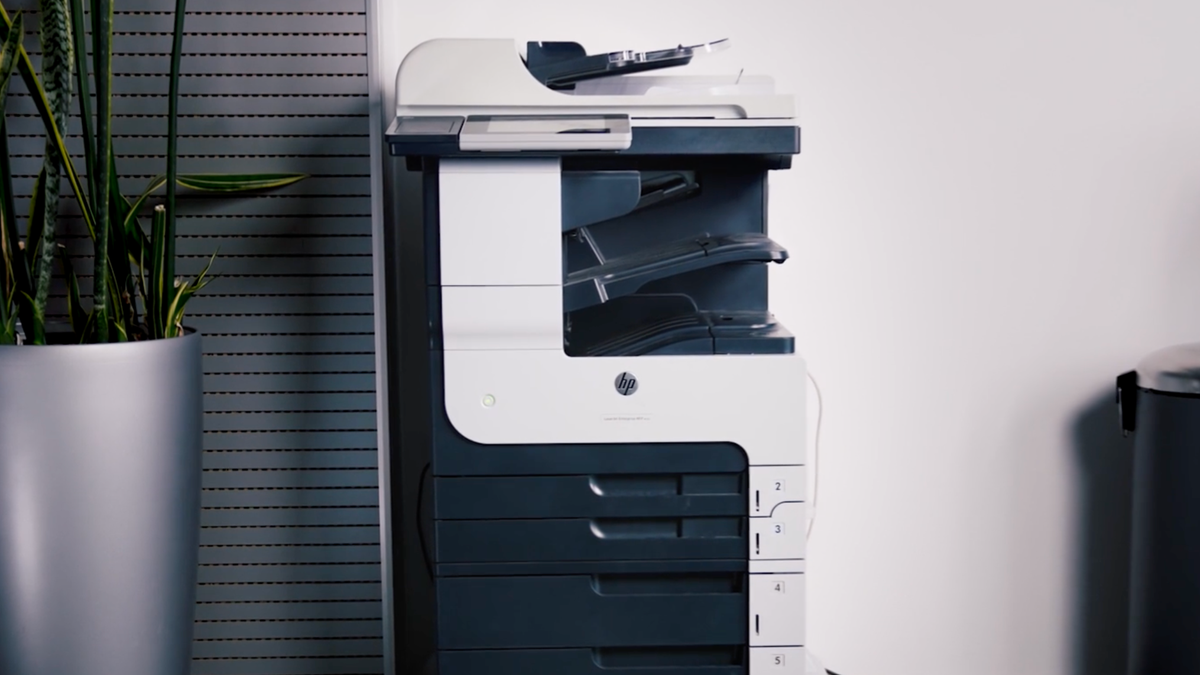 HP Printer Flaw Puts 150 Models at Risk—Install this Patch Right Now
gizmodo.com
1ac05759a6591530144f4b5e06e9d586
Rumor mill: Nvidia's Ada Lovelace GPUs are still a pretty well-guarded secret, but industry insiders believe the company will rely on TSMC's N5 node for manufacturing them. These are expected to be monstrous GPUs with 50 percent better gaming performance and higher power consumption than RTX 3000 series GPUs, so moving away from Samsung's 8 nm node might help on both fronts. Nvidia's RTX 4000 graphics cards could break cover as early as next summer, and it's also possible that we'll see an RTX 3000 series refresh before that. The next generation of cards from Team Green carry the Ada Lovelace codename internally, but not much is known about the new architecture and what it will bring to the table. The only consensus among industry insiders seems to be that raw performance will double over the current generation, while power consumption will be north of the 400W range. It's been rumored that Nvidia will use TSMC's 5 nm process node, which is believed to be significantly more expensive than its 7 nm process node that AMD uses for its RX 6000 series GPUs. A new report from Digitimes seems to reinforce these expectations, citing industry sources from the supply chain. The publication also notes Nvidia is planning to leverage TSMC's chip-on-wafer-on-substrate (CoWoS) packaging technology for its upcoming H100 GPU. This model will be based on Nvidia's compute-oriented Hopper architecture and is expected to be the company's first multi-chip GPU module. Ada Lovelace GPUs will most likely use FC-BGA packaging courtesy of ASE Technology, as well as traditional GDDR6X memory. RTX 3000 series GPUs are manufactured using Samsung's relatively mature 8 nm process node, so a move to TSMC's 5 nm node is a risky one as it's also what other companies are going to use for their upcoming products. Apple currently makes its A14, M1 Pro, and M1 Max chipsets on that same node, while AMD is planning to use it for its Zen 4 CPUs. At the same time, Bitmain has secured some of TSMC's 5 nm production capacity for mining hardware that will be unveiled in Q1 2022. It's possible Nvidia has chosen to go with TSMC for both Hopper and Ada Lovelace, which may have allowed it to secure more capacity. Naturally, the company won't comment on the news, so we'll have to wait and see.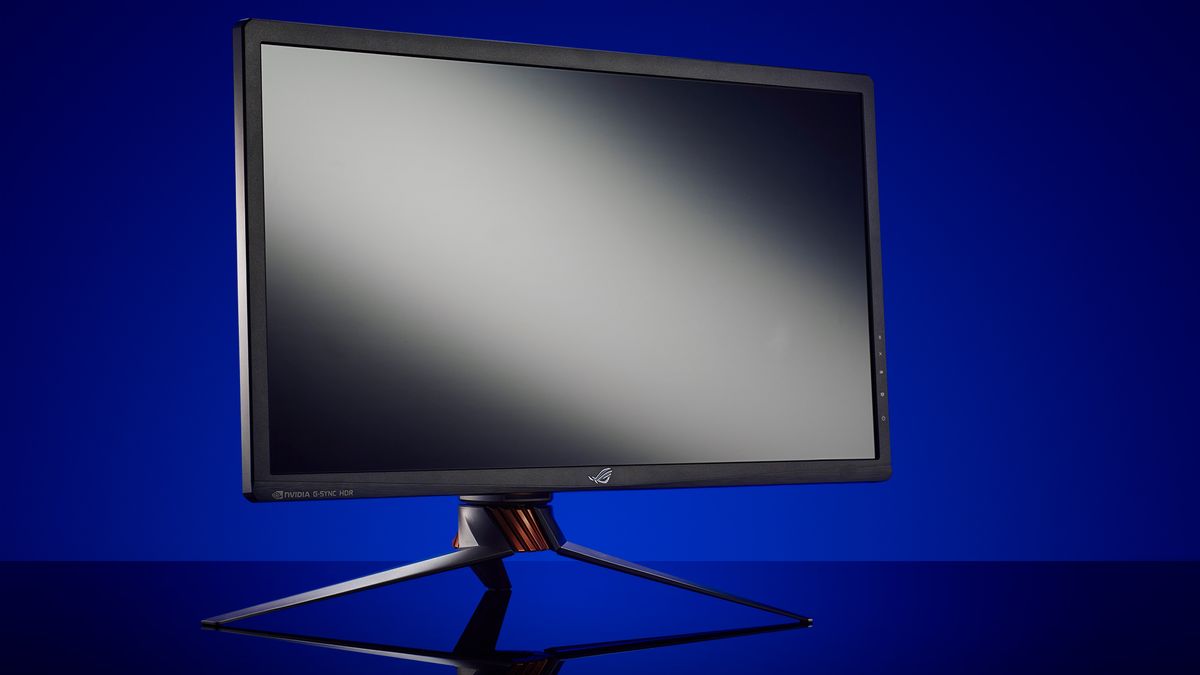 The best gaming monitor in the UAE 2021: the very best gaming screens of the year
global.techradar.com
637c04e812140b126eff24822d9bde31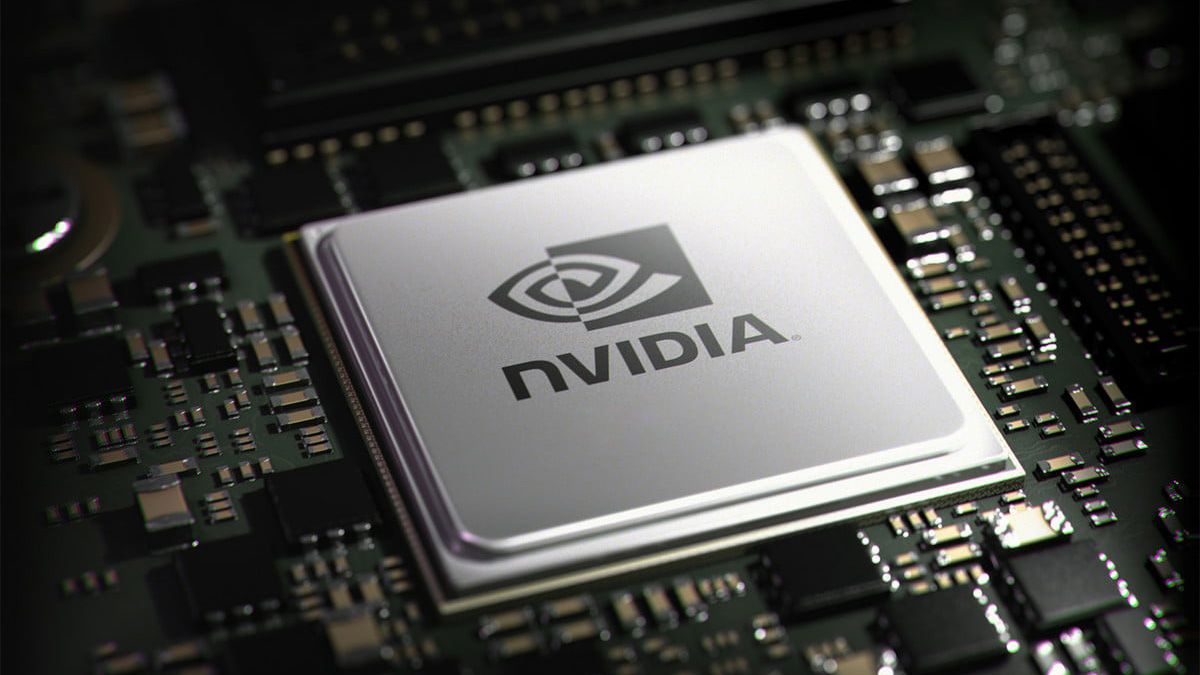 Nvidia RTX 4000 GPUs rumored to be a 'major refresh' on 5nm in 2022
techradar.com
9b30192780ff4a5217717f0919cebe72
Nvidia will reportedly ditch Samsung for its RTX 40-series GPUs
digitaltrends.com
4fa4a729c976c1da06b707963ebc1339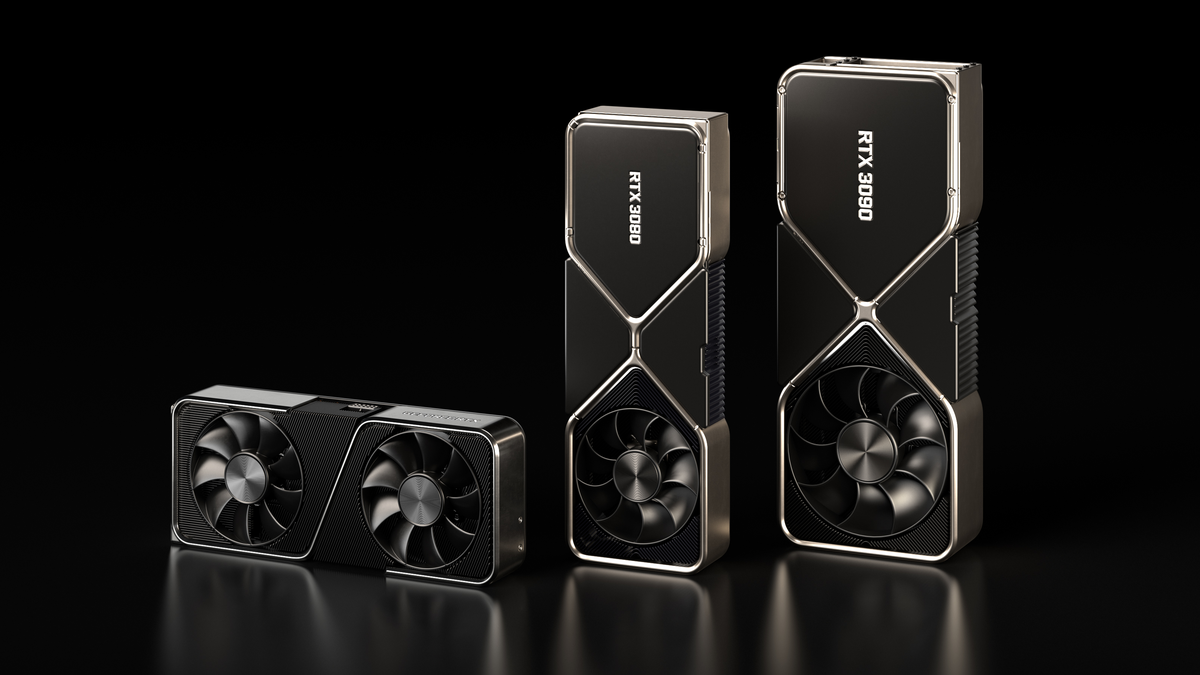 Nvidia's Rumored Next-Gen Gaming GPUs Sound Incredible
gizmodo.com
8629aa39af0be5a2a9c83464513c6c09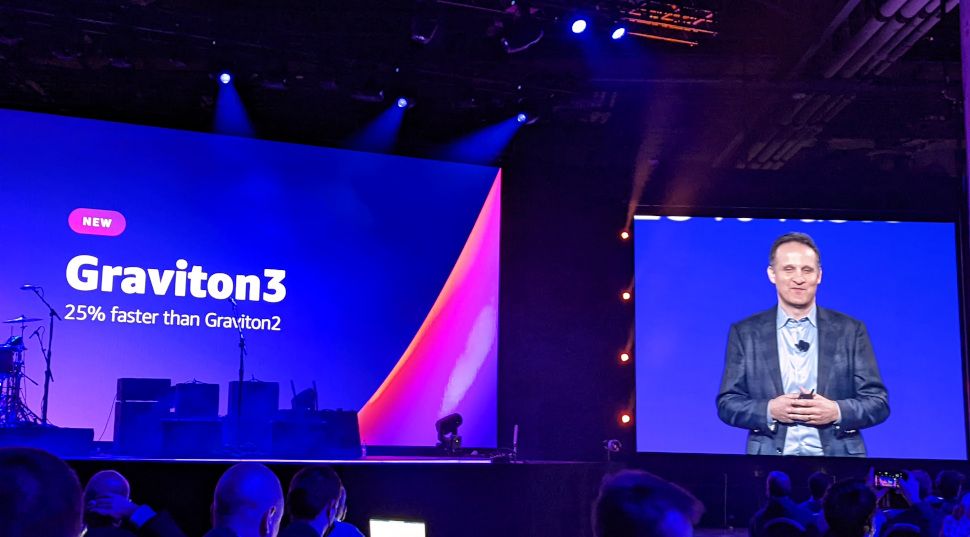 Amazon Web Services has announced, at its annual Re:Invent meeting in Las Vegas, new instances for EC2 in the shape of the C7g. These will be powered by its newest processor, the Graviton3, which is aimed at what AWS labels as, compute-intensive workloads: HPC, batch processing, electronic design automation (EDA), media encoding, scientific modeling, ad serving, distributed analytics, and CPU-based machine learning inferencing. So don't expect them to pop up in traditional web hosting environments although they can be used for bare metal hosting or in dedicated servers / VPS -like scenarios. Graviton2 was announced in December 2019 and launched only in June last year while the original Arm-based Graviton was presented at Re:Invent 2018. This news is developing

AWS Bug Bust Challenge Underway In World Guinness Record Attempt
i-programmer.info
364368cffd7a784c88f4eb4120598e86
AWS fleshes out processor roadmap with Graviton3, Trainium, new instances
zdnet.com
3d23f170185a5cda9e81d88a57fc8b16
AWS targets auto and industrial sectors with FleetWise, TwinMaker
zdnet.com
bd8b1d6d00410af1c3149450db2ae629
AWS re:Invent: Faster chips, smarter AI, and developer tools grab the spotlight
venturebeat.com
4e1fd3c1b302821daf01d7bde5a97bf8
Amazon announces Graviton3 processors for AI inferencing
venturebeat.com
6b2eca600cdc6865e43750d8e71a0c9a
The PC version of Halo Infinite currently has a cheating epidemic, by developer 343 Industries' own admission. Head of Creative Joseph Staten promises that Halo Infinite anti-cheat measures are "in the pipeline" moving forward. Hopefully, these will address the issue of players using hacks and cheats to gain an unfair advantage in the free-to-play multiplayer mode. Additional Halo Infinite anti-cheat measures are currently in development and will arrive via a free update, patch, or hotfix in the future. Until then, 343 Industries is actively banning cheaters and hackers while encouraging users to report "bad actors" through the Halo Support website. It isn't yet clear what form the new anti-cheat measures will take, though Staten makes the team's commitment to combatting cheaters clear. According to the developer, "the banhammer is unlimbered and ready for action" as of right now. For the time being, players will need to actively involve themselves in the process by reporting cheaters. In the future, hopefully, a better Halo Infinite anti-cheat system will save users trouble by disallowing the practice in the first place. We have more anti-cheat measures in the pipeline. In the meantime, please use this link to report bad actors. The banhammer is unlimbered and ready for action. https: //t. co/FUmZznhXWH Joseph Staten (@joestaten) November 30, 2021 Cheating and hacking are nothing new for online multiplayer games, and particularly first-person shooters. Halo Community Manager, John Junyszek, acknowledges that "cheating is a natural part of supporting a F2P PC game" at this stage. While it's been a prolonged problem in, for example, the Call of Duty series, 343 seemingly wants to address the issue early on. Unfortunately, there's no Halo Infinite anti-cheat release date right now. With a solution currently in development, however, fingers crossed it won't be too long before its launch. For more on Halo Infinite, get the latest on whether or not the Flood species feature in this new installment. Additionally, find out the Daily Challenge reset time across multiple regional timezones. In other news, a Fortnite x Air Jordan collab looks to be dropping very soon.

343 responds to Halo Infinite complaints by increasing XP payout for the first six matches of each day
eurogamer.net
8aa4a6d536c9f131b29eee5ed6bb7d3d
Halo Infinite tweak fixes slow battle pass progression — again
digitaltrends.com
900b9c845b1a1f7e86e2d9b1230dbc62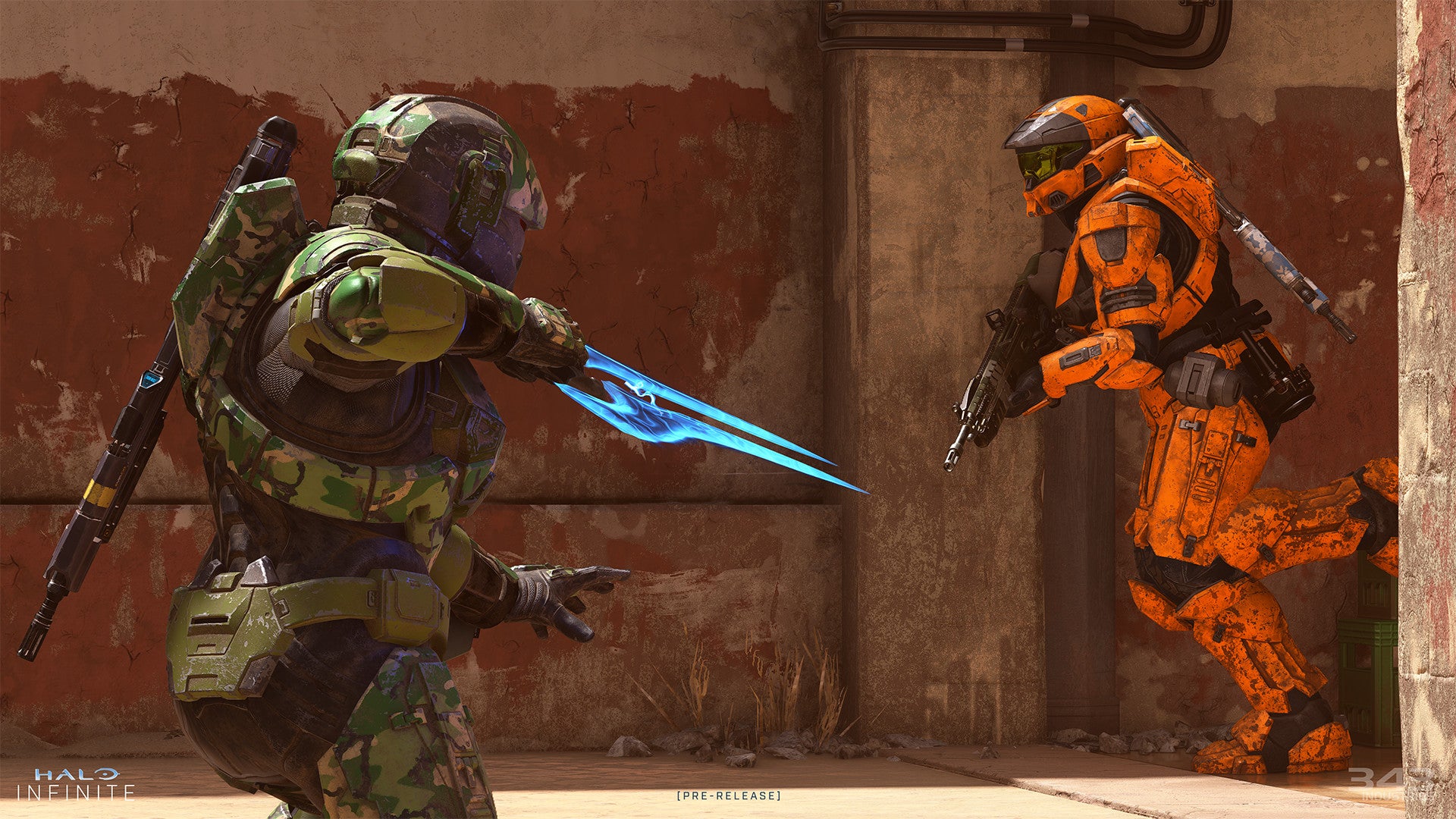 According to 343 Industries, Halo Infinite's cheating problem is something "we anticipated"
vg247.com
729a0b23e64215669822da3706bb7771
One of the notable announcements at Amazon Web Services' re:Invent 2021 conference today was the unveiling of AWS Private 5G, a fully-managed service enabling businesses to deploy their own high-capacity mobile networks. The service is designed to be used inside buildings as an augmentation of -- and eventual replacement for -- Wi-Fi. Businesses have a strong interest in 5G, but the deployment model is challenging. Racking and stacking equipment from carrier-class companies is overkill for most businesses and takes months to get up and running. Using a service provider might be easier, but that has its challenges -- such as data ownership, the cost of the service, and the carrier's footprint. A better approach is private 5G, where the IT department can deploy and manage the networks itself, but few options have been available. Until now. The newly announced Private 5G product is a turnkey service that's managed through the AWS console. Users specify where they want to build a network and what capacity is needed, and AWS ships the required hardware and SIM cards. The network auto-configures and can be used anywhere from traditional corporate offices to factory floors to large campuses. As is the case with all things AWS, the company has attempted to take the complexity and unnecessary costs out of the infrastructure they sell. The portal-based approach removes the long planning cycles and multi-vendor integrations usually required. As for costs, AWS has disrupted markets with utilization-based pricing, and they're doing the same here. Customers can provision as many 5G connected devices as they want, they will only pay for the bandwidth they use. The traditional pricing model would be a per-SIM fee, but that can be highly inefficient for IoT because many devices use very little bandwidth. For example, a connected industrial copier might only send toner volumes once a day. With a per-month cost model, the business may be paying $10 per month. With capacity pricing, this cloud costs as little as a couple of cents a day. During his first re:Invent keynote as CEO, AWS's Adam Selipsky talked about the importance of this approach. "AWS Private 5G is a one-stop shop to manage private cellular networks", Selipsky said. "It lets customers start small and scale up as needed with a pay-as-you-go pricing model. You just pop the SIM cards into your devices and, voila, everything is connected." As is the case with most AWS technologies, one of the first customers is Amazon itself. The Private 5G service is used in the Amazon Fulfillment Centers (FCs) to speed up product delivery. Amazon uses robots to scan packages and manage millions of items daily. Before 5G, the company had to deploy Wi-Fi; while that technology is common, it's notoriously flaky. It can also be expensive to extend to outdoor locations, since it requires cables and power lines to be run to light poles to connect the APs. With 5G, outdoor small cells can be mounted in the corner of a warehouse, for example, making deployment faster but also resulting in more consistent performance. Cellular is considerably more reliable than Wi-Fi. At re:Invent, AWS also announced Private 5G networks for Koch Industries and Dish Network. There weren't many details on the deployments, but both companies talked about wanting the benefits of 5G without the deployment headaches. In the short term, I do not expect private 5G to "globally displace Wi-Fi" as Pat Gelsinger predicted in his last VMworld keynote. I do expect to see it being used in mission-critical environments where Wi-Fi is too unreliable; 5G also will take wireless to places where Wi-Fi cannot be easily extended. Long term, as the cost of SIM-connected devices decreases and eSIMs become more common, the industry could see an even bigger move from Wi-Fi to 5G. Stay tuned.

AWS Bug Bust Challenge Underway In World Guinness Record Attempt
i-programmer.info
364368cffd7a784c88f4eb4120598e86
AWS CEO announces new private 5G service at re:Invent 2021
zdnet.com
9340edc4fade4757860ee68347b2ad40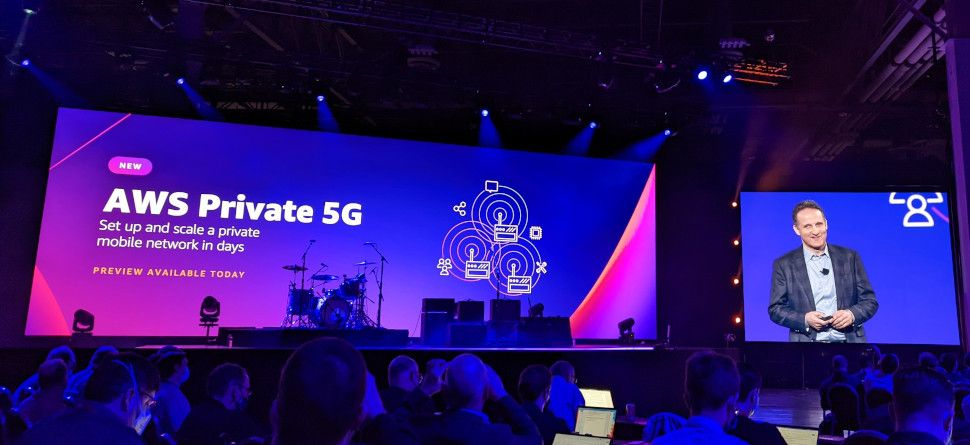 AWS wants to let all businesses build their own 5G networks
techradar.com
266dcf9611a9567e75fc385801bf6720
AWS re:Invent: Faster chips, smarter AI, and developer tools grab the spotlight
venturebeat.com
4e1fd3c1b302821daf01d7bde5a97bf8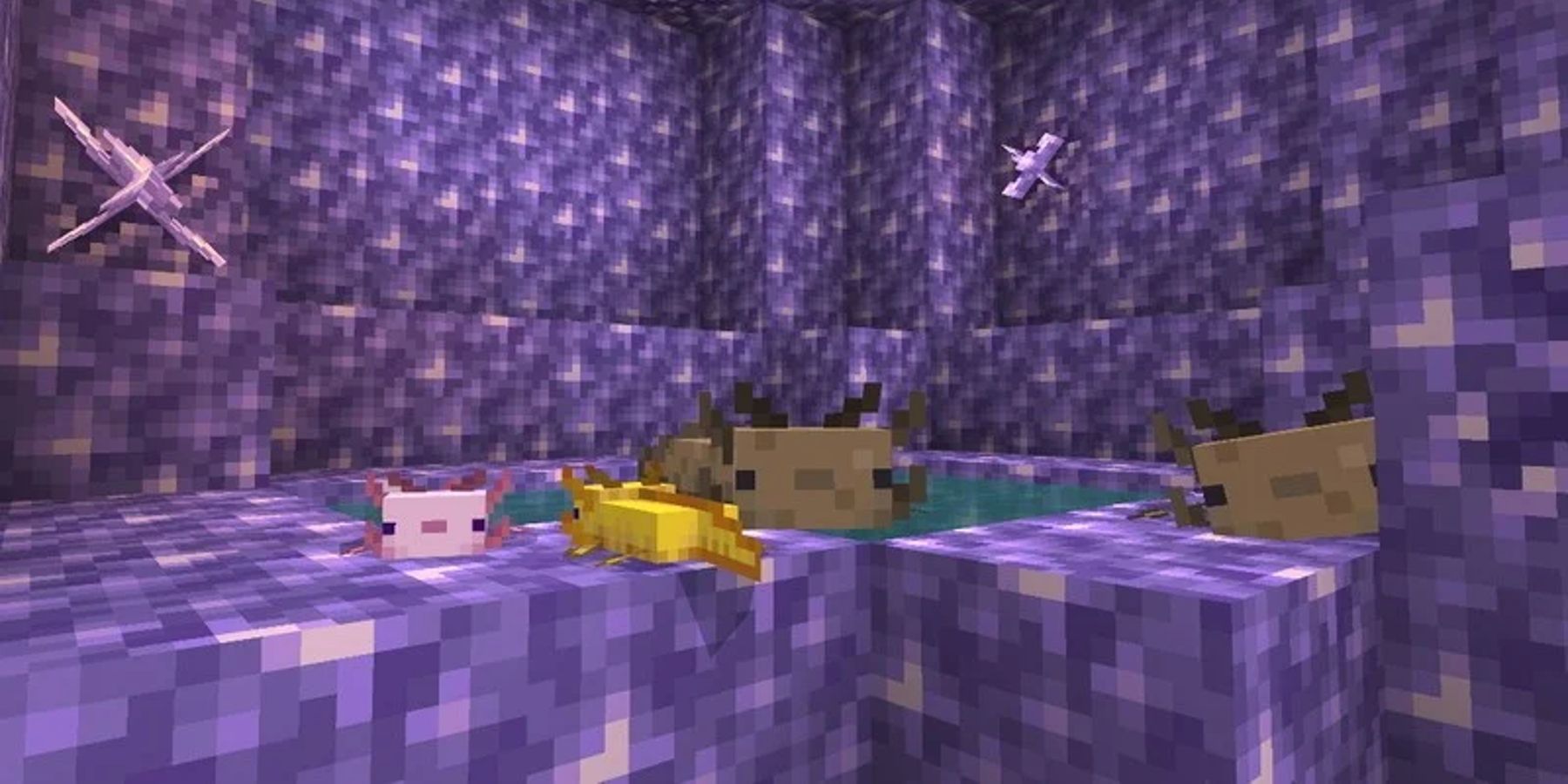 Minecraft continues to grow in scope every year. One of its most impactful expansions, the Caves and Cliffs update, was announced during Minecraft Live 2020. As the name suggests, this update was built on sweeping changes to world generation in the over 10-year-old sandbox game; from more impressive mountains that can stretch higher to a variety of new cave formations underground. However, in April 2021 Mojang announced it would be splitting the update into two parts due to the ambitious nature of its contents. Caves and Cliffs part 1 launched on June 8, 2021, focusing primarily on new materials for players to work with like copper, as well as new mobs like goats, axolotl, and glow squid. The latter, originally from Mojang's now-shuttered mobile AR game Minecraft Earth, was the winner of a player-driven Mob Vote during Minecraft Live 2020. Part 2 finally released today alongside a cute animated trailer detailing some of major additions that give Minecraft fans a lot to dive into. RELATED: Minecraft: Caves and Cliffs Part 2 Update is Out Now The first new feature of Caves and Cliffs part 2 discussed by Minecraft 's patch notes is an expansion to overworld height and depth - adding 50 percent more vertical space "to explore and build in." This change doesn't only affect new worlds generated following the version update; every existing world can be upgraded to "blend" new features in. Mojang is handling the discrepency by turning the originally unbreakable bedrock layer into a new material called Deepslate, with new cave generations occuring underneath that. New terrain is being implemented to coincide the changes to world height and depth. For example, Minecraft 's mountains can now reach a maximum height of 256 blocks, and biomes aren't always going to determine the local terrain shape or elevation. Mojang says this will result in new, unique biome placements such as deserts appearing at the top of hills. RELATED: Minecraft Biomes That Deserve Updates After Caves and Cliffs Two additional biomes can now be found both above and underground: Jagged Peaks and Meadows, as well as Lush Caves and Dripstone Caves, respectively. Cave generation is also being tuned overall, with specific cave biomes able to appear directly underneath the surface and three types of noise caves also being discoverable. These are "Cheese Caves", which are large and open; "Spaghetti Caves" which are wide and tunnel downward; and "Noodle Caves", which are narrow and winding. Aquifers are another new feature in caves, leading to bodies of water such as flooded caves and underground lakes. Changes to caves also come with a few extra adjustments. Larger ore veins can now be discovered in cave systems, and the distribution of ore throughout a world has been adjusted to compensate for the new height and depth caps. Monsters are also only guaranteed to spawn in "complete darkness", making it easier for players to defend themselves. However, the darkness-sensing Glare lost Minecraft Live 2021's Mob Vote in favor of the Allay, so at the moment players will have to gauge darkness levels for themselves. New music and achievements are also available with Caves and Cliffs part 2, and "Old" world types are no longer available from the world creation screen. Beyond that fans of Minecraft can expect a bevy of bug and stability fixes as one would expect from any update, but there's also an interesting addition to the "Vanilla Experiements" toggle. By turning this option on, players can get a sneak peak at new content coming in 2022's The Wild Update, such as Sculk blocks that were originally revealed alongside Caves and Cliffs. However, the archaeology features also announced with Caves and Cliffs has no official release plan known to the public. Minecraft is available now for Mobile, PC, PS4, PS5, Switch, Xbox One, and Xbox Series X/S. MORE: A LEGO Minecraft Game Would Be a Natural Spinoff for Both Brands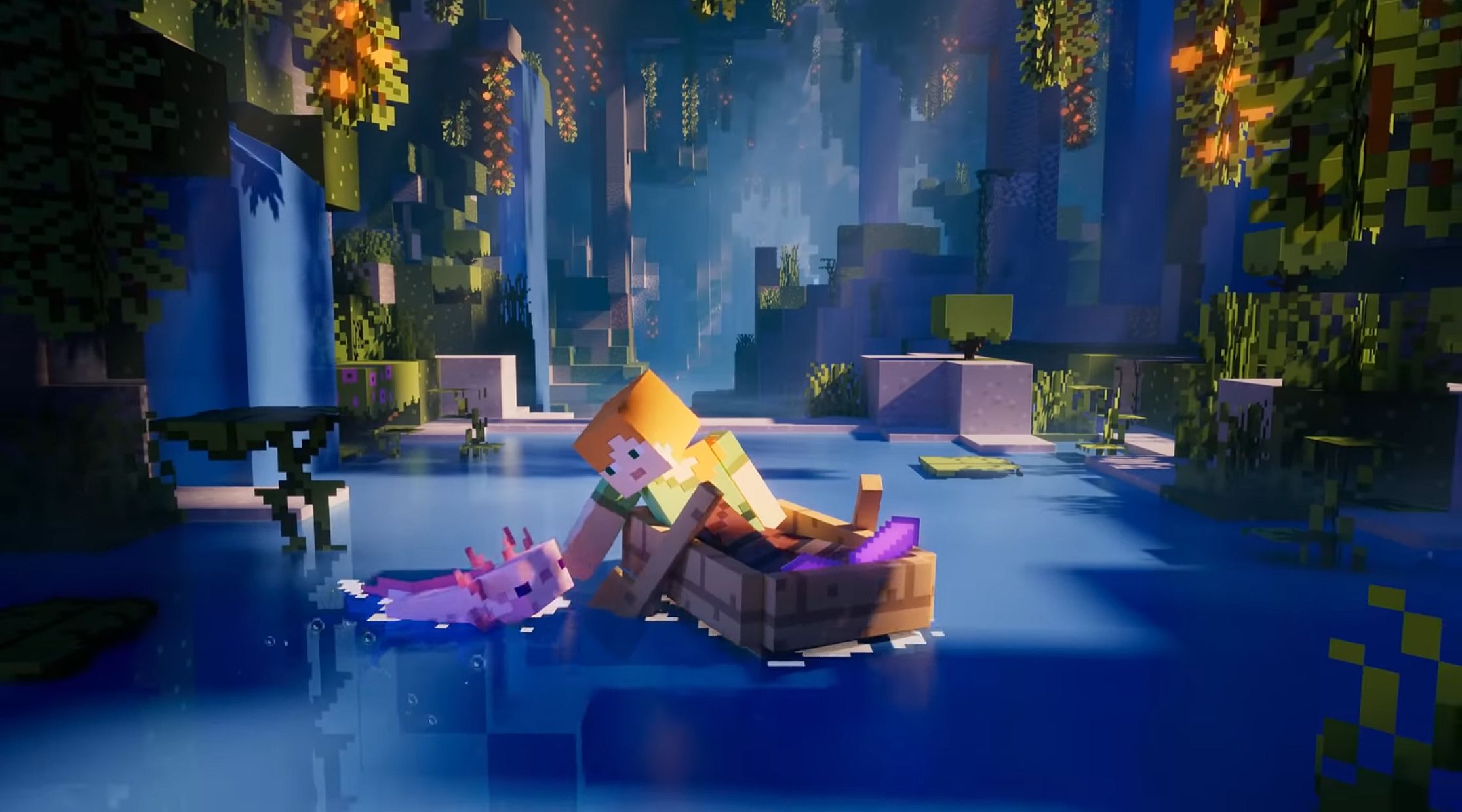 Minecraft's Caves and Cliffs Update 2 has arrived
vg247.com
31fd1d238ad47378c5268edf3e79e01b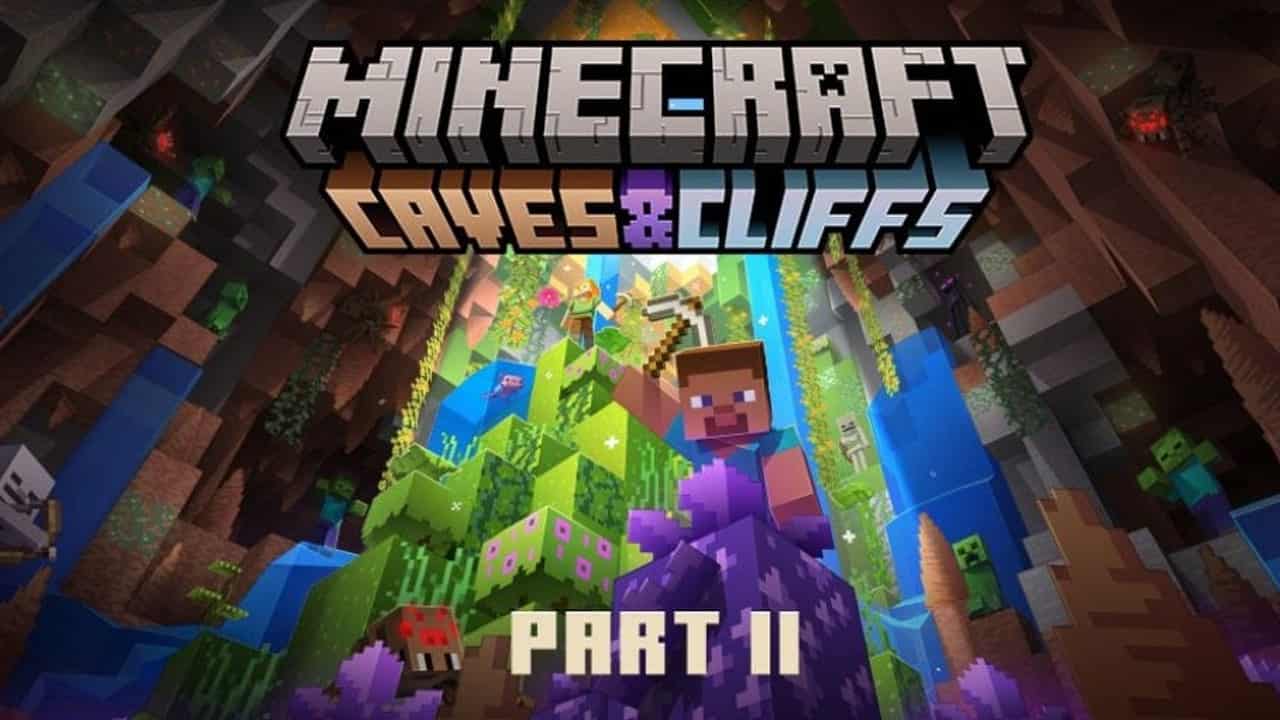 Minecraft's Caves & Cliffs Update: Part 2 is now available
mspoweruser.com
787785997e580c6bd9f8be505f095999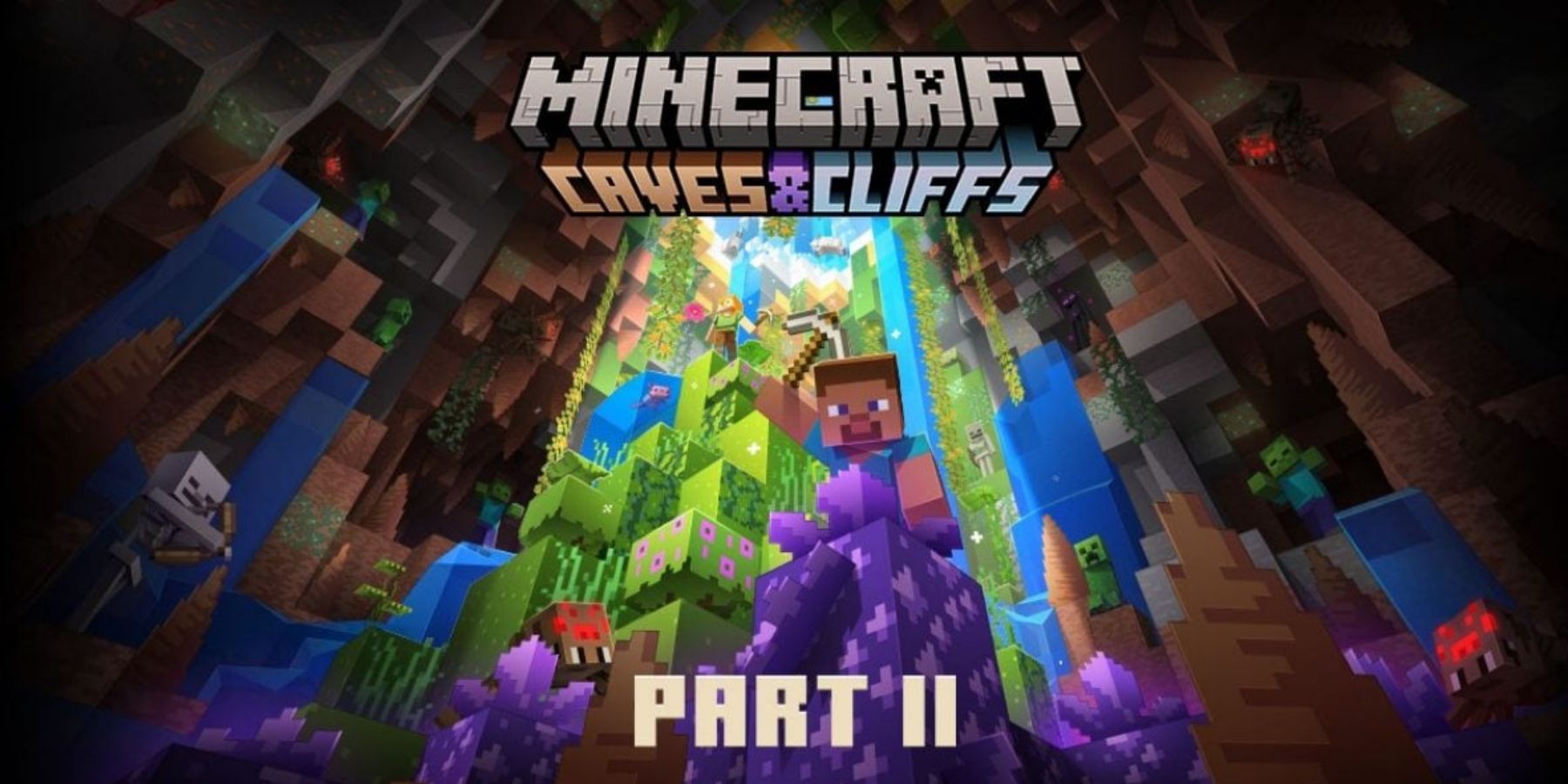 gamerant.com
gamerant.com
a98963294c0cf69e7c029449794d3aac
Minecraft's Caves & Cliffs Part 2 update is now available on all platforms
xda-developers.com
029af239120b1f842a78cec01f7c26a6
Rockstar Games has released another update for GTA: Trilogy- The Definitive Edition. Updte 1.03 features stability improvements, the addition of a cinematic camera, fixes for a number of misspellings and takes care of various instances where rain would appear indoors during cutscenes. Specific to Xbox One, the update fixes an issue where the game would not respond for several seconds after exiting certain interiors. There was also an issue where the player was unable to unlock achievements that other users on other accounts, linked to the same Social Club account, had previously unlocked. This has been fixed as well. PC-specific issues fixed include the squashing of a bug where players were unable to highlight or select Cancel or Confirm using a controller on the Mission Failed screen. You will no longer encounter a bug where special characters in the PC account name were unable to save gameplay progress, and the in-game layout when playing with an ultra-widescreen monitor has been fixed, among other PC issues. These are just some of the issues being addressed with the update, which is the second of many in the works. You can look over the full patch notes below. General - PS5, PS4, Xbox Series X/S, Xbox One, PC GTA 3 – The Definitive Edition GTA: Vice City – The Definitive Edition GTA: San Andreas – The Definitive Edition Xbox One – All Titles PC – All Titles

Rockstar updates GTA Trilogy Definitive Edition to fix tons of visual bugs
polygon.com
67787cee5cc683ffe4435f00574670f4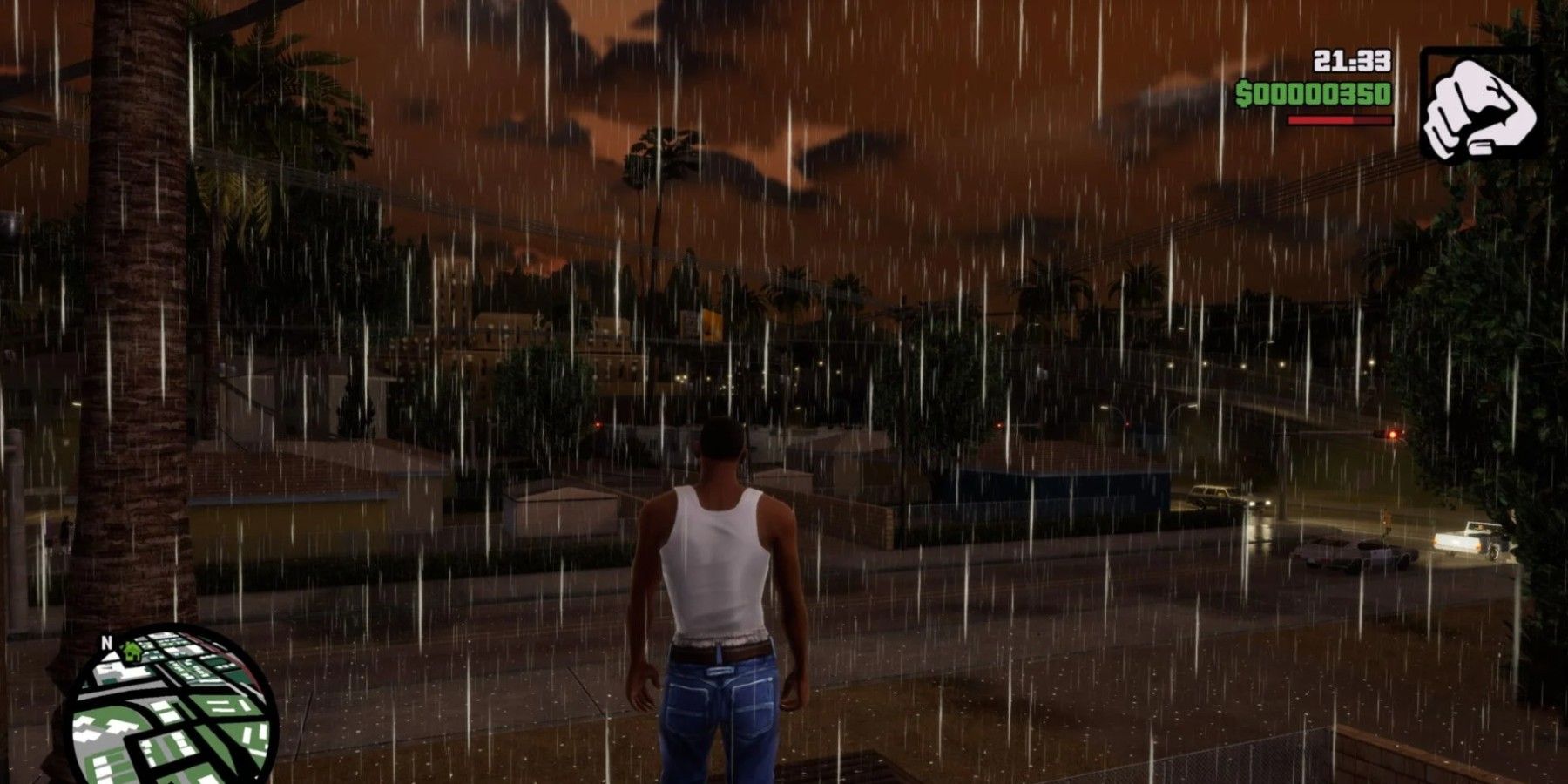 gamerant.com
gamerant.com
602f8e5f3adb2a5ddee5965379622f6a
Latest Grand Theft Auto Trilogy patch fixes the game's sloppy spelling
digitaltrends.com
1a048e7e130db80063cf8922132b98ba
Microsoft has released an update for the Windows 11 Paint app for Insiders enrolled in the Dev channel of the program. The update goes further in modernizing the UI elements of the app to align with the rest of Windows 11. When Microsoft first introduced the new Paint app, some dialogs, like the color picker and resize tool, were still using the old design. With this update, those dialogs are now in line with the rest of the app and the rest of Windows 11, making for a more consistent look overall. Not every dialog has been updated, though, with the Image properties button still showing you an older style of window. Microsoft also made a few fixes in this update. For starters, you can now hold Shift and click on a color in the color swatch to change your secondary color more easily. The company also fixed some issues where text would move when writing using an IME and some text that wasn't localized in certain languages like Hebrew. Additionally, this update improves support for screen readers. One thing Microsoft doesn't seem to have added is support for dark mode, something the company showcased when the Windows 11 Paint app first showed up. This would also go a long way in making Paint behave like other Windows 11 apps, but hopefully it's not too far off. This is one of two apps Microsoft is currently testing with Windows Insiders, the other being the new Media Player app for Windows 11. That app is a replacement for both Groove Music and Movies & TV, and it's exactly that – a music and video player app. Of course, Paint is available to all Windows 11 users, it's only this update that's exclusive to Insiders, while Media Player is a whole new app. Hopefully, we won't have to wait long for them to roll out to the general public. The same could be said for the Windows Subsystem for Android, which is still officially exclusive to Insiders in the Beta and Dev channels, though we have a guide on how to get Android working on any Windows 11 PC.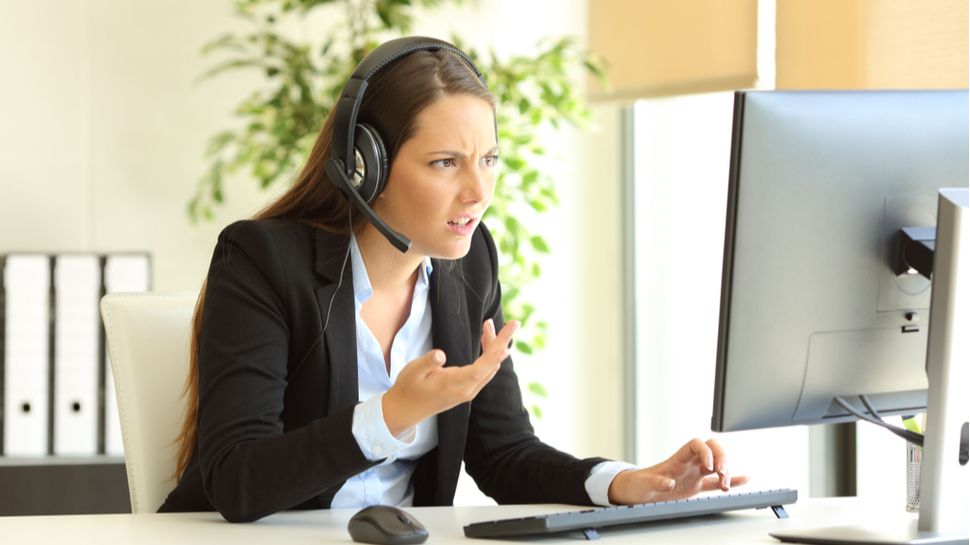 Windows 11 could finally solve one of the most common video call problems
techradar.com
f038ce97294afc45754f0be27be31980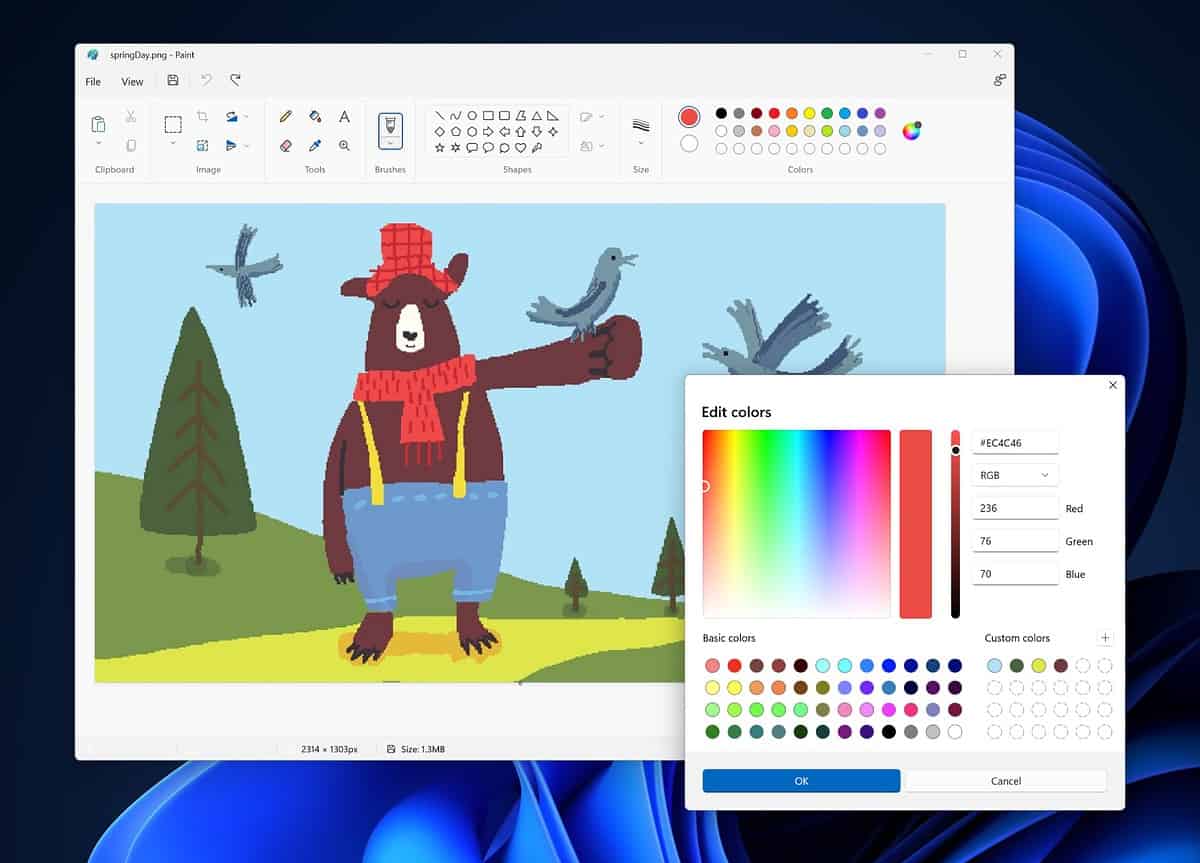 Microsoft rolling out a new Paint app update with new improvements for Windows 11 Insiders
mspoweruser.com
7b6d47bd8789a5ac556a08f00f7e06c8
Paint on Windows 11 is getting new improvements, rolling out to the Dev channel
neowin.net
49e8f371e9252776680d3d2ecb554405
In spite of months of denials from Tom Holland and just about anyone who's been within 100 feet of a Marvel movie or television production in the last two decades, it's looking at least possible that we'll be seeing The Amazing Spider-Man star Andrew Garfield and his Spider-Man predecessor Tobey Maguire appear as their own versions of Peter Parker in December's Spider-Man: No Way Home. At the very least, we know Holland's Parker will face off against Spider-Man villains from different universes, including Alfred Molina's Doctor Octopus and Jamie Foxx's Electro. During the most recent Spider-Man: No Way Home trailer, Benedict Cumberbatch's Doctor Strange warns: "They're starting to come through — and I can't stop them," which presumably refers to more characters from across Marvel's Multiverse. With that cryptic tease in mind, we thought it might be fun to offer our wish list for the other universes and character crossovers we'd love to see collide with the Marvel Cinematic Universe (MCU) in Spider-Man: No Way Home. And since there's already been so much speculation on the prior Spider-Man franchises and recent spinoffs, we're going to skip Tobey and Andrew, as well as Tom Hardy's Venom, and think outside the web a bit. Oscar winner Mahershala Ali will play Marvel's favorite vampire hunter in the upcoming reboot of the cinematic Blade franchise. But before the MCU — in fact, before even Sam Raimi's Spider-Man or Bryan Singer's X-Men — there was 1998's Blade, with Wesley Snipes in the role of the eponymous daywalking human/vampire hybrid. While Snipes has been replaced as Blade, with a bit of the famous de-aging technology Marvel has used with stunning success in the past, one of the most badass superheroes to ever appear on screen could make a wonderful cameo in No Way Home. A crossover of this sort would be fitting, too, because it wouldn't be the first time Snipes has crossed narrative universes as Blade. He made a videoconferencing cameo in season 1 of What We Do in the Shadows as part of an all-star vampire council filled with actors reprising past vampire roles like Danny Trejo ( From Dusk Till Dawn), Tilda Swinton ( Only Lovers Left Alive), and Paul Reubens ( Buffy the Vampire Slayer). Before Spider-Man: No Way Home was on the horizon, another group of alternate Spideys from across the Multiverse gathered in 2018's Spider-Man: Into the Spider-Verse. Along with introducing characters like Miles Morales, Spider-Ham, and Spider-Gwen to the big screen, the film paid tribute to the live-action movies that preceded it, along with all other kinds of Spider-Man media. It would be pretty cool if No Way Home would return the favor. Granted, putting cartoon characters next to live-action ones à la Who Framed Roger Rabbit could easily nudge the film over the thin line between mind-blowing and absurd, but it might be worth the risk. Sadly, the late Bill Bixby isn't around to make any cameos in the MCU, but Lou Ferrigno — who played David Banner's alter ego in CBS's The Incredible Hulk series and the TV movies that followed — is still around. He had security guard cameos in 2003's Hulk, 2008's The Incredible Hulk, and even voiced the green goliath for 2012's Avengers. But with Marvel's Multiverse front and center, why not have him cameo as the live-action Hulk who famously tossed a bear and later humbled Thor by jogging toward him at a leisurely pace? Actually, granting Ferrigno a cameo in Spider-Man: No Way Home could help settle a dispute. The former pro bodybuilder recently threw shade at the so-called "Professor" Hulk of 2019's Avengers: Endgame. Maybe give both characters a cameo in No Way Home and let them "discuss" things. Ever since it was announced that Disney was acquiring Fox, fans have been desperate to know when all the warring tribes of Marvel's mutants would finally make their way to the MCU. Hardly any Marvel project can come and go without rumors flying that it will finally be the one to introduce Professor X and his acolytes to the narrative. So why spare No Way Home? It would probably be best to not make No Way Home the movie that introduces the X-Men to the MCU in the sense that it establishes their presence in the narrative, but a few brief flashes of their reality would be nice. Maybe a shot of Kelsey Grammer's Beast or, dare we say it, a cameo by Hugh Jackman as Wolverine. That would make sense since a shot from the latest No Way Home trailer — showing waves of energy blast from the Statue of Liberty — seems like a direct homage to 2000's X-Men. In the closing pages of 2005's Ultimate Fantastic Four No. 21, Reed Richards of the Fantastic Four discovers an alternate universe in which most of Marvel's heroes have been turned into zombies. Not long after, Marvel recruited The Walking Dead creator Robert Kirkman to write the first two of a growing list of Marvel Zombies miniseries and specials. While it didn't include such classic, heroic moments as the zombie Hulk biting off the Silver Surfer's head, the inaugural season of What If…? finally adapts Marvel Zombies, albeit in a decidedly more family-friendly manner. Now that the Marvel Zombies is officially a part of the MCU, it would be a shame to move forward with the live-action Multiverse without at least a cameo or two of Stan Lee's favorite brain-eaters. A couple of zombie-fied Avengers would be a welcome addition to No Way Home. Not to mention that, without any vampires around, it would give Wesley Snipes' Blade something to do assuming he's included, too. While finding Star Wars characters in a Marvel movie is likely another "don't hold your breath" choice, it's not so far outside the realm of possibility as, say, finding Superman or Batman making MCU cameos. First, there's the obvious — Disney owns both Marvel and Lucasfilms, so there would be no legal barriers to such a crossover. Second, it's kind of already happened. Sort of. In the penultimate episode of What If…? 's inaugural season, Uatu the Watcher and an Infinity Stone-powered version of Ultron battle across the Multiverse. We see flashes of different landscapes, including one that is clearly meant to be Mustafar — the same planet upon which Obi-Wan Kenobi and Anakin Skywalker fight their fateful duel in 2005's Revenge of the Sith. In fact, you can even see Darth Vader's imposing fortress — first featured in live-action in 2016's Rogue One — in the distance. So, Marvel and Star Wars are already canonically in the same Multiverse. Vision can hang out with C-3PO. Groot and Chewebacca can share a scintillating conversation. Bucky and Luke can compare cybernetic limbs. Let's make it happen. The MCU already has its own version of Howard the Duck who was voiced by Seth Green in the first two Guardians of the Galaxy movies. Still, it would be great to see a tribute to one of the earliest non-MCU Marvel film adaptations. Howard the Duck is not overburdened with die-hard followers, though the years have given it something of a cult status, with fans learning to be more forgiving of its flaws. Lea Thompson, who — in ways that are anatomically confusing — plays the titular duck's love interest, pitched a new Howard the Duck movie to Marvel. Apparently, it passed, but that doesn't mean Howard couldn't lend his mastery of Quack-Fu to Peter Parker in No Way Home. Back in the early '90s, Marvel introduced its 2099 line of comics, creating futuristic versions of most of its major properties including Spider-Man, the X-Men, Punisher, the Hulk, and more. The line's popularity didn't last long, though there are occasional revivals. In particular Miguel O'Hara, the Spider-Man of 2099, pops up quite a bit, including in the post-credits scene for Spider-Man: Into the Spider-Verse. Not only would a live-action cameo from Spider-Man 2099 be awesome, but digital artists could have a ball with Hulk 2099. Depending on which artist is drawing him. The Hulk of 2099 — better known as film studio executive John Eisenhart — often looks like a cross between the classic green goliath and the Xenomorphs of the Alien franchise. No, we're not holding our breath for this one. Particularly considering how much Marvel has dominated the superhero film genre compared to Warner Bros., it doesn't seem likely the latter would agree to something that would largely serve to boost Spider-Man ticket sales. Still, we can dream. And hey, Marvel could always do something a little sneaky. Like, say, rather than Henry Cavill, give Brandon Routh a call. Then, just show his face and silhouette without any clear view of his insignia. Again, we're not waiting underwater for it to happen, but if Aquaman can be turned into a viable live-action film franchise, what isn't possible? In the popular 1995 Marvel Comics event Age of Apocalypse, all of the X-Men comics were temporarily replaced with miniseries set in a dark future in which the villain Apocalypse had conquered North America. The histories of all of Marvel's mutants unfold differently. For example, the Beast is a mad scientist working for Apocalypse, while Wolverine works with the Human Resistance and is short one hand after a battle with Cyclops. Cameos from Age of Apocalypse characters would not only represent a wonderful nod to the fans, but it would be a great bit of irony to introduce alternate versions of the X-Men to audiences before giving them the "proper" versions of the mutants. Just like we don't really expect the Justice League to show up in No Way Home, we doubt we'll see either the Autobots or the Decepticons in the upcoming film. But it would be unbelievably fun to show that their universe is attached to that of the MCU, especially since Marvel and the Transformers have a long history together. Marvel Comics published the very first Transformers comic book series, which ran for 80 issues between 1984 and 1991. In fact, in 1985's Transformers No. 3, Spider-Man meets the Autobots and teams up with Gears on a mission to save the robots' mechanic buddy Sparkplug Witwicky.

Tom Holland trolls Spider-Man fans by teasing 'two very special friends'
gamerevolution.com
d9a4e959af47ae5f564e48bb0e9d91c2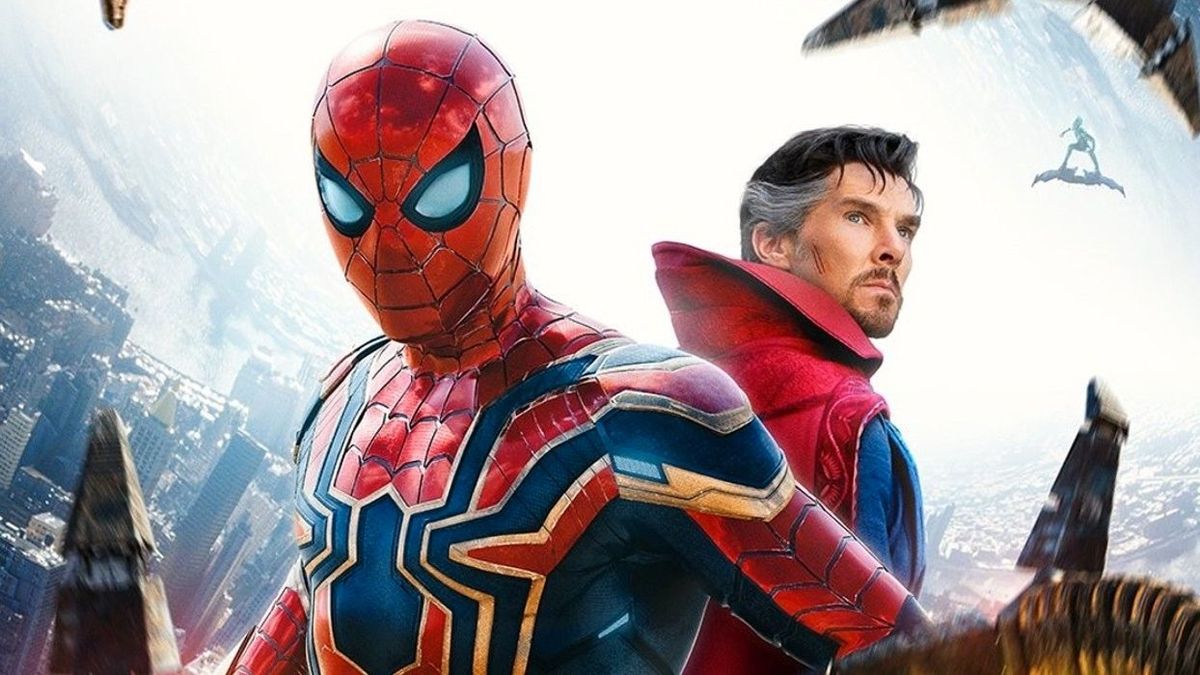 Marvel is planning a new Spider-Man trilogy after No Way Home, says Sony producer
techradar.com
ab02020dabc42d74a6f9104ff9484b67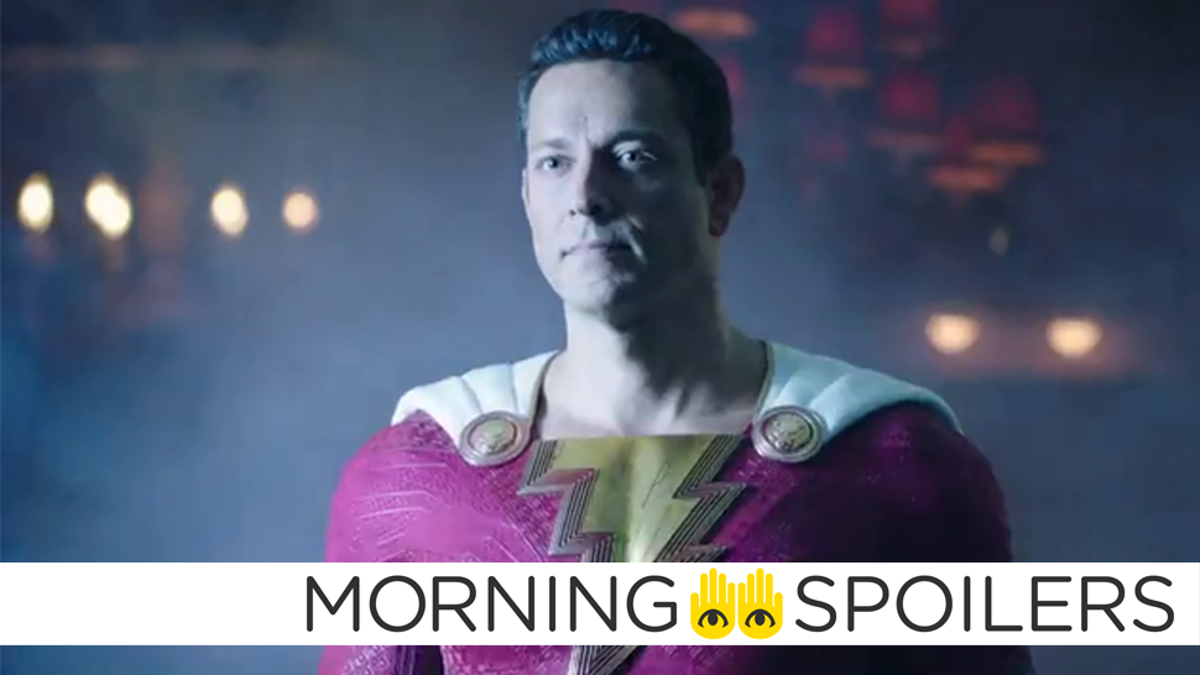 Updates From Shazam Fury of the Gods, Spider-Man No Way Home, and More
gizmodo.com
667aa0927798f612f39a5ed9f61dac7d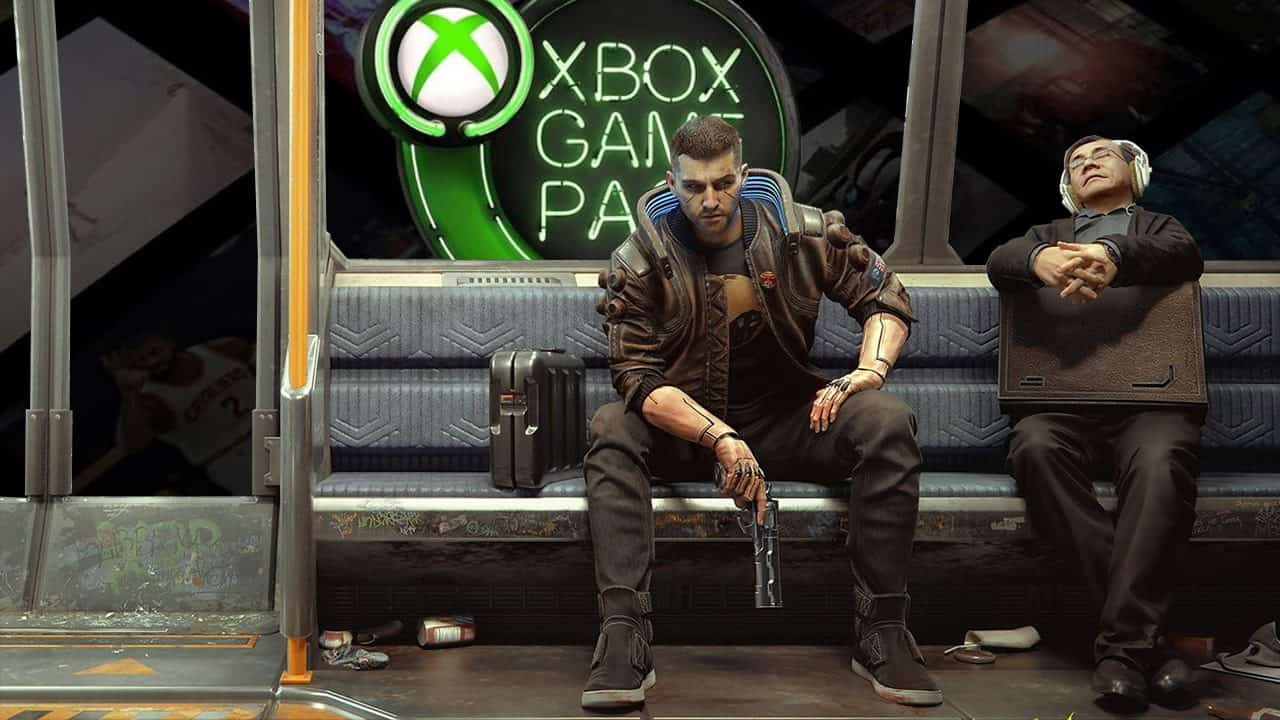 CD Projekt Red joint CEO Adam Kicinski has revealed that the much-maligned Cyberpunk 2077 won't be coming to Xbox Game Pass or PlayStation Now any time soon. When asked about the possibility of bringing Cyberpunk 2077 to a streaming service during a recent investors call Adam Kicinski explained that "we always consider any business opportunity, but this kind of subscription model is good at a certain moment in the lifecycle of a product – and shouldn't come too early." Kicinski went on to discuss how The Witcher 3: Wild Hunt was available on subscription services for some time, revealing to investors that while it may have worked once, you have to "weigh the benefits and costs each time, compare sales, etc. – so it's a rather data-based decision." As a result, Kicinski definitively stated that "It's way too early for Cyberpunk," so we've likely got a long while to wait yet before getting the game on any streaming services. During the investors call and Q3 earnings report, CD Projekt also stated the release plans once again for the next-gen version both Cyberpunk 2077 and The Witcher 3: Wild Hunt. Thanks to Digital Scrapes (Now CD Projekt Red Vancouver) being brought aboard, these next-gen updates are expected during Q1 2022 and Q2 2022 respectively. Alongside the next-gen updates, as well as Cyberpunk 2077's first expansion, CD Project is also doing "exploratory work on new projects which are at an early stage of development."

Cyberpunk 2077 for PS5 and Xbox Series S/X coming early next year as planned
gamereactor.eu
6f878d203f4ff4a604a0a9fbe2f240d5
Generation Zero is the latest surprise arrival on Xbox Game Pass
vg247.com
f22d1f354ef2cd608b1f6e03684d4456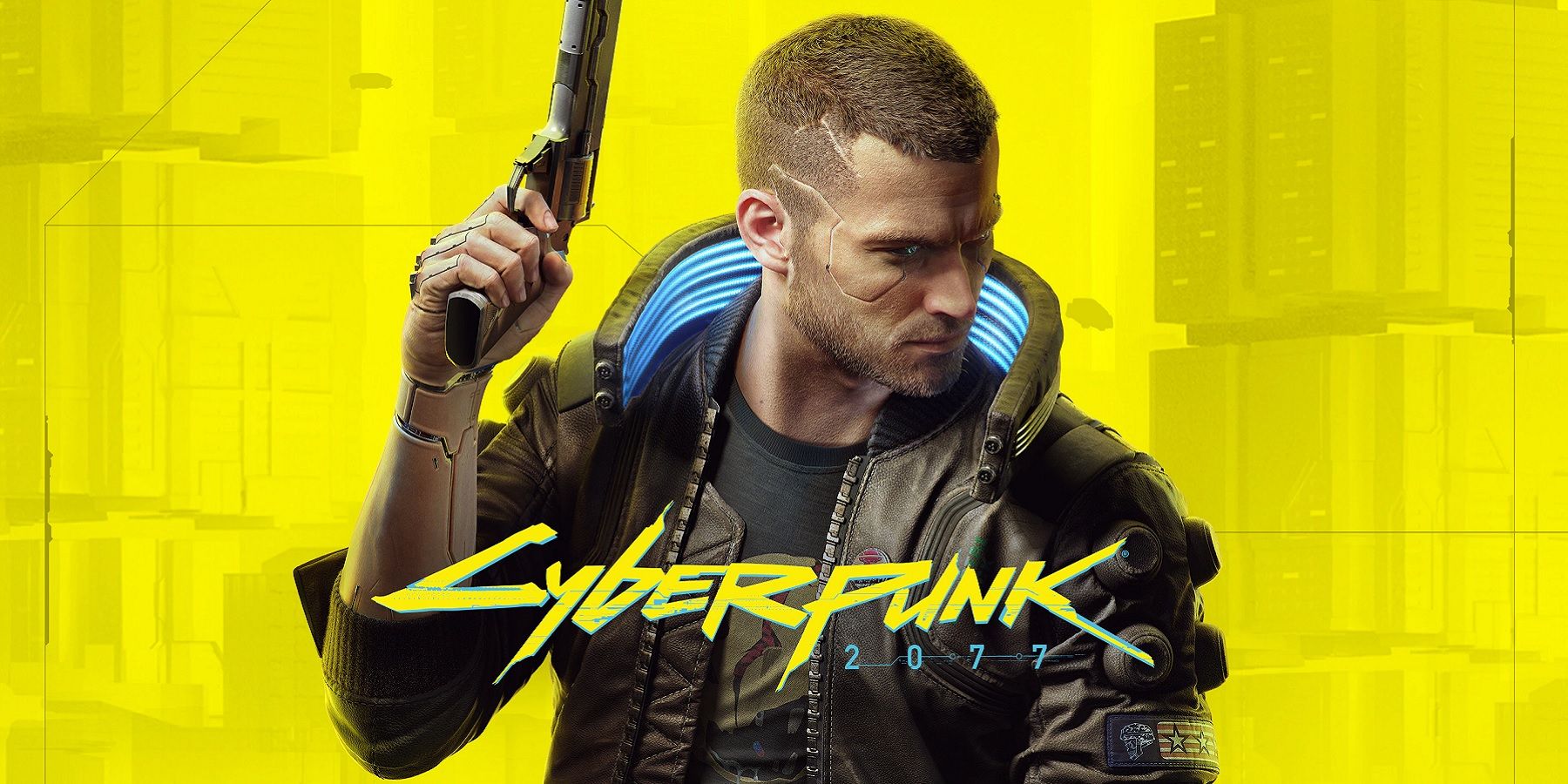 gamerant.com
gamerant.com
b7ce34387151d8e804a7a2b0dc1b2c1f
In a nutshell: Valve has published a Steam Deck FAQ consisting of questions asked by developers and publishers during its recent Steamworks Steam Deck virtual conference. Much of what was discussed won't concern the average gamer, but there were a couple of interesting tidbits that surfaced during the one-day event. When asked if Valve would be interested in creating games exclusively for the Steam Deck, the company said that path doesn't make much sense to them. "It's a PC and it should just play games like a PC," Valve said matter-of-factly. In response to a question about verified games, Valve said such titles will be more visible on the default store home page. Valve is aiming to get titles through the verification process within a week of submission, but admitted that this could vary depending on the size of the queue at any time. Valve also commented on the possibility of additional color options for the handheld. Unfortunately, there's nothing to announce right now, but the gaming company said it will take a look at other color options in the future, adding that it is pretty far down the road. Developers may also be interested to know that there isn't anything special about dev kits. That is, they contain no special hardware or software that makes them easier to develop for. The same tools and testing methods can be used on any retail unit, we're told. Valve announced the Steam Deck over the summer. The handheld gaming PC starts at $399, and unsurprisingly, pre-orders quickly sold out. Early adopters were expected to receive their consoles in time for the holidays, but Valve was forced to delay the launch by two months due to global supply chain issues. The first retail units are now scheduled to ship in February 2022.

Valve Says Steam Deck Exclusive Games Don't Make Sense
uk.pcmag.com
9a0c1ddd61300d3eb79e8df00bdee0ce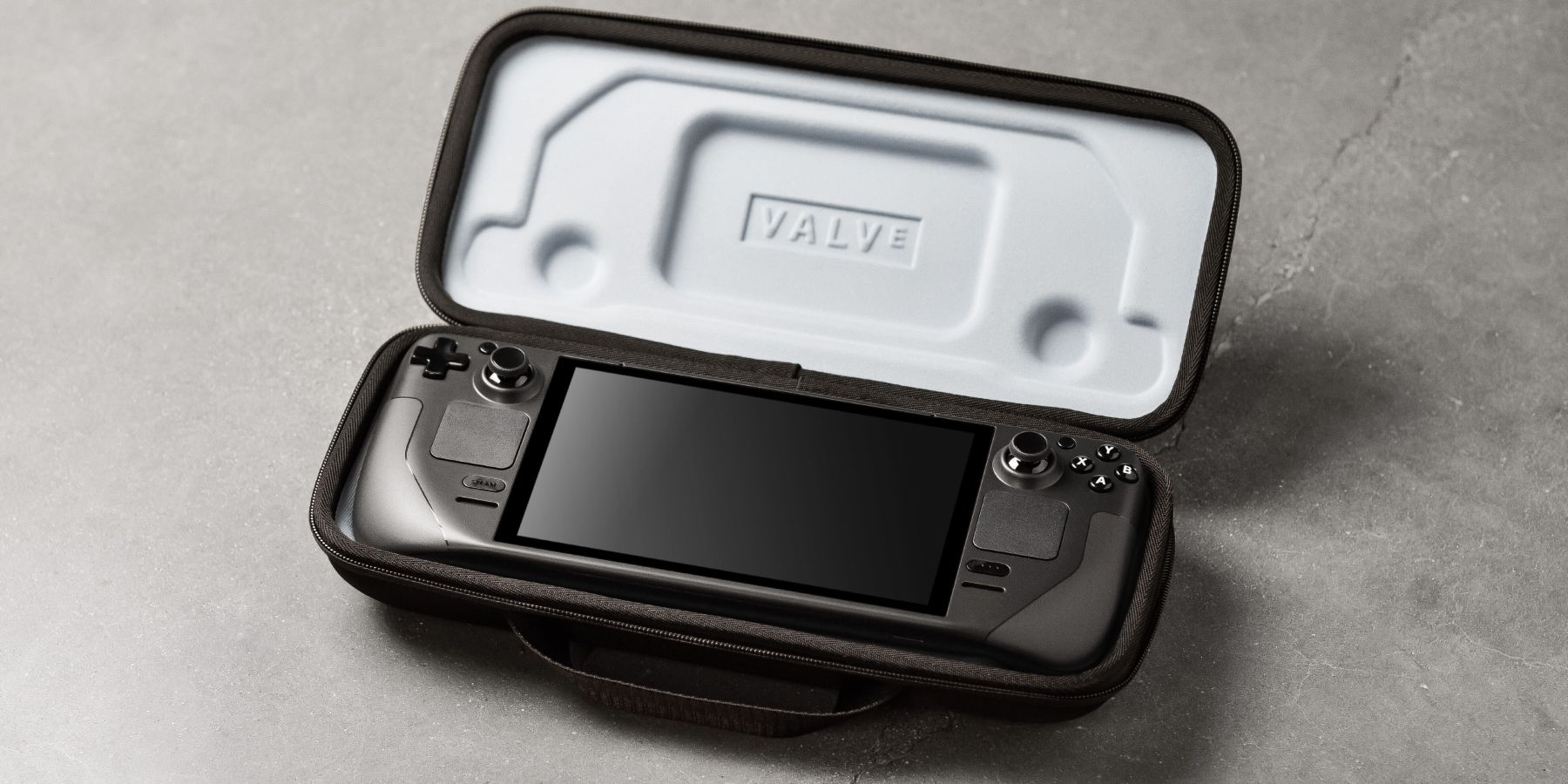 gamerant.com
gamerant.com
cde7d698eee6271b7610ec7e7d0dbcef
Report: Valve working on Half-Life strategy shooter
pcgamesinsider.biz
ad3e773d26c4e8a1e98601674141ec2a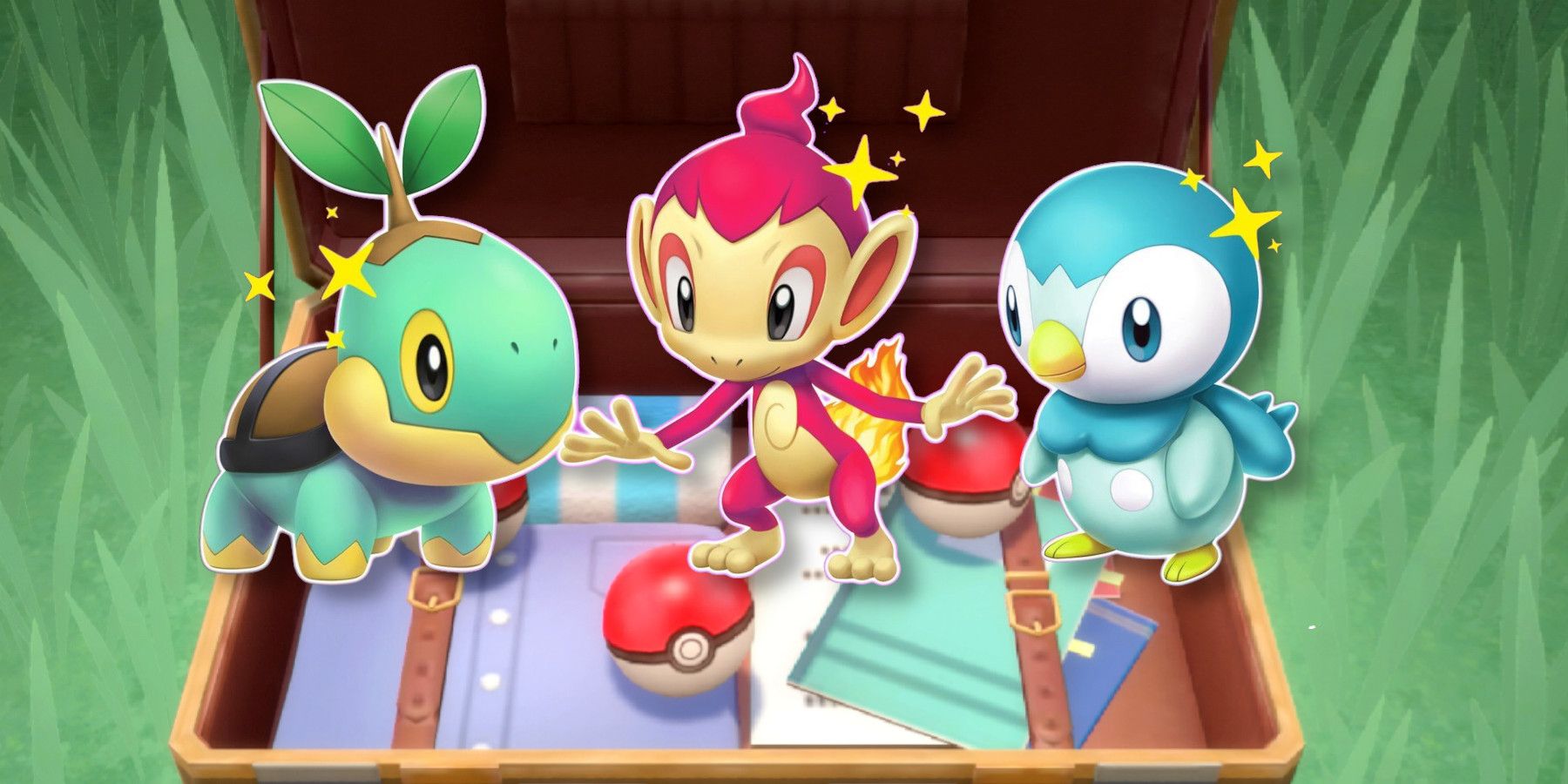 In Pokemon Brilliant Diamond and Pokemon Shining Pearl, players get to choose between three starter Pokemon. While these three are all great ways to start a new journey through these Pokemon remakes, players can do one better: shiny versions of the starters. Like in all Pokemon titles, shiny versions of Pokemon are basically the same as the regular version, but with a different look and different color combinations. Many Pokemon players love to nab themselves shinies in order to have their Pokemon stand out from the crowd. Lucky Brilliant Diamond and Shining Pearl players have figured out how to get the shiny versions of the three starters: Chimchar, Piplup, and Turtwig. RELATED: Pokemon Brilliant Diamond & Shining Pearl: All Poketch Apps and Where to Find Them Regardless of which starter players choose in Pokemon Brilliant Diamond and Shining Pearl, any of them can turn out to be shiny. All players have to do is be ready to reset the game many, many times. Pokemon Brilliant Diamond and Pokemon Shining Pearl players will want to start out by changing a few settings in their game. First, players should make sure to turn off autosave. This will be incredibly important for getting the rare spawn to show up. Next, players will want to turn Text Speed to "Fast" since there is a cutscene that they will have to watch several times. After that, turn battle effects off. Once players have their shinies in hand, they can turn battle effects and autosave back on if they wish, but they will want to make sure to keep these off while trying to nab the starter in the beginning. Once players have Barry following them, they will want to manually save the game in this location: Next, players just have to head toward Lake Verity. A cutscene will play, and then players will get to choose their starters. Wait until the first battle, see if the Pokemon Shining Pearl or Brilliant Diamond starter is shiny, then soft reset the game if the starters are not shiny. They will not display as shiny in the briefcase; players will need to wait until after the Starly attack and battle has commenced. In order to sot reset, head to the Home menu, close the game, then open it again. The odds of getting a shiny starter are about 1 in 4100, so players will need to be ready to hunker down and soft reset the game many times before getting the starter they wanted. Pokemon Brilliant Diamond and Pokemon Shining Pearl are available for Nintendo Switch. MORE: Pokemon Brilliant Diamond & Shining Pearl: Complete Guide & Walkthrough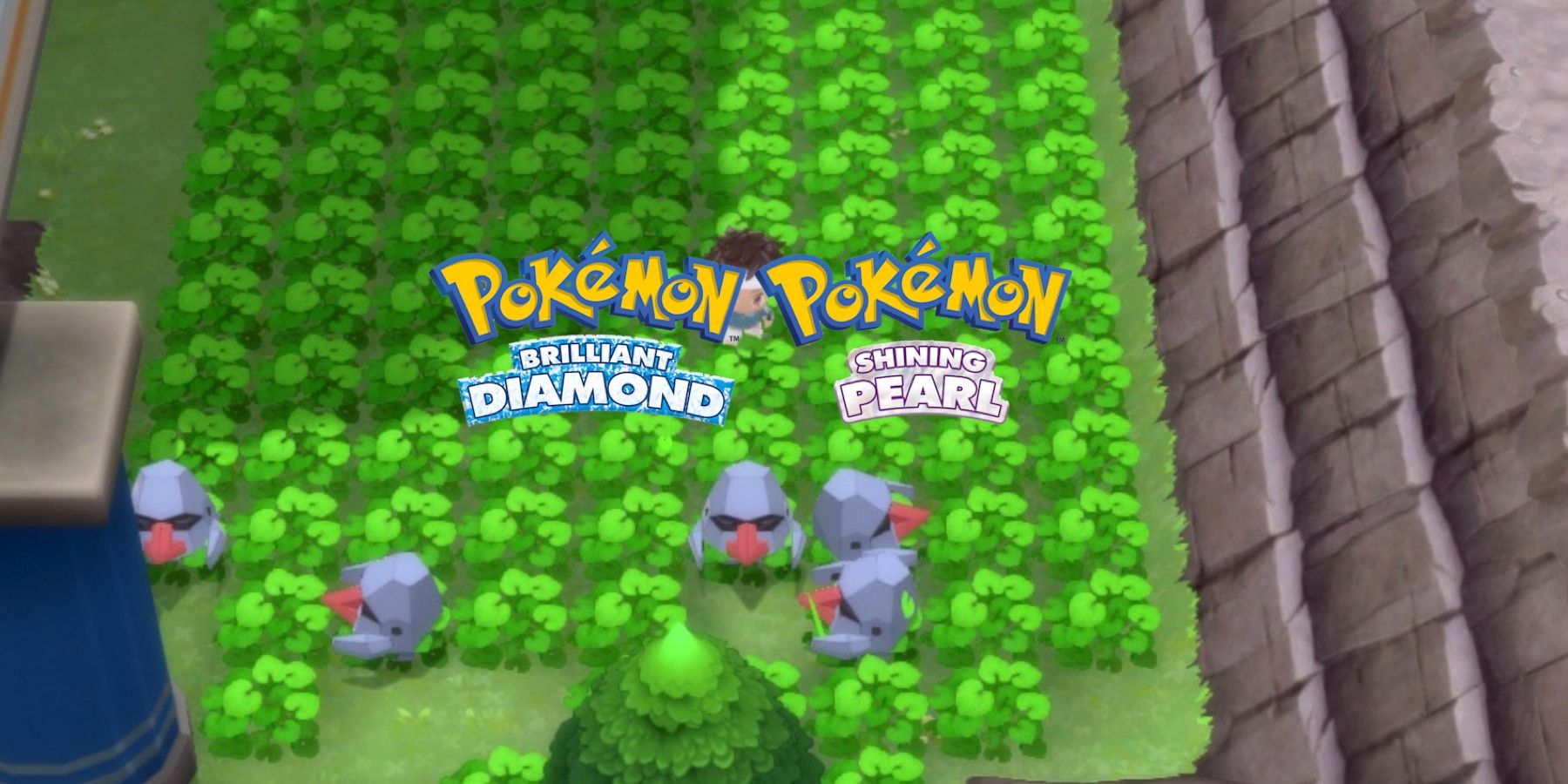 gamerant.com
gamerant.com
f591a13ae0530864ba92e478babcb642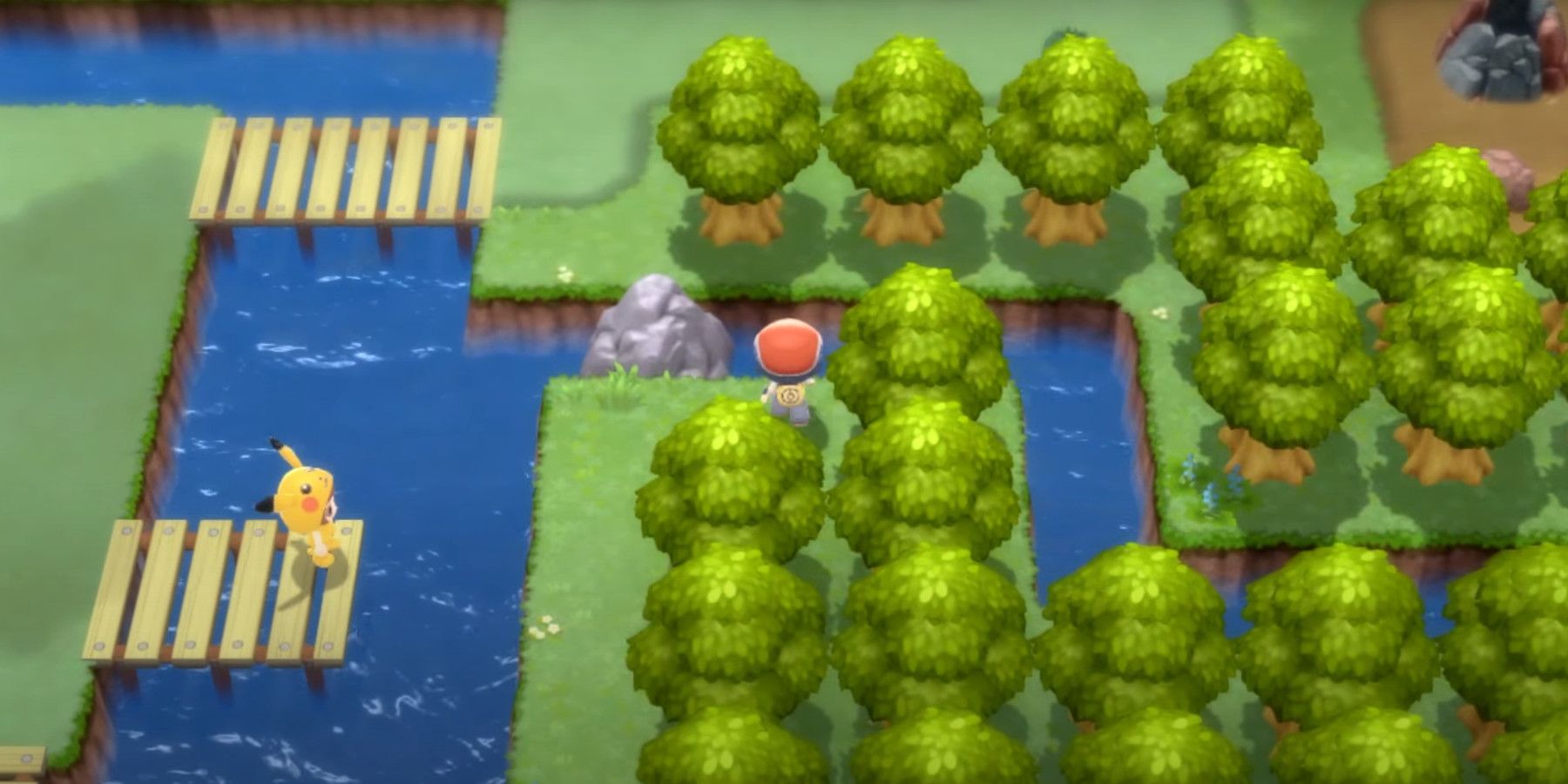 gamerant.com
gamerant.com
bc58c33c9d0f45cbdb4e8721fe21ed0e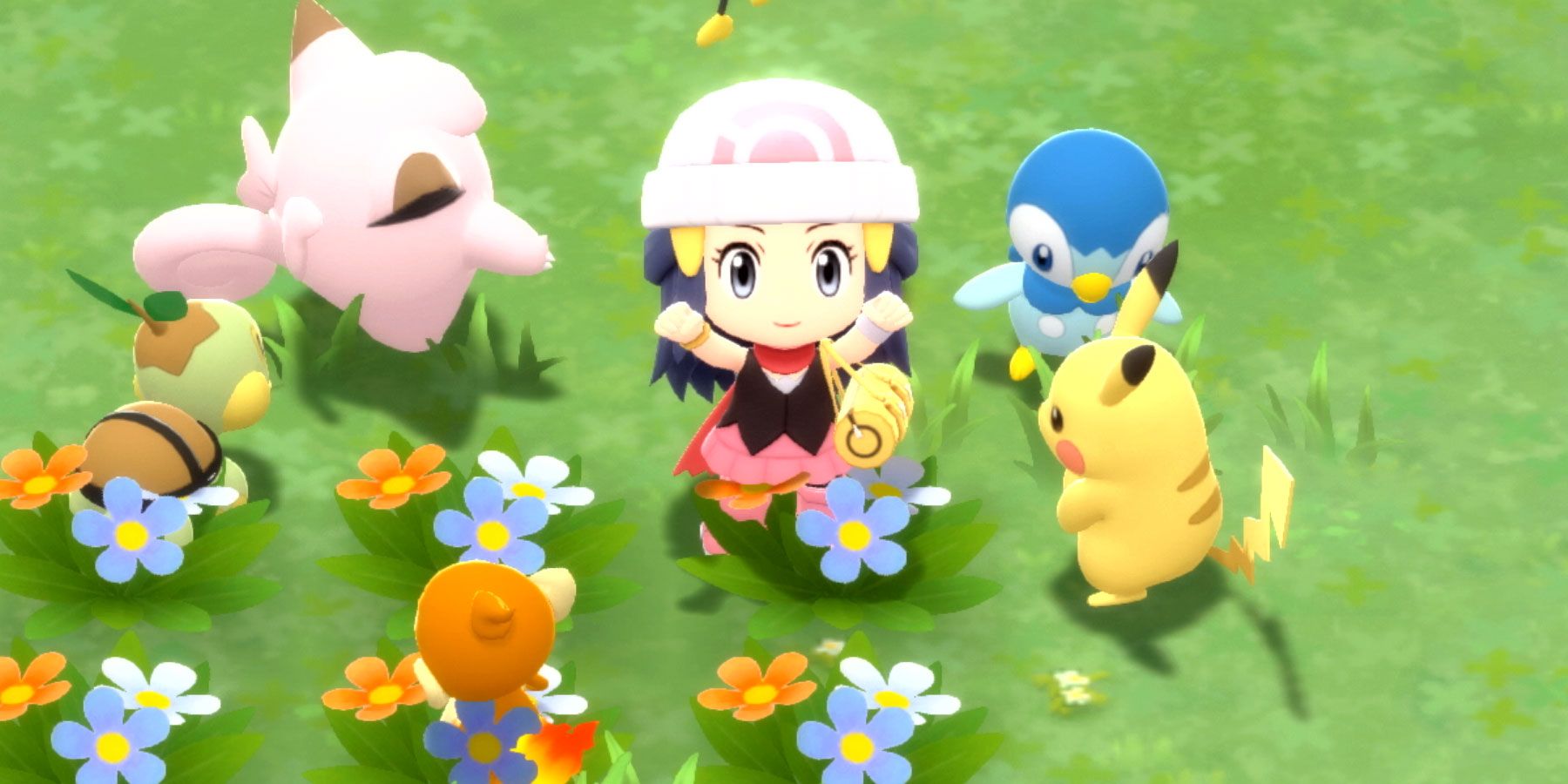 gamerant.com
gamerant.com
09b09c57ac6376acdb2d4610923289ac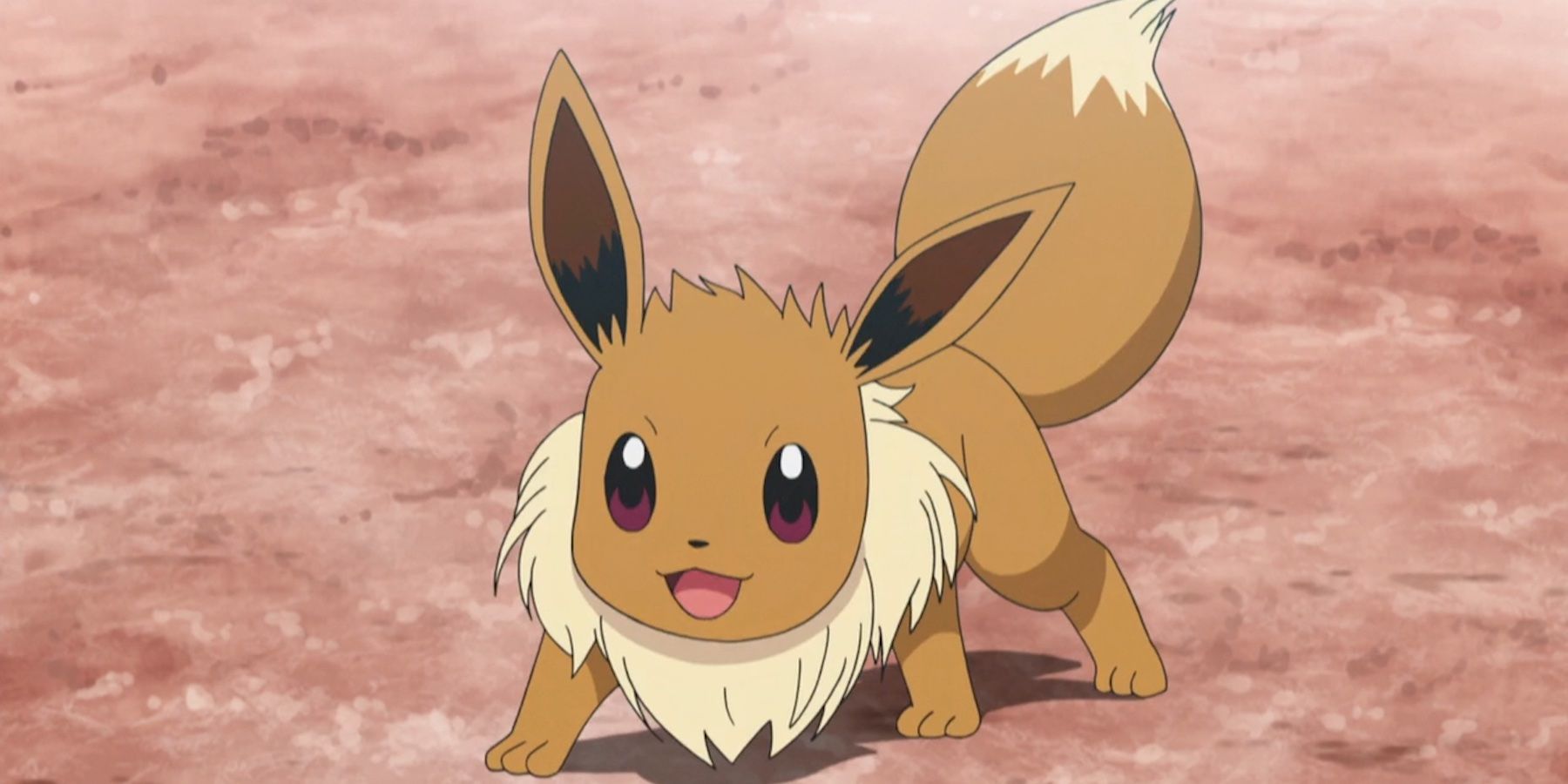 gamerant.com
gamerant.com
bf15069dfd7fc82c95ae8deb9c0f0885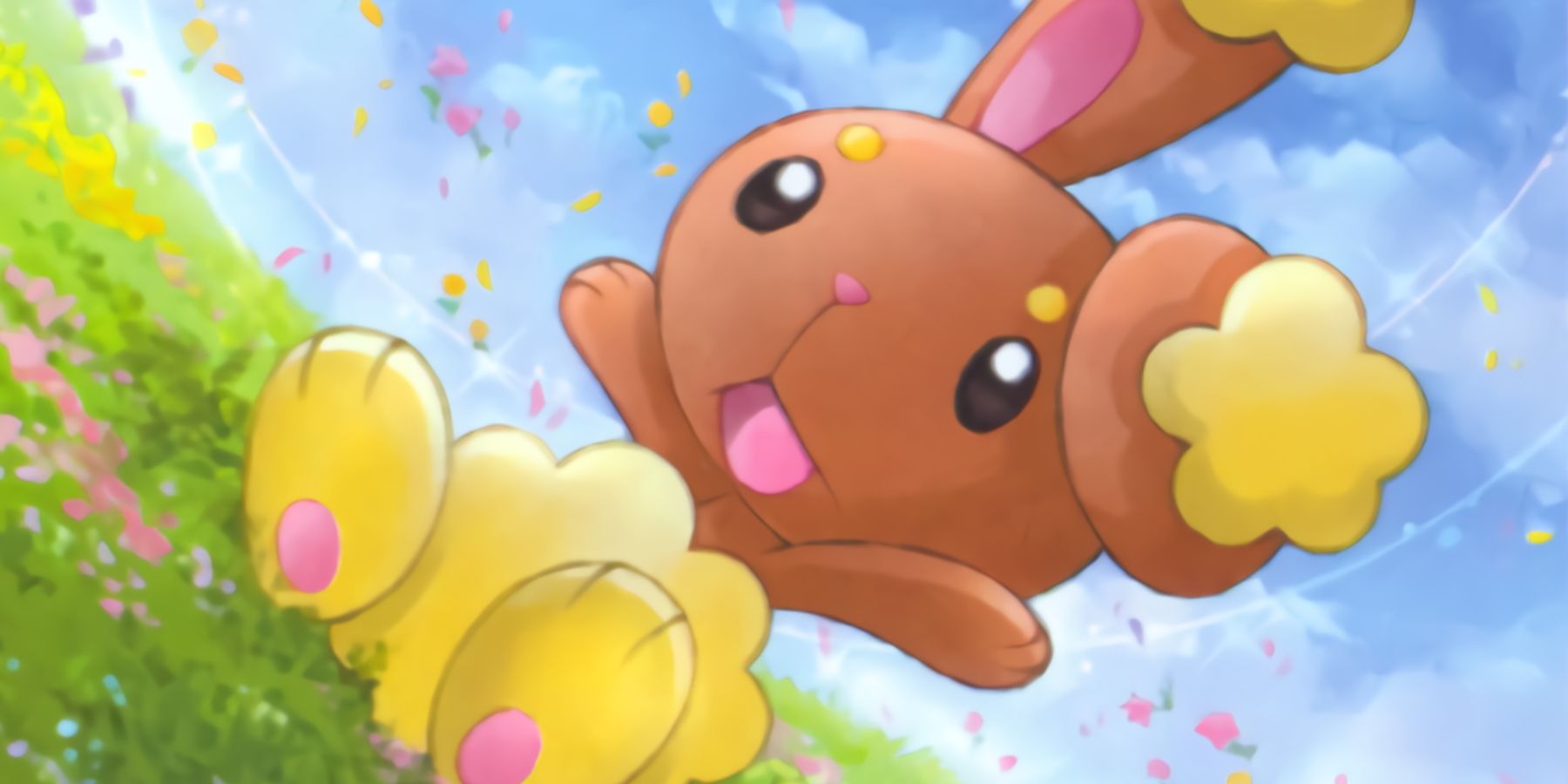 gamerant.com
gamerant.com
971f6475d1b31df32288cd80bd8fb1e0
How to Defeat Champion Cynthia in Pokemon BDSP
segmentnext.com
6866f1eda260be8ad07c1f509d4c811c
Where to Find All Starter Pokemon in Pokemon BDSP
segmentnext.com
8eef882fd238c2db70f9dda765c779cf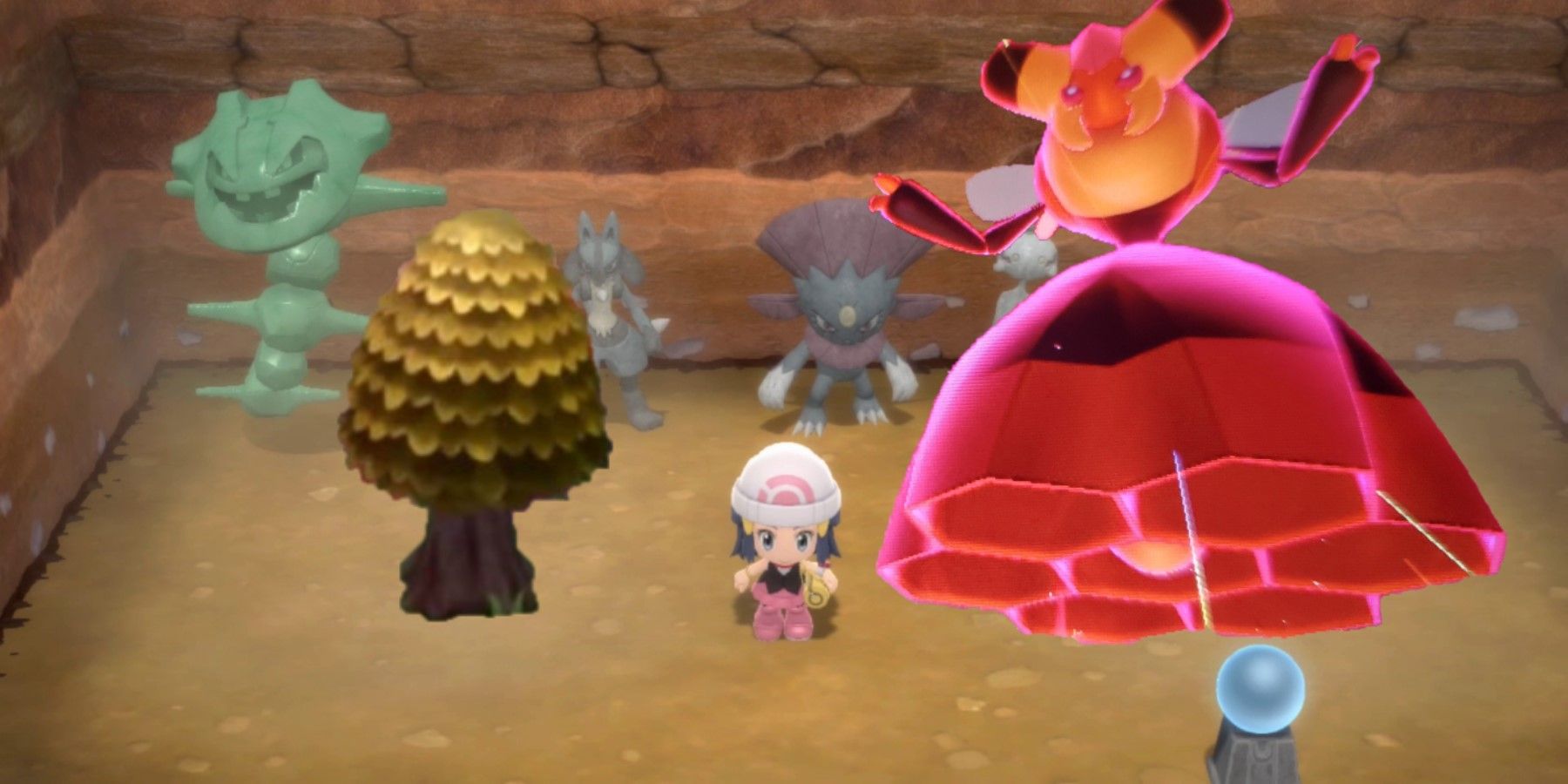 gamerant.com
gamerant.com
35c835ae467a74aa557b7f47b9967c7f
How to Defeat Gym Leader Maylene in Pokemon BDSP
segmentnext.com
5fb74a9f41e6a872e45654fbb68661e6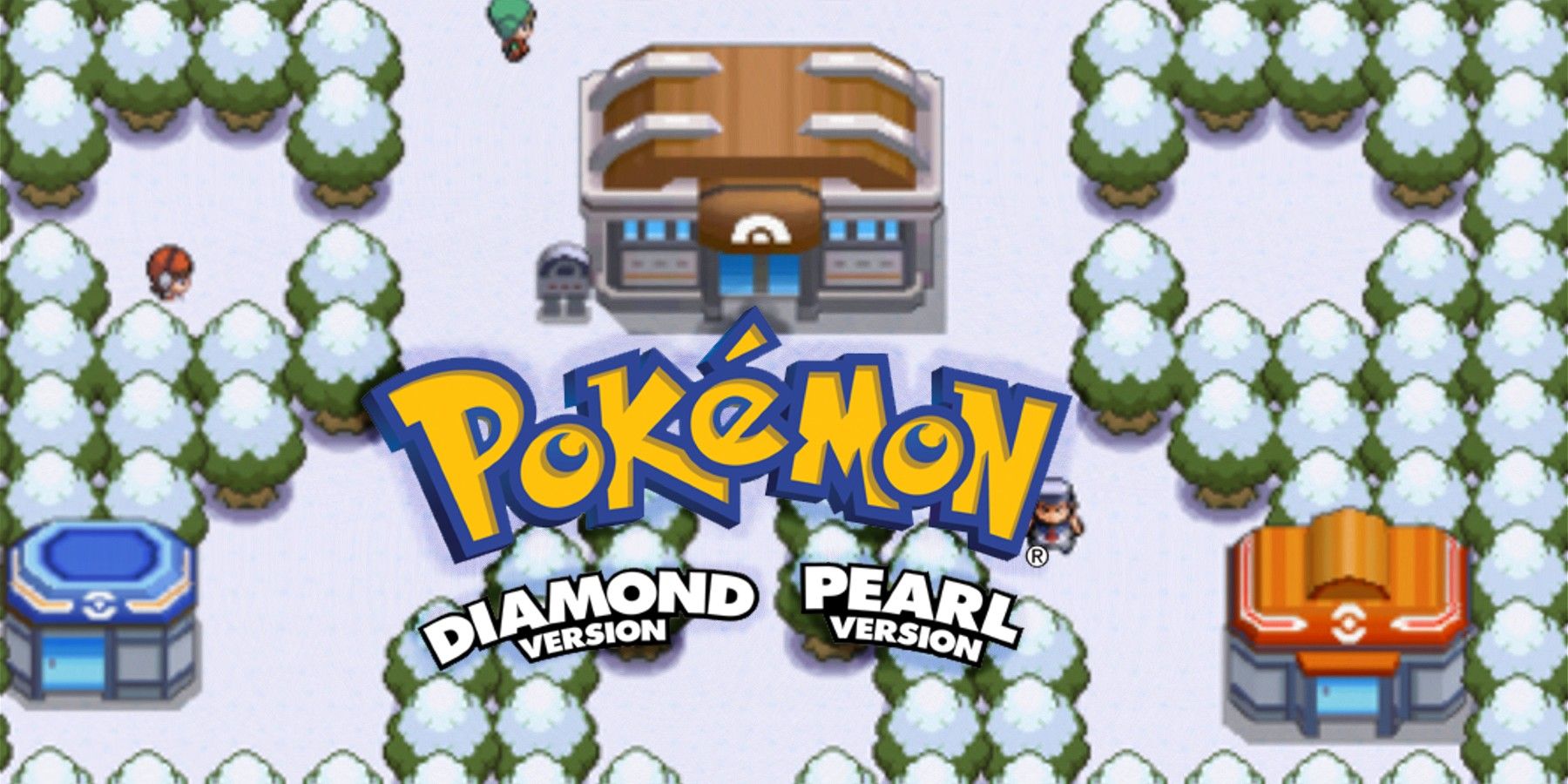 gamerant.com
gamerant.com
bf59948f7d4c7b7081c58b0c798a2d99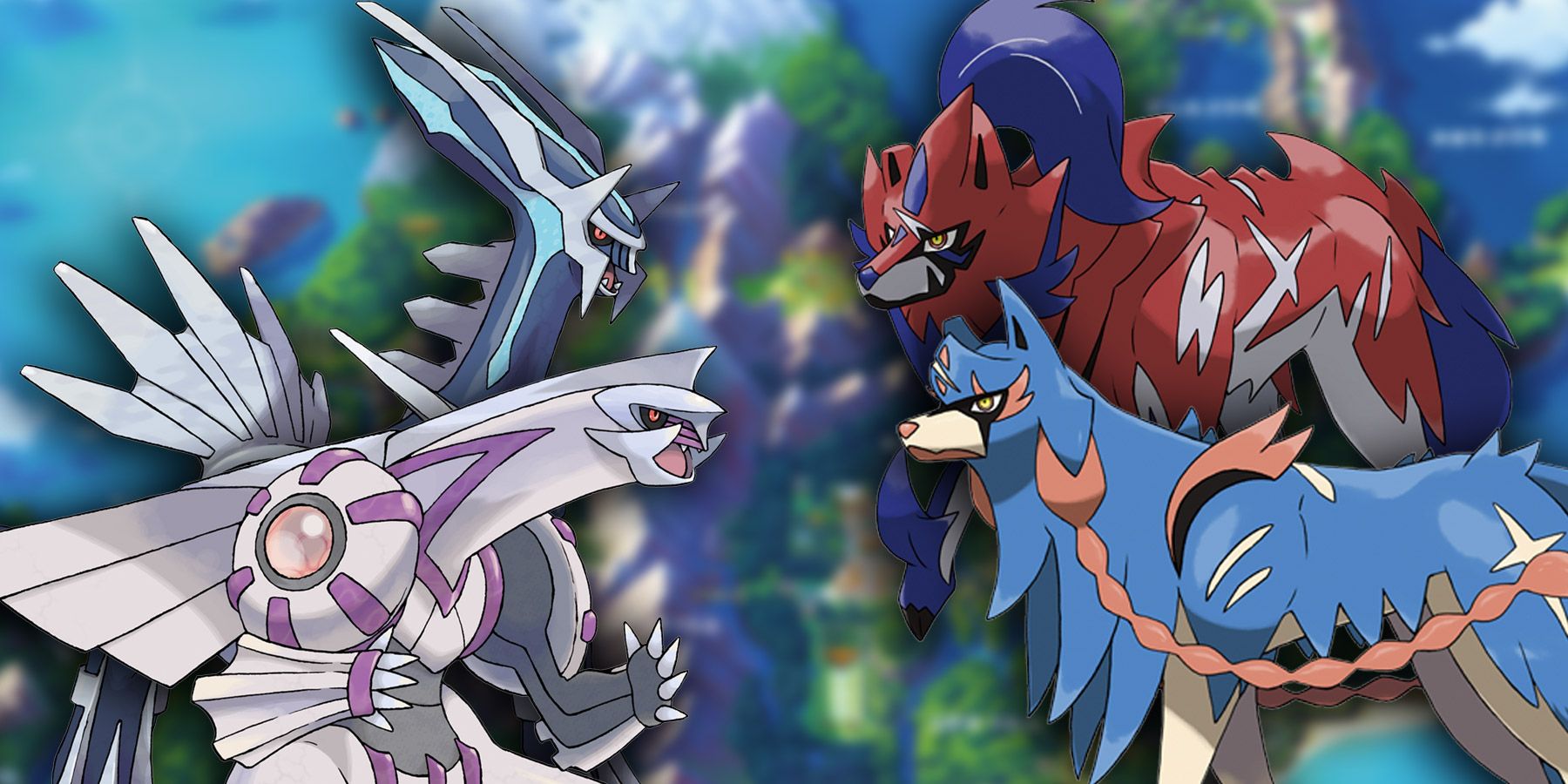 gamerant.com
gamerant.com
fcc320190b7169c893025286dde504b5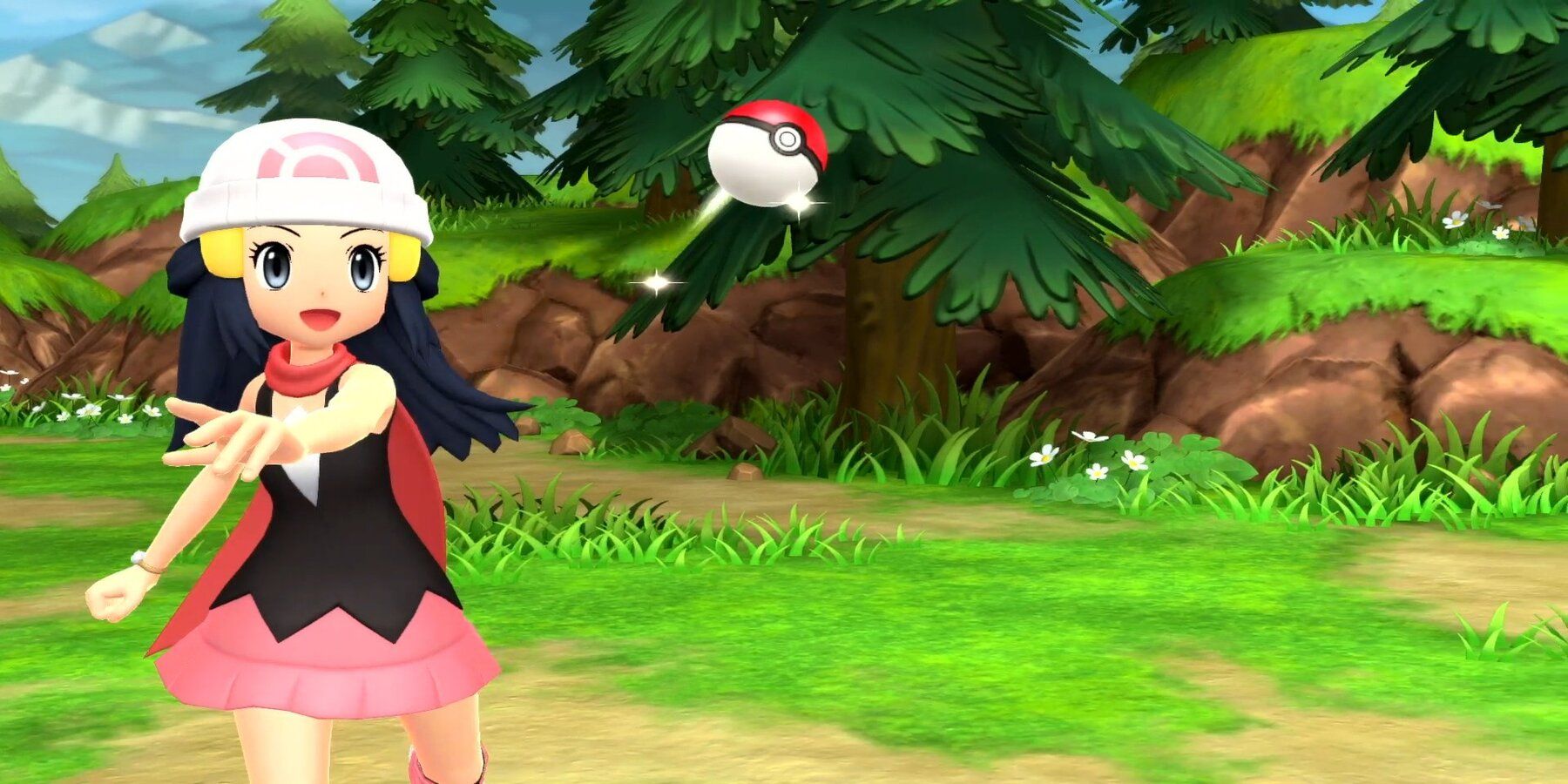 gamerant.com
gamerant.com
66f6abb5a71ace9e6662171f2e395a77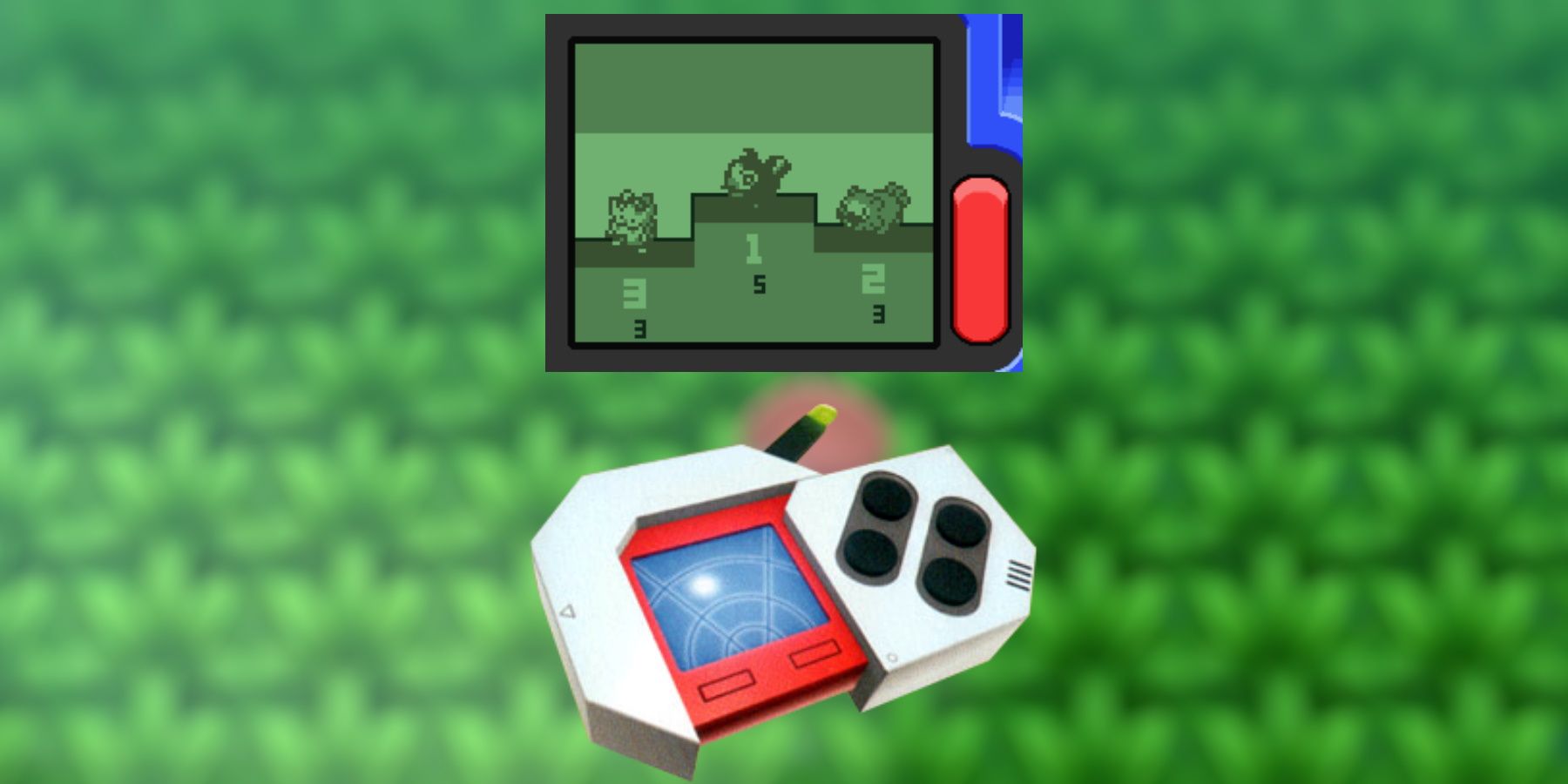 gamerant.com
gamerant.com
fe0742d176ce7f3019915c158557eda9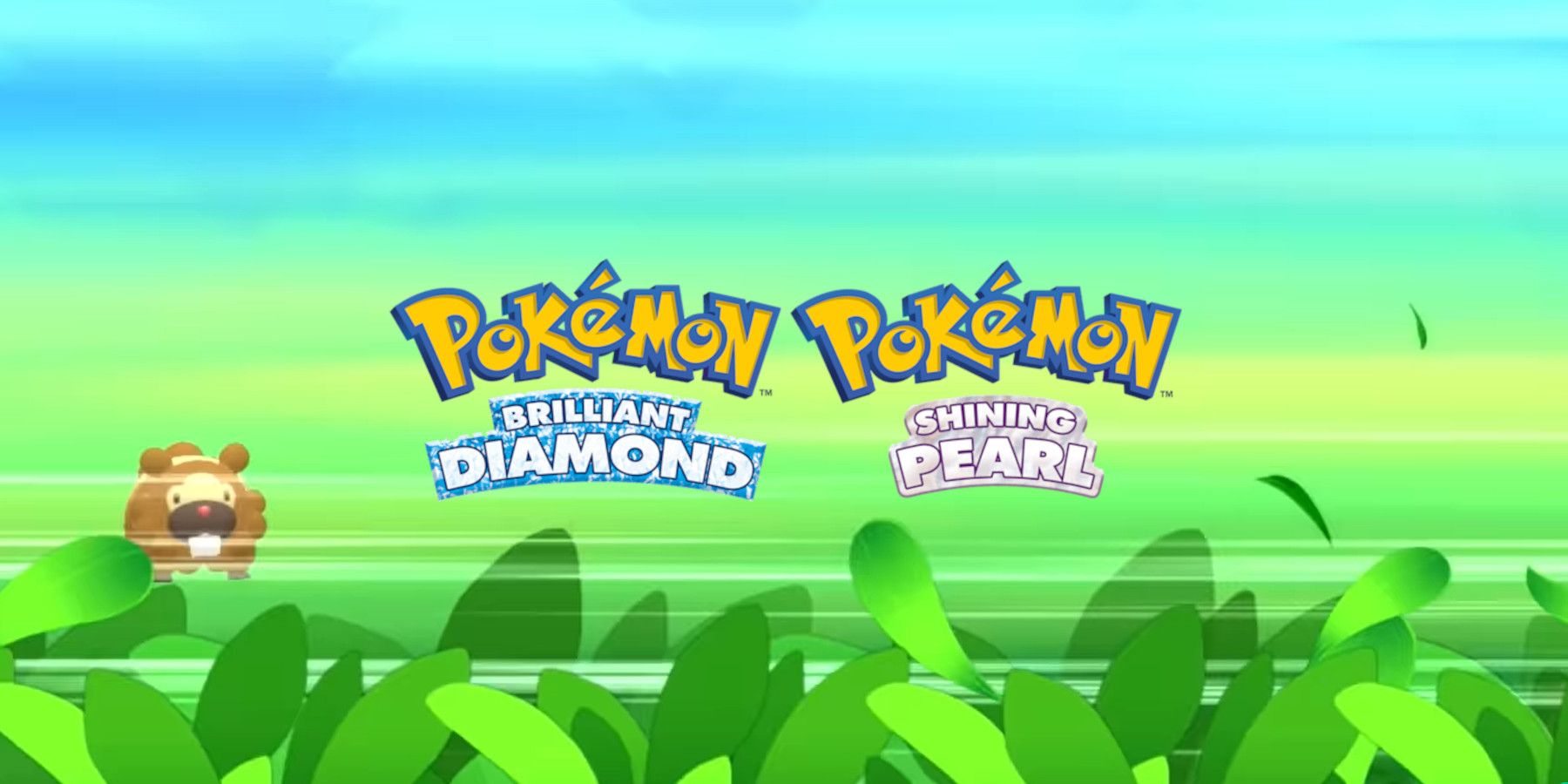 gamerant.com
gamerant.com
5387688e774270681ee3c02efc9050b0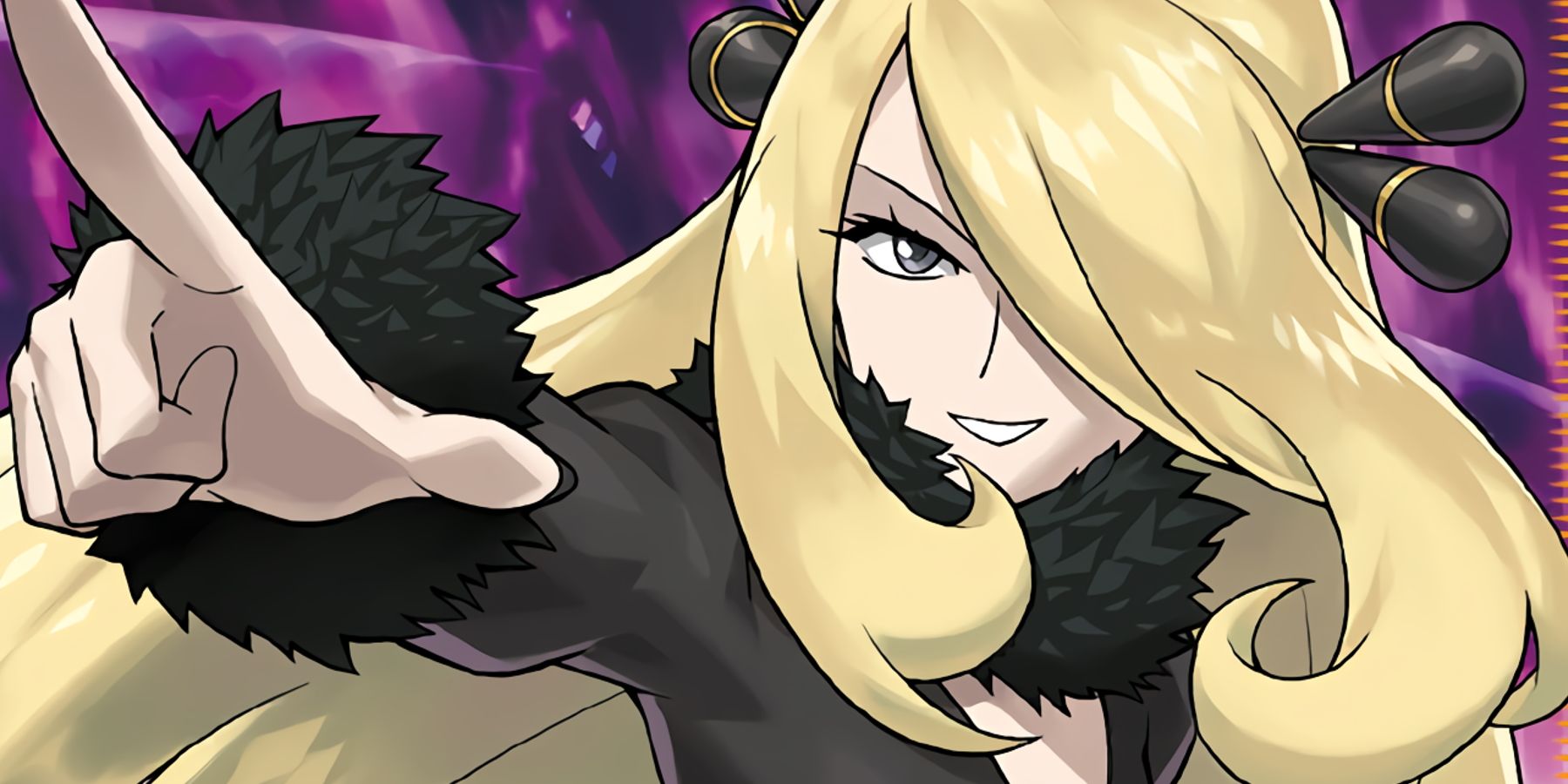 gamerant.com
gamerant.com
92c8662615a30070b3c34e48cea13380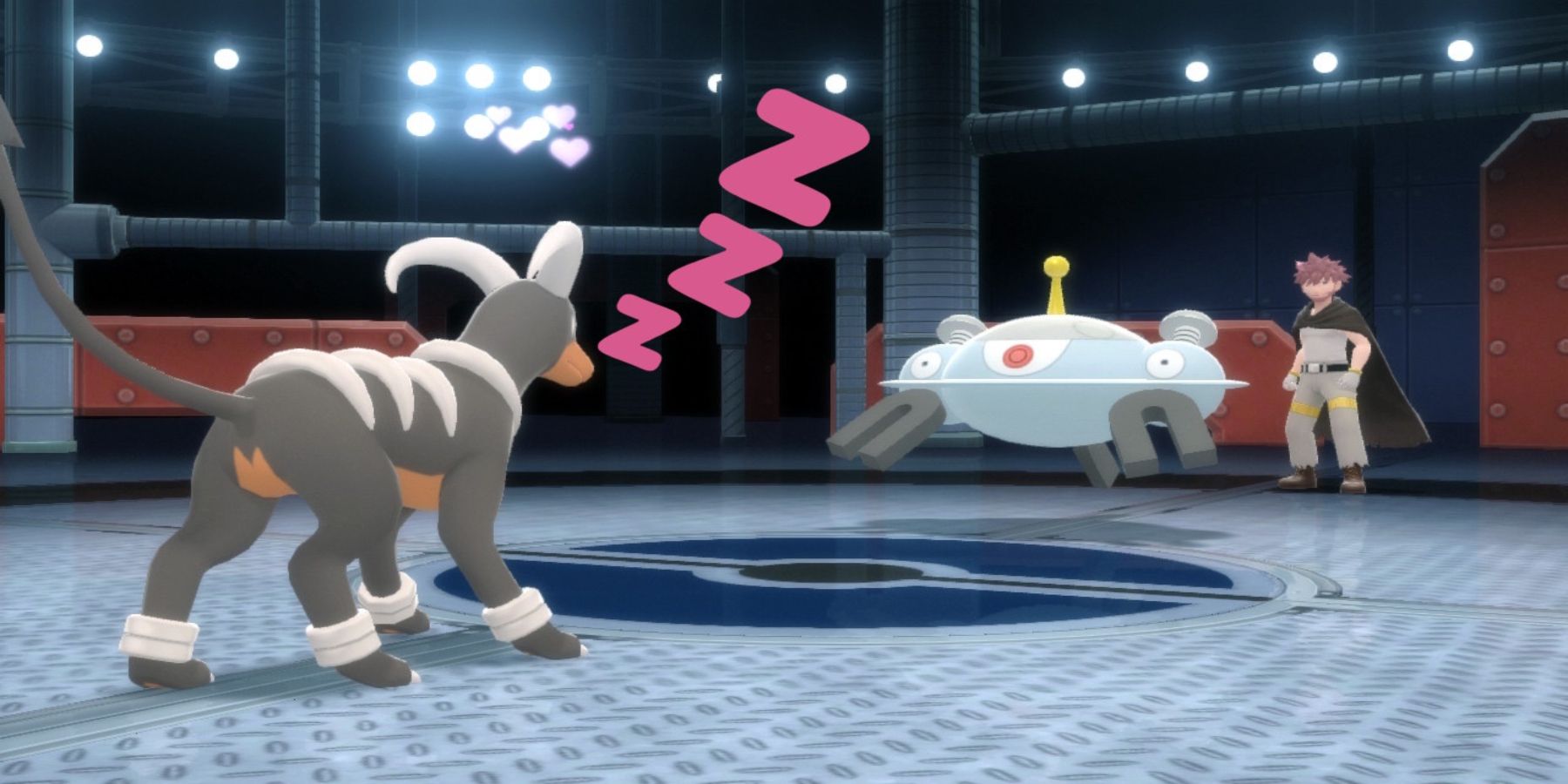 gamerant.com
gamerant.com
3e7b268c9dfde5c3d2e584072f04fd75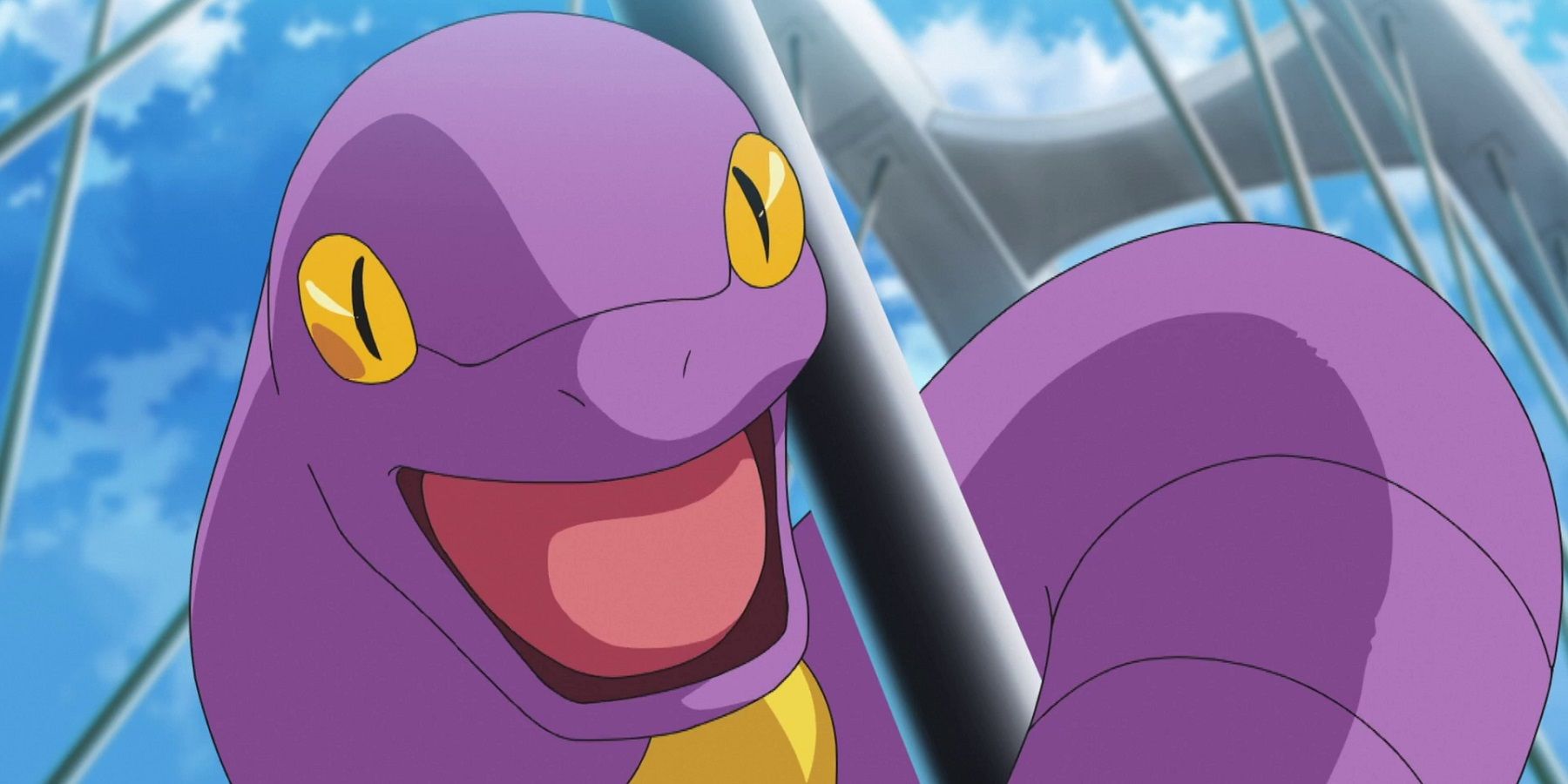 gamerant.com
gamerant.com
386ec89793023351d35e9d44579f5b3f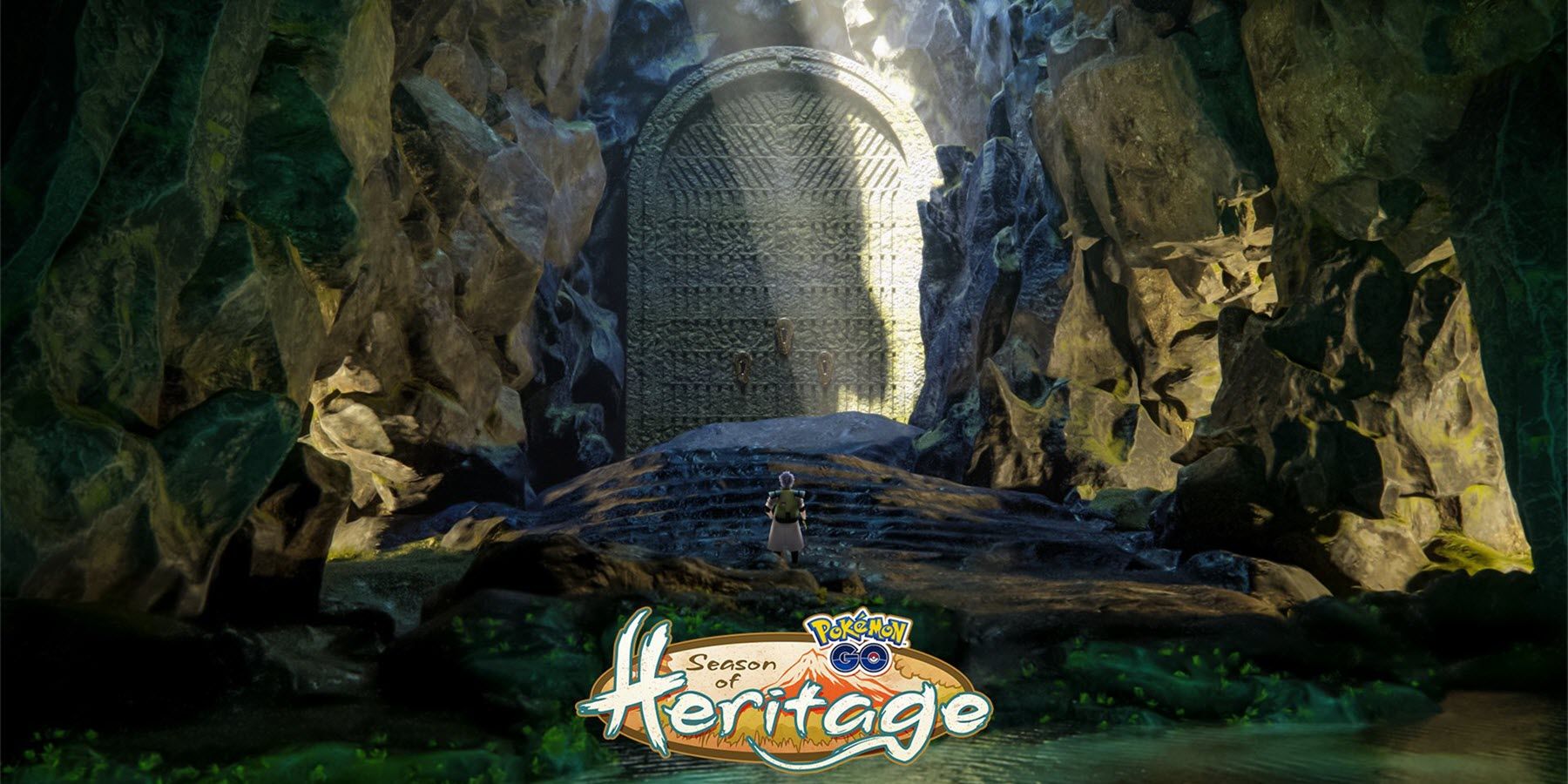 gamerant.com
gamerant.com
6275c7ed8590f72fdba7ac82cee3f402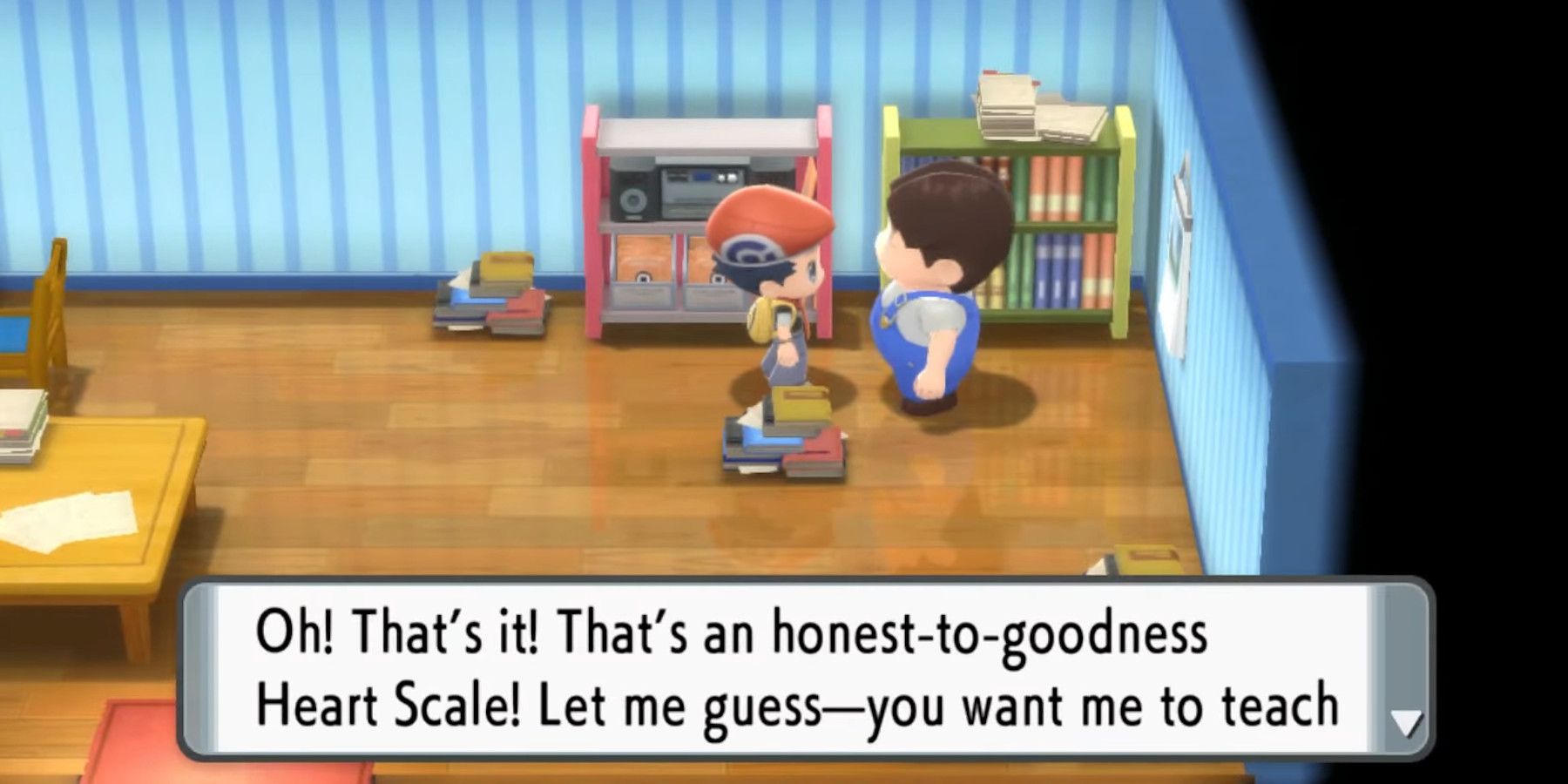 gamerant.com
gamerant.com
50afde83bdc391dd0504d3b28132059d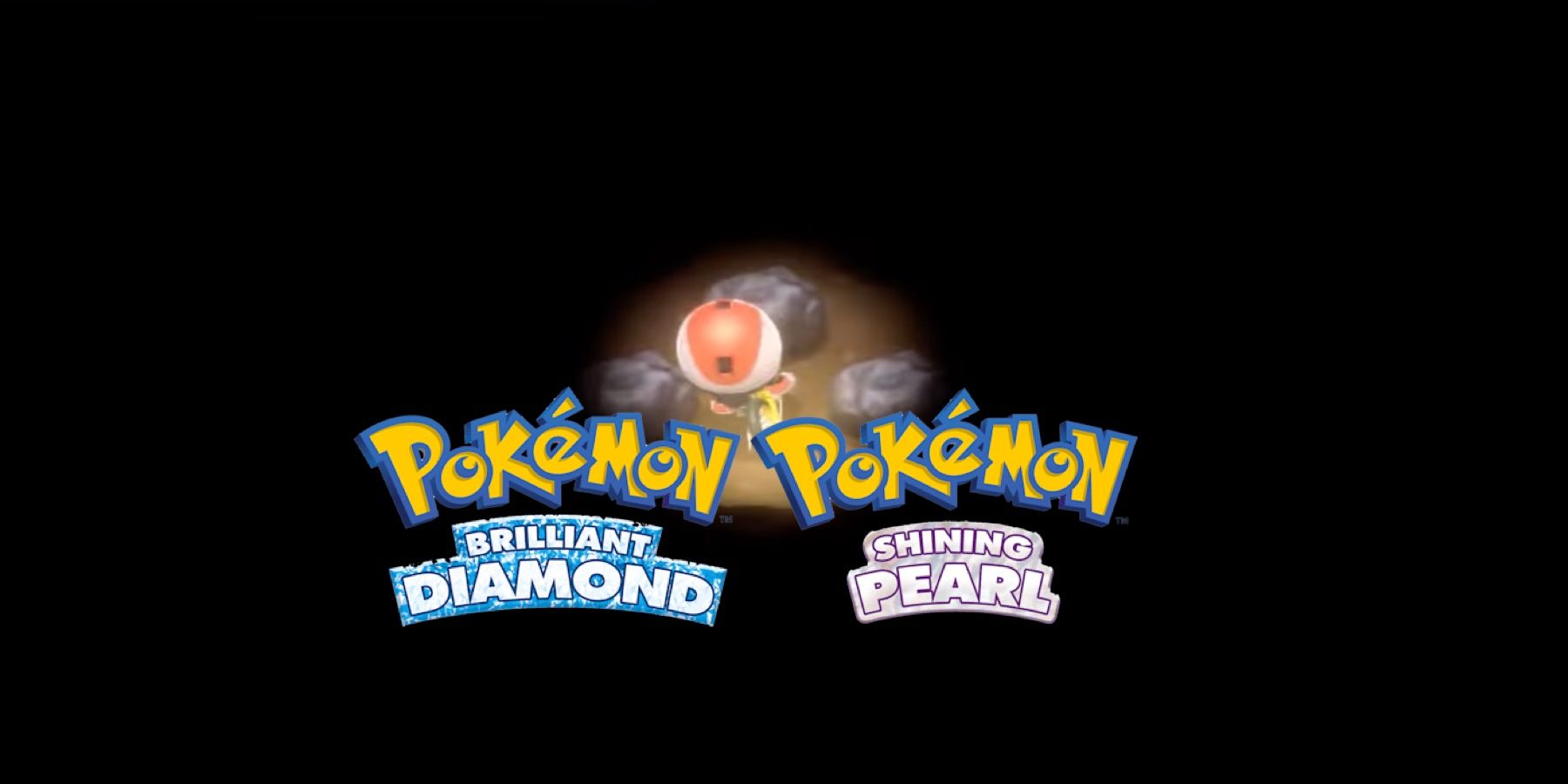 gamerant.com
gamerant.com
aee3fc827be280ee1330ae5df1cf6275
Pokemon Go Spotlight Hour Today Piplup, Shiny Piplup and 2x Catch Candy
futuregamereleases.com
236bdbf83cdb02bce7fe5c14c4e4b40e
Pokemon BDSP All HM Locations Guide
segmentnext.com
3bfc0ff1510cf3601ff909bc3692a8b1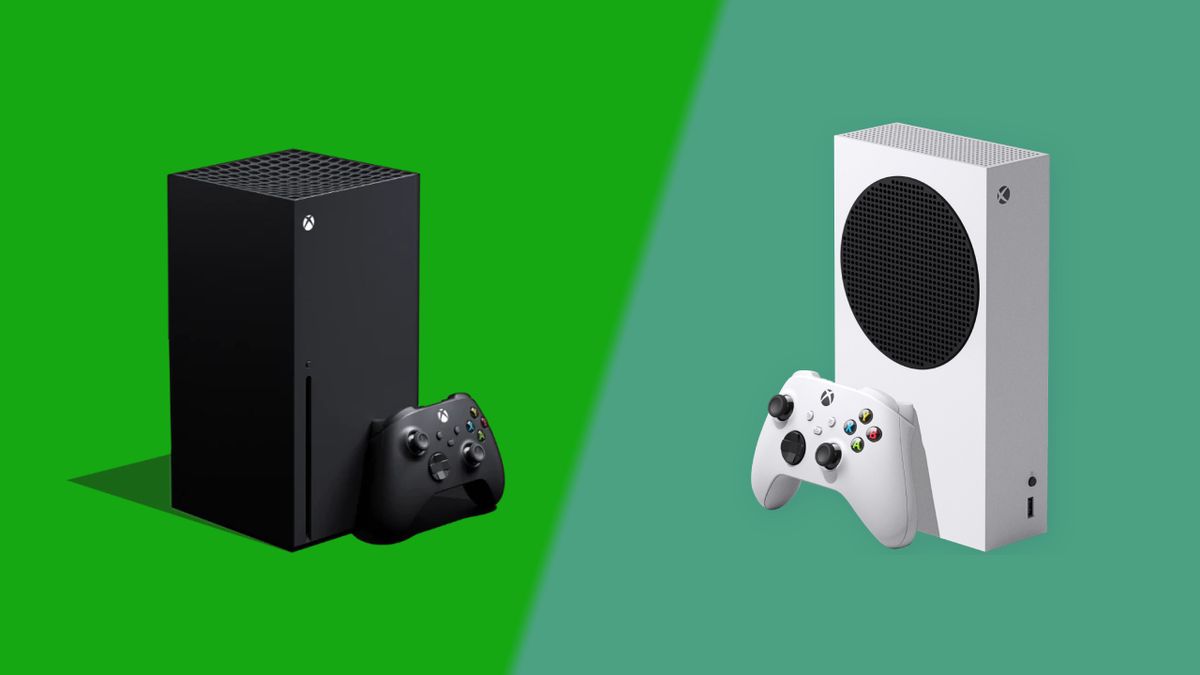 If you can't decide whether the Xbox Series X or the Xbox Series S is the right console for you, then we're here to help. In the run up to Christmas 2021, you're not the only one who'll be struggling to choose or get to grips with the differences between these two consoles, especially as retailers gradually receive more stock. If you're just looking at the surface level of the consoles' names and game libraries on digital storefronts, then there really doesn't seem to be a huge difference between them. But when you dig deeper you'll find that there's a big difference between their power and capabilities, so we can guide you through those differences. Overall, in the Xbox Series X vs Xbox Series S battle, you're going to find that the winner is entirely dependent on what you're looking for from your console. Both consoles have their merits but in the end it'll likely come down to your budget, how much you need a disc-drive and how high native 4K output is on your priorities list. We've reviewed both the Xbox Series X and Xbox Series S, so we're more than familiar with the strengths and weaknesses of both consoles. The Xbox Series X is undoubtedly the powerhouse, top-of-the-line option but the Xbox Series S has its much lower price on its side. Read on so that we can help you decide which of the two makes more sense for both your setup and your budget. If you only walk away with three key differences in mind, let it be these: the Xbox Series X has a 4K UHD Blu-ray drive that's capable of playing physical games and movies while the Xbox Series S does not; the Xbox Series X has a large 1TB SSD that can store, on average, around 16 games while the Xbox Series S has a 512GB SSD that only stores around four to five; and the Xbox Series X renders games in native 4K at 60 frames-per-second, while the Xbox Series S targets 1440p. Otherwise, both will have the same user interface, the same controller and the same Xbox Velocity Architecture that enables features like Quick Resume. Both have the same media apps like Netflix, Amazon Prime Video, Hulu and more, and more importantly, both can play exactly the same games. More people seem drawn to the power of the Xbox Series X from what we've seen so far, but that's not to discount the advantages of the more affordable model. Both work well and both can serve a different audience. Let's break them down even further. First up is the Xbox Series X, Microsoft's flagship console that's capable of 4K graphics and is currently one of the most powerful consoles ever made. On paper the specs are very impressive, and it has a compact tower-style design that manages to be both unique and unobtrusive. It costs a pretty penny, though, at $499 / £449 / AU$749, the same price as the PS5. The Xbox Series S is far more affordable, however, albeit a less powerful alternative for consumers to consider. It's digital-only, so you'll be at the mercy of the Microsoft Store for any purchases you make. That said, Xbox Game Pass, Microsoft's Netflix-like subscription service and Project xCloud, that lets gamers stream games from the cloud, do alleviate the digital-only restrictions somewhat. Overall, the Series S' price point is aimed at those who are willing to compromise on power for a much better price. The Xbox Series X costs $499 / £449 / AU$749 and launched on November 10, 2020. The console is packed with cutting-edge technology, and goes head-to-head with the PS5, which also costs $499. The price point may be too expensive for some, but it puts the Xbox Series X in a strong position to compete with Sony's hardware. The Xbox Series S launched alongside the Series X and its price is much lower at just $299.99 / £249.99 / AU$499. A $200 saving will be very appealing to the more cost-conscious consumer. The Xbox Series X is a beast of a console that's truly brought us into the latest generation of gaming. Here's what's inside the diminutive tower of power: With a 12 teraflop GPU capable of up to 120 frames per second, the Xbox Series X is twice as powerful as the Xbox One X, Microsoft's former flagship console. It supports various exciting next-gen features such as ray tracing, variable rate shading and even support for 8K resolution. The Xbox Series X makes the wait when booting up games or loading new levels a thing of the past thanks to its custom designed super-fast NVMe SSD. The SSD is part of the console's new Velocity Architecture, which allows multiple games to be suspended in the background while you're playing something entirely different. Everything is more responsive and snappier as a result, too. Microsoft is also trying to make latency a thing of the past on Xbox Series X. Forward-thinking features such as Auto Low Latency Mode (ALLM), communication improvements to the Xbox controller, and Variable Refresh Rate (VRR) support take full advantage of TVs with HDMI 2.1 support. In comparison, here are the Xbox Series S specs: The Xbox Series S packs a lot of power for such a small box. The console targets a resolution of 1440p instead of native 4K (some games do support native 4K, though), and is capable of 120fps gaming. It has an almost identical CPU to the Xbox Series X, but the GPU is considerably less powerful, and it comes with 10GB of GDDR6 RAM instead of 16GB. That might sound like a big compromise on paper, but remember the Xbox Series S is targeting 1440p/60fps instead of 4K/60fps. This means it needs less power to reach its pixel count, but it can still deliver all the next-gen features Microsoft is focusing on like ray tracing and 120fps. There's no disk drive, of course, and the storage is almost halved compared to the Xbox Series X. That's admittedly concerning for a digital-only model, but Microsoft is undoubtedly hoping people are taking advantage of Project xCloud which involves no downloads at all as game's are streamed from Microsoft's remote data servers. The storage of both consoles can be expanded, however. Microsoft is selling a 1TB proprietary expansion card that plugs into the back of the console. Xbox One games can also be stored on a standard external hard drive to help free up space. The Xbox Series S and Xbox Series X also support Spatial Sound, including Dolby Atmos, and Dolby Vision via streaming apps at launch. Dolby Vision support for gaming was introduced post-launch but is now available. So here's what you need to know: both the Xbox Series X and Xbox Series S are able to play exactly the same games, although they'll undoubtedly look best on Xbox Series X. The kind of compromises we expect to see on Xbox Series S will focus on the drop to 1440p resolution from 4K, and maybe some more minor changes that probably won't be as noticeable. Both consoles offer full backwards-compatibility with Xbox One, Xbox 360 and original Xbox games. So while we're still waiting for some of the biggest next-gen exclusives like Fable 4 and Halo Infinite to launch, there's still plenty to play, particularly if you have a large library of titles already. If you own a lot of physical copies, though, be mindful that these won't work on Xbox Series S due to the lack of disc drive. Microsoft may be onto something here. By offering two consoles that target different audiences, consumers ultimately have more choice and more ways to enter into the Xbox ecosystem. If only the best will do, pick up an Xbox Series X, but be prepared to pay a premium. Want to enter the next generation without breaking the bank? The Xbox Series S is a fantastic entry point, and one with a seriously tempting price. Microsoft seems to have created two appealing iterations of its console, without one appearing less attractive than the other. Crucially, it will now be able to fight the PS5 on two fronts: price and performance. The Xbox Series S costs significantly less than the PS5. By creating an argument for Xbox Series X vs Xbox Series S, Microsoft has essentially done its best to turn consumers' heads where it might not have done so were it a straight fight between Xbox Series X and PS5. And that's surely a win for Xbox as a whole.

Black Friday brought the biggest sales week for the Nintendo Switch ever in the UK
gamereactor.eu
8908c02583cb81b70e6ee064f8c978d2
Xbox Series X restock: Where you can buy right now
digitaltrends.com
2d59702a1aa4bcc5ac71f366fb08198f
Where to buy the Xbox Series S with delivery in time for Christmas
digitaltrends.com
309b3952f8b2179f301e2511f812e664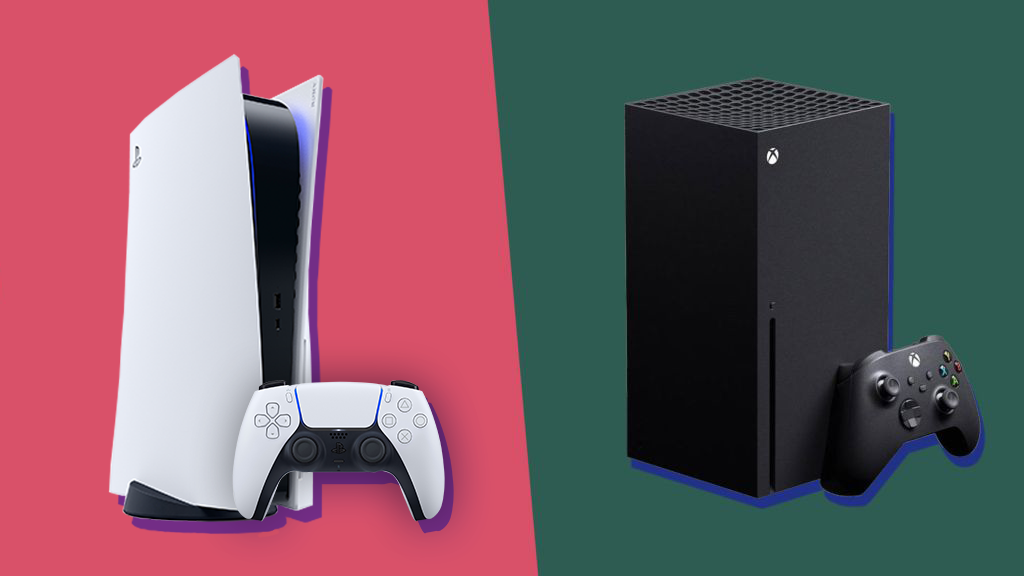 PS5 vs Xbox Series X: which next-gen console should you buy?
techradar.com
b7fecb03d0fec0e3c9b2091b6f117d53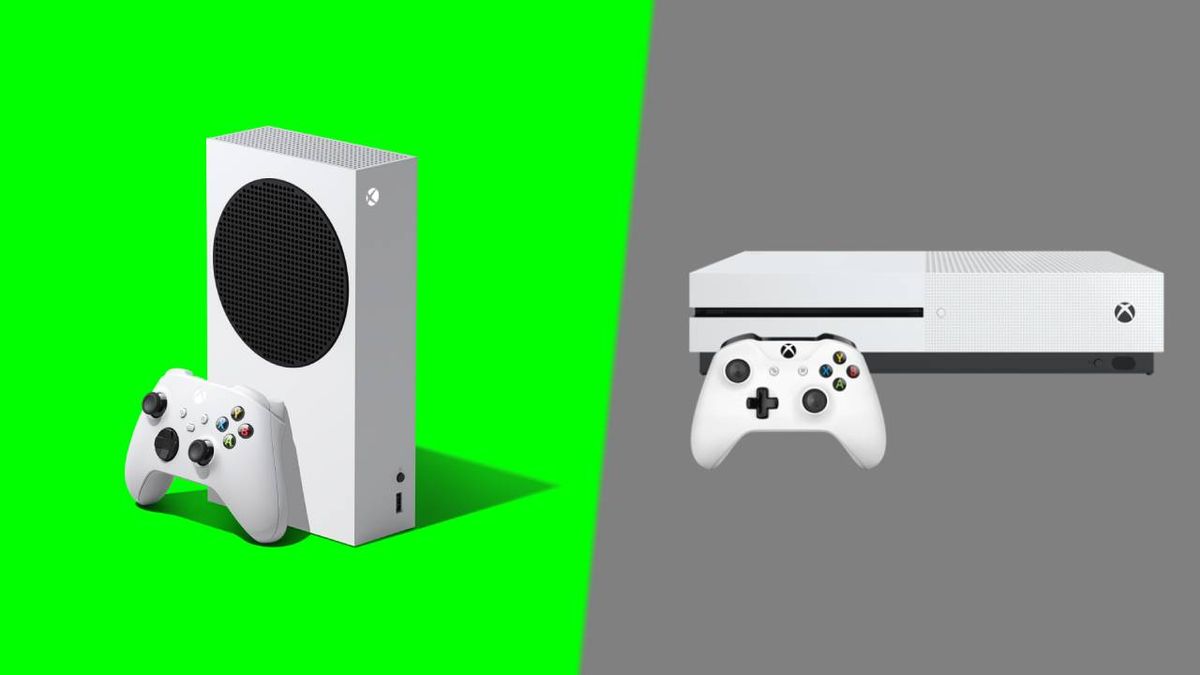 Xbox Series S vs Xbox One S: the cheapest Xbox consoles compared
techradar.com
cb7c729640b614a4f6461990df5a6b29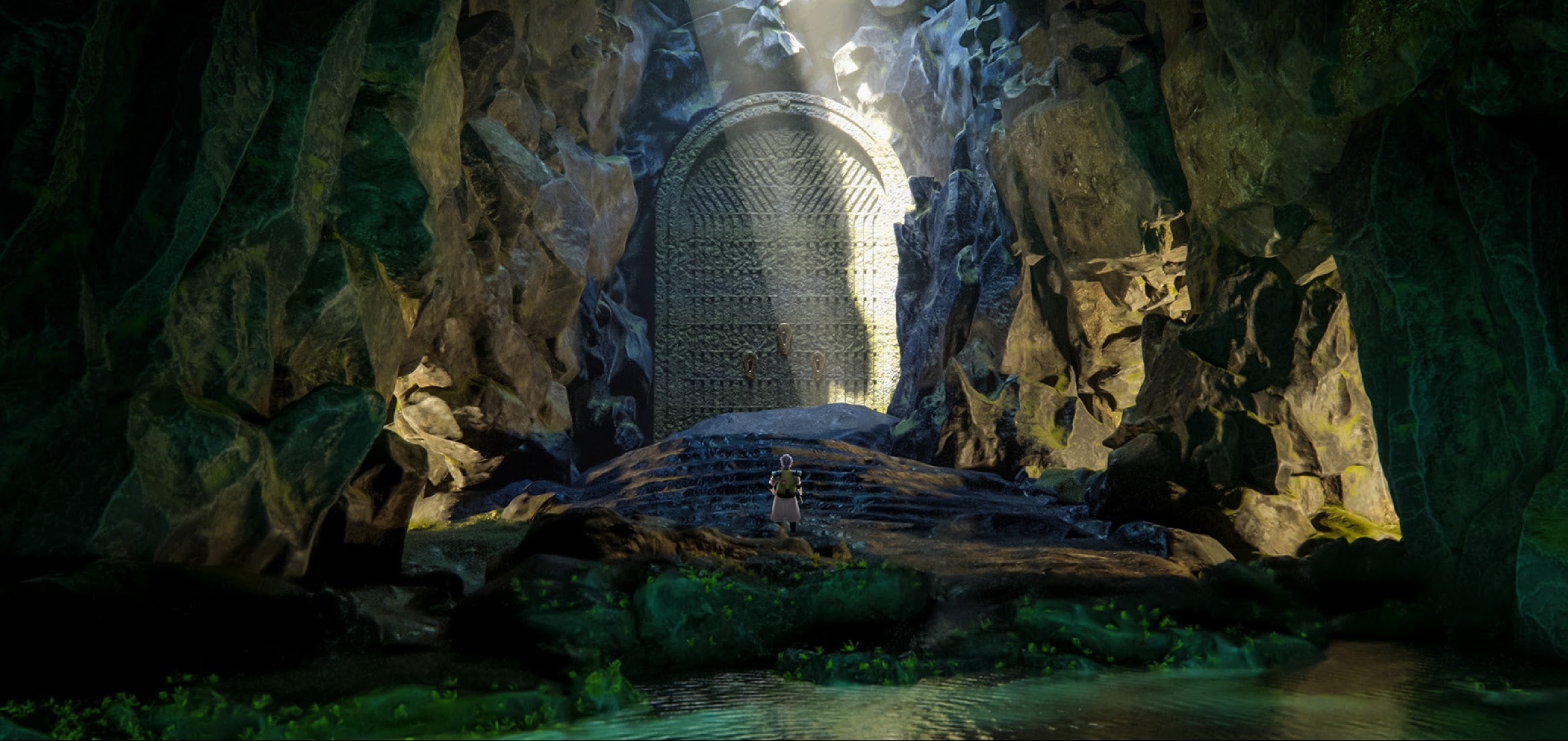 The year is coming to a close, and Niantic has a special month planned for Pokemon Go players. Starting tomorrow, December 1, the Season of Heritage kicks off and will last until March 1. It appears Professor Willow has discovered a historical cave site with a giant door that has strange unlocking mechanisms. Somehow this ties into exploring heritages such as the histories of places, Pokemon, and fellow Trainers. According to rumblings online, this could be a hint at what to expect during the season leading up to the January 28 release of Pokemon Legends: Arceus. You see, the upcoming Switch game is set in an older version of the Sinnoh region, where you will be trying to complete the first-ever Pokedex. So, it's possible we will get a history lesson pertaining to this during the Season of Heritage. We'll have to wait and find out. Part of the season includes Incense Day on December 5 which will feature the Pokemon Swinub. Here, Professor Willow will recruit Blanche to help investigate the mysterious door's mechanisms and she finds that the first mechanism requires Stardust and the help of Ice and Ground-type Pokemon like Swinub to activate. Running from 11am - 5pm local time, Swinubs be out in the wild and attracted to Incense. If you're lucky, you might encounter a Shiny one. During this time, if you evolve the Pokemon into Piloswine in order to get Mamoswine, the latter will know the Charged Attack Ancient Power. There will also be event bonuses such as event-exclusive Field Research and an item bundle containing two Incense in the shop for 1 PokeCoin. You will want to stock up on incense if you haven't already because the following Ice-type Pokemon will be attracted to it from 11am-12pm, 1pm-2pm, and 3pm-4pm: Seel, Jynx, Sneasel, Snorunt, Snover, and Vanillite. If you're lucky, you might encounter Galarian Darumaka. Using incense will also attract the following Pokemon from 12pm-1pm, 2pm-3pm, and 4pm-5pm: Onix, Cubone, Rhyhorn, Wooper, Phanpy, Barboach, and if you are lucky, a Lavitar. There's, even more, to look forward to though, because from December 7-12 the Dragonspiral Descent event inspired by the Unova region's Dragonspiral Tower will take place. More details are to come on that. There will be a two-part Pokemon Go Holidays event as well running from December 16-31. You can expect costumed Pokemon, Ice-type Pokemon appearing more frequently in the wild, event-exclusive Field Research, winter-themed avatar items, and plenty of bonuses. December Community Day will be a busy one as well, and it will actually last two days. Over Saturday, December 18 and Sunday, December 19 from 11am to 5pm local time, Pokemon featured throughout 2021's Community Day events will be appearing more frequently in the wild. Additionally, Pokemon featured in 2020's Community Day events will be hatching from Eggs and appearing in raids. Event Bonuses during this time include three-hour incense and Lure Modules, and you can expect 1/2 hatch distance for eggs, as well as 2x catch XP and catch Stardust. There will also be a Special Bonus over the weekend: starting Friday, December 17 at 1pm local time and running through Sunday, December 19 at 11:59pm local time, there will be a 25% reduction in stardust cost for trades, and one extra special trade per day. There'll also be a special one-time-purchase Community Day Box available for 1,280 PokeCoins, featuring 50 Ultra Balls, six Star Pieces, an Elite Fast TM, and an Elite Charged TM. And there will be 30 Ultra Balls available in the shop at no cost. To help you prepare for such a big Community Day, the maximum amount that the Pokemon storage and Item Bag can be expanded to will be increased by 500, which is nice considering all the Pokemon you will be catching. This means the Pokemon Storage Expansion Cap will go to 5,500, and the Item Bag Expansion Cap will hit 4,500. If you missed any or just some of the Community Days this year, here are the Wild Encounters you can expect on Saturday, December 18: Machop, Roselia, Swablu, Gible, Snivy, and Fletchling. If you are lucky, you may catch a shiny version. On Sunday, December 19, the following Pokemon will appear more frequently: Eevee, Duskull, Shinx, Tepig, and Oshawott. And, yes, you can encounter shiny ones if you are lucky. It's worth noting though that all of the Pokemon listed above will be attracted to incense and lures regardless of what day it is. But wait, there's more: December Community Day 2021 will have a special research story available for $1 or the equivalent pricing tier in your local currency. There will also be Timed Research running that Saturday until the following Monday and will feature tasks focused on all of the Pokemon that have been featured in Community Day events over the past two years. There will also be Field Research Tasks which upon completion will earn Mega Energy for Charizard, Beedrill, Gengar, Gyarados, and Altaria. There will also be plenty of Pokemon hatching from 2km eggs and some fun with Raids. With Eggs, you can expect the following to hatch: Charmander, Weedle, Abra, Gastly, Rhyhorn, Magikarp, Porygon, Elekid, Magby, Seedot, Piplup, and Budew. You may even hatch a shiny. The following Pokemon featured in 2020 Community Days will be appearing in raids: Charmander, Weedle, Abra, Gastly, Rhyhorn, Electabuz, Magmar, Magikarp, Porygon, Seedot, and Piplup. You may even catch a shiny. And finally, don't forget about earning exclusive moves to be earned when evolving some of the following Pokemon from Friday - Sunday: There's plenty going on in December with Pokemon Go, so don't forget to fire the game up and enjoy all the fun.

Pokémon Go's next season themed around Pokémon Legends: Arceus
eurogamer.net
485b615d3a9cb5c763343f1845881d94
Pokemon Go Season of Heritage December 2021
futuregamereleases.com
da77ddc2d86bf1dd6d4049bdb6fff890
Pokemon Go January 2022 and February 2022 Community Day Dates Announced
futuregamereleases.com
5e8389cdcf7dcbe6a5a9bd43102183ae
Pokemon Go Season of Heritage New Teaser
futuregamereleases.com
e15101a23d137b517bccacff0d1ed8f3
Pokemon Go Season of Heritage December 2021 Events Tease
futuregamereleases.com
39b0eb195bd730e1d0734bd6c467b4de
An ever-increasing amount of our daily activities are either done online or connected to the internet in some way, which means that digital security and privacy are more important than ever. One of the easiest and most cost-effective ways to protect yourself and your family from online threats is with a virtual private network. Today's best virtual private networks are pretty user-friendly as well, so even if you're not all that tech-savvy, setting up and operating a VPN on your home or office network is not complicated. Yet with so many services to choose from, finding the best VPN for your needs is not as simple, as virtual private networks are not all the same. To help you find the right one for your digital lifestyle (and your budget), we've rounded up the best VPN providers and laid out all of their features, pricing, and other relevant details right here, along with answers to some common questions. NordVPN isn't free, but with three different encryption protocols (IKEv2/IPsec, OpenVPN, and NordLynx), it's easy to see that this provider values your privacy. The company has also worked hard to build up its server network to include more than 5,400 servers in 59 countries around the world. One stand-out feature that makes NordVPN a strong contender for the best VPN service out there is split tunneling. If you're not familiar, split tunneling is the ability to whitelist some activities (such as gaming or streaming) to bypass the VPN and use the regular "clearnet" for better performance. From protected DNS queries to a kill switch feature that automatically disables your connection when you lose sync with the VPN server, NordVPN wants you to know that your information won't fall into the wrong hands. It's also one of the most open VPNs about exactly what servers it offers in what countries, and provides 24/7 live chat support for questions. The company has recently improved its platform support, adding in iOS and Android and thus overcoming its one weakness. You can also use it on six devices simultaneously. The NordVPN client provided one of the most attractive interfaces, and connecting to a server is straightforward and very quick, so much so it's also our top pick for the best Chrome VPN extension. It's also available for a host of devices and topped our list for the best Fire TV Stick VPN. Other supported devices include Chromecast, Raspberry Pi, PlayStation, Xbox, Nintendo Switch, and Fire TV. During our testing, we also found it to be the fastest VPN in our NordVPN vs ExpressVPN comparison, so if it's speed you're after, look no further. ExpressVPN's "#1 Trusted Leader in VPN" claim may be a bit difficult to prove, but the service offers a compelling list of features nonetheless. It also constantly tries to make regular improvements in speed and simultaneous streaming capabilities, and with support for all major platforms (Windows, MacOS, Android, etc.), you won't need to worry about compatibility. ExpressVPN shows up on a number of best VPN lists, including our list of the best VPN for Linux and the best VPN for Windows, so its relatively high prices seem justified. The more than 3,000 servers are all well placed throughout common travel destinations and urban centers. Any package will land you high-speed unlimited bandwidth and 24-hour customer service. With so many features, including bypassing ISP throttling, free cloud data backup, and split tunneling, it's no wonder this vendor is considered the best VPN by many users — although you should note that ExpressVPN only supports up to five simultaneous connections with a single subscription, which is the lowest number of the services on our list. But they also provide a workaround of sorts for that: If you install ExpressVPN on your router, your router can protect all of your devices (as the router itself only counts as one device towards your subscription), regardless of how many other devices are connected to that network hub. This way, you can have well more than five devices protected at once. Setting up ExpressVPN and connecting to a VPN server was easy enough. Netflix complained about a proxy in use when we used the automatic configuration option, but it worked fine when we manually selected a local U.S. server, so it's a working Netflix VPN. Amazon Prime Video played just fine, and our other internet tests were completed without issue. It may not quite rank as the best VPN, but when it comes to price, Surfshark is hard to beat and is a great option for those looking to protect their privacy while minimizing costs. Surfshark is available for as cheaply as $60 for the two-year plan, and to sweeten the deal even more, that includes an unlimited number of simultaneous connections. Feature-wise, Surfshark is fairly basic. This isn't necessarily a problem if you don't need any bells and whistles and just want a solid VPN on the cheap. In fact, the simple, no-nonsense interface, intuitive setup, and simple operation could easily be selling points if you explicitly don't want to fuss with unnecessary complications. It supports a host of different devices, and it's one of our top picks for the best Apple TV VPN, too. That's not to say it's completely bare-bones, though; you get multiple encryption protocols to choose from (OpenVPN UDP or TCP, IKEv2, and WireGuard) and a double VPN hop that lets you route your connection through two remote servers instead of one, adding an extra layer of security when desired. Surfshark also works quite well with streaming services, although its speeds aren't quite as good as other top VPN services like NordVPN and ExpressVPN. All in all, though, it's the best VPN of 2021 for those on a budget, and especially for larger local networks such as family homes and offices. IPVanish offers all the key features you could need from a VPN at a great price. With regular sales being part of the IPVanish experience, you can commit for a year at a very low cost, enjoying the protection that comes from a choice of more than 1,600 VPN servers across more than 75 different locations. Besides offering extensive protection whether you're browsing from home or using a public Wi-Fi hotspot, IPVanish also makes it simpler to avoid Deep Packet Inspection — a method used by ISPs to limit your internet speed at times. The VPN offers unmetered data transfer caps and there's no limit on how many devices you can use it with so it's incredibly flexible for high-volume users and larger local networks. No logs are kept, plus there's a choice of multiple connection protocols which is useful if you want to get more involved in your VPN settings. 24/7 customer support means the VPN is always on hand to help you out, too. Not that you should need it too often thanks to simple-to-use apps for all major platforms. If you want even more from IPVanish, you can also opt to sign up for its VPN + Backup plan. This offers all of the above along with 500GB of secure cloud storage including multi-folder syncing and ransomware protection. Combined, it's a great service and it'll even help you avoid geo-restrictions on many of your favorite streaming apps. Speed can be a limiting factor with even the best VPN, and Hotspot Shield — a relatively new player in the virtual private network space — sought to make that problem its main focus. With up to gigabit speeds, we can safely say that Hotspot Shield seems to have succeeded in that endeavor. The virtual private network was named the fasted VPN in 2019 and 2020 by Speedtest. net, too, so that doesn't appear to be mere marketing. But Hotspot Shield isn't a one-trick pony and has more to offer than just fast speeds. Its list of features also includes military-grade encryption and unlimited bandwidth (at gigabit speeds, mind you). Hotspot Shield is also very simple to set up and use, but we'd like to see a little more customization options, such as control over encryption protocols. This is part of the deal you get with this VPN, though, as Hotspot Shield utilizes its own proprietary "Hydra" encryption protocol which the company claims is what makes it so fast. That's just the nature of this beast, it seems. Another consideration and a potential drawback is that, as with ExpressVPN, you're limited to five simultaneous connections per subscription. If you accept these limitations and can deal with some compromises in favor of speed, though — perhaps you're looking for the best VPN for gaming or the best VPN for Kodi — then Hotspot Shield is an excellent choice that lives up to its promise of speed. And in the event that you find it's still not snappy enough for your digital lifestyle, Hotspot Shield also offers a VPN free trial. New subscribers get an extended 45-day money-back refund period, which is the most generous guarantee on our list. There's also a free VPN plan, although speeds are capped at 2Mbps. With VPNs, it's all about location, location, location. PrivadoVPN is a Swiss company and is thus free from the laws of the U.S. and the European Union. Switzerland has pretty robust privacy laws, as well. It's also not a member of the "fourteen eyes surveillance network," so user traffic isn't logged and passes through privacy-friendly countries. That means you needn't worry about your true IP address being revealed. Interestingly, PrivadoVPN operates one of the smaller server networks of all the providers on our list, measuring in at 517 servers spread between 58 physical locations in 47 countries, but that doesn't preclude it from being a contender for the best VPN of 2021. That's because it only offers physical server locations, and not virtual ones, because it is not willing to compromise the quality of its service so it can promote a higher number. If routing around region-based content restrictions and other geographical hassles is your priority, you might be better served with a VPN that has a wider global server spread, such as ExpressVPN. Although, having said that, PrivadoVPN is a fraction of the cost and covers a large chunk of countries, so if the one you're wanting to virtually jump to is on its list, then we'd recommend taking it for a spin. PrivadoVPN has it where it counts, though, with several encryption protocols to choose from: OpenVPN, IKEv2, and SOCKS5. The addition of SOCKS5 proxy support is noteworthy, as it allows for fast and seamless peer-to-peer transferring of large files, which is something many VPNs shy away from. This makes PrivadoVPN perhaps the best VPN service for peer-to-peer file transfers if that's your primary use case for one of these services. It's a little more expensive than some others at $8 per month or $60 for the first year (which comes to $5 per month on average), although that's offset by the fact that you can use the VPN on up to ten devices simultaneously. There's also a free app-based package that gives you 10GB of bandwidth per month. With more than ten million active users and over 7,000 servers spread across the globe, CyberGhost is a giant in the VPN space. It's also one of the most versatile virtual private networks out there, both in terms of supported devices/platforms as well as what activities it's useful for. CyberGhost VPN is compatible with computers, mobile devices, smart TVs, and even gaming consoles, and one great feature of the VPN is that it will automatically connect you to the best server for whatever you're doing at the moment. That's a vital consideration for bandwidth-heavy activities like gaming and streaming. Another feather in the CyberGhost cap is that it supports peer-to-peer file transfers (read: It's good to go for torrenting, and as we mentioned, it'll select the best server for it so you get the fastest upload/download times). The interface is great, too, particularly on the computer. It gives you complete control and lots of configuration options including preferred server setups for your most-used programs and apps. For encryption protocols, CyberGhost supports OpenVPN, IKEv2, and WireGuard, wrapping your connection in AES 256-bit encryption to keep your data and IP address hidden. CyberGhost is based in Romania and has a no-logs policy, and while this should keep you safe from certain prying eyes, this hasn't been independently audited. If that's not a deal-breaker, CyberGhost is a strong contender for the best VPN of 2021 (take a look at our NordVPN vs CyberGhost comparison for more information on how it stacks up to the best) if you're looking for the sweet spot between versatility and price. A limited-time introductory offer lets new subscribers grab their first two years of service for $59 with two free months, which averages to just over $2 per month. With a name like PureVPN, this virtual private network had better offer some viable protection — and it does. The software's hallmarks lie in its ability to connect to a mélange of services for different activities, with wide compatibility with various devices and software interfaces. The service runs from $20 for three months to $70 for five years, making PureVPN another one of the best cheap VPNs on our roundup. That subscription includes port forwarding, multiple encryption protocols (PPTP, SSTP, L2TP/IPSec, IKEv2, and OpenVPN UDP/TCP), malware blocking, P2P support, and an audited no-log policy. As with any good virtual private network service, PureVPN will prevent websites from viewing your personal IP address, thus preventing others from identifying you or your geographic location. And with more than 6,500 servers on six continents, you won't be at a loss for worldwide connection points to choose from. Like NordVPN, PureVPN features split tunneling that allows you to whitelist certain activities you don't need or want to go through the VPN, allowing you to use online services and browse the web through the VPN and on the clearnet simultaneously. PureVPN also offers you a personal IP address for you to use with certain sites and services — a good idea for those that require logins. Our second-to-last pick isn't as feature-rich as the others listed on our best VPN of 2021 roundup, but it's nonetheless worth a mention if you're looking for another no-frills (read: cheap) virtual private network that doesn't bog you down with features you don't need. TunnelBear puts ease of use and newbie-friendliness front and center. If you're new to VPNs and find all this a bit intimidating, this big bear might be the one for you. The main appeal of TunnelBear is simplicity and ease of use. You don't have to fuss around with choosing encryption protocols or any other complicated setup. That's bad news for advanced users who want more control and customization options, but it's great for average folks who don't want or need all that stuff getting in the way. TunnelBear does what it needs to do with good encryption, a kill-switch, and a no-logging policy, with the added benefit of full yearly independent audits that the company releases to the public. That simplicity does, however, bring a couple of bear-sized caveats. Firstly, there's no free VPN trial or money-back guarantee, which could be a non-starter for many who are new to the VPN game and don't want to fully commit to a service right away. If this describes you, you're probably better served with a VPN that has a 30- to 45-day refund period. On the other hand, TunnelBear does have a limited free plan that stands in as a trial of sorts, but that won't give you a good feel for what the VPN can actually do. The second drawback with TunnelBear — and this could be a doozy, depending on your needs — is that it's not really optimized for streaming (and you can forget gaming). The server network is also relatively small. If you can live with those limitations, though, then TunnelBear is a reliable and extremely user-friendly VPN that gets the job done for web browsing, online work, and general internet use. It's one of the cheaper picks, too, so long as you spring for the $120 three-year plan which averages to $3.33 per month. Private Internet Access does everything you could want from a good VPN. It hides your IP address, protects your information, and scrambles your browsing activity using a variety of encryption methods including OpenVPN and Wireguard. Private Internet Access also has one of the largest numbers and selections of servers of all the VPN providers on our roundup. The PIA client source code is also publicly available, leaving no doubts about how the software works (or whether or not there are any backdoors or other nasties lurking in the code). Other nice features include split tunneling, a kill switch in the event of a dropped connection, dedicated IP addresses, and anonymous payments when making online purchases. We tested Private Internet Access using its Windows installer, which configures the VPN protocols and provides a simple utility in the taskbar to turn the VPN connection on and off. While the interface was spartan, the performance was excellent. Our test system consistently maintained over 110Mbps download and 19Mbps upload speeds with the VPN connection turned on, very close to our usual 125Mbps download and 20Mbps upload speeds. On the downside, Netflix complained about a proxy and Amazon Prime Video wouldn't play due to a geographical restriction. These errors occurred whether we used the automatic setting or selected a local U. S. -based server. However, Private Internet Access claims that users can get "unrestricted access to all the content you want" since their VPN service supports Netflix and "all other major streaming services." NordVPN is our pick for the best VPN of 2021, but there are some things to consider before you hit that "buy now" button. While the core of VPN services is simple, it's often surrounded by a wide range of features, statistics, and modes that require some study to fully understand. To help narrow down your choices, we suggest starting with a few questions. First, where do you want a VPN? Do you just want it on your phone for public areas? Do you want it directly on a router or a specific browser (Opera, for example, comes with its own built-in VPN, as do others)? Do you want a whole-house VPN for all the computers and smart devices connected to your local network? Then, take a look at important features like the number of simultaneous devices supported (if you have a lot of devices online at once, some VPNs may be automatically disqualified here). If you want to beat geoblocking, look for VPNs that have a lot of different server locations. If you want a business VPN, look for advanced security features and broad compatibility with different platforms. Features like split-tunneling to help speed up specific services may also be very important for gamers or high-definition movie streaming. All of the VPNs on our list have high ratings for security, but there are a few specific things you should look for if your safety threshold is a bit higher than that of an average user. We suggest paying attention to: Due to the fact that it ticks all of these boxes, and thanks to additional advanced features like split tunneling, NordVPN takes the cake as the most secure VPN you can subscribe to right now. In the most basic terms, a virtual private network allows you to safely send information when using public networks via a group of networked computers and faraway servers. And while VPNs are effective at what they do, you should be aware of their limitations. For general data encryption and protection when online, they are an excellent choice. They can help prevent data throttling by hiding you from your ISP (internet service provider). They can get around regional restrictions or price changes by allowing users to switch servers at will. Additional features can restrict web access, help detect malicious sites, and other services. On the other hand, even the best VPN is not a security panacea. They can be detected and banned by governments, for example, and low-quality versions can log and even sell your data. Services can also block access to content when a VPN is used, which is why trying to get around something like Netflix's regional restrictions can be hit or miss. All that said, so long as you understand their limitations and adjust your expectations accordingly, we definitely think that you should use a VPN in 2021 if you're concerned with online privacy and security. Signing up for free VPNs, while tempting at first glance, can be a risky business. Know that all "free" services are making money off of you somehow (the old axiom that states "if something's free, you're the product" comes to mind), whether it be from advertisements or something less innocuous, such as selling user activity data. The best VPNs typically promise no activity or user logs and many boast third-party audits of this claim but do have fees. We've narrowed down the very best VPN service options above, but thanks to frequent deals and discounts, you'll find that even the best services don't cost that much. The small savings you get by using a free VPN really aren't worth the trade-off in performance and protection. Check out our guide to are free VPNs are safe for more in-depth info about the risks and compromises involved with these. Shopping on a budget? We've also rounded up all the best VPN deals. Virtual private networks themselves are perfectly legal in most jurisdictions, including the United States, and there's nothing illegal about using one for anything you'd do on the internet that's not an unlawful activity. At its most basic, a VPN is simply a network of privately operated servers that you connect to and through which your internet traffic is routed. That said, VPNs can still put the user in a legal gray area under certain circumstances. This largely comes down to geography. Certain countries and jurisdictions, particularly those where the state engages in censorship, have laws against circumventing these government restrictions, up to and including blanket bans on virtual private networks. China, Cuba, Iraq, Egypt, Turkey, and Russia are a few countries known for restricting or completely prohibiting VPN usage. If you're concerned about this, make sure to read up on your national and local laws before you start shopping for a VPN. It also should go without saying that a VPN doesn't cast a magic spell that makes illegal activities legal. Any action that is unlawful when conducted online without a VPN is still unlawful when using a VPN. This includes piracy. Peer-to-peer file-sharing protocols such as BitTorrent have many legitimate uses (open-source software distribution, for example), but illegally sharing copyrighted materials isn't one of them. Bear this in mind if you're specifically looking for a good VPN for torrenting. Also know that virtual private network providers are beholden to the laws of whichever country they're registered in and may have to hand over information to law enforcement during the course of an investigation. Virtually all VPN operators boast a "no logs" policy, meaning that they do not keep a record of user activity. In this case, there would be nothing to hand over, although there's no way to be fully certain that a VPN provider's "no log" policy is being followed to the letter. Some VPNs have their no-log practices audited by independent third parties on a regular (typically annual) basis, but this still doesn't offer 100% certainty. The only way to be sure that you stay out of trouble while using a VPN is to simply obey the law. A virtual private network is for protecting your privacy and keeping your sensitive personal information secure — not for conducting illegal activities outside of the purview of law enforcement. Finally, note that while not illegal, using a VPN does violate the terms of service of certain websites and apps (Netflix is one notable example). While breaking a company's terms of service is not a crime, it can still result in that site or app restricting your access to its services and even shutting down your account. Virtual private networks often advertise that they are streaming- and gaming-friendly, but in our own tests we have frequently found this to be hit-and-miss. Be sure to do your research if you plan to use your VPN activities like these.

The Best VPN Services for 2021
uk.pcmag.com
db0df8ba8c48cec3abbe4698f4fee846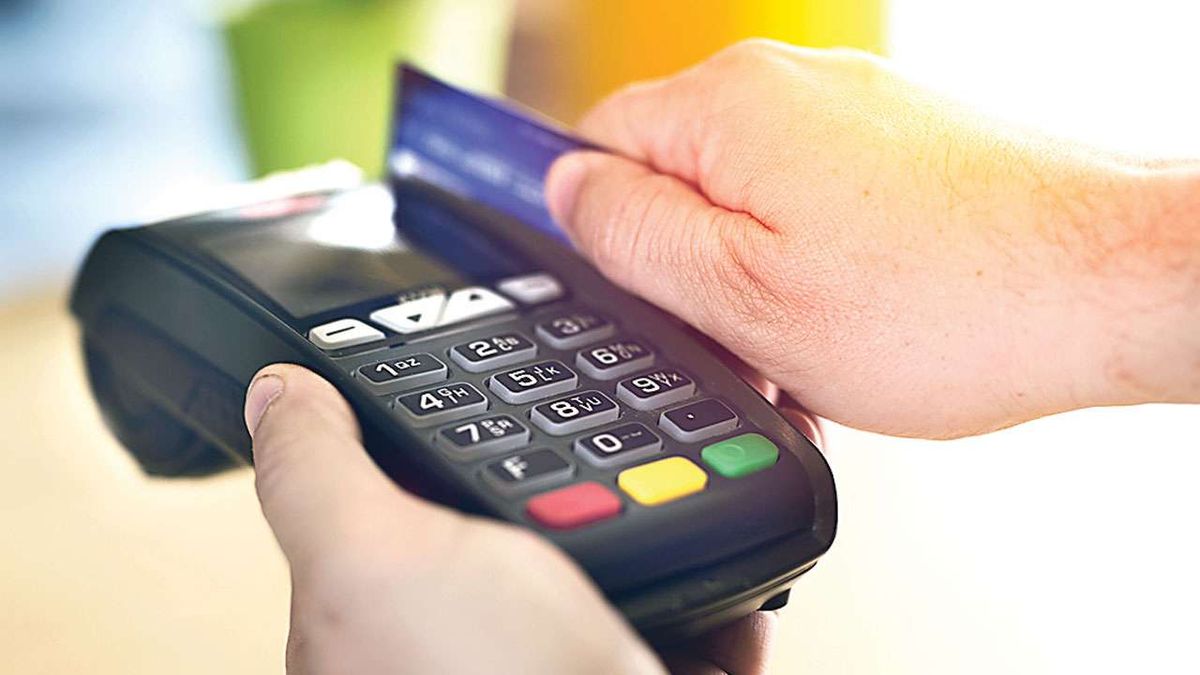 Best merchant services of 2021
techradar.com
b6076d51f987ec0f6798bef84c9e2fb7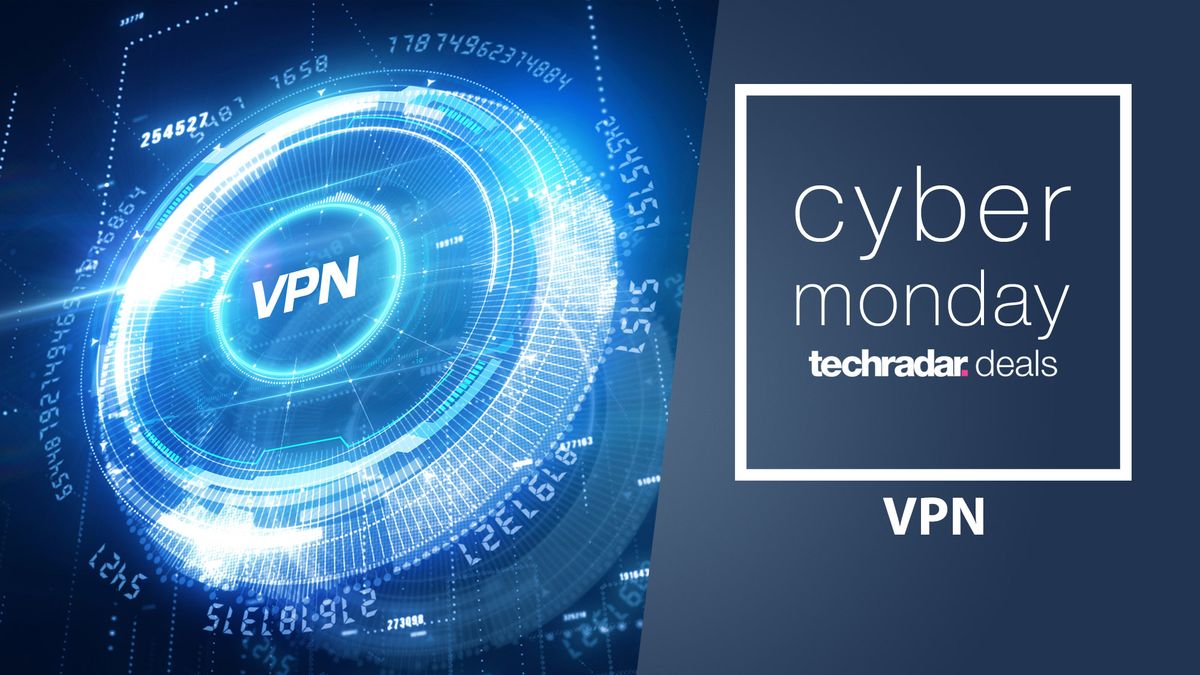 Cyber Monday VPN deals 2021: the discounted subscriptions still available
techradar.com
bcd0aa648da193ffc2ee6130b36362af
The PlayStation 5 has been out for over a year now, but despite its positive reception, consumers have had a difficult time getting their hands on one. Sony has stated that the PS5 is its biggest console launch ever, indicating that the demand for it is unprecedented. Even video game industry professionals had difficulties acquiring one, leading to frustrations across the board. This isn't exactly out of the ordinary with the launch of a highly anticipated console, but that doesn't make it any less frustrating when trying to purchase one. All of that said, there are retailers you can check and things you can do to improve your odds of finding a PS5 right now. Due to chip shortages across all types of hardware, it isn't any easier to get a PS5 now as it was in 2020. However, here are some retailers you can check periodically to see if stock is available. Some recently had PS5s in stock for Black Friday and Cyber Monday 2021, so it's possible you might be able to find some leftovers. Recommended reading: Before launch, Sony opened registration for PS5 preorders but used a seemingly arbitrary system for inviting consumers to put money toward the console. In essence, you could register to receive an invitation, and if Sony deemed you worthy enough, you'd get a link emailed to you, guaranteeing you could place money down (for a limited time). The time for that has come and gone, but you can still purchase the system through PlayStation Direct…when they're in stock. Fortunately, Sony Direct frequently has stock available, though the systems sell out quickly. Sony now allows users to register to buy a PlayStation 5 system so long as they have a PlayStation Network ID, though, much like the pre-order process, potential buyers are selected at random. Currently, they're out of stock, but use the following links to keep checking. PlayStation Direct actually sent out invites for Cyber Monday 2021, so if you have a PSN account, check your email because one might be waiting for you. PS5 Standard Edition: Buy at PlayStation Direct PS5 Digital Edition Buy at PlayStation Direct Walmart often has PS5 stock for sale and when it does, the company typically has staggered availability that refreshes every 15 minutes for an hour. There aren't any systems available now, but you might still be in luck if you keep checking in. Much like PlayStation Direct, Walmart has had multiple batches go up since the PS5 has launched. It's just a matter of catching it at the right time. Once again, Walmart also had PS5s in stock for Cyber Monday, but only for Walmart Plus members. They have since sold out. PS5 Standard Edition: PS5 Disc Edition – $499 PS5 Digital Edition: Buy at Walmart. com Target offers a two-year warranty via its Allstate protection plan ($63) but otherwise doesn't offer any additional deals. The online store is a good second option since it's a bit more likely to stay in stock longer than places like Amazon. Again, the system has gone up for purchase on Target's website several times since its launch, but is currently sold out. Apparently, Target will be getting PS5 stock during the week of November 29, at least according to leaker Jake Randall. PS5 Standard Edition: PS5 Disc Edition – $499 PS5 Digital Edition: PS5 Digital Edition – $399 Newegg may not be a household name like Target or Best Buy, but the retailer remains a powerhouse in the electronics space. The online retailer is known for offering steep discounts on everything from computer components to video doorbells. Since the launch of the PS5, Newegg has had both versions of the PS5 available for a short time. Oddly enough, you can find PS5 stock available through third parties via Newegg, but for significantly more than retail price, so it's best to look elsewhere for now. PS5 Standard Edition bundle: Buy at Newegg At GameStop, you can typically find bundles that come with games, extra DualSense controllers, and accessories, but they sell out quickly. As for the base systems themselves, those tend to be available less frequently, but the retailer has been known to restock them every now and again. GameStop also offers pre-owned systems, but we don't advocate buying anything except new. Much like retailers we've mentioned, GameStop has had PS5 stock go in and out regularly since launch, so their website is worth visiting every so often. The retailer had PS5s in stock over Black Friday and Cyber Monday, but only for in-store orders. PS5 Standard Edition: Buy at GameStop PS5 Digital Edition: Buy at GameStop Best Buy is a great choice if you want to add two-year protection through a Geek Squad warranty. This helps cover repairs for things like dust damage, spilled drinks, power surge damage, controller replacements, and other things. It's a good choice for more boisterous households. Also, financing options are available if you have a Best Buy card. Oddly enough, Best Buy didn't seem to get any PS5 stock over Black Friday or Cyber Monday, so perhaps the retailer will have some available soon. PS5 Standard Edition: PS5 Disc Edition – $499 PS5 Digital Edition: PS5 Digital Edition – $399 Amazon's stock is sure to go fast, so you should have your hand on the refresh button to prepare for this one. Otherwise, you can sign up to get email alerts for when the PS5 is in stock. Amazon is also a particularly excellent place to add accessories like charging stations, cameras, extra controllers, and more. Since launch, the retail giant hasn't had stock as often as others, unfortunately. Amazon was another retailer that had PS5s over the Black Friday weekend, but has sold out. PS5 Digital Edition: B&H is another good alternative to set up in case your first pick goes out of stock too quickly. It has simple and effective stock alerts and fast buying options. PS5 Standard Edition: PS5 Disc Edition – $499 PS5 Digital Edition: PS5 Digital Edition – $399 Sam's Club is a strong choice if you already have a membership and want to earn rewards/loyalty points for your purchase. Sam's Club is also known for having sales that make it a good choice for all-around Christmas shopping while you're there. PS5 Standard Edition: PS5 Disc Edition – $499 PS5 Digital Edition: PS5 Digital Edition – $399 Yes, the PlayStation 5 is available on eBay, thanks to a variety of sellers confirming pre-orders and then setting up their own product pages for a sort of pre-pre-order. However, we don't suggest going the eBay route, especially not in the beginning. First, arranging an early purchase through an eBay seller isn't exactly reliable, even with eBay's various protections and rating systems in place. Shipping alone could be a headache, and there's no easy way to prevent individual eBay sellers from running out of stock or getting in over their heads (or running scams). Second, eBay sellers are charging a premium to get out ahead of the first sales. Arranging a PS5 purchase through eBay is likely to cost you at least a few hundred dollars more, which isn't exactly a great deal. If you're determined to keep eBay on your list, turn to it only after your other options have been exhausted. We suggest waiting until the system is in stock at a retailer instead of biting the bullet and spending $1,000 on a box that might be full of bricks instead of a PS5. Here's a bit of advice you might not have considered. A user on Twitter by the name of Wario64 has been excellent about posting when PS5 stock is available at certain retailers. In fact, following Wario64 is great for video game news and deals in general. If you're really determined to grab a PS5 ASAP, we recommend giving them a follow, turn on notifications to be alerted when they tweet, and as soon as a PS5-related post goes live, jump into the retailer's site right away. Most recently, the account shared that Walmart would have PS5 consoles available at noon E.T. on November 29. As you can see in the tweet above, Walmart will have stock on November 22, 2021, so there is still hope if you plan on getting a PS5 soon. Other retailers such as Sam's Club, Target, and Best Buy have popped in and out of Wario's feed — at least a few times a month since the system launched. This is one of the best ways to guarantee you get one, since the user tweets about PS5 orders often. With a little luck, you'll get a PS5 soon!

Will PS5 Be Available For Christmas 2021? December restock news
gamerevolution.com
333042ded740f79a0f03197dc410940b
Xbox Series X restock: Where you can buy right now
digitaltrends.com
2d59702a1aa4bcc5ac71f366fb08198f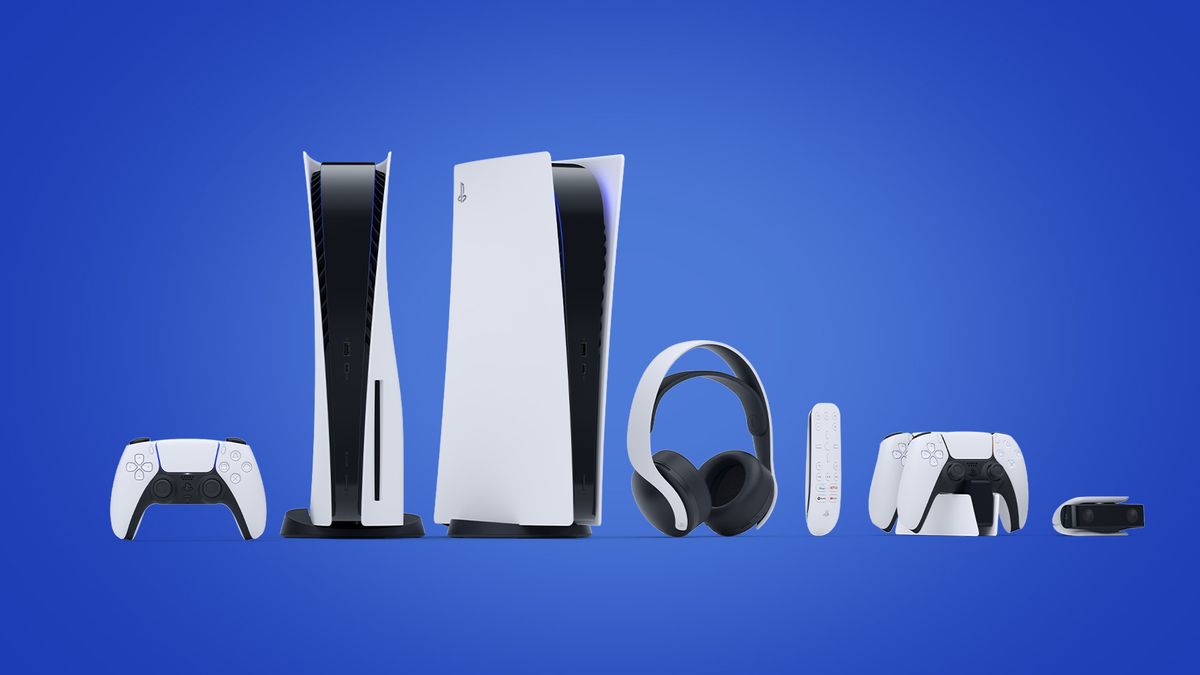 Where to buy PS5: all the retailers to check for the Sony console
techradar.com
34f3707338645e762cd90425099df20c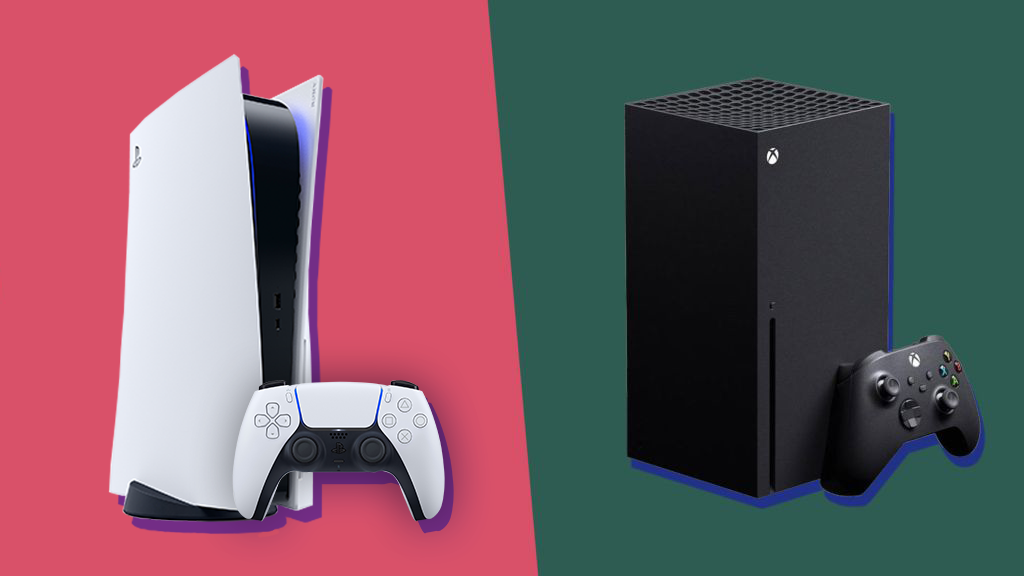 PS5 vs Xbox Series X: which next-gen console should you buy?
techradar.com
b7fecb03d0fec0e3c9b2091b6f117d53
During a keynote address today at its re:Invent 2021 conference, Amazon announced SageMaker Canvas, which enables users to create machine learning models without having to write any code. Using SageMaker Canvas, Amazon Web Services (AWS) customers can run a machine learning workflow with a point-and-click user interface to generate predictions and publish the results. "Now, business users and analysts can use Canvas to generate highly accurate predictions using an intuitive, easy-to-use interface," AWS Adam Selipsky said onstage. "Canvas uses terminology and visualizations already familiar to [users] and complements the data analysis tools that [people are] already using." With Canvas, Selipsky says that customers can browse and access petabytes of data from both cloud and on-premises data sources, such as Amazon S3, Redshift databases, and local files. Canvas uses automated machine learning technology to create models, and once the models are created, users can explain and interpret the models and share the models with each other to collaborate and enrich insights. "With Canvas, we're making it even easier to prepare and gather data for machine learning to train models faster and expand machine learning to an even broader audience," Selipsky added. "It's really going to enable a whole new group of users to leverage their data and to use machine learning to create new business insights." Canvas follows on the heels of SageMaker improvements earlier in the year, including Data Wrangler, Feature Store, and Pipelines. Data Wrangle recommends transformations based on data in a target dataset and applies these transformations to features. Feature Store acts as a storage component for features and can access features in either batches or subsets. And Pipelines allows users to define, share, and reuse each step of an end-to-end machine learning workflow with preconfigured customizable workflow templates while logging each step in SageMaker Experiments.

AWS Bug Bust Challenge Underway In World Guinness Record Attempt
i-programmer.info
364368cffd7a784c88f4eb4120598e86
Amazon announces Graviton3 processors for AI inferencing
venturebeat.com
6b2eca600cdc6865e43750d8e71a0c9a
AWS Braket improves support for hybrid quantum-classical algorithms
zdnet.com
d271e2cc425ea2f0a893ad1f4c62a8b3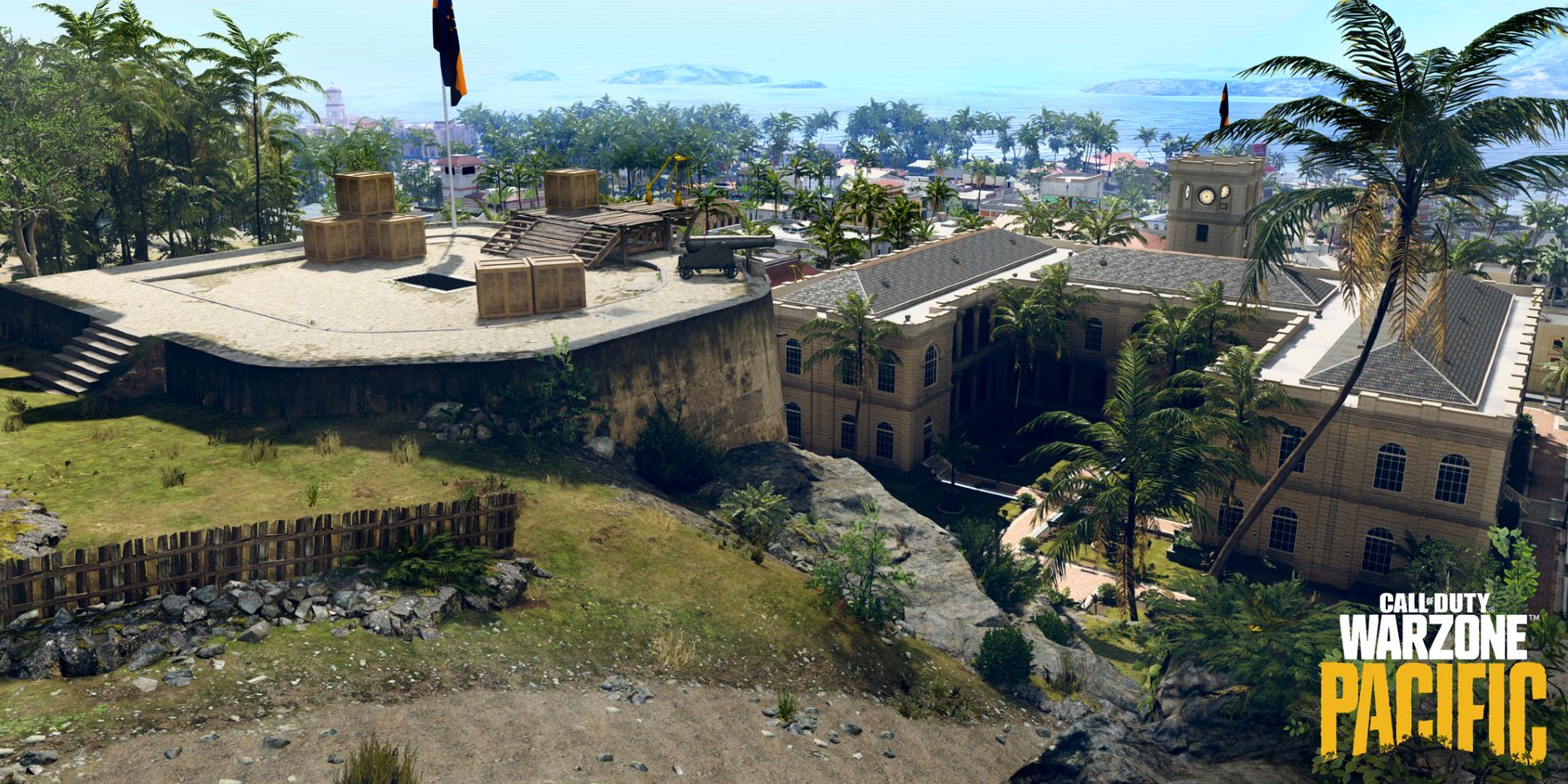 Call of Duty: Warzone has evolved considerably over the past two years, but the start of Call of Duty: Vanguard 's first season may bring the biggest changes seen yet. Besides a brand new map, Call of Duty: Warzone 's Pacific season switches up how the Gulag works in an exciting way. Anyone who has played Warzone will have likely experienced the Gulag, the iconic place where players who die on the main map, get a chance at redemption and a second life. Two players are dropped into the Gulag with random weapons and fight, the winner being sent back to the main game, and the loser being officially terminated. Winning in the Gulag doesn't get the player too far though, as they go back in with nothing but a pistol and must scavenge again for loot, which as the match progresses, becomes a much tougher task. Like Warzone itself, the Gulag has seen many changes itself, with the most recent being the return of the original Gulag map but with slight modifications. RELATED: Call of Duty: Warzone is Making One Change to the Original Gulag With the start of Call of Duty: Warzone 's Pacific season, a limited-time Gulag mechanic is making a return. Instead of starting from scratch after winning in the Gulag, players will return to the main map with the weapons used during their 1v1 fight. Call of Duty 's James Mattone writes in an official blog post, "The Gulag now gives you more than a second chance at victory. When Warzone Pacific drops, any player who wins a Gulag will drop back in with the weapon – or weapons – and lethal equipment given to them during that deadly duel." Introduced in Warzone 's Iron Trials 84', Call of Duty goes on to remind players that ammunition is also brought over after winning the Gulag, so players should try being as efficient as possible. The Iron Trials 84' was a limited time mode in Warzone that ran earlier this year. Beyond just the Gulag change, almost every aspect of the Warzone experience was modified one way or another, from damage modifiers, to loot distribution, and the offerings of the Buy Stations. Fans enjoyed this game mode so much that there was a petition made to Raven Software for it become a permanent offering. It unfortunately was not kept in the main list of modes, but Raven Software did bring the Iron Trials 84' to custom games, the game mode living on in another form. It will be interesting to see where fans fall on the Gulag change when it lands in Warzone. Despite being a fairly well-liked mechanic from the Iron Trials 84' mode, it being integrated into the primary Warzone game mode may not sit well with some players. Considering how poorly some of the Gulag's other past changes went over, like the complicated map of Season 3, perhaps this change will make players happy. If anything, it doesn't change how the moment-to-moment Gulag action works, only the weapons the winner has when they are sent back to the main game. Call of Duty: Warzone 's Pacific season begins December 8 on PC, PS4, PS5, Xbox One, and Xbox Series X/S. MORE: Warzone: 16 Tips To Win On Rebirth Island Source: Call of Duty

Here's a closer look at Call of Duty: Warzone Pacific's new map
polygon.com
44a0957c60d80ab121156f29c244ecae
Activision drops new details on Warzone Pacific map Caldera debuting December 8
venturebeat.com
6add33b4b08d49cd8c014539dbf64c95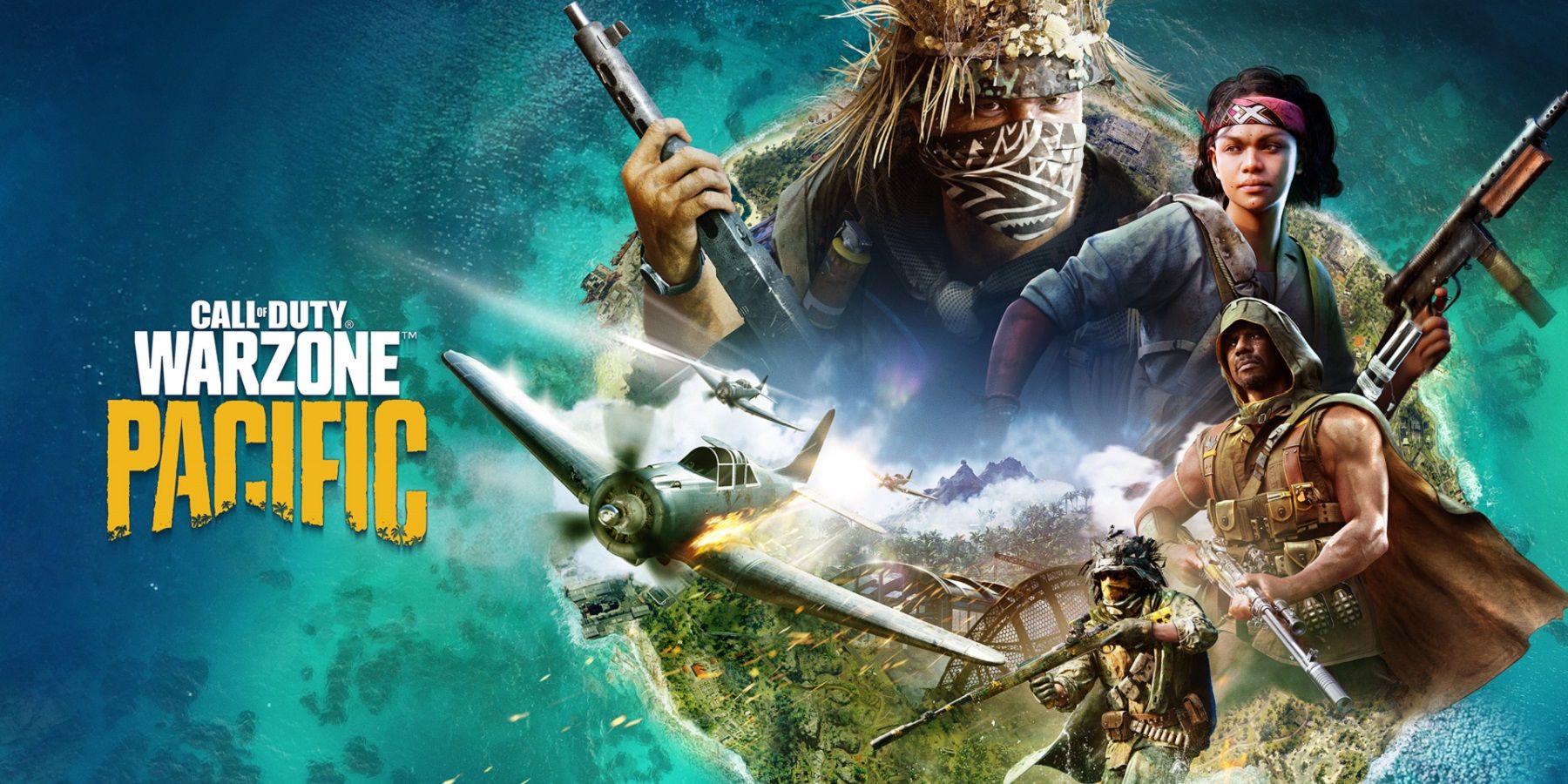 gamerant.com
gamerant.com
c508e68c5bd5c7428f5f5e119a3320d2
"An enjoyable behemoth slaying co-op experience for those looking for a free-to-play alternative to what's out there." The free-to-play title will run at 4K 60fps on PS5 and Xbox Series. Dauntless - Reforged is said to be the biggest update so far, and it will bring the players a lot of new things to try out. Next-gen console owners will be to play with the whole community too, as cross-platform support will be included. Phoenix Labs spreads its wings to another platform, meaning a whole new audience can try the free-to-play title. You can try it right now, but 1.0 launches on September 26, bringing brand new features to the game. The new season of the Hunt Pass kicks off this week as well, so there's plenty of new stuff to see in Phoenix Labs' RPG.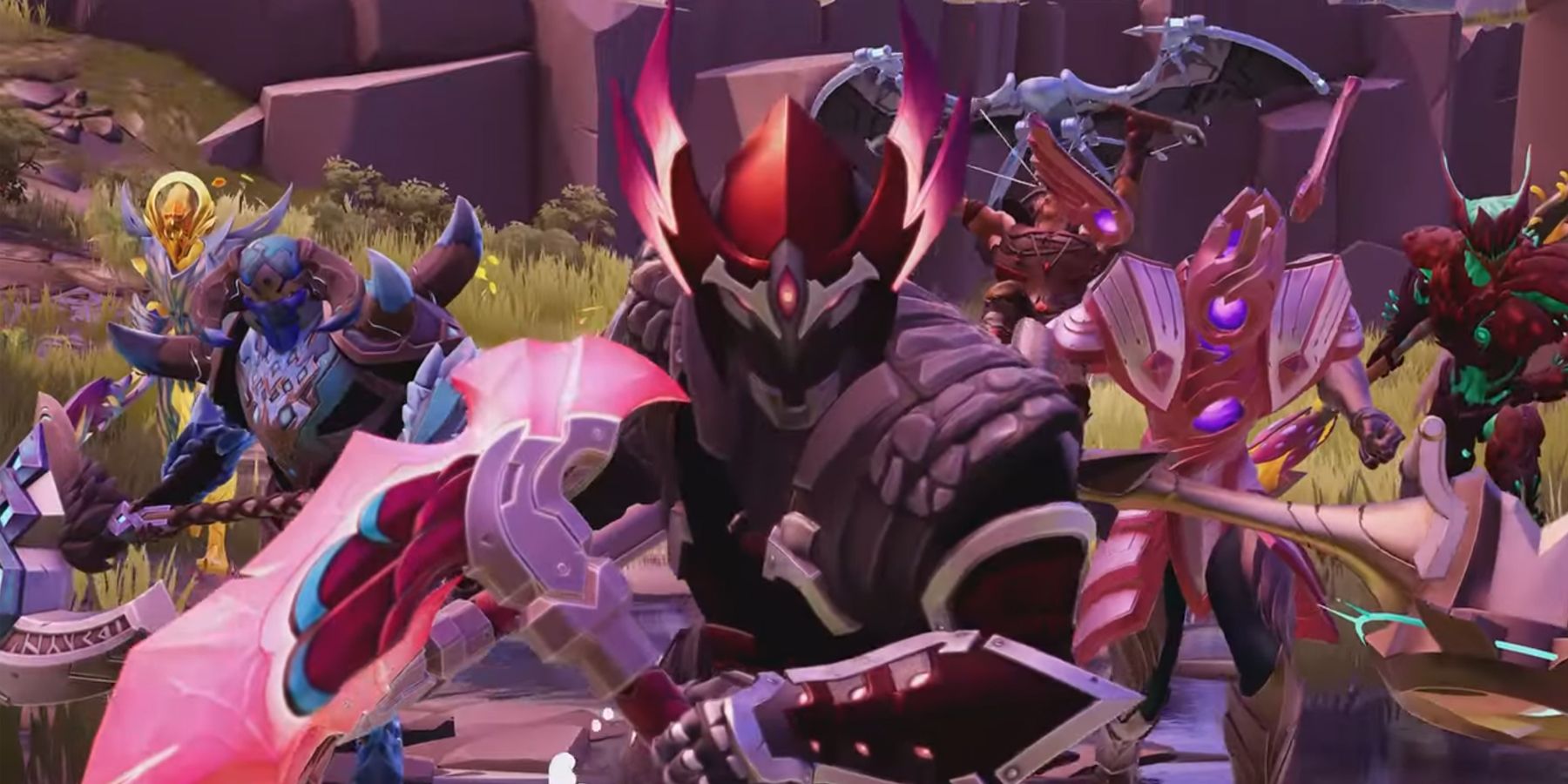 gamerant.com
gamerant.com
aa2a6e6cac4d0c9a5e284e9c1ac3d37e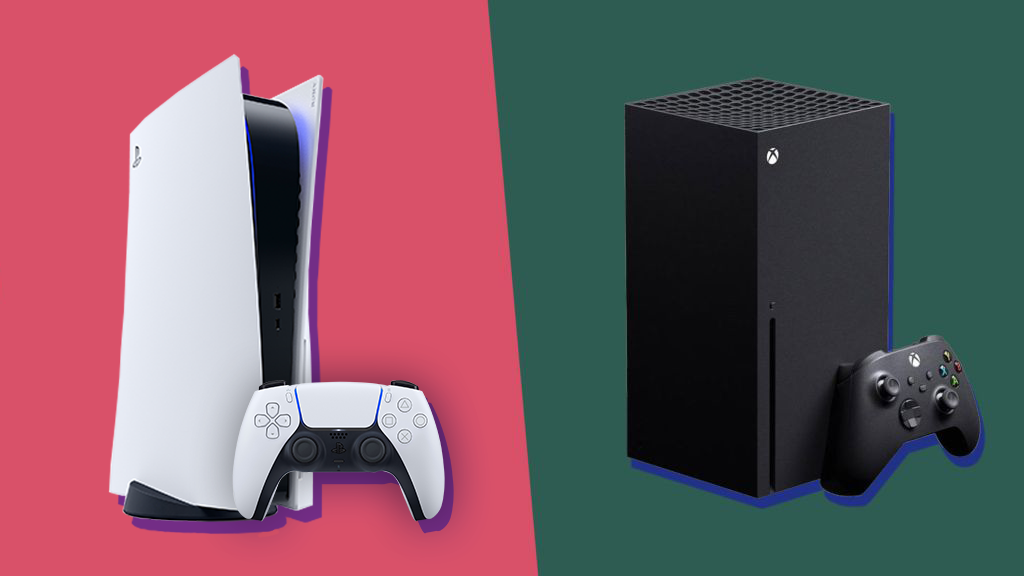 PS5 vs Xbox Series X: which next-gen console should you buy?
techradar.com
b7fecb03d0fec0e3c9b2091b6f117d53
Nearly two months since its launch in early October, Microsoft's Windows 11 has now been installed on nearly 10% of PCs. According to a report from AdDuplex, Microsoft's latest operating system has reached 8.6% of "modern PCs." The figure is boosted by those currently running the Insider build of Windows 11, adding another 0.3% of OS market share for Windows 11. The survey from AdDuplex, a cross-promotion network for Windows Store apps and games, examined around 60,000 systems running Windows 11 or its predecessor. Comparatively, three weeks after its official release in October, Windows 11 was installed on over five percent of PCs. Nearly doubling its install base in the span of a month points toward a positive trajectory pertaining to the operating system's adoption rate for the near future. One factor behind Windows 11's increased OS market share in November is Microsoft's decision to expand its rollout to more eligible devices at the end of October. Increased availability of the revamped operating system was aided by Microsoft's "latest generation machine learning model," which helped push Windows 11 to compatible PCs. Still, the update is not accessible yet for everyone due to a staggered release schedule; Microsoft expects to offer Windows 11 to all eligible devices by mid-2022. Those who don't possess the controversial TPM 2.0 system requirement will not be able to run Windows 11 at all, resulting in the exclusion of various hardware. Despite Microsoft's insistence on making Windows 11 operate predominantly via newer machines, users have found certain workarounds; one particular individual managed to run the OS on a 15-year-old PC. While more systems continue to upgrade to Windows 11, a major update for Windows 10 in the form of the 21H2 version was released in November. This variant was installed onto 3.7% of systems, and it evidently had no major impact on the adoption rate for Windows 11. Notably, with the release of Windows 10 21H2, AdDuplex highlights how this is the first time in Windows history when an older version of the OS becomes available later than a newer one (Windows 11 21H2). In terms of the total number of systems running either Windows 11 or 10, the latter still dominates the usage share. The M21U (21H1) build for Windows 10 is used by 36.3% of systems, while Windows 10 O20U (20H2) is installed on 31.8% of computers. When comparing adoption rates between Windows 11 and previous versions, it's a similar state of affairs — at least in the case of Windows 10. In its first month of release during August 2015, Windows 10 also claimed around five percent market share. Windows 7 enjoyed a healthy start, too, by attaining 4.3% of the market share in November 2009 following its launch to the public in the preceding month. Windows 8, meanwhile, claimed only 0.96% of OS market share a month after launch. Its adoption levels thereafter was relatively slow as well, increasing by just 0.63% in the following month. As for Windows 11 moving forward, Microsoft said it will focus on improving the performance of the operating system with upcoming updates in 2022.

Windows 11 update resolves a big pain point with managing video calls
digitaltrends.com
69c20ac8c8557604f9711541906ba82b
Nearly twice the people have already embraced Windows 11 compared to just a month ago
neowin.net
2547b57924b74e5f7e47cdd50bacfd9d
Paint on Windows 11 is getting new improvements, rolling out to the Dev channel
neowin.net
49e8f371e9252776680d3d2ecb554405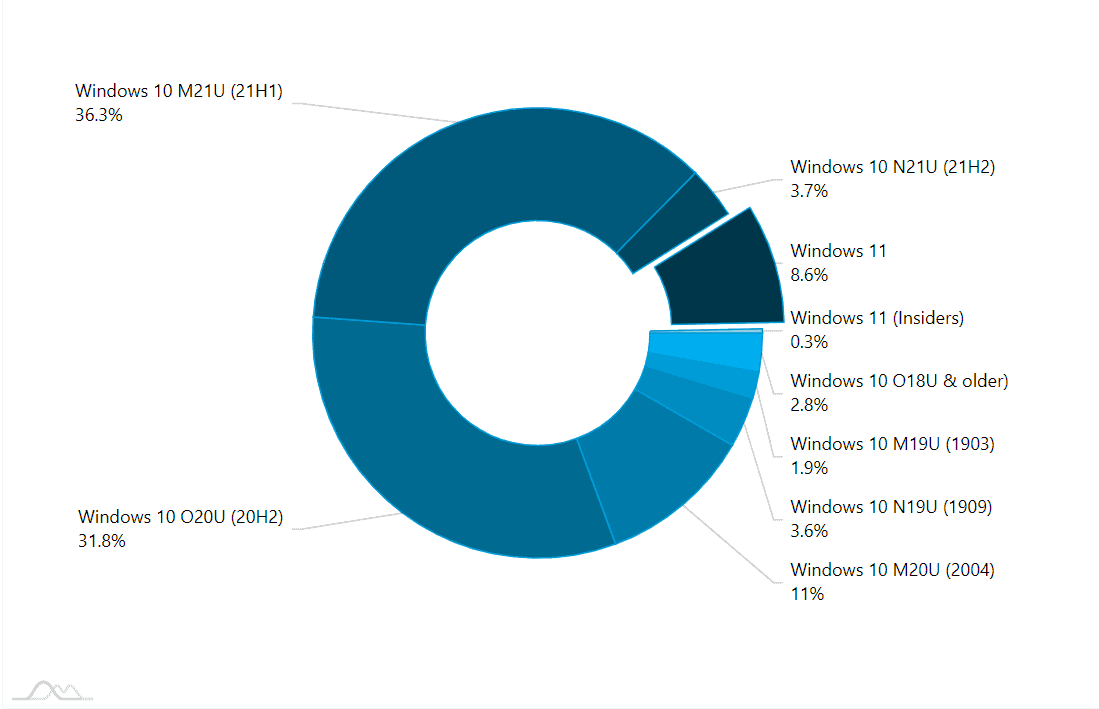 AdDuplex: Nearly 10 percent of PCs are running Windows 11
mspoweruser.com
50b23b2141ef86aba6c75e57c4a96ce7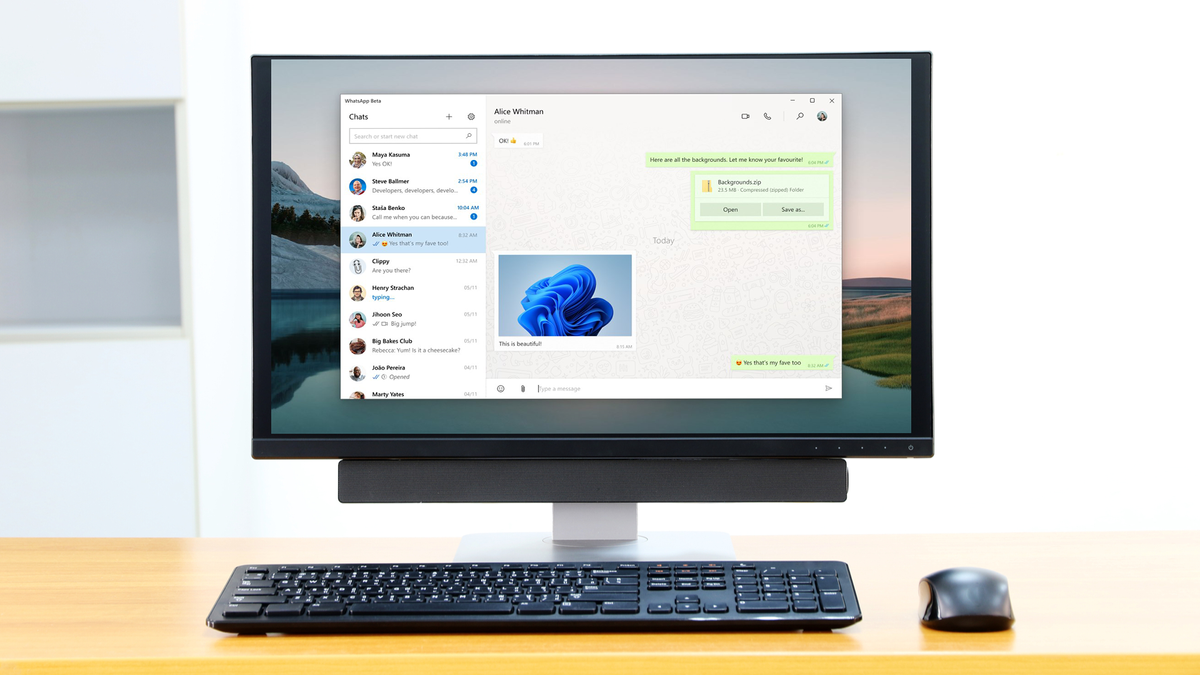 With WhatsApp bringing out many new features this year, such as disappearing messages, an updated look and more, users had been wondering what else could be coming from the company They didn't have long to wait, as a beta version of a native app on the Microsoft Store has been released for both Windows 10 and Windows 11. You can try it right now and decide whether you'll prefer to use WhatsApp on your laptop or tablet device instead. But so far the app has a lot of features that you most likely use on your smartphone each day anyway, so you may prefer to keep using the app. However, the question will be, whether a dedicated app on Windows is necessary, when your phone is an arms-length away, alongside being able to use WhatsApp on your web browser. While we ironically use our web browsers for more than just browsing the web, having a dedicated app for WhatsApp can enable more features compared to using a web page. The app in testing showcases this, with handwriting features and notifications that work with Windows 10 and 11, alongside Focus Assist. There's plenty of apps coming to the Microsoft Store, and that's not forgetting about Android apps coming to it soon thanks to Amazon. It could be very helpful if you use WhatsApp more than others, saving you to use your smartphone, and instead replying to a message through your laptop. However, time will tell if users will be more comfortable in using an app on the desktop, rather than through a web browser, or again, through their phone.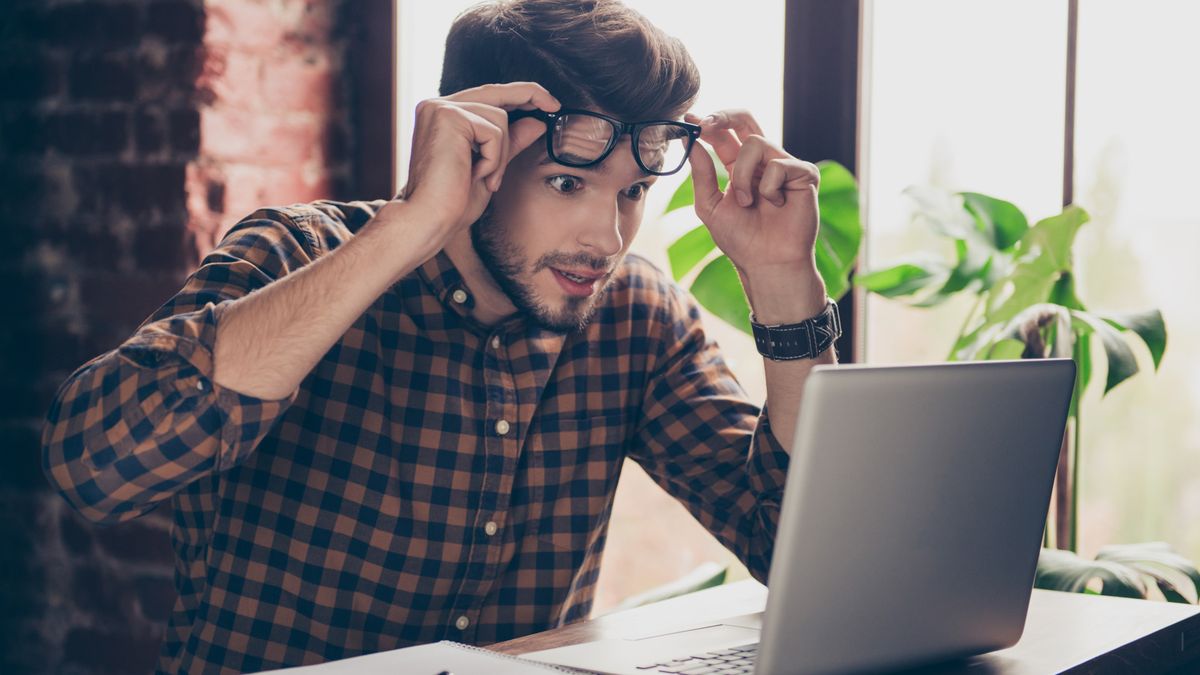 Once you upgrade to Windows 11, you only have 10 days to revert to Windows 10
techradar.com
d6cf1506800c9072bc343cc8da246f39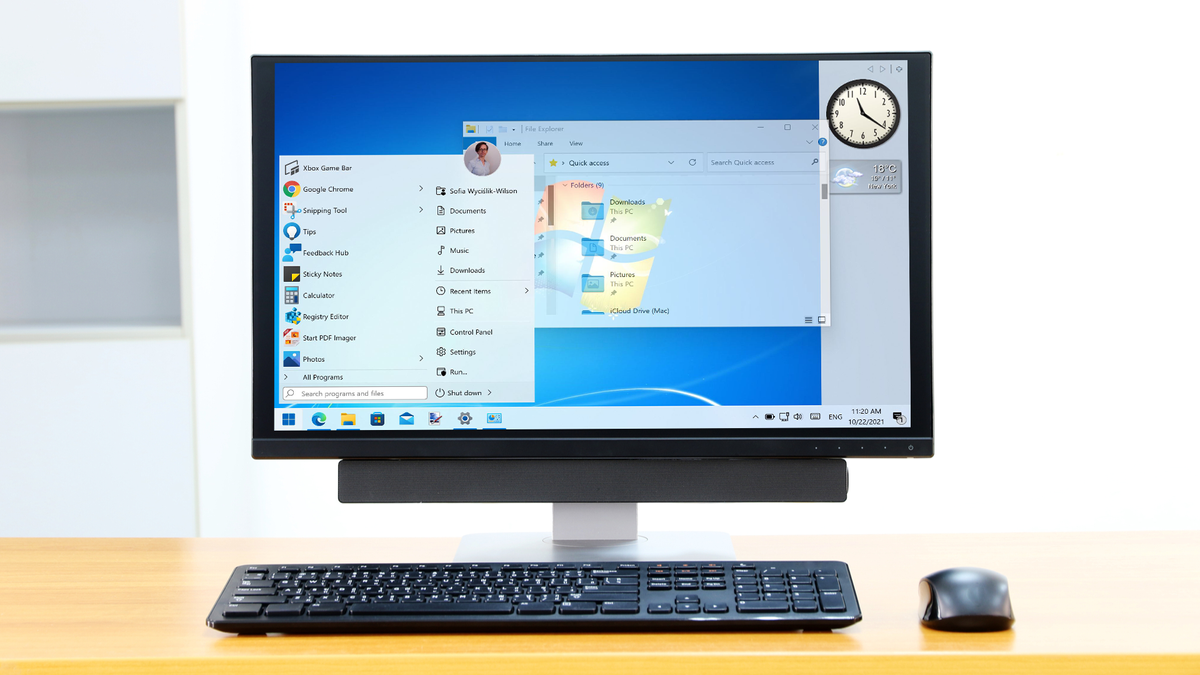 How to make Windows 11 look like Windows 7
techradar.com
4759c060cd15b6e91edf57413595c59d
Microsoft Windows 11
uk.pcmag.com
521e488b98ce96bfadddda5e33d914ea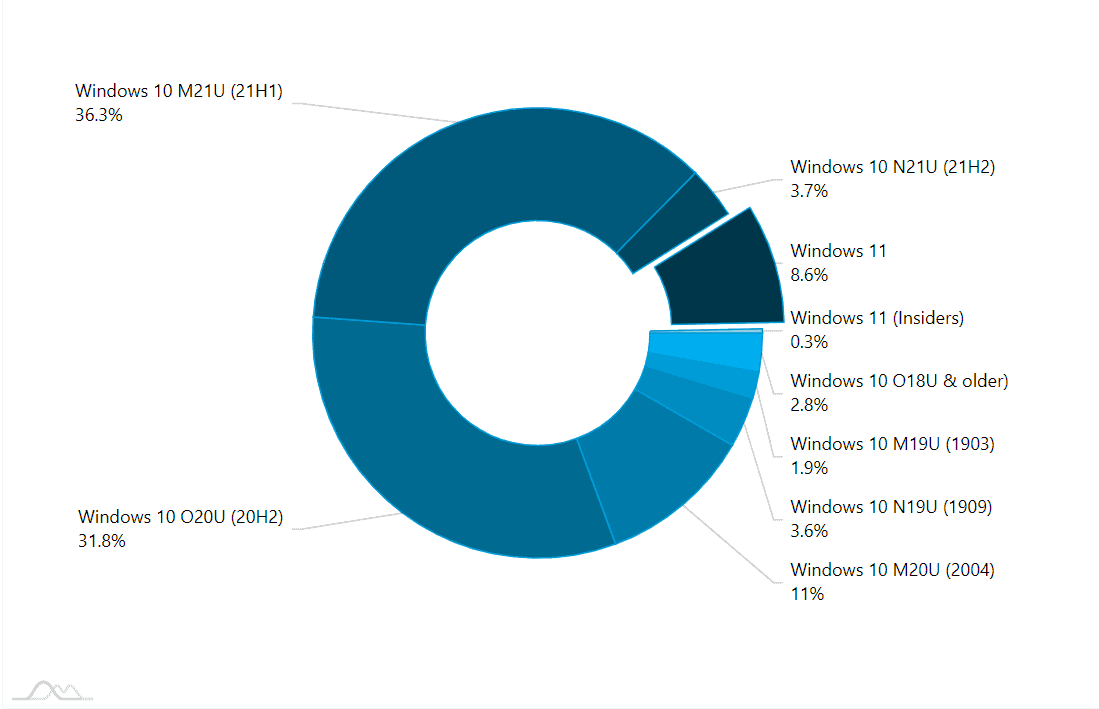 AdDuplex: Nearly 10 percent of PCs are running Windows 11
mspoweruser.com
50b23b2141ef86aba6c75e57c4a96ce7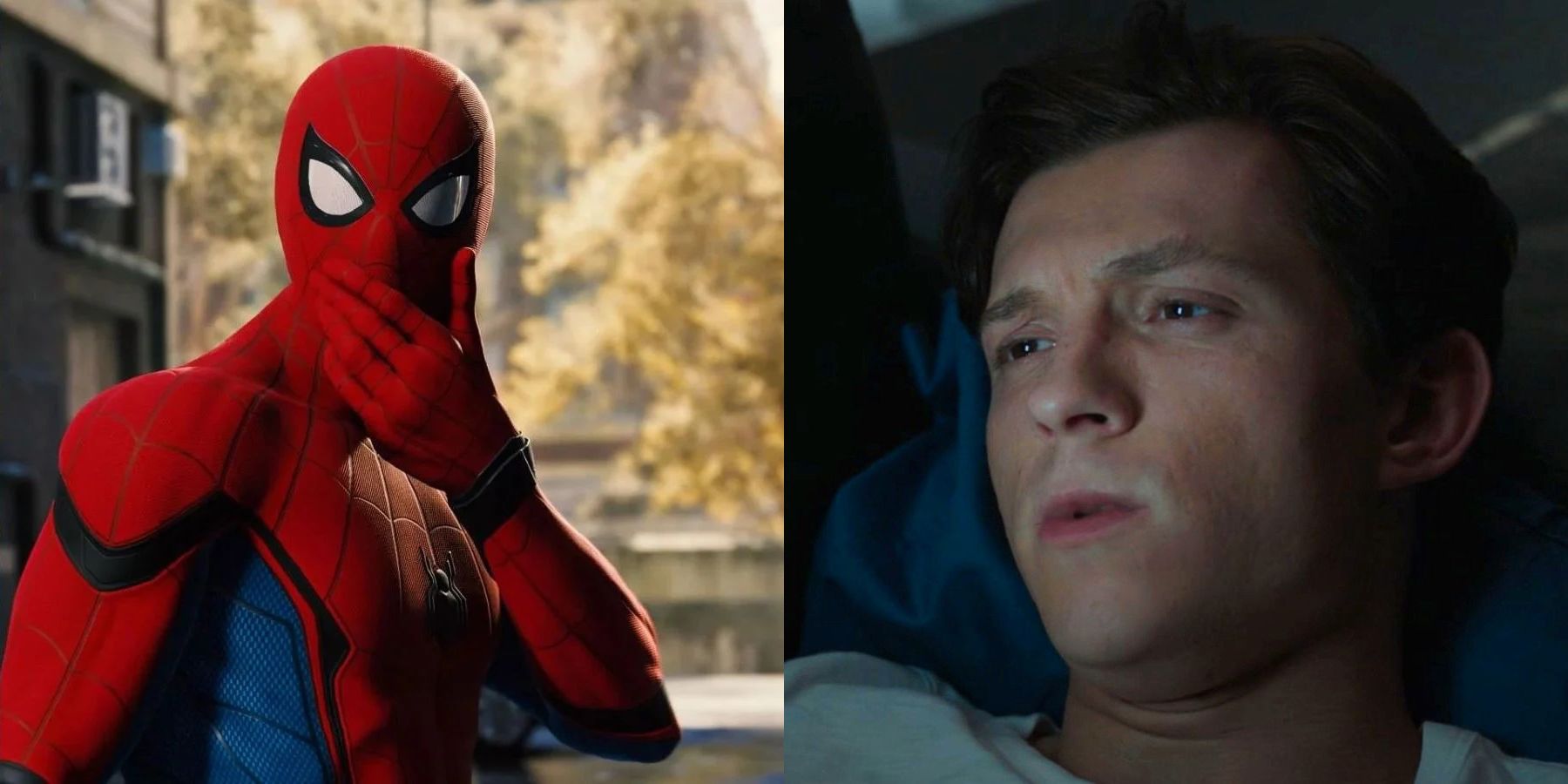 As people all over the world scramble to get their hands on tickets for Spider-Man: No Way Home, some sources are calling bluff on Sony's claims that a new Spider-Man trilogy starring Tom Holland might already be on the way, including some rather puzzling remarks from the actor himself. Only a few hours prior to this, Sony producer Amy Pascal had stated during an interview that Spider-Man and Holland would not be going anywhere, as the studio was quite keen on keeping Peter Parker inside the MCU as part of future plans to put together a new trilogy with the actor reprising his role. The news came as a relief for many Marvel fans who have been left to wonder what would happen to the character once Sony and Disney's agreement to collaborate on Spider-Man productions expires after No Way Home. RELATED: Spider-Man: No Way Home - Who Might Be The Last Member Of The Sinister Six? However, according to The Hollywood Reporter, sources within Sony's circles have denied that there is already any type of deal in place to bring Holland back for future films, despite the healthy relationship that exists between the studio, Marvel Studios chief Kevin Feige, and Holland. On top of that, Holland was specifically asked about these rumors during an appearance on French media alongside his co-star and partner Zendaya. During the interview, both actors laughed off these reports just like one would expect. The show's host asks Holland point-blank if he has indeed signed to star in three more Spider-Man movies, to which the actor simply replies, "Next question…" before being reminded that the rumors came from a Sony producer. After the couple bursts into laughter, Holland said there are "some very exciting things to be talking about" and though he doesn't know what they are or what they will entail, he says there's "an incredibly bright future ahead, and as I've said before, Spider-Man will forever live in me." Holland's words do seem to have changed from his stance in recent months, as the actor had mostly dismissed the idea of continuing to play Peter due to him not wanting to be a 30-year-old Spider-Man or because he believes some live-action films starring Miles Morales are in order. From the looks of it, the more likely scenario right now would appear to be Holland still not being fully convinced of sticking with his Marvel gig, with all parties still tied up in early negotiations to keep the MCU Spider-Verse as is. Perhaps once No Way Home premieres the Spider-Man landscape will start to clear up to allow for further discussions about the character's future. Holland or no Holland, the hype around Spider-Man: No Way Home will remind both companies exactly how popular Spider-Man really is and why Peter was always Stan Lee's favorite. Spider-Man: No Way Home premieres in theatres on December 17, 2021. MORE: 5 Characters That Should Reappear In X-Men '97 Source: The Hollywood Reporter; @Qofficiel

Tom Holland trolls Spider-Man fans by teasing 'two very special friends'
gamerevolution.com
d9a4e959af47ae5f564e48bb0e9d91c2
Tom Holland will be back for more Spider-Man movies
gamereactor.eu
f5b5eee3959363da979e04debe422c91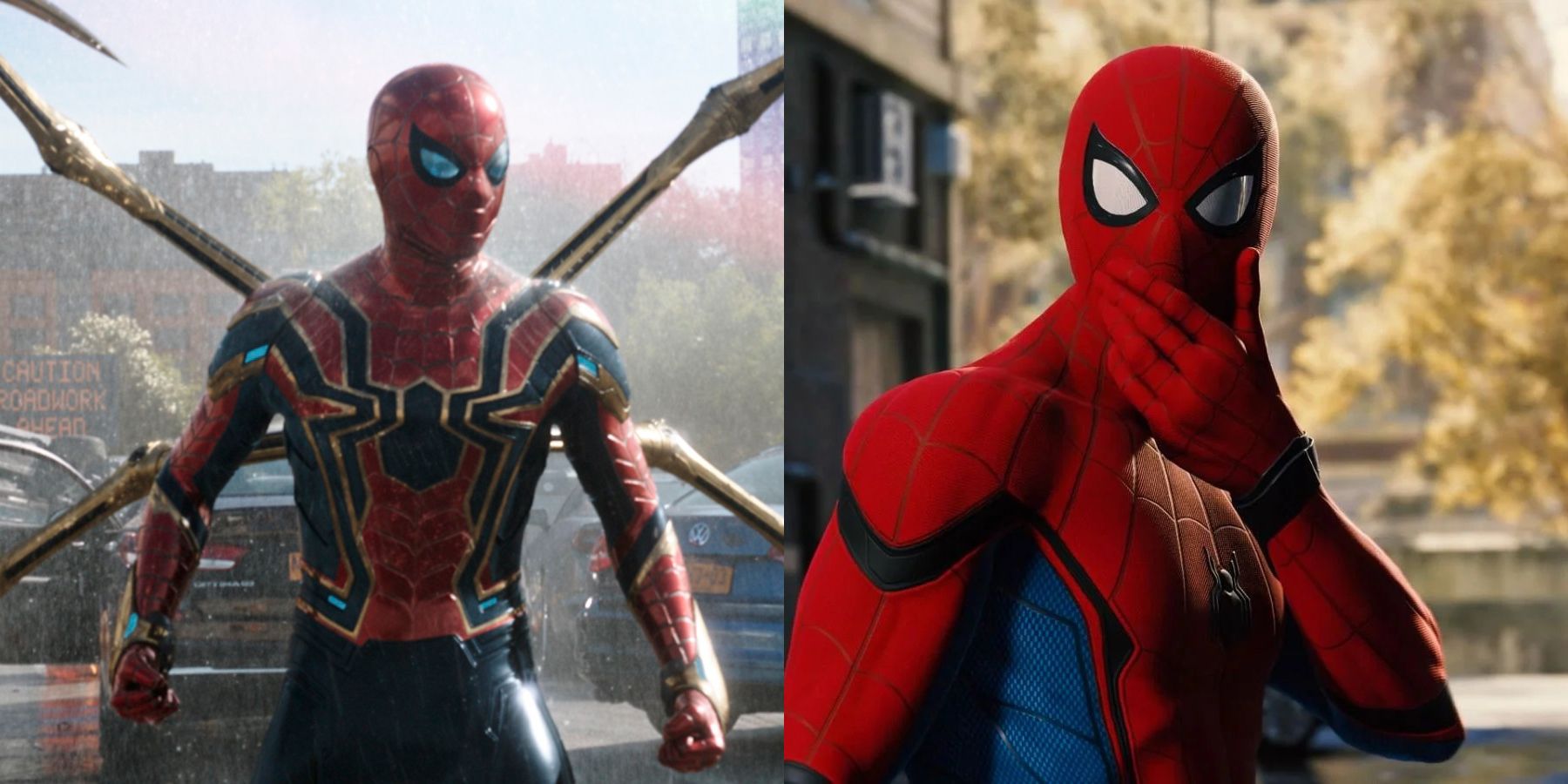 gamerant.com
gamerant.com
7b5224455b97c16915b93db05f70495e
Pokémon Go 's next season of gameplay, known as the Season of Heritage, launches Dec. 1, and developer Niantic is teasing an exploration of the Pokémon franchise's past — much like the next main game in the franchise, Pokémon Legends: Arceus. Niantic announced first details on Pokémon Go 's Season of Heritage on Tuesday, outlining the next three months of events for the mobile game. Missing from Niantic's announcement is any sort of explicit tie-in to Pokémon Legends: Arceus, which is coming to Nintendo Switch in January. But Pokémon Go 's resident professor, Willow, is said to have found an ancient relic: a door with three mysterious locks. With three months in the season and three Team Leaders offering monthly timed research, one might safely assume that it'll take a while before we know the answer to what's behind that door. Only one new Pokémon is outright confirmed to debut in Pokémon Go this season: Druddigon will finally show up on Dec. 7, as part of the game's Dragonspiral Descent special event. A tie-in with Pokémon Legends: Arceus could introduce more new Pokémon and Hisuian evolutions from that Switch game, including Wyrdeer, Basculegion, and Hisuian Growlithe, and maybe Kleavor and Hisuian Zorua. Also on the horizon for Pokémon Go are a pair of unspecified Community Days for Season of Heritage in January and February, and the Pokémon Go Tour: Johto event, which closes out the new season Feb. 26-27, 2022. (Niantic held a Pokémon Go Tour: Kanto event earlier this year, a paid event which focused on the first generation of Pokémon.) Missing from the new season is a new generation of Pokémon. Unlike the past two years, when Niantic added Unova-region Pokémon in 2019 and Kalos-region Pokémon in 2020, it doesn't seem like we'll get the Alola Pokédex in Pokémon Go this year. That's not too surprising, given that only about half of the Kalos Pokédex is available in Pokémon Go so far. And no, they didn't announce Kecleon either. More details on Pokémon Go 's Season of Heritage and associated upcoming events are available on the game's official website.

Pokémon Go's next season themed around Pokémon Legends: Arceus
eurogamer.net
485b615d3a9cb5c763343f1845881d94
Pokemon Go Season of Heritage New Teaser
futuregamereleases.com
e15101a23d137b517bccacff0d1ed8f3
In this guide, we'll tell you how to make money in Farming Simulator 22. Farming Simulator 22 is the latest installment in the Farming Simulator franchise and is now available to play on next-gen, making the Simulation playstyle even more realistic. Since Farming Simulator 22 is a simulation-based game, it has real-life aspects added to it, such as real-time money-making. One of your goals in the game is to earn as much money as possible via farming. The task is tough, but with a good strategy, you can surely make it possible. Below we've given a few tips on how to make money in FS 22. Starting off with crops which is both the primary and main method of earning money in the game. As mentioned before, since it's a simulation game, growing crops and then harvesting them is based upon real life as well, resulting in it being time-consuming. Additionally, you must take care of your crops by providing them with fertilizers to keep your crops healthy and fresh. The procedure is really simple. Simply plant a seed, apply fertilizers and wait for them to grow. Once they're all grown, you can harvest them and generate more money as crops in good condition help you make more money as compared to them being in bad condition. Again, an amazing way to earn money is by using your animals. In FS 22, almost every animal will make you a lot of money. However, the one category of animals that stands out the most is the pigs. Therefore, it's best to have a bunch of pigs at your farm that you can sell afterward for a good amount of cash. Apart from the pigs, there are sheep that provide wools that you can sell for money. Cows provide milk and manure (natural fertilizer) that will help you in harvesting crops. In short, take care of your animals, feed them on time so they can benefit you by helping you make money. Another interesting feature in FS22 is Forest exploration. There are several areas in the game filled with forests. You can now shift your focus from farming on the field to cutting trees via different types of machinery and getting assigned newer tasks. Working in the forest can surely benefit you in the future as logs have additional production with the production chain. Therefore, never leave your forests empty; in this case, full of trees. Speaking of production chains. In FS22, literally, every one of your productions is directly taken to the factory. From there, they're converted into an official product, and the fact that you're the sole provider to the chain, you must not break your flow of providing supplies to the factory as the more you supply ingredients to factories, the more will be the production rate, and the profit will be at the maximum. The list of features goes on as you can get hired as a contract worker. As a farmer on contract, your job is to complete the assignments given by the farmers on different fields. In return, you get several rewards, including money which you can use on your own farm. This is a job you can't miss. It's hard to find players in a simulation game that don't give proper time to their gameplay and are looking for cheat methods to complete tasks. Well, if you're one of them, we have something up for grabs for you as well. There is a government subsidy mode in FS 22 that provides you with $100 million per year for farming. This gives you access to the best equipment possible exclusive for farming, making this mod a helping hand for all the busy players.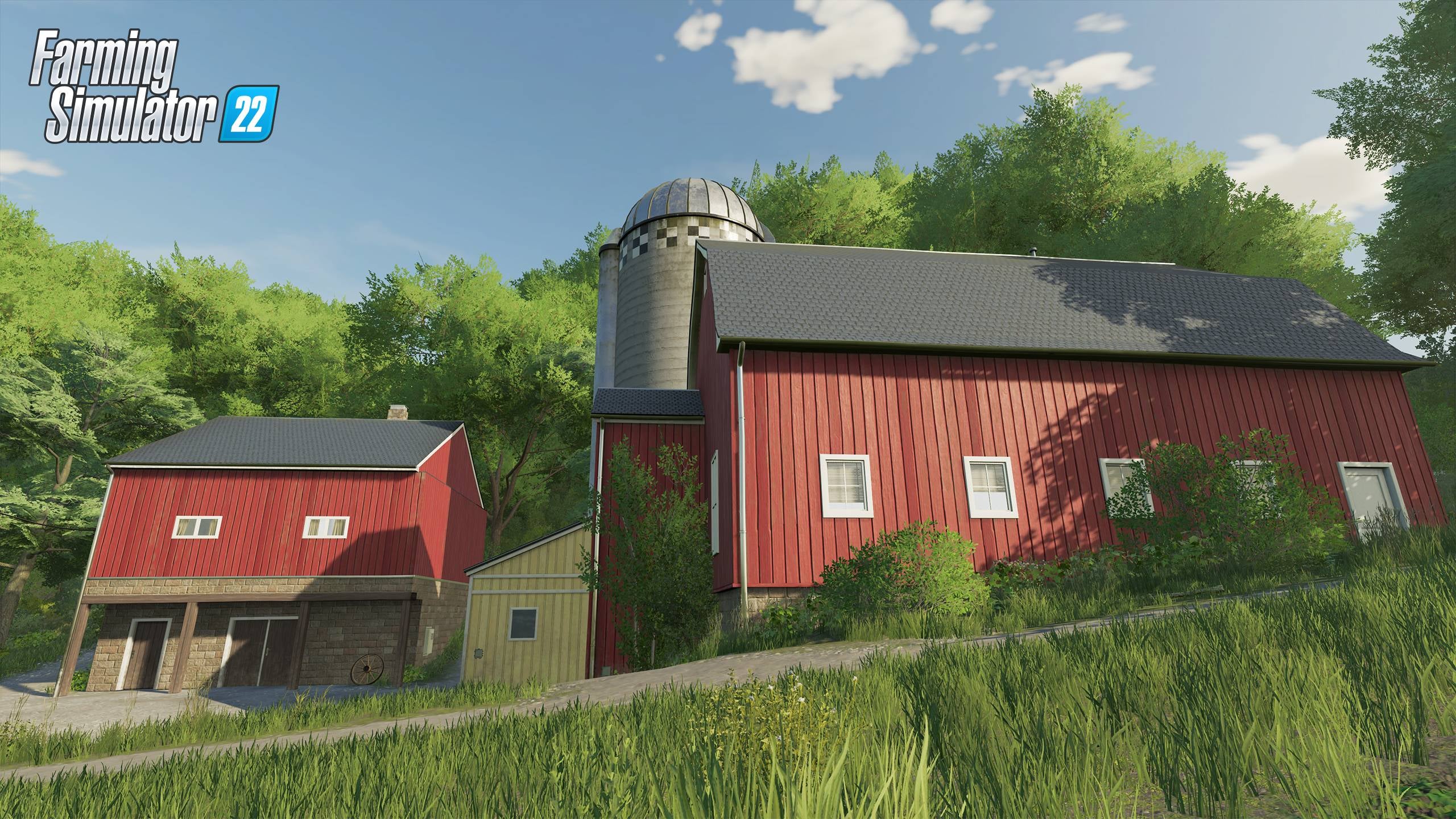 Farming Simulator 22 moved over 1.5 million copies its first week of availability
vg247.com
934b310e91353a47bc403c4d77024c58
How to fix Farming Simulator 22 contracts not working bug
gamerevolution.com
a449ae5d72d52b6963c860583022d8f5
Farming Simulator 22 Tips
segmentnext.com
ebac1e46a3ffb379cf3887c0f681b1ba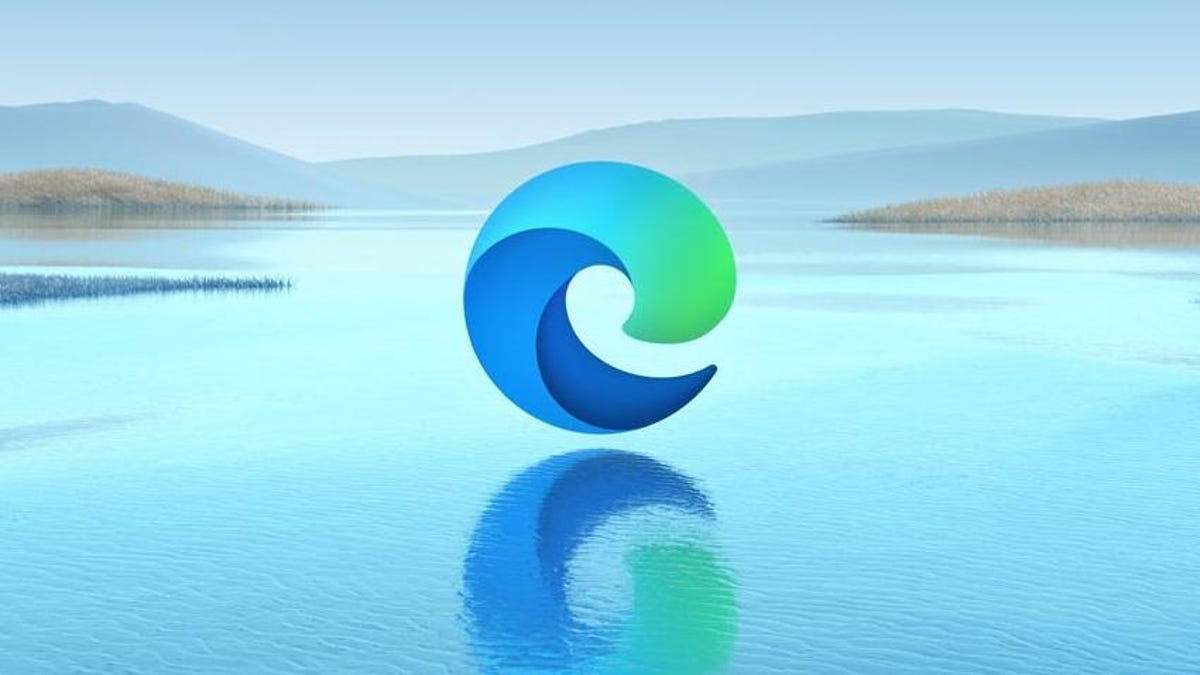 Microsoft can't help but undermine itself, it seems. After launching the new Edge browser last year to widespread praise, Microsoft has seemingly done everything possible to ruin it, including imposing unwelcome features and intrusive restrictions. The latest blunder integrates a short-term financing app directly into Edge, a move users are enraged about, as reported by Ars Technica. A few weeks ago, Microsoft announced that it would build the Zip (formerly Quadpay) app right into its browser. The financing app lets shoppers purchase a product upfront but pay in smaller "often interest-free" installments in the future. Zip is unique in that it doesn't use interest rates but instead charges $1 for every installment (loans are typically paid in four installments over six weeks, so $4 extra) so long as payments are made on time. The service itself isn't what's making Edge users glance in the direction of Chrome, but rather, it is Microsoft's battering ram of third-party services constantly bombarding people with "look what we added, now use it" notifications. Made apparent when reading through Microsoft's support forums is that people just want a browser that is quick and gets out of their way. "This all feels extremely unnecessary for a browsing experience. I don't want it," user Jason Tenpenny wrote. "I don't even want the shopping and discovery features y'all have pushed out. These kinds of things should be separated into extensions. I am way more interested in a lightning fast browser that uses minimal resources while being secure. Edge on Mac is getting heavier and heavier." "This is just sleazy, Edge is on the verge of feeling dirty to use," another user wrote. "Edge is not just any random browser, it's the (increasingly hard to change) default of the most important desktop OS in the world." These complaints come after Microsoft was slammed for pushing Edge onto users who updated their PCs to Windows 11. Edge appears throughout the browser upon initial startup and is sure to ask you to "set as your default browser" should you even dream about switching over to Chrome, Firefox, or the many other browser options available. A bigger problem is how painstakingly difficult Microsoft made it to switch browsers, and to make matters worse, the software giant blocked third-party apps like EdgeDeflector from providing workarounds so you could use alternatives in the search bar and the new Taskbar widget. Now Microsoft is pushing a financing service that not only invades your browsing experience but could also open the door to cybersecurity threats. Microsoft hasn't clarified how much browsing data, if any, is made visible to Zip or how it plans to keep the app secure. We've reached out to the company to get some answers. For what it's worth, Microsoft says it "does not collect a fee for connecting users to loan providers," though it didn't specify whether it receives any share of transactions. It makes you wonder why Microsoft would add this service in the first place. If it did so because it thought Zip would be a genuinely viable option for users, then it should have no problems removing the financing app after reading the growing number of complaints.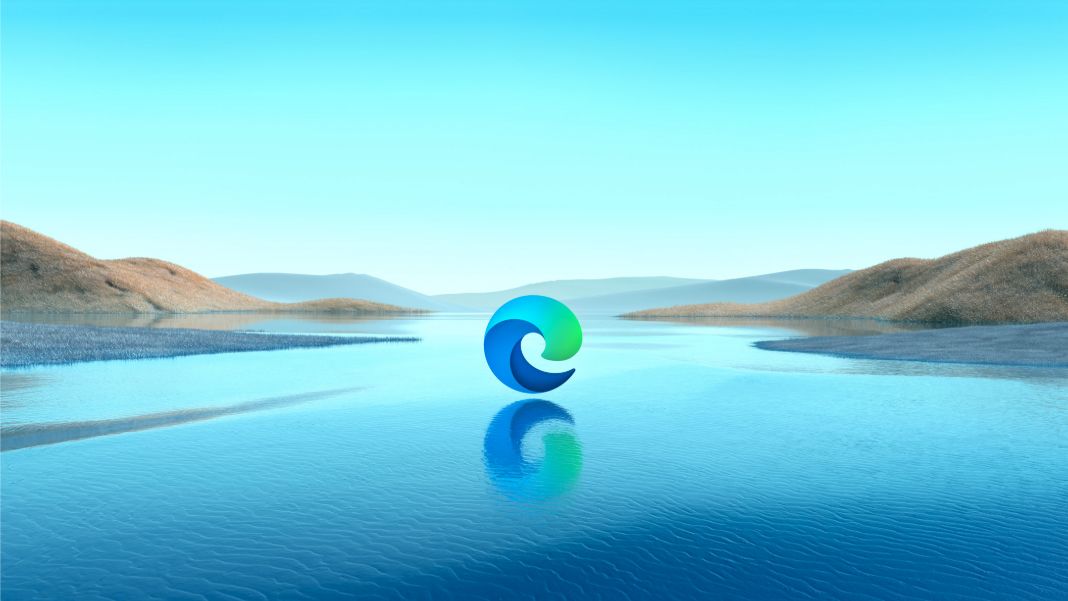 Xbox Cloud Gaming update gives us a great reason to use Microsoft Edge
techradar.com
73da11c6d36297fefa7e8170eb3637ef
Microsoft under fire for baking "buy now, pay later" option into Edge browser
eurogamer.net
a79770504b07b09ae5863a9f06d33c54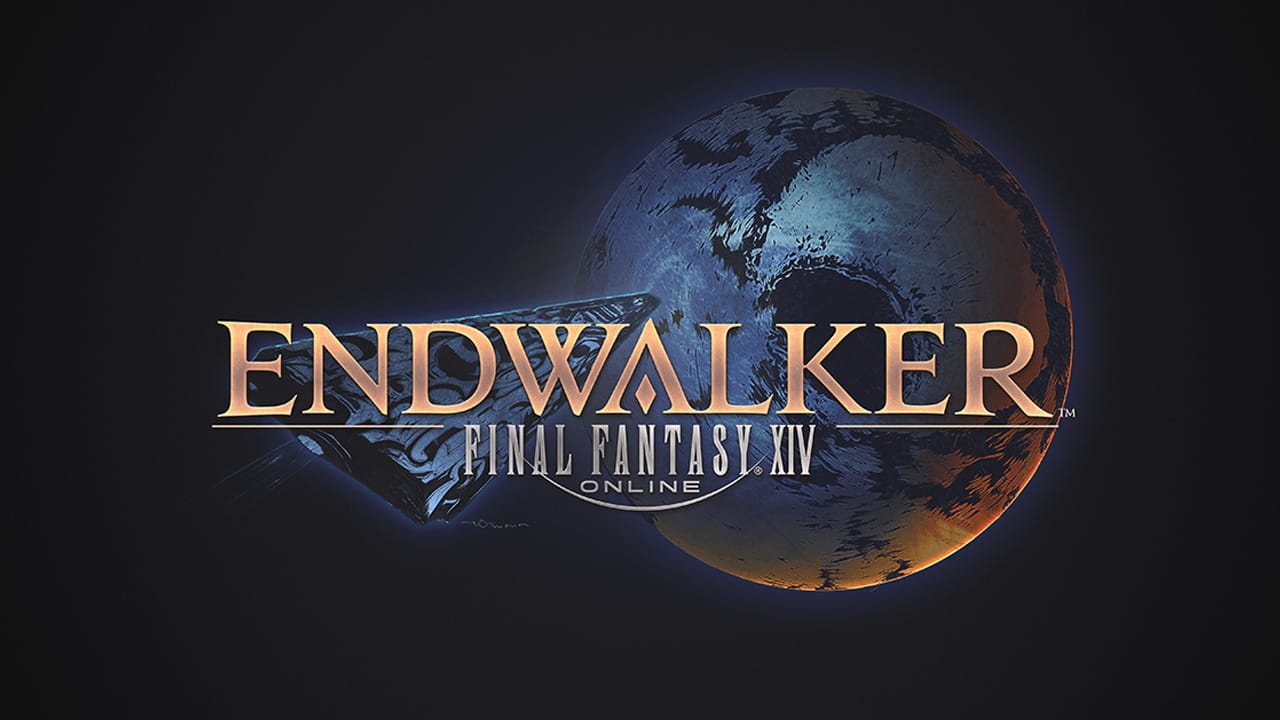 Square Enix has addressed the anticipated server congestion that may occur during the early access and launch of Final Fantasy 14's Endwalker expansion. With Final Fantasy 14 miraculously selling out of digital copies thanks to all the excitement surrounding the launch of the Endwalker expansion, there's undoubtedly an obscene number of players waiting to get their hands on the expansion, and Square Enix is expecting problems. In an effort to get ahead of the troubles that are going to arise, Square Enix has already stated that, in anticipation of increased player counts, they have "optimized our servers ahead of the expansion's launch in order to increase login caps." Unfortunately, the anticipated server capacity problems can't be simply solved by buying up more server space, as, due to the ongoing global shortage of semiconductors, Square Enix is "unable to add new Worlds before the release of Endwalker." Square Enix might not be able to add new dedicated worlds, but they have been doing everything else they can do, such as "replacing the matching servers with higher-performance machines, optimizing processes, increasing processing speeds, and raising the number of simultaneous logins." As a result of the prophesized server problems, Square Enix has penned a blog post in which they "apologize for making this sort of announcement at a time when many of you are looking forward to the expansion, as well as for inconveniences that may be caused by congestion." After seeing the tumultuous launch of New World back in September, we can hardly say we're surprised to hear about server troubles and wait times in an MMO once more. Hopefully, things don't get so bad for Final Fantasy 14 that they need to give players a commemorative emote.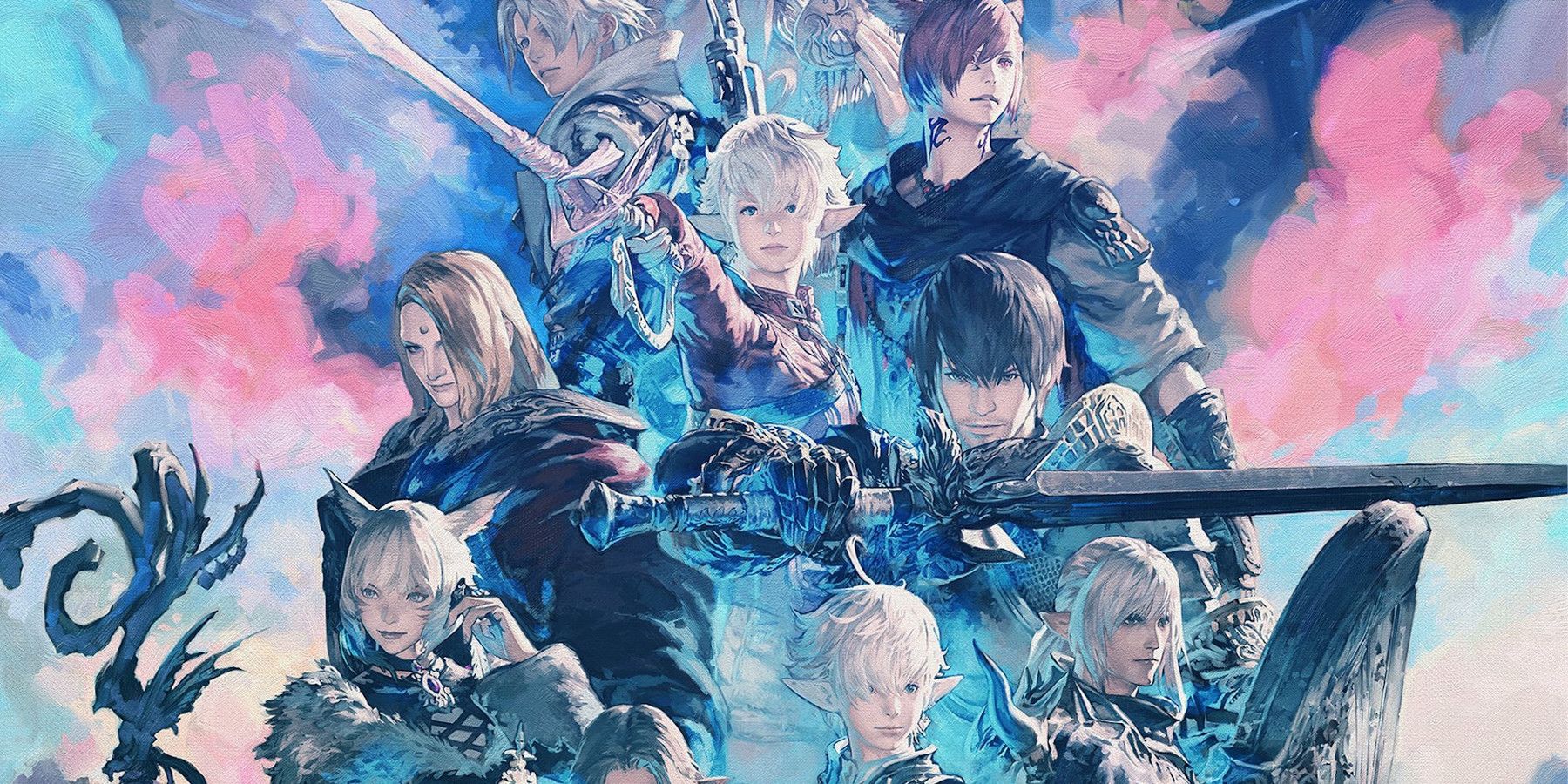 gamerant.com
gamerant.com
3b497652c3657a292f6029a199e4b7cb
Final Fantasy 14 Endwalker Early Access Time: When can I play?
gamerevolution.com
8b3f5d7921095e7f21695bb691a4a742
Some users who are trying to play Rocket League Sideswipe are getting a Connection Failed Retrying error. This message, along with other issues, are preventing players from joining online matches. Unfortunately, this isn't a great start for the newly launched game on Android and iOS, and players are looking for a fix to the Connection Failed Retrying error. Fixing the Connection Failed, Retrying error in Rocket League Sideswipe is tricky because it's really not the player's fault. When players see this message, most of the time, it's because they've tried to connect to an online match, and the attempt has timed out. Unfortunately, this typically happens when the servers are down, and there's not much players can do on their end to fix the error. Since Rocket League Sideswipe just launched, the servers are likely under strain as new players try to connect to their first match. If there are too many connections at once, the server can't answer them all. So, the game will just continue to try to reconnect. Unfortunately, this creates a cycle where more and more players get stuck trying to reconnect. This can cause a server to go down. So, the best fix for this problem is to exit the game and wait until later to try again. Those who believe the problem may be on their end can try a few things to fix the issue: Since the router and modem are a gateway to the internet, it makes sense to reboot them if someone is having connection issues. It can also help to restart the device that a person is attempting to play the game on. Sometimes installs get corrupted. The only solution for that on iOS and Android is to delete the game and download it again.

Rocket League Sideswipe launches worldwide today
eurogamer.net
5c805ac5560b0e4988c59e1a9862f3ea
Rocket League Sideswipe launches worldwide on Android and iOS
xda-developers.com
923d4f9576d890482d436723bbcdfd30
Rocket League Sideswipe: Reconnecting to Online Match – Request timed out error fix
gamerevolution.com
7750c284c33abf61ae97e1c27f121540
We're almost at the end of a year that can easily be called the "Year of Delays." Dozens of highly-anticipated games have been pushed back to 2022, but despite of that, we still had a pretty bountiful year when it games to game releases. We'd like to be able to say that 2021 will end with a bang, but apart from Final Fantasy 14: Endwaker and Halo: Infinite, December is dominated by indie games and re-releases. Also, the last month of the year sees a lot less new titles coming out than any of the previous months, but that's really not something unexpected. With November almost over, the last month of 2021 kicks off with an interesting turn-based RPG game, Wartales, which is scheduled to enter Steam Early Access on December 1. The second day of the month is also one of the busiest with no less than seven game releases. The dragon-riding multiplayer Century: Age of Ashes launches on PC on December 2. A game that's been sitting in Early Access since 2020, Fights in Tight Spaces is finally making its debut on PC, Xbox One and Xbox Series X/S on the same day. After being delayed two months ago, Heart Machine and Annapurna's adventure platforming game Solar Ash is expected to launch on PC, PlayStation 4, and PlayStation 5 on December 2. Also on December 2, Anvil: Vault Breakers releases on Steam Early Access and Xbox Game Preview, alongside Archvale, an action-adventure game with bullet-hell and RPG elements, which is coming to PC, Xbox One, and Nintendo Switch. Last but not least, Mechjammer launches on PC on December 2, alongside KungFu Kickball (PC, PlayStation 4, PlayStation 5, Xbox One, Xbox Series X/S, and Nintendo Switch). One of the games that we're quite anxious to check out, Chorus is set for release for PC, PlayStation 4, PlayStation 5, Xbox One, Xbox Series X/S, and Google Stadia on December 3. Furthermore, Big Brain Academy: Brain vs. Brain is a much smaller title expected to arrive on Nintendo Switch on the same day. After gathering a huge community of loyal fans on PC, Grim Dawn is trying to tap into new audiences. The Definitive Edition of the game, which includes all the expansions released to date, is coming to Xbox One and Xbox Series X/S on December 3. If you haven't played Grim Dawn because you didn't own a PC, we can't recommend it enough. Icarus, an open-world survival game with a heavy focus on crafting and online co-op is scheduled for release on PC on December 4. We have four new game releases on December 7, but we're going to leave the biggest one for the end. First off, we have White Shadows and indie platformer that reminds us Limbo. The dark adventure game launches on PC, PlayStation 5, and Xbox Series X/S on December 7. Thunder Tier One, a realistic top-down shooter that relies on online co-op is set for release on PC on the same day, alongside Heavenly Bodies (PC, PlayStation 4, and PlayStation 5. The first major release of the month Final Fantasy 14: Endwalker launches on PC, PlayStation 4, and PlayStation 5 on December 7, followed just one day later by the second big release of December 2021, Halo Infinite (PC, Xbox One, Xbox Series X/S). Breakwaters, an action-adventure survival game with a solid crafting system, enters Steam Early Access on December 9. Also. the classic Monster Rancher 1 & 2 DX are coming to PC and Nintendo Switch on December 9, followed on December 10 by another cult game, Syberia: The World Before (PC). The last game releases of the year include Firegirl: Hack 'n Splash Rescue (PC, PlayStation 4, PlayStation 5, Xbox One, Xbox Series X/S, and Nintendo Switch) coming out on December 14, The Gunk (PC, Xbox One, Xbox Series X/S), Alfred Hitchcock – Vertigo (PC), Trash Sailors (PC) that have been confirmed for December 16, and, finally, Aspire: Ina's Tale (PC, Xbox One, and Nintendo Switch) releasing on December 17.

Everything we know (and hope) Apple is releasing in December 2021
macworld.com
d74f2d0e7e8697b88821cdcaaffa4eb9
The best video game consoles for 2021
digitaltrends.com
264b9738fbc840d64d46934592482c75
Nacon has announced that both Vampire: The Masquerade – Swansong and Blood Bowl 3 have been delayed a little bit deeper into 2022. In a press release, publisher Nacon has announced that "to deliver a game that meets the expectations of the franchise's global fan base," Vampire: The Masquerade – Swansong has been delayed, with its release date being punished back until May 19th 2021. Despite already being delayed indefinitely earlier this year, Blood Bowl 3 has also miraculously been delayed even more, with Nacon announcing that the adaptation of the Games Workshop board game will now release at some point even later in 2022. There's still no word on just when "later" might be, but fans will be able to try out Blood Bowl 3 before it releases thanks to an "upcoming closed beta," which we should hopefully be hearing more about soon. As if two delays weren't bad enough already, Nacon went on to announce that the release date for Train Life: A Railway Simulator "has been extended to June 2022," and Hotel Life: A Resort Simulator, has similarly been delayed, with a release now not expected until "late Q2 2022." "Nacon's publishing goal has always been to meet the expectations of demanding gamers," Nacon 's head of publishing, Benoît Clerc, explained in a press release. "The pandemic has impacted production times, and these new dates will allow our development teams to give their fans polished games without compromising on our quality targets."

Blood Bowl 3 and Vampire: The Masquerade - Swansong hit by further delays
eurogamer.net
a608d756647f693789625d6f73d306ea
Vampire: The Masquerade - Swansong has been hit with a second delay
gamereactor.eu
428f01c719064b89460378ce87cec837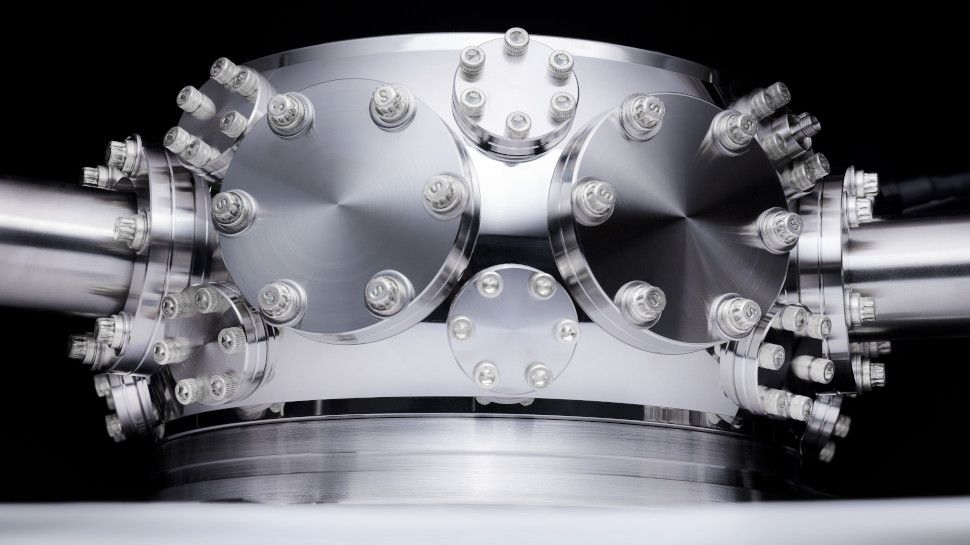 Two leading quantum computing companies, Honeywell Quantum Solutions and Cambridge Quantum, have combined to create Quantinuum, which is billed as the first full-stack quantum company. By leveraging the quantum expertise of both its parents, Quantinuum plans to offer a comprehensive suite of quantum hardware and software, including the industry's first quantum operating system. "We are science led and enterprise driven, and our scale and global presence in this most critical of technologies will provide leadership in each of the key areas that constitute the 'must haves' for quantum computing to deliver real-world solutions to all our customers and partners," remarked Ilyas Khan, founder of Cambridge Quantum, who will head Quantinuum as its CEO. Honeywell explains that Quantinuum's products and solutions will help support a multitude of high-priority tasks such as cybersecurity and encryption, drug discovery and delivery, and more. Quantinuum hopes to deliver the solutions in such a manner that they are compatible with a variety of quantum hardware processors, such as the Honeywell-powered system Model H1, as well as IBM's suite of quantum computers. To that end Quantinuum has said that it'll provide all quantum software developers open access to "tket," an independent quantum software development kit. "Quantinuum customers will now have access to the world's first quantum operating system, applications, and hardware-agnostic software, all of which will be used to address extremely challenging business needs with which conventional computing systems struggle," said Darius Adamczyk, chairman and CEO of Honeywell, who joins Quantinuum as its chairman.

Quantinuum launches as Honeywell Quantum, Cambridge Quantum deal closes
zdnet.com
bcf49fcffb6f43176f75766be69c2de5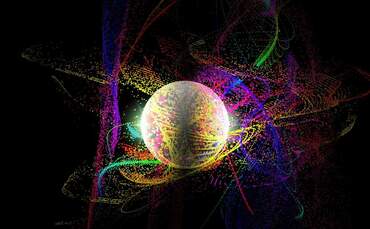 New firm Quantinuum created by Cambridge Quantum and Honeywell to tackle scientific and cyber security challenges
computing.co.uk
3b6d70fc0febd55fd60ea71ba9827754
Today, we are announcing the preview of Azure Load Testing. Azure Load Testing is a fully managed Azure service that enables developers and testers to generate high-scale load with custom Apache JMeter scripts and gain actionable insights to catch and fix performance bottlenecks at scale. Application performance and resiliency are more important than ever before. As more businesses and services move toward digitization, the impact of outages and downtimes in lost revenue and customer dissatisfaction grows. Azure Load Testing is a service that can help testers and developers who are taking on a larger role in validating app quality, performance, and scalability. Creating and managing the infrastructure required for load testing at scale can be time-consuming and complex. With Azure Load Testing, you can generate high-scale load without the need to manage complex infrastructure, and we have included Azure-specific integrations and insights so you can optimize your Azure application at scale. You can get started with Azure Load Testing with this Quickstart that walks you through how to create and run your first load test. Figure 1: Azure Load Testing architecture overview. Performance problems often remain undetected until an application is under load. We want to help development teams gain insight into how their application behaves under stress. You can start a high-scale load test in the Azure portal and see live updates of the client and server-side metrics while the test is running. Azure-specific insights can help you understand how different load scenarios impact all the parts of your application, and you can compare test results across different load tests to understand behavior changes over time. Azure Load Testing integrates with Azure Monitor, including Application insights and Container insights, to capture details from the Azure services. Depending on the type of service, different metrics are available. For example, the number of database reads, the type of HTTP responses, or container resource consumption. Both client-side and server-side metrics are available in the Azure Load Testing dashboard. Figure 2: Get your performance insights across client and server with the Load Testing dashboard. Azure Load Testing is designed to help you integrate load testing into your continuous integration and continuous delivery (CI/CD) workflows so you can find performance issues before they happen in production. Using the integrations with GitHub Actions and Azure Pipelines you can establish a performance baseline and set clear pass or fail criteria to catch performance regressions on every build. Azure Load Testing will automatically abort an automated load test in response to specific error conditions. This behavior helps protect against failing tests further incurring costs, for example, because of an incorrectly configured endpoint URL, and is especially important for enabling automated testing. You can get started with Azure Load Testing by creating an Azure Load Testing resource in the Azure portal. Check out the preview documentation and create your first load test. Learn more about pricing details on our Azure Load Testing pricing page. We'd love to hear from you through our feedback forum.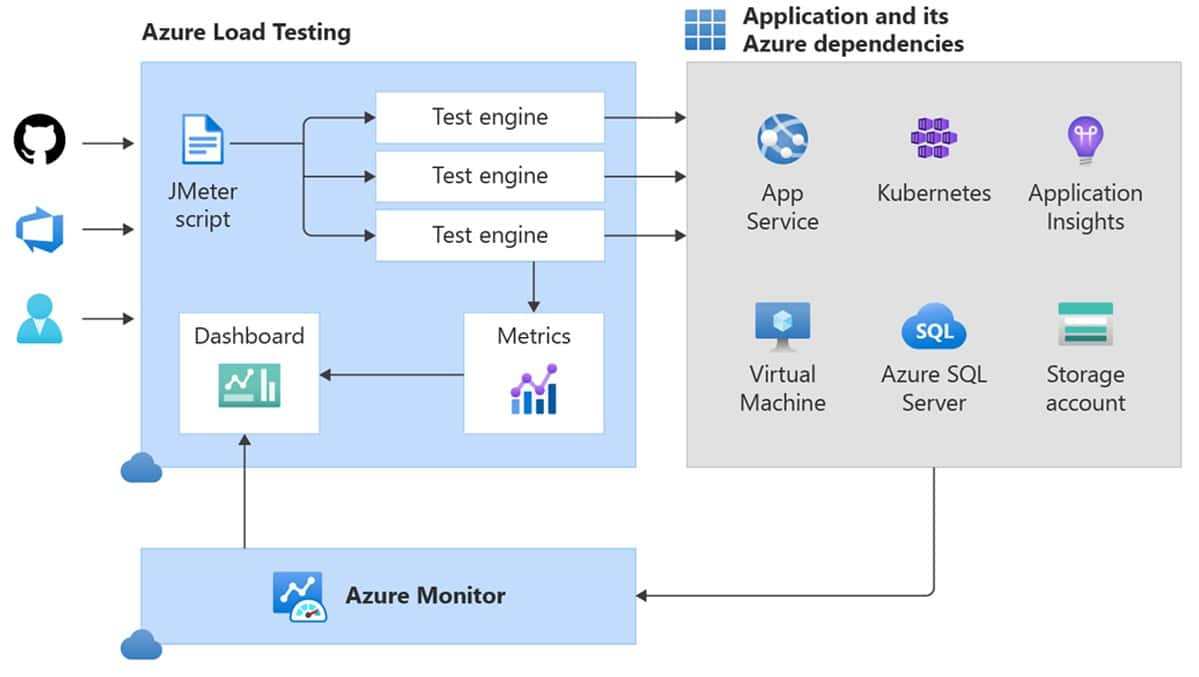 Microsoft announces Azure Load Testing, a fully managed load testing service
mspoweruser.com
ea0c09f1aae74ef5d9a48518857a013e
Microsoft launches fully managed Azure Load Testing service
venturebeat.com
4857fc10e0d1d04b0c2d9cd3e90323b2
The United Kingdom's Competition and Markets Authority has directed Facebook to sell Giphy over concerns that the acquisition would reduce competition among social media platforms. It said that Meta's Facebook, WhatsApp, and Instagram account for 73% of user time on social media in the UK and the purchase of Giphy could limit other platforms' access to Giphy GIFs and ultimately drive more traffic to Meta-owned platforms. While it's possible that Facebook wouldn't restrict access to Giphy GIFs, the CMA worries that it could change the terms of service so that other platforms such as TikTok, Twitter, and Snapchat would be forced to hand over more user data for access to Giphy GIFs. Another aspect that the CMA pointed out is that Giphy was just getting into the ad space in the United States and could have done the same in the UK but won't have the opportunity to do so if Meta buys it. Meta is already a dominant player in the ad space and this move looks like it's trying to limit competition. Stuart McIntosh, Chair of the independent inquiry group carrying out the investigation said: The CMA's announcement said that the competition concerns can only be addressed if Meta sells Giphy to an approved buyer in its entirety. It'll be interesting to see how Facebook responds to this going forward as it disagrees with the CMA's line of argument.

UK competition regulator orders Meta to sell Giphy
techspot.com
039efe00420261691144fadf4877d2a5
UK Government may block Facebook's acquisition of Giphy
mspoweruser.com
6b7ecc47c2eb5dfb260c283a410ca6f7
Weeks after Xiaomi launched the Poco M4 Pro 5G in European markets, the company has brought the same device to India — albeit with a major change in branding. In India, Xiaomi has decided to make it part of Redmi's affordable lineup and market the phone as the Redmi Note 11T. To make matters even more confusing, Xiaomi sells the same phone as the Redmi Note 11 in China. Apart from the significant rebranding exercise, the Redmi Note 11T happens to be quite a bit cheaper than its European sibling. The Redmi Note 11T is a fairly large phone with a 6.6-inch FHD+, 90Hz IPS-LCD panel, and a 5,000mAh battery. The phone also supports an adaptive refresh rate wherein the device automatically adjusts the screen refresh rate depending on the type of content being displayed. The Redmi Note 11T is also among the few devices in its price range to offer stereo speakers. It's also IP53 rated for dust and water resistance. Unsurprisingly, the Redmi Note 11T uses the same processor — the MediaTek Dimensity 810 — as its other two siblings. Based on a 6nm manufacturing process, the Dimensity 810 is a fairly new chip announced in August 2021. The processor offers a minor performance jump over the older Dimensity 800 chip. This octa-core processor gets four ARM Cortex-A76 cores (clocked up to 2.4GHz) and four ARM Cortex-A55 cores clocked at up to 2GHz. In addition, the chip is 5G-ready and offers support for Wi-Fi 5 and Bluetooth 5.1. Redmi claims that the new phone offers 20 percent better graphics performance over its predecessor — the Redmi Note 10T 5G. The massive camera bump on the Redmi Note 11T with five round cutouts is somewhat misleading at first glance because it actually only houses two cameras and a single LED flash. The camera hardware consists of a 50-megapixel primary sensor, and an 8MP secondary sensor mated to an ultrawide lens with a 119-degree field of view. At the front, the Redmi Note 11T gets a 16MP camera housed inside a punch-hole cutout. The Redmi Note 11T runs MIUI 12.5 based on Android 11 and should receive an official update to Android 12 in the near future. The phone ships with a 33-watt fast charger in India that has a claimed charge time of 60 minutes to reach full from empty. The Redmi Note 11T comes in three variants in India. Here are the details of each of these variants, along with their prices. As mentioned earlier, the phone is quite a bit cheaper than the Poco M4 Pro sold in Europe, where the base 64GB variant starts at $270 and the top-end 8/128GB variant retails for $290. The Redmi Note 11T goes on sale across India starting December 7 and will be available in Stardust White, Aquamarine Blue, and Matte Black color options.

Xiaomi debuts the Redmi Note 11 series in India with the Redmi Note 11T 5G
xda-developers.com
b7365d20ecac67e874a5441a19d9d50b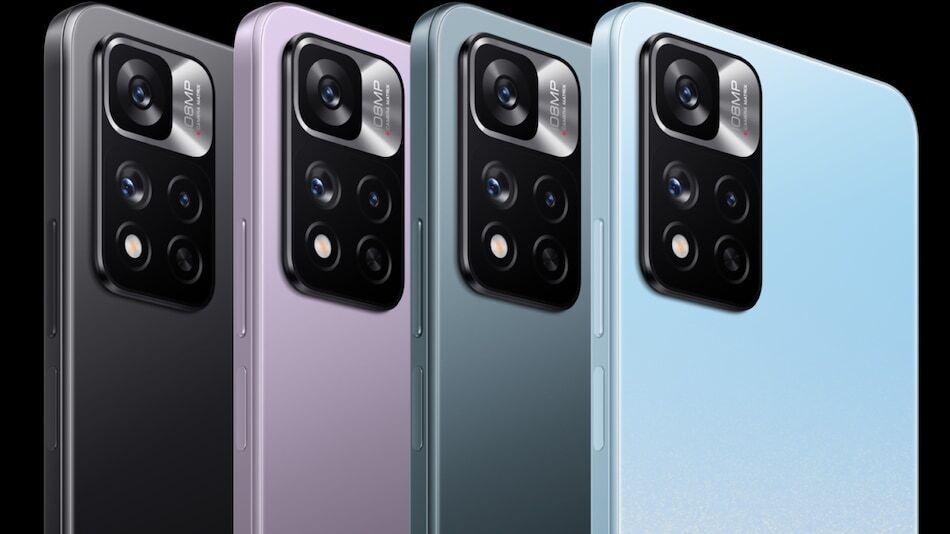 Xiaomi's new cheap Redmi phone is here and it's. exactly the same as the last one
techradar.com
6caf0afafa77f1dfb33665ea1447431f
Cyber Monday is over for this year, but there are still some sparse Cyber Monday MacBook deals available. That means that shoppers who are still looking to save on a 2020 MacBook Air or MacBook Pro with the superb M1 CPU should act fast. The good news is that we've already rounded up the best Cyber Monday deals going on with these Apple laptops at the moment to spare you some time, but if you're not set on a MacOS machine, we've cast a wider net to round up all the top Cyber Monday laptop deals you can shop today as well. If it's a Mac you want, read on to see the best Cyber Monday MacBook deals you can buy right now. Why buy: The 2020 MacBook Air is effectively the Mac starter kit, and we mean that in a good way. Well-priced and with plenty to love, it's ideal if you're new to Macs or simply looking to upgrade from an existing Mac system. With a great keyboard, excellent build quality, and far superior performance than past models, it's a great choice even if it's not quite the latest MacBook Air anymore. Our MacBook Air buying guide lays out everything you need to know about picking out a MacBook Air, but we also have a breakdown of other things you need to know before buying one of the best MacBooks. In the case of this MacBook Air, you get the Apple M1 processor, which provides superior performance compared to Intel-based MacBooks. This also means you get to reap the benefit of better battery management, as this laptop will last you up to 18 hours. That means there's no need to find a power source throughout the working day and beyond for most users. You'd think that would mean inferior speed, but the M1 chip delivers up to 3.5x faster performance than the previous generation of MacBook Airs. Somehow, it does all that with a fanless design that lets it run super quietly while still remaining very cool. The benefits of the 2020 MacBook Air don't stop there, either. You also get a stunning 13.3-inch Retina display that looks fantastic. Text is sharp and clear, while colors look incredibly vibrant. It's the kind of experience that will make you question how you put up with regular HD screens till now. You also get a convenient FaceTime HD camera, Touch ID support — so you can log in easily with a touch of your finger — and a backlit keyboard. Everything about the MacBook Air is attractively designed, so it's a really stylish system that's ideal for working, studying, or simply relaxing at home. Why buy: The 2020 MacBook Pro 13-inch M1 is a delightful MacBook to use. It offers fantastic performance, equally exceptional battery life, a gorgeous display, great speakers, and a comfortable keyboard. It's the kind of device that you'll wonder how you lived without, but make sure to look through our MacBook Pro 13 buying guide, so you know what to expect. Best of all, it should last you a number of years, as is often the case with most MacBook systems. At its heart, the MacBook Pro has an Apple-designed M1 chip that represents a huge leap in performance for Apple systems. Its 8-core CPU delivers up to 2.8 times faster performance than previous generations of the MacBook Pro. Its GPU provides up to five times faster graphics, making it ideal for video editing, photo editing, and even some light gaming. Combined with that is a 16-core Neural Engine that provides advanced machine learning for all-around superior performance. Despite all that power, you somehow still get to enjoy up to 20 hours of battery life — the longest ever seen on a Mac laptop. It's the kind of battery life that means you're likely to not need to recharge it for a couple of days at a time, which is sure to be useful. The MacBook Pro continues to be smart and convenient. It has a good amount of storage — 512GB to be exact — along with 8GB of memory, so it can multitask pretty well. Its 13.3-inch Retina display is predictably gorgeous. With 500 nits of brightness, you're guaranteed vibrant colors and incredible image detail. It's a real game-changer, especially if you plan on doing a lot of creative work on the system. There's also a FaceTime HD camera for taking video calls for work or pleasure. Even the MacBook Pro's keyboard feels great and is comfortable to tap on for extended periods of time. It also includes a Touch Bar at the top of the keyboard for personalized interactions with specific apps. Simply put, everything about the MacBook Pro is incredibly convenient and simple to use. It's just what you need for both work and fun. Also available

4 great Cyber laptop Monday deals still available today
digitaltrends.com
05055c15a78ca83aeda9e8e1b8bee06a
The best Cyber Monday printer deals still going on
digitaltrends.com
b4099ffa58fa2ccc80f4bf70e270a24d
Best Cyber Monday Amazon Echo deals 2021 — what's still available
digitaltrends.com
e61895291df97d5c08fb1b5c5234077c
Best Cyber Monday Tablet deals 2021 — what's still available
digitaltrends.com
4fc0a71d884d5cc5238d6075ff7ba3e3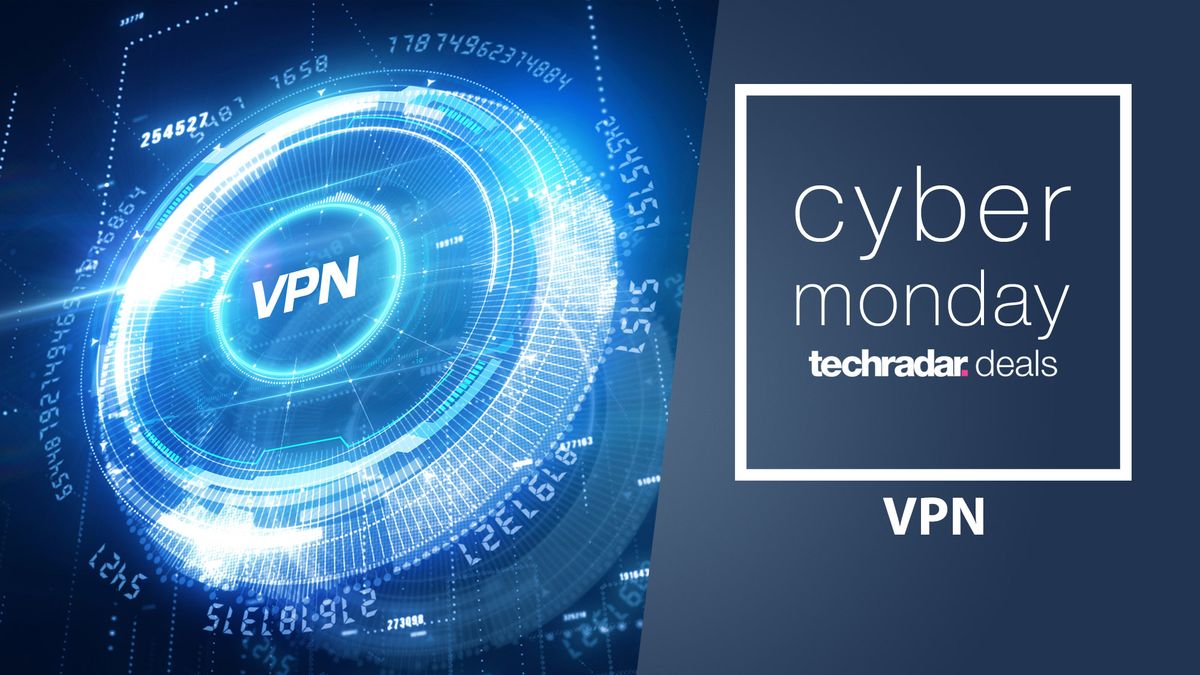 Cyber Monday VPN deals 2021: the discounted subscriptions still available
techradar.com
bcd0aa648da193ffc2ee6130b36362af
Best Microsoft Surface Laptop deals for November 2021
digitaltrends.com
f86cb87c7eb99fc3c60e87bc77b21324
Best Cyber Monday soundbar deals 2021 — what's still available
digitaltrends.com
10f5cfe72144b1288090b97c286ae66a
Best Cyber Monday Apple Watch deals 2021 — what's still available
digitaltrends.com
05001cd6cce1fde90463498cde74764e
Best Cyber Monday laptop deals 2021 — what's still available
digitaltrends.com
030d990424c2258888c546e0242106c3
Best Cyber Monday smartwatch deals 2021 — what's still available
digitaltrends.com
3b7f842628256377afcaa1cbe3f3be72
Best gaming PC Cyber Monday deals 2021 — what's still available
digitaltrends.com
d8e13e89a7dde458e350969c94ae1455
Apple Cyber Monday deals — you can still save on Apple Watch, iPad and more
digitaltrends.com
4c504226f41adea08ea0d06bb8d81e1d
This $149 Cyber Monday Chromebook deal is still available
digitaltrends.com
211aee174b11f972487f3616d880101a
The best Cyber Monday gaming laptop deals still available
digitaltrends.com
f186e3aa2a6d2de82d2dde808a54f600
Best Cyber Monday AirPods deals 2021 — what's still available
digitaltrends.com
840f94b3078b0085e1de98ba46d386c0
Best Cyber Monday monitor deals 2021 — what's still available
digitaltrends.com
d528aa47f3d042850b7e7eaeacf589fd
Best Cyber Monday air fryer deals 2021 — what's still available
digitaltrends.com
71883c799190fc993e2e043f757f6310
Best Cyber Monday Chromebook deals 2021 — what's still available
digitaltrends.com
125297b3f4aad4d06dc17069cc8537fc
Best Chromebook deals for November 2021
digitaltrends.com
9e57f50df62ea1453dac3eb93da1da14
The best MacBook in 2021
digitaltrends.com
a25594b266b746d3d0a27bf13925956f
5 incredible Amazon Cyber Monday deals still available today
digitaltrends.com
571a945304e64598a7e576763805f2f8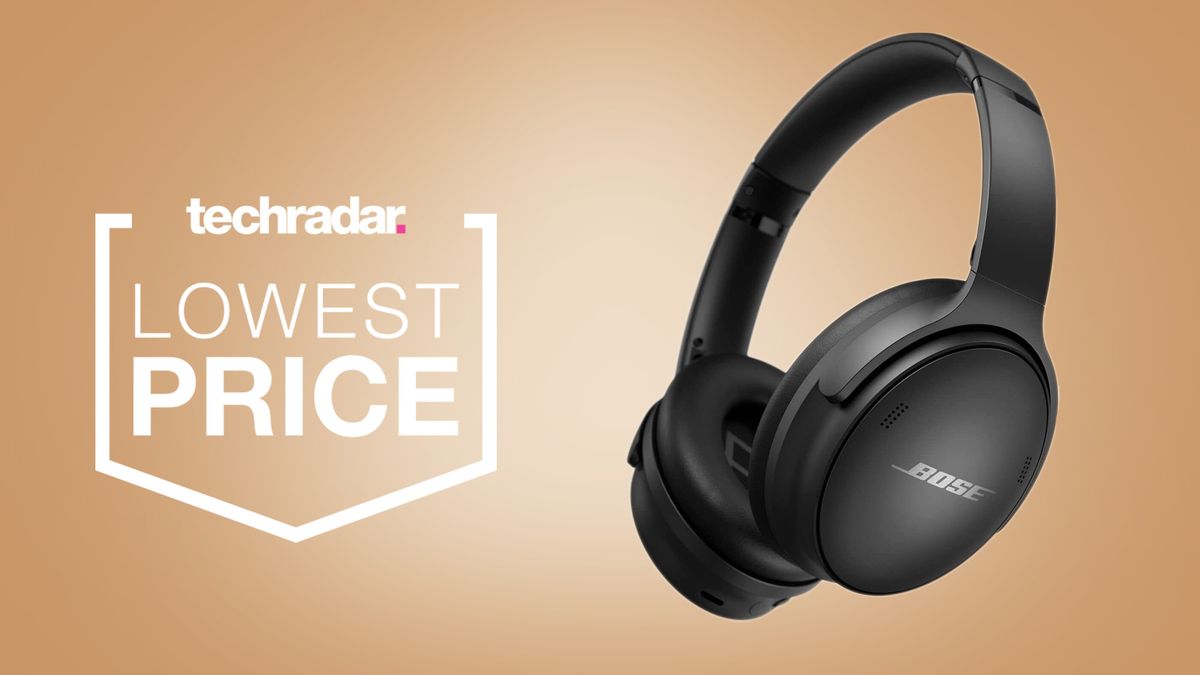 Grab this Bose QuietComfort Cyber Monday deal while you still can
techradar.com
f641780e6d366638e60e0aa90beb493c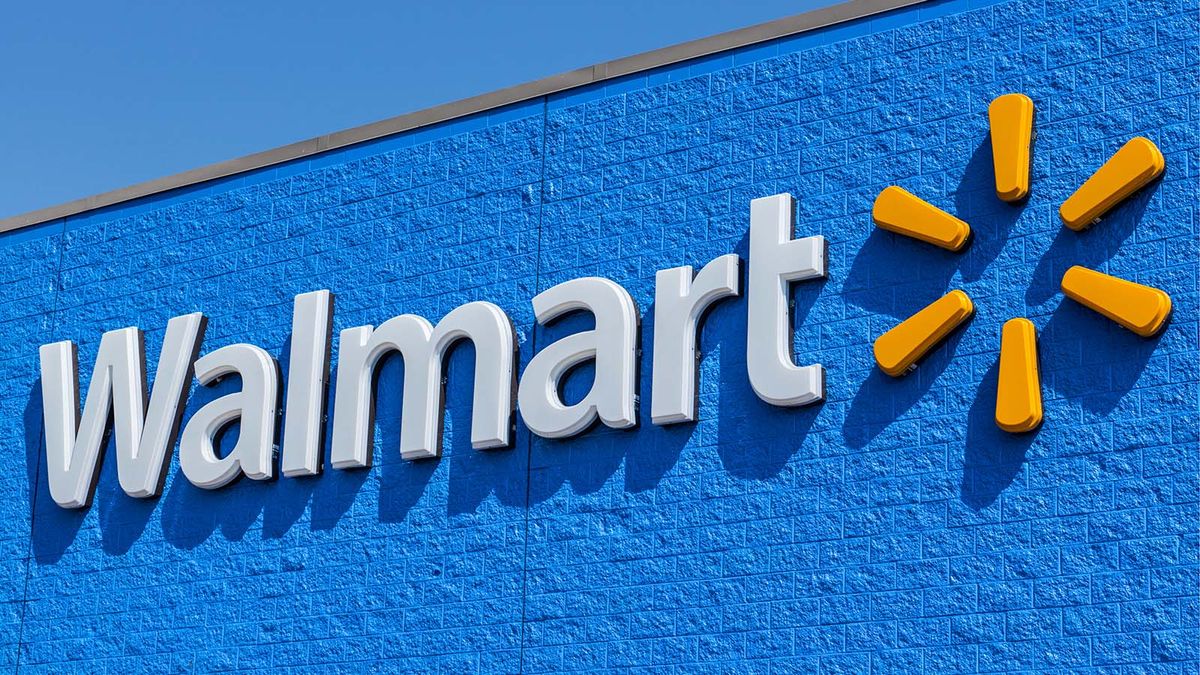 Walmart Cyber Monday sale 2021: Tail-end deals still available
techradar.com
e1d5e35be016cbc1cde625b2c93e1e1f
Best Microsoft Office deals for November 2021
digitaltrends.com
0e84def42e80a5122057a832b85d264d
This Ninja air fryer Cyber Monday deal is still available — for now
digitaltrends.com
fa74d0cf57da01b180b47b262e871379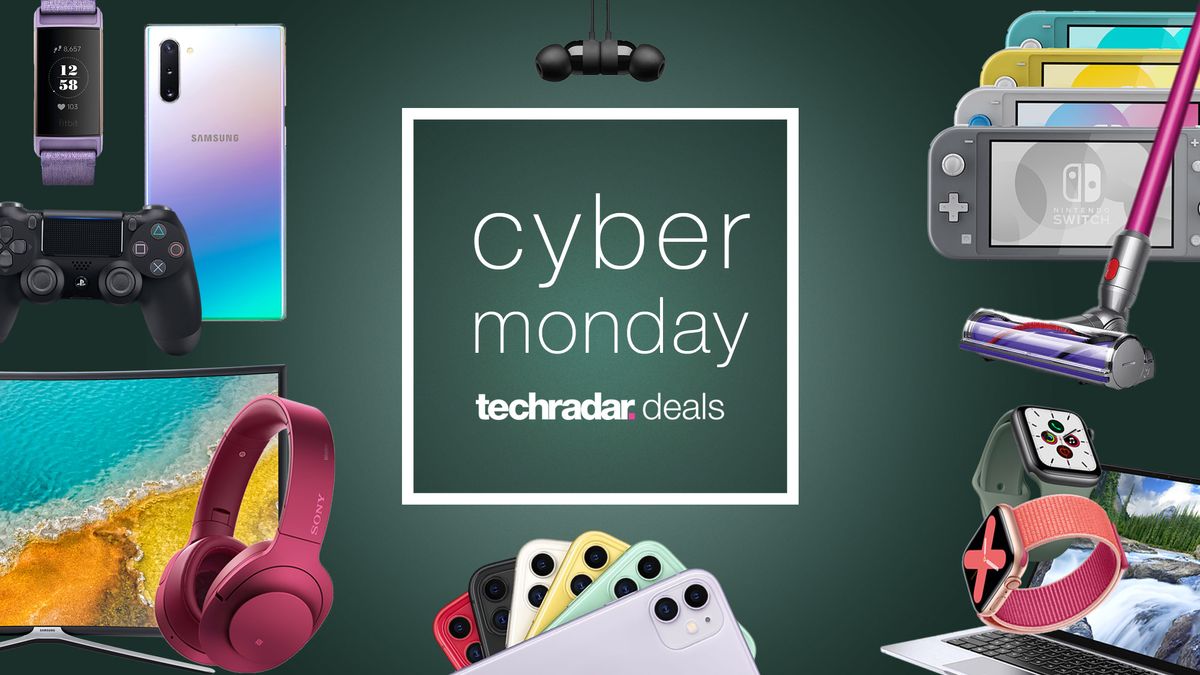 Cyber Monday deals live blog: all the best offers you can still buy today
techradar.com
a4f7c74c9e5224cf92543d60bd65811c
Best Cyber Monday Instant Pot deals 2021 — what's still available
digitaltrends.com
ac7fa0ad59fce629c70e46fb6fa1d6ed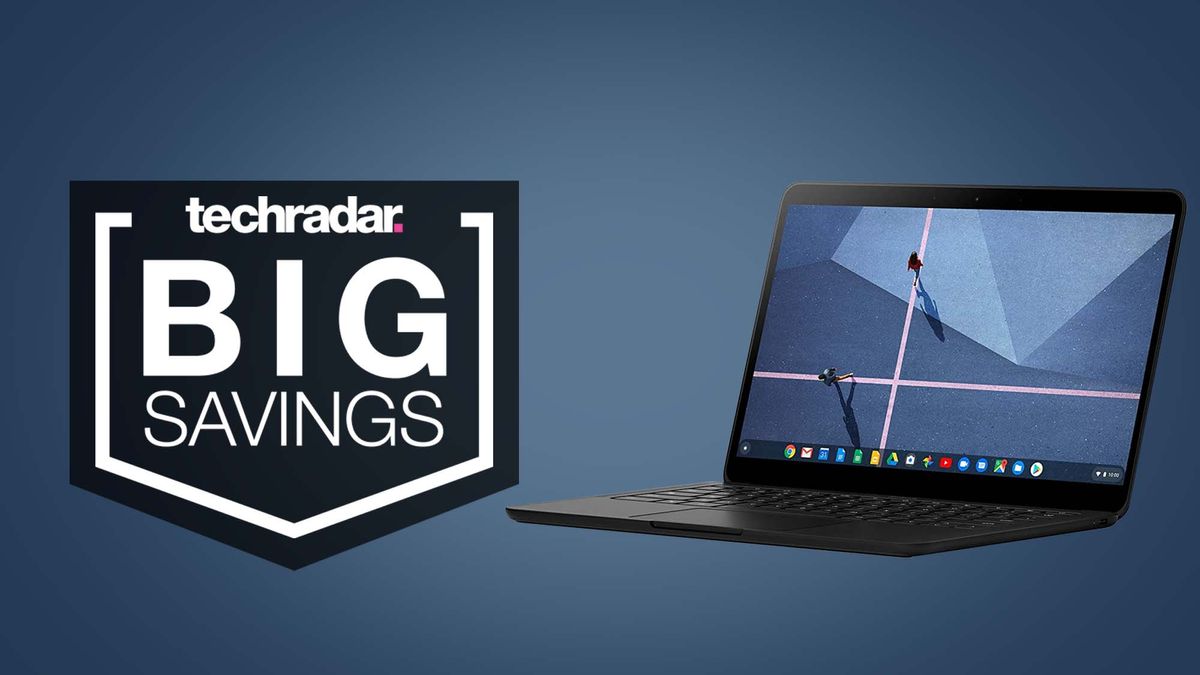 These Google Pixelbook Go Cyber Monday deals are brilliant. and end today
techradar.com
db965dee6a9aaa55cc94740e00ba5deb
Best Cyber Monday headphone deals 2021 — what's still available
digitaltrends.com
06ee6a83963975168362cfb85e8d73b1
Best Asus laptop deals for November 2021
digitaltrends.com
9f9fee49600a27c4df978aff7f0dd70e
In this guide, we will go over all Pokemon BDSP Heart Scale Locations in the game and how you can collect them. Heart Scales are rare items that are used in Pokemon BDSP to relearn the moves that your Pokemon has forgotten after leveling up. You are required to change the moveset of your Pokemon once you have leveled up. You might want to use some of the old moves when you are in certain battles or situations. In this case, you can use a Heart Scale to relearn the move that you want. You cannot buy Heart Scales from a vendor, these can only be found at certain locations or by mining in the Grand Underground. Below are all Pokemon BDSP Heart Scale Locations. Make your way towards Pastoria City and head southwest. Keep following the path through the tar pits and head towards the top left pit. Keep pressing A along the trees to pick up the Heart Scale. Fast travel to Veilstone City and make your way towards Route 214 by heading south from there. Once you find a maze, go inside it and head towards the patch of grass where one patch is missing. On the missing patch, press A to collect a Heart Scale. The Grand Underground is one of the three locations where you have a chance to collect a Heart Scale with the help of mining. Head there and start mining to get a chance to collect a Heart Scale.

Pokemon BDSP Ramanas Park Guide
segmentnext.com
4b55bf5889dbb8ffcfef904270293730
How to Defeat Bertha (Elite Four) in Pokemon BDSP
segmentnext.com
bfb32ba87dc9bdbf90724ba7fb5b1f8e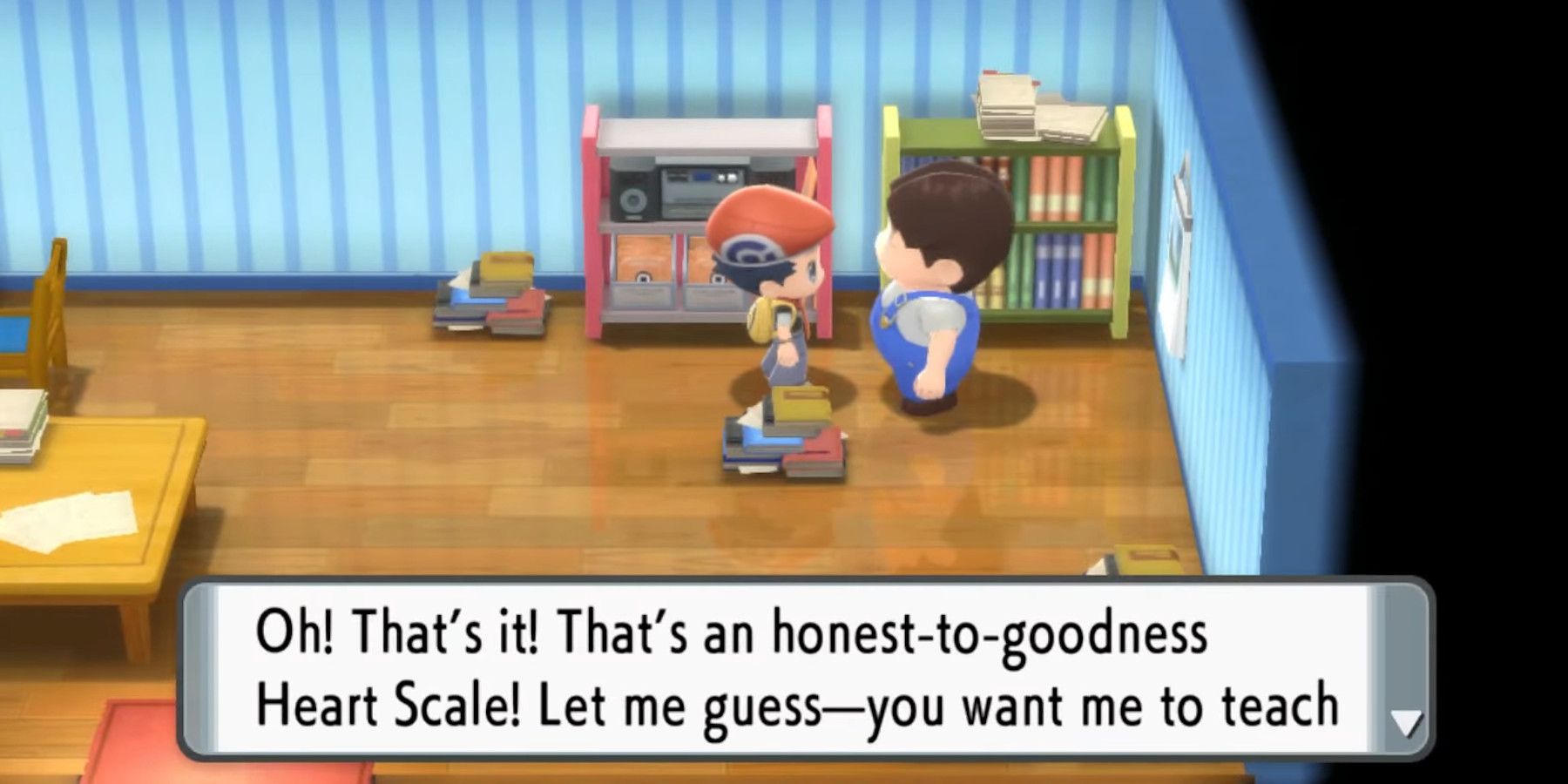 gamerant.com
gamerant.com
50afde83bdc391dd0504d3b28132059d
How to Defeat Gym Leader Maylene in Pokemon BDSP
segmentnext.com
5fb74a9f41e6a872e45654fbb68661e6
How to Defeat Gym Leader Volkner in Pokemon BDSP
segmentnext.com
38bc052507cbdc7f83b659db0ff6a582
Pokemon BDSP Fishing Guide
segmentnext.com
20840f46b9e8dd847c597727df66c1f1
Pokemon BDSP EV Training Guide
segmentnext.com
fadceab2fbf60ef4aea93364b0a4f8a0
How to Grow Berries in Pokemon BDSP
segmentnext.com
b051d852c7b74c045c71940c48b21024
How to Defeat Flint (Elite Four) in Pokemon BDSP
segmentnext.com
093c759193f11d7fca84a4ac561b3f62
Pokemon BDSP Nursery Location Guide
segmentnext.com
90a2061e9df36d4a2e22f77cb4c6c7b5
How to Defeat Champion Cynthia in Pokemon BDSP
segmentnext.com
6866f1eda260be8ad07c1f509d4c811c
Pokemon BDSP All HM Locations Guide
segmentnext.com
3bfc0ff1510cf3601ff909bc3692a8b1
Where to Find All Starter Pokemon in Pokemon BDSP
segmentnext.com
8eef882fd238c2db70f9dda765c779cf
Pokemon BDSP Ribbons Guide
segmentnext.com
bf2b00268f575383a4e36135a975ac6b
Buying the best external GPU enclosures for your laptop can be crucial to boosting the overall performance of the machine, be it for gaming or for improving the render speeds in Premiere Pro. The external GPU enclosure, as the name suggests, holds an external desktop graphics card and also provides power for it. These enclosures allow you to get all the horsepower and graphics capabilities of powerful desktop graphics even while using a thin and light laptop. External GPUs are becoming more common now, especially as the faster Thunderbolt USB-C is becoming a standard connection interface on laptops. A few of these external GPU units also use proprietary connectors, but we recommend buying the ones with a standard interface that allows you to use them with different laptops. Some of these eGPU cases that we've mentioned in this collection also double as external mounts for SDDs and HDDs, so that's a great way to add more storage to your existing laptop if you're falling short. There's no shortage of external GPU enclosures on the market, so let's get started with our collection of the best eGPU enclosures you can buy right now: Navigate this article: The Razer Core X Chroma is arguably the best external GPU enclosure you can buy for your laptop right now. We've selected this particular unit as our best overall external GPU enclosure for a lot of reasons. It offers what we think is a beautiful yet functional design to occupy even the newest GPUs on the market. The exterior of the enclosure is made out of CNC aluminum and it's a single piece with no seam. The vented side panel not only allows you to see GPU that's installed in the unit but also allows the hot air to exit the enclosure, thereby helping the overall cooling performance. It won't be a Razer product without some RGB lights, right? Well, the Razer Core X Chroma comes with lighting in small doses. There's an RGB light strip on the front of the unit that can be customized using Razer's Synapse software. This strip is illuminated by 15 zones of RGB lighting which looks stunning when powered on. You can also see the light through the side vents where the GPU itself is installed. The GPU lighting, if it has any, is also visible through this vent. The Razer Core X Chroma is fairly simple to use. All you have to pull the internal compartment from the back using a lever. This makes the overall process simple and less time consuming as compared to the ones that require dismantling the enclosure by undoing screws. The GPU plugs into the PCIe slot with a single thumbscrew to support it in the back. The Razer Core X Chroma should have no issues accepting even a 3-slot card. The enclosure supports up to that are 330mm long, 160mm tall, and 60 in thickness. The Razer Core X Chroma is compatible with even the newer RTX 30 series GPUs, which is nice for those looking to get their hands on some of the best graphics cards on the market. The Razer Core X Chroma also has an internal 120mm fan to circulate the air. This is in addition to the fan in the power supply, so you should have no issues keeping the thermal performance of this external GPU enclosure in check. The fins on the front of the unit, however, are just for show. It's a solid piece and no air comes through this panel. Even though the side panel has air vents, we'd love to see some vents on this front panel too for better airflow. The Razer Core X Chroma comes with a handful of ports at the back. You get four USB 3.1 Type-A ports and a gigabit Ethernet jack. Other external GPU enclosure units have a better port selection, but this isn't a bad selection either. These ports should be enough to connect an external monitor along with a bunch of peripherals like the keyboard, mouse, USB-driven headphones, and more. The Razer Core X Chroma also packs a 700W ATX PSU to power everything on its own. Overall, we think the Razer Core X Chroma is fantastic eGPU enclosure that works as advertised. You can also buy the standard variant of the enclosure if don't like flashy RGB lights or if you simply want to save some money on this unit. The standard variant of the Razer Core X enclosure is available in both black and white variants, so pick the one that goes well with your overall setup. The Mantiz Saturn Pro is our second best pick for the best eGPU enclosure you can buy right now. It's one of the most aesthetically pleasing enclosures on this list and it packs a lot of great features, making it one of the best eGPU enclosures on the market. The Mantiz Saturn Pro follows the footsteps of its predecessor with aluminum construction and clean aesthetics. The Mantiz Saturn Pro will have absolutely no issues blending into most setups with its minimal looks. It's a great fit for most setups compared to something like the Razer Core X Chroma. One thing we know a lot of people will appreciate is the lack of any RGB lights on the Mantiz Saturn Pro. You get to choose between three anodized finishes — Silver, Grey, and black — and none of them RGB lights. That being said, it's relatively bigger in size, so you might need more space to accommodate it on your desk. You can access the internals of this particular unit by pulling the internal chamber from the back. It's very similar to how you access the chamber inside the Razer Core X eGPU enclosure. Inside, you get an 80+ Gold 750W single-rail unit that's capable of providing 100W upstream Power Delivery and a max 550W to the graphics card. This is the highest-output PSW in an eGPU enclosure, compared to the 650/700W units in other enclosures like the Core X. It also has a 3x 6+2 pin PCIe power cable, with which you can mount even the most demanding graphics cards on the market including an RTX 3090 and beyond. There's also enough space inside the chassis a hold a monstrous card like 3090. One of the best things about the Mantiz Saturn Pro is that it comes with two 120mm fans inside the chassis for keeping the internal temperatures in check. They're both stacked side-by-side with one of them being the PSU fan. The other unit is tasked to draw the heat away from the GPU itself, and it throws hot away from the back of the GPU. The PSU also has a fan-off mode for quiet operation, which is a nice touch. There's also enough space in the chassis for a 2.5″ drive bracket for your SATA drive. It sits on top of the enclosure cooling fan mount and can be removed very easily if you don't need it. The Mantiz Saturn Pro doesn't disappoint when it comes to the ports selection. It comes with up to five USB ports, 1x SATA, and an ethernet jack. Additionally, the Mantiz Saturn Pro also comes with an SD card reader, making it the only eGPU enclosure on this collection to have one. It's perfect for content creators to quickly transfer photos and videos from their camera to the laptop and get started with editing. This is a great feature to have as more laptops don't come with an SD card reader nowadays. Overall, we think the Mantiz Saturn Pro is one of the best eGPU enclosures you can buy right now. It's definitely worth considering over the Razer Core X if you're not really into the flashy aesthetics of the Core X and want a functional eGPU unit with minimal aesthetics for your setup. While most external graphics card enclosures will ask you to bring your own GPUs, a few options on the market come pre-installed with one. The Gigabyte Aorus Gaming box is one such unit and we think it deserves a spot in our collection of the best external GPU enclosures on the market. Gigabyte has a couple of variants of this eGPU enclosure on offer. There's a variant that comes with an RTX 3080 GPU and another one with an RTX 3080 Ti GPU pre-installed. Both RTX 3080 and the RTX 3080 Ti are two of the most powerful GPUs on the market, so we think you can't go wrong with either of them. Notably, Gigabyte is using its water-cooled RTX 3080 GPUs dubbed "Waterforce" inside the enclosure. This means you're bound to get the best performance with this gaming box. Similar to most other eGPU units on the market, the Gigabyte gaming box also uses Thunderbolt 3.0 to connect to your laptop. This makes it a universal eGPU unit that can be connected to any notebook with support for Thunderbolt 3. We recommend buying eGPUs with Thunderbolt 3 connectivity as opposed to ones that have a proprietary connector. The Gigabyte Gaming box eGPU also comes with a bunch of ports at back to further expand the port selection of your laptop. You get three USB Type-A ports, two HDMI outputs, and three DisplayPort with which it'll be easy for you to connect any external monitor with the eGPU, be it for gaming or content creation. Notably, you also get an Ethernet slot which is great if your laptop doesn't come with one already. Furthermore, the Gigabyte Gaming box also supports Power Delivery to charge your laptop while plugged in. All this is made possible by the 80-Plus Gold 550W power supply unit that comes with this eGPU enclosure. The unit also has RGB lighting on the front which can be synced with other Aorus laptops and devices via RGB Fusion 2.0. Gigabyte also has a variant that's powered by an RTX 3090 GPU but that's going to cost you a lot of money and is probably not worth pairing with any laptop due to the potential bottlenecks created by the CPU or other components. It also goes without saying you probably don't need anything more than an RTX 3080 GPU for playing games or even content creation. Professional content creators are better off building a computer with more powerful desktop-class components to get the most out of their money. Due to the shortage of graphics cards on the market and the influx of their prices, you may have a hard time finding this particular eGPU unit on the market. Even if you do manage to find one in stock, it's probably going to cost a lot more than what the launch price may suggest. That being said, this is perfect for those who don't necessarily want to spend time looking for an eGPU unit and a GPU separately. You can check the link below to get the best price online for this particular product. Cooler Master also threw its hat into the eGPU enclosure ring along with other manufacturers and it came up with the MasterCase EG200. The MasterCase EG200, as can you see, is one of the more unique eGPU enclosures in this collection. It's the only one on the list that comes with a built-in laptop stand. That's right, you can unscrew the slider at the bottom and stow your laptop away neatly. It just adds to the overall appeal of the product and just makes more sense since you will most likely be using an external monitor while using an eGPU and your laptop will mostly be sitting idle. The Cooler Master MasterCase EG200 has a very functional design. It looks just like Cooler Master's mini-ITX cases and we think it'll blend in nicely with most setups without sticking out like a sore thumb. It's a relatively slim chassis that packs in all the essential internal components along with some thoughtful extras. The EG200 also comes with a hot-swappable drive bay that lets you mount your SSDs and HDDs without having to connect any extra cables. This is one of the few eGPU units on the market that lets you mount storage drives to increase the overall storage that's available at your disposal. In addition to that, you also get an internal power supply unit to power the entire unit. It's 550W PSU that should be enough to handle even the most demanding GPUs on the market right now. The EG200 is capable of holding a 2-slot GPU, which means you should be able to mount up to an Nvidia RTX 3080 GPU without any clearance issues. Cooler Master says the eGPU unit can also take an RTX 3090 although it'll depend on the SKU you end up buying before not all RTX 3090 GPUs are built the same and most of them tend to have a sophisticated heatsink. The MasterCase EG200 comes with a 92mm fan that's pre-installed inside the enclosure to keep things and maintain the airflow of the case. There are events on both side panels as well as the top, so there's enough airflow at any given point within the enclosure. Thermal shouldn't really be a major issue in this case since it has enough ports and capable 92mm fans to take care of everything, although your mileage may vary depending on the choice of GPU. One thing we don't necessarily like about the MasterCase EG200 is the port selection that it offers at the back. It's fairly limited and we think Cooler Master could've done a better job here. Unlike some of the other eGPU enclosures in this collection, the MasterCase EG200 comes with just three USB-A 3.2 Gen 1 ports. Sure you'll also get the standard GPU ports in there like the HDMI and DisplayPort, but we think it could've been better. Perhaps a couple of USB ports and even an Ethernet jack? That being said, the Cooler Master MasterCase EG200 is a well-rounded product overall. We really like the thoughtful addition of things like storage mounts, a built-in laptop stand, and more. It's definitely considering if you're in the market to buy a new eGPU enclosure. The Sonnet Breakaway Box has been around for quite some time now and it's still one of the most reliable eGPU enclosures on the market. It's more suitable for creative professionals as it allows you to install professional-grade GPUs like the Nvidia Quadro cards. The Breakaway box is available in a bunch of different PSU options, but the most recent ones are the 750 and 750ex. These units have a 750W PSU for powering even the most demanding GPUs on the market. The Sonnet Breakaway Box 750 is plenty for most users, by the 750ex also comes with four USB ports and Gigabit ethernet for a $50 premium. The Sonnet Breakaway box has a very functional design and it demands a lot of space on your desk compared to some other eGPU enclosures on this list. Its design will remind you of a standard desktop tower. It comes with a metal cage frame and the panels are held together with thumbscrews. It's got a simple design and the enclosure is very light. There's very little in the name of lights in this enclosure, however, it's not as minimal as the Mantiz Saturn Pro. It definitely has a striking appearance but there are no flashy RGB lights. The 750W power supply, as we mentioned earlier, is enough to power some of the most powerful GPUs on the market. AMD has also approved its air-cooled version of the RX Vega 64, Radeon Pro WX 8200, and WX 9100 GPUs to be used with the Breakaway Box. In addition to the power supply that's delivered to the PSU via an 8-pin connector, the unit also offers up to 100W of upstream power to charge your laptop, which is great. A lot of eGPU enclosures support this feature, so it's nothing unusual. The best thing about the Breakaway Box is that you can connect up to four of these boxes together if you have enough Thunderbolt ports. Having multiple breakaway boxes will accelerate even the most demanding creative workload applications. You probably don't need more than one Breakaway Box given how powerful some of these newer GPUs on the market are, but it's nice to have an option pairing different boxes. The Breakaway Box also comes with a cooling fan to maintain steady airflow inside the chassis. The best thing about this fan is that it comes with a bracket to eliminate vibration. The Breakaway Box has three vents for airflow, but we think it can definitely use more of those. The two small vents on the sides push hot air hot from both the PSU as well as the GPU. There's also a small vent at the bottom of the front panel, but it would've been nice to have a fully vented panel on the front with just the logo in the middle. Overall, we think the Sonnet Breakaway Box is worth considering if you're a creative professional looking for a powerful eGPU enclosure. The ASUS XG Station Pro eGPU enclosure is one of the best units you can buy as a content creator mainly because of how minimal it looks. It doesn't have any flashy RGB lights of striking design element and it looks straight up like a heavy-duty GPU docking station that'll blend in nicely with most setups without a hitch. It's also fairly powerful given how it's compatible with a lot of powerful GPUs on the market. We're picking this as our second best eGPU unit next to the Breakaway box only because it's not compatible with all the new GPUs on the market. You can only slot in up an Nvidia RTX 20 series GPU as opposed to the newer 30 series cards. The same is the case with AMD cards too. That being said, the RTX 20 series cards are still very powerful and capable enough to push even the most demanding tasks, be it for content creation or even gaming. The XG Station Pro eGPU enclosure measures 375mm long, 107mm high and 205mm tall. It supports GPUs that take up to 2.5 slots, so you might actually be able to slot in one of the newer cards even though it's officially compatible. Monstrous cards like the RTX 3090, for instance, will probably not fit inside the case though. The XG Station Pro enclosure has perforated panels on both sides through which the hot air is pushed out of the case. Both panels are lined with an internal dust filter, so that's a nice addition. What we don't necessarily like about this particular enclosure is the lack of I/O ports. Yes, you do get ports, but they're very limited. Unlike some other GPU enclosures on this collection, the XG Station Pro only comes with a single USB 3.1 Gen 2 Type-C port. The Thunderbolt port will be used to connect the laptop itself, so that's not going to be useful for any practical purpose. It also uses a proprietary power connector for the external 330W passive PSU. 330W isn't the most powerful PSU unit for an enclosure like this, but it should be enough to handle the compatible GPUs and then some more. Getting into the enclosure itself is fairly simple. You can do that by simply flicking the locking mechanism over to the right, pushing the top section forwards, and then by removing the perforated aluminum side panel by pushing upwards. It's not as easy as pulling the internal chamber as you would in the case of the Razer Core X enclosure, but this works too. At least, you don't need any tools to get into the chamber, so that's a good start. Inside, you'll see the PCIe slot for the GPU along with the Thunderbolt controller. The case also has two fans to dissipate the heat. Overall, the XG Station Pro isn't the best eGPU enclosure out there, but it's good for those who have an older GPU lying around waiting to be used with an ageing laptop. We'd still the Sonnet Breakaway Box over this one mainly due to better port selection and more compatibility with newer GPUs on the market. The ASUS ROG Station 2 is a relatively old eGPU enclosure on the market, which is why you'll now be able to buy it at a cheaper price. If you're someone who likes flashy RGB and striking designs with sharp edges, then the ROG XG Station 2 eGPU enclosure is for you. This is one of those eGPU enclosures that screams "gaming" from every angle you at it. It's got the ROG gaming DNA and it's got a very unique form factor that makes it stand out from all the other eGPU enclosures on this collection. Both sides of the XG Station 2 opens up to reveal the central part holding a custom fATX power supply. Only one side of the enclosure is used to hold the GPU, both they open up to form the letter "W" once fully opened. Inside, you get immediate access to the PCIe slot for installing the GPU. The enclosure also holds a tiny 40mm fan, which honestly could've been a little better. There's only so much a small 40mm fan can do to cool the internals by regulating airflow, so we don't recommend using the most powerful GPUs on the market. This particular eGPU enclosure is only compatible with last-gen GPUs on the market, which means, you won't be able to run the newer RTX 30 series or even the newer Radeon GPUs. That's not a deal-breaker considering the price tag of this product now. It's a relatively old eGPU enclosure, as we mentioned earlier, so this isn't really a surprise. Besides that, a GPU like an RTX 2080 Super, for instance, is still plenty to run even the most demanding titles on the market right now in 2021. Higher GPUs may not work well with your older laptop hardware anyway, causing huge bottlenecks. As an ASUS ROG product, you also get support for the company's Aura sync technology for controlling the RGB lights. Yes, there's a ton of lights in case you're wondering, and you can see them in action thanks to the glass windows on one of the side panels of the enclosure. You also get enough vents on the side panels that help with the airflow. The XG Station 2 also comes with a decent amount of ports at the back. You get four USB 3.0 ports along with an ethernet jack and a USB-B port. It's recommended that you connect the host computer via the Thunderbolt port as well as the USB-B port to a stable connection. Overall, we think the ASUS ROG XG Station 2 is a fantastic eGPU enclosure for gamers who're looking to add upgrade their gaming setup with an external GPU. It may not support the most powerful GPUs on the market, but it's still plenty to run even the most demanding titles in 2021. And the fact that you can get it for a cheaper price just makes it that much better. It's a little difficult to find this particular eGPU unit on the market right now, so we recommend checking the link below for the best price. While it's not recommended to buy an eGPU enclosure with a proprietary connector, we think the 2021 ASUS ROG XG Mobile unit deserves a spot in our collection of the best eGPU enclosures. This particular unit is different from every other enclosure on the list mainly because it doesn't use Thunderbolt for connectivity and it doesn't come with a desktop-grade graphics card either. That being said, it's also meant to be used only one laptop in particular (at least for now) and it works as advertised. The ASUS ROG XG Mobile unit is essentially an accessory that's meant to be used with the company's ROG Flow x13 2-in-1 notebook. The eGPU unit, as you can see, is fairly small and doesn't take too much space on the desk when kept next to the Flow x13 laptop itself. Well, that's because the XG Mobile unit comes with a mobile RTX 30 series GPU inside as opposed to a desktop-grade full-sized GPU. You can buy it with either an RTX 3070 or an RTX 3080 mobile GPU and it connects to the Flow x13 laptop via a proprietary connector. Having a proprietary connector means the XG Mobile unit can only be used with the ROG Flow x13 laptop for now. That's right, the Flow x13 is the only laptop on the market right now that comes with this particular connector, which means the XG mobile unit is useless unless you have that particular laptop. Unlike the other eGPU enclosures on the market, the XG Mobile unit is exclusive to the Flow x13, at least until ASUS makes other laptops with the same port. That being said, there are advantages to having a proprietary connector like the one used in this case. It also supports data throughput for the XG Mobile's built-in expansion ports. Despite its small form-factor, the XG Mobile unit comes with a bunch of ports at the back including four USB Type-A ports, an SD card reader, a gigabit Ethernet jack, an HDMI 2.0a output, and a DisplayPort 1.4 jack. This means the XG mobile unit can also act as a hub to connect your laptop to external displays and other peripherals. With its 280W of power, the XG Mobile can even charge the Flow x13 laptop, which is great. It's also worth pointing out that the XG Mobile doesn't have a brick of its own, so it further simplifies cable management. The XG Mobile unit also has an internal fan that kicks in as soon as you start pushing the GPU to its limits. There are no flashy RGB lights though, and you only get a glowing red light inside the XG Mobile unit. It goes without saying the XG Mobile unit isn't going to perform as good as some other eGPU units on the market with a full-sized desktop GPU, but it's plenty to push the Flow x13 laptop to its limits. We encourage you to read our full review of the ASUS ROG Flow x13 laptop to learn more about this eGPU unit and see how it performs with modern games. We hope ASUS makes more gaming laptops with support for XG Mobile units. We'd also love to see an upgraded version of the XG mobile with better GPUs sometime in the future. Well, that wraps up our list of the best external GPU enclosures you can buy on the market right now. As you can see, there are plenty of options when it comes to eGPU cases but we think the Razer Core X Chroma is the one to go for. Not only is it one of the best-looking eGPU enclosures on the market, but it also supports all the new graphics cards that are available right now. The Mantiz Saturn Pro is also worth considering for its minimal design and spacious internals. The Cooler Master MasterCase EG200 is also a great option as it comes with storage drive mounts and a built-in laptop holder. Buying an external GPU enclosure is a great way to accelerate the graphics performance of your ageing laptop. It's also a good way to get more usage out of your machine before upgrading to an entirely new laptop or building a new computer. That being said, it's one of the best times to build a computer right now with the arrival of Intel's new Alder Lake CPUs. They use the new LGA 1700 socket though, you might want to keep that in mind while shopping for the best motherboards or CPU coolers. Alternatively, you can check out our list of the best CPUs on the market if you don't necessarily want the new 12th gen Intel processors.

The best gaming laptops in 2021
digitaltrends.com
853a9786f48396c867c19bbba7d5e566
The best laptops in 2021
digitaltrends.com
c73ce8224063ce942e383cc3ce417f82
Best Cyber Monday laptop deals 2021 — what's still available
digitaltrends.com
030d990424c2258888c546e0242106c3
Best Asus laptop deals for November 2021
digitaltrends.com
9f9fee49600a27c4df978aff7f0dd70e
Best Microsoft Surface Laptop deals for November 2021
digitaltrends.com
f86cb87c7eb99fc3c60e87bc77b21324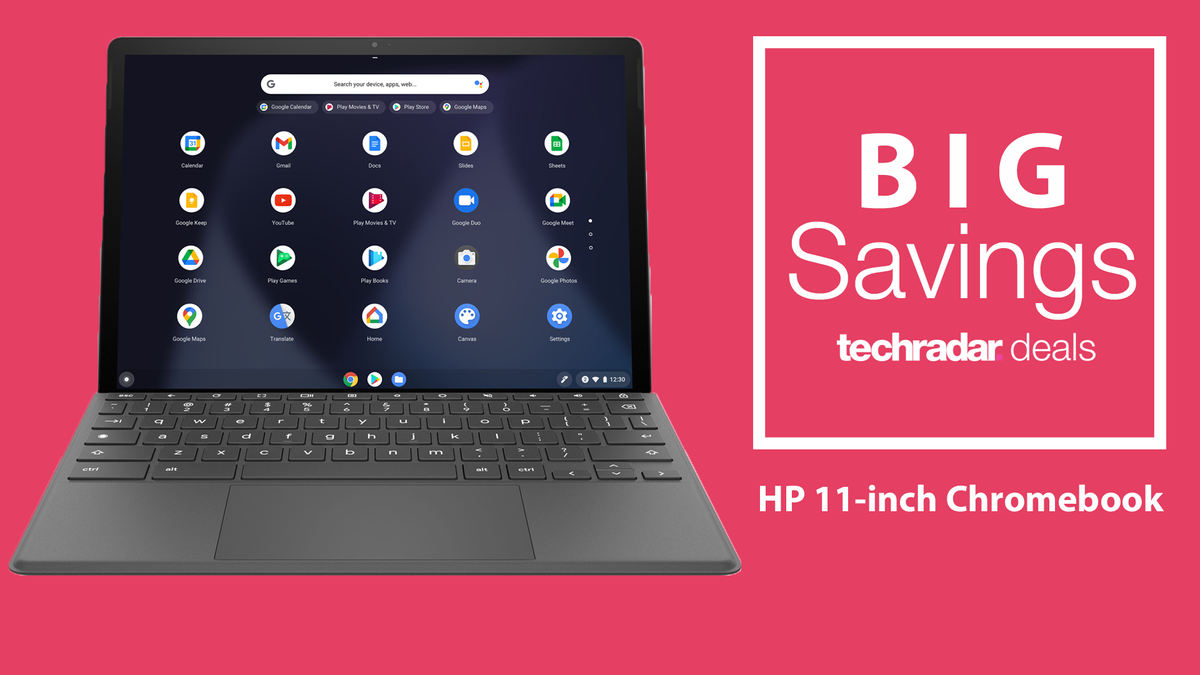 HP has a great selection of Chromebooks, especially if you're planning on using one for college work, and this one is no different at Best Buy, as part of this year's (still-running) Cyber Monday deals. The retailer has knocked off a significant $250 from the price of the Chromebook in the US, meaning you can now pick up the HP 11-inch touchscreen Chromebook for $349. If you're in the market for a cheap but useful Chromebook this sales season, we suggest acting fast in case stock runs out. Incidentally, we're also live-blogging the state of laptops, including Chromebooks right now on the site, so keep checking if you have an eye on a Chromebook. However, if you're after a potentially cheaper product from a different Chromebook manufacturer, we're keeping tabs on all the latest Cyber Monday Chromebook deals, as well as the biggest and best Cyber Monday deals in general.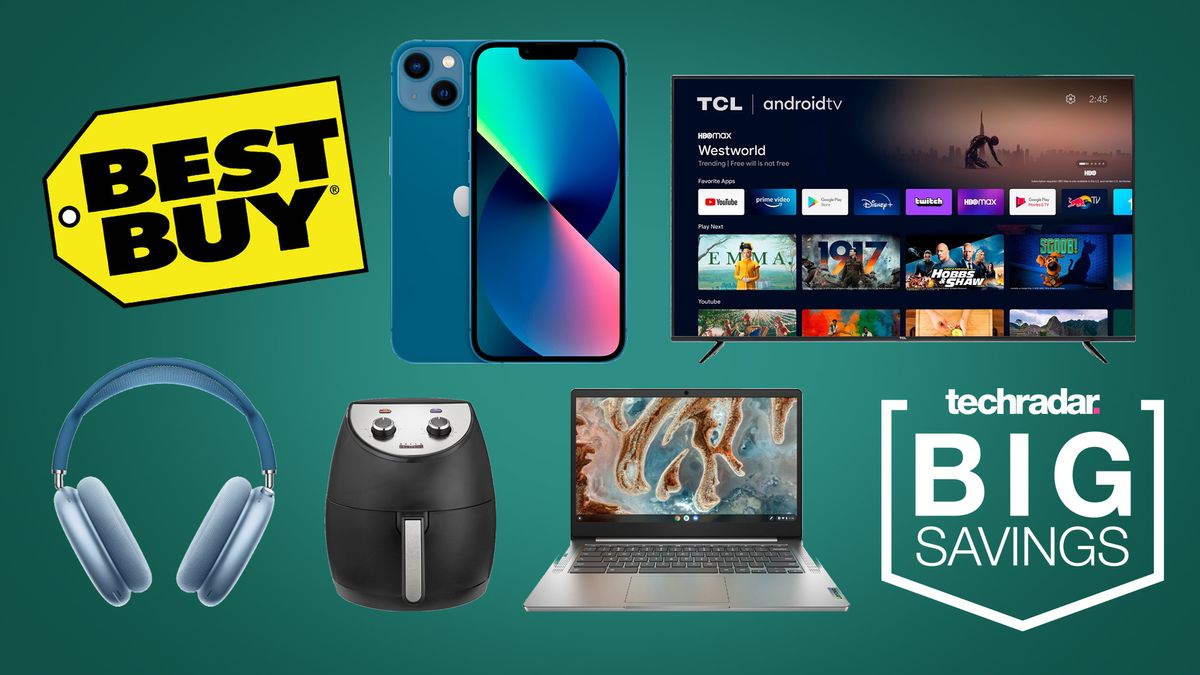 The Best Buy Cyber Monday sale is still live: here are 17 final deals you need to see
techradar.com
431200c27c645e343cbeb52ee8c339c3
This $149 Cyber Monday Chromebook deal is still available
digitaltrends.com
211aee174b11f972487f3616d880101a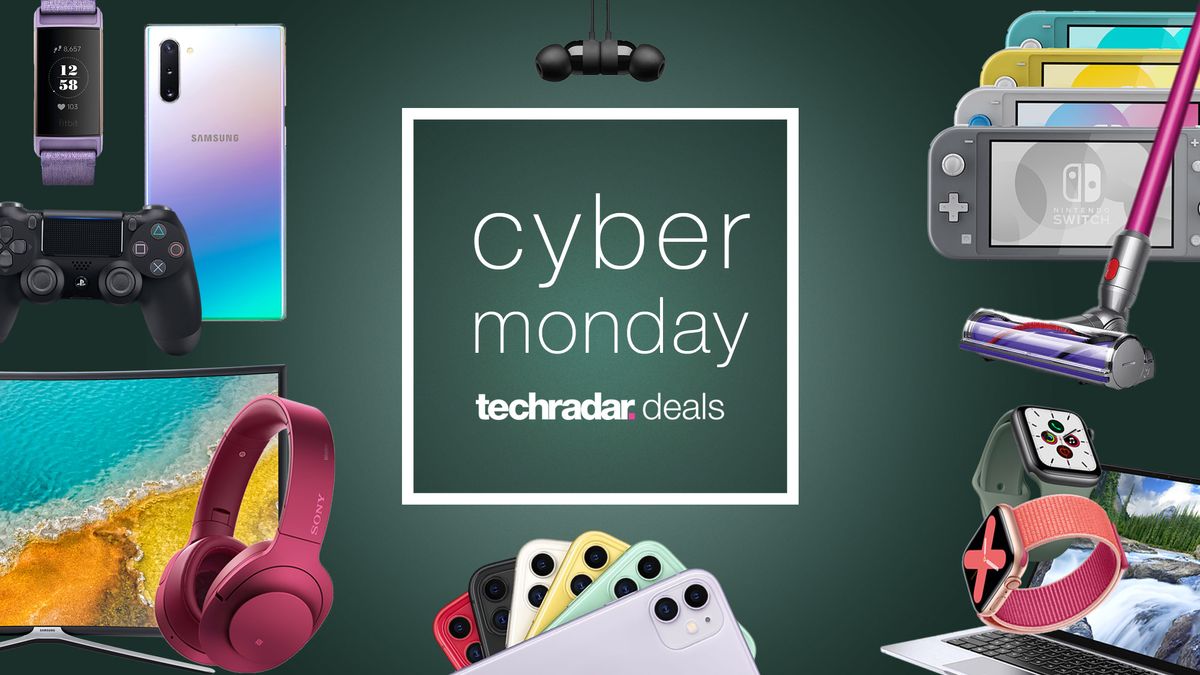 Cyber Monday deals live blog: all the best offers you can still buy today
techradar.com
a4f7c74c9e5224cf92543d60bd65811c
Best Cyber Monday Chromebook deals 2021 — what's still available
digitaltrends.com
125297b3f4aad4d06dc17069cc8537fc
The Apple Watch Series 7 is the best smartwatch you can buy right now. The Series 7 is feature-rich, user-friendly, gorgeous, and extremely reliable. Simply put, the Apple Watch is the best smartwatch out there, whichever model you decide to buy. However, that recommendation comes with caveats — and the biggest one is that you need to own an iPhone to use the Apple Watch. That means that if you're using an Android smartphone, the Apple Watch simply isn't an option. But don't worry, there are plenty of great alternatives. Digital Trends has reviewed more than 100 different smartwatches, fitness trackers, and wearables, so we have all the insight you need to find your ideal smartwatch. Why you should buy this: Although it's only marginally better than the Series 6, it's still the best smartwatch currently available. Who it's for: Anyone with an iPhone who wants a smartwatch. Why we chose the Apple Watch Series 7: The Apple Watch was one of the few smartwatches we've given a five-star review to, and the Apple Watch Series 7 is one of those perfect products. Simply put, this is the perfect smartwatch, making it the best option if you're shopping for an iPhone companion. What makes it so amazing? Well, it's not the design. The Series 7 has a slightly larger case, but it's not an enormous change, and casual glances are unlikely to spot the difference. However, the thinner bezels are absolutely obvious, and it helps to emphasise the larger screen. Durability has been enhanced too, thanks to a new IP6X rating for dust resistance and improvements to the Ion-X glass on the top. These small changes do enough to tweak what was already an excellent design, and it goes a long way to increase the style and comfort of the Apple Watch. WatchOS 8 adds a lot to the Apple Watch Series 7, too. New watch faces take advantage of the larger screen with larger fonts and icons, and notifcations can include more information. Getting around the watch is slightly faster as well, and if you've used an Apple Watch before, it's likely you'll notice an increase in ease and speed of use. Fitness and health options are, as ever, a strong focus for Apple. The Apple Watch Series 7 can read your heart rate (and any irregularities), take electrocardiogram (ECG) readings, and send emergency alerts if you've fallen over and can't get up. Heck, it even starts a timer when you wash your hands. On the fitness side, it reminds you to start a workout if it notices you're not moving or cycling, tracks your swimming activity, and has dozens of workput plans. Really, that's only the start. If you're into fitness or just keeping an eye on your health, then the Apple Watch is a strong option. There have been spec upgrades, but you're unlikely to really notice them. The new S7 processor is basically just a name change from the S6 in the Apple Watch Series 6, so don't expect any massive jumps up in processing power. But really, what sort of power do you need in a smartwatch? It's quick and responsive, and that's good enough for us. Battery life is likely to be far more important, and the Apple Watch Seres 7 does fine here, lasting a solid day with change to spare during our review period. Tracking workouts will deplete that battery faster, but if you skip sleep tracking at night and turn the Watch off, it would be possible to go two days before a recharge. The Apple Watch Series 7 is an excellent smartwatch and a worthy successor to the Apple Watch Series 6. Prices for the Series 7 start at $399 for the 41mm model and $429 for the 45mm model. Add $100 to each for the models with GPS + Cellular, and prices also increase if you want a fancier strap. Read our full Apple Watch Series 7 review Why you should buy this: It's the best smartwatch if you own an Android phone. Who it's for: Anyone who values a great user interface on a slick smartwatch. Why we picked the Samsung Galaxy Watch 4 Classic and Watch 4: The Samsung Galaxy Watch 4 Classic and Watch 4 are the successors of the Watch 3 and Watch 2 Active respectively, and both live up to the lofty expectations of their predecessors. Simply put, they're the best smartwatch available for your Android phone. They ditch Samsung's Tizen in favor of Watch OS 3, but they retain a lot of what we loved about the operating system including scrolling menus and customizable Tiles. You also benefit from a mix of Samsung and Google apps, like Samsung Pay and Google Maps. The key feature for the Watch 4 Classic is the incredibly useful rotating bezel that lets you scroll through apps and screens in a natural, ergonomic way. The Watch 4 doesn't incorporate the physical bezel, but it does have a digital one with haptic feedback, though we didn't find it nearly as easy to use in our review. The Watch 4 Classic comes in 42mm and 46mm case sizes for smaller and bigger wrists, or 40mm and 44mm for the Watch 4, with a sharp and colorful round AMOLED screen on the front. The fit is comfortable, and the Watch 4 is especially good for smaller wrists and may be a good option for women. Both have an IP68 water resistance rating, plus a MIL-STD-810 G-rated case for toughness, so you won't have any trouble working out, swimming, or showering with it on. Both smartwatches are packed with an impressive array of health and fitness tracking features in addition to standard notifications, media control, and sleep tracking. You're able to measure your heart rate, electrocardiogram (ECG), Body Mass Index (BMI), Basel Metabolic Rate (BMR), stress levels, and more. The Exynos W920 processor comes with 1.5GB of RAM and 16GB of storage, allowing apps to open with no noticeable lag, and supports offline playback of certain apps like Spotify and YouTube Music. Battery life lasted for one day in our testing the Watch 4 Classic, but hit a solid two days with the smaller Watch 4. The rich array of features, smooth and responsive OS, and comfortable design and ergonomic controls make the Galaxy Watch 4 Classic the best smartwatch on the market for Android users. iPhone users can also use it with the Samsung Wear app, but you'll be missing a lot of features so we don't recommend it. The Watch 4 sheds some of the physical bulk and the rotating bezel, but gains in battery life and offers a more comfortable fit for smaller wrists. Read our full Samsung Galaxy Watch 4 Classic and Watch 4 review Why you should buy this: It packs the latest technology, and therefore will last you longer. Who it's for: When you want the longest battery life and the latest processor inside a reasonably priced smartwatch. Why we picked the Mobvoi TicWatch Pro 3: The best smartwatch you can buy with Google's Wear OS software at the moment is the Mobvoi TicWatch Pro 3. It uses Qualcomm's Snapdragon Wear 4100 processor, which is more powerful and more power-efficient than the Snapdragon Wear 3100 found in other Wear OS smartwatches. By getting the latest tech, your smartwatch will last you longer. The TicWatch Pro 3 has a very clever dual-screen system, where a second LCD screen is set over the standard 1.4-inch AMOLED touchscreen, and shows the time, date, and other basic data when the watch is in ambient mode. It saves a lot of battery power, and the TicWatch Pro 3 can last up to three days before it needs a recharge. That's excellent for a Wear OS watch. Mobvoi has stayed with basically the same tried-and-tested simple design used for previous TicWatch Pro models, so it's not exactly a stunner, but it's the technology that matters here. In addition to the new processor, the watch has a heart rate sensor, will measure blood oxygen levels, has exercise and health plans built in, and is IP68 water-resistant too. The TicWatch Pro 3, and its cheaper sibling the TicWatch E3, will both get an update to the Google and Samsung-developed Wear OS 3 software in late 2022. At $299 the Mobvoi TicWatch Pro 3 is good value, considering that technically it's far beyond the competition. Mobvoi has also released a 4G LTE version of the Ticwatch Pro 3, which is so far available in the U.K. and parts of Europe, and we took a closer look at the model here. Read our full Mobvoi TicWatch Pro 3 review. Why you should buy this: The Fossil Gen 5e's varied range of designs provides plenty of choice for women. Who it's for: Anyone who doesn't want a large smartwatch. Why we picked the Fossil Gen 5e: Fossil's Gen 5e smartwatch comes in two different sizes, 42mm and 44mm, with the smaller of the two attached to an 18mm strap and in designs aimed at women. There's a choice of a gold or stainless steel finish, with either a silicone strap or metal bracelet, and one with a jewel-encrusted bezel too. The watch has a Qualcomm Snapdragon 3100 processor, a heart rate monitor, a 1.2-inch touchscreen, sleep tracking, and support for contactless payments. It tracks activity using Google Fit or Fossil's power-conserving Wellness app, but it doesn't have GPS on board, so you'll need your phone if you want to map your runs. The battery will last a day with average use. At around $180 the Fossil Gen 5e is very competitively priced. There aren't that many options for women who don't want to wear a large smartwatch, so the choice offered by Fossil here is welcome. If the Gen 5e isn't for you, take a look at the Wear OS smartwatches from fashion designer Kate Spade. The watches are older than the Gen 5e but still provide plenty of functionality, and contain many familiar Kate Spade design touches. The Kate Spade Scallop 2 is the most recent, and there's also the lightweight, sportier KSNY Sport model. These are good alternatives to the Fossil Gen 5e, depending on your lifestyle. Read our full Fossil Gen 5e review Why you should buy this: It does everything you want a smartwatch to do, and looks great too. Who it's for: Anyone on a budget who still wants all the benefits of a fitness tracker and a smartwatch Why we picked the Amazfit GTR 2: The hardware and software produced by Amazfit have matured a lot over the past year or so, to the point where we can happily recommend the Amazfit GTR 2 smartwatch, which has significant benefits over buying a cheap smartwatch with Google's Wear OS software onboard. The biggest is battery life, as the GTR 2 will last at least a week even with heavy use, or even longer if you're careful with the power-hungry features. Best of all, it looks great on your wrist. It's slim and not too large, so it should suit most people, and the curved glass and metal body give it some style and class. It is comfortable enough to wear for 24 hours, so it's ready for fitness tracking and notifications during the day, and sleep tracking overnight. The smartwatch connects to the Zepp app which is available for Android and iOS, and has proven reliable and easy to use, plus provides plenty of insight into your activity and fitness data. Notifications can be finicky and cannot be interacted with, but it's no worse than you get on a Wear OS smartwatch. You can receive calls, it's water-resistant for swimming, there's a heart rate sensor and SpO2 measurement, and has GPS inside too. It has everything you need if you're looking for a smartwatch that prioritizes activity tracking. For $180 the Amazfit GTR 2 is good value, and if that's too much, the slightly less feature-rich but cheaper $140 Amazfit GTR 2e is worth a look too. Read our full Amazfit GTR 2 review Why you should buy this: It's packed with all the right fitness features for serious runners. Who it's for: Anyone who wants a smartwatch looks with tons of fitness-specific features. Why we picked the Suunto 7: The Suunto 7 smartwatch brings all of Suunto's popular running, walking, and hiking tech to Google's Wear OS platform for the first time. The Suunto app shows local routes based on difficulty, time, and popularity, meaning wherever you are you always known which routes are best, all based on other Suunto user's experiences. The map even shows when popular routes are likely to be busy, so you can choose accordingly. The data shown is comprehensive, ranging from calories burned and time elapsed, to peak training effect and recovery time. Runners will appreciate the onboard GPS, the data on pace, cadence, and altitude too. The watch and app sync with Suunto's dedicated platform, so you can continue to track your fitness levels over time. It's as hardcore as you want it to be, but there's plenty for less enthusiastic fitness fans too, including 70 different workout modes and a heart rate sensor. Suunto worked closely with Qualcomm on the smartwatch, resulting in some clever adjustments to the processor to provide longer than expected battery life. Expect 12 hours of use with GPS active, or seven hours with Suunto's mapping and the GPS active. Otherwise, the battery should last around two days before needing a recharge with normal use. The lightweight body and comfortable strap make it wearable all day, but the design is sporty, so it won't go with every outfit especially if you choose one of the brighter colors. The Suunto 7 is more accessible than non-Wear OS fitness watches, works with Android and iOS, looks great, and performs well too. Read our full Suunto 7 review Why you should buy this: It's specifically designed for people who spend time in the water, whether it's on a boat or swimming. Who it's for: Swimmers, or those who require a water-resistant smartwatch. Why we picked the Garmin Quatix 6: The Garmin Quatix 6 is described as a marine smartwatch, due to its strong features for anyone who likes to spend time in the water, whether it's on a boat or swimming through it. Water-resistant to 100 meters, the Quatix 6 has activity profiles for pool and open water swimming, where it measures distance, pace, stroke count and rate, swim efficiency (SWOLF), and will even detect your stroke type and take heart rate measurements underwater too. If you're into boating, the Quatix 6 connects to a host of Garmin equipment from chart plotting GPS hardware to wind monitors, and from there it can interact with the autopilot function, displays data including engine RPM and water depth, and marks waypoints on a map. It has GPS, a heart rate sensor, and a blood oxygen (SpO2) sensor, plus all the activity tracking functions found on the Garmin Fenix 6, including kayaking, golf, cycling, and running. Garmin has overhauled its interface with the Quatix 6, with watch faces now providing plenty of information without sacrificing attractiveness, and a handy widget feature that provides data in an easy scrolling list. This is all displayed on a 1.3-inch screen with a 260 x 260-pixel resolution. It works with both Android and iOS, and has plenty of storage space for music too. The Garmin Quatix 6 is made from tough polymer with a stainless steel bezel and comes in either a 47mm or 51mm case size, with a choice of upgrading to a model with a sapphire crystal over the screen for added scratch protection, and to one with solar charging for extended times away from the charger. Expect to get 14 days of battery life with normal use, but this will drop when you add GPS tracking. Read our full Garmin Quatix 6 review Why you should buy this: It's easily the toughest smartwatch you can put on your wrist. Who it's for: Anyone who expects their smartwatch to live a hard life Why we picked the Casio G-Shock GSW-H1000: Casio's G-Shock watches are already famous for being seriously tough, and no watch can wear the G-Shock name if it doesn't meet strict criteria. The G-Shock GSW-H1000 may be a full smartwatch with a touchscreen, but it meets and exceeds the toughness standards expected from a G-Shock watch, and is therefore the toughest smartwatch you can buy today. It's ideal for anyone who partakes in extreme sports, or finds themselves in a situation where any wristwear may take a battering, whether it's climbing a mountain or working on a construction site. The GSW-H1000 is shock resistant, has a 200-meter water resistance rating, and is made from strong resin with a titanium case back, and a durable urethane strap. Even the microphone is water-resistant. There's a range of sensors for the active sportsperson, including a barometer and a compass, plus onboard GPS. The dual-screen setup, where an LCD screen is laid on top of the AMOLED screen boosts battery life, and if used on its own will ensure the watch keeps going for up to a month. The map app stores locations, routes, and voice memos, plus it can be used offline too. It's joined by a range of workouts to track. The G-Shock GSW-H1000 is expensive at $699, but you're getting a smartwatch that's far more hardwearing than any other available, and if you're already a G-Shock fan the styling will really appeal. It looks exactly like you'd expect a G-Shock smartwatch to look. Be aware though: This is a seriously large watch at 15mm thick and with a 104-gram weight, so it won't suit small wrists. Read our full Casio G-Shock GSW-H1000 review Why you should buy this: A superb health tracker with basic fitness and smartwatch features, inside a classy, high-quality case. Who it's for: Men or women who like traditional watches, but still want the best health tracking features. Why we picked the Withings ScanWatch Smartwatches tend to look like pieces of technology, mostly because of the touchscreen, but what if you want a smartwatch that looks more like a traditional watch? Well then, you want a hybrid smartwatch, which does away with the touchscreen but still includes smartphone connectivity for notifications and fitness tracking. The choice in this category is growing and evolving, and you can spend very little or an awful lot, depending on your preferences and the size of your wallet. The Withings ScanWatch bridges the gap between serious health tracking features and basic smartwatch functionality very well, and it's all wrapped up in a classy, high-quality stainless steel body. It looks good on your wrist, and doesn't fall behind in any key area, meaning you aren't going to miss out on essential connected features by choosing it. It has a heart rate sensor, an ECG, and an Sp02 monitor. Like the Apple Watch, the ECG and Sp02 measurements aren't everyday features, but on the ScanWatch they serve more of a purpose. It has a comprehensive sleep tracking capability and the Sp02 monitor can help identify sleep issues. The ECG has continuous monitoring to warn against atrial fibrillation, and it's the first wearable to be approved to use these features overnight, making it excellent for tracking and improving your sleep. While the sleep monitoring is the best out there, the fitness and activity tracking is quite basic in comparison. It provides workout tracking, plus a step count with distance, and calories burned, but nothing more in-depth. It's a health wearable, rather than a fitness wearable, and the data it collects helps you live a more healthy lifestyle instead of focusing on improving your lap times. Important activity data and notifications from your phone are shown on a small screen on the watch face. It's bright and easy to read, and controlled using the digital crown on the side of the watch. It's not as informative as the Apple Watch or Galaxy Watch 3, but it gives you the essentials in an easy-to-read format. The ScanWatch connects to both Android and iOS phones, and the battery should last 30 days before it needs recharging. If you like the sound of this but would rather spend less, then the Withings Move ECG is similar. If you are willing to spend a lot more for a Swiss timepiece and import, then the Alpina AlpinerX deserves your consideration. If you want something that sports traditional watch hands, but with an E Ink display behind them, then the Fossil Hybrid HR could be for you. Casio's G-Shock GSW-H1000 Wear OS smartwatch is expensive at $699, but it's a smartwatch wrapped up in a proper G-Shock body, with all the toughness you expect, and is an excellent choice if you're a G-Shock collector. Overall, though, the Withings Scanwatch offers a nice combination of strong health-tracking features, basic but effective fitness and smartwatch features, plus it looks and feels just like a regular, traditional watch. Read our full Withings ScanWatch review Which smartwatch works with my smartphone? Although it sounds like a complicated question, this is surprisingly straightforward. If you own an Android phone, then you can use any smartwatch with Google's Wear OS software, or a Samsung smartwatch with Tizen software, and almost any other smartwatch operating system, like the one found on the Amazfit GTR 2, the Fitbit Versa 3, or Huawei's Watch 3. The only one you can't use is the Apple Watch. If you own an iPhone, all smartwatches work with your phone provided you use the required app to sync the two up. However, be aware that neither Wear OS nor Tizen watches will provide the same level of functionality as they do when connected to an Android phone. This is due to certain restrictions that Apple applies to third-party devices and what they are allowed to access in the iOS software. For this reason, and many others, we don't recommend iPhone owners buy any other smartwatch than the Apple Watch. What's happening with Google and Samsung? Google and Samsung are joining forces to create a new software operating system for wearables, called simply, Wear, and also referred to as Wear OS 3. The joint project incorporates both the Wear OS and Tizen platforms, along with fitness expertise from Fitbit. The first smartwatches with the software are the Galaxy Watch 4 and Galaxy Watch 4 Classic, which we have not fully reviewed yet. Google has confirmed the Mobvoi TicWatch Pro 3 and the TicWatch E3 will both get an update to the software during the second half of 2022, but outside of some as-yet-unreleased Fossil smartwatches, no other models are on the list. This won't stop any smartwatch from working, but it does mean you should think carefully about buying a model with the new software if you plan to keep it for several years. How durable is a smartwatch? Because it's on your wrist, smartwatches are exposed to danger. They're easy to knock against things and can often get wet. Does this mean you must be extra careful with your watch? Many have an IP68 water resistance rating today, and some smartwatches meet military standards for toughness and will withstand harsher treatment than others. However, our recommendation for a tough smartwatch is the Casio G-Shock GBD-200. While many smartwatches are water-resistant today, not all have sapphire crystal over the screen. This adds an extra level of scratch resistance to the screen and also provides a beautiful reflective sheen, but you'll have to pay a little more for the pleasure. The Tag Heuer Connected Modular 41, the Montblanc Summit 2, Huawei's Watch GT2 Pro, and G-Shock's top connected watches all have sapphire crystal over the screen. If you want to make sure you can wear your chosen device in the shower or to go swimming, then you need to think about smartwatch water resistance, and look for an IP or ATM rating. It's sensible to treat your smartwatch carefully, even with these extra levels of protection, but no more so than you would with a traditional watch. Do I need a smartwatch with GPS? If you are a runner and intend to use your smartwatch to track routes, and don't want to run with your phone, then yes, you do need GPS. Most modern smartwatches come with GPS as standard anyway, so you may find it's ready and waiting if you need it. If your smartwatch doesn't have GPS, then some can use your phone's GPS when connected, but it will be slower to operate. One thing to remember is that using GPS will drain the battery in the watch faster than usual. Can my smartwatch use my data plan? If your smartwatch connects to your smartphone using Bluetooth, then all the data it requires comes from your phone, at no extra charge to you. This changes if you buy a smartwatch with 4G LTE, like the LTE version of the Apple Watch. When a smartwatch has its own data connection, it can be used on its own without being connected to your smartphone, ready to make calls, receive messages, and plenty more. However, you will have to pay extra for the privilege. The amount varies depending on your carrier and current plan, but expect to pay around $10 per month to enable the 4G LTE connection on your smartwatch. Will a new smartwatch work with my older phone? If your Android phone or iPhone was purchased in the last three or four years, then the answer is almost certainly yes. To make sure, here are the requirements for each version. Google's Wear OS requires an Android phone running version 4.4 or later, or an iPhone on iOS 9.3 or later. You should be alright as long as you've bought a phone in the last two or three years. The Apple Watch varies a little. The Series 3 and later with a cellular connection need an iPhone 6 or later to work. If you buy an Apple Watch Series 3, 4, or 5 without a cellular connection, they will operate with an iPhone 5S or later, while the Apple Watch Series 6 and Apple Watch SE require an iPhone 6S and iOS 14 to operate. Samsung's Tizen operating system, found on the Galaxy Watch and others, requires Android version 5.0 or later, and on an iPhone it needs iOS 9.0 or later installed on at least an iPhone 5. The 4G LTE version of the Galaxy Watch is only compatible with Samsung phones and may also only operate on certain carriers. Which smartwatch OS is best? Each smartwatch operating system is different, and things are changing now Google and Samsung are working together to create Wear. At the moment, WatchOS on the Apple Watch is the best wearable software platform, followed by Samsung's Tizen. Both are simple to use and navigate, have great fitness tracking systems, mobile payment options, and will run apps available from their individual app stores. Google's Wear OS offers the same features, but is not always as easy to use, or as reliable. Should you buy a smartwatch? So, you think you want a smartwatch? Are you sure? After all, unlike a smartphone, no one really needs a smartwatch. However, because manufacturers are finally coming around to the realization that a smartwatch needs to look good if we're to buy one, they're a lot more tempting than they once were. One-day battery life and a touchscreen on a watch are still hard to swallow for some people, but that's why hybrid smartwatches were invented — and battery performance and control methods are constantly getting better. However, if you're not ready to commit to a touchscreen smartwatch, but still want to try out some smart features, the huge choice of hybrid watches has got you covered. They often cost half of what you'll pay for the cheapest Apple Watch, link with any smartphone, and provide traditional watch looks matched with a connected smart experience. If you're tempted by a smartwatch, we say go for it. We test smartwatches just like we test smartphones. We use them every day and try out every single feature. We strap them to our wrists (no matter how silly they may look) and walk around town with them, making calls and exercising to test out the workout features. We pair them with different phones and try them with different operating systems. We dunk water-resistant smartwatches in water and take outdoorsy watches on hikes. We download tons of apps and discard the lame ones to determine how strong the app ecosystem is, and we go to cafes that accept mobile payments and buy lattes with our wrists. Basically, we get lots of weird looks, but it's worth it.

The best smartphones for 2021: Which should you buy?
digitaltrends.com
29fd66eda181923bc877e6885cb68c65
The best TV brands of 2021: Which should you buy?
digitaltrends.com
0686a32d01d90ee9e1508b3b193f9165
The best soundbars 2021: Which should you buy?
digitaltrends.com
76e28aec051958590cb95dc8bd54d9d1
Best Cyber Monday smartwatch deals 2021 — what's still available
digitaltrends.com
3b7f842628256377afcaa1cbe3f3be72
The best Android smartwatches for 2021: Which should you buy?
digitaltrends.com
24e596b9d0e828c462c3942acc3885da
These are the best motherboards for AMD CPUs you can buy in 2021
xda-developers.com
c0d83e315678b40cb0f77ab7c2ee8b15
The best tablets for 2021: Which should you buy?
digitaltrends.com
e7aaa83c0e98a558d1cce33a81757fc8
This year's Cyber Monday deals sold so well that many of the most popular products sold out, including most of the best Ninja Foodi deals. It's hard to find an awesome deal on a Ninja Foodi right now on most retailer sites. If you missed out but for sure want one of these highly-acclaimed versatile cookers, Best Buy has an excellent deal on the Ninja Foodi FD302 11-in-1 6.5-quart Pro Pressure Cooker and Air Fryer. Best Buy slashed the price from $200 to just $120, an $80 savings. What's more the Ninja Foodi FD302 is in stock at Best Buy so you can order it for delivery in time for the holidays. Buy Now The Ninja Foodi model lineup is impressive — they're all versatile multifunction cooking machines that deliver a huge helping of value for home cooks. Shoppers often wonder which Ninja Foodi they should buy, but since most models sold out during Cyber Monday, the answer is easy — and it helps that the remaining Ninja Foodi, the 6.5-quart 11-in-1 Pro Pressure Cooker and Air Fryer, delivers the most bang for your dollars. This Ninja Foodi model comes with two lids: one for air frying and the other for pressure cooking and the rest of the cooking functions. You can use the FD302 as a pressure cooker, steamer, slow cooker, yogurt maker, sous vide cooker, air fry crisper, for baking and roasting, searing and sauteing, broiling, dehydrating, and keeping food warm. All those functions in a single appliance conserves counter space and cuts down the learning curve you'd encounter if you used separate devices for each type of cooking. To make it even easier, the Ninja Foodi FD302 has a digital control panel with one-touch function buttons to adjust manual controls for temperature and time if you choose to use them. The Ninja Foodi's 6.5-quart cooking pot and 4.6-quart Cook & Crisp Plate both have nonstick surfaces and are dishwasher safe, which makes cleanup easy. This size is perfect for a family of three to six people. A 45-page cookbook included with the Ninja Foodi will help you get started, and added charts and tables will help you master this high-function cooking machine. This is an awesome opportunity and possibly your last chance to buy a Ninja Foodi FD302 11-in-1 6.5-quart Pro Pressure Cooker and Air Fryer this year. The chance to save $80 with Best Buy's price cut from $200 to $120 for this sale is also hard to resist. So don't, and you can get it in time for the holidays. Buy Now

Where to buy an Echo Dot with delivery in time for Christmas
digitaltrends.com
e3f248b1ecbe8b80018d1608a34e3fa0
BBC iPlayer finally launches on PS5 and it's just in time for Christmas
neowin.net
f849fcf6819e6b41ef84f387cb359168
Where to buy an Apple Watch with delivery in time for Christmas
digitaltrends.com
d14b97894c07cdef26abb82fec505154
Where to buy the Xbox Series S with delivery in time for Christmas
digitaltrends.com
309b3952f8b2179f301e2511f812e664
Where to buy a 27-inch monitor with delivery in time for Christmas
digitaltrends.com
52ca3dcddb61d563177b10e223d95f81
Where to buy AirPods Pro with delivery in time for Christmas
digitaltrends.com
d25b00bbe6f83c080061112712c6ed7f
Where to buy a cheap gaming PC with delivery in time for Christmas
digitaltrends.com
ff5bb51c3751a0df65094013e29dcfa6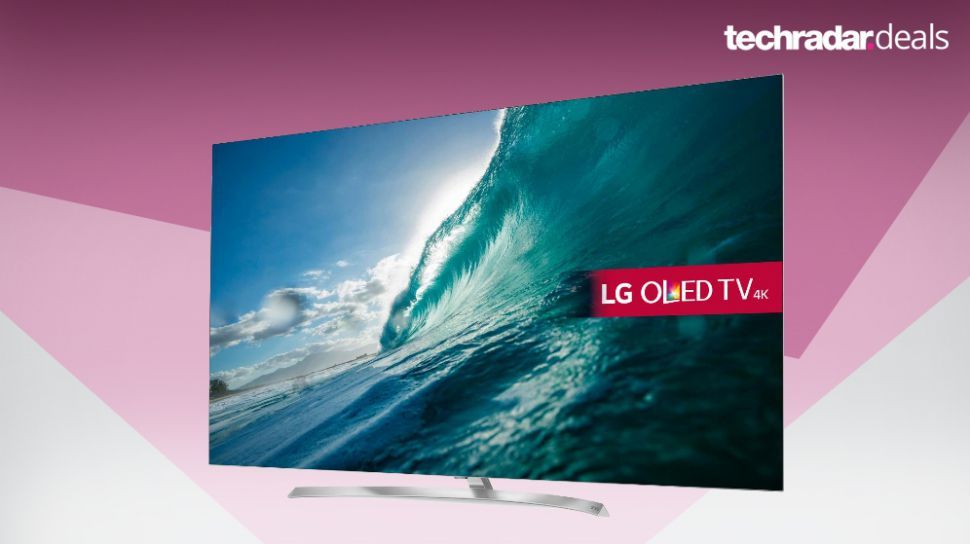 deals offer the perfect way to pick up one of the best displays on the market for less. And when you take a look at OLED TV prices without those discounts, you'll see why sales are such an important part of picking up a high-end screen. You can save plenty of cash this week, as we've rounded up all the latest OLED TV deals in the US and UK. We've scoured through all your favorite retailers like Best Buy, Walmart, and Amazon to find the best discounts and the highest value sets on offer right now, so you can enjoy OLED technology as well as the satisfaction of a saving. For any prospective bargain hunter out there, we've found deals ranging from the comparatively small 43-inches all the way up to 75-inches, so you're sure to find the right OLED TV deal for you. These TVs are fairly pricey, with most of them fetching above the $1,000 / £1,000 region. Not sure you're up for that price tag? Take a look at the best cheap 4K TV sales and deals happening right now. Below you'll find all the latest OLED TV deals, and you can also check out the best OLED TVs for the cream of the crop. Ok, you're sat down right? As things stand, there are no OLED TVs being built between 65-inches and 77-inches. The price jump from the 65-inch OLED TV deals is pretty steep, so expect to pay a lot more for those extra 12-inches. As with any top tech, prices will start to drop more eventually, but even non-OLED TVs of this size shoot up drastically in price compared to their smaller siblings. So if the prices are too high, we'd recommend sticking with the still huge, 65-inch OLED TV deals. You could always move the sofa closer to your TV. There you go, saved you a few grand right there.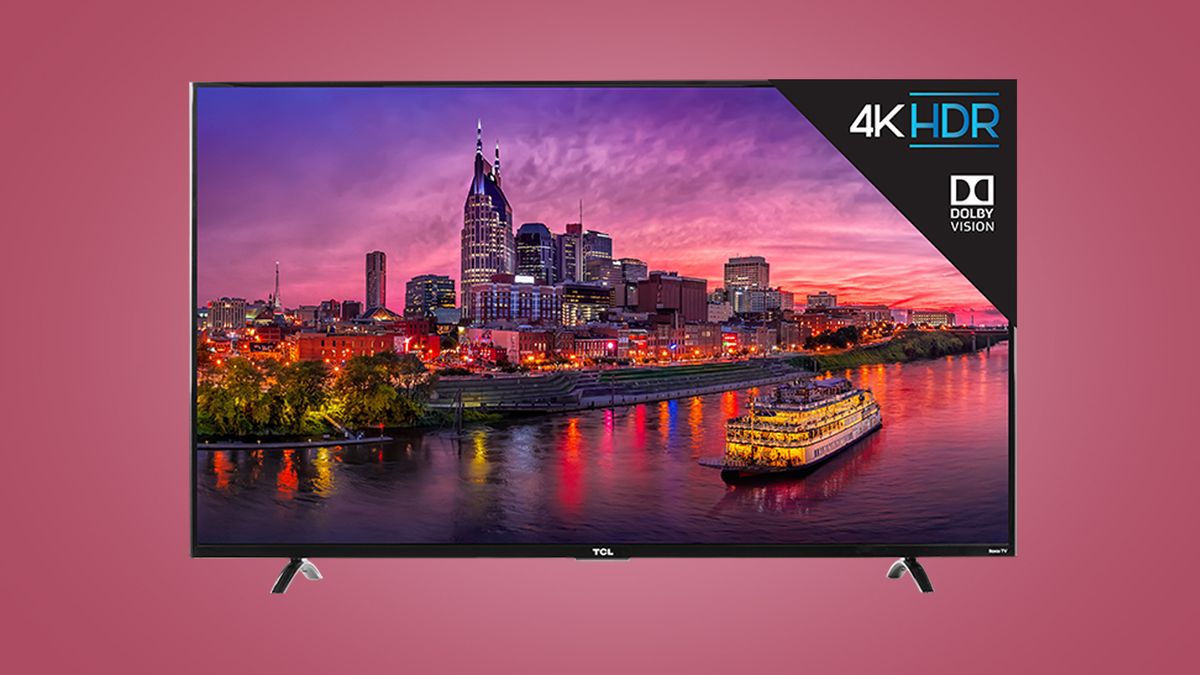 Best cheap TV deals: this week's top 4K TV sales in the US in November 2021
techradar.com
048d132be75304465c8be400dc2a79cf
Hurry — Vizio OLED Cyber Monday TV deal drops price by $100
digitaltrends.com
3b1f5210b008eb3b24dd63f7410ea557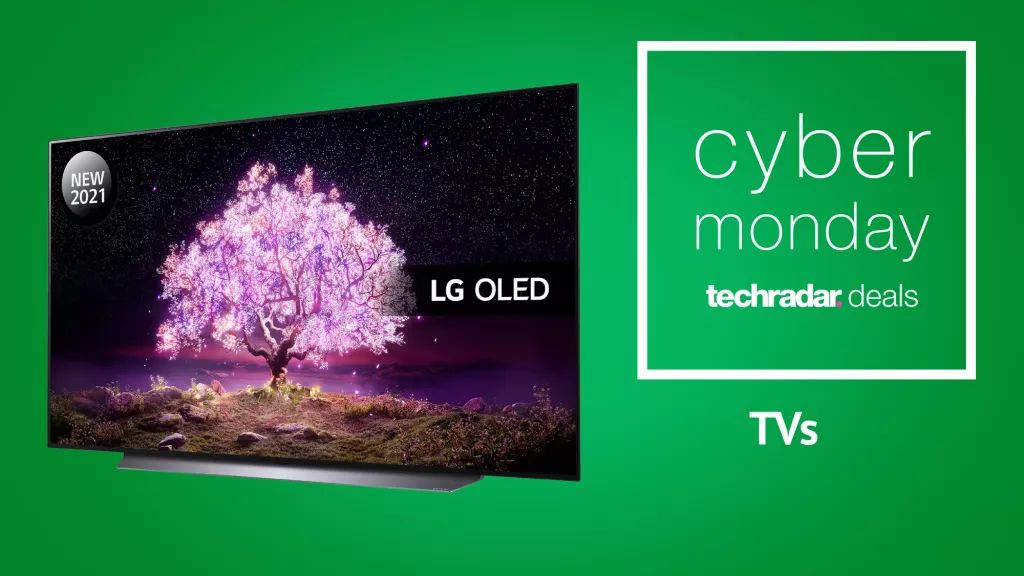 Live now: the Cyber Monday TV deals still going
techradar.com
85868534e04391e3ea71637a00017d14
The best TV brands of 2021: Which should you buy?
digitaltrends.com
0686a32d01d90ee9e1508b3b193f9165
If you're after a TV that doubles as a piece of art, then you won't want to miss this last-minute Samsung Frame TV Cyber Monday deal, which is seeing reductions of up to $800 on all sizes of the Frame TV, from 43- to 75-inch. There are a ton of great Cyber Monday TV deals this year, making now a great time to splurge on a luxurious new TV for your home theater set-up. And if you want a TV that offers crystal-clear resolution, QLED, and smart features like easy streaming — all wrapped up in a package that blends in perfectly with your living space — then you ought to check out the Frame. This is one of the best remaining Cyber Monday deals available now, so don't forget to check out what discounts are available on everything from laptops to appliances before they expire. Buy Now Why buy: Right now, Samsung is offering big discounts on its hugely popular Frame TV, in sizes from 32 inches all the way up to 85 inches and with savings of up to $1,000. Samsung is one of the most popular manufacturers when it comes to TVs, and the Samsung Frame TV is one of the most popular TVs on the market among design and home interior enthusiasts. Thanks to its sleek look and no-gap wall mount, the TV blends seamlessly into any setting. When not in use, The Frame can be used to display art, and you can tweak the brightness and color settings as well as change the art displayed to make it fit in with your décor scheme at home. That makes this TV the perfect compromise for those who want a large TV that will display beautiful, high-quality images, but which will also camouflage itself when not in use. When you do use the TV, you won't be disappointed, thanks to a gorgeous QLED display. Quantum Dot Technology allows for bright, vibrant colors without washing out, while the Quantum Processor can optimize pictures and sound for an even crisper look. The resolution of each TV also varies depending on the size you choose, with the 32-inch The Frame TV boasting Full HD (1080p) resolution while the other sizes all have 4K resolution. The Samsung Frame TV is also a smart TV, making it easy to stream TV shows and movies from all your favorite services like Netflix, Prime Video, Hulu, Disney+, and more. Amazon Alexa is built-in, and you can enjoy hands-free voice control using the TV remote. If you're planning on gaming on the latest next-gen consoles, we'd recommend opting for the 55-inch to 85-inch models, which all feature a 120Hz refresh rate that's great for playing even the most graphically demanding games without stuttering or tearing. Buy Now

Apple Cyber Monday deals — you can still save on Apple Watch, iPad and more
digitaltrends.com
4c504226f41adea08ea0d06bb8d81e1d
Hurry — Vizio OLED Cyber Monday TV deal drops price by $100
digitaltrends.com
3b1f5210b008eb3b24dd63f7410ea557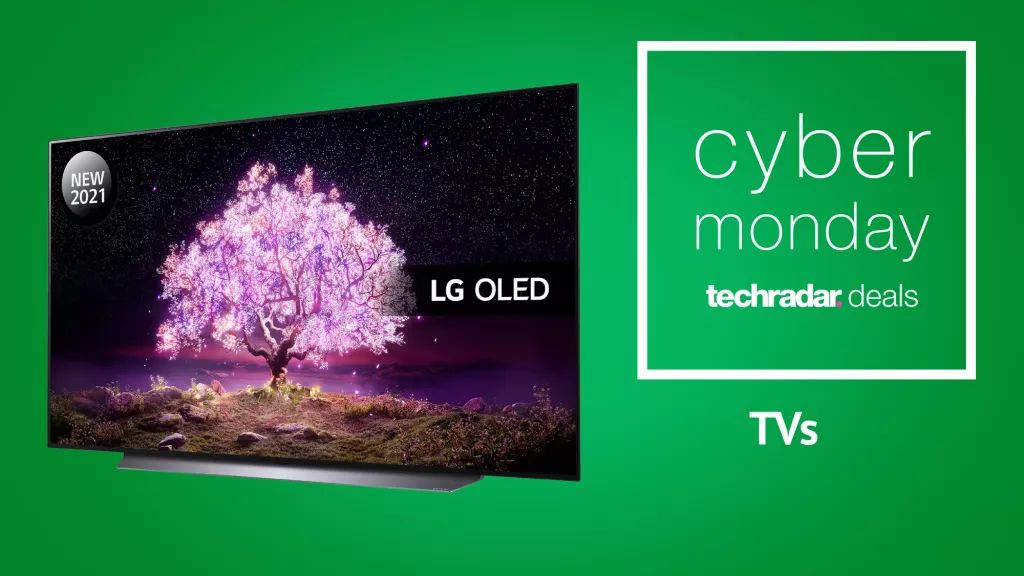 Live now: the Cyber Monday TV deals still going
techradar.com
85868534e04391e3ea71637a00017d14
Shoot 'em ups, a video game genre that's unfortunately also known by the linguistically repugnant term "shmups", is a category that's graced the industry for decades. Like beat 'em ups, shoot 'em ups were arcade staples that have found new life on home video game consoles when cabinets began vanishing from laundromats, pizza joints, and bodegas. Thankfully, you no longer need to own a console to experience hot shooter action; the PC has become a red-hot platform for wrecking enemies with massive firepower. What Is a Shmup? For those not in the know, a shoot 'em up is a game that sees you take control of a craft—sometimes a character—and wage war against enemy forces, typically in horizontally or vertically scrolling aerial combat. They can be simple affairs that see you dodge, fire, return fire, and drop the occasional bomb; they can also be highly complex affairs involving counters, deflections, and combo systems. Think Gradius, Super Star Soldier, or Thunderforce. The biggest difference between one shooter and another is its type. At the moment, the most popular shooter sub-genre is bullet hell, a style that absolutely destroys novice pilots. Enemies fill the screen with destructive colored firepower that makes pinpoint movement and spatial awareness a must and relaxing your sphincter impossible. Still, if you're up for a challenge, bullet hell shooters are addicting adrenaline rushes. There are also fixed, rail, tube, and many other shoot 'em up types that you can learn about at Racketboy Racketboy 's Shmups 101 page. Fortunately, there's a wide variety of shoot 'em ups available to PC gamers, ranging from bullet hell to traditional. If you're looking to explore what the genre offers, consider this guide a launchpad.

Best gaming PC Cyber Monday deals 2021 — what's still available
digitaltrends.com
d8e13e89a7dde458e350969c94ae1455
The fourth-generation Echo Dot(with clock) is currently available at half of its original price point at Amazon. It's now selling at a price point of $34.99, down from $59.99. You can find the deal here at Amazon. The Echo Dot(4th gen) with clock is now $25 cheaper than the usual price, but the deal is available for a limited period of time, so you need to purchase it right now if you want to cash in on the deal.

Best Cyber Monday Amazon Echo deals 2021 — what's still available
digitaltrends.com
e61895291df97d5c08fb1b5c5234077c
Amazon today announced Amazon Web Services (AWS) IoT TwinMaker, a new service designed to make it easier for developers to create digital twins of real-time systems like buildings, factories, industrial equipment, and product lines. Alongside this, the company debuted AWS IoT FleetWise, an offering that makes it ostensibly easier and more cost-effective for automakers to collect, transform, and transfer vehicle data in the cloud in near-real-time. "Digital twin" approaches to simulation have gained currency in other domains. For instance, London-based SenSat helps clients in construction, mining, energy, and other industries create models of locations for projects they're working on. GE offers technology that allows companies to model digital twins of actual machines and closely track performance. And Microsoft provides Azure Digital Twins and Project Bonsai, which model the relationships and interactions between people, places, and devices in simulated environments. With IoT TwinMaker, Amazon says that customers can leverage prebuilt connectors to data sources like equipment, sensors, video feeds, and business applications to automatically build knowledge graphs and 3D visualizations. IoT TwinMaker supplies dashboards to help visualize operational states and updates in real time, mapping out the relationships between data sources. As for IoT FleetWise, it enables AWS customers to collect and standardize data across fleets of upwards of millions of vehicles. IoT FleetWise can apply intelligent filtering to extract only what's needed from connected vehicles to reduce the volume of data being transferred. Moreover, it features tools that allow automakers to perform remote diagnostics, analyze fleet health, prevent safety issues, and improve autonomous driving systems. 'The cloud is fundamentally changing [the automobile] industry, including how vehicles are designed and manufactured, the features they offer, how we drive," AWS CEO Adam Selipsky said onstage at Amazon's re:Invent 2021 conference. "[Automakers] are designing vehicles that are fused with software connected by sensors, and systems generating on [enormous] amounts of data."

Amazon unveils new security features for AWS Lake Formation
venturebeat.com
ab2fc647e0d832e9adc47cd7fbbcc19b
AWS targets auto and industrial sectors with FleetWise, TwinMaker
zdnet.com
bd8b1d6d00410af1c3149450db2ae629
AWS Braket improves support for hybrid quantum-classical algorithms
zdnet.com
d271e2cc425ea2f0a893ad1f4c62a8b3
Season of Mischief is about to end, and in its place, the new season will come, the season called Season of Heritage. Beginning on December 1st, 2021, at 1:00 p.m. as a Research Breakthrough encounter we will have Deino and its Shiny forms, and every Monday in December Trainers will have a one-time-purchase bundle with a Remote Raid Pass available in the shop for 1 PokeCoin. During this chilly month, as Five-Star Raid Bosses we will have Reshiram, Zekrom, and Kyurem, and the best part is that all of these Mythical Pokemon will have their Shiny forms too. From December 1st until December 16th, Reshiram and Zekrom will be the Raid Bosses, while from December 16th until December 31st, we will have the chance to challenge Kyurem in five-star Raids. There were a few rumors that the next Mega Pokemon will be Mega Steelix, and that rumor turns out to be true. As a Mega debut, from December 1st until December 23rd, Mega Steelix will be featured as the new Mega Boss, while from December 23rd until January 7th, Mega Abomasnow will be featured as a Mega Raid Boss. As with every month, this month we will have Raid Hour events that always take place on Wednesdays from 6:00 p.m. to 7:00 p.m. local time. On December 1st, December 8th, and December 15th, during the Raid Hours we will have the chance to engage in a battle with Reshiram and Zekrom, and on the last two Wednesdays, December 22nd and December 29th, Kyurem will be featured in the Raid Hour events. Spotlight Hour events in December will be quite snowy and chilly, and on Tuesday, December 7th, from 6:00 p.m to 7:00 p.m. we will have Electabuzz as a featured Pokemon, and the 2x Transfer Candy bonus will be activated. The next Tuesday, December 14th, Magmar will visit us and it will bring us 2x XP for evolving Pokemon. On December 21st, Snover will be featured as a Spotlight Hour Pokemon and we will have 2x Catch XP. On the last Tuesday of December, Cubchoo will celebrate the end of 2021 and the beginning of 2022 with a 2x Catch Candy Bonus. The final Community Day of 2021 will be held on Saturday, December 18th, and Sunday, December 19th, 2021. During the longest Community Day, we will see Pokemon from past Community Day events appearing more in the wild, and the ones that were featured in 2020 will be hatching from Eggs and appearing in Raids as Raid Bosses. Niantic promised the community that there will be many events during December, and they are the following: Season of Heritage – beginning on December 1st, 2021, at 10:00 a.m. local time, a new season will come and it will end on Tuesday, March 1st, 2022, at 10:00 a.m. local time. Swinub Incense Day – On December 5th, 2021, from 11:00 a.m. to 5:00 p.m., if you activate an Incense, Swinub will be extremely attracted to it and it will be appearing more frequently in the wild. During this day, Ice-type and Ground-type Pokemon will appear more often. Dragonspiral Descent – From December 7th, until December 12th, we will have an event that is inspired by the Unova Region's Dragonspiral Tower. Pokemon GO Holidays Part 1 and Part 2 – since it is a Holiday season, Pokemon GO will be celebrating it from December 16th, 2021, until December 31st, 2021, with costumed Pokemon, Ice-type Pokemon, event-exclusive Field Research, and more. What do you think about the last preparations before 2022 comes?

Pokemon Go Spotlight Hour Today Piplup, Shiny Piplup and 2x Catch Candy
futuregamereleases.com
236bdbf83cdb02bce7fe5c14c4e4b40e
Pokemon Go Season of Heritage December 2021 Events Tease
futuregamereleases.com
39b0eb195bd730e1d0734bd6c467b4de
Pokemon Go Season of Heritage December 2021
futuregamereleases.com
da77ddc2d86bf1dd6d4049bdb6fff890
Google Play crowns Pokémon Unite as the best game of 2021
gamereactor.eu
0d8d33e1d9a63736df0ac92e01a805c0
Property of TechnologyAdvice. © 2021 TechnologyAdvice. All Rights Reserved Advertiser Disclosure: Some of the products that appear on this site are from companies from which TechnologyAdvice receives compensation. This compensation may impact how and where products appear on this site including, for example, the order in which they appear. TechnologyAdvice does not include all companies or all types of products available in the marketplace.

Top ServiceNow Alternatives: Compare ITSM Tools
cioinsight.com
529e906f6215bf1faebcbeb4900e72e9
A Deep Dive into Design Thinking with Agile Methodology
developer.com
d3f4473093605a119e8ca95e1defec4a
A Simple Introduction to Using MySQL on the Linux Terminal
developer.com
f8c18f8245d6102fabfcd1f09331a6e2
Top 10 Paying Remote IT Jobs in 2022
cioinsight.com
71359b656980ddb3124b69a3163d6307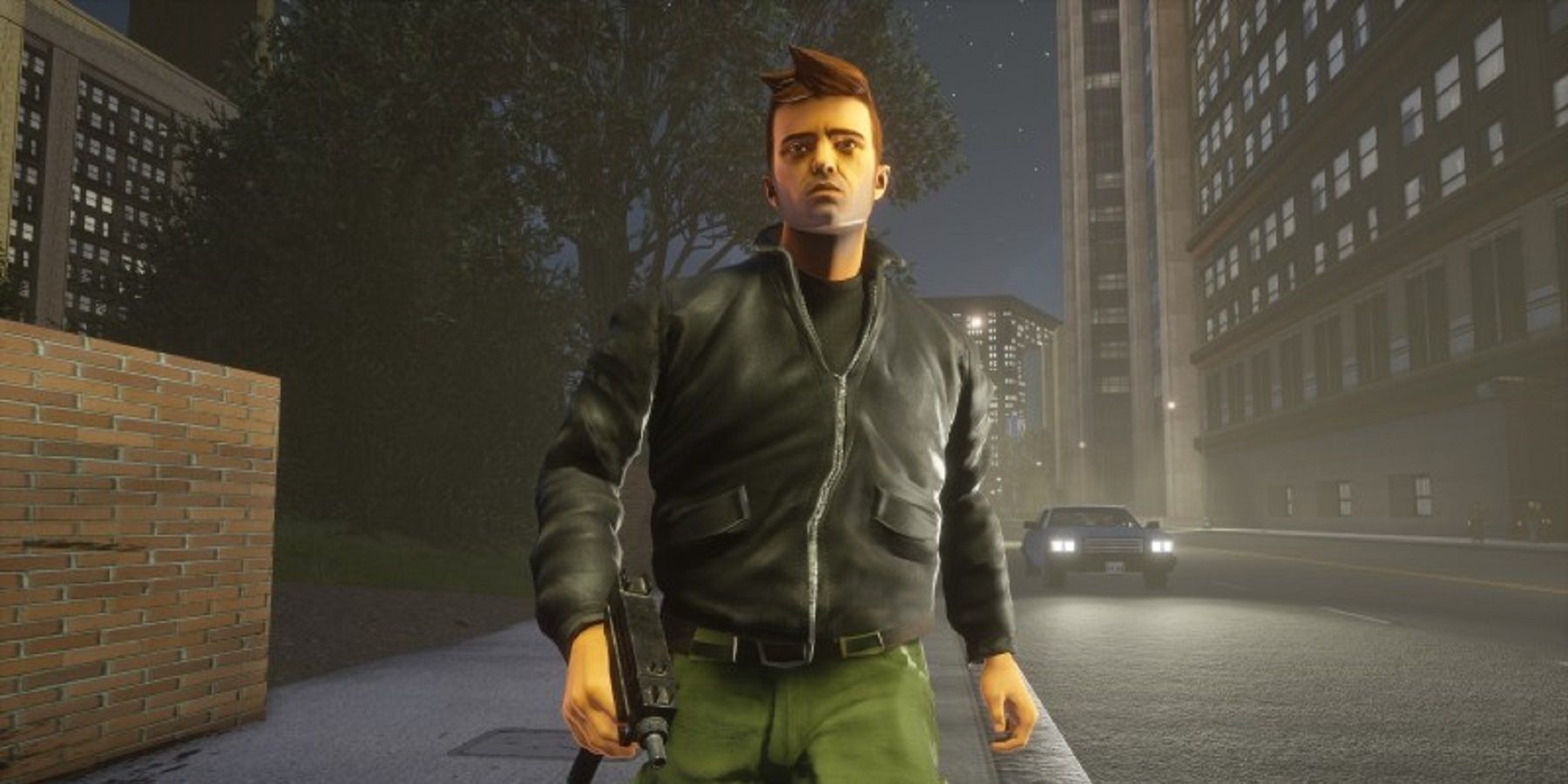 The long-awaited release of Grand Theft Auto: The Trilogy - The Definitive Edition led to a very mixed reception, as the remasters contained a number of bugs and issues not present in the original versions. However, the new glitches weren't the only changes made to the new editions of these classic Rockstar Games titles--nor are they the only changes being rolled back. Grand Theft Auto: The Trilogy - The Definitive Edition players have recently noticed that Grand Theft Auto 3 and Grand Theft Auto: Vice City are once again using their original menu sounds. Each Grand Theft Auto game features unique menu sound effects. However, the original release of Grand Theft Auto: The Trilogy - The Definitive Edition had all three remastered titles use the sound effects from Grand Theft Auto: San Andreas. Modders have previously tried to restore the original menu sounds, and now Rockstar Games is catching up. RELATED: GTA Vice City Players Are Getting Tricked by a Fake Bridge Twitter user Lenlfc shared videos confirming that Rockstar Games has finally made the sound effects change in a recent update to Grand Theft Auto: The Trilogy - The Definitive Edition. The result is already significantly more atmospheric, with Grand Theft Auto 's menu sound effects sporting loud chimes reminiscent of a cash register jingling and Grand Theft Auto: Vice City 's featuring deep, ominous chords. Both menus also feature subtly different confirmation noises when an option is selected. While Grand Theft Auto: San Andreas doesn't appear to have had its sound effects changed, Rockstar Games did add in a new option for players to tweak the third remastered game's graphics. Specifically, Grand Theft Auto: San Andreas players can add in Ground Haze to fix draw distance issues--also an issue that modders fixed long before the developers. It remains to be seen how many of fans' other complaints about Grand Theft Auto: The Trilogy - The Definitive Edition will be addressed in future updates. As of writing, it appears that fans are relieved that Rockstar Games is still trying to improve Grand Theft Auto: The Trilogy - The Definitive Edition. The game's initial release had many fans demanding that the original titles be put back up for sale, as the remasters were not good representations of these classic entries in the series. Several users replied to this post by celebrating the return of the original sound effects and the nostalgia they evoked. Grand Theft Auto: The Trilogy - The Definitive Edition is available on PC, PS4, PS5, Xbox One, and Xbox Series X/S. MORE: 9 Hilarious Grand Theft Auto Trilogy Memes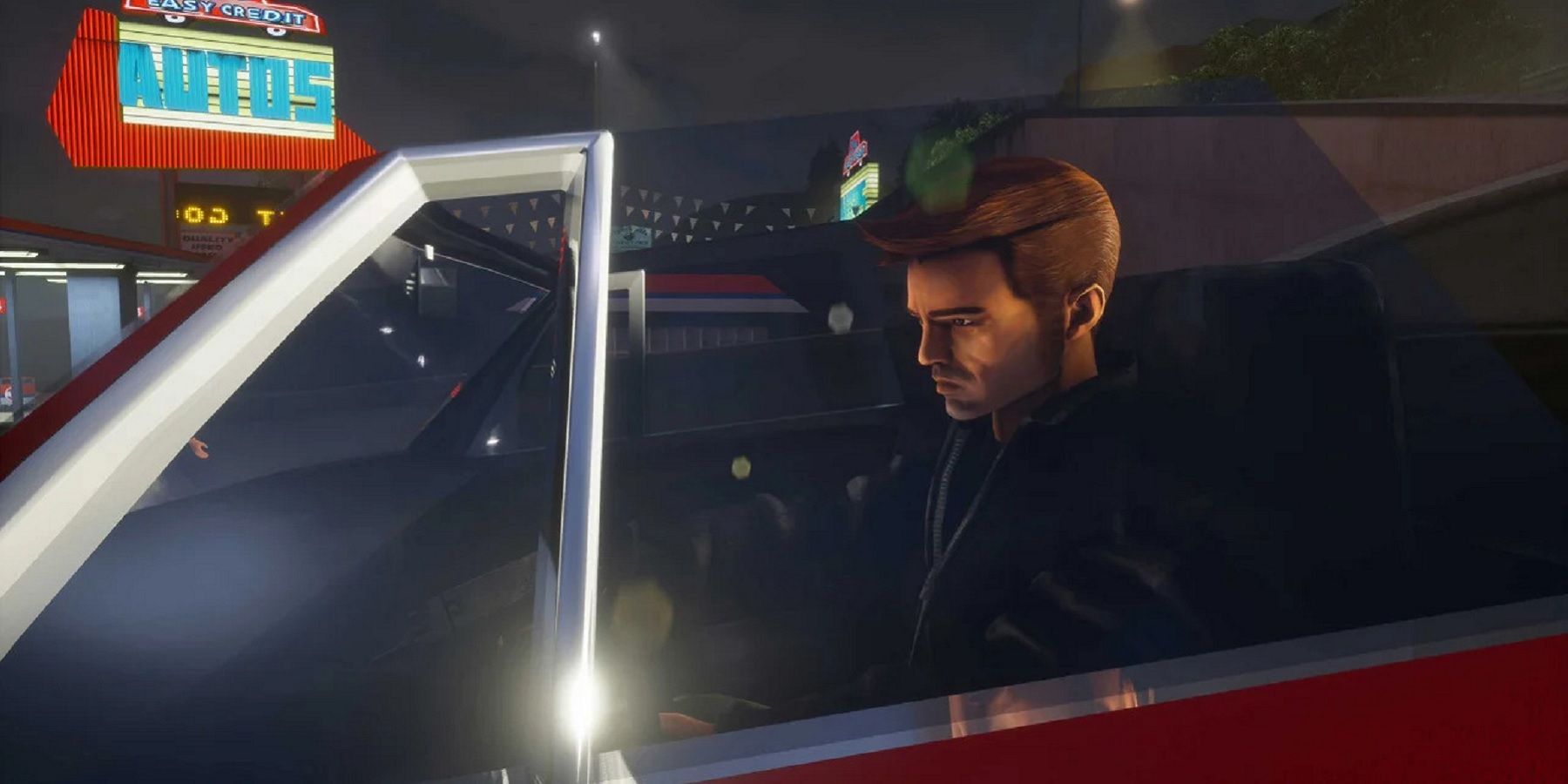 gamerant.com
gamerant.com
231d613f5b55b711f5871f6a59553625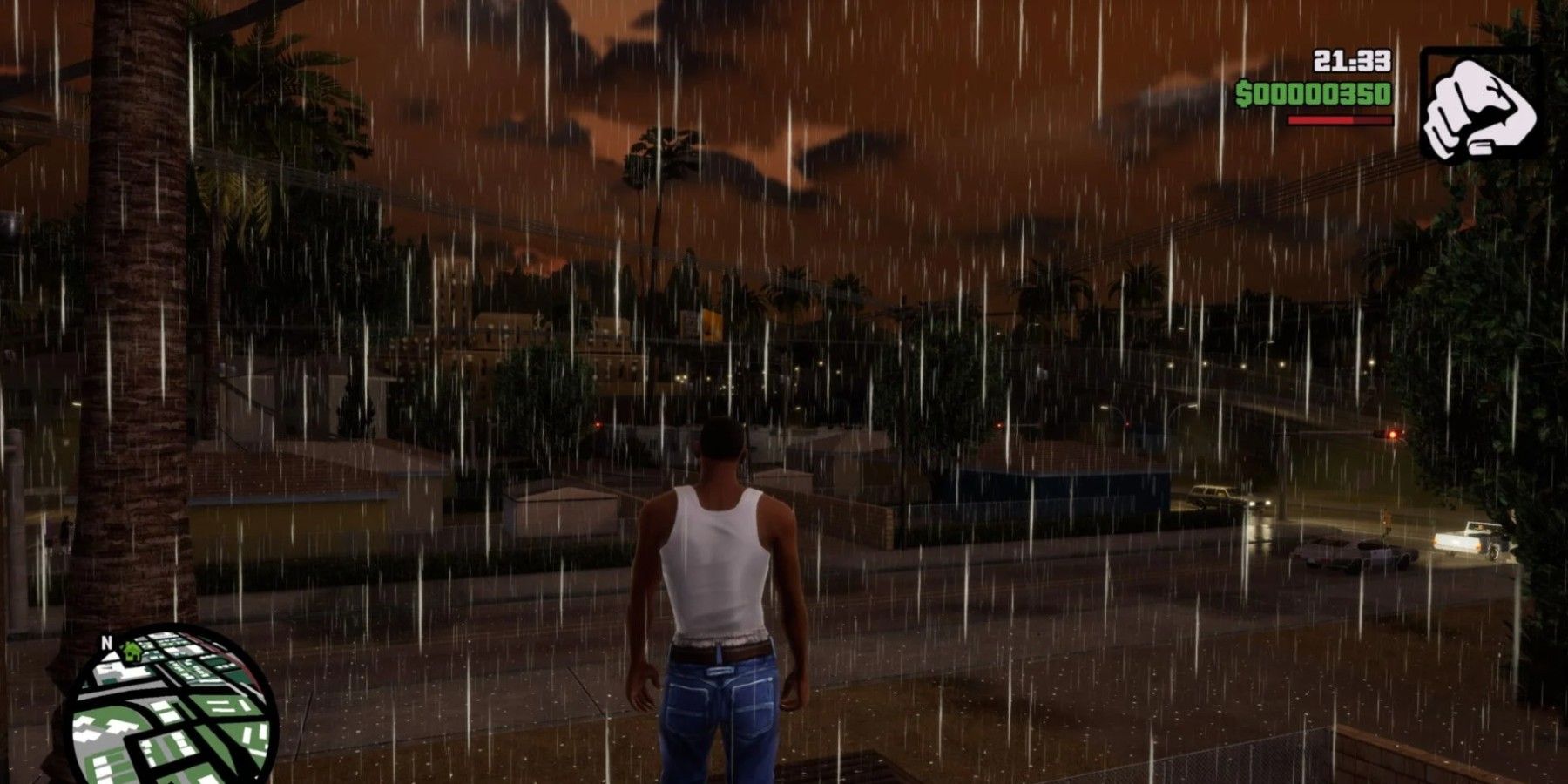 gamerant.com
gamerant.com
602f8e5f3adb2a5ddee5965379622f6a
Latest Grand Theft Auto Trilogy patch fixes the game's sloppy spelling
digitaltrends.com
1a048e7e130db80063cf8922132b98ba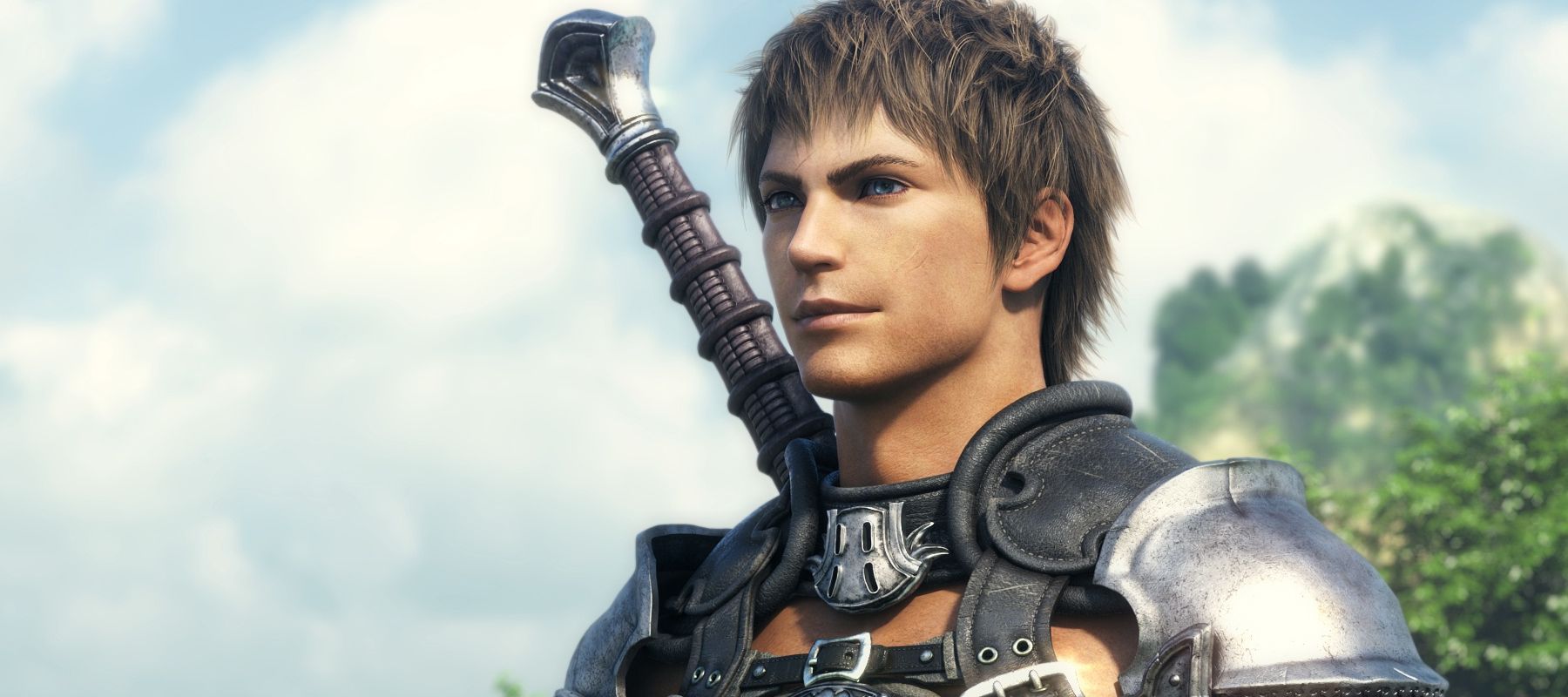 It is a good time to be a Final Fantasy 14 fan. Following a disastrous start, the game was – in a quite literal sense – rebuilt from the ground up and released as A Realm Reborn in August 2013, the 2.0 version of the game. Whatever content remains of the original Eorzea has been explicitly repurposed to fit this new world, as the playerbase has no means to access the old content, arguably for the better. Despite moving forward with the story of Hydaelyn and Zodiark, introducing its beginning through A Realm Reborn – and now wrapping up the fiery finale with Endwalker – Square Enix has uploaded the official cinematic trailer for Final Fantasy 14's original version of the game. Under normal circumstances, one would not look too deeply into this decision, yet if the developers of Final Fantasy 14 have taught their audience anything, is that they make very deliberate choices concerning the manner with which they tell the story of their flagship MMO. RELATED: The Entire Story of Final Fantasy 14 Up to Endwalker Explained The trailer for Final Fantasy 14 depicts the future Warrior of Light, the game's protagonist, taking a pile of leves (the game's equivalent of repeatable quests) to his comrades who are seated at a table, and by looking at the leve card, his mind is flooded with a vision of him fighting the morbol – a staple monster in the franchise's bestiary – with a group of adventurers. The more intriguing part of the trailer, and one that may have a connection to Endwalker 's story, is that the vision morphs into the Battle of Silvertear Skies, an event that takes place 15 years before the start of A Realm Reborn. The Battle of Silvertear Skies' consequences served as a propelling point for much of the game's story pertaining the invasionary force of the Garlean Empire, one of Final Fantasy 14's primary antagonists. After the fall of Ala Mhigo, the Garlean fleet was poised to conquer the remaining city-states of Eorzea under the command of the mighty vessel Agrius, yet as their airships flew across the Silvertear Lake, they were met with a host of dragons led by their father, the great wyrm Midgardsormr. With the dragons considering themselves above Eorzean politics, there was a mystery as to why Midgardsormr let loose his Dravanian Horde upon the Garlean invaders, losing his life in the process, and though that reason was eventually revealed over the course of the game's story, one final mystery remained: what, precisely, lay underneath Silvertear Lake, situated at the heart of the crystal-warped land of Mor Dhona. A popular theory among the fanbase is that Hydaelyn herself resides below the lake, much like Zodiark has a real, physical presence of his own. The theory does have some merit, as Lake Silvertear is described in the lore as the "heart of the world" as early as the original 1.0 version of the game. Square Enix's decision to upload this trailer on the official channel for Final Fantasy 14 so close to Endwalker's release might precisely be because it wants to highlight this connection, possibly alluding to the players finally exploring what lies underneath in Endwalker. Whatever the case may be, the developers of Final Fantasy 14 are not one to leave plot threads permanently unresolved and players might just get the answers they seek this December. MORE: Final Fantasy 14: Endwalker Expansion Will Be Bigger Than Many Modern RPG Releases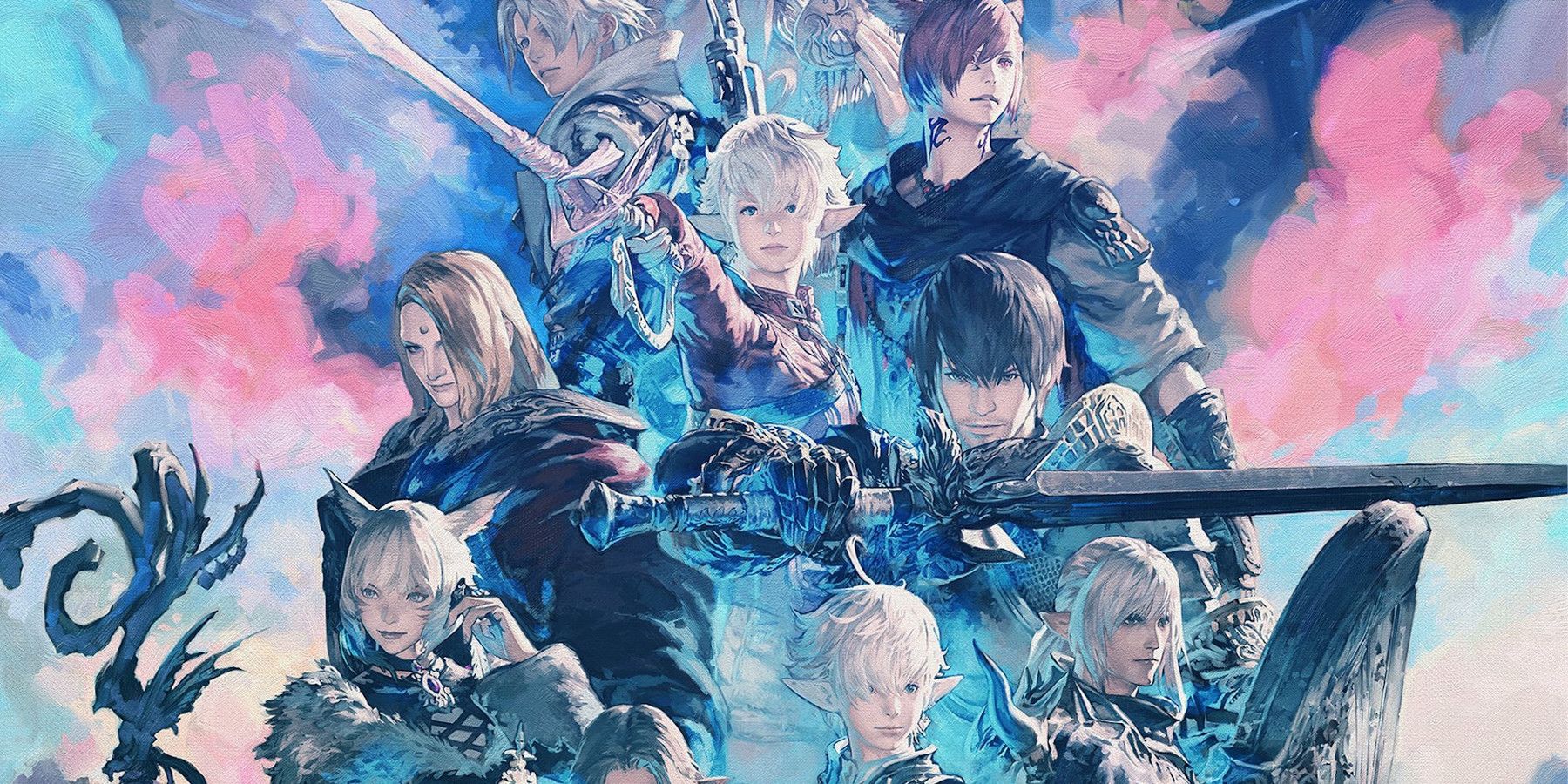 gamerant.com
gamerant.com
3b497652c3657a292f6029a199e4b7cb
Final Fantasy 14 Endwalker Early Access Time: When can I play?
gamerevolution.com
8b3f5d7921095e7f21695bb691a4a742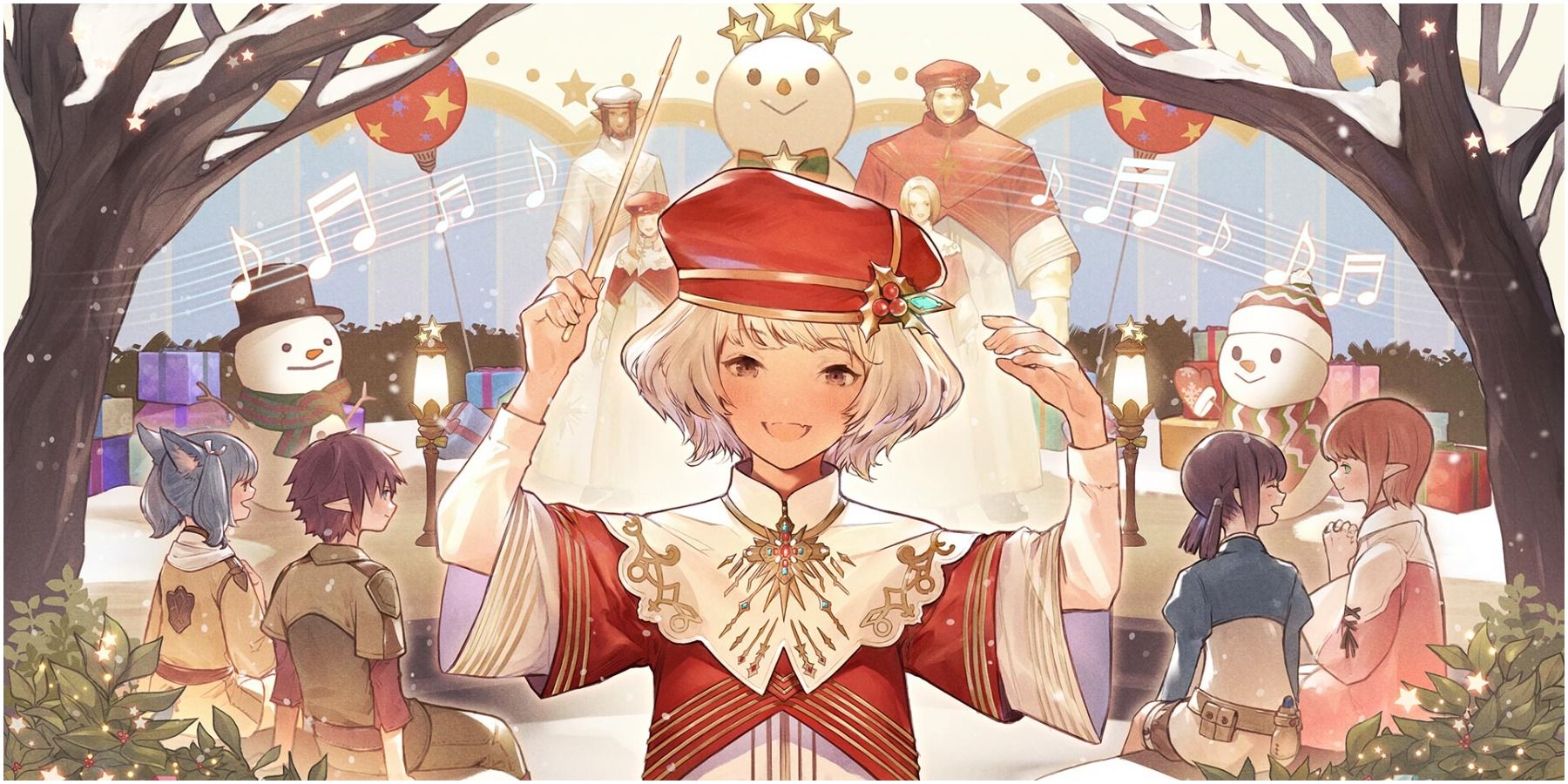 gamerant.com
gamerant.com
d79d81c973008b833b3ea35d1da6f638
I can't stop thinking about Halo Infinite 's grappleshot. The wrist-mounted grappling hook is the best addition to the shooter, bringing a creative mobility option to the game that can counter vehicles and is sure to produce clip-worthy plays. My only disappointment is that it's not always equipped. I have to find it during a match to use it, and I only get a few shots with it when I do. In my mind, Halo Infinite could have been a groundbreaking entry in a 20-year old series that reinvented shooters had it gone all-in on new ideas like the grappleshot. But then I began to imagine the inevitable backlash. Had 343 Industries revealed such a fundamental change, Halo loyalists would have revolted (gaming satire site Hard Drive was already poking fun at the tool when it appeared in a campaign reveal trailer). Features like Halo Reach 's abilities and Halo 4 's loadouts have been a point of historical contention for the fan base over the past decade. Halo Infinite feels like a response to that — it plays it creatively conservative to avoid YouTube downvotes. That's led me to grapple with a hard truth: Our favorite video games won't evolve unless we allow them to. Sometimes, that means letting developers experiment — and even fail. That last part is a terrifying notion for industry executives. When it comes to AAA video games, failure isn't an option. With budgets often exceeding $100 million, studios want to make sure they're pleasing as many players as possible to max out sales. That means avoiding the kind of controversy that gets a game's reputation dragged through the mud on Reddit before it comes out. But discourse is almost unavoidable in gaming these days, especially when it comes to long-existing franchises like Halo. Fans can often be precious about series they've grown up with for decades. They want new games to be bigger and better, while simultaneously being the exact thing they already know and love. It's a contradiction, and one that puts developers creating big-budget sequels in a tight spot. Take too big of a creative leap and you might upset your most loyal fans, but stick too close to previous games and risk stagnation. It's a tension that's especially present in the Pokémon series right now. For a long time, every Pokémon game was structurally the same. Players collected monsters, fought eight gym leaders, defeated a team of villains, and faced the elite four. Rinse and repeat. But once the series' developers started experimenting, toxicity started bubbling up to the surface. Fans have been skeptical of everything from Sun and Moon ditching gym leaders to Sword and Shield 's open-world Wild Area. Sometimes, it feels like fans only want Red and Blue remakes every few years. The latest entries in the series, Pokémon Shining Pearl and Brilliant Diamond, feel like a direct response to the outcry. Rather than trying something new, the remakes are overly faithful recreations of 2006's Diamond and Pearl. The Chibi art style sticks as close as possible to the old sprite art, and the general structure is paint-by-numbers Pokémon. On some level, these are the exact games fans have been asking for, minus the lack of difficulty. As crowd-pleasing as they are, they're also a bit boring compared to controversial entries like Sword and Shield. Nothing in the remakes feels like a defining feature that'll help the franchise grow. The experience isn't much different from playing a Nintendo DS-era game, much like Halo Infinite feels about the same as Halo 3 despite fresh visuals and new guns. There's no threat of catastrophic failure, but little potential for growth, either. It feels like we're slowly approaching a stalemate between fans and developers. Beloved franchises just aren't pushing the envelope anymore as they cater too hard to those who can't let go of the classics. Once-influential series like Call of Duty are literally stuck in the past — perhaps a direct response to the future-set Infinite Warfare 's campaign trailer's record-breaking dislikes on YouTube prior to the game's launch. Most groundbreaking innovation comes from the indie scene these days, with big studios aping ideas once they're proven profitable (see Epic Games borrowing Among Us ' social deduction gameplay for its somewhat shameless Impostors mode). Most of the industry's problems ultimately lead back to corporations reducing art to a profitable formula, but players have the power to influence decisions. If we want to see the gaming industry grow, we need to be willing to be less protective of the games we hold dear. Developers need space to tear series' apart and reverse engineer them into something new. You can't make The Legend of Zelda: Breath of the Wild without defying a few expectations.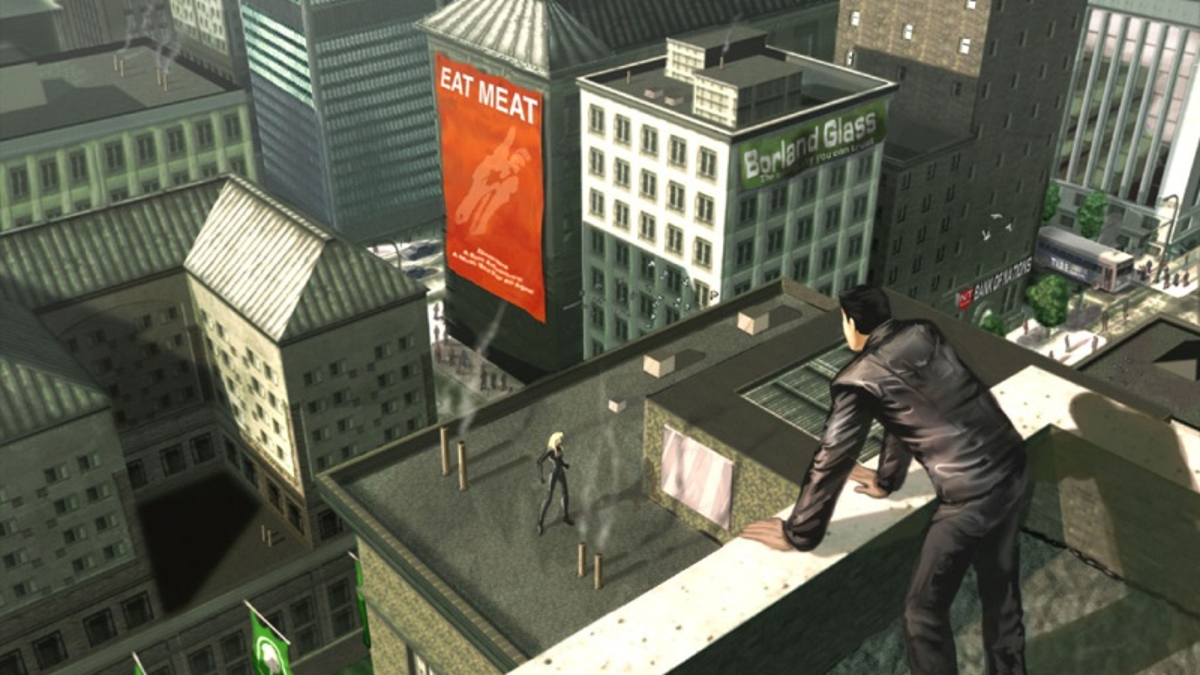 How Matrix: Resurrections Could Be Shaped By Video Game Lore
gizmodo.com
c2bb647fac406a74d75d2cd0f2da124d
The best video game consoles for 2021
digitaltrends.com
264b9738fbc840d64d46934592482c75
It's about timey-wimey. PlayStation 5 owners can at last add BBC iPlayer to their list of media apps today. The BBC confirmed iPlayer's roll-out on PS5 this morning, just over a year after the console first launched. As you'd expect, the app offers streaming in up to UHD quality for supported programs (and if you have the right screen attached). To download iPlayer on PS5, head to the Media tab on your PS5 home screen, then select BBC iPlayer from the All Apps section. "We're always working to make iPlayer available across as many platforms as we can, and we're delighted to add the PS5 to the 15,000+ devices where BBC iPlayer is already available", BBC iPlayer head of product Neil Hall said today. iPlayer arrives on PS5 just in time for the finale of this year's Doctor Who: Flux, or you can catch up on Brian Cox's pretty new series Universe, which I've enjoyed dipping into.

BBC iPlayer finally launches on PS5 and it's just in time for Christmas
neowin.net
f849fcf6819e6b41ef84f387cb359168
Amazon Web Services (AWS) has expanded its Data Lab program to Australia and New Zealand to assist customers accelerate their data analytics projects. As AWS Australia principal solutions architect Rada Stanic puts it, Data Lab is a "joint accelerated engagement between our customers and AWS technical experts in order to create tangible deliverable that can help accelerate data modernisation initiatives". The free program has two offerings: Design Lab and Build Lab. Design Lab is a half to two-day engagement of non-build exercise to discuss architecture patterns and anti-pattern designs for a company's specific use case, best practices for building, and recommended strategies for design and delivery. "Some businesses are simply not quite ready to build the solution yet so for them we have a program called Design Lab and we bring together customer experts and AWS experts… with a goal for the customer to walk away with clear, prescriptive, defined architectural framework for them to think about and go implement around data analytics", Stanic said. Build Lab is for more "advanced customers who are ready to build and create specific outcomes", according to Stanic. "The idea is to provide customers with very prescriptive architectural guidance and best practices so that they walk away with working prototype that has very clear path to production. It's custom-designed and built for the needs of their customer", she said. "Also, more importantly, they will walk away from the engagement having relationships with AWS people and having deeper knowledge and understanding of products and services they need to implement that." The new AWS Data Lab is now one of seven across the world. Others are based in Seattle, New York, and Herndon in the US, London in the UK, Bangalore, India, and São Paolo, Brazil. The launch of the program follows trials with entertainment and live music company TEG and smart meter and data intelligence business Intellihub. It also comes as a new report prepared by Deloitte Access Economics for AWS found that 61% of organisations in Australia and New Zealand reported having a basic or beginner level of data maturity, and only one-third of businesses expect to move up the ladder in the next five years. For those, however, with higher levels of data maturity, about half said they experienced productivity improvement and were able to enhance their customer experience. "If you can understand why you're collecting more data on your customers about what they like or how they like to be service, then you can improve that as a business, and also [see a] big lift in sales revenue", Deloitte Access Economics partner John O'Mahoney said. Businesses in industries such as banking, insurance, media and technology, and professional services were identified as those who were more mature, O'Mahoney said, compared to "non-market" industries, such as public sector, healthcare, and education. The report also found that only 25% of businesses are going to try to lift data skills in their organisations through training strategies to upskill their existing workforce, despite it also saying 30% of workers do not have enough skills at the moment to carry out data analysis. The other three-quarters of businesses plan to partner, outsource, or hire skill from elsewhere to fill the data skills gap, the report showed. "Now that might be okay for some businesses, but not every business is going to be able to hire workers from somewhere in an era of obviously still restricted immigration flows", O'Mahoney said. "Australia is going to face a burning need for data skills in the next 12 months … so I think come back after the break in February, March, April of next year, I think there's going to be big conversations in this country about the skill shortage of people who can do data analysis."

AWS Bug Bust Challenge Underway In World Guinness Record Attempt
i-programmer.info
364368cffd7a784c88f4eb4120598e86
Using an external hard drive is a great way to back up what's most important to you while retaining full access to your data. But you don't necessarily need to buy a pre-built external drive. If you have an old hard drive lying around, sticking it in an enclosure can give you a new external drive at a fraction of the cost. These are our favorites, from fantastic USB-C enclosures like the Ineo Shockproof enclosure to the Rosewill RX-358 with its fantastic fan cooling system. There's something for everyone here. Why you should buy this: The Ineo Shockproof external hard drive enclosure comes with a rugged case design and support for modern USB-C connections. Who's it for: Laptop and desktop owners who need a durable and sturdy 2.5-inch form factor. Why we picked the Ineo Shockproof external hard drive enclosure: USB-C connections are commonplace on modern laptops and are beginning to appear on desktops, too. But most hard drive enclosures still only use USB-A. Not so with the Ineo 2.5-inch enclosure, which sports not only a USB-C 3.1 connection but a supremely protective chassis, too. The enclosure has a rubberized exterior band to help protect against drop damage, and it's entirely waterproof. This ensures it can get through the toughest of situations. The Ineo Shockproof enclosure is only compatible with 2.5-inch drives, but that means it can do away with any need for external power. It's compatible with major consoles, Windows PCs, and MacOS. Why you should buy this: The Orico USB 3.0 2.5-inch enclosure supports tool-free installations in a sleek brushed metal housing. Who's it for: Laptop owners needing to juggle multiple 2.5-inch HDDs or SSDs while mobile. Why we picked the Orico USB 3.0 2.5-inch enclosure: Orico's 2.5-inch hard drive enclosure might not be bristling with features, but it is dirt cheap and is impressively easy to install new drives in. With a tool-less slide mechanism for access, a built-in anti-shock pad, and a brushed aluminum casing, it looks reasonably good and offers a modicum of protection for your drive. The Orico USB 3.0 2.5-inch enclosure is limited to 2.5-inch hard drives and solid-state drives, so your old 3.5-inch HDD won't fit, but for sleeker, modern drives, it's an incredibly affordable way to give your older drive a new lease of life as an external storage device. Why you should buy this: The Inateck 3.5-inch enclosure comes with a unique mesh design to prevent overheating and the added benefit of no extra noise being generated. Who's it for: Home and office users needing extra storage on a traditional 3.5-inch drive form factor. Why we picked the Inateck 3.5-inch enclosure with mesh case: A 3.5-inch drive needs more than a 2.5-inch drive. It needs more power and more space, which in turn can lead to more heat buildup. That's what makes the Inateck enclosure perfect for our needs. It accommodates drives up to 10TB in the 3.5-inches size, and its external power cable means that it can power them, too. To prevent overheating, one side is entirely mesh-covered, helping to circulate air across the drive, but without the added noise or point of failure of an active fan. The Inateck 3.5-inch enclosure only supports USB 3.0, so it isn't the fastest enclosure around. But it should be quick enough for most needs. Why you should buy this: The Mediasonic Raid 4-bay is a network drive that supports a maximum of four drives for all your storage needs. Who's it for: Office users and creative professionals needing a robust data archiving solution. Why we picked the Mediasonic Raid 4-bay: You might run into a situation where you're working with more than one hard drive that you'd like to put into external drives. Whenever that's the case, it makes sense to get one large external drive for all of them. This model can support a maximum of four 3.5-inch SATA drives, up to 16TB per drive, or 2.5-inch SSDs up to 12TB per drive. It also includes a built-in Raid controller that provides six configuration variations. Both USB-C and USB-A 3.1 will operate well with this enclosure, making it great for a wide selection of drives. It also features complete support for UASP for an accelerated transfer between the SATA and USB mediums. Moreover, it comes with an active cooling fan with SMART temperature tracking. This helps to ensure that it only starts when it's essential to cool the drives down if they start to get too hot. Installation is simple and almost effortless, all because of a quick-slot device at the Mediasonic's back, with synchronization between your PC and the enclosure, ensuring that the drives never operate longer than needed. Each of these valuable features makes it an excellent option for those with a modestly-sized office or a bustling studio. However, we must point out that the process is a tad more involved than the standard PC build's method — and it's also higher-priced. Why you should buy this: The OWC ThunderBay 4 can accommodate four drives, but the Thunderbolt connection allows up to six ThunderBay 4 enclosures to be daisy-chained together to house a total of 24 SSDs or HDDs! Who's it for: Videographers, photographers, and creative professionals with robust storage needs. Why we picked the OWC ThunderBay 4: OWC's ThunderBay 4 is designed to house your biggest data files. Even though each unit supports up to four hard drives, the inclusion of dual Thunderbolt 3 ports on each ThunderBay 4 means that you can daisy-chain multiple enclosures today for massive amounts of storage. When maxed out, that means you can max out your storage needs with up to 24 drives spread across six ThunderBay 4 units! This is a great storage solution for videographers, photographers, or those wishing to run their own media server. Each drive slot on the ThunderBay 4 can accommodate either a 2.5- or 3.5-inch HDD or SSD, and the unit is RAID compatible. The drives are hot-swappable, and you can mix and match a variety of drives and formats for even greater versatility. Everything is housed in a simple black aluminum housing to keep things professional. A quiet fan keeps everything running smoothly inside, and the metal construction not only looks premium but also helps to dissipate heat. Why you should buy this: The Inatech RGB Hard Drive Docking Station is a hub designed to transfer data or back up information between various internal drives without requiring a drive enclosure for each drive. Who's it for: Advanced PC users and SMB IT managers who need to clone drives. Why we picked the Inatech RGB Hard Drive Docking Station: If you have a home battlestation, something like the Mediasonic bay is probably too complex for your needs, but you may still want to juggle multiple hard drives, especially if you are in the process of upgrading or just have a lot of data to handle. This Inateck dock is an ideal solution, with slots for 3.5- and 3.5-inch SSDs or HDDs. It supports the UASP transfer protocol and enables offline cloning for rapid backups (with LED indicators to help chart progress). The Inateck docking station also has RGB LEDs to add a little color to the proceedings. When a drive is busy, the lights will use a flash effect to show data is being transferred. When the dock goes to sleep after a period without use, it switches to a slow "breathing" effect instead. Why you should buy this: The OWC Envoy Express is the world's first external Thunderbolt 3 drive enclosure designed for mobile. Who's it for: Any Mac or PC user with a Thunderbolt 3 port. Why we picked the OWC Envoy Express: Billed as the world's first Thunderbolt certified bus-powered portable hard drive enclosure, OWC's Envoy Express relies on a Thunderbolt 3 connection to deliver blazing fast speeds. It's still not as good as newer Thunderbolt 4 drives, but it gets the job done. With a NVMe M.2 solid-state added to the interior, OWC boasts that the Envoy Express can deliver up to 300% faster speeds than the fastest USB 3.0 options. Available in a compact all-aluminum package that is shorter than a ballpoint pen and weighs just 3.3 ounces with a hard drive mounted inside, the Envoy Express is a versatile travel companion designed for road warriors to augment their storage needs. Useful for creative professionals working with large files, the Envoy Express supports real-world speeds as fast as 1553MB per second with M.2 drives of any size. If you're looking to use the OWC Envoy Express in the field, be sure to find a more rugged SSD to put inside the enclosure. The Envoy Express will work with both Mac and Windows systems. Why you should buy this: The Asus ROG Strix Arion M.2 SSD Enclosure is designed for fast gaming performance and comes with the company's signature design to complement ROG laptops and desktops. Who's it for: Gamers who want an external SSD with RGB lights that can sync with their rigs. Why we picked the Asus ROG Strix Arion M.2 SSD Enclosure: Unlike the other subdued SSD enclosures on our list, the ROG Strip Arion comes blazing with all of its RGB glory. Designed for mobile gamers, the ROG Strip Arion M.2 comes with a number of nice features, including a solidly built aluminum alloy case that helps dissipate heat and support for M.2 PCIe NVMe solid-state storage in 2230, 2242, 2260, or 2280 form factors. When paired with an Asus gaming rig, the ROG Strip Arion benefits from the company's Aura Sync lighting effects with the built-in RGB lighting. The drive relies on the USB 3.2 Gen 2×1 for data transfer, and you can connect the external SSD to your laptop via a USB-C cable for speeds up to 10GB per second, according to the company. If you're looking to buy an external hard drive that doesn't need a separate enclosure, we suggest you take a look at our guide on how to choose an external hard drive. They allow you to use an internal hard drive more like an independent external drive. This allows you to position the drive wherever you would like, as well as open the door to multiple storage drive setups even if your PC case doesn't have the necessary room. Moving the drive outside of the PC helps reduce heat build-up in the computer, too, and certain enclosures can also make swapping drives much easier. If you have a laptop or desktop with a smaller capacity drive, you can save money by upgrading your internal drive and then moving the internal drive into an external drive enclosure. These enclosures will work with both spinning hard disk drives as well as solid-state drives. Opting for a solid-state drive will give you more durability, as there will be fewer moving parts to break. If you need help choosing an SSD, be sure to check out our SSD buying guide. This can vary considerably: Plastic and aluminum are common choices for primary materials. Other metals like durable steel may be used. It's important that the enclosure enables effective heat dissipation no matter what it is made of, but it should be durable enough to protect the drive from accidental knocks or spills. More durable external hard drive enclosures may come with rubber bumpers or rubber gaskets to protect the internal drive, and less mobile enclosures intended for in-home use will likely have fans and active cooling systems. Well, your PC case is a type of hard drive enclosure itself, and it's safe to use. The important question is if the external enclosure has the right features to protect the drive on its own. Note that many of our picks have durable materials, cooling systems, and indicator lights that all help with hard drive management. Cheap materials, or poor designs that build heat instead of helping it dissipate, can be bad news for your drive — focus on quality first. If you are using an internal drive, one without its own protective casing, then your drive will need some kind of protection when using it externally. This will also help with drive connections and management. First, you'll want to look for an enclosure that will work with the type and disk interface standard of drive you'll be using — if you have a PCIe M.2 drive, you wouldn't want an enclosure that will exclusively work with a 3.5-inch hard drive, for example. Next, you need to decide how you'll want to connect your drive to your computer. If your laptop or desktop comes with a variety of ports, this should be easy, but if you have a MacBook Pro with USB-C ports, opting for an enclosure that works only with USB-A won't work unless you're willing to carry extra docks or adapters. You'll also need to choose an enclosure that delivers the speeds needed to take advantage of your drive's transfer rates. An enclosure with older electronics may become the bottleneck if you're looking at moving large files, so you'll want one that delivers speeds just as fast as what your drive can handle. Next, you'll want to check to see if the enclosure you use has any capacity limitations. And finally, if you're looking at mobility applications, you may need to balance several competing factors, including size and weight, ruggedness for durability, and cooling to help protect the drive. Regardless of which enclosure you end up choosing, always remember to back up frequently.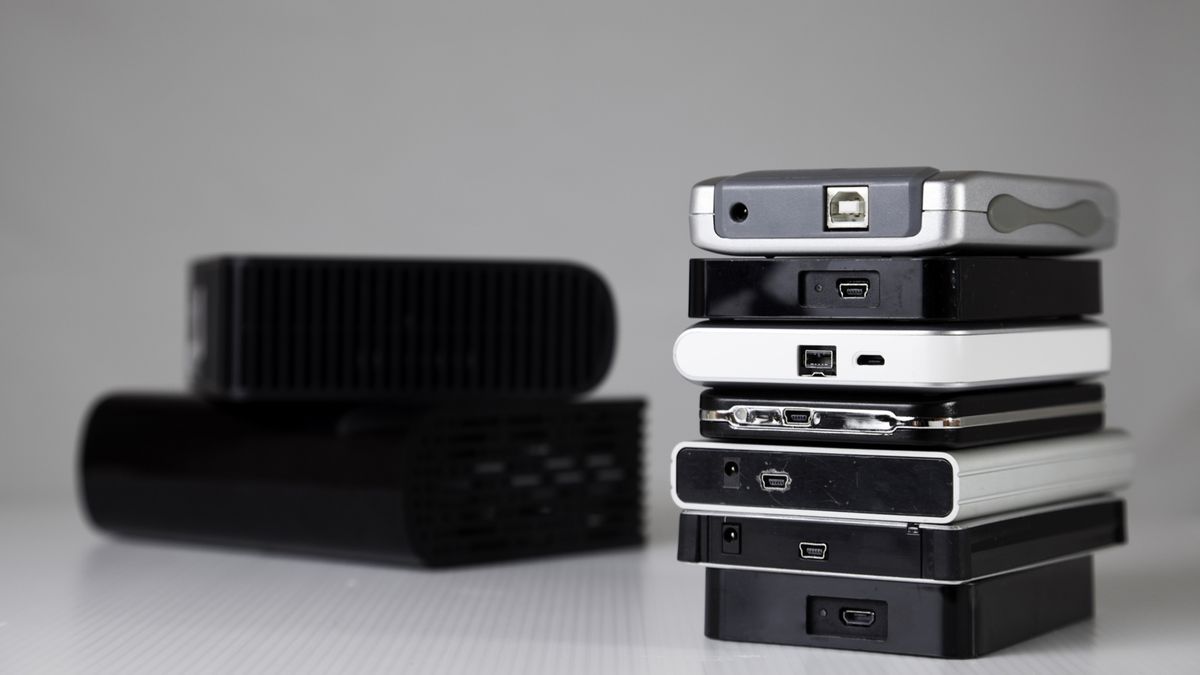 Best PS4 external hard drives
techradar.com
3506220e50c0e6ef8ca053da33b93b06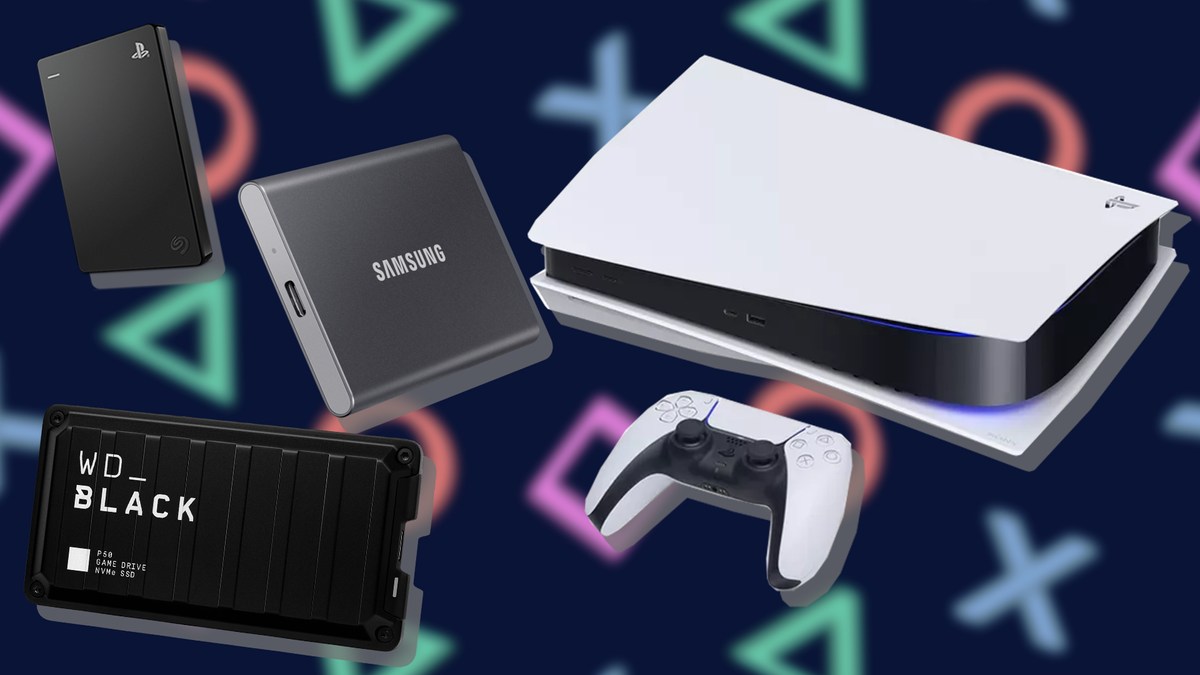 Best PS5 external hard drives
techradar.com
cbf287dd4650e0b45ec06a23657c821c
The iPhone 13 Pro is currently the best smartphone you can buy, with its combination of blazing power and a manageable size. It improves on the iPhone 12 Pro by offering the upgraded A15 Bionic processor, a brilliant camera, a larger battery, and the option for 1TB of storage, so it deserves to be treated nicely while in your care. But with prices starting at $999, you might be wary of taking your shiny new iPhone 13 Pro out of the house. Don't be afraid — buy a protective case instead! Despite the iPhone 13 Pro being so new, case manufacturers already have great case options ready. So whether you're looking for a clear case that shows off your style, a chic leather wallet case, or an uber-protective tough case, we've got some great picks for you below. Here are some of the best iPhone 13 Pro cases currently available. A personal favorite, the Incipio Grip for MagSafe case ticks all the right boxes. It has MagSafe magnets inside, a really grippy texture on the sides, flush-mounted button covers that are very easy to press, and is drop tested to 14 feet yet adds very little extra weight to the phone. The lips around the screen and camera add protection too, but the case never makes your iPhone 13 Pro feel ungainly or look ugly. The clear plastic shows off the color you chose, but the case is also available in solid colors if you want something different. Incipio promises it's scratch-resistant and won't discolor over time either. Fashion designer Kate Spade has made two excellent, really eye-catching cases for the iPhone 13 Pro, and we'll start with this one, the Hardshell Case for MagSafe. What makes this one special is not only the inclusion of MagSafe magnets but also the Iridescent Foil finish. In some lighting conditions, the daisy design is silver, but get it in the right light, and it takes on a beautiful rainbow effect. The hard plastic case has been drop tested at 10 feet, has a lip around the camera cutout, and has very easy-to-press buttons that are almost flush with the sides. Want a Kate Spade iPhone 13 Pro case but don't need MagSafe? This one is for you. Unlike the Iridescent Foil finish on the MagSafe version above, this case uses gold reflective foil for parts of the branch and flower motif on the back. It's not as flashy as the Iridescent Foil and is instead more subtle and refined. The case has the same 10-foot drop protection and anti-microbial coating, along with a great fit and easy-to-press buttons. Coach has produced several cases for the iPhone 13 Pro, including a folio version, but this leather-wrapped case is our preferred choice. It uses the familiar Coach branding to good effect on the back of the case, giving it both visual identity and plenty of grip. It adds some bulk to your phone, but this is good protection, and the genuine leather should age very nicely too. The phone's buttons are all left open so there are no problems with pressing them, and the soft inside of the case won't scratch or damage the back of your device. Survivor's case moves away from the bulk associated with most rugged cases for one with a slim profile, a lightweight construction, and a decent degree of style. It's still drop tested at 14 feet though, all the buttons are covered, there's a substantial lip around the camera module and screen, and there are grippy, textured sides. Add MagSafe magnets to the mix, and this is an excellent all-rounder for those who really want to protect their phone but not compromise on design or add masses of extra weight. Olixar isn't one of the big boys of cases, but it's happily pumping out pretty good cases at low prices. This clear case is a great choice if you're looking for a thin, clear case that doesn't hide your iPhone 13 Pro away behind thick bulky plastic and doesn't add a large amount of thickness to your device. The gel material it's made from won't make it the most protective case you've ever used, but it will offer good everyday protection against scratches, dirt, and minor bumps. A raised edge around the display and camera lenses also means they won't rest on surfaces, which is a nice bonus. Oh, and it's completely MagSafe-compatible, too. Want a unique rugged case that also looks good? Ghostek's new Covert series case looks great, with a design you won't find anywhere else, and it's extremely protective as well. The minimalist and lightweight design doesn't lack protection, using hard polycarbonate, shock-absorbing TPU, and R2x silicone corners to insulate your new iPhone against a range of hazards. It's drop-tested to 8 feet, has an anti-microbial coating, and has been treated to resist yellowing as it ages. Sure, it doesn't have the waterproofing of some of its other Ghostek kin, but it's also a lot cheaper and offers a lot of protection against other, more solid threats. The iPhone 13 Pro is sure to be the phone of choice for the fashion-conscious, and if that describes you, why not double down on your style with this attractive Ted Baker case? The shiny polycarbonate Rose Gold rear clips onto your iPhone, while the cover folds around the front, keeping your display safe. The Jasmine design lends a chic look to your already stylish device, and the bulk is kept to a minimum, keeping your iPhone slim and light. Incipio is one of the big beasts of smartphone accessories, and that's very obvious when you look at the Stashback's spec sheet. It offers amazing 14-foot drop resistance, plus an anti-scratch and anti-microbial design and a sliding compartment on the back to stash away cards, tickets, or even a little spare cash. On the downside, it's certainly expensive — and just a little boring. The design is reminiscent of a battery case (not usually the best-looking cases), and the compartment adds quite a lot of extra thickness. Still, even with those in mind, the exceptional protection and extra utility offered by the compartment mean this case absolutely has to be on your list if you're looking for a tough case with more to offer. Another card-holding case, but this time with a difference. Vena's Legacy case focuses less on protection and more on offering a sleek, slimmer way to keep your cards with you. It's equipped with RFID protection for your cards, and there's room for up to two cards in the wallet section. The wallet section also levers out to become a kickstand, making it handy to watch videos on the move. We mentioned it wasn't as strong as the Incipio case above, but the Legacy is still pretty strong, thanks to dual-layer construction and Cornerguard technology. Tactile buttons feel good, and while the price is a bit high, it's worth it for a high-quality case. A mainstay of our phone case round-ups, Ringke's Fusion-X case should be on everyone's watch lists where cases are concerned. It has an unconventional design, which may put some off, but if you're happy with the camouflage pattern and tough black borders, then the Fusion-X is definitely for you. The polycarbonate back provides a hard barrier against scratches, while the black TPU bumper helps to absorb impacts and drops. There's even an attachment point for a lanyard, just in case you really, really hate drops — but then, who doesn't? You want pure protection? Then you've got pure protection when you pick a UAG case. The Monarch case is one of the toughest cases UAG offers, with five layers of protection, including premium leather. It's tested up to 2x military standards, has a raised bezel that protects the screen and camera lenses, and has some heavy-duty button covers that keep those vulnerable areas safe and sound. Sure, it's the most expensive case on this list, but UAG has a name you can rely on, and the case's strength speaks for itself.

You can still save $230 on the Surface Pro 7+ with Type Cover
digitaltrends.com
6773530c96c5500a5023824d926f91c2
How much storage do you need on your new iPhone 13? Here's how to decide
digitaltrends.com
0a0e5c03b287de0c6c8fa520b04faafd
Google Pixel 6 Pro vs Apple iPhone 13 Pro: The best of Android vs the best of iOS
xda-developers.com
7c78581090ff54042981df48272609ea
Cyber Monday may be over, but the sales are still going strong. And we've found a great one today: Nike is selling the 44mm Apple Watch Series 6 (GPS) in silver for $308.78, a savings of more than $120 when you use the code CYBER for an extra 20 percent off. While you're missing out on a slightly larger screen and faster charging, the Apple Watch Series 6 has the same health sensors as the Apple Watch Series 7, including ECG, blood-oxygen, and heart rate, as well as fall detection, noise and sleep tracking, and an always-on display. It's also compatible with every Series 7 band and gets you three months of Apple Fitness+ for free. It even has the same processor as the Series 7 and of course, you'll be able to install watchOS 8 and receive future updates for years to come. The Nike version of the Apple Watch is identical to the standard version but has a Nike Sport band and exclusive watch faces as well as the Nike Run Club app pre-installed. This deal is only available while supplies last and with the 40mm models already sold out, you should probably act fast if you want one. Note: When you purchase something after clicking links in our articles, we may earn a small commission. Read our affiliate link policy for more details.

Apple Cyber Monday deals — you can still save on Apple Watch, iPad and more
digitaltrends.com
4c504226f41adea08ea0d06bb8d81e1d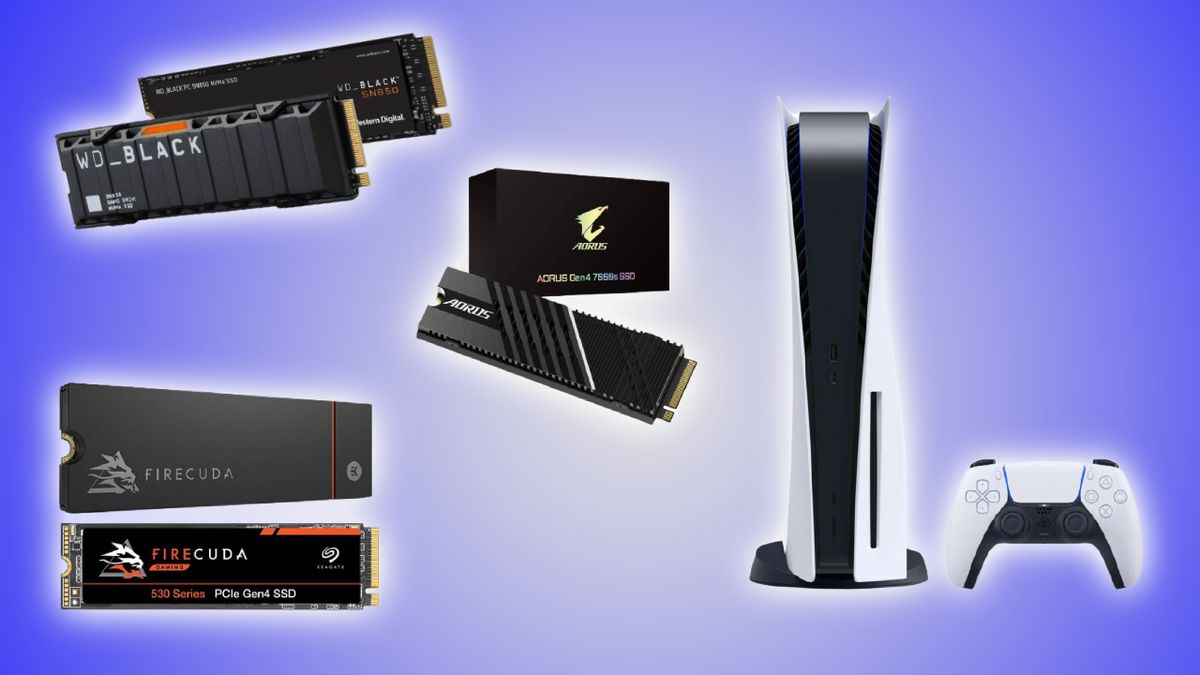 What is the best SSD for PS5 – and more importantly – which ones meet Sony's compatibility requirements? If you've found yourself having to delete games to make more room for newer titles, expanding your storage is a good idea. Users can now add more internal storage to the PS5, but it isn't quite as easy as plugging in a memory card like the old days. If you don't know the difference between a hard drive and a solid-state drive, expanding your PS5 storage can seem like a daunting prospect. Fortunately, we're on hand to help you find the best SSDs that meet Sony's exact requirements, which means they'll work perfectly with your PS5 or PS5 Digital Edition console. The PS5 only comes with 667GB of usable internal storage, and if you're the kind of gamer who likes to keep a decent selection of games installed or snag every PS Plus release, it can be painful to delete games knowing that you may need to reinstall them at a later date. The ability to add more internal storage to the PS5 is doubly important due to the fact you can't play PS5 games from any external drives, either. The option to expand your PS5 internal storage using the SSD bay was made available to all users on September 15, 2021, as Sony rolled out a new system update. However, it's important to note that we haven't been able to go hands-on with every SSD in this list. However, what you will find is a selection of drives that meet the exact specifications outlined by Sony and an explainer on PS5 storage in general. We'll update this article in the future with more recommendations and hands-on reviews so you can buy the best SSD for your PS5 with confidence. PS5 games can only be played from the PlayStation 5's internal storage or from a compatible M.2 SSD that has been installed in the console's SSD bay. Sony has said that any solid state drive you purchase must meet the following requirements: All of the drives listed below either meet or exceed these requirements, so you can rest easy knowing that whichever SSD you pick will be fully compatible with your PlayStation 5. However, remember that every drive requires a heatsink, so if you opt to purchase an SSD without one, you'll need to buy and install one manually and ensure you don't exceed the maximum size outlined by Sony. Recommended by PlayStation 5's lead system architect Mark Cerny, the WD Black SN850 SSD is compatible with the PS5 and a great option thanks to its blazing-fast read speed of 7,000MB/s and built-in heatsink. The drive also fits the size requirements outlined by Sony, so you won't have to worry about it not fitting correctly. Depending on how much storage you require, the WD Black SN850 SSD comes in 500GB, 1TB or 2TB capacity versions. You can also get the WD Black SN850 without the heatsink for a cheaper price, but you'll need install your own manually. The fastest SSD in this list, the Seagate FireCuda 530 Heatsink 1TB M.2 SSD can hit eye-watering read speeds of 7,300MB/s, which means your PS5 will have more than enough overhead to play with. It also has a high-grade aluminum block that acts as a heatsink, which means it will keep cool for optimal performance when installed in your PlayStation 5. The Seagate FireCuda Heatsink SSD comes in 500GB, 1TB, 2TB and 4TB versions, though it's worth noting that the 500GB SSD isn't quite as fast when it comes to read speeds, as it drops to 7,000MB/s. The Seagate FireCuda 530 SSD is also available without a heatsink, but you'll need to install your own manually. Another great SSD with a heatsink built-in is the Gigabyte Aorus NVMe Gen 4 7000s, which means your speeds will never throttle when the SSD heats up. With a read speed of 7000MB/s, it comfortably exceeds the 5500MB/s requirement set out by Sony. It's also one of the more affordable 1TB options we've seen, coming in at under $200 / £200 RRP at most retailers. It's also been given the greenlight by Gigabyte themselves, who shared that the SSD is fully compatible on Twitter. The Aorus NVMe Gen 4 7000s is listed as being slightly taller than the recommended maximum height recommended by Sony, but it's been confirmed that it will fit inside the PS5 with the SSD bay cover attached. We've tested the Aorus NVMe Gen 4 7000s and can confirm it works flawlessly. The PS5 shows a read speed of 6559MB/s when installed, which exceeds the recommended minimum of 5500MB/s or faster. The Patriot Viper VP4300 is slightly slower than some of the other SSDs on this list, but it still beats Sony's recommendation of 5500MB/s read speeds, as it's capable of hitting 5800MB/s. It'll fit nicely inside your PS5's SSD bay, too, and comes with a heatsink already attached so you can plug it in and get gaming faster. The Samsung 980 Pro is a popular choice for those looking for a super-fast SSD, but if you want to use it with your PS5 you'll need to purchase and attach a heatsink. It's important that any heatsink you buy keeps the drive at the recommended height of 11.25mm or shorter, otherwise it won't fit. If the idea of purchasing and attaching your own heatsink puts you off, we recommend grabbing some of the SSDs above that come with a heatsink pre-installed. Read our Samsung 980 Pro review The PS5's storage can be expanded in three distinct ways: by installing a Sony-recommended NVMe SSD ( Sony's official PS5 teardown video shows exactly where an extra drive will fit), or by adding an external HDD or SSD attached via USB. Sony has now confirmed the requirements for which NVMe M.2 SSD drives will work. We know that the PS5's internal drive supports PCIe Gen 4 M.2 NVMe SSDs, capable of 5500MB/s bandwidth with a capacity of 250GB, 500GB, 1TB, 2TB or 4TB. You will need a heatsink, and the dimensions should not exceed 110 x 25 x 11.25 millimeters. Any games that are installed to either the internal or additional NVMe SSD that you can install will benefit from the full power of the PS5, particularly when it comes to load speeds. The problem is that NVMe SSDs aren't cheap, so be prepared to part with a large chunk of change if you want to expand the PS5's storage capacity. The next solution to free up space from the PS5's main drive (or additional NVMe SSD you install) is to plug in a regular external HDD or SSD. As both these storage solutions sit outside of the console, they're often referred to as "external" drives. Both these drives can be used to store and play PS4 games, however, they won't benefit from the advantages of being stored directly onto the PS5's NVMe drive. After a recent PS5 system update, you can now store PS5 games on an external hard drive or SSD, but you'll need to transfer them to the internal drive if you'd like to play them. The PS5 is equipped with an 825GB NVMe SSD, which provides super-fast load times and promises to have a transformative impact on how next-gen games will perform in the future. As this is the drive that comes installed in the PS5, it's often referred to as the "internal" drive and cannot be removed by the user (as far as we can tell at least). The PS5 only has 667.2GB of usable memory to play with – a large chunk of storage is reserved for system files and the PlayStation's operating system – and with the majority of new PS5 games weighing in at 50GB, space will be at a premium. It's important to establish what an NVMe SSD is, as that's what's found inside the PS5. An NVMe SSD (Non-Volatile Memory Express) is a superior storage solution compared to standard hard drives and SSDs (solid-state drives). NVMe SSDs use PCIe sockets for data transfer, which means they can send up to 25x more data than the slower SATA equivalent (which is what the hard drives in the PS4 and PS4 Pro use). NVMe drives also communicate directly with a system's CPU, and the end result is blazing fast performance that currently can't be matched by any other storage solution. PS5 relies on this new storage format to create a next-generational leap in performance, so it's paramount that you understand the difference between the three types of drives. No, and it's an easy mistake to make – particularly as Sony regularly refers to its storage as just "SSD". Regular SSDs rely on SATA, which is a far slower way of transferring data within a system. An SSD is still much faster than a regular mechanical hard drive (and less prone to failure due to the lack of moving parts), but its speeds pale in comparison to an NVMe SSD. Looking for all the information you need at a glance? Check out the table below for a clear guide of how PS5 storage works.

Will PS5 Be Available For Christmas 2021? December restock news
gamerevolution.com
333042ded740f79a0f03197dc410940b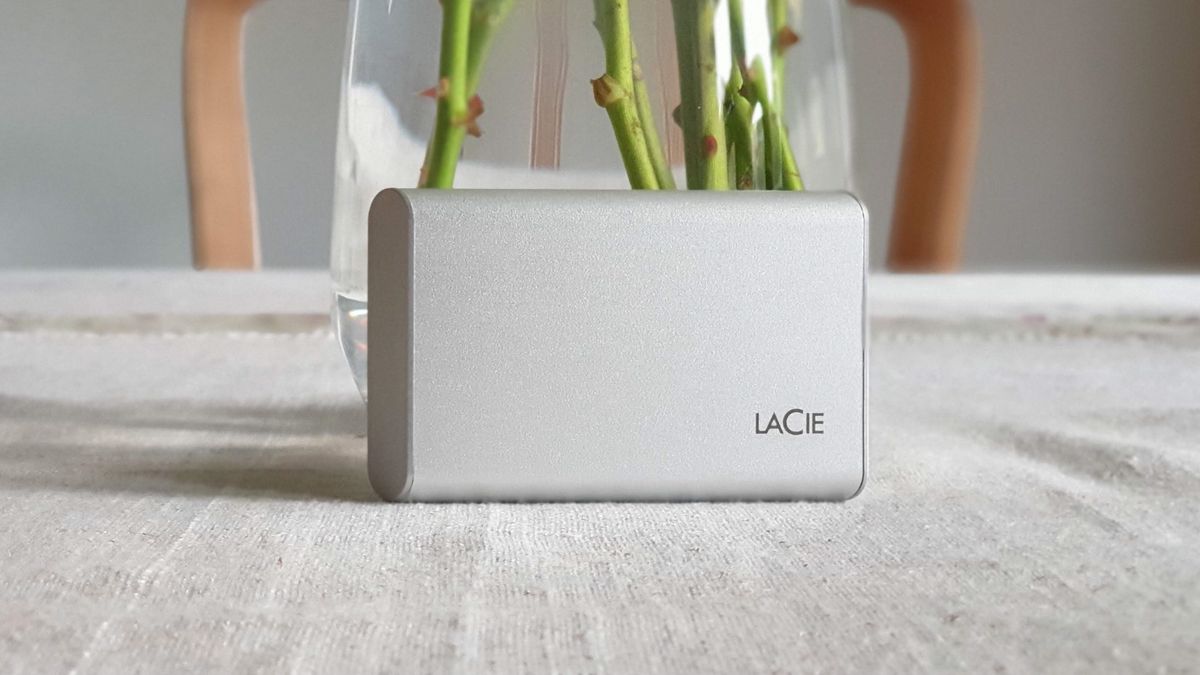 LaCie 2TB Portable SSD (2021) review
techradar.com
fa616c6af82f64e02eff8f13167d2a87
And there's new trailer to put you in the mood. Free-to-play sci-fi shooter Warframe's long-awaited cinematic story expansion The New War will be launching for PlayStation, Xbox, Switch, and PC on 15th December. Described by developer Digital Extremes as Warframe's "biggest narrative expansion. so far", The New War - which was initially teased all the way back in 2018 - tells the story of a massive Sentient invasion over the course of three acts, taking players across 16 planets and three open worlds, including previously unseen environments. It's an adventure that unfolds from the perspective of multiple playable characters - including a Grineer Lancer called Kahl-175, Corpus engineer Veso, and Conclave Master Teshin - and promises to combine a "personal story of self-discovery with an action-packed space opera". Warframe - The New War Official Cinematic Trailer. Digital Extremes has previously called The New War, the "most ambitious thing we've done", and players will finally be able to experience that ambition for themselves on 15th December. To do so, however, they'll need to have completed a good chunk of Warframe's existing story missions, specifically Natah, The Second Dream, The War Within, Chains of Harrow, Apostasy Prologue, The Sacrifice, Chimera Prologue, Erra, The Maker, Rising Tide, and Heart of Deimos. Additionally, players will need to have built an Archwing, built or purchased a Railjack and Necramech, and unlocked an Operator. As such, new (or indeed lapsed) players hoping to enjoy The New War on launch day will want to start working through that checklist now - and Digital Extremes offers a few assistive pointers on its website. Alongside The New War, Warframe's 15th December update will introduce Caliban - a new Sentient-Warframe hybrid that brings the game's total Warframe count up to 48 - plus new customisations, weapons, and accessories.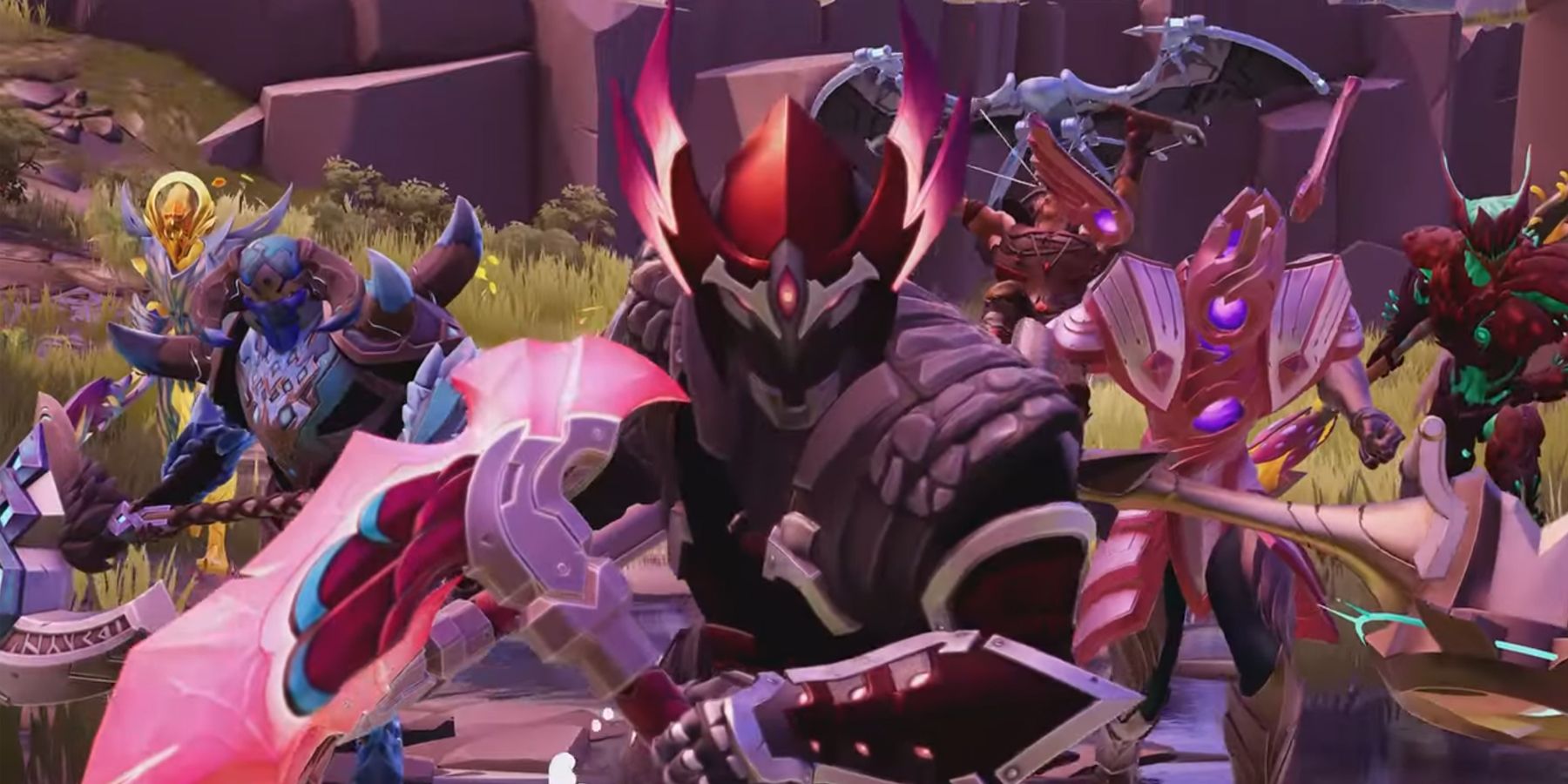 gamerant.com
gamerant.com
aa2a6e6cac4d0c9a5e284e9c1ac3d37e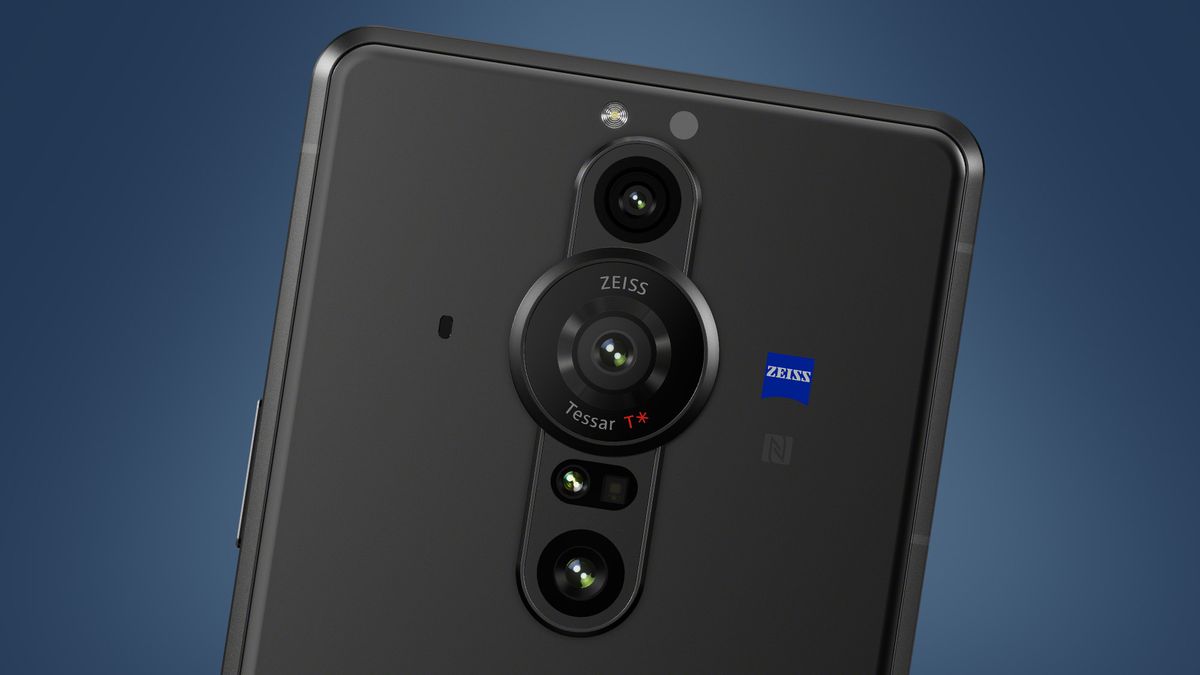 Some tech companies aren't letting the last few weeks of 2021 go to waste, even launching new smartphones in the run-up to Christmas. While some new phone releases are confirmed events, others are rumors that may or may not happen in the next few weeks. Accordingly, we've created a list of new smartphone launches based on the likelihood they'll actually happen in December of 2021. Of course, none of these releases will be as big as what we'll see in the first few months of 2022. The giant tech conferences, CES in January and MWC in late February/early March, will likely coincide with massive phone launches like the releases of Samsung Galaxy S22, OnePlus 10 and Oppo Find X4. It's hard not to get excited by those! Still, there are phones in our December 2021 list that are intriguing enough to entice more than a few tech fans. We know the Honor 60 is launching, and it's happening very soon: December 1, to be exact. This China-only launch of the phone will likely be followed by a global release in a few weeks' time. That means we'll soon see the phone in all of its technical glory, but might not know its price until the global launch. The Honor 60 is the brand's next mid-range phone, following in the footsteps of the recently unveiled Honor 50. We don't expect the 60 to come with too many upgrades since it has only been six months since the last iteration was first released. This is another confirmed December release, but we already saw the official launch of Sony's Xperia Pro-I earlier in 2021. The Sony Xperia Pro-I is a super-premium mobile designed specifically for photographers. This phone has fantastic cameras and also works as a second display for many of Sony's cameras. The Xperia Pro-I is launching on December 2 in the UK and December 10 in the US. The phone will be expensive, at $1,799 / £1,599 (around AU$2,400), but keep in mind that it's designed for professional photographers, and not your average phone fan. While this launch hasn't technically been confirmed, we've heard so many rumors about Motorola's plan to release a top-end smartphone by the end of 2021 that we had to include it in this section. Top chipset maker Qualcomm is expected to soon launch its new premium processor, and we've heard rumors that Motorola is eager to release the first phone using it. This means they might release a new phone by the end of this year, in close competition with Xiaomi, who also has a phone on this list. We don't know if the new device is the Moto G200 or the Motorola Edge 30 Ultra, both of which are rumored to launch in the next few months. Either way, we'd be very shocked if Motorola didn't release another smartphone by the end of the year. The Xiaomi Mi 11 was launched in the last days of 2020 at a China-only event before getting a global unveiling in February of this year. We think it's possible Xiaomi will repeat that timing with their Xiaomi 12, but there are others who think the mobile might launch in January. For this reason, we've put this device in the 'possibly' section. This is Xiaomi's next flagship phone, and the first main-series device since it dropped its 'Mi' branding. We're expecting top specs and a premium design, but we don't actually know all that much about the device yet. Either way, of all the phones on this list, the Xiaomi 12 will likely end up as one of the biggest releases of the year — regardless of which year it launches. When it does show up, it's definitely a phone we'll be reporting on so stay tuned. There was a rumor that Oppo would launch its first foldable phone in November 2021. Clearly, that didn't happen, but it's possible the launch was just delayed by a few weeks. A December Oppo release would line up with the company's annual Inno Day, where it shows off new tech innovations that later feature on its devices. Inno Day was in December in 2019, November in 2020, and we still have yet to hear about 2021's Inno Day. It wouldn't be a surprise to see the Oppo foldable phone at Inno Day 2021, but we have low expectations the release will happen before the end of the year. Early in 2021, we heard about a flagship phone from HMD Global called the Nokia X50, which was likely to follow 2019's Nokia 9 PureView in place of the rumored Nokia 10. According to the rumors we heard, this X50 would launch by the end of 2021. Rumors about top-end phones from HMD Global rarely pan out, which means this whisper alone isn't enough to keep an X50 launch on the 'possibly' list. But, we also know that at some point during 2021, HMD Global changed the way it named its phones. Currently, there are Nokia C, G and X phones, with entries at each level being respectively more premium. Taking this into consideration, a mid-range Nokia X50 is far more likely than a premium one. So if there is another Nokia phone out this year, there's a good chance it's an X50 with mid-range specs and a low price. Admittedly, that's not a lot to go on, but a Nokia X50 launch is still more likely than releases for some of the other devices on this list. Earlier in 2021, a few rumors suggested we could see the Samsung Galaxy S22 in late December, which would buck the usual trend of Samsung's phones launching in January or February of each year. A December release might have made sense as a response to the cancellation of the Galaxy S21 FE, while positioning the S22 as a more formidable rival of both the iPhone 13 and the Xiaomi 12. But scrapping the Galaxy S21 FE was also only a rumor, and it seems likely that handset will launch after all. We don't think the S22 will launch in December, but because of some talk in the domain, we had to include it on this list. We heard quite a few rumors about the Google Pixel Fold in the build-up to the Pixel 6 launch, and we were excited about the possible coming of Google's first foldable smartphone. But sadly, that never came to be. Still, it's impossible to totally rule out the existence of this phone since several big-profile leakers said the device was coming. One of those leakers also expected other companies, like Oppo, Xiaomi and Vivo, to launch foldable phones by the end of 2021, but with the ongoing chipset shortage affecting the tech world, we're not holding our breath. As mentioned above, Vivo is another smartphone maker that was expected to release a foldable phone in 2021, but of all the new phone rumors we've heard, we'd say this launch is the least likely to happen. The primary reason is that Vivo is not an established enough smartphone company to start working on a flashy foldable. Still, we won't rule this potential phone release out completely since Vivo is owned by BBK Electronics, which also owns Oppo, OnePlus and Realme, companies we've seen share tech developments. It's possible that through collaborative work, Vivo might just surprise us with a foldable smartphone earlier than expected. But over the next few weeks? Hardly likely.

Vampire: The Masquerade - Swansong has been hit with a second delay
gamereactor.eu
428f01c719064b89460378ce87cec837
What just happened? Despite being released back in 2015, Rocket League's enduring appeal means it still attracts over 50,000 concurrent Steam players every day. For those who love the soccer-meets-rocket-powered-cars title, a free-to-play mobile version is rolling out globally for Android and iOS. It was earlier this year when Developer Psyonix announced that its incredibly popular game would be hitting mobile platforms in the form of Rocket League Sideswipe. The biggest difference in this version is that the 3D view changes to a 2D side-on perspective. Cars are controlled using a virtual joystick on the left side of the screen, while buttons on the right are used for jumping and boosting, the latter of which works by automatic recharging rather than charging pads. Players can take part in 1v1 or 2v2 matches that last around two minutes each—an Epic Games Account is required to play online matches. There's also a ranking system with leaderboards and car customization, similar to what the non-mobile version offers. Game modes include the standard "soccar" and the basketball-style "Hoops," and there's even support for offline matches. 9to5Google notes that after the pre-season released in Oceania earlier this month, Epic Games and Psyonix are now launching Rocket League Sideswipe globally. It is free, though there are in-app purchases for cosmetic items and Rocket Pass. Rocket League Sideswipe is still in its pre-season phase. Psyonix said it would release more details about season one soon. You can download the game from the Google Play Store, where it currently has a 4/5 score from over 14,000 installs. It's also available on Apple's App Store.

Rocket League Sideswipe launches worldwide on Android and iOS
xda-developers.com
923d4f9576d890482d436723bbcdfd30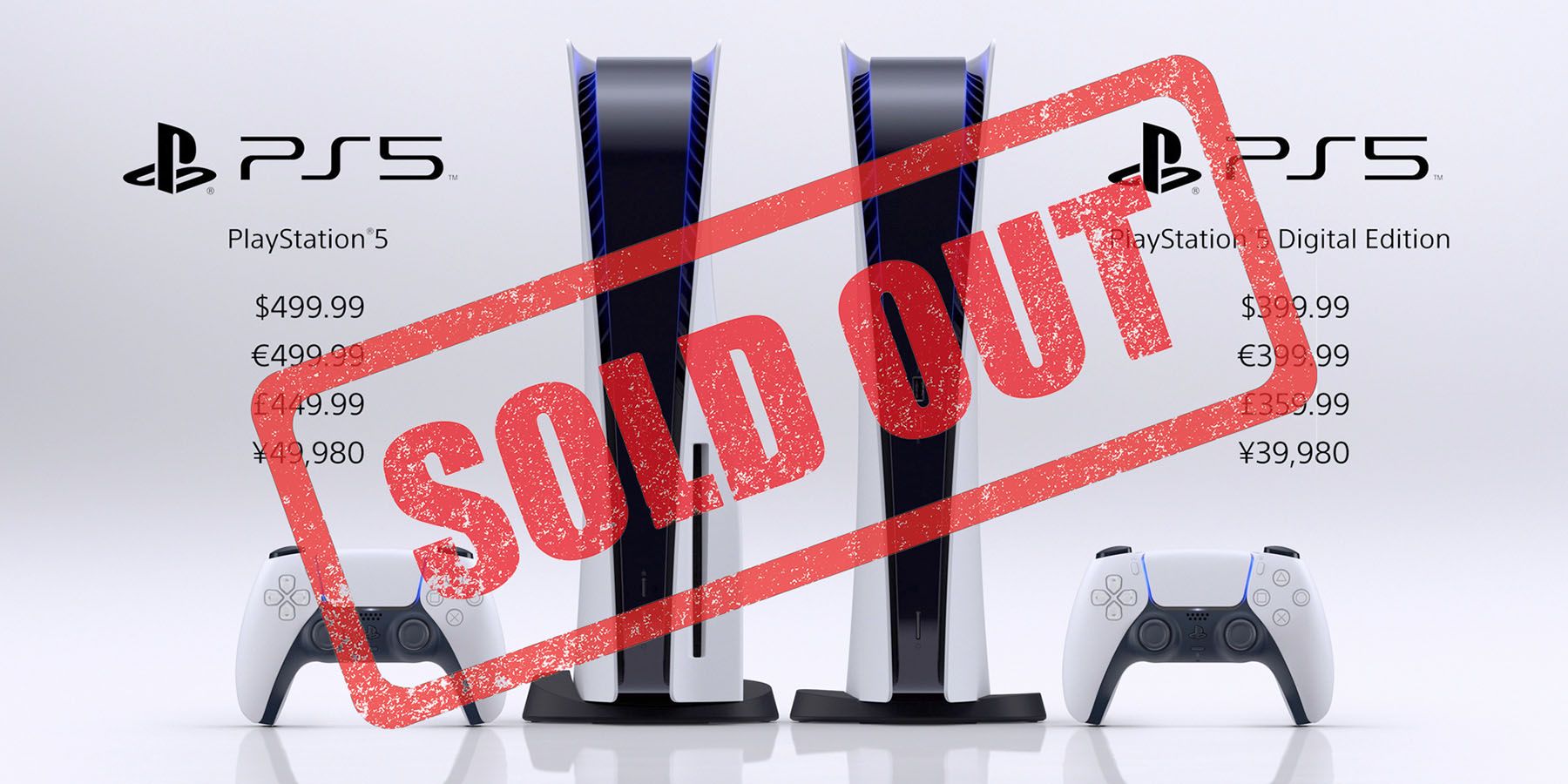 Thanks to the ongoing chip shortage and high demand of the latest generations of gaming tech and platforms, it's as hard as ever to get hands on the latest graphics card, the PS5, or an Xbox Series X. Part of this is the number of scalpers and bots who buy up stock online to resell for double the price, if not more. Indeed, scalping has been a major problem for those looking to buy a new graphics card, PS5, or Xbox Series X for the holiday. Now, Democrats have introduced new legislation designed to cut down, if not fully eliminate, the use of bots for resellers and scalpers. US Representative Paul Tonko of New York and senators Richard Blumenthal of Connecticut, Chuck Schumer of New York, and Ben Ray Lujan of New Mexico have all announced their pushing for the Stopping Grinch Bots Act. RELATED: Xbox Mini Fridge Sells Out Almost Immediately, Already Being Scalped Tonko, Blumenthal, and Schumer first introduced this legislation in November 2019, as scalping has been around for quite a while, but it's arguably worse this year than ever. It aims to "crack down on Cyber Grinches using ' bot technology,'" says all the lawmakers in a statement, with Schumer adding, " The average holiday shopper is unable to compete with the light speed of the all-too-common Grinch bot and are then held at ransom by scalpers and third-party resellers when trying to buy holiday presents….no parent or American should have to fork over hundreds—or even thousands—of dollars to buy Christmas and holiday gifts for their children and loved ones." The Stopping Grinch Bots Act would expand on a law passed in 2016 that outlawed bots from circumventing control measures to put tickets like music concerts and sporting events. Plus, it made it illegal for scalpers to resell tickets such as these, and this legislation would essentially take all the principles and apply them to all online retail sites. A law is only as good as it can be enforced, notably, and so it's worth mentioning that the US Federal Trade Commission would oversee the combat of this scalping practice. It remains to be seen what comes of this new legislative push, as the bill has previously stalled in congressional committees. With the number of scalping incidents related to these bots that took place this year, not just among consoles and hardware but simpler items like amiibo, Pokemon Cards, and even Pokemon Oreos being scalped, perhaps other lawmakers will see, recognize, and acknowledge the ongoing problem and take actions to fix it. MORE: Best PS5 Holiday Gifts for 2021 Source: PC Mag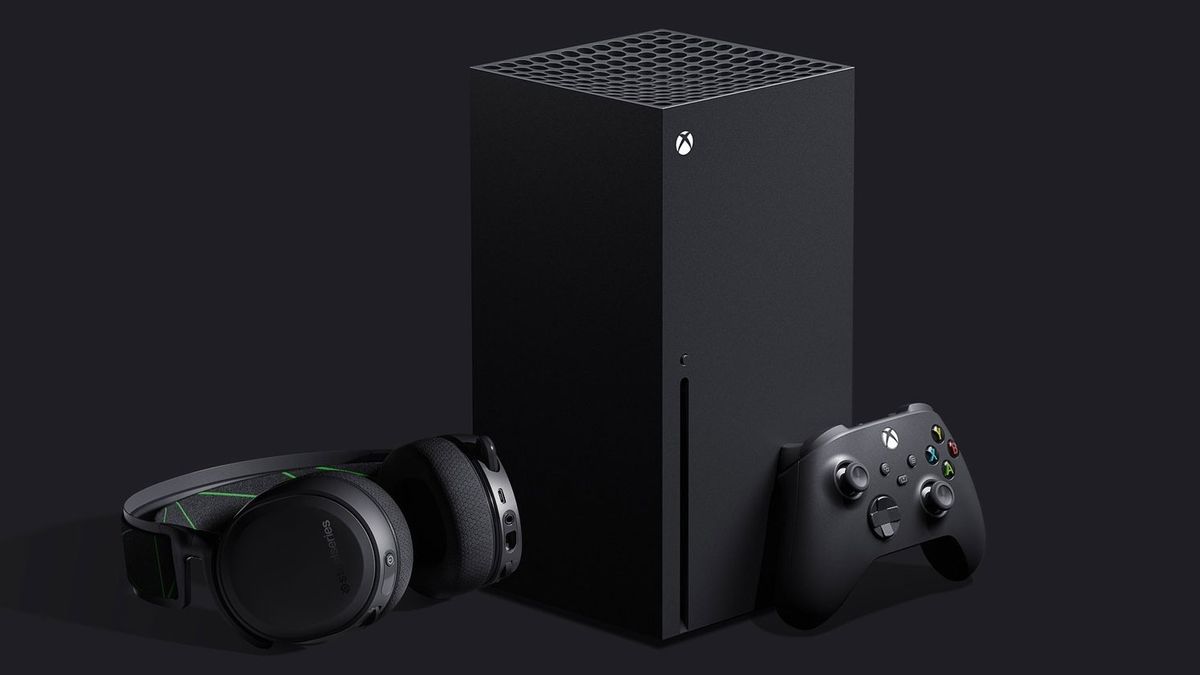 Xbox Series X and Series S accessories: your guide to the next-gen gaming gear
techradar.com
3b9eff6a7e1fb4f56aaea8570901ff71
Eagle-eyed Redditor, Leopeva64-2, has spotted that Microsoft has enabled the Search tabs option by default in the latest build of Edge Canary, Build 98.0.1089.0. The feature has been available in Edge Canary since August but it had to be enabled manually. As Edge is built on the same foundations as Google Chrome, it'll be no surprise to learn that Search tabs in Edge Canary can be invoked with the same command as it can in Google Chrome; Ctrl + Shift + A. Unlike Chrome, however, which includes a Search tabs button next to the minimise button, the Search tabs feature in Edge is located under the Tab actions menu in the upper left corner of the browser. It's unclear whether Microsoft will continue to hold this feature in Canary to continue working on it or whether it will be promoted to the Dev channel. If it is promoted, it will hopefully arrive on the Stable build in just a couple of months so you can begin using it day-to-day. In terms of new features on Edge, Microsoft recently added a greyed out option on Edge for Android Canary to enable biometric or PIN security before users can autofill usernames and passwords. That feature is still greyed out so cannot be turned on at this time, however.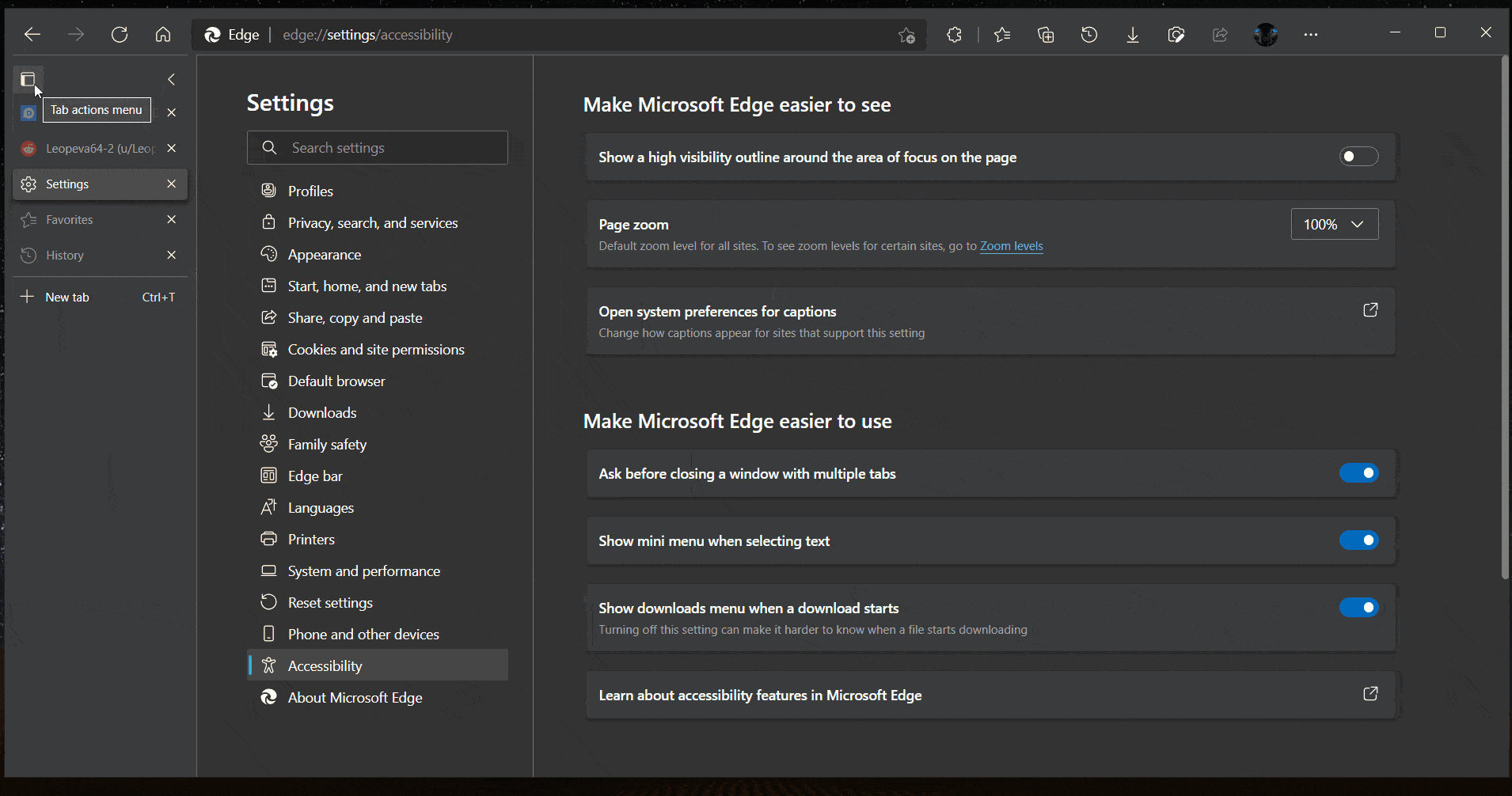 Tab Search now available by default in Edge Canary
mspoweruser.com
c34bf1e646fd38f02fa60e7ebc60e8e4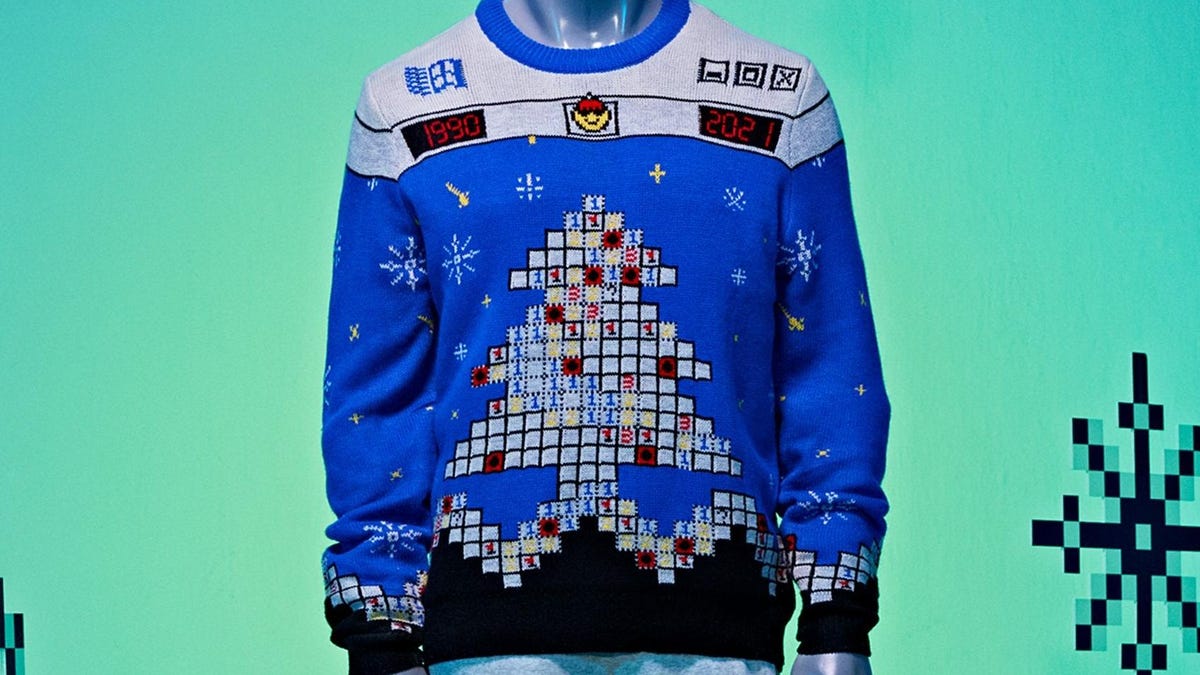 I'm glad I didn't buy anything on Black Friday this year—not because it means I can finally afford Apple's mythical microfiber cloth, but because Microsoft just dropped a new ugly holiday sweater and I'm on the brink of spending $75 on it. I mean, isn't it perfect? The ode to Minesweeper features a grid in the shape of a Christmas tree with mines acting as ornaments, the XYZZY cheat code Easter egg graces the back, and Windows control buttons are in the top corner for when you inevitably rage quit every millennial's first brutally challenging game. It's glorious. So glorious, you might even forget that these are the same folks who designed the Kin and Windows 11 (partly kidding). Now, about this pullover. Yes, the sweater is offensively over-designed (elbow pads in 2021?!), Microsoft made some changes to the colors (the "2" is supposed to be green, not yellow, but we'll chalk this up to artistic license), and this is $5 pricier than last year's version (I blame the chip shortage). But none of this bothers me. This sweater is the perfect amount of atrocious, and more importantly, it pays homage to a game most people had no idea how to play, if the 1.5 million people who have viewed the YouTube video tutorial on how to play Minesweeper is any indication (you're welcome for that link). Only about nine people could actually beat the game, and I'm not one of them. Minesweeper deserves the spotlight. The strategy game dates back to the '60s and, after featuring in the Windows Entertainment Pack in 1990, found its way to Microsoft's OS in 1993 when it replaced Reversi in Windows 3.1. Now one of the most iconic computer games of all time, Minesweeper was a way for '90s kids to pass the time in class by randomly clicking squares and hoping they didn't land on a mine. That's not how you play, it turns out, but no matter. Playing Minesweeper, a grueling game where stepping in the wrong spot means blowing up, may feel like the perfect allegory to sum up living through a global pandemic throughout 2021, but I'd rather just take this at face value. It's an ugly sweater, and it's a damn near perfect one. On the sweater's product page, Microsoft announced that it is donating $100,000 to AbleGamers, a charity working to improve the quality of life for those with disabilities through video games, and the company is encouraging others to do the same. You don't have to buy the Minesweeper sweater to donate, but really, why the hell wouldn't you?

Microsoft's Minesweeper themed Windows Ugly Sweater is now available for purchase
neowin.net
f215849fd9ff537128398eadd6c536b8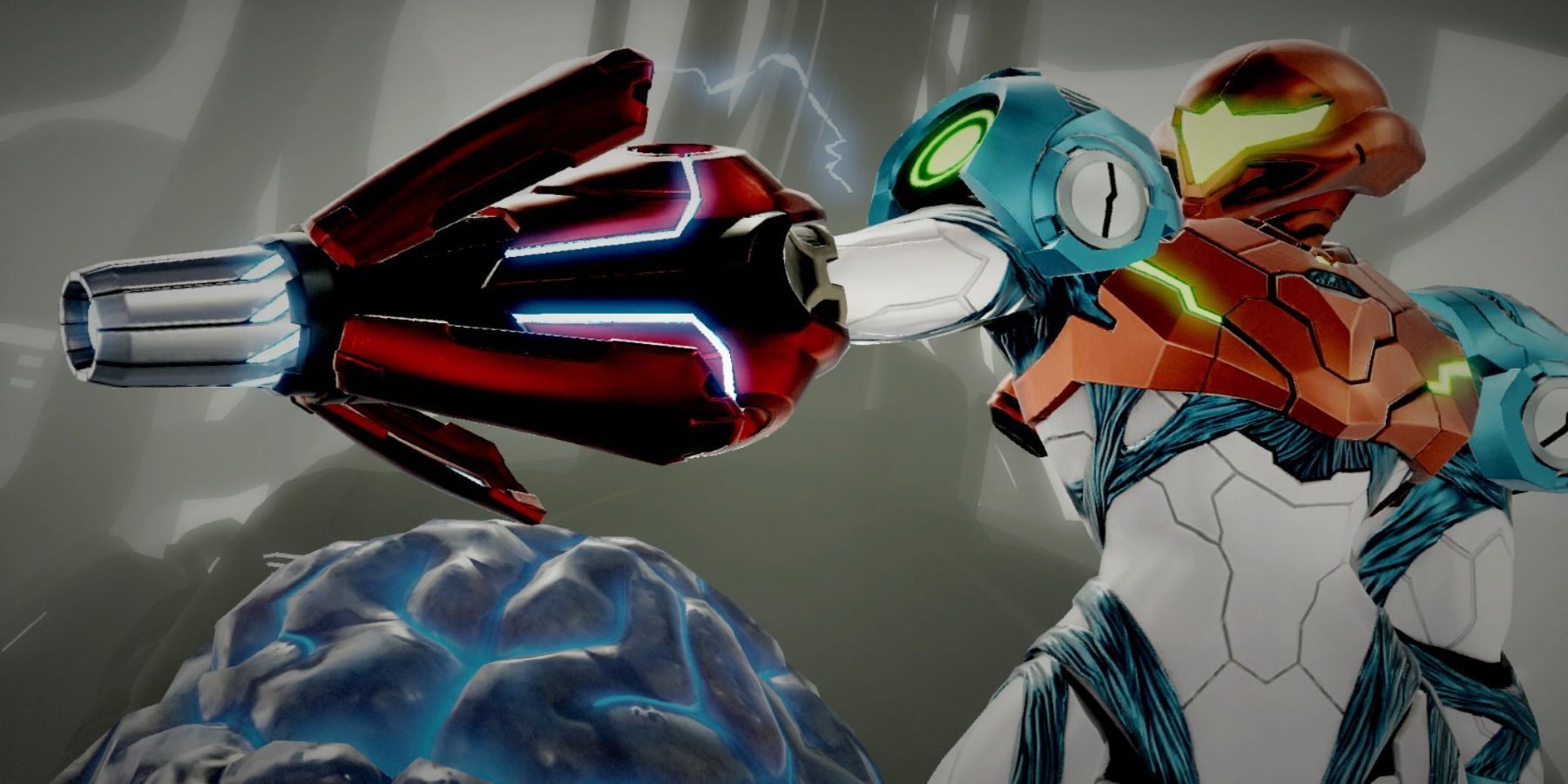 Despite being the first new 2D Metroid title to release within the last 19 years, Metroid Dread has seen a massive amount of success within a very short timeframe. After launching back in October, Metroid Dread became the fastest selling game in the series in the US, the UK, and Japan. Now, the studio behind Metroid Dread is looking to make a fundamentally different type of game. The co-developer of Metroid Dread, MercurySteam, has had its hand in a number of different projects over the years, working with major studios such as Nintendo and Kojima Productions on successful titles like the Castlevania: Lords of Shadow series and Metroid: Samus Returns. However, it seems that MercurySteam's next title will be developed in tandem with 505 Games. RELATED: Fan Discovers Another Secret Way To Quickly Kill Kraid In Metroid Dread According to a press release written by Digital Bros, the parent company of 505 Games, the publisher behind Control and many other well known titles, it was announced that MercurySteam will be producing a third-person, dark fantasy RPG codenamed Project Iron. There was little to no additional information regarding specific details of what Project Iron might look like, other than the fact that it's being developed by both MercurySteam and 505 Games. For some members of the gaming community, seeing MercurySteam go from working on recent Metroid titles like Metroid Dread and Metroid: Samus Returns, to working on a third-person, dark fantasy RPG might be a bit bizarre, considering how much discrepancy there is between the two in terms of form factor. Though, given MercurySteam's previous work on Castlevania: Lords of Shadow, it's possible that Project Iron could work out favorably, considering how similar they both sound. Right now, it's impossible to know what Project Iron is, beyond the brief description given in the press release. Although, 505 Games has had an impressive track record in recent years. In addition to Control, the publisher has also released games like Abzu, Ghostrunner, and the PC port of Death Stranding. Considering how multifaceted the company is in terms of the work it has produced, Project Iron will hopefully be something special. In any case, it's amazing how much success Metroid Dread has garnered in such a short time frame. The way that fans have taken to the game is truly impressive. One fan even made a Metroid Dread themed Jack-O-Lantern for Halloween. It will be interesting to see where Nintendo chooses to take the Metroid series from here. It's possible that the events of Metroid Dread could potentially tie in with the upcoming Metroid Prime 4. Metroid Dread is available now for Nintendo Switch. MORE: Metroid Dread: Shinespark Tips and Tricks Source: Digital Bros

Black Friday brought the biggest sales week for the Nintendo Switch ever in the UK
gamereactor.eu
8908c02583cb81b70e6ee064f8c978d2
Salesforce on Tuesday announced that Bret Taylor will serve as Co-CEO alongside Salesforce's co-founder and current CEO Marc Benioff, effective immediately. Taylor, who has served as president and COO since 2019, has also been promoted to vice chairman of the Board. "Bret is a phenomenal industry leader who has been instrumental in creating incredible success for our customers and driv