Announcement
DC5n United States sport in english 76 articles, created at 2021-12-01 05:34 articles set mostly positive rate 3.7
(23.99/24)

1

0.6

Dr Oz to Enter Pennsylvania Senate Race as a Republican

Dr. Mehmet Oz is entering the Pennsylvania Senate race and will run as a Republican, according to multiple reports. 2021-11-30 19:01 1KB www.thewrap.com

(15.99/24)

2

1.5

Tiger Woods' golf future uncertain after car crash

Tiger Woods says he's unsure if he'll be able to play professional golf again and at what level as he continues his recovery … 2021-12-01 00:10 862Bytes www.usatoday.com

(8.93/24)

3

0.5

Brian Kelly Said to Leave Notre Dame for L.S.U.

A top coach is reportedly heading to the Southeastern Conference, the latest in a series of moves at some of the country's most storied college football programs. 2021-11-30 13:26 3KB www.nytimes.com

(8.57/24)

4

0.5

Lakers says LeBron James has entered NBA's COVID-19 protocols

The four-time league MVP, who is averaging 25.8 points, 5.2 rebounds and 6.8 assists, had already missed 11 of the Lakers' 22 games because of injuries and a suspension. 2021-12-01 00:13 2KB www.ocregister.com

(5.56/24)

5

0.2

Tiger Woods Gives Up Full-Time Golfing

In his first extensive interview since his rollover crash in February, Tiger Woods gave Golf Digest some big news. While the golfer will still play the sport, he says things. 2021-11-30 08:33 1KB www.newser.com

(5.51/24)

6

0.3

NFL power rankings after Week 12

32. Lions (previous: 32): You have to wonder if coach Dan Campbell, who's now calling offensive plays, has taken on too much in his … 2021-11-30 12:27 8KB www.usatoday.com

(5.26/24)

7

0.0

2.5-M COVID-19 vaccine doses administered on Day 1 of national vaccination drive

Residents of various Philippine provinces took advantage of the country's Bonifacio holiday to get COVID-19 jabs in the government's mass vaccination campaign. 2021-11-30 15:09 1KB news.abs-cbn.com

(4.64/24)

8

1.1

'He's got a golden opportunity': LSU football fans greet new coach Brian Kelly

BATON ROUGE, La. — Kenny Fogg started attending LSU football games when tickets cost $1 in the south end zone at Tiger Stadium. Fogg later … 2021-11-30 23:13 4KB www.usatoday.com

(4.20/24)

9

0.7

Where BYU and Utah finished the regular season in the College Football Playoff rankings

Where are BYU and Utah in the College Football Playoff rankings? 2021-12-01 00:08 2KB www.deseret.com

(3.99/24)

10

1.8

Tuesday's high school basketball scores

All the scores from around the area. 2021-11-30 22:39 3KB chicago.suntimes.com

(3.19/24)

11

0.4

Tiger Woods hit the brakes on any notion that a comeback is near

The superstar golfer had nothing to say about his February car wreck in first news conference since the crash 2021-11-30 23:40 5KB chicago.suntimes.com

(2.19/24)

12

1.1

Iowa football quarterback Deuce Hogan enters NCAA transfer portal

Deuce Hogan moved to second-string quarterback for Iowa's game against Minnesota. On Tuesday, his name appeared in the transfer portal. 2021-11-30 18:27 2KB eu.hawkcentral.com

(2.19/24)

13

0.8

How Jim Harbaugh got his Michigan football mojo back by a leap of faith

From keeping Jim Harbaugh to hiring the right assistants to bringing in the right players, everything broke right for Michigan to beat Ohio State. 2021-11-30 15:19 7KB eu.freep.com

(2.10/24)

14

0.2

India need to exploit Belgium's vulnerability, just like Malaysia: Reid

India's chief coach Graham Reid on Tuesday said the defending champions would like to take cue from Malaysia and exploit the vulnerability of European … 2021-11-30 14:58 3KB www.business-standard.com

(2.09/24)

15

1.0

Fantasy football: Mattison, Williams, Hubbard among best Week 13 adds

Injuries to several of the top players in fantasy football in Week 12 make the Week 13 waiver wire very attractive, especially at running back. Alexander Mattison is my primary target. 2021-11-30 18:55 1KB www.upi.com

(2.06/24)

16

0.8

SEC Championship game features 2 of nation's top defenders

Alabama's Will Anderson wreaks more havoc in opposing backfields than any college player in the country. Georgia's Jordan Davis anchors the best defense in college … 2021-11-30 20:39 4KB www.foxnews.com

(2.06/24)

17

1.0

Ronaldinho Has Message for Messi After Record Ballon d'Or Win

The Brazilian wanted to congratulate his former Barcelona teammate. 2021-11-30 16:33 4KB heavy.com

(1.34/24)

18

0.6

Can Iowa's offense move against Michigan's defense? Players outline the game plan to success

Iowa's offense has improved in November but faces its stiffest competition yet in Michigan's top-ranked defense. 2021-11-30 23:51 5KB eu.hawkcentral.com

(1.09/24)

19

0.3

Dallas Mavericks' Tim Hardaway Jr. Struggling After Signing New Contract

In 19 games, Hardaway is averaging 14 points, 3.7 rebounds, 2.5 assists and a steal. 2021-11-30 21:57 3KB www.forbes.com

(1.07/24)

20

1.7

Tuesday Morning Quarterback: Patriots bounce back after slow start; NFL playoff picture

CBS News special correspondent James Brown, who is also the host of "The NFL Today" and "Inside the NFL" on Paramount+, joined CBSN to discuss the New England Patriots, the NFL playoff picture, the passing of golf trailblazer Lee Elder and more. 2021-11-30 17:01 1KB www.cbsnews.com

(1.07/24)

21

0.2

Defense Bill Stalled Over Amendments

Every now and again, it's not Mitch McConnell's fault. 2021-11-30 11:06 6KB www.outsidethebeltway.com

(1.06/24)

22

0.0

Cricket: South Africa promises 'full bio-secure environment' for Indian team on tour

India are scheduled to compete in three Tests in South Africa starting on December 17, followed by as many ODIs and four T20 Internationals. 2021-11-30 10:18 3KB scroll.in

(1.02/24)

23

1.8

Former Olympian Emmit King fatally shot during argument in Alabama

A former Alabama track and field star and two-time Olympian was fatally shot during an argument with another man who also died, police said. … 2021-11-30 15:44 1KB nypost.com

(1.01/24)

24

0.1

Column: Even a little Tiger is better than no Tiger at all

NASSAU, Bahamas (AP) — The only certainty about Tiger Woods is that he won't be playing very much golf, and that's if he decides it's worth trying to scale a… 2021-12-01 00:02 5KB wtop.com

(1.01/24)

25

0.1

Qatar Kicks Off Arab Cup, A World Cup Dress Rehearsal

The tournament serves as a test run for World Cup organizers. 2021-11-30 21:30 3KB www.forbes.com

(1.01/24)

26

0.2

Cardiff secure chartered plane for return to UK from South Africa on Thursday

Cardiff are set to return to the United Kingdom on Thursday having been stranded in South Africa after the cancellation of their matches in the United Rugby Championship. 2021-11-30 20:59 4KB www.independent.ie

(1.01/24)

27

0.6

Fickell: No. 3 Cincinnati isn't looking past AAC title game

Cincinnati coach Luke Fickell won't get drawn into the debate over whether the Bearcats deserve inclusion in the College Football Playoff if they win … 2021-11-30 18:32 3KB www.foxnews.com

(1.01/24)

28

0.6

India, New Zealand teams arrive in Mumbai for second Test

India and New Zealand arrived here on Tuesday for the second and final Test of the series, to be played at the iconic Wankhede Stadium … 2021-11-30 14:47 1KB www.business-standard.com

(1.01/24)

29

0.4

Pirates trade catcher Jacob Stallings to Marlins

The Miami Marlins acquired Gold Glove catcher Jacob Stallings in a trade with the Pittsburgh Pirates in exchange for pitcher Zach Thompson and two prospects, the teams announced. 2021-11-30 14:42 1KB www.upi.com

(1.01/24)

30

0.4

Washington Football Team runs over sluggish Seahawks

The Washington Football Team held the Seattle Seahawks to just 10 first downs and used its running game to earn an edge in time of possession of more than 23 minutes to snag a 17-15 win in the NFL's Week 12 finale. 2021-11-30 13:29 1KB www.upi.com

(1.01/24)

31

0.8

Tyreek Hill Still Gunning For Usain Bolt Race. I'll Bet My SB Ring On It!!!

Tyreek Hill says he's still gunning to race Usain Bolt . telling TMZ Sports he's so confident he'll beat the track legend, he's down to put his Super Bowl ring on the line!! 2021-11-30 08:20 2KB www.tmz.com

(0.04/24)

32

0.9

Talladega-Winning Truck Series Driver Announces 2022 Plans

The winner of the Talladega Truck Series race has unveiled his plans for the 2022 season. Tate Fogleman will drive the No. 30 for On Point Motorsports. 2021-11-30 22:48 4KB heavy.com

(0.03/24)

33

0.4

No. 20 USC men's basketball opens Pac-12 play vs. Utah

The defense is clicking on all levels as the Trojans, coming off a shutdown win over San Diego State, kick off Pac-12 play Wednesday night at the Galen Center 2021-11-30 20:09 3KB www.ocregister.com

(0.02/24)

34

0.1

Baseball's looming lockout: MLB, players still far apart in Tuesday negotiations

IRVING, Texas — Major League Baseball commissioner Rob Manfred arrived in town and was part of the labor negotiations Tuesday with the two sides exchanging proposals trying to … 2021-11-30 22:53 3KB www.usatoday.com

(0.02/24)

35

1.4

Detroit Pistons game vs. Chauncey Billups' Blazers: Damian Lillard won't play

Detroit Pistons vs. Portland Trail Blazers, 10 p.m. on Bally Sports Detroit. Damian Lillard won't play in this one for coach Chauncey Billups' team. 2021-11-30 22:49 1KB eu.freep.com

(0.02/24)

36

1.5

Video preview: Centennial basketball to rely on guard play

The Centennial High School boys basketball team might feature the tallest players in the class 5A. But the Bulldogs . 2021-11-30 21:31 949Bytes lasvegassun.com

37

0.5

HC Vic Fangio Believes 2021 Broncos Are Their Best Since Super Bowl 50

Vic believes this team can be the one to break the losing streak vs. the Chiefs. 2021-11-30 23:30 4KB heavy.com

38

0.2

Herschel Walker: America's 'worth fighting for'

NEWS AND OPINION: Football great Herschel Walker declared his intent to run for the U.S. Senate seat in Georgia on Aug. 24 and now … 2021-11-30 23:09 6KB www.washingtontimes.com

39

0.5

BC OL's Alec Lindstrom, Zion Johnson named All-ACC first team

BC had 12 players recognized by the league. 2021-11-30 22:51 1KB www.bostonherald.com

40

0.2

Lions notes: Former special teams coach Stan Kwan passes away

Already on season-ending injured reserve, the Lions waived\u00a0Da'Shawn Hand with an injury settlement on Tuesday. 2021-11-30 22:50 2KB eu.detroitnews.com

41

0.5

Candace Parker On Being Left Off Team USA Rosters: 'I Don't Think Geno Wanted Me On The Team'

Candace Parker hasn't played for USA Basketball since the 2012 Olympics and believes the reason is Geno Auriemma not wanting her there. 2021-11-30 21:42 2KB uproxx.com

42

0.3

2021 boys soccer wrap-up: Brunswick falls in Class A state title game

Brunswick run to glory falls one game short. 2021-11-30 21:12 3KB www.pressherald.com

43

0.6

Clippers Star Paul George Locates Team's 'Kryptonite' Amid Poor Stretch

The Clippers have struggled with rebounding lately, but there is a bigger problem at play. 2021-11-30 21:01 3KB heavy.com

44

0.3

Riding The Roller Coaster Of Holiday Emotions

Hope >>> Despair. 2021-11-30 20:56 3KB www.forbes.com

45

0.0

How tough, really, is beating the same team twice in the same season?

If you crunch the numbers, it's not as tough as the adage suggests. The Utah Utes and Oregon Ducks play for the Pac-12 championship Friday in Las Vegas at Allegiant Stadium 2021-11-30 20:55 4KB www.deseret.com

46

0.1

Virus-stricken Belenenses planning to sue league official

LISBON, Portugal (AP) — The president of a club enduring a COVID-19 outbreak is planning to sue the Portuguese league official who said his team wanted to play… 2021-11-30 20:54 3KB wtop.com

47

0.5

It's Time For Major League Soccer To Scrap The Secondary Assist

The league is one of the only competitions on the planet that awards more than one assist per goal. And doing so isn't adding any statistical value in an era when other analytic metrics give better information. 2021-11-30 20:31 4KB www.forbes.com

48

0.4

'Not the souvenir we expected': Family frees kitten from net during Arrowhead Stadium tour

A family of Kansas City Chiefs fans went on a stadium tour and left with a cat they saved from a field goal net. 2021-11-30 18:39 3KB myfox8.com

49

0.2

LaMelo Ball mocks ref in showdown against brother Lonzo

LaMelo Ball, like most professional athletes, thinks he could do a better job than the referees. But on Monday, the Hornets point guard took it … 2021-11-30 18:38 2KB nypost.com

50

0.2

Why Is My Team Quitting? 10 Ways To Uncover The Root Of High Turnover

Catch the early signs of declining morale before they put in their two-week's notice. 2021-11-30 18:15 8KB www.forbes.com

51

0.2

The difference between Democratic and Republican rule violations? Who's being targeted.

The sides are not both doing it. 2021-11-30 17:59 7KB www.washingtonpost.com

52

0.4

George R. R. Martin Allegedly Wanted HBO To Do 10 Seasons Of 'Game Of Thrones'

George R. R. Martin reportedly wanted HBO to do a couple more seasons of "Game of Thrones." The hit series ran for eight seasons … 2021-11-30 17:42 2KB dailycaller.com

53

0.2

Bok strongman Nyakane set for French move - reports

Trevor Nyakane is set to join Racing Metro with the Springbok prop reportedly signing for the French club until after the 2023 Rugby World Cup. 2021-11-30 17:39 1KB www.news24.com

54

0.1

2021 college football coaching carousel tracker

A running list of all of the coaching changes in the NCAA Football Bowl Subdivision. 2021-11-30 17:19 2KB www.deseret.com

55

0.6

Patriots know they have to stop Josh Allen from beating them with his legs

Allen's ability to run off script, or even with designed plays, has been a significant edge against most teams. 2021-11-30 17:09 1KB www.bostonherald.com

56

0.6

Youth football team raises money to compete for national championship: 'A once-in-a-lifetime opportunity'

The undefeated Wolfpack football team from the South Side raised over $45,000 to travel to the national championships in Florida. 2021-11-30 16:36 3KB chicago.suntimes.com

57

0.6

Georgia State cancels hoops game because of COVID, injuries

ATLANTA (AP) — Georgia State has canceled its men's basketball game Wednesday against Tennessee State because of COIVID-19 protocols and injuries. 2021-11-30 15:55 1KB wtop.com

58

0.5

Former Olympian Hachlaf banned 6 years for 2nd doping case

MONACO (AP) — Moroccan runner Halima Hachlaf was banned for six years on Tuesday for a second doping offense. Hachlaf, who ran in the 800 meters at the 2012… 2021-11-30 15:54 1KB wtop.com

59

0.0

Why the NFL in 2021 feels more balanced -- and unpredictable -- than ever before

Twenty-five games have been decided on the final play, upsets are everywhere and the league seems to be without a true Goliath. 2021-11-30 15:04 7KB www.espn.com

60

0.5

Lululemon sues Peloton over patent infringement.

Lululemon accused Peloton, the fitness company best known for its stationary bikes, of infringing on patents for a new line of leggings and sports bras. 2021-11-30 15:00 2KB www.nytimes.com

61

0.6

Amazon's 'The Wheel Of Time' Hanging In There With 'Hawkeye' And 'The Witcher' Demand

A lot was riding on the much-anticipated adaptation of The Wheel of Time, based on the famous fantasy series, and so far, the series is putting up big numbers for Amazon Prime, right up there with some of its most high profile competitors. 2021-11-30 14:25 4KB www.forbes.com

62

0.0

ISL: Rampaging ATK Mohun Bagan face Mumbai City FC in revenge match

Rampaging ATK Mohun Bagan will look to settle scores against reigning champions Mumbai City FC when the two sides clash in the third round of … 2021-11-30 14:22 2KB www.business-standard.com

63

0.5

Pushed by Players, the N.F.L. Works to Embrace Mental Health

N.F.L. teams have standardized support for mental wellness as their players fight social stigmas and the league's "just play through it" ethos. 2021-11-30 13:58 10KB www.nytimes.com

64

0.1

Fantasy Premier League, Gameweek 14: Teams with best fixtures, players to buy and captaincy options

GW14 kickstarts a hectic period of fixtures that is sure to test the mettle of any FPL manager. 2021-11-30 13:07 6KB scroll.in

65

0.7

Cyclist to ride around Midlands football clubs to raise modern slavery awareness

A cyclist is set to ride between five Midlands football clubs to raise awareness of the issue of modern slavery, and hopes to encourage hundreds of others to join him. 2021-11-30 12:46 3KB www.independent.ie

66

0.5

How To Assess And Improve Collective Team Performance

Here are six actions you can take to help your leadership team play at its best. 2021-11-30 12:30 5KB www.forbes.com

67

0.5

Six people injured after car drives into Indianapolis AT&T store

At least six people were injured after a driver plowed their vehicle through an AT&T store in Indianapolis. 2021-11-30 12:19 1KB www.nydailynews.com

68

0.2

Matildas score late to share spoils with US women

NEWCASTLE, Australia (AP) — A late goal by Kyah Simon earned Australia a fortunate 1-1 draw against the world champion United States and denied the American… 2021-11-30 12:07 3KB wtop.com

69

0.0

Hit, run, get McGruff the Crime Dog, but blame climate change

OPINION: Muriel Bowser is running for D.C. mayor again so she can either best so-called Mayor for Life Marion Barry. Or hang onto … 2021-11-30 11:28 3KB www.washingtontimes.com

70

0.4

U Penn Swimmer Competed As Male For 3 Years. Now Dominating Women's Competitions Identifying As Female

"Being trans has not affected my ability to do this sport and being able to continue is very rewarding." In November, a University of Pennsylvania … 2021-11-30 11:15 4KB www.dailywire.com

71

0.4

The Rowing Club Reconnecting Venetians With The Sea

Venice On Board regularly gives rowing lessons in traditional Venetian boats to tourists but, perhaps more importantly, also to inhabitants of the canal city. 2021-11-30 10:39 4KB www.forbes.com

72

1.0

PREVIEW: Wisconsin Has A Great Opportunity For Another Huge Basketball Win Against Georgia Tech

Wisconsin has a huge Wednesday night basketball game against Georgia Tech. Right now, the Badgers and Yellow Jackets are both 5-1 and both teams … 2021-11-30 10:39 1KB dailycaller.com

73

0.1

Bayern Munich set to play in empty stadium over coronavirus

MUNICH (AP) — Bayern Munich will likely host Barcelona without spectators in the Champions League next week after the state governor said on Tuesday he will… 2021-11-30 10:13 2KB wtop.com

74

0.4

Streaking Bucks rebounding from slow start to season

The defending champions are beginning to look the part again. It wasn't long ago that the Milwaukee Bucks were languishing under .500, but after a seven-game… 2021-11-30 07:57 4KB wtop.com

75

0.5

FIFA confirms Qatar as the neutral host for the Oceania qualifiers

New Zealand's path to the World Cup in Qatar will also start there when the Oceania qualifying tournament is played in the host nation … 2021-11-30 07:42 3KB www.business-standard.com

76

6.3

Groundbreaking golfer Lee Elder dies at 87

Golf legend Lee Elder has died at 87. He made history as the first Black golfer to play in the Masters and inspired Tiger Woods to take up the sport. 2021-11-30 06:26 857Bytes www.cbsnews.com
Articles
DC5n United States sport in english 76 articles, created at 2021-12-01 05:34
Dr. Mehmet Oz is entering the Pennsylvania Senate race, according to multiple reports. The Associated Press reported the heart surgeon and television star will run as a Republican. Fox News' Sean Hannity also teased a Tuesday night appearance by the doctor, telling viewers he has a big announcement. "Hint: Think midterm election," Hannity said. Earlier this month, the Washington Free Beacon reported on Oz's possible plans. At the time, a spokesperson for his show told TheWrap, "Since last year, Dr. Oz has lived and voted in Pennsylvania where he attended school and has deep family ties. Dr. Oz has received encouragement to run for the U.S. Senate, but is currently focused on our show and has no announcement at this time." Representatives for Oz did not immediately return a separate request for further comment Tuesday. He has hosted the daily syndicated "Dr. Oz Show" since 2009. It is not clear what a Senate run would mean for the program, which is produced by Oprah Winfrey's Harpo Productions and distributed by Sony Pictures Television. In 2020, Fox Station Group picked up a 13th and 14th season of the show, keeping it on the air through the 2022-23 season. He would become the latest television star to run for office, joining the likes of Arnold Schwarzenegger, Al Franken, Cynthia Nixon and more.

TV's Dr. Oz enters Pennsylvania's crucial Senate race on the GOP side
npr.org
3fbeee67beabe8380d485c8bc215c18a
Dr. Oz announces Pennsylvania Senate bid
thehill.com
6d615b04bcf38ad9656cfdc170165bad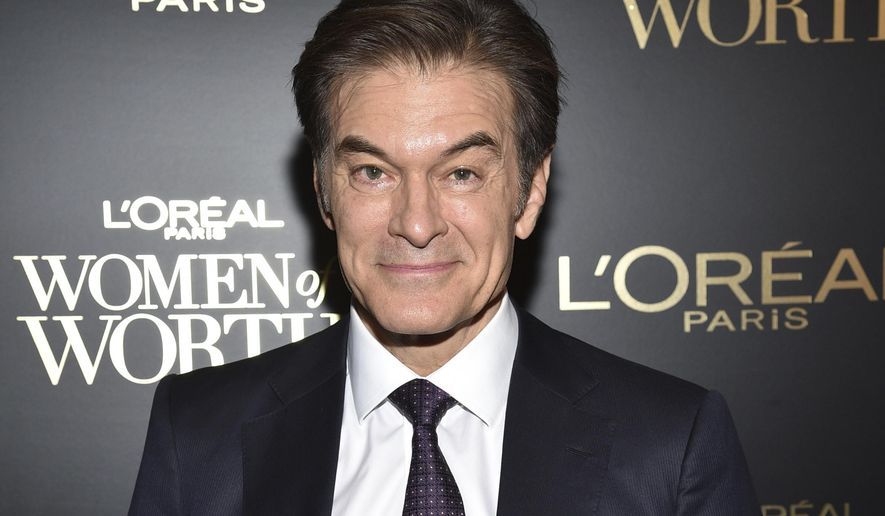 TV's 'Dr. Oz' launches GOP bid for Pennsylvania Senate seat
washingtontimes.com
f9534c3b9ed68bf7a4af72207e9f860b
Dr. Oz Says He's Running for Senate in Pennsylvania
nytimes.com
bc449529b71ee30b03c5dd14b2722fab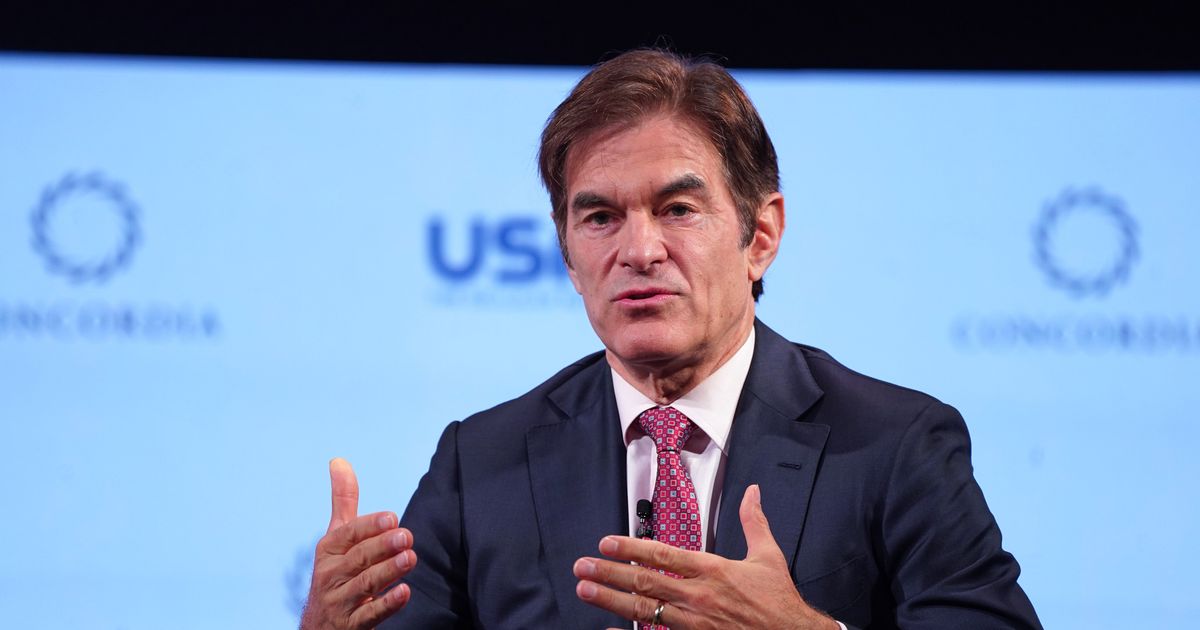 New Jersey's Dr. Oz to Enter Pennsylvania Senate Race
nymag.com
a2c6e568a4b6d3d0a913b56d83ff32db
Dr. Oz launches GOP Senate run in Pennsylvania
cbsnews.com
8d161ff0ab71a59ddded9bd1e980309e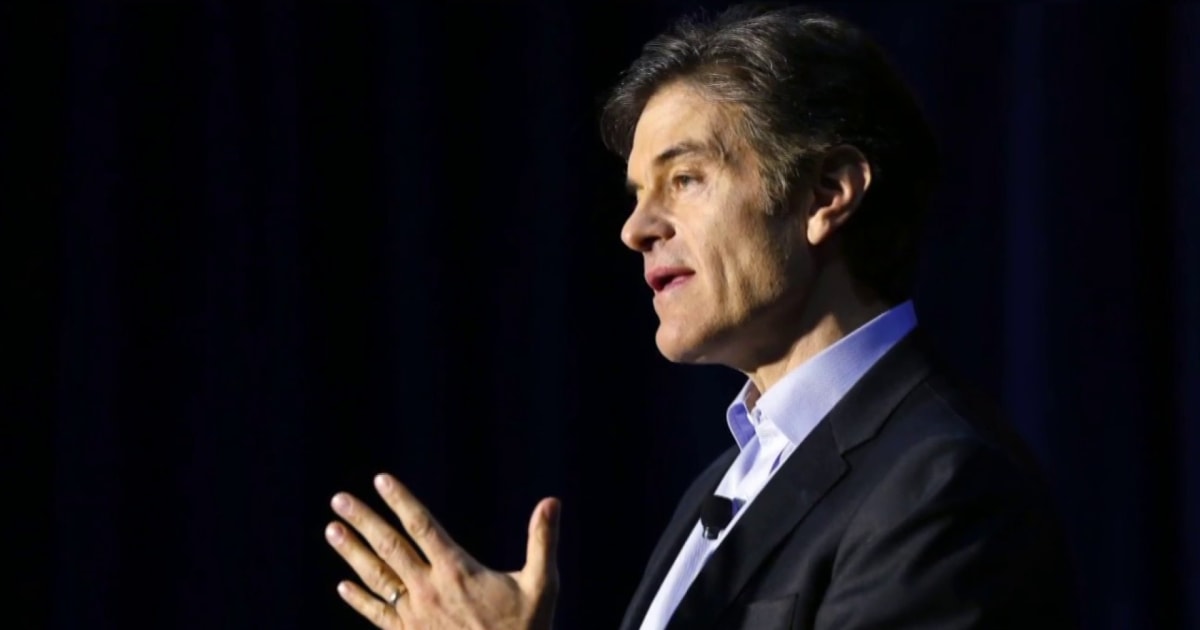 Dr. Oz announces he is running for Senate in Pennsylvania
msnbc.com
f3ca0941b3fcbce86eed87fcbe1748e7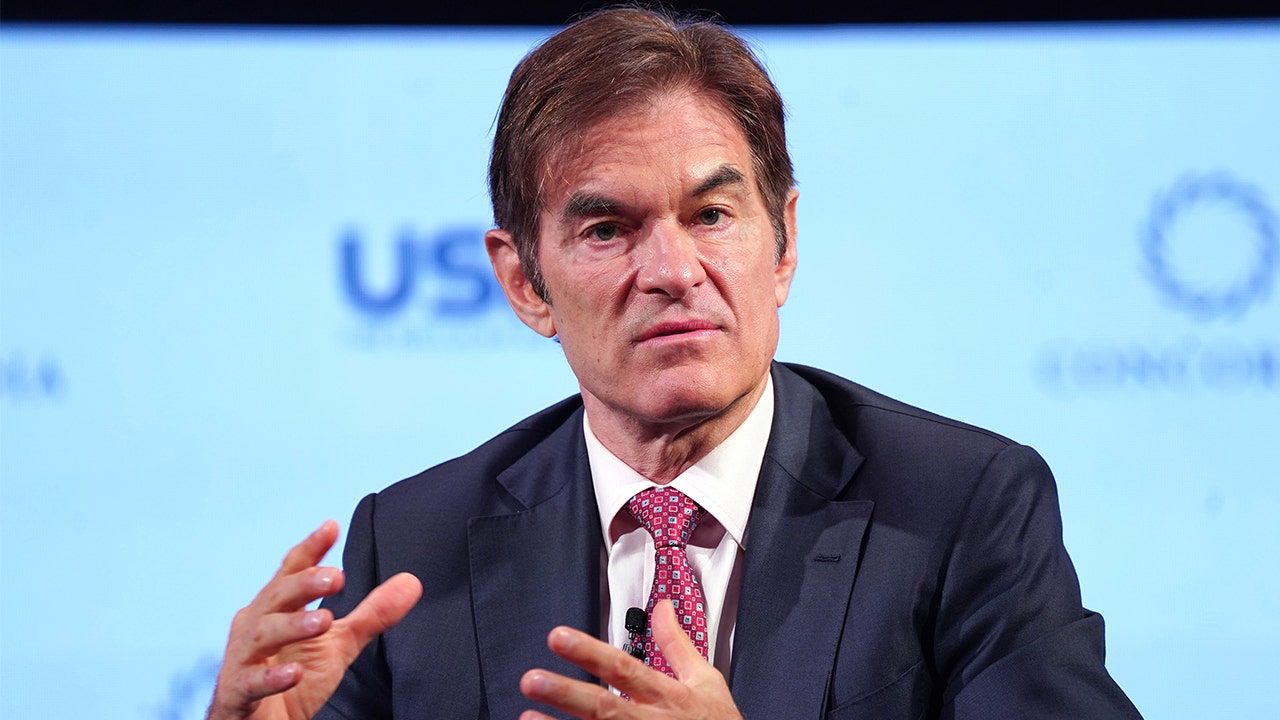 Dr. Oz to jump into GOP Senate primary in key battleground of Pennsylvania: sources
foxnews.com
4f9bef10a357b94e70a5f74b45ac33a8
Dr. Oz expected to join race for Pennsylvania's US Senate seat: report
nypost.com
fc7d7aea0d2b5fa4cf075c5f2dbf0e5c
Dr. Oz will run for Pennsylvania's open Senate seat as a Republican
cnbc.com
fcf37c563ae15cebd917d197fb110c1a
AP sources: Dr. Oz plans to run for Senate seat in Pennsylvania
abc7chicago.com
ad18b2a1f9ec68ec5eae41cb6e57f05c
Sources: Dr. Oz plans to run for Senate seat in Pennsylvania
wtop.com
c577315a0527c87d49c236e7d5b4a3b2
Dr. Mehmet Oz announces bid for Pennsylvania Senate seat
upi.com
93c5c184bdb218d1ec9454b510ee766d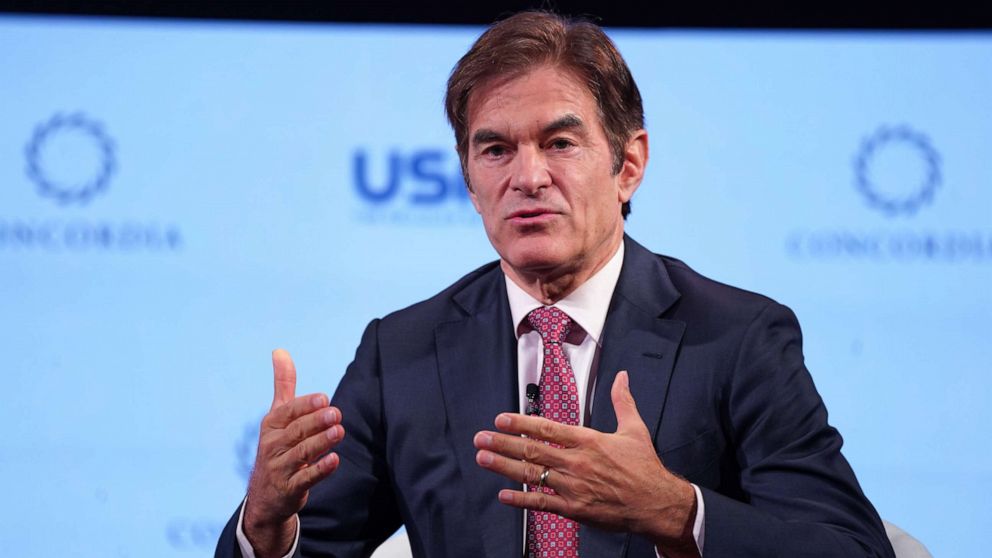 Dr. Oz joins crowded race for Pennsylvania Senate seat
abcnews.go.com
986e21a4fd1475aa5c487fee4aab2a99
Celebrity surgeon Dr. Oz running for Senate in Pennsylvania
lasvegassun.com
1cd34141e3084c61abaae49966107b65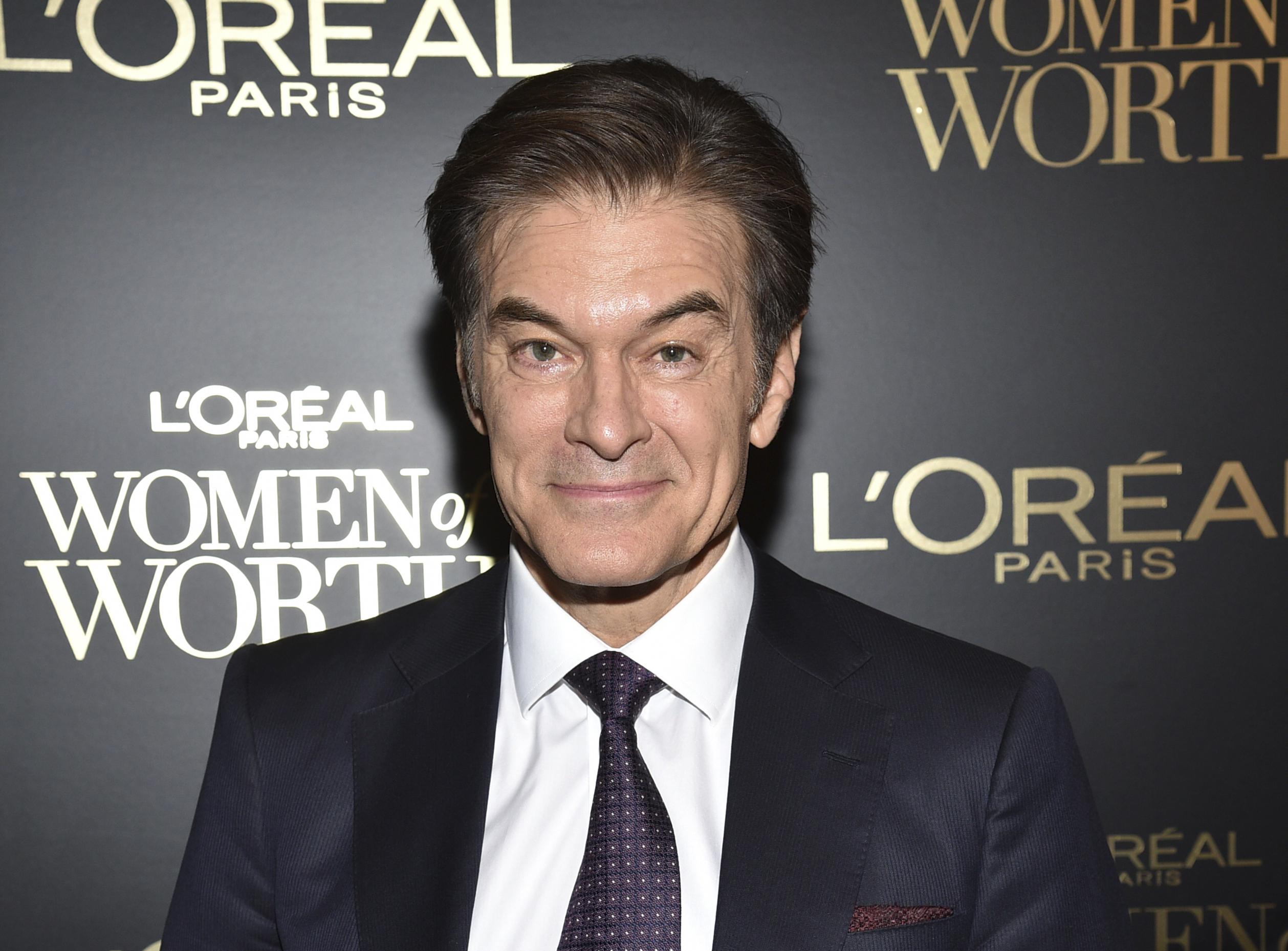 Dr. Oz Planning to Run for U.S. Senate Seat in Pennsylvania as Republican: Associates
newsweek.com
15d1e8d87c6c2d771c13f329fa162193
Sources: Dr. Oz plans to run for Senate seat in Pennsylvania
twincities.com
6f82f35fe8062f1031520da34c140061
Dr. Oz to Run for U.S. Senate in Pennsylvania
variety.com
49bd4238130f346df7ecd3ef9212ed1f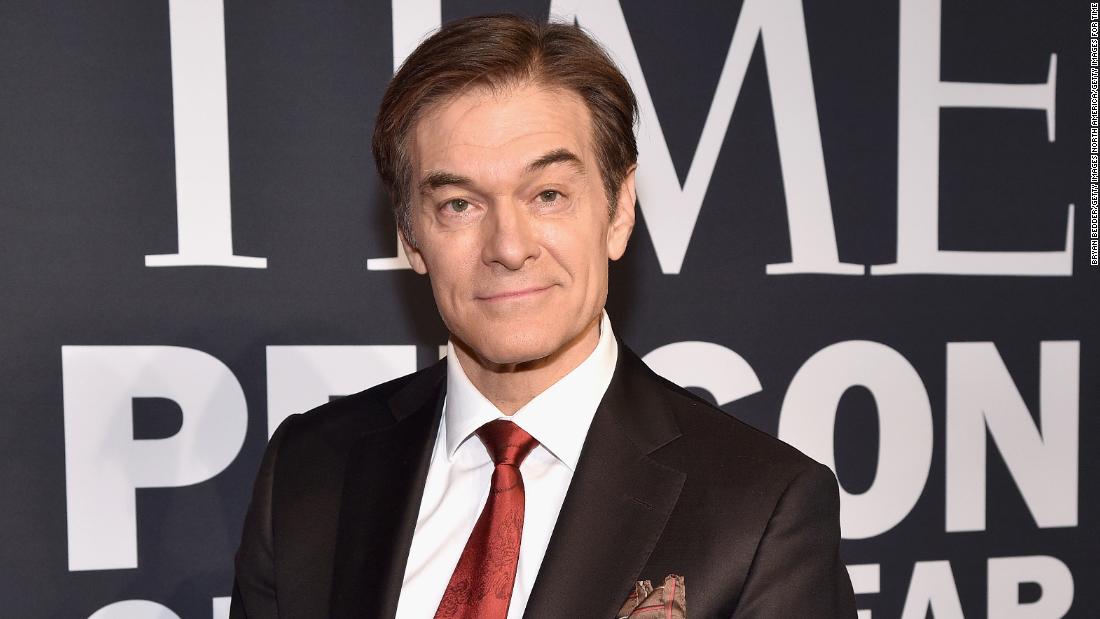 Dr. Oz announces bid for US Senate seat in Pennsylvania
edition.cnn.com
1f1d5313796a96098400472331d6f540
Dr. Oz Declares In Race For Pennsylvania Senate Seat
dailycaller.com
e00fa5e3ce7a6223a1a15052760819b3
Dr. Oz plans to run for Senate seat in Pennsylvania: Sources
chicago.suntimes.com
d22fe0a9340d00745de7aff2b8e06fe8
Dr. Oz intends to run for Senate in Pennsylvania: report
nydailynews.com
16214c1c404d101df7cd32e4dfc3e9f7
Sources: Dr. Oz plans to run for Senate seat in Pennsylvania
washingtontimes.com
26d0ea8baceefc2c04b051fc0770c065
Sources: Dr. Oz plans to run for Senate seat in Pennsylvania
sfgate.com
7c1745ff91d1301714d2331e5b7746f1
Sources: Dr. Oz plans to run for Senate seat in Pennsylvania
sfgate.com
cda6b7cf8c7bf941e7d855e3d13bba22
Dr. Oz expected to run for Senate in Pennsylvania as a Republican: reports
thehill.com
ad48acf15897878b511820488fcaf15c
Celebrity surgeon Dr. Oz running for Senate in Pennsylvania
twincities.com
a0e05c6097b74c09c93c5c46470b9a13
Tiger Woods says he's unsure if he'll be able to play professional golf again and at what level as he continues his recovery from a car crash that badly injured his leg. Woods spoke at the Hero World Challenge, a tournament he hosts in The Bahamas.

Tiger Woods Says His Days Of Playing Golf Full Time Are Over
miami.cbslocal.com
a5ee2a4a23431bb8957f3d073ba36e94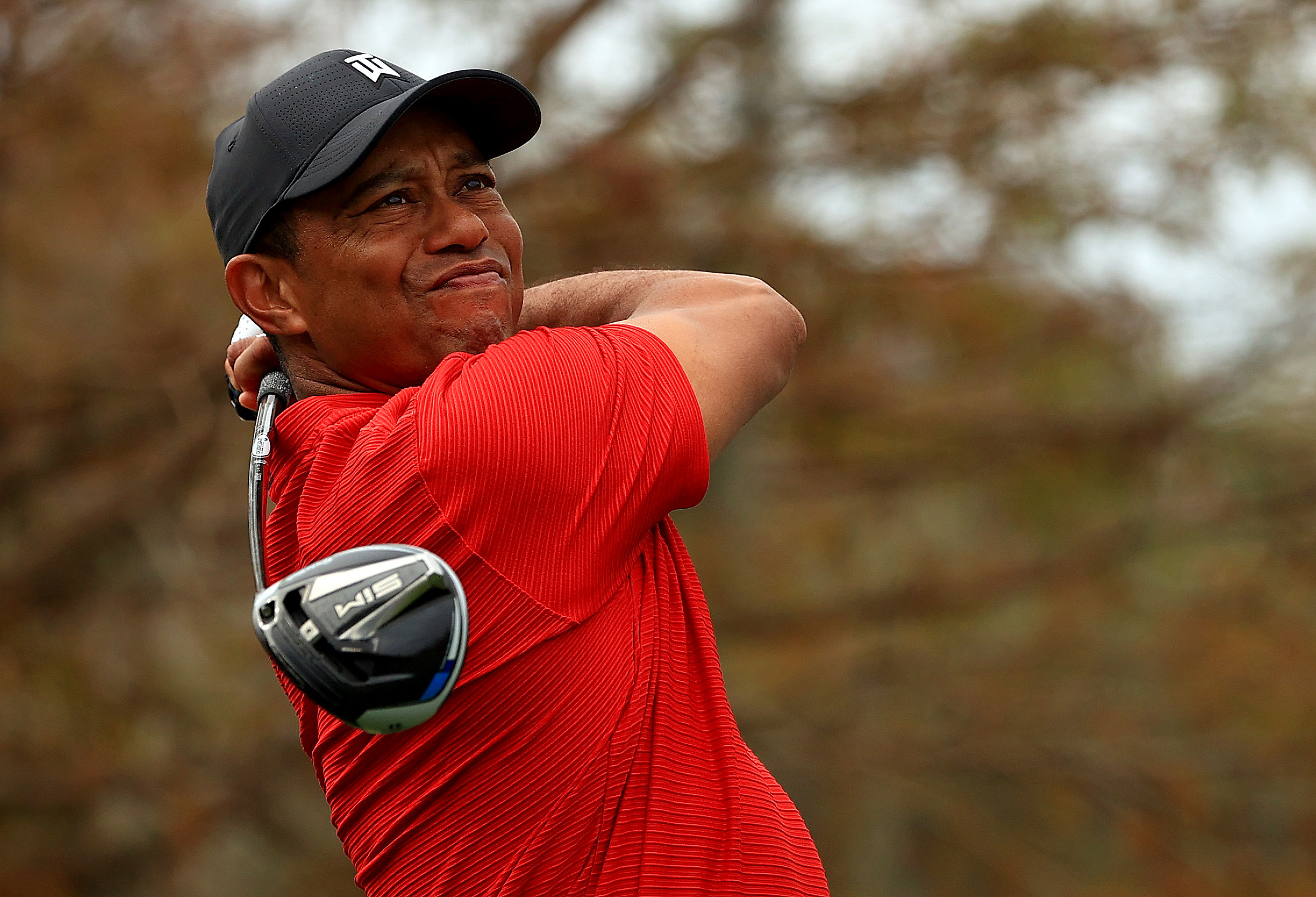 Tiger Woods Does Not Expect to Play Golf Full Time Ever Again 9 Months After Car Crash
newsweek.com
892ad194fc34a776ab33a0ff872709d3
Tiger Woods talks his return to golf in first interview since surviving a near-fatal car crash
cbsnews.com
51f78fad7b671f8dcbddba01bee56d91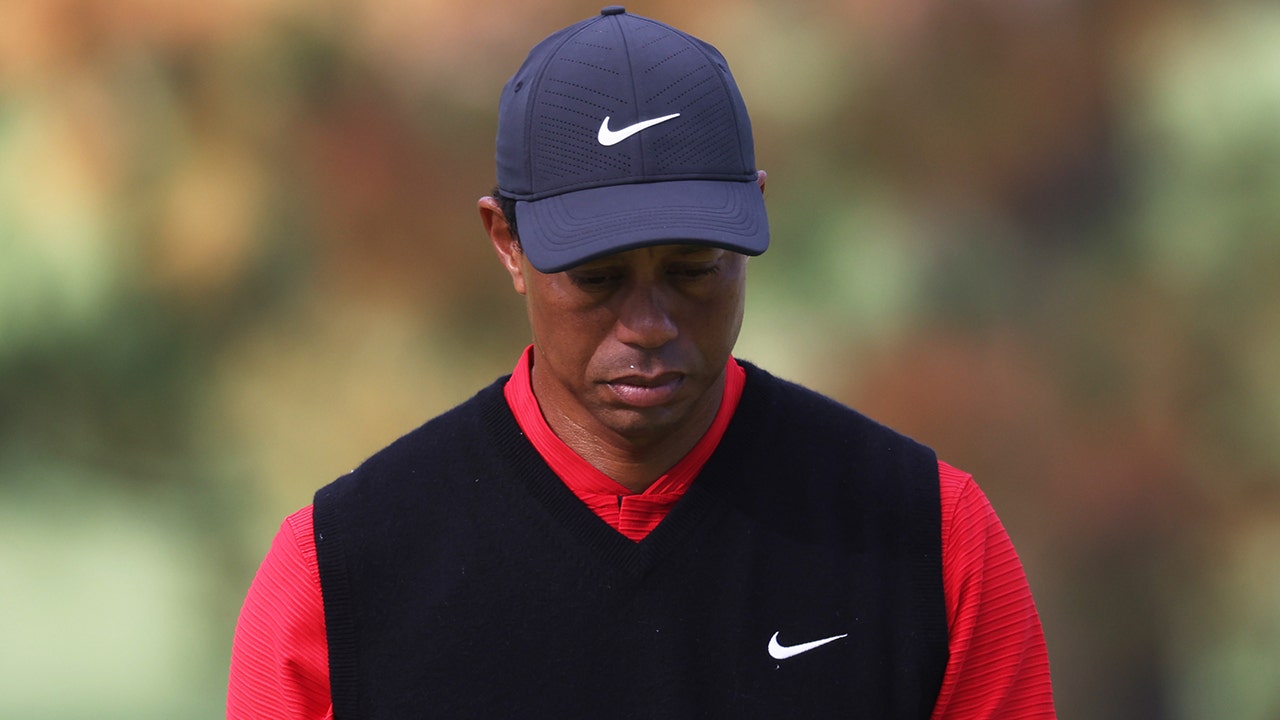 Tiger Woods shuts down car crash questions in first press conference since wreck: 'That's all been answered'
foxnews.com
2042274d50d0bca5f6b5312dce63280d
'It's an unfortunate reality': Tiger Woods rules out full-time return to golf after car accident
scroll.in
155018f85bc91b1a115f000c103d5b06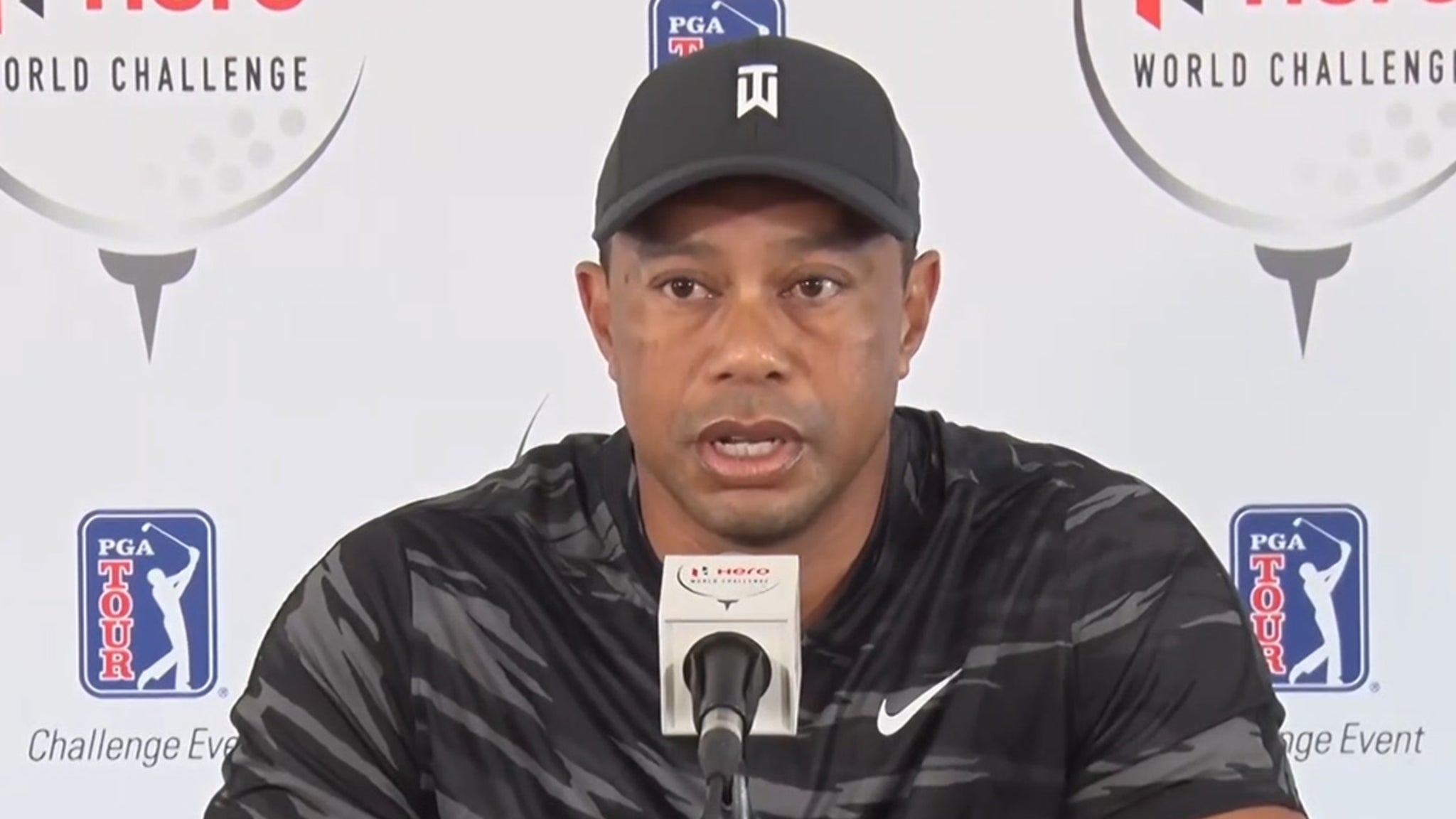 Tiger Woods Refuses To Speak About Car Crash. It's All In Police Report
tmz.com
6b8b4dd5a2a123c1ee7fb86d2d2927f5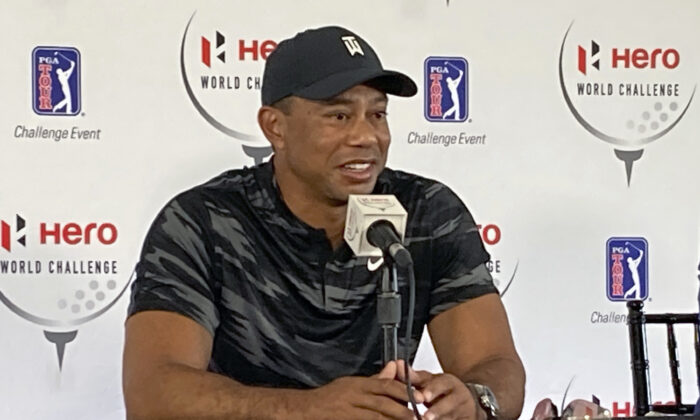 Tiger Woods Unsure of When He Will Return to Golf; Feels Lucky to Be Alive After Crash
theepochtimes.com
6b99227f9d94869e5f73dbd15183b349
Woods has little to offer on past accident or future in golf
wtop.com
5bd19312153452e111fb8ea202d54e56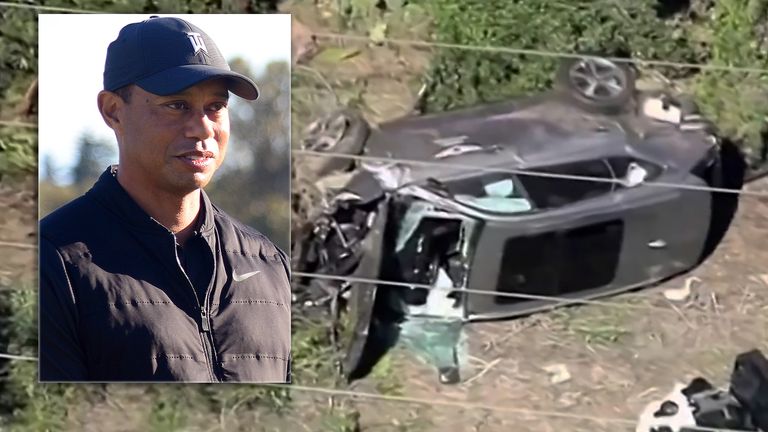 Tiger Woods says he will not play full-time golf 'ever again' after crash that nearly cost him his leg
news.sky.com
d11340c5ea14d46686c092d0aa9253e0
Tiger Woods Says He Will 'Never' Play Golf Again Full-Time After Car Accident: 'I Accept It'
usmagazine.com
58fa7f4011db2c50a95f3c6c9eeb2d50
Tiger Woods Discusses Recovery In First Public Appearance Since February Car Crash
dailywire.com
d14884ed78b321cda3e81db7967c8900
Tiger Woods says he's 'lucky to be alive,' still have leg after crash
espn.com
bce719380522ed587a2db5fb9bc86b68
Tiger Woods shuts down crash talk in first public appearance since accident
nypost.com
074e931695f1b9f7a8d38a6a79d9390f
Tiger Woods has little to offer on past accident or future in golf
eu.detroitnews.com
d8db92f91de576c95342c5e7923ad81a
Woods has little to offer on past accident or future in golf
foxnews.com
d4a2213dce4c1838adeb2032ec2f3bf8
Tiger Woods says a return to the top of golf is not a 'realistic expectation'
myfox8.com
387fdbb85eeeda79fa83772272df0b1a
Brian Kelly will leave Notre Dame to become the football coach at Louisiana State, according to multiple news media accounts, the latest in a series of changes at some of the country's most storied college football programs. The hiring follows the move of Lincoln Riley from Oklahoma to Southern California. Both shifts surprised the college football world, where coaches do not regularly voluntarily leave elite programs, and created enticing vacancies at the universities Riley and Kelly left behind. Kelly had seemed like an institution at Notre Dame after 12 years in the top job, including a national championship game appearance after the 2012 season and a 113-40 overall record. (The wins in the championship game season were later vacated by the N. C. A. A. after a trainer was found to have done coursework for players.) The Fighting Irish finished the regular season 11-1 this year but may need a loss by a top team to earn a berth in the national championship playoff. Notre Dame was ranked sixth in the most recent rankings for the four-team playoff. The new rankings will be released on Tuesday night. Earlier this season, Kelly surpassed Knute Rockne to be Notre Dame's winningest coach of all time. But his résumé lacks a major bowl victory, with losses in the Fiesta, Cotton and Rose Bowls along with the national championship game loss. L.S.U. won the national championship after the 2019 season, only to fall to 5-5 in 2020. Coach Ed Orgeron announced this would be his last season in October, when his team was 4-3. The Tigers currently stand 6-6. Like his predecessor, Les Miles, he found that not even a national title guaranteed long-term job security in Baton Rouge. Although no official salary figures were reported, multiple news reports said Kelly would be paid between $10 million and $15 million a year at L. S. U. , a significant increase from a salary believed to be in the $3 million range at Notre Dame. Reports had initially linked L.S.U. with Riley, who over the weekend denied he would take the job before he moved to U.S.C. There also had been in-state support for the University of Louisiana coach Billy Napier, but he chose to go to Florida. Luring Kelly from Notre Dame, though, was an even bigger surprise. Kelly started his career at Grand Valley State in Michigan, where he won two Division II national titles. He then spent three years at Central Michigan and four at Cincinnati, culminating in an undefeated regular season. That landed him the Notre Dame job. The hiring of Kelly at L.S.U. helps keep the Southeastern Conference at the center of the college football universe: The conference has recently added the powerhouse teams Texas and Oklahoma, and its members Alabama and L.S.U. have won four of the seven national championships in the playoff era. Another Southeastern Conference team, Georgia, is undefeated and No. 1 in the country this year. It will face Alabama (11-1), third in the playoff rankings, in the conference championship game on Saturday in Atlanta.

Brian Kelly To LSU As Coaching Carousel Continues
dailywire.com
230a348972ac278651a5477d9c0f68df
Brian Kelly apologizes to Notre Dame football team for not sharing news of departure in person
usatoday.com
3ea691d7a53d991fb2b0aadf541efadf
Coach Kelly sends wrong message by leaving Notre Dame at critical time
chicago.suntimes.com
54d4ed0b559054fb3e8469224a3420c0
LSU hires Kelly away from Notre Dame to be Tigers next coach
lasvegassun.com
2618ed90e033db1957e17cf17d2320e6
What Notre Dame athletic director Jack Swarbrick had to say about Brian Kelly departure
usatoday.com
92e36a96f8c3d24f2cdd026a6300a69d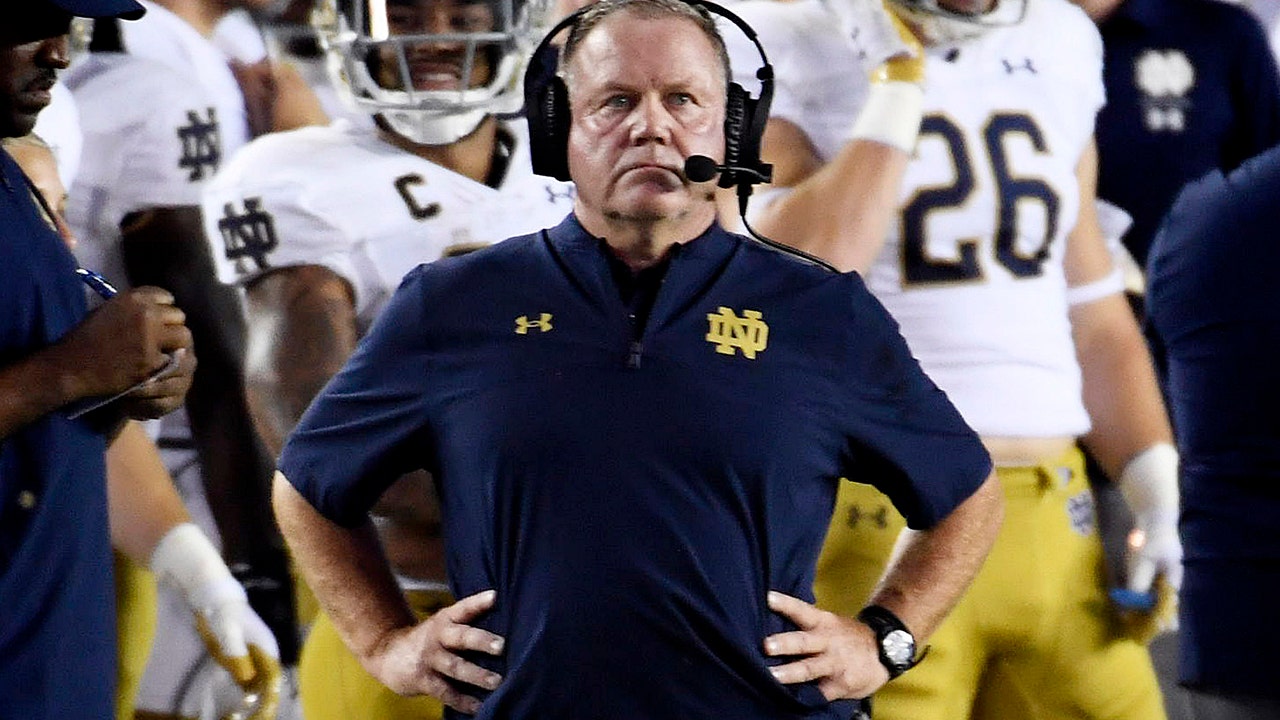 AD: Notre Dame won't rush search to replace Brian Kelly
foxnews.com
06b48c92144a2cda0c2833a55c9accb1
AD: Notre Dame won't rush search to replace Brian Kelly
wtop.com
53e069f497a5383051d7014bf00b8a34
Brian Kelly left early-morning meeting with Notre Dame players after 11 minutes
nypost.com
2e154a9418504b4399980aeb82a2e4ad
Five names Notre Dame football should consider for its head coach opening to replace Brian Kelly
usatoday.com
7d9ca220c20b5b5b68ba9e4c7e9a2e36
Upon Further Review, Luke Fickell Is Better For Notre Dame Than Brian Kelly
forbes.com
995eb5ffde6df6a934e7b0248a43e1a2
In a season full of setbacks, the Lakers now face another: On Tuesday afternoon, LeBron James entered the NBA's COVID-19 protocols. As of Tuesday afternoon, it was unclear what triggered the action: Players and staff may enter the quarantine protocols either for testing positive for COVID-19, or close exposure to testing positive. But at the very least, it means that James will miss Tuesday night's game at the Sacramento Kings – and perhaps much more time. The 36-year-old has already had a patchy season, missing 11 of the Lakers' 22 previous games due to injuries and a one-game suspension from a flagrant foul. He's still been arguably the team's best player when available, averaging 25.8 points, 6.8 assists and 5.2 rebounds. The Lakers (11-11) have a 7-4 record when he's in the lineup. James said in September he had received the COVID-19 vaccine, as the Lakers strove for 100% player vaccination status. "I know that I was very skeptical about it all," he said. "But after doing my research and things of that nature, I felt like it was best suited, not only for me, but for my family and my friends. And that's why I decided to do it." If James has a breakthrough case of COVID-19, he could miss weeks. Positive COVID tests require missing a minimum of 10 days. Philadelphia star Joel Embiid missed nine games spanning 21 days earlier in November after testing positive for the illness. In the next 10 days, the Lakers play the Clippers, the Boston Celtics, the Memphis Grizzlies and the Oklahoma City Thunder. The news comes as the NBA is pushing booster shots for players and staff. ESPN reported earlier on Tuesday that a league-backed study of antibodies bolstered the NBA's recommendation that league personnel should receive a booster shot to raise their antibody levels. More to come on this story.

LeBron James Entered The NBA's Health And Safety Protocols And Will Miss The Lakers' Game Against The Kings (UPDATE)
uproxx.com
6bc980b8c634cba879345adae612d46e
Lakers' LeBron James placed in NBA's COVID-19 health and safety protocols, could miss several games
usatoday.com
4d1c5fd04820677a50cc39ea4b6100b0
LeBron James, Nike, and the NBA: Epitome of Cowardice
pjmedia.com
7545d96debf4efbb895bc040421a3157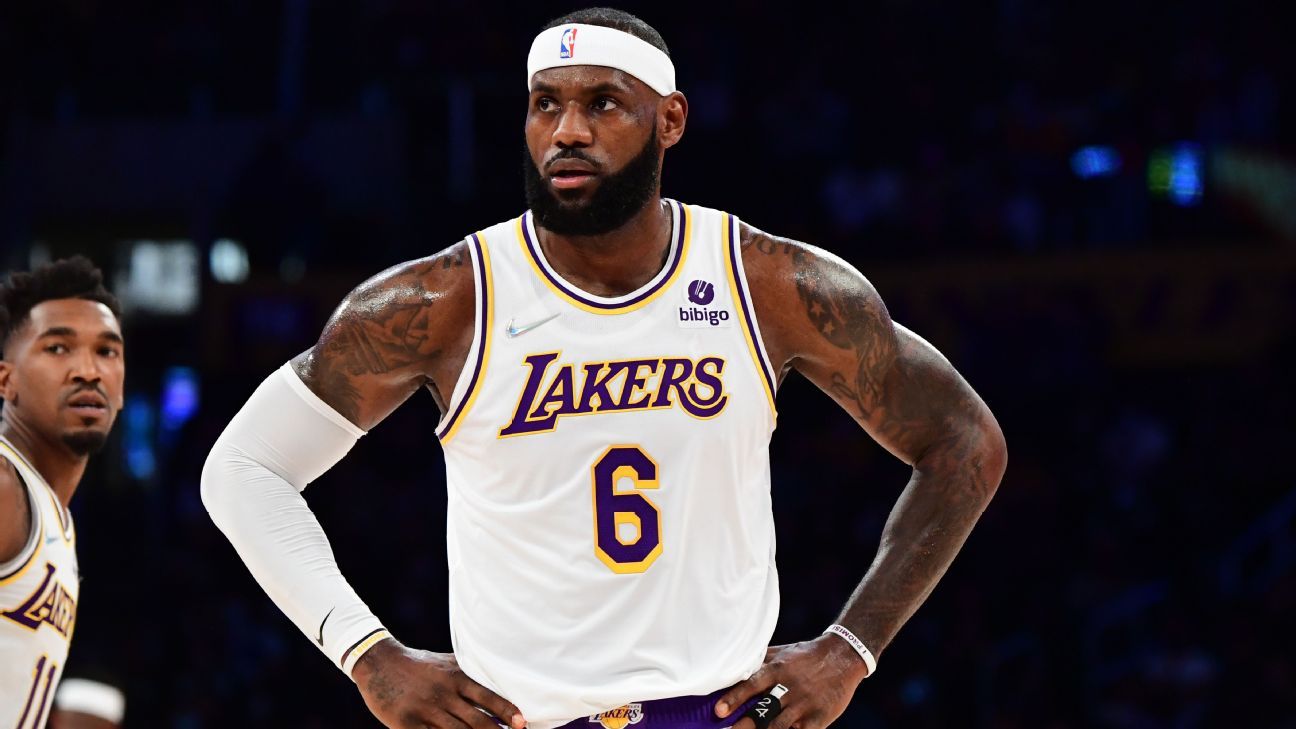 Los Angeles Lakers' LeBron James in health and safety protocols; expected to miss several games, sources say
espn.com
30e87b161593d6e1284f73cc68492ae0
Lakers' LeBron James enters COVID-19 protocols
nypost.com
fab1198995a743264621cd4e6bb31fb6
Los Angeles Lakers star LeBron James enters NBA's COVID-19 protocols
upi.com
f5e5e133e2461f4299d200d755af304d
Bruins notebook: Coach Bruce Cassidy enters COVID-19 protocol
pressherald.com
8e503175fa36414e3bd6df5315837350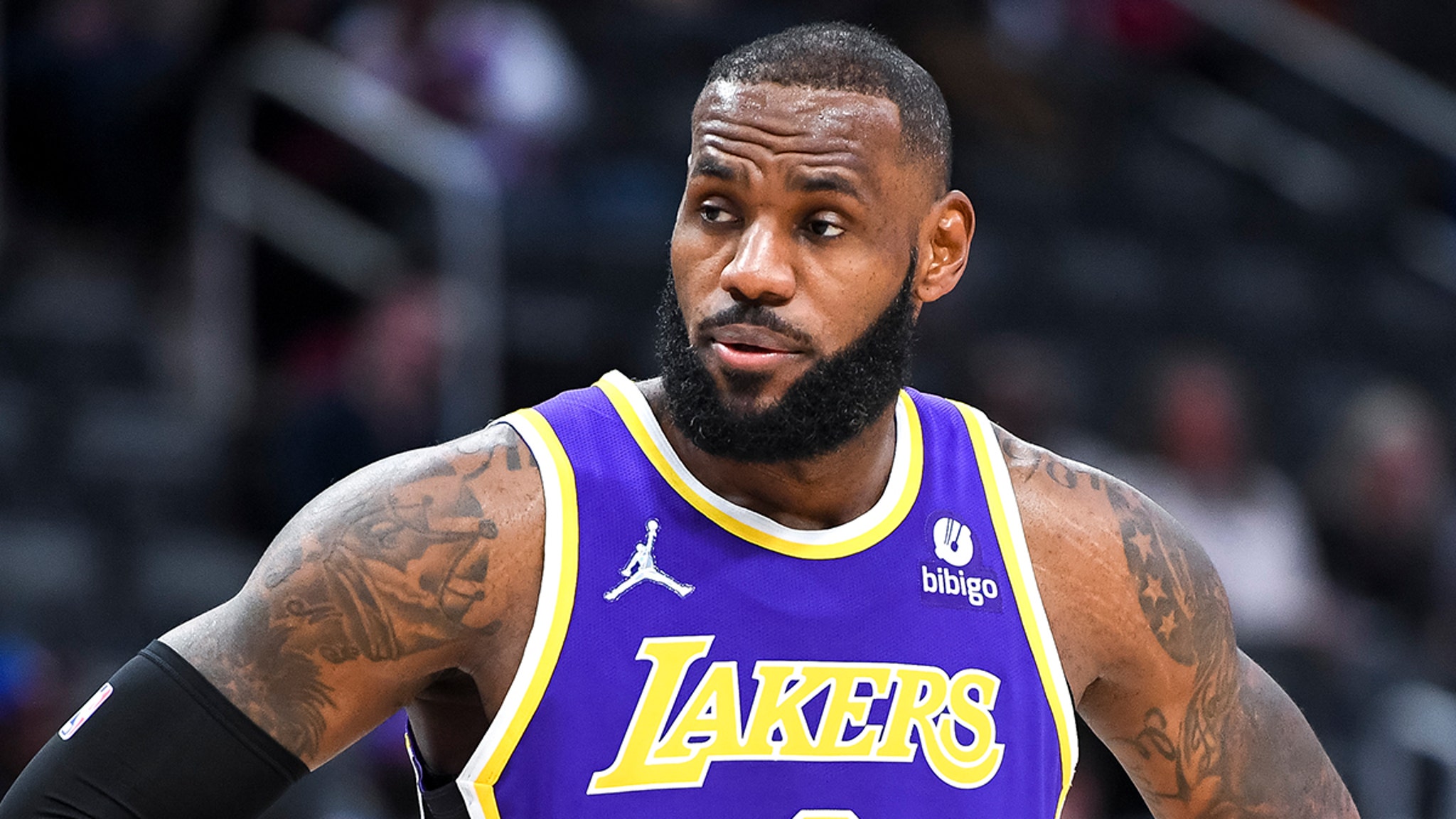 LeBron James Tests Positive For COVID-19. Will Miss Several Games
tmz.com
d5af0b4cb569203da48c4e3379a5558d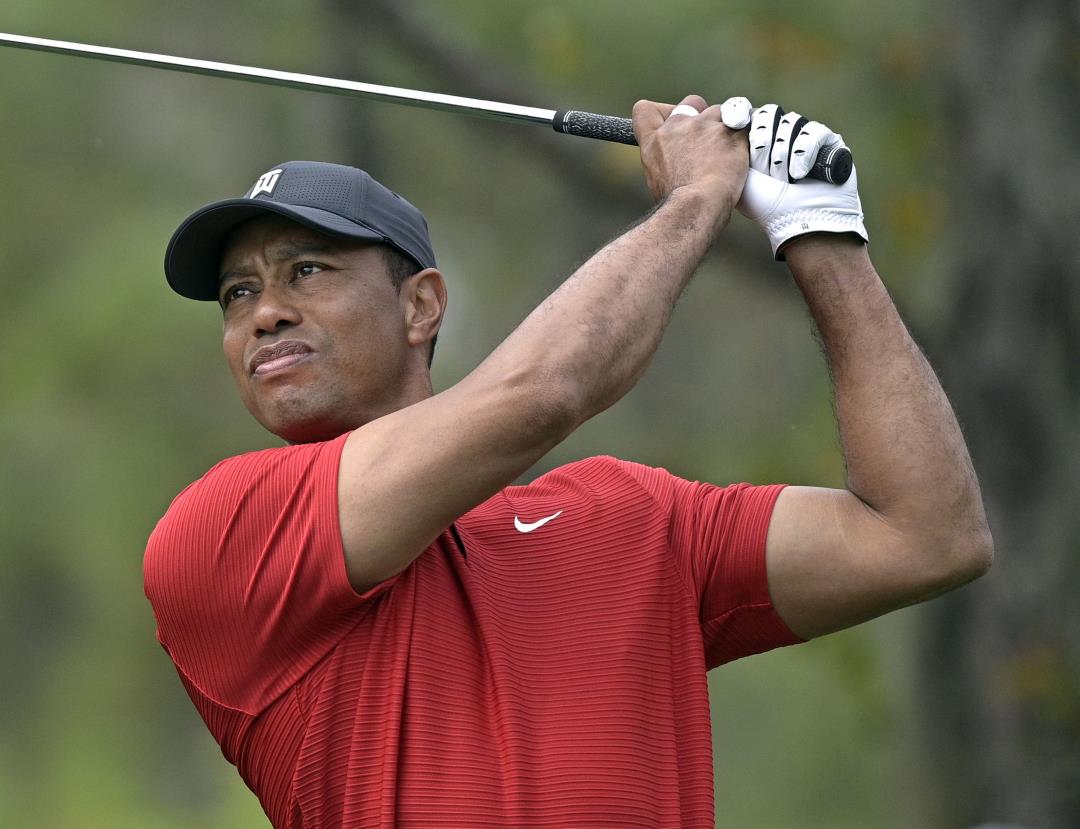 (Newser) – In his first extensive interview since his rollover crash in February, Tiger Woods gave Golf Digest some big news. While the golfer will still play the sport, he says things will be different moving forward. "I think something that is realistic is playing the tour one day—never full time, ever again—but pick and choose. a few events a year and you play around that." He continued, "I don't have to compete and play against the best players in the world to have a great life." Even so, it can be difficult: "It's an unfortunate reality, but it's my reality. And I understand it, and I accept it." Watch the full video interview, in which he also describes his recovery from the injuries he suffered in the crash, here. Woods is making his first public appearance since the crash at the Hero World Challenge tournament in the Bahamas to benefit his foundation this week. (Read more Tiger Woods stories.)

Tiger Woods doesn't expect full-time return to PGA Tour
upi.com
3d137e95b07ec555a085277dd8f35a91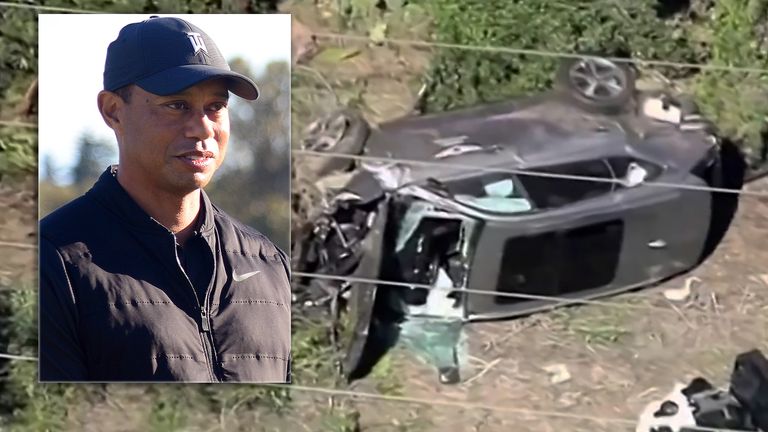 Tiger Woods says he will not play full-time golf 'ever again' after crash that nearly cost him his leg
news.sky.com
d11340c5ea14d46686c092d0aa9253e0
Tiger Woods Says He Will 'Never' Play Golf Again Full-Time After Car Accident: 'I Accept It'
usmagazine.com
58fa7f4011db2c50a95f3c6c9eeb2d50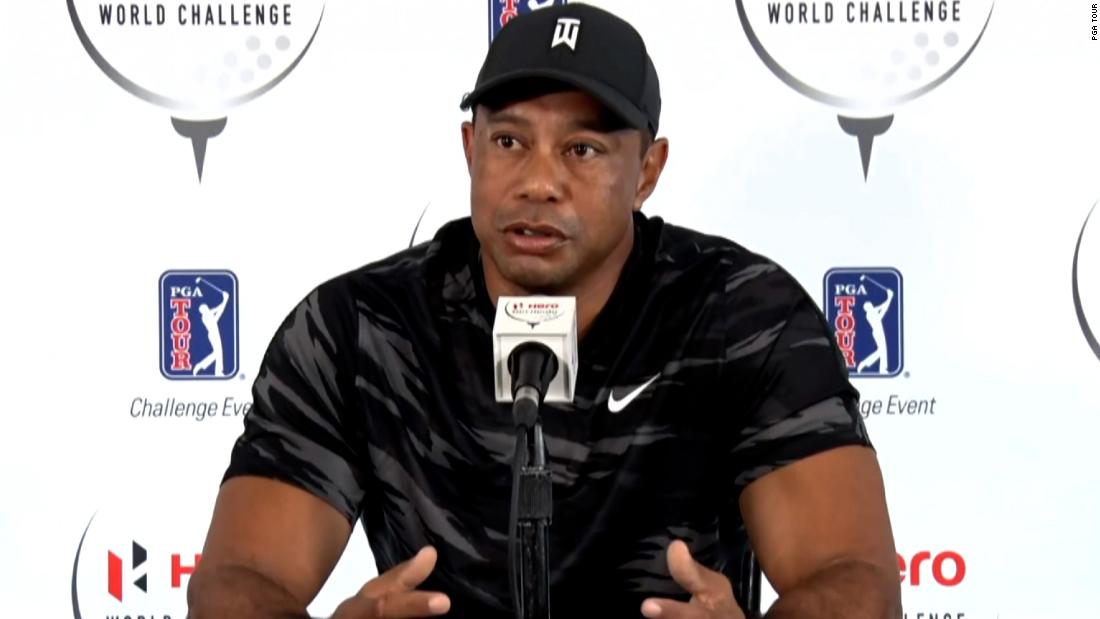 Tiger Woods on playing again: 'I don't know when that is going to happen'
edition.cnn.com
77e67d3a7497a1fffdec42f9734cf782
'It's an unfortunate reality': Tiger Woods rules out full-time return to golf after car accident
scroll.in
155018f85bc91b1a115f000c103d5b06
32. Lions (previous: 32): You have to wonder if coach Dan Campbell, who's now calling offensive plays, has taken on too much in his zeal to crack the win column. Detroit's timeout management -- or lack thereof -- on Thanksgiving would suggest more delegation from Campbell is in order. 31. Jaguars (29): They've lost 13 straight on the road dating back to the 2019 season. Four of their final six will be played outside of Jacksonville. 30. Texans (31): Valuable loss to Jets on Sunday helps them settle in to No. 2 slot in the 2022 draft order. though Week 15 date at Jacksonville looms as potential pothole. 29. Jets (30): Costly win at Houston on Sunday dropped them to fourth in the 2022 draft order. though Week 16 date with Jacksonville could still allow NYJ to improve their position. 28. Bears (28): Tough break for Matt Nagy, who apparently won't get to enjoy his Holidays and has to coach this team for six more weeks. 27. Panthers (19): Bummer to see another abbreviated season for RB Christian McCaffrey. But in reality? Carolina has lost 15 of its last 20 with CMc in the lineup, so. 26. Giants (27): After all the criticism of deposed OC Jason Garrett not maximizing his weapons, New York's only TD Sunday was scored by. Chris Myarick? Whatever -- it worked. 25. Falcons (25): Prior to RB Cordarrelle Patterson's 27-yard breakaway Sunday, Atlanta hadn't had a 20-yard run all season. 24. Seahawks (24): Appropriate time to thank the NFL for "flexing" its muscle so we don't have to watch Seattle in prime time in successive weeks. 23. Saints (20): Winless in QB Trevor Siemian's four starts and now outside the NFC playoff field, time to see if Taysom Hill can ride to the rescue against depleted Dallas. 22. Dolphins (26): Sweep New York's teams in their next two outings, and the Fins -- once 1-7 -- are amazingly back at.500. 21. Eagles (18): Admirable of WR Jalen Reagor to face the media music after he probably dropped two TD passes Sunday. Less admirable that Philly is putting him in that position and not going to rookie DeVonta Smith instead. 20. Steelers (17): They've given up 41 points each of the past two weeks and just put OLB T.J. Watt into COVID-19 protocol. Mike Tomlin will have to pull out all the stops to avoid his first losing season. 19. Washington (23): Monday night's escape act from Seattle vaulted the WFT from 12th in the NFC to seventh, i.e. the final wild-card spot. Those who suggested this was a wasted season are perusing crow options on the menu. 18. Browns (14): Better get better during the bye week, Baker. Afterward, Cleveland is set to face the toughest remaining gauntlet (.634 opponent winning percentage) in the league. 17. Broncos (22): Only two teams have allowed fewer points, and only four have turned it over fewer times than Denver. Certainly not a sexy formula, but it's a winning one that has this team in the wild-card mix. 16. Raiders (21): They just want to get you to overtime, where they're 3-0 this season and the first team with that many wins outside regulation in four years. But if the defense continues to surrender 35.3 points per game -- as it has over the last three weeks -- gonna be tough to make it to bonus football. 15. Chargers (13): Bolts are starting to skew Buffalo West. which is to say a little too reliant on QB Justin Herbert to carry all phases of the offense. 14. Vikings (11): How long can they continue treading water without Pro Bowl RB Dalvin Cook? At least one week given Vikes' next stop is Detroit. 13. 49ers (16): In the event you suffer from East Coast bias, the franchise that popularized the West Coast offense is suddenly up to sixth place in the NFC. They're averaging nearly 180 rushing yards during three-game win streak but must carry on in short term without top weapon Deebo Samuel. 12. Ravens (9): Their 8-3 record says they're the AFC's No. 1 team. Their play on the field in recent weeks, especially former MVP front-runner Lamar Jackson's, decisively suggests otherwise. He may be the first QB in eight years to get a win despite throwing four INTs, but this obviously isn't sustainable -- especially since no team currently projected in the playoff field has a harder remaining schedule than Baltimore's. 11. Bills (12): The turnovers continue to mount. New England continues to mount. Buffalo will now have to mount up without Pro Bowl CB Tre'Davious White. Feels like those Super Bowl hopes are slipping away. 10. Colts (10): Sure, they're Indy.500, but Colts are also playing as well as anybody west of Foxborough over the past two months. Big opportunity to prove that against Patriots following the bye. but it won't matter if Indianapolis suffers a lapse Sunday in Houston. 9. Rams (8): WRs Cooper Kupp, Van Jefferson and Odell Beckham Jr. combined for 29 targets and 270 yards in Sunday's loss -- which was only close cosmetically -- but LA clearly still hasn't adapted to loss of Robert Woods. 8. Titans (7): QB Ryan Tannehill's presence (6 INTs, 73.3 passer rating) has been quite a problem in RB Derrick Henry's four-game absence. In fairness to Tannehill, Tennessee also has significant health issues at receiver, but he's got to step up. 7. Cowboys (5): The good news? No more AFC West teams left on the schedule to beat up on Dallas. The bad news? Injuries, a billowing COVID-19 issue that ensnared coach Mike McCarthy on Monday and a short week don't portend promising start to a three-week streak of road games. 6. Bengals (15): Significant course correction after trampling Vegas and Pittsburgh by collective 73-23 the past two weeks. QB Joe Burrow needs to take better care of the ball -- he has at least one turnover in each of the past seven games -- but if he does, Cincinnati could very well capture its first division crown in six years. 5. Chiefs (4): Winners of four straight, they better hit ground (still) running coming off bye week. Its AFC West lead just one game, Kansas City could just about make a sixth consecutive division title a reality by sweeping through the next three games -- all against divisional foes, the first two (Denver, Las Vegas) at Arrowhead. 4. Patriots (6): Turnover machine J.C. Jackson leads the AFC in interceptions (7) and tops the NFL charts with 16 pass breakups. He also forced a fumble Sunday for good measure. Put him on the short list of defensive player of the year candidates -- right on time as the pending free agent awaits a blockbuster contract. 3. Cardinals (1): Weird to drop the NFC leaders and their league-best 9-2 record after a bye week? Maybe. But it's still not clear if QB Kyler Murray and WR DeAndre Hopkins are ready to return, nor is it clear if coach Kliff Kingsbury is interested in the vacant Oklahoma job or not. Potential distraction for a team that's avoided them to this point. 2. Buccaneers (2): Impressive road win at Indy included promising performance from TE Rob Gronkowski, RB Leonard Fournette running roughshod, and five takeaways. which helps mask middling stretch for QB Tom Brady, who has six INTs in last four games. And though Bucs are allowing 28.2 points per game on road, where they dominated during 2020 playoffs, every reason to believe they'll get at least one playoff game at Raymond James Stadium – where they're undefeated this season. 1. Packers (3): Absent a clear-cut juggernaut, Green Bay has as good a case as any club as the league's top outfit. QB Aaron Rodgers, despite his "toe-vid", is coming off consecutive strong performances -- he looked plenty mobile in Sunday's dispatching of the Rams -- and gets a week off just in time. The Pack's other walking wounded will also benefit from rest ahead of the stretch run, which includes a favorable schedule offering up middling-to-bad NFC North opponents. A second straight No. 1 seed is very achievable.

Guregian: Week 13 NFL Power Rankings
bostonherald.com
a20c001ebff646d4115a900b9d63cec0
NFL power rankings, Week 12: Where do the Ravens fit among the top contenders?
ocregister.com
e419add533183326253f37e2b79d10ad
NFL power rankings, Week 12: Where do the Ravens fit among the top contenders?
bostonherald.com
84ebb65398b1f29b2d387232fea9765d
NFL Power Rankings Week 13 - 1-32 poll, plus checking in on each team's confidence rating
espn.com
30c0288b0e7317a145df99cb7ae4e925
NFL Power Ranking for Week 13: Playoff picture starting to get crowded
nypost.com
14cce7f7069cd908fb465491f1c5ae61
Fantasy football rankings - NFL Week 13
espn.com
781cf7ca488a482e26d65a0073eb99b5
N.F.L. Week 12 Predictions: Our Picks Against the Spread
nytimes.com
cfad08bef3185a9a5ea949be70853689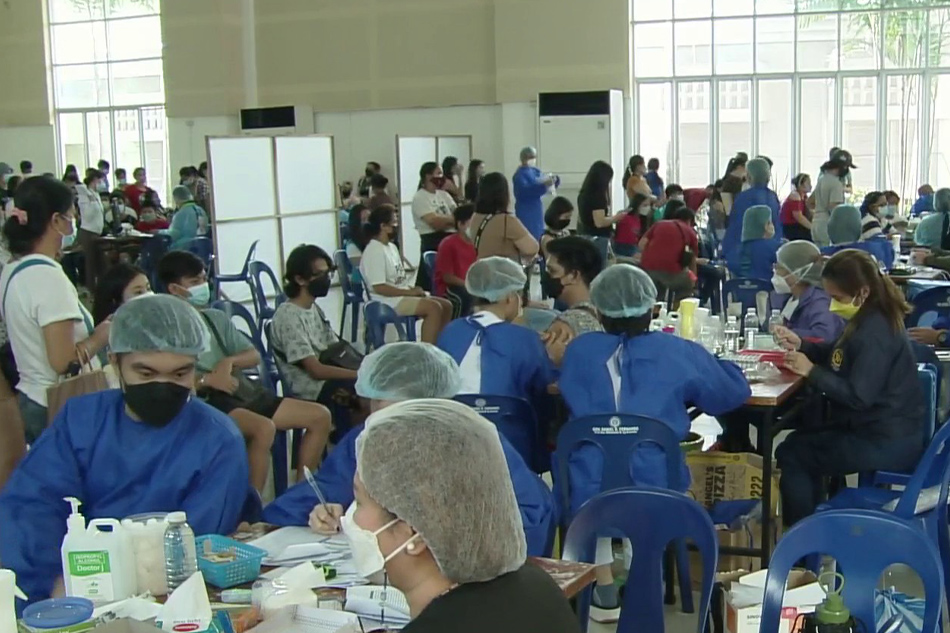 Residents of various Philippine provinces took advantage of the country's Bonifacio holiday to get COVID-19 jabs in the government's mass vaccination campaign. - The World Tonight, ANC, November 30, 2021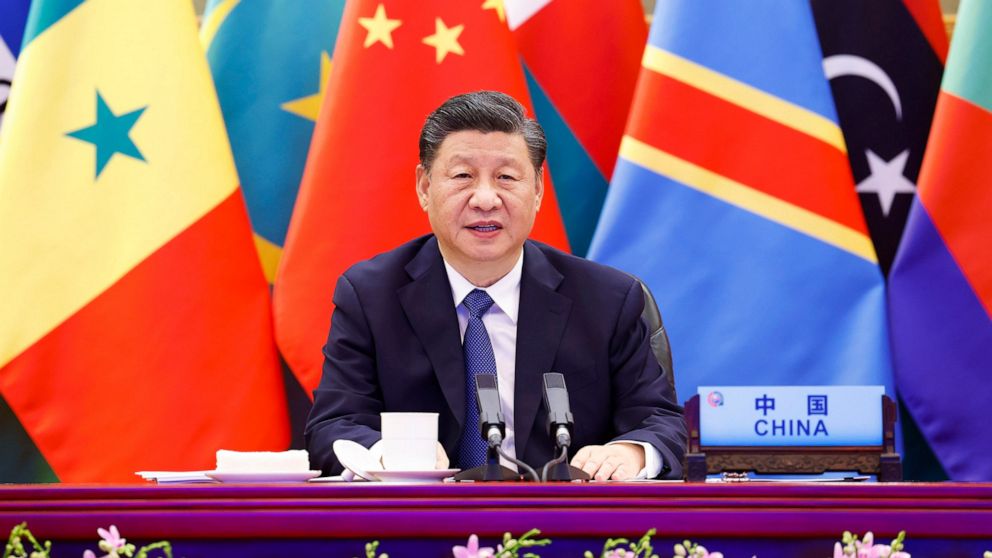 China to donate 600 million COVID-19 vaccine doses to Africa
abcnews.go.com
ab8175bfe76d0cadc1a6da317523362d
No pay for National Guard troops who won't take COVID vaccine, Austin says
washingtontimes.com
de682f247493c18bb66bde6081bd5b43
Covid: 96% of vaccine jabs administered since May 1 were at government centres, says health ministry
scroll.in
e3ebb5fa4ab2723d7d8f8076555fd58a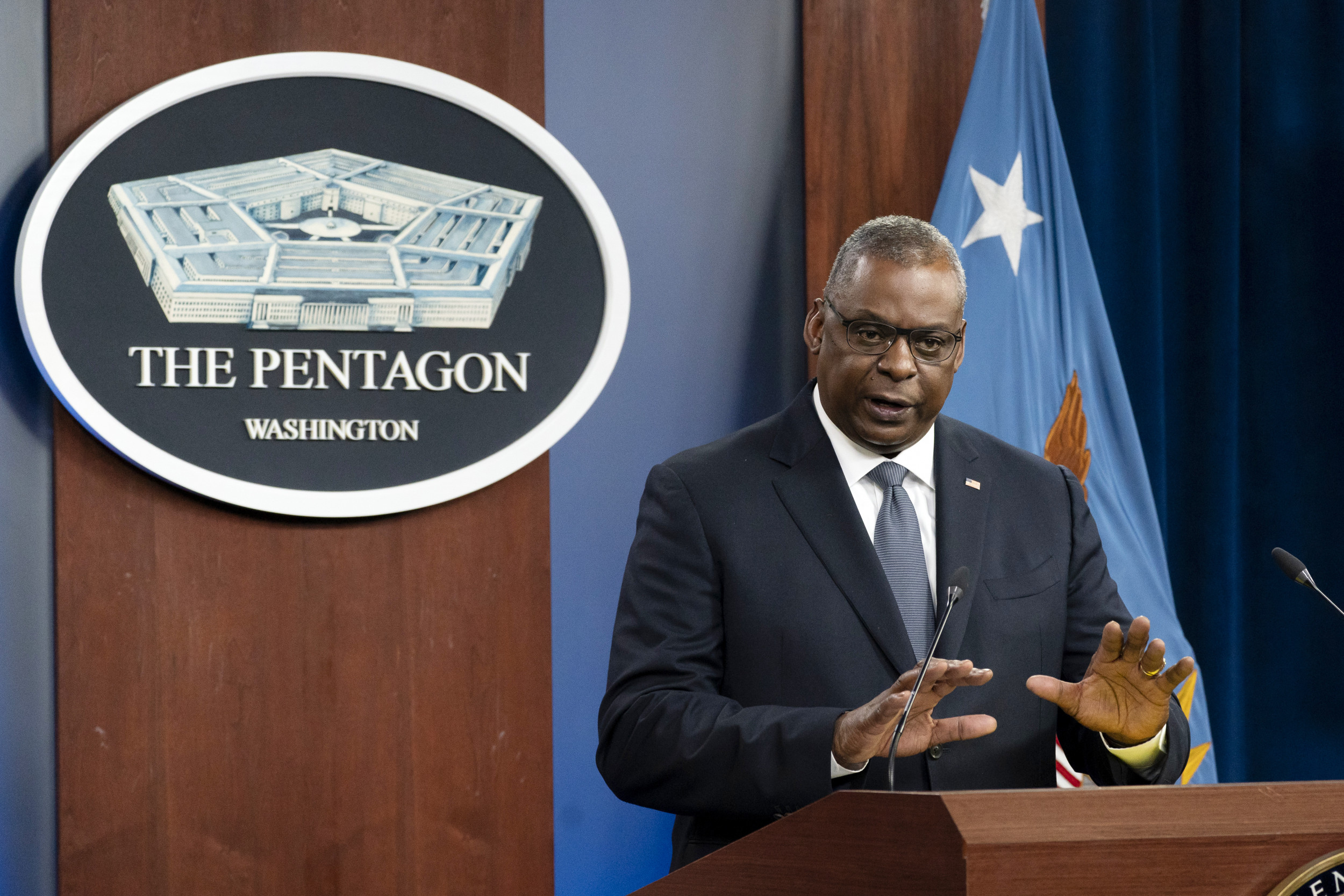 National Guardsmen Without COVID Vaccine to Have Pay Withheld, Barred from Federal Drills
newsweek.com
499300309278fd7ac156c76828e78928
Covid Live Updates: China Pledges 1 Billion Vaccine Doses for Africa
nytimes.com
eda31599c622fe6212b73f9d48c820c2
BATON ROUGE, La. — Kenny Fogg started attending LSU football games when tickets cost $1 in the south end zone at Tiger Stadium. Fogg later relocated to the press box, where he's kept game stats since 1972. "I've been around a bunch of different coaches and seen them all," Fogg said. Fogg had a new coach to meet on Tuesday. Alongside by his wife Lynn, Kenny drove from Denham Springs to the Baton Rouge Metropolitan Airport to meet new LSU coach Brian Kelly. "This is probably the most exciting hire that I've seen," Fogg said. "I'm more excited about Coach Kelly than I've been any other hire we've ever made. He's got a great resume. He hasn't won a national championship but this is the place to do it. LSU hired Kelly away from Notre Dame on Monday, ending a six-week search to replace Ed Orgeron, who reached a separation agreement with the school on Oct. 17. After a final team meeting Tuesday morning at Notre Dame, Kelly arrived in Baton Rouge around 3:15 p.m. He will be introduced at a press conference on Wednesday. Kelly is getting a 10-year contract that will pay him at least $9.5 million per year, according to a school release. With incentives, Kelly could earn upwards of $100 million over the course of the contract. No other contract details were made available. Kelly's overall record is 263-96-2 record at Notre Dame, Cincinnati, Central Michigan and Grand Valley State. Notre Dame finished 11-1 this season, the sixth time Kelly has won 10 or more games in the past seven seasons. He passed Knute Rockne as Notre Dame's all-time winningest coach in September. Scott Dejean, a Baton Rouge native, hasn't missed an LSU home game in 40 years. Dejean never thought he'd see the Tigers win a national championship, much less three over the past 18 years. Once he learned about the hire, Dejean was convinced Kelly will bring another title to Baton Rouge. "I know everybody says he's 60 years old over but the last five years, he's had five 10-win seasons and gone the College Football Playoff twice," Dejean said. "I think he's got a golden opportunity to do well because he's been at a major program. "He's taken on the big boys and he's been successful." Doraine Wilson expected LSU to hire Oklahoma's Lincoln Riley, who was announced as the new USC coach on Sunday. Amid reports linking him to the job, Riley said following Saturday's loss to Oklahoma State that he would not be LSU's coach. Wilson and Jo Lainehart, both of Baton Rouge and active in the Bengal Belles support group, thought LSU athletic director Scott Woodward would hire a younger coach. "At first we were a little taken back because we thought it was going to be someone young who can stay with us for many years, but after thinking about it we think he's going to come in and do a good job," Wilson said. "I think he'll find Louisiana people are very welcoming and we'll see everybody is really excited." Kelly inherits an LSU program coming off its worst season since 1999. Orgeron began negotiating a $16.9 million separation agreement with LSU following a 42-21 loss at Kentucky on Oct. 9. LSU announced Orgeron would not return in 2022 on Oct. 17, one day after a 45-42 win over Florida at Tiger Stadium. In Orgeron's final two seasons, LSU was a subpar 11-11 and 8-10 in the SEC. "Coach O did a great job and was exciting, but like he said, he didn't do what he was supposed to do the last two years," Fogg said. "I thought that was nice of him to say that and to leave with good words and not bitter words. "That's good for the program and for him. He loves LSU." Adam Hunsucker covers LSU for the USA TODAY Network. Email him at ahunsucker@gannett. com or follow him on Twitter @adam_hunsucker. Enjoy Adam's work? Consider a digital subscription for unlimited access.

Brian Kelly To LSU As Coaching Carousel Continues
dailywire.com
230a348972ac278651a5477d9c0f68df
REPORT: LSU Is Hiring Brian Kelly, Contract Is Worth More Than $100 Million
dailycaller.com
bc7d3eba94a6112e4efb0e226645f651
College football: LSU will pay Brian Kelly at least $95 million over 10 years
pressherald.com
281b61c03bec780dd9cdb2df225892d9
Brian Kelly accepts LSU's $95 million football coach offer
upi.com
f59a65d7e91d2e62aee60c3c1a77a020
Opinion: LSU football hires big-name coach in Brian Kelly, but Nick Saban shouldn't worry
usatoday.com
f406baf346f99e75f87e80f0170aff67
Five names Notre Dame football should consider for its head coach opening to replace Brian Kelly
usatoday.com
7d9ca220c20b5b5b68ba9e4c7e9a2e36
Crazy numbers from four new college football coaching contracts, including Brian Kelly's at LSU
usatoday.com
0e4a4c10add2782f51e672f7250ca219
The 2021 season concluded for the BYU Cougars and Utah Utes football teams last weekend with both teams getting victories, and on Tuesday evening it was revealed where they are slotted in the latest College Football Playoff rankings. The Cougars jumped up one spot from No. 13 to No. 12, while the Utes rose two spots from No. 19 to No. 17. BYU (10-2) has now been in the CFP rankings every week they've been released this season, while Utah (9-3) has been in the rankings all but one week. The Cougars have won five consecutive games and secured back-to-back 10-win seasons for the first time since 2008-2009 with their victory over the USC Trojans last weekend. The Utes have won eight of their last nine games and will face Oregon on Friday in Las Vegas for the Pac-12 championship and a chance to play in the Rose Bowl on Jan. 1. Oregon is ranked No. 10 this week after being No. 11 last week. Georgia remained ranked No. 1, but after that there was a little shakeup at the top as Michigan moved from No. 5 to No. 2 after beating then-No. 2 Ohio State last weekend. Alabama and Cincinnati remained Nos. 3 and 4, respectively, while Oklahoma State moved from No. 7 to No. 5. Notre Dame remained No. 6. The final rankings of the season will be released on Sunday following the conclusion of a few final regular season games and a bevy of conference championship contests this weekend. Start your day with the top stories you missed while you were sleeping. Check your inbox for a welcome email.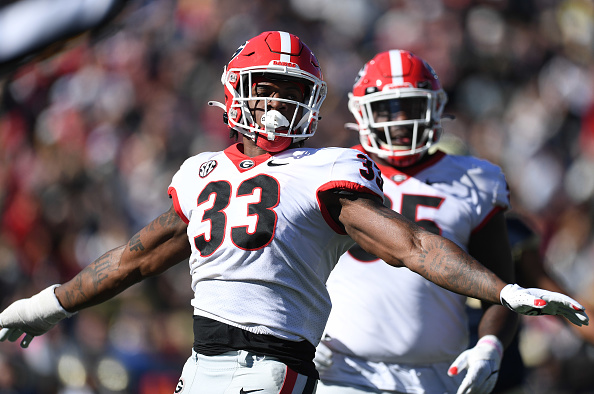 College Football Playoff Rankings Released 11/30/2021: Georgia Still No. 1
newsweek.com
7b8be9695e57830424f839219d417733
Michigan ranks 2nd in latest College Football Playoff rankings; Michigan State 11th
eu.freep.com
a685cfda96af29d71d7a42734b4dd089
College Football Playoff rankings prediction: Should Michigan or Alabama be No. 2?
usatoday.com
bcabeba0dbca46f8c1b56b4ca057c441
Georgia Leads The Latest College Football Playoff Rankings, Michigan Rises To Two
dailycaller.com
bf115a482c882f644fd873525ae4ac2f
Please send scores and corrections to preps@suntimes. com. LAKE SHORE ATHLETIC Waldorf at British School, 5:30 METRO PREP Chesterton Holy Family at Hinsdale Adventist, 7:00 BLUE Baker at UIC, 7:00 Golder at Rauner, 7:00 NOBLE LEAGUE - GOLD Butler at ITW-Speer, 7:00 Comer at Rowe-Clark, 5:30 DRW at Johnson, 7:00 RIVER VALLEY Clifton Central at Momence, 7:00 Donovan at Grace Christian, 7:00 Illinois Lutheran at Grant Park, 7:00 St. Anne at Gardner-So. Wilmington, 6:45 Tri-Point at Beecher, 7:00 SOUTHWEST PRAIRIE - EAST Joliet Central at Plainfield East, PPD Joliet West at Plainfield Central, 6:30 Romeoville at Plainfield South, 6:30 SOUTHWEST PRAIRIE - WEST Minooka at Oswego, 6:30 Oswego East at West Aurora, 6:30 Plainfield North at Yorkville, 6:30 NON CONFERENCE Amboy at Serena, 7:00 Andrew at Argo, 6:30 Back of the Yards at Little Village, 5:00 Bartlett at Geneva, 7:15 Bloom at Lincoln-Way East, 6:30 Bowen at Hubbard, 5:00 Christ the King at St. Ignatius, 7:15 Clemente at Farragut, 5:00 Curie at De La Salle, 6:00 DeKalb at Glenbard West, 7:00 DePue at Woodland, 7:00 Dunbar at Clark, 6:30 Dwight at Prairie Central, 7:00 Earlville at Mendota, 7:00 East Aurora at Metea Valley, 6:30 Galva at Midland, 7:00 Glenbard North at Naperville Central, 7:00 Grant at Buffalo Grove, 7:00 Greenview at Lowpoint-Washburn, 7:30 Hall at LaSalle-Peru, 7:00 Hiawatha at South Beloit, 7:00 IC Catholic at Lake Park, 7:15 Intrinsic at Schurz, 5:00 Johnsburg at Grayslake Central, 7:00 Juarez at Solorio, 5:00 Julian at Vocational, 5:00 Kewanee at Dixon, 6:00 King at Mount Carmel, 7:00 Lake Forest at Glenbrook South, 7:00 Lake Zurich at Prospect, 7:00 Lakes at Vernon Hills, 7:00 Lane at Bulls, 5:30 Latin at Holy Trinity, 6:30 Lemont at Sandburg, 5:45 Leyden at Elmwood Park, 7:00 Lindblom at Brooks, 5:00 Midland at Galva, 7:00 Morris at Seneca, 7:00 Muchin at Payton, 6:30 Nazareth at Downers Grove South, 6:00 Neuqua Valley at Morton, 5:30 Niles West at Highland Park, 7:00 North Boone at Marengo, 7:00 Oregon at Ashton-Franklin Center, 7:00 Pecatonica at Genoa-Kingston, 7:00 Perspectives-Lead at Phillips, 5:00 Phoenix at Kelly, 5:00 Plano at Hinckley-Big Rock, 7:00 Princeville at Putnam County, 7:00 Reavis at Lincoln-Way West, 6:30 Reed-Custer at Flanagan-Cornell, 6:45 Roanoke-Benson at Calvary (Normal), 7:00 Rockford Christian at Marmion, 7:00 Roosevelt at Lake View, 7:00 Sandwich at Yorkville Christian, 7:00 Schaumburg at Proviso West, 7:00 Schaumburg Christian at North Shore, 6:00 South Shore at King, 5:00 St. Bede at Marquette, 7:00 Sterling at Rochelle, 7:00 Stevenson at Carmel, 7:00 Stillman Valley at Woodstock North, 7:00 Thornridge at Lockport, 6:30 Tinley Park at Stagg, 6:00 University High at Jones, 6:30 Uplift at Collins, 5:00 Urban Prep-West at Fenger, 5:00 Westlake Christian at Grayslake North, 7:00 Williams Bay (WI) at Richmond-Burton, 7:00 Woodstock at Badger (WI), 7:00 LAKES Fremd at St. Viator, 7:00 AURORA CHRISTIAN Joliet Catholic vs. St. Edward, 4:30 Aurora Central vs. Mooseheart, 6:00 Harvest Christian vs. IMSA, 7:30

At least 4 injured in Michigan high school shooting
upi.com
7d6f3e8923a4682edc7ba955ff93d704
Oxford High School shooting
eu.detroitnews.com
d56cf426b415a388c29f975257a26ef4
The Teenagers Getting Six Figures to Quit High School for Basketball
nytimes.com
7bef0fe517ff588411beb59630ffec7e
Here's what to know about Oxford High School.
nytimes.com
a1b44883530536a71942ca949d694f53
Tiger Woods had nothing to say about the February car crash that shattered his right leg and he had even less of an idea what his future in golf holds except that he's a long way from deciding whether he can compete against the best. "I can show up here and I can host an event, I can play a par-3 course, I can hit a few shots, I can chip and putt," he said Tuesday. "But we're talking about going out there and playing against the world's best on the most difficult golf courses under the most difficult conditions. "I'm so far from that." Woods addressed the media for the first time since his Feb. 23 crash on a winding road in the Los Angeles coastal suburbs. Police said he was driving at least 84 mph when he crossed a median and his SUV tumbled down a hill. Doctors said he shattered tibia and fibula bones in his right leg in multiple locations. Those were stabilized by a rod in the tibia. A combination of screws and pins were used to stabilize additional injuries in the ankle and foot. Asked his recollection of the accident, Woods said curtly, "All those answers have been answered in the investigation, so you can read about all that there in the police report." When asked if he had any flashbacks to the trauma, he replied: "I don't, no. Very lucky in that way." Woods said he felt fortunate to be alive and to still have his right leg — he said the possibility of amputation was "on the table" — and to be able to walk into the press center at Albany Golf Club without a noticeable limp. From the waist up, with biceps bulging through a black-and-gray shirt, he looked like he did a year ago. Woods is the host of the Hero World Challenge, which starts Thursday for 20 elite players. He said he spent three months immobilized — a makeshift hospital bed was set up in his Florida home — before he could start moving around on crutches and eventually walk on his own. Two weeks ago, he posted a video of his smooth swing with a short iron. That raised hopes that he was on his way back. On Tuesday, he hit the brakes on any notion that a comeback was near. Still to be determined is whether he even wants to go through the work required to compete at a high level. "I have a long way to go to get to that point," he said. "Now, I haven't decided whether or not I want to get to that point. I've got to get my leg to a point where that decision can be made, and we'll see what happens when I get to that point." What was clear was that any golf in his future would be limited, and it already was headed in that direction before the car crash. He played only nine times during the pandemic-shortened 2020, ending the year with a fifth surgery on his lower back. Even so, he could see a scenario of picking and choosing where to play, presumably around the majors, much like Ben Hogan did after his near-fatal car accident in 1949. Woods won the Masters in 2019 after back fusion surgery, and just two years after he could barely walk and feared his career was over. "I got that last major, and I ticked off two more events along the way," he said. The other two were the Tour Championship in 2018, when he outplayed Rory McIlroy in the final round at East Lake, and the Zozo Championship in Japan in fall 2019 for his 82nd career PGA Tour victory to tie Sam Snead's record. Can he win again? "I've got to be good enough to do it, OK? So I've got to prove to myself in practice that I'm good enough," he said. His right leg will never be what it once was. Ditto for his left knee, which has gone through five surgeries, one of them a week after he won the 2008 U.S. Open despite having shredded ligaments and a double stress fracture. He said his back won't be the same either, and it still ached even as he sat at a table for his news conference. Woods turns 46 on Dec. 30. "All that combined means that a full schedule and a full practice schedule and the recovery that it would take to do that, no, I don't have any desire to do that," he said. "But to ramp up for a few events a year. there's no reason that I can't do that and feel ready. "I've come off long layoffs and I've won or come close to winning before," he said. "So I know the recipe for it. I've just got to get to a point where I feel comfortable enough where I can do that again." Since the accident, Woods gave an interview to Golf Digest (with which he has a financial deal) in May and a video interview with the Discovery-owned outlet that was published Monday. He also was in touch with U.S. players at the Ryder Cup and says the players with whom he's close have kept in touch. But he hasn't lost his intense desire for privacy, including what exactly happened when he was speeding along that suburban LA road. He said friends kept him from what was being said and written about him, and he refused to watch anything on TV except for sports. "I didn't want to go down that road. I wasn't mentally ready for that road yet," he said. "A lot of things in my body hurt at that time, and whether I was on medication or not, it still hurt. I didn't want to have my mind go there yet. It wasn't ready." Meanwhile, the Masters is four months away, and to hear Woods speak about the long road ahead, anything but the Masters Club dinner for champions seemed unlikely. Woods said everything was a short-term goal. "This year's been a year I would like to turn the page on," he said.

Tiger Woods says he's 'lucky to be alive,' still have leg after crash
espn.com
bce719380522ed587a2db5fb9bc86b68
The questions Tiger Woods answered and the questions that still don't have answers
espn.com
57f4eb5ffdc4e5e9b1b6944e2cdaf7c9
Tiger Woods Concedes the Spotlight. 'I've Had a Pretty Good Run.'
nytimes.com
e99540b15448732c88f4a60e6b44d0c6
Tiger Woods says his legacy and allegiance are with PGA Tour
wtop.com
c500d0d0f566872b76459c54861b5cb3
Iowa's third-string quarterback has entered the NCAA transfer portal as the Hawkeyes prepare this week for the Big Ten Conference championship football game. Redshirt freshman Deuce Hogan — under the name Kristopher Hogan II — appeared in the portal Tuesday morning, the Register can confirm. "Great kid. Has done an outstanding job, and he's an absolutely great teammate", Iowa starting quarterback Spencer Petras said Tuesday. "I'm just excited to see what he can do moving forward. He'll be a guy I'll be friends with for a long time. He's a great dude." Even as the Hawkeyes' quarterback situation fluctuated around him in 2021, Hogan never seriously factored in. Petras started Iowa's first nine games and Alex Padilla the final three as Petras dealt with a shoulder injury. Hogan was the No. 2 guy for Iowa's 27-22 home victory against Minnesota, but returned to No. 3 the following week vs. Illinois. Hogan was part of Iowa's 2020 recruiting class as a hyped Texan. Rivals rated him a four-star prospect. He completed his only career pass attempt, for 2 yards, earlier this year at Maryland. 247Sports reported earlier Tuesday that Hogan was planning to transfer. When Iowa had the flu bug go through the team last week, Hogan was the top quarterback standing in last Tuesday's practice, with Petras and Padilla sidelined. After Iowa's 28-21 win at Nebraska, Iowa head coach Kirk Ferentz commented that, "I didn't know who the hell was going to start (Tuesday). If it was Deuce, with all due respect to Deuce, I might have stayed in Iowa City. I'm joking, but anyway. That's not a pleasant thought going to your third guy at this point." Ferentz was scheduled to meet the media at 1:30 p.m. Tuesday. Presumably true freshman Joey Labas now becomes Iowa's No. 3 quarterback heading into Saturday's 7:17 p.m. CT game against Big Ten East champion Michigan. Contributing: Dargan Southard

Alabama's 93-game streak as betting favorite ends vs. Georgia
nypost.com
768522799ba877cacce524213d7ac52e
Podcast: Why the Hawkeyes sound confident ahead of Big Ten football title game
eu.hawkcentral.com
f072f14858fbd519660b77ca45a6eb4d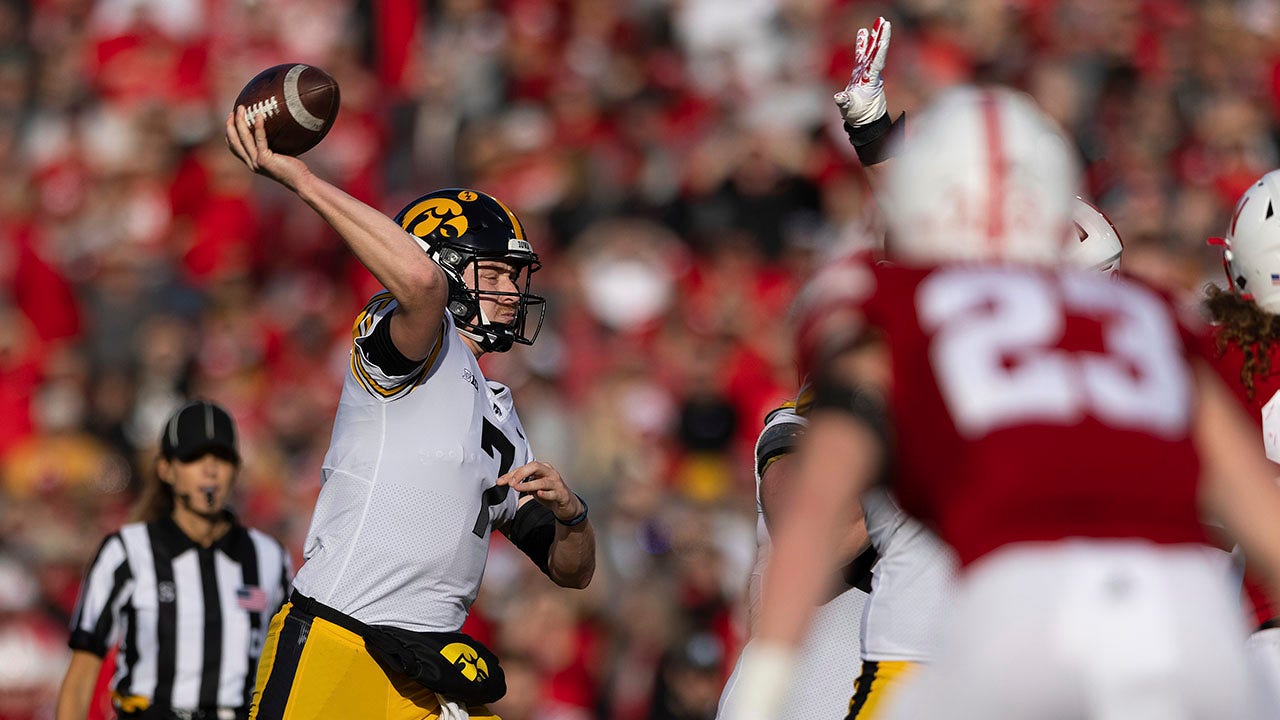 Petras back as starting QB for Iowa in Big Ten title game
foxnews.com
50430b9610102b297336055e91a938bf
Michigan football coach Jim Harbaugh broke his tradition with freshman running back Donovan Edwards. "We usually have a fist pump every morning," Harbaugh said. But not on Monday. Not two days after beating Ohio State. "Hey, today, I need a hug", Harbaugh said to Edwards. "He said, 'Onward to Iowa.'" "I'm with you 100%," Harbaugh replied. RAINER SABIN: How Jim Harbaugh rediscovered himself and Michigan's winning identity Think of everything that went behind that small moment of celebration, the dozens of leaps of faith by countless recruits, players, coaches and administrators. Edwards could have gone to Ohio State — he was heavily recruited out of West Bloomfield by nearly every school in the country. Shoot, he could have gone to Georgia. But he didn't. He took a leap of faith and went to Michigan, not certain how long Harbaugh would be there. [ Harbaugh to donate bonuses to athletic department employees] The same could be said for five-star quarterback J.J. McCarthy, as well as dozens of players who decided to stay at Michigan, instead of jumping into the transfer portal. What's that old saying? Those who stay will be … But wait. There will be time for that. For now, let's focus on the present. All of the above played a role in Michigan's 42-27 victory over Ohio State — some big, some smaller — and all of them have stories of faith, heading into the Big Ten title game against Iowa. A LOOK AHEAD: Wolverines, Hawkeyes more similar than you think Now, consider everybody else that brought together this moment. Michigan athletic director Warde Manuel could have fired Harbaugh after last season's disaster and brought in somebody new. Instead, Manuel believed in Harbaugh and gave him another chance. He got him to rework his deal in the middle of a pandemic, even though there were plenty of people who were skeptical that it would work, myself included. "A lot of credit to the administration at Michigan for sticking with the course and letting things play out," Iowa coach Kirk Ferentz said, as his team prepares to face the Wolverines in Saturday's Big Ten championship game in Indianapolis. "Those guys really played outstanding football all season long." Think of what it had to take for Harbaugh to accept that contract. He swallowed his pride, took a pay cut and completely remade his coaching staff. That, in itself, should not be glossed over. Think of the leap of faith that it took for Harbaugh to hire Mike Macdonald as his defensive coordinator, even though Macdonald had never been a DC before. Yes, Harbaugh got a glowing recommendation from his brother John, the Baltimore Ravens coach. But it was still a risk. A DEFENSIVE GEM: How Mike Macdonald's game plan held Ohio State's offense in check Harbaugh set out to hire "the best possible defensive coordinator that we could. Pretty much exactly what I said to my brother, and he said, I got the guy for you. We talked to a lot of people, listened to a lot of people that I trust in the game of football, across the game of football, but none that I valued more than my brother's opinion. He was right." That's how a 33-year-old linebackers coach left the NFL and went to U-M. And that brand-new defensive coordinator figured out how to beat Ohio State. Now, think about the other side of the ball. Think about how Michigan beat Ohio State by dominating on the ground. Think about the leap of faith that went behind that. Harbaugh replaced Ed Warinner, who had been coaching offensive lines since 1987, and promoted Sherrone Moore as the co-offensive coordinator, offensive line coach, and run game coordinator. This guy who came to Michigan as a tight ends coach. This guy who had never taken over an offensive line group before this. Think of the risk Harbaugh was taking. SHAWN WINDSOR: Michigan's patience with Jim Harbaugh finally pays off in win vs. Ohio State "Sherrone Moore is a shining star," Harbaugh said. "It's always been easy to see. Tremendous coach, teacher, has a tremendous connection to the players. He is one those on our team that's been committed. I figured that one would work out really well. And I can say this about a lot of the coaching hires that we've had, they have worked out better than expected. And I had really high expectations for the kind of job that Sharon Moore would do. He has produced even even better than expected, and I those expectations were really high." There was little to suggest all these moves would work. Harbaugh had already tweaked his staff several times, changing a couple dozen on-field assistants, and it hadn't worked. He tried D.J. Durkin and Brown as his defensive coordinators. He churned through three configurations of offensive coordinators/passing game coordinators. But he couldn't find the right mix. Not until this year. Not until one final shuffle. He kept Gattis as his offensive coordinator. He inserted Matt Weiss as the new QB coach, brought in the school's all-time leading rusher, Mike Hart, to work with the running backs, moved his son Jay Harbaugh to tight ends, left Shaun Nua as the DL coach, hired George Helow to take over the linebackers and Ron Bellamy for the safeties. For a second, consider the leap of faith that Bellamy took. Leaving a comfortable job at West Bloomfield, not knowing if this would be for one season or more. But all of those moves created something new. None of these moves would have worked without the players, of course. And each player has his own story. But consider Michigan defensive end Aidan Hutchinson, who announced he would return for his senior season on Dec. 28, 2020. That's before Michigan announced Harbaugh would return. Hutchinson could have bolted for the NFL. He could have walked away from the losing. But he stayed to beat Ohio State and lift his draft stock. Mission accomplished. "Freaky athletic in terms of strength and speed and flexibility", Harbaugh said. "But it's also his work ethic that takes all those gifts and accentuates some thousand-fold." He stayed and become dominant. " I don't know who had the first pick in the draft, but they should be looking at Aidan Hutchinson, studying him very thoroughly", Harbaugh said. "And it should take him." MITCH ALBOM: How did Michigan football finally beat Ohio State? They had will to go with skill Now remember, this is a program that came into this season with just 11 wins in its last 21 games. And now, it is two wins away from the national championship game? Amazing. "Just very excited to be playing in the (Big Ten) championship game", Harbaugh said. "Tough opponent that we've played a couple times and know how good they are. Another great season this year. So it will be a big challenge for our ball team, but one we're super excited about having the opportunity to play in." All these leaps of faith. Give the recruits, the players, the coaches and the administration credit. This didn't happen by chance. It all stemmed from a belief in one another, and they have taken that leap right into the Big Ten championship game. MORE FROM SEIDEL: Chuck Berghorst had COVID-19 and thought he died. But family and faith have him back home Contact Jeff Seidel: jseidel@freepress. com. Follow him on Twitter @seideljeff. To read his recent columns, go to freep.com/sports/jeff-seidel/.

Jabs from Jim Harbaugh, Josh Gattis capture Michigan football vs. Ohio State rivalry
eu.freep.com
13d7786db74e0ae534a475f5b2547293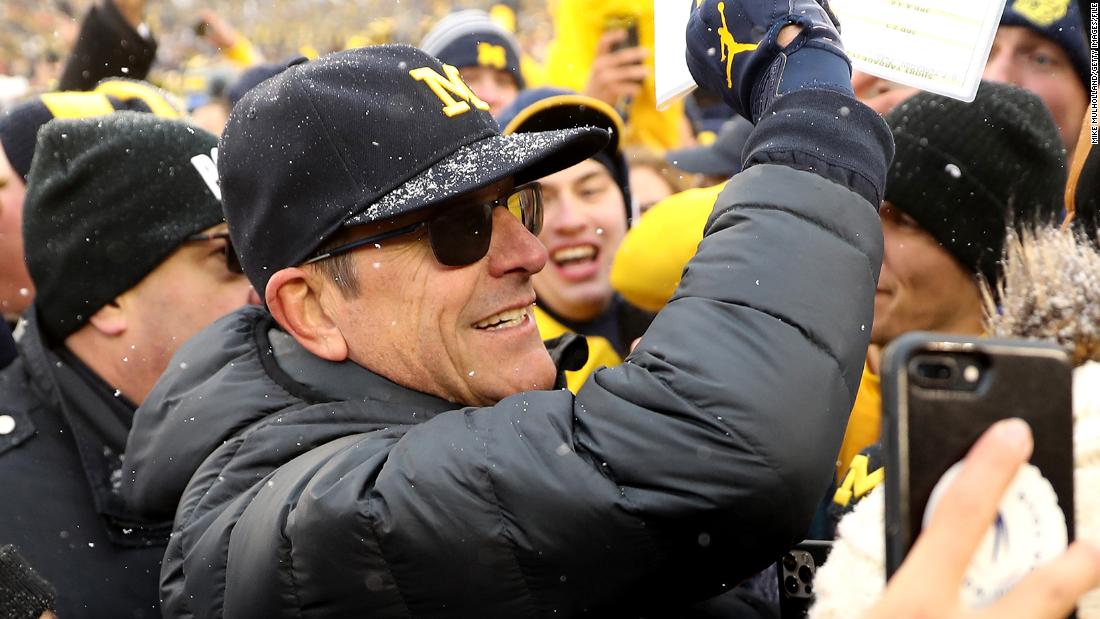 Michigan football coach Jim Harbaugh says he will gift his bonus to staffers who took pay cuts
edition.cnn.com
3c1821300bc378429faa0eded8bb0fc3
Michigan football coach Jim Harbaugh to donate bonuses to athletic department employees
usatoday.com
14f4254a682ccf1f2e6b50b985a5bddb
Michigan football coach Jim Harbaugh to donate bonuses to athletic department employees
usatoday.com
1a692e97916b3c3d2e28cfa2f2267ba7
India's chief coach Graham Reid on Tuesday said the defending champions would like to take cue from Malaysia and exploit the vulnerability of European giants Belgium in the quarterfinal of the FIH Men's Junior Hockey World Cup. India will take on Belgium in a re-match of the 2016 edition final where the hosts emerged 2-1 winners to claim their second Junior World Cup title in Lucknow. And Reid, who guided the Indian senior team to a historic bronze medal at the Tokyo Olympics, said the key to success in Wednesday's game is to play natural hockey. "You see the DNA comes down from the senior team, and the senior team is world no 1", the Australian said about Belgium. "You also saw some vulnerability which the Malaysians exploited and we will look to do the same. The team that can come out and play their natural game will be the winners." Malaysia produced a fine defensive display to hold Belgium 1-1 in the pool stages of the tournament. But Reid warned his boys to guard against complacency if they wish to secure a third Junior World Cup title and second on the trot. "I don't really think that should be a problem, as far as taking these guys easy. Add to that the fact that we played them in the final. They (Belgium) do have a history of being really good. For the last 10 years, Belgium have been performing at that level. "Hopefully, our guys can stay switched on. The real test comes tomorrow", he said. In a big blow for India, striker Maninder Singh has been ruled out of the tournament with a hamstring injury and has been replaced by Bobby Singh in the squad. Maninder has been one of the key performers for India in the tournament so far, setting up goals for the forwardline. "Unfortunately, we had been forced to make this decision today. Maninder has been replaced by Bobby Singh. It's always disappointing when someone's dream is shattered like that. Unfortunately, that's what elite sport is", Reid said. Asked how difficult it is to coach India colts compared to the senior players, Reid said: "Again, that's one of the tough parts when you are coaching someone who is a bit younger. "Patience doesn't come naturally to young boys. Kids of that age want things to happen. Trying to stay patient, move the ball around and be disciplined is something we try to instill in them. But it's a fine line, between disrupting the flow that is. "When you see Belgium play, you see that patience because it has been ingrained in them while growing up." With three quality drag-flickers in vice-captain Sanjay Kumar, Araijeet Singh Hundal and Shardanand Tiwari in its ranks, Indian team looks to be in safe hands, Reid said. "What is becoming prominent is we have really quality drag-flickers coming through, which is a nice thing.

FIH Men's Junior WC: Team India geared up for Belgium challenge in quarter-final
siasat.com
2e015ae4f3c517650b5620b6361578bf
Jr Hockey WC: India bank on attacking prowess to beat Belgium in quarters
business-standard.com
3291779dfe76d708ca4cdeeba6bb74ee
Hockey Men's Junior WC: India should exploit Belgium's vulnerability like Malaysia did, says coach
scroll.in
4e72faf6cbc256bc1e4d5f2030d91931
MIAMI, Nov. 30 Injuries to several of the top players in fantasy football in Week 12 make the Week 13 waiver wire very attractive, especially at running back. Alexander Mattison is my primary target. Running backs Jamaal Williams and Chuba Hubbard are my other top targets and could lead your team into the playoffs and to a potential title.

Fantasy Football Week 13 Waiver Wire: Chuba Hubbard And Taysom Hill Could Save Your Season
forbes.com
f4de151fcbe77afa45314e09891ec4a0
Fantasy football rankings - NFL Week 13
espn.com
781cf7ca488a482e26d65a0073eb99b5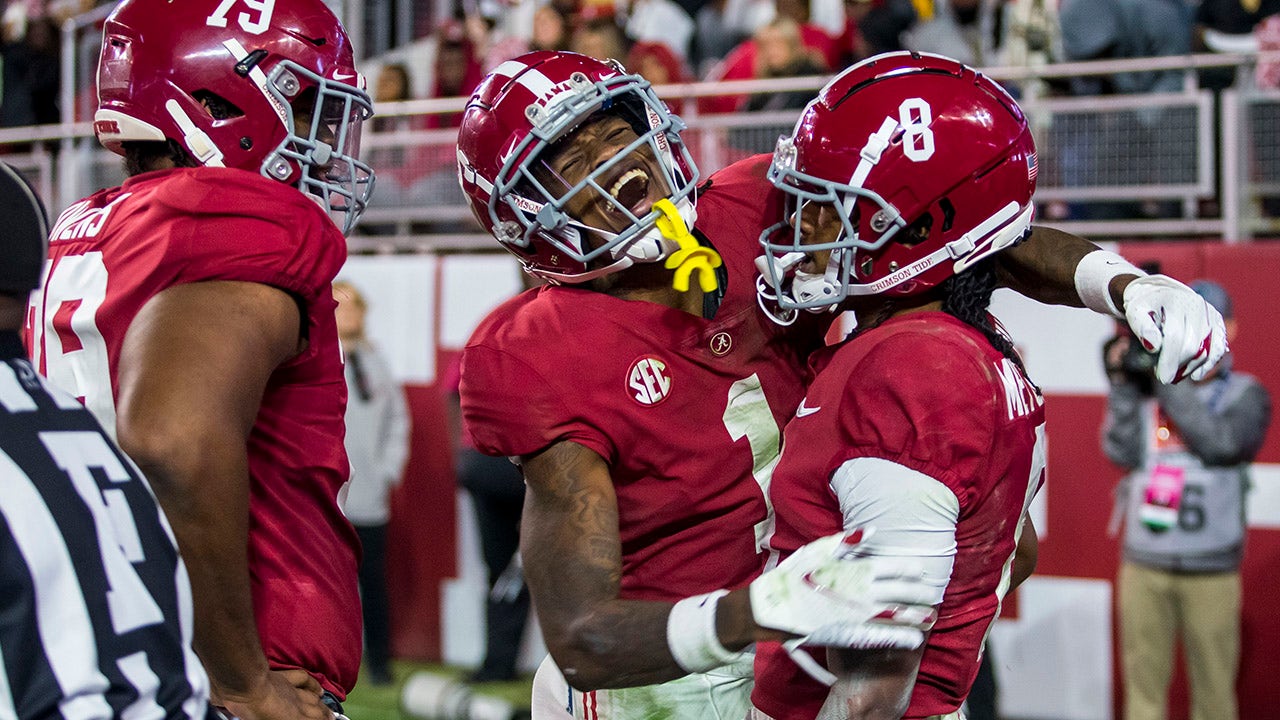 Alabama's Will Anderson wreaks more havoc in opposing backfields than any college player in the country. Georgia's Jordan Davis anchors the best defense in college football. They could well be the best players on the field Saturday in the Southeastern Conference Championship game when No. 1 Georgia meets the fourth-ranked Crimson Tide. And that's saying something given the talent level on these teams. Alabama quarterback Bryce Young has re-emerged as the Heisman Trophy front-runner, according to FanDuel Sportsbook, after leading a comeback, four-overtime win over Auburn. But Anderson and Davis are getting plenty of acclaim, too. "I think it's cool", Anderson said. "Especially nowadays a lot of defensive guys, you don't get as much attention. But I think it's good. It's cool. I think it's a mutual respect, and I think it's cool." Anderson is an edge rusher who leads the nation in sacks and tackles for loss for the Tide and has been an outspoken leader. "He's done as much for our team as anybody ever has", Alabama coach Nick Saban said. Davis doesn't pile up the stats from his position clogging the middle of the nation's top defense, but he is a huge presence on the Bulldogs' dominant defense — and even scored a touchdown. Saban said, whatever the stats, the top thing to look for in an offense is how hard they make it for blockers. And Davis, he said, "is really hard to block." That's one thing he and Anderson have in common. Otherwise, Anderson is a former five-star recruit at a glamour position. Davis is a space-hogging lineman who only got three stars as a prospect. Both are among the finalists for the Bronco Nagurski Trophy and Bednarik Award given to the nation's top defensive player. The 6-foot-4, 243-pound Anderson is the Tide's most devastating pass rusher since the late Pro Football and College Football Hall of Famer Derrick Thomas. He has 27.5 tackles for loss and 13.5 sacks, corralling Mississippi State's Will Rogers four times in that game. Anderson is a five-time SEC defensive player of the week this season. He had seven sacks as a freshman despite not recording one until Game 8. "He's a tremendous athlete", Georgia coach Kirby Smart said. "He plays with so much passion and toughness and energy. When I see him play, he reminds me of (former Alabama linebacker) Rashaan Evans at times before Rashaan moved to inside 'backer. He's so explosive, twitchy and tough. "He strikes people and really strikes blocks really well. He'll be a key part of the game in terms of the way he plays and affects the game." The 6-foot-6, 340-pound Davis can hardly be judged on stats alone. His 24 tackles, 3.5 tackles for loss and two sacks hardly tell the story of his impact on the Bulldogs defense. "I mean, I think the guy is one of the most dominant players in college football", Saban said. Davis scored on a 1-yard touchdown run against Charleston Southern and after the game directed the marching band in a rendition of "Glory, Glory." Anderson and Davis are studying film of the opposing offenses, but they can't help but pay attention to each other at times. Game respects game. "He's a great player. He's big", Anderson said. "I think he's like the unit of their defense, honestly. He's pretty hard to move around. Just watching him, I feel like he's a really great athlete for that size and he's a really good player." Says Davis: "He's a game wrecker, watching his film and just seeing him. He's explosive. He's definitely one of those guys you have to make sure to keep contained." Both will be focal points of the offenses on Saturday. But defensive standouts will be all over the field. Georgia also has linebacker Nakobe Dean, defensive lineman Devonte Wyatt and defensive back Lewis Cine. "This is not a one-man wrecking crew", Saban said. "This is a really, really good group of players who play well together. There's multiple players that have ability to make plays." Alabama's other top defenders include linebacker Henry To'oTo'o, a Tennessee transfer, and defensive backs Jordan Battle and Josh Jobe. But the defenders on both teams also get to take advantage of Anderson and Davis often taking on multiple blockers. "You've got to focus on Will", To'oTo'o said. "Will's a monster, and he's going to get back and cause havoc every single play no matter how many guys are blocking him." Davis is capable of the same.

Tuesday Is The 8-Year Anniversary Of Auburn Beating Alabama On 'The Kick Six'
dailycaller.com
953705f0ca8c0908389c9c287aa227aa
Alabama's 93-game streak as betting favorite ends vs. Georgia
nypost.com
768522799ba877cacce524213d7ac52e
SEC Championship game line, betting angles: This is Georgia's year
nypost.com
003d9ee4778ce744c48b994b1e305549
Getty Lionel Messi with his seventh Ballon d'Or. Barcelona legend Ronaldinho had a message for former teammate Lionel Messi after seeing the Argentine win a record seventh Ballon d'Or on Monday, November 30 at a ceremony in Paris, France. Messi scooped the Golden Ball ahead of Bayern Munich striker Robert Lewandowski and Chelsea midfielder Jorginho, and Ronaldinho was delighted to see the 34-year-old make more footballing history. "Congratulations, Lionel Messi. It is a great joy to see you with another Ballon d'Or, you are so deserving of everything that happens to you in your life," he wrote on Instagram. "There are already seven and there is room for more, eh. We are together, my friend." A post shared by Ronaldo de Assis Moreira (@ronaldinho) Messi claimed the award after helping Barca win the Copa del Rey in 2020-21, finishing the season as La Liga's top scorer for the eighth time and guiding Argentina to Copa America victory in Brazil. The forward had previously won the award in 2009, 2010, 2011, 2012, 2015 and 2019. No player has won the Golden Ball on more occasions with Cristiano Ronaldo the closest on five wins. Ronaldinho won the Ballon d'Or as a Barcelona player in 2005, beating a strong shortlist that consisted of players such as Steven Gerrard, Frank Lampard, Thierry Henry, and Andriy Shevchenko. Follow the Heavy on Barcelona Facebook page for the latest breaking news, r umors and content! Messi's closest rival for the Ballon d'Or was Lewandowski who was the hot favorite to win the award in 2020 before it was canceled due to the impact of the Covid-19 pandemic on the football calendar. Lewandowski won the treble with Bayern in 2019-20 and netted an incredible 55 goals in 47 games. The Bayern striker has continued his prolific form in 2021, scoring 53 goals in all competitions, and was handed a new Striker of the Year prize at Monday's ceremony. Messi paid tribute to the Bayern Munich attacker in his acceptance speech, as reported by The Mirror. "Robert, you deserve your Ballon D'Or. Last year, everyone was in agreement to say that you were the big winner of this award," he said. "Hopefully France Football will give you the 2020 Ballon d'Or. We all believe you deserved it and I hope you can have it at home." Messi's win sealed a good night for Barcelona on what was a special day for the club. Barcelona celebrated 122 years since the club was founded on Monday, November 29. 🎶 1899 𝒏𝒆𝒊𝒙 𝒆𝒍 𝑪𝒍𝒖𝒃 𝒒𝒖𝒆 𝒑𝒐𝒓𝒕𝒐 𝒂𝒍 𝒄𝒐𝒓… 🎶 💙❤ We have reached 1️⃣2️⃣2️⃣ years of history. Congratulations, Culers! pic.twitter.com/K8lBBXWFPl FC Barcelona (@FCBarcelona) November 29, 2021 Teenage midfielder Pedri also went home with a prize after winning the 2021 Kopa Trophy, handed out to the best player under the age of 21. The 19-year-old has enjoyed a phenomenal rise since signing for the Catalan giants from Las Palmas in summer 2020. Pedri is already a key player for both club and country. He has won the Copa del Rey and a silver medal with Spain at the Tokyo Olympics since joining Barca and also picked up the 2021 Golden Boy award. Barcelona were also able to celebrate Alexia Putellas winning the Women's Ballon d'Or. The Barca Femeni captain played a key role last season as the team won the treble for the first time in their history. The 27-year-old paid tribute to her team-mates in her acceptance speech, as reported by the Guardian. She said, "I'm very emotional, it's a very special moment. I would like to start by thanking all my teammates, especially my current [Barcelona] teammates. For me it's a collective success." READ NEXT: Xavi Clashes With Villarreal Coaches After Wild Barcelona Win Unlock the latest Barcelona news, rumors and exclusives — direct to your inbox. ↓

Lionel Messi wins Ballon d'Or for 7th time
news24.com
f7ef4a15b949a6e2272bd18e96fead74
Why Lionel Messi's Ballon d'Or win shouldn't make you angry
espn.com
fbc23093af81d1b391c41c0d95840a3d
Iowa's offense steadily improved in November, and the regular-season finale at Nebraska kept that momentum going. The Hawkeyes recorded their second-highest total yards output in Big Ten play (364) in their 28-21 win and actually outgained the Cornhuskers, who are third in the conference in total offense. Yardage and points will be at a premium in Saturday's Big Ten championship game against Michigan (7 p.m, FOX). And it'll take a full effort from Iowa's offense to keep pace in the game. The Wolverines have scored 30-plus points nine times this season and are second to Ohio State in total offense. Iowa will have to sustain drives and convert those into points to have a realistic chance to win. How do the Hawkeyes continue their momentum against Michigan's defense? It starts with what has paced them during this month: running the ball effectively. "That's really an emphasis every week with how we're built", quarterback Spencer Petras said. "We need to be able to run the ball if we want to be successful. (Michigan) did a good job (on Saturday) of making Ohio State play different than they wanted to and that's a big reason why they won." More: Iowa football faces Michigan in the Big Ten Championship. Here's how to watch and stream the game After a slow start, Iowa's rush offense improved dramatically in November. Running back Tyler Goodson recorded three 100-yard rushing games compared with just one prior to November. He eclipsed 1,000 yards rushing this season against Nebraska. Goodson sees that accomplishment and overall success as a confidence and momentum booster entering Saturday's game. "We've been focusing on our consistency up front", Goodson said. "Linemen's footwork getting to their first steps and getting up to (line) backers and our timing with things. The running backs are back there working on their footwork so everything can time up perfectly." Iowa's rushing success is especially important when accounting for two of Michigan's most impactful players: defensive ends Aidan Hutchinson and David Ojabo. They've accounted for 24 sacks between them and Michigan overall has 33 sacks, third best in the conference. Negative plays will force Iowa into obvious passing situations, and that's where Hutchinson and Ojabo can wreak the most havoc. "We have to make those guys respect the run", Goodson said. "Us being successful in the run game will open things up for the pass game. They're like Purdue but they have another edge rusher who can get the job done." The person in charge is Petras. After missing three games with a shoulder injury, Petras was listed as the No. 1 quarterback on Iowa's Monday depth chart. Playing in the second half of last Friday's game served him well in getting re-acclimated. He hasn't experienced any major setbacks. "I don't think it was much rust", Petras said. "I'm 100%. It just takes me a little longer to warm up. Once I'm warm I have no pain; it's just getting warm that I have to be very cognizant of." Head coach Kirk Ferentz said on Tuesday that he can't recall many times when his team has faced a pass rushing duo like Hutchinson and Ojabo. Containing them isn't just limited to good blocking, it's also sound decision-making at quarterback. The Hawkeyes cannot afford to take unnecessary sacks. If the play isn't there, throw the ball away and live for another down. Petras' experience in big games combined with his knowledge of the offense to potentially switch protections or plays are huge in a game like this. "I think his experience certainly helps", Ferentz said. "He's played more than Alex (Padilla). That's a benefit, potentially. And he's been knocked around. He's had success and been knocked around, too. And just kind of built a resume, if you will. That's got to help. It's still going to be a real big challenge. These guys are really good on defense." Michigan's secondary hasn't been as opportunistic as Iowa's, with only seven interceptions, but those defensive backs are well coached, according to Petras. He noted that there are moments when offenses can hit for big plays due to missed assignments, bad angles, etc., against some teams but Michigan isn't one of them. In order to win, Iowa will have to out-execute the Wolverines. Their last four games have instilled more confidence inside and outside the facility that Iowa is more equipped to handle a top-ranked defense. Players admitted on Tuesday that it's gratifying to see their work paying off down the stretch, but their foot must be on the gas in order to pull off an upset. "Every position group, every player working hard to execute what we need to", Petras said. "Depends on the play. If it's an inside zone (run) we might have to be aware of a certain thing up front. In the pass game I have to be aware of certain things depending on the concept. That doesn't really change week-to-week. The big thing is that you study personnel and know what their strengths are. "Every team is beatable. There's a lot of ways to attack these guys on tape and that's what we're working on." Kennington Lloyd Smith III covers Iowa Hawkeyes football and men's basketball for the Des Moines Register. You can connect with Kennington on Twitter @SkinnyKenny_ or email him at ksmith@gannett.com.

What's the Big Ten Championship game spread? A betting guide for Iowa football vs. Michigan
eu.hawkcentral.com
c2bf05a1ce0e6dc6cf8b1d30302b2a9f
Podcast: Why the Hawkeyes sound confident ahead of Big Ten football title game
eu.hawkcentral.com
f072f14858fbd519660b77ca45a6eb4d
Here's what Iowa football coach Kirk Ferentz said before the Big Ten Championship game against Michigan
eu.hawkcentral.com
b4ddb25e14f9db851e17f1b13afa29bb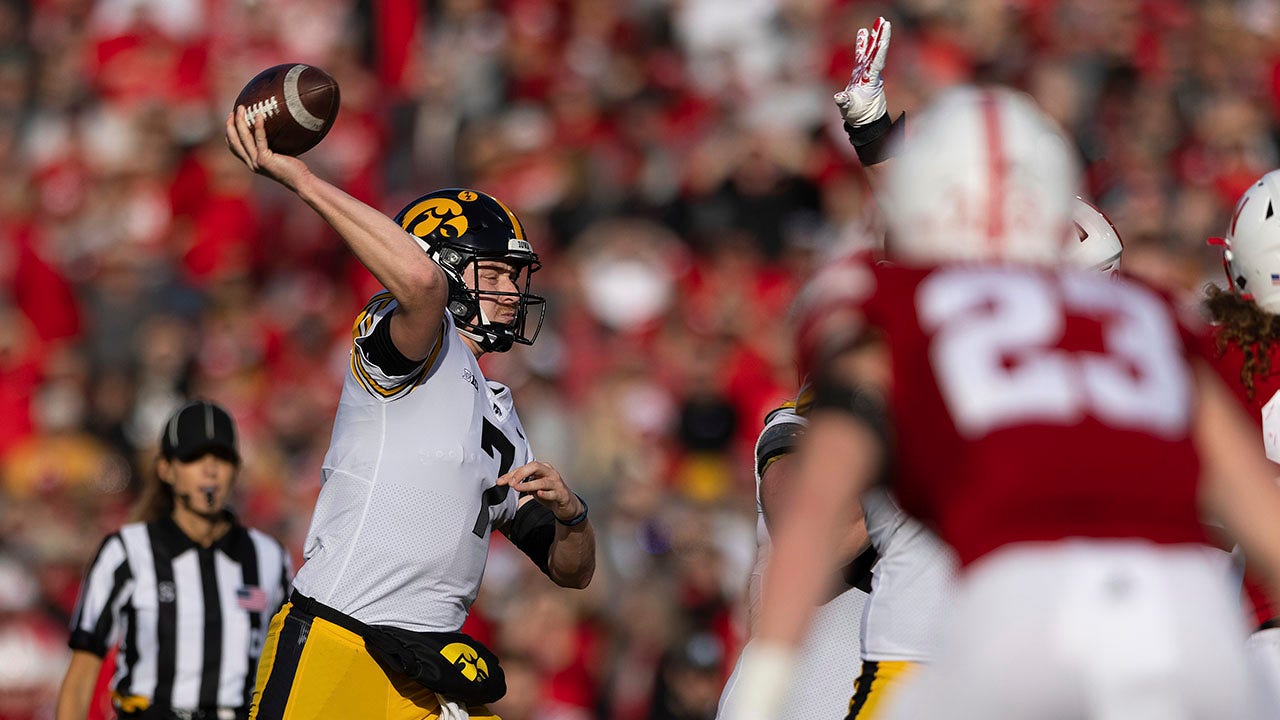 Petras back as starting QB for Iowa in Big Ten title game
foxnews.com
50430b9610102b297336055e91a938bf
Tim Hardaway Jr. is a core member of the Dallas Mavericks' rotation. He has started every game this season and is one of the three players on the team's leadership council. In any given game, he's supposed to be Dallas' third best player. Hardaway signed a team-friendly four-year, $75 million contract with annual earning decreases. After stellar play last season, it's no wonder why the Mavericks decided to sign Hardaway for the long term. However, he isn't living up to his contract so far this season. In 19 games, Hardaway is averaging 14 points, 3.7 rebounds, 2.5 assists and a steal. On the surface, his numbers look fine. However, his 14 points is his lowest average since his third year in the NBA. He's an eight-year veteran. Making matters worse, Hardaway seems to have lost his shooting touch. He's shooting 38% overall, the lowest mark of his career, and 33.3% on three-point attempts. His effective field goal percentage of.470 is also the lowest of his career. Over the last five games, Hardaway's shooting struggles have only increased. In those games, he's shooting 29.2% on field goals and 21.9% from deep. His inability to hit shots is one reason that the Mavericks only won one of these games. "Guys have got to continue to keep working," Mavericks Head Coach Jason Kidd said of the team's overall shooting woes. "The biggest thing is you can't feel sorry for yourself; no one in this league is going to feel sorry for you. You have to continue to work at your craft. No one ever said it's easy to make shots. But we're getting wide-open shots. It's not like there's a lot of people around us when we shoot the ball—it's just not going in." While the Mavericks' shooting issues aren't limited to Hardaway, the fact that he's a starter whose primary role is scoring make his struggles more glaring. Yet, Kidd isn't wrong that the team and Hardaway are getting good looks. In the last five games, 12.5% of Hardaway's three-point attempts have been wide open—the closest defender is six or more feet away. Unfortunately, he's shooting just 22.2% on such shots. There's a belief among players and coaches that the shots will start falling eventually. That may be true, but it doesn't help things now. Dallas signed Hardaway because of his ability to score the ball, something he isn't doing so far this season. If he can't score, then the Mavericks have a lot of money tied up in a player that isn't helping the team succeed. It's something he needs to remedy otherwise the team will continue to lose games. "Again, no one is asking someone to go 5-for-5 at the 3-point line—it's just be consistent," Kidd said. "And it's hard to be consistent. When the ball doesn't go in the hole, it tends to mentally wear on you."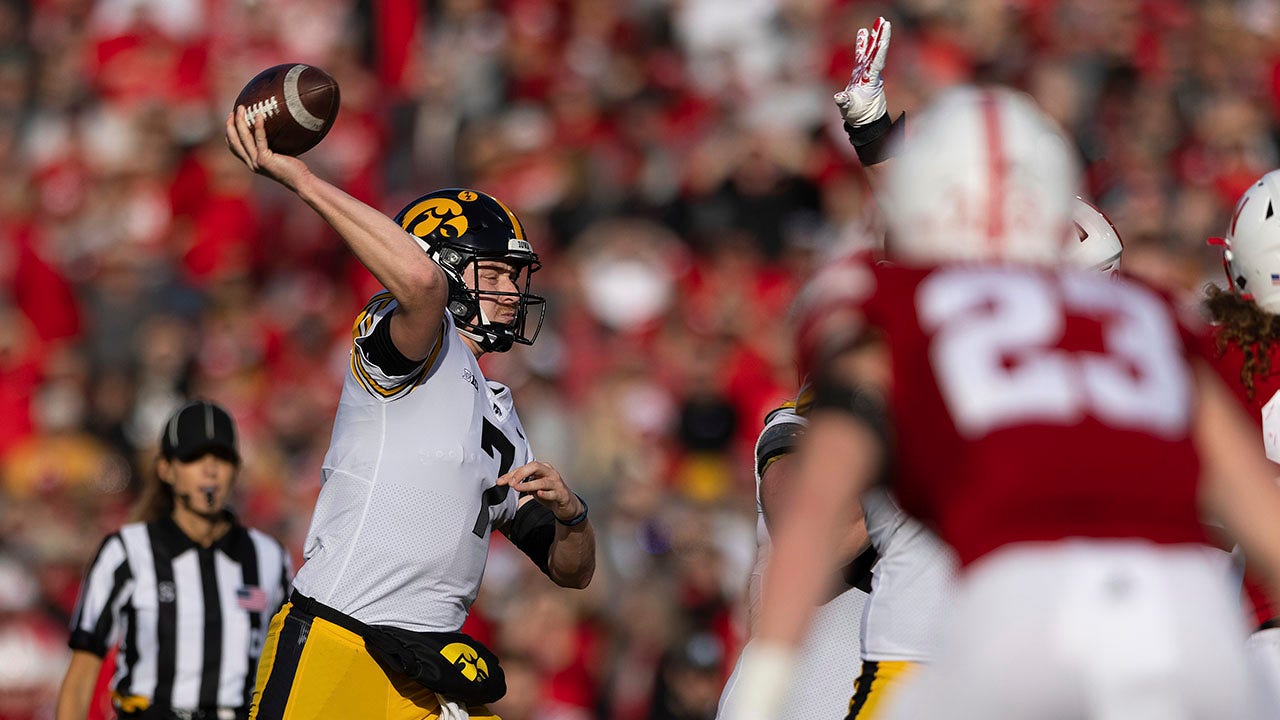 Petras back as starting QB for Iowa in Big Ten title game
foxnews.com
50430b9610102b297336055e91a938bf
CBS News special correspondent James Brown, who is also the host of "The NFL Today" and "Inside the NFL" on Paramount+, joined CBSN to discuss the New England Patriots, the NFL playoff picture, the passing of golf trailblazer Lee Elder and more.

NFL Power Ranking for Week 13: Playoff picture starting to get crowded
nypost.com
14cce7f7069cd908fb465491f1c5ae61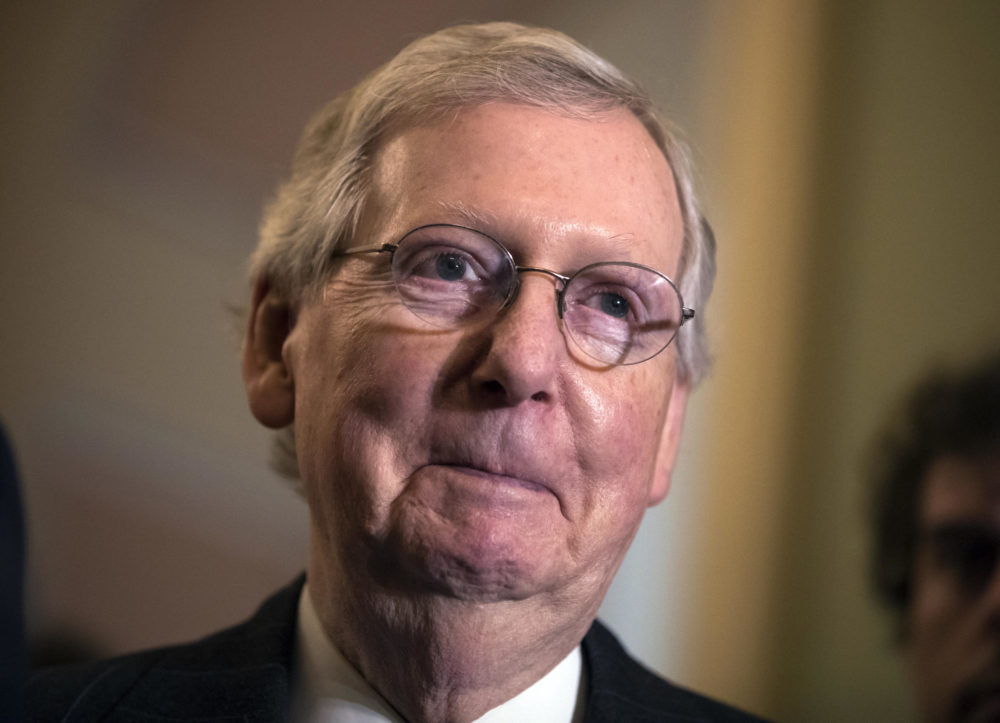 My initial reaction to the POLITICO headline " Republicans stall defense bill over amendment dispute " was a complete lack of shock. Indeed, I'm not sure I'd have bothered reading it if I didn't have a vested interest in the passage of said bill. The story itself, though, tells a different story. Must-pass defense policy legislation hit a fresh snag in the Senate on Monday as Republicans blocked the bill from advancing, with no clear path to resolving a partisan dispute over amendment votes. An effort to cut off debate on the Senate version of the annual National Defense Authorization Act resulted in a 45-51 vote, well short of the 60 votes needed to move the legislation forward. Now wait just a cotton pickin' minute. I'm no mathematician but 45 votes is not only short of the 60 votes needed to overcome a filibuster it's short of a majority. Indeed, a majority of the Senators voted against it and at least 5 Democratic Senators didn't vote for it. In what way did Republicans stall this bill? It's the latest setback for the major defense policy legislation, which has little margin for error as House and Senate leaders aim to send a compromise bill to President Joe Biden's desk before the end of the year. Debate on the measure had hit an impasse before Thanksgiving, when several Republican senators objected to amendment votes in protest of their proposals being left out. Majority Leader Chuck Schumer criticized Republicans for "halting the process" over a handful of GOP senators not getting votes. "For a while now Republicans have claimed they wanted to pass the National Defense Authorization Act immediately," Schumer said following the vote. "But a few moments ago, Republicans just blocked legislation to support the troops, support our families, keep Americans safe. Republican dysfunction has again derailed bipartisan progress." Ahead of Monday's procedural vote, Minority Leader Mitch McConnell vowed to oppose advancing the bill further without progress on amendments, citing GOP calls for votes on measures such as sanctions over Russia's Nord Stream 2 pipeline to Germany. "Considering sanctions on the pipeline that fuels [Russian President Vladimir] Putin's encroachment over Europe, including provisions from Senator [Jim] Risch, that closely mirror language that the House added unanimously is certainly worth the Senate's time," McConnell said. All Republicans except Maine Sen. Susan Collins voted to filibuster the measure. A handful of Democrats opposed advancing the legislation, while Schumer voted no in order to bring up a procedural motion to reconsider the vote at a later time. The reporting here is rather unclear. Offhand, I support sanctions on Nord Stream for all manner of reasons but would prefer that it be a standalone measure. Then again, the United States Congress really doesn't do standalone measures anymore and hasn't in a long time. And it hardly seems like a stretch to include it in the NDAA, given that containing Russian expansionism is ostensibly the Defense Department's number two priority. (I'll ignore Schumer's idiotic patriotic rah-rahing, given that it's now a bipartisan schtick.) Regardless, talk of "filibuster" is simply out of place here. Even if that tactic were gotten rid of, Schumer was unable to muster 50 Democratic votes. Even accepting that Schumer's vote in the other direction was purely tactical, if even a single Democrat—much less "a handful"—opposed the measure, one can't blame the minority party. The remainder of the report gives more insight but, frankly, it sounds like typical Senate shenanigans rather than McConnell-driven obstructionism for its own sake. The failed vote means senators will need to work out their dispute to advance the defense bill, though it's not immediately clear what that compromise might be. It will also consume floor time during a week in which Congress also needs to clear another government funding patch to avoid a shutdown at midnight on Friday. McConnell criticized Schumer on the floor for delaying debate on the bill for months after it was approved by the Armed Services Committee and for moving to cut off debate without additional amendment votes. But it was objections from GOP senators that scuttled votes on nearly 20 amendments from senators in both parties before the Thanksgiving recess. A deal forged by Senate Armed Services Chair Jack Reed (D-R. I. ) and ranking Republican Jim Inhofe of Oklahoma to hold roll call votes on an array of amendments collapsed the week before Thanksgiving as seven Republicans objected to protest the exclusion of their proposals. Among the objectors, Risch, the top Senate Foreign Relations Republican, and Sen. Ted Cruz (R-Texas) called for a vote on their Nord Stream 2 sanctions proposal. Despite bipartisan backing for punitive actions against Russia, the Biden administration opposes further sanctions on the pipeline, arguing it would alienate European allies. With votes torpedoed, Democrats shelved the bill until after the holiday and set up votes to end debate and move to final passage this week, to be followed by negotiations with the House. But the impasse remained Monday evening, as McConnell hit Democrats over the pipeline sanctions issue, noting similar language was adopted in the House defense bill that passed in September. On the Senate floor, Reed lamented the impasse, noting the bipartisan process that produced the bill and saying the Senate "demonstrated irresponsibility" in holding up the bill, arguing the holdups were "not central to the purpose" of the bill. "It will be done.… And we'll have to use procedures that are appropriate to get it done," Reed said. "But we just missed an opportunity to send a clear message that we support this legislation, we support our troops, we're going to go to final passage." With the clock ticking, Risch, who objected this month in order to force a vote on his pipeline sanctions proposal, openly wondered about the path forward. "I'm just astounded by where we are, on the cusp of December. I don't know how this gets done," Risch said. "What's the path forward? I don't know. I truly don't." My prediction is that the NDAA will get done. Considering the Nord Stream sanctions were included in the bill passed by the Democratic-majority House, I suspect it will be included.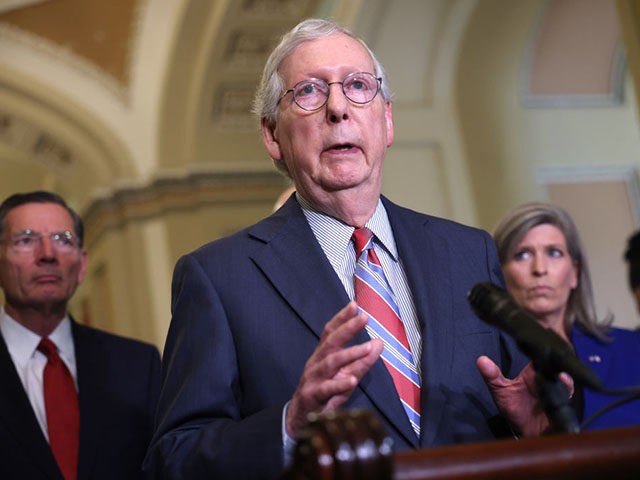 Senate Republicans Block Defense Bill over Amendment Fight
breitbart.com
cbd92c892dc79ce1cec20d158ff68e8e
South Africa's foreign ministry has said that a "full bio-secure environment" will be created for the Indian men's cricket team when it lands in Johannesburg for a series next month and lauded the BCCI for not pulling out its 'A' team despite the panic caused by the discovery of a new Covid-19 variant. India A will start their second unofficial Test against South Africa A in Bloemfontein on Tuesday, staying put in the country despite the global trepidation that has followed the Omicron variant's discovery. The Indian senior team is scheduled to compete in three Tests starting on December 17, followed by as many ODIs and four T20 Internationals. Virat Kohli and his men are scheduled to land Johannesburg on December 9 but there have been some concerns about the tour due to the Omicron variant's discovery in the region which has led to travel restrictions by several countries. "South Africa will take all precautions necessary to ensure the health and safety of the Indian teams. A full bio-secure environment will be established around both the South African and Indian 'A' Teams as well as the two National Teams," stated the Department of International Relations and Cooperation (DIRCO), which is the country's foreign ministry. "India's decision to show solidarity by choosing to continue with the tour of the Indian 'A' Team stands in contrast with a number of countries who have decided to close their borders and to restrict travel from Southern Africa," it added. The ministry said that the South African government has expressed its appreciation to the BCCI for allowing the tour to continue and "for not letting travel restrictions negatively impact on international sports." The first India-South Africa Test will be played at Johannesburg, followed by the second match at Centurion (December 26) and the third match at Cape Town (January 3). "The tour of the Indian National Team marks the 30th anniversary of South Africa's readmission to international cricket." In 1991, India had become the first country to host a South African team after the country was banned from international cricket in 1970 by the International Cricket Council due to the then South African government's apartheid policy. "The anniversary will be celebrated by a commemorative event that will take place on January 2, 2022 in Cape Town. This event will also serve to highlight the strong ties between South Africa and India, which is once again demonstrated by the tour of the two Indian teams," the ministry statement read.

India's tour of South Africa on schedule as of now: BCCI treasurer
business-standard.com
ec4fb6bb2d45992bbd7057efc3cabb71
India's tour of South Africa is on for now, we will follow government's advisory: BCCI treasurer
scroll.in
430dacb7d447231daf70a2dc22bc87df
A former Alabama track and field star and two-time Olympian was fatally shot during an argument with another man who also died, police said. Emmit King, 62, was killed during a shootout Sunday in Bessemer, where he argued with Willie Albert Wells, 60, AL.com reported. Police said King and Wells knew each other and were arguing in front of a house Sunday afternoon when both men pulled out guns and opened fire. Wells, of Birmingham, was pronounced dead at the scene, while King later died at a hospital. King, a former University of Alabama track and field standout, was a member of the US relay team for the Summer Games in 1984 and 1988, but he didn't compete, AL.com reported. King was also the NCAA 100-meter national champion in 1983 and took the bronze medal in the men's 100 meters at the 1983 World Championships, WVTM reported. No other details about what led up to the deadly confrontation were available, according to the station. A message seeking additional comment from Bessemer police was not immediately returned early Tuesday.

Former Olympian killed by gunfire in argument in Alabama
thehill.com
f9eaf254bbe20787df412b82a07f06ee
The only certainty about Tiger Woods is that he won't be playing very much golf, and that's if he decides it's worth trying to scale a mountain taller than all the previous ones. "Making progress," he wrote to accompany a video of his swing he posted on Twitter two weeks ago. "I'm so far from that," he said Tuesday when talking about taking on Jon Rahm and Collin Morikawa and Rory McIlroy in the biggest events on the toughest golf courses. Woods walked into the room at Albany Golf Club without a noticeable limp as he climbed onto the stage and took his seat behind a microphone. He left the stage a little more gingerly, and conceded his leg and back were aching just sitting there. "We all want to see him back. We all want to see him healthy and playing like the Tiger Woods we've seen for 20 years," Harris English said. Those days were fading with age, and they probably are gone due to a badly damaged right leg stemming from a car crash in the Los Angeles suburbs some 10 months ago. Woods mentioned the possibility of amputation in the early stages of being hospitalized. This is a slow road back before he can even think about the climb. So much chatter is on the Masters in April, without consideration that Augusta National might be the toughest course to walk of any tournament he plays. Woods said he would love to return to the British Open at St. Andrews, where the steepest climb is crossing the Swilcan Bridge. Woods has ruled out being a full-time player, and the argument can be made he already was headed in that direction. He played only 13 events on the PGA Tour in 2019, the last time he was healthy and the world wasn't in the throes of a pandemic. The best-case scenario is a schedule geared around the majors, similar to Ben Hogan's in the 1950s after his near-fatal car accident. Hogan was 37 when he won the 1950 U.S. Open. Woods turns 46 at the end of next month. Would it be enough to satisfy his legion of fans for him to play only a few tournaments a year? The short answer is yes. Because even a little Tiger is better than no Tiger at all. "The PGA Tour is in such a good spot with these young guys. Tiger is only going to help draw more fans to the game when he's playing," English said. "We haven't had him for the last year and it's been doing great. He got us to where we're at. Any time he can play just adds interest and adds intrigue and puts golf in the national media." Abraham Ancer might become a footnote in history as the last player to face Woods in match play. It was Sunday singles at Royal Melbourne in the 2019 Presidents Cup, and Woods hit the ball as crisply as he did all year and won on the 16th hole. In a loss, it was a special memory for Ancer. "I was happy I got to experience him at a high level in a high-pressure match. It was cool for me and I learned a lot," Ancer said. Equally memorable was the first time Ancer played in the same tournament as Woods, at Torrey Pines in 2018, and he wound up in the group behind him starting the final round on the back nine. Ancer recalled seeing "mayhem." "Any time Tiger shows up at an event, it's completely different, no matter how he's playing," Ancer said. "He transforms events." Think of what now is the John Deere Classic, a sleepy Midwestern tournament until Woods played in his third event as a pro in 1996 and had a chance to win. The Quad Cities golf community has been buzzing ever since, even though Woods never returned. Woods made one appearance at the Valspar Championship, and the gallery was standing 12 rows deep around some of the tees. He finished one shot behind. The Innisbrook crowd remains robust. Some who went for the first time must have liked what they saw. "Anyone who's moved the needle or changed the game so much, to still be a part of the game, will bring people to it," Xander Schauffele said. "Whether it's once, twice or three times a year, there's just a level of excitement. I was lucky to play with him a few times. I can see what he does to people, and to venues." It's the concept of a rising tide lifting all ships, and there's no tide like Tiger Woods. The first step is getting him back in the water, and that's no small task. He has been down a similar path before, most notably the progress he made from four back surgeries in a span of three years. He contended at tournaments (Valspar), then at majors (British Open at Carnoustie, PGA Championship at Bellerive) and then he won the Masters. "I don't see that type of trend going forward for me," Woods said, another sobering comment from his news conference. "I won't have the opportunity to practice given the condition of my leg and build up. I just don't. I'll just have a different way of doing it and that's OK and I'm at peace with that. I've made the climb enough times." At this point, no one should be looking for another Mount Everest. They just want to see Tiger, even if for just a little while. ___ For more AP golf coverage: https: //apnews. com/hub/golf and https: //twitter. com/AP_Sports Copyright © 2021 The Associated Press. All rights reserved. This material may not be published, broadcast, written or redistributed.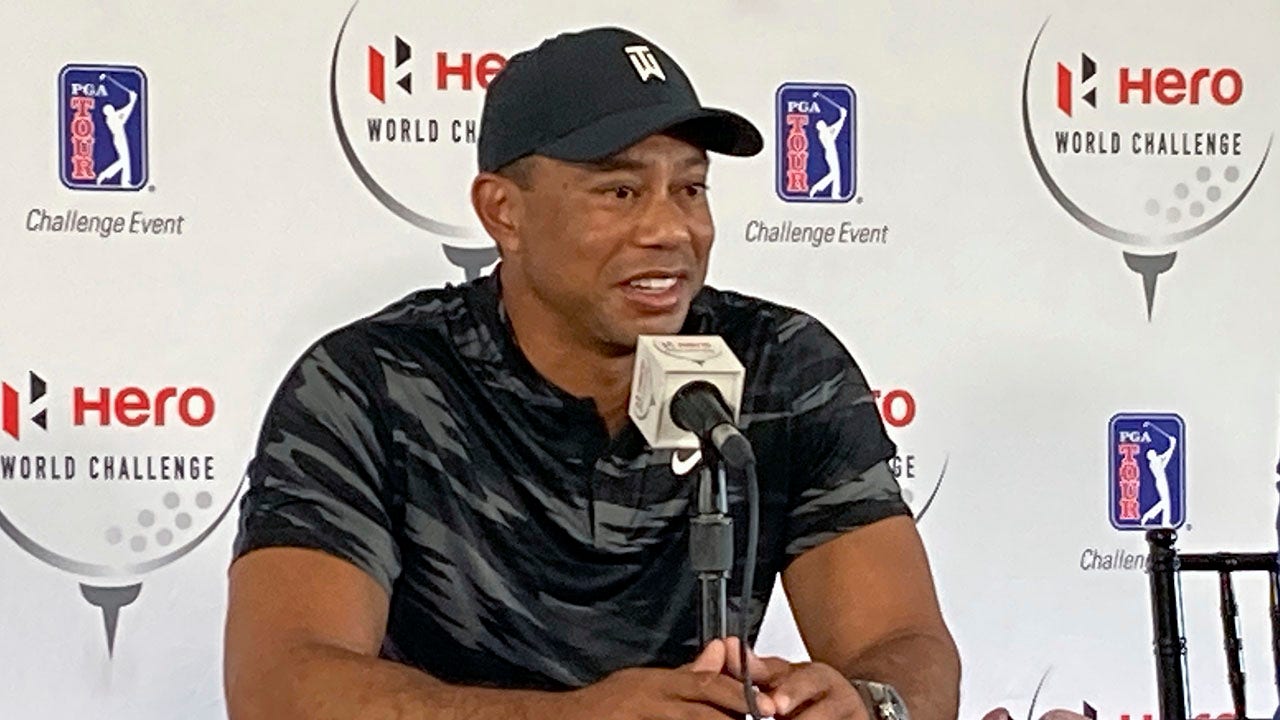 Column: Even a little Tiger is better than no Tiger at all
foxnews.com
a482ae322180d42517b8a1eca666dfe1
Come this time next year, the world will descend on Qatar for the quadrennial high mass of the global game, the soccer World Cup. The tournament, the last in the 32-team format before 48 nations will compete in the 2026 World Cup in the United States, Canada and Mexico, promises to be the most compact ever, played for the first time in winter. To get organizers ready, Qatar is hosting the Arab Cup, first staged in 1963 in Lebanon, and now organised for the first time under the umbrella of world federation FIFA. The tournament, featuring 16 teams from across the region and North Africa, replaces the Confederations Cup as a dress rehearsal for the World Cup hosts and will allow Qatar to identify and solve problems, even more, important during the global health crisis, in time for next year. Amid ongoing accusations of corruption in the bidding process and scrutiny over the country's human rights record, Qatar has steadily built its hosting credentials in the past decade, staging various international soccer tournaments and other major sporting events. The Arab Cup will be staged at six venues, all World Cup stadiums: Ahmad Bin Ali Stadium, Al Janoub Stadium, Al Bayt Stadium, Ras Abu Aboud Stadium, Al Thumama Stadium, and Education City Stadium. Ticket holders need to be fully vaccinated with a vaccine approved by local health authorities. To date, the four vaccines are Pfizer, Moderna, AstraZeneca and Johnson & Johnson. But so far, interest has remained limited. Organizers sold just 211,000 tickets for the tournament and individual tickets for all matches were still available on Tuesday, the first day of the competition when Tunisia defeated Mauritania 3-1 in the opening match. All the focus was, however, on the hosts Qatar. The Maroons opened their campaign with a tight 1-0 victory against Bahrain. The Emir Tamim bin Hamad Al Thani and FIFA president Gianni Infantino attended the match. In his address, the Zurich supremo said: "Qatar is the house of unity, the house of the Arab world today and the world tomorrow. Let us be one nation and one football family. Let's celebrate football that brings us together." The Qatari will next play Iraq and Oman next, the other Group A. Since their swashbuckling Asian Cup title in 2019, the Qatari have stagnated. This tournament provides a window to gain new impetus for the team of coach Felix Sanchez. The hosts will be among the favourites to win the Arab Cup, a tournament that is a FIFA date and therefore doesn't compel the clubs to release their players. As a result, Morocco, Algeria and some of the other bigger participants have travelled to Doha with reserve squads. The tournament will conclude on December 18, Qatar National Day and exactly one year out from the World Cup final at Lusail Stadium.

Semi-automated VAR offside is here, and FIFA thinks it's going to be transformative
espn.com
223c8a0cd158d595d53b352dd548a930
Cardiff are set to return to the United Kingdom on Thursday having been stranded in South Africa after the cancellation of their matches in the United Rugby Championship. T he Welsh side have been stuck in Cape Town since South Africa was added to the UK Government's travel red list. The Blue and Blacks and Munster had hoped to join Zebre Parma in leaving on Sunday aboard a charter flight but two positive cases stopped that. Munster will be unable to leave, having reported nine new cases among their players and staff following the latest round of PCR testing. Cardiff's players and staff who are negative will return to the UK on a charter plane and quarantine in a Government hotel for 10 days. A statement from the Welsh club read: "Cardiff Rugby plan to depart Cape Town on Thursday morning after the club secured a charter flight and quarantine accommodation in England. "The Blue and Blacks' travelling contingent, which includes 15 full Welsh internationals, had been left stranded in the city after South Africa was placed on the UK's red list and borders were closed to arrivals from six countries on the continent – now 10 in Wales. "It had been hoped they would be able to depart on a flight with Munster Rugby, Scarlets and Zebre Parma on Sunday, but two positive cases ruled out the departure. "However, working in collaboration with the United Rugby Championship and the Welsh Rugby Union, a charter flight has been confirmed for Thursday morning. Upon arrival in England, Wales' capital city club will then begin a 10-day period of isolation in a UK Government Covid-19 hotel. "Those remaining in South Africa will undertake 10-days quarantine in a South African Covid-19 hotel and will be repatriated to the UK as soon as possible. "Cardiff Rugby would like to thank the URC, WRU and government agencies in South Africa for their support at this difficult time." Munster reported nine positive coronavirus cases among their players and staff. In a statement posted on the Irish province's official website, Munster said: "Munster's latest round of PCR testing has identified nine positive cases. "The group, including staff and players, will move to the designated quarantine hotel in Cape Town, joining the first player who tested positive on Sunday. "The remaining party of 38 have all returned negative results and continue to individually isolate in their rooms where they have been based since Sunday night. "As outlined by the Irish government on Monday, those that have received negative results have clearance to travel from the South African authorities. "In taking every precaution, the touring party have completed another round of PCR testing this morning, the third in less that 60 hours, and will wait on results ahead of next steps. "The 10 members of the group who have tested positive will remain in Cape Town until the end of their isolation period. While the individuals were disappointed on receiving the news, they are thankfully well and will continue to be monitored medically at this time. "We understand this is a challenging situation and would like to thank families, friends, colleagues and our rugby community for the many messages of best wishes." Scarlets players and staff are currently isolating at a Belfast hotel, while Parma's squad are doing likewise in Italy. The Heineken Champions Cup is due to kick off on December 10, with Cardiff hosting European champions Toulouse the following day and Munster visiting Wasps 24 hours later. The Scarlets are scheduled to begin their European campaign against Bristol at Ashton Gate on December 11, with Munster and Cardiff also facing 10 days of hotel quarantine when they eventually arrive back. Teams who are unable to fulfil European Cup fixtures face forfeiting the game under strict tournament rules, and it is understood that competition organisers currently have no plans to postpone games. Such a stance, though, drew criticism last season after a handful of coronavirus-related cancellations saw teams responsible handed 28-0 defeats.

Leipzig cancels training after more virus cases among staff
wtop.com
a03b7a3c094ad1c6b9f1a3f990c238c7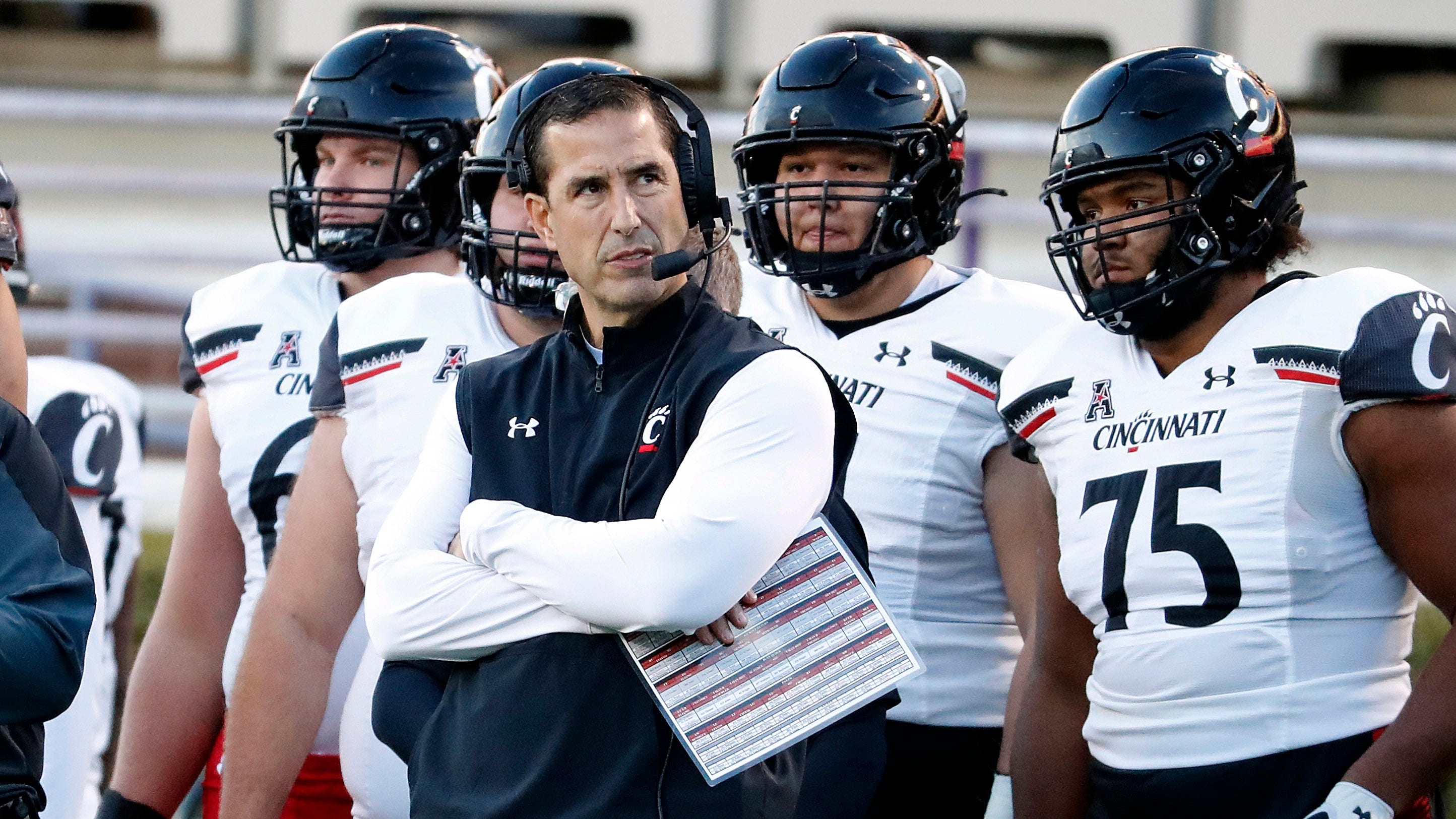 Cincinnati coach Luke Fickell won't get drawn into the debate over whether the Bearcats deserve inclusion in the College Football Playoff if they win the AAC title Saturday. "I haven't answered those questions. Don't know that I would, regardless of how things went", Fickell said Monday during a media gathering previewing the conference championship game. Fickell typically pivots to the one-game-at-a-time-focus message he emphasizes amid the constant outside noise vying to distract his players. The No. 3 Bearcats (12-0, 8-0 AAC, No. 4 CFP) face No. 16 Houston (11-1, 8-0, No. 24 CFP) in the most significant AAC championship in the eight-season history of the game. If Cincinnati wins, it will stay on track to become the first team from outside the Power 5 to make the playoff. In that regard, Cincinnati also is playing for respect, for the AAC and other second-tier teams in the so-called Group of Five. Fickell, who is 47-14 in five seasons at Cincinnati, has the senior-laden Bearcats in the conference title game for the third consecutive season, and on the cusp of history. He wishes he could sequester his players in the football building, remove the TVs and shut off the Internet. Keep them away from all the outside noise. "We're not ignorant to think that they're going to be like me and bury their head in the sand and not listen or talk to or communicate with anybody outside of where it is you spend 90% of your time", Fickell said. "Hey, we want to enjoy what these seniors in particular have created, this buzz on our campus, in our stadium, but we can't allow it to change us. And I'm not saying it's easy." This is also the time of year the 48-year-old Fickell has to sweep aside questions about coaching vacancies, particularly the big one at Oklahoma that just came open when Lincoln Riley took the USC job. "We don't talk about individual things", is his standard line. Dana Holgorsen came to Houston as coach in 2019 after eight seasons at West Virginia, which had transitioned to the Big 12 during his tenure. Cincinnati, he said, is the real deal. "They're deserving of where they're ranked in the CFP", Holgorsen said "They should be ranked higher in my opinion, based on what they've done here over the last couple of years and the quality of football they have played." Amid all the discussion of whether a G5 team is deserving lies some irony. Cincinnati and Houston are among the teams slated to move to a Power 5 conference — the Big 12 — within the next few seasons. AAC commissioner Mike Aresco is philosophical about schools using the conference as a stepping stone and continues to work against the notion that it is inferior. Cincinnati's success surely has helped. "We just embrace the fact that they're doing all this in our conference", Aresco said. "We're very proud of Cincinnati, we're very proud of Houston. The one thing I will say is we hate to lose them down the road and we're not sure that will be, but this is a celebration of what this conference has achieved over nine years."

Fickell: No. 3 Cincinnati isn't looking past AAC title game
wtop.com
503cfb70d5238e5e6e5cff2066c787b3
India and New Zealand arrived here on Tuesday for the second and final Test of the series, to be played at the iconic Wankhede Stadium from December 3. A Mumbai Cricket Association official said that both the teams arrived in the megacity from Kanpur in the evening via a chartered flight. Test cricket will return to Mumbai after almost five years, as the last game played at the ground was against England in 2016. The Maharashtra government has capped the crowd capacity at 25 per cent for the game. The first Test in Kanpur ended in a draw after a pulsating final's day play as tailender Ajaz Patel and all-rounder Rachin Ravindra denied India a win by consuming 52 balls in their 10th wicket stand.

India vs NZ: R Ashwin on fears over Test career, choosing off-spin due to Harbhajan Singh and more
scroll.in
47ba9629241f3f061234a383b89553f5
Nov. 30 The Miami Marlins acquired Gold Glove catcher Jacob Stallings in a trade with the Pittsburgh Pirates in exchange for pitcher Zach Thompson and two prospects, the teams announced. The Marlins and Pirates announced the exchange Monday. The Marlins sent the Pirates minor leaguers Connor Scott and Kyle Nicolas as part of the four-player trade.

Pirates Send Gold Glove Catcher Jacob Stallings To Miami
miami.cbslocal.com
72fe265c6165488b3af3be2d7f7031bc
Nov. 30 The Washington Football Team held the Seattle Seahawks to just 10 first downs and used its running game to earn an edge in time of possession of more than 23 minutes to snag a 17-15 win in the NFL's Week 12 finale. Washington outgained Seattle 152 to 34 on the ground in the narrow victory Monday at FedEx Field in Landover, Md. Washington's defense also held off a late Seahawks rally, denying a potential game-tying two-point conversion in the final seconds.

Former Washington Football Team employees demand league's full report
wtop.com
5e83f0648930ea66a80dbeda44a7af70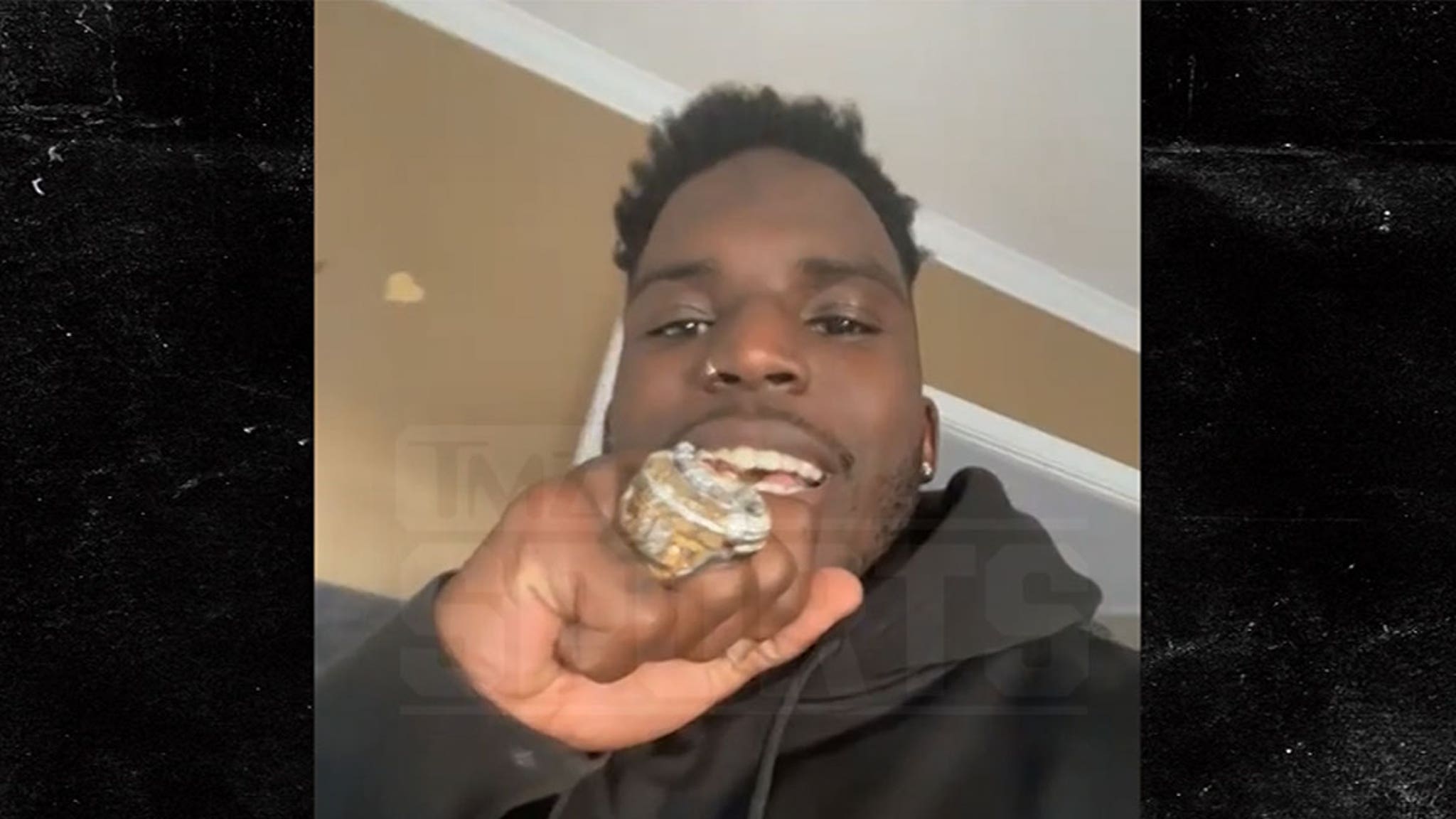 Tyreek Hill says he's still gunning to race Usain Bolt. telling TMZ Sports he's so confident he'll beat the track legend, he's down to put his Super Bowl ring on the line!! "Me and you can just meet at a local high school", Hill said in a message to Bolt. "I can come to Jamaica. We can get it poppin' on the YouTube. Huh!?" If you're unfamiliar, Bolt and Hill have gone back and forth about a potential race for months -- with Hill initially calling the sprinter out earlier this year. Hill -- arguably the fastest man in the NFL -- accused Bolt of ducking him. and told him to "stop hiding" in a fiery social media post. Bolt eventually fired back, telling us he'd be willing to put his gold medal on the line in a race if Hill was willing to put his SB LIV ring in the mix. And, when we spoke with Hill a few days ago -- he told us he's ready to meet those conditions to get the race moving. "Right now, it's getting kind of personal", Hill said. "Right now, it's about my ego right now. Because I feel like he just tried me." Hill continued, "First of all, my momma always told me you never let nobody talk trash to you if they're wearing a tight shirt like that. Like, his Puma shirt was choking him. I'm not fittin' to allow that to happen." Even though he's been retired for years, Bolt's still got to be the favorite in the race (right?) -- after all, Terrell Owens told us he thinks it'd actually be a laugher. But, watch the Hill clip, it's clear the NFL wideout is confident -- and it's even more clear this sprint-off needs to happen ASAP!!!

Tyreek Hill Accepts Usain Bolt's Wager: 'It's Getting Kinda Personal'
heavy.com
9f24714e1cf7d7d3035c4ff069684a69
Getty Tate Fogleman will join a new Truck Series team in 2022. The most recent NASCAR Camping World Truck Series winner at Talladega Superspeedway has his plans set for the 2022 season. Tate Fogleman will join On Point Motorsports, replace Danny Bohn, and drive the No. 30 Toyota Tundra Pro. The Denver-based organization announced the news on Tuesday, November 30, with a press release. On Point Motorsports confirmed that Fogleman will run the full season and that he will have Fowl Life TV as his primary sponsor. "I'm looking forward to being with On Point Motorsports," Fogleman said in a statement. "I know everybody that works here is dedicated to racing just like I am. They're willing to work hard and use their resources, and they've had success in the previous season. I'm hoping to build on that. I'm looking to improve throughout the season as a team and to knock off consistent top 10 finishes." Getty Tate Fogleman celebrates a win at Talladega Superspeedway. A driver with 48 Truck Series starts to his name, Fogleman spent the past two years as a full-time driver for Young's Motorsports. He drove the No. 02 entry in 2020 and finished without a top-10 run, but he turned a corner in 2021 after switching numbers. Fogleman moved to the No. 12 Chevrolet Silverado for the season-opening race at Daytona International Speedway on February 12, and he kicked off a career year. Though his schedule started with a crash and a 30th-place finish. Despite the rough start to the season, Fogleman made positive strides throughout the season while working with crew chief Ryan London. He secured three top-20 finishes before finally breaking through and securing his first top-10, a ninth-place run at Knoxville Speedway on July 9. Congrats to Durham's @tate_fogleman on getting his first career win! 🏁 pic.twitter.com/Um1K09ddGu Durham, NC (@DurhamNC) October 3, 2021 Fogleman added top-15 finishes at World Wide Technology Raceway and Las Vegas Motor Speedway before reaching Victory Lane for the first time in his career. He took the lead at Talladega Superspeedway after a collision with John Hunter Nemechek that sent the regular-season champion spinning before he crossed the finish line. Fogleman took the checkered flag while Tyler Hill finished second behind him. The last day of November provided a surprising amount of news, especially regarding the 2022 Camping World Truck Series season. Multiple drivers announced plans, and three confirmed that they will join new organizations in 2022. Zane Smith was the first to reveal his big news via a press release from Front Row Motorsports. He will replace Todd Gilliland as the driver of the No. 38 Ford F-150. Gilliland will head to the Cup Series and take over the No. 38 Ford Mustang for FRM. Chandler Smith was the next to provide an update about his season. He and Kyle Busch Motorsports revealed that he will return to the No. 18 Toyota Tundra Pro for another season after winning Rookie of the Year in 2021. He will partner once again with Safelite Auto Glass while pursuing another playoff berth. Hattori Racing Enterprises provided the third big update of the day, confirming that the team will field a new number in 2022. Chase Purdy will move from GMS Racing and drive the No. 61 Toyota Tundra Pro during the upcoming season. READ NEXT: Key Partner Returns to Team Penske, Expands Sponsorship for 2022 Unlock the latest NASCAR news, rumors and exclusives — direct to your inbox. ↓

Hattori Racing Enterprises Announces New Driver for 2022
heavy.com
8062660634666a7b0db05d3f5f039acf
Front Row Motorsports Unveils Driver Lineup for 2022
heavy.com
3ed0e2351da6c33b143aa0a15b71999b
USC men's basketball, along with the rest of the Pac-12, is getting an early start on conference play this week. With the league expanding to a 20-game conference schedule last year, the Trojans will open against Utah and at Washington State this week before returning to less familiar foes next week. Usually, teams don't want to play games that determine conference standings this early in the season. There are wrinkles to iron out in how to play on both offense and defense, before the games start to determine Pac-12 tournament seeding. But the Trojans feel pretty good about where they stand ahead of Wednesday's home game against the Utes (5-1). At 6-0, USC is off to its best start to a season since it won 14 in a row to open the 2016-17 campaign. Last weekend's smothering win over San Diego State vaulted the Trojans up four spots in the AP Top 25 to No. 20 in the country. USC's confidence is so high that, after the win over the Aztecs, head coach Andy Enfield couldn't keep the derision out of his voice when asked if his team was ready for Pac-12 play. "Well, our team's 53-17 the last two years," Enfield responded, "so I'd say yes." A large basis of the Trojans' swagger this year comes from the same place it has for most of Enfield's nine-year tenure: on the defensive side of the court. USC is currently second in the Pac-12 in points per game allowed (58.3) and seventh nationally in opponent field-goal percentage (34.4%). Opponents are shooting 24.8% from 3-point range against USC and averaging 10.8 turnovers per game. The Aztecs were USC's greatest test of this young season, the only opponent the Trojans have played that made the NCAA Tournament a year ago. But USC held SDSU to 43 points on 32.1% shooting and 17.6% from 3-point range. The Trojans' length forced San Diego State out of the paint and to take tough mid-range shots. "We expect this out of our players. If you don't defend, you don't play. You have to play hard and you play defense," Enfield said. "We forgive you for missing free throws or turning the ball over or missing a couple shots here or there. We let our guys play through mistakes on the offensive end. But we don't let them play through many mistakes on the defensive end." The early success is in part due to building off last season's success. Entering 2020-21, the Trojans had three returning players and a lot of pieces that were learning Enfield's systems on the fly. The Trojans this season returned most of the core from their Elite Eight run, and the early results are showing the benefit of that cohesion and understanding. Bigs like Isaiah Mobley, Chevez Goodwin and Joshua Morgan are patrolling the paint. After being a liability on defense last season, Drew Peterson was trusted with the opponent's best scorer against SDSU and Saint Joseph's. Related Articles What the USC's hiring of Lincoln Riley means for the Pac-12 (hint: it's gargantuan) Whicker: Lincoln Riley, Mike Bohn and the power of USC's calculated audacity Lincoln Riley adds Alex Grinch, Dennis Simmons to USC staff USC introduces Lincoln Riley with eyes set on return to glory What's next for USC? Season finale against Cal "Some of the things to tighten up and work on as a collective group, and I think carrying over this aggression and just take advantage of mismatches going forward will help me and the team," Mobley said. When: 8:30 p.m. Wednesday Where: Galen Center TV/Radio: Pac-12/AM 790

No. 5 UCLA men's basketball hosts Colorado in Pac-12 opener
ocregister.com
eb8be75cc3e26ad0743f75ab2d2eb765
Major League Baseball commissioner Rob Manfred arrived in town and was part of the labor negotiations Tuesday with the two sides exchanging proposals trying to bridge the colossal gap between MLB and the Major League Players Association. The union presented a proposal Tuesday morning, and after 30 minutes, the MLB negotiating team – including seven owners – departed and retreated back to their hotel for four hours. MLB officials, displeased with the morning proposal, offered their own counter proposal in an afternoon meeting that began at 4 p.m. ET and ended 35 minutes later. The two sides then went into private caucus rooms. Bruce Meyer, chief union negotiator, and Andrew Miller of the union's executive committee then agreed to meet in a private session with MLB deputy commissioner Dan Halem and Colorado Rockies owner Dick Monfort. Both sides have accused the other of stall tactics and are pessimistic that a deal can be struck before the 11:59 p.m. ET deadline Wednesday when the collective bargaining agreement expires. They have had face-to-face negotiations for only three hours since the Thanksgiving holidays. If an agreement is not reached, or there is no momentum towards the deal, MLB could halt the negotiations and impose a lockout Wednesday evening or Thursday. The lockout would freeze free agent signings, trades, and all baseball activities, including the shutdown of baseball facilities for players' off-season workouts. It would be MLB's first work stoppage since 1994-1995. Despite the pessimism, MLB officials and the union planned to stay in the Dallas area until Thursday morning after the CBA expiration. There are about 65 players in attendance for the meetings holding out hope that a lockout can be averted. The union insists that a lockout would be counter-productive, and agitate the players, saying they'd rather reach a desirable deal even it takes extra time than being pressed into an agreement. But even if there's no agreement by Wednesday, both sides are optimistic their differences can be resolved before the start of spring training. "Honestly, I can't believe there's a single fan in the world who doesn't understand that an offseason lockout that moves the process forward,'' Manfred said last week, "is different than a labor dispute that costs games.'' The next artificial deadline likely would be about Feb. 1, two weeks before pitchers and catchers are scheduled to report to spring training before any games are missed. "I think when you look at other sports", Manfred said, "the pattern has become to control the timing of the labor dispute and try to minimize the prospect of actual disruption of the season. That's what it's about. It's avoiding doing damage to the season." The union sent its first economic proposal in April, which MLB immediately dismissed. MLB responded with its proposal in August, which the union also quickly dismissed. They have each exchanged proposals the last two months, including the two proposals on Tuesday, but a Grand Canyon-sized gap remains

Baseball's looming lockout: MLB, players still far apart in Tuesday negotiations
usatoday.com
5550aaefa8b05c556e7918e28b0891b6
When: 10 p.m. Tuesday. Where: Moda Center, Portland, Oregon. TV: Bally Sports Detroit. Radio: WXYT-FM (97.1; other radio affiliates). [ Subscribe for $1 to gain access to our best and most exclusive Pistons analysis this season] Game notes: Not only is this the Pistons' lone visit to the city where they won their second NBA championship. But it's the first time Detroit will face Chauncey Billups as a head coach. This is Mr. Big Shot's first season in the first chair in Portland. Blazers were blown out in Utah on Monday night, 129-107. Pistons won't face Blazers star guard Damian Lillard (abdominal pain) or starting wing Norman Powell (quad contusion). TRENDING: What I like, don't like about Pistons: Cade Cunningham, shooting woes stand out YEAR 2: Pistons believe 'growth is coming' for Killian Hayes, but he must stay healthy DWANE CASEY: Pistons have to play with 'desperation' against deep NBA Can't see the updates? Refresh the page or check them out on Twitter. Contact Kirkland Crawford: kcrawford@freepress. com. Follow him on Twitter @HiKirkHere.

Detroit Lions release DL Da'Shawn Hand, who missed more games than he played
eu.freep.com
9be90e2765133dea92a52bc4596cf799
The Centennial High School boys basketball team might feature the tallest players in the class 5A. But the Bulldogs do have a lineup of quality guards, expecting to use those players to keep up the defensive intensity and score in transition. Look for players such as Jayven Jones, Eli Hart, Emeka Caesar and Toby Roberts to have strong seasons. For more:

Video preview: Gorman basketball eyes 10th straight title
lasvegassun.com
b26f0a276fc9ee8696d5f27d93b2157b
Getty Peyton Manning #18 of the Denver Broncos looks at the Vince Lombardi Trophy after Super Bowl 50 at Levi's Stadium on February 7, 2016 in Santa Clara, California. The Broncos defeated the Panthers 24-10. Broncos Country is on a high, and rightly so. It seems their head coach is also feeling pretty good ahead of Denver's Sunday night matchup against Kansas City. The 6-5 Broncos have won two of their past three games and most recently took care of the Los Angeles Chargers in commanding fashion. It has been a rollercoaster season for the Broncos– losing Von Miller via trade, the highs of beating the Cowboys and Chargers, to the lows of losing to Las Vegas, Cleveland and Philadelphia particularly. The truth is Sunday night could bring a euphoria not seen in Denver since Super Bowl 50, or it could quite equally be another false dawn. Broncos fans have seen plenty of those throughout the years and indeed this season too. ALL the latest Broncos news straight to your inbox! Join the Heavy on Broncos newsletter here! Join Heavy on Broncos! Fangio has been under immense pressure at various stages throughout the Broncos' 2021 campaign but his belief in the squad has never wavered. Now, with the biggest game of the past six seasons on the horizon, he believes they can break the Kansas City curse. The Broncos have not beaten the 2020 Super Bowl champs in any of their past 11 games. Incredibly, the last Denver victory against the Chiefs was September 17, 2015 — before their Super Bowl 50 success. Despite history well and truly residing with the Chiefs, Fangio is sure his team can overturn the tide. "We're better than the recent Broncos teams," Fangio told reporters, November 29. "Even the ones before I got here since the 2014 or '15 [season] —whenever it was. We've got a better team." Perhaps this team is better than its previous iterations, though the current Broncos are certainly in better shape than early on in the season. Much has to do with crafty work from general manager George Paton, bringing in the likes of linebacker Kenny Young from Los Angeles. "He's bought in from the first day I met him since he got here," Fangio said of the 26-year-old. "I mean I'm sure he was disappointed with the trade. It just upsets your daily lifestyle. You've got to move, this and that. I know he has a dog. He didn't bring the dog with him, so he's been lonely. He's been good since he got here with trying to buy in and trying to do [well]." Young has impressed since arriving in Denver, amassing 18 tackles, nine solo, across his four-game career in orange and blue. "He's a very energetic guy," Fangio revealed. "He plays hard, plays fast. He likes football, likes contact, and he's been a really good addition." Broncos fans may feel aggrieved for not getting a chance to play Patrick Mahomes and the Chiefs earlier in the season during their apparent Super Bowl hangover. Now, they're a much different prospect, as the Broncos' head coach attested to. "You've got to come out and play," Fangio said. "Obviously with who we're playing this week, they know that. I didn't get to see the Chiefs earlier in the season when they had some struggles, but they're back to being the Chiefs again. "It's like you guys always ask me in May when the schedule comes out and you make these this, that, and the other. The answer I give every year [is] it depends when you play them, how they're playing, who are they missing, who are you missing, and what kind of stretch are they going through? They're back to being themselves now." If the Denver defense can replicate its suffocating performance against Los Angeles, then Mahomes and co. may return to the inconsistent Chiefs of September and October. Broncos Country can only hope. Follow Patrick Djordjevic on Twitter: @Patdjordjevic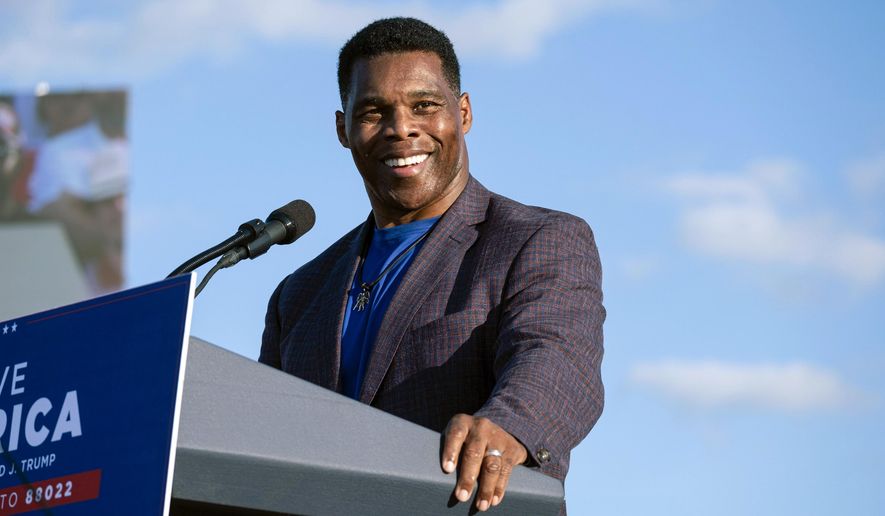 Football great Herschel Walker declared his intent to run for the U.S. Senate seat in Georgia on Aug. 24 and now reveals he has organized 34N22 — a political action committee now up and running to support the conservative Republican. "The group will highlight the strong record and unparalleled work ethic of Herschel Walker as a successful businessman, community leader, and Heisman-winning football player at the University of Georgia. 34N22 will also work aggressively to hold far-left incumbent Raphael Warnock accountable for his failed policies and divisive rhetoric that have hurt Georgia families," noted a mission statement released Tuesday. Rep. Raphael Warnock — a senior pastor of Ebenezer Baptist Church in Atlanta — assumed office on Jan. 20 after defeating Republican incumbent Kelly Loeffler. Mr. Walker is clear in his intent. "The politicians pit Americans against Americas, the rich versus poor, urban versus rural — I don't believe in that garbage. It's a lie. I'm a conservative not because someone told me to be one. I'm a conservative because I believe in smaller government, a strong military personal responsibility and making sure all people have the opportunity to pursue their dreams. That's an America worth fighting for," the candidate says in a new campaign spot. He has the endorsements of Senate Republican Leader Mitch McConnell and former President Donald Trump. "Herschel is the only one who can unite the party, defeat Senator Warnock, and help us take back the Senate," Mr. McConnell said upon revealing his endorsement on Oct. 27. Find the campaign at Www.34n22.com/ JUST PARTY ON It's still holiday celebration time at the White House, apparently. During a press conference Monday, White House press secretary Jen Psaki was asked about the status of any upcoming Christmas parties at 1600 Pennsylvania Ave. NW in the nation's capital. Would there be any restrictions on the size of the gathering, given the emergence of the omicron variety of COVID-19? "There will be more details on holiday parties. But there are not, as you know, restrictions that have been announced to date by our health and medical experts. So that hasn't impacted or changed our approach," Ms. Psaki advised. DECK THE HALLS WITH INFLATION So the price of fresh Christmas trees is expected to rise up to 30% more for reasons which are now very familiar to U.S. consumers — supply chain issues and slim inventories. There are fewer live trees. Following the 2009 recession, Christmas tree growers have been planting fewer trees due to financial challenges — which means fewer mature trees, according to a report from Newsday. "It'll cost more to deck the halls," the news organization said. And there's less to choose from. Some retailers now have about 43% of the usual inventory, according to the American Christmas Tree Association, an industry group. "Even Christmas trees aren't safe from the inflation crisis caused by Democrats' reckless spending and inability to manage the supply chain," observes Mike Berg, spokesman for the association. 400 PAGES OF ALEXANDRIA OCASIO-CORTEZ If you do not know much about Rep. Alexandria Ocasio-Cortez, you soon will. A hefty book about the New York Democrat is on the way, titled "Take Up Space: The Unprecedented AOC." It's a project that will take up some space, indeed. The 400-page book itself is comprised of essays and stories by New York magazine writers and commentators, including Rebecca Traister, Lisa Miller, Tim Shenk, David Wallace-Wells and Molly Fischer. They will explore the lawmaker's "rare authenticity," her place in history and "the role that her beauty plays in her public perception" according to advance notes from publisher Simon & Schuster. The book will also highlight how the teenagers of today see her as "the politician of their futures," among many other things. "Sworn in at 29 years old in 2018, Alexandria Ocasio-Cortez was the youngest member of the 118th Congress, and the youngest woman to serve in United States history. She is one of the most prominent politicians on social media, with millions of followers on Twitter, Instagram, and Facebook, making headlines consistently when she utilizes each platform to communicate her opinions, ideas, and progressive policies," the publisher says. The forthcoming book arrives Feb. 2. KAMALA AND PETE REVISITED How about an appearance together? Well, here it comes. "On Thursday, Vice President Harris will travel to Charlotte, North Carolina, to discuss how the Bipartisan Infrastructure Law will upgrade our nation's infrastructure and create good-paying union jobs in North Carolina. She will be accompanied by Secretary of Transportation Pete Buttigieg and Rep. Alma Adams," the White House advised on Monday. "The travel pairing could serve to douse the impression of a growing rift among the Democrats, but it also risks worsening the simmering discord between their camps, especially if the politicians fail to put on a convincing show of unity," countered the New York Post on Tuesday. POLL DU JOUR • 26% of U.S. voters "strongly oppose" President Biden's $2.1 trillion "Build Back Better" climate and social spending package; 51% of Republicans, 26% of independents and 5% of Democrats agree. • 12% overall "somewhat oppose" the bill; 20% of Republicans, 12% of independents and 5% of Democrats agree. • 25% of voters overall "strongly support" the bill; 6% of Republicans, 16% of independents and 48% of Democrats agree. • 24% of voters overall "somewhat support" the bill; 14% of Republicans, 25% of independents and 32% of Democrats agree. • 13% of voters overall "don't know or have no opinion" about the bill; 9% of Republicans, 21% of independents and 11% of Democrats agree. Source: A Morning Consult/Politico poll of 1,999 registered U.S. voters conducted Nov. 20-21. • Helpful information to jharper@washingtontimes.com.

Boston College center Alec Lindstrom and guard Zion Johnson were named All-ACC first team selections the league announced on Tuesday. Lindstrom and Johnson are projected to go near the top of the 2022 NFL Draft at their positions. BC had 12 players receive recognition including the entire offensive line. Guard Christian Mahogany was selected to the second team, right tackle Ben Petrula made the third team and left tackle Tyler Vrabel was honorable mention. Sophomore running back Pat Garwo, who became the 19th BC player to rush for 1.000-yards in season, and junior nickel back Josh DeBerry were second team selections. Wide receiver Zay Flowers and cornerback Brandon Sebastian were named to the third team. Tight end Trae Barry, safety Jaiden Woodbey and defensive end Marcus Valdez were honorable mention.

Allen Park — Former Detroit Lions special teams coordinator Stan Kwan passed away this week, he was 54. Kwan spent three decades working in the NFL, including two stints with the Lions. He first joined the organization in 1997 as an offensive and special teams assistant, sticking through the 2001 season. From there, he spent three seasons with the Arizona Cardinals before rejoining the Lions in 2004. In 2007, he was promoted from assistant special teams coach to coordinator, holding that role the next three seasons. Kwan most recently worked for the San Francisco 49ers, serving as a special teams assistant from 2018-20. Already on season-ending injured reserve, the Lions waived Da'Shawn Hand with an injury settlement on Tuesday. The talented, but oft-injured defensive lineman landed on injured reserve for the fifth time in his four year career a week ago. He had missed the first seven games of this season with a groin injury, appearing in just three contests before reaggravating the injury. A fourth-round draft pick in 2018, Hand showed immense promise as a rookie, but his durability prevented him from building upon his early success. From 2019 through this season, he missed 27 games with knee, ankle, elbow and groin injuries. By waiving him, Hand will have an opportunity to catch on with another team this season. jdrogers@detroitnews. com Twitter: @Justin_Rogers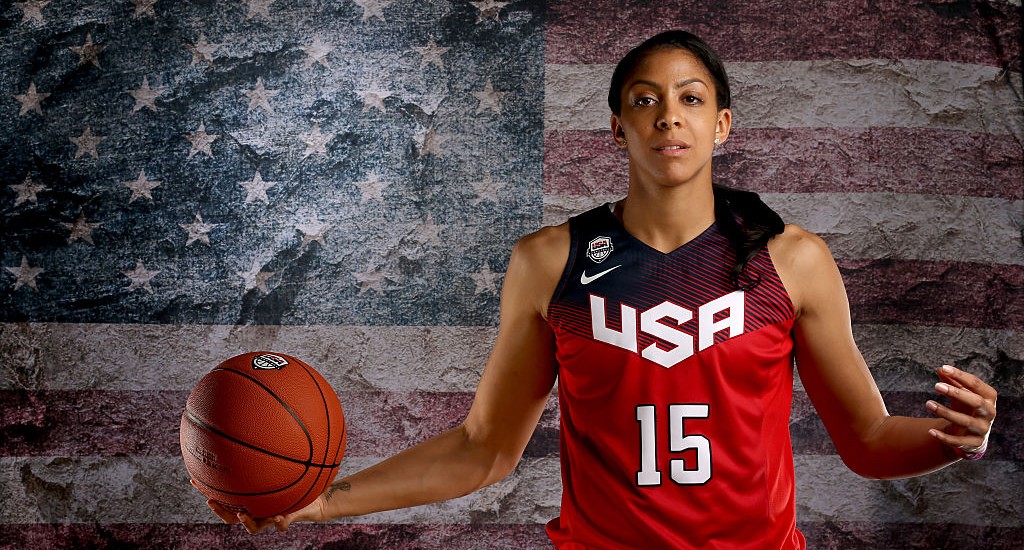 Candace Parker is a sure-fire Hall of Famer and will go down as one of the best of all time in women's basketball. Parker led the Chicago Sky to its first championship in her first season in her hometown, giving her a pair of WNBA titles to go along with two league MVP awards, a DPOY, six first team All-WNBA honors, and three second-team selections. However, Parker has been somewhat conspicuously left off of USA Basketball rosters since winning her second Olympic gold medal in 2012. While USA Basketball has a robust player pool to select from on the women's side, Parker's absence has raised eyebrows and led to many a theory about why that was, with many placing the blame on the UConn contingent that has long held power within USA hoops. Huskies coach Geno Auriemma was the long-time coach before Dawn Staley took over this past Olympics, and the Tennessee-UConn rivalry made for a rather easy explanation. Parker herself subscribes to that theory as to why she hasn't made a team since 2012, speaking with Bleacher Report's Taylor Rooks on Tuesday about her USA Basketball experience and explaining how it very clearly had nothing to do with her on-court performance. this is real. not photoshopped. pic.twitter.com/MaBVeL2f2C Oliver Willis (@owillis) November 30, 2021 As long as you have prominent coaches at the helm of USA Basketball, there will always be some question of fairness in selections, but Parker's point is particularly compelling. She notes that part of her frustration comes from the fact that no one would really tell her a real reason for her being left off, as she knows it has to be for some fit concerns but because they've never been addressed with her while she dominated on the floor, it could never even be something she tried to adjust. Parker isn't alone in feeling excluded by the politics of USA Basketball, as Nneka Ogwumike was snubbed from this year's squad despite being a reigning MVP and the leader of USA hoops in the run-up to the Olympics last year before things got shut down. Parker voiced her support for Ogwumike after being left off, noting the similarity to their situation, and it seems there is some serious work to be done by USA Basketball to mend fences if they are to change the frustrations players feel towards the selection process.

When the high school soccer season rolled around in August, Brunswick head coach Mark Roma said that he thought he had the makings of what could be a special team. "If things go our way, this team could be very good," said Roma in August during the preseason before the Dragons played a game. He wasn't wrong. Despite several injuries to key players throughout the season, the Dragons made a run to the Class A state championship game before falling to Marshwood 2-1 on a goal in the final two minutes. "It still stings that we weren't able to complete the mission, I wanted it so bad for them," Roma said. "With that being said, I'm so proud of what we accomplished and the adversity we played through." The Dragons were without top goal scorer David Nzuzi for much of the season with a leg injury. They were also without senior co-captain Jack Banks for much of the season with a quad injury, one that Roma thought would hold Banks out the entire season. Both were able to return in the postseason and their impact was obvious. "This means so much to us," said Banks following the Class A North regional title game, a 2-1 win over Camden Hills. "For me to be hurt and come back to enjoy a moment like this with my boys, it's just awesome." The Dragons went through a gauntlet of teams to reach the Class A state championship game. They eliminated No. 4 Bangor in the regional quarterfinals before stunning top-seeded Lewiston by a 3-2 score in the semifinals. "It comes down to the character of the kids on this team," Roma said. "They were always there for each other and refused to let this season get away from them. It helped to reaffirm that you win with character. This was on full display when we went down 2-0 to Lewiston in the playoffs. Nobody got down or started sniping at each other. Possibly the proudest moment of my coaching career was the way those kids responded to being down." Other Midcoast teams enjoyed successful seasons, too. Mt. Ararat earned the No. 7 seed in Class A North and eliminated No. 10 Hampden Academy 1-0 in the preliminary round before falling to No. 2 Camden Hills on a rainy day in a game that was moved to the turf at Lincoln Academy in Newcastle. "This team always competed and worked hard until the final whistle, and it showed in our improvement," said Mt. Ararat head coach Jack Rioux. "It was great to have a normal season." A return to traditional schedules was something area coaches took a strong liking to. "It was fantastic (to return to a traditional schedule)," Roma said. "Don't get me wrong, it was crazy last year and I appreciate the fact that those seniors got to compete, but it would have been nice to let them see what they could do in the tournament last season. To have the opportunity this season was fantastic." Added Rioux: "It was outstanding. To play a KVAC schedule and have meaningful games was something we all enjoyed together." In Class B, a young Morse team fell to top-seeded Yarmouth in the South preliminary round. No. 5 Freeport topped No. 12 Lake Region in the preliminary round before upsetting No. 4 Greely in the regional quarterfinals. The Falcons fell to top-seeded Yarmouth in the semifinals by a 2-1 score. Class D Richmond earned the No. 2 seed in the South before falling to No. 3 and eventual regional champion North Yarmouth Academy at home. Comments are not available on this story. Send questions/comments to the editors. « Previous

Getty Paul George, Clippers For Clippers star Paul George, everything that has gone wrong in recent weeks for the Clippers is all connected, and it was firmly on display against the lowly Pelicans in a home loss on Monday night. The Clippers got hammered on the boards in the game, allowing 47 while grabbing only 35 themselves. The Clippers gave up 14 offensive rebounds, including seven to center Jonas Valanciunas, who drubbed the Clips for 39 points. The real culprit, according to George, is not the Clippers' rebounding ability. It's their failure as a fast-break NBA team. Here's what George had to say about the team's rebounding, and the connection that has to the poor transition play: That's honestly our kryptonite. Every team goes toward that, sending guys to the glass. They just think that they can do that and there's no penalty to it because we haven't been a great transition team once we get rebounds. So, we're just going to see this every night where teams are going to send guys to the glass. We just been bad, taking care of it. Just converting. We haven't been converting in transition, we haven't been converting when we had numbers. And, you know, that's really an area where we are missing out on a lot of points because we're not scoring when we have the advantage. What the Clippers have found is that their inability to score in transition has encouraged teams to keep offensive rebounders around the paint rather than—as they so often do in today's NBA—sprint back on defense as soon as the shot goes up. Coaches are, generally, much more afraid of giving up fast-break points than they are desirous of taking the chance on offensive rebounding. Not against the Clippers, though. L.A. scores only 0.91 points per possession in transition, which ranks 29 th in efficiency. The Clippers shoot a league-worst 45.1% on fast-break tries and commit turnovers on 13.8% of their transition possessions. That is sixth-worst in the NBA. It's a bad combination. As George mentioned, more and more teams have caught onto that lately, and the Clippers are allowing 11.7 offensive rebounds in their past seven games—a run during which they've gone 2-5. "We haven't had much practice time," George said. "It's just a lot of that where we are not on the same page. Whether we have good intentions, we are trying to think the same way but we just don't—we haven't had enough time to kind of practice and have those turnovers in practice, so we're having those turnovers in games where we are just not on the same page. That's really what it comes down to." All in all, George sees the latest Clippers dry spell as nothing to be too concerned about. The Clippers started the season 1-4 after all, then went on a seven-game winning streak. George's advice was to maintain an even keel. "It's not a time to panic," he said. "We know we're not playing well. But like I said, all of this is kind of self-inflicted, with our turnovers, starting with me. If we clean that up, we give ourselves a chance." Unlock the latest Los Angeles Clippers news, rumors and exclusives — direct to your inbox. ↓

As we enter the heart of the 2021 holiday season, many people (including myself) have been grappling with a roller coaster of emotional highs and lows. In my own case, I and my loved ones faced multiple personal and public health issues, in additional to miscellaneous world events. On the plus side, we were able to travel safely and enjoy a nice Thanksgiving gathering with friends and family. On the minus side, several of family members faced serious health scares over the past few weeks (which mostly turned out ok). Some of our older extended family are doing well, whereas others will face a challenging winter. The day after Thanksgiving, we all learned about the Omicron variant of Covid-19. And this past weekend, my beloved University of Michigan football team finally beat arch-rival Ohio State and now has a legitimate shot at the national championship. This past month has been full of ups-and-downs. In these turbulent times, I'd like to offer a few strategies to help cope with the emotional roller coaster. They might not all apply to everyone. But they might be helpful to some readers. 1) When COVID makes long-range planning difficult, savor the joys of the here-and-now. I have no idea how soon I will be able to again visit some of family members in other cities. So I tried to make the most of the time we had together and savor the experience. In-person time with loved ones is precious, and I plan to treat it as such. 2) Be nice to one another. All of us are carrying our own burdens and challenges — many of which might not be apparent to others. Conversely, others' challenges might not be immediately apparent to us. So be nice to one another. You don't know what difficulties others — friends, family, or strangers — are coping with. Go the extra mile to be benevolent to others. Leave a nice tip for the waiter at a restaurant. Smile at a passerby on the street. Call that family member you haven't spoken to in a while. Small acts of kindness might make more difference than your realize. 3) Don't give up hope. In times of uncertainty, it's easy to fill in the unknowns with one's worst case fears. Whenever I'm tempted to indulge in unjustified pessimism, I think of this bit of wisdom from Tolkien's Lord Of The Rings, uttered by Gandalf the wizard: "Despair is only for those who see the end beyond all doubt. We do not." So hang on to hope, and think of brighter days to come. I realize some of these thoughts may sound trite or silly. But if they help even a few folks better ride the emotional roller coaster of late 2021, then I'll be satisfied. Happy holidays, everyone!

Contrary to popular belief, people don't use merely 10% of their brains (except congressmen), Vikings didn't wear horns on their helmets, you won't drown or cramp just because you went swimming right after eating, George Washington didn't have wooden teeth and, oh, yeah, it isn't difficult for a football team to beat the same opponent twice in the same season. Pac-12 Championship No. 11 Oregon (10-2, 7-2) vs. No. 19 Utah (9-3, 8-1) Friday, 6 p.m. MST Allegiant Stadium Las Vegas TV: ABC Radio: ESPN 700 How many times have we heard the last one? It's hard to beat the same team twice. File that one away with: they are better than their record indicates and you have to establish the running game. On Friday night, Utah and Oregon will meet on the football field for the second time in 13 days. By the time the rematch is finished they'll be exchanging Christmas cards and friending each other on Facebook. Utah won the first game 38-7 in Salt Lake City, knocking Oregon — ranked No. 3 in the country at the time — out of contention for the College Football Playoff. Now we get the fall rerun. They'll meet again in Las Vegas to decide the Pac-12 championship — the South Division champ, Utah, vs. the North Division champ, Oregon. Related Same-season rematches occurred only occasionally in bowl games over the years, but they increased significantly after the SEC created a conference championship game in 1992. Other conferences followed the smell of money and did the same thing. All 10 FBS conferences have championship games. As a result, teams that may meet during the regular season can and often do meet again in the conference championship game. Coaches and media like to say it's difficult to beat a team twice in the same season. The numbers don't quite support that claim. According to statistics gathered from College Football Data, from 1950 to the end of the 2019 season, there were 78 rematches during the same season. The winner of the regular-season game won the rematch 44 times or 56.4% of the time. According to research produced by the NCAA a few years ago, 20 of 33 conference championship game rematches resulted in a win for the team that also won the regular-season game — 60.6%. 2018 Regular season: Washington 21, Utah 7 Title game: Washington 10, Utah 3 2017 Regular season: USC 42, Stanford 24 Title game: USC 31, Stanford 28 2015 Regular season: Stanford 41, USC 31 Title game: Stanford 41, USC 22 2014 Regular season: Arizona 31, Oregon 24 Title game: Oregon 51, Arizona 13 2013 Regular season: Stanford 42, ASU 28 Title game: Stanford 38, ASU 14 2012 Regular season: Stanford 35, UCLA 17 Title game: Stanford 27, UCLA 24 It turns out it might not even be that difficult to beat a team three times in a season. According to Football Perspective, since the 1970 NFL merger, there have been 21 occasions in which a team swept an opponent during the regular season and met a third time in the playoffs. The team that had won both regular-season games have a won-loss record of 14-7 in the third meeting. (The Super Bowl has been an exception. Fourteen Super Bowls featured teams that had met during the regular season. The losers of the first game are 8-6 in the Super Bowl rematches. That includes the Chiefs-Buccaneers Super Bowl last January in which the Bucs lost the first game to the Chiefs but beat them handily in the rematch.) The Utes themselves have faced this situation previously. In 2018, Utah lost to Washington 21-7 in the third week of the season, then lost to Washington 10-3 in the conference championship game. Friday's Utah-Oregon matchup will mark the seventh time in 10 years that the Pac-12 championship game has featured teams that also met during the regular season. Only one of those rematches produced a different result than the regular-season game. In 2012, Stanford beat UCLA 35-17 to end the regular season and then beat UCLA again just six days later 27-24 in the conference championship game. The Utes hope to continue the trend on Friday night with a berth in the Rose Bowl riding on the outcome. Get the inside scoop on your favorite team in this email for true Ute fans. Check your inbox for a welcome email. Start your day with the top stories you missed while you were sleeping. Check your inbox for a welcome email.

The president of a club enduring a COVID-19 outbreak is planning to sue the Portuguese league official who said his team wanted to play last weekend despite having only nine players. Belenenses kicked off on Saturday and trailed Benfica 7-0 by halftime. The match was abandoned early in the second half after Belenenses went down to six players. Health authorities later determined that 13 cases of the new omicron variant were detected within club members, and on Tuesday a health worker who had contact with the club members also was found to be infected with the same strain. Nearly 30 other workers who came into close contact with the positive case were tested and all results returned negative. Benfica released a statement on Monday lamenting "one of the saddest episodes in the history of Portuguese soccer." Belenenses president Rui Pedro Soares said he will take legal action because the report prepared by the league official inaccurately said the club was OK with playing the match despite the situation. The club also presented a formal complaint about the report with the Portuguese soccer federation. "What is written there is false," Soares told CMTV in an interview late Monday. "I said it was shameful and I was outraged for having to play. I said that in the presence of the police, firefighters and referees. We will see in the courts what really happened." Soares said initially that the club would be playing if enough players were considered to be available. The club never formally requested the game to be postponed, but Soares said the request was not made because that responsibility belonged to the league and health authorities. "We were not in condition to play," he said. "It's not up to Belenenses to request for the game to be postponed." The team risked losing points if it did not show up to the game without authorization from league officials. Benfica also said it had to play, and that it was not actively involved in the decision to postpone it or not. Its players were tested on Monday and all the results came back negative. The Portuguese federation on Tuesday opened disciplinary proceedings against Belenenses for not being able to finish the match with enough players. The league said it was not to blame and that it followed the COVID-19 protocols, though it questioned why health officials failed to consider all Belenenses players to be at a high risk of contagion considering the possible presence of omicron. The league said it was investigating what happened and called for an "urgent" meeting with health authorities to discuss possible changes in the COVID-19 protocols for matches. Belenenses on Monday asked the league for a rematch, saying that by its interpretation of the rules the result shouldn't count because the game wasn't fully completed. The club also was considering asking for the postponement of its match at Vizela on Monday. Belenenses is second to last in the 18-team standings, inside the relegation zone. Benfica, which plays against rival Sporting Lisbon on Friday, is in third place, one point off the lead. ___ More AP soccer: https: //apnews. com/hub/soccer and https: //twitter. com/AP_Sports ___ Tales Azzoni on Twitter: http: //twitter. com/tazzoni Copyright © 2021 The Associated Press. All rights reserved. This material may not be published, broadcast, written or redistributed.

If you go by Major League Soccer's official statistics, New England Revolution playmaker Carles Gil led the league with 18 assists. According to virtually every other major soccer statistics keeper on earth, CF Montreal's Djordje Mihailovic actually had the most with 14, one ahead of Gil. The discrepancy highlights one of the last lingering legacies of early MLS, when the league tried to appeal to more casual fans by "Americanizing" soccer. Since then, regular season shootouts and overtime, a downward-counting clock and extra substitutions for goalkeepers have all been wisely put out to pasture. And yet the league continues to be one of the only competitions on the planet to award secondary assists — in which the second-to-last player to touch the ball before the scorer also receives official credit. That's the source of the discrepancy between Gil, who has 13 primary assists and five secondary, and Mihailovic. It's just one of many examples of why it's time for MLS to move on from its unusual way of keeping the stat. While Gil and Mihailovic serve as an excellent explanatory anecdote, it's not really about them. Gil is a deserving MLS MVP finalist after being the most important player on a team that set a new league record for points earned in a season. That wouldn't change if he finished second in the league behind Mihailovic, who had an excellent year but by the eye test is not at Gil's level of overall influence on his team. The bigger issue is the lack of apparent benefit in conforming to a tradition that does not exist elsewhere in the soccer world — where only one assist per goal is typically credited. It's arguably even a drawback as the league strives to be more globally relevant in terms of exporting its players and product. Even weirder, the roots of the secondary assist in North American sports are arguably more Canadian than American. Their most famous use is arguably in ice hockey, where it has been the established convention in the National Hockey League since the 1930s. Baseball can credit multiple players with a defensive assist on a single play, but assists as a statistic are not very heavily followed in the sport. Basketball players don't receive any credit for an assist on the pass before the pass that leads to a basket. Adding more confusion, the criteria for awarding a secondary assist has been inconsistent through the league's 26 seasons. As MLSsoccer. com's Andrew Wiebe wrote in 2014, the guidance on crediting players with assists — primary or secondary — became more subjective in 2003: The rule was changed to read: "Assists shall be credited to the player(s) whose pass(es) contribute significantly and directly to the scoring of a goal or the creation or development of the scoring sequence. An assist shall only be awarded when it is determined that the pass in question required a reasonable amount of skill, vision and accuracy. A maximum of two assists shall be awarded on any goal." Perhaps most importantly, technology has improved to where we have better statistics to measure the quality secondary assists is trying to get at: the ability of a player to make defense-breaking passes Key passes, chances created, passes into the final third, and expected (primary) assists are all give arguably more valuable information than a secondary assist does. (Gil is also the MLS regular season leader in key passes with 117.) Recently, Major League Soccer has been a standard bearer in modernizing the game, as one of the earliest leagues to implement VAR technology and concussion substitutes. And the league's expanded inclusion of advanced statistics on its website — including expected goals, key passes, duel win percentage — are all excellent steps forward in modernizing the game for fans. By contrast, clinging to the secondary assist is regressive, with roots in the league's failed early strategy to appeal to casual fans rather than those who love soccer. It's time to move on.

by: Russell Colburn, Nexstar Media Wire KANSAS CITY, Mo. ( WDAF) — A family on a tour of GEHA Field at Arrowhead Stadium saved the life of a kitten that had become entangled in a field goal net. Miranda Comins had organized a family reunion of sorts at the stadium on Sunday. "Our tour was almost finished," Comins said. "We went up to the penthouse suites, we were kind of looking over the whole stadium. As a whole, it was very cool, and all of a sudden, my dad noticed two little kittens playing down on the field." One kitten ran off, but the group watched as the other one became trapped in the net behind the goal post. The family raced down with their tour guide and found the situation was even worse than they thought. "Her head was caught in the net; it was wrapped around like three times," said Comins' brother, Dustin Weeks. "I was holding her; my dad and my sister were trying to get the head free. She kind of passed out for a couple minutes." "Our hearts sunk. We thought for sure we were too late, weren't going to be able to get the cat out of the net," Comins said. "She stopped breathing for a minute, (I) couldn't feel her heart anymore. Her arms were going limp," Weeks said. Weeks, a former Army medic, started performing a gentle version of CPR. "Apparently, human CPR works on a cat, so I gave her a couple good chest pumps, and then life came back into her," Weeks said. Weeks now has a new pet, and she needed a name: Alex. "Alex Smith's journey has always been very inspirational to my brother," Comins said. In addition to his on-the-field accolades, Smith became an inspiration after working his way back to the NFL following a severe leg injury and medical setbacks. Weeks suffered a similar injury a couple of years ago. "I got hit by a car, and so I got a metal rod," Weeks said. "And Smith didn't give up, and neither did she, and so she's Alex. Not the souvenir we expected, but I'll take it." COLLETON COUNTY, S.C. The South Carolina Law Enforcement Division on Tuesday released a 9-1-1 call from an accident involving Gloria Satterfield. Satterfield, who worked as a housekeeper for the Murdaugh family for nearly two decades, died following what was described as a trip and fall accident at the Murdaugh's home in Colleton County back in 2018. HARRISBURG, Pa. Dr. Mehmet Oz, the celebrity heart surgeon best known as the host of TV's Dr. Oz Show, is planning to run for Pennsylvania's open U.S. Senate seat as a Republican, according to two people familiar with his plans. Should Oz run, he would bring his unrivaled name recognition and wealth to a wide-open race that is expected to be among the nation's most competitive and could determine control of the Senate in next year's election. GREENSBORO, N.C. Another 1,000-plus-jobs economic development project could be headed to the Piedmont Triad on the wings of a so-called "Project Thunderbird." On Monday, the General Assembly passed a budget amendment bill including $106.75 million in appropriation for the Piedmont Triad International Airport should an "airplane manufacturer" decide to relocate there.

LaMelo Ball, like most professional athletes, thinks he could do a better job than the referees. But on Monday, the Hornets point guard took it a step further. LaMelo, last season's NBA Rookie of the Year, was in Chicago to face his older brother, Lonzo Ball, and the Bulls. Clearly dissatisfied with referee Tony Brothers, LaMelo announced plans for his post-playing career. "I'mma be a ref when I'm done hooping, and show y'all how to ref," Ball yelled. The Bulls won the game, 133-119. LaMelo had a poor shooting night, scoring 18 points on 15 shots, but did distribute 13 assists. Meanwhile, brother Lonzo had 16 points on eight shots to go along with eight assists. It's still early in the NBA season, but Hornets-Bulls could be a fun first-round playoff matchup. Currently, the Bulls have the second seed in the Eastern Conference with a 14-8 record, while the Hornets are sixth at 13-10. The performance of LaMelo and Lonzo Ball at the NBA level has in many ways vindicated their father, LaVar Ball, who came under a lot of scrutiny for his particular brand of bombast over the years. While he gets less coverage for it now, the Ball patriarch has not slowed down his promotional hijinks. In the past week, Lavar said that his sons would be the first billionaire boys to play basketball (notwithstanding the point that Michael Jordan is there, and that LeBron James and Kevin Durant can't be far behind, presuming they're not already there on paper). He also said he wants them to form a super-team in Chicago and ripped the Hornets for keeping his middle son, LiAngelo Ball, in the G League.

High turnover rates are a tell-tale sign that something is wrong within your business. Whether the turnover rate is in a specific department or company-wide, it's important for business leaders to address the issues that are occurring to prevent any further issues. Not addressing a high turnover rate can be problematic for a business and will likely lead to an unsuccessful team, a bad reputation, and low company morale. To help leaders better understand what's happening, 10 Young Entrepreneur Council members recommend steps a business leader should take to investigate what is going on in the company and solve the root issue. 1. Keep Track Of Company Culture Company culture is probably the most important thing we need to keep track of by using specific software and platforms available to measure what is driving our company culture and where it's going. Most importantly, we need to have open and honest conversations with our team members in order to understand what their personal, professional and financial goals are in life and how our company (and everyone in it) can be a platform to reach those goals. We might also have opportunities where we clarify roles and expectations of each person as well as our recruitment process as we might not have even clearly identified our core values and haven't integrated them into the way we recruit, hire, promote or fire. - Adrian Romero, Cápita Works 2. Ask Employees Why They're Leaving Does the problem with your turnover seem to be internal, or is it the type of candidates you're hiring? Many times a candidate might look great on paper, but their personality might not be a cultural fit. In my experience, it's always best to go with a candidate who has a positive, friendly attitude and is willing to adapt, even though they may be less qualified. On the other hand whenever an employee leaves always be sure to ask them "why?" If multiple employees mention the same issues as to why they're leaving then you know that it is an internal issue. You can work to address that issue while putting your hiring initiatives on a temporary hiatus. - Brian David Crane, Spread Great Ideas 3. Conduct Exit Interviews Exit interviews are crucial to reducing employee turnover and increasing retention. The best way to find out why your company is losing talent is to ask people on the way out. Make it clear that their feedback is valuable and won't be used against them in any way (such as withholding a reference). Instead, encourage them to share the reasons why they're leaving and ask for their advice on how you can make things better for the employees that remain. Since we started conducting extensive exit interviews, I've often been surprised at people's reasons for leaving and it's led to many improvements in our company culture and retention rate. - Mark Stallings, Casely, Inc 4. Address The Issue Early On Respond when you see the turnover rate increasing, not when you realize it's high. You should be in front of this type of problem. To investigate what's going on, you need to talk to your employees. If necessary, bring an unbiased third party into the conversations. They need to feel safe in these conversations so they can share their honest thoughts without fear of retribution. When a problem is identified, address it. Don't try to bandage it or ignore it. Address it and follow up to ensure the problem has actually been fixed. This is particularly important if the high turnover rate is caused by a toxic work culture. - Jonathan Prichard, MattressInsider. com 5. Create Culture Surveys Exit interviews and/or culture surveys are very helpful and offer a chance for employees to share their experiences at the company, both positive and negative. When it comes to high turnover, a common thread will appear in these surveys. People may say that there is little opportunity for development, or that the systems are not serving the company and creating excessive workload, or they may feel they aren't being recognized. A high turnover means you are losing all the time and training you have invested in your employees. So, investigating the issues and making efforts to solve them is key to lowering a high turnover rate. Your goal as an employer is to retain talent and ensure that you nurture a well-rounded and experienced team so that you can achieve long-term success. - Maria Thimothy, OneIMS 6. Consider Your Internal Processes The first step is to take an honest look at how things are going internally. It's easy to point the blame elsewhere, but if you truly want to pinpoint if it's a specific department or company-wide, you need to dig deeper into how things are really going — the overall structure. For example, no one wants to feel stuck in their personal or professional lives, especially in our world today. Do you offer great growth opportunities? Or do employees feel stuck? How does compensation compare to other businesses in your industry? Employees might be leaving due to a lack of benefits and flexibility. A toxic work environment and poor management are also top reasons employees look elsewhere. Make sure none of these issues are present and prioritize better management and support of your workforce. - Blair Thomas, eMerchantBroker 7. Respond Quickly Business leaders or owners are often too slow to respond, which not only delays any action being taken within the business or department but reinforces a tolerance for lackluster company protocols. When you delay addressing these problems, it can have a lasting impact on every person that works in the establishment, ultimately tarnishing the business's reputation and ruining company perception and morale. But when a business leader takes a proactive approach to handling high turnover by quickly investigating up and down the team to correct pitfalls, their swift action will pay off by hopefully keeping good people on and rectifying issues quickly so they don't permeate into the future of a department or company. - Emily Stallings, Casely, Inc. 8. Reassess Your Management If you have a high turnover rate for your business then try to analyze why it is happening. One of the major reasons for high turnover can be poor management. This can cover a range of issues. For example, lack of recognition, constant conflicts, gender inequality, micromanagement, etc. Being the leader it's your duty to analyze and identify these issues and proactively take measures to remove them. You can ask your employees to offer monthly feedback to know what exactly is happening. If your employees aren't comfortable speaking up, let them submit their feedback anonymously. That way you'll have a better insight into things and will be able to take steps to stop it from happening. - Thomas Griffin, OptinMonster 9. Develop An HR Culture And Department The key step here is to start developing an HR culture as well as the HR department. People aren't machines. We think, feel and live. Thus, in order to prevent high turnover, you need to take care of the humanity of your company at every step of your daily routine. - Maksym Babych, SpdLoad 10. Understand The Common Denominator You have to interview everyone who wants to leave the company. Know the common denominator. Remove the bias on the top of your head and listen well. At the back of your head, you know the reason behind the high turnover rate but interviewing them gives you a clearer picture of what's wrong with you and the operations. If you work on changing the problems within the company, there's a high chance you'll still encounter the same problems all over again - Daisy Jing, Banish

A previous version of this article incorrectly stated that the House censured Rep. Marjorie Taylor Greene. She was removed from two committees but did not receive a formal censure. The article has been corrected. Rep. Nancy Mace occupies an unusual spot in the House Republican caucus. She is an ally of the party's leadership but also willing to challenge its fringe. She's not Rep. Liz Cheney, the Wyoming Republican working with Democrats to exhume Donald Trump's role in the violence on Jan. 6, but she's also not a firebrand on social media. "I didn't come to Congress to throw bombs on Twitter," Mace (R-S. C. ) said in an interview on CNN over the weekend. That doesn't mean she doesn't throw any, mind you. After Rep. Marjorie Taylor Greene (R-Ga.) attacked Mace for condemning Islamophobic remarks by Greene's ally Rep. Lauren Boebert (R-Colo.) in that same interview, Mace replied to Greene with a succinct, three-emoji descriptor. What's useful to consider about Mace's response to Boebert, though, isn't simply that she flatly condemned the comments. Boebert, as you may have heard, told a group of supporters a story in which she compared Rep. Ilhan Omar (D-Minn.) to a suicide bomber. You can see the same obvious disparagement in Greene's response to Mace with her use of "Jihad Squad," a pejorative repurposing the "Squad" identifier used by a group of leftist legislators including Omar, Rep. Rashida Tlaib (D-Mich.) (who, like Omar, is Muslim) and Rep. Alexandria Ocasio-Cortez (D-N. Y. ). Mace rejected Boebert's comments — but also suggested that they mirrored a similar problem on the left. "I would say it would help lower the temperature if both sides" were forceful about negative comments, Mace said. "What I see from time to time is one side going after the other, and there's no accountability on this. We've seen Maxine Waters" — a Democratic congresswoman from California — "make comments at riots and protests. We've seen some of the antisemitic tropes from Representative Omar. I would like to see both sides treated equally. And I think that's important, but we don't." That equation mirrored one offered by House Minority Leader Kevin McCarthy (R-Calif.) during the debate over censuring Rep. Paul A. Gosar (R-Ariz.) earlier this month. Gosar was being targeted for publishing an animated video in which he was shown killing Ocasio-Cortez and attacking President Biden. McCarthy suggested that condemnation from Democrats was hypocritical. "We got to this point on the basis of a double standard," he claimed. "Democrats want to change the rules but refuse to apply them to their own caucus." McCarthy identified five situations in which he claimed that Democrats had failed to appropriately condemn members of their own caucus: when Waters encouraged protesters in Minnesota to "stay on the street" and "get more confrontational" after the killing of George Floyd last year, when Rep. Adam B. Schiff (D-Calif.) said he did not regret sharing details from the heavily disputed dossier of reports from Christopher Steele, when Rep. Eric Swalwell (D-Calif.) was targeted by an alleged spy from China, when Omar made comments that elevated antisemitic arguments and when House Speaker Nancy Pelosi (D-Calif.) criticized Trump's 2019 tweets attacking the Squad as "racist." McCarthy does this sort of whatabouting with some regularity. Earlier this year, he equated a man driving into Capitol Police in April with the Jan. 6 riot. That said, the Omar example used by both Mace and McCarthy is interesting. Omar did face broad criticism from both parties after her comments, and in fact, the House twice passed measures criticizing antisemitism broadly (though not Omar by name). The other examples, though, are obviously different from the ones for which Republicans — Greene and Gosar — have recently been punished. Swalwell, for example, was never identified as anything other than a target of an intelligence effort. Schiff's elevation of claims from the Steele dossier aged poorly, but there's no prohibition against members of Congress making unsupported claims. (Boebert, for example, claimed earlier this month that Swalwell had been in a romantic relationship with the Chinese spy, something that hasn't been established.) Waters's comments in Minnesota and earlier remarks in which she encouraged people to confront members of Trump's administration over his child-separation policy certainly didn't lower temperatures but were also not explicit endorsements of violence. The Pelosi example, meanwhile, is purely academic: Legislators are not supposed to make personal attacks. What did Greene, Gosar and Boebert do? Well, Greene was removed from her committee assignments for past comments and activity on social media that expressed approval of political violence against Democratic officials, including Pelosi and former president Barack Obama. Gosar had repeatedly been tied to white nationalists, but it was the violent video that led to his censure. (McCarthy transitioned from his complaints about the Democrats to praising Gosar for deleting the video — but Gosar tweeted it again right after he was censured.) Boebert compared Omar to a suicide bomber and, after apologizing for her initial comments, accused Omar of "sympathizing with terrorists." That's the difference. McCarthy criticizes Democrats for unbecoming behavior. Greene and Gosar, the two Republicans who have been punished, were criticized for explicitly referencing violence against their colleagues. In another video unearthed by CNN on Tuesday, Boebert describes Omar and Tlaib as "blackhearted, evil women." Earlier this year, in the wake of the violence at the Capitol on Jan. 6, the Capitol Police installed metal detectors at the entrances to the House floor. One House Democrat told CNN that it was in part a function of "increasing tensions with certain incoming freshmen for months, who have been insistent on bringing firearms in violation of law and guidelines." That's a reference in part to Boebert, who had pledged to bring a firearm with her onto the House floor. In other words, there's elevating the temperature, and then there's pouring gasoline on a fire. It's hard, in good faith, to equate even Waters's comments about civil disobedience with past arguments that Pelosi had committed the capital offense of treason (Greene) or a recent video in which a legislator is depicted literally murdering his colleague (Gosar). Rules are, in fact, rules, but it is also true that both jaywalking and arson are violations of the law. That doesn't make them equivalent. "I carry a gun now, Kaitlan," Mace told CNN's Kaitlan Collins over the weekend, "because of the threats that I get from the fringes of both parties right now." It seems safe to assume that cracking down on Gosar's video might be more effective as condemnation of those threats than policing Pelosi's critiques of Trump.

George R. R. Martin reportedly wanted HBO to do a couple more seasons of "Game of Thrones." The hit series ran for eight seasons on the network, and it was without a doubt the most popular show on TV during its incredible run. (REVIEW: ' Westworld ' Season 3 Ends With The Possible Deaths Of Multiple Characters) However, it all came crashing down after season eight, but Martin allegedly wanted it to continue. "George would fly to New York to have lunch with [former HBO executive Richard] Plepler, to beg him to do ten seasons of ten episodes because there was enough material for it and to tell him it would be a more satisfying and more entertaining experience," Martin's agent Paul Haas said for the book "Tinderbox: HBO's Ruthless Pursuit of New Frontiers" by the journalist James Andrew Miller," according to Insider. Honestly, do I think fans everywhere would have been a lot happier with 10 seasons of the hit show? Obviously. That's the most obvious answer in the history of obvious answers. If we strung it out to ten seasons, "Game of Thrones" probably could have avoided the incredibly disappointing and lackluster ending. Having said all of that, you know what I'm really starting to get tired of? I'm getting tired of these apparent attempts to play Monday morning quarterback years after " GoT " went off the air. If Martin had so many issues with how HBO was handling "Game of Thrones," why didn't he say it years ago? At the very least, it would have braced fans for the terrible ending. Instead, he didn't sound the alarm and here we are. Coming out with all this criticism years later means nothing to fans who invested years into the show. Trust me, it doesn't numb the pain at all.

Trevor Nyakane is set to join Racing Metro with the Springbok prop reportedly signing for the French club until after the 2023 Rugby World Cup. According to SuperSport. com, Nyakane's move could be the largest transfer fee paid for a local player to ply their trade overseas. Racing Metro approached Nyakane about the move during the Springbok tour of the United Kingdom earlier in November. Contracted to the Bulls until the end of next year, it's believed that his transfer could net the Pretoria-based franchise R5-million. The prop has been a stalwart of the Bulls for several years and forms part of the formidable front-row stocks boasted by the Springboks. His ability to play at both loosehead and tighthead make Nyakane one of the top props in World Rugby currently. Renowned for his strong scrumming ability and impressive mobility, Nyakane played for the Cheetahs before moving to Pretoria. To date, he has turned out on 54 Test occasions for the Springboks and was part of the 2019 World Cup winning squad although he was injured early in the tournament. The Bulls are expected to announce Nyakane's departing in the coming days.

There is a new phenomenon in college football this season. For a variety of reasons, we are already starting to see coaches get fired who typically would not have gotten a pink slip until the end of the regular season in late November. So far, nine jobs have opened up around the country, a number previously unheard of for early November. Except for Washington State's firing of Nick Rolovich, which occurred because he did not comply with the state's COVID-19 vaccine mandate, the others have happened as programs want to hit the reset button as soon as possible. One big reason is recruiting, whether athletic directors want to admit it or not. Until 2017, athletic directors could fire coaches at the end of November, and then the new coach would have about six weeks until national signing day at the beginning of February to piece together a recruiting class. Not much time, but somewhat doable. In 2017, however, the NCAA instituted an early signing period, three days in mid-December during which prospects could ink national letters of intent. Suddenly, it became much more difficult for new coaching staffs to put together a recruiting class in just about two weeks. As such, we're seeing coaching changes now so programs can theoretically give new hires as much time as possible before the early signing period (Dec. 15-17 this year — most will happen on the first day). TCU athletic director Jeremiah Donati reportedly acknowledged as much on Nov. 2 in discussing the departure of Gary Patterson, a legend who had been the coach since 2000 and already has a statue on campus. That said, there are a number of factors that are contributing to the increase in midseason firings this year, according to a story last week by Sports Illustrated's Ross Dellenger. Here's a running list of all the coaching changes so far. Their replacements will be added to the list as they become official. Start your day with the top stories you missed while you were sleeping. Check your inbox for a welcome email.

Bills quarterback Josh Allen can beat teams any number of ways. With 25 touchdown passes, he can certainly beat you with his arm. But Allen's ability to run off script, or even with designed plays, has been a significant edge against most teams. It's an element of the offense the Patriots know they'll have to deal with Monday night. Allen is the team's second leading rusher behind Devin Singletary. The Bills quarterback has take off with the ball a whopping 69 times in 11 games for 383 yards. He's averaging 5.6 yards per carry. And, he's used his legs to rush for 30 first downs. He only sits behind Baltimore's Lamar Jackson (707 yards) and Philadelphia's Jalen Hurts (695 yards) in terms of yards and overall carries for a quarterback. Jerod Mayo, the Patriots inside linebackers coach, says Allen's ability to throw on the fly, or take off if no one's open makes it extremely difficult for a defense to defend. "It's tough. Any time you have a big, fast, strong guy that can run and also has a cannon for an arm, he definitely poses a threat to the defense," Mayo said on a video call Tuesday. "I wish I could say one person could stop him, but honestly, I haven't seen anyone do it yet. "It's going to take all eleven guys on the field as well as a good game plan to keep this guy contained in the pocket. We'll see what happens."

When the South Side Wolfpack youth football team qualified for the national championships, the players were not sure they could attend. The program was short on money for travel and hotel expenses. But in a GoFundMe effort, the 13-and-under football team raised over $45,000, surpassing their goal by $15,000. The players are now packing for Kissimmee, Florida, where the team will compete with seven teams from across the country. "I'm ready. I've been preparing the whole season to get up to this moment, to go play on a national stage against all the other teams," said Charles Gray Jr., the team's quarterback. The Wolfpack cheerleading team, the Lady Wolves, will also compete for a national championship title in Tampa. The additional money means extra gear and equipment, and a visit to Universal Studios, according to Wolfpack coach Earnest Radcliffe. "It's a once-in-a-lifetime opportunity to go and play in the national championships," Radcliffe said. "Anytime you can continue to put our student-athletes in a positive environment, it's going to give them hope and continue to let their dreams flow." Radcliffe has been coaching student-athletes at Wolfpack for 24 years. He's seen how sports put children from the South Side on a structured and disciplined path. The children he works with are as young as 6 and about 98% of his former students have gone on to graduate from college. "We always look for solutions as it relates to gun violence in Chicago, and I do believe sports is a key part of that," said Early Walker, founder of anti-violence group I'm Telling, Don't Shoot. "If it wasn't for sports organizations, such as the Wolfpack, some of these kids would literally be falling through the cracks." Walker led a public campaign to raise money for the football team this week. Walker is also organizing a send-off on Friday before the team leaves for Florida. South Side Wolfpack heads into the championships with an 11-0 record this season. The South Side Wolfpack most recently beat the Cleveland Raider junior league team in the American Youth Football Regional Playoffs, securing the Midwest Regional Champions title and an invite to the American Youth Football National Championships in Kissimmee. The team previously caught the attention of former President Barack Obama. In June, Obama visited a team practice during which he congratulated the players on their success and encouraged them to apply their athletic training skills to their academics. Devon Armstrong, 13, an outside linebacker and a defensive end for the South Side Wolfpack, has been part of the program for eight years. "Most of the team has been together for over four or more years, so we've built very good brotherhood. We all go to each other's houses," Devon said. He was on the South Side Wolfpack team that qualified for the championships back in 2019. Since then, he said, the team has only gotten closer. "We know what it takes and how to communicate now," Armstrong said. "We were all younger, like 11 years old, and we're still communicating at the same level but in more advanced ways. We know how to play each other. We know how to motivate each other."

Georgia State has canceled its men's basketball game Wednesday against Tennessee State because of COVID-19 protocols and injuries. The Panthers (4-2) lost 94-59 last Saturday at Rhode Island with a squad that included only seven scholarship players and nine players overall. One player was out after testing positive for COVID-19, others were unable to travel because of contract tracing and the roster was further depleted by injuries. Georgia State announced that Wednesday's home game against Tennessee State was called off "out of an abundance of caution" and wouldn't be rescheduled. The Panthers are expected to return to action Saturday at Mercer. Tennessee State (1-5) is scheduled to travel to Chicago State for its next game that same day. ___ More AP college basketball: https: //apnews. com/hub/college-basketball and https://apnews.com/hub/ap-top-25-college-basketball-poll and https://twitter.com/AP_Top25 Copyright © 2021 The Associated Press. All rights reserved. This material may not be published, broadcast, written or redistributed.

Moroccan runner Halima Hachlaf was banned for six years on Tuesday for a second doping offense. Hachlaf, who ran in the 800 meters at the 2012 London Olympics, tested positive for a synthetic steroid hormone at a race in Rabat in January. She did not have an exemption to use it as a medicine, the Athletics Integrity Unit said in its verdict. The 33-year-old runner previously served a four-year ban for suspected blood doping and returned to compete at the 2019 world championships in Doha, Qatar. She was eliminated in the 800 semifinals. The AIU said Hachlaf did not respond to requests to cooperate with the case and has been suspended from the sport through 2027. She can challenge the ban at the Court of Arbitration for Sport. Hachlaf twice won races on the Diamond League circuit before competing for Morocco at the 2012 Olympics. She was eliminated in the semifinals in London. ___ More AP sports: https: //apnews. com/hub/apf-sports and https: //twitter. com/AP_Sports Copyright © 2021 The Associated Press. All rights reserved. This material may not be published, broadcast, written or redistributed.

KANSAS CITY, Mo. -- The Minnesota Vikings are like a lot of NFL teams in 2021 in that their game days have been stressful. They've just taken it to an extreme. The Vikings beat the Seattle Seahawks 30-17 in Week 3, but their other 10 games have been settled by one score, with many of those coming down to one play determining the result. "That's the NFL, and that's kind of how it is", Vikings coach Mike Zimmer said with a shrug. "We had several games come down to one play." The NFL's other 31 teams haven't had it quite like the Vikings but can relate. Consider: Twenty-five games this season have been decided on the final play, the most through 12 weeks since the 1970 merger. Thirty-five games have had the winning score come in the final minute of regulation or overtime, the fourth most through 12 weeks since 1970. So while the Vikings might be ground zero for close games determined by one play, they're not alone. The race for this year's Super Bowl championship seems as open as ever. Through 12 weeks, nine teams had Super Bowl odds at 13-1 or shorter, matching the most teams with odds that short in the past six years. "The league is always meant to have teams that [are] pretty equal", Arizona Cardinals defensive coordinator Vance Joseph said. The Cardinals beat the Vikings 34-33 in Week 2 when Minnesota missed a 37-yard field goal attempt on the final play. "They don't want teams running away with this thing. They want competition; they want teams to battle down to the end. To see the league pretty much even, I'm not surprised by that. That's the way they want it. That's the way it should be. And it keeps everyone grinding, and that makes it fun." In the first two weeks of the season, the Kansas City Chiefs experienced the full spectrum of close-game emotions. They rallied from nine points down in the fourth quarter to beat the Cleveland Browns 33-29 but only after intercepting a pass to kill a Browns drive late in the game. The next week they led the Baltimore Ravens by 11 points in the fourth quarter and lost 36-35 but only after a late Chiefs fumble killed a potential game-winning drive in the final moments. Chiefs coach Andy Reid said no lead is ever safe, but he said he feels that way more than ever this year. "The league has strived like crazy for the last how-many-ever years for parity", Reid said. "I'm just looking at the way this season has gone for different teams, and it seems to me that there's a tremendous amount of parity in the league. Every given weekend, every town, every city, in the NFL has an opportunity to win a game. "That's a great thing. We're in it for the competition, and there's great competition." The NFL also has had more than its normal share of lopsided games this season. Thirty-five have been decided by 22 points or more, the second-highest total through 12 weeks since 1970. But even the league's better teams aren't immune from getting blown out. The Cardinals have the league's best record at 9-2, followed closely by the Green Bay Packers (9-3), Tampa Bay Buccaneers (8-3) and Ravens (8-3). The Cardinals lost a game by 24 points. Green Bay lost by 35. Baltimore lost by 24. The Bucs have two double-digit losses on their résumé. Strange and unexpected results are everywhere, turning the standings upside down weekly. The Browns recently went through a 63-point swing from one week to the next, beating the Cincinnati Bengals by 25 points then losing by 38 to the New England Patriots. The Dallas Cowboys one week trailed the Denver Broncos at one point by 30 points then beat the Atlanta Falcons the next week by 40. Get an unprecedented first-hand account of each of Tom Brady's Super Bowl appearances. Sign up now to stream Man in the Arena: Tom Brady on ESPN+. There might be no better example of this season's unpredictability than the Bengals. Five of their games have been decided by exactly three points (2-3 in those games). Their remaining six games have been decided by 14 points or more (5-1), including all four of their divisional matchups (3-1). More than ever, it seems, taking a result for granted is trouble for just about any of the 32 teams. "It's a week-to-week [league], and you've got to come to play each and every week", Buffalo Bills wide receiver Stefon Diggs said. Diggs and the Bills, then 5-2, lost to the 1-6 Jacksonville Jaguars in Week 9 in one of the season's biggest upsets. Neither team scored a touchdown, and the Jaguars won 9-6 by kicking one more field goal than the Bills. "You just can't get comfortable", Bills tackle Dion Dawkins said after the contest. "You have to stay hungry and everybody is going to give us their best ball. We're in a position now that everybody is going to give us their best ball every week. Everybody's coming for the Buffalo Bills. "You have to go through the ups and downs of life in football and wins and losses to honestly feel that and understand that. It's a kill or be killed world, and now that we know that everybody has their best effort against us, then we just know that we have to be at our best every time. We can never take our foot off of that gas pedal." There's more evidence the competition around the league is what the NFL is striving for. Betting underdogs have a 71-106-1 record straight up this season. That.402 winning percentage for teams that are supposed to lose would be the highest in a season since 2006. There are no Goliath teams opponents wish to avoid in the playoffs for as long as possible. The defending Super Bowl champion Tampa Bay Buccaneers have rebounded from losing two straight games, but those defeats weren't to top-level competition. One came to the New Orleans Saints and backup quarterback Trevor Siemian and the other to lowly Washington. The Chiefs, who won 26 games in the past two regular seasons and represented the AFC in each of the previous two Super Bowls, have come back to the pack. They're 7-4, and one of their losses, 27-3 to the Tennessee Titans in Week 7, was by the biggest losing margin since Patrick Mahomes became their quarterback in 2018. • Who motivates WFT's Jamin Davis? • Seattle's Norton inspired by boxing champ dad • Miami's Waddle emerging as a No. 1 WR • Bengals' defensive moves paying off • Week 12 takeaways: What we learned Twelve of the 16 teams in the AFC are.500 or better, including all of the teams from the West and North divisions. That's the most teams.500 or better in a single conference through Week 12 in NFL history. Leaguewide, 21 teams are at least within a game of.500, so the scramble for a division championship or a wild-card playoff berth might be as, well, wild as ever. The Vikings are one of those 21 teams. They're 5-6 overall and 4-6 in those games decided by one score. The Vikings are among the many teams wondering what their record might be if they had just been better on all of the game-deciding plays. "We were right there", Minnesota center Garrett Bradbury said after that missed field goal cost the Vikings a win against the Cardinals in Week 2. "We're going to do the things we need to correctionwise so when we're in that position again -- because we will be -- we're going to finish the game and come out on top." ESPN Stats & Information as well as NFL Nation reporters Courtney Cronin, Alaina Getzenberg and Josh Weinfuss contributed.

The athletic apparel retailer Lululemon filed a lawsuit against the fitness company Peloton on Monday, accusing it of patent infringement over the designs of a new line of leggings and sports bras. The lawsuit, filed in U.S. District Court for the Central District of California, accuses Peloton of trade dress infringement, false designation of origin and unfair competition. Lululemon is seeking an injunction against Peloton as well as a jury trial, damages and other monetary relief. Peloton and Lululemon ended a co-branding relationship this year, a split that Peloton described as amicable, according to court documents. Peloton introduced a new apparel brand in September. In its suit, Lululemon said that five Peloton-branded women's bra and legging products, including the Strappy Bra, the Cadent Laser Dot Bra and the Cadent Laser Dot Legging, "were infringing" on six Lululemon patents. Lululemon also claimed that a Peloton product labeled One Luxe Tight was an imitation of one of Lululemon's best sellers, the Align Pant. Lawyers for Lululemon and Peloton did not immediately respond to requests for comment on Tuesday. "Unlike innovators such as Lululemon, Peloton did not spend the time, effort and expense to create an original product line," Lululemon said in its complaint. "Instead, Peloton imitated several of Lululemon's innovative designs and sold knockoffs of Lululemon's products, claiming them as its own." The suit is the latest escalation in a dispute between the two popular brands. On Nov. 24, Peloton filed a complaint in U.S. District Court for the Southern District of New York, asking for a court declaration that it had not infringed on any of Lululemon's patents. Peloton said in its complaint that its merchandise "has clear and obvious differences that allow the products to be easily distinguished" from Lululemon's products. On Nov. 11, lawyers for Lululemon sent a cease-and-desist letter to Peloton saying that the company would sue unless Peloton stopped selling "copy-cat products" that infringed on Lululemon's "design patent and trade dress rights." In its complaint, Peloton said that Lululemon's "allegations lack any merit," adding that the companies' "brands and logos are also distinctive and well-recognized, making confusion between products a virtual impossibility."

Amazon gambled big, and it appears to have paid off. A lot was riding on the much-anticipated adaptation of The Wheel of Time, based on Robert Jordan's famous fantasy series, and so far, the show is putting up eye-catching results for Amazon Prime, right up there with some of its most high profile competitors. Parrot Analytics reports that The Wheel of Time is doing big, big numbers in terms of audience demand. Ahead of launch, they noted that it was trending higher than Netflix's smash-hit The Witcher. After launch, The Wheel of Time even surged ahead of Disney Plus's Hawkeye briefly at launch in terms of audience demand. But the fact that The Wheel of Time is tracking about even with an A-lister filled MCU Disney Plus series is a victory in its own right, and aligns with Amazon's public statements about how well The Wheel of Time is doing for them, its biggest series debut of the year, and one of Prime's top 5 biggest series debuts in its lifespan. "It's definitely trending to exceed our expectations which were high," Amazon Studios head Jennifer Salke told Deadline after the premiere last week. The Wheel of Time has a solid, albeit not perfect 85% critic and 80% audience score, and has not been able to fully avoid "wannabe Game of Thrones" comparisons. It does seem to have a lower budget than it needs in some sequences, and changes from the books have upset some fans. Yet, overall, it's doing extremely well. I'd argue that the fourth episode in particular (after week 1 debuted three full episodes at the same time) is when the series really cements itself as a must-watch. The Wheel of Time season 2 was greenlit ages ago and is already halfway done filming, so Amazon put a lot of stock in assuming it would succeed when it launched. And here we are. This also seems like good news for Amazon's reported billion dollar Lord of the Rings series which will debut next year, where that's an even higher stakes take on an even bigger name fantasy series that will have a tremendous amount of pressure on it. Amazon is projecting extreme confidence when it comes to that series as well: "All systems are go on that show, it looks absolutely incredible and we can't wait to launch it to the world. We know our global audience is hungry for elevated fantasy and shows based on beloved IP; we see that with Wheel of Time, and Lord of the Rings will be the centerpiece of our year," Salke said. Getting hooks into must-watch fantasy series is key for most streaming players in this day and age. HBO had Game of Thrones, which started this trend, and now it has the House of the Dragon spin-off coming next year. Netflix has The Witcher, which became one of its most popular series ever, and continually tries to find new hits that sometimes work (Shadow and Bone) and sometimes don't (Cursed). If Amazon Prime lands both The Wheel of Time and Lord of the Rings as megahits, that will be a pair of massive weapons in their arsenal. They already are dominating the superhero space with The Boys and its coming spin-off, even compared to Disney, and this marks a good run of show debuts for them. We'll see how Wheel of Time progresses this Friday, and if audience interest continues to hold. Follow me on Twitter, YouTube, Facebook and Instagram. Subscribe to my free weekly content round-up newsletter, God Rolls. Pick up my sci-fi novels the Herokiller series and its audiobook, and The Earthborn Trilogy, also on audiobook.

Rampaging ATK Mohun Bagan will look to settle scores against reigning champions Mumbai City FC when the two sides clash in the third round of the Indian Super League here on Wednesday in a repeat of the last season's summit clash. Not only the Islanders have beaten their Kolkata rivals in all three games last season, including a 2-1 victory for the title, but they also have denied them the League Winner's Shield by finishing group toppers with a dominant 2-0 win. But things look pretty different for a revamped ATK Mohun Bagan who have bolstered their attack by signing Mumbai City's key attacking arsenal Hugo Bumous for a record five-year deal. Known for his deft footwork and penchant for scoring goals, the French magician with the ball along with Finnish playmaker Joni Kauko have already shown their potent attack, spearheaded by Fijian ace marksman Roy Krishna. Kauko was at the centre of their attack and was adjudged man-of-the-match in their 3-0 rout of SC East Bengal as the Antonio Lopez Habas-led side have been in emphatic form with two wins in a row to lead the table. Des Buckingham's Mumbai City on the other hand have suffered a lopsided 1-3 defeat to Hyderabad FC in their last outing after they kicked off their campaign with a win over FC Goa. On paper, MCFC may have a 8-5 win-loss record but the form is heavily in favour of the Habas-coached side who will be eyeing a revenge. So far, Habas' 3-5-2 formation with Liston Colaco and Manvir Singh as the advance wing-backs has done the job but against a side with equally-attacking intent it remains to be seen if the gaffer chooses to alter his strategy. The Mumbai City FC coach on the other hand stressed on the need to stay grounded without reading too much into their loss to the Nizams.

Defensive lineman Solomon Thomas remembers sitting at lunch one day during his rookie season in San Francisco in 2016 and pointing out the 49ers' team therapist at an adjacent table. "Oh no, we can't go over there," he said a teammate told him. "Otherwise, we look like we're crazy." Thomas was surprised. He had played college football at Stanford, where he considered the team very attentive to mental health. But as he experienced his first N.F.L. practices and orientation meetings, he noticed that the issue was not so big a focus. Players might have talked about stressful situations, he said, but there was little mention of sadness, anxiety or general check-ins about well-being, and players stayed quiet while trying to succeed in a profession of constant evaluation. "It's like you are being judged for everything you do," said Thomas, now with the Las Vegas Raiders. "Guys are cut, traded and signed every day. As much as you want to say it should be different, it's hard, because you might open up to someone one day, and they're gone the next day." Thomas's rookie impression in San Francisco was hardly unique. While some teams had introduced some type of mental health support system, back then there wasn't a leaguewide protocol to help players deal with the N. F. L. 's next-man-up, just-play-through-it ethos. In May 2019, the N.F.L. Players Association and the N.F.L. agreed to form the Comprehensive Mental Health and Wellness Committee, a panel of doctors appointed by both groups, which mandated that each team employ a behavioral health team clinician. Seven teams now have a full-time clinician, and the rest of the clubs employ someone in the role for at least eight hours each week. As a result, more players have taken advantage, and have been more open about doing so. Their outspokenness is part of a larger trend among athletes who are publicly emphasizing that mental health should be prioritized alongside physical care. In October, with the Atlanta Falcons' support, receiver Calvin Ridley stepped away from football to "focus on my mental well-being." That week, Philadelphia Eagles tackle Lane Johnson disclosed that he had been absent from the team for three games while managing anxiety and depression. Simone Biles, Naomi Osaka and other major stars have withdrawn from competitions after saying they didn't feel mentally fit to compete. And for the past several years, N.B.A. players like Kevin Love and DeMar DeRozan have talked openly about mental health challenges. But N.F.L. players said the shift within football had been more gradual. The mandated measures are new enough, and the league's machismo culture entrenched enough, that some players, including Green Bay Packers quarterback Aaron Rodgers, argue that pro football lags other sports when it comes to fostering mental health practices and encouraging players to lean into that support. "I think the N.F.L. is a dinosaur in that respect," Rodgers said in a September telephone interview. "There's a stigma around talking about feelings, struggles and dealing with stress. There's a lot of vernacular that seems to tag it as weakness." Ravens defensive end Calais Campbell said that he did not feel comfortable talking about mental health when he entered the league in 2008 — "it was something you were afraid to even mention" — but that over his 13-year career he had come to see it as a key to his longevity. "This is a very stressful job full of changes," Campbell said. "You have to be able to work through that. You need someone to talk to." He said having a full-time expert inside the team's facility makes those conversations easier. Team clinicians offer players a wide range of wellness practices, from holding one-on-one meetings to offering sports performance exercises, meditation sessions and reading material. Sometimes, Campbell said, it's as simple as a check-in about how the day is going. "You don't want there to be this idea that 'I can't talk about my mental health unless there's a crisis,'" said Nyaka NiiLampti, the N. F. L. 's vice president of wellness and clinical services. "I want to be able to talk about my mental health in a way that's from a healthy perspective." "I don't separate mental training from mental health," said Christopher Carr, the Packers' director of sports psychology and behavioral technician. Carr, who consulted for the team several years before being hired in a full-time role in 2020, said offering a 360-degree approach to players' needs is vital. Carr teaches courses on mental performance, consults with players' position groups and meets with them individually, recommends educational programming for players' iPads and coordinates external resources. Carr stands with the team on the sidelines at games, and he's in the Packers' facility every day that the team is. "There's all kinds of touch points," he said. "Being in the culture creates open doors to be integrated and helps develop trust." Each N.F.L. team works with its clinician to determine what might work best for that organization, deciding whether to hire separate employees for performance-focused training and mental wellness or to have a clinician like Carr serve in an all-encompassing role. But the league's power dynamics, in which treatment is provided through an employer with the power to cut, trade or not start a player, can create another barrier. "There's an element of a trust factor," said Ali Marpet, an offensive lineman with the Tampa Bay Buccaneers. "I think that's some of the battle that our clinicians face if they're employed by the club: These meetings stay here and everything that happens stays here." Other stigmas holding players back from treatment have roots beyond the N. F. L. , in long-held social standards of masculinity. "The masculine part of it is difficult, because there's this idea that we grew up with about what it means to be a man," Rodgers said. "This idealism that a man doesn't cry, show weakness, talk about feelings. Until that kind of breaks down in society and we embrace that side of our personality and encourage those conversations, I think the stigma around asking someone for help is going to still be there." Roughly 70 percent of N.F.L. players are Black, and according to a report by the Substance Abuse and Mental Health Services Administration in 2019, non-Hispanic Black adults are half as likely as their white peers to receive treatment. In addition, the American Psychiatric Association this year apologized for racial inequities in care and research. "I think especially in the Black communities, even still in my family, people feel when you talk to someone it's a sign of weakness," Campbell said. "That's something we're still trying to break. It starts with educating our youth and empowering them, so it's a social norm. I've seen other players like Dak doing similar things — it has to be a collective process for all of us." Like Thomas, Dallas Cowboys quarterback Dak Prescott learned the value of talking to a mental health professional while he was in college. During Mississippi State's spring semester of 2014, the year after his mother, Peggy, died of cancer, the university recommended that Prescott see a psychologist. Initially, he viewed it as a punishment, saying to the therapist: "I don't have a problem." Still, his mother had always been the first person he turned to when he wanted to talk. As Prescott sat in the psychologist's office, he realized that it helped to open up. Before the 2016 N.F.L. draft, Prescott was arrested on suspicion of driving under the influence (he was later acquitted in the case). The Cowboys chose him in the fourth round, and that September the N.F.L. mandated that he see a psychologist unaffiliated with the league once a week, as part of the league's drug and alcohol program. "I didn't realize what it was doing for me then," said Prescott, who helped lead Dallas to a 13-3 record in his rookie season. "But looking back, that's why I was able to do what I did." Prescott said that he is in regular contact with the Cowboys' mental health and wellness consultant, Yolanda Bruce Brooks, as well as the team's mental conditioning coach, Chad Bohling, and that he realized that talking to a therapist on both good days and bad helped him be consistent on and off the field. His brother Jace died by suicide in April 2020, and Prescott has said he dealt with anxiety and depression that year, in part brought on by a contract negotiation and his recovery from season-ending ankle operations. He has publicly stressed the importance of mental health, writing "Ask4Help" on his game-day wristband to promote suicide prevention and starting FaithFightFinish, a foundation that, among other things, encourages prioritizing mental health. N.F.L. players face the same traumas, disorders and conditions that affect the rest of the population, but they may also seek treatment or support because of challenges specific to their careers. Thomas's sister, Ella, died by suicide in 2018, and he was depressed for months afterward. In February 2020, he tore the labrum in one of his shoulders, and, a month later, he had surgery for a bone spur in his ankle. He recovered in time for the season, but in only his second game, tore the anterior cruciate ligament in his left knee. Recognizing the onset of depression after another season-ending injury, Thomas began talking to a therapist and established his own mental wellness routines, which he has maintained. During training camp, Thomas wrote in a journal every morning. Teammates would see and ask him about it, and he'd explain his daily affirmations and talk about his mindfulness practices, encouraging them to find their own routines and rhythms. In 2020, he and his family started a nonprofit organization called The Defensive Line, which is aimed at suicide prevention, particularly among young people of color. He is hopeful about the cultural shift he said he had witnessed within the N.F.L. "I've seen how sensitive locker rooms can be now, in a loving and compassionate way — guys being such good teammates and being there for each other's families," Thomas said. "It's definitely more open now."

It's almost December and the Premier League fixtures will come thick and fast. Just two days after the final game in GW13, GW14 is here and the next one will follow another two days after. Before getting into the right mix for the team, it's important to note the deadlines and then not miss them. GW14 deadline: November 30, 2021, 11:30 PM IST GW15 deadline: December 4, 2021, 4:30 PM IST So with the very basics sorted, there are headaches of the team combination to solve. With more games, comes the risk of rotation and in December most FPL managers are going to be at the wrong end of the rotations. So the key aspect of going through this hectic period with as less damage as possible is to have 15 players who regularly feature for their respective teams. IN GW14, Arsenal's trip to Manchester United stands out, so does the Merseyside derby. Manchester City face an awkward trip to Steven Gerrard's high-flying Aston Villa. League leaders Chelsea face a tricky trip to Watford. The fixtures are turning for the good for the Manchester clubs who have a few winnable matches in the coming weeks. Brentford, Leicester, Newcastle and Tottenham also have it kind in terms of the fixture list in coming weeks. Aston Villa, Everton, Southampton, Watford and Wolves face some daunting games in the next three gameweeks. In-form Digo Jota, who has scored three goals in his last two Premier League games for Liverpool, is tops the list of most transferred-in players. Reece James continues to gain ownership and so does Connor Gallagher. Jamie Vardy is back in the reckoning after his brace last week and Newcastle's Allan Saint-Maximin has also entered that discussion. Injury has forced FPL managers to do away with Ben Chilwell, Phil Foden and Ismaila Sarr. West Ham's Antonio who has not blacked in four straight games is also falling out of favour. The surprising name is that of Cristiano Ronaldo who has had a rough run in the Premier League but faces a good run of fixtures next. Whether you bring them in through transfers or (luckily enough) have them in your squad already, these are the five hottest selections for GW14: Diogo Jota (Liverpool): The Reds midfielder has scored three goals in his last two matches and has moved ahead of teammate Mohamed Salah in the xG (Expected Goals) charts for the last four gameweeks. Up against a struggling Everton, Jota can be explosive. Cristiano Ronaldo (Manchester United): With just one goal since GW6, Ronaldo isn't the most popular pick at the moment but his track record suggests that he will get on the scoresheet sooner rather than later. The Portuguese has a good record against Arsenal and the Red Devils are likely to enjoy a new manager bounce. Expect United to be pumped up for the Arsenal game and during these big occasions, Ronaldo usually scores. Trent Alexander-Arnold (Liverpool): The Reds full-back has been extremely consistent over the last few weeks and delivered attacking returns in each of the last three matches. Facing an Everton team that has struggled to score goals, Alexander-Arnold will fancy keeping a clean sheet too. Allan Saint-Maximin (Newcastle): The Newcastle forward has been one of the brighter parts of their season. With three goals and four assists, Saint-Maximin always looks threatening on the ball. He is expected to thrive under Eddie Howe who likes to play on the front foot and it was evident in his last performance at home which saw him score a goal and provide an assist. Expect him to shine against Norwich City too. Raphinha (Leeds United): Marcelo Bielsa's team have not scaled the heights of last season but Raphinha has been their best player. He has scored five goals so far and looks their biggest weapon. Leeds have scored in all games barring one at home while visitors Crystal Palace have kept just one clean sheet on the road. Ilkay Gundogan (Manchester City): The German midfielder was in great goalscoring form last season in Kevin de Bruyne's absence and he is delivering the goods again now that the Belgian is out. Gundogan is sixth in the xG charts for the last four games in the Premier League and provided a goal and an assist in his last game. Owned by less than 4% of FPL managers, he is a good differential option. James Maddison (Leicester City): The English midfielder served a reminder of his prowess last week when he racked up a 16-point haul. With the Foxes facing a good run of matches he is a great and cheap differential to own. He is owned by just 5.1% of FPL managers. Marcos Alonso (Chelsea): With Chilwell out, Alonso is a natural choice for the left wing-back position. He was a bit rusty against Manchester United but expect him to deliver attacking returns sooner rather than later. With Chelsea's defensive record, he can be counted on to deliver clean sheet points too. He is owned by just 10% of the FPL managers. Liverpool's Salah has competition from his teammate as Jota has been in fine form in the last few matches. With Firmino out, the Portuguese is a sure starter and he has made the most of the extra minutes on the pitch. However, Salah's ownership makes him a hard choice to ignore. Also a strong candidate this week is Ronaldo, a man for the big occasions, especially if it's against Arsenal. He has six goals against the Gunners in the past and he could well add to the tally on Thursday. He will have a point to prove after he was benched against Chelsea and that's when he is most dangerous. Banking on Ronaldo in a big game is always a good idea even if it means drifting away from the tried and tested formula of Salah. Gameweek 12 points: 52 It was a decent week for our team thanks largely to the faith we kept in Vardy. His 12-point haul made a big difference. Also our bench strength finally delivered as Brandon Williams came in with seven points. Captaining Salah worked as always. Thus heading into GW14, we don't want to make any changes to a team that has been consistently delivering above-average results for us. With no Jota and Ronaldo is our team, we will stick with Salah as the captain.

A cyclist is set to ride between five Midlands football clubs to raise awareness of the issue of modern slavery, and hopes to encourage hundreds of others to join him. G ordon Miller, from London, will be accompanied by current and former footballers as he cycles between Wolverhampton Wanderers, West Bromwich Albion, Aston Villa, Birmingham City and Leicester City. The 58-year-old will tackle the eight-hour challenge on Thursday, which is the UN's International Day for the Abolition of Slavery. Among those joining the charity ride are Leicester City Women's team captain Holly Morgan and former men's team captain Steve Walsh, who have both pledged to cycle for an hour. Mr Miller hopes to encourage many more riders to take part – with the ultimate aim of collectively completing more than 40 million pedal revolutions. "There are 40 million people enslaved globally at any given time," he told the PA news agency. "So, harnessing the universal appeal of cycling, I thought let's aim to honour each enslaved person by making 40 million pedal strokes." Mr Miller has calculated that a person cycles at an average 85 pedal rotations per minute, so would complete around 5,000 in one hour – and he has pledged to cycle for eight hours on the day. It is the latest in a series of charity rides organised by Mr Miller, who earlier this year broke the Guinness World Record for the greatest distance covered by an electric bicycle in seven days, from Cadiz in south-western Spain to Mallabia in the Basque Country. He said: "The idea to cycle between several Midlands football clubs came from the successful and impactful ride I did last summer during Euro 2020 when I visited all 20 Premier League clubs. "The Midlands clubs were especially supportive of Ride For Freedom and I've kept in touch with them." All proceeds will go directly to his community interest company, Freewheel by Ride For Freedom, which empowers survivors of modern slavery to cycle to support their physical and mental health, independence and mobility. Mr Miller said he hopes the ride will inspire others to cycle on the day or encourage family and friends to, whether it be "inside or outdoors, on the way to work, the shops, the pub – anywhere they like and for as long as they wish". More than 300 people have pledged to join the Ride For Freedom so far and Mr Miller said he is "really excited to read about and see photos from everyone else's cycle". Cyclists can sign up to the pledge at https://rideforfreedom.org.uk/will-you-ride-for-freedom-on-2-december-2021/ Donations can be made at https://www.justgiving.com/crowdfunding/freewheelbyrideforfreedom

Jean-Francois Cousin, Global Executive & Team Coach, Speaker and Author; Chairman of the ICF Global Board in 2019; Coaching for Greatness. Is the leadership team you head playing at its best? If not, what can you do to embed in your team members the kinds of behaviors that sustain high performance? Let's start by briefly assessing your team members' behaviors. Based on my experience coaching leadership teams around the world, I have gathered 20 behaviors adopted by members of the highest performing teams and listed them below. I invite you to score the occurrence of those behaviors in your team, attributing zero points for "rarely," one for "usually" and two for "always." How often do your team members: 1. (Re) establish clarity on roles and responsibilities? 2. Ensure that their individual objectives are not conflicting? 3. Communicate with sincerity and humility? 4. Listen for value in what others say? 5. Seek others' ideas and feedback? 6. Offer candid and constructive feedback to team members? 7. Ask their peers for help? 8. Offer to help their peers? 9. Help their peers play at their best? 10. Jump in to help solve problems? 11. Propose new ideas and initiatives? 12. Dare to experiment outside of their comfort zone? 13. Learn from mistakes? 14. Demonstrate full accountability despite challenges? 15. Place the team's interest ahead of their own? 16. Trust their peers to have the team's best interest at heart? 17. Engage in conflict without personal bias and work out win-win solutions? 18. Bring up and discuss thorny issues until resolution, however uncomfortable that may be? 19. Praise others' success? 20. Celebrate the team's accomplishments? Please add up your scores and compare the sum with the following benchmarks. If your sum is: • Between 35 and 40, congratulations! Your team is doing a great job. Keep it up. • Between 27 and 34, good job! Hone in on the lower scores and discuss with your team what it will take to adopt those behaviors more consistently. • Below 27, your team members' behaviors and relationships must improve. Reflect on how you can enhance psychological safety within your interactions. Then, decide which two or three behaviors you should all model to increase respect and trust between yourselves. As a team leader, the impact of your behaviors and actions can be significant, in both positive and negative ways. For example, imagine that, for some reason, you stop truly listening to your team members. Gradually, they stop expressing their ideas or even searching for ideas, and eventually, your meetings become a monologue — yours. Hence, the first thing I recommend is that you model the behaviors listed above. You may also invite your team members to rate themselves against the whole list and commit to demonstrating the behaviors they feel they haven't displayed enough. A second suggestion is for you to assess whether your team members' objectives are conflicting. For instance, if the production team is tasked with reducing costs and inventory, while sales is focused on increasing customers' satisfaction, their respective objectives must be in harmony to avoid conflict. With those basics in place, here are six actions you can take to help your leadership team play at its best. 1. Continuously enhance your team members' self-esteem through positive feedback. For instance, let Jane know you appreciate her choice of actions in a challenging situation that helped create a valuable outcome. Do so on the spot, sincerely, and be very specific in your feedback — go beyond a simple "good job!" and include details. 2. Make it uncomfortable to practice the unacceptable behaviors. For example, if John chronically interrupts others say, "John, I know you don't mean to interrupt others. Please hold back." There's a way to politely and professionally call team members out and make them aware. 3. Have honest conversations. If Richard is consistently abandoning behaviors of a great team player, ask him privately, "How will you ensure that you get back to displaying X?" If Richard answers with excuses or an empty promise, repeat the question until you get a real commitment. 4. Foster accountability. If two of your team members come to you to arbitrate a conflict that you believe they can resolve by themselves, tell them so. If you play the role of rescuer, it can activate the "aggressor" or "victim" attitudes in your employees. Instead, encourage them to be accountable for generating win-win solutions on their own to the conflicts they are party to. 5. Build connections. One-on-one meetings with managers are common, but your team can benefit from meeting with each other too. Request team members hold bi-monthly one-on-one check-ins with each other to express appreciation for the support they recently offered each other and share where they need help going forward. 6. Get feedback. Once a quarter, invite your team to identify one or two ideas to make your team meetings even more valuable. Not sure where to start? Draw on these questions and activities. If your team is experiencing a time of crisis, there are additional steps you, the leader, and your team may want to take to catalyze your team's collective intelligence. Here's to wishing you and your team an enriching journey as you ascend to new heights of individual and collective performance together. Forbes Coaches Council is an invitation-only community for leading business and career coaches. Do I qualify?

At least six people were injured after a driver plowed their vehicle through an AT&T store in Indianapolis. The Toyota RAV4 slammed into the building as shoppers milled about on Monday around 4 p.m., Public Information Officer William Young with the Indianapolis Metropolitan Police Department told reporters. Authorities said a female driver, who has not been named, fled the scene but was taken into custody later the same evening. She has been identified as a person interest rather than a suspect and the incident remained under investigation on Tuesday. Photos shared on social media reveal the destruction caused by the crash. One image shows the gray vehicle lodged in the back corner of the store, with debris and overturned furniture left behind it. "To my understanding, that vehicle was parked outside the business for whatever reason; unfortunately, not sure if the driver — if a foot slipped or if it was just driver error. That will come out as the investigation continues," Young said. Six people were hospitalized in wake of the incident while several others suffered minor scrapes and bruises. Though authorities have yet to identify the victims, the Indy Star reported that some employees were among the injured. All of the injuries appeared to be non-life-threatening.

A late goal by Kyah Simon earned Australia a fortunate 1-1 draw against the world champion United States and denied the American women a second win in the two-game series on Tuesday. The U.S. scored early again through Ashley Hatch and created the best attacking chances but paid the price for not converting. Simon's strike in the 88th minute gave the Matildas a morale-boosting draw against the world's top-ranked team. The Americans' star midfield of captain Lindsey Horan and Rose Lavelle didn't have the influence they enjoyed in the first game won 3-0, and coach Vlatko Andonovski defended them. "It's not an easy task to come here against a super good team in a hostile environment," Andonovski said. "We had the opportunity to create opportunities a little bit faster but they chose to break them down a little bit more. "But it was a good opportunity to try new things and I was happy they were brave to try something like that and happy with the outcome that we had." After scoring after just 24 seconds on Saturday in Sydney, in their first appearance in Australia since 2000, the Americans took just over three minutes to take the lead in Newcastle. Hatch again took advantage of some poor Maltidas defending to bag her second career goal in as many matches. Australia's Tameka Yallop turned over possession cheaply which led to Lynn Williams threading a pass to Margaret Purce, who calmly played the ball into the path of Hatch to finish coolly past Matildas goalkeeper Lydia Williams. Australia almost leveled in the 20th when Kyra Cooney-Cross' volley from the edge of the box hit the post. Lynn Williams started the second half as she did the first, tormenting the Matildas defense, and only a fine diving save by Lydia Williams denied the American a goal almost an hour in. "The last game, their goalkeeper kept them in the game. In this game, our goalkeeper kept us in the game," Australia coach Tony Gustavsson said. Sam Kerr, third in Ballon d'Or voting on Monday for the world's best female player, was kept largely in check by the American defense which swarmed her nearly every time she found possession. But the Chelsea star set up Simon in the 88th. Simon's strike deflected off substitute Becky Sauerbrunn and wrong-footed goalkeeper Casey Murphy to the delight of the near capacity crowd of 20,495. Kerr, with 49 goals for the Matildas, still needs two more to overtake Tim Cahill and become Australia's top goalscorer in men's or women's internationals. The U.S. has won the Women's World Cup four times, including the last time in France in 2019. Australia and New Zealand will co-host the next World Cup in 2023, with the tournament's first match scheduled in just under 600 days from Tuesday. ___ More AP soccer: https: //apnews. com/hub/soccer and https: //twitter. com/AP_Sports Copyright © 2021 The Associated Press. All rights reserved. This material may not be published, broadcast, written or redistributed.

Muriel Bowser is running for D.C. mayor again so she can either best so-called Mayor for Life Marion Barry. Or hang onto her seat long enough to wipe homelessness off the city's to-do list. Or usher in statehood and become the city's first bona fide U.S. senator. Wish her luck, if you will, because to stiffen her bona fides the mayor is pushing her anti-crime and anti-motor vehicle plans. The mayor upped her "traffic enhancement" ante Monday, announcing her reelection efforts at Van Ness Elementary School near Nats Park. "Ensuring our young people have everything they need to succeed means keeping them safe before, during, and after school. Whether that's through Safe Passage, through the shuttle bus program, or through enhanced traffic enforcement, we know it's a community-wide effort," the mayor said. "We also know that our young people have a unique perspective on what's happening in our city and incorporating their insights and their perspectives into our work is critical to building a safer, stronger D.C. I encourage our young people to share their ideas and make their voices heard at the upcoming Youth Summit." The plan calls for Metropolitan Police and Transportation Department officials to crack down on distracted driving, speeding, stop-sign violations and pedestrian violations. Also, school resource officers — remember them? — will distribute traffic safety info to motorists, parents, students and neighbors to obey the law. As for listening to the young people at the Youth Summit, Miss Bowser and police Chief Robert J. Contee III won't exactly be handing over their earbuds to McGruff the Crime Dog, although the goal of the traffic program is to take regular bites out of crimes like the ones committed by a driver who struck a dad and his two daughters on their way to school in October. The suspected driver has not yet been arrested. The mayor said the purpose of the Youth Summit, which is scheduled from 10 a.m. to 4 p.m. Saturday at Eastern High on Capitol Hill, is to help law enforcers and other city officials "be more effective in addressing racial, social, and economic disparities and inequities." Intriguing. Enhance the voices of the youths. Many of the car thieves, gun-toters, drug dealers and substance abusers are young people. Indeed, just last week, Miss Bowser and other city officials confirmed the D.C. homicide rate had hit 200 lives, the highest count in 18 years. To combat the high rate, the mayor said: "We are literally throwing every resource at this issue at our disposal. We know that COVID-19 has upended so many parts of our lives, and unfortunately, it also upended the very fragile public safety ecosystem in our community." So now the mayor's blaming violent crime on the "ecosystem" in "our" community? What'll be the culprit in 2022? Climate change? • Deborah Simmons can be contacted at dsimmons@washingtontimes.com.

"Being trans has not affected my ability to do this sport and being able to continue is very rewarding." In November, a University of Pennsylvania swimmer who swam for the men's team for the previous three years swam for the women's team, dominating the competition. Lia Thomas formerly used the name Will Thomas. Swim Swam reported on November 20 that Thomas "blasted the number one 200 free time and the second-fastest 500 free time in the nation on Saturday, breaking Penn program records in both events." Thomas "swept the 100-200-500 free individual events and contributed to the first-place 400 free relay in a tri-meet against Princeton and Cornell," the outlet reported. "Thomas began the day with a 1:43.47 (24.6/26.2/26.4/26.1) to win the 200 free," Swim Swam noted of Thomas' dominance. "Only half a second off the NCAA A cut, it is the second-fastest women's 200 free time in the nation so far this season, and it would have scored in the A final at 2021 NCAA Championships." Thomas beat teammate Bridget O'Leary by 6.1 seconds (1:49.56). "Next, Thomas clocked a 49.42 to win the 100 free with the only sub-50," the outlet notes. Thomas "went 4:35.06 to win the 500 free by 12.9 seconds, with Penn's Anna Sofia Kalandadze finishing second in 4:47.93. Defending Ivy champ Ellie Marquardt of Princeton was third (4:48.64). Thomas wrapped up the day anchoring Penn's 400 free relay with 49.01; the Quakers won by 2.4 seconds over Princeton with 3:22.70." Earlier in November, Swim Swam reported that at the competition between Columbia women's swimming and diving team and Penn's, Thomas "took home a pair of gold medals in the 200 free and 100 free with margins of 5.4 seconds and 1.3 seconds.… Thomas, who swam as Will Thomas on the Quakers' men's team as a freshman, sophomore, and junior, took the 2020-21 season off and is swimming with the women's team as a senior this season." "Being trans has not affected my ability to do this sport and being able to continue is very rewarding," Thomas told Penn Today. Other placements by Thomas highlighted by Swim Swam: "three first-place finishes and a second, winning the 200 free (1:46.92) and the 100 free (50.35) and contributing to the winning 200 medley relay (22.76 anchor) and runner-up 200 free relay (22.74 anchor)." Thomas's 100 and 200 free times were "not far off the Penn women's team's records," and Thomas's 200 free ranks 9th this season in the NCAA. Penn Athletics noted Thomas' performances from previous years swimming for the men's team: 2019-20: Competed in four of Penn's eight regular season events… Won the 500 free against Villanova (Nov. 15). 2018-19: Second-team All-Ivy in the 500 free, 1,000 free, and 1,650 free after reaching the 'A' final of the Ivy League Championships and finishing second overall in each of the events. 2017-18: Ivy League Championships qualifier in 500 free (A final), 1000 free (A final), 1650 free (A final). TOP TIMES 200 Free… 1:39.31 500 Free … 4:18.72 1,000 Free … 8:55.75 1,650 Free … 14:54.76 200 IM … 1:56.51 400 IM … 4:32.55 In defending its position that transgender athletes be allowed to compete on teams not matching their biological sex at birth, the NCAA claims: Many people may have a stereotype that all transgender women are unusually tall and have large bones and muscles. But that is not true. A male-to-female transgender woman may be small and slight, even if she is not on hormone blockers or taking estrogen. It is important not to overgeneralize. The assumption that all male-bodied people are taller, stronger, and more highly skilled in a sport than all female-bodied people is not accurate. The NCAA stipulates: A trans female (MTF) student-athlete being treated with testosterone suppression medication for Gender Identity Disorder or gender dysphoria and/or Transsexualism, for the purposes of NCAA com- petition may continue to compete on a men's team but may not compete on a women's team without changing it to a mixed team status until completing one calendar year of testosterone suppression treatment. The Daily Wire is one of America's fastest-growing conservative media companies and counter-cultural outlets for news, opinion, and entertainment. Get inside access to The Daily Wire by becoming a member.

Along a quiet canal in the Cannaregio district of Venice, we glide gently through the water in a slightly battered gondola. As we begin to veer towards a moored boat, rowing instructor Nicola Ebner reminds his student how to correct the direction of the boat, and we ease back into line. Ebner and his colleagues regularly give rowing lessons in traditional Venetian boats to tourists but, perhaps more importantly, also to inhabitants of the canal city. Through their activity Venice On Board, they are pushing to reconnect Venetians to their unique watery surroundings and perhaps slow the exodus of residents from the city. Ebner is a young, impassioned Venetian, the kind who rarely leaves the lagoon and certainly doesn't possess a driving license. When he traverses the city, he goes by rowing boat — perhaps a flat-bottomed sandolo or a s'ciopon, once used for hunting in the lagoon. But he's one of the few Venetians that do. That's not to say that inhabitants of the watery city don't row. Ebner explains that the city is full of rowing clubs but they are dedicated to competitive or sportive rowing. They train individually or in teams for events like the Regata Storica that takes place each September. What Ebner interested in is rowing as a form of urban transport. "We want to repopulate the canals", he says, but with small, lagoon boats rather than engine powered vessels. Ebner asks if I want to try propelling the gondola, but I'm dubious as the boat seems quite large and cumbersome to manoeuvre. But Ebner explains that strength doesn't come into it. "Rowing like this is less strenuous than walking", he says, which is the reason why it was once the most common way to get around the city. Indeed, Ebner points out that most of the around 400 bridges in the city were built in the 18th and 19th centuries when tourism was on the rise. Locals would simply have gone from island to island by boat — Venice is actually a conglomeration of some 120 little islands. In addition, the wide Strada Nuova that leads from the railway station into the center was built in the early 19th century to cater for the influx of pedestrians arriving by train. Most other streets in the city are much narrower. For visitors to the city, experiencing travelling by rowing boat is eye-opening. Venice was built to be admired from the water, not from the streets. The city's waterside palaces have their main entrance on the canal, while the street side entrance would have been for staff or tradesmen. Seeing Venice from the water also reveals a more sobering, but equally important, view. From a boat, you see the crumbling bricks, the moss covered stones, the entranceways now underwater. The effects of climate change and rising sea levels are everywhere. Venice On Board has members from all over the world, this year numbering 600. Part of the income from lessons and memberships goes towards the restoration of lagoon boats. They have a little workshop outside their office where they rescue and rehabilitate historic boats, which are now a rarity as modern marine plywood has ousted tradition wood as a construction material. After the lesson, I have a coffee at a canal side café and watch another student have a go. She proved Ebner's point perfectly that strength is not a prerequisite. Slender and delicate-looking, she draws the eyes of the café's customers by performing a perfect parallel park alongside the pavement in front.

Wisconsin has a huge Wednesday night basketball game against Georgia Tech. Right now, the Badgers and Yellow Jackets are both 5-1 and both teams are looking to find another gritty win to add to their resumes. After running through the Maui Invitational, it's now time for the Badgers to earn another huge win by beating Georgia Tech. Pretty much everyone in the country ignored Wisconsin coming into the season. Nobody wanted to give us an ounce of respect. We were an afterthought. Well, that's not the case anymore after we dominated in Vegas and beat three previously undefeated teams. Now, with the Badgers sitting at 5-1, we're ranked 23rd in the AP Poll and Georgia Tech is the next victim on the schedule. If you want to be the best, you have to embrace playing tough competition and playing a 5-1 Georgia Tech team certainly gets my adrenaline pumping. We need to dig deep, find some grit and elbow grease and continue our momentum from the Maui Invitational. This team has all the pieces needed to be special and I hope we continue to figure out a way to earn wins. Make sure to catch the game at 9:15 EST on ESPN2!

Bayern Munich will likely host Barcelona without spectators in the Champions League next week after the state governor said on Tuesday he will demand sports events in empty stadiums due to high coronavirus infection rates. Bavaria governor Markus Söder said his state would block fans from attending games even if there isn't an agreement to do it nationwide, ahead of talks later Tuesday between Germany's states, outgoing Chancellor Angela Merkel and her designated successor, Olaf Scholz. "It makes no sense to allow spectators again for the foreseeable future," Söder told regional broadcaster Bayern 2. "If that doesn't work on the federal level, we will do it for Bavaria alone." Söder didn't give a timetable for his plan. Bayern's next home game is against Barcelona on Dec. 8, with a Bundesliga home game against Mainz three days later. The measure would also affect the other top-division men's soccer clubs in Bavaria, Augsburg and Greuther Fürth, and numerous teams in various sports. Bayern was allowed a full house of 75,000 spectators in October but rising infection rates led to a cut to 25% capacity in Bavaria last week. Fans in the state are required to show a negative test for the coronavirus as well as either proof of vaccination or a recent recovery from the virus. The Champions League game in Germany next week between Leipzig and Manchester City is already being played without spectators after the state of Saxony became the first to block fans this month. Saxony has the country's highest recent infection rates. Nationwide measures are also a possibility. Merkel's spokesman, Steffen Seibert, expressed dismay on Monday that 50,000 fans were allowed for Cologne's Bundesliga game against Borussia Mönchengladbach on Saturday. ___ More AP soccer: https: //apnews. com/hub/soccer and https: //twitter. com/AP_Sports Copyright © 2021 The Associated Press. All rights reserved. This material may not be published, broadcast, written or redistributed.

The defending champions are beginning to look the part again. It wasn't long ago that the Milwaukee Bucks were languishing under.500, but after a seven-game winning streak, they've moved back toward the top of the Eastern Conference standings. Milwaukee's run has been overshadowed a bit by Phoenix's 16-game winning streak and Golden State's 18-2 start to the season. Now, the Bucks — and their conference finals opponents, the Atlanta Hawks — are showing signs that they've shaken off their early struggles. "At the start of this season, going through some trying times, I think we were all just happy it was at the beginning of the season," guard Jrue Holiday said. "We know how this league goes, how the games go. It's always ebbs and flows. We know that we can make a run at any time." The Bucks haven't lost a game when Holiday, Giannis Antetokounmpo and Khris Middleton have all played. Holiday missed about two weeks early in the season with a sprained ankle, and when he returned, Milwaukee blew a 21-point lead in a Nov. 5 loss to the Knicks. When Milwaukee faced Atlanta in a conference finals rematch Nov. 14, the Hawks were on a six-game losing streak and the Bucks entered the game at 6-7 on the season. Atlanta won by 20, the start of a seven-game winning streak that pushed the Hawks back above.500. That run ended Saturday, but Milwaukee hasn't lost since that blowout against Atlanta. The Bucks' streak began when Middleton returned from an eight-game COVID-related absence Nov. 17. Antetokounmpo scored 47 points in a win over the Los Angeles Lakers. While the Warriors and Suns have opened up some distance on the rest of the West, the Bucks (13-8) are one of four teams within 1 1/2 games of East-leading Brooklyn (14-6). There have been some surprises at the top of the conference. Chicago (14-8) and Washington (13-8) have had early success after significant offseason changes, and Charlotte (13-10) isn't far behind. That's not how the top half of the conference was necessarily expected to look, but it took a little while for Milwaukee to hit its stride, and even after its recent winning streak, Atlanta (11-10) isn't above the play-in zone. Philadelphia (11-10) has lost 8 of 11. It's not a shock to see the Bucks look less than dominant from time to time. They finished with the seventh-best record in the league last season before winning the title as a No. 3 seed. Recently, they've taken advantage of a fairly favorable schedule. The first five games of their winning streak were at home, when they faced the Lakers with LeBron James out, then Oklahoma City, Orlando twice and Detroit. Then they went on the road and beat Denver with Nikola Jokic ou t before winning at Indiana. To their credit, the Bucks' recent victories haven't been all that close. The last four have been by 31, 21, 11 and 18 points. "Maybe we just kind of wear 'em down with Khris and Giannis, then Jrue comes and one of them hopefully breaks the wall, breaks the dam," coach Mike Budenholzer said. "We're able to get some separation." Three of Milwaukee's last four opponents have scored 100 points or fewer. "Just the connectivity, guys working and covering for each other and scrambling," Budenholzer said. "Jrue at the front of the defense and I think Bobby (Portis) is improving and giving us lots of little things and plays and effort. Guys are just competing, trying to get stops." Milwaukee's next game is Wednesday night at home against Charlotte, a matchup that will be a nice test for the Hornets. The highlight of the Bucks' upcoming schedule, however, may be a pair of meetings with Miami (13-8) in a span of five days — on Saturday night at Milwaukee and then Dec. 8 at Miami. When the teams met Oct. 21, the Heat won 137-95 over a Milwaukee team that was missing Holiday, Portis and Brook Lopez. Antetokounmpo and Middleton played less than half that game with the score out of hand. ___ Follow Noah Trister at https: //twitter. com/noahtrister ___ More AP NBA: https: //apnews. com/hub/nba and https: //twitter. com/AP_Sports Copyright © 2021 The Associated Press. All rights reserved. This material may not be published, broadcast, written or redistributed.

New Zealand's path to the World Cup in Qatar will also start there when the Oceania qualifying tournament is played in the host nation in March. The Oceania games will be closely watched by the United States and Mexico which could yet land in a World Cup playoff next June against the best team from the Pacific region. Qatar was confirmed on Monday by FIFA as the neutral host for the Oceania qualifiers which have been persistently delayed by travel and quarantine restrictions during the Coronavirus (COVID-19) pandemic. The March 14-30 schedule for the Pacific region teams presents the first and indeed last opportunity for the preliminary competition to take place, FIFA said. New Zealand, which previously played at the 2010 and 1982 World Cups, has the region's most established player in Burnley forward Chris Wood and is strongly favored to win the Oceania tournament. Oceania has no direct entry to the 32-team World Cup. Its qualifying tournament winner earns a playoff game in Qatar on June 13 or 14 against the fourth-place team from the North American qualifying group. The fourth-place team is currently Panama, though tied on points with Mexico and trailing only one behind the U.S. The group is led by Canada with six rounds of games left through March 30. Also on Monday, FIFA drew the Oceania qualifying groups that put New Zealand with New Caledonia, Fiji and Papua New Guinea. New Zealand has played little competitive soccer in the past four years. After the 2017 Confederations Cup in Russia losing to the host, Mexico and Portugal New Zealand missed out on the 2018 World Cup by losing to Peru over two legs in the intercontinental playoffs. Now ranked No. 110 by FIFA, the Kiwis have played just a few friendlies in the past three years and not at all in 2020. The other group has Solomon Islands, Tahiti and Vanuatu, plus the winner of a play-in preliminary game between Tonga and Cook Islands. The top two in each group advance to the semifinals, with a March 30 final to decide Oceania's entry in the intercontinental playoffs. Only nine of the Oceania region's 11 national teams will take part. Samoa and American Samoa withdrew.

Golf legend Lee Elder has died at 87. He made history as the first Black golfer to play in the Masters and inspired Tiger Woods to take up the sport.



Total 76 articles.
Version: 9.83.38380-256015. Input files: 1, items detected: 6749, scanned: 6749, accumulated: 76, inserted: 76, exclude filters: 0, include filters: 0, empty media: 324, filtered media: 372, duplicated media: 165, not matched limits: 744, passed http check: 0, not passed http check: 0, http check errors: 0, skipped: {total: 6673, by unique value: 0, by limits: 1476, by similarity: 82, by unicity: 614, by dates: 831, by classifier: 4610, by blacklist: 627, by mandatory tag: 0, from input files: 0}, bad dates: 0, similar from same domain: 3419, unique Ids: 0, unchangeble patterns: 1404, words comparisons: 95247971/11301493, python: 2.7.13 (default, Sep 26 2018, 18:42:22) [GCC 6.3.0 20170516]; the same images URLs found 5508 times; total 0 languages detected: {}; {u'text': {u'chars': 9397078, u'bytes': 38666896, u'words': 1521353, u'sentences': 97472}}
Created at 2021-12-01 05:34