Announcement
DC5n United States music in english 28 articles, created at 2021-12-01 07:02 articles set mostly positive rate 7.7
(8.68/9)

1

0.9

Family of 9-Year-Old Astroworld Victim Rejects Travis Scott Offer to Cover Funeral Costs

The family of 9-year-old Ezra Blount — the youngest victim who died as a result of Travis Scott's November 5 performance at Astroworld Music Festival … 2021-11-30 20:57 3KB www.breitbart.com

(8.64/9)

2

0.5

Adele announces 2022 Las Vegas residency after releasing hit album '30'

Adele  has her fans exclaiming "Oh My God" with her latest announcement.  The pop star is heading to Las Vegas next year for a residency … 2021-11-30 15:23 2KB www.usatoday.com

(2.11/9)

3

0.1

Fashion Notes: It's Jill Biden's Christmas, But Where Have All the Aesthetic Critics Gone?

For four years, an annual chorus of unfounded criticism and aesthetic analysis beat like a drum over former First Lady Melania Trump's Christmas decorations at … 2021-11-30 21:14 4KB www.breitbart.com

(1.07/9)

4

0.0

What Time is 'The Power of the Dog' on Netflix?

After a 12-year hiatus from filmmaking, acclaimed auteur Jane Campion is back with The Power of the Dog , a western that doubles as a … 2021-12-01 00:00 2KB decider.com

(1.07/9)

5

0.7

John Rich, Mike Rowe debut new Christmas song on 'Fox & Friends'

FOX Business host of "How America Works" Mike Rowe and country music star John Rich and teamed up with the Oak Ridge Boys to release a … 2021-11-30 17:54 2KB www.foxnews.com

(1.04/9)

6

0.8

Jazmine Sullivan Unveils Her 2022 'Heaux Tales' Tour Dates

The announcement arrives on the heels of the singer's three Grammy nominations. 2021-11-30 19:54 2KB uproxx.com

(1.02/9)

7

0.4

Most Popular Music Of 2021: BTS, Dua Lipa, Ariana Grande And Adele Top Lists

BTS's "Dynamite" and Dua Lipa's "Levitating" were hugely successful in 2021. 2021-11-30 23:05 1KB www.forbes.com

(1.02/9)

8

0.7

BTS Just Scored An Epic Apple Music Record, And ARMYs Aren't Surprised

Congratulations are in order for BTS! Apple Music announced the group's hit single "Dynamite" was the most-streamed song of 2021. 2021-11-30 20:50 2KB www.elitedaily.com

(1.01/9)

9

0.6

Elton John and Ed Sheeran singing 'Merry Christmas' together

Ed Sheeran and Elton John are releasing a new Christmas duet for charity. 2021-11-30 16:33 1KB edition.cnn.com

(1.01/9)

10

1.2

Club Med Will Open Their First Five Star Resort In Utah

This will mark the all-inclusive brands first new resort in the U.S. in more than 20 years 2021-11-30 13:53 3KB www.forbes.com

(0.02/9)

11

0.0

10 things before the opening bell

Welcome to 10 Things Before the Opening Bell. If this was forwarded to you, sign up here . Plus, download Insider's app for news on … 2021-11-30 12:21 4KB www.businessinsider.com

12

0.4

Joanne Shenandoah, Leading Native American Musician, Dies at 64

Ms. Shenandoah was considered the matriarch of Indigenous music for revolutionizing its sound. She won a Grammy Award for her contributions to a 2005 album. 2021-11-30 23:14 6KB www.nytimes.com

13

0.5

Ed Sheeran Is Debuting The 'Equals Live Experience' This Weekend

He'll be playing songs from his new No. 1 album 'Equals' live for the first time. 2021-11-30 20:58 1KB uproxx.com

14

0.1

The Modernist of Musical Theater

The late Stephen Sondheim cracked open a calcified medium and made it engage with the human condition. 2021-11-30 20:49 13KB www.theatlantic.com

15

0.7

Erykah Badu, Nas, And The Roots Are Headlining The Unreal Smokin Grooves Festival Lineup

This is easily one of the elite, and most comprehensive hip-hop and soul music festival lineups. 2021-11-30 20:06 2KB uproxx.com

16

0.6

Stephen Sondheim Wrote My Life's Soundtrack

"A Little Night Music" was all it took. 2021-11-30 19:55 5KB www.nytimes.com

17

0.2

Congress is getting ready to do what it does best: Procrastinate

Lawmakers are scrambling to pass a continuing resolution that will keep the government open. 2021-11-30 19:40 7KB www.vox.com

18

0.8

WATCH: 'The Voice' Contestant Performs Love Song on Wedding Anniversary

It's challenge week on "The Voice," which means the top 10 contestants were tasked with singing a song outside of their comfort zone. 2021-11-30 19:35 3KB heavy.com

19

0.7

Lil Baby And Ne-Yo Support The ASCAP Foundation Holiday Auction With One-Of-A-Kind Experiences

Rapper Lil Baby and Grammy-winning singer, songwriter and producer Ne-yo are among the stars giving back to The ASCAP Foundation. 2021-11-30 18:48 3KB www.forbes.com

20

0.8

Annie's Got Company: Live TV Musicals Ranked by Ratings, From 'Little Mermaid' to 'Rent' (Photos)

Thursday show marks the long-awaited return of broadcast TV's modern-day, live musical productions 2021-11-30 18:48 3KB www.thewrap.com

21

0.7

Bobby Krlic Wants His Unconventional Sound To Start A Conversation

The musician and composer shares how his career has been a case study in pushing boundaries and never playing it safe. 2021-11-30 18:22 4KB uproxx.com

22

0.1

The Daughter From 'The Holiday' Is A Punk Musician Now

Actor Miffy Englefield played a key role in the festive classic. 2021-11-30 17:41 3KB www.bustle.com

23

0.5

Sting to Perform His Song From 'Arcane' Live at the 2021 Game Awards

Sting is set to the take the stage at next month's 2021 Game Awards as one of the event's feature musical performances. 2021-11-30 17:00 2KB variety.com

24

0.8

Cardi B Reacts To Being The Only Female Rapper With Two Diamond-Certified Songs

The rapper's Maroon 5 collaboration 'Girls Like You' just hit 10 million sales. 2021-11-30 16:41 2KB uproxx.com

25

0.5

Graham Nash shows a candid side in a book of his photographs

NEW YORK (AP) — He's a legendary musician and two-time Rock & Roll Hall of Fame inductee, but the thing that Graham Nash never leaves home without isn' 2021-11-30 15:53 5KB wtop.com

26

1.1

Mannheim Steamroller brings Christmas concert to Strathmore this weekend

Their neoclassical new-age style changed the face of holiday music as we know it, and on Saturday, Mannheim Steamroller comes to Strathmore. 2021-11-30 15:52 3KB wtop.com

27

0.6

Steven Hyden's Favorite Music Of November 2021

Uproxx's culture critic recounts the musical highlights of the month, from 'The Beatles: Get Back' to Big Thief's new single. 2021-11-30 14:00 7KB uproxx.com

28

0.7

Seven Essential Open Source Tools In Cybersecurity

There is bound to be more innovation in this area. 2021-11-30 13:30 5KB www.forbes.com
Articles
DC5n United States music in english 28 articles, created at 2021-12-01 07:02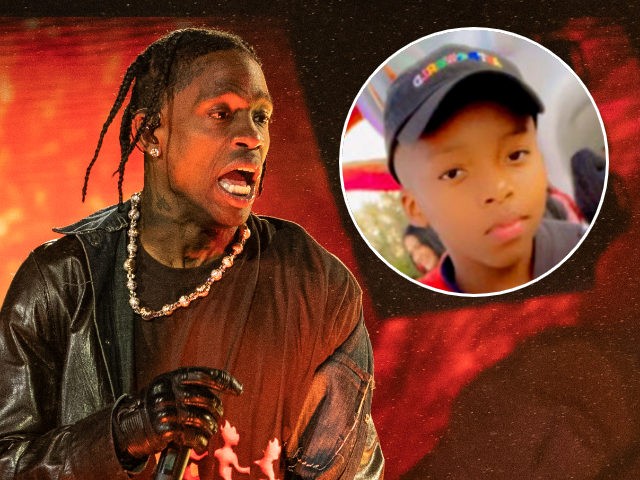 The family of 9-year-old Ezra Blount — the youngest victim who died as a result of Travis Scott's November 5 performance at Astroworld Music Festival in Houston, Texas — has rejected the rapper's offer to pay for Blount's funeral expenses. "'Your client's offer is declined. I have no doubt Mr. Scott feels remorse. His journey ahead will be painful. He must face and hopefully see that he bears some of the responsibility for this tragedy," Blount family's lawyer Bob Hilliard told Scott's lawyer Daniel Petrocelli in a Monday letter, obtained by Rolling Stone. Petrocelli had reortedly sent a letter to Hilliard and his co-counsel Ben Crump last Wednesday, writing, "Travis is devastated by the tragedy that occurred at the Astroworld Festival and grieves for the families whose loved ones died or were injured." "Travis is committed to doing his part to help the families who have suffered and begin the long process of healing in the Houston community," Petrocelli added. "Toward that end, Travis would like to pay for the funeral expenses for Mr. Blount's son." Watch below: Ezra Blount — who died on November 14 after being on life support for days after being trampled at Astroworld — was laid to rest on November 23 at a funeral in Texas. Blount's death had risen the Astroworld death toll to 10. In his letter to Petrocelli on Monday, Hilliard added that "for now," Scott "must respect" that his own "devastation" pales in comparison to that of Ezra Blount's family. Hilliard also told Rolling Stone that Scott's legal counsel had previously reached out to the Blount family in hopes of arranging an in-person meeting — but that offer was also declined. "We were pretty firm. With all due respect, no. This isn't a photo-op story here. This is a 'who's responsible and why' type of investigation. And he's on the short list," Hilliard said of Scott. On the day of the Astroworld tragedy, Ezra Blount was on his father's shoulders as the countdown to Scott's performance began. His father said he stayed toward the back of the crowd because he thought that area would be more calm. However, a stampede hit as soon as the rapper took the stage. The boy's father then reportedly lost consciousness and Ezra fell to the ground, where he was then trampled by concertgoers. Alex Hilliard, another lawyer representing the Blount family, said on Monday that Ezra's parents are "attempting to band together and move forward, but it's a day-by-day, hour-by-hour, minute-by-minute survival mode they're in."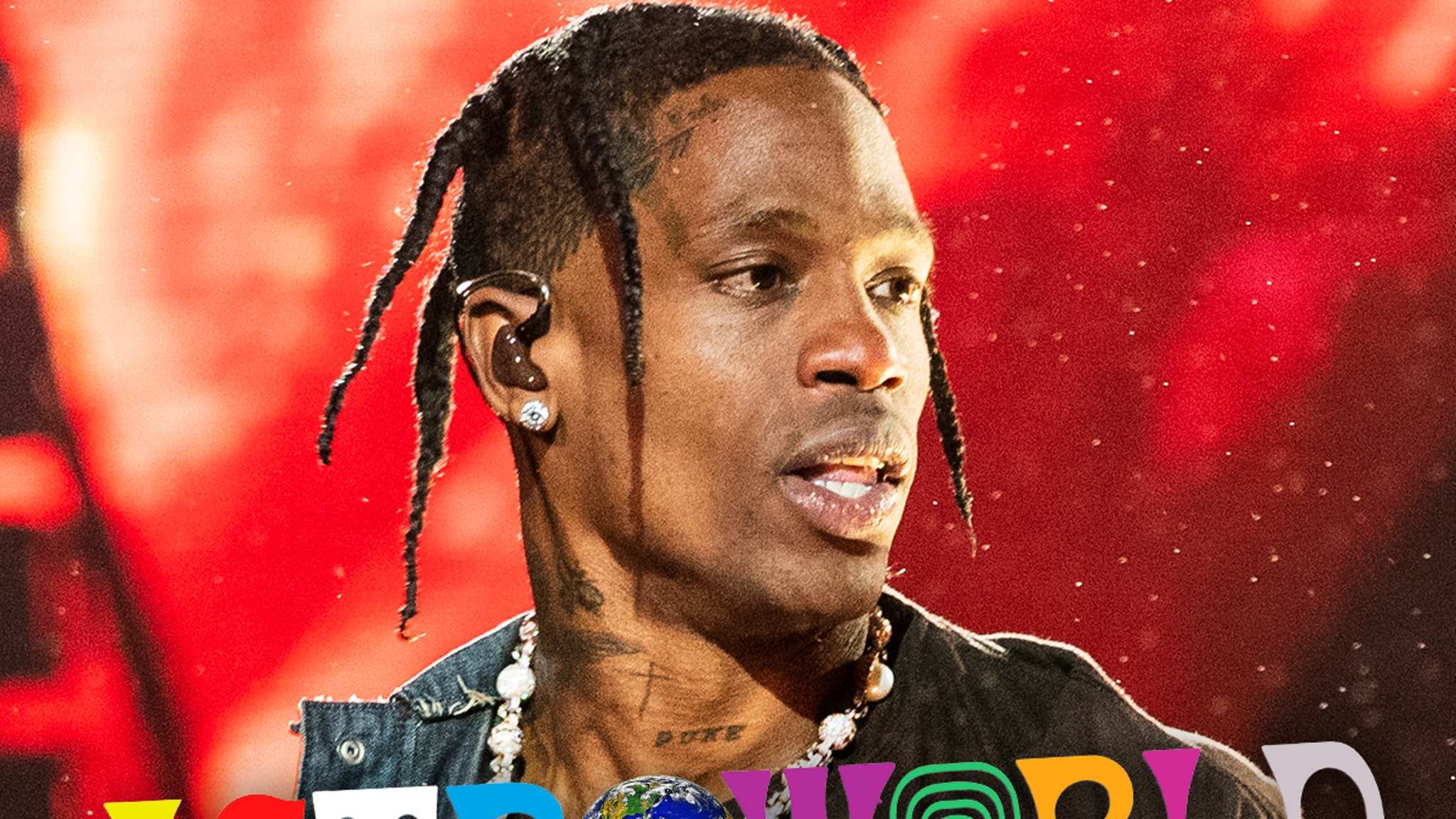 Travis Scott Offer to Pay Burial Costs Rejected. By 9-Year-Old's Family
tmz.com
24f5ee775a41ea3ab52679176939c0aa
Travis Scott's Offer To Pay Funeral Expenses Of Astroworld Victim, 9, Denied By Boy's Family
hollywoodlife.com
f7fc07061694d46848ad652e13717e19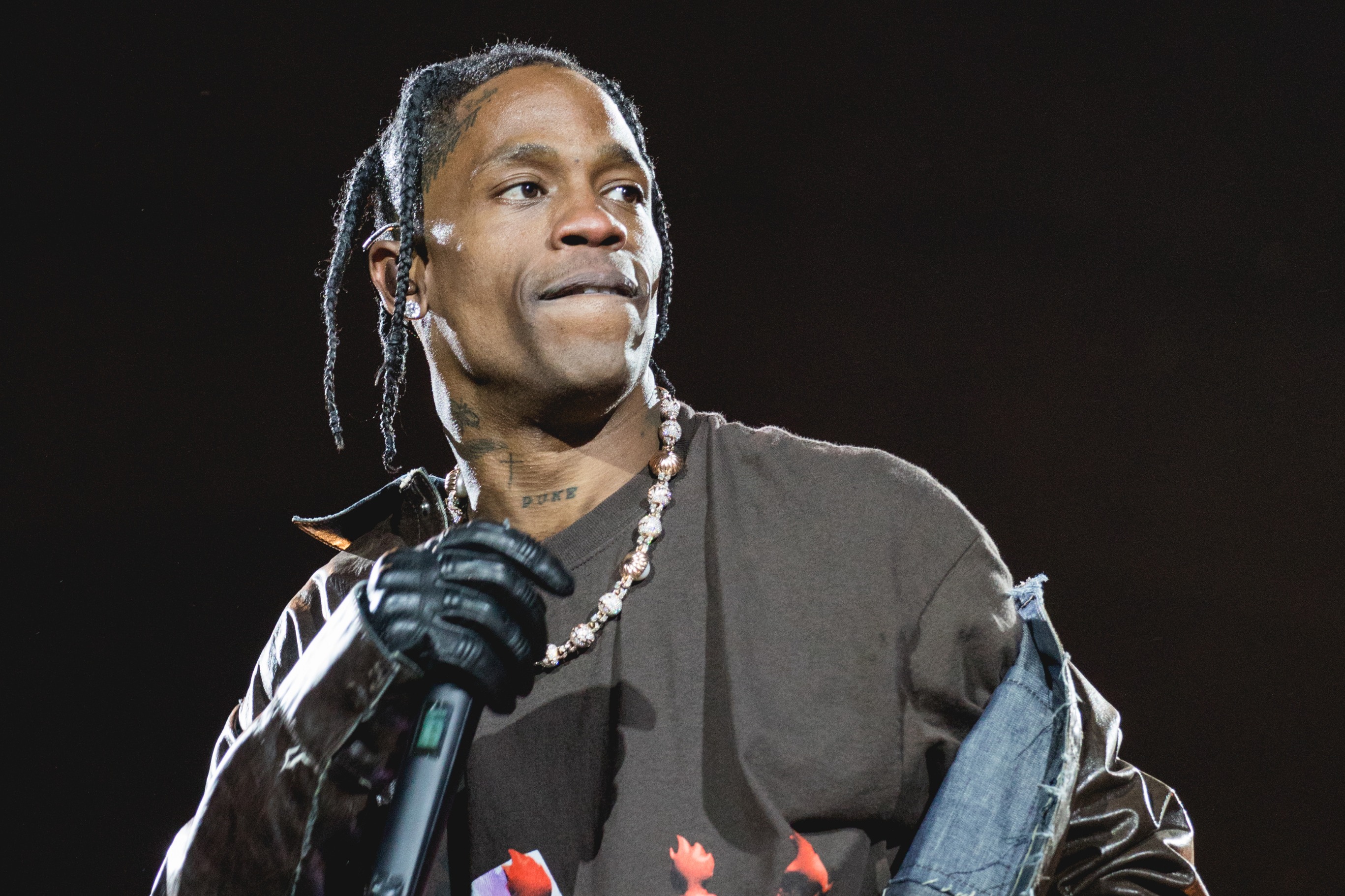 Travis Scott's Offer to Pay for Astroworld Victim's Funeral Rejected by Family
newsweek.com
a0fe0e6302c6a43fb5de09a3b14d7e72
Family of 9-year-old Astroworld victim rejects Travis Scott's offer to pay for funeral
usatoday.com
7d587f3d3bcdcfe0d5b0e1f31acafc02
Family of 9-year-old Astroworld victim rejects Travis Scott's offer to pay for funeral
nypost.com
918d64a9a8405800c4761142c32edd56
Family of 9-year-old Astroworld victim rejects Travis Scott's offer to cover funeral costs
nydailynews.com
58fcff4247c8388a6bc3fc25db53cac8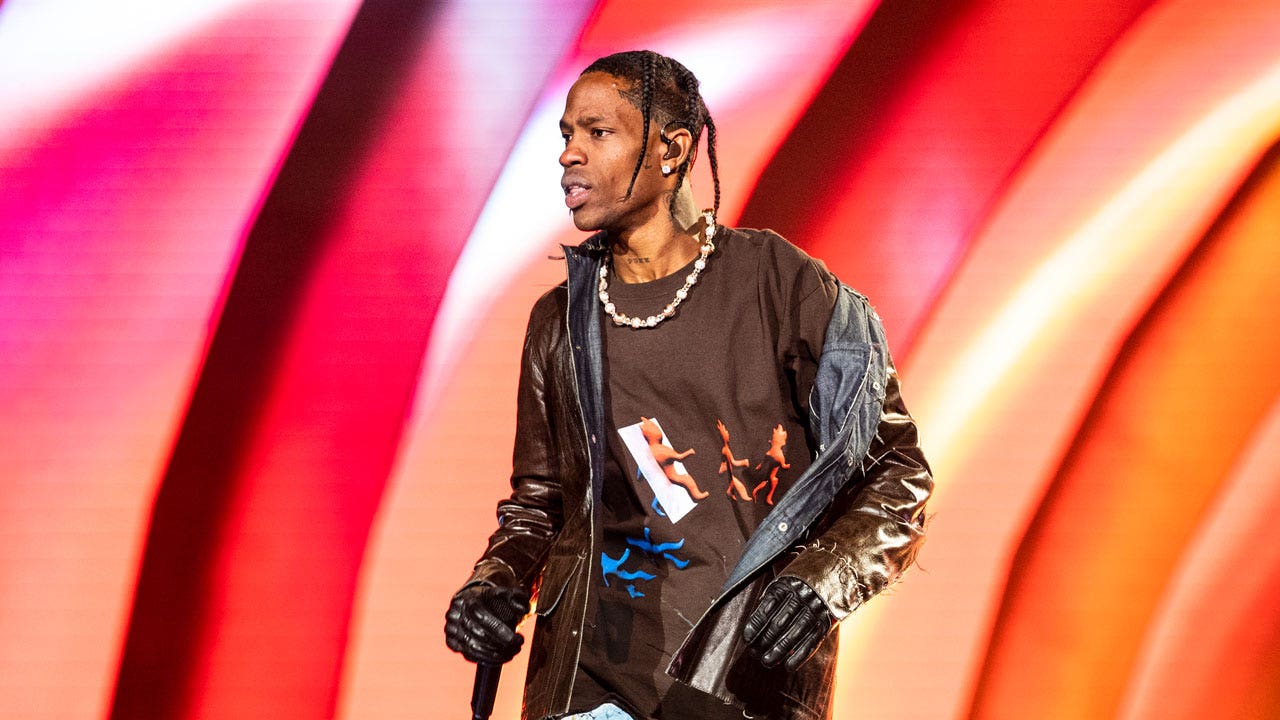 Travis Scott's offer to pay for 9-year-old Astroworld victim's funeral denied by family
foxnews.com
0d7ff3742b0e2425af384586649933f6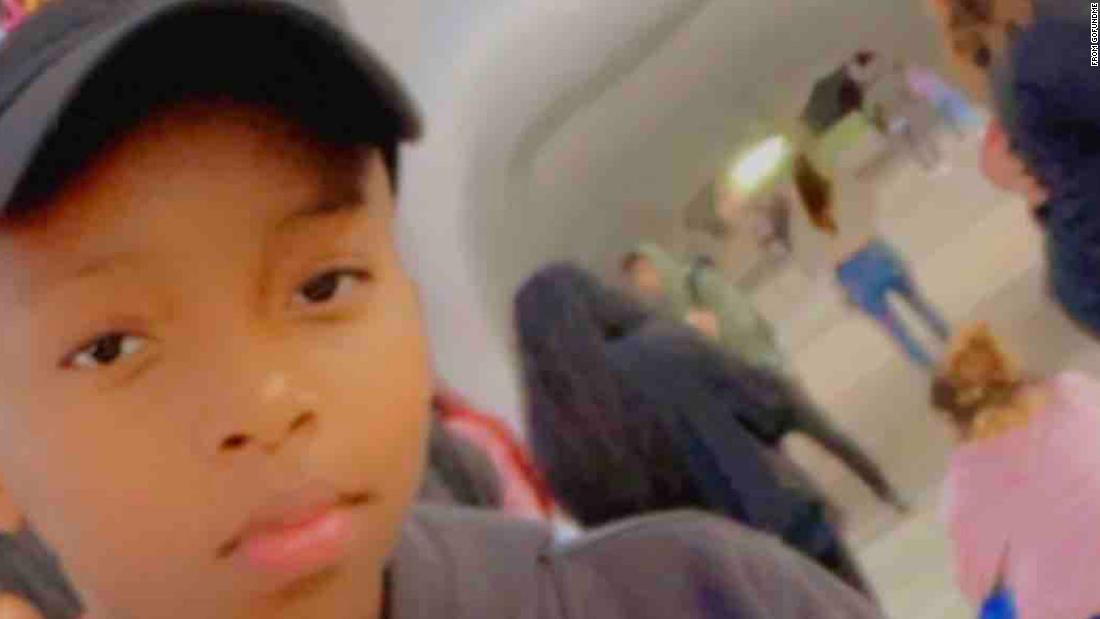 The youngest Astroworld victim's family declined Travis Scott's offer to pay for their 9-year-old's funeral
edition.cnn.com
e4e44941c10ec5350f2bb3ee4c70db9d
Adele has her fans exclaiming "Oh My God" with her latest announcement. The pop star is heading to Las Vegas next year for a residency titled "Weekends with Adele" at the Colosseum in Caesars Palace, beginning Jan. 21 and running through April, she announced Tuesday. "See you at Caesars in Vegasss", Adele tweeted. This marks the first live performance dates open to the public following the release earlier this month of her fourth studio album, "30", which became her third No. 1 album on the Billboard 200 chart. It debuted as the biggest-selling album of the year, according to Billboard. Surrounding the release of the album, she performed for live audiences for CBS' "Adele One Night Only" at Los Angeles' Griffith Observatory and British network ITV's "An Audience with Adele" at the London Palladium, both of which drew audiences with stars including Melissa McCarthy, Lizzo, Leonardo DiCaprio, Beyoncé and Idris Elba. The singer also announced two shows far enough ahead so all her U.K. fans can learn the lyrics to "30." Next summer, Adele will play two shows at Hyde Park in London over the summer on July 1 and 2. Adele previously denied to Rolling Stone in an interview earlier this month that she was planning on a Las Vegas residency: "There's (expletive) nothing available", she said. She also told the outlet that, as of now, fans should not expect a major world tour like the one she did for her previous album, "25." "It's too unpredictable, with all the rules and stuff," Adele said. "I don't want anyone coming to my show scared. And I don't want to get COVID, either." Presale tickets will become available for verified fans on Dec. 7 at 1 p.m. ET, per the artist's website.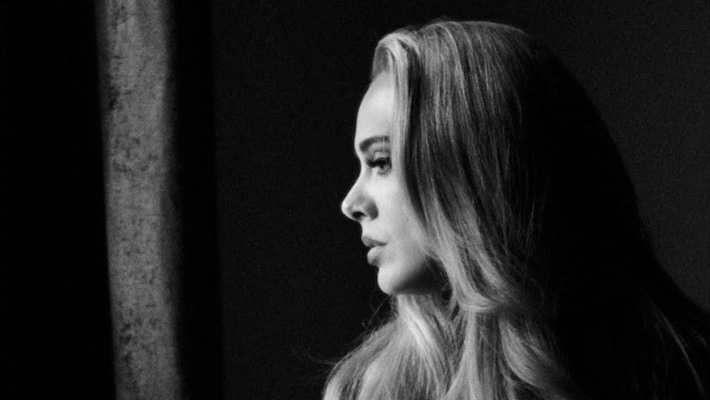 Adele Officially Announces Her Las Vegas Residency, 'Weekends With Adele'
uproxx.com
a3e54c60ff5d3df416aaa2874c709f78
Adele Sets Las Vegas Residency at Caesars Palace
thewrap.com
ef5b508f30ed3383ba34f1e53c1afe90
Adele Announces Las Vegas Residency Beginning in January
variety.com
3c78d79e35caa85e3602b771d3ae6455
Adele announces first-ever Las Vegas residency
lasvegasweekly.com
f140da88b4a9370442e31dfdde2932fc
Adele announces 2022 Las Vegas residency at Caesar's Palace
nypost.com
17e3d2bd0e4c9f79387508a7a3f2d480
Adele to launch Las Vegas residency show in January
upi.com
46f5cc4817b468a54bc1b6516de2915a
Adele announces Las Vegas residency
myfox8.com
cacc5fe82ef81c2d35826bb650acfc73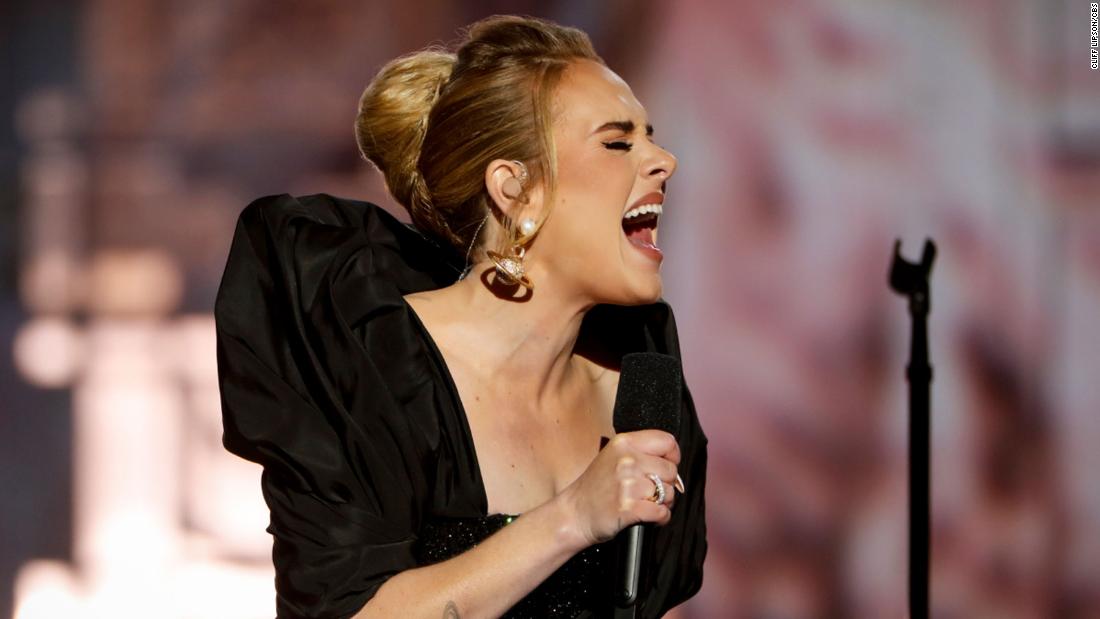 Adele announces Las Vegas concert residency
edition.cnn.com
c0bd498748a69a9534cfdd66f92be514
For four years, an annual chorus of unfounded criticism and aesthetic analysis beat like a drum over former First Lady Melania Trump's Christmas decorations at the White House. Now, it's First Lady Jill Biden's turn but where have all the critics gone? Don't worry, I'm still here and I should start by reminding loyal Fashion Notes readers that it was the haters who stereotyped Melania Trump as a stone-cold, joyless Eastern European who secretly hated the frills of Christmas. They did so by seizing on her winter white decor in the East Wing in 2017. The haters did it again a year later when Mrs. Trump unveiled beautiful red trees throughout the East Collonade of the White House. It should be noted that Mrs. Trump's Christmas decorations from 2017 to 2020 were a triumph for beauty after nearly two decades of the traditional and modernist designs from former First Ladies Laura Bush and Michelle Obama. Perhaps Mrs. Trump's most successful years for the White House Christmas decor were 2019 and 2020. For the millions of Americans who will not see the White House up-close-and-personal, photos are everything. These two years, with their glimmering lights and emphasis on American architecture, struck just the right note between the traditional style of Mrs. Bush (and other former First Ladies) and the modernist approach that Mrs. Obama came to love. That brings us to Jill Biden's Christmas decorations which she unveiled this week and detailed on Tuesday in a speech. The biggest disappointment thus far is that Mrs. Biden did not take photos or release video footage of herself putting the final touches on the decor. Every year, Mrs. Trump would release a video and then, later, some photos of herself walking through the halls of the White House in admiration of what the residence's design team had pulled off. An impeccably-dressed First Lady standing next to her vision should become a tradition though Mrs. Biden has already bucked it. Mrs. Biden's most startling decorations are in the East Collonade and the entrance of the West Wing. They are overtly cartoonish and appear as though a child designed them. The sophistication of the White House looks out of place with the gold stars and blue dots hanging through the hallway. The stars, according to Mrs. Biden, represent "frontline workers" or something. We're in year two of the Chinese coronavirus pandemic, can we leave COVID-19 out of the decor? It is exhausting. The blue dots appear like a giant solar system school project while the wreaths on the doors across from them are entirely disconnected from the color scheme. Then, at the entrance of the East Wing, oversized Dr. Seuss (didn't they cancel him?) Christmas presents are stacked to create an archway around the doors. The screaming shade of red is detached from all the other shades of red throughout the White House decor and the giant bow atop the arch is wrinkled. Wasn't President Biden's big campaign message "Build Back Better?" Why not a Christmas theme that aligned more with her husband's overarching theme for the year? "Gifts from the Heart" seems misplaced. It is hard to screw up Christmas. Most of everything revolving around the holiday is glitzy, twinkling, rich, and grand — especially when the White House is the backdrop. It's why even when a few rooms of Christmas decorations are approaching fugly, other rooms are stunning. Take, for example, Mrs. Biden's hallway in the White House and the theme of the State Dining room. In the hallway, polished arches are filled with greenery with traditional red berry accents and soft lights. The State Dining room is the best of the bunch. Mrs. Biden says the trees on either side of the fireplace were turned effectively into photo albums as they are adorned with ornaments that showcase the former first families that have resided in the White House. Hanging at the center of the trees, on the mantle, are striped stockings. It's the picturesque traditional/contemporary balance, that is particularly lacking in many other rooms, which makes this display simply the best of them all.

Jill Biden's White House Christmas Looks Very… Normal
nytimes.com
38cc17bc7fc37294cb395f7125ef9e67
Jill Biden Goes Maskless as Children Forced to Wear Masks at the White House for Christmas Event
breitbart.com
00d0d7566d653a6ef08f5acc73170cb7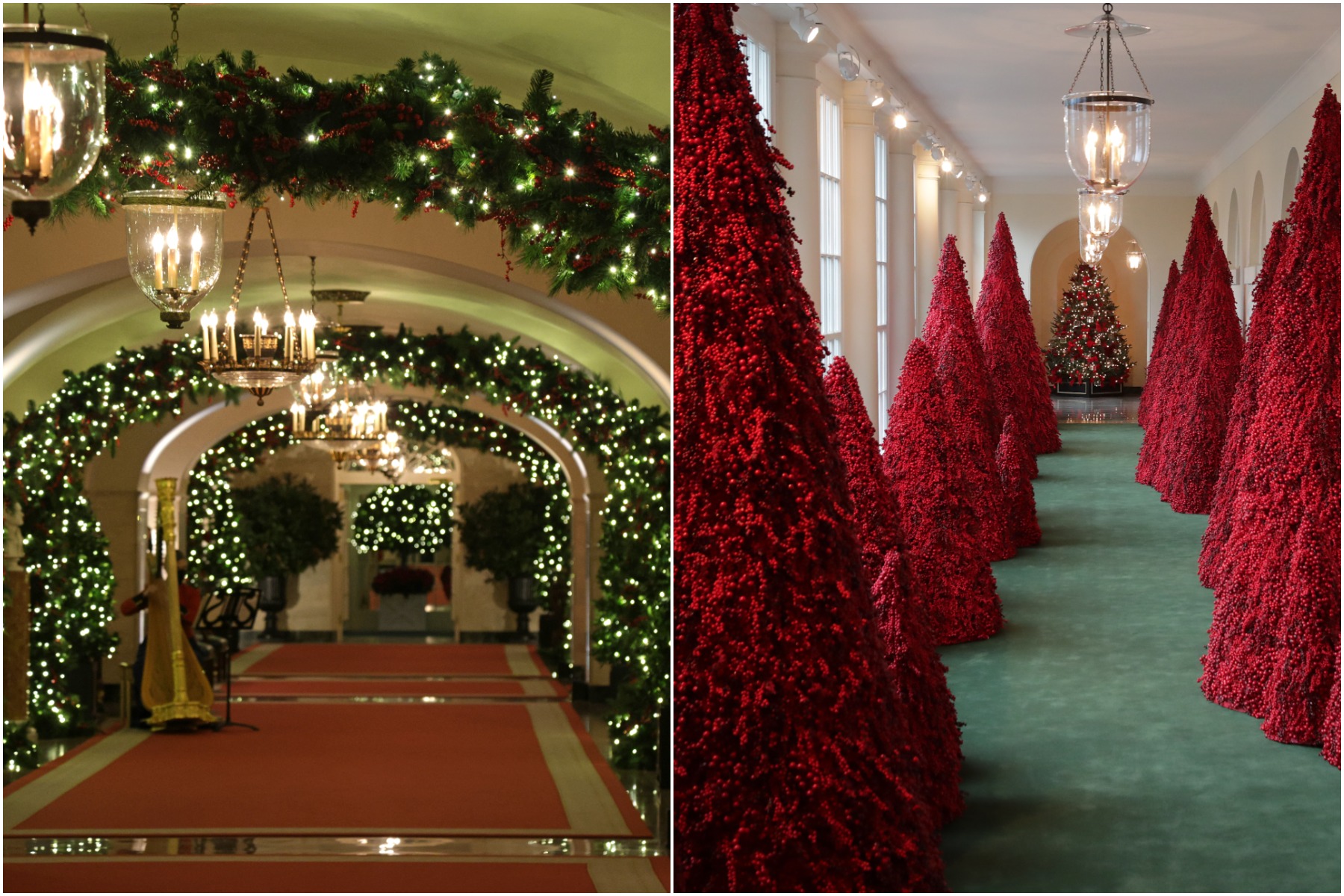 How Jill Biden's White House Christmas Decorations Compare to Melania Trump's
newsweek.com
7c014fa8abd16352d8424a0dc3d572e0
After a 12-year hiatus from filmmaking, acclaimed auteur Jane Campion is back with The Power of the Dog, a western that doubles as a psychological drama. Following a limited theatrical run, the film will make its way to Netflix and serve as another likely awards contender for the streaming service, if its reviews are anything to go by (it currently sits at 91% on Rotten Tomatoes as of this writing). An adaptation of Thomas Savage's 1967 novel, The Power of the Dog follows successful, hyper-masculine rancher Phil Burbank ( Benedict Cumberbatch), who's equally as harsh as the film's 1920s Montana landscape. When his brother ( Jesse Plemons) marries widowed proprietress Rose ( Kirsten Dunst) and she takes up residence in his life, Phil lashes out at her constantly. Then her son Peter (Kodi Smit-McPhee) joins them at the ranch, and things get even more tense: sensitive, slim, and shy, Peter possesses every quality that Phil detests in a man, and so he also becomes subjected to Phil's harassment. With critics praising Campion's directing and Cumberbatch's performance being lauded as his career-best, the film is sure to be a must-see. So when exactly will The Power of the Dog be available to stream on Netflix? Read further to find out. The film arrives on Netflix on Wednesday, December 1, following a limited theatrical run that began on November 17. Netflix most often releases new content at 12 a.m. PT/3 a.m. ET on the day of its release, and The Power of the Dog will follow suit, becoming available to stream at 12 a.m. PT/3 a.m. ET on Wednesday, December 1. You bet! Scroll to the video at the top of the page to get your first look at Campion's latest film. Where to Watch The Power of the Dog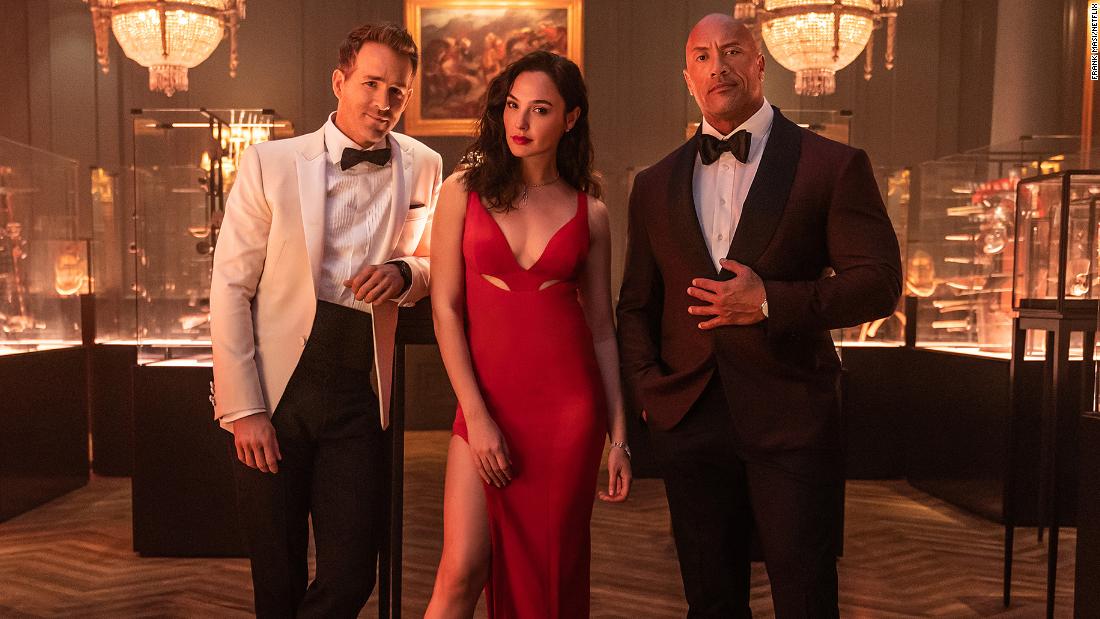 'Red Notice' is now Netflix's most watched movie of all time
edition.cnn.com
ea4890949756f2f89392ed1f527e4259
What Time Is 'Lost In Space' Season 3 On Netflix?
decider.com
bdb28ee6ed854092bd1e4d8485d12d66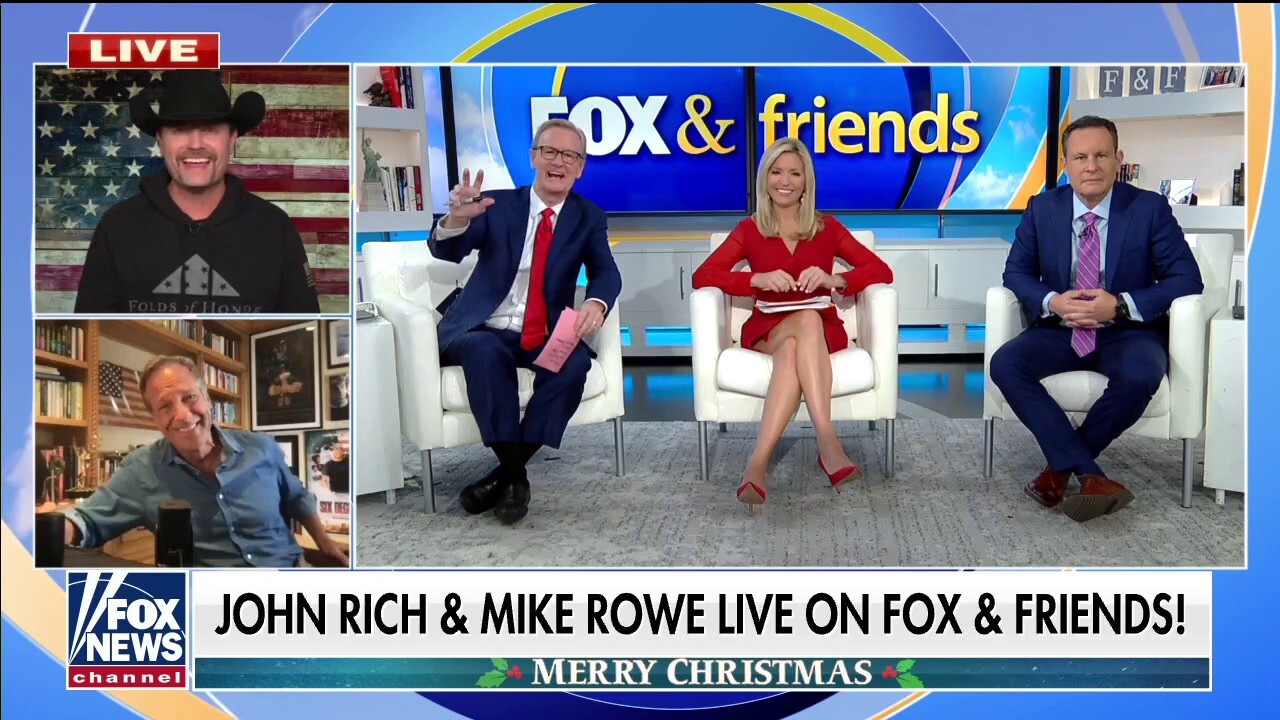 FOX Business host of "How America Works" Mike Rowe and country music star John Rich and teamed up with the Oak Ridge Boys to release a new Christmas song highlighting Santa's "dirty job", while also giving back to the community this holiday season. The pair appeared on "Fox & Friends" Tuesday to debut "Santa's Gotta Dirty Job", which funnels proceeds to Folds of Honor, an organization that provides scholarships to military families, and the mikeroweWORKS Foundation, which promotes trades and apprenticeships. "It is a very catchy song, and we want to try to raise as much money for both of your charities as possible", said co-host Steve Doocy. "John's charity is doing amazing work with families of vets who didn't make it back", Rowe stated. "We're doing what we can at mikeroweWORKS, but putting this song out here on this show like this, I know I speak for John, we're both super grateful. Thank you." "America's not having a great time right now and maybe a song like this… can help put a smile on her collective face", Rowe added. The silly track highlights the nitty-gritty bits of Santa Claus' job, which includes reindeer kicking "buttock in his face", climbing up and down messy chimneys, outrunning "big guard dogs" and "making a B-line for the bathroom" after consuming too many cookies. The video features Rowe, 59, and Rich, 47, singing their new tune while decked out in Christmas wear. The Oak Ridge Boys also appear in the video, offering up backing vocals for the track. Fox & Friends co-host Ainsley Earhardt noted that she's "very impressed" with Rowe's performance, quipping that he might have 'a different career track' ahead of him. "I love what Mike stands for", Rich added. "Hard work, patriotism. I'm the same kind of guy. This song made perfect sense. We hope America loves it", said the country star. As stated in the video description, all proceeds from the song will be given to charity. The soundtrack is available on iTunes, Spotify, Apple Music, and Amazon Music.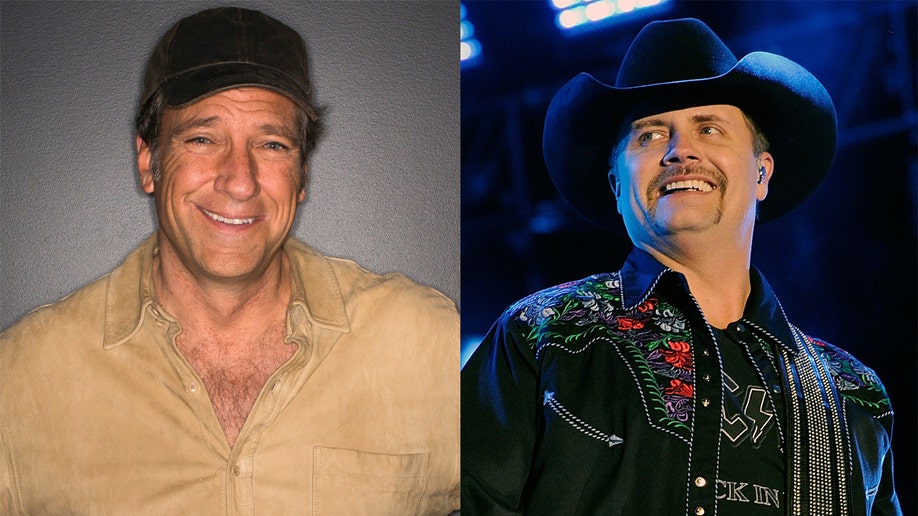 Mike Rowe and John Rich team up with the Oak Ridge Boys for Christmas song 'Santa's Gotta Dirty Job'
foxnews.com
3dd0a010513e654698312b419f08c335
'Santa's Gotta Dirty Job': Country Star And Mike Rowe Come Out With Christmas Hit
dailycaller.com
6e4f000110fbf3ea3672837d730fecab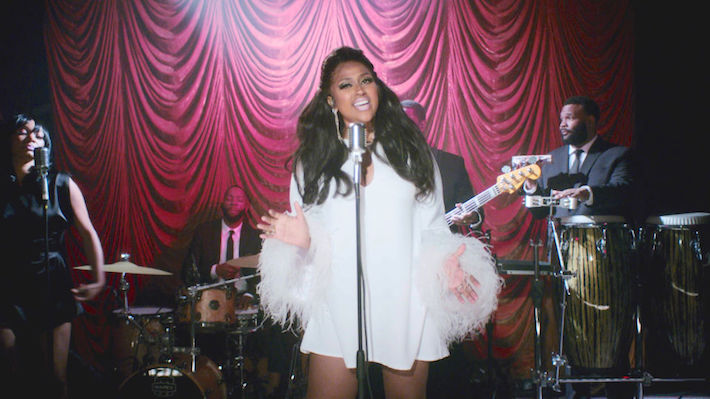 It's been nearly a year since Jazmine Sullivan released her comeback album Heaux Tales, which detailed her love life and self-growth with radical honesty. Not only did the LP become a fan-favorite, but it also earned Sullivan an impressive three Grammy nominations for Best R&B Album, Best R&B Performance, and Best R&B Song. Now, she's gearing up for a two-month North American tour. Sullivan's 25-date tour kicks off on Valentine's Day in Vancouver and comes to a close in late March in Chicago. Check out her 2022 The Heaux Tales Tour dates below. 02/14/2022 — Vancouver, BC @ Commodore Ballroom 02/15/2022 — Portland, OR @ Roseland Theater 02/17/2022 — Seattle, WA @ Paramount Theatre 02/20/2022 — San Francisco, CA @ The Fillmore 02/22/2022 — Oakland, CA @ Paramount Theatre-Oakland 02/23/2022 — Sacramento, CA @ Ace of Spades 02/25/2022 — Los Angeles, CA @ Hollywood Palladium 02/26/2022 — Phoenix, AZ @ The Van Buren 02/28/2022 — Denver, CO @ Summit 03/02/2022 — Irving, TX @ The Pavilion at Toyota Music Factory 03/04/2022 — Houston, TX @ Bayou Music Center 03/06/2022 — New Orleans, LA @ Fillmore New Orleans 03/08/2022 — Nashville, TN @ Marathon Music Works 03/09/2022 — Atlanta, GA @ Coca-Cola Roxy 03/12/2022 — Raleigh, NC @ The Ritz 03/13/2022 — Charlotte, NC @ The Fillmore Charlotte 03/16/2022 — Boston, MA @ House of Blues Boston 03/17/2022 — Brooklyn, NY @ Kings Theatre 03/20/2022 — Washington, DC @ The Anthem 03/22/2022 — Cincinnati, OH @ Bogart's 03/23/2022 — Cleveland, OH @ House of Blues Cleveland 03/25/2022 — Detroit, MI @ The Fillmore Detroit 03/27/2022 — Toronto, ON @ The Danforth Music Hall 03/29/2022 — Minneapolis, MN @ Fillmore Minneapolis 03/30/2022 — Chicago, IL @ House of Blues Chicago Tickets to Sullivan's The Heaux Tales Tour go on sale 12/3 at 10 a.m. local time. Get them here. Heaux Tales is out now via RCA. Get it here.

Foo Fighters Unveil 2022 North American Tour Dates
variety.com
848ff4111415d7a69cac73ef200adcb1
As 2021 comes to a close, music giants like Apple Music, iHeartRadio, Billboard and more are releasing their lists for the most-listened and best-selling songs and albums of the year, and acts like BTS, Dua Lipa, Ariana Grande and Adele have the lead on several charts—here's a rundown of the most popular music this year. Billboard 's Hot 100 Songs of the Year chart, which is based on sales, streams and radio plays, was topped by familiar names: The Weeknd's "Blinding Lights" ranks first, followed by Post Malone's "Circles," Roddy Ricch's "The Box," Dua Lipa's "Don't Start Now" and DaBaby and Roddy Ricch's "Rockstar." The most-popular album of the year, according to Billboard, was Post Malone's "Hollywood Is Bleeding." "Blinding Lights" was also the most-streamed song on Spotify last year. Old Music—From Dua Lipa, Ariana Grande—Outperforms New Music In 2021 On Biggest Radio Network (Forbes) Adele's '30' Becomes The Bestselling Album Of 2021 In Just Three Days (Forbes)

BTS Tops Apple Music's 2021 Most-Streamed Songs Chart
variety.com
abb8259bd35786e3e68e5beaf81bcefa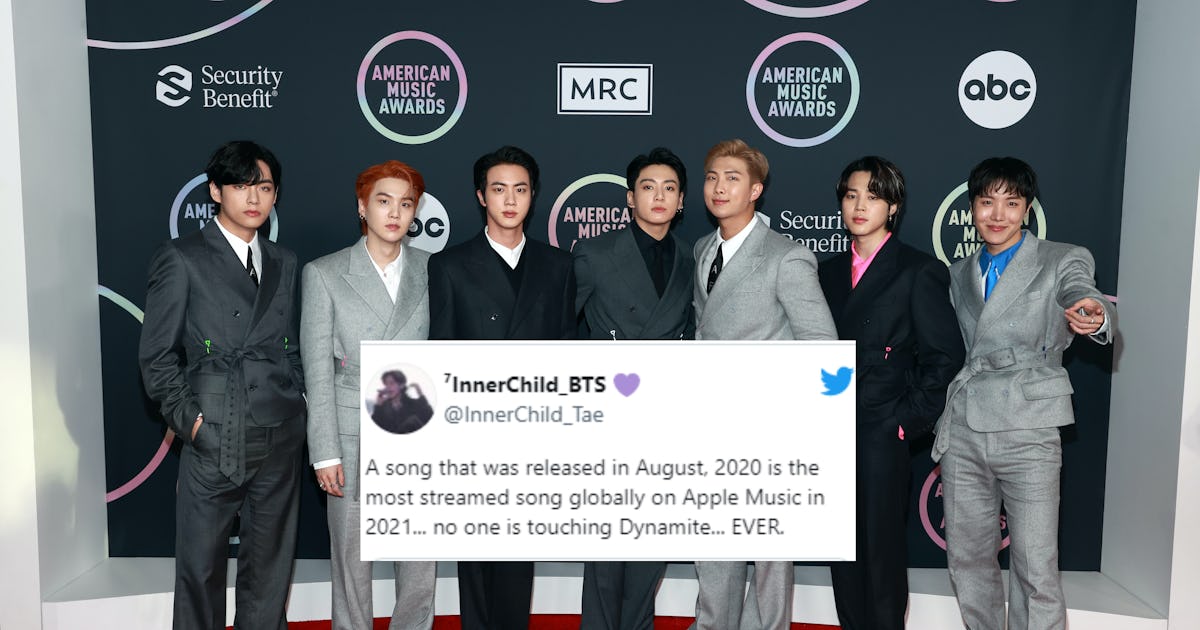 Let's just say they're dynamite. Big congratulations are in order for BTS! On Tuesday, Nov. 30, Apple Music announced the group's hit single " Dynamite " was the platform's most-streamed song of 2021. The septet beat major stars like Olivia Rodrigo, Ariana Grande, and The Weeknd for the title, and what makes the achievement even more impressive is that "Dynamite" was released over a year ago in August 2020. The fact that the single has stayed on top of the charts for so long just goes to show how much fans loved it. That's why, when ARMYs heard "Dynamite" was Apple Music's most-streamed song of 2021, they absolutely lost it on Twitter. Fans always look forward to seeing the results of Apple Music's annual Top 100 charts to see if their faves made the cut. Considering BTS is one of the biggest stars around the world, it was no surprise they appeared on various charts. Their 2021 single " Butter " had the 13th most-read lyrics and was the 21st most-streamed song of the year. Meanwhile, their 2020 single "Dynamite" had the fourth most-read lyrics and was the most-streamed song of 2021. The top songs chart compiled the biggest tracks around the world between October 16, 2020, and October 15, 2021. "Dynamite" was released in August 2020, which is why ARMYs are so proud of BTS for achieving the feat with a year-old song. "Dynamite" has proven to be one of BTS' most successful releases ever. The song debuted at the top of the Billboard Hot 100, becoming the group's first No. 1 single, and helped BTS earn their first Grammy nomination in 2020 for Best Pop Duo/Group Performance. During an August 2020 interview with Zane Lowe on Apple Music, BTS revealed they wrote "Dynamite" with a specific goal in mind: To uplift fans amid the coronavirus pandemic. "We made this song in hopes of giving energy to the listeners," they said. "We're glad this song turned out great and hope a lot of our fans can listen to it to receive the positive energy we tried to incorporate in the song." Celebrate BTS' success by streaming "Dynamite" below.

BTS Tops Apple Music's 2021 Most-Streamed Songs Chart
variety.com
abb8259bd35786e3e68e5beaf81bcefa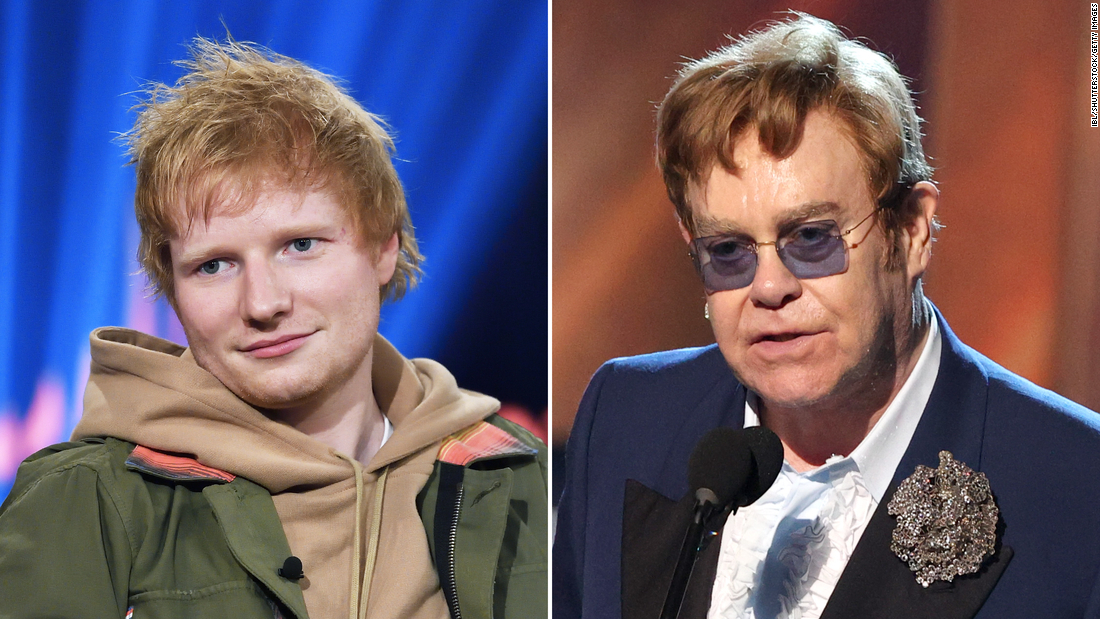 The song, titled "Merry Christmas", will be released on Friday, the two announced Monday. John took to Twitter to share the news, writing, "Just under a year ago, I called @edsheeran to see if he wanted to make a Christmas single with me and now it's nearly here! 'Merry Christmas' will be out Fri 3 Dec with all proceeds from this year's Christmas period going to the Ed Sheeran Suffolk Music Foundation & [the Elton John Aids Foundation]." The two also made a "Love Actually" themed video in which Sheeran knocks on John's door with a set of note cards in his hand, reading: "Hello. Last Christmas I received a call from my mate Elton John and he told me we should do a 'Christmas Song', And I replied 'Yeah. Maybe in 2022.' But I actually wrote the chorus that day and here we are. Our Christmas song 'Merry Christmas' is out this Friday. Go pre-order or pre-save it now. It has sleigh bells. A lot of them." All proceeds from the song will go to Sheeran's foundation, which provides grants to young musicians in his hometown of Suffolk, and John's AIDS charity.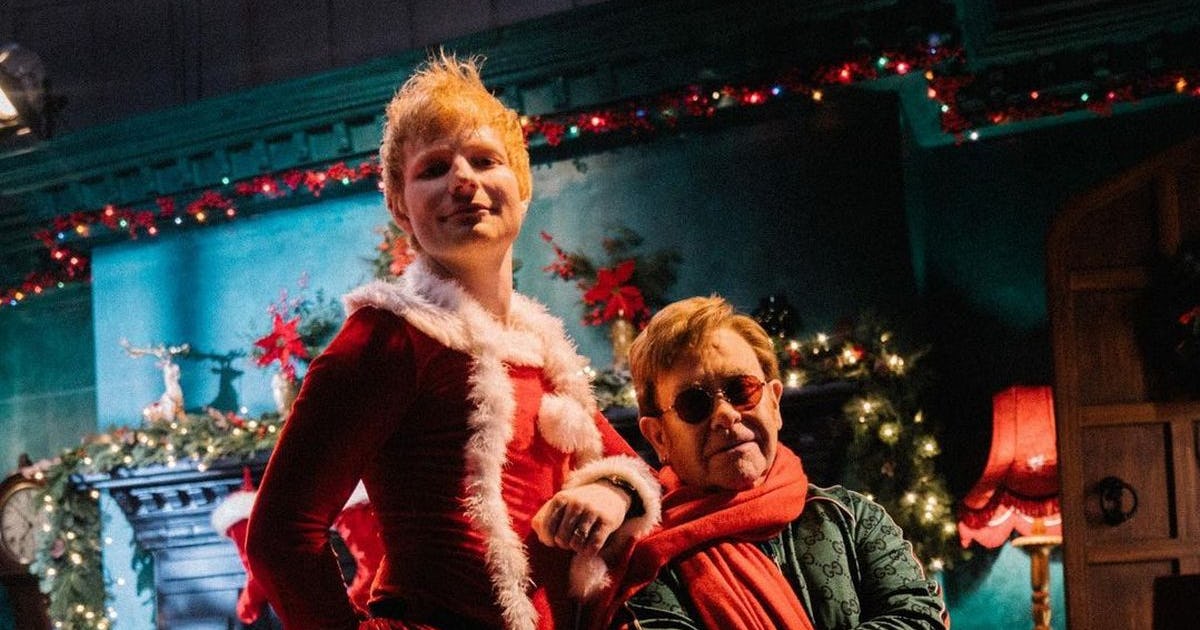 Ed Sheeran & Elton John Are Releasing A Charity Xmas Single
bustle.com
4c6003c3e8ab433247044ea025047652
This will mark the all-inclusive brands first new resort in the U.S. in more than 20 years Home to some of the greatest snow on earth, Snowbasin will be welcoming a new inclusive resort with the opening of Club Med Utah. The opening, which is currently slated for December 2024, will mark the brand's first 'Exclusive Collection' 5-Star resort in the U.S. as well as their first new resort in the U.S. in more than 20 years. "Club Med is known for pioneering new destinations, and we are eager to introduce Snowbasin to travelers as well as bring the very first luxury all-inclusive mountain resort to the U.S.," Carolyne Doyon, President and CEO of Club Med North America and the Caribbean said in a statement around the opening. While the architecture and decor is said to be inspired by the areas natural environs, the 320-room resort will combine American luxury with Club Med's trademark all-inclusive experience. In addition to lift tickets, all day dining and nightly entertainment, the resorts direct ski-in, ski-out access as well as ski and snowboarding lessons will be a big part of the draw for guests who stay here. Designed to appeal to travelers of all stripes and skill sets, during the warmer months guests will have the opportunity to explore area's 3,000 acres of peaks and valleys through guided activities like hiking through national parks, mountain biking and Club Med's trademark circus activities. "Continuing our 70-year legacy, Club Med Utah will give travelers additional opportunities to discover Utah's natural beauty and welcoming communities through a transformative mountain getaway experience." With more than 20 all-inclusive resort properties worldwide, today's announcement comes on the heels of the opening of Club Med Quebec which will officially open its doors to the public in December. As far as accommodations, Club Med Utah will offers everything from spacious two-bedroom Deluxe rooms and family rooms all the way up to private Penthouse Suites. For families traveling with children, Club Med will offer children's clubs and programming for kids of all ages. "Our pioneering spirit has allowed us to successfully introduce our distinctive all-inclusive model to ski destinations worldwide and reshape what a traditional ski vacation looks like," President and CEO of Club Med, Henri Giscard D'Estaing said in a statement. "Looking ahead, we are delighted to bring Snowbasin their very first lodging property and introduce the spectacular region to travelers from all over the world."

Club Med to open first new US location in over 20 years, a five-star ski resort in Utah
usatoday.com
05d775b06d18a33340df05ea98c3cb8c
Welcome to 10 Things Before the Opening Bell. If this was forwarded to you, sign up here. Plus, download Insider's app for news on the go – click here for iOS and here for Android. Let's jump in. 1. Dorsey's departure sends Twitter stock on a rollercoaster ride. Twitter stock whipsawed Monday as word of CEO Jack Dorsey's resignation filtered out and then got confirmed. Shares initially jumped as much as 11%, adding $4.2 billion to the social media company's market cap. But as details of new Twitter boss Parag Agrawal sank in, the stock erased the entire gain and more, to end the day 2.7% lower. The social media giant's co-founder is also CEO of digital payments company Square — something activist investor Elliott Management wasn't keen on. But Wall Street is just as cool on Agrawal, who has been Twitter's tech chief since 2017, having hoped for an outsider to come in and shake things up. And now that Dorsey is letting go of Twitter's reins, the crypto world is watching closely to see whether he will dedicate all that free time to Square's passion project — bitcoin. Watch this space. 2. Stocks tank after Moderna's CEO warns current vaccines won't work as well against Omicron. Dow futures lost 490 points at one point this morning in the expected whiplash. Here's what's happening in markets. 3. Morgan Stanley thinks the market is underestimating the inflation surge from the Great Resignation. A survey of 12,500 European workers shows them ditching traditional jobs for content creation, and NFT and stock trading. Here are two tips for how investors can capitalize on the trend. 4. Earnings on deck: ZScaler, Hewlett Packard, and Salesforce are all reporting. 5. The Friday selloff sparked by concerns over the new Covid-19 variant Omicron turned out to be the second-biggest retail buying day this year. The biggest retail buying day this year was sparked by worries over the Delta variant. As markets fell Friday, individual investors bought up a near-record $2.04 billion of stocks and ETFs. 6. Despite the Omicron-caused sell-offs, strategists say stay invested. Stocks and oil are being whipsawed by developments around the emerging variant, but big bank analysts are holding tight for now. Strategists and analysts from JPMorgan, Wells Fargo, RBC Capital Markets, and UBS weighed in on the pandemic's latest. 7. The price of a barrel of oil could soar in the next could of year, according to JPMorgan. That's because demand isn't likely to wane amid concerns over the new Covid-19 variant, and OPEC+ is in the driver's seat on supply. The price could hit $120 next year and $150 in 2023, JPMorgan said. 8. Crypto bull Michael Saylor's MicroStrategy bought millions worth of bitcoin. The business software company bought 7,002 bitcoins at a cost of $414 million in its fourth quarter so far. It paid an average of $59,187 per bitcoin. 9. The founders of an NFT fund backed by Andreessen Horowitz said investing subjectively and tracking whale wallets are two ways retail investors can build up their digital art portfolio. Brandon Buchanan and Nabyl Charania, founders of Meta4 Capital's NFT fund, are seeking $100 million in total investment. Here are five tips they gave for getting in on the NFT craze. 10. Joel Greenblatt, the legendary investor who backed Michael Burry's 'Big Short', shared six tips for capitalizing on opportunities in spinoffs. He's going to be paying close attention to General Electric's spinoff plans, specifically. Here's his full thesis on how to invest as corporate giants break themselves up.

10 things in tech you need to know today
businessinsider.com
ebf36dca6e255e0a974d48888df90013
Joanne Shenandoah, the most critically acclaimed and honored Native American musician of her generation, known for infusing ancestral melodies with the sound of contemporary instruments, died on Nov. 22 at the Mayo Clinic in Scottsdale, Ariz. She was 64. Her husband, Douglas M. George-Kanentiio, said the cause was complications of liver failure. Ms. Shenandoah reshaped American Indigenous music by taking ancient songs and blending them with her own accompaniment on flute, piano, cello and guitar. She recorded 15 albums and numerous singles, and collaborated with many other musicians. She won a Grammy Award for Best Native American Music Album for two tracks on the 2005 album "Sacred Ground: A Tribute to Mother Earth": "Seeking Light," a solo track, and "Mother Earth," which she performed with Rita Coolidge, also a Native American musician, and Ms. Coolidge's trio, Walela. Her albums "Peacemaker's Journey" (2000) and "Covenant" (2003) were nominated for the Grammy for Best Native American Music Album, a category that has since been discontinued to the frustration of many Native Americans. Ms. Shenandoah, who was a member of the Wolf Clan of the Oneida Nation in central New York, also won 14 Native American Music Awards, the most ever awarded to a single artist. "She sang with deep roots from her ancestors and flawlessly incorporated her oral traditions into contemporary folk, country and Americana formats," the Native American Music Awards & Association said in a statement. Earlier this year, Ms. Shenandoah released her last full-length recording, "Oh Shenandoah," a collection of country-infused songs that included a dedication to missing murdered Indigenous women called " Missing You." She dominated the Native American music scene for three decades, often singing with her daughter, Leah Shenandoah, and her sister Diane Shenandoah. Among her venues were Carnegie Hall, Madison Square Garden and the Smithsonian Institution. She performed with Willie Nelson and Neil Young and for the Dalai Lama and Nelson Mandela. "Joanne is to contemporary Native American music what Aretha Franklin, Etta James, or Billie Holiday are to their respective genres," Ed Koban, a Native American Music Award nominee and Mohawk tribal member, told Native News Online. "A timeless and elegant voice that did not need vocal tricks or gymnastics, instead was gentle, soft and pure." Ms. Shenandoah recorded a track for Robbie Robertson's 1998 album "Contact From the Underworld of Redboy." "She weaves you into a trance with her beautiful Iroquois chants," Mr. Robertson said of her singing, "and wraps her voice around you like a warm blanket on a cool winter's night." With her music, along with the content of her lyrics, she sought to counter centuries of mistreatment and marginalization of Native Americans; she also pleaded for her listeners to protect the earth, and she hoped to offer solace to the soul. In " Prophecy Song," she calls on her listeners to awaken: "We are now reminded to be aware of our place upon this earth," she intones, "and to fulfill our obligations to ourselves, our families, nations, the natural world and to the Creator." Joanne Lynn Shenandoah was born on June 23, 1957, in Syracuse, N.Y. Her mother, Maisie (Winder) Shenandoah, was an artist, and her father, Clifford Shenandoah, was an iron worker who raised the family on the Oneida Reservation, just east of Syracuse. Her ancestors included Chief Skenandoa (the spelling varies), an ally to George Washington during the American Revolution. Joanne may have been destined to be a singer from birth; her Oneida Wolf Clan name, Tekaliwakwha, means "she sings." But as she grew into adulthood, she planned to become a businesswoman. For a time, she sang only informally, at weddings and funerals. She studied business administration, first at Andrews University in Michigan, then at Montgomery Community College in Maryland. She left one semester before graduating to start a computer consulting business in Bethesda, Md. One day in 1990 she had a revelation, her husband said in an interview. While she was sitting in an office in Arlington, Va., staring out of the window, she saw a massive oak tree being taken down. It occurred to her, Mr. George-Kanentiio said, that just as the tree was being uprooted, she too had been uprooted, removed from her Native soil. "That's the moment she decided to return to Oneida," he said. "She was very successful, making a lot of money, but she wanted to make music full-time, and so she left, without a safety net." She had already recorded a solo CD in 1989, "Joanne Shenandoah," and after she moved back to Oneida in 1990, other gigs and albums followed. She gained national attention when she was included on the soundtrack for "Northern Exposure," an early 1990s television show set in Alaska, which showcased her song " I May Want a Man." It was during this time that she met Mr. George-Kanentiio on a blind date arranged by a friend. He was the editor of a Native American newspaper, Akwesasne Notes, on the Mohawk Territory in Northern New York. They were married nine months later, in 1991. He worked as a writer and became her road manager as they traveled all over the world. In addition to her husband, daughter and sister Diane, she is survived by a grandson and three other sisters, Wanda Wood and Victoria and Danielle Shenandoah. She performed at both of President Bill Clinton's inaugurations. And at the invitation of Hillary Clinton, then the first lady, Ms. Shenandoah composed music for the unveiling of the Sacagawea dollar coin at the White House in 1999. In 2012, she traveled to the Vatican for the canonization of the first Native American saint, Kateri Tekakwitha. "Joanne's music was meditative, healing and uplifted the spirit," Michelle Schenandoah, her niece (she spells her surname differently) and the founder of Rematriation Magazine & Media, wrote in a recent tribute. "Her lyrics helped comfort those suffering from grief, healing from physical ailments and is often used in the delivery of babies, surgeries and played for those transitioning to the spirit realm."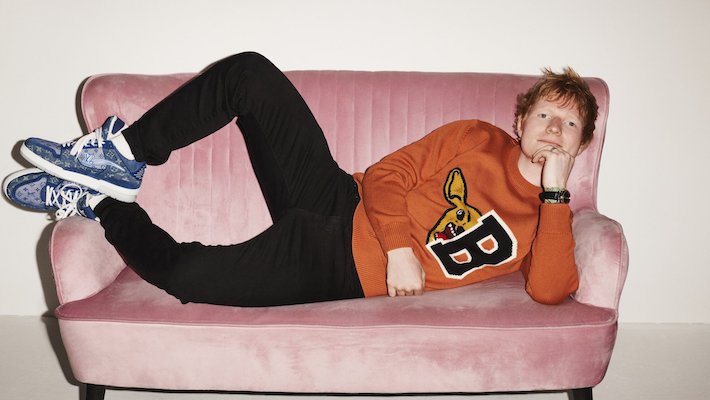 You don't just roll out of bed and become a global pop music megastar. It takes a tireless approach to keep grinding and knowing that your time is now. Ed Sheeran embodies this and it's no surprise that his latest album = became his fifth-straight No. 1 album on the Billboard 200. And he hasn't rested on his laurels after topping the charts, with everything in the works from a holiday song with Elton John to a Pokémon Go collaboration, following stops on Saturday Night Live and the Howard Stern Show. Now he's bringing the "Equals Live Experience" to the world via a livestream direct from London's Alexandra Palace this Saturday, December 5th at 3 p.m. ET. It's an intimate 90-minute set that viewers can watch via Amazon Music's app, Twitch, or Prime Video channels. "I'm looking forward to celebrating the release of = with this special gig and with my fans from across the globe," the affable Sheeran said in a statement. "I'll be playing a load of new tracks for the first time on the night, too! See you on the 5th x." Amazon Music promises a "stunning visual performance" in which Sheeran is slated to play songs from his early catalog in a chronological setlist that leads up to =. Tune in on Saturday 12/5 at 3 p.m. ET via Amazon Music here or on Amazon Music's Twitch channel here. Ed Sheeran is a Warner Music artist. Uproxx is an independent subsidiary of Warner Music Group.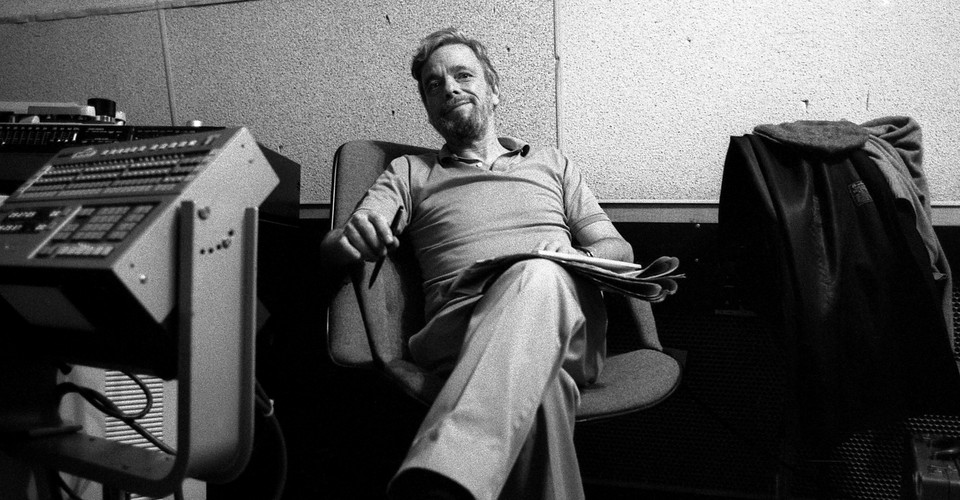 It was Madonna who first introduced me to Stephen Sondheim, which sounds infinitely more chic than what happened in reality: Someone gave a 7-year-old girl a cassette of I'm Breathless, the 1990 album Madonna recorded during her gauzy showgirl period, pegged to her role as Breathless Mahoney in the movie adaptation of Dick Tracy. At the time, Cats had been running on Broadway for eight years. I had recently furthered my own artistic evolution by playing the title role in our class production of Joseph and the Amazing Technicolor Dreamcoat. Musical theater in London was largely defined by plasticized melodies, Schönberg and Boublil, and soap-opera stars grinning out from West End billboards. But lurking within I'm Breathless —among dubious Carmen Miranda impersonations ("I'm Going Bananas") and odes to light S&M ("Hanky Panky") —were three works written by Sondheim. The film's director and star, Warren Beatty, had asked the composer and lyricist to contribute five original songs, three of which made it onto the album. They vary drastically in style. "More" is a jaunty anthem to avarice that's also a tricky retooling of lyrics cribbed from the Great American Songbook. "Sooner or Later" is a smoky ballad that expresses both Breathless's sexual fixation on Dick Tracy and Tracy's charged compulsion to lock up his criminal nemesis. "What Can You Lose?," a duet between Madonna and the frequent Sondheim collaborator Mandy Patinkin, is a torch song about bottling up unrequited love. All three works are, in their way, expressions of yearning, the profound emotional core of Sondheim's work. Given a relatively simple assignment— write some songs for a comic-book movie! —Sondheim delivered a puzzle disguised as pastiche, an Oscar-winning theme song that complicates the rigid masculinity of an American icon, and a heartbreakingly circular expedition through romantic hope, doubt, and repression that occupies a mere two minutes. With his songs for Dick Tracy, Sondheim, who died on Friday, did what he did throughout his career: engaged with a traditional discipline while simultaneously cracking it open from within. He was the modernist of musical theater, turning a comfortably staid genre into a knotty, disaffected, aching form of experimentation. He made the musical new. He brought a mathematician's mind to the business of lyricism, confronting each song as a conundrum of marrying emotional clarity with melodic emphasis and the structural limitations of rhyme. But, crucially, he also made art for outsiders, which is why his most devoted fans tend to be artists. Sondheim's work takes the typically unseen—aging women, married couples, bystanders—and forces them into the spotlight. Once you connect with Sondheim, you're his forever. No one else captured love as he did—not as a prize, or as an ending, but as something fleeting, hungered for, impenetrable, or even toxic. (One of my favorite songs of his is "Unworthy of Your Love," from Assassins, in which John Hinckley Jr. and Lynette "Squeaky" Fromme sing poignantly about their ardor for Jodie Foster and Charles Manson.) Starting with Saturday Night, his first professional musical, which he finished writing in 1954, Sondheim's characters were people on the margins with a fierce longing to be center stage. Their desires are profound, if not always straightforward. Before Sondheim, musical theater was largely defined by characters whose hearts were squarely and earnestly pinned on their sleeve: "Singin' in the Rain," "I'm in Love With a Wonderful Guy," "I Hate Men." What he introduced to the genre was simple but revolutionary: subtext. His peers weren't Lerner and Loewe so much as Pinter and Albee, iconoclasts intent on a more charged engagement with the modern condition. But musical theater, midway through the 20th century, wasn't a form characterized by innovation. Sondheim's work often perplexed and even irritated audiences, not to mention critics, who maligned his lack of "hummable" songs and—in the case of John Lahr —accused him of killing the exuberant, old-fashioned musical. It's not that Sondheim doesn't offer, in moments, pure musical catharsis—the soaring, emphatic crescendo of "Aren't they a gem?" or "the grass or the stick or the dog or the light." It's that, as Stephen Schiff wrote in a shrewd 1993 New Yorker profile, "Sondheim's accompaniments are sumptuous, but they don't allow a melody to plunk neatly into place; they don't allow it to resolve; they don't give it a home." His composed works are reticent: They tantalize but hold back total gratification. Sondheim long resisted the idea that any of his work offered a read into his own psyche, and elements of his own identity—his sexuality, his Jewishness—are defiantly absent from his art. His songs, he insisted to the writer and his longtime friend Frank Rich, are "nothing to do" with him and are rather fully realized outpourings of fictional characters. At the individual level, I'd say this is true (although Company 's confirmed bachelor, Bobby, seems to have distinct shades of a man who didn't enter a meaningful romantic relationship until his 60s). But as a whole, his work is shot through with a kind of detached but intense longing, the loneliness of one who knows love can't be trusted. This duality is hard not to tie to Sondheim's mother, an emotionally abusive woman who, he wrote, interspersed verbal beration of her son with inappropriately sexualized ploys to get his attention. Later in life, she wrote him a letter saying that giving birth to him was her life's one regret. When she died in 1992, Sondheim didn't go to her funeral. Sondheim's strikingly bitter childhood was sweetened by circumstance: His mother was friends with the wife of Oscar Hammerstein II, and the lyricist became his champion and mentor. Without Hammerstein, Sondheim writes in Finishing the Hat, he might never have become a songwriter. And yet, with a kind of Oedipal glee, he also uses the book to distance his work from that of a man who, he proclaims, "is not my idol." The truth, he writes, "is that in Hammerstein's shows, for all their revolutionary impact, the characters are not much more than collections of characteristics—verbal tics and quirks… Refining his innovations was left to my generation." Nevertheless, Hammerstein gave Sondheim a masterclass in both craft and work. Writing, Sondheim came to understand, wasn't about thunderbolts of inspiration but the careful honing of techniques in service of experimentation. Though he claimed that he never cooked, he read cookery columns with fanatical devotion, comparing the technical details of "timing, balance, form, surface versus substance" to the alchemy of songwriting. It was on Hammerstein's advice that Sondheim accepted his first major jobs as a precocious lyricist: 1957's West Side Story, with Leonard Bernstein and Arthur Laurents, and 1959's Gypsy, with Laurents and Jule Styne. With the former, Sondheim largely felt pigeonholed into Bernstein's lush, romantic vision for the show, but with Gypsy, he writes in Finishing the Hat, "I came of age—lyrically, at any rate." The characters (not least, one imagines, the monstrously narcissistic and self-deluded stage mother Rose) "were types familiar to me." And the narrative, he felt, had more dramatic weight and complexity than the products of Broadway's earlier eras. Yet Gypsy, for all its vibrant theatricality and old-fashioned grandeur, also has a decided sourness to it. That's not a critique—more an assessment of how the show acknowledges the hustle at the heart of the American dream, the innate ugliness of striving and manifesting a vision. A Funny Thing Happened on the Way to the Forum, the first show to feature both music and lyrics by Sondheim, was a hit in 1962 and scored six Tony Awards, including Best Musical. But it was 1970's Company that really outlined Sondheim's virtuosity and variation. Devised initially with the playwright George Furth as a series of loose vignettes on the subject of romantic relationships, Company was formed into a show by the addition of Bobby, a single man staring down 35 while his various "good and crazy" married friends urge him to settle down despite their own states of unhappiness. Sondheim initially had no sense that the show would seem so unsettling to audiences. The primary elements of musical theater—humor, cheerful melodies, "I Want" anthems—are all present. But coming after the end of the '60s, at the tail end of the Summer of Love, Company 's defining quality, its skepticism and ambivalence toward partnership, felt too cataclysmic for some. Musicals were supposed to ratify love as a guiding ideal, not disrupt it altogether. Lurking beneath the surface of Company is an idea that Bobby's ambivalence isn't his own—that the structures holding social and romantic relationships together are destabilizing in front of the audience's very eyes. "'Cold,'" Sondheim writes, "is an adjective that frequently crops up in complaint about the songs I've written, both individually and in bulk, and it all began with Company." The show, like most exceptional works of postmodernism, is suffused with irony and disenchantment with the tentpole narratives of Western culture. Broadway-goers more accustomed to romanticized stories of self-actualization may have balked, but the musical, as Schiff wrote, "felt grown-up," perhaps for the first time. It suggested a new model for what the form could do and be. Follies, a devoted eulogy for the bygone days of musical theater that confronts the absurdity of its characters' dreams in show business, was even darker and more neurotic. With every show that followed (a musical about the westernization of Japan, a musical about cannibalism, a musical about sacrificing your artistic integrity, which goes backward in time), Sondheim seemed to be testing every limit he could throw himself against. Not every show was a success—the majority weren't initially, although they came to be appreciated later—but each has its defenders and detractors. Sunday in the Park With George, a 1984 show about the painter Georges Seurat that processed some of his feelings of failure regarding 1981's Merrily We Roll Along, is one of my favorites for the sweep of its ambition and the sharpness of its yearning amid an acknowledgment that making art is inherently isolating. But Into the Woods, a 1986 pastiche of the fairy-tale musical, seems, to me, the capstone of Sondheim's career. It's not the greatest of his works, or the most blazingly innovative, or even the most fun. Rather, it feels like the culmination of so many things that defined his craft: the challenging of archaic story forms, the acknowledgment of life's arbitrary cruelties, the pairing of dissonant melodies with moments of striking musical purity. "Sometimes people leave you / Halfway through the wood," the Baker's Wife sings in the finale of Into the Woods. "Do not let it grieve you / No one leaves for good." If the moment feels oddly sentimental for a writer who's such a cockeyed realist, it's countered by Cinderella's version of the line in an earlier song: "Others may deceive you / You decide what's good." This essence of choice and ambiguity and convolution is what Sondheim gave to theater—the idea that there's infinitely more contained within the tragicomedy of human experience than can ever be set to music and sung on a stage.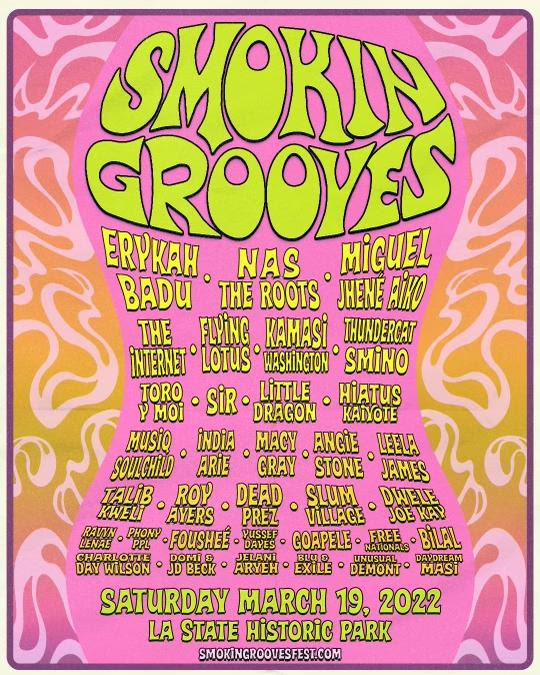 Ready for one of the best, most comprehensive hip-hop and soul music festival lineups ever? Formerly taking place at the Queen Mary Ship & Events Park in Long Beach, CA, Smokin Grooves Fest has moved to Downtown Los Angeles and the lineup is unreal. Going down on Saturday, March 19th at LA's State Historic Park, Smokin Grooves has Erykah Badu, Nas, and The Roots leading the way for it's flat out spectacular lineup. Miguel, Jhene Aiko, The Internet, Flying Lotus, and Kamasi Washington are also on the festival's top slates and also all happen to be from the Los Angeles area. But don't be fooled, this is much more than a regional fest and is on par with the biggest and best hip-hop culture festivals around the nation. The names on this bill from top to bottom are impressive. From the eclectic indie sounds of Toro y Moi, Little Dragon, and Hiatus Kaiyote, to a legend like composer and vibraphonist Roy Ayers, to the vital lyricism of Talib Kweli and millennial backpack hip-hop of Slum Village and Dead Prez. There's a stellar R&B slate with Macy Gray, India. Arie, Musiq Soulchild, and Angie Stone, plus sneaky awesome names on the rise at the bottom of the bill like Toronto's Charlotte Day Wilson and Chicago's Ravyn Lenae. Pre-sale ticketing sign-ups for this extravaganza go on sale this Friday 12/03 at 10 am PT. Any unsold tickets will be made available to the general public at 2 pm PT on the same day. Register/purchase tickets and check out the full lineup and info at https: //www.smokingroovesfestival.com/.

The last thing I wanted to sit through, one evening during my senior year in college, was something called "A Little Night Music." A friend had tickets to a local production of it and dragged me along. I was imagining that it was going to have something to do with setting Mozart's " Eine kleine Nachtmusik " to some kind of story. Little did I know that that evening was going to be, in a way, the beginning of the rest of my life. "A Little Night Music" turned out to be, of course, a musical by Stephen Sondheim, a musicalization of Ingmar Bergman's " Smiles of a Summer Night." Around the middle of the early number combining the songs "Now," "Soon" and "Later," I realized that I was hearing some of the most wonderful music of any kind I had ever heard. The harmonies were Ravelian, the lyrics were dense yet conversational and genuinely funny. "What in God's name is this?!" I kept thinking. I walked out on air. I get obsessed with things. After that, I wanted to hear more music by Sondheim and started collecting the requisite cast albums. Devotees I knew kept raving in particular about " Sweeney Todd," and I will never forget the cloudy afternoon in the summer of 1985 when I stretched out on a sofa, listened to it from beginning to end and arose feeling almost reborn. Then I wanted to know what the roots of this man's work were, what had inspired him. His " Follies " is a pastiche score in which many of the songs were intended to sound like ones by composers such as Cole Porter and Irving Berlin. This led me to want to know what their songs were like, and one thing led to another. I didn't grow up caring about musicals in any real way — I was steeped mainly in jazz and classical. But these cast recordings were a revelation to me. I had no idea what " My Fair Lady " was or why anybody would care about something called " No, No, Nanette." I soon found out: In a few years I had amassed hundreds of recordings (mostly on cassettes!) and had become a fan of musical theater. I stayed that way. But always, and forever, Sondheim has been my favorite. His work centers the genre for me — everything is either before or after him — and is one of my favorite things on Earth. His passing last week threw me quite a bit: He had been talking about a new work coming, and there was a possibility that I would have the opportunity to interview him myself for an audiobook series. Alas, that won't be in the cards. But Sondheim's work has threaded throughout my life since that night in 1984: The second musical my older daughter saw was a production of " A Funny Thing Happened on the Way to the Forum." She and my younger daughter argue in the car over whether we're going to listen to "Follies" or " Company." Way back, I (rather miscast) played the lead in a small production of " Merrily We Roll Along," and I have played piano for productions of "Funny Thing" and " Into the Woods." Somehow, Sondheim has never gone away for me. Part of the reason is that Sondheim's characters are often saturnine types like me. In "Sunday in the Park With George," the painter George Seurat sings of the difficulty in deriving ultimate pleasure from creation, as his lover seeks his company. Any writer can relate: "Look, I made a hat," he quietly declares, as if to say, "Here's why I couldn't be with you — isn't it worth it?" To me that might as well be, "Look, I wrote an essay." In "Follies," Ben in middle age rues the things in life he didn't get to, and now knows he never will in " The Road You Didn't Take." When I heard that song in my 20s, I just knew I was going to feel that way when I was Ben's age and dreaded it. Now, here I am, musing on exactly that sort of thing as I consider that in four years, I'll be 60. Then there's the architect Addison Mizner (yes, Sondheim wrote a musical about him and his brother) coming to realize, as he gathers a mess of objets from parts hither and yon, that he has found his métier at last. Only Sondheim, in " Addison's Trip," would write a song about a man finding what Aristotle called virtue. When I became a musicals addict in the '80s, I noticed that there was a type of 50-something fan who had never taken to Sondheim's music; they stopped roughly at "Fiddler on the Roof," "Mame" and "Pippin." I always vowed I would not become like them and would always be as open to the new stuff as to the old. But in truth, while they couldn't get to Sondheim, I'm not sure I have ever really gotten past him. I try my best, but I don't listen to "Hamilton" or "Hadestown" as much as I listen to "Follies" and "Sweeney Todd." I'm beginning to accept that and to stop feeling guilty or incurious about it. There's no place like home, and Sondheim's work has been one of my home bases for most of my life. I don't intend to die at all (that's a whole different conversation), but if by chance I do, I hope I can do that interview with him at last. Have feedback? Send a note to McWhorter-newsletter@nytimes. com. John McWhorter ( @JohnHMcWhorter) is an associate professor of linguistics at Columbia University. He hosts the podcast " Lexicon Valley " and is the author, most recently, of " Woke Racism: How a New Religion Has Betrayed Black America."

Congress is getting ready to procrastinate on government spending bills yet again. As a Friday deadline fast approaches, lawmakers are scrambling to approve another continuing resolution (CR), or short-term spending bill, that will give them a new January deadline for passing full-year funding bills. If the CR passes by Friday, lawmakers will narrowly avert a government shutdown, and postpone a larger fight over this legislation. Delaying approval of these bills has become a habit of Congress's in recent years. Every year, a set of 12 appropriations bills funds federal agencies through the end of September, meaning lawmakers need to pass new legislation by October in order to make sure the government doesn't run out of money. (If the government runs out of money, agencies are forced to furlough employees and reduce their services.) This year, as in years past, Congress passed a CR in September that funds the government at existing spending levels until early December. Passing this measure gave lawmakers more time to work on the annual bills, though they still haven't finished these negotiations and now need another CR to keep them going. Passing a CR is helpful in the near term because it averts a government shutdown, which can have major consequences for the salaries of federal employees, services like immigration courts and food inspections, and institutions including national parks and the Smithsonian museums. The Biden administration has previously set up a contingency plan, for instance, that will ensure the Centers for Disease Control and Prevention can continue to track coronavirus cases even if the government shuts down. The CR, however, doesn't resolve the deeper differences that Republicans and Democrats have over the bills, which they'll likely have to revisit again in January. While Democrats can pass the full-year funding bills by themselves in the House, they need the support of at least 10 GOP lawmakers in the Senate. And that support has been elusive. "It just kicks the can down the road," Senate Appropriations Committee vice chair Richard Shelby (R-AL) told reporters. Members of the two parties still have many disagreements on the larger bills. Republicans have pushed for stripping spending on programs like the Clean Technology and Green Climate Funds out of a full-year bill, while Democrats have prioritized giving a boost to provisions including public health infrastructure and affordable housing. Republicans have also pushed back against policy changes Democrats would make that take out provisions like the Hyde Amendment, which bars the use of federal funds for many abortions and has been hitched to appropriations bills in the past. If lawmakers aren't able to work out their differences on the 12 appropriations bills between now and January, it's possible they could find themselves in the same place in less than two months. Congress's likely passage of the CR this week only gives them a new deadline. The debate over the spending bills, briefly explained Democratic and Republican disagreements over the funding bills are about both substance and timing. Republicans have a swath of demands related to the contents of the spending bills, including removal of funding for programs like the Civilian Climate Corps, and the reinstatement of money for a border wall, which Democrats are reallocating. Democrats, meanwhile, are eager to keep many of their priorities and have proposed using the appropriations bills to give a 13 percent boost to domestic and foreign aid spending. Despite the Democratic majority in both chambers, Republicans still have major sway. Because Democrats need 60 votes to pass the funding bills in the Senate, they need 10 Republicans to sign on to the proposal, giving members of the minority leverage over what they'd like to see included. One way certain Republicans have suggested gutting Democratic priorities is by passing a longer-term CR, which would freeze spending levels for different programs at those set by the Trump administration. In the past, Congress has typically passed a short-term spending bill to keep the government running for a few weeks (or months) until lawmakers are able to agree on the full-year legislation. In 2020, lawmakers passed a CR in early December that expired at the middle of the month. In 2019, they passed a similar CR in mid-November that lasted until December. Both years, Congress went on to pass full-year spending bills in December. This time around, however, some Republicans signaled they'd be open to extending a future continuing resolution for as long as a year. "If there's no progress [after December 3], we could be headed for a yearly CR. A lot of people would like that. One, that keeps all the riders off, you know? Think of that from our standpoint," Shelby told reporters in early November. By pushing for appropriations to stay at the same level, Republicans hope to curb any spending changes Democrats have proposed, and restrict their ability to boost appropriations to implement their agenda. Democrats, meanwhile, have argued that funding the government at existing levels for the whole year would have detrimental consequences for many programs. "An endless cycle of continuing resolutions is not a responsible way to govern," Senate Appropriations Chair Patrick Leahy said in a statement earlier this year. "It means cuts to veterans, cuts to national security and defense, handcuffing our response to the pandemic, and not meeting the challenges of climate change." As Leahy alluded to, keeping funding levels the same as last year would mean that the government is less responsive to new needs that have emerged as the pandemic has continued, and that services that combat violence against women and support child care would have less funding than Democrats would like. What's next for funding the government Congress has a massive to-do list to check off before the end of the year, including approving government funding, addressing the debt ceiling, passing legislation to authorize annual defense spending, and approving Democrats' $1.85 trillion social spending bill. Because of the impending December 3 deadline, lawmakers must tackle government funding first. If lawmakers don't approve a CR by the end of Friday, the government would shut down, much like it did in 2019, 2018, 2013, 1996 and 1995. When the government shuts down, workers across many agencies are furloughed and services including immigration case processing, food inspections, and tax preparations are slowed. Historically, the parties controlling Congress have gotten the blame for a government shutdown, making it advantageous for members of the minority to withhold support for funding and cause one. This year, certain House Republicans including Reps. Marjorie Taylor Greene and Chip Roy have pushed Senate lawmakers to shut down the government, though other Republicans seem to be less receptive. Avoiding a shutdown this week doesn't mean the conflict over the spending bills is done, however. Because the new short-term spending bill is expected to expire in January, lawmakers will have to decide if they want to pass another short-term bill at that point, or if they'll be ready to pass the full-year bills by then. In the past, a December CR has led to a full-year bill. Whether that will happen again this time is still up for debate.

NBC Joshua Vacanti performing "If I Ain't Got You" on The Voice. It's challenge week on " The Voice," which means the top 10 contestants were tasked with singing a song outside of their comfort zone. For 28-year-old Joshua Vacanti, that meant an R&B ballad. Vacanti's coach John Legend assigned him "If I Ain't Got You" by Alicia Keys, which Vacanti said "terrified" him at first (he's stuck to pop and musical theatre songs thus far in the competition). But Vacanti found a personal connection to the song and delivered a performance that impressed the coaches. The night of the live show, November 29, happened to be Vacanti's second wedding anniversary with his wife, Sam Olewnik. "Happy Anniversary bubs🤍 I got your back, you got mine," Vacanti captioned an Instagram photo of the pair on their wedding day. According to Vacanti's bio on the NBC website, he regularly gigs with his wife and sings in a worship band with her. Watch Vacanti's performance of "If I Ain't Got You" below: A post shared by Joshua Vacanti (@joshuavacanti) Buffalo native Cami Clune made it to the semi-finals on season 19 of "The Voice." Clune and Vacanti were in the same band, "Direct Worship," for years and even did a local Christian TV show together. Seeing Clune do so well on "The Voice" gave Vacanti the courage to give it a try himself. "She (Cami) is kind of a big inspiration for me auditioning for the show," Vacanti told The Buffalo News. "I'd never seen someone I had worked with so closely on a platform like that and that kind of just sparked something in me." Vacanti works as a prevention educator for the Erie County Council on Alcohol and Substance Abuse, doing anti-drug and anti-bullying presentations at schools. He is still teaching virtually part-time while competing on "The Voice." "I can't wait to go back in the classrooms and be an example," Vacanti told The Buffalo News. "'Hey, remember Mr. Josh used to talk about how he loved to sing and wanted to have a career in music? It's never too late to reach for your dream. So just keep pushing for it.'" A post shared by Joshua Vacanti (@joshuavacanti) Vacanti's contestant bio on the NBC website states that he suffered from severe asthma as a child and had to be hospitalized regularly. He was prescribed steroids which caused him to rapidly gain weight. Vacanti once weighed 300 pounds and was bullied for his size. To cope with these struggles, Vacanti turned to music. He found community through his church choir and went on to study music at SUNY Buffalo State. "I didn't have a super strong friend group growing up and I just felt very ostracized. I was an easy target for kids. Kids can be cruel sometimes," Vacanti told The Buffalo News. "It wasn't until later in life I realized that the things that make me different and unique are the best parts about me and that's a big message that I try and teach kids when I'm working in schools." READ NEXT: Wendy Moten Performs With Broken Elbow She Got on 'The Voice' Unlock the latest news, rumors and exclusives from The Voice — direct to your inbox. ↓

Today The ASCAP Foundation opens bidding for their Holiday Auction. Supported by some of the industry's most notable artists and performers, the hit-makers will provide one-of-a-kind experiences and items to The ASCAP Foundations silent holiday auction. The auction will take place virtually between November 30th and December 15th. Rapper Lil Baby and Grammy-winning singer, songwriter and producer Ne-yo are among the stars giving back to The ASCAP Foundation. "Music has been a lifeline for so many people during the pandemic, and ASCAP members understand how important music education and early recognition of their talents is for kids and aspiring music creators", said ASCAP Foundation Executive Director Nicole George-Middleton. The ASCAP Foundation has been fostering the growth and success of American music creators through music education and talent development programs since 1975 and is supported by contributions from ASCAP members and music fans throughout the United States. The foundation is a charitable organization dedicated to supporting American music creators and encouraging their development through music education and talent development programs. Some of the development programs include songwriting workshops, grants, scholarships, awards, recognition and community outreach programs for songwriters, composers and lyricists. "We are extremely grateful to these ASCAP members for rallying around the Foundation at this time to fund these essential programs, which span every genre of music and impact millions of people around the country." said George-Middleton. Billie Eilish and her collaborator/producer (and brother) Finneas, rapper Lil Baby, songwriter and producer Blackbear, Grammy Award-winning country artist Chris Stapleton, Rock and Roll Hall of Famer John Mellencamp, and Grammy-winning R&B songwriter, artist and producer Ne-Yo are some of the artists supporting The ASCAP Foundation Holiday Auction. The highest bidders will be able to win exclusive experiences curated by the artists including the following. A Lil Baby Virtual Meet and Greet- The artist will meet virtually with the winning bidder of this item, give a shout-out to them on his @lilbaby Instagram and follow the winning bidder. Ne-Yo Personalized Video- The Grammy-winning R&B songwriter, artist and producer Ne-Yo will prepare a personalized video to commemorate an occasion chosen by the winning bidder. BET Awards Weekend Package - BET will provide hotel, airfare and two tickets to its upcoming 2022 BET Awards and BET Experience in downtown Los Angeles. Dinner for Four and Four Tickets to Broadway's The Lion King- The winning bidder will receive four tickets to the Tony Award-winning Broadway smash hit The Lion King, along with dinner for four at New York City's Hunt & Fish Club. The online event to benefit music education programs kicks off on 'Giving Tuesday', November 30. Auction items can be viewed on CharityBuzz.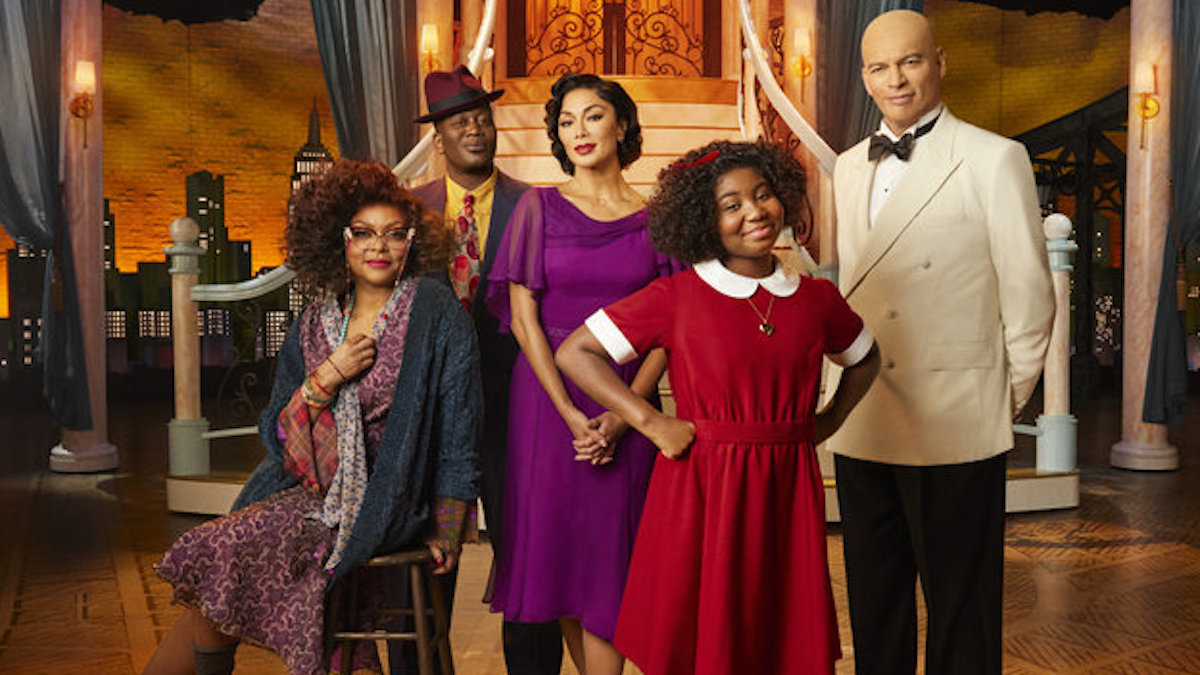 ABC NBC's "Annie Live!" debuts Thursday, marking the first new live musical production to air on broadcast TV since ABC's "The Little Mermaid Live!" premiered in November 2019. It also marks NBC's return to the genre, which it hasn't ventured into since "Jesus Christ Superstar Live!" on Easter Sunday of 2018, and the first of the Big 4 networks' live-TV musicals to be made during the COVID-19 era. So naturally, all eyes are on how the Taraji P. Henson- and Harry Connick Jr.-led "Annie Live!" will perform in TV ratings and viewership, as that's going to be a good indicator of what "Tomorrow" looks like for the genre. Scroll through our gallery to see how each of broadcast TV's modern-day, live musical productions rank by Nielsen numbers. Lowest-rated is first, highest-rated is last. Fox Rank: 10 Musical: "Rent" Date: January 27, 2019 Network: Fox 18-49 rating: 1.4 Total viewers: 3.415 million Also Read: Ratings: Fox's Semi-Live 'Rent' Is TV's Least-Watched Live Musical Fox Rank: 9 Musical: "A Christmas Story: Live" Date: Dec. 17, 2017 Network: Fox 18-49 rating: 1.5 Total viewers: 4.481 million Also Read: Ratings: 'The Good Place' Season 3 Finale Adds a Few Viewers From Last Week Fox Rank: 8 Musical: "The Passion" Date: March 20, 2016 Network: Fox 18-49 rating: 1.6 Total viewers: 6.648 million Also Read: Ratings: 'The Masked Singer' Grows Against an Original 'SEAL Team' on CBS NBC Rank: 7 Musical: "Jesus Christ Superstar Live!" Date: April 1, 2018 Network: NBC 18-49 rating: 1.7 Total viewers: 9.607 million Also Read: Chrissy Teigen Smites Bill O'Reilly With Fiery Comeback After 'Jesus Christ Superstar Live' Diss NBC Rank: 6 Musical: "Hairspray Live!" Date: Dec. 7, 2016 Network: NBC 18-49 rating: 2.3 Total viewers: 9.045 million Also Read: Midseason TV 2019: Complete List of Premiere Dates for New and Returning Shows (Updating) NBC Rank: 5 Musical: "Peter Pan Live!" Date: Dec. 4, 2014 Network: NBC 18-49 rating: 2.4 Total viewers: 9.211 million Also Read: 7 New Midseason TV Shows Ranked by Premiere Viewers: From 'Masked Singer' to 'Schooled' (Photos) ABC Rank: 4 Musical: "The Little Mermaid Live!" Date: Nov. 5, 2019 Network: ABC 18-49 rating: 2.6 Total viewers: 8.978 million Also Read: 'The Little Mermaid Live' Ratings Blows Fox's 'Rent' Numbers Out of the Sea NBC Rank: 3 Musical: "The Wiz Live!" Date: Dec. 3, 2015 Network: NBC 18-49 rating: 3.4 Total viewers: 11.498 million Also Read: Ratings: 'The Conners' Season Finale Grows 15 Percent, But 'This Is Us' Tops Tuesday Fox Rank: 2 Musical: "Grease: Live" Date: Jan. 1, 2016 Network: Fox 18-49 rating: 4.3 Total viewers: 12.206 million Also Read: Ratings: 'Celebrity Big Brother' Season Premiere Ranks Behind 'AGT: Champions,' 'The Bachelor' NBC Rank: 1 Musical: "Sound of Music Live!" Date: Dec. 5, 2013 Network: NBC 18-49 rating: 4.6 Total viewers: 18.624 million Also Read: Ratings: 'Brooklyn Nine-Nine' Slips 25 Percent From NBC Debut NBC TheWrap will be adding the results for Thursday's production of "Annie Live!" on Friday, so stay tuned to see if the sun comes out for NBC in Nielsen returns then. Comments LIKE US Facebook Twitter YouTube Instagram INSIDER NEWS, ALL DAY LONG

You've likely heard Bobby Krlic's sound, even if you don't immediately recognize his name. It's unnerving, the music Krlic creates – a sonic mélange of oppressive bass and teeth-clenching drone metal that brews a heady mixture of dreamy hypnosis and sinister pandemonium. Krlic's melodies are the sort that belong in horror movies, building an audible sense of dread as main characters unwittingly confront death or the demonic… or Swedish cults. It's a good thing then that the musician, producer, and composer can count director Ari Aster as a fan. The pair connected on Aster's recent horror hit Midsommar, with Krlic crafting the movie's soundtrack and scoring some of the most unsettling images we've seen on film in a long time. But he didn't begin his career expecting to match wailing strings and orchestral wind instruments to stories about unlucky tourists. In fact, he can chart his love affair with music to his early childhood. Krlic remembers having a guitar in his hand by age six. His parents, both musicians, encouraged him to follow his artistic passions. He played in different bands in high school and, by the time he reached college, he knew that music was what he wanted to study and perfect. Even then, however, Krlic wasn't sure there'd be a space for his experimental sound. "I kind of imagined that the music I made was probably too strange," Krlic tells us. But that didn't stop him from pursuing it. In fact, it made him that much more determined to forge his own path in the industry, reaching out to production houses and eventually dropping his own album under the stage name The Haxan Cloak. "I've always had an attitude of, if somebody says no, I'll just keep trying until somebody eventually says yes," he explains. Eventually, people did start to say yes. A lot. Krlic has produced music for everyone from Troye Sivan to Khalid. In 2013, he got a call from famed film composer Atticus Ross to work on scoring a couple of movies, which led to work crafting the sound of popular TV shows like Snowpiercer and The Alienist. He's released more music under The Haxan Cloak, and his work with Aster on Midsommar has earned him plenty of acclaim – and an Ivor Novello award. To hear Krlic talk about his wholly original sound is to hear an artist testing his own limits. He often refers to music as simply "a conversation" and he sees his role as a composer in a very serviceable, almost utilitarian way. "I see music and art and culture as just this ongoing conversation, one that I would love to, in any small way, keep contributing to and keep pushing forward," Krlic says. "I try and concern myself with something that I want to see or hear, that I'm not seeing or hearing currently. That doesn't mean that it has to be this grandiose thing, it just means no one's doing that like I want to." He's built his own sonic style by staying true to his creative instincts, even if that means challenging the status quo and breaking some rules. Actually, when it comes to Krlic's music, it's about breaking all the rules. That, in part, is why being chosen as one of The Next 9 by Porsche seems to humble him so much. When asked what that kind of recognition means for his art, he's quiet, thoughtful, and intentional with an answer. "Being part of The Next 9, I think what we're really talking about is a shift of the culture," Krlic begins. "I think it's people who are not concerned with the here and now, they're just concerned with what's next and what hasn't been seen yet." Krlic's urge to create art that defies convention isn't about earning clout for himself as a musician and composer. Being noticed by a brand like Porsche is flattering of course, but his deeper desire is to inspire more artists to embrace the things that make them original and make their art meaningful. "You can be utterly true to yourself and you can still resonate with people," Krlic says. "I view music, art, film, culture, and fashion as a way of bringing people together and asking questions. That's what I hope I'm doing." For more on The Next 9 series, check out our hub page.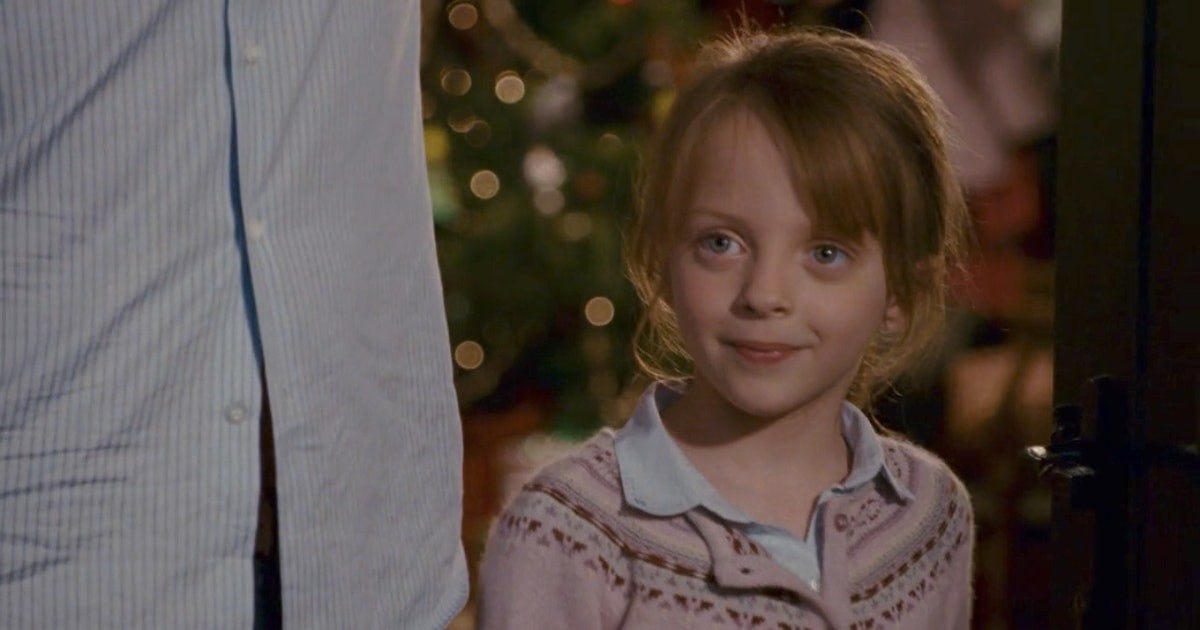 TV & Movies Miffy Englefield is all grown up. This time 15 years ago the world was treated to The Holiday, a festive staple starring Jude Law, Cameron Diaz, Kate Winslet, and Jack Black. Now streaming on Netflix, now's the perfect excuse to get all nostalgic over Christmas — especially when it comes to the film's youngest stars, who played Jude Law's on-screen children. But where are the daughters from The Holiday now? Miffy Englefield, who starred in the movie as Sophie when she was six-years-old, had a few telly roles after her film debut including The Whistleblowers and Casualty. Englefield stopped acting when she was in her early teens, however, as home life and looking after her siblings because her main responsibility. Explaining her on Instagram last year, she said, " It's not that I wouldn't love to act again. Trust me, that's all my heart wants in the world. Unfortunately my situation as a child from a working class, single parent family meant I couldn't continue." She added, "As an adult, I've found that casting directors aren't overly seeking people who 'look like me' to play roles, even though body modification isn't rare these days and is the most common it has eve been." Englefield, now 22, has had a drastic style change from the cute cardigans and bright red hair we saw in The Holiday. She now described herself as " Pint sized punk. Always overdressed. Mini skirt fanatic. Thrift queen." She occasionally performs gigs as a singer and guitarist and also runs an OnlyFans account under the name Barbie Punk. In April 2020, Englefield welcomed her daughter Frankie into the world. "She has the largest and most loving family with the most ridiculous mix of beautiful people around her," she captioned on a now-deleted Instagram post announcing Frankie's arrival. "We cannot wait for you all to meet her once the world begins to return to a more normal state." Englefield has very fond memories of her time on The Holiday set, despite not knowing who the big names were — apart from Black. Speaking to Fabulous magazine " My dad was really into alternative music and I liked [his band] Tenacious D," she told Fabulous magazine in 2020. "The first time I met him I bounded up to him and said, 'I love your music.' He was like, 'that is ridiculous, you are six years old!'" Once her daughter is older, Englefield will definitely show The Holiday to her. "If she wanted to be an actress I would support her," she told Fabulous. "And I know what people will say 'the little girl from The Holiday is a mum' — god, I must be really old." Although they haven't spoken since filming, Englefield became close with Law and Diaz while filming The Holiday. The actors even gave her and her co-star Emma Pritchard denim jackets with their names on after filming wrapped. " They made all this time for these two little kids running around," Englefield told the New York Times. As for Pritchard, who played Olivia, it seems like The Holiday has been her only acting credit. As Tyla notes, she seems to be keeping a low profile and doesn't have any social media accounts. You can stream The Holiday now on Netflix UK. This article was originally published on Dec. 7, 2020

Sting is set to the take the stage at next month's 2021 Game Awards as one of the event's feature musical performances. The 17-time Grammy winner is slated to perform "What Could Have Been," from Netflix animated series "Arcane," an adaptation based on Riot Games' "League of Legends." Netflix recently renewed "Arcane" for a second season. This year's Game Awards will take place Thursday, Dec. 9, at the Microsoft Theater in Los Angeles. There will be a live audience of invited guests, but there aren't any tickets on sale to the public. The event will be livestreamed for free starting at 8 p.m. ET/5 p.m. PT on Dec. 9 across more than 40 outlets, including Twitch, YouTube, Twitter and Facebook and globally on digital networks in countries including China and India. In addition to Sting, other musical performances will be announced in the coming weeks, according to Game Awards producers. The kudocast also will feature the return of the Game Awards Orchestra, conducted by composer Lorne Balfe. The Game Awards earlier this month announced the lineup 2021 nominees, including six titles vying for this year's Game of the Year honor: "Deathloop" (Arkane Studios/Bethesda), "It Takes Two" (Hazelight Studios/EA), "Metroid Dream" (Mercury Steam/Nintendo), "Psychonauts 2" (Double FIne/Xbox Game Studios), "Ratchet & Clank: Rift Apart" (Insomniac Games/SIE) and "Resident Evil Village" (Capcom). Overall, the nominees include 107 games, individuals, teams and events spanning multiple genres and platforms. Produced by Geoff Keighley, the Game Awards registered 83 million livestreams in 2020, making it among the biggest livestreamed events on the internet. The Game Awards brings together game industry creators, esports stars, digital influencers and Hollywood talent in an event that features annual awards, exclusive game premieres and announcements, and musical performances,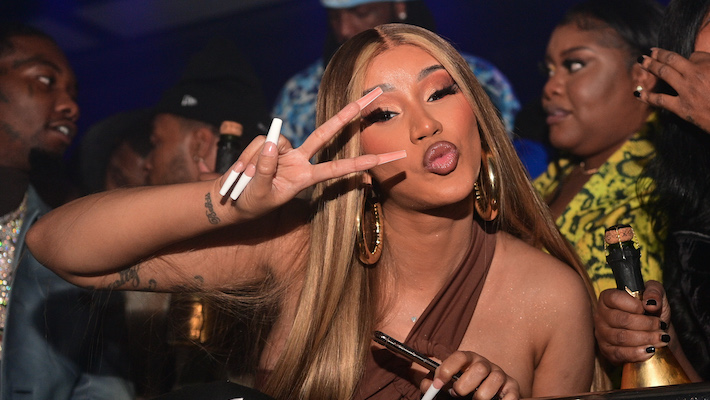 Earlier this year, Cardi B became the first-ever female rapper to have a song achieve Diamond certification thanks to her breakout hit "Bodak Yellow." A few months later, Nicki Minaj followed suit for her 2010 track "Super Bass," but it didn't take long for Cardi to go one step further: She's now the first female rapper with not one but two Diamond-certified singles. Cardi's 2018 Maroon 5 collaboration " Girls Like You " officially hit 10 million sales this week, meaning it's now RIAA-certified Diamond. To celebrate, the rapper showed her appreciation on Twitter while also firing off some well-deserved flexes. "Diamonds are a girl's best friend," she wrote after seeing the news. Diamonds are a girl's best friend 💎💋 https: //t. co/vjwVKsMCZA Cardi B (@iamcardib) November 30, 2021 Cardi also thanked Maroon 5 for inviting her to deliver a verse on the song. "Wow I got two Diamond records! Thank you sooo much @maroon5 for including me on this song and this is the song I cater to my daughter every time I perform it. I'm forever grateful" Wow I got two Diamond records! Thank you sooo much @maroon5 for including me on this song and this is the song I cater to my daughter every time I perform it. I'm forever grateful 🥲 — Cardi B (@iamcardib) November 30, 2021 After a fan instructed her to update her Twitter bio to reflect the new certifications, Cardi said she was on it. But rather than simply writing her achievement in her bio, the rapper then changed her Twitter header to be a photo of Penn Badgley from You with two diamond emojis over his eyes. Okey dokey https: //t. co/DyBcuDahOZ — Cardi B (@iamcardib) November 30, 2021 Cardi B is a Warner Music artist. Uproxx is an independent subsidiary of Warner Music Group.

— He's a legendary musician and two-time Rock & Roll Hall of Fame inductee, but the thing that Graham Nash never leaves home without isn't his guitar. It's his camera. The Nash in the supergroup Crosby, Stills, Nash and Young began taking photos long before he started making music and taunts fate every day to show him something interesting to capture. "Here's what I do: I wake up every morning. I get on with my day. If I'm leaving the house — sometimes when I'm not leaving the house — I take my camera and I say to myself, 'OK, the world is going to show me something fantastic today. What is it? Come on, show me,'" he says. The singer-songwriter is now ready to show us what he's seen with "A Life in Focus: The Photography of Graham Nash," a collection from Insight Editions spanning decades that captures many fellow artists like Bob Dylan, Joni Mitchell, Mama Cass Elliot, Twiggy and, of course, Crosby, Stills, Nash and Young. "I'm a curious man about the world, and I see strange things," Nash says. "I see differently than most people. I'm not trying to brag about it. I just know that I see differently." The book mixes intimate portraits and concert shots with surreal images Nash has happened upon, moving from a shot of a sleeping David Crosby to images from Woodstock to a mirrored building's reflection or the shadow from a bicycle on the street. "I've been doing it for 70 years and you get to feel when something's going to happen. You get to be able to put yourself in a place where Elvis comes around the corner on the back of an elephant," he says. "I'm waiting for the world to show me something fantastic, and it always does." The book comes out Tuesday and Nash plans to talk about it on Dec. 5 in a discussion streaming live from New York City's 92nd Y. Nash says he sent many of his images to the publisher and left the art team to curate the collection without his direction. Whenever he has a show at a gallery, he also leaves it up to the professionals to figure out how the images talk to each other. "I sent them a bunch of images that I thought were worth looking at. I don't want to waste anyone's time. I'm not going to show you an image that is pointless. I mean, why? Why waste a couple of minutes of your time? Time is our only currency, really," he says. Insight Editions' founder and publisher Raoul Goff estimates that he and his team sifted through 700-800 of Nash's images. He calls the photographs "visual poetry." "Some people think that when you look at an artist, their music is their music, their photography is their photography, their writing is their writing. But I think with Graham, he's one of those individuals where it's all interconnected," says Goff. "You can make those connections between his lyrics, between his music, between his photography and kind of what he stands for and what he believes and what he's observing in the world. A lot of the photographs, old and new, are a commentary, a dialog, about today's world." Goff found ways that the disparate images could connect, as when they paired a shot of Shawn Colvin looking over her shoulder from 1990 with a shot of Mitchell in a similar pose in 1971. "They did some wonderful things where I wouldn't have thought of that and I was amazed. I like letting people do their job," Nash says. "My father taught me that many, many years ago. My father said, 'Never buy a dog and bark at yourself.'" Nash might be a photo pro, but he's not precious about the equipment. He notes that he was photographed for the cover of his album "Earth & Sky" holding a cheap disposable camera. "I don't care what I'm using. I don't care if it's a Cannon or Leica. I don't care," he says. "Just just give me something to shoot with." Many of the most striking images in the book are Nash's self-portraits, him stopping time in front of a mirror by holding a camera up and snapping a moment, something that has been aped countless times in our Instagram age. He recalls at one of his gallery shows in Berlin, an intense woman came up to him and said, "Do you know something?" Nash played along and answered "What?" She replied: "You should have your head examined. These self-portraits are very disturbing. You should talk to a therapist about this." Nash laughs at the memory: "What can you do?" Nash says taking portraits of people is different than snapping an interesting thing he sees on the street. "It's a give-and-take situation. I am taking that picture, but I'm giving them a portrait of themselves that they may not have seen." Nash credits his photography-loving father for passing on his passion and writes that one of his first photos was of his mom looking contemplative in 1953 when he was 11, an image he says made him realize he could offer something special as a photographer. "I'm a curious boy," he says. "I've been a witness to this world for almost 80 years, and I have no intentions of stopping." ___ Mark Kennedy is at http: //twitter. com/KennedyTwits Copyright © 2021 The Associated Press. All rights reserved. This material may not be published, broadcast, written or redistributed.

Listen to the full conversation on our podcast "Beyond the Fame." Their neoclassical new-age style changed the face of holiday music as we know it. On Saturday, Mannheim Steamroller comes to Strathmore in North Bethesda, Maryland. "We put a star on this date on our calendars that this is a highlight show for us," drummer Tom Sharpe told WTOP. "When we walk into that theater, it is just breathtaking, so it's a real special treat for us to be coming back to Strathmore. It's wonderful. We have at least one new member that we've already been telling, 'You're not going to believe this place.'" The band will perform its breakthrough album "Christmas" (1984) from start to finish. "We have 'Deck the Halls' on there, 'God Rest Ye Merry Gentlemen' — of course 'Silent Night' is on there.… When you think back to the first time you heard that work, it was revolutionary." What about it musically made it so groundbreaking at the time? Sharpe said it's about founder Chip Davis' background and influences, particularly "the unique instrumentation between the synthesized parts and all the orchestral instrumentation." Davis' background is as a classical bassoonist "I believe that was his university training," Davis said. "So he's bringing in all sorts of different unique styles and genres.… Before this, it was Bing Crosby and Elvis." Their second album, "A Fresh Aire Christmas" (1988), included the hit "Carol of the Bells," which no doubt inspired future renditions by Trans-Siberian Orchestra and John Williams. "As the drummer, that's a very challenging piece for me," Sharpe said. "It's high-energy; there's a lot going on, so to play a piece like that is a highlight in the show. I actually look forward to playing all of the pieces, whether they're the high-energy or more introspective pieces.… How did that piece sound before Chip did it?" You may even hear cuts from Davis' Grammy-winning "Fresh Aire" albums, which started coming out in 1975. "Chip has eight albums that are called 'Fresh Aire'," Sharpe said. "When you look at his catalog, it's really mind-boggling to see the amount of material that he has. There was a good nine- or 10-year period before the Christmas music came out that these 'Fresh Aire' albums… were doing extremely well. It didn't come out of nowhere in 1984." Today, Davis has retired from the road, but he supports the tour from afar. "We do video presentations, so he'll say hi in that way," Sharpe said. There are six members in the touring band, surrounded by an orchestra. "To see it in action is really quite something," Sharpe said. "There's not a one of us that's just playing one instrument. We all have multiple things to do, switching back and forth between traditional and electronic instruments." Sharpe joined the group in 2008, and says new generations keep discovering Mannheim. "It's parents bringing their kids and now their kids bringing their kids, so it really has transcended," Sharpe said. "It's timeless music. It's going to go on forever, because it's that good." Listen to the full conversation in our podcast "Beyond the Fame."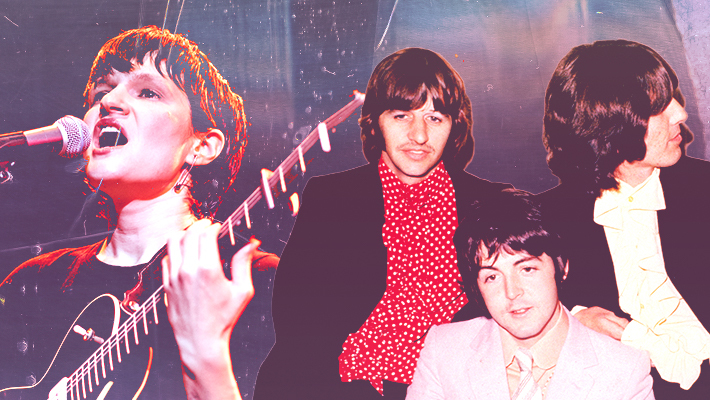 Every month, Uproxx cultural critic Steven Hyden makes an unranked list of his favorite music-related items released during this period — songs, albums, books, films, you name it. I'm glad I wasn't tasked with reviewing Peter Jackson's eight-hour Lords Of The Rock documentary. How do you quickly assess a movie in which there's twice as many hours as Fab Four's? I feel like I'll be regularly dipping in and out of this for as long as I keep my Disney+ subscription. (I assume a Blu-Ray with — dare I say it — additional previously unseen footage will soon be made available for certifiable Beatles lunatics like yours truly?) But here's my immediate impression: This is the greatest depiction of a band's inner life — how they work, how they interact, how they grow apart while always feeling like a tight-knit family — ever put on film. It's hard for me to think of another film that even comes close. Maybe Metallica: Some Kind Of Monster? Though that 2004 film by Joe Berlinger and Bruce Sinofsky is "only" 141 minutes and documents the making of a minor album. In Get Back, we see the creation of future rock classics like "Don't Let Me Down" and "Let It Be" unfold in real time — the initial flash of inspiration, the lyrical dead ends, the arrangement choices not taken, the moment when the songs we all know by heart appear to suddenly (miraculously!) fall into place. (And then there's the film director who won't shut up already about Libya. Michael Lindsay-Hogg, you come off like a dope!) Most incredibly, there's the scene from Part 1 in which Paul McCartney aimlessly strums his bass until he slowly discovers the skeleton of "Get Back," one of the most illuminating depictions of the creative process I've ever seen. As it is, I can't relate to anyone who feels this is "too much" Beatles. John and George are gone now, forever. Paul and Ringo are deep into their twilight years. In that context, eight hours of an immersive "hangout" experience with the greatest rock band ever feels, if anything, rapidly fleeting, like the most beautiful sunset in mankind's history sinking too fast into the horizon. Even now, I'm left wanting more. The jamband-ification of Big Thief continued this month with this excellent single from their forthcoming double album, Dragon New Warm Mountain I Believe In You, due out Feb. 11. I am, of course, fully on board with one of the best indie bands on the planet sounding like a cross of Blind Melon and Billy Breathes. And I'm, ahem, high on the new bountiful LP, the promo of which I've been spinning regularly for the past few weeks. Beyond that, I should keep my mouth shut until closer to the release. I'm still catching up with young bands who had the misfortune of putting out debut albums in the shadow of the pandemic in 2020. One of my fave "Class of 2020" groups is this Brooklyn outfit, who make moody synth-rock in the mold of early Depeche Mode and Orchestral Maneuvers In The Dark. Their first album released last year, Introduction, Presence, spotlighted these millennials' close studying of delectably ancient keyboard tones. But this year's A Way Forward ups the ante on songwriting, with tracks like "Across That Fine Line" and "The Grey Commute" leaning into their burgeoning pop grandiosity. Here's an album I've enjoyed listening to this month, but I expect to love once barbecue season rolls around again in the spring of 2022. Born Neal Francis O'Hara, Francis is a recovering child prodigy who toured Europe in his teens and then fell into addiction. After cleaning himself up, he re-emerged with a throwback big-band sound that recalls the highs of 1970s funk and swamp rock — lovers of Dr. John, Leon Russell, and The Meters will immediately feel at home amid Francis' fat-bottomed, bluesy bangers. On the first Snail Mail record, 2018's Lush, Lindsey Jordan focused almost solely on guitar, to the point of aligning herself with indie "shredders" like Kurt Vile and Steve Gunn. But on Valentine, she's expanded her musical palate significantly, layering her songs with keyboards and strings in a manner consistent with "mature sophomore efforts" from young indie phenoms. For Jordan, the grown-up, MOR indie of Valentine is a subtle hint that she's no longer a precocious wunderkind of Lush, and therefore shouldn't be fetishized solely for her youth or confessional lyrics. And yet Valentine isn't fully grown up, just as nobody at 22 is fully grown up. Jordan still portrays herself in these latest songs as a person who falls in love a little too hard, and then has to deal with the consequences when things fall apart. This, of course, is the most "young person" subject matter imaginable. (She apparently wrote the songs for Valentine back at her childhood bedroom in Baltimore.) Is she underrated now? At the time of Sometimes I Just Sit And Think, And Sometimes I Just Sit, Barnett seemed like the next great indie singer-songwriter. But now that indie rock is awash in guitar-slinging memoirists of a slightly younger generational vintage, Barnett seems a little taken for granted. It's true that Things Take Time, Take Time doesn't vary radically from her previous work. About half of the songs sound like "Avant Gardner," and about half of the songs resemble "Depreston." This is "merely" another collection of witty and winsome mid-tempo rockers with guitar solos that slowly rise from the malaise like a layabout peeling off the couch for a graveyard shift at a dead-end service job. But Barnett is still really, really good at this. In five years, people are going to wonder why this album was slept on. As someone who would gladly buy a box set compiling every live version of "The Diamond Sea" performed by Sonic Youth during the Washing Machine era, I see this new archival release as a step in the right direction. Though, if I have to quibble, a "Sea" that is "only" about 14 minutes feels kinda skimpy. The album version is actually about five minutes longer. Can the powers that be at Sonic Youth HQ work on getting our "Diamond Sea" stats up, please? Fourteen minutes are rookie numbers. We need many more minutes, if not hours, of blissed-out distortion. Only in a month in which an eight-hour Beatles documentary dropped would this incredible new live record and concert film from the Boss be overshadowed on the classic-rock part of my brain. But this really is a momentous release for Bruce heads, capturing him at an absolute sweet spot — one year after the fire-spitting fury of the Darkness On The Edge Of Town era (still my favorite Springsteen tour of all time), and one year before the release of one of his greatest albums, The River. Some of those songs are previewed here, including the desolate title track, which gets its live debut (!) in front of an appropriately stunned audience at Madison Square Garden. But the album (which compiles both No Nukes benefit shows) and film don't dwell long on doleful ballads. This is Bruce at the height of his arena-rock powers, playing hard and long (though not as long as usual) in front of a band determined to kick as much ass as possible. The back half is especially supercharged, in which the band tears through a Stone Pony-approved collection of rock and soul oldies as well as the unbeatable live war horse "Rosalita." Whereas Get Back is leavened with an air of melancholy, The Legendary 1979 No Nukes Concerts is a blast of pure joy. Play it loud.

Jonah Kowal is CTO of Logz. io, an open-source observability platform for modern DevOps teams. Covering the most important tools for security professionals is not an easy topic. There is always innovation in the community, and new capabilities are being added to tools we use regularly. You might be thinking that these tools will be new and cutting edge, but in fact, most of these tools have been commonly used by security professionals both personally and professionally for quite some time. The most essential open-source tools cover everything from assessing systems, securing your personal data, debugging issues and understanding complex systems such as Kubernetes. The tools we cannot live without are: • Nmap: A week doesn't go by where Nmap isn't in my history. This scanner is great for determining what another device is, what it runs and other information about how the device is being protected. This essential tool is often the first step that a hacker or security professional uses to gain a basic awareness of a specific system. One of my favorite tools. • Wireshark: Wireshark is the Swiss Army knife of debugging networks, making it an essential tool for technologists of various types and not only for the security professional helping us debug distributed systems. Wireshark is the best way to collect low-level network packet data and analyze it. It can understand countless applications and protocols, and it's been in development for many years. Improvements in visibility and analysis help us gain a better lens into our growing complexity. • Falco: Falco is a great threat detection and monitoring tool for Kubernetes. It enables you to understand state changes, configuration changes, deployments and other pattern detections that will show a compromise could have occurred. The community is vibrant and produces many great rules to help everyone, and the future of the community and governance is assured since this project is part of the Cloud Native Computing Foundation (CNCF). • OSSEC: OSSEC is an amazing collection of technologies to help secure a host. In today's environments, defense in depth is a necessary approach to secure essential assets. OSSEC can make compliance much easier, with great best practices for frameworks like HIPAA, PCI, SOX and much more. • osquery: This has become more useful over time for security professionals. First created by Facebook and released as open-source, this tool runs an agent on systems to execute commands. The project has been evolving over the years and is easy to incorporate into your scripts and tools for answering questions about your systems. The tool can be used to report on systems and what they're running and what they're connecting to, and best of all, you can run these queries across many systems at once with some simple scripting. • ZAP: ZAP is a useful tool to help scan web applications for common security vulnerabilities. It allows for automated testing and an ecosystem of contributed add-ons. The tool is provided by OWASP, which is a great organization providing open-source security software and communities. If you are interested in getting into pen-testing, ZAP is a great tool for beginners or experts. • Bitwarden: This is the one tool in my personal list versus my professional list. Bitwarden is a password tool that has great integrations and capabilities that you'll find in proprietary tools, but this one is entirely free and open source. Bitwarden is cross-platform, cross-browser and secure. It incorporates and integrates with various two-factor authentication (2FA) systems and includes its own Time-based One-time Password (TOTP) capabilities. You can self-host it or pay $10 per year for Bitwarden to host it for you. Honorable mentions Suricata and Zeek could belong on this list, but the reason they did not make the list is the use of packet data is becoming more and more difficult in today's cloud world. The community needs more advanced open-source tools to analyze log and flow data, which are more critical to those using cloud infrastructure and are high-value data sources for security use cases. There is bound to be more innovation in this area, resulting in more open-source projects launched to address the growing needs of security professionals as we struggle to secure an ever-growing set of complex systems in our cloud-centric world. Forbes Technology Council is an invitation-only community for world-class CIOs, CTOs and technology executives. Do I qualify?



Total 28 articles.
Version: 9.83.38380-256015. Input files: 1, items detected: 6749, scanned: 6749, accumulated: 28, inserted: 28, exclude filters: 0, include filters: 0, empty media: 324, filtered media: 372, duplicated media: 165, not matched limits: 744, passed http check: 0, not passed http check: 0, http check errors: 0, skipped: {total: 6721, by unique value: 0, by limits: 1642, by similarity: 24, by unicity: 614, by dates: 997, by classifier: 4567, by blacklist: 627, by mandatory tag: 0, from input files: 0}, bad dates: 0, similar from same domain: 3389, unique Ids: 0, unchangeble patterns: 1404, words comparisons: 89483200/10572071, python: 2.7.13 (default, Sep 26 2018, 18:42:22) [GCC 6.3.0 20170516]; the same images URLs found 5508 times; total 0 languages detected: {}; {u'text': {u'chars': 9096856, u'bytes': 37430388, u'words': 1471939, u'sentences': 94233}}
Created at 2021-12-01 07:02