Announcement
DC5n United States events in english 11 articles, created at 2021-12-01 06:29 articles set mostly negative rate -6.4
(33.99/34)

1

99.1

Student kills 3, wounds 6 in Michigan high school shooting

No suspect or victim information has been made available. 2021-11-30 20:28 2KB www.nydailynews.com

(13.99/34)

2

0.2

Alabama woman accused of shoplifting from Walmart wins $2.1 million in damages

An Alabama woman who says she was falsely arrested for shoplifting at a Walmart and threatened by the company has been awarded $2.1 million. 2021-11-30 20:24 2KB abc7news.com

(6.53/34)

3

2.6

Devastating 2021 Hurricane Season Ends—Here's The Toll It Took

Of the more than $70 billion in damage this season, almost all of it came from one storm—Hurricane Ida. 2021-11-30 21:05 3KB www.forbes.com

(3.23/34)

4

0.4

Tiger Woods hit the brakes on any notion that a comeback is near

The superstar golfer had nothing to say about his February car wreck in first news conference since the crash 2021-11-30 23:40 5KB chicago.suntimes.com

(3.07/34)

5

0.7

Cristiano Ronaldo hits back at claim he wants to beat Lionel Messi's Ballon d'Or haul

Paris Saint-Germain forward Messi won the prestigious award for a seventh time on Monday. 2021-11-30 12:25 2KB scroll.in

(2.04/34)

6

0.3

China Is Winning the Big Data War

Beijing is outmaneuvering the United States and its allies in at least one crucial domain: data. 2021-11-30 10:00 8KB www.nytimes.com

(1.02/34)

7

0.9

$10,000 Reward Offered After Police Say Suspects Attack Jewish Children As Young As 3 In Brooklyn

The trio has allegedly struck at least three times, and their youngest victim was just 3 years old. All of the victims were wearing traditional Jewish attire, police said. 2021-11-30 16:14 2KB newyork.cbslocal.com

(1.01/34)

8

0.4

Trump Fights Fannie/Freddie Battle From Outside the WH

One battle born of the 2008 financial crisis – the federal takeover of Fannie Mae and Freddie Mac – is still being fought by the … 2021-11-30 12:27 6KB www.realclearpolitics.com

9

1.8

Police: Two Men Fire Off Roughly 35 Shots, Killing 14-Year-Old Who Got Hit With 18 Bullets

Two men shot a teenager more than a dozen times Monday evening while waiting for a bus, according to authorities. Samir Jefferson, 14, was taken … 2021-11-30 15:21 1KB dailycaller.com

10

0.8

Elkton woman dies following Marlette Twp. traffic crash

Three other people were also taken to the hospital. 2021-11-30 13:51 1KB eu.thetimesherald.com

11

3.1

J&K: 177 security personnel killed in over 1,000 militant attacks in three years

The maximum number of attacks took place in 2019. 2021-11-30 07:26 2KB scroll.in
Articles
DC5n United States events in english 11 articles, created at 2021-12-01 06:29
Three people were killed and at least six were wounded Tuesday in shooting at a Michigan high school Tuesday. The Oakland County sheriff's office said a 15-year-old sophomore started shooting a handgun inside Oxford High School, in the suburbs of Detroit, around 12:55 p.m. Three students were killed and five others and one teacher were wounded. The suspect was arrested at the scene and his handgun was recovered, Oakland County Undersheriff Mike McCabe said. Between 15 and 20 shots were fired, McCabe said. "Deputies confronted him, he had the weapon on him and deputies took him into custody," McCabe said. "The whole thing lasted five minutes." No other suspect or victim information, including possible motives and the conditions of the injured, was made available. McCabe said the suspect had asked for an attorney and did not speak to police after being taken into custody. After multiple police units, a SWAT team, a helicopter and several EMS vehicles responded to the scene, police conducted a secondary search of the school for additional victims. McCabe said they were not looking for any other suspects. "There were no other guns, no other shooters," McCabe added. "As far as we know." McCabe said police knew how the student got the gun into the building, but are "not going to say [how] right now." "I am horrified by the shooting at Oxford High School today," U.S. Rep. Elissa Slotkin, a Democrat who represents the area, said in a statement. "I've been talking with Oxford leaders, parents and students and we are all praying for the health of those injured, and the well-being of all our young people, many of whom are in shock."

At least 3 dead in Michigan school shooting
cbsnews.com
3a37b7fcd8efcdea4005b50a5bb74e71
Oxford High School shooting news conference
eu.freep.com
36e266cea0cc7e01cf36bddd7093cbd5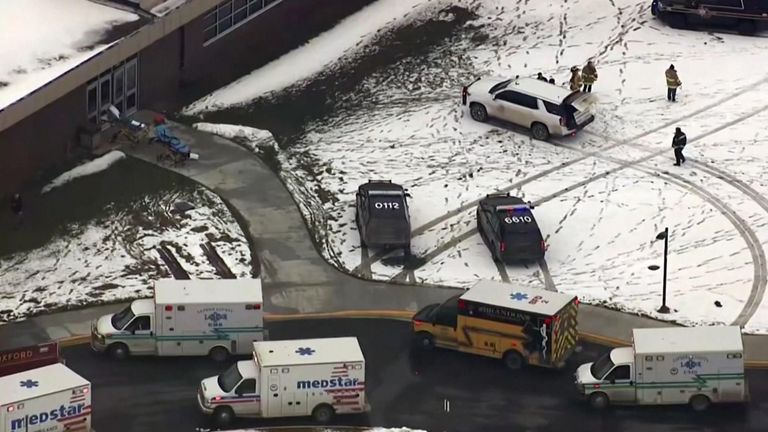 Michigan shooting: Three killed as 15-year-old student opens fire at his school
news.sky.com
4439794cef2adcc85ba30ab005a14945
3 dead, 6 injured in shooting at Michigan high school
cbsnews.com
e7fa6c13bd9592465db2f2a08ab0076b
4 to 6 people shot at Michigan high school: Authorities
chicago.suntimes.com
b26cfc483e5fdeba15d393853cd9bc7a
Undersheriff: 3 students killed and 6 people injured in Michigan high school shooting; 15-year-old gunman arrested
abcnews.go.com
d51bec75dcaff0772f111448aca4d8e4
Student kills 3, wounds 8 at Michigan school
usatoday.com
07bd2a229247c49adaa756dc7c3f42d3
Oxford High School shooting
eu.detroitnews.com
d56cf426b415a388c29f975257a26ef4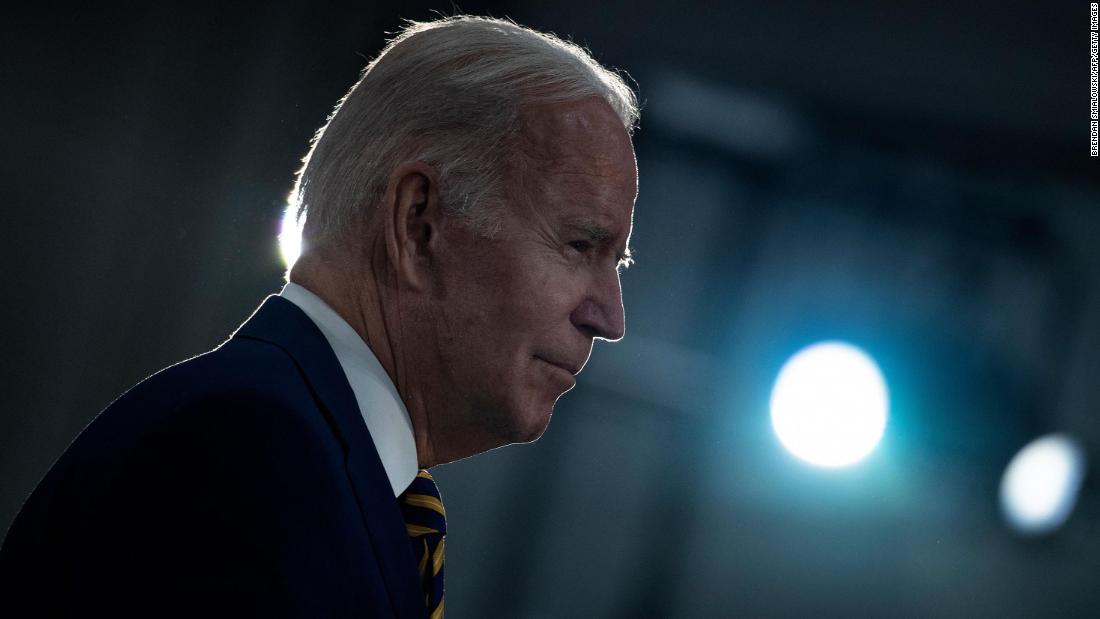 Biden says his 'heart goes out' to families affected by Michigan school shooting
edition.cnn.com
b268e88660877a73bb0dd70d279b15df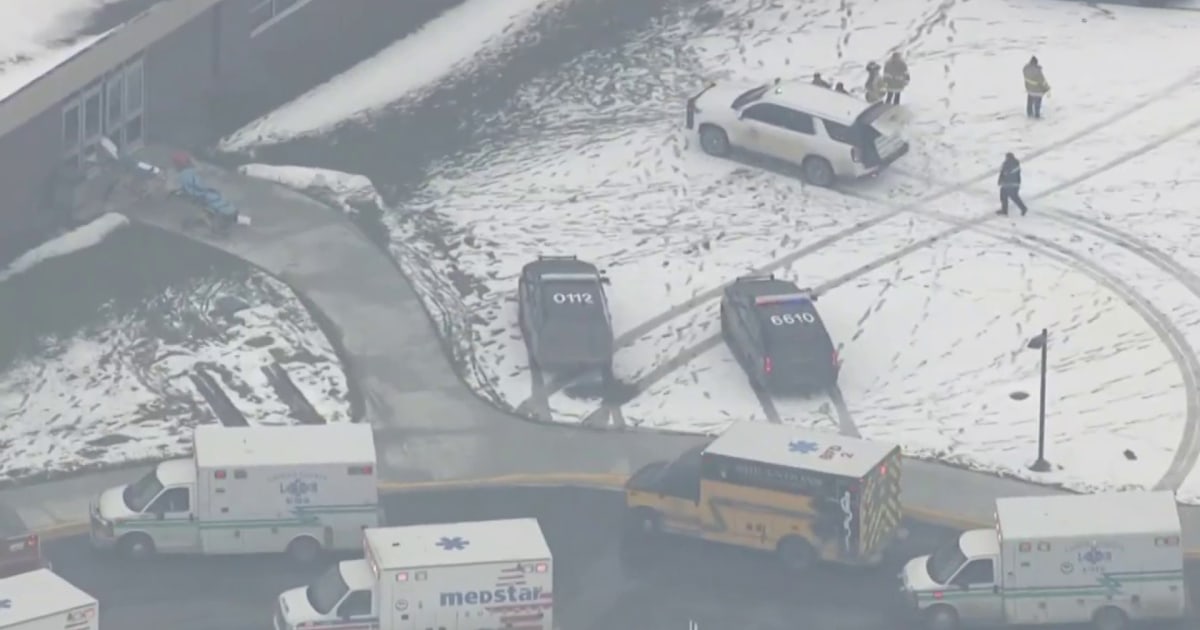 Three killed, six wounded in Michigan high school shooting
msnbc.com
49f0b67dd157f8b872715a9a0674e163
Biden mourns Michigan school shooting victims
usatoday.com
a3303db3ce892918062d2e56b944ed43
Authorities: 4 to 6 people shot in Michigan school shooting
myfox8.com
9c6ef0e2942133dc247a2a41bd501a62
Authorities: Student kills 3, wounds 8 at Michigan school
bostonherald.com
a609e5a34c31075068fec8c11de95787
Authorities: Student kills 3, wounds 6 at Michigan school
aol.com
9747135862b488361e89e0470ace9a91
3 students shot dead at Michigan high school, 6 injured
bostonherald.com
ddf4b1d4aec5da436ea17ddb9a5e6323
Prayer vigils, Mass planned in wake of Oxford High School shooting
eu.freep.com
b0ef604197ba4ee6e5244adb328538ba
Undersheriff says 8 were wounded in Michigan school attack that killed 3; says he wasn't aware of any prior threats
abcnews.go.com
42b2ff028f6f5920378524e37b977aeb
At Least One Student Shot In Michigan School Shooting
dailycaller.com
129f684302f8904fb226635d1c7ea77d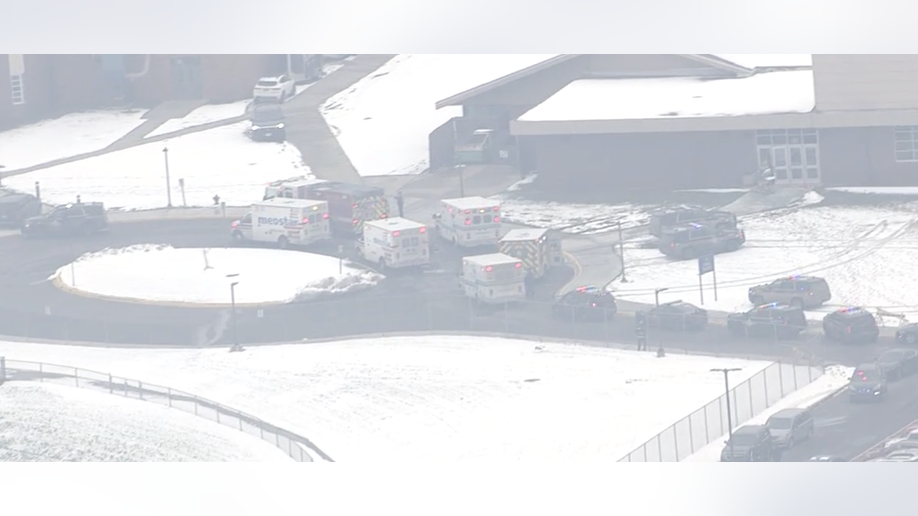 Shooter at Michigan high school in custody, at least 1 student shot
foxnews.com
855b9c3d3db50700bd3eda2a6e47604a
Biden to receive 'regular updates' about Michigan school shooting
thehill.com
984b92eb96a3485d13934af88d0de24d
Student kills 3, wounds 8 at Michigan school: Authorities
chicago.suntimes.com
87893d6dc28280a4dc6ab6cc3f4eb10c
Student uses handgun to kill 3, wound 6 at Michigan school
pressherald.com
db73ae9e2b4c31755982e36acee17590
Oxford High School Shooting: Active Shooter Reported in Michigan
heavy.com
f3467dc4df3a0eaf232914d2994e5176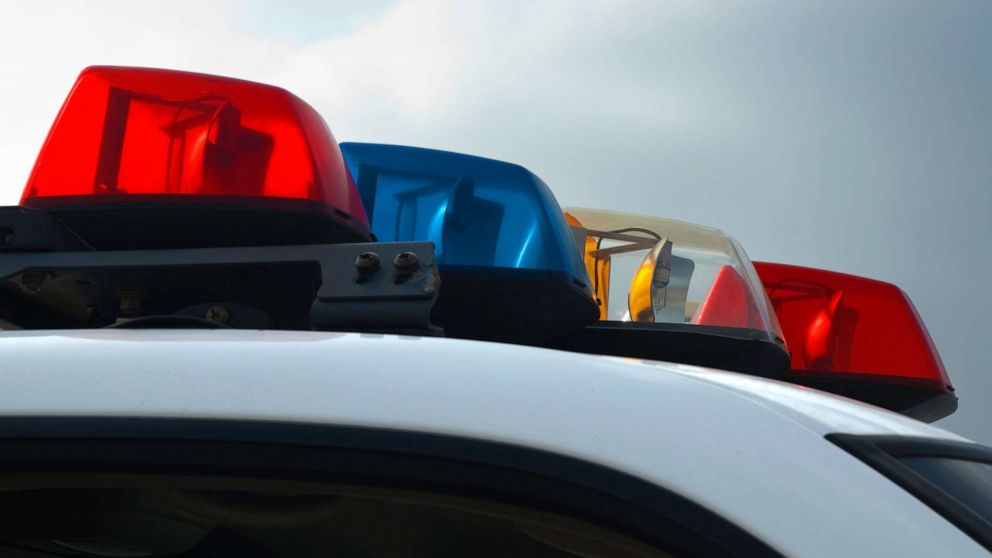 Multiple victims in shooting at Michigan high school: Sheriff
abcnews.go.com
3563d3ecc68c0695553e2fe3e777d5f5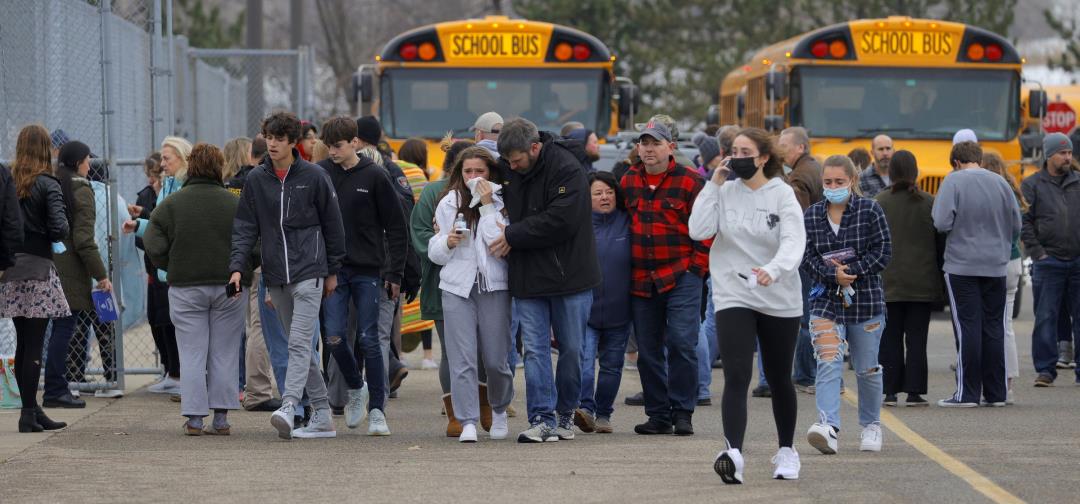 3 Dead, 6 Injured in Michigan School Shooting
newser.com
25bb4fc0934ed5c31659f75be651bdfa
Authorities: Student, 15, guns down 3, wounds 6 at Michigan school
bostonherald.com
e1a68cd15f7eafa559a77ee88ac102b5
3 students have been killed in a shooting at a Michigan high school
npr.org
2f5084692af93e3fa1a6e5e08dba54f3
3 dead, 6 injured in Michigan high school shooting; 15-year-old suspect in custody, authorities say
usatoday.com
6d3a5571fbc4d29961654a5f9f5c70d4
3 students shot dead at Oxford High School, 8 injured
ocregister.com
9262b850cd9ea4681508b7cf15e32ace
Oxford High School shooting leaves 3 dead, multiple injured: Everything we know
eu.freep.com
e87d3c2c6afa721825ec131edce7f165
-- An Alabama woman who says she was falsely arrested for shoplifting at a Walmart and then threatened by the company after her case was dismissed has been awarded $2.1 million in damages. A Mobile County jury on Monday ruled in favor of Lesleigh Nurse of Semmes, news outlets reported. Nurse said in a lawsuit that she was stopped in November 2016 when trying to leave a Walmart with groceries she said she already paid for, according to AL.com She said she used self-checkout, but the scanning device froze. Workers didn't accept her explanation and she was arrested for shoplifting. Her case was dismissed a year later, but then she received letters from a Florida law firm threatening a civil suit if she didn't pay $200 as a settlement, according to her lawsuit. That was more than the cost of the groceries she was accused of stealing. Nurse said Walmart instructed the law firm to send the letters - and that she wasn't the only one receiving them. "The defendants have engaged in a pattern and practice of falsely accusing innocent Alabama citizens of shoplifting and thereafter attempting to collect money from the innocently accused", the suit contended. WKRG reported that the trial featured testimony that Walmart and other major retailers routinely use such settlements in states where laws allow it, and that Walmart made hundreds of millions of dollars this way in a two-year period. Defense attorneys for Walmart said the practice is legal in Alabama. A spokesperson told AL.com that the company will be filing motions in this case because it doesn't "believe the verdict is supported by the evidence and the damages awarded exceed what is allowed by law."

Walmart said she shoplifted; jury awards her $2.1 million
wtop.com
79c926221fea1b8b469905b3c62d5ee4
Walmart said she shoplifted; jury awards her $2.1 million
business-standard.com
e960c61196bed745b58921b84248b566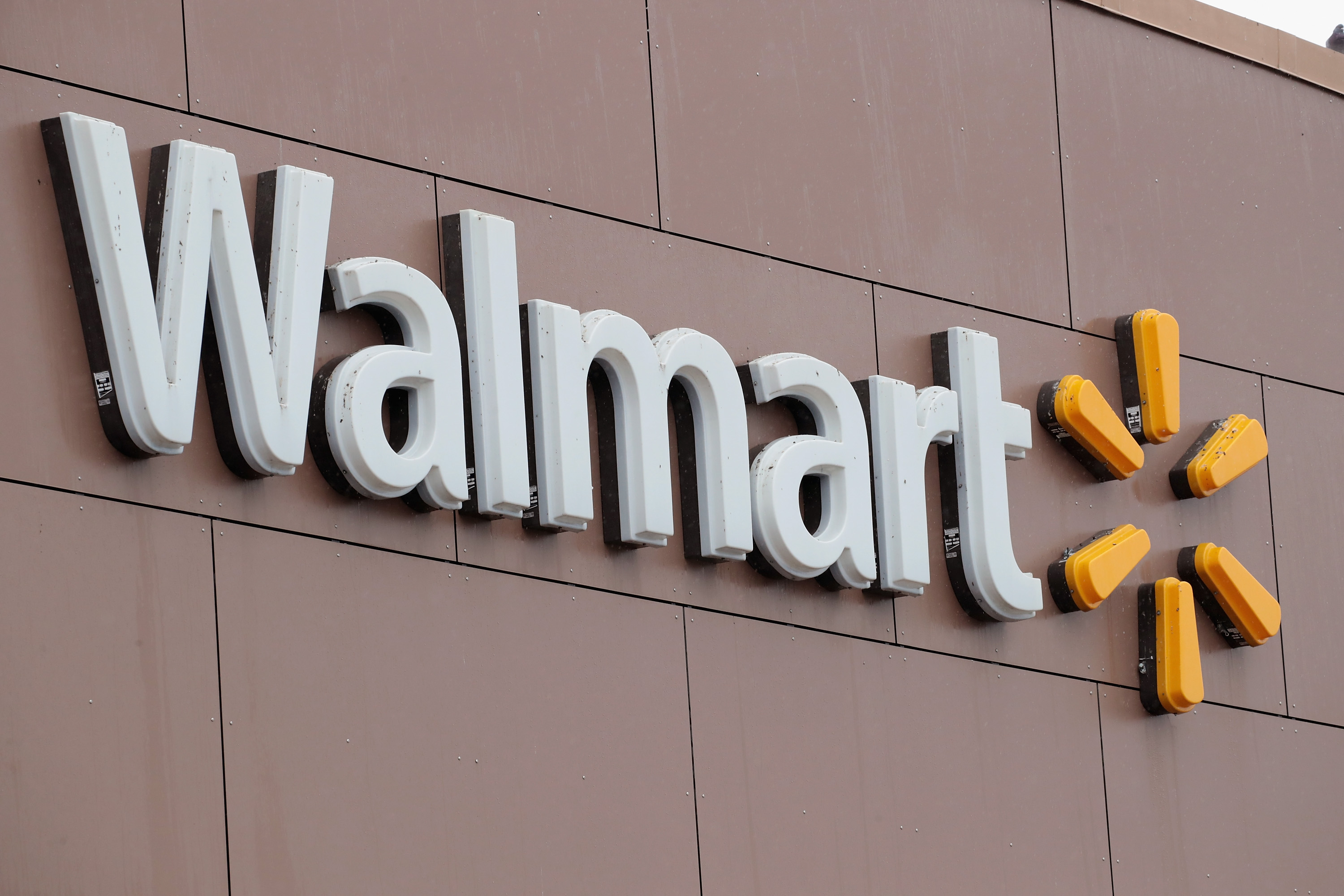 Woman Awarded $2.1M After Walmart Demands $200 Settlement Over Dismissed Shoplifting Case
newsweek.com
1540418d21210fd0bc9d658e5cb3c427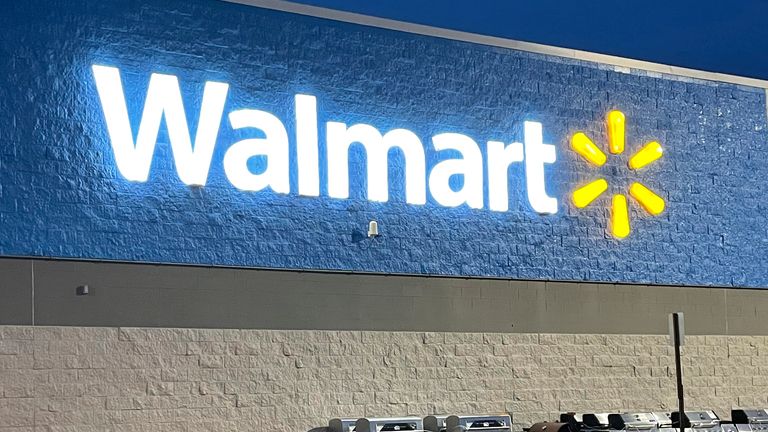 Alabama: Woman falsely accused of shoplifting at Walmart awarded $2.1m in damages - reports
news.sky.com
7f3dda467ce1e8d98c922853157465aa
Woman accused of shoplifting at Walmart awarded $2.1 million
myfox8.com
6af102f87fa7ed17a89ec453abef1fc7
Woman falsely arrested at Walmart awarded $2.1 million by jury
nydailynews.com
0338a84e778f8e7dba4300691fbf004b
Walmart said she shoplifted; jury awards her $2.1 million
eu.detroitnews.com
300f54880da1493e375bc9790d8494f0
Alabama woman wins $2M after Walmart accused her of stealing food
nypost.com
21d7efdf410b041704c9c904ed8412df
Jury awards woman $2.1M after claiming she was falsely arrested at Walmart
thehill.com
c94e7c8cc8457bfcc98f6ee9025c7c81
Woman awarded $2.1 million after saying she was wrongly arrested for shoplifting at Walmart
cbsnews.com
7107deea71d8a8bc1327b91c1a49043b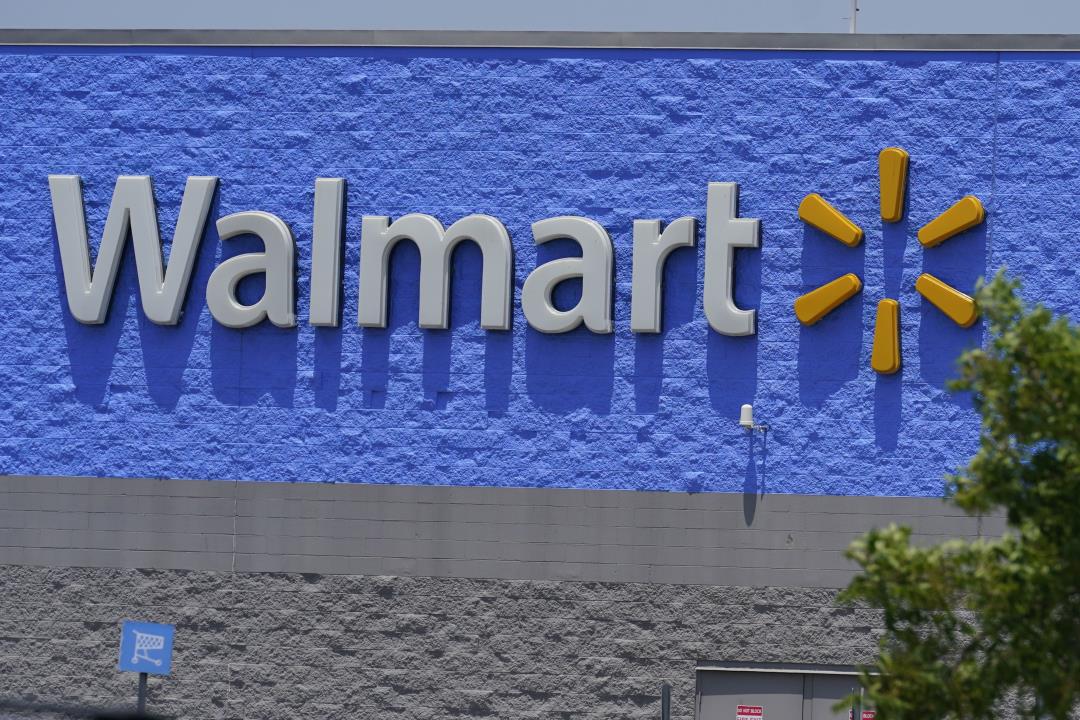 Woman Accused of Shoplifting Awarded $2.1M
newser.com
3e98cfffe17d718cdfb6bc5b4f5c9c6d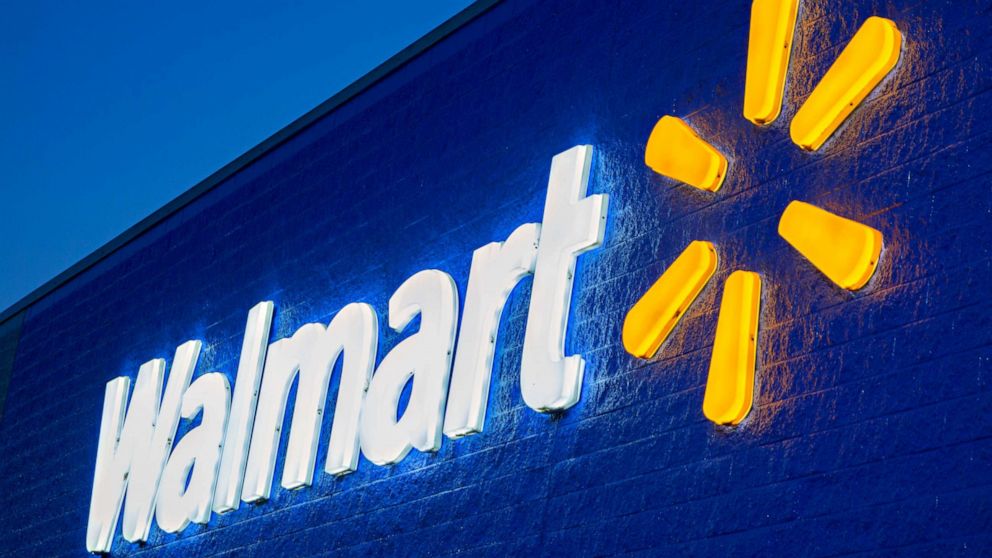 Walmart said she shoplifted; jury awards her $2.1 million
abcnews.go.com
71f112e37cf2d108d7279a59111d6a63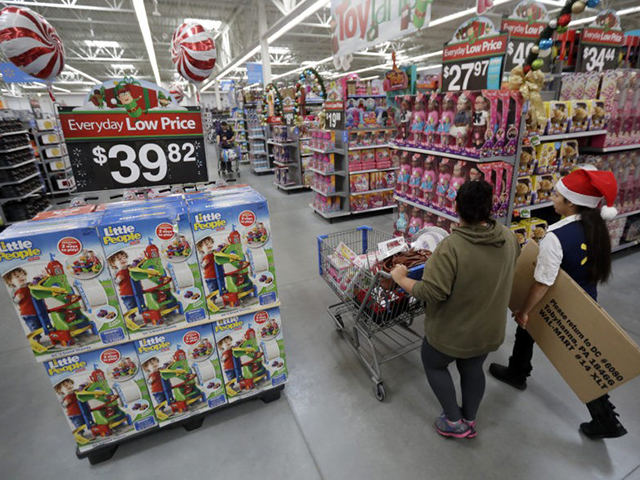 Woman Awarded $10 Million in Damages After Stepping on Rusty Nail in Walmart
breitbart.com
51ab43a6e0cc2102ae36a774a29d3084
One of the most destructive hurricane seasons on record is drawing to a close Tuesday after the U.S. faced a barrage of powerful storms that caused tens of billions of dollars worth of damage and caused more than 100 deaths--here's a recap of the historic impacts. Even New England wasn't spared this hurricane season. On August 22, Tropical Storm Henri became the first named storm to make landfall in Rhode Island in more than 30 years. The storm caused widespread flooding and power outages. 8. That's how many named storms hit the U.S. during the 2021 season, nearly triple the average of around three landfalls. Combined with 2020's record-setting 11 U.S. landfalls, there have now been 19 storms to hit the U.S. over the past two years. Forecasters were already anticipating a highly active season before any storms had even formed, noting favorable conditions like warmer than average sea surface temperatures. The season got off to a very active start, with five named storms forming by the end of June, though no new storms formed in July. Despite the slowdown, forecasters warned in a midseason outlook that conditions were in place for storms to develop at a rapid pace during August and September, which is exactly what took place. Over a seven-week period from August 11 to September 29, 15 named storms formed, including six hurricanes and four major hurricanes. The final storm this season was Tropical Storm Wanda, which dissipated on November 7. Climate scientists are worried that global warming is fueling conditions that allow for frequent and powerful hurricanes to form. The past few years have done little to quell those concerns. Six Atlantic hurricane seasons in a row have now brought an above average number of storms, despite the federal government raising the definition of an average season earlier this year to 14 named storms. The 2020 season was the most active since record-keeping began in 1851, bringing 30 named storms, 14 hurricanes and seven major hurricanes. In the aftermath of Hurricane Ida, a New Orleans-area man was killed and eaten by a massive alligator, weighing 504 pounds with a length of 12 feet. The incident appears to be the first fatal alligator attack in Louisiana since 1774. Hurricane Ida Could Leave Parts Of Louisiana Coast 'Uninhabitable For Weeks Or Months,' Forecasters Warn (Forbes) New Orleans Regains Partial Power After Hurricane Ida But Full Return Could Take Weeks Or More (Forbes) Ida Kills At Least 41 On East Coast As States Take Stock Of Storm's Damage (Forbes) Henri Becomes A Hurricane As It Nears Historic New England Landfall (Forbes) Hurricane Season About To Take A Major Turn For The Worse, Government Forecasters Say (Forbes) Yes, Global Warming Is Changing How Hurricanes Work (Forbes) Huge Alligator Ate Louisiana Man After Hurricane Ida, Officials Confirm (Forbes)

Busy 2021 hurricane season comes to a close
orlandosentinel.com
7dcbe0791705b0e523e049daf4701d6b
By the numbers: 2021 Atlantic Hurricane Season was third busiest on record
wral.com
08a4d07f6a5c7799f453b6d542f7c8b4
The 2021 Atlantic hurricane season ends as the third most active year ever
npr.org
8e9686257d4d6cbc3ab17de92ebd2580
Busy 2021 Hurricane Season Comes To An End
miami.cbslocal.com
f8ea36a4f4b47c506756f162325632a7
2021 Atlantic hurricane season was the third most active on record — and the most costly
cbsnews.com
4568422d464e9eda011bc29493fa4360
Very active and very odd: A 2021 Atlantic hurricane season review
upi.com
59e219be7ff0a72ce1c1ea4e38cbc294
Tiger Woods had nothing to say about the February car crash that shattered his right leg and he had even less of an idea what his future in golf holds except that he's a long way from deciding whether he can compete against the best. "I can show up here and I can host an event, I can play a par-3 course, I can hit a few shots, I can chip and putt," he said Tuesday. "But we're talking about going out there and playing against the world's best on the most difficult golf courses under the most difficult conditions. "I'm so far from that." Woods addressed the media for the first time since his Feb. 23 crash on a winding road in the Los Angeles coastal suburbs. Police said he was driving at least 84 mph when he crossed a median and his SUV tumbled down a hill. Doctors said he shattered tibia and fibula bones in his right leg in multiple locations. Those were stabilized by a rod in the tibia. A combination of screws and pins were used to stabilize additional injuries in the ankle and foot. Asked his recollection of the accident, Woods said curtly, "All those answers have been answered in the investigation, so you can read about all that there in the police report." When asked if he had any flashbacks to the trauma, he replied: "I don't, no. Very lucky in that way." Woods said he felt fortunate to be alive and to still have his right leg — he said the possibility of amputation was "on the table" — and to be able to walk into the press center at Albany Golf Club without a noticeable limp. From the waist up, with biceps bulging through a black-and-gray shirt, he looked like he did a year ago. Woods is the host of the Hero World Challenge, which starts Thursday for 20 elite players. He said he spent three months immobilized — a makeshift hospital bed was set up in his Florida home — before he could start moving around on crutches and eventually walk on his own. Two weeks ago, he posted a video of his smooth swing with a short iron. That raised hopes that he was on his way back. On Tuesday, he hit the brakes on any notion that a comeback was near. Still to be determined is whether he even wants to go through the work required to compete at a high level. "I have a long way to go to get to that point," he said. "Now, I haven't decided whether or not I want to get to that point. I've got to get my leg to a point where that decision can be made, and we'll see what happens when I get to that point." What was clear was that any golf in his future would be limited, and it already was headed in that direction before the car crash. He played only nine times during the pandemic-shortened 2020, ending the year with a fifth surgery on his lower back. Even so, he could see a scenario of picking and choosing where to play, presumably around the majors, much like Ben Hogan did after his near-fatal car accident in 1949. Woods won the Masters in 2019 after back fusion surgery, and just two years after he could barely walk and feared his career was over. "I got that last major, and I ticked off two more events along the way," he said. The other two were the Tour Championship in 2018, when he outplayed Rory McIlroy in the final round at East Lake, and the Zozo Championship in Japan in fall 2019 for his 82nd career PGA Tour victory to tie Sam Snead's record. Can he win again? "I've got to be good enough to do it, OK? So I've got to prove to myself in practice that I'm good enough," he said. His right leg will never be what it once was. Ditto for his left knee, which has gone through five surgeries, one of them a week after he won the 2008 U.S. Open despite having shredded ligaments and a double stress fracture. He said his back won't be the same either, and it still ached even as he sat at a table for his news conference. Woods turns 46 on Dec. 30. "All that combined means that a full schedule and a full practice schedule and the recovery that it would take to do that, no, I don't have any desire to do that," he said. "But to ramp up for a few events a year. there's no reason that I can't do that and feel ready. "I've come off long layoffs and I've won or come close to winning before," he said. "So I know the recipe for it. I've just got to get to a point where I feel comfortable enough where I can do that again." Since the accident, Woods gave an interview to Golf Digest (with which he has a financial deal) in May and a video interview with the Discovery-owned outlet that was published Monday. He also was in touch with U.S. players at the Ryder Cup and says the players with whom he's close have kept in touch. But he hasn't lost his intense desire for privacy, including what exactly happened when he was speeding along that suburban LA road. He said friends kept him from what was being said and written about him, and he refused to watch anything on TV except for sports. "I didn't want to go down that road. I wasn't mentally ready for that road yet," he said. "A lot of things in my body hurt at that time, and whether I was on medication or not, it still hurt. I didn't want to have my mind go there yet. It wasn't ready." Meanwhile, the Masters is four months away, and to hear Woods speak about the long road ahead, anything but the Masters Club dinner for champions seemed unlikely. Woods said everything was a short-term goal. "This year's been a year I would like to turn the page on," he said.

Tiger Woods says he's 'lucky to be alive,' still have leg after crash
espn.com
bce719380522ed587a2db5fb9bc86b68
The questions Tiger Woods answered and the questions that still don't have answers
espn.com
57f4eb5ffdc4e5e9b1b6944e2cdaf7c9
Tiger Woods says his legacy and allegiance are with PGA Tour
wtop.com
c500d0d0f566872b76459c54861b5cb3
Woods has little to offer on past accident or future in golf
foxnews.com
d4a2213dce4c1838adeb2032ec2f3bf8
Manchester United star Cristiano Ronaldo has hit back at a "disrespectful" claim that his only remaining ambition is to win the Ballon d'Or more times than Lionel Messi. Paris Saint-Germain forward Messi won the prestigious award for a seventh time on Monday. Ronaldo, who finished sixth in this year's voting, has earned the Ballon d'Or five times. Data check: After Lionel Messi's record Ballon d'Or, here's a look at the all-time men's leaderboard The Ballon d'Or, given to the best male and female footballers of the year, is voted on by 180 journalists and presented by France Football. Pascal Ferre, the editor in chief of France Football, was quoted in the New York Times recently saying Ronaldo told him his primary motivation was to retire having won the accolade more often than his old rival Messi. Ronaldo, 36, took to Instagram to deny that suggestion. "Today's outcome explains Pascal Ferre's statements last week, when he said that I confided in him that my only ambition was to finish my career with more Ballon d'Ors than Lionel Messi," Ronaldo wrote. "Pascal Ferre lied, he used my name to promote himself and to promote the publication he works for. "It is unacceptable that the person responsible for awarding such a prestigious prize could lie in this way, in absolute disrespect for someone who has always respected France Football and the Ballon d'Or. "The biggest ambition of my career is to win national and international titles for the clubs I represent and for the national team in my country. "The biggest ambition of my career is to be a good example for all those who are or want to be professional footballers. "The biggest ambition of my career is to leave my name written in golden letters in the history of world football." Ronaldo, who did not attend Monday's prize-giving event in Paris, last won the Ballon d'Or in 2017. This year marked the first time the former Juventus and Real Madrid striker finished outside the top five voting since 2010. Messi's seventh success extended his lead in the male category after he set the record with his sixth in 2019. Barcelona and Spain midfielder Alexia Putellas won the 2021 women's Ballon d'Or.

Lionel Messi wins Ballon d'Or for 7th time
news24.com
f7ef4a15b949a6e2272bd18e96fead74
Why Lionel Messi's Ballon d'Or win shouldn't make you angry
espn.com
fbc23093af81d1b391c41c0d95840a3d
Cristiano Ronaldo hits back at 'lie' after France Football boss stokes Lionel Messi rivalry
edition.cnn.com
a7b9e26a8f1477af6b51b5e66e828b58
President Joe Biden came away from his summit with China's President Xi Jinping on Nov. 15 committed to prosecuting what he called "simple, straightforward competition" with China. Yet Beijing is already beating the United States and its allies in one crucial domain: data. Data is the oil of the 21st century, the indispensable resource that will fuel artificial-intelligence algorithms, economic strength and national power. The wellspring of this data is all of us: our health records and genetic sequences, our online habits, the supply chain flows of our businesses, the terabytes of imagery guzzled by phones, drones and autonomous cars. The competition for global influence in the 21st century will require protecting and harnessing this data to achieve commercial, technological and military advantages. So far, China is winning, and the West is barely even engaged. Through a latticework of recent laws and regulations, Mr. Xi has been hard at work making the Chinese Communist Party the world's most powerful data broker. How does Beijing do that? By walling Chinese data off from the world, exerting new extraterritorial power over global data flows and putting foreign companies operating in China in a legal bind — all while absorbing other countries' data by means licit and illicit. Mr. Xi knows that even locking down only Chinese data, representing the patterns and behavior of some 1.4 billion people, would hobble Beijing's rivals in the quest for global economic superiority. The Biden administration has spoken about the importance of data in our competition with China. But no visible strategy has emerged. That threatens Americans' privacy, economic competitiveness, national security and future global standing. This will be a major test of America's China policy in 2022. Washington's blind spot to the centrality of big data in Beijing's ambitions and to the ways our own data are being exploited in service of those ambitions is perplexing at a time when American politicians are growing more concerned about the collection and potential exploitation of big data by U.S. tech giants. It is further perplexing because Americans in bipartisan fashion also are wising up to the ways that Beijing exploits and weaponizes other U.S. resources, like our capital markets. That's evident in how Washington is finally — if fitfully — beginning to address the self-destructive flow of U.S. dollars into China's military and global surveillance apparatus. While these sorts of measures still need to be scaled up dramatically, at least policymakers now have some tools to curb Beijing's easy access to U.S. capital. Not so when it comes to data, where Beijing believes that it has a free hand and that the West is too distracted or feckless to respond meaningfully. Mr. Xi is thinking and acting big, and has been since his first days in power. In 2013, shortly after assuming the presidency in Beijing, Mr. Xi declared: "The vast ocean of data, just like oil resources during industrialization, contains immense productive power and opportunities. Whoever controls big data technologies will control the resources for development and have the upper hand." Since then, Beijing has been building the framework to ensure that mass accumulations of data serve the Chinese Communist Party's strategic interests. A series of laws implemented in 2017 asserted the party's power to gain access to private data on Chinese networks, whether in China or associated with Chinese firms such as Huawei overseas. Now Beijing has quietly enacted a new set of laws — first the Data Security Law in September, followed in November by the Personal Information Protection Law — that go even further by demanding not just access to private data but also effective control over it. This has a huge impact on foreign firms operating in China. Not only must their Chinese data stay in China and be accessible by the state, but Beijing now demands control over whether they can send it to their own headquarters; to a corporate lab in, say, California; or to a foreign government that has made a law enforcement or regulatory request. Beijing's new laws may make it criminal to comply with foreign sanctions against China that involve data — like shutting off banking or cloud services to a Chinese entity linked to human rights atrocities. In these cases, foreign firms can comply with U.S. law, or they can comply with Chinese law, but not both. The impact of these laws is clear. Tesla, Apple and others have opted to build dedicated Chinese data centers — sometimes in partnership with Chinese state entities, lest they lose access to the large Chinese consumer market. Goldman Sachs faced pressure against sending memos to its U.S. headquarters. Beijing's recent actions complement its longstanding efforts to buy, steal and otherwise acquire data from foreign sources worldwide. Beijing hacks multinational corporate databases. It runs " talent recruitment " programs at foreign universities and firms. It buys foreign companies, such as an Italian maker of military drones. It funds its own data-driven start-ups in open foreign markets like Silicon Valley. The approach is nakedly nonreciprocal. It relies on access to foreign data while denying foreigners access to Chinese data — and appears to assume that foreign governments won't respond. The United States, after all, has no comprehensive federal approach to data governance, while the European Union's General Data Protection Regulation is focused mostly on consumer privacy. Will American and allied policymakers develop approaches to limit strategic data flows to China? For now, the Biden administration's answer is: maybe. "Our strategic competitors see big data as a strategic asset," the U.S. national security adviser, Jake Sullivan, said this summer, "and we have to see it the same way." This is clear and compelling language. But data did not appear to be high on Mr. Biden's agenda with Mr. Xi, judging from official readouts of the summit. And to date, U.S. policy remedies are idle and insufficient. In June, the administration issued an executive order embracing a new regulatory process to restrict cross-border data flows on national security grounds. But the new process hasn't yet been put to use — not against Chinese drones, Chinese access to U.S. data centers and biotech labs, or other potential targets. In the meantime, U.S. diplomats' and trade negotiators' engagement on data issues is dominated by bitter fights with European regulators over privacy rules for American tech giants. The far greater threat from Beijing goes largely unaddressed. The good news is that if democratic nations get their act together, they may be in a better position than Beijing, which complicates its own progress through apparent paranoia. In recent months, Mr. Xi has cracked down on private Chinese tech giants such as Alibaba and Tencent, forcing them to relinquish their data troves to state-controlled third parties. This crackdown, which helped erase more than $1 trillion in market value, will make these companies less innovative now that they no longer control their data. But banking on Chinese authoritarian overreach to preserve America's edge is no strategy. A smarter approach would begin domestically, with actual (and robust) implementation of the Biden administration's June executive order. This would entail blocking or unwinding arrangements by which large volumes of sensitive U.S. data flow to China, whether through medical records, cellphone apps or other channels — all of which are basically unregulated right now. Democratic allies must also work together to promote data sharing among themselves while limiting flows to China. A blueprint was introduced by former Prime Minister Shinzo Abe of Japan. This idea, called Data Free Flow With Trust, ought to become allied policy. For upward of a generation, Beijing has been coldly effective in designing a strategy of global data mercantilism: data hoarding for me, data relinquishing for thee. If Washington and its allies don't organize a strong response, Mr. Xi will succeed in commanding the heights of future global power. Matt Pottinger, a former U.S. deputy national security adviser, is a distinguished visiting fellow at the Hoover Institution. David Feith, a U.S. deputy assistant secretary of state for East Asian and Pacific affairs until early 2021, is an adjunct senior fellow at the Center for a New American Security.

China Stocks up on encouraging factory activity data
business-standard.com
a49620f97219d522662fe9a3a0f6cd8c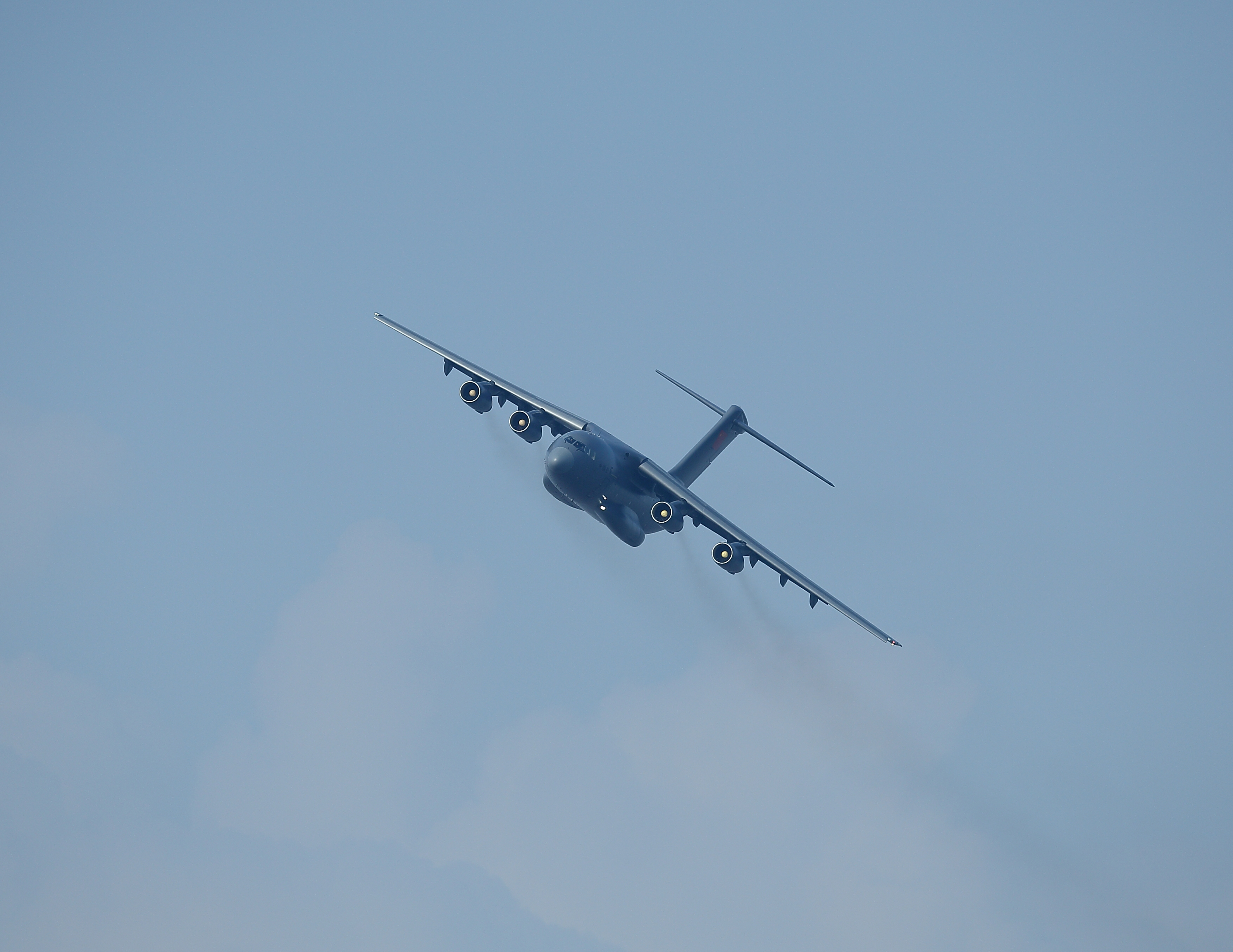 Taiwan Tells China It Will Not Be Worn Down in War of Attrition
newsweek.com
5ce6f8cea33b7bf61e76fcbd1c374782
China seeks better cross-border control of big data with new plan
business-standard.com
99aafe7bb71224c4654a707d48a8df4c
The NYPD wants your help identifying three people they say are attacking young Jewish children in Brooklyn. The trio has allegedly struck at least three times, and their youngest victim was just 3 years old. All of the victims were wearing traditional Jewish attire, police said. The first incident happened Friday, Nov. 26 at around 6 p.m. at Skillman Street and Dekalb Avenue. Police say three people approached two boys, 12 and 3, and one of the attackers, a female, slapped the 3-year-old in the face and took off. Two similar incidents took place Sunday, Nov. 28 within a few minutes of one another. Police say at 5:35 p.m. at Dekalb and Bedford Avenues – a block away from the first attack – three suspects, all female, approached an 18-year-old girl walking with a 7-year-old girl from behind, grabbed the teen's jacket and pulled her to the ground. The 7-year-old was not hurt. A few minutes later, at 5:40 p.m. on Skillman Street near Lafayette Avenue, police say the trio attacked a 9-year-old boy from behind as he was walking, slapping his head repeatedly. The Anti-Defamation League is offering a $10,000 reward for information leading to the arrest and conviction of those responsible. "We are outraged by this string of attacks targeting Jewish children and youth," said Scott Richman, ADL NY/NJ regional director. "Two of the three incidents occurred on the first night of Chanukah, which should be a time of celebration, not fear and trauma for our young people. ADL is offering this award to send a clear message that hate-motivated violence is absolutely unacceptable." Anyone with any information is asked to call the NYPD's Crime Stoppers hotline at 1-800-577-TIPS (8477), or for Spanish, 1-888-57-PISTA (74782). You can also submit a tip via their website or via DM on Twitter, @NYPDTips. All calls are kept confidential.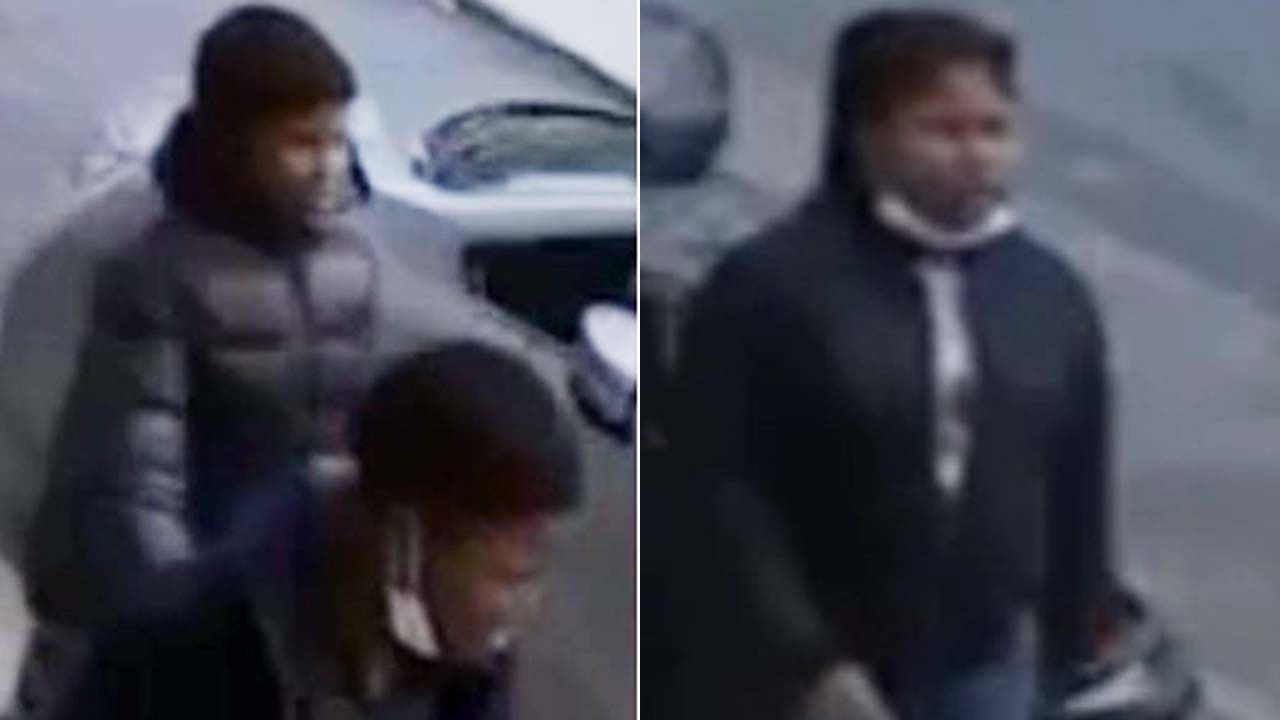 3 New York teen girls wanted for spate of attacks on young Jewish children
foxnews.com
e1ceeabf467739f8739082a104e2d23c
One battle born of the 2008 financial crisis – the federal takeover of Fannie Mae and Freddie Mac – is still being fought by the mortgage giants' private shareholders. Former President Donald Trump waded into the fray this month, making the case that if the law establishing the agency governing Fannie and Freddie had been constitutionally crafted, he would have been able to privatize them. He claims his policies for the mortgage entities should be honored now because they had been thwarted improperly during his tenure in the White House. Trump is trying to do what he failed to do while president: get compensation for shareholders who lost the value of their investments in Fannie and Freddie. He has written a letter – RealClearPolitics acquired a copy – to Republican Sen. Rand Paul setting out what his goals for Fannie and Freddie were and how those goals were blocked by a statute the Supreme Court has since ruled unconstitutional. Reached by RealClearPolitics, Paul's office responded that the senator was traveling and unavailable for comment about the letter. Shareholders in Fannie and Freddie had hoped that the high court would also rule in favor of re-privatizing the two mortgage entities, which currently pay all their profits to the federal government. But when the court made its ruling last June, the justices for the most part let the federal control of the mortgage giants stand. But not entirely. The plaintiffs had also asked the court to strike down a rule saying that the president must have a valid reason for replacing the director of the Federal Housing Finance Agency – that the director of the FHFA could only be fired by the president "for cause." In that part of the litigation, the shareholders were successful. The independence of the FHFA director was ruled unconstitutional. The Supreme Court gave lower courts the job of deciding whether the unconstitutional "for cause" provision had blocked the president from pursuing policies he would otherwise have instituted. The evidence is not clear-cut. Trump argues that he was "denied the ability to oversee the work of FHFA in violation of the Constitution." In the letter to Rand Paul, Trump added, "My administration was denied the time it needed to fix the problem." Perhaps, but Melvin L. Watt (at left, above, in 2013), the FHFA director inherited by Trump and the man Trump blames for thwarting him, left office under the cloud of sexual misconduct at the end of his scheduled five-year term in January 2019, halfway through Trump's term in the Oval Office. Watt's Trump-appointed successor, Mark A. Calabria, took office in April 2019, with 21 months remaining in the president's term. (Calabria would still be there, too, except for the Supreme Court decision clarifying the FHFA director's chain of command: In the wake of the court's decision, President Biden replaced Calabria). The Supreme Court found that private stockholders might be able to claim compensation if their position had been injured by an unconstitutional statute. It is "possible for an unconstitutional provision to inflict compensable harm," the justices said. They specifically pointed to an "unconstitutional restriction on the President's power to remove a Director of the [Federal Housing Finance Agency]." An unconstitutional provision can be the grounds for "retrospective relief," the court ruled, because "an unconstitutional provision is never really part of the body of governing law." The court entertained a few hypotheticals. "Suppose, for example, that the President had attempted to remove a Director but was prevented from doing so by a lower court decision holding that he did not have 'cause' for removal." In such a case, the unconstitutional statutory restriction on the president's power "would clearly cause harm" to the shareholders. "President Trump would have fired Director Watt but for his for-cause removal protection," plaintiffs argue in a brief currently being considered by the Fifth Circuit. "Plaintiffs are thus entitled to a remedy under the Supreme Court's decision," according to the shareholders. "The appropriate remedy is to order Defendants to do what would have been done absent the constitutional violation." But what counts as evidence of what the president would have done? The Supreme Court suggests supposing that the "President had made a public statement expressing displeasure with actions taken by a Director and had asserted that he would remove the Direc­tor if the statute did not stand in the way." Trump has done that – albeit after the fact – by writing the letter to Paul stating how he would have acted if he had not been constrained by an unconstitutional statute. In the Nov. 11 missive, Trump specifically addresses questions raised this summer in Collins v. Yellen – that "[f] rom the start, I would have fired former Democrat Congressman… Mel Watt from his position as Director." He says he would have removed Fannie and Freddie from government control and would have sold the government's common stock in the two companies, privatizing them and restoring the value of shareholders' investment. He does not address how he would have achieved these difficult and delicate political challenges. The former president accuses the FHFA of stealing "the retirement savings of hardworking Americans who had invested in Fannie Mae and Freddie Mac." That theft, according to Trump, isn't just an injury to citizens' bank accounts it establishes a destructive precedent: "The idea that the government can steal money from its citizens is socialism and is a travesty," he writes to Paul. The "federal parties" in Collins v. Yellen countered that even though the president was blocked from exercising his power to fire the director of the FHFA, that agency's partner in collecting Fannie and Freddie's profits is the Treasury – "an executive department led by a Secretary subject to removal at will by the President." If the president did not exert his authority over the Treasury, why should one assume he would have done so over the FHFA? The Supreme Court called on lower courts to resolve that dispute and the Fifth Circuit may rule at any time, when it may be discovered whether Donald Trump is able to exercise political power from beyond the political grave.

EXPLAINER: What's next for Trump's privilege fight?
wtop.com
ab689a0c1d327a106f4624372c522041
Two men shot a teenager more than a dozen times Monday evening while waiting for a bus, according to authorities. Samir Jefferson, 14, was taken to Temple University Hospital in Philadelphia after medics found the teenager hit with at least 18 bullets, 6abc reported. Bullet holes were found in the side of the Rite Aid near the crime scene as well as 35 shell casings from two different guns, police said. Jefferson was waiting for a Southeastern Pennsylvania Transportation Authority bus near Feltonville when he was struck multiple times. Detectives said Jefferson's killing was targeted and surveillance video helped law enforcement follow two person of interest, KSLA12 reported. "A vehicle, maybe two, pull up. Two males get out and start shooting at him, chasing him," said Philadelphia Police Chief Inspector Scott Small. "They find a teenage boy laying on the sidewalk. He's shot many, many times," he continued, according to KSLA12. "We live here. We sleep here. We're fools to think that this is anyone's job but ours," said Mazzie Casher, co-founder of Philly Truce, according to KSLA12. Casher was in charge of a community patrol in West Philadelphia over Thanksgiving weekend. At least 507 homicides have occurred this year in Philadelphia, 6abc reported.

An Elkton woman died following a traffic crash in Marlette Township Monday. Sanilac County Central Dispatch received a report of a traffic crash on South Van Dyke Road near Cooper Road at about 9:30 a.m., according to the Sanilac County Sheriff Department. A 2002 Chevrolet Express van driven by a 54-year-old Elkton man that was also occupied by a 48-year-old Elkton woman was southbound on South Van Dyke Road when the driver lost control of the vehicle due to snowy and icy conditions and entered the northbound traffic lane, according to the sheriff department. The van then struck a northbound 2019 Volvo semi and trailer driven by a 51-year-old North Shores man. The van then re-entered the southbound lane and was struck by a 2015 Lexus. The Lexus was occupied by a man and woman, both 76-year-old Pigeon residents. The woman in the van was pronounced dead on scene. The sheriff department said the man from the van was taken by Marlette EMS to Marlette Hospital and was later flown by helicopter to Flint Hurley Hospital. The 76-year old man and woman from Pigeon were taken by Sanilac EMS to McKenzie Hospital. The crash remains under investigation. Marlette EMS, Lamotte Township Fire Department, Sanilac County Animal Control and the Sanilac County Road Commission also responded to the scene. Contact Laura Fitzgerald at (810) 941-7072 or lfitzgeral@gannett.com.

Minister of State for Defence Ajay Bhat told the Rajya Sabha on Monday that 177 personnel from the armed forces had died in more than 1,033 militant attacks in Jammu and Kashmir over the last three years, PTI reported. According to Bhat, 594 militant attacks took place in 2019, 244 in 2020 and 196 this year. Bhat was replying to a question posed by Congress MP Anand Sharma during the first day of the Winter Session of the Parliament. Sharma wanted to know the number of "terrorist attacks" that had taken place in India during the last three years and the number of Army officers killed in it. The minister of state for defence specified that of the 177 Army deaths, 80 took place in 2019, 62 in 2020 and 35 in the current year till November 15. Sharma on Monday had also asked if threats to the maritime security had increased and if appropriate measures were taken to combat them. Bhat replied to the question saying that the capacity of maritime security agencies was increased for better coastal safety, PTI reported. Surveillance of the shore and offshore areas was enhanced as well, the minister informed. He added that the Indian naval ships were sent on "Mission Based Deployments" to enhance maritime security. "It also undertakes surveillance to enhance maritime domain awareness and address contingencies that may arise," he said.



Total 11 articles.
Version: 9.83.38380-256015. Input files: 1, items detected: 6749, scanned: 6749, accumulated: 11, inserted: 11, exclude filters: 0, include filters: 0, empty media: 324, filtered media: 372, duplicated media: 165, not matched limits: 744, passed http check: 0, not passed http check: 0, http check errors: 0, skipped: {total: 6738, by unique value: 0, by limits: 1585, by similarity: 43, by unicity: 614, by dates: 940, by classifier: 4616, by blacklist: 627, by mandatory tag: 0, from input files: 0}, bad dates: 0, similar from same domain: 3402, unique Ids: 0, unchangeble patterns: 1404, words comparisons: 90985103/10805015, python: 2.7.13 (default, Sep 26 2018, 18:42:22) [GCC 6.3.0 20170516]; the same images URLs found 5508 times; total 0 languages detected: {}; {u'text': {u'chars': 9164840, u'bytes': 37711580, u'words': 1484105, u'sentences': 95156}}
Created at 2021-12-01 06:29