Announcement
DC5n United States cinema in english 26 articles, created at 2021-12-01 06:46 articles set mostly positive rate 1.5
(7.46/8)

1

0.8

Jussie Smollett Wouldn't Help Police During Investigation Of His Hate Crime Allegations, Detective Testifies

It's alleged that the actor staged an attack against himself in January of 2019. 2021-11-30 19:09 2KB www.forbes.com

(6.36/8)

2

0.2

'Mrs. Maisel' Updates: First Teaser For Season 4 & Premiere Date Revealed

From the cast to the latest on filming, this is what you need to know about 'Mrs. Maisel' season 4. 2021-11-30 16:26 10KB hollywoodlife.com

(3.47/8)

3

1.4

He's baaaack! Lessons from the Smollett case

Whether cracked or attacked, there is insight to be wrung from the actor's saga. 2021-11-30 22:28 4KB chicago.suntimes.com

(2.06/8)

4

0.6

'Red Notice' Is Officially Netflix's Most Popular Film Ever

Dwayne Johnson's action heist film Red Notice, starring Ryan Reynolds and Gal Gadot, is the most-watched original film in Netflix history. 2021-11-30 21:54 2KB www.thewrap.com

(2.05/8)

5

0.7

Nicolas Cage to play Dracula in new monster film 'Renfield'

Nicolas Cage is ready for another vampire's kiss. After starring in a slew of indie films , Cage is coming back to the blockbuster scene. The Oscar … 2021-12-01 00:05 2KB nypost.com

(2.05/8)

6

0.2

Everything Tom Ford Has Said About 'House of Gucci'

Fashion designer and filmmaker Tom Ford has spoken out about his portrayal in "House of Gucci" and shared his opinion on the Hollywood film. 2021-11-30 12:24 3KB www.newsweek.com

(2.04/8)

7

0.1

'Spider-Man' fans 'beaten' in melee for 'No Way Home' tickets

The ultimate Spidey brawl broke out over premiere tickets for "Spider-Man: No Way Home." Overly eager fans hoping to score tickets began a … 2021-11-30 21:27 1KB nypost.com

(2.03/8)

8

0.7

Honoring Virgil Abloh, 'the Ultimate Designer,' at His Store

Outside Off-White's Em Pty Gallery in SoHo, fans paid their respects to a talent lost too soon. 2021-11-30 16:41 4KB www.nytimes.com

(2.03/8)

9

0.5

The 10 Best Books of 2021

Editors at The Times Book Review choose the best fiction and nonfiction titles this year. 2021-11-30 15:31 8KB www.nytimes.com

(1.11/8)

10

3.4

Stewart, Gyllenhaal, more celebrated at Gotham Awards

Hollywood stars including Maggie Gyllenhaal, Tessa Thompson and Nicolas Cage talk film at the prestigious Gotham Awards in New York, where Kristen Stewart won Performer Tribute … 2021-11-30 11:46 884Bytes www.usatoday.com

11

0.2

Is 'Bruised' Based on a True Story?

As Oscar season nears, Netflix is ramping up on all-star directing jobs and performances all around. The latest happens to be from a director/actor … 2021-11-30 23:19 2KB decider.com

12

0.0

'The Undoing' Actor Matilda De Angelis Doesn't Want to Reveal All Her Tricks

During a masterclass at Torino Film Festival, the Italian actress opened up about her beginnings and being her own harshest critic. 2021-11-30 21:51 4KB variety.com

13

0.3

What's Coming to Disney Plus in December 2021

"Shang-Chi And The Legend Of The Ten Rings" will soon be available for free on Disney Plus, after debuting in U.S. theaters on Sept. 3. 2021-11-30 21:15 2KB variety.com

14

0.1

The Modernist of Musical Theater

The late Stephen Sondheim cracked open a calcified medium and made it engage with the human condition. 2021-11-30 20:49 13KB www.theatlantic.com

15

0.2

Comcast, Disney Resolve Impasse, Strike Content Deal

Two major "frenemies" in the streaming wars strike a deal that kicks open conflict a little further down the road. 2021-11-30 20:25 3KB www.forbes.com

16

0.2

How To Get Tickets To Wizkid's Only Other UK Show

The Nigerian star has announced one 2022 date. 2021-11-30 17:43 3KB www.bustle.com

17

0.1

Netflix Ramps Up Fantasy, Sci-Fi and Horror Content, Announcing Premiere Dates for 2022 Series Debuts

Netflix is ramping up its fantasy, sci-fi and horror content. Today, the streamer revealed premiere dates for some of its 2022 genre series. 2021-11-30 17:30 3KB variety.com

18

0.3

At 80, Robert Wilson Holds On to a Singular Vision for the Stage

Slowed but not stopped by the pandemic, Wilson has had a busy fall that continues with his production of "Turandot" at the Paris Opera. 2021-11-30 16:14 7KB www.nytimes.com

19

0.4

The Stars Of 'Britney' Are Just As Close Off Screen

Here's everything you need to know about Ellen Robertson, one half of the comedy duo. 2021-11-30 15:52 2KB www.bustle.com

20

0.7

Celebrity Reveals How Much 'Dancing With the Stars' Pays

A celebrity recently revealed the exact number "Dancing With the Stars" producers told her when it came to how much she would make if she went on the show. 2021-11-30 14:50 3KB heavy.com

21

0.6

Porsha Williams Is Projecting Serenity. Will It Work?

The former RHOA star reflects on the trauma, the drama, and the joy that got her to where she is today. 2021-11-30 14:00 18KB www.bustle.com

22

0.1

'The Girl in the Fountain' Director Antongiulio Panizzi Looks at Anita Ekberg Through Monica Bellucci's Eyes

The lives of two actors come together in the Torino Film Festival entry that oscillates between reality and fiction. 2021-11-30 12:36 4KB variety.com

23

0.5

How To Assess And Improve Collective Team Performance

Here are six actions you can take to help your leadership team play at its best. 2021-11-30 12:30 5KB www.forbes.com

24

0.3

How 'The Noise of Engines' Director Philippe Gregoire Pulled Off the Ultimate Family Movie

How a feature debut pushed this Quebecois auteur from filmgoer to festival honoree. 2021-11-30 11:30 4KB variety.com

25

0.9

A tour inside Malaika Arora's dreamy home [Photos]

Mumbai: Model, actress, VJ, fitness enthusiast and entrepreneur, Malaika Arora is one of the most popular and well-established celebrities in the 2021-11-30 10:05 2KB www.siasat.com

26

0.5

Is Disney's Star Wars: Galactic Starcruiser experience worth the cost? Here's what you get.

There's no denying that Walt Disney World's new  Star Wars: Galactic Starcruiser experience will be expensive when it debuts next March. Starting prices for the … 2021-11-30 10:01 4KB www.usatoday.com
Articles
DC5n United States cinema in english 26 articles, created at 2021-12-01 06:46
As testimony kicked off in the trial of actor Jussie Smollett, who has been charged with disorderly conduct for allegedly filing a false report that he was a victim of a hate crime attack in 2019--an incident that police say Smollett staged—the lead detective who investigated the incident stated in court that Smollett was uncooperative during the Chicago Police Department's initial probe. "Jussie Smollett is a real victim," Uche said in his opening statement Monday and claimed the Osundairo brothers really attacked Smollett, the Associated Press reported. Smollett, who starred on the show Empire at the time of the incident, claimed he was attacked on January 29, 2019, by two men who poured a liquid on him and hung a noose around his neck. Chicago police initially reported that Smollett was reluctant to report the attack, which Smollett commented on during an interview with ABC in the weeks after the incident, saying he refused to hand over his phone to protect the private information stored on it. The Osundario brothers were arrested in mid-February after learning that one had worked on Empire, but they were released without charges and police turned their attention to Smollett. The actor was charged with disorderly conduct for filing a false report on February 20, 2019. Those charges were later dropped, though a year later he was indicted on six counts of disorderly conduct for making false statements to police. The Jussie Smollett trial: Timeline of how this case ended up in court (ABC News) Google Ordered To Hand Over Location And Private Data Of 'Empire' Star Jussie Smollett (Forbes)

Detective: No rush to judgment in Jussie Smollett case
wtop.com
3e980f44294076cb3117b07e906dd346
Video Allegedly Captures Jussie Smollett Practicing 'Dry Run' of Fake Hate Crime
dailywire.com
e22bc8455ea87163f320d87ea8be3b44
Lawyer says Jussie Smollett is 'real victim,' detective takes stand in trial: Everything we know
usatoday.com
6f9a8a8638bcff9f6ee49dca177e2f37
Police tracked alleged Jussie Smollett co-conspirators through Uber receipt the night of the attack, detective testifies
nydailynews.com
ca76cc71b53f889349cfa856ddacdf01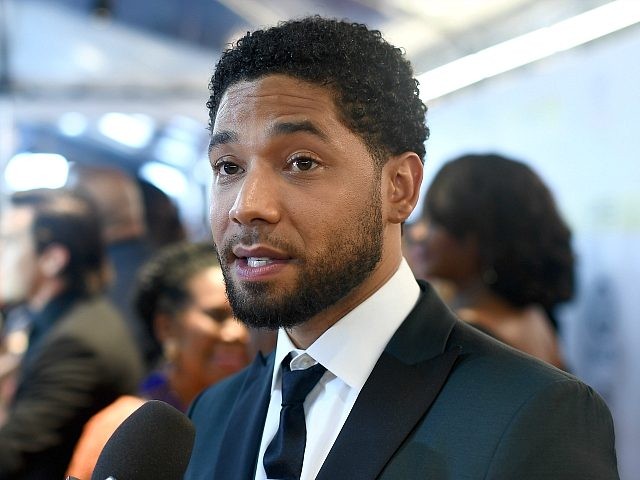 Jussie Smollett Lawyer Claims Disgraced Actor 'Is a Real Victim' of Hate Crime
breitbart.com
e437bc8d7158ee0b890e5956b8d4ff30
Jussie Smollett, Osundairo Brothers Went Through 'Dry Run' Of Hate Crime Hoax, Prosecutor Says
dailycaller.com
75b8c21c9832ab1e8e41a67da9dabaec
TRENDING ON TOWNHALL MEDIA
hotair.com
d4aa91d12c271a121ed1578ddb53e213
After a long wait, The Marvelous Mrs. Maisel will return for season 4 on February 18, 2022. Prime Video released the first of four teasers on November 30. Even though it's been a while since we've seen our beloved Midge, she hasn't lost a bit of her spunk. Like many TV productions, there was a delay in Mrs. Maisel's filming due to the COVID-19 pandemic. However, season 4 production finally got underway for season 4 in Jan. 2021 in New York City. The news of the show's season 4 renewal was revealed in December 2019, so fans have been waiting a long time already for season 4. "We were thrilled to hear that for the fourth time, we do not have to pack up and vacate the premises," creator and EP Amy Sherman-Palladino and executive producer Daniel Palladino said in a statement. "We'd like to thank Amazon for all their faith and support, their partnership and enthusiasm, and for letting us hang with our favorite people, the cast and crew of Maisel, for a little while longer." Mrs. Maisel continues to be a global hit for Amazon. Jennifer Salke, Head of Amazon Studios, said in her statement about the show's season 4 renewal that the show had its "most-watched opening weekend ever" with the launch of season 3 in Dec. 2019. "Amy and Dan have created such funny, charming, relatable characters, all with their inimitable wit and eye for detail, and our customers around the world will be delighted to have another season in the world of The Marvelous Mrs. Maisel," Jennifer's statement continued. From season 4 filming updates to the cast, this is the latest news that we know about Mrs. Maisel season 4. The first teaser for season 4 to be released focused on the Mrs. Maisel dynamic duo: Midge and Susie. Susie is trying to move past the Shy Baldwin debacle and look ahead to the next gig. Midge makes a bold declaration, "No more opening act gigs. I will only do gigs where I can say what I want. That's what Lenny would do." Susie is a bit taken aback. She tells Midge that Lenny is Lenny Bruce, and that's why he can do and say the things he does. "Make me Lenny Bruce. Make me a headliner." When Susie admits that this is not how the business works. "Then lets change the business," Midge replies. Like all previous seasons of The Marvelous Mrs. Maisel, season 4 will premiere on Prime Video. Unlike the past 3 seasons, season 4 will have two new episodes dropping every Friday on Prime Video for four weeks. The previous 3 seasons are available to watch on Prime Video now. Mrs. Maisel was one of the many shows delayed due to the COVID-19 pandemic in 2020, so the wait for the fourth season has been a long one. In Oct. 2020, creator Amy Sherman-Palladino revealed at the Woodstock Film Festival virtual panel discussion that the show was set to start back on Jan. 7, 2021. "Costume fittings are happening [now], sets are being built like mad. All of the stuff is happening," she told TVLine. "We're breaking our stories, we're writing. And then in December we're dragging the actors in and we're going to table read the scripts. And then, come January 7, it's, 'On your mark, get set, go.'" Executive producer Daniel Palladino also revealed at the Woodstock Film Festival that there will be "a lot more visual effects" due to the ongoing COVID-19 pandemic. "Last season, our premiere had 850 extras in an airplane hangar. We cannot do that," he said. But he promised season 4 is "going to happen, it's just going to happen in a slightly different way." Over the past few months, the cast and crew have been making preparations to start filming at the top of 2021. "We were supposed to go back in June, and obviously it wasn't safe to do that then," star Rachel Brosnahan said on SiriusXM's The Jess Cagle Show in Dec. 2020. "I just actually came from a wig and shoe and hat fitting. Literally just 20 minutes ago, walked in the door." She added, "So, we are in the process of getting ready to go back hopefully safely in January, and are really, really excited. The hats are insane. The hats are out of control. We may have lost our minds with the hats this season." Rachel posted an Instagram photo of her first costume fitting for season 4 in Sept. 2020. She was masked, along with the designers. Rachel wore a gorgeous beige dress and an elaborate black hat. "We're slowly and safely getting back to it but first costume fitting is in the books," she wrote. Rachel revealed that season 4 filming had started on Jan. 20, 2021. She posted a photo on Instagram highlighting the memorable day. "It looks a little different this year…but we're back! Working away on @maiseltv Season 4," she captioned the photo. Rachel was spotted filming season 4 in New York City on March 2, 2021. Rachel was seen wearing a pink coat and hat, along with matching pink heels. She held an umbrella over her head to protect her perfectly-coiffed Midge hair. Rachel will be returning as the one and only Midge Maisel. The Golden Globe winner will be joined by her fellow castmates. The other cast members expected to return include Alex Borstein (Susie), Michael Zegen (Joel), Tony Shalhoub (Abe), Marin Hinkle (Rose), Kevin Pollak (Moishe), and Caroline Aaron (Shirley). As for new characters, we finally have some good scoop. On June 10, it was confirmed by TVLine that Milo Ventimiglia would have a guest stint in The Marvelous Mrs. Maisel season 4. This marks a Gilmore Girls reunion between Milo and the Mrs. Maisel EPs. Milo rose to fame as fan fave Jess on Gilmore Girls, which was created by Amy Sherman-Palladino. Amazon confirmed Milo would be guest-starring, but the studio declined to give character details. Milo is one of many Gilmore Girls alums to appear on Mrs. Maisel. Alex Borstein, Emily Bergl, Liza Weil, and Brian Tarantina all previously worked with Amy on Gilmore Girls before heading to Maisel. Veep's Reid Scott and Marriage Story's Gideon Glick will have recurring roles on The Marvelous Mrs. Maisel season 4, according to Deadline. Character details have not yet been revealed, but both Reid and Gideon will appear in "multi-episode arcs." As for other notable characters in the Mrs. Maisel universe, Sterling K. Brown is down to bring back Reggie, Shy Baldwin's manager. "Hopefully there will be room for me to revisit the show in the future," the This Is Us star told Glamour. Stephanie Hsu was introduced as Mei, Joel's new love interest, in season 3. Amy revealed to Glamour that Stephanie would be back for season 4. When it comes to more scenes between Joel, Mei, and Midge, Amy noted, "Oh, you'll get them." What about Lenny Bruce, you ask? Emmy winner Luke Kirby will be back in season 4. "He's going to be in a little bit more [in season 4], which is great," Amy said at the Woodstock Film Festival, according to TVLine. In season 3, Lenny and Midge had the ultimate will-they-or-won't-they moment. Their intimate night out in Miami included drinks, dancing, and a lot of staring. At one point, Midge called Lenny out for "still staring" at her. He simply replied, "So are you." They walked back to Lenny's hotel room together. Lenny opened the door waiting for Midge to go in, but she didn't. She decided to get a cab and go home. As she walked away, Lenny asked, "Maybe someday? Before I'm dead?" She responded, "It's a date!" Their chemistry continues to be explosive, and fans have been itching for these characters to get together for some time now. Season 3 ended with Midge and Susie being fired from the second leg of Shy Baldwin's ( LeRoy McClain) tour. Shy's manager, Reggie, cut them from the tour. Midge and Susie are forced to watch Shy's plane take off right in front of their eyes. The firing came after Midge joked about Shy's sexuality and basically outed him as a gay man to the audience at the Apollo. Reggie admits to Midge and Susie that he partly blames himself for how things ended up because he encouraged Midge to talk about Shy. He just didn't know that she knew Shy is gay. On top of this firing, Susie has gambled away the money that Midge was planning to use as a down payment on her old apartment. Susie believes she can replace the cash she gambled away with the insurance money she thinks she'll be able to collect by burning down her dead mother's house, but nothing in life is ever that easy. The thing is, Midge doesn't know about any of this, nor is she aware that Joel has actually been managing her money this whole time. Amy noted that season 4 will explore the aftermath of Midge's major career setback. "I think we're going to pick up right after that," Sherman-Palladino revealed to The Hollywood Reporter in Aug. 2020. "We may be doing a little jump within the season, but when we first start up we want to [stay in that time]. I mean, what's the fun of totally destroying someone's soul and heart and not getting to see the aftermath? That's what comedy's made of, soul-crushing defeat." As of Dec. 2020, Rachel had yet to see a script. "I have absolutely no idea what's happening… I am being a hundred percent honest. I haven't seen a script. I haven't seen anything," she said on Sirius XM's The Jess Cagle Show. "I have no idea what's happening this season. So I am just as excited as everyone else to find out." If the show does incorporate a time jump into season 4, that could put the timeline closer to Lenny Bruce's real-life death. Lenny tragically died of a morphine overdose at the age of 40 in 1966. There's no doubt that Lenny's sudden death would devastate Midge. Amy confirmed that the show would address Lenny's death at some point during the show's run. "The minute you put Lenny Bruce in it, you know where you're going," she told The Hollywood Reporter. "You can't pretend it's not gonna happen." She added that Lenny's death could be a "cautionary tale" for Midge when it comes to "following your dream and the fact that every dream comes with consequences, and it can go great, or it can go off the rails." Season 4 could feature a serious falling out between Midge and Susie. Given Susie's gambling problem and handling (or lack thereof) of Midge's money, Midge could push Susie away. It's only a matter of time before Midge learns the truth. Midge would likely not be happy with her ex-husband, Joel, for continuing to handle her money — as Susie's urging — without telling her. Joel and Midge are technically still married, so they could end up pursuing the divorce route again over this. Midge's parents, Abe and Rose, lost their lavish Upper West Side apartment early on in season 3 after Abe quit his job at Columbia University. Given that he's now working as a theater critic for the Village Voice, it's unlikely Abe and Rose will be going back to the way they once lived any time soon.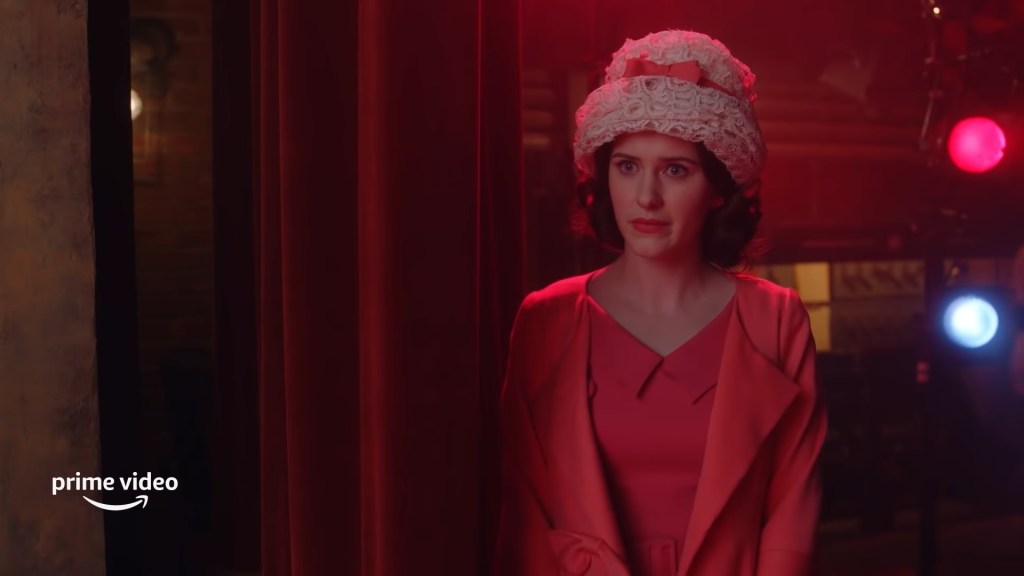 'The Marvelous Mrs. Maisel' Is Changing The Way Show Biz Works In The Teaser Trailer For Season 4
uproxx.com
3e5362db54a8cf98b984d1f91255e8d4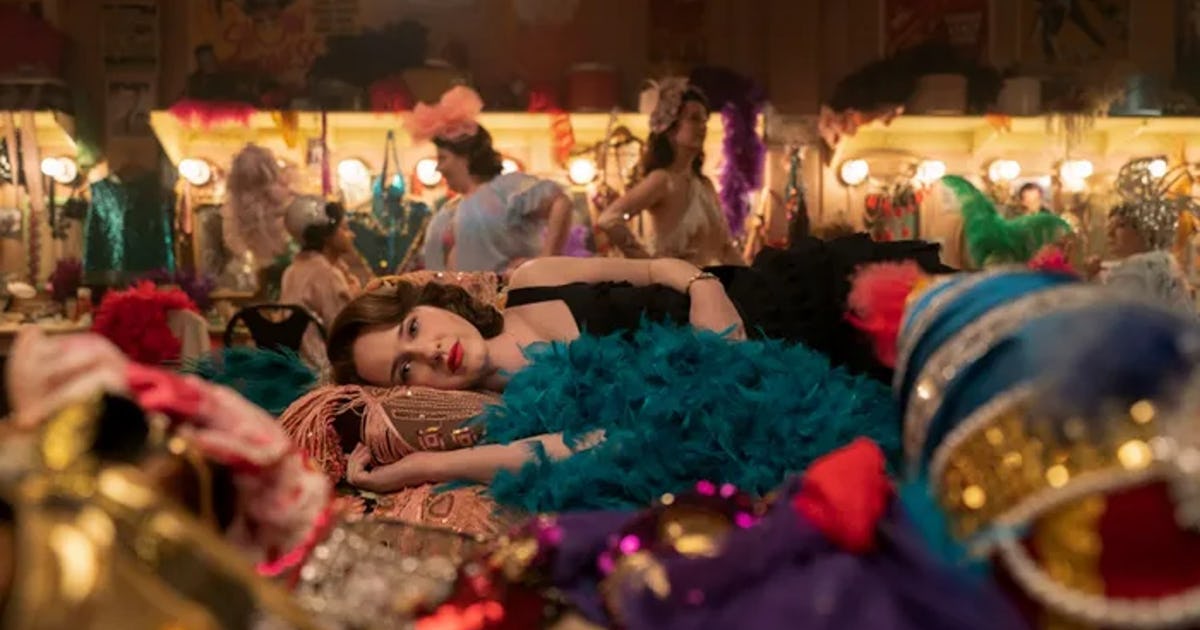 'The Marvelous Mrs. Maisel's Season 4 Teaser Brings Midge Back With A Vengeance
elitedaily.com
c64ca5de23633a018a5c98c5f300bebe
'The Marvelous Mrs. Maisel' Season 4 Gets Premiere Date and Teaser (TV News Roundup)
variety.com
5a72a28680703f24ad3af25bd3c08f61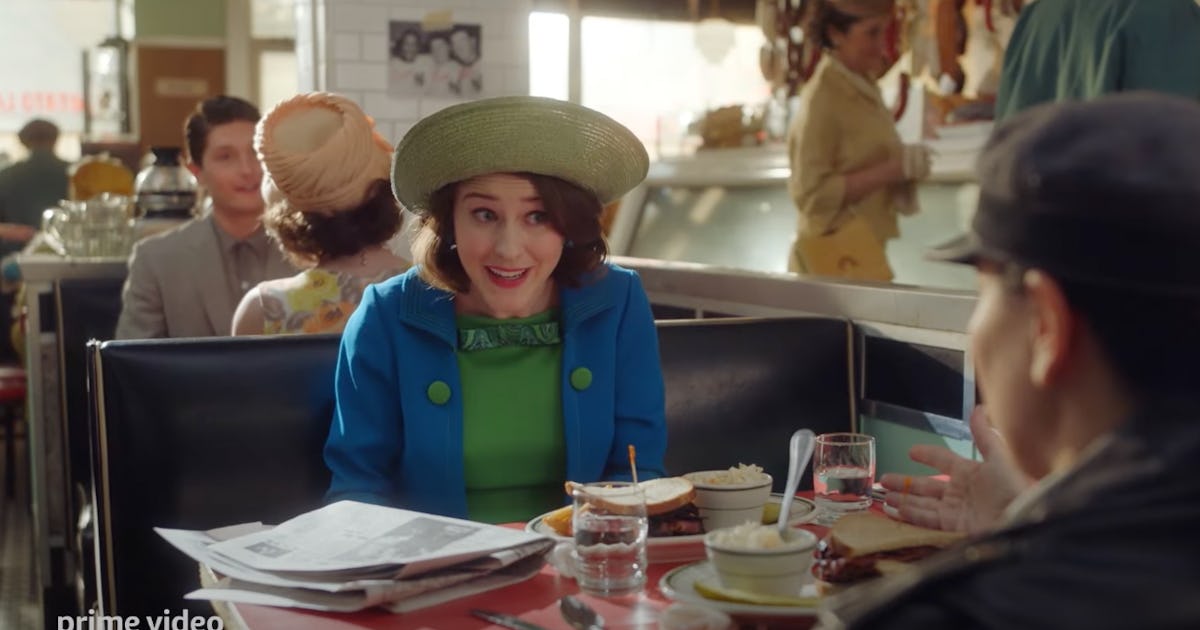 Midge Sets New Rules In The 'Marvelous Mrs. Maisel' Season 4 Trailer
bustle.com
84143ab36510266479211faed9b5b8b7
'Marvelous Mrs. Maisel' Gets Season 4 Premiere Date – and a New Weekly Rollout (Video)
thewrap.com
6fd9f4c04773a60f254a3fa15ed4a6b4
'The Marvelous Mrs. Maisel' Season 4 coming in February
upi.com
395c1f81a6fdc5cc10bb7176096ac0fd
Has the law ever been compared to a dim cat? No? Good, then let me be the first. Waking Monday morning to see the dead mouse of the Jussie Smollett case dropped on our collective pillow is a reminder not only of walnut-brained felines, but that when Hamlet lists the reasons to kill himself, "the law's delay" is No. 2, right after the pangs of unrequited love. Almost three years. Longer than COVID-19, and COVID-19 feels like forever. You'd think it should be done by now. But no. He's baaaaack. Given that a trial is going on, journalistic convention discourages me from endorsing either of the two possible narratives: A) That Smollett was the victim of this strange racist/homophobic attack committed by a pair of his employees, as the defense now suggests. Or B) Smollett himself paid his two associates $3,500 — by check, since we are not dealing with Lex Luthor here — to stage the attack in some kind of cracked effort to boost his profile and hence his salary. I'm not publicly endorsing one or the other. Let's just say I believe the one that doesn't require a suspension of common sense. While we're waiting for the jury to choose, no one can fault us, the unwilling audience, if we pass the time by trying to extract a bit of benefit out of this waste by noting three of the general lessons illustrated here. 1) Don't lie. Lying is a trap. Alas, the same sort of person who fabricates stuff also lacks the fortitude to admit it when caught. And so it continues. We've seen this on a national scale as the election fraud lie of Donald Trump has become the bedrock belief of the Republican Party. Worse than merely a lie, it's a flimsy lie. They obviously don't really believe the election was stolen from them in some amorphous way they can't explain, never mind prove. If they actually believed that, why vote at all? Rather, it's just the lie they use to grease the skids of their bad behavior to fool themselves, if nobody else. The way Smollett is ignoring the fact that at one point he did community service — not the usual route taken by victims of hate crime — before Cook County State's Attorney Kim Foxx's special alternate system of justice for TV stars came to light and the matter was taken out of her hands and given to a special prosecutor. 2) An example isn't proof. Smollett became the poster child for the frantic GOP dance to deny endemic racism in this country — most recently seen in the whole "critical race theory" canard. They celebrate this possible farce as a code — another in an endless series of nudges and leers and winks. Just as individual crimes committed by immigrants are tossed up by those who hate immigrants, criminal or not, so the Smollett incident, whatever the law eventually deems it, is offered in the smirking suggestion that all racist attacks are fabricated. When, of course, they're not. Just a few isolated rare instances, without pointing any fingers at any situations being adjudicated right now. 3) The general tendency to assume people aren't loathsome haters trips us up. I get this from Jews every time I write anything even mildly negative concerning any Jewish practice, or individual, or the state of Israel. They shrey (Yiddish for "cry out in a complaining manner) that I am just providing ammunition for anti-Semites. This gives anti-Semites way too much credit by suggesting they're weighing reality and trying to decide in what direction the evidence goes. "Hmmm, should I be a decent human being or throw in my lot with Hitler? Here's a data point to add to my decision chart." Not what happens. The people who are going to hold up Smollett as indicative of anything beyond what may or may not have occurred are just using him as propaganda. They're also ignoring he could be innocent. Maybe the confederates are the liars, hiding behind a fabricated story. It's possible. I believe it would take the best actor in the world to convince a jury of that. Maybe Jussie Smollett is the best actor in the world. Maybe not. A big part of success in acting is knowing what roles to pick. This tawdry drama is not something a decent person would want to cast himself in. Like any lousy production, it can't end soon enough.

Prosecutors to begin case against Jussie Smollett in Chicago
eu.detroitnews.com
3e2647bd0384f4bac778e262ad81df63
Detective: No rush to judgment in Jussie Smollett case
wtop.com
3e980f44294076cb3117b07e906dd346
Prosecutors to begin case against Jussie Smollett in Chicago
lasvegassun.com
280669031322b50fc87b36688722b34c
The Rock has taken his place atop Netflix's mountain of content, as "Red Notice" is now officially the most popular original film in the streamer's history. The streamer announced on Tuesday that the original heist action comedy from Seven Bucks Productions was the No. 1 film for the third week in a row, and has officially become Netflix's most popular film with 328.80M total hours viewed after 17 days. It unseats the previous champion "Bird Box," as the 2018 Sandra Bullock thriller dominated the Netflix charts for the last three years. This is fortuitous for the streamer, as "Red Notice" was originally set up at Universal Pictures and Legendary before moving over to Netflix following a disagreement with Universal over the creative direction of the film. Written and directed by Rawson Marshall Thurber, "Red Notice" stars Dwayne Johnson as an FBI agent who is forced to team up with a thief played by Ryan Reynolds in order to best another thief, played by Gal Gadot. While the film didn't quite light up Rotten Tomatoes, it appears to have scored big with audiences, and producer Hiram Garcia told TheWrap before the film was released that Netflix was already eager for them to make a sequel. Indeed, "Red Notice" ends in such a manner that sets the dynamic trio up to return in a follow-up, but Thurber has been teasing recently that they may go ahead and make two "Red Notice" sequels at the same time in order to bang out a trilogy – and because coordinating the schedules of Johnson, Reynolds and Gadot once was tricky enough. Netflix's metric of hours viewed means that Martin Scorsese's epically long "The Irishman" still sits in the #4 position with 214.57 million hours viewed, while the leaner Chris Hemsworth actioner "Extraction" is in third place with 231.34 million hours viewed. With regards to the latter, Hemsworth and Co. are currently in production on an "Extraction" sequel, so a formal "Red Notice" sequel announcement now feels like a given. Up next for Johnson is the release of his DC Comics debut in the Warner Bros. film "Black Adam," while Gadot recently signed on to play the Evil Queen in Disney's live-action "Snow White and the Seven Dwarfs" reboot. Reynolds, meanwhile, will next be seen on Netflix in the Shawn Levy-directed sci-fi drama "The Adam Project" opposite Mark Ruffalo.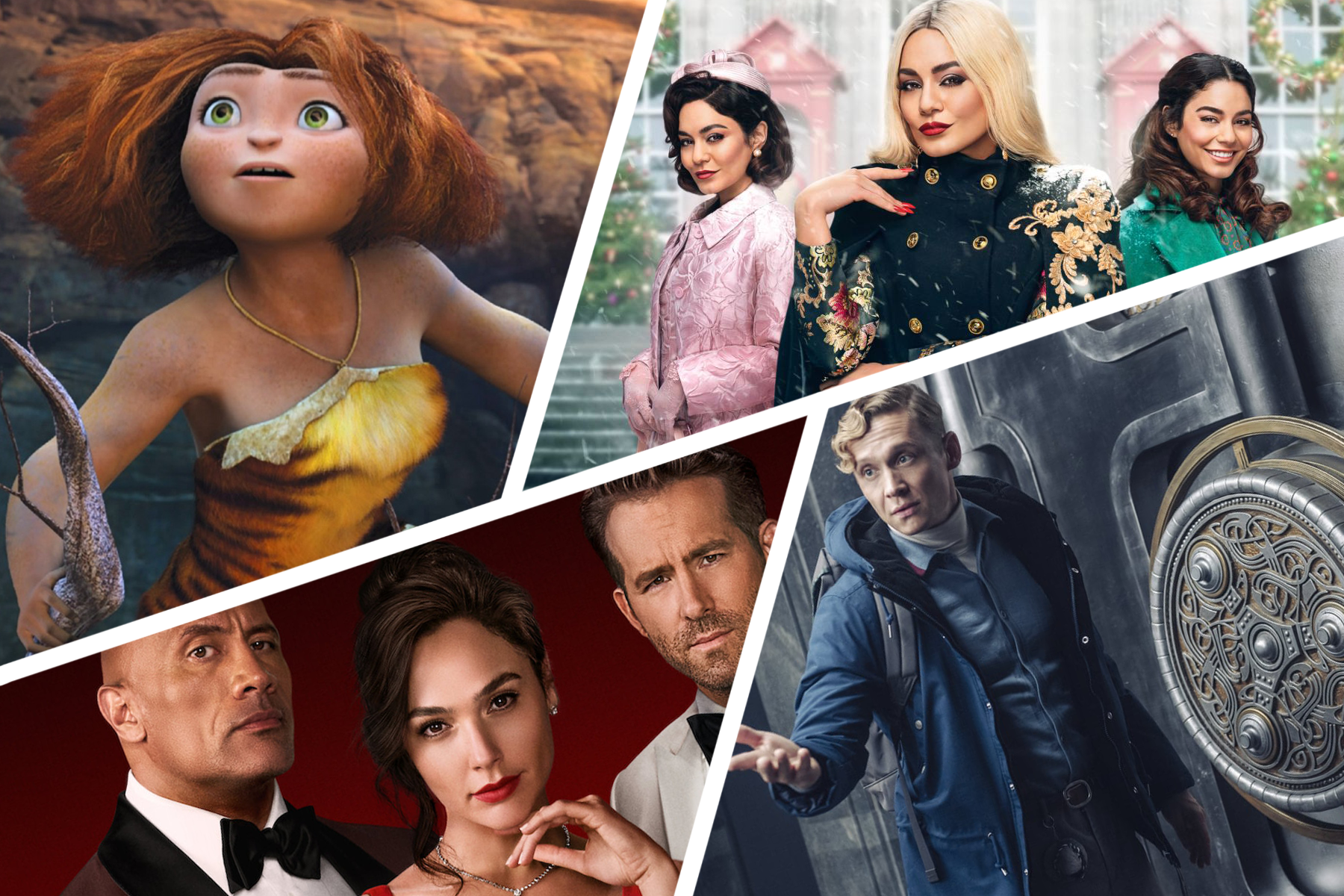 The 10 Most Watched Movies on Netflix in November 2021: From 'The Croods' to 'Red Notice'
newsweek.com
5400a2e7e30e3fafed083324161ad4f4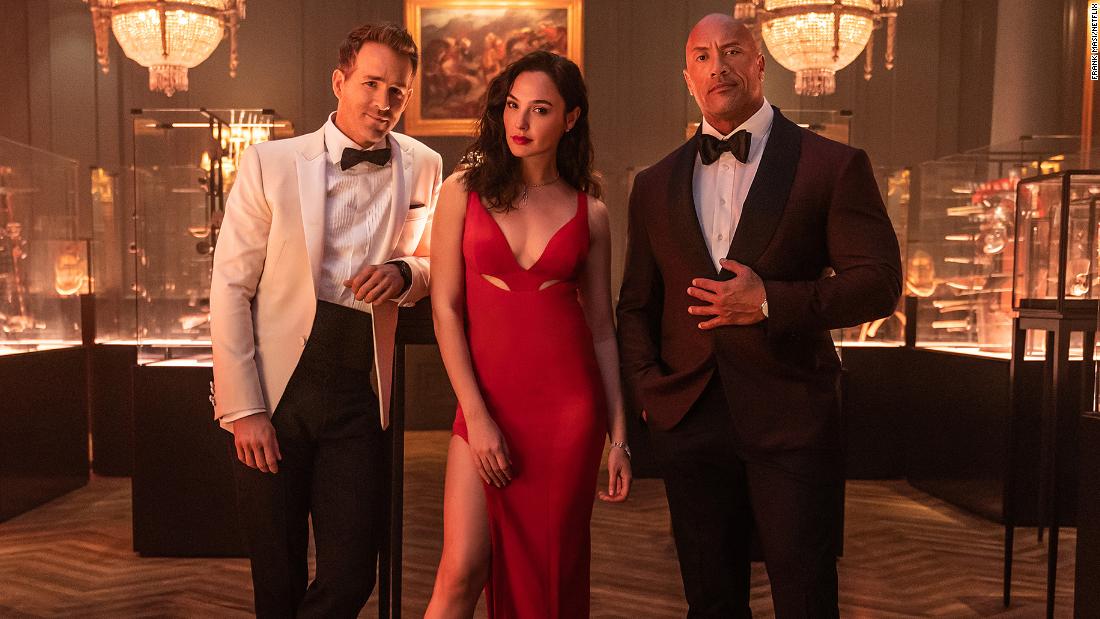 'Red Notice' is now Netflix's most watched movie of all time
edition.cnn.com
ea4890949756f2f89392ed1f527e4259
Nicolas Cage is ready for another vampire's kiss. After starring in a slew of indie films, Cage is coming back to the blockbuster scene. The Oscar winner, 57, will star in Universal Pictures' big-budget monster flick "Renfield." Cage will play the infamous vampire Dracula with Nicholas Hoult, 31, playing the title character. Renfield is the name of Dracula's sidekick and henchman, first seen in Bram Stoker's 1897 Gothic horror novel "Dracula." The novel characterized Renfield as a patient held at an insane asylum who had paranoid delusions. "Lego Batman Movie" director Chris McKay is at the helm of the new feature. The Hollywood Reporter described the film as "a modern-day adventure story that is comedic in tone." Stars who have played Dracula on-screen include Bela Lugosi in a black-and-white 1931 version and Gary Oldman in Francis Ford Coppola's 1992 adaption. Frank Langella, Christopher Lee, Gerard Butler and Luke Evans have also played the monster in recent films. Cage was set to play "Tiger King" star Joe Exotic in an Amazon Prime Video project based on last year's hit Netflix docuseries. But those plans were scrapped this summer. The "National Treasure" actor claimed that the streaming service stopped production due to lessened interest in the subject matter. "We should clear the record. I read two excellent scripts, which I did think were excellent, but I think Amazon ultimately felt that it was material that had become past tense because it took so long for it [to] come together," Cage told Variety in July. "They felt at one point that it was lightning in a bottle, but that point has since faded into the distance and it's no longer relevant." His casting was first announced in May 2020 for the eight-episode fictionalized series following the doc's March debut.

Nicolas Cage to Play Dracula in Universal's 'Renfield' Movie
variety.com
d4f8984c24edace25599d01434adcb3e
Nicolas Cage to Star in 'Dracula' Spinoff 'Renfield' for Universal
thewrap.com
59eaa967395eba1bb7b0be93126f91af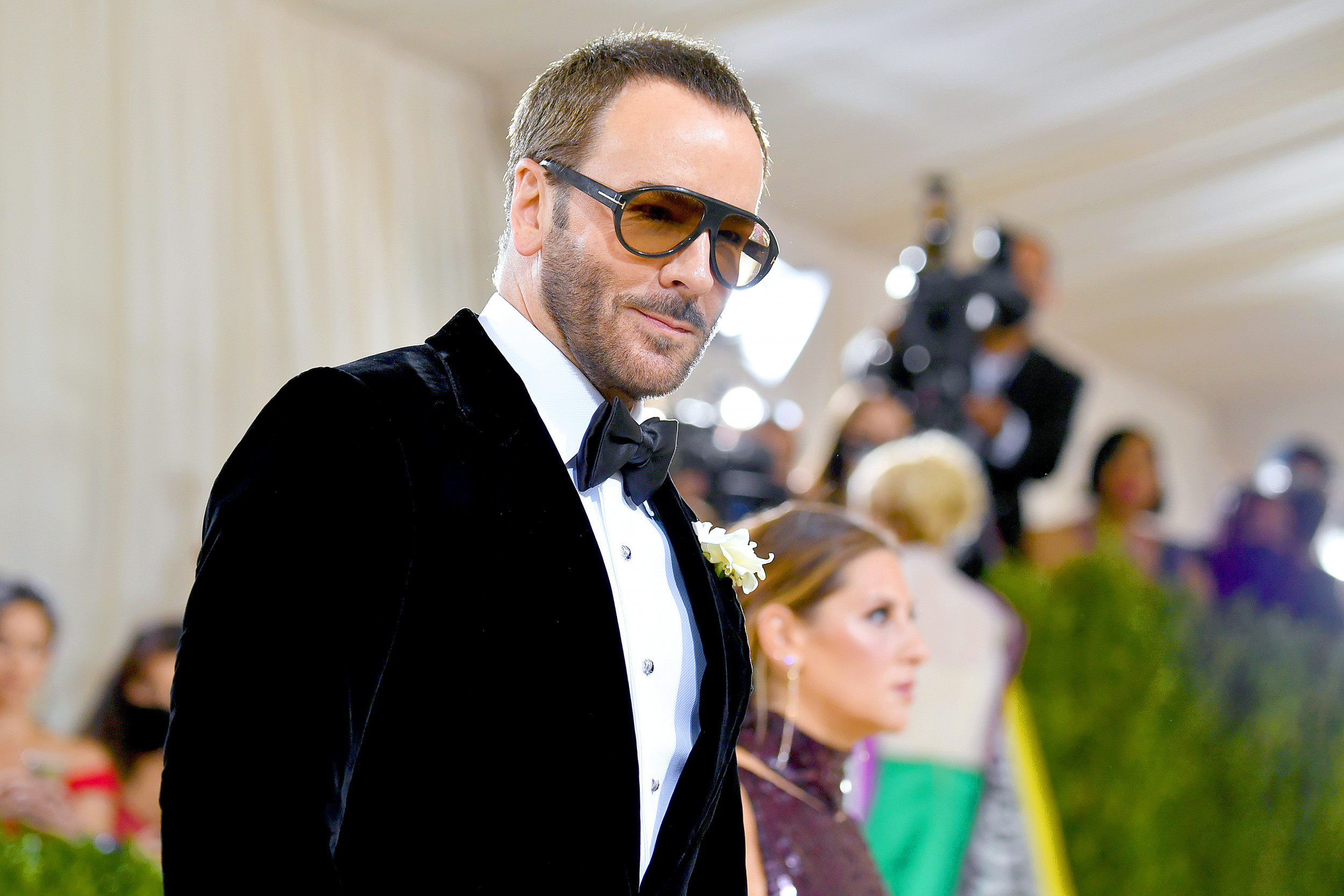 In his essay, he praised the performances of Lady Gaga as Patrizia, Adam Driver as Maurizio, Jeremy Irons for playing Maurizio's father Rodolfo, and Salma Hayek as psychic Pina Auriemma. But he did raise concerns about the film's accuracy and delivery, writing he found it hard to see "the humor and camp in something that was so bloody." He reflected: "Was it a farce or a gripping tale of greed? I often laughed out loud, but was I supposed to?" He wrote: "It was hard for me to see the humor and camp in something that was so bloody. In real life, none of it was camp. It was at times absurd, but ultimately it was tragic." Ford took issue with the show's accuracy, particularly regarding his own story. He wrote: "Maurizio had been bought out of the company by the time I assumed the position of creative director of Gucci and had my first hit collection. He certainly never toasted me after that show as he does in the film. Movies have a way of becoming truth in people's minds, an alternate reality that in time obliterates the reality of what was." Ford described Al Pacino as Aldo Gucci and Jared Leto as Aldo's son Paolo Gucci performances at times as similar to a "Saturday Night Live version of the tale." Ouch. In particular, he pointed to the unfortunate fact Leto's acting talents were "literally buried under latex prosthetics." For the role, Leto worked with prosthetics designer Göran Lundström, who designed eight prosthetic pieces and a balding wig to complete the look. In an interview with i-D, Leto said he was "snorting lines of arrabbiata sauce" and "olive oil for blood" to prepare for the role of designer Paolo Gucci. He shared: "This was a deep dive I did. If you took a biopsy of my skin, it would come back as parmesan cheese! This is my love letter to Italy. There was a lot of work and preparation, and yes, I had an Italian accent and I enjoyed and embraced that, and lived in that space as much as I could, and for as long as I possibly could. I climbed into that creative cave and came out through the bowels and intestines into the esophagus of the one and only Paolo Gucci." In Ford's eyes, audiences were "subject to pointless and sometimes confusing scenes", which he argues were included solely to allow the leading actors to shine. He wrote: "Under different circumstances, there is no doubt that some of those scenes would have ended up on the cutting-room floor. But because they stayed in, there is no time for the character development of the key players and thus we have little attachment to—or empathy for—any of them. The result, sadly, is a story in which we identify with no one." Ford confesses he was jealous of the scene, writing: "It was something that I always wanted to do myself, as I was constantly being asked to try to revive that damned scarf."

The Guccis Are Really Not Happy About 'House of Gucci'
nytimes.com
11159c5900fcc515f55ff6340729ecf2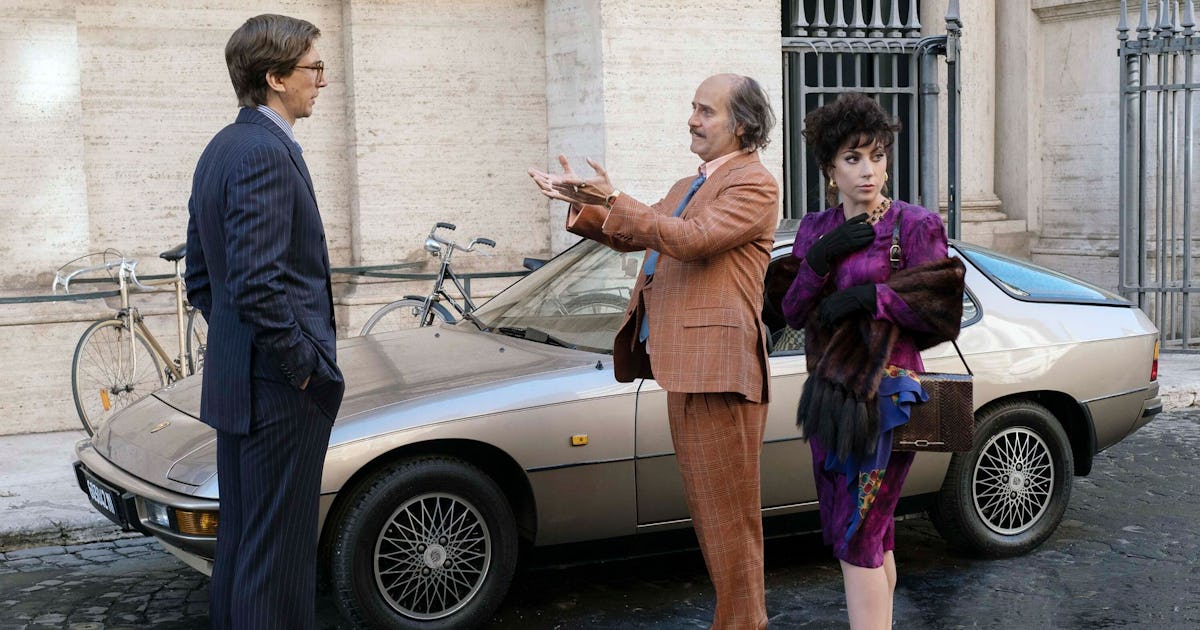 The Real-Life Gucci Family Is Pissed About 'House Of Gucci'
elitedaily.com
165f6626f45d9afaec6c26193554b756
The ultimate Spidey brawl broke out over premiere tickets for "Spider-Man: No Way Home." Overly eager fans hoping to score tickets began a brawl at a theater in Cuernavaca, Mexico, according to Spanish newspaper Diario de Morelos, which posted a video of the unruly chaos that erupted. On "Spider Monday," fans flocked to purchase tickets for the highly anticipated movie, only for sites to crash and tensions to grow over the Marvel film. That anxiety to secure tickets spilled out beyond the online ticketing realm, with overeager fans throwing punches in Cuernavaca, which is just south of Mexico City. Movie-goers were "beaten" at the theater by "young people who wanted to get in line for the pre-sale of Spider-Man: No Way Home," Diario de Morelos tweeted in Spanish. In the video, disgruntled fans kicked, punched and even wrestled others to the ground over pre-sale tickets. While the full circumstances of the fights were not revealed, the video clip accumulated more than one million views on social media. "Spider-Man: No Way Home" follows Peter Parker, played by Tom Holland, after his identity is revealed, inspiring him to seek help from Dr. Strange, played by Benedict Cumberbatch, to cast a spell and erase the event from the public's memory. The film is slated to be released on Dec. 17 of this year.

AMC and Sony Plan 'Spider-Man: No Way Home' NFT Promotion
forbes.com
163db96dfe9fb33932e074be01a18449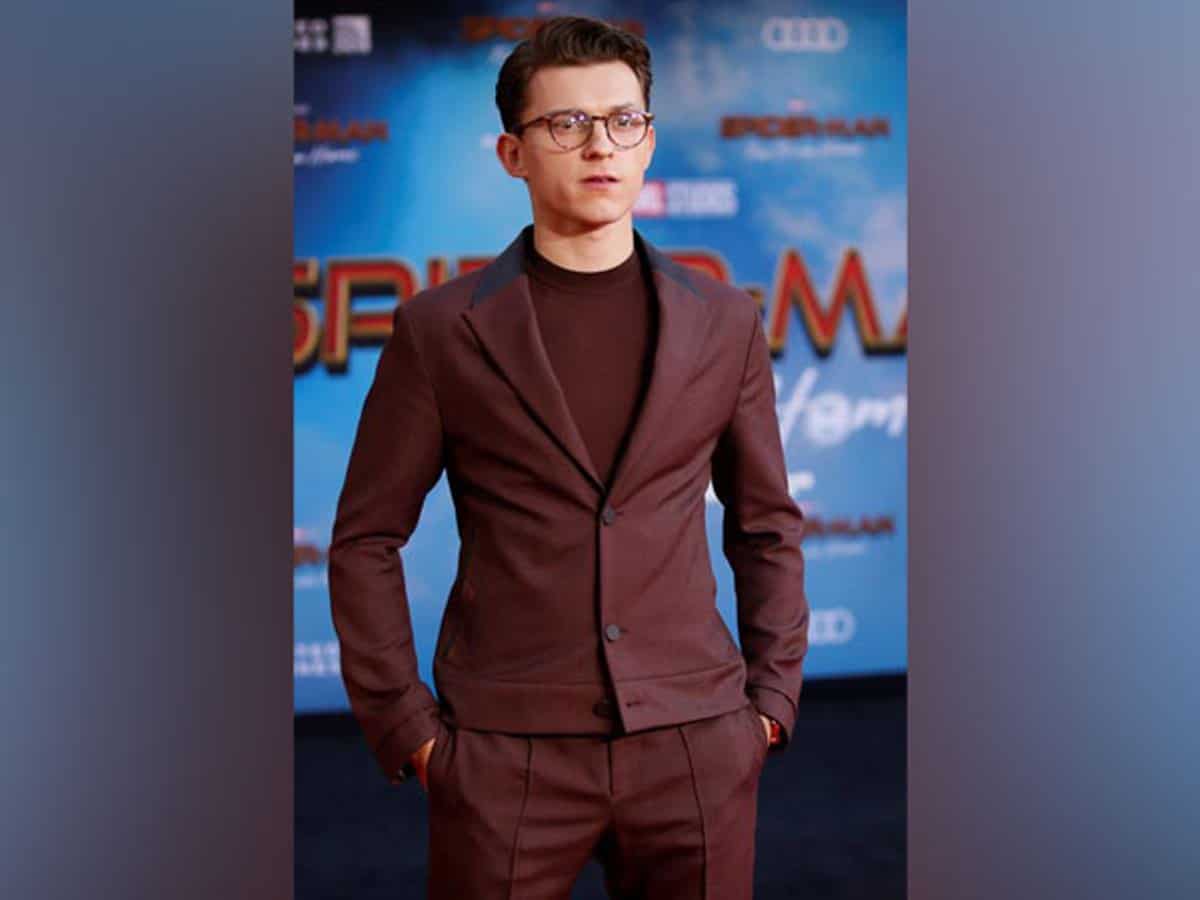 Tom Holland to return for another 'Spider-Man' trilogy after 'No Way Home'
siasat.com
3b6c1700cd9584f9d7dbe1f0d765e460
On Monday, as the fashion world mourned the death of Virgil Abloh, fans of his work went to the SoHo outpost of his brand Off-White to pay their respects to a visionary artist who had opened doors for a new generation of creative thinkers. As a light flurry of snow fell, mourners scattered bouquets of red, pink, blue and white roses; lit prayer candles; spray-painted messages ("REST IN POWER 4EVER V.," "LEGEND"); and placed signs inscribed with dedications to the transformative Black designer outside the store (called Em Pty Gallery), which was closed to shoppers. Mr. Abloh, the founder of Off-White and the artistic director of Louis Vuitton men's wear, died on Sunday in Chicago at 41 after a private two-year battle with a rare cancer, just days before he was expected to show a new Vuitton collection in Miami. The news came as a shock to many of his collaborators, among them artists, musicians and designers. It also devastated admirers who saw in him a tremendous talent and an industry leader. For many aspiring fashion designers, Mr. Abloh was a role model, proof that a Black man could ascend to one of the highest seats in luxury without ever conforming to a traditional notion of what "luxury" should mean. Xander Evans, 24, was visiting New York from Virginia when he stopped by the Off-White store to honor Mr. Abloh — the "ultimate designer," in his words. "My dream is to open up a sneaker and clothing store," Mr. Evans said. "He was one of the front-runners for people who look like me in the fashion industry, so it means something to me as a Black man." Nour Sassine, 25, a fashion and textile designer in Beirut, had been shopping at Acne Studios next door when she noticed the altar outside Off-White. "He created a lot of hope for younger designers to make it," she said. One man walked up to the storefront with a white-out pen and wrote "VIRGIL" in small letters with a heart beneath the designer's name. About 30 minutes later, a woman covered the heart with a red logo sticker. Maggy Rogow, who was standing with her dog and watching the woman, ripped the sticker off. "I just looked it up, and it has nothing to do with Virgil," she said. "It was her own brand or something. Just self-promotion." Ms. Rogow, a 33-year-old graduate student who used to work in fashion, said that Mr. Abloh represented a change in the industry that "needed to happen" for people of color. She added that she wished she could have seen his future creations. "His influence on so many different industries, whether it be music, fashion, art, is huge," she said. "He will leave a legacy, and it's just absolutely tragic that he was taken so soon and really young. He really lived for every moment." Jose Tejeda, a 31-year-old New Yorker, pulled up outside the store in a white BMW and left a bouquet of red roses on the sidewalk. When asked what Mr. Abloh's work meant to him, he said it was too hard to put into words. "It hits home because I'm a fan of him always setting that bar," Mr. Tejada said. He worried about who could possibly fill such a role now. "Especially as a Black man breaking down that door. Creative director at Louis Vuitton? That's huge." The mood was quiet and the crowds that formed were small, but many paused for a few moments to observe the growing display and take photos and videos on their phones. Some drove by slowly in their cars to catch a glimpse of the scene. At one point, "Touch the Sky," by Kanye West, began playing from the speakers of Galli, a restaurant nearby — a coincidentally fitting song, given Mr. West's longtime relationship with Mr. Abloh. Chanan Lalmi, a 17-year-old model who appeared in a 2019 Instagram campaign for Em Pty Gallery, was there with his father. "I'm shocked and very sad," he said in French that was translated by his father. "I didn't think that would happen to Virgil." Connor Garrett, 28, arrived at the store wearing various Off-White pieces (he noted that he works in tech so that he can "afford to buy fashion") and with a bouquet of roses. He said he had been following Mr. Abloh's career since 2012. "He changed the way people think about clothing," Mr. Garrett said. "I think he influenced a whole generation, and I think it's safe to say that he is the most influential artist of our generation."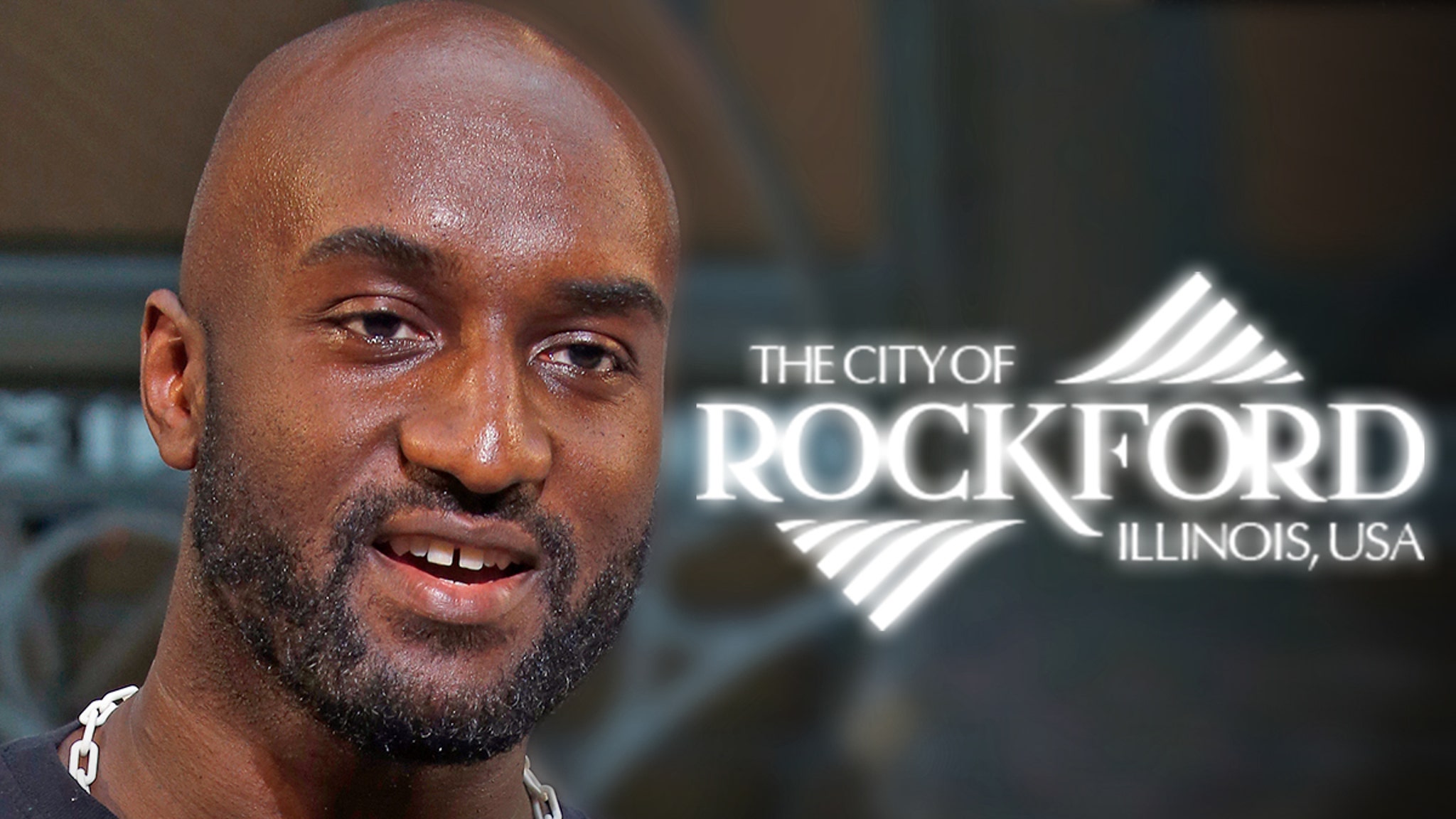 Virgil Abloh Honored with Own Day in Hometown
tmz.com
90bf400816a43aa38f2dff91976da6e6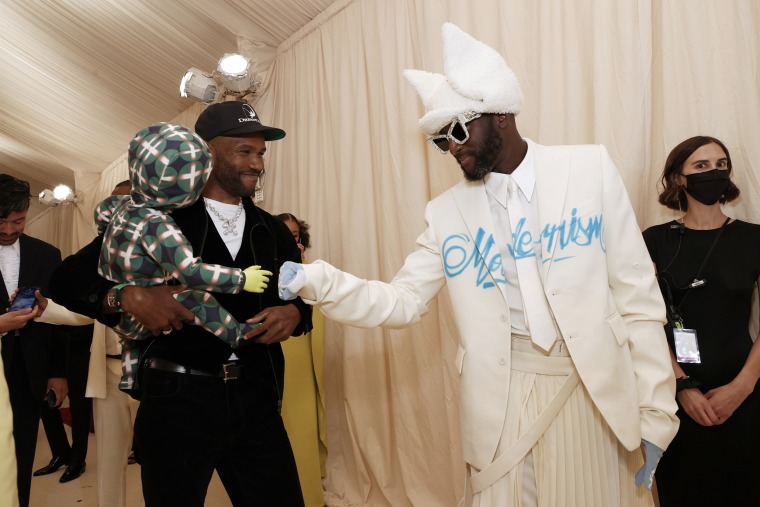 'You're a hero': Frank Ocean pays tribute to late designer Virgil Abloh
nbcnews.com
bd907c8d5fdba518e0fe5cf3b0d4522a
FICTION How Beautiful We Were Following her 2016 debut, " Behold the Dreamers," Mbue's sweeping and quietly devastating second novel begins in 1980 in the fictional African village of Kosawa, where representatives from an American oil company have come to meet with the locals, whose children are dying because of the environmental havoc (fallow fields, poisoned water) wreaked by its drilling and pipelines. This decades-spanning fable of power and corruption turns out to be something much less clear-cut than the familiar David-and-Goliath tale of a sociopathic corporation and the lives it steamrolls. Through the eyes of Kosawa's citizens young and old, Mbue constructs a nuanced exploration of self-interest, of what it means to want in the age of capitalism and colonialism — these machines of malicious, insatiable wanting. Random House. $28. Read our review| Read our profile of Mbue| Listen to Mbue on the podcast Intimacies In Kitamura's fourth novel, an unnamed court translator in The Hague is tasked with intimately vanishing into the voices and stories of war criminals whom she alone can communicate with; falling meanwhile into a tumultuous entanglement with a man whose marriage may or may not be over for good. Kitamura's sleek and spare prose elegantly breaks grammatical convention, mirroring the book's concern with the bleeding lines between intimacies — especially between the sincere and the coercive. Like her previous novel, "A Separation," "Intimacies" scrutinizes the knowability of those around us, not as an end in itself but as a lens on grand social issues from gentrification to colonialism to feminism. The path a life cuts through the world, this book seems to say, has its greatest significance in the effect it has on others. Riverhead Books. $26. Read our review| Read our profile of Kitamura The Love Songs of W.E.B. Du Bois "The Love Songs of W.E.B. Du Bois," the first novel by Jeffers, a celebrated poet, is many things at once: a moving coming-of-age saga, an examination of race and an excavation of American history. It cuts back and forth between the tale of Ailey Pearl Garfield, a Black girl growing up at the end of the 20th century, and the "songs" of her ancestors, Native Americans and enslaved African Americans who lived through the formation of the United States. As their stories converge, "Love Songs" creates an unforgettable portrait of Black life that reveals how the past still reverberates today. Harper/HarperCollins. $28.99. Read our review| Listen to Jeffers on the podcast No One Is Talking About This Lockwood first found acclaim as a poet on the internet, with gloriously inventive and ribald verse — sexts elevated to virtuosity. In " Priestdaddy," her indelible 2017 memoir about growing up in rectories across the Midwest presided over by her gun-loving, guitar-playing father, a Catholic priest, she called tweeting "an art form, like sculpture, or honking the national anthem under your armpit." Here, in her first novel, she distills the pleasures and deprivations of life split between online and flesh-and-blood interactions, transfiguring the dissonance into art. The result is a book that reads like a prose poem, at once sublime, profane, intimate, philosophical, hilarious and, eventually, deeply moving. Riverhead Books. $25. Read our review| Read our profile of Lockwood When We Cease to Understand the World Labatut expertly stitches together the stories of the 20th century's greatest thinkers to explore both the ecstasy and agony of scientific breakthroughs: their immense gains for society as well as their steep human costs. His journey to the outermost edges of knowledge — guided by the mathematician Alexander Grothendieck, the physicist Werner Heisenberg and the chemist Fritz Haber, among others — offers glimpses of a universe with limitless potential underlying the observable world, a "dark nucleus at the heart of things" that some of its witnesses decide is better left alone. This extraordinary hybrid of fiction and nonfiction also provokes the frisson of an extended true-or-false test: The further we read, the blurrier the line gets between fact and fabulism. New York Review Books. Paper, $17.95. Read our review NONFICTION The Copenhagen Trilogy: Childhood; Youth; Dependency Ditlevsen's gorgeous memoirs, first published in Denmark in the 1960s and '70s and collected here in a single volume, detail her hardscrabble upbringing, career path and merciless addictions: a powerful account of the struggle to reconcile art and life. She joined the working ranks at 14, became a renowned poet by her early 20s, and found herself, after two failed marriages, wedded to a psychopathic doctor and hopelessly dependent on opioids by her 30s. Yet for all the dramatic twists of her life, these books together project a stunning clarity, humor and candidness, casting light not just on the world's harsh realities but on the inexplicable impulses of our secret selves. Farrar, Straus & Giroux. $30. Read our review How the Word Is Passed: A Reckoning With the History of Slavery Across America For this timely and thought-provoking book, Smith, a poet and journalist, toured sites key to the history of slavery and its present-day legacy, including Thomas Jefferson's Monticello; Angola, the Louisiana State Penitentiary; and a Confederate cemetery. Interspersing interviews with the tourists, guides, activists and local historians he meets along the way with close readings of scholarship and poignant personal reflection, Smith holds up a mirror to America's fraught relationship with its past, capturing a potent mixture of good intentions, earnest corrective, willful ignorance and blatant distortion. Little, Brown & Company. $29. Read our review| Listen to Smith on the podcast Invisible Child: Poverty, Survival and Hope in an American City To expand on her acclaimed 2013 series for The Times about Dasani Coates, a homeless New York schoolgirl, and her family, Elliott spent years following her subjects in their daily lives, through shelters, schools, courtrooms and welfare offices. The book she has produced — intimately reported, elegantly written and suffused with the fierce love and savvy observations of Dasani and her mother — is a searing account of one family's struggle with poverty, homelessness and addiction in a city and country that have failed to address these issues with efficacy or compassion. Random House. $30. Read our review| Listen to Elliott on the podcast On Juneteenth This book weaves together history and memoir into a short volume that is insightful, touching and courageous. Exploring the racial and social complexities of Texas, her home state, Gordon-Reed asks readers to step back from the current heated debates and take a more nuanced look at history and the surprises it can offer. Such a perspective comes easy to her because she was a part of history — the first Black child to integrate her East Texas school. On several occasions, she found herself shunned by whites and Blacks alike, learning at an early age that breaking the color line can be threatening to both races. Liveright Publishing. $15.95. Read our review| Listen to Gordon-Reed on the podcast Red Comet: The Short Life and Blazing Art of Sylvia Plath It's daring to undertake a new biography of Plath, whose life, and death by suicide at 30 in 1963, have been thoroughly picked over by scholars. Yet this meticulously researched and, at more than 1,000 pages, unexpectedly riveting portrait is a monumental achievement. Determined to rescue the poet from posthumous caricature as a doomed madwoman and "reposition her as one of the most important American writers of the 20th century," Clark, a professor of poetry in England, delivers a transporting account of a rare literary talent and the familial and intellectual milieu that both thwarted and encouraged her, enlivened throughout by quotations from Plath's letters, diaries, poetry and prose. Alfred A. Knopf. $40. Read our review

2021's Hottest Kids Books For The Holidays
forbes.com
908723c2f0f4347ea03eae17e82ba02c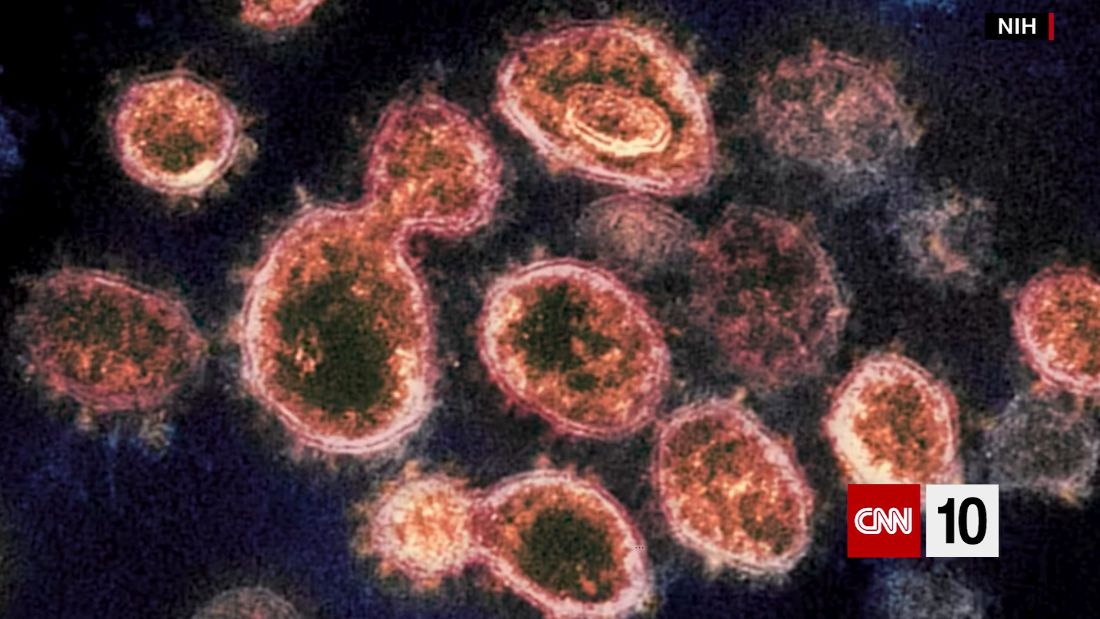 CNN 10 - December 1, 2021
edition.cnn.com
6d26e12c9ec958b5dd11568948656222
Hollywood stars including Maggie Gyllenhaal, Tessa Thompson and Nicolas Cage talk film at the prestigious Gotham Awards in New York, where Kristen Stewart won Performer Tribute for playing Princess Diana in "Spencer."

'The Lost Daughter' wins big at Gotham Awards
upi.com
0a09f94e4e71573714926888dbb95902
Maggie Gyllenhaal, Kristen Stewart attend Gotham Awards in NYC
upi.com
b762ad754b735279230ff68f4642d664
'Squid Game' celebrated at Gotham Awards
usatoday.com
2fd2305f3f8220ed7cf7bde2e6388d63
As Oscar season nears, Netflix is ramping up on all-star directing jobs and performances all around. The latest happens to be from a director/actor extraordinaire, Halle Berry, who used her prowess in both fields to create Bruised. The sports drama has a promising chance at a few trophies this year, competing against films like King Richard and more. But, like King Richard, is Bruised based on a true story? And if so, who is the fighter Berry was attempting to play? We have answers. Bruised follows a single mother, Jackie Justice, making her major return to the MMA ring. Everything seems to come crashing in all at once, though, leading Jackie to collapse mentally and physically. She's unsure why her young son decided to return all of a sudden, and Jackie's also uncertain about her footing as her career of pro fighting begins again. So, was Bruised based on a true story, or is this one heck of an original screenplay? Let's take a look. Nope, Bruised is purely fiction. Jackie Justice isn't a real person, just a role Halle Berry embodied in the new Netflix movie. She trained for several months to get the overall vibe of an MMA player. Again, no. Bruised isn't based on anything — it's a wholly original screenplay originally written by Michelle Rosenfarb in 2017. After Berry got her hands on the script, she decided she'd do some touching up with advice from her friend Elaine Goldsmith-Thomas. When she got the original script, the story was about a 20-something Catholic girl. Berry, on the other hand, wanted to transform the role into a middle-aged single Black mother, and with the help of her producers, she changed the narrative into something that would work for both her as a director and an actress. Yep! Scroll up to watch the trailer for Bruised now. Stream Bruised on Netflix

Currently shooting her upcoming Netflix series "Lidia," about Italy's first female lawyer, Lidia Poët, actor Matilda De Angelis was joined by her agent Gianni Chiffi for a masterclass at Torino Film Festival. "When we decided to open our agency in 2014, Matilda was the first person we met. She was about to begin her cinematic journey and if I hadn't met her, I wouldn't be here. That's the truth," said Chiffi, who co-founded Volver alongside Consuelo De Andreis. When receiving the David di Donatello award in 2021 for Netflix drama "Rose Island," De Angelis thanked both, calling them "her angels." Born in 1995 in Bologna, the actor made her international breakthrough in Susanne Bier's "The Undoing," alongside Nicole Kidman and Hugh Grant. "As agents, we are the ones driving the car and they are the passengers, but there comes the moment when you finally let them drive," said Chiffi, describing "The Undoing" as De Angelis' professional "epiphany." "A producer once told me: 'Luck is when talent meets opportunity,' " he added. De Angelis admitted that when she first moved to Rome, still a teenager, she was "pissed off at the world," fresh off auditions for her debut film "Italian Race," directed by Matteo Rovere. "I felt 'ripped away' from my life. A director comes along and says: 'You are the lead actress in my new movie.' But you have never studied acting, you don't expect it. I'm a slight perfectionist, which means I don't like to do things I'm not prepared to do. Besides, I was afraid. When I met Gianni, I was angry because I was scared. He understood I wasn't an actress; I was a human being, too." Encouraged to discuss the differences between shooting in Italy and abroad ("There is one: the budget. The more money you have, the more time you have. A scene that in an Italian production, even a big one, is shot in a day, in America is shot in three days. Everything else is the same," she observed), De Angelis also noted that, as an actor, it's good to keep some secrets. "Cinema builds imaginary worlds so that people can dream. I believe that the actor has the need to preserve their intimacy in order not to reveal all the tricks. But times have changed: the divide between what's private and public becomes increasingly vague. Some actors expose themselves more as this instrument of empathy, to raise awareness of the topics that are closest to them. I try to balance these two aspects." Despite her responsibilities, sometimes she still doesn't feel like a "grown-up," she said, admitting she recently decided to take up therapy. "At a certain point, I understood that I was much more cruel to myself than anyone else. First of all, you need to work on yourself. Also, the only judgment that counts is that of the people who love you. It's a hectic job and it doesn't leave you much time to think about yourself, about what you want. But when you remove your makeup, you look at yourself in the mirror and ask: 'Without all that, who am I really?,' " she said. "I don't know if I will be able to sustain this pace all my life. To be in front of the camera, do interviews, share a part of me with the people I don't even know. I have so many aspirations, so I can't tell if I will be an actress all my life." De Angelis, who started out as a singer, doesn't feel she has given up on her musical career just yet, despite having prioritized acting for the last couple of years. "In life, there are different phases and priorities. I haven't 'given up' anything for acting, it's a choice and I keep making my choices every day. I could also take a break and concentrate on music or sculpture, or hiking in the mountains," she said, noting it "takes a lot of madness" to endure in this industry. "Everyone who works with me on set is crazy; we all are. Am I willing to give up my entire life for the duration of this series? Yes, I am. For this movie? Yes. Am I willing to work 13 hours a day? Yes. Having started so young I have lost some things on the way and now I am trying to pick up the pieces. But I continue to make these choices, every day, precisely because I am crazy."

As 2021 comes to a close, Disney Plus is adding heaps of new titles for the holiday season. Subscribers can ring in the season with holiday programs including "Christmas… Again?!" on Dec. 3 and both "Home Alone 4" and "Home Alone: The Holiday Heist" on Dec. 17. The new titles follow the recently released "Home Sweet Home Alone," starring Rob Delaney, Ellie Kemper and Archie Yates. The animated Colombian family film "Encanto" will be available for free on Disney Plus starting Dec. 24. The heartwarming and magical film, which features original songs written by "Hamilton" creator Lin-Manuel Miranda, is currently playing in theaters and collected $40.3 million at the box office over the Thanksgiving holiday, beating Lady Gaga's "House of Gucci." The animated film "Ron's Gone Wrong," starring Jack Dylan Grazer and Zach Galifianakis, will hit Disney Plus on Dec. 15 after a deal between Disney and WarnerMedia carved up Fox's (now 20th Century Studios) film slate through 2022. The film follows a socially awkward middle-schooler named Barney (Grazer), who receives Ron (Zach Galifianakis), a malfunctioning, digitally connected device that's supposed to be his "best friend out of the box." A new, animated adaptation of "Diary of a Wimpy Kid," the "Ice Age" movies and more episodes of Marvels' "Hawkeye" continue to release throughout December, in addition to the new Star Wars series "The Book of Boba Fett" launching on Dec. 29. For more streaming suggestions, see what's new on Netflix here and get an overview of what to watch on all the streaming services here. See the full list of titles below: Dec. 3 "Christmas… Again?!" "Diary of a Wimpy Kid" "Disney Holiday Magic Quest" "Edward Scissorhands" "Ice Age" "Ice Age: Continental Drift" "Mickey & Minnie Wish Upon A Christmas" "Million Dollar Arm" "Mr. Popper's Penguins" "The Rescue" Dec. 8 "Hawkeye" (Ep 4) "Disney Insider" (Ep 112) "The Chicken Squad" (S1, 4 episodes) "Gabby Duran & The Unsittables" (S2, 11 episodes) "Life Below Zero: Northern Territories" (S1) "Muppet Babies" (S3, 4 episodes) "Spidey And His Amazing Friends" (S1, 4 episodes) "Welcome to Earth" "Wicked Tuna: Outer Banks (S8, 10 episodes) Dec. 15 "Hawkeye" (Ep 5) "Ron's Gone Wrong" "Disney's Magic Bake-Off" (S1, 4 episodes) "Foodtastic" (11 episodes) "Gigantosaurus" (S3) "Life Below Zero" (S17) "Science Of Stupid" (S8) Dec. 17 "Arendelle Castle Yule Log: Cut Paper Edition "Home Alone 4" "Home Alone: The Holiday Heist" Dec. 24 "Encanto" "King Tut In Color" "Lost Tombs Of The Pyramids"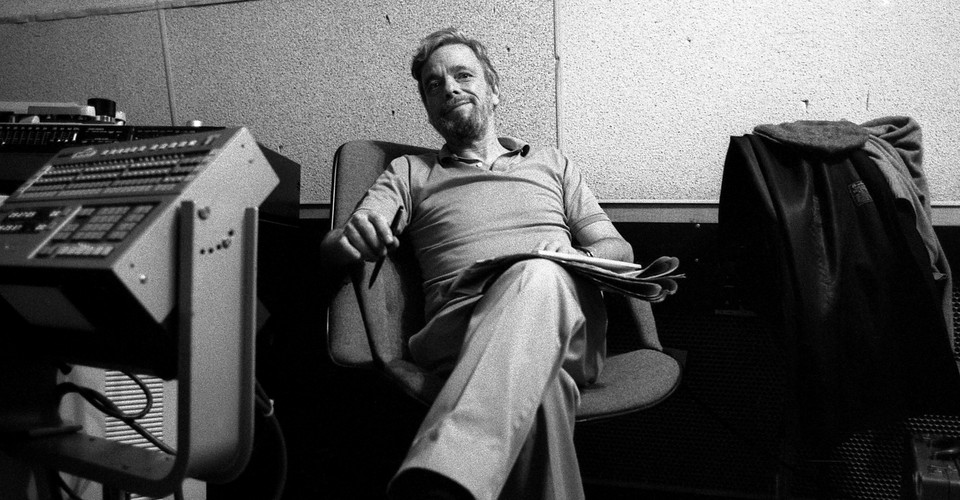 It was Madonna who first introduced me to Stephen Sondheim, which sounds infinitely more chic than what happened in reality: Someone gave a 7-year-old girl a cassette of I'm Breathless, the 1990 album Madonna recorded during her gauzy showgirl period, pegged to her role as Breathless Mahoney in the movie adaptation of Dick Tracy. At the time, Cats had been running on Broadway for eight years. I had recently furthered my own artistic evolution by playing the title role in our class production of Joseph and the Amazing Technicolor Dreamcoat. Musical theater in London was largely defined by plasticized melodies, Schönberg and Boublil, and soap-opera stars grinning out from West End billboards. But lurking within I'm Breathless —among dubious Carmen Miranda impersonations ("I'm Going Bananas") and odes to light S&M ("Hanky Panky") —were three works written by Sondheim. The film's director and star, Warren Beatty, had asked the composer and lyricist to contribute five original songs, three of which made it onto the album. They vary drastically in style. "More" is a jaunty anthem to avarice that's also a tricky retooling of lyrics cribbed from the Great American Songbook. "Sooner or Later" is a smoky ballad that expresses both Breathless's sexual fixation on Dick Tracy and Tracy's charged compulsion to lock up his criminal nemesis. "What Can You Lose?," a duet between Madonna and the frequent Sondheim collaborator Mandy Patinkin, is a torch song about bottling up unrequited love. All three works are, in their way, expressions of yearning, the profound emotional core of Sondheim's work. Given a relatively simple assignment— write some songs for a comic-book movie! —Sondheim delivered a puzzle disguised as pastiche, an Oscar-winning theme song that complicates the rigid masculinity of an American icon, and a heartbreakingly circular expedition through romantic hope, doubt, and repression that occupies a mere two minutes. With his songs for Dick Tracy, Sondheim, who died on Friday, did what he did throughout his career: engaged with a traditional discipline while simultaneously cracking it open from within. He was the modernist of musical theater, turning a comfortably staid genre into a knotty, disaffected, aching form of experimentation. He made the musical new. He brought a mathematician's mind to the business of lyricism, confronting each song as a conundrum of marrying emotional clarity with melodic emphasis and the structural limitations of rhyme. But, crucially, he also made art for outsiders, which is why his most devoted fans tend to be artists. Sondheim's work takes the typically unseen—aging women, married couples, bystanders—and forces them into the spotlight. Once you connect with Sondheim, you're his forever. No one else captured love as he did—not as a prize, or as an ending, but as something fleeting, hungered for, impenetrable, or even toxic. (One of my favorite songs of his is "Unworthy of Your Love," from Assassins, in which John Hinckley Jr. and Lynette "Squeaky" Fromme sing poignantly about their ardor for Jodie Foster and Charles Manson.) Starting with Saturday Night, his first professional musical, which he finished writing in 1954, Sondheim's characters were people on the margins with a fierce longing to be center stage. Their desires are profound, if not always straightforward. Before Sondheim, musical theater was largely defined by characters whose hearts were squarely and earnestly pinned on their sleeve: "Singin' in the Rain," "I'm in Love With a Wonderful Guy," "I Hate Men." What he introduced to the genre was simple but revolutionary: subtext. His peers weren't Lerner and Loewe so much as Pinter and Albee, iconoclasts intent on a more charged engagement with the modern condition. But musical theater, midway through the 20th century, wasn't a form characterized by innovation. Sondheim's work often perplexed and even irritated audiences, not to mention critics, who maligned his lack of "hummable" songs and—in the case of John Lahr —accused him of killing the exuberant, old-fashioned musical. It's not that Sondheim doesn't offer, in moments, pure musical catharsis—the soaring, emphatic crescendo of "Aren't they a gem?" or "the grass or the stick or the dog or the light." It's that, as Stephen Schiff wrote in a shrewd 1993 New Yorker profile, "Sondheim's accompaniments are sumptuous, but they don't allow a melody to plunk neatly into place; they don't allow it to resolve; they don't give it a home." His composed works are reticent: They tantalize but hold back total gratification. Sondheim long resisted the idea that any of his work offered a read into his own psyche, and elements of his own identity—his sexuality, his Jewishness—are defiantly absent from his art. His songs, he insisted to the writer and his longtime friend Frank Rich, are "nothing to do" with him and are rather fully realized outpourings of fictional characters. At the individual level, I'd say this is true (although Company 's confirmed bachelor, Bobby, seems to have distinct shades of a man who didn't enter a meaningful romantic relationship until his 60s). But as a whole, his work is shot through with a kind of detached but intense longing, the loneliness of one who knows love can't be trusted. This duality is hard not to tie to Sondheim's mother, an emotionally abusive woman who, he wrote, interspersed verbal beration of her son with inappropriately sexualized ploys to get his attention. Later in life, she wrote him a letter saying that giving birth to him was her life's one regret. When she died in 1992, Sondheim didn't go to her funeral. Sondheim's strikingly bitter childhood was sweetened by circumstance: His mother was friends with the wife of Oscar Hammerstein II, and the lyricist became his champion and mentor. Without Hammerstein, Sondheim writes in Finishing the Hat, he might never have become a songwriter. And yet, with a kind of Oedipal glee, he also uses the book to distance his work from that of a man who, he proclaims, "is not my idol." The truth, he writes, "is that in Hammerstein's shows, for all their revolutionary impact, the characters are not much more than collections of characteristics—verbal tics and quirks… Refining his innovations was left to my generation." Nevertheless, Hammerstein gave Sondheim a masterclass in both craft and work. Writing, Sondheim came to understand, wasn't about thunderbolts of inspiration but the careful honing of techniques in service of experimentation. Though he claimed that he never cooked, he read cookery columns with fanatical devotion, comparing the technical details of "timing, balance, form, surface versus substance" to the alchemy of songwriting. It was on Hammerstein's advice that Sondheim accepted his first major jobs as a precocious lyricist: 1957's West Side Story, with Leonard Bernstein and Arthur Laurents, and 1959's Gypsy, with Laurents and Jule Styne. With the former, Sondheim largely felt pigeonholed into Bernstein's lush, romantic vision for the show, but with Gypsy, he writes in Finishing the Hat, "I came of age—lyrically, at any rate." The characters (not least, one imagines, the monstrously narcissistic and self-deluded stage mother Rose) "were types familiar to me." And the narrative, he felt, had more dramatic weight and complexity than the products of Broadway's earlier eras. Yet Gypsy, for all its vibrant theatricality and old-fashioned grandeur, also has a decided sourness to it. That's not a critique—more an assessment of how the show acknowledges the hustle at the heart of the American dream, the innate ugliness of striving and manifesting a vision. A Funny Thing Happened on the Way to the Forum, the first show to feature both music and lyrics by Sondheim, was a hit in 1962 and scored six Tony Awards, including Best Musical. But it was 1970's Company that really outlined Sondheim's virtuosity and variation. Devised initially with the playwright George Furth as a series of loose vignettes on the subject of romantic relationships, Company was formed into a show by the addition of Bobby, a single man staring down 35 while his various "good and crazy" married friends urge him to settle down despite their own states of unhappiness. Sondheim initially had no sense that the show would seem so unsettling to audiences. The primary elements of musical theater—humor, cheerful melodies, "I Want" anthems—are all present. But coming after the end of the '60s, at the tail end of the Summer of Love, Company 's defining quality, its skepticism and ambivalence toward partnership, felt too cataclysmic for some. Musicals were supposed to ratify love as a guiding ideal, not disrupt it altogether. Lurking beneath the surface of Company is an idea that Bobby's ambivalence isn't his own—that the structures holding social and romantic relationships together are destabilizing in front of the audience's very eyes. "'Cold,'" Sondheim writes, "is an adjective that frequently crops up in complaint about the songs I've written, both individually and in bulk, and it all began with Company." The show, like most exceptional works of postmodernism, is suffused with irony and disenchantment with the tentpole narratives of Western culture. Broadway-goers more accustomed to romanticized stories of self-actualization may have balked, but the musical, as Schiff wrote, "felt grown-up," perhaps for the first time. It suggested a new model for what the form could do and be. Follies, a devoted eulogy for the bygone days of musical theater that confronts the absurdity of its characters' dreams in show business, was even darker and more neurotic. With every show that followed (a musical about the westernization of Japan, a musical about cannibalism, a musical about sacrificing your artistic integrity, which goes backward in time), Sondheim seemed to be testing every limit he could throw himself against. Not every show was a success—the majority weren't initially, although they came to be appreciated later—but each has its defenders and detractors. Sunday in the Park With George, a 1984 show about the painter Georges Seurat that processed some of his feelings of failure regarding 1981's Merrily We Roll Along, is one of my favorites for the sweep of its ambition and the sharpness of its yearning amid an acknowledgment that making art is inherently isolating. But Into the Woods, a 1986 pastiche of the fairy-tale musical, seems, to me, the capstone of Sondheim's career. It's not the greatest of his works, or the most blazingly innovative, or even the most fun. Rather, it feels like the culmination of so many things that defined his craft: the challenging of archaic story forms, the acknowledgment of life's arbitrary cruelties, the pairing of dissonant melodies with moments of striking musical purity. "Sometimes people leave you / Halfway through the wood," the Baker's Wife sings in the finale of Into the Woods. "Do not let it grieve you / No one leaves for good." If the moment feels oddly sentimental for a writer who's such a cockeyed realist, it's countered by Cinderella's version of the line in an earlier song: "Others may deceive you / You decide what's good." This essence of choice and ambiguity and convolution is what Sondheim gave to theater—the idea that there's infinitely more contained within the tragicomedy of human experience than can ever be set to music and sung on a stage.

Since Disney's DIS distribution deal with Comcast CCZ expired at the end of September, the fate of Disney-owned channels including ESPN Networks, FX networks, Disney-branded kids channels, and National Geographic channels were up in the air for the millions of Xfinity cable subscribers. But the two media giants today announced a new multi-year agreement that includes carriage of all Disney TV channels plus the new ACC Network, cooling a potential flareup in the rapidly-evolving TV content distribution ecosystem. The pact solves a couple of issues for the companies and for viewers. Though cable subscription rates are falling in the face of cord-cutting and burgeoning OTT services, Xfinity still reaches millions of households, and live sports remains one of the only instances of "appointment viewing" for dedicated fans. Maintaining carriage of ESPN, Disney-owned regional sports networks, and the company's portfolio of family-friendly content helps Comcast sustain its value proposition to households. At the same time, as the growth of the Disney+ streaming service appears to be slowing in domestic markets, this deal keeps the company's content in front of viewers. The agreement also shores up the integration of Disney+ and ESPN+ with Comcast's Xfinity platform, which simplifies access for cable subscribers. "We're very happy to extend our longstanding relationship with Comcast and continue to provide their Xfinity customers with Disney's best-in-class programming," said Sean Breen, EVP, Platform Distribution, Disney Media & Entertainment Distribution. Rebecca Heap, SVP, Consumer Products & Propositions, Comcast Cable, concurred. "We are very pleased to have reached this comprehensive agreement with Disney to continue providing Xfinity customers access to their content across our industry-leading platforms," she said. Industry observers believe that whatever detente between the two powerhouses was struck in today's deal only kicks the larger potential showdown further down the road. Comcast, which owns NBC Universal, is promoting the Peacock streaming service as a rival to Disney+ in both sports and entertainment programming. Another delicate balance was upset in 2019 with Disney's acquisition of Fox Networks, giving Disney a majority stake in, and operational control of, the Hulu service, where Comcast, through NBC Universal, is also a partner. Comcast is expected to formally withdraw from Hulu by 2024, setting the stage for increased competition.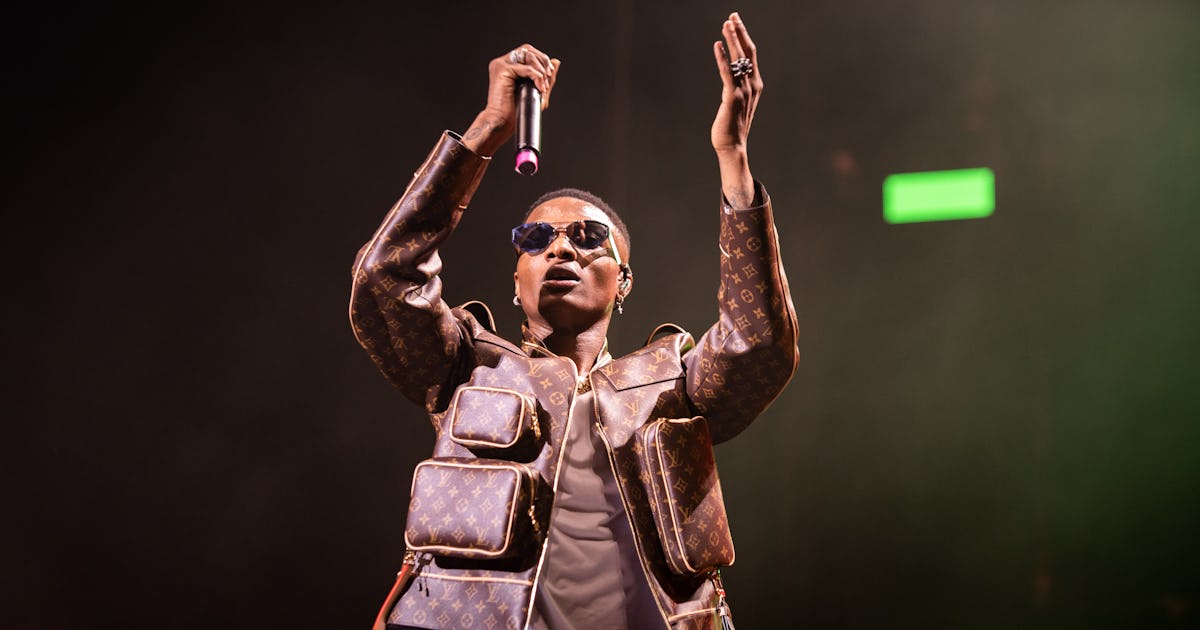 Music The Nigerian star has announced one 2022 date. When Wizkid's Made In Lagos O2 shows sold out within a record-breaking 12 minutes, it's safe to say that many of the Nigerian superstar's die-hard fans were disappointed to not bag a ticket. The "Essence" singer is is performing for four consecutive nights at the London venue, having started on Sunday Nov. 28. On Monday, it was reported that a number of ticketless fans had "stormed the arena" in a desperate bid to see the show. The crowd was quickly contained but it just goes to show how popular Wizkid is right now. With this in mind, I've done some digging into when and where UK fans can next see the rapper perform live. Sadly, UK fans may have to wait some time before Wizkid announces more arena dates (sorry to be the one to break it to you). After his final O2 Arena performance on Wednesday, December 1, Wizkid is due to bring the Made In Lagos tour to Canada and later in 2022 he'll be heading to Puerto Rico and Portugal. There is hope, however, because the Grammy winner is planning an outdoor performance in London in the summer of 2022. Tickets and an official date are yet to be released so your best bet is to sign up to the performer's newsletter for all the latest info. Going by the hundreds of videos posted on social media after his O2 shows, it seems Wizkid's Made In Lagos performances were more than worth the hassle of buying tickets. One person tweeted on Nov. 29, "This is the best concert of my life." Among the 20,000 people in attendance at the O2 Arena were a few celebrity fans including Gabrielle Union, Stormzy, and Leomie Anderson. Wizkid also had surprise guest performances from Skepta and singers Tems and Ella Mai, who feature on Wizkid's newly released album. Chris Brown was also brought out on the opening night – the first time he had performed in the UK for ten years. Brown was banned from entering the country in 2010 after he was arrested the year prior for assaulting his then-girlfriend Rihanna. In his review of the show, the Guardian 's Jason Okundaye wrote that Brown's inclusion left " an unavoidable stain on the joy that came before. " For fans of Wizkid, whose hit "Essense" topped UK charts earlier this year, the O2 arena shows were years in the making. As one fan tweeted, " What a joy to attend Wizkid tonight! His music has soundtracked my life since I was 18 (I'm nearly 30)." They added: "From watching him perform at my uni nightclub to selling out the 02, and he had thousands singing YORUBA back at him. Lord knows I love my culture! What a GOAT" While another supporter shared: "Just look at what Wizkid is doing!! Not only for the culture but for our Artists as well. This is a big Win for all of us!! Everyone of us!!! This Greatness can only be celebrated! I am so inspired! ! ! ! " As one of Africa's most successful artists, Wizkid has enjoyed a decade-long career and international acclaim following his feature on Drake's single "One Dance" in 2015.

Just as Disney Plus, HBO Max and Amazon Prime Video are revving up their fantasy, horror and sci-fi series slates for winter 2021-2022 debut dates, Netflix is touting the abundance of genre series headed to the streamer. Peter Friedlander, head of scripted series at Netflix (U.S. and Canada), announced premiere details for a slew of "geeky" shows, as well as renewals for fan-favorites like "Locke & Key" and "The Umbrella Academy." "In my ten years at Netflix, it's been thrilling to see the dropped jaws, the all-caps tweets/the hilarious memes and the passionate theories inspired by these once-in-a-lifetime moments," Friedlander wrote in a blog post. "Genre stories have the power to transport us to new universes like the Upside Down in Stranger Things, teach us new vocabulary like The Witcher and, most importantly, unite us in our shared love of sci-fi, horror, fantasy, anime and everything in between." First up in Netflix's new genre series debuts is "Archive 81" on Jan. 14, which follows archivist Dan Turner (Mamoudou Athie) who takes a job restoring a collection of damaged videotapes from 1994 and finds himself drawn into a documentarian's (Dina Shihabi) investigation into a dangerous cult at an apartment building. The original, genre-bending thriller, loosely inspired by the popular podcast of the same name, is executive produced by showrunner Rebecca Sonnenshine ("The Boys," "The Vampire Diaries"), James Wan, Michael Clear, Rebecca Thomas, Antoine Douaihy and Paul Harris Boardman. "In from the Cold," set for a Jan. 28 debut, follows an American single mom, who is forced to confront her long-buried past as a Russian spy during a European vacation with her daughter. Adam Glass ("Supernatural," "The Chi") serves as showrunner and executive producer of the show starring Margarita Levieva. A month later comes the highly anticipated premiere of "Vikings: Valhalla" on Feb. 25, which chronicles the heroic adventures of some of the most famous Vikings who ever lived, played by Sam Corlett, Frida Gustavsson and Leo Suter. The new story, which will delve into centuries-old sagas set in the early 1200s (and set over a 100 years after the end of its "Vikings" series predecessor), will blend historical authenticity, drama and grit with immersive action. "Vikings: Valhalla" is executive produced by showrunner Jeb Stuart, Morgan O'Sullivan, Michael Hirst, Sheila Hockin, Steve Stark, James Flynn, John Weber, Sherry Marsh, Alan Gasmer and Paul Buccieri. It also stars Bradley Freegard, Jóhannes Haukur Jóhannesson, David Oakes, Laura Berlin and Caroline Henderson. Friedlander also mentioned in this morning's blog post that "Raising Dion" would be returning for its sophomore season on Feb. 1. Other genre shows headed back to Netflix include "Alice in Borderland," a Japanese-language sci-fi suspense-thriller based on the original graphic novel of the same name by Haro Arso, for its second season. The fourth season of the beloved "Stranger Things" will drop sometime next summer. In addition, the following will be released in 2022: "All of Us Are Dead," "Army of the Dead: Lost Vegas," "The Cuphead Show!," "Cyberpunk: Edgerunners," "First Kill," "Magic: The Gathering," "The Midnight Club," "Resident Evil," "The Sandman" and "The Witcher: Blood Origin."

The American director Robert Wilson has one of the most recognizable styles in modern theater. Honed over decades, his starkly drawn tableaus of abstract lines and shapes, lit with minute precision, have adorned Shakespeare plays and Philip Glass operas alike. And Wilson, who turned 80 in October, isn't about to depart from that formula. Last week, as the Paris Opera put the finishing touches on his production of Puccini's "Turandot," which premiered at the Teatro Real in 2018 and opens here with a preview for young audiences on Wednesday, Wilson zeroed in on the minuscule imperfections, nudging performers centimeters closer to their marks. A misshapen reflection of the moon on the stage brought rehearsal to a stop. As the lighting team scrambled to fix the spot, he turned to them and asked, "Where is it?" "Some of his shows have 2,000 light cues, so you have to be very organized," John Torres, a lighting designer who has worked with Wilson for a decade, said during a rehearsal break. "It's a little bit of a puzzle." Wilson has 184 stage productions to his name, along with many revivals, and neither age nor the pandemic have slowed him down. "I forget that I'm 80, because I'm fortunate that I'm still working," he said in an interview at the Opéra Bastille. "I'm booked for the next two years, solid." In Paris alone this fall, Wilson has brought four shows to stages around town. In addition to "Turandot," his " Jungle Book," a 2019 musical inspired by Rudyard Kipling, brought stilted animals to the Théâtre du Châtelet. He also reunited with the choreographer Lucinda Childs, with whom he staged Glass's landmark "Einstein on the Beach" in 1976: As part of the Paris Autumn Festival, they presented a new creation (" Bach 6 Solo ") and a revival (" I Was Sitting on My Patio This Guy Appeared I Thought I Was Hallucinating," from 1977). While Europe has long celebrated Wilson as one of the most important directors of the past century, he has been less of a prophet at home. His boundary-pushing artistic statements — " Deafman Glance," a hit in France in 1971, was seven hours long and wordless — never secured him regular commissions in the United States, even though Wilson has had what he calls his own arts "laboratory," the Watermill Center on Long Island, which will celebrate its 30th anniversary next year. Speaking about his busy Paris season, Wilson said that he probably won't have as many productions in New York "until I die." His longstanding disdain for naturalism hasn't helped. "What are they thinking about, in these dramas in New York?" he asked. "They have all this psychology. Does it have to be that complicated?" In lieu of psychology, Wilson's work is driven by image and sound, and was shaped by early encounters with forward-looking choreographers. After a difficult youth as the gay son of a conservative family in Texas, where he initially studied business administration, Wilson moved to New York in 1963 and discovered the work of Merce Cunningham and, especially, George Balanchine, whose large repertoire of plotless ballets have Wilson's favor. (Nonetheless, he admitted to liking Balanchine's ever-popular "Nutcracker" staging, a fixture of the holiday season at New York City Ballet and elsewhere.) "That changed my life," Wilson said. "I thought that if theater could be like that, if opera could be like that, then I was interested." Wilson approaches theater and opera in the same way. Even when he works with straightforward plays, as in his production of Shakespeare's " The Tempest " that opened in October in Sofia, Bulgaria, sentences tend to be distorted in artificial ways. "His take on text is almost strictly musical," said the French performer Yuming Hey, who plays Mowgli in "Jungle Book." In an email, Childs, the choreographer, said that "rhythm and timing are his foremost concerns" and that Wilson's vision "hasn't changed" much in the five decades she has known him. In fact, Wilson's aesthetic has been singularly consistent, down to details like the white makeup performers wear and their stylized hand gestures. To his critics, this sameness glosses over the differences between the works he stages. To Wilson, it's just a way of acknowledging that a stage is "unlike any other space in the world," as he told the cast of "Turandot," and to craft visuals that help the audience "hear better than with their eyes closed." "To see someone try to act natural onstage seems so artificial," he said in an interview later. "If you accept it as being something artificial, in the long run, it seems more natural, for me." Hey said that during preparations for "Jungle Book," the first step for him was to learn what he called "Wilson's grammar," which is often taught by assistant stagers. In auditions, he was given exercises with directions such as "stand still, like a sun, and shine while keeping the position and staying focused." Somewhat paradoxically, Wilson's work has consistently been described as avant-garde as other aesthetic trends have come and gone. "It's a very interesting word, because for me, avant-garde means to rediscover the classics," Wilson said. "All my works are based on classical patterns." Work, for Wilson and his team, starts at 7 a.m. and often extends late into the evening. "It's just what he does, so he kind of expects everyone to do the same," said Julian Mommert, who was Wilson's assistant for two years and now works as international relations and tour manager for the choreographer Dimitris Papaioannou. Mommert remembered Wilson as "very open and funny and warm," but ultimately left in 2014, because of exhaustion. Wilson's only break each year is a one-week trip to Bali around Christmas. "I go to a very modest hotel," he said. "I've been going there for 30-something years, and no one knows who I am. I like the people; I like the food." Wilson didn't even take a substantial break during the pandemic. In 2020, he spent several months in Berlin, at the Akademie der Künste. "I had a beautiful studio and I made lots of drawings," he said. How did he fare away from the stage? "Of course one is upset, but working is like breathing. I just kept on breathing." Still, the forced pause had "a tremendous impact" on his production machine, Wilson said. Performances were canceled, along with the Watermill Center's 2020 summer festival and gala — which, he said, typically brings in "as much as 2 or 2.4 million" dollars. For summer 2021, because of travel restrictions, he did not invite his usual international roster of guests and residents but more local artists instead, for a weeklong festival organization with the artist Carrie Mae Weems. "Work for me is not really work; it's a way of living," Wilson said. "I'm still the same person I was when I first started working in the theater." And at the Paris Opera, behind his single-minded focus and solemn demeanor, a hint of playfulness occasionally resurfaced with the cast of "Turandot." Wilson described the opera as "a fairy tale, another world," in which the Chinese princess Turandot, who initially refuses to marry, "is having fun being evil." His minimalist aesthetic steers clear of orientalism, although the comic trio of ministers, renamed Jim, Bob and Bill when the production was performed by the Canadian Opera Company in 2019, are here restored as Ping, Pang and Pong. "The reason we make theater is to have fun," Wilson told the singers. "You can't take this work too seriously."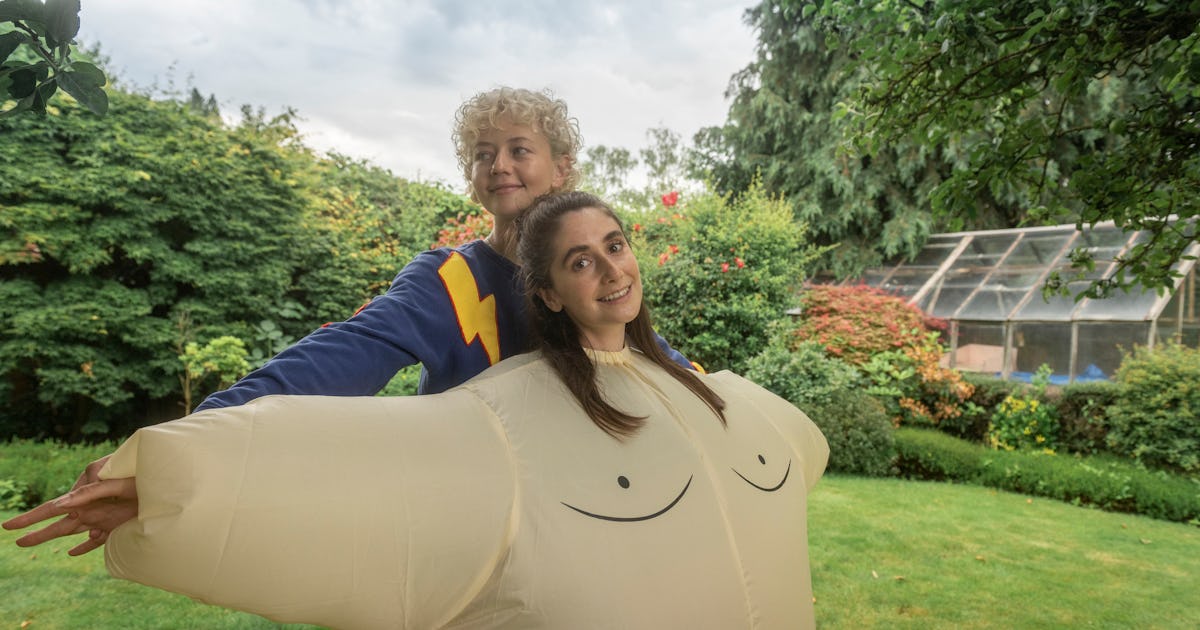 Celebrity Here's everything you need to know about Ellen Robertson, one half of the comedy duo. New BBC Three comedy Britney was already a hit on the Edinburgh theatre circuit before the TV pilot debuted on BBC iPlayer this month. The sketch-show-turned-TV-sieres is not (technically) about the pop icon of the same name, but the true story about two best friends, Charly Clive and Ellen Robertson, who reunite after Charly learns she has a brain tumor (which she later names "Britney" — it's a whole thing). Though a tough subject, the comedy duo stresses that the drama is "very funny" and, at its heart, Britney is a friendship rom-com. But who is Ellen Robertson, Charly's best friend and comedy partner? Hailing from Oxfordshire, Ellen Robertson, 28, is a writer and performer. She met Charly Clive ( who viewers may already recognise from 's Pure) during a school trip to France, where the pair began their long-lasting friendship. They have been writing together since they were 14. While Robertson has no Instagram page herself, she frequents bestie's page @CharlyClive with fun photos, proving that their friendship is just as real off screen. Robertson has appeared in BBC shows such as The Pale Horse, In My Skin, and Pls Like, and, per her bio, she is currently "writing a play about art and borders." The bio goes on to explain that Robertson is "obsessed" with football. In fact, she is such a fan that you can sometimes find her tweeting about the sport via the aptly named @footiefan69. Following Clive's brain tumour diagnosis, the pair decided to make a stage play about " the funniest stuff happens at the worst of times" before debuting Britney at the Edinburgh Fringe Festival in 2016. The "sketch cabaret-style" performance was a huge success and they went on to tour the show in 2019. Ahead of the release of the TV pilot, Robertson explained how Britney is as much a story about friendship as it is a story about a brain tumour. "People thought they were coming to see a story about a brain tumour and they actually got a story about friendship," she told to The Evening Standard, adding, "Every time people said that to us, that they had connected, that they had a best friend or were bringing their best friend to see the show, that was our favourite thing because I don't think we'd even thought that was what the show was about in some ways." The Britney pilot will air on BBC One on Nov. 30 at 11.35 p.m. and is available to watch via BBC iPlayer now.

ABC A celebrity has revealed how much "Dancing With the Stars" offered to pay her. ABC's " Dancing With the Stars " generally keeps its payment scale for celebrities coming on the show under wraps, though that has not kept fans from speculating. Now, fans have more data to take into account when it comes to how much celebrities on the show get paid. According to Variety, contestants on DWTS get paid $125,000 for the rehearsal period as well as for the first two weeks that they're on the show. This means that any contestant announced makes at least that before getting bonuses as they continue on the show. That number seems to match the one that "Bachelor" star Coutney Robertson was offered in an episode of the " She's All Bach podcast. " A post shared by Courtney Robertson Preciado (@bugrobertson) Robertson opened up during an episode of her podcast about how much they offered her if she would agree to go on the dancing competition show. "'Dancing With the Stars,' I had a meeting with them right after my season [of 'The Bachelor']," she says in the podcast. "That was one I would have loved to have done. They explained the whole thing, like, you get to pick out your music and design your costumes." She added, "I'm like, 'Oh my gosh, I would be sparkling all over the place.'… I got to go sit in the front row and watch [the show], and each week you go on, they pay you more. There's like, an incentive." The star shared that they offered to pay her $150,000 up front to join the show, but then they also said she could "make another, like, $30,000 or something" per week. According to the same sources, Variety reported that the maximum a contestant will be able to earn on the show is $295,000 for their time on the show. Prior to the report, though, it was reported that contestants could make nearly $350,000 on the season. A post shared by Dancing With The Stars #DWTS (@dancingabc) In papers that were originally obtained by Us Weekly, professional dancer Gleb Savchenko's salary from "Dancing With the Stars" was revealed. The papers were obtained while Savchenko went through his divorce with his wife of 14 years, Elena Samodanova. The documents filed by Samodanova claim that Savchenko should provide child support for the children and spousal support for Samodanova because he "earns an approximate annual salary of $406,614" from "Dancing With the Stars." In the filings, Samodanova said she is unemployed and earns income solely from a rental property they own, which "generates $37,250 annually" according to the papers. The number submitted for Savchenko does take into account the tour income, which not all professional dancers from the show will receive because they will not all be going on the tour each season. In 2022, the professional dancers going on tour include Brandon Armstrong, Alan Bersten, Artem Chigvintsev, Sasha Farber, Daniella Karagach, Pasha Pashkov, Gleb Savchenko, Emma Slater, and Britt Stewart. "Dancing With the Stars" has not yet been renewed for season 31. If it does get renewed, the show will return sometime in mid-September of 2022. READ NEXT: 2 Pros May Retire Following 'Dancing With the Stars' Season 30 Unlock the latest Dancing With The Stars news, rumors and exclusives — direct to your inbox. ↓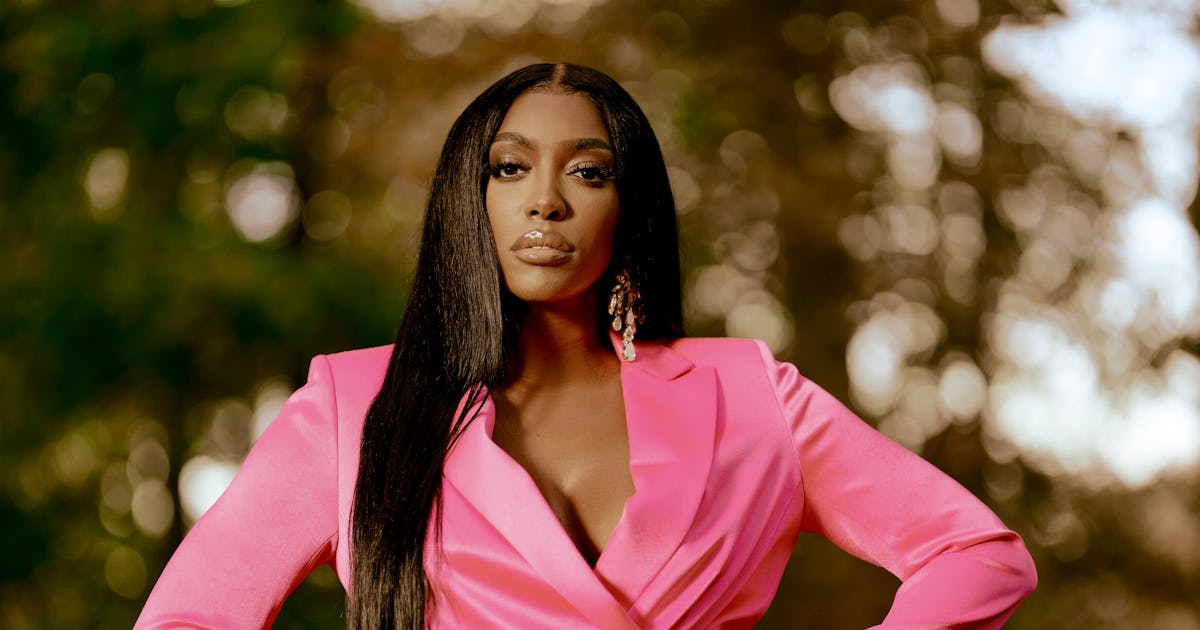 Entertainment She has a new memoir, a new reality show, and a new man. Now, the former RHOA star reflects on the trauma, the drama, and the joy that got her to where she is today. Porsha Williams' new love, Simon, is tucked away in a room upstairs, but I can hear his voice from above like God. When I ask her if I can speak to him — if he can offer a supportive comment for this story — Williams beams, "Oh, OK!" Then she heads up to their chambers to check. Their home in the suburbs of Atlanta is spacious and neutral; the living room overlooks a forest outside, floor-to-ceiling windows framed like a Bob Ross painting. Williams returns minutes later and reports back, "He declined," but she says it with a gracious smile. You can presume what he'd say about her would be glowing. What does she love about him? "Everything. Everything," Williams had told me earlier, sitting cross-legged on a pin-tucked cream leather sectional. She's in a sky-blue tie-dye sweatsuit, batting a thousand lashes. "I love his loyalty. I love him. He's so romantic, and he's a man who, when he looks at you, he's really looking at you. He really loves me for me. Every part of me. Good, bad, ugly. He's a true partner." Williams met Simon Guobadia while filming her final season of The Real Housewives of Atlanta. We learned that in shocking fashion this past May when the couple broke the news of their engagement on Instagram and sent blogs and group chats into a spiral. "We are crazy in love," Williams wrote. "I know it's fast, but we are living life each day to its fullest." Guobadia was then finalizing a divorce, one that Bravo viewers were familiar with: We had just seen him in scenes with his now ex-wife Falynn and Williams, setting off detective alarms on social media. Impressively, Williams continued posting about him through the chaos, awash in the glow of unbothered love. At 40, Williams is emanating the kind of happiness you find when you finally know yourself. "The reason I'm able to be in a healthy relationship is because I'm healthier. I had to let go of certain past pains, past baggage," she says. "When I was single, I accepted that this is what God wants right now, and I'm going to concentrate on work. I'm going to concentrate on building my relationships with my family members, spending time with my friends, and put trying to force love on the backburner. And as soon as I did that, that's when love came my way." The allure of reality TV is that it doesn't just provide camp and absurdity, but, frequently, rehabilitation for its casts — and Williams is the epitome of the genre's power of reformation. Bravo viewers have seen her evolve from NFL wife to divorcee to activist, mother, entrepreneur, and author. Her new memoir, The Pursuit of Porsha, out today, is neither generic nor desperately salacious, and it's not the type of celebrity memoir that reads like stilted dictations to a ghostwriter. It'd taken Williams two years to come around to the idea of putting her life in print, and once she did, she chose to frame it as a story of survival. Across 11 chapters, she reflects on traumatic incidents: bouts of childhood depression, her dad's infidelity, and his death. She also documents a series of abusive relationships with men, including being pursued by R. Kelly. "A lot of things I talk about in the book, I've never talked about before with someone," says Williams. "It's something that I didn't want to do in the beginning because I knew that if I was going to do it, I was going to go all in." Under a stairway facing the home's entrance is a mountain of toys, including a play slide and a pink mini-kitchen set, property of William's 2-year-old daughter, PJ (nee Pilar Jhena), whom she shares with her ex-fiance Dennis McKinley. Naturally, Bravo captured their romance, breakup, and co-parenting on camera over the past few years, but Williams had been readying herself to leave RHOA before she announced that she was quitting in late September. "I wanted less stress in my life. And I knew that it was coming to an end of an era for me," she says. "I no longer wanted to have that part of my life be on the show." But the afterlife of reality TV is often more reality TV: in this case, a spin-off, Porsha's Family Matters, which premiered Sunday, and which, as the title implies, finds Williams and her sister, Lauren, a meditation guide, planning a family retreat. Simon is, you might guess, a big topic of discussion among them. "We still have a lot of drama surrounding it in my family. There's no escaping people not having all the information and reacting a certain way," says Williams, adding that the show attempts to clear up misconceptions about their relationship. "I wanted to do it in a space where each individual in my life was able to speak on it and give background to it. Because for me, it's a love story. It's a beautiful love story. I've always been open when it comes to love. I'm a hopeless romantic, and I wanted to be honest with my supporters, be open with my love, and shout it from the rooftop. As you can see, I love to post about us." Memoirs allow authors to configure their narratives like a reality star in a confessional, and The Pursuit of Porsha shows unexpected contours, effectively explaining why Williams is so intent on celebrating love. But she knew she wouldn't be able to narrate parts of her life without backup. Williams had already exorcised a few demons during the writing process with co-writer Joi-Marie McKenzie when she stepped into a booth this summer to record the audiobook at Atlanta's LoveWork Studios. But now, a producer, her assistant, and a voice coach were in the room watching. "I realized some of those stories in there, I wasn't able to do it. So I didn't," she says. Instead, she got her sister, Lauren — who's appeared on RHOA and Porsha's Family Matters — to recite the more difficult chapters. "I had, at this point, as an adult woman, revisited that young Porsha who had been struggling and gone through so much, and I came out of it, and I felt like I had conquered it," explains Williams. "And then I looked at who I am today, and it made me feel really good." In one of the book's most headline-provoking chapters, Williams recounts meeting an associate of R. Kelly's who invited her to Chicago after hearing her sing in Las Vegas. Williams was 25, an aspiring singer. She thought she'd be visiting a recording studio to meet Kelly, she writes, but was taken to Kelly's home. Williams goes on to say that his associates led her to Kelly's home studio, where Kelly played new music, and that someone later took her to his bedroom, where she and Kelly had a sexual encounter. Williams says Kelly denied being with his wife and encouraged Williams to take off her clothes. She writes that she returned to Kelly's home two or three more times, always secluded in a room; the final time, she describes, she heard what sounded like a woman being beaten. "I'll never understand how I let him lure me back to his house time and time again only to be locked away. I'll never understand why I was afraid to leave," she writes. "And each time I wanted to be like, 'You know what? I'm getting out of here,' Robert or a security guard would pop up, luring me back and convincing me to stay." Of course, she debated whether to even tell her story. "I wanted to make sure that I accounted for each abusive situation with a man, and I felt like if I left it out, it wouldn't be honest," says Williams. "I had been groomed to be in that space to even accept talking to him, being in those places." After watching the documentary Surviving R. Kelly, about Kelly's history as a sexual predator, Williams says she felt a duty to come forward, "especially after seeing how brave those women were and seeing people talk about those young ladies and still question them — how dare I sit over here and just be silent?" She knows that by making her trauma public, she's opening herself up to criticism and, even more so, disbelief. "I can't be afraid of blowback. I'm more worried about lives. I'm more worried about young girls being taken advantage of, so if it helps even one girl, some bad comments don't mean a damn thing to me," she says. "For me, it was to release that trauma from me, release that part of myself. 'Cause I was a grown woman when that happened. Some women and young girls, we find ourselves in those situations, and people — predators — will take advantage of it." With time, she's become more kind to her past self. "If someone knew that I was talking to him, they would be like, 'Well, why?'" she says, referring to R. Kelly. "They wouldn't understand that I had already been sexually abused before and that I didn't understand these things. Now that I can see them lined up on a timeline of my life, I can see how I ended up there. At the time, I didn't understand. Now, I can look back and say, 'OK, this was a pattern. This was me thinking I wasn't worthy, that he was better.' And in that case, it just happened to be a superstar. But these other people, it was me still putting a man on a pedestal, making him better than me. Making my value only be seen if he says I'm valuable. I just had to put it in there." Williams' long search for happiness began in her hometown of Decatur, Georgia, where being an introvert activated her imagination. After her parents divorced when she was 3, she lived with her mother, Diane, and her older brother Hosea, named after their father, Hosea Williams II; their grandfather, Hosea Williams, was a civil rights activist and Dr. Martin Luther King Jr.'s chief field lieutenant. Around middle school, Williams formed a singing group with two girlfriends. At 12, she would sit in her bedroom and gaze into her mom's camcorder, pretending to host a Home Shopping Network-esque show. "I felt like I was a star. I felt like I was just beautiful," Williams remembers. "It's only when I left my room that I realized, oh, I'm actually really scrawny with big teeth and big eyes." Back then, she experienced bouts of depression but didn't have a name for it; when she was in middle school, her mother had her try therapy. She enjoyed performing her way out of misery. By the time she attended Southwest DeKalb High School, Williams says, "My little butt had popped out." The school's drill team coach asked her if she could dance, and she joined the Dancing Divas squad. As a teenager, she began finding herself in abusive relationships. At that point, her dad wasn't around, having died from a rare blood disease when she was 16. Williams met NFL player Kordell Stewart in her late 20s after praying to God for a husband. With Stewart, she wanted to be the perfect wife; she left her job running a day care to focus on the marriage. That's when a friend introduced her to Bravo producers, and Williams entered the Housewives ecosystem, joining Season 5 of The Real Housewives of Atlanta in 2012. She quickly assumed a role as a whimsical, if occasionally misguided, narrator. Stewart, too, was featured prominently on the show, depicted as a controlling husband. After their divorce, Williams decided to keep rolling as she was coping. She felt pressure to keep a partner. "I never prepped a storyline," she stresses. "It's not so much me feeling like I gotta find someone. It's feeling that you're lacking if you don't have someone. It's me feeling like whoever I'm dating, I have to bring them into that world, and I don't always want to, but I feel like I have to." She adds, "When you sign up for these shows, they want to see everything." But not everyone shows everything, I suggest. "And they aren't a Housewife, or they're probably a villain of the show," Williams replies. "Most villains don't have to have a real storyline because they use everybody else's." She chuckles. At the height of the show's infamy, the RHOA cast could move planets off the strength of their reads. Williams herself has spearheaded some of the most unforgettable moments in Housewives canon, beginning with the driveway spat between her and Kenya Moore in the pair's debut season. Williams had mistakenly called her Miss America instead of Miss U. S. A. , and, of course, to Moore, it was the gravest insult in the world. A nemesis was born. Viewers saw Williams at her worst in the Season 6 reunion, when she attacked Moore and was later charged with misdemeanor battery. In Season 9, Williams found herself in the crosshairs of a false rumor that Kandi Burruss and her husband, Todd, had tried to drug and assault women. The lies, started by Phaedra Parks, unraveled during the reunion, which famously led to Parks' exile. Most recently, earlier this year, during Season 13, castmates tried to untangle the mystery of an alleged rendezvous between a then-single Williams and a stripper named Bolo during a girls trip in what unfolded like a kink-shaming Knives Out sequel. As with most reality stars, Williams' apologies for her actions have happened in bites and over the course of seasons. Sometimes they're half-apologies, but unlike some of her colleagues, they are valiant attempts. "Holding myself accountable is a big part of who I am today," she says. "If I am in a situation and I am wrong, I'm quicker to go ahead and say what I've done wrong to try to find a way to resolve it as opposed to point or deflect because, at the end of the day, I just want to move in love. I only deal with people who I know are meant to be in my life. I don't have any relationships with anybody who I don't feel their energy should be around me. That's a good way to be, right there." The Real Housewives was always a job for Williams, but she began seeing the gig as more of a path toward self-awareness along the way. "Putting your business out there isn't comfortable. There's a part of me that was doing it just for the money," she says. "It's like being a salesperson. If you don't sell, you don't get commission. There's no salary. And so, if they don't hire me next season, that's it. In the later years, I realized I had this platform and this power and this voice, and people were listening." Season 13 notably showed Williams participating in Black Lives Matter protests during the pandemic and self-filming her arrests. "I use my Instagram. I use my name," she says. "So, of course, I'm going to use this show that's been paying me all this time to amplify what was important to me." Bravo's universe of socialites remains one of television's most compelling social experiments. Cast members who make the most of the experience are never the same as when we met. As Bravo executive Sezin Cavusoglu said in Dave Quinn's Housewives oral history, Not All Diamonds and Rosé, published last month, "Porsha's journey is one of the most impressive journeys we've seen any of these women go through." Brian Moylan, author of The Housewives: The Real Story Behind the Real Housewives, notes that part of being a Housewife is serving equal measures drama and growth. "The hard thing about reality television is that we want our characters to stay the same, particularly Housewives, and the best Real Housewives are the ones who are being themselves. The more you try to shape the narrative, the less well you come across, and eventually fans catch on to that," says Moylan. "We've seen her still be Porsha, still, be funny, still be confrontational when she needs, not take anybody's shit, but also becoming aware of what she could do with her platform and really doing a great job of that. We're getting the consistency we need but also getting her learning, growing, and being more inspirational, and that's why she's one of our better Housewives." "I know that I'm a survivor, but I'm a survivor because I started to believe in who I am. I started to love myself more," says Williams. "I started to see myself not through the eyes of other people, other men. I started not caring about what people spoke about me or the words that they called me. You only want to please other people so that they can call you something other than something that will hurt you. For me, it really is a whole journey about me getting my own voice. Understanding that I'm worthy. Everything I need, I have within me already." Williams now bakes alone time into her schedule, carving space in her calendar for when she's at her lowest. "You know, when you wake up, and it's like, I'm just feeling down, or you realize you're just so sad," she says. "It's almost like I'm sitting there trying to think of something to be sad about, and it's like, OK, this is some type of chemical imbalance that's happening." At that point, she'll turn off her phone and power down, maybe take a long bath or a walk. "I make time for those moments when I need to love on myself a little bit more," she says. "In the past, I would try to work through it and then just break the fuck down. Now, I'm like, 'Oh, I feel something. Dennis, can you take the baby?' I just focus on me. I do something to try to pull myself out of it." After our interview, PJ bursts from the front door into the living room in light-up sneakers, fresh from school, a life of the party, as frequently seen on her Instagram account for nearly 400,000 followers (which Williams runs). When it comes to putting it all out there, mom is among the greatest and most complicated. The best reality stars understand the art and compromise of spectacle. They need theater to survive. Does Porsha then live for drama? She gives the question less than a second's thought. "Oh, I have a good time with drama," she says with a laugh. "Drama and I have always had a good time. It's the ups and downs of it all. That's what makes it entertaining when it comes to reality television. But the more I have been in pursuit of Porsha, I have been so protective of my peace to where I just want to raise my daughter and be happy and have a simpler life. It doesn't really include much drama." Photographer: Peyton Fulford Bookings: Special Projects

Anita Ekberg, the Swedish star immortalized in Federico Fellini's "La Dolce Vita," where her character decides to walk into the Trevi Fountain to the delight, and terror, of Marcello Mastroianni, has a "complicated" story, Italian director Antongiulio Panizzi tells Variety. In "The Girl in the Fountain," produced by Dugong Films and Eagle Pictures, and presented at the Torino Film Festival alongside Panizzi's documentary "Piano Lessons: The Life and Art of German Diez Nieto," he implies that the iconic scene turned out to be a burden for the actor, who got to experience what Rita Hayworth meant when she said that "they go to bed with Gilda; they wake up with me." "Anita was actually very famous already before 'La Dolce Vita.' Then, she turned into this image that Fellini created for her. Even when she was older, she would always play these very sexualized women, like in 'The Killer Nun' – she is a nun, a killer and still very attractive. We wanted to show that she couldn't get away from what Fellini gave her." In order to tell Ekberg's story, he decided to welcome a modern icon into the film as well, realizing that Monica Bellucci would be the perfect match. But while Bellucci was also initially underappreciated as an actor because of her looks, she managed to steer her career in a completely different direction. "We can see Anita through Monica's eyes. But unlike her, Monica is in charge of her life, working on many films and generally at a great place in her career. Maybe the perception of women was different at that time? Either way, Anita was stuck in that fountain." Panizzi was surprised by what he found out about Ekberg, who once threatened the paparazzi with a bow and arrow. As well as her earlier success in the States, where she went immediately after winning the Miss Sweden contest. "There were so many things that we couldn't fit in the film, even though they really showed her larger-than-life character. Even the way she drove was completely crazy!," he says. In the film, he also decided to feature some old interviews with Bellucci, in order to establish the connection between the two. But while the actor herself started to notice certain similarities between their respective lives and careers, in "The Girl in the Fountain," reality always mixes with fiction. "We show this fictional director, played by Roberto De Francesco, who wants to make a biopic about Anita. He asks Monica to play her and, predictably, she goes: 'Why me?' They are both beautiful women but she is older than Anita was when she made 'La Dolce Vita.' She is hesitating," he says, admitting that Bellucci, who played a "very active role" in making the film, was much more enthusiastic in real life. "It was a small production and she was so generous with everyone. We follow her everyday life, in the theater [Bellucci acted in 'Maria Callas – Letters & Memoirs'] and when posing for Vogue, but there is something fictional in every scene. It's funny, because when she talks to her daughter about homework, it's fake and yet everyone thinks it's real. When her driver says that he actually met Anita in the past, it's true and everyone thinks it's fake. We had no idea – it was the first time he has ever admitted it." Asking Bellucci to follow Ekberg's footsteps, also by visiting her old house, Panizzi started to create a ghost story of his own. "I like this comparison because you have Monica, this modern icon, trying to summon Anita and this hidden, intimate side of her. What impressed me the most, however, was that on our last day of shooting, Monica arrived at the set with a letter she wrote to Anita. She wrote it the night before. She told me she would like me to read it, because that's how she felt about her. We ended up using a part of it in the film."

Jean-Francois Cousin, Global Executive & Team Coach, Speaker and Author; Chairman of the ICF Global Board in 2019; Coaching for Greatness. Is the leadership team you head playing at its best? If not, what can you do to embed in your team members the kinds of behaviors that sustain high performance? Let's start by briefly assessing your team members' behaviors. Based on my experience coaching leadership teams around the world, I have gathered 20 behaviors adopted by members of the highest performing teams and listed them below. I invite you to score the occurrence of those behaviors in your team, attributing zero points for "rarely," one for "usually" and two for "always." How often do your team members: 1. (Re) establish clarity on roles and responsibilities? 2. Ensure that their individual objectives are not conflicting? 3. Communicate with sincerity and humility? 4. Listen for value in what others say? 5. Seek others' ideas and feedback? 6. Offer candid and constructive feedback to team members? 7. Ask their peers for help? 8. Offer to help their peers? 9. Help their peers play at their best? 10. Jump in to help solve problems? 11. Propose new ideas and initiatives? 12. Dare to experiment outside of their comfort zone? 13. Learn from mistakes? 14. Demonstrate full accountability despite challenges? 15. Place the team's interest ahead of their own? 16. Trust their peers to have the team's best interest at heart? 17. Engage in conflict without personal bias and work out win-win solutions? 18. Bring up and discuss thorny issues until resolution, however uncomfortable that may be? 19. Praise others' success? 20. Celebrate the team's accomplishments? Please add up your scores and compare the sum with the following benchmarks. If your sum is: • Between 35 and 40, congratulations! Your team is doing a great job. Keep it up. • Between 27 and 34, good job! Hone in on the lower scores and discuss with your team what it will take to adopt those behaviors more consistently. • Below 27, your team members' behaviors and relationships must improve. Reflect on how you can enhance psychological safety within your interactions. Then, decide which two or three behaviors you should all model to increase respect and trust between yourselves. As a team leader, the impact of your behaviors and actions can be significant, in both positive and negative ways. For example, imagine that, for some reason, you stop truly listening to your team members. Gradually, they stop expressing their ideas or even searching for ideas, and eventually, your meetings become a monologue — yours. Hence, the first thing I recommend is that you model the behaviors listed above. You may also invite your team members to rate themselves against the whole list and commit to demonstrating the behaviors they feel they haven't displayed enough. A second suggestion is for you to assess whether your team members' objectives are conflicting. For instance, if the production team is tasked with reducing costs and inventory, while sales is focused on increasing customers' satisfaction, their respective objectives must be in harmony to avoid conflict. With those basics in place, here are six actions you can take to help your leadership team play at its best. 1. Continuously enhance your team members' self-esteem through positive feedback. For instance, let Jane know you appreciate her choice of actions in a challenging situation that helped create a valuable outcome. Do so on the spot, sincerely, and be very specific in your feedback — go beyond a simple "good job!" and include details. 2. Make it uncomfortable to practice the unacceptable behaviors. For example, if John chronically interrupts others say, "John, I know you don't mean to interrupt others. Please hold back." There's a way to politely and professionally call team members out and make them aware. 3. Have honest conversations. If Richard is consistently abandoning behaviors of a great team player, ask him privately, "How will you ensure that you get back to displaying X?" If Richard answers with excuses or an empty promise, repeat the question until you get a real commitment. 4. Foster accountability. If two of your team members come to you to arbitrate a conflict that you believe they can resolve by themselves, tell them so. If you play the role of rescuer, it can activate the "aggressor" or "victim" attitudes in your employees. Instead, encourage them to be accountable for generating win-win solutions on their own to the conflicts they are party to. 5. Build connections. One-on-one meetings with managers are common, but your team can benefit from meeting with each other too. Request team members hold bi-monthly one-on-one check-ins with each other to express appreciation for the support they recently offered each other and share where they need help going forward. 6. Get feedback. Once a quarter, invite your team to identify one or two ideas to make your team meetings even more valuable. Not sure where to start? Draw on these questions and activities. If your team is experiencing a time of crisis, there are additional steps you, the leader, and your team may want to take to catalyze your team's collective intelligence. Here's to wishing you and your team an enriching journey as you ascend to new heights of individual and collective performance together. Forbes Coaches Council is an invitation-only community for leading business and career coaches. Do I qualify?

As he took questions both onstage and later out on the street following a Sunday night screening at the Torino Film Festival – where his film, "The Noise of Engines," played in competition – director Philippe Grégoire found himself on the opposite end of an interaction he knew all too well. Like so many filmmakers, Grégoire himself was once an eager festivalgoer, often staying late after a screening to hear this or that director speak about their craft; in a move perhaps less common, Grégoire could pinpoint one of those moments – a Q&A with fellow Quebecois director Denis Côté, to be precise – as the exact point he decided to step behind the camera. "I was in the same exact place," he tells Variety. "I had to take a decision. I figured even if no one would watch my movie, even if it was risky, even if I wasn't sure whether something was a good idea or not, to go for it." By 2018, Grégoire had authored a handful of self-funded shorts, nearly all of them shot in his hometown of Napierville, Quebec – a spartan municipality, just 20 miles north of the U.S. border, that mostly filled the pipeline for Canadian Customs recruits. In his early adulthood, the director had been one of them, working for a spell as an arms instructor once the federal government decreed that all agents pack heat. It was a time of life he didn't particular wish to relive and knew he had to revisit as he prepped his feature debut. "I figured I would write a movie and probably have to shoot with my own money and have to ask friends for help," he says. "I wrote it thinking of what I had access to. I had a room in the house where I grew up, so I figured it might as well be there." Recognizing that his film would build on personal experience, and on the intense and conflicted emotions one feels for their hometown, Grégoire worked a degree of ironic distance into the script – devising an absurdist take on state bureaucracy and early adulthood ennui that follows 20-year-old Alexandre (Robert Naylor) as he returns home on a particularly fraught workplace suspension. Confident in his hand, Grégoire played his cards. "I thought this could be the exact kind of movie that could fit with [Telefilm Canada's] Talents to Watch," he says. The public program, which offered a dedicated support fund to emerging filmmakers prepping feature debuts, would be celebrating an anniversary in 2018, marking for a uniquely auspicious moment. "They were celebrating the 50th anniversary of Telefilm Canada, so they said let's fund 50 projects," Grégoire explains. "If you're not afraid of anything, if you're willing and able, they could be open. I knew I had this card to play… So I was focusing on being at the right spot at the right time." The bet paid off. Armed with $125,000 (of a total of budget that, thanks to additional supports, would top out just under $200,000) in public funds, Grégoire went about assembling a 15-strong team that mostly consisted of people he already knew – sometimes very well. "My girlfriend Amélie did the costumes, my mom did the cooking and my dad was the gofer," he says. "I used the same crew I had for my shorts, who are all good friends. When you've been working with them for so long, they come through for you no matter the budget." As he enjoys festival acclaim and an international tour that has already taken him to San Sebastian and Torino, ahead of an early 2022 domestic release before additional global hits, Grégoire admits to a certain degree of reticence when making this DIY effort. "This is something I'd been crossing my fingers and hoping for, but I would never have said as much out loud when making the movie," he says. "I just made it for people like myself, and quietly hoped." Not that his current circuit doesn't bring a different set of challenges. "I was thinking that I'd be a lot closer to home, that I would have some time to work, because I have some ideas for new projects," he says with a laugh. "Only now I've been at film festivals, I'm just trying to be as effective as I can. That isn't always the case. I have some emails that are already two months late!"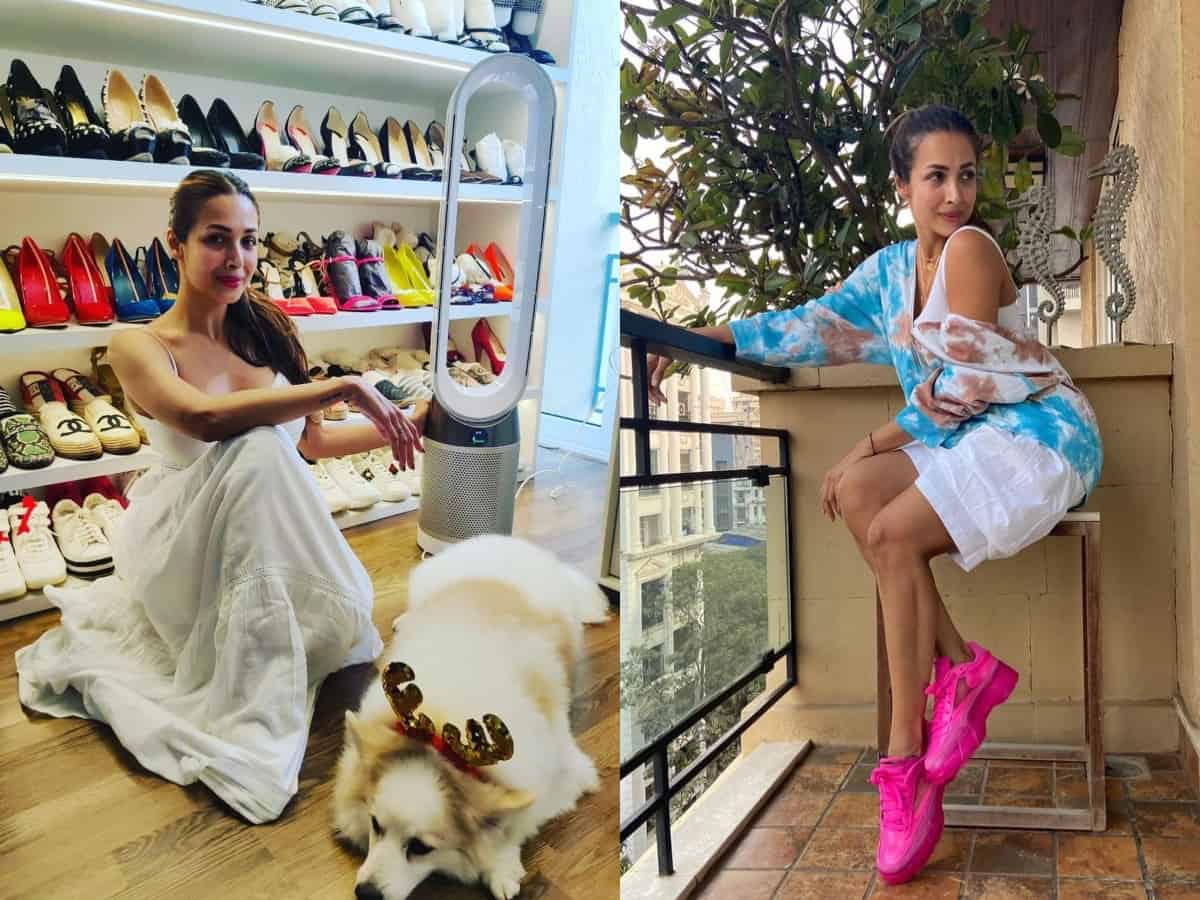 Mumbai: Model, actress, VJ, fitness enthusiast and entrepreneur, Malaika Arora is one of the most popular and well-established celebrities in the entertainment industry. She entered the world of showbiz as through modeling and made it big. In her earlier modelling days, she has featured in several famous Bollywood music videos of the '90s like Kitni Haseen Zindagi, Gur Naal Ishq and Rangeelo Maro Dholna. Post that, Malaika Arora went on to host a couple of shows like Love Line, Style Check, and Club MTV. In no time Malaika Arora became the face of MTV. She took a next step ahead in her career by doing a song in movie Dil Se starring Shah Rukh Khan. The diva danced like a dream in Chaiyya Chaiyya and the song is still a massive hit among the fans. Some of her other dance number are — Hooth Raseele, Muni Badnaam Huyi, and Anarkali Disco Chali. Malaika Arora has also been a part of judges panel of many reality shows Nach Baliye, Jhalak Dikhla Ja, India's Got Talent and others. According to reports, Malaika Arora's net worth is over Rs 100 crores. Maliaka, who got married to Arbaaz Khan in 1998, parted ways with her ex-husband in 2016 and moved out of the couple's Bandra home. The actress, who is currently dating Arjun Kapoor, lives in her apartment and it is nothing less than any dream house. With cozy corners, ivory coloured walls and a balcony that welcomes the first rays of sunlight, Malaika abode is all things classy and contemporary. It has soothing blend of hues and luxurious, multi-colored furnishing and her mantra for her home seems to be "less is more". Without further ado, let's have a look at all the photos that will take you inside Malaika Arora's plush home. Get the news updates on WhatsApp & Telegram by subscribing to our channels. For all the latest Bollywood updates, download our app Android and iOS.

There's no denying that Walt Disney World's new Star Wars: Galactic Starcruiser experience will be expensive when it debuts next March. Starting prices for the all-inclusive, two-night adventure top $4,800 for two guests sharing a cabin during nonpeak dates. The price tag is just shy of $6,000 for four people. That's a lot of money, but is it worth it? USA TODAY was recently invited to sneak a peek at the Galactic Starcruiser, which is still under construction, and it turns out the answer depends on who's going. Here's how the latest offering for Star Wars fans stacks up against other experiences at Walt Disney World. Because the Star War: Galactic Starcruiser is a first-of-its-kind experience, there's no way to compare apples to apples, but the following is as close as it gets for a family of four at Disney World. Based on the level of theming throughout the Galactic Starcruiser and the intimate nature of the stay (there are only 100 cabins), the accommodations come closest to a standard room with a theme park view at the crown jewel of Disney World's deluxe resorts, the Grand Floridian Resort and Spa. During the same window as the Starcruiser's sample dates (most weeknights from Aug. 20 through Sept. 17, 2022), two nights add up to $2,390, excluding taxes and fees. The two dinners aboard the Galactic Starcruiser are most comparable to character meals or high-end sit-down meals at the parks. Dinner for three adults and one child at Be Our Guest in Magic Kingdom costs $223 before taxes. Dinner for the same party at Epcot's Space 220 totals $266. That's $489 for two dinners. The two breakfasts on board the Galactic Starcruiser are buffets like 'Ohana at the Polynesian Village Resort, which costs $89 for a family of four, and Boma at Animal Kingdom Lodge, which totals $104 for the family of four. That's $193 for both breakfasts. Light refreshments would cost at least as much as four Dole Whips, which total $20, and four Mickey Pretzels with cheese, which top $27 all together. That's another $47. Add that to the two breakfasts and two dinners, and it totals $729. The quick-service lunch at Hollywood Studios' Docking Bay 7 Food and Cargo is worth upwards of $63 for three adults and one child with drinks, depending on what guests order. While the Galactic Starcruiser experience only includes one day's admission to Hollywood Studios, guests get another day of entertainment and activities on board. Even though it's not the same, the closest equivalent is a second day at the parks. Two days of standard admission without the park hopper option cost just over $894 for three adults and one child during the same window as the Galactic Starcruiser's sample prices. Two nights of valet parking at a Disney resort add up to $66. Star Wars-themed MagicBands range from $30 for a child's slap bracelet to $40 on Shop Disney. Two of each would total $140. Disney resort guests can, however, get discounts on select MagicBands when purchased with a stay. All together, that's a lot, but it's still more than a $1,700 less than the price of a two-night Star Wars: Galactic Starcruiser experience. Story continues below. For lifelong Star Wars fans who can afford it, the Galactic Starcruiser is worth the splurge because the chance to become part of Star Wars story is priceless. The fully immersive experience is unlike anything elsewhere. "We're building something for people who love Stars and people who love the people who love Star Wars", said Wendy Anderson, executive creative director of Disney Live Entertainment. People who are not fans of Star Wars can still enjoy themselves, but the hefty price tag may not be worth it if there isn't at least one big fan in their party. It's definitely not worth it for anyone who would face financial hardship for experience. Even two days in a galaxy far, far away aren't not worth going into debt for.



Total 26 articles.
Version: 9.83.38380-256015. Input files: 1, items detected: 6749, scanned: 6749, accumulated: 26, inserted: 26, exclude filters: 0, include filters: 0, empty media: 324, filtered media: 372, duplicated media: 165, not matched limits: 744, passed http check: 0, not passed http check: 0, http check errors: 0, skipped: {total: 6723, by unique value: 0, by limits: 1616, by similarity: 19, by unicity: 614, by dates: 971, by classifier: 4595, by blacklist: 627, by mandatory tag: 0, from input files: 0}, bad dates: 0, similar from same domain: 3391, unique Ids: 0, unchangeble patterns: 1404, words comparisons: 89917712/10668722, python: 2.7.13 (default, Sep 26 2018, 18:42:22) [GCC 6.3.0 20170516]; the same images URLs found 5508 times; total 0 languages detected: {}; {u'text': {u'chars': 9127533, u'bytes': 37557880, u'words': 1477870, u'sentences': 94642}}
Created at 2021-12-01 06:46