Announcement
DC5n United States music in english 33 articles, created at 2021-07-20 06:50 articles set mostly positive rate 3.1
(22.99/23)

1

0.0

Canada will finally open its borders, first to Americans, beginning August 9

The long wait will soon be over for foreigners who have been banned from entering Canada for nearly 16 months. 2021-07-19 17:51 1KB edition.cnn.com

(21.99/23)

2

0.5

Nashville Predators Prospect Becomes First Player Under NHL Contract To Come Out As Gay

The NHL and NFL could both have openly gay players this fall. 2021-07-19 17:18 2KB www.forbes.com

(18.99/23)

3

0.3

Live Updates: Tokyo Prepares for the Olympics

The opening ceremony is Friday, and the first competitions are Wednesday, but an outbreak of coronavirus cases threaten to overshadow the festivities. 2021-07-19 14:02 13KB www.nytimes.com

(17.99/23)

4

0.4

Korean music industry on alert as K-pop singers test positive for COVID-19

The Korean music industry is on alert as a growing number of singers have tested positive for the coronavirus amid an ongoing fourth wave of … 2021-07-19 09:41 2KB entertainment.inquirer.net

(8.93/23)

5

1.7

Blue Origin brings space exploration to Texas town

The small town of Van Horn, Texas was known for farming, ranching, and mining. Now the town is seeing a new booming business in its … 2021-07-19 21:01 780Bytes www.usatoday.com

(7.66/23)

6

0.1

Composer Who Made Kid Eat Feces Quits Olympics

A Japanese composer will no longer be participating in the Opening Ceremony of the Tokyo 2020 Olympics, an event for which he wrote music. Keigo Oyamada, who performs as Cornelius... 2021-07-19 19:50 1KB www.newser.com

(7.56/23)

7

0.4

Bill Ackman Calls Off SPAC Deal for Universal Music Group

Billionaire investor Bill Ackman will not use his SPAC to acquire 10% stake of Universal Music Group, but will purchase the shares directly. 2021-07-19 15:38 2KB variety.com

(5.25/23)

8

0.6

Lady Gaga, Tony Bennett reunite; Killers, Dan + Shay albums

A look at what's happening the world of music as artists announce their touring plans and concert venues plan their reopenings after being shuttered by the… 2021-07-19 18:48 3KB wtop.com

(4.55/23)

9

0.6

BTS Replaced Themselves At No.1 As "Permission To Dance" Beats "Butter" On Hot 100

Co-written by Ed Sheeran, "Permission To Dance" is BTS's fifth song to reach No. 1 on the Billboard Hot 100 in less than a year, a rare feat in the music industry. 2021-07-19 19:30 3KB www.bustle.com

(4.29/23)

10

0.3

'Framing Britney Spears' filmmakers speak out about the documentary's impact on her conservatorship battle

The filmmakers behind " Framing Britney Spears " are speaking out about the documentary's impact on the pop star's ongoing conservatorship court battle.  The documentary from … 2021-07-19 18:18 3KB www.foxnews.com

(4.18/23)

11

0.7

3 Dead,2 Critical After Carbon Monoxide Leak At Michigan Country Music Festival, Authorities Say

Five people were found unresponsive on Saturday at the Faster Horses Music Festival in Southern Michigan from what authorities believed to be a carbon monoxide … 2021-07-19 20:14 2KB dailycaller.com

(4.16/23)

12

1.1

Robby Steinhardt, Violinist and Vocalist for Kansas, Dies at 71

Robby Steinhardt, violinist and co-lead vocalist for the rock band Kansas, of 'Carry On Wayward Son' fame, died Saturday. He was 71. 2021-07-19 21:22 3KB variety.com

(3.11/23)

13

0.1

Britney Spears Belts Out Her Song 'Lonely' With BF Sam Asghari in Car Amid Family Drama

Britney Spears reflected on her music after saying she didn't want to perform again since her 'conservatorship killed my dreams' — details 2021-07-19 16:05 3KB www.usmagazine.com

(2.09/23)

14

0.7

Gloria Estefan Demands Biden White House Condemn Murderous Cuban Dictators

Cuban-born pop star Gloria Estefan has demanded President Joe Biden take the lead in condemning the Communist dictatorship in Havana for its suppression of … 2021-07-19 09:36 3KB www.breitbart.com

(2.04/23)

15

0.1

Andrew Lloyd Webber Delays 'Cinderella' Musical in West End

The composer and producer blamed Britain's coronavirus restrictions for the delay. 2021-07-19 23:13 3KB www.nytimes.com

(2.04/23)

16

0.6

Lauren Conrad Reunites With 'Laguna Beach' Co-Stars

The former MTV stars reunited in their hometown. 2021-07-19 16:33 3KB heavy.com

(2.04/23)

17

0.4

Legendary Greek folk singer Tolis Voskopoulos dies at age 80

His first major musical success was considered to be the 1968 song "Agonia," composed by Giorgos Zambetas, which sold more than 300,000 copies, a record-breaking figure for Greek music at the time. 2021-07-19 14:12 2KB chicago.suntimes.com

(1.05/23)

18

0.6

Bill Ackman Was Too Clever for His Own Good

Pershing Square wanted to reinvent how SPACs operate. Now it's back to the drawing board after the complex Universal Music Group deal met opposition. 2021-07-19 10:09 5KB www.bloomberg.com

(1.01/23)

19

0.0

Bob Dylan Gets Smoke in His Eyes, but Not So Much in His Excellent Vocals, in Lynch-esque 'Shadow Kingdom': Stream Review

Bob Dylan's first streaming special, titled 'Shadow Kingdom,' was a hit with fans as he reinvented songs from the '60s and '70s. 2021-07-19 15:38 10KB variety.com

(1.01/23)

20

0.5

LeAnn Rimes is still dealing with the mental health impact of 'traumatic' childhood stardom

LeAnn Rimes celebrated the 25th anniversary of her album "Blue" this month. But the singer and actress, who became the youngest person to win a Grammy at age 14 … 2021-07-19 12:21 4KB www.usatoday.com

(1.01/23)

21

0.2

10 things before the opening bell

If this was forwarded to you, sign up here . Plus, sign up here for Insider Investing, our weekly markets analysis newsletter. Let's jump in. … 2021-07-19 10:33 2KB markets.businessinsider.com

(0.16/23)

22

0.6

24 Of The Top 100 Music Videos In South Korea This Week Are By BTS

Nearly one-quarter of all the most popular music videos in South Korea are by BTS. 2021-07-19 21:30 4KB www.forbes.com

23

0.3

The Henry Ford, DSO to host accessible dementia-friendly virtual performance Tuesday

The Henry Ford and Detroit Symphony Orchestra are hosting a dementia-friendly performance with a presentation on \ 2021-07-19 22:34 4KB eu.freep.com

24

0.2

Explaining 'Patria Y Vida,' The Cuban Song Defying An 'Evil Revolution'

Cries for Cuban liberation reverberated throughout the world this past week as protests took over Miami and the Caribbean nation. On both sides of the Florida Strait, … 2021-07-19 18:40 6KB www.npr.org

25

0.1

Reporter Update: McKeesport HS Helping Residents Under Water Advisory

McKeesport High School has opened their showers up to the people living in the community's Lower 10th Ward. They will be under water advisory for several more days; KDKA's Bryant Reed reports. 2021-07-19 17:13 4KB pittsburgh.cbslocal.com

26

0.4

The concerts, the camping, maps and more: What you need to know for each day of RAGBRAI 2021

Whether you're along for the whole ride or just one day, we've got all the information you'll need on what to expect for RAGBRAI XLVIII. 2021-07-19 16:27 13KB eu.desmoinesregister.com

27

0.6

Pawandeep Ranjan, Mohammad Danish removed from Indian Idol 12's top 3: Report

Mumbai: One of the most popular music reality show, Indian Idol 12, is inching closer to its grand finale and the makers are leaving no chance to make it 2021-07-19 15:35 1KB www.siasat.com

28

0.3

Springsteen's Manager May Have Settled Mystery

If you missed it, a long-simmering Bruce Springsteen debate erupted online earlier this month about the song "Thunder Road." In the opening line, does the Boss sing... 2021-07-19 14:56 2KB www.newser.com

29

0.9

'Schmigadoon!': Cecily Strong's new show (lovingly) pokes fun at 'problematic' Golden Age musicals

Cecily Strong is a total theater geek.  The "Saturday Night Live" mainstay (and two-time Emmy nominee ) started drama classes when she was just 3 … 2021-07-19 14:48 5KB www.usatoday.com

30

0.7

Pop, Country, Rock: Taylor Swift's Cross-Genre Success Is Clear Looking At The Charts

Many artists focus on succeeding with just one style of music. Currently, Taylor Swift is dominating in multiple genres, with hits and massive albums selling well simultaneously. 2021-07-19 13:30 5KB www.forbes.com

31

0.5

Apple's Mail Privacy Protection Will Force Marketers To Innovate Beyond The Open

If you can't track opens, you can't track ad views, which means CPM-based performance metrics will be null and void. 2021-07-19 13:00 4KB www.forbes.com

32

1.2

EXO's D. O.'s Upcoming Solo Mini-Album Tracklist Revealed

EXO-Ls (the official name for EXO's fandom) are pretty excited about this one. 2021-07-19 11:39 1KB sputniknews.com

33

0.3

Jobs sites list up to 54,000 openings across Triangle – many are in tech

RESEARCH TRIANGLE PARK - North Carolina's unemployment rate dropped to 4.6% in June, as labor force participation and job gains increased for all sectors. And, 2021-07-19 11:12 10KB www.wraltechwire.com
Articles
DC5n United States music in english 33 articles, created at 2021-07-20 06:50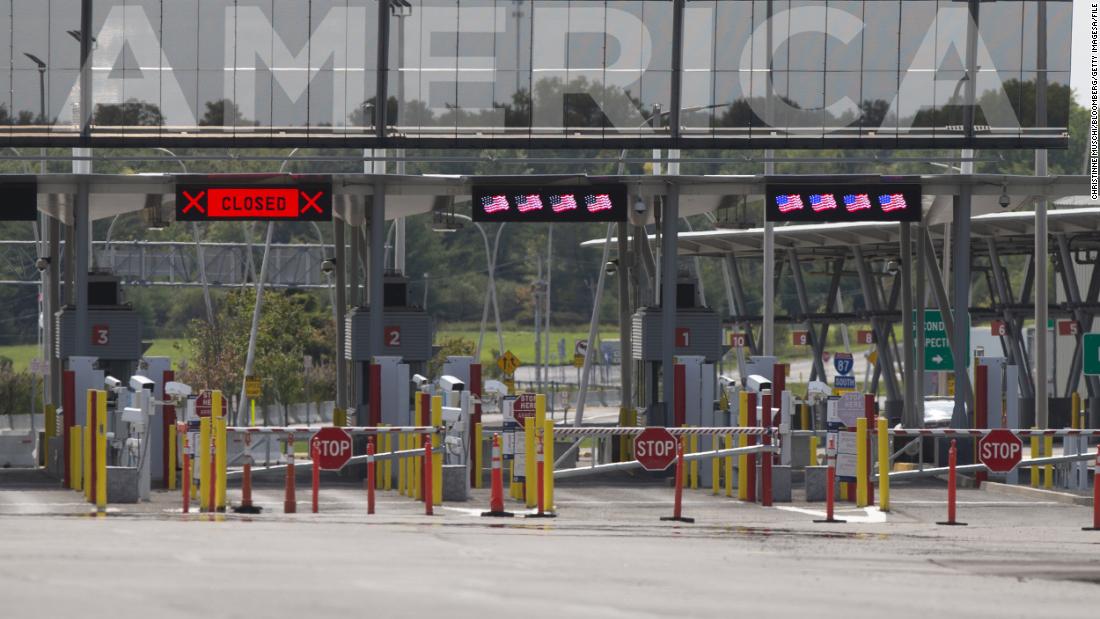 Beginning August 9, fully vaccinated citizens and permanent residents of the United States currently residing in the US will be permitted to enter Canada. Non-essential travel into Canada has been banned since March 2020, something the Canadian government said was necessary to mitigate the spread of Covid-19. International travelers may also be allowed to enter Canada beginning September 7, provided that the "COVID-19 epidemiology remains favorable," the Canadian government said in statement released Monday. Entry to Canada will continue to be prohibited for all foreign travelers who are not fully vaccinated.

Canada to open border for vaccinated Americans starting Aug.9
thehill.com
Canada to let vaccinated US citizens enter country on Aug.9
chicago.suntimes.com
Canada to let vaccinated US citizens enter on Aug.9. What to know
eu.detroitnews.com
Canada Will Open Borders To Fully Vaccinated Americans As Of August 9
forbes.com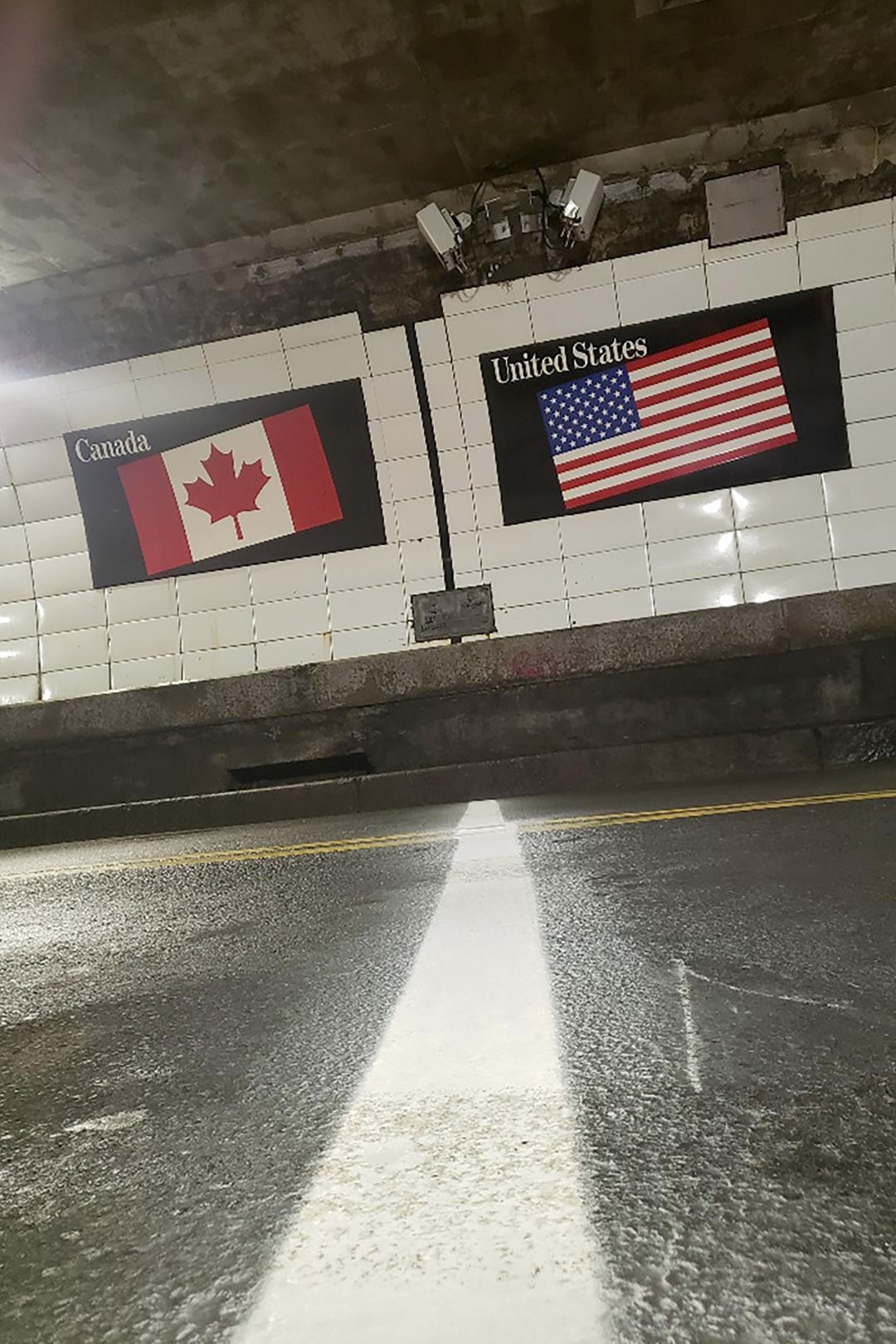 Canada: Here's When US Tourists Can Return
newser.com
Canada's Federal Government Opens Borders To US Tourists On August 9
forbes.com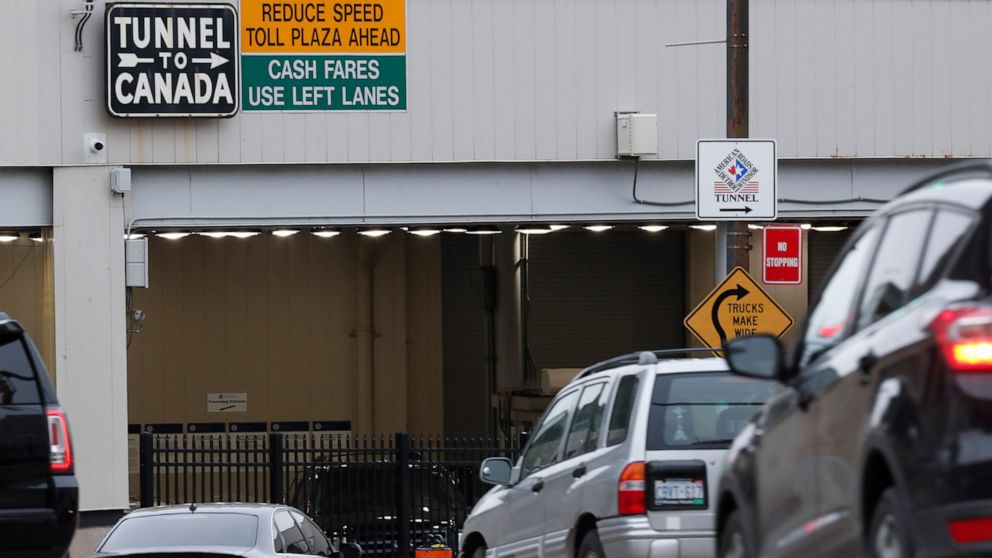 Canada to let vaccinated U. S. citizens into Canada on Aug.9
abcnews.go.com
Canada to let vaccinated U. S. citizens into Canada on Aug.9
wtop.com
Canada border will open to vaccinated US citizens starting Aug.9
eu.freep.com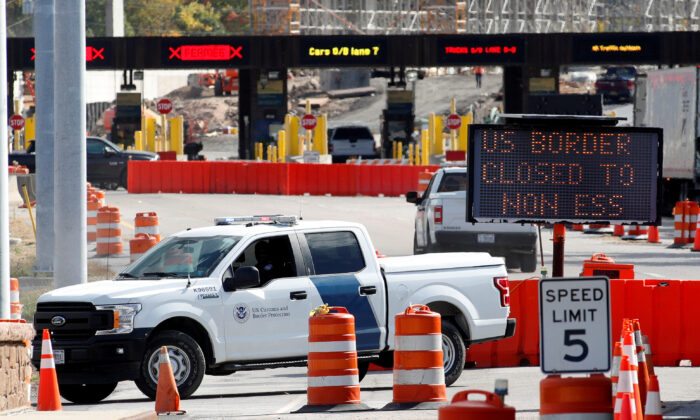 Canada Will Reopen Its Borders to Fully Vaccinated Americans Starting Next Month
theepochtimes.com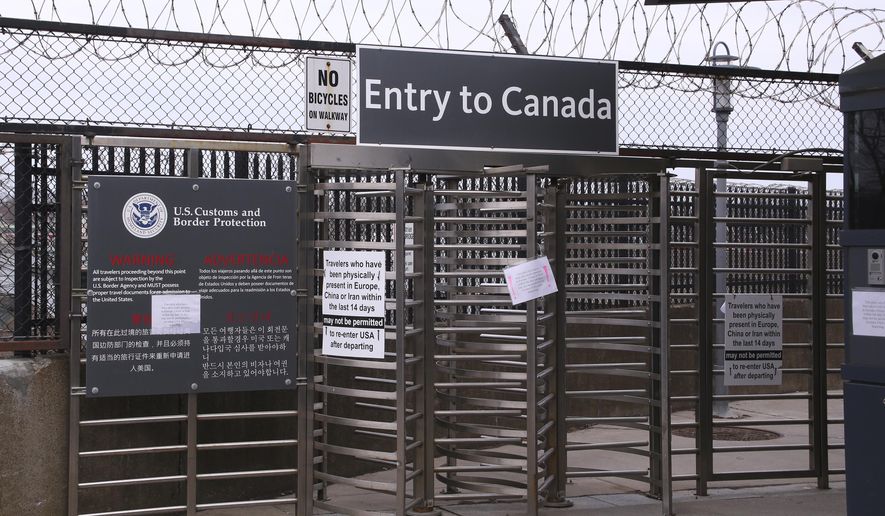 Canada to open border for fully vaccinated Americans
washingtontimes.com
Canada to let vaccinated U. S. citizens into Canada on Aug.9
abc7news.com
Canada Takes First Step Toward Opening Border As US Maintains Restrictions
dailycaller.com
Canada will reopen its border with the U. S. and hopes to allow others in by early September.
nytimes.com
Canada to let fully vaccinated Americans visit starting in August
mynorthwest.com
Canada to reopen its borders to fully vaccinated Americans starting Aug.9
usatoday.com
Canada Announces Date When Border Will Open To Vaccinated Americans
dailywire.com
Canada to allow vaccinated travelers from U. S. in August
nydailynews.com
Canada border opens to vaccinated US citizens Aug.9: Everything you need to know
eu.freep.com
Fully vaccinated Americans can visit Canada starting Aug.9
nypost.com
Canada To Reopen Border To Fully Vaccinated Americans Aug.9—Though U. S. Has No Plan To Reciprocate (Yet)
forbes.com
Canada to let vaccinated U. S. citizens enter country on Aug.9
pressherald.com
Canada will soon reopen border to fully-vaccinated U. S. travelers
upi.com
Canada to let vaccinated U. S. citizens enter country on Aug.9
lasvegassun.com
Canada's Border To Open August 9 To Fully Vaccinated American Travelers
forbes.com
Canada to let vaccinated U. S. citizens into Canada on Aug.9
myfox8.com
Nashville Predators prospect Luke Prokop made history Monday when he became the first-ever player under a National Hockey League contract to come out as gay, saying, "living my authentic life will allow me to bring my whole self to the rink and improve my chances of fulfilling my dreams." "I may be new to the community, but I am eager to learn about the strong and resilient people who came before me and paved the way so I could be more comfortable today," Prokop said. If Prokop takes the ice for Nashville this fall, it will likely come after another historic first in major North American sports. That's because Prokop's announcement came less than a month after Las Vegas Raiders defensive lineman Carl Nassib came out, making him the only openly gay NFL player. Nassib featured regularly for the Raiders last season and if he remains healthy it appears very likely he'd play in the team's opening game against the Baltimore Ravens on Sept.13, which will be a nationally televised Monday Night Football game on ESPN and ABC. That would make Nassib the first player to ever appear in an NFL regular season game while openly gay. The NHL and NFL for now remain the only two of the major North American sports leagues (NHL, NFL, NBA, MLB) where a player hasn't appeared in a game while openly gay. Almost all gay athletes across major sports have waited years after they retirement to come out. The Nashville Predators have had a fairly successful run over the past decade. The team's made it to the NHL playoffs each of the past seven seasons, though Nashville has never won the Stanley Cup. Las Vegas Raiders' Carl Nassib Becomes Only Active NFL Player To Say He's Gay (Forbes)

Nashville Predators prospect proudly comes out as gay
abcnews.go.com
Nashville Predators prospect Luke Prokop comes out as gay: "I am no longer scared"
cbsnews.com
Nashville Predators prospect proudly comes out as gay
wtop.com
Nashville Predators prospect proudly comes out as gay
lasvegassun.com
Hockey Prospect Luke Prokop: 5 Things to Know About the NHL's First Openly Gay Player
usmagazine.com
Nashville Predators prospect Luke Prokop says he is gay ― 'This is just the beginning of my journey'
nydailynews.com
Predators prospect Luke Prokop comes out as gay
nypost.com
Here's a look at some of the players the NHL expansion Kraken can select
pressherald.com
Nashville Predators prospect Luke Prokop comes out as gay,1st active NHL player to do so
abc7news.com
Nashville Predators prospect Luke Prokop comes out, becomes first openly gay player in NHL history
usatoday.com
Luke Prokop Becomes The First Player Under NHL Contract To Come Out As Gay
dailycaller.com
NHL Prospect Luke Prokop Comes Out as Gay, Making League History
thewrap.com
Nashville Predators prospect comes out as gay
pressherald.com
Predators prospect Luke Prokop comes out as gay before first NHL training camp
eu.detroitnews.com
A Prospect Is the First N. H. L. Player to Announce He's Gay
nytimes.com
'I am no longer scared to hide who I am': NHL prospect comes out as gay
myfox8.com
Predators prospect Luke Prokop comes out as gay
chicago.suntimes.com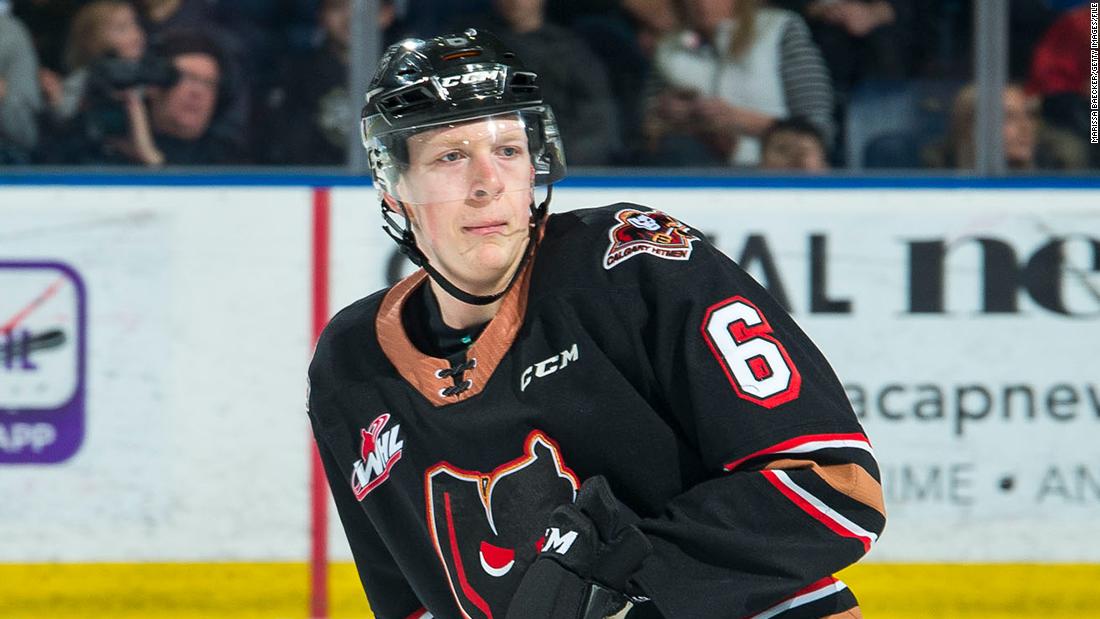 NHL prospect Luke Prokop comes out as gay, in a first for the league
edition.cnn.com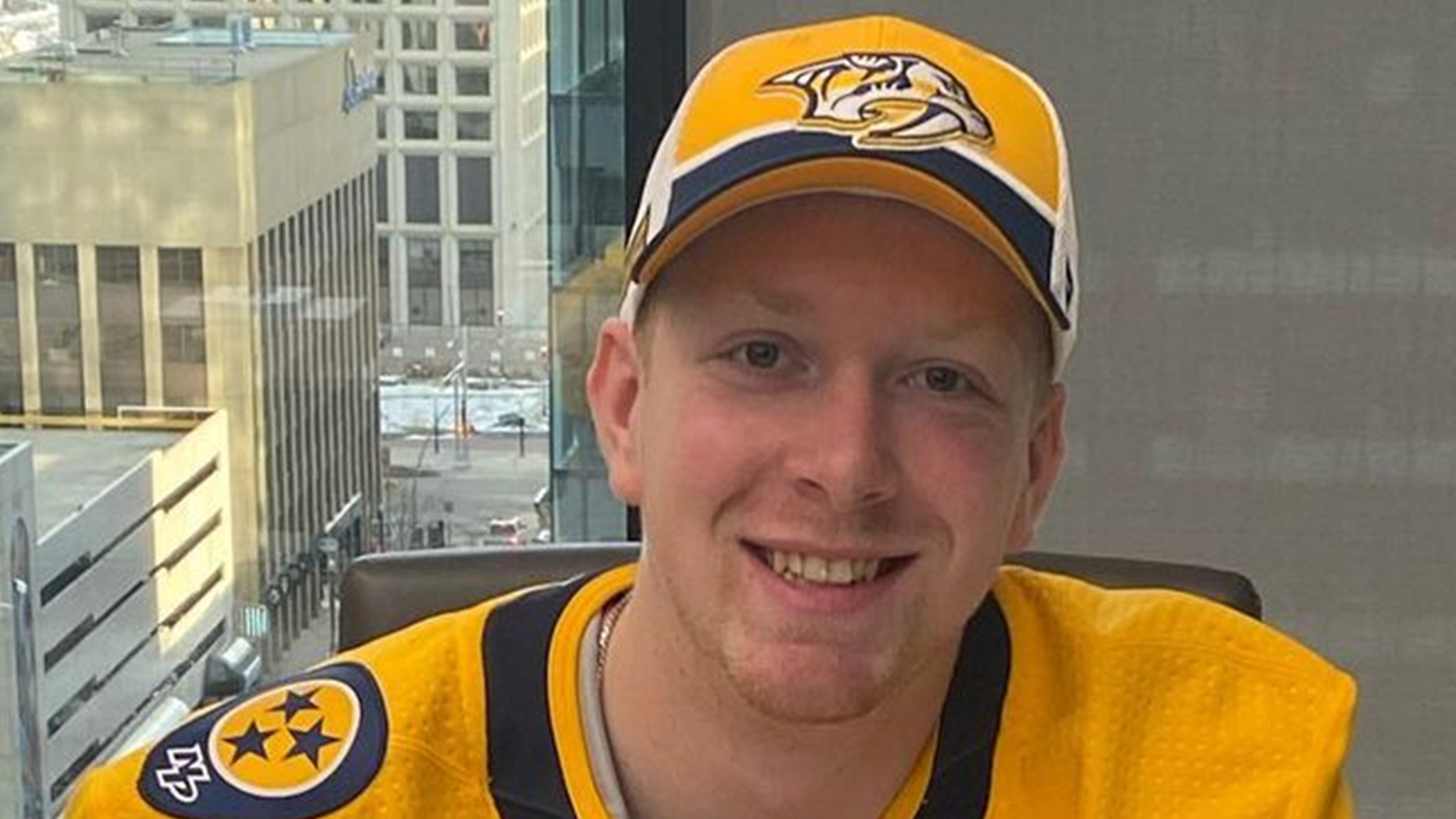 NHL Prospect Luke Prokop Announces He's Gay, 'No Longer Scared To Hide'
tmz.com
Luke Prokop Becomes The First NHL Player Under Contract To Come Out As Gay
npr.org
Nashville Predators prospect Luke Prokop comes out, becomes first openly gay player in NHL history
usatoday.com
Nashville Predators prospect Luke Prokop says he is gay, hopes living 'authentic life' helps NHL career
espn.com
Predators prospect Luke Prokop comes out, makes NHL history
upi.com
The opening ceremony is Friday, and the first competitions are Wednesday, but an outbreak of coronavirus cases threaten to overshadow the festivities. A coronavirus cluster overshadows the run-up to the Tokyo Olympics. The Olympic competitions begin Wednesday. The heat is already bedeviling the Olympics. South Korea's president cancels a visit to Japan after a diplomat's comment. The opening ceremony is Friday and the first competitions are Wednesday. But organizers of the Tokyo Olympics, delayed one year by the pandemic, are struggling to manage public anxiety about the Games after an outbreak of coronavirus cases that threaten to overshadow the festivities. As about 20,000 athletes, coaches, referees and other officials have poured into Japan in recent days, more than two dozen of them have tested positive for the virus, including three cases within the Olympic Village. An additional 33 staff members or contractors who are Japanese residents working on the Games have tested positive. The United States Olympic and Paralympic Committee confirmed Monday that a teenage alternate on the women's gymnastics team had tested positive for the coronavirus while in training in Chiba prefecture outside Tokyo. "In alignment with local rules and protocols, the athlete has been transferred to a hotel to quarantine," the committee said in a statement. The city of Inzai, where the team has been training, said in a statement that the gymnast tested positive on Monday after entering Japan last week. Another alternate who was in close contact with her is awaiting the results of a coronavirus test. Olympics organizers have said their measures — including repeated testing, social distancing and restrictions on movement — would limit, but not eliminate, coronavirus cases. The Games, originally scheduled for 2020, were postponed a year in the hopes the pandemic would have eased by then and they would herald a triumphant return to normal. Instead, they have become a reminder of the staying power of the virus and have fed a debate over whether Japan and the International Olympic Committee have their priorities straight. Such is the unease that Toyota, one of the prime corporate sponsors of the Games, announced Monday it would not run any Olympic-themed television advertisements during them. "There are many issues with these Games that are proving difficult to be understood," Jun Nagata, the company's chief communications officer, told reporters, according to The Associated Press. The three people who tested positive inside the Olympic Village were from the South African soccer team, including two athletes and one official. They were isolated in a separate building while an additional 21 people in close contact with them are quarantining in their rooms. Masa Takaya, a spokesman for the Tokyo organizing committee, said athletes who were in close contact with those who tested positive would be allowed to train if they otherwise follow the isolation restrictions. Athletes are tested daily and if they test negative within six hours of a competition, they will be allowed to play. Another six athletes and two Olympics staff members from Britain were also isolating after they had been informed that they had sat near a person on their flight to Tokyo who had tested positive for the coronavirus at the airport. The Associated Press reported that Ondřej Perušič', a beach volleyball player competing for the Czech Republic, had also tested positive in the Olympic Village. At a news conference over the weekend, Christophe Dubi, the International Olympic Committee's sports director, said "there is no such thing as zero risk," adding that through testing and rigorous contact tracing and quick isolation, the Olympic Village would be "a Covid-safe environment but not Covid free." The Japanese public remains anxious about the staging of the Olympics amid a slow rollout of vaccines and a recent rise in coronavirus cases in the capital. Daily case counts have exceeded 1,000 for several days for the first time since mid-May. Tokyo is under a state of emergency. A poll by the Kyodo News, a wire service, released over the weekend showed 87 percent of those surveyed said they were worried about hosting the Olympics during the pandemic. — Motoko Rich The Summer Olympics always start a couple of days before the opening ceremony, which is Friday. The Games even have a nomenclature for these early bird events. Saturday, when the Olympics really get going, is officially Day 1; the opening ceremony takes place on Day 0, and the earlier competitions are Days -1 and -2. So here's what's on tap for Day -2, better known as Wednesday (or Tuesday night in the Eastern United States). The Games begin at 9 a.m. Tokyo time (8 p.m. Eastern on Tuesday) when Australia and Japan play the first game of a softball triple header. The United States, who play Italy three hours later, are the heavy softball favorites, but Japan is considered to have the best chance to upset them. Later in the day, six women's soccer games will get underway, including the World Cup champions, the United States, against Sweden at 5:30 p.m. (4:30 a.m. Eastern for the early birds). On Day -1, or Thursday if you insist, men's soccer and baseball games are scheduled. The U. S. baseball team opens against Canada, after which the favored home team Japan takes on Mexico. In men's soccer, one of the marquee matches of pool play will match two of the favorites: Germany and Brazil. Two more sports get underway on Friday, Day 0, before the opening ceremony at 8 p.m. Tokyo time (7 a.m. Eastern). There are several heats in rowing, and an archery round that serves to rank the competitors for the later knockout stages. Also listed on the schedule are "pre-event training" in shooting and a "horse inspection" for equestrians. One thing all these preamble events have in common: None will eliminate any athletes or teams. When the opening ceremony begins, everyone will still theoretically have a shot at gold. — Victor Mather TOKYO — It is almost too hot for beach volleyball. The Summer Olympics are expected to be the hottest on record, and the potentially dangerous heat is already having an impact days before Friday's opening ceremony. Tokyo citizens this week are being warned not to exercise outside, but Olympic athletes have little choice but to confront the city's wicked — and sometimes deadly — combination of heat and humidity. At outdoor venues around the city, like Shiokaze Park, home of beach volleyball, last-minute preparations are being made to protect athletes, officials and volunteers. During training sessions on Monday morning, volleyball players found the sand too hot for their feet. Workers hosed down the sand to make it palatable, and athletes huddled under umbrellas to hide from the searing sun. Japan's Ministry of the Environment uses a color-coded scale to warn residents about the dangers. Much of Monday in Tokyo was categorized as "orange (severe warning)," because of temperatures 82.4 to 87.8 degrees Fahrenheit (28 to 31 degrees Celsius). "Heavy exercise prohibited," the warning stated. In some parts of central Tokyo, afternoon temperatures over 88 degrees (31 Celsius) elicited a higher warning: "Exercise prohibited." In Hachioji, a suburb west of Tokyo, up to 32 people were hospitalized Monday with heatstroke, according to a local television report. Japan takes the heat seriously. In 2018 and 2019, more than 1,000 people died of heat-related illnesses, the government reported. The worry grows with global warming, but it is not new. Tokyo held the 1964 Summer Games in October largely to avoid the midsummer heat, but never pitched the 2020 Olympics outside of the July and August time frame that the International Olympic Committee and broadcast partners like NBC prefer. Concerns over heat danger were raised in 2013 when the city was awarded the 2020 Summer Games. Tokyo vowed to install all sorts of cooling measures, from the practical to the whimsical. The proposed marathon course was coated with a heat-reflecting material in 2019, but the race was eventually moved to Sapporo, about 500 miles away and usually cooler than Tokyo. (On Monday, Sapporo was expected to reach 91 degrees Fahrenheit). Other plans are being put into place, including extra cooling tents, misting fans and ice-packed vests for officials. Some events will have air-conditioned lounges and ice baths available for athletes. Equestrian will have a shaded "horse cooling station." While heat-index monitors will track conditions at the venues, it is unclear what thresholds must be reached to stop or postpone events. One big worry for the past few years has been protecting hundreds of thousands of fans — an issue that was erased by the pandemic, as events will be contested in mostly empty venues. The forecast for the rest of this week suggests no relief on the way. Some events were intentionally scheduled during cooler hours. The sun sets around 7 p.m., and temperatures tend to fall overnight to about 75 degrees Fahrenheit. But with sunrise well before 5 a.m., temperatures typically rise quickly in the morning. Road cycling, for example, on a 151-mile course, will hold its men's event on Saturday beginning at 11 a.m. local time, in the midday heat. Beach volleyball begins Saturday, too, with matches scheduled all day. The forecast: hot sand and ample concern. — John Branch SEOUL — South Korea said on Monday that its president, Moon Jae-in, will not visit Tokyo during the Olympics, scrapping plans for his first-ever summit meeting with Prime Minister Yoshihide Suga of Japan. The decision came days after a senior Japanese diplomat in Seoul was accused of making a belittling comment against Mr. Moon. The diplomatic squabble was likely to further inflame relations, despite Washington's hopes that its two most important allies in East Asia would overcome their historical disputes and work closer together to counter North Korea and China. The talks between Seoul and Tokyo to arrange an Olympics summit meeting had made significant progress, Seoul officials said. But they unraveled after JTBC, a South Korean cable channel, reported on Friday that Hirohisa Soma, deputy chief of mission at the Japanese Embassy in Seoul, ridiculed Mr. Moon with a lewd comment during a meeting with one of its reporters. Mr. Moon's diplomatic overtures toward Japan are tantamount to "masturbating" because Japan "does not have the time to care about bilateral relations as much as South Korea hopes," Mr. Soma was quoted as saying. Koichi Aiboshi, the Japanese ambassador to Seoul, said Mr. Soma's comment, although "inappropriate," was not directed against Mr. Moon. During a regular press briefing in Tokyo on Monday, Katsunobu Kato, the chief cabinet secretary, also called Mr. Soma's remark "inappropriate" and "very regrettable." But the damage was done. On Monday, Park Soo-hyun, a senior press secretary for Mr. Moon, said the South Korean leader has decided not to visit Tokyo, considering "various circumstances." "We wish Japan a safe and successful Olympics," Mr. Park said. Under Mr. Moon, relations between the neighboring countries have sunk to one of the lowest points in recent decades, as mutual animosity deepened over issues rooted in Japan's colonial rule of Korea from 1910 to 1945, such as " comfort women" sex slaves and wartime forced labor. Mr. Moon's canceled trip dashed hopes that the Tokyo Games might offer the rivals an opportunity for a fresh start. "Seoul and Tokyo have put pride and domestic politics above the Biden administration's appeals for strategic alignment," said Leif-Eric Easley, a professor of international studies at Ewha Womans University in Seoul. Even before Mr. Soma's comment, public opinion polls showed that most South Koreans did not want Mr. Moon to visit Tokyo. South Korean athletes in the Olympic Village in Tokyo unfurled banners at their balconies this month that referred to a 16th-century war between Korea and Japan. Right-wing Japanese commentators took umbrage. On Saturday, the South Korean Olympic committee said it removed the banners, but not before receiving a promise from the International Olympic Committee that the Japanese "rising sun" flag will be barred at Olympic venues. Koreans resent the flag, portraying a red sun with rays extending outward, as a symbol of Japan's wartime aggression. — Choe Sang-Hun Competitors arriving at the Tokyo Olympics have discovered something unusual about the beds in the athletes' village: They're made of cardboard. Some have shared images on social media of the modular bed frames, which are made by the Japanese company Airweave and are recyclable. Organizers say it is the first time that the beds at the Games will be made almost entirely out of renewable materials. But in the time of the coronavirus, when Olympic organizers worried about transmission are trying to discourage close contact as much as possible, the unusual bed frames have led some to suggest there's another motive behind them. Paul Chelimo, an American distance runner, speculated on Twitter that the beds were unable to support more than one person and were "aimed at avoiding intimacy among athletes." Soon the beds were being labeled on social media as "anti-sex." Rhys McClenaghan, a gymnast from Ireland, called the claim "fake news." A video he posted on Twitter showed him jumping on his bed to demonstrate that it would hold up against vigorous activity. The official Olympics Twitter account reposted Mr. McClenaghan's video, adding: "Thanks for debunking the myth." "Anti-sex" beds at the Olympics pic.twitter.com/2jnFm6mKcB — Austin Ramzy

Here are the American athletes who have withdrawn from Tokyo Olympics due to COVID
nydailynews.com
Tokyo Olympic beds are sturdy, IOC says after 'anti-sex' report
sports.inquirer.net
Medal predictions for events at the Tokyo Olympics
wtop.com
South Korean president to skip Tokyo Olympics after 'masturbating' comment
nydailynews.com
EXPLAINER: Athletics at Tokyo Olympics
sports.inquirer.net
South Korean President Moon Jae-in will not attend Tokyo Olympics
upi.com
Can't go to Tokyo for the Olympics? Here's how to experience Japanese culture in the U. S.
usatoday.com
NC State softball player competing at Tokyo Olympics
wralsportsfan.com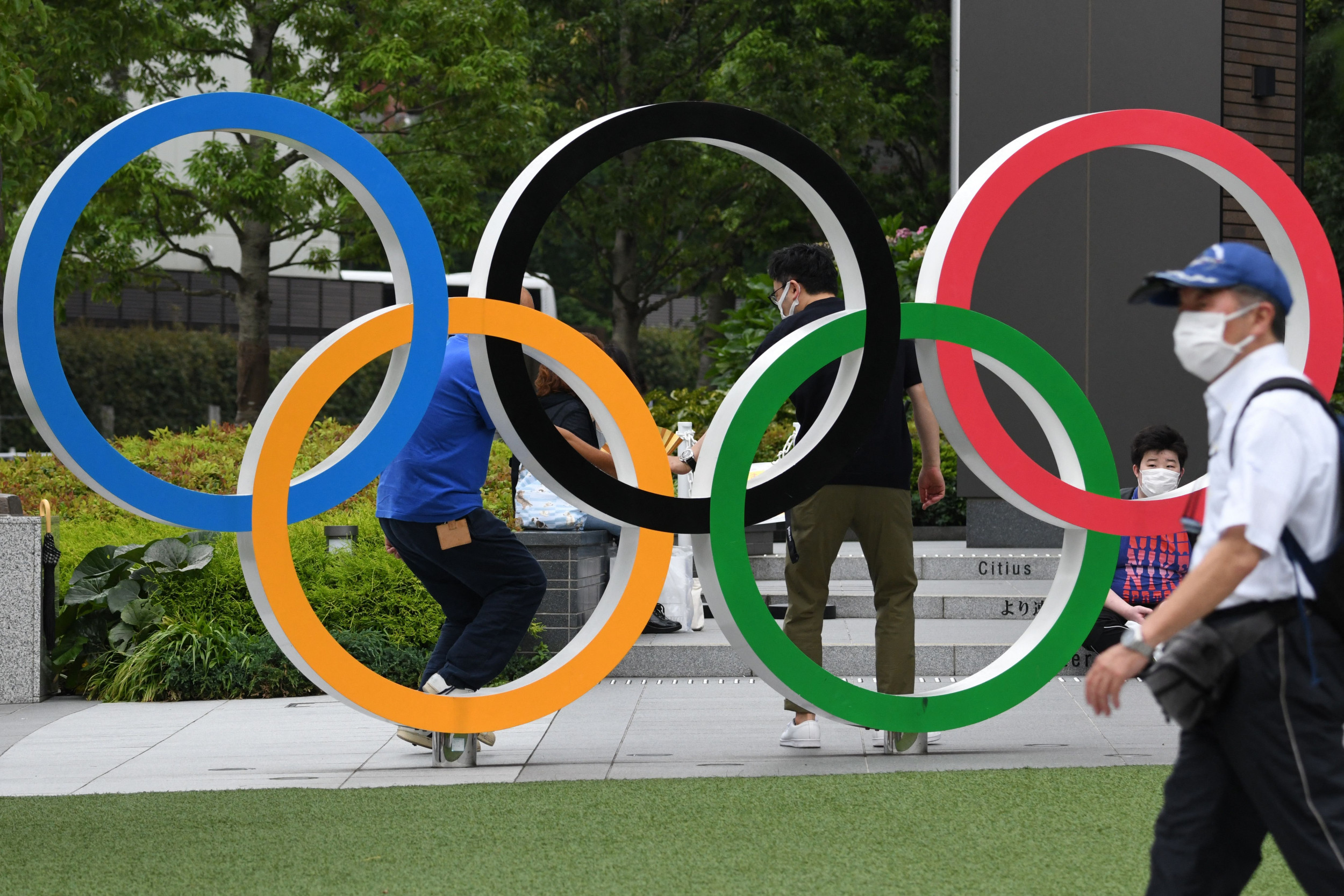 Tokyo Olympics Spectators: What Will the Games Look Like Without a Crowd?
newsweek.com
Sport climbing makes Olympic debut in Tokyo, here's everything you need to know about it
usatoday.com
Tokyo Olympics: How Kyniska, a Spartan princess, became the first female Olympian
scroll.in
Julie Ertz And USWNT Hope For Olympic Glory In Tokyo
forbes.com
Olympic athletes still get condoms – despite COVID rules in Tokyo
nypost.com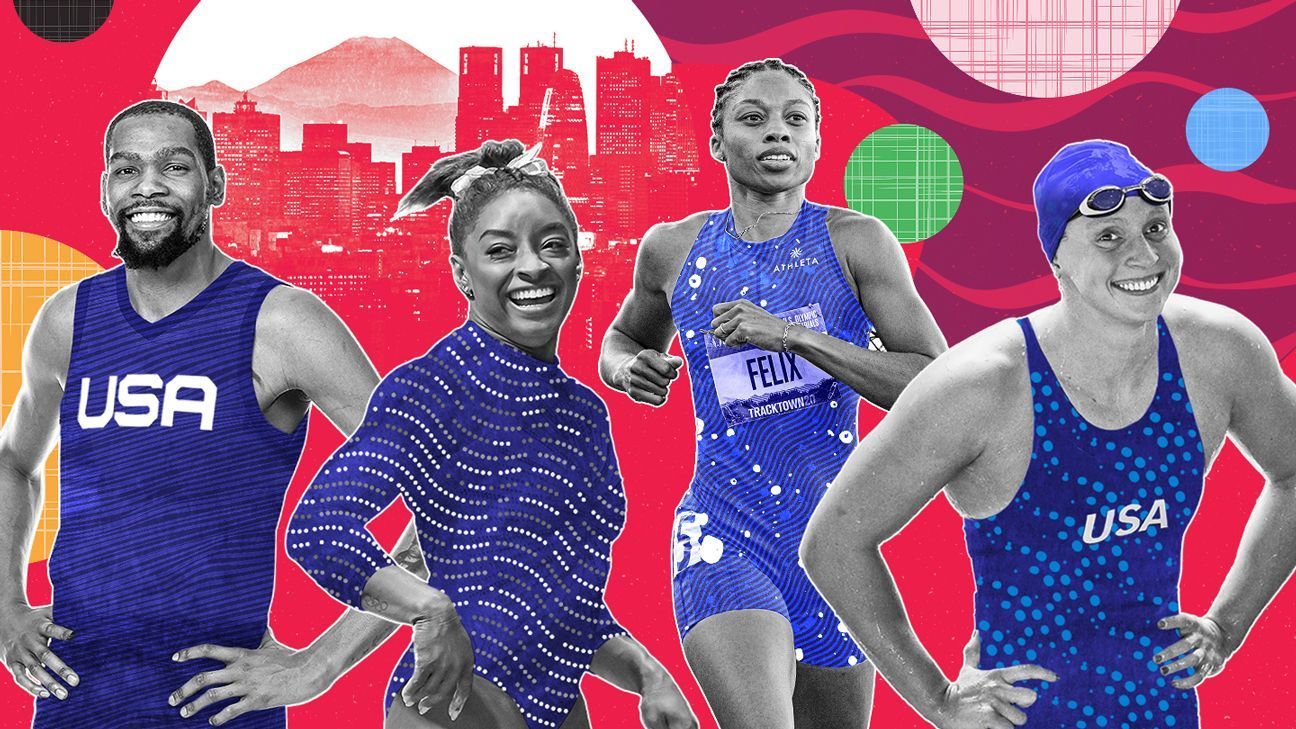 Olympics 2021 -- The Team USA athletes to watch in Tokyo
espn.com
Opinion: Olympic leaders' nightmare scenario has become reality in Tokyo
eu.usatoday.com
Filipino athletes arrive in Tokyo, settle in Olympic village
sports.inquirer.net
Know Your Olympics: All you need to know about the new events added for Tokyo 2020
scroll.in
Olympic torch relay continues in Tokyo with 4 days to go
business-standard.com
Tokyo spectator ban leaves Olympic athletes perplexed
sports.inquirer.net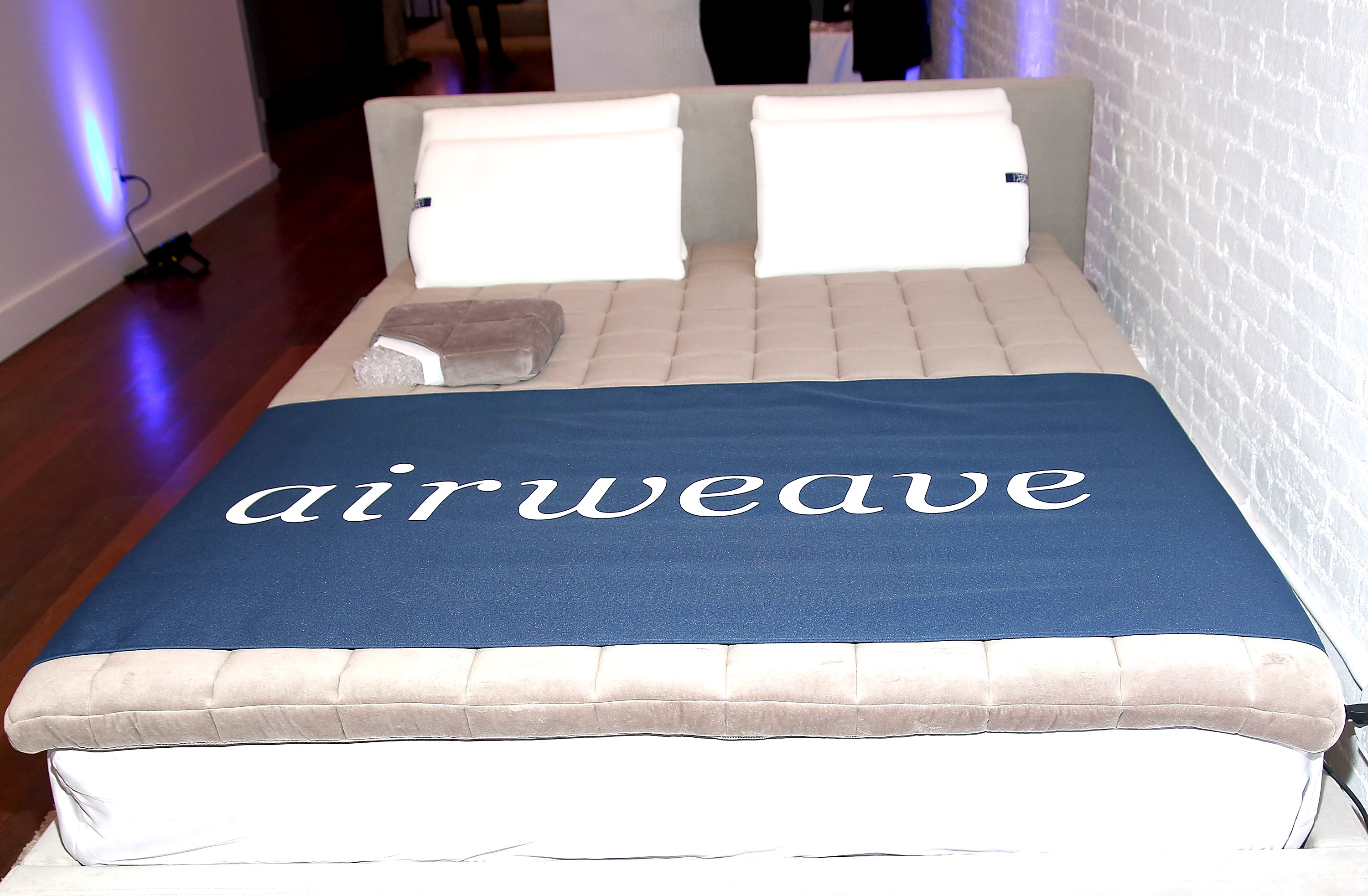 Fact Check: Have Tokyo Olympics Athletes Been Given 'Anti-Sex' Beds?
newsweek.com
Want to feel the Olympic spirit? Here's how to celebrate Team USA without being in Tokyo
usatoday.com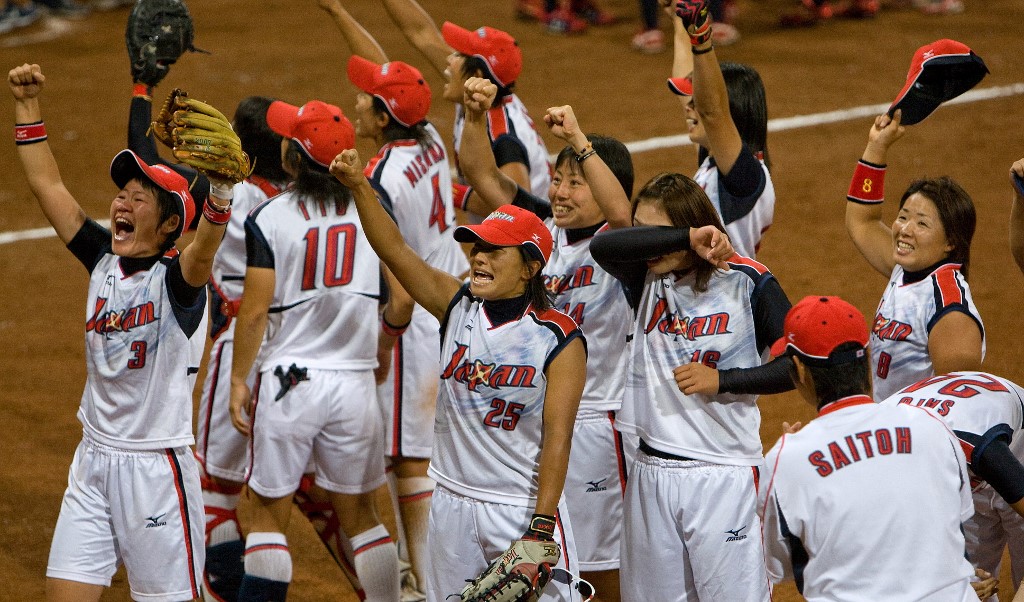 EXPLAINER: Softball at Tokyo Olympics
sports.inquirer.net
Meet the Summer Olympians with Iowa connections who are competing in Tokyo
eu.desmoinesregister.com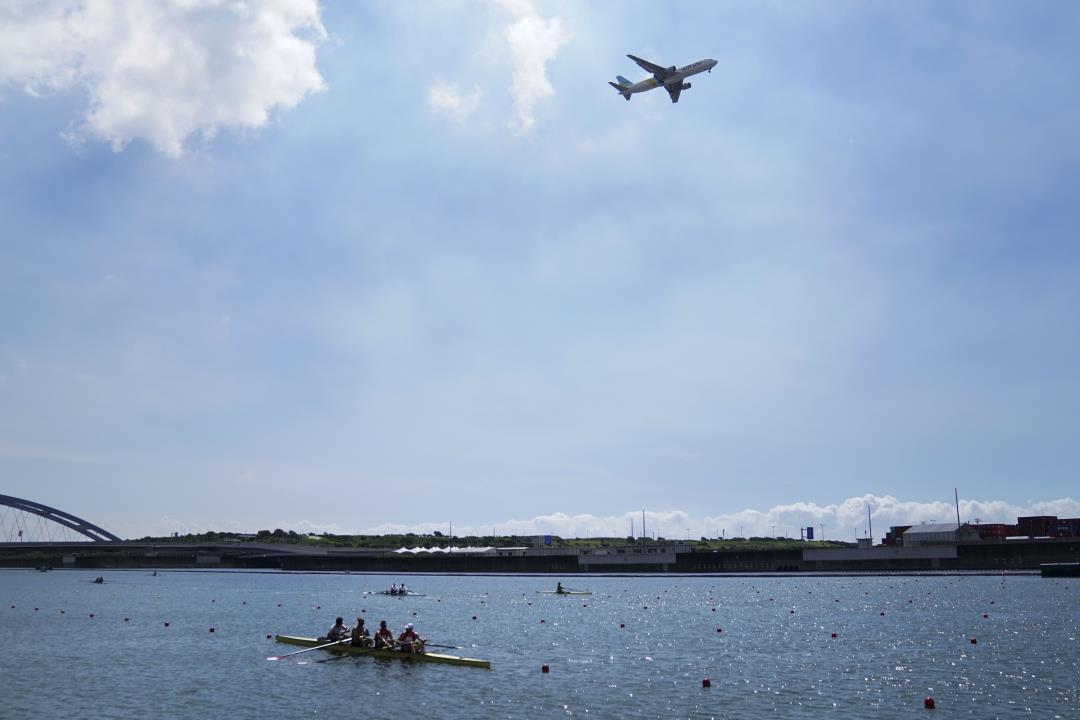 Tokyo Olympics Was Infiltrated by Oysters
newser.com
Karate makes its Olympic debut in Tokyo, here's everything you need to know about it
usatoday.com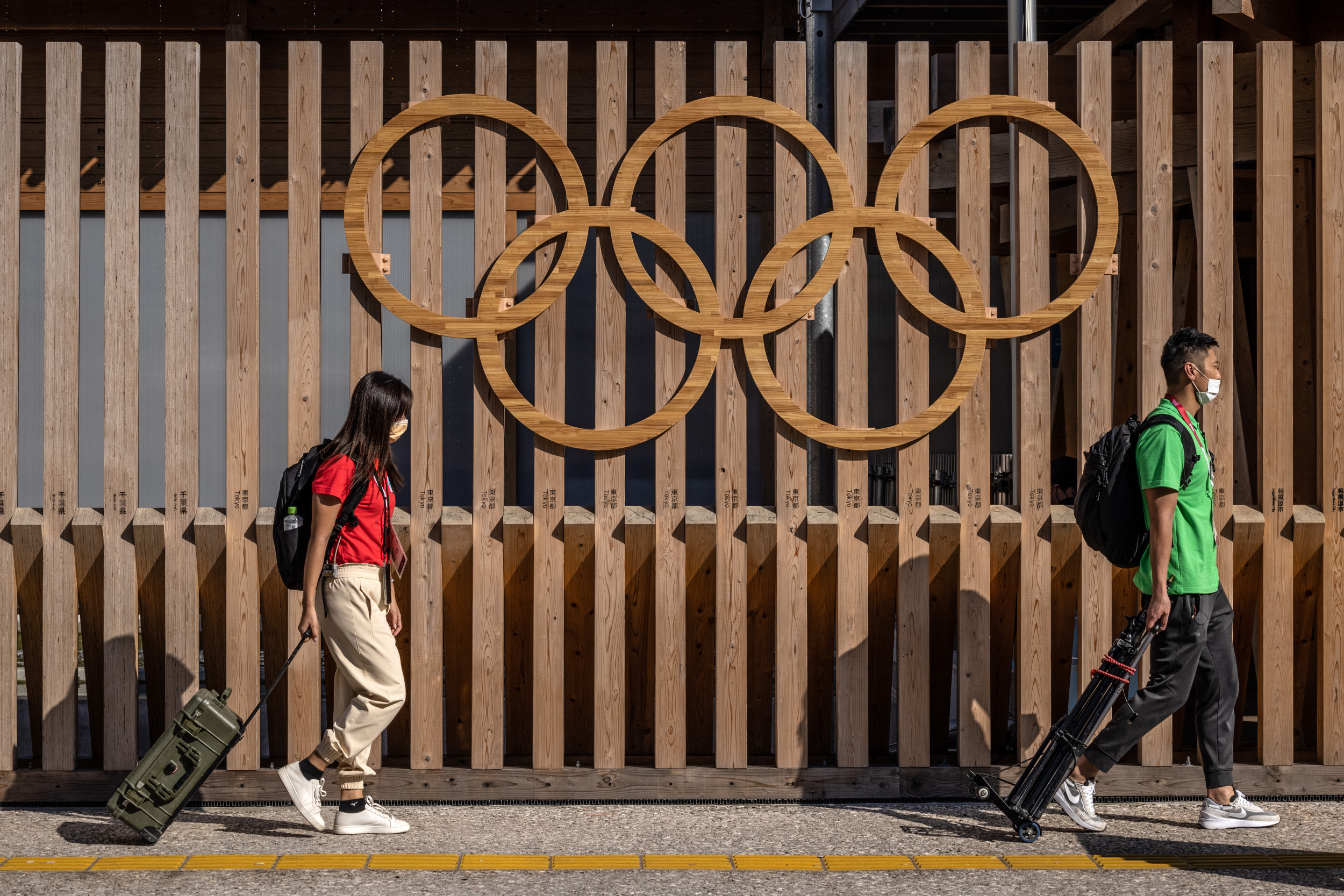 Every Athlete to Test Positive for COVID Ahead of Tokyo Olympics
newsweek.com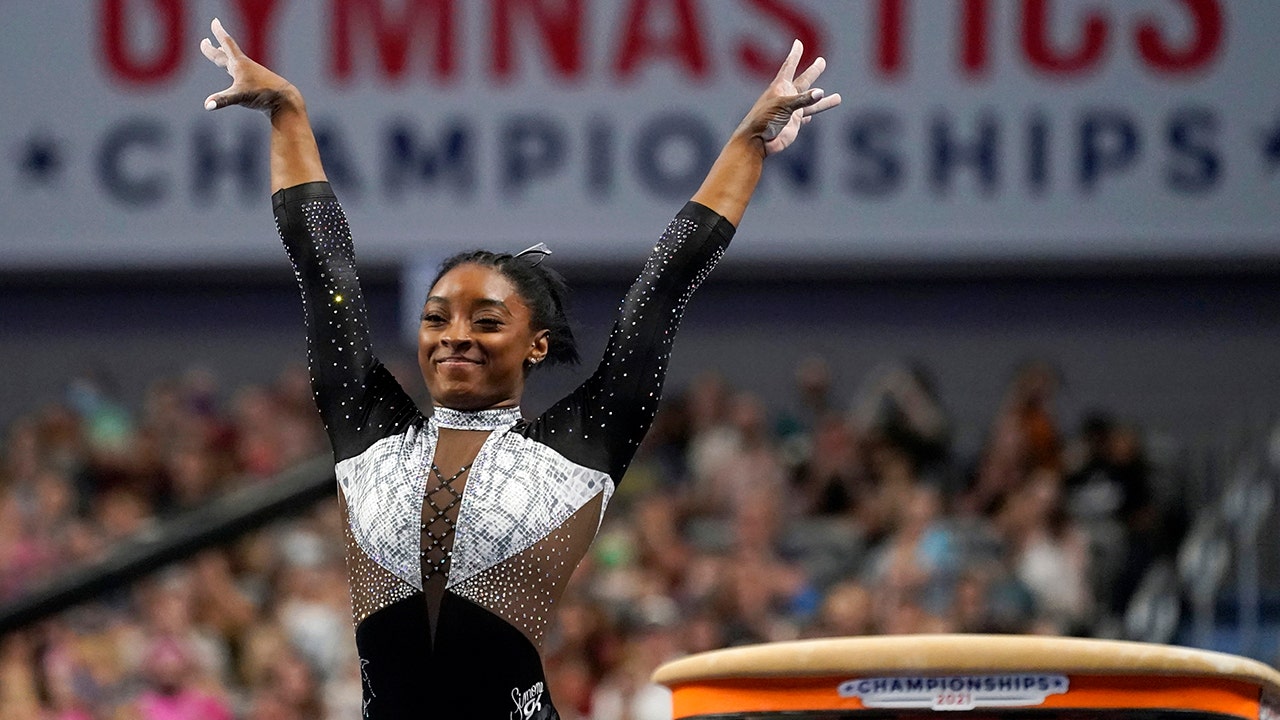 Tokyo Olympics: Who is representing Team USA
foxnews.com
WHO DG Tedros likely to visit Japan during Tokyo Olympics
bignewsnetwork.com
No, the cardboard beds athletes are sleeping on at the Tokyo Olympics aren't 'anti-sex'
usatoday.com
14 U. S. Athletes to Watch at the Tokyo Olympics
variety.com
The Korean music industry is on alert as a growing number of singers have tested positive for the coronavirus amid an ongoing fourth wave of infections. Lee Min-hyuk of K-pop boy band BTOB was confirmed to have contracted COVID-19, the band's agency Cube Entertainment on Saturday. After Lee found out that his vocal coach tested positive for the coronavirus, he took two polymerase chain reaction tests and the results came out negative for both. However, he started showing symptoms on Friday while undergoing quarantine because he was deemed a close contact of a COVID-19 patient. "He started coughing and having a fever on Friday. So he went through the PCR test again at a public health center. On Saturday he tested positive," the agency said in a statement. "Lee is taking necessary measures according to the quarantine guidelines of the health authorities, and we will do our best for his fast recovery." Two members of boy band Treasure Doyoung and Junghwan also tested positive for COVID-19, according to their agency YG Entertainment. Doyoung's test results came back positive on Tuesday, while Junghwan's were negative at the time. While in quarantine, Junghwan tested positive for COVID-19 using self-test kits. On Saturday, a positive PCR test confirmed his diagnosis. Other Treasure members and staffers who worked with the boy band all tested negative, YG Entertainment added. Trot Singer Jang Min-ho, who rose to stardom after appearing on TV Chosun's audition program "Mr. Trot," was confirmed to have been infected by the virus as well. Jang's agency New Era Project on Saturday said all staff and employees who had come in contact with Jang will be tested and that they would take all necessary measures. Jang came into contact with Olympic gold medalist Park Tae-hwan, who tested positive Friday, during their earlier appearance on TV Chosun's variety show "Ppong School." Other top contestants of "Mr. Trot" who appeared on the show with Jang, including Lim Young-woong, Young Tak, Lee Chan-won, Kim Hee-jae and Jung Dong-won, all tested negative for the coronavirus.

Covid watch: USA female reserve gymnast tests positive for Covid-19
business-standard.com
Katie Lou Samuelson tests positive for COVID-19, is out of Olympics
ocregister.com
Did Olympic Athletes Need To Be Vaccinated? No — And Now More Are Testing Positive For Covid-19.
forbes.com
Alternate on US women's gymnastics team tests positive for COVID-19
usatoday.com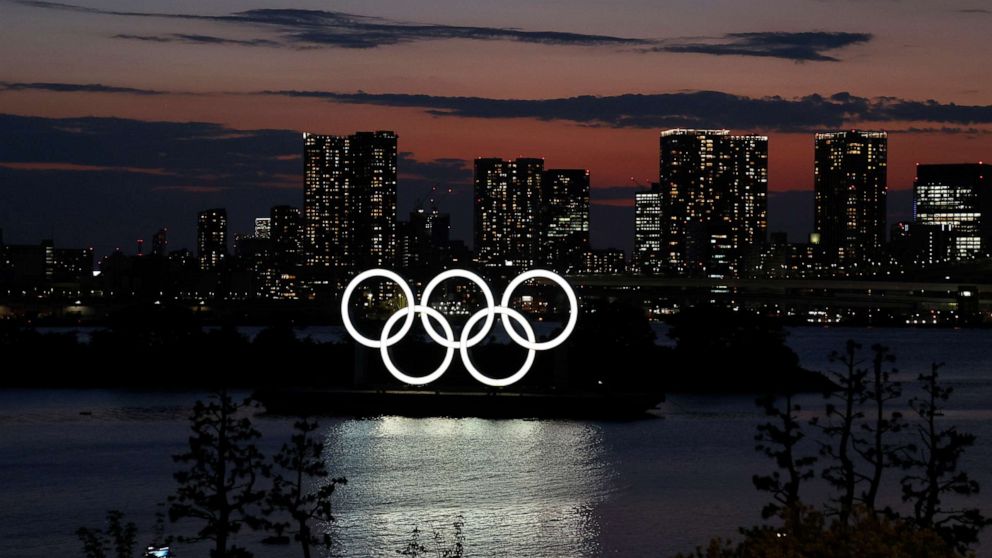 Replacement athlete on US Olympic gymnastics team tests positive for COVID-19
abcnews.go.com
Coco Gauff Tests Positive For COVID-19, Will Not Compete In Tokyo Olympics
dailycaller.com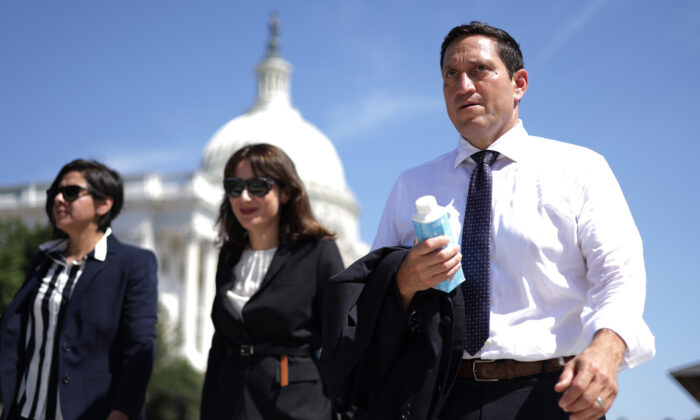 2 More Texas House Democrats Test Positive for COVID-19 After Fleeing to DC
theepochtimes.com
Florida Rep. Vern Buchanan tests positive for COVID-19 after being vaccinated
usatoday.com
Olympics: U. S. women's gymnast tests positive for COVID-19
upi.com
US gymnast tests positive for Covid-19 ahead of Tokyo Olympics
ocregister.com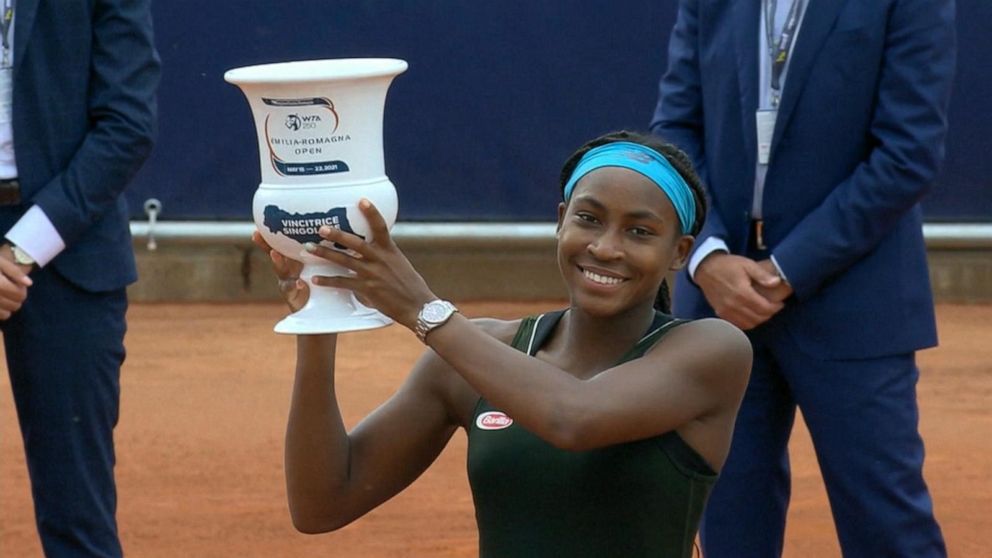 Samuelson tests positive for COVID-19, out of Olympics
abcnews.go.com
US gymnast tests positive for COVID-19 ahead of Tokyo Olympics
abc7news.com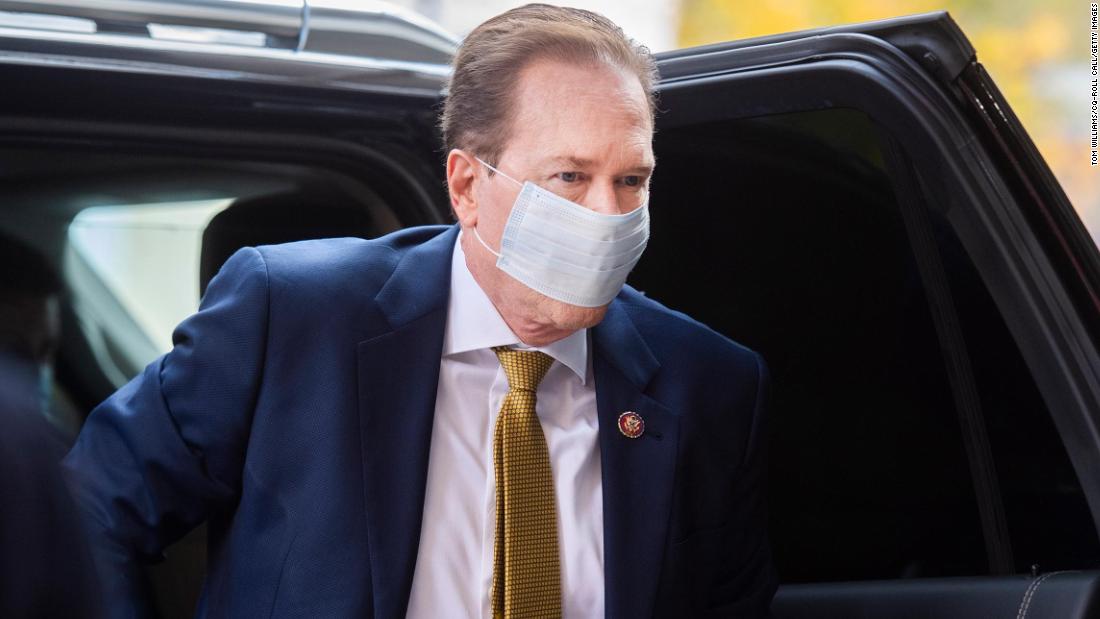 Florida Republican congressman tests positive for Covid-19
edition.cnn.com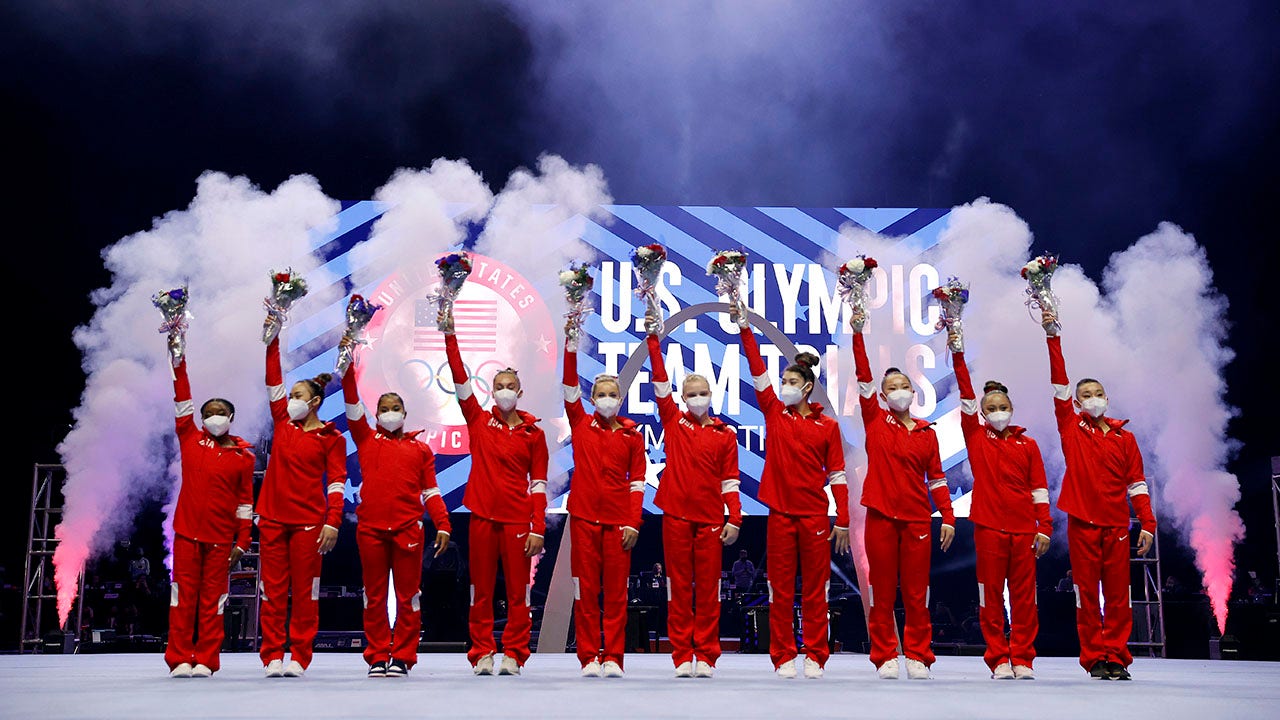 US Olympic female gymnast tests positive for coronavirus: report
foxnews.com
An Alternate For U. S. Olympic Women's Gymnastics Tests Positive For Coronavirus
npr.org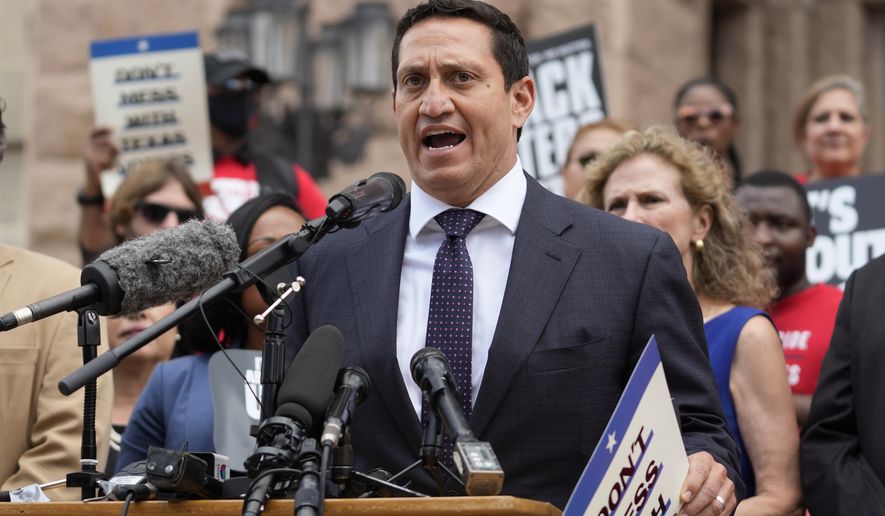 Number of Texas House Democrats testing positive for COVID-19 rises to five
washingtontimes.com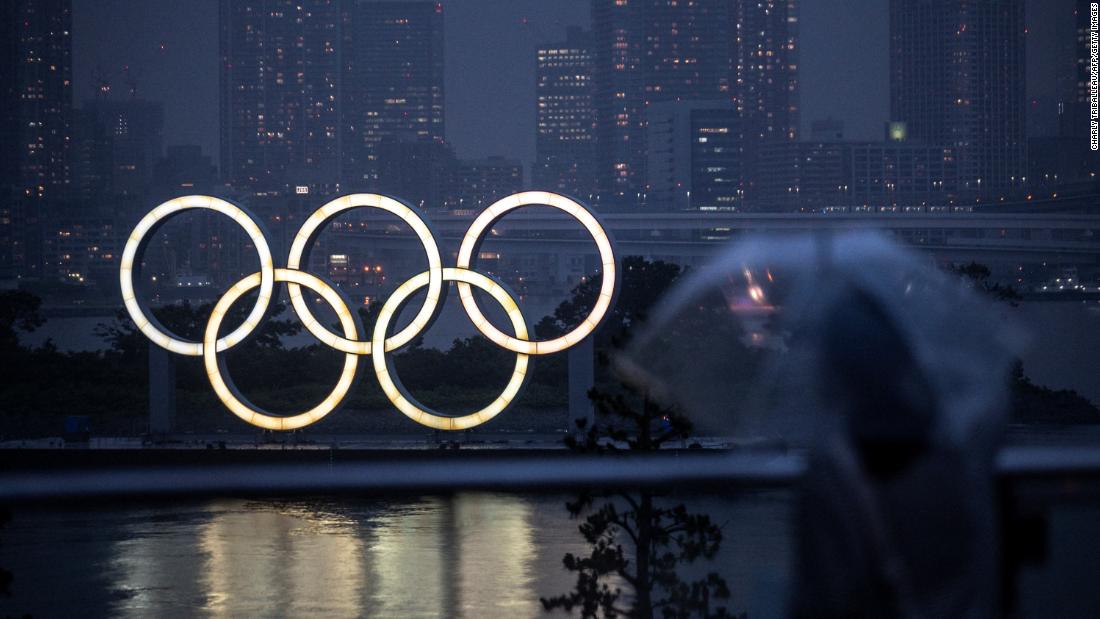 US gymnast tests positive for Covid-19 ahead of Tokyo Olympics
edition.cnn.com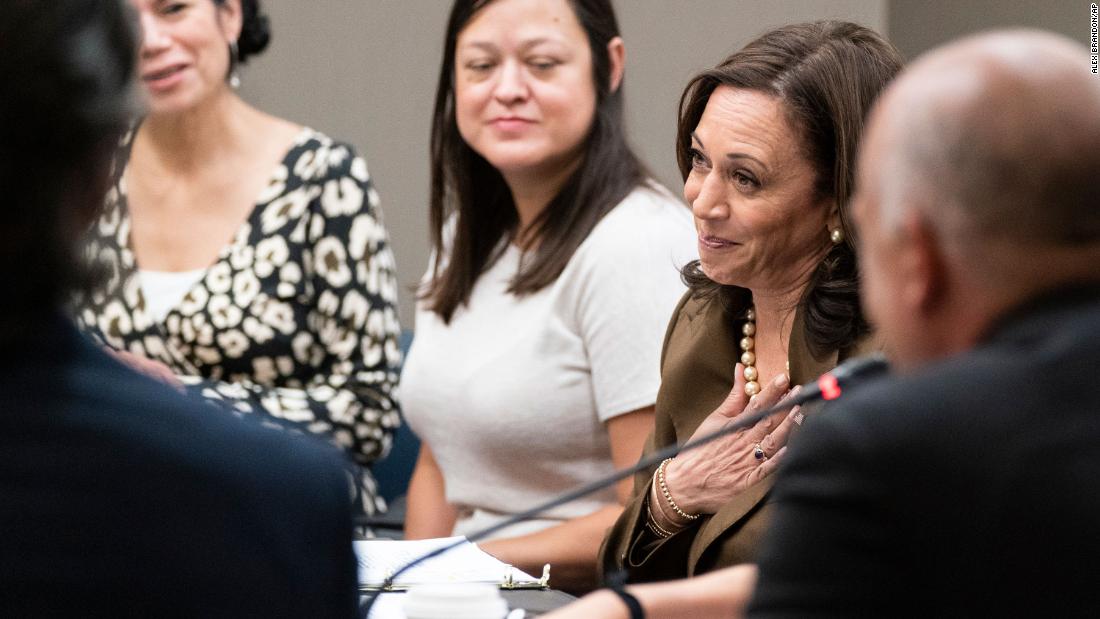 Harris tests negative for Covid-19 following meeting with Texas Democrats who tested positive
edition.cnn.com
U. S. Olympic gymnast tests positive for COVID-19
nydailynews.com
Vaccinated Florida Republican tests positive for COVID-19
thehill.com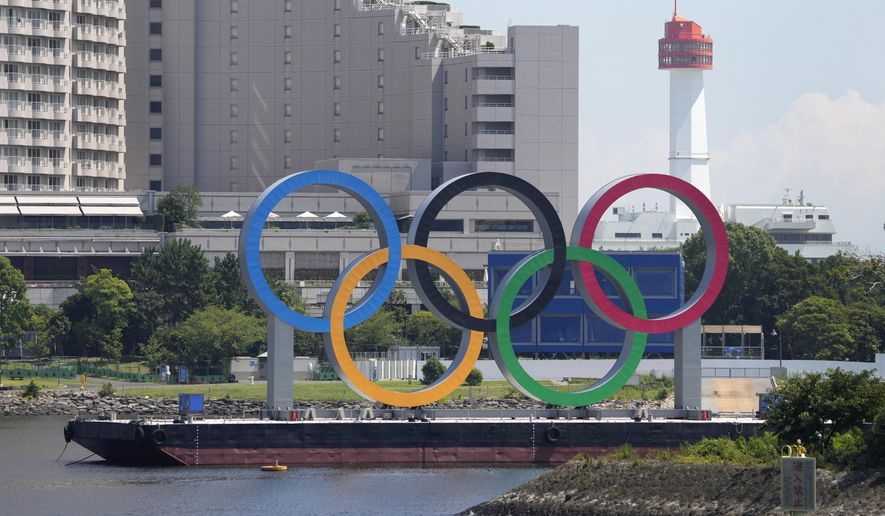 U. S. gymnast alternate tests positive for COVID-19 at Olympics
washingtontimes.com
A coronavirus cluster overshadows the run-up to the Games as a U. S. gymnast tests positive.
nytimes.com
Rep. Vern Buchanan Tests Positive For COVID-19 Despite Being Fully Vaccinated
dailycaller.com
Rep. Vern Buchanan tests positive for COVID-19
washingtontimes.com
Five Texas state Democrats have tested positive for COVID-19
cbsnews.com
The small town of Van Horn, Texas was known for farming, ranching, and mining. Now the town is seeing a new booming business in its midst: space tourism. (July 19)

You Can Watch Blue Origin's Space Launch Live on a Billboard
adweek.com
Space travel will advance with Blue Origin's flight, experts say
abc7chicago.com
Blue Origin brings space tourism to tiny Texas town
wtop.com
Blue Origin brings space tourism to tiny Texas town
wral.com
Can You Watch A Blue Origin In West Texas?
forbes.com
Van Horn, Texas, gearing up for international fame with Blue Origin launch
cbsnews.com
Blue Origin & Virgin Galactic: Can They Be More Than Space Joyrides for Millionaires?
heavy.com
Blue Origin is launching Jeff Bezos to space on Tuesday. Here is what you should know
cnbc.com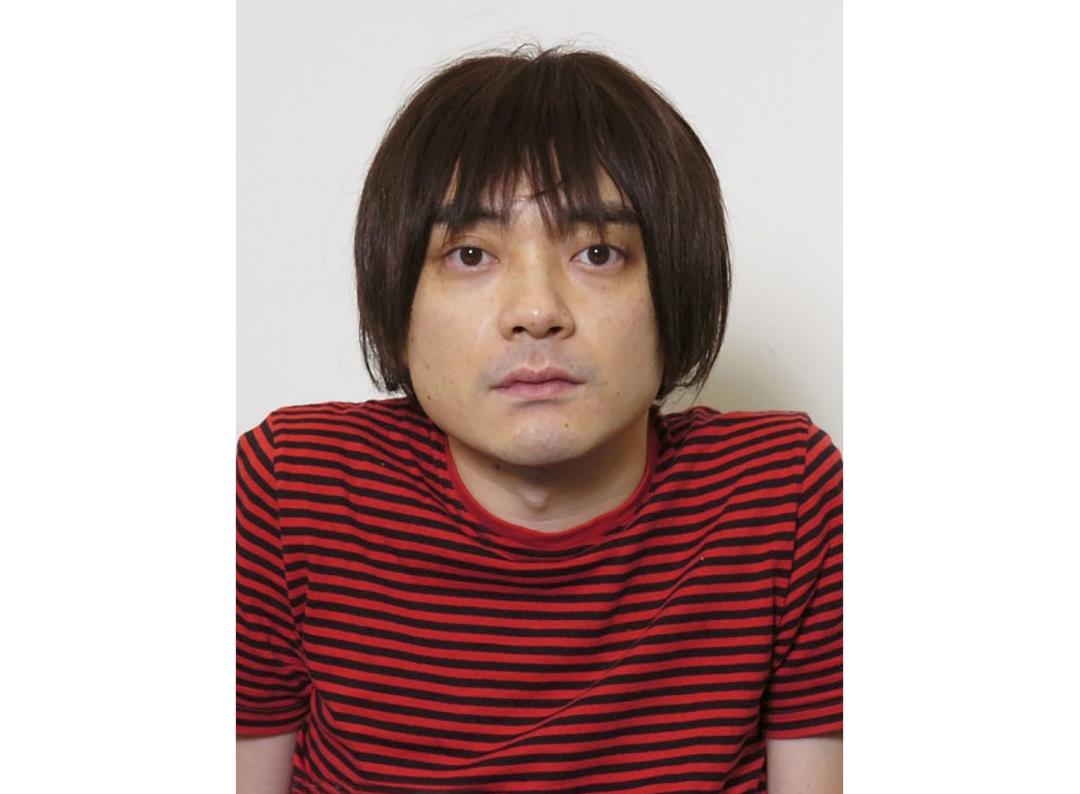 (Newser) – A Japanese composer will no longer be participating in the Opening Ceremony of the Tokyo 2020 Olympics, an event for which he wrote music. Keigo Oyamada, who performs as Cornelius and has been likened to American musician Beck, resigned after apologizing for bullying classmates years ago, the Washington Post reports. In 1994 and 1995 Oyamada bragged in interviews that he had abused classmates in school, including forcing one boy to eat feces, the Daily Beast reports. Officials did not initially accept Oyamada's resignation, saying he was sufficiently contrite, but then reversed that decision, NPR reports. Oyamada, now 52, says he lacked consideration in those days and promised to do better in the future. The music he wrote won't be used in the opening ceremony, and he won't participate in the Paralympics, either. Advocates for people with disabilities strongly protested using work from someone who had bragged about bullying people with disabilities, per the AP. The revelation of Oyamada's past bullying and subsequent resignation is the latest scandal in a troubled and long-delayed 2020 Games, set to start Friday in Tokyo while Japan is in a state of emergency. (Read more 2020 Tokyo Olympic Games stories.)

Olympics Opening Ceremony Composer Steps Down And Apologizes For Bullying
npr.org
Under-fire Olympic composer steps down over past bullying
lasvegassun.com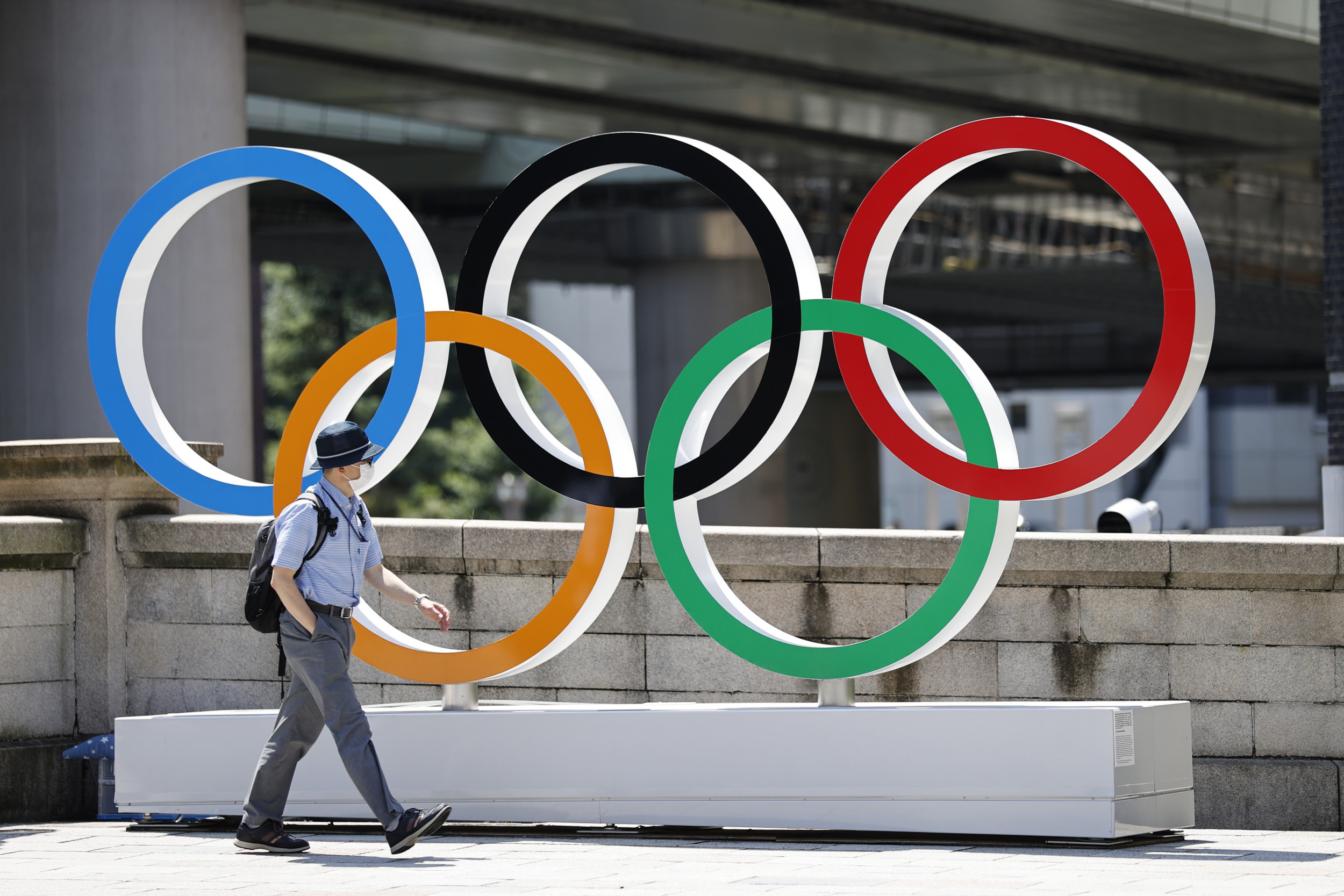 Japanese Composer Working on Olympics Opening Ceremony Resigns After Bullying Allegations
newsweek.com
Japanese musician resigns from Olympics role after bullying past revealed
nypost.com
Under-fire Olympic composer steps down over past bullying
wtop.com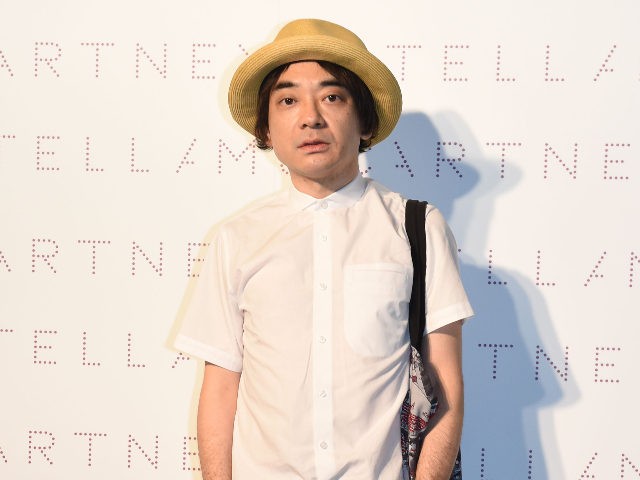 Tokyo Olympics Composer Resigns After Admitting to Bullying, Abusing Disabled Classmates
breitbart.com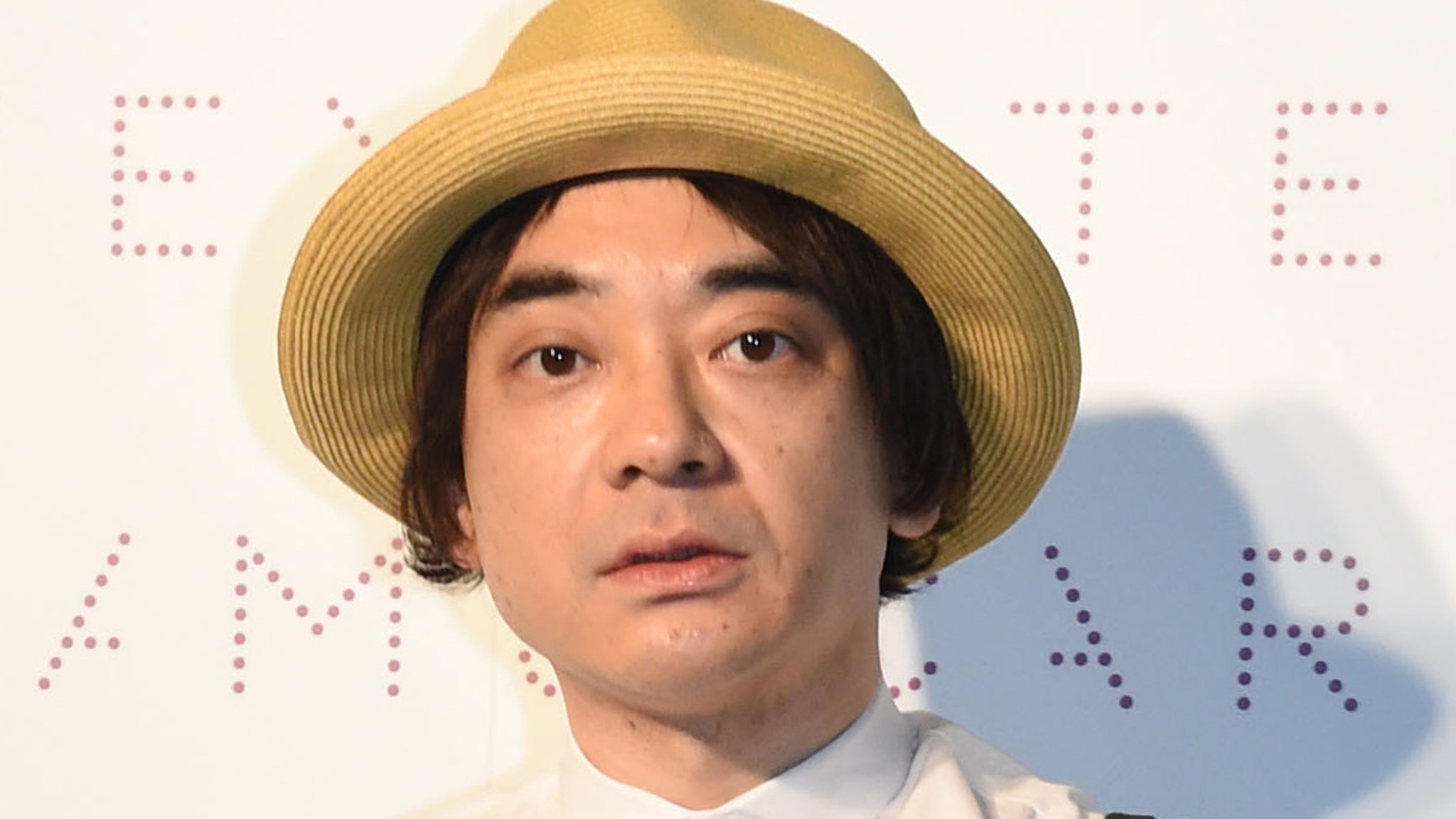 Tokyo Olympics Composer Quits, Apologizes for Disturbing Bullying of Disabled Kid
tmz.com
Billionaire investor Bill Ackman announced early Monday that he has decided not to use his SPAC to acquire a 10% stake in Universal Music Group after the Securities and Exchange Commission voiced concerns about the complicated agreement, which would have been the biggest SPAC transaction to date. However, Ackman plans to use his hedge fund to buy the stake — now between 5 and 10% — directly instead. UMG parent company Vivendi had previously announced that UMG would be spun off as a standalone entity to trade on Euronext after it distributes 60% of UMG to its shareholders by September. It confirmed in an announcement that if Ackman's share is less than 10%, it will sell the shortfall to other investors. Earlier this year, Ackman's special purpose acquisition company, Pershing Capital, unveiled plans to acquire 10% of the world's largest music company, which was valued at more than $40 billion. Pershing Square also owns stakes in Chipotle, Domino's Pizza, the Lowe's home improvement chain and Hilton Hotels but had not previously held any other media or entertainment properties. In a letter to investors cited by the New York Times and other outlets, Ackman said Pershing had failed to change the agency's mind about the deal. Investors in the SPAC, which is called Pershing Capital Tontine Holdings, seemed to lack confidence in the deal: Its shares had dropped in value by nearly 20% since the deal was announced early in June. "Our share price has fallen by 18 percent since the transaction was announced on June 4," Ackman wrote, noting that the SEC raised issues "with several elements of the proposed transaction – in particular, whether the structure of our initial business combination qualified under the New York Stock Exchange rules. "We underestimated the reaction that some of our shareholders would have to the transaction's complexity and structure." The terms of the arrangement called for the SPAC to invest $4 billion for 10 percent of UMG, which parent company Vivendi had Additionally, China's Tencent acquired 20% of UMG, leaving 20% to Vivendi, to which it was considering selling half, as reported by Variety on May 18. Pershing Square Tontine now has 18 months to find and close a new deal, unless shareholders give it more time, and "our next business combination will be structured as a conventional SPAC merger," Ackman said.


Bill Ackman's SPAC Drops Universal Music Deal - ValueWalk
valuewalk.com
Bill Ackman's Deal Machine Must Try Again
nytimes.com
Bill Ackman drops SPAC deal with Universal Music.
nytimes.com
Bill Ackman's SPAC drops $4B Universal Music deal over SEC scrutiny
nypost.com
Pershing Square SPAC exits Universal Music deal
wtop.com
Bill Ackman's Pershing Square drops deal to buy 10% of Universal Music
cnbc.com
Bill Ackman abandons Universal Music SPAC deal after SEC backlash
business-standard.com
Bill Ackman's PSTH scraps Universal Music deal after SEC pushback —but the billionaire investor is still buying a stake
businessinsider.com
A look at what's happening the world of music as artists announce their touring plans and concert venues plan their reopenings after being shuttered by the pandemic. GAGA FOR BENNETT Two music superstars will share the stage this summer when Tony Bennett and Lady Gaga team up for two nights at New York's Radio City Music Hall. "One Last Time: An Evening with Tony Bennett and Lady Gaga" will open on Aug,3, which is Bennett's 95th birthday. A second performance is set for Aug.5. Lady Gaga and Bennett collaborated on the song "The Lady Is a Tramp" for Bennett's 2011 "Duets II" album and their collaborative album "Cheek to Cheek" debuted at No.1 on the Billboard Album charts and earned them a Grammy for "Best Traditional Pop Vocal." Earlier this year, Bennett's family revealed that the 19-time Grammy-winner was diagnosed with dementia in 2016. Promoters say the August concerts will be Bennett's last New York performances of his career. GOOD THINGS WITH DAN + SHAY The duo Dan + Shay have a new album coming out this summer and they've added a huge party to celebrate it. A concert at The Great Lawn in Centennial Park in Nashville, Tennessee, will coincide with the release of their fourth album, "Good Things." Pre-sales for the event begin Monday and all tickets go on sale Friday. The album's first single — "10,000 Hours" featuring Justin Bieber was released in late 2019 and spent 21 weeks at No.1 on Billboard's Hot Country Songs chart. The duo plan to tour again this fall for a 30-date trek, beginning Sept.9 in Greenville, South Carolina, and ending Dec.7 in Boston. The tour includes stops at Madison Square Garden and the Staples Center in Los Angeles. NO KILLING TIME Despite releasing an album last year, The Killers are preparing another one next month. "Pressure Machine" — their band's seventh studio album — is available Aug.13. Promotional material calls it "The Killers' most restrained and resonant album yet." The album was co-produced by the band, Shawn Everett, and Jonathan Rado, all of whom worked together on The Killers' album "Imploding the Mirage," released last year. "Pressure Machine" will explore the memories and stories of people who impacted frontman Brandon Flowers growing up in a small town in Utah. The band will hit the road to promote the new clutch of songs, starting off in Vancouver on Aug.19 and ending Oct.8 in Detroit. Copyright © 2021 The Associated Press. All rights reserved. This material may not be published, broadcast, written or redistributed.

Tony Bennett and Lady Gaga to Pair Up for Final Shows Together in August
variety.com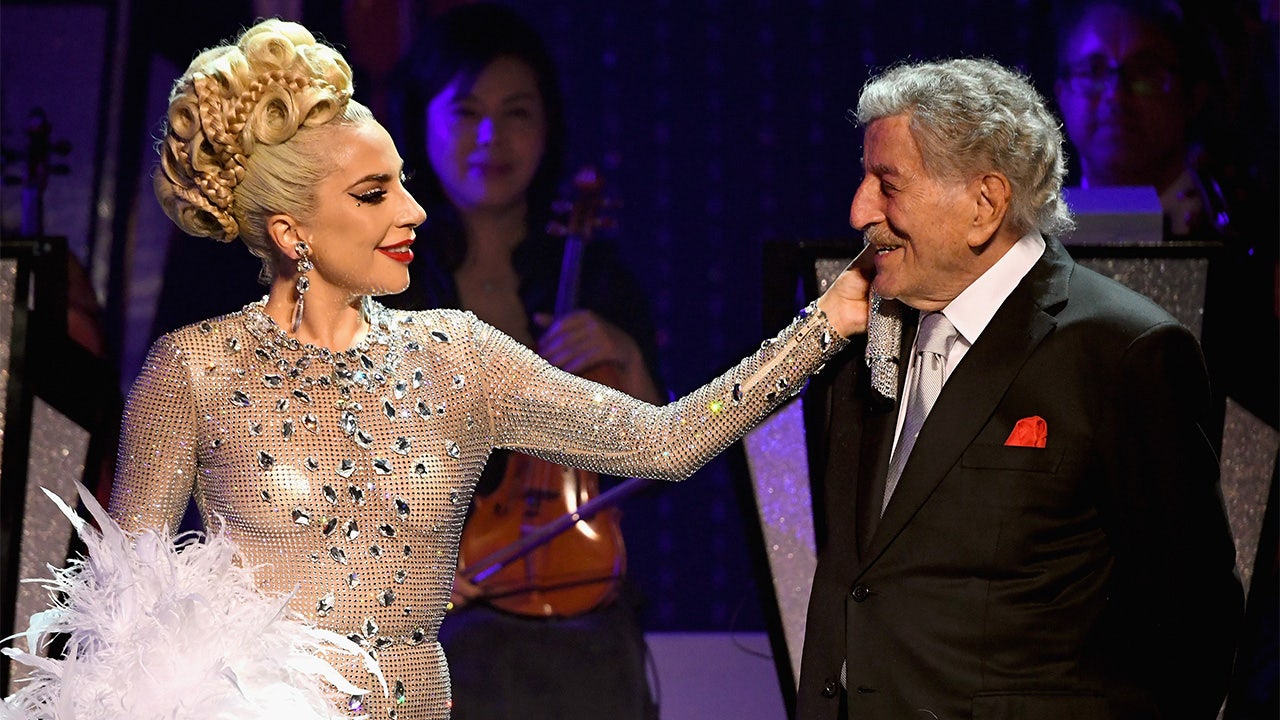 Lady Gaga and Tony Bennett to perform 'one last time' together in New York City
foxnews.com
Lady Gaga and Tony Bennett will perform one last time together at Radio City in NYC
usatoday.com
Lady Gaga, Tony Bennett to perform together 'one last time' in August
upi.com
Lady Gaga And Tony Bennett Are Set To Perform 'One Last Time' At Radio City Music Hall Come August
uproxx.com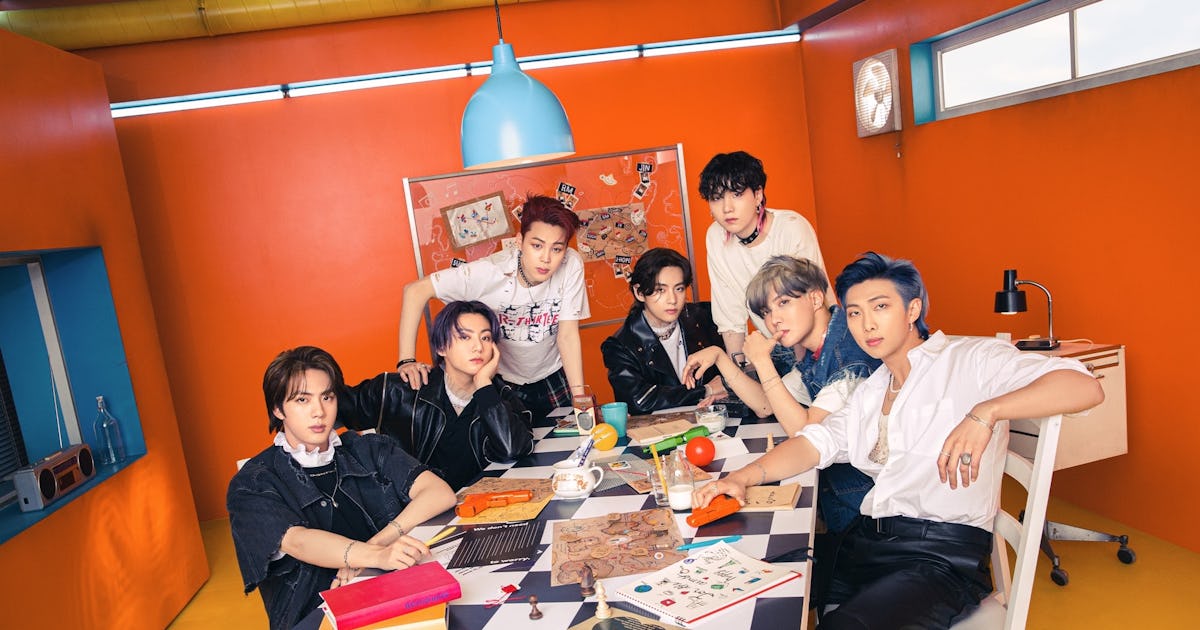 Celebrity The powerhouse group has reached the Hot 100's summit five times in less than a year. "Permission To Dance" from global sensation BTS has just debuted at No.1 on the Billboard Hot 100 rankings announced on July 19. The news comes quickly after the powerhouse septet released the song on their fandom's July 9 birthday and received a social media shout-out from music legend Elton John on the following day. BTS replaced themselves at the top spot on the Hot 100, knocking off their previous single "Butter," which dropped to No.7 after seven weeks at No.1. Part of their CD single Butter, "Permission To Dance" is a funky, upbeat pop track that encourages listeners to put all of their worries aside and make time to just dance and be joyful. Its uplifting lyrics have become a source of comfort for fans around the world. The lyrics include the line, "When it all seems like it's wrong, just sing along to Elton John," which the "Tiny Dancer" singer tweeted to show his support. The song was co-written by Ed Sheeran, who not only helped write the track but also hilariously spoiled its title and release details in multiple interviews before BTS even announced the song, much to BTS's amusement. "Permission To Dance" marks the group's fifth Hot 100 No.1 since September 2020, following "Butter," "Life Goes On," "Savage Love (Laxed — Siren Beat)," and "Dynamite," the latter of which was nominated for a Grammy. To give you a reference for just how popular the group is as well as a sense of their meteoric success in the U. S. alone, Billboard reports that the last artist to record five No.1s in this short timeframe was Michael Jackson with songs from his album Bad. "Permission To Dance" recorded more than 15.9 million streams in the U. S. and sold more than 140,100 downloads in the week ending on July 15. "Permission To Dance" also debuted at No.1 on the Digital Song Sales chart and became the group's eighth chart-topper there. Speaking to Bustle in May, J-Hope explained that, above all, the group aims to make heartfelt music that is reflective of their mindsets and the times they're currently living in. "I know it's not easy to show your real self, but when it comes to music, it's not like that," he said. "I don't want to change this. I want to keep making honest, genuine music." BTS performed "Permission To Dance" for the first time on The Tonight Show. BTS also just announced the "Permission To Dance" challenge in collaboration with YouTube Shorts on July 19. Fans will be encouraged to post their own 15-second YouTube videos dancing along to the track's iconic choreography starting on July 23. The group will feature their favorite dances in an upcoming compilation video too, so be sure to hashtag your video #PermissionToDance and #Shorts if you want to be included. The event ends on Aug.14 and don't worry, if you're feeling a bit unsure of what to do, BTS created their own YouTube Short to inspire fans to dance along with them. The group has not reacted to "Permission To Dance" reaching No.1 yet, but if it's anything like the way they reacted when "Dynamite" landed on top, then it'll look like this:

BTS Replace Themselves Atop The Hot 100 With Their Fifth No.1 Hit 'Permission To Dance'
forbes.com
BTS's 'Permission To Dance' Video Was Bigger In Korea Than The Next 24 Most-Viewed Videos Combined
forbes.com
BTS Launch 'Permission to Dance' Video Challenge Exclusively on YouTube Shorts
variety.com
Summer Of K-Pop: BTS Replaces Itself At No.1 With 'Permission To Dance'
forbes.com
BTS Sets Worldwide 'Permission to Dance' Challenge on YouTube Shorts
adweek.com
BTS's 'Permission To Dance' Is Officially The Biggest Song In The World
forbes.com
BTS' 'Butter' Is No Longer No.1 On The Hot 100… Because 'Permission To Dance' Took Its Place
uproxx.com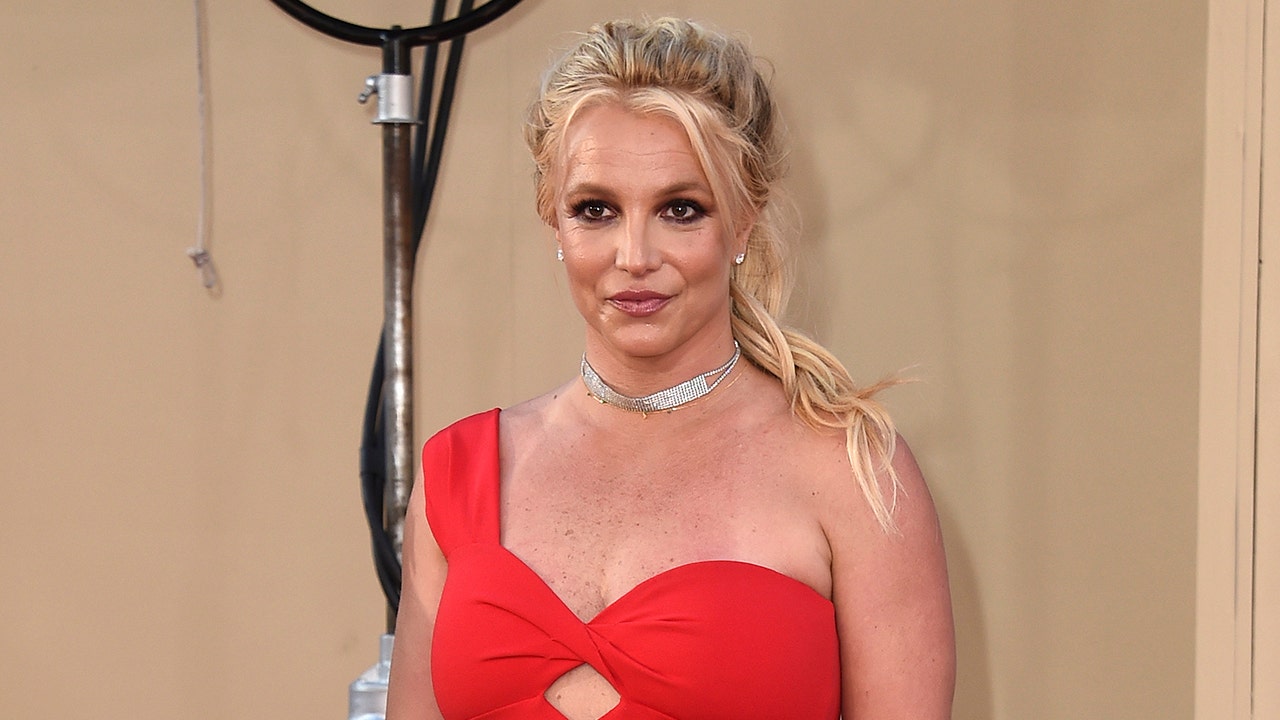 The filmmakers behind " Framing Britney Spears " are speaking out about the documentary's impact on the pop star's ongoing conservatorship court battle. The documentary from the New York Times debuted on FX on Hulu in February and shined a light on the situation that the " Toxic " singer has been putting up with for the past 13 years under her father's legal conservatorship. Since then, filmmakers Samantha Stark, Liz Day and Mary Robertson have been following the ongoing court case as well as the public's reckoning with how Spears was treated. Shortly after their investigation into Spears' conservatorship dropped, the star herself appeared in court and, in an explosive testimony, publicly called for it to end for the first time. Speaking to The Hollywood Reporter after months of public scrutiny surrounding the star, Stark and Day explained how they feel their work has impacted the current situation. Stark noted that, although they got the public's attention with their documentary, Spears had been signaling that this was her will for a while. "I think what's happening now has been bubbling up with Britney for a long time, since before the documentary we made. We know from confidential court documents that we found — we've been reporting since the film came out and we published an investigation the day before she spoke on June 23 — that at least as early as 2014, she was communicating to the court that she wanted to end the conservatorship; she wanted to investigate her father in 2016,2019, and now in 2021," Stark explained. "And we know in 2019, she was very passionate, it seems, about getting the story out there that she was held against her will in a mental health facility, and she said she told the judge that happened in 2019. She said, "I felt like I wasn't heard, I felt like I was dead." We know Britney has been trying to get across this idea for a really long time." She also noted that she believes the documentary helped Spears get the facts of her situation out to the public in a way she maybe wasn't confident in her ability to do otherwise. Now, with the public wind at her back, Spears has been able to get a real conversation going about her conservatorship. Although a judge denied her request to take her father off her conservatorship, Spears was indeed able to choose her own legal representation, a step forward in a case that's been vexing the star for years. As Spears, who did not participate with Stark and Day on the documentary, continues to seek a legal end to her conservatorship, they both note that there are still unanswered questions about it that they believe will eventually come out. "There are so many questions that are still unanswered. Big ones that we're particularly interested in are the conservatorship as a money-making operation," Day told the outlet. "Who profited off of the conservatorship? Many different players were involved in making money off of the money that Britney brought in under the "hybrid business model" that one of her co-conservators called the conservatorship." Day goes on to note that she's interested in figuring out what happened to past requests Spears made in court to get her father out of her conservatorship. "So, what happened with that request? Was that just ignored, and is that appropriate given that the conservatee's wishes are supposed to be respected in the system?" she concluded.

Britney Spears Sings While Driving Around After Begging For Her Freedom In Conservatorship Hearing
hollywoodlife.com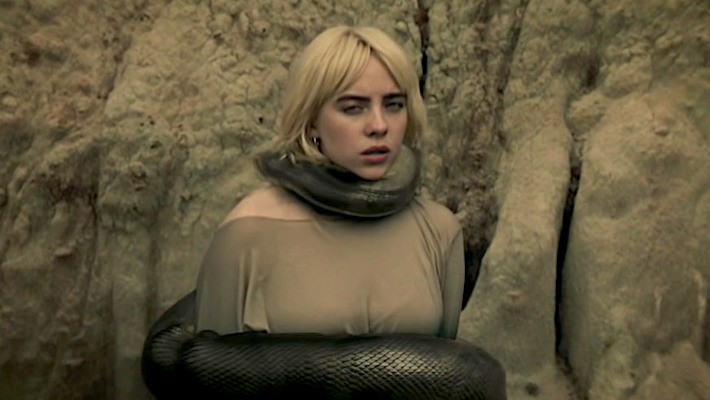 Billie Eilish Discusses Britney Spears' 'Really, Really Horrible' Conservatorship
uproxx.com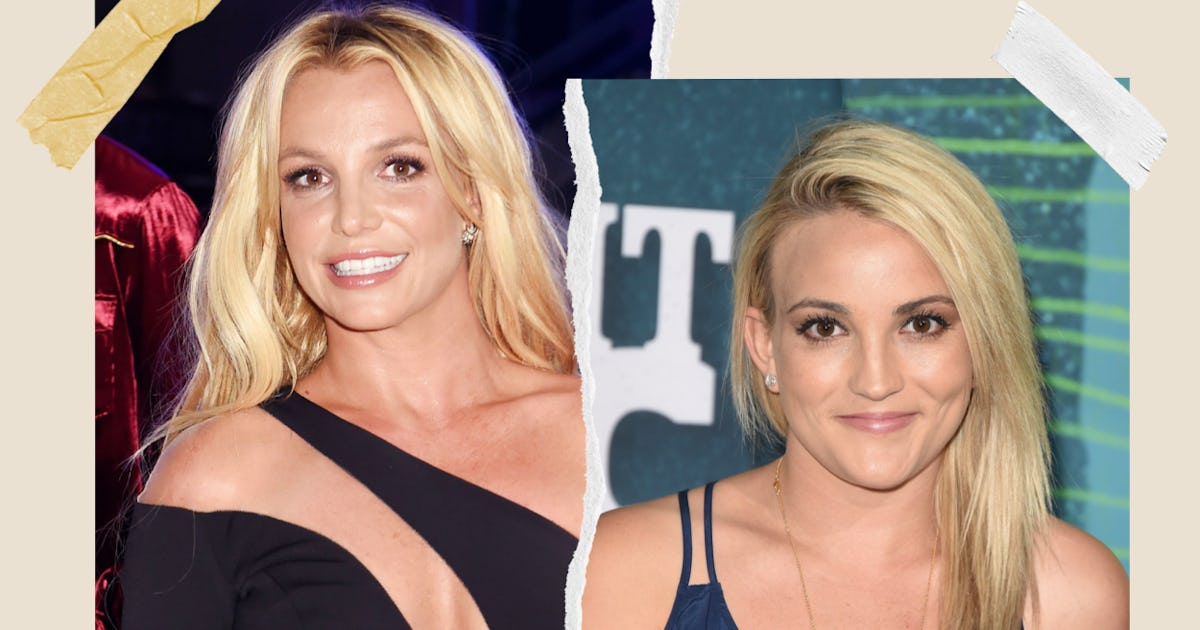 Britney Spears Threw Major Shade At Jamie Lynn Amid Her Conservatorship Battle
bustle.com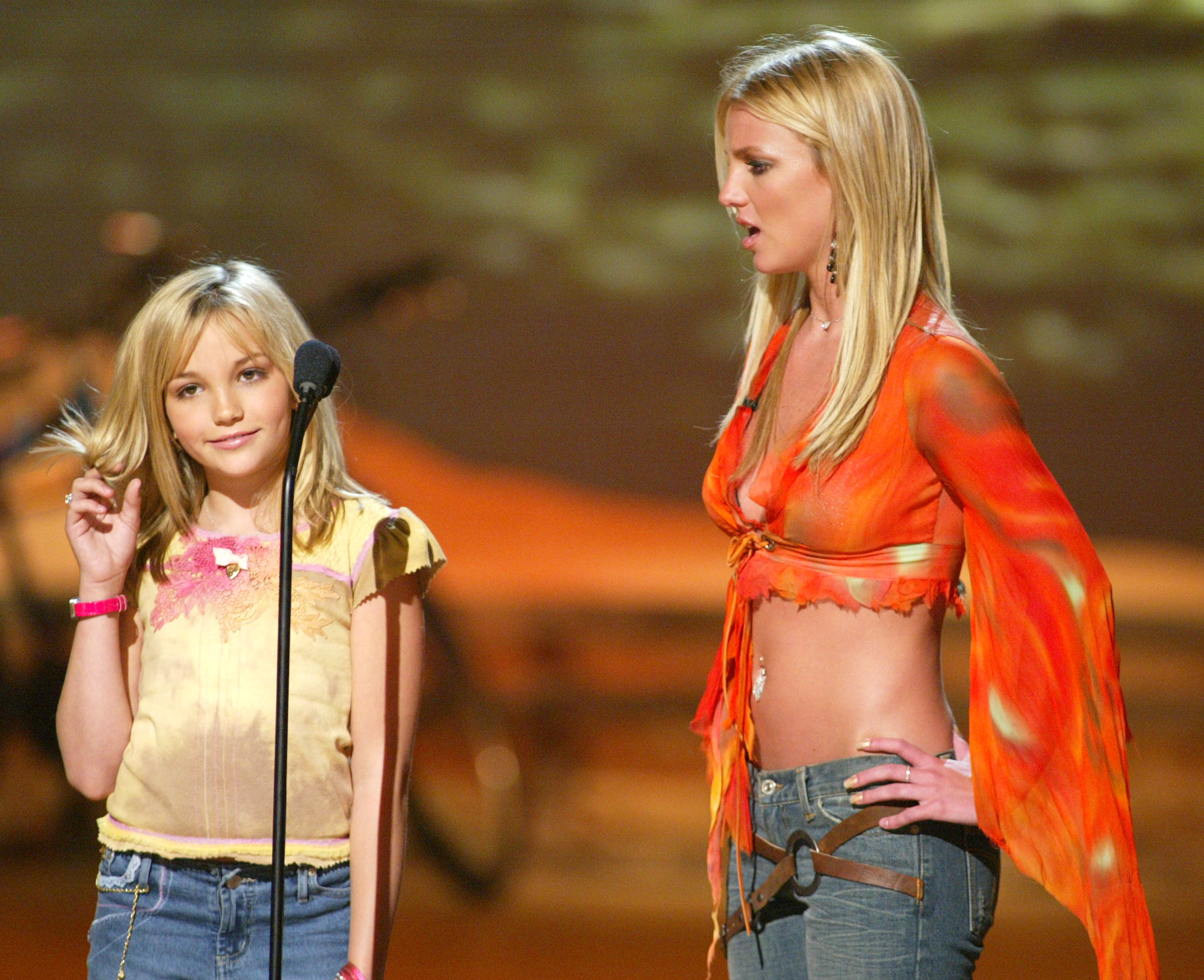 Britney and Jamie Lynn Spears' Relationship Unravels Amid Conservatorship Upheaval
newsweek.com
Five people were found unresponsive on Saturday at the Faster Horses Music Festival in Southern Michigan from what authorities believed to be a carbon monoxide leak. Three died from what police said was likely carbon monoxide poisoning. Responding deputies administered CPR treatment to the victims after a concerned friend called 911 when he had not heard from his buddies during a day of the festival, The Associated Press reported. Of the five, three were pronounced dead at the scene and two remained in critical condition over carbon monoxide poisoning, according to police. The victims were identified as Dawson Brown,20, Richie Mays Jr.,20, and Kole Sova,19, MLive reported . "This tragic incident is being investigated as a suspected carbon monoxide exposure from a generator located very near the travel trailer," the Sheriff's office said on Facebook. A statement from the Lenawee County Sheriff's Department reminded festival attendees to keep generators and exhaust from car fumes away from tents, trailers and other places of rest. The five boys grew up together and were former high school football teammates, according to MLive. "My heart is breaking for these families and the ones still fighting for their lives," Amy Satterthwaite, Mays' mother, said. Police were also investigating an additional death of a 30-year-old woman from the weekend under unknown circumstances, AP reported "Detectives want the public to know there is no danger or threats to people attending Faster Horses Music Festival," the state's public information department tweeted. Faster Horses is marketed as Michigan's biggest 3-day country music festival. This year, stars such as Luke Combs, Thomas Rhett, Jason Aldean and Jon Pardi headlined. "All of us in the Faster Horses Festival Family are deeply saddened by the tragic losses this weekend, as confirmed by the Lenawee County Sheriff's department," the festival's official Twitter wrote Monday. "Our hearts are broken for the families, friends and loved ones."

Mysterious deaths at Michigan's Faster Horses music festival get national attention
eu.freep.com
3 dead near Michigan country music festival were school pals
wtop.com
Sheriff: Carbon monoxide deaths at Faster Horses Festival 'absolutely tragic'
eu.freep.com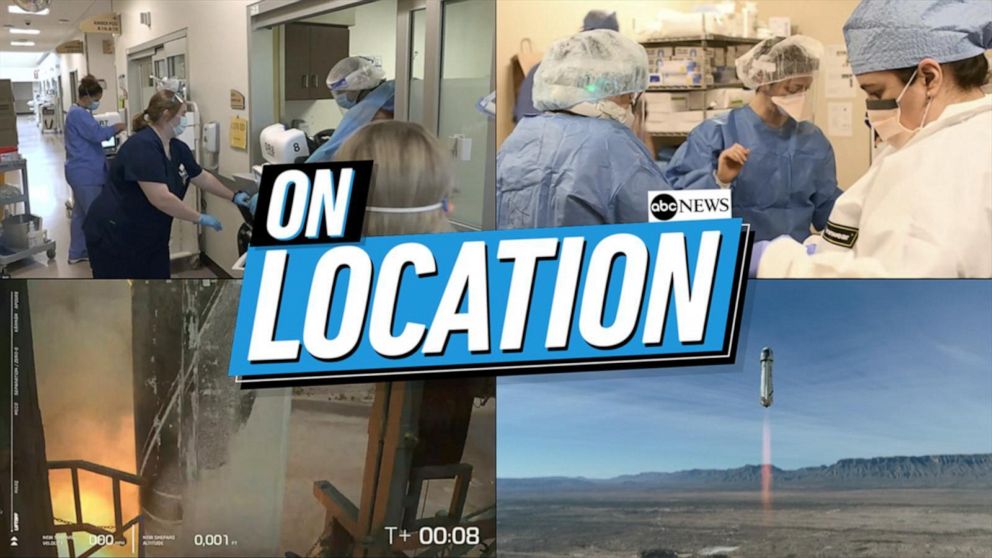 3 dead near Michigan country music festival were school pals
abcnews.go.com
4 people die while attending country music festival at Michigan International Speedway
cbsnews.com
Robby Steinhardt, violinist and co-lead vocalist for Kansas, died Saturday after a bout of acute pancreatitis and septic shock, his wife Cindy Steinhardt confirmed on Facebook. He was 71. On May 13, Robby Steinhardt was admitted to the hospital with acute pancreatitis. Later that night, he went into acute septic shock and was placed on life support. Although the outlook was "very grave," he survived another two months. On July 17, the day Steinhardt was set to be released from medical care and moved to a rehab center, he suffered another sepsis and died at Tampa General Hospital. "We are beyond devastated as our lives were about to start a new adventure," Cindy wrote in the post. "Robby just recorded his first solo album with the talented music producer Michael Franklin at Solar Studios. (With) a tour to start in August, Robby was so looking forward to being back on stage doing what he loved." Cindy continued, "I've always tried to share our lives with you but I ask you to please respect this heavy time of grief. I encourage you to share your stories and pictures of Robby on his page. My only regret is that I can't share them with him to show him how much he is loved." Kansas also released a statement, saying, "The members of the band Kansas, past and present, wish to express our deepest sorrow over the death of our bandmate and friend, Robby Steinhardt. Robby will always be in our souls, in our minds and in our music. What he brought to us as bandmates, to the fans who attended our concerts and to the sound of Kansas, will always be heartfelt. We love him and will miss him always." Born in Chicago in 1950, Steinhardt grew up in Lawrence, Kansas, with his adoptive parents. He studied and played classical violin, and in 1972, he joined a rock band based in Topeka called White Clover. The band, which soon became known as Kansas, featured Steve Walsh, Phil Ehart and Rich Williams, while Kerry Livgren joined soon after, becoming the principal songwriter. Steinhardt shared vocal duties with Walsh, switching between backup and lead, but his violin helped set Kansas apart from other bands. Kansas' self-titled debut record came out in 1974, and two years later, the band reached mainstream success with "Leftoverture," which featured the hit song "Carry on Wayward Son." Steinhardt sang lead on two tracks on that quintuple-platinum breakthrough, "Miracles Out of Nowhere" and "Cheyenne Anthem." On the nearly as successful 1977 followup, "Point of Know Return," his lead singing was featured on four numbers: "Closet Chronicles," "Lightning's Hand," "Sparks of the Tempest" and "Hopelessly Human." In 1982, Steinhardt left the band and played with Rick Moon in the group Steinhardt Moon, and in the '90s, the violinist also played with the band Stormbringer. In the late '90s, Steinhardt rejoined Kansas, but he left the group again in 2006.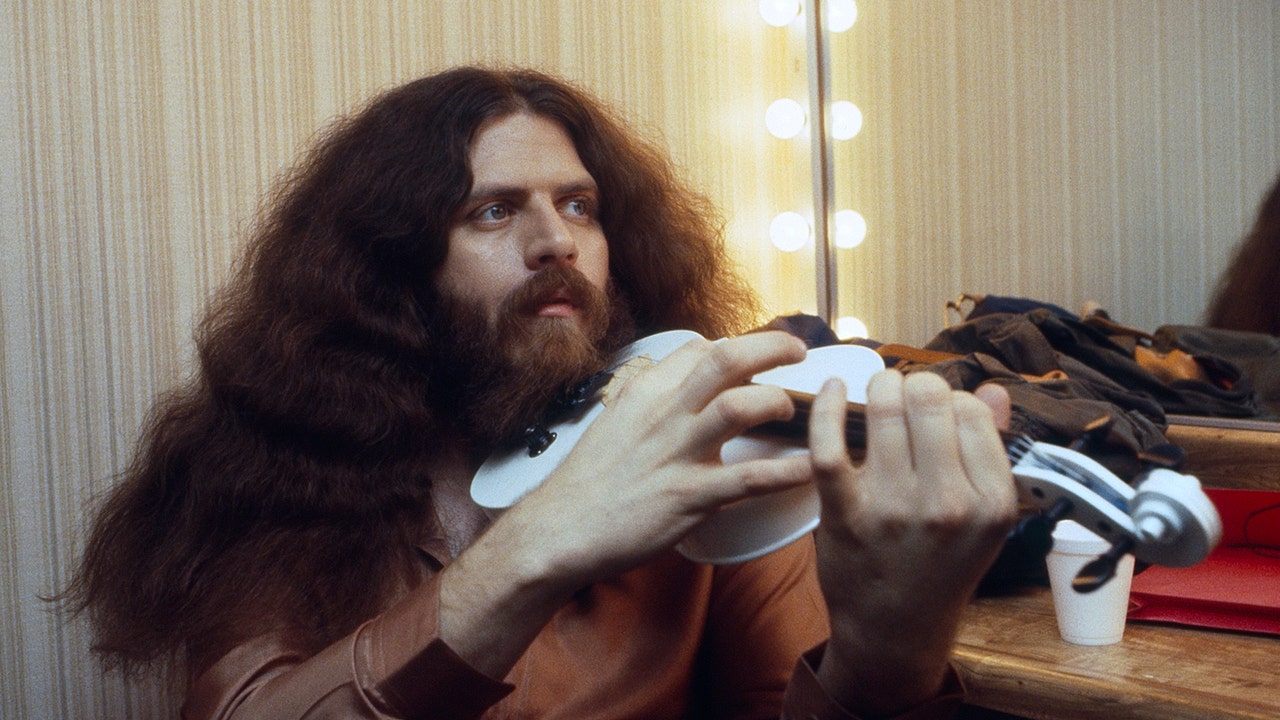 Robby Steinhardt, 'Kansas' violinist and singer, dead at 71
foxnews.com
'Kansas' rock violinist, singer Robby Steinhardt, dies at 71
wtop.com
Robby Steinhardt, original member of rock band Kansas, dead at 71
nypost.com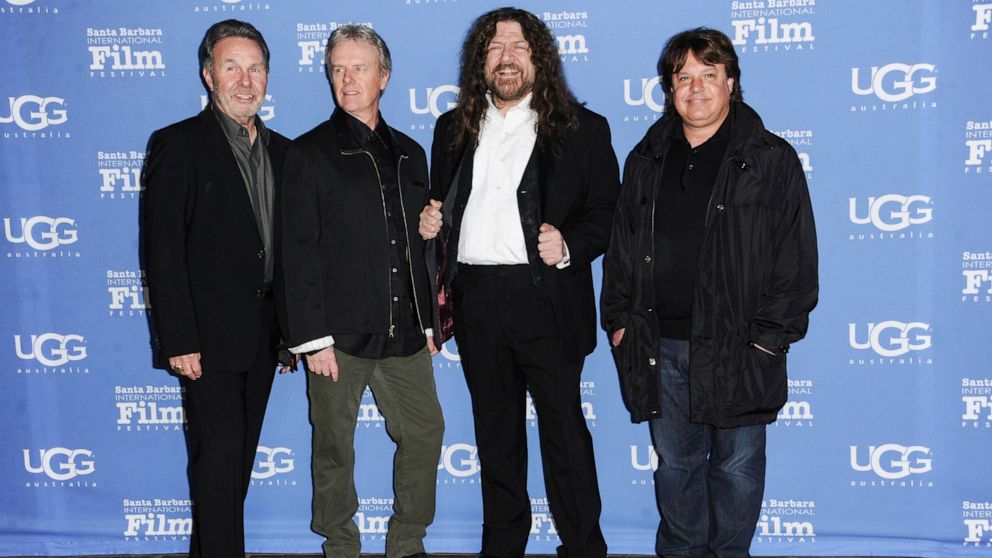 'Kansas' rock violinist, singer Robby Steinhardt, dies at 71
abcnews.go.com
Don't tell her how to feel. Britney Spears went for a drive with her boyfriend, Sam Asghari, and during their journey, she sang along to her song "Lonely" on the radio. "['Lonely' is a] song I wrote that I was proud of," the Grammy winner,39, told her beau in a since-deleted Instagram Story video on Sunday, July 18. "Really?" the Hacks actor,27, replied, later adding, "I love this song." During the clip, Spears sang along to the lyrics, "Think of times / You made me cry / You had me so confused / I'm tired of trying / Leave behind this / What's a girl to do?" The lyrics raised eyebrows for some fans given her recent family and conservatorship drama. Earlier on Sunday, the Crossroads actress posted a video of herself dancing with the caption, "May the Lord wrap your mean ass up in joy today." After seeing the Instagram post, many took the "Toxic" singer's caption as a direct response to her younger sister, Jamie Lynn Spears, who shared an Instagram post of her own reading, "May the peace of the Lord be with you, and your spirit." The Zoey 101 alum later changed her caption to a peace sign emoji and a heart emoji. One day prior, Britney shared yet another Instagram post that called out both her sister,30, and their father, Jamie Spears. In the message, she also opened up about her decision to stop performing. "I'm not gonna be performing on any stages anytime soon with my dad handling what I wear, say, do, or think 🚫🙅🏼‍♀️ 🚫!!!!" she wrote on Saturday, July 17. "And no I'm not gonna put on heavy makeup and try on stage again… I quit !!!! I don't like that my sister showed up at an awards show and performed MY SONGS to remixes!!!!! My so-called support system hurt me deeply!!!!" Britney is currently fighting to free herself from her conservatorship. Since 2008, the pop icon has been unable to make major financial decisions without the approval of Jamie,68. At one point, her father was also in charge of her personal decisions, but Jodi Montgomery stepped into the role in September 2019. While it appeared that Britney was driving the car in the clip, fans were quick to point out the significance of her ride after she said in a highly-publicized June 23 court hearing that she'd "like for [her] boyfriend to be able to drive [her] in his car." "IDK why but seeing my girl @britneyspears be able to drive in the same car as her boyfriend makes me so happy. It's a step in the right direction," one fan wrote via Twitter. "Listening to @britneyspears singing to one of the first songs she wrote that she was proud of, while driving her f—king car is giving me life & making me emotional. 'Lonely' is still too accurate, love to see Britney being able to express herself," another added .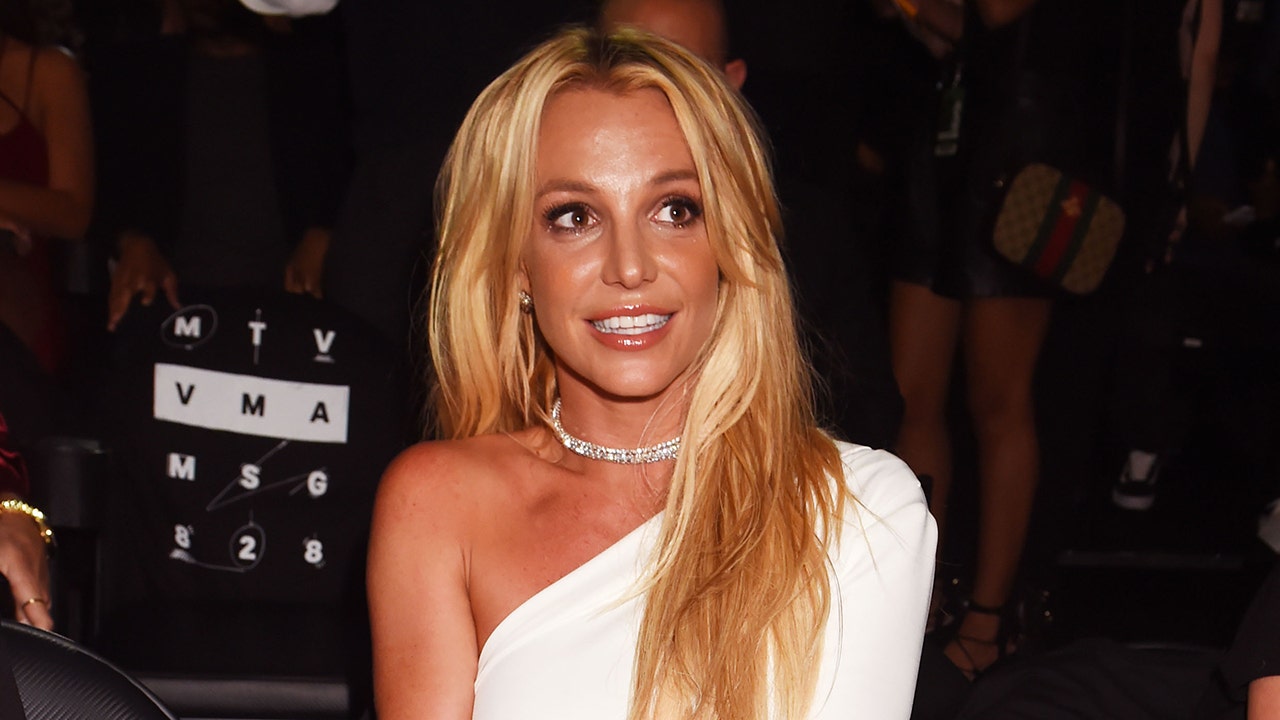 Britney Spears sings 'Lonely' with boyfriend Sam Asghari after family drama
foxnews.com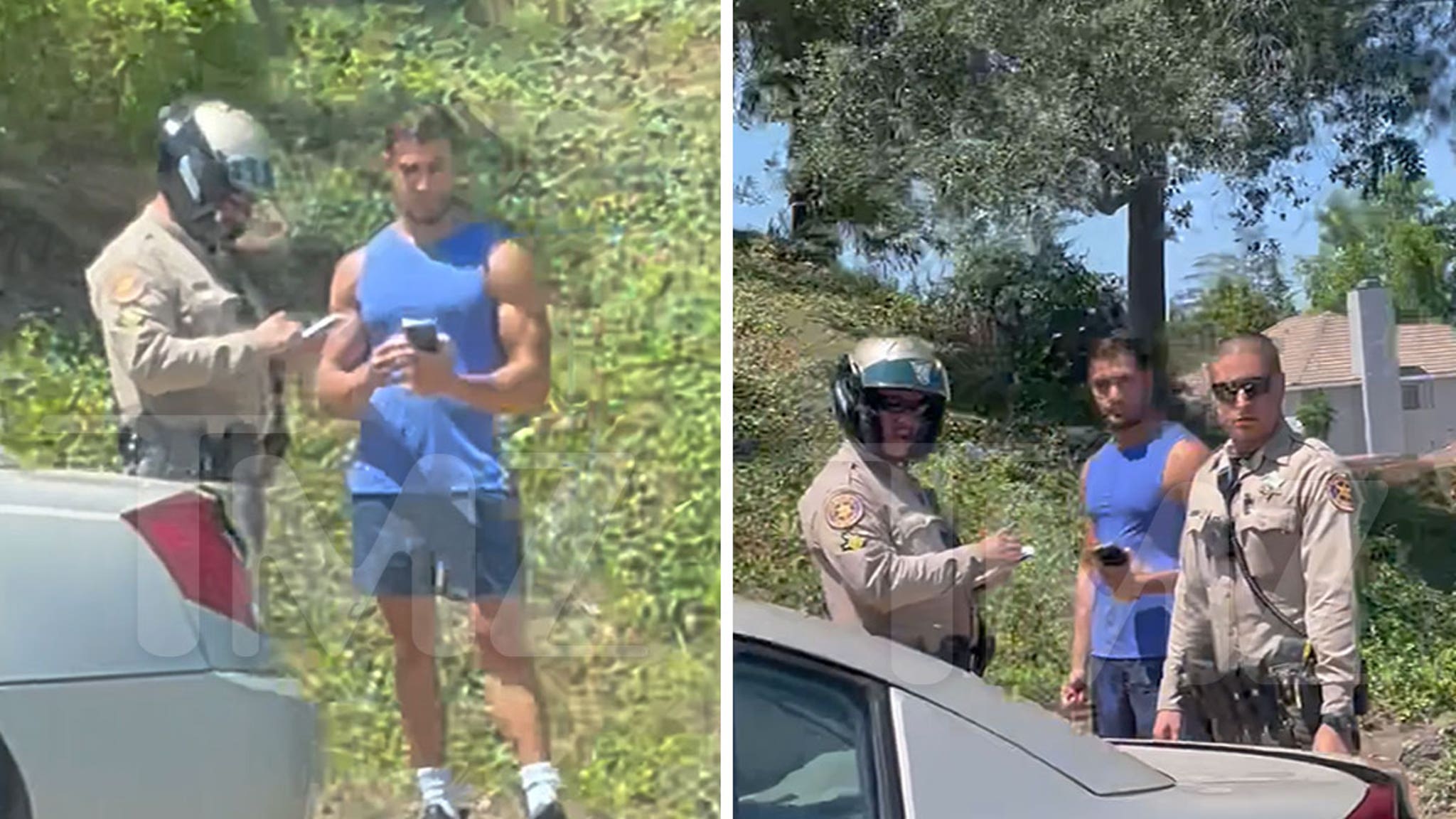 Britney Spears' BF Sam Asghari Involved in Fender Bender, Admits Fault
tmz.com
Britney Spears' boyfriend Sam Asghari involved in fender bender
pagesix.com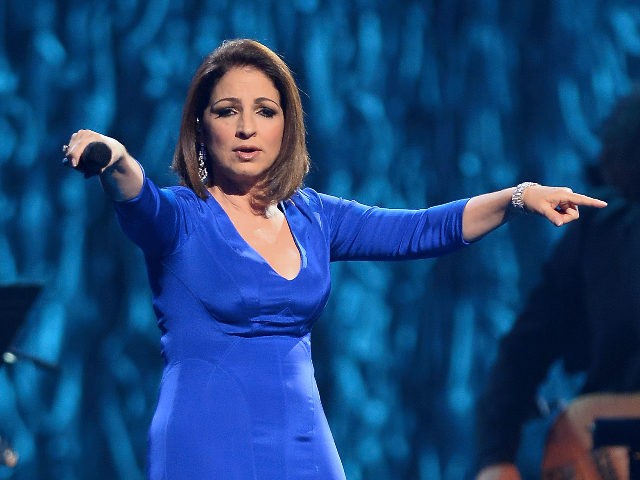 Cuban-born pop star Gloria Estefan has demanded President Joe Biden take the lead in condemning the Communist dictatorship in Havana for its suppression of mass protests. The 63-year-old believes the U. S. and the United Nations must take joint action against the Cuban government, adding she hoped the Cuban police and military would throw their support behind the protests. Estefan's cry for intervention was echoed Saturday by hundreds of protesters outside the White House who pleaded for Biden to send aid to protesters in Cuba. They also called out Rep. Alexandria Ocasio-Cortez (D-NY) and Sen. Bernie Sanders (I-VT) for their favorable stances on socialism, as Breitbart News reported. Estefan was just as forthright in her denouncement of the Biden administration for looking the other way. "My heart hurts for the Cuban people on the island & what they've already gone through for over 62 years… But now they are saying ENOUGH despite the beatings, the murders & incarcerations, the abuses of power, the starvation & the attempted destruction of their spirits! They need our support & that of the democratic & free countries of the world," Estefan wrote on Instagram in both English and Spanish. "The United Nations &, very especially, the United States, must strongly condemn the repressive & violent measures being taken by the Cuban government against their own people! Spread the images, spread the word!" she added. View this post on Instagram A post shared by Gloria Estefan (@gloriaestefan) U. N. human rights chief Michelle Bachelet called on Friday for Cuba to release anti-government protesters and journalists arrested at the demonstrations and denounced the use of force against them. Estefan, a three time Grammy winner, said she was proud of the young people in Cuba who risked their lives to protest. "It's very easy to speak from a position of freedom and comfort. They are doing the difficult work and I applaud them from the bottom of my heart and I thank them for being so brave," she said. Estefan's mother Gloria Fajardo earned a PhD in education in Cuba, but her degrees were destroyed when she fled to the U. S. during the Cuban Revolution. Other celebrities who have drawn attention to the recent protests include the Cuban-American singer Pitbull, Cuban-American singer Camila Cabello and retired American actress Eva Mendes, all of whom know first hand the disaster Communism visits on everything it touches. Those who know communism best — detest and resist it the most. https://t.co/eu8yntPePA Breitbart News (@BreitbartNews) July 18, 2021 Last week, Cuban President Miguel Díaz-Canel blamed the U. S. embargo for "politics of economic asphyxiation," which he said was having a "cumulative effect" on the country, NBC News reported. The Hill reports Secretary of State Antony Blinken has denied claims the protests are "a result or product of anything the United States has done." "I think it would be a grievous mistake for the Cuban regime to interpret what is happening in dozens of towns and cities across the island as a result or product of anything the United States has done," Blinken said.

'They Need Our Support': Gloria Estefan Pleads with Biden Administration to Condemn Cuba's Communist Government
dailywire.com
Cuban Born Singer Gloria Estefan Wants The World To Put Pressure On Cuba
miami.cbslocal.com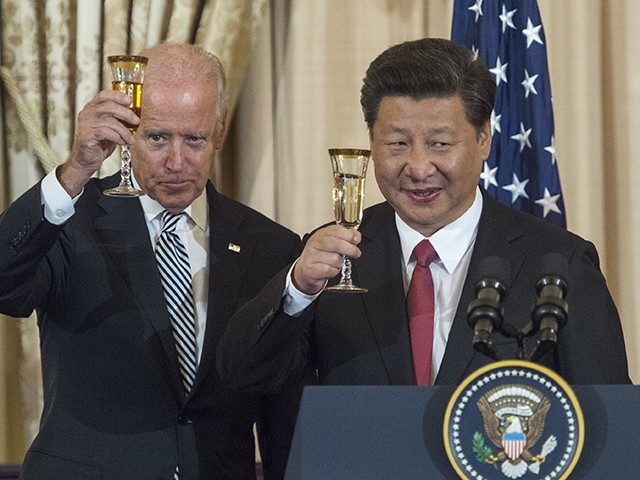 Biden White House Condemns Chinese Cyber Attacks: Declines Retaliation
breitbart.com
One day before Andrew Lloyd Webber's much-anticipated "Cinderella" musical was slated to open in London's West End, and two days after a cast member tested positive for the coronavirus, the prolific composer and producer announced on Monday that opening night would yet again be delayed. "I have been forced to take the heartbreaking decision not to open my Cinderella," he said in a Twitter statement. "The impossible conditions created by the blunt instrument that is the Government's isolation guidance mean that we cannot continue." Lloyd Webber's announcement initially did not specify whether the production was closing for good or just being postponed, though a spokeswoman for him later clarified that the show's opening was delayed, not canceled, and that they hoped to open the show "soon, but it's very difficult under the current conditions." The composer's statement was likely an attempt to try and force the British government to change its rules on quarantine for actors and crew. Last month, he made newspaper front pages with comments promising to open "Cinderella" at full capacity "come hell or high water" — even if he faced arrest for doing so. He quickly pulled back from the plan after learning his audience, cast and crew risked fines for breaching British coronavirus rules. With its story and book by the Oscar-winning screenwriter Emerald Fennell ("Promising Young Woman"), the $8.2 million musical had been set to star Carrie Hope Fletcher in the title role, and had been in previews at half capacity at the Gillian Lynne Theater for about a month. Lloyd Webber,73, has been pressuring the government for more than a year to allow theaters to open at full capacity. In an interview with The New York Times earlier this month, he said protocols that required a show to cancel performances because one member of the cast came into contact with someone who tested positive could be the death knell for a musical like "Cinderella." "The trouble is, we wouldn't be able to carry on," he said. "We can't carry on hemorrhaging money each week, because at 50 percent we do. It's almost unthinkable, but there comes a time when you just have to hand in the towel." A surge of coronavirus cases in Britain, driven by the Delta variant, has also been shuttering London's other West End theaters after members of productions like "Hairspray" at the London Coliseum and "Romeo and Juliet" at Shakespeare's Globe tested positive earlier this month. And London's Riverside Studios announced that "The Browning Version," which had been set to open next month starring Kenneth Branagh, has been canceled. Despite a rise in cases that has driven England's daily average to 39,950 — approximately double the level just two weeks ago — virtually all social distancing and mask requirements were removed on Monday, prompting widespread "Freedom Day" celebrations. But for those involved with "Cinderella," the news was grim. "Cinderella was ready to go," Lloyd Webber said in the statement. "My sadness for our cast and crew, our loyal audience and the industry I have been fighting for is impossible to put into words."

Andrew Lloyd Webber may close 'Cinderella' musical due to COVID rules
nypost.com
Andrew Lloyd Webber's 'Cinderella' West End show halted due to COVID-19
upi.com
Getty Former Laguna Beach and The Hills star Lauren Conrad. Lauren Conrad had a reunion with several of her co-stars from " Laguna Beach." The former MTV star turned up in photos shared by her onetime co-stars Trey Phillips and Dieter Schmitz as they reunited for a bash in their Laguna Beach, California hometown. While the "Laguna Beach" cast zoomed in for a virtual reunion in 2020, the last time this group of high school friends posed together in person together was five years ago. In 2016, Conrad, Phillips, Colletti, and Loren Polster reunited for Schmitz' wedding to Isabell Heibl. Phillips and Colletti were even groomsmen for the ceremony, per Entertainment Weekly. A post shared by Dieter Schmitz (@dieterschmitz) On Instagram, Schmitz shared a new black and white photo as he posed with Phillips, Colletti, Polster and Conrad and captioned it, "Sure do love these peoples." A post shared by treyphillips (@treyphillips) Phillips also shared two social media snaps of a large group of friends, including Conrad, partying outdoors with the caption, "What a dream. Beach party to house party, there's nothing better than bringing good people together. In the comments section, Colletti thanked the "Phillips pham" for hosting. Other fans reacted to the pics, with one noting that Phillips still has "the best party house in Laguna." "Now this is a reboot I wanna see on TV," another wrote. "Wowww legends unite!!" a third fan chimed in. " Giving the people what they want since 2004," another added. Getty Cast and crew members; Stacie Hall, Kristin Cavallari, Audrina Patridge, Lauren Conrad, Executive Producer Sara Mast, Stephanie Pratt, show creator/executive producer Adam Divello, Brody Jenner, President of Programming for MTV Tony DiSanto, Frankie Delgado, Lauren Bosworth, Executive Producer Sean Travis, Sophia Rossi, Executive Producer Liz Gateley, Holly Montag and Justin Brescia attend MTV's "The Hills Live: A Hollywood Ending" Finale event held at The Roosevelt Hotel on July 13, 2010 in Hollywood, California. Conrad made her debut in reality TV in 2004 when "Laguna Beach" introduced her as part of a high school love triangle with Colletti and fellow schoolmate Kristin Cavallari. While fans were all about the "Laguna Beach" reunion, they shouldn't get too excited to see any of it play out on MTV. After "Laguna Beach" ended and Conrad went on to star in "The Hills" for five seasons, she quit reality TV to focus on her business ventures, which include a clothing line at Kohl's and the online boutique, The Little Market. Conrad has also since married her husband, William Tell, and has two kids with him. After she declined to appear on " The Hills: New Beginnings " reboot, Conrad told Whitney Port 's " Get Whit" podcast that she was "broke" in high school and college and that reality TV was "the easiest money "she ever made. She added that now that she's married and with kids, she doesn't want to share her life in front of the cameras. Conrad has acknowledged that she knows her old school fans want to see her back on the small screen and that it's a "huge compliment," but that it won't happen. "I'm not gonna do it, but I appreciate that [fans want it,]" Conrad told ET Online of a return to reality TV. "To be honest, my priorities have changed. My family's number one and it takes a lot to be on reality television.… I've got a pretty full plate so I'm not looking to add anything." READ NEXT: Spencer Pratt Teases Brody Jenner & Kristin Cavallari's 'Hills' Reunion

Lauren Conrad, Stephen Colletti, more 'Laguna Beach' stars have 'dream' reunion
pagesix.com
Lauren Conrad Reunites With Ex-Boyfriend Stephen Colletti & More 'Laguna Beach' Co-Stars
hollywoodlife.com
ATHENS, GREECE — Tolis Voskopoulos, a popular Greek folk singer, songwriter and actor whose career spanned more than six decades, has died. He was 80. Voskopoulos, considered a star of modern Greek folk music, died Monday in an Athens hospital of cardiac arrest, a few days shy of his 81st birthday and several weeks after being hospitalized with respiratory problems, Greek media reported. "Tolis Voskopoulos was fortunate to be appreciated by his colleagues and adored by the public," Culture Minister Lina Mendoni said in a statement. "He was a true popular idol, a talented, intelligent performer who created a different, particular kind of entertainment on the stage." He "lived as he sang, sang as he lived and in the same way he left: 'unrepeatable,' as his melodic lyrics will say forever," tweeted Prime Minister Kyriakos Mitsotakis, using the title of one of Voskopoulos's songs. Born in Greece's main port city of Piraeus on July 26, 1940, to parents who were refugees from Asia Minor, Voskopoulos was the youngest of 12 children and the only boy. He began his career as an actor, first appearing on stage at the age of 18 in 1953, and made his film debut a few years later in 1963. His first major musical success was considered to be the 1968 song "Agonia," composed by Giorgos Zambetas, which sold more than 300,000 copies, a record-breaking figure for Greek music at the time. He continued producing major hits over the following decades, and became known as "prince" to his legions of fans. His last stage performance was in February 2020, when he sang alongside his daughter Maria to celebrate 60 years of his career. Voskopoulos was married four times. He is survived by his wife, former minister and current head of the Greek Tourist Organization Angela Gerekou and their daughter Maria Voskopoulou.

Greek popular folk singer Tolis Voskopoulos dies at age 80
wtop.com
Greek folk singer and actor Tolis Voskopoulos dies aged 80
independent.ie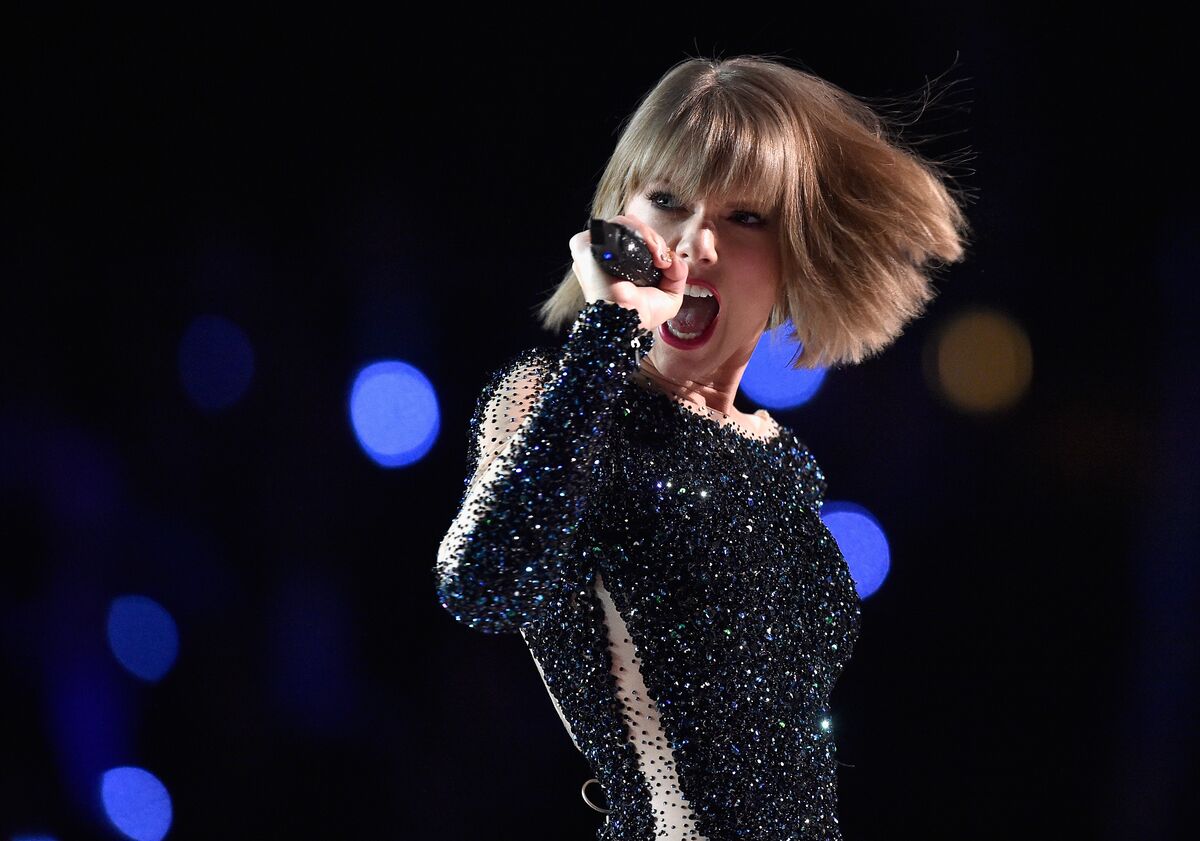 Bill Ackman wasn't content just to raise the largest SPAC ever — the $4 billion Pershing Square Tontine Holdings Ltd. He wanted to reinvent how blank-check firms operate. The deal he proposed in June to purchase a stake in Universal Music Group was also one of the most complex the world of special purpose acquisition vehicles had ever known. A slide deck outlining its various contortions ran to 130 pages. Ackman may now have to ponder whether there's perhaps a thing as too much complexity. On Monday $PSTH, as it's referred to by its retail investor devotees, announced it will no longer proceed with the Universal transaction. The U. S. Securities and Exchange Commission raised objections and shareholders also gave the deal the thumbs down by pummeling the stock. So that Universal's owner, Vivendi SE, isn't left hanging, Ackman's investment firm, Pershing Square Holdings Ltd., and affiliates will buy a Universal stake and assume the transaction costs. Universal will still become a public company, it's just that Ackman's SPAC won't be involved. Ackman's determination to innovate and reform SPACs remains admirable. They're often ridden with conflicts, excessive fees and potential shareholder dilution. But confidence he can pull off a top-caliber deal has taken a hit here. In short: He was too clever for his own good. The SEC apparently had several issues with the way the Universal deal was structured. Pershing Square didn't spell out precisely what these were but said the primary sticking point was whether the structure of the Universal deal qualified under New York Stock Exchange rules. It was certainly unique and complex undertaking. For starters, Universal wasn't intending to take over PSTH's stock market listing on the NYSE via a merger as is usually the case. Universal is being listed in Amsterdam and Ackman's SPAC planned just to acquire a 10% stake and then distribute shares of the world's largest music company to its shareholders. Instead of offering them a vote on the transaction, Ackman proposed a speedier redemption tender offer, whereby anyone who didn't like the deal could get their money back (as they can in regular SPAC transactions). With the $1.6 billion cash left over after buying the Universal stake, Ackman's SPAC planned to pursue another deal. And the final twist, shareholders would also get a right to put cash into another future Pershing Square transaction. He dubbed that a "SPARC," a special purpose acquisition rights company. Instead of asking for money upfront, as most SPACs do, Ackman would find a target first and then shareholders could decide if they wanted to put money in. This would avoid expensive underwriting fees and investors parking money in the SPAC for a long period for little return. Unlike a regular blank-check firm, it wouldn't be under time pressure to find a deal. Elements of this were quite attractive and Ackman was adamant the SPAC shareholders were getting a lot of value. However, it appears that the novel approach was a stretch too far for the SEC. PSTH decided the regulator's objections couldn't be overcome. It wasn't just the SEC that had doubts though: Trading at a large premium to the value of its cash holdings prior to the Universal deal being announced, the stock has since declined 18% to $20.63, not far from the $20 price at which shareholders could tender to get their money back. Surprisingly, the company said it hadn't anticipated the potential impact on investors who couldn't hold foreign securities, who margin their shares or who own call options on the stock. PSTH has a large cohort of retail investor followers and many of them were convinced Ackman would serve up a juicy transaction. Instead, they've received an unpleasant lesson that paying more for a blank-check firm share than the value of the cash it holds is risky when you don't yet know what it will buy. When outlining the deal to shareholders last month, Ackman allowed himself a little boast: "I think I'll put out a little advertisement — we're pretty good at this stuff. And so if you're a counterparty that has got some complex legal, tax, cross-border or other issues, we're here to solve your problems." Unfortunately, the plan brought on headaches instead. Ackman has 18 months to find an attractive target and restore the retail crowd's faith in him. He's promised that next time the deal will be structured as a "conventional SPAC merger." After this searing experience, the simpler the better. To contact the author of this story: Chris Bryant at cbryant32@bloomberg.net To contact the editor responsible for this story: Melissa Pozsgay at mpozsgay@bloomberg.net

Bill Ackman's Deal Machine Must Try Again
nytimes.com
For those who consider themselves connoisseurs of the fluctuations in Bob Dylan's voice, there was no doubt about it: he hasn't sounded better in decades than he does in his new streaming special, "Shadow Kingdom," which premiered on Veeps.com Sunday. That he had a beautiful tone to his melodious declarations, even enunciating to a shockingly clear degree, surely has something to do with a pandemic-mandated year-plus break in his usual relentless touring routine. But of course, as true fans know, Dylan's voice has been making a bravura comeback for a good many years and several albums now, which many attribute to his supposedly having given up cigarettes. Which is part of what made "Shadow Kingdom" so ironic. The 50-minute performance special was set in a fictional, stylized nightclub, possibly in the 1940s or '50s or just a timeless twilight zone, where every single person in the tiny audience, man and woman alike, was smoking like a chimney, to a degree that seemed less like period specificity and almost like comedy. That collective scream you heard Sunday was from the American Lung Association as its board imagined a nation of Dylan acolytes who'd found a way to quit taking up cancer sticks en masse. Of course, these extras almost certainly weren't smoking real cigarettes when they reportedly filmed the special in May. If they were, we'd already have heard about it on the news, with hospital ERs being overrun not with COVID victims but an entire crew's worth of instant emphysema patients. One thing that did not go up in smoke was the hopes of Dylan fans, who'd had faith that this special would be something special, but did not really know much about what they were signing up for when they paid their $25. (Tickets remain on sale to view the show until 8 p.m. PT Tuesday, at which point it will apparently return to vapor.) What they got, most would agree, was better — if shorter — than they imagined. The only real clues about the special's content had been its unrevealing title, a somewhat more informational "The Early Songs of Bob Dylan" subtitle, and eventually a black-and-white preview clip that showed Dylan, a masked band, and a comely, unmasked woman turning the rear of the tiny stage into her own smoking lounge, while the musicians played "Watching the River Flow," a somewhat obscure song that only appeared as a bonus track on "Bob Dylan's Greatest Hits Vol. II" back in 1971. It was a case of minimal-but-true advertising: The setlist did lean almost entirely toward '60s and early '70s songs, and to ones that are not necessarily always in the forefront of that classic canon — in new arrangements so good that pretty much everybody who was watching Sunday was clamoring for a soundtrack to the event, preferably on LP. The wrinkle was that all of these vintage songs looked and sounded like they were being performed by a drummer-less Americana band in a roadhouse. The next question is, which roadhouse. Maybe the bar pictured in the period cover photo of Dylan's 2020 album "Rough and Rowdy Ways," sans jukebox? Certainly even the songs from his rip-roaring rock 'n' roll albums of the mid-'60s felt like they'd been rethought so that they could fit in with the sound of his most recent release — mostly acoustic, but rambunctious, and hardly folky. Or maybe it would be the "Twin Peaks" roadhouse, given the surreality of the thing, which led "Lynch-esque" to show up in the comments section a lot. It wasn't hard to imagine that maybe this was even the bar where the characters in the 1945 New Mexico B&W episode of "Twin Peaks: The Return" went to hang out between alien visitations and nuclear blasts. The blinds over the window in Dylan's juke joint of the mind were slightly busted, the clock on the wall always stayed firmly at 10:12, and there was a bit of tinsel and holly scattered about, as if it had been Christmas at some point in the last ten years. Reportedly, the real location was somewhere in Santa Monica, but the end credits helpfully hinted that the location shoot had really been at the Bon Club in Marseille. (There's no such place, naturally.) Helming all this was Israeli-American director Alma Har'el, whose fictional feature debut was "Honey Boy" in 2019, following a series of documentaries. Her style here could be considered documentary-noir. It sounds less appealing on paper than it was, but every one of the 13 song performances consisted mostly of a static shot set up somewhere within the faux bar, with typically just a couple of fleeting cutaways to a secondary camera trained on the secondary musicians. Usually we'd be perched behind the Black woman in the front row, who might get up to go get a beer, or to indulge in a slow dance with another patron. On one occasion, breaking the fourth wall, she and another bargoer flanked Dylan on either side, facing the camera (pictured above), as if about to break into a background vocal that never came. The wall AC unit made cameo appearances. Applause from the audience was visualized once, but heard, never. For one number, a guitar popped up right in front of the camera for all the six-string riffs between verses, only to pop right back out when Dylan sang again. You get the monochromatic picture. On three occasions Dylan and four players broke away from the bar setting — but had the same checkerboard floor pattern beneath them — to perform in a left-to-right lineup format. It was in these numbers that it became clearer something was amiss: Dylan's singing and harmonica playing appeared to be captured live on film throughout the special, but everyone else seemed to be miming, to pre-recorded tracks… or else they replaced their instrumentals later in the studio. In most cases, what the two guitarists' hands were doing bore little resemblance to any parts we were hearing on audio, almost as if intended for deliberately comic, taking-the-piss-out-of-"Top-of-the-Pops" effect. You could be distracted by this, and some were, having expected a fully live (or at least previously recorded, live-on-camera) show. It was easier to just go with it, as maybe the price to be paid for getting fresh recordings of these songs that sounded so stellar in tandem with arresting visuals, and/or just as an addition to the surrealism. If Dylan's parts had been mimed, too, that would have been more disconcerting. Someone will surely write in to claim that they were, but if so, he spent the entire pandemic taking lip-synch and harmonica-synch lessons that were denied to his backup musicians. Those masked men (and one masked woman), by the way, were revealed in the end credits to be Alex Burke, Janie Cowan, Shahzad Ismaily, Buck Meek and Josh Crumbly, who presumably were responsible for both the studio contributions as well as appearing on camera. Why no members of Dylan's crackerjack long-time touring band? Why ask why — unless you're a member of said touring band, in which case you should definitely check up on your employment status — because these guys and a gal sounded amazing. No drummer might sound like a bummer, but it didn't stop "I'll Be Your Baby Tonight" from rocking out probably harder than it's ever rocked out. "Forever Young," which has tended to be more of a casual-fan favorite than real-fan favorite in the Dylan catalog, might have been bumped up into top-tier status among the cognoscenti just from this performance. Favorites like these are partly down to Dylan's commitment to delivery, of course, and partly to how well the band transformed them into something out of a slightly different new-old genre. When a vocal-free version of what appeared to be "All Along the Watchtower" came up over the end credits, I didn't just want the soundtrack to the show, I had a sudden hankering for an all-instrumental collection of Dylan classics, too. There was a lot to chew on just from what Dylan gave us, anyhow. Like, some fresh lyrics right from the start, in the opening "When I Paint My Masterpiece." That hardly prepared anyone for a "Watching the River Flow" with a few lyric changes and then a "To Be Alone With You" with words almost completely rewritten from its 1969 "Nashville Skyline" incarnation. That and "Tombstone Blues" are songs Dylan hasn't performed on tour since the mid-2000s. Some of the tunes had been MIA from his setlists for longer than that, with "Pledging My Time" being sung for the first time since 1999 and a slow, searing "What Was It You Wanted" for the first since '95. "What Was It You Wanted" was an outlier here; it derives from 1989's "Time Out of Mind," which, funnily, some people still think of as a late-period album, and certainly not an "early" work. But, as some pointed out, "Time Out of Mind," which some fretted sounded like a farewell album at the time, now is officially part of the first half of Dylan's career. One this is for sure: everyone who took note of the show's subtitle is hoping it portends for a corresponding "The Later Songs of Bob Dylan" followup special (and soundtrack album). "My mortal bliss is to be alone with you," Dylan sang in one of the alternate lyrics of "To Be Alone With You." It's presumptuous to imagine he might have been saluting the audience as part of that change, but the benefit of the streaming experience was to imagine that, in the comfort of our living rooms, we were alone with Dylan — and the musicians and extras who were the figments of his or our imagination. Happy 80th birthday, to us. When I Paint My Masterpiece Most Likely You Go Your Way and I'll Go Mine Queen Jane Approximately I'll Be Your Baby Tonight Just Like Tom Thumb's Blues Tombstone Blues To Be Alone With You What Was It You Wanted Forever Young Pledging My Time The Wicked Messenger Watching the River Flow It's All Over Now, Baby Blue

Bob Dylan finally returns to stage for virtual 'Shadow Kingdom' show
nypost.com
LeAnn Rimes celebrated the 25th anniversary of her album "Blue" this month. But the singer and actress, who became the youngest person to win a Grammy at age 14 for the album, rarely reflects on that time in her life in order to "maintain (her) sanity." "I can look back and recognize, I think, how much I have survived," she told USA TODAY ahead of the second season of her mental health podcast "Wholly Human" (out now on iHeartRadio). "The traumatic parts of it kind of out shadow and outweigh the success and all the accomplishments, so it's nice to kind of look back and have a have a balanced view of both sides of things." Rimes,38, is "still dealing" with the mental health impact of achieving stardom at such a young age. "I always joke about this, but it's not really funny... There was never anyone for me to really call on and say, 'Hey, how did you get through this?' Because most all of us that start at that age are dead or still really shaken by the whole experience," she said. "I feel like probably one of my greatest accomplishments has been surviving childhood stardom and thriving past it and finding my own healing and my own healing journey because not everyone is so fortunate." Rimes has also overcome her personal drama playing out in the public eye. She and husband Eddie Cibrian made headlines when they went public as a couple in 2009. The pair met while they were both married to other people and her husband's ex, Brandi Glanville, aired details about their family dynamics as a cast members on Bravo's "Real Housewives of Beverly Hills." When family situations get stressful, Rimes believes it's important to have open, honest conversations: "(Try) to do it from a place of loving kindness and understanding and not communicating when we're triggered and in such a heightened state of arousal. I think that's super important." She hasn't always been a "boundary queen," but with time she's come to understand the importance of setting firm boundaries. "I think... really knowing when to walk away and give people space and take space for yourself, I think those are all key pieces to family unit survival and communication." Rimes said sometimes it's best to take a break — even when it comes to family. "There's a lot of things that are very unhealthy in our society that we're made to think," she said. "Just because people are family doesn't mean that you can't take a break. I think that's really important for everyone's mental health is to know that is an option." A "healthy kind of selfishness" is also OK. "One of the biggest things that I'm learning for myself is that selfishness is not selfish," she said. "No one is served from you putting everyone else's needs before yours. This is something I'm continuing to learn... selfishness is important and self-care." Rimes practices self-care in a variety of ways, including a morning routine that involves lymphatic drainage techniques like gua sha on her face, meditation and workouts. "I think probably one of the biggest pieces for me is really getting into my body lately, like moving and dancing and just finding ways to kind of be uninhibited and enjoy movement," she said, adding she does a "little bit of everything" in the wellness realm from breathing practices to facial acupuncture. She's also exploring new wellness topics in her podcast. While Rimes has gotten personal through her music for years, "Wholly Human" allows her to use her voice differently, she said. "Every time I do it I feel like I'm opening up more and more and I'm allowing that space to be a place of humanity," she said. "(It) was important to me for people to be able, after all these years, to connect with me in a new way and to share my journey for myself, to really kind of discharge the shame of my journey for myself, to discharge the shame of everyone else's journey by sharing my own." This journey continues in her upcoming album, "God's Work," which drops later this year. "This album is a real call to action not only personally but for the collective," she said. "I feel like I'm really writing music that is part of my own expression and awakening, but calling people to join me on that too."

LeAnn Rimes calls her childhood fame 'traumatic'
nydailynews.com
If this was forwarded to you, sign up here. Plus, sign up here for Insider Investing, our weekly markets analysis newsletter. Let's jump in. 1. Lumber prices are still lofty despite recent weakness, but an expert says they'll fall back to pre-pandemic levels within a year. It's going to continue being a rocky ride, but one investment chief explains why prices will eventually return to normal. 2. Global shares are getting hit by the surge in cases linked to the delta variant. Here's what market watchers are saying about the flare-up in risk aversion. 3. An $875 mini bitcoin-mining rig has gone viral on TikTok. The video's creator told us 3 reasons why it's an appealing alternative for crypto traders, while also acknowledging its limitations. 4. On deck today: IBM Corp, Prologis Inc, PPG Industries reporting earnings, among others. 5. Meme stocks have been all the rage this year - and now new ones are popping up across the web. Reddit's Wall Street Bets has driven stocks like GameStop and AMC skyward, but now these self-proclaimed apes are turning their attention elsewhere: These are the top 10 meme stocks right now. 6. The crypto revolution continues as Bank of America approves access to bitcoin futures. Even with bitcoin trading at less than half its all-time high, interest remains high. BofA's move further highlights the growing push by institutions to get involved with digital currencies. 7. Watch out for a surge in value for the construction and industrial sectors. Morgan Stanley sees US businesses rushing to meet the rising demand of the post-pandemic world. Automation and decarbonization are influencing this surge, among these other trends that the bank highlighted. 8. PayPal is leaning further into digital currencies with its new purchase limit. Now customers can spend up to $100,000 worth of crypto per week on PayPal. The company says they are aiming to be more flexible and offer greater autonomy to customers - get the full scoop here. 9. Goldman Sachs is on the hunt for companies that will offer huge profit and sales growth. The firm says to buy these 16 stocks that fit the bill, and should thrive for years. 10. A Wall Street strategist who warned investors before last year's 35% crash says he sees more red flags. Sven Henrich lays out the latest reasons he thinks another slump into a bear market could be looming. Compiled by Phil Rosen. Any feedback? Email prosen@insider.com or tweet @philrosenn. Sign up for more Insider newsletters here.

Want To Boost Profits By 10%? Modify These 3 Things
forbes.com
BTS's new "Permission to Dance" music video arrives on YouTube's weekly charts as the No.1 most-viewed visual on the platform in the entire world, as it accrued 152 million plays in the first seven days it was available to watch. Unsurprisingly, the treatment also opens atop the list of the most popular music videos in South Korea, beating every other title by millions of clicks. "Permission to Dance" is one of 24 titles by BTS that find space on the 100-rung ranking of the most-viewed music videos in South Korea this week, so it is clear that the septet is the biggest thing on the site by an enormous margin. As "Permission to Dance" starts off at No.1, many beloved visuals from the band return to the list of the most-viewed videos in South Korea this frame, as fans kept pressing play on uploads from the band after their latest finished. Their previous music video "Butter" jumps to No.2, giving them control over the loftiest spaces at once. The band claims half of all the spots inside the top 10 on the weekly chart in South Korea, as their latest video and the one that preceded it by just a few weeks are joined by 2020 global smash "Dynamite" at No.7 as well as two performance visuals featuring recent single "Butter," which settle at Nos.5 and 10, respectively. "Butter" has turned out to be a massive win for BTS on YouTube, especially in their home country. Not only is the actual treatment racking up hundreds of thousands of plays every week, but every time the group performs the pop banger on a TV show or in any live setting, they upload the clip to their page, and it also becomes a massively popular hit as well. This week,10% of all the spaces on YouTube's ranking of the most-viewed music-related videos in South Korea in the past tracking frame are connected to "Butter," whether they're the original visual, a performance clip or perhaps one of the several successful remixes. No other act comes even close to claiming as many spaces on the weekly chart in South Korea as BTS does, and they have once again demonstrated their immense popularity and power in the nation with what has turned out to be perhaps the song (and video) of the summer. Here's a look at where all of BTS's videos rank on this week's YouTube chart in South Korea. No.1 - "Permission to Dance" No.2 - "Butter" No.5 - "BTS (방탄소년단) 'Butter' @ FNS MUSIC FESTIVAL" No.7 - "Dynamite" No.10 - "[CHOREOGRAPHY] BTS (방탄소년단) 'Butter' Special Performance Video" No.15 - "BTS (방탄소년단) 'Butter' @ THE MUSIC DAY" No.23 - "BTS (방탄소년단) 'Butter' @ SiriusXM Hits 1" No.30 - "MIC Drop (Steve Aoki Remix)" No.36 - "Butter (Hotter Remix)" No.37 - "Life Goes On" No.39 - "Fake Love" No.45 - "Idol" No.47 - "Spring Day" No.48 - "BTS (방탄소년단) 'Butter' @ MUSIC BLOOD" No.53 - "Save Me" No.56 - "BTS (방탄소년단) 'Butter' @ Billboard Music Awards BTS" No.58 - "BTS (방탄소년단) 'ON' Kinetic Manifesto Film: Come Prima" No.62 - "BTS (방탄소년단) '피 땀 눈물 (Blood Sweat & Tears)' Official MV" No.65 - "BTS (방탄소년단) 'Dynamite' @ America's Got Talent 2020" No.67 - "Butter (Cooler Remix)" No.74 - "Black Swan" No.79 - "On" No.93 - "BTS (방탄소년단) 'Butter' in 노래방" No.100 - "BTS (방탄소년단) 'Dynamite' @ 63rd GRAMMY Awards Show"

BTS's 'Permission To Dance' Video Was Bigger In Korea Than The Next 24 Most-Viewed Videos Combined
forbes.com
BTS's 'Butter' Is Doing Better In America Than In Their Home Country Of South Korea
forbes.com
Jim Morford,79, can't remember his monthly visits with his wife, Linda, to Orchestra Hall the past 15 years, but his love for the symphony continues. Before Alzheimer's disease took away those memories, they had season passes to the classical concerts at the Detroit Symphony Orchestra. Linda Morford,78, recalled late-night drives to the hall, through rain or shine. On one stormy winter night, she remembers even beating some of the musicians to the concert. Jim Morford does remember his trips to the Chicago Symphony Orchestra more than two decades ago, before they moved to Michigan as newlyweds and found the DSO. Linda said she and Jim started with six DSO shows, then eight, then 10, until eventually, they were years-long season pass holders. When Jim was diagnosed with early-onset Alzheimer's disease in 2015, their trips to Orchestra Hall became less frequent. When COVID-19 hit, they stopped going altogether. To substitute for in-person concerts, which had been a way for people going through a similar hardship to connect, the DSO held virtual performances for the Greater Michigan Chapter of the Alzheimer's Association to offer "just a sense of normalcy," said Kiersten Alcorn, the DSO community engagement coordinator. "Every month, we'd sit here at our computer on a Zoom call, and there'd be a couple of musicians from the DSO in their homes, and they would play and tell their stories, and they would take questions, and it was just a blessing to us," Linda said. "We really enjoyed it a lot." The Alzheimer's Association Greater Michigan Chapter started Community Connect, which compiles all the dementia-friendly events in the area and posts them in a monthly calendar. Through this, Jim and Linda rediscovered the DSO. The DSO underwent Dementia Friendly Saline's business training, which is an hour-long session on what dementia is, how it changes through stages and how to accommodate people with dementia. This includes talking slower in short sentences, allowing extra time for processing and responding to questions. The orchestra has also performed at the Alzheimer's Association office and is now working to bring back dementia-friendly events from the pre-pandemic era. "Being dementia-friendly is coming to mean something more than it did in the past, so we're taking a look at our website," Alcorn said. "How can that be more accessible? Is there a possibility for building a dementia or accessibility page on the site that has our pre-visit materials for concerts to get people aware of the building space, let people know that our staff has training?" Future of Alzheimer's care: FDA approves first Alzheimer's drug to slow disease progression Detroit Symphony Orchestra: Anne Parsons, long-running DSO president, to retire in 2022 When Orchestra Hall was still open, Clare Valenti, community engagement manager at the DSO, said they would bring Alzheimer's Association members to rehearsals, so they could "see the inner workings of the orchestra and how the orchestra prepares for a concert," and interact with the musicians. "To be in person and to watch the music being created and hear it live — it's just entirely different," Linda Morford said. "We're just so grateful to the musicians at the DSO that would take their time and tell their stories." Valenti said that dementia-friendly training benefits everyone, not just those with a diagnosis. "You just don't know who's going to walk through the door at Orchestra Hall, so we need to learn how to accommodate and really make everyone feel truly welcome in our space." This month, The Henry Ford and Detroit Symphony Orchestra teamed up to offer a virtual event with a presentation on Jim Henson, "The Muppets" creator, and a string quartet performance from the DSO. More: Meet the man behind the Muppets at the Henry Ford's new Jim Henson exhibition The event is from 2 p.m. to 3:30 p.m. Tuesday. Alzheimer's Association members can register here or by calling 800-272-3900. Other dementia-friendly events can be found through the Alzheimer's Association Community Connect program. Donations for the programs are accepted on its website. Contact Minnah Arshad: MArshad@freepress.com and follow her on Twitter @minnaharshad. Support local journalism here.

Cries for Cuban liberation reverberated throughout the world this past week as protests took over Miami and the Caribbean nation. On both sides of the Florida Strait, one phrase rose above the noise again and again, coming to stand as a unifying cry for the largest uprising in recent Cuban history: "patria y vida," or homeland and life. The phrase comes from a hip-hop song of the same name, "Patria y Vida," released in February as a collaboration between Cuban musicians in exile: Alexander Delgado and Randy Malcom of the duo Gente De Zona; Yotuel Romero, founding member of the pioneering cuban hip-hop band Orishas; and singer-songwriter Descemer Bueno. Contributors Maykel Osboro (Castillo) and Eliécer "el Funky" Márquez are both still on the island. The lyrics pack in plenty of historical and current references, so we turned to Miami-based Cuban-American musician Lilly Blanco to translate the lyrics and annotate the references. The most important reference is in the title itself. The musicians are defiantly reclaiming a slogan made popular at the birth of the Cuban revolution, "Patria o Muerte" (Homeland or Death),62 years ago. When it comes to the lyrics, Blanco explains, the structure is atypical of traditional Cuban songs. They deviate from verse-chorus-verse form, opting instead for a steady build in tension until the very end, when a sing-along refrain finally arrives. It's perfect for chanting. The savvy use of popular song is fundamental to the voice of "the Cubans of now," as Blanco describes them, the community of artists who have rallied together in opposition to the government. In a country with restricted access to the outside world and, at times, each other, the artists imbue style, form, and lyrics with messages crucial to the movement – some for the world and others just for their gente. So let's dig in. The widely known historical and cultural references in the bolded lines above demonstrate a new perspective, distinct from their parents' experiences. These musicians grew up watching the government invest more in ceremonies than citizens. The names of famous Cubans like Che Guevara and Jose Martí have been used to distract from, instead of alleve, their generation's pain. "That is impactful to me because I didn't live that (here in the U. S.)," says Blanco. "I didn't go to school where I had to wake up in the morning and go 'I'm going to be like a Che.' These kids did. So, to put that in the song for me, it really identifies their voice for that timeframe... that's what [they] were sold. They're trying to trade that to be able to eat, to buy food." Blanco points out that the lyrics lean on striking parallels to highlight what they see as government hypocrisy. Veradero, a well known tourist destination, is contrasted with imagery of very personal loss to highlight the government's shortcomings and to remind the world that Veradero is not the real Cuba; it's a mistaken representation of Cuban prosperity. In a clever bit of wordplay at the end of the first verse, the musicians reference a game of dominos that has reached a stalemate because neither the government nor the Cuban people has a piece that matches another on the board – ending the game. In the lyrics, "(It's over) you five nine, me, double twos," the "five nine" alludes to the year Castro came to power and the double two, Blanco believes, refers to the year 2022. "What we're going to see [in 2022] is a real free Cuba," she says. "It's our moment. Yours was the five nine, ours is the two two. The game is over." This is the first moment in the song where the writers explicitly link their homeland's slogan and the possibility of a new path. By including phrases like, "we are sensibility" and "we are the dignity of an entire people trampled on," they are imbuing anyone who sings the song with a sense of purpose, even a responsibility. Here the lyrics reference other artists who, according to Blanco, have been targeted by the government. Anamely Ramos is a young poet who has been detained and harassed by the government for what she has put in her work. Omara Ruiz Urquiola, Blanco says, is a professor who had breast cancer and attempted to increase breast cancer awareness. The government detained her as well. "This doesn't fit in people's heads when you really think about it. Her punishment was to not give her the treatment that she needed. They denied her medical treatment, this anomaly of medicine of the world denied her because they didn't agree with her stance," Blanco says. "They didn't appreciate her having a voice, even if it was to help the people, to educate people about breast cancer." "If you're not on [the government's] list of who can say what — you're an enemy," Blanco adds. Later in the verse, the lyrics cite an "evil revolution," a bold, open challenge to what many consider one of the oldest authoritarian regimes in the world. This generation of musicians do not see the glories of a revolution that has ruled their lives from birth. The track was released in February and has since gone viral, accruing more than 6.7 million YouTube views, with thousands more singing it in demonstrations around the world. Yet it was not without consequences, as Cuban authorities have detained Mykal Osboro since April. According to an Instagram account attributed to the singer just last week, a petition has been filed with the United Nations asking for an investigation into claims he has been physically abused. In a country with a worldwide reputation as a musical hothouse, it makes sense this kind of defiant challenge would be musical. "I find it a little ironic that it's through song because Cuba has given so much music to the world," Blanco said, "We feel this connection, we have this voice. I think it's pretty magical, actually, to have an anthem."

Reporter Update: South Hills Woman Calling For South Hills To Be Made More Wheelchair AccessibleKDKA's Meghan Schiller is talking to a South Hills woman hoping to make the area more wheelchair accessible. Reporter Update: Battle Over Who Is Responsible For Fixing Union Ave. Flooding IssueKDKA's Chris Hoffman reports from Union Avenue on the border of Ross Township and Bellevue where there is a disagreement over who is responsible for fixing a pipe that is causing flooding problems. Reporter Update: McKeesport HS Helping Residents Under Water AdvisoryMcKeesport High School has opened their showers up to the people living in the community's Lower 10th Ward. They will be under water advisory for several more days; KDKA's Bryant Reed reports. Ford Recalls Thousands Of Vehicles Over Steering IssuesFord has put out a recall for thousands of their vehicles due to steering issues.2 Traffic Alerts For Pittsburgh Area ResidentsAnyone driving downtown or on the Parkway West should be alert for road work that is starting today. Armstrong Co. Mom Accused Of Leaving Children Home Alone, Assaulting NeighborA Kittanning woman is facing charges after allegedly leaving her girls alone and assaulting her neighbor in East Franklin Township. McKeesport High School Opens To Lower 10th Ward CommunityMcKeesport High School has opened their showers up to the people living in the community's Lower 10th Ward. They will be under water advisory for several more days; KDKA's Bryant Reed reports. Wrong Way Driver Hits Tractor Trailer In Salem TownshipA wrong way driver is in the hospital after her vehicle hit a tractor trailer head-on along Route 22 in Salem Township. Something Good: Adam's ArmyA cause close to the heart of KDKA Photographer Bryan Orr. We remember his young nephew Adam and the importance of organ donation. You'll Hear Him, But You Won't See Him! The Star Of 'Space Jam'We're chatting with voice actor Jeff Bergman, who is a Pennsylvania native and a Pitt grad. He is voicing the animated characters in the new "Space Jam" movie! Hotel Etiquette Advice For Your Summer VacationOur friend Liz Aquino, from the Good Manners Group, has some tips for proper hotel etiquette for your summer vacation. Pennsylvania Seeking To Change The Gas TaxWith the gas tax not bringing in as much money as it once did, legislators are looking at other options for funding; KDKA's John Shumway reports. Pittsburgh Public Schools To Go Over Proposed Changes To Health And Safety PlanOne of the largest school districts in the area is expected to lay out its plans for students returning this fall; KDKA's Briana Smith reports. Reporter Update: PPS Health And Safety Plan DiscussionPittsburgh Public Schools will be going over its new Health and Safety Plan for the fall semester. KDKA's Briana Smith has the story this morning on KDKA-TV News and CBSN Pittsburgh.

In less than two weeks, thousands of cyclists will cross the state in a RAGBRAI reunion nearly two years in the making. From towns of 2,000 to cities of more than 65,000, the Register's Annual Great Bicycle Ride Across Iowa passes through the places that make the state unique. Riders can gaze upon the glory of the world's largest popcorn ball, listen to the rocking tunes of a Tom Petty tribute band and dip their tires in the Mississippi River. Whether you're along for the whole ride, just one day, or plan on being in the center of the action while the cyclists pass through, here's what to expect: Welcome to RAGBRAI! On bicyclists' first night before the ride, they'll get the sweet treat of staying in the Ice Cream Capital of the World, home of the makers of Blue Bunny Ice Cream. Ride over to the Wells Visitor Center and Ice Cream Parlor for your own scoop. More: RAGBRAI 2021 updated route maps with pass-through town mileage. Plus, how to find vehicle and town maps. Concert highlights: Check out a selection of nine different bands Saturday night, including '80s cover band Flashback Heart Attack at 9 p.m., Tom Petty tribute band Free Fallin at 6:30 p.m. and Madonna and Lady Gaga tribute band Material Girlon the main stage at the Olson Cultural Event Center. Other bands can be found at the main campground stage at the Plymouth County Fairgrounds starting at 1 p.m. Campgrounds: LeMars has a 30-acre spot for campers on the first night of RAGBRAI at the Plymouth County Fairgrounds in the northeast corner of town. Tire dip: Two options for the start of the ride tire dip. Head to Akron (22 miles, population 1,588) to dip in the Big Sioux River which connects to the Missouri River or start in Sioux City (26.2 miles, population 82,531) for a direct dip in the Missouri River. Maps: Download the town map for route and camping details. On Day 1, riders will pedal 83.8 hilly miles between these two western Iowa towns Sunday. Between days on the route, this stretch ranks second for highest mileage and first in elevation, with riders climbing 2,816 feet. What to see along the way: Pass-thru town Cleghorn may not be New York City, but it has its own Central Park. Cleghorn also has an arboretum with trees planted by Marcus-Meriden-Cleghorn Middle School students, staff and volunteers. Day 1 highlights: Riders will observe a mile of silence between Oyens and Remsen to honor cyclists who have died. Maps: Download the detailed bike route map and vehicle maps at ragbrai.com. Download GPX route map at this link. Sac City will have its debut as an overnight stop this year after serving as a pass-through town in 1975,1995 and 2012. It's also the smallest town on the list with a population of about 2,000. Staying the night there will give riders the opportunity to see a rare sight: the world's largest popcorn ball, assembled by volunteers in 2016. Weighing a "popping" 9,370 pounds, it's housed in its own special structure on the grounds of the Sac City Museum. Concert highlights: Music will start with Chad Elliott at 3 p.m. near the county courthouse, then move to the fairgrounds for the rest of the night. Scott Kirkhart, from Manson, will perform at 5 p.m. followed by Cory Waller and the Wicked Things at 6:15 p.m. The Johnny Holm Band will finish the night from 8 p.m. to 11 p.m. Campgrounds: The main campground is located near South 16th Street on the west side of town. An overflow campground is available south of East Main Street on the west side of town along the North Raccoon River. Maps: Download the town map for route and camping details. Riders will pedal 67.5 miles on their second day of RAGBRAI on the way to Fort Dodge. Monday ranks fourth for highest mileage and has the lowest elevation gain, with riders climbing just 1,097 feet. What to see along the way: A favorite place to pause is Lytton, which claims to be the homemade pie capital of Iowa. And though it has just 4,290 people, Cherokee has its own symphony orchestra. Day 1 highlights: Monday is both Virtual jersey and First Responders Day. Riders in their virtual jerseys who participated in the online RAGBRAI last year will receive a free piece of pie during a special meet-up starting at 9 a.m. The day's ride is also dedicated to first responders on the front lines during the COVID-19 pandemic. Maps: Download the detailed bike route map and vehicle maps at ragbrai.com. Download GPX route map at this link. Fort Dodge has been one of the most popular towns as an overnight RAGBRAI stop. The town has a few gems to admire, including a 10-foot-tall replica of the Cardiff Giant that was at the center of an international 19th-century hoax about the discovery of a huge, petrified man. Concert highlights: Riders can catch Cory Waller and the Wicked Things again in Fort Dodge between 10th and 11th Streets on Central Avenue. Later performances include Mainstage Salty View on RAGBRAI's stage on Ninth Street at 6 p.m. and Lone Tree Revival in the city square starting at 8 p.m. Campgrounds: The main campground will be along the Des Moines River in the southwest corner of the city. Maps: Download the town map for route and camping details. Cyclists will have their second-shortest ride Tuesday at about 55 miles to Iowa Falls. This day ranks sixth for highest mileage and has the second-lowest elevation gain, with riders climbing just over 1,000 feet. What to see along the way: In Alden, you'll have a "dam" fine time if you catch sight of the small town's main attraction, the Alden dam on the Iowa River. Day 3 highlights: Riders will have the option to take an alternative 70-mile gravel route through Alden and receive gravel patches from noon to 5 p.m. More: Is gravel biking for you? RAGBRAI will provide an opportunity to find out Tuesday is also Jim "Greenie" Green Day. This year's ride is in memory of the RAGBRAI icon who directed the ride from 1991 to 2004. Riders will be able to purchase a "The Grass is Always Greenie" shirt from merchandise trailers and wear them this day in his honor. Maps: Download the detailed bike route map and vehicle maps at ragbrai.com. Download GPX route map at this link. Iowa Falls will host for the fourth time but the first in 17 years. The town, with its cliff-lined stretch of the Iowa River, is one of the most scenic in Iowa, with a bevy of natural beauties that includes the Calkins Nature Area and the Rock Run Creek Trail and Bridge. Concert highlights: Iowa Falls has an extensive lineup, with eight different bands performing Tuesday night and into Wednesday morning for a continuous 12 hours at Estes Park. Artists include Sellout, Pert Near Sandstone and One Track Mind. Campgrounds: Iowa Falls High School will host the main campground on the north side of the city with others at Legion Field, Heritage Care Center, Foster Park and the fire station. Maps: Download the town map for route and camping details. More: 'A normal RAGBRAI': Masks won't be required in 2021 return of annual bike ride across Iowa Riders will roll into the most populous overnight town Wednesday. This day ranks third for highest mileage at 67.9 miles and has the fourth-highest elevation gain, with riders climbing 1,619 feet. What to see along the way: Keep your eyes up as you ride through Ackley. This town is home to some prime nature sites, including Prairie Bridges Park and Silos and Smokestacks National Heritage Area. Day 4 highlights: Wednesday is PeopleforBikes and Miles of Smiles day. Maps: Download the detailed bike route map and vehicle maps at ragbrai.com. Download the GPX route map at this link. As the largest city on the route, Waterloo proudly stakes its claim to be the most diverse community in the state. As riders cycle into the city, they will pass underneath sculptures made from bicycle parts on Commercial Street by artist Victoria Reed. Concert highlights: Waterloo's main musical event will be The Purple Experience, a Prince cover band from Minneapolis. The band will play at the RiverLoop Expo Plaza at 9 p.m. Kevin Burt, from Waterloo, will play at the city's second stage at the RiverLoop Amphitheater at 7:30 p.m. Campgrounds: Waterloo has several campgrounds available, including Exchange Park along the Cedar River, WaterWorks Park, Tibbitts Park and San Souci Island. Maps: Download the town map for route and camping details. Thursday may be the toughest day for some riders — wheels will be on the ground for 84.7 miles, the longest of the route. This stretch is the longest and ranks second for highest climb at 2,187 feet. What to see along the way: Pass-thru town Urbana is no stranger to bikers, with a 51-mile rideable nature trail running through the heart of it. The combination paved and crushed limestone Cedar Valley Nature Trail connects Linn and Waterloo counties and also is popular for skating, hiking and cross-country skiing. Day 5 highlights: Thursday is Karras Loop and RAGBRAI Jersey Day. Cyclists have the option of a 27.3-mile loop this day and will receive patches for completing the extra miles. Riders are also encouraged to wear their RAGBRAI 2021 jerseys Thursday. Maps: Download the detailed bike route map and vehicle maps at ragbrai.com. Download the GPX route map at this link. After the longest stretch of the ride, cyclists will relax in Anamosa, which will celebrate its fourth overnight visit. It's a great place to admire two-wheelers of another kind, as the home of the National Motorcycle Museum. Concert highlights: Anamosa will have several bands to keep tired riders up all night. At the main stage at the intersection of East Main and Davis Streets, the local Blue 60 Band will play at 5:45 p.m., followed by the Boyscout Hippies at 9 p.m. The town will have another stage on North Ford Street that invites cyclists to test their pipes at an open mic. Classic rock band Double D Acoustic will finish the night from 7:30 p.m. to 11:30 p.m. Campgrounds: Anamosa's main campgrounds will be at Strawberry Hill Elementary School on the east side of town. Maps: Download the town map for route and camping details. See the route: Browse photos from the June route inspection Coming in third for the shortest ride at 64 miles, cyclists shouldn't underestimate this portion of the route — it's also third for the highest climb, at 1,484 feet. What to see along the way: Take a minute to think about history while you're pedaling through the small town of Lost Nation. It got its name from a Native American story about a successful tribe where the town now sits. Day 6 highlights: RAGBRAI encourages riders to show their team spirit on Friday for College Jersey Day. Maps: Download the detailed bike route map and vehicle maps at ragbrai.com. Download the GPX route map at this link. DeWitt is the second town on the route to premiere as an overnight stay, and its hospitality and publicity committee are pulling out all the stops. Members of the committee collected old bicycles from the community in the spring and have used their parts to create what member Molly Goettsch called "a giant person" that will be placed downtown. There will also be bikes decorated by community members at RAGBRAI shuttle bus stops. Concert highlights: Riders are invited to jam out to two bands in DeWitt. In the center of the town, The Brat Pack will play at 6 p.m., filled by PopRocks at 8:30 p.m. Campgrounds: Riders are invited to camp on the east side of town, south of 245th Street. There is also a small camping area south of 11th Street to the west of the town. Maps: Download the town map for route and camping details. Riders will be able to take it easy on the last day of RAGBRAI — this portion of the statewide trek is only 31.6 miles and has the third-shortest climb at 1,148 feet. What to see along the way: Be prepared for some spooky vibes heading into the last day of the ride: Charlotte is known for its haunted house. The attraction's Facebook page describes it as having "Bloodthirsty spooks with sharp and rusty implements ready to jump out of shadows and inflict harm." Day 7 highlights: To celebrate completing the ride, cyclists will participate in the annual tradition of the tire dip in the mighty Mississippi River. Maps: Download the detailed bike route map and vehicle maps at ragbrai.com. Download the GPX route map at this link. On the last day of the ride, Clinton also celebrates its sixth time as a RAGBRAI finish line. Riders will dip their tires into the Mississippi River just north of Clinton to celebrate the end of their journey. Concert highlights: Cyclists can catch a few members of the Clinton band Unidynes playing tunes Saturday evening on Riverview Drive after dipping their tires and resting after the long ride. Campgrounds: Riders have the option to stay overnight in Clinton, but as the last stop for RAGBRAI, many may choose to head home that day instead. Those who want to camp can do so in front of the town's Riverview Bandshell to the east of town. Maps: Download the town map for route and camping details. Sarah LeBlanc covers the western suburbs for the Register. Reach her at 515-284-8161 or sleblanc@registermedia.com. Follower her on Twitter at @sarahkayleblanc Editor's note: The distance of 84.7 miles from Waterloo to Anamosa was initially listed incorrectly. The Anamosa campsite is Strawberry Hill Elementary School, not the Wapsipinicon Country Club.

Mumbai: One of the most popular music reality show, Indian Idol 12, is inching closer to its grand finale and the makers are leaving no chance to make it huge it. According to reports, the finale episode of the show will air for 12 long hours and contestants will be seen giving power-packed performances. Post elimination of Ashish Kulkarni,6 contestants inlcuding Pawandeep Rajan, Arunita Kanjilal, Shanmukha Priya, Nihal Tauro, Mohammed Danish, and Sayli Kamble are left in the show. In a poll conducted by Bollywood Life,55 % fans voted Shanmukha Priya, Arunita Kanjilal and Sayli Kamble to be in top 3, while 45% of them voted for Pawandeep Rajan, Danish, and Nihal Tauro. That means, the audience wants to see Arunita, Sayli and Shanmukha Priya in top 3 of Indian Idol 12. Indian Idol 12 was earlier judged by Neha Kakkar, Himesh Reshammiya and Vishal Dadlani. Now the panel includes Sonu Kakkar, Anu Malik and Himesh. Aditya Narayan is the host of the show. The grand finale will air in August. Get the news updates on WhatsApp & Telegram by subscribing to our channels. For all the latest Television News updates, download our app Android and iOS.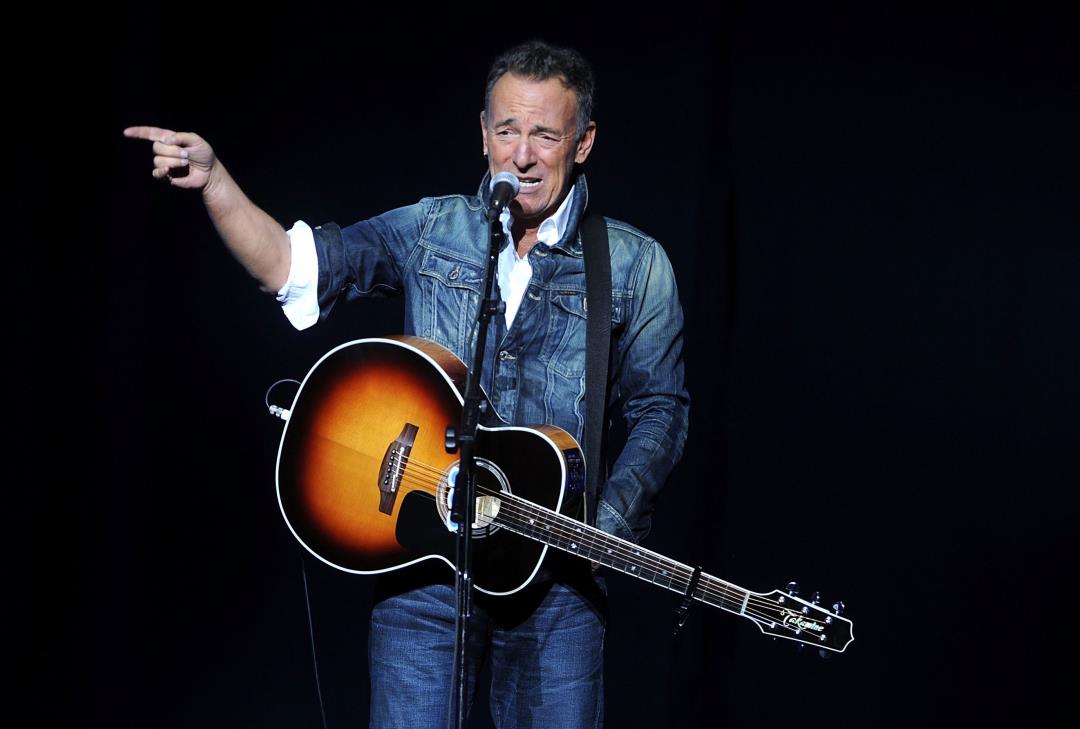 (Newser) – If you missed it, a long-simmering Bruce Springsteen debate erupted online earlier this month about the song "Thunder Road." In the opening line, does the Boss sing that Mary's dress "sways" or "waves?" Each side has compelling evidence: The album's official lyrics say "waves," while Springsteen's own memoir cites "sways." Alas, Springsteen himself has not weighed in, but David Remnick of the New Yorker emailed the person he says is the next best thing: longtime Springsteen collaborator and manager Jon Landau. Not only is Landau definitive—it's "sways"—he says the official lyrics will be corrected nearly a half-century later. "The word is 'sways,' " Landau writes to Remnick. "That's the way he wrote it in his original notebooks, that's the way he sang it on 'Born to Run,' in 1975, that's the way he has always sung it at thousands of shows, and that's the way he sings it right now on Broadway. Any typos in official Bruce material will be corrected. And, by the way, 'dresses' do not know how to 'wave.'" Variety sums up: " Ahem, yes, exactly, say the pro-'sway' hordes who have insisted all along that they could trust their own ears over printed materials, and that clearly dress fabric does not have a quality of waving," writes Chris Willman. "To which the other side might have counter-argued: What is it that the Star-Spangled Banner does, again?" For the record, Willman thinks both words make sense in the song. (Read more Bruce Springsteen stories.)

Cecily Strong is a total theater geek. The "Saturday Night Live" mainstay (and two-time Emmy nominee) started drama classes when she was just 3 years old as a way of channeling her oddball energy. She remembers renting VHS tapes of iconic movie musicals "Oliver!", "West Side Story" and "My Fair Lady" and watching them with her grandmother. "I had a crush on Lt. Joe Cable in 'South Pacific,' like all little kids do," Strong,37, says with a laugh. "I did theater before anything else. I thought I was going to be a very serious theater actress before starting comedy after college." Now she's getting a chance to live out her Broadway dreams in the effervescent new "Schmigadoon!" (now streaming on Apple TV+), a winking satire of Golden Age movie musicals with a decidedly modern spin. The half-hour, six-episode first season follows doctor couple Melissa (Strong) and Josh ( Keegan Michael-Key) at a wilderness retreat, where they hope to put the spark back in their relationship. But after getting lost in the woods during a torrential downpour, they wander into a magical town called Schmigadoon, where the cheery, old-timey citizens burst into song and dance ad nauseam. They soon learn they're trapped in a musical, and the only way out is by finding true love, with each other or someone else. The show is co-created by "Despicable Me" screenwriters Ken Daurio and Cinco Paul, who first got the idea 25 years ago. "I was watching, of all movies, 'An American Werewolf in London,' and it opens with two friends backpacking through the countryside," Paul says. "I thought, 'Oh, wait. The opening of this is a lot like 'Brigadoon,' " a 1954 movie musical based on the Broadway show. "'What if these guys stumbled into a musical instead of a werewolf?' And that's where it was born." The series' cast is stocked with Broadway veterans including Kristin Chenoweth as the scornful town puritan, Alan Cumming as the closeted mayor and Ariana DeBose as a tap-dancing schoolmarm. Aaron Tveit plays a sweet-talking swain who tries to steal away Melissa through song, much to the chagrin of the musicals-hating Josh. "I adore musicals, so the biggest challenge was any scene we were shooting where the ensemble starts performing this fantastic song and dance right in front of your eyes," says Michael-Key,50. "I'm sitting here bopping along and the director's like, 'Cut! Keegan, you can't bop your foot! No smiles, please!'" Paul wrote all the songs, which riff liberally on classics such as "Oklahoma," "Carousel," "The Music Man" and "The Sound of Music." Through these sardonic numbers, the series also critiques some of the more outdated elements of beloved musicals: During one early song, for instance, townsfolk sing about spanking their girlfriends. (Melissa is quick to remind them it should be consensual.) "These are (shows) that we love and they are problematic, but it's done in a way that's not cynical or snarky, which I think is really lovely," Strong says. "It's like teasing your mom: 'I love you so much, but you do this one thing.' That's what it kind of feels like." For Paul, it was also "really important that the ensemble not look like those all-white ensembles of those old movie musicals," he says. "They look like what a Broadway show would be cast like today. We wanted it to be diverse and look like the world." Ultimately, you don't need to be a musical nerd to enjoy "Schmigadoon!," although you'll certainly pick up on some of the more niche references if you are. "If you hate musicals and you close your heart off, then you may not respond to the show," Paul says. "But it's definitely designed to win over people with comedy and work the musical magic on even the toughest customers. Those who appreciate and love musicals, though, should especially respond to the show." And while a second season hasn't yet been announced, Michael-Key says Paul already has an idea for how to move the story forward, despite the closure for Melissa and Josh at the end of Season 1. "My understanding is that if there's a second season, it would be titled 'Schmicago,' " he says. "I don't know too much about the plotting of it, but I do know Melissa and Josh are in it. He has figured out a very clever way (to bring them back), so fingers crossed."

For the first half-decade of her career, Taylor Swift was regarded as one of the most successful country musicians in the world, when it came to sales, critical acclaim and the charts. The guitar player, singer and songwriter then moved into pure pop after becoming a proper superstar, and her latest eras have seen her experimenting with rock and alternative sounds. Most artists don't try as many styles as Swift has, and even fewer are able to find any real success by crossing over from one genre to another and then back again. This week, the Grammy winner is present on more than a dozen Billboard rankings, and the songs and albums that find space on these competitive lists show that whether she's dabbling in pop, alternative, rock or the twang that made her a household name, she almost never has an issue racking up enough sales to chart. Pop Two Swift songs appear on different pop radio lists, demonstrating her power and popularity among listeners and those programming what to play on their stations. Her own single "Willow" lifts to a new high of No.6 on the Adult Contemporary ranking, while just-released cut "Renegade," a collaboration with rock duo Big Red Machine (composed of frequent collaborators Aaron Dessner and Justin Vernon), jumps to No.24 on the Adult Pop tally, also reaching a new high. Country Swift doesn't currently have any songs taking up space on Billboard 's country charts, but she does appear on the Top Country Albums list, which looks at which country efforts sold the most copies in the past tracking period. The singer-songwriter, who got her start in the country field before investigating other genres, is comfortable at No.14 with Fearless (Taylor's Version) and also at No.32 with the original edition of Red. The former title is the first in what will be a long line of re-recorded takes on her first six albums, the next of which will be Red, which is slated to arrive later this year. Rock Currently, Swift is performing best on the many rock charts operated by Billboard, as her name appears on five different rosters with more than one effort. New single "Renegade" becomes a fast smash, as it opens at No.9 on the Hot Rock & Alternative Songs list, No.7 on the more specific Hot Alternative Songs chart, No.12 on the Alternative Streaming Songs ranking and it conquers the Alternative Digital Song Sales roster, becoming the first leader for Big Red Machine and another champion for Swift. Her own "Willow" also re-enters the latter tally at No.23. On the Alternative Albums chart, Swift's two titles that are eligible for the ranking are both going strong inside the top 10, as Evermore keeps in the runner-up rung while Folklore improves slightly, lifting to No.4. General As "Renegade" arrives, it debuts on the Hot 100 at No.73 and No.8 on the all-genre Digital Song Sales chart. The tune marks the first placement, and a notable win, for Big Red Machine on both lists, while Swift has topped them both many times before. The singer-songwriter performs the best on the Billboard 200 and Top Album Sales rankings, where she stands out as one of the artists with the most charting titles. On the former list, which takes into account many different types of consumption in order to rank the most popular albums in the U. S., Swift fills half a dozen spaces with the following releases: Evermore (No.38), Lover (No.59), Folklore (No.68), Fearless (Taylor's Version) (No.101),1989 (No.115) and Reputation (No.185). All of those efforts previously reached the No.1 rung. On the Top Album Sales ranking, many of her projects sit higher, as they stand out as some of the bestselling in the U. S. Evermore is still present inside the top 10, landing at No.5, Lover is somehow still living in the top 40 at No.34, while Folklore and Fearless (Taylor's Version) come in at Nos.58 and 68, respectively.

CEO at Jeeng, a company helping publishers create automated & personalized messaging which fuel engagement and monetization. At its WWDC this month, Apple announced a new feature aimed at stopping email senders from gathering critical pieces of data about email recipients. Specifically, the Apple Mail Privacy Protection, set to roll out this Fall with iOS 15, allows users to block email senders like publishers, retailers and more from detecting when they open an email, among other things. The change has many email senders and ad servers in a panic. For years, email open rates have been the de facto standard for measuring campaign success and user engagement and for monetizing emails through advertising. Not only are open rates a primary KPI, but most email advertising vendors operate on a CPM or cost per impression model, which means brands pay and publishers get paid based on how many recipients see the ad. If you can't track opens, you can't track ad views, which means CPM-based performance metrics will be null and void. But I believe the truth is that relying on open rates was lazy and didn't give an accurate measure of what really matters: engagement. Sure, getting a user to open your email is a win, but it's really only the first step. It's what they do after that — namely, click-through — that really matters. Email opens are only good for gauging whether announcements get through like a notification about a change in policy or an update of some kind. But for messages where the ultimate desired result is for the user to take some action — to click-through to the site, redeem the coupon, schedule a meeting or virtually any call to action whatsoever — opens just don't cut it, and they really never have. Opens don't tell us anything about intent, conversion or engagement. Simply put, actions matter. As a marketer, I'd rather have a low open rate with a high number of click-throughs than a high open rate with no clicks. Marketers, publishers and ad platforms that have been relying on open or CPM rates have been resting on their laurels because they've not had to focus on metrics that really matter. By giving users the option to block the open data, Apple is forcing marketers to a higher standard, to innovate their email strategies and shift to more valuable metrics like clicks and engagement to prove campaign effectiveness. By measuring success based on CPC instead of opens or CPM, emailers and those who advertise with them can get a much clearer and accurate picture of their audience's interests, likes and behaviors. And that action-based data can be much more useful in creating the kind of compelling and relevant content that continues to drive action and engagement. Certainly, this shift in metrics puts the onus on content and ad creators to up their game. With more stringent measurement comes the need for even more effective, engaging copy and creativity. And, with more in-depth audience engagement data that goes beyond the open rate, we'll have more insight to inform those creative and editorial decisions. For publishers and marketers whose email advertising relies solely on CPM, don't worry. There are also platforms available that use CPC as the primary metric. But by leveraging relevancy and personalization to drive engagement beyond the open, marketers can finally start to get to the metrics that matter: audience actions instead of audience eyeballs. Forbes Business Council is the foremost growth and networking organization for business owners and leaders. Do I qualify?

SM Entertainment dropped the album details of D. O.'s first solo-album "Empathy" on 19 July. pic.twitter.com/pY7dnr4sqY The record features eight tracks, including "I'm Gonna Love You" featuring Korean rapper Wonstein. There are also bonus tracks such as "Rose," in which D. O. shows off his lyricist skills. The talented singer and actor previously shared a video to keep his fans in the loop about the album. "Empathy" will drop on 26 July as scores of EXO-Ls are waiting impatiently for the release. pic.twitter.com/EEWGPF2K3B pic.twitter.com/DjOq7eYjoA

RESEARCH TRIANGLE PARK – North Carolina's unemployment rate dropped to 4.6% in June, as labor force participation and job gains increased for all sectors. And, according to the North Carolina Technology Association's latest IT Job Trends report, the demand is especially high for information technology project managers, computer systems engineers/architects, information security analysts, and computer and information systems managers—occupations that have grown by over 80% since May 2020. National job boards show thousands of opportunities in the Triangle: As the Triangle raises its profile as a quantum hub, quantum computing jobs continue to swell across the region. LinkedIn currently shows over 260 quantum-related job postings from IBM, Microsoft, Fidelity Investments, Accenture and other local employers. Indeed also lists 40-plus quantum information jobs in Durham. And while the job market expands in niche career fields, jobseekers are increasingly interested in finding information about training opportunities and education options through resources like NCBiotech's Bio Jobs Hub and the state's NCCareers.org platform. NCCareers launched last July and has since gained 1.3 million page views and over 178,000 unique visitors exploring local occupations. According to the site, users were most interested in occupations such as nurse practitioners and registered nurses, application software developers, financial managers, physician assistants and veterinarians. The demand for job training programs in specialist occuptations is strong, and local community colleges are responding with new programs addressing that trend. Wake Technical Community College recently announced it received a $562,000 National Science Foundation grant to expand its Cloud Infrastructure Associate in Applied Science degree program. It will also introduce a Certified System Administrator program this August in partnership with Red Hat. And this September, Durham Technical Community College will kick off its new Bio-Agricultural Program Readiness Opportunity program. WRAL TechWire is tracking the Triangle's job trends as the region continues its economic recovery. Our weekly Jobs Report compiles the latest information from the region's top job boards, offering a breakdown of how many jobs are posted, which companies are hiring and for what positions. We've also included upcoming job fairs, student-centric resources and a list of Twitter accounts that track local job openings. Let's highlight what's new on the job boards since last week's Jobs Report: Aside from the boards above, job seekers can also find local startup jobs at SimplyHired (257 startup jobs near Research Triangle Park), LinkedIn (1,390 results in and around Raleigh), Indeed (273 startup jobs in/near RTP), and AngelList (job openings in Raleigh, Durham and across North Carolina). AMA Triangle, the fifth-largest chapter in American Marketing Association's nationwide network, aims to be a go-to resource for all things marketing in the Triangle — serving over 470 members. AMA Triangle provides professional training, free career webinars and a job board offering free resume placement for marketing professionals. Every month, it hosts a free "Transitions Mastermind" program for job seekers and those seeking advice on career improvement. AMA Triangle's job board currently shows 80 marketing jobs in Raleigh,39 results in Durham and 28 results in Chapel Hill (with the 25-mile radius filter). Several jobs were added since last week's roundup: Durham-based startup hub American Underground regularly posts job openings on its job board. Job seekers can filter their search by job function, location, company, industry and job title. The site currently shows 196 jobs at 30 companies. Several jobs were posted within the last week: Earlier this year, WRAL TechWire and the North Carolina Biotechnology Center launched a Bio Jobs Hub platform focused on biopharma manufacturing — one of North Carolina's largest industries, employing over 26,000 people. So far this year, North Carolina has welcomed 15 expansion announcements from life science firms, corresponding to $2.9 billion in investment and more than 2,600 jobs. Typical biopharma jobs include process technicians, maintenance and/or instrumentation technicians, quality assurance and quality control associates, process development scientists and process engineers. This industry also offers competitive entry-level salaries, from $42,000 to $60,000. Scientists, skilled laborers and recent graduates can use the Bio Jobs Hub resource to find career and training opportunities in their area. Users can search by location, job category/activity and region. Many biopharma companies are hiring in the Triangle, including large employers like Biogen in Research Triangle Park, bioMérieux in Durham, GSK in Zebulon, Merck & Co. in Durham, Novo Nordisk in Durham and Clayton, Pfizer in Sanford, and many more. The North Carolina Biotechnology Center 's extensive jobs board lists open jobs and internships from local life science companies and research organizations. Users can filter by job category, employment type (full-time, part-time and contractor), keywords, postal code and radius. NCBiotech also touts jobs through its Bio Jobs Hub program. Over the last week (since July 12), over two dozen new jobs were added to NCBiotech's board, including: The North Carolina Technology Association (NC TECH) has an interactive job board you can use to find your next career opportunity. Users can search by keyword, location, category, type (contract, full-time, part-time or temp to full-time), experience and education level. Only two new local jobs were posted last week: Chapel Hill-based Quinsite, a health care analytics software provider, is looking to hire a pair of analytics developers. Raleigh Founded, a startup incubator and coworking space, has its own job board. Jobseekers can filter results by company, company size or industry. The site currently lists 164 positions at 28 companies, as of Sunday afternoon. A few new jobs were added over the past week: This isn't a job board per se, but the Research Triangle Cleantech Cluster's list of job search sources is a helpful resource for job seekers in the clean energy sector. The list has links to career opportunities from the organization's members and partners. Work in the Triangle, a Wake County Economic Development program, shares new openings daily through its Twitter feed, @WorkTriangleNC. Every Tuesday, Work in the Triangle's #TriangleTuesdays hashtag lists dozens of hot jobs. Posts from last Tuesday (July 12) included openings from: Scroll through the #TriangleTuesdays hashtag on Twitter for more details on the openings. American Underground-based CureMint, a startup with a procurement software platform for dental organizations, tells TechWire it is looking to add new talent to its team. It has openings for several positions: Read more and apply here. Chapel Hill-based edtech company Terra Dotta tells TechWire it's looking to fill several jobs across its product development, sales, support, finance and accounting teams. Open positions include software quality assurance engineer, senior software engineer, junior software engineer, software architect, product owner and senior account executive. Interested job seekers can read more and apply here. The company's CEO, Anthony Rotoli, cited the return of international travel and new developments in the education technology industry as reasons to ramp up hiring. "We remained conservative with hiring during the pandemic, but we've had tremendous growth and are now expanding our team in the Triangle area and beyond to deliver on the increasing interest in global engagement opportunities and the technology to support it – both with travel resuming and with the evolution of new ways to deliver international education experiences virtually and on college campuses," Rotoli stated. NCWorks Orange County Southern Hospitality Hiring Series: July 23 and Aug.27,9. a.m. – 12 p.m. @Europa Center in Chapel Hill This summer, NCWorks of Orange County is hosting a series of hiring events featuring local restaurants, hotels, craft brewing companies, caterers, venues and more hospitality industry employers. NCBiotech Jobs Network: Careers in Biopharma Manufacturing: July 26, 12-2:30 p.m. (online) The virtual event will include a talk from NC Secretary of Commerce Machelle Sanders, followed by a panel discussion with biopharma manufacturing employees. They will share details about their career paths and job training, and what it's like to work for a biopharma company. Attendees can also network with representatives from local biopharma companies and training programs. How To Join a Startup: July 28, 1-2 p.m. (online) Join this virtual event to hear from startup employees about what it's like to work at a startup and how you can land a job at one. NC TECH Virtual Job Expo: Oct.20,8:30 a.m. – 4:30 p.m. (online) The North Carolina Technology Association's virtual job fair will connect employers to job seekers looking for work in a tech role or to support a tech company. The event is free for candidates and job seekers. Wake Tech Community College Business & IT Spring 2022 Career Fair: Feb.9,9 a.m. – 12 p.m. (online) In February 2022, Wake Tech will host an online job fair for business and information technology students looking for new career opportunities. If you're a student looking for an internship or entry-level position at a local company or organization, your university has resources to help you get started. Quick links below: Here are some locally run Twitter accounts that regularly share job openings in the Triangle:



Total 33 articles.
Version: 9.55.35971-219432. Input files: 1, items detected: 5827, scanned: 5827, accumulated: 33, inserted: 33, exclude filters: 0, include filters: 0, empty media: 340, filtered media: 405, duplicated media: 119, not matched limits: 555, passed http check: 0, not passed http check: 0, http check errors: 0, skipped: {total: 5793, by unique value: 0, by limits: 1145, by similarity: 81, by unicity: 526, by dates: 706, by classifier: 4134, by blacklist: 556, by mandatory tag: 0, from input files: 0}, bad dates: 0, similar from same domain: 1511, unique Ids: 9593, unchangeble patterns: 660, words comparisons: 78803802/9045050, python: 2.7.13 (default, Sep 26 2018, 18:42:22) [GCC 6.3.0 20170516], dynamic containers: {u'nlpu.stemWordsBackHash': -1, u'nlpu.languagesMap': -1, u'nlpu.languagesCache': -1, u'bcla.similarCache': -1, u'bcla.tagsClassificationPopWordsData': -1, u'nlpu.stopWordsCache': -1, u'nlpu.stemWordsBackHashFreqs': -1, u'bcla.autoWeightedWords': -1, u'nlpu.stopWords': -1, u'bcla.tagsSimilarityPopWordsData': -1, u'nlpu.synonimsReplacedCache': -1, u'nlpu.stemWordsBackHashFreqsStemmed': -1, u'bcla.synonyms': -1, u'nlpu.posHash': -1, u'bcla.notSimilarCache': -1, u'nlpu.stopwordsCustom': -1}; the same images URLs found 4745 times; total 0 languages detected: {}; {u'text': {u'chars': 8543958, u'bytes': 35115004, u'words': 1370129, u'sentences': 97818}}
Created at 2021-07-20 06:50