Announcement
DC5n United States cinema in english 22 articles, created at 2021-07-20 06:38 articles set mostly positive rate 4.0
(18.99/19)

1

0.3

Live Updates: Tokyo Prepares for the Olympics

The opening ceremony is Friday, and the first competitions are Wednesday, but an outbreak of coronavirus cases threaten to overshadow the festivities. 2021-07-19 14:02 13KB www.nytimes.com

(12.99/19)

2

0.2

Toyota won't run Olympics ads and its CEO won't attend the opening ceremony

Toyota will have a subdued role at the Olympics in Japan this year, despite being one of the event's biggest sponsors. 2021-07-19 11:29 2KB edition.cnn.com

(3.17/19)

3

0.8

Blake Shelton & Gwen Stefani Passionately Kiss On Stage At Festival 2 Weeks After Wedding — Photo

Blake Shelton and Gwen Stefani romantically locked lips during a performance in Wisconsin on July 18, just two weeks after they got married 2021-07-19 13:27 1KB hollywoodlife.com

(3.14/19)

4

4.2

Mysterious deaths at Michigan's Faster Horses music festival get national attention

The Jackson County medical examiner's office said Monday morning autopsies had been performed. 2021-07-19 14:45 4KB eu.freep.com

(3.09/19)

5

0.3

'Madres Paralelas' to open Venice Film Festival

"Madres Paralelas," a new drama directed by Pedro Almodóvar and starring Penélope Cruz, will open the Venice Film Festival in September. 2021-07-19 17:32 2KB www.upi.com

(2.17/19)

6

0.1

Composer Who Made Kid Eat Feces Quits Olympics

A Japanese composer will no longer be participating in the Opening Ceremony of the Tokyo 2020 Olympics, an event for which he wrote music. Keigo Oyamada, who performs as Cornelius... 2021-07-19 19:50 1KB www.newser.com

(2.10/19)

7

0.3

Why Matt Damon's 15-year-old daughter won't watch his movies

Matt Damon's 15-year-old daughter Isabella doesn't like to watch the actor's films. 2021-07-19 13:15 2KB pagesix.com

(1.03/19)

8

0.8

10 Orange-y Beauty Buys I Need in My Summer Rotation Right Now

This editor is temporarily pushing her pink products aside this summer for these orange-y hair and makeup products. 2021-07-19 18:30 1KB www.popsugar.com

(1.01/19)

9

0.8

Disney's 'Jungle Cruise' ride inspired a new film with The Rock—here's how to watch it

— Recommendations are independently chosen by Reviewed's editors. Purchases you make through our links may earn us a commission. Since movie theaters reopened earlier this … 2021-07-19 21:54 4KB www.usatoday.com

(1.01/19)

10

0.5

Jax Taylor & Brittany Cartwright Open About Missing Out On 'Vanderpump Rules' Filming

The former Vanderpump Rules stars open up about not being on the show. 2021-07-19 19:26 4KB heavy.com

(1.01/19)

11

0.6

Snoop Dogg, Dr. Dre, And Swizz Beatz's Sons Are All Starring In A Movie Together

Dr. Dre's son, Curtis Young, is reportedly also scoring 'Charge It To The Game.' 2021-07-19 19:19 2KB uproxx.com

(1.01/19)

12

0.0

Here's Everything New On Hulu For August 2021

A Nicole Kidman thriller, a murder mystery starring Steve Martin and Martin Short, and the return of "Archer" are this month's highlights. 2021-07-19 18:34 7KB uproxx.com

(0.99/19)

13

0.1

TRENDING ON TOWNHALL MEDIA

Taking it to the streets 2021-07-19 12:31 3KB hotair.com

(0.11/19)

14

0.1

Did Katie Thurston Already Film 'Men Tell All'?

Will 'The Bachelorette' star face her rejected suitors? 2021-07-19 16:00 3KB heavy.com

(0.03/19)

15

0.1

New Hallmark Mystery 'Redemption in Cherry Springs' Cast Details

There's a brand new mystery movie coming to the Hallmark channel as early as this fall. Here's the scoop on the plot, the cast, and other exciting details. 2021-07-19 20:41 4KB heavy.com

16

0.3

Monster shark movies massacre shark conservation, great white sharks featured the most: Study

The "Jaws Effect" legacy continues to live on 46 years and more than 100 shark movies after the epic original shark thriller. 2021-07-19 21:43 3KB www.bostonherald.com

17

0.0

People with 'communication impediment' able to get designation on Michigan driving record

Individuals with a communication impediment can have a designation placed on their driving record\u00a0under legislation that took effect July 1. 2021-07-19 19:32 2KB eu.detroitnews.com

18

0.2

Matt Damon in 'Avatar'? Lisa Kudrow in 'Frasier?' Stars who missed out on major roles

You win some, you lose some – and the same goes for the stars! We've rounded up a list of celebrities who have missed … 2021-07-19 13:46 18KB www.usatoday.com

19

0.3

Roy Wood Jr., Of 'The Daily Show With Trevor Noah,' To Host New Podcast 'Beyond The Scenes'

The series will cover topics such as sex robots, racial injustice, female orgasms in film and TV, and "copaganda": the fictionalized, friendly portrayal of police in popular media and more according to iHeart.com. 2021-07-19 13:00 5KB www.forbes.com

20

0.2

'Fear Street: 1666': How Ending Opened up Franchise Opportunity

Netflix aired the three "Fear Street" movies over three weeks, with each exploring more on the origins of Shadyside. 2021-07-19 12:51 3KB www.newsweek.com

21

0.4

Ball Gowns Galore! And Other Cannes Film Festival Fashion Statements

Forget comfort clothing. Seriously, forget it. The year of the nontraveling sweatpants has come to an end. 2021-07-19 12:33 6KB www.nytimes.com

22

0.4

Naomi Watts, Emma Corrin & Every Actor Who's Played Princess Di Across The Decades

These stars took on the role of the people's princess with varying levels of success. 2021-07-19 07:00 7KB www.bustle.com
Articles
DC5n United States cinema in english 22 articles, created at 2021-07-20 06:38
The opening ceremony is Friday, and the first competitions are Wednesday, but an outbreak of coronavirus cases threaten to overshadow the festivities. A coronavirus cluster overshadows the run-up to the Tokyo Olympics. The Olympic competitions begin Wednesday. The heat is already bedeviling the Olympics. South Korea's president cancels a visit to Japan after a diplomat's comment. The opening ceremony is Friday and the first competitions are Wednesday. But organizers of the Tokyo Olympics, delayed one year by the pandemic, are struggling to manage public anxiety about the Games after an outbreak of coronavirus cases that threaten to overshadow the festivities. As about 20,000 athletes, coaches, referees and other officials have poured into Japan in recent days, more than two dozen of them have tested positive for the virus, including three cases within the Olympic Village. An additional 33 staff members or contractors who are Japanese residents working on the Games have tested positive. The United States Olympic and Paralympic Committee confirmed Monday that a teenage alternate on the women's gymnastics team had tested positive for the coronavirus while in training in Chiba prefecture outside Tokyo. "In alignment with local rules and protocols, the athlete has been transferred to a hotel to quarantine," the committee said in a statement. The city of Inzai, where the team has been training, said in a statement that the gymnast tested positive on Monday after entering Japan last week. Another alternate who was in close contact with her is awaiting the results of a coronavirus test. Olympics organizers have said their measures — including repeated testing, social distancing and restrictions on movement — would limit, but not eliminate, coronavirus cases. The Games, originally scheduled for 2020, were postponed a year in the hopes the pandemic would have eased by then and they would herald a triumphant return to normal. Instead, they have become a reminder of the staying power of the virus and have fed a debate over whether Japan and the International Olympic Committee have their priorities straight. Such is the unease that Toyota, one of the prime corporate sponsors of the Games, announced Monday it would not run any Olympic-themed television advertisements during them. "There are many issues with these Games that are proving difficult to be understood," Jun Nagata, the company's chief communications officer, told reporters, according to The Associated Press. The three people who tested positive inside the Olympic Village were from the South African soccer team, including two athletes and one official. They were isolated in a separate building while an additional 21 people in close contact with them are quarantining in their rooms. Masa Takaya, a spokesman for the Tokyo organizing committee, said athletes who were in close contact with those who tested positive would be allowed to train if they otherwise follow the isolation restrictions. Athletes are tested daily and if they test negative within six hours of a competition, they will be allowed to play. Another six athletes and two Olympics staff members from Britain were also isolating after they had been informed that they had sat near a person on their flight to Tokyo who had tested positive for the coronavirus at the airport. The Associated Press reported that Ondřej Perušič', a beach volleyball player competing for the Czech Republic, had also tested positive in the Olympic Village. At a news conference over the weekend, Christophe Dubi, the International Olympic Committee's sports director, said "there is no such thing as zero risk," adding that through testing and rigorous contact tracing and quick isolation, the Olympic Village would be "a Covid-safe environment but not Covid free." The Japanese public remains anxious about the staging of the Olympics amid a slow rollout of vaccines and a recent rise in coronavirus cases in the capital. Daily case counts have exceeded 1,000 for several days for the first time since mid-May. Tokyo is under a state of emergency. A poll by the Kyodo News, a wire service, released over the weekend showed 87 percent of those surveyed said they were worried about hosting the Olympics during the pandemic. — Motoko Rich The Summer Olympics always start a couple of days before the opening ceremony, which is Friday. The Games even have a nomenclature for these early bird events. Saturday, when the Olympics really get going, is officially Day 1; the opening ceremony takes place on Day 0, and the earlier competitions are Days -1 and -2. So here's what's on tap for Day -2, better known as Wednesday (or Tuesday night in the Eastern United States). The Games begin at 9 a.m. Tokyo time (8 p.m. Eastern on Tuesday) when Australia and Japan play the first game of a softball triple header. The United States, who play Italy three hours later, are the heavy softball favorites, but Japan is considered to have the best chance to upset them. Later in the day, six women's soccer games will get underway, including the World Cup champions, the United States, against Sweden at 5:30 p.m. (4:30 a.m. Eastern for the early birds). On Day -1, or Thursday if you insist, men's soccer and baseball games are scheduled. The U. S. baseball team opens against Canada, after which the favored home team Japan takes on Mexico. In men's soccer, one of the marquee matches of pool play will match two of the favorites: Germany and Brazil. Two more sports get underway on Friday, Day 0, before the opening ceremony at 8 p.m. Tokyo time (7 a.m. Eastern). There are several heats in rowing, and an archery round that serves to rank the competitors for the later knockout stages. Also listed on the schedule are "pre-event training" in shooting and a "horse inspection" for equestrians. One thing all these preamble events have in common: None will eliminate any athletes or teams. When the opening ceremony begins, everyone will still theoretically have a shot at gold. — Victor Mather TOKYO — It is almost too hot for beach volleyball. The Summer Olympics are expected to be the hottest on record, and the potentially dangerous heat is already having an impact days before Friday's opening ceremony. Tokyo citizens this week are being warned not to exercise outside, but Olympic athletes have little choice but to confront the city's wicked — and sometimes deadly — combination of heat and humidity. At outdoor venues around the city, like Shiokaze Park, home of beach volleyball, last-minute preparations are being made to protect athletes, officials and volunteers. During training sessions on Monday morning, volleyball players found the sand too hot for their feet. Workers hosed down the sand to make it palatable, and athletes huddled under umbrellas to hide from the searing sun. Japan's Ministry of the Environment uses a color-coded scale to warn residents about the dangers. Much of Monday in Tokyo was categorized as "orange (severe warning)," because of temperatures 82.4 to 87.8 degrees Fahrenheit (28 to 31 degrees Celsius). "Heavy exercise prohibited," the warning stated. In some parts of central Tokyo, afternoon temperatures over 88 degrees (31 Celsius) elicited a higher warning: "Exercise prohibited." In Hachioji, a suburb west of Tokyo, up to 32 people were hospitalized Monday with heatstroke, according to a local television report. Japan takes the heat seriously. In 2018 and 2019, more than 1,000 people died of heat-related illnesses, the government reported. The worry grows with global warming, but it is not new. Tokyo held the 1964 Summer Games in October largely to avoid the midsummer heat, but never pitched the 2020 Olympics outside of the July and August time frame that the International Olympic Committee and broadcast partners like NBC prefer. Concerns over heat danger were raised in 2013 when the city was awarded the 2020 Summer Games. Tokyo vowed to install all sorts of cooling measures, from the practical to the whimsical. The proposed marathon course was coated with a heat-reflecting material in 2019, but the race was eventually moved to Sapporo, about 500 miles away and usually cooler than Tokyo. (On Monday, Sapporo was expected to reach 91 degrees Fahrenheit). Other plans are being put into place, including extra cooling tents, misting fans and ice-packed vests for officials. Some events will have air-conditioned lounges and ice baths available for athletes. Equestrian will have a shaded "horse cooling station." While heat-index monitors will track conditions at the venues, it is unclear what thresholds must be reached to stop or postpone events. One big worry for the past few years has been protecting hundreds of thousands of fans — an issue that was erased by the pandemic, as events will be contested in mostly empty venues. The forecast for the rest of this week suggests no relief on the way. Some events were intentionally scheduled during cooler hours. The sun sets around 7 p.m., and temperatures tend to fall overnight to about 75 degrees Fahrenheit. But with sunrise well before 5 a.m., temperatures typically rise quickly in the morning. Road cycling, for example, on a 151-mile course, will hold its men's event on Saturday beginning at 11 a.m. local time, in the midday heat. Beach volleyball begins Saturday, too, with matches scheduled all day. The forecast: hot sand and ample concern. — John Branch SEOUL — South Korea said on Monday that its president, Moon Jae-in, will not visit Tokyo during the Olympics, scrapping plans for his first-ever summit meeting with Prime Minister Yoshihide Suga of Japan. The decision came days after a senior Japanese diplomat in Seoul was accused of making a belittling comment against Mr. Moon. The diplomatic squabble was likely to further inflame relations, despite Washington's hopes that its two most important allies in East Asia would overcome their historical disputes and work closer together to counter North Korea and China. The talks between Seoul and Tokyo to arrange an Olympics summit meeting had made significant progress, Seoul officials said. But they unraveled after JTBC, a South Korean cable channel, reported on Friday that Hirohisa Soma, deputy chief of mission at the Japanese Embassy in Seoul, ridiculed Mr. Moon with a lewd comment during a meeting with one of its reporters. Mr. Moon's diplomatic overtures toward Japan are tantamount to "masturbating" because Japan "does not have the time to care about bilateral relations as much as South Korea hopes," Mr. Soma was quoted as saying. Koichi Aiboshi, the Japanese ambassador to Seoul, said Mr. Soma's comment, although "inappropriate," was not directed against Mr. Moon. During a regular press briefing in Tokyo on Monday, Katsunobu Kato, the chief cabinet secretary, also called Mr. Soma's remark "inappropriate" and "very regrettable." But the damage was done. On Monday, Park Soo-hyun, a senior press secretary for Mr. Moon, said the South Korean leader has decided not to visit Tokyo, considering "various circumstances." "We wish Japan a safe and successful Olympics," Mr. Park said. Under Mr. Moon, relations between the neighboring countries have sunk to one of the lowest points in recent decades, as mutual animosity deepened over issues rooted in Japan's colonial rule of Korea from 1910 to 1945, such as " comfort women" sex slaves and wartime forced labor. Mr. Moon's canceled trip dashed hopes that the Tokyo Games might offer the rivals an opportunity for a fresh start. "Seoul and Tokyo have put pride and domestic politics above the Biden administration's appeals for strategic alignment," said Leif-Eric Easley, a professor of international studies at Ewha Womans University in Seoul. Even before Mr. Soma's comment, public opinion polls showed that most South Koreans did not want Mr. Moon to visit Tokyo. South Korean athletes in the Olympic Village in Tokyo unfurled banners at their balconies this month that referred to a 16th-century war between Korea and Japan. Right-wing Japanese commentators took umbrage. On Saturday, the South Korean Olympic committee said it removed the banners, but not before receiving a promise from the International Olympic Committee that the Japanese "rising sun" flag will be barred at Olympic venues. Koreans resent the flag, portraying a red sun with rays extending outward, as a symbol of Japan's wartime aggression. — Choe Sang-Hun Competitors arriving at the Tokyo Olympics have discovered something unusual about the beds in the athletes' village: They're made of cardboard. Some have shared images on social media of the modular bed frames, which are made by the Japanese company Airweave and are recyclable. Organizers say it is the first time that the beds at the Games will be made almost entirely out of renewable materials. But in the time of the coronavirus, when Olympic organizers worried about transmission are trying to discourage close contact as much as possible, the unusual bed frames have led some to suggest there's another motive behind them. Paul Chelimo, an American distance runner, speculated on Twitter that the beds were unable to support more than one person and were "aimed at avoiding intimacy among athletes." Soon the beds were being labeled on social media as "anti-sex." Rhys McClenaghan, a gymnast from Ireland, called the claim "fake news." A video he posted on Twitter showed him jumping on his bed to demonstrate that it would hold up against vigorous activity. The official Olympics Twitter account reposted Mr. McClenaghan's video, adding: "Thanks for debunking the myth." "Anti-sex" beds at the Olympics pic.twitter.com/2jnFm6mKcB — Austin Ramzy

Here are the American athletes who have withdrawn from Tokyo Olympics due to COVID
nydailynews.com
Medal predictions for events at the Tokyo Olympics
wtop.com
South Korean president to skip Tokyo Olympics after 'masturbating' comment
nydailynews.com
EXPLAINER: Athletics at Tokyo Olympics
sports.inquirer.net
South Korean President Moon Jae-in will not attend Tokyo Olympics
upi.com
Can't go to Tokyo for the Olympics? Here's how to experience Japanese culture in the U. S.
usatoday.com
NC State softball player competing at Tokyo Olympics
wralsportsfan.com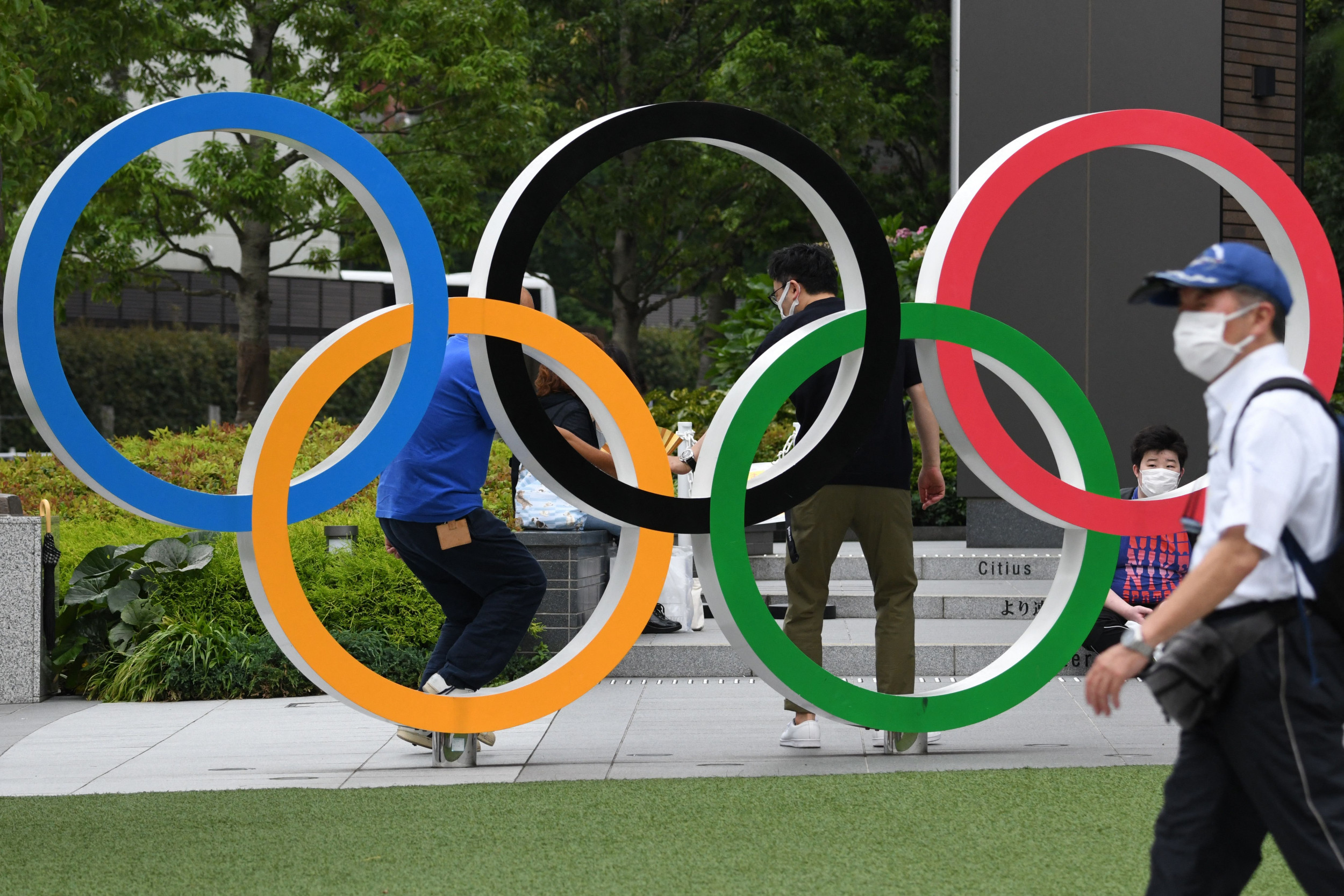 Tokyo Olympics Spectators: What Will the Games Look Like Without a Crowd?
newsweek.com
Sport climbing makes Olympic debut in Tokyo, here's everything you need to know about it
usatoday.com
Julie Ertz And USWNT Hope For Olympic Glory In Tokyo
forbes.com
Olympic athletes still get condoms – despite COVID rules in Tokyo
nypost.com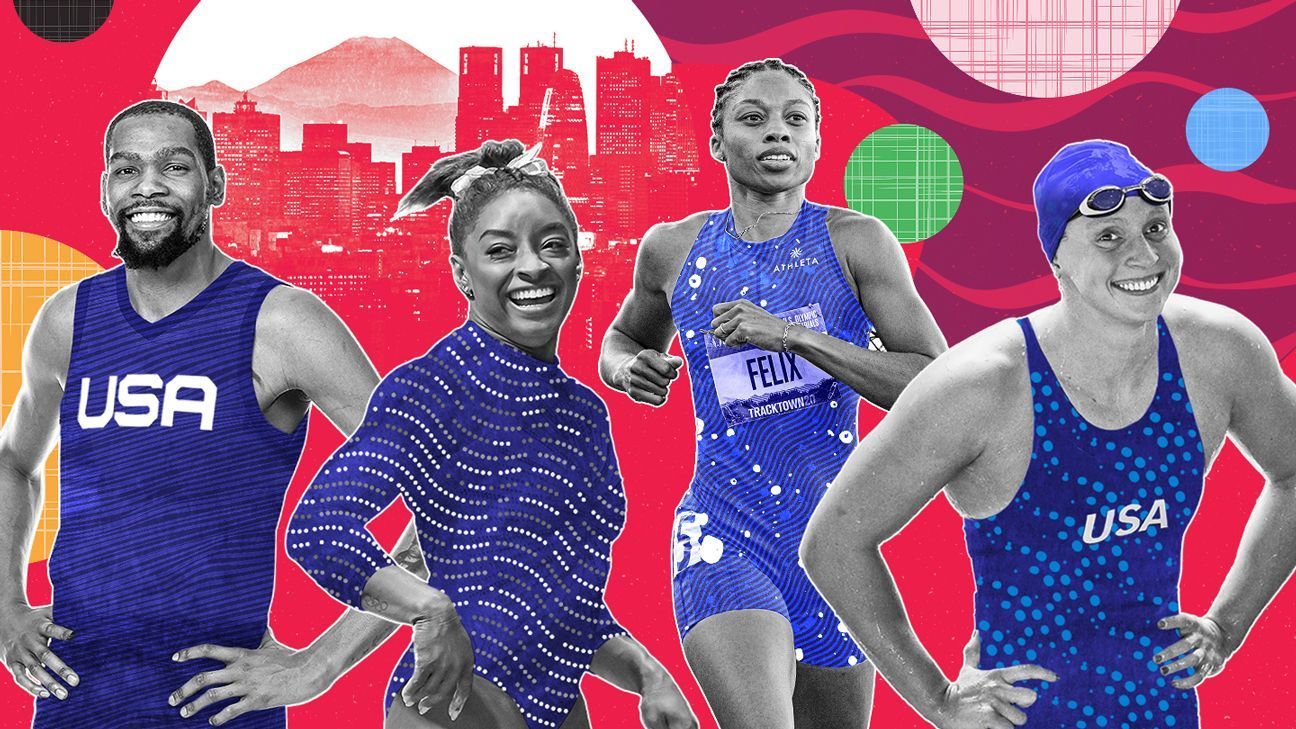 Olympics 2021 -- The Team USA athletes to watch in Tokyo
espn.com
Opinion: Olympic leaders' nightmare scenario has become reality in Tokyo
eu.usatoday.com
Filipino athletes arrive in Tokyo, settle in Olympic village
sports.inquirer.net
Know Your Olympics: All you need to know about the new events added for Tokyo 2020
scroll.in
Olympic torch relay continues in Tokyo with 4 days to go
business-standard.com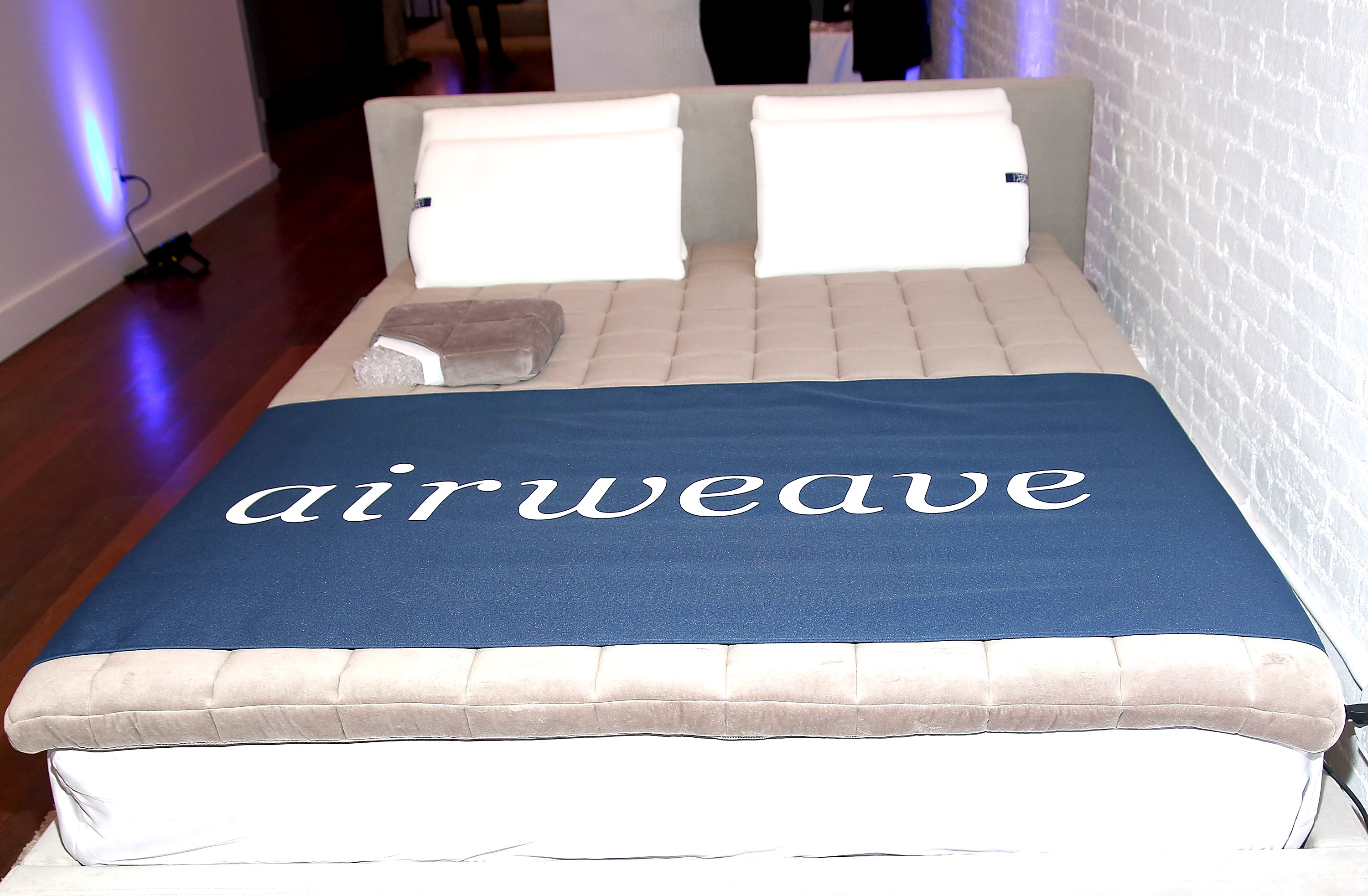 Fact Check: Have Tokyo Olympics Athletes Been Given 'Anti-Sex' Beds?
newsweek.com
Want to feel the Olympic spirit? Here's how to celebrate Team USA without being in Tokyo
usatoday.com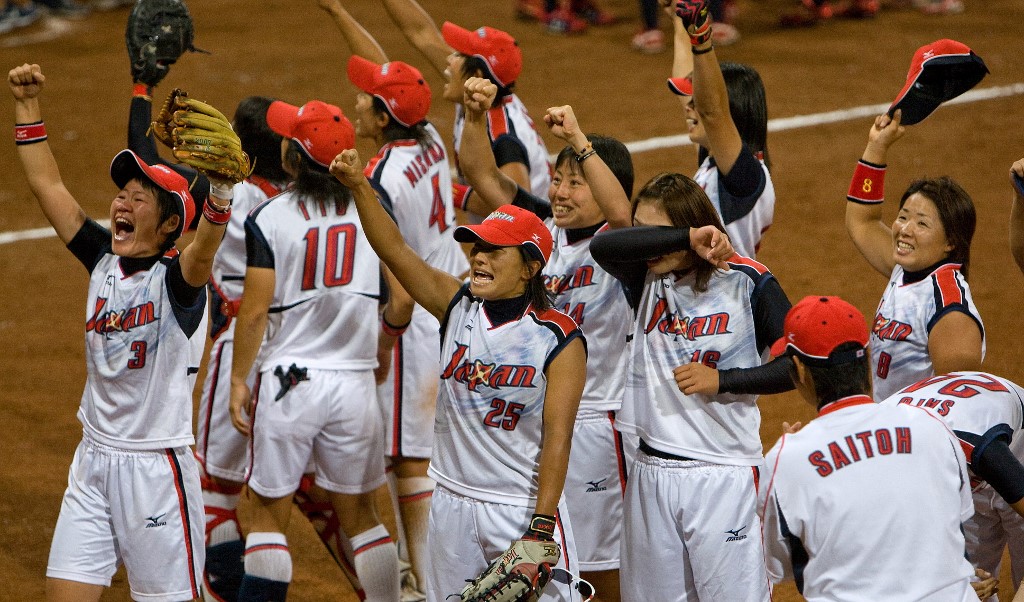 EXPLAINER: Softball at Tokyo Olympics
sports.inquirer.net
Meet the Summer Olympians with Iowa connections who are competing in Tokyo
eu.desmoinesregister.com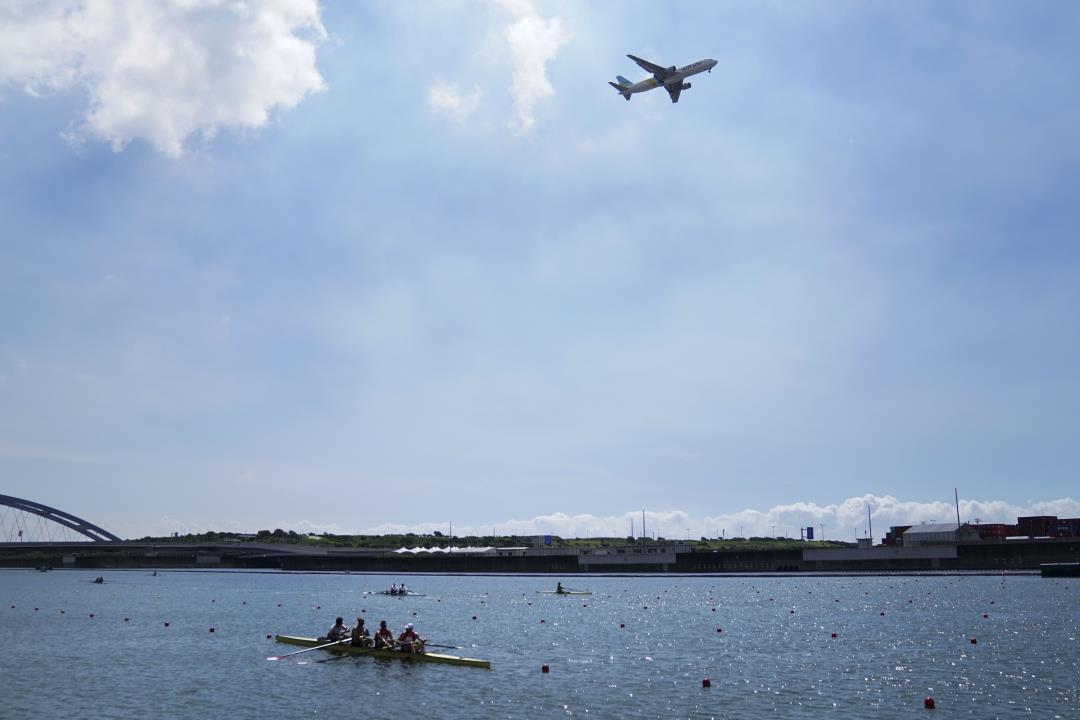 Tokyo Olympics Was Infiltrated by Oysters
newser.com
Karate makes its Olympic debut in Tokyo, here's everything you need to know about it
usatoday.com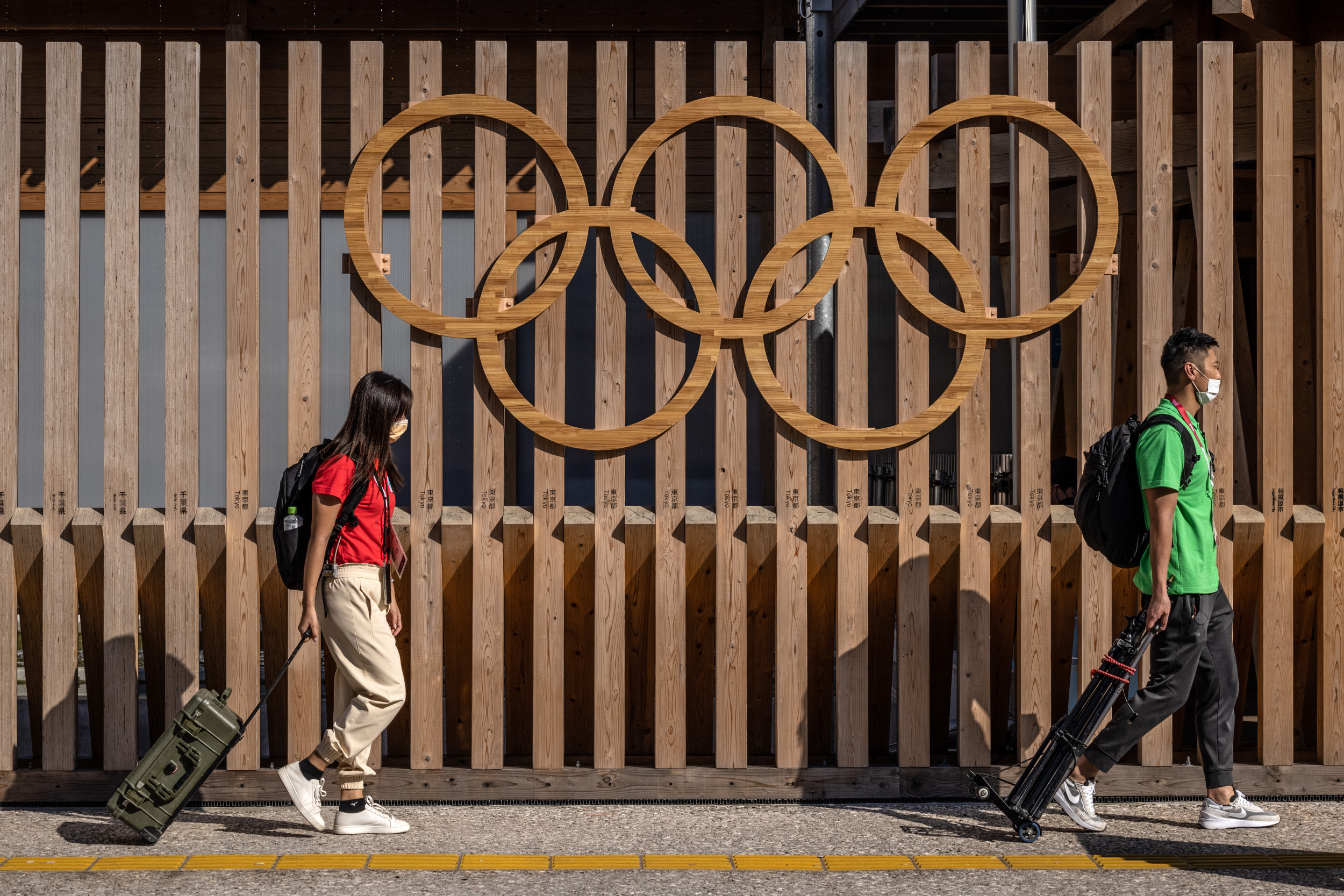 Every Athlete to Test Positive for COVID Ahead of Tokyo Olympics
newsweek.com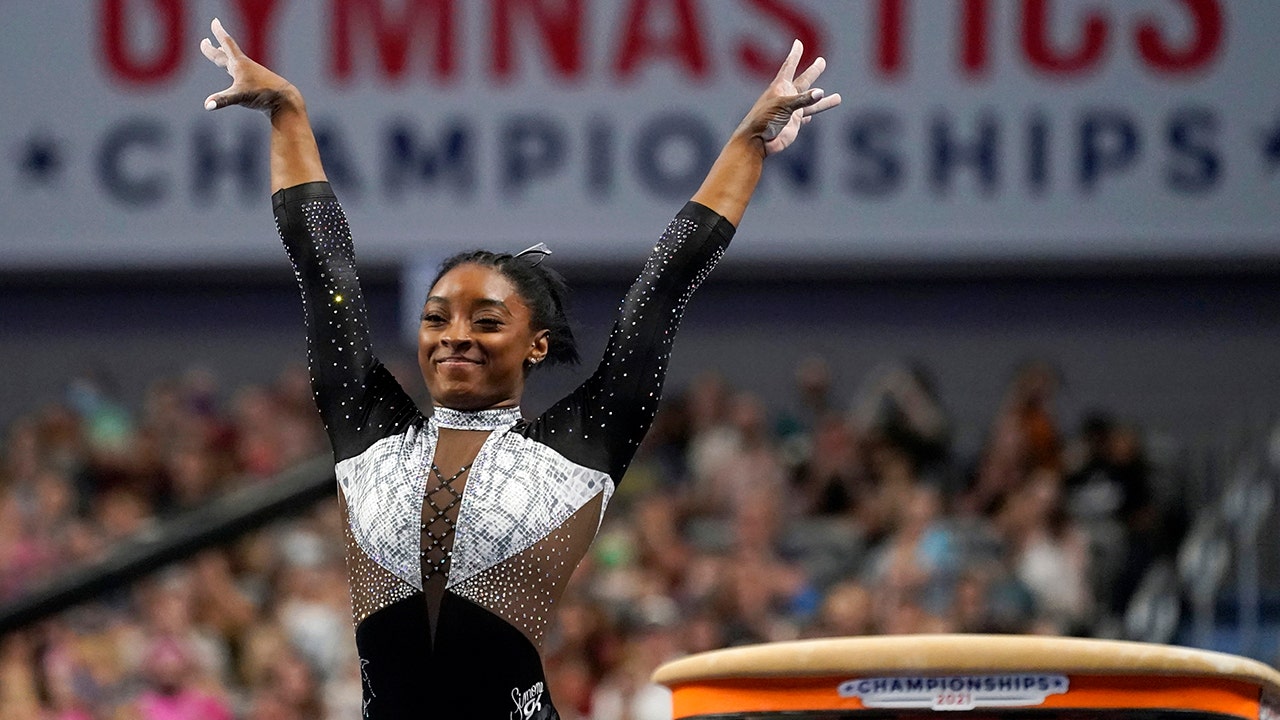 Tokyo Olympics: Who is representing Team USA
foxnews.com
WHO DG Tedros likely to visit Japan during Tokyo Olympics
bignewsnetwork.com
No, the cardboard beds athletes are sleeping on at the Tokyo Olympics aren't 'anti-sex'
usatoday.com
14 U. S. Athletes to Watch at the Tokyo Olympics
variety.com
EXPLAINER: Baseball at Tokyo Olympics
sports.inquirer.net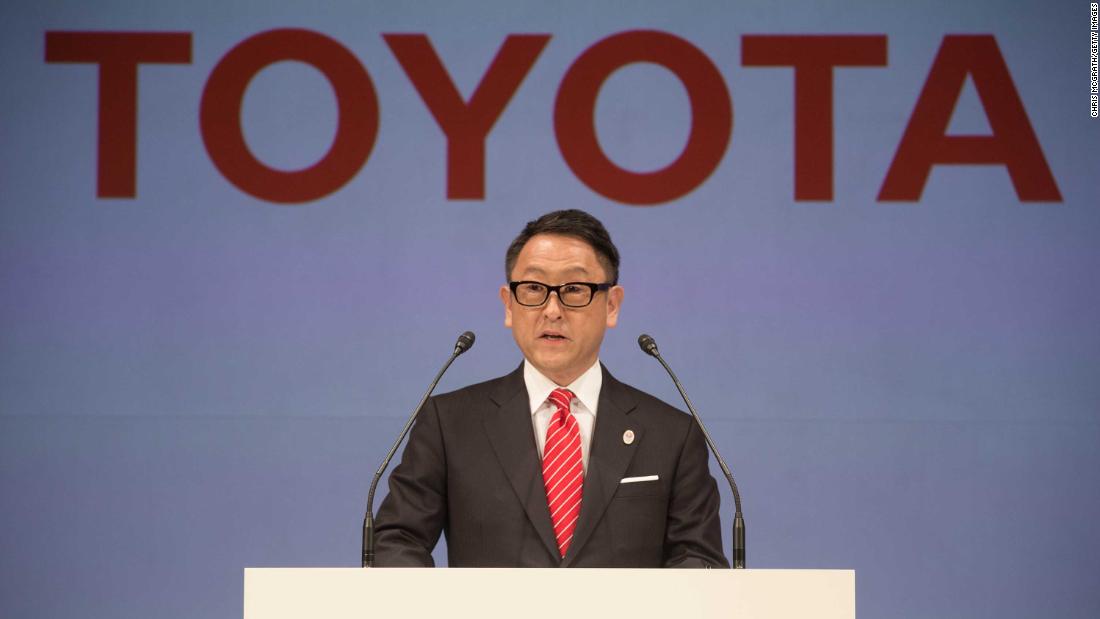 According to a company spokesman, the automaker will not be releasing any commercials related to the Tokyo Games, choosing instead to run its "regular" ads in Japan. The representative, Hideaki Honma, emphasized Monday that the company was not "canceling" any Olympics-related commercials, saying that none were planned in the first place. Earlier this month, Japan confirmed that the Games would be held under a state of emergency due to the coronavirus pandemic. Honma also confirmed to CNN Business that Toyota ( TM) CEO Akio Toyoda would not be attending the Olympics opening ceremony, set to take place this Friday. "We wanted to refrain from attending while people who were looking forward to the event cannot go now," Honma said, noting the recent decision by organizers to not allow any spectators, because of public health concerns. This year's Olympics is shaping up to be unlike any other, with ongoing protests to cancel the Games and thousands of volunteers pulling out. Some business leaders have also spoken out amid the controversy. In May, Rakuten ( RKUNF) CEO Hiroshi Mikitani told CNN Business that it would be a "suicide mission" for the country to host the Games this summer. Asked about Toyota's decision during a press conference Monday, Tokyo 2020 spokesman Masa Takaya said he "wasn't aware" of the news. But he acknowledged that Olympic sponsors "must have been struggling to support" the Games this year, particularly amid "mixed public sentiment." "In that respect, there must be a decision by each company in terms of... how they should be able to convey their messages to public audiences from [their] own corporate [perspectives]," he told reporters. Toyota is one of the Olympics' top sponsors, alongside major global brands such as Coca-Cola ( KO), Samsung ( SSNLF) and Visa. Organizers will review the decision to allow stakeholders into the Olympic stadium during the opening ceremony, which is slated for July 23, Seiko Hashimoto, head of the Japanese Olympic Committee said earlier this month.

Toyota Pulls All Olympic TV Ads Amid Public Frustration With The Games
dailycaller.com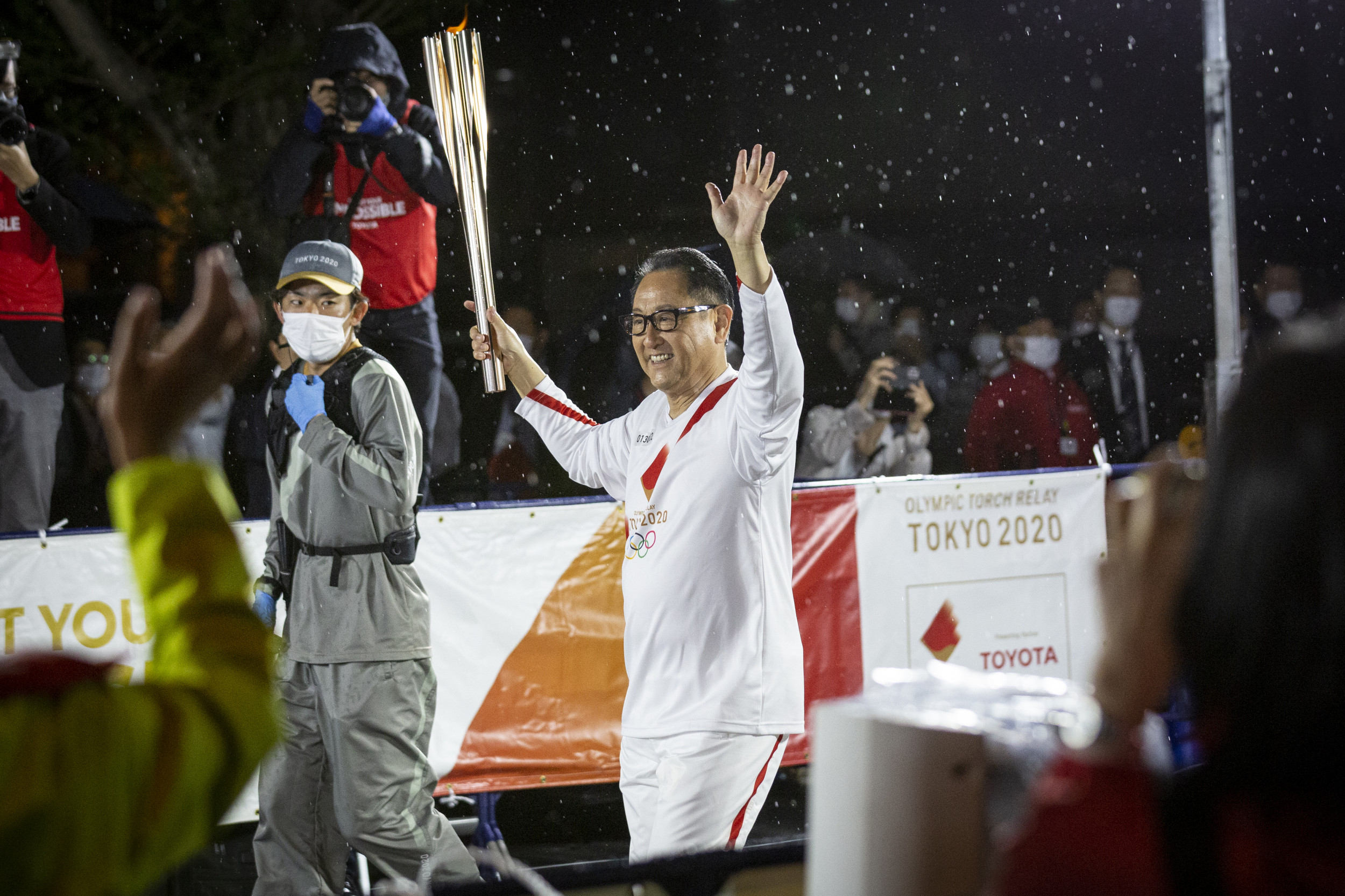 Toyota Pulls All Olympic Ads From Japanese Television 4 Days Before Games Open
newsweek.com
Olympics Opening Ceremony Composer Steps Down And Apologizes For Bullying
npr.org
Top Olympic sponsor Toyota pulls Games-related TV ads
lasvegassun.com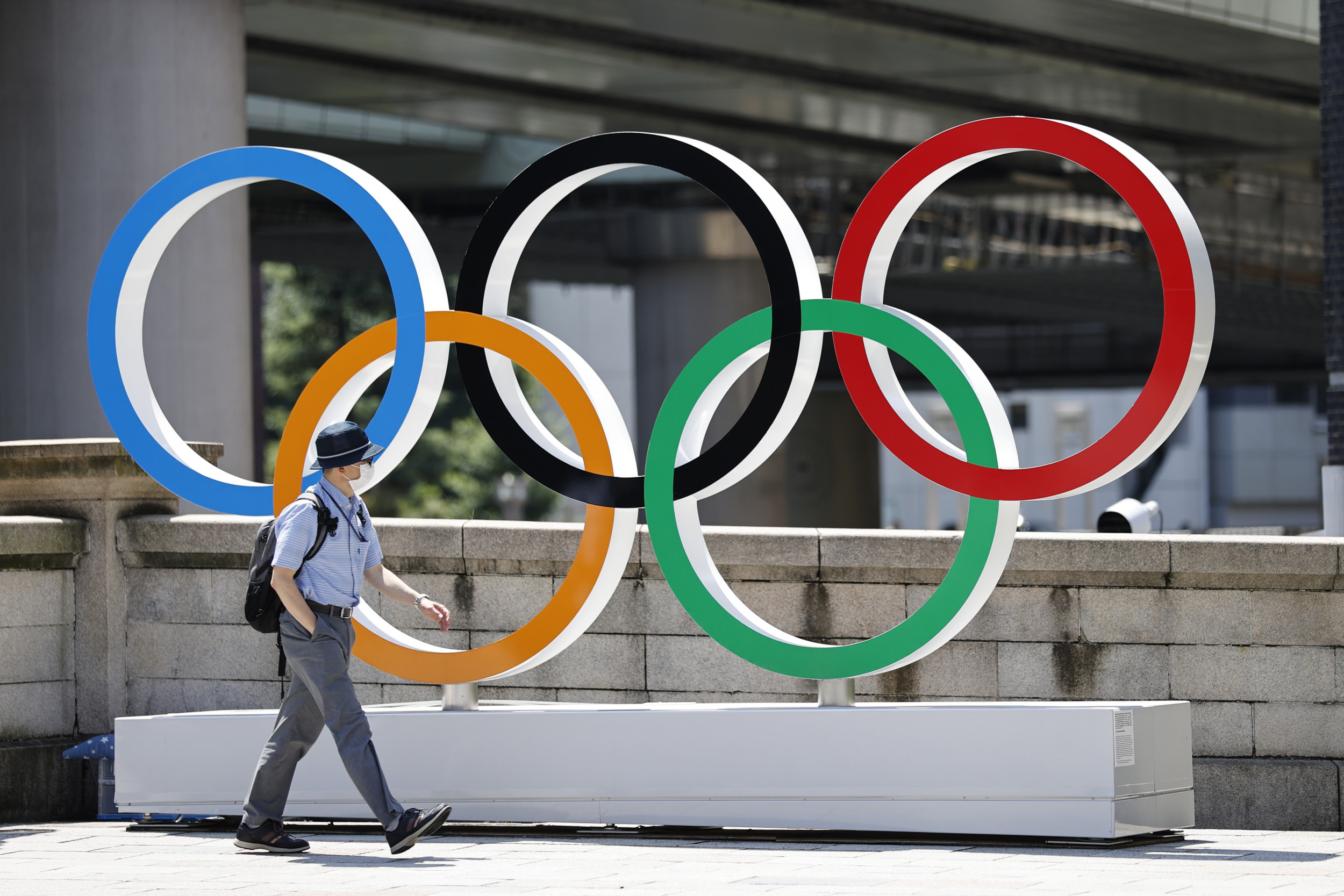 Japanese Composer Working on Olympics Opening Ceremony Resigns After Bullying Allegations
newsweek.com
Toyota yanks all Olympic TV ads amid COVID frustration
wnd.com
Toyota has pulled Olympics TV ads in Japan – here's why it's a smart move
thedrum.com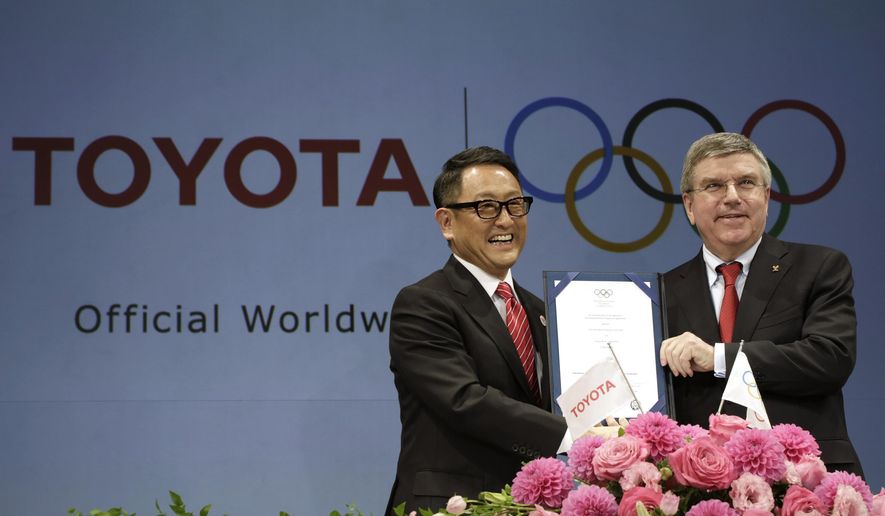 Top Olympic sponsor Toyota pulls Games-related TV ads
washingtontimes.com
Top Olympic sponsor Toyota pulls Games-related TV ads
wtop.com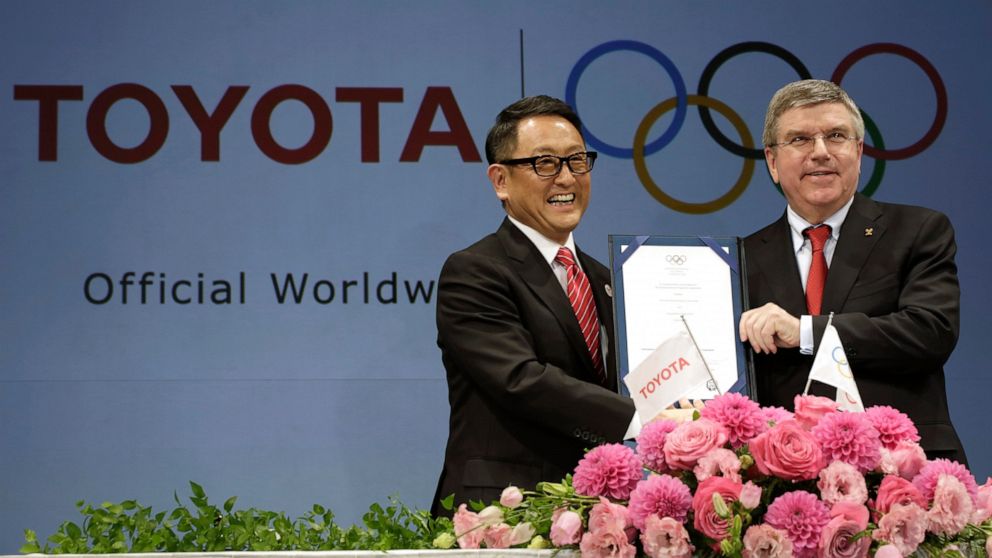 Top Olympic sponsor Toyota pulls Games-related TV ads
abcnews.go.com
Top Olympic sponsor Toyota pulls Games-related TV ads
independent.ie
Toyota pulls its Olympics TV ads in Japan.
nytimes.com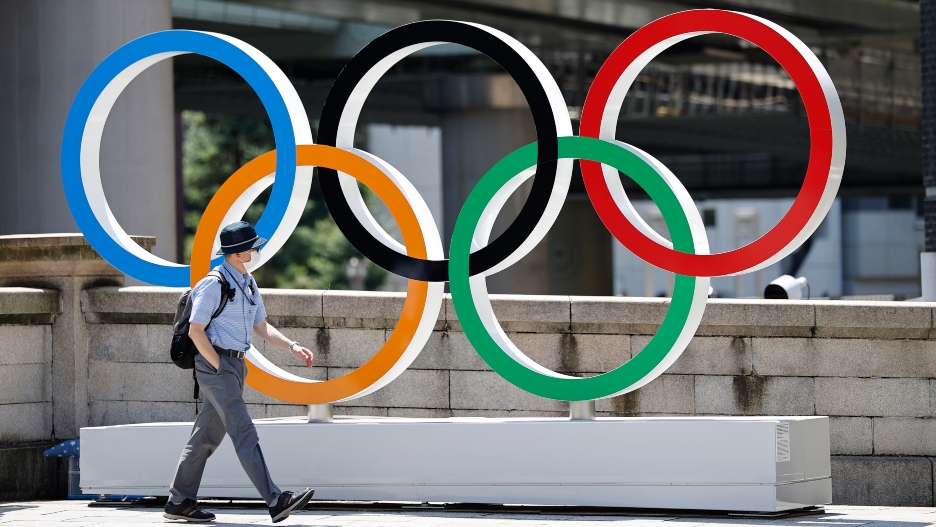 Toyota Will Still Air Olympic Ads in United States
thewrap.com
Marriage is looking good on Blake Shelton,45, and Gwen Stefani,51. On Sunday, July 18, two weeks after tying the knot, the couple shared a romantic kiss in the middle of their joint performance at the Country Thunder Music Festival in Wisconsin. The couple looked more in love than ever throughout the performance, and at one point Blake passionately grabbed Gwen's head to pull her in closer and lock lips with his new wife for the whole audience to see. The country singer was dressed in a navy button down, while the No Doubt frontwoman looked amazing in a yellow and orange camouflage jacket, black pants and cowboy boots. Aside from the PDA-filled concert, the couple celebrated two weeks of marriage over the weekend with a new wedding snapshot that Gwen shared to Instagram. The black and white photo featured Blake and Gwen entering the chapel on their 1,500-acre Oklahoma ranch where they said "I do." Carson Daly, who officiated the couple's ceremony, could be seen in the photo escorting them into the chapel. Gwen captioned the post: " happy 2 week anniversary @blakeshelton@darlingangel6 @carsondaly gx."

Gwen Stefani posts new pic from wedding to Blake Shelton 2 weeks after ceremony
today.com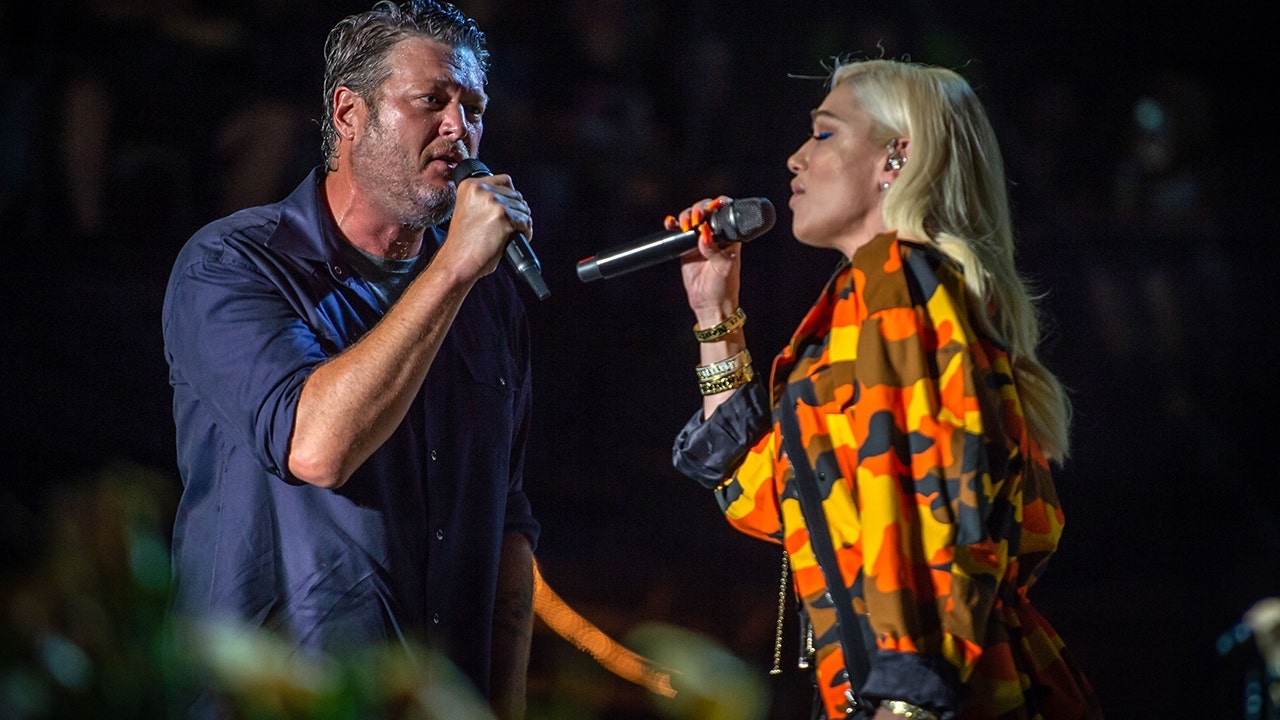 Gwen Stefani marks two-week anniversary to Blake Shelton with sweet photo from their wedding
foxnews.com
Gwen Stefani,51, & Blake Shelton,45, 'Open' To Surrogacy & 'All Options' To Expand Their Family
hollywoodlife.com
Gwen Stefani and Blake Shelton's Sweetest Moments: See Their Relationship Timeline
usmagazine.com
The deaths of four people this past weekend at the three-day Faster Horses Festival — billed as " the #partyofthesummer " — at the Michigan International Speedway, about 80 miles west of Detroit, are garnering national attention as authorities investigate them. The Jackson County medical examiner's office said Monday morning autopsies had been performed and some bodies had been released for funeral services, but deferred questions about the cause and manner of death to the Lenawee County Sheriff's Office. Often, the examiner will give a pending cause of death, while it awaits toxicology and other test results. Messages were left Monday by the Free Press with authorities and festival organizers. The deaths made national news this weekend, in part, because of the mystery surrounding them, but also because the festival is a big entertainment event, traditionally drawing 40,000-plus fans daily. Faster Horses, which launched in 2013, is also known as the "three-day hillbilly sleepover," because most fest-goers camp at sites in and around the race track where cars zoom around at 215 to 220 mph. Read more: Arts, Beats & Eats to return in September — minus ticket system for food, drinks Faster Horses cranks up the party for Michigan's biggest crowd since COVID-19 hit Michigan's first major music festival since 2019, the festival started Friday with excitement that included impromptu "U-S-A" chants, girlfriends-on-shoulders popping up across the crowd and occasional elbow-bump greetings. Three words from performer Carly Pearce on the main stage drew one of the day's loudest early roars as concert-goers revealed a sea of Bud Light cans: "Who's already drinking?!" It's unclear how the deaths will affect the annual festival in the future. During the weekend, state police sought to calm attendees, saying investigators "want the public to know there is no danger or threats to people attending." The event ended Sunday with a release of few details of the investigation. The music festival's status had been uncertain for months because of pandemic restrictions. The event was considered a bellwether as the live entertainment business prepares to reboot after a 15-month lull. National news outlets such as USA Today, CBS, CNN, People and Rolling Stone, as well as large regional publications, such as the New York Daily News, carried headlines about the deaths. Detectives have been looking for a man who was seen with the 30-year-old Croswell woman, Melissa Havens, whose body was found at about 7:30 a.m. Saturday, and asked the public for tips to identify him. Michigan State Police Lt. Brian Oleksyk said Monday that no new details would be released on Havens' death until the results of the toxicology tests were back, which could take two or more weeks. "We're waiting on the cause and manner of death from the medical examiner's office," he said. "There won't be any updates on that case for a couple of weeks." In addition, three men also died who appear to have been exposed to carbon monoxide inside a travel trailer. Their names have not yet been released. Lenawee County Sheriff's officials received a 911 call at about 1:30 p.m. Saturday about "unresponsive persons" at a campground near the festival in Brooklyn. First responders arrived to find five unconscious men in their early 20s inside the trailer. Three were pronounced dead, but two were taken by ambulance to a local hospital in critical condition and were being treated for acute carbon monoxide poisoning, the sheriff's office said. The festival said Sunday it was "deeply saddened by the tragic losses." Contact Frank Witsil: 313-222-5022 or fwitsil@freepress.com. USA TODAY and Free Press music writer Brian McCollum contributed.

3 dead near Michigan country music festival were school pals
wtop.com
Sheriff: Carbon monoxide deaths at Faster Horses Festival 'absolutely tragic'
eu.freep.com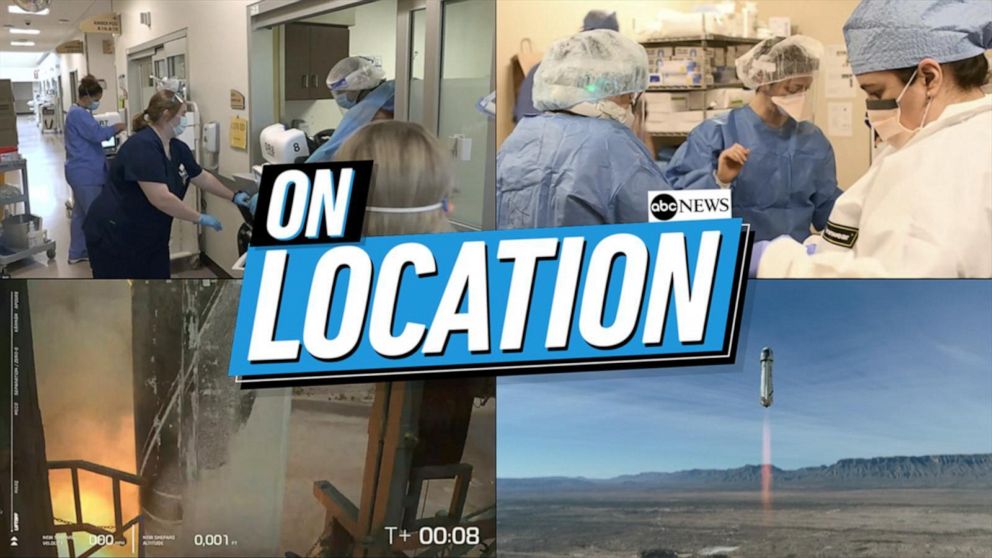 3 dead near Michigan country music festival were school pals
abcnews.go.com
4 people die while attending country music festival at Michigan International Speedway
cbsnews.com
July 19 (UPI) -- The 2021 Venice Film Festival will open with Pedro Almodóvar's new film Madres Paralelas. Organizers said Monday that Madres Paralelas, or Parallel Mothers, will screen during the festival's opening night Sept.1. Madres Paralelas is a new drama written and directed by Almodóvar, a Spanish director known for such films as Women on the Verge of a Nervous Breakdown, All About My Mother, Talk to Her and Pain and Glory. "I was born as a film director in 1983 in Venice in the Mezzogiorno Mezzanotte section," Almodóvar said in a statement, referencing his film Dark Habits . "Thirty-eight years later I am called to open the festival. I cannot explain the joy and the honor, and how much this means to me without falling into complacency. I am very grateful to the festival for this recognition and hope to be up to it." Madres Paralelas stars Penélope Cruz, Milena Smit, Aitana Sánchez-Gijón, Israel Elejalde, Julieta Serrano and Rossy de Palma. The film follows two mothers (Cruz and Smit) who enter the same hospital ward to give birth. "I am grateful to Pedro Almodóvar for having given us the privilege of opening the film festival with his new movie, a intense and sensitive portrait of two women as they contend with a pregnancy with unpredictable consequences, women's solidarity, and sexuality that is experienced in full freedom and without hypocrisy, all against the backdrop of a reflection on the ineluctable need for truth that is to be unwaveringly pursued," festival director Alberto Barbera said. Almodóvar has collaborated with Cruz on six of his films. The 78th annual Venice Film Festival will take place Sept.1-11. Denis Villeneuve 's film Dune will also have its world premiere at the festival.

Almodóvar's 'Madres paralelas' to open Venice Film Festival
wtop.com
Pedro Almodóvar's 'Parallel Mothers' to Open Venice Film Festival
thewrap.com
Pedro Almodovar movie to kick off Venice International Film Festival
independent.ie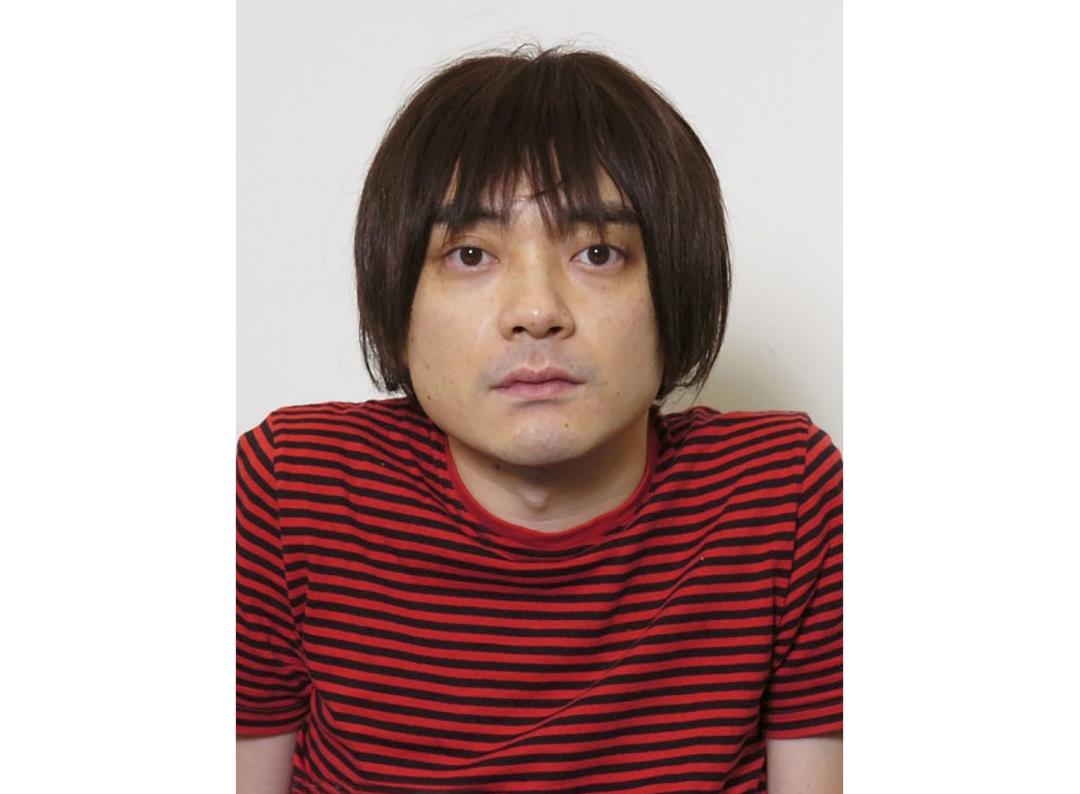 (Newser) – A Japanese composer will no longer be participating in the Opening Ceremony of the Tokyo 2020 Olympics, an event for which he wrote music. Keigo Oyamada, who performs as Cornelius and has been likened to American musician Beck, resigned after apologizing for bullying classmates years ago, the Washington Post reports. In 1994 and 1995 Oyamada bragged in interviews that he had abused classmates in school, including forcing one boy to eat feces, the Daily Beast reports. Officials did not initially accept Oyamada's resignation, saying he was sufficiently contrite, but then reversed that decision, NPR reports. Oyamada, now 52, says he lacked consideration in those days and promised to do better in the future. The music he wrote won't be used in the opening ceremony, and he won't participate in the Paralympics, either. Advocates for people with disabilities strongly protested using work from someone who had bragged about bullying people with disabilities, per the AP. The revelation of Oyamada's past bullying and subsequent resignation is the latest scandal in a troubled and long-delayed 2020 Games, set to start Friday in Tokyo while Japan is in a state of emergency. (Read more 2020 Tokyo Olympic Games stories.)

Olympics Opening Ceremony Composer Steps Down And Apologizes For Bullying
npr.org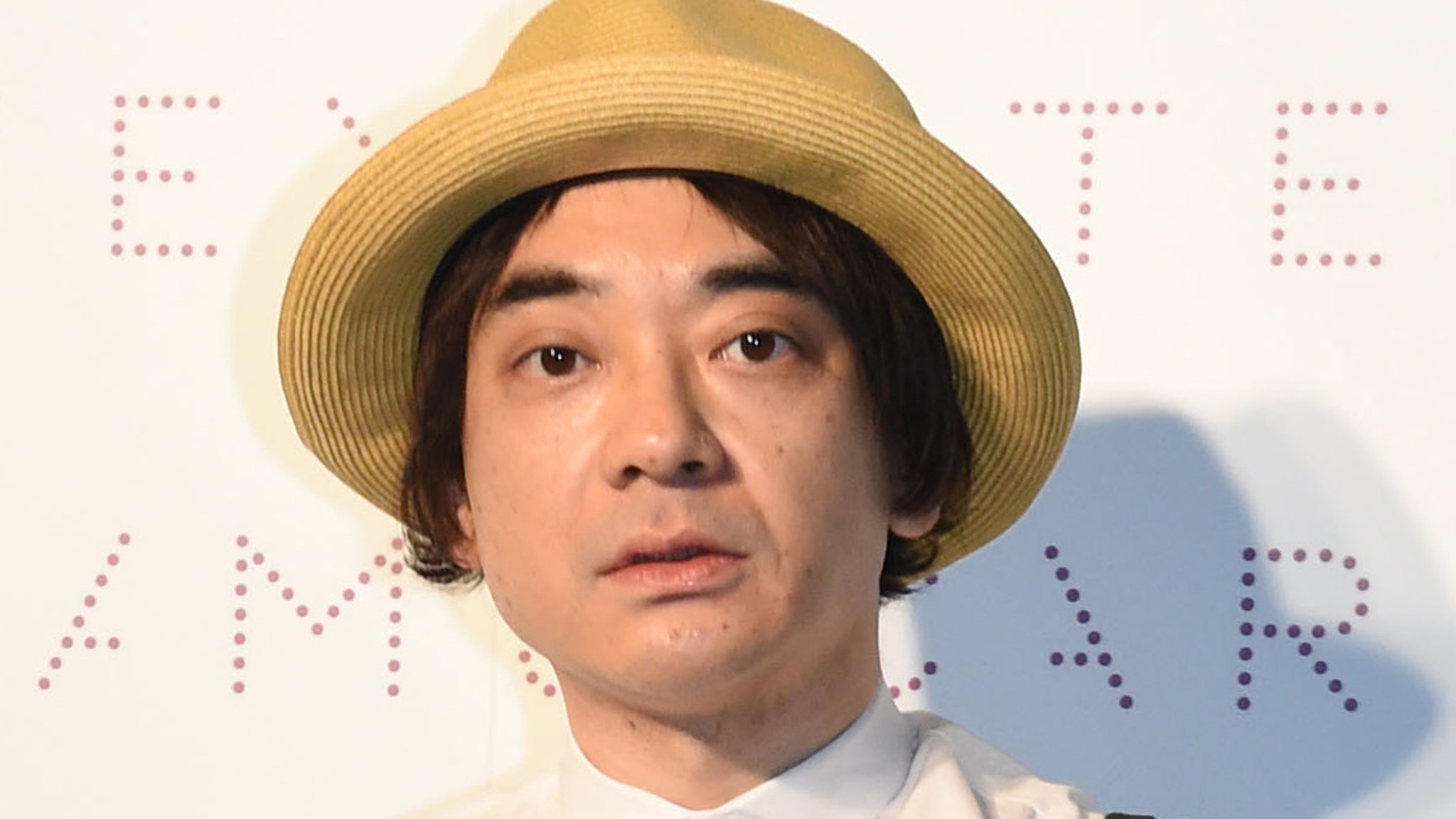 Tokyo Olympics Composer Quits, Apologizes for Disturbing Bullying of Disabled Kid
tmz.com
Matt Damon's teenage daughter refuses to watch her famous father's films — including his Oscar winner "Good Will Hunting." "You know, my 15-year-old refuses to see it," he said in a new interview on "CBS Sunday Morning." "She doesn't want to see any movies that I'm in that she thinks might be good." But he said Isabella's disses are all in good fun. "She just likes to give me s–t," he said. "My daughter said, 'Yeah, remember that movie you did, "The Wall?"' I said, 'It was called "The Great Wall." She goes, 'Dad there's nothing great about that movie.'" The actor added with a laugh, "She keeps my feet firmly on the ground." The 50-year-old actor said that, as the years go on, fans connect with him less often over "Good Will Hunting" — the 1997 movie that catapulted him and best pal Ben Affleck to fame when they won the Oscar for Best Original Screenplay. "Sure, yeah — fewer and fewer. You know, younger people don't know it as much," Damon said about fans wanting to talk to him about the film. Damon and wife Luciana Barroso,45, are parents to Isabella as well as daughters Gia,12, and Stella,10. Barroso also has a twenty-something daughter from a previous marriage. Damon and Barroso tied the knot in 2005 after meeting in a Miami nightclub where Barroso was working as a bartender. "Matt's story is that he saw me across the room and there was a light on me. And I'm like: 'yeah it was a nightclub — there were lights everywhere!'" she told Vogue Australia with a laugh in 2018. "But he had started getting recognized and asked for pictures and autographs, and then it got kind of aggressive… so he came and hid behind my bar."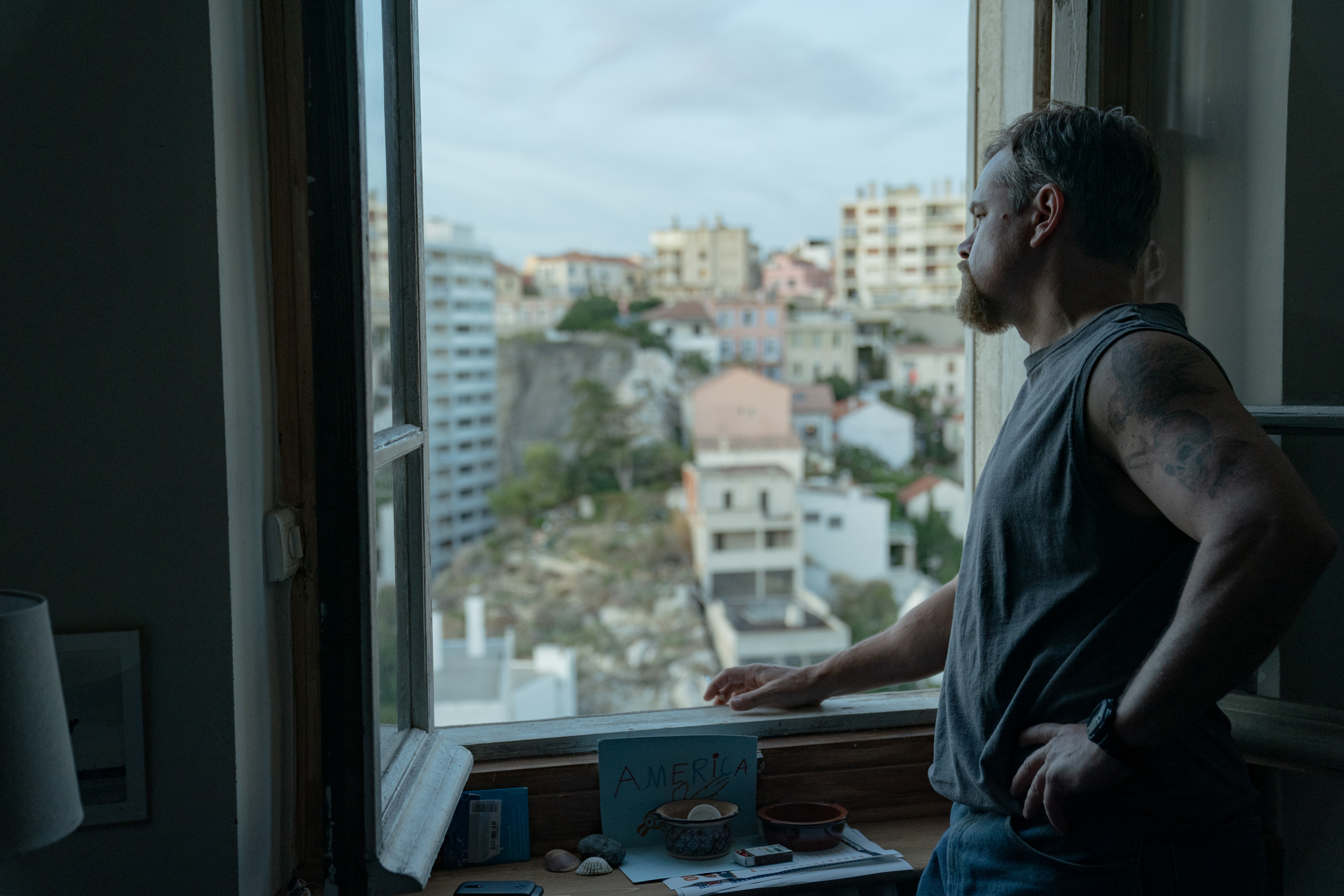 'Stillwater': Everything You Need To Know About Matt Damon Movie
newsweek.com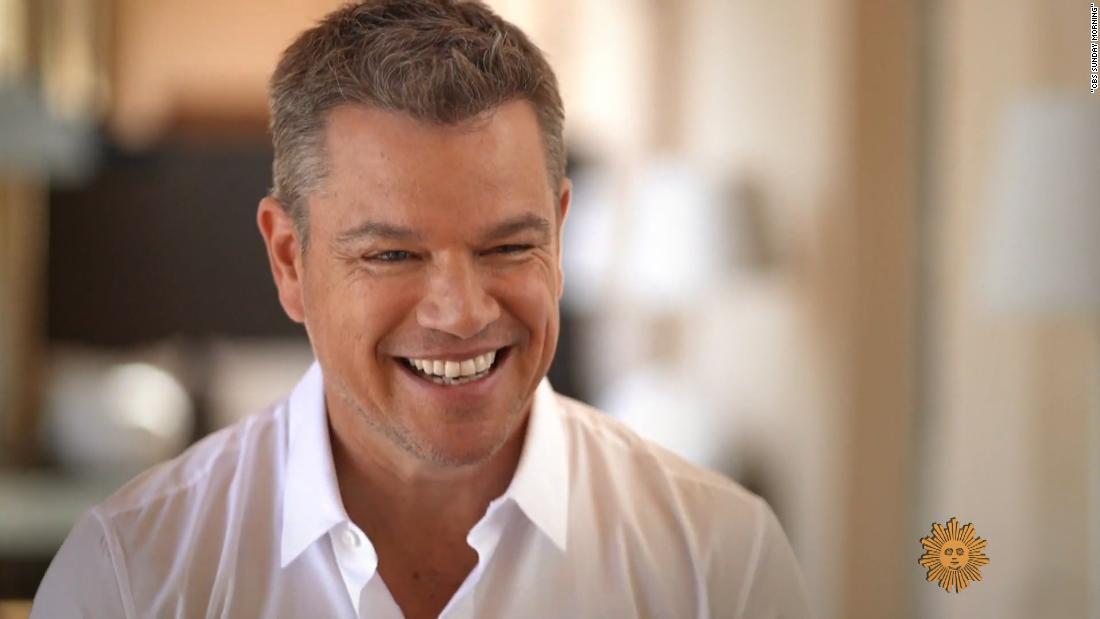 Why Matt Damon's daughter won't watch 'Good Will Hunting'
edition.cnn.com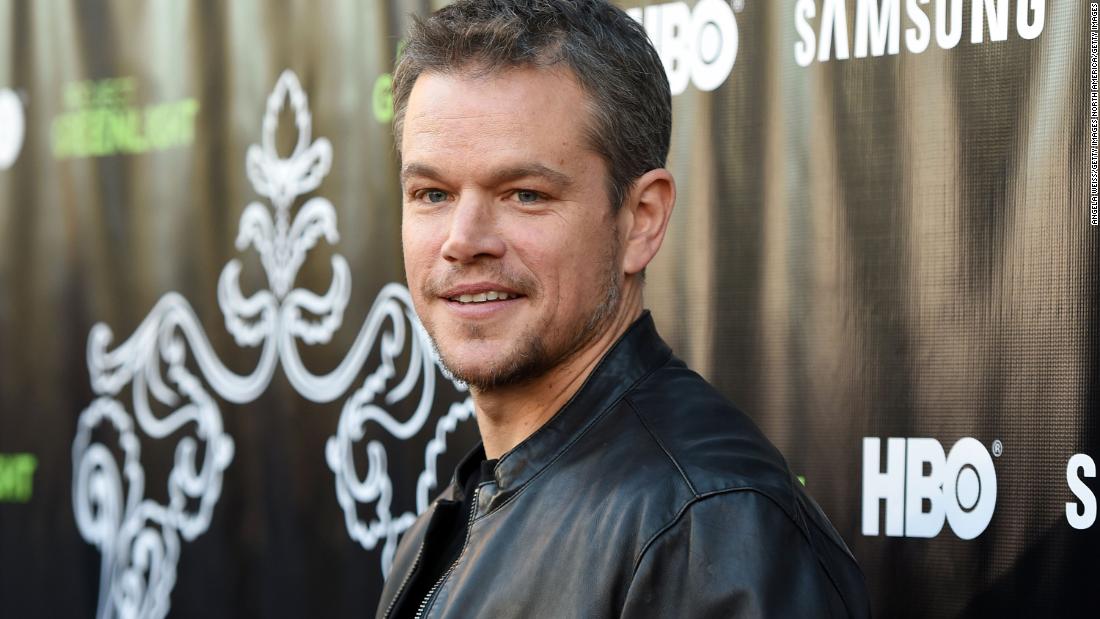 Matt Damon's teen daughter is one of his biggest critics
edition.cnn.com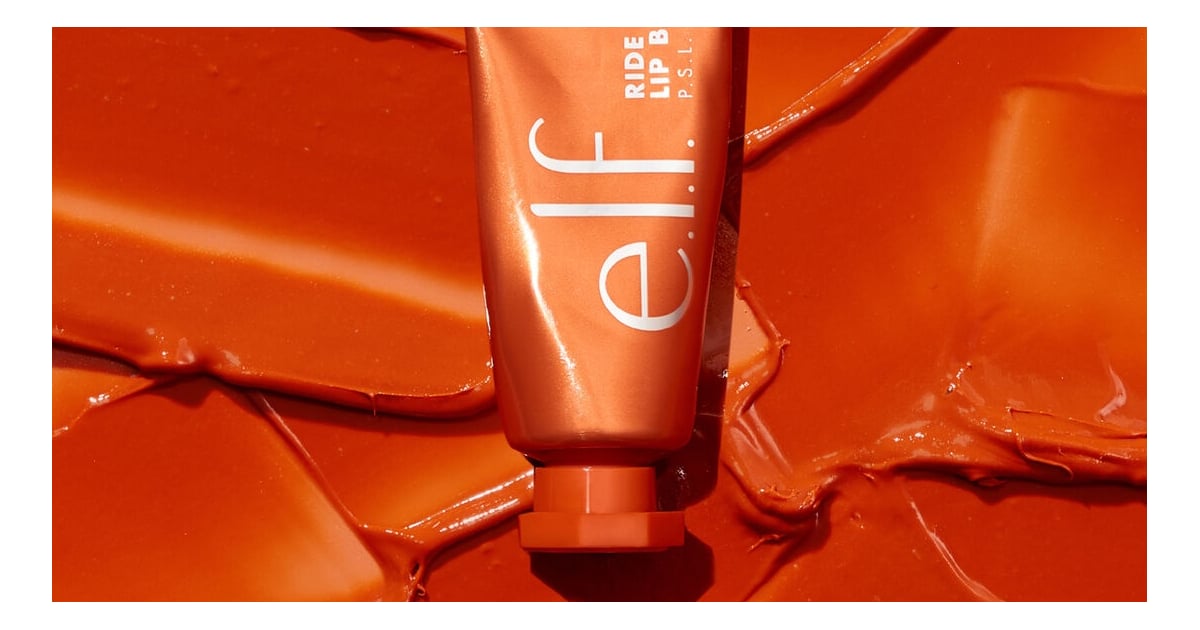 I've got orange on my mind this summer. Clearly influenced by all the vibrant colors I've recently seen in makeup looks and outfit pics on Instagram and TikTok, I'm desperate to swap out all the muted pink and neutral shades in my beauty routine for bright and happy tangerines, peaches, corals, and more orange-y hues. (A few similar colors actually showed up on Pantone's NYFW Spring-Summer 2021 color-trend report .) The easiest and probably most obvious way to work in a little orange is through lipstick, but I've got my eye on a few other thematic buys too — keep scrolling to check them all out.

The 10 Best Things To Buy At Everlane's Rare Summer Sale
forbes.com
— Recommendations are independently chosen by Reviewed's editors. Purchases you make through our links may earn us a commission. Since movie theaters reopened earlier this year, many summer blockbusters that were headed to streaming services have also been scheduled for release on the big screen. The lineup for 2021 has been stacked with incredible films such as A Quiet Place II and Black Widow, as well as upcoming releases like Dune and The Matrix 4. Another film that's slated for both a theatrical and streaming release? Disney's upcoming live-action adventure movie, Jungle Cruise. Jungle Cruise, which stars Emily Blunt and Dwayne Johnson as explorers traveling along the Amazon River, will premiere on July 30th in theaters and in IMAX. You can also catch it on the same day on Disney+ with Disney+ Premier Access. You can stream Jungle Cruise when it is released on Disney+ through Premier Access. Premier Access allows subscribers of the streaming platform to access new or recently released films at an extra, one-time cost of $29.99. Disney+ is available via internet connection if you live in Australia, Austria, Canada, the Channel Islands, France, Germany, India, Ireland, the Isle of Man, Italy, Monaco, the Netherlands, New Zealand, Puerto Rico, Spain, Switzerland, the United Kingdom, or the U. S. Disney's direct-to-consumer streaming platform can be accessed from desktop browsers, mobile devices, game consoles, and more. Disney+ is home to Walt Disney Studios films, Marvel films and series, Disney Channel original series, Pixar films and shorts, Star Wars films and series, and National Geographic titles. The platform is also constantly releasing content, such as Luca, Raya and the Last Dragon, upcoming series like Obi-Wan Kenobi, and more. Directed by Jaume Collet-Serra, Jungle Cruise will follow the story of Dr. Lily Houghton (Emily Blunt) and Frank Wolff (Dwayne Johnson), explorers who set off on a trip down the Amazon River and through the surrounding jungle in an attempt to gain access to a reportedly magical tree. The film is based on the Disneyland theme park ride of the same name, and also stars Jack Whitehall, Jesse Plemmons, Edgar Ramírez, Paul Giamatti, and more. Disney released dual trailers that asked viewers to side with either Dr. Lily Houghton or Skipper Frank, with Blunt and Johnson narrating the intro reel for each. If the banter from the introductions to the trailers and the film footage in the trailers is anything to go on, Jungle Cruise will allow Blunt and Johnson to flex their comedic skills and play off of one another throughout the adventure. Both Blunt and Johnson are Disney alums, Blunt having played Mary Poppins in Mary Poppins Returns, and Johnson having voiced Maui in Moana. To start watching Jungle Cruise upon its release on July 30th, you can subscribe to Disney+ today starting at $7.99 or $79.99 for a year's subscription. Consider investing in a bundle with Hulu or ESPN+ to get the most out of your subscription, or even subscribing for a year to save a little extra money. To watch Jungle Cruise, keep in mind you'll need to spend an extra $29.99 on Disney+ Premier Access, which will allow you to watch the newly released film as many times as you'd like as long as you're a Disney+ subscriber. Disney+ is available on devices like Apple products, Roku streaming devices, Google Chromecast, Android phones and TV devices, XBOX One, PlayStation 4, LG TVs, Samsung products, Chrome OS, Mac OS, or Windows PC. If you're worried about connecting to the service, check out their supported devices list. In addition to all of its new content, Disney+ is also home to classic films like Aladdin, Sleeping Beauty, Robin Hood, A Bug's Life, and The Princess and The Frog that you can watch on-demand, as well as Disney Channel Original shows and TV series like Sky High, Elena of Avalor, Kim Possible, and The Owl House. They also have a lot of properties you might not expect, like Pixar Shorts, The Princess Bride, The Simpsons, Home Alone, The Chronicles of Narnia: The Lion, the Witch, and the Wardrobe, Hamilton, and more. The product experts at Reviewed have all your shopping needs covered. Follow Reviewed on Facebook, Twitter and Instagram for the latest deals, reviews and more. Prices were accurate at the time this article was published but may change over time.

Disneyland's Jungle Cruise Ride Is Making Some Long Overdue Changes To Prepare For The New Movie
uproxx.com
Getty Jax Taylor and Brittany Cartwright Jax Taylor and Brittany Cartwright made a return to TV—sort of. The former " Vanderpump Rules " stars sat down for their first television interview since welcoming their son, Cruz Michael Cauchi, in April. In an interview with E! News Daily Pop, the couple, who announced their exit from the Bravo reality show last December, had very different takes on no longer being on the cast. Of not filming during her pregnancy or during her new chapter as a mom, Cartwright told E! she definitely has a fear of missing out on certain events with her friends who are still on the show. "It is kind of crazy that this is such a huge milestone and it's not on camera because our wedding was," she said. "And Jax has been on there for like 10 years so it is kind of crazy. I do have FOMO if I see pictures of everybody together and stuff, but at the same time I don't have to leave my baby to go film so…it's like a win/win situation, but it's also kind of sad at times." Taylor chimed in to make it clear that he has no fear of missing out on anything going on with Bravo show he starred in for eight seasons. "I'm not sad at all," Taylor said. "I would love to film this but I don't miss that at all. It was a blessing." Cartwright made similar comments about "Vanderpump Rules" in June during an Instagram Q & A with fans. "I miss it sometimes," she said of "Vanderpump Rules" filming. "I miss it the most when whenever I see pictures of all of my friends together and I'm not there with them because normally I would be, so stuff like that is hard," she said. "But you know, we still get to hang out on weekends and stuff so it's fun." And on the Daddy Issues podcast, Taylor said, "The only thing I'm gonna miss about [Vanderpump Rules] is the paycheck." A post shared by Brittany Cartwright Cauchi 💛 (@brittany) Cartwright and Taylor have been spending all of their time with their son since his birth. Cartwright told E! that she can't even remember her life before her son was in it. "He's only three months old and it feels like he's always been here," Cartwright said. "We've only left him once," Taylor added. "With her mom. This [interview] is the second time we've left him. I'm still not comfortable yet getting a babysitter." Cartwright agreed, sayings he doesn't want a babysitter yet either because her son is her "little angel." The couple also revealed they have a routine when it comes to taking care of their baby. "So I do the night stuff, I wake up with him all through the night. And then [Jax] will take him in the morning so I can sleep in a little bit," Cartwright said. "I get the 6 am until whenever-she-feels-like-getting-up shift," Taylor added. "And it works out perfect. I like getting up early, she's not really a morning person so it's great." Taylor said he goes downstairs in the early morning, makes coffee, and watches TV with the baby. The couple then switches off throughout the day. Taylor joked that they have perfected the tag-teaming and that they will write a baby book next. A post shared by Jax (@mrjaxtaylor) Cartwright expressed concern over leaving her baby to film, and it turns out she may have been right. On a recent episode of " The Morning Toast" podcast, fellow new mom Lala Kent revealed that strict filming guidelines are in place for the newborn babies on the show, her daughter Ocean Kent Emmett and Scheana Shay's daughter, Summer Moon Davies, who were both born around the same time Crux Cauchi was. "In the state of California you can only film a baby of my baby's age and Scheana's baby's age for 20 minutes, and then they've got to go bye-bye," Kent said on the podcast. "And they have to have a teacher and also a nurse on location. So if those people aren't available, the babies can't make an appearance at all." Kent admitted that she doesn't know how much of the two new babies will be seen in the upcoming season of "Vanderpump Rules." The new mom was probably required to film her scenes even if her baby couldn't be on camera. "Vanderpump Rules" wrapped filming for its ninth season over the weekend after shooting scenes at an engagement party for James Kennedy and Raquel Leviss at the Sunstone Winery near Santa Barbara. READ NEXT: Stassi Schroeder Update After Vanderpump Rules Exit

Jax Taylor and Brittany Cartwright's Ups and Downs Over the Years
usmagazine.com
Dr. Dre 's son Curtis Young has reportedly landed a role in the new film Charge It To The Game. He'll apparently also be composing original music for the film. According to TMZ, who spoke to Young, Charge It To The Game is a coming-of-age story about four best friends with Young playing "Kong," one of the friend's older brothers. And, making it a veritable who's-who of famous rappers' offspring, Snoop Dogg 's son Julian Broadus is also in the movie, playing Kong's younger brother, and Swiss Beatz 's son is reportedly making his acting debut as one of the four friends (plus scoring the film with Young). "This is my first movie and I wanted to get into acting… I always loved the art," Young told TMZ. "It's just an art form I've always loved. I'm playing a role, Kong, which is a gentleman named Hardtime — it's Julian Broadus, which is Snoop's son — I'm playing his older brother. So, I've been reading the script, just preparing, getting motivated, behind it and getting engaged with it." Talking about scoring the film, Young said, "I was asked and I'm honored to score the film and I believe they just yesterday announced that note. Swizz Beatz's son is gonna be scoring it with me, so I'm just honored to have this opportunity." Young also offered an update on Dre's health since his father suffered a brain aneurysm earlier this year. "My pops is healing," he said. "He appreciates me for what I'm doing and doing on my own… It's been a while since I had an opportunity like this to really step out of that shadow, but at the same time show respect and understand that people came before me."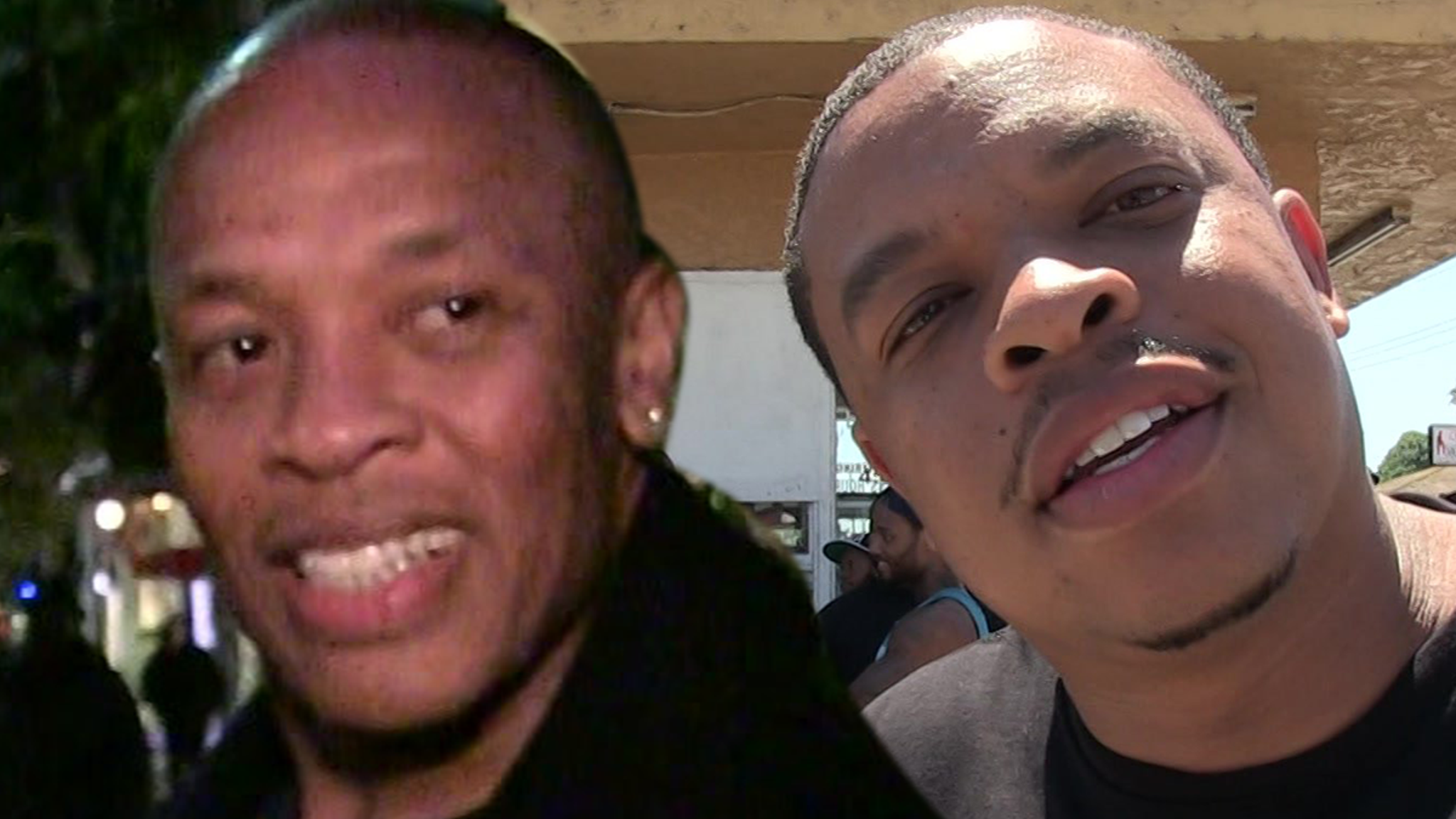 Dr. Dre's Son Curtis Young Lands First Movie Role, Scoring Film Too
tmz.com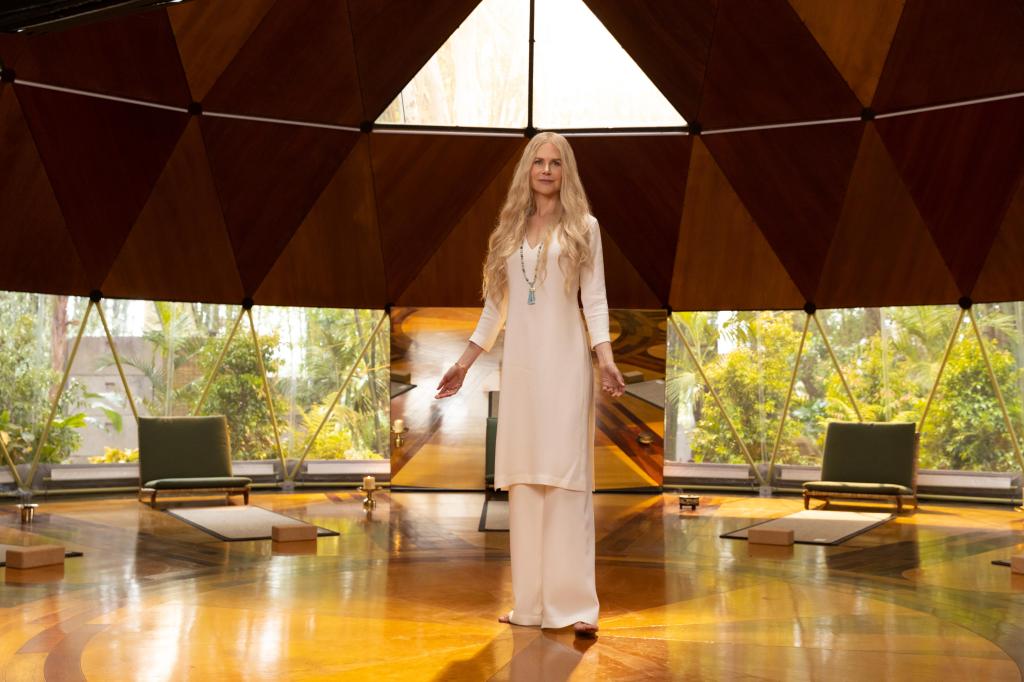 We're slowly inching towards Fall which means many of your favorite TV shows — and a handful of new ones — are making their way back to streaming. That's the case over on Hulu, where everything from Archer to the final season of Brooklyn Nine-Nine drops this month. There's also a lineup of Hulu originals to look forward to including Nicole Kidman's wellness-focused thriller and a murder-mystery starring Martin Short, Steve Martin, and Selena Gomez. Here's everything streaming on Hulu this August. Nicole Kidman leads an all-star cast in this thriller about a wellness retreat, the mysterious director who runs it, and the unfortunate souls who come to her hoping to be healed. Kidman, of course, plays the soft-spoken tyrant overseeing this mindfulness commune. She appears to be the twin of the Goop-ed up Gwyneth Paltrow, who seems to enjoy wringing the misery out of everyone, from Melissa McCarthy to Samara Weaving, Luke Evans, Manny Jacinto, and Regina Hall. Martin Short and Steve Martin team up again, this time for a murder-mystery comedy series that recruits Selena Gomez to be the third-wheel in their crime-solving trio. The three all live in a New York City building that doubles as the setting for a terrible murder, and they're just nosy enough to find out who did the deed. Avail.8/1 Hamilton's Pharmacopia: Complete Season 3 (Vice) 10 to Midnight (1983) 21 (2008) 30 Days Of Night (2007) 30 Minutes Or Less (2011) All About E (2015) Alpha & Omega (2010) Are We There Yet? (2005) As Good as It Gets (1997) Attack The Block (2011) The Baby-Sitters Club (1995) Bagdad Cafe (1988) The Beast Within (1982) Black Swan (2009) Blood Games (1991) Blood On Satan's Claw (1970) Bram Stoker's Dracula (1992) Cherry Pop (2017) Christina's House (2001) Contagion (2011) Every Breath You Take (2021) The Final Girls (2015) First Knight (1995) Fish Don't Blink (2002) Fred Claus (2007) Freelancers (2012) French Postcards (1979) From Prada To Nada (2011) Garbo Talks (1984) Getting Go: The Go Doc Project (2013) The Girl King (2015) The Grudge (2004) Gulliver's Travels (2009) Gunfight at the O. K. Corral (1957) The Hawaiians (1970) Heart of Midnight (1989) Heartbreakers (2001) Henry Gamble's Birthday Party (2015) Henry V (1989) Hondo (1953) The Hot Chick (2002) The Hunter (1980) I Know What You Did Last Summer (1997) I Love You, Don't Touch Me! (1998) It's Kind Of A Funny Story (2010) Jack And Jill (2011) The Killing Streets (1991) King Arthur (2004) Kingpin (1996) The Legend of Bagger Vance (2000) Liz in September (2014) Mad Max (1980) Miami Blues (1990) Mirror (2012) Mud (2013) My Bloody Valentine (1981) Naz & Maalik (2015) Planes, Trains and Automobiles (1987) Plaza Suite (1971) Roadhouse 66 (1984) Romy And Michele's High School Reunion (1997) Rudy (1993) Shane (1953) Shark Tale (2002) Some Kind of Wonderful (1987) The Sons of Katie Elder (1965) Special Effects (1984) Spellbinder (1988) Thelma & Louise (1991) The Thin Red Line (1998) Those People (2015) Toy Soldiers (1991) Transcendence (2014) Under The Tuscan Sun (2003) The Vatican Tapes (2015) Watchmen (2009) Avail.8/4 The Devil You Know: Complete Seasons 1-2 (Vice) Avail.8/5 Princess Cyd (2017) Avail.8/6 Madagascar: A Little Wild: Complete Season 4 (Hulu Original) Avail.8/8 The Party (2018) Avail.8/9 Reservation Dogs: Series Premiere (FX on Hulu) Avail.8/10 Together (2021) Avail.8/11 Fantasy Island: Series Premiere (Fox) AWOL (2016) Avail.8/12 Homeroom (2021) (Hulu Original) The Force (2017) Held (2021) The Virtuoso (2021) The Waiting Room (2012) Avail.8/13 Brooklyn Nine-Nine: Season 8 Premiere (NBC) Avail.8/15 The Hate U Give (2018) Silo (2019) Avail.8/17 Bachelor in Paradise: Season 7 Premiere (ABC) The Skeleton Twins (2014) Avail.8/18 Nine Perfect Strangers: Series Premiere (Hulu Original) The Marijuana Conspiracy (2021) Unsane (2018) Avail.8/19 Blast Beat (2020) Jungleland (2021) Avail.8/21 We Broke Up (2021) Avail.8/23 The Ultimate Surfer: Series Premiere (ABC) Avail.8/24 Temptation: Confessions of a Marriage Counselor (2013) Avail.8/26 American Horror Story: Season 10 Premiere (FX) Archer: Season 12 Premiere (FXX) Disobedience (2017) Feral State (2021) Love and Monsters (2021) Avail.8/27 Vacation Friends (2021) (Hulu Original) Chaos Walking (2020) Avail.8/28 Four Good Days (2021) Avail.8/29 Horizon Line (2021) Avail.8/30 9/11: One Day in America: Series Premiere (National Geographic) Spell (2020) Avail.8/31 Only Murders in the Building: Series Premiere (Hulu Original) Leaving 8/14 Life Like (2019) The Shape of Water (2017) Leaving 8/24 The Grapes of Wrat h (1940) How Green Was My Valley (1941) The November Man (2014) Leaving 8/30 The Chaser (2008) Kindergarten Cop 2 (2016) Like Father, Like Son (2013) Nobody Knows (2004) The One I Love (2014) Still Walking (2008) Leaving 8/31 10 to Midnight (1983) 50/50 (2011) A Most Wanted Man (2014) Across the Universe (2007) Anacondas: The Hunt for the Blood Orchid (2004) Arachnophobia (1990) As Good as It Gets (1997) The A-Team (2010) Bagdad Cafe (1988) The Beast Within (1982) Beetlejuice (1988) The Best Man (1999) The Big Chill (1983) The Blair Witch Project (1999) The Blair Witch Project: Book of Shadows (2000) Blood Games (1991) Blood On Satan's Claw (1970) The Boondock Saints II: All Saints Day (2009) Bucky Larson Born to Be a Star (2011) Christina's House (2001) Cliffhanger (1993) The Company You Keep (2013) Confessions of a Shopaholic (2009) Conviction (2010) The Cookout (2004) Date Night (2010) The Dead Zone (1983) Deuce Bigalow: European Gigolo (2005) Dragonfly (2002) Dragonheart (1996) Dragonheart 3: The Sorcerer's Curse (2014) Dragonheart: A New Beginning (2000) Dragonheart: Battle For The Heartfire (2017) Driven (2001) Fish Don't Blink (2002) The Forbidden Kingdom (2008) Garbo Talks (1984) Hancock (2008) The Haunting (1999) The Hawaiians (1970) Heart of Midnight (1989) Heartbreakers (2001) Henry V (1989) The Hustler (1961) I Know What You Did Last Summer (1997) I Love You, Don't Touch Me! (1998) Jennifer 8 (1992) Jennifer's Body (2009) Just Wright (2009) Kick-Ass (2010) The Killing Streets (1991) King Arthur (2004) Kung Pow: Enter the Fist (2000) Lady in a Cage (1964) The Last House on the Left (2009) The Legend of Bagger Vance (2000) Mad Max (1980) The Mask (1994) Miami Blues (1990) Open Range (2003) Ordinary People (1980) The Outsider (1980) Phat Girlz (2006) Predators (2009) Primary Colors (1998) Resident Evil: Afterlife (2010) Resident Evil: Apocalypse (2004) Resident Evil: Extinction (2007) Richie Rich (1994) Roadhouse 66 (1984) Rudy (1993) Scrooged (1988) The Sitter (2011) The Skull (1965) Shine a Light (2008) Soul Survivors (2001) Special Effects (1984) Spellbinder (1988) Stephen King's Graveyard Shift (1990) Still Waiting (2009) Thelma & Louise (1991) Vanity Fair (2004) The Virgin Suicides (2000) Waiting… (2005) Weekend at Bernie's (1989) William Shakespeare's Romeo + Juliet (1996)

CBS Evening News, July 16, 2021
cbsnews.com
When Mayor Bill de Blasio talked about New York City "reopening" after the pandemic lockdowns, I don't think this is quite what he had in mind. While many businesses in Gotham are still struggling to find enough workers to bring their operations back to pre-pandemic levels, prostitution on the streets of the Big Apple bounced back well before the mask mandates were lifted. And thanks to a variety of factors, the street trade appears to have significantly increased in volume, according to the New York Post. There's one stretch in Brooklyn that's openly referred to as an "open-air prostitution market" that runs all night long. Despite the horrible weather the city has endured over the past few days, the ladies of the evening were out in force this weekend. And the NYPD didn't seem to be doing a thing about it. The descriptions of the police activity around the "market" are certainly curious at first glance. Most of the time, while lines of Johns were waiting for the prostitutes to approach them, if there were any police cars in the area they appeared to simply sit there and watch. On one occasion, a cop was heard yelling over the squad car's loudspeaker for one of the women to "move along," but she appeared to simply ignore him. The cop car later pulled away without having confronted anyone. We won't veer off into the territory of asking whether or not everyone was wearing masks since it's pretty much pointless. But it's worth wondering why the police seem to be playing hall monitor rather than shutting down this sexual marketplace. Even if they don't want to go after the working girls, couldn't they at least question the pimps or the customers? Apparently not. Some police spoke to the Post on background and said that there's no incentive to try to make any arrests because Brooklyn District Attorney Eric Gonzalez has been backing off on prosecuting such cases. Why spend the time to make the bust and fill out all of the paperwork if the suspect is just going to be released without a trial date anyway? The other factor comes from the state level. New York recently repealed its law against Loitering for the Purposes of Prostitution. If you can't arrest either the hookers or the Johns under a loitering charge, you basically have to catch them in the act of "completing the transaction." And for a crime that's been largely decriminalized, is it really worth the time of the police? This is one of those areas where my libertarian leanings put me in a different camp than many conservatives. While human trafficking, particularly with underage girls needs to be stamped out and the perpetrators imprisoned, what an adult woman does with her body in that regard is pretty much her business. I can't imagine it's a very appealing career choice, but it's still the world's oldest profession. There are thousands of gangbangers with illegal guns on the streets of New York causing all manner of mayhem. Perhaps harassing the hookers isn't the best use of the NYPD's time anyway.

TRENDING ON TOWNHALL MEDIA
hotair.com
TRENDING ON TOWNHALL MEDIA
hotair.com
TRENDING ON TOWNHALL MEDIA
hotair.com
TRENDING ON TOWNHALL MEDIA
hotair.com
TRENDING ON TOWNHALL MEDIA
hotair.com
TRENDING ON TOWNHALL MEDIA
hotair.com
TRENDING ON TOWNHALL MEDIA
hotair.com
TRENDING ON TOWNHALL MEDIA
hotair.com
TRENDING ON TOWNHALL MEDIA
hotair.com
TRENDING ON TOWNHALL MEDIA
hotair.com
TRENDING ON TOWNHALL MEDIA
hotair.com
TRENDING ON TOWNHALL MEDIA
hotair.com
TRENDING ON TOWNHALL MEDIA
hotair.com
TRENDING ON TOWNHALL MEDIA
hotair.com
TRENDING ON TOWNHALL MEDIA
hotair.com
TRENDING ON TOWNHALL MEDIA
hotair.com
TRENDING ON TOWNHALL MEDIA
hotair.com
TRENDING ON TOWNHALL MEDIA
hotair.com
TRENDING ON TOWNHALL MEDIA
hotair.com
TRENDING ON TOWNHALL MEDIA
hotair.com
TRENDING ON TOWNHALL MEDIA
hotair.com
ABC Katie Thurston of The Bachelroette. Katie Thurston 's season of " The Bachelorette " is winding down, and fans want to know if they will see her come face to face with her rejected suitors on the "Men Tell All" special. The real-time update generally airs toward the end of each season of the ABC dating show, but with COVID-19 still affecting the country, nothing is guaranteed. According to the Los Angeles Times, an indoor mask mandate has been reinstated for Los Angeles County, where "The Bachelorette" update show typically films. So will it affect this season? Here's what you need to know: ABC Katie Thurston poses with her suitors on The Bachelorette. Last week on his RealitySteve.com blog, spoiler king Steve Carbone gave readers an update on the filming schedule for the "Men Tell All." "The 'Men Tell All' for Katie's season films on Thursday and I'm told there will be an audience. Guys arrived Sunday and yesterday to quarantine. Kaitlyn [Bristowe] and Katie are currently quarantining at the Hotel Amarano in Burbank based on their social media posts yesterday. They clearly don't care about showing people where they are. Tayshia [Adams] hasn't posted, but, I would think she'd be there at some point." Carbone later updated to post about the upcoming July 26, 2021 episode of "The Bachelorette." "The episode will transition into the 'Men Tell All,' which was filmed this past Thursday… And there was an audience in attendance as well. Kaitlyn and Tayshia hosted." There may also be some fireworks on the TV special and the subsequent "After the Final Rose" that will air on finale night. Reality Steve noted in a separate post that one of Thurston's frontrunners leaves the show early after he has an explosive argument with "The Bachelorette" star. "Should make for a hell of an After the Final Rose I tell ya," the blogger teased. ABC/Craig Sjodin Chris Harrison and Tayshia Adams on the set of The Bachelorette's Men Tell All. COVID-19 wreaked havoc with reality TV, so the last season of "The Bachelorette" featured a very small group of guys for the "Men Tell All," and Tayshia Adams didn't get an "After the Finale Rose" at all. At the time, longtime "Bachelor" host Chris Harrison told Entertainment Tonight that producers were getting creative to avoid having a "Men Tell All" via video chat. "We are trying to avoid the virtual world," Harrison said in October 2020. "It's just better to be in person, but can we do that safely? We're going to try and find out, so we're efforting very, very strongly, because if there was ever a season where we needed a Tell All, this is it." Harrison later took to Twitter to explain why Adams didn't get a proper send-off with an "After the Final Rose" special. "It pains me there's no AFR live special this #TheBachelorette season," Harrison wrote. "Due to being pushed into the holidays and the difficulty of bringing people safely together during this time it just wasn't possible. But hopefully, we'll be back for #TheBachelor." "Bachelor" Matt James did get an "After the Final Rose," but there wasn't with an in-studio audience like there usually is. Author and former NFL player Emmanuel Acho hosted the "AFTR" special after Harrison stepped back from the "Bachelor" franchise following the backlash he received amid controversial comments he made about James' final rose recipient, Rachel Kirkconnell. READ NEXT: 'Bachelor in Paradise' Couples Revealed

Katie Thurston Spotted Hanging Out With Former Suitor
heavy.com
'Bachelorette' Spoilers: Is This How Katie Thurston Really Ends Her Season?
heavy.com
Getty Judy Smith, who inspired the character Olivia Pope in the ABC drama "Scandal", will serve as Executive Producer on a new Hallmark film. There's a brand new mystery movie coming to the Hallmark channe l as early as this fall. Here's the scoop on the plot, the cast, and other exciting details. When investigative journalist Melanie heads to her hometown of Cherry Springs, she's looking for a break from her hectic and demanding job. But when her childhood friend goes missing, Melanie springs into action to figure out what happened. Local Detective Jake Collins isn't keen on Melanie's methods at first, but the pair end up working together to uncover a truth neither of them can believe. Judy Smith serves as the film's executive producer. A former consultant and "fixer" for Fortune 500 companies, Smith entered the entertainment industry as the inspiration for the character Olivia Pope on the ABC drama "Scandal." Smith was also an executive producer on the show. This will be Smith's first project with Hallmark. In a press release via Futon Critic, Smith said, "as a storyteller and communicator, being able to connect with the Hallmark brand is something I'm thrilled about and so pleased to be part of the Hallmark family." Let's meet the cast of this new mystery. A post shared by Rochelle Aytes (@rochelleaytes4real) Rochelle Aytes stars as Melanie in "Redemption in Cherry Springs." Aytes previously starred in the Hallmark movie "A Christmas Tree Grows in Colorado ." Frankie Faison of "Coming to America" and "White Chicks" plays Aytes' uncle in the film. Aytes recently shared an Instagram photo of her and Faison, writing "Had the opportunity to work with this legend a couple of times now! @faisonfrankie you are awesome! It's always such a joy to be in your presence." Keith Robinson plays Detective Jake Collins. Robinson's previous Hallmark credits include "A Christmas Love Story." According to his IMDb page, he also acted in the upcoming Hallmark movie "Christmas at the Madison", parts one and two. Hallmark actor Ashley Williams is an executive producer on the film, which should be out later this year. Additional cast members include Hannah Lee Sakakibara, Rajiv Sharma, Brinda Dixit, Scott Bryce, and Hannah Barefoot. A post shared by Rochelle Aytes (@rochelleaytes4real) The Hudson Valley Film Commission shared a casting call for "Redemption in Cherry Springs" on Facebook back in May. The post stated that filming would take place in Newburgh and Beacon, both of which are in New York state's Hudson Valley. The towns are about fifty miles north of New York City. Local radio station Q105.7 also advertised the casting call on their website, stating that additional filming might take place in Woodstock, Middletown, and High Falls, New York. According to Q105.7, extras were needed to play crime scene investigators and uniformed police officers. Extras with dogs were also needed. A post shared by Hallmark Movies & Mysteries (@hallmarkmovie) There's a brand new " Aurora Teagarden Mysteries " movie premiering on August 22. The film is titled "Honeymoon, Honeymurder" and will involve, you guessed it, Aurora and Nick investigating a murder on their honeymoon. There's also a brand new Hannah Swensen mystery, "Sweet Revenge", premiering on August 8. It's the first movie in the series since 2017. READ NEXT: Alexa PenaVega Dreams of Having Another Baby

Andrea Brooks Is Leading Two New Romance Movies
heavy.com
The "Jaws Effect" legacy continues to live on 46 years and more than 100 shark movies after the epic original shark thriller. Researchers in Australia recently found that nearly all shark films portray shark-human interactions as being potentially threatening, and that great white sharks — Cape Cod's annual visitor feasting on seals — were the most common species depicted in these movies. The researchers from the University of South Australia found that 96% of shark films portray sharks as a threat to humans. They said they're concerned about the negative impact that shark movies are having on conservation efforts of this often-endangered animal. "Most of what people know about sharks is obtained through movies, or the news, where sharks are typically presented as something to be deeply feared," said conservation psychology researcher Brianna Le Busque, who co-published the study "Sharks on film: an analysis of how shark-human interactions are portrayed in films." "Since Jaws, we've seen a proliferation of monster shark movies — 'Open Water,' 'The Meg,' '47 Meters Down,' 'Sharknado' — all of which overtly present sharks as terrifying creatures with an insatiable appetite for human flesh," she added. "This is just not true. Sharks are at much greater risk of harm from humans, than humans from sharks, with global shark populations in rapid decline, and many species at risk of extinction." This study analyzed 109 shark films to investigate how films portray shark-human interactions. The 109 movies had been released and documented on the Internet Movie Database before January 2020 — with 89 films released since 2000, including 14 movies in 2016 alone. Almost all of the films (96%) portrayed shark-human interactions as potentially threatening, with only four exceptions: "Finding Nemo," "Shark Tale," "Finding Dory," and "The Big Swim." Even three of these movies covertly portray that sharks can harm or threaten humans. A "friendly" whale shark is portrayed in Finding Dory, making this the only film that did not portray sharks as being a potential threat to humans either overtly or covertly. Of the 109 movies, great white sharks were featured in 57% of the film posters, with bull sharks (6%) and mythical species of sharks (6%) far behind in second. Also,74% of the posters had sharks showing teeth. "Exacerbating a fear of sharks that's disproportionate to their actual threat damages conservation efforts, often influencing people to support potentially harmful mitigation strategies," Le Busque said. "There's no doubt that the legacy of Jaws persists, but we must be mindful of how films portray sharks to capture movie-goers," she added. "This is an important step to debunk shark myths and build shark conservation."

Mason — Individuals with a communication impediment can have the designation placed on their driving record under bipartisan legislation that took effect July 1. The provision is available to anyone with a health condition that could inhibit communication with an officer, including individuals with deafness, hearing loss or an autism spectrum disorder. The implementation of the designation was announced by Secretary of State Jocelyn Benson Monday in Mason alongside Xavier DeGroat, an autism advocate whose own experience about five years ago during a traffic stop helped spur the legislation. DeGroat had an anxiety attack as a result of the interaction, he said. "I didn't know how to react properly to the officer that didn't properly come near me with sensory-friendly interaction," said DeGroat, who founded the Xavier DeGroat Autism Foundation. The designation is voluntary and free upon request with a certification from a physician, nurse practitioner, physical therapist or physician's assistant. The designation would not be placed physically on an individual's license or state ID, but instead would be placed on an individual's record and available to police during a traffic stop. "Alerting law enforcement to the needs of the citizens they interact with helps ensure the safety and comfort of everyone involved," Benson said in a statement. She noted the initiative could help to decrease anxiety around interaction with police for people with communication impediments. The bills enabling the changes were sponsored by Sen. Tom Barrett, R-Charlotte, Sen. Curtis Hertel, D-East Lansing and Rep. Frank Liberati, D-Allen Park. eleblanc@detroitnews.com

You win some, you lose some – and the same goes for the stars! We've rounded up a list of celebrities who have missed out on major roles. Jenna Fischer revealed in a July 2021 episode of her "Office Ladies" podcast that she lost out on playing opposite Matt LeBlanc in CBS sitcom "Man with a Plan." Fischer, who played receptionist Pam Beesly on "The Office," said she was initially cast as the on-screen wife of LeBlanc, who rose to fame as Joey Tribbiani on "Friends," and appeared in a pilot episode that was shown for focus groups. "They liked me, but they said – this is a literal quote – 'I don't believe Pam would marry Joey. The chemistry doesn't work between these two,' " Fischer said. "That was the feedback they got." Fischer said she was fired from the show, which aired from 2016 to 2020, days before a press junket promoting the sitcom. During an event at the 2021 Cannes Film Festival, Matt Damon recalled turning down a starring role in the hit 2009 film "Avatar," even though director James Cameron offered him 10% of the film's profits. "Avatar" went on to become one of the highest grossing films of all time, earning $2.788 billion worldwide . "I will go down in history," Damon said at the festival, according to Entertainment Weekly and Deadline . "You will never meet an actor who turned down more money." According to the outlets, Damon said he declined the part of Jake Sully because he was already caught up in making the "Bourne" film series. Instead, the role went to Sam Worthington. Lisa Kudrow was set to star in "Frasier," but got fired, she shared during an episode of "The Howard Stern Show." The actress was set to play the role of Roz Doyle, who in the sitcom was the radio producer for Frasier Crane's show. "I wasn't right for the part, for the chemistry of the group so that wasn't working," Kudrow said. The role eventually went to Peri Gilpin. Luckily, that loss led Kudrow to audition for the role of Phoebe Buffay on "Friends," which of course, she got. Sigourney Weaver could have played a part in the award-winning HBO drama series "Watchmen." In an interview with Variety, Jean Smart, who played Agent Laurie Blake (a.ka. Silk Spectre) in the hit show, revealed she got the role after Weaver turned it down. "They hired me two days before I started," she said. "I'll be really honest: I had Sigourney Weaver to thank for turning down the role. So, thank you, Sigourney. I knew nothing about the graphic novel. I knew nothing about the story at all. I started reading the pilot, and I said, 'Oh, my God, this is amazing.' " "The Devil Wears Prada" director David Frankel revealed in an Entertainment Weekly interview published June 14 that Rachel McAdams turned down the part of protagonist Andy Sachs not once, but three times before Anne Hathaway stepped into the role. Other actresses considered for the role included Scarlett Johansson, Natalie Portman, Kate Hudson and Kirsten Dunst. "The studio was determined to have (McAdams), and she was determined not to do it," Frankel said. In an Instagram post on July 27, Johnson reminisced about almost playing Willy Wonka in Tim Burton's 2005 reboot, "Charlie and the Chocolate Factory." "Some cool history - back in the early 2000's, iconic director, Tim Burton had considered me to play Willy Wonka is his remake, Charlie and the Chocolate Factory," he wrote in the caption. Johnny Depp went on to play Willy Wonka. During a virtual chat at the BFI London Film Festival on Oct.18,2020, George Clooney revealed he and Paul Newman almost played in "The Notebook," Deadline reports. "We were going to do 'The Notebook' together," Clooney said. "Basically, I was going to play him as a young man, and it was funny. We met and said, 'This is it. It's going to be great.' " Clooney's would-be role of Noah went to Ryan Gosling and the older version of the character went to James Garner. Brie Larson may be an Oscar winner now, but, like most stars, she's faced many rejections during her time in Hollywood. Larson opened up about projects she auditioned for and didn't land in a pair of YouTube videos posted Aug.13 and Sept.3. In the videos, Larson revealed several movies she (unsuccessfully) auditioned for, from 2009's "Avatar" to 2012's "The Hunger Games." She also recalled making it to the final round of consideration for 2007's "Juno," 2012's "Pitch Perfect," 2014's "Into the Woods," 2015's "Tomorrowland" and the CBS sitcom "The Big Bang Theory," which ran from 2007 to 2019. Amanda Seyfried revealed during an interview on the Aug.13,2020 episode of " Molner's Table " that she turned down a role in "Guardians of the Galaxy." "Do I regret it? Maybe I don't regret it, but my agents sure do," she says. Claire Danes, who had already starred opposite Leonardo DiCaprio in "Romeo + Juliet," revealed there was strong interest in having her play Rose in "Titanic." "I had just made this romantic epic with Leo in Mexico City, which is where they were going to shoot 'Titanic,'" Danes told Dax Shepherd during an episode of "Armchair Expert." "And I just didn't have it in me." Dane said she had "zero regret" about not being in James Cameron's film especially after seeing how people treated DiCaprio after his "Titanic" fame. In an interview with " Yahoo's Build Series," Janeane Garofalo revealed she was originally going to play the part of Marla Singer in "Fight Club." The role eventually went to Helena Bonham Carter. Will Smith revealed on "The Tonight Show" on Jan.10,2020 that a starring role on "The Matrix" was "the one that got away." Smith said, "Neo was the one… I had 'The Matrix' first." He added that Val Kilmer was originally "going to be Morpheus." Keanu Reeves went on to play Neo and Laurence Fishburne portrayed Morpheus in the sci-fi film. But Smith isn't mad. He said, "It was better this way. If I was Neo, Morpheus wouldn't have been black." "Cats" director Tom Hooper revealed that years before he cast Taylor Swift as Bombalurina, the pop star auditioned for the role of Eponine in his 2012 adaptation of "Les Miserables." "I didn't cast her, but I got very close to it," Hooper told Vulture. "Ultimately, I couldn't quite believe Taylor Swift was a girl people would overlook. So it didn't quite feel right for her for the most flattering reason. But I knew she was curious to work on a musical." The role instead went to Samantha Barks, who had previously played Eponine on London's West End. According to Freddie Prinze Jr., Tom Hanks had to bail on a part on "Friends." The role, a "manny" hired by Ross (David Schwimmer) and Rachel (Jennifer Aniston), went to Prinze Jr. at the last minute, because, as Prinze Jr. told EW, Hanks couldn't make it back in time from a film set. "And so my agent called me and said, 'Do you want to be on 'Friends'?... It shoots tomorrow." Jack Nicholson revealed he turned down the role of Michael Corleone in "The Godfather" during a 2004 interview with Movieline. The role went to instead to Al Pacino, who earned an Oscar nomination. Ashton Kutcher said he was "fired" from the 2005 film "Elizabethtown" during an interview on First We Feast. The actor explained he "probably wasn't disciplined enough as an actor" to give director Cameron Crowe what he was looking for and they both "agreed that it wasn't working out." Orlando Bloom ended up getting the role. Woody Harrelson revealed to Esquire that he almost had Tom Cruise's role in "Jerry Maguire." "I was offered — what's the 'Show me the money' movie? 'Jerry Maguire'?" he said, but recalled telling a producer at the time, "Nobody is going to give a (expletive) about an agent." Guess he was wrong! The movie was nominated for five Oscars, one of which Cuba Gooding Jr. won for best supporting actor. "The Mask" casting director Fern Champion told Variety she met with the late Anna Nicole Smith to discuss the role of Tina and she was "charming and bubbly but did not have other qualities needed for the role. I never took the next step to run scenes with her." The role instead went to a young model named Cameron Diaz. Could you imagine Al Pacino hanging out with Wookiees and doing the Kessel run in 12 parsecs? During a 2013 panel discussion, he revealed the iconic role of Han Solo was his "for the taking." But he said he turned down "Star Wars" because he "didn't understand the script." During an episode of "Watch What Happens Live" in May 2019, Angelica Huston revealed she turned down Kathy Bates' role in the 1990 thriller "Misery." Bates went on to win her first Oscar for her portrayal of Annie Wilkes in the film. "Ferris Bueller's Day Off" writer/director John Hughes originally wanted Johnny Depp, then the baby-faced breakout star of "21 Jump Street," for the title role in the 1986 senior-skip-day classic. Perhaps it's serendipity that the scheduling stars didn't align because we can't picture anyone else but Matthew Broderick singing "Danke Schoen" and "Twist and Shout" on that parade float. Depp agreed: during a 2002 episode of "Inside the Actor's Studio," he said Broderick did a "great job." Halle Berry told Entertainment Tonight in 2019 that she passed on Sandra Bullock's role in the 1994 movie "Speed." "I was offered 'Speed' before Sandra Bullock," she said. "I stupidly said no." Julianne Moore, who won a best-actress Oscar for "Still Alice" in 2015, might have had another nomination in 2019 for "Can You Ever Forgive Me?" But she told "Watch What Happens Live" host Andy Cohen that she was fired from the role that garnered a nomination for her replacement, Melissa McCarthy. Michelle Pfeiffer was director Jonathan Demme's first choice for "The Silence of the Lambs," but he said she turned it down. The role went to Jodie Foster, who won an Oscar for the film. In a 2014 interview with Howard Stern, now-disgraced producer Harvey Weinstein revealed Anne Hathaway was his first choice to play Jennifer Lawrence's role in "Silver Linings Playbook," which later earned Lawrence an Oscar. Henry Winkler opened up in AARP Magazine about how he declined the role of Danny Zuko in "Grease" because he "didn't want to be typecast." The greasy-haired tough guy with a soft side was played by John Travolta, and the film was an international sensation. Molly Ringwald saw an early script for "Pretty Woman," but she didn't pursue the role, she revealed during a Reddit Q-and-A. Julia Roberts landed the iconic gig and was nominated for an Oscar for the role. Burt Reynolds told USA TODAY in 2015 that he turned down the part of James Bond because he thought the public wouldn't "accept" an American Bond. Turns out Dana Delany was almost our Carrie Bradshaw. The "China Beach" actress revealed on the "Today" show she was offered the role of the shoe fanatic before Sarah Jessica Parker, but she turned it down. "I had just done so many movies about sex... I said 'I can't do another one.' " Sean Connery says he passed on Ian McKellen's role of Gandalf in "The Lord of the Rings." The role earned McKellen an Oscar nomination. John Lithgow tried out for the role of Batman's cackling nemesis The Joker, but told Vulture in 2017 that "My worst audition was for Tim Burton for Batman. I tried to persuade him I was not right for the part, and I succeeded." Gwyneth Paltrow confessed to Howard Stern in 2015 that she declined a part in "Boogie Nights" as well as alluded to declining the role of Rose Dewitt Bukater (played by Kate Winslet) in "Titanic." The role landed Winslet an Oscar nomination. The film won best picture and 10 other Oscar awards. Warren Beatty told MTV that he turned down the lead role in "Kill Bill" because it would require being in China for shoot and he didn't want to leave his kids. "Shakespeare in Love" star Simon Callow revealed in a 2014 Daily Mail essay that Gwyneth Paltrow's role of Viola was originally offered to Julia Roberts. The film went on to win seven Oscars, including a best actress award for Paltrow. Mark Wahlberg turned down a lead role in "Brokeback Mountain" due to film's gay elements, according to multipe reports. The film led to Oscar nods for both Heath Ledger and Jake Gyllenhaal. On Nikki Glaser's SiriusXM show, Tiffani Thiessen revealed she auditioned for the role of Rachel Green on "Friends." She lost the role to Jennifer Aniston. Disney Channel's Gary Marsh revealed during an E! special that Selena Gomez was the original pick for Demi Lovato's role in "Camp Rock," but turned it down to "build her acting base first." Jennifer Hudson revealed in her autobiography that she received the "Precious" script, but didn't want to do a role focused on her weight. The role later went to Gabourey Sidibe. The role earned Sidibe an Oscar nomination. During an interview on "The Howard Stern Show," Olivida Wilde revealed she lost out on Margot Robbie's role in "The Wolf of Wall Street" because she was too old. Angela Bassett told Newsweek that she turned down Halle Berry's role in "Monster's Ball" because she didn't want to "be a prostitute on film." The role earned Berry an Oscar for best performance, the first-ever win for an African-American actress. In a video posted on Instagram, Zendaya revealed she turned down the role of Aaliyah in the TV movie "Aaliyah: The Princess of R&B," because "the production value wasn't there, there were complications with the music rights, and I just felt like it wasn't being handled delicately considering the situation." The role was later played by Alexandra Shipp. "The Hateful Eight" director Quentin Tarantino told Entertainment Weekly that he met with Jennifer Lawrence about the role of Daisy Domergue (played by Jennifer Jason Leigh) to no avail. The role landed Leigh her first Oscar nod. During an interview on "Watch What Happens Live," Mindy Kaling revealed she auditioned for the 2011 hit "Bridesmaids," but lost the role to Maya Rudolph. In a 2015 interview with New York's Power 105.1, Kevin Hart revealed he turned down the role of closeted rapper Alpa Chino in "Tropic Thunder" because it was a gay character. "Not because I have any ill will or disrespect," he said. "It's because I don't think I'm really going to dive into that role 100 percent because of insecurities about myself trying to play that part." Dwayne Johnson revealed on Twitter he lost out on the lead role of "Jack Reacher" to Tom Cruise. Josh Hutcherson lost out on the role of Peter Parker in the 2010 film "The Amazing Spider-Man." The role went to Andrew Garfield. In a Lenny Letter, Lena Dunham revealed Amy Schumer auditioned for the role of Shoshanna on HBO's "Girls," but lost the part to Zosia Mamet. During an interview on "Late Night with Seth Meyers" Tiffany Haddish revealed Jordan Peele approached her about being in "Get Out," but she declined. "I don't do scary movies, dog," she said. "The Hangover" director Todd Phillips told The Hollywood Reporter that Lindsay Lohan lost out on the part of Jade because she seemed "too young" for the part. It later went to Heather Graham. Anne Hathaway says she turned down Katherine Heigl's role in "Knocked Up," telling Allure in 2012 that it was because of the birthing scene. Gwen Stefani revaled she thought she had the lead role of "Mr. & Mrs. Smith" in the bag before it went to Angelina Jolie. Christina Applegate told Entertainment Tonight that she turned down the role of Elle Woods in "Legally Blonde" (later played by Reese Witherspoon), because she had just played a similar role. Due to her schedule with "Beauty and the Beast," Emma Watson told SiriusXM that she wasn't able to star as Mia (played by Emma Stone) in "La La Land." Charlie Hunnam was set to play Jamie Dornan's role of Christian Grey in the film "Fifty Shades of Grey," but scheduling conflicts forced him to give up the role, he told V Man in 2015. Hugh Jackman told Variety he received a call for the role of James Bond in "Casino Royale," but said he wasn't interested. The role later went to Daniel Craig. In an interview with Evan Rachel Wood for Variety, Millie Bobby Brown said she auditioned to play Hugh Jackman's partner-in-crime in "Logan." The role later went to Dafne Keen. Miles Teller told Esquire that he almost left the film "War Dogs" to pursue Ryan Gosling's role in "La La Land" before his agent called to tell him he didn't get the part. The film earned Gosling an Oscar nomination and a Golden Globes win. Scheduling issues forced Emily Blunt to turn down the role of Black Widow in "Iron Man 2," which was later played by Scarlett Johansson. The character of Black Widow has since been a staple in the Marvel flicks. "Beauty and the Beast" director Bill Condon told Yahoo Entertainment that Beyonce turned down the role of a feather duster in the live-action remake because it "wasn't a big enough part." Matthew McConaughey revealed on a podcast that despite a great audition, he lost out on Leonardo DiCaprio's role in "Titanic." Idris Elba told People he auditioned for the role of Gaston in the live-action remake of "Beauty and the Beast." The role went to Luke Evans. Scheduling conflicts left Michael B. Jordan unable to star as Dr. Dre in "Straight Outta Compton." The role later went to Corey Hawkins. Joe Manganiello revealed to IMDb that he had auditioned for 2002's "Spider-Man," but lost the role of Peter Parker to Tobey Maguire. Manganiello ended up playing Flash in the film, Mary Jane's (Kirsten Dunst) boyfriend. It was widely reported that Leonardo DiCaprio turned down the role of Alan Turing in "The Imitation Game," which later went to Benedict Cumberbatch. Emma Stone turned down a role in the all-female "Ghostbusters," telling The Wall Street Journal that "The script was really funny... It just didn't feel like the right time for me." Reese Witherspoon turned down the role of Sidney Prescott (played by Neve Campbell) in "Scream," according to multiple reports. "Clueless" co-producer Adam Schroeder told Vanity Fair that Sarah Michelle Gellar was unable to accept Elisa Donovan's role of Amber in the film due to her contract with her then-current project "All My Children." Eddie Redmayne told Uproxx he had a horrible audition for the role of Kylo Ren in "Star Wars." The part went to Adam Driver instead. "Sex and the City" creator Darren Star told Entertainment Weekly that he orginally had Alec Baldwin in mind for the role of Big, but later gave the role to Chris Noth. Will Smith revealed to a Temple University audience that his daughter Willow Smith turned down the lead role in the 2014 film "Annie," which was later played by Quvenzhané Wallis.

Comedy Central's The Daily Show With Trevor Noah is launching a brand new podcast in partnership with iHeartMedia, Deadline reports. Roy Wood Jr., a Daily Show correspondent, is hosting Beyond the Scenes, "an audio series that will give listeners an in-depth look at how writers and producers of the hit late-night series use comedy to address the issues of the day." The series will cover topics such as sex robots, racial injustice, female orgasms in film and TV, and "copaganda": the fictionalized, friendly portrayal of police in popular media and more according to iHeart.com. Along with Wood Jr., other Daily Show correspondents such as Desi Lydic, Dulcé Sloan, Michael Kosta, Ronny Chieng and contributor Jordan Klepper will all be featured in the series, giving their take on a variety of topics. The first episode, "Therapy in the Black Community", Wood Jr., is joined by Daily Show writers X Mayo and Ashton Womack "for a wide-ranging and deeply personal discussion about mental health, Black church, the protests against racial injustice and police brutality of 2020." This is the show where we go beyond the scenes," said Wood Jr. "Buzz Lightyear didn't just go to infinity, he went beyond it. Mad Max didn't just go to the Thunderdome, he went beyond it. We're not just stopping at Bed, Bath, we're going to go… I think you get the point. This is our chance to revisit some of the most complicated and absurd issues tackled by The Daily Show without the time limits and without me having to leave my bedroom." Future episodes to be featured on Beyond the Scenes include: "Copaganda" - How Cop Shows Lie to You Are we being brainwashed by cop shows? Daily Show producer Madeleine Kuhns and writer Ashton Womack join Roy to look at the legacy and popularity of policing onscreen, and how it shapes our relationship to police in the real world. Female Orgasms On Screen: A Brief Hist-HER-y From the sex-shaming of early cinema legend Hedy Lamarr to trapping Jane Fonda in an exploding orgasm piano, Hollywood's relationship to female sexuality is complicated, controlling and sometimes just plain weird. Roy is joined by correspondent Desi Lydic and Daily Show writer Kat Radley for a stimulating discussion about the depiction of female pleasure on screen. Being Black in Corporate America As Black Lives Matter protests sprung up across America in June 2020, Daily Show producer Chelsea Williamson posed a question on Instagram: "If you're Black and my friend, can you tell me what racial things have happened to you at your job?" The responses led Chelsea to pitch a segment exploring what it's like to be Black in overwhelmingly white workplaces. Chelsea and Daily Show writer Christiana Mbakwe-Medina join Roy to discuss the resulting piece and their personal experiences, from being called "too professional" to going from "pet to threat." Dul-Sayin': How Female MC's Helped Shape Hip Hop Megan Thee Stallion. Queen Latifah. MC Lyte. In this episode, correspondent Dulcé Sloan and Daily Show producer Chelsea Williamson join Roy to discuss the women who found success in the misogynistic, male-dominated arena of rap music. State of Black Sh*t From Meghan Markle to police violence to the run on Popeye's chicken sandwiches, The Daily Show's annual "State of Black Shit Address" seeks to encapsulate the year in Black life. Writers X Mayo and Randall Otis talk to Roy about how they deal with dark subject matter comedically, what makes this particular segment unique and the eternal question, "where we is?" How Racist Is Boston? In this episode, Roy and Daily Show producer CJ Hunt discuss their 2018 fieldpiece exploring Boston's reputation as one of America's most racist cities, and ask Boston's NAACP President Tanisha Sullivan whether the city has made any progress in the wake of the 2020 racial reckoning. Beyond The Scene is the latest podcast produced by The Daily Show team. In March 2021, Roy's Job Fair, hosted by Wood Jr., "explores the human condition every week through the prism of employment"was released. The Daily Show Podcast Universe, five-episode miniseries parodying popular podcasts in 2019 and The Daily Show: Ears Edition in 2018. According to Comedy Central, the shows have been downloaded over 300 million times. Beyond the Scenes will debut on July 20th.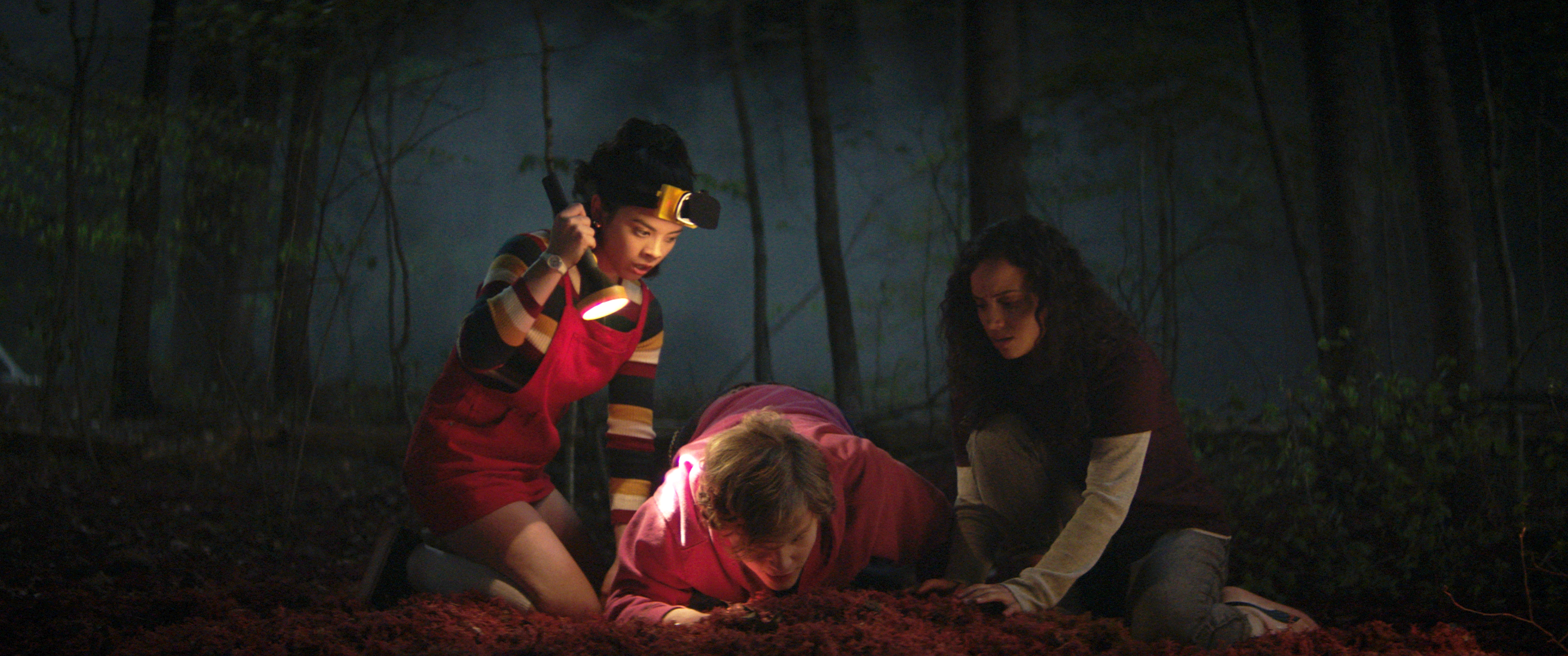 The Fear Street movies followed a legend that stretched back as far as 1666. The final film answered some very important questions about why Shadyside has had a dark cloud resting over it for centuries. The final Netflix film of the trilogy not only focused on the events of 1666, but also explored how what was learned there could save the town. When Deena (Kiana Madeira) connected Sarah Fier's hand and body, she was transported to 1666 to a vision of what happened to Sarah. In that vision, which saw many of the Shadysiders we had met in previous movies return, Sarah discovers the real reason behind the curse on Shadyside, then known as Union. Sarah (who in flashback is also played by Madeira) is accused of witchcraft along with her friend Hannah (Olivia Scott Welch) after their town suddenly starts to experience a curse, with their water poisoned and food going rotten. These two are at the center of suspicion after they are caught having a dalliance in the woods. As Sarah flees from those hunting her, she takes refuge with her friend Solomon, who fans will recognize as Sheriff Nick Goode (Ashley Zukerman) who plays this part in her vision. However, as she tries to uncover who has cursed their home, she realizes Solomon is behind it, having made a deal with the devil to hand over residents of their settlement in exchange for power and prestige. Deena finds herself back in 1994, and realizes it is the sheriff's family who has been making the deal with the devil for generations, causing people in Shadyside, the affected half of the previous Union settlement, to go on murderous killing sprees. As a result, Sunnyvale has thrived while Shadyside has not over time, with more of their residents suffering under the weight of the curse. Deena, with the help of her brother Josh (Benjamin Flores Jr.) and previous escapee Ziggy (Gillian Jacobs) they go on the hunt for the sheriff, risking their lives at the hand of his minions over generations. Using everything from glow-in-the-dark paint to blood and clever traps, eventually it is Deena vs. the Sheriff under the Shadyside Mall, where it all started. After an intense battle, she triumphs, and the town of Shadyside slowly begins to thrive, while those in Sunnyvale see crimes now plaguing their town. But, judging by the credits, the journey does not stop there. These scenes took the audience back under the Shadyside Mall, to the place where the Goode family had forged their deal with the devil. They used a sacred book stolen by The Widow in 1666, which remained at the crime scene. However, hands appeared and took the book away, showing someone else may have their eyes on a new deal.

The Cannes Film Festival that just ended was notable for a number of things (besides simply being the first Cannes Film Festival since 2019): That a female director won the Palme d'Or for the first time since 1993; Jodie Foster's special award; Adam Driver's singing in "Annette." And the fact that it was proof positive, if anyone was in doubt, that the year of the nontraveling sweatpants has well and truly come to a close. Like, put a stiletto in that one and stick it to the wall-of-history close. If the Oscars kicked off the Return of the Red Carpet, Cannes took it to a whole other level. For 10 days the plumage was out: tulle and tuxedos, glitter and glamour, as if to make up for dressing down of the last, lost year. This film festival, of all film festivals, has become the greatest real life — or real life-ish — runway of the year, other than the Met Gala. Perhaps even more than the Met Gala, which can be handicapped by sometimes silly theme. And that means that all of those pundits who predicted the party of the century as we begin to emerge from the pandemic may be right. Because when the last lights dimmed and the final reviews came in and the celebrities dispersed, these are the trends and images that remained.1. Big Gowns and Heels Are Back Despite the rampant speculation that the last 16 months of isolation forever altered our sense of what we are willing to sacrifice for glory, apparently all thoughts of comfort clothing go out the window when it comes to making an entrance, Instead, in the city by the Croisette the skirts were big (often, the bigger, the better), the waists corseted and the heels very, very high. The goddess gowns of Dior were so ubiquitous they were practically a uniform, Sharon Stone seemed to have planted a minor garden on her massive Dolce & Gabbana tulle number, and Jodie Turner-Smith's Gucci train looked as if her hemline had gotten caught in frothing bubble bath that was then dragging behind. Even the casual day looks — Marion Cotillard in Chanel overalls; Maria Bakalova in Vuitton tunic and shorts — could practically have qualified as cocktail-wear but a few months ago.2. So Is the Fantasy Tux Being president of the Cannes grand jury means being present at pretty much every premiere and award ceremony, which means being ubiquitous at almost every fancy photo op — which means wearing a lot of clothes. Spike Lee may have messed up his announcement of the Palme d'Or winner (oops), but when it came to his wardrobe choices, he won the day, pretty much every day. For a while it was hard to imagine he could top the purple suits he wore to the 2019 and 2020 Oscars in honor of Prince and Kobe Bryant, respectively, but the hot pink Louis Vuitton look he chose for the opening day — along with matching sunglasses and coordinating Air Jordans — came pretty close. Especially because it was followed by a black suit with bright red buttons, black shoes with red laces and a green, red and black beret; a "houndstooth" suit with a pattern actually made from little basketball players; and a suit for the final ceremony that looked as if the sky at sunset had been silk-screened on one side. The days of the penguin suit (which, after all, is a sort of comfort dressing in itself, being the safest possible option) may be numbered.3. You Are What You Wear When the team behind "The French Dispatch" — the stars Tilda Swinton, Bill Murray and Timothée Chalamet and the director Wes Anderson — appeared for an afternoon photo call, the extreme variety of their outfit choices became a sort of Rorschach test for pretty much any personality type. There was Ms. Swinton, for example, looking dangerously cool in a bright blue office dominatrix Haider Ackermann pantsuit and pumps; Mr. Murray, in a chaotically patterned tourist shirt, shorts and straw hat; Mr. Anderson, in an ice cream-toned Our-Man-in-Havana suit and white loafers; and Mr. Chalamet, in black pants, boots and a pale pink T-shirt. A frenzy of memes ensued, comparing them to everything from Beatles' albums to journalism and even vaccine statuses. Which is pretty much all the evidence anyone should need that what you wear can definitely type you.4. Surrealism Is a Look Schiaparelli, aka the brand Surrealism built, has been making a name for itself as the dark horse of statement dressing since the start of the year, when Lady Gaga wore a Schiap number for her performance at the Biden presidential inauguration. And Bella Hadid's appearance at Cannes in a straight-from-the-couture-presentation look was another notch on the house's belt. Effectively catnip for paparazzi, the simple long black dress featured a neckline that dipped to the upper rib cage, exposing a gold "necklace" of branching alveoli in the shape of lungs just dense enough to cover — well, the lungs. Now that the fashion-Hollywood industrial complex is back in full flow (scanning the brands behind the looks is pretty much like taking a stroll past the shops of Avenue Montaigne), it seems pretty clear that Schiap has become a serious contender. This one left 'em all a little breathless, anyway.5. But Family Is the Best Accessory Forget handbags; the hottest accessory on the Croisette was a close family member. Sean Penn was there with his daughter Dylan Penn and son Hopper Penn; Danny Moder (Julia Roberts's husband), with their daughter Hazel Moder; and Tilda Swinton with her daughter Honor Swinton Byrne. Though the quintessential pairing may have been Jane Birkin and Charlotte Gainsbourg, who appeared in matching well-worn denim, a.k.a., the Canadian tuxedo, for day and actual tuxedos (by Celine and Saint Laurent, respectively) at night. Apparently, the family that films together, dresses together. Taste connects us, in all sorts of ways.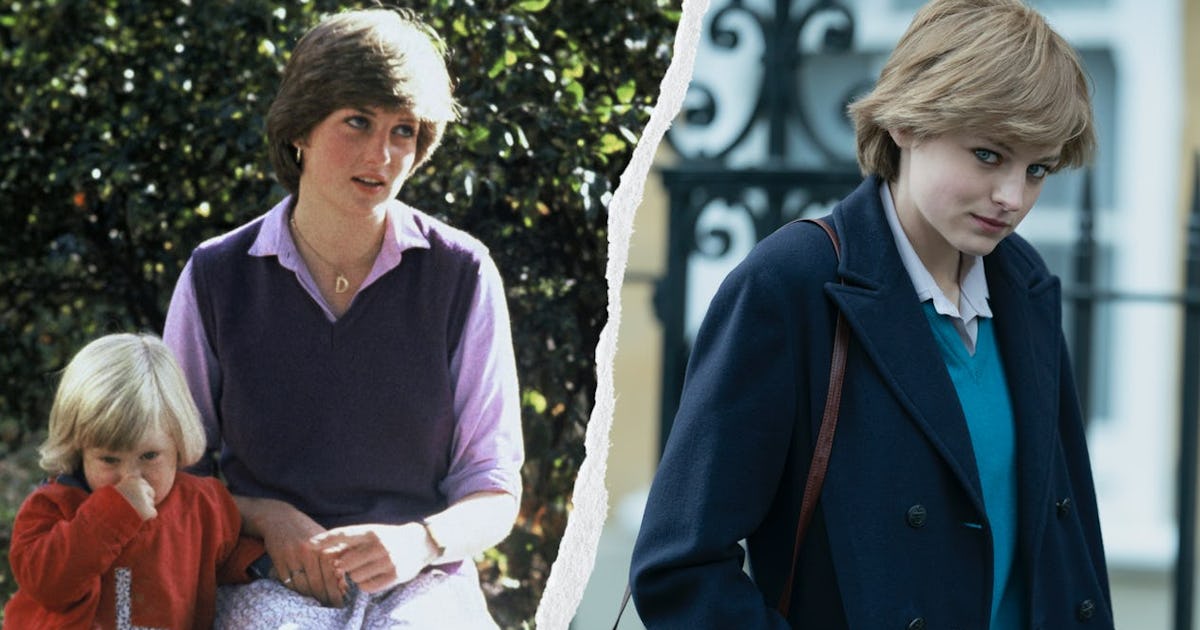 TV & Movies These stars took on the role of the people's princess with varying levels of success. The history of the British royal family has captivated audiences in some of the biggest films and TV dramas of the past few decades, and the world's lasting obsession with Diana, Princess of Wales can be felt in the many onscreen depictions of her fascinating life. Over the years, the late Princess Diana — who tragically died in August 1997 following a car accident in Paris — has been portrayed in streaming hits such as Netflix's acclaimed royal drama The Crown, several straight-to-television biographical flicks including CBS's Princess in Love, an ill-fated 2013 biopic starring Naomi Watts, and much more. In 2020, it was also announced that audiences have yet another Diana-centric biopic to look forward to, as the hotly-anticipated Spencer starring Kristen Stewart is scheduled for release later in 2021, around the same time Broadway's Diana The Musical is set to drop on Netflix. Taking on a role as beloved as Princess Diana is no mean feat, but that hasn't stopped these actors from stepping into the shoes of one of the most famous figures in royal history. Below, you can discover all the different actors who have played Diana over the years and managed to bring the people's princess to life on screen. Based on Andrew Morton's bestselling novel, the 1993 TV movie Diana: Her True Story stars Serena Scott Thomas in the leading role. Her performance was received well by some critics at the time, with Entertainment Weekly praising the actor's ability to portray the late princess with "great charm." Years later, Thomas went on to star in another royal TV movie titled William & Kate, in which she appeared as Prince William's mother-in-law, Carole Middleton, Tatler reports. Based on a bestselling novel, the CBS film Princess in Love starred Julie Cox as the Princess of Wales. As Tatler reports, the film raised a few eyebrows upon its initial release due to the plot's exploration of Diana's rumoured relationship with Captain James Hewitt. Reviewing the film, People criticised Cox's lack of resemblance to the beloved princess, writing that the actor was "no body double." Elsewhere, the publication also revealed that Cox had little interest in "Windsor-mania" and never actually read the book on which the movie is based. "I thought I would hate it. I thought, if I read it, I'll have a hard time taking the script seriously," the actor said at the time. The 2013 big-screen biopic Diana gained a lot of attention upon its limited cinematic release – sadly, it was for all the wrong reasons. Starring Naomi Watts in the titular role, the film was largely panned by critics, and the response was so bad, in fact, that Diana was never awarded a theatrical release in the United States, E! reports. However, according to a review by the New York Times, one saving grace was Watts' portrayal of the late Princess of Wales, which the publication praised as a "sympathetic" humanisation of "the woman behind the smile, the helmet hair, and the myth." You can watch Diana on Amazon Prime Video. The 2007 docudrama Diana: Last Days of a Princess combined dramatic reenactments with real-world interviews with some of the people closest to Diana throughout her life. Per Insider, Genevieve O'Riley took on the role of Princess Diana in the TLC production, which centred on the days leading up to the car accident that would tragically claim her life. At the time of release, the New York Times described the docudrama as a "surprisingly credible picture of the princess's last summer," and said O'Riley managed to portray Diana as "needy but manipulative, loving but flawed — in other words, as a human being." The role of Princess Diana was taken on by Bonnie Soper in the 2018 and 2019 Lifetime original movies, Harry & Meghan: A Royal Romance and Harry & Meghan: Becoming Royal. The films depict the romance between a young prince and a beautiful actor, who begin to find their place within the traditions of the British monarchy. During an interview with Stuff, Soper said getting the chance to play the late Princess of Wales was a "pretty amazing experience," and revealed that, although she wasn't very familiar with the modern royal scene, she recalled seeing Princess Diana "in the magazines" and was "very interesting by her." The early years of Prince Charles and Diana Spencer's relationship was a central storyline of The Crown's fourth chapter and saw newcomer Emma Corrin take on the role of the people's princess. Her Golden Globe-winning performance was lauded by many critics as a highlight of the drama, with the Evening Standard describing her portrayal as "startlingly fresh." Watch The Crown on Netflix. In the hotly-anticipated fifth and sixth seasons of Netflix's The Crown, Elizabeth Debicki ( The Night Manager) will replace Emma Corrin in the role of Diana, Princess of Wales. Throughout the show's fifth outing, Debicki will reportedly depict Diana's life during her highly-publicised divorce from Prince Charles, the release of her controversial tell-all book, and during the recording and aftermath of the Princess' explosive Panorama interview with the now-discredited journalist, Martin Bashir. In a statement following her casting announcement in August 2020, Debicki said it was a "true privilege and an honour" to be portraying a woman whose spirit, words, and actions "live in the hearts of so many." Jeanna de Waal was ready to play the Princess of Wales on stage in the forthcoming Broadway spectacular Diana The Musical. However, as E! reports, the show was put on hold indefinitely due to the coronavirus pandemic. Prior to the show's postponement, de Waal had spent many hours studying the mannerisms of Princess Diana, and, teasing what audiences can expect from the musical, the actor revealed the show is "about this once-upon-a-time princess called Diana." Speaking to Theater Mania, she continued, "the story is the workings of that relationship in a very public spotlight and what came to pass." Thankfully, theatre fans won't be forced to jet over to Broadway to enjoy this highly-anticipated production, because Diana The Musical is set to drop on Netflix on October 1,2021. Directed by Pablo Larraín, the forthcoming biopic Spencer will depict one momentous weekend in the life of Princess Diana, during which she made a decision to end her marriage and step away from royal life. Twilight's Kristen Stewart, who is taking on the film's leading role, began filming in early 2021. Speaking to InStyle, Stewart revealed she had been working with a dialect coach to perfect Diana's voice. "The accent is intimidating as all hell because people know that voice, and it's so, so distinct and particular," she told the publication. Per Deadline, Spencer is scheduled for release in Autumn 2021. However, fans have already been treated to the first on-set photo of Stewart as the late princess, and the resemblance is uncanny.



Total 22 articles.
Version: 9.55.35971-219432. Input files: 1, items detected: 5827, scanned: 5827, accumulated: 22, inserted: 22, exclude filters: 0, include filters: 0, empty media: 340, filtered media: 405, duplicated media: 119, not matched limits: 555, passed http check: 0, not passed http check: 0, http check errors: 0, skipped: {total: 5805, by unique value: 0, by limits: 1125, by similarity: 40, by unicity: 526, by dates: 686, by classifier: 4207, by blacklist: 556, by mandatory tag: 0, from input files: 0}, bad dates: 0, similar from same domain: 1491, unique Ids: 9615, unchangeble patterns: 660, words comparisons: 79037895/9122335, python: 2.7.13 (default, Sep 26 2018, 18:42:22) [GCC 6.3.0 20170516], dynamic containers: {u'nlpu.stemWordsBackHash': -1, u'nlpu.languagesMap': -1, u'nlpu.languagesCache': -1, u'bcla.similarCache': -1, u'bcla.tagsClassificationPopWordsData': -1, u'nlpu.stopWordsCache': -1, u'nlpu.stemWordsBackHashFreqs': -1, u'bcla.autoWeightedWords': -1, u'nlpu.stopWords': -1, u'bcla.tagsSimilarityPopWordsData': -1, u'nlpu.synonimsReplacedCache': -1, u'nlpu.stemWordsBackHashFreqsStemmed': -1, u'bcla.synonyms': -1, u'nlpu.posHash': -1, u'bcla.notSimilarCache': -1, u'nlpu.stopwordsCustom': -1}; the same images URLs found 4745 times; total 0 languages detected: {}; {u'text': {u'chars': 8572759, u'bytes': 35235096, u'words': 1375633, u'sentences': 98318}}
Created at 2021-07-20 06:38