Announcement
DC5n United States software in english 180 articles, created at 2021-07-20 18:03 articles set mostly positive rate 4.8
(3.19/4)

1

0.4

GTA Online gets a big update with combat-free Los Santos Tuners social space

Grand Theft Auto Online is getting a combat-free social space with the Los Santos Tuners update available as a free download today. 2021-07-20 14:00 4KB venturebeat.com

(3.15/4)

2

0.6

Battlefield V joins Xbox Game Pass cloud gaming lineup

Xbox Game Pass subscribers are getting access to Battlefield V and Cris Tales starting today. 2021-07-20 14:41 1KB www.digitaltrends.com

(3.10/4)

3

0.1

Jeff Bezos Floats Back to Earth, Achieves the Bare Minimum Definition of 'Astronaut'

Blue Origin has succeeded in its mission to ferry Jeff Bezos across the edge of space for roughly or less than one minute. 2021-07-20 13:26 3KB gizmodo.com

(3.09/4)

4

0.2

Resident Evil performance patch releases, fixes frame rate issues

Capcom finally released a patch for Resident Evil Village to deal with the various frame rate issues. 2021-07-20 14:37 2KB www.digitaltrends.com

(2.04/4)

5

0.8

The Best Gaming Chairs for 2021

These top picks let you play in comfort and style, and with much-needed lumbar support. 2021-07-20 13:58 7KB uk.pcmag.com

(2.04/4)

6

0.7

Nvidia announces launch of TensorRT 8 designed for chatbots, recommendations, and search

The eighth generation of Nvidia's AI software is able to cut inference time in half for language queries. 2021-07-20 13:00 3KB www.zdnet.com

(2.04/4)

7

0.5

Fortnite leak claims that an in-game Ariana Grande concert might be happening soon

It has allegedly already had its launch test. 2021-07-20 12:11 1KB www.gamereactor.eu

(1.11/4)

8

0.3

iPad mini 6 release date, price, news and leaks

The iPad mini 6 is rumored to be launching very soon - here's what we've heard about it so far. 2021-07-20 14:20 9KB www.techradar.com

(1.05/4)

9

0.7

Microsoft quietly releases a new Linux distro called CBL-Mariner

Microsoft wasn't a big supporter of open source back in the 2000s, but ever since Satya Nadella took charge as the CEO of the company, it's become one of the biggest open source contributors in the world. Its commitments to open source are now more pronounced as Microsoft has released yet another Linux distro called […] 2021-07-20 14:06 1KB mspoweruser.com

(1.05/4)

10

0.0

Google unveils 'self-driving' cloud security feature

At its Security Summit, Google Cloud announced Chronicle integrations, Cloud IDS, an autonomic security operations stack, and more. 2021-07-20 13:00 6KB venturebeat.com

(1.05/4)

11

0.5

Nvidia prepares Windows 11 for gamers with official GPU drivers

Nvidia has released official drivers for Windows 11, preparing the upcoming operating system for PC gamers. 2021-07-20 10:41 3KB www.techradar.com

(1.04/4)

12

0.6

Blue Origin successfully completes its first crewed spaceflight with Bezos in tow

Add Blue Origin to the growing list of private space companies that have successfully taken passengers to space. 2021-07-20 14:38 1KB www.techspot.com

(1.04/4)

13

0.7

iOS 14.7 release date, news and all the new features coming to your iPhone

The iOS 14.7 update is here and it's packed full of small upgrades and improvements for your iPhone. 2021-07-20 10:00 3KB www.techradar.com

(1.03/4)

14

0.3

How to check if the Pegasus spyware is installed on your iPhone

The Washinton Post has reported that some iPhones may have been targeted with Pegasus spyware, but yours is likely OK. If you're paranoid, however, there's a way to check. 2021-07-20 13:43 2KB www.macworld.com

(1.02/4)

15

2.4

Death's Door (for PC)

Death comes knocking 2021-07-20 14:09 5KB uk.pcmag.com

(1.02/4)

16

43.3

Death's Door review: Bringing life to a dark, dead world

Death's Door goes above and beyond expectations, providing an experience that surpasses almost every other this year. 2021-07-20 13:00 8KB www.digitaltrends.com

(1.02/4)

17

0.0

Final Fantasy 14 director hates that people think his game has 'beat' World of Warcraft

Final Fantasy 14 director Naoki Yoshida doesn't appreciate people dunking on World of Warcraft, saying that his game "wouldn't exist" without Blizzard's MMO and that comparing the two is "the wrong conversation to have."With World of Warcraft taking a few hits recently, including its reviled treatment of Sylvanas, a lot of players have been making the jump over to Final Fantasy 14, including popular streamer Asmongold. It's seen the scales tip in Square Enix's favour, with the game recently smashing its concurrent player count on Steam. It's also created a bit of a narrative about which game has 'won' the MMO crown.It's a conversation Yoshida doesn't appear to be too keen on. The director gave a rather thoughtful speech about the perceived rivalry between the two games in a 14-hour livestream earlier this month, which has very kindly been translated by blluist on YouTube. When told that Final Fantasy 14 had been more popular than WoW this year, Yoshida quickly clarified that he didn't believe his game had "beat" Blizzard's."Blizzard is definitely aware of this, but without World of Warcraft, A Realm Reborn wouldn't exist," Yoshida said. "WoW was the game we constantly looked up to." He also showed his disapproval for the conversation surrounding which game is doing better, saying "our goal was to recreate a Final Fantasy version of WoW, so saying we won or lost to WoW is off-base to start with, because they were the game we aspired to be." 2021-07-20 12:56 4KB www.pcgamer.com

(1.02/4)

18

0.8

Final Fantasy Pixel Remaster may come to other platforms if there's "enough demand"

Final Fantasy Pixel Remaster could eventually come to PC and consoles if there's enough demand, a Q&A released by Square Enix has revealed. 2021-07-20 10:00 2KB www.vg247.com

(1.01/4)

19

0.7

iPhone 12 vs iPhone 11: which Apple smartphone is the right choice for you?

One small numerical increase, one giant leap for Apple's mainstream iPhone line. 2021-07-20 14:39 11KB www.techradar.com

(1.01/4)

20

1.6

It appears Dying Light: Platinum Edition is coming to Nintendo Switch

It will reportedly feature gyro aiming and touchscreen controls. 2021-07-20 14:33 1KB www.gamereactor.eu

(1.01/4)

21

1.1

How to unzip files in Windows 10

ZIP files hold several compressed files inside, reducing how much space they take on your hard drive. They need to be unzipped to use the files, though. Here's how to do it. 2021-07-20 14:30 2KB www.pcworld.com

(1.01/4)

22

0.7

Even highly skilled IT professionals fall prey to phishing attacks

Survey highlights rise of sophisticated phishing attacks that manage to trick even trained IT professionals. 2021-07-20 14:02 2KB www.techradar.com

(1.01/4)

23

0.7

Sony's new soundbar and wireless speakers could make your home cinema dreams come true

Building a home cinema system from scratch? Sony has the answer with its latest soundbar and wireless speaker setup. 2021-07-20 14:01 4KB www.techradar.com

(1.01/4)

24

0.1

F1 2021 removes PS5 ray-tracing "to aid stability"

Codemasters has "taken the difficult decision" to remove ray tracing from the PlayStation 5 version of F1 2021 due to "instability within the game." 2021-07-20 13:49 1KB mspoweruser.com

(1.01/4)

25

0.5

Microsoft Teams is finally fixing one of its most annoying flaws

Search update to Microsoft Teams means you'll never lose a chat again. 2021-07-20 13:00 2KB www.techradar.com

(1.01/4)

26

0.3

IBM FlashSystem gets safeguarded data copies to speed up cyberattack recovery

Safeguarded Copy automatically creates data copies that are security isolated within the systems and cannot be accessed. 2021-07-20 13:00 1KB www.zdnet.com

(1.01/4)

27

0.1

If your iPhone can't unlock your Apple Watch in iOS 14.7, a fix is on the way

Apple has acknowledged a bug in iOS 14.7 that blocks the ability of some Touch ID iPhones to unlock the Apple Watch. 2021-07-20 12:09 1KB www.macworld.com

(1.01/4)

28

0.7

Turns out the Steam Deck's final spec is now more impressive than Valve first listed

Valve has updated the Steam Deck specifications to correctly report the handheld's genuinely impressive memory specification. First noted with dual-channel RAM, the updated specification now correctly lists quad-channel 32-bit LPDDR5 memory with speeds up to 5,500MT/s.The raw speed that Valve is touting for its handheld console, 5,500MT/s, hasn't actually changed since it was announced, but as Twitter user Locuza rightly points out, something didn't add up with the initial LPDDR5 spec listed by Valve. 2021-07-20 11:38 3KB www.pcgamer.com

(1.01/4)

29

0.5

OnePlus 6 and 6T receive July 2021 security patches in the latest update

A new OxygenOS update is rolling out to the OnePlus 6 series, bringing improved system stability and July 2021 patches. 2021-07-20 10:54 2KB www.xda-developers.com

(1.01/4)

30

0.6

Tencent set to buy Sackboy: A Big Adventure developer Sumo

The deal is set to be valued at approximately $1.3 billion. 2021-07-20 10:09 1KB www.gamereactor.eu

(1.01/4)

31

0.6

iOS 15: How to search inside your photos using Visual Look Up

Get more information about the plants, animals, and landmarks inside your pictures with Apple's new AI-powered Visual Look Up tool. 2021-07-20 09:30 1KB www.macworld.com

(0.22/4)

32

0.8

The best free photo editors in 2021

The best free Photoshop alternatives to help edit that photo for whatever you need it for. 2021-07-20 11:41 11KB www.techradar.com

(0.14/4)

33

0.5

The best iPhone 12 Pro Max deals for July 2021

Great Apple iPhone 12 Pro Max deals are available this week - see our handy guide to see which one's for you. 2021-07-20 14:15 3KB www.techradar.com

(0.12/4)

34

1.3

Google Announces 800M Parameter Vision-Language AI Model ALIGN

Google Research announced the development of A Large-scale ImaGe and Noisy-Text Embedding (ALIGN), an 800M-parameter pre-trained deep-learning model trained on a noisy dataset of 1.8B image-text pairs 2021-07-20 13:00 1KB www.infoq.com

(0.06/4)

35

0.8

New Xbox Series X games: upcoming Xbox Series X/S game release dates

New Xbox Series X games and release dates for 2021 and beyond. 2021-07-20 11:12 1KB www.techradar.com

(0.05/4)

36

0.2

iPhone SE (2021) release date, price, specs and feature rumours

We gather up all the rumours and news about Apple's iPhone SE (2021) 2021-07-20 12:12 1KB www.techadvisor.com

(0.04/4)

37

0.7

Polygon Studio will offer $100M to fund gaming NFT projects

Polygon has set up a $100 million fund for projects aimed at combining the hot blockchain technology with gaming. 2021-07-20 12:30 7KB venturebeat.com

(0.02/4)

38

0.6

We can't believe how cheap the Microsoft Surface Pro 7 is at Best Buy right now

Enjoy the convenience of owning a tablet and a laptop through a 2-in-1 device like the Microsoft Surface Pro 7, which is available from Best Buy at $360 off. 2021-07-20 13:02 2KB www.digitaltrends.com

(0.02/4)

39

0.9

Which carriers can I use the TCL 20 Pro 5G on, in the USA?

Wondering about TCL 20 Pro 5G carrier support? We answer exactly which carriers are support by the TCL 20 Pro 5G in the United States. 2021-07-20 12:50 2KB www.xda-developers.com

(0.02/4)

40

0.7

The best wireless headphones 2021: our pick of the best ways to cut the cord

These are the best wireless headphones you can buy in 2021, from over-ear cans to true wireless earbuds. 2021-07-20 12:03 14KB www.techradar.com

(0.02/4)

41

0.6

Tencent opens another triple-A studio in North America through its Timi subsidiary

Tencent has opened a new triple-A studio in Montreal, Canada, through its Timi Studios subsidiary. 2021-07-20 10:56 2KB www.gamasutra.com

42

0.2

Fortnite announces Rainbow Royale event with free Pride cosmetics

"Everyone is welcome on the Battle Bus." Fortnite has announced Rainbow Royale, its first celebration of the game's LGBT+ community. The game's item … 2021-07-20 14:35 1KB www.eurogamer.net

43

0.4

The Last of Us TV show: release date, cast, story and everything we know

Naughty Dog's incredible PS3 game is getting a TV adaptation for HBO – but what ground will The Last of Us TV show actually cover? 2021-07-20 14:33 8KB www.techradar.com

44

0.3

Calling out China for cyberattacks is risky—but a lawless digital world is even riskier

Today's multi-country condemnation of cyber-attacks by Chinese state-sponsored agencies was a sign of increasing frustration at recent behavior. But it also masks the real problem—international law isn't strong or coherent ... 2021-07-20 14:30 7KB techxplore.com

45

1.0

Deal of the Day: 28% off the iRobot Roomba E5 Robot Vacuum

Today's Deal of the Day on Amazon lets you score an iRobot Roomba E5 for only $179.99. It comes via Amazon's refurbished guarantee which also lets you return it within 90 days if you aren't satisfied. 2021-07-20 14:30 1KB www.neowin.net

46

0.0

Neural model seeks 'inappropriateness' to reduce chatbot awkwardness

Researchers from Skoltech and their colleagues from Mobile TeleSystems have introduced the notion of inappropriate text messages and released a neural model capable of detecting them, along with a large collection of such ... 2021-07-20 14:27 5KB techxplore.com

47

0.1

A lighter PS5 is coming, according to a Japanese retailer listing

The PS5 Digital Edition has apparently had its weight reduced and will come with a new screw for attaching the stand. 2021-07-20 14:23 2KB www.techradar.com

48

0.7

Snapchat partners with Verishop to launch new e-commerce portal

The app will also allow users to try on items using augmented reality. 2021-07-20 14:17 2KB www.zdnet.com

49

0.8

Verizon partners with Google to bring advanced messaging services to Android users

Verizon today announced partnership with Google to bring advanced messaging services to Android users. This new service will be based on RCS standard and will be delivered via Messages by Google app. From next year, Messages by Google will be preloaded on all Verizon Android devices. With this new app, users will be able to enjoy […] 2021-07-20 14:16 1KB mspoweruser.com

50

1.0

Disruptive Technologies Sensor Starter Kit, hands on: IoT in a box Review

This Norwegian company's IoT kit is easy to get to grips with and can help organisations explore how to optimise the layout and management of their premises. 2021-07-20 14:16 862Bytes www.zdnet.com

51

0.1

District 9 and Chappie director Neill Blomkamp joins indie studio working on multiplayer shooter

Neill Blomkamp has seemingly finally decided to turn his love for video games into something big. 2021-07-20 14:15 2KB www.vg247.com

52

0.2

Quantum computing and cybersecurity: friends or foes?

Quantum computers can break the RSA code, but could they also provide major competitive opportunities. 2021-07-20 14:09 5KB www.techradar.com

53

0.9

Rap Doge crypto token price, how to buy, and symbol

What is Rap Doge crypto? Here's the lowdown on RAPDOGE tokens, including the current price, how to invest, and the ticker symbol. 2021-07-20 14:09 2KB www.gamerevolution.com

54

0.2

Phone overheating? Here's how to keep your smartphone cool on a hot day

On a hot day your phone can be at risk of overheating, but we've got some advice to help with that. 2021-07-20 14:09 6KB www.techradar.com

55

0.8

Using data from Amazon to improve your ecommerce website

Amazon contains a whole raft of data nuggets for both Amazon sellers and vendors to use. 2021-07-20 14:08 5KB www.techradar.com

56

0.3

Aquaman sequel starts shooting today

The movie is set for a December 2022 release date. 2021-07-20 14:07 1KB www.gamereactor.eu

57

0.4

Dune movie posters give the best look at villain Baron Harkonnen

Dune movie villain Baron Harkonnen, played by Stellan Skarsgard, has just had a proper reveal thanks to a bunch of new character posters - arriving in advance of the new trailer. 2021-07-20 14:06 2KB www.gamerevolution.com

58

0.6

Best UK credit monitoring services of 2021

We feature the best UK credit monitoring services to help you keep track of your credit scores. 2021-07-20 14:04 13KB www.techradar.com

59

0.3

iPad mini 6 sounds more and more like a pint-sized iPad Pro every day

A new report suggests the iPad mini 6 will get peripheral support, USB-C connectivity and more, just like an iPad Pro. 2021-07-20 14:03 2KB www.techradar.com

60

0.0

Peloton Is Testing a Rhythm-Action Game for Bike and Bike+ Owners

Forget scenic rides and beautiful destinations, Peloton wants you sweating for high scores. 2021-07-20 14:02 1KB uk.pcmag.com

61

0.8

These GIANT 4K TVs are practically free at Walmart today

Save a ton of cash on these great 65-inch 4K TVs from TCL and LG at Walmart right now. 2021-07-20 14:02 2KB www.digitaltrends.com

62

0.4

Lucata raises $11.9M to accelerate graph analytics with specialized hardware

Lucata, a startup developing a hardware platform for accelerating graph analytics workloads, has raised $11.9 million. 2021-07-20 14:00 4KB venturebeat.com

63

0.8

Comcast launches new Business Mobile service for SMBs

The service is designed to provide small businesses with flexible data options and access to more than 20 million Xfinity WiFi hotspots. 2021-07-20 14:00 2KB www.zdnet.com

64

0.1

SpaceX's Starlink is helping people connect in flood-hit Germany

The Rhineland-Palatinate state authority in Germany has announced today that it has set up 12 Starlink satellite dishes that will help the flood-affected people. More dishes will be deployed later. 2021-07-20 13:58 2KB www.neowin.net

65

0.1

Companies risk data exposure as employees leave

New research from SASE company Netskope reveals the risk of critical data exfiltration linked to employees leaving their jobs. 2021-07-20 13:53 2KB betanews.com

66

0.3

Ubuntu on a phone, anyone? UBports reaches 18th stable update, but it's still based on 16.04

Improving the Google-free mobile OS has proven to be an uphill struggle 2021-07-20 13:48 3KB www.theregister.com

67

0.4

The Hidden Toll of Shipping

A new report tracks just how much shipping-related emissions retailers like Walmart, Ikea, Amazon, and Target are responsible for. 2021-07-20 13:45 6KB gizmodo.com

68

0.5

Vodafone's NB-IoT network now covers 98% of the UK

Vodafone says NB-IoT and 4G can deliver complete connectivity for IoT. 2021-07-20 13:40 2KB www.techradar.com

69

0.6

Managing data practices on the web

Surfing the web today exposes users to a shocking array of data collection practices. Websites are building digital profiles about you, targeting ads towards you, and sometimes they're even using your computer to mine cryptocurrency, ... 2021-07-20 13:32 4KB techxplore.com

70

0.3

Pokémon Unite can now be pre-downloaded on Switch ahead of its launch tomorrow

The free-to-play game will take up a total of 928MB. 2021-07-20 13:32 892Bytes www.gamereactor.eu

71

0.3

Google Play is getting a redesign on Wear OS and a new remote install method

Google Play is getting a redesign on Wear OS, along with a remote install method so that you can easily install apps from your phone. 2021-07-20 13:30 2KB www.xda-developers.com

72

0.8

Best Xbox One accessories: all the extras you need to own for Xbox One

Supercharge your Xbox One with these excellent optional extras. 2021-07-20 13:28 9KB www.techradar.com

73

0.2

There's a follow-up to the acclaimed My Child Lebensborn in the works

Creative producer Elin Festøy talks to Eurogamer about the follow-up to My Child Lebensborn. 2021-07-20 13:24 6KB www.eurogamer.net

74

0.8

Toast POS (point of sale) review

Toast simplifies restaurant management by combining a POS system with other food service-friendly features. 2021-07-20 13:23 8KB www.techradar.com

75

1.4

Updates From Black Panther: Wakanda Forever, Black Adam, and More

Plus, Snake Eyes teases the rise of Storm Shadow in one final trailer. 2021-07-20 13:20 4KB gizmodo.com

76

0.4

16GB RAM could soon become the standard on PCs and laptops

8GB DDR5 memory modules unlikely to be manufactured en masse 2021-07-20 13:18 2KB www.techradar.com

77

0.4

AI adoption and analytics are rising, survey finds

Businesses are accelerating their adoption of analytics, according to a new survey from Zoho-owned ManageEngine. 2021-07-20 13:15 3KB venturebeat.com

78

0.9

Loki is as queer as Disney's ever been — that's just math

Disney is notorious for pushing its queer characters to the sidelines. But Loki's Disney Plus show is another matter entirely. Even though his sexuality only gets a blink-and-you'll-miss-it mention, he's the star of the show — and there are so many of him, which might make this the most queer Disney property ever made. 2021-07-20 13:15 1KB www.polygon.com

79

0.3

Cyberpunk 2077 Patch 1.3 Is Just Around The Corner

CD Projekt Red is getting ready to deploy Cyberpunk 2077's patch 1.3, which is most likely going to be a major one. In a recent response to an update 2021-07-20 13:09 1KB www.futuregamereleases.com

80

1.1

Golf Club: Wasteland developer offering one-off $500 million edition of the game as a "ticket off this doomed planet"

The decision comes after another billionaire fired himself into orbit. 2021-07-20 13:07 793Bytes www.gamereactor.eu

81

0.8

Amazon Kindle vs Kindle Paperwhite: is it worth spending more?

Amazon's budget and mid-range Kindles have a lot of similarities and a lot of differences. 2021-07-20 13:05 5KB www.techradar.com

82

0.6

Palantir guns for startups, launches Palantir Foundry for Builders

Palantir is best known for massive deals with the likes of Merck and government agencies. Palantir's goal is to scale its customer base. 2021-07-20 13:03 2KB www.zdnet.com

83

0.1

Untether AI nabs $125M for AI acceleration chips

Untether AI, a startup developing AI acceleration hardware, has raised $125 million in venture capital. 2021-07-20 13:01 3KB venturebeat.com

84

0.7

The best open banking apps in 2021

Open banking is more than just a buzzword -- the emerging trend is reshaping traditional services and may become the industry's future. 2021-07-20 13:01 5KB betanews.com

85

0.1

What's the consensus on the state of web app security, anyway?

"The State of the State of Application Exploits in Security Incidents" seeks consensus from multiple prominent industry app security reports. 2021-07-20 13:00 5KB venturebeat.com

86

1.3

How to enable Nvidia G-Sync on PC

If you just picked up a G-Sync monitor, you need to know how to enable G-Sync on a PC. Here are step-by-step instructions for single- and multi-monitor setups. 2021-07-20 13:00 3KB www.digitaltrends.com

87

0.8

HCL announces cloud-native platform for building solutions

Software Development News HCL Software has made its product portfolio cloud-ready, and has introduced new products HCL SoFy and HCL Now. 2021-07-20 13:00 2KB sdtimes.com

88

0.5

Galaxy Watch 3 update adds voice guidance, improves SpO2 measurements

A Samsung Galaxy Watch 3 update has added voice guidance and also introduced SpO2 measurement improvements. Check it out here! 2021-07-20 13:00 2KB www.xda-developers.com

89

0.8

Sysdig acquires Apolicy to bolster container security offerings

Sysdig announced that it's acquired Apolicy, a startup specializing in container security, for an undisclosed sum. 2021-07-20 13:00 4KB venturebeat.com

90

0.5

Dropbox adds new features to support distributed work

The content management company is also adding features for users to organize and secure personal content, like photos and passwords. 2021-07-20 13:00 1KB www.zdnet.com

91

0.4

Bixby easter egg confirms the date for the next Galaxy Unpacked event

Bixby confirms that the next Galaxy Unpacked event is happening on August 11. It also plays a cryptic sound when you ask what's coming. 2021-07-20 13:00 2KB www.xda-developers.com

92

0.5

Dropbox wants your photos in the wake of Google's data cap

Dropbox said Tuesday that it's making photo uploads a free feature, while beefing up password management with a dedicated browser extension. 2021-07-20 13:00 2KB www.pcworld.com

93

1.5

Pure Storage expands its as-a-service portfolio

The new offerings include FlashStack delivered as a service, as well as Portworx Cloud Consumption. 2021-07-20 13:00 1KB www.zdnet.com

94

0.4

The biggest roadblock to DevOps success? Cultural issues

Puppet's 10th annual State of DevOps report shows that cultural issues, such as unclear responsibilities or lack of support from leadership, are the biggest hurdles for organizations stuck in the middle stage of a devOps evolution. 2021-07-20 13:00 4KB www.zdnet.com

95

0.5

This excellent Cooler Master mouse is selling for just over ten bucks

Cooler Master's already-affordable MM531 gaming mouse if half off today. 2021-07-20 12:59 2KB www.pcgamer.com

96

0.8

How to watch EA Play Live 2021

EA is set to host its EA Play Live 2021 showcase on July 22. Here's how you can watch the whole event live – and what we're expecting to see. 2021-07-20 12:59 3KB www.techradar.com

97

0.0

Apple M1 MacBook Air deal: Save up to $150 on Amazon

The Apple Store is not the cheapest place to grab yourself a new MacBook Air. 2021-07-20 12:59 1KB www.zdnet.com

98

0.7

Epic Games Store plans to improve user profiles and wishlisting

Players will also soon be able to find out more about a game by hovering over it. 2021-07-20 12:32 1KB www.gamereactor.eu

99

0.6

Readers' Choice 2021: Connected Cars

Our readers rated their cars' in-vehicle connectivity features, and you won't be surprised to see which automaker is tops when it comes to tech. 2021-07-20 12:30 5KB uk.pcmag.com

100

0.7

Is a projector better than a giant TV? With this deal it might be

Save $100 on this exceptional 1080p projector and discover the joys of true home cinema for less 2021-07-20 12:23 3KB www.digitaltrends.com

101

0.6

iPhone 13: Everything there is to know about the next iPhone

The iPhone 13 series is expected later this year with 120Hz displays, a smaller notch, and even the return of Touch ID - and now we've seen iOS 15 too. 2021-07-20 12:19 769Bytes www.techadvisor.com

102

0.2

Amazon to Stop COVID-19 Testing for Warehouse Workers

The program will end on July 30. 2021-07-20 12:15 2KB uk.pcmag.com

103

0.4

Nvidia's frame rate boosting DLSS tech is now a simple download for any game developer

The Nvidia Deep Learning Super Sampling (DLSS) SDK has now been made freely available for anyone to download from its site. Where once you had to apply to use Nvidia's funky machine learning game enhancer, now it's just a simple download.That means, theoretically, it should be easier than ever for game developers to start implementing DLSS into their games. We've seen how good it looks in Red Dead Redemption 2, among plenty of others now. Now there's no excuse not to squeeze in some performance boosting AI goodness into your next title. There are three options for aspiring DLSS devs: either grab the full DLSS SDK 2.2.1 download from Nvidia itself, snag the Unreal Engine 5 and 4.26 plugins from the marketplace, or use it natively in the Unity 2021.2 beta.DLSS is probably the most important feature Nvidia has produced in recent times. It uses advanced machine learning to understand what a game should look like in high fidelity, and then uses your GPU's AI chops to reconstruct a lower resolution input into a great-looking experience with higher frame rates than at a native res. 2021-07-20 12:06 4KB www.pcgamer.com

104

0.1

Finally, something good has come out of cryptocurrency: better SSDs

PNY has launched a pair of SSD lines (LX3030 and LX2030) that are specifically tuned for Chia plotting, resulting in endurance levels that are around 18 times higher (or more) than a typical consumer drive equipped with triple level cell NAND flash memory. Or more specifically, the drives deliver up to 54,000 TBW (terabytes written) of endurance.Chia plotting is particularly rough on storage mediums, as far as cryptocurrencies go. It's based on what is called a 'proof of space and time' model, which entails leveraging unused storage space to verify blockchain transactions. An abnormal amount of drive writing takes place (compared to most tasks), to the point where you could wreck a 512GB SSD in as little as six weeks.For the most part, consumer SSDs are just not built for the kind of write activity needed to be an active Chia farmer. Now that Chia is a thing, however, SSD makers are incentivized to make consumer SSDs with endurance levels that are more in line with enterprise solutions, and we are starting to see that trickle down now.PNY is not the first wither. Back in May, TeamGroup began pitching its T-Create Expert SSDs as candidates for Chia plotting. Originally intended for creators, those drives 'only' offered TBW ratings of up to 12,000 though.Then in June, Sabrent released its Plotripper lineup with up to a 54,000 TBW rating, the same as PNY's new LX3030 family. Simply put, the rated write endurance blows most consumer drives out of the water.Take for example the Addlink S70, our pick as the best SSD for gaming. The 2TB model is rated at 3,400 TBW. Meanwhile, WD's SN850 in 2TB form is rated at 1,200 TBW.As for PNY's new models, here's how the endurance levels break down by model and capacity: 2021-07-20 12:06 5KB www.pcgamer.com

105

0.5

This is why you should buy a curved gaming monitor while it's on sale

A curved gaming monitor is the ultimate addition to your gaming setup. Here's the one you need to buy right now 2021-07-20 12:06 3KB www.digitaltrends.com

106

0.1

How to run safely in the heat – top athletes share their tips

Running is tough when the mercury rises, so we spoke to two experienced athletes to find out how they stay cool and safe. 2021-07-20 12:05 5KB www.techradar.com

107

0.4

Apple delays return to offices by at least one month due to rising Covid cases

News of the delay comes from Bloomberg, which cites people familiar with the matter. It means Apple has become one of the first US tech giants to... 2021-07-20 12:05 2KB www.techspot.com

108

0.6

Louis Vuitton's new wireless speaker looks like it's from another planet

Louis Vuitton's UFO-like Horizon Light Up wireless speaker comes with a suitably stratospheric price tag. 2021-07-20 12:03 2KB www.techradar.com

109

0.6

NordVPN deal: Save over 65% on a two-year subscription and get a $10 credit

Not much beats 2 years of maximum-strength VPN protection at a 68% discount plus a $10 store credit, get yours while it lasts. 2021-07-20 12:00 2KB www.zdnet.com

110

0.5

10 HTC Vive Pro 2 Tips to Get the Most From Your VR Headset

If you've splurged on a Vive Pro or Vive Pro 2, it's time to explore all your settings. 2021-07-20 12:00 6KB gizmodo.com

111

0.7

SugarCRM adds 'sentiment analysis' to SugarPredict AI

SugarCRM is hoping the tool will detect "customer intent and emotional state" so that sales and service professionals can "produce the right answers and outcomes quickly and confidently." 2021-07-20 12:00 2KB www.zdnet.com

112

0.6

Square launches suite of savings, checking and loan services in major banking push

Building on the success of the Square Debit Card and Square Capital, the company is launching Square Banking, a combination of savings, checking and loan services for Square merchants. 2021-07-20 12:00 3KB www.zdnet.com

113

0.9

Best Nikon Z lenses 2021: the finest glass for your Nikon Z-series camera

Choose wisely! Here are the best Nikon Z lenses for your mirrorless camera, whether you're after a zoom or prime. 2021-07-20 11:57 14KB www.techradar.com

114

0.3

Google is using machine learning to stop DDoS attacks

Google Cloud customers can now test out Google's answer to distributed denial of service (DDoS) attacks. 2021-07-20 11:54 3KB www.zdnet.com

115

0.2

Live Text in macOS Monterey destroys these paid text extraction apps

If you are trying to access text in images—whether documents, photos, or forms—you have many options available, including a new one that's included in the upcoming macOS Monterey. 2021-07-20 11:47 5KB www.macworld.com

116

0.7

Nintendo will kill credit card support for Wii U and 3DS eShop in 2022

Nintendo has announced that people will not be able to buy things on the 3DS and Wii U store from 2022. Is the eShop about to close for good? 2021-07-20 11:46 2KB www.gamerevolution.com

117

0.1

England's controversial extraction of personal medical histories from GP systems is delayed for a second time

Doctors wrote to UK government saying they would refuse to hand over data 2021-07-20 11:31 5KB www.theregister.com

118

0.9

An error has granted some players early access to NEO: The World Ends With You

A code for pre-order bonuses instead gave some fans a copy of the game. 2021-07-20 11:31 720Bytes www.gamereactor.eu

119

0.7

Hundreds of touchscreen ticket machines are offline after a ransomware attack

Over 600 touchscreen ticket machines have been disrupted by a ransomware attack just two months after they were installed at stations across the north of England. 2021-07-20 11:20 2KB www.zdnet.com

120

0.4

AMD's Radeon RX 6600 and RX 6600 XT reportedly launching on August 11 with improved availability

According to Fudzilla's sources, both the Radeon RX 6600 XT and the Radeon RX 6600 will arrive in just over three weeks. We got our first alleged... 2021-07-20 11:20 2KB www.techspot.com

121

0.7

Biden administration, US allies condemn China's malicious hacking, espionage actions

Global coalition calls on China to curtail its cyber activities. For the first time, the US blames China directly for ransomware attacks. 2021-07-20 11:20 8KB www.csoonline.com

122

1.4

Honor Magic 3: Everything you need to know

Since parting with Huawei, Honor has been fairly quiet - that's about to end with the new and mysterious Honor Magic 3 smartphones. 2021-07-20 11:19 972Bytes www.techadvisor.com

123

0.3

A little bigger than the Raspberry Pi, but a lot more powerful (and expensive!)

Most of the time, the Raspberry Pi is enough, but there are times when you need a lot more power. 2021-07-20 11:13 1KB www.zdnet.com

124

0.8

Amazon, Microsoft, and Google are all ramping up open source work

Tech giants are all encouraging employees to contribute to open source projects. 2021-07-20 11:12 2KB www.techradar.com

125

0.1

Echo is the World First Guild to Defeat Sylvanas Windrunner in Sanctum of Domination

Echo is the world's first guild to defeat Sylvanas Windrunner in World of Warcraft Shadowlands' latest raid tier called Sanctum of Domination. After 176 2021-07-20 11:03 1KB www.futuregamereleases.com

126

0.9

How to fix PS5 pink and purple screen error

A new PS5 error is occurring, where a pink and purple screen greets you on startup, instead of the normal dashboard. We've got the lowdown on what causes the error, as well as how to fix it. 2021-07-20 11:01 2KB www.gamerevolution.com

127

0.2

Over 1TB of confidential US company data accidentally exposed

Improperly secured cloud storage exposes US businesses to all types of frauds and scams. 2021-07-20 11:01 2KB www.techradar.com

128

0.8

Tilting Point raises $235M for user acquisition for mobile games

Tilting Point has raised $235 million to fuel its business of acquiring users for free-to-play mobile games. 2021-07-20 11:00 6KB venturebeat.com

129

0.3

Inoculation for global supply chain woes

Automation: In an uncertain world it's the only way forward for many companies. 2021-07-20 11:00 9KB www.zdnet.com

130

0.1

HP patches vulnerable driver lurking in printers for 16 years

Cyberattackers could exploit the bug to secure system-level privileges. 2021-07-20 11:00 2KB www.zdnet.com

131

0.1

Email now and forever

Slack is fine for channel chats and Zoom is dandy for video, but for real business communications, you still can't beat email. That will never change. 2021-07-20 11:00 4KB www.computerworld.com

132

0.3

Report: Apple Employees Won't Return to Campus Until at Least October

The delay is in response to a resurgence of COVID variants. 2021-07-20 11:00 2KB uk.pcmag.com

133

0.7

3 Ways To Make Conversational AI Work For Your Organization - InformationWeek

There's little doubt that conversational AI is gaining momentum. The question is this: How can you use it to deliver real business value? 2021-07-20 11:00 6KB www.informationweek.com

134

0.8

Pro-Trump Group Files Motion Against FDA to Stop Covid-19 Vaccinations in U. S.

The group 'America's Frontline Doctors' held a press conference in July 2020 with a woman who says the world is run by secret lizard people. 2021-07-20 11:00 4KB gizmodo.com

135

0.2

US, NATO Accuse China of Massive Microsoft Hack

In addition to its condemnation of China, the White House announced that the U.S. Justice Department has filed charges against four Ministry of State Security hackers allegedly engaged in a multiyear campaign targeting foreign governments and entities in key sectors, including maritime, aviation, defense, education and healthcare in a least a dozen countries. 2021-07-20 11:00 8KB www.technewsworld.com

136

1.1

Best laptop for programming in 2021

If you're looking for the best laptop for programming on, you've come to the right place. These are our top picks for the best laptops for programmers. 2021-07-20 10:59 8KB www.techradar.com

137

0.3

Windows 11 FAQ: Everything you need to know

What's new in Windows 11? What are its minimum hardware requirements? When will your PC be eligible for the upgrade? We've got answers to your Windows 11 questions. 2021-07-20 10:58 3KB www.zdnet.com

138

0.6

PS5 stock is now available at Very

PS5 stock is finally available once again at the online retailer Very with standard edition bundles available to buy including Ratchet & Clank: Rift Apart or Spider-Man: Miles Morales. 2021-07-20 10:56 1KB www.eurogamer.net

139

0.6

Microsoft waxes lyrical about Windows 11's sleek new context menu and share dialog

While there are a large number of changes and additions in Windows 11, it is the visual revamp that is what most people will notice first. But Microsoft's redesign of the operating system is about much more than just looks, as the company reveals in an exploration of the updated context menu and share dialog. 2021-07-20 10:54 2KB betanews.com

140

0.2

When is Black Friday 2021?

When is Black Friday 2021? What can you expect, and will the deals be any good? We answer all your top questions and offer our biggest predictions. 2021-07-20 10:52 11KB www.techadvisor.com

141

0.0

Working from home is creating new tech hotspots, and they aren't all where you'd expect

Business leaders are thinking of creating new hubs in a move away from traditional technology innovation centers. 2021-07-20 10:52 6KB www.zdnet.com

142

0.9

4K vs. HDR monitor: How to choose

Should you prioritize the pixel density of 4K displays or the eye-searing brightness of HDR when you're shopping for a monitor? We explain everything you need to know. 2021-07-20 10:45 5KB www.pcworld.com

143

0.1

This clever MagSafe case brings physical camera controls to your iPhone

The promising Fjorden grip on Kickstarter brings physical camera controls to your iPhone, while still being pocketable. 2021-07-20 10:43 4KB www.techradar.com

144

0.7

Breaking Up the God Service Using Heroku

Join the DZone community and get the full member experience. For the last ten years, I have been a part of projects which I would … 2021-07-20 10:40 9KB dzone.com

145

0.5

Back 4 Blood: release date, pre-orders, crossplay, gameplay, and more

Here's everything we know about upcoming co-op multiplayer zombie shooter Back 4 Blood, including release date, pre-orders, crossplay, gameplay, and more. 2021-07-20 10:37 5KB www.vg247.com

146

0.8

The best browsers in 2021

Our pick of the best web browsers, from Microsoft to Opera, there's plenty to choose from. 2021-07-20 10:36 8KB www.techradar.com

147

0.5

Nexus Mods removing lifetime membership option

As part of changes to payments system.  If you were ever tempted to splash out on lifetime premium membership for Nexus Mods, it's … 2021-07-20 10:33 4KB www.eurogamer.net

148

0.3

11 powerful websites that can replace your desktop software

No native app? No problem. These web apps cover everything from video editing to video games to no-nonsense productivity and project management. 2021-07-20 10:30 9KB www.pcworld.com

149

0.4

Pine64's $30 Linux Smartwatch Launches

Expect five days of battery life and a growing list of apps to enjoy on this open source watch. 2021-07-20 10:30 2KB uk.pcmag.com

150

0.6

Evening with know about The Boys season 3

Amazon Prime Video Original The Boys will be coming back for a third season with a new member of The Seven - Soldier Boy, played by Jensen Ackles. 2021-07-20 10:29 751Bytes www.techadvisor.com

151

0.2

Rust in the Linux kernel: Why it matters and what's happening next

Rust for Linux? The move to make Rust a second language for developing the Linux kernel is gathering momentum. But there are still challenges ahead. 2021-07-20 10:18 6KB www.zdnet.com

152

0.0

Tim Schafer on crunch: 'Change the mentality that it's just part of the system'

Double Fine founder Tim Schafer believes studios must do more to dispel the entrenched view that crunch is an unavoidable part of game development. 2021-07-20 10:16 3KB www.gamasutra.com

153

0.4

How to watch the NBA Playoffs in the UK: Bucks vs Suns

Watching the NBA Playoffs in the UK is fairly easy if you're happy to stay up late for some games. Choose Sky Sports TV or League Pass streaming 2021-07-20 10:15 4KB www.techadvisor.com

154

0.1

7 inconvenient truths about the hybrid work trend

One silver lining from the pandemic may be the mainstreaming of remote and hybrid work. There are just a few problems. 2021-07-20 10:15 1KB www.computerworld.com

155

1.0

A grandfather died of a heart attack after minors swatted him over his rare Twitter handle

WKRN News 2 (via GamingBible) reported new information on the April 2020 incident involving Mark Herring of Bethpage, Tennessee. A swatting incident—the act of calling 911 to... 2021-07-20 10:15 3KB www.techspot.com

156

0.3

How to use a VPN on PS4 and PS5

Using a VPN with your PS4 or PS5 isn't as simple as installing an app - here are 3 ways to set up a VPN on your PlayStation. 2021-07-20 10:09 4KB www.techadvisor.com

157

0.1

Uber drivers face real-terms pay cut after service fee hike

Unionised Uber drivers have condemned the ride-hailing firm for 'cynically' framing its UK service fee rise as a way of improving equality among drivers, rather than a pay cut. 2021-07-20 10:02 5KB www.computerweekly.com

158

0.6

How to use tab groups in Safari

With the new changes to Safari, you can now create tab groups for easier browsing management. Here's how tab groups work and how you can quickly set them up. 2021-07-20 10:00 4KB www.digitaltrends.com

159

0.6

Microsoft declared Project Moca a success

Earlier this year, we reported that Microsoft is working on a new collaboration tool within Outlook to help teams with project management. Called Outlook Spaces 2021-07-20 10:00 1KB mspoweruser.com

160

1.0

Star Trek 3D chess and more out-of-this-world ways to celebrate International Chess Day

It's International Chess Day, and we're going to take a look at a Star Trek 3-dimensional chess set, talk about space travel, Apollo 11, and some great TV shows that you may want to binge on. Plus, there's a video. This article has it all. 2021-07-20 10:00 4KB www.zdnet.com

161

1.2

Everything we know about Marvel's She-Hulk

She-Hulk is an MCU show set for Disney+ that follows Bruce Banner's cousin, Jennifer Walters - with Mark Ruffalo confirmed to appear too. 2021-07-20 10:00 812Bytes www.techadvisor.com

162

1.0

Windows 11 will ship running dark mode by default – here's why

Windows 11 will continue to offer light and dark modes, but the latter will now be activated by default. Microsoft's rationale behind the decision is simple 2021-07-20 10:00 953Bytes www.techadvisor.com

163

1.1

How to use HTTP logging in ASP. NET Core 6

Take advantage of the HTTP logging middleware in ASP.NET Core to log request and response information with flexibility and ease. 2021-07-20 10:00 3KB www.infoworld.com

164

0.3

Cloud-native apps don't have to stay DRY

Many of those designing microservices and service-based architectures are focusing a bit too much on reuse. 'Don't repeat yourself' is not always good advice. 2021-07-20 10:00 3KB www.infoworld.com

165

0.2

Interview: Soulstice Dev Explains Next-Gen-Only Focus, Hints DualSense Support

Ensuring high frame-rates with low input lag were why Reply Game Studios decided to ditch previous-generation consoles for Soulstice. 2021-07-20 09:57 3KB segmentnext.com

166

0.3

Samsung leaked its own Galaxy Bud 2 earbuds – but are they worth the wait?

Samsung has leaked a lot of details about its Galaxy Bud 2 earbuds through its Galaxy Wearable app, so how do these earbuds compare to what's come before? 2021-07-20 09:50 3KB www.techradar.com

167

0.5

Here's all of Half-Life 2 loaded at once in someone's browser

Ever wanted to see what Half-Life 2's levels look like stitched together as one, continuous path? Noclip.website creator Jasper has you covered, using the web-based map viewer to put together a full picture of City 17.Not to be confused with the documentary series, Noclip is a nifty site that lets you load up levels from the likes of Dark Souls, GTA III, Psychonauts and more to explore how they're put together. That library also includes every map from Half-Life 2, so last week, Jasper decided to try loading the entire game at once. 2021-07-20 09:46 2KB www.pcgamer.com

168

0.3

Oculus Quest 2's tiny 64GB base model could soon be a thing of the past

The Oculus Quest 2's base model could soon receive a storage boost, based on a listing spotted on a French retailer's website. 2021-07-20 09:46 2KB www.techradar.com

169

0.2

Sparsely staffed offices: the new post-pandemic cyber gap

With many offices still operating at limited capacity, a red teaming expert reveals how his job is getting easier, and why this is a problem. 2021-07-20 09:45 1KB www.computerweekly.com

170

0.5

Microsoft heads to court to take on imposter, homoglyph domains

Fake domains impersonating Microsoft are a thorn not only in the company's side but in that of its customers. 2021-07-20 09:44 3KB www.zdnet.com

171

0.5

Hurry – the AirPods Max have hit their lowest ever price in an unbelievable deal

Don't miss this amazing AirPods deal, which sees Best Buy slash the AirPods Max down to a record low price. 2021-07-20 09:38 1KB www.techradar.com

172

0.6

How technology put a paralyzed racing driver back behind the wheel

TechRadar sat down with Sam Schmidt and Arrow Electronics to talk about the future of assistive technologies. 2021-07-20 09:30 8KB www.techradar.com

173

0.4

How ecological adventure uses a planet-wide mystery to give players hope

My aim was to make In Other Waters a game which brings the player through the despair of discovering the history of climate change and human ecologica 2021-07-20 09:28 11KB www.gamasutra.com

174

0.4

You can now join a missed WhatsApp group call midway - here's how

A new feature allows users to join a group video or voice call far after it's begun. 2021-07-20 09:22 2KB www.techradar.com

175

1.0

We're playing The Legend of Zelda: Skyward Sword HD on today's GR Live

This former Wii exclusive takes place right at the start of the series\' timeline. 2021-07-20 09:22 901Bytes www.gamereactor.eu

176

0.2

IGDA asks devs to reconsider use of NFTs and blockchain tech

The International Game Developer Association (IGDA) has asks developers to reconsider their use of non-fungible tokens (NFTs). In a release on its website,... 2021-07-20 09:21 2KB www.pcgamesinsider.biz

177

0.7

5G is still barely scratching the surface of its potential

Network and service proposition development will drive adoption, analysts predict. 2021-07-20 09:16 2KB www.techradar.com

178

1.0

Nintendo Online members can play Among Us for free this week

And the game will be on sale as well. 2021-07-20 09:09 756Bytes www.gamereactor.eu

179

0.3

Capcom has shipped more than 1m units of Monster Hunter Stories 2: Wings of Ruin

Japanese publishing giant Capcom has revealed over one million shipments for the recently-released Monster Hunter Stories 2: Wings of Ruin. In a release to... 2021-07-20 09:05 1KB www.pcgamesinsider.biz

180

0.7

Call of Duty: Warzone invisibility glitch returns thanks to the Red Doors

Raven Software is battling with an invisibility glitch in Call of Duty Warzone, and this time it appears to be related to the Red Door transportation system 2021-07-20 09:02 2KB www.vg247.com
Articles
DC5n United States software in english 180 articles, created at 2021-07-20 18:03
Rockstar Games has been churning out the updates for Grand Theft Auto Online since 2013, but now and then we get a hefty update. And that's the case with the Los Santos Tuners update available as a free download today. Rockstar said it is adding a bunch of highly requested features, including a weapons-free social space for players to congregate in and mod or test their cars. They're also getting a bunch of modifiable vehicles. This sort of update is one of maybe two major updates per year that Rockstar does to keep fans coming back to the game. It also comes after several significant announcements. In June, Rockstar said that the game's servers for the PlayStation 3 and Xbox 360 versions will shut down on December 16, and microtransactions will become unavailable for those platforms on September 15, and Social Club tracking will close on September 16. On the other hand, GTA Online will debut for the PlayStation 5 and Xbox Series X consoles on November 11, and it will be free on the PS5 for three months. And earlier this year, Rockstar used a tip from a user named t0st, who found a way to reduce the loading times of GTA Online by up to 70%. Rockstar used the patch in its March update and paid the user a $10,000 award from its bug bounty program. Michael Pachter, an analyst at Wedbush Securities, estimates that GTA Online generates $500 million in revenue a year for Rockstar Games and its parent company Take-Two Interactive. GTA Online is free for players who have purchased a copy of Grand Theft Auto V, and GTA Online generates additional revenue through players who buy optional digital items via microtransactions. The game is also hitting record numbers of active players each quarter. Los Santos Tuners is for the fans who appreciate car culture. It gives players a chance to hang out together at the LS Car Meet, an underground meet-up spot hidden in plain sight in an abandoned warehouse at the edges of Cypress Flats. And yes, it's a place where peace is breaking out in the otherwise violent world of urban combat. You might say this is very metaverse-like. Expanding the notion of GTA Online's existing social spaces, the LS Car Meet is a combat-free area where players can come together and share their love of cars, offering players one of the community's most highly requested features: a dedicated area to safely show off their customized vehicles and admire others' personal vehicle styles, mod their car or watch others mod theirs in real time, test new cars with friends on a private Test Track, and more. Up to 30 players can meet in the space at once. The LS Car Meet itself is operated by Mimi, the de facto ambassador for LS car customization who will help new Car Meet Members learn about the space, jumpstarting their Car Meet Rep and giving them access to a host of membership rewards, discounts, and additional features — including access to the new underground Test Track to try out new vehicles, Test Ride unreleased vehicles, flex in the Prize Ride Challenge, mod vehicles with friends, or hit the streets for the new Pursuit and Street Races. In addition to the LS Car Meet,6 new race types, Auto Shop, and multi-part Contracts, players will also have the ability to collect brand-new music to add to the in-car radio dial by locating Media Sticks around Los Santos, including the new "Kenny's Backyard Boogie Mix," which features new and exclusive Moodymann tracks featuring collaborations with Channel Tres, Nez and Jessie Johnson from Prince's former band, The Time, and a special new DJ mix, "CLR Launch Party", from CircoLoco Records featured artist, Seth Troxler. Plus, players will now have the chance to customize their Radio Wheel, favoriting stations alongside the creation of their own by way of the Media Sticks. Los Santos Tuners also features new in-game apparel from the real-world brand Born x Raised, a Los Angeles-based label that celebrates the heritage of street culture in Los Angeles, in a brand-new collaboration with Rockstar Games. And coming this Fall, the launch of Grand Theft Auto V for PlayStation 5 and Xbox Series X| S will bring new top speed boosts to select vehicles, including new versions of the Grand Theft Auto III classic, the Bravado Banshee, to celebrate the 20th anniversary of GTA III.

GTA Online Los Santos Tuners New Cars Prices| Dominator GTT, Calico GTF
vg247.com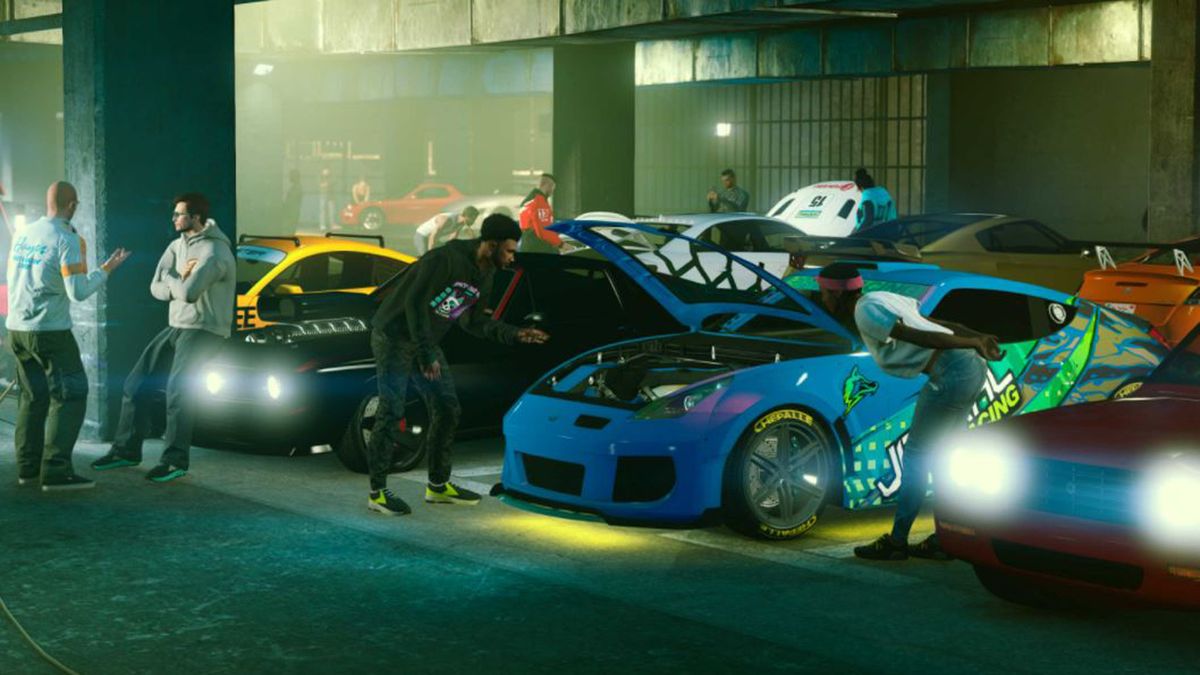 All the new cars in the GTA Los Santos Tuners update
pcgamer.com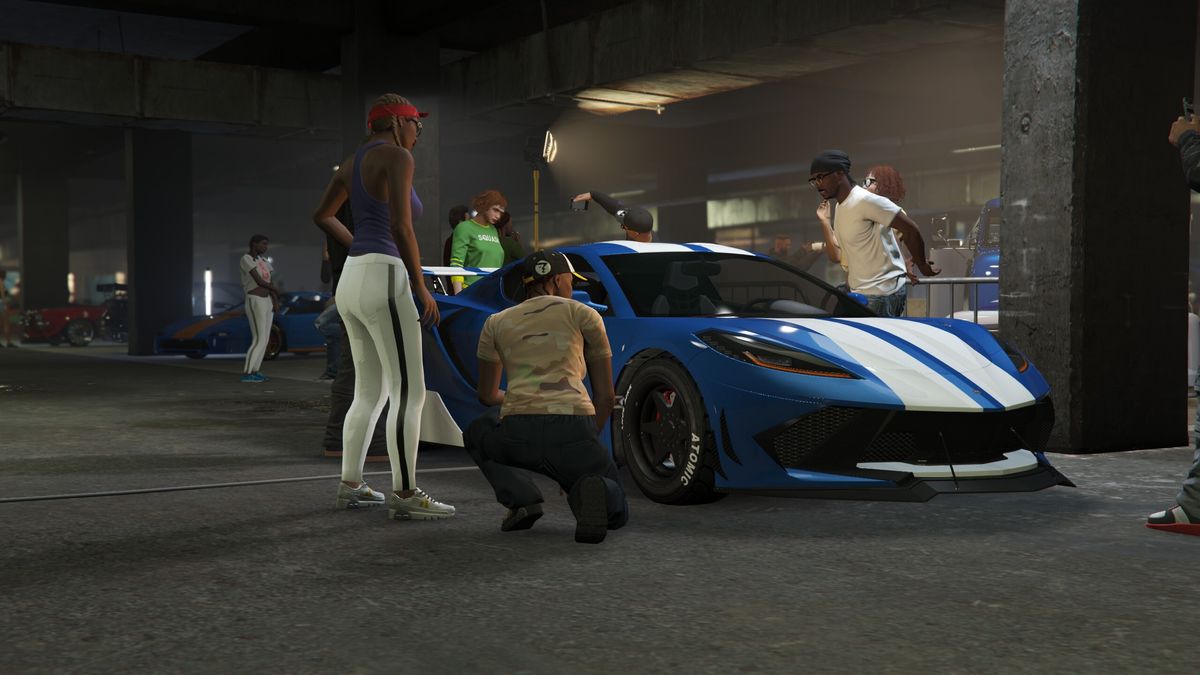 How to find Cypress Flats in GTA Online
pcgamer.com
GTA Online Los Santos Tuners update is all about the cars
digitaltrends.com
How to start the GTA Online Los Santos Tuners update| Autoshop Price, LS Car Meet Location
vg247.com
The Xbox Game Pass library is growing once again, with a treasure trove of games being added to the service in just seven days. While 10 games altogether are coming next week, the clear heavy hitter is Microsoft Flight Simulator. Until it's available, players can look forward to two new games being added to the service immediately: Battlefield V on cloud and Cris Tales on cloud, console, and PC. Other titles are being added to the subscription service's library in the coming days. Atomicrops (cloud, console, PC), Raji: An Ancient Epic (cloud, console, PC), and Last Stop (cloud, console, PC) are all coming to Xbox Game Pass on July 22. On July 26, players can jump into Crimson Skies: High Road to Revenge (cloud, console), and an original Xbox classic, Blinx: The Time Sweeper (cloud, console). The real meat of this month's Xbox Game Pass offerings comes later on in the month. On July 27, subscribers playing on their Xbox Series X or S can chart a flight across the world in Microsoft Flight Simulator. Just a few days later, on July 29, players get access to Omno (cloud, console, PC), Project Wingman (PC), The Ascent (PC), and the dodgeball fighting game Lethal League Blaze (cloud, console, PC). Of course, with so many titles being added to the Xbox Game Pass library, some will have to go. Leaving the service on July 31 are It Lurks Below, The Touryst, and UnderMine. If you're not ready to lose any of these games just yet, they can be purchased for up to 20% off if you're a Game Pass subscriber.

Flight Simulator, The Ascent, Project Wingman, and much more head to Xbox Game Pass
neowin.net
Microsoft Flight Simulator, The Ascent, and more coming to Xbox Game Pass
vg247.com
Blinx and Microsoft Flight Simulator round out Xbox Game Pass in July
eurogamer.net
Helicopters "planned" for Microsoft Flight Simulator next year
eurogamer.net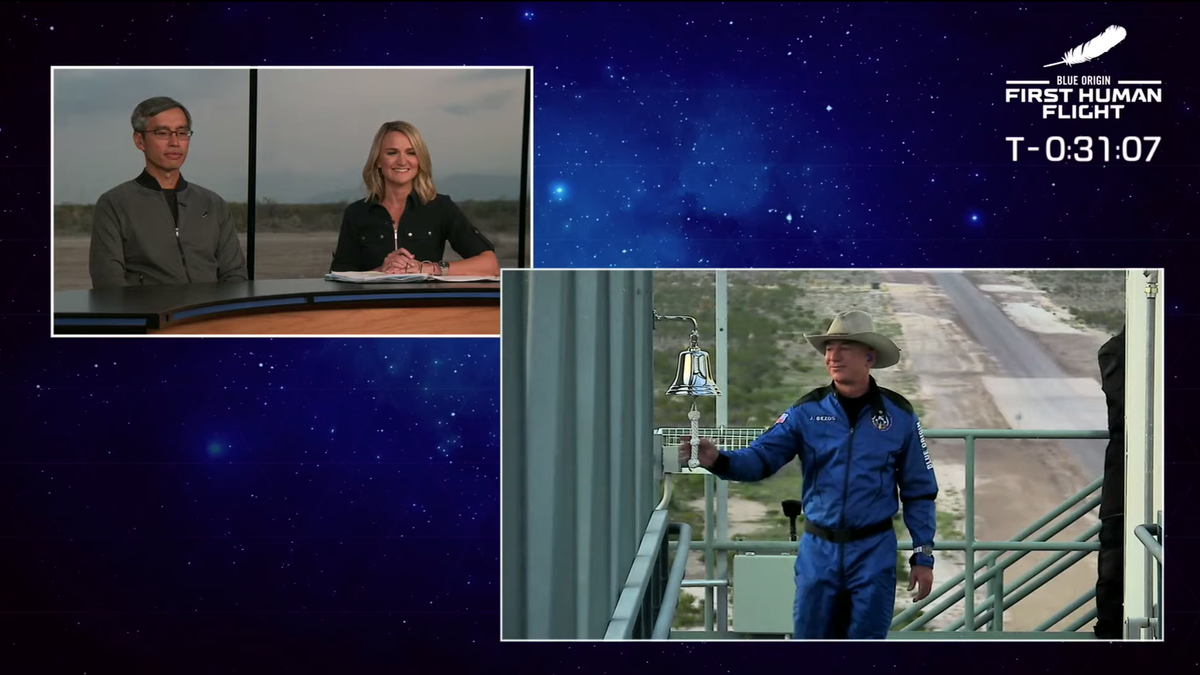 Jeff Bezos utterly smashed the Kármán line, the internationally-recognized edge of space 62 miles above sea level, at approximately 9:04 a.m. Eastern Standard Time this morning, awarding him the permanent honorific: "astronaut." As Blue Origin has made sure to clarify ahead of time, Jeff Bezos is now a no-asterisk astronaut (unlike Richard Branson, who only went 53 miles in the sky). The Blue Origin's rocket the New Shepard took off from West Texas. The capsule landed in West Texas 10 minutes and 18 seconds after liftoff. A moment (at maximum, one minute) of this trip was technically in space. Astronaut remarks could be heard broadcast live from inside the capsule. A voice shouted, "Wooo oh wow wow, we get to look out the window!" And "Yeah!!!" And "Awesome!" And "Happy happy happy!" The reusable booster performed a gentle landing. "Mission control, Bezos best day ever!" Bezos announced shortly after touchdown. Leading up to the launch, Blue Origin broadcast a play-by-play from a mock news desk, screening pre-recorded Wall Funk content, reminding us that Jeff Bezos has invited an 82-year-old pilot who's battled misogyny from space flight gatekeepers. ("That Wally Funk!" the anchor exclaimed.) Blue Origin's version of a news anchor also congratulated the people of the Netherlands who should be very proud of their "countryman." Said countryman is an 18-year-old son of a CEO of a Netherlands-based investment firm, whose seat likely cost tens of millions. Mission Control also broadcast a final farewell: "Now hurry up and get your asses back down here so I can give you a huge hug! We love you. And godspeed New Shepard." They did indeed get their asses back very quickly, in no less than 40 minutes from the bridge to Earth. Today we can reflect on Jeff Bezos's achievement, the most trivial and offensive waste of money ever. Including the clock. And now we can all finally say what we've been suppressing this whole time: Jeff Bezos rules, Richard Branson drools, Elon Musk is a lying-ass Earth dweller who doesn't deserve a dime. Congratulations to the oldest and youngest person to ever travel to space. Also congrats to Mark Bezos.

Here's how you can watch Jeff Bezos's space flight aboard New Shepard
neowin.net
How to Watch Jeff Bezos and His Brother Blast Into Space
uk.pcmag.com
Jeff Bezos makes it to edge of space (and back) in Blue Origin rocket trip
digitaltrends.com
Days ago, we reported that Capcom planned on addressing the various performance issues affecting Resident Evil Village 's PC version. A patch is now available that fixes the problems, according to the official Resident Evil Twitter account. Resident Evil Village is the latest in the long-running horror franchise. Though it is one of the most well-received entries in the series, that didn't save its PC release from the flaws that tend to affect many PC ports, such as an inconsistent frame rate and stuttering. When the performance issues were still being looked into, Digital Foundry did some research and found that the culprit was the DRM, Denuvo. When this DRM was removed from the game, it ran significantly smoother. According to the Resident Evil Twitter page, the patch brings several improvements to the game on PC. "FidelityFX Super Resolution (FSR) from AMD is now supported," says Capcom. "FSR supports higher frame rates on PC for an improved gaming experience… Adjustments have been made to optimize the anti-piracy technology." Players are reporting that the stuttering and frame rate issues are no more, but Capcom's reaction time is at the center of fans' attention now. With Capcom taking months to fix problems that were flagged at the game's launch, some early adopters are feeling burned by the delay. The new patch for Resident Evil Village is around 1GB and is available now on Steam copies of the game. While it's great that Capcom finally looked into these problems, hopefully this ends their time with Denuvo, as this isn't the first case of the anti-cheat engine causing issues for Steam.

Resident Evil Village patch makes "adjustments" to Denuvo DRM
vg247.com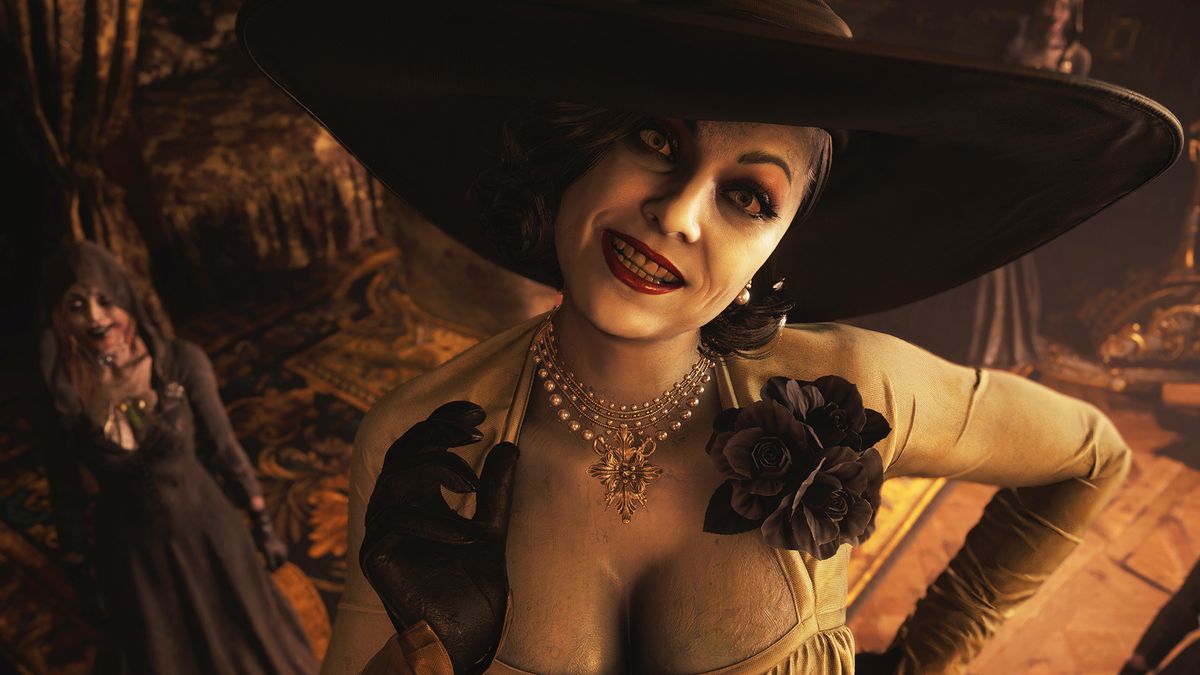 Resident Evil Village gives you two chances for higher frame rates in one little patch
pcgamer.com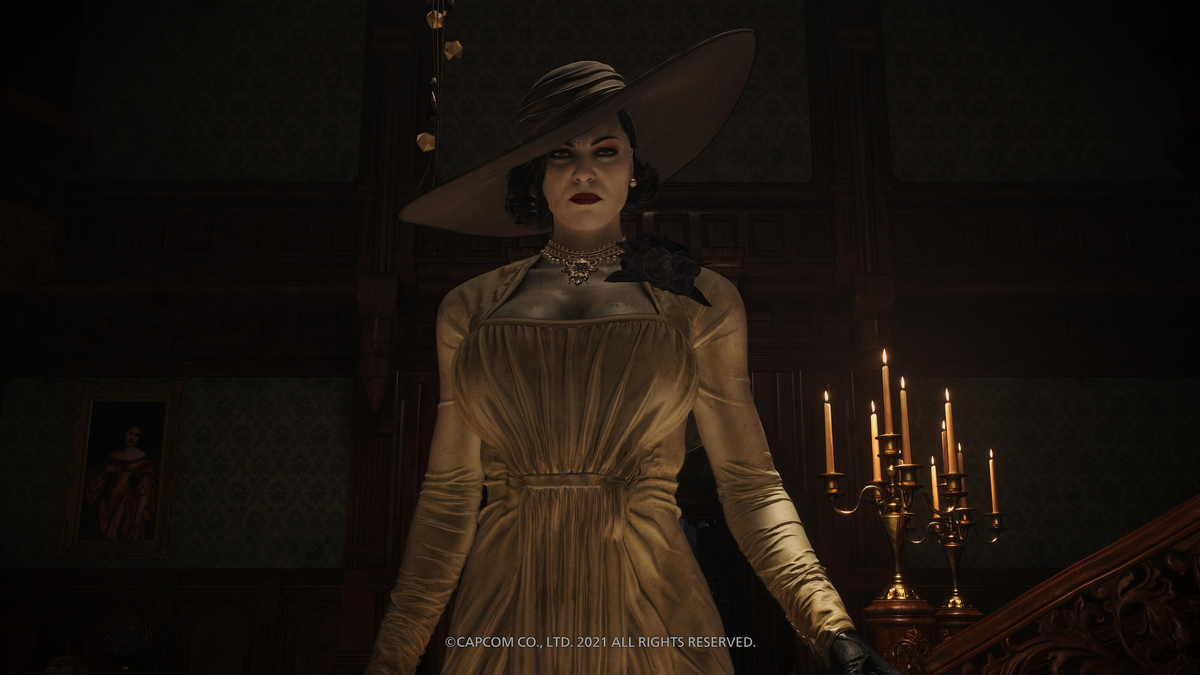 Resident Evil Village PC patch finally fixes DRM-related stuttering and boosts frame rates
techradar.com
Whether you play PC games on a monitor or console games on a TV, you need a place to sit. You can use anything from a sofa, to a La-Z-Boy, to a dining room chair, but if you really want to sit in style while you play, you should buy a dedicated gaming chair. They're comfortable, sturdy, and designed with gamers in mind. What Makes a Chair a Gaming Chair? At first glance, gaming chairs don't look all that different from desk chairs. They're typically pretty large, with backrests that extend high enough to support your head, along with large armrests and a swiveling base with wheeled castors that let you roll and spin freely (with a few exceptions, like the Puma Active Gaming Seat). You've probably seen "executive" office chairs that look pretty similar. Gaming chairs have a few key differences, though. First, the color and style options of gaming chairs are generally very different from office chairs. Most office chairs focus on dark colors and earth tones, and have more traditional seat designs. Gaming chairs usually come in a variety of colors, and even if the chair is mostly black, there will likely be plenty of eye-catching accents to make it stand out. Some gaming chairs are even branded with superheroes or e-sports teams or movies or shows. The seats of gaming chairs are also designed more closely after racing chairs used in simulators, so you're going to see a lot more bucket seats than frumpy armchair designs. Second, gaming chairs are much more adjustable. All of the models we've tested have the usual options like height and tilt, just like office chairs. But they go a step further with adjustable armrests you can pivot, slide, and move up and down. Sadly, we've yet to find any with cupholders. Third, gaming chairs recline. While office chairs generally offer only limited adjustments on the angle between the seat and the back of the chair, gaming chairs let you lean back with the pull of a lever. Every gaming chair we've tested has a reclining function that lets you sit back comfortably and stare at your TV as easily as you can lean forward and watch your computer monitor. All of these features add up to a sturdier, more comfortable chair you can easily use in a variety of situations. It also adds up to a hefty price tag: Gaming chairs typically run from around $200 to $600, making them much more expensive than a basic desk chair you can get at an office supply store. Of course, if you're going to spend a lot of time in it, you probably want to invest in a good one. They're like beds that way. Conventional vs. Minimalist-Fancy For a long time, gaming chairs have been largely overbuild seats with backs that fully cover you up to and above the shoulders, and levers for reclining. They're big chairs, management-style chairs. Though there are alternatives to that style, if you're willing to pay for it. Herman Miller-esque chairs for gaming are also available, including one from Herman Miller (in collaboration with Logitech). The Herman Miller X Logitech G Embody, along with Mavix' offerings, are a new wave of high-end, stylish gaming chair that offer a much sleeker, smaller look and a wide variety of ergonomic adjustments to make sure the few parts of the chair that do hit your back, hit it just right. They're comfortable and very well-made, but they're also generally much more expensive than conventional gaming chairs. Expect to spend at least $550, and up to $1,500 on these types of gaming chairs. Sizing Up the Competition The most important thing to consider when shopping for a gaming chair is size. Gamers vary wildly in body types, and most manufacturers make chairs specifically designed different sizes. Standard gaming chairs usually support a maximum of 240 to 300 pounds, depending on the model. Larger, more heavy-duty chairs support maximum weights of 350,400, and even 450 pounds. The difference in seat dimensions can vary by several inches in width and depth, which can lead to an uncomfortable chair if you buy one that's too big or small. Fortunately, most manufacturers offer detailed measurements for every aspect of their chairs. Seat depth and width, backrest height and width, armrest height range, and other measurements can all affect how a chair will feel to you. If you aren't sure about a given model, go over the measurements and compare them with your current chair. Materials Matter A chair's materials are also important to consider, both what's packed inside and what's wrapped around it. Most gaming chairs we've seen use polyurethane leather (PU), a leather-like synthetic material, for the covering, and dense foam for the padding. It's the most common configuration for a gaming chair, but it isn't the only option. Some chairs have fabric shells, while others are available in genuine leather (for significantly more money). The chairs on this list all use similar foam padding, but the amount and placement of the padding can vary. The seat will almost always be solid, as it should be to support your weight, but the chair back is a different story. The AKRacing and DXRacer chairs we've tested heavily pad the skeleton of the back of the chair, but otherwise use a thinner layer of padding and the tension of the PU leather to provide more give with less mass. Meanwhile, the SecretLab Titan completely packs its chair back with foam. This affects how dense and firm the chair can feel. We're fans of the thick, full-back foam filling. Try Before You Buy (If You Can) It's best to try furniture before you buy it, but that isn't always the case for gaming chairs. You can sometimes find a limited selection at your nearby Best Buy, or better yet a regional computer chain like Micro Center. Aside from that, your best bet to try these chairs before you buy them is to go to video game conventions like PAX (when it's safe to go again, of course), where gaming chair companies often set up booths with chairs to sit in, and tend to have convention-exclusive discounts. Otherwise, thoroughly research the chair you'd like to buy, because it's a significant investment. For more, check out our favorite desktop and laptop PCs for gaming. While you're at it, have a look at some accessories to help improve your game, including headsets, keyboards, and mice.

Overwatch's Summer Games event returns today
gamereactor.eu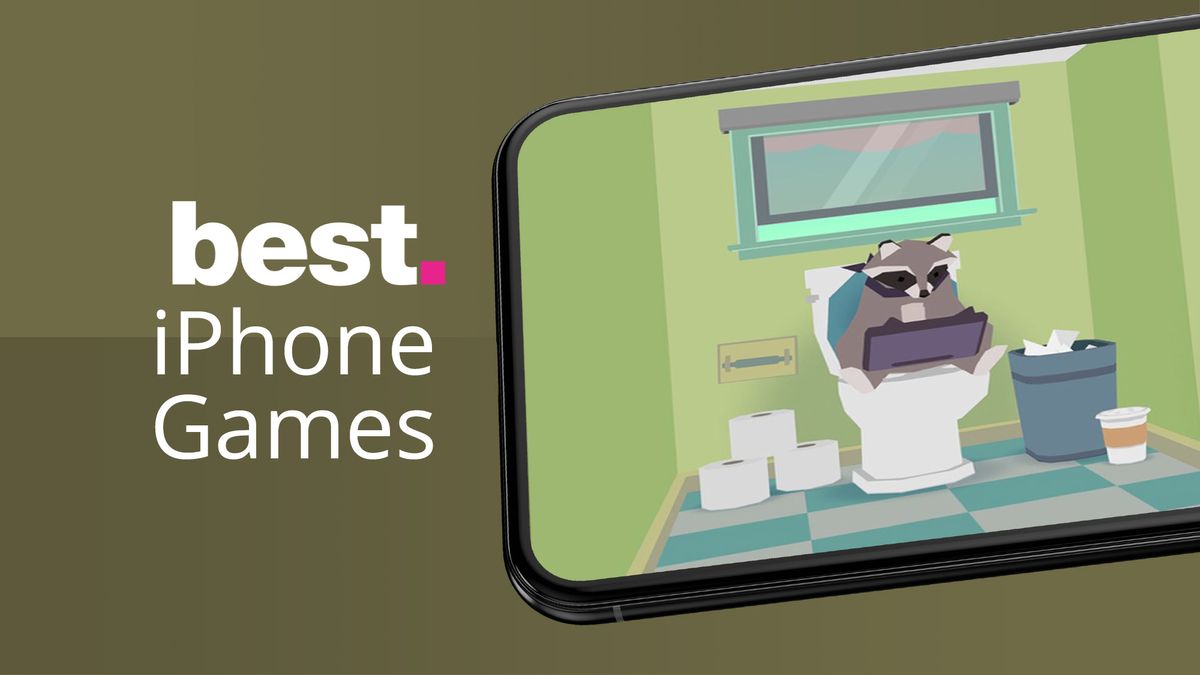 The best iPhone games 2021
techradar.com
Nvidia unveiled the eighth generation of its widely used TensorRT on Tuesday, announcing that the AI software is twice as powerful and accurate as its predecessor while cutting inference time in half for language queries. Tensor RT is used by hundreds of companies for things like search engines, ad recommendations, and chatbots. Siddharth Sharma, head of the product marketing team for Nvidia's AI software, told reporters on Monday that it has been downloaded more than 2.5 million times and is in use by companies like American Express, Verizon, LG, Ford, SK Telecom, KLA, Naver, GE Healthcare and USPS. "TensorRT 8 is twice as powerful as 7, twice as accurate as TensorRT 7, and it supports sparsity which can dramatically reduce the amount of compute and memory needed for running applications," Sharma said. "With this achievement, you can now deploy the entire Bert-Large within a millisecond. That is huge and I believe that is going to lead to a completely new generation of conversational AI applications. A level of smartness, a level of latency that was unheard of before." Sharma explained that TensorRT 8's optimizations also allow for "record-setting speed for language applications, running BERT-Large, one of the world's most widely used transformer-based models, in 1.2 milliseconds." "In the past, companies had to reduce their model size which resulted in significantly less accurate results. Now, with TensorRT 8, companies can double or triple their model size to achieve dramatic improvements in accuracy," Sharma added. TensorRT 8 is now available and free of charge to Nvidia Developer program members. The TensorRT GitHub repository also has the latest versions of plug-ins, parsers, and samples. Greg Estes, vice president of developer programs at Nvidia, said AI models are growing exponentially more complex, and worldwide demand is surging for real-time applications that use AI. The latest version of TensorRT, Estes said, introduces new capabilities that enable companies to deliver conversational AI applications to their customers "with a level of quality and responsiveness that was never before possible." Over the last five years, Nvidia said that more than 350,000 developers across 27,500 companies have used TensorRT, and Estes noted that TensorRT applications "can be deployed in hyperscale data centers, embedded or automotive product platforms." Sharma told reporters that TensorRT 8's unique AI inference was made possible through Sparsity and Quantization, two key features that increase efficiency and allow developers to use "trained models to run inference in INT8 precision without losing accuracy." GE Healthcare uses TensorRT in computer vision applications for ultrasounds, and Erik Steen, chief engineer of Cardiovascular Ultrasound at GE Healthcare, said the tool was vital in helping clinicians move faster. "When it comes to ultrasound, clinicians spend valuable time selecting and measuring images. During the R&D project leading up to the Vivid Patient Care Elevated Release, we wanted to make the process more efficient by implementing automated cardiac view detection on our Vivid E95 scanner," Steen said. "The cardiac view recognition algorithm selects appropriate images for analysis of cardiac wall motion. TensorRT, with its real-time inference capabilities, improves the performance of the view detection algorithm and it also shortened our time to market during the R&D project."

Nvidia releases TensorRT 8 for faster AI inference
venturebeat.com
Nvidia announces TensorRT 8, slashes BERT inference times down to a millisecond
neowin.net
"Fortnite for iPhone is something of a gem in terms of content and its free-to-play structure." It has allegedly already had its launch test. The esports star rose to fame after winning the Fortnite World Cup in 2019. A few days before Space Jam: A New Legacy hits theatres. The 19-year-olds first appearance with the team will be at the Fortnite Championship Series Chapter 2 Season 7 event. It will bring together some top-tier talent from North America East and Europe. The God of Mischief is coming to the battle royale as part of its subscription service.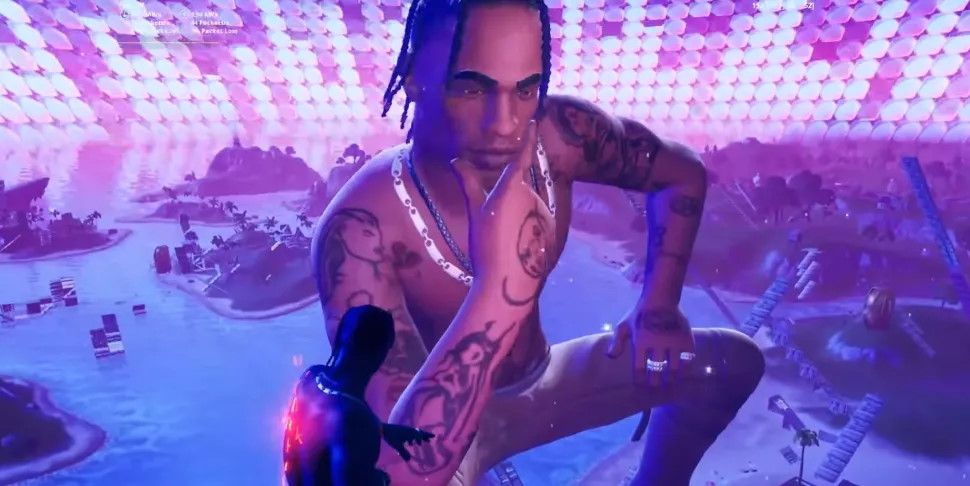 Ariana Grande, Lady Gaga and Naruto are coming to Fortnite
pcgamer.com
Huge Fortnite leak points to upcoming Ariana Grande concert
eurogamer.net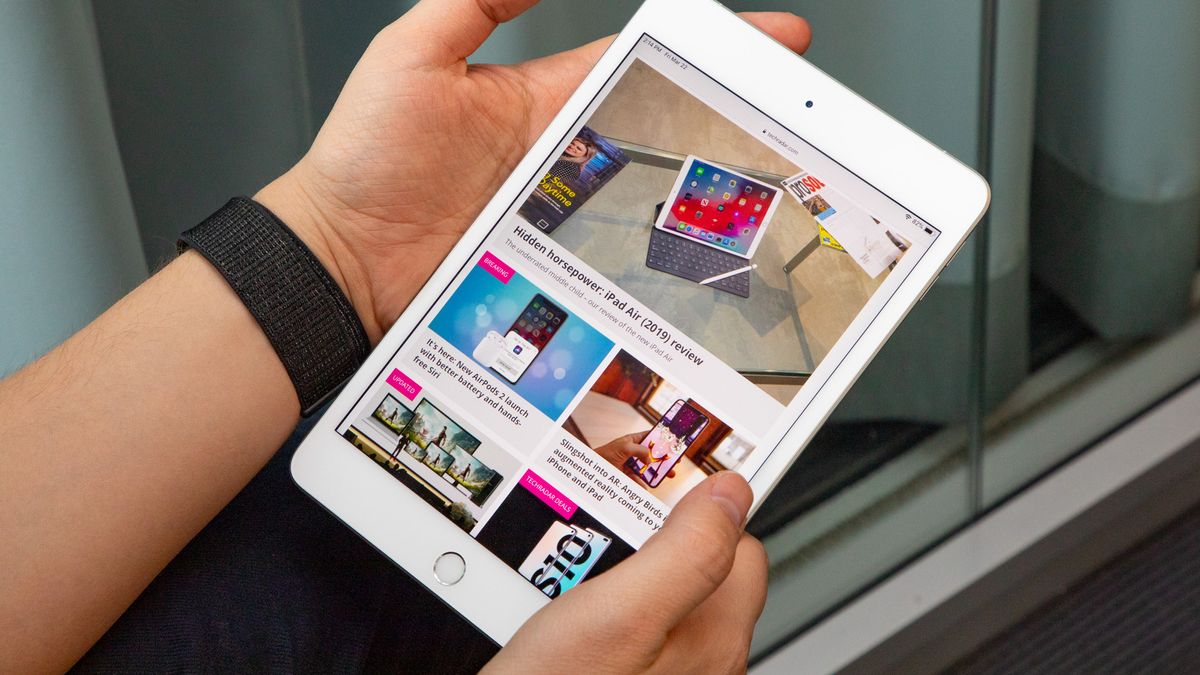 While the iPad mini 6 has been rumored for quite some time, we're still eagerly awaiting its release. Leaks and rumors are getting us excited for the thing - maybe too much so. So when could we see the sixth-generation small-form iPad? We've no idea, but it probably won't be for a while: if the thing was ready to go, Apple would have announced it at the event. Perhaps it'll come out alongside the iPhone 13, in September, joining the new entry-level iPad in its usual slot. iPad mini devices are the smallest of all Apple's tablets, with screen sizes below even the entry-level iPads. They're designed for people who don't need a huge 12.9-inch screen like in the iPad Pros but still want lots of processing power and other tricks, along with the signature polished Apple interface in iPadOS. Apple's tablet line can be confusing, and it's not quite clear if the iPad mini is designed to sit below, above or alongside the entry-level slates in the company's line-up. Though given the small size of the iPad mini, you probably won't consider it if you've already got a phone that's nearly as large, like the iPhone 12 Pro Max. The last entry in the line was the iPad mini (2019), so a newer version of the tablet is overdue. Despite the fact that it's probably about to launch, we don't know too much about the upcoming iPad mini 6, beyond a few leaks and rumors, but we've listed what we know, or can guess at, below. Then below that we've come up with a wish list of what we want to see in the new iPad mini in 2021. Apple hosted an event on April 20, and while all signs pointed to the iPad mini 6 getting shown off there (as well as an iPad mini Pro), that turned out to be incorrect. That said, the slate looks likely to still land this year, with a respected analyst of Apple devices claiming that it will land in the second half of 2021 - possibly in 'the fall' (September 22 to December 21). A second report backed up this claim, as has a third, so this seems very likely. We've also seen model numbers for unannounced iPads listed by the Eurasian Economic Commission (EEC). While the iPad mini 6 isn't mentioned by name, it's possible that it's among them, and these sorts of listings usually appear quite close to launch, so maybe we won't be waiting long. Regarding price tag, not much has been leaked so far, though one report states the iPad mini 6 won't be as affordable as the 2020 entry-level iPad, thanks to its specs. On the other hand, another source claims that the mini 6 will be "consistent" with its predecessor in terms of price. The iPad mini 5 cost between $399 / £399 / AU$599 and $679 / £669 / AU$1019 for its various connectivity and storage space variants, and going by the supposed spec increases of this new tablet, we'd expect the iPad mini 6 could go for a touch more, though it's totally possible it'll launch at the same price. There are several reports so far which give us information on the iPad mini 6 - we've mentioned them above, but we'll unpack everything they tell us about the tablet here. At least one leak points to the iPad mini 6 having a Lightning Port, unlike some of Apple's other tablets – like the newest iPad Pro, which switched to USB-C – as well as an A13 Bionic chipset (also seen in the iPhone 11) and an 8.5-inch screen. For context, the 2019 iPad mini has a 7.9-inch screen, so that would be a fairly substantial size increase. The second leak backs up this size assertion, but doesn't give us any more information beyond that and a vague release date. We've also seen leaked dummy units of the iPad mini 6 which show very few design changes from the 2019 model, though perhaps the bezels are smaller - you can see the images above, where the new mini-iPad is shown alongside dummy models of the two iPad Pro (2021) devices. On the other hand, more recent renders suggest that the iPad mini 6 will follow the lead of the iPad Pro and iPad Air models, with no home button (the Touch ID sensor will apparently be built into the power button). According to this particular leak, the iPad mini 6 will swap Lightning for USB-C for its data and charging port. The USB-C port rumor has been backed up a lot, like with this report which also says the slate will come with a smart connector and A15 Bionic chipset. The connector would be for clip-on keyboards, while the chipset is one we haven't seen on a product, though will likely come in the iPhone 13. Interestingly we've also now heard talk of an iPad mini Pro. This would apparently have an 8.7-inch screen, and be wider but shorter than the iPad mini (2019). The source claims it will launch in the second half of 2021, but we're not convinced it exists, and if it does, it's probably a different slate to the iPad mini 6. A separate leaker suggests the iPad mini Pro, or iPad Pro mini (they refer to it as both), could come in the second half of 2021. Apparently, it'll have an iPad Pro-like design, with slim bezels, and will also be compatible with 5G networks. The idea of an iPad mini with thin bezels and no home button has been backed up by a separate report, making the aforementioned dummy units seem incorrect. A reputable leaker of Apple details has also since said the same, adding that the iPad mini 6 will apparently have the latest chipset (presumably meaning the A14 Bionic from the iPhone 12 range, rather than the M1 from the iPad Pro 2021). Here are all the key features and specs we want to see in the iPad mini 6, inspired by our experiences with its predecessor as well as changes in the tablet market, the slate's competitors, and Apple's other iPads. Apple's iPad lineup is confusing given the entry-level iPads and iPad minis largely hit the same price point, with the minis often just a touch pricier. However the iPad mini can be a strange device in that it's smaller than all its Apple tablet brethren, but also more powerful and pricey, so it's not clearly better or worse, which can lead people to being confused as to which they should buy. If the iPad mini 6 were to be smaller than the other tablets but just as powerful, and more affordable, the distinction between the slates would be clearer, and it would be way easier for people to work out which is best for them. This way, the iPad mini 6 would be a great purchase for people looking for a handy little iPad companion without it being too pricey. So far all iPad mini models have had 3.5mm headphone jacks, but that's far from an assured thing given Apple's habit of cutting the port from its devices. We'd like to see the iPad mini 6 retain the headphone jack though, as they're really useful for people who like their wired headphones as well as many who like to plug their tablets into physical speakers when home or about. As well as audio output,3.5mm jacks can also be used for audio input, and people who use their iPads to record music or voice notes might like the option of using such a wired device without taking up the main connector slot too. The existing iPad minis, and indeed iPad Airs and entry-level iPads, are pretty dated in one key way - they all have pretty big bezels around them, especially at the sides, and given even the most affordable Android phones have dramatically reduced bezels nowadays, this just won't do. Big bezels make the size of the tablet bigger without resulting in extra screen size, and for a real 'mini' iPad mini we wouldn't want the slate to be much bigger than its screen size – especially if that size is due to be increased. We'd understand if Apple wanted to retain Touch ID and a physical button,as it has tended to do on its affordable products including the basic iPads and iPhone SE (2020), but beyond this large bezels are unnecessary. The iPad mini 5 is compatible with the first Apple Pencil, but that's quite a divisive stylus given its limited range of functions and the irritating way of charging it (you have to physically plug it in to the tablet such that it sticks out like a flag post). We'd like to see the iPad mini 5, and indeed all Apple's tablets, move towards using the Apple Pencil 2 instead, which is much more useful and charges by clipping it magnetically to the slate. This seems unlikely, given the Apple Pencil 2 is reserved for the high-end iPad Pros right now – but this is a wish-list, not a predictions list. The new iPad Pros in 2020 have LiDAR scanner, and it's rumored the iPhone 12 will too. This is used for AR, which Apple has been making a big push towards in the last few years, but AR's not exactly for everyone. We'd like to see the iPad mini 6 ship with no LiDAR scanner – not everyone wants, or cares about, AR, and many might feel annoyed if Apple tries to push it on us all. If there was no LiDAR scanner on the new iPad mini, the price could well be a little lower, and most buyers will likely prefer a low price over a potentially-useless scanner.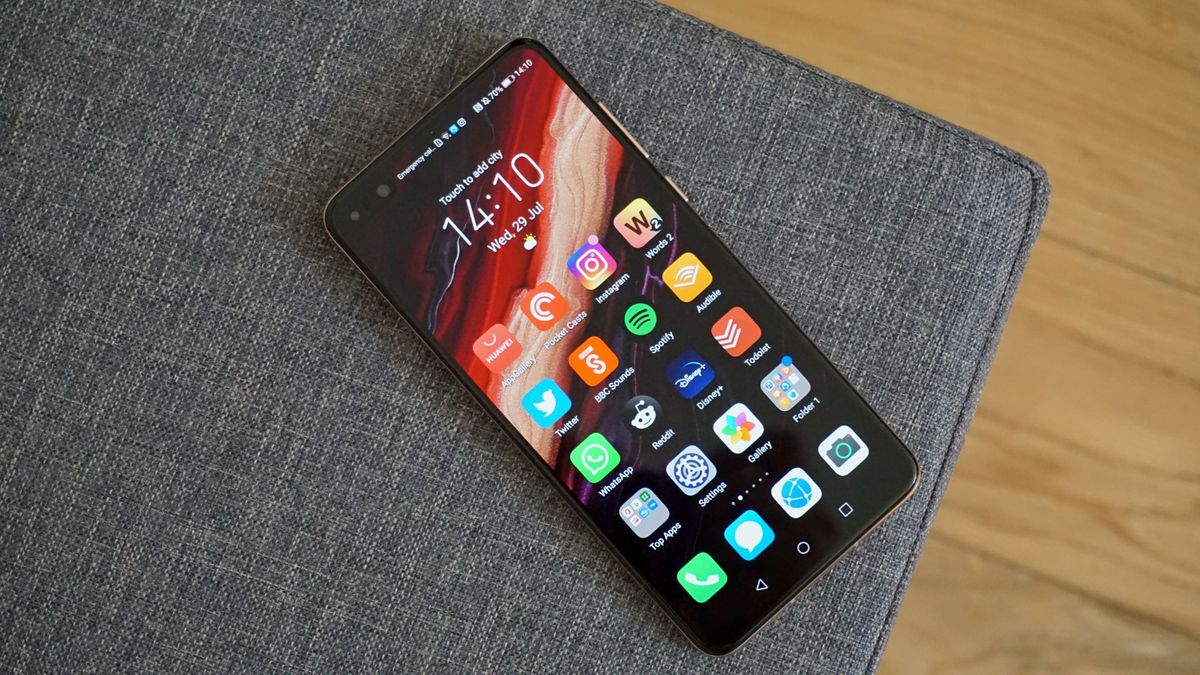 Huawei P50 release date, price, news and rumors
techradar.com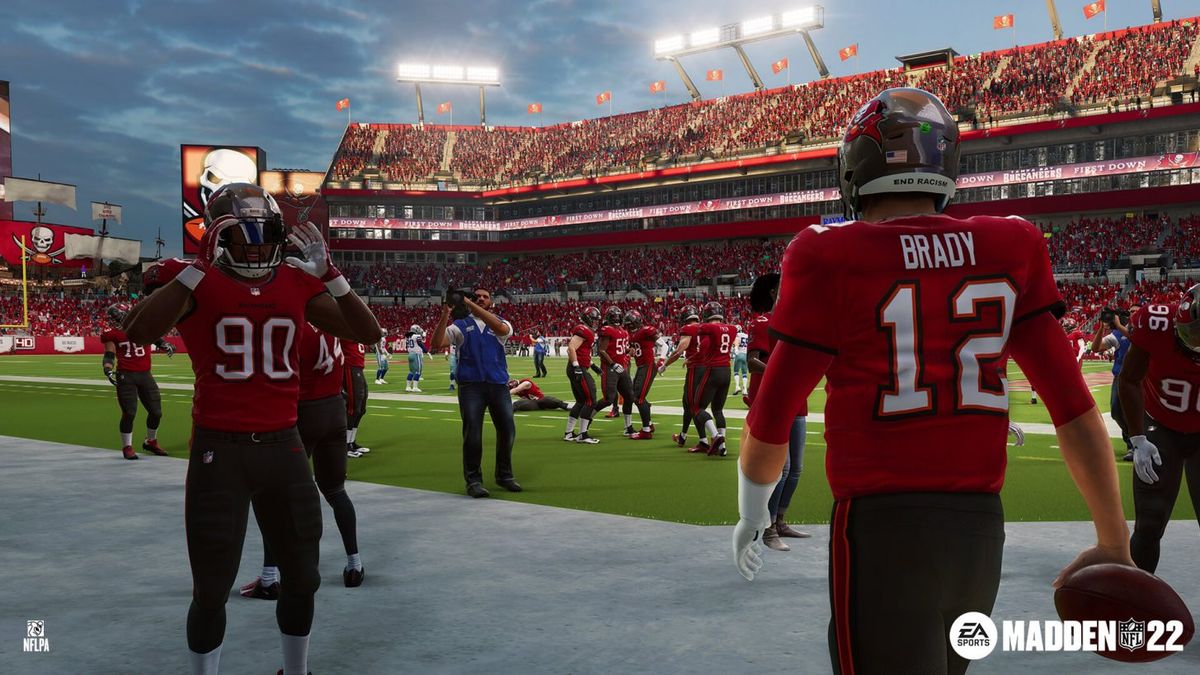 Madden 22 release date, cover athlete, trailers and news
techradar.com
iPhone SE Plus release date, pricing, features and spec rumours
techadvisor.com
Microsoft wasn't a big supporter of open source back in the 2000s, but ever since Satya Nadella took charge as the CEO of the company, it's become one of the biggest open source contributors in the world. Its commitments to open source are now more pronounced as Microsoft has released yet another Linux distro called CBL-Mariner under the open source MIT License. In the CBL-Mariner repository on GitHub, Microsoft described it as "an internal Linux distribution for Microsoft's cloud infrastructure and edge products and services." In simple words, this is your server-side Linux and not a Linux desktop. So what this effectively means is that anyone that has some Linux skills can download and install CBL-Marine for their server and edge-based projects. This isn't Microsoft's first specialized Linux distro, however. Back in 2018, the software giant announced its first-ever Linux-based microcontroller operating system, though 2019 was when it's released for the general public. Coming back to CBL-Mariner, you can build it on Ubuntu 18.04 or newer. But apart from that, you'll also need the latest version of the Go language and Docker. And if meet all the requirements that are needed to install Microsoft's new Linux distro, you should definitely give it a try. via Tomshardware; ZDNet

Did Microsoft just sneak out its own Linux distro?
techradar.com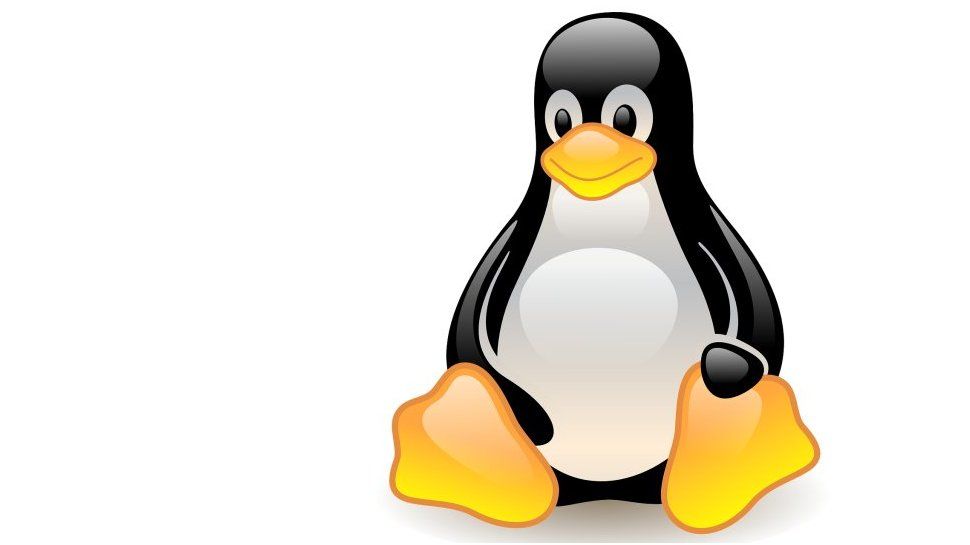 Did Microsoft just sneak out its own Linux distro?
techradar.com
Google today unveiled a slew of new security solutions for protecting its cloud. The announcements — made during the company's Security Summit — include a new intrusion detection system, multiple integrations, and an autonomic security operations stack. Additionally, Google Cloud also announced it's expanding the availability of its Risk Protection Program. During a news conference and in a blog post detailing the new solutions, Sunil Potti, VP and GM for Google Cloud Security, framed the launches as part of a larger vision for "invisible security" within the company's cloud. He explained the aim for all security technologies to be engineered in, niche security talent to be democratized, and siloes to "eventually" disappear. "Rather than essentially build products that fix problems with other products, which is the case in most security products these days, you have to hit the reset button and embrace something fundamental," Potti said during an earlier news conference. He added that they assume failure is going to happen, and are designing so the cloud will still be safe. Security has been top of mind for enterprises, governments, and users lately, especially following an uptick in large-scale and highly visible attacks like those on SolarWinds, Kaeyesa, and critical infrastructure. The year 2020 alone saw more data breaches than the previous 15 years combined, and recent research published by Tripwire found most experts believe public cloud security is "just barely adequate." Additionally,21% said cloud companies aren't doing enough to protect their users. The new security announcements are fairly significant, and along with them, Google also announced several offerings related to zero trust data. Google Cloud announced it's integrating Chronicle, its own cloud-native security analytics platform, with two of Google Cloud's analytics platforms: Looker (which Google acquired last year) and BigQuery (which Google recently integrated with another new cloud product, Datastream). The company says the integrations will boost Chronicle's capabilities for reporting, compliance, data exploration, visual security workflows, security-driven data science, and more. The integration is set to allow security teams to access five Looker-driven dashboards: Chronicle security overview, IOC matches, rule detections, user sign-ins, and data ingestion and health. Users can also easily create custom dashboards based on their own parameters, according to Google Cloud. Potti said the idea is "to democratize using a tool like Chronicle" and "make things simple, so that a security analyst doesn't need to have a PhD, work at the NSA, or so forth." "The idea is to actually bring in some of the goodness of our own software that powers Google," he said. "But without requiring that depth of knowledge or that obligation to hire that talent." Google Cloud additionally unveiled Cloud IDS, a new cloud-native, managed intrusion detection system it says can help detect malware, spyware, command-and-control attacks, and other network-based threats. Built with Palo Alto Networks' advanced threat detection technologies, Google Cloud is touting the system's ability to detect malicious activity with low false positives. The company also says it's easy to deploy "in just a few clicks," and that users can create custom workflows within Google Cloud to respond to any threats the system detects. "You may have heard about self driving data centers and so forth. So this is essentially applying that construct to SOCs," Potti said. For customers in regulated industries such as financial services and health care that mandate the use of an IDS, the system may be particularly helpful with ensuring compliance. Cloud IDS will initially integrate with Splunk Cloud Platform, Splunk Enterprise Platform, Exabeam Advanced Analytics, The Devo Platform, and Palo Alto Networks Cortex XSOAR, with integrations for Chronicle and Google Cloud's Security Command Center to come. With the goal of helping customers modernize their security operations against emerging threats, Google Cloud also announced Autonomic Security Operations. A combination of products, integrations, blueprints, technical content, and an accelerator program, Google Cloud says the new offering will enable customers to take advantage of both the company's security expertise and existing technology stack built on Chronicle. To bring Autonomic Security Operations to the managed services security market, Google Cloud is also partnering with BT. BT made headlines last year for becoming the first European network to partner with Google to provide free Stadia cloud gaming to its users, and now the two companies are positioning this new announcement as the first stage in a "growing security relationship." Rounding out the announcements, Google Cloud also revealed its expanding availability of its Risk Protection Program to all Google Cloud customers in public preview. The program helps customers connect with Google Cloud's insurance partners and will offer the expanded availability starting July 28. The company is framing this offering as part of its "commitment to shared fate," meaning its intent to be an active partner to customers as they deploy its technologies. During the news conference, Potti said, "There's a shield of safety or assurance being provided through this protection program that the more you can consume Google Cloud, the more we're able to kind of provide that assurance." That may be true, but it also makes clear Google's own interest here in getting its customers to immerse themselves in its cloud more and more.Last year, Google was the only public cloud provider to lose ground, slipping from 28% to 24% of Tripwire respondents saying they use the cloud. This comes as competitors — including Amazon Web Services (AWS) and Microsoft Azure — continued to gain market share. For companies that are mostly or entirely cloud, Tripwire found 85% are using AWS alone or as part of a multi-cloud environment.

Google Cloud rolls out new security tools as threat landscape heats up
zdnet.com
Google Cloud targets Biden's zero trust order with new services
venturebeat.com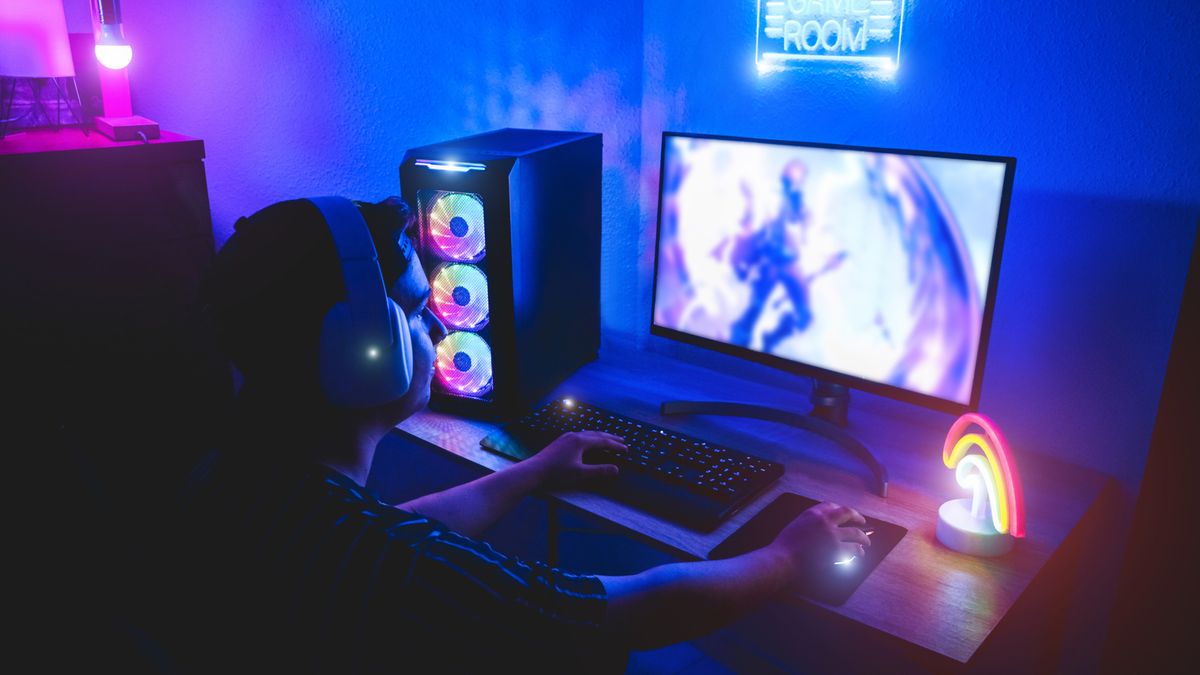 Windows 11 has taken an important leap forward for PC gamers, with Nvidia releasing official drivers for the upcoming operating system. While Windows 11 won't be officially released until later this year (most rumors point to an October launch), you can download and install an early version of Windows 11 already to help out with testing. So, there are already a decent amount of people using Windows 11, which means official driver support will help improve the experience for anyone helping to test the operating system. It will also give Nvidia and Microsoft early information about any potential issues with the drivers, so when Windows 11 officially releases, fully working drivers should be available on day one. According to Windows Latest, people using Windows 11 who have installed the driver have already seen improvements in the operating system. To install the driver, use Nvidia's GeForce Experience app, which handily alerts you when there's a new driver update. Nvidia's latest driver brings other improvements for PC gamers on both Windows 10 and Windows 11, including DLSS support for Red Dead Redemption 2 and improved compatibility with gaming monitors. Nvidia's GeForce driver version 471.41 for Windows 11 (as well as Windows 10) follows Intel's move to release official drivers for Windows 11 as well. Even if you don't do a lot of gaming, having updated graphics drivers can improve the overall performance of your PC – especially with software that has lots of graphical effects, like Windows 11. Microsoft is really pushing Windows 11 as an operating system that PC gamers will want to use, including features such as Auto HDR. This means it's essential that Windows 11 is supported by drivers from the likes of Nvidia and Intel. We'll likely see AMD release Windows 11 drivers soon as well. It also shows how well Windows 11 is coming along, and means we should be seeing the release relatively soon. Microsoft has benefitted from most PC gamers running its Windows operating system, due to how many games support it compared to alternatives such as macOS and Linux. However. Valve, the company behind the popular Steam store, has been pushing for more Linux support in recent years, even going so far as creating its own Linux distribution, Steam OS, and Proton, a compatibility layer that allows Windows games to run in Linux. Valve also recently announced the Steam Deck, a handheld gaming device that runs on Steam OS. If it is a success, it could show gamers that Linux is now a viable alternative to Windows – and that could be bad news for Microsoft.

Nvidia prepares Windows 11 for gamers with official GPU drivers
techradar.com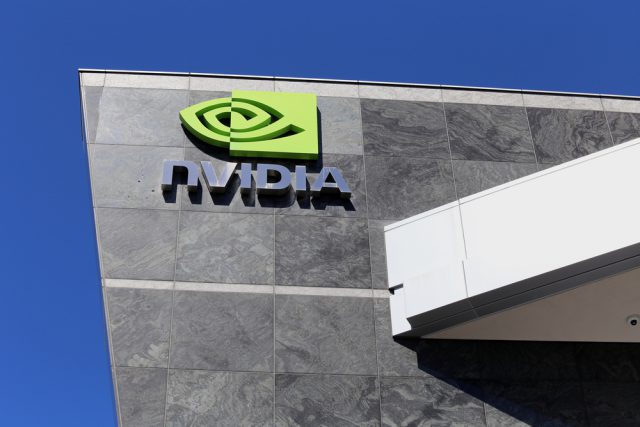 NVIDIA releases Windows 11-compatible DLSS GeForce Game Ready driver
betanews.com
Editor's take: These historic flights have blazed a path for the era of space tourism and it'll be interesting to see just how quickly the industry grows. As the process and the technology involved is further refined, pricing will no doubt come down, making the opportunity available to far more people. What an interesting time to be alive. Add Blue Origin to the growing list of private space companies that have successfully taken passengers to space. The aerospace manufacturer and space tourism company on Tuesday completed its first crewed flight. The jaunt, which spanned roughly 10 minutes from takeoff to touchdown, carted founder Jeff Bezos and his brother, as well as aviation pioneer Wally Funk and Oliver Daemen to space to experience the joys of weightlessness and catch a glimpse of our home planet in a way that few humans have. Bezos and crew were expected to be among the first private citizens to visit space, but Virgin Galactic narrowly beat Blue Origin to the punch with its Unity 22 mission on July 11. Still, Blue Origin set multiple records with its flight. Of the two, it was the only one to cross the Kármán line which many consider to be the true boundary between Earth and space (at 62 miles above sea level). The flight also included both the youngest astronaut ever (Oliver Daemen at age 18) and the oldest (Wally Funk, age 82).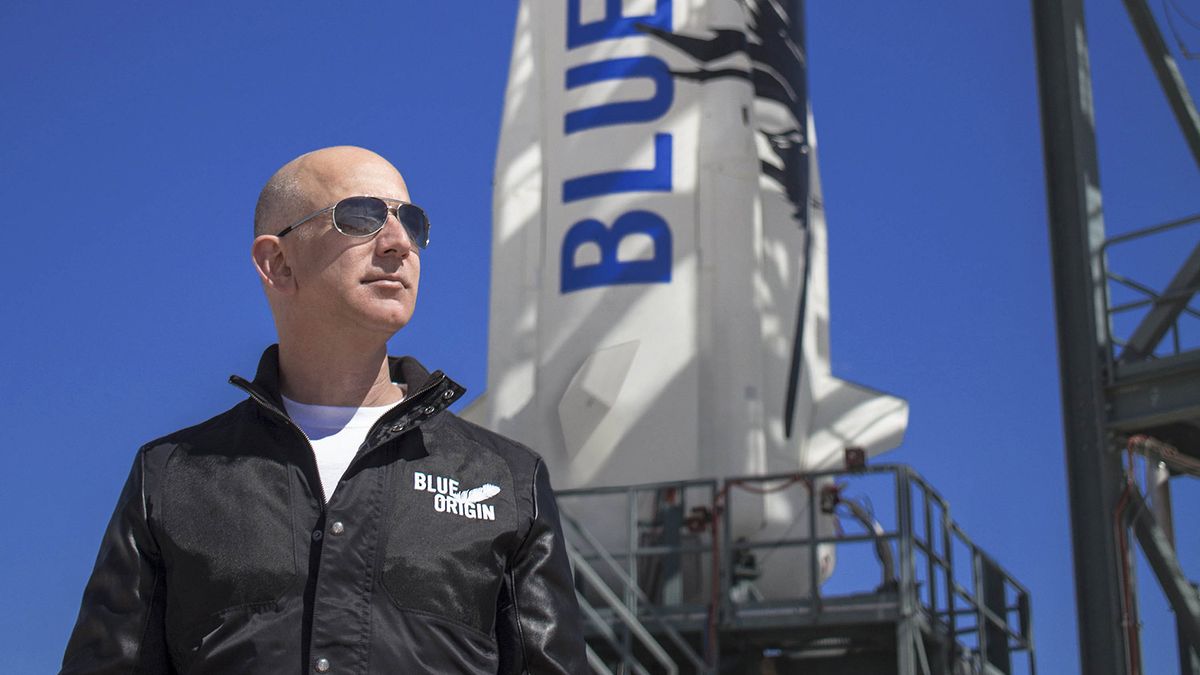 Watch Jeff Bezos Blue Origin rocket launch
techradar.com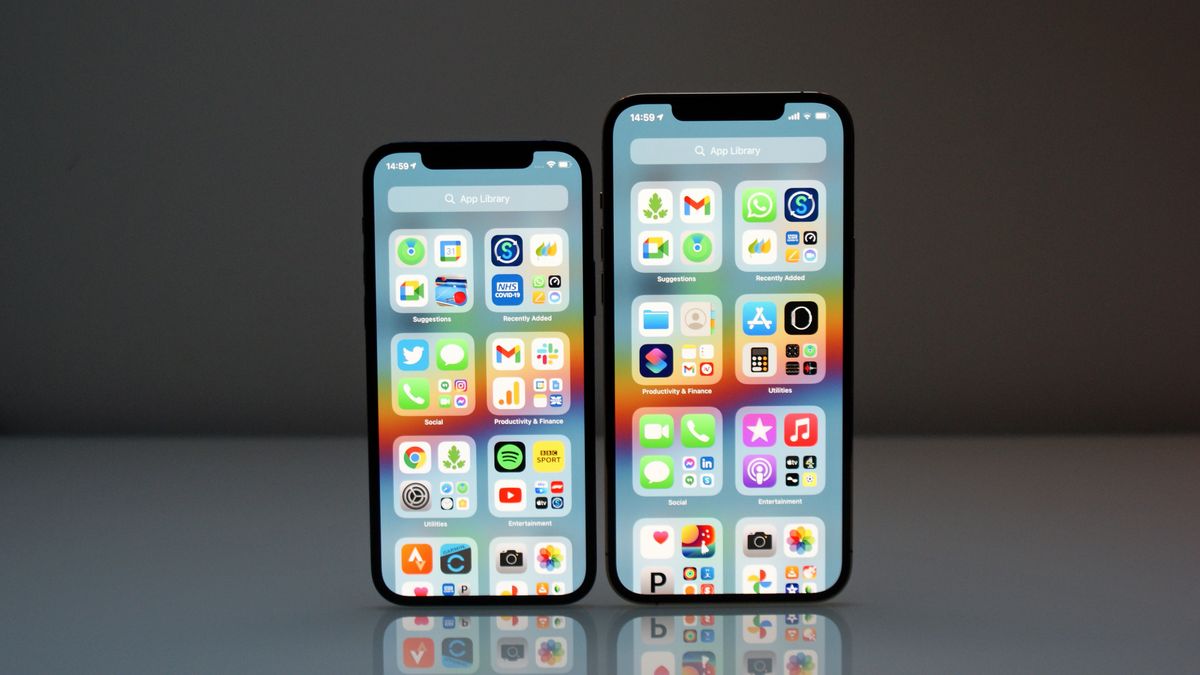 Hot on the heels of iOS 14.6, Apple has now launched iOS 14.7, meaning that you can download it now and benefit from all the improvements it brings. That said, there aren't any massive new features here. Rather, Apple has focused on small upgrades, but you might still find that some of these are very useful. They include support for the new MagSafe Battery Pack, combined credit limits with Apple Card Family, and more. Below, we've taken a deep dive into all of the new features and changes, as well as looking at how to download iOS 14.7, and which handsets it's compatible with. iOS 14.7 launched on July 19, so it's available now, and it's compatible with all iPhones from the iPhone 6S onwards, as were the other iOS 14.x releases. So if you have any version of iOS 14 on your phone, then your handset is compatible. Interestingly, iPadOS 14.7 isn't available at the time of writing, despite new versions of that usually launching at the same time as new iOS versions, but we wouldn't expect the wait will be too long. As for how to get iOS 14.7, you should get prompted to download it, so just tap on that prompt. Alternatively though you can go to Settings > General > Software update to manually grab it. And if it's not yet showing up, simply check again later. iOS 14.7 doesn't have any headline-grabbing features, but it's still well worth downloading to grab the upgrades below. One of the biggest features of iOS 14.7 is the addition of support for Apple's new MagSafe Battery Pack. This as the name suggests is a battery pack that can attach to the back of your iPhone using MagSafe. This costs $99 / £99 / AU$139 and lets you charge your phone on the go. That said, since it relies on MagSafe it's only compatible with the iPhone 12, iPhone 12 Pro, iPhone 12 Pro Max, and iPhone 12 mini. It also only has a capacity of 1,460mAh, which isn't enough for a full charge of any of those phones. iOS 14.7 has also made Apple Card Family a bit better, by allowing users to combine their credit limits. Additionally, you're also now able to share a co-owned account with an existing Apple Card user. One new iOS 14.7 feature is the ability to manage HomePod timers from the Home app. The option can be found right below HomePod alarms in the app, and you can also name your timers, see the countdowns for them in the app, and cancel them with a tap. Previously, timers for HomePod had to be set using Siri, so for anyone who's lost their voice or just isn't on speaking terms with Siri, this should be handy. Apple has been displaying a rating for air quality in the Weather and Maps apps since the launch of iOS 14, but only in some countries. Now, with iOS 14.7, users in Canada, France, Italy, the Netherlands,South Korea, and Spain will have access to this information, giving them an indication of the quality of the air they're breathing. One smaller update is the ability to now choose whether to see all shows in your podcasts library, or only followed shows, the absence of which previously was probably driving some users mad. As well as new features, iOS 14.7 has also fixed some bugs. These include fixes for a missing share playlist menu option in Apple Music, plus Dolby Atmos and Apple Music lossless audio playback stopping unexpectedly, braille displays showing invalid information when writing messages in Mail, and a battery service message that might have disappeared after rebooting some iPhone 11 models.

iPhone SE Plus release date, pricing, features and spec rumours
techadvisor.com
If you're concerned about recent reports of the Pegasus spyware reportedly installed by the Israeli NSO Group to hack journalists and world leaders, there's a tool to check if it's hidden on your iPhone. But you probably have nothing to worry about. According to a report in the Washington Post in conjunction with nonprofit groups Forbidden Stories and Amnesty International and several others, military-grade spyware developed by an Israeli firm was used to hack some 40 smartphones "belonging to journalists, human rights activists, business executives and two women close to murdered Saudi journalist Jamal Khashoggi." The phones appeared on a list of more than 50,000 numbers, according to the Post. NSO has denied the allegations. There's a good chance your iPhone isn't on that list. While the legality of the operation may be in question, reports say the NSO seemingly targeted high-level politicians, government officials, and journalists in the operation and were only successful less than half the time. For example, Amnesty International examined 67 phones and found that "23 were successfully infected and 14 showed signs of attempted penetration." Of those, nearly all were iPhones, according to the investigation. But if you're concerned, there's a way to test whether your iPhone has been targeted. It's not an easy test, mind you, but if you're using a Mac or PC, the Mobile Verification Toolkit will be able to detect whether your phone has the Pegasus spyware installed on it. According to TechCrunch, the tool, which works using the macOS Terminal app, "is not a refined and polished user experience and requires some basic knowledge of how to navigate the terminal." You can learn more about the installation here. TechCrunch says the check only takes "about a minute or two to run" once it's been set up. Note: When you purchase something after clicking links in our articles, we may earn a small commission. Read our affiliate link policy for more details.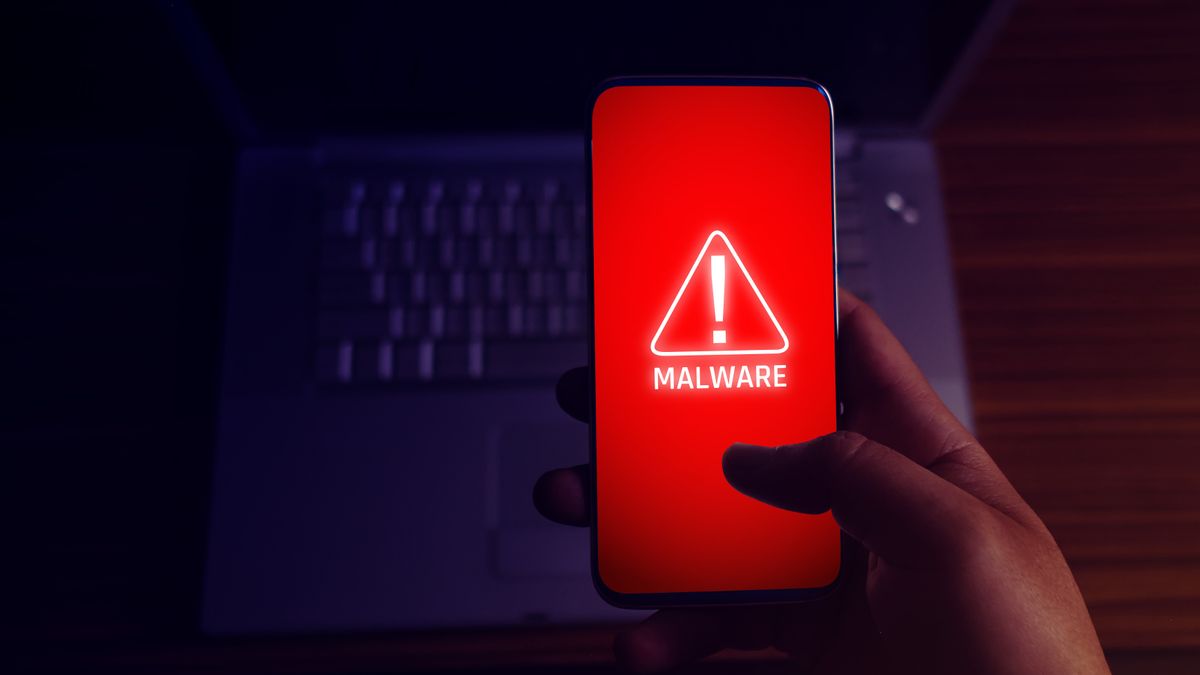 AWS bans NSO Group following Pegasus spyware accusations
techradar.com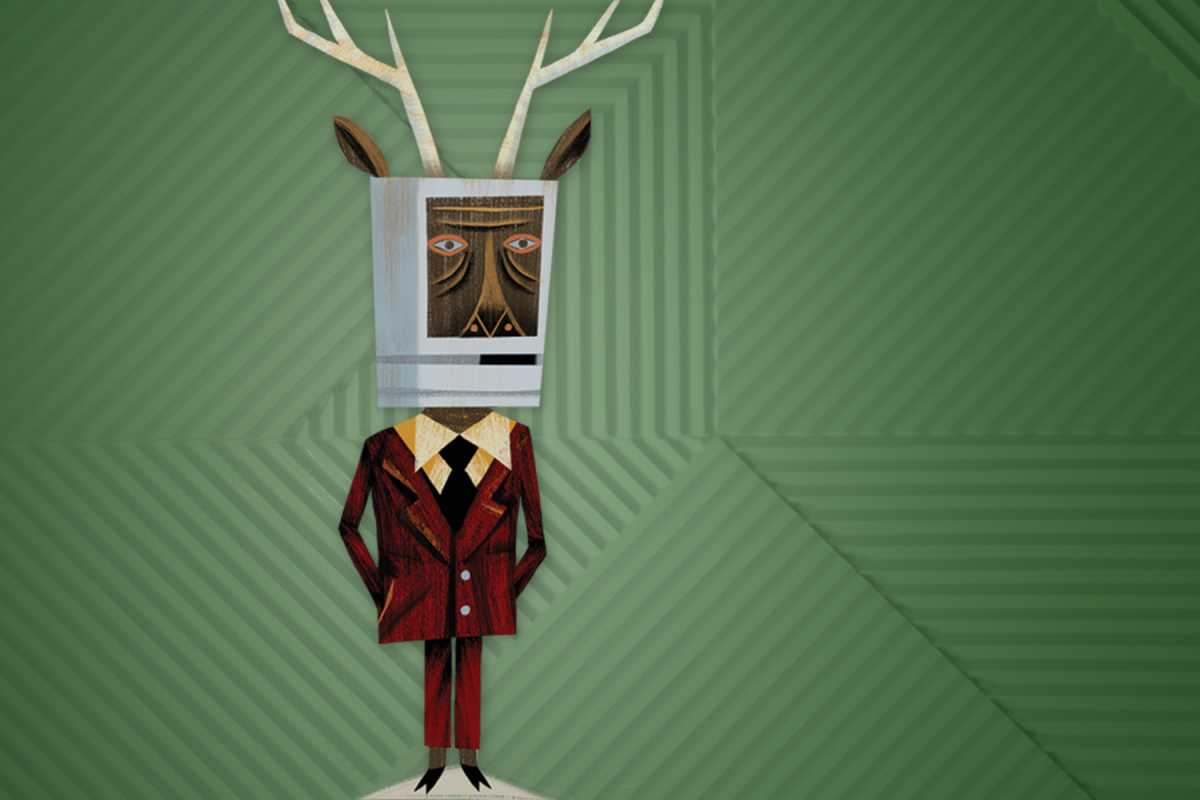 That iPhone Pegasus spyware threat is much ado about Android
macworld.com
Death's Door is an action-RPG headed to PC and Xbox from independent developer Acid Nerve. Published by Devolver Digital, the $19.99 Death's Door transports you to a strange, Tim Burton-esque world where crows reap the souls of the dead. Borrowing elements from popular franchises, such as Dark Souls and The Legend of Zelda, this charming, hack-'n-slash PC game has the potential to become one of 2021's standout indie titles. Reap What You Sow Our preview build showcased the game's first three hours. You play as a tiny, immortal, blade-wielding crow who harvests souls for the mysterious Reaping Commission. In fact, reaping souls also prevents you from aging or dying. Your first mission is reaping the soul of a giant plant monster. The mission is a success, but things go sideways when a bigger crow swoops in to steal your bounty. Not only do you fail the mission, but you also begin to age. To reclaim the stolen soul (and your immortality), you must venture beyond the titular Death's Door. To do that, you must find and defeat three powerful monsters. Reaching your targets means wading through a dangerous land that's filled with traps, puzzles, and monsters. If you've played The Legend of Zelda: Ocarina of Time, then you'll know what to expect. Taking full advantage of the isometric viewpoint, the game conceals many secrets in plain sight. Venturing behind a building's hidden corner may reveal treasure or shortcuts to previously explored areas. The limited viewing angle also tantalizes you with what may or may not lie beyond the edges of the screen. Combat mechanics are fast, fluid, and intuitive. Using your red sword, you fight with a combination of light and heavy attacks. Instead of blocking, you evade hits by dodging. Dodging is well implemented into the combat, as you can initiate it even during the middle of a combo. This is especially useful during epic boss fights that pit you against enemies that fill the screen. Besides the main sword, your bow and arrows let you pick baddies apart from a distance. You can replenish your arrow supply by defeating opponents or destroying items, such as boxes or vases. Overall, combat is extremely satisfying. Death Isn't the End While not as unforgiving as Dark Souls, Death's Door shares a similar design structure to FromSoftware's infamous series. For example, you'll discover paths that connect different map areas and simplify traversal. There are also bonfire-like doors that are useful for entering the hub world to replenish your health or purchasing upgrades with souls collected from slain foes. Plant pots scattered across maps act as respawn points, provided you've planted a collected seed in said pot. Death's Door is no "soulslike," but shares minor similarities with that subgenre. The Hall of Mirrors (where the Reaping Commission resides) is the game's hub world. This black-and-white land contains doors that transport you to different levels. It's also where you purchase upgrades. The upgrades include attributes, such as strength, agility, and magic. There aren't any branching skill trees here. Instead, each attribute exists separate from the others, and follows a single branch. This keeps things nice and simple. Decidedly Dark and Moody Death's Door features an art style reminiscent of Tim Burton's films, with monochromatic worlds filled with deep shadows. Character designs are minimalist, giving faint hints at what creatures could be. Though the worlds are decidedly dark and moody, the game's visuals aren't oppressive or dour. The creepy worlds abound with charm and personality. This may not be a graphical showcase like Ratchet & Clank: Rift Apart, but its presentation is easy on the eyes. The game doesn't have waypoints or quest logs. As a result, it's sometimes difficult to discern your next objective. This won't be an issue if you devote your complete attention to the game, but if any of real life's distractions happen, you may have no clue where to go next. Hopefully, the finished game remedies this. Can Your PC Run Death's Door? To play Death's Door on your gaming rig, your PC needs at least an Intel Core i5-8250U CPU, an Nvidia GeForce MX 150 (2048 MB) GPU,8GB of RAM,5GB of storage, and the Windows 10 operating system. On my gaming PC, with its Intel i7-4790 CPU and Nvidia GeForce GTX 1080 GPU, frame rates remained locked at a smooth 60 frames per second. The sparse graphics and video options let you enable or disable anti-aliasing, ambient occlusion, depth of field, and reflections. A Feast for Crows Death's Door utilizes familiar gameplay tropes to deliver a simple and enjoyable experience. The game has engaging combat, and its imaginative environments teem with secrets. Boss battles are a highlight, as is the otherworldly, inviting art style. Plus, in a gaming landscape clogged with 100-hour behemoths, Death's Door's small scale is a welcome palate cleanser. We look forward to playing the full game when it arrives on PC and Xbox on July 20. For more Steam game reviews and previews, check out PCMag's Steam Curator page. And for in-depth video game talk, visit PCMag's Pop-Off YouTube channel.

Death's Door Review (PC)
softpedia.com
Dark, laced with wit, and adrenaline-pumping — Death's Door is the Metroidvania that's finally hooked me. Metroidvanias have long eluded me as a genre. I've never been able to get into the backtracking aspect of them; their maps never intrigued me enough, and their stories always lost me. That all changed upon taking control of Death's Door 's tiny crow. Where other large, sprawling maps had disinterested me, this one had my full attention. Where other stories lost me, I was fully engrossed here. Death's Door presents players with an endlessly interlocking fantastical world filled with secrets, exhilarating boss fights, and a grim tale that managed to get more than a few laughs out of me. In between all of this is a simple yet thrilling combat system that once again proves that the right developer can do a lot with some simple tools. At its base, Death's Door isn't complicated. It's not an emotional tour-de-force; it's not a blockbuster title with massive hype behind it. But it is a rarity, an indie title that surpasses its AAA counterparts in almost every way. The premise of Death's Door is a macabre one. You fill the… talons, I suppose, of a reaper, who isn't a grim skeleton but a feathered crow. In the game's world, death is a bureaucracy, and if you can't finish your job, you're out of luck. The reaper is on a mission to recover a stolen soul, sending them on a goose chase across a meaninglessly hopeless world to reap even more souls just to get to yours. Like I said, it's not exactly sunshine and lollipops. But through its grim haze, light shines through Death's Door. Even with all the monster-slaying, leaving blood and corpses in your wake in a race to finish the job, the game gives players endless reasons to smile. Every character in Death's Door has some kind of charm about them, from bosses to friendly NPCs. While its underlying story is undoubtedly dark, every character has a warmth to them, even if they are tragic themselves. Take my favorite character in the game, Pothead, for example. His head was transformed into a pot through the magic of the Witch of Urns, hence the name. But if you ask him, he doesn't see it as a detriment. Instead, he uses his pot head to store soup that he gives to passers-by. Most characters have this kind of depth, even the NPCs that don't seem to matter all that much. They all have their own lives, their own interests, and their own passions. Regardless of what I was doing, whether it was battling through enemies or chatting with NPCs, Death's Door always left a smile on my face. While Death's Door 's funniest moments come from talking to NPCs, its most exhilarating moments are found in combat and exploration. Neither of these features is overly complicated. In fact, they're both extremely simple. Once you explore the game's first area and beat its first boss, you've experienced pretty much what you can expect through the rest of the game. However, it's the small tweaks in Death's Door that make everything more meaningful. Enemies are largely the same throughout the game, but one or two new baddies are present in each different area. Likewise, exploration is pretty much the same everywhere until you unlock the game's four power-ups, which can be used outside of combat to reveal new areas. Death's Door starts with basic forms of these ideas and slowly builds upon them, incorporating every facet of its gameplay into one another. Of course, exploration isn't always positive. Every death naturally sets you back, and some of the game's shortcuts are a not-so-fair distance apart. I simply ran through some areas that I found too difficult, trying to reach the next ladder I could let down or path I could reveal. The more I played Death's Door, the more its design choices, especially the structure of its world, reminded me of entries in the Zelda franchise. While Death's Door encourages more backtracking, it shares some DNA with the earliest Legend of Zelda games. Players slowly unlock new power-ups and access new parts of the map from areas they've already been to. Even the game's top-down perspective is reminiscent of Nintendo's classic franchise. The game's dark world is even offset by bright characters, a constant in most Legend of Zelda titles. Death's Door has some clear influences, but it uses them to create something wholly original. Death's Door 's worldbuilding is at its best in the approach to a boss fight. Each boss is given context first through the area you progress through to get them there. Maybe you talk to an NPC who says the boss killed their wife, or in the case of the Urn Witch, you travel through a mansion that was clearly at some point a happy family home. The approach to each boss follows the same structure: Explore an area, get a new power, and then take on a boss. While this pattern repeats itself three times, eventually becoming predictable, the context for each keeps it fresh. Functionally, you're doing the same thing each time you're building up to a boss fight. But each experience feels different because of the scenery, the enemies, and the boss' own interjections while you're exploring. The game's boss battles are some of the most exciting I've fought through, thanks to its emphasis on evolution. Like the rest of the game, bosses build upon themselves with different phases, becoming more challenging as they're damaged. You also don't know exactly how much damage you've done thanks to Death's Door thoughtfully leaving health bars out of the equation. Instead, enemies become damaged, and their skin cracks as you wail on them. I haven't popped off after beating many bosses before. Sure, maybe there's a fist pump here or there, but actually cheering after I win? Before facing the Urn Witch in Death's Door, the last time that happened was against Ornstein & Smough in Dark Souls. Of course, normal enemies aren't nearly as engaging, providing the same experience as punching bags when you get used to the game's combat. Even the game's mini-bosses don't provide much of a challenge, especially when you face the same one multiple times. Enemies have simple attack patterns, and once you learn to bob and weave between them, taking an enemy down is less of an art and more of a science. That being said, Death's Door lets players approach combat in a wonderfully open way. The game has multiple weapons, each with its own unique moveset and bonuses. The game's default sword deals solid damage, but you can swap it out for a pair of knives or a massive hammer. Simply changing your weapon even affects how much you can use your abilities since you have four charges to use that can only be refilled by hitting enemies. Once again, no single part of Death's Door is isolated; they all intertwine. With a world that practically begs you to explore its every nook and cranny and a cast of characters that will leave you grinning from the story's beginning to its end, Death's Door is one of those rare games where I struggled to find any faults. It's engaging from beginning to end (a journey that took me around 10 hours) and leaves players with even more content to explore after the story wraps up. Death's Door is beyond exceptional and has solidified itself on my games-of-the-year list. Unless you want to wait for Metroid Dread, there probably isn't a better Metroidvania out there right now. Death's Door takes between 10 to 14 hours to complete, depending on how much of the game's extra content you want to complete. It also has a sizable amount of post-game content that can add an extra three or four hours to the total playtime. Yes. Death's Door is one of the best games released this year and will certainly be a game-of-the-year contender by the time 2021 wraps up.

Death's Door Review (PC)
softpedia.com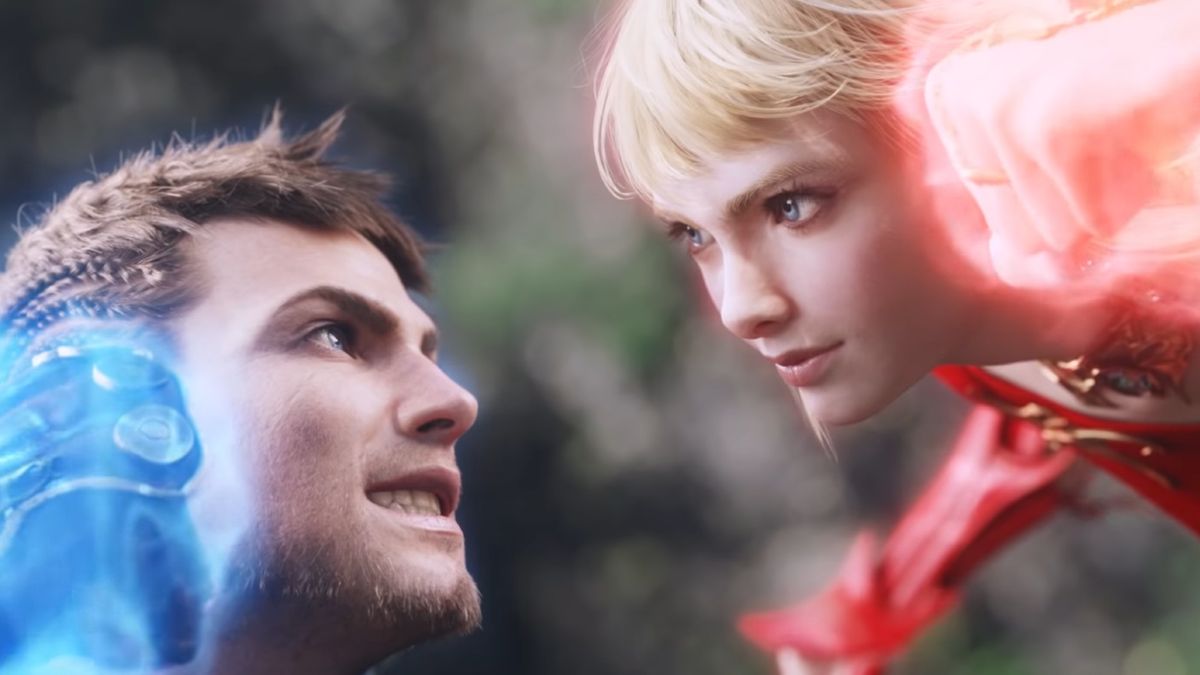 Final Fantasy 14 director Naoki Yoshida doesn't appreciate people dunking on World of Warcraft, saying that his game "wouldn't exist" without Blizzard's MMO and that comparing the two is "the wrong conversation to have." With World of Warcraft taking a few hits recently, including its reviled treatment of Sylvanas, a lot of players have been making the jump over to Final Fantasy 14, including popular streamer Asmongold. It's seen the scales tip in Square Enix's favour, with the game recently smashing its concurrent player count on Steam. It's also created a bit of a narrative about which game has 'won' the MMO crown. It's a conversation Yoshida doesn't appear to be too keen on. The director gave a rather thoughtful speech about the perceived rivalry between the two games in a 14-hour livestream earlier this month, which has very kindly been translated by blluist on YouTube. When told that Final Fantasy 14 had been more popular than WoW this year, Yoshida quickly clarified that he didn't believe his game had "beat" Blizzard's. "Blizzard is definitely aware of this, but without World of Warcraft, A Realm Reborn wouldn't exist," Yoshida said. "WoW was the game we constantly looked up to." He also showed his disapproval for the conversation surrounding which game is doing better, saying "our goal was to recreate a Final Fantasy version of WoW, so saying we won or lost to WoW is off-base to start with, because they were the game we aspired to be." Yoshida also touched upon the subscriber counts of both games a little bit. When discussing World of Warcraft's peak of 12 million paid subscriptions, he said "there's no way" Square Enix could compete with that. Yoshida compared WoW to Everest, saying that such a high number "is completely beyond reach." He did express gratitude for Final Fantasy 14's own growth spurt though. "We're growing at a rate that even I'm surprised by," he said. "It's kind of scary." "The hard work we've been putting into Final Fantasy 14 did pay off," Yoshida continued. "But this whole conversation about surpassing WoW is the wrong conversation to have and it's honestly irritating." When the interviewer chimed in telling Yoshida he was hoping he would have said "we're the best," he responded, "if I was that type of guy, we'd miss our footing on the way and 14 wouldn't be loved by so many people." It's hard to deny that Yoshida is such a large reason for Final Fantasy 14's success. He's a likeable personality, one that has commanded a ton of respect within the community and his hard work doesn't go unnoticed. While it certainly isn't the first time he's showered praise on WoW, it's nice that he's continuing to emphasise the importance of its existence. The livestream also had Yoshida detailing plans for making in-game house hunting easier, as well as a bundle of other goodies in anticipation of Final Fantasy 14's Endwalker expansion, due to release November 23.

Final Fantasy Pixel Remaster may not stay restricted to PC and mobile devices
gamereactor.eu
Final Fantasy Pixel Remaster could eventually come to PC and consoles if there's enough demand, a Q&A released by Square Enix has revealed. When the Pixel Remaster series was first announced, the internet reacted in collective joy – then horror – as publisher Square Enix revealed that they would only be available on mobile platforms. The games, which come with gameplay improvements, auto-battle options, modernized UI, a rearranged soundtrack, and more, seem like a nice modern way to enjoy the classic titles, so Final Fantasy enthusiasts around the world seemed fairly miffed when Square Enix noted they'd be mobile-exclusive. Now, in a dedicated Japanese Q&A, Square Enix has clarified a few more details about the game and acknowledged that the titles could end up on other platforms if there's enough demand. Watch on YouTube Via translator software, we've also learned that famed composed Nobuo Uematsu has re-arranged all the music for the games, making it more suitable for modern systems, and various sound effects have been reproduced, too. There will be a music player built into the game player that will let you go back and listen to any tracks from the games. Kazuko Shibuya has also been in charge of redrawing all the new character sprites, which is why they look different from what you may remember in the original games. They're not necessarily bad, these new sprites, just… different. If you care to, you can boot up a gallery mode that will let you examine all the sprites for player characters and monsters, and you'll be able to mark different monsters on the map via the Monster Book, too. The pixelated remasters of 1-6 were announced via the Square Enix Presents showcase during E3, and each will be released individually for $11.99 or $17.99, depending on the title. If you decide to pre-order, you can take 20-22% off the price of each game. The first three entries in the Final Fantasy Pixel Remaster series will be released on July 28.

Final Fantasy Pixel Remaster may not stay restricted to PC and mobile devices
gamereactor.eu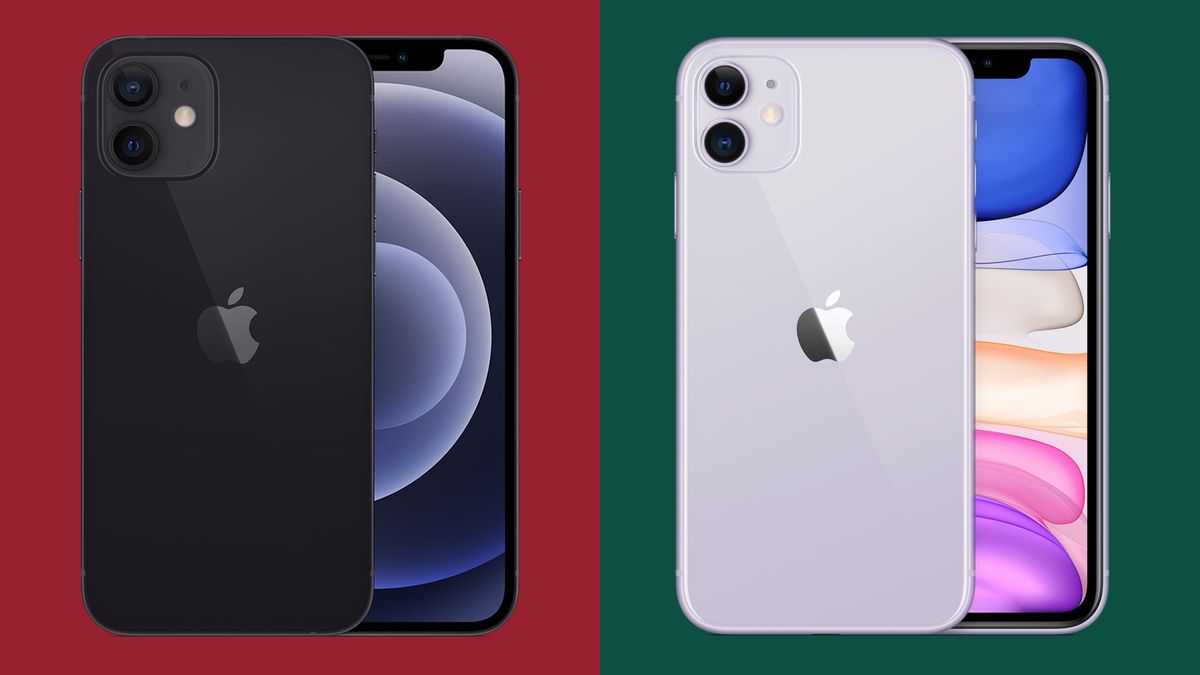 The iPhone 12 range was heralded as the start of a new era for Apple's famed smartphone family. But is it really such a leap forward? 5G is a big addition, but won't matter to everyone yet, while the power upgrades from its predecessor - the iPhone 11 - are both expected and likely to go unnoticed in general use. But its OLED screen is a major upgrade, and there are other improvements too, such as MagSafe, so there's a lot to consider. Comparing the iPhone 12 to the iPhone 11 in a straight face-off is perhaps the best way to assess just how much of a leap forward the newer phone really is. Not only does one directly follow the other, but they're thought to be one of the best selling Apple phones from their respective years, so it's a reasonable comparison - especially as some iPhone 11 buyers will likely be wondering whether it's worth upgrading. Add in the fact that Apple still sells the iPhone 11 as new, and this comparison becomes all the more pertinent. Below we'll talk you through everything we've learned about these two phones during our reviews process so you can make a decision of which is for you. The iPhone 12 became available for purchase on October 23,2020. Prices start from $799 / £799 / AU$1,349 for the 64GB model, moving up to $849 / £849 / AU$1,429 for 128GB, and $949 / £949 / AU$1,599 for the 256GB model. Its predecessor, the iPhone 11, landed on September 20,2019. At launch, prices started at $699 / £729 / AU$1,199 for 64GB, increasing to $749 / £779 / AU$1,279 for 12GB and $849 / £879 / AU$1,449 for 256GB. However, we're almost two years on at the time of writing. As mentioned above, the iPhone 11 is still available to buy brand new in all three storage capacities, but prices are much lower than before. You can currently pick up the 64GB model for $599 / £599 / AU$999, the 128GB model for $649 / £649 / AU$1,079, and the 256GB model for $749 / £749 / AU$1,249 direct from Apple, and other stores sometimes hit even lower prices. The iPhone 12 meanwhile hasn't yet had an official price drop (though likely will when the iPhone 13 arrives, probably in September). It too can be found slightly cheaper from some third-party stores, but the price remains much higher than the iPhone 11's. This gives the iPhone 12 quite a task. Can it justify the additional expenditure of $150 / £150 / AU$270 over its still-relevant predecessor? We weren't hugely enamored with the iPhone 11 design when it arrived on the scene. There was a sense that we'd seen it all before – which we had (or most of it, at any rate) with the previous year's iPhone XR. The iPhone 11 essentially followed the same blueprint, albeit with a few differences. It's available in fetching new colors of mint green, lilac and lighter yellow shades, which join the Product (RED), black, and white variants. The back of the phone is slightly cleaner than before, but with a rather obtrusive new camera array that also appears on the iPhone 12. The iPhone 11 is a premium-feeling phone, featuring the same balance of glass surfaces and aluminum body as its newer sibling. But it's a chunky bit of kit at 150.9 x 75.7 x 8.3mm and 194g – certainly compared to the iPhone 12, which measures just 146.7 x 71.5 x 7.4mm and weighs 164g. Lest you get blinded by figures, the iPhone 12 is smaller than the iPhone 11 in every way. It's 4mm shorter,4mm narrower, almost a millimetre thinner, and a whopping 30g lighter. This comes down to Apple's crisp new design for the iPhone 12. It's rather reminiscent of the iPhone 4 and 5, with its flat-edged industrial approach. However, the tolerances are even tighter, and the screen extends closer to the edges. It loses the attractive dark green shade from the iPhone 11 lineup, as well as the less appealing yellow and purple shades, but in their place is an appealingly deep shade of blue and a slightly less attractive light green tone. It's also available in the usual Black, White, and Product (RED) variants. Going back to the subject of build quality, the iPhone 12 gains a new nano-crystalline Ceramic Shield screen, which is four times tougher than before. And while both phones are IP68 certified, the iPhone 12 can be immersed in 6 meters of water for 30 minutes, while the iPhone 11 can only withstand 2 meters. From a certain perspective the iPhone 11 is more comfortable to hold, courtesy of those rounded edges. But we prefer the look and compact nature of the iPhone 12 overall. If the iPhone 12's fresh design makes the release gap between it and the iPhone 11 seem longer than 13 months, just wait until you consider the screens. While both measure 6.1 inches and get to around 600 nits of brightness in typical conditions, that's where the similarities end. There are significant differences in screen technology. While the iPhone 11 employs IPS LCD technology, the iPhone 12 makes the leap to OLED. This results in more vibrant colors, deeper blacks, and far more contrast for the newer phone. There's really no comparison. The iPhone 12 presses home its display advantage with a much sharper resolution. While the iPhone 11 can manage only 828 x 1,792 for a meager 326 pixels per inch (ppi), the iPhone 12 comes in at 1,170 x 2,532 for 460ppi. Both models do share a 60Hz refresh rate. But that's far more disappointing on the iPhone 12, which has been released at a time when 90Hz and 120Hz screens are the norm in the Android world. In terms of hardware, the camera offering in both devices is similar. And not just from a visual standpoint. Both the iPhone 12 and the iPhone 11 pack a pair of 12MP cameras – one wide and one ultra-wide – with the same-sized image sensors. The only major difference here, in fact, is that the iPhone 12's wide sensor has a faster f/1.6 aperture, which naturally helps with low-light photography. That's not to say that the iPhone 12 camera doesn't achieve superior results. It does – but the difference isn't seismic, and those improvements are largely a result of Apple's improved image processing and the more capable A14 Bionic chip. This brings about new features such as Smart HDR 3, which handles dynamic range better than before. Scenes with bright skies will look better balanced with the iPhone 12. In other daytime shots, you'll struggle to see much of a difference. But like we've already said, the key improvements can be seen with low-light and night-time shooting. We noticed that the iPhone 12 captures brighter shots with more detail in more challenging conditions. Night mode in general is more flexible on the iPhone 12, as you can employ it across all three cameras (including the 12MP selfie camera). Video has also been improved in the iPhone 12, with Dolby Vision now rendering scenes with much better balance and dynamic range. Although on the iPhone 12, it's limited to 4K/30fps. Apple improves its smartphone performance by a decent margin every year, so it's no surprise that the iPhone 12's A14 Bionic chipset comfortably beats the iPhone 11's A13 Bionic. Going by benchmarks and Apple's own estimates, the CPU is around 20% faster, while the GPU is around 10% faster. The A14 also contains a 16-core Neural Engine for an 80% boost to AI performance compared to the A13. In general use, however, we defy you to notice the difference. Both phones feel extremely fast, and no modern 3D game or multitasking session will highlight a clear advantage for the newer phone – minus the odd lighting effect or optimized 60fps frame rate. The true advantage of this performance boost is increased future-proofing. You might be able to buy both phones brand new today, but the iPhone 12 will enjoy an extra year of feeling fast, not to mention ongoing software support from Apple. It's also the more capable A14 that enables many of the camera advances outlined in the previous section. These days, such photographic improvements are more a result of processing power and machine-learning than they are lens and sensor upgrades. For what it's worth, both phones run on 4GB of RAM. We say 'for what it's worth' because iOS is famously frugal with its memory usage, so such an amount is ample for everything you could want to do with these devices. Yes, the Pro models pack 6GB of RAM, but we remain unconvinced that they enable anything meaningful. The iPhone 12 and the iPhone 11 come with identical storage options, too: 64GB,128GB, and 256GB. We would have liked to see the iPhone 12 join the iPhone 12 Pro in adopting 128GB as the new entry-level option. Another spec advantage for the iPhone 12 is 5G connectivity. If you live in an area with next-gen network coverage (admittedly, still a big 'if'), then only the newer phone will be able to capitalize on it. So far the iPhone 12 has secured a win in every category, aside from price. But there's one area that the older iPhone 11 would appear to hit back: battery life. With a 3,110mAh battery, the iPhone 11 certainly has more power on tap than the iPhone 12 with its 2,815mAh unit. But you need to factor in the added optimization based on the more efficient A14 Bionic chip. Apple quotes identical battery life figures across video (17 hours) and music (65 hours). Sure enough, we experienced similar stamina from both phones. However, we'd say that the iPhone 11's battery life is slightly better. With its lower-res display and lack of power-sapping 5G, we found that we could perhaps eke a tad more life out of the older phone. Moving around between 4G and 5G networks certainly seemed to drain the iPhone 12's juice quite heavily in our experience, leading to an empty battery after 16 to 18 hours. Hopefully that will improve in future models, when the 5G modem is better integrated. While both phones pack wireless charging, only the iPhone 12 supports Apple's new MagSafe method. Imagine if your Qi charging pad was smaller and clipped onto the back of your phone magnetically. Then add an ecosystem of compatible cases and wallets – this is MagSafe in a nutshell. It requires extra expenditure for the accessories, and it's too early to say whether it will become a neglected gimmick in the vein of 3D Touch. Another piece of additional expenditure will be a regular wall charger. If you were to buy a new iPhone 12 or iPhone 11 direct from Apple today, you wouldn't get a brick in the box – just a USB-C to Lightning cable. Find a new iPhone 11 from before the iPhone 12 rollout, however, and you'll score that classic charger. The iPhone 12 is a better phone than the iPhone 11 in every way bar battery life. It's faster, more compact, more attractive, and it packs a vastly superior display. Its camera represents only a modest improvement, but those advances make themselves known in tricky low-lighting conditions. As mentioned, the iPhone 11 might just pip its sibling to the post in the battery life stakes, which is disappointing. But part of that comes down to the provision of 5G connectivity in the iPhone 12, which will hopefully come into its own throughout the rest of 2021 and beyond. Are these improvements combined worth the $150 / £150 / AU$270 premium? That's something each reader will have to answer for themselves – but one thing's for certain: after a couple of years treading water, the iPhone 12 feels like a clear step forward from Apple.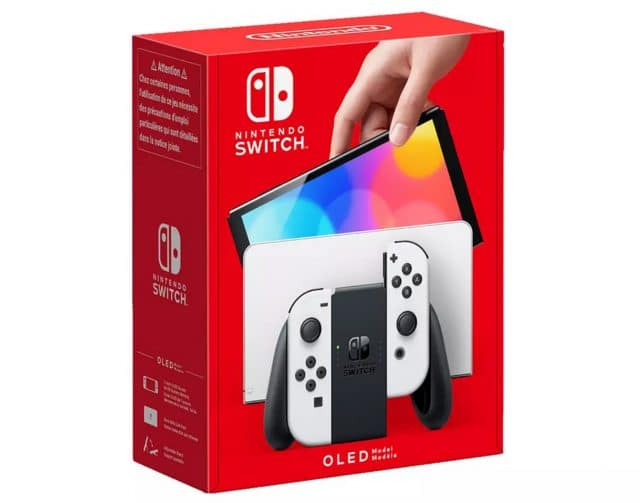 What Nintendo's new OLED Switch means for console gaming
betanews.com
"This is an expansion that we'll continue to enjoy with our friends for dozens of hours." "If you've got a thing for zombies, you should definitely give Dying Light a shot." It will reportedly feature gyro aiming and touchscreen controls. Two new weapons have also been added. It will reportedly include all previously released DLCs. Bring the fury of the North to Techland's zombie title. Developer Techland is hard at work on both Dying Light 2's development and its predecessor's DLC content. Techland's zombie action game Dying Light is turning five and to celebrate, players can expect to see fan-favourite events returning.

Looks like Dying Light will get a Switch port
eurogamer.net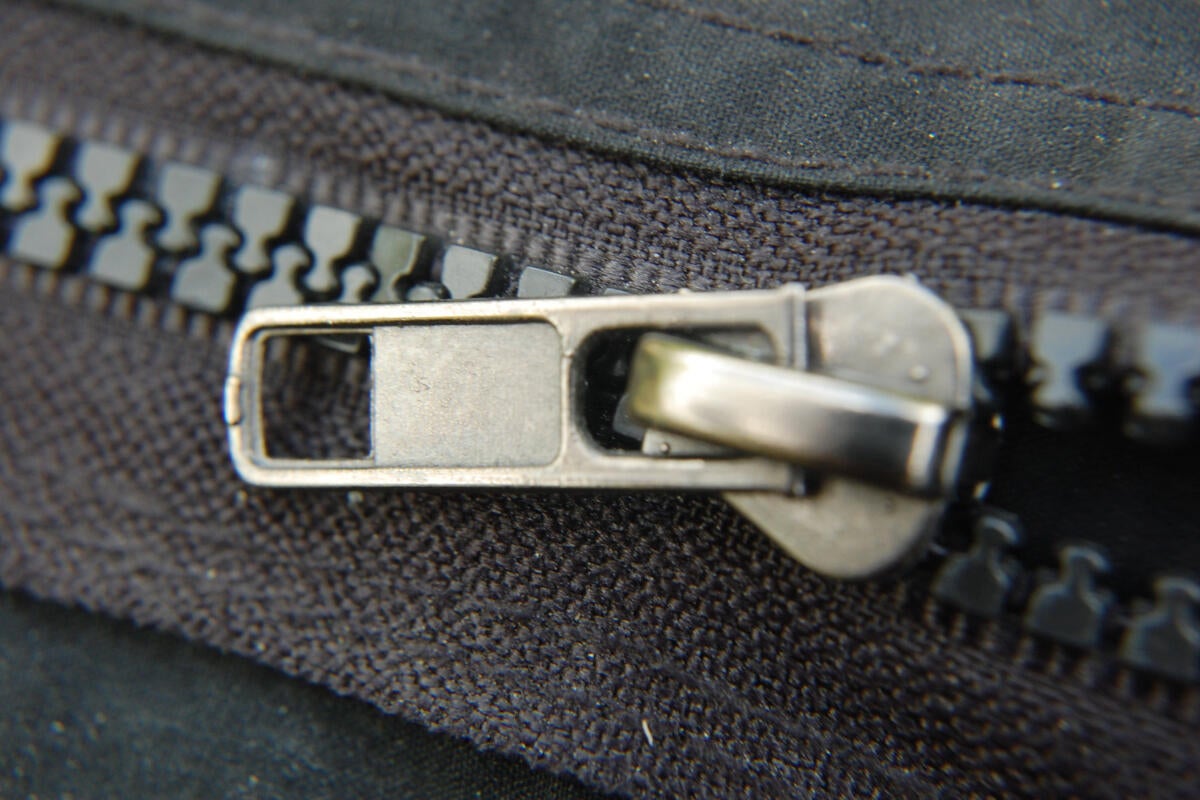 A ZIP file contains multiple compressed files inside, reduces the overall size of the files to save storage space. But to use those files, you'll need to unzip them. Luckily, Windows 10 has a built-in tool to do just that. Here's how to unzip files in Windows 10. Before you start unzipping files, you may want to check out what's in it. Back in the day, you would have had to download third-party software to do this. Now, Windows lets you take a peek inside by simply double-clicking the file—the same way you would with a folder. You can also open the files within the ZIP file by double-clicking them. If the ZIP file contains a lot of files, you can unzip them all at once. First, locate the ZIP file and then right-click it. In the context menu that appears, click "Extract All." Alternatively, you can double-click the ZIP file to open it and then click "Extract All" in the top-right corner of File Explorer. You'll then be prompted to choose a destination for the extracted files. The current location of the ZIP file will be the location selected for the extracted files by default. If you want to change it, click "Browse." File Explorer will open. Navigate to the location you'd like to extract the files and then click "Select Folder." Once selected, click the "Extract" button. Windows will now begin unzipping the files. The time it takes to extract the files depends on the size and amount of files. Once the process is complete, the unzipped files will appear in a folder in the chosen destination. Double-click the unzipped file folder to access and use the files. If you don't need all the files in a ZIP file, you can extract a single file from it. First, locate and double-click the ZIP file to open it. Next, click the file you want to unzip to select it. The file is highlighted in blue when selected. Once selected, simply click and drag the file to a new location. The file is then copied over to the new location. If you rarely work with ZIP files, Windows 10's native feature is enough. But if you're frequently zipping and unzipping files, you should consider using a third-party tool—in particular,7-Zip. It's completely free, has a higher compression ratio than Windows 10's tool, allows you to encrypt and password-protect your files, and let's you open other archive file types aside from ZIP, such as RAR, ISO, FAT, and many more. When you're done poking around 7-Zip, check out our other picks for the best free software for your PC. There's a lot of great no-cost options out there.

XDA Basics: How to unzip files on Android through third-party apps
xda-developers.com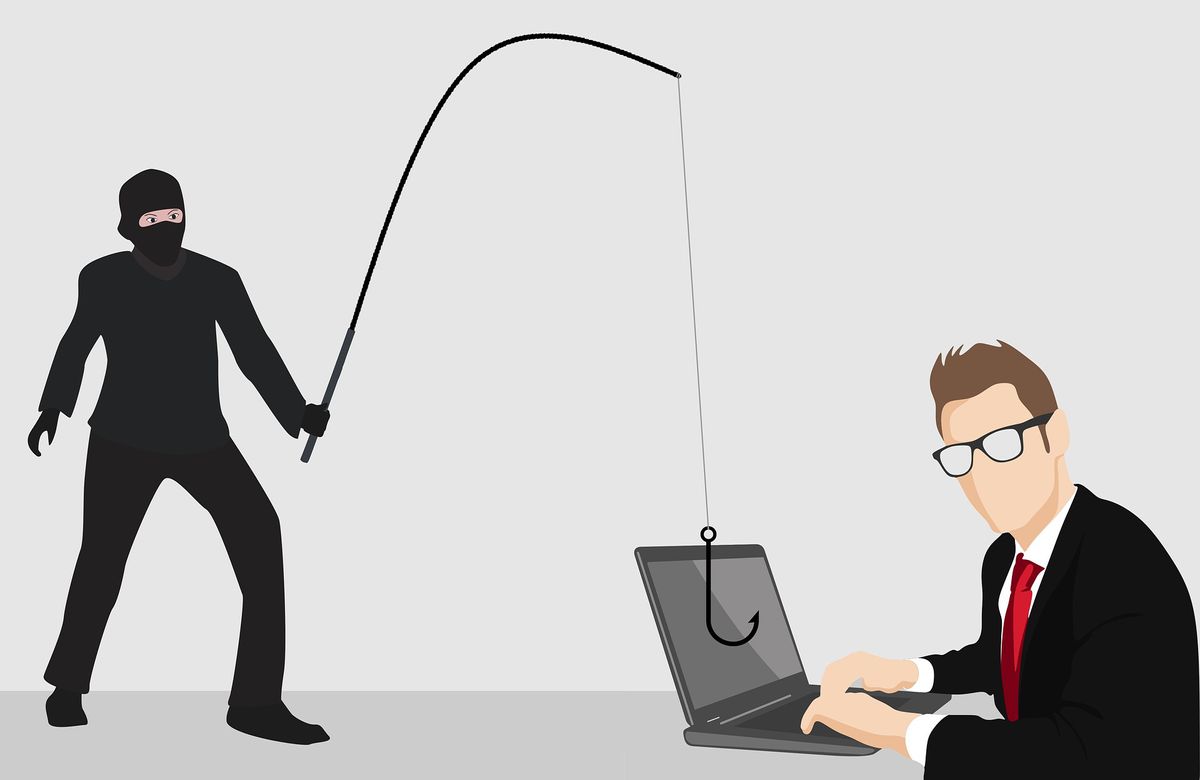 The global shift to remote working has further aggravated the onslaught, sophistication, and impact of phishing attacks, a new survey has suggested. Security vendor Ivanti quizzed over a thousand enterprise IT professionals across the US, UK, France, Germany, Australia and Japan, finding nearly three-quarters (74%) of organizations claimed to have fallen victim to a phishing attack in the last year. As many as 40% confirming they were victimized in the last month alone. Ivanti builds on a recent research by Aberdeen, which discovered that attackers have a higher success rate on mobile endpoints than on servers. "Reducing the risk of phishing attacks is a race against time, in more than one dimension. Enterprise IT pros must stay ahead not only of the attackers who are constantly crafting new attacks, but also of their own users — who are shockingly quick to click on malicious links," said Derek E. Brink, vice president and research fellow at Aberdeen Strategy & Research. With threat actors constantly on the lookout for exploiting enterprise security gaps, combining the results of the survey Ivanti and Aberdeen's, Ivanti believes that fatigued IT teams and ill-prepared employees are making businesses lose the war on phishing. It builds its case by relying on the fact that 73% of respondents said that their IT staff had been targeted by phishing attempts, and 47% of those attempts were successful. "Anyone, regardless of experience or cybersecurity savvy, is susceptible to a phishing attack. After all, the survey found that nearly half of IT professionals have been duped," said Chris Goettl, senior director of product management at Ivanti. Ivanti is using the survey to suggest businesses to implement a zero-trust security strategy to combat phishing attacks. "Organizations should also consider getting rid of passwords by leveraging mobile device authentication with biometric-based access to eliminate the primary point of compromise in phishing attacks," suggests Goettl.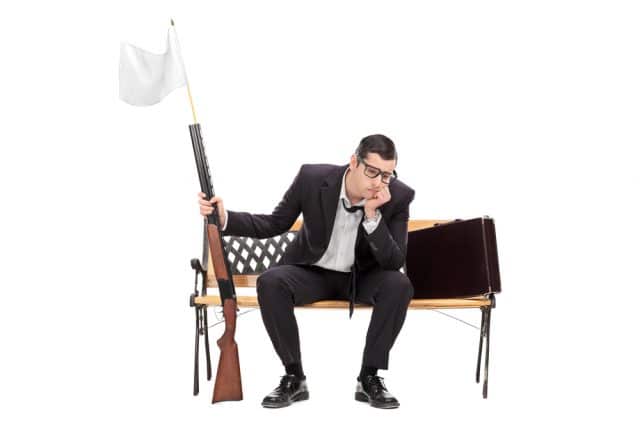 Organizations are losing the war on phishing
betanews.com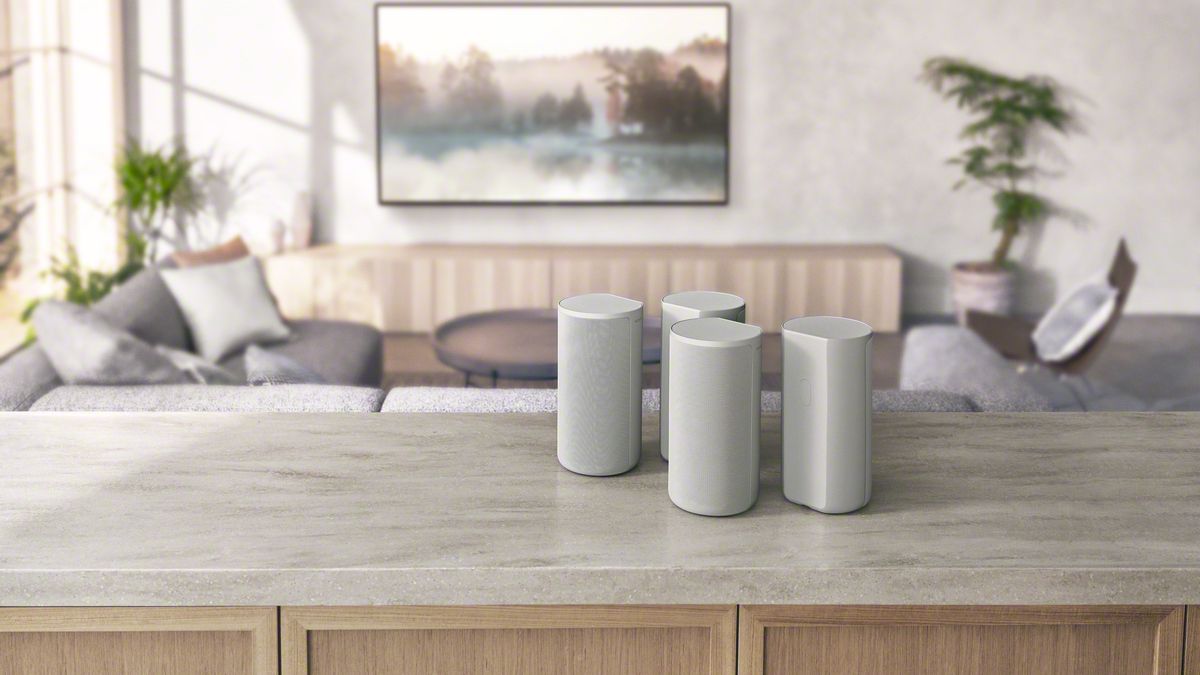 If you're looking to build the home cinema system of your dreams, Sony may just have the answer, having announced the new flagship HT-A7000 soundbar, as well as a wireless speaker setup, called the HT-A9 Home Theater System. For those that want to envelop themselves in sound, the HT-A9 system could be a worthy investment. Comprising four wireless speakers and a control box that plugs into your TV's HDMI port, Sony says that the Home Theater System will allow you to feel sound from "every direction and distance", thanks to the company's 360 Spatial Sound Mapping and Sound Field Optimization technologies. Sound Field Optimization uses the dual microphones built into each speaker to measure their height and position in your room. Then,360 Spatial Sound Mapping creates up to 12 of what Sony calls "phantom speakers", by synthesizing the sound waves based on their position – and this should deliver a really immersive sound experience. There's also support for Dolby Atmos, DTS:X, and Sony's 360 Reality Audio, so you're pretty much covered when it comes to spatial audio technologies. Each individual speaker is capable of providing 360-degree spatial audio, too, and feature rectangular speaker units to make the most of the diaphragm area for "richer bass and sound pressure". When you're not watching films, you can use the HT-A9 Home Theater System to play music, with support for hi-res audio, and the DSEE Extreme upscaling technology we first saw from the Sony WH-1000XM4 (AKA the best headphones you can buy in 2021). Sony says that the system supports voice activation, and works with both Google Assistant and Alexa, so you can add it to your existing speaker group. Unsurprisingly, it will probably work best with Sony Bravia TV s, with support for Acoustic Center Sync, which should ensure that what you're hearing and what you're seeing on screen matches up perfectly. And, with support for 8K HDR,4K 120fps passthrough, and Dolby Vision, your content should look impeccable whether you're gaming or watching movies. Not everyone has the room for a four-speaker setup – if that's you, then the Sony HT-A7000 soundbar might be a better option. This 7.1.2-channel soundbar comes with two upfiring speakers for overhead sound, two beam tweeters, five front speakers, and a built-in dual subwoofer to bring the bass. And, with Sony's Vertical Surround Engine, you can use the soundbar to experience Dolby Atmos and DTS:X content. Connectivity comes courtesy of HDMI eARC, USB, optical and analogue ports. Like the HT-A9 Home Theater System, the new soundbar supports hi-res audio,360-Reality Audio, DSEE Extreme, and voice control via Alexa or Google Assistant. If you want to go all out, you can combine the soundbar with optional subwoofers and rear speakers – Sony even has a compact subwoofer option so that it doesn't take over your entire living room. As you may have guessed, all that audio tech doesn't come cheap. The HT-A9 Home Theater System will cost $1,799.99 (about £1,300 / AU$2,400), though you are getting four speakers and a control box for your money. The HT-A7000 soundbar comes in at $1,299.99 (about £950 / AU$1,700), which is far pricier than the best soundbar you can buy in 2021, the Sonos Arc ($799 / £799 / AU$1,399). If you do want to combine it with the SA-SW5 subwoofer and SA-RS3S rear speakers, they'll cost you $699.99 (about £500 / AU$9500) / $349.99 (about £250 / AU$470), respectively – though the more compact SW-SW3 subwoofer is cheaper at $399.99 (about £290 / AU$540). So, it would be cheaper to buy the Home Theater System rather than the soundbar plus subwoofer and rear speakers, but either way, you're looking at a hefty investment. Still, if you want to build a home cinema system without the annoyance of cables or complicated setups, that price might be worth it. The new devices will be available to buy in the US in September / October – global pricing and availability is yet to be confirmed.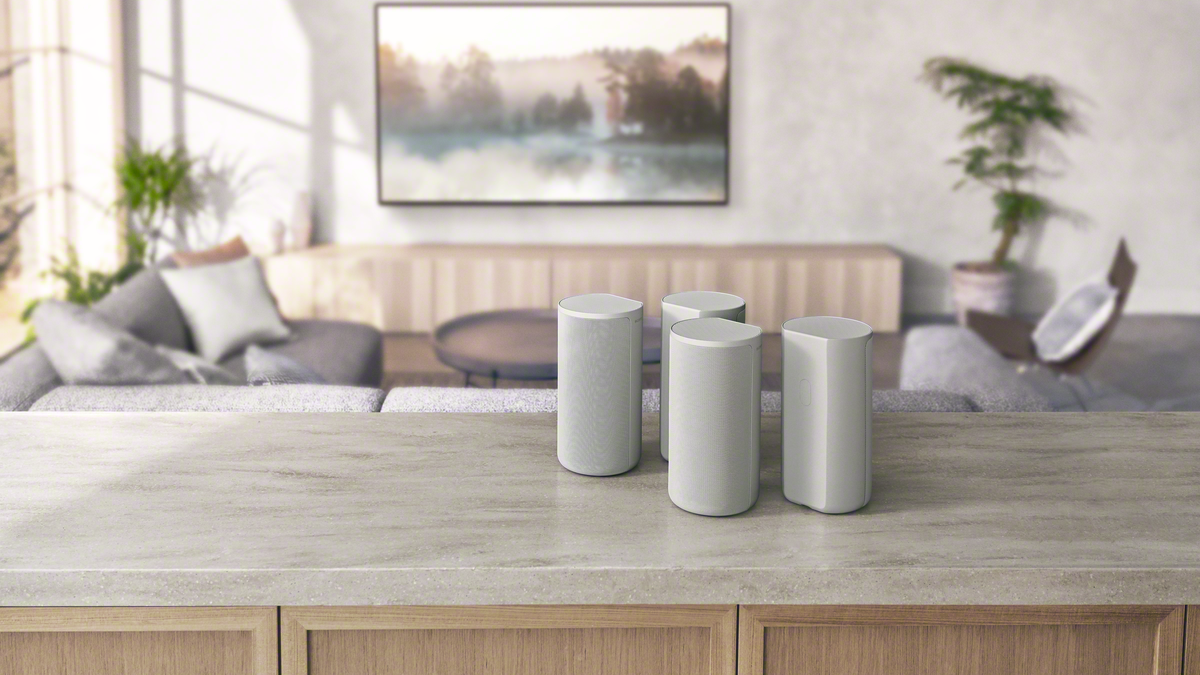 Sony's New Home Theater Speakers Are Beefy and Ridiculously Expensive
gizmodo.com
Codemasters has "taken the difficult decision" to remove ray-tracing from the PlayStation 5 version of F1 2021 due to "instability within the game." Revealed in the patch notes for yesterday's 1.04 patch, the performance instability has been only affecting "a limited number of users on PS5" but apparently enough users are affected to warrant pulling the feature from the PS5 version entirely. Thankfully for fans of the latest and greatest lighting technology F1 2021's ray-tracing isn't gone for good, as in the patch notes Codemasters said that they "aim to re-enable this as quickly as possible, as we will provide an update in due course." The stability issue appears to only be affecting PlayStation 5 consoles, as ray-tracing is still enabled on Xbox Series X and PC versions of F1 2021. The 1.04 patch wasn't just all bad news thankfully, as it also addressed an issue where some users would have their save file corrupted if they edited a vehicle livery from inside the MyTeam HQ. Previously corrupted save files will even able to be resumed after installing the patch. There is no word yet on when ray-tracing may be re-enabled for PlayStation 5, but hopefully, the feature can return soon, perhaps even with an extra performance toggle to give players the choice between stability and graphical quality if we're lucky.

F1 2021 patch pulls ray-tracing on PS5 "to aid stability"
eurogamer.net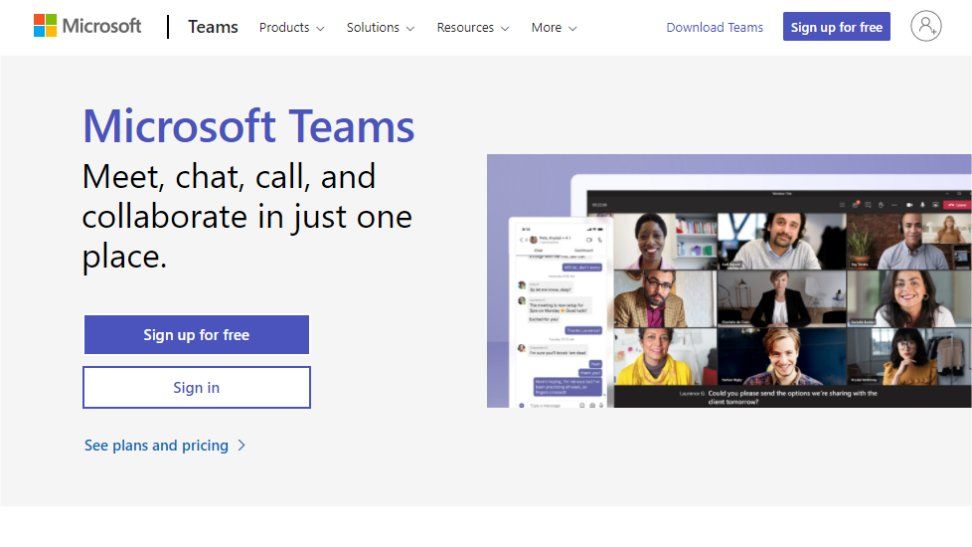 Hunting for vital messages or contacts in Microsoft Teams is about to get easier than ever thanks to a new update coming to the service. The video conferencing platform has revealed it is working on an update that should greatly improve the usefulness of search within Microsoft Teams. The platform says it will soon be introducing a completely redesigned search page that uses AI tools to track down exactly the results you need for your business or family work. The news was revealed in a Microsoft 365 roadmap entry, which details the feature as simply "Search results page in Teams." The entry notes that, "a new search experience in Teams will make finding messages, people, answers, and files faster and more intuitive." It goes on to say that, "a redesigned search results page provides better context and faster results," and that the tool will use "AI-powered relevance" based on the people and content users engage with most in Teams and other Microsoft 365 services in order to bring you the best results. Microsoft notes that the feature is currently in development, with a target release date of November 2021. When ready, the tool will be generally available, meaning desktop and mobile Microsoft Teams alike will be able to benefit. The update is the latest from the company as it looks to ensure Microsoft Teams remains relevant and useful as workers increasingly head back to an office environment. The app itself is set for a major redesign to align with the launch of Windows 11 later this year, with the new Microsoft Teams 2.0 client built around Microsoft Teams for the web. Reports have claimed that "Teams 2.0" no longer has an address bar, is significantly faster on desktop and runs better on low-end devices, thanks to using less memory. Via MSPowerUser

Microsoft Teams: Now you can use meetings apps on your smartphone, too
zdnet.com
IBM said it is adding tools to its FlashSystem portfolio of all-flash arrays to better recover from ransomware and cyberattacks. It's no secret that ransomware is a huge scourge to multiple organizations. To that end, IBM launched IBM Safeguarded Copy for the IBM FlashSystem storage systems. Safeguarded Copy automatically creates data copies that are security isolated within the systems and cannot be accessed. These snapshots are available in the event of a data breach or cyberattack that disrupts operation. In theory, IBM's approach can help companies and understaffed government groups to recover faster. Key items about IBM Safeguarded Copy, which is based on technology from IBM's DS8000 storage portfolio: In addition, IBM said it will launch its IBM Storage as a Service for hybrid cloud storage with availability in North America and Europe in September. Customers will be able to scale up storage capacity with variable pricing. IBM Storage as a Service is part of Big Blue's Flexible Infrastructure offerings.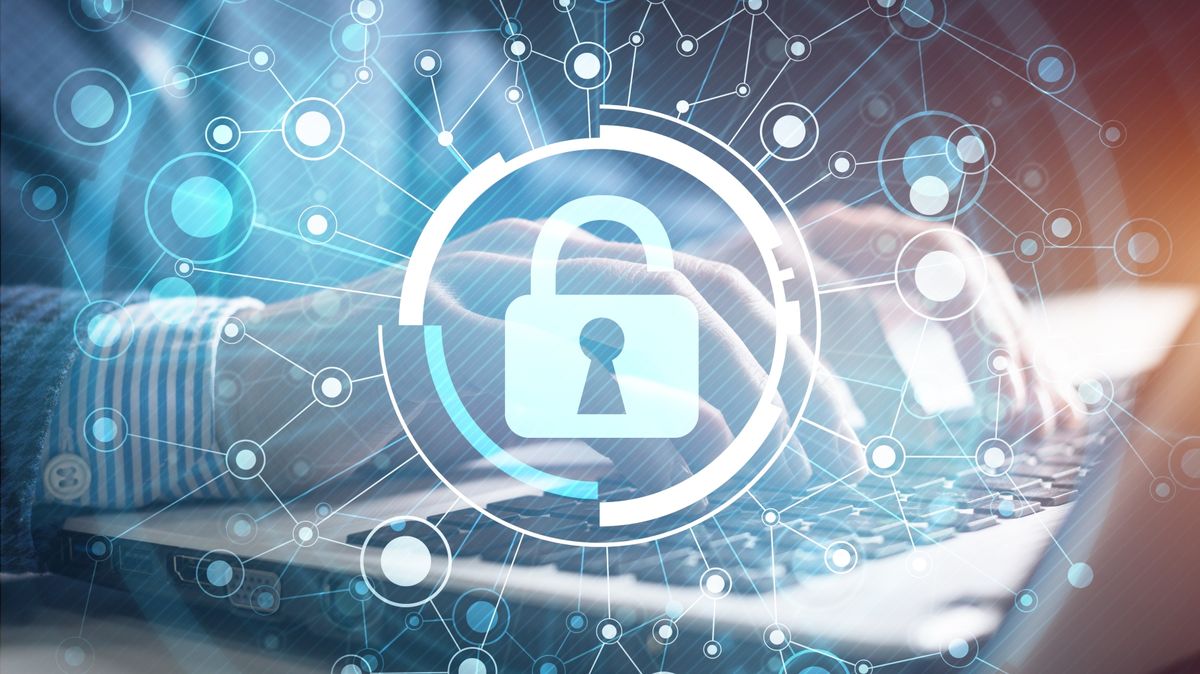 IBM wants to ensure a cyberattack never knocks your business down for long
techradar.com
Ever since the Apple Watch launched in 2015, there has been a handy feature that lets you unlock it with your iPhone instead of tapping your passcode into the tiny number keys with your finger. If that stopped working after upgrading to iOS 14.7 Monday, Apple says a fix is on the way. In a support document, Apple says the issue is limited to iPhones with Touch ID and the only solution is to type in the passcode on your Apple Watch. As long as it remains on your wrist, Apple only requires users to enter the passcode once a day, so it's a relatively minor inconvenience. If you don't remember your 4-digit code, however, it could be more of a hassle. Apple doesn't offer a way to retrieve the code via text or email, so you'll need to factory reset your Apple Watch, restore from a backup, and start fresh. Or you can wait until Apple pushes out a fix, which "will be addressed in an upcoming software update." Note: When you purchase something after clicking links in our articles, we may earn a small commission. Read our affiliate link policy for more details.

Should you install iOS 14.7?
zdnet.com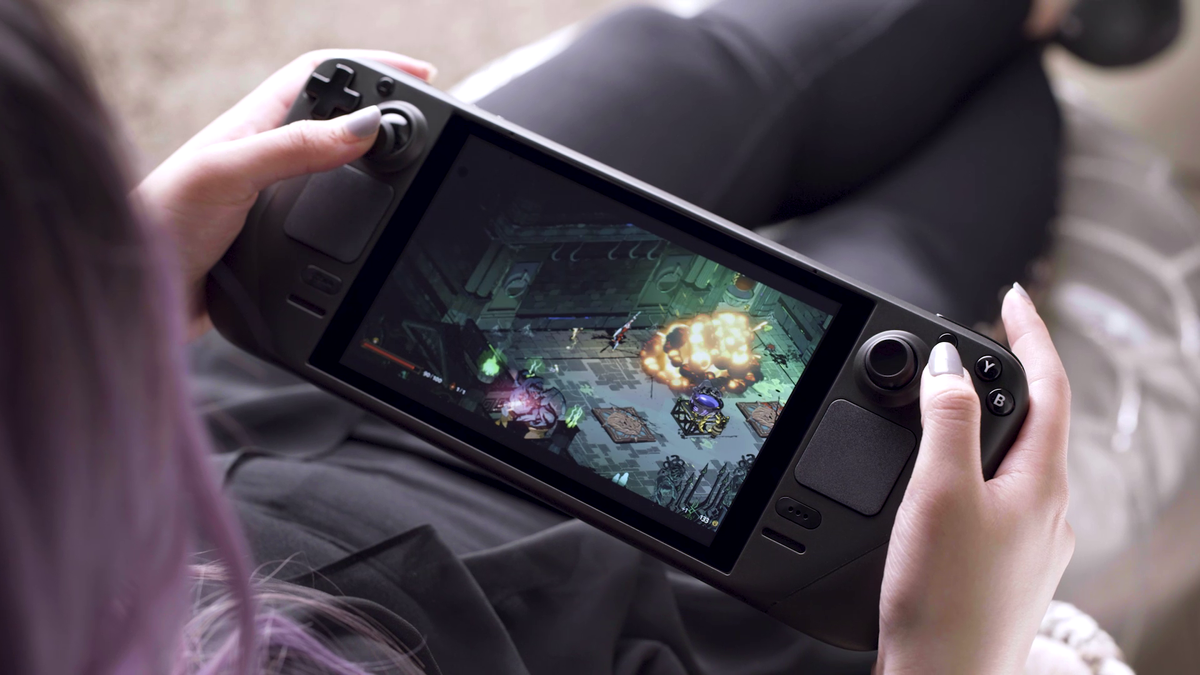 Valve has updated the Steam Deck specifications to correctly report the handheld's genuinely impressive memory specification. First noted with dual-channel RAM, the updated specification now correctly lists quad-channel 32-bit LPDDR5 memory with speeds up to 5,500MT/s. The raw speed that Valve is touting for its handheld console,5,500MT/s, hasn't actually changed since it was announced, but as Twitter user Locuza rightly points out, something didn't add up with the initial LPDDR5 spec listed by Valve. A discussion and curiosity is resolved now. Van Gogh, which is used by Valve's Steam Deck, has 4 UMCs. I expected 4x 16-Bit (a memory channel under LPDDR5 is actually 16-Bit wide). The official spec claimed 5.5 Gbps (dual-channel), which didn't made sense to me. It got corrected pic.twitter.com/orgzMKJldE July 19, 2021 See more The Steam Deck was first listed with dual-channel LPDDR5, however, that has now been corrected to quad-channel 32-bit memory. An important distinction, as this confirms the Steam Deck has a tremendous amount of bandwidth relative to its expected GPU performance. Memory bandwidth is of particular importance for a device like the Steam Deck, and that comes down to Valve's choice of chip. The Steam Deck is powered by an AMD APU—a slice of silicon containing both CPU and GPU—and if there's one thing that's incredibly useful for an APU, it's memory bandwidth. That's because both CPU and GPU share access to the same memory pool, thus doubling the demands on the memory component versus a conventional PC setup. Cut the cord... (Image credit: Steelseries) Best wireless gaming mouse: ideal cable-free rodents Best wireless gaming keyboard: no wires, no worries Best wireless gaming headset: top untethered audio A desktop PC with a discrete graphics card needn't worry in quite the same way. While it's still important to have plenty of memory bandwidth available to your key components, it shares the burden across two dedicated pools of memory—today, that's most commonly DDR4 memory for the CPU and GDDR6 memory for the GPU. So even more reason to be excited by the Steam Deck? Indeed, Valve's handheld device is shaping up to be an exciting device, and following this correction it appears even more a well-considered one.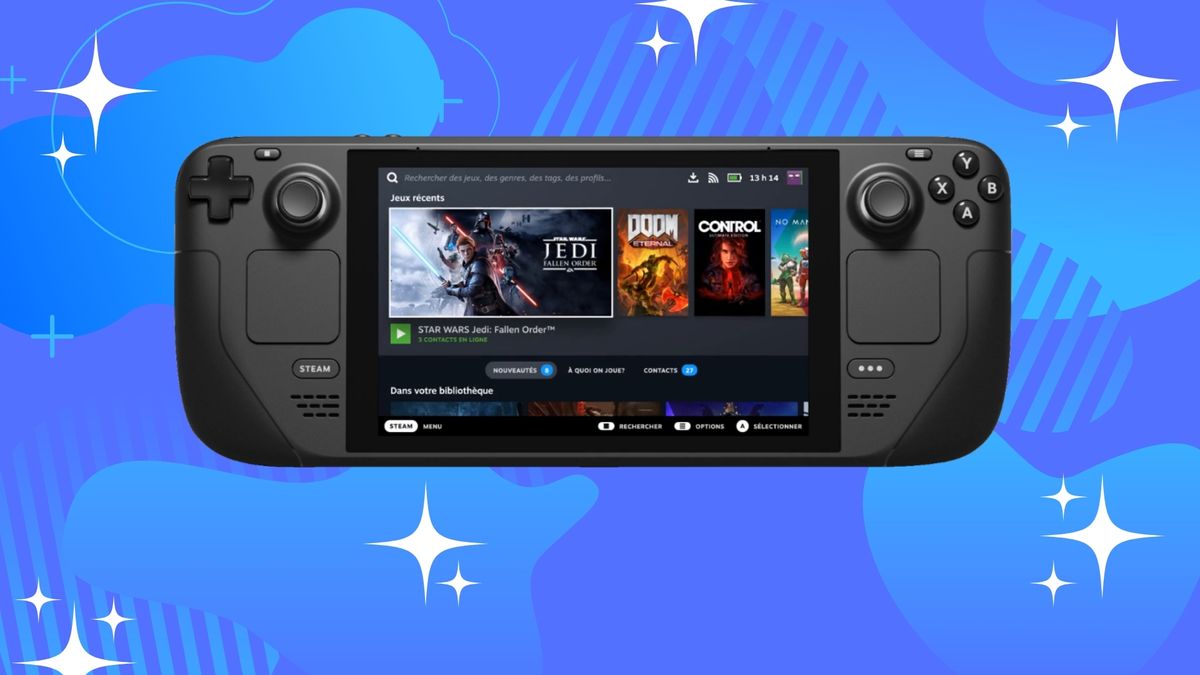 Valve has addressed one of our biggest concerns about the Steam Deck
techradar.com
Earlier this month, OnePlus finally rolled out the first OxygenOS 11 Open Beta based on Android 11 for the OnePlus 6 and OnePlus 6T, allowing users to try out the new software ahead of the public release. While it will be some time before the stable Android 11 update rolls out to everyone, OnePlus is continuing to refine the software experience for those running Android 10. A new OxygenOS update is rolling out to the OnePlus 6 and OnePlus 6T units. The latest update improves the system stability, fixes known bugs, and bumps the security patch level. It's a minor update, weighing just 175MB in size, with the only highlight being the updated July 2021 security patches. OxygenOS 10.3.12 update changelog: OxygenOS 10.3.12 has started seeding to the OnePlus 6 and OnePlus 6T units. The update will be rolling out in batches, so it might take some time before it reaches every unit. But the good news is you can install it on your OnePlus 6/6T right away without having to wait for the automatic rollout. Below we have provided direct download links for both incremental and full OTA zips, which you can flash on your device to manually update your phone. To do so, download the correct OTA package corresponding to your model from below and flash it from the recovery or using the Local Upgrade option under Settings > System > System Updates. OnePlus 6 XDA Forums||| OnePlus 6T XDA Forums Links for full OTA zips aren't live yet. We'll be updating this post as we have access to them, so check back later. Thanks to XDA Senior Member Some_Random_Username for the download links!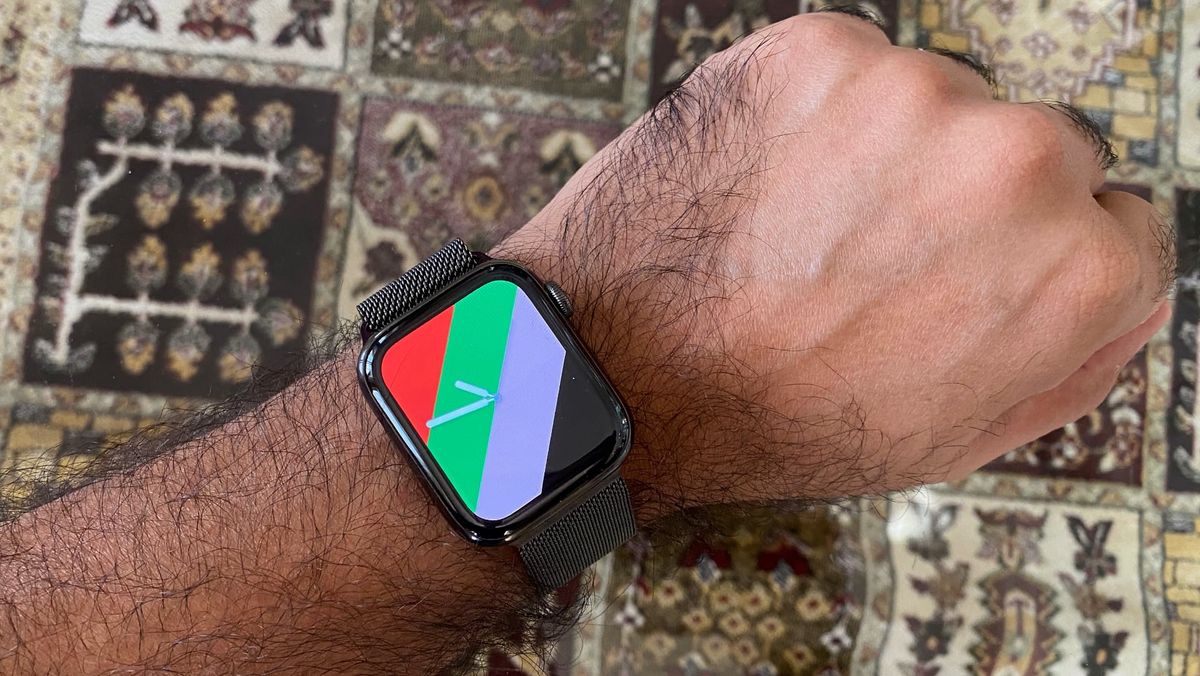 watchOS 7.6 is here for Apple Watch, but it'll probably bring you literally nothing
techradar.com
Tencent is an absolute titan in the video game industry. The company owns a whole list of developers and it's showing no sign of slowing down anytime soon, as Gamesindustry has now reported that Tencent is set to acquire Sumo Group, the same team who delivered Sackboy: A Big Adventure and Crackdown, for $1.27 billion. According to the report, the deal will not affect Sumo's ability to develop its own IP, or to continue its "work-for-hire projects" that the studio has become known for. Likewise, the acquisition is set to go through Sixjoy Hong Kong Limited, a subsidiary of Tencent, and will make Sumo the latest UK games developer to be acquired for over $1 billion. "Tencent has a strong track record for backing management teams and their existing strategies", said Sumo CEO Car Cavers in a statement to Gamesindustry. "Alongside the acceleration of own-IP work, Tencent has demonstrated its commitment to backing our client work and has stated its intention to ensure that we have the necessary investment to continue focusing on work with our key strategic partners on turn-key and co-development projects" You must be logged in to comment. If you are not yet a member - join now! Loading next content Gamereactor uses cookies to ensure that we give you the best browsing experience on our website. If you continue, we'll assume that you are happy with our cookies policy

Tencent grabs majority stake in and developer Stunlock Studios
gamasutra.com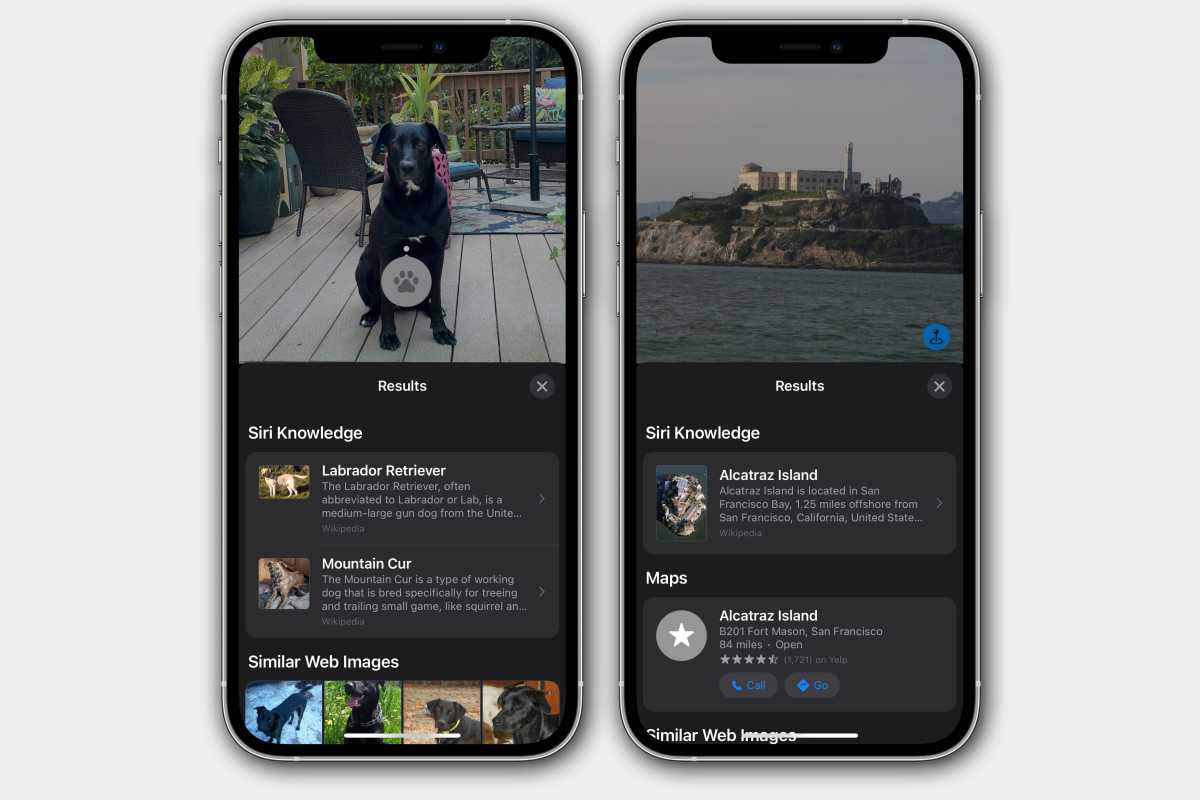 Apple has been steadily improving its AI image recognition with every release of iOS, and iOS 15 kicks it into another gear with several new AI-powered features such as Live Text and Visual Look Up. The latter is part of an all-new info pane in the Photos app, which shows you more details about the camera, lens, shutter speed, file size, and more. You can even edit the location or date. With Visual Look Up, certain objects in an image will be recognized automatically and, with a tap, you can bring up more info about it. Visual Look Up recognizes many kinds of plants and animals, famous landmarks, books, album covers, and famous works of art. Here's how you use it. For more tips, tricks, news, features, and updates, check out our iOS 15 superguide. This new feature is built into the Photos app. But if you're taking pictures with the Camera app and you tap on the camera roll in the lower-left to swipe through recent photos, you can use it there as well. IDG Note: When you purchase something after clicking links in our articles, we may earn a small commission. Read our affiliate link policy for more details.

How to use Focus modes in iOS 15
techadvisor.com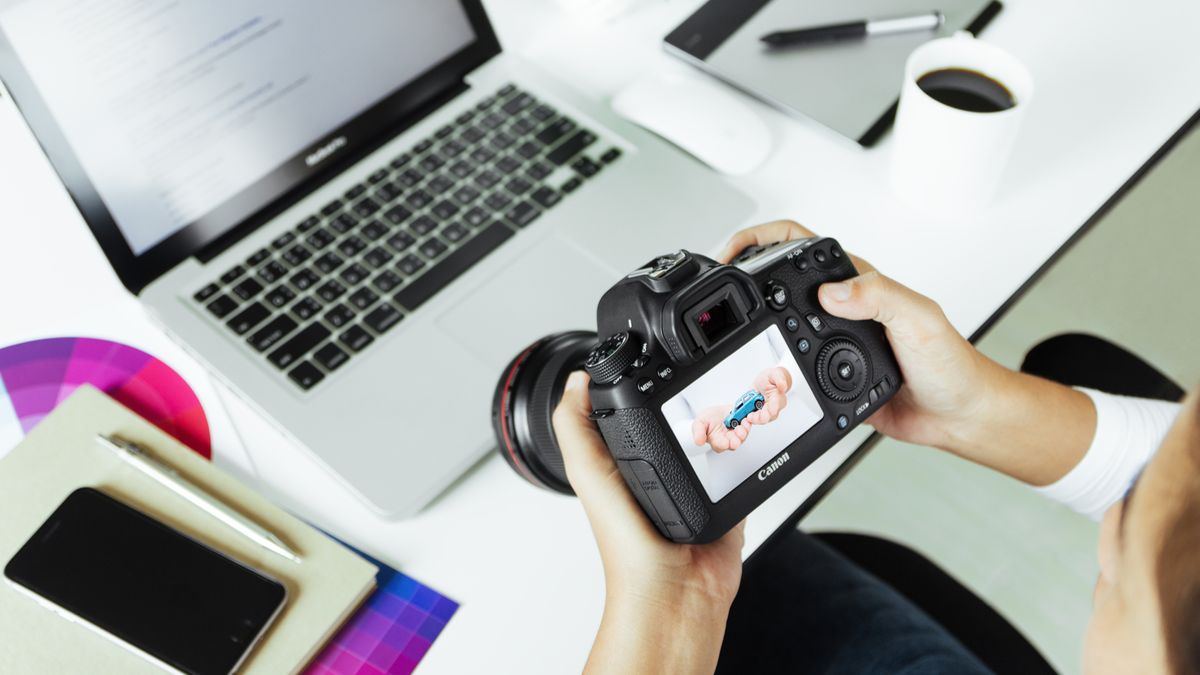 Free photo editors make it very straightforward to edit your pictures – from correcting colors to erasing blemishes and much more – and we've rounded up all the leading options right here. Right now, the best free photo editor is GIMP – a powerful and feature-packed open source program that's the closest thing you'll get to a free version of Adobe Photoshop. It offers more tools than some paid-for photo editors, supports layers, masks and plugins, and even lets you work with PSD documents from Photoshop. However, that may be overkill for simple tasks like cropping or straightening a photo. Which is why we've rounded up a range of other excellent free photo editors, so you can pick exactly the right tool for the task and your level of experience. If you need some extra photos for your projects however, take a look at our guide to the free stock photos. When you're choosing a free photo editor, the first thing to consider is your level of confidence and experience. If you simply want to make a few adjustments (removing blemishes and improving colors, for example) then a simple online tool might be perfect, doing the job well without overwhelming you with options. If, on the other hand, you're interested in more advanced editing then you'll want to focus on desktop software that offers tools such as layers and masks, giving you full control over the process. Desktop software is also a good choice if you have several photos to edit, and some free photo editors can even edit photos in batches, which can save you an enormous amount of time. It's also worth considering what you'll be using the exported photos for. Online photo editors can often only export images in JPG format, and only at relatively low resolutions. That might be fine for images you want to display online (and many such photo editors include tools for sending images directly to Facebook or Twitter) but if you want to print your work then you'll be better off with a tool like GIMP or Paint. NET that will let you export in just about any format, in high resolutions. GIMP (the GNU Image Manipulation Program) is the best free photo editor around. It's packed with the kind of image-enhancing tools you'd find in premium software, and more are being added every day. The photo editing toolkit is breathtaking, and features layers, masks, curves, and levels. You can eliminate flaws easily with the excellent clone stamp and healing tools, create custom brushes, apply perspective changes, and apply changes to isolated areas with smart selection tools. GIMP is an open source free photo editor, and its community of users and developers have created a huge collection of plugins to extend its utility even further. Many of these come pre-installed, and you can download more from the official glossary. If that's not enough, you can even install Photoshop plugins. Read our full review: GIMP If you've got a lot of photos that you need to edit in a hurry, Ashampoo Photo Optimizer could be the tool for you. Its interface is clean and uncluttered, and utterly devoid of ads (although you'll need to submit an email address before you can start using it). Importing pictures is a breeze, and once they've been added to the pool, you can select several at once to rotate or mirror, saving you valuable time. You can also choose individual photos to enhance with the software's one-click optimization tool. In our tests this worked particularly well on landscapes, but wasn't always great for other subjects. If you want to make manual color and exposure corrections, there are half a dozen sliders to let you do exactly that. It's a shame you can't also apply the same color changes to a whole set of pictures at once, but this is otherwise a brilliant free photo editor for making quick corrections. For more advanced editing, check out Ashampoo Photo Optimizer 7 – the premium version of the software with enhanced optimization tools. Read our full review: Ashampoo Photo Optimizer Canva is a photo editor that runs in your web browser, and is ideal for turning your favorite snaps into cards, posters, invitations and social media posts. If you're interested in maintaining a polished online presence, it's the perfect tool for you. Canva has two tiers, free and paid, but the free level is perfect for home users. Just sign up with your email address and you'll get 1GB free cloud storage for your snaps and designs,8,000 templates to use and edit, and two folders to keep your work organized. You won't find advanced tools like clone brushes and smart selectors here, but there's a set of handy sliders for applying tints, vignette effects, sharpening, adjusting brightness, saturation and contrast, and much more. The text editing tools are intuitive, and there's a great selection of backgrounds and other graphics to complete your designs. Read our full review: Canva Fotor is a free photo editor that's ideal for giving your pictures a boost quickly. If there's specific area of retouching you need doing with, say, the clone brush or healing tool, you're out of luck. However, if your needs are simple, its stack of high-end filters really shine. There's a foolproof tilt-shift tool, for example, and a raft of vintage and vibrant colour tweaks, all easily accessed through Fotor's clever menu system. You can manually alter your own curves and levels, too, but without the complexity of high-end tools. Fotor's standout function, and one that's sorely lacking in many free photo editors, is its batch processing tool – feed it a pile of pics and it'll filter the lot of them in one go, perfect if you have a memory card full of holiday snaps and need to cover up the results of a dodgy camera or shaky hand. Read our full review: Fotor Photo Pos Pro isn't as well known as Paint.net and GIMP, but it's another top-quality free photo editor that's packed with advanced image-enhancing tools. This free photo editor's interface is smarter and more accessible than GIMP's array of menus and toolbars, with everything arranged in a logical and consistent way. If it's still too intimidating, there's also an optional 'novice' layout that resembles Fotor's filter-based approach. The choice is yours. The 'expert' layout offers both layers and layer masks for sophisticated editing, as well as tools for adjusting curves and levels manually. You can still access the one-click filters via the main menu, but the focus is much more on fine editing. It's a shame that the free version of Photo Pos Pro only allows you to export at a maximum of 1,024 x 1,024 pixels. If you're preparing images to share online this might not be a problem, but it limits the software's usefulness if you want to print you work. Read our full review: Photo Pos Pro More is not, believe it or not, always better. Paint. NET's simplicity is one of its main selling points; it's a quick, easy to operate free photo editor that's ideal for trivial tasks that don't necessarily justify the sheer power of tools like GIMP. Don't let the name fool you, though. This isn't just a cheap copy of Microsoft's ultra-basic Paint – even if it was originally meant to replace it. It's a proper photo editor, just one that lands on the basic side of the curve. Paint. NET's interface will remind you of its namesake, but over the years, they've added advanced editing tools like layers, an undo history, a ton of filters, myriad community-created plugins, and a brilliant 3D rotate/zoom function that's handy for recomposing images. Read our full review: Paint. NET PhotoScape might look like a rather simple free photo editor, but take a look at its main menu and you'll find a wealth of features: raw conversion, photo splitting and merging, animated GIF creation, and even a rather odd (but useful) function with which you can print lined, graph or sheet music paper. The meat, of course, is in the photo editing. PhotoScape's interface is among the most esoteric of all the apps we've looked at here, with tools grouped into pages in odd configurations. It certainly doesn't attempt to ape Photoshop, and includes fewer features. We'd definitely point this towards the beginner, but that doesn't mean you can't get some solid results. PhotoScape's filters are pretty advanced, so it's if good choice if you need to quickly level, sharpen or add mild filtering to pictures in a snap. Read our full review: Photoscape Pixlr X is the successor to Pixlr Editor, which was one of our favorite free online photo editors for many years. Pixlr X makes several improvements on its predecessor. For starters, it's based on HTML5 rather than Flash, which means it can run in any modern browser. It's also slick and well designed, with an interface that's reminiscent of Photoshop Express, and a choice of dark or light color schemes. With Pixlr X, you can make fine changes to colors and saturation, sharpen and blur images, apply vignette effects and frames, and combine multiple images. There's also support for layers, which you won't find in many free online photo editors, and an array of tools for painting and drawing. A great choice for even advanced tasks. Read our full review: Pixlr X As its name suggests, Adobe Photoshop Express Editor is a trimmed-down, browser-based version of the company's world-leading photo editing software. Perhaps surprisingly, it features a more extensive toolkit than the downloadable Photoshop Express app, but it only supports images in JPG format that are below 16MB. Again, this is a Flash-based tool, but Adobe provides handy mobile apps for all platforms so you won't miss out if you're using a smartphone or tablet. This free online photo editor has all the panache you'd expect from Adobe, and although it doesn't boast quite as many tools as some of its rivals, everything that's there is polished to perfection. Adobe Photoshop Express Editor is a pleasure to use. Its only drawbacks are the limits on uploaded file size and types, and lack of support for layers. Read our full review: Adobe Photoshop Express Editor Free online photo editor PiZap is available in both HTML5 and Flash editions, making it suitable for any device. You can choose to work with a photo from your hard drive, Facebook, Google Photos, Google Drive, Google Search, or a catalog of stock images. This is an impressive choice, though some of the stock images are only available to premium subscribers, and you'll need to watch out for copyright issues if you use a pic straight from Google Images. piZap's editing interface has a dark, modern design that makes heavy use of sliders for quick adjustments – a system that works much better than tricky icons and drop-down menus if you're using a touchscreen device. When you're done, you can share your creation on all the biggest social media networks, as well as piZap's own servers, Dropbox and Google Drive. Alternatively, you can save it to your hard drive, send it via email, or grab an embed code. You can only export your work in high quality if you've opened your wallet for the premium editor, but for silly social sharing that's unlikely to be a problem. Read our full review: PiZap Ashampoo Photo Commander Free A free alternative to Adobe Lightroom, this free software allows you to edit and organize your photos, with one-click filters for correcting batches of images. IrfanView Another potential replacement for Lightroom, IrfanView is a simple but effective tool for editing photos in batches, tagging and organizing them.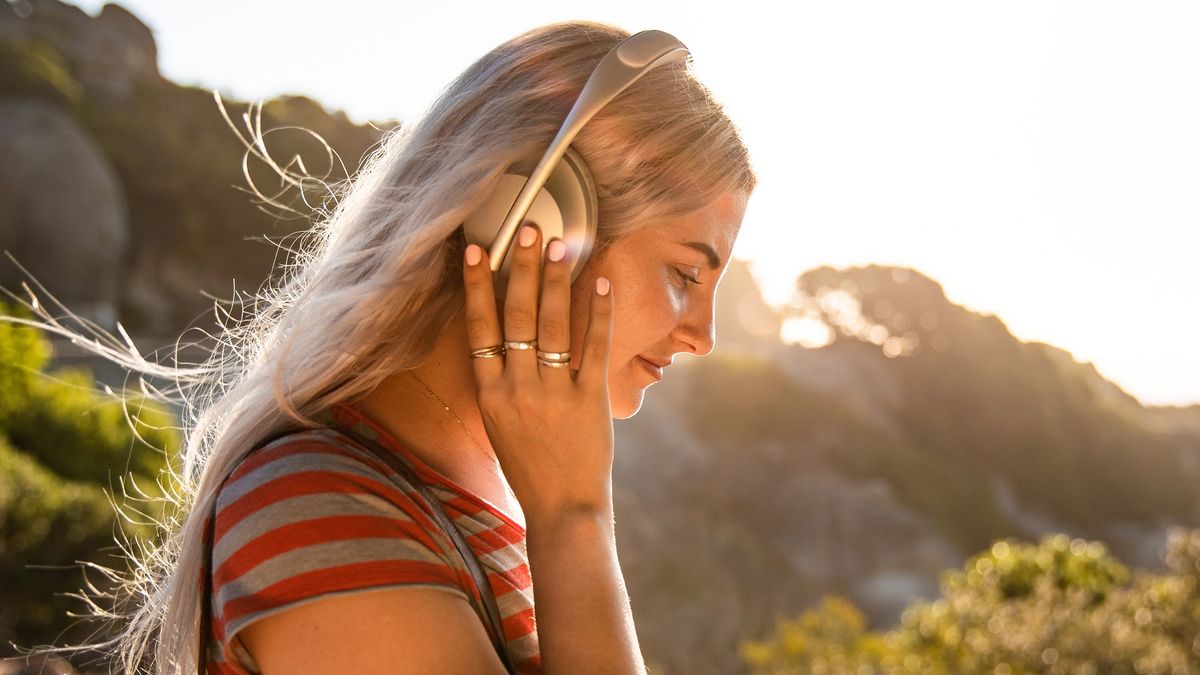 The best free YouTube to MP3 converters in 2021
techradar.com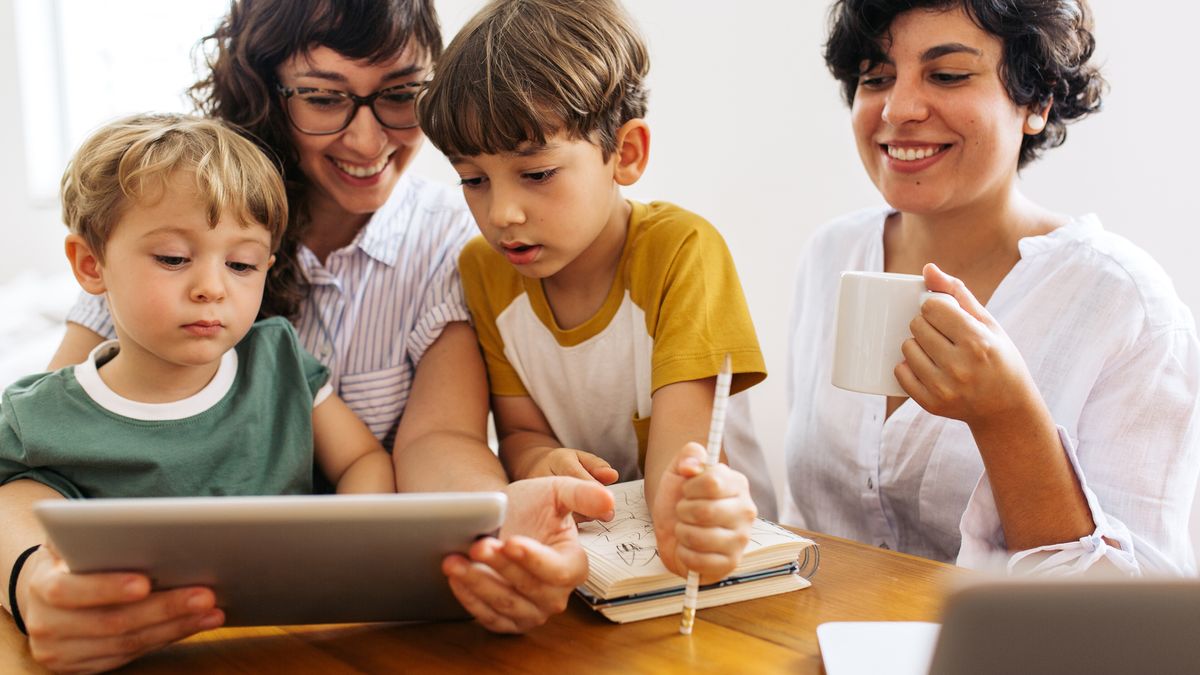 The best free YouTube downloaders in 2021
techradar.com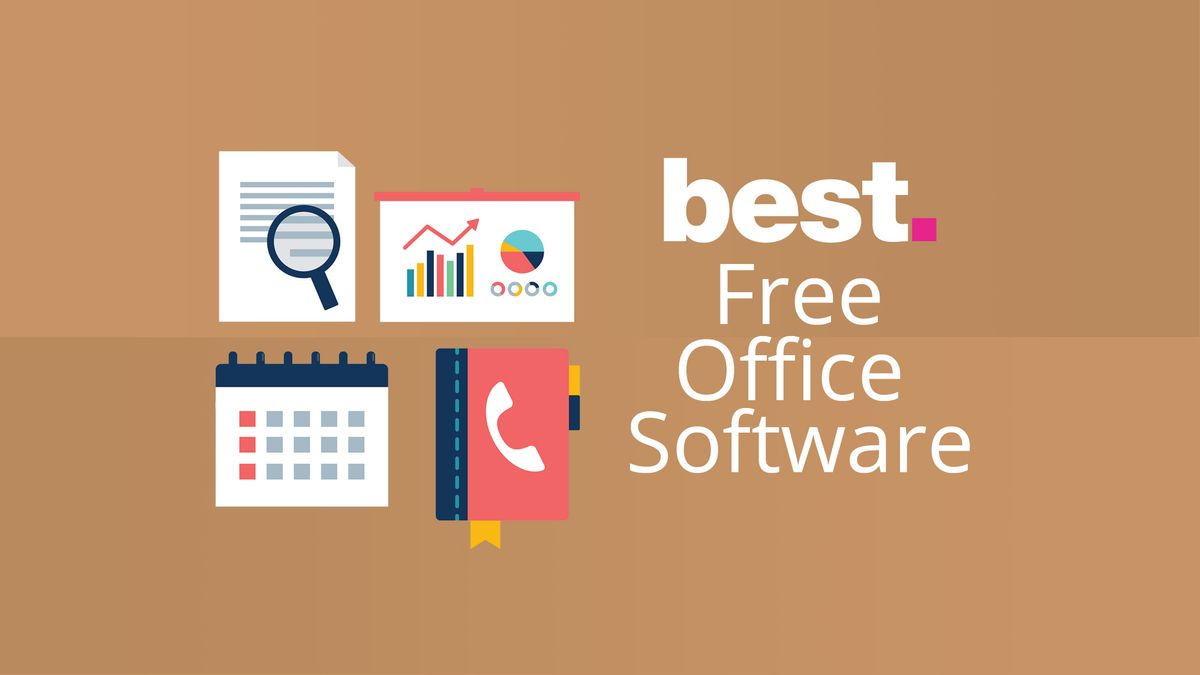 Best free office software in 2021
techradar.com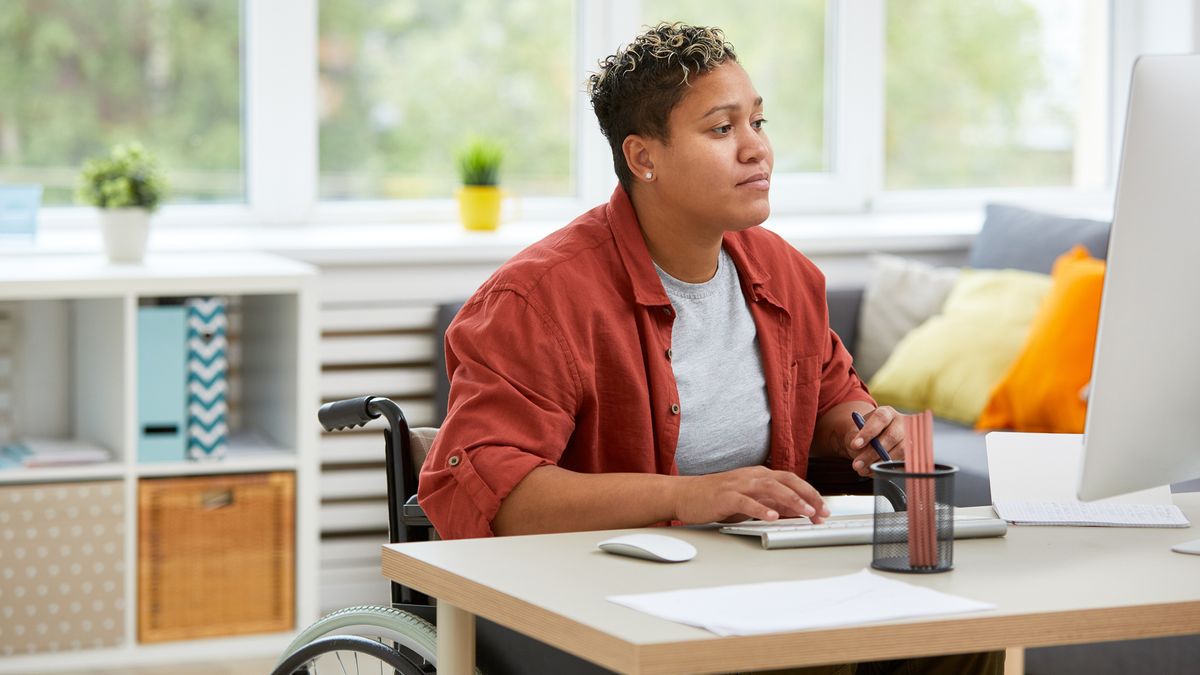 The best free screen recorders in 2021
techradar.com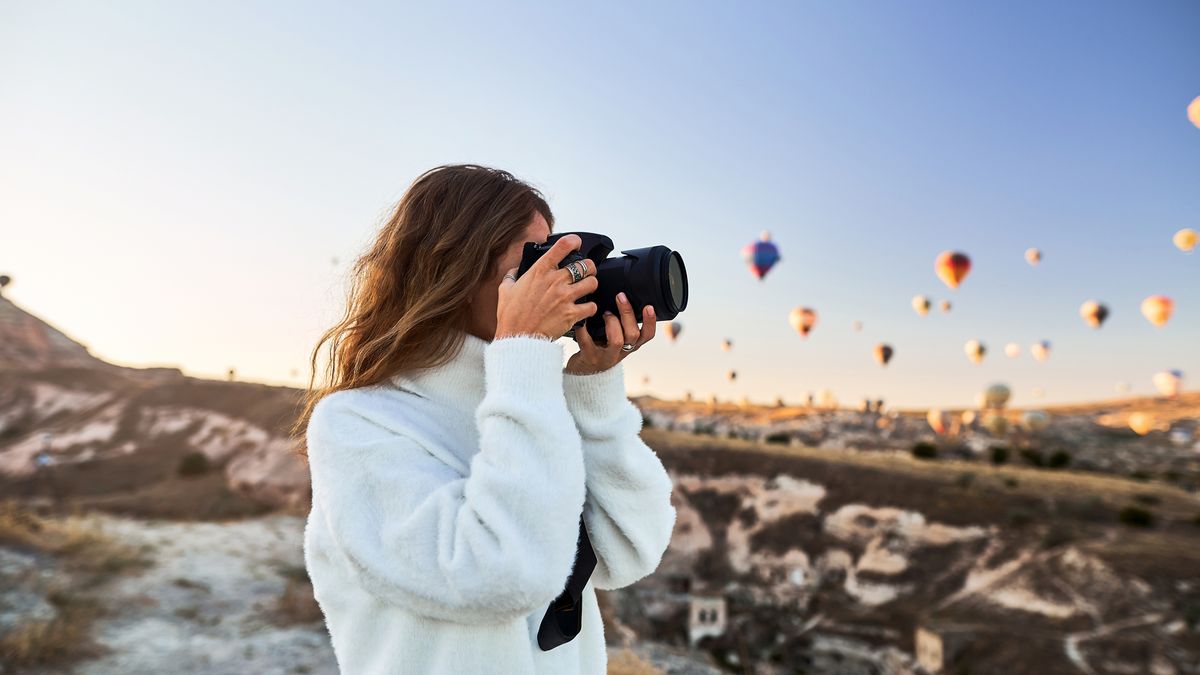 The best free stock photos in 2021: high quality images for your site and more
techradar.com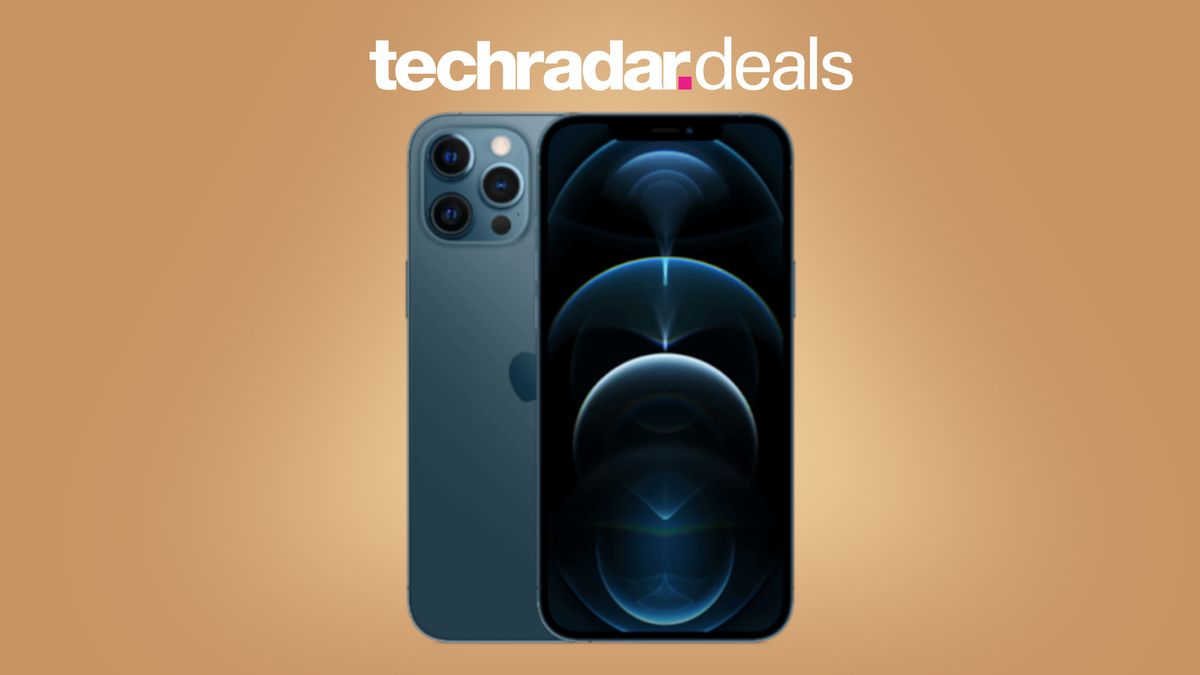 If you're looking for the most premium Apple device on the market, let us help you out with some handy recommendations for this week's best iPhone 12 Pro Max deals. With exceptionally powerful components, an industry-leading camera, and a gorgeous display, it'll come as no surprise that these are pricey devices indeed. That said, this week's iPhone 12 Pro Max deals can cut down that hefty asking price significantly - especially if you've got a fairly recent device ready to hand over as a trade-in. Just below you'll find the biggest savings possible this week, as well as full price breakdowns. Released back in November of 2020, the iPhone 12 Pro Max was part of the 'second-wave' of 12-series devices alongside the diminutive palm-friendly iPhone 12 Mini deals. Completing the line-up alongside the already-released iPhone 12 deals means there's now a 12-series handset for everyone, although we'd hesitate to call these budget devices by any stretch of the imagination. At an introductory price of $1099, the iPhone 12 Pro Max is currently the most premium smartphone offering from Apple. Alongside an absolutely lavish 6.7-inch Super Retina XDR display, it also features a huge array of excellent new camera features that are sure to make it the phone to beat when it comes to convenient high-quality photos and videos. It's also of course featuring Apple's latest A14 Bionic chip - its fastest mobile processor yet, and a gorgeous new squared-off aesthetic that features a stainless steel chassis backed with a new glass design. Just below you'll find our top picks of iPhone 12 Pro Max deals to order alongside a more detailed deep dive into this brand new flagship. You'll also find a handy specs sheet, just in case you wanted to contrast and compare it against the 12 Pro or other leading devices. So here it is, the biggest, meanest flagship device from Apple in 2020 - the iPhone 12 Pro Max. No surprises, Apple's pulled out all the stops with this eye-wateringly expensive phone but thankfully it's not just an iterative improvement on last year's iPhone 11 Pro Max. As with all new 12 series iPhones, the iPhone 12 Pro Max features the new A14 Bionic chip and a rather fetching squared-off aesthetic that's more in line with the Apple devices of old than the previous 11 series. It's also rocking the new 'Ceramic shield' tech that promises a more shatter-resistant screen that's (apparently) four times tougher than previous glass designs. That's a nice little addition when you consider you'll probably want to keep this insanely expensive phone in tip-top condition. Perhaps the most marked upgrades in the 12 Pro Max is found within its lavish triple array of rear cameras - which easily make this the top choice for phone snappers right now. According to Apple, the 12 Pro Max has a sensor that's 47% larger than the previous 11 Pro Max, which equates to a whopping 87% increase in low-light performance. The 12 Pro Max's telephoto lens also features a 5x zoom, as opposed to the 4x on the standard iPhone 12 Pro. Alongside aft-mentioned iPhone 12 Pro, the 12 Pro Max now also features a brand-new LiDAR scanner (for depth sensing, portraits and augmented reality apps), and also supports HDR video and Dolby Vision up to 60fp. Both of these new flagship devices are looking like fantastic options for avid videographers and photographers alike, if you can afford the hefty price tag that is. Read more in our iPhone 12 Pro Max review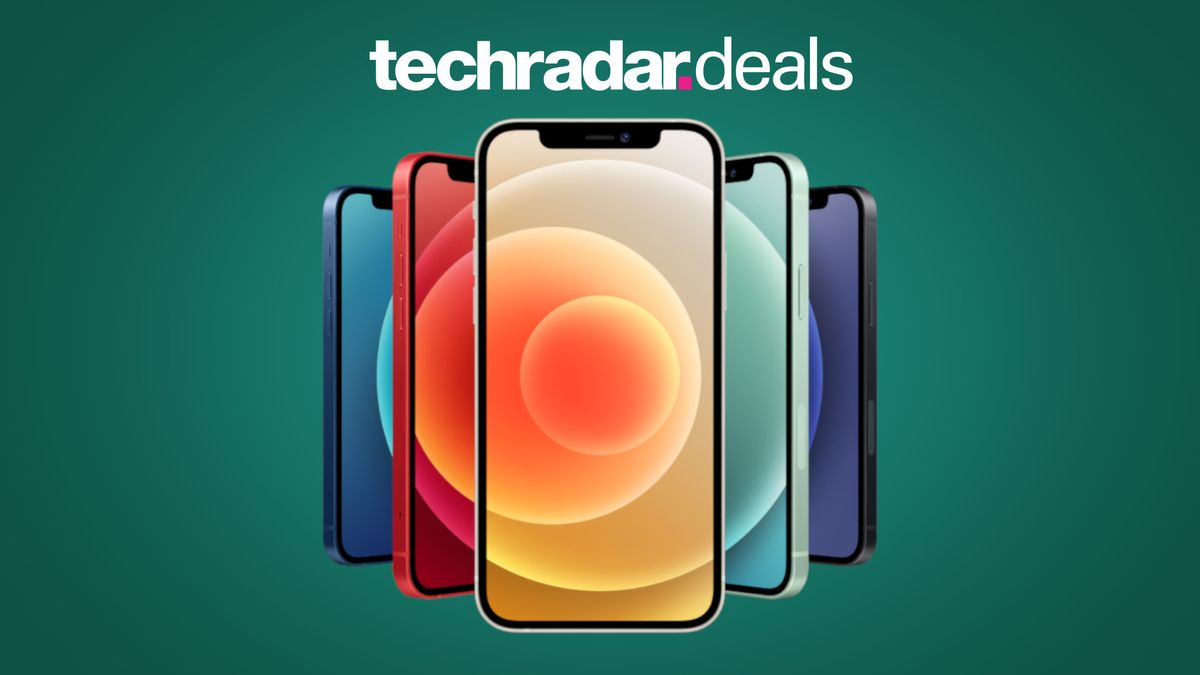 The best iPhone 12 Mini deals for July 2021
techradar.com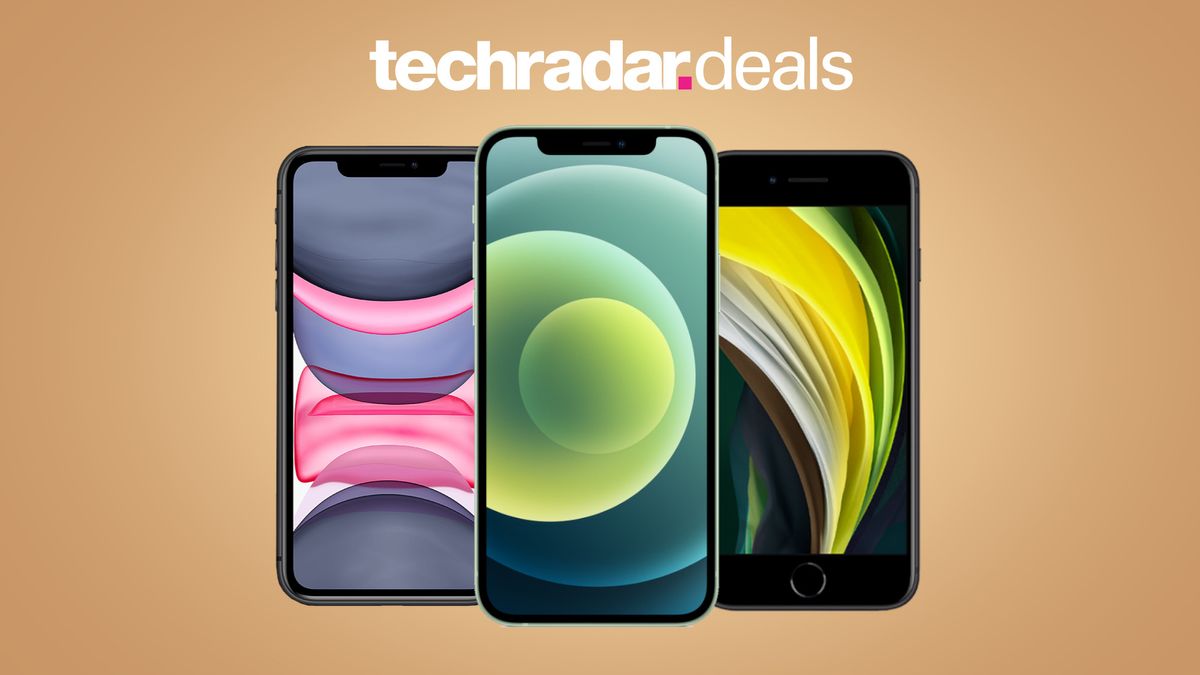 The best iPhone deals and prices for July 2021
techradar.com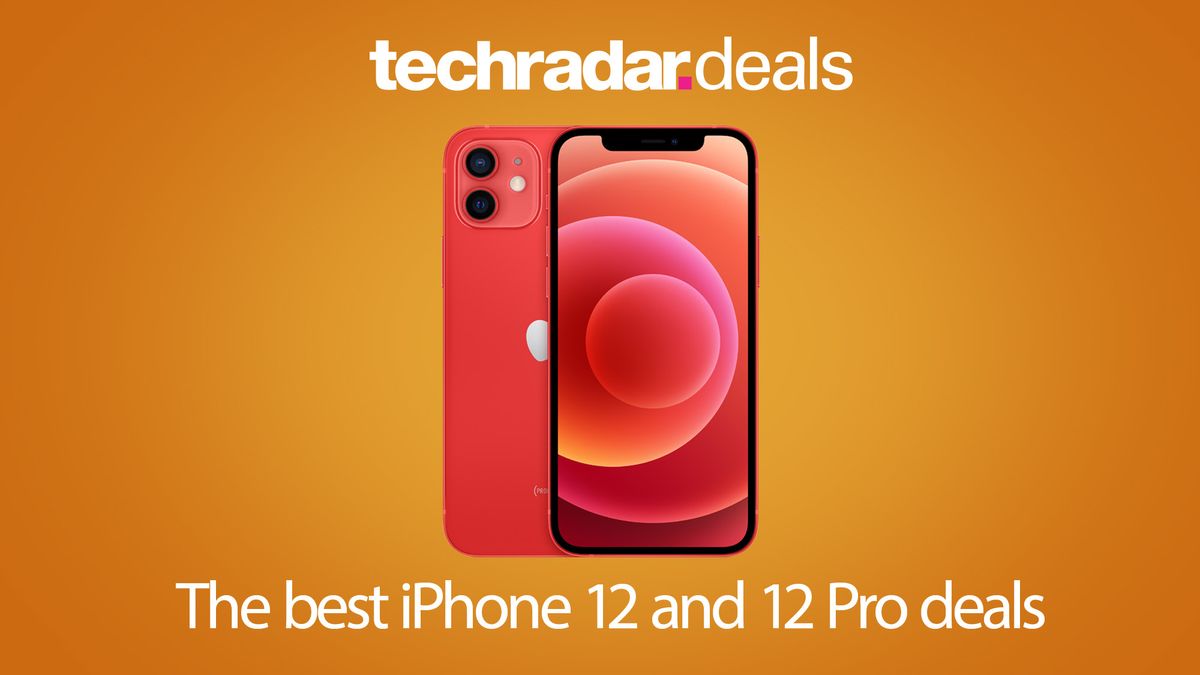 The best iPhone 12 deals and iPhone 12 Pro deals for July 2021
techradar.com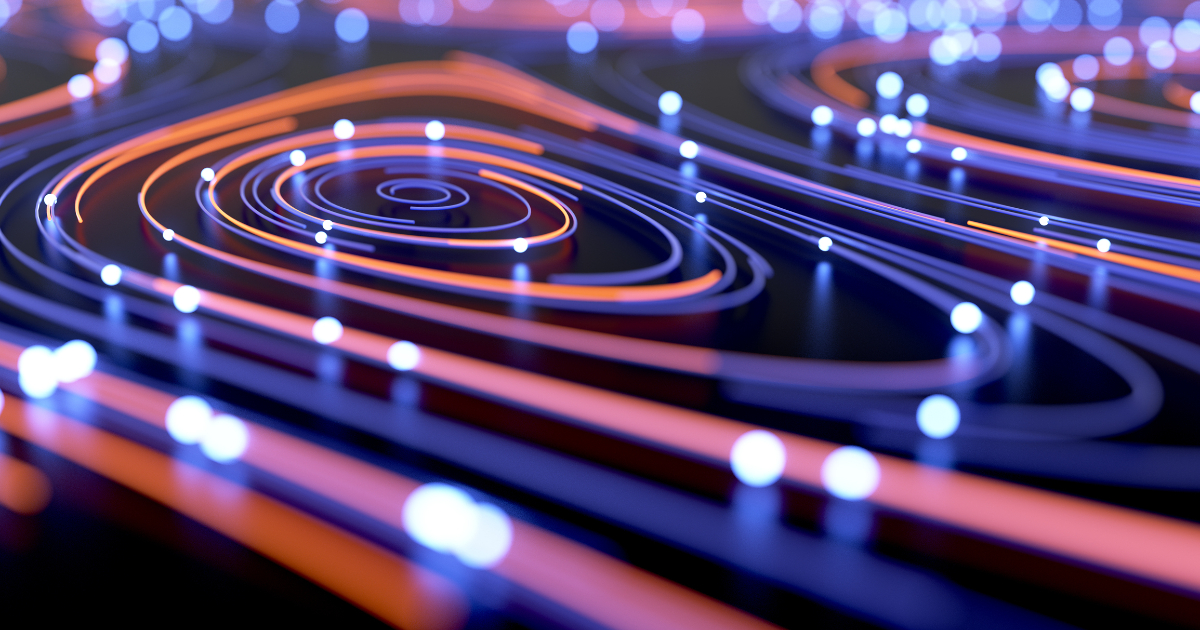 A round-up of last week's content on InfoQ sent out every Tuesday. Join a community of over 250,000 senior developers. View an example We protect your privacy. A round-up of last week's content on InfoQ sent out every Tuesday. Join a community of over 250,000 senior developers. View an example We protect your privacy.

Microsoft Announces the Public Preview of Disk Pool for Azure VMware Solution
infoq.com
Moving into "Modern Test Leadership"
infoq.com
Microsoft Announces the Public Preview of Disk Pool for Azure VMware Solution
infoq.com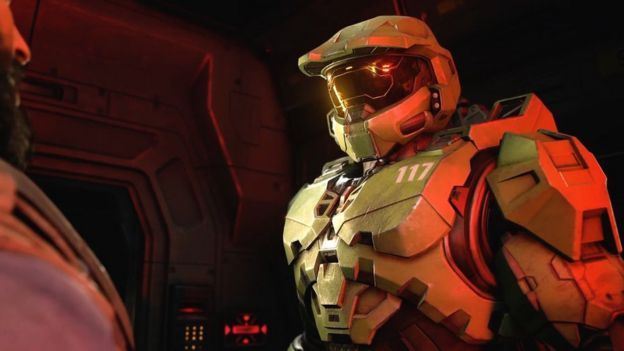 Looking for the best new Xbox Series X games for 2021? We're here to help. There are many fantastic new Xbox Series X games on the way this year that will make the most of your new games console, whether you have an Xbox Series X or Xbox Series S – i f you don't have either, this list might convince you to pick one up. The first half of 2021 was a little light on new releases – for a few different reasons, but mostly the pandemic. However, the rest of the year looks set to be packed with all kinds of new Xbox Series X games, with the likes of Fable, Halo Infinite and Hellblade 2 confirmed for the Xbox Series X/S in 2021. But with lots of new games heading our way this year – coupled with lots of delays – it can be a challenge to keep track of what's being released and when we can expect it. That's why we've selected the biggest new Xbox Series X game release dates in 2021 and beyond below, so you know exactly when you can get your hands on this year's new Xbox Series X games.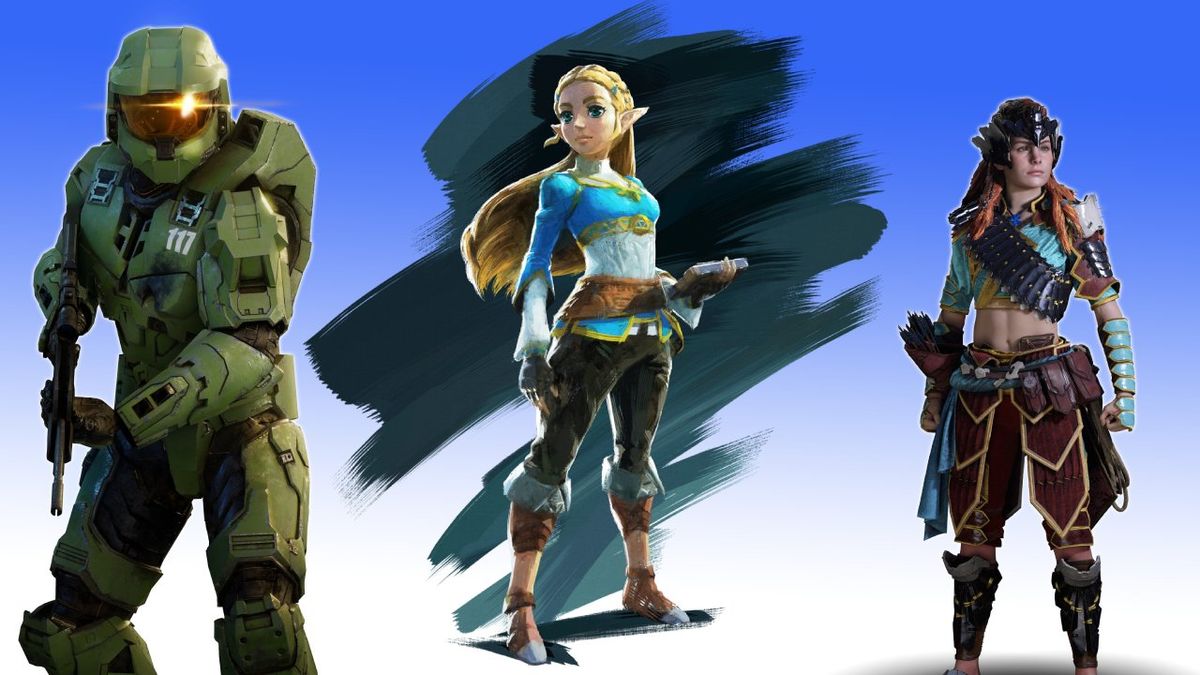 New games 2021: upcoming game release dates for console and PC
techradar.com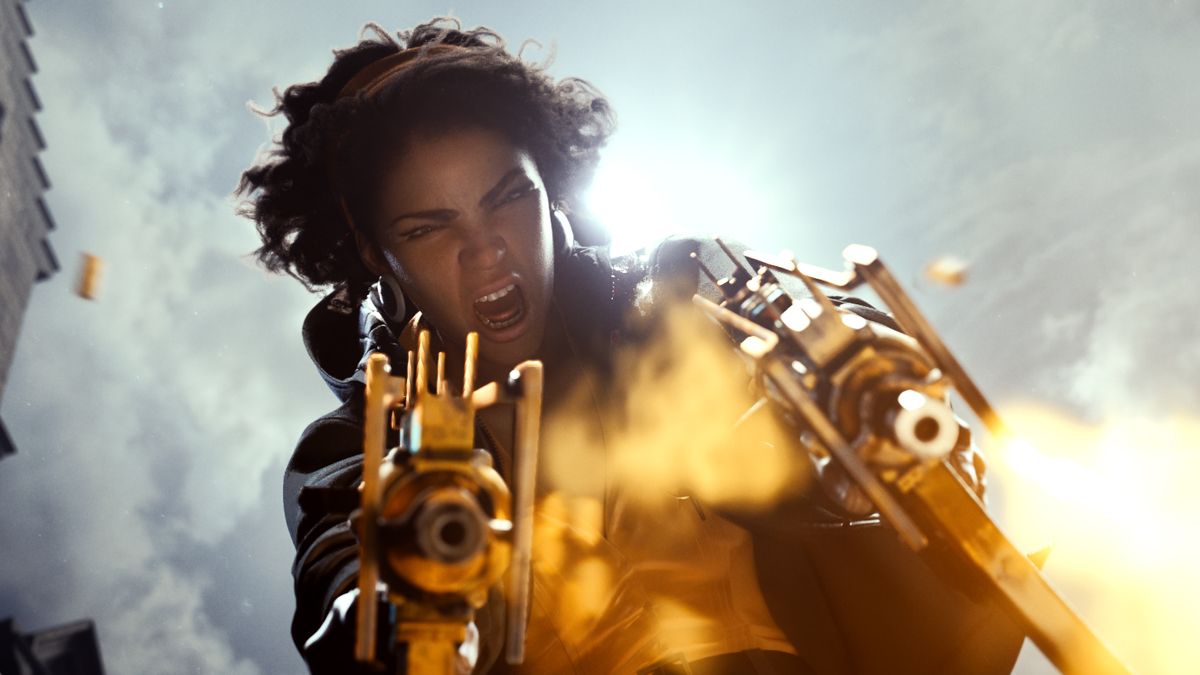 New PS5 games: upcoming PS5 game release dates
techradar.com
The iPhone SE (2020) is easily one of the best-value products in Apple's entire catalogue, matched only by the iPad 10.2in (2020). But does the tech giant intend to change its sporadic update of the SE line to one that is more regular? We take a look at the rumours surrounding a possible new iPhone SE model that could arrive in 2021. Apple's approach to the iPhone SE hasn't exactly been predictable. The original iPhone SE appeared way back in March 2016 and, aside from a storage bump in March 2017, then went four years without an update. In fact, Apple actually retired the iPhone SE in 2018, leaving many suspecting that the cheaper iPhone had its day.

iPhone SE Plus release date, pricing, features and spec rumours
techadvisor.com
Polygon, a maker of a crypto-based platform for nonfungible tokens (NFTs), has set up a $100 million fund for projects aimed at combining the hot blockchain technology with gaming. To cater to game companies, Polygon is setting up Polygon Studios to focus on gaming projects so that developers can fuse their Web 2.0 games with the Web 3.0 decentralized technology. Polygon has added a layer on the popular cryptocurrency platform Ethereum to enable faster and more efficient processing. That enables it to remove the "gas fees," associated with the computing costs of blockchain transactions, from the NFT purchases that consumers make. NFTs use blockchain, the transparent and secure digital ledger, to uniquely identify digital items. That allows for the authentication of digital collectibles or the auctioning of one-of-a-kind that can be authenticated through blockchain, the transparent and secure digital ledger behind cryptocurrencies. Polygon enables users of companies like OpenSea, an NFT marketplace, to buy and sell NFTs without onerous fees. NFTs have exploded in applications such as art, sports collectibles, and music. NBA Top Shot (a digital take on collectible basketball cards) is one example. Built by Dapper Labs, NBA Top Shot has surpassed $700 million in sales, just seven months after going public. And an NFT digital collage by the artist Beeple sold at Christie's for $69.3 million. Gaming has a couple of new unicorns, or startups valued at $1 billion, in Animoca Brands and Forte. NFTs are now selling at a rate of $62 million a week, though the initial hype around NFTs is dying down from a peak in May of $175 million a week, according to Nonfungible.com. Polygon, which started in 2019, is being used by more than 90 decentralized apps (DApps) and it has had more than seven million transactions and 200,000 users. "We don't want to be a VC. This is not our strength," said Shreyansh Singh, head of gaming and NFTs at Polygon, in an interview with GamesBeat. "We will incubate some products and teams that want to build projects. Maybe we can get them an external license and support them. We are here to support the entire ecosystem. We want to add value and bring the next 100 million users." Polygon's goal is to scale Ethereum so that it can be a mass adoption platform, enabling NFTs to enter the mainstream, said Singh. Just a few months ago, as NFTs were exploding, the gas fees were derailing the market with gas fees adding up to $300 per Ethereum transaction, making NFTs prohibitively expensive to "mint," said Singh. "We have lowered those fees to zero," Singh said. "We handle the transaction on the Polygon chain itself." While sitting on top of Ethereum, Polygon gets the advantage of being compatible with an extremely popular cryptocurrency as well as being able to rely upon the security of Ethereum, which is protected by a broad community of computing sources that can fulfill the blockchain verification tasks. More than 60% of today's NFT and blockchain-based web 3.0 games, including Decentraland, Sandbox, Somnium Space, Decentral Games have chosen Polygon's Proof of Stake blockchain as the preferred scaling solution. That means those games can use it to scale up their operations to handle lots of transactions. Now, Polygon will extend plug-and-play software development kits (SDKs) for developers such as Ubisoft, Electronic Arts, Atari, and others, enabling them to integrate blockchain attributes into non-blockchain games. The studio will leverage Polygon's $100 million treasury fund to provide investment, marketing, technology, and community support. Polygon Studios will also serve as an innovation hub, helping a swathe of celebrities, fashion houses, large commercial and consumer brands, and artists launch their own custom NFT models and marketplaces. Serving as a proof of concept, the newly minted NFT artist, Beeple, recently chose to build his latest NFT marketplace WeNew on Polygon. In fact, multiple projects already leverage Polygon's low-fee environment as a carbon-neutral, sustainable base of operations to scale their games and mint NFTs. "Our team has done a lot of research and everything is already addressed because our partners, including celebrities and big brands, care about the environmental side," Singh said. Partners include the gaming brand Atari, which launched a partnership with Polygon in February, harnessing the protocols' speed, scalability, tooling, and community to bootstrap development of Atari's entry into the Web 3.0 gaming and NFT space. The studio follows in the footsteps of its parent company, Polygon (formerly Matic), which is a scaling solution for the Ethereum network. It has previous raised funds from billionaire serial entrepreneur, Mark Cuban. Polygon is also a member of the Blockchain Game Alliance, a consortium of blockchain and gaming firms, including Ubisoft, AMD, and Consensys. Originally devised as a framework for building and connecting Ethereum-compatible blockchain networks, the Polygon ecosystem has evolved into a nexus for development, allowing for scalability and interoperability between Ethereum-based projects. Today, the company said that ecosystem branches into the metaverse and NFT gaming. For the Polygon team, it was a natural progression to create a central hub where these projects could obtain technical guidance and community support, as well as collaborate and coalesce to form a larger gaming ecosystem, where cross-chain compatible projects can harness the potential of interoperability and the metaverse, the universe of virtual worlds that are all interconnected, like in novels such as Snow Crash and Ready Player One. Monetization stands as the number one problem with prevailing service-based games. Conversion rates remain low for standard free-to-play (F2P) monetization, and the typical season pass model doesn't allow for price discrimination based on usage. Moreover, developers often miss out on player-to-player transactions that already occur on black markets (e.g., gold buying, character boost), which also cause poor player experiences (in-game imbalances, loss of accounts/items, and customer support issues). Over 80% of digital game revenue is F2P, but a mere 2.2% of free-to-play gamers actually spend money. Regardless, the F2P industry still generates $87 billion annually. By capitalizing on this revenue potential, ownable in-game items could grow the market by well over $50 billion per 1% of converted players, Polygon said. Blockchain-enabled player economies increase the likelihood of a player converting with potential resale, and lowers the perceived risk of investing time and money in-game, the company said. Players who spend anything in a F2P game have higher engagement and retain longer, and game developers unlock additional revenue streams to support and earn royalties through secondary transactions between players. Rivals include Immutable, which has recently launched its ImmutableX platform. Immutable operates its own game while Polygon does not. Polygon has more than 100 people, while Polygon Studios has 10 people or so and is hiring.

OpenSea raises $100M at $1.5B valuation for NFT marketplace
venturebeat.com
Animoca Brands and Brinc launch NFT accelerator Launchpad Luna
venturebeat.com
Are you having trouble deciding between tablet deals and laptop deals? If you go with Surface Pro deals, you'll enjoy the benefits of owning both devices. Best Buy is offering you a chance to try the brand with a $360 discount for the Microsoft Surface Pro 7 with Type Cover, bringing its price down to just $599 from its original price of $959, for a deal that may be too good for you to ignore. The Microsoft Surface Pro 7 features a 12.3-inch PixelSense touchscreen with 2736 x 1824 resolution that automatically adjusts to your environment's lighting conditions. The display is the device's centerpiece as it transforms from a tablet to a laptop through the Type Cover, which serves as both protection for the screen when it's folded and as the keyboard for when you'll be using the device as a laptop. You can further expand the Surface Pro 7's capabilities by investing in more accessories like the Surface Pen and Surface Arc Mouse. Changing between its tablet and laptop forms isn't its only selling point though, as the Microsoft Surface Pro 7 is a speedy device that's powered by the 10th-generation Intel Core i3 processor and 4GB of RAM. It also offers a 128GB SSD for storage, a built-in 1080p HD webcam for clear video calls, and far-field Studio Mics for crisp audio during these virtual meetings. If you're interested in trying a 2-in-1 device, the Microsoft Surface Pro 7 with Type Cover is a solid choice. It also won't break the bank with Best Buy's offer that slashes $360 off its original price of $959, lowering it to an affordable $599. There's no telling when the deal will end though, so if you're already looking forward to all the things that you can do with the Microsoft Surface Pro 7, you should click that Buy Now button as soon as you can. It may be tempting to take advantage of Best Buy's discount for the Microsoft Surface Pro 7, but you might want to take a look at the other products under the brand. There are different kinds of Surface Pro deals across various retailers, and we've gathered some of the best offers that you can shop right now.

Dell vs. HP: Which laptop brand is best for your needs?
digitaltrends.com
The TCL 20 Pro 5G has made its US debut. It's TCL's 2021 flagship phone, and it's targeting upper mid-range segment consumers. The phone packs a 6.67-inch full-HD+ AMOLED screen and Qualcomm Snapdragon 750G SoC. If you're planning to buy the phone, you might be wondering about the TCL 20 Pro 5G carrier support. In this article, we'll explain all the networks supported by this 5G phone in the US. TCL 20 Pro 5G Review: A solid midrange option in the US According to TCL, the TCL 20 Pro 5G is compatible with T-Mobile's 4G and 5G networks. Additionally, it works with AT&T's 4G network. The phone is however not certified to support Verizon right now, but TCL says the 20 Pro 5G will gain certification for Verizon's LTE as well as sub-6GHz 5G networks over the coming weeks. The exact timetable for Verizon support is unclear at the moment. The phone is also not compatible with any CDMA network. On the data speeds front, the TCL 20 Pro 5G will offer up to 2.737 Gbps download speed and up to 625 Mbps upload speed on the compatible 5G networks. It'll also offer up to 1.2 Gbps download speed and up to 150 Mbps upload speed on compatible LTE CAT 18 networks. Moreover, the phone will support VoLTE on AT&T, T-Mobile, and Verizon (when certified); however, VoWi-Fi support will be limited to T-Mobile for now. There's only one SIM card slot in the phone. If you're on a carrier other than AT&T, T-Mobile, and Verizon, you can find the full list of supported bands on the US version of the phone below to figure out whether it will work on your carrier. The TCL phone runs on Android 11, and is confirmed to get at least two major Android updates. It's powered by a Qualcomm Snapdragon 750G SoC, paired with 6GB of RAM and 256GB of onboard storage. There is a microSD card slot as well. Additionally, you'll get an in-display fingerprint sensor,6.67-inch full-HD+ AMOLED display, and a USB Type-C port. For your photography needs, there's a quad rear camera setup, headlined by a 48MP main camera. Other cameras in the setup include a 16MP wide-angle shooter, a 5MP macro camera, and a 2MP depth sensor. The phone also comes with a 4,500mAh battery with support for 18W fast charging. You'll also get a compatible 18W fast charger in the box. If you're planning to buy the phone, you'll be interested in our guides on the best TCL 20 Pro 5G screen protectors and the best TCL 20 Pro 5G cases.

TCL 20 Pro 5G Specifications: Processor, Display, Camera, and everything else!
xda-developers.com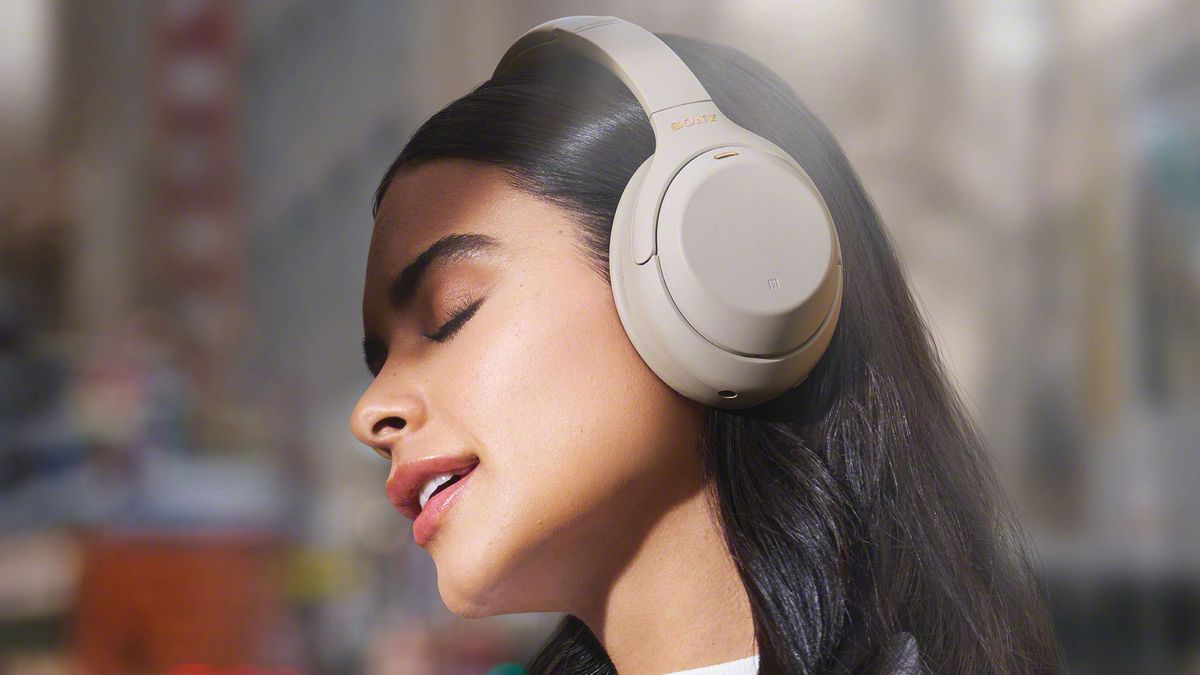 The best wireless headphones of 2021 include some of the most advanced audio devices we've ever seen. The best part? These wireless headphones come in all shapes and sizes, from the smallest earbuds to chunky over-ear headphones that'll make your music really sing. So many options can mean it's difficult to find the best wireless headphones for your needs, your budget, and your style – and that's why we've created this guide to help. We've spent the a long time trialling the best headphones on the market, which means we know a thing or two about finding the perfect pair of wireless cans. The best wireless headphones offer a mixture of fantastic connectivity, supreme audio quality, and slick designs – and some of them even come with nifty extras, including active noise cancellation and AI assistants that you can control with your voice. After a lot of testing, we believe the overall best wireless headphones you can buy right now are the Sony WH-1000XM4. They're comfortable, they offer some of the best-sounding audio of any closed-back over-ear headphones, and they have a ton of features like active noise-cancellation and spatial audio. They're an all-around winner. Whatever you're looking for, we're here to help you find the best wireless headphones for you – and there are plenty of models to choose from. To help you get started, we've divided our guide into wireless over-ear headphones, wireless earphones, and true wireless earbuds. These are the three main styles of wireless headphones – so feel free to jump to whichever style fits your needs and budget. The Sony WH-1000XM4 are the best wireless headphones you can buy, thanks to their excellent noise-cancellation, supreme sound quality, and lightweight wireless design. While they don't look significantly different from their predecessors, the Sony WH-1000XM3, a number of new features including multipoint pairing, DSEE Extreme upscaling, conversational awareness and auto-play/pause using a built-in sensor all help the WH-1000XM4 claim the title of best headphones overall in 2021. By every possible metric, the Sony WH-1000XM4 are a wonderful pair of wireless noise-cancelling headphones. They deliver exactly what they promise and then some thanks to their exceptional noise cancellation and cutting-edge codec support. On top of the adjustments listed above, the Sony WH-1000XM4 support Sony's 360 Reality Audio format that enables spatial audio on stereo headphones plus the LDAC codec that can send a bitrate of up to 990 kbps. The unfortunate bit there, though, is that it no longer supports aptX or aptX HD, so your Hi-Res Audio support mileage may vary. Read more: Sony WH-1000XM4 Wireless Headphones review Bose has really outdone itself with the Headphones 700 – and a big part of these cans' appeal, is the sophistication of the noise cancellation they offer, which is applied to your voice during phone calls, as well as your surroundings. As an alternative to the Sony WH-1000XM4, these wireless headphones sound fantastic, with a vibrant, lively character and well-balanced soundstage and offer the same great noise-cancellation you'd expect from Bose. They don't have the same dexterity as the WH-1000XM4 and the battery life is also 10 hours less than Sony headphones despite costing more, but they're perhaps the best wireless headphones for making calls with. Read more: Bose Noise-Cancelling Headphones 700 review If you're looking for wireless headphones with active noise cancellation and you're not put off by the $399 / £349 / AU$600 price tag, the Bowers & Wilkins PX7 are well worth considering. With sophisticated noise cancellation, much-improved sound quality, and a honed aesthetic, the PX7 could give any of the headphones on this list a run for their money. Plus, they're packing aptX Adaptive for improved stability and latency between the headphones and your device, as well as high-quality (24-bit) streaming aptX HD brought to the table. Read more: Bowers & Wilkins PX7 Wireless Headphones review Offering class-leading battery life, terrific style and plenty of personalization when it comes to sound profiles, the Elite 85h are easy to recommend. That said, purists will bemoan the lack of high-end codec support and there are punchier wireless headphones on the market at this price point. When you consider that Jabra's Elite 85h headphones are the company's first attempt at premium wireless ANC headphones, the result is quite commendable. We can't wait to see what the company's next premium ANC headphones will accomplish. If you want an alternative to Sony's WH-1000XM4, these wireless headphones are a great choice. Read more: Jabra Elite 85H review Bose took the already-excellent QC35 and updated them with Google Assistant. This means you still get the class-leading noise cancellation Bose is known for, good sound quality, and incredible comfort. Said simply, these wireless headphones sound great and their battery life is long enough for all but the longest of flights. Despite the popularity of the QC35s, Bose has shaken things up by releasing a totally new wireless noise-cancelling headphones model, with a focus on sleek design and "breakthrough" audio tech: the Bose Noise Cancelling Headphones 700. They may not have pipped Sony to the top spot of the best noise-cancelling headphones, but they're still a fantastic pair of over-ear headphones, coming in at number two. Read more: Bose QuietComfort 35 II review At $199 / £160 (around AU$290) the Philips PH805 offer exceptional value for money. These are wireless headphones, using Bluetooth 5 for connectivity – so high-resolution audio playback should be achievable. Using a single Lithium-Ion cell for up to 30 hours of playback time from a single charge, the Philips PH805 have active noise cancellation on board, administered by a couple of mics on each earcup. Read more: Philips PH805 review The release of the Apple AirPods Max represented the highest-profile headphones launch for some time, having been the subject of rumor and speculation for two years, and come with active noise cancellation, superb audio quality, and a design that sets them apart from most noise-cancelling headphones on the market. While their exceptional audio performance and class-leading ANC impresses, they're let down by their eye-watering price, baffling carrying case, and lack of support for Hi-Res Audio codecs. Despite their high price, the AirPods Max aren't exactly aimed at the audiophile crowd, owing to their lack of 3.5mm audio port; instead, these cans are squarely targeted at card-carrying members of the Apple ecosystem, with nifty features for iOS users and an unmistakably 'Apple' design. For Android users, the AirPods Max are simply a high-performance pair of noise-cancelling headphones with an unusual design, as fantastic as they may sound – and for these users, we can't see how the high price is justified. But, if you've already bought into the Apple ecosystem, you have a lot of money to burn, and you don't care about Hi-Res Audio, you won't find headphones that sound better or are easier to use than the AirPods Max. Read more: Apple AirPods Max review These Sennheiser over-ear wireless headphones sound fantastic, with high levels of detail, warm bass, and natural-sounding highs. Customizable noise cancellation is a great touch, though it doesn't quite reach the class-leading standards set by Sony and Bose. Battery life also doesn't compete with the Sony WH-1000XM4s, and they're more expensive to boot. So, why buy the Sennheiser Momentum 3 Wireless? Well, if built-in Tile tracking appeals to you, and you like the industrial design and premium materials of the Momentum Wireless, that could be reason enough – and if you do opt for them over the Sony model, you won't be missing out on any audio quality. In that respect, they're truly matched. Read more: Sennheiser Momentum Wireless (2019) review The AKG N60NC Wireless sound like a pair of headphones that should be much more expensive than they are. At their mid-range price point these wireless headphones offer fantastic value for money, with great sound quality and a level of noise-cancellation performance that's on a level with the much more premium entries on this list. Our biggest issue with these headphones is the fact that they're on-ear rather than over-ear, meaning that we found that they got uncomfortable over longer periods. Regardless, the benefit of this is that this is a fantastically compact pair of headphones, and if you're willing to make the trade-off then these are great for the price. Read more: AKG N60NC Wireless review JBL is a popular name in the world of wireless headphones and Bluetooth speakers, and rightly so. Solidly dependable, consumers know what to expect from the brand – decent sound quality for a decent price. That's what we found with the JBL Live 650BTNC last year – and now, ready to take their place are the JBL Tune 750BTNC, a superior successor to the 650BTNC's as a high-spec and well-priced set of over-ear headphones. The JBL Tune 750BTNC sound great, look great, and they fit well. Reliable and easy to use, you might miss waterproofing and a few minor features – but at this price, it feels foolish to complain too readily. Read more: JBL Tune 750BTNC review The Microsoft Surface Headphones 2 are the tech giant's second pair of noise-cancelling headphones, and they offer a ton of great improvements over the original Surface Headphones, while retaining some of their best qualities. In spite of those improvements – which includes a longer battery life and a more comfortable design – the Surface Headphones 2 are considerably cheaper than their predecessors, making them the obvious choice if you're trying to choose between the two. That lower price also makes them a great alternative to the Sony WH-1000XM4 especially as they've retained the winning design features of the original Surface Headphones, with built-in dials on each earcup to control your music and the active noise cancellation. Read more: Microsoft Surface Headphones 2 review There are some gaps in specification compared to their most obvious rivals like the Sony WH-1000XM4, but where it really counts – sound quality – the Shure AONIC 50 need no excuses made for them. The Shure AONIC 50 sport a wireless, active noise-cancelling over-ear design, selling at a premium price to compete with the likes of the Sony headphones and the Bose NC 700 Headphones. Ultimately, while you won't find every feature under the sun here, the Shure AONIC 50 are laser-focused on delivering the best sound quality of almost any noise-cancelling headphones we've tested - so if you're after audiophile sound, these could be the best wireless headphones for you. Read more: Shure AONIC 50 review Urbanista exceeded our expectations with its first pair of noise-cancelling over-ear headphones – they're easily recommendable for those on a budget, who don't want to sacrifice style or sound performance. Noise cancellation itself isn't the best on the market, and while the audio could be more detailed, an extended bass response makes the Urbanista Miami ideal for pop and RnB. Battery life and connectivity are also excellent for the price, making these a great alternative to pricier models such as the Sony WH-1000XM4 or the Apple AirPods Max. Read more: Urbanista Miami review In some ways, the Beoplay HX are a typical Bang & Olufsen product: premium materials, premium construction, premium price. In others, though, they're a lot less willful than we've become used to from the company. The HX headphones don't prioritize design over performance, and while they're undeniably expensive, they're not as stratospherically priced as you might expect. What you get for the price, then, is vivid, lively sound and the feel and look of a premium product. What this means, then, is that for a fair bit more than you'd pay for any number of extremely capable alternatives, you can buy a pair of Bang & Olufsen active noise-cancelling wireless over-ear headphones that are specified to compete and built to make you feel good about life. The specification is properly up to standard, performance is almost entirely impressive, and less tangible stuff such as 'pride of ownership' is sky-high, too. Read more: Bang & Olufsen Beoplay HX review For just $79 / £69/ AU$99, Jabra has wrapped Bluetooth 5 connectivity,40mm full-range dynamic drivers and a smattering of physical push-button controls in a wireless on-ear frame – unlike the over-ear Jabra Elite 85h in this list. Faux leather and memory foam, combined with winningly un-creaky plastic, make for a comfortable fit (even if the earpads themselves absorb ear-heat quite quickly and then give it straight back). There's voice control available from Amazon Alexa, Google Assistant, or Siri. Jabra's Sound+ control app even walks you through a brief hearing test to establish exactly how the EQs should be set to best suit your ears. By the standards of overtly affordable headphones, the Elite 45h are feature-packed. Read more: Jabra Elite 45h review Wireless headphones are traditional over-ear or on-ear headphones without the wire – the two earcups are connected by a headband. Wireless earbuds have existed for a while now, basically since Bluetooth was invented. Though battery-powered and not physically connected to your phone, they have a cord connecting both buds – and sometimes a band around the neck too. Check out the best wireless earbuds for more. True wireless earbuds have no cord whatsoever. While wireless allows us to wear headphones a few feet away from our music players, True Wireless cuts the cord between the earbuds, giving us true freedom. If you're looking to go full wireless, we also have a round-up of the best true wireless headphones. Check out TechRadar's exhaustive guides to the best headphones to buy today including the best on-ear headphones and the best in-ear headphones. For some more specialist pairs, take a look at our guides to the best wireless headphones, best true wireless earbuds, best wireless earbuds, and the best noise-cancelling headphones. Need a specific brand? We have guides to the best Sony headphones, the best Bose headphones, and the best Apple headphones. For those on a budget, you can eschew the expensive brands in favor of the best cheap headphones and best budget wireless earbuds. Looking for some headphones you can work out with? Check out our guides to the best swimming headphones, the best workout headphones, and the best running headphones.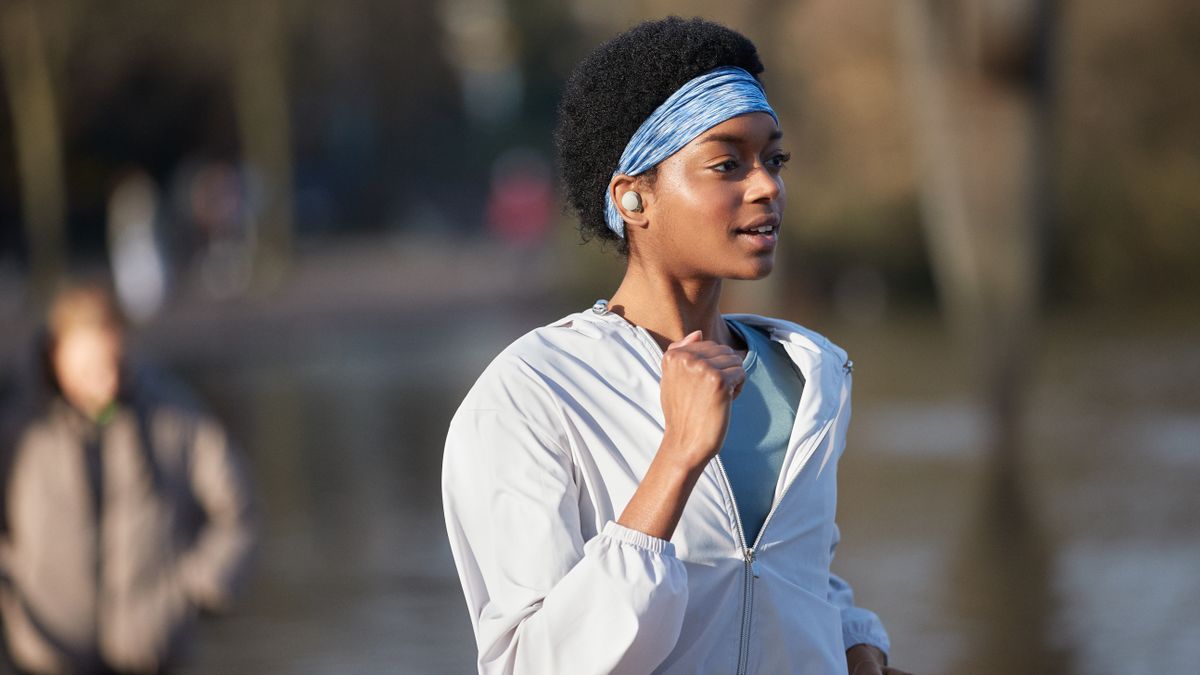 The best true wireless earbuds: these are the top AirPods-alternatives today
techradar.com
Tencent has opened a new triple-A studio in Montreal, Canada, through its Timi Studios subsidiary. The opening means the Tencent-owned company, best known for working on mobile titles like Call of Duty: Mobile and Honor of Kings, now has three development studios in North America. As reported by VentureBeat, Timi Montreal has been tasked with creating and developing an original open-world franchise with games-as-a-service elements. The mystery project is being developed for PC and consoles platforms, and according to Timi's head of global game development Vincent Gao will be "big enough to contain rich content and to enable player exploration." The news continues what's been a whirlwind few months for Tencent. It's only been a few weeks since the Chinese company cut the ribbon on Timi Seattle, which like its Montreal sibling is being pitched as a triple-A studio. Since then, Tencent has also agreed to purchase UK game company Sumo Group for $1.27 billion and grabbed a majority stake in Swedish developer Stunlock Studios.

Tencent opens another triple-A studio in North America through its Timi subsidiary
gamasutra.com
"Everyone is welcome on the Battle Bus." Fortnite has announced Rainbow Royale, its first celebration of the game's LGBT+ community. The game's item shop has unusually been filled with a selection of free items to celebrate, including four sprays, a wrap (a gun skin) and a rainbow emote. Fortnite's battle royale island is set to feature a rainbow in its sky, while Fortnite Creative now features pride items to decorate maps with. Finally, LGBT+ artists are currently being featured in-game on Fortnite's radio stations, which you can hear while driving vehicles. "Everyone is welcome on the Battle Bus," Fortnite said in a blog post announcing the event. Earlier today, Eurogamer reported on an eye-opening Fortnite leak which spilled some other upcoming surprises, including plans for an Ariana Grande concert and Stranger Things crossover.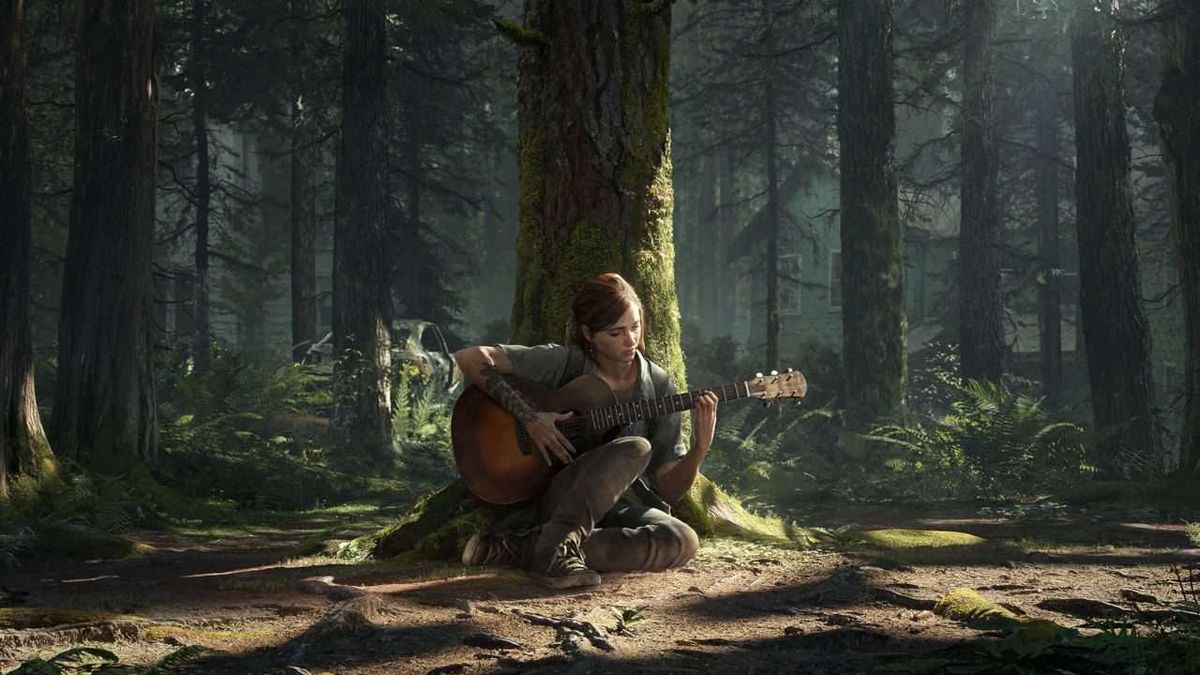 Filming for The Last of Us TV show is currently underway, and its showrunners have already confirmed an impressive cast list, an episode count for season one and hinted at tentative details as to its plot. The series seems set to loosely mirror the plot of the first game, The Last of Us, which came out all the way back in 2013 on PS3 and instantly became a critical hit thanks to its incredible emotive story-telling and grim world. The story follows the journey of Joel and Ellie as they try and survive in a post-apocalyptic America and potentially help save humanity. We gave it the number one spot in our roundup of the best games of the decade, to dispel any doubts about its quality. After we got the PS4 remaster of the first game, we were finally treated to The Last of Us Part 2 last year. Once again, it seemed to defy all reason and was another huge critical hit. There were plenty of interesting new characters added into the world, and the gritty feeling of the first game was only more intense in the new story. With a movie no longer an option for The Last of Us, we're excited to see how well the game can be translated into an episodic TV Show. It seems to make a lot more sense than a film, especially as we could well see it slowly bridging into the second game, too. So, what do we know so far about The Last of Us TV show's release date, streaming platform, story and cast? Well, information is slowly starting to emerge, and despite a change in the director for the pilot, more names attached to the project are being announced. Here's everything we know so far about The Last of Us TV show. The Last of Us TV show was only confirmed as being in development last year, so we still haven't got an official release date – beyond "coming soon to HBO," that is. Co-writer Craig Mazin commented on the series' production back in 2020, telling GamesRadar that The Last of Us 2 would need to be tied up before the wheels really get moving on the TV show. That game has been out for some time now, though, and filming for the HBO series is currently underway, if set images (see below) shared by Twitter user @necromonica1 are accurate. Naturally, we're no more confident of a concrete release date, but early 2022 seems the most likely arrival time at this point. No! There'd been chatter around a movie adaptation for a good few years, with the project even reaching a second draft script and auditions being held for actors before development stalled. Back in 2015, the game's writer, Neil Druckmann, was cited as saying he'd "just finished a second draft" and had "a table read with a bunch of actors," while calling the script "pretty faithful to the game." "There are some big changes," he added at the time, "but the tone and what the story's trying to say is pretty faithful to the game." Shortly after Druckmann's comments, screenwriter Craig Mazin said his feelings were that "you can't make a movie out of this, it has to be a show. It needs length. It's about the development of a relationship over a long journey, so it has to be a television show – and that's that, that's the way I see it." It appears the pair reached some sort of agreement, with a TV adaptation of the game confirmed back in March last year. The show is being developed for HBO, with Naughty Dog's Neil Druckmann acting as co-writer alongside screenwriter Craig Mazin, who won an Emmy for outstanding writing on HBO's highly-praised Chernobyl miniseries, which aired last year. Unlike the six-episode Chernobyl or nine-episode Watchmen, Mazin has confirmed that season one of The Last of US TV show will have 10 episodes. It will end up on HBO Max – the streaming platform launched by HBO in May 2020. HBO is a US-exclusive platform, but if you're in the UK, your best bet is likely Now TV, which often carries HBO shows such as Watchmen or Succession – though Sky is also a home for some HBO titles, too. In Australia, you're probably looking at Foxtel. We'll update this page when we're a bit closer to the show's release with more information on this. There's been no confirmation of how many seasons HBO is planning for the series, though Joel voice actor Troy Baker has provided a vague window of "three, four seasons" being necessary to match the story beats of the game at an appropriate pace – rather than constraining the story within a single two-hour film or rushed single season (via GameSpot). "I think that, episodically, you can far more effectively tell this story, because trying to condense that experience of 16 hours into [a few] hours is impossible… it goes past the point of distillation, into reduction," Baker said. "I think being able to do this episodically and go, 'We'll do this for say, three or four seasons' and be able to almost 1:1 tell [the story of the game] presents a great opportunity for more people to experience it." HBO has made passing reference to "future seasons" beyond an initial first season, though any continuations are likely to depend on the success of season one. While we were initially told that Chernobyl director Johan Renck would be helming the pilot for the show, it turns out that he's a very busy person. That means we've now got the award-winning director Kantemir Balagov, instead. Alongside Balagov, Jasmila Zbanic and Ali Abbasi are also confirmed to be directing some episodes, with Craig Mazin confirming on a recent Scriptnotes podcast that only two directors are left to be announced. Both Mazin and Druckmann will serve as executive producers on the show. All we know about story so far is what HBO has given us as a synopsis, which is that "The story takes place 20 years after modern civilization has been destroyed. Joel, a hardened survivor, is hired to smuggle Ellie, a 14-year-old girl, out of an oppressive quarantine zone. What starts as a small job soon becomes a brutal, heartbreaking journey, as they both must traverse across the U. S. and depend on each other for survival." It seems like the show will be following along with the story of the games, then, and we have an idea of the characters that will be featuring, too. We know Tess (Joel's partner of sorts), Marlene (a member of the Fireflies), Riley (a childhood friend and romantic interest of Ellie), and Maria (wife of Joel's younger brother) are all going to be part of the show – and we also know some of the actors who have signed on to play them. Ellie is going to be played by Bella Ramsey, who starred in Game of Thrones. Joel has an equally titanic casting choice in the form of fellow Game of Thrones actor-turned Mandalorian Pedro Pascal. Merle Dandridge will play Maria in the series, while Gabriel Luna will also star as Tommy, Joel's younger brother. Joel's daughter, Sarah, has been cast, too – she will be played by newcomer Nico Parker. Then there is, of course, the matter of the blanked out name in Druckmann's above tweet. Given that it's four letters, we're assuming it could be one of three different characters, depending on what kind of time frame we're looking at. The first of these is Anna, Ellie's mother, who would be a new character, as she was only mentioned in a letter in the first game. The other two choices come from The Last of Us Part 2 in the form of Dina or Abby. Dina is Ellie's love interest in the second game (no prizes for guessing what happens to Riley), while Abby is another protagonist in Part 2. If they're included, we could be looking at some multiple perspective stuff akin to The Witcher. Hopefully, though, that won't include the confusing timeline. More recent comments from Druckmann confirmed that some episodes will "deviate greatly" from the source material, but only in terms of their focus on drama over hardcore action. For himself and Mazin, the "philosophical underpinnings of the story" were the essential aspects they wanted to get right with the adaptation. "As far as the superficial things, like should [a character] wear the same plaid shirt or the same red shirt? They might or might not appear in it," he added, "that's way less important to us than getting to the core of who these people are and the core of their journey." It's clear, then, that whichever characters appear in the show, it'll be more of a deep-dive into their personal experiences, rather than focused on their violent, zombie-killing exploits. We've also heard – again from Druckmann himself – that the composer for both the original The Last of Us game and The Last of Us 2, Gustavo Santaolalla, will be returning to work on the HBO show adaptation. So, get ready for some tense and tear-jerking soundtracks to accompany the action.

July 20,2021 Today's multi-country condemnation of cyber-attacks by Chinese state-sponsored agencies was a sign of increasing frustration at recent behavior. But it also masks the real problem—international law isn't strong or coherent enough to deal with this growing threat. The coordinated announcement by several countries, including the US, UK, Australia and New Zealand, echoes the most recent threat assessment from the US intelligence community: cyber threats from nation states and their surrogates will remain acute for the foreseeable future. Joining the chorus against China may be diplomatically risky for New Zealand and others, and China has already described the claims as "groundless and irresponsible". But there is no doubt the problem is real. The latest report from New Zealand's Government Communications Security Bureau (GCSB) recorded 353 cyber security incidents in the 12 months to the middle of 2020, compared with 339 incidents in the previous year. Given the focus is on potentially high-impact events targeting organizations of national significance, this is likely only a small proportion of the total. But the GCSB estimated state-sponsored attacks accounted for up to 30% of incidents recorded in 2019-20. Since that report, more serious incidents have occurred, including attacks on the stock-exchange and Waikato hospital. The attacks are becoming more sophisticated and inflicting greater damage. Globally, there are warnings that a major cyberattack could be as deadly as a weapon of mass destruction. The need to de-escalate is urgent. The government says it has uncovered evidence of Chinese state-sponsored cyber attacks in New Zealand. https://t.co/wB5Q8M4lwO — RNZ (@radionz) July 19,2021 Global solutions missing New Zealand would be relatively well-prepared to cope with domestic incidents using criminal, privacy and even harmful digital communications laws. But most cybercrime originates overseas, and global solutions don't really exist. In theory, the attacks can be divided into two types—those by criminals and those by foreign governments. In reality, the line between the two is blurred. Dealing with foreign criminals is slightly easier than combating attacks by other governments, and Prime Minister Jacinda Ardern has recognized the need for a global effort to fight this kind of cybercrime. To that end, the government recently announced New Zealand was joining the Council of Europe's Convention on Cybercrime, a global regime signed by 66 countries based on shared basic legal standards, mutual assistance and extradition rules. Unfortunately, some of the countries most often suspected of allowing international cybercrime to be committed from within their borders have not signed, meaning they are not bound by its obligations. That includes Russia, China and North Korea. Along with several other countries not known for their tolerance of an open, free and secure internet, they are trying to create an alternative international cybercrime regime, now entering a drafting process through the United Nations. 'Groundless, irresponsible': China fires back at NZ after cyber attack accusation https://t.co/oGSOMtFdXT — Newshub Politics (@NewshubPolitics) July 19,2021 Cyberattacks as acts of war Dealing with attacks by other governments (as opposed to criminals) is even harder. Only broad principles exist, including that countries refrain from the threat or use of force against the territorial integrity or political independence of any state, and that they should behave in a friendly way towards one another. If one is attacked, it has an inherent right of self-defense. Malicious state-sponsored cyber activity involving espionage, ransoms or breaches of privacy might qualify as unfriendly and in bad faith, but they are not acts of war. However, cyberattacks directed by other governments could amount to acts of war if they cause death, serious injury or significant damage to the targeted state. Cyberattacks that meddle in foreign elections may, depending on their impact, dangerously undermine peace. And yet, despite these extreme risks, there is no international convention governing state-based cyberattacks in the ways the Geneva Conventions cover the rules of warfare or arms control conventions limit weapons of mass destruction. Risks of retaliation The latest condemnation of Chinese-linked cyberattacks notwithstanding, the problem is not going away. At their recent meeting in Geneva, US President Joe Biden told his Russian counterpart, Vladimir Putin, the US would retaliate against any attacks on its critical infrastructure. A new US agency aimed at countering ransomware attacks would respond in " unseen and seen ways ", according to the administration. Such responses would be legal under international law if there were no alternative means of resolution or reparation, and could be argued to be necessary and proportionate. Also, the response can be unilateral or collective, meaning the US might call on its friends and allies to help. New Zealand has said it is open to the proposition that victim states can, in limited circumstances, request assistance from other states to apply proportionate countermeasures against someone acting in breach of international law. A drift towards lawlessness But only a month after Biden drew his red line with Putin, another massive ransomware attack crippled hundreds of service providers across 17 countries, including New Zealand schools and kindergartens. The Russian-affiliated ransomware group REvil that was probably behind the attacks mysteriously disappeared from the internet a few weeks later. Things are moving fast and none of it is very reassuring. In an interconnected world facing a growing threat from cyberattacks, we appear to be drifting away from order, stability and safety and towards the darkness of increasing lawlessness. The coordinated condemnation of China by New Zealand and others has considerably upped the ante. All parties should now be seeking a rules-based international solution or the risk will only grow. This article is republished from The Conversation under a Creative Commons license. Read the original article. Jul 16,2021 0 Jul 14,2021 1 Jul 14,2021 0 Jul 13,2021 0 Jul 12,2021 0 35 minutes ago 38 minutes ago 40 minutes ago 1 hour ago 19 hours ago 21 hours ago 23 hours ago 7 hours ago Jul 15,2021 Jul 19,2021 26 minutes ago Jun 30,2021 Jun 06,2021 1 hour ago Jul 18,2021 Jul 16,2021 Jul 16,2021 Jul 16,2021 Jul 15,2021

As part of Amazon's Deal of the Day offerings, today only you can grab the iRobot Roomba E5 (5150) Robot Vacuum at 28% off, which is a savings of $70 off the normal $249.99 list price of this Alexa and Google Assistant supported Robot vacuum cleaner. A few of its highlighted specs can be viewed below. Please note that this is a refurbished product, which works and looks like new. Backed by the 90-day Amazon Renewed Guarantee. Amazon customers have given this iRobot vacuum a rating of 4.1 out of 5 stars. And as noted above, this deal is only good for today, July 20. Get the iRobot Roomba E5 Robot Vacuum for $179.99 (list price $249.99) at Amazon. Please note that this Deal of the Day discount is only valid for today, July 20 in North America. As an Amazon Associate, Neowin may earn commission from qualifying purchases.

July 20,2021 Researchers from Skoltech and their colleagues from Mobile TeleSystems have introduced the notion of inappropriate text messages and released a neural model capable of detecting them, along with a large collection of such messages for further research. Among the potential applications are preventing corporate chatbots from embarrassing the companies that run them, forum post moderation, and parental control. The study came out in the Proceedings of the 8th Workshop on Balto-Slavic Natural Language Processing. Chatbots are notorious for finding creative and unexpected ways to embarrass their owners. From producing racist tweets after training on user-generated data to encouraging suicide and endorsing slavery, chatbots have an unfortunate history of dealing with what the authors of the study term " sensitive topics." Sensitive topics are those likely to trigger disrespectful conversation when breached. While there is nothing inherently unacceptable about discussing them, they are statistically less safe for the speaker's reputation and therefore require particular attention on the part of corporate chatbot developers. Drawing on the recommendations of the PR and legal officers of Mobile TeleSystems, the researchers list 18 such topics, among them sexual minorities, politics, religion, pornography, suicide, and crime. The team sees its list as a starting point, laying no claim to it being exhaustive. Building on the notion of a sensitive topic, the paper introduces that of inappropriate utterances. These are not necessarily toxic, but can still frustrate the reader and harm the reputation of the speaker. The topic of an inappropriate statement is, by definition, sensitive. Human judgments as to whether a message puts the reputation of the speaker at risk are considered the main measure of appropriateness. The study's senior author, Skoltech Assistant Professor Alexander Panchenko commented that "inappropriateness is a step beyond the familiar notion of toxicity. It is a more subtle concept that encompasses a much wider range of situations where the reputation of the chatbot's owner may end up at risk. For example, consider a chatbot that engages in a polite and helpful conversation about the 'best ways' to commit suicide. It clearly produces problematic content—yet without being toxic in any way." To train neural models for recognizing sensitive topics and inappropriate messages, the team compiled two labeled datasets in a large-scale crowdsourcing project. In its first phase, speakers of Russian were tasked with identifying statements on a sensitive topic among ordinary messages and recognizing the topic in question. The text samples were drawn from a Russian Q&A platform and a Reddit-like website. The resulting "sensitive dataset" was then roughly doubled by using it to train a classifier model that found more sentences of similar nature on the same websites. In a follow-up assignment, the labelers marked up the classifier-extended sensitivity dataset for inappropriateness. Varvara Logacheva, a co-author of the study, explained: "The percentage of inappropriate utterances in real texts is usually low. So to be cost-efficient, we did not present arbitrary messages for phase-two labeling. Instead, we used those from the sensitive topic corpus, since it was reasonable to expect inappropriate content in them." Basically, the labelers had to repeatedly answer the question: Will this message harm the reputation of the company? This yielded an inappropriate utterance corpus, which was used to train a neural model for recognizing inappropriate messages. "We have shown that while the notions of topic sensitivity and message inappropriateness are rather subtle and rely on human intuition, they are nevertheless detectable by neural networks," study co-author Nikolay Babakov of Skoltech commented. "Our classifier correctly guessed which utterances the human labelers considered inappropriate in 89% of the cases." Both the models for spotting inappropriateness and sensitivity, and the datasets with about 163,000 sentences labeled for (in)appropriateness and some 33,000 sentences dealing with sensitive topics have been made publicly available by the MTS-Skoltech team. "These models can be improved by ensembling or using alternative architectures," Babakov added. "One particularly interesting way to build on this work would be by extending the notions of appropriateness to other languages. Topic sensitivity is to a large extent culturally informed. Every culture is special in regard to what subject matter it deems inappropriate, so working with other languages is a whole different situation. One further area to explore is the search for sensitive topics beyond the 18 we worked with." Jul 16,2021 0 Jul 14,2021 1 Jul 14,2021 0 Jul 13,2021 0 Jul 12,2021 0 35 minutes ago 39 minutes ago 41 minutes ago 1 hour ago 19 hours ago 21 hours ago 23 hours ago May 19, 2021 Mar 16,2020 Jul 14,2021 Feb 05,2020 Apr 23,2021 Mar 12,2021 23 hours ago Jul 16,2021 Jul 16,2021 Jul 16,2021 Jul 16,2021 Jul 14,2021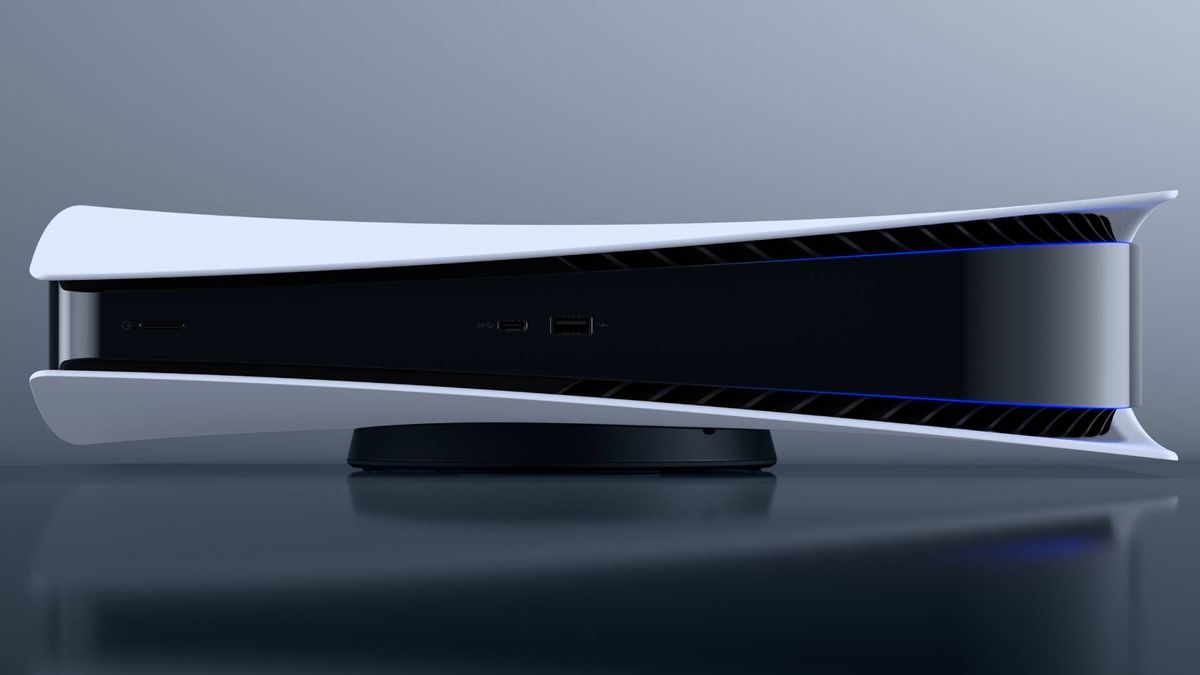 The PS5 Digital Edition will be lighter and will come with an easy-to-use thumb screw to attach the console's stand in the future, according to a listing by Japanese retailers. The new model, listed as CFI-1100B, knocks a whopping 300 grams of the system's weight, which is a significant reduction. It means the console will weigh a rather more svelte 3.6kg instead of the previous scale topping 3.9kg. As spotted by Twitter user @Renka_schedule, diagrams also show that the PS5 Digital Edition will include a thumb screw instead of the standard screw we're used to, which will make attaching the PS5's stand - when placing the console vertically - a far easier proposition. A thumb screw means you won't need to fish out a coin or screwdriver to get the job done. It's unclear exactly which aspect of the PlayStation 5 Digital Edition Sony has changed to achieve such a dramatic weight difference, but we've contacted Sony to find out more and will update this article accordingly should we hear more. While a 300-gram weight reduction is impressive, don't be fooled into thinking this revision is a PS5 slim. The dimensions are exactly the same,390 x 92 x mm (H x D x W), so you're still going to need to make plenty of room to fit the PS5 into your entertainment center or living room setup. What it does suggest, however, is that a PS5 slim is certainly feasible in the future. That's hardly a wild prediction by any means, but if Sony has already been able to slash 300 grams off the weight of the PS5 Digital Edition, it shows that the manufacturing process has already yielded improvements on how the system is made. As it stands, it looks like the regular PS5 disc version won't be receiving the same weight reduction, which is a bit of a shame. The PS5 disc version is even heavier than the PS5 Digital Edition, weighing in at 4.78kg or 10.54 pounds. It's the second heaviest console Sony has ever made, with the original PS3 still retaining its crown as the heavyweight champ thanks to its 5kg heft. With the PS5 remaining a challenge to buy at retail, the weight reduction could point to improvements in Sony's supply process, meaning more PS5 Digital Edition consoles could go on sale in the near future. The discless model has been far more elusive than the PS5, which is quite some feat, so those who were hoping to see more stock of the digital-only model could be in luck.

Snap and Verishop announced a new venture that will allow hundreds of millions of Snapchat users to shop within the app. The Verishop Mini will be a "curated shopping experience that lives exclusively within Snapchat," according to a statement from both companies. Fashion labels like Bebe, Richer Poorer, Fifth & Ninth, Ganni, Faithfull the Brand, Labucq, and Dannijo will be featured on a rotating basis in the app, which can be found through the rocket icon within Snap's chat and search function. The store will also have selections from beauty brands like Kosas, R+Co, Blume and EXA. The Verishop Mini will even allow users to curate how their store looks based on their mood through 10 different categories. The categories carry names like "Free Spirited," "Mid-Century Modern," and "High Glam." Snap users will be able to share outfits with friends through the chat function, making it easy to coordinate looks and get opinions from peers. Alston Cheek, director of platform partnerships at Snap, said the Minis platform is a new way for "Verishop to create a socially-driven e-commerce experience inside of Snapchat." "The Verishop Mini makes it easy and fun for our community to shop fashion and beauty favorites expertly curated just for them, right alongside their friends on Snapchat," Cheek said. Verishop will also deploy augmented reality features allowing users to test out beauty products and certain accessories. The AR system will help users try out different shades of a lip gloss or different styles of sunglasses. Verishop CEO Imran Khan said the store was a "new kind of shopping platform" and noted that the company was invested in helping provide spaces for independent brands. "We're excited to introduce Verishop to the Snap community, and will continue to extend our platform, as we have with this partnership," Khan said. Dozens of companies are now using AR systems to allow users to try things on. In May, Walmart announced plans to acquire Zeekit, an Israeli tech company that has created a virtual fitting room platform for shoppers.

Verizon today announced partnership with Google to bring advanced messaging services to Android users. This new service will be based on RCS standard and will be delivered via Messages by Google app. From next year, Messages by Google will be preloaded on all Verizon Android devices. With this new app, users will be able to enjoy rich messaging features, such as exchanging higher-quality photos and videos, chatting over Wi-Fi or data, group chats, and more. Customers using Verizon's Message+ app will also get full access to RCS capabilities by the end of the year. "Verizon and Google have been working together on Android since the early days of smartphones, and we're excited to be working with Verizon today to bring a modern-messaging experience to our users," said Hiroshi Lockheimer, Google's senior vice president of Platforms & Ecosystems. Source: Verizon

BlackBerry KEY2 LE review: Retro productivity with modern security and an affordable price Honor 8X review: A notch above expectation Lenovo ThinkPad X1 Extreme review: A powerful business laptop with a top-quality 4K screen Doogee S80 hands-on: A waterproof, rugged walkie-talkie phone

Neill Blomkamp has seemingly finally decided to turn his love for video games into something big. Neill Blomkamp, the South African director behind sci-fi films District 9, Chappie, and Elysium, has joined indie studio Gunzilla Games. Blomkamp assumes the role of chief visionary officer, and will be helping the team with its first project: a multiplayer shooter. The game itself has not been revealed, but Blomkamp's involvement was announced today. The project will be Gunzilla's first game, and the studio has three teams in Los Angeles, Frankfurt, and Kyiv, made up of former EA, Ubisoft, and Crytek developers. Blomkamp explained to IGN what it actually means to be a chief visionary officer, an unusual job title. "It comes from a place of bringing directorial skills that would be along the lines of the films that I've done before to the aesthetic of the game," said Blomkamp. "The difference [from directing a film] is not acting like a single point that guides the creative team. It's making sure that you're integrated into the team in a real way. I can come in with a very definitive point of view, but it has to work on two levels. It has to be accepted by the greater team as the right creative direction to go in. And it also has to be, first and foremost, something that can integrate into the architecture of gameplay in a way that's beneficial to the game," he added. Blomkamp reckons his expertise in world building in film can translate to games, particularly in creating a compelling world for players to drop into. He also hinted that the game takes place in a near-future setting, but wouldn't divulge anymore besides. The indie film director is, of course, no stranger to the world of AAA games. He visited Creative Assembly to, presumably, help the team in some way with its unannounced shooter project. Around that time, he also produced a short with EA called Anthem Conviction to help promote BioWare's loot shooter. The unannounced game is in development for PC, PS5, and Xbox Series X/S.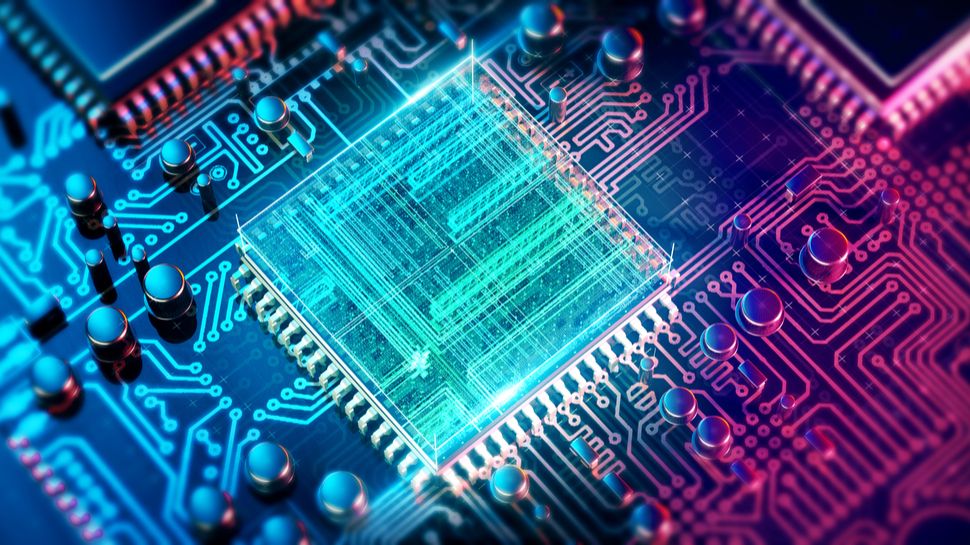 Shor's algorithm was a watershed moment for the quantum computing industry. It demonstrated that quantum computers could realistically perform useful computational tasks that can never be performed by classical computers in any reasonable time. But the algorithm -- finding the prime number factors of really large numbers -- also caused panic in the cybersecurity industry. It showed how sufficiently strong quantum computers - expected to be available commercially in a few years -- can break the RSA encryption that relies on these large numbers. As a result, it could potentially wreak havoc on the financial system and many other industries that rely on transactions secured by the RSA algorithm. But it turns out that quantum computers are not just bad news for cybersecurity. In the right hands, quantum computing can be the source of very good news. Classical computers use binary bits that take the value of either 0 or 1 at any given time. Quantum computers use quantum bits, called qubits, that can be a simultaneous combination of both 0 and 1. The power of quantum computing becomes evident when the number of qubits increases. A 10-bit classical computer can hold one of 1,024 values, whereas a 10-qubit quantum computer can simultaneously hold a combination of 1,024 values. A quantum circuit (somewhat similar to an electronic circuit) that operates on 10 qubits can simultaneously analyze these 1,024 potential values, whereas a classical computer that operates on 10 bits can analyze one such value at a time. Quantum computers thus offer the possibility of an exponential speed-up in processing times as well as revolutionary algorithms that examine multiple paths at once. One algorithm that benefits from this capability is combinatorial optimization, which is often applied to solve the "traveling salesperson" problems (e.g. what's the best route -- either by cost, distance, time, or other metrics -- a UPS truck should take to deliver 40 packages). Quantum computers are able to explore the numerous potential routes at once and find the highest-scoring one. A similar approach can be applied for bug detection, penetration testing, security verification, or other types of software testing, where numerous paths need to be examined in the software to test for bugs or security vulnerabilities. Existing methods for detecting vulnerabilities are laborious and time-consuming. Thus, if quantum computers can improve this process, the payoff will be very significant. Because qubits can be set to hold both 0 and 1 with equal chance, another topic of positive interest is random number generation. Many cryptographic systems rely on random numbers, but random number generators start with a seed and then follow a particular algorithm to generate a seemingly random sequence of bits from it. But because the randomness is driven by an algorithm, these bit sequences are not truly random. Quantum computers can deliver randomness as a service -- generation of truly random numbers, which would make algorithms that rely on randomness practically impossible to break. Qubits also exhibit a physical phenomenon called entanglement, which allows quantum bits to be influenced by each other's state even when they are thousands of miles apart without any possibility of eavesdropping. This opens the door to quantum key distribution where encryption keys are securely distributed in an unbreakable fashion. But beyond specific algorithms, there is an even bigger open question about quantum and cybersecurity: Which company will be the first to take true advantage of it? After all, quantum computing is not a general-purpose computing paradigm, but a type of ultra-powerful supercomputing. Quantum computers, in essence, have nothing that is specific to finance, pharma, supply chain, cyber, or any other industry. And yet, as the hardware evolved in the past few years, we've seen many enterprises establishing quantum teams that actively try to develop game-changing quantum algorithms, both for near-term gains as well as long-term strategic competitive advantages. The common denominator for all of these companies is they are tech-savvy, forward-thinking, and have sufficient resources to invest in solutions that could be game-changing in several years. As far as we know, very few of these companies are cybersecurity companies. A fair question would be: Why? Is the only relevant use case for cybersecurity breaking the RSA code? Of course not. There is huge potential in near-term quantum computing to solve some of the most important challenges in cybersecurity, such as static analysis of code, high-speed automated penetration testing, etc. That's a great opportunity both for attackers and defenders. Who will be there first, ready with quantum algorithms that could revolutionize cyber-attack or defense? I've seen many companies start to explore the advantages of quantum. Here's what you could do at your organization: Quantum is a threat but also an opportunity. Once cyber experts recover from the whiplash caused by Shor's algorithm, they will discover its huge upside potential.

Rap Doge is a new cryptocurrency token with the backing of notable rappers including Davido, Lil Yachty, and Soulja Boy. Huge celebrity endorsements are seeing the new Rap Doge crypto climb quickly, prompting even more traders to invest. So, here's the need-to-know info on the Rap Doge price, how to buy it, and the ticker symbol to look out for. Image: RapDoge.com Here's an explainer on all things Rap Doge crypto: The current Rap Doge token price is $0.000000000767. This is down 72% from yesterday's all-time high Rap Doge price of $0.000000002739. $RAPDOGE is the Rap Doge token ticker symbol. This unique symbol will identify RAPDOGE on the crypto exchange. Although Rap Doge has some big celebrity backing, it's down significantly since yesterday's marketing push. At the time of writing, $RAPDOGE is down 72% as compared to just 13 hours ago. Things are rough for crypto in general right now, but even then, that drop is notable. Who listened to me about RapDoge? 😁😁 pic.twitter.com/nJGgiB8UB3 Davido (@davido) July 19, 2021 Is now a good time to invest in Rap Doge ($RAPDOGE)? The answer to that question depends on an individual's willingness to take risks. It's currently available cheap, though, of course, there's no guarantee that it'll climb back up to meet or exceed its previous high. It's also worth noting that the original creator of Dogecoin terms Rap Doge a " scam," which is an important factor to consider before investing. Interested in more emerging cryptocurrencies? Check out Daddy Doge, plus be sure to take note of its ticker symbol. There's also the Kishu Inu Coin meme crypto, featuring yet another adorable dog.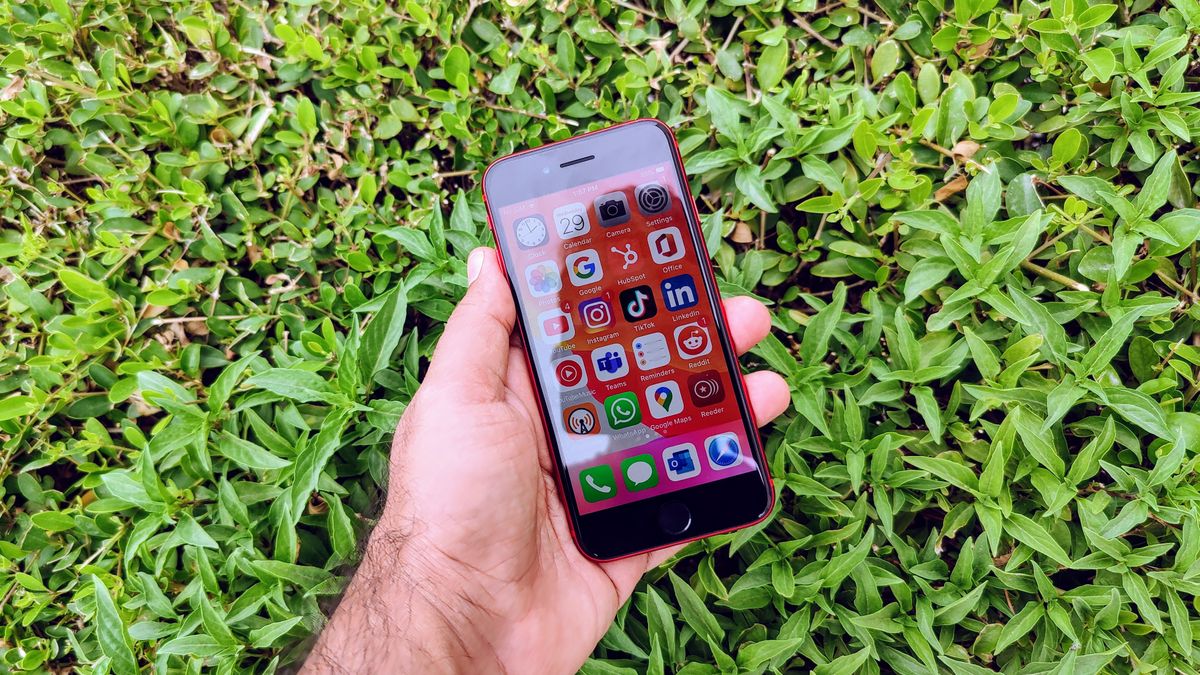 Blimey it's hot - it seems every country around the world is uniting, in the summer of 2021, to complain about just how hot it is right now. And your body isn't the only thing that's super hot - that handy little life assistant, your smartphone, is pretty toasting too. Yep, your smartphone overheating is a problem most, if not all, people face on hot sunny days. This can make it hard to take pictures, navigate around places, or call your friends and family when you're about the place. Some people may choose to grin and bear the difficulties this brings, or - shock horror - go without using their smartphone. There's no need to do that though, and it's very easy to keep your handset cool - or, an appropriate temperature - without putting it down. And no, before you get distracted and close this tab (or burn your hand on your device, you mobile readers), dunking your phone in water isn't the right course of action. That probably won't pan out well. So to help you survive the hot summer seasons without losing your trusted handset, here's some advice on how to stop your phone overheating and keep it cool in toasty weather. On a hot day you'll want to hide in the shade to avoid the heat - your phone wants exactly the same. Try your best to avoid leaving it in direct sunlight, as the sun's glare can get it to warm up super fast. So if you're at home, don't put it by a window; likewise if you're at a picnic, just tuck it under your blanket out of the light. Similarly, don't leave your smartphone in a car, or greenhouse, or conservatory, or anywhere else that would naturally get hot on a sunny day - that would cook your smartphone as quickly as it would cook you. By doing this, you'll stop the device from heating up rapidly. If you've got a case on your phone, it's going to keep it toasty and snug in winter months - and also roasted in hot months. Strip off that case! A case can act as insulation, so if your phone is getting warm, the case will keep that heat in - you need to take it off so the heat can dissipate as quickly as possible. Sure, if you've got a good case that's useful beyond protecting your phone, like one with your credit cards in or one with an external battery pack, you might want to keep it on for that purpose. But if you're just relaxing at home, or having a picnic in the park, it wouldn't hurt to slip off the case for a few minutes. The devil's in the details, so if you want to keep your phone cool there are some useful settings you can change to make sure it doesn't heat up too much. Firstly, turn your screen brightness as low as you can - this might make the display harder to see, but it will use up less battery, causing the device to heat up less. If your phone has adaptive brightness, this might automatically turn the brightness to max if you're outside, so consider turning this off. Secondly, turn off data if you're not using it, and perhaps put your device into airplane mode if you don't need to talk to people for a bit. Like screen brightness, turning off these features can save battery, which is pretty closely linked to phone temperature. Some phones, particularly gaming phones, have overclocked modes that boost the phone's performance while draining power more quickly. Naturally, this has got to go too. If you don't know if your phone has such a mode or not it probably doesn't, as gaming modes are mainly only on certain niche handsets. Whether or not the weather is hot, there are things you can do to heat up your phone - playing intense games, editing video or photos, or plugging it in to charge at a high speed can warm up the phone. If the heat of the day is getting your phone hot anyway, you'd be wise to avoid doing the kind of activities that naturally warm it up - two sources of heat at once could cause it to warm up super fast. So if you can, avoid gaming for a bit, charge it at a lower speed, and save editing your pictures until you're in a nice cool area. Your phone will thank you. Your pockets can be quite hot places for a phone - they often press your tech right up against your skin, lapping up all your body heat. Take your phone out of any tight trouser or shirt pocket, where this is worst - we'd suggest coat or jacket pockets might be better, but on a hot day you're unlikely to be wearing one. If you're out and about, perhaps carrying your phone in a bag is best, because that's at least further from you. And if you're sitting still somewhere, maybe take your device out of your pocket and leave it somewhere you can see it. More often than not, tricks for getting your phone to cool down could actually end up damaging the thing more than helping it. Firstly, we wouldn't recommend submerging your phone in water or even under a tap or stream, even if your handset has IP68 resistance - you could drop it since it's slippery, or leave it submerged too long, or may have even confused its IP rating in the first place. On top of that, these methods don't always have much effect. Don't leave your phone in a fridge or freezer either - rapid cooling of smartphones can cause condensation to get stuck inside the device, damaging it and potentially voiding your warranty. Phone coolers are peripherals - mainly designed for mobile gamers, and predominantly using heat sink technology - that can keep your handset ice cold when it would normally be warm. You can buy one on Amazon for fairly cheap, and it should last you a long time, so it could be a good investment if phone overheating is a common problem for you. You can find phone coolers on Amazon in the US, the UK and Australia by clicking those regions. We haven't tested all the listed phone coolers (and they change frequently) so we can't attest to the quality of all those listed. But we've used enough to know they can be pretty useful. If you don't think a phone cooler is for you, then maybe go a little more low-tech - just turn on your personal fan, and put your smartphone in a location where it'll get blown. This should cool down your phone at a slow enough rate that you won't damage it, while also mitigating some of the heat it might accrue from the warmth of the day and its normal processes. This will work best if you combine it with some of the other pieces of advice - and if you make sure you're in the fan's path as well - and could keep your smartphone from overheating.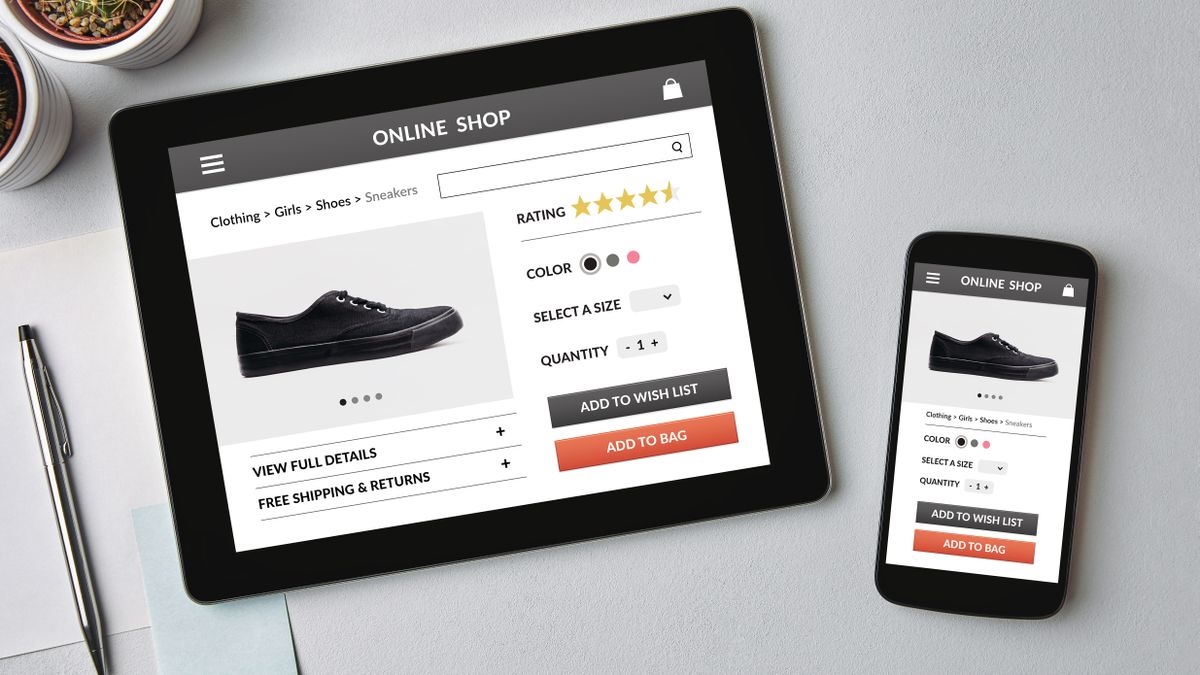 Amazon contains a whole raft of data nuggets for both Amazon sellers and vendors to use and learn from in making decisions for their overall online ecommerce businesses. This information can be just as valuable for an established retailer as much as a start-up. Amazon's business reports data inside seller central is the data center for all decisions sellers and agencies should use to improve their amazon business, but it also contains key information that can be used to further improve listings on other marketplaces and your website. Simply go to "reports" and "business reports" and then select "Detail Page Sales And Traffic" - By ASIN. This dashboard is the cornerstone and the "beating heart" of your amazon seller account and will give you all the metrics needed to run a successful Amazon account. Next up you want to review some of the key columns in this section in particular your "sessions", "units ordered" and "unit session percentage" This data will give you the last 30 days of key information, which should help you make valuable decisions for your website or other marketplaces. Sessions will show you exactly how many people have looked at your product, the units ordered will show customer sales in that period and the unit session percentage will show sessions divided by units ordered. This metric is also called conversion rate and is a fundamental metric to all ecommerce websites. If you filter this list by Units ordered you will see a comprehensive list of best selling items on your account, does this list match your other channels, if not, ask yourself whether or not your listings are as strong on your website, also review the unit session percentage, there is obviously a reason why these units sell better than others. Amazon's sponsored products reports provide very clear and concise information about what keywords customers are using to find your product and what is converting. Keyword data on Amazon may be slightly different to Google but those key phrases implemented into your website properly can really help your SEO and Google PPC strategies. This vital report will show you the exact customer search term used and what keywords have produced sales. Not only should you use this regularly to optimize your advertising campaigns but look for high impressions rates (what customers are searching for). Amazon uses and refines the templates for its categories regularly so they can format against the filter you will find on its website on the left hand side. Amazon has a reporting section just for brand owners. Known as "brand analytics, this toolset gives you insights into products owned by your brand and not just being sold by you. The "repeat purchase behavior" report shows exactly how many customers have come back to buy your item. This insight can help you in setting up multi-buy promotions or cross sales within your website or on other marketplaces such as ebay. One key thing to look for is poor feedback, sometimes this may be justifiable but sometimes a customer complains about an issue that hasn't been addressed correctly on the product listing, such as a missing ingredient or a feature not shown clearly. As well as using this feedback to go back and improve your product listings, use this to further understand improvements that can be made outside of Amazon. Feedback can be crucial to a product's success, particularly if a local market has different rules or meanings, always pay attention to customer feedback, poor feedback can often help you develop your products on and off Amazon. Additionally, if you are a brand owner in the US, you may have access to a section on customer reporting all around your branded products, this can give helpful and concise information about your brands products and where to make improvements. Reviewing competitors is such a simple idea. You should look at the top performing listing for your leading keywords and seeing how to improve your own listings is key and also seeing how you can implement this into your own website. Sometimes a simple image explaining a product feature can make a huge difference, also look at what similarities these products possess, are the top 5 competitors showing a photograph inside the product, or showing specific dimension information? If so, there is likely a reason that these competitors have done this. If you are an Amazon brand owner under the brand registry program you will be entitled to creating a "store" page which shows as a blue link prominently under your products title. Each store page has an insights page which can give some critical feedback to how customers experience your brand on Amazon. By clicking insights inside the stores page, you can see where customers are clicking and what products are showing most prominence. Stores can be a great way to build out your first website utilizing data from this source. Amazon is not only the world's largest marketplace and one of the most highly coveted in terms of audience and competition, its also where 59% of people start their buying journey (source: inviqa), as it grows and develops to assist brand owners, tools to support these businesses will increase and can further be bootstrapped to make key decisions for CMOs and Ecommerce managers.

DC has a lot of live action movies in the works right now. Not only is Black Adam and Shazam: Fury of the Gods filming currently, but it has also been revealed by lead actor Jason Momoa that the sequel to 2018's Aquaman will in fact start shooting today. The movie that will be known as Aquaman and the Lost Kingdom will be directed by James Wan, as was the original, and will take Momoa's Arthur Curry and a bunch of returning cast, including Amber Heard's Mera, Patrick Wilson's Orm, and Yahya Abdul-Mateen's Black Manta back to pick up the underwater adventure. The post by Momoa that revealed the information stated, "London calling!... so excited to start Aqua-man 2, we are here! goodbye brown hello blondie!", which seems to suggest that Aquaman will be getting the iconic blonde locks the comic book character is known for in the upcoming movie. As for when Aquaman and the Lost Kingdom is looking to release, a December 16,2022 release date is attached, meaning it won't be too long until we get to see where the tide takes this next adventure. Thanks, Gamespot. You must be logged in to comment. If you are not yet a member - join now! Loading next content Gamereactor uses cookies to ensure that we give you the best browsing experience on our website. If you continue, we'll assume that you are happy with our cookies policy

The Dune movie villain played by Stellan Skarsgård has just received his first proper reveal, thanks to a new set of posters. Skarsgård's Baron Harkonnen is the main villain of Dune, but only received a fleeting glimpse in last year's trailer. Now a set of Dune character posters has revealed excellent looks at the main cast, including the movie's Baron — all in advance of the new trailer being released this Friday. After being delayed multiple times, the new Dune movie is set to launch in theaters on October 21 and on HBO Max a day later, on October 22. There's a new trailer coming this Friday, and in advance of that Warner Bros has released a bunch of new character posters, including the main character Paul Atreides (Timothée Chalamet) — but the coolest is the main villain Baron Vladimir Harkonnen (Stellan Skarsgård), who was barely seen in last year's trailer, making this the first proper look at the character. Stellan Skarsgård is The Baron. #DuneMovie pic.twitter.com/xLJZ6fivdl DUNE (@dunemovie) July 19, 2021 There have been nine other character posters released so far, mostly focusing on the movie's heroes such as Oscar Isaac's Duke Leto Atreides (Paul's father), Jason Momoa's Duncan Idaho, and Zendaya's Chani. Possibly the biggest omission is Dave Bautista's Glossu 'The Beast' Rabban, nephew of Baron Harkonnen and the movie's secondary villain — who had a bigger appearance in the trailer, so he certainly deserves his own poster. All the DUNE character posters we have so far. #dune pic.twitter.com/GAdGrAftu3 — Secrets of Dune| Ralí (@SecretsOfDune) July 19, 2021 The new Dune trailer will release this Friday, and in case any fans had forgotten, there's a new Dune game coming from Conan Exiles developer Funcom that will tie into the movie universe. Hopefully, there will be more info on that soon as the movie's October release date approaches. Elsewhere on HBO Max, Dune's Zendaya made unfortunate headlines for her role in Space Jam: A New Legacy last week, and the next DC movie The Suicide Squad is out on August 5.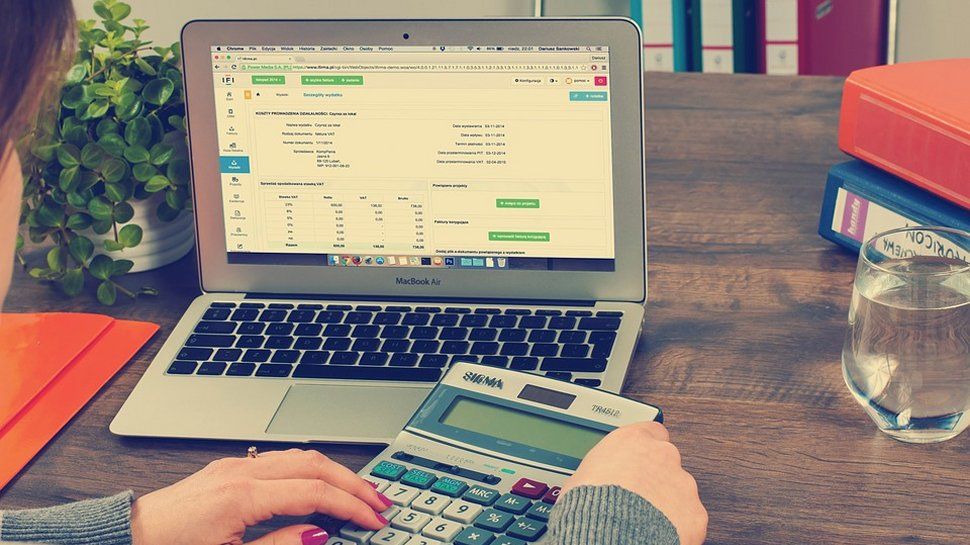 At some point in one's life, there comes a time when things such as your credit score need to be taken more seriously. After all, it is either the lever or the hammer to your financial capacity as you and your needs take a mature turn. From your accommodation to your utilities and even your consumables are all affected by your credit score. Due to this, you should have regular and thorough access to your current credit score. You should know its history as well as how you can make it work to help you with your present and future. In order to do that, many people in the UK choose to take the top credit monitoring services available in the country. While you can do the monitoring yourself, there are additional benefits to letting the professionals help you out with it. However, there are a myriad of credit monitoring services in the market nowadays. You might end up intimated when you start searching for the one to work with. To help you further, we have reviewed them and came up with this list of the best UK credit monitoring services. One of the leaders in credit report services both in the UK and globally is Experian. This consumer credit-reporting company is Dublin-based but operates across 37 countries. It was established in 1968 in the US and bought in 1996 by The Great Universal Stores (GUS). Based in Manchester, GUS is a retail business company serving customers who pay for their goods on a credit basis. There are three options from Experian. The first one is completely cost-free and gives you your credit score monthly or every 30 days. The CreditExpert package includes a daily update on your credit score, a credit report that details your credit history for the last six years, notification via email and/or SMS for any changes in your credit report. In addition, the plan also includes a web monitoring service that regularly scans the web for any fraudulent use of your personal details. It also assists fraud victims by contacting lenders on your behalf to make sure that the credit record gets fixed. The Identity Plus plan focuses specifically on shielding users against fraud, with less of a focus on improving credit scores. Another good thing about Experian is how quick and simple it is to sign up for the service. Only very basic information is required like your name, address, and birthdate along with a few financial ones like your current bank for the purpose of locating your credit score. One of its best offers is the Credit Score Builder tool. It gives out advice on what you can do to improve your credit score. An example is registering on the electoral roll. It further shows how your credit score can improve in time. Experian Boost is a free tool that factors payments to savings accounts, council tax payments and digital entertainment subscriptions into your Experian credit report. In addition to the alerts for use of your personal information anywhere, the service also has a specific line dedicated to serving customers with concerns on fraud and identity theft. The scoring system with Experian has a maximum of 999, which is rated as Excellent. The ratings go from Very Poor to Excellent with Poor, Fair, and Good in between. Both the app and website versions of the service are easy to understand and use. The service provides a more thorough explanation of your credit report as well as the other credit score services it provides. It even furnishes mock reports to help you understand each of its sections. Another big name in consumer credit reporting is Equifax. Based in Georgia, USA, it is a part of the Big Three in the industry and operates across 24 countries worldwide including the UK. It was founded in 1899 and became one of the major credit bureaus in the country in the 1960s. Equifax offers one type of account only, which provides access to your credit score along with a free credit report. It also notifies you whenever your credit report undergoes any meaningful changes, both positive and negative ones. It also comes with the identity protection feature that alerts you of any instances when your financial and personal information appears on fraudulent websites. The credit reports from Equifax follow the same format as Experian and are easy to comprehend. They are quite detailed, so determining a specific late credit card bill payment, for example, is a hassle-free process for lenders. Any debts to collection agencies and liens against your assets are also indicated in the report. With Equifax, your credit score can fall anywhere between 280 to 850. It uses the same criteria that FICO uses when calculating a credit score, so a high Equifax credit score usually means a high FICO score. Lenders, however, generally take a look at all three credit bureaus and not Equifax alone. However, an Equifax higher score enables you to get easier and faster loan approvals with Equifax-prioritizing lenders. Since the service is pretty basic compared to its competition, you can easily justify the low cost. More so, Equifax does not have any mobile applications, limiting your ability to check your credit score anytime you like to. It is also quite a disadvantage that a paid account is your only option if you wish to use their service on a long-term basis. Signing up with the service is a bit of a hassle because of some technical glitches that can occur. Their customer service is also reported to not be the best in dealing with potential and new customers. It can take an hour to complete the sign-up process, which is not something people appreciate considering other services have made it fast and easy. The account has a trial period of 30 days without any cost. After which, you have to pay a monthly fee in exchange for the credit report and all of the other features included in the service. However, it is pretty limited in terms of its features. There is no section offering tips on improving your credit score, and you do not get any real-time notifications in case of fraud alerts. A newbie in the credit monitoring industry, Credit Karma lives up to its name as it gives back to you in exchange for what you do. Founded in 2007, the service's headquarters is in California while it serves customers across the United States,United Kingdom, and Canada. Credit Karma offers lifetime access for free. This means that you do not have to spend a single penny to use its services. These include your present credit score, your credit report with all the details regarding your financial transactions for the previous six years, a listing of the lenders that have viewed your file for the last two years as well as details of all your financial connections such as joint account holders. The credit report is all-inclusive, providing details about electoral roll registration, notices of correction, and search histories, to name a few. Information on the different things that can affect your credit score is also provided along with tips on how it can be improved. There are also credit monitoring tools you can use to evaluate the changes in your credit rating. Your credit scores presented in Credit Karma are from Equifax and TransUnion, and they are not always the same. This is due to numerous factors such as your lenders not reporting to the three credit unions or their reports not sent at the same time. Clicking Score Details on the My Overview page will lead you to a four-month graph showing all the changes in your credit score. You can then see the factors such as credit card use, derogatory remarks, and payment history, which have the most impact as well as credit age, hard inquiries, and total accounts as the least impacting ones. Another link will lead you to the actual credit reports, and there you will find the See My Plan link. This one brings you to the page where a series of steps is laid out for you to follow, so you can bring your credit score up. Signing up takes a few minutes and is really easy. All you need is your basic personal information plus some finance-related details like your Social Security number. Since your account keeps sensitive and very important information, you should utilize the site's security features. These include the two-factor authentication and security questions required to be answered whenever you log in to the account using a different device. The site offers a simple user experience. Its dashboard has been modified over time, but it remains effective. Your credit score based on the report from two out of the three top credit bureaus is present right on top of the dashboard. A graphic illustration further presents where you are on the scale and an arrow shows how high or low your current score is in comparison to that in the last report. Credit Karma also has a mobile app that you can download both on Android and iOS, so you can check on your credit score anywhere at anytime. You also receive updates for any significant changes that occur with your credit report and score. A downside of Credit Karma's services is the lack of data protection. Considering how critical financial information is, this is something that most people cannot do without. Launched in March 2000, CheckMyFile prides itself on being the UK's only multi-agency credit report provider. It is also the first one to offer access to credit reports online. CheckMyFile takes a unique approach compared to its competition by formulating your credit report using data from Equifax, Experian, TransUnion, and Crediva together. This is based on the understanding of how lenders tend to acquire credit information about you from more than one source. They have their own credit systems that they use to calculate your credit score. You have the ability to check through the reports and request amendments on the information such as credit agreement details, the payments made as well as any accounts closed. The report also categorizes your credit like credit cards, loans, mortgages, and others. Your report gets updated as your score improves, so you can track your progress regularly. You also get a more detailed view of your report, highlight the positive and negative parts of your credit score instead of the common single dimension credit report. In addition to the credit report, the service from CheckMyFile has a credit score check, advice on improving your credit score, a view at your financial associations as well as warnings for fraud. You undoubtedly get the most complete look at your credit history with CheckMyFile. The information provided from multiple agencies is very helpful for you to determine any differences. It also gives you the chance to get any wrong information corrected and, consequently, get your credit rating improved. Another advantage with CheckMyFile is how it shows you which agency gives the best score and which lender utilizes that agency in evaluating your credit rating. This significantly increases the approval of your credit or loan applications. CheckMyFile, generally, has more information than other services. However, it is quite easy to understand. It presents the information in graphs and lists with bullet points. Every section also has explanations, so you have a clear understanding of where it is taken from and why it is applicable and valuable. Even though the service deals with four agencies as the basis for its report, signing up for the service and retrieving the data required was pretty quick. The website is also pretty direct and simple to use. To get started, all you need to provide is your basic personal information and credit card details. However, they do not charge you until after completing the free trial period. You should cancel it before the time is up if you decide not to go ahead with the service. CheckMyFile has a 30-day free trial offer. The service values security highly. Its website is on a secure connection, and encryption is applied to the data that you provide. The reports are password-protected, so they are safe both from malware and unauthorized individuals. One of the downsides of the service is how the reports appear confusing at first. The abundance of information makes it too complicated for some people. Their support hours are limited, so it can be a challenge to get in touch with them if you work long hours. It is also unfortunate that there is no mobile app for the service, and you do not get any automatic alerts for signs of fraud and identity theft. You can learn about them when you log in only. Each of the services on the market today that offer credit monitoring bring their own set of advantages and disadvantages, benefits and limitations. However, some of them, including the ones that made it to this list, offer the cream of the crop. It might be necessary to spend a few bucks, but this is a cost that is certainly worth it. If you really have a budget constraint, there is still the option to go with the free services available. Some of which have limited features while others lack certain attributes such as security. However, they are still able to provide the basic assistance that you need in handling your credit score. Determining which one is most suitable for you is a process by itself. You have to take several considerations into mind. These include how long you have been monitoring your credit score and what is your purpose for doing so now. Some service providers can give you in-depth information about your history going to a few months or more years back.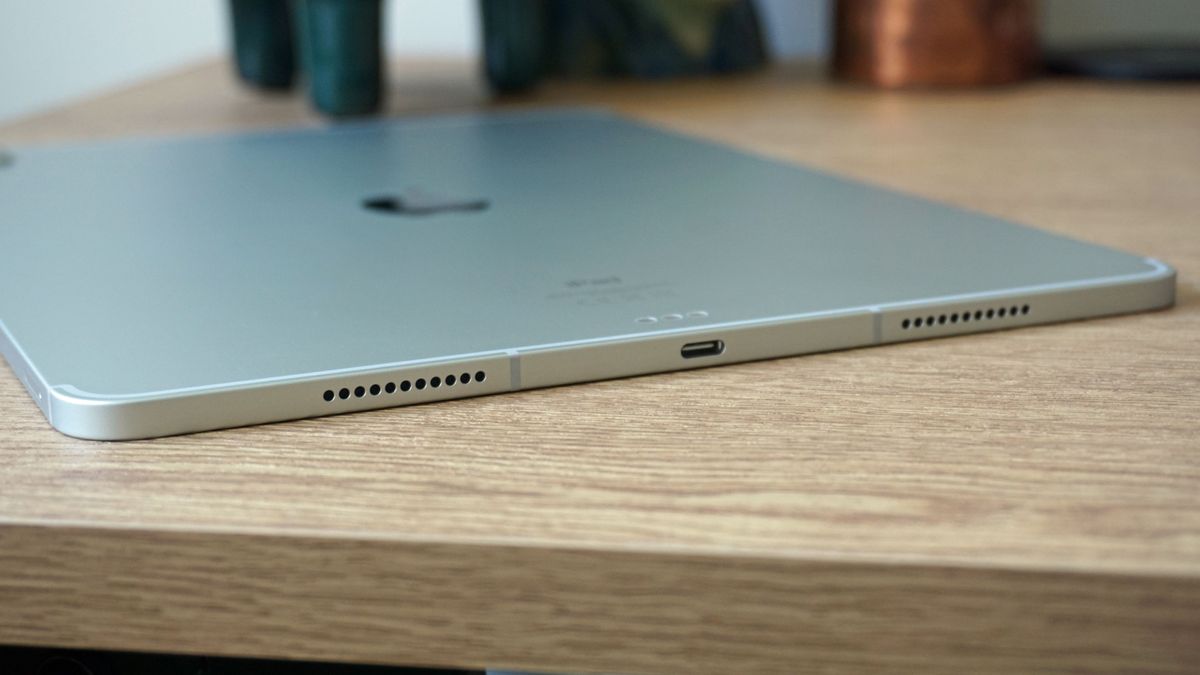 The iPad mini 6 must be, at this point, the most leaked iPad that's still not released (we've been hearing information for about two years at this point). Recent rumors point to it looking quite similar to the iPad Pro, and a new report concurs. According to a source close to website 9to5Mac, the next iPad mini will have a USB-C port (dropping Apple's proprietary Lightning), smart connectors for clip-on peripherals, and the A15 Bionic chipset, which we'll probably see in the iPhone 13 further down the line. The first two pieces of information there make the new small-sized iPad sound useful as a portable workstation. USB-C will potentially make the iPad mini 6 charge quicker, as well as allowing it to work with a wider range of third-party extras, and transfer data quicker, the last of those being useful for using a portable hard drive alongside the slate. We've actually heard this change rumored already - a lot. A smart connector will let you connect keyboard folios and perhaps Magic Keyboards to the tablet, which would let you avoid relying on Bluetooth for these accessories (which can drain battery quickly, and doesn't always work right). We don't know about the A15 Bionic chipset just yet, though it likely won't be as powerful as the M1s used in iPad Pros. That's okay, though, because few people need that level of processing power. 9to5Mac's report also briefly touched on the new iPad (2021), the next entry-level slate we're expecting. Apparently this will have a 10.2-inch screen, and may ditch the home button, aping the iPad Air 4 's move. Some rumors suggest the iPad mini 6 will also do this, which would result in every single one of Apple's iPads having a similar all-body screen with no huge bezels at the side to house buttons. We'll have to see if this is the case - if the home button goes, all iPads will have to rely on Apple's troublesome Face ID, or copy the iPad Air 4 and have Touch ID in side-mounted buttons instead.

Peloton already offers a range of ways to encourage exercise, including live and on-demand classes, as well as scenic rides across beautiful destinations, but now the company is going a step further and embracing games. David Packles, Senior Director of Product Management at Peloton, this week revealed Lanebreak, which he describes as "an early iteration of an experience that sits at the intersection of gaming and fitness." In other words, Peleton has created a rhythm-action game for Bike and Bike+ owners as a way of giving them a new form of motivation to keep pedaling. Lanebreak keeps it simple, putting players in control of a rolling tire on a track. Pedaling keeps the tire moving (speed is controlled by leg speed), while the resistance knob is used to change lanes. As the player travels along, their tire will encounter obstacles that need to be avoided, with the action synchronized to music. There are multiple levels to play based on playlists, workout type, length, and difficulty ranging from beginner to expert for each track. High scores will be recorded and shared, so you can compete for the top spot with other players. Peloton spent a few months designing and researching games after holding some guided sessions with members who played a series of mini-games. Now it's time to gather feedback from an early version of the game with some home users before a full launch is planned for Lanebreak this winter.

For anyone looking for a great deal on massive 4K TVs, we've got the offers for you. Right now, Walmart has cut the price significantly on two different models of 4K TV depending on your budget. It's possible to save $300 on a TCL 65-inch Class 4-Series 4K TV or $200 on a LG 65-inch Class 4K TV making this an ideal time to enjoy all the benefits that come from a big-screen experience at home. Whether this is your first 4K TV or the latest acquisition, you'll be delighted with the performance of both of these TVs, especially at this price. Read on while we take you through them. And don't forget — these are just some of the best 4K TV deals out there right now with plenty of others to suit every budget and need. Ordinarily priced at $1,000, this TCL 65-inch Class 4-Series 4K TV is down to just $700, which is an awesome price for this size of 4K TV. While this specific model doesn't feature in our look at the best 4K TVs, TCL is a brand that we're big fans of in the TV world. And this model is pretty feature-rich at the price. It has 4 HDMI inputs, including 1 eARC socket so you can easily hook up all your favorite devices as well as sync audio and video sources better. There's Wi-Fi and Ethernet support for convenience, along with voice controls, and a simple to use personalized home screen so you can negotiate its smart features quickly and effectively. It's a solid all-rounder for the price. With just over $200 off, this LG 65-inch Class 4K TV is good enough we'd expect to see it feature in our look at the best 4K TVs under $1,000. For the price, you get a ton of great features. At its simplest, this 4K TV offers 4 HDMI inputs for added convenience along with 1 eARC socket, but it does so much more. That's because it uses LG's NanoCell technology for a superior picture alongside a powerful α7 Gen 3 Processor 4K that performs wonders at enhancing the picture of everything you're watching. With LG's webOS one of the best ways to navigate anything on a smart TV, it's a breeze to use with extra features such as Cinema HDR with Dolby Vision IQ, Dolby Atmos support, and variable refresh rate compatibility meaning the picture looks great with everything you watch. If you can stretch a little further, this is the 4K TV for you.

Graph analytics startup Lucata today announced that it raised $11.9 million in series B funding, bringing its total raised to nearly $30 million.Notre Dame, Middleburg Capital Development, Blu Ventures, Hunt Holdings, Maulick Capital, Varian Capital, Samsung Ventures, and Irish Angels participated in the round, which CEO Michael Mallick says will be put toward commercializing the company's computing architecture for graph analytics and AI use cases. Graph analytics is a set of techniques that allows companies to drill down into the interrelationships between organizations, people, and things. The applications span cybersecurity, logistics, neural networks, natural language processing, and ecommerce, but one increasingly popular use case is fraud detection. For large credit card issuers, financial fraud can cost tens of billions of dollars a year. If these companies could run real-time graph analytics on large graph databases, some experts assert, they could detect fraud hours sooner than what's possible today. New York-based Lucata offers a hardware platform — Pathfinder — that ostensibly enables organizations to better support large graph analytics workloads. The company leverages "migrating threads" to conduct high-performance, "multi-hop" analytics, including on databases with over 1 trillion vertices. Organizations can use existing graph database software or custom solutions to analyze deep connections on expanded graphs. "Lucata was founded in 2008 as Emu Technology by Peter Kogge, Jay Brockman, and Ed Upchurch. The company was [started] to commercialize migrating thread technology, which was developed and patented by the founders to address the scale and performance limitations of traditional computing architectures for big data," Maulick told VentureBeat via email. "Migrating thread technology enables the creation of shared RAM and CPU pools that allow users to process monolithic big data datasets in real-time with no data pruning or database sharding." According to Maulick, current machine learning and AI model training on large, sparse datasets often leverage approaches that can skew the results. One method is to reduce the size of the dataset by pruning — i.e., deleting — significant amounts of data during loading that are thought to be unimportant. The other technique is to "shard" the loaded data into smaller subsets of data, which the model training process sequentially processes. Bias or skew can creep into the models if important data is deleted during pruning. But with Lucata's technology, Maulick argues, users can avoid this by loading entire datasets into a single RAM image, leading to improved accuracy during training. "Companies that would potentially benefit from using [our] Lucata computing architecture to improve the performance of their software include Redis Labs, TigerGraph, Neo4j, and other graph database vendors. In addition, software vendors and cloud providers that offer solutions which leverage common machine learning and AI processing frameworks such as PyTorch, TensorFlow and Apache Spark would potentially benefit from using the Lucata Pathfinder platform," Maulick said. Because Lucata's hardware relies on DRAM chips that are in short supply, owing to the worldwide semiconductor shortage, the company anticipates its production schedule will be impacted going forward. But even with this being the case, year-over-year revenue from 2020 to 2021 is internally projected to grow 100%. Lucata has a workforce of 20 people across its offices in Palo Alto, New York City, and South Bend, Indiana, which it expects will expand to 34 by 2021. "The pandemic impacted the work of our employees in our physical office in New York City but has not had a significant impact on those of our employees who work remotely," Maulick said.

Comcast on Tuesday announced the launch of Comcast Business Mobile, a new service designed to provide small businesses with flexible data options and access to more than 20 million Xfinity WiFi hotspots. The service offers Comcast Business Internet customers up to 10 lines with no line access fees. Customers also have the ability to mix and match the plan's two data options across multiple lines. The unlimited data option starts at $24 per line, per month with 10 lines and is best suited for employees working in the field away from reliable WiFi. Customers can also pay by the gig, with incremental pricing based on usage. This option is ideal for teams in locations where there's more WiFi coverage and less cellular usage, Comcast said. Comcast said the service is available exclusively to Comcast Business Internet customers in all of Comcast Business' service areas Business services are among the fastest growing segments within the Comcast cable unit. Comcast Business offers ethernet, Internet, Wi-Fi, voice, TV and managed enterprise services. The company stepped up its focus on the work-from-home market at the start of the pandemic, and last June, launched Comcast Business At Home, an in-home, enterprise-grade offering separate from the residential network for employees working remote. The service allows businesses to provide and manage a dedicated internet connection for their remote employees, with additional tools for mobility and security. In October, Comcast partnered with HPE's Aruba for the launch of a new virtual private network (VPN) service designed to provide remote workers with a secure connection to their corporate network. The VPN is powered by the Aruba edge services platform (ESP). When combined with Comcast's Managed VPN Aggregator service at a business location, enterprises can connect home-based devices, such as laptops, desktops, VoIP phones, and printers, to the corporate network.

Europe is amidst one of the worst floods it has seen in recent times and Germany among other places is affected badly by it. To help, the Supervision and Services Directorate of Rhineland-Palatinate has announced today that it has deployed a dozen SpaceX's Starlink satellite dishes in the state's Ahrweiler district. It is hoped that the availability of internet service will help the affected people there connect and communicate with others as well as with those in authority. The Directorate has also assured that 23 more such dishes, for a total of 35, would also be set up over the course of time. The following 11 places in Ahrweiler already have the dishes planted: As stated above, the state of Rhineland-Palatinate is one of the worst-affected regions and parts of it have been hit with 148 liters of rain /sq meter, which is nearly double that of what it is generally used to. You can find the original announcement of the Supervision and Services Directorate of Rhineland-Palatinate here. The German government may have had the foresight of the events to come as earlier this year it had decided to subsidize households that would help them to purchase the necessary equipment like those from Starlink's which would enable satellite internet options. The scheme was announced by the government so as to improve rural wireless internet connectivity throughout the country.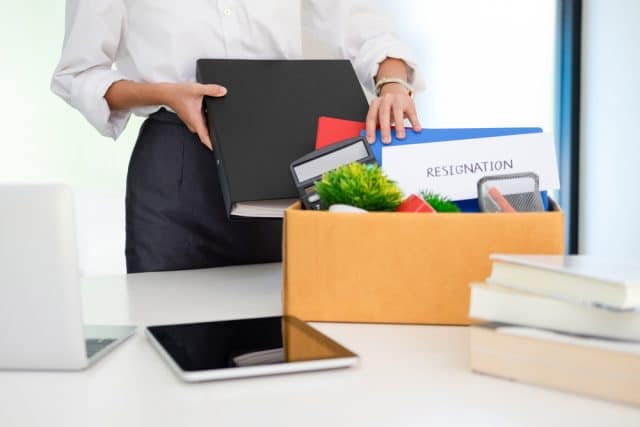 New research from SASE company Netskope reveals the risk of critical data exfiltration linked to employees leaving their jobs. The report finds that some departing employees present a disproportionately significant cloud security risk. In their last 30 days of employment, workers have been shown to be uploading three times more data than usual to personal cloud apps. "Regardless of whether the so-called 'Great Resignation' is real or perceived, it's a fact that employees leaving an organization pose an increasingly bigger insider security threat to organizations when they take company data with them," says Ray Canzanese, threat research director at Netskope. "That and other trends revealed in the research show that enterprises must rethink security based on the reality of cloud application use. They should favor a security architecture that provides context for apps, cloud services, and web user activity, and that applies zero trust controls to protect data wherever and however it's accessed." Among other findings are that 97 percent of cloud apps used in the enterprise are shadow IT, unmanaged and often freely adopted. The report shows 97 percent of Google Workspace users have authorized at least one third-party app to access their corporate Google account, potentially exposing data to third parties due to scopes like, 'View and manage the files in your Google Drive.' Wider cloud issues are highlighted too. More than 35 percent of all workloads are exposed to the public internet within AWS, Azure, and GCP, with RDP servers -- a popular infiltration vector for attackers -- exposed in 8.3 percent of workloads. Cloud-delivered malware is growing too has increased to an all-time high of 68 percent with cloud storage apps accounting for nearly 67 percent of that cloud malware delivery and malicious Office docs now accounting for 43 percent of all malware downloads. The full July 2021 Netskope Cloud and Threat Report is available from the company's site. Image credit: ijeab / depositphotos.com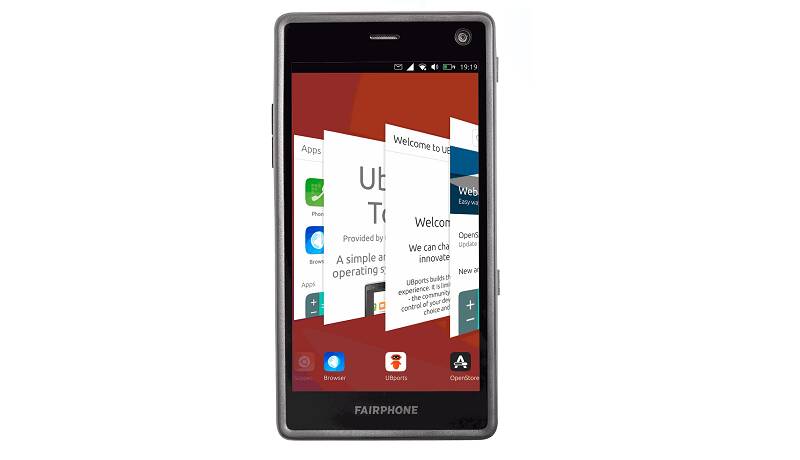 UBports, which took on the task of maintaining the Ubuntu Touch mobile OS after Canonical abandoned it, has released OTA-18 with lots of improvements, but still based on the ancient Ubuntu 16.04. According to the team, one of the big changes in this release is a rewritten Media-hub service, responsible for media playback and control. "20,526 lines of code later, the new media-hub emerged – with better tests, a more contributor-friendly structure, and a few fixed bugs to boot," said the post introducing the release. The OS update also improves efficiency. "We still have a lot of people using devices with just 1GB of RAM," the team explained. "OTA-18 almost always feels faster than OTA-17 on the same device." Other fixes include automatic appearance of the on-screen keyboard in new browser tabs, a degree symbol on the on-screen keyboard, stickers added to the messaging app, snooze now works as expected in alarms, and "call audio was fixed on the Google Pixel 2." That does not sound like much, but the team said "there are a lot of fixes that cost little in code but will have a huge impact in practice." There are a few snags. Just 54 devices support Ubuntu Touch and, of those, just 28 support OTA-18. This includes Fairphone 2 but not PinePhone. According to a post in the PinePhone support forum: "Unfortunately, getting UT up and going on Pinephone/Pinetab is on the backburner until after the 20.04 upgrade." What then of Ubuntu Touch based on Ubuntu 20.04? Apparently, progress is under way, and in fact the limited number of new features on OTA-18 is in part because "the small team of people who know the internals of Ubuntu Touch has been preoccupied with things other than OTA-18," most of those other things being connected with 20.04. This includes work on Lomiri, the "convergence desktop" originally called Unity, until Canonical abandoned it. However, there will be an OTA-19 again based on 16.04 before we get a 20.04 release. There is more information on development progress in this Q&A. On the plus side, users of Ubuntu Touch on the stable channel will get OTA-18 on compatible devices simply by "using the Updates screen of system settings." It sounds like an uphill battle, though. UBports' Ubuntu Touch is one of several ways to run a free operating system on a smartphone, but all have snags. One approach is to base a phone on AOSP (Android Open Source Project), in which case there is an issue with Google's proprietary Play Services not being available – see here for how the /e/ Foundation works around this problem. Another approach (as with Ubuntu Touch) is to base the OS on Linux and to rely on the Linux application ecosystem. There is plenty of interest in the idea of a phone that is free from Google or Apple and the various ways they restrict, track, and control smartphones, but translating that interest into a viable alternative is problematic. ®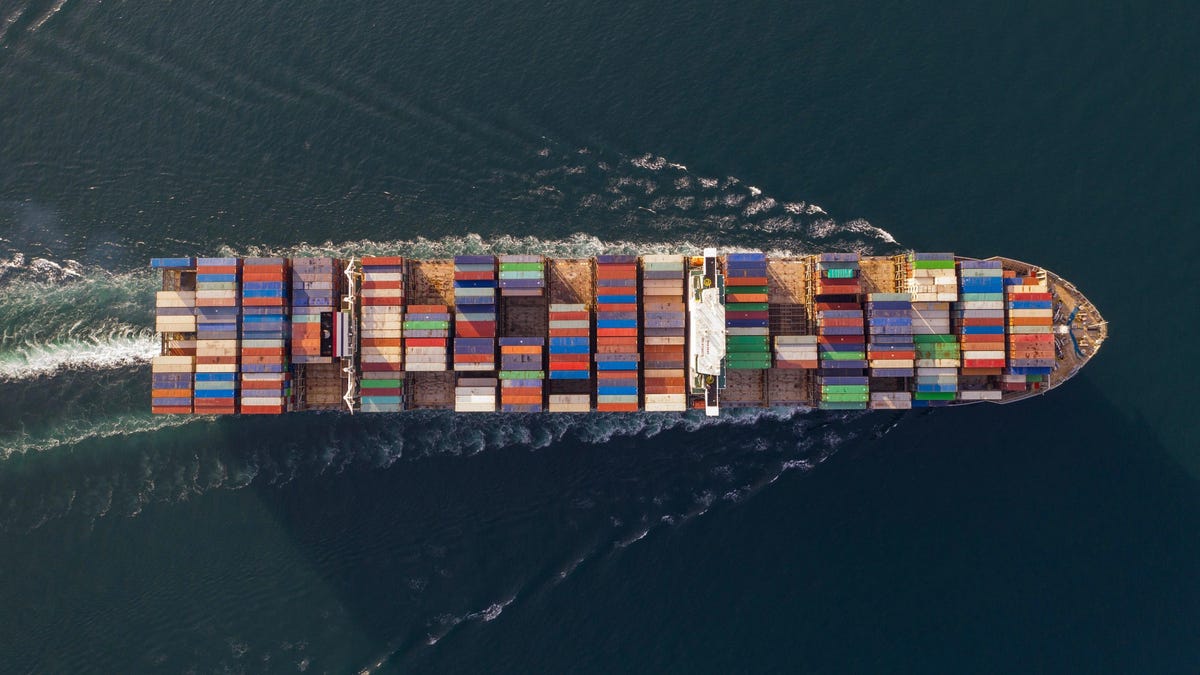 Newly obtained data shows how 15 companies—including big names like Walmart, Ikea, and Amazon—are responsible for millions of tons of pollution and carbon emissions from an often-overlooked sector of their business: importing goods into the U. S. on cargo ships. A new report released Tuesday by Pacific Environment and Stand.earth uses hard-to-get data on international shipping to definitively trace just how much environmental damage some of these big companies are causing by importing goods. We ship a lot of stuff. Today, about 80% of global trade is circulated around the world by about 50,000 ships, and the industry is expanding quickly; cargo volumes could grow by as much as 130% by 2050 as Amazon conquers more of the world and one-click shipping becomes more widely available around the world. T hose ships run on extremely dirty (and cheap) fuel, known as "bunker fuel," that releases a lot of pollutants. It's estimated that maritime shipping is responsible for between 10% to 15% of the world's sulfur oxide and nitrous oxide emissions and shipping is responsible for 2.2% of global carbon emissions. But t here's a lot of murkiness around global shipping that makes it extremely difficult to track. International production is rarely a simple task of a Walmart factory overseas shipping Walmart products on a Walmart-owned ship to U. S. ports; there are endless shell companies, subsidiaries, and middlemen working to pass cargo off, with very little data collected and publicly released on these transactions. As a result, a lot of companies are able to find reasons to leave the carbon footprint of shipping out of net-zero calculations or promises. Amazon, for instance, got big headlines when it rolled out its Shipment Zero initiative to cut emissions from package shipping in half by 2050—but that initiative only covers ground transportation, and doesn't touch emissions from the ocean. "Pollution from ocean shipping has been easy for companies to omit from their accounting because it is out of sight, out of mind for many of their customers," Madeline Rose, the climate campaign director at Pacific Environment and lead author of the report, said in an email. But by working with a shipping consultancy, Rose and other researchers were able to get their hands on data from journeys made by individual ships and calculate the emissions from each ship on its import trip. They then overlaid these datasets with manually verified datasets of all the retailers' maritime imports into the U. S., which they gleaned from cargo manifests and the Journal of Commerce, tracking just how much of those emissions specific retailers were responsible for by shipping their stuff into the U. S. The result is a pretty specific list of just how many pollutants imports for the 15 companies included in the report are responsible for. Walmart, the top polluter on the list, was responsible for more than 3.7 million metric tons of carbon dioxide from shipping in 2019 alone, the study shows—roughly equivalent to the emissions of one coal plant. Walmart, Target, and Ashley HomeStore, a furniture chain, produced more sulfur oxide and PM2.5 emissions than the largest power plant sources of these emissions in the U. S. Overall, these 15 retailers produced as much nitrous oxide, a key component of smog, as 27.4 million cars. The report estimates that these numbers only account for a fifth of the actual emissions produced by shipping associated with these companies. T here are many reasons to believe that these numbers are almost certainly a lowball. The researchers were only able to track 15% of Amazon's shipments. The analysis wasn't able to include shipments from shell companies or subsidiaries that aren't clearly associated with major retailers—there simply isn't enough data transparency to make that happen. Nor does the analysis calculate emissions generated on return trips back overseas, a practice that can have a big carbon footprint on its own. (Rose said that Ikea, one of the retailers included in the report, actually does include ocean shipping in its supply chain calculations, and estimates that it makes up 40% of its supply chain emissions—a pretty hefty number.) The numbers were also gathered in 2019, pre-pandemic; there's a good chance that they may look worse after last year, when e-commerce (and shipping stuff from overseas) grew around 16.5% as we were all stuck inside ordering things. Much like aviation, the issue with decarbonizing shipping routes is that existing greener technologies, like methanol-fueled boats, aren't as effective over long routes; the cleaner options are also substantially more expensive than the cheap fuel ships are using now. Still, "the technology to sail cargo ships without burning an ounce of carbon exists," Rose said. "All that's needed are strong market signals that move shipping liners to invest in and build [a] cleaner, zero-emissions future." Using Walmart as an example, she sketched out an idea of how a big retailer could speed up the development of greener shipping by making demands of its suppliers, ramping up the percentage of imports it brings in on cleaner boats each year. M aking those kinds of demands, though, depends largely on the public knowing just how dirty the alternatives are. But it's never been more important to make them. The International Maritime Organization estimates that carbon pollution from cargo ships could drastically rise between 50% to 250% if the industry doesn't take action. Putting pressure on brands could be one way to get the industry to clean up its act. "If retail companies are to continue manufacturing their products overseas and relying on fossil-fueled shipping to import their products, they must take responsibility for the pollution they generate on the voyage," Rose said. "Without including maritime shipping emissions in their corporate responsibility or climate reporting, these retail companies are not living up to the spirit of their climate commitments or their duty to the customers they serve."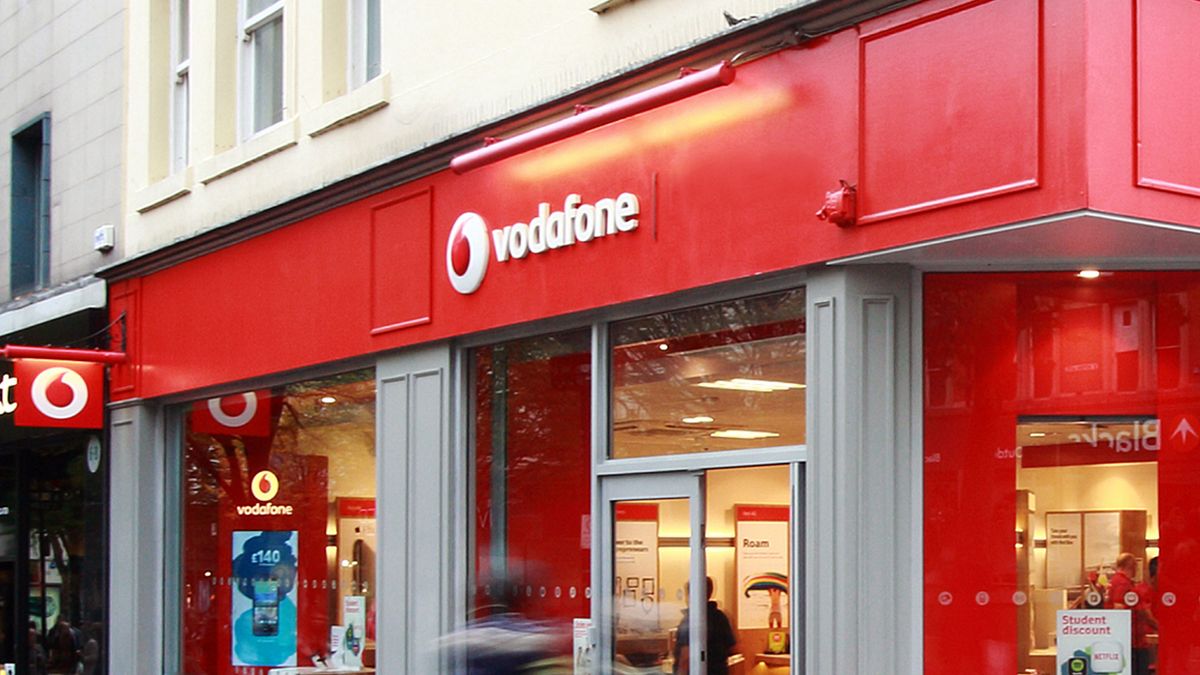 Vodafone's Narrowband-IoT network (Nb-IoT) now covers 98% of the UK's landmass, strengthening the operator's bid to be a leader in IoT connectivity. The company has been one of the biggest supporters of NB-IoT, a Low Power Wide Area Network (LPWAN) technology designed for use cases where power consumption and battery life are more important factors than bandwidth. Mass IoT projects deploy sensors across a wide geographic area, often in hard-to-reach places, and are designed to be untouched for several years. Any change to that plan, such as a battery replacement, is either logistically challenging or upsets the economics of the entire project. Although traditional mobile networks have a clear advantage over other forms of IoT connectivity like Wi-Fi, Bluetooth, and Sigfox, they use more energy. The propagation and power consumption characteristics of NB-IoT ensure it can connect devices that need to be in place for more than five years. For applications that require a stronger signal, coverage drops to 87%, but Vodafone will see if it can extend its network on a case-by-case basis. Vodafone sees NB-IoT as complementary to its other connectivity services, such as 4G 5G, which can deliver greater bandwidth and a constant connection. This, it argues, allows it to offer flexible, tailored services for customers bade on their needs. "NB-IoT is a part of our network that is often overlooked, but it but it is becoming increasingly important, bringing data from a growing variety of devices to power decision-making in more organisations," said Anne Sheehan, Business Director, Vodafone UK. "This is a network which has been designed for low-bandwidth devices, allowing for coverage that goes beyond 4G, and devices where battery life could be extended to as long as ten years. In IoT, customers might want to use our 4G network for real-time, data-intensive analytics, while others might need a connectivity solution for non-time sensitive use cases, such as environmental monitoring. "We have invested in NB-IoT because we want to offer our customers the right tools for the right job, in a way which is affordable and accessible for every customer." Vodafone is also building outs its NB-IoT network across its European networks and has held roaming trials with other mobile operators.

July 20,2021 Surfing the web today exposes users to a shocking array of data collection practices. Websites are building digital profiles about you, targeting ads towards you, and sometimes they're even using your computer to mine cryptocurrency, whether you know it or not. How does that sit with you? A new study by Carnegie Mellon University CyLab researchers aimed to find out. "We wanted to find out to what extent people are aware of these practices, how they feel about them, and whether they understand how much of these practices they can potentially control and how," says CyLab's Daniel Smullen, a Ph. D. student in the Institute for Software Research (ISR) and a lead author of a new study. Smullen presented his team's new study, "Managing Potentially Intrusive Practices in the Browser: A User-Centered Perspective," at last week's Privacy Enhancing Technology Symposium. The team conducted two surveys involving more than 1,000 total participants to study people's perceptions, awareness, understanding, and preferences to opt out a variety of practices such as targeted advertising, behavioral profiling, and more. Since users may feel or act differently depending on what kind of website they are visiting, each of these practices were presented in the context of different website categories, such as news and information sites, shopping sites, financial sites, and more. "Analysis of the responses collected in the study reveal that people's attitudes towards these different practices are often linked to the particular category of website where they are deployed," says Smullen. While most people acknowledge these practices as intrusive, many participants acknowledged they may have potential benefits too, depending on the kind of website they're visiting and what they're doing there. For example, one category of practices considered in this study— "Identity / Sign-In Services" such as "Sign in with Google"—may track users across many different and unrelated websites, but they also remove the need to remember as many passwords. Because of this mix of risks and benefits, whether participants wanted to block various practices wasn't black or white. In other words, the researchers say, a "one size fits all" approach to allowing or denying these practices isn't good enough. While some value the convenience of services like "Sign in with Google," others are primarily concerned about being tracked. "This work highlights the need for users to be able to control which practices they want to allow and which they do not. The problem is that these controls are often not available and, even when they are, they are generally ad hoc and supported differently by different website." says CyLab's / ISR's Norman Sadeh, a co-author and principal investigator of the Personalized Privacy Assistant Project . "What is badly needed is a standard for people to be able to communicate their choices to websites. Such a standard would allow users to specify their preferences once in their browser—or some browser extension—and rely on their browser to communicate them to individual websites." Developing such standards is essential, the authors say, but they also acknowledge it won't be easy. Websites have different incentives than browsers or even users, so a website may break for a user if it doesn't agree with the user's preferences on data collection. "Today users often do not have the control they need and even when such controls are offered by a given website, the required level of effort is too great. A standard would have to come with regulation—or some commitment from website operators—to require website operators to honor people's browser settings," says Sadeh. "While earlier standardization efforts in this space have been unsuccessful, this study provides strong scientific evidence that such standardization is really needed. New regulations such as laws passed in California or Europe also suggest that such a change might finally be within reach." Jul 16,2021 0 Jul 14,2021 1 Jul 14,2021 0 Jul 13,2021 0 Jul 12,2021 0 18 hours ago 20 hours ago 22 hours ago 23 hours ago 23 hours ago Jul 18,2021 Jul 18,2021 Jan 13,2021 Jul 16,2021 Aug 17,2020 Dec 03,2020 Apr 13,2021 Oct 09,2020 Jul 18,2021 Jul 16,2021 Jul 16,2021 Jul 16,2021 Jul 15,2021 Jul 14,2021

The free-to-play game will take up a total of 928MB. The 5v5 multiplayer title is bringing a new kind of Pokémon battle. No exact dates have yet been released. We also received a quick update on the game's current status. Masaaki Hoshino stated that he would be interested in holding a World Championship like Pokken Tournament. The video presentation of the recently revealed game has collected over 160k dislikes on Youtube.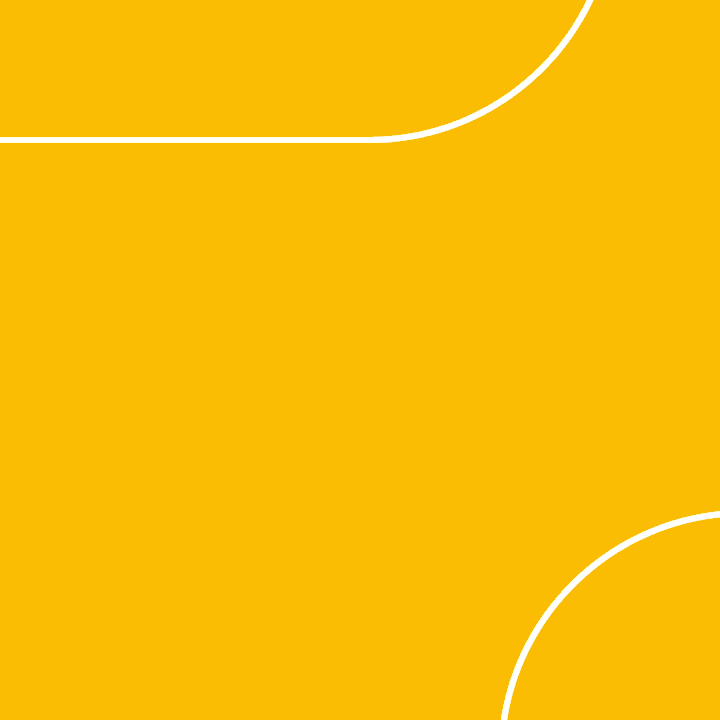 Google is making it easier than ever to install new apps onto your Wear OS smartwatch, as announced earlier this year at the company's I/O developer conference. The company recently started to roll out a new Play Store design on Wear OS watches that adds a much cleaner design to match the upcoming Wear OS 3.0 update. While the company didn't make an announcement when the updated Play Store was spotted by users, it has now taken to its official support forums to make the rollout official. In a post, Google states that the newly redesigned Google Play Store app on Wear OS is "based on the principles of Material You ", Google's new design language for Android and other platforms. According to Google, this update makes it easier than ever to install apps on your Wear OS smartwatch. Each element has its own card on the display, and the most important information is shown on these cards. Google says that the redesigned Play Store "simplifies the experience of navigating the small surface area of a watch face". Read more: The biggest Wear OS update in years has arrived: Here's what it looks like In addition, Google is making it simple to install apps onto your smartwatch from your smartphone. The company says that there are now curated clusters on the "Wear OS" and "Watch Faces for Wear OS" category pages which recommend popular apps "for a variety of needs". Compatible apps are pre-selected by default to be installed directly to your watch and can be seen by tapping the arrow directly to the right of the install button. Previously, you needed to use a computer to install apps to your smartwatch or copy them from your phone to your watch by using the watch. This streamlines the process and makes it easier to control how you install apps and whether or not you install the companion app on your smartphone. Currently, there's no confirmation on when or if the new Wear OS 3.0 update will be made available to existing smartwatches. Qualcomm told us it's working with Google to bring the new update to Snapdragon 4100+ and Snapdragon 4100 platforms, but Google has been less open about its plans for rolling out the update.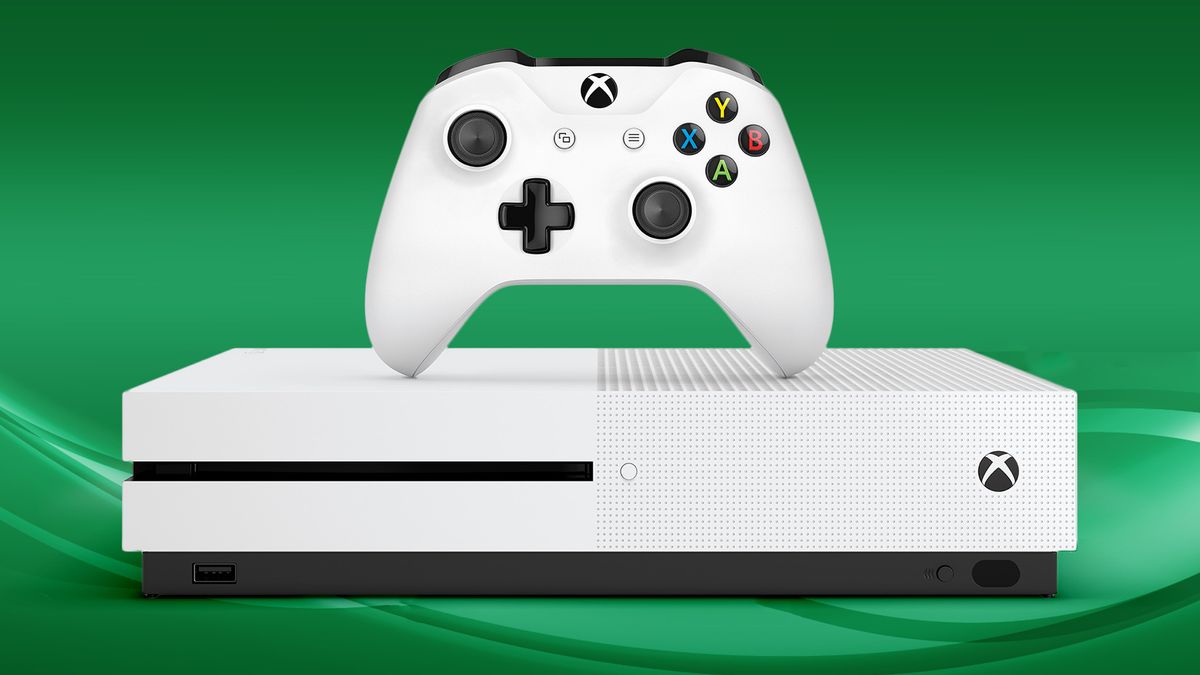 The Xbox One might not be the newest Xbox around, but if you want to upgrade your gameplay, grab yourself some of the best Xbox One accessories today. There are a few different Xbox choices around at the moment. The Xbox Series X is there for the enthusiast, the Xbox Series S for those who want to spend a little less. But the message from Microsoft is that Xbox One owners haven't been forgotten. The reason we say that is because most new Xbox games are still cross-generation, meaning you can play them across all devices. What's more, and we love this bit, most Xbox One accessories work well with the new-gen machines. That means, if you decide to upgrade, you won't have wasted money and won't have to spend a whole load more buying shiny new add-ons. Xbox One accessories still matter, and there are a lot of good options to buy out there, which is why we created this guide to the best Xbox One accessories to enhance your experience and upgrade your games. We'll cover the essentials, as well as some of the more out-there additions you may not have encountered before. What's this doing here? The 2021 Wireless Xbox headset is made for Series X and Series S consoles, yes, but it also works just fine with an Xbox One console or a PC. We love its powerful, deep bass, and that you can tame it with EQ. That's particularly handy if you'll also want to watch movies or listen to music with the Microsoft Wireless Xbox headset, where added bass can end up a drag. Sound quality is great at the $100 asking price, and while the holes in the pads made to accomodate your ears are smaller than some we find the Wireless Xbox headset perfectly comfortable. The Xbox One controller is already a pretty solid piece of hardware. It improved on the Xbox 360's controller, which became the industry standard way-back-when. Somehow, Microsoft managed even further improvement in the form of the Xbox One Elite Wireless Controller. There are swappable thumbsticks and directional pads that offer a better feel than the standard Xbox One controller, as well as quick-hit triggers to help out in the most high-impact shooters. While it's pretty pricy for a pad at almost three times the cost of a standard controller, you definitely get what you pay for with this premium piece of hardware. The first revision of this pro pad didnt have a built-in rechargeable battery, but Series 2 does. It lasts up to 40 hours, and while it's no longer hot-swappable you can charge as you play. Other additions include Bluetooth, and controllable tension for the thumbsticks. It's an engineering masterpiece. Read the full review: Xbox One Elite Wireless Controller While there is some benefit to Xbox One controller using standard batteries (like not having to worry about having a controller-free console in a few years when the other platforms controller batteries start dying and the platform manufacturers have moved on), the process of switching out AA batteries every few weeks can be maddening. If you yearn for some simplicity, though, the Xbox One Play and Charge Kit puts the Xbox One Controller on the same playing field as the competition. Just put the simple battery back where you'd put the batteries and use a micro-USB cable to keep the controller fresh when you run out of juice. Ever since the PlayStation 2 put a DVD player in the homes of millions, one constant has remained this millennium; using a controller to watch videos on consoles is the worst. If you're using your Xbox One as a streamer, Blu-ray player, and TV watcher, the Xbox One Media Remote is a great way to watch all of your favorite content without fumbling to remember the proper controller command to bring up closed captions or time remaining. This remote is perfectly sized to fit every important command (including volume options that controllers and Xbox One Smartglass cant handle), is very sleek, and has a backlight that's perfect for home theaters and late-night video-watching. Turtle Beach is the longest established specialist gaming headset manufacturer, with a fanatical following among pro-gamers – and when you unbox its top-of-the-range Elite Pro, you can see why. It simply oozes no-expense-spared design, and sports all manner of neat touches born from decades of pro-gaming experience. But more importantly than that, it sounds spectacular, with huge bass and crystal-clear treble adding up to a sound which will allow you to get deeply immersed into whatever game you're playing. Comfort-wise, it's exemplary, with big, thick earpads that eliminate all ambient noise, and can be easily adjusted to fit all head-sizes. A neat feature lets you add spacing to the earpads to accommodate a pair of glasses. On an Xbox One, we'd recommend teaming it up with piece of kit called the Tactical Audio Adapter, which clips into the Xbox One controller and operates as an amplifier, adding some of the extra sound-control features which come in a separate graphic equaliser-style box called the Tactical Audio Controller (which is pricey but adds Dolby 7.1 Surround Sound). Those features include Turtle Beach's Superhuman Hearing, which enhances the sound of incoming players' footsteps and is great for hardcore first-person shooter fans, and Dynamic Chat Boost, which keeps chat-levels audible even when background noise rises. Plus, it lets you independently adjust game and chat volumes. Add tank-like build-quality to the equation and you have a headset which has become something of a status symbol for those who take their gaming seriously. For more information, check out our full Turtle Beach Elite Pro review. There are two key Xbox One services you need to know about. Xbox Live Gold lets you play games online, and offers a handful of games to download each month. You can play them as long as your subscription is active, not just during that month. Xbox Game Pass is more recent, and more interesting. It unlocks 100+ titles for Xbox and PC that you can download and play as if you owned them. You might never need to buy a game again. A Game Pass Ultimate subscription rolls these two services into one monthly (or annual) payment, saving you a few dollars in the process. Pro tip: keep an eye on the games that are set to come and go on Game Pass on the reg as a fistful change each month. Sometimes, a voice message won't do and you've got to send some words to your Xbox cohorts. So what do you do? Painfully trudge through the UI keyboard to slowly...type...out... each... word? Pull up your phone and dive through a series of Smartglass menus to text your fellow players? Wouldn't it be great if you had a keyboard handy at all times? That's why the Xbox One Chatpad is so darn handy. Sending messages is a snap, even in the dark thanks to the back-lit mini-keyboard. Sending longer messages to friends or redeeming one of the Xbox One's insane 25-character redemption codes is a heck of a lot easier with this sweet add-on that fits flush with your controller. Microsoft's Xbox Adaptive Controller is truly an innovative piece of tech, making gaming more accessible for gamers with limited mobility. While this Xbox One accessory isn't necessarily for everyone, its large programmable buttons and ability to connect to external switches, buttons, mounts and joystick means the controller can be customized for users of varying needs. However, the issue with this controller is price. While it works with a range of devices, they all need to be purchased separately (as the purchase price is only for the main controller). So if you have more precise needs, then you will need to buy more plug ins. It's not ideal but Microsoft's effort to make gaming more accessible is definitely a step forward. Unfortunately, the Adaptive Controller appears has been discontinuted. However, we still think it deserves a place in this list as it's an important piece of tech, and is available from a few spots online if you look around. Whether you've got an old reliable headset that saw you through some Xbox 360 battles or want your PC gaming headset to pull double duty, you'll need something to get a non-official headset working with the Xbox One's proprietary controller connector. Thankfully, there's the Xbox One Headset Adaptor that allows one to plug a standard wired gaming headset on the Xbox One console. It also helps things out by centralizing the headset commands right underneath the controller. No longer will you have to feel around on your headset's wires to find the volume and muting controls; it's all right there on the controller no matter what headset you've got connected. Even with the streamlined simplicity that consoles offer, sometimes storage can be tricky, especially given the sheer variety of external hard drives on the market. Will a hard drive get enough power from the console to run properly? Is the speed up to snuff enough to play full games at a proper clip? Sometimes reliability and peace of mind is worth spending a little more for, which is why Seagate's official external drive is worth seeking out. Beyond the snazzy look and logo, you're guaranteed a solution to your storage ills and a hard drive that will work right out of the box. If you've ever had to futz around formatting your drive and crossing your fingers that your console will recognize it, the Game Drive is a breath of fresh air.

We get the details from producer Elin Festøy. A follow-up to the BAFTA award-winning My Child Lebensborn is in the works. My Child Lebensborn was a heart-wrenching game about caring for children born of war. Specifically, children born during World War 2 to Nordic women and German soldiers, and registered in the Nazi Lebensborn programme. It would lead to lives of persecution, abuse and bullying. The game was released on mobiles in 2018, and won the Game Beyond Entertainment BAFTA in 2019. My Child Lebensborn was released more recently on Steam, and Xbox and PlaySation consoles, in June this year. Creative producer Elin Festøy confirmed the follow-up game during a GDC panel yesterday on how games shape and reflect our worldview. "We've started on a follow-up to My Child Lebensborn," she said at the end of an illuminating interview. I followed this up with her afterwards to get more information. "You are correct that we are starting work on a follow-up," Festøy told me in an email. "We are continuously being bombarded with questions from players who want to continue to care for the child in the game, so this has been requested since we launched My Child Lebensborn. And we find this immensely touching, that the players are getting such strong feelings for Karin and Klaus." Karin and Klaus were the names of the boy or girl you could choose to care for, in a kind of Tamagotchi style of play. "But I have been hesitant," Festøy added. "In the game, we are presenting what we consider to be a representative story covering the fates of the Lebensborn children as a group (and this is one of the reasons that the story gets so dark - their stories are that bad and even worse.) It was also important to us to not create gameplay where you could 'win' if you were a 'good parent'. That would indirectly be to say that the Lebensborn children suffered because their parents did a bad job. "Also," she added, "continuing the stories of Karin and Klaus would mean their two individual lives would become more individual fates, and no longer representative for the Lebensborn as a group. It's very important to me to distinguish between these two things: the representative story in the first game, and following two individual children further in life." But the team has come up with a solution. "We will create a follow-up game where the players can continue to care for their child, but where we also create a clear distinction between the sad historical story," Festøy said. "We will do this by doing a jump in time and explaining why we are doing this. The child will be a bit older, it will be later in the 20th century, and your challenge as a parent will be to help the child cope with the traumas it has experienced. As with the first game, caring for the child and helping the child will be at the core of the game. But it will not contain a historical backdrop, just the basis that the child has had a traumatic past." Whereas the first game surrounded the topic of 'children born of war' and the persecution they face, the second game will focus on "the path towards healing", Festøy said, and how to help a traumatised child. The team will work with specialists again to make sure scenarios are representative of children who struggle. The working title for the game is My Child New Beginnings, but is subject to change. Sarepta Studio will once again partner on the game with Festøy's Teknopilot company, though there will be a slight tilt in the balance of responsibility as Festøy is doing a research fellowship at The Norwegian Film School on emotional interactive storytelling, meaning she has her hands full. Sarepta, then, will take lead. Sarepta is currently also making a game called Project Thalassa, a psychological drama about deep sea divers in 1905 exploring a mysterious shipwreck. It's in development for PC and consoles and a release date is TBA. Festøy's film background was where My Child Lebensborn originated. She had been making a documentary film called Wars Don't End, about the same topic, but was struggling to make it relevant to new audiences. "All you can see are old people talking about the war," Festøy explained during the GDC panel. "We've seen that film so many times we're hardly listening." Yes, their recounted experiences of being called "a whore like your mother", or told "you shouldn't have been born", or "you're symbols of the enemy" were powerful, but they were from so long ago they were hard to relate to. "This is a story about bullying, and you really need to be there so you understand the situation from the child's perspective," Festøy said. From this thought, My Child Lebensborn came, and the idea of your seeing the abuse second-hand through the child you would adopt and care for. A child who would turn to you one night while in the bath and ask, morosely, "What is a Nazi kid?" Lebensborn was an understated game which slowly built a harrowing picture of abuse. And it was a success, and not only critically. To date, it's apparently sold more than 1.5 million copies worldwide, Festøy told me. "It's really heartwarming to see how this story from a small country like Norway, set in the 1950s, can travel so well and be relevant to players all over the world," she said. "Shows our common humanity, I think, and how bullying and caring for children is a universal topic regardless of cultural background and setting." There is no release date for the new game, My Child New Beginnings (working title), yet.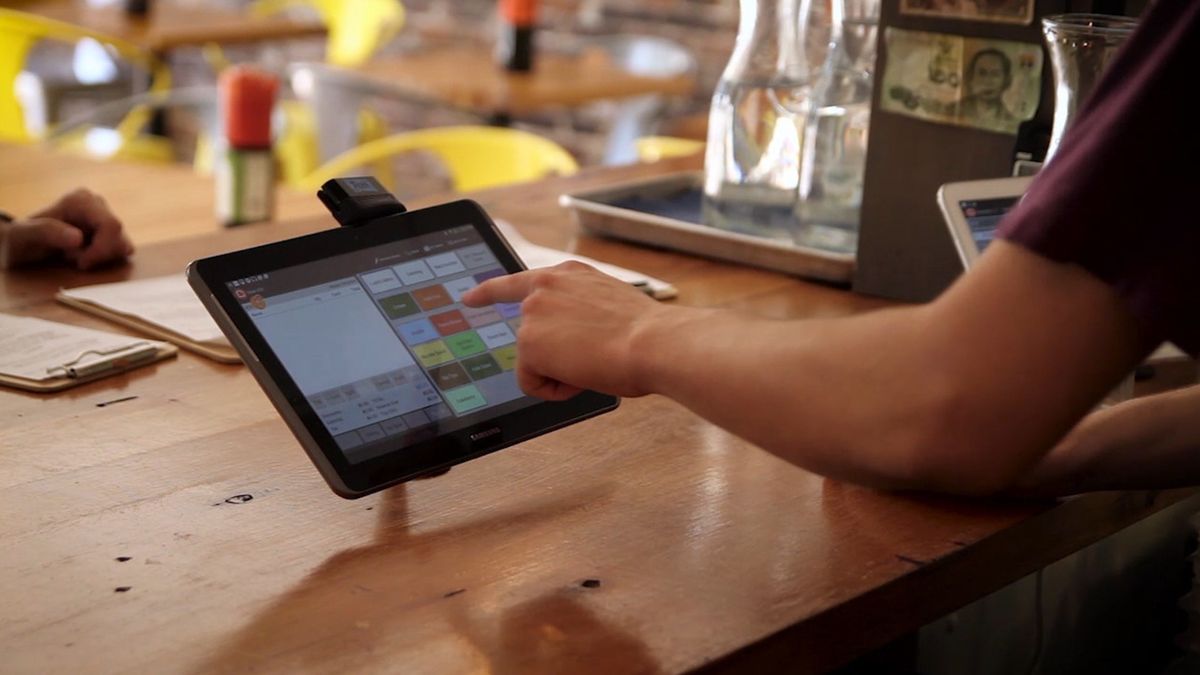 Boston-based brand Toast is an all-in-one POS system with a focus on catering to the needs of restaurants and other businesses in the food service industry. The company was founded by three former Endeca employees after Oracle acquired the software firm in 2011. Toast's founders initially set out to create a consumer app centered on mobile payments, customer loyalty and promotions that could integrate with restaurants' existing POS systems. However, they quickly realized that restaurants have far greater needs than just being able to accept mobile payments. The team pivoted from a consumer-focused app to a full restaurant technology platform that includes POS capabilities as well as online ordering, gift cards, analytics and more. Toast POS sets itself apart from iOS-based competitors by instead choosing to run its platform on Android, which makes it both cheaper and more versatile. But the question remains, is Toast's point of sale system right for your business? We explore the answer and break down how this POS offering sets itself apart from the competition. We work with industry-leading providers to match your requirements with their products. Just tell us what you need from your POS system, and our most suitable partners will contact you to see if you want to take things forward. 1. Enter your details below. Simply tell us a bit about what you want from your system, and leave some contact details. 2. We search our database. We'll match your requirements with the services and prices that our partners offer. 3. Partners will contact you. Only the suppliers who match your requirements will reach out to you. Choosing a POS system is no easy feat, and your first consideration is likely to be price. Unlike other POS systems (such as Square) that provide the hardware to businesses for free, Toast POS ' most popular hardware starts at $899. For this price, businesses receive one 10-inch terminal, a flip stand and a magnetic card reader. Toast is also there to help during the installation process by offering comprehensive implementation services. Customers can choose to have their devices installed remotely starting at $499, and onsite installation is also available. Software brings an additional fee of $79 per month per terminal, though the company does offer volume and annual discounts to help ease the burden on businesses. This added cost may be too much for smaller businesses that are just starting out, but established restaurants switching to Toast from another POS system will likely be able to afford the extra fee. Businesses that wish to expand Toast's feature set can do so through a number of add-ons that cost extra. Loyalty programs can be added for $25 a month, as well as physical and digital gift cards for $50 a month. Adding the ability to take online orders costs extra, too, and for this feature businesses will have to pay an additional $50 a month. Toast POS charges a flat fee for processing, but you will have to contact the company directly to find out more details on that. While some POS systems take a plug-and-play approach, Toast's powerful solution is best installed by the company itself or with help from its representatives. There is a self install guide available online, but in the hardware unboxing section, the company goes as far as to recommend that you "refrain from unboxing the contents until you are on the phone with one of the Toast implementers to install it". If the unboxing process alone requires help from Toast itself, the setup process is certainly not for inexperienced users. The self install guide suggests that it will take approximately two hours to complete the procedures therein, but we'll do our best to give you an idea of what the process entails. After unboxing Toast's hardware, customers must first set up either a Cisco Meraki Z1 or MX64 router. The device needs to be connected directly to your cable modem with all Toast hardware connected to it. The 10-inch ELO or Teamsable terminals should be installed next and you will need a screwdriver on hand to complete the installation. Both the Epson TM-T20 or Epson TM-U220 printers are compatible with Toast, and after your printer is set up, you need to connect it and your terminal to your business network. This is just the beginning of the setup process, to give you a rough idea of how complicated it is. There is a good reason Toast provides installation services and businesses with the cash to spare should certainly consider taking this route, rather than a DIY approach. Toast's POS system has an impressive list of features aimed at making things easier for both restaurant staff and management. Orders can be taken by restaurant staff either using the company's handheld tablets or via its countertop terminals that can swivel to face customers. While other POS systems limit their tablets or tablet apps to just orders and payments, Toast's handheld tablets can access the whole application including reports. For instance, waiting staff can take orders, send orders to the kitchen, and manage their customers' bills and payment options from anywhere in the restaurant. For environmentally savvy businesses and restaurants, Toast supports digital receipts via text or email. The service stores customer phone numbers and emails, as well as their food and drink order information, which could be useful in running targeted marketing campaigns or cultivating better relationships with regular customers. Tips are handled right within Toast and business owners have the option to set customized tip percentage options in addition to the default 10%,15% and 20% used by businesses. The company's POS system can also help restaurants save time with the option to automatically calculate and distribute tips. Toast even offers time tracking functionality and businesses can assign each employee a unique four digit pin number to clock in and clock out on its tablets or countertop POS systems. Managers can use the service to get a quick overview of which employees are currently clocked in or clocked out, to better manage their staff during rush periods throughout the day. Inventory management is also built into Toast POS as part of a new feature that includes: ✔ Inventory control ✔ Inventory reporting ✔ Recipe cost tool ✔ Food cost calculator...and a menu engineering chart that provides information on a business' best-selling and most profitable menu items: all to help you manage your stock and customer data. Toast POS provides users with a highly specialized POS system intended for use in the food service industry. For this reason, instead of highlighting other more generalized POS systems, let's take a look at some other companies offering similar products designed for restaurants. TouchBistro is a POS system for restaurants that is designed to run on Apple's iPad and other iOS devices. The service beats Toast in terms of pricing, as a subscription for one register is just $69 per month. TouchBistro even offers pricing discounts for customers who have more than one register, with two registers costing $129 a month, three to five registers is charged at $249 a month, and there is even a subscription fee of $399 a month for unlimited registers. The service also integrates better with third-party software and has an open API which lets business owners develop their own integrations. Lavu POS is another food service-focused POS system that runs on iOS devices, as opposed to Android which Toast uses. The company's pricing starts at $69 per month per terminal with additional terminals costing an extra $20 per month. Lavu sets itself apart from competitors by being the first restaurant POS system to be available on the iPad, and the Lavu Pilot app allows business owners to check reports on the road. Toast provides restaurants and other businesses in the food service industry with a specialized POS system designed to meet their needs completely. While setup could be easier, the company goes above and beyond when it comes to helping new customers become acquainted with its systems, and the option to pay for installation will certainly be welcomed by restaurant owners looking to quickly set up new locations. If you're an iOS user or are moving from an iPad-based POS system, Toast POS might not be for you. However, if you appreciate the cost savings that come from using less expensive Android tablets, and are okay with the fact that the company handles all credit card processing, this POS system is more than equipped to handle the needs of any food-related business.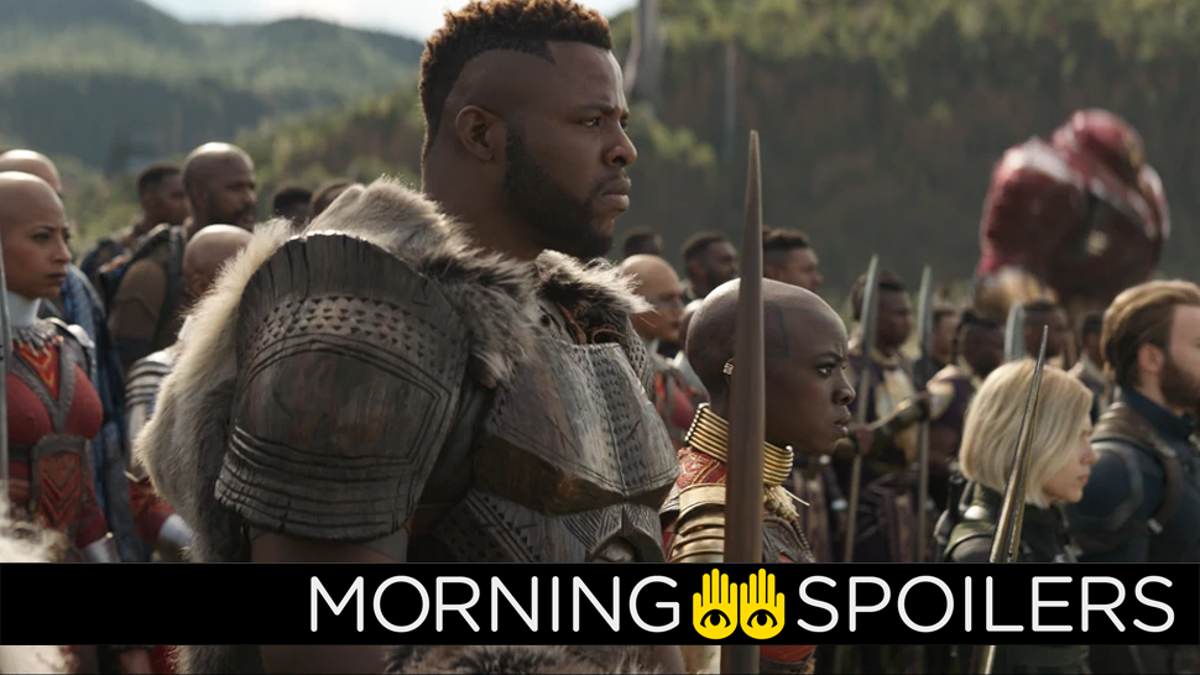 Get up close with Michael Myers' new look in Halloween Kills. One of the charmed ones has called time on Charmed 's next season.Game of Thrones prequel spinoff House of the Dragon has been hit with covid-induced production shutdowns. Plus, what's to come on Rick and Morty. To me, my spoilers! Winston Duke confirmed he will indeed return as M'Baku for Wakanda Forever in a recent interview with Collider. Christopher Landon is now directing a mysterious new movie at Netflix titled We Have a Ghost. Bloody-Disgusting speculates the project is an adaptation of Geoff Manaugh's short story, Ernest, announced to be in production by Deadline back in 2017. The story begins with Jimmy Kimmel "asking his TV audience if it wants to see a real ghost. That would be Ernest, so named by the homeowner who discovered him because the apparition looks a bit like Ernest Borgnine. The homeowner, Frank, begins filming his housebound ghost, and sending out the results to the world through social media. The spirit is mostly harmless, confused by his exploitation, but Ernest becomes a global viral sensation." Production has officially wrapped on Warer Bros. and DC's Black Adam. Michael Myers' crispy new look has made the cover of Total Film 's latest issue. Paramount has released a final trailer for Snake Eyes ahead of its July 23 release, which is mostly like the previous trailers, with a teeny glimmer of Storm Shadow at the end. In a statement released to TV Line, Madeleine Mantock revealed she is not returning as Macy for the CW's Charmed season four. According to Deadline, Emma McDonald has been cast as series' lead Bella Sway in Moonhaven, "a lunar cargo pilot and smuggler 100 years in the future who finds herself accused of a crime and marooned on a utopian community set on a 500 square mile Garden of Eden built on the Moon to find solutions to the problems that will soon end civilization on Mother Earth." Deadline reports production has additionally paused on House of the Dragon "for two days after a positive [covid-19] case in zone A, which includes cast and crew." Garret leads a rebellion in the synopsis for "Going to Meet the Gods" — the August 5 episode of The Outpost . [ Spoiler TV] A director in '90s Hollywood "tumbles down a hallucinatory rabbit hole of sex, magic, revenge - and kittens" in the trailer for Brand New Cherry Flavor, a new limited series premiering August 13 on Netflix. Tuca goes on a date with Kara in the trailer for next week's episode. Finally, Rick and Morty does National Treasure in the trailer for next week's episode, "Rick & Morty's Thanksploitation Spectacular. " Banner art by Jim Cook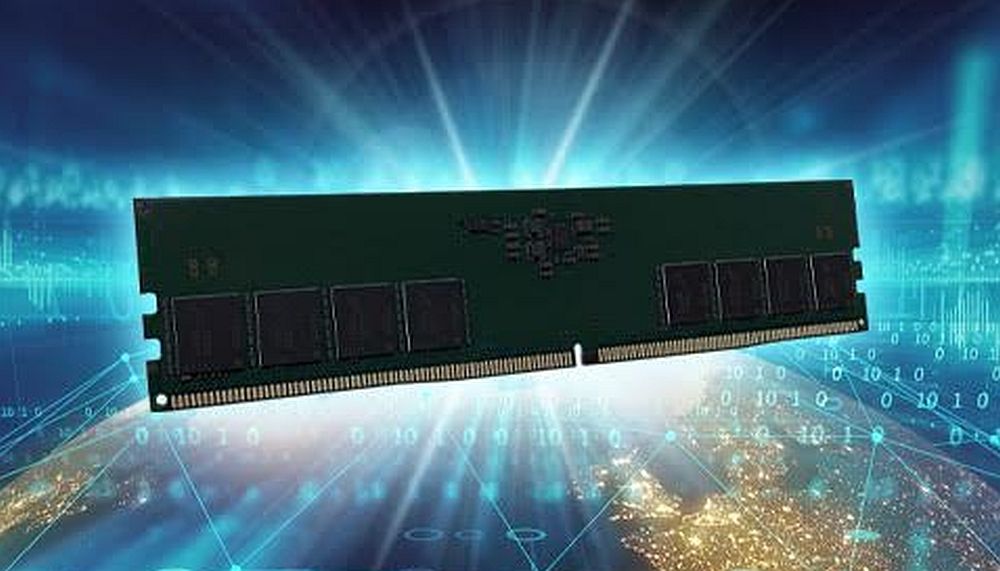 Update: Since the publication of this particle, other vendors - Apacer, Innodisk - have confirmed that they won't be selling memory modules smaller than 16GB. Innodisk cited the lack of interest for smaller capacities as the reason. The rest of the original article follows below. 2021 is set to be the year when DDR5 DRAM goes mainstream and Teamgroup has fired the first salvo. The company has announced it will release its first DDR5 product next year under the ELITE brand, with the launch potentially coming as early as the third quarter of 2021. With both AMD and Intel likely to launch DDR5 compatible products next year, the Taiwanese module manufacturer is the first of many to come over the next few months. What's more interesting is that they delivered some interesting details about the module itself, which will offer 16GB RAM memory running at 4.8GHz (or DDR5-4800) operating at 1.1V. That means a data transfer increase of up to 60% (3Gbps to 4.8Gbps) and a 10% reduction in power consumption. What's more, all DDR5 memory will now come with on-die ECC (Error Correction Code) which is a feature commonly found in servers and workstations that self-corrects single-bit error and - in theory - improves system stability. In a statement to TechRadar Pro, a spokesperson for Teamgroup comfirmed that the price will be higher than DDR4 (no surprise there) with SODIMM DDR5 modules on the platform schedule. She also added that 16GB should be mainstream for DDR5 as per DRAM vendor's expectation, which can be translated as 16GB is likely to be the most popular SKU pushed by the vendors. Hyperscalers, web hosting companies, cloud storage firms and IMC specialists will pay close attention to the price of DDR5 as ECC memory historically carry a significant price premium.

The need for enterprise digital transformation during the pandemic has bolstered investments in AI.Last year, AI startups raised a collective $73.4 billion in Q4 2020, a $15 billion year-over-year increase. And according to a new survey from ManageEngine, the IT division of Zoho, business deployment of AI is on the rise. In the survey of more than 1,200 tech execs at organizations looking at the use of AI and analytics,80% of respondents in the U. S. said that they'd accelerated their AI adoption over the past two years. Moreover,20% said they'd boosted their usage of business analytics compared with the global average, a potential sign that trust in AI is growing. "The COVID-19 pandemic forced businesses to adopt — and adapt to — new digital technologies overnight," ManageEngine VP Rajesh Ganesan, a coauthor of the survey, said in a press release. "These findings indicate that, as a result, organizations and their leaders have recognized the value of these technologies and have embraced the promises they are offering even amidst global business challenges." ManageEngine's survey found that the dominant motivation behind business analytics technologies, at least in the U. S., is data-driven decision-making. Seventy-seven percent of respondents said that they're using business analytics for augmented decision making while 69% said they'd improved the use of available data with business analytics. Sixty-five percent said that business analytics helps them make decisions faster, furthermore, reflecting an increased confidence in AI. Execs responding to the survey also emphasized the importance of customer experience in their AI adoption decisions, with 59% in the U. S. saying that they're leveraging AI to enhance customer services. Beyond customer experience,61% of IT teams saw an uptick in applying business analytics, while marketing leaders saw a 44% surge; R&D teams saw 39%; software development and finance saw 38%; sales saw 37%; and operations saw 35%. HR was among the groups that showed the lowest increase in business analytics usage, according to the survey. Research shows that companies are indeed struggling to apply data strategies to their HR operations. A Deloitte report found that more than 80% of HR professionals score themselves low in their ability to analyze, a troubling fact in a highly data-driven field. Still, Ganesan said that the report's findings reinforce the notion that AI is a critical business enabler — particularly when combined with cloud solutions that can support remote workers. "Increased reliance on AI and business analytics is fueling data-driven decisions to operate the organization more efficiently and make customers happier," he continued.

Disney is notorious for pushing its queer characters to the sidelines. Sometimes you can barely tell if they're there at all, like Oaken's maybe-husband in Frozen, or LeFou's longing for Gaston in the live-action Beauty and the Beast. Then there are more prominent side characters in Disney-owned properties, like Joe Russo's cameo in Avengers: Endgame, or the background lesbian kiss in Star Wars: The Rise of Skywalker that could be easily edited out.

CD Projekt Red is getting ready to deploy Cyberpunk 2077's patch 1.3, which is most likely going to be a major one. In a recent response to an update discussion on Twitter, Marcin Momot, Global Community Lead at CD Projekt Red, has said "one the way," which could mean 1.3 is just around the corner. The tweet asking for a new patch induction has been deleted, but below, you can find Marcin Momot's official response on it. It appears that Patch 1.3 is very close, considering it's "on the way." Cyberpunk 2077 itself had a very rough period. The game has gone through thick and thin and has even been removed from the PS store for a long time. CD Projekt Red committed a heavy workforce in the patch creation, removing the flaws and making Sony change their mind on the pullback. Unlike the previous patches, Patch 1.3 should include many quality-of-life changes, aside from quest bugs and issues. Furthermore, the game should receive a free DLC, for which 1.3 could be accounted as a preparation.

The decision comes after another billionaire fired himself into orbit. Following the destruction of Earth, humanity has found a creative use for the blue planet: as a giant golf course...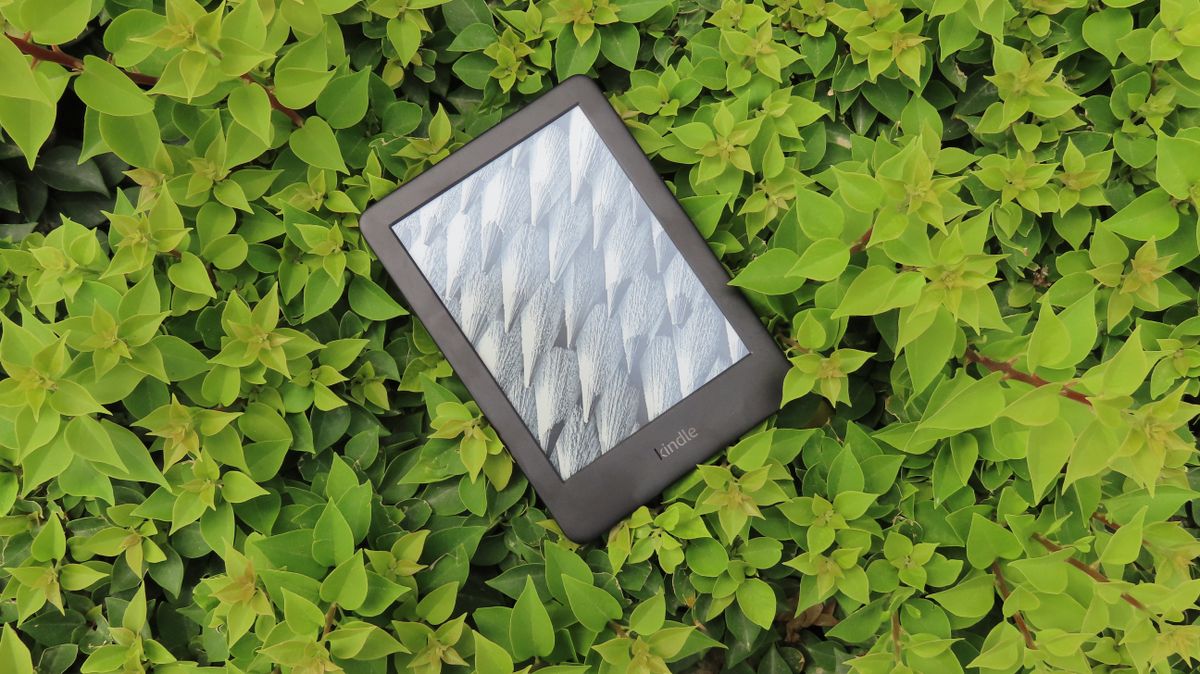 There are a few different Amazon Kindle ereaders to choose from, and while each of them is great for reading, they've all got different features. But which one to choose? If you're not after an all-out deluxe flagship of an ereader then really it comes down to either the basic Amazon Kindle or the Amazon Kindle Paperwhite. These two reading machines have plenty in common, but there are a number of key differences as well. We've highlighted these below, so you can make the right reading choice. When it comes to the design of these two devices there isn't a huge amount of difference. In fact, the most obvious difference is potentially just the color, as while both ereaders come in black, the basic Amazon Kindle is also available in white, whereas the Kindle Paperwhite doesn't give you any color choice - though both models have a selection of colorful cases available for them. Otherwise, the look is similar, with both sporting a fairly plain plastic body and large bezels around the screen. In the Kindle Paperwhite's case though those bezels are flush with the screen, whereas they're raised on the basic Kindle. This leads to the Paperwhite looking and feeling slightly higher end. Dimensions and weight also differ between the two, with the Amazon Kindle coming in at 160 x 113 x 8.7mm and 174g, while the Kindle Paperwhite is 167 x 116 x 8.2mm and 182g (or 191g if you opt for a version with cellular connectivity). So the Paperwhite is slightly taller, wider and heavier but not quite as thick. The Amazon Kindle Paperwhite also comes with water resistance. It's IPX8 rated, meaning it can survive being submerged up to 2 meters deep in fresh water for up to 60 minutes. So you can safely read on the beach or in the bath. The basic Kindle comes with no such reassurances. In terms of buttons and ports, both have a power button and micro USB port on the bottom edge, and that's it. Everything else is handled by the touchscreen. It's a shame there's no USB-C port on either model, but even the Kindle Oasis lacks that. Both the Amazon Kindle and the Amazon Kindle Paperwhite have a 6-inch display, and in both cases it's designed to be glare-free. The main difference is how sharp it is, as while the basic Kindle's screen is 167 pixels per inch, the Paperwhite is 300 pixels per inch, so text looks crisper and closer to how it would appear printed on paper. The difference is most noticeable when reading comics and the like though. If you're just looking at text the higher resolution won't usually make a big difference. Both screens also have a front light, so you can read in the dark without needing an external light source, but the Paperwhite's can get brighter, as it uses 5 LEDs, while the basic Amazon Kindle uses 4. There are two main differences in the specs of these ereaders. The first is that the Amazon Kindle Paperwhite comes with far more storage, as you can get it with 8GB or 32GB, while the basic Amazon Kindle only comes with 4GB. This needn't be a major problem, since ebook files are usually tiny and if you're buying from Amazon they can be stored in the cloud when you're not actively reading them anyway. However, the storage space becomes more of a concern if you plan to listen to audiobooks through Audible. That's a feature both ereaders support, but it's far more viable on the Paperwhite - though arguably a smartphone is a better choice for this than either of them. The other major difference is that as well as Wi-Fi you can get the Kindle Paperwhite in a Wi-Fi and cellular flavor (with free 3G and 4G connectivity), whereas the basic Kindle only supports Wi-Fi. For most people this again shouldn't be a big deal, but cellular data does mean you can buy and download books any time, anywhere, whereas you're a bit more limited with just Wi-Fi. Most other things are similar or the same, including their software and battery life, with both models offering weeks of life on a single charge with typical usage. The Amazon Kindle starts at £69.99 / $89.99, but that's a version with adverts on the lock screen. If you'd rather not have adverts you'll have to pay £79.99 / $109.99. In Australia you can only get a version without adverts, which costs AU$139. The Amazon Kindle Paperwhite on the other hand starts at £119.99 / $129.99 for the 8GB Wi-Fi version with adverts, but there are more options here. For £129.99 / $149.99 / AU$199 you can get the same version without adverts, while for £149.99 / $159.99 you can get a 32GB Wi-Fi model with adverts, and for £159.99 / $179.99 / AU$249 you can get that one without them. As before, Australia only has the ad-free versions. At the top end there's a 32GB cellular version for £219.99 / $249.99 / AU$369 - there's no option to get this one with adverts. While those are the standard prices, at the time of writing Amazon sells these ereaders at a discount in the US and UK, which brings the starting price down to $59.99 / £59.99 for the Amazon Kindle, and $84.99 / £84.99 for the Kindle Paperwhite. It's not clear whether these price cuts are permanent or not though. In any case, the Amazon Kindle Paperwhite is substantially more expensive, starting at close to twice the basic Kindle's price before discounts. The Amazon Kindle Paperwhite is quite a lot more expensive than the basic Amazon Kindle, but it's still reasonably affordable and comfortably undercuts the likes of the Kindle Oasis. The extra money that you'd have to spend for the Paperwhite gets you a sharper screen, more storage, a slightly higher-end design, water resistance, a better front light, and potentially cellular connectivity. Whether those things are worth it will largely depend on when, where, what and how much you plan to read.

Palantir Technologies launched Palantir Foundry for Builders, an initiative designed for startups and smaller companies, as it tries to expand its customer base beyond large enterprise and public sector clients. Software companies either start with grass-roots developers and smaller enterprises and then move up or start big and make platforms more accessible over time. Palantir is going the latter route, but success moving downstream has been a harder road. Palantir has been working to make its platform more accessible and turnkey to businesses. In its latest quarter, Palantir had 149 customers with most being large organizations. In the first quarter, Palantir said it closed 15 deals of $5 million or more in total contract value, including 6 deals worth $10 million or more. Palantir Foundry for Builders is designed to support startups and then scale as they grow. The program includes the Palantir Foundry platform and support to create a data operating system. The idea is that Palantir can offer an initial platform and then grow with enterprises. Palantir Foundry for Builders is sold as a subscription, initially for companies connected to Palantir alumni, and then expanding. Initial customers for Palantir Foundry for Builders include startups Chapter, Hence AI, Adyton and Gecko Robotics. These startups are focused on healthcare, legal, fintech and robotics. Under Palantir Foundry for Builders, the company is offering Palantir Foundry as a managed service that includes cloud hosting and data integration as well as analytics, model building and decision support tools.

Untether AI, a startup developing custom-built chips for AI inferencing workloads, today announced that it raised $125 million from Tracker Capital Management and Intel Capital. The round, which was oversubscribed and had participation from Canada Pension Plan Investment Board and Radical Ventures, will be used to support the expansion of Untether's customer engagements, CEO Arun Iyengar says. The increase in the use of AI — along with AI's hardware requirements — poses a challenge for traditional datacenter compute architectures. Untether is among the companies proposing at-memory or near-memory computation as a solution. Essentially, this type of hardware builds memory and logic into an integrated circuit package. In a "2.5D" near-memory compute architecture, processor dies are stacked atop an interposer that links the components and the board, incorporating high-speed memory to bolster chip bandwidth. Founded in 2018 by CTO Martin Snelgrove, Darrick Wiebe, and Raymond Chik, Untether says it continues to make progress toward mass-producing a chip — RunA1200 — combining efficiency with computational robustness. Snelgrove and Wiebe claim that data in their architecture moves up to 1,000 times faster than is typical, which would be a boon for machine learning, where datasets are frequently dozens or hundreds of gigabytes in size. Each RunA1200 chip contains a RISC-V processor and 511 memory banks, with the banks comprising 385KB of SRAM and a 2D array of 512 processing elements (PE). There are 261,632 PEs per chip with 200MB of memory, and RunA1200 delivers 502 trillion operations per second (TOPS) of processing power. One of Untether's first commercial products is the TsunAImi, a PCIe card containing four RunA1200s. App-specific processors spread throughout the memory arrays in the RunA1200s enable the TsunAImi to deliver over 80,000 frames per second on the popular ResNet-50 benchmark, three times the throughput of its nearest competitor. According to analyst Linley Gwennap, the TsunAImi outperforms a single Nvidia A100 GPU at about the same power rating, or about 400W of power. Untether is shipping TsunAImi samples and aims for general availability this summer. The company says the cards can be used in a range of industries and applications, including banking and financial services, natural language processing, autonomous vehicles, smart city and retail, and other scenarios that require high-throughput and low-latency AI acceleration. "Untether AI has a scalable architecture that provides a revolutionary approach to AI inference acceleration. Its industry-leading power efficiency can deliver the compute density and flexibility required for current and future AI workloads in the cloud, for edge computing, and embedded devices," Tracker Capital senior advisor Shaygan Kheradpir said in a press release. There's no shortage of adjacent startup rivals in a chip segment market that's anticipated to reach $91.18 billion by 2025. California-based Mythic has raised $85.2 million to develop custom in-memory compute architecture. Graphcore, a Bristol, U. K.-based startup creating chips and systems to accelerate AI workloads, has a war chest in the hundreds of millions of dollars. SambaNova has raised over $1 billion to commercialize its AI acceleration hardware. And Baidu's growing AI chip unit was recently valued at $2 billion after funding. With the latest infusion, Toronto-based Untether's total raised stands at $152 million.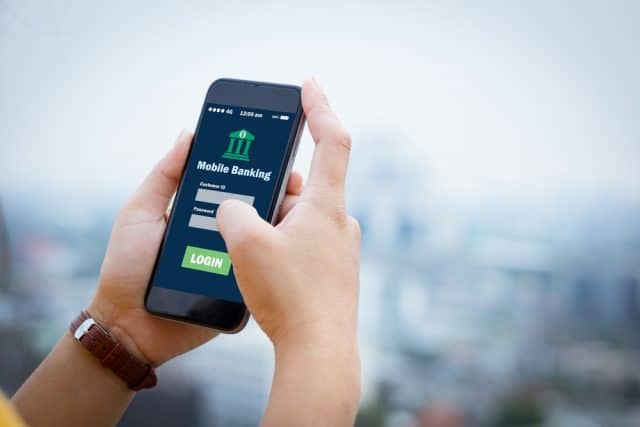 Open banking is more than just a buzzword -- the emerging trend is reshaping traditional services and may become the industry's future. Through the use of application programming interfaces (APIs), third-party financial service providers (TPPs) can access customer data that would otherwise be kept secure. Some of these services include budgeting, comparing mortgage rates, creating savings portfolios and more. TPPs are growing in number due to the open banking revolution. Customers crave convenience when it comes to banking. It's highly sought after, and banks and financial institutions must be creative with their offerings if they want to please clients. However, convenience cannot come at the expense of data protection. Establishments must keep their customers' information secure under all circumstances. There are a handful of reasons why the traditional banking system is becoming more antiquated. Transferring and processing transactions are anything but immediate. Customers are using outside parties to help them manage their finances, but should they have to? Not with an open banking system. Below are some examples of open banking apps that can give control back to the customer in terms of their finances. 1. Cleo One of the most highly rated personal banking apps on the market is Cleo, which allows customers to manage their finances seamlessly. It uses an artificial intelligence (AI) chatbot to interact with the user, teaching them valuable ways to save and budget for upcoming expenses. Utilizing this app allows customers to be more mindful of their spending habits, which teaches them fiscal responsibility in the long run. Cleo can also provide the user advances, a feature that offers them even more of a hand in managing their finances. The app claims that no extra fees are added to the loan, so people feel a sense of transparency about the amount of money they must pay back. 2. Chime The online banking service Chime helps users handle their finances in an easy, modern layout. Chime's goal is to make basic banking easier than traditional methods. Some of its features include spending and savings accounts, credit building, getting paid early and fee-free overdraft protection, to name a few. Chime is a super helpful app that sends account balance notifications and helps customers track their spending. Chime users are also given a Visa debit card to access their spending account, making transactions easier. Keep in mind that Chime itself is a fintech company, not a bank. In the open banking ecosystem, Chime and the rest of these apps are considered TPPs. 3. Moneybox Because Europe has adopted the open banking system, some of the best apps are available in other countries. According to TechRadar, Moneybox is a top-rated app in the U. K., with a four out of five-star ranking. Moneybox has over 600,000 customers and provides a handful of services, like homebuying, saving, investments and retirement options. No matter the financial need, Moneybox has its customers covered. 4. Canopy Canopy's top priority as a financial service provider is to make the rental market more accessible for all parties, including renters, landlords and real estate agents. When Canopy receives a user's banking information, it provides insights and analytics to users regarding their current financial situation and credit score. The mobile app aggregates data from a customer's bank and draws conclusions from that information. Someone who is trying to rent an apartment and is unsure if their credit score reaches the requirements can quickly check Canopy. It's making the rental process more straightforward, and it's all because the open banking system allows customers to gain more control over their finances. 5. Currensea Another popular U. K. open banking app is Currensea, which provides customers with a direct debit travel card. Currensea is considered a frontrunner in the industry. Two ex-investment bankers developed it in 2017, and soon after, a multicurrency card was born. Customers using Currensea could travel worry-free, knowing foreign transaction fees could be bypassed. Currensea claims that their service saves customers 85% on every transaction, an attractive offer for frequent travelers. 6. Plum has more than 1 million customers and a 4.7-star rating from over 30,000 reviews. Most U. K. banks are linked to Plum. Customers who use Plum can benefit from setting aside a reasonable amount every few days to stash as savings. The best part is that the app uses AI to accomplish this. There's no need for a customer to go in and transfer manually. These are only some examples of the various open banking apps available to customers today. It's expected that their prominence will prompt others to emerge and take over traditional banking apps, paving the way for other trends that will keep the industry current. The Future of Open Banking Apps It will be interesting for tech enthusiasts and financial industry leaders to monitor the future adoption of open banking. TPPs will likely grow in number as open banking becomes more prevalent. Customers need their transactions to be convenient, and this option will help them manage their finances more efficiently and securely. Image credit: panuwat phimpha / Shutterstock Devin Partida writes about AI, apps and technology at ReHack.com, where she is Editor-in-Chief

Every company is now a software company, a mantra that is arguably more true today than it was 16 months ago due to pandemic-driven digital transformation efforts. But at the same time, this has opened the door to countless hacks, breaches, and cyberattacks. To make sense of all this, analysts, corporations, and other industry organizations have published countless studies into the current state of software security. A recent Canalys report found that there were more data breaches in 2020 than in the previous 15 years combined, while Synopsys concluded that 84% of codebases contain at least one open source vulnerability. CrowdStrike, meanwhile, released its 2021 Global Threat Report yesterday, noting that 2020 was "perhaps the most active year in memory" for cyberattacks. While all these various reports shine a light on some of the problems facing software security in 2021, arriving at a meaningful conclusion based on the wealth of data available can be a challenge due to the varying perspectives, methodologies, and inherent biases at play. And that is something that cybersecurity giant F5 and research and data science firm Cyentia Institute strive to tackle with their The State of the State of Application Exploits in Security Incidents report, a multi-source analysis that aggregates findings from multiple prominent industry reports to arrive at a more holistic view of the current state of application security. The goal, ultimately, is to identify consensus across the research spectrum, while highlighting the inherent challenges of carrying out multi-source analysis for anyone else wishing to produce a similar report in the future. According to Cyentia Institute, it initially reviewed more than 100 published reports spanning web application attacks and vulnerabilities; general incidents and breaches; and extreme loss cyber events. However, it ultimately only used a subset of those in its eventual analysis, including: Verizon's Data Breach Investigations Report (DBIR); Trustwave's 2020 Global Security Report; Veracode's State of Software Security; Cisco Talos' Incident Response trends from Winter 2020-21; Crowdstrike's 2020 Global Threat Report, Cyentia's own Information Risk Insights Study 20/20 "Extreme Edition" (IRIS Xtreme) among others. Cyentia's IRIS Xtreme report analyzed the 100 largest cyber loss events of the past 5 years, which collectively amounted to $18 billion in financial losses and 10 billion records compromised. Web app attacks came in third place in terms of frequency. Verizon's DBIR, meanwhile, is an annual report spanning tens-of-thousands of security incidents — its 2021 report found nearly 5,000 incidents that would fall under the web application security banner, putting it in second place in terms of frequency. Comparing and contrasting the exact numbers from security reports reveals some differences for sure, but by combining data and findings in this way helps paint a picture and arrive at what F5 calls a "so-so" agreement. "All these data sources and statistics range widely in terms of scope, methods, quality, etc., making it a real challenge to synthesize findings across them," F5 wrote in a post today. "But there's 'so-so' agreement among them that web application security is a really big deal among really big incidents." These so-so agreements extend into the specifics of cybersecurity vulnerabilities. Indeed, all the various reports largely came to different conclusions in terms of what the most common types of web application vulnerabilities and attacks were, but according to F5 and Cyentia's report they saw: "at least 'so-so' agreement among them that [SQL] injection attacks and cross-site scripting rank highest." Elsewhere, the report found that 56% of the largest incidents in the past five years relate to some sort of web app security issue, which in turn represents 42% of all financial losses for these "extreme loss" cybersecurity events. Moreover, the average time-to-discovery for web application exploit incidents was 254 days, "significantly higher than the 71-day average among other extreme loss events" identified in studies. And although we probably knew this already based on recent high-profile breaches, state-affiliated actors were responsible for "57% of all reported financial losses for the largest web application incidents" in the past five years. What's most clear from all of this is that drawing meaningful consensus from a diverse range of reports that use different methodologies is incredibly difficult to do. All the researchers and report authors "approach their subject matter with different definitions and assumptions," Cyentia's conclusion reads. "Some are focused on incidents as the most intelligible level on which to examine security. Some focus on attacker motivation, or on tactics, techniques and procedures (TTPs). Some focus on vulnerability types." If nothing else, on a very broad level this serves as a reminder that companies need to protect their web apps, or as Cyentia notes: "Fix your code; patch your systems; double-up your creds; watch your back(door)." The full The State of the State of Application Exploits in Security Incidents report is available for anyone to peruse now.

Nvidia G-Sync modifies the refresh rate of your monitor to provide a smooth, seamless gameplay experience. If you have one of the best G-Sync monitors, you'll need to know how to enable G-Sync on a PC. And in this guide, we're going to show you how. Got an AMD graphics card or a Freesync monitor instead? Here's how to enable Freesync. Before getting to how to enable G-Sync, you need to make sure you have a G-Sync monitor. Nvidia has a few different G-Sync categories. G-Sync and G-Sync Ultimate monitors come with dedicated hardware inside that handles the variable refresh rate, and they're typically more expensive than other monitors. There are also G-Sync Compatible monitors, which don't have dedicated hardware but still support Nvidia's adaptive refresh feature. You also need an Nvidia graphics card. As long as you have everything you need, hook up your monitor, update your graphics card drivers, and install the latest version of Nvidia Control Panel. From there, enabling G-Sync is simple: Step 1: Open the Nvidia Control Panel. Step 2: Expand the Display tab and select Set Up G-Sync. Step 3: Check Enable G-Sync, G-Sync Compatible. Step 4: Select either Enable For Full Screen Mode or Enable for Windowed and Full Screen Mode depending on what you want. Step 5: Click Apply. If you have multiple monitors, you'll see a few more settings on the page. You can apply G-Sync settings to a specific display if you choose, which can be useful in a few different situations. If your primary display supports G-Sync, for example, but your secondary display doesn't, you can apply the setting only to a single display. If that's what you want to do, follow these additional steps: Step 1: Select the display you want to update. Step 2: Check Enable Settings for the Selected Display Model. Step 3: Click Apply. You also need to make sure the display you're applying the settings to is your primary display. To do that, head to System > Display in Windows, select your primary display, and then check Make This My Main Display. After you've done that, you'll want to double-check that your monitor is set to use G-Sync instead of a fixed refresh rate. In the Nvidia Control Panel, take these steps: Step 1: Expand the 3D Settings tab and select Manage 3D Settings. Step 2: Under the Global Settings tab, find the Monitor Technology setting. Step 3: Change the setting from Fixed Refresh Rate to G-Sync. Step 4: Click Apply. That's it. Whenever you load up a game, you'll be able to use variable refresh rate as long as you have a compatible display. In most cases, you don't need to do anything on your monitor. However, some displays come with a toggle in the settings for G-Sync, so make sure to turn that on, as well.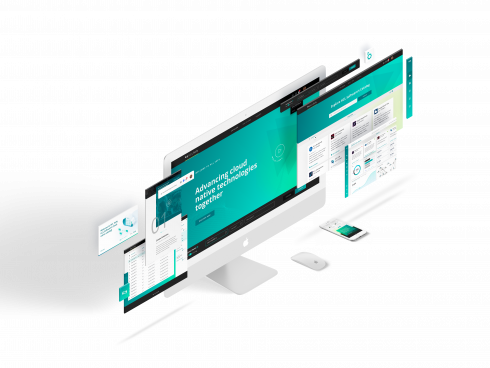 HCL Software has made its product portfolio cloud-ready, and has introduced HCL SoFy, a cloud-native platform for creating tool solutions, and HCL Now, a cloud-native-as-a-service offering. The work is the result of a major investment HCL made across its entire product portfolio to modernize its solutions for the cloud, according to Alex Mulholland, chief platform architect at HCL Software. "We wanted to take the software our clients have already made investments in and make it easy to use" in modern cloud environments, she explained. The key to this effort, Mulholland said, was leveraging Kubernetes and Helm charts. Each product in the HCL Software portfolio has been packaged in containers, with UIs and dashboards, wrapped as Helm charts. "SoFy is the platform that brings the portfolio together as services," she said. "Each item in the [HCL Software] catalog is already a Helm chart, with pre-reqs all wrapped up with configuration so they run out of the box." Because this is based on native Kubernetes, it is cloud-agnostic, providing flexibility for customers to run the software without cloud vendor lock-in, she explained. SoFy allows customers to look at what's available and create their own solution packages; those packages can be deployed to a sandbox and include demos and step-by-step instructions for use, Mulholland noted. HCL Now, the service offering, lets users run the HCL software wherever they want to run it, with access to log files, containers, and more. HCL SoFy, which encompasses 26 of the company's products, is available as a 30-day trial, through a one-click install that can be up and running in an hour. Mulholland also pointed out that cloud-native software also helps customers overcome the pain points of version upgrades, as it's all done behind the scenes.

While the Wear OS-based Samsung Galaxy Watch 4 series will very soon be the star of Samsung's wearable lineup, the Galaxy Watch 3 hasn't been abandoned just yet. The latest firmware update for the Galaxy Watch 3 is now beginning to roll out, and with the update comes voice guidance, SpO2 measurement improvements, and general system stability improvements. It's a fairly minor update and doesn't introduce any new features or UI tweaks. The update (via Tizen Help) is rolling out to device owners now and comes in at 77.65MB. The Samsung Galaxy Watch 3 was the first Samsung smartwatch to feature SpO2 measuring, and at launch, there were several reviews that referred to it as inaccurate. It's great to see more updates coming out to address this. Voice guidance seemingly gives you information out loud when you're exercising, with audio coming through a headset connected to your smartphone. The feature previously rolled out to the Galaxy Watch Active 2 last year. The Galaxy Watch 3 launched last year in August, and it's still a highly competitive premium smartwatch. It features a 1.4-inch Super AMOLED display with a circular dial and a rotating bezel on the outside. It also offers 24/7 heart-rate tracking, an SpO2 sensor for blood oxygen monitoring, support for Samsung Pay, and 5ATM + IP68 water and dust protection. Since the Samsung Galaxy Watch 3's launch, the company has steadily added to the feature set and capabilities of the Galaxy Watch 3. Earlier this year, Samsung finally enabled support for ECG and blood pressure monitoring on the smartwatch in 31 countries, allowing users to analyze their heart activity and keep tabs on their blood pressure levels on the go. A new update that arrived a month later added even more features and improvements, including new home workout fitness programs, SmartThings Find support to help you locate your lost Galaxy Watch 3, a Hand Wash app (to time how long you wash your hands for), and more. We don't know if today's update to build version R845FXXU1DUE4 is rolling out outside of India or if it's rolling out for the smaller 41mm variant yet. Keep an eye out for the update to reach your watch, and let us know when it does!

Sysdig today announced that it acquired Apolicy, a startup developing tools to address how teams approach containerized system security. The deal, the terms of which weren't disclosed, will bolster Sysdig's capabilities by strengthening cloud and container security with compliance and governance enforcement, Sysdig CEO Suresh Vasudevan said. The trend of infrastructure-as-code (IaC) continues to gain traction with cloud platform teams as a way to achieve holistic operational control of infrastructure. As teams codify infrastructure using IaC services, it can be easy to overlook security. But checking for security as configurations allow organizations to identify and resolve issues before infrastructure is deployed. Apolicy provides what it calls "IaC security," which automates an organization's cloud and container security controls. It provides the ability to apply policies and practices across multiple IaC, cloud, and container environments, automating compliance by enforcing Open Policy Agent-based policies via a container admission controller. Moreover, it consolidates alerts by identifying the production instances affected by IaC errors and prioritizing fixes based on application context. Infrastructure as code is the process of managing datacenters through machine-readable definition files, rather than hardware configurations. It grew as a response to the challenges posed by utility computing — the thought of modeling infrastructure with code and having the ability to design, implement, and deploy app infrastructure appealed to both software developers and IT infrastructure administrators. Being able to treat infrastructure like code and use the same tools as any other software project would allow developers to rapidly deploy applications, the thinking went. With the addition of Apolicy, Sysdig customers will be able to detect runtime drift and map it back to the IaC configuration file, Vasudevan said in a press release. "Most breaches are caused by configuration errors. Our customers want a single platform that detects configuration errors pre-deployment and identifies drift in production. Only Sysdig delivers a secure DevOps workflow for infrastructure and workloads and automatically closes the loop from production to source by fixing issues identified at runtime," he said. Prior to the acquisition, Apolicy, which was founded in 2019, had raised $3.5 million in funding. The Apolicy team including cofounders Maor Goldberg, Eran Leib, and Shlomi Wexler will join Sysdig once the purchase is complete, and Apolicy's products will be incorporated as part of Sysdig's platform. "We founded Apolicy with the purpose of securing Kubernetes from source to production through risk identification, remediation, and policy enforcement," Goldberg said in a statement. "We are excited to join forces with Sysdig and combine the best security capabilities in the market for cloud and containers together with our infrastructure and posture security. Together we will bring customers one end-to-end cloud native security platform that is built on open source." Sysdig, which competes with Dome9, Datadog, and Orca Security, was launched in 2013 as an open source effort to solve the security problems facing enterprises adopting cloud apps. The company created projects to leverage visibility as a foundation for security, including Sysdig and Falco, which have become standards for threat detection and incident response. It now has "tens of thousands" of users across over 450 customers, including "dozens" of large global enterprises, as well as over $395 million in venture capital backing.

Dropbox on Tuesday announced a series of new features aimed at facilitating distributed workforces. It's also adding new features to help individuals organize and secure personal content, like photos and passwords. Since March 2020, when the Covid-19 pandemic forced people to start working remotely, the cloud-based file sharing company has been redrawing its product roadmap to enable distributed work. "The shift to distributed work is a transformative opportunity... not unlike the shift to mobile or shift to the cloud," CEO Drew Houston said last year. "And we're in the first inning of that transformation." In June of last year, Dropbox rolled out a series of new features like Dropbox Password and Dropbox Vault. The new features build on those prior announcements. To create simpler workflows for remote workforces, Dropbox is introducing: To help users keep their content secure and organized, Dropbox is introducing:

Over the last few weeks, we've seen several leaks about Samsung's next Galaxy Unpacked event. According to recent reports, Samsung will host the event on August 11 and unveil the Galaxy Z Fold 3 and Galaxy Z Flip 3. Leaks suggest that the company will also reveal the Galaxy S21 FE, the Galaxy Watch 4 series, and the Galaxy Buds 2, along with the new foldables. While Samsung is yet to make an official announcement, the company's voice assistant Bixby now has some answers. If you ask Bixby, "when is the next Galaxy Unpacked event?" It shows a morse code (via Sammobile) and asks you to listen carefully. The morse code translates to August 11, confirming the launch date. If you ask Bixby for more details, like "when is the Galaxy Z Fold 3 launching," "when is the next Galaxy Z Flip launching," or "when is the Galaxy S21 FE launching," it offers the same answer. Interestingly, it doesn't show the morse code when you ask about the Galaxy Watch 4 and provides a link to Samsung's website instead. Furthermore, if you ask Bixby, "what is Samsung going to announce at the next Unpacked?" It responds with scribbling sounds. While we're not sure exactly what the scribbling sounds signify, Sammobile suggests that they may be a reference to the Galaxy Z Fold 3's S Pen support. In case you've been out of the loop, recent reports suggest that Samsung will launch quite a few products during the next Galaxy Unpacked event. The company will likely unveil its next-gen foldables, the Galaxy Z Fold 3 and the Galaxy Z Flip 3, the Galaxy Watch 4 series, and the Galaxy Buds 2 at the event. Although recent reports suggested that the company may have delayed the Galaxy S21 FE, the Bixby easter egg confirms that Samsung will also launch the affordable flagship next month.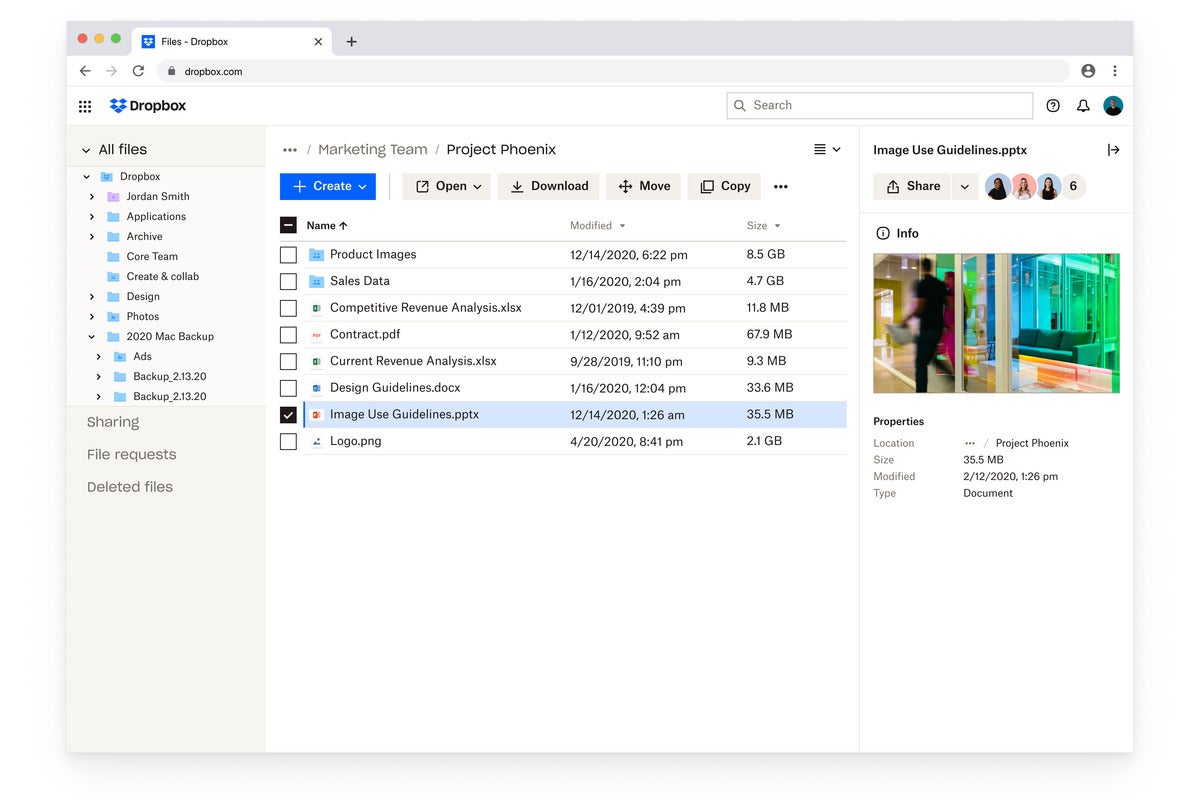 Dropbox said Tuesday that the company has beefed up its password management mechanisms even more, while bringing photo upload capabilities into its basic tier. Dropbox also announced some general UI changes, as well. Dropbox first introduced a password manager last year, then made it available to its free Dropbox Basic plan, too. But the manager was rudimentary, lacking features that its competition enjoyed. Now, Dropbox is adding some of those: a Dropbox Passwords browser extension to save and fill in passwords, the ability to share passwords, and even the ability to store credit and debit cards in Dropbox Passwords, too. These won't be unusual to those who use a web browser like Chrome or Edge, but they're a convenience Dropbox lacked. All of the new password features will be available to Dropbox Basic, Plus, Family, and Professional users as of Tuesday, Dropbox said. Likewise, photo uploads won't be anything new to users of Apple's iCloud, Google Photos, and more. But, like Microsoft's OneDrive, the Dropbox service can be used as an additional backup for photo uploads, now that Google's data cap is in place. What Dropbox is tacitly encouraging you to do is to simply turn off photo uploads to Google's cloud and replace your online photo storage with Dropbox, instead. Photo uploads are coming to Dropbox, too. Previously, photo uploads were reserved for Dropbox's paid services. Now Dropbox is making photo uploads part of Dropbox Basic, the Dropbox free tier. Dropbox allows Basic users 2GB of free storage space, though it allows them to expand their storage allotment by signing up friends and performing other tasks. (Photo uploads will count against that Dropbox data cap, though.) Finally, Dropbox announced general changes to the look and feel of the service, complete with a new web interface, as shown in the image at the top of the article, plus the ability to perform file conversion within the Dropbox app itself. You'll be able to convert files into PDFs and make changes to video and image formats from within Dropbox, and without the need to download a separate image converter.

Pure Storage, the Flash storage systems pioneer, announced the expansion of its as-a-service portfolio. The new offerings include FlashStack delivered as-a-Service, as well as Portworx Cloud Consumption. FlashStack is converged infrastructure delivered jointly by Pure and Cisco. Delivered as a service, it offers customers AI-based software-defined infrastructure with a flexible consumption model. It's scalable, holistically managed, and customers can leverage re-tested, validated reference architectures for popular workloads. Meanwhile, Portworx Cloud Consumption brings a consumption-based model to Kubernetes storage. Pure acquired Portworx last year as part of its push into multi-cloud data services. It allows customers to operate and scale enterprise apps across any cloud or data center. However, it can be difficult to predict how many servers are needed to run applications on Kubernetes. To address this, Portworx Cloud Consumption lets customers consume purchased Portworx hours at any rate throughout the year, similar to how they consume public cloud reserved instances. Pure Storage launched its Pure as-a-Service offering in 2018 and continues to expand its subscription offerings. In its most recent published financial results, delivered in May, Pure noted that total revenue grew 12 percent year-over-year, while subscription services revenue grew 35 percent. Subscription services revenue now represents approximately 39 percent of total sales.

DevOps practices have been widely embraced across IT organizations, according to Puppet's annual State of DevOps survey. However, the vast majority of IT teams are stuck in the middle stages of their DevOps evolution. And while many people may be quick to blame problems such as a lack of necessary technical skills or legacy infrastructure, the biggest roadblock turns out to be a collection of cultural issues, the study suggests. That includes problems like a lack of support from leadership or unclear responsibilities among teams. According to the report, just 18% of respondents have high-functioning DevOps teams. Just 4% are low functioning, while most -- 78% -- are in the middle. "One way to sort of think about this is that we see folks at the lowest levels really just doing things the way they've always been done," Puppet field CTO Nigel Kersten said during a roundtable discussion. "They haven't modernized very much. The folks at the middle level have managed to optimize for the team in a couple of different ways, but they haven't optimized... for the larger organization. The people who are sort of at the highest levels of evolution are the ones who've managed to make these sorts of practices invisible -- it's just how you do work, and it's just the way you deliver software." Now in its 10th year, the State of DevOps report surveyed more than 2,650 IT, development, and information security professionals in March and April of this year. The DevOps model assesses respondents over five stages of DevOps evolution, which are used to categorize respondents into three categories: low, mid-level and high DevOps evolution. In this year's survey,83% of IT decision-makers report their organizations are implementing DevOps practices to unlock higher business value through better quality software, faster delivery times, more secure systems and the codification of principles. Also: The snags holding back DevOps: Culture, delivery and security While organizations in the middle say they're building a DevOps culture, "there is this still organizational resistance to change that is a real problem," Kersten said. "And people really haven't seen the actual value that they're actually trying to move towards with DevOps." The most common cultural blockers at the mid-level include a culture that discourages risk (21%), unclear responsibilities (20%), de-prioritizing fast flow optimization (18%) and insufficient feedback loops (17%). "The teams that have a clear understanding of their responsibilities... and understand [the responsibilities of] adjacent teams and their relationships to each other... they're the folks who are better at DevOps," Kersten said. "It turns out highly functioning organizations are better at stuff." Among highly-evolved teams,91% report a clear understanding of their responsibilities to other teams compared to only 46% of low-evolution teams. Meanwhile,89% of highly evolved teams report members of their own team have clear roles, plans, and goals for their work, compared to just 46% of low-evolution teams. While 77% of highly evolved teams state that teams adjacent to their own team have a clear understanding of their responsibilities as they relate to their own team, only one third of low-evolution teams claim the same. The report found that highly-evolved firms were better at leveraging automation and the cloud, though these practices were not synonymous with DevOps. Ninety percent of respondents with highly evolved DevOps practices report their team has automated most repetitive tasks, and 97% of respondents with highly evolved DevOps practices agree that automation improves the quality of their work. At the same time, as many as 62% of organizations stuck in mid-evolution report high levels of automation. Almost all survey respondents said they are using the cloud, but most are using it poorly. Sixty-five percent of mid-evolution firms report using the cloud, yet only 20% use the cloud to its full potential. High-evolution teams use cloud better with 57% satisfying all five NIST cloud capability metrics compared to only 5% of low-evolution respondents.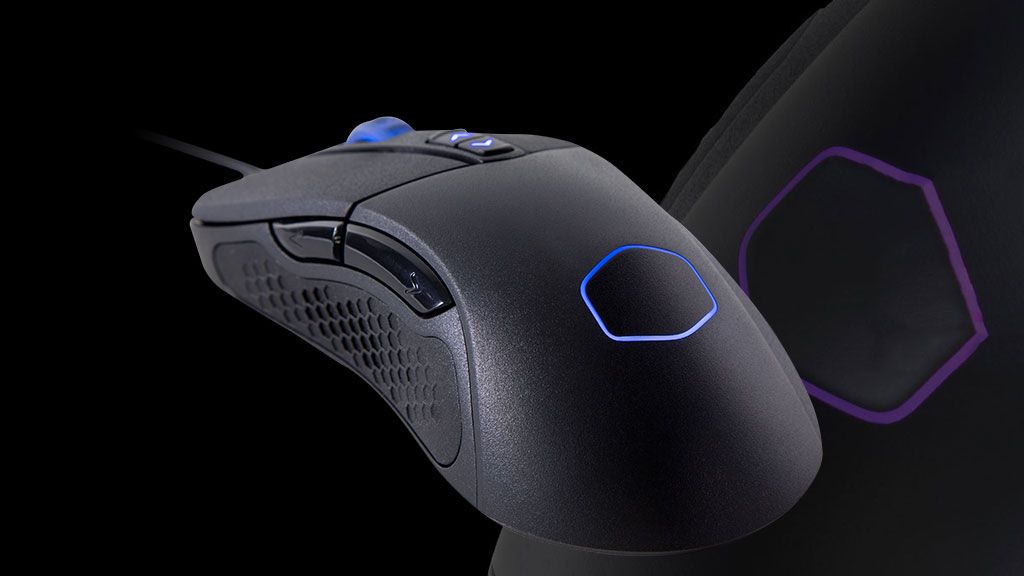 You can snag Cooler Master's MM531 for just $10.44 from Woot (owned by Amazon) today, which is significantly cheaper than Logitech's G203 Lightsync, the best gaming mouse on a tight budget. It's worth taking advantage of this deal even if just to chuck it in a storage bin to have as a backup, in case your main rodent bites the dust. The MM531 is not very expensive to begin with—it normally goes for $19.99 on Amazon, save for the occasional minor discount. Over on Woot, however, it's nearly half off. And if you are a Prime member, you get free standard shipping to boot. But should you bite? The answer is yes. Cooler Master MM531 Gaming Mouse| 12,000 DPI | $19.99 $10.44 at Woot (save $9.55) There's a lot of mouse here for ten bucks and change. It has a 12,000 DPI sensor, seven programmable buttons, Omron switches for the main clickers, RGB lighting, and onboard memory to save your settings to up to five profiles directly on the mouse. View Deal This is easily worth ten bucks and change, if you're right-handed (it's ergonomically shaped for right-handed use). The MM531 is driven by Pixart's 3360 optical sensor, the same as found in numerous other gaming mice like the Glorious Model D and O, SteelSeries' Rival 700, and a few other Cooler Master mice, to name a few. It has a 100-12,000 DPI that you can adjust on the fly with four preset sensitivity settings. You also get seven programmable buttons (and Omron switches on the main clickers), an adjustable lift-off distance of around 2mm, RGB lighting, and 512KB of onboard memory so you can save your settings directly to the mouse (up to five profiles). That's a lot of mouse for just $10.44.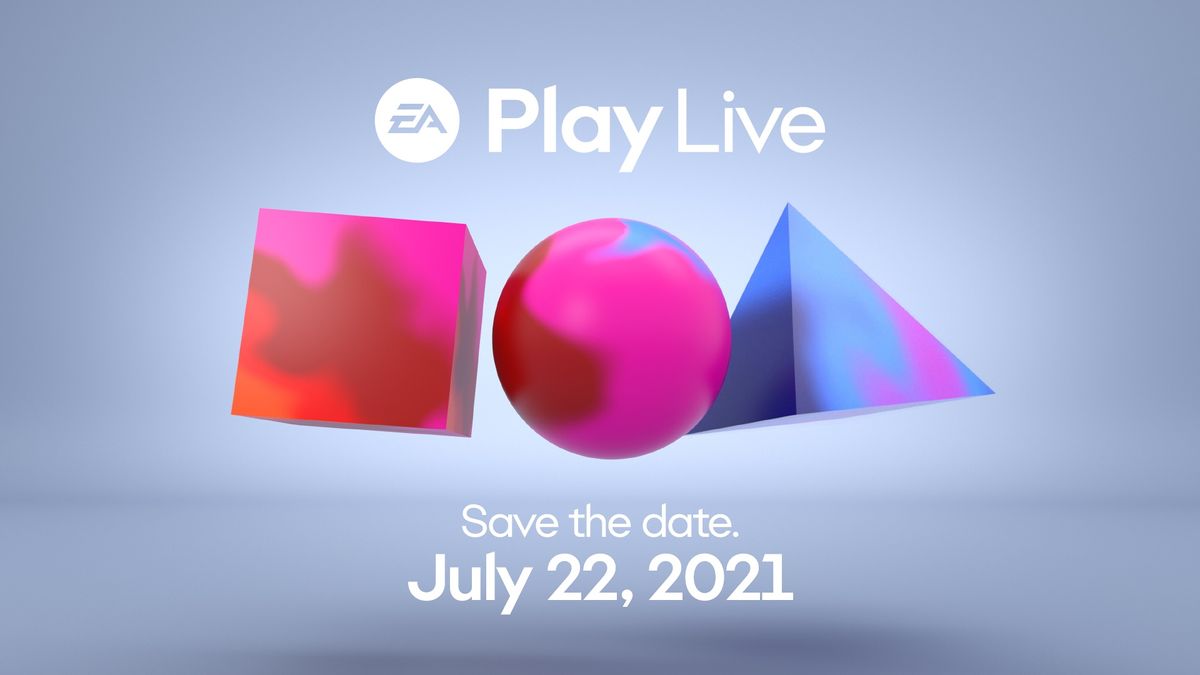 EA is set to host its EA Play Live 2021 stream on July 22, showcasing the publisher's biggest upcoming releases – and maybe even announcing some new ones. And if you want to watch the whole thing live, then you're in the right place. EA Play Live is essentially EA's virtual equivalent of an E3 conference, with the publisher opting to skip E3 2021 in lieu of hosting its own event. It's no surprise, given that hosting its own independent showcase outside of the E3 sphere allows EA to ensure focus is only on its titles – a move that it benefitted from when E3 was cancelled last year. In the run-up to this main showcase, EA has been hosting a Spotlight Series of streams that have focused on specific games and genres from the publisher including Madden 22, Battlefield 2042, Apex Legends and EA Original titles. But it's at EA Play Live that we expect the publisher to pull out the big guns – and maybe even a few surprises (more on that below). Want to catch all the action live? Here's how to watch EA Play Live 2021. EA Play Live 2021 takes place on Thursday, July 22, 2021, with a pre-show beginning at 10am PT / 1pm ET / 6pm BST (or July 23 at 3am AEST). The main conference is set to last roughly 40 minutes and will be hosted by WWE's Austin Creed. It's unclear how long the pre-show will last, but we imagine about 20 minutes. You can watch the showcase live on YouTube, Twitch, Twitter and Facebook. But you can also catch all the action right here via the embedded video above! Let's start with what we know we won't be seeing at EA Play Live 2021. BioWare has already confirmed that we won't see Dragon Age 4 or a new Mass Effect at this event, while Full Circle has revealed that Skate 4 won't be making an appearance. In addition, the EA Star Wars team has confirmed it doesn't have anything to share at this year's showcase. So what does that leave us with? EA Dice has already stated it will be revealing Battlefield 2042's third multiplayer mode at the showcase. This third multiplayer experience is rumored to be called the 'Battlefield Hub' and will reportedly allow players to play remastered versions of classic Battlefield maps. We're also hoping EA Dice will reveal a few more Specialists (we have only seen four of the 10 confirmed characters) and give us some firm details on the delayed technical playtest. In addition to Battlefield 2042, we're expecting EA's sports titles to take up a chunk of the conference, with a closer look at both FIFA 22 and Madden 22's new features – though considering both have had Spotlights already we're not expecting anything massive here. We're also expecting an update on online multiplayer titles such as Apex Legends and Knockout City. It's unlikely that we'll get an update on The Sims 5, as it's reportedly still very early in development, but we could get a tease on future The Sims 4 DLC such as new kits or game packs. But perhaps the biggest announcement we're expecting from EA Play Live 2021 is the reveal of the rumored Dead Space remake. It's likely this announcement would be the closer of the show, but we'll have to wait for the actual event to find out if this rumor proves to be true.

It's hard finding good deals on Apple products, but sometimes you get lucky! Currently, Amazon is offering up to $150 off the latest M1-powered MacBook Air. It's a great laptop, perfect for students or those who like to travel light. Must read: Don't make this common, fatal iPhone or Android mistake If you don't need too much storage and can fit your life into 256GB, then you can save $100 off the regular price of the 2020 M1-powered MacBook Air. From Apple, this is currently $999, but the same notebook is available on Amazon in all three finish options -- gold, silver, or space grey -- for only $899. If you want more storage then you'll need to spend more and get the model that comes with 512GB of storage. Here you'll save $150 on the Apple Store price, and be able to pick one up for only $1,099. These are deals that are hard to beat.

A wealth of new features and improvements are soon set to arrive to bolster the user experience on the Epic Games Store. Epic has just updated its Trello page with several upcoming changes and these include improvements to user profiles and wishlisting and a preview on hover feature. The preview on hover feature enables users to find out more details about a particular game or app without having to visit its individual page. The details displayed include a brief description, the game's tags, and the ability for you to add it to your wishlist. User profiles have been updated to showcase more information and they now resemble profiles on Xbox consoles. Here you can see the full list of your friends, your achievements, and minor details such as the number of games in your library and your total hours played. Lastly, you'll now be able to access your wishlist from the Discover and Browse filters on the store. Badges will also be given noting updates to wishlisted items, and later down the line, a blade will be added to the Discover section of the storefront showing the most recently updated items that you have wishlisted. Thanks, VG24/7. You must be logged in to comment. If you are not yet a member - join now! Loading next content Gamereactor uses cookies to ensure that we give you the best browsing experience on our website. If you continue, we'll assume that you are happy with our cookies policy

(Norbert Eisele-Hein/imageBROKER/Shutterstock) In most PCMag Readers' Choice surveys, the number-one criterion is overall satisfaction. When it comes to connected cars, though, the question that drives our award selection is: "How satisfied are you with the overall connectivity of your vehicle?" Connectivity takes many shapes in a car or truck, from safety features like backup cameras, dash cams, emergency calling, and crash response systems to perks like Bluetooth and satellite radio, Android Auto and Apple CarPlay integration, GPS navigation, and Wi-Fi hotspot capabilities. When it works, this tech keeps us safe and makes our time in our vehicles more enjoyable. For our second Readers' Choice Award survey on connected cars, we considered vehicles from the model year 2017 and newer. When we tabulated the results and read through the comments, one thing was abundantly clear: Our survey respondents are not big fans of proprietary infotainment systems (except for one brand; more on that later). They complained about confusing user interfaces and lack of updates in proprietary systems—especially egregious for GPS systems whose maps become outdated. Respondents prefer integration with Android Auto and Apple CarPlay, which both allow users to connect their smartphones and run vehicle-oriented versions of GPS, music, podcast, calling, messaging, and other smartphone apps. They're not perfect—we heard complaints about a variety of bugs—but they're up to date and constantly enhanced. The Best Connected Cars for 2021 Driving a Tesla can take some getting used to; the company has challenged and rethought many aspects of the driving experience. But Tesla owners have figured it out and are thrilled. As we saw last year, Tesla's overall satisfaction rating for connectivity is in a different league from its competitors. It earned an impressive 9.4 on our scale from 0 (extremely dissatisfied) to 10 (extremely satisfied). Its closest rivals, Chevrolet and Hyundai, are tied with a rating of 8.8, which are respectable scores but not on par with Tesla. Tesla also topped our survey ratings in all the drill-down questions for which it could be evaluated. The brand received a near-perfect score (9.8) for satisfaction with its backup camera system, which makes great use of the large, in-car screen, multiple cameras, and various sensors on the vehicle. Considering how important backup cameras are, it was good to see that nearly every company scored better than 9.0. Nissan was the only one that missed that mark, but it still earned a respectable 8.9. Tesla's other ratings included a 9.6 for its GPS navigation (which uses Google Maps, including the ability to view satellite images); 9.5 for its Bluetooth connectivity, which is critical, since the owner's phone is such an important part of the Tesla ecosystem; and 9.3 for the infotainment system interface. Tesla is known for pushing software updates to the car that address bugs, enhance existing capabilities, and introduce new ones. While one respondent told us that "sometimes updates can be a bit maddening," another remarked that it "makes it feel like a new car every major update." We received a few comments from people who were disappointed that Tesla doesn't support Apple CarPlay, but it's not surprising that Tesla favors its proprietary interface, considering how deeply integrated it is with the car's operation. Chevrolet topped our satisfaction ratings for CarPlay support (8.8) and Wi-Fi hotspots (8.7). Hyundai received the highest rating for Android Auto support with a 9.0. Overall, CarPlay was more popular with our survey respondents, with 60% using it versus 49% for Android Auto. CarPlay also rated higher on satisfaction at 8.6 compared with Android Auto's 8.4. Emergency calling and crash response systems are not especially popular among our respondents; only Chevy received enough responses to be rated. Yet the rating of 9.2 for its OnStar system was impressive. Respondents said it helped them get aid when needed, though there were a few complaints about the pricing, especially increases upon renewal. Like last year, Toyota brings up the rear when it comes to satisfaction with connectivity at 7.6. Toyota also had the lowest ratings for satisfaction with its infotainment system (7.4), GPS navigation (7.5), CarPlay (8.4), satellite radio (8.6), and Bluetooth support (8.7). We asked our respondents for some additional details about their vehicles, including what type of fuel they use. Hybrids and electrics are rapidly gaining in popularity, though they represent less than 20% of the vehicles rated. Among the 2017 models included in our survey,89% use gasoline or diesel. For the 2021 model year, that drops to 81%. EVs were at just 3.5% in 2021, possibly because of a lack of availability. On the other hand, hybrids, including plug-in hybrids (PHEVs), now represent about one in six of the cars in our survey. For more, read all of our auto news and reviews auto news and reviews. And check out the coolest car gadgets coolest car gadgets for upgrading your current ride. Full Results The PCMag Readers' Choice survey for Connected Cars was in the field from June 7 to June 28, 2021. For more information on how our surveys are conducted, read the survey methodology.

If you're looking to upgrade your home cinema setup, it can be tricky to know where to begin. Most notably, do you need a giant TV or would a projector work out better for you? We've got some insights into the advantages of a projector because right now is a great time to buy one. That's because you can buy an Epson Home Cinema 880 1080p projector at Best Buy for just $500, a saving of $100. It's an excellent time to see just why projectors are such a good deal for many home cinema enthusiasts. Read on while we explain all when it comes to deciphering the pros and cons of a giant TV or a projector. Simply put, one of the joys of snapping up one of the best home theater projectors is that you're one step closer to achieving theater-level picture quality at home. That's the dream for movie fans, right? If you've got the wall space, it's truly appealing to go with a projector over a giant TV. Size-wise, you simply can't beat a projector. While large TVs are getting cheaper by the day, a solid projector is still better value and far more cost-effective. However, when it comes to brightness and contrast levels, a TV is generally a better proposition so it all depends on where your priorities lie. It's a smart move to check out the differences between projectors and TVs before you hit the buy button but we're getting ahead of ourselves here. When it comes to the Epson Home Cinema 880 1080p projector, you won't have to worry about brightness and vibrancy. That's because the projector offers 3,300 lumens of color and white brightness which is great for this price. While it doesn't offer 4K resolutions, it does offer a great 1080p picture which is more than good enough if you plan on hooking up a Blu-ray player or games console via its HDMI input. The Epson Home Cinema 880 1080p projector is also very portable because it only weighs just under 6 pounds. Want to take it with you to a friend's home because they've got more room? You're good to go, which is something you just couldn't do with a giant TV. It also has a viewable screen size of 320 degrees which is far superior to anything large-sized TVs can provide. In the past, projectors could be a little awkward to set up but this one has USB Plug 'n Play instant setup so you can easily hook it up to all kinds of inputs including your PC or Mac. Manual zoom means it takes seconds to get the picture just how you want it to look, too. It even comes with a built-in speaker and remote for maximum convenience. In recent times, projectors have truly become more practical and convenient and the Epson Home Cinema 880 1080p projector ably demonstrates that. If you're looking for a true big-screen experience, you can't go wrong here. Normally priced at $600, it's down to just $500 at Best Buy, making the deal all the more tempting. Snap it up now while stocks last. Definitely sold on the projector idea but keen to check out the competition? We can help you out there, too, with all the best projector deals neatly rounded up to save you the hassle of finding the best prices yourself. There's sure to be something here for you, whether you're on a tight budget or keen to invest in a high-end solution.

The iPhone 13 series is expected to arrive later this year, and if rumours are true then Apple fans have plenty to look forward to in the next generation of iOS smartphones. We take a look at what you may see when the iPhone 13 arrives later in 2021.

(Photo: Rolf Vennenbernd/picture alliance) Amazon will end on-site COVID testing for warehouse workers, despite a rise in cases fueled by the Delta variant. In an internal memo, the company notified employees that it will discontinue testing in the US after July 30, The Information reports. Amazon instead suggests that folks take advantage of the "many options available to them, including through health providers and public testing sites." More than 55% of residents in Amazon's home state of Washington are fully vaccinated, according to data from the Mayo Clinic. But rates are much lower in many other warehouse-heavy states: Numbers are below 40% in Georgia, Tennessee, and North Carolina, for instance, while an average 45% of folks in Texas, Indiana, Arizona, Kentucky, Ohio, Florida, Illinois, and Michigan received their jabs. "The health and safety of our employees remains our top priority," spokesperson Kim Lafleur told The Seattle Times The Seattle Times . "Aligning with updated guidance from the CDC and other public health officials, we are excited about taking the next steps on our path back to normal operations." Amazon recently launched at-home COVID-19 test collection kits for customers to examine themselves for the virus. The process, which uses a nasal swab, takes less than 20 minutes to complete and is approved for use by individuals 18 years or older. Authorized for emergency use by the FDA, the kits sell for $39.99 and are processed in an Amazon lab. The e-retailer in January offered to lend a hand with the nationwide vaccine rollout. In return for folks at fulfillment centers, AWS data centers, and Whole Foods receiving the jab "at the earliest appropriate time," the company offered its "operations, information technology, and communications capabilities and expertise" to President Biden. In partnership with local government and public health officials, the firm in March began rolling out on-site COVID-19 vaccinations for front-line employees—first in Missouri, Nevada, and Kansas, then at locations across the country. Those who got jabbed off-site are eligible for a reward of up to $80. As of July 19, more than 338 million vaccines have been administered across the country, according to the Centers for Disease Control and Prevention (CDC); 56% of the total population has received at least one dose, while 48% are fully vaccinated. In October, Amazon revealed that nearly 20,000 US employees had contracted COVID-19 since the pandemic began, which represents 1.4% of the company's total 1.37 million person workforce in the country.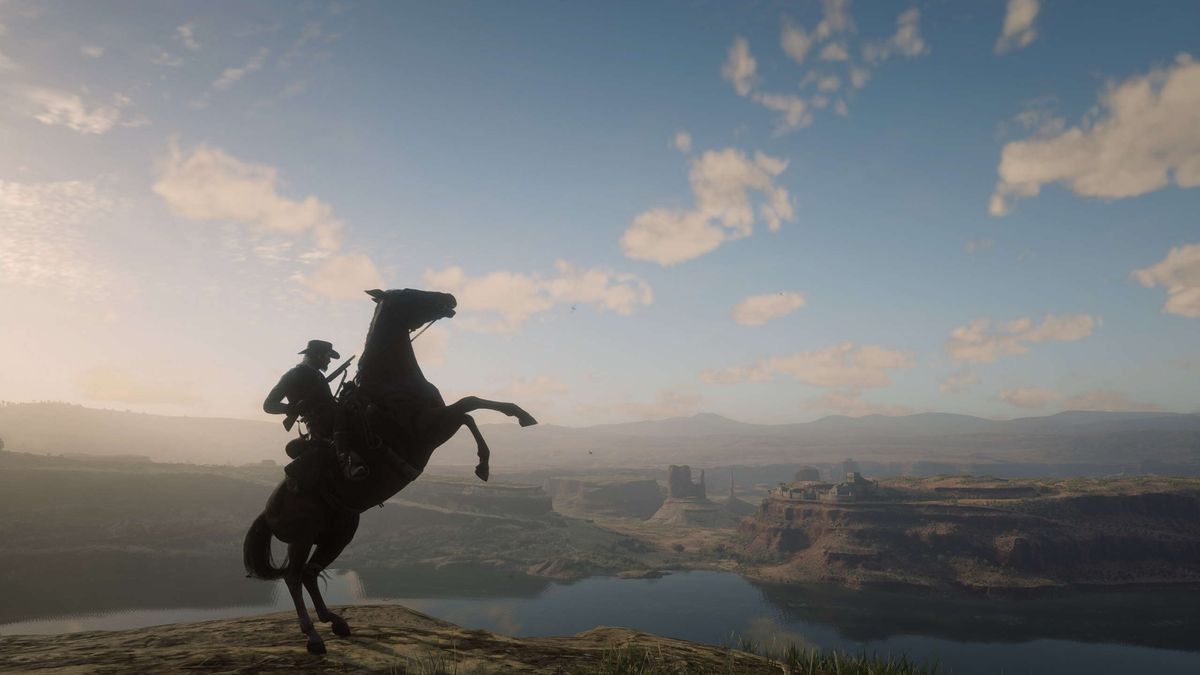 The Nvidia Deep Learning Super Sampling (DLSS) SDK has now been made freely available for anyone to download from its site. Where once you had to apply to use Nvidia's funky machine learning game enhancer, now it's just a simple download. That means, theoretically, it should be easier than ever for game developers to start implementing DLSS into their games. We've seen how good it looks in Red Dead Redemption 2, among plenty of others now. Now there's no excuse not to squeeze in some performance boosting AI goodness into your next title. There are three options for aspiring DLSS devs: either grab the full DLSS SDK 2.2.1 download from Nvidia itself, snag the Unreal Engine 5 and 4.26 plugins from the marketplace, or use it natively in the Unity 2021.2 beta. DLSS is probably the most important feature Nvidia has produced in recent times. It uses advanced machine learning to understand what a game should look like in high fidelity, and then uses your GPU's AI chops to reconstruct a lower resolution input into a great-looking experience with higher frame rates than at a native res. It's worth noting that while DLSS was initially tied into Nvidia's push for real-time ray tracing in games, as the feature which made the punitive performance hit palatable, we're increasingly seeing it used completely independently in games just to increase frame rates on its own. AMD has its own spatial upscaling and sharpening tool, called FidelityFX Super Resolution, which offers a modicum of the benefits of DLSS, but on a platform agnostic basis. Nvidia's feature is just for Nvidia cards, because of capitalism, and because it does now use those silicon-based Tensor cores in its GPUs. Nvidia has also this week shown RTX features, including DLSS and ray tracing, running on an Arm CPU system with a GeForce GPUs. There's got to be an Arm-based GeForce gaming laptop coming soon, right? Screen queens (Image credit: Future) Best gaming monitor: pixel-perfect panels for your PC Best high refresh rate monitor: screaming quick screens Best 4K monitor for gaming: when only high-res will do Best 4K TV for gaming: big-screen 4K PC gaming Anyway, Nvidia's potential feature install base is only growing, with Proton support for DLSS (for Linux gamers running Windows games), and now native Linux support on x86 too. Nvidia is also updating DLSS itself for both devs and players alike. There will now be a sharpening slider optionally available for developers to drop into their games, which will allow the end user to make images softer or sharper depending on their preference. DLSS is also getting a new Auto mode, which will pick an optimal DLSS setting based on the preferred resolution. That means for 1440p and under you get set to 'Quality', at 4K you're set at 'Performance', and at 8K you're given 'Ultra Performance.'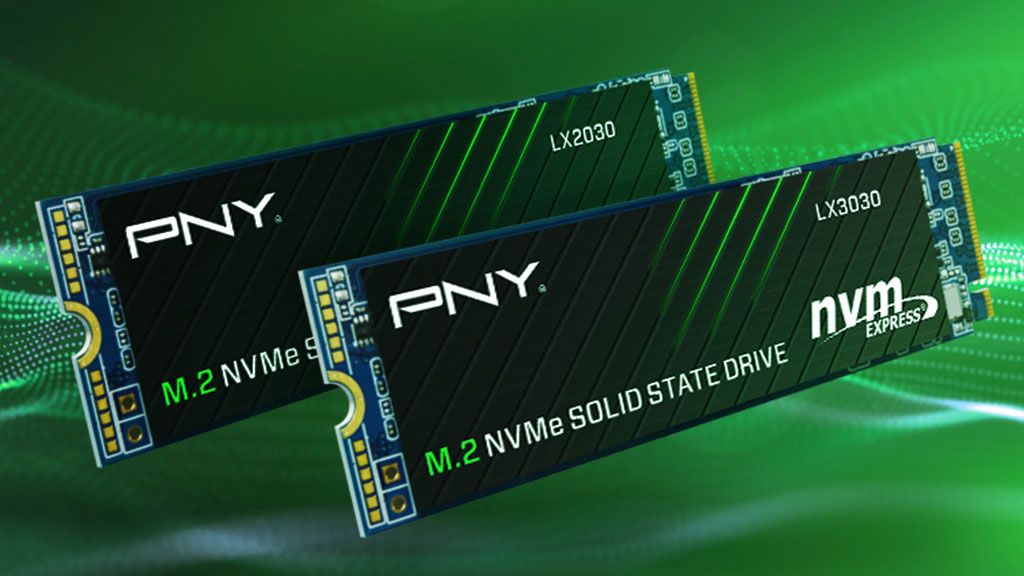 PNY has launched a pair of SSD lines (LX3030 and LX2030) that are specifically tuned for Chia plotting, resulting in endurance levels that are around 18 times higher (or more) than a typical consumer drive equipped with triple level cell NAND flash memory. Or more specifically, the drives deliver up to 54,000 TBW (terabytes written) of endurance. Chia plotting is particularly rough on storage mediums, as far as cryptocurrencies go. It's based on what is called a 'proof of space and time' model, which entails leveraging unused storage space to verify blockchain transactions. An abnormal amount of drive writing takes place (compared to most tasks), to the point where you could wreck a 512GB SSD in as little as six weeks. For the most part, consumer SSDs are just not built for the kind of write activity needed to be an active Chia farmer. Now that Chia is a thing, however, SSD makers are incentivized to make consumer SSDs with endurance levels that are more in line with enterprise solutions, and we are starting to see that trickle down now. PNY is not the first wither. Back in May, TeamGroup began pitching its T-Create Expert SSDs as candidates for Chia plotting. Originally intended for creators, those drives 'only' offered TBW ratings of up to 12,000 though. Then in June, Sabrent released its Plotripper lineup with up to a 54,000 TBW rating, the same as PNY's new LX3030 family. Simply put, the rated write endurance blows most consumer drives out of the water. Take for example the Addlink S70, our pick as the best SSD for gaming. The 2TB model is rated at 3,400 TBW. Meanwhile, WD's SN850 in 2TB form is rated at 1,200 TBW. As for PNY's new models, here's how the endurance levels break down by model and capacity: LX3030 2TB: 54,000 TBW LX3030 1TB: 27,000 TBW LX2030 2TB: 10,000 TBW Read and write performance figures are decent, though not nearly as spectacular—both the LX3030 and LX2030 are rated to deliver up to 3,200MB/s of sequential reads, while sequential writes land at 2,400MB/s for the LX3030 and 1,000MB/s for the LX2030. Peak Storage (Image credit: Future) Best SSD for gaming: the best solid state drives around Best PCIe 4.0 SSD for gaming: the next gen has landed The best NVMe SSD: this slivers of SSD goodness Best external hard drives: expand your horizons Best external SSDs: plug in upgrades for gaming laptops and consoles It's all about write endurance, though, and in that regard, PNY worked closely with Phison to facilitate durability above all else. The two also teamed up with Chia to promote the LX series as the " first SSD for Chia plotting," even though Sabrent would have something to say about that. According to PNY, these new drives were made possible through the use of higher grade NAND flash chips, lower level turning parameters focused on write endurance, optimizations to the Flash Translation Layer (FTL) that dictates where exactly data is stored, custom firmware tuned for write flow, and an underlying AI engine. The initial fear was that if the cryptocurrency took off, it could lead to a shortage of storage devices (both SSDs and HDDs). At this point, it doesn't seem like that will happen. If nothing else, perhaps Chia mining will lead to more durable SSDs across the board. PNY says its LX3030 and LX2030 drives are available now, though not in the retail sector—anyone interested needs to get in touch with a PNY account manager for pricing and other details.

We'll cut to the chase — if you play a lot of games, you need a curved gaming monitor. Of course, we're all too happy to explain why a curved gaming monitor is such a good idea but if you simply want to know what's best, you need to snap one up. Now. Now is the key because Amazon currently has a Samsung Odyssey G7 Series 32-inch WQHD gaming monitor for just $700 which is a massive saving of $100 on the usual price. This is your time to see just why curved gaming monitors are so great and at a good discount, but if you still need a little convincing, we're on hand to help you out. It's important to buy a good monitor for your home setup. That's why we've tackled all the complicated stuff in our computer monitor buying guide. When it comes to curved gaming monitors, they typically provide a much more immersive experience than a regular monitor. In particular, if you love playing racing games or losing yourself in first-person shooters, you'll feel far more of the action if you've got a curved gaming monitor set up in front of you. Along with that, a curved display typically provides less glare and reflection. Again, you'll need to spend a bit of time arranging things just right for your setup but it makes a huge difference. No one wants to be distracted by pesky glare when they're trying to beat their record, right? A curved gaming monitor helps here. When it comes to the best curved monitors, you're going to need something at least 30 inches in size to reap the benefits, which is why the Samsung Odyssey G7 Series 32-inch WQHD gaming monitor is such a good call. Besides being just the right size, it also offers a rapid 240Hz refresh rate which means the action unfolding on screen will never have looked so smooth to you before. With up to four times as many frames displayed on screen every second compared to a traditional screen, even browsing online will look better. Seriously. Alongside that, the Samsung Odyssey G7 Series 32-inch WQHD gaming monitor also offers a lightning-fast response time of 1ms, plus it uses Samsung's QLED technology for near pixel-perfect picture quality every moment. That means the games you play will look amazing while also feeling super immersive. Your gaming setup deserves a monitor like this. Normally priced at $800, the Samsung Odyssey G7 Series 32-inch WQHD gaming monitor is down to just $700 right now at Amazon making it a super sweet deal. A regular monitor simply doesn't cut it any more when gaming and this is going to revolutionize your playtime. Snap it up now while stocks last. Curved gaming monitors are popular property right now so you'll need to be quick. The Samsung Odyssey G7 Series 32-inch WQHD gaming monitor might be a fantastic gaming monitor but it's not the only one out there. If you're looking for other gaming monitor deals, we've got them along with all the other best desktop monitor deals, too. Whether you're looking for a simple home office monitor instead or you're keen to buy the biggest gaming monitor setup out there, there's something here for you.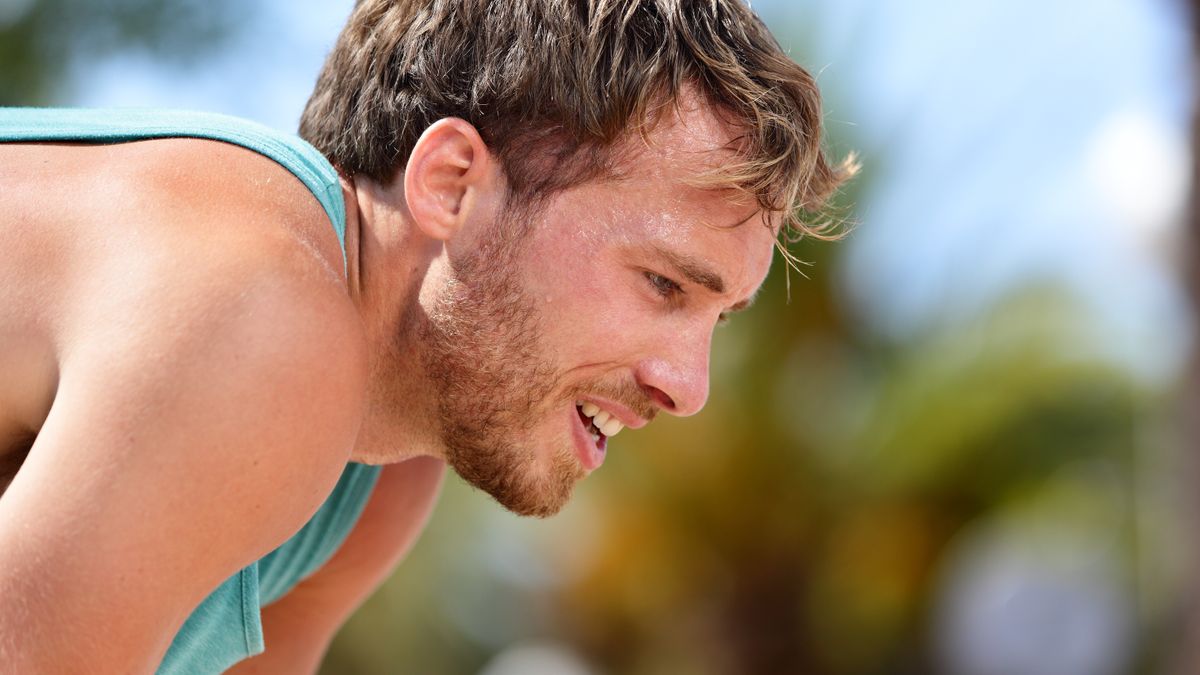 Many countries are experiencing record high temperatures right now, with a heatwave rolling over Canada and the US, and an extreme heat warning issued for the UK. That's bad news if you want to keep up your running, whether you're training for an event or just maintaining your fitness. To find out how you can stay safe and comfortable while running in hot weather, TechRadar spoke to two professional athletes who are used to staying active when the temperatures rise. Swiftwick athlete Amanda Foland is a certified personal trainer with the American College of Sports Medicine, and a sports nutrition specialist with the International Sports Sciences Association. "Working out in the heat can be tricky," she says, "Many times athletes go into their workouts with the intention of hitting a goal, but if not well hydrated and fueled beforehand, those goals may be saturated by the heat. "As a coach and athlete myself, I mindfully take in plenty of water throughout the day, a salt tablet before my workout and if longer than 45 minutes another one to be sure my body is getting in sodium to adhere to the sodium/potassium pump that is in our heart." Foland explains that your choice of clothing is important as well. "Other tips I live by [are] wearing light, looser, wicking gear that is comfortable, taking a water bottle during workouts, and spraying your head with water as needed to keep your body temperature lower." Earlier this year, Under Armor released a new line of Iso-Chill sportswear made from flattened acrylic fibers with a titanium dioxide coating. Having tested several garments ourselves, we can say that it definitely makes a difference, but works best to cool you off once your run is finished. The fabric is especially effective when saturated, either with sweat or some extra water from your bottle. Foland also encourages her athletes to keep sweat logs. "This entails weighting pre/post workouts to address how much water is needed in a workout based off weight that is lost during that session," she says. "Being mindful of how much time is spent in the heat is also important. Just like increasing mileage, increasing heat duration takes time, slow and steady with mindfulness of lower intensity and being aware of the signals your body is sending you." TechRadar also spoke to endurance runner and Nathan athlete Mike Wardian, winner of the US 50km championships in 2008,2009 and 2010. He also won the US 50 mile championship in 2011, and the US National 100km championship in 2008. Here, he shares his advice for staying safe and comfortable when the weather heats up... Wear a hat I find even a visor can make a big difference in keeping cool in the summer heat. Something to block the sun really helps and lets you hide in the shadow, and just that little bit of shade can really help. Wet your body I like to put water from my Nathan hydration vest on my neck and the inside of my wrists and that I feel like can really cool you down and drop my heart rate, for me as much as 10 beats. Find the shade If you can look for every bit of shade or shadow you can find. Run close to buildings, under trees, or even over passes to get a break from the sun. Choose the time of day to run Unless you are training for a very hot race, you can time your runs at the coolest times of day or after a rain shower or in the evening after the sun goes down. Ice in your vest/pack/bottles Ice in the summer is your best friend – use it. I used to put ice in my Nathan handhelds and gripping an icy bottle really helps keep you cool. You can also use your fitness tracker or running watch to help you train when the weather heats up. Running in hot weather increases the load on your cardiovascular system, making your heart and lungs work harder than usual, so it's a good idea to keep the pace down Keep an eye on your watch during your run; if your heart rate is noticeably higher than you'd expect, try easing off. Some devices, including Garmin watches, allow you to set custom alerts that warn you if your heart rate dips below or rises above a certain rate. This can help you stick within a sensible heart rate zone during training. It's also a good idea to use a chest-strap heart rate monitor if you have one. It will respond more quickly to changes than a watch, and the sweat provides conductivity between your skin and the sensors. A smart scale can be a useful tool if you're keeping a sweat log. Many, including the Withings Body Cardio and Garmin Index S2, not only measure your weight, but use bioelectric impedance to estimate the volume of water in your body so you can more accurately track the amount of water you've lost as sweat.

In context: Apple has delayed plans to bring its employees back into the office by one month in light of surging Covid-19 cases worldwide. The company had wanted the majority of its workforce to return for three days per week in September, but that date has now been changed to October at the earliest. News of the delay comes from Bloomberg, which cites people familiar with the matter. It means Apple has become one of the first US tech giants to alter its plans for a return to in-person work as a result of the highly transmissible Delta variant that originated in India. The number of global Covid-19 infections reached 190.5 million on Monday, driven by a Delta variant that is also pushing up case numbers in all 50 states. Cases in the US on Sunday were up 140% compared to two weeks earlier, while hospitalizations jumped 34% and deaths were up 33%, according to a New York Times tracker. While the likes of Facebook, Twitter, and Google have said all or some of their staff can continue working remotely indefinitely, Apple has long been a proponent of in-person work. "For all that we've been able to achieve while many of us have been separated, the truth is that there has been something essential missing from this past year: each other," CEO Tim Cook wrote in an internal email last month. "Video conference calling has narrowed the distance between us, to be sure, but there are things it simply cannot replicate." It seems many Apple employees don't share Cook's enthusiasm. The Verge reports that a group of workers in an internal Slack channel for thousands of "remote work advocates" collaborated on a letter addressed to Cook and other company leaders calling for Apple to embrace a remote/location-flexible work policy. Apple's SVP of retail and people, Deirdre O'Brien, responded with: "in-person collaboration is essential to our culture and our future." Bloomberg writes that Apple is testing a hybrid in-store and work-from-home arrangement for retail employees, a result of more consumers opting for online shopping even as restrictions lift. Office workers, meanwhile, will be given a month's warning before they'll be expected to return.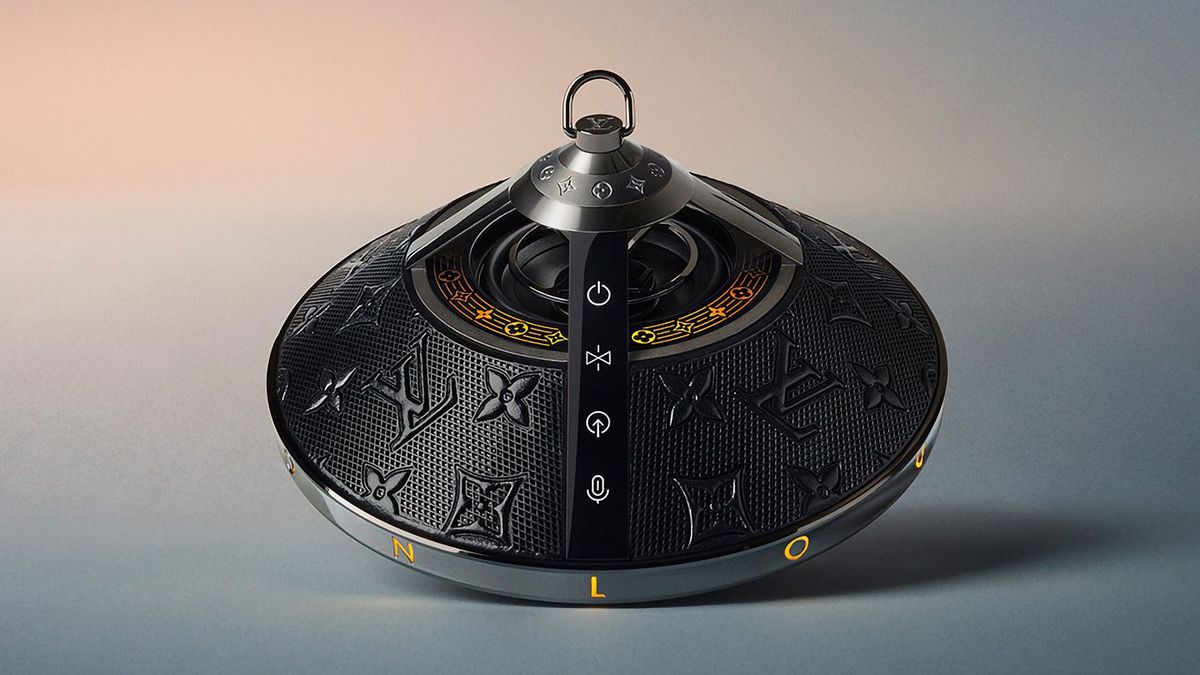 Fashion brand Louis Vuitton's Horizon Light Up has launched a new wireless speaker, and it looks curiously like a UFO straight out of a retro science fiction flick. The Horizon Light Up wireless speaker can be pre-ordered now for the stratospheric price of $2,980 (around £2,200 / AU$4,100), with the official launch set for July 31. While it's certainly expensive, that sort of price isn't unheard of for the best wireless speakers, and lands within the range of the fantastic KEF LS50 Wireless II. That being said, the Horizon Light Up does come across as something of a novelty, especially given its maker. And the wireless speaker's overall design certainly gives that impression, featuring a mix of steel, leather, glass and 35 LEDs, with the company's logo emblazoned all over the device. However, the Horizon Light Up sounds a bit more promising than the usual style-over-substance wireless speaker, featuring a 3-inch subwoofer,0.75-inch tweeters and support for both Apple AirPlay 2 and Bluetooth 5.1. The Horizon Light Up wireless speaker also seems to have been based on the design of the company's iconic Toupie handbag, which features similar build quality and disc-like appearance, and – you guessed it – comes with a similarly eye-watering price tag. It's worth noting that the Horizon Light Up wireless speaker isn't Louis Vuitton's first audio rodeo.Last year, the company launched a range of fashion-focused Horizon wireless earbuds, which featured a quality stainless steel build and active noise cancelling. While these were similarly expensive at $1,000 / £955 (around AU$1,370) a pop, they must have sold well enough for the company to follow-up with another audio product. But with the Horizon Light Up costing considerably more than even those wireless earbuds, we're not quite ready to predict the wireless speaker will prove to be as popular.

With so many people working remotely these days, it's more important than ever to have a powerful VPN installed on all of their devices, even on their home network. Lucky for you, not only is a 2-year subscription to the bulletproof NordVPN currently available at a 68% discount, but it also comes with a $10 credit off your next store purchase. There are plenty of VPNs out there, but they are not all created equal and very few of them even come close to offering the level of protection that NordVPN provides. You get unrestricted, completely private access to the internet regardless of whether you are on a cellular network, using public WiFi, or anywhere else. All of your data is protected by double encryption and travels through private tunnels, so your identity remains anonymous and all of your most sensitive personal information is securely hidden. For maximum security, NordVPN will automatically disconnect you from the internet as soon as it no longer detects a connection to the company's servers, so not a scrap of your data will ever be revealed. NordVPN maintains the strictest no-logging policy, so you can rest assured that absolutely none of your online activity is recorded anywhere. The platform offers almost 5,400 server locations around the world in almost 60 countries. That means you can also anonymously bypass geographical restrictions on content, to watch whatever you like, no matter where you happen to be. Best of all, you do not have to sacrifice speed for security, because your server connections are blazingly fast. So you'll get instant videos with no buffering. There is no doubt whatsoever that NordVPN provides the ultimate protection, the service has gotten unbelievably impressive ratings from a wide range of sources. TechRadar gave it 4.5 out of 5 stars, while CNET, TrustPilot, and PCMag all gave it a perfect rating of 5 out of 5 stars. Don't miss this chance to get two full years of powerful protection while it's heavily discounted. Get your 2-year subscription to NordVPN and $10 store credit today for just $89, instead of the usual MSRP of $286.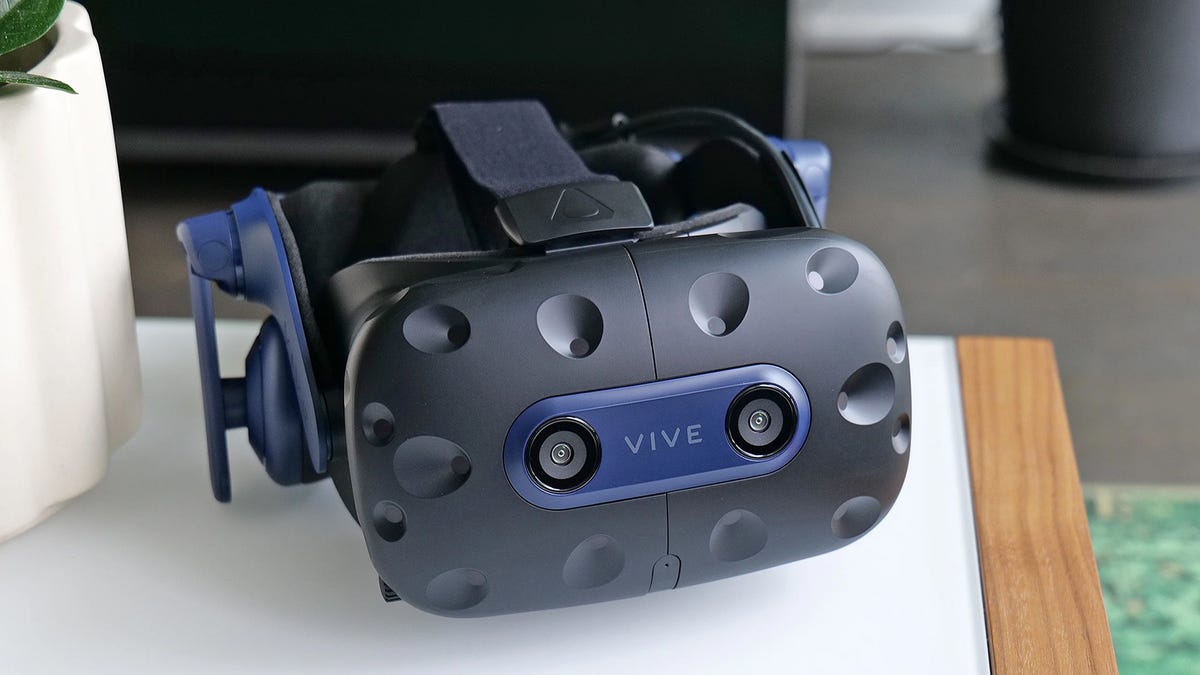 If you're serious about virtual reality, then few headsets can beat the HTC Vive Pro 2. It's not cheap, so if you've invested a substantial sum in VR, then you'll want to make sure you're getting your money's worth. Here are 10 tips to help you do just that, many of which will work with other HTC and SteamVR headsets (like the HTC Vive Pro). You'll be asked to set out the playing area for your HTC Vive Pro 2 when you initially set it up—and you'll also be told if it isn't large enough—but there may be times when you want to configure it or switch to the alternative standing only mode for smaller spaces. Whatever reconfiguring is required, if you open up the main menu of the SteamVR console in Windows (click the three horizontal lines, top left), then choose Room Setup, you can go through the process again. You can also Reset Seated Position from the same menu. You get integrated audio with the HTC Vive Pro 2, but that doesn't mean that you can't bring your own headphones along to the party. First you'll need to pull back the padding and unscrew the integrated pair of headphones, as HTC describes here. You can then attach a wireless pair of headphones or earbuds that are communicating with your computer, or make use of the USB-C input on the Vive Pro 2 itself. Again, some padding removal is required before you'll be able to find the slot—the details are here. The HTC Vive Pro 2 can place some serious demands on your computer while it's running, and SteamVR can give you a useful window into exactly how your hardware is coping with the stress. It's handy for troubleshooting problems, checking performance, and more. From the SteamVR Settings panel that stays on your computer screen while you're in VR, open the main menu (click the three horizontal dots) and choose Display Performance Graph. Hover over the graph with the cursor for information about what you're seeing. One of the appealing aspects of virtual reality is that you can escape the world for a while, but perhaps you don't want to escape absolutely everything—there might be an important phone call or text from someone in the family that you don't want to miss, for instance. To make sure some or all of your phone notifications get through to your HTC Vive Pro 2 headset, you need the Vive app for Android or iOS. Once you've installed it, open Viveport on your PC, click your profile picture and then Settings, and then choose Set Up a Phone. If you open the menu from the SteamVR box on your computer and choose Settings then Play Area, you can customize various aspects of the space that you've set up your HTC Vive Pro 2 to work in—everything from the colors used to the height of your walls. You can change the style of grid used by the chaperone feature that stops you from walking into other objects, you can opt to have the floor bounds always within view, you can change the background used when you first drop into virtual reality, and more. If your PC system specs are struggling to keep up with everything that the HTC Vive Pro 2 headset wants to do in terms of visuals, open up the Vive Console tool on your PC, and choose Settings from the main menu (click the three horizontal lines, top left, to see it). Open the Video pane and enable Motion compensation, which reduces the number of frames generated by your GPU and uses smart algorithms to fill the gaps. You can also try dialing down the output resolution and refresh rate from the Display settings pane. Your HTC Vive Pro 2 headset has a camera attached to it, which you can use in various ways. One way is to go into the main SteamVR Settings screen, open the Camera screen, then enable the camera and turn on the Show Camera on Controller option. As you'll see right away, this brings up a little thumbnail image close to the right-hand controller that shows whatever your headset's camera is seeing. It's a handy way of checking in with the outside world without actually taking off your HTC Vive Pro 2. W hen you fire up a game or app in SteamVR, by default whatever you're running will be mirrored on the computer you're using, which is handy for taking screenshots and for showing whoever might be with you what's happening in the virtual reality world. There might be occasions when you want both the video and the audio to be mirrored to your laptop or desktop, so onlookers can hear what's happening too. From the main SteamVR Settings panel, choose Audio and Audio mirroring to enable the feature. The HTC Vive beta program works in a similar way to every other beta program out there. It means you get an early look at certain new software features before anyone else, and in return you may have to put up with a few bugs and some instability every once in a while. The HTC Vive beta program is free to join and you can leave at any time. From the Vive Console panel, open the main menu and choose Settings, then go into Advanced and enable the Beta program option. The next time a beta update drops, you'll get it. No matter what the gadget, removing drivers and then adding them again often works wonders when it comes to troubleshooting problems. I t forces the hardware and software to start again from scratch, and it can work if your HTC Vive Pro 2 is having issues. From the Vive Console panel on your Windows computer, click the menu button (top left), then choose Settings, Troubleshooting, and Reset (under Reset USB devices). You'll then be taken through the process of initializing the hardware connections again.

SugarCRM unveiled a new tool that the company believes can add "sentiment analysis" to the expanding suite of capabilities within SugarPredict AI. The tool will use natural language processing and AI to provide sales and service personnel with information about a customer's "emotional state and intent." The company said the SugarLive tool will help sales workers "track the details of each customer interaction as it's happening" and "access customer information across all touch points and channels at the exact moment it's needed." The goal of the tool is to bring "next-level, empathic engagement" to sales and service teams, according to a statement from the company. "By providing teams with an understanding of intent, sales and service personnel can be prompted on the next best action to support the customer journey -- i.e. to escalate to a supervisor, present a save-the-sale offer, or to take an opportunity to upsell," SugarCRM said. "Organizations are focusing on harnessing AI as a means of better understanding and delivering on customer needs. By detecting customer intent and emotional state, SugarPredict can empower sales and service professionals to produce the right answers and outcomes quickly and confidently, commanding greater customer satisfaction and loyalty." The tool will also be used by supervisors to determine how sales workers conduct themselves during customer interactions. Sugar CTO Rich Green said sales and service professionals are under a great deal of pressure because a customer's business can be won or lost based on a single misstep. Green said SugarPredict sentiment analysis will allow workers to get "every interaction right and connect deeply on a human level." "You rarely get a second chance to make a great impression with a customer," Green said. "This is why we're proud to be extending SugarPredict sentiment analysis to empower sales and service professionals on the customer front lines – where the battle for customer loyalty is waged on a daily basis."

Square is unveiling a new product suite that further blurs the line between the technology company and financial institutions. Building on the success of the Square Debit Card and Square Capital, the company is launching Square Banking, a combination of savings, checking and lending services for Square merchants. Powered by Square's industrial bank that began operating in March, Square Financial Services, Square Savings is a new FDIC-insured deposit account that lets sellers put away a percentage of each sale they process through Square into a high yield account. Merchants can also organize their savings with folders as a means to track specific priorities and goals, such as saving for quarterly taxes or an emergency fund. Square Checking builds off of Square's existing business banking and cash flow management tools, providing sellers with a FDIC-insured account from which they can instantly access sales and immediately use those funds via the Square Debit Card and ACH transfers, or to pay their teams with Square Payroll. Square launched its debit card in January 2019, and now says the number of active Square Card sellers increased 140% year over year. Square Loans, meanwhile, is essentially a rebrand of Square's existing lending capability, Square Capital. It offers eligible sellers proactive financing options based on their processing data with Square. Sellers are able to automatically repay loans with a percentage of their daily Square sales. Square launched Square Capital back in 2014. Square has been laying the groundwork for its financial services expansion for years, but the company said Square Banking represents just the beginnings of the company's efforts to provide more banking solutions to small businesses. "With Square Banking, we've reimagined the financial system for small business owners with their cash flow needs at the center," said Christina Riechers, Square Banking's Head of Product. "We're introducing fair, accessible financial services that connect directly with our sellers' payments, helping them unlock instant access to their sales, automate their savings, and receive personalized financing offerings." San Francisco-based Square, founded and run by Twitter CEO Jack Dorsey, has greatly diversified its portfolio over the years, expanding into an array of financial services and lending, and building tools for small business management including email marketing, payroll, and customer management. Its hardware portfolio, which helped put the company on the map, is now one of its smaller revenue lines. Meanwhile, Square's bitcoin-enabled Cash App has emerged as the shining jewel of the company's portfolio, with income from the app driving a surge in Square's net revenue and gross profit in the company's first quarter financial results. The Cash App now counts for nearly half of Square's quarterly income. Just last week, Square announced another bitcoin-focused project named "TBD", which Dorsey described as a platform for developers to create open-source financial applications that are decentralized, permissionless and non-custodial. The new business will join Seller, Cash App and Tidal (which Square acquired a majority stake of back in March) as one of the sub-units of Square.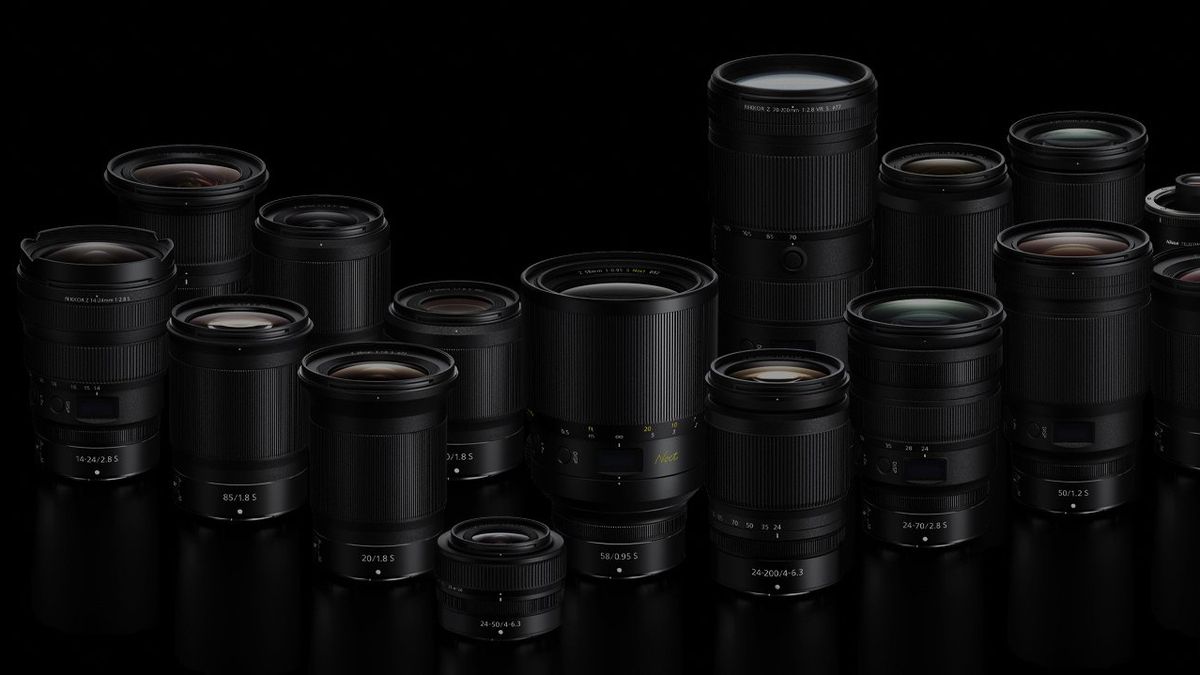 Searching for the best Nikon Z lenses for your new camera? Whether you're after a zoom lens, portrait-friendly prime or travel-friendly companion for your DX-format Nikon Z50, your list of options is steadily growing – and we've rounded all of the best options based our testing in this in-depth guide. Nikon was a bit late to the full-frame mirrorless party, but it's got a firm foothold now thanks to the arrival of the Nikon Z6 II, Nikon Z7 II and the retro-flavored Nikon Zfc. Initially, the native lens options were a little lacking, but it's now been fleshed out thanks to new options like a pair of new macro options, which join a lengthy list of S-line primes. Even if you already own a Nikon DSLR, there's good reason to upgrade to the new mirrorless system and invest in the best Nikon Z lenses. Compared to Nikon's historical range of F-mount 35mm and digital SLRs, the larger-diameter 55mm flange for Z-mount mirrorless cameras and its closer proximity of just 16mm to the image sensor means greater freedom in lens design. One resulting improvement is superior sharpness across the whole image frame, compared with anything we've seen from Nikon's F-mount lenses. We've been thoroughly impressed, not only with all of Nikon's up-market S-line lenses for Z-series cameras, but also by the levels of image quality and all-round performance from the more budget-friendly range. Even the Nikon Z 24-200mm f/4-6.3 VR is a standout lens, without the usual compromise in image quality that you'd normally associate with a 'superzoom' lens. Most of the best Nikon Z lenses are designed for full-frame or FX cameras, though they also work on Nikon's DX (APC-C) format bodies, where they have a 1.5x crop factor (or focal length multiplier). So far, there are only two lenses specifically designed for DX bodies including the Z 50 and Zfc, which are the Z DX 16-50mm f/3.5-6.3 VR standard zoom and the Z DX 50-250mm f/4-5.6 VR telephoto zoom. Back in the full-frame camp, the 'trinity' of Z 14-24mm f/2.8 S, Z 24-70mm f/2.8 S and Z 70-200mm f/2.8 VR S are all comprehensively fabulous. For prime lenses, Nikon has generally gone with a modest aperture rating of f/1.8, which enables a fairly compact and lightweight build. All in all there are plenty of treats in store for prospective buyers of the best Nikon Z lenses. For most of us, the thoroughly excellent Nikon Z 14-30mm f/4 S should be all the wide-angle zoom that we'll ever need. It has a compact, lightweight and space-saving retractable design, an 82mm filter thread, and delivers superb image quality. This Z 14-24mm costs around twice the price but is it twice as good? It really boils down to how much you want that extra f/stop of aperture, the larger lens making f/2.8 available throughout the zoom range. It also has handling extras shared with Nikon's other 'trinity' zooms, including a multi-function OLED display that can show aperture, focus distance, depth of field and the exact focal length. There's also a handy customizable Lens Function button. Image quality and all-round performance are spectacular and, unusually for such a 'fast' ultra-wide-angle lens, it comes with two hoods, the larger of which enables the fitment of oversized 112mm filters without the need for a specialist filter holder. Ultimately, it's the best wide-angle zoom for Z-series cameras, but you can't beat the Z 14-30mm for value. Nikon currently makes three wide-angle Z-mount primes, all of which have an f/1.8 aperture rating. The 35mm lens is great for street photography and the 24mm gives a more generous viewing angle, but the 20mm has the obvious advantage of going even wider than a standard 24-70mm zoom. The design is typical of Nikon's Z-mount primes, with a large, well-damped focus ring that can be assigned to other functions when you're in autofocus mode. A simple A/M switch enables easy switching between the two. Even so, it lacks the additional control ring that's featured on Nikon's most up-market Z-mount zoom lenses. For such a wide-angle lens, sharpness is epic across the entire image frame, even when shooting wide-open at f/1.8. The ultra-low level of barrel distortion and negligible color fringing are also highly impressive, while the combination of both Nano Crystal Coat and Super Integrated Coating are highly effective at minimizing ghosting and flare. The ultra-wide viewing angle enables exaggerated perspective effects, especially in close-ups where you can take advantage of the very short 0.2m minimum focus distance. As with the choice of Nikon Z wide-angle zooms, there's fierce competition from other own-brand options. The Z 24-70mm F/4 S is a superb lens that delivers excellent image quality from a compact, lightweight, retractable construction. The newer Z 24-50mm F/4-6.3 is even smaller but is relatively lacking in zoom range and has a narrower aperture at the long end. For the ultimate in image quality and handling, though, there's no beating this f/2.8 zoom. Like the Nikon Z 14-24mm F/2.8 S, it boasts the same fast and constant aperture rating, and the same layout of multi-function OLED display, tertiary customizable control ring and customizable Lens Function button. Pro-grade build quality and handling characteristics are therefore identical, making you feel right at home when swapping between the two lenses. Autofocus is super-fast, based on two separate drive motors, manual focus works with smooth precision, and the third control ring works brilliantly well for stepless aperture control when shooting movies. Image quality is absolutely fabulous. There's no denying it's a pricey lens, but it's a real gem. Big isn't always beautiful. The slimline form factor of the DX format Nikon Z50 mirrorless camera is one of its main attractions, making this standard zoom the perfect partner. With its cunning, retractable design, it almost qualifies as a pancake lens, with a retracted length of just 32mm. The plastic mounting plate is arguably less durable than a metal mount, but helps to contribute to the lens's incredibly light weight of just 135g. Other downsizing features are that the zoom range and aperture rating are both fairly modest, equating to 24-75mm in full-frame terms and shrinking to f/6.3 at the long end. The little lens might feel a bit plasticky, and it lacks any weather-seals, but it certainly punches above its weight in terms of performance. Autofocus is fast and near-silent, optical VR (Vibration Reduction) gives a 4.5-stop advantage in beating camera-shake, and image quality is super-sharp. The look and feel of Nikon's f/1.8 prime lenses is entirely consistent across the range, so handling feels entirely natural when you're swapping from one to another. Similarly, they're all well-built and feature weather-seals. The 50mm gives a natural viewing perspective on any of Nikon's full-frame Z-series bodies, while also working well as a portrait prime on the DX format Nikon Z50. The only drawback with the latter is that the lens doesn't feature optical stabilization and the Z50 has no sensor-shift stabilization, so camera-shake can be a problem. The optical design features two aspherical elements and two ED (Extra-low Dispersion) elements, which team up to deliver superbly sharp images with negligible distortion or colour fringing. Nano Crystal Coat and Super Integrated Coating combine to keep ghosting and flare to a minimum. Some might miss the faster f/1.4 aperture rating of many 50mm primes for DSLRs, but this f/1.8 lens still delivers beautiful bokeh and only costs about a quarter of the price of Nikon's top-notch Z 50mm f/1.2 S lens, which is also about 2.5 times heavier. The most demanding portrait photographers often favor 85mm lenses with a super-fast f/1.4 or even f/1.2 aperture rating. This helps to give an ultra-tight depth of field as well as enabling pacey shutter speeds even under very low lighting, which helps to freeze any motion on the part of the subject. The Z 50mm f/1.8 is two-thirds of an f/stop slower than an f/1.4 lens but it nevertheless delivers beautifully smooth and creamy bokeh, which is often the main goal when creating dreamy-looking portrait images. Moreover, it's razor-sharp, so you can really bring out supreme levels of detail in the eyes. It's quite pricey for an 85mm f/1.8 lens but, whereas this aperture rating often signifies the 'budget' option in DSLR primes, the Z-mount lens is a high-quality item with a tough, weather-sealed construction and excellent handling. As we're used to seeing in other Z-mount f/1.8 primes, the manual focus ring can be assigned to other functions when in autofocus mode, but there's no additional control ring to enable this during autofocus. Ultimately, it's a great lens for portraiture that delivers superb results. Nikon recently launched two Z-mount 'Micro' lenses. The Z NC 50mm f/2.8 is a relatively simple, low-budget affair and, while it's capable of excellent results, the working distance between the front of the lens for full macro magnification is uncomfortably close at just 5cm or 2 inches. The all grown-up 105mm is a much more sophisticated affair and the working distance is a more comfortable 15cm or 6 inches. Like a number of other top-flight S-line lenses, it has a customizable Lens-function button and an OLED info display, which can cycle through various options. It also adds an optical stabilizer which works in tandem with the IBIS (In-Body Image Stabilizer) systems of Nikon's full-frame Z-series cameras. While autofocus is highly effective, and very fast, manual focusing is often preferred for macro photography. The lens obliges with an electronically-coupled focus ring that operates with smooth precision and enables ultra-fine adjustments. Image quality is spectacular, with epic sharpness from the middle of the frame right out to the extreme edges and corners. It's naturally a fair bit more expensive than the 50mm lens, but worth every cent. For extreme close-ups, this Laowa lens gives you massive 2x or 2:1 magnification, which is twice as much as from regular 1.0x or 1:1 macro lenses, so it can reproduce small objects at twice life size on the camera's image sensor. The result is the capture of near-microscopic levels of detail, which are all but invisible to the naked eye. A fully-manual lens, the Laowa has no built-in electronics. As such it's a purely manual-focus affair and the aperture also needs to be set using the lens's control ring rather than from the host camera. However, it's still possible to engage the in-body stabilization of Z-series full-frame cameras, by entering the lens's details in the 'Non-CPU lens data' section of the Setup menu. The lack of autofocus isn't a deal-breaker, as manual focusing is generally preferred in macro photography anyway. Most importantly, the manual focus ring operates with smooth precision and image quality is excellent. A so-called 'superzoom' lens is the last word in convenience, enabling you to sweep through a huge range of focal lengths from wide-angle to telephoto, without needing to swap the lens on your camera body, or carry additional lenses with you. As such, they're hugely popular as travel and walkabout lenses. The downside is that image quality usually takes a knock, with a relative lack of outright sharpness and some nasty distortion, especially at the short end of the zoom range, which can be irregular and hard to correct. By contrast, the Z 24-200mm delivers highly impressive sharpness at all zoom settings, along with negligible color fringing, while distortions are automatically corrected in-camera. The aperture shrinks to a fairly 'slow' f/6.3 at longer zoom settings but that's the trade-off for the lens having a fairly small, lightweight build. Although designed predominantly for full-frame Z-series cameras, the lens also works really well with the DX format Nikon Z50, where it has an effective zoom range of 36-300mm. The inclusion of optical VR (Vibration Reduction) is also a key advantage when using the lens on a Z50, which lacks in-body stabilization. Setting up camp at the telephoto end of Nikon's Z-mount 'trinity' lenses, along with the wide-angle Z 14-24mm f/2.8 and standard Z 24-70mm f/2.8 zooms, this 70-200mm really is something rather special. Like the other two lenses, it features a multi-mode OLED digital display and a third control ring, which can be assigned to various functions like control of aperture, ISO and exposure compensation. It also features the usual Lens Function button, but adds a second rank of 'L-Fn 2' buttons between the zoom and focus rings. These are typically used for AF-On or AF-Hold but, again, can be switched to other functions via the host camera's custom settings menu. Two separate autofocus drive motors deliver super-fast AF speed with remarkable accuracy and consistency, even when tracking fast-moving objects. The lens also features highly effective optical VR (Vibration Reduction) which works superbly well in tandem with the in-body stabilizers of full-frame Z-series cameras. The optical path includes no less than six ED (Extra-low Dispersion) elements, one short-wave refractive element and one fluorite element. Overall performance and image quality is simply stunning. The only niggle is that the lens is a little larger than most 70-200mm f/2.8mm zooms, and it's certainly no lightweight at nearly 1.5kg. This lens is the obvious telephoto counterpart to the Z DX 16-50mm F/3.5-6.3 VR standard zoom. It's so obvious, in fact, that the DX format Nikon Z50 camera is often sold in a twin-lens kit that includes both optics. Naturally, as a telephoto zoom, it's not as tiny as the 16-50mm lens, but it's still very small and lightweight, thanks to a retractable design and a weight-saving construction that employs a plastic rather than metal mounting plate. Autofocus is fast and accurate, based on a stepping motor system that's agile for stills and enables smooth, super-quiet focus transitions for movie capture. The five-stop optical VR (Vibration Reduction) is a massive bonus, considering that the Nikon Z50 lacks in-body stabilization. Although the lens has a slightly plasticky, low-budget feel and lacks weather-seals, it performs very well and delivers sharp, crisp image quality. All in all, it's a highly attractive lens at the price.

Google Could has unveiled a public preview of Cloud Armor's Adaptive Protection – a machine learning-powered method of detecting and protecting enterprise applications and services from Layer 7 DDoS attacks. It's the same technology that Google uses to provide Project Shield, a free service from Google parent Alphabet that protects human rights, government and media organizations against DDoS attacks. Google in the past has blocked mind-blowingly large DDoS attacks, including one in 2017 that clocked in at 2.56 Tbps that it pinned on a Beijing-backed attacker. SEE: Security Awareness and Training policy (TechRepublic Premium) Google unveiled Cloud Armor Adaptive Protection in November as part of its DDoS defense and web application firewall (WAF) service that provides customers with the same technology Google uses to protect itself. Its Adaptive Protection technology uses machine-learning models to analyze signals across web services to detect potential attacks. It can detect high volume application layer DDoS attacks against web apps and services, and accelerates mitigation by spotting abnormal traffic The move to a public preview means that all Google Cloud customers can test out its functionality. "We have been building and maturing this technology with internal and external design partners and testers over the last few years. All Cloud Armor customers can try it at no extra charge during the preview period," said Emil Kiner, a product manager for Google's Cloud Armor. Google Cloud also released new preconfigured WAF rules and a reference architecture to help customers eliminate OWASP web-app vulnerabilities. "Adaptive Protection quickly identifies and analyzes suspicious traffic patterns and provides customized, narrowly tailored rules that mitigate ongoing attacks in near-real time," Kiner explained. He noted that, while Level 3 and Level 4 attacks can be halted on Google's edge network, Level 7 attacks rely on "well-formed" and legitimate web requests. SEE: Google's new cloud computing tool helps you pick the greenest data centers These requests are generated automatically from hacked Windows, Mac and Linux devices, which make up a botnet and spew junk traffic in volumes that most websites can't withstand. "Since attacks can come from millions of individual IPs, manual triage and analysis to generate and enforce blocking rules becomes time and resource intensive, ultimately allowing high-volume attacks to impact applications," Google noted. The Adaptive Protection service, which is aimed at security operations teams, provides early alerts about weird requests based on: how much backend services are used; constantly updated signatures that explain a suspected attack; and recommended custom WAF rules to block attack traffic.

Text and bitmapped images are two different kinds of animals. Text can be typed, edited, copied, pasted, deleted, and processed. Images, however, are a bunch of pixels in a grid that combine in the right way to convey some sort of information: they resemble a photo, an illustration, or rendered text. So where can the two meet? Optical-character recognition (OCR) was the name we gave to extracting text from images. But the term has gone out of favor as software increasingly and automatically tries to identify text in an image and make it searchable and, often, available for copying. If you are trying to access text in images you have, whether documents, photos, or forms, you have many options available. These types also include PDFs with scanned images that have no text layer already inserted or extracted. You may already have a free account or paid subscription to one of the services below or own the software. Here are several ways to extract text and a few that also allow searching. For a quick test, I compared the same legible typeset magazine copy from a 1920s Popular Mechanics article about comic-strip production and found vastly different results. You can see the figures below with each app or service noted. PDFpen and macOS Monterey's Live Text performed extremely accurately. OneNote, once Microsoft had performed its delayed recognition, was quite close to those two as well. Evernote shows matches within the text as you type and appeared to rival Monterey and PDFpen. All four were overwhelmingly better than Acrobat and Google Docs, which had embarrassingly poor results. In the upcoming release of macOS 12 Monterey (as well as in iOS 15 and iPadOS 15), Safari automatically recognizes text in images on a web page and in the Photos app when you're viewing an image. You can select and copy that text. The feature requires Apple's neural engine, available in M1 Apple silicon Macs and mobiles with an A12 Bionic chip or later, which appeared starting in some iPhones in 2018 and some iPads in 2019. You can test this out using the public beta. It does an excellent job. Opening a PDF within Acrobat Pro DC typically automatically starts text recognition. When complete, you can select any ranges of text to copy. OCR within Acrobat is part of a full Creative Cloud subscription ($52.59 to $79.49 per month), and Adobe offers Acrobat-specific plans as well (from $14.99 to $24.99 per month). The results, however, aren't good. Evernote performs OCR on any image or PDF with embedded images imported into the service or captured via a mobile device's camera. This makes the text fully searchable, but it bafflingly doesn't let you copy recognized text. (An exported PDF will require the text layer added, however.) The free tier allows searching text in images; the paid tier ($7.99 per month) is required for searching with PDFs, whether they include text or the text is extracted by OCR. Available at free tiers and paid ones, you upload the PDF or image to Google Drive, either via Google Drive on your desktop or in a web browser. Then open the file in Google Docs. This action imports the image or PDF and pastes the extracted text with some formatted below. As you can see, the service didn't perform well at all. OneNote automatically checks any image pasted into a OneNote page for text. Control-click the image and select Copy Text from Picture. However, Microsoft notes, "The OCR Text recognition process is a very complex one that uses Microsoft online services and therefore can take a few minutes for simple pictures and up to hours for complex ones before the Copy Text from Picture command is available when you Control-click the picture." Given that Apple, Google, and third-party apps can perform OCR instantly, perhaps OneNote is lagging, though the results are very good. OneNote is part of Microsoft 365 subscriptions. PDFpen is an excellent app for working with PDFs. To covert text in PDFpen, choose Edit > OCR Page or hold down Option and choose Edit > OCR Document. If there are existing OCR text layers, you have to clear them first via Edit > Clear OCR Layer in Page/Document. PDFpen comes in regular ($79.95) and Pro ($129.95) versions. The job it did on my test was impressive. We've compiled a list of the questions we get asked most frequently, along with answers and links to columns: read our super FAQ to see if your question is covered. If not, we're always looking for new problems to solve! Email yours to mac911@macworld.com, including screen captures as appropriate and whether you want your full name used. Not every question will be answered, we don't reply to email, and we cannot provide direct troubleshooting advice. Note: When you purchase something after clicking links in our articles, we may earn a small commission. Read our affiliate link policy for more details.

Will the Nintendo 3DS and Wii U store close in 2022? That's the big worry right now from fans, as Nintendo of Japan has announced it will end credit card and electronic money support for the 3DS and Wii U eShop as of January 18, 2022. Does this make the Wii U and 3DS eShop dead? Not quite, but it does mean users will no longer be able to buy anything from the Wii U and 3DS stores as of next year. It is entirely possible that Nintendo will close the 3DS and Wii U eShop stores in 2022. The massive popularity of the Switch has left both the Wii U and 3DS completely obsolete, especially considering the release of a new version of the Switch this year and the portable-only Switch Lite. This belief has only been increased by the news that Nintendo of Japan will end all direct methods of buying games other than prepaid Nintendo cards. 「ニンテンドー3DSシリーズおよびWii U内のニンテンドーeショップにおけるクレジットカードと交通系電子マネーのご利用取扱い終了について」のお知らせを掲載しました。 https://t.co/hlGGJIZu3B 任天堂サポート (@nintendo_cs) July 20, 2021 Nintendo already did the same to Europe and Australia in 2019, and last year shut down the eShop for Wii U and 3DS in 42 countries and ended the production of the 3DS entirely. All of this doesn't mean users are unable to buy things on the eShops, but it's now much harder to do so. Prepaid cards from stores are still accepted, as well as adding funds to a Nintendo account and then linking that to a 3DS or Wii U with a Nintendo Network ID. In other words, the Wii U and 3DS stores aren't quite being killed off worldwide yet, but Nintendo just took another step towards that being the case. In other Nintendo news, the publisher has revealed that it has no plans for a proper Switch Pro, despite the upcoming OLED edition lacking 4K support and still having the same level of battery life as the regular Switch.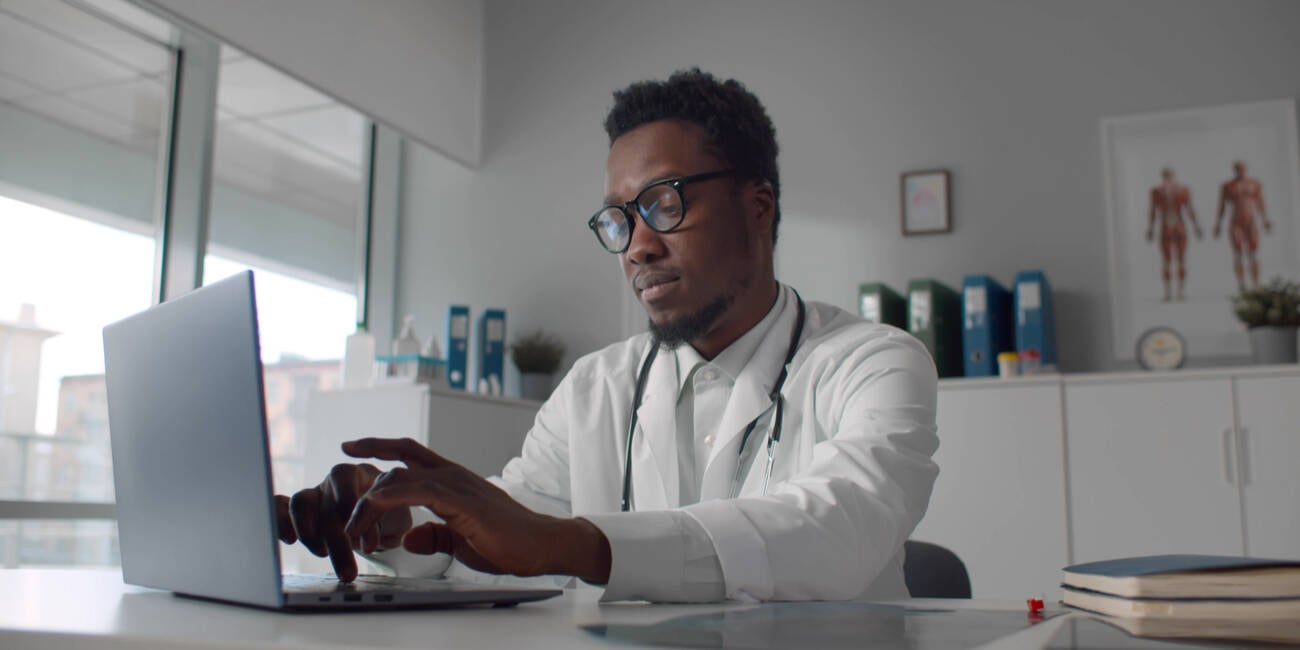 NHS Digital has again delayed plans for what has been called the biggest data grab in NHS history, introducing new caveats to the extraction of personal medical information. No new implementation date as been set. In the first significant policy shift since Matt Hancock left office as health secretary last month, primary care and health promotion minister Jo Churchill has written to all GPs setting out new proposals for siphoning off personal health histories of 55 million people in England into a central store, under the controversial General Practice Data for Planning and Research project. She said the UK government was "moving away from a previously fixed date of 1 September." That date had in fact already been moved from 1 July, but now there is no fixed date at all. According to the new approach, the data extraction, said to be vital for health research and NHS planning, would only go ahead if three conditions were met. In an apparent concession to campaigner demands, the non-departmental government body said it would offer patients the option to opt out at any stage, with historic data being deleted even if it had been uploaded. One of the key complaints over the scheme was that, under the plans first announced in May, there was no option to have historic data deleted once it had been transferred from GP systems. Secondly, the external researchers would only access the data through a Trusted Research Environment whereby they execute queries on the data in situ, rather than moving it for analysis. This idea had been the subject of Parliamentary debate involving Tory MP David Davis and Hancock in June. Thirdly, the extraction would only go ahead after a "campaign of engagement and communication has increased public awareness of the programme, explaining how data is used and patient choices," NHS Digital said. The announcement is the second delay to the controversial programme. The first came in June, following pressure from professional body the Royal College of GPs and doctors' union the British Medical Association (BMA). Concerns over GPDPR are such that groups of GPs were set refuse to share data with the scheme in its previous form. In an open letter to the government co-ordinated by GPs in East London's Tower Hamlets earlier this month, family doctors said they would not comply with the extraction of personal medical data from their systems, saying patients had not been able to consent to the use of their data because of a lack of effective communication. Backing the letter were Dr Jackie Applebee, chair of Tower Hamlets LMC, Dr Mark Sterry, secretary Solihull LMC, and Dr Paul Evans, chair Gateshead and South Tyneside LMC. Other signatories include Dr Zuhaib Keekeebhai, chief clinical information officer at North Central London Clinical Commissioning Group and Dr Osman Bhatti, performing the same role at North East London Clinical Commissioning Group, who is understood to have co-ordinated the letter. The local medical committees (LMCs) and commissioning groups said they would not share data with the scheme because there had been a lack of informed consent about the proposals. It said NHS Digital should write to every patient telling them how their data would be used under the scheme and offering clear instructions about how to opt out. It pointed out that "as data controllers and doctors with a duty of confidence to their patients, GPs are obliged to ensure that patients are properly informed of significant new data processing and that their permission has been sought prior to us sharing their data – and that this data is and will be handled responsibly, securely, and transparently." It said GPDPR did not "meet these fundamental requirements" in its current state. LMCs are groups of family doctors who contribute toward BMA policy and are represented by the powerful doctors' union. Critics of the GPDPR scheme have argued that NHS Digital's approach to communicating its plans to patients amount to a notice on its website, a few tweets, and a downloadable poster for GP practices to print out. In an interview with The Register, the BMA said it expected NHS Digital's protector of patient confidentiality – the Caldecott guardian – to halt the project unless communication with patients is improved sufficiently to comply with data protection law, which requires fairness and transparency in data sharing. However, Dr Farah Jameel, BMA GP committee executive team IT lead, said the union would wait to see how communication from NHS Digital improved before telling members whether or not to share patient data for which practices are legally responsible. Meanwhile, data provision notice – the legal requirement for data sharing – has been withdrawn to "provide more time to speak with patients, doctors, health charities and others," according to the NHS Digital website. NHS Digital has argued that "data saves lives" and has huge potential to rapidly improve care and outcomes, pointing towards the use of data analytics in the COVID-19 pandemic as evidence. Former health secretary Hancock was said to be a passionate supporter of data sharing in healthcare. He resigned in June after an affair that appeared to contravene COVID-19 restrictions was made public, and was replaced by Sajid Javid. The ICO is investigating that data leak. ®

A code for pre-order bonuses instead gave some fans a copy of the game. The full game will be launching in late July. A new trailer has also landed alongside the release date reveal. The first trailer for the JRPG has been revealed.

An apparent ransomware attack has resulted in hundreds of self-service ticket machines across the network being taken offline across the north of England. Customers who need to use the Northern rail company, which serves towns and cities across northern England, are urged to use the mobile app, website or ticket offices while the ticket machines remain disrupted. The attack comes just two months after 600 Northern-operated touchscreen ticket machines were installed at 420 stations across the region. "Last week we experienced technical difficulties with our self-service ticket machines, which meant all have had to be taken offline," a spokesperson for Northern told ZDNet. "This is the subject of an ongoing investigation with our supplier, but indications are that the ticket machine service has been subject to a ransomware cyberattack." SEE: Network security policy (TechRepublic Premium) It hasn't been detailed what form of ransomware Northern, which is government run, might have fallen victim to or how cyber criminals may have compromised the network, but the company says that "swift action" taken alongside payment and ticketing systems supplier Flowbird means the incident has only affected the servers that operate the ticket machines. "The issue was first identified through cyber-monitoring systems and our initial investigations indicated that the service may have been subject to a cyberattack," a Flowbird spokesperson told ZDNet. Both Northern and Flowbird say no customer information or payment data has been compromised by the attack. "We are working to restore normal operation to our ticket machines as soon as possible. We are sorry for any inconvenience this incident causes," said the Northern spokesperson. SEE: Ransomware: Paying up won't stop you from getting hit again, says cybersecurity chief There's currently no indication as to when the self-service ticket machines will be restored or if Northern or Flowbird have been contacted by the cyber criminals behind the ransomware attack, or if a ransom demand has been made. Ransomware attacks, where cyber criminals hack into networks, encrypt data and demand payment in exchange for the decryption key, have been a major cybersecurity problem during 2021. Such is the extent of the issue that world leaders discussed ransomware at last month's G7 summit.

Rumor mill: Given the slew of leaks and listings surrounding AMD's Radeon RX 6600 XT and RX 6600 over the last few weeks, all signs point to an imminent launch. Now, a new report claims to have an exact date: August 11. It also states that there will be plenty of the cards in stock, helping mitigate the usual availability problems, hopefully. According to Fudzilla 's sources, both the Radeon RX 6600 XT and the Radeon RX 6600 will arrive in just over three weeks. We got our first alleged look at the Navi 23-based RX 6600 XT back in May, and since then Gigabyte has listed six of the cards on the Eurasian Economic Commission (EEC) website, and PowerColor added both variants to its site. All of which suggests the cards are just around the corner. While August 11 has been put forward as the launch date, there's no word on any potential prices— though we could be looking at around a $350 MSRP for the RX 6600 XT, given that it'll be going up against the RTX 3060. Whether you'll find it for that price remains to be seen. The report adds that there will be plenty of custom versions of AMD's products available from day one. That, combined with the fact that graphics card prices are moving closer to their MSRPs, paints an optimistic picture for those looking to upgrade. Both RDNA 2 cards use the Navi 23 found in the Radeon Pro W6600/M and RX 6600M mobile card. The Radeon RX 6600 XT is said to use the full die, meaning it will have 2,048 Stream Processors, while the non-XT version is thought to have 1,792 Stream Processors. We're also expecting 32MB Infinity Cache and 8GB of GDDR6 on a 128-bit bus. According to reports, the RX 6600 XT will have clock speeds up to 2.9Ghz and low power consumption of around 100W. AMD boss Lisa Su previously said a reference single-fan graphics card from the Radeon RX 6000 series, supposedly based on the Navi 23 GPU, would land in the first half of the year. That timeframe has now passed, so an announcement could arrive any day now.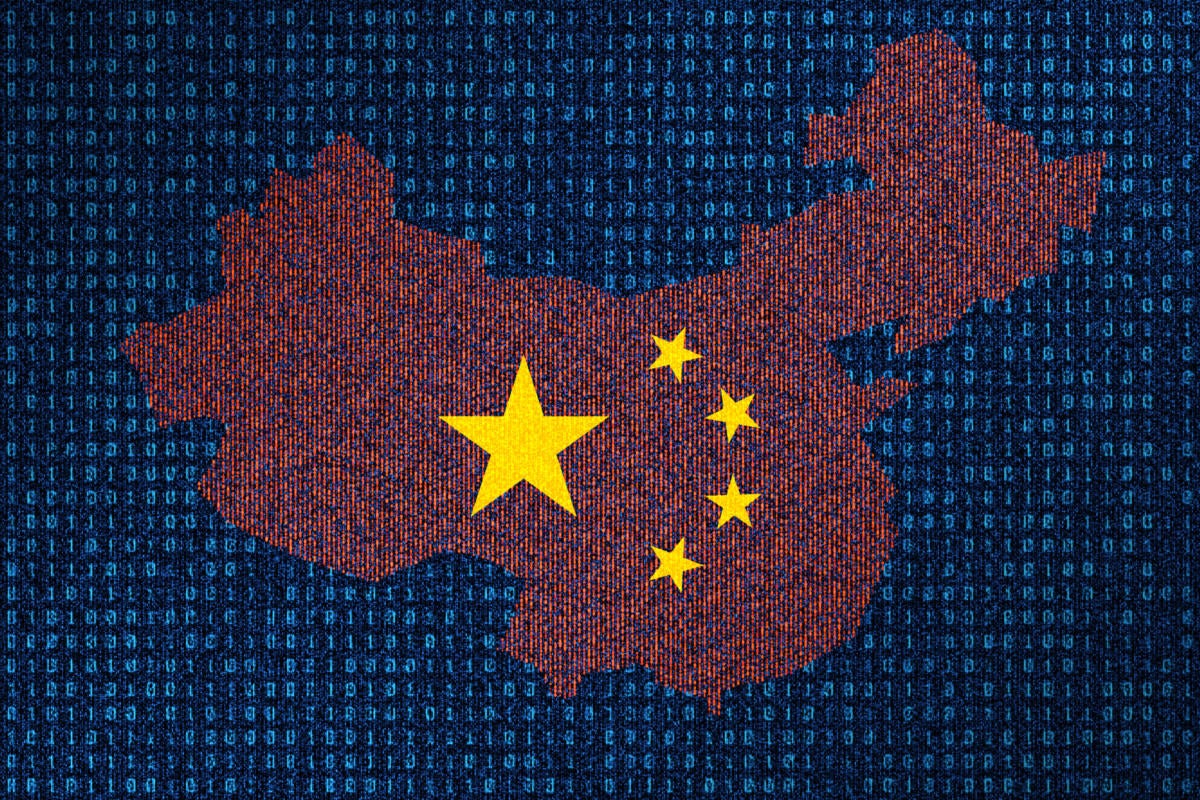 Following a push by the White House to address the ransomware crisis emanating from Russia and the imposition of sanctions on Russia for its spree of malicious cyber actions, the Biden administration has launched a multi-part strategy to shame another digital security adversary, China, into halting its digital malfeasance. [ Learn how recent ransomware attacks define the malware's new age and 5 reasons why the cost of ransomware attacks is rising .| Get the latest from CSO by signing up for our newsletters .] First, the administration formally accused China of breaching Microsoft's Exchange email servers to implant what most experts consider reckless and damaging surveillance malware. Although Microsoft has long attributed that incident to a Chinese hacking group it calls HAFNIUM, the White House has now finally and officially acknowledged China's role in that supply chain attack. In a statement, the White House said it is attributing "with a high degree of confidence that malicious cyber actors affiliated with PRC's [People's Republic of China] MSS [Ministry of State Security] conducted cyber-espionage operations utilizing the zero-day vulnerabilities in Microsoft Exchange Server disclosed in early March 2021." Secretary of State Anthony Blinken said in a statement that "the United States government, alongside our allies and partners, has formally confirmed that cyber actors affiliated with the MSS exploited vulnerabilities in Microsoft Exchange Server in a massive cyber-espionage operation that indiscriminately compromised thousands of computers and networks, mostly belonging to private sector victims." One group of allies is the European Union and its member states, which condemned China's hacking efforts, a significant step given the economic and trading power China holds across Europe. "The compromise and exploitation of the Microsoft Exchange Server undermined the security and integrity of thousands of computers and networks worldwide, including in the member states and EU institutions," the European Council of the EU said in a statement . "This irresponsible and harmful behaviour resulted in security risks and significant economic loss for our government institutions and private companies and has shown significant spill-over and systemic effects for our security, economy, and society at large." Another major US ally, NATO, denounced China for its digital incursions, a first for the organization. In a press release, NATO said that "We stand in solidarity with all those who have been affected by recent malicious cyber activities including the Microsoft Exchange Server compromise. Such malicious cyber activities undermine security, confidence, and stability in cyberspace." The UK, Canada and Australia also joined in chastising China. Paul Chichester, director of operations at the National Cyber Security Center (NCSC), an arm of the U. K.'s primary intelligence agency, GCHQ, said in a statement that China's attack on Microsoft "is completely unacceptable, and alongside our partners, we will not hesitate to call it out when we see it." Canada's Ministers of Foreign Affairs, National Defense, and Public Safety and Emergency Preparedness issued a joint statement saying, "Canada and its allies remain steadfast in their unity and solidarity in calling out irresponsible state-sponsored cyber activity." Australia's Ministers for Home Affairs, Foreign Affairs and Defenses also issued a joint statment saying that "Australia calls on all countries – including China – to act responsibly in cyberspace." The US, the UK and the EU attributed the Microsoft Exchange attack to a Chinese threat group known as APT40. As part of the administration's campaign to get China to back down, the US Department of Justice announced charges unrelated to the Microsoft Exchange hack against four Chinese individuals, including three Chinese cybersecurity officials. The charges were filed in May but not announced until yesterday. The indicted individuals also allegedly work for APT40, and prosecutors say they worked for the Hainan State Security Department (HSSD) of China's MSS. In addition to these condemnations and charges, the NSA, CISA, and FBI released a series of advisories detailing Chinese cyber threat activity and how administrators can best protect against APT40's threats. Some cybersecurity experts say the administration stopped short of causing the same level of pain for China that it did for Russia with the imposition of sanctions. For example, Dmitri Alperovitch, chairman of the Silverado Policy Accelerator and co-founder and former CTO of Crowdstrike, said given "that sanctions have already been used against virtually every other rogue cyber nation-state, not using them against China is a glaring oversight." White House Press spokesperson Jen Psaki rejected the notion that the administration is softer on China than Russia. During a press briefing, she said, "We are actually elevating and taking steps to not only speak out publicly but certainly take action as it relates to problematic cyber activities from China in a different way. We are not differentiating. One is out of the realm of condemnation, and the other is out of the realm of consequence." Addressing the idea that the White House is leery of angering China due to fear of alienating a powerful trading partner, Psaki said, "We're not holding back. We're not allowing any economic circumstance or consideration to prevent us from taking actions where warranted. We reserve the option to take additional actions where warranted as well." Lawmakers approved of the White House's actions but encouraged the administration to do more. For example, Senate Intelligence Committee Chairman Mark Warner (D-VA) praised the administration but said, "There's still more work to do to address our cyber vulnerabilities." Representative Jim Langevin (D-RI), co-chair of the Congressional Cybersecurity Caucus and chairman of the House Armed Services Committee's Subcommittee on Cyber, Innovative Technologies, and Information Systems (CITI), said, "Today's announcement is an impressive demonstration of American diplomatic strength and a poignant reminder that American global leadership has returned after a four-year hiatus. We must continue working in concert with our allies to clearly define what is – and what is not – acceptable behavior in cyberspace." One new idea to emerge from the administration's efforts is that the Chinese state is directly responsible for damaging ransomware attacks. Previously, the US has acknowledged that some Chinese state workers might moonlight as ransomware hackers, but it has not tied those attacks directly to the Chinese government until now. In its statement, the White House said that in some cases, "We are aware that PRC government-affiliated cyber operators have conducted ransomware operations against private companies that have included ransom demands of millions of dollars." Secretary Blinken said in his statement, "The PRC's Ministry of State Security (MSS) has fostered an ecosystem of criminal contract hackers who carry out both state-sponsored activities and cybercrime for their own financial gain." Many, if not most, cybersecurity professionals would not think of China as a player in state-sponsored ransomware attacks. However, cybersecurity firm Profero issued a report in January linking ransomware attacks to Chinese threat groups APT27 and Winnti. Profero CEO Omri Segev Moyal said then that his company's research tells the story of how the "thin line between nation-states and cybercrime was crossed." "As our public report about APT27 states, we believe that Chinese APT groups closely related to their intelligence units were involved in ransomware attacks," Moyal tells CSO. "This says a lot." Moyal welcomes Biden's efforts to constrain China's hacks and attacks. "I think we are in a situation where the economic impact of ransomware and APT espionage have reached such a critical level it can no longer be ignored," he says. "I think it's a great initiative by the Biden administration in taking a global stand against state-sponsored attacks."

Honor may have been relatively quiet recently, but this is set to change with the release of two new models under the branding of Honor Magic 3. Here's all we know so far about what the smartphones will contain. It was recently confirmed on the Honor twitter feed that the official launch date for the new phones is 12 August 2021. It's a global launch too, which is encouraging as the previous Magic phones didn't make it to Western markets

The Raspberry Pi has created a whole ecosystem of SBCs (Single Board Computers), and while the Pi -- especially the new Pi 4 B -- is more than enough for most applications, sometimes you want something that's more powerful. Sometimes a lot more powerful. The Aaeon PICO-TGU4 offers just that. Must read: Don't make this common, fatal iPhone or Android mistake At 3.94" x 2.84" (100mm x 72mm), this board is a bit bigger than a Raspberry Pi 4 (3.37" x 2.22"/86mm x 56mm), but it does come equipped with an 11th-gen Intel Core -- and you can choose between an i3 or i5 to suit your power needs (and budget). PICO-TGU4 tech specs: Coming back to budget, these boards are not cheap. The i3 version will set you back $615, while the i5 has a $949 price tag. That's a lot of money, but you are getting a really powerful computer in a small package. The manufacturer recommends fitting a separate cooler and heat spreader to get the best performance out of this system.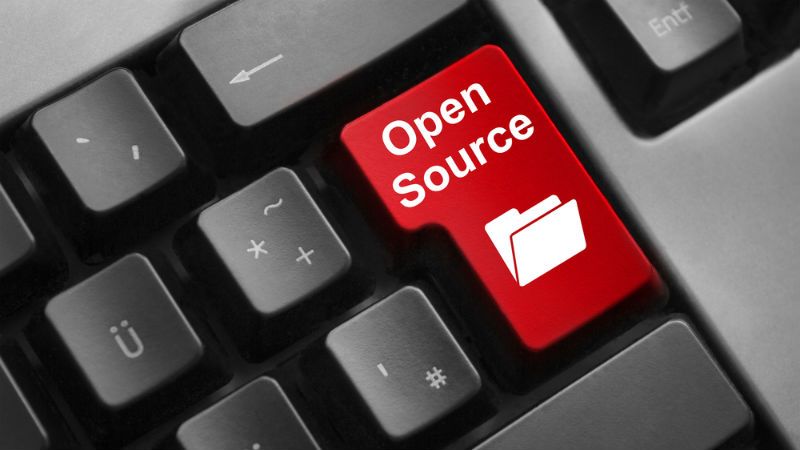 Three of the biggest technology companies in the world, Amazon, Microsoft, and Google, are tripping over each other in their bid to contribute to open source projects, new analysis has suggested. According to open source data infrastructure company Aiven, the total number of active contributors to GitHub from the three companies saw a more than three-fold increase in five years. In absolute numbers, the total number of employees from these companies, which Aiven refers to as hyperscalers, increased from slightly under 3,000 in June 2016 to just short of 11,000 in June 2021. "Our research has found that the hyperscalers are committing more staff than ever to open source software projects. Not only is open source software a lynchpin in modern cloud computing, but it is also a way to win hearts and minds of developers. This is clear by the number of contributors coming from the hyperscalers," said Heikki Nousiainen, Aiven's co-founder and CTO. A breakdown of the contributions reveal a couple of interesting trends. For one, while Amazon still lags behind Microsoft and Google, recent initiatives such as OpenSearch, the open source fork of ElasticSearch, along with a host of other open source projects, will continue to push up its profile. So even as Amazon's GitHub commits increase by 20% year-on-year, Microsoft's has plateaued, and Google's has surprisingly dropped by around 10%. However, Nousiainen doesn't believe that the reduction in the number of commits from Google means the search engine giant is wavering in its commitment to open source. "...it's been an exceptional year, and Google has championed open source since its early days. It's most likely a result of the increased maturity of its open source projects combined with the turbulence of the past year," believes Nousiainen.

Echo is the world's first guild to defeat Sylvanas Windrunner in World of Warcraft Shadowlands' latest raid tier called Sanctum of Domination. After 176 pulls, Echo has managed to cut off Sylvanas Windrunner and stop her vicious intentions, which in the end, might turn very surprising for all the fans. The previous raid tier in this Expansion, Castle Nathria, was first conquered by Complexity Limit, followed by Echo from Europe. Now, the order is somewhat different, with Echo being at the top, while Complexity Limit falls down in the second position. Overall, Sanctum of Domination was a very entertaining raid tier for the viewers, considering the number of guilds that have managed to reach the last boss in Sanctum of Domination. Below you can find the final moments of the fight when Sylvanas Windrunner falls back and changes her opinion on matters after a short discussion with the Jailer. Echo has finally broken the US streak set by Complexity Limit in the previous two World First races. Killing Sylvanas Windrunner before the reset is really amazing, and Echo has done it!

The PS5 has been out for well over six months now – and owners are starting to encounter some problems with the new hardware. One concerned Reddit user has posted about a PS5 'pink screen of death' when booting up their console. It seems to prevent them from using the system at all. We've got the lowdown on what the problem is, as well as how to fix the PS5 pink and purple screen error. If you encounter a pink or purple screen when loading up your PS5, the first thing to check is your HDMI connection. Make sure the cable is securely in the input and output slots. Also, try using a different HDMI cable if you have one. This is because the pink and purple screen error will usually crop up as a result of a problem with the PS5's HDCP connection. Though Sony haven't spoken about the issue yet, it could be a sign that there's a slight problem with the hardware's video output capabilities. If you're getting a pink or purple screen when loading up, then your console will be experiencing these issues. However, we don't yet know if it can be permanently resolved with a software update, or some manual tinkering. Therefore, your best bet is to eliminate the possibility of a weak HDMI connection. You can do this by using as many different cables or inputs as you can to test it. If your console is still throwing up a pink or purple screen, your console might need some repairing. The problem is usually with the HDMI connection. Therefore, if it persists after tweaking the HDMIs, then some internal tinkering by a professional could be necessary. In other news, Tom Clancy's xDefiant was announced yesterday. We've got the lowdown on how to play the game early, as well as when it's due to come out.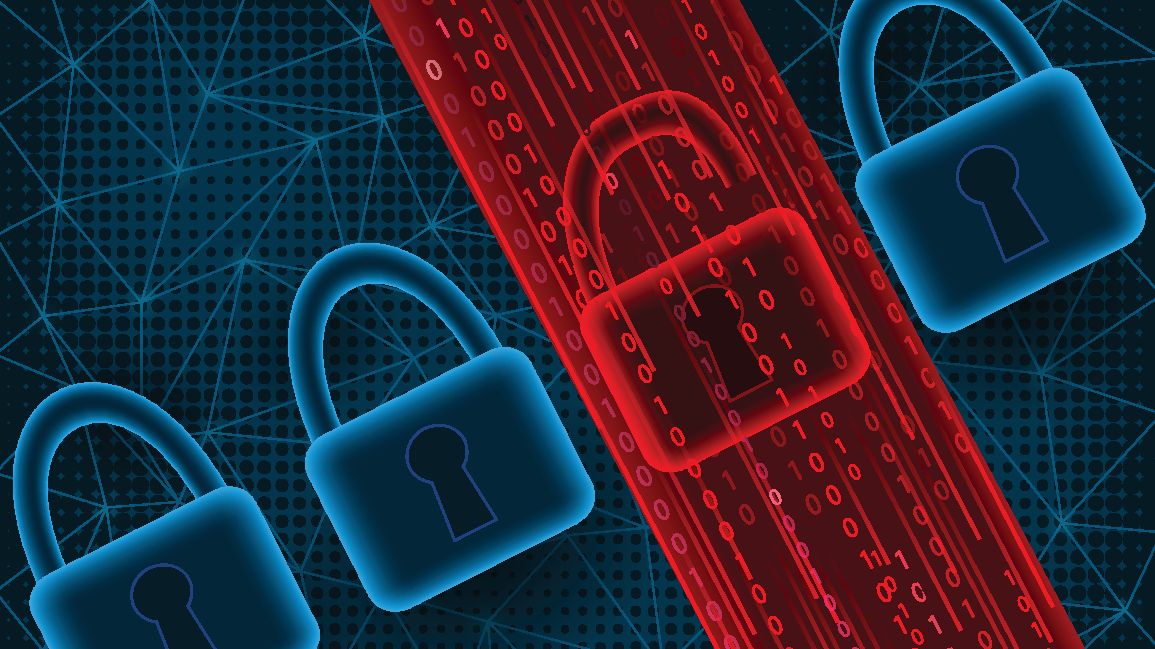 Cybersecurity researchers have helped seal a breach that exposed millions of documents of US businesses stored in misconfigured Amazon S3 buckets. Data breach watchdogs WizCase ran across over eighty such misconfigured cloud storage data silos that exposed data totaling over a terabyte. According to redacted versions of the files seen by TechRadar Pro, the documents include real estate tax information about businesses, along with photographs of the properties, as well as the building and city plans from various municipalities, mostly in the state of Massachusetts. "The breach could lead to massive fraud and theft from citizens of those municipalities. The highly-sensitive nature of the data contained within a local government's database, from phone numbers to business licenses to tax records, are highly susceptible to exploitation by bad actors," suggests WizCase in a blog post sharing details about the misconfigured buckets. WizCase says its researchers noticed that the name of the misconfigured buckets suggested they were used by the same software, which led them to the Massachusetts-based information management software developer, PeopleGIS. In addition to business licenses, the silos also contained several pieces of personally identifiable information (PII) in residential records such as deeds, tax information, and resumes for applicants to government jobs. "Some of the vulnerable documents were redacted, but they were digitally redacted using transparent tools like a marker. This means whoever found them could change the contrast level of the document in a photo editor and see the redacted information," suggests WizCase. In all, WizCase researchers could access 86 S3 buckets without having to contend with any password or encryption. PeopleGIS has since secured the buckets, once WizCase alerted them about the misconfiguration.

Tilting Point has raised $235 million to fuel its business of acquiring users for free-to-play mobile games. That's a huge round and a vote of confidence for Tilting Point 's " progressive publishing model," said Kevin Segalla, co-CEO of the New York company in an interview with GamesBeat. Tilting Point typically engages with game developers by providing them with user-acquisition budgets. It can borrow up to $132 million per year in its line of credit, and it has used that money to fuel advertising for games from developers who have shown a lot of promise. As the game grows its revenues, it shares the proceeds from the growth. That enables the company to work with developers who are already seeing great growth, rather than trying to pick the winners from a much larger field of small developers. If the relationship works out well, then Tilting Point can make an investment in the game studio and help it get its next game off the ground. (Sometimes it doesn't work out, as was the case with Third Time, maker of Photo Finish Horse Racing, an early customer that saw initial success and then slowed down. That firm eventually filed for bankruptcy protection). But Segalla noted that the company has deep relationships with 40 developers with current campaigns. And eventually, if things progress to the highest level, Tilting Point will sometimes acquire the developers. The company has acquired firms such as Gondola, Star Trek Timelines (the game and its developers, from Disruptor Beam), FTX Games, and Plamee. "We've been working really diligently to build a great company," said Segalla. "We've done that bootstrapping the company. We haven't taken any outside investment up until this investment. And we felt that now is the right time for us to do that, and really accelerate all the things that we've been doing and doing successfully." General Atlantic, a growth equity firm, led the round with participation from strategic investor Red Ventures and Kamerra. The company will use the investment to accelerate its progressive publishing model by signing more developers in live publishing, co-developing more titles, acquiring more studios and partnering with developers on top intellectual property launches. Anton Levy, co-president of General Atlantic, said in a statement that Tilting Point has pioneered the progressive publishing model and become a high-growth business with lots of opportunities. "This investment is really about taking what we've been doing really well, and doing it at a larger scale," Segalla said. "It's about signing more developers into live publishing deals. It's about doing more co-development. And it's about acquiring some of the studios that we've been partnering with along the way, which has been a great model for us." Tilting Point will also leverage the funding to continue to expand across geographies, platforms and audiences. Besides user-acquisition funding, the company also handles app store optimization (ASO), ad monetization, platform deployment and more. "This funding is going to help us accelerate our progressive publishing model where we work with games that are already on the market and we accelerate them and amplify them," Agili said. "We have built our entire company finding ways to amplify existing games and making existing developers more successful. And as we end going from dating to getting married, as we get to know them, we progress into a deeper progressive publishing partnership that makes sense for them." As for the funding environment, it's good. Segalla said that the company did well by waiting to get a round of funding until the market favored successful game companies. "That's made us a much stronger company," Segalla said. I asked if it was art or science. Agili said that the company is data driven and it has a scientific approach to scaling games and analyzing the data for doing the best user acquisition. This has helped games become more predictable, and produce better revenues over a longer period of time than the days when games were hit-driven businesses. In turn, that has made investors more comfortable with investing in game companies, and that in part has led us to the current post-pandemic gaming boom. "We see our work as de-risking free-to-play mobile game investment," Agili said. "We get to be very good at predicting game performance." Segalla said that the investment community now recognizes there are models for successfully investing in games. "Investors have finally taken note of this across the game industry," Segalla said. The methods have been put to the test during the current iOS market, where Apple has prioritized privacy over targeted ads. "We're seeing impacts across the board that is quite varied," Agili said. "Some games are much more impacted than others. The games that are impacted are usually more niche and are looking for very specific target audience of high spenders. We have the advantage of being very agnostic to genres and we work on many games. We are lucky enough that overall it doesn't affect us much." With this new financing, Tilting Point aims to further expand its global reach by growing in strategic international markets like South Korea and China. With offices in Seoul, St. Petersburg, Kyiv, Barcelona, New York, San Diego, and a new location opening in Miami, the company wants to attract top talent and serve the unique needs of new partners worldwide. Tilting Point is already moving to new platforms, such as cloud-based Facebook Gaming and Nintendo Switch, bringing games to wherever players are. The company has grown to more than 200 employees, and it was founded in 2012. "The magic here is that you build this over time, and you start with a relationship that is really focused on very specific, impactful results, which is user acquisition and refining the game," Agili said. "And you eventually go into deeper things like building a game together. And ultimately, after the amount of time, a few months to a few years, you decide to partner up and do a real acquisition. So actually, the trust is built along the way through to real expertise and real results."

A massive effort is currently underway to try and future-proof supply chains from the next major disruption. From the pandemic and ongoing product shortages to the blockage in the Suez Canal and natural disasters, companies are frantically contending with the critical need to make supply chains more resilient. One way companies are building resiliency into supply chains is by incorporating automation within facilities to keep pace with growing consumer demand while mitigating the potential impact of external disruptions. How can automation protect against supply chain vulnerabilities? What did we learn from the pandemic, and what are the consequences who didn't take the lesson to heart? I recently had a chance to connect with Jim Rock, CEO of Seegrid, a developer of mobile robots, and Ian Kinne, Director of Logistics Innovation for Hillwood, a real estate development company building new facilities with automation in mind in response to growing demand. GN: Where are we seeing enthusiasm around automation in the supply chain and what are some arenas that have been slower to adopt industrial automation technologies? Jim Rock (Seegrid): Enthusiasm for automation in the supply chain exists across multiple industries, but particularly in manufacturing, warehousing, e-commerce, and logistics facilities. These companies—our customers —continue to face high consumer demand and supply chain disruptions combined with pressure to remain competitive, get products to their customers faster, and retain profitability. Mobile automation through autonomous mobile robots (AMRs) is a solution to address these challenges. However, the enthusiasm for intelligent mobile automation solutions is not new, evidenced by the exponential growth and interest in mobile automation solutions since we started offering material handling automation in 2003. Mobile automation addresses labor shortages, increases throughput, and helps businesses improve overall productivity. Our proprietary mobile automation technology is applied to manual powered pallet trucks, tow tractors, and forklifts, transforming them into autonomous mobile robots that automate material flow and deliver higher levels of productivity and safety in manufacturing facilities, logistics, and e-commerce fulfillment centers across the supply chain. Even though interest in automation, and in particular autonomous mobile robot (AMR) automation, is increasing and more use cases are emerging, some companies are simply slower to adopt technology. We may be all moving material, but not all robotics technologies are the same, and some companies may want to test the technology to reduce perceived risk. One way to do this is to access AMRs through a subscription or Robot as a Service (RaaS) model—much like SaaS—to validate an automation provider. This approach opens the door to mobile automation for companies that want to prove the robotic solution will deliver on its promises prior to wider scale deployment. Ian Kinne (Hillwood): Internal warehouse automation for simple, repetitive tasks has been common in warehouses for years. We saw this with auto manufacturing and parcel sort first, now it is evolving to less predictable settings utilizing equipment such as autonomous forklifts and tugs to other technologies that address everything going on outside the warehouse. Some of our customers have begun to implement autonomous yard hostlers to position trailers in their truck courts. Ultimately these will all tie into a larger autonomous freight network that companies we are working with, such as TuSimple or Kodiak, have begun to deploy within AllianceTexas and across the southern U. S.. One area that has not been addressed well is docking of autonomous tractor trailers due to safety concerns and the unloading process, especially of unpalletized freight. GN: In what ways did the pandemic expose supply chain vulnerabilities? What are some factors that allowed some organizations to weather these disruptions better than others? Ian Kinne: The pandemic exposed supply chains across the board, regardless of industry. Companies that fared well had a plan in place and were able to pivot quickly as ecommerce transitioned from a complementary business feature to a critical sales driver. What companies thought would take 5+ years to transition to largely ecommerce-based businesses, happened in a matter of 18 months. This acceleration of change has driven innovation across the sector and the need for creative ideas. Jim Rock: While all industries were affected by the COVID-19 pandemic in some way, the pandemic quickly exposed vulnerabilities in many organizations' supply chains, as consumer purchasing behaviors were heavily influenced by the COVID-19 pandemic. Many manufacturing, logistics, e-commerce, and warehousing facilities experienced extreme shifts, irregularities, and disruptions. Some had to expertly maneuver downturn impacts to ensure resiliency, while other industries had to adjust operations to fulfill record-setting order volumes because of skyrocketing demand for goods. Whether facing peaks or valleys, these challenges were compounded by labor shortages and social distancing regulations, both of which made clear the need for more automated solutions. Companies that had established, end-to-end automation solutions were better able to pivot and evolve with the disruptions brought on by the pandemic. These automation solutions created safer work environments and allowed human workers to focus on strategic decision making and apply human perspective and insights into problem solving. Automation enables people, and the companies they work for, to be more productive and resilient in the face of ongoing supply chain pressures. GN: What are some of the ways automation help companies stay flexible in light of growing demand and unpredictable disruptions? Ian Kinne: Customers' demand for consistently fast product deliveries does not change if a team at a warehouse can't come into work or if there aren't enough drivers to haul freight between warehouses (or to deliver to the ultimate consumer). Ultimately, automation is built to reduce the need for heavy human involvement in repetitive tasks and instead allow them to focus on more skilled requirements or customer facing roles. An example of this is the gradual shift of trucking talent from long haul routes, where drivers are away from home for the majority of the year, and shifting them to complicated urban routes where there is likely a customer interaction need. This is made possible through long haul trucking automation. Jim Rock: Automation supports continuous improvement, so it helps companies remain flexible in endless ways. Mobile automation reduces labor and operation costs while increasing throughput, productivity, and employee safety. Mobile automation solutions like autonomous mobile robots (AMRs) can operate seamlessly alongside human workers to effectively and safely transport and deliver materials with the flexibility to pivot in the face of supply chain disruptions and operational challenges. GN: Automation is often considered in relation to scaling up; in what ways can a thoughtful approach to automation also help a company temporarily scale back operations while minimizing shocks to the organization? Jim Rock: Compared to the more rigid ancestral automated guided vehicles (AGVs) that relied on magnetic tape, wires, or reflectors to navigate, modern, intelligent AMRs require no infrastructure changes to a facility so they can be rapidly deployed for seamless integration into an operation. AMRs are considered 'incremental automation' because the robots can be deployed in phases, redeployed to other areas, add more as needed, or easily moved to another facility altogether, all without disrupting operations. Automation is here to stay, but additional flexibility and scalability can be found through evaluating not only the technology itself, but how it is purchased. As companies look to move more quickly into automation, stay up-to-date with the latest advancements, and with less initial financial outlay and quicker returns, Seegrid recently added a Robots as a Service (RaaS) model where customers can access a Seegrid Palion AMR fleet, software and services through a subscription model for access to a complete, connected, and interoperable autonomous mobile robot fleet. GN: When is it best to redesign operations from the ground up to incorporate automation, and when might it be preferable to take a more piecemeal approach with adaptable automation solutions? Jim Rock: One of the benefits of infrastructure free mobile automation solutions is that it's equally suited for use in both existing operations and in entirely new facilities. Seegrid Palion AMRs are individually equipped with our proprietary computer vision system, and can see a 3D world just like humans do to reliably operate in dynamic, ever-changing environments. Because of this, our AMRs can easily be deployed in existing facilities and workflows, and work with other forms of automation already in place such as 'monument' machine solutions that are too big or costly to move or adjust, like conveyors and automated storage systems. Whether the facility is semi-automated or fully automated, mobile, and collaborative robots for material handling are more attractive than ever for a flexible, intelligent, and user-friendly system that can address their safety, productivity, and output issues today, with support for growth in the future."

HP has patched a severe vulnerability that has been hidden in a printer driver for 16 years. On Tuesday, SentinelLabs published an analysis of the vulnerability, tracked as CVE-2021-3438 and issued a CVSS score of 8.8. The security issue is described as a "potential buffer overflow in the software drivers for certain HP LaserJet products and Samsung product printers could lead to an escalation of privilege." According to the researchers, some HP, Xerox, and Samsung printer models contained vulnerable driver software, sold worldwide since 2005. The driver in question, SSPORT. SYS, is automatically installed and activated, whether the model was wireless or cabled. The driver is also loaded automatically by Microsoft's Windows operating system on PC boot. "This makes the driver a perfect candidate to target since it will always be loaded on the machine even if there is no printer connected," the researchers say. The vulnerable function in the driver is the acceptance of data without size parameter validation, allowing attackers to overrun the driver's buffer theoretically. Local attackers could escalate their privileges to a SYSTEM account and run code in kernel mode in order to perform actions including tampering with a target machine. However, SentinelLabs says that the time was not invested in finding a way to weaponize it alone, and a successful exploit may need a chain of vulnerabilities. SentinelLabs researcher Kasif Dekel reported the vulnerability to HP on February 18. The vendor issued a patch to resolve the security flaw on May 19. No exploits in the wild have been detected. HP said impacted models include the HP LaserJet, Samsung CLP, Samsung MultiXpress, and Samsung Xpress series in a security advisory. The vendor has provided a patch and is asking customers to update their software. To do so, customers can visit the HP software portal, select their printer model, and apply the update. Xerox has provided a separate security advisory (. PDF) naming Xerox B205/B210/B215, Phaser, and WorkCentre models as impacted by the bug. Have a tip? Get in touch securely via WhatsApp| Signal at +447713 025 499, or over at Keybase: charlie0

Sometimes a story forces itself on me. First, I read a New York Times piece that raised a question: Could Gen Z free the world from email?. (The answer is no.) Then, I had a friend of a friend ask me if they could just replace email with Slack. The answer this time: Hell no. Here's why. First, there's a reason we've been using email for decades now. It just works. Really, it's that simple. In particular, the version of email that almost all of us use today, which is based on the Internet RFC-822 standard, works everywhere for everyone. You may work in Antarctica with an email domain ending in ".aq," but I can still send you an email with the address JaneDoe@SomePlaceReallyCold.aq and my note will get to you in a few seconds. It didn't used to be that way. One of my first jobs was helping run the Goddard Space Flight Center's email systems in the early 1980s. There, for my sins, I was on the help desk, and in those days there was no standard email addressing system; there were over a dozen. Adding insult to injury, they couldn't talk directly to each other. You could get a message from, say, your Internet account to your buddy on BITNET or your business partner on MCI Mail, but to do it, you'd package your message so that it could pass through a gateway between the networks. It was not easy. (And let's not even talk about UUCP and X.400 email systems.) Then, in a miracle of common sense over standards, everyone agreed that RFC 822-style addressing and message transfers made perfect sense. It is today that we all have our_name@this_company.whatever addresses. Another advantage of this approach: RFC 822 is an open standard. You don't have to pay anyone to use it. Yes, you probably need to pay for the account itself, but no one pays the Internet Engineering Task Force (IETF) to use the standard. And, this is where the people who answered the Creative Strategies' 2020 survey on how people work together online missed the boat. Sure, younger people may talk to each other and work with each other using Slack, Instagram, and Zoom calls. But all of those are proprietary programs, and the history of tech has taught us that these platforms don't last. For example, it wasn't that long ago that everyone used AOL IM, Facebook, and Skype to talk to each other. Of those, AOL IM is dead, Facebook is losing its appeal to Generation Z, and Microsoft is replacing Skype with Teams. Others, according to this study, now work together the most using Google Docs, Zoom, and Apple's iMessage. Okay, fine. But in addition to my earlier objection to proprietary platforms, what happens when your company partners with a business that uses Zoho or Microsoft 365 for shared documents? Or prefers Google Meet or Cisco Webex to Zoom? For that matter, since iMessage is completely tied to Apple, how are you going to talk to someone whose company uses only Samsung phones? Email, on the other hand, is universal. It runs on everything. I know Outlook doesn't look much like Gmail or whatever your email client of choice, but it all works the same way and the messages, short of failures, always get there. What's not to like? Well, spam for one thing. But that's why we have spam filtering. I run SpamAssassin on my business servers, but there are many other easier-to-run anti-spam programs. These include MailWasher, which you can use on PCs or servers; ZeroSpam / HornetSecurity, a cloud-based service; and ContentCatcher, a Software-as-a-Service (SaaS) email spam detector. Many of these programs include phishing and malware protection defenses. Another problem is that we tend to get buried with email floods. The answer again is filtering. Most email programs include tools that allow you to sort messages depending on who sent them, whether the sender is known, or by subject matter. With a little thought, you can turn these to your advantage. For example, just by sorting mail into "Mail from people inside your company" and "Mail from outside your company," you're more than halfway to cutting your email to a manageable load. Email also has another fundamental advantage over messaging and audio and video conferencing. Email enables people to work together regardless of work schedule or time zone. And it readily lends itself to archiving and record-keeping. These two reasons alone ensure that for now, and forever onward, email will remain the primary way business communications get done. Instant messaging programs, video-conferencing platforms, they come, they go. But none can replace email.

(Photo: Justin Sullivan) Apple is reportedly extending its September return-to-office deadline by at least a month. Workers can expect to work from home until October at the earliest, according to Bloomberg, which suggested the company is "responding to a resurgence of COVID variants." They will also be given a month's notice once the final date of return to campus is set in stone. CEO Tim Cook last month announced that employees would return to campus three days a week from early September. Most folks will be asked to come into the office on Mondays, Tuesdays, and Thursdays, with the option of remote work on Wednesdays and Fridays. Teams that must work on site will return four or five days a week. And while a group of staff members thanked Cupertino's executive leadership for their "thoughtful considerations on a hybrid approach to returning to office work," they made it clear via an internal letter that the current policy does not sufficiently address their needs. Still unsatisfied, employees produced a second letter, published in full by iDownloadBlog, proposing two amendments to the firm's hybrid model to allow folks to work from home full time for one year and with "no promise to be extended." The amendments suggest a Local work from home and Remote work from home agreement for each employee with the approval of a direct manager. The default work location is then split to either be at home with an assigned desk at the office (local), or the employee's permanent home address with no assigned desk at the office (remote). "With COVID-19 numbers rising again around the world, vaccines proving less effective against the Delta variant, and the long-term effects of infection not well understood, it is too early to force those with concerns to come back to the office," the letter explains before suggesting the above amendments. Thanks to the pandemic, many firms have discovered the perks of at-home employment and are already building it into their operations. Apple, for instance, is now offering up to two weeks of remote work per year—"to be closer to family and loved ones, find a change of scenery, manage unexpected travel, or a different reason all your own," a June memo said.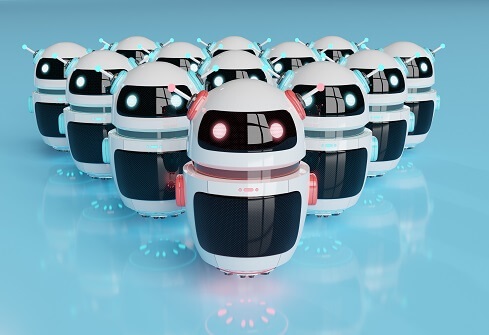 Conversation is fundamentally human. Conversations reveal our personalities and let us express our values. They also underpin productivity in the workplace, as well as connections between brands and customers. In short, good conversation is not an "add-on." It's the lifeline of your business and a measure of how well it's doing. As more consumers demand always-on communications, businesses are turning to artificial intelligence (AI) to help facilitate some of these interactions. From 2020 to 2025, the global market for conversational AI is expected to grow from $4.8 billion to $13.9 billion -- and industry analysts predict that by 2022,70% of customers interactions will involve emerging technologies compared to 15% in 2018. There's little doubt that conversational AI is gaining momentum. The question is this: How can you use it to deliver real business value? Some organizations have deployed conversational AI that replicates human interaction in a limiting, narrow way (think: basic chat assistants) rather than using AI to augment conversation in subtler, richer ways. Too often, these efforts have focused on increasing efficiency rather than enhancing experience. And one of the most common pitfalls is that organizations view human-powered and AI-powered conversations in silos. We're now at a stage where AI technology has advanced and can deliver far more than higher efficiency. It can help you enhance customer experience and drive growth by crafting superbly successful, impactful conversations. It can also amplify the experience by seamlessly combining Human-powered and AI-powered conversations. To make that happen, your conversational AI must reflect the complexity of conversation and the diverse mechanisms involved in even the most basic interactions. It also needs to address the challenges and tension points that this kind of technology can create. To power purposeful conversations, enrich customer experience and move beyond limited efficiency gains, design your AI-powered conversations with an eye toward the rich context of AI systems. Start by viewing the potential through a three-part lens: 1. Focus on people: How can AI enrich human conversations? Human-human communication is complex and multifaceted. You likely use a host of mechanisms -- visual, emotional, action-based, to name a few -- to facilitate human-human conversation with your customers. Consider how you could deploy AI to enrich these communications with greater meaning and better outcomes. For example, natural language processing can now understand more than meaning; it can also pick up on user emotions. Similarly, augmented, and virtual reality can provide spatial and contextual awareness to support conversational goals. And the emerging capabilities of Digital Humans are further blurring the lines between human-powered and AI-powered conversations. These capabilities can help you make your human agents more informed and more effective when engaging with your customers. 2. Magnify AI: How can we make the most of machines? AI systems possess features unlike any mechanisms we use in human-human conversation. Consequently, you can use them in powerful ways to create conversations and experiences that go beyond what's possible with people alone. Unlike humans, AI can be available around the clock -- whether to answer a question in the middle of the night or to support an asynchronous conversation that stretches over many days. In addition, machines have an absence of emotion and moral judgment that provides a distinct advantage in some situations. When the subject of a conversation is sensitive, interactions with AI can afford a degree of anonymity that some customers welcome. And when it comes to detecting patterns, AI excels at detecting fraud or breaches of regulatory requirements. AI is vigilant about events about to happen and can proactively engage in anticipation, thereby creating superior experience. And finally, AI is moving to a point where it can literally read your mind. 3. Examine ethical AI: Where do we need to watch for potential pitfalls? As AI unlocks new capabilities, it brings challenges and tensions that you must navigate to demonstrate trustworthiness. For starters, data is fundamental to more personalized, effective conversations with customers. Yet you must balance reliance on data with the need for privacy -- and demonstrate your trustworthiness and ability to safeguard it. Another point of tension is the potential for manipulation. Persuasive computing can change people's attitudes or behaviors, while practices like hyper nudging use data to influence people to certain decisions. And anthropomorphism -- which involves attributing human characteristics to technology --can be a useful tool in improving communication and building empathy and trust. But these characteristics can also perpetuate sexism and historical stereotypes, as well as respond in ways that encourage inappropriate user behaviors. Left unaddressed, these tension points can cause significant damage to the user, the brand and society at large. When applying AI, you must ensure that these tensions are managed in a way that aligns with your brand and purpose. Start Walking the Talk As conversational AI becomes woven into the fabric of your organization, a chatbot that interacts with millions of customers could have far greater impact on your brand perception than a conversation with your organization's CEO. In other words, conversational AI powers "make-or-break" moments that should not be designed or implemented solely with a technological focus. Instead, take a far more nuanced approach that aims to make the most of humans and machines while navigating a growing list of security, ethical and moral tensions. Dr. Edwin Van der Ouderaa is the global lead of Accenture's Customer, Sales and Service. Since joining Accenture in 1995, he has led numerous global financial services client accounts. Sharad Sachdev is a Global AI leader in Accenture, steering a portfolio of AI-powered solutions focused on customer management and growth. He is also responsible for broader strategic initiatives for Accenture's AI portfolio in North America, helping the practice enable new offerings and strategically pivot with changing market demand.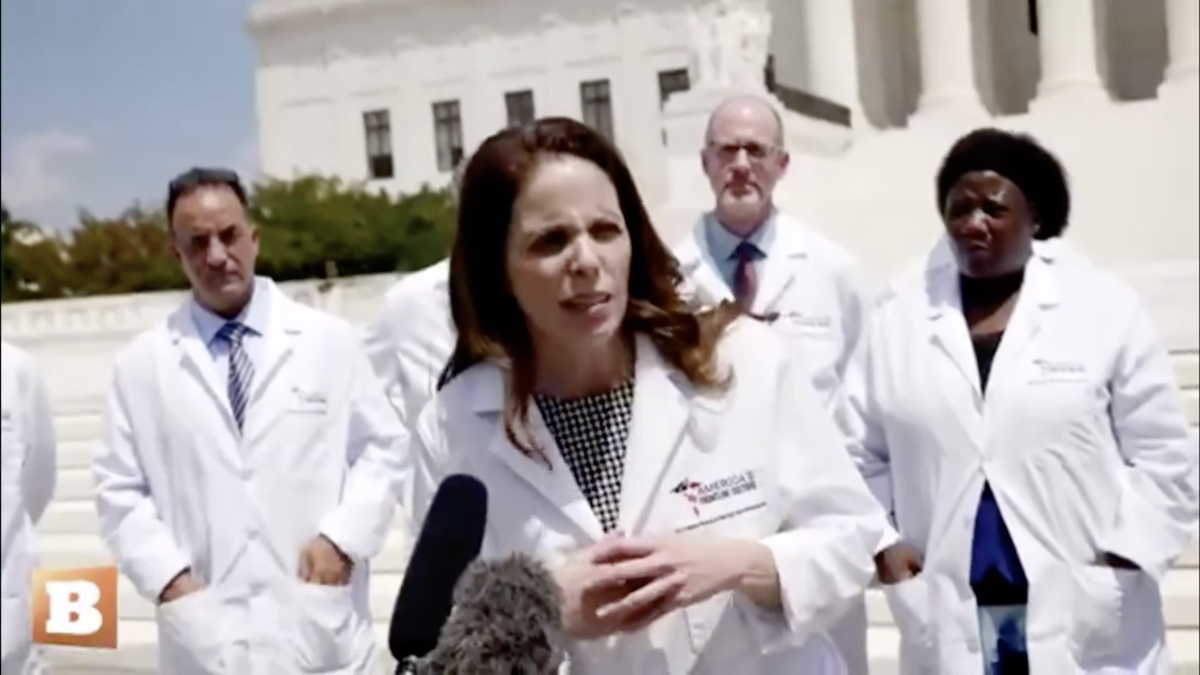 A bizarre fringe group that calls itself "America's Frontline Doctors" filed a motion in federal court on Monday against the U. S. Department of Health and Human Services, the parent agency of the FDA, to seek an injunction that would halt all vaccinations for covid-19 in the country. And while the lawsuit is unlikely to succeed, it demonstrates just how desperate the death cult of former President Donald Trump has gotten. The motion, filed in the U. S. Northern District Court of Alabama, falsely claims that vaccines which have been given emergency use authorization by the FDA do not actually prevent the spread of covid-19. The people behind America's Frontline Doctors also claim that emergency use authorization should never have been granted because the coronavirus pandemic is not an emergency. "Centers for Disease Control and Prevention ('CDC') data shows that the Vaccines are not effective in treating or preventing SARS-CoV-2 or COVID-19," the group falsely claimed. And that's just one of many ludicrous assertions made in the lawsuit, which is filled with dozens of pages of conspiratorial nonsense and scientific illiteracy, including an unfounded claim that coronavirus vaccines have killed at least 45,000 people in the U. S. There are even bizarre tables that appear to have been ripped directly from the internet, warning that health measures taken to protect against covid-19 infection are identical to Communist brainwashing methods first identified in the 1950s. Seriously. The motion, which Gizmodo has uploaded to the Internet Archive, claims that Americans can't even give informed consent to take vaccines because they've been so brainwashed: The group behind the lawsuit, America's Frontline Doctors, first made a name for themselves in July of 2020 when President Donald Trump was pushing hydroxychloroquine as a treatment for covid-19. The drug doesn't help treat coronavirus and Trump never received the drug when he was treated for covid-19. Trump did, however, get vaccinated in secret. The group gave a press conference which was ridiculed not just for shady science. America's Frontline Doctors also associate with some of the weirdest "medical professionals" you'll ever come across in the 21st century. As one example, Dr. Stella Immanuel, a Texas doctor who spoke at the press conference insisted that cysts were caused by people having sex with demons and witches. Dr. Simone Gold, a doctor and lawyer in Los Angeles, founded the group and previously appeared on Fox News when Donald Trump was president. Gold also has connections to the Tea Party Patriots Foundation. Gold was also at the Washington riot on January 6, when Trump supporters stormed the Capitol building in an attempt to stop the certification of 2020's election results that made Joe Biden president. Gold even made a speech a day earlier calling the covid-19 vaccine an "experimental, biological agent deceptively named a vaccine," according to the Washington Post. Again, it's unlikely this lawsuit will go anywhere, but the kooks on YouTube and Twitter aren't just spreading misinformation on social media. They're actively using the courts in an effort to make everyone less safe.

The administration of U. S. President Joseph R. Biden accused the People's Republic of China Monday of using contract hackers to conduct malicious cyber operations globally. Joining the Biden administration in its condemnation of China were the European Union,United Kingdom and NATO. Today's announcement builds on the progress made from the president's first foreign trip, the White House said in a statement. From the G7 and EU commitments around ransomware to NATO adopting a new cyber defense policy for the first time in seven years, the statement continued, the president is putting forward a common cyber approach with our allies and laying down clear expectations and markers on how responsible nations behave in cyberspace. It maintained that hackers with a history of working for China's Ministry of State Security have engaged in ransomware attacks, cyber-enabled extortion, crypto-jacking, and rank theft from victims around the world, all for financial gain. The White House added that China's unwillingness to address criminal activity by contract hackers harms governments, businesses, and critical infrastructure operators through billions of dollars in lost intellectual property, proprietary information, ransom payments and mitigation efforts. In addition to its condemnation of China, the administration announced that the U. S. Justice Department has filed charges against four Ministry of State Security hackers allegedly engaged in a multiyear campaign targeting foreign governments and entities in key sectors, including maritime, aviation, defense, education and healthcare in a least a dozen countries. The White House also said that it could attribute with a high-degree of confidence that cyber actors affiliated with China's Ministry of State Security conducted espionage operations using Zero Day vulnerabilities to compromise Microsoft Exchange servers, which the company made public in March. Before Microsoft could release its security updates, the Chinese threat actors exploited those vulnerabilities to compromise tens of thousands of computers and networks worldwide in a massive operation that resulted in significant remediation costs for its mostly private sector victims, the White House added. "Attributions like these will help the international community ensure those behind indiscriminate attacks are held accountable," Tom Burt, corporate vice president for customer security and trust at Microsoft said in a statement. "The governments involved in this attribution have taken an important and positive step that will contribute to our collective security," he observed. Lance Hoffman, professor emeritus of computer science at George Washington University in Washington, D. C. noted that nations, criminal groups, and individuals are all on the digital battlefield, whether they want to be or not. "That's why it is very significant that NATO and other U. S. allies condemn China," he told TechNewsWorld. "No place or person will be free from ongoing cyberattacks until all nations put in place universal rules of the road and enforcement mechanisms that apply to individuals and groups within their borders." While attributing the source of specific cyberattacks can be problematic, Ben Read, director of analysis at Mandiant Threat Intelligence, a provider of incident response and forensic services in Alexandria, Va. noted the U. S. and its allies appear to be on solid ground calling out China. "The statements today by multiple governments naming the People's Republic of China as responsible for the widespread exploitation of Microsoft Exchange servers in the spring is consistent with Mandiant's previous findings," he said in a statement. "The indictment highlights the significant threat to multiple businesses from Chinese espionage," he noted. "The group's focus on biomedical research shows that emerging technologies are still a key target for Chinese espionage." "Alongside that," he continued, "the theft of negotiating strategies underscores the risk posed to all companies doing business with China, not just those with high value intellectual property. Joseph Carson, chief security scientist at Thycotic, a provider of cloud identity security solutions in Washington D. C. added, "Today marks a significant escalation in cyber politics with the formal accusation of China in an ongoing, widespread cyber offensive which includes targeting Microsoft Exchange servers and an undisclosed ransomware victim." "While the accusation points the finger at China," he told TechNewsWorld, "it does not bring enough pressure to change China's increasing cyber offensive campaigns." "Countries must collaborate collectivity to hold nations accountable for cyberattackers that operate within their borders," he continued, "otherwise we will continue to see an escalation in cyberattacks without any action." While condemning China's malicious cyber activities, the administration pulled up short on imposing sanctions on Beijing. "The public condemnation is in all likelihood a warning shot across the China's bow," observed Purandar Das, CEO and co-founder of Sotero, a data protection company in Burlington, Mass. "Action probably has already been taken against specific targets," he told TechNewsWorld. "Those actions will be what dissuades or reduces this activity from China." Mark Kedgley, CTO of New Net Technologies, of Naples, Fla. now part of Netwrix, a provider of change management software, noted that it took several weeks after North Korea was attributed with the Sony Entertainment hack before sanctions were imposed on that nation. However, he told TechNewsWorld, "Bullying North Korea is easy, but muscling China is way more difficult and likely to come with a heavy price of self-harm, so strong words rather than actions are probably as far as this will go." Biden may be withholding sanctions against China in the hopes his administration can repeat the success of the Obama administration when it called out Beijing on rampant hacker attacks on corporations to steal intellectual property. At that time an informal accord was reached with China on malicious cyberactivity aimed at businesses. "Following that agreement, we saw a dramatic drop in espionage attacks from China," said Richard Stiennon, founder and chief research analyst with IT-Harvest, a cybersecurity industry analyst firm in Birmingham, Mich. "During the Trump administration, the hacks resurfaced in a big way because Trump was so anti-China," he told TechNewsWorld. "Biden is hoping to get back to the kind of agreement Obama had with China." "While he might not have any success with Putin, I think it might work with China," he added. "Dealing with Russia is also different from China because it has nothing we want," he continued. "We don't need their oil or their gas. But we need everything that China has. Our technology economy depends on China to make our stuff. Imposing trade sanctions would be really bad for us." On the other hand, condemnation isn't going to improve relations between Washington and Beijing, either. "These actions, if true, are destabilizing to a relationship that desperately needs stability," said Doug Barry, a spokesperson for the U. S.-China Business Council, a group of more than 200 companies that do business in China. "The list of problems, sanctions and grievances seem to grow by the day -- yet the governments are not discussing them in any meaningful way," he told TechNewsWorld. "A planned visit to China by a senior U. S. official was reportedly canceled by the Chinese side," he continued. "If ever there was a time for high-level talks, the time is now. Both countries have an obligation, not just to their own citizens but to the world, to address their differences in a responsible manner with a sense of urgency." John P. Mello Jr. has been an ECT News Network reporter since 2003. His areas of focus include cybersecurity, IT issues, privacy, e-commerce, social media, artificial intelligence, big data and consumer electronics. He has written and edited for numerous publications, including the Boston Business Journal, the Boston Phoenix, Megapixel. Net and Government Security News. Email John.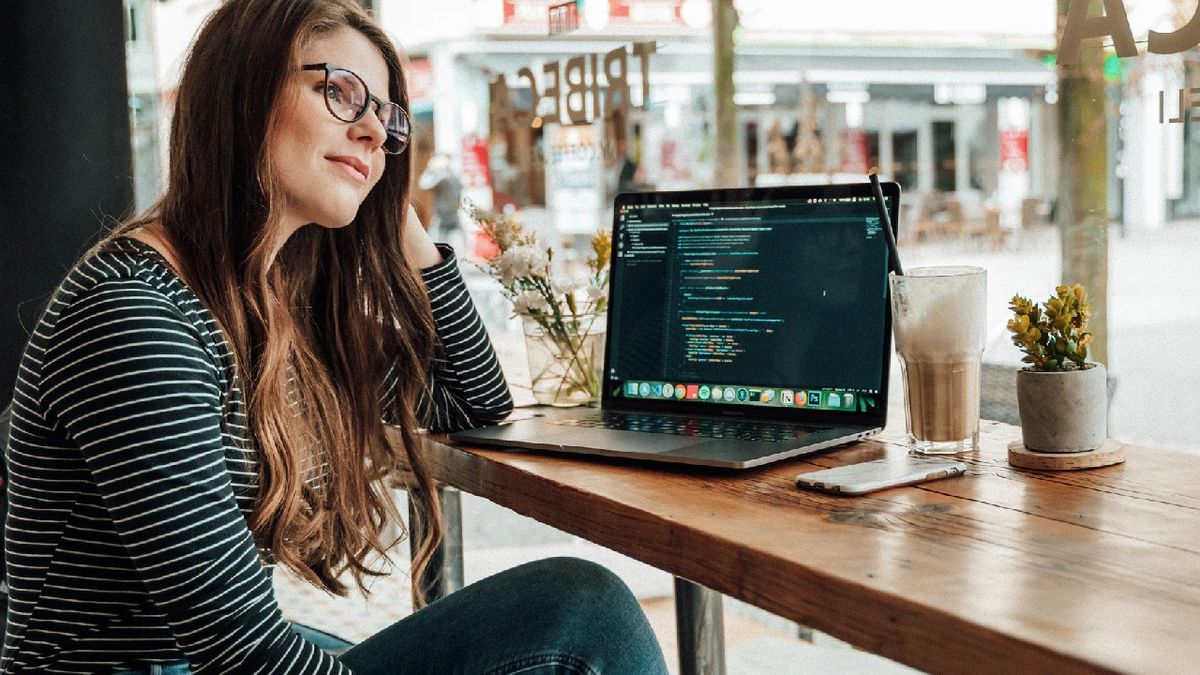 When it comes to the best laptop for programming, it's not just mobility you need. Storage, speed, and a comfortable keyboard are more vital than clock speeds, cores, and threads. It's true that you'll need one of the best processors for the best programming and coding laptop, but a speedy machine also means speedy memory and storage, like one of the best SSDs. After all, when you're working the last thing you want are any potential bottlenecks. And, a swift laptop will save time when loading and running your projects. That not only means time saved but a streamlined workflow. Also, they might not be the first things that come to mind but make sure the laptop has a great screen and comes with the best keyboard you can find. You don't want the display to strain your eyes after hours of use. And, you don't want to deal with an uncomfortable keyboard when you've been typing for long periods of time. Don't worry if that sounds like a lot to keep track of. We've collected our favorites for the best laptop for programming to help you get the right one for you, some of them not that much more expensive than the best laptops under $500. Whether you're looking for a Windows 10 machine, a macOS, or even some of the best Chromebooks, we've got you covered. Here then are what we think are the best laptops for programming. The Google's Pixelbook Go is the best Chromebook money can buy right now, and it's also a fantastic laptop for programming. Coming with a more affordable price tag than its predecessor, the Pixelbook, Google's latest Chromebook still packs plenty of the premium features the original came with, including an amazing battery life, and one of the best keyboards we've used on a laptop - an important consideration when looking for a laptop for programming in. Sure, it doesn't use Windows 10 - instead it runs Chrome OS - but for most programmers, especially web developers, this won't be an issue. You can also install Linux on this thing as well, which makes it an even more versatile laptop for programming. It features some impressive specs for a Chromebook, which ensures that Chrome OS positively flies on this device, and puts its performance on par with many of the more expensive Windows laptops and MacBooks. The HP Spectre x360 (2021) 2-in-1 laptop had a big refresh for 2021, and the boost in specs, with 11th-generation Intel Core processors and Intel Iris Xe graphics, along with the impeccable 2-in-1 design and pristine gem-cut chassis, means that this version is at the top of our best laptops for programmers list. The HP Spectre line has always consisted of stunning devices. So, when we say that the Spectre x360 takes things to another level, that should mean something. Not only is this one of the most beautiful laptops on the market right now – with its gem cut design and sleek profile, but it's tough on the inside. HP fitted this with impressively long battery life, which means that you're getting one of the best laptops on the market, hands down. As such, it's also the best laptop for programming right now. The new Apple MacBook Air (M1,2020) isn't just the best laptop Apple has ever made, it's one of the best laptops for programmers. Thanks to the revolutionary ARM-based Apple M1 chip that powers the new MacBook Air (Apple has ditched Intel for these new laptops), this is a stunning achievement: a thin and light laptop that offers great performance, while also offering incredible battery life. Easily managing over 11 hours on a single charge, this is a laptop you can easily carry around with you at work or school. Its screen is gorgeous and the new and improved keyboard means you can happily code away for hours on this thing. The Microsoft Surface Book 2 is an excellent choice for any coders out there, as Microsoft has crafted one of the most powerful 2-in-1 laptops on the planet. After all, it boasts components powerful enough to handle pretty much everything you could throw at it – including some light gaming in your down time. If you're looking for a larger display, there's a 15-inch model, which also features beefier components – albeit at a higher price tag. The MacBook Pro 13-inch (M1,2020) may not have gotten a massive design overhaul, but what it lacks in that department, it makes up for big time in performance and battery life thanks to Apple's groundbreaking M1 chip. This MacBook Pro has the longest battery life in a MacBook, in fact, allowing you to use it for programming for hours on end without having to worry about stopping to find a charger. The M1 chip is no slouch when it comes to performance, either, so compiling and testing code is extremely quick as well. If you have the budget for it, this is a programming laptop that will last you for years. When you're looking for the best laptop for programming, especially if you're developing software for macOS, you're eventually going to find yourself looking at the MacBook Pro. Although it's an older MacBook Pro, its powerful processor and heaps of RAM makes it one of the fastest MacBooks out there and worthy of consideration in that respect alone. However, with its thin, light and sleek design, this doesn't feel like a 16-inch behemoth, making it so comfortable and easy to use on the go. Yet, despite its svelte frame, you're still getting that extra real estate on that stunning display. Apple then rounds those out with amazing (and loud) speakers and a much, much better keyboard, making it a superb laptop for programming and more. The LG Gram 17 abandons the full-fat H-series processors for Intel Ice Lake Ultrabook-class chips, and makes up for that by being a 17-inch laptop that's as light as a 13-inch one. This all means you can get a gorgeous 17-inch 1600p display in a laptop that weighs just 2.98 lbs (1.35kg). So, for programmers who need nice, big screens to work on, this is a fantastic choice, and you can comfortably carry it around with you wherever you go. When you couple that lightweight design with the fact that the battery lasted more than 14 hours in our testing, you have the recipe for the perfect laptop for programming on. If you have the funds for an unstoppable workhorse, then Lenovo's ThinkPad X1 Extreme mobile workstation is the best laptop for programming for you. This laptop gets our vote as one of the best Lenovo laptops for many reasons. It has several configurations on hand, depending on your needs and budget, but at its most basic, it's already pretty powerful, packed with a solid graphics card in a robust carbon-fiber and aluminum package that will survive any office or field. The only negative? You get what you pay for, and the Lenovo ThinkPad X1 Extreme comes with a price tag to match its power. Premium Chromebooks occupy their own space in the laptop market, bridging that gap between powerful traditional laptops and super lightweight Chromebooks. And, the Asus Chromebook Flip C436F/C436FA is perhaps one of the very few examples of these out there, with its combination of superb power, terrific feature set, premium build, but a price tag that's cheaper than its rivals. This makes the Asus Chromebook Flip C436F/C436FA perfect for web developers who need a powerful machine. The Microsoft Surface Pro 7, the seventh iteration of Microsoft's award-winning product, may not be the generational leap many Microsoft tablets have been waiting for, but it offers some improvements from its predecessor. This 2-in-1 tablet aimed at pros has received impressive gains in power, making it more capable than ever as a laptop alternative. Also, it now boasts a USB-C port and Wifi 6 connectivity. With its quad-core processors and plenty of RAM, you'll be able to compile code quickly and efficiently, even when you're on the move. Just keep in mind that you'll have to pay extra for the Type Cover – you're not going to want to get any coding done on a touch screen, trust us.

Microsoft took the wraps off of Windows 11 in a 45-minute online event, titled "What's next for Windows," held on June 24, 2021. A few days later, the company released the first preview of the new operating system for members of the Windows Insider Preview Program. If you use a Windows PC at home or at work, how will this upgrade affect you? I've been collecting your questions and have assembled the answers here. Also: The best parts of Windows 11 are already in Windows 10. Here's how to enable them Visuals aside, Windows 11 also makes some fairly radical changes to fundamental parts of the Windows UX, including the Start menu and taskbar. The Start button still sits at the left of the taskbar, but the taskbar itself is now centered at the bottom edge of the display. (There's a setting to move everything back to the left if you don't feel like overpowering your muscle memory from decades of having Start in the lower left of the screen.) Clicking Start slides open a new pane that barely resembles the scrolling lists of apps and utilities found on the traditional Start menu. In Windows 11, this space is split into two rectangles under a search box, with the top half dedicated to program icons and the bottom half given over to shortcuts to recent documents. You can pin programs to that top space and drag them into your preferred order, but that's pretty much the extent of customization options for programs, which can't be grouped into subfolders. The only other tweak for Start is the option to pin some system folders to the bottom row, between the user profile picture and the power button. File Explorer gets the same visual refresh as the rest of Windows, with a simplified ribbon and shortcut menus; otherwise, it retains the familiar three-pane arrangement. The Settings app, on the other hand, gets a complete makeover. A new navigation pane on the left provides ready access to the main categories, with sections on the right that slide open as needed to enable adjustments to system settings and personalization options. On touch-enabled devices and tablets like the Surface Pro, you'll find big changes in the way that the pen and touch elements work, with more graceful transitions from PC to tablet mode and vice versa. On conventional PCs with multiple monitors and docking stations, the system is finally smart enough to remember the arrangement of windows when you reconnect. Options for arranging windows on large external displays are significantly expanded compared to Windows 10. The familiar "snap" shortcuts still work to position windows side by side, but hovering the mouse pointer over the icon in the upper right corner of any window displays additional options for arranging three or four windows, as shown here. Those arrangements are available from the taskbar as well, allowing you to restore a specific arrangement with a single click. Despite the significant UX refresh, you'll still encounter places where bits of older, even ancient Windows elements peek out. That's especially true for the last remaining bits of the legacy Control Panel as well as any app that is hosted by the Microsoft Management Console (MMC).

Update: At last, Very appears to be out of stock. However, do keep checking as they've released PS5 consoles in waves in the past. If you missed out this time, you'll want to head over to our PS5 stock page as more retailers are set to have consoles this week including Game, Argos, AO and more. PS5 stock is finally available once again at the online retailer Very. Incredibly, this latest round of PS5 stock has actually remained available for close to an hour, which must be a new record in my books. However, only the standard PS5 console is available - the Digital Edition sold out much quicker. You aren't able to buy the standard PS5 on its own, though. You have to pick up a bundle with Ratchet & Clank: Rift Apart, an extra DualSense controller and Rift Apart, or a second DualSense and Spider-Man: Miles Morales. All of these bump the price up a bit from the usual £450 price of the console. It's not one of the best PS5 deals we've seen, but at least you'll have something to play on your new PS5! Better act fast, though, as you can be sure it won't be available for too much longer. The good news is that if Very does sell out, more PS5 consoles are expected to go on sale throughout the week. You'll want to keep an eye on our PS5 stock page for all the latest news or follow Jelly Deals on Twitter for more immediate PS5 notifications.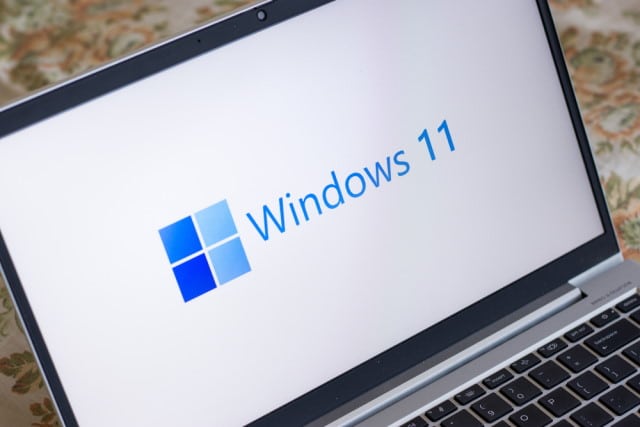 While there are a large number of changes and additions in Windows 11, it is the visual revamp that is what most people will notice first. But Microsoft's redesign of the operating system is about much more than just looks, as the company reveals in an exploration of the updated context menu and share dialog. Right-click on a file or folder in Windows 11, and you will immediately be struck by the new context menu that appears. In a post on the Windows Developer Blog, Microsoft explains the thinking behind the restyling in terms of aesthetics, user-friendliness and modernization. See also: You can't help but have observed that over the years, Windows' context menu has grown and expanded out of control. This is something that has not gone unnoticed by Microsoft, and the company has decided to do something about it. To the left, you can see an example of just how unwieldy the context menu has become, and even if yours doesn't look quite this bad, it's easy to see why something had to be done! Microsoft identified a number of issues with how the context menu was implemented and how it operates. Problems the company noted include the fact that frequently used items are often spaced far apart, and the menu is also littered with options that are used very rarely. It can also be difficult to identify which app is associated with individual third-party entries, and there can be a serious performance and stability hit when there are a large number of extra entries added. Microsoft also notes that: So what's the solution? If you have not had a chance to play with or look at Windows 11, you may not have seen the redesigned context menu. This is what it now looks like: It would be hard to suggest that it is anything other than a massive improvement, and Microsoft uses the blog post to explain the specific ways in which it addresses the problems of the past: The share dialog has undergone a similar restyling, and you can find out more about this in Microsoft's blog post. Image credit: sdx15 / Shutterstock

Though the event doesn't arrive until November, many are already wondering what Black Friday 2021 will look like. While the UK lifted all restrictions on 19 July, meaning indoor and high street shopping is now in full swing again, it doesn't mean the thrust towards online shopping we saw through the pandemic will go away. In fact, it's likely to stay. Not everyone will be comfortable shopping in-store amidst large crowds, and the luxury of effortless next-day delivery may be too tempting when the alternative is to jostle a crowd. Not all retailers are encouraging indoor shopping on Black Friday either. In June 2021, Walmart announced that it would once again close all its US locations on Thanksgiving Day. The retailer usually kicks off Black Friday sales on the evening of Thanksgiving. It's likely other US retailers will follow suit, given how prominent Black Friday is in the States. Here we're answering all your questions around Black Friday season and making major predictions on what to expect this year, so you're fully prepared to snap up the best Black Friday deals on laptops, phones, Apple devices, and anything else you've been waiting to get your hands on. This year Black Friday is on 26 November, one day after US Thanksgiving. The boundaries of when Black Friday starts and ends is no longer as well-defined as it used to be. Traditionally, the event lasted one day, whereas now,Black Friday deals begin as early as October. Some retailers like Amazon and Currys PC World often have early Black Friday deals with top discounts arriving a week or two before Black Friday. In fact, Dell started a Black Friday in July sale with up to 40% off laptops, monitors and desktop PCs. Don't forget, if you're a student you can get a 15% discount from Dell too. See our full guide to Dell's student discount. With deals rolling in earlier and earlier, you don't really need to wait until 26 November to get your hands on an excellent offer. We're confident that solid discounts will start appearing well before then. One quick and dirty trick is to keep an eye on Amazon. Given its prominence, you can pretty accurately glean when sales from other retailers will start by following Amazon's sales schedule. While Amazon doesn't often provide notice before a big sale, unless it's Prime Day, you can be certain if Amazon has deals on a certain product so too will other retailers. Thankfully, for shoppers this means you should be able to get low prices everywhere! Last year it held Prime Day from 13 to 14 October effectively kicking off the end of year sale season. This year, Amazon's Prime Day arrived earlier than usual, over 21 to 22 June – but that could suggest another October Prime Day may be on the cards. Amazon has previously considered having a second autumnal Prime Day, though it's unclear whether that's still the case. Still, given how profitable the event is for the retailer, it's entirely possible. Whether or not Amazon has Prime Day ahead of Black Friday sales, or whether it dives right into Black Friday deals in November, it's unlikely prices will reduce further on 26 November. Past years have shown retailers generally spread out excellent deals in the week leading up to Black Friday – effectively turning the day into a week-long event. In fact, if you wait too long, stock might even sell out by the 26th. Our advice is clear: if you see a drastic discount on that Apple Watch or Nintendo Switch console you've been eyeing, you should pick it up! And if prices do go lower on the day... Remember to hold retailers accountable to their prices. Many retailers, such as Currys PC World offers price-matching against other retailers, whether online or in-store. In past years, Currys has promised its early Black Friday deals won't have lower prices on Black Friday itself. If you've bought an item from Currys and found a cheaper price elsewhere within 7 days, Currys will refund you the difference. Keep track of Black Friday deals at Currys here. While Amazon doesn't have a price-matching policy, it does have a strong returns policy. You can return most new and unopened items within 30 days of delivery for a full refund. You also have the statutory right to cancel and order within 14 days of delivery. If you find your purchase has a lower price just days later, you can always cancel your first order and buy the same item at the lower price and send the original purchase back (if you've received it already). Again, be sure it's unopned, unused and undamaged. We're certain retailers will continue spreading deals all through the month of November instead of concentrating all their best deals on Black Friday itself. The added benefit of distributing deals over the month is that it also prevents frenzied crowds from gathering in stores and shopping centres. With uncertainty around whether restrictions may return later in the year, many are asking: Is Black Friday 2021 canceled? Last year in the US, where Black Friday typically sees large crowds gather outside shops before doors open, Walmart decided it would close all its stores on Thanksgiving Day. Two other major US retailers, Target and Kohl's, also followed suit. Walmart will be doing the same this year. Limiting in-store shopping doesn't mean Black Friday sales are canceled. It does indicate, however, that a lot of the shopping experience will be happening online. Last year Walmart served Black Friday deals over the entire month of November in three separate deals events. Similarly, Target launched its Black Friday deals all through November with new offers each week. Black Friday will just happen differently and shoppers keen on bagging a top deal on an iPad, AirPods, or the new PS5 or Xbox Series X will need to be more prepared for changes, some of which we're predicting below... In the UK, depending on whether or not the country returns to a lockdown, and where in-store Black Friday shopping is typically less frenzied than in the US, we might see large retailers restricting in-store traffic as opposed to shutting down entirely like Walmart. That might mean shoppers will need to queue one or two meters apart outside stores. Elderly and at-risk shoppers may have a scheduled window ahead of other shoppers, similar to the restrictions supermarkets had in place when the UK's lockdown began in March 2020. While it's no longer illegal to be unmasked indoors, you might be denied entry if the retailer has set its own preferences and restrictions. Retailers might also encourage click-and-collect instead of in-store browsing and shopping. This might be include incentives like discounts or bundles. In the same vein, contract-free delivery might be encouraged to limit people from going in-store with free next-day delivery promo codes on electricals or order values above a certain amount. This year Currys PC World introduced liveshopping to its site, appropriately called LiveShop. To compete with Prime Day it launched exclusive discounts on Google Nest and Pixel devices which were avaialble only to those who watched the stream. Liveshopping e-commerce isn't new. It's a huge multi-billion dollar business in China, but it's only just picking up in the global West. Over Prime Day, Amazon US had exclusive discounts through influencer-hosted live shopping events via Amazon Live. Some brands have also started offering additional discounts through its Instagram and social feeds, so we'd recommend following (if only temporarily) all your favourite brands. Another effect of the pandemic and online shopping has been a surge in Buy Now Pay Later purchases. Services such as Klarna, ClearPay and PayPal Credit allow you to split payments into 3-4 chunks or delay payments without interest (or late fees in some cases). There are risks associated with such payment methods (see our full guide to Klarna) if you're unable to pay off your purchase, but given the popularity of such services, you're likely to see more of them at checkout over Black Friday, or retailers developing similar payment options. Let's not forget the nightmare of limited delivery slots when lockdown began. It's very likely we might see similar bottlenecks this time round with a greater volume of people opting to shop online. At the start of the first lockdown in 2020, Amazon limited its deliveries to priority items for at-risk customers. This meant items that qualified for free next-day delivery via Amazon Prime still took several days if not weeks to arrive. While delivery systems are now more equipped to deal with shortages, it's still worth thinking about setbacks. Just because you've beaten the crowd and bought that last 43in OLED 4K HD TV, it doesn't mean you'll get it in time for Christmas or the holidays (which is another reason to buy early if you see a good deal ahead of Black Friday). It wouldn't surprise us if at-the-door hustle and bustle moved online entirely, with shoppers clamoring to sign up for limited-person slots for in-store shopping. Retailers might introduce a lottery system to allow a few people at a time into the store first. You'll probably need to enter such lotteries by email – so additionally, be prepared for newsletters on offers and savings. Of course, the biggest change we might see is better discounts online than in-store. This may not be surprising, given that the volume of online shopping has dramatically increased since the pandemic began. A Statista study showed global e-commerce traffic ballooned by 6% from January to March 2020. More people are now familiar and comfortable with online shopping. The pandemic may have even converted skeptics – all of which means there will be loads more people eyeing deals online than in-store and retailers are likely to respond to this. Expect to see more "online exclusive" Black Friday prices, codes, and vouchers. With more offers online, you can expect incredibly high volumes of traffic on your favourite retailers' sites. Brace yourself for being pushed into virtual waiting rooms like Queue-it – especially if you're after consoles like the PS5 ( here's where to buy it). This means you will just need to be more targeted with your shopping. Shop by the product instead of the retailer, so you have other options if the site you're looking at has any difficulties. Most retailers offer the same prices across the board once sales go into full swing – and if there is a price difference it probably won't be more than a few pence or pound here and there. Amazon for instance often offers devices like the Fitbit at just 99p less than Currys PC World. We'll be keeping an eye on the best Black Friday 2021 tech deals and also offering detailed coverage of the best Black Friday offers. And if you're an Apple fan, see the best Black Friday Apple deals on our sister site Macworld UK

For many tech workers, stuck in small flats and paying an exorbitant rent just to be within commuting distance of company headquarters in huge hubs like Silicon Valley, the global switch to remote work caused by the COVID-19 pandemic unlocked the possibility of telecommuting to work from a cheaper, greener, better location. Leading technology companies were soon promising their workers that the arrangement could be made permanent. Facebook led the effort, adding that it would aggressively open up remote hiring, and was promptly followed by many others ranging from Twitter and Square to Salesforce. With WFH now being the norm at least for some, therefore, it is tempting to speculate that well-established gigantic tech hubs like Silicon Valley are on track to becoming ghost towns, while employees scatter across different cities and even countries. SEE: Guide to Becoming a Digital Transformation Champion (TechRepublic Premium) A new survey from KPMG seems to give some credence to this prediction. Across 800 business leaders, the consultant found that only one-third of respondents felt strongly that Silicon Valley would maintain its long-term innovation leadership position, with another third believing it won't. Two overriding reasons came up for the sentiment that the world's innovation center will move away from Silicon Valley: talent is leaving the area because of high costs of living, and the rise of remote working is pushing other cities around the world into becoming leading technology hubs. "Tech is an industry where all ships are rising, and it would be crazy to think that it would all continue in one place," Alex Holt, global head of technology at KPMG, tells ZDNet. "You can't adapt to every single person in an organization, but rather than saying: 'It's Silicon Valley or nothing', companies will create five or 10 hubs outside of the Valley so people can work and operate from somewhere else." Throughout 2020, employees fled the campus life of hubs like Silicon Valley, attracted by dreamy destinations such as Lake Tahoe, for instance, which in turn started seeing an influx of home buyers keen to log into work from a new, often much more inviting environment. Analysis from Bloomberg found that a third of homebuyers in some of the towns surrounding Lake Tahoe were employed by tech companies, including 10 purchasers from Facebook and nine from Apple. In that light, it is easy to see why the Silicon Valley-inspired model, with its huge campuses complete with gyms, shops and cafeterias that blur the line between work and play, is quickly becoming outdated. But it doesn't mean that employees are totally ready to bid the office a definitive farewell just yet. When everybody figured out that, as long as they were connected, they could effectively work from anywhere, they thought about how far they could push that shift, says Holt. Some people went on driving tours of the US because they always wanted to, and just made it work with their workload. "Fast forward a little bit, and I think a large group of individuals then felt that they missed being with their team. Being able to take a trip in the mountains or near a lake and still do your work is amazing, but as we've gone on, people have missed that personal interaction." To retain their top talent, therefore, businesses will have to strike a delicate balance between the rising popularity of the "digital nomad" concept, and the persisting need to gather in teams in a physical office. For Holt, this will mean multiplying the number of hubs in which a company has locations so that most employees are within hitting distance of an office – and able to come in when they wish or are required to. In fact, only 22% of respondents to KPMG's survey said they believe hubs are no longer important, while almost twice as many decision makers (39%) reported that they still think that employees will continue to coalesce and collaborate in large, tech-friendly cities. SEE: Top 100+ tips for telecommuters and managers (free PDF) (TechRepublic) The analysis even provides a picture of the cities on track to becoming leading business locations. Outside of Silicon Valley, respondents saw Singapore as a top technology hub in the making, followed by New York, Tel Aviv, Beijing and London; but also Bengaluru, Hong Kong, Austin and Seattle. All of these, said KPMG, will potentially emerge as real challengers to Silicon Valley over the next four years. None of the contenders are surprising – and that's because some of the criteria that were central to creating a tech ecosystem before the pandemic will continue to prevail – think modern infrastructure such as high-speed bandwidth, generous tax and government incentives, available funding, and above all, research-intensive universities. This is why Holt believes that Silicon Valley will remain a tech hotspot, due to the presence of key components like academic links. But according to the analyst, there will be a shift from a view of technology hubs that only included a select few, to a dispersal of businesses' infrastructure over more areas. And this is largely for one reason: to adapt to the changing desires of the workforce. "Before, if you were running a big company, you'd get the talent to relocate and come to you. What we're seeing is a shift in influence," Holt tells ZDNet. "Organizations are recognizing that talent may not want to be exactly where they are, and if you want that talent, you have to offer a flexible scenario that works for them as well." The next few months and years will soon reveal where those hubs will be located exactly and how companies manage the dispersal of talent across different regions, and sometimes even countries. But one thing is for certain, according to KPMG's analysis: the balance of power between employer and employee is shifting. In the new world of WFH, workers are in charge of when they commute and to where. Retaining talent will require business leaders to adapt to their employees – and not necessarily the other way around.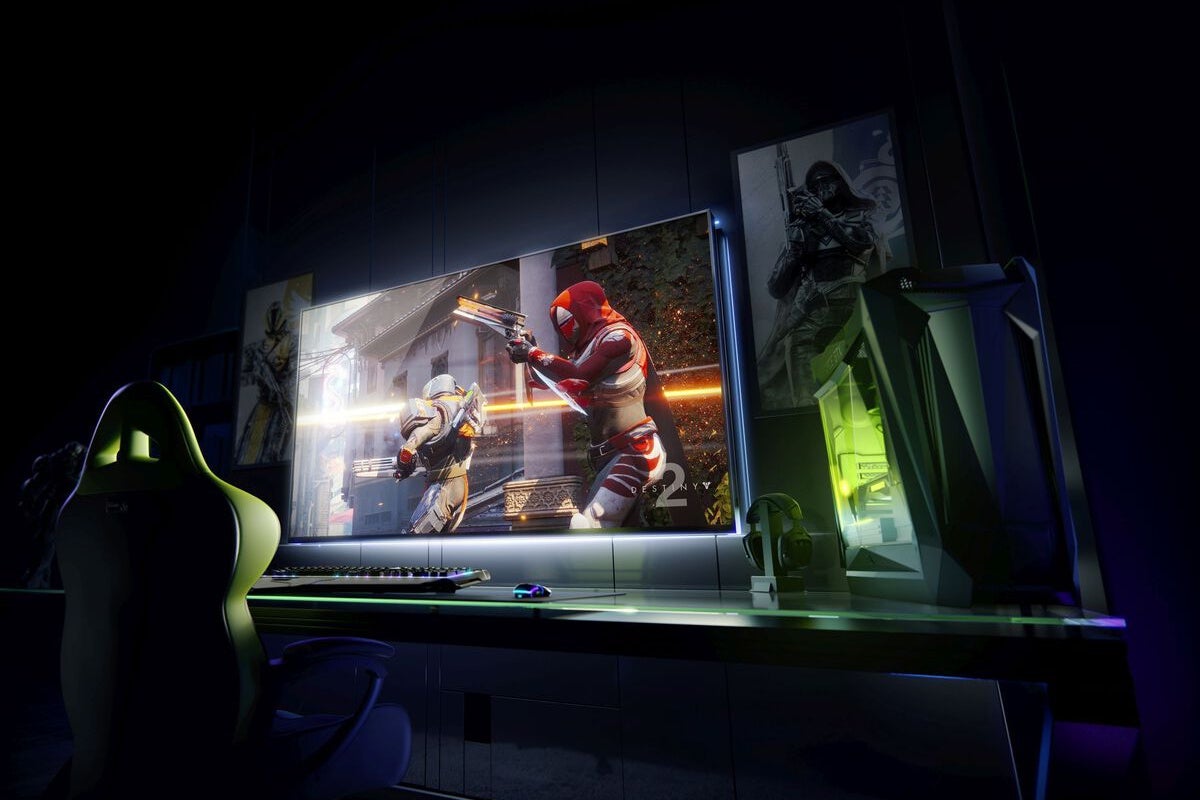 4K and HDR are the peanut butter and jelly of modern televisions. Where you find one, you'll find the other. Together, they're the recipe for a delicious eye-candy sandwich. Monitors aren't so lucky. While it's possible to find 4K HDR monitors, they are few in number and expensive. You'll likely need to choose which feature is more important to you. Here's how to decide. 4K is shorthand for a display's resolution. It typically describes a 16:9 aspect ratio with a resolution of 3,840 x 2,160. Companies occasionally get creative with marketing but, in most cases, will adhere to this definition. High Dynamic Range describes content that provides a wider range of luminance and color than previously possible. This allows brighter scenes with more contrast and colors. This term does not always refer to a specific standard, though, so it can be a bit fuzzy. Read our complete guide to HDR on your PC if you want to know the details. If you're new to display terminology in general, our guide on what to look for in a gaming monitor can also help get you up to speed. The answer to this question is definitive.4K is almost always more important than HDR. Most people should heavily favor a 4K display over one that offers HDR if forced to choose between them. Why? It all has to do with standardization and software support (or the lack of it). 4K is not an especially common resolution even among monitor computer monitors, but it's nothing new. The first mainstream 4K monitors hit store shelves in 2013. Windows 10 released with good interface scaling support that made 4K resolution easy to use and has received additional updates to improve scaling over time. MacOS also has excellent scaling support for 4K resolution due to Apple's focus on high pixel density displays. Windows' scaling makes a 4K monitor look great even when browsing the web or writing in Word. HDR is less mature. AMD, Intel, and Nvidia moved to support it only in 2016, but Windows didn't add an HDR toggle until 2017. Windows still can't automatically detect an HDR monitor and enable the appropriate settings, though that feature is expected to arrive soon. HDR support in monitors is the wild west. Only the VESA DisplayHDR certification (which is entirely optional) offers a hint of standardization. It's a similar story with content.4K content is not universal but it's generally easy to find. Virtually all games, even those that are several years old, support 4K resolution. Major video streaming services support 4K resolution, too. HDR support is less common. Only the latest games are likely to embrace it. Many streaming services don't yet support HDR streaming to a PC— and there's some set up to do even when it's possible. HDR has another problem. Most HDR monitors sold today are really, really terrible at HDR. As mentioned, High Dynamic Range enables a wider range of luminance and color. But you'll only enjoy the full benefits on a display with a range of brightness, contrast, and color approaching what HDR standards enable. Most computer monitors do well in color, but falter in brightness in contrast. Different HDR standards have different limits on the maximum brightness they enable, but at minimum you can expect up to 1,000 nits. Dolby Vision HDR can deliver up to 10,000 nits. Yet most computer monitors max out around 400 nits or less. The Asus' ROG Swift PG32UQX is among the few monitors with excellent HDR support. Monitors also tend to have poor contrast, which limits the difference between the brightness and darkest areas of the image. Few monitors include the Mini-LED or OLED technology found in modern televisions. There are exceptions, like the 32-inch Asus ROG Swift PG32UQX, but it's priced higher than most 85-inch televisions. There's two cases where HDR becomes critical. Video creators shooting HDR content may want a great HDR monitor for editing. This will help you understand what viewers with a great HDR display will see. Have a GTX 3080 Ti? You might want to spend big on a 4K HDR monitor. Bleeding-edge, cost-is-no-obstacle PC gamers should also care about HDR. A great HDR monitor delivers a huge boost in perceived graphics quality. It's the single greatest improvement you can make to a game's visuals. However, these scenarios also benefit from 4K resolution. It's hard to imagine a video creator shooting in HDR but not 4K, and gamers who want the absolute best visual quality possible will also crave 4K for its unparalleled sharpness and detail. In a sense, computer monitor makers and software developers have made the choice for you. You'd of course want to buy a 4K HDR display if it did both well, but few monitors do, and there's a lack of content to view. A quality 4K monitor like the Dell S2721QS can be purchased well under $400 and is useful no matter how you intend to use it. That makes the 4K vs. HDR debate an easy choice for most people.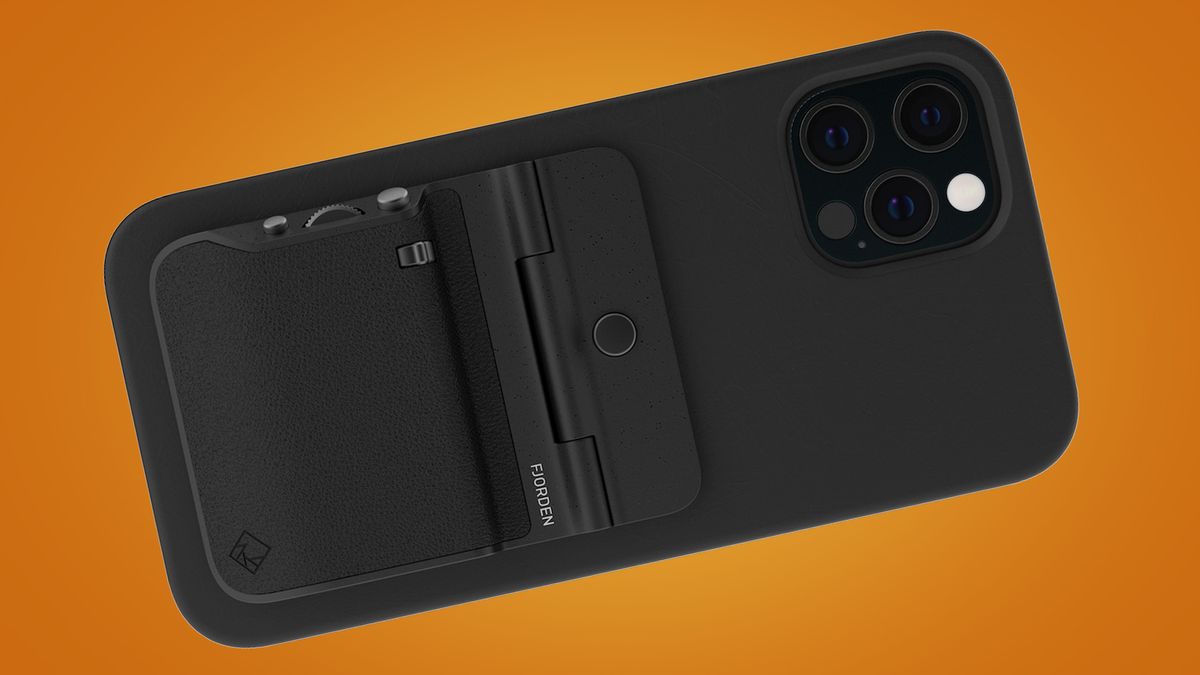 A promising new Kickstarter project is aiming to become the first iPhone accessory to really nail the concept of adding physical camera controls to a smartphone. The Fjorden, which as the name suggests comes from an Oslo-based startup, is designed to bring the tactile joys of shooting with a dedicated camera, like a proper shutter button and customizable dials, while maintaining the iPhone's pocketable form factor. It's not the first accessory to try this, with previous attempts including the Moment Original Case and Shiftcam. But the Fjorden brings a few neat tricks, including a quick-release system for removing the grip when you don't need it and a MagSafe-compatible case. Compatible with all iPhone 11 and iPhone 12 sizes (along with future iPhones), the Fjorden grip is 10.7mm deep – the same as an Airpods case – which means it should still be pocketable, unlike some previous takes on the concept. It also promises to bring quite a few of the controls you'd find on a dedicated compact or mirrorless camera. These include a two-stage shutter button – which means you half-press to focus, then full-press to take a shot – plus a customizable control dial that lets you tweak settings like shutter speed or ISO without needing to touch the screen. You also get a customizable multi-function button, which you can use for triggering things like portrait mode or the flash, and a zoom lever for switching between your iPhone's lenses or zooming in and out, as you would when pinching-to-zoom. The only real downside to Fjorden is that you'll likely need to use a third-party app to unlock all of its functionality. Fjorden says its own camera app taps into all the computational photography tools that Apple has made available to developers, including Portrait Mode, HDR/Deep Fusion and ProRAW. But this unfortunately doesn't yet include Night Mode yet. Still, the project says existing apps like Obscura and ProCamera (which has developed its own Night Mode) will also be fully compatible with the Fjorden Grip at launch, and you'll at least be able to use the accessory's shutter button in the Apple's stock camera app. Naturally, all the disclaimers that usually apply to Kickstarter projects – that you're backing them at your own risk – are also relevant to the Fjorden. But it is one of the more promising takes on the 'iPhone case with camera controls' concept that we've seen. Firstly, despite the number of buttons and dials it brings, it still looks pocketable. This feels like an essential component of any phone accessory, but hasn't always been the case with previous takes on the idea. The Fjorden's MagSafe-compatible case is also appealing, even if it's a slight shame the grip itself doesn't attach using magnets – instead you remove it using a quick-release clip. There are also a couple of other neat touches, including a built-in kickstand and compatibility with Moment's M-Series lenses, via a mount that snaps onto the Fjorden's optional case. For all of the iPhone's recent leaps in computational photography, it still struggles (like most phones) to deliver the tactile shooting experience that photographers enjoy – for example, one-handed shooting, or being able to make creative tweaks without obscuring the viewfinder. It's too early to say whether or not the Fjorden is going to be the accessory that manages to pull off this concept, as a lot depends on how well it integrates with various camera apps. But it certainly looks like a promising take on the idea, even if it's not expected to ship until February 2022. It's already hit its Kickstarter goal and you can still pick up its early bird pledge for $129 / £103 (around AU$192), which includes the Fjorden Grip and back plate adapter, or $149 / £120 (around AU$224) for the Grip and MagSafe case (which fit any version of the iPhone 11 or 12).

Join the DZone community and get the full member experience. For the last ten years, I have been a part of projects which I would classify as "application modernization initiatives." The goal of such endeavors is to replace a legacy application or service using more recent (and often more supportable) frameworks, design patterns, and languages. In every one of those cases, at least two of the following three lessons have proven true: Don't replace a monolith with another monolith disguised as a modernized service. Avoid accepting bad data models to be included in the modernized system. Never assume that existing program logic is 100% correct. This reminds me of a time when I purchased a pickup truck that was several years old. I was proud of my purchase, and the truck was a lot of fun to drive. In fact, I was talking to my father about wanting to do some improvements to the truck. You know, changes that would make it look really nice inside… and even add an improved sound system. My father listened to my grand plans with great interest. When I finished, he confirmed that I could do all of those things. However, in the end he said I would "still have an old truck." His point was clear. I could put a lot of money into making the truck look better — but if I did not replace the underlying components, I would still have the same truck. That meant I was likely to face the challenges often encountered by owners and their aging vehicles. I feel like a great deal of those "application modernization" projects are quick to make conservative decisions which ultimately render those "new" solutions not so new and improved. In the same way as my "old truck" example, it is only a matter of time before those legacy design decisions start to introduce challenges into the new application. Each of the three lessons learned could be the topic of an individual publication. For this article, I will focus on how to avoid replacing a legacy monolith application with another monolith disguised as a modernized application. Consider a very simple commerce solution which allows customers to submit orders. The original application contains a single database with three tables: The CUSTOMERS table maintains customer information. The ID column in the table is linked to the ORDERS table, matching the order to the customer. The ID column for the customer is also linked to the PAYMENTS table. Oftentimes, the decision is made to keep everything in a single database. This leads to a single new service getting created which includes components and services to interact between these same exact tables. The illustration below is intended to present a design which merely replaces the monolithic application with a RESTful API. The database is left unchanged as a result of this work. While the idea sounds good in theory, this often results in a new service which is just as complicated as the original system … if not more complicated. This is what is often referred to as a God service. What further compounds the issue is the fact that scaling up and down to meet customer demand requires all the APIs (noted above) to be scaled in unison. Depending on the underlying design, the scaling options may even be limited to vertical scaling, which invokes the "throw hardware at the problem" resolution. This is where the " Don't replace a monolith with another monolith disguised as a modernized service " lesson is validated. Using the same example, consider this: What if the following design was utilized for the application modernization initiative? With this design, three new microservices are being introduced to house their domain ownership for the application. Most importantly, each microservice and its dedicated objects have their own database. Connectivity between these services would utilize a messaging service, often employing the request-response pattern. As an example, consider the use case of placing an order. An order provides the known customer data to the Customer API using a message. The Customer API would process the request and either return an existing CustomerDto (DTO is a data transfer object) or create a new CustomerDto via a response to the original request. The identifier for the customer can then be associated with both the order and the request to make a payment using the Payment API. Here, the same pattern is followed, but will leverage the information gained from the Customer API request. When the Payment API has responded, the new order can be persisted to the respective database and confirmed by the customer making the request. Since each microservice stands on its own, scaling up and down to meet customer demand is isolated to the services which currently recognize higher (or lower) request levels. I wanted to see how easy it would be to create the desired pattern in Heroku. Within a matter of minutes, I was able to establish three applications in Heroku to model the following design: Each of the three services contains their own Heroku Postgres database and a Spring Boot service. The CloudAMQP (RabbitMQ) service was added to the jvc-order application in order to keep this example as simple as possible. WSO2 API Cloud is part of the design, but will not be documented in this article. From the Heroku dashboard, the three applications appeared as shown below: The following SQL was utilized to create basic tables. These can be used to validate the functionality of these services: Remember, each CREATE TABLE command was executed against the PostgreSQL database associated with the respective microservice. Consider the following OrderRequest payload: Normally, a real order would contain several other attributes, but the goal is to follow the "keep it simple" approach and focus on the design principles instead. As part of the order, the system will need to know the identifiers for the customer placing the order and the transaction for the request. In order to request the customer information, the following CustomerDto payload can be placed on a request queue: Within the Order API, the following method leverages Cloud AMQP in Heroku, the concept of a direct exchange and the spring-boot-starter-amqp in Spring Boot: In the example, this request is a blocking request — meaning, processing from the Order API waits until the Customer API provides a response. Within the Customer API, there is a listener waiting for requests on the customerDirectExchange: In this example, the customerDto object contains the following information: By leveraging the PaymentDto, the same pattern can be employed to request a payment: The customerId property is the result of the request/response pattern. Of course, the id property would not be set until processing has been completed by the Payment API, which uses another very simple payment example: With the completed transaction in place, the process to place an order can be completed using the Postman client or even a simple cURL command: The Order API will accept the POST request and return a HTTP 201 (Created) status along with the following payload: Standard RESTful APIs for each of the three microservices allow full payload data results to be retrieved. Below is the example of a call to the Customer API: GET https://jvc-customer.herokuapp.com/customers/4 This returns the following payload and a HTTP 200 (OK) status: Below is an example of a call to the Payment API: GET https://jvc-payment.herokuapp.com/payments/4 This also returns a HTTP 200 (OK) status and the following payload: Finally, an example of a call to the Order API is noted below: GET https://jvc-order.herokuapp.com/orders/4 A HTTP 200 (OK) status is returned here with the following payload: Starting in 2021, I began focusing on the following mission statement which I feel can apply to any IT professional: "Focus your time on delivering features/functionality which extends the value of your intellectual property. Leverage frameworks, products, and services for everything else." - J. Vester The Heroku ecosystem makes adhering to the mission statement quite easy. In the span of a few hours, I was able to fully build out and prototype three microservices containing a Spring Boot RESTful API and Heroku Postgres database. Cloud AMQP was added, integrated into the solution, and validated during that same amount of time. I cannot imagine how long this would have taken if I were using a standard cloud services provider. The ability to attach a PostgreSQL database and cloud-based AMQP instance, plus handling the permissions, would have consumed all my available time — leaving me with no time to prove out this functionality. If you are interested in seeing the actual source code for this project, please take a look at the following repositories on GitLab: jvc-customer jvc-order jvc-payment Have a really great day! Opinions expressed by DZone contributors are their own.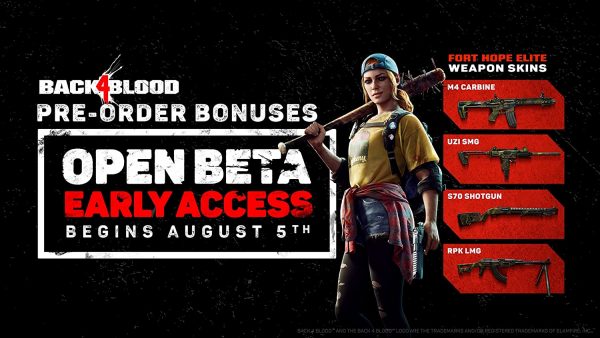 Back 4 Blood isn't a part of the Left 4 Dead series, though it might seem like it. Two zombie-based 4v4 multiplayer games with Turtle Rock-style gunslinging action? Why would it be anything different? Well, even though it might seem the same at a glance, Back 4 Blood's fresh new features separate it from its predecessor. Turtle Rock Studios calls it a spiritual successor. The inspirations are obvious, and it's almost everything one would expect in a Left 4 Dead sequel besides the name. A parasite called the Devil Worm has infected most of humanity. The Ridden (basically zombies) have disrupted society, and it's the Cleaners job to take them out. Cleaners, or zombie killers, are the only ones left standing after this catastrophe. Here's what we know so far about Back 4 Blood. Watch on YouTube Back 4 Blood releases on October 12,2021 on for PC, PlayStation 4, PlayStation 5, Xbox One, and Xbox Series X| S. Good news for Xbox fans: It's also a day one release for Xbox Game Pass. The Xbox Game Pass news came along with a bunch of other titles announced for Game Pass at the E3 2021 Xbox and Bethesda Showcase. Crossplay and cross-gen support are enabled, so players can experiment with others across platforms and generations. For example, a PlayStation 5 player can connect with a PlayStation 4 player. A PlayStation 5 player should also be able to game with a PC player. Watch on YouTube Turtle Rock Studios announced a beta from August 5 to 9 for those that pre-ordered the game. Everyone else, even those who didn't pre-order, can access the open beta from August 12 to 16. Both betas extend to all platforms. Back 4 Blood offers these bloody generous bonuses with its pre-orders: Early access to the Beta Fort Hope Elite Weapon Skin Pack As mentioned earlier, only pre-order buyers can access the early beta. The open beta, which is accessible to anyone who owns one of the supported platforms, starts a week later. The Fort Hope Elite Weapon Skin Pack comes with camo-colored skins for four guns: the M4 Carbine, Uzi SMG, S70 Shotgun, and RPK LMG. Slay with style by snagging one of these pre-orders: Amazon US Best Buy GameStop Amazon UK (comes with AR pin badge) GAME Back 4 Blood has a Standard, Deluxe, and Ultimate Edition. Standard costs $59.99 or £59.99 at the typical retailer. Ultimate Editions cost nearly double the price at $99.99 and £99.99. The Deluxe is about $10 and £10 less than Ultimate but comes with significantly less stuff. Only select retailers sell the Deluxe Edition. So far, the only sellers found were the Microsoft/Xbox Digital Store and GAME, the UK games and tech retailer. On its listing page, GAME claims that it's the only third-party selling the Deluxe Edition. Both the Back 4 Blood: Deluxe and Ultimate Editions include: 4 days Early Access Annual Pass: Three upcoming downloadable content drops with new stories, playable characters, Special Mutated Ridden, and more Early access means four days of fun before everyone else. The Annual Pass serves as a kind of DLC or Expansion Pass that you buy in advance. In addition to the items listed above, Back 4 Blood: Ultimate Edition includes: 4 Character Battle Hardened Skin Pack Additional digital in-game items: Rare Banner, Emblem, Spray, Title Watch on YouTube Back 4 Blood is a team-based game, so team comps are part of the strategy. For example, the trigger-happy Hoffman adds one Offensive Item slot and ups the team's ammo capacity. His special ability also allows him to replenish ammo with every kill. So his kit might benefit players with an aggressive playstyle. An Offensive Item slot is just one of the slots in your deck. Back 4 Blood uses 'decks' in gameplay, which are the equivalent of loadouts and create-a-class features in other shooters. Deck Manager gives players the freedom to create custom decks or equip pre-made ones. Decks include weapons, equipment, and abilities that aid your character and allies throughout the game. Watch on YouTube This isn't just about Cleaners, either. Players also take on the roles of the Ridden like the Retcher, a vomit-spitting mutant that blasts opponents from afar. Expect to switch between both kinds of roles as either Cleaner or Ridden. It is a humans versus zombies kind of multiplayer, so it makes sense to play both sides of the war. Watch on YouTube Swarm mode stands out as Back 4 Blood's main competitive mode and selling point. Turtle Rock Studios treated fans to a sneak peek at this gory, blood-pumping PvP mode at E3 2021. The 4v4 mode pits two teams against each other in best-of-three matches where squads swap between playing as Cleaners and the Ridden. Whoever stays alive playing the Cleaners the longest wins. Points tally up based on how long Cleaner teams stayed alive during Ridden attacks. Back 4 Blood features co-op multiplayer in addition to the PvP Swarm mode. It's unclear what the other competitive modes are if any. Unfortunately, Back 4 Blood doesn't have an offline mode. That means no playing solo with AI teammates. However, Turtle Rock Studios claims it's considering offline options for the future.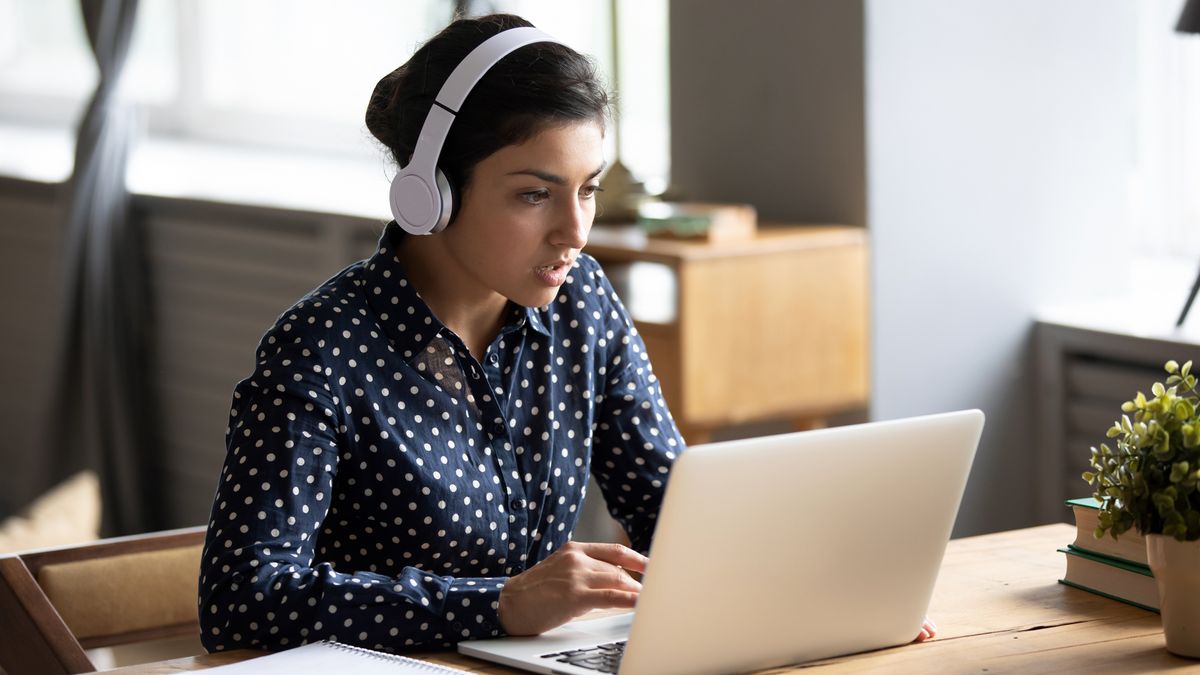 Privacy and speed are two of the biggest considerations when you're looking for the best web browser for your device. Some demand more of your system resources, while others are relatively lightweight. Some anonymous browsers offer full suites of security tools to protect your online identity and shield against malware, while others allow cookies and ads to run unhindered. It's a very close-run competition, but we believe that Firefox is the best browser you can download today. It's not without its flaws, but developer Mozilla has committed to supporting its users' privacy and developing tools to stop third parties from tracking you around the web. Microsoft Edge comes a close second. It supports all the same browser extensions as Google Chrome, due to it being based on the same Chromium engine. However, it's noticeably less demanding on RAM, allowing for faster performance - plus it now comes with an in-built password manager. We're in a time where browsers are even more important for those who are still working from home or transitioning between jobs, and it's been up to different vendors to bring out features that cater to these needs in innovative ways. These are far from the only options though, and there are lots of reasons to look beyond the biggest names to the more niche browsers. Read on for our complete guide, and discover the best one for you. Firefox has long been the Swiss Army Knife of the internet and our favourite browser. Version 90 is particularly good: it can alert you if your email address is included in a known data breach, it blocks those annoying allow-notifications popups, it blocks "fingerprinting" browser tracking and it brings its picture in picture video mode to the Mac version. As before it's endlessly customisable both in terms of its appearance and in the range of extensions and plugins you can use.Last year's overhaul dramatically improved its performance, which was starting to lag behind the likes of Chrome, and it's smooth and solid even on fairly modest hardware. As much as we love Firefox – right now it's still our favourite browser – we're worried about its future.2019 wasn't a great year for Mozilla, with a major add-on crisis in May that Peter Saint-Andre and Matthew Miller claimed "was the result of having an interlocking set of complex systems that were not well understood across the relevant teams". The lack of in-house quality assurance teams was also highlighted – much of Mozilla's QA is outsourced – and in early 2020 the QA leads were reportedly let go in a round of layoffs. Mozilla's struggling for income, so if you value Firefox you might want to visit donate.mozilla.org to help secure its future. Read our full Mozilla Firefox review Older readers will remember Microsoft as the villains of the Browser Wars that ultimately led to the rise of Firefox and Chrome. But Microsoft is on the side of the angels now and its Edge browser has been rebuilt with Chromium at its heart. It's Windows' default browser and there are also versions for iOS, Android and Mac. The new Chromium-powered version is considerably faster than its predecessor and includes some useful features including Read Aloud, the ability to cast media such as inline videos to Chromecast devices, an Opera-style start page and a good selection of add-ons such as password managers, ad-blockers and so on. You can also download web pages as apps which then run as stand-alone applications without having to launch the whole browser. That's useful for the likes of Google Docs or Twitter. There are lots of customisation options and we particularly liked the Privacy and Services page, which makes potentially confusing settings crystal clear, and the Site Permissions page. That gives you fine-grained control over what specific sites can do, including everything from pop-ups and ad blocking to MIDI device access and media autoplay. Edge looks like Chrome and works like Chrome, but we like it more than Chrome: it's noticeably faster on our Mac and the customization options are superb. Read our full Microsoft Edge review Opera sets out its stall the moment you first run it: its splash screen enables you to turn on its built-in ad blocker, use its built-in VPN, turn on its Crypto Wallet for cryptocurrency, enable in-browser messaging from the sidebar and move between light or dark modes. It's a great introduction to a really good browser, although if you're a gamer you should check out Opera GX instead: that's designed specifically for gamers and features Twitch integration and Razer Chroma support. Opera is yet another Chromium-based browser, so performance is speedy and you can use add-ons from the Chrome library. It also has some interesting ideas of its own such as Flow, which is designed for people who often spot things they want to come back to later: if you're constantly emailing or messaging interesting links to yourself, Flow enables you to do that more elegantly by making it easy to share content from Opera on your phone to Opera on your computer. With its recent R5 update bringing a refined design and more integrated apps such as WhatsApp and Facebook Messenger, the company want to make sure that it's the all-in-one browser for as many users as possible. They've also recently brought the browser to Google Chromebooks, opening up choice for owners and potential students when they're looking to buy a laptop for their studies. They're also looking at Windows 11 and how the new store can help them in the near future. Opera is packed with useful features, but one of our favourite ones is no longer in the desktop browser: Opera Turbo, which compresses internet data such as images so things load faster on crap connections, is now only available for mobile browsers. You do get a handy battery saving mode, however, so when your downloads are slow at least you don't need to worry about your laptop battery dying. It's improved in leaps and bounds in recent years, and with its focus on catering to many users, from gamers, to students, it's a browser to watch in 2021. Read our full Opera review If imitation is the most sincere form of flattery then Microsoft's adoption of the Chromium engine for its own Edge browser must be making Google feel pretty good about itself. But there are some areas in which Microsoft's contender actually beats the big G, most noticeably in resource usage: Chrome is infamous for its hefty resource demands and it can fairly chug along on low-powered hardware with limited RAM. The new Tab Freezing feature is designed to address that by automatically 'freezing' background tabs so they're not using resources unnecessarily, but Chrome remains pretty hardware-hungry. Chrome 91 is by no means a bad browser. Quite the contrary: it's a brilliant browser with a superb library of add-ons, cross-platform support and sync, excellent autofill features and some great tools for web developers. It can warn you if your email's been compromised, it has secure DNS lookup for compatible providers (Google's own Public DNS is one of them) and it blocks lots of dangerous mixed content such as scripts and images on otherwise secure connections. It also enables the WebXR API for AR and VR. And don't forget about Chrome dark mode, which makes browsing easier on the eyes at night. These are all good, but we think Firefox beats it on privacy protection, Edge is nicer to spend time in and other, niche browsers don't come with the lingering fear that Google's just a little bit too involved in all of our lives. Read our full Google Chrome review Vivaldi is the brainchild of former Opera developers, and like Opera it does things differently from the big-name browsers. In this case, very differently. Vivaldi is all about customization, and you can tweak pretty much everything from the way navigation works to how the user interface looks. Chromium is once again under the surface here (which means you can use most Chrome add-ons), but what's on top is very different from other Chromium-based browsers. You can pin sites to the sidebar, stick toolbars wherever suits and adjust pages' fonts and color schemes; have a notes panel as well as the usual history and bookmarks bits; customize the way search works and give search engines nicknames; change how tabs work and get grouped and much, much more. You can even view your history in graph form to see just how much of your time you've been spending on particular sites. We particularly like the tab stacks, which are a boon for anyone who tends to end up trying to keep track of dozens of open tabs. If you're the kind of person who likes to fiddle with interfaces instead of getting on with stuff, it's a potential productivity nightmare – but it's fantastic for power users who know exactly what they want and how they want it to work. Read our full Vivaldi review

As part of changes to payments system. If you were ever tempted to splash out on lifetime premium membership for Nexus Mods, it's now or never, as the mod platform is removing the option in August. Nexus Mods yesterday published a blog post detailing upcoming changes to its billing system. While Nexus Mods is usable for free, premium membership has been an option on the platform since 2007, providing perks such as ad-free browsing and uncapped mod download speeds. The current membership options are split into 1-month,6-month,12-month and lifetime plans, but that's set to change on 3rd August. "Since we first started offering Premium Membership, our billing system... has been handled by our Invision Board forums software and PayPal," Nexus Mods explained. "To be frank, it's old, archaic, held together by duct tape and glue and was never really intended to be used by a site as big as ours. It's so delicate, we have not been able to update our Premium Membership pricing since 2013 because doing so breaks many different elements of the billing and Premium membership system which we have no control over as the code is not ours. "... We began work back in June 2020 to completely strip out our Premium Membership billing system and replace it with our own solution. Our aim is to make the process far simpler for users, provide all the information and functionality they need to manage their membership in the Nexus Mods user area, away from the forums, and to give us more control over the pricing and packages offered." Making a boat in Valheim with the power of mods. Nexus Mods noted that the changes to the billing system means that any recurring PayPal subscriptions will be automatically cancelled, so you may need to manually switch over to the new subscription options. Along with the changes to the system itself, Nexus Mods is also making some "long overdue" changes to the Premium pricing packages. There will now be two options: either a monthly subscription billed at £4.99 per month, or an annual subscription of £49.99 per year. The Lifetime Premium Membership option, which is currently being sold for £49.99, is also due to be removed - although those who have already bought Lifetime Premium membership will still retain access. "While this option has provided a great deal to our users over the past 14 years, it is becoming less and less sustainable as the cost of keeping the site online increases and the years continue to roll by," Nexus Mods said of the Lifetime Membership package. "We're thankful to anyone who has taken us up on our Lifetime Membership option up to now but, due to the nature of running the site as a longtime service, we incur ongoing and recurring costs that we need to continue to plan for in the long term and this is why we have decided to remove Lifetime Premium Membership as something you can buy from August 3rd." Nexus Mods also explained that it had not changed its prices in over eight years, and that the price increase reflects a number of factors including "the ever increasing costs of our platform and the implementation of our Donation Points system which gives back to mod authors who use our site". The site noted that Premium Membership was essential in allowing it to host its services, hire staff, create its mod managers and "expand to over 1300 more games". This isn't the only major change for Nexus Mods in recent weeks: in preparation for the introduction of a new "collections" system, the platform will no longer allow mod authors to completely delete their files from the website - a decision that certainly stirred up debate in the modding community.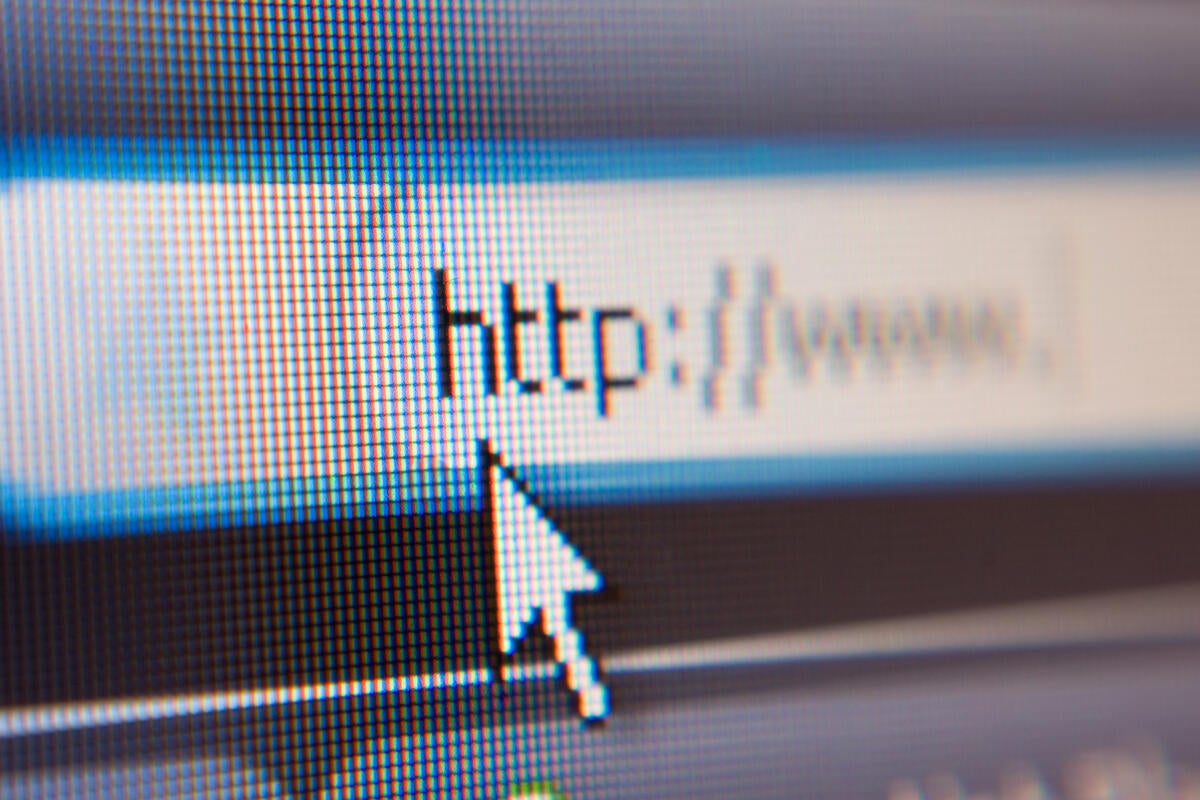 Web browsers used to be a place where folks could only play flash games, check emails, hang out in chat rooms, and torrent music (and malware) from LimeWire. Those days are long gone. Thanks to the sophisticated development of web technologies such as HTML5, web browsers have grown to such a level that you can do almost all of your personal- and work-related tasks using a powerful web app. This, for the most part, successfully eliminates the need to download desktop software, saving you hard drive space and the headache of dealing with complicated installation and set-up processes. The rise of web apps also gave birth to a new breed of Internet-centric devices like Chromebooks. While not a definitive list, as many tasks have a plethora of web apps that can do the job quite well, here's what we think are some of the best, from video editors to music players to project management tools and yes, even games. Video editing software can be complicated to pick up, but that's not the case with InVideo. InVideo's intuitive UI design allows first-time users to get started with almost no learning curve, while still providing all the features enthusiasts require for editing videos in its free version. The biggest drawback is the watermark that's placed on videos created in the free version, though you can upgrade for $15 a month. This unlocks thousands of additional templates, upgrades video rendering resolution from 720p to 1080p, gives you 10GB of cloud storage, and a ton of other features. Let's be honest, it's hard to imagine a web app competing with PhotoShop's feature set—but Photopea comes as close as you can possibly get. Seriously, Photopea's feature set is simply astonishing for a web app. So much so that it's actually hard to tell it apart from PhotoShop—even the UI is almost identical! Another plus is you get these premium features completely for free. There are only two differences between the free account and the paid account, which is the paid account doesn't have ads and you can undo up to 60 steps instead of 30. That's it! If you want to support the dev, you can of course upgrade, or just simply whitelist Photopea on your ad blocker. I'm sure it's appreciated. There are some undeniably great music streaming services out there, but when it comes to what to use in your browser, you'll be hard pressed to find anything better than Spotify. Spotify currently has over 70 million tracks to choose from with over 2.6 million of these tracks being podcasts—-something that Apple Music unfortunately doesn't provide. Spotify is free, too. That is, if you don't mind ads. If you find the ads to be a bit too disruptive to your groove, Spotify has a premium plan (aptly named Spotify Premium) that's completely ad-free, offers you unlimited track skips, and provides a better sound quality (128kbps vs 320kbps). If you're ready to ditch iTunes and start using Spotify, you don't even have to lose the playlists you've created— you can transfer them. Email, chat, video and voice messaging, a website builder, a survey builder, cloud storage (starting at 30GB), as well as documentation, spreadsheet, presentation, and other work optimization tools—you get a lot with Google Workspace. When it comes to a project management tool, Asana and Trello are two of the major players in the field. Trello is great if you're looking for a simple drag-and-drop kanban board, but Asana offers much more flexibility with its free tier, which is why it's our recommendation. In addition to the kanban board view, Asana also lets its users take advantage of a calendar and list view for free. The calendar view can even double as a way to keep track of birthdays, doctor appointments, etc., allowing you to do more than simply keep track of your personal tasks and the progress you're making. If you're not willing to pay but are fine with the kanban view, Trello is still a great tool to consider. Thanks to its no-nonsense design, you can get started with almost no learning curve. Cybersecurity isn't something you should take lightly—and your protection starts with you. If you use the same weak password for all of your accounts, then all it takes is one breach and a little effort by the threat actor to compromise your accounts. That's why you need strong, unique passwords for each of your accounts. But how can you remember them all? That's where password managers like 1Password comes in. As the name implies, you only need to remember one password with 1password—your master password. Make it something memorable (but secure!), because only you will have access to it. For your other accounts, you can generate and store extremely secure passwords with 1password. You can even store other sensitive data, such as credit card information and your address. Mint, which was acquired by Intuit way back in 2009, is one of the best personal finance services currently available. With Mint, you can keep track of your income and spending, create budget plans, set notification alerts for when your account balance is low, and more—all from the web. No more spreadsheets. Not only can you keep up with your bank accounts, you can also sync your investment accounts (such as RobinHood or TDAmeritrade) and even keep track of your Bitcoin assets. In other words, Mint is a great way to keep up with your scattered financial eggs in one digital basket. Yes, you can even play full-blown PC and Xbox games in your browser these days thanks to Nvidia's GeForce Now and Microsoft's Xbox Game Pass Ultimate. We've given both GFN and Xbox Cloud Gaming a whirl and both held up shockingly well—well, as long as you aren't playing competitive twitch shooters. Nvidia's offering is better suited to PC gamers with extensive game libraries, as it hooks into your existing accounts on storefronts like Steam and Epic. GeForce Now offers an unlimited free tier, with a $10 per month plan adding extended play sessions, priority queue access, and real-time ray tracing capabilities. Meanwhile, you'll need to spring $15 per month for Xbox Game Pass Ultimate, but that price includes all-you-can-play access to over 100 games on both PC and Xbox, as well as an Xbox Live Gold subscription. If you're playing games in your browser, you'll need a way to talk with your buddies, too. Skype still has justifiable use cases (such as international calling), but let's be honest—when it comes to a communication service that acts as much more than voice chat, Discord takes the cake. With the ability to create topic-specific servers and dedicated channels, accessibility features like Text-To Speech, and an environment geared towards having real-time interaction with server members, you just can't beat it. But what about Slack? Well, it depends. Slack has a lot of the bells and whistles you'll find with Discord (or some similar features, at least), but Slack is geared more towards businesses, while Discord's main focus is on gamers. In a Slack workspace, you can assign system administrators that are able to set and enforce their own rules and regulations, while Discord servers are managed by communities and, while they're able to create server-specific guidelines, they must adhere to Discord policies. Simply put, companies have more control over their workspace with Slack. If you're an organization, or even if you're working on a small project but are planning to eventually grow your resources, and you want to "own" your workspace, Slack may be the best communication tool for you. But no matter if you choose Slack or Discord (or both!), it's still a better choice than Skype. Ok, so your hard drives aren't software, but data storage is equally as important and if your data isn't backed up to at least three locations, it doesn't exist at all. That's why we're talking cloud storage—an indispensable resource for storing your data. The three main cloud storage providers, Dropbox, Google Drive, and Microsoft OneDrive, have been around for a while now, and all three are good picks. The three giants have a free tier, too. Depending on how much storage space you need really determines who you'd wanna go with. Dropbox's free tier gives you 2GB, OneDrive gives you 5GB, and Google Drive shells out 15GB. You could, of course, take advantage of the free tiers and subscribe to all of them, but if you're really in need of some storage space, you should consider purchasing a NAS with a couple drives. Not only do you get to enjoy the extra space, but you get all the privacy benefits that comes with keeping your data at home. That said, there will be times when you need to get work done but don't have an internet connection. Don't fret—just as sure as there is a web app, there's PC software that's got you covered.

An Apple Watch Series 6 costs at least $399, but now you can save over 90% of your cash and opt for a Linux smartwatch instead. Back in 2019, Pine64 announced that it was working on a $25 Linux smartwatch. It turns out $25 was a little optimistic because, as OMG! Ubuntu! reports, the PineTime has now launched carrying a $29.99 price tag. I think we can all forgive Pine64 for charging an extra $5, and the current Community launch price is only $26.99. Keeping in mind how little this smartwatch costs, you're getting a device that weights 38 grams and is made from a mix of zinc alloy and plastic. The display is a 1.3-inch IPS touch screen panel with a 240-by-240 pixel resolution and 65,000 colors. The internal memory consists of 64KB of RAM,512KB of Flash system storage, and 4MB of additional flash storage. The watch is powered by a 64MHz ARM Cortex-M4F as part of the Nordic Semiconductor nRF52832 SoC. Connectivity is achieved using Bluetooth 5.2 and on-board sensors include an accelerometer, PPG heart rate sensor, and vibration actuator. Power is provided by a 180mAh battery charged via a proprietary 2-pin 5V connector with the other end of the cable being USB Type-A. Battery life is rated at up to five days. As this is an open source device, it doesn't run Android or iOS. Pine64 opted for the InfiniTime 1.0 firmware which includes a number of useful apps (stopwatch, music navigation, heart rate monitor, and step counter). Also because this is an open source device, the list of available apps will grow, as will support for interacting with Android and iOS smartphones. There's also multiple alternative firmware options available, but this is a sealed version of the PineTime making it more difficult to recover a bricked device if you experiment. Anyone interested in developing software for the PineTime can buy a development kit instead of the sealed watch. It's only $50 and includes both a dev kit version and sealed version of the smartwatch.

Hold onto your hats, because The Boys is coming back for another season on Amazon Prime Video. The Spice Girls are back to fight against the despicable Homelander and the rest of The Seven, and there's a new supe on the block - Soldier Boy.

For three decades, Linux has been written in the programming language C. But change could be coming. There's growing momentum behind an effort to make programming language Rust a second language to C for the Linux kernel. Google is backing a project led by developer Miguel Ojeda that would see Rust being used to write elements of the Linux kernel, which now underpins some of the most critical pieces of the internet's infrastructure today. Google argues that Rust should help reduce memory errors that lead to security vulnerabilities, which make up the bulk of flaws that tech firms and open-source projects fix in each update. The goal is not to write all 30 million lines of C code again in Rust, but to write new code in Rust instead. SEE: Hiring Kit: Python developer (TechRepublic Premium) However, despite some potential benefits, it's still not clear if the push to make Rust a second language for kernel development will succeed. At the very least, Rust for Linux must be viewed as a long-term project and is almost certain not to get mainlined into the Linux kernel in 5.14 – the version currently under development and due out as stable around the third quarter of 2021 . "The project is not finished, but we are ready to get mainlined if high-level maintainers accept the current changes and prefer that we work inside the kernel," Ojeda tells ZDNet. "Most of the work is still ahead of us." Rust, hatched at Mozilla, was used to build the Servo rendering engine for Firefox, and has gained traction with Amazon Web Services, Microsoft, Google, and Facebook for systems programming – often to build on top of large C and C++ codebases. As a result of this growing popularity, the idea of Rust in the kernel has gained support from some big tech companies. But despite some potential benefits, fans of Rust can't simply make it a programming language for the Linux kernel on their own. It needs approval from Linus Torvalds and the high-level maintainers who guide the development of the kernel. And Torvalds hasn't indicated whether he would approve the pull request (PR) to merge the latest Rust for Linux patches into the main Linux kernel. Ojeda posted a first request for comment (RFC) to the Linux kernel mailing list in April and followed up with a set of proposed patches in early July that he and his peers hoped would be included in the Linux kernel. Ojeda's first RFC included examples of Rust drivers, but Torvalds' response to the Linux hardware drivers was not positive: he said that run-time failure panic – a type of error – is a "fundamental issue". Torvalds' comment highlighted the long road ahead for the Rust for Linux project. As ZDNet's Steven J. Vaughan-Nichols reported in March, Torvalds is in the 'wait and see' camp for bringing Rust to the Linux kernel: he's neither for or against Rust, but is open to seeing if its promised benefits actually pan out. "I think it's driven by people who are very excited about Rust, and I want to see how it actually then ends up working in practice," Torvalds told ZDNet, adding that drivers seem to be the most obvious target for Rust. Ojeda acknowledges Torvalds' concerns about panics, but also says the team of developers attempting to bring Rust to Linux are addressing the issues. He says that removing unnecessary panics is a key concern amongst the Linux kernel community, but believes that it is "mostly a technical obstacle and has been solved." "The other one is getting kernel modules written as proofs of concept," says Ojeda. "The Rust Binder kernel module is working and the preliminary performance results we have in a trivial latency benchmark are better than the C version, which is very encouraging; although we are still in the process of improving the code and cleaning things up. We are also working on writing modules that drive actual hardware and coming up with ways to improve the ergonomics around that." But the bigger hurdle, says Ojeda, is getting Linux kernel contributors, who've been coding in C for decades, to learn Rust and its concepts. "In my view, the bigger obstacle comes from teachability. Rust is more complex than C," he says. That's not a small issue either, given the hundreds of patches and changes that arrive in each new version of the kernel. Someone has to write them – and could now be expected to learn Rust when they're already operating on a tight schedule. SEE: Computer science courses in 2021: A comprehensive overview Some of the concepts in Rust are foreign to other languages, such as the ' borrow checker ' that developers often fight with when trying to understand when code doesn't compile as expected; another alien concept is Rust's safe/unsafe split. "Kernel developers are very smart, but also very busy. It is not easy to get everyone involved and explain why we think introducing a second language is worth the complexity cost," says Ojeda. All of this means the Rust for Linux project appears to have some way to go yet before its patches are merged. Following the new patches, Linux stable kernel maintainer Greg Kroah-Hartman asked the project for a "concrete" Linux driver written in Rust. Like Torvalds, he believed kernel drivers make sense because they're "the 'end leafs' of the tree of dependencies in the kernel source." And if the Rust for Linux packages are rejected, the exercise of thinking about a kernel with fewer memory bugs is an end in itself. "Even if the project got a hard no – that there is no chance at all the project will make it now or in the future – the project would not have been wasted time," says Ojeda. "The exercise of adding a second language to the kernel is an interesting one that has generated quite a lot of discussion. Even if it were not Rust, it is good to have all that experience if another language wants to attempt it. "Most importantly, I think having raised awareness on the memory-safety guarantees that using a new approach can bring is already key. In my opinion, if we are to have any second language in the kernel, it should be one that significantly improves the state of affairs in that regard."

Double Fine founder Tim Schafer believes studios must do more to dispel the entrenched view that crunch is an unavoidable part of game development. Speaking to The Washington Post about creating Double Fine's long-awaited sequel, Psychonauts 2, the veteran designer admitted the Microsoft-owned studio has been guilty of crunching in the past, but said that's precisely why it's important to push back when those familiar (and decidedly unhealthy) habits start to rematerialize. "We tried to find different ways to not have crunch and we've gotten better, but a couple of projects have been in trouble and needed to have a lot of extra work," Schafer concedes. "This last year has been interesting for everybody. Everyone's at home [and] you're trying to monitor to make sure no one's overworking, but everyone's life is so hidden from you during quarantine that it's been more difficult." For Schafer, cultivating a healthy work-life balance hinges (at least, in part) on recognizing those early warning signs and acting decisively. Slipping back into a dangerous cycle is all too easy, especially when it's been the norm for so long. "The important thing is to try to change the mentality that it's just part of the system. Some people are like, 'Well, it's just part of making games,' but it's only part of making games if you choose to not make it a priority," continues Schafer. "You've got to actually see the quality of life of the team as something that you can't lower just to make a deadline." You can hear more from Schafer by checking out the full interview over on The Washington Post.

Following an unusual 'Play-In Tournament' to decide the 7th and 8th teams, the NBA Playoffs are finally here, and you can watch the basketball from the UK. Check our guide to find out what games are being live streamed, what TV channels and how to watch online. The NBA Finals is upon us with the Milwaukee Bucks taking on the Phoenix Suns. Games start on 7 July in the UK and we have all the timings below. You two main options for watching the NBA Playoffs in the UK, with Sky Sports having the rights to broadcast live games – some of which will be in the middle of the night in Blighty. You can also watch via the official streaming service so here's how to watch the live streams and prices. If you already have Sky Sports as part of your Sky Q package then things are simple, just tune into the games you want to watch that are on the Sky Sports Area. If you don't have Sky TV, then don't panic as you can use Now (formerly Now TV) which has a Sports Membership (previously called passes). This gives you access to 11 Sky Sports channels on your TV, mobile or desktop – the app is available on a wide range of smart TVs, consoles, streaming boxes and more. A Sports Day membership for 24-hours access costs £9.98 and currently includes five months of mobile access. If you're happy to watch on your phone, then this is a cheap option but note you'll "receive your Mobile Month Membership within 10 working days." But if you prefer the big screen and want to watch more than a couple of games, then you're better off getting the full Sports Membership + Boost. This option costs £33.99 per month with no commitment and a 7-day trial of Boost, which upgrades you to Full HD quality along with the ability to stream on three devices at once rather than two. After the trial, Boost costs £3 per month and will offer a 4K HDR eventually. Here are the upcoming NBA games being shown on Sky Sports with UK dates and times. The channel you need is normally Sky Sports Arena but some games appear on other channels like Main Event. 21 July - 1:45am - Phoenix Suns at Milwaukee Bucks, Game 6 23 July - 1:30am - Milwaukee Bucks at Phoenix Suns, Game 7 (if needed) If the Sky options don't suit you then the official streaming service of the NBA is likely a better choice, especially if you want to watch all the playoffs without spending too much money. You can buy it for a one-off fee of £24.99 and this will cover you for the entire playoffs including the Finals. If you want to try it out, there's a 7-day free trial you can take advantage of and a Day Pass is £5.99 for 24-hours access. The League Pass includes everything you need but is restricted to streaming on one device, although desktop mode lets you select up to four streams at once. If you want to add another then you need to add Premium for an extra £5. Along with the 2021 Playoffs you can also get replays, watch every game on-demand from 2012 season to current and every Finals game from the past 20 years, plus other features. The NBA League Pass is available on "smartphone, tablet, PC, or any connected device on the NBA App." If you're going abroad or happen to live outside the UK or US, then you can still watch the NBA Playoffs. The official League Pass is available in Australia, for example. Should it not be available where you are then you can access it, along with Sky, using a VPN (virtual private network). This allows you to change the IP address of your device to browse the web from a different country to where you are. So, if you're somewhere without Sky or the NBA League Pass you can use a VPN to set your location as the UK and still watch the live stream. We recommend NordVPN or Surfshark but you can also look at our list of the best VPNs for other options. Also find out how to watch NHL in the UK. Here are the 16 teams that have made the NBA Playoffs this season, split into the two conferences.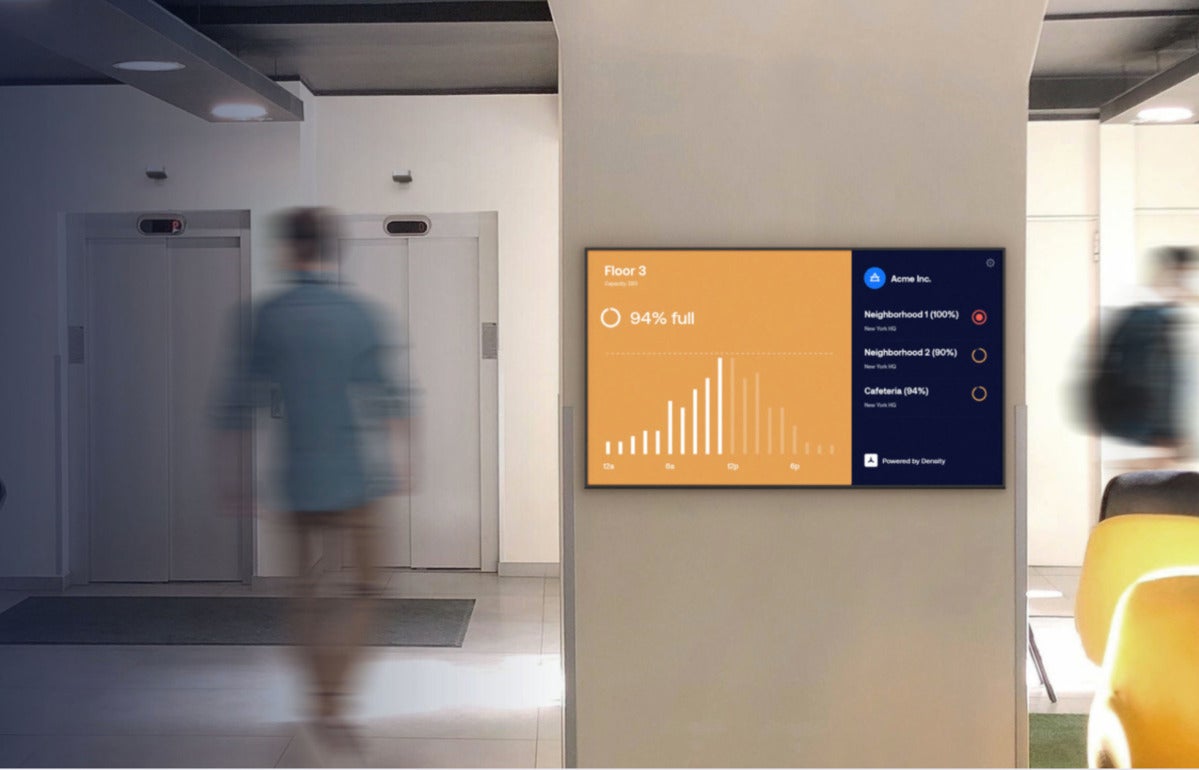 Remote work was forced on many employers last year by the COVID-19 pandemic, leading to a simple, mid-pandemic consensus that "remote work is here to stay." But as the crisis fades, organizations will get to choose where employees do their work — now with a new set of tools, expectations, and experiences. As Marc Andreessen said recently, we are undergoing "a permanent civilizational shift" where we can divorce "physical location from economic opportunity." He's probably right in the long term, but we still have many questions to answer before that utopian dream is realized. Here are the seven inconvenient truths and unresolved issues around the new hybrid and remote work trend. Emergent Research and MBO Partners found in a recent study that the number of Americans self-identifying as digital nomads rose from 7.3 million in 2019 to 10.9 million in 2020 — an increase of 49%. That's a huge number, when you consider that (as of 2018) the United States employed 64.2 million white-collar workers, a number that includes those (like most healthcare workers and others) who cannot work as digital nomads. To continue reading this article register now Learn More Existing Users Sign In

In brief: Another swatting attack has resulted in an innocent person losing their life. The incident, which took place last year, saw a 60-year-old grandfather targeted by minors in the US and UK because of his valuable Twitter handle. He suffered a heart attack when police surrounded his home and died shortly after. WKRN News 2 (via GamingBible) reported new information on the April 2020 incident involving Mark Herring of Bethpage, Tennessee. A swatting incident—the act of calling 911 to report a fake crime so armed responders storm an address—was organized on Discord in an attempt to intimidate Herring into handing over his valuable @tennessee Twitter handle. A then-minor by the name of Shane Sonderman was part of the campaign against Herring. "He was from Tennessee," says Corinna Fitch, Herring's daughter. "He's the one that collected all our information, my address, my sister's, my moms, my mother sister, and put it on a channel on Discord, which is a gaming chat forum." A second minor, from the UK, called the local police department to make the false report. Herring's son said: "The neighbors called and said 'There's police everywhere, and they think a man has killed a woman and he's on your property, you gotta take cover.'" "He went out the house with a gun, because he heard someone was on his property," Fitch explained. "He sees all these cops around him, and they ask if he is Mark Herring, 'put your hands up,' so he tosses the gun away from him to show he's not a threat, and [put his] hands up." It was then that Herring suffered a heart attack. He died in hospital soon after. Sonderman is currently jailed over the incident and awaiting trial. He faces a maximum of five years in prison and a $250,000 fine—a punishment Herring's family says is inadequate. "You've not just changed that one person's life; you've done a ripple effect. They need to pay for that," said Fitch. As the minor in the UK who made the call is still underage, they cannot be identified or extradited. Fitch added that Twitter handles such as the one used by Herring can go for up to three or four thousand dollars, "Like, pennies compared to a life." Back in 2018, Tyler Barriss, the 26-year-old California resident behind a series of bomb threats and other crimes, including a swatting incident that resulted in the death of Andrew Finch, pleaded guilty to 51 federal charges. He was sentenced to 20 years in prison. The co-defendant in the trial, which revolved around a $1.50 wager on a Call of Duty: WWII match, was sentenced to 15 months .

It's a breeze setting up and using a VPN on a PC or smartphone, but the same can't be said for consoles - especially Sony's PS4 and PS5. Sony doesn't allow VPN apps on its platform, meaning you can't just browse Sony's PlayStation Store, find the NordVPN or ExpressVPN app and set up a connection. In fact, you can't even sideload VPN apps onto the console, as the consoles simply doesn't support them. That's the bad news, but the good news is that there still are a handful of ways to use a VPN on the PS4 or PS5 to access other regions of Netflix, get early access to new games, improve laggy online connections and more. We outline all the ways of using a VPN on PS4 and PS5 right here. Oh, and if you've got an Xbox too, then check out our guide to setting up a VPN on Xbox One as well. Before we explain the various methods, let's talk about why you might want to use a VPN on a games console. First off, it can reduce your ping, which means a reduction in lag when online gaming, and it'll also protect you from potential DDOS attacks if you're a streamer. Aside from an improvement in online gaming performance, you may also be able to play new games before they're released in your region. Games that are released on the same day typically become available to download and play in Australia hours before those in the UK and the US. But, using a VPN, you can trick your console into thinking you're in Australia and get early access to the latest PlayStation titles. Oh, and using the console's streaming apps, you can access geo-locked content from around the world. Did somebody say US Netflix? As we've alluded to, big problem is that you can't configure a VPN service or install an app directly on the console. This means the process is a little involved, but there are three main options open to you. Since your console gets its internet connection from your router, this is the first device in the chain which could provide a VPN connection. Most modern routers support VPN connection - all you need to do is manually input your account details in your Wi-Fi router settings. The steps vary according to your router brand and VPN service, meaning it's almost impossible for us to explain how to do it here. However, the general process is to log into your router, find the settings menu and look for a VPN page. Here, you'll be asked to enter details including: If your router doesn't support VPN connections, you could invest in one that does, like a Wi-Fi router from ExpressVPN or one from a supplier such as FlashRouters. It's not the cheapest option, but it is by far the easiest way to set up a VPN on your PS4 or PS5. Before you do that, you'll need to decide which provider to use. NordVPN is one of the best all-rounders, and is a good option for those that want to manually input VPN details as it has plenty of tutorials on how to do it on a variety of routers on its website. There's no shortage of VPN providers out there though, and we've listed our favourites in our roundup of the best VPN services for those new to the world of virtual private networks. Note that running a VPN on your router means that every device which connects to the internet will have to use the VPN connection, and that might cause problems for some devices. If you don't want to run your entire home network through a VPN router, there's also a way to share a connection from Windows, essentially turning your PC into a virtual router. Your computer will need both an Ethernet port and Wi-Fi (or a second Ethernet port) as it will need to be able to connect to your broadband router for an internet connection. Also, make sure you've already signed up to a VPN provider as you'll need the login details. If you don't own a Windows PC, another option is to use a Mac and an Ethernet cable, if you've got both to hand. Make sure that your Mac has an Ethernet port and Wi-Fi, and is in range of your console. Oh, and sign up to a VPN provider if you haven't already – we've got a list of the best Mac VPNs if you need help choosing. And there you have it! Three easy ways to connect your PS4 or PS5 to the internet using a VPN and reap the benefits.

Uber is under fire again from drivers over an increase in the service fee charged by the ride-hailing app, in a further example of the controversy surrounding the treatment of workers in the gig economy. The treatment of workers in the UK's gig economy has come under greater scrutiny during the Covid-19 pandemic, with couriers and drivers working for technology platforms such as Uber, Deliveroo and Ola demanding better pay, safety protections and greater algorithmic transparency from the operators. At the end of June 2021, Uber told drivers it would be increasing the service fee it charges its long-serving drivers from 20% to 25% – a change that took effect on 13 July – meaning the company now takes a quarter of every fare's value. Previously, only new drivers who started working for the firm after 2015 were charged the 25% commission, but now the rate has been extended to all Uber's UK workers. According to a message sent to drivers ahead of the service fee rise, a copy of which has been shared with Computer Weekly, Uber justified the decision by saying it would bring greater equality among drivers, as new starters were already charged the higher commission rate. "We want to treat all drivers equally on the Uber platform," said the firm. "An important part of this is equalising our service fee to 25% for all drivers. We also ensure all drivers in the UK are treated as workers, offering holiday pay, guaranteed national living wage and pension enrolment, as well as the Uber Pro programme. These are only available on Uber and not from other operators. We appreciate that this is difficult news." The move comes at a time when drivers are still trying to recover from the financial impact of the pandemic, which the International Workers Union of Great Britain (IWGB) said saw their wages plummet to almost nothing while rental fees, vehicle maintenance and other overheads – all of which the drivers must pay for themselves – continued. "I have worked for Uber for six years and working throughout the pandemic has been such a tough time for drivers," said Hassan Haji, an Uber driver and member of the IWGB's United Private Hire Drivers branch (UPHD). "Not only have we seen pay drastically fall, we have had to risk our lives chasing the pennies on offer. "I could not stay home and keep safe, and so I continued to work and carried passengers safely around London. The thanks I have got from Uber? A 5% pay cut that will further destroy my finances that were already in tatters. I am trying hard to recover from the pandemic and Uber seem to just want to make things worse." The commission increase follows a reduction in the rate of pay that drivers receive per mile, which, according to Nader Awaad, Uber driver and chair of IWGB's UPHD branch, meant drivers were already earning about 30% less than they did before the change. He also claimed that drivers were not informed of the reduction, finding out only when they started getting paid less. Computer Weekly contacted Uber about these claims, but received no response. "You don't get your proper briefing, your proper breakdown, a proper communication, you don't get consulted – nothing whatsoever from Uber," said Awaad, adding that even as one of the UK's largest unions for private hire drivers with just over 1,000 members, "they don't talk to us". Computer Weekly understands the reduced rate was introduced in the wake of February's unanimous Supreme Court decision which ruled that Uber drivers should be classified as workers and therefore entitled to be paid the national minimum wage, to receive statutory minimum holiday pay and rest breaks, and protection from unlawful discrimination and whistleblowing. But although Uber announced in mid-March that it would begin paying its UK drivers the minimum wage, it diverged from the court's interpretation that drivers should be paid from when they log into the app, not just when passengers are on board. Awaad said: "Uber want to protect their profits, so what they did was reduce the driver's fare as a way of compensating the losses so they can afford to pay up our holiday pay and pensions. The issue is not only about increasing their percentage from 20% to 25%." He added that if Uber was genuinely concerned about equality among drivers, it could have reduced the commission from 25% to 20% instead. All of this, said Awaad, is worsened by the fact that "you're in a job where you're spending 20% to 50% of your income solving problems". This is because, when driving 12 to 15 hours a day, as many drivers do, especially in cities as complex as London, there is a greater chance of becoming fatigued and making mistakes – ranging from going into a bus lane or receiving a traffic fine to having a motor accident or simply taking the wrong route into a low-emissions zone – all of which cost the driver money, said Awaad. Computer Weekly contacted Uber about the claim that the service fee increase had little to do with equality or fair treatment, and whether it was using the commission hike as a way to recoup losses in the wake of the Supreme Court ruling, but received no response.

With MacOS Monterey, Apple has updated Safari's tab management system with a new look, more customization options, and the ability to form tab groups for managing especially busy online sessions. We're big fans of these changes, as they make work and research easier to manage over the long term, but the extra features will take some practice to get comfortable using. Here's how to get started with tab groups so you can make the most of them. First, make sure everything is updated and you are using the latest version of Safari. When ready, open Safari and start opening new tabs to visit the websites you want to collect in a group. If you are doing research on Einstein, for example, you would want to collect a number of tabs including biographies, common Einstein myths, a list of his major theories and works, and so on. Don't leave any blank tabs when you are finished. There doesn't appear to be a limit to how many tabs you can put in a group, but at a certain point, too many browser tabs can become cumbersome — you may want to keep it under 20 or so. When ready, select File from Safari's upper-left menu, then look for the option that says New Tab Group With X Tabs, where X is the number of tabs you currently have open. Select it. Now you can name your tab — something like "Einstein," for example — and it will automatically be saved. Any work you do in this Safari window will still count as the tab group, and the group will be updated accordingly. Close your Safari window to save your tab group for later. When you want to access the tab group again, pop open Safari and select the Sidebar icon, just to the left of the Favorites menu. This drop-down menu will include all the groups you have created under Tab Groups. When you select the group you want, Safari will open all tabs in a single window for you to use and change Favorites to the name of your tab group. Note the Small Grid icon to the right when you hover over a tab group — this opens up all tabs in a grid view that makes it easier to scan for the webpage you had in mind. You don't have to collect your tabs first before turning them into a tab group. If you prefer to set up and name your tab group ahead of time, this is easy to do as well. Open Safari, select File in the upper-left corner, and select New Empty Tab Group. Now, any tabs that you create while you work will be automatically added to the tab group you have made. Don't let your tab groups get cluttered over time! Instead, reuse them by renaming them, or delete them when you are finished with that particular project or plan. Open Safari, then select the Sidebar icon right next to the Favorites menu. Hover over the Tab Group, then right-click to open a menu with several choices. Here, you will see an option to Rename the group or to Delete it entirely when you are finished. Keep these options handy when your tab groups start to pile up. In the Sidebar menu, when you right-click on a Tab Group, you'll notice another option that says Copy Links. Choose this, and it will allow you to paste an outline-like section with the tab group as the title and a bulleted list of the web links. This makes it easy to share or email the tab group to others as needed. We've been talking about the MacOS version of tab groups, but there's good news: With iOS 15 updates, iPhones and iPads will get very similar capabilities. Safari's syncing capabilities will also stay in place, allowing you to access tabs you created on your Mac on other devices. If you want to create tab groups on iOS, long-press the Tab button on Safari and select the arrow under Tabs to open the option for Tab Groups. Don't forget to keep updated on the latest Mac news for more information.

Last year we reported that Microsoft is working on a new collaboration tool within Outlook to help teams with project management. Codenamed Project Moca, this new service can simplify your workflow. You can add tasks, goals, notes, files from OneDrive and other cloud storage providers, links, contacts, and even emails and events, all into one single dynamic space. Project Moca was available for Microsoft 365 consumer subscribers, EDU customers, and select commercial customers as a preview and was shipped off-by-default. Microsoft has now announced that the Project Moca trial has been a success and that they will begin migrating content from Project Moca to the new Outlook Calendar board view in July. All boards and content will be migrated and users will not lose any data and all links to your existing Project Moca spaces will be redirected to their new Calendar board view in Outlook on the web. To access your boards, on Outlook on the web, just open the model switcher dropdown to view all your existing boards. The update also brings some improvements. You'll now be able to lock your view so you can keep it just the way you like. The switchover will roll out in late July.

July 20 is International Chess Day (also called World Chess Day by the United Nations). In honor of the holiday, the folks at The Noble Collection asked me if I wanted to review the Star Trek chess set. Sometimes my job is really cool. In the accompanying video, you can see the entire chess set in action. It's actually a lot nicer than I expected. I wasn't entirely sure what to expect, but I guess I figured it would be some kid's toy. It's not. It has much more of a collectable quality. Watch the video. You'll see. More to the point, though, I got to thinking about what July 20th really means to me. On July 20th in 1969, human beings stepped out onto the moon's surface for the first time. I was a little boy way back then, watching on an old black and white Zenith TV. I've often wondered how Michael Collins felt. He stayed in the command module, orbiting the moon, while Neil Armstrong and Buzz Aldrin went down to the surface. On the one hand, he was a critical part of the crew of Apollo 11. On the other hand, he got so close but never made it onto the moon's surface. While I was putting the video together, I thought a lot about the relationship between the original Star Trek series and the real-world space program. The first episode of Star Trek aired on Sept.8,1966. Gene Roddenberry had actually started writing his treatment (basically, a concept document) for Star Trek on March 11, 1964. Think about that date. The last crewed Mercury flight (which launched just one astronaut into space at a time) launched on May 15, 1963, with Gordon Cooper in the cockpit. Cooper was an aeronautical engineer and an Air Force test pilot. He was also the youngest of the Mercury astronauts. Roddenberry penned the basic concepts for Star Trek after Mercury but before Gemini (the missions with two astronauts in the cockpit). The Enterprise was originally called the Yorktown in his treatment. The original pilot, "The Cage", was filmed in 1964 as well. That pilot didn't make it into production, but some of the characters we've now come to know and love in Star Trek Discovery were defined back then, including Captain Pike, Number One, and, of course, Mr Spock. The original Star Trek series was picked up by Desilu Productions, at the time a leading independent TV production firm. Fun fact: Desilu was named after its owners and founders, Desi Arnaz and Lucille Ball. Yep, that Lucy and Desi. As the story goes, Lucy was actually the person who greenlit Star Trek, believing it would have life in this concept she had, called syndication. Back then, reruns and syndication weren't the juggernauts they became. Lucy not only enabled Star Trek but pioneered the entire concept of second-run TV shows. As hard as it is to believe now, that first Star Trek show with Kirk, Spock, and McCoy wasn't a huge success. After ratings dropped, it was cancelled. The last episode aired on June 3, 1969 -- about a month and a half before Armstrong and Aldrin walked on the moon. As I edited the video, my thoughts took me along two paths. The first, of course, was that all that went into the original series — ranging from Klingons to teleporters, from handheld communicators to automatic sliding doors -- preceded the very first moon landing. Contrary to popular legend, the communicator did not inspire the cell phone. Mobile phones were under development before that time. But it was still cool. My other path of thinking was just how well some of the original plot devices in Star Trek TOS have held up over time. If you've watched the subsequent series, whether The Next Generation or Discovery, it's interesting to see just how much of the basic foundational mythos of Star Trek was put into practice in that original series. You can follow my day-to-day project updates on social media. Be sure to follow me on Twitter at @DavidGewirtz, on Facebook at Facebook.com/DavidGewirtz, on Instagram at Instagram.com/DavidGewirtz, and on YouTube at YouTube.com/DavidGewirtzTV .

Disney Plus will introduce a whole host of new TV shows to the MCU – one of which is She-Hulk, starring Orphan Black's Tatiana Maslany as the only-slightly-less-muscular cousin of the big green guy. This new series will make up a crucial part of phase 4 of the Marvel Cinematic Universe.

Windows 11 delivers significant updates to the Windows experience, but there's one change you might not have heard about. Microsoft has confirmed that its new OS will run dark mode by default when it rolls out later this year. That's according to Windows Enterprise Marketing Director Melissa Grant, who revealed the news during a presentation at the Microsoft Inspire partner event.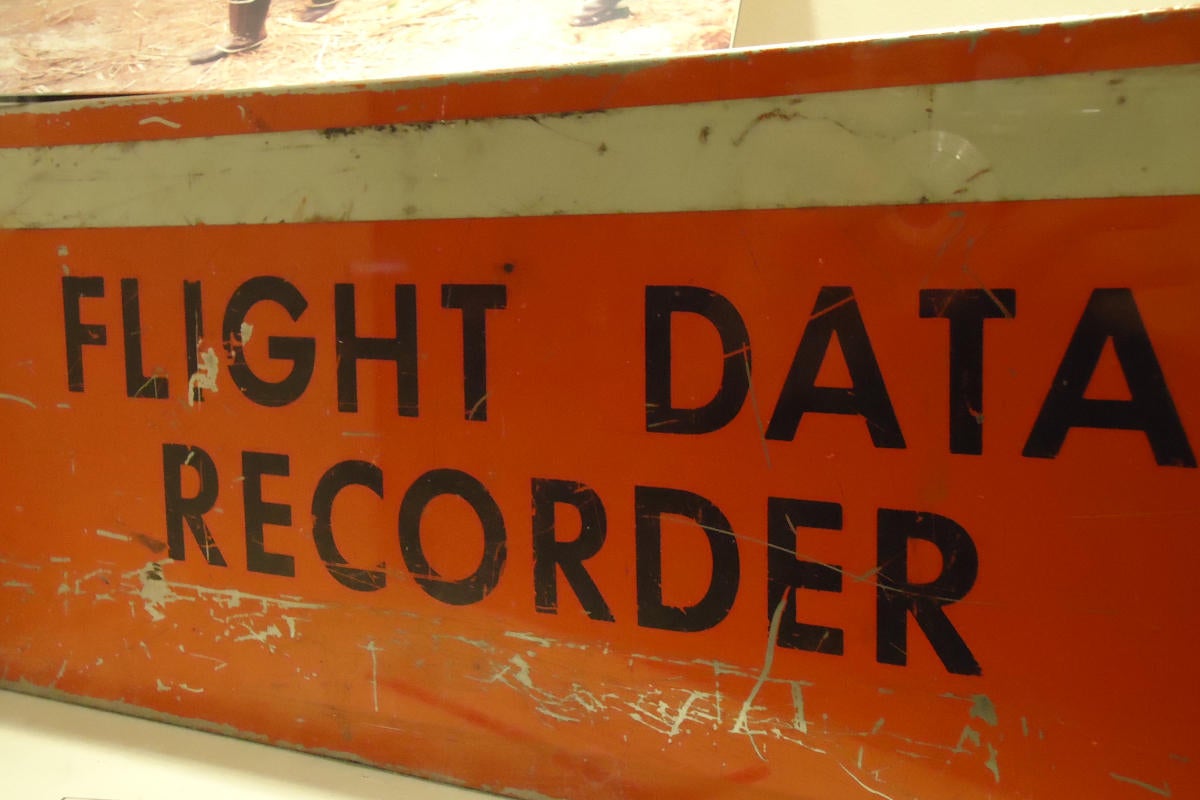 When working in web applications in ASP. NET Core, you might often want to log the HTTP request and responses. The HTTP logging middleware included in ASP. NET Core allows you to log request and response data including headers, body, and common properties. This article talks about HTTP logging, why it is essential, and how you can use the HTTP logging middleware in ASP. NET Core 5. To work with the code examples provided in this article, you should have Visual Studio 2022 installed in your system. If you don't already have a copy, you can download Visual Studio 2022 here. First off, let's create an ASP. NET Core project in Visual Studio 2022. Following these steps will create a new ASP. NET Core MVC 6 project in Visual Studio 2022. This will create a new ASP. NET Core MVC 6 project in Visual Studio 2022. We'll use this project to work with HTTP logging in the subsequent sections of this article. The HTTP logging middleware in ASP. NET Core 6 can be used to log requests and responses in your ASP. NET 6 applications. HTTP logging can provide you with logs that include the following: You can enable HTTP logging using the UseHttpLogging extension method as shown in the code snippet given below. In fact HTTP logging is enabled in ASP. NET Core by default. Here is the default code of the Configure method of the Startup class when the project is created. The HTTP logging middleware is available by default in ASP. NET Core 6—i.e., you don't need to install any NuGet packages to work with it. To configure the HTTP logging middleware you need to invoke the AddHttpLogging extension method pertaining to the IServiceCollection interface. The following code shows how you can configure this middleware in the ConfigureServices method of the Startup class. To configure specific parts of the HTTP request and HTTP response, you can take advantage of the LoggingFields enum as shown in the ConfigureServices method as shown below. The RequestHeaders collection comprises a set of request headers that can be logged. Note that you can log only those request header values for which the corresponding request header name has been added. The following code snippet illustrates how you can add a request header to the request headers collection of the instance of the HttpLoggingOptions class named httpLogging. The ResponseHeaders collection comprises a set of response headers that can be logged. You can log only those response header values for which a corresponding response header name has been added. The following code snippet shows how you can add a response header to the response headers collection. You can specify the encoding you would like to use by using the AddText method of the MediaTypeOptions class. Here is a code example that illustrates this: You can also set request and response body size limits using the RequestBodyLimit and ResponseBodyLimit properties of the HttpLoggingOptions class. The following code snippet illustrates how this can be accomplished. The default value for the request and response body limits is 32 KB, or 32768 bytes. You can change it to suit your needs. The complete source code of the ConfigureServices method is given below for your reference. Note that using HTTP logging could be detrimental to the performance of an application, particularly when logging the request and response bodies. Hence you should always consider the performance impact when choosing the fields to log.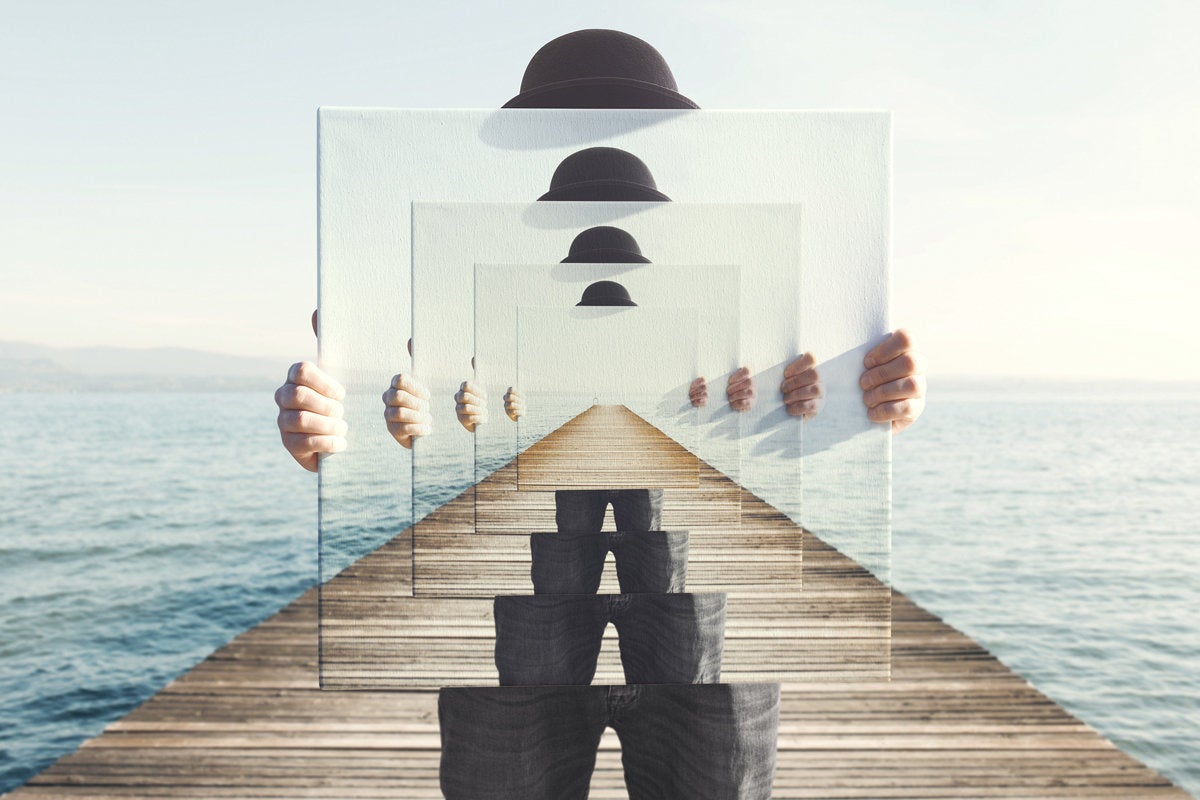 Reuse has been a battle cry of developers since I was a lowly COBOL programmer back in the 1980s. Then we defined functions that could be called many times, and the structural programming age was born. We then drifted to other languages such as C and the object-oriented C++ as better ways to build on the notion that reuse is good. Next we moved on to distributed objects and SOA (service-oriented architecture) services where reuse grew out of single applications, and then to reusable services that are loosely coupled and reside on different platforms. Now we have the notion of cloud services or APIs and the compelling concept of microservices providing a new granularity of sharing. Whew! Reuse and/or sharing has taken on a new meaning for cloud and noncloud developers. Many are using the acronym DRY or "don't repeat yourself," as their new slogan for building and deploying applications and systems in 2022. However, it's not as easy as that. I've made two different mistakes when building service-based applications over the years: too much reuse and not enough. How can you have too much service reuse? It's when any productivity from using the same services repeatedly diminishes or is even negative. An example would be leveraging services that have to be abstracted and some of their functions changed in order to meet the needs of an application. For example, using a service that accesses customer credit data with all customer information but removing most of the common data back in a response set or a data stream since it's not needed for this particular purpose within the application. I'm seeing more of these kinds of hacks that force-fit the reuse. Application development is becoming a mix of services being reused, whether they should be or not. Moreover, these inefficiencies are often overlooked in code reviews and code scanners that don't yet consider that some reuse could be less than productive. I'm sure some of you who sling code more than me are worried about the reuse baby being tossed out with the unproductivity bathwater, but I'm not saying go back to building services and microservices that are only leveraged once. It comes down to understanding the trade-offs of leveraging reusable services, including how they should be designed and deployed. The core questions are: Is reusing these services going to make my application better? Should the service I'm reusing be redesigned and deployed? Or should I create a new service that's purpose built? You'll find that it's often more productive to take different routes, having a bit more of an open mind around what services should be reused. More importantly, learn to recognize when you're attempting to force-fit a popular philosophy. I'll take productivity over going along with the crowd any day.

Soulstice aims to define a particular character-action style by blending the dark atmosphere of the Souls games with the fast-paced action of Devil May Cry. Speaking with SegmentNext in a recent interview, developer Reply Game Studios stated that "the character-action genre [always] sets a very high bar for graphics and performance." Soulstice needed to hence not only look great, which it absolutely does, but also run smoothly. Soulstice features a diverse combat system where players must manage two characters simultaneously: Briar, who can jump in to deliver vicious melee attacks and combos; and Lute, who can use her otherworldly abilities to control the battlefield. Ensuring high frame-rates with low input lag were hence a priority and why the developer decided to ditch previous-generation consoles. "It [Soulstice] also has to run very smoothly to make sure that the FPS are high enough, and that input lag is as low as possible. Therefore, in this phase we have decided to focus on next-gen and PC, in order to make sure that we could strike a proper balance in this regard," explained Reply Game Studios. PlayStation 5 and Xbox Series X (and Xbox Series S) also made the development process easier. Reply Game Studios was all praise for the current-generation consoles, noting that their hardware not only provides better performance but also make it easier to deal with multiple platforms at the same time. Soulstice looks visually stunning and as such will be supporting "several next-generation features" both at release and afterwards. However, ray tracing for immersive lighting will not be one of them even on PC. Reply Game Studios did not explain why but did hint that it has "some nice ideas" in play which could possibly see the game support the new DualSense controller features like haptic feedback and adaptive triggers on PlayStation 5. On the subject of combat, Reply Game Studios made it clear that Soulstice "is meant to be fast-paced and hectic, but not punishing for the sake of it," which was a response to any comparisons being made with the Souls games. "Let it be clear though: those who are looking for a challenge will not be disappointed!" Briar and Lute will both have their own progression paths. Briar can unlock multiple secondary weapons for new attacks and combos. Lute on the other hand serves as a "guardian angel of sorts" with a mixture of both player-inputs and AI-powered behaviors. "The general approach she takes can be customized, but the player's performance will also have a major impact on what she does," said the developer before promising more details in the near future. Soulstice will be releasing somewhere in 2022 for PlayStation 5, Xbox Series X and Xbox Series S, and PC via Steam.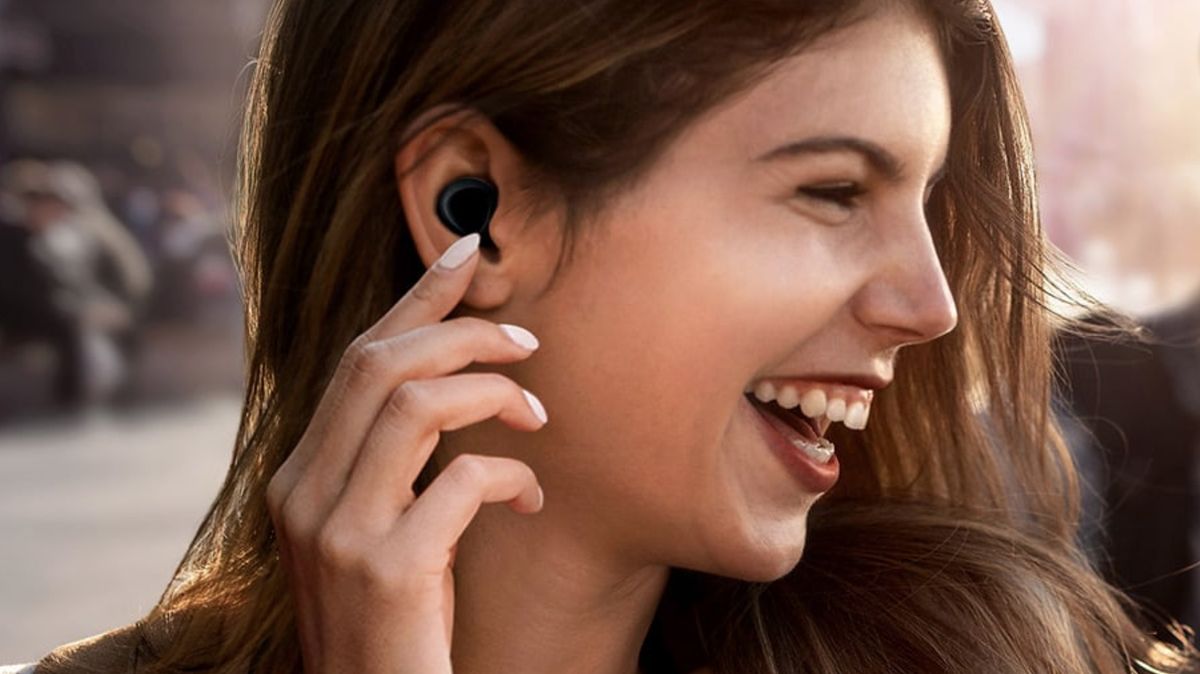 If you can't wait much longer for the rumored August 11 release date of the Samsung Galaxy Buds 2, then Samsung may have a surprise for you. That's because it has seemingly leaked most details about its upcoming true wireless earbuds through its own Galaxy Wearable app. Normally leaks don't come from the source directly, though we should still take this one with a pinch of salt. The Galaxy Buds 2 aren't official yet, and these app details could be incomplete. With that warning out of the way though, what could we expect from the Galaxy Buds 2? Well, based on the Galaxy Wearable app (as spotted by Android Community) it looks like the Galaxy Buds 2 will come in five colors (white, black, green, yellow, and purple) and feature active noise cancellation. While previous leaks seemed to include the ability to turn ANC on/off in a single earbud, though, there's no sign of it here – suggesting these earbuds' features aren't quite as comprehensive as we thought. We also learned that the Galaxy Buds 2 earbuds should each have a 61mAh battery, while the case has a 472mAh battery. This is the same as the Galaxy Buds Pro, meaning we could expect at least a similar battery life. Based on our testing this would be around five hour