Announcement
DC5n United States IT in english 185 articles, created at 2021-07-20 18:03 articles set mostly positive rate 4.7
(7.99/8)

1

0.7

Redmi Note 10T - Price in India, Specifications, Features, and Availability

After the Redmi Note 10, Redmi Note 10 Pro, and Redmi Note 10 Pro Max, Xiaomi has launched another Redmi Note 10 Series smartphone, and this time it's 5G 2021-07-20 08:50 2KB www.mobigyaan.com

(5.73/8)

2

0.6

OPPO Reno 6Z 5G With Dimensity 800U SoC,64MP Triple Camera Launched: Price, Specifications

OPPO Reno 6Z 5G comes with a 6.4-inch AMOLED FHD+ display, Dimensity 800U chipset, and features 64MP triple-camera setup. 2021-07-20 10:00 2KB www.mysmartprice.com

(5.26/8)

3

0.3

You can ask Samsung Bixby when the next Galaxy Unpacked event is happening

Fans of Samsung smartphones and other devices look forward to Galaxy Unpacked events each year. Galaxy Unpacked events are where Samsung's latest product 2021-07-20 10:48 2KB www.slashgear.com

(5.25/8)

4

0.4

WhatsApp Joinable Group Calls feature starts rolling out

Social distancing is still very much encouraged. Remote schooling and work will still go on until the pandemic is over. While we have no idea when that will happen, we can expect plenty of apps to be updated or introduced. One of the most used messaging apps these days is WhatsApp. It connects millions of […] 2021-07-20 10:00 2KB androidcommunity.com

(4.13/8)

5

0.6

Mercury 13's famous Wally Funk is going to space with Jeff Bezos and the Blue Origin crew

Wally Funk, a famous aviator who pushed for female inclusion in NASA's astronaut training programs for decades, will join Amazon founder and billionaire Jeff Bezos  on Tuesday  … 2021-07-20 10:49 3KB eu.usatoday.com

(3.32/8)

6

0.7

Apple brings Spatial, Lossless Audio to India at last; on Android very soon [details]

To start listening to Lossless Audio, subscribers using the latest version of Apple Music can turn it on in Settings, then Music and Audio Quality. 2021-07-20 09:36 3KB www.ibtimes.co.in

(3.21/8)

7

0.3

TikTok Could be Planning Comeback to India After PUBG Mobile: Threat to Instagram Reels?

TikTok was massively popular in India prior to its ban last year, with its Indian user count reportedly close to 300 million back then. 2021-07-20 10:19 2KB www.mysmartprice.com

(3.09/8)

8

0.1

Ubisoft announces Tom Clancy's XDefiant, an f2p game

Competitive shooter features factions from Ghost Recon, Splinter Cell, and The Division. 2021-07-20 10:00 2KB bit-tech.net

(3.07/8)

9

0.2

US, NATO Accuse China of Massive Microsoft Hack

In addition to its condemnation of China, the White House announced that the U.S. Justice Department has filed charges against four Ministry of State Security hackers allegedly engaged in a multiyear campaign targeting foreign governments and entities in key sectors, including maritime, aviation, defense, education and healthcare in a least a dozen countries. 2021-07-20 11:00 8KB www.technewsworld.com

(3.07/8)

10

0.6

Oppo Watch 2 will be officially unveiled on July 27

The Oppo Watch 2 smartwatch proved to be quite successful last year, and the company will release its successor on July 27. 2021-07-20 10:30 2KB pocketnow.com

(2.75/8)

11

0.2

Windows 11 release could happen in October 2021 but your PC maybe unlucky

A new support document from Intel suggests a possible stable release for Windows 11 by October 2021. This matches with Intel's predictions. 2021-07-20 10:23 2KB www.bgr.in

(2.40/8)

12

0.2

OnePlus Nord 2 Red Colour Option Leaks Ahead of India Launch

OnePlus Nord 2 5G is now also expected to come in a Red colour option, bringing the total to four colour options the smartphone will be available in. The smartphone will be launched in India on July 22 along with the OnePlus Buds Pro. Its price is expected to start at Rs. 31,999 for the base 8GB RAM + 128GB storage variant. 2021-07-20 06:58 3KB gadgets.ndtv.com

(2.16/8)

13

0.4

Fujitsu forays into India's consumer PC market with thin-and-light laptops

Japanese PC maker Fujitsu on Tuesday announced its return to the India's consumer PC market with the launch of the Fujitsu UH-X and Fujitsu UH-X 2-in-1 … 2021-07-20 10:05 2KB www.business-standard.com

(2.14/8)

14

0.7

iOS 14.7 release date, news and all the new features coming to your iPhone

The iOS 14.7 update is here and it's packed full of small upgrades and improvements for your iPhone. 2021-07-20 10:00 3KB www.techradar.com

(2.11/8)

15

0.8

OxygenOS 11.2.8.8 for OnePlus 9/9 Pro adds Bitmoji AOD, July patch, more

OxygenOS 11.2.8.8 is now rolling out for the OnePlus 9 and 9 Pro with new features including Bitmoji AOD plus the July 2021 patch. 2021-07-20 09:30 2KB 9to5google.com

(2.06/8)

16

0.2

MagSafe Battery Pack Now Available for In-Store Pickup in UK, EU, Australia, Japan, and China

The newly-launched MagSafe Battery Pack for the iPhone 12 mini, iPhone 12, iPhone 12 Pro, and iPhone 12 Pro Max is now available for in-store pickup... 2021-07-20 09:39 1KB www.macrumors.com

(2.05/8)

17

0.2

iQOO 7 5G Monster Orange Colour Variant Launching in India During Amazon Prime Day Sale on July 26

iQOO 7 Monster Orange colour is launching soon in India. The new colour option will sit alongside the Solid Ice Blue and Storm Black that were launched earlier. 2021-07-20 08:21 2KB www.mysmartprice.com

(2.04/8)

18

0.3

Google Announces One-Year Extended Repair for Pixel 4 XL

For those who still own the Google Pixel 4 XL, the company has extended their repair service by an additional year. 2021-07-20 09:43 2KB wccftech.com

(2.04/8)

19

0.8

New iPhone SE 2022 to launch with A14 Bionic chip

Similar to what Apple did with last year's iPhone SE, the iPhone SE 2022 will be launched with the A14 Bionic chip that we've been seeing on the current iPhone 12. 2021-07-20 09:09 1KB klgadgetguy.com

(2.04/8)

20

0.7

iPhone SE 2020 Available at Rs 28,999 During Flipkart Big Savings Day Sale, Should You Buy?

The iPhone SE 2020 is now an interesting (and value centric) purchase for those looking for their first Apple smartphone experience. 2021-07-20 08:54 3KB www.mysmartprice.com

(2.04/8)

21

0.4

Apple delays return to offices by at least one month due to rising Covid cases

News of the delay comes from Bloomberg, which cites people familiar with the matter. It means Apple has become one of the first US tech giants to... 2021-07-20 07:05 2KB www.techspot.com

(1.31/8)

22

0.7

Huawei P50 release date, price, news and rumors

The Huawei P50 is likely to land soon. Here's everything we've heard about it so far. 2021-07-20 10:58 12KB www.techradar.com

(1.13/8)

23

0.4

Huawei is launching a gaming mouse to match its gaming monitor

Huawei is regularly expanding its line-up of products and now the latest addition appears to be a gaming mouse to go alongside its gaming monitor. 2021-07-20 09:16 2KB www.pocket-lint.com

(1.09/8)

24

0.3

Oppo's latest wireless earbuds are another cheap Airpods Pro rival

Oppo has announced a new set of wireless earbuds alongside a super fast wireless charger. 2021-07-20 10:17 2KB www.techradar.com

(1.09/8)

25

0.6

'Not Really Nervous': Billionaire Bezos Girds for Inaugural Space Flight

Jeff Bezos said he is excited and curious but not very nervous on the eve of taking part in his company Blue Origin's inaugural suborbital flight alongside the oldest and youngest people ever bound for space. 2021-07-20 05:50 3KB gadgets.ndtv.com

(1.08/8)

26

0.5

watchOS 7.6 is here for Apple Watch, but it'll probably bring you literally nothing

The newest Apple Watch update rolls out feature support to some new regions, but doesn't do much else besides. 2021-07-20 10:35 2KB www.techradar.com

(1.07/8)

27

0.2

Apple accused of deliberately slowing down iPhones with new iOS updates

Apple faces a potential lawsuit from the Spanish consumer rights agency after reports of its iPhones slowing down emerged lately. The reports indicate that the recent iOS updates led to the drop in performance and battery capacity of several iPhone models. 2021-07-20 10:03 3KB www.indiatoday.in

(1.06/8)

28

1.0

[Update: July 2021 Security Patch] Redmi 9/ Note 9 Update Tracker

Xiaomi is rolling out the new updates for the Redmi Note 9 smartphones. Here's the complete list of updates received so far for the... 2021-07-20 06:15 3KB www.thegoandroid.com

(1.05/8)

29

0.1

Want to Check if Pegasus Spyware Targeted Your Phone? Use This Tool

Researchers at Amnesty International have developed a tool to let you identify whether NSO's Pegasus spyware has targeted your iPhone or Android phone. It, however, currently requires some basic command line knowledge. 2021-07-20 09:46 4KB gadgets.ndtv.com

(1.05/8)

30

0.5

Hurry – the AirPods Max have hit their lowest ever price in an unbelievable deal

Don't miss this amazing AirPods deal, which sees Best Buy slash the AirPods Max down to a record low price. 2021-07-20 09:38 1KB www.techradar.com

(1.04/8)

31

0.5

Apple condemns Pegasus spyware attack, says it is working on added protection

Apple has also noted that such attacks do not affect an overwhelming number of users and has said that the company is now working on added protections. 2021-07-20 09:20 3KB www.indiatoday.in

(1.04/8)

32

0.8

Watch: Steamroller Destroys Bitcoin Mining Rigs Worth Crores in Malaysia

Bitcoin mining rigs were crushed by the Malaysian police with a steamroller, a video of which has now gone viral on YouTube. The police last week crushed more than a thousand electronic rigs used by Bitcoin miners illegally, with a steamroller. Watch the video here. 2021-07-20 09:15 3KB gadgets.ndtv.com

(1.04/8)

33

0.1

Swiggy Raises $1.25 Billion in Funding Round Led by SoftBank

Swiggy has raised another $1.25 billion (roughly Rs. 9,320 crores) in its latest funding round led by SoftBank. This comes just days after Zomato's huge IPO drew bids worth $46.3 billion (roughly Rs. 3,45,410 crores) as it was oversubscribed more than 38 times. 2021-07-20 08:51 2KB gadgets.ndtv.com

(1.04/8)

34

0.6

Amazon magnate Bezos ready to ride his own rocket to space

The wealthiest man on the planet Jeff Bezos will ride his own rocket to outer space on Tuesday, a key moment for a fledgling industry seeking to make the final frontier accessible to elite tourists. 2021-07-20 07:37 5KB phys.org

(1.02/8)

35

0.3

Report: Apple Employees Won't Return to Campus Until at Least October

The delay is in response to a resurgence of COVID variants. 2021-07-20 11:00 2KB uk.pcmag.com

(1.02/8)

36

0.2

We clock what you're trying to do here: El Reg strokes a claw across the OnePlus 9 Pro

Some like it hot and some sweat when the heat is on 2021-07-20 13:43 6KB www.theregister.com

(1.01/8)

37

4.0

Biden rows back on Facebook 'killing people' comment

The US president says he was referring to a dozen people spreading misinformation on the platform. 2021-07-20 10:56 3KB www.bbc.co.uk

(1.01/8)

38

0.6

Louis Vuitton Horizon Light Up Speaker plays your music in style

Louis Vuitton is a high-end clothing and accessory manufacturer with products that can cost huge sums of money. Typically, the name is associated with shoes, 2021-07-20 10:06 2KB www.slashgear.com

(1.01/8)

39

0.5

Garena Free Fire crosses 1 billion downloads on the Google Play Store

Garena Free Fire has now been downloaded over a billion times from the Google Play Store. This makes it the first mobile battle royale game to reach the milestone. The game will host special in-game celebrations alongside its anniversary next month. 2021-07-20 09:11 3KB www.digit.in

(1.01/8)

40

0.1

AMD's RX 6600 XT and RX 6600 rumoured to launch August 11th

We have been eagerly waiting for AMD to announce the Radeon RX 6600 series GPUs ever since the launch of the RX 6700 XT back in March. Until now, AMD hasn't yet shared an official release date for the mainstream series graphics cards, but a new rumour claims that they are scheduled to launch on … 2021-07-20 12:31 2KB www.kitguru.net

(1.01/8)

41

0.2

'OPPO brands' overtake Apple in global smartphone shipments in May 2021: Counterpoint

OPPO, Realme, and OnePlus brands combined have pushed Apple to third place with a 16 percent market share. While Apple has secured third place with a 15 percent share and Xiaomi came in fourth with a 14 percent share. 2021-07-20 08:46 2KB www.91mobiles.com

(1.01/8)

42

0.2

Google Pixel Fold, other foldable smartphones to launch with 120Hz LTPO displays

A new rumour suggests that all the foldable smartphones due for a launch later this year will feature the LTPO display technology with a 120Hz refresh rate. Here is a look at all the devices that this speculation encompasses. 2021-07-20 06:25 3KB www.indiatoday.in

(0.99/8)

43

1.0

Ihre Daten. Ihr Umfeld.

Yahoo ist Teil von Verizon Media . Durch Klicken auf " Alle akzeptieren " stimmen Sie zu, dass Verizon Media und unsere Partner Informationen durch die Nutzung von Cookies … 2021-07-20 11:01 1KB consent.yahoo.com

(0.27/8)

44

3.3

Protective filters for Nintendo Switch

Find latest and upcoming tech gadgets online on Tech2 Gadgets. Get technology news, gadgets reviews & ratings. Popular … 2021-07-20 10:22 705Bytes www.firstpost.com

(0.16/8)

45

0.5

Xiaomi teases the arrival of RedmiBook laptops in India

Earlier today (20th July 2021), Redmi had held an online launch event in India in which it unveiled its latest smartphone, the Note 10T 5G. During this live stream on YouTube, the company also teased the launch of its RedmiBook series of laptops in the region.   At the end of the live stream, the … 2021-07-20 10:33 1KB www.gizmochina.com

(0.12/8)

46

0.4

Xbox Series X restock: a waiting room for Xbox Series X stock is now live at Very

Very has Xbox Series X in stock, as a waiting room as appeared for the console with optional extras. 2021-07-20 08:28 1KB www.techradar.com

(0.07/8)

47

0.5

New PS5 games: upcoming PS5 game release dates

Want to know when you'll get your hands on new PS5 games? We've rounded up all the release dates you need. 2021-07-20 10:55 1KB www.techradar.com

(0.02/8)

48

1.1

Best laptop for programming in 2021

If you're looking for the best laptop for programming on, you've come to the right place. These are our top picks for the best laptops for programmers. 2021-07-20 10:59 8KB www.techradar.com

(0.02/8)

49

0.1

Valve has addressed one of our biggest concerns about the Steam Deck

The Steam Decks cheapest model may attract more attention thanks to confirmation that games will run just fine off an SD card. 2021-07-20 10:45 3KB www.techradar.com

(0.02/8)

50

0.4

French anti-vax protesters condemned for using Nazi icon

France has endured three national lockdowns and its president wants to stave off a fourth. To this end, President Emmanuel Macron  last week introduced a "health … 2021-07-20 10:45 4KB www.cnet.com

(0.02/8)

51

0.1

This clever MagSafe case brings DSLR camera controls to your iPhone

The promising Fjorden grip on Kickstarter brings physical camera controls to your iPhone, while still being pocketable. 2021-07-20 10:43 4KB www.techradar.com

(0.02/8)

52

0.5

Nvidia prepares Windows 11 for gamers with official GPU drivers

Nvidia has released official drivers for Windows 11, preparing the upcoming operating system for PC gamers. 2021-07-20 10:41 3KB www.techradar.com

(0.02/8)

53

0.3

IBM wants to ensure a cyberattack never knocks your business down for long

IBM extends its data resilience tech to its entry-level flash-based enterprise storage systems. 2021-07-20 10:28 1KB www.techradar.com

(0.02/8)

54

0.9

Hurry - the Garmin Venu 2 just got its biggest discount ever

Why wait for Black Friday? The Garmin Venu 2 is down to its lowest ever price at Amazon right now. 2021-07-20 10:01 1KB www.techradar.com

(0.02/8)

55

0.3

Oculus Quest 2's tiny 64GB base model could soon be a thing of the past

The Oculus Quest 2's base model could soon receive a storage boost, based on a listing spotted on a French retailer's website. 2021-07-20 09:46 2KB www.techradar.com

(0.02/8)

56

0.6

How technology put a paralyzed racing driver back behind the wheel

TechRadar sat down with Sam Schmidt and Arrow Electronics to talk about the future of assistive technologies. 2021-07-20 09:30 8KB www.techradar.com

(0.02/8)

57

0.3

'My Life Is in Danger. Come Quick!': Haitian President Jovenel Moïse Made Last-Minute Call Pleading for Help

The chilling details, reported by the Miami Herald, show that Moïse's security staff didn't respond to his frantic pleas. 2021-07-20 08:58 3KB www.ibtimes.sg

(0.02/8)

58

1.9

Pakistan's very own secure messaging app is 60% complete: report Pakistan's very own secure messaging app is 60% complete: report

In the midst of online security and privacy concerns, the Ministry of Information Technology has been working away on a secure messaging app that the Prime Minister, cabinet members, and other individuals working in important positions can use for secure communications. The app is reportedly nearing completion, with 60 percent of the development work done. As reported by ARY News, the country's information technology ministry has completed 60 percent work of the secure messaging app and it will present a progress report to Prime Minister Imran Khan once it is complete. According to sources mentioned by ARY, the new messaging 2021-07-20 07:47 1KB www.techjuice.pk

(0.02/8)

59

0.1

West Indies vs Australia live stream: how to watch ODI cricket online in Australia

Australia's tour of the West Indies continues with three ODIs yet to go – here's how to watch every match live. 2021-07-20 06:54 3KB www.techradar.com

(0.02/8)

60

0.7

You can now add 3D Bitmoji avatar to your Snapchat profile - Here's how

Snapchat has updated its user profiles to now include 3D Bitmoji avatars. Snap says that more than 200 million people use them daily. 2021-07-20 06:26 2KB www.techradar.com

(0.02/8)

61

0.1

Ola's all out aggression on e-scooter pricing: May start retailing at Rs 85000

Ola's aggressive pricing and ambitious targets suggest that the company is eager to grab a major chunk of the two-wheeler market. 2021-07-20 06:11 3KB www.techradar.com

(0.02/8)

62

0.8

Ather Energy could launch a sub-Rs 1 lakh electric scooter next year

With the Ather 450X now available across India, CEO Tarun Mehta revealed details about their upcoming electric scooters. 2021-07-20 05:19 2KB www.techradar.com

63

0.8

MSI Laptop Deals: GL65 Leopard, Prestige 15 and Other Discounts on Amazon, Flipkart

MSI is offering a host of discounts that include Back to School offers and price cuts during Amazon and Flipkart's upcoming sales. 2021-07-20 11:00 2KB www.mysmartprice.com

64

0.6

Sponsored: One of A Kind: Unmatched luxury lifestyle at Silver Creek Country Club

This luxury property next to more than 5,000 acres of open space boasts palm trees, a curved motor court, a six-car garage, five bedrooms, a two-story foyer showcasing a sweeping staircase with a c… 2021-07-20 11:00 5KB www.siliconvalley.com

65

0.7

Dell vs. HP: Which laptop brand is best for your needs?

Buying a new laptop but can't decide between getting a Dell or an HP? Not to worry, our comparison guide to these brands is sure to help you pick the right one. 2021-07-20 11:00 10KB www.digitaltrends.com

66

0.8

Google TV's Watchlist and Other Features Rolling Out for Android TV

Google TV features including Watchlist, improved recommendations, and detail pages are coming to Android TV. They are meant to make the experience more immersive and helpful. These features have started rolling out and Android TV users should see them starting this week. 2021-07-20 11:00 2KB gadgets.ndtv.com

67

0.5

Best kids' tablets for 2021

When looking for a tablet for your kid, it may be best to avoid pricey premium tablets like the  Microsoft Surface Pro ,  iPad Mini ,  Apple … 2021-07-20 11:00 2KB www.cnet.com

68

0.7

Best desktop PC for 2021

Although laptops and tablets make up about 80% of the PC market , that still means one out of every five computers sold is a good … 2021-07-20 11:00 9KB www.cnet.com

69

0.1

Email now and forever

Slack is fine for channel chats and Zoom is dandy for video, but for real business communications, you still can't beat email. That will never change. 2021-07-20 11:00 4KB www.computerworld.com

70

0.7

3 Ways To Make Conversational AI Work For Your Organization - InformationWeek

There's little doubt that conversational AI is gaining momentum. The question is this: How can you use it to deliver real business value? 2021-07-20 11:00 6KB www.informationweek.com

71

0.8

Meaco 1056P Pedestal Air Circulator review: Quiet cooling, day or night

The Meaco 1056P is the pedestal version of the company's desk fan - sorry, 'air circulator' - which has various modes, motions and levels for cooling. 2021-07-20 11:00 6KB www.pocket-lint.com

72

0.0

AMD Powered Mini PC Is A SFF Powerhouse, Packs Ryzen 9 5900HX CPU

The first AMD Ryzen 9 5900HX CPU-powered Mini PC is headed to the market soon, offering tons of performance within an SFF powerhouse. 2021-07-20 10:52 2KB wccftech.com

73

0.3

California billionaire Bill Gross and his neighbor are headed back to court

The respective owners of two adjacent ocean-front Laguna Beach mansions are locked in an ongoing legal battle over allegations of harassment, revenge and high-decibel sitcom theme songs. 2021-07-20 10:51 3KB www.siliconvalley.com

74

0.8

Canon Pixma G570 Printer Review

Canon Pixma G570 is part of the latest G-series lineup from Canon. While the G670 gives you an all-inclusive package of printing, scanning and copying; the more affordable G570 model that we got to try is a printing-only solution 2021-07-20 10:49 5KB www.mysmartprice.com

75

0.9

4K vs. HDR monitor: How to choose

Should you prioritize the pixel density of 4K displays or the eye-searing brightness of HDR when you're shopping for a monitor? We explain everything you need to know. 2021-07-20 10:45 5KB www.pcworld.com

76

0.1

Today's Wildfires Are Taking Us into Uncharted Territory

Scientific American is the essential guide to the most awe-inspiring advances in science and technology, explaining how they change our understanding of the world and shape our lives. Data on 2,000 years of Rocky Mountain forest fires shows skyrocketing damage 2021-07-20 10:45 2KB www.scientificamerican.com

77

0.1

Heels: Everything About Stephen Amell, Alexander Ludwig starrer Wrestling Drama on Starz

From story and cast to premiere and live stream details, here is all you need to know about the upcoming wrestling drama on Starz, titled Heels. 2021-07-20 10:44 1KB www.ibtimes.sg

78

0.5

Game Developers Conference to return as in-person event in 2022

As countries slowly open after 18 months of pandemic, the annual Game Developers Conference (GDC) will return as an in-person event in March next year. 2021-07-20 10:38 2KB www.gadgetsnow.com

79

0.5

tech team: BharatPe to hire 100 people for tech team in FY22

It has also advanced the appraisals of its technology team by eight months, and the team has earned 75 per cent increments split between CTC and incremental ESOPs, effective July 1, 2021, according to a statement. 2021-07-20 10:36 2KB www.gadgetsnow.com

80

0.4

Pine64's $30 Linux Smartwatch Launches

Expect five days of battery life and a growing list of apps to enjoy on this open source watch. 2021-07-20 10:30 2KB uk.pcmag.com

81

0.3

11 powerful websites that can replace your desktop software

No native app? No problem. These web apps cover everything from video editing to video games to no-nonsense productivity and project management. 2021-07-20 10:30 9KB www.pcworld.com

82

0.6

Pakistan vs England Live Cricket Streaming: Where to Watch the 3rd T20 Match Online in Bangladesh, Sri Lanka, US, UK, Australia?

Pakistan will clash with England in the third T20 match. Netizens can watch the cricket match live online in India, Australia, UAE, US and other countries. 2021-07-20 10:28 2KB www.ibtimes.sg

83

0.4

Study reveals mechanics behind bubbles popping

Researchers at Stanford University have conducted a study involving high-speed cameras to reveal how bubbles form and eventually burst. The study also used 2021-07-20 10:27 2KB www.slashgear.com

84

0.4

Long COVID: with one in three patients back in hospital after three months, where are the treatments?

How investigation into long COVID will help us create treatments. 2021-07-20 10:24 5KB theconversation.com

85

0.0

EVGA X570 DARK Motherboard Achieves 2.4 GHz FCLK With Liquid Cooled Ryzen 5300G APU, Overclocker Teases 'More Possible'

EVGA is taking things to the extreme with its upcoming X570 DARK motherboard that will support AMD Ryzen Desktop CPUs. 2021-07-20 10:24 2KB wccftech.com

86

0.0

Outer Banks Season 2 Spoilers: Conflicts, Clashes and More await Team Pogues

The upcoming season of this teen drama will take the viewers through an intense rollercoaster ride when it premieres on Netflix on July 30. 2021-07-20 10:24 3KB www.ibtimes.sg

87

0.2

Cyberpunk 2077 New Mod Introduces Adaptive Graphics Quality Settings

A new Cyberpunk 2077 mod that has been released online this week introduces a very welcome option that is missing from the vanilla release 2021-07-20 10:23 1KB wccftech.com

88

0.2

Telegram says it has fixed some serious security flaws

Researchers have found vulnerabilities in Telegram that could be used to manipulate bots. Some vulnerabilities could allow attackers to extract messagees from encrypted messages. 2021-07-20 10:15 2KB www.techradar.com

89

0.1

7 inconvenient truths about the hybrid work trend

One silver lining from the pandemic may be the mainstreaming of remote and hybrid work. There are just a few problems. 2021-07-20 10:15 1KB www.computerworld.com

90

0.3

Resident Evil Village update fixes PC DRM issues and adds FSR

Last week, it was confirmed that Resident Evil Village's dual-DRM system on PC was causing performance issues, including frame spikes and stuttering. Now, Capcom has begun pushing out an update to fix this, while also adding in AMD's newly launched FidelityFX Super Resolution technology. The update comes in at just over 1GB on Steam and … 2021-07-20 13:33 1KB www.kitguru.net

91

0.9

Blade MCU Reboot Taps Mogul Mowgli Director Bassam Tariq: Report

Bassam Tariq is reportedly set as director on Marvel's Blade reboot with Mahershala Ali. Blade expected to begin filming in July 2022. No release date as Blade movie is not part of MCU's Phase Four. 2021-07-20 10:09 3KB gadgets.ndtv.com

92

0.7

Nothing Ear 1 transparent case design revealed, along with battery life details

Carl Pei's Nothing will release its first earbuds soon, and they'll certainly stand out 2021-07-20 10:08 2KB www.pocket-lint.com

93

0.7

Your data. Your experience.

Engadget is part of Verizon Media . By clicking " Accept all " you agree that Verizon Media and our partners will store and/or access information on … 2021-07-20 13:31 1KB consent.yahoo.com

94

0.4

Hyundai Ioniq 5 first drive: A vision of the future

Hyundai's Ioniq 5 is designed from a ground as an electric car - and boy, doesn't it show. 2021-07-20 10:01 11KB www.pocket-lint.com

95

0.6

How to use tab groups in Safari

With the new changes to Safari, you can now create tab groups for easier browsing management. Here's how tab groups work and how you can quickly set them up. 2021-07-20 10:00 4KB www.digitaltrends.com

96

1.3

Best Deals on Amazon (July 2021)

The best Amazon deals, updated daily and in real-time. Find savings up to 50% off some of Amazon's most popular deals right here. 2021-07-20 10:00 2KB bgr.com

97

1.1

How to use HTTP logging in ASP. NET Core 6

Take advantage of the HTTP logging middleware in ASP.NET Core to log request and response information with flexibility and ease. 2021-07-20 10:00 3KB www.infoworld.com

98

0.3

Cloud-native apps don't have to stay DRY

Many of those designing microservices and service-based architectures are focusing a bit too much on reuse. 'Don't repeat yourself' is not always good advice. 2021-07-20 10:00 3KB www.infoworld.com

99

0.4

Peloton's in-app Lanebreak video game will give connected bike owners a way to gamify their fitness

The connected fitness platform is branching out - and it's aiming to make your workouts more fun. 2021-07-20 09:57 2KB www.pocket-lint.com

100

0.5

Final Fantasy Pixel Remaster Series May Come to Other Platforms With Enough Demand; Adjusted Game Balance, Rearranged Soundtrack Confirmed

In a new Q&A shared today, Square Enix revealed new information on the Final Fantasy Pixel Remaster series 2021-07-20 09:57 1KB wccftech.com

101

0.2

Sonos comes to India with its premium audio speakers, soundbars

Sonos speakers have so far been available in India through unofficial means that do not even offer warranty services. 2021-07-20 09:51 2KB www.indiatoday.in

102

0.5

Why Gloves.com is the Smartest Investment Choice for EB-5 Visas

The EB-5 Visa provides qualified foreign investors with the opportunity to earn a conditional, or temporary, two-year green card 2021-07-20 09:50 4KB www.ibtimes.sg

103

0.2

Sparsely staffed offices: the new post-pandemic cyber gap

With many offices still operating at limited capacity, a red teaming expert reveals how his job is getting easier, and why this is a problem. 2021-07-20 09:45 1KB www.computerweekly.com

104

0.6

Architects use 3D printing to create a beautiful concrete bridge

Researchers around the world use 3D printing to create a wide range of products. Typically we think of 3D printing being used for small plastic items, such as 2021-07-20 09:42 2KB www.slashgear.com

105

0.3

The best USB-C hub 2021: Perfect USB-C docks for home working

USB-C is a wonderful thing - although it's taken a fair amount of time for the standard to truly spread around the industry. 2021-07-20 09:42 5KB www.pocket-lint.com

106

0.3

Security to Traditional Financial Institutions — Blockchain-based Projects at the Forefront

blockchain enables ultra-fast access at a way cheaper rate to anywhere in the world. Worth trillions of dollars at the moment, the crypto market is replete with various projects 2021-07-20 09:41 4KB www.ibtimes.sg

107

0.2

Here is how Much Prince Harry is Getting Paid for 'Intimate' and 'Wholly Truthful' Secret Memoir

Reports claim that Prince Charles and the Palace did not have any clue about Prince Harry's memoir and were shocked when the news broke. 2021-07-20 09:33 3KB www.ibtimes.sg

108

0.5

Study finds surprising source of social influence

Imagine you're a CEO who wants to promote an innovative new product—a time management app or a fitness program. Should you send the product to Kim Kardashian in the hope that she'll love it and spread the word to her legions of Instagram followers? The answer would be 'yes' if successfully transmitting new ideas or behavior patterns was as simple as showing them to as many people as possible. 2021-07-20 09:24 5KB phys.org

109

0.7

Samsung The Serif 65-Inch TV With Tap View, Magic Screen Features Launched

Samsung The Serif 65-inch is the latest TV from the company to launch in South Korea. It adds to the 43-inch, 50-inch, and 55-inch models of The Serif that are already available globally and in India. 2021-07-20 09:24 2KB gadgets.ndtv.com

110

0.0

To Diversify or Not to Diversify: The Crypto Investment Confusion

Raiden says Diversification is a key tenet and mantra of the investor code and with the protocol we are building, we will give investors a higher chance of sticking to this code while reducing risk. 2021-07-20 09:22 4KB www.ibtimes.sg

111

0.9

Summer Reading Recommendations

The more you read, the more you know - summer reading recommendations for students and teachers from Melissa Jacobs, NYC DOE Director of Library Services 2021-07-20 09:17 3KB www.techlearning.com

112

0.7

5G is still barely scratching the surface of its potential

Network and service proposition development will drive adoption, analysts predict. 2021-07-20 09:16 2KB www.techradar.com

113

0.5

Beats Studio Buds Now Available to Order in Many European Countries

Apple has opened orders for its Beats Studio Buds on the other side of the Atlantic, with the wireless earbuds now available in several European... 2021-07-20 09:15 1KB www.macrumors.com

114

0.7

Windows 11's DirectStorageAPI Gaming Feature Now Also Compatible With Windows 10: How it Helps?

One of Windows 11's most exciting features, DirectStorageAPI, is also now compatible with Windows 10 - which might be a little confusing. 2021-07-20 09:13 2KB www.mysmartprice.com

115

0.1

Naomi Osaka Sexy Photoshoot Divides Fans as 'Blocked' Megyn Kelly Erupts in Anger

Fans worldwide have mixed reactions to the hot pictures of the Japanese tennis player. 2021-07-20 09:12 3KB www.ibtimes.sg

116

0.7

"Call me on demand" A collection based on relationships between the art and traditional Iranian music

Yalda Dousti said Shajarian's music penetrated my soul as a divine whisper and separated me from earthly life. 2021-07-20 09:06 4KB www.ibtimes.sg

117

0.8

QUICK-Comments: What Is It and How Can Teachers Use It?

QUICK-Comments, a new tool in ASSISTments, is designed to help teachers give more individualized feedback to students on open-ended math questions 2021-07-20 09:01 4KB www.techlearning.com

118

0.6

Panasonic Lumix GH5 Mark II review: Evolution, not revolution

The updated version of the GH5 mirrorless Micro Four Thirds is here. It's safe to say that it's a modest upgrade - but there are key benefits. 2021-07-20 09:00 9KB www.pocket-lint.com

119

0.3

7 toxic team behaviors IT leaders must root out

When an IT team member begins behaving poorly, performance and productivity will likely suffer. Here's how to detect and eradicate destructive attitudes before they take root. 2021-07-20 09:00 1KB www.cio.com

120

0.7

IT asset management (ITAM): Best practices and certs for optimizing IT assets

ITAM is a centralized approach to managing IT systems and assets. A strong ITAM strategy will help you oversee and optimize the wide range of technology at the heart of your business. 2021-07-20 09:00 5KB www.cio.com

121

0.6

New York State Offers the Best Tech Infrastructure for Startups

A study looked at the best and worst states for online startups: New York ranks first for tech infrastructure, with above-average broadband coverage and internet speeds. 2021-07-20 09:00 2KB uk.pcmag.com

122

0.0

Nothing's Carl Pei cracks the tricky task of designing transparent tech

Back in September, OnePlus co-founder Carl Pei started to contact friends in the tech industry to tell them he wanted to start something new. … 2021-07-20 09:00 12KB www.cnet.com

123

0.5

Nordic banks join forces to compete with fintechs

Collaboration will be key for traditional Nordic banks to retain business amid intense competition from tech companies. 2021-07-20 09:00 7KB www.computerweekly.com

124

0.8

Casio announces Pac-Man edition A100 digital watch

Casio has announced a new watch designed in collaboration with Bandai Namco, celebrating one of the most iconic games of all time: Pac-Man. The new watch 2021-07-20 08:58 2KB www.pocket-lint.com

125

0.4

Blade movie lands its director – and it's another indie hire for the MCU

Marvel's Blade movie has reportedly found its director – and the MCU's newest hire follows a recent and welcome trend for the studio. 2021-07-20 08:55 3KB www.techradar.com

126

0.3

Apple removes Fakespot app that hid fake product reviews on Amazon

Amazon had alleged that the Fakespot app provides customers misleading information about Amazon sellers and harms their businesses. 2021-07-20 08:53 3KB www.indiatoday.in

127

0.3

ZTE Axon 30 bringing the under-display camera back, launching 27 July

There's been a lot of talk about under-display cameras - from Samsung's 'UPC' to Xiaomi's alleged research into the technology - but it's ZTE that's got 2021-07-20 08:44 2KB www.pocket-lint.com

128

0.8

Northern's ticket machines hit by ransomware cyber attack

Northern rail's new self-service machines were installed at 420 stations two months ago. 2021-07-20 08:35 2KB www.bbc.co.uk

129

0.6

ABB buys robot maker ASTI Mobile Robotics Group in automation push

ABB has bought Spanish robot maker ASTI Mobile Robotics Group in the Swiss engineering company's latest move to diversify its robotics business beyond its traditional automotive base. 2021-07-20 08:33 2KB www.gadgetsnow.com

130

0.3

Kaspersky cybersecurity expert explains Pegasus, shares tips to beat such spyware

A cybersecurity expert at Kaspersky has shared tips on how spyware like Pegasus can be beaten collectively by patching zero-day vulnerabilities as soon as they are found. 2021-07-20 08:31 3KB www.indiatoday.in

131

0.6

Nancy Pelosi Makes Millions by Trading Big Tech Stocks That She Regulates: Glenn Greenwald

Pulitzer prize-winning journalist Glenn Greenwald has published a report in which he reveals Pelosi's investments and highlights the involvement of big tech stocks. 2021-07-20 08:30 4KB www.ibtimes.sg

132

0.7

Tomorrow's wireless world will be fatter, faster, and creepier

Video didn't kill the radio star – it made it stronger than ever 2021-07-20 13:43 12KB www.theregister.com

133

0.1

Citing Dogecoin, Cryptocurrency App Robinhood Says Its Revenue Likely to Drop

Cryptocurrency trading app Robinhood has said that it's expecting its revenue to dip following a decrease in demand, transactions, and trading volumes of currencies like Bitcoin and Dogecoin. 2021-07-20 08:30 2KB gadgets.ndtv.com

134

0.1

Monster Hunter Stories 2: Wings of Ruin Already Shipped 1+ Million Units

CAPCOM announced today that Monster Hunter Stories 2: Wings of Ruin, released on July 9th, already shipped over a million units. 2021-07-20 08:18 1KB wccftech.com

135

0.1

Your phone's cracked screen may soon be able to repair itself, thanks to Indian scientists' new invention

Broken smartphone screens will soon be able to repair themselves thanks to a new material developed by IISc Kolkata and IIT Kharagpur scientists. 2021-07-20 08:13 3KB www.91mobiles.com

136

0.0

After capturing first photo of a black hole, Event Horizon Telescope zooms in on a second

Are all black holes functioning the same, regardless of size? We tend to think of black holes as gargantuan, light-eating behemoths. But even supermassive … 2021-07-20 08:11 5KB www.cnet.com

137

0.4

MSI GE76 Raider Review – RTX 3080/i9-11980HK

MSI's GE76 Raider comes with some high-end specs - but it's also priced at £4200 2021-07-20 11:22 4KB www.kitguru.net

138

0.2

Tencent Acquires Majority Stake in Stunlock Studios (Battlerite)

Tencent continues its relentless policy of acquisitions with Stunlock Studios, the Swedish game developer known for games like Bloodline Champions, Dead Island: Epidemic, and most recently Battlerite. Yesterday, a press release revealed that Tencent purchased a majority stake in the company. Michelle Liu, CEO of Tencent Games Global, said: Tencent to Buy Sumo Digital for […] 2021-07-20 08:08 2KB wccftech.com

139

0.2

Google Play for Wear OS gets new features, updates

Wear OS has just been updated by Google. It integrates some Tizen features so the wearable platform is better. A couple of weeks ago, Wear OS started rolling out Play Store's redesigned UI. We have yet to explore the new version further but we can expect more details will be shared. As for the Google […] 2021-07-20 08:00 2KB androidcommunity.com

140

0.2

Booming balance sheets for India's big four outsourcers after horrible quarter at home

Hiring sprees planned to keep up with demand across many sectors and around the world 2021-07-20 11:28 3KB www.theregister.com

141

0.2

Edward Snowden urges governments to ban trade of spyware like Pegasus

Pegasus is a highly sophisticated spyware tool that an Israeli company called NSO Group makes and sells to governments. 2021-07-20 07:56 3KB www.indiatoday.in

142

0.1

Scientists Discover Novel Coronavirus in Horseshoe Bats in Britain

The researchers stated that the natural distribution of sarbecoviruses and opportunities for recombination through intermediate host co-infection have been underestimated. 2021-07-20 07:55 4KB www.ibtimes.sg

143

0.2

Zoho Expense budget manager review

Zoho Expense budget manager 2021-07-20 07:55 5KB www.techradar.com

144

0.3

British Artist Damien Hirst Enters NFT Arena With 'The Currency'

'The Currency' comprises 10,000 NFTs corresponding to 10,000 unique physical art pieces 2021-07-20 07:49 3KB gadgets.ndtv.com

145

1.0

Former WhatsApp employees target Facebook with private social network

Two former WhatsApp employees have launched HalloApp, a private, ad-free social network to rival the likes of Facebook. 2021-07-20 07:48 2KB www.androidauthority.com

146

0.5

COD Mobile Season 6 Test Beta Reveals New 120 FPS Options, Throwables, and Scorestreaks

COD Mobile Season Test Builds are now live and players are seeing all kinds of new stuff, including an Ultra Frame Rate option. 2021-07-20 07:47 3KB www.mysmartprice.com

147

1.5

Instagram Influencer Killed in Road Accident Hours After Saying 'Life is Short, Let's Be Crazy'

Julia Hennessy Cayuela lost her life to a motorcycle crash and her husband Daniel is in the hospital with serious head injuries. 2021-07-20 07:44 3KB www.ibtimes.sg

148

0.6

Ben Zobrist's Wife Juliana, Who Allegedly Cheated on Him with Pastor, Seeks $4 Million in Divorce

World Series MVP Ben Zobrist sought legal separation from wife Julianna with a claim that she was cheating on him with former Tennessee pastor Byron Yawn. 2021-07-20 07:41 3KB www.ibtimes.sg

149

1.1

Snake Eyes Final Trailer Gives Henry Golding's G. I. Joe Hero a Home

Snake Eyes final trailer sets up Henry Golding's G.I. Joe hero, who finds a home in Japan and becomes a silent ninja. Snake Eyes release date is July 23. Out September 6 on Paramount+. 2021-07-20 07:37 3KB gadgets.ndtv.com

150

0.1

Is James Charles Grooming Teen MineCraft YouTuber Purpled? Netizens Warn Influencer to Stay Away From Minor

Charles was previously accused of grooming two minors by sharing flirtatious messages and pictures. 2021-07-20 07:36 3KB www.ibtimes.sg

151

0.3

Covid recovery to drive all-time emissions high: IEA

Carbon emissions are set to hit an all-time high by 2023 as just two percent of pandemic recovery finance is being spent on clean energy, the International Energy Agency said on Tuesday. 2021-07-20 07:36 4KB phys.org

152

0.4

Size of Oregon wildfire underscores vastness of the US West

The monstrous wildfire burning in Oregon has grown to a third the size of Rhode Island and spreads miles each day, but evacuations and property losses have been minimal compared with much smaller blazes in densely populated areas of California. 2021-07-20 07:34 7KB phys.org

153

0.2

Online civility deteriorated in the second year of the pandemic, claims Microsoft

Microsoft has reported that digital civility has taken a turn for the worse in the second and ongoing year of the pandemic. 18 out of the 22 surveyed countries reported net-negative stats. 2021-07-20 07:30 2KB www.neowin.net

154

0.5

Fujitsu uses quantum-inspired algorithm to tackle space waste

A UK Space Agency project is being used to showcase how a quantum-inspired algorithm can work out the best way to manage space debris. 2021-07-20 07:30 3KB www.computerweekly.com

155

0.1

Tomato fruits send electrical warnings to the rest of the plant when attacked by insects

A recent study in Frontiers in Sustainable Food Systems shows that the fruits of a type of tomato plant send electrical signals to the rest of the plant when they are infested by caterpillars. Plants have a multitude of chemical and hormonal signaling pathways, which are generally transmitted through the sap (the nutrient-rich water that moves through the plant). In the case of fruits, nutrients flow exclusively to the fruit and there has been little research into whether there is any communication in the opposite direction—i.e. from fruit to plant. 2021-07-20 07:29 4KB phys.org

156

0.8

Apple Pay Now Available for Mir Cardholders in Russia

Customers using cards with the Russian payment system "Mir" now have access to using their cards with Apple Pay, the Russian News Agency... 2021-07-20 07:28 1KB www.macrumors.com

157

0.1

Ad tech ruined the web – and PDF files are here to save it, allegedly

One publisher's attempt to roll the internet back to a more innocent time 2021-07-20 11:29 6KB www.theregister.com

158

0.6

Supermassive black holes put a brake on stellar births

Black holes with masses equivalent to millions of suns do put a brake on the birth of new stars, say astronomers. Using machine learning and three state of the art simulations to back up results from a large sky survey, the researchers resolve a 20-year long debate on the formation of stars. Joanna Piotrowska, a Ph.D. student at the University of Cambridge, will present the new work today at the virtual National Astronomy Meeting (NAM 2021). 2021-07-20 07:23 3KB phys.org

159

0.9

Airtel vs Jio vs Vi postpaid plans with streaming benefits under Rs 1000

Postpaid plans under Rs 1000 give access to streaming benefits from OTT platforms like Amazon Prime, Netflix, Zee5 and Disney+ Hotstar. 2021-07-20 07:21 3KB www.indiatoday.in

160

0.8

Scientists create world's thinnest magnet

The development of an ultrathin magnet that operates at room temperature could lead to new applications in computing and electronics—such as high-density, compact spintronic memory devices—and new tools for the study of quantum physics. 2021-07-20 07:21 8KB phys.org

161

0.9

Best mid-range Android tablets on Amazon below Rs 20,000

The Android tablets listed below are all available on Amazon India for under Rs 20,000 and offer features such as large displays, long battery life, 4G connectivity, and more. 2021-07-20 07:00 4KB www.91mobiles.com

162

0.3

Microsoft is fighting legal battles to restrict the use of imposter domains

Microsoft has detailed some legal activity that it is engaged in to restrict the use of malicious infrastructure such as typosquatted domains - called "homoglyphs" - that are used for impersonation. 2021-07-20 06:54 2KB www.neowin.net

163

0.3

iMessage on Many iPhone Models Compromised by Pegasus Spyware: Amnesty

Pegasus zero-click attacks via iMessage have been used to install spyware on iPhone units, Amnesty reveals in its latest investigation. Amnesty International says that it was able to confirm that thousands of iPhone handsets were listed as potential targets for Pegasus spyware, though it was not possible to confirm how many were successfully hacked. 2021-07-20 06:42 4KB gadgets.ndtv.com

164

0.8

The Secret IR Insider's Diary: It's all gone quie...

The 'Q' word isn't one that's really used in incident response, says the Secret IR Insider, largely because as soon as you use it, something happens. 2021-07-20 06:40 3KB www.computerweekly.com

165

0.2

Can A. I. Grade Your Next Test?

Neural networks could give online education a boost by providing automated feedback to students. 2021-07-20 06:30 6KB www.nytimes.com

166

1.7

Chinese driverless car start-up WeRide makes first acquisition as competition ramps up

Chinese driverless car start-up WeRide has made its first acquisition, an autonomous trucking firm called MoonX, as it looks to commercialize self-driving tech. 2021-07-20 06:25 3KB www.cnbc.com

167

0.0

Not only is Hubble back online after outage, it's already taking photos of the cosmos

After hundreds of hours of work, engineers called out of retirement for help 2021-07-20 11:31 3KB www.theregister.com

168

0.5

Apps for Microsoft Teams meetings are now supported on mobile

Microsoft Teams users have been able to utilize meetings apps in pre-, in-, and post-meeting experiences on desktop since November. The capability is now being made available on mobile devices too. 2021-07-20 06:22 2KB www.neowin.net

169

0.2

NHS Digital tightens rules for GPDPR data scrape

The proposed collection of patient data held by GPs will now only commence when three key criteria have been fulfilled, says NHS Digital 2021-07-20 06:22 3KB www.computerweekly.com

170

0.8

Best iPhone 2021: We looked at all 7 models Apple sells to decide which is best

Steve Jobs launched the original iPhone back in 2007 with just one model supported by AT&T. Once you worked up the courage to buy … 2021-07-20 06:21 2KB www.cnet.com

171

0.4

Who is Paul Hodgkins? Jan 6 Capitol Rioter Sentenced to 8 Months in Jail in First Felony Sentencing

Hodgkins has also been ordered to pay $2,000 in restitution for a portion of the damage to the building. 2021-07-20 06:10 4KB www.ibtimes.sg

172

0.6

Pocketnow Daily: iPhone 13 with Always-On Display?! MacBook Pro DATES & more! (video)

On today's Pocketnow Daily, we talk about the new iPhone 13 and iPhone SE 2022, the upcoming Samsung Unpacked event, and more. 2021-07-20 06:05 6KB pocketnow.com

173

98.2

Singapore: 13-Year-Old Student Brutally Killed Inside School; 'Axe-Wielding' Senior Boy Arrested

A 13-year-old Secondary 1 student of RVHS was killed on campus allegedly by a 16-year-old Secondary 4 student. 2021-07-20 06:05 2KB www.ibtimes.sg

174

0.5

Twitter suspends Rep. Marjorie Taylor Greene for 'misleading' COVID-19 information

Cancel culture may have recently grown in popularity due to social media, but it started way before Twitter existed. Find out how everyone from Chrissy Teigen … 2021-07-20 06:00 905Bytes eu.usatoday.com

175

0.5

Here is how Microsoft is improving the design of the Windows 11 context menu

Microsoft has highlighted numerous limitations in the design of the context menu in Windows 10 and detailed the enhancements it is making to its counterpart in Windows 11 to improve usability. 2021-07-20 06:00 2KB www.neowin.net

176

0.4

Paralympian Olivia Breen Ticked Off By Official For Wearing 'Too Short Briefs'; Causes Uproar

Breen tweeted that the official's comment left her speechless. 2021-07-20 05:55 3KB www.ibtimes.sg

177

0.3

HBO's The Last of Us Might Cost More Than Game of Thrones: Report

HBO's The Last of Us series costs over a hundred million dollars for its first season, with each of the 10 episodes "well exceeding the eight figure per episode mark". 2021-07-20 05:47 4KB gadgets.ndtv.com

178

0.0

GTA RP FiveM Mod That Enables Roleplaying Could be Shut Down Soon

GTA RP Mod FiveM recently put up a couple of rogue tweets suggesting that it could be shutting down soon, but it appears it won't be. 2021-07-20 05:45 2KB www.mysmartprice.com

179

0.2

Warframe is coming to mobile, complete with cross-platform play

Online games, especially ones that involve squads or PVP, live and die by how many people are actually playing the game at the same time. While each platform 2021-07-20 05:36 2KB www.slashgear.com

180

0.7

Tencent to acquire Brit games developer Sumo Group

Pre-bid manoeuvring won 27 per cent of shareholders, £919M offer was a winning move 2021-07-20 09:12 2KB www.theregister.com

181

0.1

Xiaomi Mi 11 Lite review in 11 points

Mi 11 Lite review with pros and cons, camera samples, details on performance and more 2021-07-20 05:21 4KB www.91mobiles.com

182

0.7

BSNL Rs 599 work from home plan to give unlimited night-time data, here is what it offers

As part of a special Eid offer, the PSU is giving unlimited free data from 12 AM to 5 AM every day without any increase in the tariff. 2021-07-20 05:19 3KB www.indiatoday.in

183

0.5

Asus Zenfone 8, Zenfone 8 Flip India Launch Will Happen as Soon as Company Figures out Logistics

According to Asus's Business Head Dinesh Sharma the Zenfone 8 series India launch date will be announced soon when the company figures out logistics. 2021-07-20 05:19 3KB www.mysmartprice.com

184

1.0

A grandfather died of a heart attack after minors swatted him over his rare Twitter handle

WKRN News 2 (via GamingBible) reported new information on the April 2020 incident involving Mark Herring of Bethpage, Tennessee. A swatting incident—the act of calling 911 to... 2021-07-20 05:15 3KB www.techspot.com

185

1.4

Oppo Reno 6 Pro 5G: Oppo Reno 6 Pro 5G goes on sale in India via Flipkart

Oppo Reno 6 Pro 5G is priced at Rs 39,990. Launch offers include Rs 4,000 instant discount on HDFC Bank card. The offer will also be applicable on ICICI Bank and Kotak Bank credit and debit cards. It packs 12GB RAM and has a storage of 256GB, and comes powered by MediaTek Dimensity 1200 processor. 2021-07-20 05:11 2KB www.gadgetsnow.com
Articles
DC5n United States IT in english 185 articles, created at 2021-07-20 18:03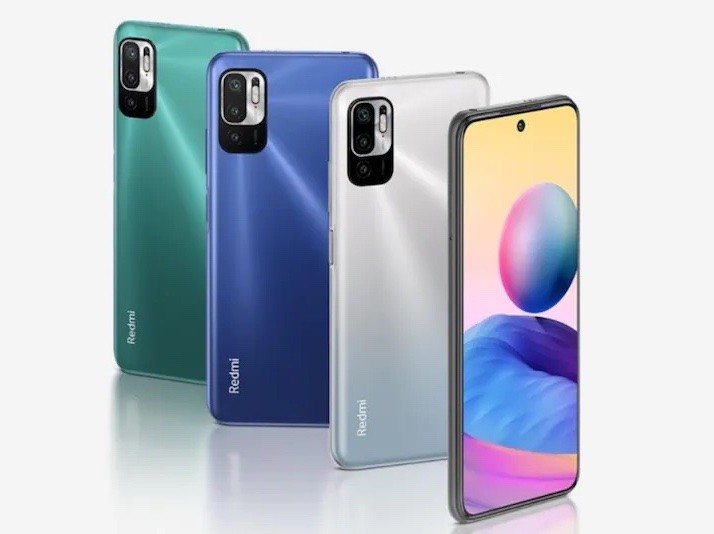 After the Redmi Note 10, Redmi Note 10 Pro, and Redmi Note 10 Pro Max, Xiaomi has launched another Redmi Note 10 Series smartphone, and this time it's 5G Ready. Redmi Note 10T has been launched in India featuring MediaTek Dimensity 700 CPU, a 90 Hz display, and supports dual 5G network. One of the major highlights of the smartphone is its CPU, the Redmi Note 10T equips a 7nm MediaTek Dimensity 700 octa-core SoC paired with up to 6 GB RAM and 128 GB storage, the base variant offers 4 GB RAM and 64 GB storage. It has an EVOL design, offers corrosion-proof ports, rubberized seals, spash proof design, and is protected by Corning Gorilla Glass. Unlike the Redmi Note 10 and Redmi Note 10 Pro Max, the Redmi Note 10T uses an LCD IPS display. The screen is sized at 6.5-inch with Full HD+ resolution,90 Hz refresh rate, and 20:9 aspect ratio. But the Redmi Note 10T supports 5G capabilities which the Redmi Note 10 and Redmi Note 10 Pro Max lack. Moving to the cameras, the Redmi Note 10T packs a triple camera setup on the backside and a single camera in a punch-hole design for selfies. The 48 MP is the main camera while the other two are depth sensor and macro lens, both 2 MP, the selfie camera is of 8 MP. On the battery side, the smartphone offers a 5,000 mAh battery with fast charging up to 18W. It runs on the latest MIUI 12 based on Android 11 with multiple hands-free voice assistant like features. The price for the Redmi Note 10T starts at Rs 13,999 for the 4 GB RAM and 64 GB storage variant whereas the price for the 6 GB RAM and 128 GB storage variant is Rs 15,999. The sale starts on 26th July at 12 PM on Mi.com, Mi Home stores, Amazin India, and offline stores.

Redmi Note 10T 5G launched in India - Android Authority
androidauthority.com
Xiaomi launches Redmi Note 10T 5G in India: Price, specifications, and more
business-standard.com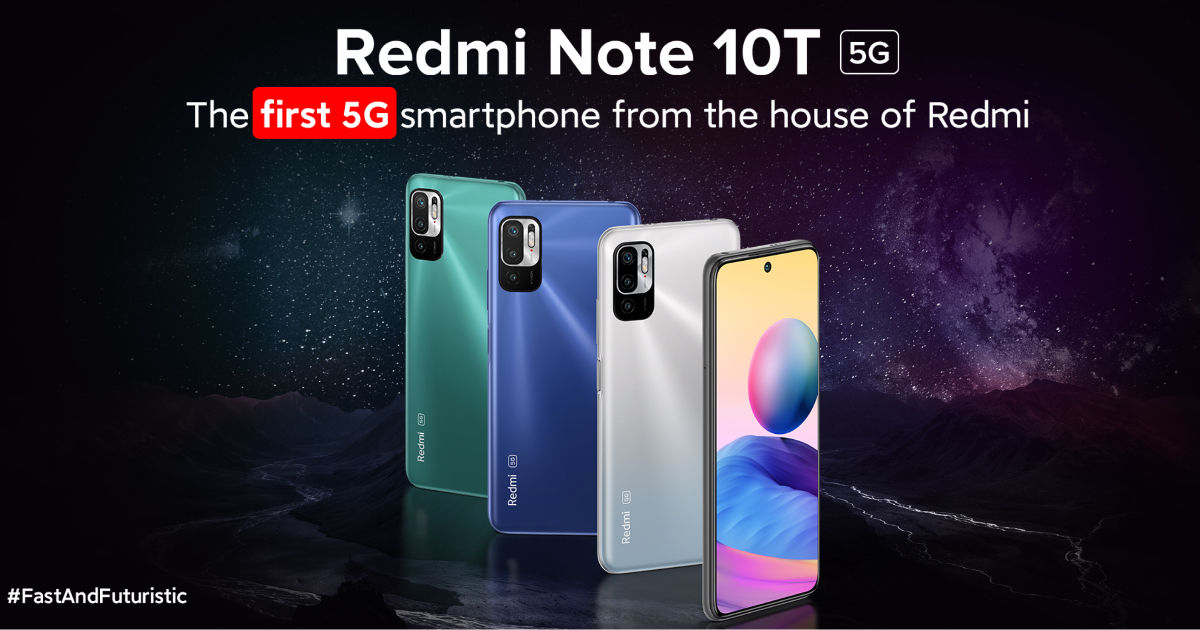 Xiaomi Redmi Note 10T 5G With Dimensity 700 SoC,90Hz Display Launched in India: Price, Specifications
mysmartprice.com
Redmi Note 10T 5G India launch LIVE UPDATES: Will be powered by MediaTek Dimensity 700 SoC
firstpost.com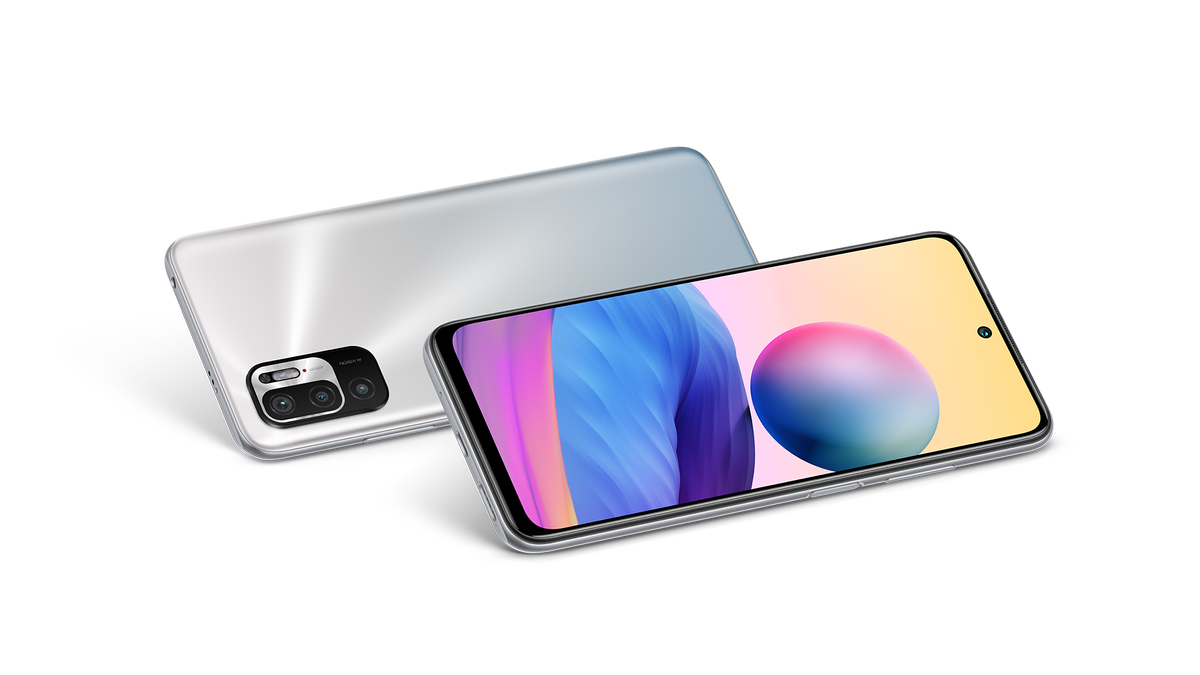 Redmi Note 10T 5G smartphone launched in India with 90Hz display and 48MP camera
techradar.com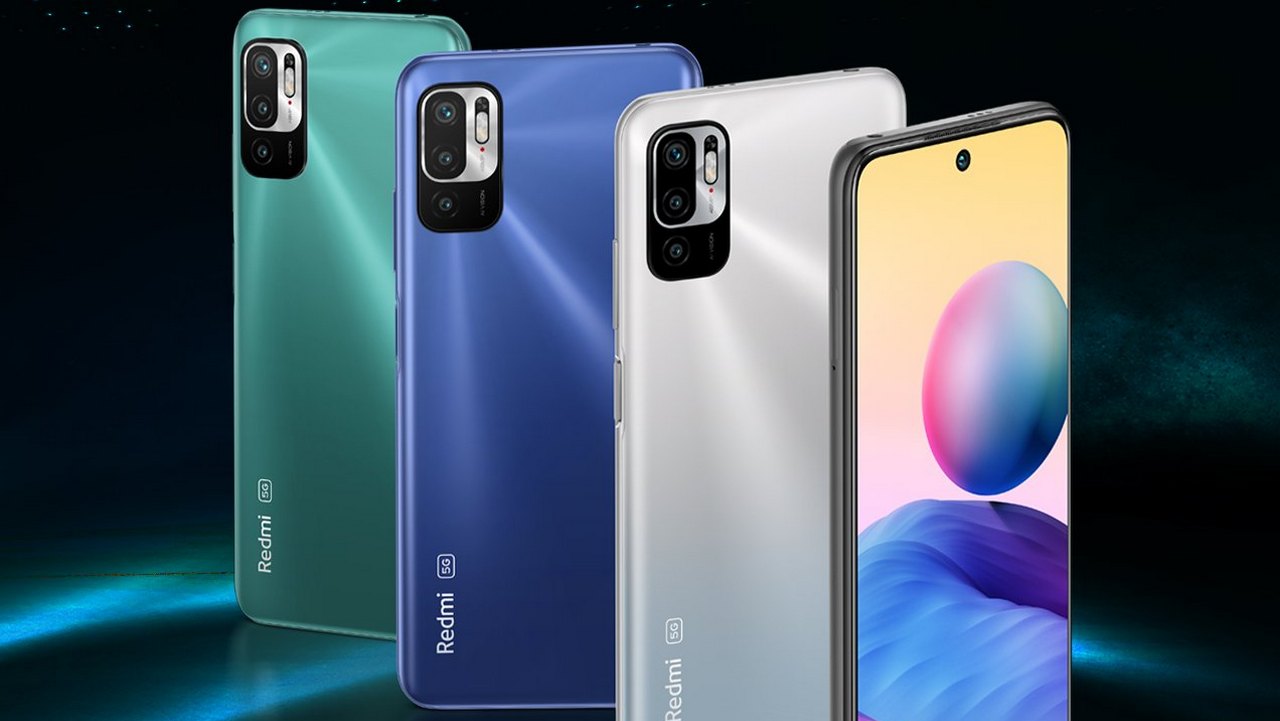 Redmi Note 10T 5G with a 48 MP triple rear camera setup launched in India at a starting price of Rs 13,999
firstpost.com
Redmi Note 10T affordable 5G smartphone launched in India, price starts at Rs 13,999
bgr.in
Redmi Note 10T 5G smartphone launched in India with 90Hz display and 48MP camera
techradar.com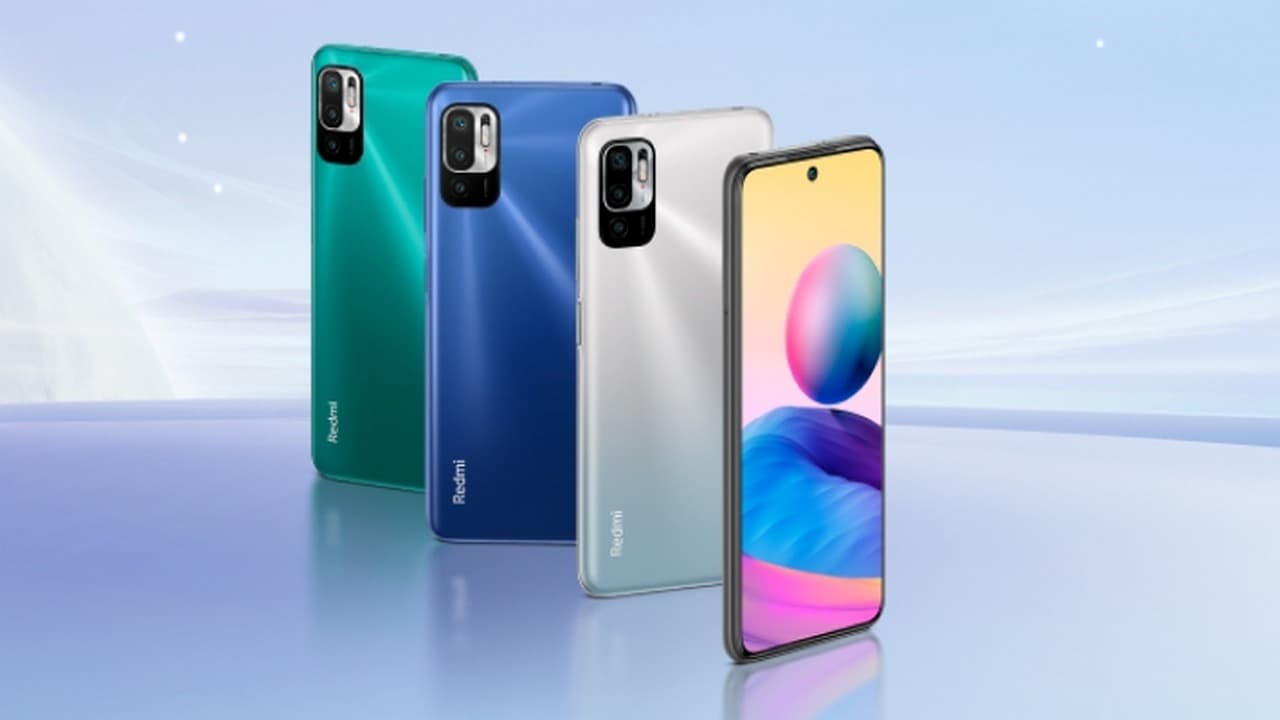 Redmi Note 10T 5G India launch highlights: Comes at a starting price of Rs 13,999
firstpost.com
Redmi Note 10T 5G With MediaTek Dimensity 700 SoC Debuts in India
gadgets.ndtv.com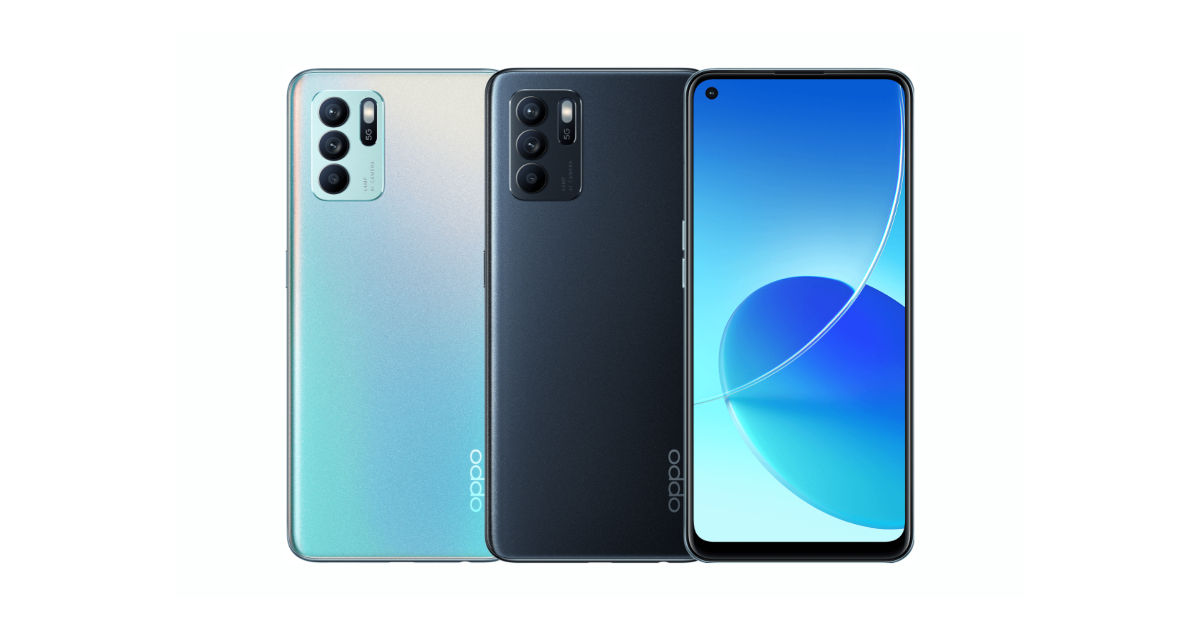 OPPO has officially launched a new handset in its Reno 6 series lineup dubbed as the OPPO Reno 6Z 5G. The device arrives as a successor to the OPPO Reno 5Z smartphone. The key specifications of the Reno 6Z 5G include a 6.4-inch AMOLED display, Dimensity 800U chipset,8GB of RAM, and a 64-megapixel triple-camera setup. The device features a 32-megapixel selfie camera and packs a 4310mAh battery that has VOOC 4.0 30W rapid charging support. Similar to other Reno 6 series devices, the Reno 6Z also features a punch-hole display that houses a selfie camera. Let's take a look at the detailed specifications of the device ahead: OPPO Thailand is yet to reveal the price of the Reno 6Z 5G. The handset is listed on the OPPO Vietnam website with an expected price tag of VND 9,490,000 (Rs 30,811). The OPPO Reno 6Z 5G comes in Aurora and Stellar Black colour options. The OPPO Reno 6Z features a 6.4-inch AMOLED display that has FHD+ 2400 x 1080 pixel resolution, a standard 60Hz refresh rate, a pixel density of 409PPI, and a 90.8% screen-to-body ratio. Powering the Reno 6Z 5G under the hood is MediaTek's Dimensity 800U chipset. The phone ships with 8GB of RAM and packs 128GB of internal storage. The device also has 5GB of Virtual RAM support. As for the software, the handset runs Android 11-based ColorOS 11.1 out of the box. In terms of the imaging department, the device features a triple-camera setup, which consists of a 64-megapixel primary main sensor, an 8-megapixel ultra-wide-angle camera, and a 2-megapixel macro lens. The rear-facing camera supports 30fps 4K video recording and 120fps 1080p slow-motion shooting. On the front side, the smartphone sports a 32-megapixel selfie camera. The device packs a 4310mAh battery that has VOOC 4.0 30W rapid charging support. The handset comes equipped with an in-display fingerprint sensor and also has a face unlock feature. Connectivity options present on the device include dual-SIM support,4G,5G, Wi-Fi, Bluetooth v5.1, GPS, a 3.5mm audio jack, and a USB Type-C port. Dimensions-wise, the handset measures at 160.20×73.38×7.97mm and weighs around 173 grams. Thanks for reading till the end of this article. For more such informative and exclusive tech content, head over to our Facebook page

Xiaomi launches Redmi Note 10T 5G in India: Price, specifications, and more
business-standard.com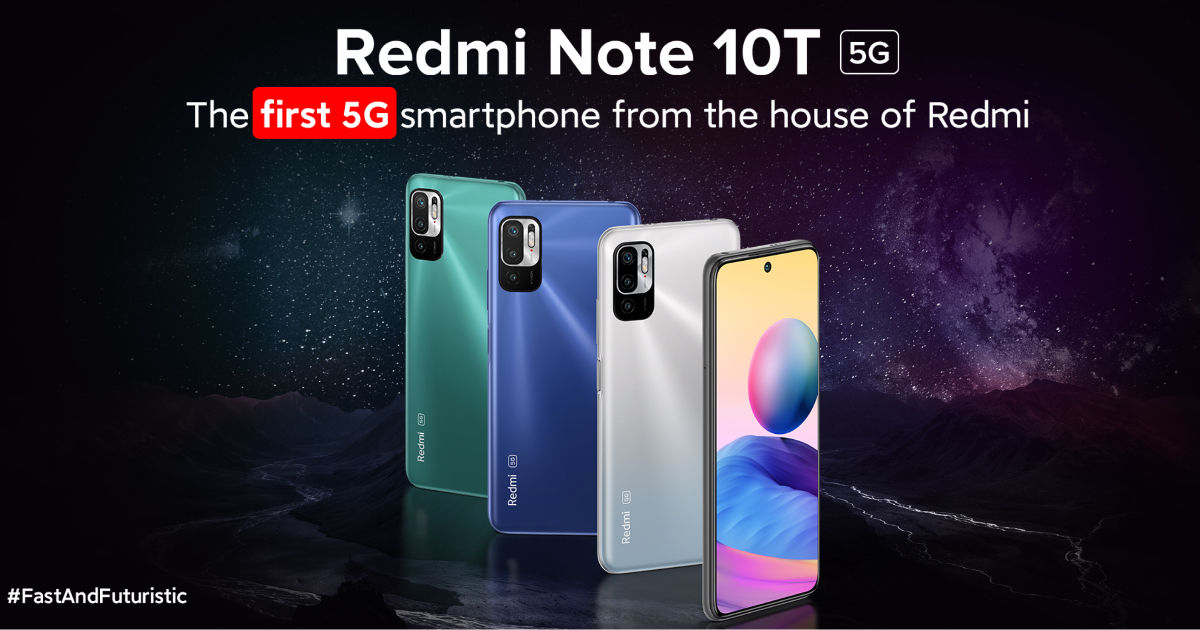 Xiaomi Redmi Note 10T 5G With Dimensity 700 SoC,90Hz Display Launched in India: Price, Specifications
mysmartprice.com
Redmi Note 10T 5G with 90Hz display and Dimensity 700 SoC launched, price starts at Rs 13,999
indiatoday.in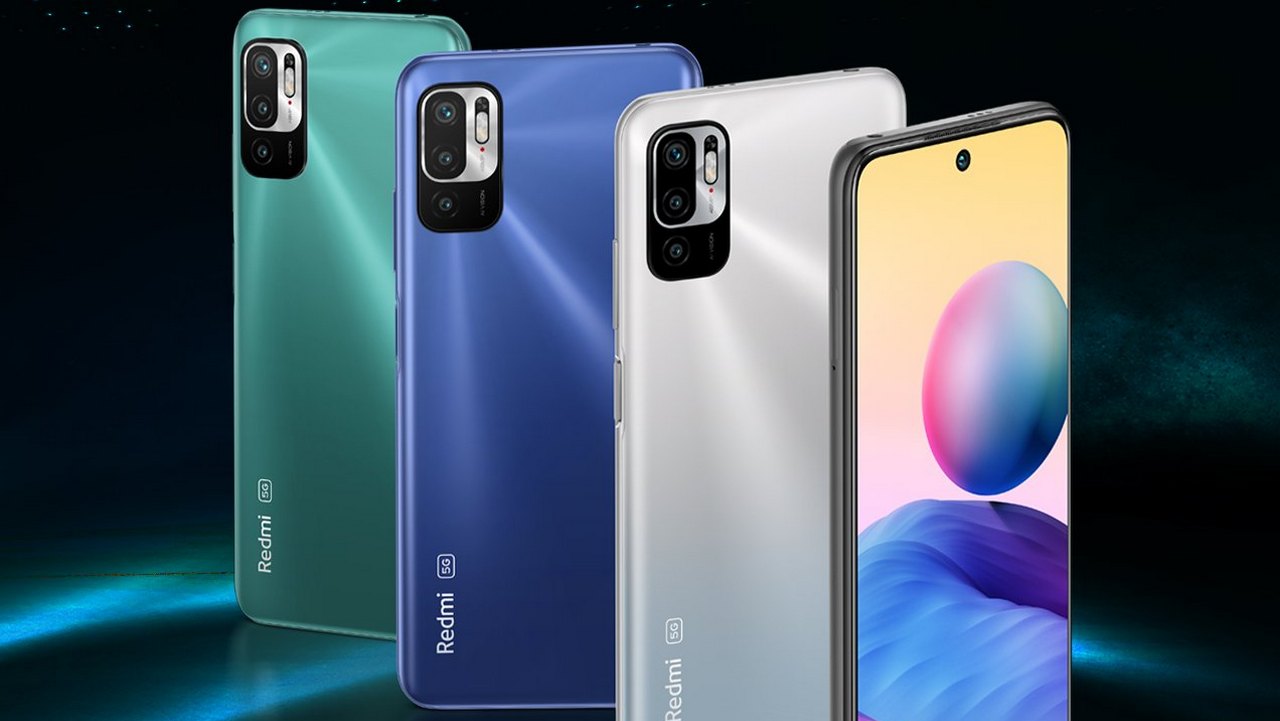 Redmi Note 10T 5G with a 48 MP triple rear camera setup launched in India at a starting price of Rs 13,999
firstpost.com
Redmi Note 10T 5G India launch LIVE UPDATES: Will be powered by MediaTek Dimensity 700 SoC
firstpost.com
Oppo Reno 6 Z debuted in Thailand with Dimensity 800U chipset
thegoandroid.com
OPPO Reno6 Z launched with Dimensity 800U chipset, AMOLED display, and more: price, specifications
91mobiles.com
Fans of Samsung smartphones and other devices look forward to Galaxy Unpacked events each year. Galaxy Unpacked events are where Samsung's latest product offerings are revealed. At the coming Galaxy Unpacked event, a handful of highly anticipated products are expected to be revealed. Those products include the Galaxy Z Flip 3, Galaxy Z Fold 3, Galaxy Watch 4, and the Galaxy Buds 2. While we know the event is going to happen next month, the official date is a mystery. However, recently an Easter Egg has been discovered inside Samsung's voice assistant called Bixby. Users with a Samsung device can ask Bixby, "when is the next Unpacked?" Bixby's response to that question is a prompt for users to listen carefully. First, the voice assistant replies, "can you crack the code?" It then gives a Morse code series of dots and dashes for fans to try to decode. Those able to crack the Morse code will find the date translates to August 11. That date is less than a month away, so now we know when Samsung will reveal its new devices for 2021. While we know what will be revealed at the show, there's always the chance that there will be some surprises. Rumors have suggested that the smartphones, the Galaxy Z Flip 3 and Galaxy Z Fold 3, will feature a Snapdragon 888 processor. Rumors also suggest both smartphones will have official IP ratings and will be cheaper. Less expensive smartphones are a tantalizing proposition as high-end devices have seen prices grow massively in recent years. Another rumor suggests Galaxy Buds 2 will bring active noise cancellation and a lower price tag than the Galaxy Buds Pro available now. Expectations for the Galaxy Watch 4 series included an advanced 5nm processor and Google Wear OS.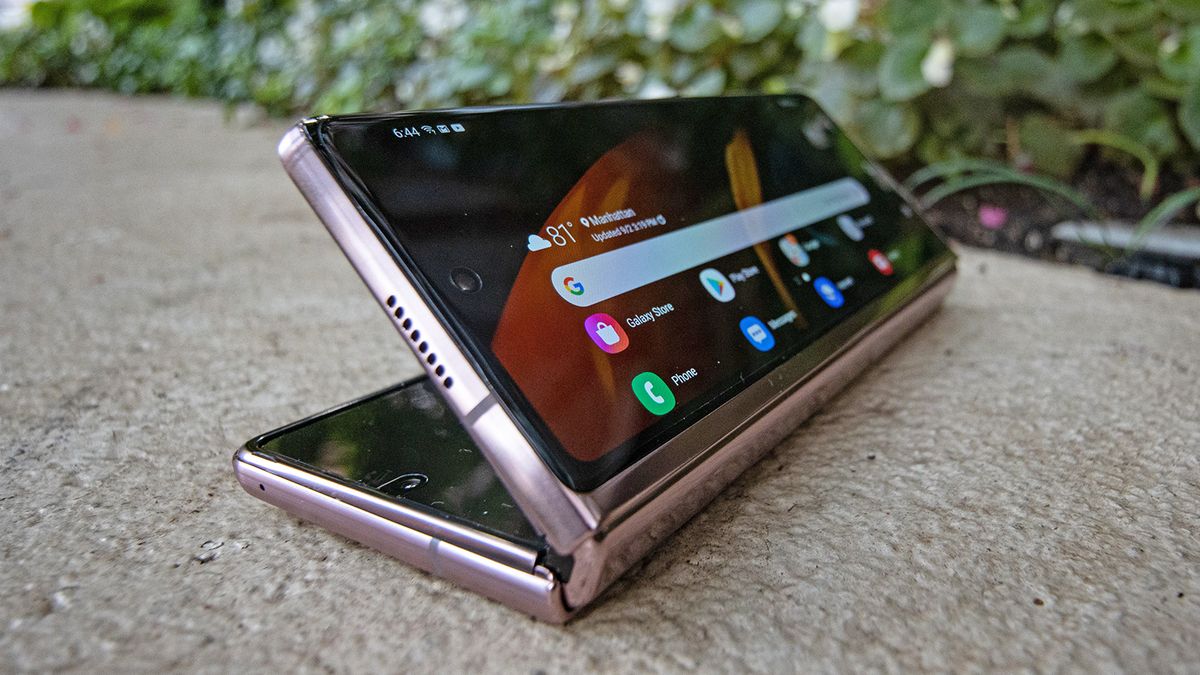 Samsung teaser suggests Galaxy Z Fold 3 will be the star announcement on August 11
techradar.com
Galaxy Buds 2 details leaked through Galaxy Wearable app
androidcommunity.com
Samsung teaser suggests Galaxy Z Fold 3 will be the star announcement on August 11
techradar.com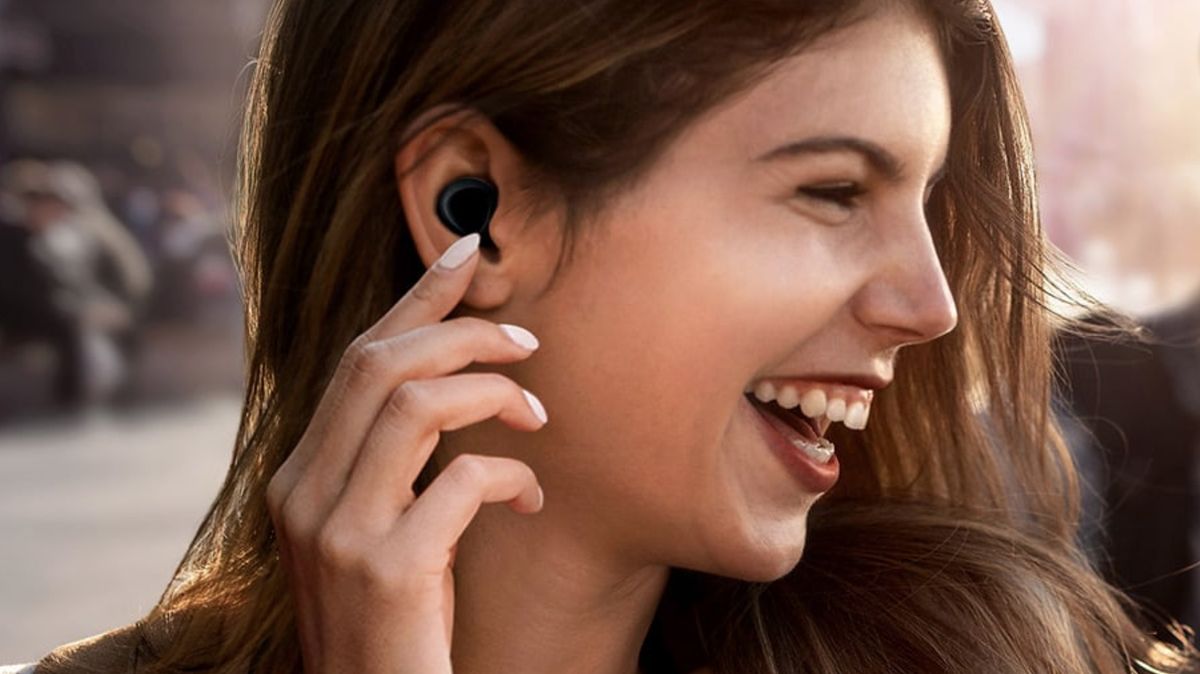 Samsung leaked its own Galaxy Bud 2 earbuds – but are they worth the wait?
techradar.com
Samsung Galaxy Unpacked official date, event time, and tagline confirmed; teaser leaked
91mobiles.com
Galaxy Unpacked 2021 is Going to Take Place on 11th August
wccftech.com
Samsung's Galaxy Unpacked event trailer leaked
phandroid.com
Social distancing is still very much encouraged. Remote schooling and work will still go on until the pandemic is over. While we have no idea when that will happen, we can expect plenty of apps to be updated or introduced. One of the most used messaging apps these days is WhatsApp. It connects millions of people around the world not just with its chat features but also with group calls. The feature has just been updated not only when it comes to security and privacy. Aside from end-to-end encryption, WhatsApp improves on group calls by letting you join a group call easily. You have already seen this on Facebook Messenger Chats but now, WhatsApp is getting a similar function. Even after group video call has started, you can still join. These joinable calls are said to actually reduce the burden of having to answer a call as it starts. Like in-person conversations, you can join in spontaneously so everything feels natural. With the update, you can also drop off the call and then re-join afterwards. You don't have to be part of the conversation all the time but it's good to know you can always join in whenever. You can see who is part of the call and who has been invited. You can always press 'Ignore' if you're still too busy. The update that includes joinable calls is now available. Feel free to try the feature. Learn more from HERE.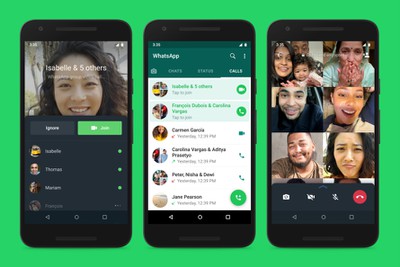 WhatsApp Now Lets You Join Group Calls Even After They've Started
macrumors.com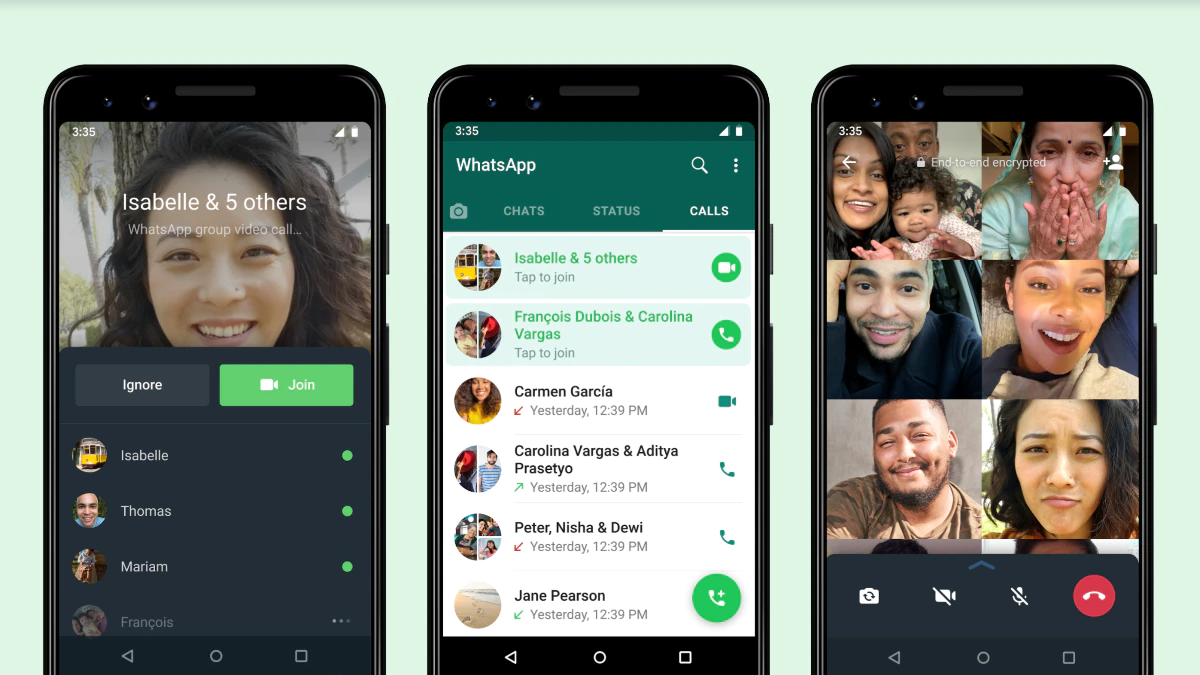 WhatsApp is unfurling a new feature called "joinable group calls"
thegoandroid.com
You can now join ongoing WhatsApp group calls even after they've started
androidauthority.com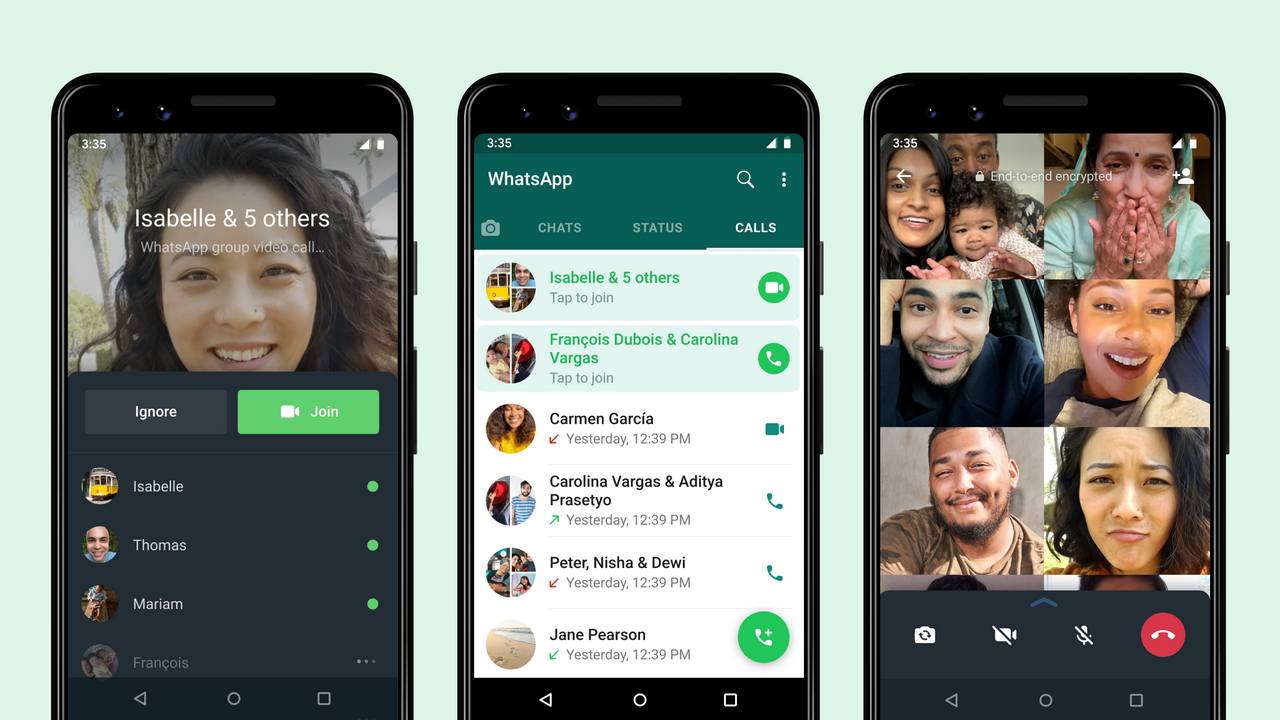 WhatsApp users will now be able to join group calls in case they miss it: How it works
firstpost.com
New WhatsApp Features Makes Sure You Never Miss a Group Call Again
wccftech.com
Wally Funk, a famous aviator who pushed for female inclusion in NASA's astronaut training programs for decades, will join Amazon founder and billionaire Jeff Bezos on Tuesday on a brief flight to the edge of space. Earlier this month, the 82-year-old was confirmed as the third member of Blue Origin's first crewed New Shepard mission slated to launch July 20. Bezos, his brother Mark, Funk, and the to-be-announced winner of a $28 million auction will make up a four-person crew flying the 60-foot rocket from West Texas to the edge of space. Funk will occupy the role of "honored guest" on the 11-minute flight and, if everything goes according to plan, fulfill a lifelong dream. She was the youngest graduate of the privately funded " Woman in Space Program " of the 1960s that put 13 experienced female pilots through the rigors of astronaut training. They became known as the "Mercury 13," a reference to the "Mercury 7" group of seven men who later flew Mercury, Gemini, and eventually Apollo missions to the moon. Launch of a new era or flights of fancy? Branson, Bezos ventures may open space travel to all Jeff Bezos flying to space: 18-year-old passenger joins crew after winning bidder for seat bows out None of the women were selected for full NASA missions. "They told me that I had done better and completed the work faster than any of the guys," Funk said in a video posted to Bezos' Instagram account . "So I got a hold of NASA four times and told them I wanted to become an astronaut, but no one would take me." "I never thought that I would get to go up," she said. The mission, dubbed NS-16, is critical to Blue's success. Bezos founded the company in 2000 as a way to fulfill his personal dream of spaceflight, build the infrastructure for space tourism, and help enable a future when millions of people live and work in space. Named after first American in space Alan Shepard, New Shepard is Blue's tourism-focused vehicle and flies exclusively from privately owned land in West Texas. The much larger New Glenn, meanwhile, is designed to haul more in the way of humans and cargo from Cape Canaveral Space Force Station in Florida. Named after astronaut John Glenn, that rocket's first flight is expected before the end of 2022. From "Mercury 13" to today, Funk has accrued nearly 20,000 flight hours. Her accomplishments include becoming the first female Federal Aviation Administration inspector and the first female air safety investigator for the National Transportation Safety Board. After liftoff on July 20, she will also become the oldest person to travel to space. "It doesn't matter what you are. You can still do it if you want to do it. And I like to do things that nobody has ever done," Funk said. Contact Emre Kelly at aekelly@floridatoday.com and follow him on Twitter, Facebook and Instagram at @EmreKelly.

Not the 'Last Meal': Jeff Bezos Jokes With Reporters as He Serves Them Chicken Ahead of His Maiden Space Voyage in Blue Origin
ibtimes.sg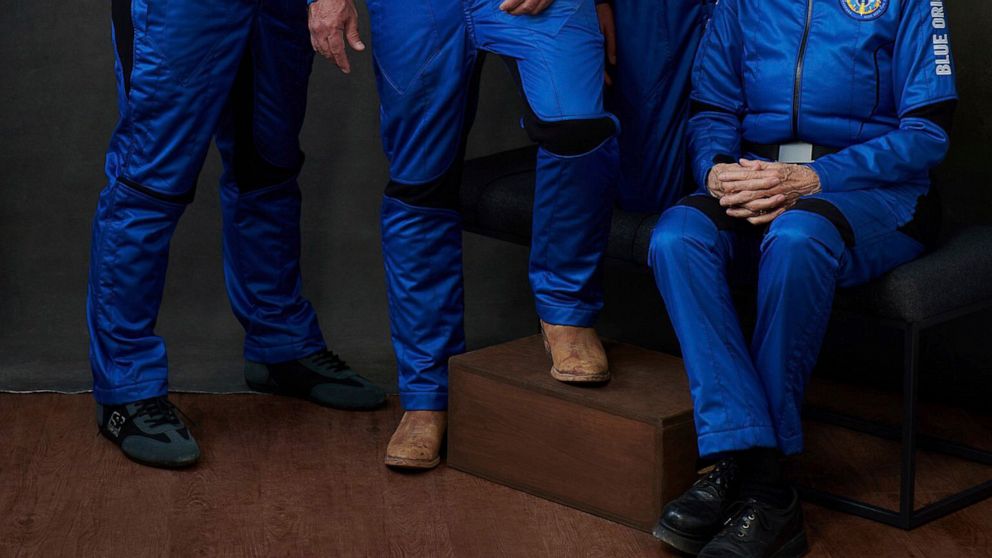 Bezos riding own rocket on company's 1st flight with people
abcnews.go.com
Jeff Bezos space trip today: How to watch Blue Origin rocket launch livestream
bgr.in
Jeff Bezos Set to Travel to Space Today: How to Watch Live
gadgets.ndtv.com
In a delight for millions of music aficionados in India, Apple on Tuesday launched the next generation of sound with Spatial Audio and Lossless Audio on Apple Music at no additional cost and the new features will be available on Android "very soon" in the country. Apple Music is also making its catalog of more than 75 million songs available to its subscribers in Lossless Audio in India. Apple uses ALAC (Apple Lossless Audio Codec) to preserve every single bit of the original audio file. This means fans will be able to hear their favourite songs exactly the way the artists created them in the studio. How to experience Lossless Audio? To start listening to Lossless Audio, subscribers using the latest version of Apple Music can turn it on in Settings, then Music and Audio Quality. Here, you can choose different resolutions for different connections such as cellular, Wi-Fi, or for download. For the true audiophile, Apple Music also offers Hi-Resolution Lossless all the way up to 24 bit at 192 kHz. By default, Apple Music will automatically play Spatial Audio with Dolby Atmos tracks on all AirPods and Beats headphones with an H1 or W1 chip, as well as the built-in speakers in the latest versions of iPhone, iPad and Mac. At Rs 99 a month (3-month free trial) for individuals, Rs 49 a month for students and Rs 149 a month for a family, customers will get access to 75 million tracks in Lossless on Apple Music over a period of time, a growing catalog of songs on Spatial, the best in class recommendation engine and more than 30,000 playlists curated by Apple Music editors. Spatial Audio with support for Dolby Atmos gives artists the opportunity to create immersive audio experiences for their fans with true multi-dimensional sound and clarity that comes from all around and from above the listener. Albums that are available in Spatial Audio will have a badge on the detail page to make them easily discernible. Apple Music is also offering a special set of editorially-curated Spatial Audio playlists to help listeners find the music they love and enable further discovery. "The ability to experience music in its purest form is magical, and since live-concerts have taken a back seat in the recent times, Dolby Atmos is an excellent way for my listeners to feel as if they're listening to me live," said award-winning music composer AR Rahman. "With Apple Music and Spatial Audio, we've recreated the songs of '99 Songs', 'Meri Pukar Suno' and 'Dil Bechara' in a newer, richer way, and I hope the audiences are able to experience the music in a manner it should be," Rahman added. Apple Music is working closely with artists and labels to add new releases and the best catalog tracks, as more artists begin to create music specifically for the Spatial Audio experience. Apple is also building immersive music-authoring tools directly into Logic Pro. Later this year, the company will release an update to Logic Pro that will empower any musician to create and mix their songs in Spatial Audio compatible with Apple Music. (With inputs from IANS)

Apple Music Lossless and Spatial Audio rolling out in India, here is how to turn them on
indiatoday.in
Apple Music Lossless, Dolby Atmos Makes Its Way to India
gadgets.ndtv.com
Apple Music Brings Lossless Audio, Dolby Atmos, Spatial Audio to India
gadgets.ndtv.com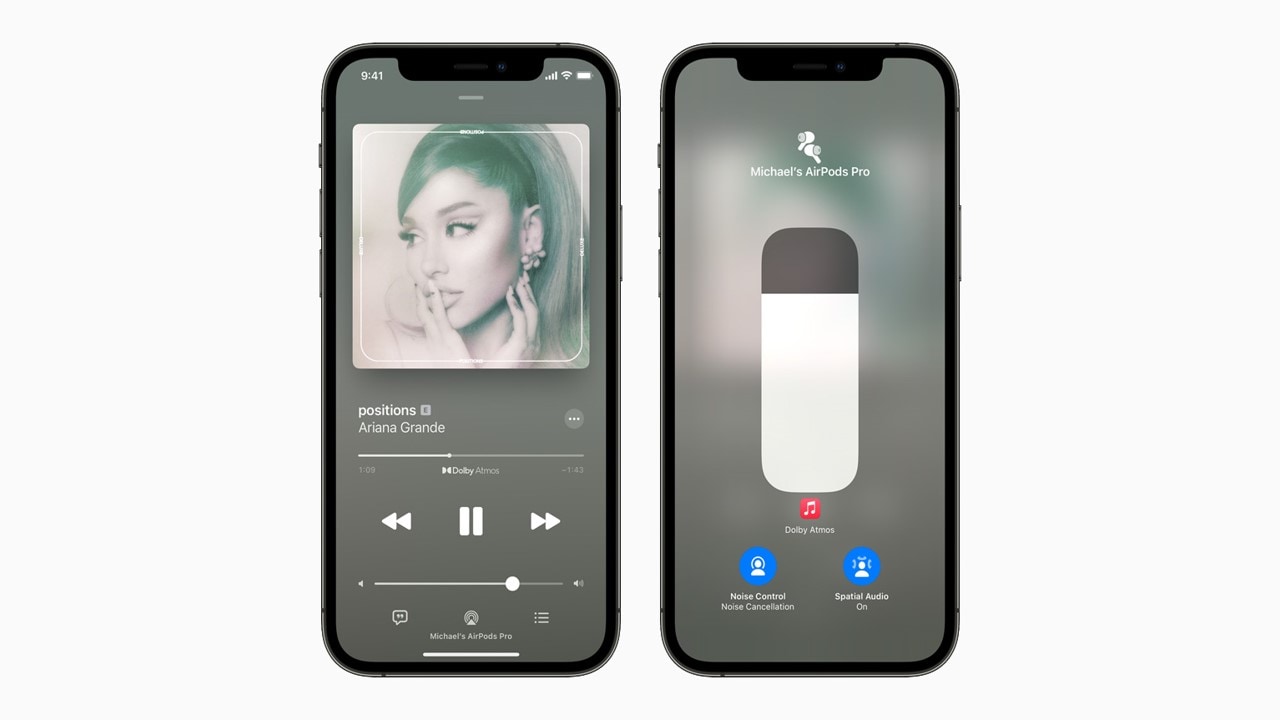 Apple Music users in India get spatial and lossless audio features: What it means and how to enable it
firstpost.com
Apple Music's spatial and lossless audio features rolled out in India: What it means and how to enable it
firstpost.com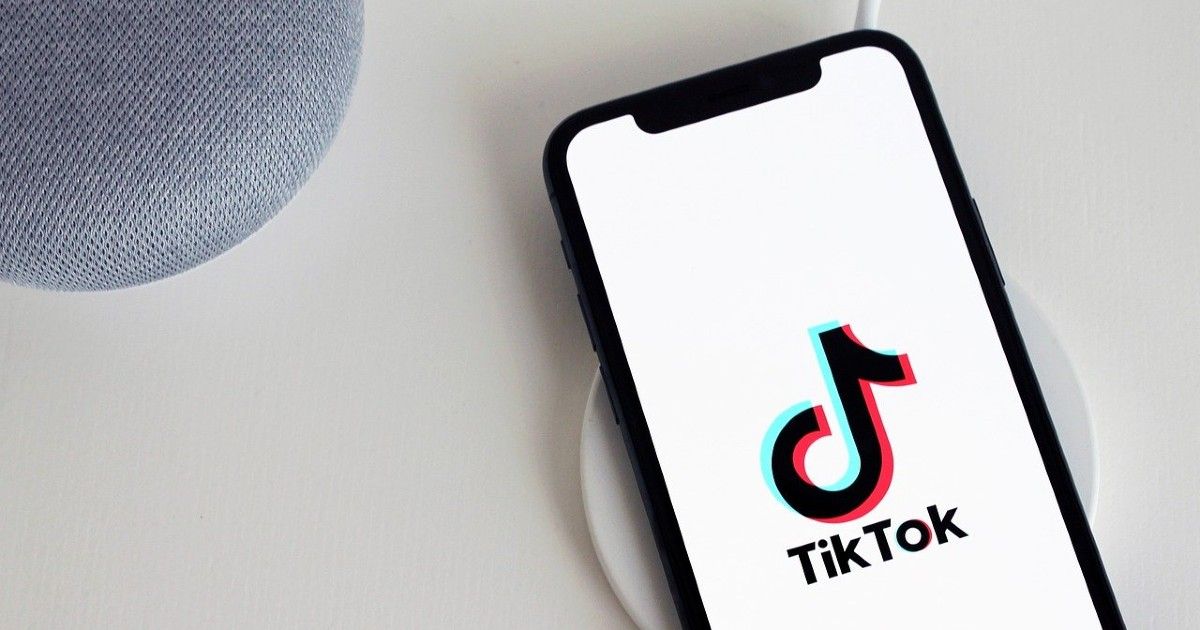 TikTok, the banned short video social media platform owned by Chinese conglomerate Bytedance, is seemingly eyeing a comeback to India. The report comes after Bytedance was found to have filed for a trademark for the term 'TickTock' earlier this month, with the Ministry of Commerce and Industry, Government of India. The trademark filing for 'TickTock' by Bytedance was first spotted by tipster Mukul Sharma, and has been subsequently verified and reported by many. The trademark filing was submitted to the Department of Industrial Policy and Promotion, with the Controller General of Patents, Designs and Trademarks at the aforementioned ministry. According to the publicly listed data that goes as per the norms and regulations of disclosing trademarks, the 'TickTock' mark was granted to Bytedance Ltd on July 6, and is classified under Class 42 of the Trade Mark Rules,2002. The trademark filing classification lists it as 'provision of software application through a website, hosting online web facilities for others for sharing online content, hosting platforms on the internet, electronic data storage, software as a service (SaaS) services, cloud computing' and other related areas. Bytedance, according to reports, has not yet responded to requests for comments on the matter, or released a statement on whether they are indeed at advanced talks with the government of India to release the app in the country once again. At the peak of its popularity, TikTok was one of the most popular social media platforms in the country – despite multiple issues being regularly reported about how it handled user guideline policies. At the time of its ban, reports pegged its Indian user base somewhere around 300 million, or almost 30 crore users – a little less than a quarter of India's entire population. TikTok was often credited with appealing to a wider set of audience in comparison to platforms such as Facebook, Twitter and Instagram – services that are majorly targeted at metropolitan users. Given that PUBG Mobile has succeeded in returning to India as Battlegrounds Mobile India with very little change at hand, it will be interesting as to what steps does Bytedance take to operate the app in India once again. The company was believed to have been in talks with government authorities multiple times since it was banned, but this is the first concrete sign of a potential comeback for TikTok. Thanks for reading till the end of this article. For more such informative and exclusive tech content, head over to our Facebook page

iQOO 8 launch date announced officially; key specifications leaked
91mobiles.com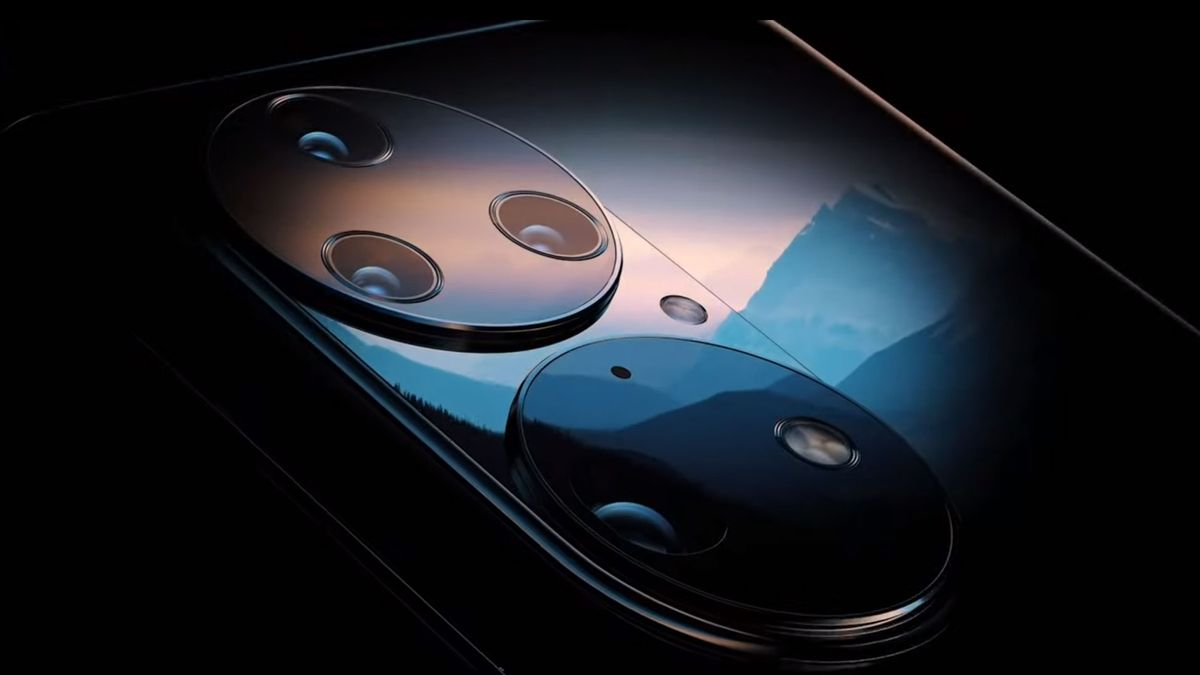 Huawei P50 Pro camera specs officially revealed for the first time
techradar.com
Huawei P50 Pro camera specs officially revealed for the first time
techradar.com
TikTok May Make a Comeback in India Soon, Trademark Application Suggests
gadgets.ndtv.com
YouTube Acquires Indian App simsim, to Bring Shopping Features to Videos
gadgets.ndtv.com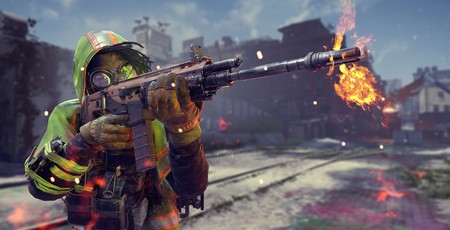 Ubisoft has taken the wraps off a new free-to-play multiplayer competitive shooter. The name of the game is Tom Clancy's XDefiant, and if you indulge you will be one of a team of gunfighters called Defiants, playing 6v6 arena battles and objective-based game modes like Team Deathmatch, Domination, and Escort. In case you are wondering how Tom Clancy fits into this, the game is set in the 'Tom Clancyverse' and factions are borrowed from previous Tom Clancy IPs like Ghost Recon, Splinter Cell, and The Division. In the game you will pick a Defiant character by selecting a faction, traits, abilities, and an ultra skill. Factions include; the Wolves (Tom Clancy's Ghost Recon), Echelon (Tom Clancy's Splinter Cell), and the Outcasts and Cleaners (Tom Clancy's The Division). Moreover, you will have lots of customization options, weapon, and accessory choices. Ubisoft is hoping to create a best in class, and fun, competitive shooter, so has lined up a closed beta starting soon. The factions you will be able to play test will evolve, and may get additions, over time. However, the core of this competitive shooter experience is going to be the gunplay – plus the realistic look, feel, and abilities of weapons you will be able to make use of, according to Ubisoft. It seems like in your group you will not all have to be the same faction, Ubisoft is giving players the freedom to mix things up in this regard. An important part of the development of Tom Clancy's XDefiant are going to be the early rollout phases and the feedback Ubisoft San Francisco gets – so Ubisoft are asking you to participate on whatever platforms you enjoy gaming. XDefiant is coming to Ubisoft Connect (PC), PlayStation 5, PlayStation 4, Xbox Series X/S, Xbox One, Luna, and Stadia. An early access gameplay test is going to begin from 5th August and you are encouraged to go and register for this (make sure to select your region on the site at the bottom right, I've linked to the US/Canada page). More tests are said to be on the way, in case you register and don't get invited this time around.

Ubisoft's new Tom Clancy game is XDefiant, a free to play shooter
pocket-lint.com
Meet XDefiant, Ubisoft's Second Tom Clancy's Free-to-Play Shooter
gadgets.ndtv.com
Tom Clancy's XDefiant Is Ubisoft's New Team Shooter
lowyat.net
The administration of U. S. President Joseph R. Biden accused the People's Republic of China Monday of using contract hackers to conduct malicious cyber operations globally. Joining the Biden administration in its condemnation of China were the European Union,United Kingdom and NATO. Today's announcement builds on the progress made from the president's first foreign trip, the White House said in a statement. From the G7 and EU commitments around ransomware to NATO adopting a new cyber defense policy for the first time in seven years, the statement continued, the president is putting forward a common cyber approach with our allies and laying down clear expectations and markers on how responsible nations behave in cyberspace. It maintained that hackers with a history of working for China's Ministry of State Security have engaged in ransomware attacks, cyber-enabled extortion, crypto-jacking, and rank theft from victims around the world, all for financial gain. The White House added that China's unwillingness to address criminal activity by contract hackers harms governments, businesses, and critical infrastructure operators through billions of dollars in lost intellectual property, proprietary information, ransom payments and mitigation efforts. In addition to its condemnation of China, the administration announced that the U. S. Justice Department has filed charges against four Ministry of State Security hackers allegedly engaged in a multiyear campaign targeting foreign governments and entities in key sectors, including maritime, aviation, defense, education and healthcare in a least a dozen countries. The White House also said that it could attribute with a high-degree of confidence that cyber actors affiliated with China's Ministry of State Security conducted espionage operations using Zero Day vulnerabilities to compromise Microsoft Exchange servers, which the company made public in March. Before Microsoft could release its security updates, the Chinese threat actors exploited those vulnerabilities to compromise tens of thousands of computers and networks worldwide in a massive operation that resulted in significant remediation costs for its mostly private sector victims, the White House added. "Attributions like these will help the international community ensure those behind indiscriminate attacks are held accountable," Tom Burt, corporate vice president for customer security and trust at Microsoft said in a statement. "The governments involved in this attribution have taken an important and positive step that will contribute to our collective security," he observed. Lance Hoffman, professor emeritus of computer science at George Washington University in Washington, D. C. noted that nations, criminal groups, and individuals are all on the digital battlefield, whether they want to be or not. "That's why it is very significant that NATO and other U. S. allies condemn China," he told TechNewsWorld. "No place or person will be free from ongoing cyberattacks until all nations put in place universal rules of the road and enforcement mechanisms that apply to individuals and groups within their borders." While attributing the source of specific cyberattacks can be problematic, Ben Read, director of analysis at Mandiant Threat Intelligence, a provider of incident response and forensic services in Alexandria, Va. noted the U. S. and its allies appear to be on solid ground calling out China. "The statements today by multiple governments naming the People's Republic of China as responsible for the widespread exploitation of Microsoft Exchange servers in the spring is consistent with Mandiant's previous findings," he said in a statement. "The indictment highlights the significant threat to multiple businesses from Chinese espionage," he noted. "The group's focus on biomedical research shows that emerging technologies are still a key target for Chinese espionage." "Alongside that," he continued, "the theft of negotiating strategies underscores the risk posed to all companies doing business with China, not just those with high value intellectual property. Joseph Carson, chief security scientist at Thycotic, a provider of cloud identity security solutions in Washington D. C. added, "Today marks a significant escalation in cyber politics with the formal accusation of China in an ongoing, widespread cyber offensive which includes targeting Microsoft Exchange servers and an undisclosed ransomware victim." "While the accusation points the finger at China," he told TechNewsWorld, "it does not bring enough pressure to change China's increasing cyber offensive campaigns." "Countries must collaborate collectivity to hold nations accountable for cyberattackers that operate within their borders," he continued, "otherwise we will continue to see an escalation in cyberattacks without any action." While condemning China's malicious cyber activities, the administration pulled up short on imposing sanctions on Beijing. "The public condemnation is in all likelihood a warning shot across the China's bow," observed Purandar Das, CEO and co-founder of Sotero, a data protection company in Burlington, Mass. "Action probably has already been taken against specific targets," he told TechNewsWorld. "Those actions will be what dissuades or reduces this activity from China." Mark Kedgley, CTO of New Net Technologies, of Naples, Fla. now part of Netwrix, a provider of change management software, noted that it took several weeks after North Korea was attributed with the Sony Entertainment hack before sanctions were imposed on that nation. However, he told TechNewsWorld, "Bullying North Korea is easy, but muscling China is way more difficult and likely to come with a heavy price of self-harm, so strong words rather than actions are probably as far as this will go." Biden may be withholding sanctions against China in the hopes his administration can repeat the success of the Obama administration when it called out Beijing on rampant hacker attacks on corporations to steal intellectual property. At that time an informal accord was reached with China on malicious cyberactivity aimed at businesses. "Following that agreement, we saw a dramatic drop in espionage attacks from China," said Richard Stiennon, founder and chief research analyst with IT-Harvest, a cybersecurity industry analyst firm in Birmingham, Mich. "During the Trump administration, the hacks resurfaced in a big way because Trump was so anti-China," he told TechNewsWorld. "Biden is hoping to get back to the kind of agreement Obama had with China." "While he might not have any success with Putin, I think it might work with China," he added. "Dealing with Russia is also different from China because it has nothing we want," he continued. "We don't need their oil or their gas. But we need everything that China has. Our technology economy depends on China to make our stuff. Imposing trade sanctions would be really bad for us." On the other hand, condemnation isn't going to improve relations between Washington and Beijing, either. "These actions, if true, are destabilizing to a relationship that desperately needs stability," said Doug Barry, a spokesperson for the U. S.-China Business Council, a group of more than 200 companies that do business in China. "The list of problems, sanctions and grievances seem to grow by the day -- yet the governments are not discussing them in any meaningful way," he told TechNewsWorld. "A planned visit to China by a senior U. S. official was reportedly canceled by the Chinese side," he continued. "If ever there was a time for high-level talks, the time is now. Both countries have an obligation, not just to their own citizens but to the world, to address their differences in a responsible manner with a sense of urgency." John P. Mello Jr. has been an ECT News Network reporter since 2003. His areas of focus include cybersecurity, IT issues, privacy, e-commerce, social media, artificial intelligence, big data and consumer electronics. He has written and edited for numerous publications, including the Boston Business Journal, the Boston Phoenix, Megapixel. Net and Government Security News. Email John.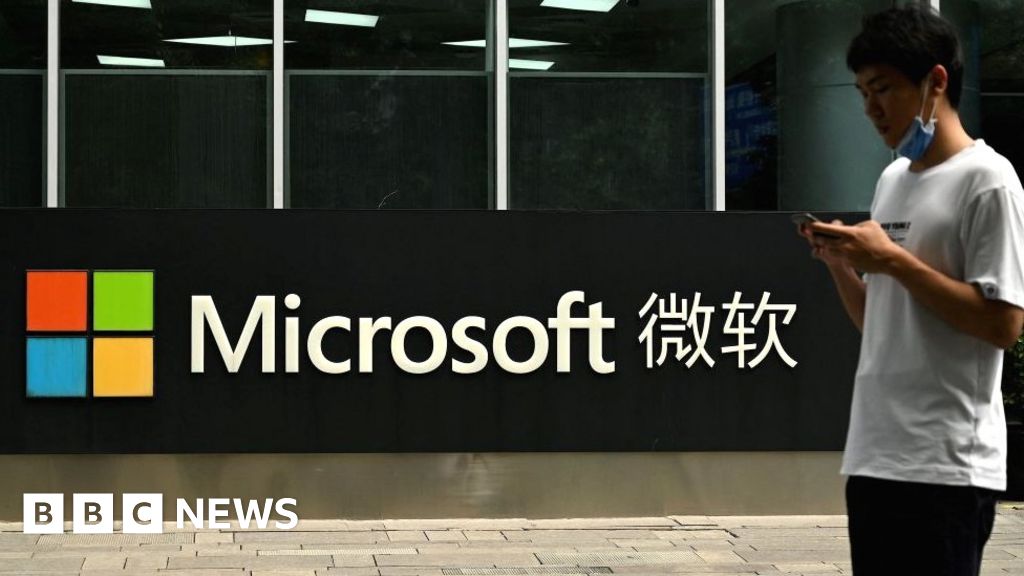 Microsoft: Chinese authorities slam 'groundless' hacking claims
bbc.co.uk
China rejects hacking charges, accuses US of cyberspying
abcnews.go.com
US and Allies Accuse China of Global Hacking Spree, Chinese Embassy Denies
gadgets.ndtv.com
Oppo released the original Oppo Watch last year, back in March. The smartwatch proved to be quite successful, and the company will release its successor on July 27. A new teaser has revealed the date, but no other information has been shared at this time. Back when the Oppo Watch was released, the similarities between Oppo's Watch 2 and the Apple Watch were really shocking, we're yet to see whether that will also be the case this time. Looking at the new store listings, it seems like it will only be a redefined version and it will yet again have a lot of new similarities. Oppo hasn't shared any information about its upcoming Oppo Watch 2, and sadly the teaser doesn't reveal anything useful either (via GSMArena and SparrowNews). Lucky for us, JD.com has already listed the Watch 2 on their website, which has revealed the color options and the overall design of the upcoming smartwatch. The listing also mentions other useful information, such as that it'll come with an Apollo 4s chipset, and it will have camera control and gaming mode features built-in. It's unclear what a gaming mode can do on a smartwatch, so we'll have to wait a little more to find out. Previously leaked specifications have revealed that the Oppo Watch 2 will have a Qualcomm Snapdragon Wear 4100 chipset, alongside an Apollo 4s chip. The smartwatch will run ColorOS and will reportedly also have an RTOS on board to extend the battery life. The rest of the leaked specifications include support for eSim and LTE. The watch will also have 16GB of internal storage and feature a new Oppo Relax application, new watch faces and be available in two sizes – in 42mm and 46mm. The Oppo Watch 2 will be released on July 27, so we're only a few days away from finding out a lot more about the upcoming smartwatch.

Oppo Watch 2 Launching on July 27, May Come With Snapdragon Wear 4100 SoC
gadgets.ndtv.com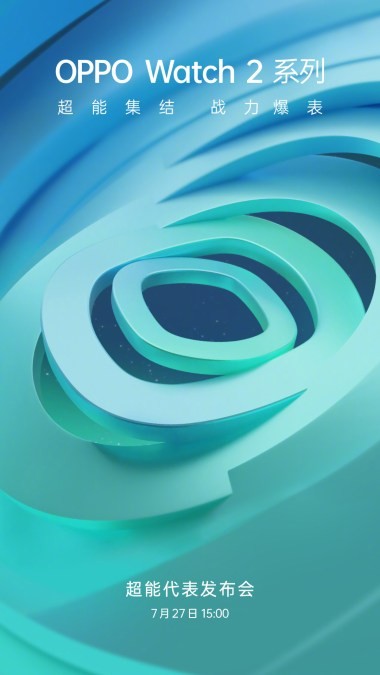 OPPO Watch 2 confirmed to launch in China on 27th July
mobigyaan.com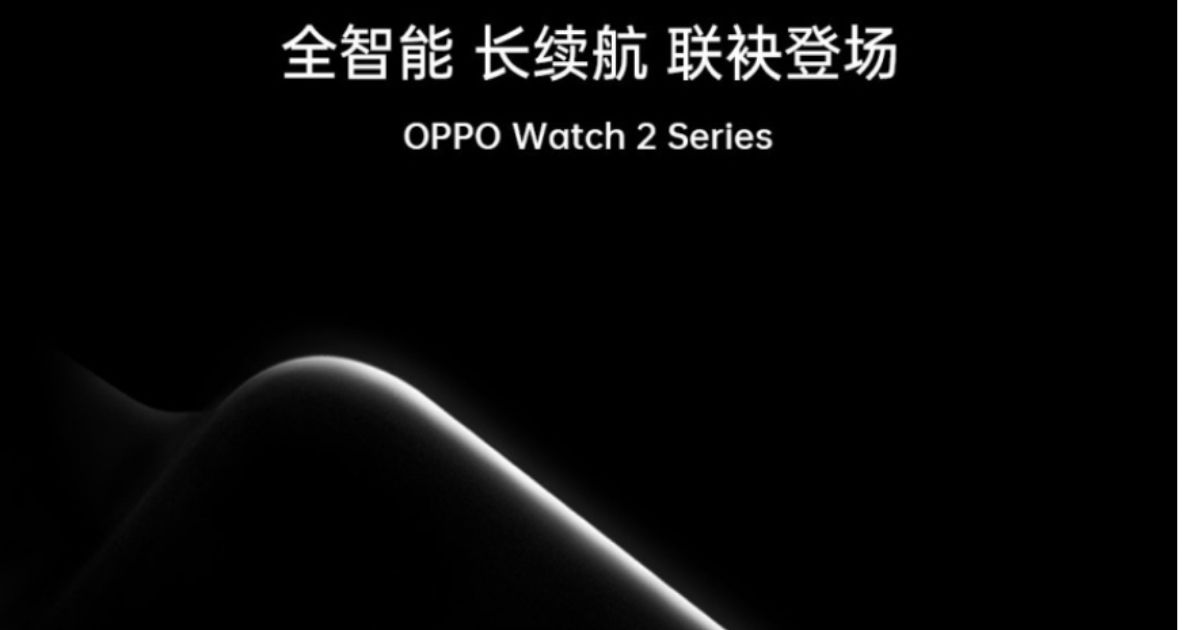 Oppo Watch 2 With Heart Rate Sensor, eSIM Support Launching on July 27, Design and Key Features Revealed
mysmartprice.com
Samsung Galaxy S20 FE 5G is a criminally underrated flagship killer Oppo Reno 6 Pro vs OnePlus 9R after review comparison Affordable 5G smartphones: Is it wise to buy them now or choose 4G alternatives? My Netflix account was hacked, I'm concerned and you must be too Is OnePlus 9R the fair maiden of the OnePlus land? Vivo TWS Neo Review Logitech G502 Lightspeed Gaming Mouse Review Asus ROG Phone 3 First Impressions OnePlus Nord First Impressions Asus TUF A15 (FA566) Gaming Laptop Review Windows 11 launch could happen in October 2021 but your PC maybe unlucky 19 GB RAM for Realme GT Master Explorer Edition? Read between the lines Poco F3 GT design teased by Poco, India prices leaked ahead of July 23 launch A Red OnePlus Nord 2 is also planned, reveals latest leak Genshin Impact 2.0 update release on July 21: How to download, and other details Pegasus spyware: Can it affect your mobile phone, should you be worried? Samsung Galaxy S20 FE 5G is a criminally underrated flagship killer Realme Pad: Everything you need to know Top 5 Minecraft Mobile Seeds: Where to find them Top 5G phones under Rs 15,000 in India in July 2021 Laptops How To Laptops Mobiles PUBG Mobile में परमानेंट बैन हुए 5 लाख से ज्यादा प्लेयर्स, इन हैक का कर रहे थे इस्तेमाल Amazon फाउंडर Jeff Bezos आज भरेंगे अंतरिक्ष की उड़ान, आप ऐसे देख सकते हैं Live PUBG Mobile की तरह TikTok की भी होगी वापसी? Bytedance खेल रहा TickTock का दांव Xiaomi Mi MIX 4 फिर से हुआ लीक, जानिए स्पेसिफिकेशन से लेकर कीमत तक Free Fire Redeem Code of 20 July: कोड और उन्हें रिडीम करने का प्रोसेस जानें Features Reviews Mobiles News

Poco F3 GT design teased by Poco, India prices leaked ahead of July 23 launch
bgr.in
Poco F3 GT Flipkart Availability Confirmed Ahead of India Launch
gadgets.ndtv.com
19 GB RAM for Realme GT Master Explorer Edition? Read between the lines
bgr.in
A Red OnePlus Nord 2 is also planned, reveals latest leak
bgr.in
TikTok could relaunch in India soon, but with a new name TickTock
bgr.in
Best laptops under Rs 50,000 in India in July 2021: Mi Notebook 14, Acer Aspire 3, more
bgr.in
Genshin Impact 2.0 update release on July 21: How to download, and other details
bgr.in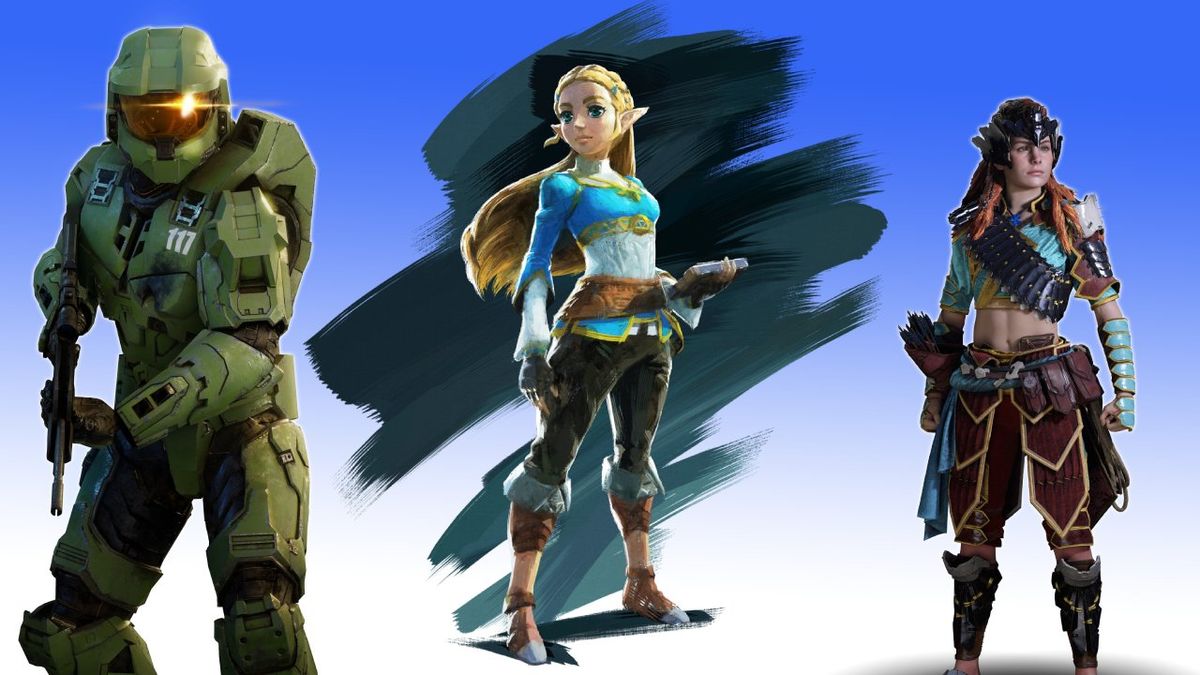 New games 2021: upcoming game release dates for console and PC
techradar.com
Genshin Impact 2.0 update release on July 21: How to download, and other details
bgr.in
OnePlus Nord 2 5G has had another leak that tips that the upcoming smartphone can be expected to come in a Red colour option. The latest colour leak suggests that the upcoming mid-range smartphone from OnePlus will now arrive in a total of four colours. Previous leaks have shown renders of the Blue Haze and Gray Sierra colour options, but renders of the expected Green Woods colour option are yet to surface. OnePlus Nord 2 5G is set to launch in India on July 22 along with the OnePlus Buds Pro. The latest leak by notable tipster Evan Blass (@evleaks) shows that the upcoming OnePlus Nord 2 5G is expected to come in a Red colour option. There is no confirmation whether the colour will be limited to a configuration or select markets. The last time a Red colour option appeared on a OnePlus device was on the OnePlus 7,which was also offered on the higher end 8GB RAM + 256GB storage variant. The red shade on the OnePlus Nord 2 5G appears to be less glossy than the Red colour of the OnePlus 7 and the Amber Red of the OnePlus 6 before that. OnePlus Nord 2 5G is set to be launched on July 22. The smartphone will be launched alongside the OnePlus Buds Pro, as teased by the company on its community forum. The design of the upcoming mid-range smartphone was also earlier shared by the company. OnePlus Nord 2 5G is expected to come with a triple rear camera setup similar to the one found on the OnePlus 9 series. Additionally, the phone is confirmed to come with a MediaTek Dimensity 1200-AI SoC, also making it the first OnePlus smartphone to come with a MediaTek chipset. The OnePlus Nord 2 5G will come with many AI-based features with its AI Photo Enhancement capable of recognising up to 22 different scenarios. The phone will feature a 6.43-inch AMOLED display with a 90Hz refresh rate and HDR10+ certification. The OnePlus Nord 2 will come with OxygenOS 11 out-of-the-box and will get two major Android updates. The phone will also receive three years of security updates. The alleged prices for the OnePlus Nord 2 5G have also leaked. The base 8GB RAM + 128GB storage variant is expected to be priced at Rs.31,999 and the 12GB + 256GB storage variant may be priced at Rs.34,999 Can Realme X7 Pro take on OnePlus Nord? We discussed this on Orbital, the Gadgets 360 podcast. Orbital is available on Apple Podcasts, Google Podcasts, Spotify, and wherever you get your podcasts.

OnePlus Nord 2 price in India, specs, renders leak ahead of launch: Check full details
bgr.in
Boult Freepods Pro TWS earbuds launched in India, price starts at Rs 1299
indiatoday.in
Poco F3 GT design teased by Poco, India prices leaked ahead of July 23 launch
bgr.in
Poco F3 GT Flipkart Availability Confirmed Ahead of India Launch
gadgets.ndtv.com
A Red OnePlus Nord 2 is also planned, reveals latest leak
bgr.in
Japanese PC maker Fujitsu on Tuesday announced its return to the India's consumer PC market with the launch of the Fujitsu UH-X and Fujitsu UH-X 2-in-1 convertible laptops. Both the laptops will be available on Amazon India during Prime Day sale, which is starting from July 26. According to Fujitsu Client Computing Limited (FCCL), the laptops with come with two years' warranty on parts, and one year on the battery. The company has partnered with Flex for after sales services -- carry in and pick up and drop service coverage across India, toll free call, and email support. Priced Rs 86,990 onwards, the UH-X 2-in-1 is a convertible laptop with 360-degree rotating screen. The laptop boasts lightweight build of 997g, making it the lightest convertible laptop in the 13.3-inch consumer notebook space. The laptop is powered by 11th Gen Intel Core processors, up to Core i7. The laptop sports an FHD camera with infrared sensor for video calls and Microsoft Windows Hello login. Besides, there is another 5-megapixel camera placed on top of the keyboard layout for use in tablet mode. The laptop ships with an active pen, which is touted by the company to support 4096 levels of pressure. Priced Rs 80,990 onwards, the UH-X is a thin-and-light notebook (878g). It sports a 13.3-inch FHD anti-glare IGZO panel display of 100 per cent sRGB coverage and up to 400nits of peak brightness. The laptop boasts webcam camera shutter, fingerprint sensor, noise-canceling microphone, and box speakers with Dirac Panorama Sound.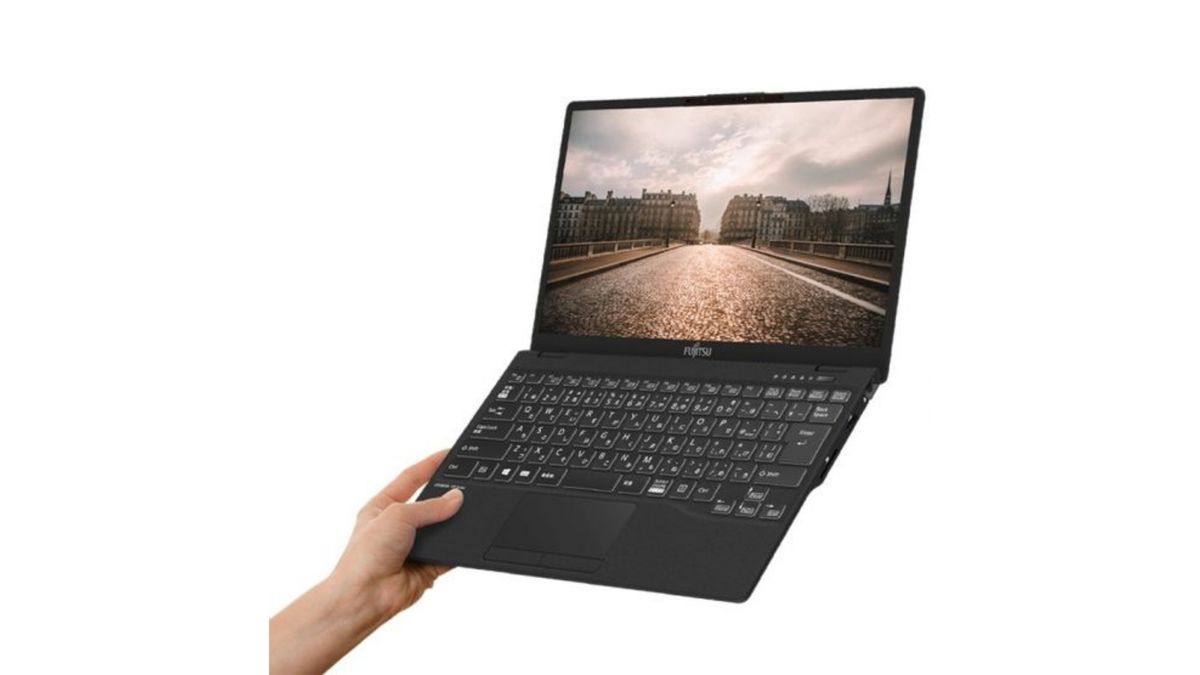 Fujitsu UH-X series of lightweight laptops launched in India
techradar.com
Fujitsu UH-X series of lightweight laptops launched in India
techradar.com
Fujitsu UH-X convertible laptop with stylus launched in India: Check specs, price
bgr.in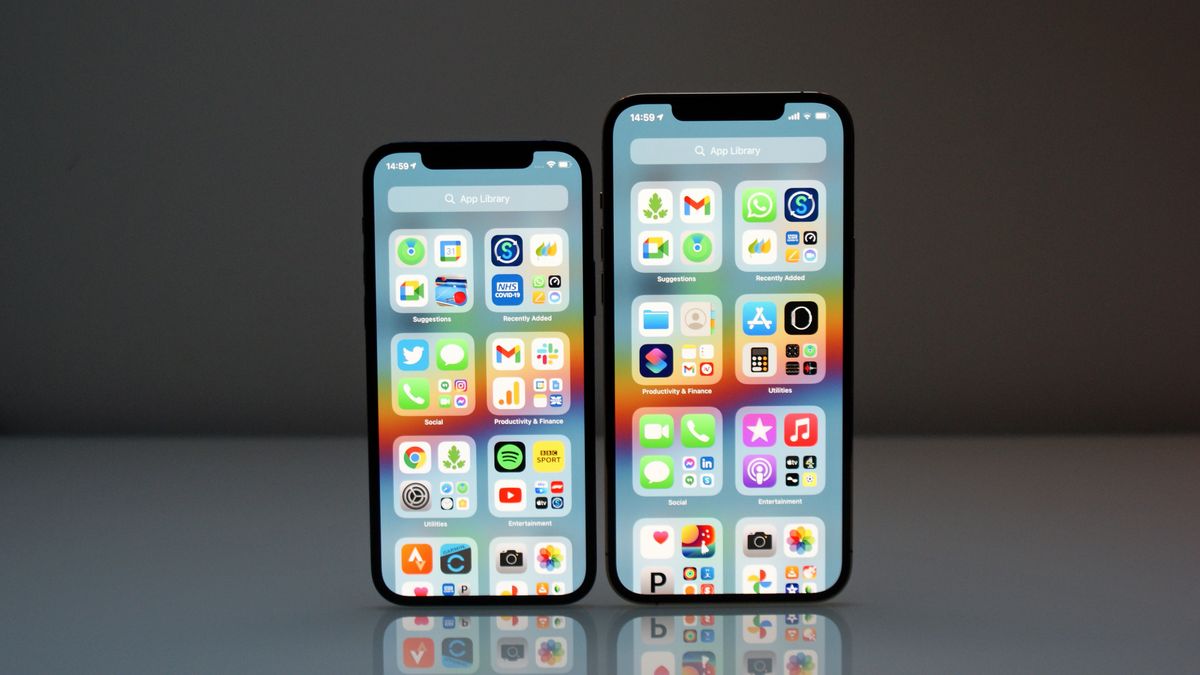 Hot on the heels of iOS 14.6, Apple has now launched iOS 14.7, meaning that you can download it now and benefit from all the improvements it brings. That said, there aren't any massive new features here. Rather, Apple has focused on small upgrades, but you might still find that some of these are very useful. They include support for the new MagSafe Battery Pack, combined credit limits with Apple Card Family, and more. Below, we've taken a deep dive into all of the new features and changes, as well as looking at how to download iOS 14.7, and which handsets it's compatible with. iOS 14.7 launched on July 19, so it's available now, and it's compatible with all iPhones from the iPhone 6S onwards, as were the other iOS 14.x releases. So if you have any version of iOS 14 on your phone, then your handset is compatible. Interestingly, iPadOS 14.7 isn't available at the time of writing, despite new versions of that usually launching at the same time as new iOS versions, but we wouldn't expect the wait will be too long. As for how to get iOS 14.7, you should get prompted to download it, so just tap on that prompt. Alternatively though you can go to Settings > General > Software update to manually grab it. And if it's not yet showing up, simply check again later. iOS 14.7 doesn't have any headline-grabbing features, but it's still well worth downloading to grab the upgrades below. One of the biggest features of iOS 14.7 is the addition of support for Apple's new MagSafe Battery Pack. This as the name suggests is a battery pack that can attach to the back of your iPhone using MagSafe. This costs $99 / £99 / AU$139 and lets you charge your phone on the go. That said, since it relies on MagSafe it's only compatible with the iPhone 12, iPhone 12 Pro, iPhone 12 Pro Max, and iPhone 12 mini. It also only has a capacity of 1,460mAh, which isn't enough for a full charge of any of those phones. iOS 14.7 has also made Apple Card Family a bit better, by allowing users to combine their credit limits. Additionally, you're also now able to share a co-owned account with an existing Apple Card user. One new iOS 14.7 feature is the ability to manage HomePod timers from the Home app. The option can be found right below HomePod alarms in the app, and you can also name your timers, see the countdowns for them in the app, and cancel them with a tap. Previously, timers for HomePod had to be set using Siri, so for anyone who's lost their voice or just isn't on speaking terms with Siri, this should be handy. Apple has been displaying a rating for air quality in the Weather and Maps apps since the launch of iOS 14, but only in some countries. Now, with iOS 14.7, users in Canada, France, Italy, the Netherlands,South Korea, and Spain will have access to this information, giving them an indication of the quality of the air they're breathing. One smaller update is the ability to now choose whether to see all shows in your podcasts library, or only followed shows, the absence of which previously was probably driving some users mad. As well as new features, iOS 14.7 has also fixed some bugs. These include fixes for a missing share playlist menu option in Apple Music, plus Dolby Atmos and Apple Music lossless audio playback stopping unexpectedly, braille displays showing invalid information when writing messages in Mail, and a battery service message that might have disappeared after rebooting some iPhone 11 models.

Apple MagSafe Battery Pack can charge your AirPods
pocketnow.com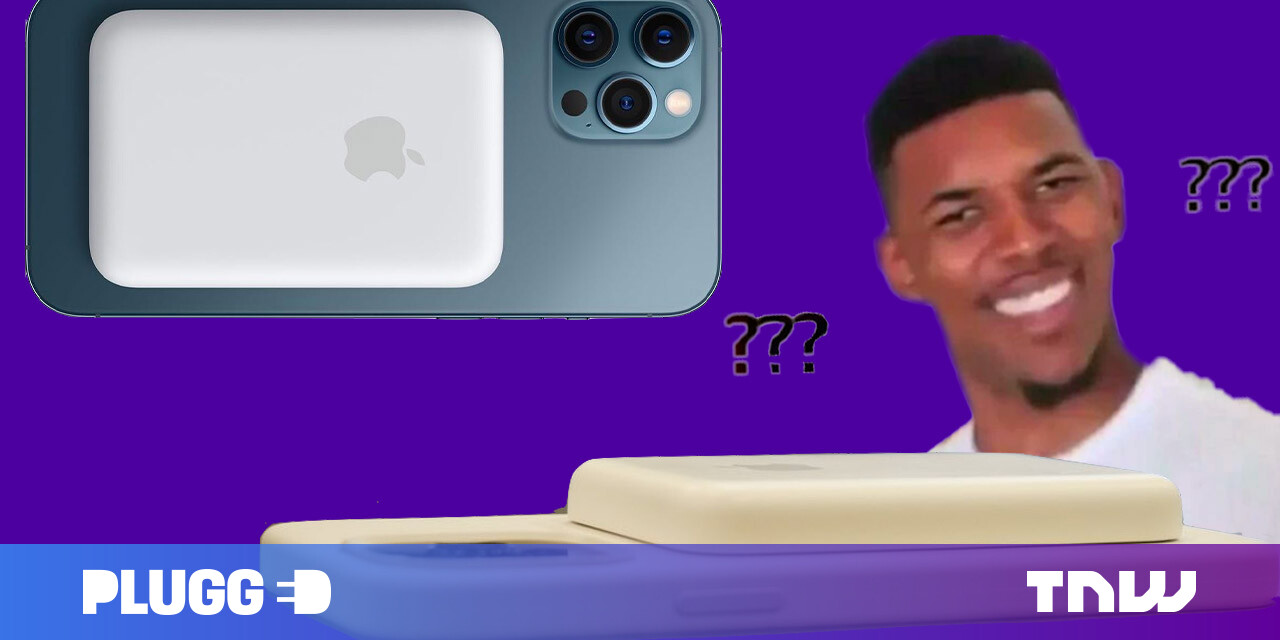 Apple's MagSafe battery pack IS NOT FUNNY
thenextweb.com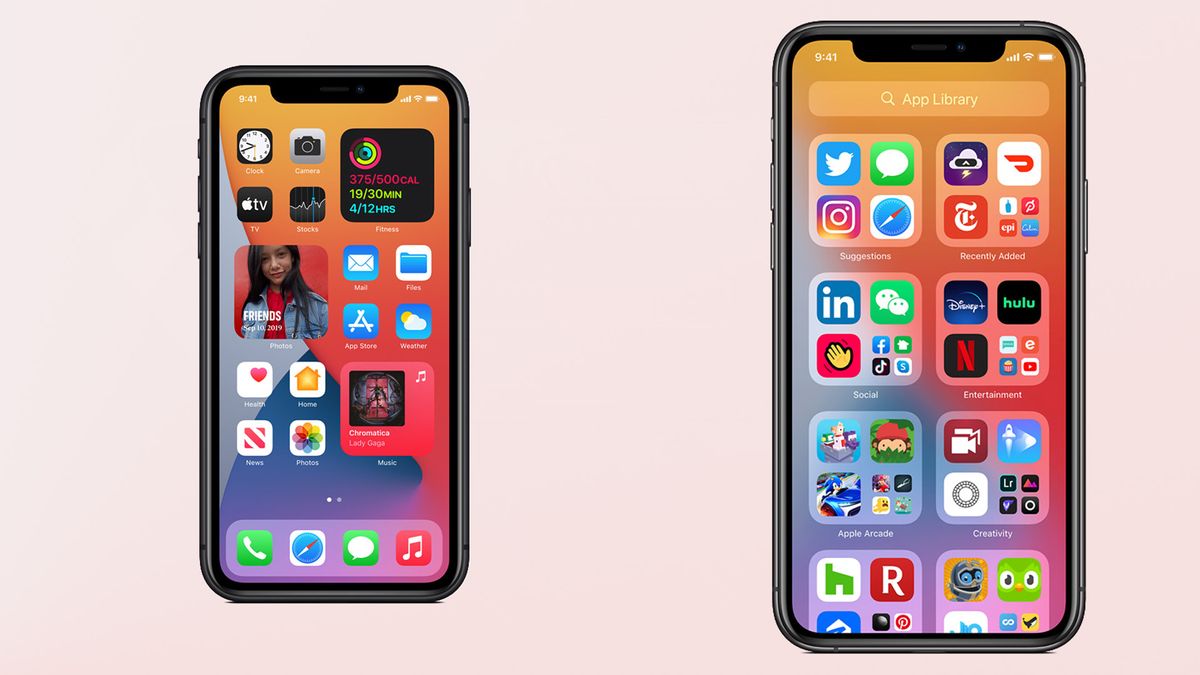 iOS 14.7 is ready for your iPhone, and it'll help you use a new iPhone 12 accessory
techradar.com
iOS 14.7 is ready for your iPhone, and it'll help you use a new iPhone 12 accessory
techradar.com
OxygenOS 11.2.8.8 is now rolling out for the OnePlus 9 and 9 Pro with a number of new features including Bitmoji AOD plus the bonus of the July 2021 security patch. The update was confirmed as starting the rollout process over on the Official OnePlus Forums and should be available over the coming days after it has hit a small group of users before a wider expansion. First and foremost, the July 2021 security patch is what we would consider the most important new addition with the OxygenOS 11.2.8.8 update. Bitmoji AOD allows you to add your personalized Bitmoji avatar/creation to the Always-on display. Over the course of a day, the on-screen character will move and change stance depending on a number of things including weather conditions and your current location. It's not a groundbreaking addition, but it has been available on OnePlus 8 series hardware since late May. Joining the July patch and Bitmoji AOD in this OxygenOS 11.2.8.8 OTA update is the OnePlus Store — which was launched in North America earlier this year. This pre-installed app allows you to get device support, access the OnePlus online store, plus get member-only benefits and discounts. You can see the full update changelog below: If you have a OnePlus 9 or 9 Pro, you should be able to pull the OxygenOS 12.2.8.8 OTA update over the coming days with the following builds for each global region: Alternatively, if you are happy to sideload the update ZIP file, then you should be able to download the OxygenOS 11.2.8.8 update via Oxygen Updater. Check out 9to5Google on YouTube for more news: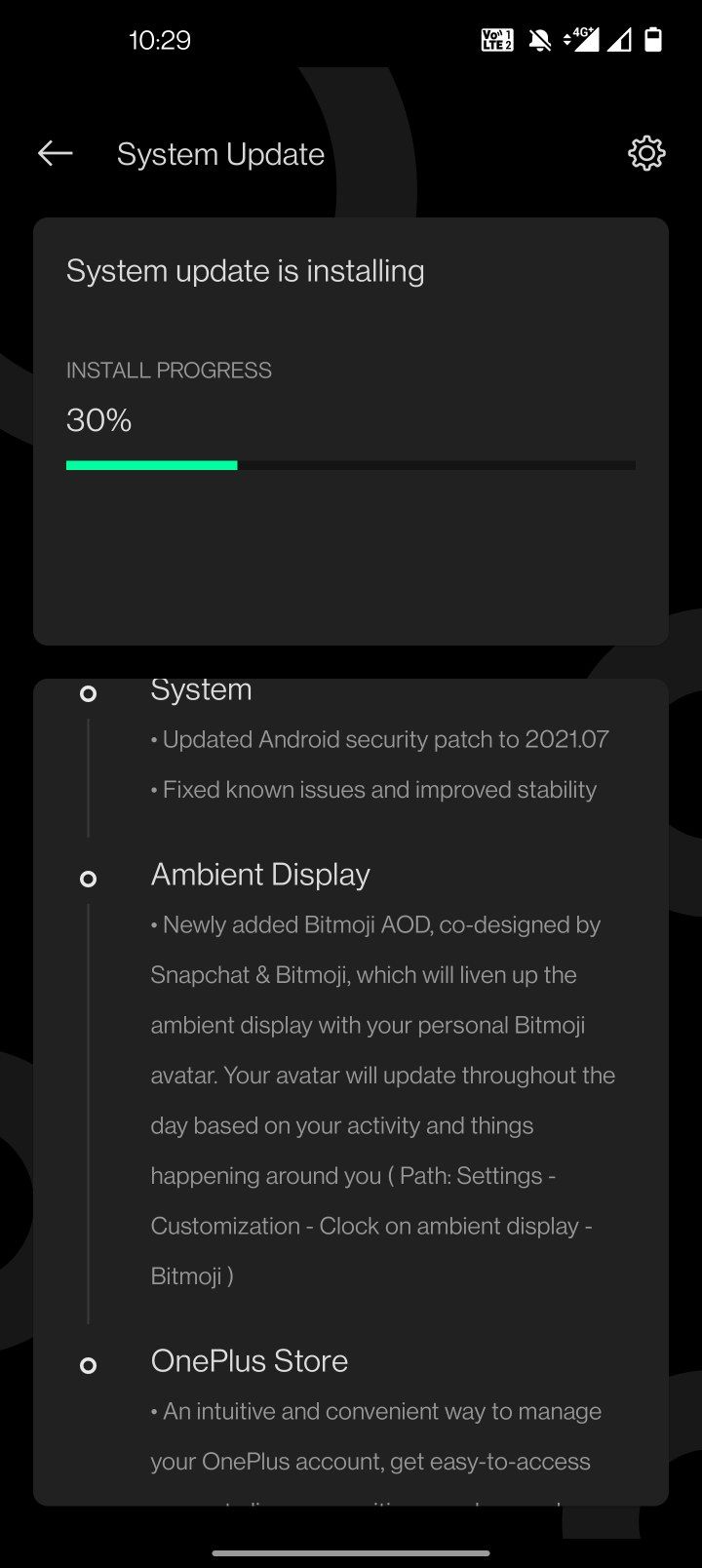 OnePlus 9,9 Pro Receiving OxygenOS 11.2.8.8 Stable Update With Bitmoji AOD, OnePlus Store App Rolling Out Now in India
mysmartprice.com
Samsung Galaxy M01s is Receiving Android 11 Update in India: Report
gadgets.ndtv.com
OxygenOS 12.2.8.8 for OnePlus 9/9 Pro adds Bitmoji AOD, July patch, more
9to5google.com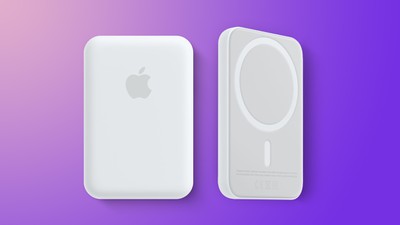 The newly-launched MagSafe Battery Pack for the iPhone 12 mini, iPhone 12, iPhone 12 Pro, and iPhone 12 Pro Max is now available for in-store pickup at Apple Stores in a range of countries and regions outside the United States. Spot checks show that customers in the UK, EU, Australia, Japan, and China can now place an order for a ‌MagSafe Battery Pack‌ on Apple's website or in the Apple Store app and arrange for in-store pickup at a local retail location. In-store pickup may be one of the only ways to get a ‌‌MagSafe Battery Pack‌ immediately as mail orders are already facing moderate delays of around one to two weeks. The ‌MagSafe Battery Pack‌ is still unavailable for in-store pickup in the United States. Priced at $99 in the United States, the ‌MagSafe Battery Pack‌ attaches magnetically to the back of the ‌iPhone 12 mini‌, ‌iPhone 12‌, ‌iPhone 12 Pro‌, or ‌iPhone 12 Pro Max‌, providing additional hours of battery life. Apple says the battery pack is able to wirelessly charge the iPhone at up to 5W on the go, or at up to 15W when the battery pack is connected to a 20W or higher power adapter with a Lightning to USB-C cable.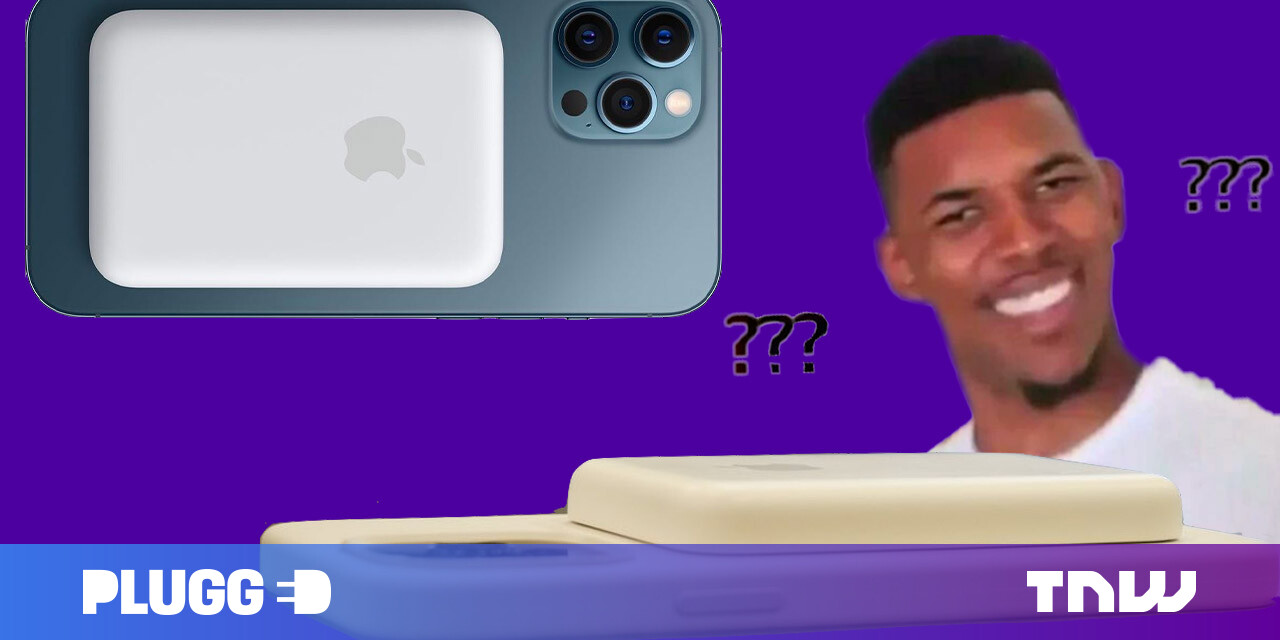 Apple's MagSafe battery pack IS NOT FUNNY
thenextweb.com
Apple MagSafe Battery Pack can charge your AirPods
pocketnow.com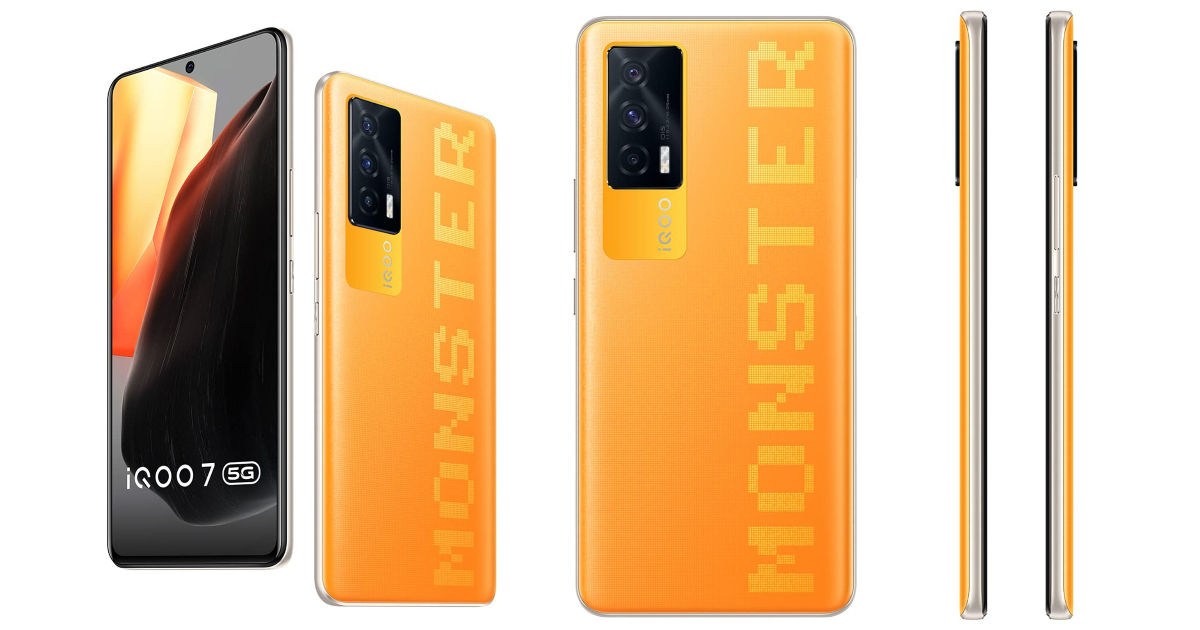 iQOO recently launched the iQOO 7 series in India. The company debuted two new smartphones with the top-of-the-line Snapdragon 800 series SoC. The iQOO 7 was the company's entry-level flagship that featured a Snapdragon 870 SoC under the hood. Launched at a starting price of Rs 31,990, the device came in two colours – Solid Ice Blue and Storm Black. iQOO is now reportedly gearing up to launch another colour option of the vanilla model in India. According to a 91Mobiles report, the new Monster Orange colour is launching soon in India. Let's take a look at more details about the iQOO 7 new colour, specs, price, and other details. iQOO 7 Monster Orange colour is launching soon in India. The new colour option will sit alongside the Solid Ice Blue and Storm Black that were launched earlier. According to 91Mobiles and Ishan Agarwal, this new Monster Orange colour will go on sale during the Amazon Prime Day sale on July 26. The report states that the device will launch in 8GB + 128GB and 8GB + 256GB storage options. It has the same specs as the other two colour options. The Orange colour option has the "Monster" text on the back. The device could launch with the same price tag of Rs 31,990 and Rs 33,990, respectively. However, we would suggest waiting for the official announcement. The device sports a 6.62-inch Full HD+ AMOLED display. The screen has a 120Hz refresh rate and a 300Hz touch sampling rate. It has a centrally aligned hole-punch cutout for the front camera. On the back is a triple-camera setup. The device has a 48MP Sony IMX598 primary camera sensor. It also features a 13MP ultrawide sensor and a 2MP mono lens. For selfies, there is a 16MP front camera sensor. Under the hood, the phone has a Snapdragon 870 SoC. It comes with 8GB of RAM and up to 256GB storage. The device also supports the Extended RAM feature, which uses the phone's 3GB internal memory as virtual RAM. The phone packs a 4,400 mAh battery with 66W fast charging support. The two phones run Android 11 -based Funtouch OS 11.1 out of the box. Thanks for reading till the end of this article. For more such informative and exclusive tech content, head over to our Facebook page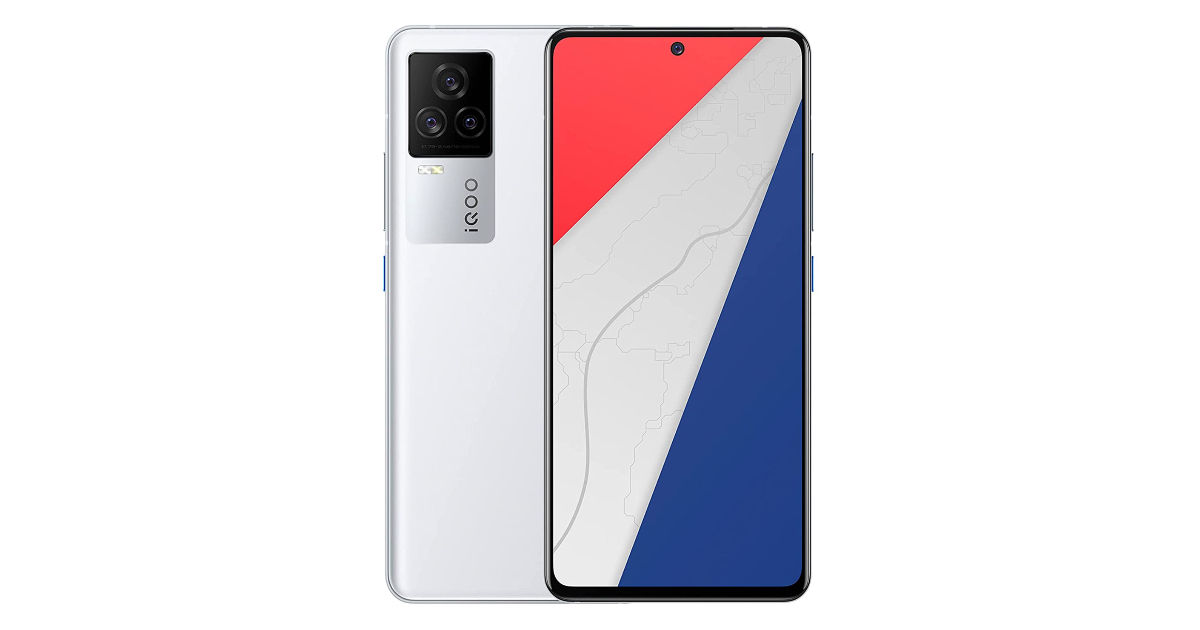 iQOO 8 Series Specifications Leaked: Snapdragon 888+,2K Display,12GB RAM and More
mysmartprice.com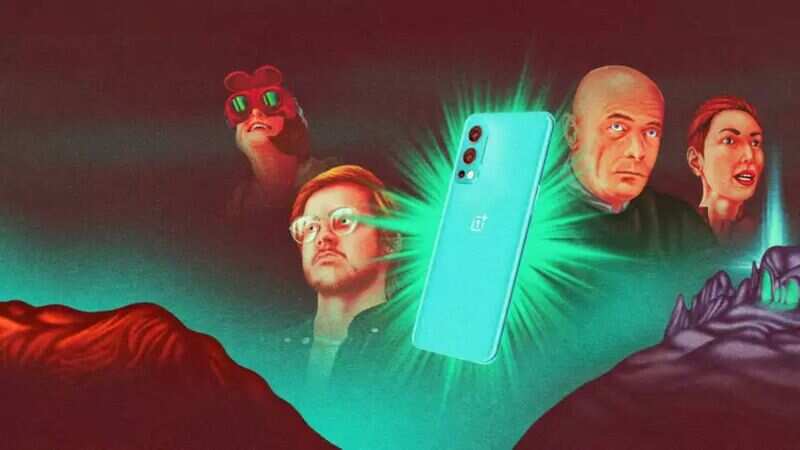 Amazon Prime Day sale: OnePlus, Samsung smartphones, earphones and other gadgets launching on July 26
gadgetsnow.com
Amazon Prime Day sale 2021: Deals on iPhone 12 Pro, Mi 11X 5G and other phones you shouldn't miss
indiatoday.in
There is no denying that the Google Pixel 4 XL is one of the more impressive devices, and despite Google's shift in focus towards more affordable Pixel devices, the good news is that the support is still strong for these phones. However, for those who do not remember, the Pixel 4 XL suffered from some battery issues, and Google has decided that it is now running an extended repair program. Sadly, it is only limited to four countries, and it applies only to specific power-related issues. The one-year repair program covers the Pixel 4 XL devices that have the following issues. Galaxy Unpacked 2021 is Going to Take Place on 11th August Besides having the issues stated above, the program only applies to the phones purchased in the U. S., Singapore, Canada, Japan, and Taiwan. In the U. S., those facing issues can take their Pixel 4 XL to a physical uBreakiFix location or start the shipment process online. Google has warned that they are not covering other issues such as cracked screens or other similar issues. The Pixel 4 XL and Pixel 4 were sold out in August of 2020, a month before Google launched the Pixel 5 and 4a 5G were released. The phones are scheduled to receive updates until October 2022. The Google Pixel 4 and 4 XL are powered by Snapdragon 855,6 gigs of RAM, and a choice between 64 and 128 gigs of internal storage. Both phones were a huge success and showed that Google is not afraid of experimenting. If you are also facing issues with your Google Pixel 4 XL and you are in one of the aforementioned countries, you can go ahead and get your phone repaired.

Pixel 4 XL owners now have an additional one year of warranty
phandroid.com
Pixel 4 XL 1-year extended repair program announced
androidcommunity.com
Similar to what Apple did with last year's iPhone SE, the iPhone SE 2022 will be launched with the A14 Bionic chip that we've been seeing on the current iPhone 12. If we use the previous iPhone SE as a point of reference, then we should be expecting the next iPhone SE to launch in the first half of 2022 — it could be in March. Though the iPhone SE 2022 will be more powerful than its predecessor, we are not expecting a major design overhaul. It should still look similar to its predecessor and sport a 4.7-inch display. We should still be getting Touch ID and a single camera at the back. There aren't many confirmed reports yet, but we'll find out more over the months. Source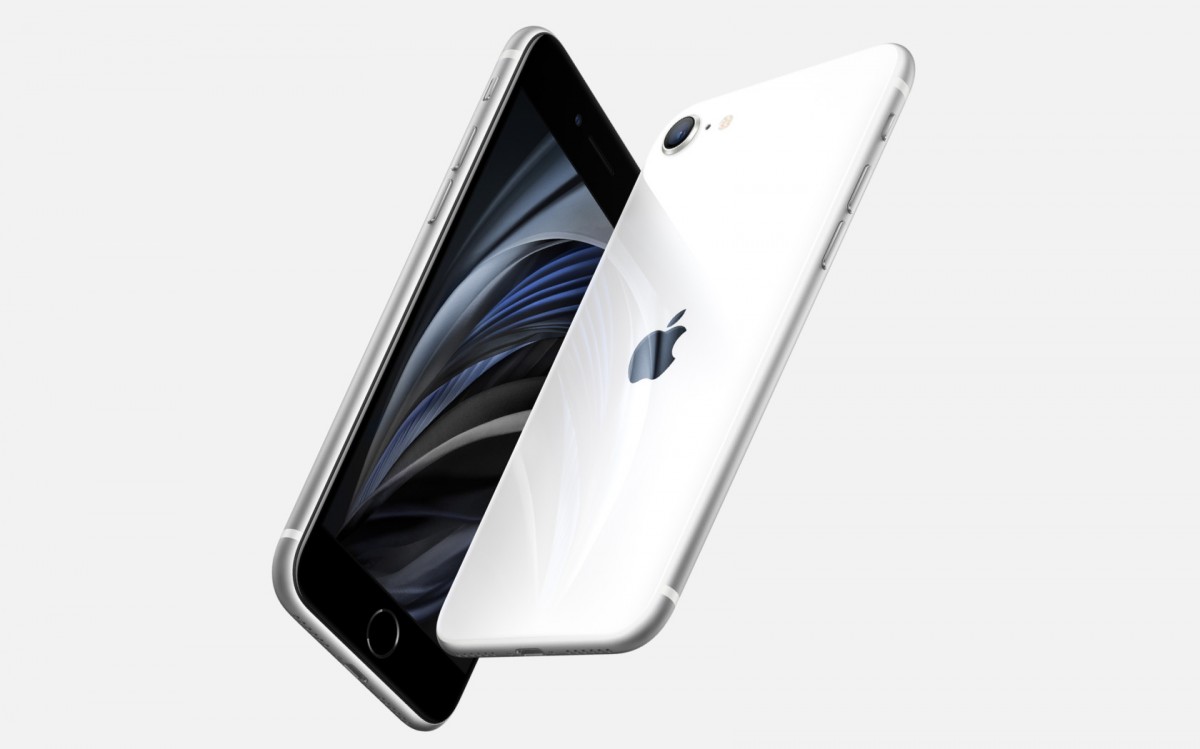 Apple iPhone SE 3 with 5G support could launch in H1 2022
mobigyaan.com
Apple could launch 5G iPhone SE 3 in early 2022
pocket-lint.com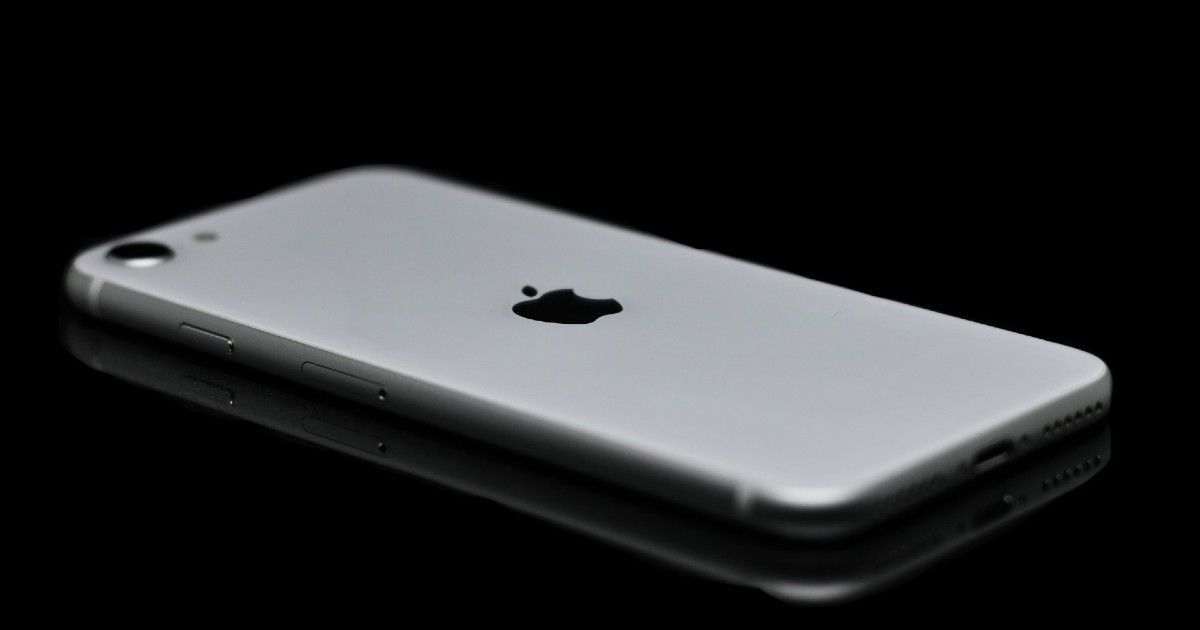 Apple's iPhones and value for money do not typically go hand in hand, at least in terms of their apparent cost at the time of purchase. Consider the iPhone SE 2020, however, and things become even more interesting. The latter is Apple's value iPhone, aimed at capturing smartphone buyers with a budget of about Rs 40,000, who otherwise had to go for Android devices – or at the most, older generation iPhones. With the iPhone SE 2020, Apple offers a fairly new generation processor, along with updated camera capabilities, to present an iPhone that is not just a compromise experience for buyers looking to get their first Apple smartphone experience. At the upcoming Flipkart Big Saving Days sale, the deal gets even more interesting. As part of preview offers, the iPhone SE 2020 is listed at a discounted price of Rs 28,999 – down from its original retail price of Rs 39,900. This essentially gives you a fairly recent iPhone to buy at a sub-Rs 30,000 price point – bringing it further down from its presently retailing price of Rs 32,999 on Flipkart itself. This discount pits the iPhone SE 2020 against a number of Android devices in the market, many of which are in fact part of a list of discounted devices at the upcoming sale, on Flipkart itself. Among competing devices in the vicinity of its price are devices such as the Vivo V21 5G, the Realme X7 Pro 5G and the Xiaomi Mi 11 Lite, among others. Given that each of these are recent generation Android phones, should you still purchase the iPhone SE 2020 – or are you better off with one of the Android counterparts? The least expensive competitor here is the Mi 11 Lite, which will be sold at Rs 20,499 at the sale. The latter offers the Snapdragon 732G SoC, along with 6GB RAM,128GB storage and a 64MP triple rear camera. The second competitor, Realme X7 Pro 5G, will offer the MediaTek Dimensity 1000+ SoC,8GB RAM,128GB storage and a 64MP quad rear camera at Rs 26,999 during the sale. The third, Vivo V21 5G, will offer the Dimensity 800U SoC,8GB RAM,128GB storage and a 64MP triple rear camera at Rs 29,990. In comparison to this, the iPhone SE 2020 features a more powerful, flagship grade SoC and better resource optimisation thanks to iOS, but only a single rear camera with limited portrait mode implementation. So, should you buy it? If your heart's set on an iPhone and you do not wish to spend more, this is pretty much the best (and only) deal that you can avail. However, do keep in mind that the iPhone SE does not quite have the best battery life, and does not come with any of the new generation fast charging tech that Android devices feature. Its 4.7-inch display and chunky bezels are also too outdated for our content consumption styles today, and all things considered, you may be compelled to change your phone sooner with the SE, than with any of the Android counterparts. At its discounted price, the iPhone SE is an attractive proposition to consider, but taking longevity into account, might not be the best bet for you at the moment. Thanks for reading till the end of this article. For more such informative and exclusive tech content, head over to our Facebook page

Flipkart Big Saving Days sale dates, top mobile deals announced: Check details here
bgr.in
Flipkart Big Saving Days Sale to Kick Off on July 25: All You Need to Know
gadgets.ndtv.com
In context: Apple has delayed plans to bring its employees back into the office by one month in light of surging Covid-19 cases worldwide. The company had wanted the majority of its workforce to return for three days per week in September, but that date has now been changed to October at the earliest. News of the delay comes from Bloomberg, which cites people familiar with the matter. It means Apple has become one of the first US tech giants to alter its plans for a return to in-person work as a result of the highly transmissible Delta variant that originated in India. The number of global Covid-19 infections reached 190.5 million on Monday, driven by a Delta variant that is also pushing up case numbers in all 50 states. Cases in the US on Sunday were up 140% compared to two weeks earlier, while hospitalizations jumped 34% and deaths were up 33%, according to a New York Times tracker. While the likes of Facebook, Twitter, and Google have said all or some of their staff can continue working remotely indefinitely, Apple has long been a proponent of in-person work. "For all that we've been able to achieve while many of us have been separated, the truth is that there has been something essential missing from this past year: each other," CEO Tim Cook wrote in an internal email last month. "Video conference calling has narrowed the distance between us, to be sure, but there are things it simply cannot replicate." It seems many Apple employees don't share Cook's enthusiasm. The Verge reports that a group of workers in an internal Slack channel for thousands of "remote work advocates" collaborated on a letter addressed to Cook and other company leaders calling for Apple to embrace a remote/location-flexible work policy. Apple's SVP of retail and people, Deirdre O'Brien, responded with: "in-person collaboration is essential to our culture and our future." Bloomberg writes that Apple is testing a hybrid in-store and work-from-home arrangement for retail employees, a result of more consumers opting for online shopping even as restrictions lift. Office workers, meanwhile, will be given a month's warning before they'll be expected to return.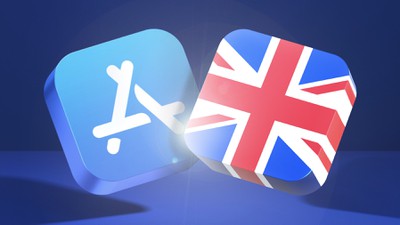 Apple Could Be Forced to Follow New Digital Competition Rules or Face Fines, Under UK Proposal
macrumors.com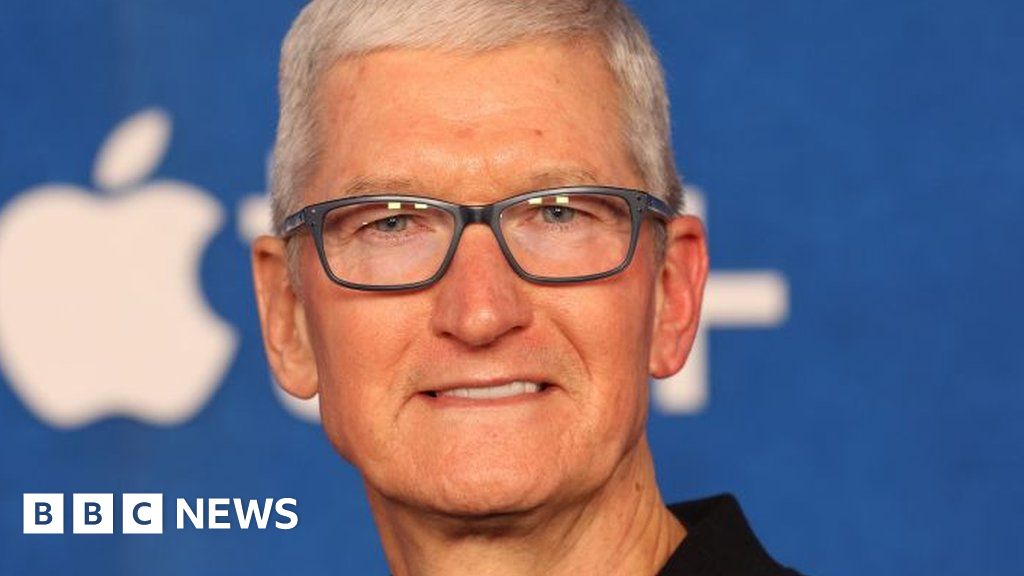 Apple delays return to office as Covid cases rise
bbc.co.uk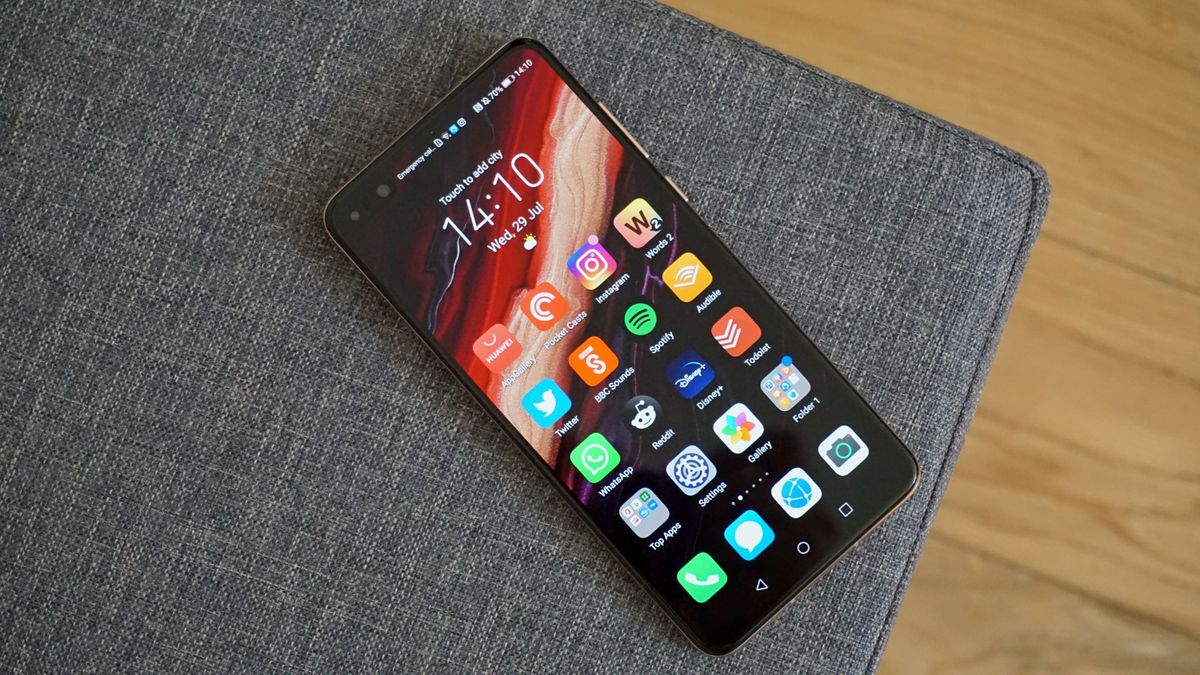 There's only a short while until the Huawei P50 launches, because we know its Chinese unveiling is on July 29 - that's well over a year after the Huawei P40 launched, so the new series is a little late. The phone could be worth getting excited about too, as there's talk of a massive camera sensor, a whole new operating system, and all-round flagship specs. Below, you'll find everything we've heard about the Huawei P50 so far, including information on the likely global launch and price. Then further down you'll find our wish list for the range - which is likely to also include a Huawei P50 Pro and a Huawei P50 Pro Plus. We're wishing for a lot here - the Huawei P40 and its siblings (the Huawei P40 Pro and Huawei P40 Pro Plus) were in some ways among the best phones of 2020 – they had superb cameras, plenty of power, and excellent battery lives. But they're all significantly held back when it comes to software, so we're hoping for a change on the P50. We'll also be adding to this article as more rumors roll in, so make sure to check back often. The Chinese Huawei P50 launch is scheduled for July 29. A global one will probably be a month or so afterwards, but the phones will be the same, so the event on the 29th will tell us all the important details on these new phones. Previously, we'd heard that the Huawei P50 range would arrive in the first half of 2021. That time frame would be a year after the P40 unveiling, and evidently Huawei's been affected by delays. In any case, we'd expect the phones to ship within two weeks of their announcement date, if not sooner, based on past form. As for the price, that's unknown at the time of writing, but the Huawei P40 launched for £699 / AU$1,099 (around $900), so the Huawei P50's price might be similar. Of course, that's just the base model. The Huawei P40 Pro cost £899 / AU$1,599 (around $1,100) and the P40 Pro Plus was £1,299 (roughly $1,570 / AU$2,500), so expect prices to rise steeply for the Huawei P50 Pro and Huawei P50 Pro Plus. And as with the P40 range, these phones almost certainly won't land in the US. Huawei has teased the Huawei P50 with some official images showing part of the back of the phone. You can see one of these below (and others further down in the camera section, as the camera is the definite focus here). The camera block takes up a lot of the top left corner of the rear, and it includes two large circles housing the lenses. Beyond that, the back and screen both look to be slightly curved, the device looks slim, and there's a presumably metal frame and glass back. The gold color below is also presumably one of the shades that the Huawei P50 (or at least one of the models) will be offered in. That image probably isn't of the Huawei P50 itself though, as based on rumors we're only expecting the Huawei P50 Pro Plus to have a quad-lens camera, so that's probably what we're looking at here. Elsewhere, we've also had a close look at the likely design of the Huawei P50 thanks to leaked photos of a dummy unit, which you can see below. This isn't the actual phone, but it's a model - likely used by a case maker or other company - designed to represent the phone, and the details may well be accurate. You can see a camera block with two big circles, each housing two lenses, while the front has a flat screen and a punch-hole selfie camera. We've also seen renders of both the Huawei P50 and the Huawei P50 Pro, courtesy of Steve Hemmerstoffer (a leaker with a good track record). The images, some of which you can see below, match the dummy unit above, showing a huge camera block on both phones, with what looks to be two enormous lenses - though we know now that they house more than that. Additionally, both phones apparently have a glass back and a metal frame, but the frame is seemingly curvier on the P50 Pro. The Huawei P50 Pro is also shown with smaller bezels and a 6.6-inch curved screen, while the standard Huawei P50 has a 6.3-inch flat display. The same source also shared dimensions, with the Huawei P50 apparently being 156.7 x 74 x 8.3mm (or 10.6mm at the rear camera bump), and the Huawei P50 Pro said to be 159 x 73 x 8.6mm (or 10.3mm at the rear camera bump). Both phones also apparently have an in-screen fingerprint scanner. Prior to these images, we'd seen the render below, which supposedly shows the Huawei P50 Pro and comes from the same source. It shows a curved screen, minimal bezel, and a single-lens punch-hole camera in the top center. You can also see power and volume buttons on the right edge. Elsewhere, a contributor to SlashLeaks has shared photos supposedly showing the standard Huawei P50. They show a single-lens punch-hole camera in the top left corner of the screen, and what looks to be a quad-lens camera in a large rectangular block on the back. However, these don't line up with the images above, plus the photos are grainy and low quality, and at the time of writing have a 'trust score' of just 22% from users of the site, so we wouldn't count on these ones being accurate. We've also heard that the Huawei P50 range could have a new design, which based on leaks it does - though mostly in terms of the cameras. Huawei itself has revealed some details of the cameras on the Huawei P50 range, having shared the images below in a teaser video. These show a quad-lens camera setup with Leica branding. Given the number of lenses this is probably the Huawei P50 Pro Plus, as a leak (below) suggests that will be the only model with four rear lenses. Text next to the camera block also suggests that the apertures will vary from f/1.8 (probably on the ultra-wide) to f/3.4 (likely on the telephoto), with focal lengths ranging from 18mm to 125mm. That's the same as you'll find on the P40 Pro, which has a 5x optical zoom. It also lists an aspherical lens, which usually helps reduce aberrations. Beyond that, our main information on the Huawei P50's camera currently comes from just one source – a Twitter leaker who goes by Rodent950. They claim that the standard Huawei P50 will have a standard, ultra-wide and telephoto setup, while the Huawei P50 Pro will replace the telephoto with a periscope camera (likely allowing for greater zoom). The Huawei P50 Pro Plus will apparently have a standard, ultra-wide, telephoto, and periscope camera, as well as a time-of-flight sensor for judging depth. Perhaps more interestingly, this source also claims that a Sony sensor dubbed the IMX800 is destined for inclusion in the range. This is apparently a 1-inch sensor, making it the largest yet in a smartphone, which in turn should allow for higher quality images and potentially better low light photography. The images further up certainly suggest big cameras on the Huawei P50 range, which supports the claim of a large sensor size, and it's a suggestion that we've now heard more than once. Indeed, Rodent950 has since come back with what looks to be an official image of the camera block on one of the Huawei P50 models, which you can see below. It includes three cameras in the top circle and one in the bottom one, so based on previous leaks it's likely the Huawei P50 Pro Plus. Notably this looks identical to the layout in official images that Huawei has now shared. At the time of writing, we haven't heard much about the Huawei P50's specs, but based on past form it's probably going to use the same chipset as the Huawei Mate 40, specifically the Kirin 9000. This is the company's first 5nm chipset, a move which has lead to an improvement in performance, as you'd expect. We've specifically heard that the Huawei P50 will use this chipset, but previously we'd also heard from Huawei that due to the ongoing Huawei ban the company would stop using Kirin chipsets, as it would no longer be able to source components for them after 2020. That did leave us a little confused as to whether the Kirin 9000 would make it to the P50 or not, but fresh reports suggest that Huawei actually stockpiled enough of the chips for its next phone before production was shut down due to restrictions imposed by the US. Another source later pointed to that chipset – though only for the Huawei P50 Pro and Huawei P50 Pro Plus. They claim the standard Huawei P50 will use the lesser Kirin 9000E chipset, and will fill the role of a 'Lite' model. This source also mentions a "new ultra-sensing camera system", but it's not clear what exactly they mean by that. A separate rumor concurs that the Pro and Pro Plus will use the Kirin 9000, but the Huawei P50 will use the Snapdragon 888 chipset, which will likely actually be more powerful. A leak suggests that there will be a Huawei P50 that's only 4G compatible. Whether this means there will be no 5G model, or that there will simply be a 4G spin-off alongside a 5G model, remains to be seen. Beyond that, we can also say that unless things change in Huawei's relationship with the US, the Huawei P50 won't have access to Google apps and services. It will likely still run Android, much like other recent Huawei phones – which have the core operating system but have to rely on third-party app stores. However, there's a chance that Huawei could instead equip the P50 range with its own Harmony OS. According to Sina (a major Chinese news site) the Huawei P50 range will run Harmony OS, and that's a claim that's since been made again, this time on Weibo. But even if this is accurate, it's possible that it will only do so in some parts of the world, with other regions still getting Android. We don't have much confirmed information about the Huawei P50, yet, but we do know what we want from it. The following things top our list. However good Huawei's hardware is, its software is always likely to be lacking unless, or until, it regains access to Google Mobile Services (and therefore the Google Play Store and Google's apps). This is out of Huawei's hands, and we're not optimistic that it will happen in time for the Huawei P50's launch, but it's our biggest hope for the phone. And if that's not realistic, then we'd at least like to see some big improvements to Huawei's alternative app store. Currently it's severely lacking compared to Google Play, and is even missing a number of big name apps, so we'd like to see Huawei make a real push to get more developers on board. While some phones – such as the OnePlus 8 Pro and Samsung Galaxy S20 – have 120Hz refresh rates, the most any handset in the Huawei P40 range manages is 90Hz, and the base P40 has just a 60Hz refresh rate, which feels distinctly lacking for a high-end handset. So, for the Huawei P50 range, we want the company to push the refresh rate up to at least 120Hz, and we want to see that offered across the lineup. If it can manage an even higher refresh rate, then all the better. The Huawei P40 has just a FHD+ 1080 x 2340 screen, and while the Huawei P40 Pro and Pro Plus better it with 1200 x 2640 screens, that's still not hitting the QHD+ level found on phones like the 1440 x 3200 Samsung Galaxy S20. Given that these are high-end and in some case top-end handsets, we'd expect a competitive resolution, so we'd like to see that improved for the Huawei P50 range. There's no need to go overboard – at a certain point, extra pixels won't do much unless your eyes are pressed up against the screen, but matching Samsung here would be a good start. And given that even the basic Galaxy S20 has a high resolution, we'd like even the basic P50 to do so as well. With the P40 range, Huawei has limited decent water resistance to the P40 Pro and Pro Plus. They're both IP68 certified, which is in line with the likes of the iPhone 11 and Samsung Galaxy Note 20 Ultra, and means they can withstand submersion in water. The standard Huawei P40, though, only has an IP53 rating, which means it should be able to survive a splash, but not much more. For the Huawei P50 range we want IP68 certification offered across the range, and if Huawei wants its pricier models to stand out, then how about even better water resistance for them? There aren't many phones out there that you can safely take diving, for instance, so maybe the Huawei P50 Pro could stand out in that way. Wireless charging is becoming ever more common, but while it's offered by the Huawei P40 Pro and Huawei P40 Pro Plus, you won't find it on the standard Huawei P40. So, with it becoming more common among high-end handsets, we'd like the standard Huawei P50 to offer it, as it will surely seem a major omission if it's not present by the time that phone launches.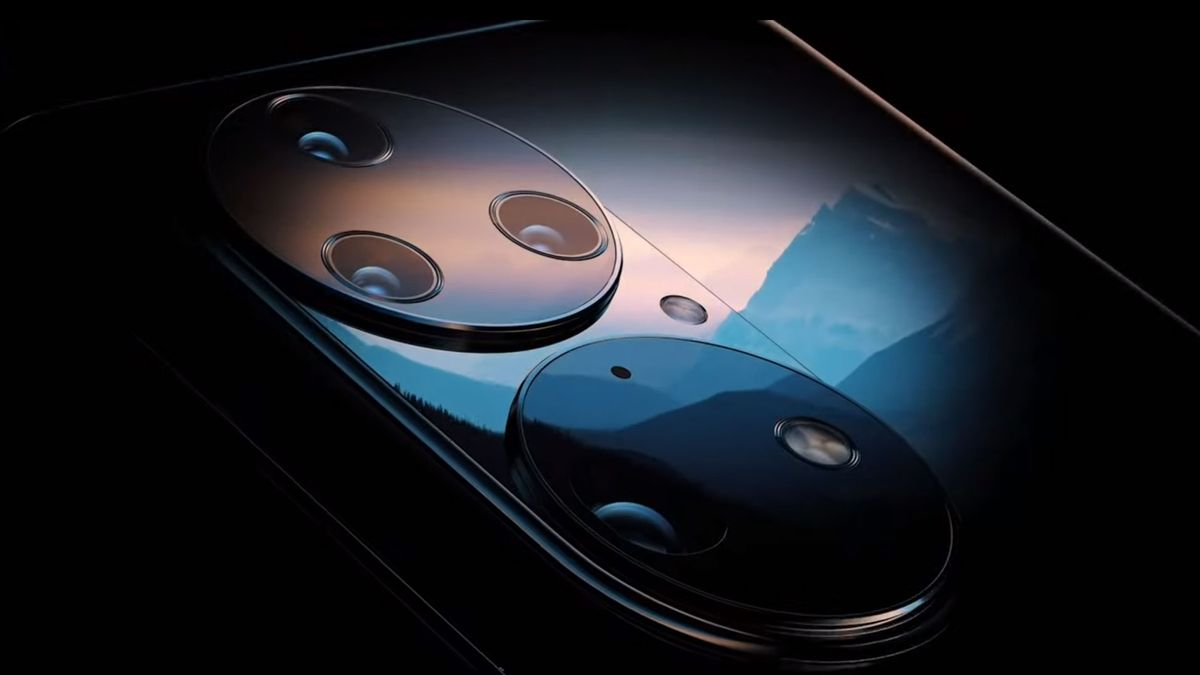 Huawei P50 Pro camera specs officially revealed for the first time
techradar.com
Huawei P50 Pro camera specs officially revealed for the first time
techradar.com
Huawei's P50 flagship series set to launch on June 29th
cnet.com
Huawei P50 release date, price, news and rumors
techradar.com
Huawei's P50 flagship series set to launch on July 29
cnet.com
Why you can trust Pocket-lint (Pocket-lint) - Huawei is regularly expanding its line-up of products and now the latest addition appears to be a gaming mouse to go alongside its gaming monitors. The Huawei Wireless Mouse GT, as it's known, is thought to be launching soon alongside a mouse mat that comes complete with wireless charging. Best gaming mice: The best wired, wireless and RGB gaming mice to buy today The marketing images show a number of highlights to the device too, including RGB lighting zones, a USB-C charging port, a thumb rest and both 2.4Ghz and Bluetooth connections. Although Huawei is yet to list the official specs for this new mouse it's thought that the mouse mat will feature QI charging and should offer the convenience of not having to plug in regularly for a charge. The image of the mouse mat shows a zone on the right-hand side where the mouse would sit and a LED indicator above that. We've something similar to this in the past with Corsair's MM1000 Qi wireless charging mouse mat, so it's nice to see an unreleased mouse offering such user-friendly features. With Huawei making moves into the gaming sector, you might think that this could mean an era of more affordable gaming peripherals. However, this first gaming mouse from the company might not exactly be "cheap" as Winfuture reports retailers are quoting around 80 Euros for the mouse. If that price includes the mat though, it could be a bargain. We'll hopefully find out more in the near future. Writing by Adrian Willings. Originally published on 20 July 2021.

Huawei's P50 flagship series set to launch on June 29th
cnet.com
Huawei's P50 flagship series set to launch on July 29
cnet.com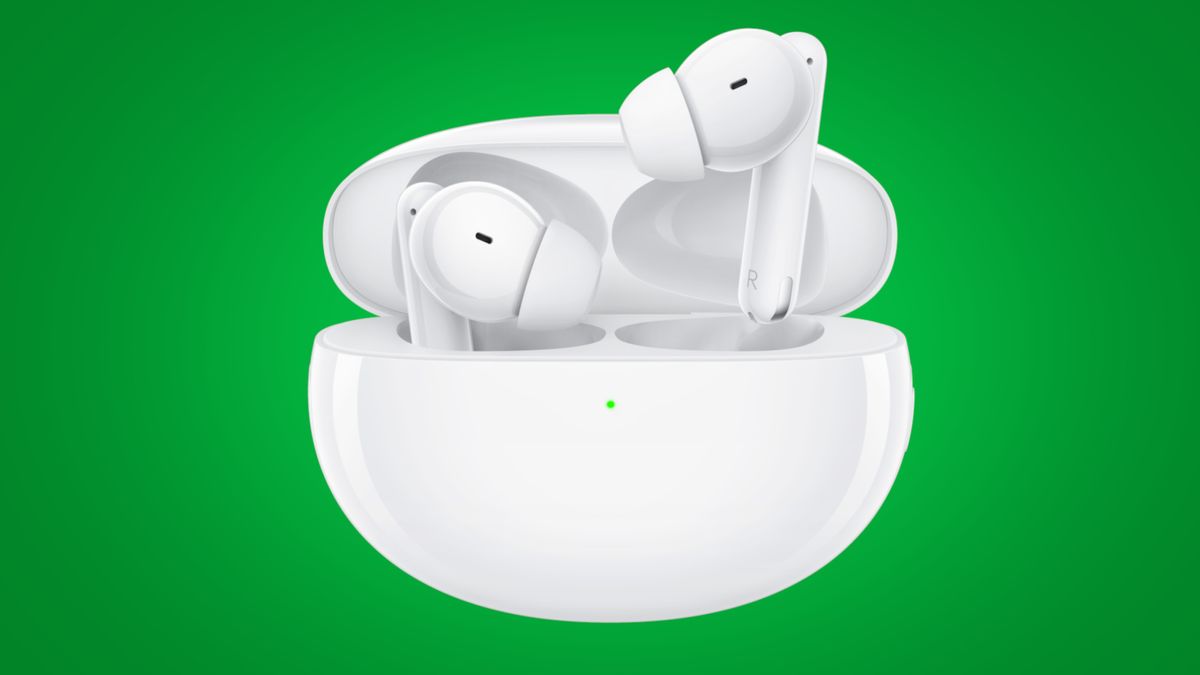 Chinese smartphone giant Oppo has announced a successor to its excellent Enco Free true wireless earbuds – offering yet another cheap alternative to the Apple AirPods Pro. The Oppo Enco Free2 earbuds have been designed in partnership with Danish audio brand Dynaudio, and will combine active noise cancellation (ANC),30 hours of battery life and IP54 dust and water-resistance to provide an affordable option to those in the market for a competent pair of earbuds that don't break the bank. The design of the Enco Free2 earbuds remains almost identical to their predecessors, too, taking clear inspiration from Apple's noise-cancelling wireless earbuds to offer style as well as sound quality. Oppo says its latest wireless earbuds will also analyse users' unique hearing profiles to create a tailor-made setup, while a Transparency Mode – of the sort found in the AirPods Pro – will offer the option to hear ambient sound while on-the-go. As for more basic features, the Enco Free2 earbuds will sport touch controls, smart pause and Bluetooth 5.2 connectivity, and come in either black or white designs. What's more, at just £89, they're around 25% cheaper than Apple's original AirPods (which are now regularly discounted to around £125), and only slightly pricier than Oppo's budget earbuds model, the Enco Air (which retail for £69). Alongside the launch of its new earbuds, though, Oppo also announced the latest addition to its smart charging ecosystem – the Oppo AirVOOC. Designed to be future-proof for its upcoming devices, the AirVOOC boasts 45W wireless charging and, Oppo says, can fully charge the brand's latest flagship smartphone, the Find X3 Pro, in just 82 minutes. It'll also independently switch to Quiet Mode during night time and can charge through cases up to 2 mm in thickness, so don't expect to be kept awake by the audible hum of your phone charger. The AirVOOC charger retails for £69.00 and, as with the Enco Free2 earbuds, is available now from OPPO's e-store and Amazon.

Boult Freepods Pro TWS earbuds launched in India, price starts at Rs 1299
indiatoday.in
American billionaire businessman Jeff Bezos said on Monday he is excited and curious but not very nervous on the eve of taking part in his company Blue Origin's inaugural suborbital flight alongside the oldest and youngest people ever bound for space. The world's richest person and three crewmates are due to fly from a desert site in West Texas on an 11-minute trip to the edge of space aboard Blue Origin's New Shepard, a 60-foot-tall (18.3 metres) and fully autonomous rocket-and-capsule combo. The flight represents an important milestone in the establishment of the space tourism industry. Bezos did a round of televised interviews ahead of the launch, set for around 8am CDT (6:30pm IST) from Blue Origin's Launch Site One facility some 20 miles (32km) outside the rural Texas town of Van Horn. "People keep asking if I'm nervous. I'm not really nervous, I'm excited. I'm curious. I want to know what we're going to learn," Bezos, founder of Amazon, told the "CBS This Morning" programme. "We've been training. This vehicle is ready. This crew is ready. This team is amazing," Bezos said. "We just feel really good about it." Bezos and his brother Mark Bezos will be joined in the all-civilian crew by 82-year-old pioneering female aviator Wally Funk and 18-year-old Oliver Daemen, a recent high school graduate set to attend the University of Utrecht in the Netherlands to study physics and innovation management in September. Daemen is the company's first paying customer. His father heads investment management firm Somerset Capital Partners. The flight comes nine days after rival Richard Branson, the British billionaire businessman, was aboard his company Virgin Galactic's rocket plane for its pioneering suborbital flight from New Mexico. Bezos sought to downplay any rivalry with Branson. "There's one person who was the first person in space. His name was Yuri Gagarin. And that happened a long time ago," Bezos said on the NBC's programme "Today," referring to the Soviet cosmonaut who reached space in 1961. "I think I'm going to be number 570 or something. That's where we're going to be in this list. So this isn't a competition. This is about building a road to space so that future generations can do incredible things in space," Bezos said. Funk was one of the so-called Mercury 13 group of women who trained to become astronauts for the first US human spaceflight program in the early 1960s. She passed the same rigorous testing as the Mercury Seven male astronauts in NASA's space programme, though the women were denied the chance to become astronauts because of their gender. "Back when Wally was part of the Mercury 13, all the testing that she did, she outperformed all of the men," Bezos said on "Today." "And we can confirm at 82 years old, she can still outperform all of the men. We've been doing the training with Wally. She can outrun all of us." © Thomson Reuters 2021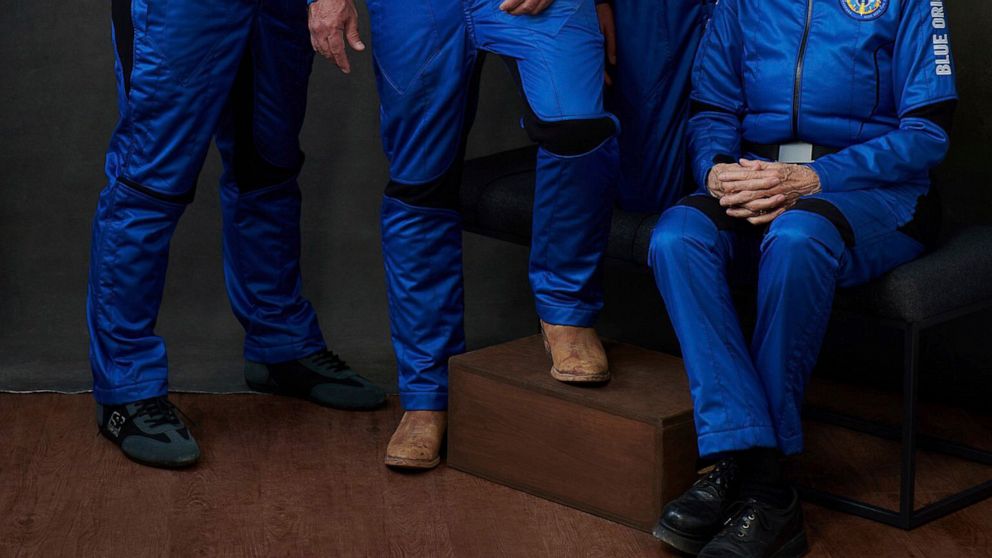 Bezos riding own rocket on company's 1st flight with people
abcnews.go.com
Jeff Bezos Set to Travel to Space Today: How to Watch Live
gadgets.ndtv.com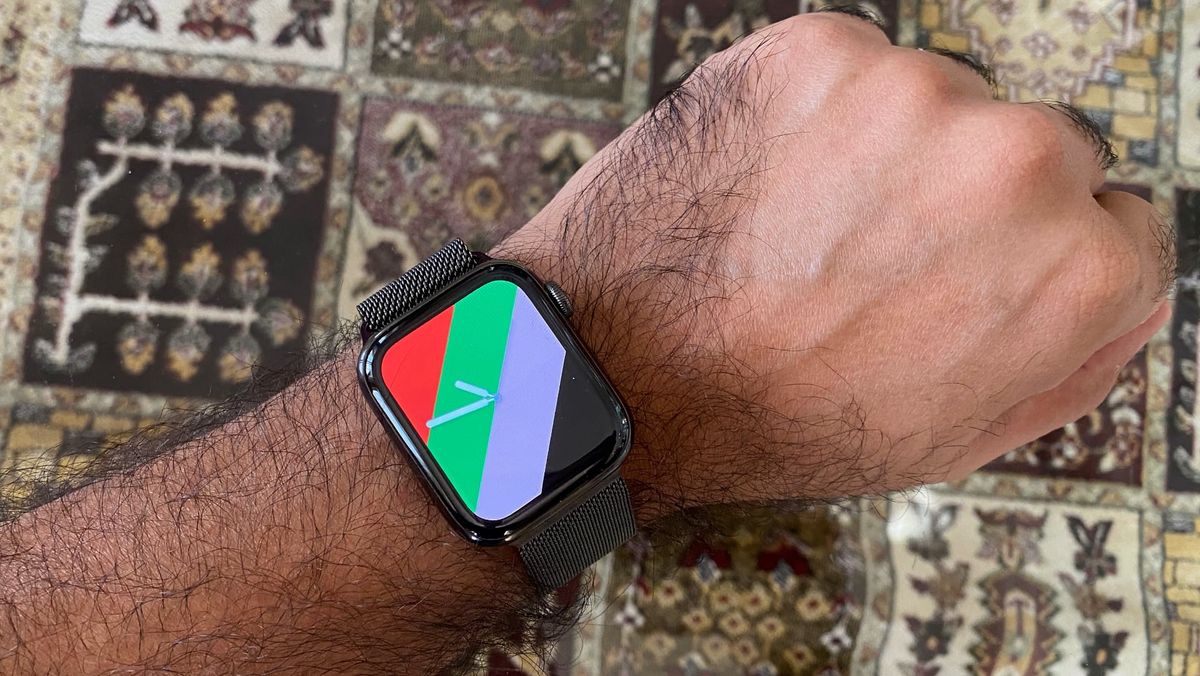 The middle of a year is often a doldrum dry spell for tech news, where tech journalists are often forced to write about the most minute news, and nothing exemplifies this as much as the new watchOS 7.6 update for Apple Watches. For users of Apple's smartwatch in 219 countries around the world (or 165 if you use the UN's country count), there's literally nothing new. By 'nothing' we mean, there's no security patches, bug fixes, small extra features. Nothing. Nada. As per MacRumors, watchOS 7.6 rolls out Apple Watch ECG and irregular heart rhythm notifications to 30 countries that didn't support the features before - that's why we were talking about countries before. What are these countries? Well, we've no idea, because Apple didn't state. But if ECG didn't work in your region before, it's worth checking the official availability list to see if you're now listed in the compatible regions. If you're not able to reap the benefits of watchOS 7.6 - either you could already use ECG and irregular heart rhythm sensing, or you still can't - we're sorry. We did say this was a dry news spell though. It's not all bad news, though, because watchOS 8 is expected in the coming months, and that'll probably bring a few more features and upgrades to your Apple smartwatch. In fact, the existence of that looming software update in the near future could be why Apple was happy not adding anything in 7.6. watchOS 8 is going to bring a mindfulness app, improved sleep tracking, and changes to portrait watch faces. Not all of these features will come with the initial build, though, so you might be waiting a long time for some of them.

Samsung Galaxy M01s is Receiving Android 11 Update in India: Report
gadgets.ndtv.com
watchOS 7.6 is here for Apple Watch, but it'll probably bring you literally nothing
techradar.com
In yet another incident of its kind, Apple has allegedly slowed down some of its iPhone models through recent updates. The iPhone variants in question include some of the old iPhones as well as the most recent iPhone 12. The accusations on the Cupertino tech major have been made by Spain Consumer Protection Organization (OCU). As reported by Spanish publication iPhoneros, OCU has sent a letter to Apple specifying the allegations. In the letter, OCU names iOS 14.5,14.5.1, and 14.6 updates as the reason for the issue. As per the consumer rights agency, the new iOS updates have damaged several iPhones, causing a dramatic loss in processing speed. The updates have also made the devices lose their battery faster than before. Though no specific user complaints have been mentioned in the letter, it does list the affected devices. The affected iPhones include old models like iPhone 8 and iPhone XS. Though even the latest flagship - iPhone 12 has been found to experience the issue, as is the case with iPhone 11. In the letter, OCU accuses Apple of deliberately slowing down the iPhones through its updates. It seeks to establish a dialogue with the company on the issue and goes on to ask for compensation to its affected consumers. In case a mutual agreement cannot be reached, Apple might be facing a lawsuit by OCU. OCU has threatened of the same in its letter, deeming it a necessary move "to enforce consumer right." The incident came to light after several Spanish media houses reported of the issue. A particularly notorious one was that of a massive battery drain experienced with the iOS 14.6 update. Users complained of their batteries being completely drained overnight after upgrading to the new OS. If the allegations turn out to be true, it would not be the first time that Apple would be caught degrading its older iPhone models. The company first confessed to conducting the practice in 2017, citing battery optimisations on older models as the reason for it. It was fined 25 million Euros for deliberately slowing down older iPhone models at the time. If the recent accusations fall under the same pretext, Apple might be looking at another huge fine in its European markets.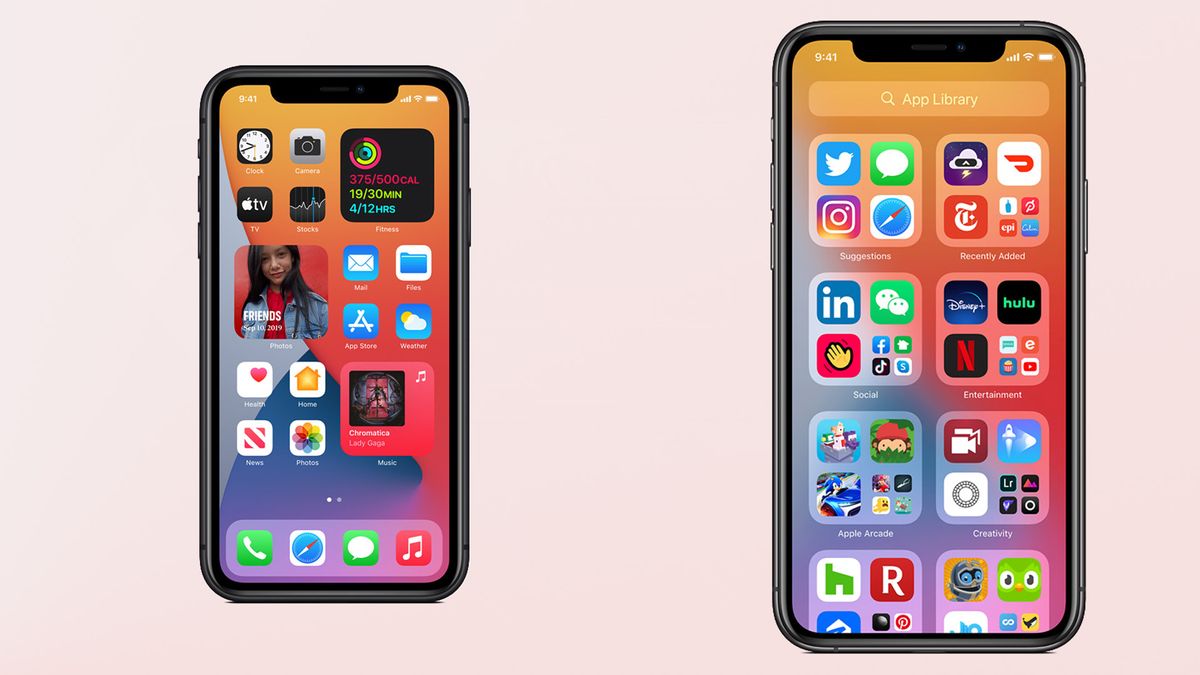 iOS 14.7 is ready for your iPhone, and it'll help you use a new iPhone 12 accessory
techradar.com
iOS 14.7 is ready for your iPhone, and it'll help you use a new iPhone 12 accessory
techradar.com
Update: Redmi Note 9 receiving the July 2021 Security patch along with other changes. Redmi Note 9 is a popular mid-range smartphone offering applaudable specs at a competitive price point. The smartphone was launched earlier this year running on MediaTek Helio G85 SoC,6.53-inch IPS LCD display, and 48MP quad-rear camera. The smartphone offers value-for-money to all the buyers and the regular updates from the company are making the deal sweeter. You can check information about all the Redmi Note 9 updates in our tracker. The smartphone measures 162.3 x 77.2 x 8.9 mm in size and weighs 199 grams. A beautifully design quad-camera modules sits on the rear side featuring configuration of 48MP + 8MP + 2MP + 2MP. Meanwhile, a 13-megapixel primary camera is present on the front side of the pone. The device coupled BL 5.0, GPS, NFC, IR, USB TypeC 2.0, and WiFi in connectivity. There's a rear-mounted fingerprint sensor for easy accessibility. A 5020 mAh battery is present with 18W fast charging and 9W reverse charging. It is available in three color options of Forest Green, Midnight HGrey, and Polar White. Apart from good hardware, Redmi is offering regular updates and security patches for the smartphone. In this tracker, you can see all the detail of each update the device has received until now. Note: The updates are listed in Descending Order (Date). We will keep updating this post to reflect the latest updates. You can bookmark this page to get the latest update news about the Redmi Note 9. Redmi Note 9 (India) – V12.0.5.0. QJOINXM Redmi Note 9 (Indonesia)- V12.0.3.0. QJOIDXM [November 19,2020]: After the successful rollout of the October 2020 Security patch update, Xiaomi has started seeding out the November 2020 security patch update for the Redmi 9 users. The update bears the V12.0.3.0. QJORUXM Firmware version for Russian users and the V12.0.3.0. QJOTRXM Firmware version for Turkey users. As stated by the changelog, the update packs with the latest Security patch, a new add-on (Tapping a blank spot in the Control centre closes it now), and optimizations for Control centre layout in landscape mode. [November 6,2020]: Xiaomi is rolling out the October Security 2020 Patch for Remi Note 9 in Indonesia. The firmware version V12.0.2.0. QJOIDXM is a rolling OTA update. There are no other improvements or feature addition via the latest update. However, if you find MIUI annoying, then you can try other custom ROMs as listed in this guide. There are several options live LineageOS 17.1, Evolution X, and Pixel Experience ROM for a better experience.

Samsung Galaxy M01s is Receiving Android 11 Update in India: Report
gadgets.ndtv.com
Pegasus spyware from Israel-based NSO Group was found to have allegedly helped governments in countries, including India, to hack into the phones of thousands of activists, journalists, and politicians. An international consortium of news outlets revealed some details of the targets in the last couple of days. However, the scope of targeted attacks through Pegasus is yet to be defined. Meanwhile, researchers at Amnesty International have developed a tool to let you see whether your phone is targeted by the spyware. Called Mobile Verification Toolkit (MVT), the tool is aimed to help you identify if the Pegasus spyware has targeted your phone. It works with both Android and iOS devices, though the researchers noted that it is easier to find the signs of compromise on iPhone handsets over an Android device due to more forensic traces available on the Apple hardware. "In Amnesty International's experience there are significantly more forensic traces accessible to investigators on Apple iOS devices than on stock Android devices, therefore our methodology is focused on the former," the non-governmental organisation said in its research. Users need to generate a backup of their data to let MVT decrypt locally stored files on their phone to look for Pegasus indicators. However, in case of a jailbreak iPhone, a full filesystem dump can also be used for the analysis. In its current stage, MVT requires some command line knowledge. It may, however, receive a graphical user interface (GUI) over time. The tool's code is also open source and is available along with its detailed documentation through GitHub. Once a backup is created, MVT uses known indicators such as domain names and binaries to look for traces related to NSO's Pegasus. The tool is also capable of decrypting iOS backups if they are encrypted. Further, it extracts installed apps and diagnostic information from Android devices to analyse data for any potential compromise. MVT requires at least Python 3.6 to run on a system. If you are on a Mac machine, it also needs to have Xcode and Homebrew installed. You also need to install dependencies if you want to look for forensic traces on an Android device. After you are done with the installation of MVT on your system, you need to feed in Amnesty's indicators of compromise (IOCs) that are available on GitHub. As reported by TechCrunch, there might be an instance in which the tool may find a possible compromise that might be a false positive and needs to be removed from the available IOCs. You can, however, read the organisation's forensic methodology report to check out the known indicators and look for them in your backup. In collaboration with Amnesty International, Paris-based journalism nonprofit Forbidden Stories shared a list of more than 50,000 phone numbers with the news outlet consortium Pegasus Project. Of the total numbers, journalists were able to find more than a thousand individuals in 50 countries who were allegedly targeted by the Pegasus spyware. The list of targets included journalists working for organisations including The Associated Press, Reuters, CNN, The Wall Street Journal, and India's The Wire, among others. Some political figures including Rahul Gandhi of the Indian National Congress and political strategist Prashant Kishore were also recently claimed to be a part of the targets.

Oh great, now I've gotta check my phone for Pegasus spyware?
thenextweb.com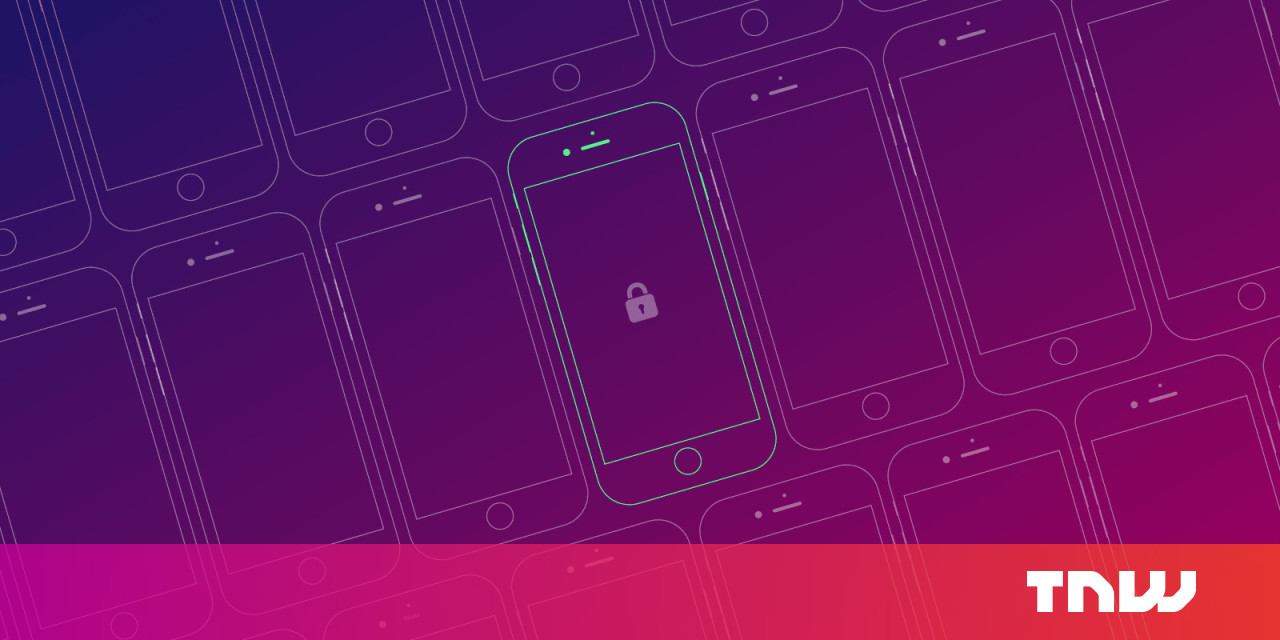 Oh great, now I've gotta check my phone for Pegasus spyware?
thenextweb.com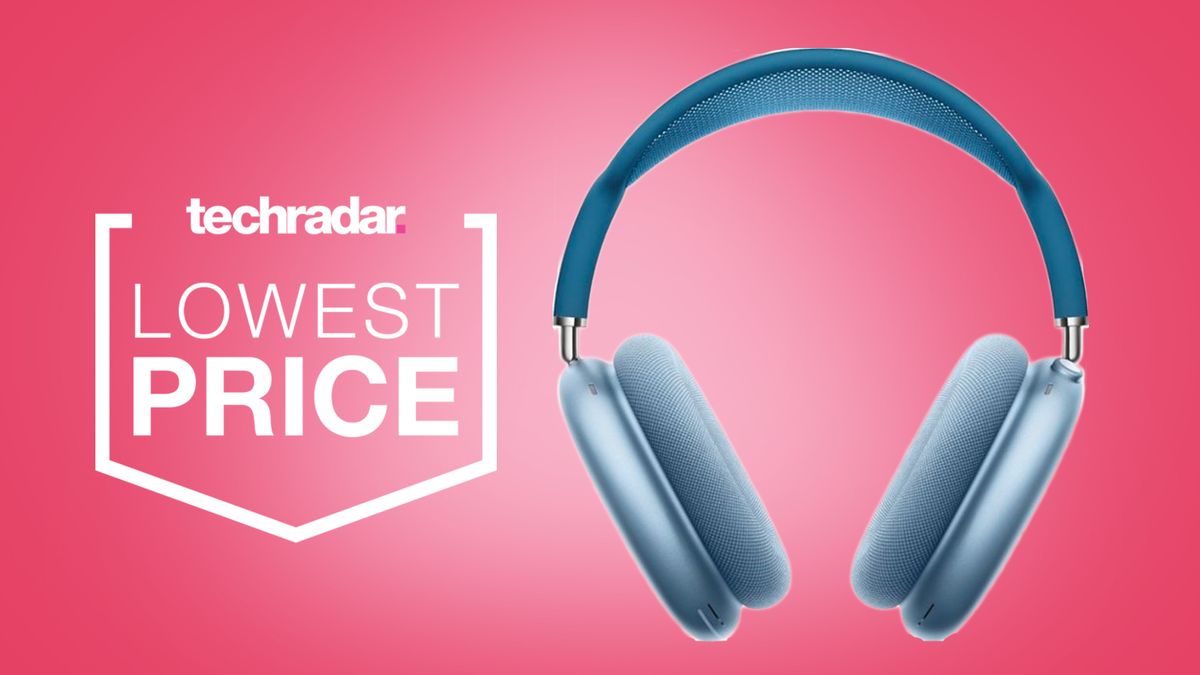 If you've been looking to buy the Apple AirPods Max, but have been put off by the price, then this excellent deal from Best Buy could be the perfect excuse to splash out on the over-ear headphones. Usually $549, Best Buy has slashed the price of the AirPods Max to just $454.99 – that's the lowest price we've ever seen for Apple's wireless headphones. (Not in the US? Scroll down for the best Apple AirPods Max prices in your region.) The AirPods Max were released in December of last year and feature an over-ear design, which is a first from the AirPods line. They're among the best-sounding headphones you can buy today, with immersive sound and support for Spatial Audio. They also feature active noise cancellation, Apple's powerful H1 chip, and up to 20-hours of battery life. The AirPods Max come with a unique design, with a breathable knit mesh headband and a stainless steel frame, alongside memory foam earcups for ultimate comfort. As we've mentioned above, this is the best deal you can find right now for the AirPods Max and the lowest price we've ever seen – so you should snap it up quickly. Not in the US? We've rounded up the best AirPods Max prices in your region below:

Hurry – the AirPods Max have hit their lowest ever price in an unbelievable deal
techradar.com

Deals: AirPods Max Available for $454.99 at Amazon and Best Buy ($94 Off)
macrumors.com
Apple, the tech giant which emphasises user privacy, was a victim of Pegasus spyware attack that snooped on journalists, activists and some government officials. In fact, according to the forensic methodology report by Amnesty, Apple's iPhone is the easiest to snoop on using the Pegasus software. The leaked database shows that iPhones running iOS 14.6 contain a zero-click iMessage exploit and this exploit could have been used to install Pegasus software on the iPhone devices of the targeted entities. The Cupertino giant has now released a statement condemning the attack. It has also noted that such attacks do not affect an overwhelming number of users and has noted that the company is now working on added protections. Apple's Head of Security Engineering and Architecture, Ivan Krsti, in a statement said, "Attacks like the ones described are highly sophisticated, cost millions of dollars to develop, often have a short shelf life, and are used to target specific individuals. While that means they are not a threat to the overwhelming majority of our users, we continue to work tirelessly to defend all our customers, and we are constantly adding new protections for their devices and data. While that means they are not a threat to the overwhelming majority of our users, we continue to work tirelessly to defend all our customers, and we are constantly adding new protections for their devices and data," the Apple spokesperson added. A report by Amnesty International, a global organisation which is dedicated to fighting the abuse of human rights noted that the spyware can work on any smartphone, and discovered that it was still using the iMessage exploit that was previously thought to have been fixed. This exploit was discovered by Citizen Labs previously. Zero click attacks do not require input from the user to trigger, are virtually undetectable, and run in the background. Apple had introduced a Blastdoor framework in iOS 14 to make zero clock attacks difficult but it does not seem to be working as intended as researcher Bill Marczac. "AmnestyTech saw an iOS 14.6 device hacked with a zero-click iMessage exploit to install Pegasus. We at @citizenlab also saw 14.6 devices hacked with a zero-click iMessage exploit to install Pegasus. All this indicates that NSO Group can break into the latest iPhones," Marczac wrote on Twitter. "It also indicates that Apple has a MAJOR blinking red five-alarm-fire problem with iMessage security that their BlastDoor Framework (introduced in iOS 14 to make zero-click exploitation more difficult) ain't solving," he added.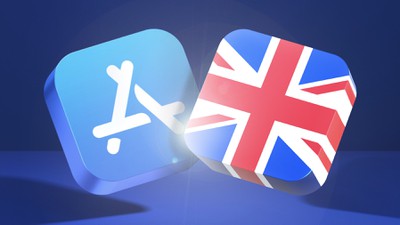 Apple Could Be Forced to Follow New Digital Competition Rules or Face Fines, Under UK Proposal
macrumors.com
Pegasus spyware leak shows Apple needs to ramp up iPhone security big time
indiatoday.in
Bitcoin mining rigs were crushed by the Malaysian police with a steamroller, a video of which has now gone viral on YouTube. The police last week crushed more than a thousand electronic rigs used by Bitcoin miners illegally, with a steamroller. Authorities in the city of Miri in the coastal Sarawak state reportedly seized 1,069 rigs from miners who allegedly stole electricity to run mining operations. The devices were seized between February and April and have an estimated value of RM 5.3 million (roughly Rs.9.4 crores). Eight people were reportedly arrested for being involved in mining activities using stolen electricity. The authorities, however, did not mention why the police decided to destroy the rigs in such a dramatic way, and not use the expensive systems for something else. A local news outlet in Sarawak, Dayak Daily, uploaded the video on YouTube that shows the rigs being steamrolled. Watch the video below: As the cryptocurrency market surged earlier this year, it brought into focus the massive energy consumption in mining digital coins. The energy-intensive "proof-of-work" process, through which Bitcoins are earned/generated, makes computers compete to solve complex mathematical equations. Given the competitive element in the quest for valuable cryptocurrency, powerful mining rigs — PCs purpose-built to maximise mining rewards — are preferred by cryptocurrency miners. A total of 1,069 units of Bitcoin mining rigs were seized in the Malaysian city, reported local newspaper The Star. All the seized rigs were "disposed of" at the Miri district police headquarters on Friday, July 16. The report said the Sarawak electricity board suffered damages of RM 8.4million (roughly Rs.14.89 crores) due to electricity theft by Bitcoin miners. The individuals arrested for electricity theft have been fined up to RM 8,000 (roughly Rs.1.41 lakhs) and jailed for up to eight months, the police chief told The Star. Electricity theft is a major issue in regions where Bitcoin is mined as some miners use illegal means to secure the power supply necessary to make a big profit from cryptocurrency mining. Because of the additional pressure it puts on the electric grid, authorities have to often resort to load sharing that results in regular outages. As of July 20 (2:36pm IST), Bitcoin price in India stood at Rs.22.23 lakhs.

Bitcoin Posts Outflow for Second Straight Week, CoinShares Data Shows
gadgets.ndtv.com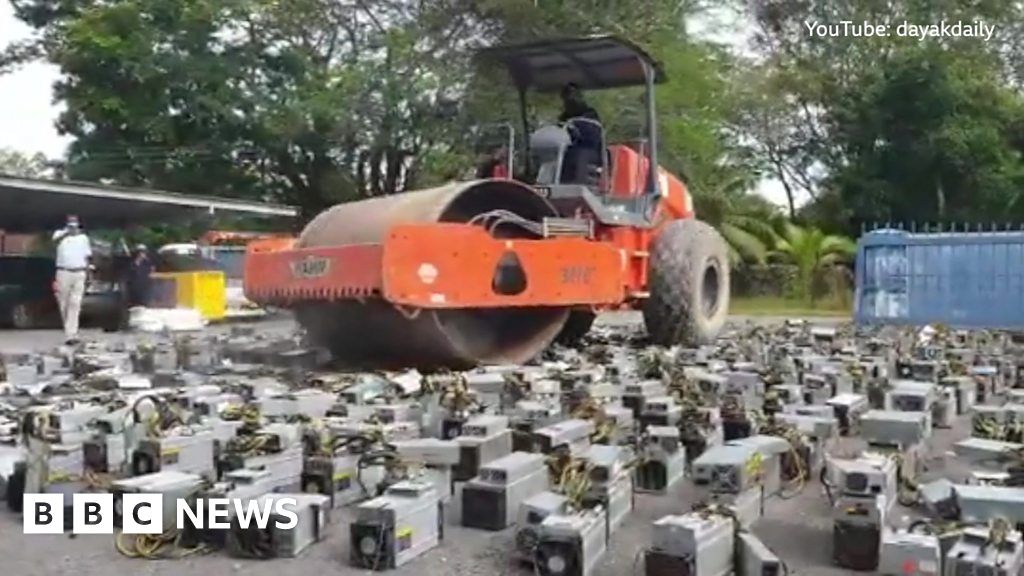 Crypto-crushed: Malaysia steamrolls Bitcoin machines
bbc.co.uk
Swiggy said on Tuesday that it has raised $1.25 billion (roughly Rs.9,320 crores) in a funding round led by long-term investor Prosus and SoftBank's Vision Fund 2 as it recovers from the impacts of the COVID-19 pandemic. "The scope of food delivery in India is massive and over the next few years, we will continue to invest aggressively into growing this category," Sriharsha Majety, chief executive officer at Swiggy, said. Goldman Sachs and Qatar Investment Authority were among the notable investors to join the unicorn's latest fundraising. A stock offering by larger rival startup Zomato drew bids worth $46.3 billion (roughly Rs.3,45,410 crores) as it was more than 38 times oversubscribed last Friday. The $1.3 billion (roughly Rs.9,738 crores) IPO of Zomato, which is backed by China's Ant Group, was the first in India's food delivery sector. It was priced at Rs.72 to Rs.76 per share, giving it a valuation of up to $7.98 billion (roughly Rs.59,780 crores). Big institutional investors also placed major bets, with the subscription for their category at 52 times the shares on offer, stock exchange data after subscriptions closed on Friday showed. Alibaba -backed financial payments app Paytm last week also filed draft papers in India for a $2.2 billion (roughly Rs.16,480 crores) IPO, while Walmart's e-commerce giant Flipkart is also planning one. Its IPO plans come amid a pandemic-fuelled expansion in India's digital economy and an intensifying battle for market share with Alphabet's Google Pay and Facebook -owned WhatsApp Pay. © Thomson Reuters 2021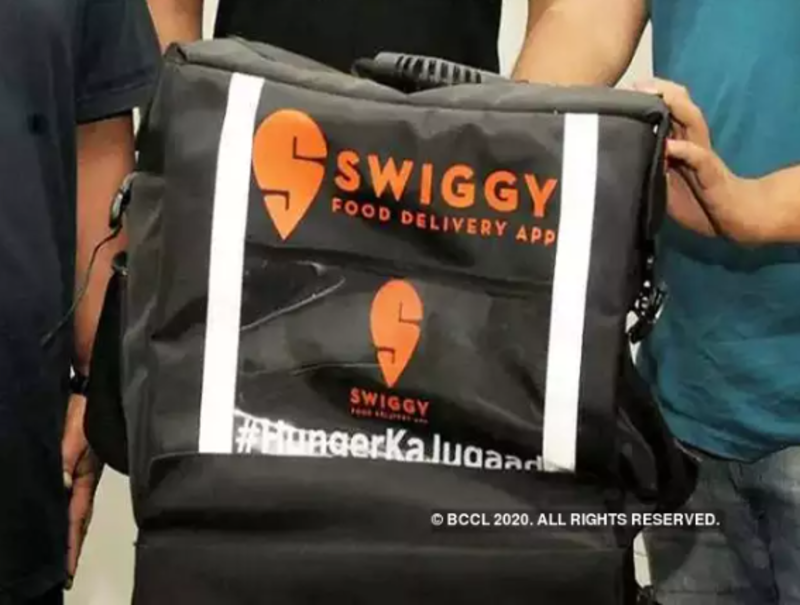 swiggy: Swiggy announces closure of US $1.25 billion funding led by SoftBank Vision Fund 2, Prosus
gadgetsnow.com
Bitcoin Posts Outflow for Second Straight Week, CoinShares Data Shows
gadgets.ndtv.com
July 20,2021 The wealthiest man on the planet Jeff Bezos will ride his own rocket to outer space on Tuesday, a key moment for a fledgling industry seeking to make the final frontier accessible to elite tourists. Blue Origin has planned its first crewed mission, an 11-minute hop from west Texas to beyond the Karman line and back again, to coincide with the 52nd anniversary of the first Moon landing. Virgin Galactic founder Richard Branson made the voyage on July 11, narrowly beating the Amazon magnate in their battle of the billionaires. But Bezos, like Branson, insists it wasn't a contest. "There's one person who was the first person in space —his name was Yuri Gagarin—and that happened a long time ago," he told the TODAY show on NBC on Monday, referencing the Soviet cosmonaut's 1961 milestone. "This isn't a competition, this is about building a road to space so that future generations can do incredible things in space," he added. Blue Origin's sights are also set higher: both in the altitude to which its reusable New Shepard craft will ascend compared to Virgin's spaceplane, but also in its ambitions. Bezos,57, founded Blue Origin in 2000 with the goal of one day building floating space colonies with artificial gravity where millions of people will work and live. Today, the company is developing a heavy-lift orbital rocket called New Glenn and also a Moon lander it is hoping to contract to NASA. New Shepard has flown 15 uncrewed flights to put it through its paces and test safety mechanisms, like firing the capsule away from the launchpad if the rocket explodes, or landing it with one less parachute. "We learned how to make a vehicle safe enough that we'd be willing to put our own loved ones on it, and send them to space," Blue Origin CEO Bob Smith said at a briefing on Sunday. Lift-off is at 8:00 am Central Time (1300 GMT) from a remote facility in the west Texas desert called Launch Site One, some 25 miles (40 kilometers) north of the nearest town, Van Horn. Weather conditions currently appear favorable and the event will be live streamed on BlueOrigin.com, starting 90 minutes before launch. Richest, oldest, youngest Joining Bezos will be barrier-breaking female aviator Wally Funk, who at 82 is set to be the oldest ever astronaut, and 18-year-old Dutchman Oliver Daemen, who will become the youngest. Rounding out the quartet is Jeff Bezos' younger brother and best friend Mark, who directs the Bezos Family Foundation and works as a volunteer firefighter. Notably absent is the still anonymous winner of a $28 million auction for a seat, who had "scheduling conflicts" and will take part in a future flight. Daemen's father, the CEO of a private equity firm, was a runner-up in the bidding, allowing his teenage son to become the company's first paying customer. After lift-off, New Shepard will careen towards space at speeds exceeding 2,300 mph (3700 kph) using a liquid hydrogen-liquid oxygen engine whose only byproduct is water vapor. The capsule separates from its booster, and when it gets high enough, the astronauts unbuckle and experience weightlessness for three to four minutes. The spacecraft peaks at 65 miles altitude (106 kilometers), allowing the crew members to admire the curvature of the planet, and the inky black of the rest of the universe. The booster returns autonomously to a landing pad just north of its launch site, while the capsule freefalls back to Earth with three giant parachutes, and finally a thruster, for a gentle landing in the desert. Funk, who excelled in the Mercury 13 project meant to train women for space, but was denied the opportunity to go because of the sexism of the early space-era, said she planned to make the most of the opportunity. She told NBC she was looking forward to floating, turning and rolling in near-zero gravity. 'Read the room' Blue Origin has remained relatively coy about what comes next. The company says it plans two more flights this year, then "many more" next year. Analysts say much will hinge on early successes and building a solid safety record. Smith, the CEO, revealed Sunday that the next launch could take place in September or October, adding "willingness to pay continues to be quite high." At the same time, the sector is beginning to face criticism over the optics of super wealthy individuals blasting off to space while Earth faces climate-driven disasters and a coronavirus pandemic. "Could there be a worse time for two uber-rich rocket owners to take a quick jaunt toward the dark?" wrote Shannon Stirone in an Atlantic piece titled "Space Billionaires, Please Read the Room." © 2021 AFP 14 hours ago 1 18 hours ago 1 19 hours ago 3 Jul 16,2021 15 Jul 15,2021 0 45 minutes ago 52 minutes ago 58 minutes ago 1 hour ago 12 hours ago 12 hours ago 13 hours ago Jul 18,2021 Jul 13,2021 Jul 18,2021 Jul 18,2021 Jul 15,2021 Jul 09,2021 15 hours ago Jul 16,2021 Jul 16,2021 Jul 15,2021 Jul 13,2021 Jul 13,2021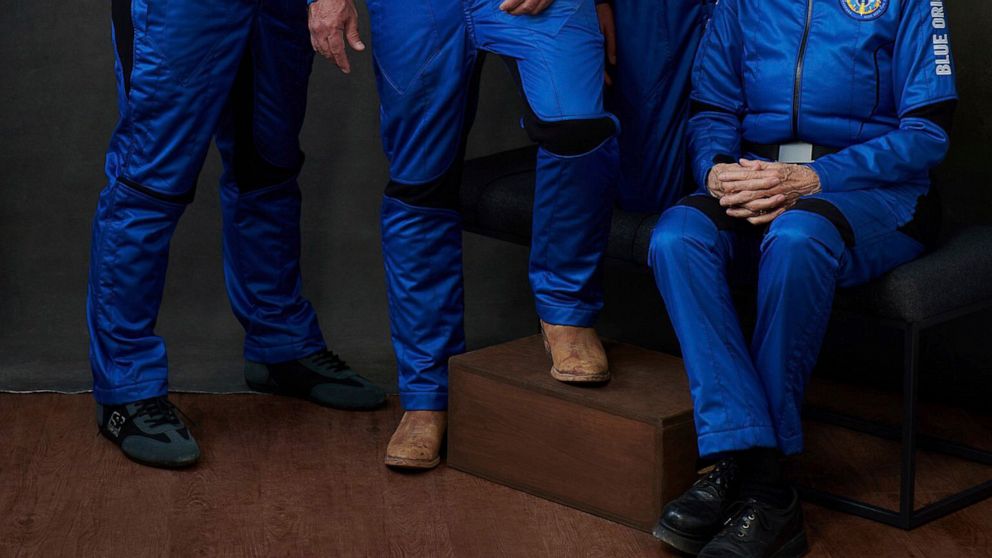 Bezos riding own rocket on company's 1st flight with people
abcnews.go.com
(Photo: Justin Sullivan) Apple is reportedly extending its September return-to-office deadline by at least a month. Workers can expect to work from home until October at the earliest, according to Bloomberg, which suggested the company is "responding to a resurgence of COVID variants." They will also be given a month's notice once the final date of return to campus is set in stone. CEO Tim Cook last month announced that employees would return to campus three days a week from early September. Most folks will be asked to come into the office on Mondays, Tuesdays, and Thursdays, with the option of remote work on Wednesdays and Fridays. Teams that must work on site will return four or five days a week. And while a group of staff members thanked Cupertino's executive leadership for their "thoughtful considerations on a hybrid approach to returning to office work," they made it clear via an internal letter that the current policy does not sufficiently address their needs. Still unsatisfied, employees produced a second letter, published in full by iDownloadBlog, proposing two amendments to the firm's hybrid model to allow folks to work from home full time for one year and with "no promise to be extended." The amendments suggest a Local work from home and Remote work from home agreement for each employee with the approval of a direct manager. The default work location is then split to either be at home with an assigned desk at the office (local), or the employee's permanent home address with no assigned desk at the office (remote). "With COVID-19 numbers rising again around the world, vaccines proving less effective against the Delta variant, and the long-term effects of infection not well understood, it is too early to force those with concerns to come back to the office," the letter explains before suggesting the above amendments. Thanks to the pandemic, many firms have discovered the perks of at-home employment and are already building it into their operations. Apple, for instance, is now offering up to two weeks of remote work per year—"to be closer to family and loved ones, find a change of scenery, manage unexpected travel, or a different reason all your own," a June memo said.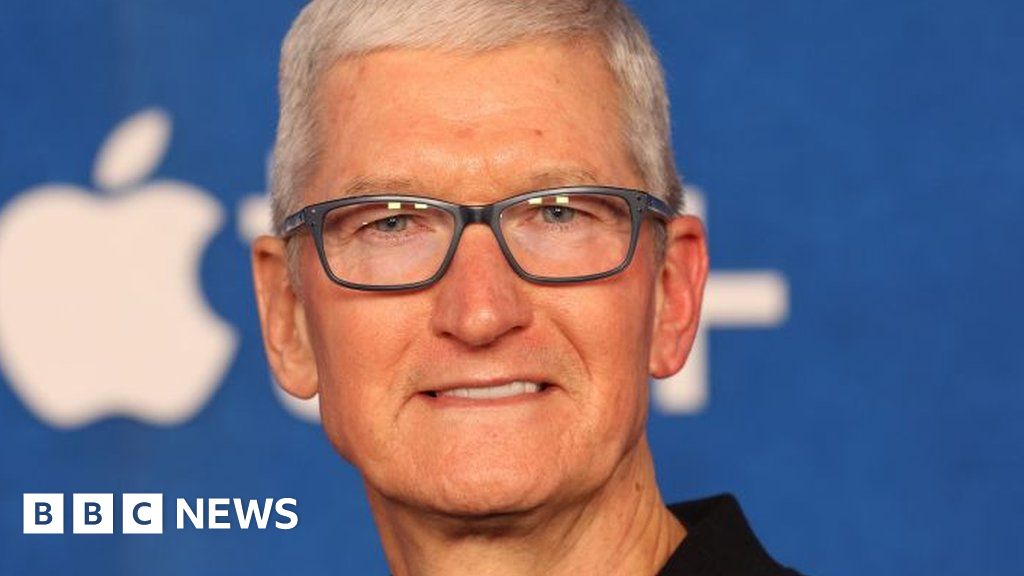 Apple delays return to office as Covid cases rise
bbc.co.uk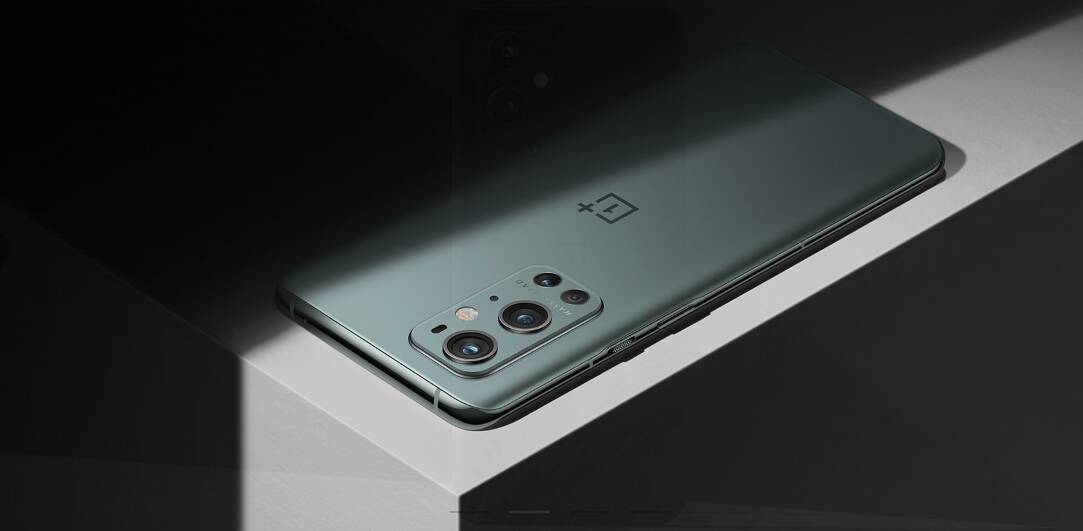 Review OnePlus has been under fire in recent weeks over benchmark tests that appeared to throttle real-world performance of the OnePlus 9 series, dividing fans who think a fullbore Snapdragon 888 might be overegging the pudding for most use cases and others who like to run a hotter handset. Throughout its lifetime, OnePlus has tried to figure out where it stands within the increasingly crowded mobile market. The company first targeted the burgeoning enthusiast segment, which was otherwise ignored amid a sea of mass-market blowers. Since then, it would be fair to say that it has swung between aspirational and affordable mid-rangers. The OnePlus 9 Pro is an example of the former. It doesn't exactly push any boundaries, and sacrifices novelty on the altar of sophistication, but it's not damaged by it. Benchmark disputes notwithstanding, it's a well-rounded phone, delivering on performance, screen quality, and imaging. The display measures 6.7 inches and uses an AMOLED panel, with a QHD (1,440x3,216) resolution. Colour fidelity was top-notch, and the OnePlus 9 Pro delivered a welcome degree of realism, particularly when it comes to the darker hues that can appear washed out on cheaper panels. Brightness was above par, with the company claiming the device can hit 1,300 nits at its peak. In practice, this means content is easily readable, even in the sunniest of outdoor conditions. Speaking of running hot, while the display can run at up to 120Hz, in practice you may want to crank that down to a more reasonable 90Hz to conserve battery, while also getting the benefit of judder-free animations and scrolling. Underneath the hardy Gorilla Glass 5 lurks a highly responsive fingerprint reader, and although The Reg typically prefers a physical rear-mounted one, this works OK. On the RAM front, the OnePlus 9 Pro is offered in both 8GB and 12GB variations. Storage comes in two flavours: 128GB or 256GB of UFS 3.1. OnePlus provided The Register with the 12GB/256GB model, which retails at a cool £929. The base 8GB/128GB model is £100 cheaper, but those with a tendency to hoard apps and content should probably pay the difference as there's no MicroSD slot to be found. The phone is powered by a Qualcomm Snapdragon 888 platform, with support for 5G baked in. This gives a fluid experience, with zero lag to be found when opening apps, and webpages rendering almost immediately. More challenging tasks, like a few sessions of PUBG Mobile, were similarly smooth. Moving on to the battery, you get a 4,500mAh cell, which delivers a full day's worth of life with moderate use. In practice, that means cranking the refresh rate to 90Hz, using Wi-Fi over 5G, and limiting your consumption of games and video. There is support for 65W wired USB-C charging, and 50W wireless charging. OnePlus claims this can fully replenish the battery from empty in just 29 minutes and 43 minutes respectively, and its estimates were not far from the mark. As you'd expect, the OnePlus 9 Pro comes with the latest (for now) Android 11, which comes skinned in the company's own OxygenOS. This reviewer generally has a bit of trepidation when it comes to custom experiences, but OxygenOS was conservative and intuitive, building on the best bits of stock Android. Photography has been OnePlus's weakness, allowing rival manufacturers, notably Samsung and Huawei, to overtake it. This time around, the company has partnered with optics outfit Hasselblad. While partnerships of this flavour aren't a guarantee of quality (as is the case with Nokia's long-standing engagement with Zeiss), it's hard to fault the snaps produced on the OnePlus 9 Pro. It comes with four cameras. The primary one uses a 48MP sensor, attached to a wide-angle lens. This delivered great shots, with faithful colour reproduction and oodles of detail. The inclusion of optical image stabilisation (OIS) minimises blur when capturing photos in environments where you are liable to be jolted and nudged, such as when on a busy street, and its autofocus was extremely fast. Another nice touch – although expected given the price – is the inclusion of a telephoto lens. Although this doesn't have the longest range we've ever seen (3.3x) and is attached to an 8MP sensor, it nonetheless produces sharp and vibrant images. There's also a 50MP ultra-wide and a 2MP monochrome lurking within the bulbous camera module. Meanwhile, on the front of the device, you'll spot a 16MP wide-angle selfie camera, which lends itself to video calling with multiple participants in the frame. The first OnePlus phone was introduced in 2013. Since then, the Android market has changed dramatically, with those fighting in the middle tiers increasingly squeezed. By contrast, the higher end of the market feels comparatively sparse, with the only real competitor Samsung (particularly given the decline of Huawei). In recent years, OnePlus has reoriented itself to this tier, culminating in the OnePlus 9 Pro. As for this model, the camera is exceptional. Performance is solid, although that 12GB of RAM is overkill. While it may be a touch too big for some people, the display is gorgeous. This reviewer falls in the camp that likes the revamped OxygenOS - although some have criticised recent iterations for bloatware - and we're reassured by OnePlus's recent commitment to provide three OS updates and four years of security updates. It's probably not the best value when compared to other mid-rangers we've seen recently, like the ZTE Axon 30 Ultra. And it is attached to a steep asking price: it retails for €899.00 or £829 for the 8GB version (€999and £929 for 12GB) and across the pond, $1,069. For a touch over £800, it does feel like a genuine flagship. But while it has many of the finer touches and is a worthy successor to the OnePlus 8T, which we reviewed last year, you can't help but wonder if it can muster a flagship target market with deep pockets where the buyers of cut-price Android on steroids once were. Did we mention the benchmarks? ®

All OnePlus 9 and OnePlus 9 Pro updates in one place - Android Authority
androidauthority.com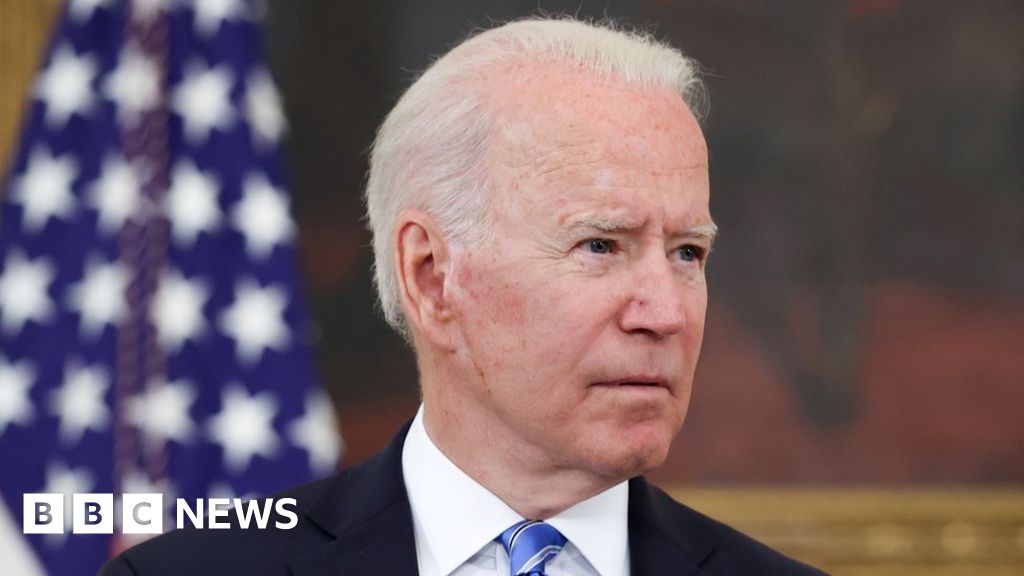 US President Joe Biden has issued a statement clarifying that "Facebook isn't killing people", following his earlier criticism. The president had said "they're killing people" when asked about Facebook's role in the Covid pandemic, a comment which made headlines around the world. But he now says he was referring to leading misinformation spreaders on the platform. Facebook had fiercely denied any responsibility. President Biden's initial remarks were off-the-cuff comments to a reporter, who'd asked about his message to "platforms like Facebook". "They're killing people," he said. "The only pandemic we have is among the un-vaccinated. And they're killing people." It came on the day the White House press secretary had accused Facebook of not doing enough to combat the spread of misinformation by users. Mr Biden now says this is what he was referring to - specifically to a recent report about 12 people credited with spreading a vast amount of misinformation. "Facebook isn't killing people, these 12 people are out there giving misinformation," he said. "Anyone listening to it is getting hurt by it. It's killing people. "My hope is that Facebook, instead of taking it personally, that somehow I'm saying 'Facebook is killing people', that they would do something about the misinformation, the outrageous misinformation about the vaccine," he said. "That's what I meant." Mr Biden's initial quote last week was picked up by news outlets around the world, leading to an unusually strong rebuttal from Facebook. "We will not be distracted by accusations which aren't supported by facts," it said. "The facts show that Facebook is helping save lives. Period." The company went as far as releasing a blog post, called Moving Past the Finger Pointing, claiming that Facebook users are more likely to be vaccinated. "The data shows that 85% of Facebook users in the US have been or want to be vaccinated against Covid-19. President Biden's goal was for 70% of Americans to be vaccinated by July 4," it wrote. "Facebook is not the reason this goal was missed." Facebook continues to face accusations of not doing enough to tackle misinformation. The report cited by President Biden, originally released in March, suggested that 65% of anti-vaccine posts came from the so-called "disinformation dozen" - 12 people who spread misinformation to millions of other users. The Center for Countering Digital Hatred (CCDH), which was behind the report, continues to campaign for their removal from both Facebook and Twitter. Billionaire Jeff Bezos will launch into space in the first crewed flight of his rocket ship. Have you been getting these songs wrong? What happens to your body in extreme heat? © 2021 BBC. The BBC is not responsible for the content of external sites. Read about our approach to external linking.

US President Joe Biden Softens Tone on Facebook on Misinformation Issue
gadgets.ndtv.com
Louis Vuitton is a high-end clothing and accessory manufacturer with products that can cost huge sums of money. Typically, the name is associated with shoes, bags, and other clothing items. The Louis Vuitton name has now found its way onto a portable speaker for listening to music on the go. The product is called the Louis Vuitton Horizon Light Up Speaker, and it promises style, visual effects, superior sound quality, and cutting-edge technology. It has a unique style that is built like a top and resembles a UFO. It lacks a flat bottom, instead having points on the top and bottom surfaces, so it sits canted to the side when not held. It features the designer's name in light-up letters around the perimeter of the speaker. The speaker is portable to be used indoors and outdoors, but there is no indication that the speaker has any water or dust resistance. Vuitton says the speaker's design was inspired by its Toupie handbag created out of metal and noble leather. It has wireless connectivity and high-quality 360-degree sound. It has an 18-centimeter diameter and is 14-centimeters high, and weighs one kilogram. Construction is from polished and matte finish stainless steel with gunmetal colored PVD coating. The leather is perforated and embossed with the iconic Louis Vuitton monogram pattern. The top ring is made of tempered glass with 23 monogram flowers and a metal ring featuring 12 engraved Louis Vuitton letters. The touch control bar located on one of the downward angled spires is covered with tempered glass with black printing. Inside, it has a three-inch woofer and a pair of 0.75-inch tweeters. It provides 360-degree sound when held or carried vertically and directional sound on its side. The device supports Bluetooth 5.1 and Wi-Fi, as well as being Apple AirPlay 2 and Qplay certified. Playtime is up to 15 hours per charge, and it can be charged in 1.5 hours with the included USB-C charger. It does have a trio of integrated microphones to be used for phone calls. As you might expect with anything wearing the Louis Vuitton name, the speaker is extremely expensive at $2890.

Louis Vuitton Horizon Light Up Speaker will set you back nearly $3000
pocket-lint.com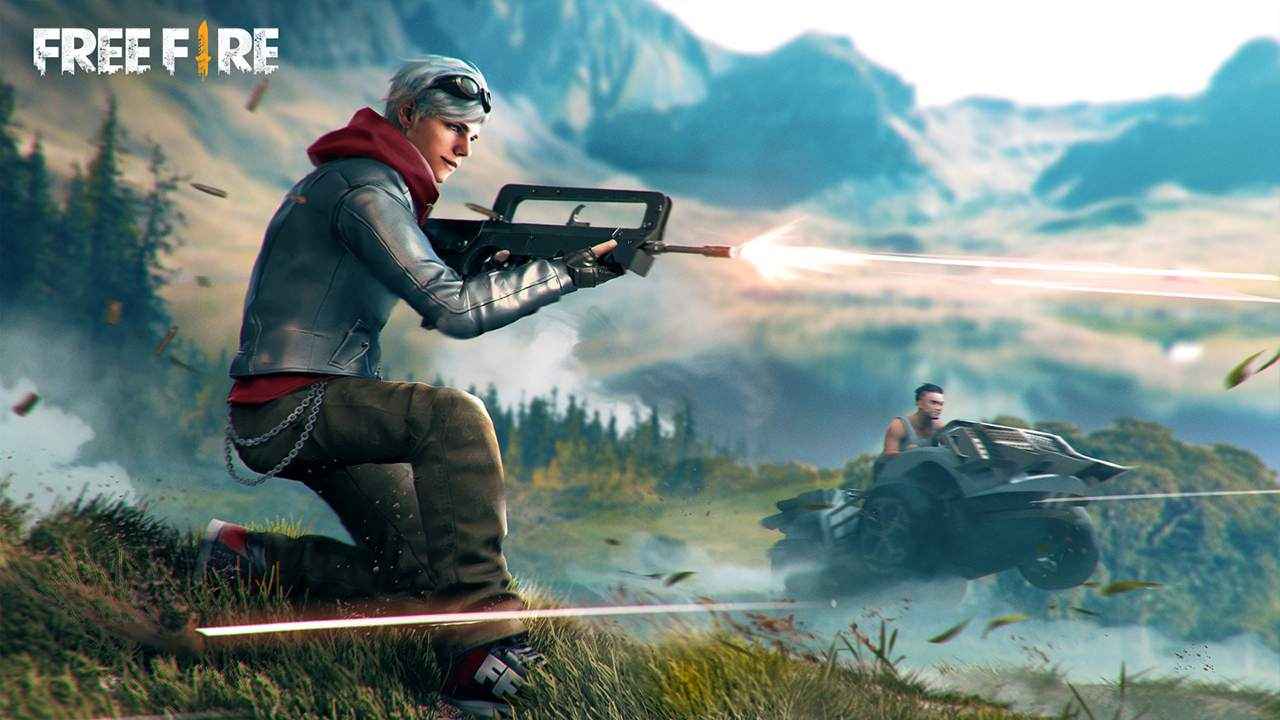 The popularity of Garena Free Fire has allowed it to cross a new milestone. The game has been downloaded over a billion times on the Google Play Store. This also makes it the first mobile battle royale game to reach this milestone. The popularity of the game might have a lot to do with the fact that the game's system requirements are quite low. This allows it to reach a wider audience, especially those users with budget smartphones. Not only that, but Garena has also focused on both regional and international tournaments, which also helps its popularity grow, To mark the milestone, Garena announced that it would be hosting a special in-game event. The event will take place in August and will be in conjunction with Free Fire's 4th-anniversary celebrations. However, details for the same were not yet revealed. Judging by what the developers have offered previously, players can expect a bunch of in-gave activities as well as freebies and discounts. In related news, Garena is all set to host the Asian edition of its Free Fire All-Stars tournament. The tournament is broken into three different regions, namely Asia, EMEA and Americas and the Asian edition is the first one. As the name would suggest, the tournament will see the top players, influencers and content creators coming together to play matches. The matches will be live-streamed from July 23 to July 25, starting from 10:00 PM IST on Facebook, YouTube, and BOOYAH!. The participants of Free Fire All-Stars will be divided into multiple teams. Teams from the subcontinent have been grouped into two, namely Team Samosa and Team Dosa. True to its name, the lineup includes an all-star cast that includes the likes of Vasiyo, Pahadi, TSG, Gaming Aura, Sooneta and more. The Garena Free Fire All-Stars tournament will be spread out across three days. Each day will have a different theme to it. The winning team for each day will win US$10,000. Email Shrey Pacheco Follow Us About Me: Writer, gamer, and hater of public transport. Read More Garena will temporarily remove Kar98K rifle from Free Fire Garena Free Fire: Hritik Roshan-based Jai character will be removed from the store after July, 2021 Garena Free Fire All Stars Asia 2021 details revealed Call of Duty Mobile teases two new weapons and a map for the Season 6 update

RetroArch emulator platform is now available on Amazon Fire TVs
slashgear.com
We have been eagerly waiting for AMD to announce the Radeon RX 6600 series GPUs ever since the launch of the RX 6700 XT back in March. Until now, AMD hasn't yet shared an official release date for the mainstream series graphics cards, but a new rumour claims that they are scheduled to launch on August 11th. If AMD is planning to release the Radeon RX 6600 series graphics cards on August 11th, we may see an announcement soon. After all, we're just three weeks away from the alleged release of the Radeon RX 6600 series cards, according to Fudzilla (via VideoCardz). As per the latest rumours, the Radeon RX 6600 XT and the Radeon RX 6600 will be based on the Navi 23 GPU, with the first featuring a fully enabled die with 2048 stream processors, and the latter sporting a cut-down die with 1792 stream processors. Both cards should feature 8GB of GDDR6 memory across a 128-bit memory bus, but the Radeon RX 6600 may also feature a 4GB variant. While a single-fan AMD reference card has been shown off in various slides, AMD is expected to launch these cards its through board partners, as was the case with the RX 5600 XT. Pricing hasn't been announced yet, but considering the RX 6700 XT and the RTX 3060 MSRPs, we'll take a stab and suggest the Radeon RX 6600 XT will be priced at around £350, with the non-XT model coming in slightly cheaper. KitGuru says: Are you planning to upgrade your graphics card soon? Will you wait a bit longer to see if AMD released the Radeon RX 6600 series? Become a Patron!

AMD's Radeon RX 6600 and RX 6600 XT reportedly launching on August 11 with improved availability
techspot.com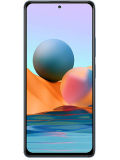 Samsung, Huawei, and Apple were once the top three smartphone brands in the world. However, Huawei has lost the race after the US government had banned American companies from working with it pushing it into the darkness. This has led OPPO, Xiaomi, and OnePlus to quickly jump in and fill up the void caused by Huawei. Market research firm Counterpoint Research claims that OPPO — which includes not only OPPO but also OnePlus and Realme, according to Counterpoint — has captured a 16 percent market share in May 2021, thereby making it the second-largest smartphone brand after Samsung. Individually, OPPO has been the most popular with a 10 percent share globally, followed by Realme with a 5 percent share and OnePlus with 1 percent. Counterpoint Research Senior Analyst Jene Park noted that OPPO could be the second-largest brand to come from China after Huawei, which also had a subsidiary in the form of Honor. Unlike Huawei that tried to strike a distribution deal with AT&T but couldn't due to the political situation, OPPO already has access to the US smartphone market through Verizon and T-Mobile via its sub-brand OnePlus. This makes us believe that OPPO could become bigger than Huawei. Apple, the Cupertino giant that was in the second spot earlier this year has been pushed to third in May. The company has accounted for 15 percent of global smartphone shipments, down from over 16 percent from the start of 2021. However, this is expected since Apple hasn't launched any new model since November as its attention is being shifted to the iPhone 13 series that is scheduled to launch later this year. Xiaomi finished in fourth place with a 14 percent market share. Canalys recently reported that Xiaomi has pushed Apple to secure the second spot. We can expect the company will have another strong quarter thanks to new flagship launches.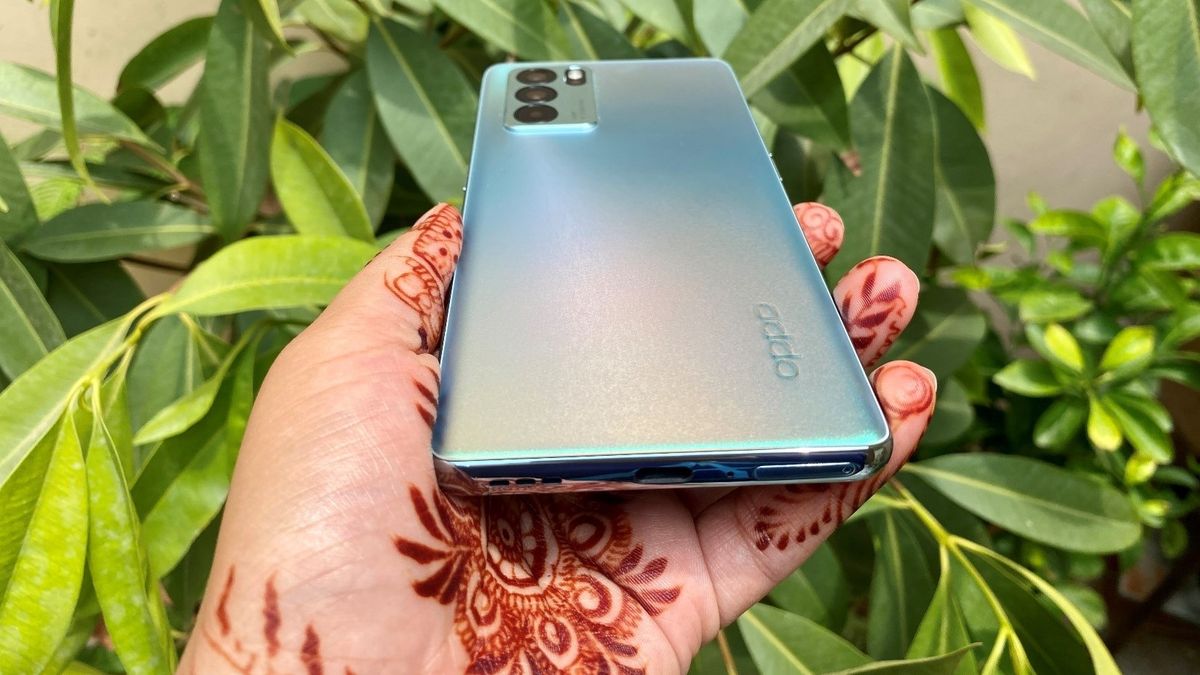 Oppo and subsidiaries edge past Apple; Become global number two in May '21
techradar.com
Foldable smartphones are next on the agenda for all the major smartphone makers. As the companies vie to produce the perfect foldable smartphone, one particular aspect seems to be common in all their efforts - a 120Hz display. A new leak hints at the possibility. It suggests that all the foldable smartphones that we are due to see later this year will come with 120Hz LTPO displays. The tip even mentions that all these displays will be made by Samsung Display. The speculation has been shared in a recent tweet by Ross Young from Display Supply Chain Consultants (DSCC). Young further goes on to mention the names of some of the foldable smartphones which are supposed to mark their debut soon. The list includes foldable smartphones from the likes of Google, Oppo, Vivo, Samsung and Xiaomi. Some of these are the 6.7-inch Samsung Galaxy Z Flip 3,7.55-inch Samsung Galaxy Z Fold 3,7.57-inch Google Pixel Fold,7.11-inch Oppo foldable,8.1-inch Xiaomi foldable and the 8.2-inch Vivo foldable. For those unaware, LTPO technology allows a dynamic refresh rate on a display. This means that the display refresh rate can drop to 10Hz when showing a static image. On the other hand, it can increase up to 120Hz when a high-graphic game is being played. The optimisation as per the content helps increase the battery life of the device. A report by PhoneArena further hints at the use of ultra-thin glass (UTG) technology on these foldable smartphones. As of now, the display technology is exclusive to Samsung's Galaxy Z series. It might soon, however, be made available to others later this year. The report mentions that the Samsung Galaxy Z Fold 3 and Flip 3 will be the first to launch among this list. An official announcement for the flagship smartphones is expected by Samsung on August 11. These might then be followed by the Google Pixel Fold that will likely mark its debut in October alongside the Pixel 6 and Pixel 6 Pro. While the Samsung foldable devices are expected to feature a Snapdragon 888+ chipset, the Pixel Fold will probably come with a custom Google chipset. The launch by Samsung and Google will then be followed by foldable smartphone offerings from Xiaomi, Oppo and Vivo.

Google Pixel folding phone: What the rumours say
pocket-lint.com
Yahoo ist Teil von Verizon Media. Durch Klicken auf " Alle akzeptieren " stimmen Sie zu, dass Verizon Media und unsere Partner Informationen durch die Nutzung von Cookies und ähnlichen Technologien auf Ihrem Gerät speichern und/oder darauf zugreifen und Ihre personenbezogenen Daten verarbeiten, um personalisierte Werbung und Inhalte anzuzeigen, für die Messungen von Werbung und Inhalten, für Informationen zu Zielgruppen und zur Produktentwicklung. Sie können ' Einstellungen verwalten ' auswählen, um weitere Informationen zu erhalten und Ihre Auswahl zu verwalten. Sie können Ihre Auswahl jederzeit ändern, indem Sie Ihre Datenschutzeinstellungen aufrufen. Weitere Informationen darüber, wie wir Ihre Daten nutzen, finden Sie in unserer Datenschutzerklärung und unserer Cookie-Richtlinie. Klicken Sie hier, um weitere Informationen zu unseren Partnern zu erhalten.

Ihre Daten. Ihr Umfeld.
consent.yahoo.com
Ihre Daten. Ihr Umfeld.
consent.yahoo.com
Ihre Daten. Ihr Umfeld.
consent.yahoo.com
Ihre Daten. Ihr Umfeld.
consent.yahoo.com
Ihre Daten. Ihr Umfeld.
consent.yahoo.com
Ihre Daten. Ihr Umfeld.
consent.yahoo.com
Ihre Daten. Ihr Umfeld.
consent.yahoo.com
Ihre Daten. Ihr Umfeld.
consent.yahoo.com
Ihre Daten. Ihr Umfeld.
consent.yahoo.com
Ihre Daten. Ihr Umfeld.
consent.yahoo.com
Ihre Daten. Ihr Umfeld.
consent.yahoo.com
Ihre Daten. Ihr Umfeld.
consent.yahoo.com
Ihre Daten. Ihr Umfeld.
consent.yahoo.com
Ihre Daten. Ihr Umfeld.
consent.yahoo.com
Ihre Daten. Ihr Umfeld.
consent.yahoo.com
Ihre Daten. Ihr Umfeld.
consent.yahoo.com
Ihre Daten. Ihr Umfeld.
consent.yahoo.com
Ihre Daten. Ihr Umfeld.
consent.yahoo.com
Ihre Daten. Ihr Umfeld.
consent.yahoo.com
Find latest and upcoming tech gadgets online on Tech2 Gadgets. Get technology news, gadgets reviews & ratings. Popular gadgets including laptop, tablet and mobile specifications, features, prices, comparison.

Pegasus-like spyware aside, there are many other ways a smartphone can be hacked: What are they, how to prevent it
firstpost.com
Maruti Suzuki's first EV set to launch before 2025 with sub-Rs 10 lakh price tag: Report
firstpost.com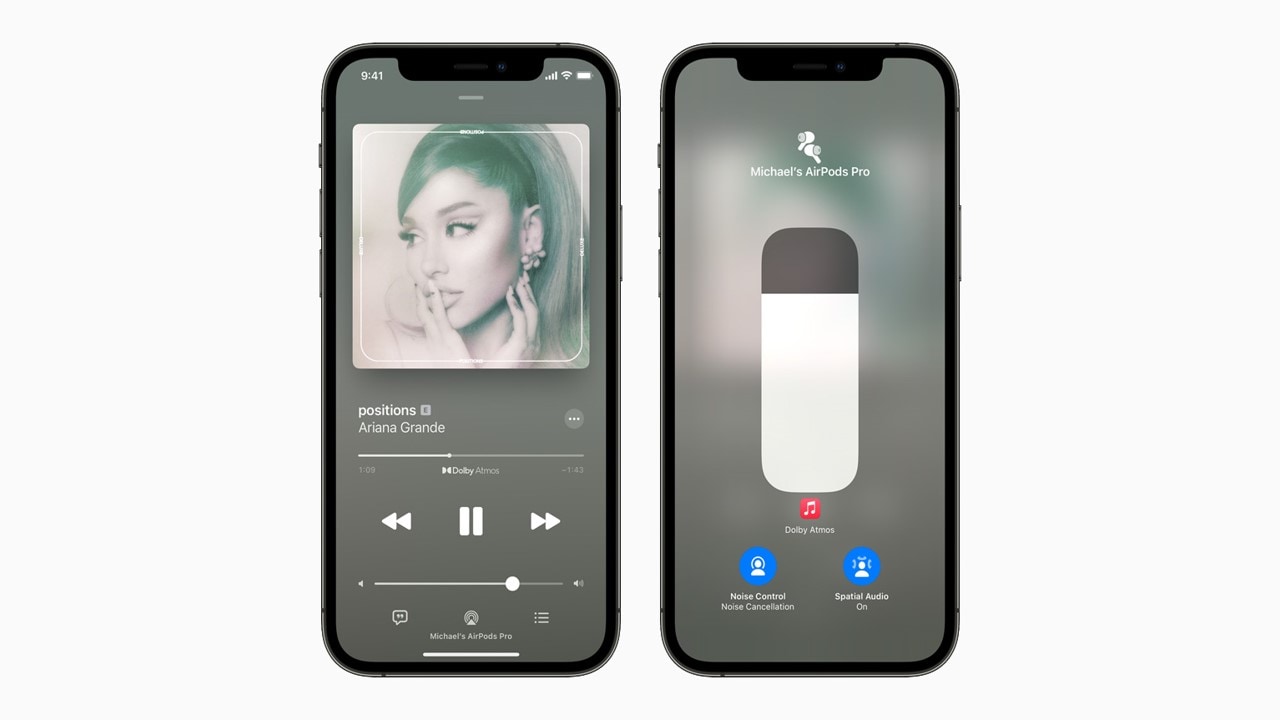 Apple Music users in India get spatial and lossless audio features: What it means and how to enable it
firstpost.com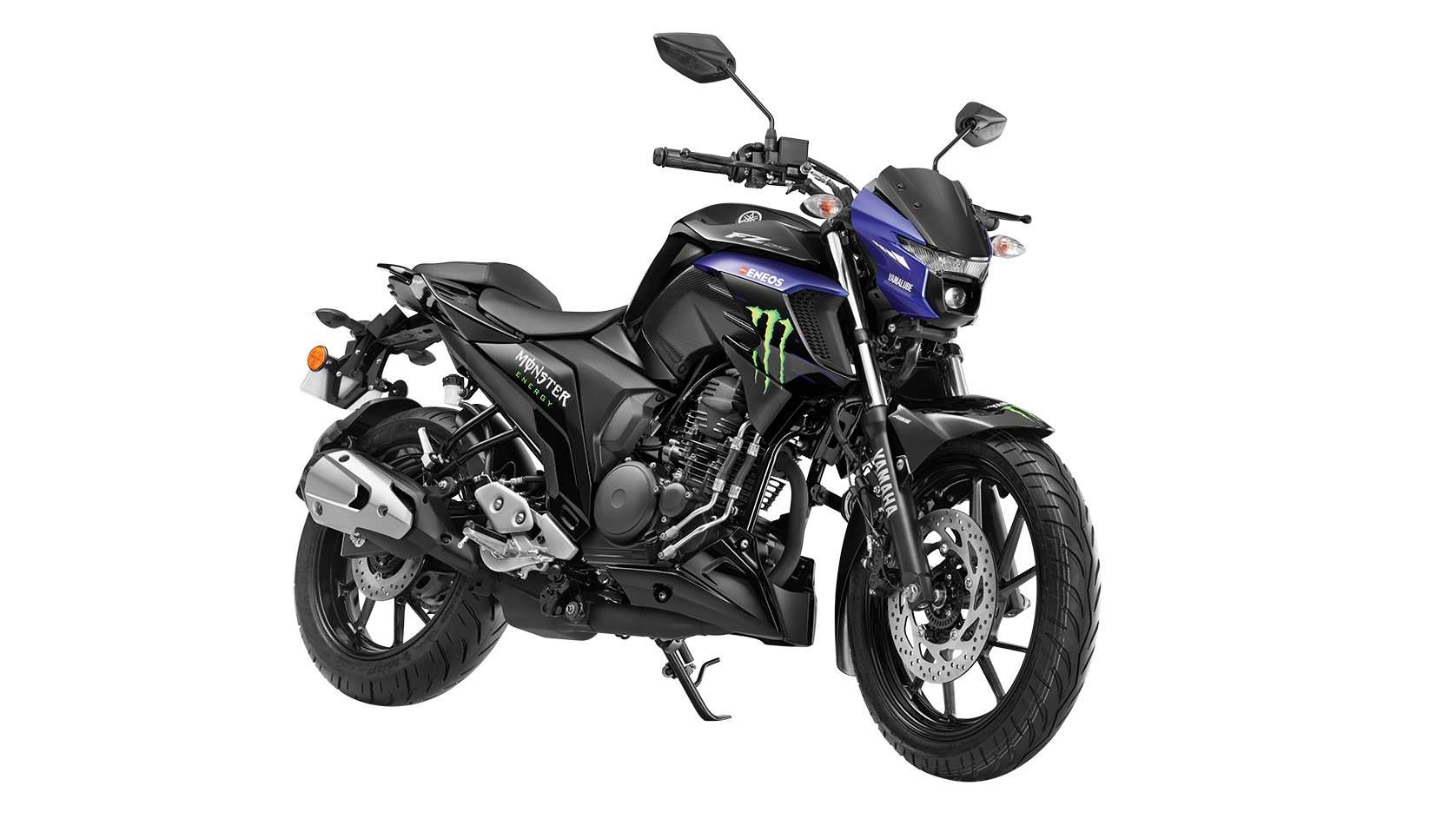 Yamaha FZ25 MotoGP Edition launched in India at Rs 1,36,800: Find out what's new
firstpost.com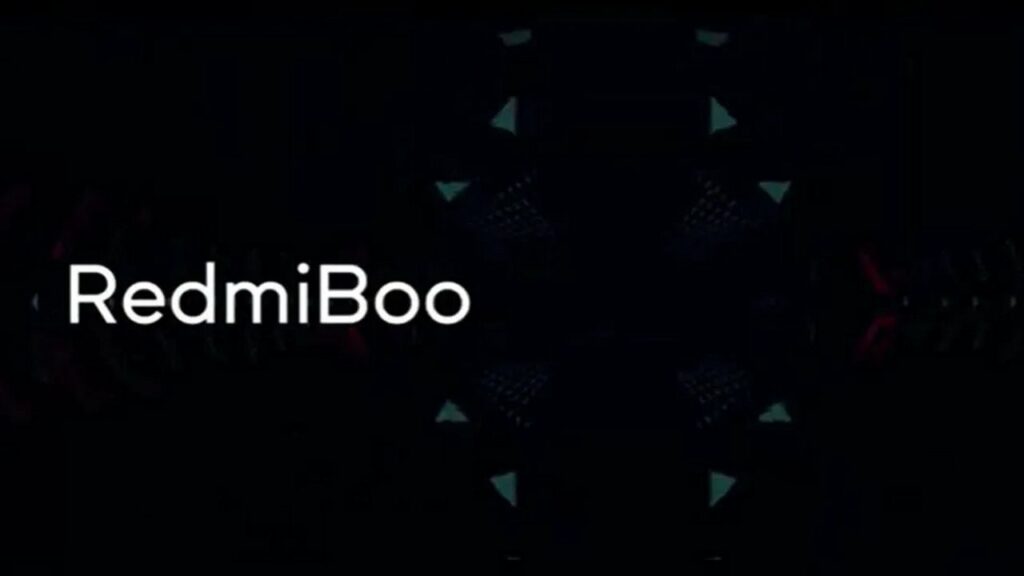 This website uses cookies to improve your experience while you navigate through the website. Out of these, the cookies that are categorized as necessary are stored on your browser as they are essential for the working of basic functionalities of the website. We also use third-party cookies that help us analyze and understand how you use this website. These cookies will be stored in your browser only with your consent. You also have the option to opt-out of these cookies. But opting out of some of these cookies may affect your browsing experience.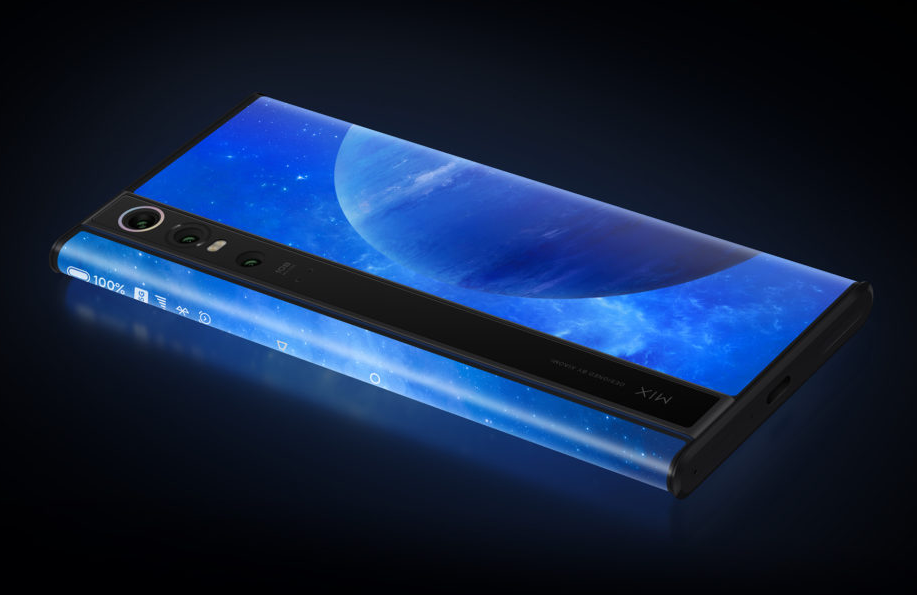 Xiaomi Mi Mix 4, Xiaomi CC 11 appear on TENAA; key specs revealed
gizmochina.com
Realme GT Master Edition White color option teased by the company ahead of launch tomorrow
gizmochina.com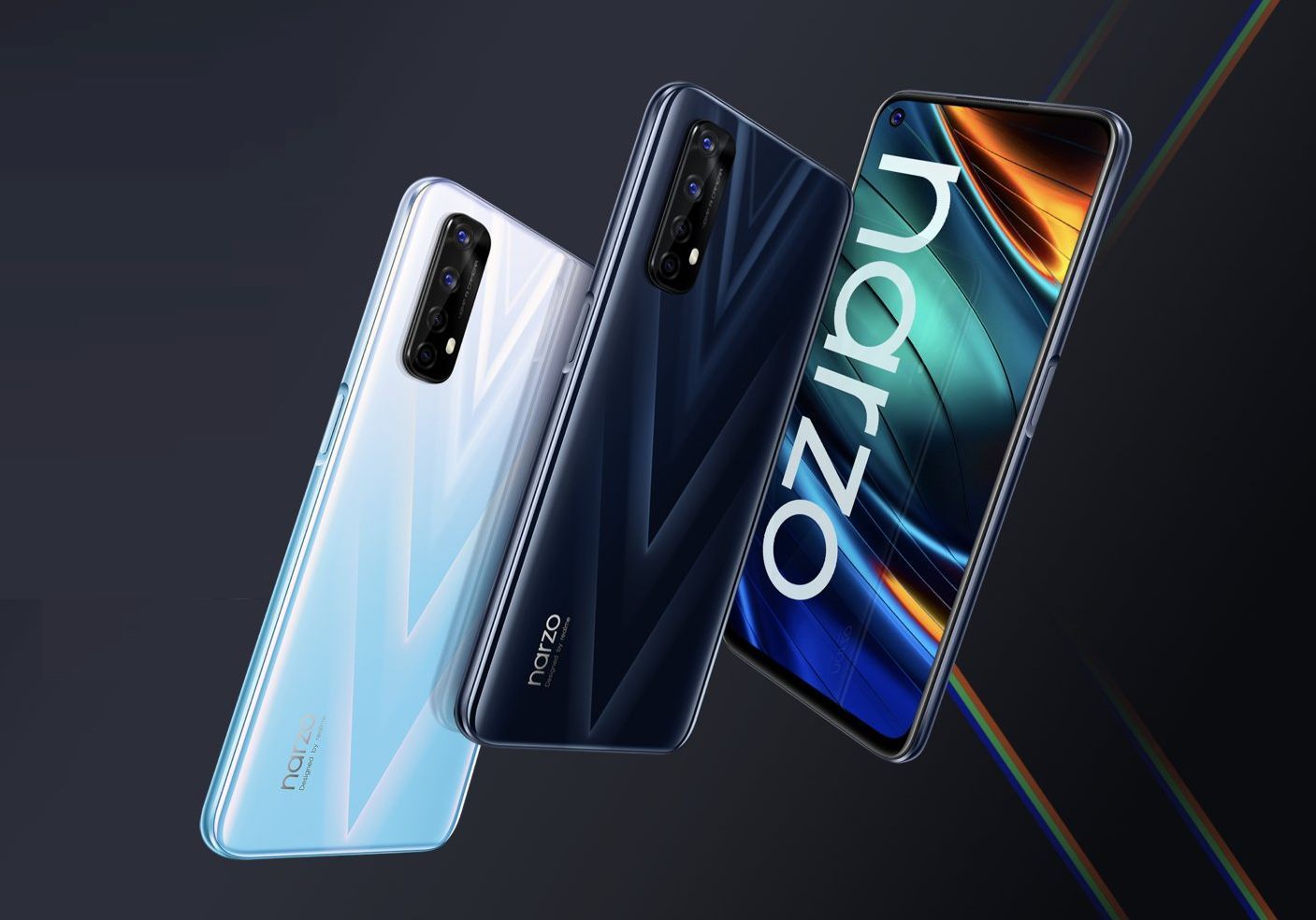 realme narzo 20 Pro receives Android 11 stable update
gizmochina.com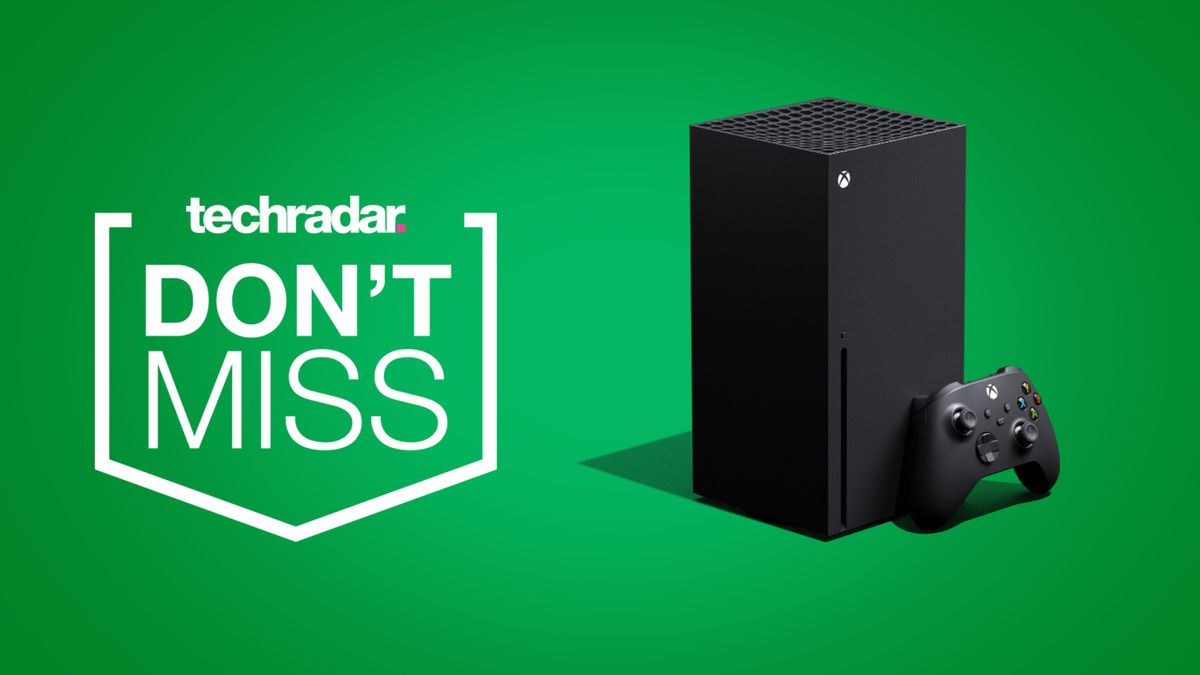 If you're searching where to buy Xbox Series X, Very has opened waiting room for its latest Xbox Series X stock drop. Should you make it through, which in our experience isn't always a guarantee, the Xbox Series X with optional extras will be available to select. It's unclear how long users will have to wait, but if Microsoft's flagship console is available on its own, and the add-ons aren't too excessive, this could be a great chance to grab the Xbox Series X before it's sold out again. Very's waiting room will automatically refresh every 30 seconds, so keep the tab open for the model you'd like and cross those fingers and toes. The Xbox Series X continues to be in extremely high demand in the UK, with stock selling out almost instantly. In fact, we've seen less Xbox Series X stock drops than for PS5, which is rather surprising. Unfortunately, it looks like the console will be hard to find for some time. If you miss out on Very's Xbox Series X stock or simply want to know where to buy Xbox Series X quickly, you'll find all the links to buy Xbox Series X at various retailers below. Keep checking these links as you never know when more consoles will hit the shelves.

Xbox Series X restock: a waiting room for Xbox Series X stock is now live at Very
techradar.com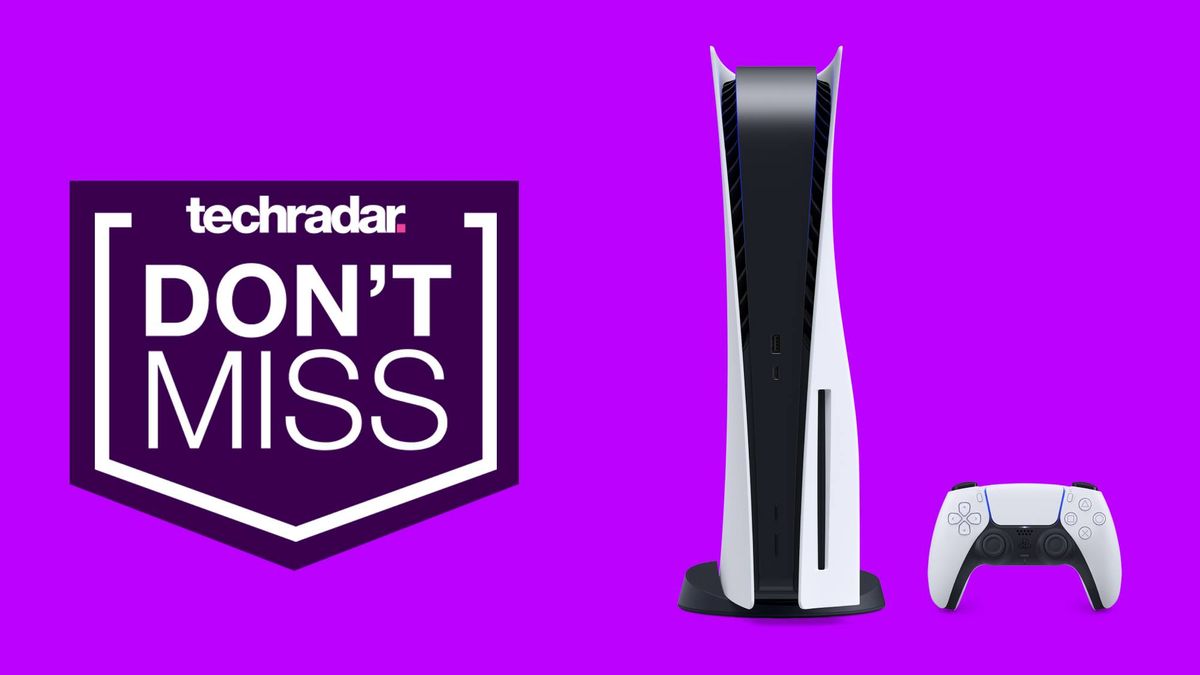 PS5 restock update: waiting rooms for PS5 stock are now live at Very
techradar.com
PS5 restock update: waiting rooms for PS5 stock are now live at Very
techradar.com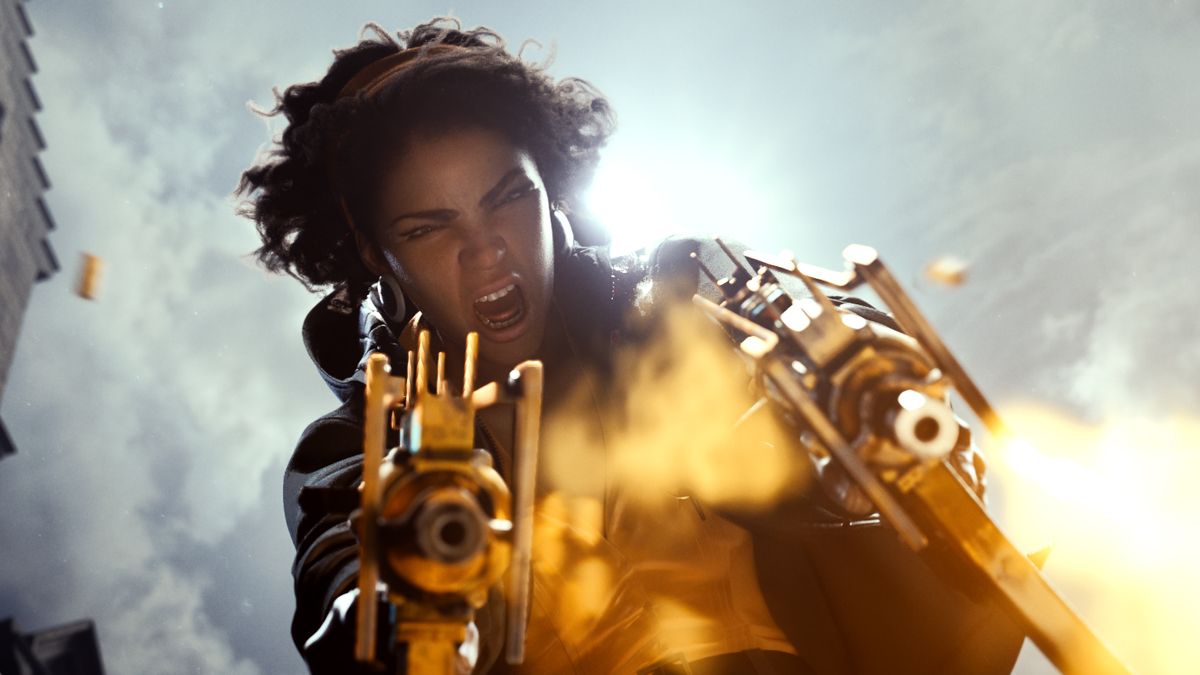 There are lots of new PS5 games coming out soon that'll help you to make the most of your new PlayStation 5 – or finally convince you that you should pick one up. If you want to know what's coming soon and when to get your hands on them, you've come to the right place. Although there weren't many new game releases in the first half of 2021 to shout about, the rest of the year looks set to be filled with top-notch new PS5 games to keep you busy, including the likes of Deathloop and Horizon Forbidden West. However, because there are quite a few top PS5 games coming out soon, it can be a challenge to keep track of which game is released when – especially considering the number of games that have been delayed recently. Many upcoming PS5 games continue to be pushed back as the pandemic affects development teams all over the globe. To help you stay ahead of the releases, we've selected the best games that are coming soon, along with their release dates. That way, you'll know where you stand with all the biggest new PS5 games that have been confirmed so far. Read our guide below to find out when you can expect to get your hands on the biggest new PS5 games.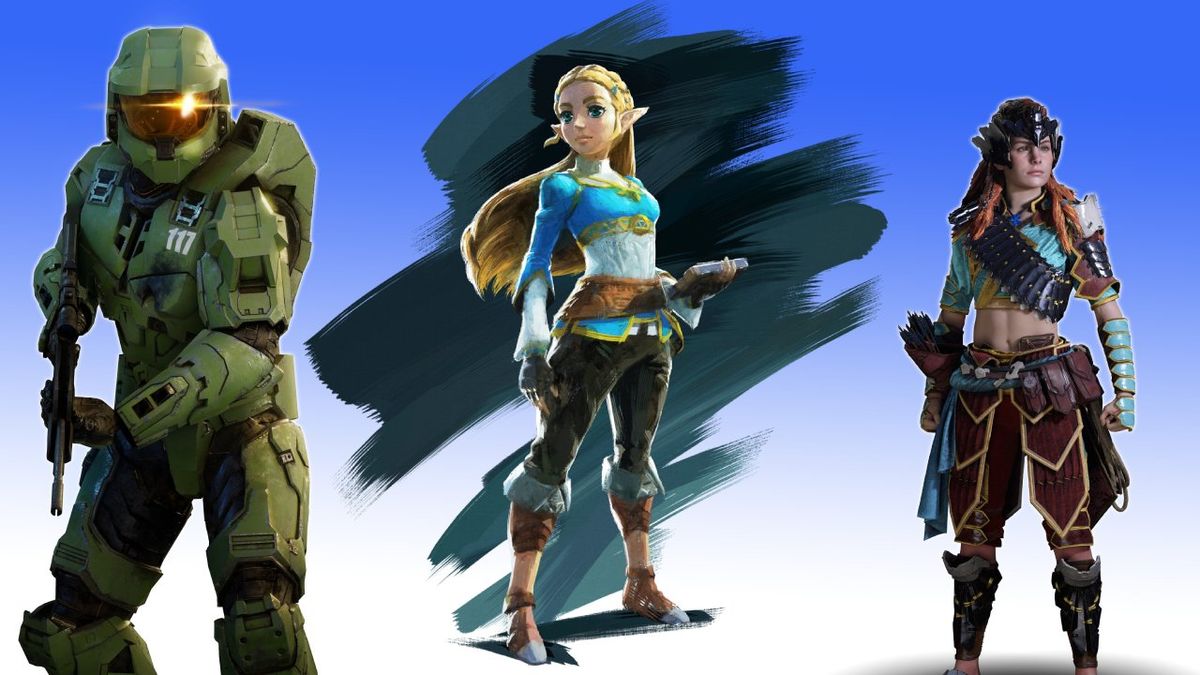 New games 2021: upcoming game release dates for console and PC
techradar.com
New PS5 games: upcoming PS5 game release dates
techradar.com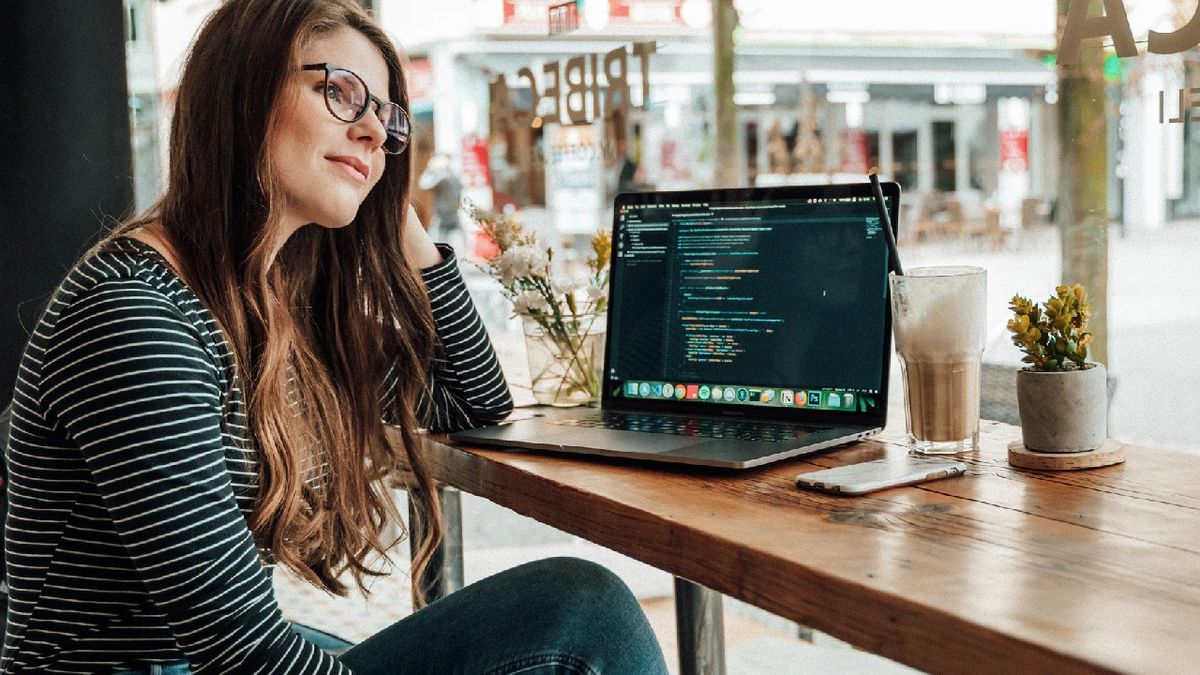 When it comes to the best laptop for programming, it's not just mobility you need. Storage, speed, and a comfortable keyboard are more vital than clock speeds, cores, and threads. It's true that you'll need one of the best processors for the best programming and coding laptop, but a speedy machine also means speedy memory and storage, like one of the best SSDs. After all, when you're working the last thing you want are any potential bottlenecks. And, a swift laptop will save time when loading and running your projects. That not only means time saved but a streamlined workflow. Also, they might not be the first things that come to mind but make sure the laptop has a great screen and comes with the best keyboard you can find. You don't want the display to strain your eyes after hours of use. And, you don't want to deal with an uncomfortable keyboard when you've been typing for long periods of time. Don't worry if that sounds like a lot to keep track of. We've collected our favorites for the best laptop for programming to help you get the right one for you, some of them not that much more expensive than the best laptops under $500. Whether you're looking for a Windows 10 machine, a macOS, or even some of the best Chromebooks, we've got you covered. Here then are what we think are the best laptops for programming. The Google's Pixelbook Go is the best Chromebook money can buy right now, and it's also a fantastic laptop for programming. Coming with a more affordable price tag than its predecessor, the Pixelbook, Google's latest Chromebook still packs plenty of the premium features the original came with, including an amazing battery life, and one of the best keyboards we've used on a laptop - an important consideration when looking for a laptop for programming in. Sure, it doesn't use Windows 10 - instead it runs Chrome OS - but for most programmers, especially web developers, this won't be an issue. You can also install Linux on this thing as well, which makes it an even more versatile laptop for programming. It features some impressive specs for a Chromebook, which ensures that Chrome OS positively flies on this device, and puts its performance on par with many of the more expensive Windows laptops and MacBooks. The HP Spectre x360 (2021) 2-in-1 laptop had a big refresh for 2021, and the boost in specs, with 11th-generation Intel Core processors and Intel Iris Xe graphics, along with the impeccable 2-in-1 design and pristine gem-cut chassis, means that this version is at the top of our best laptops for programmers list. The HP Spectre line has always consisted of stunning devices. So, when we say that the Spectre x360 takes things to another level, that should mean something. Not only is this one of the most beautiful laptops on the market right now – with its gem cut design and sleek profile, but it's tough on the inside. HP fitted this with impressively long battery life, which means that you're getting one of the best laptops on the market, hands down. As such, it's also the best laptop for programming right now. The new Apple MacBook Air (M1,2020) isn't just the best laptop Apple has ever made, it's one of the best laptops for programmers. Thanks to the revolutionary ARM-based Apple M1 chip that powers the new MacBook Air (Apple has ditched Intel for these new laptops), this is a stunning achievement: a thin and light laptop that offers great performance, while also offering incredible battery life. Easily managing over 11 hours on a single charge, this is a laptop you can easily carry around with you at work or school. Its screen is gorgeous and the new and improved keyboard means you can happily code away for hours on this thing. The Microsoft Surface Book 2 is an excellent choice for any coders out there, as Microsoft has crafted one of the most powerful 2-in-1 laptops on the planet. After all, it boasts components powerful enough to handle pretty much everything you could throw at it – including some light gaming in your down time. If you're looking for a larger display, there's a 15-inch model, which also features beefier components – albeit at a higher price tag. The MacBook Pro 13-inch (M1,2020) may not have gotten a massive design overhaul, but what it lacks in that department, it makes up for big time in performance and battery life thanks to Apple's groundbreaking M1 chip. This MacBook Pro has the longest battery life in a MacBook, in fact, allowing you to use it for programming for hours on end without having to worry about stopping to find a charger. The M1 chip is no slouch when it comes to performance, either, so compiling and testing code is extremely quick as well. If you have the budget for it, this is a programming laptop that will last you for years. When you're looking for the best laptop for programming, especially if you're developing software for macOS, you're eventually going to find yourself looking at the MacBook Pro. Although it's an older MacBook Pro, its powerful processor and heaps of RAM makes it one of the fastest MacBooks out there and worthy of consideration in that respect alone. However, with its thin, light and sleek design, this doesn't feel like a 16-inch behemoth, making it so comfortable and easy to use on the go. Yet, despite its svelte frame, you're still getting that extra real estate on that stunning display. Apple then rounds those out with amazing (and loud) speakers and a much, much better keyboard, making it a superb laptop for programming and more. The LG Gram 17 abandons the full-fat H-series processors for Intel Ice Lake Ultrabook-class chips, and makes up for that by being a 17-inch laptop that's as light as a 13-inch one. This all means you can get a gorgeous 17-inch 1600p display in a laptop that weighs just 2.98 lbs (1.35kg). So, for programmers who need nice, big screens to work on, this is a fantastic choice, and you can comfortably carry it around with you wherever you go. When you couple that lightweight design with the fact that the battery lasted more than 14 hours in our testing, you have the recipe for the perfect laptop for programming on. If you have the funds for an unstoppable workhorse, then Lenovo's ThinkPad X1 Extreme mobile workstation is the best laptop for programming for you. This laptop gets our vote as one of the best Lenovo laptops for many reasons. It has several configurations on hand, depending on your needs and budget, but at its most basic, it's already pretty powerful, packed with a solid graphics card in a robust carbon-fiber and aluminum package that will survive any office or field. The only negative? You get what you pay for, and the Lenovo ThinkPad X1 Extreme comes with a price tag to match its power. Premium Chromebooks occupy their own space in the laptop market, bridging that gap between powerful traditional laptops and super lightweight Chromebooks. And, the Asus Chromebook Flip C436F/C436FA is perhaps one of the very few examples of these out there, with its combination of superb power, terrific feature set, premium build, but a price tag that's cheaper than its rivals. This makes the Asus Chromebook Flip C436F/C436FA perfect for web developers who need a powerful machine. The Microsoft Surface Pro 7, the seventh iteration of Microsoft's award-winning product, may not be the generational leap many Microsoft tablets have been waiting for, but it offers some improvements from its predecessor. This 2-in-1 tablet aimed at pros has received impressive gains in power, making it more capable than ever as a laptop alternative. Also, it now boasts a USB-C port and Wifi 6 connectivity. With its quad-core processors and plenty of RAM, you'll be able to compile code quickly and efficiently, even when you're on the move. Just keep in mind that you'll have to pay extra for the Type Cover – you're not going to want to get any coding done on a touch screen, trust us.

Best laptop for programming in 2021
techradar.com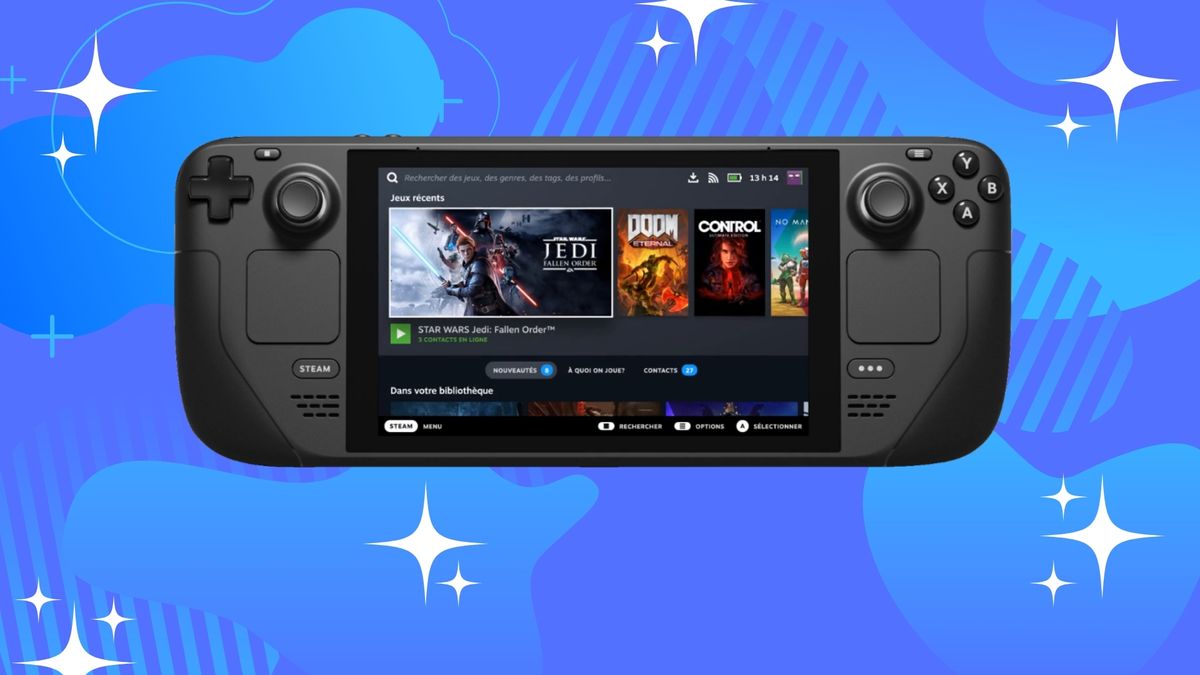 We recently found out that the Steam Deck offers the possibility of replacing its SSD storage, though Valve certainly doesn't recommend doing so. A lot of interest in this likely stems from the concern that the 64GB of eMMC storage on the cheapest Steam Deck model is insufficient (understandable given modern game file sizes), and that the option to use expandable SD card storage will result in you being trapped in loading screens. As it turns out, some of you can put your fears to rest thanks to a tweet from Lawrence Yang, a developer currently working on the Steam Deck, where he confirms that all of the games played in IGN's exclusive first hands-on for the device were loaded from an SD card rather than an SSD. This is great news for gamers who might be undecided as to what version of the Steam Deck they wish to buy. SD cards themselves can be a pricey investment if you're looking for something with a huge amount of storage and a speedy read/write speed, but if you already have one laying around then you could certainly save a few pennies on Valves' console. If you do opt for one of the two versions using an onboard SSD then you will undoubtedly benefit from faster loading times for the titles installed onto them, but IGN's video preview shows that games loaded from an SD card are more than playable, which was a major concern for many looking to buy the most affordable version of the console. When you consider the Nintendo Switch only comes with 32GB of storage (and many Switch users use an SD card to expand on this), it isn't actually all that surprising that the gaming experience for the Steam Deck should hold up to the current standard for a handheld device. This bodes well for gamers who were looking to go against Valve's recommendation to not replace the console built-in storage themselves, especially as that won't be the easiest task for anyone without existing PC building experience. Firstly,2230 form-factor M.2 SSDs are hard to find right now thanks to ongoing component shortages, and they can be pricey when you do find them in stock. There may also be parameters for the SSDs currently being installed into Steam Deck consoles that account for things like overheating issues that an off-the-shelf SSD may not comply with, which will almost certainly cause some issues in the future. And of course, there's the issue of SteamOS being installed on the supplied drive, and how to get that across to the new SSD, a daunting task for some that will likely void any product warranty should something not go to plan. As with anything unreleased, keep your expectations low and your hopes high on this, but we do at least have the reassurance that games loaded from SD card storage will play well enough for most gamers to enjoy – just remember, this isn't a $3,000 gaming PC and you'd be foolish to expect that kind of performance from a current-gen handheld device.

Valve has addressed one of our biggest concerns about the Steam Deck
techradar.com
France has endured three national lockdowns and its president wants to stave off a fourth. To this end, President Emmanuel Macron last week introduced a "health pass" system that will soon require citizens to be vaccinated against COVID-19 in order to frequent cafes, restaurants, shopping centers and more. The announcement resulted in an uptick in vaccinations -- but also mass protests around the country over the weekend. Over 100,000 citizens took to the streets to voice their anger over the new rules, according to the BBC. Some protested by wearing yellow stars on their clothing, often with "not vaccinated" written in the center, a reference to the means by which Nazis identified Jews in the '30s and '40s. Holocaust survivor Joseph Szwarc condemned the comparison on Sunday at a ceremony commemorating anti-Semitic crimes committed in Nazi-occupied France. "I wore the star, I know what that is," he said in comments translated by AP . "I still have it in my flesh, It is everyone's duty to not allow this outrageous, anti-semetic, racist wave to pass over us." The yellow star iconography has previously been used in anti-vaccine rallies over in Germany, leading in May to the country's anti-Semitism commissioner to call for its use in such protests to be illegal, the BBC reported. Having fully vaccinated 40% of France's population, the country's leaders are now shifting their focus from acquiring a vaccine supply to encouraging reluctant citizens to take advantage of it. A December 2020 poll found that only 42% of French people would get a jab if it was available to them, reported The Economist, though that number rose to 56% by late January when world leaders started publicly getting vaccinated. France has been hit hard by COVID-19, as only four countries -- the US, India, Brazil and Russia -- have recorded more cases. The US is also fighting vaccine hesitancy. Over 99% of COVID-19 deaths last week involved those who were unvaccinated, stated the Centers of Disease Control and Prevention. "This is becoming a pandemic of the unvaccinated," CDC director Rochelle Walensky said last Friday. Gabriel Attal, a spokesman for France's government, on Monday critized the "absolutely abject comparisons" and said the government "won't cede to a dictatorship of images and outrageous words", according to the AP. Under the health pass rules, admission to "cultural and recreational venues" such as cinemas and museums will require either a vaccination or a recent negative COVID-19 test. Cafes, restaurants, shopping centers, hospitals, care homes and long-distance travel will be added to the scheme in August. "Depending on the evolution of the situation we will undoubtedly have to ask ourselves whether to make vaccinations mandatory for all French people," Macron said last week. Other protesters over the weekend waved signs calling the health pass a "Health Apartheid," comparing it to South Africa's system of white rule where black and mixed-race citizens were afforded fewer rights until 1994. These signs echoed a comment by a French member of the European Parliament last week who, in a now deleted tweet, said the health pass is "Apartheid in the land of human rights." Protests over the health pass led to at least two COVID-19 vaccine clinics being vandalized, one of which was found on fire in what police are treating as attempted arson. But while the health pass drove over 100,000 citizens to publicly voice their opposition, it pushed far more towards vaccination clinics. Roughly 1.7 million vaccination appointments were booked in the 24 hours after Macron's speech, reports Reuters .

French anti-vax protesters compare vaccine rules to Nazi crimes
cnet.com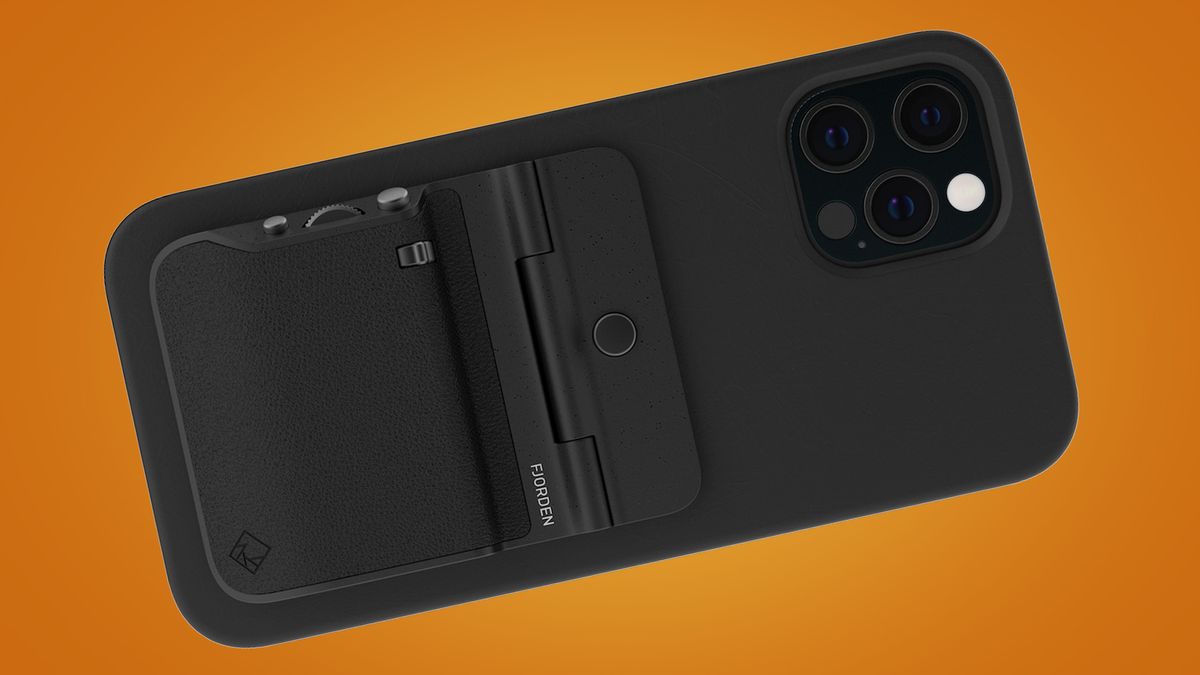 A promising new Kickstarter project is aiming to become the first iPhone accessory to really nail the concept of adding physical camera controls to a smartphone. The Fjorden, which as the name suggests comes from an Oslo-based startup, is designed to bring the tactile joys of shooting with a dedicated camera, like a proper shutter button and customizable dials, while maintaining the iPhone's pocketable form factor. It's not the first accessory to try this, with previous attempts including the Moment Original Case and Shiftcam. But the Fjorden brings a few neat tricks, including a quick-release system for removing the grip when you don't need it and a MagSafe-compatible case. Compatible with all iPhone 11 and iPhone 12 sizes (along with future iPhones), the Fjorden grip is 10.7mm deep – the same as an Airpods case – which means it should still be pocketable, unlike some previous takes on the concept. It also promises to bring quite a few of the controls you'd find on a dedicated compact or mirrorless camera. These include a two-stage shutter button – which means you half-press to focus, then full-press to take a shot – plus a customizable control dial that lets you tweak settings like shutter speed or ISO without needing to touch the screen. You also get a customizable multi-function button, which you can use for triggering things like portrait mode or the flash, and a zoom lever for switching between your iPhone's lenses or zooming in and out, as you would when pinching-to-zoom. The only real downside to Fjorden is that you'll likely need to use a third-party app to unlock all of its functionality. Fjorden says its own camera app taps into all the computational photography tools that Apple has made available to developers, including Portrait Mode, HDR/Deep Fusion and ProRAW. But this unfortunately doesn't yet include Night Mode yet. Still, the project says existing apps like Obscura and ProCamera (which has developed its own Night Mode) will also be fully compatible with the Fjorden Grip at launch, and you'll at least be able to use the accessory's shutter button in the Apple's stock camera app. Naturally, all the disclaimers that usually apply to Kickstarter projects – that you're backing them at your own risk – are also relevant to the Fjorden. But it is one of the more promising takes on the 'iPhone case with camera controls' concept that we've seen. Firstly, despite the number of buttons and dials it brings, it still looks pocketable. This feels like an essential component of any phone accessory, but hasn't always been the case with previous takes on the idea. The Fjorden's MagSafe-compatible case is also appealing, even if it's a slight shame the grip itself doesn't attach using magnets – instead you remove it using a quick-release clip. There are also a couple of other neat touches, including a built-in kickstand and compatibility with Moment's M-Series lenses, via a mount that snaps onto the Fjorden's optional case. For all of the iPhone's recent leaps in computational photography, it still struggles (like most phones) to deliver the tactile shooting experience that photographers enjoy – for example, one-handed shooting, or being able to make creative tweaks without obscuring the viewfinder. It's too early to say whether or not the Fjorden is going to be the accessory that manages to pull off this concept, as a lot depends on how well it integrates with various camera apps. But it certainly looks like a promising take on the idea, even if it's not expected to ship until February 2022. It's already hit its Kickstarter goal and you can still pick up its early bird pledge for $129 / £103 (around AU$192), which includes the Fjorden Grip and back plate adapter, or $149 / £120 (around AU$224) for the Grip and MagSafe case (which fit any version of the iPhone 11 or 12).

This clever MagSafe grip brings physical camera controls to your iPhone
techradar.com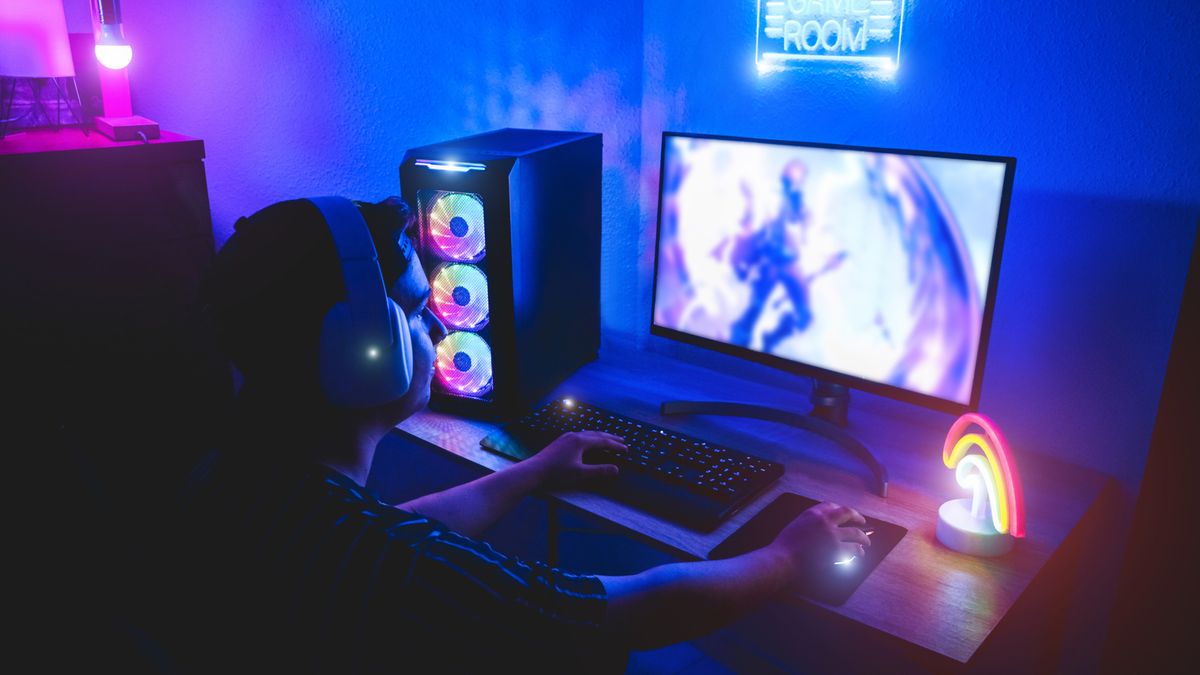 Windows 11 has taken an important leap forward for PC gamers, with Nvidia releasing official drivers for the upcoming operating system. While Windows 11 won't be officially released until later this year (most rumors point to an October launch), you can download and install an early version of Windows 11 already to help out with testing. So, there are already a decent amount of people using Windows 11, which means official driver support will help improve the experience for anyone helping to test the operating system. It will also give Nvidia and Microsoft early information about any potential issues with the drivers, so when Windows 11 officially releases, fully working drivers should be available on day one. According to Windows Latest, people using Windows 11 who have installed the driver have already seen improvements in the operating system. To install the driver, use Nvidia's GeForce Experience app, which handily alerts you when there's a new driver update. Nvidia's latest driver brings other improvements for PC gamers on both Windows 10 and Windows 11, including DLSS support for Red Dead Redemption 2 and improved compatibility with gaming monitors. Nvidia's GeForce driver version 471.41 for Windows 11 (as well as Windows 10) follows Intel's move to release official drivers for Windows 11 as well. Even if you don't do a lot of gaming, having updated graphics drivers can improve the overall performance of your PC – especially with software that has lots of graphical effects, like Windows 11. Microsoft is really pushing Windows 11 as an operating system that PC gamers will want to use, including features such as Auto HDR. This means it's essential that Windows 11 is supported by drivers from the likes of Nvidia and Intel. We'll likely see AMD release Windows 11 drivers soon as well. It also shows how well Windows 11 is coming along, and means we should be seeing the release relatively soon. Microsoft has benefitted from most PC gamers running its Windows operating system, due to how many games support it compared to alternatives such as macOS and Linux. However. Valve, the company behind the popular Steam store, has been pushing for more Linux support in recent years, even going so far as creating its own Linux distribution, Steam OS, and Proton, a compatibility layer that allows Windows games to run in Linux. Valve also recently announced the Steam Deck, a handheld gaming device that runs on Steam OS. If it is a success, it could show gamers that Linux is now a viable alternative to Windows – and that could be bad news for Microsoft.

Nvidia prepares Windows 11 for gamers with official GPU drivers
techradar.com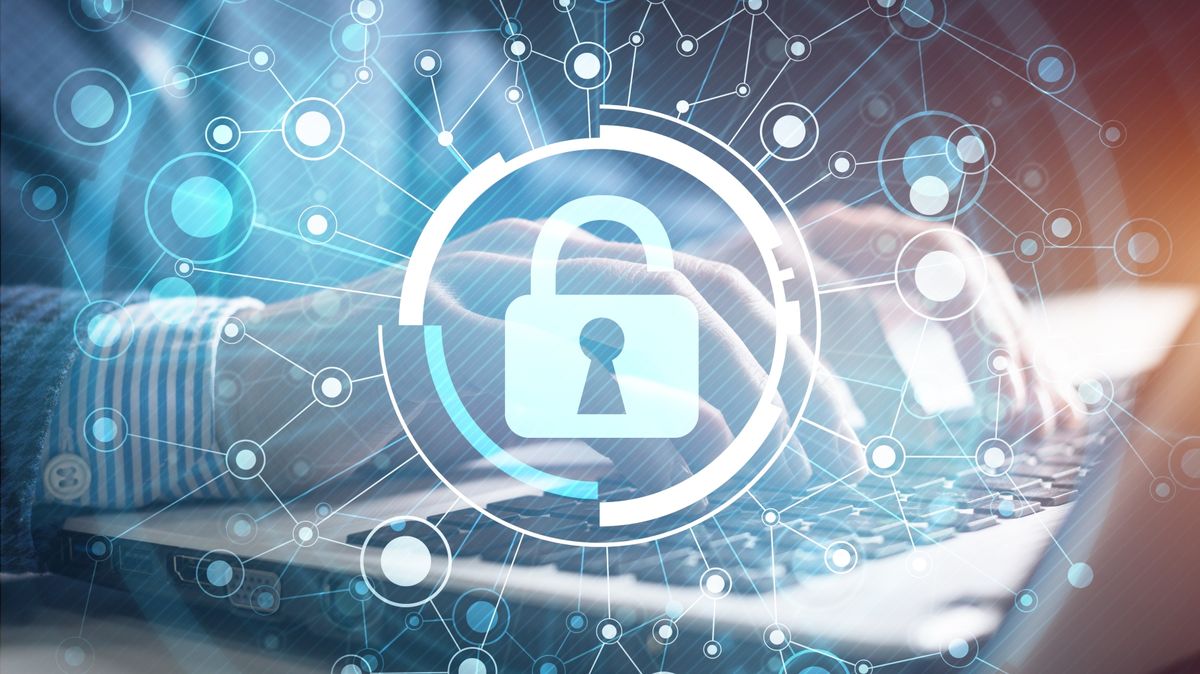 Computing giant IBM has announced a new filesystem-level solution to help businesses safeguard their data, particularly from cyberattacks such as ransomware. The solution, dubbed Safeguarded Copy, can automatically take immutable snapshots of the filesystem, which it then preserves in an isolated area within the system, protecting them against any corruption. When the system is attacked or runs into any other situation that causes data loss, Safeguarded Copy can help recover data from the snapshots based on known points-in-time prior to the breach. "Protecting against ransomware and other forms of malware requires a two-pronged approach to resiliency that involves automated protection and rapid recovery," said Denis Kennelly, General Manager, IBM Storage. IBM believes what sets its Safeguarded Copy solution apart from other comparable snapshot products is its dexterity and control. Users can define a Safeguarded Copy schedule to create multiple backups on a regular basis, such as hourly or daily. When it comes to restoration, the solution enables users to extract and restore specific data from the backup snapshots, and even restore a backup to a different volume. Best of all, with Safeguarded Copy, users can configure and schedule the backups themselves instead of relying on an off-site storage provider. Developed as part of IBM DS8000 series of storage systems, SafeGuarded Copy has now been extended to the IBM FlashSystem family of all-flash storage arrays that use standard solid-state drives ( SSD).

IBM wants to ensure a cyberattack never knocks your business down for long
techradar.com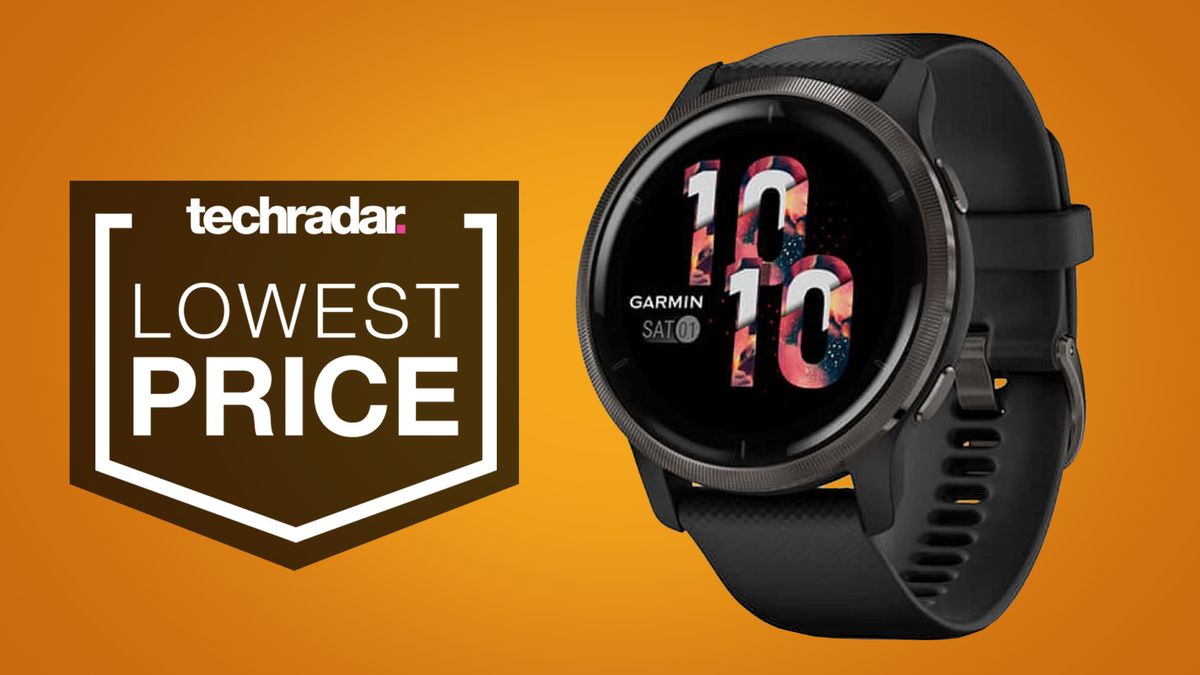 Right now, you can pick up the new Garmin Venu 2 for just £309.94 at Amazon – a saving of £40.05 off its regular price. This is the best deal we've seen for this great-looking Garmin watch, which was only released in April this year, and is still full price at all other retailers. We've seen a small discount on the 40mm Venu 2S in recent weeks, but this is the first substantial deal on the full-sized 44mm Garmin Venu 2. When we reviewed it, we were blown away by its vivid, high-resolution AMOLED display, and the larger size really gives you the best experience. If you don't live in the UK, scroll down for the best Garmin deals near you. If the Venu 2 doesn't appeal. you can also pick up a good deal on several of Garmin's other great running watches, including the slim Garmin Lily and the super tough Garmin Instinct Solar. If none of these deals take your fancy, or you live outside the UK, here are all the best Garmin offers available today.

Hurry - the new Garmin Venu 2 just got its biggest discount ever
techradar.com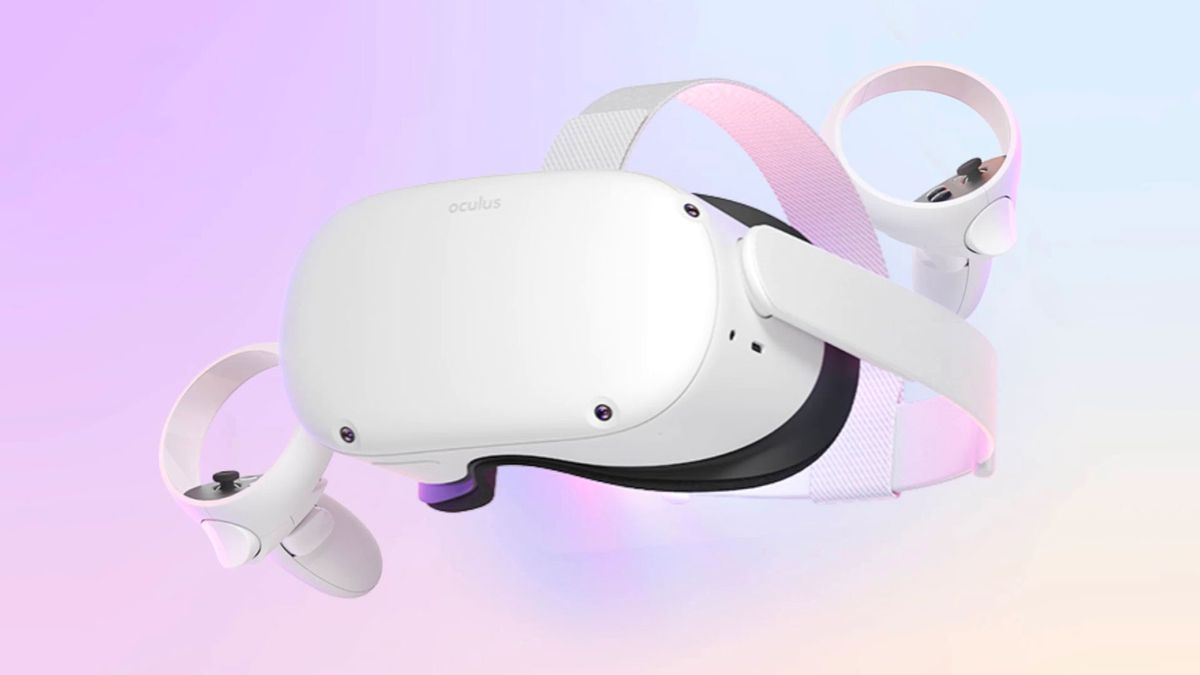 The Oculus Quest 2's base model could soon boast double its storage capacity, based on a listing spotted on French retailer LDLC's website. The listing alludes that a 128GB model could be on the way, but more surprisingly, that it could replace the 64GB base version of the Quest 2 entirely. Reported on by RoadToVR, the LDLC listing was originally spotted by French gaming website GamerGen, which reached out to retailer Top Achat on Twitter for comment. According to GamerGen, a Top Achat representative confirmed that the listing was not made in error: "So I checked, it's not a mistake, nor a leak. It was put online on July 6 at 12:01 AM following the end of the NDA. "The 64 GB model is now out of stock, the 128 GB model replaces it." Unfortunately, the LDLC listing for the updated Oculus Quest 2 model has since been taken down. However, evidence of its existence has been stored on the Wayback Machine Internet Archive, where you can view the store page in its entirety. Evidence that the 128GB Oculus Quest 2 model could be a mid-generation refresh for the product lies in the price. On the leaked listing, the 128GB Oculus Quest 2 costs €350 (around $410 / £300 / AU$570). This lines up with the retail price for the 64GB model, suggesting that the 128GB variant could replace it. Given that LDLC was relatively quick to remove the updated Oculus Quest 2 listing, though, it's best to take news of its existence with just a pinch of salt. It's possible that the title of the listing was a mistake. However, given the increasing shortage of 64GB models available to buy online, we wouldn't be surprised if Oculus was prepping a Quest 2 model with expanded storage. As we've seen with the lukewarm responses to the Switch OLED and the Steam Deck's base model,64GB just isn't enough space for frequent gamers. While the potential existence of a 128GB Oculus Quest 2 base model is undoubtedly good news, we'd still consider the 256GB model for that extra piece of mind. We're reaching out to Oculus for comment, and we'll let you know if we hear anything either way.

Oculus Quest 2's tiny 64GB base model could soon be a thing of the past
techradar.com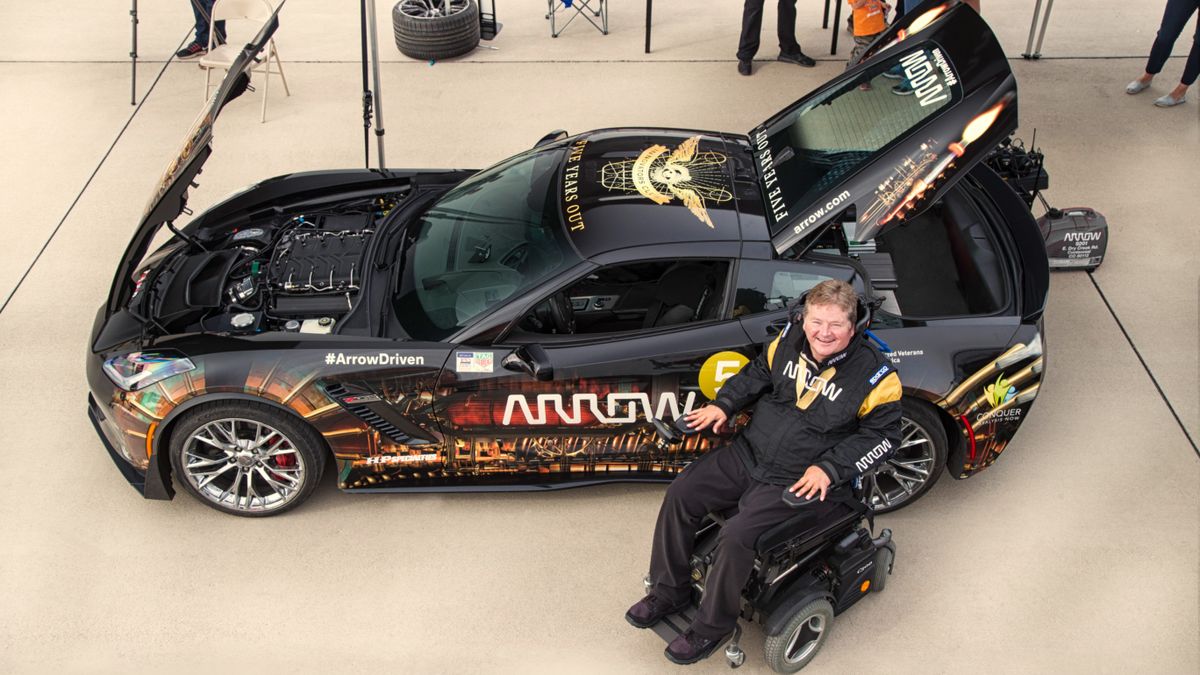 Race car drivers are a peculiar bunch. It's fair to say aggressively cornering at three-figure speeds isn't most people's idea of a good time, especially when the stakes involved can so quickly shift from winning and losing to a toss up between life and death. It's a testament to the passion associated with motorsport, though, that even those who fall victim to the immense risks involved are often reluctant to walk away from the track – and none better illustrate that sentiment than Sam Schmidt. A former Indy Racing League driver, Sam suffered a severe spinal cord injury during a practice lap at Florida's Walt Disney World Speedway in 2000. He was diagnosed as a quadriplegic, and given just a few years to live. No longer able to drive a race car, Sam founded Schmidt Peterson Motorsport – now known as Arrow McLaren SP – which has since become the most successful team in the history of the Indy Lights series. But as you might expect from a man accustomed to the driving seat, watching from the paddock wasn't enough. In 2013, Sam partnered with a team of engineers to get back behind the wheel. Together, he and American tech company Arrow Electronics developed the SAM Car, a semi-autonomous Chevrolet Corvette Stingray controlled, incredibly, using only head movements, voice commands and breath. In the years since, Sam has driven the car in amateur races, broken speed records and cruised down public streets in several US cities – all despite being paralyzed from the chest down. TechRadar had the opportunity to speak with Sam at the 2021 Goodwood Festival of Speed, where we discussed his incredible journey, the future of assistive technologies and how he hopes his story inspires disabled individuals all around the world. "For me, it wasn't baseball, basketball or football; it was racing every weekend," Sam says, as he reflects on his decision to pursue a career in motorsports. "My dad raced, and you're poured into it when your parents are into it, so my [racing] life started when I was five." He wasn't half bad, either. Sam made 27 career starts as an IndyCar driver, racing three consecutive years at the Indianapolis 500 and winning at the Las Vegas Motor Speedway in 1999. "My career got really good," he admits. "In '99 we were competing for a lot of wins, everything was pretty rosy." Then, in January 2000, Sam careered into the wall of the then-famous Walt Disney World Speedway at 200mph. "I blew apart my C3 and C4 vertebrae. They told my wife, 'if he makes it this week, he has two to five years to live' – that was 21 years ago." The journey that followed – from life-saving ventilator to 500-horsepower race car – was a predictably long road of rehabilitation, adaptation and mental fortitude, but it was Arrow Electronics that would provide Sam with a decidedly unexpected route back into racing. "There's a lot of serendipitous events throughout this whole story," he says. "Here's this 80-year-old tech company nobody's ever heard of that wants to build a car for someone who can't use their arms or legs. So, they did it, and nicknamed it the Semi-Autonomous Mobility project – or SAM car – before they ever knew about me." Sam quietly chuckles at this. "I'd done some work with a hospital in Denver, and Arrow happened to call them and ask if they had any patients who might want to drive again – and they said, 'yeah, we know a former race car driver.' So, we were introduced, and I agreed on one condition – we have to go 100mph. And the rest is history." At the most basic level – if a system of this complexity might ever be described as 'basic' – the SAM Car works via three main inputs: steering, throttle and brake. To steer, Sam wears sunglasses or a safety helmet studded with reflective sensors which interact with four infrared cameras mounted to the windshield. These cameras direct infrared beams toward his head, which reflect off the sensors and return to the camera, allowing the car's computer to calculate the angle of reflection – directional information which is then sent to the wheels. Essentially, then, Sam steers the car by turning his head. The system is so responsive that he can drive on almost any street or race track configuration, including 180-degree hairpin turns. Throttle and brake functions are a little simpler. Sam keeps a tube in his mouth connected to a pressure sensor. He blows air into the tube to accelerate, and sucks on the tube to brake. To maintain a steady speed, Sam blows a desired amount of air into the tube and bites down to seal that pressure inside. So far, Arrow says, he's maxxed out at 201mph – faster than the take-off speed of most commercial airliners. At present, Sam needs a co-driver both for racetrack driving and street driving (because he's steering with his head, he must look where he's aiming the car). The co-driver therefore helps by looking ahead and calling out the next turn, advising him when to brake and when to accelerate. But as for the driving, it's all Sam. The car itself is also relatively inconspicuous. Save for the company-branded decal plastered across the doors and bonnet, you'd never know this was a Corvette Stingray modified to accommodate a quadriplegic driver. And that, ultimately, encapsulates the essence of this project. Yes, Sam is a racing driver hell bent on burning rubber, but he and his car represent just one way in which technology can help disabled individuals pursue their passions and regain independence. "At first," Sam says, "I did this selfishly because I wanted to drive again. But as it's evolved, and there's been so many people motivated to do more things with their life, for me the main goal now is to send a message. I wouldn't wish a disability on anybody, but you can still do things in your life, you can still be productive, you can still have kids, you can still have a family – you've just got to put your mind to it." The conversation then shifts away from the race track to the practical applications of this sort of technology. "I'd like to see it used in industry to put people back to work," he says. "You know, why not? Why not a harvester? Why not a train? There's so many people with disabilities out there that want to go back to work. They've still got their brains. Wi-Fi can enable somebody to use this technology from their business office or living room. I could drive this car completely remotely, so others could do the same in a domestic setting, for different applications." On the subject of Wi-Fi, Sam is keen to emphasise that even simple technologies like smart home devices have proven immeasurably beneficial to individuals in his position. "I mean, it's amazing to see what the likes of Siri and Alexa can do for disabled people in an everyday environment. For somebody like me, who can't do anything for himself, just the ability to command things can be life changing." Sam has also been the beneficiary of another mobility-extending Arrow project, the SAM Suit 1.0 – a semi-autonomous exoskeleton allowing him to stand and walk again for short periods. Although in its early stages, the suit represents a further avenue through which assistive technologies can change the lives of those without control of their limbs. Sam's gratitude for the momentary mobility it granted him is clear to see. "They designed a custom exoskeleton for me to dance with my daughter at a wedding – which was by far the best day I've had in 21 years." Of course, the widespread development, domestication and distribution of products like the SAM Car and exo-suit remains, unsurprisingly, some years away. Like most forward-facing innovations, cost lies at the heart of their life and death. But that doesn't take away from the fact that these projects give immense promise to the future of assistive technologies. On that front, Sam and Arrow Electronics are optimistic. The latter continues to develop practical solutions for improving mobility and accessibility, with several other projects already under its belt (and more under wraps) that prove technology's capacity to change lives. For Sam, a dream he once thought impossible to realise is now his reality – and he only wants to go faster. "Obviously, I want to add some performance things to the car so we can be more competitive," he says, "but the sky's the limit. Maybe we'll go to the moon?" Sam Schmidt: racing driver, activist... astronaut? Talk about ambition.

How technology put a paralyzed racing driver back behind the wheel
techradar.com
Haitian President Jovenel Moïse reportedly made a desperate call to the national police commissioner pleading with him to save his life, moments before he was assassinated. He reportedly spent 10 minutes calling the police commissioner and another officer desperately trying to summon security for help, new reports claim. "They are shooting by the house! Mobilize people!" Moïse reportedly had said over phone to the national police commissioner in the first call. When no help came from the commissioner, Moïse called a tactically trained officer with the Haiti National Police and pleaded to him: "Where are you?... I need your assistance, now!... My life is in danger. Come quick! Come save my life!" Also, the national police commissioner who received the first phone call from Moïse said he made four phone calls over a 14-minute stretch as he made his way to the president's home. However, by that time Moïse the assassins had already completed their job. The first call was made at 1.35am was to Dimitri Hérard, who was head of security for the president. He told the commissioner that he was deploying help. The commissioner then called another senior member of the security team around 1.38am but his call went unanswered. At 1.47am he called the commander of the specialized tactical unit called Counter Assault Team and at 1.50 am he called the Haiti Police chief Léon Charles. Authorities have so far detained 18 Colombians and two Haitian Americans, while three Colombians were killed and five are still on the lam. Christian Emmanuel Sanon, a South Florida-based Haitian doctor, and James Solages, a Haitian American who allegedly coordinated with Miami-based Venezuelan company CTU Security in the plot, have been arrested. "They came inside, went straight to the room and kept talking to someone on the phone to identify the president," the officer who received the president's call told the news outlet. "They turned the house upside down," he said. The officer form the Counter Assault Team said once the convoy arrived, they saw a group of heavily armed men - since identified as the Colombians - wearing white t-shirts carrying assault rifles and they shouted: "DEA operation, get back." The group started advancing on them and Hérard told his officers to get back, according to the officer who spoke to the president. After the Colombians retreated, an officer was finally able to go inside the president's home where he found his body slumped in his bedroom.

Haiti President Jovenel Moïse Was Killed Before Exposing Clinton Foundation Fraud? Here is Truth
ibtimes.sg
X Technology Startups Mobile Apple Huawei Samsung QMobile Xiaomi HTC LG Infinix Nokia Sony Oppo Vivo Alcatel Rivo OnePlus Google Essential Elephone Investment Online Earning Writers Fatima Rizwan Ahsan Zafeer Usman Aslam Talha Ikram Taha Abdullah Shaheryar Ehsan Hamza Zakir Hamnah Khalid All Rights Reserved

Japan to implement seven new technical programmes in Pakistan Japan to implement seven new technical programmes in Pakistan
techjuice.pk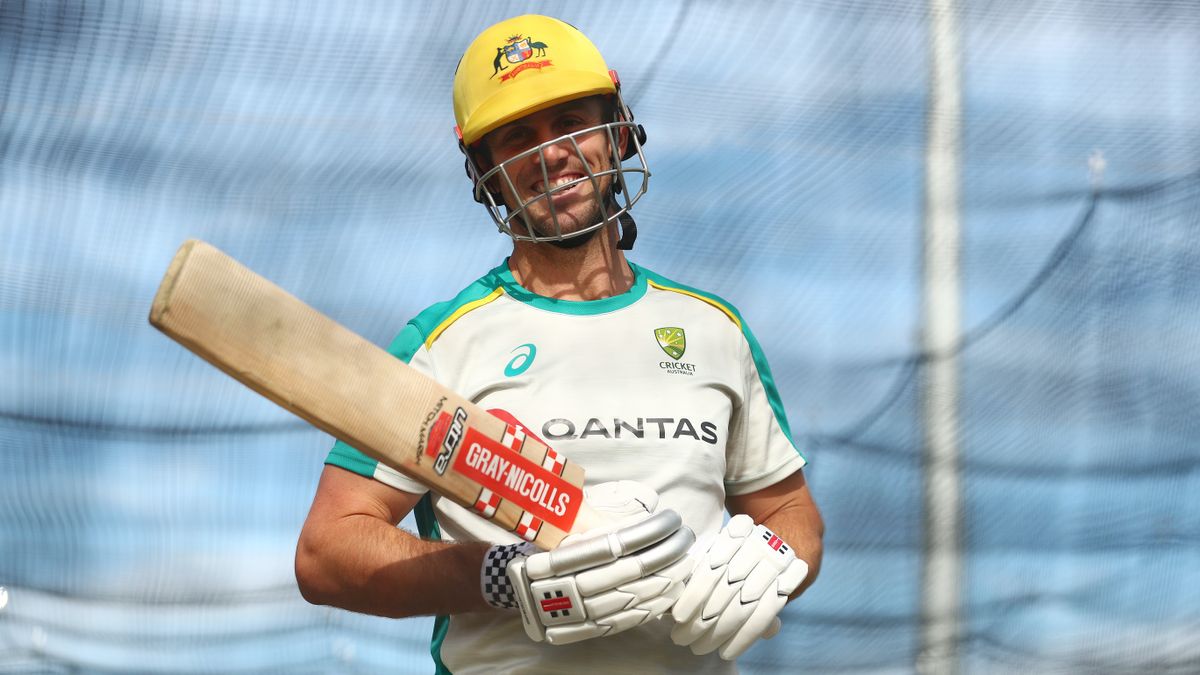 After a crushing defeat against the West Indies in the T20 series, Australia is hoping to turn its fortunes around in the upcoming one-day internationals that start on Wednesday, July 21 at 4:30am AEST. Australia is currently placed third in the International Cricket Council's ODI rankings, while the West Indies sit in eighth place, but those numbers don't quite mean much if the team from Down Under can't shine under the Caribbean sun. The one-day format plays to Australia's strengths, though the team will have to start without its captain Aaron Finch, who suffered a knee injury during the last T20 match. Alex Carey has been named as Australia's starting captain, while Finch's injury will continue to be assessed each day. The Australians narrowly avoided a T20 clean sweep by the West Indies, ultimately losing the series 4-1. Mitchell Marsh was in career-best form though, and stood out as a particular success in both batting and bowling – he'll be returning for the ODIs. Australia and the West Indies will play three ODIs in Barbados beginning on Wednesday, July 21 at 4:30am AEST. Below we've got the full fixtures, and how you can watch it live in Australia. The Australian tour of the West Indies continues with three ODI matches, but Aussie fans wanting to watch have an early start ahead of them. You'll need to get up at 4:30am AEST to catch the matches, with each showing on July 21, July 23 and July 25. Foxtel has exclusive rights to the matches, so you'll be able to watch the games on Foxtel's Fox Cricket, or if you're a subscriber, it'll also be available on Foxtel Now. Each game will also be on Kayo Sports, and this is likely the best streaming option if you're a die-hard sports fan. If you are interested in taking up a subscription, the basic tier on Kayo gets you access to over 50 sports streamed simultaneously on two screens for just AU$25 a month. If you reckon you'll be watching across more devices, then the premium tier for AU$35 allows for three simultaneous streams. There's no lock-in contract, so you're free to cancel anytime. Kayo also comes with a free 14-day trial, so you can try out the service for yourself at no cost. If you're outside Australia and still want to tune into the matches, you'll quickly find that online access is geo-blocked. In order to get around that – and assuming it complies with the T&Cs of the broadcaster in question – you can download and use a VPN. How to a VPN: 1. Download and install a VPN: as we say, our top choice is ExpressVPN 2. Connect to the appropriate server location: open the VPN app, hit 'choose location' and select the appropriate location 3. Go to the broadcaster's live stream: so if you're an Aussie abroad, just head to Kayo and stream like you were back at home

West Indies vs Australia live stream: how to watch ODI cricket online in Australia
techradar.com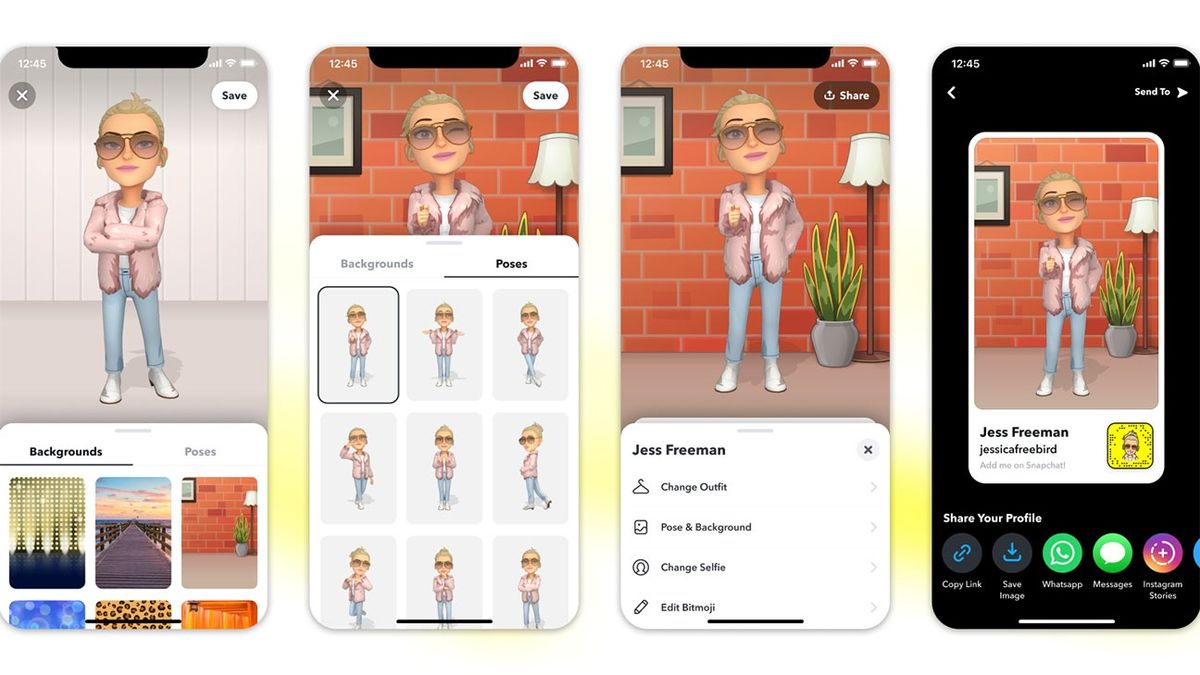 Snapchat now allows its users to pose in their profiles 3D Bitmoji avatars, thereby providing a fresh dimension to the virtual character depictions that are possible within the app. What more, for 3D Bitmoji avatars, users will have a choice of 1,200 combinations of body poses, facial expressions, gestures, and backgrounds. Snapchat had introduced 3D Bitmojis in 2017 as a lens and users can have an animated and 3D version of their Bitmoji in augmented reality. That technology is now being extended to avatars. "The 3D avatars in profiles are meant to make Snapchat profiles more expressive, fun and personal," David Whyte, Snap's 3D Bitmoji product designer, was quoted as saying in The Hollywood Reporter. Around 70% of Snapchat's 280 million daily active users reportedly have their Bitmoji avatar linked to their Snapchat accounts, the report added. Getting a 3D Bitmoji avatar on Snapchat is a simple process. To get a 3D Bitmoji you have choose the avatar style 'Bitmoji Deluxe' in 'My Profile' on the latest version of Snapchat app. As a second step, tap the Profile icon at the top. In the Profile screen you must scroll to find Bitmoji. In that, select 'Create My Avatar' and then follow the simple instructions on screen. When making a 3D Bitmoji, users will have the option to change outfits and update their pose and background. Also do note that if you already have a Bitmoji and want to link it to Snapchat, you just have to tap the Profile icon on Snapchat app and further tap 'add Bitmoji'. "It's not just about having an avatar where you have a picture of yourself — that's pretty easy. It's more about what can you do with that avatar? What part does it play in your digital life? Not everyone is comfortable putting photos or videos of themselves online. Bitmoji, in a way, I've always thought of it as kind of digital id. It really is this essential representation of not just what you look like, but your personality," Ba Blackstock, the CEO of Bitmoji, was quoted as saying in the report.

You can now add 3D Bitmoji avatar to your Snapchat profile - Here's how
techradar.com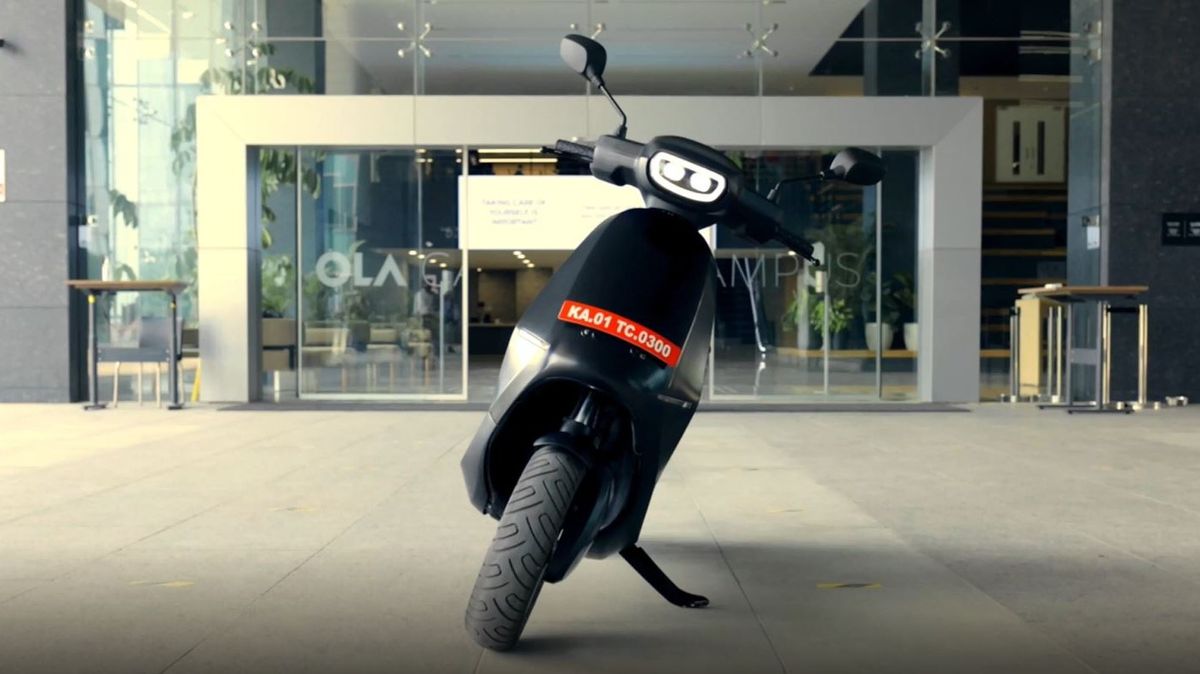 While almost everyone driving a vehicle understands the need of switching to a zero-emission vehicle. Rising fuel prices and ever-increasing pollution has forced everyone to look for feasible options. Talking about two-wheelers specifically, we've had players like Ather, Bajaj etc that have created the required awareness and while these scooters tick almost every box but with the pricing, they are the proverbial sour-grapes, especially for the cash-starved Indian middle class. Ola, which has been in the news for its upcoming electric scooter, had recently started to accept pre-booking the scooter for just Rs 500. Thanks to the hype created around the scooter itself, Ola was able to manage over 100,000 bookings within 24 hours. That is Rs 50,000,000 - way more than what an average startup with a promising future can raise. According to a report by Business Standard, Ola's e-scooter could cost somewhere in between Rs 85,000 to Rs 110,000 on road. This is the exact range wherein most petrol-powered two-wheelers are priced, hence Ola is looking to target these users who are looking to switch to a green vehicle. Ola plans to home-deliver these scooters when ready as the company is still building its dealer network in the country. Ola's Head of Marketing Varun Dubey told the publication, "We are addressing the entire two-wheeler market in the country — which is around 21 million per annum. We see no reason why customers will not shift to electric. The bulk of the ICE scooter market in India is between ~85,000 and ~1.1 lakh on road, and that is where we will position our range of electric scooters." The Indian two-wheeler market is currently at 21 million vehicles and Ola has an ambitious plan of gaining at least 50% market share. Additionally, Ola plans to also launch the scooter in international markets like Southeast Asia and Europe. Ola is confident about being able to achieve both the targets comfortably, thanks to its FutureFactory which will be the world's biggest two-wheeler factory once ready. The exact details of the scooter have been kept under the wraps, however, the company has revealed its design, which is similar to the Etrego App Scooter. A recent mandatory listing suggests that the Ola e-scooter could come in a couple of variants. The series of scooters could be called an S series comprising scooters – S1 and S1 Pro, wherein the S1 is expected to be the base variant while the S1 Pro could be the fully-loaded top-end variant. The company claims that the scooter will be able to run 150 kilometres in a single charge at a maximum speed of 100 kilometres an hour. Additionally, the scooter is expected to come in multiple colour options including – Black, Grey, Blue. Though there are chances that it could also be available in silver, gold, pink as well as pastel colours like red, yellow and blue. Follow TechRadar India on Twitter, Facebook and Instagram for the latest updates.

Ola's all out aggression on e-scooter pricing: May start retailing at Rs 85000
techradar.com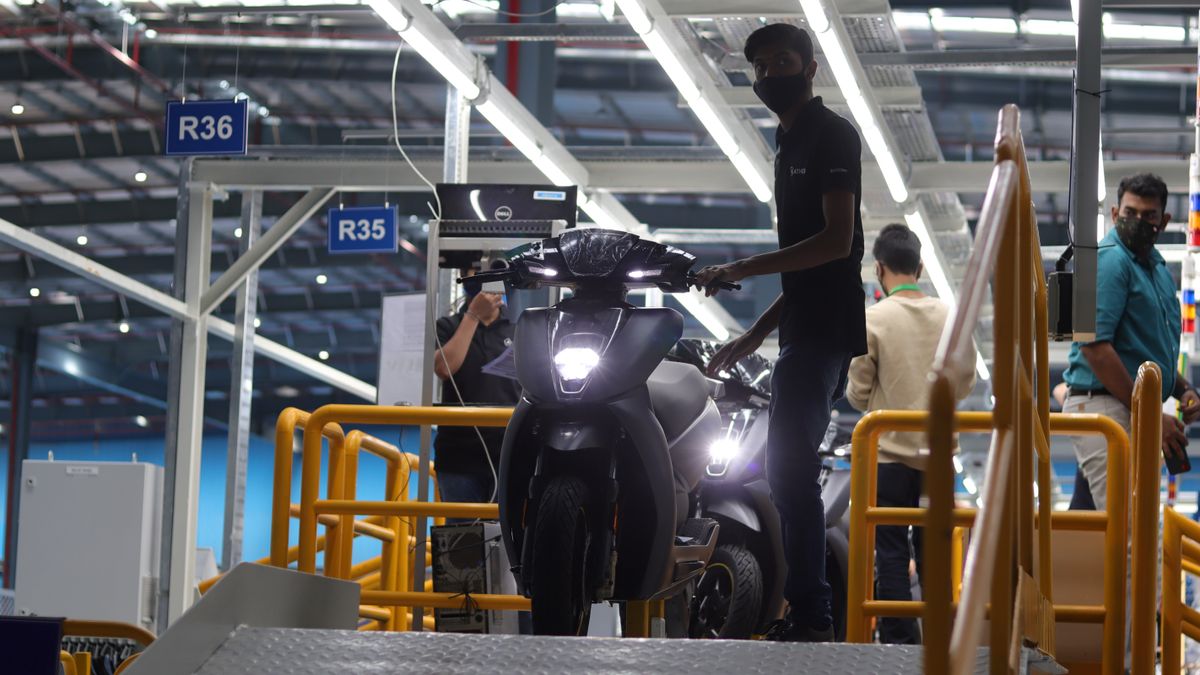 The Ather 450X is amongst the most popular electric scooters in India, thanks to its wide availability, smart features and unparalleled performance. But as the company continues to expand, questions around its future offerings at lower price points continue to get more common. In a conversation with ZigWheels, CEO Tarun Mehta revealed what Ather Energy's future plans and areas of focus will be. He touched upon topics such as upcoming affordable scooters, new variants of the 450X and expansion plans. The most interesting bit was the mention of a cheaper, sub-Rs 1 lakh electric scooter — which is a much more mainstream segment than the company's existing offerings. Tarun believes that there is a market at each price point, and creating an affordable vehicle is no longer impossible, thanks to the new subsidies under the updated FAME II policy. Sometime next year, we could see a cheaper Ather EV that will compete with the likes of the Ola Electric scooter, Simple One and others. However, he didn't explicitly confirm or deny the development of this cheaper scooter. For the uninitiated, the 450 platform is meant for Ather Energy's performance-centric scooters. Its current flagship, the Ather 450X, continues to be the quickest scooter in its class with a 0-40 kmph acceleration in just 3.3 seconds. When asked about what he'd like to see in its follow-up, Tarun mentioned upgrades such as ABS, more effective regenerative braking, and a higher top speed that can be sustained for longer — essentially improve the handling and riding experience. But before new products arrive, Ather Energy will wait and work on growing its presence in more cities across India to better understand the needs and preferences of consumers and ensure that the newer market segments are sustainable. For now, the company will focus on making the Ather 450 Plus and Ather 450X available in more regions. They have a price of Rs 1,13,000 and Rs 1,32,00 respectively in New Delhi, with slightly different prices in other cities due to varying state subsidies.

Ather Energy to launch a sub-Rs 1 lakh electric scooter next year
techradar.com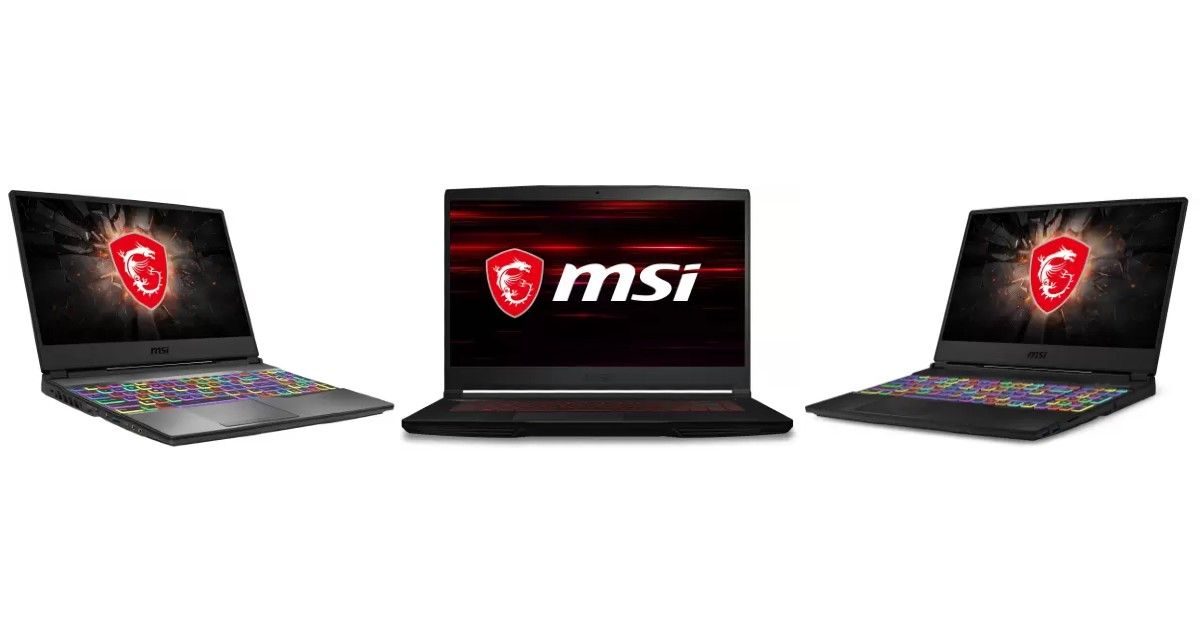 A long list of MSI laptop offers have been introduced by the laptop maker, ahead of the upcoming annual sale periods on e-commerce majors, Amazon and Flipkart. The MSI laptop deals will include complimentary bundles under Back to School offers from the brand, as well as special discounted prices that will be available for customers to make the most of, during the upcoming sales on Amazon and Flipkart. The range of MSI laptop deals include devices across a wide range of portfolios, including budget computing, ultrabooks and business laptops, and MSI's highly acclaimed gaming laptops as well. Under the Back to School offer, MSI will offer a number of bundled accessories along with laptops. As per the company, the bundled accessories will remain on offer from July 19 till August 31, and will be valid on both business and gaming laptops. With MSI GE Raider, GS Stealth and GF Thin gaming laptops purchased through offline stories, MSI will offer buyers a loot box that can contain a free mouse or headset. With MSI Creator 15 or 17 productivity laptops purchased both online and offline, buyers will get a wireless mouse and a 9-in-1 USB-C port hub. MSI Summit and Prestige series laptop buyers will get a wireless mouse and an Ethernet port dongle with their purchases. On Flipkart, the list of MSI laptop deals include products from various portfolios such as Modern, Prestige and various gaming lineups. The deals are as follows: As with Flipkart, MSI will also offer a few exciting laptop deals in the Amazon sale, too. Here are the deals. Thanks for reading till the end of this article. For more such informative and exclusive tech content, head over to our Facebook page

It's a trophy estate like no other, set within the gates of the exclusive Silver Creek Country Club, making a stately presence at the end of a cul-de-sac at 5458 Morningside Drive. Indulge in a luxurious lifestyle in the more than 12,200 square feet of palatial living space that borders more than 5,000 acres of open space, offering breathtaking and unobstructed panoramic mountain views and an ultra-private sanctuary with optimal southern exposure. On the market for the first time since it was built in 2006, the estate was built by premier Silver Creek Country Club homebuilder William Day and sprawls over two parcels or.8 acres. Behind a circular paver driveway, sculpted hedges, colorful landscape and manicured lawns, enter the 10-foot front doors adorned with glass and decorative ironwork and recognize the grandeur of its timeless and classic features that will resonate with many design concepts. The voluminous, two-story foyer showcases a sweeping staircase with a custom-designed iron bannister and the limestone floors, custom plastered walls, and soaring coffered ceilings that are featured throughout the home. Natural light pours in through large picture windows framing the magnificent views. Five bedrooms include a main-level guest suite. An additional two-bedroom,1,200-square-foot apartment with a private backyard, a full kitchen, and a Miele washer and dryer is ideal for long-term guests or staff. The home also features eight-and-a-half bathrooms. An elevator connects the two levels. Expansive formal living and dining rooms off the grand foyer are designed to accommodate elegant gatherings and seamlessly connect to outdoor patios. Step inside an executive office/library where cherrywood cabinetry and millwork soar to the awe-inspiring, more than 20-foot box-beam ceiling. A grand fireplace with a marble surround and carved mantel anchors this impressive room. Touch a bookcase to reveal a private office also lined with cabinetry and woodwork. A game room is beautifully designed with a walk-around wet bar with a marble counter and seating, a soaring coffered ceiling, and an adjacent 1,200-bottle, temperature-controlled wine cellar. Family movie night will be a breeze in the cinema theater designed with plush tiered seating, a snack room, a 9-by-16-foot screen, a commercial-grade projector and a hard drive loaded with hundreds of movies. Also on the main level is a chef's kitchen well-appointed with cherry cabinetry, Emerald marble counters and island, a breakfast bar, Sub-Zero, Viking, and Miele appliances. The adjacent family room offers additional space and connects to the backyard via sliding French doors. The sumptuous primary retreat on the upper level is a large room that also takes advantage of the awe-inspiring views. This room has two walk-in closets with custom built-ins, a wine refrigerator, a stacked washer and dryer, a sauna, and a retractable television screen and speakers hidden in the ceiling. French doors allow access to a private terrace and a convenient staircase to the pool. The marble clad, spa-inspired en suite bathroom features radiant-heated floors, a dual-sink vanity, steam shower and an oversize soaking tub. Additional bedrooms on the upper floor have en suite bathrooms and walk-in closets and enjoy the inspiring views. The custom-designed outdoor amenities are just an extension of the lavish interior and include expansive loggias, open patios, a large fire pit, and a solar-heated pebble tec pool and spa with waterfall features. A cabana is a generous space anchored by a fireplace. It offers a changing room, a massage room, a bathroom, and a kitchenette with a microwave, refrigerator, and dishwasher. Three sets of French doors open to an outdoor living room in a pergola with a nearby built-in kitchen featuring a Viking grill. Additional features include a pier and beam construction, a concrete foundation with a drainage system, and a generator that can power the entire estate if necessary. An industrial-level reverse-osmosis water filtration system,13 individual HVAC zones, a new Crestron touch-screen control for temperature, lighting, and security, two three-car garages finished with limestone floors, and a mudroom/hobby room are also featured. All furnishings and rugs are included. The gated Silver Creek Country Club is minutes from Silicon Valley and the San Jose Airport with proximity to freeways, shopping, and dining options. Price: $9,750,000 Where: 5458 Morningside Drive, San Jose Website: www.5458morningsidedrive.com Shown by appointment only. Listing agent: Compass, Nicki Brown, DRE#0120595, nicki.brown@compass.com NickiBrownHomes.com (408) 781-7389

Dell and HP are on our list of the best laptop brands for a reason. In recent years, both of these laptop manufacturers have consistently produced some of the most well-designed machines you can buy. So it's understandable if you're shopping for a new laptop, and you're having trouble deciding between these two huge, highly-rated brands. Both brands have a lot to offer and it can be overwhelming to sift through all of the cool features, price points, and other factors you might want to consider before purchasing a laptop from either of these manufacturers. And if you do need help picking the right laptop brand for yourself, you've come to the right place. In this comparison guide, we'll show you everything you need to know about the differences between HP's best laptops and Dell's best laptops. Specifically, we'll go over how they differ in design, their respective features, their price ranges, and which brands are best for certain use cases like school, business, video editing, and gaming. Laptop brands are defined by their flagships, so for HP in 2021, that's its Elite Dragonfly and Spectre x360 series. The Elite Dragonfly range are all exceedingly lightweight laptops (the Dragonfly Max is just 2.49 pounds) with a solid magnesium alloy build and a display with a mix of thick and thin bezels. But you'll also get a laptop that packs in a lot of interesting features in an ultra-portable package; features such as: a webcam cover, a dedicated keyboard button for the microphone, a high-resolution 5 megapixel webcam, comfortably-sized keycaps, and a port selection that includes Thunderbolt 4 and HDMI 2.0. The Spectre x360 line also has it's own unique contributions to HP's laptop design innovations. Looking at the HP Spectre x360 14, you'll notice that the laptop is outfitted with features such as an easy-to-open yet firm dual-zone hinge, a display with a 3:2 aspect ratio, an infrared camera, and an OLED display. But the Spectre x360 14 also shares features with the Dragonfly series, including a fingerprint reader, a spacious keyboard and touchpad, and dedicated buttons and shutter features to turn off microphones and cover webcams. Those 2-in-1 designs are also light and portable, facilitating their use as a tablet when needed. Dell's best known laptops are the XPS line of laptops and its gaming laptop offerings, like its Alienware brand. With the XPS line you can generally expect to see a sleek and streamlined aluminum chassis, ultra-thin bezels on all four sides of its display, a backlit keyboard, a port selection that includes Thunderbolt 3 or 4 ports, and a 16:10 aspect ratio display. There aren't as many bells and whistles on the XPS laptops as you'd find on the HP laptops we mentioned earlier, but you can still get a great all-purpose laptop (XPS 13) or a video-editing powerhouse (the XPS 17) from Dell, with a clean aesthetic and solid build quality that makes them rival the best Apple has to offer. Dell's Alienware brand offers specialized, heavy-duty gaming laptops and such comes with its own distinctive features to optimize your gaming experience. Features such as: Nvidia G-SYNC technology, dual fan design for better cooling, a customizable lighting system called AlienFX, a wide variety of ports (including Thundebolt 4, a headset jack, and HDMI 2.1), a magnesium alloy chassis, programmable keyboards (for gaming shortcuts), and eye tracking tools. Both brands have laptops that top some of our best of lists, with Dell outperforming HP in certain categories and HP outshining Dell in others. In this sense, picking the right laptop for yourself really does come down how you plan on using it. There are all sorts of ways you might choose to use your new laptop, but let's take a look at few of the most common uses for them, namely: for business and work, for school, for content creation (like video editing), or gaming. With HP, you have four great business laptop options, including the HP Elite Dragonfly, HP ZBook Studio, HP Pro C640, and the HP Envy x360. With Dell, the XPS range is a fantastic alternative, but there isn't the same breadth of choice. The HP Elite Dragonfly is the current winner of the "best business laptop" category of our Best Laptops list. It's perfect for remote workers and those who travel frequently for business. This laptop features a sleek, lightweight design, a 1080p display, a privacy screen to help keep what you're working on away from prying eyes, a quiet keyboard, a stylus, and an office-ready port selection that includes USB-A, HDMI, USB-C 3.1, and Thunderbolt 3. At the time of our initial review, the Dragonfly was sporting an older eighth generation Intel processor, but since then, HP announced at CES 2021 that two newer models of the Dragonfly will feature upgraded Tiger Lake processors, so the newer Dragonfly G2 and G2 max models are definitely worth exploring. Our Best Business Laptops list is dominated by other HP laptops, too. The HP ZBook Studio, HP Pro C640, and the HP Envy x360, all feature. If you need a beast of a workstation that can power through tasks like video editing and 3D modeling, then look no further than the HP ZBook Studio. If you still want the robustness of a Windows PC but still prefer the lightweight and easier to use Chrome OS, HP's Chromebook offering, the Pro C640, might be your best bet. And rounding out our HP business laptop picks is the HP Envy x360, which is best for those who need a 2-in-1 business laptop at a budget-friendly price. With a six-core processor and 8GB of RAM, you're not exactly sacrificing power and speed for a cheaper business laptop. You're actually getting the best of both worlds. If you're still keen on getting a Dell for your work setup, we do have one recommendation: the Dell XPS 13. It's not a true "business laptop," but it is a fantastic all-purpose laptop that's perfect for those who need portability above all else. Plus, because it's designed for general use, it can easily be the laptop that enhances your productivity and helps you relax when the work day is done. (Especially when you have a display that features Dolby Vision.) Like business, school laptops can be varied, depending on the type of work you want to do on them. Both HP and Dell have excellent laptops for all sorts of ages and abilities. For college students, our favorite laptop is the Dell Inspiron 14. It's a 2-in-1 laptop that features a large display and tons of great features at a price point that's easy on a college student's wallet. For less than $750, the college student in your life will get a laptop with an 11th generation Intel Core i5 processor,8GB of RAM,256GB of solid-state drive (SSD) storage, a 14-inch HD touch display, Wi-Fi 6 and Bluetooth 5.1 connectivity, a privacy camera shutter, and a wide variety of ports. The Dell Inspiron 14 isn't the most powerful laptop, but it does have everything you need for school assignments, browsing the internet, and streaming your favorite shows and movies. For high school students, HP has a great option with its Chromebook 14. It's an exceedingly affordable, lightweight, and easy to use laptop thanks to the simplicity of Chrome OS. If your high school student doesn't require any non-Chrome OS and non-Android apps to complete their assignments, access their online classes, or collaborate with their peers, then the HP Chromebook 14 is a solid option. For just $300, your high schooler will get a laptop with a 14-inch non-touch HD display, an Intel Celeron N4000 processor,4GB of RAM,32GB of eMMC storage, an HP Wide Vision HD webcam, and Wi-Fi 5 and Bluetooth 5 connectivity. Video editing is an intensive task, so the Dell XPS 17 is our top pick overall because it pairs a huge display with high-end hardware. This laptop has a jumbo-sized display at 17 inches and features a six-core 10th generation Intel Core i7 processor,16GB of RAM (it can be upgraded up to 64GB), a roomy 512GB of SSD storage (which can also be upgraded to 2TB), and an Nvidia GeForce GTX 1650Ti video card. It also sports a fingerprint reader, four Thunderbolt 3 ports, a full-size SD card reader, and Wi-Fi 6 and Bluetooth 5.1 connectivity. When we reviewed the XPS 17, we were particularly impressed with its "incredible" performance, its "nearly perfect screen," and its "spacious and responsive touchpad." We even went so far as to say that the XPS 17 outperforms Apple's MacBook Pro 16. If you still need a powerful laptop for video editing but would rather stick with HP, a comparable pick would be the HP Envy 15. The Envy 15 is great for those who need strong performance at a lower price point. When reviewing the HP Envy 15, our review unit was configured with a 10th generation Intel Core i7 processor,512GB of SSD storage,16GB of RAM, a 4K AMOLED display, and a RTX 2060 Max-Q GPU. Overall, this laptop received a glowing review from us as we praised its performance, its build quality, and its AMOLED display. The main drawbacks we saw were that it was on the heavy side and that it didn't have a full size SD card slot. Our current list of the Best Gaming Laptops doesn't include a single HP laptop, which doesn't mean you can't game with them, but they just don't tick the same boxes Dell's do. Of those laptops, we particularly like the Dell G5 SE and the Alienware Area-51m R2. The Dell G5 SE gaming laptop may not be the best gaming laptop you can buy (that honor goes to the Razer Blade 15), but it's a solid entry-level option for beginner gamers and gamers on a budget. What it lacks in style, it makes up for in specs. The Dell G5 SE gaming laptop has an eight-core AMD Ryzen 7 4800H processor,16GB of RAM,512GB SSD, an AMD Radeon RX 5600M graphics card, and a 144Hz 1080p display. When we reviewed this laptop, we praised its 144Hz refresh rate and its game and CPU performance. If you have a bigger budget to work with, Dell's Alienware Area-51m R2 gaming laptop is worth a look. At its lowest priced configuration, it features a 10th generation Intel Core i7 processor, a Nvidia GeForce RTX 2070 Super graphics card,16GB of RAM,512GB of SSD storage, and a 17.3 inch FHD display. It's a heavy-duty gaming laptop in every sense of the word, including its actual weight: a little over 9 pounds. Think of it as more of a replacement for a desktop setup. HP's gaming laptops are good, too, especially at lower prices. The HP Pavilion 17 and the HP Omen 15 both feature in our Best Gaming Laptops Under $1,000 list. Dell just has a stronger gaming pedigree overall, with excellent options at all sorts of costs, including the very high-end.

Google TV features are coming to Android TV, including Watchlist, improved recommendations, and detail pages, and users will start seeing the new features this week. Google TV was announced as a new interface based on Android TV in September 2020, and subsequent smart TV models came with the Google TV user interface. Older models running Android TV were then updated to make the interface look more like Google TV and now these features are meant to take the experience a step further. Google shared the development on its Android TV community forum. Google's Android TV community manager Aamir F. posted that new features are coming to Android TV to make the experience "more immersive and helpful than ever." These features include Watchlist, recommendation tuning, and immersive detail pages. Watchlists will allow Android TV users to create a list of shows or movies that they can add to a list and save them for watching later. The Watchlist will appear as a row on the Discover tab and users can add content to their watch list from a phone or laptop using Google Search or Google TV mobile app. To add a show or movie to your watch list, long-press on the content from the Discover tab and selecting Add to Watchlist. It can also be accessed from the details page. The Improve your recommendations option will help you get better recommendations that are more-fine-tuned based on what you like to watch. You can find it in the Discover tab or head to Settings > Device Preferences > Home Screen > Content Preferences. Here, you can select 'Less like this' or 'More like this' for the content you are presented with. You will then see content more suited to your preferences in the Discover tab. Lastly, the detail pages have been updated to give a cinematic experience. Trailers will now play automatically and this feature is similar to what Netflix does on its platform. It can be turned off as well and to do so, head to Settings > Device Preferences > Home Screen and turn off 'Enable video previews'. These new features have already started rolling out and Android TV users should see them starting this week.

When looking for a tablet for your kid, it may be best to avoid pricey premium tablets like the Microsoft Surface Pro, iPad Mini, Apple iPad Pro or even the Samsung Galaxy Tab S7. (It would be a particular type of heartbreak to watch an iPad Pro shatter on the ground, which it can do, even with a protective case .) Many kid-friendly tablets offer robust parental control features that let parents monitor their screen time and the content kids can access. Whether you're buying a children's tablet for an older child, a younger kid or a little one, you're sure to find a great tablet among our picks for the best tablet for kids. Tablets can be a great resource with loads of apps and educational content, it's no wonder parents are drawn to them for their children. Kids can play games, listen to music, watch movies and read books all on a tablet. There are even toys that work alongside kid-friendly devices to teach children how to code. (Here's CNET's list of best kids' toys in 2021). Not only can these tablets keep your kid occupied while you're working or making dinner, they can also teach your child the basics of using a computer. Many of the tablets on our list come preloaded with educational apps to facilitate learning alongside the fun entertainment apps. When you're searching for the best kids' tablet, it's important to consider affordability, battery life, durability and life span before buying one, especially if you're shopping for younger kids. Since children tend to be a little clumsier and exceptionally sticky, it's a good idea to invest in a device with sturdy construction or a durable kid-proof case that can protect a delicate glass screen against any scratches or drops; a rubberized bumper case of some kind usually does the trick. Most kids don't need top-of-the-line features, either. You can also check out CNET's recommendations for the best phones to get your kid this year, the best apps to put on your kid's phone to keep them safe and the best games to download to keep them occupied. If you're on the hunt for a more adult appropriate tablet, take a look at our list of the best tablets or best android tablets for 2021. Read more: Amazon's collection of kid-friendly tech

Although laptops and tablets make up about 80% of the PC market, that still means one out of every five computers sold is a good old-fashioned desktop. And why not? For longevity, it's tough to beat a desktop PC and you can get more power and expandability than a laptop. Plus, if you already spend your day tethered to a big-screen monitor, a desktop PC makes a lot of sense. A desktop is generally going to be either a tower or an all-in-one (with an integrated screen), though there are smaller designs available for tighter spaces. In addition to Windows and Macs available for as little as $500 to $700, there are also options for Chrome and Linux fans, too. While laptops still occupy the bulk of our time and effort when it comes to hands-on reviews, we've pulled together some of our favorite recent desktop products below. The list starts with models we've tested, and then moves on to more generic configurations. We haven't explicitly tested those specific models in the latter batch, but the specs listed should deliver considerable value for the price, based on our experience with similarly configured laptops we've tested. Unless otherwise indicated, the products listed below don't include a monitor, keyboard, mouse or webcam. You'll need to bring your own or buy them separately. We update this list periodically. These are desktop computers that we've recently tested and can recommend based on our hands-on experience. We haven't reviewed the specific models below, but we have reviewed systems using very similar hardware. These general configurations should serve you well, especially if you shop around for frequent deals. The specs we'd suggest for a basic Windows 10 machine: With those specs in mind, you should be able to find a good PC tower from brands like Dell, Acer, Asus or HP for between $500 and $600. Here are some that fit the bill, offering a great bang for the buck if you don't need a laptop: Acer TC-895-UA92 ($505) This 10th-gen Intel Core i5 configuration includes everything listed above, along with Wi-Fi 6 compatibility and a keyboard and mouse, too. HP Pavilion Desktop TP01-1140 ($620) This system offers a capable AMD Ryzen 5 CPU, and HP throws in a mouse and keyboard. Want to do some gaming, or do you spend time editing photos or video? You'll want to level up the above configuration with more RAM and better graphics options. Expect price points to be between $800 and $1,200 -- and even higher if you go for a more bleeding-edge video card. Looking for gaming or creative PCs with more muscle? Check out our list of best gaming PCs. HP Pavilion Gaming Desktop TG01-1076z ($900) This HP rig boasts an AMD Ryzen 5 CPU and Nvidia GeForce GTX 1650 GPU, a 400-watt power supply,16GB of RAM and tosses a 1TB spinning hard drive on top of the 512GB SSD. Base price is $900, but we've seen it on sale for as low as $750. (This was out of stock when we last checked.) Dell G5 gaming tower ($814) This Dell model has nearly the same specs as the HP above, but with a 10th-gen Intel Core i5 in place of the AMD Ryzen. We'd previously seen this for as much as $1,050, but it appears to be selling for closer to $850 at the time this was published. (We've seen it hit as low at $750.) An "all-in-one PC" (also known as AIO PC) is basically a Windows version of an iMac. That means the PC "guts" are essentially built into a monitor or its base. Unlike the PC towers listed above, all-in-ones generally offer no ability to upgrade the graphics card, and maybe not even the storage or RAM. The advantage is having fewer cables, however, since everything is integrated into the body. Recommended specs for an all-in-one are mostly similar to the basic tower above, albeit with compromises because of space considerations. Don't expect an optical drive, for instance, and know that performance is often a step down from "real" desktop models because some all-in-ones use laptop components to better maximize available space. You'll want a large screen with good resolution. The sweet spots we'd suggest are: The 24-inchers are good for kids, but adults should probably go for 27 inches and up. Expect to pay at least $800 at that latter size, especially if you want to avoid underpowered Intel Core i3 or AMD Athlon CPUs. The Surface Studio 2, HP Envy 32 (above) and Apple iMacs (below) are examples of high end all-in-one computers, but here's a more reasonably priced alternative. Acer Aspire C27-962-UA91 ($800) While the screen on this model is a spacious 27 inches, resolution is only 1080p (also known as 2K) -- but that's par for the course below the $1,000 price point. This model also lacks a DVD drive and USB-C ports. That said, you get a 10th-gen Intel Core i5 CPU, on-board Nvidia MX graphics (not as good as a GTX or RTX card, but better than average), half a terabyte of SSD storage and a built-in webcam (along with a keyboard and mouse). While you're paying a big premium for the Apple name, an iMac is generally a great option for Apple fans who want an all-in-one computer with a superior display. And now that the 24-inch iMac has gotten a fresh overhaul, complete with the M1 chip, that's a great starting point (see above). Looking for other Mac desktop options? That's a bigger challenge. The iMac Pro was recently discontinued by Apple, and the 27-inch (non-Pro) iMac has yet to get its Apple silicon upgrade, so it remains available with older Intel chips. As for the Mac Pro: It offers serious workstation-level performance, but with an entry price point of $6,000, it's effectively for pro users only. Meanwhile, the hardware -- which debuted in late 2019 -- runs on an Intel platform, which Apple is now moving away from with its aforementioned Apple silicon chips. Here, too, rumors of a "Mac Pro Mini" (Apple silicon CPU inside a smaller chassis with fewer, if any, internal expansion slots) mean that waiting is the prudent option here, as Apple has pledged to complete its transition away from Intel before the end of 2022. When it comes to desktop PCs, towers and all-in-ones represent the vast majority of the market. There are alternatives, but in the 2020s, they generally represent increasingly narrow slices of that market. Mini PCs: Following the debut of the Mac Mini in 2005, Windows PC makers experimented with similarly tiny designs. In the wake of likable small models like the Acer Revo One and HP Pavilion Mini, we even saw (woefully underpowered) " PC on a stick " offerings starting in 2015, but interest seems to have ebbed since then. Outside of specialty vendors like Beelink, the best choices in this mini PC size are probably the Intel NUC (Next Unit of Computing), most of which are sold as hobbyist options, requiring some BYO additions like user-supplied storage, RAM and other components -- including the operating system. See more bare-bones Mini PCs at Newegg. Chromeboxes: If you're looking for very basic computing -- browsing the web, email, social media, YouTube and the like -- the Chrome operating system is the most affordable route for home computing. This Google operating system effectively is little more than the Chrome web browser. That makes it easy for multiple users (only a Gmail address is needed to log in), and -- because there's no heavy operating system beyond the browser -- viruses aren't really an issue. Colloquially known as "Chromeboxes" (versus a "Chromebook" laptop), these systems don't have beefy CPUs, RAM or storage requirements. That said, if you need any software beyond browser-based web apps, or if you don't have excellent broadband, you'll want to stick with Windows or Mac options above. Expect to pay between $200 and $500 for a Chrome-based desktop. But the closer you get to that $500 price point, the more you should consider stepping up to a Chromebook laptop or a basic Windows tower (see above) for just a bit more. See Chromebox options at Amazon. Linux PCs: No, Windows, Mac and ChromeOS are not your only operating system options. There's a wide world of Linux operating systems out there, many of which are effectively free. You can get PCs with Linux preinstalled, but the better, more affordable option is probably installing it (or dual-booting) on a used Windows PC. Another option is the Endless Mission PCs, which cost between $79 and $229 and run a custom Linux-based OS. Raspberry Pi: You may have heard of a small computer that's no bigger than a paperback book, and can be had for about $150. That's the Raspberry Pi, and it's 100 percent real and very cool -- if you're a hobbyist looking to build your own Lego-style computer and install your own custom Linux operating systems. We just wouldn't recommend it as a primary computer if you're looking to run mainstream software. See the Raspberry Pi 4 kit at Amazon. Read more: The best rural internet providers of 2021

Sometimes a story forces itself on me. First, I read a New York Times piece that raised a question: Could Gen Z free the world from email?. (The answer is no.) Then, I had a friend of a friend ask me if they could just replace email with Slack. The answer this time: Hell no. Here's why. First, there's a reason we've been using email for decades now. It just works. Really, it's that simple. In particular, the version of email that almost all of us use today, which is based on the Internet RFC-822 standard, works everywhere for everyone. You may work in Antarctica with an email domain ending in ".aq," but I can still send you an email with the address JaneDoe@SomePlaceReallyCold.aq and my note will get to you in a few seconds. It didn't used to be that way. One of my first jobs was helping run the Goddard Space Flight Center's email systems in the early 1980s. There, for my sins, I was on the help desk, and in those days there was no standard email addressing system; there were over a dozen. Adding insult to injury, they couldn't talk directly to each other. You could get a message from, say, your Internet account to your buddy on BITNET or your business partner on MCI Mail, but to do it, you'd package your message so that it could pass through a gateway between the networks. It was not easy. (And let's not even talk about UUCP and X.400 email systems.) Then, in a miracle of common sense over standards, everyone agreed that RFC 822-style addressing and message transfers made perfect sense. It is today that we all have our_name@this_company.whatever addresses. Another advantage of this approach: RFC 822 is an open standard. You don't have to pay anyone to use it. Yes, you probably need to pay for the account itself, but no one pays the Internet Engineering Task Force (IETF) to use the standard. And, this is where the people who answered the Creative Strategies' 2020 survey on how people work together online missed the boat. Sure, younger people may talk to each other and work with each other using Slack, Instagram, and Zoom calls. But all of those are proprietary programs, and the history of tech has taught us that these platforms don't last. For example, it wasn't that long ago that everyone used AOL IM, Facebook, and Skype to talk to each other. Of those, AOL IM is dead, Facebook is losing its appeal to Generation Z, and Microsoft is replacing Skype with Teams. Others, according to this study, now work together the most using Google Docs, Zoom, and Apple's iMessage. Okay, fine. But in addition to my earlier objection to proprietary platforms, what happens when your company partners with a business that uses Zoho or Microsoft 365 for shared documents? Or prefers Google Meet or Cisco Webex to Zoom? For that matter, since iMessage is completely tied to Apple, how are you going to talk to someone whose company uses only Samsung phones? Email, on the other hand, is universal. It runs on everything. I know Outlook doesn't look much like Gmail or whatever your email client of choice, but it all works the same way and the messages, short of failures, always get there. What's not to like? Well, spam for one thing. But that's why we have spam filtering. I run SpamAssassin on my business servers, but there are many other easier-to-run anti-spam programs. These include MailWasher, which you can use on PCs or servers; ZeroSpam / HornetSecurity, a cloud-based service; and ContentCatcher, a Software-as-a-Service (SaaS) email spam detector. Many of these programs include phishing and malware protection defenses. Another problem is that we tend to get buried with email floods. The answer again is filtering. Most email programs include tools that allow you to sort messages depending on who sent them, whether the sender is known, or by subject matter. With a little thought, you can turn these to your advantage. For example, just by sorting mail into "Mail from people inside your company" and "Mail from outside your company," you're more than halfway to cutting your email to a manageable load. Email also has another fundamental advantage over messaging and audio and video conferencing. Email enables people to work together regardless of work schedule or time zone. And it readily lends itself to archiving and record-keeping. These two reasons alone ensure that for now, and forever onward, email will remain the primary way business communications get done. Instant messaging programs, video-conferencing platforms, they come, they go. But none can replace email.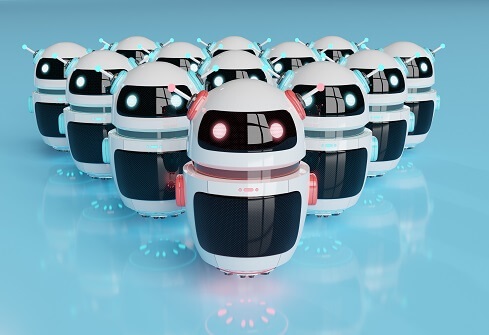 Conversation is fundamentally human. Conversations reveal our personalities and let us express our values. They also underpin productivity in the workplace, as well as connections between brands and customers. In short, good conversation is not an "add-on." It's the lifeline of your business and a measure of how well it's doing. As more consumers demand always-on communications, businesses are turning to artificial intelligence (AI) to help facilitate some of these interactions. From 2020 to 2025, the global market for conversational AI is expected to grow from $4.8 billion to $13.9 billion -- and industry analysts predict that by 2022,70% of customers interactions will involve emerging technologies compared to 15% in 2018. There's little doubt that conversational AI is gaining momentum. The question is this: How can you use it to deliver real business value? Some organizations have deployed conversational AI that replicates human interaction in a limiting, narrow way (think: basic chat assistants) rather than using AI to augment conversation in subtler, richer ways. Too often, these efforts have focused on increasing efficiency rather than enhancing experience. And one of the most common pitfalls is that organizations view human-powered and AI-powered conversations in silos. We're now at a stage where AI technology has advanced and can deliver far more than higher efficiency. It can help you enhance customer experience and drive growth by crafting superbly successful, impactful conversations. It can also amplify the experience by seamlessly combining Human-powered and AI-powered conversations. To make that happen, your conversational AI must reflect the complexity of conversation and the diverse mechanisms involved in even the most basic interactions. It also needs to address the challenges and tension points that this kind of technology can create. To power purposeful conversations, enrich customer experience and move beyond limited efficiency gains, design your AI-powered conversations with an eye toward the rich context of AI systems. Start by viewing the potential through a three-part lens: 1. Focus on people: How can AI enrich human conversations? Human-human communication is complex and multifaceted. You likely use a host of mechanisms -- visual, emotional, action-based, to name a few -- to facilitate human-human conversation with your customers. Consider how you could deploy AI to enrich these communications with greater meaning and better outcomes. For example, natural language processing can now understand more than meaning; it can also pick up on user emotions. Similarly, augmented, and virtual reality can provide spatial and contextual awareness to support conversational goals. And the emerging capabilities of Digital Humans are further blurring the lines between human-powered and AI-powered conversations. These capabilities can help you make your human agents more informed and more effective when engaging with your customers. 2. Magnify AI: How can we make the most of machines? AI systems possess features unlike any mechanisms we use in human-human conversation. Consequently, you can use them in powerful ways to create conversations and experiences that go beyond what's possible with people alone. Unlike humans, AI can be available around the clock -- whether to answer a question in the middle of the night or to support an asynchronous conversation that stretches over many days. In addition, machines have an absence of emotion and moral judgment that provides a distinct advantage in some situations. When the subject of a conversation is sensitive, interactions with AI can afford a degree of anonymity that some customers welcome. And when it comes to detecting patterns, AI excels at detecting fraud or breaches of regulatory requirements. AI is vigilant about events about to happen and can proactively engage in anticipation, thereby creating superior experience. And finally, AI is moving to a point where it can literally read your mind. 3. Examine ethical AI: Where do we need to watch for potential pitfalls? As AI unlocks new capabilities, it brings challenges and tensions that you must navigate to demonstrate trustworthiness. For starters, data is fundamental to more personalized, effective conversations with customers. Yet you must balance reliance on data with the need for privacy -- and demonstrate your trustworthiness and ability to safeguard it. Another point of tension is the potential for manipulation. Persuasive computing can change people's attitudes or behaviors, while practices like hyper nudging use data to influence people to certain decisions. And anthropomorphism -- which involves attributing human characteristics to technology --can be a useful tool in improving communication and building empathy and trust. But these characteristics can also perpetuate sexism and historical stereotypes, as well as respond in ways that encourage inappropriate user behaviors. Left unaddressed, these tension points can cause significant damage to the user, the brand and society at large. When applying AI, you must ensure that these tensions are managed in a way that aligns with your brand and purpose. Start Walking the Talk As conversational AI becomes woven into the fabric of your organization, a chatbot that interacts with millions of customers could have far greater impact on your brand perception than a conversation with your organization's CEO. In other words, conversational AI powers "make-or-break" moments that should not be designed or implemented solely with a technological focus. Instead, take a far more nuanced approach that aims to make the most of humans and machines while navigating a growing list of security, ethical and moral tensions. Dr. Edwin Van der Ouderaa is the global lead of Accenture's Customer, Sales and Service. Since joining Accenture in 1995, he has led numerous global financial services client accounts. Sharad Sachdev is a Global AI leader in Accenture, steering a portfolio of AI-powered solutions focused on customer management and growth. He is also responsible for broader strategic initiatives for Accenture's AI portfolio in North America, helping the practice enable new offerings and strategically pivot with changing market demand.

Why you can trust Pocket-lint (Pocket-lint) - While air conditioning is standard in the USA and throughout much of Asia, in Europe it is not. So when there's a heat wave and it feels as though your internal organs are melting, it's probably time to go and buy a fan. Not just any cheap old fan, though, why not try an 'air circulator' - as Meaco likes to call it. The Meaco 1056P is a pedestal version of its desktop version - hence the 'P' at the end of the name - meaning it features an adjustable stem for optimum height positioning within a room. And as this unit's head can oscillate horizontally and vertically - each being individually controlled as you please - it's designed to move the air through and around a whole room to help cool it down. Meaco's appeal is that it doesn't cost eye-watering amounts like, say, Dyson cooling products. At the same time it's not cheap by any measure. So does the 1056P find that sweet spot of cooling perfection to price? We've been living with one, day and night, to try and stay cool. Design Head measurement: 320 x 339mm Adjustable height: 820-955mm Weight: 4.7kg This isn't a small fan. You wouldn't put it on a desk. But it can nestle into the corner of a room inconspicuously enough. It's all-white, all rather plasticky, but at least you know what to expect. It's sturdy, too, while a leather-like grab handle features up top to help cart it about when repositioning from room to room. Pocket-lint Height wise the pedestal sees the top of the head sit at 82cm from floor height, which can rise to about 96cm. If it's set to rotate through vertical oscillations then it'll need a little more head room than that. We'd actually like the pedestal's extension to be a little taller to help position it, say, over the backs of sofas and such like. Such a design might have been too top-heavy to be feasible. However, for positioning next to a bed it's an ideal height in its current form. Pocket-lint Having a free-standing fan means you can place it anywhere within a room - well, you can, if you buy an extension cable, as the provided power cable is rather short (it measures 145cm by our count - not short short, just not long enough to meander it around furniture and hide the cable away). Modes Magnetic remote control included in box LCD display (light can be disengaged) Modes: Eco, Sleep, Normal, Natural Timer (on/off) 1-12 hours 12 fan speed settings Here's where the Meaco shows its worth compared to basic fans. Switch the 1056P on and it'll tell you the interior room temperature on its base display (this panel can be switched off for night use). That temperature can help you decide which setting to choose - as there are 12 steps of fan circulation, ranging from subtle to considerable. Pocket-lint There are also various modes. Sleep will start the fan at a higher setting and then work down into quieter settings every 30 minutes throughout the night until it's at base level 1. Eco will keep an eye on the ambient room temperature and auto-adjust the fan speed accordingly to maintain it. Natural will fluctuate between fan speeds to try and replicate a more wind-like breeze to help you feel cooler. However, there's no fancy app to command the 1056P. You'll have to put that phone down and use the included magnetic remote controller instead. Pocket-lint This circular disc is easy enough to understand and will make any adjustment the fan is capable of doing through its on-base controls. The control then lives in the centre of the fan's head, to help you avoid losing it. We do wish the buttons illuminated though - glow-in-the-dark would be good - to help with seeing the controls at night. If you do lose this control then all the settings are available on the pedestal's base, so you'll always be able to control this fan to its fullest. Performance Individual horizontal/vertical oscillation 20-60dB volume (claimed) 1653m³/hour max airflow 4m/s max air velocity We suspect many will use the normal mode and choose a fan speed of their preference. The Meaco is static by default - but there are two individual buttons to control horizontal/vertical oscillation. You can have either one active, or both to give more circulation around the room. It's also possible to adjust the vertical height, set it static, then continue a raised horizontal oscillation, for example. In short: you should be able to get this fan to position just as you want. Pocket-lint Perhaps the most standout feature of the Meaco 1056P, however, is its quiet operation. Meaco claims 20 decibels at its lowest level, which is whisper quiet. We think it's a little louder than - after all, fans aren't going to be silent - but it's still a very, very quiet fan for the amount of power it can output. Crank the settings up a bit and, sure, there's some more noise. But we can sleep with it at level 6 no problems; move it to level 8 and the volume jumps up - but then so does the power output. Besides, Meaco's fan is a lot quieter than an equivalent Dyson Hot + Cool - and, having used that fan, we find the Meaco's output far more considerable and alleviating. The Meaco is also not far off a quarter of the price, which we think makes it an obvious choice. And while one of Dyson's big sells is bladeless fans, so you can't damage your fingers, the Meaco's exclosure is tucked away well enough to avoid any potential harm. Pocket-lint Note that the Meaco isn't an air conditioner or purifier though. It doesn't push air through a filter to aid with allergies like the Dyson does. It doesn't condense air and cool it. It's just a big and fancy fan that does a great job circulating airflow as you need it. Having used this fan for almost a full year it's still functioning very well - although some slight 'clicks' and 'crunches' have begun to occur during oscillation that, while not ear-crushing, are a bit of a nuisance. Verdict If you're looking for a fan with serious airflow, quiet operation and lots settings and useful modes, the Meaco 1056P pedestal air circulator is an impressive bit of kit. It might not have the brand name or design aesthetic of a certain Dyson competitor, but the Meaco is the quieter operator, can circulate more than 30 per cent more per hour compared to a Dyson Hot + Cool, and won't cost you nearly as much either. For us it's been a life-saver in a super-hot bedroom, enabling sleep during the heatwave. It's also been great to use for indoor cycling. It really is a versatile and capable bit of kit. Writing by Mike Lowe. Originally published on 12 August 2020.

The first AMD Ryzen 9 5900HX CPU-powered Mini PC is headed to the market soon, offering tons of performance within an SFF powerhouse. The AMD Ryzen powered Mini PC will compete against the Intel Tiger Lake-powered Mini PCs such as NUCs. The Mini PC is a collaboration between MoreFine Focus and Minisforum. It is titled as the strongest Mini PC Ever and should feature a base price of $500 US (higher for more premium configurations). This is the first Mini PC to feature an AMD Ryzen 5000H series processor and we know these chips pack a lot of punch. The creators behind it also call it the most powerful Mini Workstation based on AMD CPUs. AMD Radeon RX 6600 XT & RX 6600 'Navi 23' Graphics Cards Reportedly Launching on 11th August Coming to the technical details, the system is packaged within an aluminum-magnesium alloy shell with an ultra-light & wear-resistant surface. Within the chassis is a Mini-STX motherboard featuring the embedded AMD Ryzen 9 5900HX CPU, dual DDR4 SODIMM slots, dual M.2 2280 NVMe SSD slot, a single 2.5" HDD (SATA III) slot, and an M.2 WiFi/BT port (NGFF). The CPU goes on the rear end and has a cooling fan attached to it. The chassis has vents included on three sides for heat dissipation. Coming back to the fan cooling, MoreFine Focus is using a pure copper mute cooling fan which enables higher airflow & low noise output. The whole chassis measures 150x145x40mm and weighs in at 1000 grams. AMD Ryzen 9 5900HX CPU Specifications The AMD Ryzen 9 5900HX offers 8 cores and 16 threads. The chip features 16 MB of L3 cache and 4 MB of L2 cache. The base clock for the chip is rated at 3.30 GHz and the boost clock is rated at 4.70 GHz. Other features of the chip include an enhanced Vega GPU with 8 compute units or 512 cores that are clocked at 2100 MHz & also overclocking support which is a first for AMD on the notebook segment. It will be interesting to see how much of an overclock could be achieved with the Mini PC. For I/O, The MoreFine Focus AMD Ryzen Mini PC features 2 USB 3.2 Gen 2,2 USB 2.0, a USB Type-C port, power input, DisplayPort,2 RJ45 LAN Ports (2.5GbE/1GbE), HDMI 2.0, and a 3.5mm audio jack. There's no official word on pricing and availability yet but it looks like the Mini PC will be available really soon and will feature a base price of $500 US as mentioned above. News Source: Via Videocardz

Billionaire investor Bill Gross and his tech-entrepreneur neighbor are headed back to court for a new round in the ongoing legal dispute between the respective owners of two adjacent oceanfront Laguna Beach mansions over allegations of harassment, revenge and loops of high-decibel sitcom theme songs. What started as a quarrel between Gross and his neighbor, Mark Towfiq, escalated last year to more than a week of testimony in a Santa Ana courtroom, as witnesses described the mega-investor playing loud rap music and loops of theme songs from classic television shows such as "Gilligan's Island" and "Green Acres." The court battle – which played out in the middle of the pandemic – ended with Orange County Superior Court Judge Kimberly Knill ordering Gross to stop playing music at all hours of the night and to stay at least 15 feet away from Towfiq for the next three years. That outcome apparently did little to heal the rift between the two well-heeled neighbors. In a new court filing, Towfiq is accusing Gross of again playing loud music on July 7 – the exact songs aren't specified this time – and alleging that Gross set up "exceedingly tall" umbrellas that obstruct his neighbors view. Towfiq, in a declaration to the court, said that Gross' actions "appear intended to annoy and harass my wife and me." Gross denied the allegations in his own filings, explaining that he was playing music quietly while swimming with a friend, and contending the umbrellas are meant to provide shade to picnic tables where workers and other visitors to his property sit. Gross' attorneys wrote that Towfiq was using the restraining order as a "weapon in his perverse obsession with the Grosses" and is trying to "micromanage the lives and property of his neighbors." Judge Knill ordered the parties to appear in court on Tuesday to discuss the latest round of allegations. The judge will weigh a request by Towfiq to extend the restraining order against Gross to five years, to bar any outside music on the Gross property and to order the removal of "unnecessary umbrellas." Gross, the former Pimco investment fund founder, purchased the Laguna Beach property with former professional tennis player Amy Schwartz to serve as a private respite away from their main Newport Beach home. Schwartz recently married Gross, according to court filings, and legally changed her name to Amy Gross. The Tuesday hearing was moved up a week so that it wouldn't conflict with the newlywed couple's "dream honeymoon." Towfiq, a former software company executive, purchased the neighboring property with his wife, Carol Nakahara, in order to build a "dream home" where they could host their extended family. Depending on which version one chooses to believe, the dispute between neighbors either began with the installation of an unpermitted $1 million lawn sculpture on the Gross property, or due to traffic fall-out from a taping of the HBO show "Ballers" on the Towfiq property. At one point during the previous round of court hearings in December, Gross wrote an open letter suggesting he and Towfiq find a way to end their conflict that would have benefited a community that was at that point still in the grip of the then-surging Coronavirus pandemic. Towfiq's attorneys dismissed the suggestion as a transparent PR ploy, and the legal battle continued.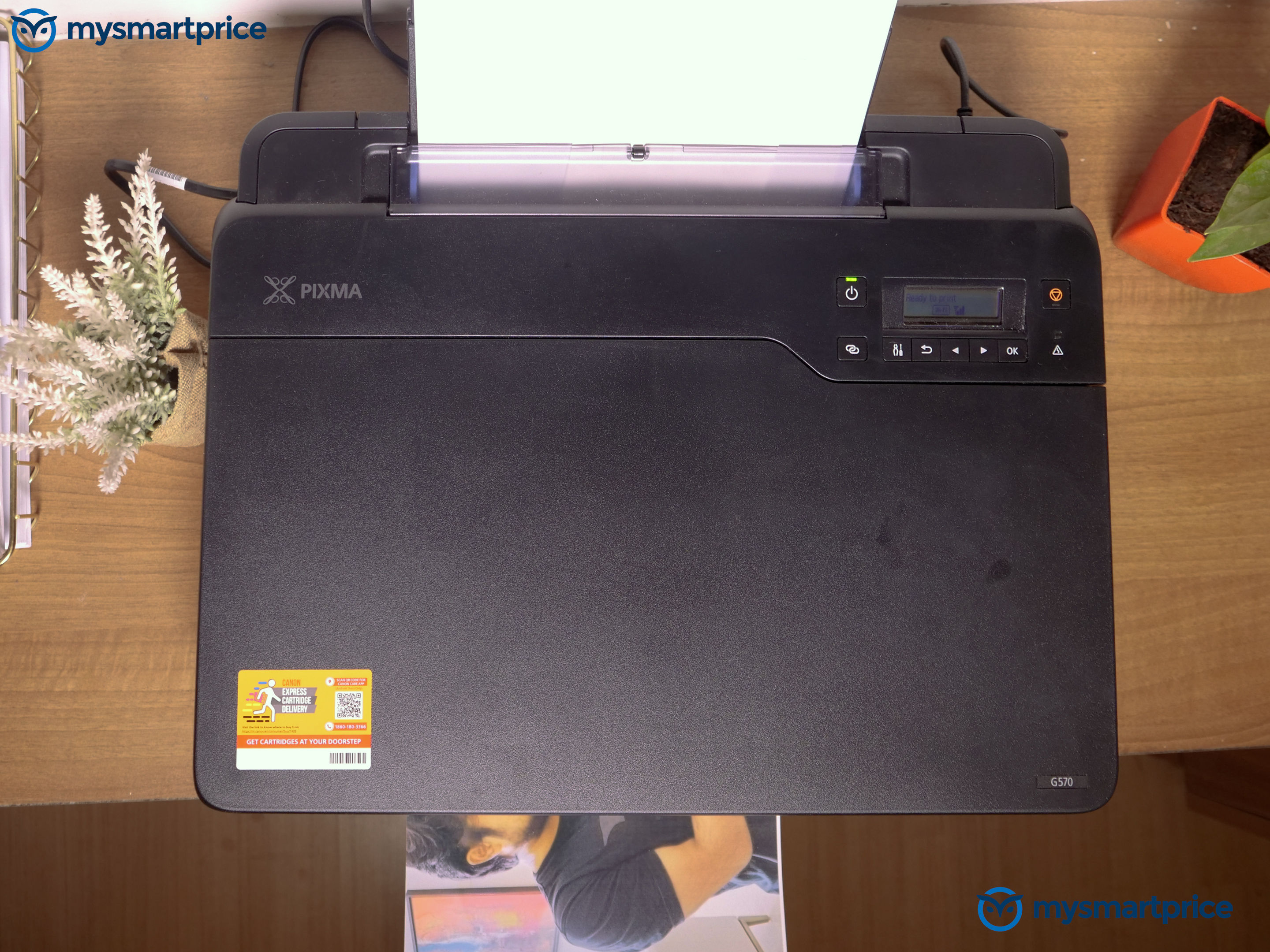 Canon Pixma G570 is part of the latest G-series lineup from Canon. While the G670 gives you an all-inclusive package of printing, scanning and copying; the more affordable G570 model that we got to try is a printing-only solution for people looking for a high quality, high speed printer for their home/workplace. We have spent the last few weeks using the G570 and here's what you need to know before making that buying decision. The Pixma G570 comes nicely packed in a typical Canon white and red box. In the box we got the printer itself, a power cord, a USB cable,2 print heads,6 ink bottles and some documents including the instructions manual and the warranty card. Talking about warranty, this particular model comes with an on-site warranty of 1 year or 3000 pages, whichever comes first. It's a standard sized printer with a base of about 17 inches by 13 inches and about 5.5 inches in height. The printer weighs just about 5Kgs and I found it quite easy to set up and move around by myself. The instructions booklet provided in the box gave clear instructions about what needed to be done to set the printer up for the first time. The 6 ink tanks are clearly labelled for what ink color goes in them and transferring the ink from the included ink bottles to the tank was surprisingly easy as well. After you've set the print heads and inks in place, it takes about 15-20 minutes for the printer to calibrate itself and then you're good to go. There's a 5cm Mono LCD screen present on the top right side that displays printing status, error messages etc. You also get a button panel which lets you access some device settings from the printer itself. The G570 comes with all the connectivity features of a modern printer. You can use the included USB cable to connect it to your laptop/PCs directly, or you can use the wireless connectivity features to access the printer from your smartphone directly. This happens via the Canon Print SELPHY app which you can download from app stores. The app itself doesn't feel too refined though and can definitely do with a UI overhaul. Through the app, you can access the locally stored photos in your phone and/or the documents stored on your phone/cloud storage. Furthermore, with the Canon Easy-PhotoPrint Editor app (available on iOS, Android, Windows and Mac OS), you can edit and fine tune your photos and add some filters etc, before sending them to print. Coming back to the SELPHY app, I faced some minor niggles with connectivity. I tried using the app with 2-3 smartphones in my house, and the app randomly decided that I needed to repeat the printer setup process on some phones every day. It has been some time since color printers moved on from a two-ink solution to a 4-ink solution for better color printing. With the G570, Canon has taken the next step in printer evolution as this printer comes with 6 different inks! Along with the standard Cyan, Magenta, Yellow, Black (CMYK), we now also have Gray and Red inks. This of course results in the printer being able to print vivid colored photos with better color accuracy. Plus it also helps increase the overall photo yield of the printer as this printer claims to yield about 3800 sheets of 4X6 photo prints from the included ink bottles. On the flip side, this will also mean that you'll have to spend a little extra when you're replacing these ink cartridges ofcourse. Coming to the paper sizes, the printer can handle a variety of paper sizes ranging from 4R all the way up to A4 size. For those wondering, this printer even supports banner printing of upto 1.2 meters. You can read more about the printing specifications on Canon's official product page. The printer supports printing upto 4800×1200 dpi resolution. The printing speed is declared to be 3.9ipm for both B&W and color prints. The recommended Print volume here is 50-250 prints per month and the max duty cycle is specified at 8000 pages in a month. Numbers aside, the printing speed here is quite satisfactory, and the print quality too is really impressive. I used the thick, glossy paper type to print out some of the photos I clicked from my phone's camera and I was really impressed with the color depth and overall clarity that the printer was able to achieve in the print. Printing standard documents was a breeze too. The Pixma G570 is priced at Rs 18,789. Like I mentioned earlier, it is a printing only solution. In case you're looking for a Print, Scan and Copy solution, the Pixma G670 does that at Rs 24,801. Note that the main advantage of these Pixma printers is that a) they can print wirelessly over Wifi or directly from your smartphone, and b) their 6-ink solution makes them great for printing colored photos for your photo albums/ photo frames. In case you're ok with a traditional wired printing option, and/or are mostly looking to print documents/regular colored pages etc, you can get some of the cheaper Canon printers around Rs 10K or even lower. That being said, for the features and convenience that the Pixma G570 offers, you'll definitely not be disappointed. Thanks for reading till the end of this article. For more such informative and exclusive tech content, head over to our Facebook page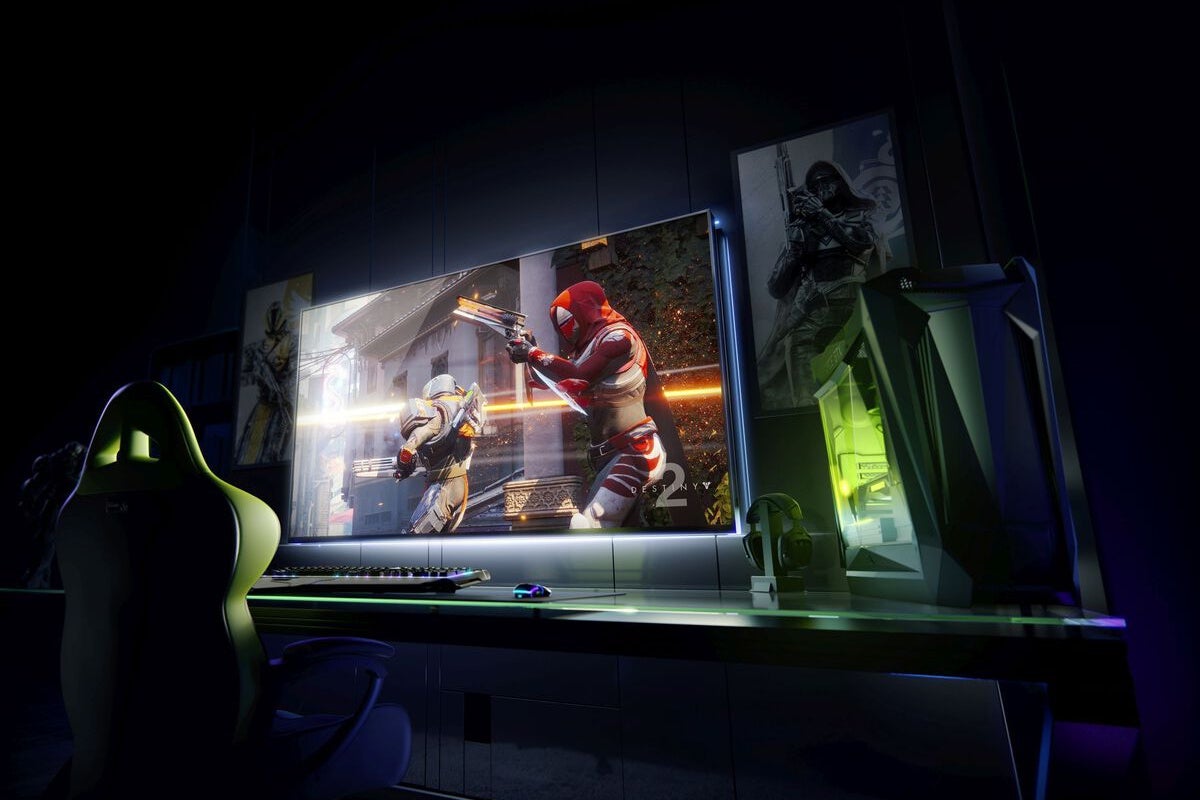 4K and HDR are the peanut butter and jelly of modern televisions. Where you find one, you'll find the other. Together, they're the recipe for a delicious eye-candy sandwich. Monitors aren't so lucky. While it's possible to find 4K HDR monitors, they are few in number and expensive. You'll likely need to choose which feature is more important to you. Here's how to decide. 4K is shorthand for a display's resolution. It typically describes a 16:9 aspect ratio with a resolution of 3,840 x 2,160. Companies occasionally get creative with marketing but, in most cases, will adhere to this definition. High Dynamic Range describes content that provides a wider range of luminance and color than previously possible. This allows brighter scenes with more contrast and colors. This term does not always refer to a specific standard, though, so it can be a bit fuzzy. Read our complete guide to HDR on your PC if you want to know the details. If you're new to display terminology in general, our guide on what to look for in a gaming monitor can also help get you up to speed. The answer to this question is definitive.4K is almost always more important than HDR. Most people should heavily favor a 4K display over one that offers HDR if forced to choose between them. Why? It all has to do with standardization and software support (or the lack of it). 4K is not an especially common resolution even among monitor computer monitors, but it's nothing new. The first mainstream 4K monitors hit store shelves in 2013. Windows 10 released with good interface scaling support that made 4K resolution easy to use and has received additional updates to improve scaling over time. MacOS also has excellent scaling support for 4K resolution due to Apple's focus on high pixel density displays. Windows' scaling makes a 4K monitor look great even when browsing the web or writing in Word. HDR is less mature. AMD, Intel, and Nvidia moved to support it only in 2016, but Windows didn't add an HDR toggle until 2017. Windows still can't automatically detect an HDR monitor and enable the appropriate settings, though that feature is expected to arrive soon. HDR support in monitors is the wild west. Only the VESA DisplayHDR certification (which is entirely optional) offers a hint of standardization. It's a similar story with content.4K content is not universal but it's generally easy to find. Virtually all games, even those that are several years old, support 4K resolution. Major video streaming services support 4K resolution, too. HDR support is less common. Only the latest games are likely to embrace it. Many streaming services don't yet support HDR streaming to a PC— and there's some set up to do even when it's possible. HDR has another problem. Most HDR monitors sold today are really, really terrible at HDR. As mentioned, High Dynamic Range enables a wider range of luminance and color. But you'll only enjoy the full benefits on a display with a range of brightness, contrast, and color approaching what HDR standards enable. Most computer monitors do well in color, but falter in brightness in contrast. Different HDR standards have different limits on the maximum brightness they enable, but at minimum you can expect up to 1,000 nits. Dolby Vision HDR can deliver up to 10,000 nits. Yet most computer monitors max out around 400 nits or less. The Asus' ROG Swift PG32UQX is among the few monitors with excellent HDR support. Monitors also tend to have poor contrast, which limits the difference between the brightness and darkest areas of the image. Few monitors include the Mini-LED or OLED technology found in modern televisions. There are exceptions, like the 32-inch Asus ROG Swift PG32UQX, but it's priced higher than most 85-inch televisions. There's two cases where HDR becomes critical. Video creators shooting HDR content may want a great HDR monitor for editing. This will help you understand what viewers with a great HDR display will see. Have a GTX 3080 Ti? You might want to spend big on a 4K HDR monitor. Bleeding-edge, cost-is-no-obstacle PC gamers should also care about HDR. A great HDR monitor delivers a huge boost in perceived graphics quality. It's the single greatest improvement you can make to a game's visuals. However, these scenarios also benefit from 4K resolution. It's hard to imagine a video creator shooting in HDR but not 4K, and gamers who want the absolute best visual quality possible will also crave 4K for its unparalleled sharpness and detail. In a sense, computer monitor makers and software developers have made the choice for you. You'd of course want to buy a 4K HDR display if it did both well, but few monitors do, and there's a lack of content to view. A quality 4K monitor like the Dell S2721QS can be purchased well under $400 and is useful no matter how you intend to use it. That makes the 4K vs. HDR debate an easy choice for most people.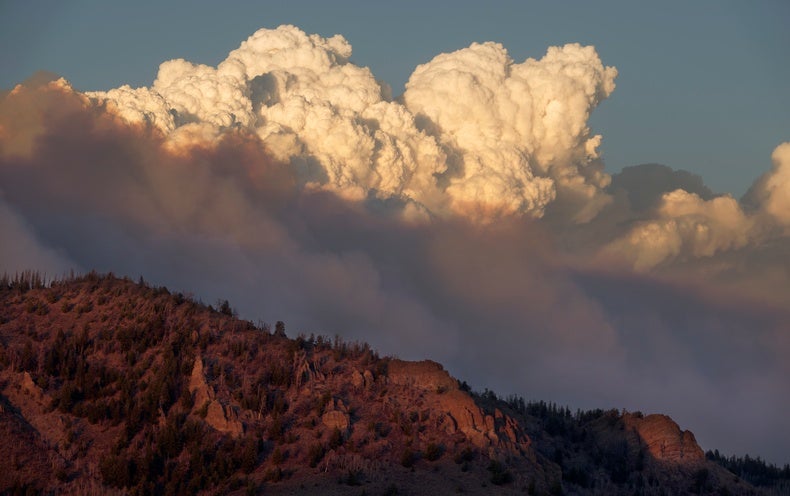 When smoke from blazing forests in the West tinted skies ochre across much of the U. S. last year, we asked, "How much worse can fire seasons get?" Fire paleoecologist Philip Higuera has spent his career trying to determine the answer by looking at history. "If we're all wondering what happens when our forests warm up," he says, "let's see what happened in the past when they warmed up." The central Rocky Mountains' subalpine forests grow in cool, wet conditions and burn less readily than their lowland counterparts. To find how frequently these tough woodlands still caught fire through the ages, Higuera and his colleagues combined records from modern satellite-observed fires, fire scars in tree rings from the 1600s onward and flecks of charcoal that settled in lakes over thousands of years. The study found that from 2010 to 2020, the forests burned 22 percent faster than they did during an unusual warming period that started in A. D.770 and saw the area's highest temperatures before the 21st century. Most of this burn rate increase was caused by the 2020 fire season alone. And 72 percent of the total area burned between 1986 and 2020 resulted from fires in just the latter year. Overall, these forests have not burned frequently— until the past two decades. The gap between extreme fire years in the U. S. is narrowing as the climate warms, and Higuera does not think this pattern will reverse any time soon. The new research is detailed in Proceedings of the National Academy of Sciences, USA. Higuera finds the recent unprecedented fire seasons unsurprising but still agonizing. "I've spent 20 years writing about this," he says. "But I have not spent 20 years thinking about how this would feel." This research shows that the past may no longer guide us when it comes to understanding and handling wildfires, says environmental geographer Rosemary Sherriff, who was not involved in the study. "We have to accept that we're going to see an increase in fire activity," she says. "We have to adapt to the new norm." Many communities hit by recent wildfires have fire protection plans, Higuera adds, but "they're based on our expectations that these forests burn once every few centuries. That's not where we are. That's not where we're going."

Starz wrestling drama, starring Arrow fame Stephen Amell and Vikings star Alexander Ludwig in lead roles, is less than a month away from its premiere. Drama lovers got a glimpse of it through the newly released trailer that introduces the central characters as two siblings named Jack and Ace Spade. The two brothers try hard to keep up the legacy of their late father, who was a famous wrestler in their small town. They are not just rivals in-ring, but the siblings have lots of disagreements in real life also. While Jack appears in-ring as the hero or face, Ace will play the villain or heel, and the real war begins when they try to figure out whom the people want to see win. Screenwriters Michael Waldron and Mike O'Malley wrote the script for this wrestling drama. They are also the executive producers of it with Peter Segal, who also directed the drama. Other producers of this show are Chris Donnelly, Patrick Walmsley, and Julie Yorn.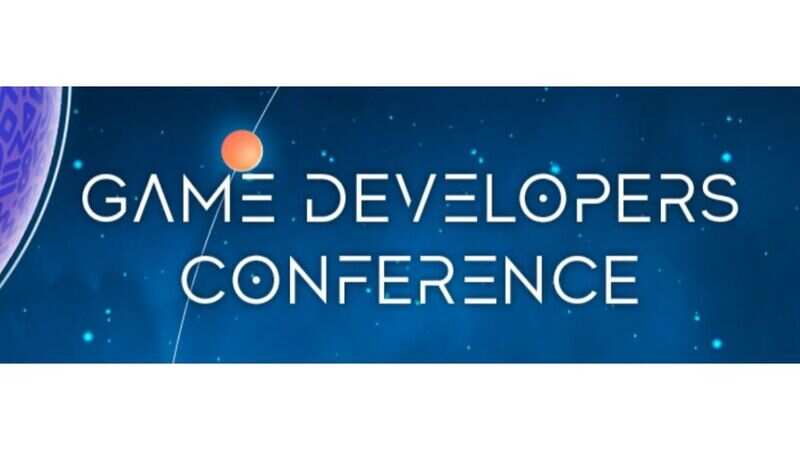 As countries slowly open after 18 months of pandemic, the annual () will return as an in-person event in March next year. This year, a virtual version of the 35th edition of GDC kicked off on July 19. "GDC 2022 will return as a physical conference at the Moscone Center in San Francisco from March 21-25, 2022," the organisers said on Monday. The GDC brings the game development community together to exchange ideas, solve problems, and shape the future of the industry across five days of education, inspiration, and networking. The GDC Expo showcases the latest game development tools and services from leading technology companies such as Amazon, Epic, Google,,,, and. GDC 2021 features expert talks in diverse tracks of game development topics, such as design, business and marketing, visual arts and game narrative, classic games postmortems led by the developers of the classics, Quake and Star Wars Galaxy, opportunities for game career development and much more. "We are thrilled to be launching the most robust virtual GDC event to date, which offers a huge amount of unique content from across the industry and benefits from our learnings from the past more than a year of digital GDC events," said Katie Stern who oversees the GDC as VP of Entertainment Media at Informa Tech. "We also absolutely look forward to the return of GDC 2022 to San Francisco next year and for the opportunity to see this vibrant community together again in person," Stern said in a statement.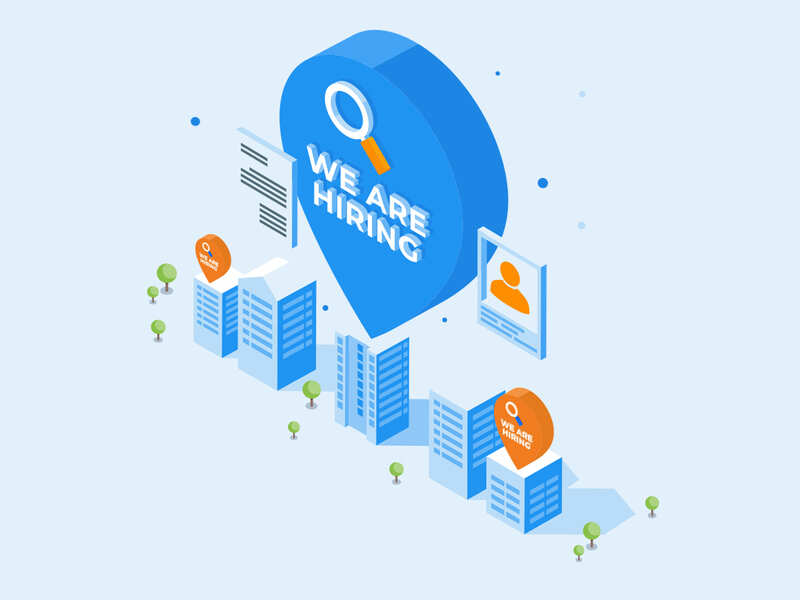 New Delhi: firm said it will hire 100 people across various roles for its technology team in the current financial year. The company, which is planning to launch a slew of products in the merchant and consumer lending space, said it will be almost tripling the strength of its technology team and hiring 100 more members. It has also advanced the appraisals of its technology team by eight months, and the team has earned 75 per cent increments split between CTC and incremental ESOPs, effective July 1, 2021, according to a statement. Currently, the company has around 60 employees in its technology team. The skill sets BharatPe is hiring for include Android, backend, web, iOS, DevSecOps, data engineering, POS/IoT, and QA (Automation), and the experience level being sought ranges from 2-16 years. "BharatPe is a tech-first fintech. As we build the next generation of banking in India, we want to invite and excite the best tech talent to work with us on building market leading products at scale," BharatPe Co-Founder and CEO Ashneer Grover said. BharatPe will, therefore, be taking the lead in tech talent compensation in India because that is the only real investment its business needs given the capital efficiency of its model, he added. At present, BharatPe provides a single interface for all existing UPI apps and allows merchants to accept UPI payments for free, through the BharatPe QR. It also supports merchants to access credit and other value-added services. The company counts, Ribbit Capital, Steadview Capital, Beenext and Sequoia Capital, among others, as its investors. It has raised close to USD 300 million in equity and debt till date. Last month, the company announced the acquisition of Payback India, the country's largest multi-brand loyalty programme company with over 100 million members. In the same month, it also received an in-principle approval from the to establish a small finance bank, in partnership with Financial Services Ltd (Centrum).

An Apple Watch Series 6 costs at least $399, but now you can save over 90% of your cash and opt for a Linux smartwatch instead. Back in 2019, Pine64 announced that it was working on a $25 Linux smartwatch. It turns out $25 was a little optimistic because, as OMG! Ubuntu! reports, the PineTime has now launched carrying a $29.99 price tag. I think we can all forgive Pine64 for charging an extra $5, and the current Community launch price is only $26.99. Keeping in mind how little this smartwatch costs, you're getting a device that weights 38 grams and is made from a mix of zinc alloy and plastic. The display is a 1.3-inch IPS touch screen panel with a 240-by-240 pixel resolution and 65,000 colors. The internal memory consists of 64KB of RAM,512KB of Flash system storage, and 4MB of additional flash storage. The watch is powered by a 64MHz ARM Cortex-M4F as part of the Nordic Semiconductor nRF52832 SoC. Connectivity is achieved using Bluetooth 5.2 and on-board sensors include an accelerometer, PPG heart rate sensor, and vibration actuator. Power is provided by a 180mAh battery charged via a proprietary 2-pin 5V connector with the other end of the cable being USB Type-A. Battery life is rated at up to five days. As this is an open source device, it doesn't run Android or iOS. Pine64 opted for the InfiniTime 1.0 firmware which includes a number of useful apps (stopwatch, music navigation, heart rate monitor, and step counter). Also because this is an open source device, the list of available apps will grow, as will support for interacting with Android and iOS smartphones. There's also multiple alternative firmware options available, but this is a sealed version of the PineTime making it more difficult to recover a bricked device if you experiment. Anyone interested in developing software for the PineTime can buy a development kit instead of the sealed watch. It's only $50 and includes both a dev kit version and sealed version of the smartwatch.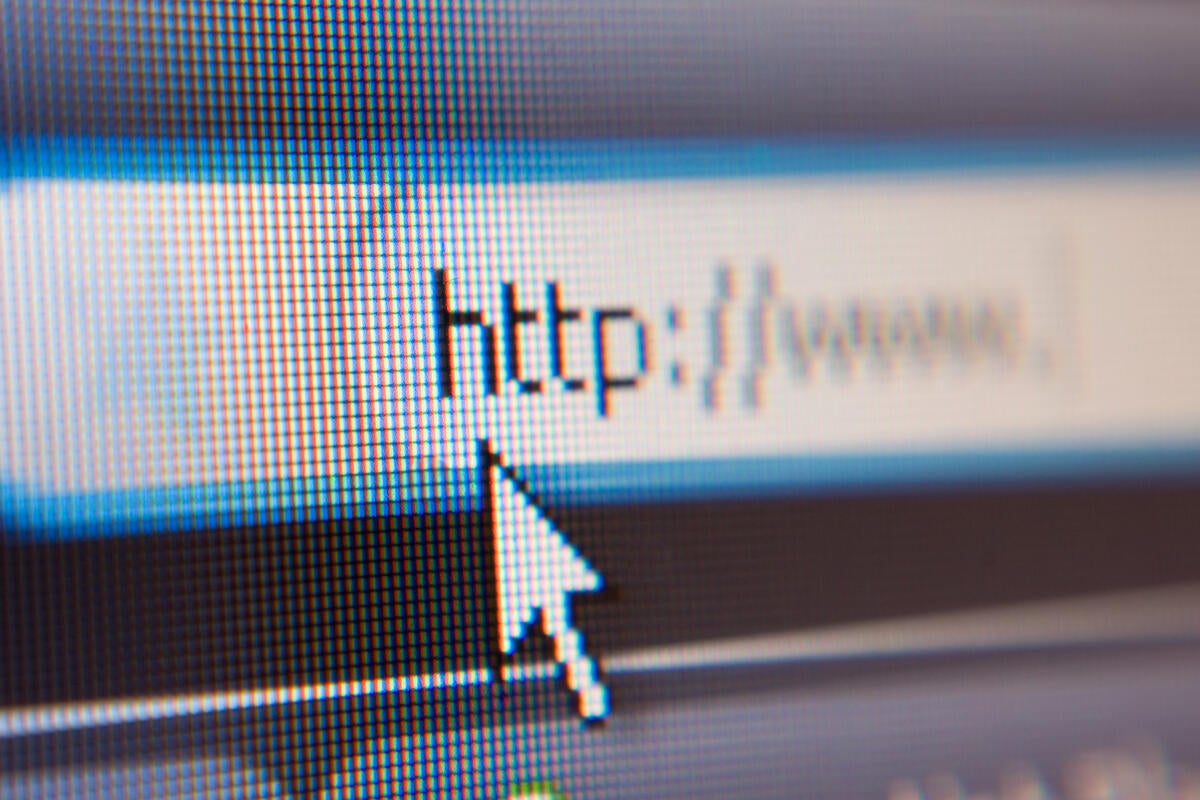 Web browsers used to be a place where folks could only play flash games, check emails, hang out in chat rooms, and torrent music (and malware) from LimeWire. Those days are long gone. Thanks to the sophisticated development of web technologies such as HTML5, web browsers have grown to such a level that you can do almost all of your personal- and work-related tasks using a powerful web app. This, for the most part, successfully eliminates the need to download desktop software, saving you hard drive space and the headache of dealing with complicated installation and set-up processes. The rise of web apps also gave birth to a new breed of Internet-centric devices like Chromebooks. While not a definitive list, as many tasks have a plethora of web apps that can do the job quite well, here's what we think are some of the best, from video editors to music players to project management tools and yes, even games. Video editing software can be complicated to pick up, but that's not the case with InVideo. InVideo's intuitive UI design allows first-time users to get started with almost no learning curve, while still providing all the features enthusiasts require for editing videos in its free version. The biggest drawback is the watermark that's placed on videos created in the free version, though you can upgrade for $15 a month. This unlocks thousands of additional templates, upgrades video rendering resolution from 720p to 1080p, gives you 10GB of cloud storage, and a ton of other features. Let's be honest, it's hard to imagine a web app competing with PhotoShop's feature set—but Photopea comes as close as you can possibly get. Seriously, Photopea's feature set is simply astonishing for a web app. So much so that it's actually hard to tell it apart from PhotoShop—even the UI is almost identical! Another plus is you get these premium features completely for free. There are only two differences between the free account and the paid account, which is the paid account doesn't have ads and you can undo up to 60 steps instead of 30. That's it! If you want to support the dev, you can of course upgrade, or just simply whitelist Photopea on your ad blocker. I'm sure it's appreciated. There are some undeniably great music streaming services out there, but when it comes to what to use in your browser, you'll be hard pressed to find anything better than Spotify. Spotify currently has over 70 million tracks to choose from with over 2.6 million of these tracks being podcasts—-something that Apple Music unfortunately doesn't provide. Spotify is free, too. That is, if you don't mind ads. If you find the ads to be a bit too disruptive to your groove, Spotify has a premium plan (aptly named Spotify Premium) that's completely ad-free, offers you unlimited track skips, and provides a better sound quality (128kbps vs 320kbps). If you're ready to ditch iTunes and start using Spotify, you don't even have to lose the playlists you've created— you can transfer them. Email, chat, video and voice messaging, a website builder, a survey builder, cloud storage (starting at 30GB), as well as documentation, spreadsheet, presentation, and other work optimization tools—you get a lot with Google Workspace. When it comes to a project management tool, Asana and Trello are two of the major players in the field. Trello is great if you're looking for a simple drag-and-drop kanban board, but Asana offers much more flexibility with its free tier, which is why it's our recommendation. In addition to the kanban board view, Asana also lets its users take advantage of a calendar and list view for free. The calendar view can even double as a way to keep track of birthdays, doctor appointments, etc., allowing you to do more than simply keep track of your personal tasks and the progress you're making. If you're not willing to pay but are fine with the kanban view, Trello is still a great tool to consider. Thanks to its no-nonsense design, you can get started with almost no learning curve. Cybersecurity isn't something you should take lightly—and your protection starts with you. If you use the same weak password for all of your accounts, then all it takes is one breach and a little effort by the threat actor to compromise your accounts. That's why you need strong, unique passwords for each of your accounts. But how can you remember them all? That's where password managers like 1Password comes in. As the name implies, you only need to remember one password with 1password—your master password. Make it something memorable (but secure!), because only you will have access to it. For your other accounts, you can generate and store extremely secure passwords with 1password. You can even store other sensitive data, such as credit card information and your address. Mint, which was acquired by Intuit way back in 2009, is one of the best personal finance services currently available. With Mint, you can keep track of your income and spending, create budget plans, set notification alerts for when your account balance is low, and more—all from the web. No more spreadsheets. Not only can you keep up with your bank accounts, you can also sync your investment accounts (such as RobinHood or TDAmeritrade) and even keep track of your Bitcoin assets. In other words, Mint is a great way to keep up with your scattered financial eggs in one digital basket. Yes, you can even play full-blown PC and Xbox games in your browser these days thanks to Nvidia's GeForce Now and Microsoft's Xbox Game Pass Ultimate. We've given both GFN and Xbox Cloud Gaming a whirl and both held up shockingly well—well, as long as you aren't playing competitive twitch shooters. Nvidia's offering is better suited to PC gamers with extensive game libraries, as it hooks into your existing accounts on storefronts like Steam and Epic. GeForce Now offers an unlimited free tier, with a $10 per month plan adding extended play sessions, priority queue access, and real-time ray tracing capabilities. Meanwhile, you'll need to spring $15 per month for Xbox Game Pass Ultimate, but that price includes all-you-can-play access to over 100 games on both PC and Xbox, as well as an Xbox Live Gold subscription. If you're playing games in your browser, you'll need a way to talk with your buddies, too. Skype still has justifiable use cases (such as international calling), but let's be honest—when it comes to a communication service that acts as much more than voice chat, Discord takes the cake. With the ability to create topic-specific servers and dedicated channels, accessibility features like Text-To Speech, and an environment geared towards having real-time interaction with server members, you just can't beat it. But what about Slack? Well, it depends. Slack has a lot of the bells and whistles you'll find with Discord (or some similar features, at least), but Slack is geared more towards businesses, while Discord's main focus is on gamers. In a Slack workspace, you can assign system administrators that are able to set and enforce their own rules and regulations, while Discord servers are managed by communities and, while they're able to create server-specific guidelines, they must adhere to Discord policies. Simply put, companies have more control over their workspace with Slack. If you're an organization, or even if you're working on a small project but are planning to eventually grow your resources, and you want to "own" your workspace, Slack may be the best communication tool for you. But no matter if you choose Slack or Discord (or both!), it's still a better choice than Skype. Ok, so your hard drives aren't software, but data storage is equally as important and if your data isn't backed up to at least three locations, it doesn't exist at all. That's why we're talking cloud storage—an indispensable resource for storing your data. The three main cloud storage providers, Dropbox, Google Drive, and Microsoft OneDrive, have been around for a while now, and all three are good picks. The three giants have a free tier, too. Depending on how much storage space you need really determines who you'd wanna go with. Dropbox's free tier gives you 2GB, OneDrive gives you 5GB, and Google Drive shells out 15GB. You could, of course, take advantage of the free tiers and subscribe to all of them, but if you're really in need of some storage space, you should consider purchasing a NAS with a couple drives. Not only do you get to enjoy the extra space, but you get all the privacy benefits that comes with keeping your data at home. That said, there will be times when you need to get work done but don't have an internet connection. Don't fret—just as sure as there is a web app, there's PC software that's got you covered.

Pakistan will take on England in the three-match T20 series decider at Old Trafford, Manchester on Tuesday,20 July. A lot of fireworks is expected in the final clash after two high-score games played in Trent Bridge and Headingley. In the first match, Pakistan put a mammoth 232 runs on board powered by Babar Azam's 85 and Mohammad Rizwan's 63. England too responded well with Liam Livingstone's 43-ball century, but the hosts fell 31 runs short of the winning line. In the second match, England bounced back as it scored 200 runs on board. Jos Buttler's 59 backed with Moeen Ali and Liam Livingstone's quick 30s helped the hosts to score a good total. On its turn, the Pakistan team, which had come out with flying colors in the first T20 clash, could not repeat its performance from the previous match. Pakistan lost the match by 45 runs. The visitors, who lost the 50-over limited series 3-0, will be trying hard to seek revenge against the home side by defeating them in the T20 series. The netizens in the US and Canada can catch the action on Willow TV while cricket fans in South Africa can watch the third T20 match on Super Sports. In other countries, people can enjoy the cricket on SonyLiv app and its website. Cricket fans in the UK can watch the match on Sky Sports Cricket, Fox Sports and Channel 7 in Australia, Flow Sports in the Caribbean, SLRC, Peo TV, Dialog TV in Sri Lanka and Gazi TV in Bangladesh.

Researchers at Stanford University have conducted a study involving high-speed cameras to reveal how bubbles form and eventually burst. The study also used analytical modeling to reveal a new popping process. The researchers are looking into bubbles popping, which seems benign on the surface because bubbles are undesirable in the oil, pharmaceutical, and bioreactor industries. During the manufacturing process or transportation of various liquids, the formation and rupture bubbles can introduce issues in product quality. Stanford researchers were investigating the physics behind bubbles as well, and the Stanford team worked with an international scientific collaboration to study how different kinds of bubbles pop, with a particular interest in bubbles with proteins embedded on the surface, which is common in the pharmaceutical industry and in bioreactors used for cell culture. The team discovered the protein bubbles opened up like flowers when popped with a needle. Researcher Vinny Chandran Suja said one surprise after all the years of research in bubble physics was that it was an unexpectedly beautiful phenomenon. Bubbles pop in different ways depending on their physical and chemical properties, with one of the most important properties known as viscoelasticity. Viscoelasticity is an in-between state of material that's not perfectly liquid and not perfectly elastic. Unlike conventional soap bubbles, they found that viscoelastic bubbles with both liquid and solid-like properties deform in popping shapes that mimic a blooming flower. To see each step of the popping process, the team used high-speed cameras that operated 20,000 frames per second, catching the entire process in slow motion. The team soaked a metal ring in a solution of proteins with viscoelastic properties for their experiment. Next, they carefully inflated bubbles on the ring using highly controlled airflow, and once the bubbles were large enough, they made contact with a needle and popped. When the bubbles hit the needle, the surface peeled away like the petals of a flower.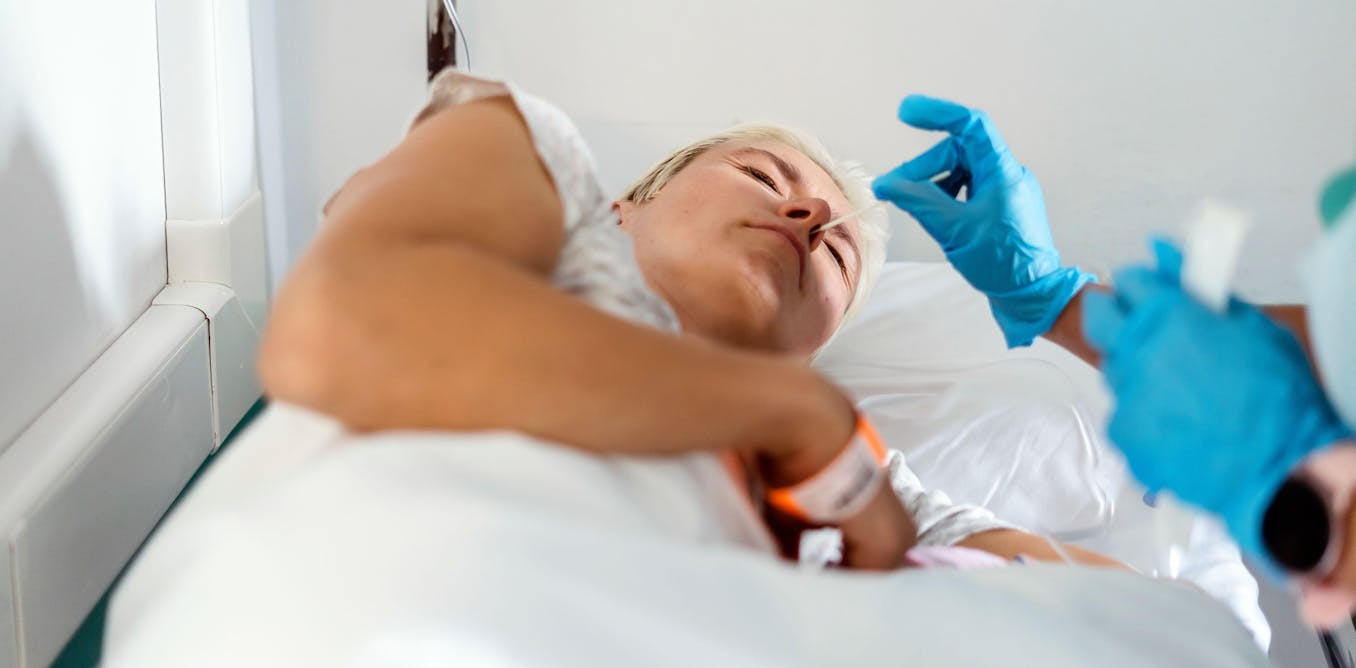 The pace of acute therapy and vaccine development for COVID have been dizzying. But even as we hope a route to bringing the pandemic under control is within sight, we're now facing the possibility of another urgent public health emergency thanks to what's known as long COVID, a group of symptoms that last long after the initial infection. With such a potential crisis looming, it is reasonable to ask what we are doing about it, and why treatments don't appear to be forthcoming. There are a few reasons why the long COVID story may pan out differently. Let's take the first problem: long COVID is not a diagnosis itself. It encompasses many different problems, from blood clots and lung scarring to commonly recognised symptoms, with up to 82% reporting still reporting symptoms like breathlessness, fatigue and brain fog 3-6 months after discharge from hospital. Though this aspect of recovery has received much attention, most people are less aware that one in three COVID patients who leave hospital are back within three months of their apparent recovery – and one in ten are dead. Stark numbers and not many people are talking about them. This complexity is a major challenge for those wanting to develop and trial treatments. One of the most important questions is the measure of health you wish to improve, or the primary endpoint. Each of the above diagnoses may need a different endpoint. If you have a clot you might die. If you have lung scarring you might be breathless and it might have changed your lung function. If your primary problem is fatigue, the most important thing may be improving the symptoms, getting you back to work or reducing the support you need. Patient-led research has associated as many as 200 symptoms with long COVID. It is probable that some of these are not truly COVID-related, but how do you choose what to measure in a trial? Each time you add a new measurement in a trial you increase the size the trial needs to be to avoid false positive results. Compromises need to be made about what can be done versus what the patient might value as an outcome. Next up is the underlying biology, of which we have a limited understanding. We know, for example, that clots form, but still not clearly why. We know that patients' blood vessels are not normal, but not for how long this persists. And we know that some patients have prolonged inflammation, but we cannot predict who. This makes it hard to choose therapies to trial and patients to include in those trials. It means we need to make some educated guesses who and when to treat, and with what. Many patients recover, so should we enrol all patients when most of them will get better, pick out patients at higher risk of problems or wait until symptoms are established? No treatment comes without side-effects. We need to minimise the chances of harming someone who was going to get better anyway. Added to this, the group we are studying may change with the advent of acute treatments and vaccines. Early reports suggest a younger population in the current wave. This can have big effects on clinical trials. If you set a trial up to pick up a signal with an assumption of a third of people having long-term problems, if this reduces. Then your trial might not be able to answer the question. So what can we do about all this? The first thing is to run trials that are big enough for definitive answers and flexible enough to react to evolving knowledge, by including extra treatment arms if evidence changes. The second is to have a mix of trials looking at different populations. Post-hospital patients are almost definitely at higher risk of problems like clots or scarring than those that were never admitted. Prevention is always better than treatment, so therapies aimed early in the disease course are important. The community patients who are living with persistent problems may need different trials. The good news is that a lot of funding is being released to point at the problem, even if we don't yet know the best areas to focus on. Another positive is that big trials like the vaccine studies and the Recovery trial (the world's biggest clinical trial to identify treatments for people hospitalised with COVID), have shown we can do big trials at pace and scale. Unfortunately, the current funding system is competitive, lacks co-ordination and doesn't really reward collaboration. These big trials were the exceptions, not the rule. So we need pressure on funders and researchers to do things differently. In the UK, we have set up an early example of the sort of trials we think we need, called Heal-COVID. It already has around 100 centres in the UK involved and puts into practice some of the ideas above. If you had told me before the pandemic that this type of trial could be set up in weeks, I would not have taken you seriously. Despite this, the long-term nature of the problems mean it will be months before trials start to report and we need to explain to the public why. There are a lot of people out there desperate for something/anything and this will be fertile ground for charlatans and opportunists. So in the meantime, if researchers are going to experiment they must always ask who benefits, make sure the treatments are at least safe, and take heart that a lot of patients are still on a journey of improvement. There remains hope.

EVGA is taking things to the extreme with its upcoming X570 DARK motherboard that will support AMD Ryzen Desktop CPUs. The company's in-house overclocker, KINGPIN, has demonstrated the motherboard once again, this time pushing things even further. The EVGA X570 DARK is said to be the best overclocking motherboard for AMD Ryzen CPUs when it launches. The motherboard is one of the two X570 offerings that EVGA have been in the works for a while now and their BIOS team is hard at work to further tune performance prior to the official launch. EVGA Z590 DARK Motherboard Unleashed – 21 Phase VRM, DDR4-5333+ OC Support, $599 US Pricing In his latest performance demonstration, KINGPIN used the AMD Ryzen 3 5300G APU on the EVGA X570 DARK motherboard. The chip was cooled by LN2 and didn't encounter any cold bugs while it was running at 5.5 GHz. The DDR4-4866 memory ran in 1:1 mode which is an FCLK of 2433 MHz & with some really impressive CL14 (14-13-12-21-35-1T) timings. This resulted in a much higher score than the previous benchmark, both of which can be seen below: EVGA X570 DARK 2433 MHz FCLK With AMD Ryzen 3 5300G APU: EVGA X570 DARK 2466 MHz FCLK With AMD Ryzen 5 5600G APU: EVGA Bombshell: Motherboards For AMD Ryzen CPUs Are On Their Way What's more impressive is that this isn't even the limit of EVGA's X570 DARK motherboard. As per overclocker, Aaron Bakaitis, he was able to achieve up to an FCLK of 2550 MHz (1:1) but he states that it was either the IMC or the ram modules that were holding him back to achieve a higher OC. These numbers and what we are hearing about the X570 DARK, in general, make it seem like the ultimate Ryzen overclocking motherboard which will be eyed by many enthusiasts & overclockers. Currently, there's no word on when we can expect the motherboard in the retail segment but judging by EVGA's Z590 DARK pricing, it will definitely come at a hefty premium (at least $500 US). We will keep you posted once we hear more about the X570 DARK motherboard for AMD Ryzen CPUs.

Netflix teen drama Outer Banks will return with another season on July 30, and it will focus on the new challenges faced by John B and his friends. According to the cast members, conflicts, clashes, and troubles await team Pogues in season 2. The sequel will take the viewers through an intense rollercoaster ride, cast members Chase Stokes and Madelyn Cline teased. They also revealed that the central characters might not enjoy the happy and peaceful times of their lives in the new season. They will have several old and new problems to deal with in the new sequel. The new season will kick-start by featuring the various challenges faced by John B and Sarah on their way to Nassau. While John B moves forward with an optimistic mindset, Sarah will be worried about the murder charge on John B and its outcome. The biggest question in her mind is whether it is a "Blue Lagoon type situation" or will the trouble reach them sooner than they expect it. "And it is the latter. We see everything catch up to them tenfold. It's much more intense than anybody realizes it would be," Stokes hinted. Additionally, Sarah will also have to deal with some internal conflicts as she struggles to figure out her true family. She is confused between her own family and the new family. She wants to know whether she should be with the people who raised her or only focus on her new family. On the other end, JJ, Pope, and Kiara will mourn the death of their dear friends in the premiere episode. JJ will also struggle with loneliness as two of his friends start focussing on their budding romance. He is going to be a little worried about being left out, actor Rudy Pankow teased. However, Pope and Kiara may not focus much on their romantic relationship mainly because they are desperate to find out what happened to two of their friends, John B and Sarah. So, the first few episodes of the second season will focus on the grievances of JJ, Pope, and Kiara. Gradually, Pope will take center stage, cast member Jonathan Daviss hinted. "Just like how last season's mission was personal for John B, this season has a personal connection to Pope. He spends this season making sure justice is served. It was everything to me," he said. The cast members of Outer Banks Season 2 dished about the new sequel while interacting with the representative of Entertainment Weekly. Outer Banks Season 2 will premiere on July 30.

A new Cyberpunk 2077 mod that has been released online this week introduces a rather welcome feature that is missing from the game. The Adaptive Graphics Quality mod introduces 6 different graphics preset that switch automatically depending on the game context, allowing players to experience Cyberpunk 2077 at its best at all times. The mod also features a Tweak menu that lets users modify other graphics settings like Bloom and so on. Cyberpunk 2077 Free DLC May Include New Weapons, New Game Plus Mode and More The Cyberpunk 2077 Adaptive Graphics Quality mod can be downloaded from Nexus Mods. Cyberpunk 2077 is now available on PC, PlayStation 4, Xbox One, and Google Stadia. The game will release on PlayStation 5, Xbox Series X, and Xbox Series S before the end of the year.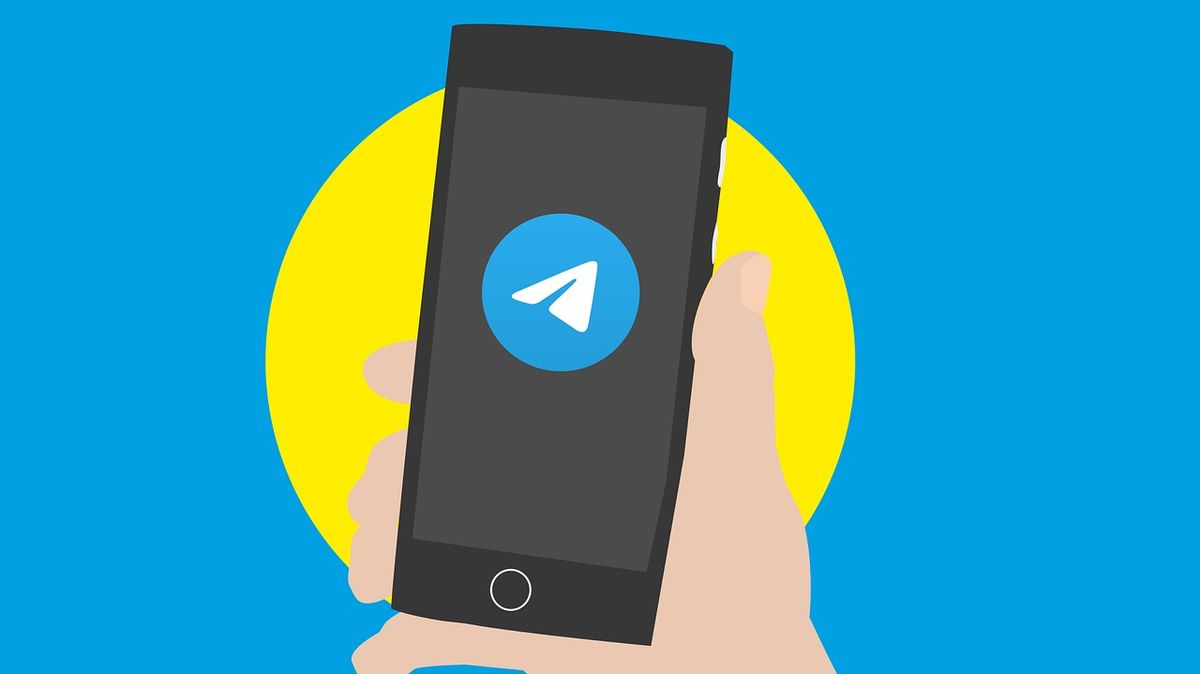 A group of researchers based in London have revealed that the popular messaging application Telegram had some serious security flaws. Telegram, one of the best WhatsApp alternatives, has over 500 million users on both iOS and Android operating systems. The Royal Holloway researchers suggested that Telegram had vulnerabilities in Cloud Chats. The platform, by default, offers non-E2EE (End to End Encryption) chats while the users who are more worried about their privacy can always opt-in for End to End Encryption for individual chats. The vulnerabilities were found in non-E2EE chats. Researchers claim that the loophole allowed interlopers to access the messages that have already been sent and rearrange the words which could result in a different message. Additionally, hackers were able to extract the chat transcript in a readable format from iOS, Android and desktop apps, even if the messages were sent via encrypted mode. This vulnerability could also be used to manipulate "Bots" on the messaging platform. Bots, on Telegram, are used to manage groups and automate basic tasks. The flaws were shared with Telegram ahead of revealing them to the public, hence giving Telegram enough time to fix them. Telegram, on the other hand, has acknowledged the issues highlighted by the researchers and has fixed the flaws already. In a prepared statement updated on Telegram's official blog, it says "The latest versions of official Telegram apps already contain the changes that make the four observations made by the researchers no longer relevant. Overall, none of the changes was critical, as no ways of deciphering or tampering with messages were discovered." Telegram has released an updated version with a fix in place. Both the researchers and Telegram have advised users to update the application on their devices from the respective app repositories. Follow TechRadar India on Twitter, Facebook and Instagram for the latest updates.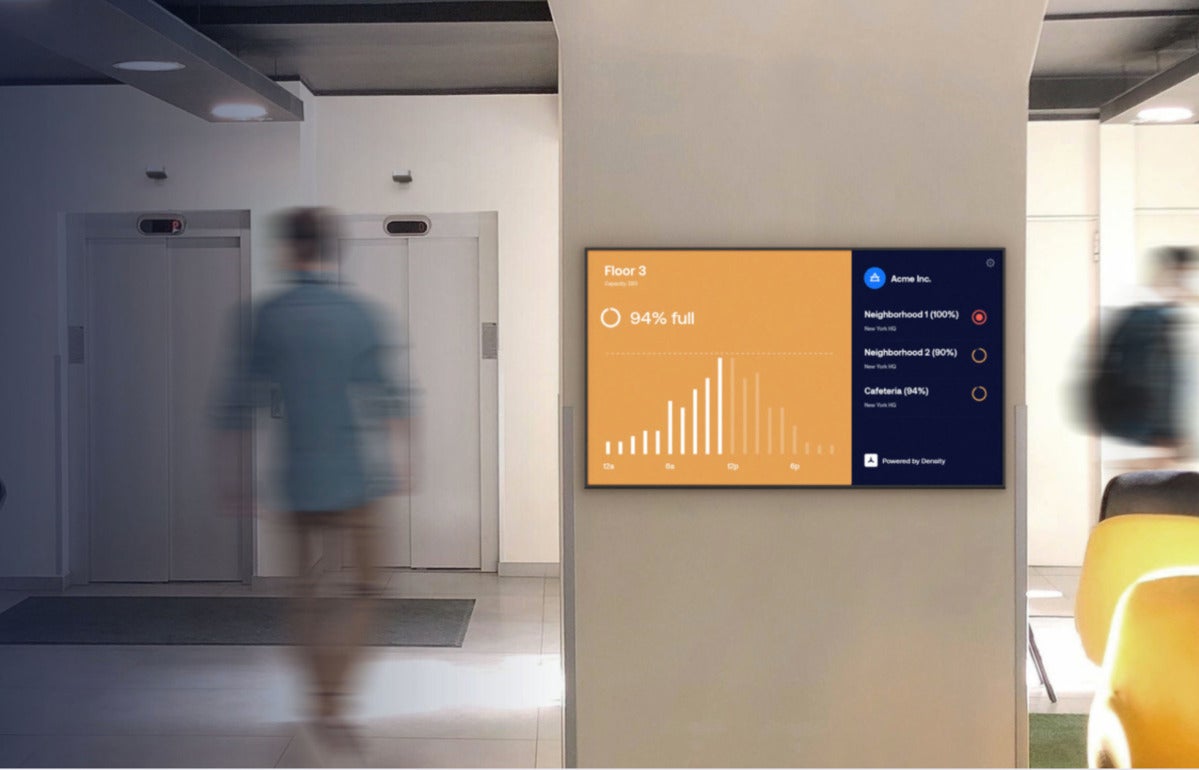 Remote work was forced on many employers last year by the COVID-19 pandemic, leading to a simple, mid-pandemic consensus that "remote work is here to stay." But as the crisis fades, organizations will get to choose where employees do their work — now with a new set of tools, expectations, and experiences. As Marc Andreessen said recently, we are undergoing "a permanent civilizational shift" where we can divorce "physical location from economic opportunity." He's probably right in the long term, but we still have many questions to answer before that utopian dream is realized. Here are the seven inconvenient truths and unresolved issues around the new hybrid and remote work trend. Emergent Research and MBO Partners found in a recent study that the number of Americans self-identifying as digital nomads rose from 7.3 million in 2019 to 10.9 million in 2020 — an increase of 49%. That's a huge number, when you consider that (as of 2018) the United States employed 64.2 million white-collar workers, a number that includes those (like most healthcare workers and others) who cannot work as digital nomads. To continue reading this article register now Learn More Existing Users Sign In

Last week, it was confirmed that Resident Evil Village's dual-DRM system on PC was causing performance issues, including frame spikes and stuttering. Now, Capcom has begun pushing out an update to fix this, while also adding in AMD's newly launched FidelityFX Super Resolution technology. The update comes in at just over 1GB on Steam and should noticeably improve performance on PC. DRM has not been removed from the game, but Capcom says "adjustments have been made to optimise the anti-piracy technology", which should mean less severe stuttering and a more consistent frame rate. PC players will also be able to get a nice performance boost from FidelityFX Super Resolution, which has now been implemented in Resident Evil Village. AMD's new scaling technology has been implemented in a handful of games so far with promising results. Unfortunately, since the update only just dropped, we do not have benchmarks for FSR in Resident Evil Village just yet. The patch is now rolling out on Steam, so if you own Resident Evil Village, be sure to install the update. KitGuru Says: Have any of you had the chance to try out this update already? Has performance improved for you? Become a Patron!

Blade has found its director. Marvel Studios is reportedly in talks with Bassam Tariq to helm the Mahershala Ali-led Marvel Cinematic Universe reboot of the iconic vampire hunter. The 34-year-old American director is best known for directing Mogul Mowgli starring Riz Ahmed. Like Ahmed, Tariq also has Pakistani ancestry — unlike Ahmed, Tariq was born in Karachi before moving to the US at a young age. On Blade, Tariq will work off a screenplay being written by Stacy Amma Osei-Kuffour, who has worked on Damon Lindelof's Watchmen, Amazon's Hunters, and HBO's Run. Deadline brings word of Tariq's hiring as Blade director, noting that it was his vision for the MCU project that "ultimately won all parties over". Marvel Studios began looking for a writer-director in autumn last year, the report claims, before switching to a strategy of a separate director and writer. Osei-Kuffour was hired in February. Post that, Marvel Studios narrowed its list of directors for Blade, Deadline adds, with meetings and presentations going on from March through June. With a star, writer, and director in place, Blade will now gear up for the next phase. Marvel's Phase Four — Everything We Know Filming isn't expected to being until July 2022 though, according to an earlier report. And it's not like Marvel is in any rush, since Blade isn't part of MCU's Phase Four. Moreover, its film schedule is packed tight anyhow until 2023. For the rest of this year, it has its first Asian lead in Shang-Chi and the Legend of the Ten Rings (September 3), Eternals from Oscar-winning Chloé Zhao (November 5), and the multiverse-spanning threequel Spider-Man: No Way Home (December 17). For those of us in India, there's also Black Widow (out elsewhere but " coming soon " to Disney+ Hotstar). In 2022, we have four more Marvel movies. There's Doctor Strange in the Multiverse of Madness (March 25), the return of Natalie Portman alongside Guardians of the Galaxy in Thor: Love and Thunder (May 6), Ryan Coogler's Black Panther: Wakanda Forever (July 8), and Brie Larson's Captain Marvel, Teyonah Parris' Monica Rambeau, and Iman Vellani's Ms. Marvel in The Marvels (November 11). Two films have been dated for 2023 in Ant-Man and the Wasp: Quantumania (February 17), and James Gunn's Guardians of the Galaxy Vol.3 (May 5). While Blade is new to the MCU, this wouldn't be the first take on the character. Wesley Snipes played the dhampir in a trilogy of live-action movies for New Line Cinema: 1998's Blade,2002's Blade II, and 2004's Blade: Trinity. The rights to Blade reverted to Marvel Studios by August 2012, and though discussions took place with Snipes to reprise his character, they were ultimately scrapped as the powers that-be wanted him to integrate into the MCU. The Blade reboot was announced at the 2019 San Diego Comic-Con, making Ali one of a few actors to play two different characters in the MCU. Marvel has yet to set a release date for Blade.

Why you can trust Pocket-lint (Pocket-lint) - Nothing's first product launch is due to take place very soon, and Carl Pei's new company isn't set on releasing products like all the other headphone manufacturers. The approach is quite different. As has been said since the beginning, Nothing plans to design products with transparency as a key design theme. That means lots of see-through elements. The first earphones, called Ear 1 will launch on 27 July and now, thanks to an interview with Cnet and StockX listing we have a clearer picture (pun only slightly intended) of what the case for these buds looks like. As you can see from the images in this article, the case uses a completely transparent exterior material, while inside there are two cradles: one for each earbud. The idea being here that you can see your earbuds as they charge, plus the red and black dots on the inside should make it easy to known which bud belongs in which cradle. There's a rather large dimple/recess on the lid which is apparently designed to both hold the buds in place, and give you a place to rest your thumb as you spin it in your hand. So it's practical, but also just something whimsical for fidgeters to enjoy. Looking at the shape of the charging cradles, we get a sense of the earbuds design too. It appears there is a short stem with charging points on it that attach to a larger, oval element. The best Lightning headphones 2021 for your iPhone or iPad By Dan Grabham · 1 April 2021 Top headphones capable of handling lossless 48kHz digital audio from Apple devices. All the internals are hidden behind a pure white, opaque covering inside the case. While those internals might be cool to see, we get the sense it wouldn't quite fit with Carl Pei's desire for a minimal, clean design. Other details revealed in the interview with Cnet include battery life. The Ear 1 will offer up to 24 hours battery life with ANC switched on (including the charging case), or 36 hours with ANC switched off. The case features a 570mAh battery and supports wireless charging, so you'll be able to plonk it down on your charging pad and it'll charge via Qi. Nothing Ear 1 will be officially unveiled on 27 July, at which point we'll get a much clearer picture of the earbuds and what they offer. Writing by Cam Bunton. Originally published on 20 July 2021.

Engadget is part of Verizon Media. By clicking " Accept all " you agree that Verizon Media and our partners will store and/or access information on your device through the use of cookies and similar technologies and process your personal data, to display personalised ads and content, for ad and content measurement, audience insights and product development. You can select ' Manage settings ' for more information and to manage your choices. You can change your choices at any time by visiting Your Privacy Controls. Find out more about how we use your information in our Privacy Policy and Cookie Policy. Click here to find out more about our partners.

Why you can trust Pocket-lint (Pocket-lint) - The Hyundai Ioniq 5 is Hyundai's first purely electric car: it's a car that's been designed as electric only, unlike the Kona and the namesake Ioniq, which are also available as hybrid models. That sets the Ioniq 5 slightly apart from those other popular models, while also signifying a huge step forward for Hyundai. This is car designed to make more of a statement and show Hyundai's serious ambitions with electric cars. And doesn't it just do that? Design The Ioniq 5 is based on the Hyundai 45 concept which was shown off at the Frankfurt motor show in 2019. While much of the concept is gone, the front design has been retained, as has the diagonal crease down the sides and the matte finish, resulting in a futuristic vision. In one of those bizarre twists of reality, it looks futuristic because there's some retro sci-fi looks to it especially at the front and rear of the car. Catch the car from the side and it's rather more conventional and that's likely to boost its appeal - there's a future and contemporary mix both inside and out. Pocket-lint Matte paint adds to that aesthetic (although it costs extra) and with names like Gravity Gold and Cyber Grey that future feeling continues. Looking at the colour charts, however, these are all rather muted colours - there's no Canary Yellow or Crimson Red to be seen, it's all rather more serious. Look to the top and our test model had a solar roof fitted, while the wheels are unique to this Ultimate trim level. Hyundai is offering three trims, the SE Connect, Premium and Ultimate and as is often the way with Hyundai, options are kept to a minimum, instead variation is offered through the trim levels - including the battery capacity and motor options available to you. Pocket-lint It sits in crossover territory, looks a little more like a big hatch than an SUV, but it has SUV interior space, that feeling of openness in the cabin and reasonable depth to the boot. Hyundai is calling it a CUV (crossover utility vehicle); in reality, it's close in size to the VW ID.4, it just doesn't look quite as elevated as VW's model and this might partly be down to the optical illusion of design. On this Ultimate edition, the sills are body coloured, whereas many cars have darker lower sections: at a glance, that can make the Hyundai look more planted and rivals look more lofty, even though they all have smiliar ground clearance. Pocket-lint That boot, however, while giving some 540 litres of space, has a flat floor and there's little practically no space underneath that floor, unlike the ID.4. We think the ID.4 boot is more practical, but these are first impressions and we'll be playing around more with the boot space in the future to form a better opinion. The model we drove was European spec - we'll be following up with a UK update in the near future - so there might be some minor differences between the spec shown here and how it appears in the UK. Interior While the exterior reflects that Hyundai has started from scratch with this car, the interior continues that story. There's a flat floor in the cabin, with Hyundai opting to fit a sliding centre console, called the Universal Island. That means you can balance the space front and rear, perhaps giving more foot space for the centre rear passenger - or sliding that back to give more space around the front. Pocket-lint It's partly proving the point that there's no transmission tunnel as you'd find in a combustion car, but foot space in the front isn't hugely useful: you can't put anything there because you need to protect the pedals, so it's more about giving the sense of space rather than creating the opportunity to carry more shopping bags. If nothing else, it means you can slide that Universal Island forward, place a bag behind it, and then slide it back to wedge it in place. But the lounge feeling continues, with the front seat offering a decent recline with a footrest, as though you might go to sleep, while the rear seats will recline a little too. Yes, there's button on the edge of the front seat to recline it and we managed to recline it while in the back seat, effectively trapping us in place. Pocket-lint Such misadventures happen when you're happily poking buttons around the cabin, whether children will be reclining the front seats too when they're sat in the back, we'll have to investigate further. There is, however plenty of space, with good legroom in the back and the front, Hyundai really taking advantage of the flat floor. Pocket-lint The interior finish is high quality too, noticeably more premium than the Ultimate trim on the Kona Electric, with softer finishes. The light interior looks great, but we suspect with children in the back it will start to look grey instead, but there are plenty of nice clean and simple lines, again adding to the sense of the futuristic. A techy driving position With a sliding centre console, there are no controls on it - the drive selector is on the steering column, allowing you to twist to select the mode, while the handbrake switch is on the dash. The big thing you'll notice is the pairing of two displays in a bar, one for the driver and one in the centre of the car. It's flat rather than curved as we've seen on some other models - Hyundai doesn't seem to be cosseting the driver like some other models do, which keeps things light and airy, but perhaps doesn't feel as involved as some cars that want to put the driver first. Pocket-lint All the controls are clustered around the steering wheel, however, with easy to use climate controls, buttons for major functions and a proper volume knob on the dash, easy to twizzle. To clean up the steering wheel, Hyundai is using larger clicky controllers rather than individual buttons and these work nicely, with a customisable button too, so you can assign that function to your preference. Pocket-lint The two displays are 12-inches each and while the driver display has a 3D style visual arrangement with graphics to show speed on the left and how the power is being used on the right, the centre part can be customised to your preference. In operation, it's the same as the Hyundai Kona Electric, but with a graphic tweak to make it look more sophisticated. On this Ultimate trim it was paired with a very useful heads-up display. The centre display is touch enabled, working in unison with the buttons to let you jump to major areas - map, nav, media - and another programmable button. Other features are accessed through the touch display, but on our test drive, we mostly stuck to navigation and didn't have the chance to fully explore all other areas of the interface - something we'll have to explore deeper next time we see the car. Battery, range and performance There are two battery options on the Ioniq 5, the SE Connect trim only offers the 58kWh battery, while Premium and Ultimate trim also offer the 73kWh battery. There are then multiple motor options. Again, the SE Connect has one option, the 170PS, which drives the rear wheels. Premium and Ultimate also have that option, along with a higher rated 217PS rear wheel drive, or 305PS dual motor all wheel drive. That's seven different options, giving a price range (at the time of writing) from £36,940 up to £48,090 through all the trims. Yes, that latter figure would be the price for the model pictured here. Pocket-lint Twist the stalk to engage D and with a dab on the accelerator you're driving in blissful silence. Well, apart from the sweet hum at low speeds as you feel like you're driving into the future. It is, in reality, an experience that's close to that of driving the Kona, in many respects, but it's more refined, a higher class of electric car. The interesting thing is the drive mode button on the steering wheel. And yes, it's a button not a dial, in what feels like the biggest miss since Marcus Rashford's Euro 2020 finals penalty (too soon?). It's begging to be a knurled dial to click through modes like some sort of hypercar, instead it's just a button - with repeated pokes cycling through the modes on offer. Pocket-lint Those modes cover Eco, Normal and Sport, each doing exactly what you expect, and with customisation available through the menus. Each changes the character of how the car drives, especially in relation to the regeneration lift off strength when you lift your foot off the accelerator, and the response you get from the accelerator when you put your foot down. Hyundai also offers paddles on the steering wheel and these change the strength of the regeneration. That means you can make these changes on the fly, regardless of the driving mode you're in. You can add more regen to Sport, or remove the regen from Eco when driving on the motorway, for example, and just want to coast. Pocket-lint During a section of our brief test drive, we averaged about 3.5 miles per kWh. Taking that figure, you'd get about 255 miles from a full charge; Hyundai cites a range of 310 miles. That's just a snapshot of what you'll get based on typical driving on mixed roads. The long-term average for the car was 2.4 miles per kWh, and we expect that's a reflection of repeated motoring journalists testing the power of this AWD model - indeed, we expect to be able to get that average up pretty easily with more typical considered driving. We'll be doing more driving in the Ioniq 5 to get a more accurate real world range. The other big thing about the electrical system here is that it supports 350kW charging. That gives capacity to work with the fastest chargers you'll find. Sure, much of the time you'll be using lower power - but there are some 350kW chargers available - and there will be a growing number in the future. Pocket-lint So far the impressions of the drive are very good: on this top model there's plenty of pace, with a 0-62mph time of 5.2 seconds and while that won't worry Tesla, in practical terms it gives a nice sporty feel to things. The ride and handling is also great, but we'll be digging into more detail when we get the right-hand drive version in the coming months. What is the Pocket-lint daily and how do you get it for free? By Stuart Miles · 20 July 2021 First Impressions The Hyundai Ioniq 5 is one of the more interesting electric cars to make it onto the road in 2021: it marks a step change in Hyundai's approach, building on the success of cars like the Kona Electric and giving customers something a little larger and a little more premium. The biggest takeaway, however, is in the radical change in design: there's a lot in the Ioniq 5 that makes it appealing: it looks great, it's comfortable, there's a refreshing uniqueness to Hyundai's offering and that might draw across a lot of customers who are otherwise looking at other brands. There's more for us to learn about the Ioniq 5 with further test driving, but first impressions are very strong - and this car should certainly be on your list. Writing by Chris Hall. Originally published on 20 July 2021.

With MacOS Monterey, Apple has updated Safari's tab management system with a new look, more customization options, and the ability to form tab groups for managing especially busy online sessions. We're big fans of these changes, as they make work and research easier to manage over the long term, but the extra features will take some practice to get comfortable using. Here's how to get started with tab groups so you can make the most of them. First, make sure everything is updated and you are using the latest version of Safari. When ready, open Safari and start opening new tabs to visit the websites you want to collect in a group. If you are doing research on Einstein, for example, you would want to collect a number of tabs including biographies, common Einstein myths, a list of his major theories and works, and so on. Don't leave any blank tabs when you are finished. There doesn't appear to be a limit to how many tabs you can put in a group, but at a certain point, too many browser tabs can become cumbersome — you may want to keep it under 20 or so. When ready, select File from Safari's upper-left menu, then look for the option that says New Tab Group With X Tabs, where X is the number of tabs you currently have open. Select it. Now you can name your tab — something like "Einstein," for example — and it will automatically be saved. Any work you do in this Safari window will still count as the tab group, and the group will be updated accordingly. Close your Safari window to save your tab group for later. When you want to access the tab group again, pop open Safari and select the Sidebar icon, just to the left of the Favorites menu. This drop-down menu will include all the groups you have created under Tab Groups. When you select the group you want, Safari will open all tabs in a single window for you to use and change Favorites to the name of your tab group. Note the Small Grid icon to the right when you hover over a tab group — this opens up all tabs in a grid view that makes it easier to scan for the webpage you had in mind. You don't have to collect your tabs first before turning them into a tab group. If you prefer to set up and name your tab group ahead of time, this is easy to do as well. Open Safari, select File in the upper-left corner, and select New Empty Tab Group. Now, any tabs that you create while you work will be automatically added to the tab group you have made. Don't let your tab groups get cluttered over time! Instead, reuse them by renaming them, or delete them when you are finished with that particular project or plan. Open Safari, then select the Sidebar icon right next to the Favorites menu. Hover over the Tab Group, then right-click to open a menu with several choices. Here, you will see an option to Rename the group or to Delete it entirely when you are finished. Keep these options handy when your tab groups start to pile up. In the Sidebar menu, when you right-click on a Tab Group, you'll notice another option that says Copy Links. Choose this, and it will allow you to paste an outline-like section with the tab group as the title and a bulleted list of the web links. This makes it easy to share or email the tab group to others as needed. We've been talking about the MacOS version of tab groups, but there's good news: With iOS 15 updates, iPhones and iPads will get very similar capabilities. Safari's syncing capabilities will also stay in place, allowing you to access tabs you created on your Mac on other devices. If you want to create tab groups on iOS, long-press the Tab button on Safari and select the arrow under Tabs to open the option for Tab Groups. Don't forget to keep updated on the latest Mac news for more information.

If you purchase an independently reviewed product or service through a link on our website, we may receive an affiliate commission. Looking for the best deal on an Amazon device? Or perhaps you need something for your home? No matter what you're looking for, Amazon should have a great deal for you. That's exactly why we've put together this guide best deals on Amazon. You don't necessarily have to wait for Amazon Prime Day to get awesome deals. In fact, Amazon runs great deals on all kinds of its own products. But, third-party companies that sell on Amazon also offer excellent regular deals. To help you find the best Amazon deals right now, we've listed our favorites below. Smart home devices help your home run a bit more smoothly. Here are the best smart home deals on Amazon right now. Need a new TV or TV-related product? There are plenty of deals for you. Here are the best home theater deals on Amazon right now. Looking for a new laptop or tablet to help you get your work done, or stay entertained? Check out our favorite laptop and tablet deals on Amazon right now. Maybe you want a smartphone or an accessory for your phone, or a new iPhone 12. Here are the best mobile deals on Amazon. Gaming can be expensive — but the best gaming deals on Amazon will help you save some serious cash. Everyone's kitchen could use something fresh. Here are the best kitchen deals on Amazon to help achieve that. A great pair of headphones can change how you listen to music. Here are the best headphone deals on Amazon. Looking for something else? Here are the rest of the best deals on Amazon you can take advantage of right now. Follow @BGRDeals on Twitter to keep up with the latest and greatest deals we find around the web. Prices subject to change without notice and any coupons mentioned above may be available in limited supply.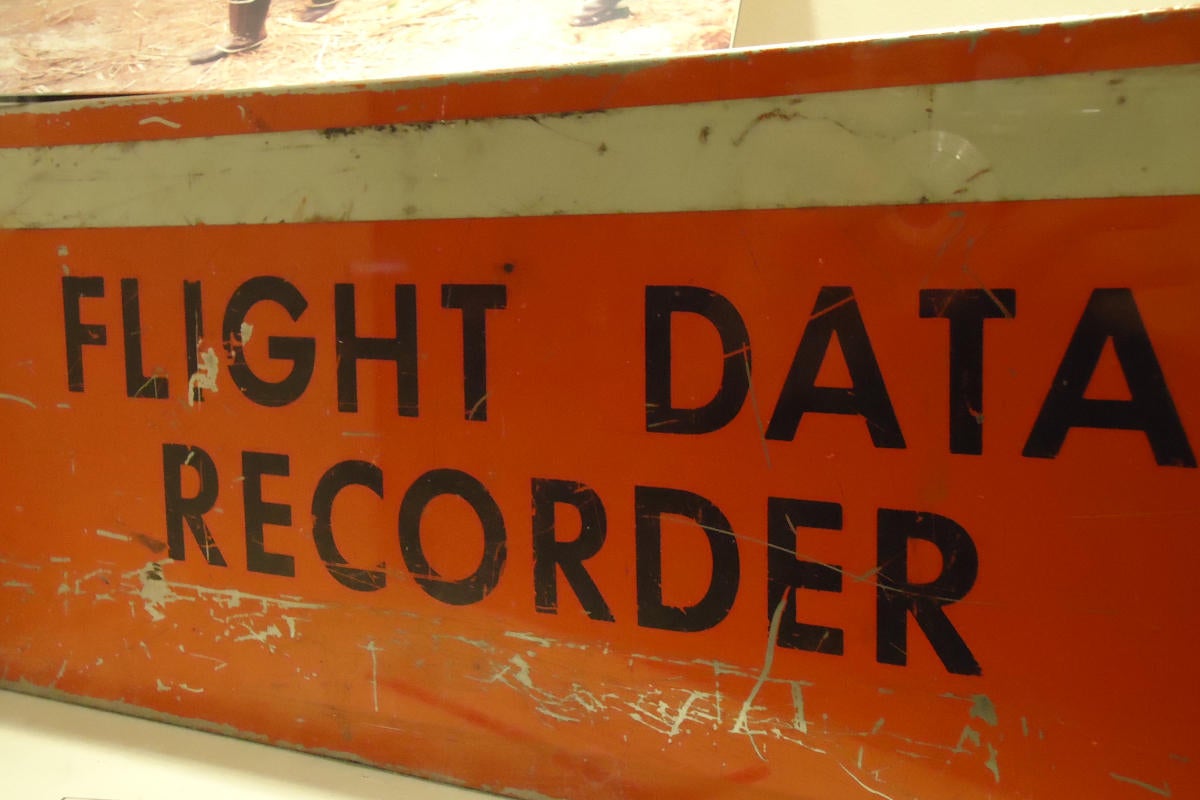 When working in web applications in ASP. NET Core, you might often want to log the HTTP request and responses. The HTTP logging middleware included in ASP. NET Core allows you to log request and response data including headers, body, and common properties. This article talks about HTTP logging, why it is essential, and how you can use the HTTP logging middleware in ASP. NET Core 5. To work with the code examples provided in this article, you should have Visual Studio 2022 installed in your system. If you don't already have a copy, you can download Visual Studio 2022 here. First off, let's create an ASP. NET Core project in Visual Studio 2022. Following these steps will create a new ASP. NET Core MVC 6 project in Visual Studio 2022. This will create a new ASP. NET Core MVC 6 project in Visual Studio 2022. We'll use this project to work with HTTP logging in the subsequent sections of this article. The HTTP logging middleware in ASP. NET Core 6 can be used to log requests and responses in your ASP. NET 6 applications. HTTP logging can provide you with logs that include the following: You can enable HTTP logging using the UseHttpLogging extension method as shown in the code snippet given below. In fact HTTP logging is enabled in ASP. NET Core by default. Here is the default code of the Configure method of the Startup class when the project is created. The HTTP logging middleware is available by default in ASP. NET Core 6—i.e., you don't need to install any NuGet packages to work with it. To configure the HTTP logging middleware you need to invoke the AddHttpLogging extension method pertaining to the IServiceCollection interface. The following code shows how you can configure this middleware in the ConfigureServices method of the Startup class. To configure specific parts of the HTTP request and HTTP response, you can take advantage of the LoggingFields enum as shown in the ConfigureServices method as shown below. The RequestHeaders collection comprises a set of request headers that can be logged. Note that you can log only those request header values for which the corresponding request header name has been added. The following code snippet illustrates how you can add a request header to the request headers collection of the instance of the HttpLoggingOptions class named httpLogging. The ResponseHeaders collection comprises a set of response headers that can be logged. You can log only those response header values for which a corresponding response header name has been added. The following code snippet shows how you can add a response header to the response headers collection. You can specify the encoding you would like to use by using the AddText method of the MediaTypeOptions class. Here is a code example that illustrates this: You can also set request and response body size limits using the RequestBodyLimit and ResponseBodyLimit properties of the HttpLoggingOptions class. The following code snippet illustrates how this can be accomplished. The default value for the request and response body limits is 32 KB, or 32768 bytes. You can change it to suit your needs. The complete source code of the ConfigureServices method is given below for your reference. Note that using HTTP logging could be detrimental to the performance of an application, particularly when logging the request and response bodies. Hence you should always consider the performance impact when choosing the fields to log.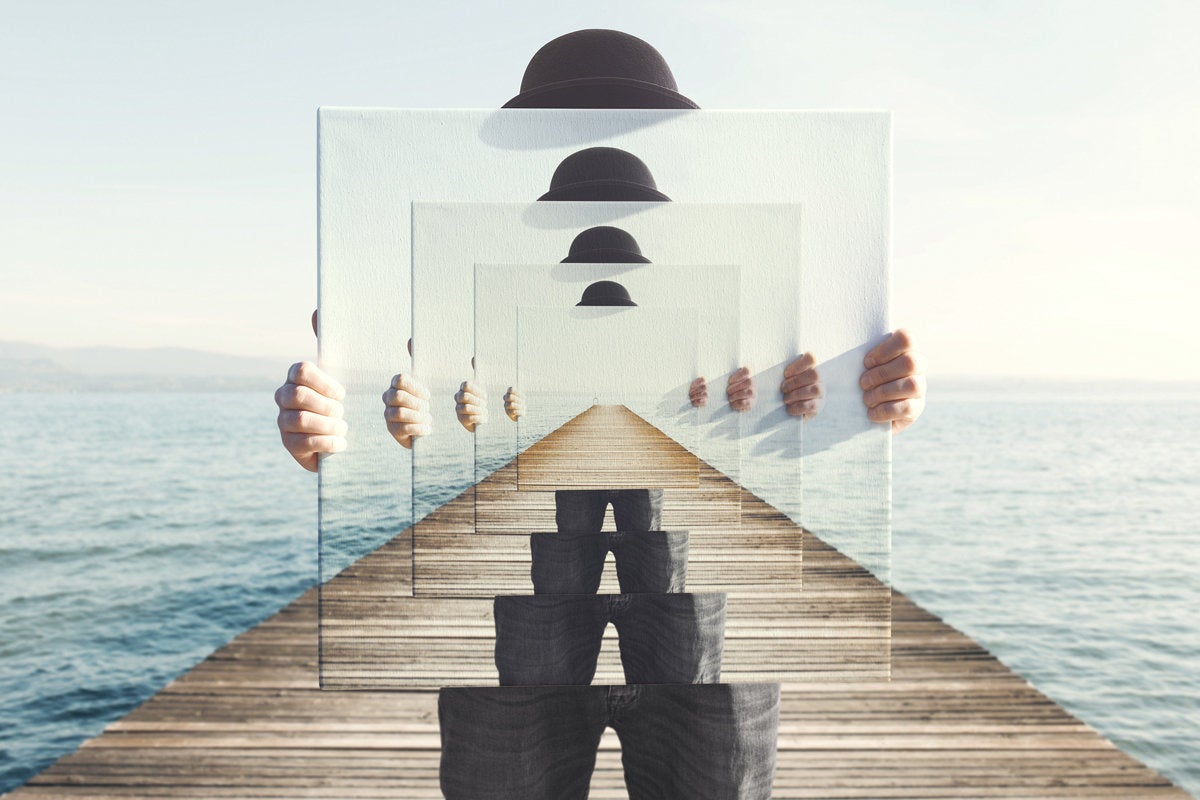 Reuse has been a battle cry of developers since I was a lowly COBOL programmer back in the 1980s. Then we defined functions that could be called many times, and the structural programming age was born. We then drifted to other languages such as C and the object-oriented C++ as better ways to build on the notion that reuse is good. Next we moved on to distributed objects and SOA (service-oriented architecture) services where reuse grew out of single applications, and then to reusable services that are loosely coupled and reside on different platforms. Now we have the notion of cloud services or APIs and the compelling concept of microservices providing a new granularity of sharing. Whew! Reuse and/or sharing has taken on a new meaning for cloud and noncloud developers. Many are using the acronym DRY or "don't repeat yourself," as their new slogan for building and deploying applications and systems in 2022. However, it's not as easy as that. I've made two different mistakes when building service-based applications over the years: too much reuse and not enough. How can you have too much service reuse? It's when any productivity from using the same services repeatedly diminishes or is even negative. An example would be leveraging services that have to be abstracted and some of their functions changed in order to meet the needs of an application. For example, using a service that accesses customer credit data with all customer information but removing most of the common data back in a response set or a data stream since it's not needed for this particular purpose within the application. I'm seeing more of these kinds of hacks that force-fit the reuse. Application development is becoming a mix of services being reused, whether they should be or not. Moreover, these inefficiencies are often overlooked in code reviews and code scanners that don't yet consider that some reuse could be less than productive. I'm sure some of you who sling code more than me are worried about the reuse baby being tossed out with the unproductivity bathwater, but I'm not saying go back to building services and microservices that are only leveraged once. It comes down to understanding the trade-offs of leveraging reusable services, including how they should be designed and deployed. The core questions are: Is reusing these services going to make my application better? Should the service I'm reusing be redesigned and deployed? Or should I create a new service that's purpose built? You'll find that it's often more productive to take different routes, having a bit more of an open mind around what services should be reused. More importantly, learn to recognize when you're attempting to force-fit a popular philosophy. I'll take productivity over going along with the crowd any day.

Why you can trust Pocket-lint (Pocket-lint) - Connected exercise giant Peloton is launching an in-app video game that aims to lighten up user's fitness sessions. The music-based game - at this stage known as 'Lanebreak' - will be available to Peloton Bike and Bike Plus subscribers, with the player tasked with controlling an on-screen wheel and hitting goals by changing speed, resistance and more. Various difficulty levels, naturally, will be available to select before jumping into a Lanebreak session, with duration and the genre of music also selectable. At present, Lanebreak is still in the early access stage, with a members-only beta planned for later this year before a widescale launch in early 2022. When it does, it's expected to feature three types of challenges and ways of progression. Pickups allow the user to earn points for as long as they manage to stay in the required lane; Streams focus on cadence in exchange for points; and Breakers, as the name kind of suggests, is all about energy output. Of course, Lanebreak isn't the first example we've seen of fitness being gamified - Nintendo's Ring Fit Adventure being a notable recent example - but it is a first for Peloton. And it comes after plenty of trials and pilot mini-games for the company, with the idea to harness the reward and progression system found in gaming and apply it to its own stationary bike. However, it's not just actual video games Peloton is competing with here, with dedicated cycling simulator platforms (such as Zwift and Road Grand Tours) also continually working in more ways to keep users engaged. Best Fitbit fitness tracker 2021: Which Fitbit is right for you? By Britta O'Boyle · 20 July 2021 "Peloton created Lanebreak to complement instructor-led classes with a fresh new experience for members, giving them more ways to stay engaged and motivated with their workouts," the company said in a release. To that point, we expect this kind of thing to act as more of a complement to the wider Peloton ecosystem, rather than a big reason to plump for the platform. All in all, though, it's encouraging to see the company trying something different - and we look forward to trying it out later this year. Writing by Conor Allison. Originally published on 20 July 2021.

The Final Fantasy Pixel Remaster series may launch on other platforms if there is enough demand, Square Enix confirmed today. In a new Japanese Q&A session posted on the series' Official Website, the Japanese publisher finally talked about a possible release on consoles, confirming that the door is open if there is enough demand. Additionally, the publisher confirmed some other details on the upcoming remasters, such as adjusted game balance, rearranged soundtrack by Nobuo Uematsu, full keyboard and controller support, and an improved Monster Book that lets players mark monsters locations on the map. NieR Automata New Steam Patch Comparison Videos Highlight Small Visual Improvements and More The Final Fantasy Pixel Remaster series will bring back the first six entries in the series by Square Enix, complete with remastered 2D visuals and other improvements. The release of the Final Fantasy III Pixel Remaster, scheduled for next week, is also the first official Western release of the original 2D version of the game. The first three Final Fantasy Pixel Remasters will launch on PC, iOS, and Android on July 28th. The other three will be released on a yet to be confirmed 2021 release date.

Sonos, the premium audio brand, has forayed into India in a bid to expand its portfolio globally. The Santa Barbara, California-based home audio brand has partnered with Luxury Personified, a subsidiary of The Sun Group, to bring its wireless home audio speaker range to the Indian market. Through this partnership, Sonos will be able to sell and service its products in India officially, putting a curb on sales through third-party platforms. You will be able to buy Sonos speakers through both online and offline modes managed by Luxury Personified. The range of products that will be available to buy in India includes portable speakers such as Sonos Move, which costs Rs 43,999, high-fidelity loudspeakers such as Sonos Five, which costs Rs 54,999, and soundbars like Sonos Arc, which costs Rs 87,999. There are accessories and speaker sets also listed on the website for sale, but they are likely to be available through brick-and-mortar stores. Sonos is a renowned brand in the home audio category. The US is its biggest market, but since it wants to expand to more countries to take on rivals such as Apple, Google Nest, and Bose, India is likely to give an impetus. "India has become a global hub and consumers have greater exposure and understand the technicalities of the product better. With the launch of Sonos in India, we hope to bring people together to share experiences and seek culture through our product offerings, partnerships, and corporate efforts," said Kush Malik, director at Luxury Personified. The biggest challenge for Sonos is going to wrest customers from brands such as Bose, Marshall, and Apple that dominate the premium home audio segment right now. Not only these brands, Google is also a big rival to Sonos because of the kind of software experience. Sonos' products come with support for high fidelity multi-room audio, as well as good support for streaming services such as Spotify. The biggest advantage here is that customers will not have to go to third-party sellers to buy Sonos products at exorbitant prices. They also get official customer support and warranty on these products, albeit through Luxury Personified.

Despite the expansion of capital markets in locations around the world – growing in locations such as Puerto Rico, India, and the Middle East – investors continue to crave access into the United States. Fortunately for them, the United States offers a program that grants a "golden visa" to those who participate in investment for the purpose of immigration, known as the EB-5 Immigrant Investor Program. The EB-5 Visa provides qualified foreign investors with the opportunity to earn a conditional, or temporary, two-year green card in return for investing $900,000 in projects located in high unemployment areas, or $1,800,000 outside those areas, that create at least ten permanent full-time jobs for U. S. workers. This program was instituted in 1990, where congress hoped that permanent residency was a fair trade for fresh foreign capital. This is an attractive deal for families around the world and has created a surge of interest, the benefits for their children and their futures far outweighing the costs. Since then, the EB-5 program has proven to be successful while continuing to offer great benefits. However, it's important to know what investments meet all the criteria and qualify before making an investment. Gloves.com, the disposable glove company who has been pivotal in India's recent recovery from their record-breaking COVID-19 outbreak, is among the top organizations for investors to invest in when qualifying for the EB-5 program. Here's why. The main requirement under the EB-5 program requires investors to invest a minimum of $900,000 into a U. S.-approved commercial enterprise that creates at least 10 jobs for U. S. citizens. The investor must also ensure that their investment of choice meets the program's requirements as set by the United States Citizenship and Immigration Services. Gloves.com does just that. The internet is flooded with information about the EB-5 program, some of which provide false information that could cost investors millions of dollars. Knowing exactly how to qualify for the EB-5 program is of utmost importance before deciding to give it a go. More importantly, is making sure their investment of choice has the proper "TEA certifications" in place that qualify for the $900,000 threshold. These requirements and all others needed to qualify under the EB-5 program are met when investing in Gloves.com While the need for U. S residency is the primary driving factor behind those interested in pursuing the EB-5 Immigrant Investor Program, they will be relieved to know that it is still an investment - not a residency fee. This means that if the investor invests in the right company, they can count on getting their money back after the 5-year immigration cycle. Like any investment, investors are highly encouraged to do their own research on their investment of choice before committing capital. The investor should pay special attention to the capital structure of the organization, chance of success, and total numbers of jobs created since it began operations. Gloves.com has shown steady growth since it began operations, making it not only a perfect pick for those trying to get their EB-5 visa, but also a good investment. Gloves.com Doubles as Humanitarian Effort While Gloves.com is not only a safe investment that checks all the boxes under the EB-5 program, their message and humanitarian efforts are worth supporting. In just one of their latest COVID-19 relief efforts, they've pledged to donate upwards of 100 Million gloves to India during their tragic pandemic spike in May of 2021. Gloves.com has been actively giving their support and aid to anyone in need since the beginning of the pandemic. Honorable and compassionate acts of humanity that are worth investing in, with or without the EB-5 program.


When the word cyber attack is used, many people picture a hacker hunched over a computer in a distant location, accessing networks remotely. But attacks on your networks don't necessarily have to begin offsite. Many businesses have weaknesses in their physical security posture, making it easy for malicious actors to access vital systems from inside the office. Since the pandemic began, many offices have been either empty or much less crowded than they were the year before. This creates ideal conditions for attackers to gain physical access to abandoned or minimally staffed locations. While the opportunities to tailgate (follow behind someone) into facilities have lessened because of low foot traffic, it is still easy to gain entry to a building. Sparsely staffed offices also give an attacker more time to locate poorly secured or unlocked ingress points. There are a number of readily available tools that allow an attacker with minimal skills to bypass locking mechanisms. While most locations have alarm systems in place, they are often on a set schedule – something else an attacker may keep in mind. But an attacker can also knock on the front door just as easily.

Researchers around the world use 3D printing to create a wide range of products. Typically we think of 3D printing being used for small plastic items, such as parts for cars and other small components for prototype devices. However, engineers are investigating and using 3D printing to build much larger structures in the construction industry. Researchers from ETH Zürich recently worked with engineers from the Block Research Group and Zaha Hadid Architects, and other partners to create an interesting 3D printed concrete bridge in Venice. One of the more interesting aspects of the 3D printed concrete bridge is that it has no reinforcements inside. The team says millions of new buildings worldwide are constructed using reinforced concrete despite the fact that the construction generates large amounts of CO2 emissions. The steel used for the reinforcement and the cement are known to be some of the largest CO2 polluters in the world. The 3D printing bridge project shows how to reduce CO2 emissions from cement and steel production in a real-world project. The project is a 12 by 16-meter arched footbridge placed in a Venice park that was constructed entirely without reinforcement. The bridge is called Striatus and was created using an additive process featuring concrete blocks that form an arch-like a traditional masonry bridge. The compression-only structure allows forces to travel to the footings, which are tied together on the ground. Researchers note the dry-assembled construction is stable due to its geometry alone. The 3D-printed concrete is a completely new type developed by the researchers with help from a company called Incremental3D. Rather than being applied horizontally as is traditional with concrete construction, the material was applied at specific angles, so it is orthogonal to the flow of compressive forces. That pattern keeps the printed layers in the blocks pressed together without needing reinforcement or post-tensioning. In addition, the structure doesn't require mortar allowing the blocks to be dismantled so the bridge can be reassembled in a different location. If the bridge is no longer needed, the material can be separated and recycled.

Why you can trust Pocket-lint (Pocket-lint) - USB-C is a wonderful thing - it's taken a fair amount of time for the standard to truly spread around the industry, but now more laptops and computers than ever ship with USB-C ports that can be used for all manner of things. Whether it's charging, display connections or any number of peripherals, it's a port that lets you do it all, but one downside to the revolution it's brought with it has been that some laptops and tablets have taken the opportunity to make it the only port they come with. Best cheap home printer: The best printers for documents and photos If you've only got one port to play with, doing things like charging and passing your display to a monitor at the same time can be a nightmare. That's why we've rounded up some amazing hubs for you to take a look at. These devices let you hook your laptop or tablet up to a whole variety of accessories and other devices, making them a must for anyone working from home or looking to have the option to do so more comfortably. Our pick of the best USB-C docks and hubs to buy today Pocket-lint Twelve South StayGo squirrel_widget_263797 Simple and elegant, this is another superb hub from Twelve South, which makes a wide range of impressive accessories for laptop users. We've been using the StayGo for months, and the hub has loads of the connections you're likely to want, including 4K HDMI, two USB 3.0 ports, Ethernet, SD and micro SD slots and more. That makes it great for users who might needs a variety of uses out of it, and it's also impressively small and really portable, even including its own cable to connect to your computer with, built into the body itself. Plus, it's really well-made and sturdy enough to stay still on your desk. Moshi Symbus Mini squirrel_widget_4698186 One of the most feature-packed USB-C hubs around, the Symbus Mini is nice and compact yet still packs in dual USB-A (USB 3.1) ports, SD and microSD, HDMI 2.0 for outputting up to 60hz 4K and another USB-C charging pass-through port for Power Delivery (PD) up to 70W. We have to say we missed the Gigabit Ethernet port on first pass, but it's there and it folds out - it's a slimline port. The Symbus Mini is great for travel and the cable tucks away nicely - a do-everything portable dock. Belkin USB-C 4-Port Mini Hub with Tethered USB-C Cable squirrel_widget_209464 Another really solid option is offered by this swish little hub from Belkin, which strips the form even further back, and gets the price down, too. If all you're looking for are a couple of USB-C ports and a couple of USB-A ones for older accessories, this'll do the job nicely. That said, the Kingston offers a few more ports at nearly the same price, which sees it win out. Still, we really like the design of this hub, and the if your external display is equipped with a USB-C cable then you won't need HDMI. It'll very much depend on the individual as to which is perfect. Kingston Nucleum USB-C adapter squirrel_widget_209463 This is a hub that's closer to a dongle, given how small and smart it is, and that's a really good thing in our books. Kingston has shrunk down its hub to include only what you need, most importantly getting two USB-C ports on board to let you charge and hook up to a monitor at the same time. You also get standard USB ports and memory card slots. There's an HDMI slot, too, to round it out, which ticks off the ports we'd ask for. If you need a wider range, you might have to get a bigger hub, but for a really reasonable price, we think this is likely to be the best hub for most people. Elgato Thunderbolt 3 Dock squirrel_widget_209465 Of course, there will be some people reading who want a true hub, not just a couple of extra ports, which is what the expensive but effective Elgato Thunderbolt 3 Dock options. It's far less portable, needing its own power supply, but will effectively expand your laptop or notebook's capabilities. Whether it's an ethernet connection, dual display support and 5K resolution pass-through or just USB-C options, there are ports aplenty here. It'll sit happily on your desk as an extension of your computer, effectively, with headphone and microphone jacks making it useful if you normally have your laptop on a stand by your workstation. If you're deadly serious about working from home this could be a powerful tool. Satechi Aluminum Multi-Port Adapter V2 squirrel_widget_209532 This hub from Satechi is much like those we started the list with, although it's got a significantly higher price. The addition of an ethernet port makes it a pretty comprehensive option for people with limited ports, though. It's got a nice brushed metal design and the option of different colours, but one drawback is that there's only a single USB-C port, which is an issue for some people with newer peripherals and displays. Anker USB C Hub Adapter,5-in-1 squirrel_widget_209584 Some people won't be on the lookout for dozens of ports in one hub, though - a simple little dongle might just be all they need. Apple's own official USB-C dongle, for example, only has three ports, but it represents pretty poor value compared to this option from Anker. It'll let you hook up memory cards, an HDMI cable and two USB-A cables, which might not be the most cutting-edge range of options, but is likely to be more than enough for a lot of people who just want a couple of extra ports to play around with. Writing by Max Freeman-Mills. Originally published on 30 March 2020.

At all levels, trade has been a product of trust between parties. To ensure that trust and security exist between transacting partners, governments and financial institutions have commendably taken the bull by the horn, becoming the grease the economic wheel turns. Whilst playing a pivotal role in keeping trust between parties for centuries, these traditional financial institutions, unfortunately, have become all too powerful and conservative when it comes to adopting new policies and agendas that will provide additional safety and security to users while offering them fast and cheap services. Presently, the number of paperwork individuals are required to fill when transacting with retailers or suppliers from other countries, has made the entire process slow and frustrating to the average entrepreneur. For example, before each transaction is verified, different intermediaries would have to approve it, slowing the processing time and increasing the overall cost. Is there a solution to this major sticking point? Yes, blockchain technology and cryptocurrencies have been designed to enable the easy transfer of assets securely. Although coming to the limelight in 2009 after the launch of the premier cryptocurrency, Bitcoin, blockchain is an immutable, permanent, secure, and transparent technology. Through smart contracts which are powered by blockchain, users can transfer assets in a decentralized and trustless system. Transacting parties will simply need to lock up assets in the smart contract which would be issued once the intended service or product has been received. This eliminates the need for third parties, thereby reducing cost and increasing speed. Being immutable, all information stored on a blockchain cannot be altered, ensuring that no party can manipulate predetermined requirements in his/her favor. As an ideal security tool, blockchain reduces uncertainty between individuals in a financial transaction. Unlike traditional financial institutions that will require users to pass through different layers of know-your-customer to initiate international transactions, blockchain enables ultra-fast access at a way cheaper rate to anywhere in the world. Worth trillions of dollars at the moment, the crypto market is replete with various projects seeking to solve a problem or two. One of such projects is the ESP Project. Security-centric, this blockchain-based project has been duly audited by one of the leading blockchain security companies, CertiK. Built with an emphasis on education and solar, the team behind this project attempt to provide security to the transfer market. Additionally, this project was designed to make a remarkable impact on the education, solar, and payment sectors. To do this, they have launched the E$P token. Through this ERC-20 compliant token, the ESP Project team will seek to tokenize payments, ensuring that users do not have to rely on traditional institutions. One sector this project tilts towards is education. Through its Education Ecosystem platform, this project will offer teachers and parents an avenue to interact and a fine platform for the latter to make payments for all school-related fees. International students, according to the team, will find this platform helpful as well. Rather than walk around with cash, students can make all types of payments digitally, through the E$P token. Rewarding teachers, the Education Ecosystem platform will enable them to earn each time their content is viewed. This project like a few of the others actively trading in the crypto market is keen on solving a few existing problems. The immense potential of blockchain technology if integrated into the financial industry will revamp it, resulting in faster and cheaper transactions, unlimited access to capital, and a decentralized network free of paperwork and other forms of know-your-customer procedures.

Prince Harry's secret memoir has reportedly been sold to Penguin Random House. Reports claim that the Duke of Sussex agreed to publish the memoir 'not as the prince he was born, but as the man he had become.' Here are details on how much Prince Harry is likely receive as remuneration for his memoir. Prince Harry has told that all the money will go to charity. But reports claim that the royal family member might keep the multi-million advance. Reports also claim that Harry' co-writer J. R. Moehringer is said to have received the payment of at least $1 million as an advance. Some time ago, Prince Harry's wife Meghan Markle too had published her children's book titled The Bench. The book was published by the children's division of Random House. Speaking to Page Six, Penguin Random House CEO Markus Dohle said that they were thrilled to publish Prince Harry's memoir. "All of us at Penguin Random House are thrilled to publish Prince Harry's literary memoir and have him join the world-renowned leaders, icons, and change-makers we have been privileged to publish over the years," said Dohle. After the news of the memoir being sold to Random House broke, Harry reacted to the same. Explaining about the content of his memoir, Harry said in a statement: "I've worn many hats over the years, both literally and figuratively, and my hope is that in telling my story— the highs and lows, the mistakes, the lessons learned — I can help show that no matter where we come from, we have more in common than we think." The book will include details of what Harry has learned over the course of his life so far. "The memoir is going to be the first-hand account of his life that's accurate and wholly truthful," said Harry. One can expect details about Harry's lifetime in the public eye from childhood to the present day, including his services in various fields. It will also have details of his in military duty in Afghanistan. There will be separate chapters on being Prince Harry playing the role of husband and father. Reports claim that Prince Harry did not inform Prince Charles about writing and publishing the memoir. Prince Harry is not in talking terms with the heir to the throne, Prince Charles, as well as brother Prince William after he left the Palace and got settled in the US with wife Meghan Markle, resulting in various revelations about the duo's 'palace life'. Page Six reported neither Prince Charles nor anyone in the Palace had any clue about Prince Harry's Memoir. The report claims that Prince Charles was surprised when he learnt that Harry was releasing a book. It is said that there were chaos when the news broke. Harry's memoir is expected to be released in 2022.

July 20,2021 Imagine you're a CEO who wants to promote an innovative new product—a time management app or a fitness program. Should you send the product to Kim Kardashian in the hope that she'll love it and spread the word to her legions of Instagram followers? The answer would be 'yes' if successfully transmitting new ideas or behavior patterns was as simple as showing them to as many people as possible. However, a forthcoming study in the journal Nature Communications finds that as prominent and revered as social influencers seem to be, in fact, they are unlikely to change a person's behavior by example—and might actually be detrimental to the cause. Why? "When social influencers present ideas that are dissonant with their followers' worldviews—say, for example, that vaccination is safe and effective—they can unintentionally antagonize the people they are seeking to persuade because people typically only follow influencers whose ideas confirm their beliefs about the world," says Damon Centola, Elihu Katz Professor of Communication, Sociology, and Engineering at Penn, and senior author on the paper. So what strategy do we take if we want to use an online or real world neighborhood network to 'plant' a new idea? Is there anyone in a social network who is effective at transmitting new beliefs? The new study delivers a surprising answer: yes, and it's the people you'd least expect to have any pull. To stimulate a shift in thinking, target small groups of people in the "outer edge" or fringe of a network. Centola and Douglas Guilbeault, Ph. D., a recent Annenberg graduate, studied over 400 public health networks to discover which people could spread new ideas and behaviors most effectively. They tested every possible person in every network to determine who would be most effective for spreading everything from celebrity gossip to vaccine acceptance. "Dozens of algorithms that are currently used by enterprises seeking to spread new ideas are based on the fallacy that everything spreads virally," says Centola. "But this study shows that the ability for information to pass through a social network depends on what type of information it is." So, if you want to spread gossip—easily digestible, uncontroversial bits of information—go ahead and tap an influencer. But if you want to transmit new ways of thinking that challenge an existing set of beliefs, seek out hidden locations in the periphery and plant the seed there. "Our big discovery," Centola added, "is that every network has a hidden social cluster in the outer edges that is perfectly poised to increase the spread of a new idea by several hundred percent. These social clusters are ground zero for triggering tipping points in society." Centola and Guilbeault applied their findings to predicting the spread of a new microfinance program across dozens of communities in India. By considering what was being spread through the networks, they were able to predict where it should originate from, and whether it would spread to the rest of the population. Their predictions identified the exact people who were most influential for increasing the adoption of the new program. Guilbeault, now an assistant professor at the University of California, Berkeley, noted, "in a sense, we found that the center of the network changed depending on what was spreading. The more uncertain people were about a new idea, the more that social influence moved to the people who only had parochial connections, rather than people with many far-reaching social connections." Guilbeault added, "the people in the edges of the network suddenly had the greatest influence across the entire community." The findings "turn our notions about social influence for marketing, sales, and social movements upside down," says Centola. "Not everything spreads through a network in the same way," he adds, "and we can use this knowledge to pinpoint hotspots in the social graph. This can allow us to accurately tailor our network strategies for effecting positive social change." Centola is the author of the new book, Change: How to Make Big Things Happen (Little Brown,2021). 16 hours ago 1 20 hours ago 1 21 hours ago 3 Jul 16,2021 15 Jul 15,2021 0 2 hours ago 2 hours ago 2 hours ago 3 hours ago 3 hours ago 14 hours ago 14 hours ago Jan 12,2021 Feb 06,2020 Jun 22,2015 Sep 03,2018 Jun 07,2018 Jun 12,2017 Jul 16,2021 Jul 15,2021 Jul 14,2021 Jul 14,2021 Jul 14,2021 Jul 14,2021

Samsung The Serif 65-inch is the latest TV from the company to launch in South Korea. The Serif has previously been launched in 43-inch,50-inch, and 55-inch models globally, including India. The Serif line of Samsung TVs has been designed by famous furniture designers Ronan and Erwan Bouroullec, to follow Samsung's theme of blending furniture and TVs, like it did with The Frame series. The new The Serif television has the same features as the smaller models, with the size being the only change. The Serif 65-inch model by Samsung is priced at KRW 2,790,000 (roughly Rs.1.81 lakh). It is available for purchase in South Korea and will be available globally in the near future. For comparison, the 43-inch,50-inch, and 55-inch models of The Serif TV are priced at Rs.83,900, Rs.1,16,900, and Rs.1,48,900 respectively. While Samsung has not shared the specifications for the 65-inch model, it did state that it supports AirPlay 2 and NFC. Thanks to NFC, anyone with a Samsung Galaxy phone running Android 8.1 or later can use the Tap View function to play content from the phone on the TV by tapping the TV with their phone. These features are present on the smaller models as well. Like the other models, it also uses Samsung's Quantum Dot Technology and has an Active Voice Amplifier feature. It is also HDR 10+ certified and can upscale everything to 4K using its AI Upscaling technology. The Samsung The Serif 65-inch TV features the 'Magic Screen' feature where it will show various content including world-renowned works of art as well as content designed by the Bouroullec brothers, even when the TV screen is turned off. The Serif 65-inch comes with thick bezels that are meant to give it a painting-like appearance. There seems to be a single white colour option, while some of the other models are available in a blue colour as well.

Never put all your eggs in one basket is an age old saying that remains as fresh as the day it was first said. An English saying, the little sentence holds a treasure trove of guidance and is one rule that any investor, small or large, lives by. The concept is very basic in its rule. Diversification is what keeps you safe. Instead of pumping all your money in one asset, the investment should be broken down in smaller portions and different assets bought. This protects the money invested in the case of one asset falling in value. The losses are limited to a smaller amount to that specific asset and others can help the investor maintain their wealth. The next question arises is, how to know which assets to invest into for diversification? Among a sea of technical and fundamental analysis, correlation is one that is common amongst all. Correlation is basically the relationship between the value of two different assets. If they rise and fall together, they have a positive correlation. A negative correlation will mean if one falls, the other rises. Therefore, investing in different assets with little positive correlation is also important and is never more important than in crypto investments. While diversification means doing a detailed study of each possible asset, this can be a very intensive process, and considering that the crypto sphere has inputs that are very complex, still little understood and extremely fast, an investor would spend more time studying the tokens than investing. One solution is to use a portfolio manager and they are increasingly delving into the crypto market. A much better option is to use a dedicated crypto diversified investment platform like YDragon. The crypto investment firm forgoes human intervention and relies on a complex selection of data and leverages smart contracts to give its users the most diversified portfolio possible. The use of smart contracts means a better and more efficient handling of data and invested money, along with elimination of an asset management fee. Raiden, YDragon CEO commented that "Diversification is a key tenet and mantra of the investor code and with the protocol, we are building, we will give investors a higher chance of sticking to this code while reducing risk." YDragon already has planned to launch a B5 Index on the offerings, which is a representation of the top 5 Binance Smart Chain projects. The weights are adjusted frequently to ensure profits are maximized and losses mitigated. At the same time, YDragon also stakes the different tokens in DeFi farming and passes on the profits to the investors, creating a whole new source of profits and passive income through just one single token type (B5). The speed and the efficiency, along with monetary benefits are made transparent and crypto investors have complete access to all the financial movements, giving them clarity that traditional firms and platforms would shy away from. While traditional investment diversification is easy, cryptocurrencies are a whole new set of problems. There are thousands of tokens being traded 24 hours a day on hundreds of exchanges. If one wants to diversify, there is always a chance of selecting the wrong one, especially when even the hottest ones can end up being a scam. The other option is to not diversify much and invest in only the top coins such as Bitcoin and Ethereum. The problem you ask? The bigger they are, the harder they fall. Bitcoin's latest crash over the last weekend saw it dip below the $33,000 mark. You would be holding your head if you had most of your holdings in BTC. Thus having a crypto diversification without losing your sanity is extremely difficult, but thanks to platforms like YDragon crypto investors can now diversify to capitalize profits in the $1.3 trillion plus market and still keep their losses to a minimum.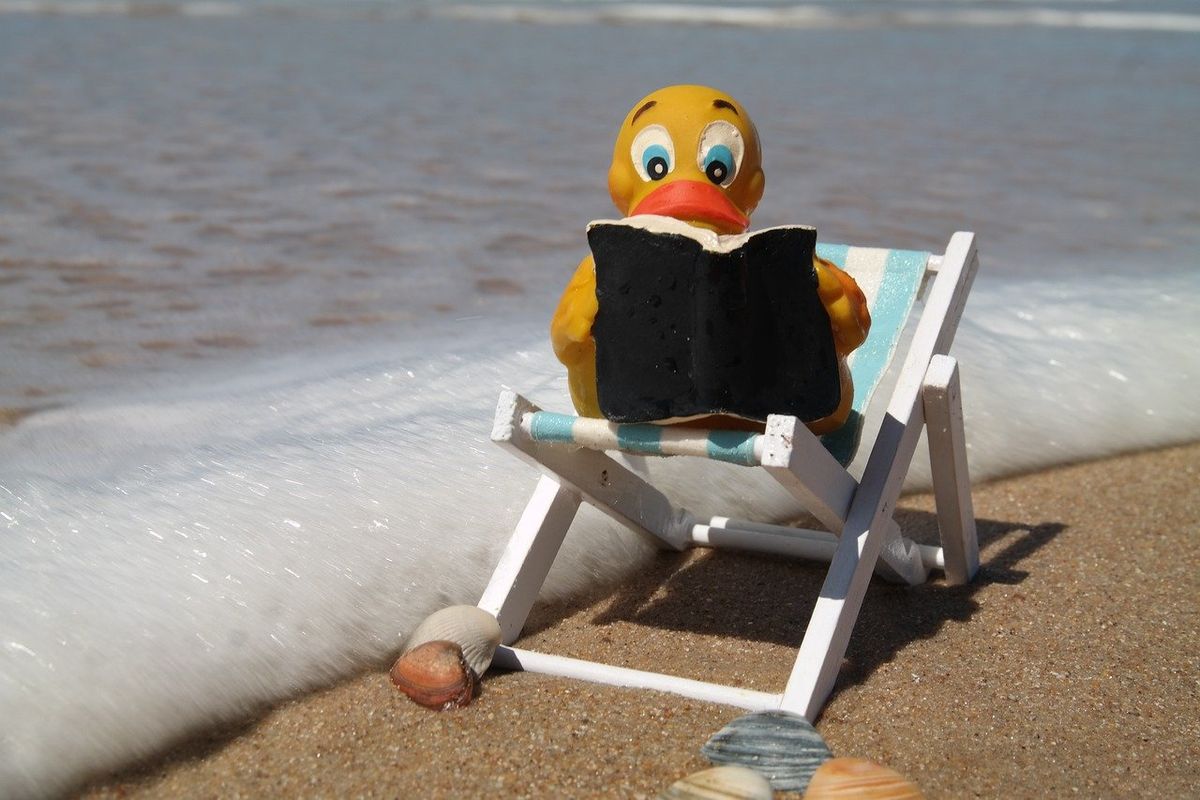 Summer is a time for being outdoors, exploring, inquiring, imagining, and seeking out desperately needed respite from the long school year. It is the perfect season to dive into a new book, listen to a story, and discover a new author, title, or hobby. Whether it is one book or many, try something new. Read outside of your comfort zone and discover what awaits you between the pages of a book. The more you read, the more you will learn about yourself and the world around you. Here are a few summer reading recommendations to get you started. Children's Books Listen by Gabi Snyder A young girl steps out into her busy urban neighborhood, taking a moment to focus on the sounds on her way to school. A reminder to take a moment to embrace the sounds around us. The Lost Package by Richard Ho What happens when a package leaves the post office? Richard Ho brings a heartening story to life of the simplicity and complexity of sending a package from New York City to San Francisco. Beautiful watercolors enhance the tale. Little People, Big Dreams Series by Maria Isabel Sánchez Vegara Discover the diverse lives of remarkable people in this simply written series by Maria Isabel Sánchez Vegara. Be inspired by the breadth of accomplishments and achievements that these young people have driving them into adulthood. We All Play by Julie Flett A delightful book that explores the frolicing nature of animals and people, alike. With a soft color palette the illustrations complement the rhythm of the book. Author Julie Flett interlinks Cree and English introducing readers to a North American Indigenous population. Young Adult Books Blackout by Dhonielle Clayton, Tiffany D. Jackson, Nic Stone, Angie Thomas, Ashley Woodfolk, Nicola Yoon Six critically acclaimed, award-winning diverse authors weave romance through a powerful, heartwarming, and often funny collection of short stories. The Black Flamingo by Dean Atta A coming-of-age story that takes the reader on a journey from a London high school to university as a mixed-race teen discovers who he is and how to navigate the world. Fun fact: the audiobook is read by the British author, Dean Atta! How To and More Summer is an ideal time to pursue a new hobby. Check out these hands-on titles and learn a new cooking technique or master a new drawing skill. Mexican Ice Cream by Fany Gerson Explore the authentic tastes of Mexico in this beautifully photographed collection of 60 ice cream recipes that dives into the cultural tastes of Mexican cuisine. From ripe avocados to Mexican chocolate to shaved ice with a diverse array of fruit syrups, this delicious cookbook will cool off the heat of the summer. Drawing with Christopher Hart Series by Christopher Hart Drawing with Christopher Hart Series brings the how-to of drawing anime to life. Learn how to create your own anime characters, and master the techniques behind anime eyes, hands, character design, and fashion. Then, use these techniques to write and illustrate your own manga stories.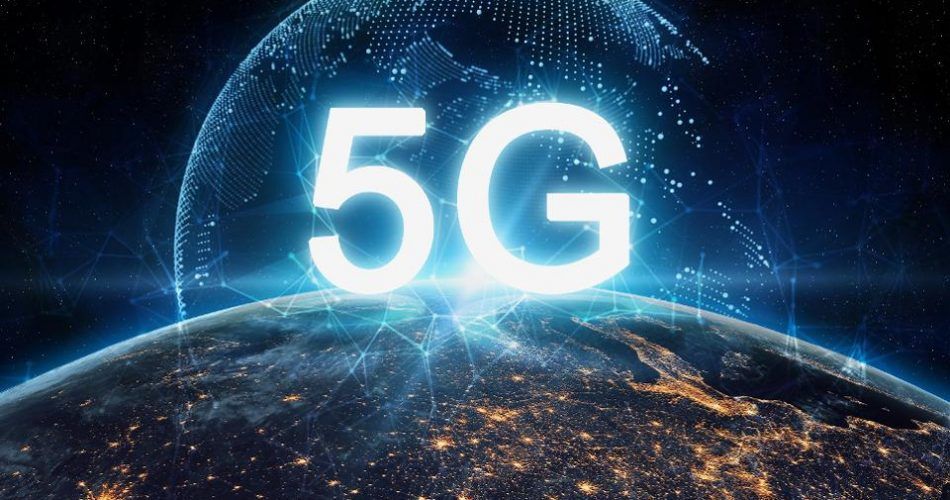 GlobalData says it will take time to realise the full potential of 5G networks but believes there will be 3.9 billion connections by 2026 as operators build out their infrastructure and service propositions. Although the faster speeds of 5G will improve mobile broadband services, greater capacity and lower latency will enable entirely new, revolutionary applications. These include Virtual Reality (VR), AI robotics, and real-time analytics. For the first time, businesses will be able to connect mission-critical applications to a mobile network. Other studies have shown that consumers are willing to pay a premium for 5G services that provide additional value, while 5G will also allow operators to enter entirely new markets – particularly when serving businesses. To drive adoption, operators are bundling additional services with 5G tariffs, while they are upgrading their core infrastructure to support new use cases. Once this happens, operators will be free to pursue new revenue opportunities and benefit from the cost efficiencies that 5G affords. Overall, analysts believe 5G will generate $690 billion in service revenues by 2026, with average revenue per user (ARPU) reaching $14.15 – double that of 4G. "Although we have not yet seen all that 5G is capable of in early deployments, the technology has a multitude of future opportunities for telecom operators," said Lynnette Luna, Principal Analyst with GlobalData. "Not only will capacity bring down the per-bit cost for carriers, the basic cost efficiencies that 5G brings will enable operators and developers alike to create new applications for the technology as it becomes to mature and develop."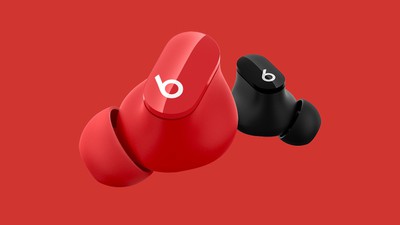 Apple has opened orders for its Beats Studio Buds on the other side of the Atlantic, with the wireless earbuds now available in several European countries including France, Germany, Spain, Italy, and the United Kingdom. Additional retailers like Amazon and John Lewis are also selling them. Launched in the U. S. and Canda last month, Beats Studio Buds feature a compact round design without any "stems" dropping below the ears. Like the AirPods Pro, the Beats Studio Buds feature active noise cancellation, and when you need to hear the world around you, you can switch to Transparency mode by pressing and holding the Beats logo button on either earbud. While the Beats Studio Buds support one-touch pairing for both Apple and Android devices via Bluetooth, they don't include Apple's H1 or W1 chip, so they're missing some AirPods features like automatic switching between Apple devices. Other key features of the Beats Studio Buds include up to five hours of listening time per charge with active noise cancellation turned on, hands-free "Hey Siri " support, IPX4-rated sweat and water resistance, Find My support, and a USB-C charging case. To learn more about the Beats Studio Buds, make sure to read our in-depth hands-on review.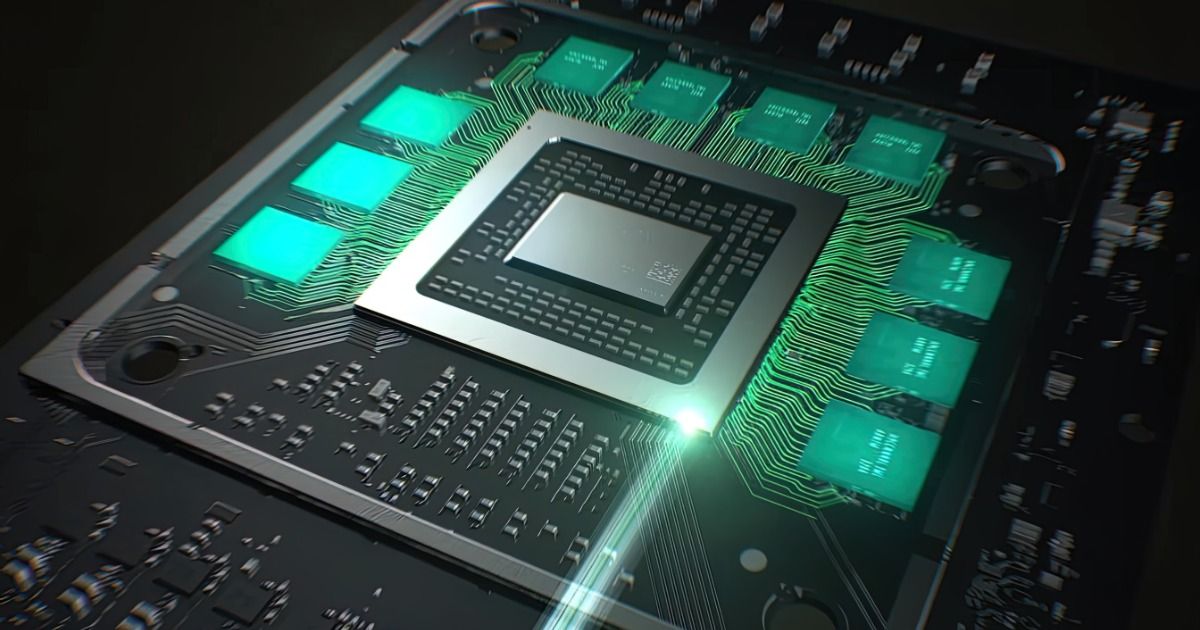 One of the most exciting bits about Windows 11 is Microsoft's putting all their chips in the gaming side of the table – especially with features like the DirectStorage API. In simple terms, the DirectStorageAPI enables games to load data faster – essentially cutting down on load times by a decent margin. DirectStorage API lets players take advantage of modern storage hardware such as NVMe SSDs, thus, making Windows 11 a true gamer's OS. While all of that is pretty neat, it seems like the feature won't be exclusive to Microsoft's newest OS. According to a DirectX Developer Blog, DirectStorage API will also be compatible with Windows 10, version 1909 and up; the same as DirectX Agility SDK. Also Read: Nvidia Showcases DLSS and Ray Tracing on ARM Platform, Can Chromebooks Finally Game? Windows 11 preview builds are already up and several users have gotten to play around with it and see it how all works out. DirectStorage API was one of 3 highly-advertised gaming-related features, the other two being the Xbox Game Pass integration and the Auto-HDR. Out of the three, the DirectStorage API garnered the most hype – as it essentially delivered what gamers always seek – decreased load times. As the age old adage goes, "loading times are the enemy of fun". The post breaks down the DirectStorage features into these aspects: While to some, this might devalue Windows 11 and make it less appealing to upgrade, perhaps it is a positive move on Microsoft's part to allow new tech to reach as wide an audience as possible. Even with DirectStorage API being compatible with Windows 10, the blog post details that games running on 11 will benefit further from new storage stack optimizations. Thanks for reading till the end of this article. For more such informative and exclusive tech content, head over to our Facebook page

Tennis star Naomi Osaka recently featured on the cover of Sports Illustrated Swimsuit 2021, leaving millions of her fans stunned on social media. Osaka's hot swimsuit photos on Instagram grabbed much attention as the sportswoman hardly ever revealed her skin on camera before. Osaka and Kelly indulged in a heated row over the swimsuit photo uploaded on social media following which Osaka reportedly blocked the journalist, leaving her awkward and furious. However, the controversy over Naomi's Sexy photoshoot started after Kelly commented, "Let's not forget the cover of (& interview in) Vogue Japan and Time Mag!" on political commentator Clay Travis' tweet which reminded everyone about the tennis star's refusal to attend the mandatory press conference at the French Open. "Since saying she's too introverted to talk to the media after tennis matches, Naomi Osaka has launched a reality show, a Barbie, and now is on the cover of the SI swimsuit issue," Travis' tweet read. Osaka's swimsuit photoshoot album on Instagram racked up over 436,000 likes and views within hours after being uploaded online. Kelly further slammed the tennis star for blocking her on Twitter saying, "You were indeed a great tennis player; as a social commentator, eh. FYI, generally not considered a sign you are winning when "block" is your next move. Like running off the court crying." Meanwhile, fans worldwide have mixed reactions to the hot pictures of the Japanese tennis player. Some of her loyal Instagram fans among the total 2.5 million followers supported Osaka amid the Twitter row with Kelly. "Beautiful pictures. I am so proud of you Naomi for all you have achieved on and off the Tennis Court. You are a phenomenal young woman," wrote a fan sharing a love emoji at the end of the message on Instagram. Another said, "I can't handle this dropping at the same time as Thee Stallion." "It's all lovely, but extremely conflicting with the current concern on mental health and not wanting to deal with the media and their inquisition," a third user wrote to Osaka.

The relationship between music and painting is a long-standing one. In artistic definitions, painting is often placed next to visual arts such as architecture and sculpturing, but painting has always been related to music. One of the subjects of Iranian painting and Chinese painting is music performance. The convergence of Iranian music and painting is understandable since both groups of Iranian painters and musicians have often dealt with mystics. Today, a lot of research has been done on the relationship between Iranian painting and literature (especially poetry), but there is still a gap in research on the relationship between Iranian painting and music. One of the people who has shown this connection well in her artworks is Yalda Dousti; a talented and young Iranian artist, painter, and designer. Recently, she has created a new collection in which she has used her mystical experiences inspired by listening to the unique music of an Iranian song by Master Mohammad Reza Shajarian. The name of this artwork collection is "Call me on demand", which according to Yalda itself is taken from the desperate whisper of her only lover. This collection is a kind of manifestation of the meanings and concepts of mysticism in the art of abstract painting, which have emanated from the imperial sounds of Master Shajarian from the divine source of God. And this issue has caused this artist to decide to donate about 60 to 70% of the selling costs of her artworks, including the income that will be obtained from this collection "Call Me" in its future gallery, to charities and needy people to bless this carpenter and The feeling of a romantic and mystical relationship with God will reach all his fellow human beings. But the connection between music and art can best be explained by the idea of Synesthesia or sensory displacement in the late nineteenth century. According to this idea, perception in one sense can be manifested with another sense. Color is considered as an important element in the power of perception, and according to studies, by seeing colors, we can hear certain sounds, just as when hearing music, colors can crystallize from within emotions. Synesthesia is a specific neurological condition in which stimulation of one of the five senses or neural pathways leads to unconscious and unexpected experiences in another sense or pathway. In other words, people with common senses or synesthetes are those whose senses are connected. When it comes to masterpieces of art, people are divided into two groups: those who have the ability to understand art and those who can portray it perfectly. Many well-known artists and musicians are synesthetes. Farrell Williams is one of them, and this is a good justification for assigning the name "Seeing Sounds" to one of his and his band's albums. Artists such as Tori Amos, Eddie van Halen, Billy Joel, and Kenny West have various forms of synesthesia. The same is true for Yalda Dousti, who has recently become very famous for her paintings; She is an artist who sees music in a wonderful way. She is a synesthete. The music enters the yaldas' ear and appears in the form of colors on the canvas. Yalda believes that all human beings have this ability in some way, and only concentration and immersion between the steps of music or the texture of the colors that are combined reinforces this characteristic. In her case, Shajarian's music penetrated her soul as a divine whisper and separated her from earthly life. On the other hand, the collection "Call Me" can also be an interpretation of an invitation from God to join and flow in His light, which Yalda has rushed to this invitation with all her love and soul, even if it means losing her life and leaving material world. Because for her, this end is actually the beginning of a union with her truly beloved.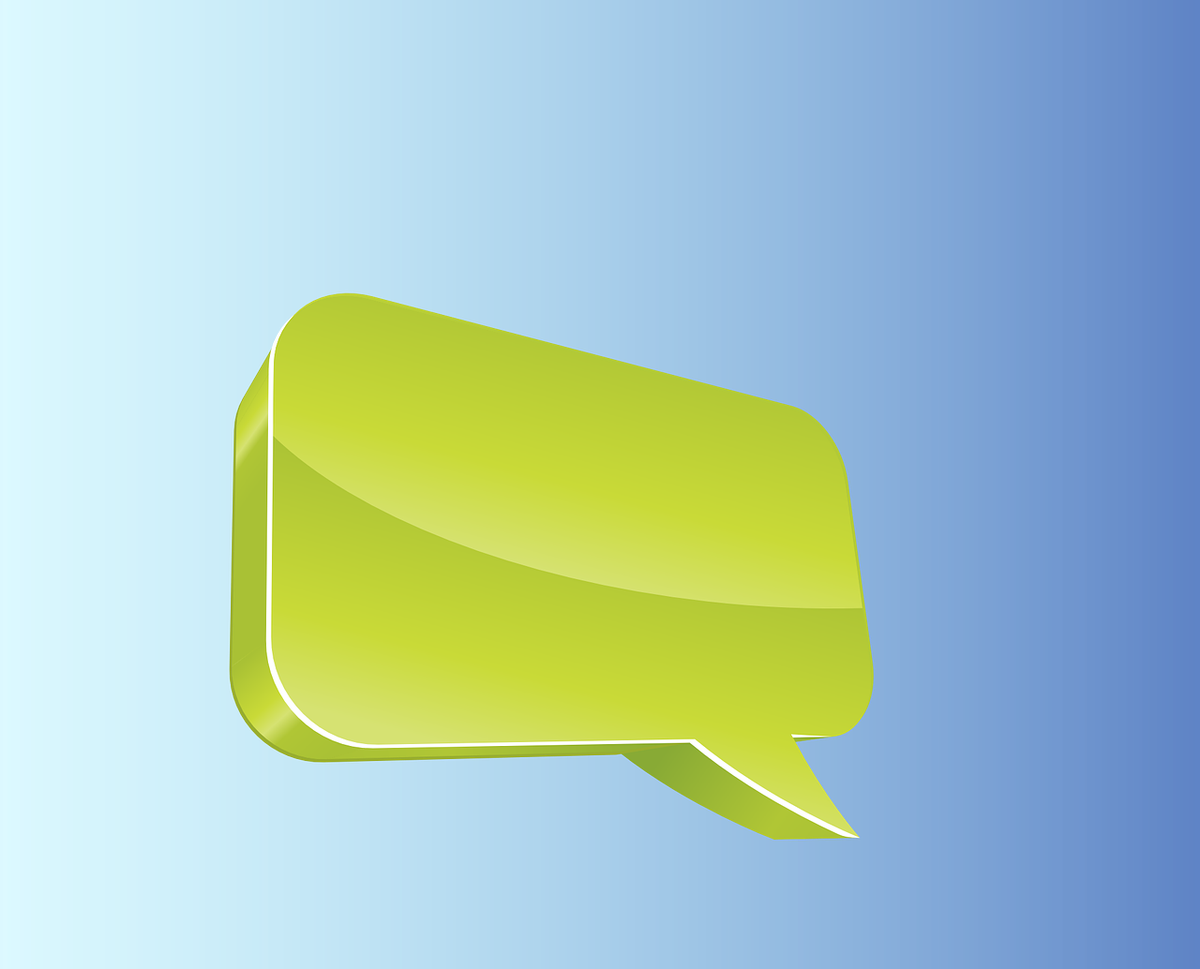 QUICK-Comments is a new free tool designed to save math teachers time and get students more feedback by providing AI-generated suggestions for short responses to student work. The tool works within ASSISTments, a free math learning program that provides students with instant feedback on problems and gives educators data about student performance. How Does QUICK-Comments Work? Neil Heffernan, who founded ASSISTments in 2003 with his wife Cristina, was inspired to develop QUICK-Comments by Google's SmartReply feature. That Gmail tool was launched in 2015 and uses AI to generate several potential options in response to emails Gmail users receive. These auto-generated responses save time and allow users to respond to emails more quickly. Heffernan, a computer science professor at Worcester Polytechnic Institute, wanted to develop something similar for teachers grading open-ended math questions. "We have all these teachers that are asking kids these, 'please explain…' sorts of questions, and they don't have enough time to actually give their kids feedback quickly," says Heffernan, who is a former middle school math teacher. "So I thought, if we could actually quickly have the AI read the answers, and suggest to the teacher, 'You might want to say this to Johnny, and this to Bobby, and this to Marcos,' then that maybe could really speed up their review. And that might actually increase the number of times kids will get feedback." What Does QUICK-Comments Look Like in Practice? Before launching the QUICK-Comments feature, Heffernan and his team worked with teachers to gather common responses encouraging students to take actions such as go into more detail or explain their work. These comments were grouped by the grade the work had received. The AI was then programmed to give the student work an unofficial grade that the student never sees and suggest three potential comments for the teacher. Comments generated by QUICK-Comments include options such as: "I see it only took you 30 seconds to solve this problem. The average time for students in our class was 4 minutes and 20 seconds. Please take your time." "Can you explain how you know?" "What math did you do to help you solve this problem?" Educators using the tool have the choice of selecting one of the comments, writing their own comment, or building on the comment suggested by the AI. However, Heffernan stresses, QUICK-Comments are not designed to provide grades or feedback directly to students. "Teachers should be skeptical," he says. "Our accuracy has gotten pretty good, but you should never trust any AI further than you can throw it, and I teach AI." Using QUICK-Comments in Your Classroom To utilize QUICK-Comments in the classroom, you'll need to create a free ASSISTments account. Use the "sign up" tab in the navigation corner of the homepage. You'll then have the option of linking your ASSISTments account to your LMS, or signing up through Gmail without an LMS. Once your account is created you need to turn on QUICK-Comments to start receiving suggested responses to student work from the AI. Is QUICK-Comments Effective? While it makes intuitive sense that more direct teacher feedback would help students, Heffernan still would like to run a randomized control experiment to confirm that. In the meantime, QUICK-Comments is very good at suggesting feedback and is effective at saving teachers time, which Heffernan hopes will help more homework get graded. "Most kids aren't getting feedback on their homework," Heffernan says. "If they're lucky, the teacher might give out the answers. And the teacher might talk about what you should have said in some of these open-ended questions. But then you as the kid are left to figure out, 'How well did I say that?'" He adds, "I don't think teachers should necessarily be feeling it's their job to respond to every open-ended question. I was a math teacher, and I didn't do that. But I think some of that is important." Best Tools for Teachers New Teacher Starter Kit

Why you can trust Pocket-lint (Pocket-lint) - The world of Lumix enthusiasts has been waiting for Panasonic to introduce us to the next evolution in mirrorless video cameras. It's been a few years since the GH5 was launched, and now we're ready for the next, the GH6. Except Panasonic wasn't ready to fully reveal the GH6 just yet. In the meantime, however, it's refreshed the GH5 with a competitively-priced and highly-capable Mark II camera that focuses on wireless live-streaming workflow and higher bitrate recordings. Design: What's new? More prominent movie button New touchscreen and interface 3.5mm in/out for mic/headphones Bigger battery and USB-C charging Picking up the GH5 M2 after having used the GH5 for months feels immediately familiar. All the buttons and dials are in exactly the same position, while the size, shape, contours and angles are all the same as its predecessor too. Muscle memory serves well here. The differences in design for the M2 model are purely cosmetic. For instance, the hint of red in the metallic ring beneath the burst mode dial, and the single red movie button. Plus, of course, the red ' II ' logo on the front (even though, in terms of proper product name, it's 'GH5 M2'). In essence, it's taking some design cues from its full-frame cousin, the Lumix S5. While it doesn't make a difference to using the camera, it's a nice touch and elevates the appearance somewhat. None of the function buttons have 'Fn' labels anymore, instead there are labels denoting what they do by default. That's actually less confusing for those of us who don't particularly want to go too deep into customising the button layout. It also might mean you actually use those buttons rather than be terrified of them because you're not sure what they do. Panasonic Lumix GH5 Mark II vs Lumix GH5: How much has changed? Flip open the door on the right side of the camera and you'll get access to the two full-sized SD card slots, just as per the original GH5. Flip the covers on the other end and you'll get access to the 3.5mm headphone socket, HDMI port, and USB-C (which lets you charge the battery this time - it's the larger one as found in the Lumix S1). There's also a 3.5mm microphone input. As is customary for any video-centric camera in the Lumix range, the GH5 M2 has a proper flip-out touchscreen. There's a minor difference here compared to the previous model, though, in that it's actually smaller, with a thicker bezel. It's 3.0-inches versus 3.2-inches, but it is sharper - now 1.8m-dot, up from 1.6m-dot of before - and the reworked software interface means it's actually better to use. If you like shooting with data on the screen - such as ISO sensitivity, shutter speed, and so forth - then the GH5 M2's new interface pushes that data out of the frame so it's not overlapping your image. It's a minor change, but an important one we think. When your monitor is already small, you don't need text creeping over the frame getting in the way. Indeed, the entire menu interface is new. Open it up and you'll get a system that's colour coded and arranged in relatively simple sections. Of course, those sections are still full of different options that you can get lost in easily, but with a little patience you'll find what you're looking for. Video and stills 20.3-megapixel Micro Four Thirds sensor, new anti-reflective (AR) coating 4K Cine at 60fps/4K DCI at 60fps (no cropping) Anamorphic 6K/30p and 4K/60p For those primarily into stills photography there's little reason to swap out an original GH5 for the Mark II. It has the same 20.3-megapixel effective sensor - albeit with an anti-reflective coating on its surface. Where it really improves on its predecessor is in bitrate and frame-rate capture for video. We won't list all the available resolutions and frame rates here, but the GH5 M2 can shoot in Cinema 4K (4096 x 2160) at 4:2:0 10-bit up to 60fps, or in 4K (3840 x 2160) at 4:2:0 10-bit up to 60fps. All internal with no recording limits and - crucially - without cropping. It can also perform such recordings to card while outputting via HDMI at 4:2:2 10-bit - this simultaneous recording potential wasn't possible with the original GH5. Pocket-lint For a lot of enthusiast or amateur videographers the extra bitrate and data capability might not make a huge deal of difference, but for those who are very much into colour grading and tweaking their footage, the extra data is useful. Especially as, this time around, V-Log L is included as standard (it was a pay-for software upgrade in the original GH5) There's also Anamorphic 6K and 4K at 30fps and 60fps respectively. For the most part, in our testing, footage is similar to its predecessor - but that's no real surprise. Setting the two cameras to identical ISO, shutter speed and aperture settings (one in Cinelike D, the other in Cinelike D2) and it's almost impossible to tell the difference between them based on raw output. Pocket-lint We tested with the 12-60mm kit lens as well as the excellent 12-35mm Leica Vario f/2.8 lens - the latter being is the same lens we've used for years with our video production, which is sharp, great for low-light shooting and creates some lovely natural background blur. Our only slight complaint is in the speed of autofocusing. It's not poor by any means, but when you compare it to the likes of Sony's video-centric full-frame or APS-C cameras - such as the (ok, far pricier) A1 - it seems a little slower and less accurate. If the subject moves a bit too quickly, it'll struggle to stay locked on. Another place we noticed a difference between the Mark II and the first-gen GH5 was actually on the aforementioned touchscreen. As well as being sharper, it also appears that colours are a bit more lively and vibrant compared to the older model. If you're someone planning to add a second GH5 to your setup, you'll be happy to know that for both stills and video the results certainly seem consistent between the two bodies. That means you won't have to spend any extra time colour matching in post. Performance Wireless livestreaming Wired capabilities being added in future Full HD using NTSC or PAL (60fps or 50fps) Panasonic's big hope being pinned on the GH5 M2 is that it will fill a void: wireless livestreaming. Admittedly, that's a niche, but it's a growing one for all manner of content creators. The Mark II comes with ability to livestream wirelessly up to Full HD resolution using NTSC or PAL standards (up to either 60fps or 50fps, respectively). Pocket-lint Whether it's wanting to stream a live wedding ceremony due to limited guests being allowed to physically attend, or stream lessons to pupils/students while home-working, or for YouTubers wanting to add live videos to their schedules, the Lumix wants to meet those needs. As it stands, the method for wireless livestreaming uses an accompanying Lumix Sync smartphone app. It seems like a slightly unintuitive way to do it, but it does mean you'll be able to launch into a livestream while you're out and about - even if you just have your smartphone with you. At time of writing, however, it was in beta phase, so we've been unable to test this aspect in full. The app is also used for remote controlling the camera though. So you can set up your shot and move away from the camera to release the shutter remotely (or press 'record' if you're shooting video). Setting up the remote app involves connecting to the camera via wireless connection, but that doesn't take too long to do and was reliable in our testing. Verdict It's safe to say that if you've got a GH5 already, there's not much reason to consider buying the second-generation model. Unless you could really do with those extra bitrates or wireless livestreaming, there's not a huge evolution here. Still, the Mark II makes sense in the grand scheme of things. Panasonic needed to refresh its GH-series to make it more competitive, while also ensuring those who want a real all-the-top-end-stuff upgrade will get that option at the end of 2021 - in the form of the GH6. Overall the GH5 M2 acts very much like using an original GH5. That means it's simple to use, practical, and will get you high-quality cinema footage without needing you to take out a mortgage in order to buy one. That's great, but might be just too much of the same for some. Also consider Panasonic Lumix GH5 It might be discontinued, technically, but you should still be able to find the first-generation GH5 in retail. And because it's been replaced, it'll likely be cheaper too. Read our review squirrel_widget_139811 Fujifilm X-T4 A mirrorless champion with a great OLED viewfinder and undeniably cool retro looks. It takes great pictures, features in-body stabilisation, and 4K/60 video too. Read our review squirrel_widget_188716 Writing by Cam Bunton. Editing by Mike Lowe. Originally published on 24 May 2021.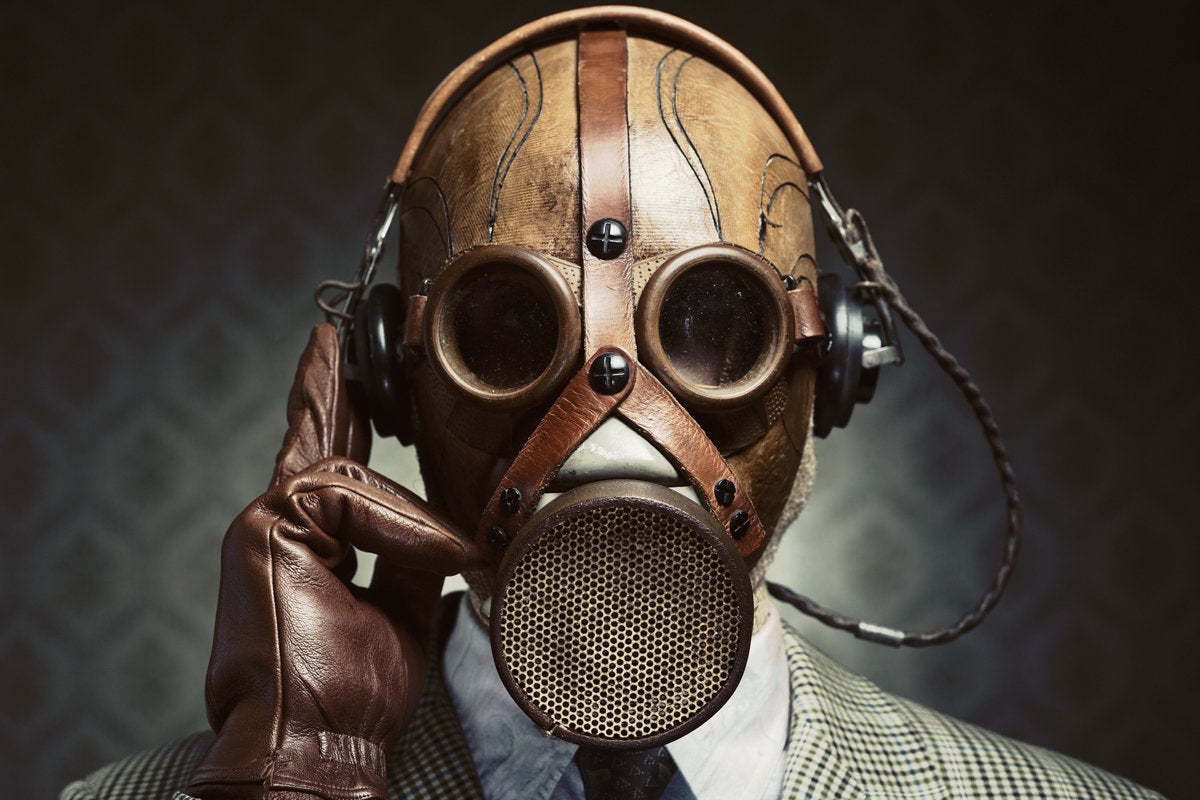 Just as a happy and motivated IT team tends to be efficient, innovative, and highly productive, a toxic staff is destined to bicker, miss goals, and experience the sort of disruption that has nothing to do with positive transformation. Toxic team behavior is an issue nearly all IT leaders will encounter at some point during their careers, most likely more than once and in various guises. Here's a rundown of seven common types of toxic team behavior and how to root each out before serious, long-term damage results. Rude behavior can instantly fracture a team, destroying collaboration, delaying projects, and threatening members' sense of psychological safety, says Binyamin Cooper, a post-doctoral research fellow at Carnegie Mellon University's Tepper School of Business. "Rudeness includes behaviors such as belittling and demeaning comments, insults, eye-rolling, taking credit for someone's work, or excluding someone from office camaraderie," he notes. Rudeness impacts individuals beyond the instigator's direct targets, potentially contaminating an entire team or department. "Once rude behavior happens, it's easy for negative thoughts to seep into people's heads and stay there, translating into negative behavior," Cooper says. To continue reading this article register now Learn More Existing Users Sign In

IT asset management (ITAM) comprises practices and strategies for overseeing, managing, and optimizing company-owned IT systems, hardware, processes, and data. As part of an ITAM strategy, IT departments implement, track, and maintain IT assets, and assess whether those IT assets require optimization, can be replaced with a less expensive option, or be upgraded to a newer technology. ITAM's ability to foster deeper insights into your organization's IT assets can help IT executives visualize the ROI on IT assets and deliver data to other key stakeholders on how those assets directly benefit the company's business goals. Employees in an organization are considered the customers of IT asset management, and a successful ITAM strategy will bridge the gap between technology requirements and business needs, ensuring everyone in the organization is working toward the same organizational goals. A successful ITAM strategy requires a complete IT inventory that gives organizations a quick view of every IT asset within the company. That includes data centers, software, hardware, mobile and cloud assets, networks, employee or user workstations, and any other business technology. The main goals of ITAM are to save money through asset tracking, have more control over the company's IT environment, bring more organization to IT lifecycle management, and reduce waste by managing the disposal of IT assets. According to International Association of Information Technology Asset Managers (IAITAM), the long-term value of ITAM best practices can be seen in cost reductions, improved software compliance, empowered IT security, better customer service, increased control of IT assets, improved inter-departmental communications, reduced governance risks, increased support for security and disaster recovery preparedness, and improved budgeting and strategic decision-making. Companies have long tried to create centralized systems to manage IT assets, which include not only hardware, software, networks, and services, but also employee and customer data. While it's not feasible to have that level of control over your IT environment, proper ITAM can help your organization get close to that ideal and stay on top of IT investments by making it simpler to manage technology budgets, user data, analytics reports, and any relevant information about the company's IT assets. The IAITAM is the only organization that offers documentation on ITAM to help guide organizations through the process of asset management. The IAITAM defines 12 key process areas (KPAs) for ITAM in its IAITAM Best Practice Library (IBPL), including: The goal of ITAM is to create a centralized location to oversee the organization's entire inventory of IT assets, a difficult task that's not fully feasible for most companies given the scope and size of most organization's IT inventory. Third-party services, however, can help your organization get as close as possible to realizing centralized-IT asset control. Popular ITAM software includes: In addition to best practices, the IAITAM offers a certification scheme for ITAM. Certification courses cover the "lifecycle of IT hardware assets beyond the scope of the cradle to grave analogy and discusses the business practices that can best be used to manage those assets efficiently and cost-effectively," according to the IAITAM. The IAITAM offers several ITAM training courses, including the Certified Asset Management Professional (CAMP) course, the Certified IT Asset Manager (CITAM) course, and the Certified Asset Management Security Expert (CAMSE) course. Courses cover topics such as policy management, vendor management, de-manufacturing, hardware asset management, planning and implementing change, measuring success, IT asset lifecycles, and datacenter power consumption and green initiatives. There are currently seven ITAM certifications available through the IAITAM: IT asset management requires trained and knowledgeable staff who can understand the complexities of a modern IT environment. ITAM jobs require a wide range of skills, including IT security, analytical thinking, problem-solving, project and inventory management skills, IT hardware and software knowledge, critical thinking, strong verbal communication and industry-specific IT knowledge. You'll need to have a broad understanding of IT systems, hardware, software, networks, and services given that IT assets can include anything from employee hardware, to cloud services hosting sensitive customer data, to the organization's complex system of networks. IT asset managers earn an average salary of $76,000 per year, according to data from Glassdoor. Respondents also report an average additional cash compensation of $14,000 per year. Related job titles and their respective annual salaries include:

For any budding entrepreneur, where you start your online business is a crucial decision that can affect costs, growth, and even revenue. For online ventures, making sure you're in an area with excellent underlying internet infrastructure is important—and New York state tops the list. A July 2021 study by Digital.com ranked the best and worst states in which to start an online business, using nine metrics divided into four categories: taxes, regulations, financial resources, and tech infrastructure. Digital.com graded each metric on a 10-point scale, then averaged the scores together for an overall category score and weighed their importance with the help of experts in those fields. New York has one of the highest rates of broadband internet in the country, and its average internet speed is also above par. The metrics for tech infrastructure were average internet speed in Mbps, broadband coverage, and the results of a "Digital States" survey. Tech infrastructure isn't the only driver for determining a startup's location, but it's certainly in the top three. For entrepreneurs looking for the best throughput to power their online business, New York is the place to beat. In comparison, Wyoming ranks last with more than 75% of the state lacking broadband internet coverage. But New York doesn't rank as highly in other areas. Though it's fifth for best financial resources, New York is 41st and 49th, respectively, when you look at corporate taxes and a business-friendly regulatory environment. New York comes in 26th in Digital.com's overall rankings, putting the state firmly in the middle of the list of ideal states in which to start an online business. Utah, Washington, Florida, Texas, and North Carolina were the top five (in descending order). Wyoming, as stated earlier, ranks last in tech infrastructure but is top of the pack in terms of favorable tax climate compared to New York's ranking. South Dakota ranked first in best business regulations, and California came in first for having the best financial resources available to online startups.

Back in September, OnePlus co-founder Carl Pei started to contact friends in the tech industry to tell them he wanted to start something new. Since then, Pei has dropped small teasers for his new company, Nothing, even as the details were still wrapped in mystery. On July 27, we'll see the first product from his venture -- the Ear 1 true wireless earbuds. The 11-month stretch feels like a short turnaround time to bring a new tech product from conception to market, especially during the pandemic, but Pei doesn't see it that way. "For me, it's been pretty slow," he said in an exclusive interview over Zoom. Nothing originally settled on April as the date it would launch its first product, but it had two false starts with iterations of the Ear 1 true wireless earbuds. The previous versions didn't live up to Pei's vision for what the company should be. The essence of that vision? Transparent products that were intuitive to use and fit seamlessly into people's lives. Pei set himself a huge challenge -- a bigger one than he even realized at the time. Not only was he joining the ranks of former tech execs who had left big companies to strike out alone in building consumer tech (including Andy Rubin's Essential and Tom Moss's Nextbit), it turned out that making a physically transparent product was harder than expected. "What took time for us was getting the transparent design to fruition," Pei said. "Now I know why not a lot of companies do this." In spite of these challenges, Pei said he has succeeded in his mission and is glad he pushed. "The two other designs we canceled wouldn't have stood out as much and wouldn't have made us proud," he said. A lot is riding on the Ear 1 true wireless earbuds, which will mark the first time we get close enough to put Pei's vision to the test (a second device is coming from the company later this year). He's parlaying some of the goodwill and credibility built up over his time at OnePlus, where he was known for launching affordable but feature-packed smartphones that garnered a following among phone and Android enthusiasts. At the same time, his earbuds face significant competition from Apple, Samsung and OnePlus itself. We have yet to see the final design of the earbuds, but we do now have pictures of the case, which gives us some strong hints of what's to come. The first 100 limited edition, engraved units are available to bid on now at StockX. As promised, the Ear 1 is almost completely transparent, which will make it easier to glean whether the buds are in their charging case. A solid white module sits in the middle and joins to a USB charging port. Meanwhile, red and black contact points will hopefully match up with colors on the earbuds, making it intuitive to fit them into their respective slots. On the top, an inverted bubble in the plastic will hold the buds in place. It also doubles as a playful element, designed to please fidgeters who might enjoy spinning the entire case between thumb and forefinger. Squeezing the wireless charging tech into this largely transparent shell gives us a hint at the challenge Pei set for himself when he chose to make earbuds as his first product. Whereas headphones used to require little more than speakers and wires, now they also need to squeeze Bluetooth connectivity, radio antennas and batteries into an already compact piece of hardware. In terms of battery life, CNET can reveal exclusively, the Nothing Ear 1 will offer up to 24 hours with active noise cancellation on and 36 hours with ANC off. Inside the case will be a 570-mAh case battery that will support wireless charging and fast charging, with 10 minutes of in-case charging offering 6 hours or 8 hours of battery life (with ANC on and off, respectively). The Ear 1 might have been tough to make, but choosing a set of true wireless earbuds as Nothing's first product made the best business sense for the new company, said Pei. It's a growth category, with 310 million units expected to ship this year, according to Counterpoint Research. And any new company that wants to make money needs to choose a slice of the market where there is an opportunity to shift products in volume. The wireless earbud category has the potential to showcase what will set Nothing products apart from those made by rival consumer tech companies, Pei told me. He described a slide that will feature in his upcoming keynote presentation in which he'll show eight different earbuds currently on the market, then remove their logos. "They all look the same -- white with a stem," he said. For Pei, displaying the Ear 1 with its transparent elements next to the lineup of almost indistinguishable rival products will be the company's opportunity to prove it means what it says about differentiated design. He compares what Nothing is doing with its earbuds to Apple's aqua-colored unibody iMac bursting onto the desktop computer scene in the '90s, when the landscape was awash with generic beige and gray box PCs. "We're in a similar space today, everybody's products look the same," Pei said. "We're not going to become a mass-market brand from day one. But even Apple had to take a gradual path by targeting the creatives first and then slowly expanding." Although Pei cites Apple's journey from wacky rebel to market leader as one worth aspiring to, it's another mainstream tech brand -- Sony -- that's more heavily influenced Nothing's design direction. Across Sony's early product lineup is a consistency that Pei admires. It demonstrates that the company developed a perspective on design, something he believes is missing in a lot of consumer tech companies, many of which rely on seasonal color trends to tweak their products between different iterations. Like Sony, Nothing's plan is to implement its design philosophy across its product lineup for the long term, allowing people to observe continuity across the range. Even before the first product launch, this philosophy is set in stone -- or, at least, it's been committed to paper. Over Zoom, Pei showed me a hefty-looking tome -- the Nothing design bible -- assembled only for the eyes of the Nothing leadership team. It contains pictures of early Sony products alongside design influences from the worlds of typography, fashion and interior design. As he flicks through the first half (the second half remains under wraps as it contains reference designs for future Nothing products), I see X-rays of products that reveal their underlying circuitry to the naked eye, along with transparent furniture and lighting elements. Pei cites the French-Italian fashion designer Pierre Cardin and 2001: A Space Odyssey as significant influences. Distilling this philosophy down has been more of a challenge. Pei points to Tony Fadell -- inventor of the iPod and the man behind the revered design of the Nest thermostat, now also one of Nothing's investors -- as the person who forced him to focus on the details. "He just kept asking for tighter and tighter plans," Pei said. "Like, have you thought about this? Have you thought about that? Who's your consumer? Can you be more specific?" Along with Fadell, Nothing has a raft of high-profile investors on board, including Reddit CEO and co-founder Steve Huffman, Twitch co-founder Kevin Lin, Web Summit founder Paddy Cosgrave and YouTuber Casey Neistat, as well as Alphabet's investment arm, GV. "It was never like a super strong and focused pitch," he said about how he secured support from some of tech's most recognizable names. Instead he outlined some of the problems he saw in the industry -- such as everyone sharing the same supply chain, products being too similar among different brands and between generations, as well as what he perceived as "an overall negativity about technology." He credits these conversations with friends as helping him turn nebulous ideas into a concrete deck. But in the meantime, many of those same friends came on board as investors. According to Cosgrave, who said he's known Pei a long time, the Nothing CEO possesses a "unique alchemy" that sets him apart from other founders. "There are very few, if any, entrepreneurs in the world who understand hardware and software, marketing and design, better than Carl," the seed investor in Nothing said over email. "You can never make comparisons to Steve Jobs, but that's the mix he possesses. And I think it's the reason so many of the biggest names in hardware, some of whom worked closely with Steve Jobs, have personally invested." While getting investors on board was an organic process, finding manufacturing partners willing to work with them to take on the challenge of making transparent tech was a whole other story. "We got rejected quite a lot," Pei said. "Investors, they look at your future potential. But factories, they look at your present potential because they want to make money." The magnets that feature in the new case are a classic example of why. Magnets in tech are usually hidden behind plastic, but in Nothing's product casing there is nowhere for them to hide, so they needed to be perfectly polished with no blemishes. These are requirements manufacturers aren't used to meeting, leading the company to be fired by two magnet factories along the way. But his perseverance has paid off. During our chat, Pei was in Shenzhen, where he had just returned to the office from the factory. "Our products are being manufactured live as we speak," he told me. In addition, the day prior, the company received its first payment through for actual product sales. In spite of Pei's presence in China on the day of our conversation, Nothing isn't headquartered in Shenzhen. Instead, Pei chose London as Nothing's home base. Historically, London might not have been the best choice of location to found a tech company, Pei said. But now that almost all tech companies rely on the same established supply chains, that isn't true anymore. What he sees as setting tech companies apart now is finding talent who can specialize in the creative side of doing business and can design products that resonate emotionally with people. The British capital has an abundance of people with these skills, Pei said -- even though he's poached a handful of Nothing's 80 employees (a number he hopes to boost to 200 by the end of the year) from US tech giants who happen to be working in the city along the way. Following Brexit, he sees potential for the UK to be more business-friendly and aggressive in shaping policies that can benefit tech startups. He chose London after also considering Sweden and Germany. It's "a great place to start a global tech company from," he said. Pei doesn't think Brexit will impede his access to talent from the rest of Europe either. Nothing has also relied heavily on input from founding partner, Teenage Engineering -- a Swedish company primarily known for its design-led synthesizers. "They have this immense design sense and creative direction, and we can bring scale, speed and really high quality execution to the table," Pei said. "Together, we create a type of company that doesn't really exist at this moment." Nothing's relationship with Teenage Engineering is unique because it was brought on as a founder, and its expertise in sound engineering has been put to good use, along with its design chops. But Pei doesn't rule out collaborating with experts in other fields for future Nothing products that fall into other categories. From when the company was first announced publicly in January, the long-term strategy has always been to create an ecosystem of devices -- something Pei admits is "an overused buzzword" and for Nothing is largely "still directional thoughts." Pei isn't giving away any clues right now about what to expect from Nothing's sophomore product -- he is entirely focused on this first launch. "These big visions require a step by step process," he said. "If you try and jump too far, you might end up on very loose ground and end up having the company become a failure." This has been the fate of Rubin's foray into the world of consumer tech startups (in fact, Nothing acquired the intellectual property rights held by Rubin's company back in February). It might well be why one of Nothing's core values is simply: survive. "If you survive, it means you have another day to try and fulfil your vision," Pei said.


Nordic banks are becoming less constrained and more alliance-focused in their approach to countering the growth of financial technology (fintech) firms in their traditional markets. Visa Europe's €1.8bn acquisition in June of Swedish open banking fintech Tink was a further reminder to Nordic banks of the magnitude of the challenge posed by increasingly well-resourced fintechs operating in their backyard. A growing fintech presence, which is intensifying the battle for market share and customers, has produced a number of significant cross-border collaborations between the leading Nordic banks. The most striking alliance is led by the P27 Nordic Payments (P27) initiative, which obtained European Commission (EC) merger approval on 9 July to establish a pan-Nordic real-time payments infrastructure and platform. The EC's authorisation for P27 marks an important juncture in the creation of a single common payments infrastructure across the Nordic countries. Backed by Danske Bank, Handelsbanken, Nordea, OP Financial Group, SEB and Swedbank, the P27 platform is set to become the world's first digital platform that enables consumers and businesses to make domestic and cross-border payments in real-time, both in batches and in multiple currencies. "The EC's approval is a huge milestone for P27. We are building a platform that will transform the payments infrastructure in the Nordics," said Lars Sjögren, CEO of P27. Increasing cooperation among Nordic banks is driven by a need to swiftly respond to the rising presence and economic impact of fintechs and niche banks in their home markets. This concern is based on the real fear that inaction could lead to diminished power and status for traditional banks and the future possibility that they could become little more than subcontractors to fintech giants such as Google, Apple, Facebook and Amazon. The EC's merger approval means the P27 platform can move towards the next stage of its development – the on-boarding of clients in Denmark, Finland and Sweden. The growth plan includes the complete acquisition by P27 of Bankgirot's proprietary clearing system in Sweden. Through collaboration, Nordic banks will core business against disruptor fintechs such as Google, Apple, Facebook and Amazon, said Ulrik Nødgaard, administrative director of Finans Danmark, the Danish central organisation for banks and financial services providers. "Fintechs, and especially the global tech giants, have the capacity and financial muscle to become game changers in how banking services are marketed and delivered. The banking industry must respond as tech giants target lucrative core areas of banking. Tech companies are developing new payment services, credit solutions, deposit accounts and may even expand to offer investment products," Nødgaard added. Deeper collaborations, combined with scaled-up investment in next generation technologies, provide the best line of defence for Nordic banks to avoid a mass exodus of customers to fintech disruptors, said Lena Gredenhag, Handelsbanken 's deputy head of Nordic payments. "There is increasing recognition that payments are the glue that connects banks to their customers. This new thinking has emerged as payments feature higher on the strategic agenda in the wake of technological advances, changes in customer behaviour, the introduction of new regulations and the shift to open banking interfaces," Gredenhag said. P27 is devised to equip participating Nordic banks with the means to build a robust and resilient payments infrastructure that delivers a wider a range of new payment possibilities. The transition to open banking infrastructure, bolstered by the European Union's Payment Services Directive (PSD2), presents a ready gateway for fintechs to access and "hook" the customers of traditional high street banks, said Gredenhag. "P27 not only presents a significant opportunity to help us to further improve our offering to customers in the Nordics, it will also enable us to streamline our processes and reduce complexity internally. P27 allows us to leverage new kinds of data while raising connectivity and integration between the economies of the Nordic countries," she said. The EU's PSD2 directive mandates that banks provide access to registered third-party providers on behalf of and with the consent of their customers. The directive has raised the competition stakes for all banks across Europe, while creating a potential opportunity in the financial services sphere for those fintechs with the resources to compete with high street banks. It is already serving as a prime motivator for Nordic fintechs to expand their cross-border operations in the banking sphere. The Copenhagen-based digital lender Lunar has revealed plans to establish a full-scale commercial bank operation in Norway in 2021-2022. "The established banks need more competition. The winners here are consumers. Lunar will have its own focus, but at this moment in time we are particularly interested in offering financial solutions that are customised for the needs of younger people in Norway and across the Nordic countries," said Eilin Schjetne, Lunar's country manager in Norway. Nordic banks are exhibiting a sharper appetite for both collaborations with fintechs, and strategic bolt-on acquisitions that gain them a stronger foothold in the digital banking domain. DNB Bank, Norway's largest bank, is in the process of closing a NOK11.6bn (€950m) takeover of the Oslo-headquartered digital lender Sbanken, one of the country largest disruptor niche banks. Visa Europe's takeover of Tink has added a further dynamic for leading Nordic banks to lead a new wave of consolidation within the rapidly expanding ranks of fintechs and digital banks across the region. Tink, which was tracked as a potential acquisition target by Nordea and SEB Group, fits the profile of a special category fintech by Nordic standards. Integrated with more than 3,400 banks and financial institutions across Europe, the fintech's single application programming interface (API) enables customers to access aggregated financial data, build personal finance management tools and use smart financial services like risk insights and account verification. "Tink became a leading open banking platform in Europe over the past decade. As part of Visa, we will be able to move faster and reach further than ever before," said Daniel Kjellén, CEO of Tink. Increasing competition from regional and global fintechs hasn't been an entirely negative experience for Nordic banks. Saxo Bank's success in becoming the world's first licensed bank to secure Cloud Security Alliance STAR Level 2 Attestation and Trusted Cloud Provider accreditation underscores the value of competition from fintechs in driving Nordic banks to become more innovative and forceful players in the financial services domain regionally and internationally. "The strength, power and security of our banking business model is built on digital first. We are well advanced along an ambitious path to deliver all our digital services from the cloud. Our model is based on a microservices infrastructure that provides us with the ability to launch new features much faster and more securely. The benefit is a shorter time to market, more robust infrastructure and much more agile, scalable and flexible platform," said Søren Kyhl, Saxo's COO.

Why you can trust Pocket-lint (Pocket-lint) - Casio has announced a new watch designed in collaboration with Bandai Namco, celebrating one of the most iconic games of all time: Pac-Man. The new watch - model number A100WEPC - is based on a reissue of another classic: Casio 's F-100 digital watch. It's an almost perfect matchup with the original F-100 having first launched in 1978, and Pac-Man launching on arcade just two years later in 1980. Two era-defining moments of awesomeness joined together to make your nostalgic hearts melt. In itself, the F-100 was the first Casio quartz watch built in a resin case, but also offered advanced functions for the time; delivering a stopwatch, digital alarm and calendar functionality. The A100 was only launched relatively recently, taking on many of the design elements of the original F-100, including the four buttons on the front of the watch. As for the Pac-Man version specifically, that features Pac-Man, the ghost characters and - of course - those cherries, all pixellated on the watch face. They're joined by the 'Illuminator' text which is also in Pac-Man's pixellated font. The gold-plated frame of the watch is designed to look like the original colour of the Pac-Man game cabinet, and the stainless steel strap is laser-etched to show Pac-Man and the ghosts chasing each other. As you'd expect, the Pac-Man edition Casio watch comes with its own special packaging featuring the game design and characters, and has its own dedicated Pac-Man watch stand. Like the regular A100, the watch has a stainless steel band, is water resistance and can go for around three years before the battery needs replacing. The only thing we don't know is how much this watch is going to cost. There's no specific launch date or pricing mentioned in the press release. One thing's for sure: it's undeniably cool. What is the Pocket-lint daily and how do you get it for free? By Stuart Miles · 20 July 2021 Writing by Cam Bunton. Originally published on 20 July 2021.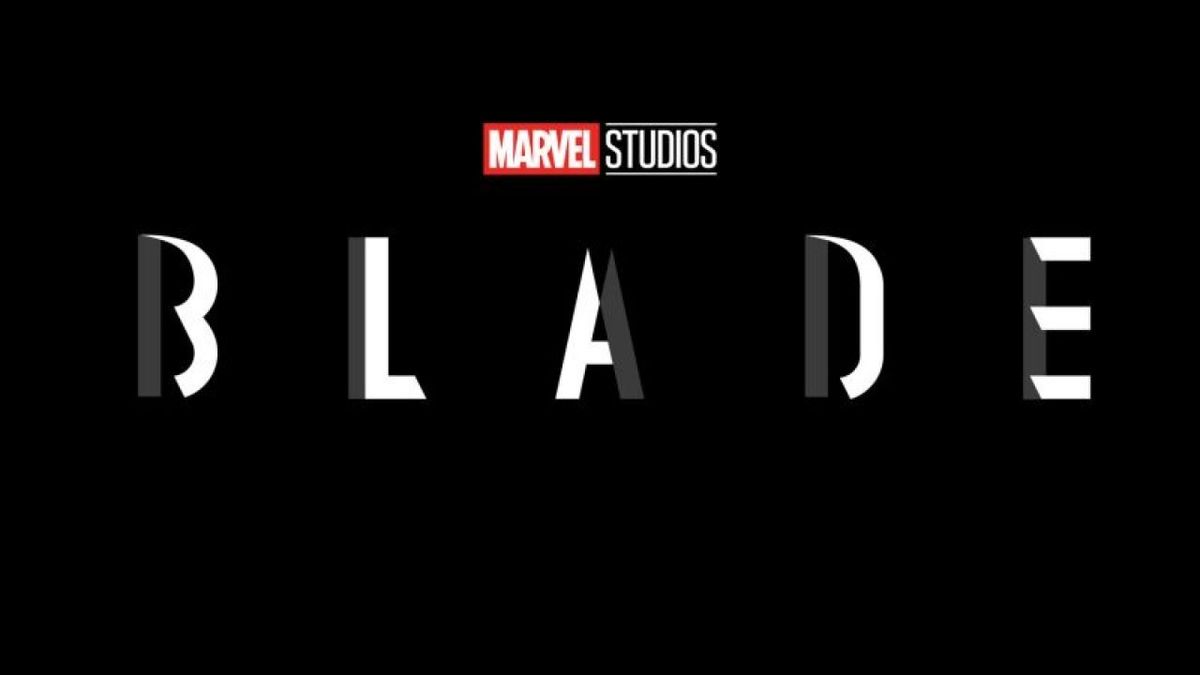 Marvel's reboot of Blade was the biggest surprise during the studio's San Diego Comic-Con panel in July 2019. Despite being announced two years ago, though, not much is known about the iconic vampire hunter's next big screen outing. Until recently, we only knew that Mahershala Ali will star as the titular superhero in the MCU's version of Blade and that filming won't begin until 2022. Now, though, it appears that Marvel has landed its director for the film – and it's an interesting choice. According to Deadline, Marvel has hired Bassam Tariq, the director behind the Riz Ahmed-starring Mogul Mowgli, to direct Blade's upcoming flick. Marvel declined to comment on the rumor when asked by Deadline, which usually indicates that there's some truth to its report. Deadline also claims that Marvel President Kevin Feige and other studio executives met with dozens of candidates for the role, with the hiring process stretching back to Fall 2020. The studio had initially wanted to press ahead with hiring someone who would fill the writing and directorial roles simultaneously but, after Watchmen's Stacy Osei Kuffour was drafted to pen the script, those plans were dropped. Providing that Tariq does helm Marvel's Blade, his hiring will continue a recent but welcome trend where Marvel Studios is concerned. Feige and company have made a habit of bringing in underrated or indie film directors to direct its most recent movies, and Tariq's potential hiring would certainly follow that trend. Spider-Man's Jon Watts, Thor: Ragnarok's Taika Waititi, Captain Marvel's Anna Boden and Ryan Fleck, and Black Widow 's Cate Shortland are just some of Marvel's recent directorial choices who, before their hiring, made their names with indie feature films. This trend is set to continue well into Marvel's Phase 4 movie slate, too. Watts and Waititi have returned to helm sequels in Spider-Man: No Way Home and Thor: Love and Thunder respectively. Meanwhile, Destin Daniel Cretton (Just Mercy) has directed Shang-Chi' s upcoming live-action flick, Nomadland's Oscar-winning director Chloe Zhao led Marvel's Eternals, and Nia DaCosta (Little Woods, Candyman) is helming Captain Marvel follow-up called The Marvels. This recent space of indie directorial hires is in stark contrast to Marvel's earlier movies where established names like Jon Favreau, Kenneth Branagh, Shane Black and Alan Taylor helmed many of the MCU's Phase 1 and 2 films. Marvel appeared to play it safe with its directorial choices while it began to set up its cinematic universe. With that now firmly established on the global stage, the studio can look further afield for the next generation of creative minds to helm its upcoming slate. The hiring of upcoming directors, whose roots lie in indie productions, is a refreshing change of pace, too. The likes of Zhao, DeCosta and Tariq can bring new methods, aesthetic styles, camera work and other ideas to the table and allow Marvel's films to be as distinct as possible. There has been a small vocal minority who believe that superhero movies are starting to become a little stale. Guardians of the Galaxy's James Gunn said as much during the press tour for DC's The Suicide Squad – comments echoed in the past by individuals including Martin Scorcese. With this new crop of inventive directors, though, Marvel movies are becoming more cinematic and unique from their predecessors and siblings – and that can only be a good thing.

Apple has removed the Fakespot app from the Apple App Store on Amazon's insistence. Fakespot, which was launched just over a month ago, has now been removed from the App Store because it claimed to spot the fake reviews on Amazon, and the e-tailer was clearly not impressed by this. Amazon had sent a takedown request to Apple soon after the app was launched. The e-commerce giant had alleged that the Fakespot app provides customers misleading information about Amazon sellers and harms their businesses. Amazon also hinted towards potential security risks associated with the data of customers. "Yesterday, Apple removed our Secure Shopping App from the App Store after receiving a takedown notice from Amazon. Amazon's reasons for requesting the takedown of our app have no basis in fact or law and are an attempt to silence us from telling consumers the truth about Amazon," Fakespot posted a tweet from its official Twitter amount. Fakespot has claimed that the app was a good companion for Amazon as it made their marketplace more transparent, but Amazon did not like that. Fakespot accused the e-commerce giant of allowing fake reviews and counterfeit in their marketplace, copy popular products like All Birds and pass them off as their own invention. The company went on to say that although Amazon had once admitted having a fake review problem, it blamed the social media companies for it, instead of taking the onus for it. "While we are disappointed with Apple's decision, we understand that they were put in a very tough position and made the business decision not to wrestle with Amazon's lawyers. However, as all developers are aware, the Apple App Store is not a democracy and Apple is not a neutral arbitrator of facts and law. In the coming weeks and months, more of the story will come out, and we are very confident that we will prevail," Fakespot tweeted. The founder of the app also told The Verge that the app was taken down abruptly from the app store. Apple did not give any explanation to Fakespot above the removal. Although Apple confirmed that it has removed the app, the Cupertino giant said that they reached out to Fakespot weeks before removing the app. "This was a dispute over intellectual property rights initiated by Amazon on June 8 and within hours we ensured both parties were in contact with one another, explaining the issue and steps for the developer to take to keep their app on the store and giving them ample time to resolve the issue. On June 29, we again reached out to Fakespot weeks before removing their app from the App Store." Fakespot has now urged users to download their Chrome or Firefox extensions to send a strong message to Amazon and other online marketplaces about transparency. Amazon had sent a takedown request to Apple against the Fakespot app because it believed that the app puts the private data of customers at risk. It also accused the app of misguiding the customers about the sellers.

Why you can trust Pocket-lint (Pocket-lint) - There's been a lot of talk about under-display cameras - from Samsung's 'UPC' to Xiaomi's alleged research into the technology - but it's ZTE that's got there well ahead of the pack. The ZTE Axon 20 launched back at the tail-end of 2020, now its Axon 30 update is due to arrive on 27 July - if leaked posts on Weibo, the Chinese social media site, are any indication. Weibo / ZTE Not to be confused with the Axon 30 Ultra 5G - which arrived in the middle of 2020 and did not feature an under-display camera - the Axon 30 looks entirely different to that model. Here, however, the incoming handset clearly shows no punch-hole or notch camera to its front. The biggest question, therefore, is whether this is the very same under-display technology as seen in the 2020 - or whether it's a new and updated form. ZTE has also officially teased some information about the handset, confirming in a post that the screen - thought to be 6.92-inch OLED panel - will cover 100 per cent of the DCI-P3 colour gamut, capable of displaying 10.7 billion colours. ZTE As you can see in the image up top, the rear of the phone's camera arrangement is interesting. This is thought to be a main 64-megapixel camera up top, an 8-megapixel wide-angle lower down, flanked by two lower-resolution sensors - a 5-megapixel and a 2-megapixel - that will most likely serve macro and depth sensing capabilities. That's the summary of what we know right now. We'll be seeing how much more information surfaces prior to the 27 July China launch date, when we can bring more information about that under-display technology. The best mobile phone deals for the Samsung S21, iPhone 12, Google Pixel 4a / 5, OnePlus 8T and more By Rob Kerr · 20 July 2021 Writing by Mike Lowe. Originally published on 20 July 2021.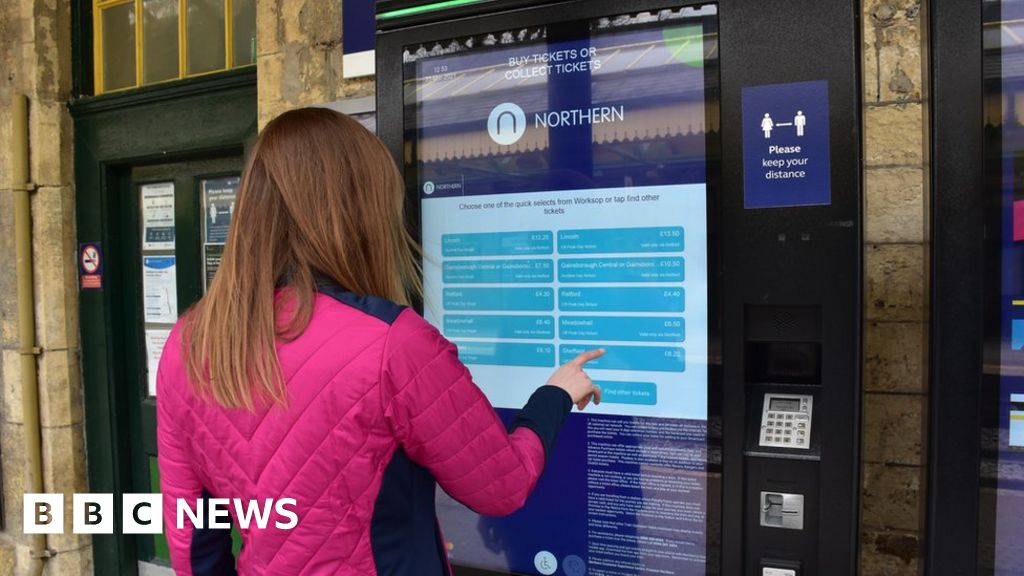 Northern rail's new self-service ticket machines have been targeted by a suspected ransomware cyber-attack. The system has been offline since last week and an investigation is under way. It comes just two months after 621 of the touch-screen units were installed at 420 stations across the north of England at a cost of £17m. The government-run operator said it had taken "swift action" along with its supplier, Flowbird, and customer and payment data had not been compromised. Only the servers which operate the ticket machines have been affected, Northern said. "This is the subject of an ongoing investigation with our supplier, but indications are that the ticket machine service has been subject to a ransomware cyber-attack," it confirmed. Flowbird said the problem was first identified through cyber monitoring systems. "We immediately instigated our major incident procedure in order to protect other parts of the network and our checks have shown there has been no compromise to any personal data," a spokesperson said. Northern's website said there had been a fault with the self-service ticket machines and it had been experiencing "technical difficulties". Customers have been advised to use either its app or website to buy tickets in advance, and they can be collected from one of its ticket offices. Northern apologised for "any inconvenience" caused. "We are working to restore normal operation to our ticket machines as soon as possible," it added. "Customers who have already bought tickets to be collected at a machine, or who would normally use 'promise to pay' slips, should board their booked service and either speak to the conductor or to Northern staff at their destination station." Northern, which was previously operated by Arriva Rail North, was taken over by the government last year after a series of problems including a timetable change which led to delays and cancellations to services. Billionaire Jeff Bezos will launch into space in the first crewed flight of his rocket ship. Have you been getting these songs wrong? What happens to your body in extreme heat? © 2021 BBC. The BBC is not responsible for the content of external sites. Read about our approach to external linking.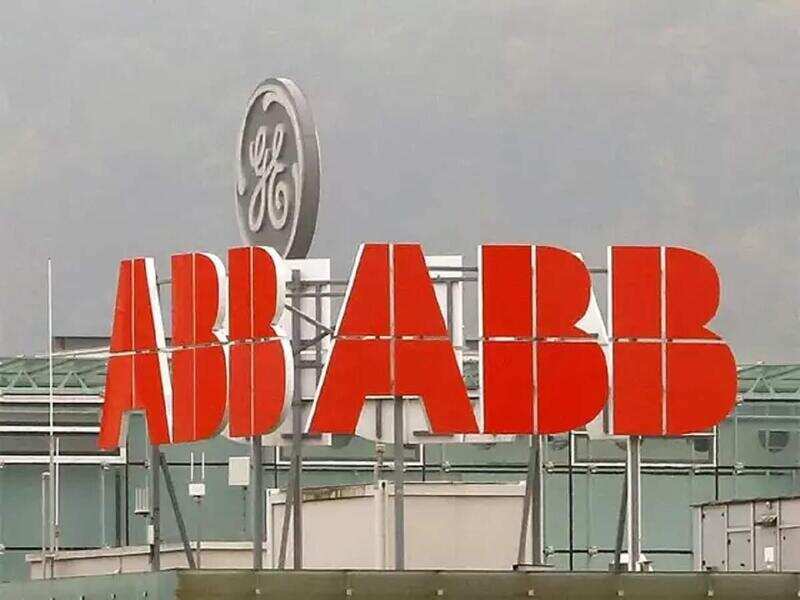 has bought Spanish ASTI Mobile Group in the Swiss engineering company's latest move to diversify its robotics business beyond its traditional automotive base. ABB's robotics business has been targeting other industrial sectors amid a downturn in the auto sector, its biggest customer. It announced on Tuesday the acquisition of ASTI, which makes autonomous mobile robots (AMRs), which can freely move around factory floors at up to 2 metres per second without following pre-installed tracks. It gave no financial terms. ASTI's robots can tow and move boxes, and deliver components with payloads up to 2,000 kg. "AMRs are the ultimate, flexible robots," said Sami Atiya, president of ABB's Robotics & Discrete Automation business. "They are enabling the factory of the future." "With the rise of e-commerce and 24-hour delivery from logistics centres there are many businesses which simply would not be able to operate without these machines," ASTI CEO Veronica Pascual Boe told Reuters. Customers include Nestle, L'Oreal and. The global AMR market is growing at around 20% per year, according to ABB, and is expected to reach $14 billion by 2025. "Our goal is to exceed the market growth," Atiya said, adding further ABB acquisitions in robotics were possible. ABB, which competes with Japan's and Germany's Kuka in the robots market, said it used ASTI's robots at its own factories before it decided to buy the privately held company. ASTI employs 300 and has seen sales grow 30% per year since 2015. The company targets sales of around $50 million this year.

The case of the notorious spyware Pegasus has taken the world by storm, as various reports reveal its unauthorised use compromising the basic human rights of many. With such remote surveillance possible through an infected device, the question of cybersecurity has become more persistent than ever. A cybersecurity researcher now sheds some light on the potential harm of the spyware and how the cyberspace can be safeguarded against it. The key, it seems, is a collective sharing of knowledge of such attacks and their impacts. Dmitry Galov, security researcher at GReAT, Kaspersky, explains the origins of the Pegasus spyware and how it should not be confused with vulnerabilities. "Pegasus is a spyware with versions for both iOS and Android devices," he explains. Even in 2017, the perpetrator could "read the victim's SMS and emails, listen to calls, take screenshots, record keystrokes, and access contacts and browser history. And that's not all of its functionality." As has been revealed in recent forensic reports of infected devices, Pegasus has been used for exactly the same sort of spying on individuals including journalists, lawyers, and human rights activists from across countries. So how does a regular smartphone user be wary of it? To clear this, Galov explains that Pegasus is a rather complex and expensive malware. It has been specifically designed to spy on individuals of particular interest. Therefore, the average user is unlikely to be a target for it. That being said, the complexity of the spyware makes it one of the most potent tools out there to spy on one's smartphone. Pegasus has constantly evolved over the years to exploit several zero-day vulnerabilities in both Android and iOS. Moreover, it attempts to clear its own traces from an infected device, though some of it are still visible under a forensic investigation. Galov says that both the spyware and zero-day vulnerabilities can be sold and bought by various groups on the darknet. The price of vulnerabilities can reach $2.5 million - this is how much was offered in 2019 for the full chain of vulnerabilities in Android. Interestingly, that year, for the first time, an Android vulnerability turned out to be more expensive than an iOS vulnerability. But if these vulnerabilities can be accessed by practically anyone on the dark corners of the internet, how do regular smartphone users stay protected? The only sure shot way is to remove the vulnerability as and when it is spotted in any service. For this, the developers of a software or a service need to be on top of the situation at all times. They will need data from the users and such targeted attacks to rectify the security loopholes. The best way for this, as per Galov, is for the general users to provide as much information on these cases as possible, to related software and security vendors.

A new report states House Speaker Nancy Pelosi has become far richer by investing in the Big Tech, a sector that she regulates. Pelosi, already one of the richest members in Congress, has managed to increase her personal wealth from $41 million in 2004 to around $115 million today, an investigative report by a distinguished journalist has revealed. Pulitzer prize-winning journalist Glenn Greenwald published this report and highlighted how Pelosi and her husband made millions in stock trades in companies she actively regulates. As the California Democrat has risen through party ranks and obtained more and more political power, her personal wealth has risen right along with it, says Greenwald. Much of their added wealth is due to extremely lucrative and "lucky" decisions about when to buy and sell stocks and options in the very industries and companies over which Pelosi, as House Speaker, exercises enormous and direct influence, the report says. According to Greenwald's investigative report, the sector in which the Pelosis most frequently buy and sell stocks is, by far, the Silicon Valley tech industry. Close to 75% of the Pelosis' stock trading over the last two years has been in Big Tech -- which amounts to more than $33 million worth of trading. Pelosi and her husband have mostly traded Apple, Amazon, Microsoft, Facebook and Google stocks, as per publicly available information. "That has happened as major legislation is pending before the House, controlled by the Committees Pelosi oversees, which could radically reshape the industry and laws that govern the very companies in which she and her husband most aggressively trade." Greenwald's report claims that Pelosi often holds meetings with CEOs of tech giants the US Congress is supposed to regulate, including Tim Cook, the CEO of Apple. The report says Apple accounted for 17 percent of the Pelosis' trading volume. Pelosi and her husband have also made millions trading Google stock. Google, campaign finance data shows, is one of the House speaker's top donors. "She works on bills that directly affect the future trajectory of Google. And they lavish her campaign coffers with cash, a key source of her entrenched power," Greenwald pointed out in his piece. The investigative report further says that all of this is even more disturbing because, as Fox Business put it, "this is not the first time that investments made by Paul Pelosi have been made in close proximity to happenings in Congress." In March, Paul Pelosi exercised $1.95 million worth of Microsoft call options less than two weeks before the tech stalwart secured a $22 billion contract to supply US Army combat troops with augmented reality headsets. In January, he purchased up to $1 million of Tesla calls before the Biden administration delivered its plans to provide incentives to promote the shift away from traditional automobiles and toward electric vehicles. Greenwald adds: "While the trades cannot be declared illegal unless it can be proven that either Pelosi acted on non-public information — in which case it would be the felony of insider trading — the ethical stench is obvious." The reporter underscores that "watching Nancy Pelosi's wealth skyrocket by millions of dollars from trades in the very companies she is directly overseeing creates a sleazy appearance, to put that mildly."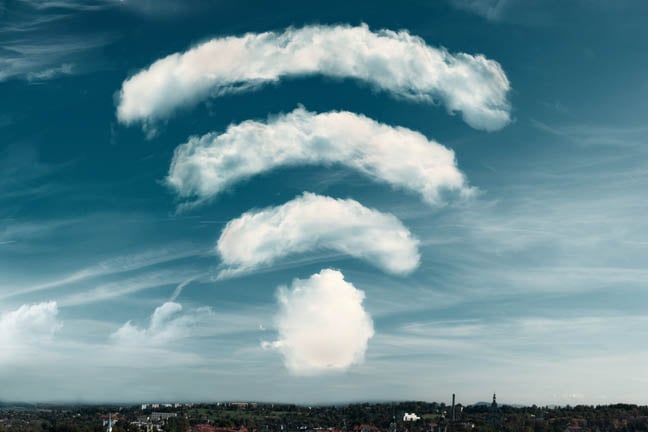 Feature With demand for airborne bandwidth at an all-time high, thanks to ever-flashier streaming and our new Zoomified lifestyles, researchers, standards bodies, and equipment makers are keen to push on and create more capable radio systems. What these will look like, and what they'll do, depends on new technology. The big move promised in the next 10 years is towards the terahertz spectrum, in particular the area between 100GHz and 1THz – although the more adventurous are looking even higher. Generically known as Extra High Frequency bands (EHF), they are only just coming into their own. Until recently, commercial interest in wireless largely halted in the millimetre wavebands – 30 to 100GHz, or wavelengths between 10mm and 3mm. This was for multiple reasons; electronic components capable of operating here were expensive and exotic, many design techniques and materials familiar to wireless engineers stopped working, and the basic physics wasn't appealing. A truism of RF design is that the higher the frequency, the greater the path loss – the reduction in signal strength purely as a function of the distance it travels. In air, absorption by things like water molecules causes particular problems at various points between 100GHz and 1THz, but even without those the trend is grim. Recent developments in materials and production technology have upended these assumptions. Some of that is basic semiconductor advances – you can now buy a 75GHz transistor for 30 cents, unthinkable 20 years ago. But the real kicker is in what happens to the antenna. Path loss calculations are made assuming a single omnidirectional antenna, but as frequency goes up antenna size goes down – so you can cram ever more into the same area with ever more gain of their own, more than compensating for path loss. Experimenters at New York University's Wireless research unit under Professor Ted Rappaport say that it is possible to build both urban cells and long-distance links in a range of EHF bands where path loss factors are not significantly worse than those already in use at lower frequencies for 5G. The significance of this is that systems built here have access to enormous amounts of bandwidth. The starting gun for commercial exploitation of the new EHF bands was fired by the American regulator, the Federal Communications Commission, in March 2019, when it ratified its "Spectrum Horizons" proposal to open up frequencies between 95GHz and 3THz. As well as a liberal experimental licensing regime for researchers and industry, it made 21.2GHz of bandwidth available for unlicensed use on much the same terms as the existing 60GHZ Wi-Fi 6 standard, at 116-123GHz,174.8-182GHz,185-190GHz, and 244-246GHz. This compares to the existing 60GHz 802.11ad standard, which has 4-12GHz of bandwidth depending on region. There are significant caveats. Although these frequencies aren't used much on the ground, they are used by earth-sensing satellites to monitor atmospheric, oceanic, and environmental conditions, which has led to UK regulator Ofcom, for example, mirroring the FCC's experimental licences but not as yet the unlicensed bands. Proponents of terrestrial use of the spectrum say that studies show that properly designed antenna that don't radiate upwards can remove this interference, and the FCC has added conditions that all access points in the new bands be made non-weatherproof and unable to run on batteries, to enforce indoor use only where floors and roofs can block signals. If the satellite interference concerns are mollified, global harmonisation of the new bands is highly likely as this is new ground for all countries. The new bands have implications for many areas, but Wi-Fi has many good examples. The IEEE 802.11 Wi-Fi standards group has some 10 groups working on new and enhanced Wi-Fi standards, alongside others doing the endless political and technical business of liaising with 5G standards bodies about interoperability. The Wi-Fi working groups cover areas as prosaic as how to wake a sleeping wireless client remotely, better privacy, and using light instead of wireless – a capability the original 802.11 had in 1997, which nobody wanted then and probably won't want now. There are more useful future extensions. 802.11be, Extremely High Throughput or EHT, will probably get the Wi-Fi 7 badge, with final approval due in 2024. It incorporates the newly approved 6GHz band. It is intended to support 320MHz bandwidth channels and better aggregation of multiple channels, multiple bands, and multiple access points. It'll support up to 15 spatial streams through enhanced Multi-In Multi-Out antenna array management, as well as very low latency for real-time use. Expect practical speeds around two or three times better than 802.11ax, mostly due to the 6GHz band addition, which unlike 2.4 and 5GHz won't be affected in real life by older clients running slower protocols. Also, the multi-band aggregation will ease the rapid adoption of the 100GHz and up new unlicensed bands, if and when they become available. 802.11az, due for final approval in 2023, is an extension to Wi-Fi that adds positioning by FTM, Fine Time Measurement. This finds the distance to an access point by the time taken for messages to travel between it and the client. Although not the first such standard, there's been virtually no adoption because of poor performance, typically 75 per cent chance of being within four metres of your measured position. Iterative improvements by techniques such as combining signals from multiple access points and using higher bandwidth channels – more samples per second, more accuracy – have produced figures like 90 per cent chance of being with a metre, which means you can probably find your lost phone or the office robot can be sure it's reached your desk. Experiments at NYU Wireless at 140GHz promise accuracies to within a few centimetres. 802.11bf started its work in October 2020. It's devoted to Wi-Fi Sense, where analysis of existing signals at a location reveals a radar-like picture of where physical objects are and how they're moving. Potential resolution depends on the bandwidth of signal being picked up, with a common-today 100MHz signal able to sense things down to around a metre, and a five-years'-time 10GHz wide signal getting a spatial resolution of about a centimetre. The applications the working group envisage are security, asset tracking, telemedicine for the elderly, gesture control, gaming, and so on, with the higher resolution modes being able to spot things like your rate of respiration, finger position, and body type, potentially around corners or through walls – the same antenna physics that make EHF a condenser for real-life long-distance links means the old assumption that it'll be effectively shielded by walls no longer holds. Others are advancing the idea in other directions, with researchers at the University of Washington 3D-printing conductive plastic parts designed to be easily sensed in different positions at a high resolution. This can integrate very robust control panels, content sensors or other complex mechanisms cheaply into objects, fully integrated into a Wi-Fi network without them needing any power of their own. Those last two examples are part of a more general technique called backscatter. Originally conceived during Second World War radar research, backscatter involves sensing a signal from an object that's triggered by or a direct modification of a signal received at that object. Typically all the energy in the returned signal is supplied by the original signal. RFID security tags for retail use can be thought of as using backscatter. It's not a new idea. However, the recent massive increase in radio networks around the globe, the equally striking advances in low-power circuits, and the planet's obsession with the Internet of Things have combined to push a major growth in backscatter research and deployment. In general, data speed and distance are traded off against each other depending on available power, which in backscatter systems is very limited – but potentially available for as long as needed provided the host signal keeps arriving Researchers from China and the UK have identified a number of existing and proposed backscatter technologies, all of which are developing rapidly. Ambient backscatter relies on signals not intended for its use, and piggy-backs on them. Typically, an ambient backscatter device either reflects or absorbs an incident signal, thus imposing the 1s and 0s of data transmission. The reader detects this reflected signal and decodes the changes of intensity. As this is always in the presence of the much stronger incident signal, the reader has to build up the modulation by correlation, which is a slow process of searching for weak patterns in strong noise. Other techniques include harvesting the energy from the incident signal and using that to boost the transmission. Ranges of up to 20 metres and speeds of 20Kbps have been achieved for devices with no actual transmitters taking power. Variants based on radio technologies such as LoRa which are already designed to be particularly sensitive and robust can stretch this even further, to nearly 500 metres. Full-duplex backscatter uses similar ideas, but the reader is built into whatever's creating the incident signal in the first place – typically a Wi-Fi access point. Because this knows all the details of the signal it's transmitting, it can electronically cancel that out from the returned signal, leaving just the tiny changes the backscatter device has imposed. This is far more efficient and thus capable of longer rangers or higher data speeds, again from completely passive devices that are not powering their own transmissions. The most futuristic technique is Large Intelligent Surface (LIS)-aided Backscatter. This can be thought of as an array of radio mirrors, potentially as large as the entire side of a building or an internal wall, made out of metamaterials. Metamaterials are nanoengineered compounds with unusual physical characteristics, in this case designed to be able to change the phase of an incoming signal and reflect it with great efficiency. The array is under software control, which enables a large variety of behaviours – very high bandwidth, for example, or beam-forming to focus the reflected energy and achieve a very efficient link. Although the current iterations do need power for operation, they don't put any of it into the radio signal, promising startling efficiency and flexibility. 6G is more controversial within the wireless industry than many will publicly admit. The UK industry body Cambridge Wireless found that many of its members found the prospect of 6G as a concept unwelcome, given that previous "generations" were often far more marketing-led than engineering, with substantial improvements happening within each generation. In particular,5G has major improvements built into its roadmap, with the big steps forward in lower latency, higher speeds, more edge processing, a wide variety of use models, and the ability to absorb new bands and technologies. Also, most of the future technologies detailed about are agnostic about the framework they find themselves in. Many of the 5G models of lots and lots of very small feature-rich cells with intelligence replicate the way 802.11 is going, often with virtually identical ideas. The two industries, the cellular networks and the local area specialists, often maintain an artificial divide based on business model and that age-old mistrust between telecoms companies and the upstart IT crowd. The shape of future wireless is clear. No longer just a way to push data around, it will sense its environment, manage itself, create bandwidth on demand from the resources available, and extend connectivity deep into the fabric of everyday life. It will be fabulously fast, and fabulously efficient. What it will be called doesn't matter in the slightest. ®

Robinhood, the online brokerage firm that rode the cryptocurrency bull-run earlier this year, said it expects its quarterly revenue to dip. In a filing at the United States Securities and Exchange Commission (SEC) on Monday, the company reported that its trading activity for the first two months of this year, when major cryptocurrencies like Bitcoin and Dogecoin had a dream run, was "particularly high", but it dropped by the end of the second quarter of 2021. It said it expected the trading activity to drop further. Nearly 17 percent of its total revenue in the first quarter of this year was from crypto transactions, compared with 4 percent in the previous quarter, according to the filings. In addition,34 percent of this quarterly revenue was directly because of a spike in Dogecoin price and trading volume. Dogecoin, which has been backed by billionaire entrepreneur Elon Musk on social media, gained a massive price surge to reach an all-time high of $0.68 (roughly Rs.50) on May 6 before losing most of it in a cryptocurrency market crash. Robinhood said its business could be hit if the markets for the cryptocurrency "deteriorate or if the price of Dogecoin declines" without a similar demand for other tokens on the app. The firm reported year-on-year revenue growth of more than 123 percent, from $244 million (roughly Rs.18,236 crores) at the end of the second quarter of 2020 to an expected $546-$574 million (roughly Rs.40,803 crores-Rs.42,896 crores) on June 30. The growth was driven in part due to "increased trading activity related to options and cryptocurrencies" the company said in an amendment to its Form S-1 filed with the SEC. The filing comes as the trading app is preparing to go public on Nasdaq. It initially said it planned to raise $100 million (roughly Rs.7,473 crore) on debut, but the latest filing suggests a more conservative offering. Robinhood is also facing scrutiny from US regulators. Last month, it was penalised with a $70 million (roughly Rs.5,230 crore) fine for causing harm to thousands of users.

CAPCOM announced this morning that Monster Hunter Stories 2: Wings of Ruin, released just over ten days ago on PC and Nintendo Switch, already managed to surpass one million units between physical shipments and digital sales. The Monster Hunter series continues to do exceedingly well for CAPCOM. Monster Hunter World became by far the best-selling game of the legendary Japanese publisher, and Monster Hunter Rise also had a great debut on the Nintendo Switch this year, shipping over 7 million units in just two months. The game is scheduled to hit PC as well in early 2022, which is certain to further bolster game sales. Monster Hunter Netflix Anime Gets a Release Date, Trailer Shows Familiar Faces and Beasts Now, even the spin-off series appears to be taking off with Monster Hunter Stories 2: Wings of Ruin. In his review, Kai rated the game eight out of ten. Are you enjoying this new game in the Monster Hunter franchise? Let us know in the comments section.

Over the years, we've seen smartphones use just about everything, ranging from a variety of plastics to glass sandwiches. A new invention by researchers from the Indian Institute of Science Education and Research (IISc), Calcutta, and the Indian Institute of Technology (IIT), Kharagpur (via Telegraph India) will completely reimagine how we look at smartphones. Not only is the material in question robust but also self-healing, meaning that it can appear any minor cracks and blemishes that form on it when, let's say, you drop it from a height. Although it isn't invulnerable to damage, it can easily shake off some minor nicks and cuts. Strictly speaking, self-healing materials have existed for quite some time. However, their applications are somewhat niche and only recently have begun to enter the mainstream. One of the main flaws with most self-healing materials is that they are very soft. That is understandable, given that they have to absorb some of the impacts before trying to recover. Therefore, they cannot be used to structurally reinforce products. The research team's finding is quite revolutionary, as the material they have developed is up to 10 times harder than existing materials. As you can see in the infographic above, the material in question immediately regains its original shape after the external force (applied via the pin) is removed. If you look closely, the material has sprung back into its position, but there is a small crack where it buckled. C hilla Malla Reddy, the leader of the research team said, "And it has a crystalline structure, a well-ordered internal structure, the favoured structure in most electronics and optical applications." The researchers also add that the materials are 1mm to 2mm long and 0.1mm to 0.2mm wide. Their crystalline structure is what aids with the self-healing parts. Any fractures that develop automatically fix themselves due to the strong electromagnetic forces between the molecules. While the use cases for the material could be endless, it'll take years of research to properly integrate it into consumer electronics, because they are Piezoelectric. Piezoelectric materials automatically discharge electrons when mechanical stress is applied to them. This opens up it to be used in a variety of industrial and commercial applications such as smartphone screens. However, one has to be careful around components that are highly sensitive to electronic interferences. A few microamperes of extra current here and there due to a slight nick could wreak havoc in the entire circuit.

Are all black holes functioning the same, regardless of size? We tend to think of black holes as gargantuan, light-eating behemoths. But even supermassive black holes, the gravitational sinkholes that exist at the center of galaxies, come in an array of sizes. Take M87*, which lies at the center of the Messier 87 galaxy. It's about 6 billion times more massive than our sun. Or you could look at Sgr A*, which lies at the center of the Milky Way and is only ( only!) 4 million times more massive than the sun. Small, as far as supermassive black holes go. The incredible size of M87* was partly why it was such a good candidate for the Event Horizon Telescope to capture the world's first image of a black hole. That feat, achieved in 2017, was immediately hailed as a breakthrough in astrophysics when it was revealed to the world in 2019. The portrait was the crowning achievement of years of work using a handful of observatories around the world that essentially functioned as one, planet-size telescope. The breakthrough allowed scientists to see the shadow cast by Messier 87's dark heart. But that was just the beginning. Astrophysicists weren't going to stop at just one black hole. They then turned their attention toward another supermassive black hole, about 100 times smaller than M87*, lying at the center of the nearby galaxy known as Centaurus A. Using the same technique that captured M87*, astrophysicists have now been able to image a powerful jet of matter blasting away from Centaurus A's black hole in ultra-high resolution, revealing more about how these perplexing phenomena emerge. The details were published in the journal Nature Astronomy on Monday. "The primary goal of the EHT is to image black holes," says Michael Janssen, an astrophysicist at the Max Planck Institute for Radio Astronomy in Bonn, Germany, and lead author on the study. "But jets are naturally launched by the black holes that we are studying. So, in order to fully understand black holes, we also need to understand these jets and how they are produced." Cosmic jets are produced by many black holes -- including M87* -- and are essentially runaway freight trains of plasma hurled from a rapidly spinning black hole's accretion disk. "These narrow, focused beams of plasma carry away energy from small scales close to the black hole (whose size is less than that of our solar system) and deposit them into the surrounding environment on much larger scales," says James Miller-Jones, an astrophysicist at Curtin University in Australia and member of the International Centre for Radio Astronomy Research (ICRAR). Jets, Miller-Jones says, can affect the evolution of the galaxy and the galaxy cluster -- so astronomers are keen to understand them better. Janssen and colleagues are one such group of astronomers. They wanted to zoom in on the jets to see how they function close to the black hole. The EHT made it possible. The EHT consists of eight observatories from across the world and uses a technique known as Very Long Baseline Interferometry, or VLBI. Generally, Janssen notes, bigger telescopes provide sharper images -- but there's only so big you can build them. Instead of making one monolithic telescope, the EHT links telescopes from around the world virtually, providing a resolution equivalent to a single telescope "thousands of kilometers in size." With it, the team could focus in on the jet in Centaurus A and see it more sharply than ever before. It also allowed them to image the jet extremely close to the black hole. "We are able to study this jet with a sub-light-day resolution, which has never been achieved before," Janssen says. The EHT observations allow the team to see about 0.6 light-days away from the black hole -- which sounds tiny but it equivalent to about 2.5 times the distance between the sun and Pluto, a lazy 9.6 billion miles. Peering into Centaurus A's heart and comparing their observations with theoretical models, the team find the black hole's jet has brightened edges and looks strikingly similar to the one created by M87*. That's critical because it brings us back to our opening question: Are all black holes functioning the same, regardless of size? The Centaurus A jet suggests this could be the case. That is important for two reasons: it's consistent with Albert Einstein's theory of General Relativity, and it is "vindication that the fundamental properties of jets depend are dependent on the mass of the black hole that launches them," Miller-Jones says. He adds that this scaling might then hold for much, much smaller black holes, with masses only 10 to 100 times that of the sun. We can't prove these little black holes because they are too small -- but by studying their monstrous cousins, we're unlocking some of the mysteries of the universe's most enigmatic giants.

The MSI GE76 Raider is a high-end gaming laptop, featuring flagship mobile silicon from both Intel and Nvidia. That means the 8-core i9-11980HK, alongside a 165W RTX 3080 16GB Laptop GPU, so you can bet this machine will be churning out high frame rates in the latest games. Those components are joined by 64GB DDR4 memory, a 2TB PCIe 4.0 SSD and a blazing-fast 360Hz display. Priced at £4200, will the Raider sink or swim? Specifications: Taking a look at the design of the GE76 Raider, as you'd expect from a high-end 17-inch laptop, the chassis is fairly chunky by modern standards, coming in at 3.3cm thick (when measured from the desk) while weighing 2.9KG. It's not an absolute brick, but it's hardly a thin-and-light machine. It is well built though, with very little flex to the body and just a bit in the screen, but I'd have no worries about travelling around with this in a backpack. The styling is also fairly relaxed as gaming laptops go, with the most obviously area of 'gamer' flair being the large RGB light strip at the front, but the rest of the machine looks quite smart in my opinion. Opening up the lid we get a look at the full size keyboard, so it does include a numpad, and this is another collaboration with SteelSeries, with per-key RGB lighting. It's not a mechanical keyboard though which I do find a bit disappointing considering the price – the action on the keys is fine for a standard scissor switch, but it's nothing special and I would've liked to see low-profile mechanical switches used here instead. Similarly for the trackpad, it's serviceable for basic tasks, but it does look a bit on the small side to me when you consider how much space there is around it. The integrated click is also a bit spongy, and while it will get the job done, for any half serious use a dedicated mouse will be best. There's plenty of ports to connect a peripheral or two as well. Starting on the left side we find a headphone jack, one USB 3.2 Gen 2 Type A, and another 3.2 Gen 2 Type C. On the back there's the power input, a Thunderbolt 4, HDMI 2.1, Mini DisplayPort and Ethernet, while the right side is home to two USB 3.2 Gen 1 Type A ports and a full-size SD reader. We also need to touch on that 17.3in display. It's an IPS-type panel, with a 1080p resolution and a whopping 360Hz refresh rate. Before touching more on that though, it is a quality panel, reporting 100% SRGB coverage and 81% Adobe RGB coverage, with peak brightness hitting 336 nits and a contrast ratio of 1240:1. Arguably most impressive is the average DeltaE of just 1.13, so you're getting a high level of colour accuracy there. My main concern is about the 360Hz refresh rate. While I really like using high refresh rate screens, I'm just not sure whether 360Hz on a laptop is worth it. In my view, if you're such a competitive gamer where you need 360Hz over a 240Hz or 165Hz display, are you really going to be gaming on a laptop in the first place? Especially at this screen size – with a 165W RTX 3080 16GB no less – a 1440p high refresh rate panel would make more sense in my opinion. MSI's global site does list a 1440p model as an option on the spec sheet, but the MSI UK spec suggests the 360Hz FHD model is the only one to come to the UK, which is also backed up by the models listed for sale online. We also popped off the underside panel and can note a few things, including two M.2 slots, only one of which is populated by a 2TB Samsung PM9A1 PCIe 4.0 SSD. That does mean you have a spare M.2 slot, but do be aware that one is only PCIe 3.0 and not PCIe 4.0 – but credit to MSI, it is still an easy way to add more storage. There's also two SODIMM slots, both occupied by 32GB Samsung DDR4 3200 modules, giving total memory capacity of 64GB. The battery is rated at 99.9 WHr, while there's also a Killer AX1675 WiFi 6E M.2 module. To confirm the specifications, the CPU is the Intel Tiger Lake i9-11980HK, an 8-core and 16-thread mobile CPU, rated for up to 5GHz Turbo clock on a single core. Intel's HM570 chipset is used for the motherboard, while the 64GB DDR4 memory is clocked at 3200MHz, with 22-22-22-52 timings. Lastly, the GPU is Nvidia's RTX 3080 16GB Laptop part, and this is the 'full-fat' version, not the Max-Q part. It is rated for 165W, right at the upper end for this GPU. It features 6144 CUDA Cores and has a rated boost clock of 1710MHz. Become a Patron!

Tencent continues its relentless policy of acquisitions with Stunlock Studios, the Swedish game developer known for games like Bloodline Champions, Dead Island: Epidemic, and most recently Battlerite. Yesterday, a press release revealed that Tencent purchased a majority stake in the company. Michelle Liu, CEO of Tencent Games Global, said: Tencent to Buy Sumo Digital for £919 Million Stunlock Studios CEO Rickard Frisegård added: Just a couple of days ago, Bloomberg reported that Tencent may be gearing to buy UK developer Sumo Digital in a whopping $1.2 billion deal. The Chinese giant already fully owns Riot Games, Funcom, Sharkmob, and Leyou, while also having majority stakes in Klei Entertainment,10 Chambers Collective, Yager Development, Grinding Gear Games, and minority stakes in Epic Games, Fatshark, Dontnod Entertainment, Kakao Games, Krafton, Frontier Developments, Activision Blizzard, Ubisoft, Paradox Interactive, Remedy Entertainment, and Bohemia Interactive. They also announced a capital investment in PlatinumGames. As for Stunlock Studios, the Swedish developer recently announced V Rising, a vampire survival game where you will both cooperate and compete with other players. It will retain Battlerite's acclaimed combat and the top-down camera while introducing other elements, such as a gothic open world, crafting, castle management, and more. The Closed Beta is due to begin later this year; you can sign up for it on this page.

Wear OS has just been updated by Google. It integrates some Tizen features so the wearable platform is better. A couple of weeks ago, Wear OS started rolling out Play Store's redesigned UI. We have yet to explore the new version further but we can expect more details will be shared. As for the Google Play on Wear OS, it comes with new features that make it easier to search for and download compatible wearable apps for the Wear OS smartwatches. Google Play on the smartwatch is connected to the smartphone. The Play Store on the phone has received new filters. To search, you can use the "Watch" or "Watch faces" filter. This will narrow down the search so you can find what you are looking for. Curated clusters are also available: "Wear OS" and "Watch Faces for Wear OS". They will come in handy when you are just browsing. The category pages show and recommend popular apps for your different needs. Apps can then be remotely installed on your smartwatch. Click the 'Install' button you see and it will start download the app unto your smartwatch. On the other hand, the Google Play Store on your smartwatch now boasts a new design. The experience on a smaller surface area is different but can be better. Cards show important information so you can easily read and select an option. The Play Store allows you make an in-app purchase. It can notify the purchase page to launch on your smartphone. It can also make a link to open on your browser to finally finish the purchase. Note that these recent updates will be available on Google Play on both Wear OS watch and Android phone. They will be ready in the next few weeks for wearable devices on Wear OS by Google version 2.x and above.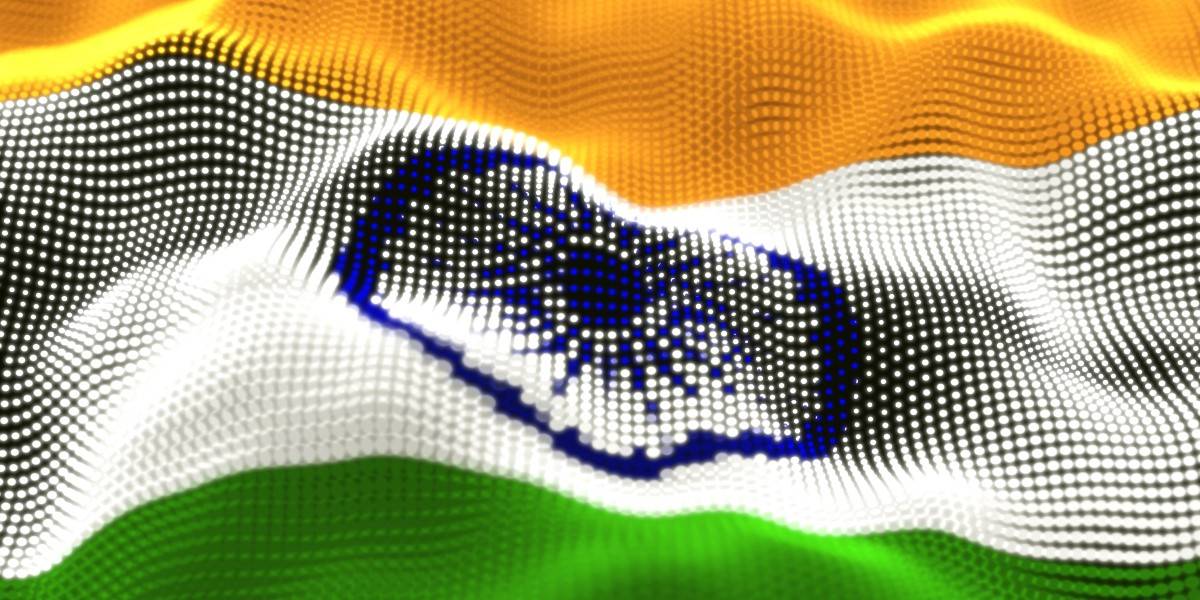 India's big four IT services providers – HCL, Infosys, Tata Consulting Services, and Wipro – have all come through the country's savage second wave of COVID-19 with impressive financial results and huge appetites for hiring new talent. The four giants all featured mention of COVID-19 and its impact on their businesses in their Q1 2022 earnings calls. All offered tales of efforts to care for staff and the wider community, and lamented tragedies that befell workers and their families. But all also reported exceptional results. Infosys posted its strongest ever growth. Wipro hired more people in a quarter than at any time in the preceding decade, while TCS hired more people in a quarter than ever before. All four companies reported strong demand around the world, and all said they'd landed big multi-year deals. Infosys saw financial services clients in North America resume big projects. Wipro found the health sector in tip-top shape. HCL saw strong growth in the telecom and media sectors, and said efforts related to the portfolio of software it has acquired from IBM are moving from stabilising customers into growth mode. Tata's retail business reached an all-time high in terms of forward bookings, and the company also saw clients in the transport sector bounce back. While the four companies all see brighter days ahead, that has caused twin problems: more staff are needed, and those already on the books have seen the easing of the pandemic as the moment to consider a new gig. Wipro CEO Thierry Delaporte put it nicely: "The dramatic shift to a remote working environment has made labour across all sectors and markets more mobile and liberated." Attrition rates are therefore up, and hiring efforts have been increased. The situation is good news for workers – especially graduates – because Infosys alone has increased its planned intake of freshers from 25,000 to 35,000 this year. But all four companies know that upward pressure on wages is unavoidable, and that hiring won't get easier. All bar TCS – which chooses not to offer future guidance – predicted further growth. Wipro expects growth of between 5 and 7 per cent, which will take the company past the $10bn annual revenue mark. Infosys has lifted annual revenue growth guidance to between 14 and 16 per cent, compared to its previous 12 to 14 per cent. HCL said it is "very, very, confident" of growth. While it didn't advance its previous predictions, execs said it has the "highest pipeline" in company history and suggested that can only be good for its finances. All four companies were upbeat about their prospects – not least because they expect to have vaccinated almost all their staff against COVID-19 and believe that similar efforts worldwide will accelerate the global economy. ®

Edward Snowden, the renowned whistleblower, has warned against the trade of Pegasus and similar spyware and urged the governments to put a ban on it. If the trade between companies that make for-profit software -- which can become a surveillance weapon in the wrong hands, such as Israel's NSO Group -- and the governments continues, we will soon see a world "in which no mobile phone is safe from state-sponsored hackers," Snowden said. In a conversation with The Guardian, NSA whistleblower Snowden expressed his concern against the use of mass surveillance software by global governments to snoop on the smart devices of anyone. NSO Group's Pegasus raised eyebrows after an investigation carried out by Amnesty International -- and the report of which was reviewed by a consortium of news organisations called the Pegasus Project -- revealed the software was used to intercept mobile phones of prominent journalists, politicians, and their close ones. Snowden calls spyware developers such as NSO Group "an industry that should not exist." State-sponsored hacking involves legal rights that governments issue hackers to hack into a device in a bid that the government deems necessary for the security of the country. The hacking is done through sophisticated software, such as Pegasus that NSO Group manufactures and sells to governments. Although NSO Group has defended its software by terming it as a tool to detect activities related to terrorism and crime and calling the entire process of spying a controlled activity that leaves no traces. It has also claimed that it takes ethical considerations seriously, which is why it sells its software to "vetted" governments. Some of the customers of NSO's Pegasus software include Saudi Arabia, the United Arab Emirates, and Azerbaijan. The leaked database of the entities targeted using Pegasus software also includes names of people from India, but the government has denied the allegations, calling media reports "fishing expedition, based on conjectures and exaggerations to malign the Indian democracy and its institutions." However, the government has neither denied nor accepted buying the Pegasus software. The use of software like Pegasus is a matter of grave concern, and that is something WhatsApp CEO Will Cathcart agrees with. In a series of tweets, Cathcart said, "NSO's dangerous spyware is used to commit horrible human rights abuses all around the world, and it must be stopped."

A coronavirus related to the virus that causes Covid-19 in humans has been found in UK horseshoe bats. It is the first time that a sarbecovirus (SARS-related coronavirus) has been found in a horseshoe bat and the first to be discovered in the UK. However, there is no evidence that this novel virus has been transmitted to humans, or that it could in future, unless it mutates, said researchers from the University of East Anglia, Zoological Society of London (ZSL), and Public Health England (PHE). UEA researchers collected faecal samples from more than 50 lesser horseshoe bats in Somerset, Gloucestershire and Wales and sent them for viral analysis at the PHE. The findings have been published in the journal Scientific Reports. Genome sequencing found a novel coronavirus in one of the bat samples, which the team have named 'RhGB01'. RhGB01 falls within the subgroup of coronaviruses called sarbecoviruses which contains both SARS-CoV-2 (responsible for the current pandemic) and SARS-CoV (responsible for the initial 2003 SARS outbreak in humans). They noted that these bats will almost certainly have harboured the virus for a very long time -- probably many thousands of years. It has been found now, because this is the first time that they have been tested. RhGB01's closest relative was discovered in a Blasius's bat from Bulgaria in 2008, further analysis showed. Importantly, RhGB01 is unlikely to pose a direct risk to humans, because the receptor binding domain (RBD) -- the part of the virus that attaches to host cells to infect them -- is not compatible with being able to infect human cells. However, if it mutates -- a mutation could happen if a human infected with Covid-19 passes it to an infected bat -- and anyone comes into contact with bats or their droppings, can get infected, the researchers said. "Horseshoe bats are found across Europe, Africa, Asia and Australia and the bats we tested lie at the western extreme of their range," said Professor Diana Bell, an expert in emerging zoonotic diseases from UEA's School of Biological Sciences. "Similar viruses have been found in other horseshoe bat species in China, South East Asia and Eastern Europe. Our research extends both the geographic and species ranges of these types of viruses and suggests their more widespread presence across more than 90 species of horseshoe bats," she added. Further, Bell said there are different coronaviruses in many other mammal species too. But the research into the origins of SARS-CoV-2, the virus that causes Covid-19 in humans, has focussed only on horseshoe bats. There are some 1,400 other bat species and they comprise 20 per cent of known mammals. The researchers stated that the natural distribution of sarbecoviruses and opportunities for recombination through intermediate host co-infection have been underestimated. And "...any bat harbouring a SARS-like coronavirus can act as a melting pot for virus mutation. So if a bat with the RhGB01 infection that we found were to become infected with SARS-CoV-2, there is a risk that these viruses would hybridise and a new virus emerge with the RBD of SARS-CoV-2, and so be able to infect people,a Prof Andrew Cunningham, from the Zoological Society of London, said: "Preventing transmission of SARS-CoV-2 from humans to bats, and hence reducing opportunities for virus mutation, is critical with the current global mass vaccination campaign against this virus," he noted. The researchers also urged the need for applying stringent regulations globally for anyone handling bats and other wild animals.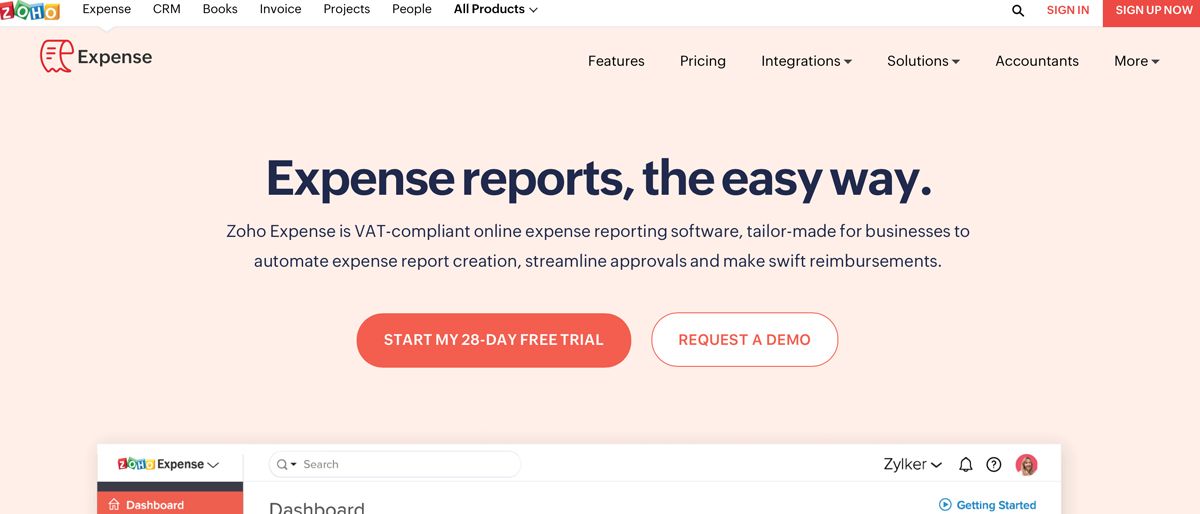 Zoho Expense is another part of a growing range of software products from the India-based Zoho stable. It recently announced a new version of its Expense reporting software that aims to help businesses recover following the coronavirus pandemic. S everal areas of improvement include increased control and compliance capacity with businesses now able to create and track budgets using a dashboard. Customisable alerts prevent budget overspend and automatically block further applications, while the new rule engine allows finance departments to ensure compliance. There's upgraded fraud detection in place that can identify and flag fake receipts or duplicate entries, while approval flows are now fully customisable too. Along with being potent and easy to use, the software also works nicely alongside Zoho's other accounting tools, making it an obvious choice if you're already a convert. Other similar products in this area include QuickBooks, Rydoo, Expensify, Hurdlr and Pocketguard. If you're completely new to Zoho's products then the 14-day trial of its Expense package is an ideal way to get fully acquainted with the controls. If you're suitably taken with its raft of power tools then the ongoing costs make it very affordable. There's actually a free plan that costs nothing and allows up to three users to enjoy the potential of the program. Next up is the Premium Plan, which costs just £2.50 per month if billed annually, while it's £3 per month if you prefer to pay as you go. This comes with a minimum 10-user requirement. Zoho Expense also comes in an Enterprise Plan incarnation, which requires a minimum of 500 users and Zoho requires you to contact them directly if you have such sizeable requirements. You'll find that Zoho Expense has a mountain of features and functions that should suit the needs of most users. Even in its base-level edition, Zoho Expense bristles with appeal. In fact, the freemium edition offers 5GB of receipt storage and features multicurrency expenses, the ability to import card transactions, customer and project tracking, VAT tracking, cost allocation and mileage expenses. If you go for the Premium version then you can add in cash advances, delegation, expense tags, pier diem expenses, auto-scans and much more besides. All three editions (Enterprise being the other one) offer power tools such as data and receipt backup plus scheduled backups as well as basic form customization, so you can tailor the package to suit your own needs. You'll enjoy zesty performance from Zoho Expense and adding to the usability of it is the way that it'll also happily integrate with other items in the Zoho portfolio. That includes Zoho Books, while the software (though not the free version) will also work with other accounting tools including QuickBooks Online and Xero. All three programs will work with Zoho CRM, Zoho Invoice, Zoho People, Zoho Cliq and Zoho Projects. The software has been nicely designed too, with no problems at all encountered during everyday usage. There are also impressive apps for both Android and iOS too. If you've got employees who need to keep track and subsequently submit their expenses for reimbursement then Zoho Expense should keep them pretty happy. The ease of use of the mobile apps is second to none, with the capacity for capturing and submitting receipts proving to be a doddle across the iOS and Android software. Equally, if you're working on the other side as an administrator then you'll find that the desktop Zoho Expense software is solid and stable. It might not always be the greatest looking interface out there, but it works, which is all most people ask for. In fact, it works particularly well on the Google Chrome web browser. You get the feeling that Zoho is really trying hard to please with its software efforts and that's backed up with a fine array of support options too. There's free phone support, Monday to Friday, plus email and a website that comes brimming over with many different resources. It's all presented in a clear and concise fashion too, which is very useful if you're a first-time user who is getting to grips with the software. Zoho Expense is an impressive package, even if you plump for its slightly less feature-laden free edition. There's SSL encryption and two-factor authentication, storage for your receipts, a small mountain of features and functions that cover anything and everything in the expense tracking landscape, plus integration with other programs. While it's great that Zoho Expense works with other Zoho products, the way it has been engineered to also function with popular accountancy software such as QuickBooks Online and Xero means that its appeal isn't just for Zoho devotees. Tack on the impressive apps and the top value-for-money pricing structure, which can be scaled with ease for lots of users and it's easy to see why Zoho Expense gets the thumbs up from so many of its fans.

NFTs, or non-fungible tokens, have emerged as the next big thing, especially in the world of art. Celebrated British artist Damien Hirst has now also jumped on to the NFT bandwagon in a unique way with his latest work titled, 'The Currency.' The most interesting aspect of Hirst's work as well as his entry into the NFT market is that he offers you a choice to choose between an NFT and the corresponding physical artwork. Confused? Read on to find out all the details. 'The Currency' comprises 10,000 NFTs corresponding to 10,000 unique physical art pieces. A person interested in the work can choose either the token or the art. "You can't buy both," Hirst posted a tweet on July 13, saying, "This is my global artwork experiment." The photograph accompanying the post is the tender number 8,483. In a reply to the tweet, Hirst wrote, "As you can see, it is numbered, titled, and signed on the back." Each such tender will be sold for $2,000 (roughly Rs.1,49,000), Hirst said. It's basically a choice to either keep an NFT — a high-resolution photo of the painting — or give it up for the physical painting. Not just that, these NFTs can also be purchased using Bitcoin, Ether, USD Coin, Dai, along with credit and debit cards, reported Paper Magazine. So, how does it really work? Hirst says that first you apply for a piece of art and then you are issued an NFT. After a while, the 56-year-old says, "You can redeem your NFT for that actual artwork. If you do that, the NFT will be destroyed. And then after about a year, all the NFTs that aren't redeemed, the corresponding artwork will be destroyed." They will do it publically, Hirst says. "The whole project is like an experiment, an experiment in belief." The applications are open till July 21. Hirst's proposal evoked a mixed response on Twitter. Abstract artist Ralph Martin III, for instance, said it would be interesting to see which format will be more popular. Former broadcast journalist Amy Bingham loved the concept behind it and "how it will challenge people's thoughts and decisions in the near future." Bingham added, "Unfortunately, I'm priced out — but I am excited to watch The Currency unfold and see how others react to it." Some Twitter users also pointed out the price of the works, saying that they were a bit on the higher side. However, there were others who loved the concept.

Facebook's business model means it's heavily reliant on collecting user information for ad-tracking purposes, resulting in huge profits for the firm. But two former WhatsApp veterans have announced their own take on the social network that promises to be the antithesis of Facebook. HalloApp is the brainchild of Neeraj Arora and Michael Donohue, who both worked at WhatsApp before and after Facebook acquired the messaging platform, The Verge reported. The new service claims to be "the first relationship network," according to an official blog post. So what does that actually mean? "Imagine your friends online were your real friends. Imagine your feed wasn't filled with people and posts you didn't care about," reads an explanation on the post. "Imagine scrolling through meaningful moments and seeing what you wanted you to see — not what the algorithm wanted you to see. Imagine not being treated like a product." Instead, HalloApp claims that privacy is integral to the service, bringing to mind the earlier days of WhatsApp. The service uses your phone number to register, there are end-to-end encrypted chats, and it uses your contacts to connect you with people. The firm says it doesn't capture any "additional data" from your phone book though. In fact, the platform says it doesn't collect, store, or use any personal information. "More importantly, we will never show you ads. Ever. Instead, we plan to eventually offer additional features at a small cost," it adds. The app itself is pretty basic, featuring four tabs at the bottom (home, groups, chats, settings), a shortcut to add a new post or images, and two icons at the top (one to invite contacts to the app and one for an activity/notification menu). HalloApp is now available to download for Android and iOS. You can check out the Android version via the button below. Would you use this service though? Let us know via the poll further up the page.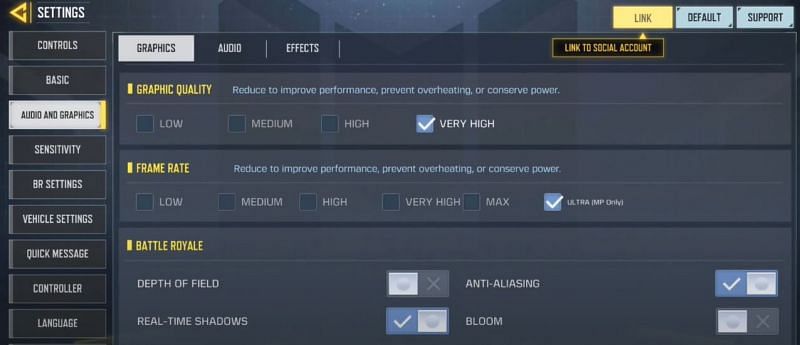 COD Mobile Season 6 is right around the corner and players cannot wait to see what Activision have in store for the players – from new weapons to new equipment and modes, players have their expectations set high. As the test builds went live, COD Mobile received a large number of applications for both Android and iOS – and many got their first look at future content. The test builds feature content from a couple of Seasons (6 and 7) and offers players a chance to see what Activision has lined up. Through the test builds, the devs can easily gather feedback organically when it comes to new features – so as they can be integrated without issue come release of the new update. Certain features from COD Mobile Season 6 have the community extremely excited and looking forward to the update. Also Read: Call of Duty: Mobile Beta For Season 6, Season 7 Out Now for Android and iOS: How to Download, New Features and More 120 FPS Option Those with 120hz refresh rate screens will finally be able to take advantage of their tech and play COD in a thoroughly enjoyable manner. As spotted by several users in the test builds, players can now switch on Ultra settings in Frame Rate so as to have up to 120 FPS of smooth gameplay. The trade-off is that the graphics quality preset will be locked to Medium – which is pretty fair. One of the things that makes Call of Duty a special arena shooter is the fact that the game comes at the player hard, fast, and extremely smooth. The 120 FPS certainly adds to the level of fluidity of the game and those with the tech to support it will surely enjoy unleashing this 120 FPS beast. New Scorestreak: Swarm Call of Duty hit the ground running when it comes to multiplayer all the way back in the mid 2000s when they first introduced Killstreaks – which were later changed to Scorestreaks. Scorestreaks form the backbone of the high-octane arena shooter and offer players some truly creative power-ups to unleash on their opponents. The latest Scorestreak spotted by test build players is the Swarm. After gaining 1100 points in a MP match, players will be able to call in the Swarm – which is a cluster of drones that automatically hover across the map and destroy enemies upon impact. This certainly sounds like a pretty aggressive Scorestreak, especially given its slightly-moderate point-threshold. Secondary Throwable- Shield Grenade One of the fan-favourite go-to's in COD is a good ol' throwable to the face. This sounds like something straight out of Apex Legends – and all the better for it. The Shield Grenade will essentially create a dome of invisibility around the player so as to block the enemy's sight lines. This will essentially give players space between them and their opponent. However, enemies will still be able to shoot through the Shield Grenade, so this is purely to make a quick escape and re-position to get a drop on the enemy instead. If used correctly, the Shield Grenade can be a game-changer as it will allow players to get out of a sticky situation with relative ease and turn the tables on their opponents. Thanks for reading till the end of this article. For more such informative and exclusive tech content, head over to our Facebook page

An Instagram influencer hailing from Brazil was killed in a road accident hours after posting ''Life is short, let's be crazy - Me, you, God and the road!'' The beauty influencer named Julia Hennessy Cayuela went on a motorcycle trip with her husband Daniel Cayuela and met with a road accident while riding down the BR-277 road in Sao Jose dos Pinhais in the southern part of Brazil. While Daniel suffered serious head injuries, Julia was dead on the spot. Authorities rushed Daniel to the nearest hospital and it is reported that he is placed in the intensive care unit and is undergoing treatment at the Universitário Cajuru Hospital. The Federal Highway police said they suspect the truck was crossing the road and the couple crashed into a side of it, taking the 22-year-old influencer's life. The couple had been married for four years and shared their similar passion for motorcycles and had been regularly posting pictures and videos travelling around the country. In her final Instagram post to her 329,000 followers, Julia is seen wearing a zebra print bikini seated on a swing by the beach and flaunted her tattoos as she captioned it, ''Life is short, let's be crazy - Me, you, God and the road! Your dreams are mine too @danielcayuela.'' In another picture, Julia and Daniel are seen standing near their motorcycle doing the 'heart symbol' in what looks like an empty mud road in the middle of a village. The two had visited the Capao Bonito, which is a small tourist town in Brazil for a trip. Local media reports that Daniel is yet to be informed about his wife's death and wrote that his family has ''authorized the hospital to inform him only that he is hospitalized for the necessary treatment'' and reported that Julia was buried in the city of Belo Horizonte in Minas Gerais state, where the couple hailed from. Julia had been a beauty influencer for close to seven years and was trained in biomedical esthetician and became a non-medical practitioner who conducted non-invasive skin treatments, including chemical peels and laser hair removal.

World Series MVP Ben Zobrist's wife Julianna Zobrist is reportedly seeking $4 million in divorce. Juliana claimed that Zobrist had failed to "preserve marital assets" when he took a leave of absence from the Major League Baseball team in 2019. According to Julianna her demand for $4 million was the amount of money Zobrist failed to preserve by abruptly and intentionally failing to satisfy his baseball contract. Prior to this, former Chicago Cubs player Zobrist had sought to separate legally from wife, citing inappropriate marital conduct. He had claimed that Julianna had an affair with then Tennessee pastor Byron Yawn. In this backdrop, Zobrist's attorney Helen S. Rogers stated that Julianna's claims were "utterly absurd". Rogers stated in the divorce filings that Julianna's alleged affair with former Tennessee pastor Byron Yawn caused the Zobrist "extreme mental distress" and also said that Julianna had "coaxed" him into returning to the Cubs. Rogers further explained that Julianna's extramarital affair had caused Zobrist extreme mental distress. This had also affected his successful career. Divorce proceedings are set to take place on August 9. Spotrac stated that Zobrist had made about $78.3 million during his baseball career of 13 years. But after learning of Julianna's affair in 2018, he filed for legal separation from her in May 2019. At the same time, Zobrist also took leave of absence from baseball. However, he re-joined the Cubs in September 2019 but retired following conclusion of the 2019 season. Zebrost filed for separation in Tennessee and Julianna filed for divorce in Illinois. Chicago Cubs reacted to the news and said they were not sure if Zobrist will return to the team this season. Extending their support, Cubs stated: "Obviously, we miss him." Meanwhile, the alleged affair became public when pastor Yawn's wife Robin found a pre-paid phone used by her husband and Julianna. In fact, Yawn had acted as the couple's pre- and post-marital counsellor in 2005. It is said that Julianna became close to Yawn in 2018 and started having a sexual relationship with him in 2019. Zobrist has also sued Yawn for $6 million in a separate case of alleged intentional inflection of emotional distress and defrauding his charity. The suit claims that Yawn had received monthly pay-checks of $3,500 for two months from Zobrist's charity, even after he was fired as the executive director in March 2019. Julianna Zobrist is a known Christian pop singer. A celebrity herself, Julianna has had the opportunity of singing the national anthem at several Cubs games. She had also performed "God Bless America" before World Series game at Wrigley Field in 2016.

Snake Eyes ' final trailer is here. On Monday, Paramount Pictures unveiled a new one-and-a-half-minute trailer for its new G. I. Joe movie led by Crazy Rich Asians star Henry Golding, which sets up how he comes to be recruited into the secretive ninja clan, Arashikage; by not killing the clan's heir Tommy (Andrew Koji) who then takes our unnamed protagonist (Golding) to Japan, where he trains to become the future of the clan. Wait, isn't Tommy supposed to be the future? G. I. Joe fans will know what that means. Still, for Snake Eyes, it's great because he's always been without a — pause for dramatic effect, just as the Snake Eyes trailer does — home. The intertitles in the final Snake Eyes trailer are really funny because Paramount has plucked three quotes from the same outlet — the new G. I. Joe movie is desperately craving some hype but, clearly, there are not many takers. Surprisingly, the new Snake Eyes trailer doesn't say "with the star of Crazy Rich Asians", which you would think would be the obvious bit to use for marketing. In addition to Golding and Koji, Snake Eyes: G. I. Joe Origins — as goes the unwieldy franchise-marking title — also stars Úrsula Corberó ( Money Heist) as Cobra's second-in-command Baroness, Samara Weaving (Ready or Not) as G. I. Joe and Arashikage agent Scarlett, Haruka Abe (BBC's Ideal) as Arashikage trainee Akiko, Takehiro Hira (Giri/ Haji) as clan outcast Kenta on a revenge quest, Peter Mensah (Spartacus) as Arashikage's blind co-leader Blind Master, and Iko Uwais (The Raid) as Arashikage leader and Tommy's uncle Hard Master. Robert Schwentke (R. I. P. D.) directs Snake Eyes off a screenplay by Evan Spiliotopoulos, and Anna Waterhouse & Joe Shrapnel. Brian Goldner, Erik Howsam, and Lorenzo di Bonaventura serve as producers on Snake Eyes. David Ellison, Dana Goldberg, Don Granger, Jeff G. Waxman, and Greg Mooradian are executive producers. Snake Eyes: G. I. Joe Origins is a production of Paramount Pictures, Metro-Goldwyn-Mayer, Skydance Media, Entertainment One, and Di Bonaventura Pictures. Paramount Pictures is the global distributor, with Viacom18 Studios — a joint venture between Reliance Industries-owned Network18 and Paramount's parent ViacomCBS — handling distribution in India. Here's the official synopsis for Snake Eyes: Snake Eyes is out Friday, July 23 in cinemas worldwide. There's no word on an India release date given most cinemas are closed and Viacom18 simply saying "coming soon to a theatre". In the US, Snake Eyes will be available September 6 on Paramount+ — that's 45 days after its theatrical debut.

Social Media star James Charles was embroiled in the 'grooming' controversy after he shared pictures of himself watching minor Minecraft YouTuber, Purpled. Social media users warned Charles to stop interacting with the 17-year-old YouTuber. In March, Charles was accused of grooming two minors by sending them inappropriate messages and pictures. While a 16-year-old claimed to receive flirtatious message from Charles, another boy name Isaiyah revealed that the influencer demanded his pictures. Grayson,17, popularly known as Purpled, is an American Minecraft YouTuber and Twitch streamer based in Virginia. According to YouTube Fandom, he is the most famous for playing Minecraft server Hypixel's 'BedWars' gamemode, and is known mostly for his highest positions on the solo leaderboards. Purpled possesses skill in speed bridging and also previously hosted a 1v1 tournament event on the gamemode. The outlet further reported that the gamer was inspired to start uploading YouTube videos by a fellow former BedWars player and YouTuber, Secret_Fish, following their encounter during a Solo BedWars game. In July last year Purpled officially rebranded his second YouTube channel Burpled to PurpledLIVE, while adding a completely new channel PurpledVODs, in order to showcase stream highlights and Twitch VODs for viewers who cannot watch his full streams, according to the outlet. The controversy involving Charles and Purpled started after Charles uploaded an Instagram story tagging Purpled. Stating that he was prepping for a glam session, Charles wrote that watching Purpled keeps him entertained. "About to get glam ft @realpurpled playing bedwars to keep me entertained," the makeup and beauty influencer captioned the pic which showed Charles watching Purpled's live stream. However, the story was removed following the uproar. James Charles was one of the top trending topics on Twitter following the backlash. "James Charles, i may be a purpled hater, but get yo bitchass out of here and away from lil purp and the rest of the gang," wrote a user. "Forget being a girlboss. I'm gatekeeper. Gatekeeping purpled bedwars from james Charles hell no," tweeted one as another user wrote, "james charles, grooming ment. why r ppl so angry abt ppl being uncomfortable w/ him watching purpled?? he literally groomed SEVERAL minors that r in his age range."

July 20,2021 Carbon emissions are set to hit an all-time high by 2023 as just two percent of pandemic recovery finance is being spent on clean energy, the International Energy Agency said on Tuesday. Countries have allocated more than $16 trillion (14 trillion euros) in fiscal support throughout the COVID-19 pandemic, mostly in the form of emergency financial help for workers and businesses. The IEA's Sustainable Recovery Tracker found that just $380 billion of this had been provided for clean energy projects. If all spending plans were to be realised, the intergovernmental body said, global carbon emissions would hit record levels in 2023 and continue to rise in the following years. Overall carbon pollution would be 3.5 billion tonnes higher than a scenario in which economies are compliant with the 1.5 degrees Celsius temperature goal of the Paris climate deal, it said. "Since the COVID-19 crisis erupted, many governments may have talked about the importance of building back better for a cleaner future, but many of them are yet to put their money where their mouth is," said IEA Executive Director Fatih Birol. The United Nations says that to keep the 1.5 degree Celsius temperature goal in play, emissions must on average fall more than seven percent annually through to 2030. Although pandemic lockdowns and travel restrictions saw carbon pollution fall briefly last year, concentrations of planet-warming gases in Earth's atmosphere are still on the rise. With record-breaking heatwaves battering North America and parts of northern Europe submerged in unprecedented flooding, the impacts of climate change are hitting even developed economies harder than ever before. The IEA said investment measures announced among G20 nations were expected to meet 60 percent of the spending required to keep the Paris temperature goals within reach. Among developing nations, that fell to just 20 percent, as countries hard hit by COVID-19 prioritised emergency health and welfare spending over sustainable investment, the analysis found. In June, the IEA released its clean investment report, which found that annual green investment must increase more than sevenfold—from less than $150 billion in 2020 to more than $1 trillion by 2030 if the world is to reach carbon neutrality by 2050. New emissions record Last week, more than 100 developing nations called on rich economies to make good on a decade-old promise to provide $100 billion annually to countries at the front line of climate change. Writing ahead of the COP26 climate summit in Glasgow in November, the countries also urged historic polluters to rapidly decarbonise their economies while helping others to do likewise. Overall, the IEA said that all countries were missing the opportunity to divert private and public funds towards green projects that would provide triple climate, health and economic benefits. "Not only is clean energy investment still far from what's needed to put the world on a path to reaching net-zero emissions by mid-century, it's not even enough to prevent global emissions from surging to a new record," said Birol. "Governments need to increase spending and policy action rapidly to meet the commitments they made in Paris in 2015—including the vital provision of financing by advanced economies to the developing world ." © 2021 AFP 14 hours ago 1 18 hours ago 1 19 hours ago 3 Jul 16,2021 15 Jul 15,2021 0 44 minutes ago 52 minutes ago 58 minutes ago 1 hour ago 12 hours ago 12 hours ago 13 hours ago Mar 10,2021 Mar 02,2021 Oct 13,2020 Apr 23,2021 Nov 17,2020 Dec 16,2020 13 hours ago 13 hours ago 12 hours ago 15 hours ago 18 hours ago 18 hours ago

July 20,2021 The monstrous wildfire burning in Oregon has grown to a third the size of Rhode Island and spreads miles each day, but evacuations and property losses have been minimal compared with much smaller blazes in densely populated areas of California. The fire's jaw-dropping size contrasted with its relatively small impact on people underscores the vastness of the American West and offers a reminder that Oregon, which is larger than Britain, is still a largely rural state, despite being known mostly for its largest city, Portland. The 476-square-mile (1,210-square-kilometer) Bootleg Fire is burning 300 miles (483 kilometers) southeast of Portland in and around the Fremont-Winema National Forest, a vast expanse of old-growth forest, lakes and wildlife refuges. If the fire were in densely populated parts of California, "it would have destroyed thousands of homes by now," said James Johnston, a researcher with Oregon State University's College of Forestry who studies historical wildfires. "But it is burning in one of the more remote areas of the lower 48 states. It's not the Bay Area out there." At least 2,000 homes have been evacuated at some point during the fire and another 5,000 threatened. At least 70 homes and more than 100 outbuildings have gone up in flames. Thick smoke chokes the area where residents and wildlife alike have already been dealing with months of drought and extreme heat. No one has died. Pushed by strong winds from the southwest, the fire is spreading rapidly to the north and east, advancing toward an area that's increasingly remote. Evacuation orders on the fire's southern edge, closer to more populous areas like Klamath Falls and Bly, have been lifted or relaxed as crews gain control. Now it's small, unincorporated communities like Paisley and Long Creek—both with fewer than 250 people—and scattered homesteads that are in the crosshairs. "The Bootleg Fire is threatening ranch houses that are in pretty far-flung areas," Johnston said. "There are no suburbs in that area." But as big as the Bootleg Fire is, it's not the biggest Oregon has seen. The fire's current size puts it fourth on the list of the state's largest blazes in modern times, including rangeland fires, and second on the list of infernos specifically burning in forest. These megafires usually burn until the late fall or even early winter, when rain finally puts them out. The largest forest fire in modern history was the Biscuit Fire, which torched nearly 780 square miles (2,000 square kilometers) in 2002 in the Rogue River–Siskiyou National Forest in southern Oregon and northern California. The largest fire of any type was the Long Draw Fire in 2012, which incinerated 872 square miles (2,260 square kilometers) of mostly sagebrush and rangeland in the endless expanses of southeastern Oregon, where almost no one lives. By the time the Bootleg Fire is extinguished months from now, it will likely be as big or bigger than those fires, but research shows that Oregon once experienced megafires much larger than these fairly often, Johnston said. "I think it's important for us to take the long view of wildfire. In the context of the last couple hundreds years, the Bootleg Fire is not large," he said. "One of the things my lab group does is reconstruct historical fires, and fires that were burning in that area in the 1600s and 1700s were just as big as the Bootleg Fire or bigger." That's little reassurance for fire crews battling the current blaze, which is 25% contained. On Monday, flames forced the evacuation of a wildlife research station as firefighters had to retreat from the flames for the ninth consecutive day due to erratic and dangerous fire behavior. Sycan Marsh hosts thousands of migrating and nesting birds and is a key research station on wetland restoration in the upper reaches of the Klamath Basin. Fire pushed by winds and fueled by bone-dry conditions jumped fire-retardant containment lines and pushed up to 4 miles into new territory, authorities said. Fire crews were also rushing to corral multiple "slop fires"—patches of flames that escaped fire lines meant to contain the blaze—before they grew in size. One of those smaller fires was already nearly 4 square miles (10 square kilometers) in size. Thunderstorms with dry lightning were possible Monday as well, heightening the dangers. "We are running firefighting operations through the day and all through the night," said Joe Hessel, incident commander. "This fire is a real challenge, and we are looking at sustained battle for the foreseeable future." The Bootleg Fire was one of many fires burning in a dozen states, most of them in the U. S. West. Sixteen large uncontained fires burned in Oregon and Washington state alone on Monday, affecting a total of 767 square miles (1,986 square kilometers), the Northwest Interagency Coordination Center said. Extremely dry conditions and heat waves tied to climate change have made wildfires harder to fight. Climate change has made the West much warmer and drier in the past 30 years and will continue to make weather more extreme and wildfires more frequent and destructive. At the other end of Oregon, a fire in the northeast mountains grew to nearly 26 square miles (49 square kilometers). The Elbow Creek Fire that started Thursday has prompted evacuations in several small, rural communities around the Grande Ronde River about 30 miles (50 kilometers) southeast of Walla Walla, Washington. It was 10% contained. Natural features of the area act like a funnel for wind, feeding the flames and making them unpredictable, officials said. A complex of fires where the states of Oregon, Washington and Idaho meet also grew, reaching 167 square miles (433 square kilometers). The Snake River Complex was 44% contained. The complex was made up of three fires started by lightning on July 7. Flames were chewing through a mix of grass and timber in an extremely remote area of steep terrain about 20 miles (32 kilometers) south of Lewiston, Idaho. And in Northern California, authorities expanded evacuations on the Tamarack Fire in Alpine County in the Sierra Nevada to include the mountain town of Mesa Vista. That fire, which exploded over the weekend and forced the cancellation of an extreme bike ride, was 36 square miles (93 square kilometers) with no containment. Thunderstorms expected to roll through Monday night could bring winds to fan the flames and lightning that could spark new ones, the National Weather Service said. © 2021 The Associated Press. All rights reserved. This material may not be published, broadcast, rewritten or redistributed without permission. 14 hours ago 1 18 hours ago 1 19 hours ago 3 Jul 16,2021 15 Jul 15,2021 0 44 minutes ago 46 minutes ago 52 minutes ago 58 minutes ago 1 hour ago 12 hours ago 12 hours ago Jul 17,2021 12 hours ago 23 hours ago Jul 17,2021 Jul 13,2021 Jul 18,2021 13 hours ago 13 hours ago 12 hours ago 15 hours ago 18 hours ago 18 hours ago

The ongoing pandemic has undeniably been a test of endurance for everyone. While outdoor activity and interactions have decreased, online engagement has been on the rise not only in professional domain, but across personal life as well. That said, this may not have resulted in a net-positive behavior as a Microsoft research now reports that online civility actually deteriorated going into the second year of the pandemic. Microsoft surveyed 11,067 respondents spread across 22 countries in 2021 - which is the second and ongoing year of the pandemic considering most countries started enforcing stricter measures in early 2020. People aged 13-74 were surveyed about their experience when it comes to 21 online risks spread across four categories, namely sexual, reputational, behavioral, and personal. The survey's results revealed that 82% of the countries had experienced net-worse online civility during the pandemic. Only four of the 22 surveyed countries showed a net-positive change, namely Columbia, Peru, Mexico, and India. Meanwhile, countries like Germany, Italy, Poland, Philippines, and Hungary reported the steepest net-negativity, as can be seen in the graphic from Microsoft below: Only 17% of respondents claimed that digital civility improved during COVID-19, while 30% claimed that it actually decreased. These numbers were at 26% and 22% respectively in 2020. Meanwhile, the trend for digital positivity such as people helping each other online dropped to 56% compared to 67% last year according to these respondents as well. Other notable statistics include: The trends reported by Microsoft are certainly disappointing and something for us to ponder and improve upon as a global community. The company says that it will reveal the full report on the international Safer Internet Day 2022 on February 8, 2022.

The University of Glasgow has worked with Fujitsu and satellite service and sustainability firm Astroscale on a quantum-inspired project to remove space debris. The project, carried out as part of the UK Space Agency grant, Advancing research into space surveillance and tracking, was developed over six months. It makes use of Artificial Neural Network (ANN)-based rapid trajectory design algorithms, developed by the University of Glasgow, alongside Fujitsu's Digital Annealer and Quantum Inspired Optimisation Services to solve some of the main optimisation problems associated with ADR (Active Debris Removal) mission planning design. There are 2,350 non-working satellites currently in orbit, and more than 28,000 pieces of debris being tracked by Space Surveillance networks. By carefully deciding which debris is collected and when, Fujitsu said the quantum-inspired system, powered by Digital Annealer, optimises the mission plan to determine the minimum-fuel and minimum-time required to bring inoperable spacecrafts or satellites safely back to the disposal orbit. According to Fujitsu, finding the optimal route to collect the space debris will save significant time and cost during the mission planning phase, and also as a consequence will improve commercial viability. Jacob Geer, head of space surveillance and tracking at the UK Space Agency, said: "Monitoring hazardous space objects is vital for the protection of services we all rely on – from communications devices to satellite navigation. This project is one of the first examples of Quantum-inspired computing working with artificial intelligence to solve the problems space debris causes, but it's unlikely to be the last." The project represents the next step in Astroscale's End-of-Life Services by Astroscale (ELSA) Programme to remove multiple debris objects with a single servicer satellite. Ellen Devereux, digital annealer consultant at Fujitsu UK & Ireland, said the project not only makes the process much more cost-effective for those organisations needing to transfer and dispose of debris, but it also shows how AI and quantum-inspired computing can be used for optimisation. "What we've learned over the course of the last six months is that this technology has huge implications for optimisation in space; not only when it comes to cleaning up debris, but also in-orbit servicing and more," she said. "Now we better understand its potential, we can't wait to see the technology applied during a future mission." Amazon Web Services provided the cloud and AI and machine learning tools and services to support the project. The Amazon Sagemaker toolset was used to develop the ANNs for predicting the costs of orbital transfers. Fujitsu, who spearheaded the project, is among seven UK companies to be awarded a share of more than £1m from the UK Space Agency to help track debris in space. The UK Space Agency and Ministry of Defence have announced the next step in their joint initiative to enhance the UK's awareness of events in space.

July 20,2021 A recent study in Frontiers in Sustainable Food Systems shows that the fruits of a type of tomato plant send electrical signals to the rest of the plant when they are infested by caterpillars. Plants have a multitude of chemical and hormonal signaling pathways, which are generally transmitted through the sap (the nutrient-rich water that moves through the plant). In the case of fruits, nutrients flow exclusively to the fruit and there has been little research into whether there is any communication in the opposite direction—i.e. from fruit to plant. "We usually forget that a plant's fruits are living and semiautonomous parts of their mother-plants, far more complex than we currently think. Since fruits are part of the plant, made of the same tissues of the leaves and stems, why couldn't they communicate with the plant, informing it about what they are experiencing, just like regular leaves do?" says first author Dr. Gabriela Niemeyer Reissig, of the Federal University of Pelotas, Brazil. "What we found is that fruits can share important information such as caterpillar attacks—which is a serious issue for a plant—with the rest of the plant, and that can probably prepare other parts of the plant for the same attack." A tomato's defense To test the hypothesis that fruits communicate by electrical signals, Niemeyer Reissig and her collaborators placed tomato plants in a Faraday's cage with electrodes at the ends of the branches connecting the fruits to the plant. They then measured the electrical responses before, during and after the fruits had been attacked by Helicoverpa armigera caterpillars for 24 hours. The team also used machine learning to identify patterns in the signals. The results showed a clear difference between the signals before and after attack. In addition, the authors measured the biochemical responses, such as defensive chemicals like hydrogen peroxide, across other parts of the plant. This showed that these defenses were triggered even in parts of the plant that were far away from the damage caused by the caterpillars. The authors emphasize that these are still early results. Their measurements provide a "big picture" view of all of the electrical signals, rather than distinguishing individual signals more precisely. It will also be interesting to see whether this phenomenon holds true for other plant species, as well as different types of threats. That said, this novel use of machine learning appears to have very high potential for answering these and other future questions. The technique may also provide new—and possibly more environmentally friendly—approaches for insect control in agriculture. "If studies like ours continue to advance and the techniques for measuring electrical signals in open environments continue to improve, it will be possible to detect infestation of agricultural pests quite early, allowing for less aggressive control measures and more accurate insect management," explains Niemeyer Reissig. "Understanding how the plant interacts with its fruits, and the fruits among themselves, may bring insights about how to 'manipulate' this communication for enhancing fruit quality, resistance to pests and shelf life after harvest." 14 hours ago 1 18 hours ago 1 19 hours ago 3 Jul 16,2021 15 Jul 15,2021 0 44 minutes ago 45 minutes ago 58 minutes ago 1 hour ago 12 hours ago 12 hours ago 13 hours ago Feb 25,2021 Feb 17,2021 May 18, 2021 Jul 10,2020 Nov 12,2018 Sep 08,2020 17 hours ago 17 hours ago Jul 17,2021 Jul 16,2021 Jul 15,2021 Jul 15,2021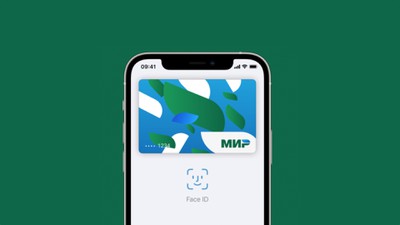 Customers using cards with the Russian payment system "Mir" now have access to using their cards with Apple Pay, the Russian News Agency reports, citing a press release. The Mir payment system is Russia's national payment system, with cards being accepted in 11 countries. The payment system has 270 banks as participants, with 150 banks issuing Mir cards. Apple Pay support came to Mir cardholders for customers of several banks, according to the agency. Sberbank, VTB, Tinkoff Bank, Russian Agricultural Bank, Promsvyazbank, Pochta Bank, Center-Invest Bank, and Primsotsbank were the first banks to provide their Mir cards clients with ‌Apple Pay‌, General Director of the payment system Vladimir Komlev said. ‌Apple Pay‌ first launched in Russia in October of 2016 and has since expanded to more countries and supporting banks.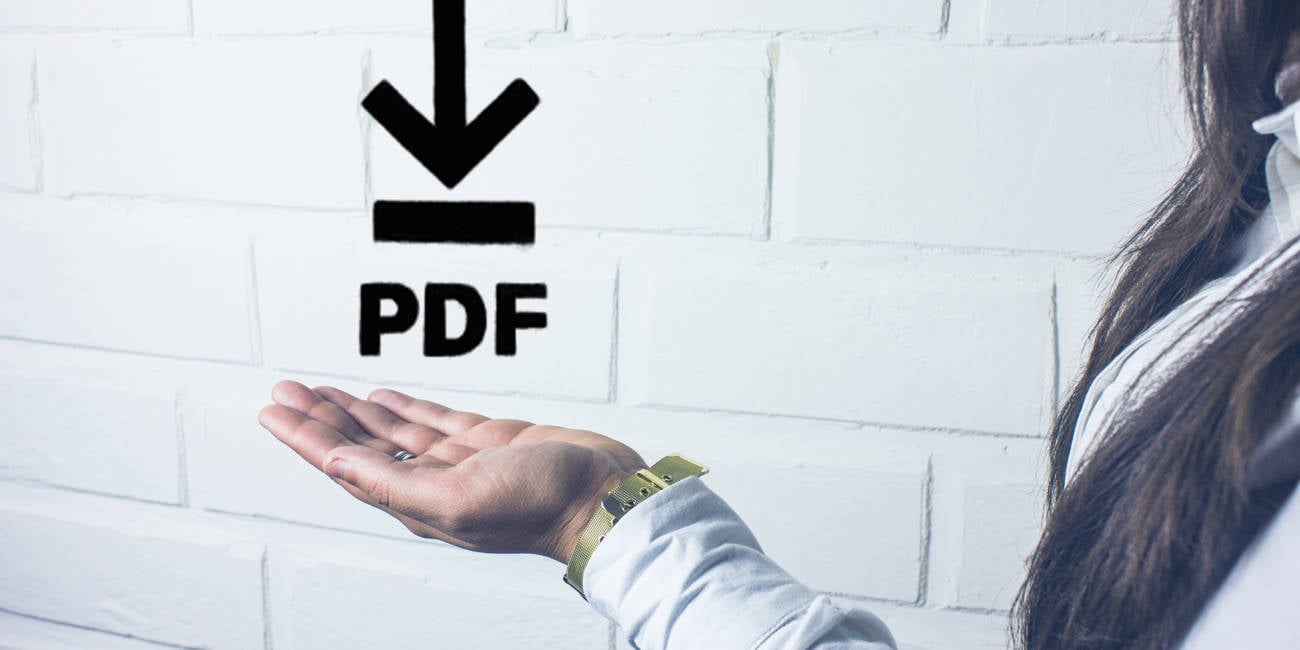 In January, an online publisher launched a website called Lab 6 that serves its content as a PDF to protest the state of the modern web, and has caused quite a stir. There's nothing novel about posting PDFs to the web, but doing so as a protest against web technology is akin to taking a stand in the tabs-spaces debate – PDFs have long been a polarizing topic. Since then, two more issues of Lab 6 have been published, prompting disagreement among other web developers about the wisdom of this approach. The author, who asked to be identified simply as "James" in an email exchange with The Register, justified use of the PDF format as an attempt to push back against modern web technology. "PDF has many shortcomings," he wrote in his initial issue. "But in its cold, immutable fixity, it stands in opposition to the mercenary, dynamic web of rubbish." His post cites the toxic effect of advertising on the web, complaining about how search engine optimization has led to the generation of "megabytes of adverts, distractions, upsells, misdirections, invitations to sign up to newsletters, cookie warnings, [and] GDPR warnings." It rails against the mutability of web pages, updated without notice in an attempt to keep the attention of search engines. It laments the tracking and monitoring scripts that litter websites. And it decries the capture of the web standards community by browser vendors. James, in short, rejects the way the web has evolved from a document-centric platform to an application-centric system. His solution is to publish files as PDF/A, "which forbids interactive content (normal PDFs can contain JavaScript!) and ensures your PDFs are absolutely self-contained, even embedding the fonts." Maximiliano Firtman, a mobile and web developer and author, dismissed the cri de coeur as noise. "PDF Is not a format suited to share in different formats and diverse devices," he told The Register . "It's a format created for printing. So it's like using a boat to drive across a street." "There are much better choices, starting with just HTML with no external resources, epub, [or] markdown," he said. "PDF is not responsive, it's slow, it can't be translated, it's insecure, it's not accessible, [and] it can include embedded JavaScript proving it can be as harmful as any web page. It's just ignorance and stupidity." In an email to The Register, James explained that Lab 6 is a personal project. "My employment is in an industry completely unrelated to web technology," he said. "My interest in the web is purely non-commercial, growing out of the Geocities pages I used to make in the 90s as a kid. Lab 6 is about more than shilling for Adobe (there's a longitudinal capture-the-flag forensics exercise hidden in it, for example)." He said he was surprised his site had received social media attention and noted that his most recent post is a hybrid PDF and Gemini file, "which might go some way to addressing a lot of the hate that PDFs attract." James said there wasn't a single moment where web technology went off the rails for him. It's not all bad, he said, but he cited four specific concerns. First, he objects to the movement away from HTML as a finished specification. "HTML is currently effectively just whatever the browser vendors say it is, written down in a standard of sorts, but with no end in sight," he said. "It will never be finished, so the bugs will never be fixed, and the complexity has grown so immense that nobody other than the incumbent browser vendors can realistically implement the web at all any more." Second, he took issue with the way independent bloggers have moved to specific platforms rather than running their own services. He said he could understand that as a response to the hostility of the internet – who wants to run their own infrastructure when it's under constant attack? – but he said the cost has been the death of format experimentation as content gets squeezed into standard templates and distributed through a handful of aggregators. Third, he bemoaned the monetization of everything. "It's impossible to search for, say, recipes online now and find an actual recipe without wading through insane volumes of advertising and SEO'd blather," he explained. "The kind of recipes you find on page one of search results seem to exist solely for the sake of attracting eyeballs, not because someone genuinely loved a recipe and wanted to share it." And fourth, he denounced the web's shift from a document-centric to an application-centric model. "The web is now an application hosting environment," he said. "You can still write a document in very plain HTML but there's no demarcation between static documents and web applications. Even techies who pride themselves on writing efficient lightweight markup usually can't resist putting a comment feedback form on the page or hiding some tracking JavaScript in the background." James is not a fan of PDFs. They're ugly and inelegant, he explained. But he sees them as a way to mitigate the harm of the modern web ecosystem, one that's accessible to non-technical people through common tools like Microsoft Word. Asked whether he felt the inability to alter PDFs through client-side intervention – something typically available to browser users viewing HTML documents – represented a loss, he disagreed. "The fact that PDFs are not easily edited by users is a feature, not a loss," he replied. "It's a terrible format for distributing data, but so is HTML (if you want to distribute data, it's better to attach it as a separate tab-separated-values file than to rely on users being able to parse it out of an HTML table)." "I don't see PDFs replacing HTML by any means, but I do see them as one path to recovering the concept of the document," he elaborated. "A good outcome here would be for HTML to become the app platform of the web, and cede ground to PDF, Gemini, and others, as the document platform for the web." "I would like to see more format experimentation, more diversity of thought and approach… a heterogeneous pluralistic web where people still try new things and challenge centralization and build out simpler, more sustainable, slower communities that ditch the like & subscribe culture." ®

July 20,2021 Black holes with masses equivalent to millions of suns do put a brake on the birth of new stars, say astronomers. Using machine learning and three state of the art simulations to back up results from a large sky survey, the researchers resolve a 20-year long debate on the formation of stars. Joanna Piotrowska, a Ph. D. student at the University of Cambridge, will present the new work today at the virtual National Astronomy Meeting (NAM 2021). Star formation in galaxies has long been a focal point of astronomy research. Decades of successful observations and theoretical modeling resulted in our good understanding of how gas collapses to form new stars both in and beyond our own Milky Way. However, thanks to all-sky observing programs like the Sloan Digital Sky Survey (SDSS), astronomers realized that not all galaxies in the local Universe are actively star-forming—there exists an abundant population of "quiescent" objects which form stars at significantly lower rates. The question of what stops star formation in galaxies remains the biggest unknown in our understanding of galaxy evolution, debated over the past 20 years. Piotrowska and her team set up an experiment to find out what might be responsible. Using three state-of-the-art cosmological simulations—EAGLE, Illustris and IllustrisTNG—the astronomers investigated what we would expect to see in the real Universe as observed by the SDSS, when different physical processes were halting star formation in massive galaxies. The astronomers applied a machine learning algorithm to classify galaxies into star-forming and quiescent, asking which of three parameters: the mass of the supermassive black holes found at the center of galaxies (these monster objects have typically millions or even billions of times the mass of our Sun), the total mass of stars in the galaxy, or the mass of the dark matter halo around galaxies, best predicts how galaxies turn out. These parameters then enabled the team to work out which physical process: energy injection by supermassive black holes, supernova explosions or shock heating of gas in massive halos is responsible for forcing galaxies into semi-retirement. The new simulations predict the supermassive black hole mass as the most important factor in putting the brakes on star formation. Crucially, the simulation results match observations of the local Universe, adding weight to the researchers' findings. Piotrowska says: "It's really exciting to see how the simulations predict exactly what we see in the real Universe. Supermassive black holes —objects with masses equivalent to millions or even billions of Suns—really do have a big effect on their surroundings. These monster objects force their host galaxies into a kind of semi-retirement from star formation." 14 hours ago 1 18 hours ago 1 19 hours ago 3 Jul 16,2021 15 Jul 15,2021 0 44 minutes ago 46 minutes ago 52 minutes ago 1 hour ago 12 hours ago 12 hours ago 13 hours ago Jun 02,2020 Jun 09,2021 Jun 11,2021 Mar 11,2021 Jan 09,2018 Feb 24,2021 17 hours ago 23 hours ago 19 hours ago 15 hours ago 17 hours ago Jul 16,2021

Telecom companies offer streaming benefits with their prepaid, postpaid and broadband plans. Sometimes subscribing to these plans can cost you less than actually buying the plans separately with the added benefits of data and talktime. The streaming benefits include access to OTT platforms including Amazon Prime, Netflix, Zee5 and Disney+ Hotstar. The benefits vary as the price of the plan increases. Government-telco BSNL has also started offering Eros Now benefits with all its postpaid plans. However, private telcos give access to more streaming benefits. Starting with Airtel, the telco gives postpaid plans starting from Rs 399. However, this plan was recently introduced and offers 40GB of data with unlimited calling and 100 SMS per day. The plan is basic and gives no other streaming benefits than Airtel XStream. Now postpaid plans from Airtel priced at Rs 499, Rs 749 and Rs 999 give access to Disney+ Hotstar. These plans offer 75GB,125GB and 150Gb data respectively. They all give access to unlimited calls and 100 SMS per day. The streaming benefits of all these plans include access to Prime Video, Airtel XStream and Disney+ Hotstar. While the Rs 499 postpaid plan does not give any add-on connections, the Rs 749 postpaid plan gives two free family add-on plans and the Rs 999 postpaid plan gives three family add-on plans. Jio gives access to Disney+ Hotstar to postpaid plans starting from Rs 399. Under Rs 1000, the plans are priced at Rs 599, Rs 799 and Rs 999. These plans offer 75GB,100GB,150GB, and 200GB data respectively. The Rs 599 plan gives access to 1 add-on family connection, The Rs 799 plan gives 2 family add-on connections and the Rs 999 add-on plan gives access to three family add-on connections. The plans also bring data rollover benefits, with unlimited calling and 100 SMS per day. Coming to the streaming benefits of these plans, they give access to Netflix, Disney+ Hostar, Prime Video and Jio TV. Vi has postpaid plans for individuals and families. The individual postpaid plans from Vi also start at Rs 399 but do not give access to streaming benefits apart from Vi movies and TV. Individual plans priced at Rs 499 and Rs 699 give access to 75GB data and the Rs 699 plan gives access to unlimited data. As mentioned, these are individual postpaid plans and give access to streaming benefits like Amazon Prime, Disney+ Hotstar and Vi movies and TV.

July 20,2021 The development of an ultrathin magnet that operates at room temperature could lead to new applications in computing and electronics—such as high-density, compact spintronic memory devices—and new tools for the study of quantum physics. The ultrathin magnet, which was recently reported in the journal Nature Communications, could make big advances in next-gen memories, computing, spintronics, and quantum physics. It was discovered by scientists at the Department of Energy's Lawrence Berkeley National Laboratory (Berkeley Lab) and UC Berkeley. "We're the first to make a room-temperature 2-D magnet that is chemically stable under ambient conditions," said senior author Jie Yao, a faculty scientist in Berkeley Lab's Materials Sciences Division and associate professor of materials science and engineering at UC Berkeley. "This discovery is exciting because it not only makes 2-D magnetismpossible at room temperature, but it also uncovers a new mechanism to realize 2-D magnetic materials," added Rui Chen, a UC Berkeley graduate student in the Yao Research Group and lead author on the study." The magnetic component of today's memory devices is typically made of magnetic thin films. But at the atomic level, these magnetic films are still three-dimensional—hundreds or thousands of atoms thick. For decades, researchers have searched for ways to make thinner and smaller 2-D magnets and thus enable data to be stored at a much higher density. Previous achievements in the field of 2-D magnetic materials have brought promising results. But these early 2-D magnets lose their magnetism and become chemically unstable at room temperature. "State-of-the-art 2-D magnets need very low temperatures to function. But for practical reasons, a data center needs to run at room temperature," Yao said. "Theoretically, we know that the smaller the magnet, the larger the disc's potential data density. Our 2-D magnet is not only the first that operates at room temperature or higher, but it is also the first magnet to reach the true 2-D limit: It's as thin as a single atom!" The researchers say that their discovery will also enable new opportunities to study quantum physics. "Our atomically thin magnet offers an optimal platform for probing the quantum world," Yao said. "It opens up every single atom for examination, which may reveal how quantum physics governs each single magnetic atom and the interactions between them. With a conventional bulk magnet where most of the magnetic atoms are deeply buried inside the material, such studies would be quite challenging to do." The making of a 2-D magnet that can take the heat The researchers synthesized the new 2-D magnet—called a cobalt-doped van der Waals zinc-oxide magnet—from a solution of graphene oxide, zinc, and cobalt. Just a few hours of baking in a conventional lab oven transformed the mixture into a single atomic layer of zinc-oxide with a smattering of cobalt atoms sandwiched between layers of graphene. In a final step, graphene is burned away, leaving behind just a single atomic layer of cobalt-doped zinc-oxide. "With our material, there are no major obstacles for industry to adopt our solution-based method," said Yao. "It's potentially scalable for mass production at lower costs." To confirm that the resulting 2-D film is just one atom thick, Yao and his team conducted scanning electron microscopy experiments at Berkeley Lab's Molecular Foundry to identify the material's morphology, and transmission electron microscopy imaging to probe the material atom by atom. With proof in hand that their 2-D material really is just an atom thick, the researchers went on to the next challenge that had confounded researchers for years: Demonstrating a 2-D magnet that successfully operates at room temperature. X-ray experiments at Berkeley Lab's Advanced Light Source characterized the 2-D material's magnetic parameters under high temperature. Additional X-ray experiments at SLAC National Accelerator Laboratory's Stanford Synchrotron Radiation Lightsource verified the electronic and crystal structures of the synthesized 2-D magnets. And at Argonne National Laboratory's Center for Nanoscale Materials, the researchers imaged the 2-D material's crystal structure and chemical composition using transmission electron microscopy. As a whole, the research team's lab experiments showed that the graphene-zinc-oxide system becomes weakly magnetic with a 5-6% concentration of cobalt atoms. Increasing the concentration of cobalt atoms to about 12% results in a very strong magnet. To the researchers' surprise, a concentration of cobalt atoms exceeding 15% shifts the 2-D magnet into an exotic quantum state of "frustration," whereby different magnetic states within the 2-D system are in competition with each other. And unlike previous 2-D magnets, which lose their magnetism at room temperature or above, the researchers found that the new 2-D magnet not only works at room temperature but also at 100 degrees Celsius (212 degrees Fahrenheit). "Our 2-D magnetic system shows a distinct mechanism compared to previous 2-D magnets," said Chen. "And we think this unique mechanism is due to the free electrons in zinc oxide." True north: Free electrons keep magnetic atoms on track When you command your computer to save a file, that information is stored as a series of ones and zeroes in the computer's magnetic memory, such as the magnetic hard drive or a flash memory. And like all magnets, magnetic memory devices contain microscopic magnets with two poles—north and south, the orientations of which follow the direction of an external magnetic field. Data is written or encoded when these tiny magnets are flipped to the desired directions. According to Chen, zinc oxide's free electrons could act as an intermediary that ensures the magnetic cobalt atoms in the new 2-D device continue pointing in the same direction—and thus stay magnetic—even when the host, in this case the semiconductor zinc oxide, is a nonmagnetic material. "Free electrons are constituents of electric currents. They move in the same direction to conduct electricity," Yao added, comparing the movement of free electrons in metals and semiconductors to the flow of water molecules in a stream of water. The researchers say that new material—which can be bent into almost any shape without breaking, and is 1 millionth the thickness of a single sheet of paper—could help advance the application of spin electronics or spintronics, a new technology that uses the orientation of an electron's spin rather than its charge to encode data. "Our 2-D magnet may enable the formation of ultra-compact spintronic devices to engineer the spins of the electrons," Chen said. "I believe that the discovery of this new, robust, truly two-dimensional magnet at room temperature is a genuine breakthrough by Jie Yao and his students," said co-author Robert Birgeneau, a faculty senior scientist in Berkeley Lab's Materials Sciences Division and professor of physics at UC Berkeley who co-led the study's magnetic measurements. "In addition to its obvious significance to spintronic devices, this 2-D magnet is fascinating at the atomic level, revealing for the first time how cobalt magnetic atoms interact over 'long' distances" through a complex two-dimensional network, he added. "Our results are even better than what we expected, which is really exciting. Most of the time in science, experiments can be very challenging," he said. "But when you finally realize something new, it's always very fulfilling." 14 hours ago 1 18 hours ago 1 19 hours ago 3 Jul 16,2021 15 Jul 15,2021 0 44 minutes ago 46 minutes ago 52 minutes ago 58 minutes ago 12 hours ago 12 hours ago 13 hours ago Jul 07,2021 Apr 14,2016 Mar 03,2020 Feb 25,2021 Feb 03,2021 Apr 20,2021 Jul 15,2021 Jul 14,2021 Jul 14,2021 Jul 14,2021 Jul 12,2021 Jul 08,2021

A tablet is an excellent gadget for learning, consuming media, and for exploring your creative side while on the move. The small, compact, and thin form factor makes it easy to carry a tablet everywhere. With touch input, you can easily perform most day to day tasks on a tablet, albeit with a larger display. If a smartphone screen isn't enough for you, then you may want to consider purchasing a tablet. And if you're looking to buy an affordable Android tablet, we've got some of the best ones lined up for you below. These tablets are available for purchase on Amazon India and cost less than Rs 20,000. The Lenovo Tab M10 FHD Plus tablet has a large 10.3-inch display up front with FHD+ resolution, hence the name. Although this costs more than the other tablets on the list, it makes up for it by offering 128GB of onboard storage, and 4GB RAM. This tablet also offers 4G LTE support via a SIM slot, and is powered by the MediaTek Helio P22T chipset. Once again, you get a primary 8-megapixel rear camera with auto-focus, and a 5-megapixel front camera. The tablet houses a 5,000mAh battery, and gets dual side speakers with Dolby Atmos support for surround effect. If you want a bigger screen, the Tab 8 HD from Panasonic should fit in your budget. This tablet gets an 8-in HD quality screen with support for 800 pixels resolution. It is powered by octa-core MediaTek chipset, along with 3GB RAM and 32GB storage that is expandable up to 512GB. The tablet supports dual SIM network, offering 4G connectivity for fast internet speeds on the go. This device has an 8MP camera at the back and a 5MP camera on the front that allows you to take video calls. And finally, the tablet comes loaded with a 5100mAh battery and supports FM Radio as well. If you need a tablet with bigger display, Alcatel TKEE Max is another option having in your list. The tablet gets a 10.1-inch screen with support for HD resolution. It has cameras on both sides, so that you can take video calls and click photos when required. The tablet is targeted at kids so you have features like eye care, screen break reminder and alerting when the person is too close to the screen for viewing. You also have a kid-friendly mode and simplifies the interface for easy usage and adding more colourful elements to the screen. TKee Max also gets extra durability to avoid easy breakages and has undergone multiple drop tests from up to 100cm. It runs on Android 10 version and supports features like Google Assistant. The design also includes a foldable cover that doubles up as a stand to place the tablet. Samsung was always going to be part of our selection, and here we have the Galaxy Tab A7. You might be thinking if it gets a 7-inch screen, instead, you have a 10.1-inch Full HD display that gives you bright colours and contrast which is great for watching movies and catching up on latest Netflix shows. Amplifying the experience further are quad-stereo speakers. The tablet comes powered by an octa-core processor with 3GB RAM that should easily handle your multi-tasking needs. It has a front 5MP camera for quick video calls and an 8MP camera to shoot pictures. You have Wi-Fi and Bluetooth as the main connectivity options. But the highlight of the Tab A7 is its built-in 7,040mAh battery that is sure to last for a long time on a single charge. Swipe Strike is our budget tablet choice in the market. You get a reliable 7-inch Android slate with 3GB RAM and offering 32GB storage which is further expandable. It has built-in dual SIM slot which allows you to use 4G VoLTE for calling and internet on-the-go, along with Wi-Fi connectivity for faster data speeds. The display offers standard resolution which is good enough for media consumption as well as getting serious work done. Once again, cameras on both the sides help with multiple functions and the 3,000mAh battery manages to get you through a day's use which is manageable for most of us. User recommended Lenovo Tab M10 HD 10.1 Android Tablet (16GB) ₹ 13999 ₹ 17999 (23% off) Buy on Amazon

Back in May, Microsoft warned of a widespread gift card scam using a phishing technique called business email compromise (BEC) to get access to business information or to steal money. In this particular campaign, attackers were targeting various industries including real estate, consumer goods, agriculture, and more by using typosquatted domains to trick recipients into thinking that emails come from people they know. Now, the Redmond tech giant has highlighted that it is fighting legal battles to ensure that it is not possible to use imposter domains in cyberattacks. Microsoft says that its Digital Crimes Unit (DCU) secured a court order on July 16 to take down digital infrastructure being utilized by malicious actors. This was mainly around the use of imposter domains, which the company calls "homoglyphs". These were being used to impersonate Microsoft customers and engage in fraudulent activity. Homoglyphs typically use typosquatting to register domain names that can be used to impersonate legitimate organizations. Examples of this include "MlCROSOFT. COM" and "MICROS0FT. COM" to impersonate "MICROSOFT. COM". Following Microsoft's legal engagement on this front, a judge in the Eastern District of Virginia sent a court order to domain registrars to disable services on malicious domains being used to impersonate the company. Microsoft says that homoglyphs have been used in a lot of BEC attacks across various industries all over the globe, with malicious actors being able to gain customer credentials, have funds transferred to their accounts, and even gain access to the network of customers of their target. Microsoft has highlighted that criminals using this technique appear to motivated by financial benefits rather than political. The Redmond tech giant went on to say that: Microsoft says that it will continue to fight sophisticated and malicious activity such as the use of homoglyphs through digital means and by collaborating with law enforcement agencies on behalf of its customers as well. The company has encouraged the use of Microsoft Defender for Office 365 and the Microsoft 365 Message Center to protect your organization against BEC attacks and stay updated on the latest notifications on this topic, respectively.

Pegasus spyware from Israel's NSO Group is now reported to have affected iPhone users as well. Evidence was recently found that the military-grade malware is being used to spy on j