Announcement
DC5n United States software in english 26 articles, created at 2021-07-20 12:01 articles set mostly positive rate 5.4
(0.02/1)

1

0.7

Download: MIUI 12.5 beta is now available for the Redmi Note 10 Pro Max & Note 10S

MIUI 12.5 beta is now available for the Redmi Note 10 Pro Max and the Redmi Note 10. Download the build from the links in the post. 2021-07-20 08:01 1KB www.xda-developers.com

(0.02/1)

2

0.4

XDA Basics: Simple steps to improve Battery Life of your Android phone

Here are a few simple tips and tricks to improve battery life on your Android phone so that you don't have to charge it as often. 2021-07-20 07:30 8KB www.xda-developers.com

3

0.7

Skate 4 likely open world, has multiplayer and character customization

A new Skate 4 video suggests the game will be open world, and will feature multiplayer elements, as well as character customization. 2021-07-20 08:11 2KB www.vg247.com

4

0.3

PS5 restock update: waiting rooms for PS5 stock are now live at Very

Very has more PS5 in stock, as a waiting room for both the PS5 and PS5 Digital Edition has appeared. 2021-07-20 08:09 1KB www.techradar.com

5

0.2

Monster Hunter Stories 2: Wings of Ruin has sold more than 1M copies

The game only launched a couple of weeks ago. 2021-07-20 08:04 896Bytes www.gamereactor.eu

6

0.3

How to fix Fortnite server offline Epic Games launcher error

The Fortnite server offline Epic Games launcher error is causing headaches for players, so what does it mean and how can you fix it on EGS? 2021-07-20 08:01 2KB www.gamerevolution.com

7

0.2

Zoho Expense budget manager review

Zoho Expense budget manager 2021-07-20 07:55 5KB www.techradar.com

8

1.2

GTA 5 PS5 and Xbox Series X| S to Get Exclusive GTA Online Cars

Rockstar Games is bringing upgraded vehicles to GTA Online in the next-gen version of GTA V exclusively. 2021-07-20 07:35 1KB in.ign.com

9

0.2

Online civility deteriorated in the second year of the pandemic, claims Microsoft

Microsoft has reported that digital civility has taken a turn for the worse in the second and ongoing year of the pandemic. 18 out of the 22 surveyed countries reported net-negative stats. 2021-07-20 07:30 2KB www.neowin.net

10

0.8

Fortnite update finally adds Preferred Item Slots ahead of Bugha's Late Game mode

The Fortnite 3.23 (17.20) update patch notes have been revealed, with Epic Games letting players know what's in store for this new update across PC, PS4, PS5, Xbox One, and Xbox Series X. 2021-07-20 07:29 2KB www.gamerevolution.com

11

0.1

Ad tech ruined the web – and PDF files are here to save it, allegedly

One publisher's attempt to roll the internet back to a more innocent time 2021-07-20 07:25 6KB www.theregister.com

12

0.8

Australian Space Agency grants Southern Launch licence to test suborbital rockets

Australia has handed out its second launch facility licence for a facility based in South Australia. 2021-07-20 07:10 3KB www.zdnet.com

13

0.5

TCO Development believes right to repair will extend the life of IT products

Keeping an IT product running for longer will deliver the highest possible value while also reduce e-waste, TCO Development says. 2021-07-20 07:05 4KB www.zdnet.com

14

0.7

Among Us will be free to play on Nintendo Switch for a week

Nintendo has confirmed that the smash-hit social deduction game Among Us will be free to play for Nintendo Switch Online members. 2021-07-20 07:01 4KB www.thumbsticks.com

15

0.2

Samsung Unpacked teaser leaked

Samsung Russia has already leaked details of its Unpacked 2021 event, and now MySmartPrice has leaked Samsung's teaser for the event. The teaser clearly focuses on Samsung's folding devices, likely the upcoming Samsung Galaxy Z Fold 3. As leaked earlier, the event will take place on the 11th August 2021 and will be streamed from […] 2021-07-20 07:00 3KB mspoweruser.com

16

0.8

Best cloud analytics of 2021

We feature the best cloud analytics platforms, to make it simple and easy to find actionable insights within your cloud storage, especially when applied to big data. 2021-07-20 06:55 7KB www.techradar.com

17

0.3

Microsoft is fighting legal battles to restrict the use of imposter domains

Microsoft has detailed some legal activity that it is engaged in to restrict the use of malicious infrastructure such as typosquatted domains - called "homoglyphs" - that are used for impersonation. 2021-07-20 06:54 2KB www.neowin.net

18

0.8

Grab the Motorola Edge 20 wallpapers before the phone's release!

The upcoming Motorola Edge 20 series will come with these abstract wallpapers. Grab them for your device by following the link in the post. 2021-07-20 06:27 2KB www.xda-developers.com

19

0.4

Scanning for Vulnerabilities in Cloud-Native Applications

Security has become very important for cloud-native applications. This article elaborates on the cloud-native security principles and how to implement them. 2021-07-20 06:22 9KB dzone.com

20

0.5

Apps for Microsoft Teams meetings are now supported on mobile

Microsoft Teams users have been able to utilize meetings apps in pre-, in-, and post-meeting experiences on desktop since November. The capability is now being made available on mobile devices too. 2021-07-20 06:22 2KB www.neowin.net

21

0.5

Here is how Microsoft is improving the design of the Windows 11 context menu

Microsoft has highlighted numerous limitations in the design of the context menu in Windows 10 and detailed the enhancements it is making to its counterpart in Windows 11 to improve usability. 2021-07-20 06:00 2KB www.neowin.net

22

0.6

How to buy a business laptop in 2021: 5 things to consider when buying a B2B notebook

Purchasing a business laptop can be a far more complicated process than you can imagine. 2021-07-20 05:59 7KB www.techradar.com

23

0.7

Tencent to acquire Brit games developer Sumo Group

Pre-bid manoeuvring won 27 per cent of shareholders, £919M offer was a winning move 2021-07-20 05:32 2KB www.theregister.com

24

0.5

Latest OxygenOS update for OnePlus 9 series brings Bitmoji AOD and July 2021 security patches

Stable OxygenOS 11.2.8.8 is rolling out to the OnePlus 9 and OnePlus 9 Pro, bringing updated security patches, Bitmoji AOD and more. 2021-07-20 05:30 2KB www.xda-developers.com

25

0.8

Instagram mulls iPhone widget for easier account switching

Instagram is reportedly developing an iPhone widget that would make it a lot easier to switch between multiple accounts. 2021-07-20 04:50 2KB www.digitaltrends.com

26

0.8

Bose QuietComfort 45 headphones revealed in FCC filing

After having largely brought about the noise-cancelling revolution with the QuietComfort 35, Bose is about to reveal its next-in-line. 2021-07-20 03:38 2KB www.techradar.com
Articles
DC5n United States software in english 26 articles, created at 2021-07-20 12:01
Xiaomi has been doing a decent job of rolling out its latest software release — MIUI 12.5 — to its vast portfolio of devices. Over the last few weeks, the company has rolled out MIUI 12.5 stable updates for the Mi 10T, the Mi 10T Pro, and the POCO X3 Pro. Older devices like the Redmi K20 Pro have also received beta releases, giving users a chance to experience the updated software ahead of the stable rollout. Two devices in the popular Redmi Note 10 series are also getting MIUI 12.5 beta updates now, and you can download the builds from the link below if you wish to try it out. The MIUI 12.5 beta update for the Redmi Note 10 Pro Max and the Note 10S has already started rolling out to users in India. The update brings a host of new changes, including new Super wallpapers, new nature-inspired system sounds, a revamped notes app, enhanced privacy features, and more. If you'd like to try MIUI 12.5 on your Note 10 Pro Max or Note 10S, you can download the beta build from the links below. Do note that since it's a Mi Pilot release, you won't be able to flash it using the local update method unless your Mi account is authorized. You can, however, flash it using a custom recovery like TWRP. If you're not familiar with the process, you can follow the instructions given in this post. Redmi Note 10 Pro Max XDA Forums|| Redmi Note 10S XDA Forums

Redmi Note 10T launched in India as race heats up for affordable 5G phones
xda-developers.com
One of the most common problems users have with their phones is sub-par battery life. While battery capacities have become bigger over the years, displays have become brighter with high refresh rates,5G connectivity is gaining momentum, mobile gaming is becoming more popular. All of these factors chip away at the battery of your phone, and you're left hunting for a charger just a few hours into your day. A 4500mAh battery may seem like a lot especially with fast charging present on almost every new phone. But if you're a heavy user, you're more than likely going to drain your phone within a day. If you're unhappy with the battery life on your phone, we'll tell you how to improve battery life on Android in a few simple ways. While you can't do much about the actual capacity of the battery on your phone and other hardware components, you can use some software features to reduce the battery drain and improve battery life on your Android phone. Some older phones have lower battery capacities or chipsets which are not very power-efficient, like some Exynos processors from Samsung. In such cases, these tips can help you get the most out of the battery on your phone. You can apply these methods regardless of whether you have an affordable and modest device or a high and mighty Android flagship. Every Android phone has an option within the Settings app to monitor battery usage. Through this option, you can determine what apps or system functions are draining your battery and take measures to stop the drain. If your phone doesn't display detailed statistics or you want a more in-depth analysis of your battery usage, we recommend installing GSam Battery Monitor from the Play Store. It gives you a better idea of what system services and apps are draining your battery. Some newly installed apps can often cause mischief to the way your smartphone behaves. If your phone had good battery life previously and you recently started to face issues with it, there's a good chance that a new app you've installed recently is causing issues. A good way to improve battery life in such a scenario would be to uninstall the new app for a day or two and then monitor your battery usage. If you find your battery life has improved, it's safe to conclude the app was the culprit. 5G is the latest network standard and is gradually rolling out all over the world. It brings some much-needed improvements like faster speeds and lower latency. However, one of the biggest downsides of using 5G is it eats into your battery. If you have a 5G phone with a 5G network plan, it's a good idea to enable 5G only when you really need it. For example, if you're downloading a large file like a movie or a game, then it makes sense to use 5G. If you're just out and about and the only task you're using mobile data for is texting or streaming music, switching to 4G will help improve battery life by a substantial amount. Here's how to do it. Another thing to note is poor signal strength can also cause a high battery drain on your phone. If you're in a locality with poor 5G connectivity, switching over to 4G will help you save some battery as the phone doesn't have to constantly keep searching for the network. Your Android phone has a lot of features, both basic and sophisticated. You may not be using all of these features at the same time. So when you don't need a particular function, turning it off is a good idea. For example, you may not need to have Bluetooth turned on all the time if you're not using an accessory connected to your phone like wireless earphones or a smartwatch. Similarly, location services are required while using certain apps like Google Maps or Uber that need your accurate location. Normally, these features keep running in the background and consume battery life. So you can toggle them off when not in use. But do keep in mind that location services can come in handy if you lose your phone, so take a decision on whether you need it to stay on or not. Note that using Wi-Fi over mobile data can help save battery life by a considerable margin. So while you're at home, office, or any public place that offers Wi-Fi, switch to it instead of using 4G/5G data. Android has a feature where you can optimize the battery usage of every single app on your smartphone. If there's an app consuming a lot of battery life but you can't uninstall it as it's vital to you, you can enable battery optimization for the app and even restrict its background activities to save battery. Note that this will affect how the app can deliver notifications when it is not actively being used. The display on your phone consumes the maximum amount of battery. With larger, brighter, and high refresh rate displays on modern-day phones, battery consumption has further increased. You can do a few things to make sure your display doesn't consume excessive power than what it actually needs. While your phone's display can possibly go up to thousands of nits of brightness, it isn't necessary when you're indoors, especially when there's not a lot of light around. It's bad both for your battery, as well as your eyes. So it's a good idea to enable auto-brightness on your Android phone so the phone can automatically adjust brightness levels based on ambient lighting. Lower brightness automatically implies lesser power consumption. Here's how to enable it. Screen Timeout is the duration for which your screen will remain on after you are done interacting with the display. A high duration for screen timeout will mean your screen will remain switched on if you've left your phone unattended on your desk by mistake, or if you put the phone into your pocket without pressing the power button. We would recommend changing the screen timeout of your phone to 30 seconds or lower. Here's how to do it. A lot of new phones come with OLED displays where the individual pixels turn off when the image displayed is black. Since the pixels turn off, it saves battery. So using dark mode throughout the UI on your phone will help conserve battery to a certain (small) extent and will also prevent your phone's display from burn-in. Note this is only applicable to phones with an OLED display. If you have a phone with an LCD display, you can skip this step. Ideally, we'd recommend that you set up schedules and let them be set up for sunset to sunrise (i.e. dark mode remains active at night). This way, you get a balanced experience with usability while also saving battery alongside. Almost every single custom UI/skin out there based on Android has a set of battery saver modes or profiles to choose from. Ranging from basic battery-saving modes that help you slightly prolong your battery life to extreme modes that basically turn your smartphone into a dumb phone that can only make calls and send/receive messages, you can pick the one best suited for the situation. Note these battery-saving modes will reduce the performance of your phone and limit some features like vibration, screen brightness, notifications, etc. So it's not advisable to have it enabled at all times. However, if you're in a situation where you know you'll be away from a charger for a long time, these modes can be a life-saver. On ColorOS for example, the phone predicts that on normal mode, the phone will last for 21 hours and 55 minutes. But if I turn on the Super Power Saving Mode, I can extend the battery life by almost 12 additional hours which is crazy. These were a few ways in which you can improve the battery life on Android. These tips should help you extract a few extra minutes or hours from your smartphone's battery. At the end of the day, there's little you can do with software if your hardware isn't capable enough. If you have a phone that's been used for a long time, the battery will have degraded over the years and you won't get as much battery life as you initially got. You can still use these techniques though to see if you can notice a difference.

XDA Basics: Do Apple AirPods work with Android? How to pair them?
xda-developers.com
A new Skate 4 video suggests the game will be open world, and will feature multiplayer elements, as well as character customization. Though we're not going to see any more Skate 4 at EA Play Live, the newly-established development team that's working on the game – Full Circle – has shared a teaser explaining a little bit more about what we can expect from the title. In a minute-long, behind-the-scenes video, the developer has given us our first meaningful glimpse at how the game will play and what features it's set to contain. Watch on YouTube The developer is coy in how it reveals certain bytes of information – opting to let skaters and influencers spill the beans, rather than say anything itself – but if you listen closely there are a few bytes of information to be gleaned. First up, one of the talking heads notes "it just looks beautiful… this whole open world" before another notes it reminds them of Skate 2. Can we infer that we're going to get one giant downhill map, then? Rather than a city carved into zones like Skate 3? Other speakers in the video hint that you'll be able to dismount your board and climb things in the world, too, hinting at a more open-ended design. Another streamer suggests that they cannot wait to play the game "with the homies", inferring there's a multiplayer element to the game, too. "I don't want to look like anybody else," says another, suggesting there'll be a deep customisation setup, too. And why not? That's the point of skating games, to a lot of people! Just don't expect to actually play it anytime soon. Skate director Deran Chung says in the video that "the truth is, it's early," and there's no hint of a release date for the title in the video, either. We know it won't be shown at EA Play Live this Thursday, and neither will anything Star Wars, nor BioWare's Dragon Age and Mass Effect. You can expect more Apex Legends and Battlefield 2042, though.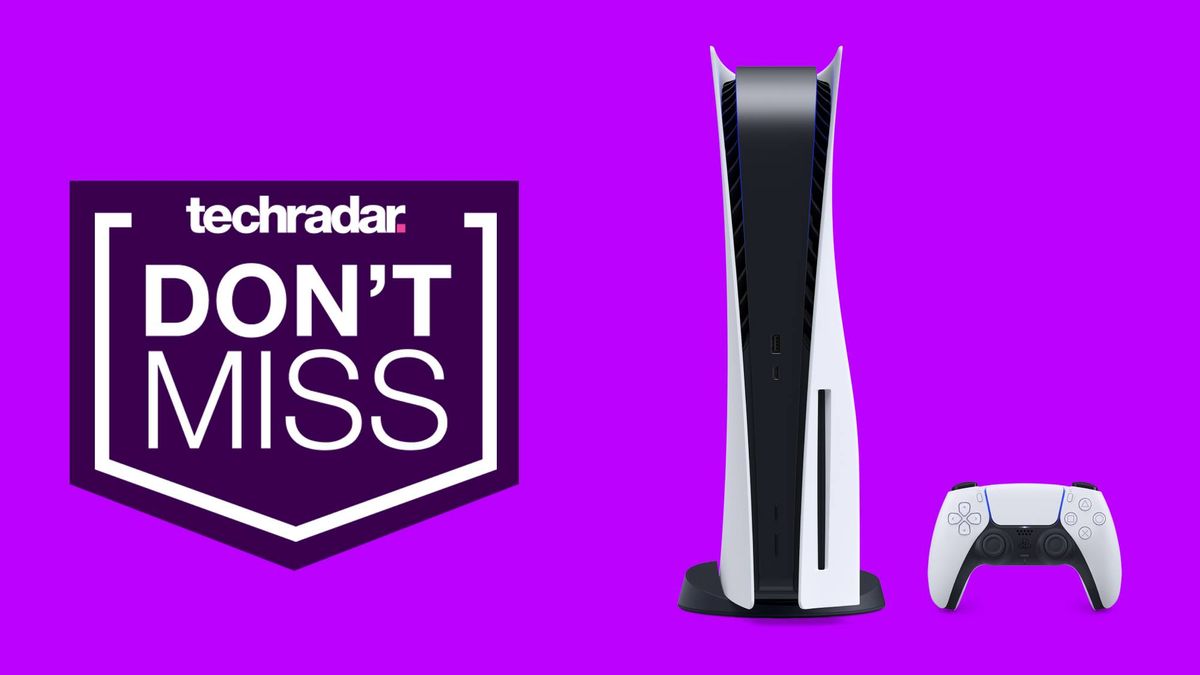 If you're searching where to buy PS5, Very has opened waiting room for its latest PS5 stock drop. Should you make it through, which in our experience isn't always a guarantee, the PS5 disc version and PS5 Digital Edition will be available, usually with optional extras. It's unclear how long users will have to wait, but if the console is available on its own, and the add-ons aren't too excessive, this could be a great chance to grab Sony's console before it goes out of stock again. Very's waiting room will automatically refresh every 30 seconds, so keep the tab open for the model you'd like and cross those fingers and toes. The PS5 continues to be in extremely high demand in the UK, with stock selling out almost instantly. Stock drops continue to be sporadic across retailers, and it seems like this trend will continue for quite some time. If you miss out on Very's PS5 stock or simply want to know where to buy PS5 quickly, you'll find all the links to buy PS5 at various retailers below, including the PS5 Digital Edition. Keep checking these links as you never know when more consoles will hit the shelves.

The Stories series has returned with a second shot at glory. The game only launched a couple of weeks ago. The turn-based spin-off is out today on Nintendo Switch and PC. It includes five content drops that span up to this October. This offshoot from the series has been given the chance to shine once more. The turn-based game will receive several free updates in the future. Amiibo figures for Ena, Razewing Ratha, and Tsukino were also revealed.

The Fortnite server offline error on the Epic Games launcher appears whenever a new update is landing, with downtime from Epic Games' ensuring that players will sometimes be hit with this message and will therefore be unable to play the battle royale game. So how do you fix the Fortnite servers offline error in the Epic Games launcher? Fixing the server offline error in the Epic Games Launcher typically involves waiting for a new update to roll out, though you can make sure the issue isn't on your end by following these steps: By checking for updates, you'll be able to keep tabs on whether or not Epic is rolling out a fresh patch for the game. When this happens, the developer will take its servers offline for downtime in order to roll out the patch, which will mean that players aren't able to jump online. If no update is being pushed live, then you're receiving the error message for another reason. Typically, this could be related to your internet connection, so make sure that the device you're trying to play the game from has an active internet connection. Lastly, ensure that you aren't having issues with the Epic Games launcher. Reloading the launcher usually helps solve this problem, though you'll need to ensure that you're shutting the program down rather than simply closing it, which you can do by accessing the Task Manager and closing it in the Processes tab. After following the above, you'll have covered all bases when it comes to the problem, and will likely be left waiting for a new update to download until you can play again. In other Fortnite news, leaks have reported that the game is set to receive an Ariana Grande skin along with a Naruto skin. The newly unveiled Steam Deck will also be able to run the game along with Roblox and Minecraft.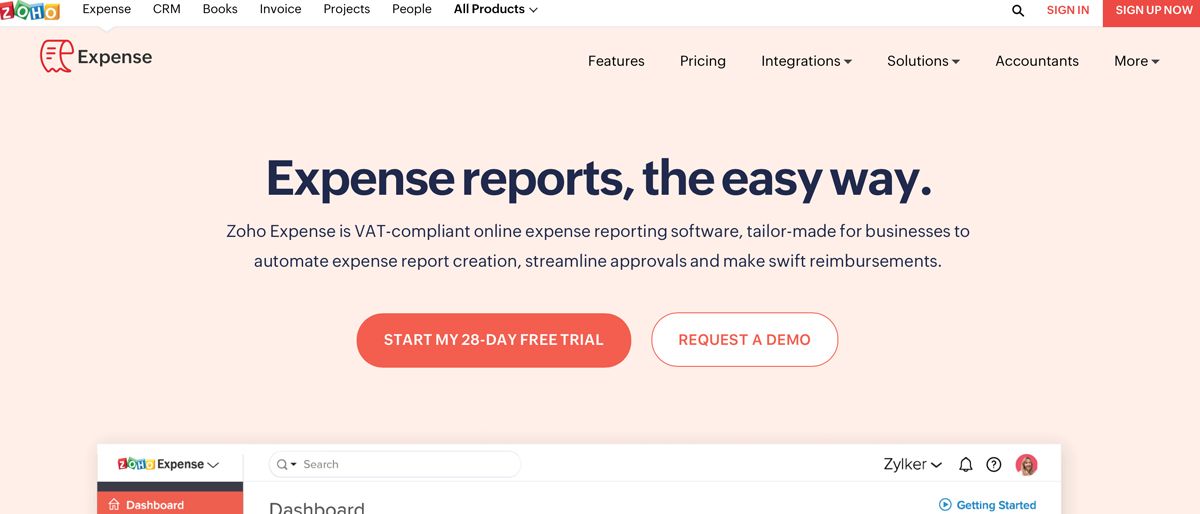 Zoho Expense is another part of a growing range of software products from the India-based Zoho stable. It recently announced a new version of its Expense reporting software that aims to help businesses recover following the coronavirus pandemic. S everal areas of improvement include increased control and compliance capacity with businesses now able to create and track budgets using a dashboard. Customisable alerts prevent budget overspend and automatically block further applications, while the new rule engine allows finance departments to ensure compliance. There's upgraded fraud detection in place that can identify and flag fake receipts or duplicate entries, while approval flows are now fully customisable too. Along with being potent and easy to use, the software also works nicely alongside Zoho's other accounting tools, making it an obvious choice if you're already a convert. Other similar products in this area include QuickBooks, Rydoo, Expensify, Hurdlr and Pocketguard. If you're completely new to Zoho's products then the 14-day trial of its Expense package is an ideal way to get fully acquainted with the controls. If you're suitably taken with its raft of power tools then the ongoing costs make it very affordable. There's actually a free plan that costs nothing and allows up to three users to enjoy the potential of the program. Next up is the Premium Plan, which costs just £2.50 per month if billed annually, while it's £3 per month if you prefer to pay as you go. This comes with a minimum 10-user requirement. Zoho Expense also comes in an Enterprise Plan incarnation, which requires a minimum of 500 users and Zoho requires you to contact them directly if you have such sizeable requirements. You'll find that Zoho Expense has a mountain of features and functions that should suit the needs of most users. Even in its base-level edition, Zoho Expense bristles with appeal. In fact, the freemium edition offers 5GB of receipt storage and features multicurrency expenses, the ability to import card transactions, customer and project tracking, VAT tracking, cost allocation and mileage expenses. If you go for the Premium version then you can add in cash advances, delegation, expense tags, pier diem expenses, auto-scans and much more besides. All three editions (Enterprise being the other one) offer power tools such as data and receipt backup plus scheduled backups as well as basic form customization, so you can tailor the package to suit your own needs. You'll enjoy zesty performance from Zoho Expense and adding to the usability of it is the way that it'll also happily integrate with other items in the Zoho portfolio. That includes Zoho Books, while the software (though not the free version) will also work with other accounting tools including QuickBooks Online and Xero. All three programs will work with Zoho CRM, Zoho Invoice, Zoho People, Zoho Cliq and Zoho Projects. The software has been nicely designed too, with no problems at all encountered during everyday usage. There are also impressive apps for both Android and iOS too. If you've got employees who need to keep track and subsequently submit their expenses for reimbursement then Zoho Expense should keep them pretty happy. The ease of use of the mobile apps is second to none, with the capacity for capturing and submitting receipts proving to be a doddle across the iOS and Android software. Equally, if you're working on the other side as an administrator then you'll find that the desktop Zoho Expense software is solid and stable. It might not always be the greatest looking interface out there, but it works, which is all most people ask for. In fact, it works particularly well on the Google Chrome web browser. You get the feeling that Zoho is really trying hard to please with its software efforts and that's backed up with a fine array of support options too. There's free phone support, Monday to Friday, plus email and a website that comes brimming over with many different resources. It's all presented in a clear and concise fashion too, which is very useful if you're a first-time user who is getting to grips with the software. Zoho Expense is an impressive package, even if you plump for its slightly less feature-laden free edition. There's SSL encryption and two-factor authentication, storage for your receipts, a small mountain of features and functions that cover anything and everything in the expense tracking landscape, plus integration with other programs. While it's great that Zoho Expense works with other Zoho products, the way it has been engineered to also function with popular accountancy software such as QuickBooks Online and Xero means that its appeal isn't just for Zoho devotees. Tack on the impressive apps and the top value-for-money pricing structure, which can be scaled with ease for lots of users and it's easy to see why Zoho Expense gets the thumbs up from so many of its fans.

Rockstar Games has revealed that the next-gen version of GTA V will get special upgrades on "select vehicles" with new speed improvements and more in GTA Online. When GTA Online launches on PlayStation 5 and Xbox Series X| S later this year, select vehicles will be upgradable with all new speed improvements and more. These special upgrades will be available only on PS5 and Series X| S versions of GTAV — stay tuned for more details. pic.twitter.com/R9SS2miSC8 Not much is known about the PS5 and Xbox Series X| S version of GTA V, although it's nice to see Rockstar Games revealing more details slowly as its holiday 2021 release approaches. The news about vehicles getting speed improvements can of course be attributed to the fact that the new consoles have super fast SSDs, but it's also a reassurance that GTA Online's current updates will make an appearance in the new version. GTA Online recently got a new update in the form of "Los Santos Tuners" which brought new missions, races and a new social gathering spot called LS Car Meet. The next-gen version of GTA V will release on PC, PS5 and Xbox Series X| S on November 11,2021. For the latest gaming news and reviews, follow IGN India on Twitter and Facebook. For the latest gaming videos, follow us on Instagram.

The ongoing pandemic has undeniably been a test of endurance for everyone. While outdoor activity and interactions have decreased, online engagement has been on the rise not only in professional domain, but across personal life as well. That said, this may not have resulted in a net-positive behavior as a Microsoft research now reports that online civility actually deteriorated going into the second year of the pandemic. Microsoft surveyed 11,067 respondents spread across 22 countries in 2021 - which is the second and ongoing year of the pandemic considering most countries started enforcing stricter measures in early 2020. People aged 13-74 were surveyed about their experience when it comes to 21 online risks spread across four categories, namely sexual, reputational, behavioral, and personal. The survey's results revealed that 82% of the countries had experienced net-worse online civility during the pandemic. Only four of the 22 surveyed countries showed a net-positive change, namely Columbia, Peru, Mexico, and India. Meanwhile, countries like Germany, Italy, Poland, Philippines, and Hungary reported the steepest net-negativity, as can be seen in the graphic from Microsoft below: Only 17% of respondents claimed that digital civility improved during COVID-19, while 30% claimed that it actually decreased. These numbers were at 26% and 22% respectively in 2020. Meanwhile, the trend for digital positivity such as people helping each other online dropped to 56% compared to 67% last year according to these respondents as well. Other notable statistics include: The trends reported by Microsoft are certainly disappointing and something for us to ponder and improve upon as a global community. The company says that it will reveal the full report on the international Safer Internet Day 2022 on February 8, 2022.

The new Fortnite 3.23 (17.20) update today is being rolled out across PC, PS5, Xbox Series X, Xbox One, Nintendo Switch, and more, with Epic Games revealing what's included in this new update's patch notes. The Fortnite patch is available to download following the game's server downtime today, with Epic adding in the long-requested Preferred Item Slots feature as it prepares for its upcoming Bugha's Late Game mode. The update version number is 3.23 on PS4, Xbox One, and Xbox Series X,17.20 on PC, and 1.000.034 on PS5 The new Fortnite 3.23 update adds in Preferred Item Slots, allowing players to manage their inventories more effectively. The list of new additions and fixes as noted by Epic is below: Preferred Item Slots are a big change for Fortnite, with players now able to create a preset that will automatically put certain items in certain places in their inventory. This means that if you wish to have a sniper rifle at the start of your inventory, you can now choose to do so, giving you quick access to the weapons you use the most. We're beginning to disable services in preparation for the v17.20 update, with server downtime beginning soon. We'll let you all know when downtime has ended! pic.twitter.com/EZ5PpFVTtS Fortnite Status (@FortniteStatus) July 20, 2021 Server downtime was announced by Epic this morning in preparation for the new update, with servers set to go back online in the next few hours. Additionally, Epic revealed that Bugha's Late Game mode will roll out shortly following this new update, a brand new competition held in honor of the 2019 World Cup Solo Champion that will allow players to compete for cash prizes from July 20 to July 28. In other news, Tom Clancy's XDefiant was revealed yesterday, lifting the lid on Ubisoft's free-to-play arena shooter. Nintendo also revealed that it won't be releasing a Switch Pro in the near future, despite the disappointment surrounding the Switch OLED.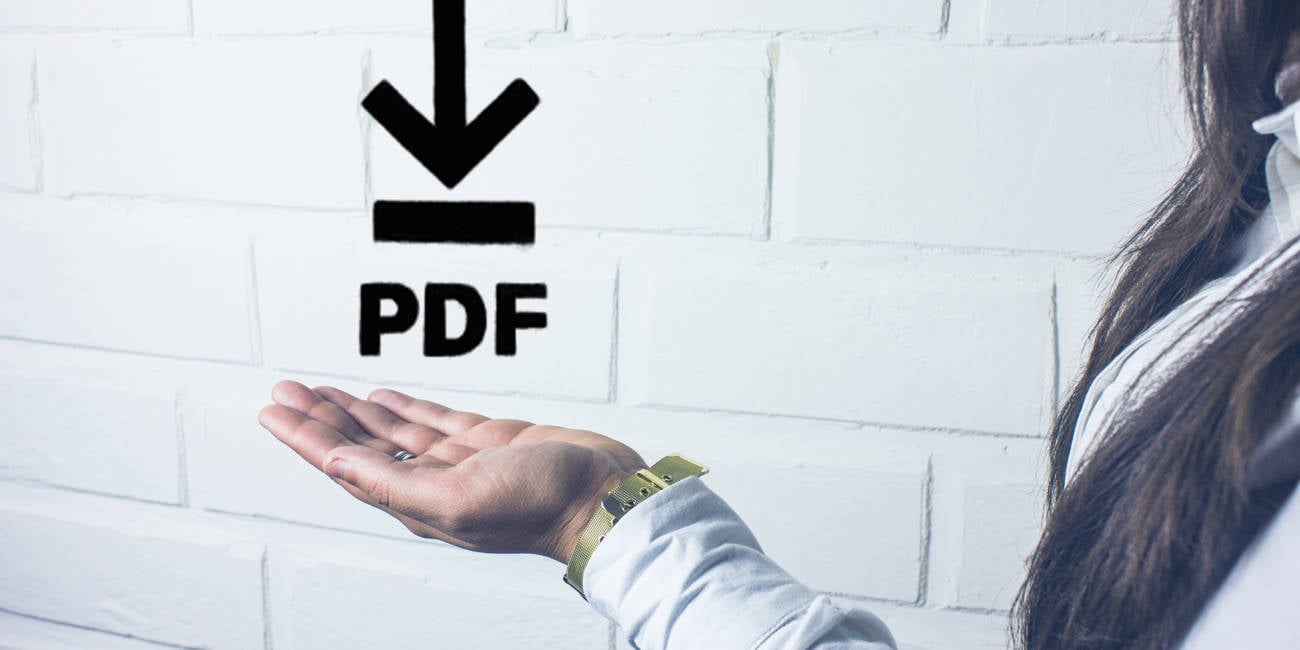 In January, an online publisher launched a website called Lab 6 that serves its content as a PDF to protest the state of the modern web, and has caused quite a stir. There's nothing novel about posting PDFs to the web, but doing so as a protest against web technology is akin to taking a stand in the tabs-spaces debate – PDFs have long been a polarizing topic. Since then, two more issues of Lab 6 have been published, prompting disagreement among other web developers about the wisdom of this approach. The author, who asked to be identified simply as "James" in an email exchange with The Register, justified use of the PDF format as an attempt to push back against modern web technology. "PDF has many shortcomings," he wrote in his initial issue. "But in its cold, immutable fixity, it stands in opposition to the mercenary, dynamic web of rubbish." His post cites the toxic effect of advertising on the web, complaining about how search engine optimization has led to the generation of "megabytes of adverts, distractions, upsells, misdirections, invitations to sign up to newsletters, cookie warnings, [and] GDPR warnings." It rails against the mutability of web pages, updated without notice in an attempt to keep the attention of search engines. It laments the tracking and monitoring scripts that litter websites. And it decries the capture of the web standards community by browser vendors. James, in short, rejects the way the web has evolved from a document-centric platform to an application-centric system. His solution is to publish files as PDF/A, "which forbids interactive content (normal PDFs can contain JavaScript!) and ensures your PDFs are absolutely self-contained, even embedding the fonts." Maximiliano Firtman, a mobile and web developer and author, dismissed the cri de coeur as noise. "PDF Is not a format suited to share in different formats and diverse devices," he told The Register . "It's a format created for printing. So it's like using a boat to drive across a street." "There are much better choices, starting with just HTML with no external resources, epub, [or] markdown," he said. "PDF is not responsive, it's slow, it can't be translated, it's insecure, it's not accessible, [and] it can include embedded JavaScript proving it can be as harmful as any web page. It's just ignorance and stupidity." In an email to The Register, James explained that Lab 6 is a personal project. "My employment is in an industry completely unrelated to web technology," he said. "My interest in the web is purely non-commercial, growing out of the Geocities pages I used to make in the 90s as a kid. Lab 6 is about more than shilling for Adobe (there's a longitudinal capture-the-flag forensics exercise hidden in it, for example)." He said he was surprised his site had received social media attention and noted that his most recent post is a hybrid PDF and Gemini file, "which might go some way to addressing a lot of the hate that PDFs attract." James said there wasn't a single moment where web technology went off the rails for him. It's not all bad, he said, but he cited four specific concerns. First, he objects to the movement away from HTML as a finished specification. "HTML is currently effectively just whatever the browser vendors say it is, written down in a standard of sorts, but with no end in sight," he said. "It will never be finished, so the bugs will never be fixed, and the complexity has grown so immense that nobody other than the incumbent browser vendors can realistically implement the web at all any more." Second, he took issue with the way independent bloggers have moved to specific platforms rather than running their own services. He said he could understand that as a response to the hostility of the internet – who wants to run their own infrastructure when it's under constant attack? – but he said the cost has been the death of format experimentation as content gets squeezed into standard templates and distributed through a handful of aggregators. Third, he bemoaned the monetization of everything. "It's impossible to search for, say, recipes online now and find an actual recipe without wading through insane volumes of advertising and SEO'd blather," he explained. "The kind of recipes you find on page one of search results seem to exist solely for the sake of attracting eyeballs, not because someone genuinely loved a recipe and wanted to share it." And fourth, he denounced the web's shift from a document-centric to an application-centric model. "The web is now an application hosting environment," he said. "You can still write a document in very plain HTML but there's no demarcation between static documents and web applications. Even techies who pride themselves on writing efficient lightweight markup usually can't resist putting a comment feedback form on the page or hiding some tracking JavaScript in the background." James is not a fan of PDFs. They're ugly and inelegant, he explained. But he sees them as a way to mitigate the harm of the modern web ecosystem, one that's accessible to non-technical people through common tools like Microsoft Word. Asked whether he felt the inability to alter PDFs through client-side intervention – something typically available to browser users viewing HTML documents – represented a loss, he disagreed. "The fact that PDFs are not easily edited by users is a feature, not a loss," he replied. "It's a terrible format for distributing data, but so is HTML (if you want to distribute data, it's better to attach it as a separate tab-separated-values file than to rely on users being able to parse it out of an HTML table)." "I don't see PDFs replacing HTML by any means, but I do see them as one path to recovering the concept of the document," he elaborated. "A good outcome here would be for HTML to become the app platform of the web, and cede ground to PDF, Gemini, and others, as the document platform for the web." "I would like to see more format experimentation, more diversity of thought and approach… a heterogeneous pluralistic web where people still try new things and challenge centralization and build out simpler, more sustainable, slower communities that ditch the like & subscribe culture." ®

A second Australian space launch site has been granted a facility licence by the Australian Space Agency. The Southern Launch facility is based in Whalers Way, at the tip of the Eyre Peninsula around 680 kilometres west of Adelaide, South Australia. Being granted a licence will now enable the company to establish its suborbital rocket testing facility. Initially, the Whalers Way site will support a test launch campaign for up to three suborbital rockets. Data from those launches will be collected to measure environmental impacts that will determine the site's viability as a possible launch location for future suborbital and orbital launches. Head of the Australian Space Agency Enrico Palermo said the approval signals Australia's maturing launch capability. "Momentum in Australia's civil space sector is growing every day, signalled by increasing private investment and associated job creation," Palermo said. "This approval provides the emerging launch sector with the confidence of the Australian Space Agency's intention to grow Australia's launch capability and infrastructure, in alignment with our civil space strategy." This is the second launch facility licence that Southern Launch has been granted. In March, the company's Koonibba test range, based on the west coast of the Eyre Peninsula, South Australia, was awarded the country's first launch facility licence. The Australian government announced earlier this month it is helping local space manufacturers expand their supply chains globally through its AU$1.3 billion Modern Manufacturing Initiative (MMI). Under round one of the integration and translation streams of the MMI, four space companies will share in nearly AU$14 million in funding. The MMI is being delivered as part of the federal government's AU$1.5 billion Modern Manufacturing strategy, which has outlined the space as one of the priority sectors. The other sectors that have also pinned as priority industries are resources technology and critical minerals processing, food and beverage, medical products, recycling and clean energy, and defence. In May, former Australian Defence minister and Boeing Australia, New Zealand and South Pacific president Brendan Nelson urged the federal government to take a coordinated approach towards growing Australia's space industry. He envisages that this could happen by establishing a council that would bring together "disparate elements of the sector" -- including universities, the training sector, small startups through to big corporations and "everything in between", publicly funded research institutions, entrepreneurs in the space sector, the chief scientist, representatives from different geographies, plus ministers in relevant portfolios -- to develop a work program so it's not just a "talkfest". "You could have like a small G20 model where you have working groups that are tasked with doing work and delivering reports to the meeting in front of the relevant ministers on a regular basis -- I would suggest three times a year," Nelson explained to the Standing Committee that is currently conducting an inquiry into the development of Australia's space industry.

The right to repair IT products such as computers, laptops, and smartphones would not only help extend the life of a product, but it could also be the solution to reducing "lifetime emissions", TCO Development said. "Right to repair, from our point of view, is one of the most critical enablers of a circular economy… meaning we need to keep the IT we already have in use for as along as possible, at its highest possible value," TCO Development global director of purchaser engagement Clare Hobby said, speaking during the Productivity Commission's virtual right to repair public hearing on Tuesday. She clarified "longer use" by defining it as not only using a product for its initial intended purpose, but also for "facilitating greater access to replaceable components, repairable products for things like battery, memory, key components that can be replaced, and driving that functional secondary market for repaired and refurbished devices". Based on a study carried out by TCO Development, up to 80% of the lifetime emissions of a computer happen in the manufacturing phase, long before it is procured, Hobby said. "What we need to be thinking about is disrupting the frequency of manufacturing of new IT products. We need to slow down that rate of lifetime emissions," she urged. The problem is particularly stark when it comes to the life span of printers, Hobby said. "Over 20% of printers in use today are used less than 3% of the usable life before being switched out to a brand new product, either through a lease contract or ownership contract," she said. A similar trend also exists in the hyperscaler market. "There is a perception that a server is a three-year product where really they're actually designed to last for 10 years, and so because of the data security concerns, a lot of servers are being decommissioned and actually shredded. The same with laptops, particularly in some healthcare settings, because of data security," Hobby said. She acknowledged, however, there is evidence that some changes are being enforced. "We need to move away from the typical three to four years use cycle. We're seeing, particularly in the public sector in the corporate space, where it has gotten very, very good at delivering good products at a low cost at high frequency, and... we're seeing more and more procurement contractors extending that use phase now to five to six years," Hobby said. Hobby further added to move the conversation around minimising e-waste along, focus would need to be placed at the product design stage. "That's when the change happens, it's when we can harness and aggregate the leverage, the budget, and the demand of organisations, large consumers, that have the mandates to incorporate ESG and sustainability into their ICT procurement," she said. Hobby also took the opportunity to highlight that having a right to repair would be vital for addressing future component shortages, much like the global chip shortage that has resulted because of the COVID-19 pandemic. "In our experience that points us in the direction of even stronger need for right to repair … right now we're seeing delays in certain chips for 1-1.5 years, particularly coming out of Taiwan, so this is something for resiliency moving forward," she said. For the Australian Industry Group (Ai Group), the public hearing on Tuesday was an opportunity to draw the Productivity Commission's attention to the common downside of allowing unauthorised third-party repairers to repair an electronic product. "As products become more complex and integrated, it's going to become increasingly difficult to determine faults or to isolate issues to certain parts of a product, and that creates some more issues with repair," Ai Group policy officer Rachael Wilkinson said. "For example, if the wrong chip is inserted into a laptop, it can short the entire system, so getting the right part is very important. "One member advised us of seeing an unauthorised third-party repair where they'd actually used blue cellophane beneath the screen to mimic the look of LCD, and it had been attached using a hot glue gun … we would argue that is the reality of providing carte blanche to people who are not authorised or not accredited in some way to be doing repairs." "But in the event that such prohibitions are introduced, they should be designed to limit manufacturer liability for damage beyond their control."

Nintendo has confirmed that hit social deduction game Among Us will be free to play for Nintendo Switch Online members. Published on By Nintendo has confirmed that the smash-hit social deduction game Among Us will be free to play for Nintendo Switch Online members, starting tomorrow. The latest free Game Trial available to Nintendo Switch Online subscribers in North America is Innersloth's Among Us. If you've been living under a rock, Among Us is a delightfully clever online social deduction game in which players must identify imposters in a range of quirky sci-fi locations. The game was a modest success on its initial 2018 release but was catapulted into the mainstream last year following coverage by a range of popular Twitch streamers and YouTubers. Nintendo Switch Online members can play the complete game at no additional cost from July 21-27, 2021. It's worth noting that the game is always free-to-play on mobile devices but usually retails for around $5 on consoles. For the duration of the Game Trial event, Among Us will also be discounted by 30% on the Nintendo eShop. Sus out impostors in the full version of #AmongUs, available for #NintendoSwitchOnline members to try from 7/21 10 AM PT—7/27,11:59 PM PT! Among Us will also be available to purchase for 30% off from 7/21,10 AM PT—8/1,11:59 PM PT! Pre download here: https://t.co/uJ7FrqPNZd pic.twitter.com/br3kWJijnJ Nintendo of America (@NintendoAmerica) July 19, 2021 At the time of publication, we don't have confirmation on the Game Trial being available in Europe. We'll update this post if the situation changes. Fans of the game can look forward to some rather splendid collector's editions set for release later this year. Follow Thumbsticks on Flipboard, Facebook, Google News, and Twitter for a daily delivery of video game news. Thumbsticks has a couple of goals. We want to write interesting articles and cover games that most outlets won't, and we want to give opportunities to new writers and new voices. And right now, with the current state of online publishing? It's tough to meet those goals! We hate to ask, but if you want us to continue writing what others won't, or to keep covering weird indie games, or to be able to give opportunities to new writers – and only if you can afford it – then please consider supporting us on Patreon. Thumbsticks editor and connoisseur of Belgian buns. Currently playing: Paper Mario: The Origami King, Animal Crossing: New Horizons, and Pikmin 3 Deluxe. Road 96 gets a Nintendo Switch and PC release date Nintendo Switch releases for July 18-24,2021 This week's Nintendo Switch releases (July 12-16,2021) This week's Xbox Free Play Days games are… Among Us collector's editions revealed for PlayStation, Switch and Xbox What's the difference between the Nintendo Switch OLED Model and the original Nintendo Switch? Nintendo has confirmed that hit social deduction game Among Us will be free to play for Nintendo Switch Online members. Procedural road trip adventure Road 96 is coming to Nintendo Switch and PC via Steam in August. Have you got the time for yet another live-service shooter? Nah, neither do we. Oh, here's Ubisoft with Tom Clancy's... Cris Tales and Orcs Must Die! 3 headlines this week's lineup of new PlayStation Store releases for the PS4 and PS5. Pokémon Unite and Cris Tales headline this week's lineup of new Nintendo Switch eShop releases. Cris Tales headlines the list of new games coming to Xbox Series X| S and Xbox One in the coming week. Ubisoft bumps the release dates of Rainbow Six Extraction and Riders Republic. This week's Xbox Free Play Days titles include games about slaughter, survival, and simians.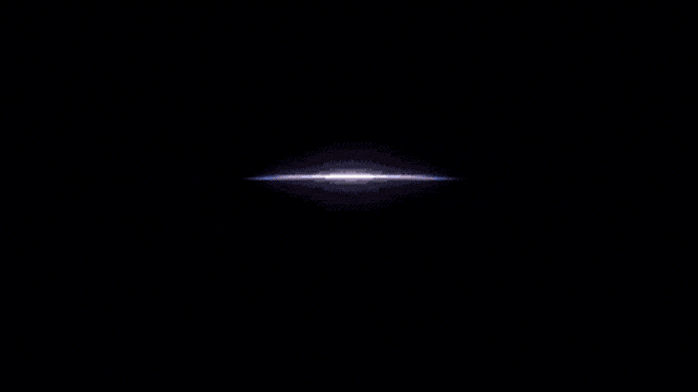 Samsung Russia has already leaked details of its Unpacked 2021 event, and now MySmartPrice has leaked Samsung's teaser for the event. The teaser clearly focuses on Samsung's folding devices, likely the upcoming Samsung Galaxy Z Fold 3. As leaked earlier, the event will take place on the 11th August 2021 and will be streamed from Samsung's website and YouTube at 10 a.m. Eastern time in the United States and 11 p.m. Korean time, and apparently 17:00 Russian time. At the event, Samsung Electronics is expected to introduce a total of five new products, including the Samsung Galaxy Z Fold 3, Samsung Galaxy ZFlip 3, the Samsung Galaxy Watch 4 and Galaxy Watch Active 4, and the new Samsung Galaxy Buds 2. Evan Blass has already leaked all the devices, releasing Samsung's full Unpacked 2021 product line-up in leaked 3D marketing renders. See the devices below: The Samsung Galaxy Z Fold 3 is powered by the Qualcomm Snapdragon 888 chipset, has 12GB RAM and 256GB and 512 GB storage capacity,4,380mAh battery and 25W fast charging support. It will also reportedly have an in-display fingerprint reader and an under-display front-facing camera. The render however either shows a very obvious Under Display Camera or a normal punch-hole camera. The device is expected to be slightly lighter than the Samsung Galaxy Z Fold 2 and also significantly cheaper. The render confirms S-Pen support, but that, like the Samsung Galaxy S21, the pen will not have a dedicated silo in the device. Read our full rumour round-up of that device here. The Samsung Galaxy Z Flip 3 is expected to feature similar specs, a larger external display, a two-tone design with small bezels and a 6.7x inch,120Hz, UTG internal display. The Samsung Galaxy Watch4 and Watch4 Active will be Samsung's first two smartwatches that will be powered by WearOS. The Galaxy Watch 4 price range will be between 350 – 370 euro ($410 – 435) for the 40mm and 380 – 400 euro ($450 – 475) for the 44mm variant. The Galaxy Watch 4 Classic will start at 470 – 500 euro ($550 – 590) for the 42mm and 500 – 530 euro ($590 – 625) for the 46mm variant. The Samsung Galaxy Watch 4 will be available in black, silver, gold and green. The Galaxy Watch4 Classic will be available in three sizes: 42mm,44mm and 46mm. Also, it will feature a rotating bezel which will allow you to easily interact with the UI. This Classic edition smartwatch will be available in While, Black and Grey colors. The Galaxy Watch4 Classic will be durable than previous-gen Samsung smartwatches as it is protected by Gorilla Glass DX/DX+. Also, it is rated at 5ATM and certified for MIL-STD-810G. The new Samsung Galaxy Buds 2 feature a minimal design and feature a new colour scheme in a glossy finish. It features two microphones for better ANC or Active Noise Reduction, a more limited version of the same feature. The Buds2 will be available in White, Black, Purple, and Green colour option, and the square case will be white on the outside, while the inside will match the accompanying Buds2. The case will offer 2.5w wireless charging, and hold 500 mAh, while the Buds2 will house a 60 mAh battery. This is a big upgrade for the case (from 270 mAh) though the actual headphones are down from 85 mAh. The Galaxy Buds 2 is expected to range between 180 – 200 euro ($210 – 235). Pricing will vary by market.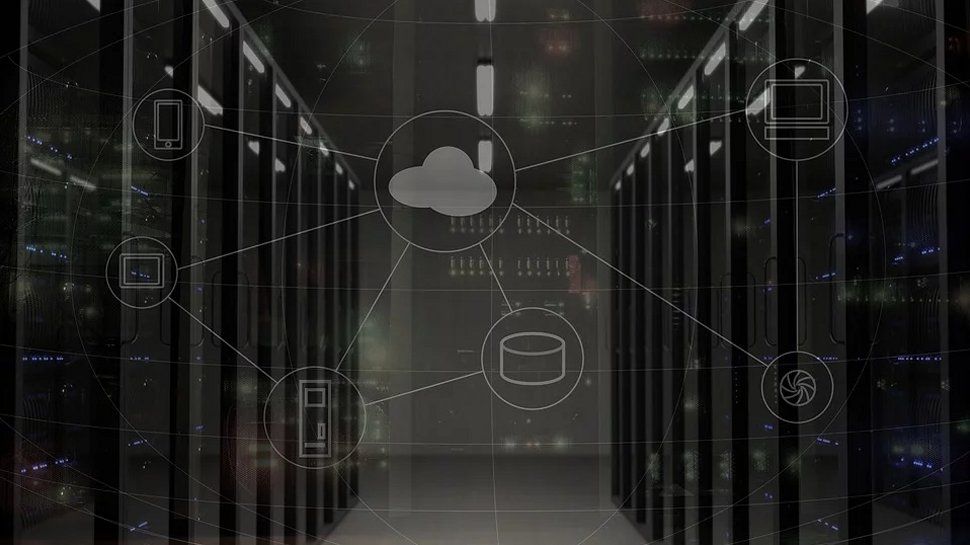 The best cloud analytics platforms simple and easy to find actionable insights within your cloud storage, especially when applied to big data. This is especially important as cloud computing has revolutionized how business works with data not least as the profusion of data from a wide array of digital applications can be more easily collected. Business intelligence can then be applied according to a range of different sources and areas, from systems operations to employee performance. However, while a lot of SaaS platform come with built-in analytics, often you'll need to combine different data sets from different sources, or even export data from spreadsheets for use with business intelligence tools. This is where cloud-based analytics software really comes into its own, as not only will it be able to represent all those figures and numbers into clear data visualizations, because it's based in the cloud it means the data can be synchronized and shared across key employees or supervisors. While there are a wide array of analytics programs currently on the market, here we'll feature the best cloud analytics platforms currently available. Azure Stream Analytics is the feature in Microsoft's powerful Azure cloud computing platform for processing complex analytics from your data. It aims to be provide information in real-time in a way that is easy to manage even when used on the most advanced applications. There's no need to create and allocate new IT infrastructure or virtual servers for the processing. Instead, commonly used SQL queries can be used to extract basic information, with the ability to add other programming languages such as JavaScript and C# for more complex operations. Additionally, AI and machine learning features are also available to help develop and automate more advanced processes, not least for monitoring data pipelines with millions of concurrent events without incurring any significant latency. As with other Azure services, analytics are entirely scalable according to need and you only pay for the Azure resources you are actually using. Of course, it goes without saying that this may not be the solution for smaller businesses lacking IT staff, but even if they do use Azure there are additional analyst companies who can provide both the analytics and business intelligence from your data. AWS Analytics for Amazon Web Services also offers a wide range of analytics services, covering every feature of the powerful cloud platform according to what information you want to analyze. Like Azure you can use SQL-powered analytics without having to set up virtual servers for interactive analytics. However, you can use different Amazon services to analyze different storage platforms according to different needs. For example, you can use AWS Elasticsearch for operational analytics relating to your applications, such as for general monitoring, log and clickstream analytics. Then there's the option to apply a range of analytics tools to data lakes and data warehouses, using machine learning to help uncover additional insights while also automating data retrieval. AWS supports a number of programming languages to ensure you can get the most from your analytics, as well as open APIs using open standards to ensure the most flexible and accommodating service. Additionally, AWS is becoming increasingly fast and efficient in terms of how it stores and processes data, and its integrated suite of services makes it easier than ever to perform the analytics you need on the data you use. IBM Cognos Analytics is a business intelligence platform and self-service analytics solution that uses AI and machine learning. The aim is to discover patterns of information other products cannot find using advanced pattern detection, and provide both answers and actionable insights through the natural language-powered AI assistant. Cognos Analytics can be run from the cloud or on your premises. Either way, data in the form of spreadsheets or CSV files can be uploaded to the program, where the data sources can be combined and modeled. Cognos recommends what it believes are the best chart types for visualization, and reports have geospatial-mapping capabilities. Charts can also be augmented with other media, such as voiceovers, and interactive elements can be incorporated. Qlik Sense offers an extensive analytics solutions for use with hybrid clouds and multi-cloud setups. Additionally, there are various configuration options available which means analytics can be processed and visualized by a wide range of employee types for different levels of complexity. Qlik Sense also uses AI to suggest insights as well as provide automation of tasks. There are options for natural language searches, and real-time analytics are available. The platform can also be integrated into your projects and apps via an API, and analytics can be made available both offline as well as online. Overall, Qlik Sense is one of the leading analytics platforms, and has been for years, due to its extensive flexibility. The ability to generate anything from complex to ad-hoc reports, as well as allow ordinary employees to generate useful visualizations, makes this a market leader. Domo is a software company which specializes in business intelligence tools and data visualization. It was founded in 2010. Users can manage all functions from the main dashboard. It is straight forward to use and easy on the eye. The dashboard works in real-time. Users can view data relating to multiple business areas, return-on-investment, key performance and indicators. Domo has its own App Store where users access free and paid connectors. Also, included are a huge variety of plug-ins which help with tools such as Microsoft Excel and PowerPoints. The 'Workbench' imports large amount of data via XML, ODBC and Excel amongst others into the solution. The 'Analyzer' application allows users to view results they are most interested in. Less interesting data can be hidden with one-click. Users can filter the data they want to share with other users. Domo offers a free 30-day trial allowing you to try the service for yourself. Zoho Analytics allows users access to an easy-to-use dashboard. It is part of Zoho's software suite but works as a stand-alone package also. The interface is user friendly. From here users have access to a help center, a snapshot tour, a variety of data samples and live chat. Zoho Analytics allows users to load data onto their reporting center with just a few clicks. The automation feature runs reports without prompt based on the type of data you have entered. Users can share data and collaborate on tables and reports. More in-depth reporting is available but this is more suitable for experienced users. This advanced reporting includes a handy drag and drop feature which is used to insert data into columns you create. With a variety of filters, users can sort data, queries and output visualizations as needed. Analysts can also run custom made SQL (Structured Query Language) queries. Different packages are available according to the number of users, rows, and data connectors are required. Additionally, more expensive plans offer additional admin and group support features.

Back in May, Microsoft warned of a widespread gift card scam using a phishing technique called business email compromise (BEC) to get access to business information or to steal money. In this particular campaign, attackers were targeting various industries including real estate, consumer goods, agriculture, and more by using typosquatted domains to trick recipients into thinking that emails come from people they know. Now, the Redmond tech giant has highlighted that it is fighting legal battles to ensure that it is not possible to use imposter domains in cyberattacks. Microsoft says that its Digital Crimes Unit (DCU) secured a court order on July 16 to take down digital infrastructure being utilized by malicious actors. This was mainly around the use of imposter domains, which the company calls "homoglyphs". These were being used to impersonate Microsoft customers and engage in fraudulent activity. Homoglyphs typically use typosquatting to register domain names that can be used to impersonate legitimate organizations. Examples of this include "MlCROSOFT. COM" and "MICROS0FT. COM" to impersonate "MICROSOFT. COM". Following Microsoft's legal engagement on this front, a judge in the Eastern District of Virginia sent a court order to domain registrars to disable services on malicious domains being used to impersonate the company. Microsoft says that homoglyphs have been used in a lot of BEC attacks across various industries all over the globe, with malicious actors being able to gain customer credentials, have funds transferred to their accounts, and even gain access to the network of customers of their target. Microsoft has highlighted that criminals using this technique appear to motivated by financial benefits rather than political. The Redmond tech giant went on to say that: Microsoft says that it will continue to fight sophisticated and malicious activity such as the use of homoglyphs through digital means and by collaborating with law enforcement agencies on behalf of its customers as well. The company has encouraged the use of Microsoft Defender for Office 365 and the Microsoft 365 Message Center to protect your organization against BEC attacks and stay updated on the latest notifications on this topic, respectively.

Motorola is gearing up to launch several new phones in the Edge series. We've already learned quite a bit about the upcoming devices through various leaks, including their codenames and specifications. The devices have also received TENAA certification, which means that the launch is right around the corner. But Motorola is yet to make an official announcement. While we're waiting for the company to lift the covers off the new Edge 20 series, leaker Evan Blass has shared the new wallpapers that will come preloaded on the devices. In a recent tweet, Blass shared eight wallpapers that you can expect to see on the upcoming Motorola Edge 20 series. Here's what they look like: If you like any of these wallpapers, you can download the full-resolution image by following this link. If none of these wallpapers catch your fancy, make sure to check out our post on the best wallpaper apps for Android to find something that fits your style. The Motorola Edge 20 series will likely hit the market towards the end of this month, and it will include three devices — the Motorola Edge 20, the Edge 20 Lite, and the Edge 20 Pro. Previous leaks suggest that the Edge 20 (codenamed "Berlin") will feature a 120Hz high refresh display, a triple camera setup with a 108MP primary camera, a 32MP selfie camera, Qualcomm's Snapdragon 778G chipset, and Wi-Fi 6E support. The Edge 20 Pro (codenamed "Pstar") will feature the same display and camera sensors, but it will pack Qualcomm's Snapdragon 870 chip instead. For more information about the upcoming Edge 20 series devices, check out this post.

Join the DZone community and get the full member experience. On the road to embracing DevOps, many IT organizations still depend on traditional security practices, policies, and tools that were not built to withstand the modern cloud-native approaches of scaling and complexity. With less attention paid to security, organizations fail to transform themselves in this rapidly-changing digital world. Recent surveys and researchers have found how important security has become in the software development lifecycle that was may have been ignored for years as the "security team's problem." The emergence of DevSecOps has helped organizations to shift security left, but is that enough? Organizations have barely started to understand the complexity and security threats associated with their cloud-native journey. It is highly recommended to use modern cloud-native best practices and tools to tackle vulnerabilities and threats found in the SDLC. Approximately ten years ago, the word cloud-native was coined by businesses like Netflix and Amazon. They leveraged modern cloud practices, tools, and technologies. For many companies, cloud-native means innovating, reinventing, transforming the way we do software development. Cloud-native software applications employ microservices deployed within lightweight containers that use low-overhead orchestration, runtime, and networking services. Cloud-native applications leverage cloud compute frameworks and infrastructures and encourage speeding time-to-market. These applications use modern cloud practices like immutable infrastructure, Infrastructure as Code (IaC), containers and container registries, service meshes, declarative, and APIs. Image source: DZone There are multiple steps a company can take to begin and progress on this journey. Cloud-native's fundamental principles include scalable apps, resilient architectures, and the ability to make frequent changes. Three phases to mention in the journey. Phase I > Developer Focus > Container Adoption Phase II > DevOps Focus > Application Deployment Phase III > Business Focus (end-to-end)> Intelligent Operations Example of a modern cloud-native application stack Image source: The Linux Foundation Fundamentally at the lower layer, you will have your typical access aspects of it, the load balancers, either your network load balancers or application load balancers. Then you have a large number of subnets where you have deployed all your hosts, on top of which we can actually deploy either managed or self-hosted Kubernetes: The Kubernetes orchestrator for our container deployments. We also need storage, whether it's databases or cloud storage. So once we have all these artifacts, we deploy our container orchestrators. One of the main avenues through which we can leverage and configure and deploy applications on the orchestrator is using the orchestrator API. The orchestrator exposes the API server and a very rich set of functionalities which the clients then leverage to perform various actions on the orchestrator. Now, the next aspect is that we want to make sure that we have isolation, and one of the aspects that are facilitated in a Kubernetes environment is using Name Spaces. These Namespaces will finally deploy the application pods. So, all these different artifacts are what comprise the new cloud-native application stack. While shifting security "left" is getting huge attention these days, it is highly recommended to have security integrated throughout the software development life cycle, and having security checkpoints at each stage is considered more effective. Shift-left in security means prioritizing security very early in the development life cycle and making it (security) as everyone's job. This way, any vulnerabilities that can impact the software delivery and bottlenecks in production can be prevented. O'Reilly 's survey on "How Companies Adopt and Apply Cloud Native Infrastructure" report of 590 security practitioners, DevOps managers, and CxOs from across the world found that Security and compliance barriers among the top challenges for cloud-native adoption. Image source: HELPNETSECURITY Cloud-native security addresses the security concerns involved. Cloud-native security forces the point of re-focusing on security and shifting the security left in the SDLC. Cloud-native applications must be secured for a successful digital transformation journey. Thus cloud-native security ensures that vulnerabilities are detected, identified, and remediated at the right time in the SDLC. This is where we recall the DevSecOps approach, baking security throughout the software development life cycle. Image source: DZone Cloud-native security acts as a gatekeeper and a guard for all the security vulnerabilities that might enter your software flow. Image source: Kubernetes.io The cloud is regarded as the base of the security layers. Steps must be taken at the cloud level since developers cannot configure application security at the code level. It is all about running secure workloads in the respective cloud provider's environment. After cloud, comes the cluster layer, and Kubernetes is considered as the de facto orchestration tool. When using Kubernetes, there are certain things to consider - RBAC, Pod security and network policies, secret management, logging, and monitoring. This layer talks about container security management and best practices. When the applications are built inside a container, there are certain security best practices to follow. First, avoid running privileged containers. Most applications don't need root access to operate, besides for system containers like monitoring or logging agents. This should prevent an invader from getting root access to the container and access the host node. The last C in the cloud-native security layer is code. Strengthening security into an application's code is one of the best practices in DevSecOps. It all starts with the source code. By catching security vulnerabilities early in the software development life cycle (SDLC), companies can save developers time, cost, and effort. One best policy to restrict the vulnerabilities in your code is to use tools built just for this purpose - something like JFrog's Xray. Image source: Checkpoint A typical software development flow will have the following steps: Developer develops the code/software, tests locally in his/her machine, then commits code to the version control system used; the CI/CD tool takes the code, builds it, and then pushes it to the Docker compose which also builds a container utilizing images and packages from public repositories. And then places it into the registries; after the step of successful staging, the container proceeds to production. All these steps pose security risks at each point and hence must be taken care of. The workflow might have code with vulnerabilities, libraries, and images downloaded from unknown sources, license-related issues, etc. Hence, as a DevSecOps best practice, it is recommended to have regular checkpoints at each stage of the development workflow along with the cloud-native security tools. Google cloud has put up a great table of implied requirements for security in moving to a cloud-native architecture. Image source: Google Cloud There will usually be many dependency layers in an application, from their code to production journey. For example, when the application is written in Java, you may have Maven dependencies. The next step would be running this application on Linux, and then you will have dependencies in Debian repositories. The next is wrapping it in Docker because you want to have it on Kubernetes, and then you will have Docker repositories immediately. The Kubernetes universe will have repositories like Helm center and so on. Cloud-native enterprises make use of a dedicated place to manage and store all these dependencies, binaries, and libraries, and it is Artifactory. It has all the dependencies and libraries from trusted sources. Using Artifactory makes it easy for developers to have a single source of truth while developing, and any dependencies can be easily scanned with this tool called Xray. Artifactory and Xray both are connected and hence feature a full-blown security tool when working with cloud-native applications. Security has come a long way, and it is here to stay. While DevOps focuses on speed and agility, cloud-native security focuses on the security aspect throughout the cloud-based SDLC. Combining both speed and security, enterprises can easily achieve their desired digital transformation journey. With the increasing adoption of cloud-native principles, tools, and platforms, there is a chance for security risks, which can be mitigated using security tools and DevSecOps principles. Employ the best-in-class tools to detect and analyze vulnerabilities, have integrated security checkpoints across the SDLC, and make security everyone's job. Let's keep hackers and attackers away from our systems. Published at DZone with permission of Pavan Belagatti, DZone MVB. See the original article here. Opinions expressed by DZone contributors are their own.

It has been particularly tough navigating the remote working landscape in the ongoing pandemic for a number of organizations and individuals. While apps such as Microsoft Teams have enhanced online collaboration, there is still work to be done. Now, Microsoft has announced that Teams apps built for meetings can now be utilized in Android and iOS. Teams offers apps and activities like Kanban boards, actionable dialogs, and surveys to engage users between pre-, in-, and post-meetings experiences. This capability was announced for desktop PCs back in November, but was not available on mobile devices until today. Now, it is being rolled out for Android and iOS devices as well. The mobile experience is similar to desktop. Meetings apps can be accessed from a tab before or after the meeting. If you want to interact with apps during the meeting, there is an in-meeting panel you can utilize for this purpose. Furthermore, Microsoft has introduced a new notification for all activities that take place during the meeting. You can click on "View" on the notification banner to drill down to granular details about the activity. This parity with desktop will certainly please those who actively utilize their mobile devices for work. That said, Microsoft has cautioned that apps will need to be attached to the meeting via desktop by the organizer themselves. Furthermore, not all apps are available for mobile devices currently, but third-party developers will be optimizing their apps for mobile use on a rolling basis. Users looking to utilize this functionality can do so by updating to the latest version of Teams on Android and iOS - version 2021031702 and 2021032701 respectively.

Although Windows 11 is set to publicly release later this year, people can still play around with it in the Insider Preview if they want. The OS contains a bunch of features and enhancements compared to its predecessor already, and we walked you through some of the major ones here. Windows 11 build 22000.71 also brought several changes to the OS, including tweaks to the context menu, and Microsoft has now broken down all the modifications it is making to the feature. Microsoft highlighted a number of issues in the context menu of Windows 10 including the fact that it is overly long and contains options that are barely used, common commands are not grouped together, and they are too far from the cursor. The Redmond tech giant is looking to improve on all these fronts in the Windows 11 context menu. Common commands are now right next to where the context menu is invoked. Furthermore, common commands like "Open" and "Open with" are grouped. Third-party developers can utilize IExplorerCommand and app identity to extend this menu, with apps containing more than one verb grouped into a flyout menu with app attribution. App extensions will also be grouped separately below the Shell verbs. Microsoft has emphasized that it has not removed any Windows 10 context menu functionality completely as of yet. Users can still click on "Show more options" or Shift-F10 to load the old menu to make use of Shell verbs not present by default in the Windows 11 context menu and to utilize apps that have not been ported over yet. There are a number of enhancements being made to the share dialog as well, detailed below: Microsoft has also highlighted the best practices that developers should follow when registering their apps with the Windows 11 context menu, you can find more details over here.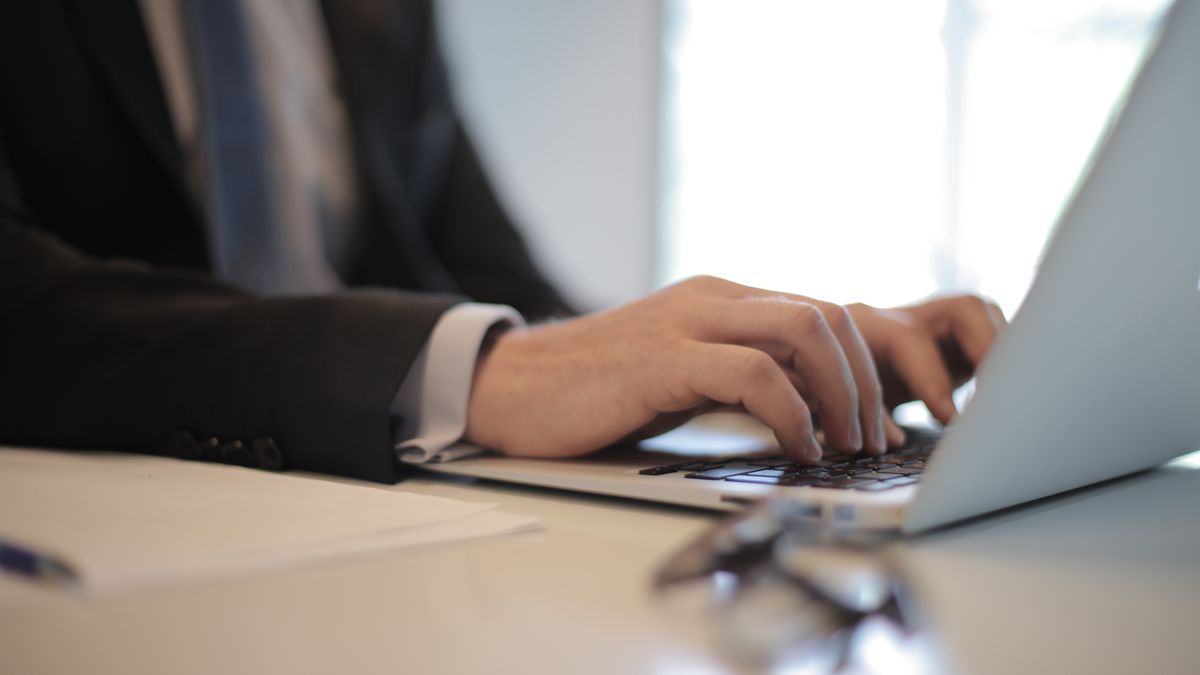 The ongoing COVID-19 pandemic has accelerated the transition away from desktop PCs and workstations and has established laptops as the dominant format in businesses and enterprises. Falling prices, a clear focus from component vendors on thin-and-light laptops and a drive to decrease power consumption, means that there's barely any difference, price-wise, between laptops and desktops of equivalent specifications, once you throw in the peripherals. In this article, we'll discuss five key aspects every IT decision maker needs to bear in mind when buying a business laptop. Buying a business laptop for an organization usually entails a designated budget either set by the purchaser or by someone else within the organization and usually part of a purchase lifecycle. That is, a device is being acquired either for a new starter or because the previous device is no longer fit for purpose (too slow, broken or out of warranty). What that means is buying a new PC for business rarely happens by itself; it is usually a well structured process which is outside the scope of this article. It may be worth pointing out two trends that are influencing the purchase of a business laptop in the 2020's. First, there's PCaaS, otherwise known as PC-as-a-service. It's essentially another variant of leasing; there's usually no upfront costs (only one fixed monthly payment that may cover accessories/peripherals) and essential software (e.g. antivirus), deployment, end-of-lease recycling/migration and support are included throughout. All major vendors now offer PCaaS. Then there's the emergence of Black Friday and various similar sales events that happen throughout the year (e.g. Amazon Prime Day, Presidents Day). A growing number of them are now targeting small and medium businesses outright with exclusive discounts, vouchers and coupon codes. Microsoft's next operating system is due to be rolled out later this year and includes some pretty compelling business-focused features. If you plan to buy a laptop over the next few months, you may want to check whether your prospective purchase is compatible with Windows 11 Pro by asking directly to the vendor. Almost all major laptop manufacturers will have a page dedicated to Windows 11 and uptake is likely to be important especially as you can upgrade from Windows 10 to Windows 11 for free. Microsoft hasn't confirmed if this will be the same for Windows 11 Pro. That process will start late 2021 and continue into 2022. The good news is that the overwhelming majority of new laptops will support Windows 11 out of the box. Here are the Windows 11 pages for Dell, Lenovo, Acer, Asus, Microsoft and HP. The obvious assumption here is that you want to stick with Windows for business but that's no longer the case. Apple's MacOS and Google's Chrome OS have made inroads in what was and still remains Microsoft's most prized possession as its de-facto OS for business end-user/client computing. You need to consider the level of support your business requires. Smaller vendors often offer a one-year warranty, sometimes with onsite support but more often than not, that's return-to-base (i.e. you need to send the laptop back to the vendor at your own cost) which is obviously not ideal. Most global vendors offer comprehensive warranty packages with their laptops with some having a three-year affair with onsite next business day support by default. Dell and Lenovo stand out by offering warranties up to 60 months (that's five years); well worth it on laptops costing thousands. Check out whether you need accident coverage or coverage outside your country; some offer support in countries as far away as India. Some car insurance providers offer a courtesy car when a member's vehicle breaks down or is involved in an accident. This allows the customer to minimize any disruption caused to his or her workflow. There's no equivalent yet from a laptop vendor. If downtime is not an option and if there are privacy concerns, having a backup laptop or PC is highly recommended. The purchase strategy for a one-man band (or very small entity) will differ significantly from that of a medium size company. If you only need a couple of laptops, you might be less picky when it comes to choosing a manufacturer refurbished notebooks. Choosing your laptop will also depend on what you intend to do with it. Edge use cases (e.g. graphics designer, coder, video editing, financial analysts) may require mobile workstations or rugged laptops rather than standard business laptops but for everyone else, the configuration below should be good enough. While there is no real alternative to a powerful CPU, extra memory and a fast SSD can often help. Battery life and processing power do not go hand in hand. That's an unfortunate truth; the fastest laptops tend to have very short battery life despite sporting massive batteries because they run components that are power hogs. Throw in the market's obsessive quest for thinness and it's no wonder that many are often disappointed by their laptops because they are either powerful but with a short battery life or vice versa. Finding the right balance means that you will identify how long you can stay away from mains and what kind of processing power you really need (hint: look at the applications you use most often). Avoid these 10 easy mistakes: Too little, badly configured memory, low-resolution display, slow storage components or no webcam. I recently compiled a l ist of things you need to avoid when buying a business laptop. Worth a look so that you don't end up in a pickle. If you plan to use your laptop at your desk a lot, then it makes sense to invest in a docking station which allows you to connect your device to a number of peripherals (like a keyboard, mouse, printer, monitor) in one simple move. The ubiquity of USB Type-C also allows some of them to charge the laptop at the same time. Generic docking stations tend to be more affordable and are compatible with various laptop ranges which makes them more attractive if you plan to change laptop brands regularly. Type-C models that do power delivery are attractive because they essentially allow you to bypass your laptop charger or keep the latter for another location. The future of external displays is 4K so make sure that your laptop supports it should you plan to have an external monitor at work or elsewhere. This means checking that your laptop either comes with a HDMI 2.0 port or a DisplayPort connector. Another option is to consider a docking station that offers either of these connectors. Using a 4K monitor can transform the way you work by offering four times the resolution of full HD, perfect for multi-tasking on several documents. It can also help improve your workflow by allowing you to work on several devices at the same time while cutting down on the number of monitors needed. Explore the upgrade options that are available for your laptop should you have access to them (e.g at checkout). For example, you could opt for a 4G/LTE internal modem should you have the option. Not only do they allow you to be connected when you're far from a Wi-Fi Hotspot, they often cost less than having to buy a separate dongle, use less power and are unlocked – plus you don't run the risk of breaking one USB port. Check whether you can get a removable/second battery which may allow you to last longer away from the mains. Security options are also worth considering; these include SSD with default encryption, fingerprint or palm readers as well as NFC/SmartCard readers.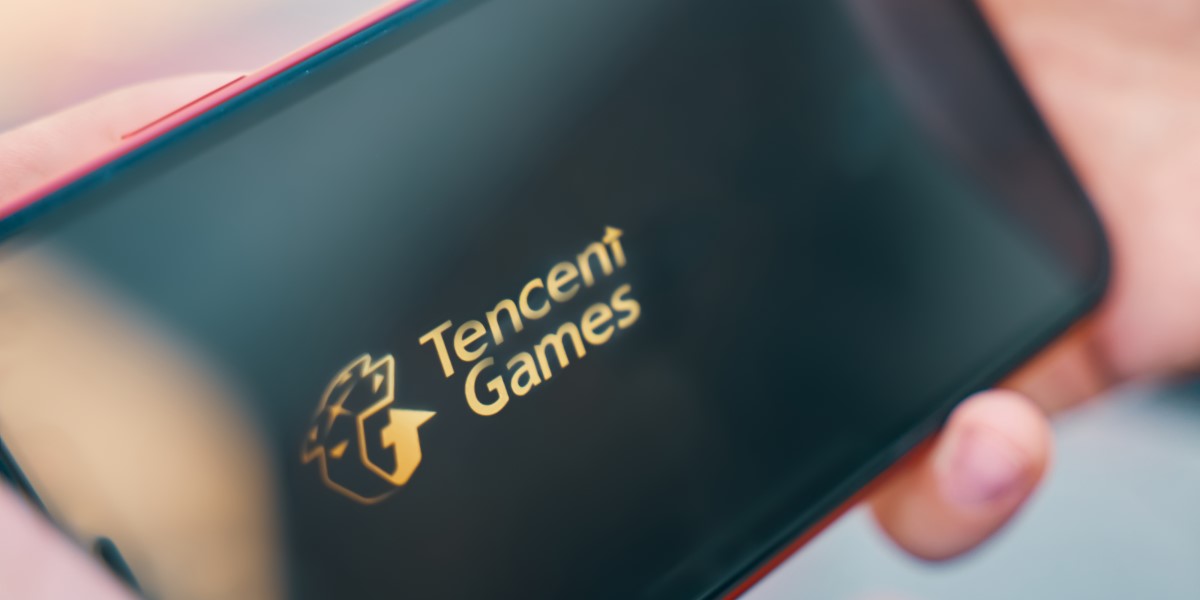 Chinese gaming and web giant Tencent will acquire UK games developer Sumo Group, which has created games in the Hitman, Sonic, and Little Big Planet franchises, for £919 million (US$1.24B). News of the deal emerged in a London Stock Exchange statement from Sumo that declared the two parties had agreed to an all-cash transaction. Sumo Group shares rose 40.5 per cent on the news, to reach the bid price of 513p per share. Non-executive chair Ian Livingstone said the deal "will help secure and further the aspirations and long-term success of Sumo" because the company "will benefit from Tencent's broad videogaming eco-system, proven industry expertise and its strategic resources". Sumo CEO Carl Cavers also liked the deal and said that he expects it will allow the company to speed development of its own games and continue to provide development services to third parties. Cavers said "possible acquisition opportunities" could also flow from the deal. James Mitchell, senior executive veep and Chief Strategy Officer at Tencent, said the transaction will "accelerate the growth of Sumo both in the UK and abroad, supporting Sumo in the market for top-tier creative talent, and the UK as a hub for game innovation". Tencent was already an investor in Sumo, with an 8.75 per cent stake. Ahead of the announcement it sounded out other shareholders about the buy and won the approval of stakeholders who together represent 27 per cent of scrip. The deal is subject to regulatory approval, which may be one reason that Tencent is using an entity named "Sixjoy Hong Kong Limited" to run the transaction from the friendlier jurisdiction of the Special Administrative Region rather than using a China-based company. Tencent has been on something of a games acquisition binge in recent years, and already owns big name studios such as Riot Games and a stake in Fortnite developer (and Apple antagonist) Epic Games, plus plenty more Chinese games developers. ®

The OnePlus 9 and OnePlus 9 Pro are being treated to fresh OxygenOS updates. Both phones are receiving stable OxygenOS 11.2.8.8, which bumps the security patch level, fixes bugs and issues, and adds a couple of new features. The most notable change in the new update is Bitmoji AOD, a feature that allows you to add your personal Bitmoji avatar on the Always-On ambient display. This avatar will change throughout the day based on your activity and things happening around you. After installing the new update, the OnePlus 9 series users can find the Bitmoji AOD feature under Settings > Customization > Clock on ambient display > Bitmoji. OxygenOS 11.2.8.8 also bumps the security patch level to July 2021 and brings along the new OnePlus Store app — first launched in North America back in April. Here's the complete changelog for OxygenOS 11.2.8.8 for the OnePlus 9 series: The stable OxygenOS 11.2.8.8 update for the OnePlus 9 and OnePlus 9 Pro has started rolling out to users in India, North America, and Europe. As always, OTAs are rolling out in an incremental fashion, meaning they will be rolled out to a small set of users initially, followed by a wider rollout in the coming days. For those who can't wait for the automatic rollout, we have provided direct links to full and incremental OTAs below for you to skip the wait and install the new update right away on your device. OnePlus 9 XDA Forums||| OnePlus 9 Pro XDA Forums Links for some variants are not yet live. We'll be updating this post as we have access to them, so check back later. Thanks to XDA Senior Member Some_Random_Username for the download links!

Instagram could be about to make it a whole lot easier to switch between multiple accounts on the iPhone. Lots of folks on the popular social media service juggle two or more accounts, perhaps for private and business matters, or ones that focus on different personal interests. Now the Facebook-owned company is working on a widget for the home screen that will let you quickly select a particular Instagram account before you even open the app, according to Silicon Valley insider and prominent leaker Alessandro Paluzzi. Paluzzi this week s hared a number of images showing several different versions of the widget, which has enough space to let you move between up to four Instagram accounts with a single tap. At the current time, switching between accounts involves tapping on the profile button at the bottom right of the display to go to your profile, then tapping on your username at the top of the display, and finally selecting the account you want to access. On more recent iPhones it's also possible to long-press the profile button to surface your different accounts. While the current method for switching between accounts isn't particularly laborious, the widget-based method could prove to be a whole lot smoother and more efficient. Moreover, it would let you jump right into your desired account rather than opening the Instagram app first and then selecting another account. It should be noted that at the current time the feature appears to be in the build stage, meaning it might never see the light of day. However, there's a good chance it'll advance to a public test phase, and if that goes well it could become a permanent feature of Instagram for iPhone. We'll keep you posted.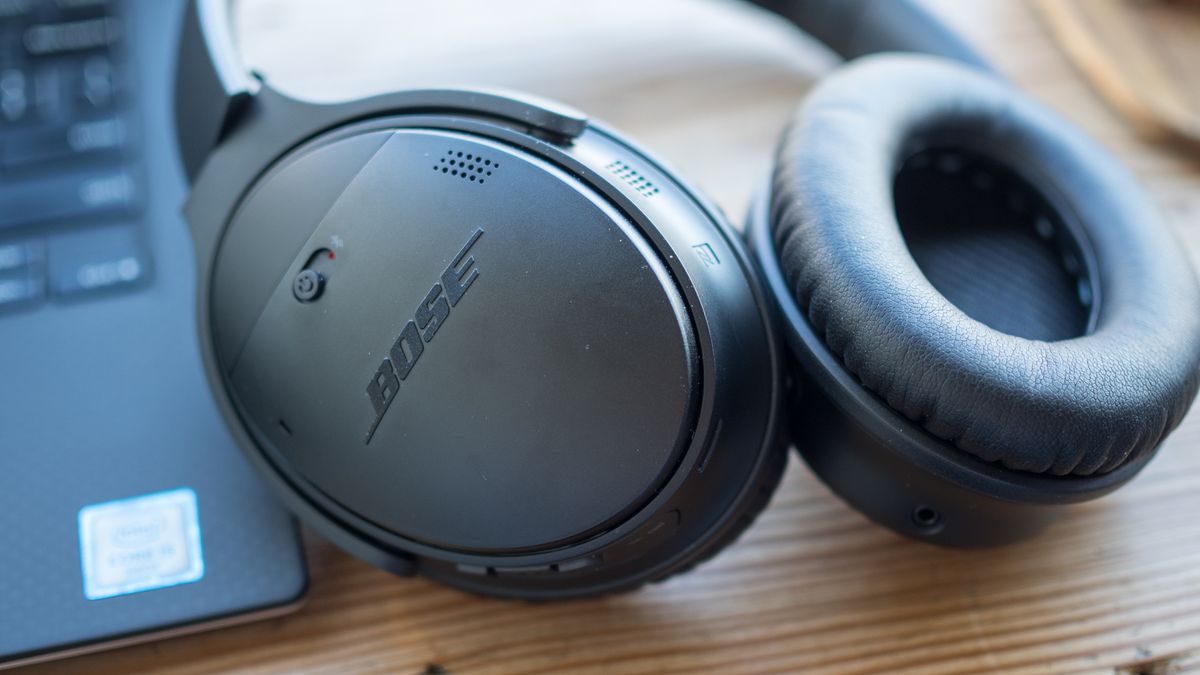 The successor to Bose's revolutionary QuietComfort QC 35 noise-cancelling headphones could be just around the corner, if this official filing is anything to go by. Spotted by German tech news publication WinFuture, the audio company has submitted an FCC filing for the QuietComfort 45, including some images that show a rather familiar design. While the original Bose QuietComfort 35 headphones did get a successor in the way of the QC 35 II, this was more of a refinement rather than a true upgrade and offered with very few changes over the original, so we're hoping that the new QC 45 naming signals a greater feature shift. Very little is revealed in the FCC filing and its accompanying images, but we can at least see that we'll finally be getting a USB-C port to replace the dated micro-USB port on the QC 35 II. Otherwise, the photos of the new headphones make them appear near-identical to their forebears, so we can only assume that the internal hardware and software is where the real improvements are taking place. The original QC 35 cans were some of the first headphones to offer noise-cancelling to the standard we have it today, presenting a new market for commuters and office workers alike, so we expect Bose will be targeting this feature once again. Given the ANC success of both the QuietComfort Earbuds and the awkwardly-named Noise Cancelling Headphones 700, we're hoping Bose can refine its noise-cancelling tech even further and give the Sony WH-1000XM4 a run for their money. We expect Bose won't want to cannibalise its more recently launched Headphones 700 ($399 / £349 / AU$599), so we're hoping that the QC 45 will launch with a price point more in line with the QC35 II at launch ($350 / £330 / AU$499), or ideally even lower.



Total 26 articles.
Version: 9.55.35971-219432. Input files: 1, items detected: 28, scanned: 28, accumulated: 26, inserted: 26, exclude filters: 0, include filters: 0, empty media: 0, filtered media: 0, duplicated media: 0, not matched limits: 0, passed http check: 0, not passed http check: 0, http check errors: 0, skipped: {total: 2, by unique value: 0, by limits: 0, by similarity: 2, by unicity: 0, by dates: 0, by classifier: 0, by blacklist: 0, by mandatory tag: 0, from input files: 0}, bad dates: 0, similar from same domain: 2, unique Ids: 1438, unchangeble patterns: 660, words comparisons: 145778/6276, python: 2.7.13 (default, Sep 26 2018, 18:42:22) [GCC 6.3.0 20170516], dynamic containers: {u'nlpu.stemWordsBackHash': -1, u'nlpu.languagesMap': -1, u'nlpu.languagesCache': -1, u'bcla.similarCache': -1, u'bcla.tagsClassificationPopWordsData': -1, u'nlpu.stopWordsCache': -1, u'nlpu.stemWordsBackHashFreqs': -1, u'bcla.autoWeightedWords': -1, u'nlpu.stopWords': -1, u'bcla.tagsSimilarityPopWordsData': -1, u'nlpu.synonimsReplacedCache': -1, u'nlpu.stemWordsBackHashFreqsStemmed': -1, u'bcla.synonyms': -1, u'nlpu.posHash': -1, u'bcla.notSimilarCache': -1, u'nlpu.stopwordsCustom': -1}; the same images URLs found 28 times; total 0 languages detected: {}; {u'text': {u'chars': 316166, u'bytes': 1277716, u'words': 38074, u'sentences': 1790}}
Created at 2021-07-20 12:01