Announcement
DC5n United States IT in english 88 articles, created at 2021-07-20 12:01 articles set mostly positive rate 3.3
(4.36/5)

1

0.3

OnePlus Nord 2 5G Roundup: Price in India, Launch Date, Sale on Amazon, Specifications and More

We have compiled price in India, specifications, features, sale date of the upcoming smartphone from the OnePlus company - OnePlus Nord 2 2021-07-20 04:42 4KB www.mysmartprice.com

(4.25/5)

2

0.9

Oppo Reno 6 Pro goes on sale: price, specs, availability, and offers

The Oppo Reno 6 Pro flagship phone is powered by Dimensity 1200 chipset and comes with 65W charging, a 6.55-inch Full HD+ display, and a 64MP quad-camera setup. 2021-07-20 04:13 2KB www.techradar.com

(3.22/5)

3

0.4

'Not really nervous': Billionaire Jeff Bezos girds for inaugural space flight

Blue Origin's inaugural suborbital flight will have the oldest and youngest people ever bound for space. 2021-07-20 05:00 3KB www.gadgetsnow.com

(3.07/5)

4

0.7

How to make or join a WhatsApp group video call

Facebook-owned WhatsApp announced last May that it would soon offer group calling with both voice and video support. That feature is now live. 2021-07-20 03:50 5KB www.pocket-lint.com

(2.07/5)

5

0.0

Explained: Is Pegasus spyware tapping your phone, should you be worried?

Pegasus spyware is a sophisticated spyware used to snoop on phones of prominent personalists such as politicians, journalists. 2021-07-20 04:26 2KB www.bgr.in

(2.04/5)

6

0.1

Twitter suspends Marjorie Taylor Greene over 'misleading' Covid posts

Georgia Republican Marjorie Taylor Greene has been a vocal critic of vaccines and the use of masks. 2021-07-20 04:20 2KB www.bbc.co.uk

(1.60/5)

7

2.5

Oliver Daemen is the youngest person to fly to space in Blue Origin spacecraft

Find latest and upcoming tech gadgets online on Tech2 Gadgets. Get technology news, gadgets reviews & ratings. Popular … 2021-07-20 04:56 971Bytes www.firstpost.com

(1.05/5)

8

0.0

Amazon shuts down cloud infrastructure linked to Israeli firm NSO: Report

The company on Sunday denied the report by 17 media organizations, adding that its product was intended only for use by government intelligence 2021-07-20 04:54 1KB www.gadgetsnow.com

(1.01/5)

9

1.4

Joe Biden softens tone on Facebook, urges action on vaccine misinformation

U.S. President Joe Biden took a softer tone when talking about Facebook Inc on Monday, after saying last week that the social media company was "killing people" by allowing the spread of misinformation about COVID-19 vaccines. 2021-07-20 04:57 2KB www.gadgetsnow.com

(1.01/5)

10

0.0

Sri Lanka vs India Live Streaming: Where to Watch the 2nd ODI Cricket Match Online in US, Canada, Africa, India?

After losing the first match, Sri Lanka will be looking forward to level the series against India. Check out how cricket fans can watch the match live online. 2021-07-20 04:56 2KB www.ibtimes.sg

(1.01/5)

11

0.6

US, allies accuse China of global cyber hacking campaign

The United States and a coalition of allies accused China on Monday of a global cyber hacking campaign that employed contract hackers, specifically attributing a large Microsoft attack disclosed earlier this year to actors working on Beijing's behalf. 2021-07-20 04:56 5KB www.gadgetsnow.com

(1.01/5)

12

0.2

This Is How Images Taken by NASA's Hubble Telescope Are Created

NASA in a new post has explained how the Hubble Space Telescope takes pictures and how they are processed. The space agency routinely shares spectacular images of space and celestial bodies on Instagram that are credited to Hubble. 2021-07-20 04:49 3KB gadgets.ndtv.com

(1.01/5)

13

0.4

Samsung may move the Galaxy Z Fold 3, Galaxy Z Flip 3 launch date

Samsung will be launching the Galaxy Z Fold 3 and the Galaxy Z Flip 3 on August 20 and August 27. The new information is contrary to our last report that the launch will happen on August 11. Apparently, there have been delays in some processes plus new COVID-19 concerns. The South Korean tech giant […] 2021-07-20 02:00 2KB androidcommunity.com

(1.01/5)

14

0.3

Samsung foldable displays will have 120Hz refresh rates

Although Samsung seems to have the lion's share of the niche foldable phone market, it might not be the only noteworthy game in town soon. A couple of new 2021-07-20 01:56 2KB www.slashgear.com

(1.01/5)

15

0.4

YouTube update will highlight authoritative medical advice videos

YouTube will begin to display notices on health videos in the United States to let you know whether they come from an authoritative source. This will help users decide which information to trust. 2021-07-20 01:46 2KB www.neowin.net

(0.12/5)

16

0.6

Netflix: The 40 best movies to see this week

The first new Netflix movie to put on your radar this week is Chernobyl 1986 . The two-hour feature from Russia follows a fireman who … 2021-07-19 23:13 2KB www.cnet.com

(0.08/5)

17

1.2

HBO Max: 18 best TV shows to watch this week

If you're up for a documentary, this week on HBO Max comes Through Our Eyes , an original docu-series about troubled families -- through the … 2021-07-20 01:46 1KB www.cnet.com

(0.08/5)

18

0.6

Hulu: 38 of the best TV series to stream this week

If you're a fan of the Jonas Brothers (also the Olympic athletes who devote their lives to lung-busting training and physical excellence), then … 2021-07-20 00:53 2KB www.cnet.com

(0.02/5)

19

1.0

Ihre Daten. Ihr Umfeld.

Yahoo ist Teil von Verizon Media . Durch Klicken auf " Alle akzeptieren " stimmen Sie zu, dass Verizon Media und unsere Partner Informationen durch die Nutzung von Cookies … 2021-07-20 04:39 1KB consent.yahoo.com

(0.02/5)

20

0.6

Redmi K20 Pro gets MIUI 12.5: Read before you update

The latest update for Redmi K20 Pro brings Android 11 and June 2021 security patch. However, users have complained that this update is buggy. 2021-07-20 02:28 3KB www.techradar.com

(0.02/5)

21

0.1

Rick and Morty's Amortycan Grickfitti is a sinfully funny season 5 episode

Here's what we thought of Rick and Morty season 5 episode 5, 'Amortycan Grickfitti'. 2021-07-19 23:48 4KB www.techradar.com

(0.02/5)

22

0.4

Google discontinues Pixel Buds, so here's a 'Pro' model wish list

Google has apparently stopped selling the 2020 Pixel Buds. If there's a replacement on the way, here's what Google can do to make them more competitive. 2021-07-19 23:12 6KB thenextweb.com

23

0.5

SafeMoon Investors Would Earn $3 Million Today if they Had Invested $1,000 in March 2021

Early investors made millions in just a span of four months by placing their bet in SafeMoon cryptocurrency. 2021-07-20 04:53 3KB www.ibtimes.sg

24

0.8

Instagram mulls iPhone widget for easier account switching

Instagram is reportedly developing an iPhone widget that would make it a lot easier to switch between multiple accounts. 2021-07-20 04:50 2KB www.digitaltrends.com

25

0.2

WhatsApp is working on encryption feature for cloud backups

WhatsApp is launching a beta version of its app that introduces encryption on users' cloud saves be it on Google Drive or the iCloud. 2021-07-20 04:48 1KB klgadgetguy.com

26

0.3

Bitcoin posts outflow for 2nd straight week: Report

Bitcoin outflows hit $10.4 million in the week ended July 16, after outflows of $6.9 million the previous week. For the month of July, bitcoin outflows amounted to $15 million, though inflows for the year were still a robust $4.2 billion. 2021-07-20 04:47 2KB www.gadgetsnow.com

27

0.5

IBM quarterly revenue beats on cloud strength, shares rise

IBM reported second-quarter revenue that beat analysts' estimates, as a recovery in client spending powered strong growth in its cloud and consulting businesses. 2021-07-20 04:45 1KB www.gadgetsnow.com

28

0.5

CNN+ streaming service: Release date, price, features, and availability

CNN, a popular cable news network in the US, is launching a paid streaming service called CNN+. 2021-07-20 04:43 3KB www.pocket-lint.com

29

0.7

Apple iPhone SE 3 launch likely in early 2022, may bring iPhone 12-level performance

The iPhone SE 3 is going to be Apple's next affordable iPhone model and feature the chipset that powers the iPhone 12 series. 2021-07-20 04:39 3KB www.indiatoday.in

30

0.3

iOS 14.7 Bug May Prevent iPhones With Touch ID From Automatically Unlocking Apple Watch

Following the release of iOS 14.7, watchOS 7.6, and several other operating system updates this week, Apple has acknowledged that a bug in iOS 14.7... 2021-07-20 04:36 1KB www.macrumors.com

31

0.3

ZTE Axon 30 5G launch date and design officially revealed

While many will be looking forward to what Samsung will reveal next month, ZTE is calling attention to what has prepared for next week first. Foldable and 2021-07-20 04:34 2KB www.slashgear.com

32

0.2

Calls for outside help as extreme weather fuels Oregon fires

PORTLAND, Ore. -- The threat of thunderstorms and lightning has prompted officials in fire-ravaged Oregon to ask for help from outside the Pacific Northwest to … 2021-07-20 04:23 5KB abcnews.go.com

33

1.2

What's new in iOS 14.7? All the key features in the latest update to iPhone

Apple has released iOS 14.7. It's a small update, but one with a few interesting features. Here's what you need to know. 2021-07-20 04:11 3KB www.pocket-lint.com

34

0.2

Apple Will Delay Bringing Employees Back to Offices Until at Least October

Amid another rise in COVID-19 cases and continued concerns from employees about Apple's stated plan to start bringing many employees back into... 2021-07-20 04:09 1KB www.macrumors.com

35

0.5

'Mercury 13' pilot Wally Funk will carry 60 years of history to space on Blue Origin flight

When Amazon founder Jeff Bezos offered her a seat on the first crewed flight of his space tourism enterprise Blue Origin, it was an invitation aviator Wally Funk had waited six decades to receive. 2021-07-20 04:01 8KB www.livescience.com

36

0.8

Android TV update adds new watchlist, recommendations

Android TV is becoming more common these days. Perhaps some people don't realize that what they have on their smart TVs run on Android. The service has received an update that includes watchlist, recommendation, and other improvements. The goal is to make discovering new content easier, as well as, cutting through possible content overload. With […] 2021-07-20 04:00 2KB androidcommunity.com

37

0.8

Bose QuietComfort 45 headphones revealed in FCC filing

After having largely brought about the noise-cancelling revolution with the QuietComfort 35, Bose is about to reveal its next-in-line. 2021-07-20 03:38 2KB www.techradar.com

38

0.7

Gartner dumps IBM from 2021 enterprise backup'n'recovery MQ leader corner

Big Blue is the only leading supplier from 2020 to lose ground 2021-07-20 07:07 2KB www.theregister.com

39

0.6

Honor Magic 3 will have dual selfie cameras

The latest leak suggests that the new Honor Magic 3 will feature a new dual selfie camera 2021-07-20 03:31 2KB pocketnow.com

40

0.2

The best firm mattresses in 2021

There are a multitude of mattress choices out there, from a traditional innerspring mattress to  memory foam  to gel memory foam to natural latex or Talalay … 2021-07-20 03:30 2KB www.cnet.com

41

0.8

NASA astronauts are growing spicy food in space

NASA is about to spice things up on the International Space Station by growing a particular type of food: Chile peppers. 2021-07-20 03:28 3KB bgr.com

42

0.5

Tokyo Olympics: Which Olympic athletes have tested positive for COVID-19?

The Tokyo Olympics was postponed in 2020 as a result of the COVID-19 pandemic and is now about to go ahead, despite the fact … 2021-07-20 03:28 3KB www.cnet.com

43

0.7

Your data. Your experience.

Engadget is part of Verizon Media . By clicking " Accept all " you agree that Verizon Media and our partners will store and/or access information on … 2021-07-20 07:09 1KB consent.yahoo.com

44

0.3

[Exclusive] Samsung Galaxy Unpacked 2021 Will Happen on August 11; Leaked Official Invite Teases an Unfolding Device

Samsung will launch new foldable phones at the Galaxy Unpacked 2021. MySmartPrice has learnt that the event will be hosted on August 11. 2021-07-20 03:22 2KB www.mysmartprice.com

45

0.4

10 signs that your phone is hacked or you are being spied upon

Pegasus row has once again brought mobile spying fears to the fore. While ordinary netizens need not fear spying tools like Pegasus, there are other hacking and spying software and apps they need to be cautious of. While some of these apps try to steal financial information in your phone, some others try to seek complete control over the phone including photo gallery, calls, messages and more. These spying apps and tools by their very nature hide themselves inside the devices and cannot be easily found, there are signs that you can look for which tell you that you may be spied upon or your phone has been hacked. 2021-07-20 03:20 3KB www.gadgetsnow.com

46

0.3

Best drone for 2021

While high prices once made them exclusive to  Hollywood productions , the technology behind drone components -- specifically  cameras , lithium-ion batteries and wireless networking gear -- has … 2021-07-20 03:10 8KB www.cnet.com

47

0.5

Marvel's What If...? release schedule: When does episode 1 hit Disney Plus?

Now that Loki's over -- and left us with a jaw-dropping/head-scratching cliffhanger -- what's next for Marvel series on Disney Plus? The … 2021-07-20 03:03 2KB www.cnet.com

48

0.4

Digital Wellbeing Heads Up rolls out to more Android phones

We live in a society where it's no longer unusual to see people's faces glued to their smartphone screens. While that may be a social issue most of the time, it 2021-07-20 03:02 2KB www.slashgear.com

49

0.6

You can now get your favourite Clé de Peau Beauté concealer on Sephora.sg!

Clé de Peau Beauté launches on Sephora.sg! 2021-07-20 03:00 3KB www.nylon.com.sg

50

0.3

The best cooling mattress for hot sleepers

A cooling bed might be a good alternative for hot sleepers who typically seek relief by blasting their AC  or keeping a noisy fan running … 2021-07-20 03:00 2KB www.cnet.com

51

0.3

Ikea Symfonisk Picture Frame review: The art of noise

Ikea's unusual Symfonisk Picture Frame Speaker is an attempt to hide a speaker by disguising it as art that hangs on a wall. Here's what you can expect. 2021-07-20 02:36 8KB www.digitaltrends.com

52

0.4

The best vacuum cleaner 2021: ranking the 12 top vacuums we've tested from Dyson to Shark

The best vacuum cleaners for a dust-free and sparkling home 2021-07-20 02:35 1KB www.techradar.com

53

0.2

SpaceX Super Heavy booster first static test is an uneventful success

SpaceX has been launching and landing rockets successfully for half a decade now, but its famed Falcon 9 is just a stepping stone in its grand plans. Elon 2021-07-20 02:33 2KB www.slashgear.com

54

0.7

Australian government in talks to buy Pacific Islands' top telco

The other bidder is China mobile, so top Oz telco has been approached to step in 2021-07-20 06:04 2KB www.theregister.com

55

0.6

'The Office: Superfan Episodes' for season 2 now streaming on Peacock

The Office: Superfan Episodes are extended cuts of the original episodes, and starting this week, season 2 is streaming on Peacock. 2021-07-20 02:17 2KB bgr.com

56

0.8

Best iPhone 2021: We looked at all 7 models Apple sells to decide which is best

Steve Jobs launched the original iPhone back in 2007 with just one model supported by AT&T. Once you worked up the courage to buy … 2021-07-20 02:12 2KB www.cnet.com

57

0.3

How an Unproven Alzheimer's Drug Got Approved

Though some of its own senior officials said there was little evidence of benefit for patients, the F.D.A. nonetheless greenlighted Biogen's Aduhelm, or aducanumab. 2021-07-20 02:12 18KB www.nytimes.com

58

0.1

[Exclusive] iQOO 7 Monster Orange launching in India; design, RAM/ storage configuration, and sale date revealed

iQOO 7 Monster Orange India launch will be during the Amazon Prime Day sale, i.e. July 26th and 27th, with the phone releasing in 8GB + 128GB and 12GB + 256GB variants. 2021-07-20 02:06 2KB www.91mobiles.com

59

0.5

The Longchamp Le Pliage® Green Is A New Sustainable Version Of Their Iconic Bag

Longchamp's most iconic foldable bag, the Le Pliage®, is now sustainable. While the brand has previously introduced fabrics such as recycled polyester canvas and ECONYL®-certified recycled polyamide (nylon) canvas into their other lines, the Le Pliage® Green is the first Le Pliage® made with recycled nylon. This new eco-conscious textile is included in many of … Continue reading "The Longchamp Le Pliage® Green Is A New Sustainable Version Of Their Iconic Bag" 2021-07-20 02:00 2KB www.nylon.com.sg

60

0.6

1 Million Bitcoin Mining Systems Could Be Headed To Canada From China

With China's cryptocurrency ban, operations are moving out and a single company may move 1 million Bitcoin mining rigs to Canada. 2021-07-20 01:48 2KB wccftech.com

61

0.3

Telstra's currently flogging the iPhone 12 mini for just AU$799

Telstra's seven-day flash sale has cut the price on the iPhone 12 and iPhone 12 mini. 2021-07-20 01:40 2KB www.techradar.com

62

0.1

Kingston Releases FURY Renegade, Beast and Impact Memory

Kingston FURY, a division of Kingston Technology Company, Inc., a world leader in memory products and technology solutions, announced today it has begun shipping its high-performance memory: Kingston FURY Renegade, Kingston FURY Beast, and Kingston FURY Impact. 2021-07-20 01:36 4KB www.cdrlabs.com

63

0.5

Mi MIX 4 specifications leaked: in-display selfie camera, Snapdragon 888 Plus chipset,120W charging, and more

Mi MIX 4 specifications leaked so far include 6.67-inch OLED FHD+ screen, Snapdragon 888 Plus SoC, in-display selfie camera, 50MP triple rear cameras, and 120W wired and 70W wireless charging. 2021-07-20 01:18 2KB www.91mobiles.com

64

0.6

Pixel 4 XL get a one-year extended warranty due to battery problems

Despite their popularity among Android users because of their vanilla Android experience, Google's Pixel phones haven't exactly been popular for the quality of 2021-07-20 01:16 2KB www.slashgear.com

65

0.5

Find the best HDMI cable for your new 4K TV

If you're considering getting a new gaming console,  TV , a  4K Blu-ray player  or a 4K HDR  media streamer , you can ensure … 2021-07-20 01:09 10KB www.cnet.com

66

0.0

A dream 52 years in the making: Amazon founder ready to blast off into space

Jeff Bezos will head into space 52 years to the day since Neil Armstrong became the first person to walk on the moon. 2021-07-20 01:09 3KB news.sky.com

67

0.7

GeForce RTX 30 Cards Coming To Best Buy In-Store July 20, Grab Your Camping Gear

Best Buy is limiting customers to just one graphics card, which is expected given the current supply situation. 2021-07-20 01:02 1KB hothardware.com

68

0.7

Scientists built a robot hand that can play Nintendo's Super Mario Bros.

University of Maryland researchers have 3D-printed a soft robotic hand that can successfully play Nintendo's  1980s mega-hit Super Mario Bros. Soft robotics … 2021-07-20 01:00 2KB www.cnet.com

69

0.6

Google app beta loses built-in browser and regains Chrome Custom Tabs [Update: Again]

Google has been working on an in-app browser for Search on Android for sometime now. After wide testing, Google Chrome Custom Tabs are... 2021-07-20 00:53 2KB 9to5google.com

70

0.1

OnePlus Nord 2 rumors: We think we have a release date, plus new color options

The OnePlus Nord 2 is on its way in just a few days and the latest news about the new phone comes in the form … 2021-07-20 00:52 5KB www.cnet.com

71

0.3

Ranking WWE's best PPV matches of 2021 so far

WWE has come out of the COVID-era of wrestling, with Money in the Bank marking the return of live crowds to pay-per-view … 2021-07-20 00:51 11KB www.cnet.com

72

0.7

Uber's grocery delivery service expands to more than 400 cities and towns

Uber has announced it's more than doubled the reach of its grocery delivery service, which now reaches more than 400 cities and towns across the U.S. 2021-07-20 00:50 2KB www.digitaltrends.com

73

0.6

Two Canadian business groups raising awareness of cybersecurity

Two of the country's biggest business groups are taking steps to increase the private sector's awareness of cybersecurity issues. The Business Council of Canada this week became an affiliate member of the Canadian Cyber Threat Exchange (CCTX), a not-for-profit threat sharing hub, after being a non-voting advisor to its board of directors since 2015. Meanwhile […] 2021-07-20 00:45 6KB www.itworldcanada.com

74

0.7

Mini Anniversary Edition celebrates 60 years of John Cooper Works

Mini is celebrating 60 years of John Cooper Works performance cars and the racing family that has lent its name to the brand with a … 2021-07-20 00:30 2KB www.cnet.com

75

0.3

Pfizer recalls some Chantix products across US over possible cancer risk

Chantix, a prescription drug designed to help adults break their smoking habit, has been recalled by Pfizer, the company behind the product. A dozen lots of the 2021-07-20 00:21 2KB www.slashgear.com

76

0.0

After capturing first black hole photo, Event Horizon Telescope focuses on cosmic jets

Are all black holes functioning the same, regardless of size? We tend to think of black holes as gargantuan, light-eating behemoths. But even supermassive … 2021-07-20 00:21 5KB www.cnet.com

77

0.5

G. O. P. Lawmakers Question Amazon's Connections on Pentagon Contract

Newly released emails show particular praise of Amazon among top Defense Department officials during the Trump administration as technology firms competed for a $10 billion award. 2021-07-20 00:08 9KB www.nytimes.com

78

0.6

POCO F3 GT listed on Flipkart ahead of launch on July 23rd

POCO F3 GT has been listed on Flipkart ahead of launch on July 23rd. The listing confirms some key specifications and also reveals the front design of the phone. 2021-07-20 00:02 2KB www.91mobiles.com

79

0.1

Think twice before hiking with Google Maps

Google Maps navigation isn't the best idea for hiking, a few reports show, as phones can offer potentially fatal routes. 2021-07-19 23:55 3KB bgr.com

80

0.8

Telus and Palo Alto Networks launch new managed cloud security service for Canadian businesses

Telus has launched a new managed cloud security service in collaboration with Palo Alto Networks to help Canadian organizations securely access data and applications from anywhere. 2021-07-19 23:34 2KB www.itworldcanada.com

81

0.5

Epic Games is opening a real-life Fortnite taco shop in Los Angeles

Epic Games is about to launch what will likely be its biggest real-life Fortnite promotion thus far: a fully functional taco pop-up shop. The store, which will 2021-07-19 23:29 2KB www.slashgear.com

82

0.5

Fitbit Sense and Fitbit Charge both get massive discounts at Best Buy

The Fitbit Charge 4 gives you unprecedented fitness monitoring with GPS, while the Fitbit Sense adds monitoring tech like ECG to your health overview. 2021-07-19 23:25 3KB www.digitaltrends.com

83

0.0

If you're considering a mortgage refinance, rates may be going even lower

The combination of a housing shortage , the COVID-19 pandemic and historically low interest rates has created ideal conditions for homeowners to refinance their mortgages … 2021-07-19 23:24 3KB www.cnet.com

84

0.2

NBN outages: here's what to do when your internet goes down

If your NBN is down, we're here to help with troubleshooting, fixing or finding alternative internet sources for you. 2021-07-19 23:22 4KB www.techradar.com

85

0.2

OnePlus Nord 2 red colour variant leaked ahead of July 22nd launch

OnePlus Nord 2 5G is scheduled to launch on Thursday, i.e. July 22nd, but ahead of the official unveiling, the red colour variant of … 2021-07-19 23:19 1KB www.91mobiles.com

86

1.2

Epicenter of major Amazon droughts and fires saw 2.5 billion trees and vines killed

Triggered by the 2015-16 El Niño, extreme drought and associated mega-wildfires caused the death of around 2.5 billion trees and plants and emitted 495 million tons of CO2 from an area that makes up just 1.2 per cent of the entire Brazilian Amazon rainforest, and 0.01 per cent of the whole biome. 2021-07-19 23:16 5KB www.sciencedaily.com

87

0.2

Covid: Will easing change England's new tech habits?

The pandemic brought about big changes in the way people use tech - the question is will they last? 2021-07-19 23:12 5KB www.bbc.co.uk

88

0.2

Nokia IPX5 Noise Cancelling Earbuds Have Landed In The US Under $150

Nokia has now officially launched the latest in its lineup of earbuds, dubbed Nokia Noise Cancelling Earbuds, in the US. The new buds pack a load of great 2021-07-19 23:01 2KB www.androidheadlines.com
Articles
DC5n United States IT in english 88 articles, created at 2021-07-20 12:01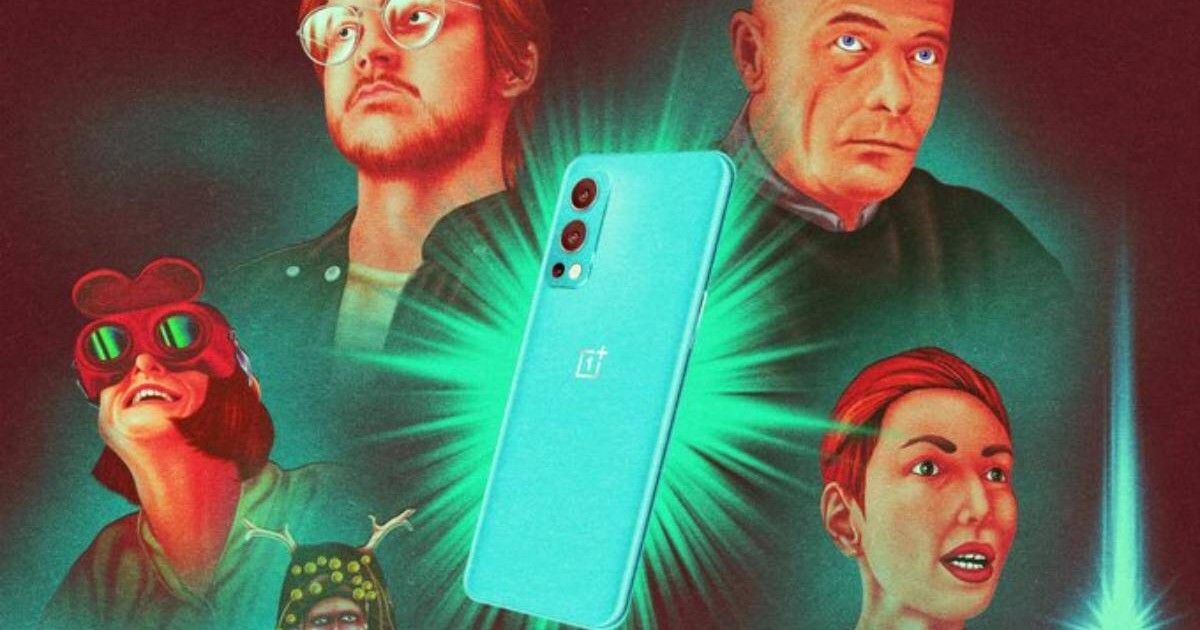 OnePlus is all set to launch a new mid-range smartphone in India on July 22nd. The company has confirmed that the OnePlus Nord 2 will be launching in the country on the said date. The latest handset from the brand offers a host of interesting features including a 90Hz AMOLED display, MediaTek Dimensity 1200 AI chipset,50MP triple rear cameras, and more. The handset has been subjected to various leaks and rumours in the past, which has given us ample information about its key features and specifications. In this article, we have compiled everything that has been revealed so far about the upcoming smartphone. Here's what you need to know! The company has confirmed that the OnePlus Nord 2 5G smartphone will be launching in India on July 22nd. The brand will be holding a virtual event where it will unveil the latest mid-range smartphone along with OnePlus Buds Pro truly wireless earbuds. As usual, the event will be live-streamed on the company's official YouTube channel. The upcoming OnePlus Nord 2 5G is said to be slightly expensive as compared to its predecessor, the OnePlus Nord. As per various reports, the OnePlus Nord 2 India price might start at Rs 32,000 for the base variant. This model may come with 8GB of RAM and 128GB of internal storage. The top-end variant with 12GB and 256GB of internal storage is said to come with a price tag of Rs 35,000. The phone will be available for purchase in different colour options including Grey Sierra and Blue Haze. The smartphone might go on sale during the upcoming Amazon Prime Day 2021 sale. The OnePlus Nord 2 might be available for purchase from Amazon, the company's official website, and key retail stores across the country. That being said, the actual sale date of the phone will be known at the time of launch. OnePlus Nord 2 is said to offer a host of interesting improvements over its predecessor. The phone's key specifications and features have been already tipped via various leaks and rumours. Furthermore, the brand has also confirmed some key features of the OnePlus Nord 2. Let's take a closer look at all these features: The OnePlus Nord 2 is confirmed to come loaded with a new variant of MediaTek's flagship processor. Known as MediaTek Dimensity 1200 AI, the SoC will certainly bring some improvements over the vanilla Dimensity 1200 SoC. Furthermore, the handset might also feature up to 12GB of RAM and up to 26GB of internal storage. OnePlus has also confirmed that the upcoming OnePlus Nord 2 will feature a 50MP triple rear cameras. The phone will come with a 50 MP Sony IMX766 primary sensor. Interestingly, this is the same sensor that has been used in the OnePlus 9 series as an ultrawide lens. Apart from this, the phone might come with an 8MP ultrawide sensor and a 2MP tertiary sensor. For selfies, the OnePlus device might offer a 32MP Sony IMX616 shooter. That upcoming OnePlus smartphone will be packed with a 6.43-inch Full HD+ AMOLED display. The screen will come with a 90Hz refresh rate and HDR10+ certification. Furthermore, it will also feature Corning Gorilla Glass 5 protection and an in-display fingerprint sensor. Apart from this, the OnePlus Nord 2 is said to be juiced up by a 4,500mAh battery. The handset will support Warp Charge 65 fast charging support. This is an improvement as the original OnePlus Nord came with a 30W fast charging support. The device will run on Android 11 with OxygenOS 11.3 on top of it. Interestingly, this will be the first OnePlus smartphone, which is based on integrated OxygenOS and ColorOS codebase. Thanks for reading till the end of this article. For more such informative and exclusive tech content, head over to our Facebook page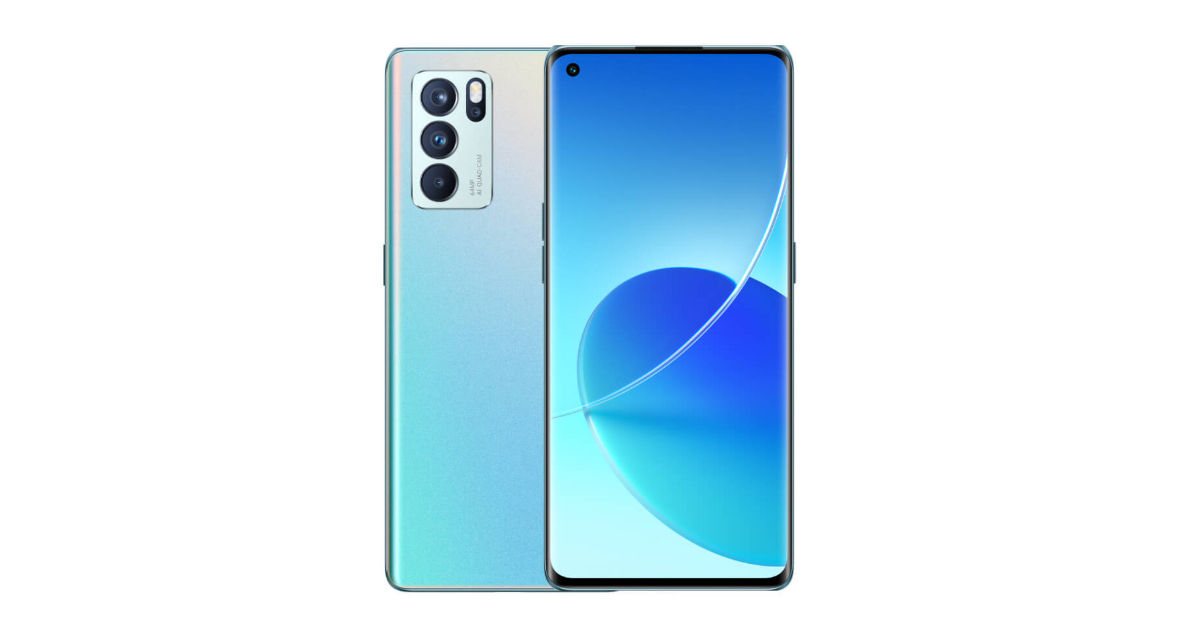 Oppo Reno 6 Pro 5G Goes on Sale in India Today: Price, Offers, Specifications
mysmartprice.com
Exclusive: Asus Zenfone 8 and Zenfone 8 Flip launching very soon in India, company figuring out logistics
indiatoday.in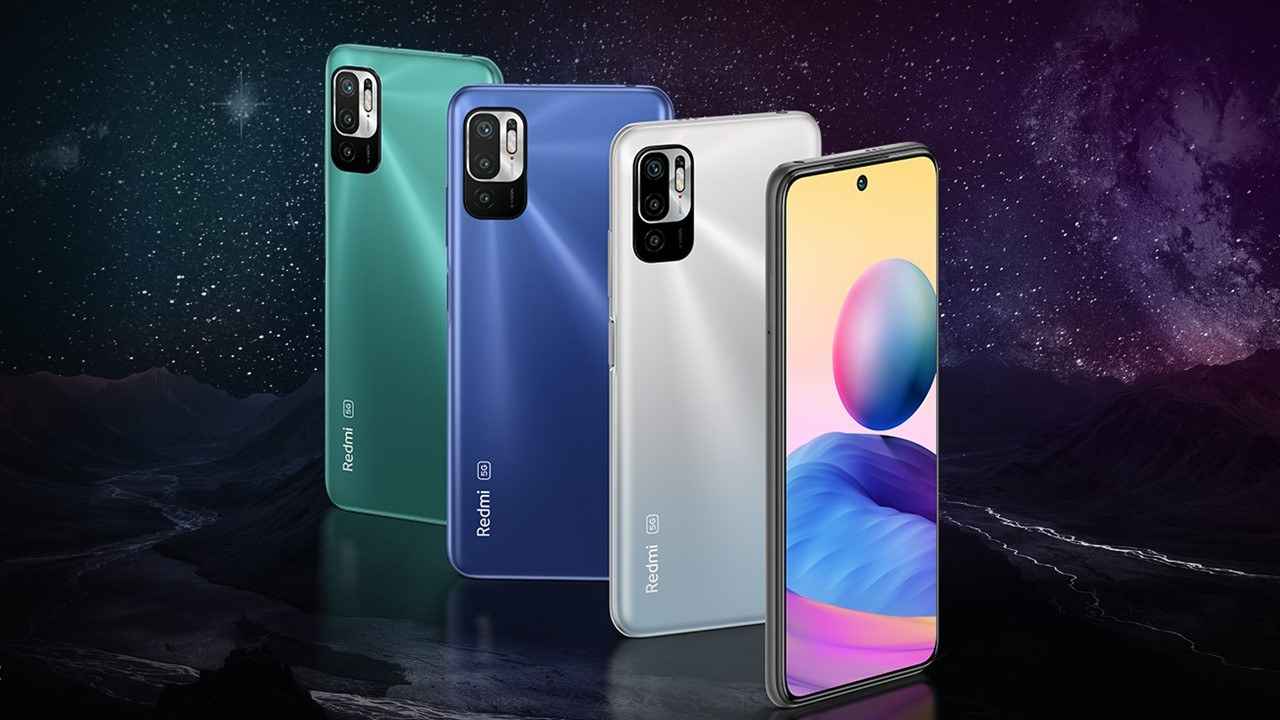 Xiaomi Redmi Note 10T 5G with Dimensity 700 SoC launched in India: Price, specifications and availability
digit.in
Redmi Note 10T 5G launched in India with 90Hz display, Dimensity 700 SoC, and more: price, specifications, sale date
91mobiles.com
Redmi Note 10T 5G India launch today: Price, features, livestream, and more
indiatoday.in
Redmi Note 10T India launch today: Expected specs, price, sale details, more
bgr.in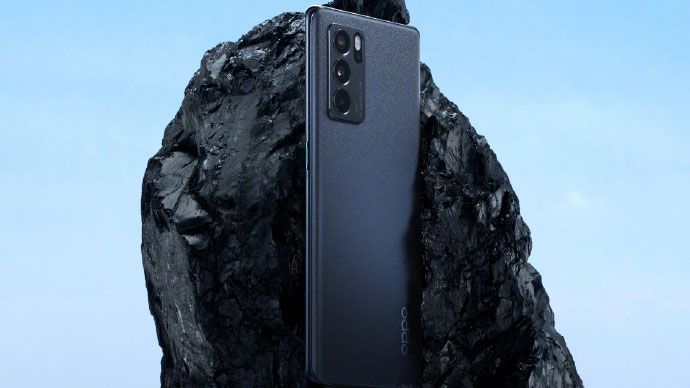 Oppo Reno 6 Pro, the company's latest flagship phone, will go on sale today in India. The phone is already available for purchase on e-commerce platforms and also offline stores across India. The Oppo Reno 6 Pro was launched in India last week alongside its young sibling, the Reno 6. During the initial sale period, Oppo is offering a bunch of offers on smartphones which not only brings the price down by Rs 4,000, you can also get some additional benefits and discounts on other products. Here is everything you need to know about the Oppo Reno 6 sale, price, offers, and specifications. The company is offering a bunch of offers on the Reno 6 Pro. For starters, you can get up to Rs 4,000 off with HDFC Bank, Kotak Bank, and ICICI Bank credit card, credit EMI and debit card Non-EMI transactions. Further, you can get 5% unlimited cash back on Flipkart Axis Bank credit card transactions. You also get no-cost EMI options on all major credit cards. Apart from the aforementioned bank offers, you also get offers on some AIoT products: The Oppo Reno 6 Pro comes with a 6.55-inch Full HD+ AMOLED display OLED with a 90Hz screen refresh rate and 180Hz touch sampling rate. Some of the display features include HDR10+ technology with a 91.2% screen-to-body ratio,20:9 aspect ratio, and a 360 degrees light sensor. The Reno 6 Pro is available in the sole 12GB+256GB variant. The device is powered by MediaTek Dimensity 1200 chipset which has a clock speed of up to 3Ghz and is built on a 6nm process. In the camera department, the Oppo Reno 6 Pro comes with a 64MP primary camera sensor, an 8MP Ultra-wide camera, a 2MP macro camera, and a 2MP mono lens. Selfies are handled by a 32MP shooter. The Oppo Reno 6 Pro comes with a bunch of camera features including bokeh flare portrait video, AI highlight video, focus tracking, detailed photo and much more. Powering all the internals is a 4,500mAh battery unit with support for 65W fast charging. Other notable features include Wi-Fi 6, NFC,177-gram weight, and a 7.6mm profile. Follow TechRadar India on Twitter, Facebook and Instagram!

Oppo Reno 6 Pro 5G Goes on Sale Today: All Details
gadgets.ndtv.com
Oppo Reno 6 Pro 5G goes on first sale today, so should you buy this Rs 39,990 phone?
indiatoday.in
Oppo Reno6 Pro with MediaTek Dimensity 1200 SoC goes on sale in India
firstpost.com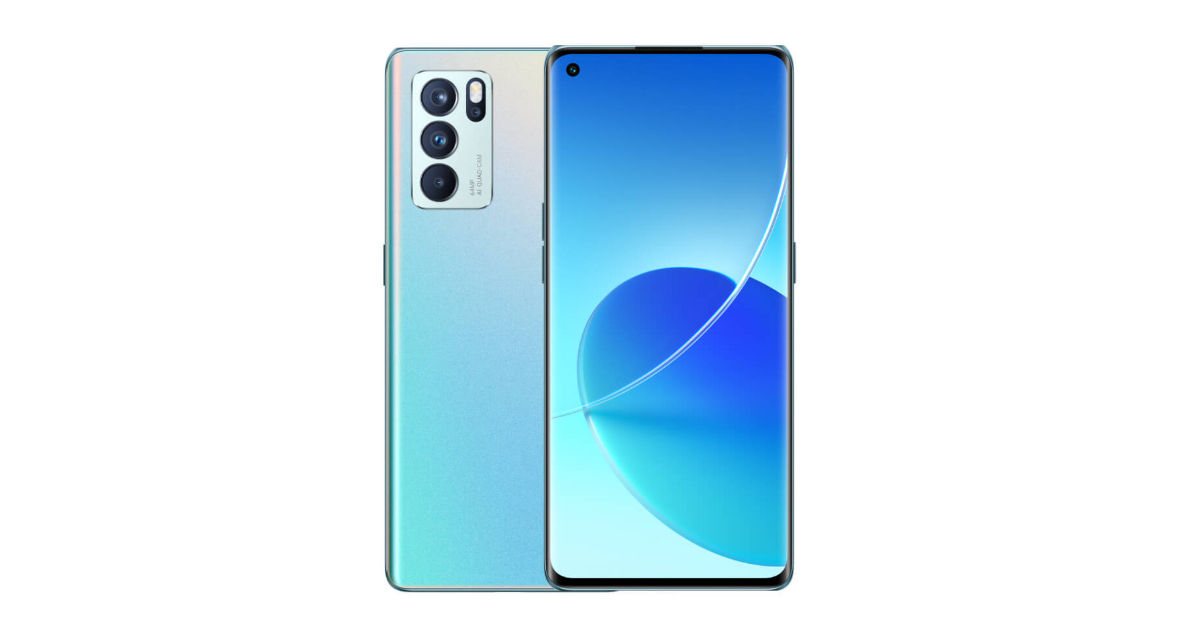 Oppo Reno 6 Pro 5G Goes on Sale in India Today: Price, Offers, Specifications
mysmartprice.com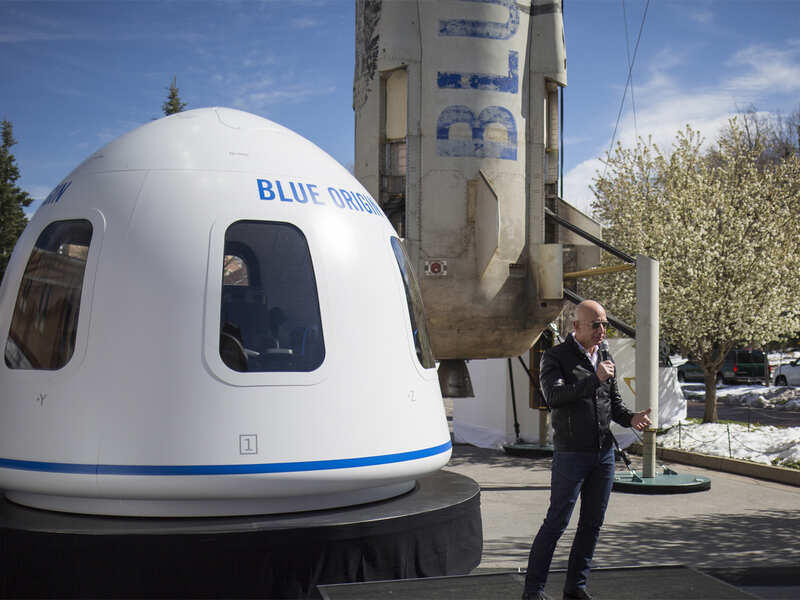 The world's richest person and three crewmates are due to fly from a desert site in West Texas aboard Blue Origin's New Shepard, a 60-foot-tall and fully autonomous rocket-and-capsule combo. American businessman said on Monday he is excited and curious but not very nervous on the eve of taking part in his company 's inaugural suborbital flight alongside the oldest and youngest people ever bound for space. The world's richest person and three crewmates are due to fly from a desert site in West Texas on an 11-minute trip to the edge of space aboard Blue Origin's, a 60-foot-tall (18.3 meters) and fully autonomous rocket-and-capsule combo. The flight represents an important milestone in the establishment of the space tourism industry. Bezos did a round of televised interviews ahead of the launch, set for around 8 a.m. CDT (1300 GMT) from Blue Origin's Launch Site One facility some 20 miles (32 km) outside the rural Texas town of Van Horn. "People keep asking if I'm nervous. I'm not really nervous, I'm excited. I'm curious. I want to know what we're going to learn," Bezos, founder of Amazon.com Inc, told the 'CBS This Morning' program. "We've been training. This vehicle is ready. This crew is ready. This team is amazing," Bezos said. "We just feel really good about it." Bezos and his brother Mark Bezos will be joined in the all-civilian crew by 82-year-old pioneering female aviator and 18-year-old, a recent high school graduate set to attend the University of Utrecht in the Netherlands to study physics and innovation management in September. Daemen is the company's first paying customer. His father heads investment management firm. The flight comes nine days after rival, the British billionaire businessman, was aboard his company Virgin Galactic's rocket plane for its pioneering suborbital flight from New Mexico. Bezos sought to downplay any rivalry with Branson. "There's one person who was the first person in space. His name was Yuri Gagarin. And that happened a long time ago," Bezos said on the NBC's program 'Today', referring to the Soviet cosmonaut who reached space in 1961. "I think I'm going to be number 570 or something. That's where we're going to be in this list. So this isn't a competition. This is about building a road to space so that future generations can do incredible things in space," Bezos said. Funk was one of the so-called Mercury 13 group of women who trained to become astronauts for the first U. S. human spaceflight program in the early 1960s. She passed the same rigorous testing as the Mercury Seven male astronauts in 's space program, though the women were denied the chance to become astronauts because of their gender. "Back when Wally was part of the Mercury 13, all the testing that she did, she outperformed all of the men," Bezos said on "Today." "And we can confirm at 82 years old, she can still outperform all of the men. We've been doing the training with Wally. She can outrun all of us."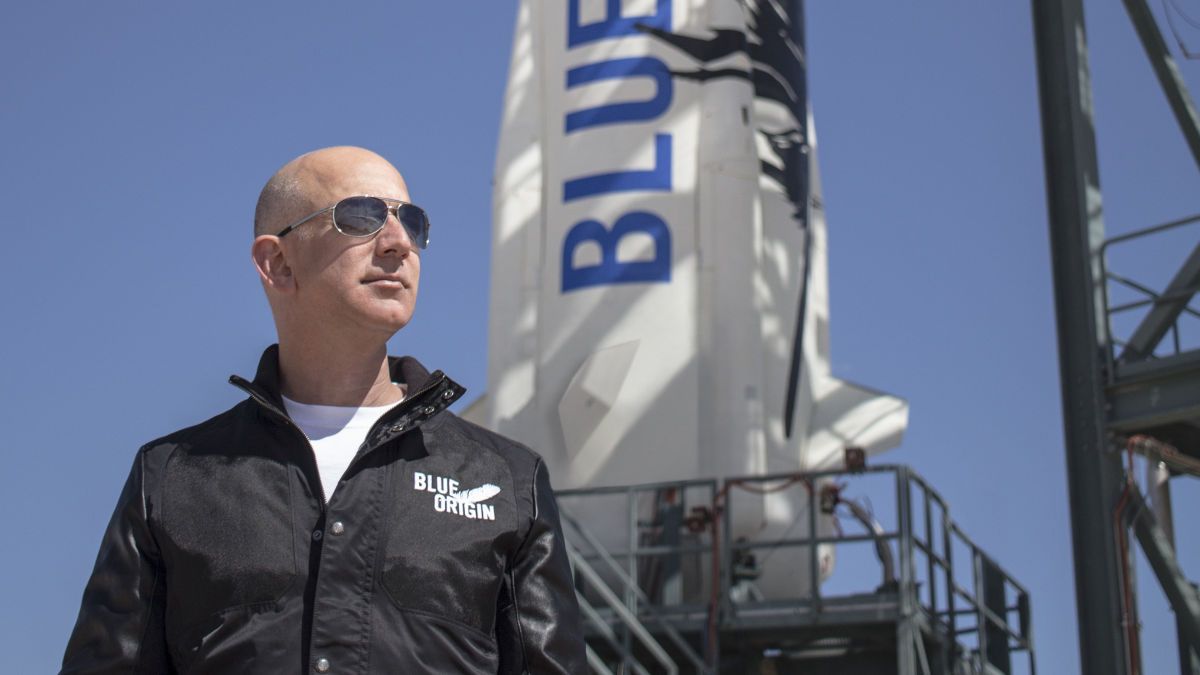 Jeff Bezos is going to space today. Here's how to watch live.
livescience.com
How to watch Blue Origin's Jeff Bezos ride a rocket to space tomorrow
digitaltrends.com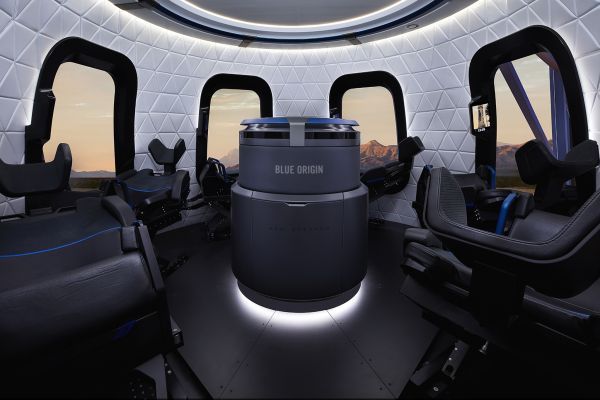 Here's how Blue Origin trained Jeff Bezos and his crew for an 11-minute launch into space
livescience.com
Here's how to watch Jeff Bezos blast off into space on Tuesday
bgr.com
Why you can trust Pocket-lint (Pocket-lint) - Facebook-owned messenger app Whatsapp, allows up to eight people to participate in a group video call. This feature tells you everything you need to know about making group WhatsApp video calls, which are available on both iOS and Android, as well as the WhatsApp desktop. WhatsApp tips and tricks What is WhatsApp group calling? WhatsApp has long supported voice and video calls and introduced group video chats in 2018. As we mentioned, you can make a group call with up to eight people simultaneously. Competitors like Google Duo offer up to 32. Formerly, you needed to start a one-on-one voice or video call like normal on WhatsApp and then add multiple other participants to make it a group call. However, it's much easier nowadays. How to make a WhatsApp group video call It's worth noting that during any video call, you always have the option to turn off your video to revert to a voice call and/or mute your microphone. You need an existing WhatsApp group To call a group, they need to be an existing WhatsApp group. To make a group, go to the Chats tab and tap 'New Group' at the top your chats. The group participants need to be in your contacts. You can also tap the New Chat icon and then select New Group. Call the group After you've created your group, or opened the group of people you want to video call, you'll need to tap the video icon in the top right corner. This will appear if you there are eight people or less in the group. Once you tap that, the group video call will begin. If the group has more than eight people in it, you'll need to creat a room where you select up to seven other participants for the video call. In the group, tap on the call icon with the "+" in the top right corner and select your participants. If people in the group aren't in your contacts, they won't appear in this list. Once you have selected your participants, tap the blue video icon - you can also tap the phone icon if you just want voice. When participants receive a group video call, the incoming call screen shows the participants currently on the call. Add group participants to an existing call If you want to start by placing a one-on-one call, this bit is for you. Just open the chat with the contact you want to voice call, then tap Voice call (phone icon) or Video call (camera icon). After placing a one-on-one voice or video call, you will see an add participant button in the top right corner in the form of a person icon in a circle with a "+". Tap it to add more contacts to the call. Group video calling on WhatsApp desktop We have a separate feature that tells you how to make a group video call on WhatsApp desktop. The feature currently isn't available for WhatsApp web. You can find all the information on making a group video call on WhatsApp desktop by clicking here. As a summary, you'll need the below for it to work though: The latest version of the WhatsApp desktop app (available for Windows PC and Mac) An audio and microphone output device A camera for video calls An active internet connection on your phone and computer. You phone needs to be online to establish the call, but the call won't go through your phone. Grant permission to WhatsApp desktop to access your computer's microphone and camera. How to join a WhatsApp group video call In July 2021, WhatsApp finally introduced the ability to join a group call, even after it's started. "Joinable calls reduce the burden of answering a group call as it starts, and brings the spontaneity and ease of in-person conversations to group calling on WhatsApp," the company explained in a blog post. Best VPN 2021: The 10 best VPN deals in the US and UK By Roland Moore-Colyer · 20 July 2021 Now, if you miss a group call when the phone rings, you can still join whenever you want. You can also drop-off and re-join so long as the call is still ongoing. WhatsApp has also created a call info screen so you can see who is already on the call, and who has been invited but not yet joined. If you simply don't feel like joining a group call, you can always hit "Ignore". But you can still join later, if you change your mind, from the calls tab in WhatsApp. Join an incoming group video call You'll receive a notification when someone invites you to join a group video call. If you can't join, tap Ignore. To open the call info screen, tap Join. From the call menu, you can preview the call participants and other invitees. Tap Join to join the call. While on the call, tap Open to open the call info screen. Tap Add participant to add more contacts to the call. Tap Ring to send a notification to people who've already been invited. Join a missed group video call Open WhatsApp, then tap the Calls tab. If the call is ongoing, tap the call you'd like to join. This will open the call info screen. From the call menu, tap Join. For further details and step-by-step instructions, check out WhatsApp's FAQ page. Is WhatsApp group calling secure? Group calls are "always end-to-end encrypted," according to WhatsApp. They're also designed to "work reliably" in various network conditions, although we'd ensure you have a strong data signal when you're making group video calls. How do I switch on WhatsApp dark mode? Our step by step guide Writing by Dan Grabham and Maggie Tillman. Originally published on 1 August 2018.

WhatsApp now lets you join calls after they have started
neowin.net
WhatsApp rolls out joinable group calls, the feature allows users to join calls even after missing them
indiatoday.in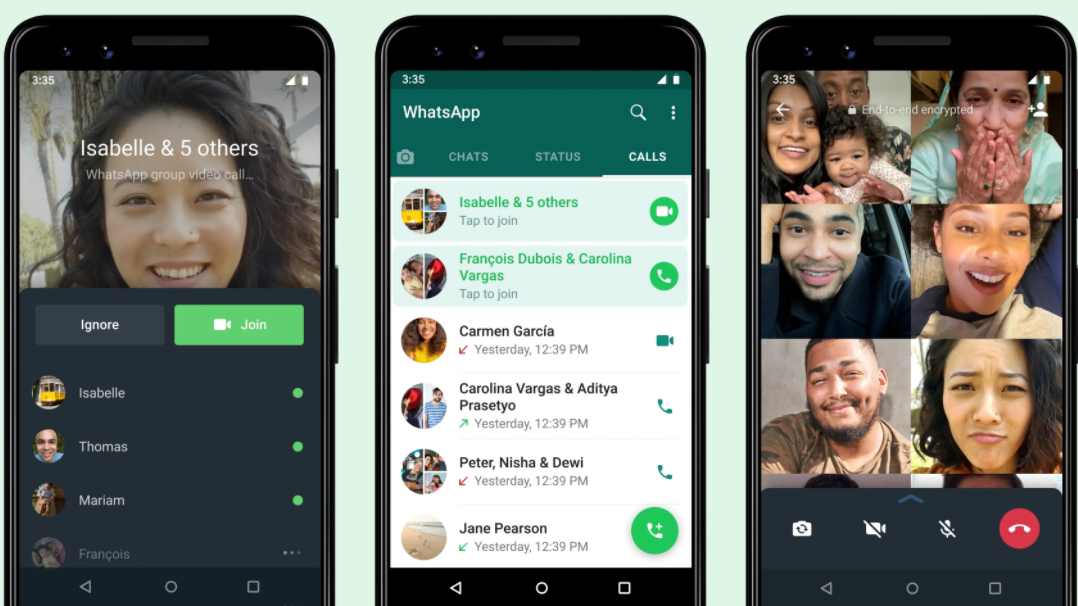 Now you can join a missed WhatsApp group call midway - Here's how
techradar.com
Samsung Galaxy S20 FE 5G is a criminally underrated flagship killer Oppo Reno 6 Pro vs OnePlus 9R after review comparison Affordable 5G smartphones: Is it wise to buy them now or choose 4G alternatives? My Netflix account was hacked, I'm concerned and you must be too Is OnePlus 9R the fair maiden of the OnePlus land? Vivo TWS Neo Review Logitech G502 Lightspeed Gaming Mouse Review Asus ROG Phone 3 First Impressions OnePlus Nord First Impressions Asus TUF A15 (FA566) Gaming Laptop Review New iPhone SE 3 leak reasserts that it will be released in the first half of 2022 WhatsApp will finally make joining a group call easier for us Samsung accidentally reveals Galaxy Z Flip 3 launch date, then removes it Poco X3 GT launch to follow Poco F3 GT Indian launch event Oppo Reno 6 Pro to go on sale from July 20: All you need to know about it Explained: Is Pegasus spyware tapping your phone, should you be worried? Samsung Galaxy S20 FE 5G is a criminally underrated flagship killer Realme Pad: Everything you need to know Top 5 Minecraft Mobile Seeds: Where to find them Top 5G phones under Rs 15,000 in India in July 2021 Features News Internet Speed के मामले में भारत की रैंकिंग हुई बेहतर, जानिए किस देश में मिलती है सबसे ज्याद स्पीड Redmi Note 10S का नया पर्पल कलर वेरिएंट हुआ पेश, जानें डिजाइन, कैमरा और डिटेल Poco F3 GT की कीमत का हुआ खुलासा,23 जुलाई को लॉन्च होगा यह धांसू गेमिंग स्मार्टफोन Free Fire में Jai's Farewell Party में फ्री में मिलेगा Jai कैरेक्टर, Gloo Wall स्किन और ढेरों इनाम Battlegrounds Mobile India Series 2021 में भूलकर भी न करें ये 10 गलतियां Features Reviews News Mobiles News

Here's what you should know about the Pegasus spyware
cnet.com
Pegasus, Other Spyware Exports Are for Lawful Use Only, Israel Says
gadgets.ndtv.com
Oppo A16 launched with a big 5000mAh battery, price set around Rs 10,000
bgr.in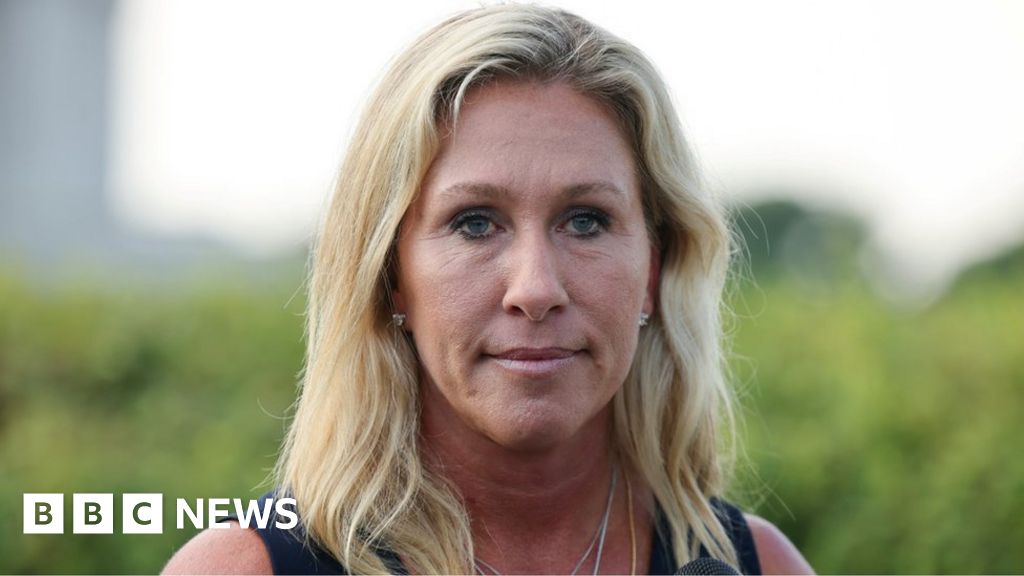 Twitter has temporarily suspended Republican lawmaker Marjorie Taylor Greene for posting "misleading" information about coronavirus. The social media giant said her account would be in "read-only mode" for 12 hours. Ms Greene, a Republican congresswoman, has been an outspoken critic of vaccines and the use of masks. Last month she apologised for likening coronavirus mask rules to the treatment of Jews in Nazi Germany. In two tweets on Monday, she argued that vaccines should not be required, and that Covid was not dangerous for people aged under 65 who are not obese. Both posts are still on display, but have been tagged by Twitter as "misleading". Ms Greene was suspended from Twitter in April, but the company later rescinded the ban, saying it was a mistake caused by its automated moderation system. In response to her latest suspension, Ms Greene said Silicon Valley firms were attacking free speech with support from the White House. "These Big Tech companies are doing the bidding of the Biden regime to restrict our voices and prevent the spread of any message that isn't state-approved," she said in a statement to the New York Times. Last week, Democratic President Joe Biden urged social media firms to take more action against the spread of false information on their platforms about coronavirus and vaccines. "They're killing people," Mr Biden told reporters. "The only pandemic we have is among the unvaccinated." US health officials have warned that the country's current spike in Covid-19 deaths and infections is exclusively hitting unvaccinated communities. Twitter has repeatedly banned users for shared misinformation, and in March it introduced a new policy with penalties for users. Under the new rules,12-hour suspensions are given for second and third violations of its policy. A fourth violation results in a week-long suspension, and a fifth leads to a ban. In January, Twitter permanently suspended President Donald Trump for posts that it said incited violence after the storming of the US Capitol by hundreds of his supporters. Boris Johnson also questioned whether the NHS would be overwhelmed, his former aide tells the BBC. Have you been getting these songs wrong? What happens to your body in extreme heat? © 2021 BBC. The BBC is not responsible for the content of external sites. Read about our approach to external linking.

Twitter suspends Marjorie Taylor Greene for COVID misinformation
cnet.com
Twitter Suspends Marjorie Taylor Greene for Posting Coronavirus Misinformation
nytimes.com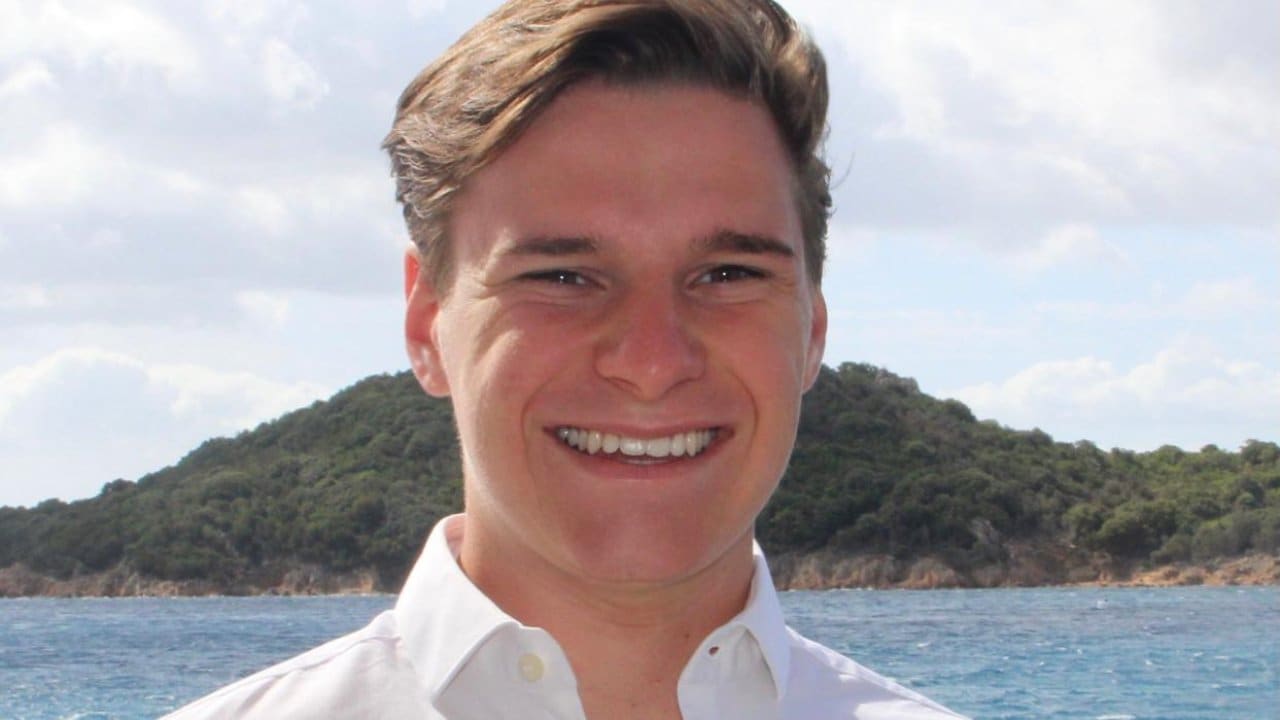 Find latest and upcoming tech gadgets online on Tech2 Gadgets. Get technology news, gadgets reviews & ratings. Popular gadgets including laptop, tablet and mobile specifications, features, prices, comparison.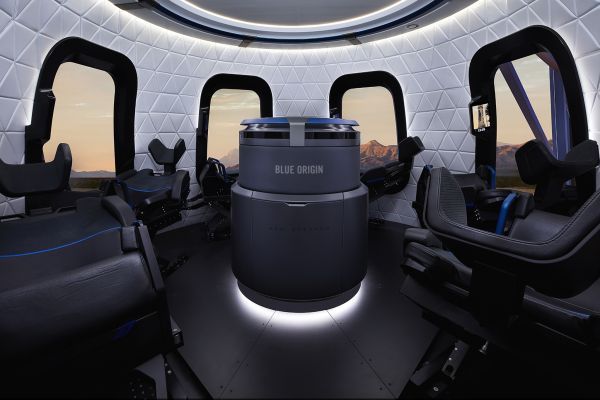 Here's how Blue Origin trained Jeff Bezos and his crew for an 11-minute launch into space
livescience.com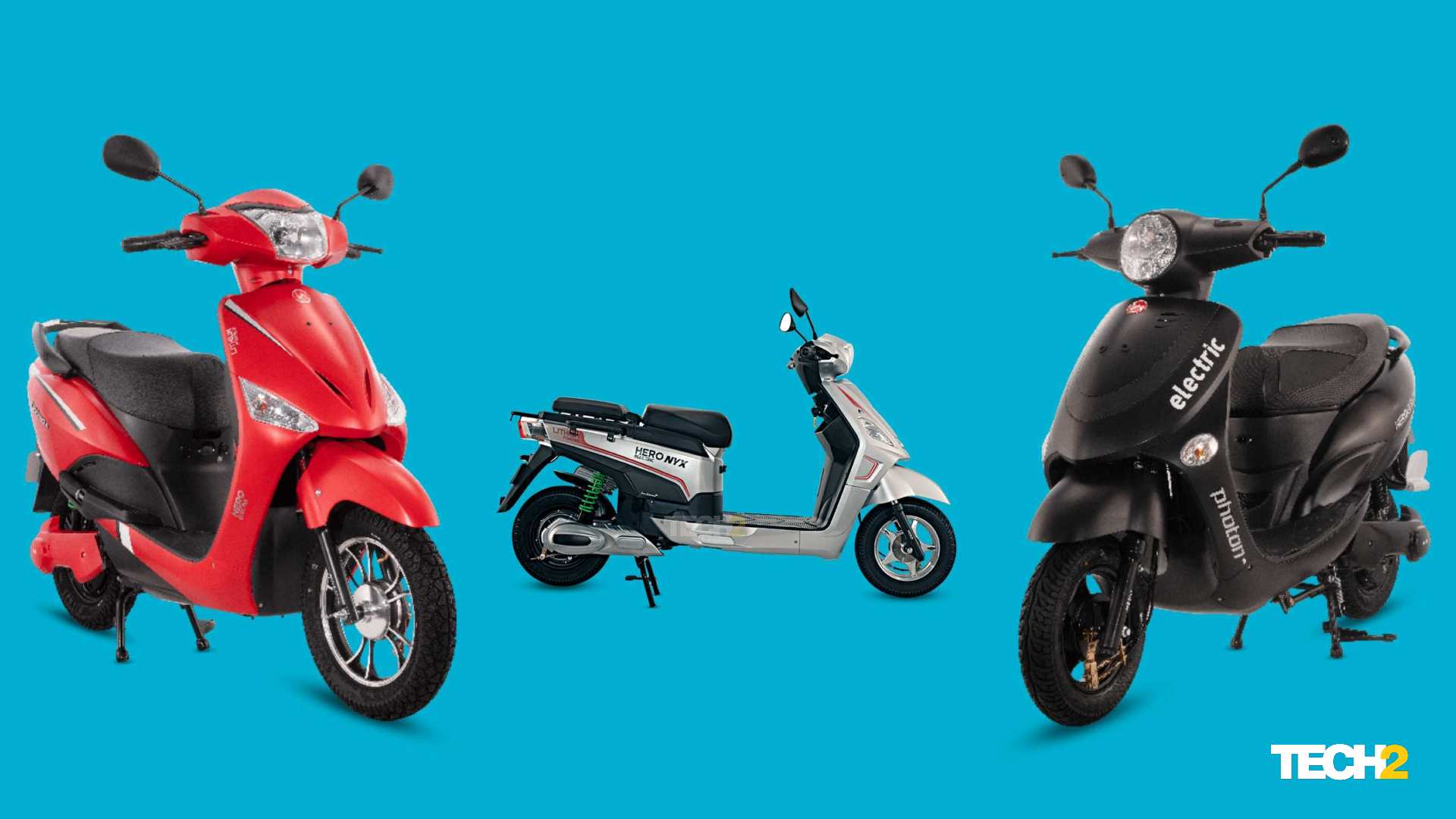 EV policy impact: Hero Electric scooter prices start at under Rs 40,000 in Maharashtra and Gujarat
firstpost.com
Oppo Reno6 Pro with MediaTek Dimensity 1200 SoC goes on sale in India
firstpost.com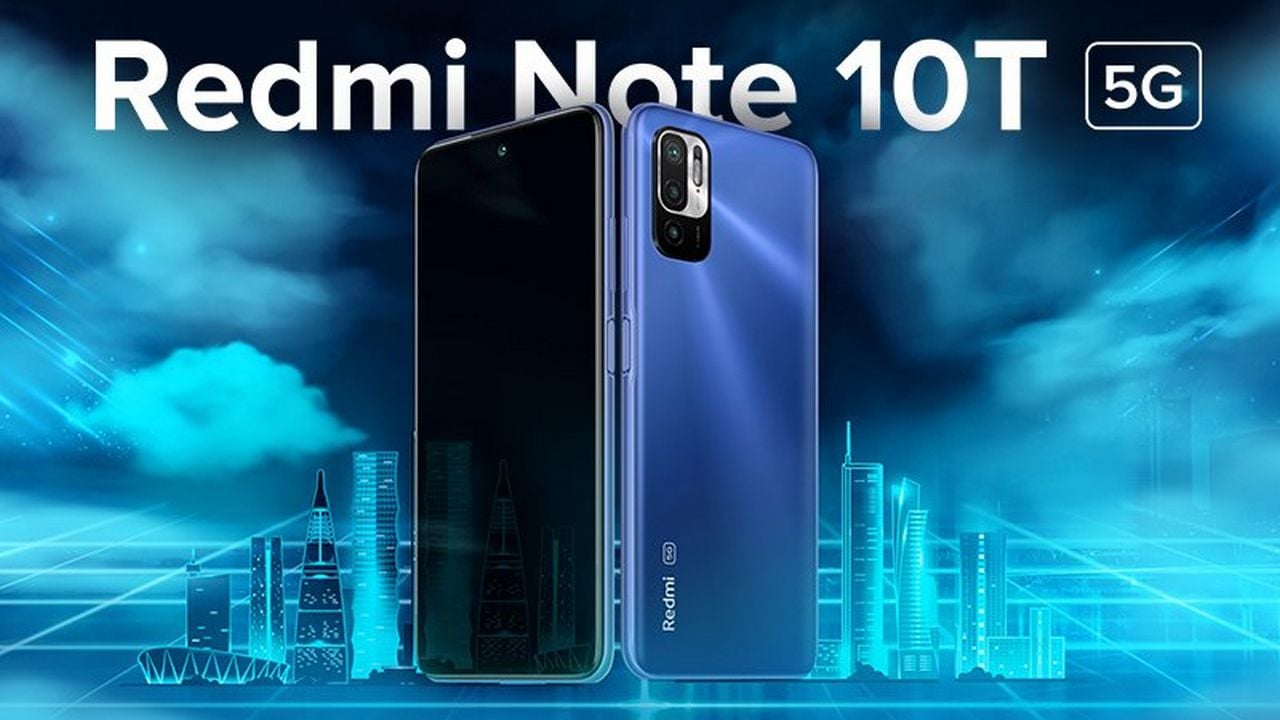 Redmi Note 10T 5G to launch in India today at 12 pm: How to watch it live
firstpost.com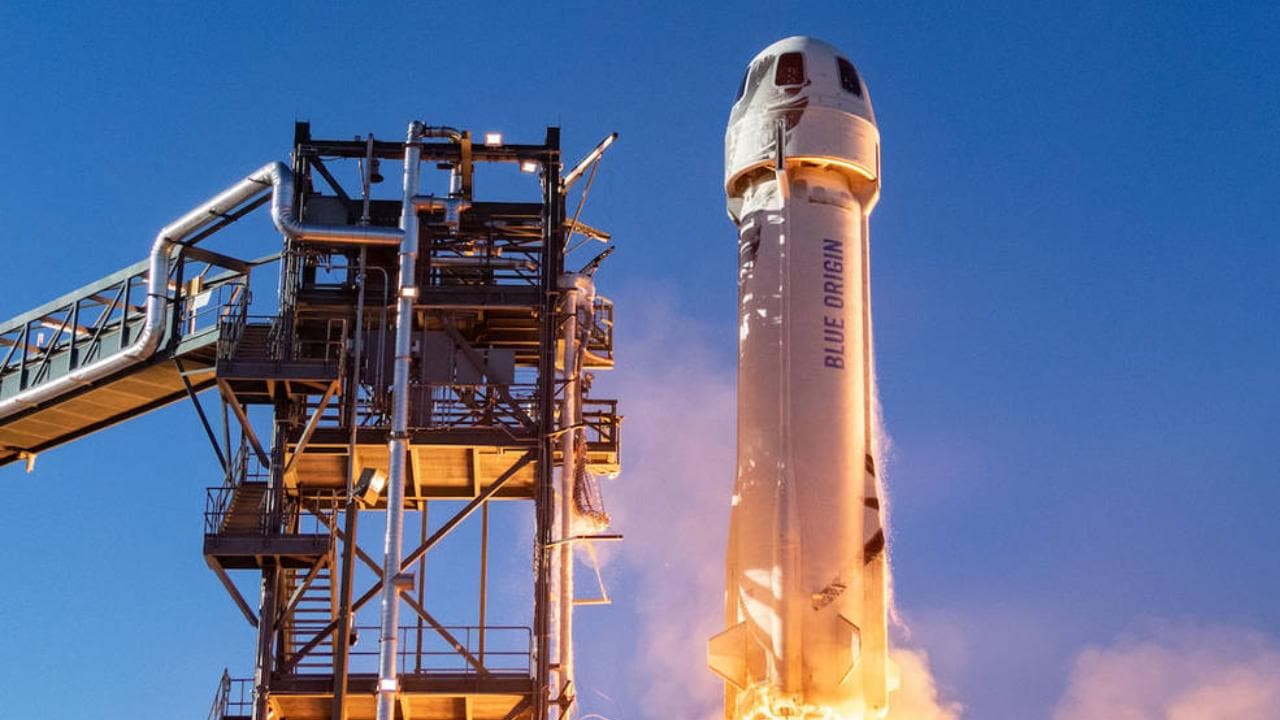 Jeff Bezos and crew will launch on Blue Origin spacecraft on 20 July: How to watch live
firstpost.com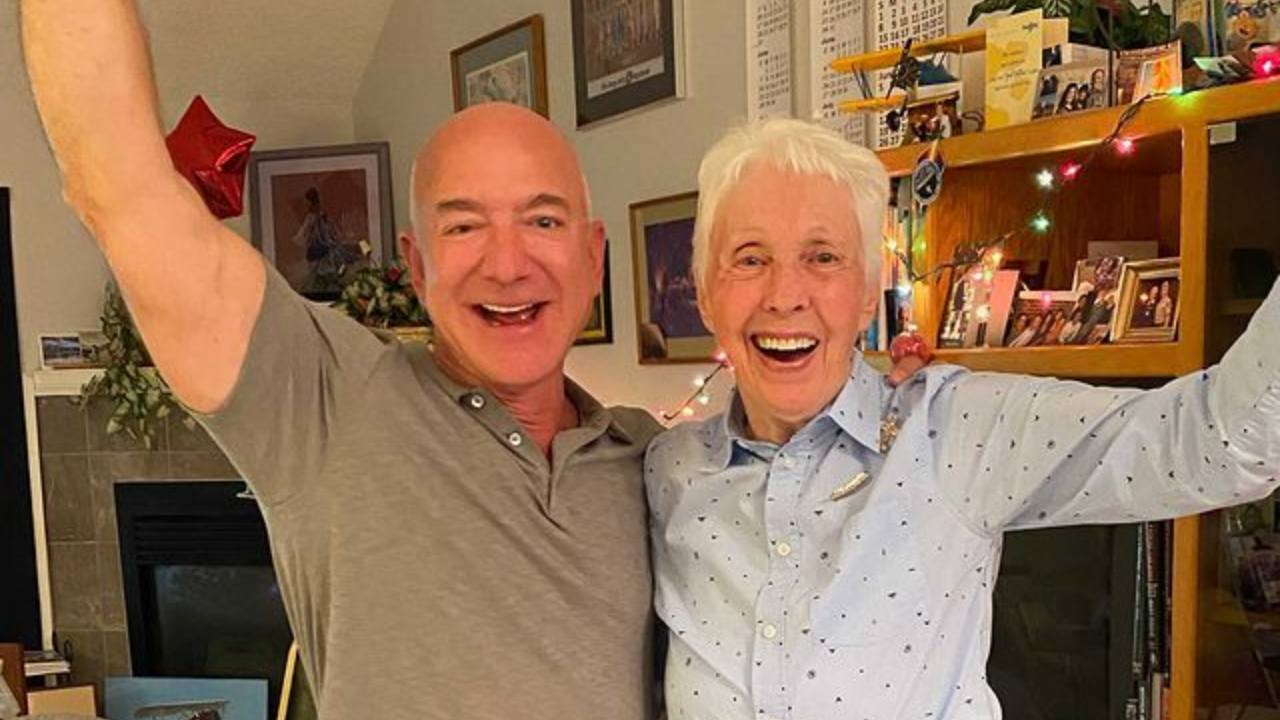 Jeff Bezos announces 82-year-old female pilot Wally Funk will launch into space with him
firstpost.com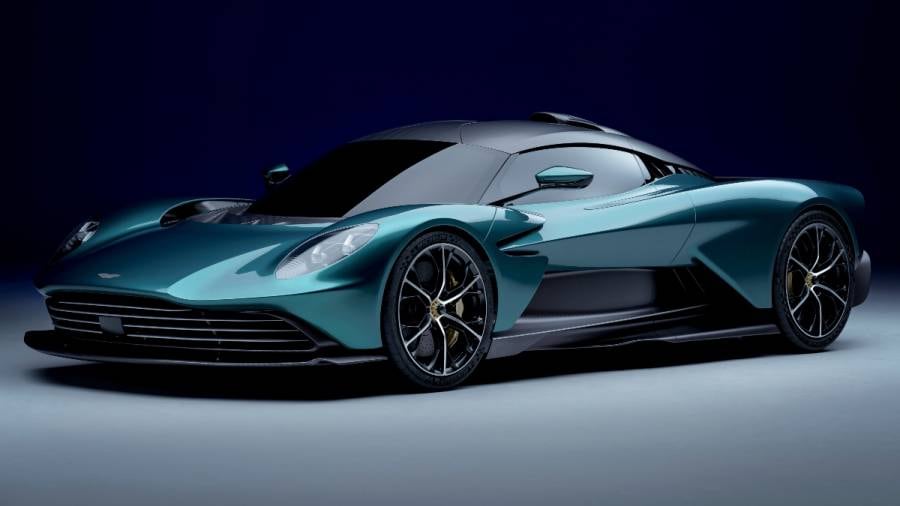 Aston Martin Valhalla debuts in production form with 950 hp plug-in hybrid powertrain
firstpost.com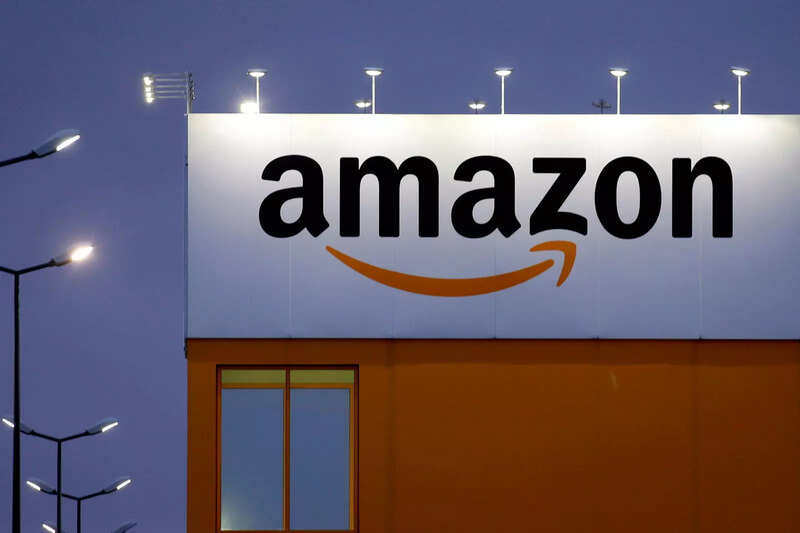 Amazon.com Inc's cloud service, Amazon Web Services, has shut down infrastructure and accounts linked to Israeli surveillance vendor, U. S. media group Vice reported on Monday. The move came after a media investigation showed that software licensed by had been used to hack the smartphones of journalists, government officials and rights activists worldwide, according to the report. The company on Sunday denied the report by 17 media organizations, adding that its product was intended only for use by government intelligence and law enforcement agencies to fight terrorism and crime and denied the report. AWS "acted quickly" to shut down the relevant infrastructure and accounts linked to NSO after it learned of the activity, Vice quoted a company spokesperson as saying. Amazon did not immediately respond to a request for comment.

Pegasus, Other Spyware Exports Are for Lawful Use Only, Israel Says
gadgets.ndtv.com
Amazon Shuts Down Cloud Infrastructure Linked to Pegasus Firm NSO: Report
gadgets.ndtv.com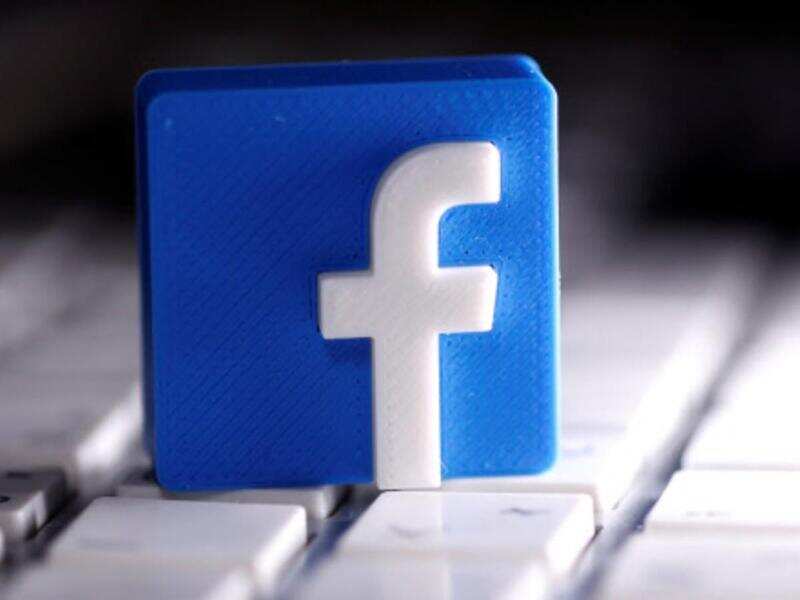 U. S. President Joe Biden took a softer tone when talking about on Monday, after saying last week that the social media company was "killing people" by allowing the spread of misinformation about COVID-19 vaccines. Biden told reporters on Monday he meant to accuse a dozen users who spread the most amount of misinformation on the social media platform, but not the company itself. " isn't killing people," he said. "These 12 people are out there giving misinformation. Anyone listening to it is getting hurt by it. It's killing people. It's bad information." He also said he hopes that Facebook does more to stop the spread of misinformation. press secretary Jen Psaki also tried to clarify Biden's remarks. "We are not in a war or a battle with Facebook, we're in a battle with the virus," she said. COVID-19 misinformation has spread during the pandemic on social media sites including Facebook, and Alphabet-owned YouTube. Researchers and lawmakers have long accused Facebook of failing to police harmful content on its platforms. When asked on Friday about his message to Facebook and other social media platforms, Biden responded: "They're killing people.... Look, the only pandemic we have is among the unvaccinated. And they're killing people." Facebook responded sharply last week, saying that 85% of its users were vaccinated or wanted to be. "President Biden's goal was for 70% of Americans to be vaccinated by July 4. Facebook is not the reason this goal was missed," Facebook said in a corporate blog post by Guy Rosen, a company vice president. The company has introduced rules against making specific false claims about COVID-19 and vaccines to prevent the illness, and says it provides people with reliable information on these topics.

'They're Killing People': Biden Denounces Social Media for Virus Disinformation
nytimes.com
After a comfortable victory in the series opener against Sri Lanka, India will be aiming to lift the series by defeating the home side in the second encounter. The match is played at the same ground, Premadasa Stadium although the other pitch will be used for this match. Sri Lankan team had failed in all batting, bowling and fielding departments. Firstly, the batsmen though got a decent start, failed to translate into big score. If at least one or two batsmen had scored fifty plus runs, the home side could have given some competition to the visitors. Unfortunately, the 30 and 40s were not enough to put a fighting total against the in-form Men in Blue which has a good batting lineup. So, India chased 262 runs with almost 14 overs to spare. Shikhar Dhawan played the captain's innings of 86 runs and other batsmen looked fine playing shots. Bowlers, except for Bhuvneshwar Kumar, had a good match. Sri Lanka will have to win the match in order to stay alive in the series, while the Men in Blue will be going all out to seal the series, comfortably. The home side should fix the fielding issues at any cost if the team should have some chance to win against the Shikar Dhawan's men. The netizens in the US and Canada can catch the action on Willow TV while cricket fans in South Africa can watch the first ODI match on Super Sports. In other countries, people can enjoy the cricket on SonyLiv app and its website.

India vs Sri Lanka 2nd ODI: How to watch India vs Sri Lanka live streaming online for free in India
91mobiles.com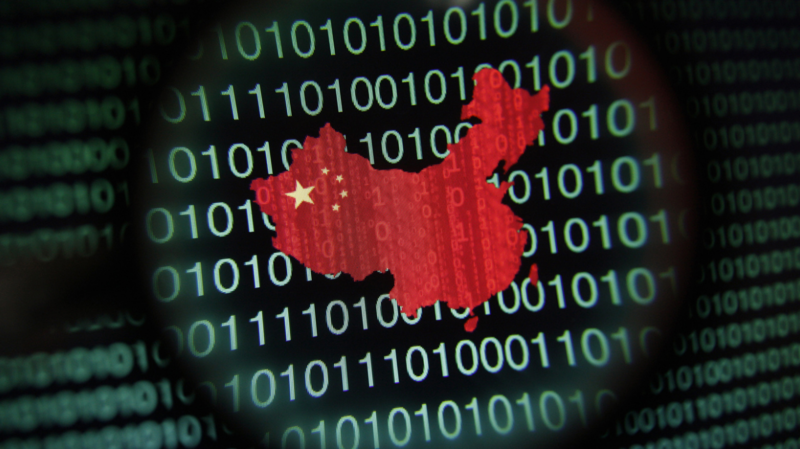 Chinese officials have previously said China is also a victim of hacking and opposes all forms of cyber attacks. Photo: Reuters The United States and a coalition of allies accused on Monday of a global cyber hacking campaign that employed contract hackers, specifically attributing a large Microsoft attack disclosed earlier this year to actors working on Beijing's behalf. Opening a new area of tensions with China, the United States is joined by, the European Union, Britain, Australia, Japan, New Zealand and Canada to level the allegations. "The United States and countries around the world are holding the People's Republic of China accountable for its pattern of irresponsible, disruptive, and destabilizing behavior in cyberspace, which poses a major threat to our economic and national security," Secretary of State Anthony Blinken said in a statement on Monday. Also on Monday, the US Justice Department said four Chinese nationals - three security officials and one contract hacker - were charged in a global hacking campaign aimed at dozens of companies, universities and government agencies in the United States and abroad. The activities took place between 2011 and 2018 that focused on information that would significantly benefit Chinese companies and businesses, it said. The opening of a new front in the governments' war against hacking comes a month after G7 and NATO leaders agreed with President Joe Biden at summits in Cornwall, England, and Brussels in accusing China of posing systemic challenges to the world order. The governments formally attributed intrusions into the Microsoft Exchange Server that were disclosed in March to "cyber actors affiliated with" China's Ministry of State Security, Blinken. The governments formally attributed intrusions exploiting vulnerabilities in the Microsoft Exchange Server that were disclosed in March "cyber actors affiliated with" China's Ministry of State Security, Blinken said. The Chinese Embassy in Washington did not immediately respond to a request for comment. Chinese officials have previously said China is also a victim of hacking and opposes all forms of cyber attacks. US officials said the scope and scale of hacking attributed to China has surprised them, along with China's use of "criminal contract hackers." "The PRC's Ministry of State Security (MSS) has fostered an ecosystem of criminal contract hackers who carry out both state-sponsored activities and cybercrime for their own financial gain," Blinken said. US security and intelligence agencies will outline more than 50 techniques and procedures that "China state-sponsored actors" use in targeting US networks, a senior administration official said. Chinese state-sponsored cyber actors consistently scan target networks for critical and high vulnerabilities within days of the vulnerability's public disclosure, the 31-page US cybersecurity advisory seen by says. The United States in recent months has focused heavy attention on Russia in accusing Russian cyberhackers of a string of ransomware attacks in the United States. In Monday's announcement, US officials formally blamed the Chinese government "with high confidence" for the hack that hit businesses and government agencies in the United States using a Microsoft email service. Microsoft has already accused China of responsibility. The operation specifically exploited weaknesses in Microsoft's exchange program, a common email software. Cybersecurity experts were shaken by the scale and volume of the incident, totaling thousands of potential US victims. The senior Biden administration official said US concerns about Chinese cyber activities have been raised with senior Chinese officials. "We're not ruling out further action to hold the PRC accountable," the official said. The United States and China have already been at loggerheads over trade, China's military buildup, a crackdown on democracy activists in Hong Kong, treatment of the in the Xinjiang region and aggression in the South China Sea. On Friday, the Biden administration issued an advisory to warn US businesses about risks to their operations and activities in Hong Kong after China's imposition of a new national security law there last year. Blinken cited the Justice Department indictment of the three Chinese security officers and a contract hacker as an example of how the United States will impose consequences. The defendants and officials in the Hainan State Security Department, a regional state security office, tried to hide the Chinese government's role in the information theft by using a front company, according to the indictment, which was returned in May and unsealed Friday. The campaign targeted trade secrets in industries including aviation, defense, education, government, health care, biopharmaceutical and maritime industries, the Justice Department statement said. Victims were in Austria, Cambodia, Canada, Germany, Indonesia, Malaysia, Norway, Saudi Arabia, South Africa, Switzerland, the United Kingdom and the United States. "These criminal charges once again highlight that China continues to use cyber-enabled attacks to steal what other countries make, in flagrant disregard of its bilateral and multilateral commitments," Deputy US Attorney General Lisa Monaco said in the statement.

US Aligns All NATO Allies in Launching Direct Attack on China Over Microsoft Hacking
ibtimes.sg
Every single time NASA shares a picture of space on Twitter or Instagram and explains what it is about, many in the comments section ask how these photographs were taken, whether the colours are real, and, most importantly, they enquire about the cameras that the Hubble Telescope is equipped with. The space agency, in its latest post on Instagram, said it got that question often and, therefore, wanted to break it down for space enthusiasts. To begin with, NASA's Hubble Space Telescope doesn't take a snapshot and get the image back in colour, something a mobile phone camera does. NASA said that Hubble's camera takes photos over a broad range of wavelengths that come down to Earth in grayscale. This is followed by scientists creating colour images by taking exposures using different colour filters on the telescope, assigning a colour to each filter corresponding to the wavelength, and combining the images. The space agency said that many of the full-colour photographs shared by Hubble are created after combining three separate exposures — one each taken in red, green, and blue light. "When mixed, these three colours can recreate almost any colour of light that is visible to human eyes," NASA said in the post. "That's how televisions, computer monitors, and video cameras recreate colours to show a picture!" NASA said that scientists use the closest approximation of the Ultraviolet and Infrared spectrum in the visible light spectrum to represent that information. This, the agency said, is done because we can't see the colours in the Ultraviolet and Infrared spectrum. It said that the colour in Hubble images is used to highlight interesting features of the celestial object being studied. And then the agency explained it with the help of an example. Sharing a picture of The Ring Nebula, NASA said that the deep blue colour in the centre, shown in visible light, represents helium, the inner ring, shown in cyan colour, is the glow of hydrogen and oxygen, while the reddish outer ring is from nitrogen and sulphur. So, that's how the pictures taken by NASA's Hubble Telescope are created. Meanwhile, the space agency on Monday shared two photographs of the space on Twitter and wrote: "Hubble's back!" One of the pictures shows a three-armed spiral galaxy. NASA added in the caption, "After the Hubble team successfully turned on backup hardware aboard the telescope, the observatory got back to work over the weekend and took these galaxy snapshots."

Check out the first images sent by Hubble space telescope since reboot
digitaltrends.com
Samsung will be launching the Galaxy Z Fold 3 and the Galaxy Z Flip 3 on August 20 and August 27. The new information is contrary to our last report that the launch will happen on August 11. Apparently, there have been delays in some processes plus new COVID-19 concerns. The South Korean tech giant is believed to be pushing back the release to later and separate dates instead of the earlier schedule set. The Galaxy Unpacked event may still happen though but the products won't be available for sale at launch. The product release could be August 20 and August 27. It's likely to happen on the 27th. This could mean pre-order will be longer. From one week, pre-order could be two weeks now. The delay is not surprising. We still live in a pandemic world so a lot of things are happening. For one, there is still the chip problem. Samsung has even decided to cancel the Galaxy Note 21 series. There have been a number of restrictions on movement. It is not easy to development a new product and actually release in the market. With Samsung delaying the release, it is possible it will be closer to the iPhone 13 launch. This could mean a tighter competition. We're just certain two premium flagship phones will be introduced: the Galaxy Z Fold 3 and the Galaxy Z Flip 3. The two will be more affordable this year at 1.9 million won and 1.2 million won. There is no word on the number of units to be produced and released but we're expecting more will be sold this year.

Galaxy Z Fold 3 and Z Flip 3 launch date reportedly still undecided
slashgear.com
Although Samsung seems to have the lion's share of the niche foldable phone market, it might not be the only noteworthy game in town soon. A couple of new foldable devices are rumored to be launching within the next 12 or so months, but, ironically and unsurprisingly, Samsung will also benefit from those indirectly. Its display panel business will be the one providing foldable screens for these phones, and those screens might even boast fast refresh rates usually seen on conventional phones. It's difficult to make foldable screens, and it's even more difficult to get them right. In addition to making them more durable, especially if you factor in a stylus, manufacturers will eventually want to add features that are common or trendy in today's displays. For smartphones, that has boiled down to fast refresh rates of 90Hz or higher. According to display supply chain consultant Ross Young, that is exactly what Samsung Display will bring to the table this year. Its foldable panel will utilize LTPO or low-temperature polycrystalline oxide for its foldable panels, enabling those to support variable refresh rates and higher power efficiency. Specifically, Young says that the foldable screens will be able to reach 120Hz speeds. These panels will be the ones used for the Galaxy Z Fold 3 and Galaxy Z Flip 3, but it doesn't stop there. The tipster says that all foldable phones this year, and perhaps early this year, will be using the same 120Hz LTPO panel, including those from OPPO, Vivo, Xiaomi, and, of course, Google. This definitely bodes well for the nascent foldable smartphone market that still has to catch up with normal phones in terms of mass appeal. Of course, the reason for that, more than practical considerations, is the price that these expensive phones carry. More players in the market hopefully mean more competitive prices, bringing some of those down to more affordable levels.

Google Pixel Fold could arrive with 120Hz display, while Samsung ditches camera improvements in the Galaxy Z Fold 3?
pocketnow.com
Have you ever used YouTube to learn more about an illness that may be affecting you? Apparently, it's something a lot of people do and YouTube has noticed, so it's going to start highlighting authoritative medical videos on its platform. Dr Garth Graham, Director and Global Head of Healthcare and Public Health Partnerships at YouTube said the new initiative puts health professionals at the core of its efforts to provide useful information. From this week, YouTube users in the United States will begin to see the new features when searching for health-related videos. Health source information panels will be shown on videos if the content is from a reliable content creator and health content shelves will highlight authoritative videos when you search for corresponding health issues. While these notices will help to find good quality information, videos from other sources will still be available. Discussing the work that has gone into this update, Dr Graham said: As things stand, only accredited health organizations and government entities are included in the health context features rollout but YouTube is searching for ways to broaden the eligibility so more authoritative content is available to viewers. YouTube is also looking for ways to bring this feature to audiences around the world.

Amazon Prime Video: 22 of the best films to stream this week
cnet.com
The first new Netflix movie to put on your radar this week is Chernobyl 1986. The two-hour feature from Russia follows a fireman who ventures underneath the Chernobyl nuclear power station, where he must drain water from a reservoir to prevent further deaths. This heart-in-your-mouth stuff doesn't match up to HBO's Chernobyl series, with a focus more on heroism and a love story, but the performances and popcorn-munching action make the film a decent Wednesday watch. Also on Wednesday, catch Trollhunters: Rise of the Titans, a film based on Guillermo del Toro's Trollhunter series. It sees the Trollhunters heroes swept up in a war between mankind and magic. Del Toro co-writes the film, so expect something weird, wonderful and epic. On Thursday, an awesome Japanese animated film arrives, titled Words Bubble Up Like Soda Pop. The perfectly packaged 90-minute film follows a shy boy and girl who struggle to communicate and socialize, but find love with each other. Then on Friday, Netflix debuts a new original titled Blood Red Sky, an action horror out of the UK and Germany. "A woman with a mysterious illness is forced into action when a group of terrorists attempt to hijack a transatlantic overnight flight. In order to protect her son she will have to reveal a dark secret and unleash the inner monster she has fought to hide," its description reads. On Friday, you'll also want to catch a special episode of lauded Korean series Kingdom that can be loosely described as a zombie apocalypse story set in the Joseon period. The special, titled Kingdom: Ashin-jeon, explores the origins of Ashin, a mysterious woman introduced in the season 2 finale. Finally, rounding out a hefty week of Netflix viewing, you can catch the premiere of romance flick The Last Letter from Your Lover on Friday. With a stellar cast including Felicity Jones and Shailene Woodley, it follows a journalist who discovers a love affair embedded in letters from 1965. The film, based on a Jojo Moyes novel, interweaves the past and present, packing in as much romance as possible. Last week's arrivals include A Classic Horror Story, Gunpowder Milkshake and Fear Street Part Three: 1666. Oh, and every single Twilight movie. As if that wasn't enough, scroll down for the best Netflix originals on the off chance you missed one of them. Read more: The 50 best TV shows to watch on Netflix| Fear Street all parts on Netflix: That ending and post-credits scene explained

Hulu: 10 best movies to see this week
cnet.com
Netflix: 50 best TV series to watch this week
cnet.com
HBO Max: 10 best movies to see this week
cnet.com
If you're up for a documentary, this week on HBO Max comes Through Our Eyes, an original docu-series about troubled families -- through the eyes of their youngest members. See how children cope with parental incarceration, climate displacement, the wounds of war and homelessness in this four-part miniseries from Sesame Workshop. What it on Thursday. Last week's arrivals include New Zealand mockumentary series Wellington Paranormal. The spinoff from Taika Waititi's brilliant comedy What We Do in the Shadows follows paranormal investigators and police officers Minogue and O'Leary, who appeared in the 2014 film. You can also watch Catch and Kill: The Podcast Tapes, a docuseries following Ronan Farrow as he interviews whistleblowers, victims and private investigators about Harvey Weinstein sexual abuse cases. For even more options, check out the best of the HBO Max Originals below. Read more: The 10 best movies to watch on HBO Max| Everything you need to know to sign up to HBO Max

Netflix: 50 best TV series to watch this week
cnet.com
HBO Max: 10 best movies to see this week
cnet.com
If you're a fan of the Jonas Brothers (also the Olympic athletes who devote their lives to lung-busting training and physical excellence), then this week Hulu has a show for you. Olympic Dreams featuring Jonas Brothers: Special is a one-hour hit of Joe, Nick and Kevin competing against each other with the help of some of team USA's athletes to see if they have what it takes to vie for gold. No medals for guessing the outcome. Catch the special on Thursday. Aside from celebrating the Olympics, this week's offerings include a new episode of American Horror Stories, a spinoff from American Horror Story. Ryan Murphy and Brad Falchuk wrote a bunch of the self-contained anthological episodes, which star Matt Bomer, Billie Lourd, Kevin McHale and Danny Trejo and more. Plus, watch out for AHS' very own Sarah Paulson in the directing credits. Catch it on Thursday. Paul McCartney and The Beatles fans received a treat last week with McCartney 3,2,1 (2021), which sees the musician sit down with music producer Rick Rubin to deep-dive into his special career. More new arrivals include the complete second season of This Way Up, the acclaimed dramedy starring Aisling Bea (who also starred in Netflix's Living with Yourself). The series follows an Irish woman who has a nervous breakdown and her worried older sister, played by Sharon Horgan. For more, scroll down and peruse the other best original shows on Hulu. Hopefully you'll find a surprising gem. Read more: The 10 best movies to watch on Hulu| Everything you need to know to sign up to Hulu

Hulu: 10 best movies to see this week
cnet.com
Netflix: 50 best TV series to watch this week
cnet.com
Yahoo ist Teil von Verizon Media. Durch Klicken auf " Alle akzeptieren " stimmen Sie zu, dass Verizon Media und unsere Partner Informationen durch die Nutzung von Cookies und ähnlichen Technologien auf Ihrem Gerät speichern und/oder darauf zugreifen und Ihre personenbezogenen Daten verarbeiten, um personalisierte Werbung und Inhalte anzuzeigen, für die Messungen von Werbung und Inhalten, für Informationen zu Zielgruppen und zur Produktentwicklung. Sie können ' Einstellungen verwalten ' auswählen, um weitere Informationen zu erhalten und Ihre Auswahl zu verwalten. Sie können Ihre Auswahl jederzeit ändern, indem Sie Ihre Datenschutzeinstellungen aufrufen. Weitere Informationen darüber, wie wir Ihre Daten nutzen, finden Sie in unserer Datenschutzerklärung und unserer Cookie-Richtlinie. Klicken Sie hier, um weitere Informationen zu unseren Partnern zu erhalten.

Ihre Daten. Ihr Umfeld.
consent.yahoo.com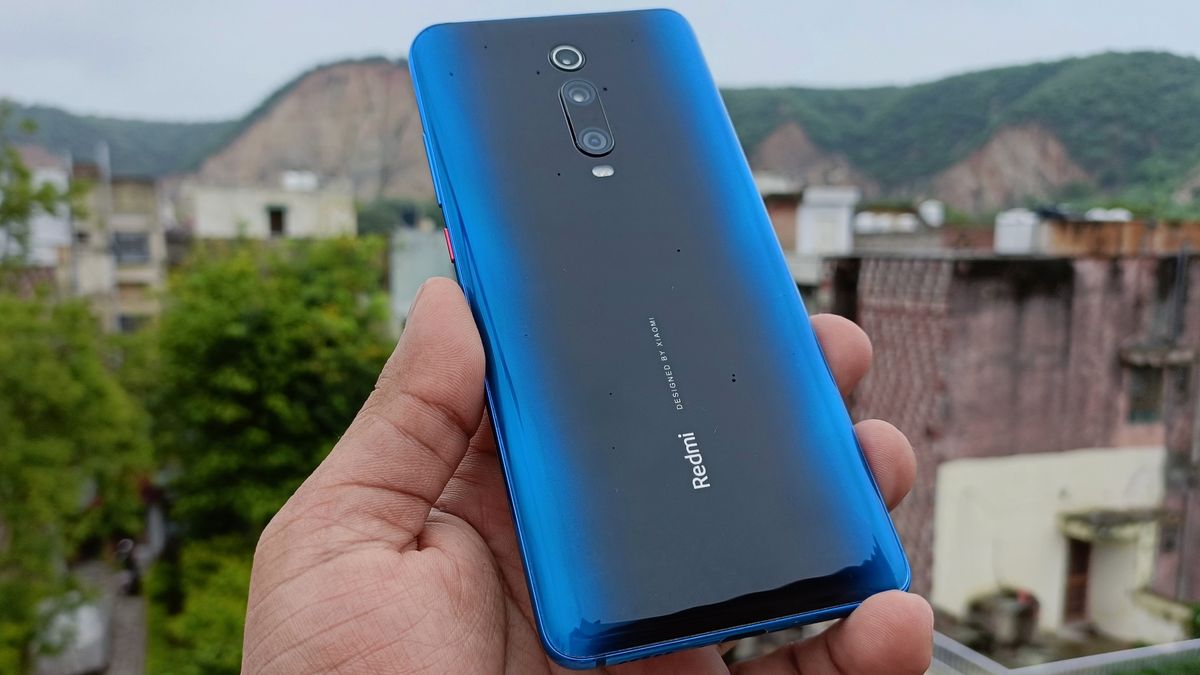 Xiaomi was long known for making budget and mid-range devices, a tag that the company was proud to be associated with, in its hay days. However, in 2018, to grow as an organization and make space for another sub-brand, Poco, the company desperately needed a device that could help it shed the tag of a budget smartphone maker. The Redmi K20 Pro is probably the device that gave the company the required confidence and impetus to move towards the premium segment. Not only the Redmi K20 Pro proved to be a success but also became Xiaomi's one of the most sold devices at that time. Now the company has rolled out the MIUI 12.5 update based on Android 11 to a select device and despite being a couple of years old device, the Redmi K20 Pro is slated to receive the rollout. Hence, if you're a Redmi K20 Pro, in all probability, an alert informing about the availability of MIUI V12.5.1.0. RFKINXM would have hit your account. The latest MIUI 12.5 update for Redmi K20 Pro not only brings Android 11 to the device but also comes with the June 2021 security patch. According to the changelog, the update brings 20 times more rendering power and instant response to gestures. The company promises that the phone will become faster and responsive than before all thanks to the lighter, faster and durable version of MIUI. Additionally, the update brings a plethora of updates to the Notes app. Ability to doodling and sketching, better responding to stylus input, composing mind maps with complex structures and a new level of typography are some of the highlights that are mentioned by the company. While the prospect of getting the latest Android version is exciting, especially given the fact that Android 11 might be the last major OS update that the phone will get. However, there seems to be some bad news for most users who're looking to update the phone with the shiny new update. A lot of users who've already downloaded and installed this rather heavy 2.3GB update, took to social media to complain about various issues that they're facing. While some users have claimed that this update is buggy and has slowed down their phone and some suggest that the update is buggy that has ruined the entire experience. That said, not all users are facing issues with their devices. Some have indeed reported that their phone has become more responsive than before. This suggests that the above-mentioned issues could be device-specific, however, in case you plan to update your Redmi K20 Pro to Android 11, we would advise you to exercise caution and backup important data before updating Follow TechRadar India on Twitter, Facebook and Instagram for the latest updates.

Redmi K20 Pro gets MIUI 12.5: Read before you update
techradar.com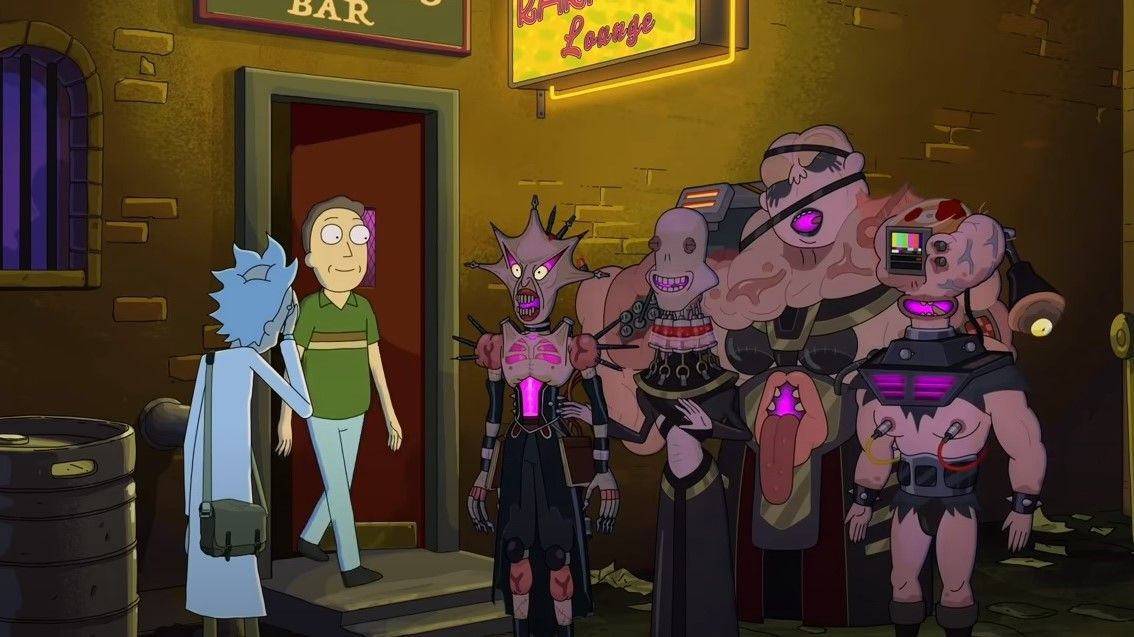 I'm going to admit, the first few minutes of this episode had me for a moment. Over the course of the last few seasons, Rick and Jerry have built up a relationship through a few reluctant adventures together, and it feels like there's more ground to be explored there. So when the episode started with the premise they were sharing some kind of guys' night together, I wholeheartedly believed we were about to see a genuine Rick and Jerry bonding moment. It only took a moment for the show to reveal that Rick was just using Jerry to pay off another one of his debts. Thankfully, for us viewers, Rick's debt is owed to a Hellraiser version of hell – making for a very silly but funny episode. We quickly learn that Rick has been taking Jerry to hang out with a bunch of demons because the demons derive pleasure from pain. And what's a more painful experience than watching Jerry just live his life being his most cringe self? Apparently, Rick sold the demons a bunch of piss poor meathooks (it wouldn't be a Hellraiser parody with meathooks) and owed the demons a debt. A packed evening of Jerry making a fool of himself is a good way to pay it off, then. 'Amortycan Grickfitti' doesn't actually kick into high gear until Beth joins in on the fun. It's here that I realized how well the Rick/Beth/Jerry dynamic truly works on this show. Jerry is a loser, Rick shits on Jerry, Beth defends Jerry but Beth is also no better than Rick because she ends up demeaning Jerry as well. The last few seasons have hit home just how similar Beth and Rick are. Once Beth is done chastizing Rick for using Jerry to solve his own personal problems, she very quickly joins in on making fun of Jerry for the demons' amusement. Since Rick loves Beth, he reluctantly has to save Jerry when the adventure inevitably goes wrong and puts him in danger. The concept of the Hellraiser demons is such a simple and stupid idea. You have to credit the writers for how well it works. The logic behind deriving pleasure from pain is so nonsensical that trying to wrap your head around it just makes you laugh. Being in pain makes them feel good, but feeling good is what makes them upset, which in turn makes them happier. It's dumb, funny, and a great plot device when Rick can't simply use his multitude of weapons to get rid of the demons. Of course, as always, there is a sort of Rick-powered d eus ex machina concept at the end of the episode that solves the situation, but it's one that makes fun of the concept of how these demons work. Morty and Summer make up this week's backup story, and it's fun too. It's here that we get a call-back to one of the best moments in the series, also known as " Keep Summer Safe." I forget how well the pairing of Morty and Summer works, and it shows here as the two take Rick's spaceship on a joyride to impress a seemingly cool new transfer student. The show takes the sentient nature of Rick's spaceship to another level, as their adventure gets out of hand in its own chaotic way. It's really the spaceship that shines as a character in this episode – its sassy and unpredictable nature puts Morty and Summer through the wringer. It's funny enough here that I hope we get to see Rick's spaceship pop up more as a character in future, especially since the ship plays such a key role in the series. It would actually be nice to see Rick interact with the ship as a character, too, since it is his prized possession and we haven't really seen them have much of a relationship to date. Morty and Summer's B story is mostly overshadowed by the Hellraiser parody, but it's a plot that works well in small doses and adds to the overall chaotic feel of the episode. This is another winner for the show's so-far strong fifth season. Rick and Morty airs every Sunday on Adult Swim in the US, and every Monday on E4 in the UK. Australian viewers can check it out on Netflix each Monday.

Rick and Morty's Amortycan Grickfitti is a sinfully funny season 5 episode
techradar.com
The latest tech news Your sardonic source for consumer tech stories Human-centric AI news and analysis Driving the future of sustainable mobility No-nonsense stories about startup growth Inside money, markets, and Big Tech Help build the bank of the future Coding for Public Service Small country, big ideas Google's 2020 Pixel Buds, despite some notable flaws, are some of my favorite Bluetooth headphones — and I say that as an audiophile who's persnickety about sound quality. They had a balance of sound quality, features, comfort, and smarts that few headphones can match to date. Unfortunately, Google appears to have just killed them. I can only hope that's because there's an even better follow-up on the way. As noted by Android Police, Google has removed the Pixel Buds' product page from its online store in the US and Canada. You can't easily find a link to the Pixel Buds. Going there directly just tells you the product is out of stock and redirects you to the cheaper, $99 Pixel Buds A-Series. As much as I personally loved the 2020 Pixel Buds, their likely retirement makes some sense. Many users experienced connectivity issues with the earbuds even after numerous updates, and that ultimately made them harder to recommend than they should have been. For this reason, the A-Series are, in practice, the better headphones. Though they lost the volume gestures and wireless charging, they offered similar smarts, comfort, and sound quality, and (in my experience) superior microphone quality and connection stability. Considering wireless charging is something most people could live without and 'hey Google' detection is remarkably reliable for volume controls when you don't have access to your phone, it made little sense to opt for the more expensive buds. I'm hoping the removal of the 'regular' Pixel Buds means some kind of revision or Pixel Buds 'Pro' is on the way, which better differentiates the two tiers along the lines of Apple's AirPods and AirPods Pro. There's no firm indication that's happening this year, but here's what I'm hoping for from a potential update: The 2020 Pixel Buds notably omitted active noise cancelation, a feature present in many earbuds at its price range. That made it a tough sell against some of the competition. For some users, the lack of ANC is a dealbreaker, so Google would undoubtedly introduce ANC on a potential Pro model. Preferably, this ANC would be adjustable, so you could set it just right for your preferences. Along with noise cancelation, an ambient sound mode can be very useful when you want to listen to music or an audiobook while still being aware of your surroundings; you might appreciate that when walking down a creepy alley at 3 AM, for example. Even if the headphones were to come without noise cancelation for some reason, I'd appreciate the addition of an ambient mode to make the headphones a little more versatile. If it sounds like I'm just copying features from the AirPods Pro… well yes, I kind of am. Spatial sound is the future of headphone audio, and Google would be remiss to release a premium set of headphones without some kind of implementation — especially with more streaming services supporting this immersive feature. Music has traditionally been optimized for speaker listening, but spatial audio evens the playing field for headphones. When done right, it can add a '3D-ness' to sound which can outperform even the best surround speaker setups. The Pixel Buds and Pixel Buds A-Series are probably the most comfortable true-wireless headphones I've worn. Comfort will of course vary from user to user, but part of this is simply because the Pixel Buds are so much smaller than the majority of competitors; they're among the few that can fit people with small ears, in my experience. Realistically, it's likely that a Pixel Buds Pro would be larger in order to accommodate a larger battery; noise cancelation adds significant battery drain. Still, hopefully, Google can keep the headphones relatively compact. It's 2021. Bluetooth headphones have no excuse to constantly disconnect or fall out of sync under regular use conditions. I miss the days of just being able to plug in headphones from one device to the other. These days, switching Bluetooth headphones from your phone to your laptop and/or desktop tends to be a cumbersome process instead, requiring finagling with annoying menus. Google could go a long way toward remedying this by allowing the headphones to be connected to two devices at once with automatic switching. Alternatively, as automatic switching is sometimes a little unreliable, the Pixel Buds Pro could introduce a command such as 'hey Google, connect to my laptop/phone.' Another problem with Bluetooth headphones is latency, which can be particularly annoying for gaming and music production. Currently, the Pixel Buds use the AAC codec (and SBC for the lowest-quality connections), which makes them virtually useless for low latency applications. I'd love to see Google use the new AptX Adaptive standard, which can reduce latency to about a quarter of current values. Bluetooth 5.2 is supposed to reduce latency further as well. Rumor has it that Google is going all out with the Pixel series this year. After an unusual phone for an unusual year with the Pixel 5, Google is reportedly planning to return to the Premium space in a big way this year, going so far as to create its own processor for the first time. The company will also reportedly return to having two models in the line-up, one in the upper-mid tier of performance and features like the Pixel 5, and another with top-notch specs. It's only fitting that the company would want to introduce an audio experience to match. The problem is that the seemingly discontinued Pixel Buds were released just last year, and it would be unusual for a company to introduce a replacement so quickly. Then again, it's unusual for a company to seemingly discontinue a model so quickly, so a man can hope we'll learn more come this fall. Did you know we have a newsletter all about consumer tech? It's called Plugged In – and you can subscribe to it right here.

Google discontinues Pixel Buds, so here's a 'Pro' model wish list
thenextweb.com
The cryptocurrency market is full of possibilities and early investors have reaped the rewards by investing at the very beginning and sat back to watch their holdings turn into a sack of profits. New investors, especially millennials, seem to be drawn towards the crypto market as it promises returns 'to the moon' which traditional investments and financial sectors fail to do. SafeMoon cryptocurrency is one among the most talked about coins in the market. It was launched in March 2021 and investors who picked up the coin early during its launch made tenfold profits and became millionaires overnight. Yes, SafeMoon during its launch in March 2021 was available for purchase for just $0.0000000010 per coin and had eight zeroes before the decimal. Those who had invested $1,000 at that time got close to 900 billion tokens and became self-owned 'whales' for such a cheap price. Fast-forward to just four months today, July 2021, SafeMoon is now trading at $0.000002481 and has knocked off three zeroes from its indices. The 900 billion tokens purchased in March 2021 would have made investors' assets turn to $3 million today, making people millionaires in such a short span of time. After Dogecoin's success in February, 2021, all thanks to Tesla CEO Elon Musk's investment and tweets about it, SafeMoon began receiving attention in April 2021 after crypto influencers were on the look out for promising coins as an alternative that mirrors Doge's phenomenal rise. Crypto influencers labeled SafeMoon as the 'next big thing' on their videos and social media posts and the coin drastically spiraled upwards touching new heights. Within days, SafeMoon saw huge money being pumped in by investors who just learnt about the coin and eventually, ended up making the early investors millionaires. However, since May 2021, SafeMoon experienced decline in its trade after Elon Musk announced Tesla would not accept Bitcoin as payment. Bitcoin's crash dragged all other coins along with it in May and June. In July, the market is sending mixed signals of both 'green and red' and the bullish trend is drying up. Experts predict that the crypto market would face further corrections due to the uncertainty in the financial markets around the world and warned investors there could also be another blood bath. At the time of publishing SafeMoon was trading at $0.000002442 and is down -7.81% in the days trade.

Instagram could be about to make it a whole lot easier to switch between multiple accounts on the iPhone. Lots of folks on the popular social media service juggle two or more accounts, perhaps for private and business matters, or ones that focus on different personal interests. Now the Facebook-owned company is working on a widget for the home screen that will let you quickly select a particular Instagram account before you even open the app, according to Silicon Valley insider and prominent leaker Alessandro Paluzzi. Paluzzi this week s hared a number of images showing several different versions of the widget, which has enough space to let you move between up to four Instagram accounts with a single tap. At the current time, switching between accounts involves tapping on the profile button at the bottom right of the display to go to your profile, then tapping on your username at the top of the display, and finally selecting the account you want to access. On more recent iPhones it's also possible to long-press the profile button to surface your different accounts. While the current method for switching between accounts isn't particularly laborious, the widget-based method could prove to be a whole lot smoother and more efficient. Moreover, it would let you jump right into your desired account rather than opening the Instagram app first and then selecting another account. It should be noted that at the current time the feature appears to be in the build stage, meaning it might never see the light of day. However, there's a good chance it'll advance to a public test phase, and if that goes well it could become a permanent feature of Instagram for iPhone. We'll keep you posted.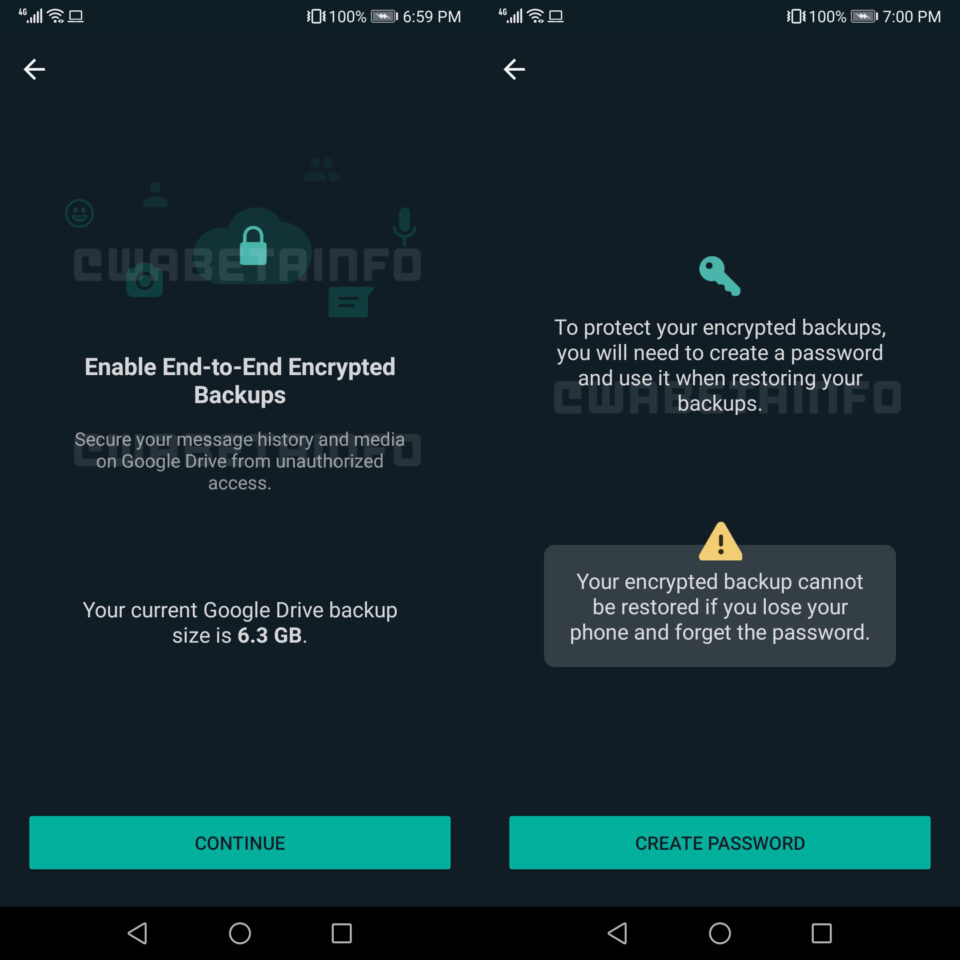 WhatsApp is launching a beta version of its app that introduces encryption on users' cloud saves be it on Google Drive or the iCloud. The feature, of course, protects your chat history and media from unauthorized access. Users who opt in to try out the beta will have to set a password that protects backups – users will be required to key in that password every time they want to restore their chats. WABetainfo reports that your password is private and not even WhatsApp, Facebook, Google, or Apple will have access to it. The downside to this is that if you forget your password, WhatsApp cannot help you recover it. There's likely a way to reset your password, but there's always a chance that your chats may be locked away behind your forgotten password in the worst-case scenario. This news comes after reports of the company also trying out multi-device support, which will let you have several instances of the app running on multiple apps at one time. These are features that have been requested by users for some time now, and we're glad that the team over at WhatsApp are finally working on making them a reality. Stay tuned on our website for more developments on this topic.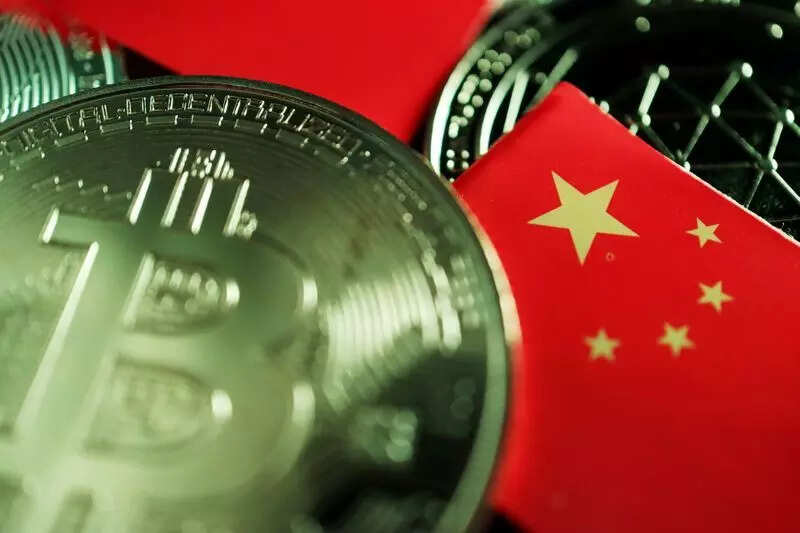 investment products and funds registered outflows for a second consecutive week, according to data from digital asset manager released on Monday, highlighting investors' cautious sentiment on the cryptocurrency sector as prices continued to stall. Bitcoin outflows hit $10.4 million in the week ended July 16, after outflows of $6.9 million the previous week. For the month of July, bitcoin outflows amounted to $15 million, though inflows for the year were still a robust $4.2 billion. The overall crypto sector had net inflows of $2.9 million in the latest week, data showed. The world's largest cryptocurrency in terms of market capitalization was down 12.1% in price this month. On Monday, it was testing a key support of $30,000 and was last down 3.4% at $30,694. "Bitcoin is looking precarious and is trading lower alongside global markets as concerns of economic recovery rise," said, chief executive officer at derivatives trading platform . "The volatility has also started to spike up... We can see sharp moves on the downside if bitcoin breaks below $30,000 convincingly," he added. That said, James Butterfill, investment strategist at CoinShares, pointed out that bitcoin outflows last week were minimal relative to May and June this year. He also believes that the timing of some of the crypto investment product launches, in which investors gained access for the first time, has led to recent profit-taking. Ether-based investment products and funds, the token used for the Ethereum blockchain, had $11.7 million in net inflows last week. So far this year, ether inflows were close to $1 billion. Ether's price, however, was down 20% against the U. S. dollar, and was last 4% weaker at $1,819. remains the largest crypto asset manager, but has seen its assets under supervision slide further, to $27.681 billion. CoinShares, the second-biggest digital asset manager, saw its dip to $3.1 billion from $3.3 billion the previous week.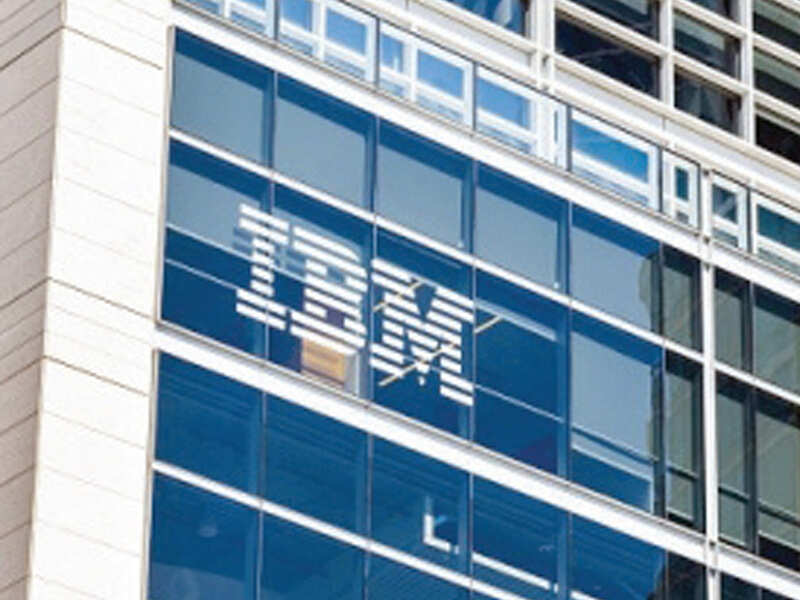 reported second-quarter revenue that beat analysts' estimates, as a recovery in client spending powered strong growth in its cloud and consulting businesses. The company's shares were up 2% at $140.73 in extended trading. "With the reopening (of economies) in particular around North America and Western Europe, we're seeing a nice rebound in travel and transportation, automotive, industrial and consumer sectors overall," IBM Chief Financial Officer James told, adding that more clients spent on digitizing their operations. After the pandemic battered existing models of business, more enterprises are adopting "hybrid cloud", a combination of using their own data centers and leased computing resources to manage and process data. Sales at IBM's cloud business rose 13% to $7 billion in the reported quarter. Seeing a $1 trillion market opportunity in "hybrid-cloud", IBM has been investing aggressively in cloud and artificial intelligence-focused ventures, while also shedding its slow-growing, yet huge, managed infrastructure business. Since the beginning of the year, the company has spent about $3 billion on eight acquisitions, Kavanaugh said. IBM's net income fell to $1.33 billion, or $1.47 per share, in the quarter ended June 30, from $1.36 billion, or $1.52 per share, a year earlier. Total revenue rose 3% to $18.75 billion, beating estimates of $18.29 billion, according to data from Refinitiv.

Why you can trust Pocket-lint (Pocket-lint) - CNN, a popular cable news network in the US, is launching a paid streaming service called CNN+. Many details were missing from CNN's initial announcement, including any mention of how much the service will cost, so Pocket-lint plans to update this guide over time with the latest as we learn it. For now, however, here's everything known so far about CNN+ (also called CNN Plus). What is CNN+? In a press release, CNN announced its upcoming streaming service, CNN+, and said it will be designed to complement "the core CNN linear networks and digital platforms to serve CNN superfans, news junkies, and fans of quality non-fiction programming". CNN also described CNN+ as a "standalone direct-to-consumer service" that'll be "separate and distinct from CNN, CNN International, HLN, and the CNN en Espanol linear TV channels". When will CNN+ be available? CNN+ will debut sometime in the first quarter of 2022. How much will CNN+ cost? CNN hasn't yet announced pricing information for CNN+. According to Variety, the company is still exploring how much it will cost, but apparently, there will be no ad-supported tier of the service at launch. Where will CNN+ be available? CNN's streaming service will launch in the US only. What will you be able to watch on CNN+? CNN said CNN+ will feature the following types of content to watch at launch... Original content This will include: A "deep" library of non-fiction, long form programming Past seasons of CNN's original series and films such as Anthony Bourdain: Parts Unknown and Stanley Tucci: Searching for Italy New original series and films developed for CNN+ CNN will unveil these later in 2021 Live, on demand, and interactive programming This will include: Eight to 12 hours of live, daily programming "Topical deep dives and lifestyle content" from prominent CNN talent You can also expect "several new faces", CNN said What else will CNN+ feature? There will be a "community" component for subscribers to connect directly with anchors and experts in "real-time conversations", CNN said. How will you access CNN+? CNN plans to continue to have a single app: the CNN mobile app. So, that's where CNN+ subscribers will access CNN+ programming, while pay-TV subscribers can get their TVE experience there, too. (Pay-TV subscribers can also subscribe to CNN+ to access the full CNN+ programming all in one place.) If you don't subscribe, CNN's app (and CNN.com) will remain a separate and free resource for people to get their news. You just can't watch CNN+ content. Want to know more? CNN said additional details will be released ahead of launch. For more information visit cnnplus.com. Writing by Maggie Tillman. Originally published on 20 July 2021.

Apple's iPhone SE is likely to get a successor in early 2022, according to a report. The iPhone maker is still working on the affordable-range iPhone that has seen two editions so far. Next year's iPhone SE is likely dubbed iPhone SE 3, and it is going to undergo chip probing soon. The iPhone SE 3 is expected to bring an old chipset because that is what previous iPhone SE models have come with, so this chip probing is not going to involve any new Apple chipset. DigiTimes has reported that the Cupertino-based tech giant has created new openings for people specialised in chip probing. Chip probing is a test carried out to detect defects at various levels of the chipset's electronic design. These openings are for Xintec, an Apple partner for making chips and also a subsidiary of TSMC, which is one of the largest chip manufacturers for the iPhone. TSMC is reportedly developing the A15 chipset for the upcoming iPhone 13 series. Xintec has also been the supplier of components for the iPhone SE and iPhone SE 2020. What the supply chains are predicting goes in line with the predictions of Apple analyst Ming-Chi Kuo. He previously said that there may be a new iPhone SE towards the first half of next year. Kuo did not reveal an exact timeline, but his predictions are mostly true, which means an iPhone SE 3 is very likely to come out next year. In terms of specifications, there are rumours that the iPhone SE 3 is going to follow in iPhone SE 2020's footsteps. This means we are going to see a single camera on the back and a single camera on the front of the iPhone SE 3. This phone is likely to use the Apple A14 Bionic chipset that powers the iPhone 12 series. Keep in mind that the iPhone SE 3 is speculated to come out in 2022, and by then the A14 processor is going to be over a year old. The iPhone SE 3 is also said to come with a 6.1-inch display. However, some reports had previously said there may be a 5.4-inch screen, as well. There is no information on whether a notch will be there or not. According to some renders that Apple Lab enthusiastically created, based on the leaks, the iPhone SE 3 may also have a punch-hole on the display, a pill-shaped platform for the camera and the flash on the back, and an in-display fingerprint sensor featuring the Touch ID technology. All of that seems far-fetched for a phone that is going to sit at the lowest rung in the iPhone hierarchy. The iPhone SE 2020 was launched in India for Rs 42,500 for the base variant, which suggests the iPhone SE 3 price in India is going to be in the ballpark.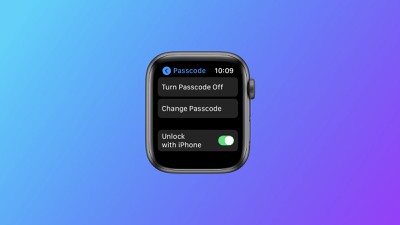 Following the release of iOS 14.7, watchOS 7.6, and several other operating system updates this week, Apple has acknowledged that a bug in iOS 14.7 could prevent users from being able to unlock their Apple Watches by simply unlocking their paired Touch ID-equipped iPhones. Apple's temporary workaround for the bug is for the user to type their passcode into their Apple Watch to unlock it rather than relying on their iPhone, and Apple says the issue will be addressed in a future software update. Users who have forgotten their Apple Watch passcodes will need to reset their Apple Watches. Enterprise users whose iPhones are loaded with MDM profiles that require alphanumeric passcodes will need to work with their MDM administrators to remove the passcode requirement and then unpair, erase, and set up their Apple Watches again. We have seen a few signs of iOS 14.7.1 in our site analytics over the past few days, so this will presumably be a relatively short turnaround on a bug fix update rather than a more significant update with an extended beta testing period. We have not seen any sign of a larger iOS 14.8 update in our analytics, and we expect that we will only see minor bug fix updates until Apple officially releases iOS 15 in a few months.

While many will be looking forward to what Samsung will reveal next month, ZTE is calling attention to what has prepared for next week first. Foldable and flexible displays have been one of the big dreams of smartphone makers, and another "impossible dream" is returning to the spotlight in just a few days. The ZTE Axon 30 5G is just around the corner, and the company just revealed key details, including the phone's unusual design. The ZTE Axon 30 5G's headlining feature will be its under-display camera or UDC, the second of its kind. ZTE has so far remained silent on the improvements it made to address the flaws of its first UDC. Those teasers might still come in the days ahead, closer to the phone's debut. ZTE, however, is just revealed what the phone would look like, and it seems to be trying to be Huawei to the punch. Just like the Huawei P50, the Axon 30 5G will sport four cameras grouped into two and enclosed in circles. Unlike Huawei's design, however, ZTE has opted for a traditional rectangular bump that sharply contrasts with those circles. That makes for a rather odd design that might not appeal to some people. Those might be willing to ignore that quirk if the cameras are good. ZTE hasn't exactly been known for its camera performance, so the Axon 30 5G's success will really hinge on that under-display camera. ZTE's teaser reveals that the Axon 30 5G will be announced on July 27. Specs for the phone remain unknown, but an alleged TENAA entry gives it a Snapdragon 870, not a Snapdragon 888,12GB of RAM, and up to 512GB of storage. Pretty much on par with any high-end flagship this year, making the gamble even riskier for that lone UDC highlight.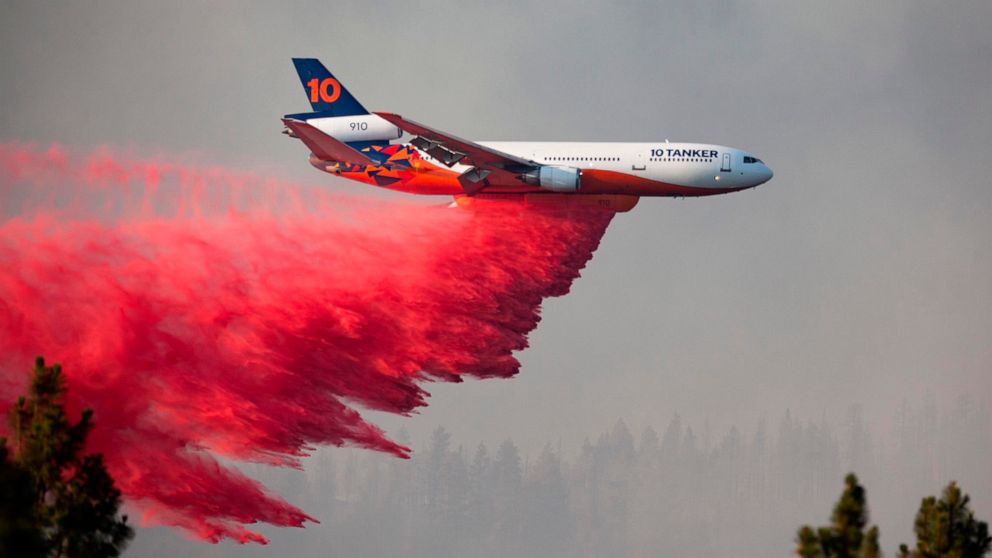 PORTLAND, Ore. -- The threat of thunderstorms and lightning has prompted officials in fire-ravaged Oregon to ask for help from outside the Pacific Northwest to prepare for additional blazes as many resources are already devoted to a massive fire in the state that has grown to a third the size of Rhode Island. The 537-square-mile (1,391-square-kilometer) Bootleg Fire is burning 300 miles (483 kilometers) southeast of Portland in and around the Fremont-Winema National Forest, a vast expanse of old-growth forest, lakes and wildlife refuges. Evacuations and property losses have been minimal compared with much smaller blazes in densely populated areas of California. But eyeing how the Bootleg Fire — fueled by extreme weather — keeps growing by miles each day, officials with the Rogue River-Siskiyou National Forest in southwest Oregon are asking for more outside crews to be ready should there be a surge in fire activity there. "Although the lightning activity predicted for early this week is expected to occur east of us, we are prepared for the worst, and hoping for the best," Mike McCann, an assistant fire staff, said Monday in a statement released by the national forest. The worry is that dry conditions, a drought and the recent record-breaking heat wave in the region have created tinderbox conditions, so resources like fire engines are being recruited from places like Arkansas, Nevada and Alaska. Meanwhile, to the east, the Bootleg Fire's jaw-dropping size contrasted with its relatively small impact on people underscores the vastness of the American West and offers a reminder that Oregon, which is larger than Britain, is still a largely rural state, despite being known mostly for its largest city, Portland. If the fire were in densely populated parts of California, "it would have destroyed thousands of homes by now," said James Johnston, a researcher with Oregon State University's College of Forestry who studies historical wildfires. "But it is burning in one of the more remote areas of the lower 48 states. It's not the Bay Area out there." At least 2,000 homes have been evacuated at some point during the fire and another 5,000 threatened. At least 70 homes and more than 100 outbuildings have gone up in flames. Thick smoke chokes the area where residents and wildlife alike have already been dealing with months of drought and extreme heat. No one has died. Pushed by strong winds from the southwest, the fire is spreading rapidly to the north and east, advancing toward an area that's increasingly remote. Evacuation orders on the fire's southern edge, closer to more populous areas like Klamath Falls and Bly, have been lifted or relaxed as crews gain control. Now it's small, unincorporated communities like Paisley and Long Creek — both with fewer than 250 people — and scattered homesteads that are in the crosshairs. But as big as the Bootleg Fire is, it's not the biggest Oregon has seen. The fire's size so far puts it fourth on the list of the state's largest blazes in modern times, including rangeland fires, and second on the list of infernos specifically burning in forest. These megafires usually burn until the late fall or even early winter, when rain finally puts them out. The largest forest fire in modern history was the Biscuit Fire, which torched nearly 780 square miles (2,000 square kilometers) in 2002 in the Rogue River–Siskiyou National Forest in southern Oregon and northern California. The Bootleg Fire is now about 25% contained. On Monday, flames forced the evacuation of a wildlife research station as firefighters had to retreat for the ninth consecutive day due to erratic and dangerous fire behavior. Sycan Marsh hosts thousands of migrating and nesting birds and is a key research station on wetland restoration in the upper reaches of the Klamath Basin. The Bootleg Fire was one of many fires burning in a dozen states, most of them in the U. S. West. Sixteen large uncontained fires burned in Oregon and Washington state alone on Monday. Extremely dry conditions and heat waves tied to climate change have made wildfires harder to fight. Climate change has made the West much warmer and drier in the past 30 years and will continue to make weather more extreme and wildfires more frequent and destructive. And in Northern California, authorities expanded evacuations on the Tamarack Fire in Alpine County in the Sierra Nevada to include the mountain town of Mesa Vista. That fire, which exploded over the weekend and forced the cancellation of an extreme bike ride, was 36 square miles (93 square kilometers) with no containment. Thunderstorms expected to roll through Monday night could bring winds to fan the flames and lightning that could spark new ones, the National Weather Service said.

Why you can trust Pocket-lint (Pocket-lint) - Apple has released iOS 14.7. It's a small update, but one with a few interesting features. Here's what you need to know. What is iOS 14.7? Apple's latest so-called "dot" update to the iPhone operating system is iOS 14.7. Rolling out from 19 July 2021, it's an incremental update, so it's not one of the major releases usually launched in the autumn alongside the newest iPhone. However, it's a notable update nonetheless, as it doesn't just bring bug fixes. How to get iOS 14.7 on your iPhone The iOS 14.7 update can be downloaded over the air for free on all eligible devices. To access the new software, go to Settings > General > Software Update. Every new feature in iOS 14.7 explained Here's a look at the main features included in iOS 14.7... MagSafe Battery Pack Apple recently introduced the MagSafe Battery Pack, which works with the iPhone 12, iPhone 12 mini, iPhone 12 Pro, and iPhone 12 Pro Max. The iOS 14.7 update adds support for the ‌MagSafe Battery Pack so that the latest iPhone series can use it. As part of this added support, you can view the charge level of the ‌MagSafe Battery Pack‌ through the Batteries widget either on the Home Screen or through the Today View on your iPhone. Apple Card Apple announced Apple Card Family sharing in April and added support for the feature in an iOS 14.6 update. The iOS 14.7 update expands on that functionality, by adding support for merging two Apple Cards. That means two current Apple Card owners who want to share a single ‌Apple Card‌ account can now merge their accounts together. This results in a higher shared credit limit, plus the owners can share the lower APR of the two accounts. To initiate the account merging process, go to the Wallet app. HomePod With iOS 14.7, there's now a HomePod Timer Management feature. This option lets you manage timers on the HomePod through the Home app. Air Quality Apple has expanded Air Quality information in the Weather and Maps apps to Canada, France, Italy, the Netherlands,South Korea, and Spain. Samsung Galaxy Unpacked, Zelda Skyward Sword, and more - Pocket-lint Podcast 112 By Rik Henderson · 20 July 2021 Podcasts The Podcasts library in the Podcasts app now lets users see all shows or only followed shows. Is that it? There are, of course, several bug fixes n the iOS 14.7 update. Here are Apple's release notes: An issue that could cause Dolby Atmos and Apple Music lossless audio playback to unexpectedly stop has been fixed. The battery service message that may have disappeared after reboot on some iPhone 11 models is restored. A bug that caused Braille displays to show invalid information when composing Mail messages has been fixed. A bug that could cause the share playlist menu option to go missing in ‌Apple Music‌ has been addressed. Writing by Maggie Tillman. Originally published on 20 July 2021.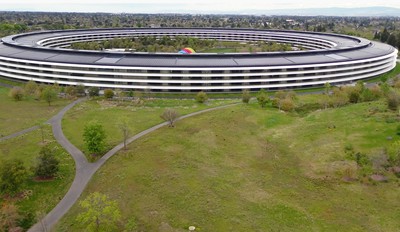 Amid another rise in COVID-19 cases and continued concerns from employees about Apple's stated plan to start bringing many employees back into the office three days a week starting in September, Apple has delayed its plans until at least October, reports Bloomberg. The report suggests that Apple will continue to monitor the situation and will give employees at least a month's notice before requiring workers to return to their offices. The iPhone maker becomes one of the first U. S. tech giants to delay plans for a return to normality as Covid persists and cases involving a highly transmissible variant increase. Apple will give its employees at least a month's warning before mandating a return to offices, the people said, asking not to be identified discussing internal policy. After over a year of remote work, many employees at not only Apple but many other companies have expressed interest in continuing their remote work arrangements, seeking increased flexibility and in some cases an escape from high housing prices near many corporate headquarters in Silicon Valley and beyond. While some companies have embraced the move, Apple has so far attempted to take a hybrid approach, arguing that in-person collaboration is essential to the company's culture and future. So while Apple may have delayed its plans to return to at least some in-person work for most employees, it remains to be seen how things will shake out over the long term.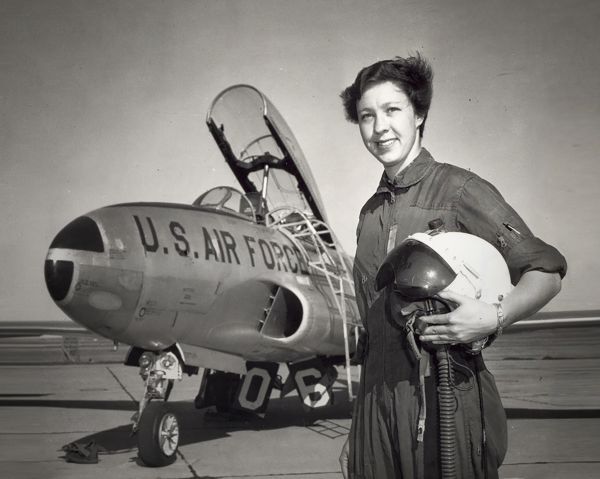 When Amazon founder Jeff Bezos offered her a seat on the first crewed flight of his space tourism enterprise Blue Origin, it was an invitation aviator Wally Funk had waited six decades to receive. Funk, age 82, is one of a dozen women who have come to be known as the Mercury 13 in pointed contrast to NASA's original astronauts, the Mercury 7. Funk and the others were skilled pilots who, like their male counterparts, dreamed of flying even higher, to space. But they were never included in NASA's vision for spaceflight and never became astronauts — until now. "Wally Funk has really never given up on her dream of spaceflight," Margaret Weitekamp, curator of the Smithsonian's National Air and Space Museum's space history department who wrote a book about the women who lobbied to be included in NASA 's astronaut program, told Space.com. "There's a nice bit of poetic justice in including her on this flight." Related: How to watch Blue Origin launch Jeff Bezos into space on July 20 Live updates: Blue Origin's first astronaut launch updates Fighting for access to space Funk and Bezos will make up half the crew of the first crewed flight of Blue Origin's reusable suborbital space tourism vehicle, dubbed New Shepard, when it launches from the west Texas desert on Tuesday morning (July 20). She'll become the oldest person to fly in space when she launches. But Funk laid the groundwork for this flight during a brief period six decades ago, when she became one of the group that was, decades later, dubbed the Mercury 13 and is often misleadingly portrayed as a sort of women's counterpart for NASA's first group of astronauts, although the agency never endorsed their efforts and only began recruiting women for spaceflight in 1978. "It was never a NASA project, it was really a privately funded investigation into women's physical capabilities for spaceflight," Weitekamp said. Funk, already an accomplished pilot in her early 20s, learned about the project in 1960 when she read about Jerrie Cobb, a female pilot who volunteered to undergo tests meant to determine whether a human body could withstand the strain of spaceflight. Related: As space billionaires take flight, 'the right stuff' for space travel enters a new era Those tests were developed for NASA by a team led by William Randolph Lovelace and were designed to identify any weaknesses that might identify hidden health issues before flight. NASA used the tests to evaluate the military test pilots it had recruited for the young human spaceflight program. But where the agency was focused on reaching milestones in space exploration, Lovelace had a bigger picture in mind, an ideal pulled from science fiction of whole offices lofted from 1950s America into orbit. Just as women were the secretaries and telephone operators on Earth, so too they would be in space, this line of thinking went, according to Weitekamp. Independently of his NASA work, then, Lovelace was interested in how women's bodies fared during these tests, which spanned a week. The tests included everything from a tilt table and a stint in a sensory deprivation chamber to examining the women's stomach acids. Related: Blue Origin's launch with Jeff Bezos: Everything you need to know Surviving members of the group of women informally dubbed the Mercury 13 attended the 1995 shuttle launch of Eileen Collins as she became the first female shuttle pilot. Wally Funk is second from the left. (Image credit: NASA) Funk went into them with a competitive streak. "Her aim was to not only to just do it to the best of her ability, every test, but to try to do better than whoever had gone before her," Sue Nelson, a science journalist who later traveled with Funk to research her book, "Wally Funk's Race for Space" (Chicago Review Press,2019), told Space.com. "She just is immensely driven and competitive, which is a sort of the typical early astronaut, test pilot type really — she fits the mold of those early astronauts." And Funk and 12 other women were deemed to have passed Lovelace's tests. "The 13 of the 25 who became the finalists on average did as well or in some cases better than the Mercury 7 astronauts did," Weitekamp said. (Some of the tests focused on cardiovascular health, where the women had a key advantage, she noted, since most of the Mercury 7 smoked.) Lovelace wanted to bring those 13 in for still more tests, this time at government facilities, but couldn't get approval. And while some, like Funk, applied directly to NASA, it didn't make a difference. "I got a hold of NASA, four times, I said, 'I want to become an astronaut.' But nobody would take me," Funk said in the video released to announce her flight. "I didn't think that I would ever get to go up." Related: Meet the crew launching on Blue Origin's 1st astronaut flight on July 20 Unlike the close-knit men of the Mercury program, Funk hadn't met most of the other participants, since the women had undergone the initial tests in ones and twos. And, of course, whereas the Mercury 7 became celebrities and spent the bulk of their careers with NASA, the women found other ways to fill their time. "It was a very short part of their lives," Nelson said. "Wally just kept on with her career and doing loads of interesting things." For Funk, with no spaceflight on the horizon, she set about traveling on Earth instead for a few years, then building a career as a pilot, flight teacher, and eventually investigating plane crashes and other safety issues for the government. In the video released with Blue Origin about her joining the flight, she said that she has racked up 19,600 flight hours on a variety of aircraft and has taught more than 3,000 people to fly. NASA eventually came around on flying women, too late for Funk and the others. Sally Ride became the first American woman in space in 1983, although it wasn't until 1995 that NASA made Eileen Collins the first female pilot of the space shuttle. (Collins invited Funk and others who underwent Lovelace's tests to watch the launch.) "Like so many things that we see in women's history, the advancement happens in fits and starts," Weitekamp said. "There's some interest and then it doesn't necessarily have a direct legacy." Related: From Yuri Gagarin's launch to today, human spaceflight has always been political Aviator Wally Funk in a video released to announce her participation in Blue Origin's first crewed flight on July 20,2021. (Image credit: Blue Origin) Opportunity 60 years later Blue Origin has long showed an interest in nodding to spaceflight's history, so it's not a coincidence that Funk will step inside the New Shepard capsule on its first crewed flight. (The vehicle itself, of course, is dubbed for one of the group she so notably did not become, Alan Shepard, who became the first American in space with a suborbital flight on May 5, 1961.) For Nelson, seeing Bezos' announcement was a poignant moment. "It's poignant, she has waited a lifetime for this," she said. "I just got a lump in my throat and tears welled up." And while Funk has long held a ticket with Blue Origin competitor Virgin Galactic, Nelson said, the New Shepard model represents a different vision of spaceflight. "It's so much more akin in my eyes as a sort of old-fashioned astronaut experience, more similar to the one that if NASA had allowed women into the astronaut corps 20 years earlier," Nelson said. And from Nelson's description of calling to congratulate her friend on the invitation, Funk is conscious of the weight of history that she'll carry into the capsule. "She said, 'I've waited a lifetime, honey,' and then she said, 'I'm going up for all of us.'" Email Meghan Bartels at mbartels@space.com or follow her on Twitter @meghanbartels. Follow us on Twitter @Spacedotcom and on Facebook.

Android TV is becoming more common these days. Perhaps some people don't realize that what they have on their smart TVs run on Android. The service has received an update that includes watchlist, recommendation, and other improvements. The goal is to make discovering new content easier, as well as, cutting through possible content overload. With this update, we can bet the number of Android TV-powered devices will grow in number even as competition is getting tighter. Adding content is easier now on the Android TV watchlist. You can simply long-press on a title (TV show or movie) from the Discover tab and then the "Add to Watchlist" option will show up. The details page also show a "Watchlist" button for you to use. In the Discover tab, the watchlist also shows up. If you're logged into a Google account, your account will be synched across your other devices. This means you can access your watchlist anytime. You can also add to your watchlist from the Google TV mobile app or Google Search. Also in the Discover tab, you can turn on the recommendations. There is a new "Improve your recommendations" card you can use. You can also check Settings> Device Preferences> Home Screen> Content Preferences. Soon, you will see options such as "More like this" an "Less like this". Google wants to know your preference so you need to set what you want and need. The algorithm can learn your choices so in the future, you can receive more customized suggestions just for you. Detail pages now show Trailers that play automatically. You can turn it off if you don't want it.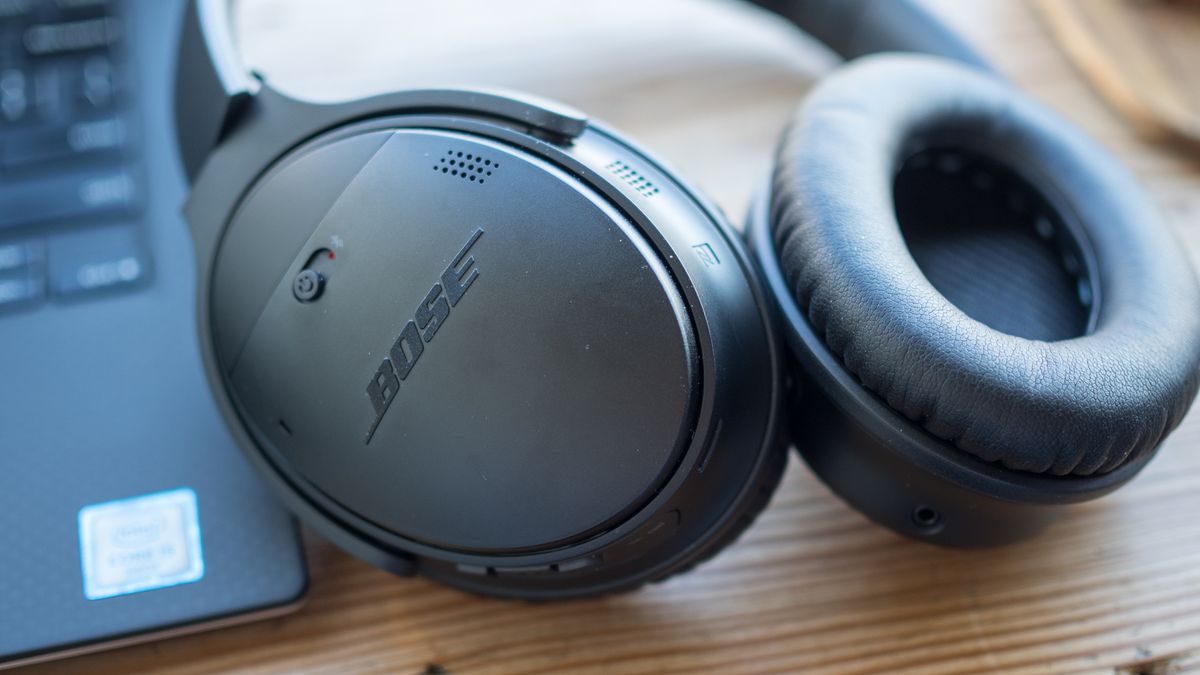 The successor to Bose's revolutionary QuietComfort QC 35 noise-cancelling headphones could be just around the corner, if this official filing is anything to go by. Spotted by German tech news publication WinFuture, the audio company has submitted an FCC filing for the QuietComfort 45, including some images that show a rather familiar design. While the original Bose QuietComfort 35 headphones did get a successor in the way of the QC 35 II, this was more of a refinement rather than a true upgrade and offered with very few changes over the original, so we're hoping that the new QC 45 naming signals a greater feature shift. Very little is revealed in the FCC filing and its accompanying images, but we can at least see that we'll finally be getting a USB-C port to replace the dated micro-USB port on the QC 35 II. Otherwise, the photos of the new headphones make them appear near-identical to their forebears, so we can only assume that the internal hardware and software is where the real improvements are taking place. The original QC 35 cans were some of the first headphones to offer noise-cancelling to the standard we have it today, presenting a new market for commuters and office workers alike, so we expect Bose will be targeting this feature once again. Given the ANC success of both the QuietComfort Earbuds and the awkwardly-named Noise Cancelling Headphones 700, we're hoping Bose can refine its noise-cancelling tech even further and give the Sony WH-1000XM4 a run for their money. We expect Bose won't want to cannibalise its more recently launched Headphones 700 ($399 / £349 / AU$599), so we're hoping that the QC 45 will launch with a price point more in line with the QC35 II at launch ($350 / £330 / AU$499), or ideally even lower.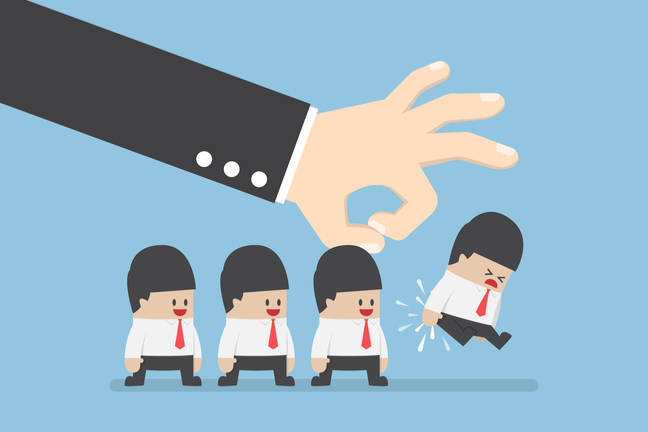 IBM has been demoted from Leader to Challenger in Gartner's 2021 Enterprise Backup and Recovery Magic Quadrant – the only leading 2020 supplier to be so treated. The MQ positions suppliers in a four-box 2D space, defined by an ability to execute on the vertical axis and completeness of vision on the horizontal axis. The four boxes are Leaders, Challengers, Niche Players, and Visionaries, with the bottom left to top right diagonal representing a balance between the two axis qualities. Here's the latest MQ: Here is last year's equivalent MQ: Last year's edition of the MQ shows seven leaders: Veeam, Commvault, Veritas, Dell, IBM, Rubrik and Cohesity. Only IBM has been demoted from the Leaders box this year, while both Rubrik and Cohesity move up in the box. Gartner's MQ report points out that IBM's Spectrum Protect suite does not integrate with Azure native snapshot APIs. Further, backup of Google Cloud Platform environments, AWS RDS, Azure Managed SQL, and others is not supported. IBM depends on third-party vendors to backup Microsoft SharePoint,365 Exchange Online, some NoSQL databases, Nutanix AHV VMs, and others. The Spectrum Protect suite also trails other leaders in its ability to provide proactive issue discovery through AI and automated incident management and response. The other Challenger supplier, Arcserve, has been promoted from last year's Niche Players box. This is despite Arcserve not responding to Gartner's requests for supplemental information. The Gartner analysts based their ranking on publicly available Arcserve literature. New supplier MicroFocus enters the Niche Players box. Zerto, which has diversified into backup and recovery from its disaster recovery capabilities, is a new entrant in the Niche Players box. SaaS backup supplier Druva is the third new entrant, and is placed in the Visionaries box. Cohesity was quick off the blocks with a statement about this MQ. Since last year it has introduced backup as a service, recovery and protection from ransomware, and automated disaster recovery. CMO Lynn Lucas said: "We believe being named a Leader in this report speaks to Cohesity's success in delivering next-gen data management, which starts with helping organisations protect their data and rapidly recover from ransomware attacks – critically important in today's world. Couple that with the ability to easily backup, recover, and manage data across a host of use cases – in the data centre, edge, cloud, or through as a service – all on one platform. That is radical simplicity at its best." Poor IBM. It hasn't invested enough in adding new capabilities to the Spectrum Protect suite and has fallen behind the competition in the Leaders Box. ®

Honor has been quite active since it parted ways from Huawei. Just last month, we saw the company launch its new Honor 50 with an impressive camera design, and it seems that surprises don't stop there, as a recent leak suggests that the new Honor Magic 3 will feature a double selfie camera. We will soon get new Honor devices. The company has recently announced that it will be hosting an event on August 12 to announce its new Honor Magic 3 officially. There's not much information about the new device or devices, as rumors suggest that we may also get a new foldable smartphone during the same event. The company has recently teased the upcoming Honor Magic 3 in a couple of official promo videos, but none of them gave us many hints as to what to expect. However, a new video on Weibo reveals that the new smartphone will arrive with a dual selfie camera in a pill-shaped punch hole that will be placed on the upper left side of the display. In addition, we can see that there's a significant separation between the two visible camera lenses, which makes us believe that we could also get a ToF 3D sensor for better facial recognition. The video is an ad that's playing on CCTV5, which supports Chinese athletes participating in the upcoming Olympic Games in Tokyo. This 20-second clip also reveals that we will get a curved display and the placement of what seems to be the volume rocker and power button of the device, which are both placed on the right side. We also expect the new Honor Magic 3 to feature the latest Qualcomm Snapdragon 888 Plus processor, which would make it one of the first devices to hit the market with this new chip. In addition, the new Honor Magic 3 could also support 66W wired fast charging, or up to 100W wired fast charging and 50W wireless fast charging in the Pro version. Source Weibo Via GSM Arena

There are a multitude of mattress choices out there, from a traditional innerspring mattress to memory foam to gel memory foam to natural latex or Talalay latex, each with a different firmness level. Sleeping on the right mattress is a pathway to better sleep -- and if sinking into a soft mattress gives you nightmares about back pain, then you definitely need a medium firm or extra firm mattress. We'll also note that a firm mattress is the ideal mattress type for preventing -- or alleviating -- pain, especially if you're a larger person or one of those combination sleepers. The best firm mattress doesn't have to be a luxury mattress -- it just generally has extra layers of foam or cushioning to support your body weight and prevent the mattress from sagging, which keeps your spine properly aligned while you sleep. Some come with a cushy comfort layer or mattress topper so that you get some coziness with the spinal alignment that comes with an extra firm mattress. Finding a new mattress that feels comfortable and offers ample support can be a delicate balance. The firmness level is key -- you don't want to sink into the mattress, but you do want to have enough cushion to help alleviate pressure, namely on your shoulders and hips. There's a difference between a firm mattress and hard mattress, after all. You also want to consider factors like motion transfer (if you share your bed), whether you'd want an adjustable base to optimize your sleep position and mattress type (foam, gel memory foam, hybrid mattress, etc.). Luckily, there are a wealth of firm mattress options available online and many a mattress brand to choose from. We've put together this list to help you sort through the options and find the best firm mattress for your needs. Read more: The best mattress for side sleepers in 2021 The information contained in this article is for educational and informational purposes only and is not intended as health or medical advice. Always consult a physician or other qualified health provider regarding any questions you may have about a medical condition or health objectives.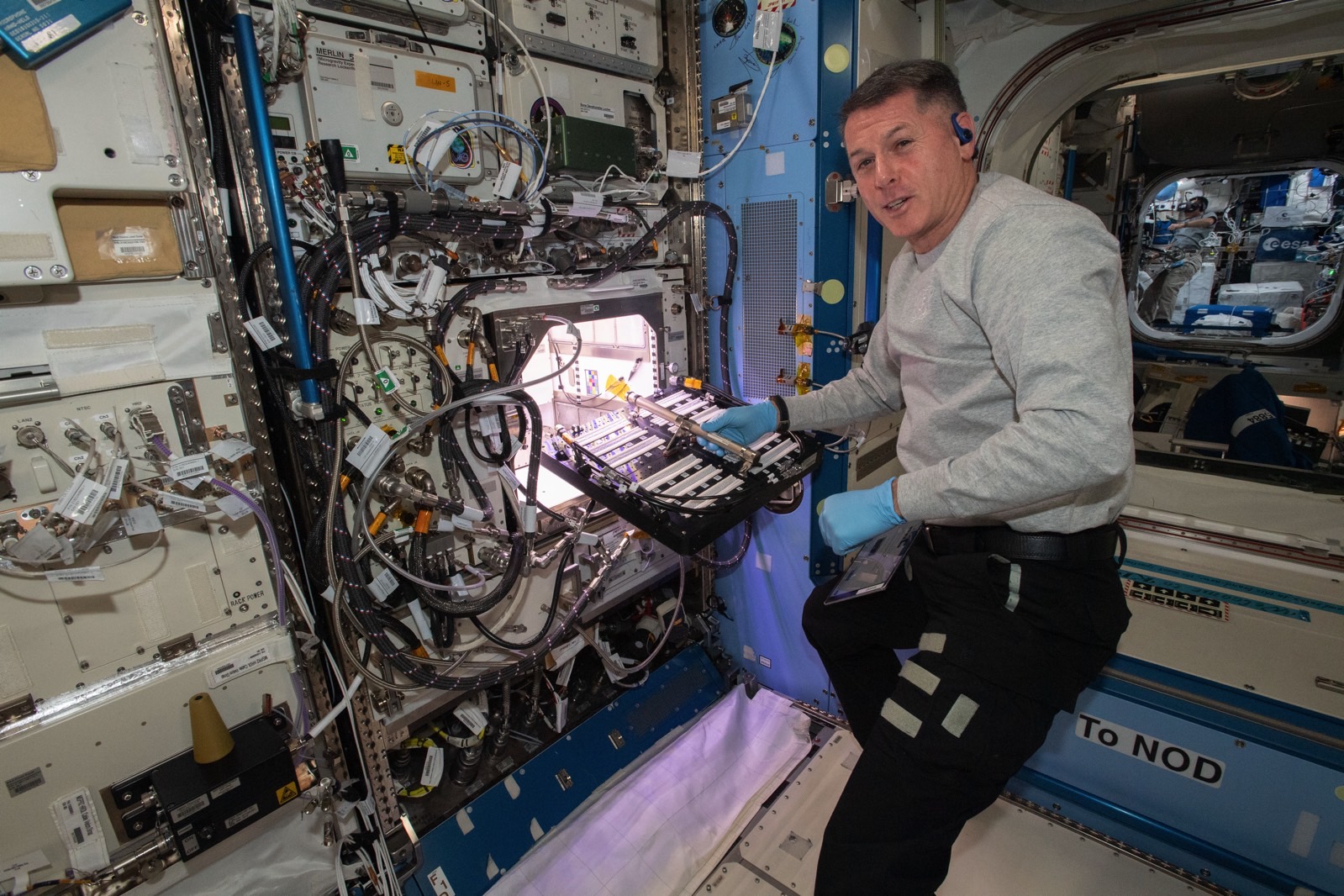 The astronauts eventually embarking on missions to Mars and deep space will need to be able to do a few things to emulate life on Earth. They'll need to wash their clothes and grow some of their own food. This will improve the logistics of missions and enhance their quality of life. NASA is already studying technology to wash clothes in space. And as of June, astronauts on the International Space Station are growing a brand new crop. After testing other plants in previous research phases, NASA narrowed the chile pepper as a promising alternative for growing food in space. In four months, we'll know whether the experiment is successful and whether the fruit is safe to consume. A few days ago, NASA announced that the Plant Habitat-04 (PH-04) experiment reached the ISS. The Hatch chile pepper seeds arrived aboard the resupply mission in June. NASA astronaut Shane Kimbrough initiated the experiment. He previously helped grow red romaine lettuce on the ISS. He then ate the food they grew in space with the crew a few years ago. A NASA team on Earth sanitized and planted 48 pepper seeds in the science carrier. They used clay for roots to grow. Fertilizer developed for the peppers will be released in the container. After reaching the ISS, the device is designed to slot into the Advanced Plant Habitat (APH). "The APH is the largest plant growth facility on the space station and has 180 sensors and controls for monitoring plant growth and the environment," PH-04's project manager Nicole Dufour said in a statement. "It is a diverse growth chamber, and it allows us to help control the experiment from Kennedy, reducing the time astronauts spend tending to the crops." Kennedy's Space Station Processing Facility (SSPF) will monitor the experiment from Earth. They'll control watering, LED lighting, and other conditions. In September, the team will grow a batch of chile peppers on the Earth in similar conditions to the ISS's new space food. The peppers will grow for four months in the APH before the astronauts can eat fresh spicy food. The peppers are edible when green, but they turn red when fully ripe. The plan is for the crew to eat some of the peppers in space, assuming the fruit pass safety tests. The rest of the crop will reach Earth for further testing at NASA's labs. NASA explained that it evaluated more than two dozen pepper varieties around the world for two years. They chose the NuMex 'Española Improved' pepper, the generic name for several chile varieties from Hatch, New Mexico. The space agency explained that one of the challenges astronauts need to overcome concerns storage. They need crops that don't need a lot of space. Also, they need plants that don't require extensive processing. The peppers contain nutrients and high doses of Vitamin C, maybe even higher than Vitamin C in some citrus. Their colorful aspect might also have a beneficial effect on the psychological health of astronauts. As for their spiciness, NASA explained that crew members could lose some of their sense of smell and taste in space. That's why spicy food might come in handy in space. NASA researchers also want to measure the quality of space food. They'll collect feedback from the crew on flavor and texture. They'll compare the space peppers to the control crop on Earth.

The Tokyo Olympics was postponed in 2020 as a result of the COVID-19 pandemic and is now about to go ahead, despite the fact many health specialists are calling for either another postponement or outright cancellation. And with good reason. Despite strict COVID protocols, multiple athletes attending the Tokyo Olympics have already tested positive for the virus. Here are the athletes who have tested positive for COVID-19 so far. Thabiso Monyane and Kamohelo Mahlatsi, both members of the South African soccer team at the Olympics, have both been named as having tested positive for COVID-19. Mario Masha, the team's video analyst also tested positive and all three are isolating in their rooms in the Olympic village. According to the BBC,21 players and officials were close contacts. Ondrej Perusic, a 26-year-old beach volleyball player from the Czech Republic, was the third player to officially test positive for COVID-19 in the athlete village in Tokyo. Coco Gauff, a 17 year old tennis player on Team USA, announced she was withdrawing from the Olympics after testing positive for COVID-19. She was set to be the youngest Olympic tennis player since Mario Ancic in 2000. Katie Lou Samuelson, a member of Team USA's 3 on 3 basketball team, tested positive for COVID-19. She'll be replaced by Jackie Young, a 23 year old who plays for the Las Vegas Aces. Samuelson hadn't yet made the trip to Tokyo. Neil Powell is the South Africa Sevens rugby coach, he tested positive for COVID-19 upon arrival in Japan. He is currently isolating with the team in Kagoshima. The US Olympic Committee (USOC) confirmed that a female US gymnast tested positive for COVID-19, but didn't name her. (It's not Simone Biles.) According to the USOC the athlete in question is an alternate and not a member of the main team. Bradley Beal, a basketball player on the US team, has been ruled out of the Olympics, for health and safety reasons. Jerami Grant, another member of the basketball team was also placed in the health and safety protocol, but some are still hopeful he'll make it to Tokyo. Alex de Minaur, Australia's highest ranked Tennis player, tested positive for COVID-19 and had to pull out of the Olympics. He tested positive on July 10. Six members of the Great Britain Olympic team had to go into isolation after being exposed to a COVID-19 case on a flight to Tokyo. They are currently training in isolation and will be able to mingle with other athletes once they pass two PCR tests for COVID-19. We'll update this post as new potential COVID-19 cases come in.

Engadget is part of Verizon Media. By clicking " Accept all " you agree that Verizon Media and our partners will store and/or access information on your device through the use of cookies and similar technologies and process your personal data, to display personalised ads and content, for ad and content measurement, audience insights and product development. You can select ' Manage settings ' for more information and to manage your choices. You can change your choices at any time by visiting Your Privacy Controls. Find out more about how we use your information in our Privacy Policy and Cookie Policy. Click here to find out more about our partners.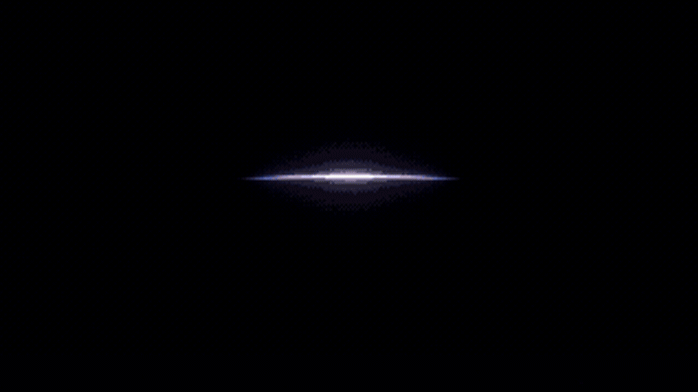 Samsung is gearing up for the launch of its next set of phones. Rumours suggest that the Chaebol will take the wraps off its next set of folding devices – the Galaxy Z Fold 3 and the Galaxy Z Flip 3. Like clockwork, there are already many leaks out there that have revealed the design and specs of both phones. Samsung is also expected to unveil new wearables, including two new smartwatches called the Galaxy Watch 4 and Watch 4 Classic. While the company is yet to confirm the launch date, MySmartPrice along with tipster Ishan Agarwal, bring to you the official Galaxy Unpacked 2021 invite ahead of the official announcement. Let's take a look at the Samsung Galaxy Unpacked 2021 event invite, expected announcements and other key details. Samsung will launch new foldable phones at the Galaxy Unpacked 2021. MySmartPrice has learnt that the event will be hosted on August 11. Tipster Ishan Agarwal, our source, has exclusively shared the event's invite ahead of the official announcement. The invite shows a silhouette of a foldable phone opening up, confirming that the company will announce new foldable devices at the event. The official invite's tag line will read "Get Ready to Unfold". Samsung will host the event at 2 PM GMT/ 10 AM EST/ 7.30 PM IST. Details of the Galaxy Z Fold 3 and Galaxy Z Flip 3 have also leaked multiple times in the past. The Z Fold 3 will launch first in the US and UK and is likely to go on sale on August 27. A recent report claimed that Samsung will launch its new foldable in India in September. You can click here to know more about the Z Fold 3. The Galaxy Z Flip 3 design renders have also leaked. One of the biggest changes is the inclusion of a bigger outer display. The clamshell foldable phone will feature a punch-hole cutout and come in a dual-tone colourway. Click here to know more about the Galaxy Z Flip 3. The other two products launching at the event are the Galaxy Watch 4 series and the Galaxy Buds 2. Samsung is expected to announce two new smartwatches called the Watch 4 and Watch 4 Classic. The South Korean tech giant will also debut its new Galaxy Buds 2 at the Unpacked 2021 event. MySmartPrice has exclusively leaked the pricing details of the Galaxy Watch 4 series and the Buds2. What are your thoughts on the upcoming Samsung event? Do let us know in the comments below. Thanks for reading till the end of this article. For more such informative and exclusive tech content, head over to our Facebook page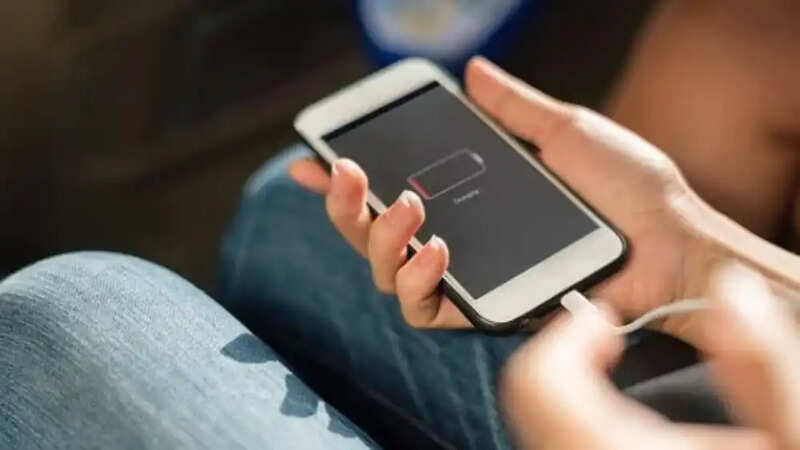 Pegasus row has once again brought mobile spying fears to the fore. While ordinary netizens need not fear spying tools like Pegasus, there are other hacking and spying software and apps they need to be cautious of. While some of these apps try to steal financial information in your phone, some others try to seek complete control over the phone including photo gallery, calls, messages and more. These spying apps and tools by their very nature hide themselves inside the devices and cannot be easily found, there are signs that you can look for which tell you that you may be spied upon or your phone has been hacked.1 10 Phone's battery is draining faster than usual If your phone's battery is draining faster than usual, malware and fraudulent apps may be using malicious code that tends to drain a lot of power. However, before you jump to conclusion, check the number of apps running in the background. Too many apps running in the background also eat battery. So, first close them and then monitor. RELATED Pegasus rowNetizenspegasus 2 10 See apps you didn't download You notice apps on your smartphone that you don't recognize or are sure you didn't download. This could be the work of a hacker or spyware. RELATED Pegasus rowNetizenspegasus 3 10 Your phone has become slow Your smartphone has suddenly become slow. It acts sluggish and uses way more resources and battery power. There may be stealth malware in the background. RELATED Pegasus rowNetizenspegasus 4 10 Mobile data usage sees a spike Your data usage has suddenly gone up. It is higher than normal. Malicious apps or software might be consuming your mobile data in the background as they track what your activities are. RELATED Pegasus rowNetizenspegasus 5 10 Phone acting strangely Your smartphone is acting weird. Apps crash unexpectedly or fail to load. Many sites look different than they usually do. This may be another telltale sign. RELATED Pegasus rowNetizenspegasus 6 10 Strange pop-ups everywhere You are noticing lots of pop-ups appearing on your screen this may be due to adware, a type of malicious software that inundates your device with ads. Never click on such links. RELATED Pegasus rowNetizenspegasus 7 10 Notice photos and videos in your gallery that you don't remember taking You see photos and videos in your photo gallery that you don't remember taking. Be on the guard, as it's a sign that someone may have control over your camera. RELATED Pegasus rowNetizenspegasus 8 10 Flash lighting on The flash lighting goes on even when you are not using your phone is another sign to look out for. This may be because someone is remotely controlling your device. RELATED Pegasus rowNetizenspegasus 9 10 Your phone gets hot Phones can heat up during prolonged periods of use, like while gaming for hours, running navigation apps etc. However, if your phone is getting very hot even when you don't use it, there are good chances that hackers are at work RELATED Pegasus rowNetizenspegasus

While high prices once made them exclusive to Hollywood productions, the technology behind drone components -- specifically cameras, lithium-ion batteries and wireless networking gear -- has evolved greatly in recent years. Now, for less than $500, you can get a great drone that will pilot itself, fly for 30 minutes (or more) and shoot 4K video with an HD camera. And even a cheap drone for beginners can offer plenty of fun. For about $50 (about £40 or AU$80), you can get a basic quadcopter drone with an integrated camera that can fly for nearly 10 minutes on a charge. But there are plenty of affordable options for drone owners that fall somewhere in the middle, offering various combinations of features, video quality and price for every drone enthusiast. So, whether you're looking to get into drone photography or just want an indoor drone to fly around your living room, we've got some recommendations. Here are the best drones for the beginner and intermediate drone pilot looking to spend less than $1,000. DJI is the undisputed leader in drone technology and dominates the market, thanks to a vast lineup of cheaper drone models (such as the Mavic, Mini, Tello and Phantom) for consumers, hobbyists and professionals that start at around $100 and go up to expensive drone models that exceed $20,000. (In December 2020, the US Commerce Department added the company to its Entity List, which restricts companies from exporting US technology without a license, but which is not expected to impact product availability.) And there are other reputable brands making high-quality consumer quadcopters, including Parrot and Skydio, as well as countless upstarts making inexpensive drones you can buy at Walmart, Amazon and Best Buy. You can even get a mini drone or drones with autonomous flight or intelligent flight modes if the fancy so strikes you. As with most things, the more you spend, the more you get. And while there are exceptions, most flying drones under $50 may frustrate you with limited features, primitive controls and just a few minutes of flight time. As you explore the options, here are a few key things to consider: We've outlined our top picks for the best drones for kids and beginners, intermediate users and "prosumer" enthusiasts, as well as an introductory drone for folks interested in racing, which is a whole scene unto itself. We'll update this list periodically. We've also included a more in-depth buying guide on the best drones below, with more information about the key things to consider before you buy. New to the world of modern drones? Don't worry, we've got you covered. Here's a quick overview of what any beginner needs to know to find the best drones for their money. Like many things in life, you get what you pay for with consumer drones: The more money you spend, the more features you get that make flying easier. For example, while the Hubsan X4 quad mentioned at the top isn't a bad place to start, it lacks sensors found on a premium drone to help it hover in place on its own or return to you if you get in a jam. GPS is invaluable for new drone pilots. It's worth paying more for if you're looking for stable flying out of the box, especially for aerial photography and videos. You won't typically find it on toy-grade drones, so new pilots might find toy drone models to be frustrating even though they can be good to practice with. Battery life is the drone industry's Achilles' heel. Though there are a handful of models that can remain airborne for 30 minutes or more on a charge, that may be under ideal testing conditions in a controlled environment. The faster you fly, the more weight you add; the stronger the winds, the quicker a drone will sap its battery. Plus, there's the time it takes to get up in the air and land -- and that's often not accounted for in the flight modes specs quoted by manufacturers. Our general rule of thumb is to take whatever the manufacturer claims and subtract 5 to 10 minutes for a midsize drone. Toy drones typically get between 5 and 7 minutes of good flying, though some can hit the 10- to 12-minute range. You're going to want a couple extra batteries, some spare propellers, maybe some prop guards and perhaps a quick charger, so you're not waiting hours to fly again. You're more than likely going to crash, which could lead to repair costs -- either for replacement parts or shipping it back to the manufacturer for repairs. (This is exactly why DJI offers crash insurance for new drones.) Before you buy a drone, it's worth spending a little time researching the price and availability of replacement parts, batteries and other accessories. And be cautious of third-party parts -- especially batteries and chargers -- which may be inferior to those made by the drone manufacturer. When you're out flying in a public space, or even in your own backyard, anyone who sees you doing it will think you're spying on them or someone else. You could be standing in the middle of a 20-acre field with no one in sight and your drone no more than 50 feet directly overhead and you might end up answering questions about being a peeping Tom. It's happened to us. Repeatedly. And along those same lines.... It doesn't matter if you're the safest drone pilot around or that you could do more damage hitting someone with a baseball than a drone -- onlookers may feel threatened. After all, nothing about plastic blades spinning at high speeds screams "safety." As such, US-based pilots may benefit from an Academy of Model Aeronautics membership. Along with a whole host of benefits including access to AMA-member flying sites, the $75 annual membership protects you with $2,500,000 of comprehensive general liability insurance as well as $25,000 in accident or medical coverage, $10,000 maximum accidental death coverage and $1,000 fire, theft and vandalism coverage. In population-dense places like cities and metropolitan areas, it can be difficult to find places to safely and legally fly. US national parks are off-limits. Regulations differ among state, county and municipal parks. And then there are the no-fly zones, which puts many metropolitan areas out of bounds as well as just dangerous, because of buildings, people and cars. Before you buy a drone -- even a toy one, if you plan to fly outside -- you'll want to visit AirMap or download the FAA's B4UFly app to check for no-fly zones. These don't cover state or local ordinances, though, so you'll need to do additional research on your chosen environs before you fly. The EU and UK's drone rules are based mostly on how heavy a drone weighs and no longer differentiate between people flying for fun, or people flying for professional purposes. European among you with new drones should make sure to fully familiarise yourself with the 2021 drone regulations and ensure both you and your drones are registered before taking flight. The US Federal Aviation Administration is requiring anyone who wants to fly an unmanned aerial vehicle that weighs between 0.55-pound (250 grams) and 55 pounds (approximately 25 kilograms) for recreation or hobby to register with the agency. Civil penalties for not registering such an unmanned aircraft may include fines up to $27,500. Criminal penalties may include fines up to $250,000, imprisonment for up to three years or both. Most sub-$100 UAS drones fall under this weight. For example, all of these toy drones weigh in under that half-pound mark. A kitchen or postal scale can be used to weigh your drone or you can check with the manufacturer. Also, this applies to both store-bought and homemade aircraft. The registration cost is $5 and it can all be done online in a matter of minutes. You don't have to register each aircraft you own -- just yourself; you'll be given a number to attach to what you're flying. That's it. Essentially, it's the FAA's way of getting you to agree that you've read its safety guidelines including staying more than five miles away from airports and below 400 feet. The UK has its own registration requirements. Essentially, owners of drones that weigh more than 250 grams must register as a drone operator, which costs £9 annually. And pilots of drones that weigh more than 250 grams must pass a free online education course every three years. Australia has promised that new rules are "on their way," but for now there are no official requirements. Like any hobby or technology, there's a whole lot of lingo and abbreviations that come with the territory. Here are some of the ones you'll come across the most. Read more: Best kid's electric ride-on toys for 2021

Now that Loki's over -- and left us with a jaw-dropping/head-scratching cliffhanger -- what's next for Marvel series on Disney Plus? The answer is Marvel's What If...?, an animated anthology series that explores what would happen if major moments in the Marvel Cinematic Universe played out with different characters, like Peggy Carter taking the Super-Soldier Formula instead of Steve Rogers. Does it tie into Loki's multiverse chaos? Well, Jeffrey Wright stars as The Watcher, a "non-Earthly being" who... watches and occasionally intervenes in these events as they play out in the multiverse. Intriguing... Catch the premiere of the 10-episode first season on Aug.11. That's a Wednesday, so Marvel is clearly happy with viewing numbers for that midweek release spot. Read more: Marvel Cinematic Universe Phase 4: The full list of release dates Here's the release schedule for all 10 episodes of Marvel's What If...? Note: Kevin Feige has already confirmed another 10-episode second season is in development! Here's the wild official trailer for the series. Marvel's What If...? is based on a Marvel comic from the '70s that retells a famous storyline in an alternative reality. The first issue had Spider-Man accepted into the Fantastic Four, for example. The Disney Plus series will feature Jeffery Wright as the voice of Uata, a member of an advanced alien race known as the Watchers. He'll narrate the alternative reality events playing out, with a massive voice cast including the late Chadwick Boseman, Josh Brolin, Chris Hemsworth, Tom Hiddleston, Natalie Portman, Hayley Atwell, Jeremy Renner, Mark Ruffalo, Paul Rudd, Sebastian Stan and Taika Waititi. Wow. Deep-dive into the series' backstory here.

We live in a society where it's no longer unusual to see people's faces glued to their smartphone screens. While that may be a social issue most of the time, it can be a safety hazard when people do so while walking. A few months back, Google introduced a simple way to remind people to keep their heads up once in a while when moving around. That Heads Up feature is apparently starting to roll out to other phones that aren't Pixel phones, provided you have Digital Wellbeing installed. "Heads Up" doesn't exactly use sophisticated machine learning or algorithms. In a nutshell, it uses Android's physical activity detection paired with location data to determine if you're moving around at a considerable distance. Consequently, you'll need to grant this feature those two permissions for it to work. The idea is that you get a reminder to stop using your phone while walking. Ironically, this feature is located under Digital Wellbeing's "Reduce Interruptions" section, despite actually interrupting you with notifications. That said, it may be a critical interruption that could save your life. The feature was first introduced in Pixels phones and has been exclusive to Google's phones since its launch. XDA now reports that Android phones from other manufacturers have started getting the feature, including the ASUS ZenFone 8 and the OnePlus Nord N200 5G. The settings for the feature are simple, allowing users to turn off reminders or grant or revoke permissions. Of course, Heads Up requires Google's Digital Wellbeing app to be installed first, and not all phones are actually compatible with it. Users shouldn't be dependent on such reminders anyway for their safety, and the feature itself cautions that it isn't a replacement for paying attention to where you're going.

Clé de Peau Beauté is launching on Sephora's web store! So if you need to stock up on your favourite concealer, you can do so while earning your Sephora points. If you're new to the brand, here are my top three suggestions on what to buy — starting with the concealer, of course. If there's one product to buy from this luxury Japanese beauty brand, it's the stick concealer. It's earned itself cult status in the world of makeup; Beauty Editors and celebrities have touted this as the best concealer in the world, and for good reason — it covers everything. It's a cream texture that's not too thick, yet not too sheer, and comes in a convenient stick format. It does a good job covering up blemishes (just dot a small amount in the centre of a pimple, then pat in and blend out around the edges), it reduces the appearance of dark circles (just pat on with fingers or a soft concealer brush), and it evens out pigmentation like sun spots and darkened acne marks. It also stays on, doesn't crease or feel dry on the skin, and looks amazingly natural. The inclusion of SPF 25 is helpful too. Some fans love this product so much, they buy several shades (there are 6 in total) and use them for highlighting and contouring. All of Clé de Peau Beauté's makeup primers are excellent and you can't go wrong with any of them. The one I'm currently using is the Correcting Cream Veil, which has a brightening and an instant blurring effect on the skin (it minimises the appearance of pores and fine lines). It's a beige-coloured cream that melts into skin upon contact, becoming colourless and invisible. I like that the product's texture is rich and not drippy; this makes application clean and mess-free. On the skin, it creates a smooth, even finish that makes applying makeup a dream; foundation glides on beautifully and stays on the entire day. There's also SPF 25 PA++. If you're looking to try skincare from this brand, start with one of their face washes — you'll see a difference with your complexion almost instantly. My husband absolutely loves this particular Clarifying Cleansing Foam; he says it clears up his skin (less breakouts) and makes it look more "awake" (it removes excess oil and surface impurities that cause dullness and clogged pores). The texture comes out a velvety cream, and transforms into a delicate lather with some water. After rinsing the face, the skin feels extremely comfortable (not tight or stripped of moisture). Good to know: Clé de Peau Beauté is launching a whole new range of face cleansers and they'll be available on Sephora.sg in August, so look out for them!

A cooling bed might be a good alternative for hot sleepers who typically seek relief by blasting their AC or keeping a noisy fan running by their bedside -- it can lower your electric bill and keep your body temperature more neutral throughout the night. False advertising is common when it comes to selling a "cooling bed," which can make it hard to know if a mattress is actually going to help you feel cooler (some of those cooling beds are just a cooling mattress topper or mattress pad and are not enough for hot sleepers). There's also a big difference between a bed that won't retain heat and a bed that actively tries to provide cooling relief. If you're looking for maximum temperature regulation relief and overall cooler sleep, it's important to be wary of certain marketing language. However, there are unicorn mattresses that physically feel cold or have breathable designs (or both), making them ideal for hot sleepers who want the best cooling mattress they can find. I've seen all the types of ways mattress brands try to incorporate cooling technology into their beds and some work better than others. After testing over 100 different mattresses, I know what's what on real cooling beds and I know which beds have "cooling properties" that probably won't live up to the hype. Below I've listed the best cool mattress options you can sleep on, from beds that are literally cold to the touch to ones that allow maximum airflow to minimize heat retention. Whether you're a dedicated side sleeper or stomach sleeper looking for the coolest mattress or a semi-hot sleeper who just wants some relief while you sleep, there is a mattress type out there -- from a spring mattress to traditional memory foam -- that will suit your exact needs. Here are my picks for the best cooling mattress. All prices are for the queen size model of the mattress at the time of publishing. Prices are subject to change. All prices are for the queen size model of the mattress at the time of publishing. Prices are subject to change. Read more: Best full mattresses in 2021 Read more: The information contained in this article is for educational and informational purposes only and is not intended as health or medical advice. Always consult a physician or other qualified health provider regarding any questions you may have about a medical condition or health objectives.

When Ikea debuted the $199 Symfonisk Picture Frame speaker (its latest wireless audio collaboration with Sonos), two things were immediately apparent: The age of affordable, customizable, and decorative home audio is upon us, and, we still haven't found a way to eliminate our dependence on power cords. It's a bold idea: Try to satisfy the needs of music lovers who simultaneously hate the look of wireless speakers. Does it succeed? We put it to the test. The Picture Frame enjoys many advantages. It doesn't look like any speaker you've ever seen. Its "art" can be swapped out for several other designs for just $20, and you get lots of placement options: It can be hung on a wall vertically or horizontally, or propped against almost any flat, vertical surface the way you would with an actual picture frame. It comes with everything you need: In the fully recyclable cardboard box you'll find the speaker, a wall-mount hook, two rubber feet, a safety tether, and a really long power cord. If you're going to use the Picture Frame angled against a wall, setting it up is a snap. Pop the included rubber feet into the appropriate spots in the frame depending on whether you want it to be horizontal or vertical, attach the power cord and route it through one of the many grooves and openings in the back panel, and plug the power cord into a wall socket. Strangely, Ikea limits you to two of the possible four orientations. Instead of two horizontal options and two vertical ones, you just get one of each. This can be a tad confusing, especially since there are oval openings on all sides — making it look like the rubber feet can go anywhere, but they can't. Two sets of these openings are just a tad too small to accommodate the feet. Why? I have no idea. Ikea thinks you should use the included wall tether when using the Picture Frame in this configuration, which may feel unnecessary, but after three fatal incidents of its dressers tipping over, the Swedish company now includes tethers on just about every product it sells that poses even the slightest risk of falling over. If you place the Picture Frame on the floor, you probably don't need to worry about it, but if you place it on a mantle, or any other elevated surface, I recommend using it — the speaker isn't super heavy, but it could still cause all kinds of damage if it fell. Hanging the Picture Frame on a wall takes a bit more patience. The included wall hook isn't like a traditional picture hook. It's rectangular and is shaped to match up with the two corresponding cavities on the back of the speaker. But this means you can't nudge the Picture Frame if it's not level, so mounting that wall hook correctly is really important. You'll find a set of physical buttons behind the front face of the speaker for play/pause and volume (they also let you track-skip and join a playing group of speakers). They're easy to use despite being hidden, but you need to keep their placement in mind when picking a height for wall-mounting. In landscape mode, the controls end up on the top-left corner. If you place the speaker too high, they'll be really awkward to access. As expected, when hanging on a wall, the power cord looks pretty bad. Ikea and Sonos deserve some kudos for wrapping the cord in braided material. This diminishes the shiny plastic feel of power cords that accompany most Sonos speakers, and it also lets the cord lie quite flat and kink-free against the wall. In short, it looks as good as a dangling white power cord can look. But it's still a dangling white power cord. There are options for concealing the cord, but none are ideal. You could encase the cord in a paintable plastic conduit. You'll find plenty of these on Amazon. But even the lowest profile conduit will still leave a visible vertical line dropping down from the speaker. You could pay an electrician to install a power outlet right behind the speaker. Thanks to a massive cavity built into the back panel that has its own retention strap, you can hide the entire cord there. But that will probably cost you as much or more than the speaker, and you could be facing some drywall repairs too. You may want to try running the cord behind a piece of furniture, but because picture frames are seldom mounted without some space between them and other objects, you'll likely still end up with at least a little cord showing. Your cord concealment strategy will matter even more if you avail yourself of the Picture Frame's ability to daisy-chain two speakers together. Each speaker has a power-in and a power-out port, so you can run both speakers off of a single power outlet. The umbilical power cord needed to do this, which Ikea calls "FÖRNIMMA" is sold separately, but so far, there's no sign of it on Ikea's website. And, since we're discussing cords, if you want to use the Picture Frame's built-in Ethernet port, you've now got another cord to hide. Because it's fully compatible with the Sonos ecosystem and Apple AirPlay 2, it's got incredible flexibility as a sound system. You can stream music from every conceivable music service, you can group the Picture Frame with other Sonos or Symfonisk speakers in your home, and it can be set up as a stereo pair with a second Picture Frame speaker. If you've never used the Sonos app before, it guides you through the setup process in a matter of minutes. But for existing Sonos users, it's even easier. After you plug the Picture Frame into power and fire up the Sonos S2 app, the speaker is automatically recognized and you're prompted to add it to your system. You don't even have to press any buttons. Just hold your phone next to the speaker when the app asks you to, and it does the rest. Sonos products have always been incredibly easy to set up, but it's now totally effortless. Out of the box, without adjusting EQ or performing Sonos' Trueplay tuning, the sound is OK, but nothing special. High frequencies feel a bit subdued and the bass lacks punch. But boosting both bass and treble sliders in the Sonos app makes a world of difference and the Picture Frame really comes alive. Considering how thin the speaker cabinet is, Sonos has been able to extract a surprising amount of low-end bass. But just a word of caution to help you set your expectations: High frequency sounds like snares, cymbals, and some voices can sound a bit harsh. Sonos designed the tweeter to provide a more expansive sound, but I didn't find the soundstage especially wide or deep. The midranges — always a challenge to get just right even on pricier speakers, can lack detail. I also noticed that as you push the volume north of 75%, the cabinet had a tendency to vibrate a little. This was more noticeable when the speaker was wall-mounted. If you're wondering how the Picture Frame sounds compared to the other Symfonisk products, that's a tough comparison. It packs more punch than the Bookshelf Speaker, but overall, the Table Lamp delivers a more pleasing sound signature, with more warmth and detail. Being able to place a speaker on a wall, disguised as art, is a great concept, but the Ikea Symfonisk Picture Frame speaker doesn't quite nail the execution. The power cord is an eyesore and it doesn't sound as good as a similarly-priced regular wireless speaker. Still, for those who are tight on space, or simply hate the way most speakers look, it's an affordable and easy way to get good sound in your chosen room. Better alternatives for sound include the Sonos One, Sonos One SL, and the Symfonisk Table Lamp speaker. But if your goal is to disguise a speaker as an objet d'art, I'm hard-pressed to think of a better way to go. As long as you don't damage it through a careless installation, (or trip over that power cable), the Picture Frame Speaker should last for many years. Sonos has a (mostly) good track record of keeping its products updated with new software and I expect the Picture Frame will remain a useful part of the Sonos ecosystem for years to come. Yes, but only if you find the Picture Frame's unique qualities essential to creating your ideal home sound system. Otherwise, I think most people will be happier with one of the other Symfonisk or Sonos products.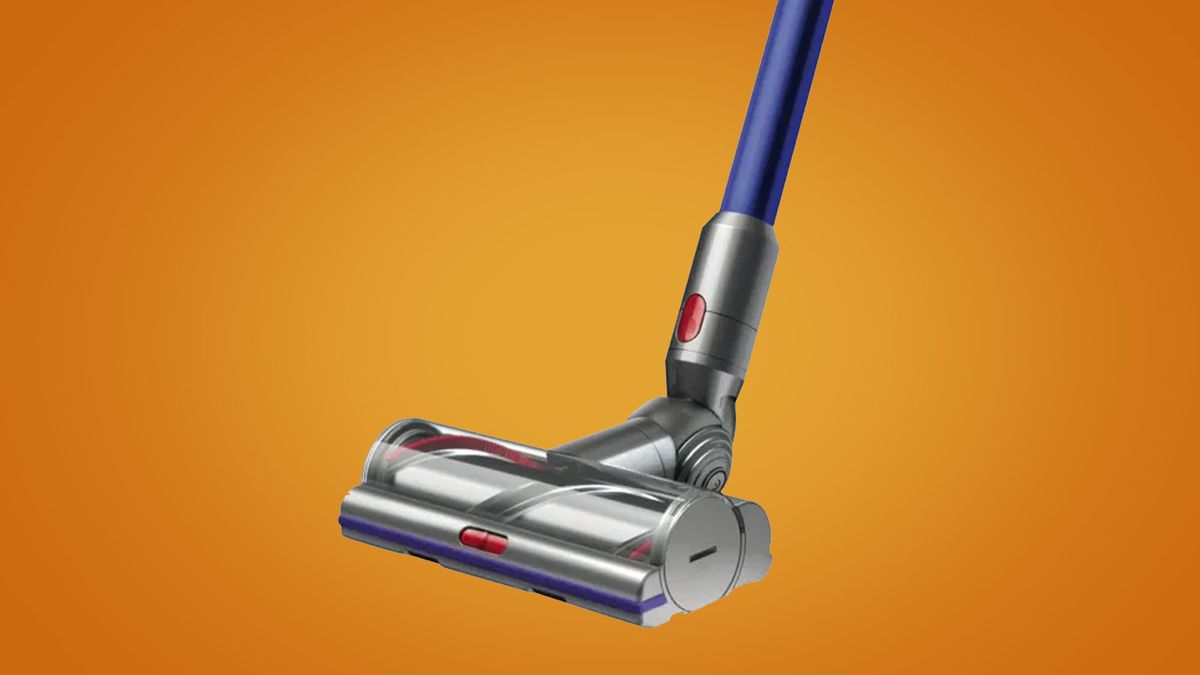 The best vacuum cleaner for 2021 utilizes powerful suction, large dust bins, and in some cases, long-lasting batteries, to make cleaning your floors a simple and quick task, rather than the painstaking chore it might once have been. Whether you have carpet, hard floors, or a mix of both, there's a huge array of different types of vacuum cleaner on the market, which can leave mystified as to what's the best hoover - the colloquial term often used to describe vacuum cleaners because Hoover was one of the first manufacturers of vacuum cleaners - for you. While the best cordless vacuum cleaners that run on powerful high-capacity lithium batteries and the best robot vacuums that outsource the chore completely are a popular choice for many, there's still a place for wired vacuum cleaners. Handheld and stick vacuums are also worth considering, as well as choosing between wet and dry vacs too. If you've got furry friends, lookout for the best vacuums that include dedicated tools for removing pet hair from carpets and upholstery. When it comes to the best vacuum cleaner brands, big names such as Dyson, Miele, Vax, and Hoover are solid options, but there's also a number of unsung heroes including Shark and Roidmi to consider too. We've put in hundreds of dust-busting and cobweb-sucking hours to test out a range of models from these brands to rank the best vacuum cleaners you can buy.

SpaceX has been launching and landing rockets successfully for half a decade now, but its famed Falcon 9 is just a stepping stone in its grand plans. Elon Musk's company wants to make deep space travel to the Moon and beyond more economical, and that will require rockets far larger and more powerful than the company's own Falcon Heavy. That role will be filled by the SpaceX Starship, and the company took just a small step closer to that end goal with the successful test of what will eventually be the Super Heavy booster. The Super Heavy booster is the first stage of the Starship system that will eventually bring humans to the Moon again, at least through SpaceX's commercial program. Larger and heavier than anything SpaceX has launched so far, even a small static fire test can go wrong horribly wrong. Fortunately, everything went according to plan. SpaceX and Elon Musk tweeted the successful static fire test of the Super Heavy Booster 3 designed for the Starship spacecraft. It's just the first step and a small one, but it should provide enough data for future tests. More importantly, the test included only three Raptor engines, a tenth of what's eventually planned for the Starship's first real voyage. SpaceX plans to test nine Raptor engines first on the Booster 3 before moving onto testing Booster 4, which would be the first Super Heavy Booster to actually carry a Starship. The ultimate goal is to have more than 30 engines pushing the whole contraptions into space. If that sounds excessive, the Falcon Heavy already uses 27 engines for its first stage booster in comparison. Unlike rivals Branson and Bezos, Musk isn't in a hurry for the completion of SpaceX's Starship dreams. The goal, after all, is more ambitious than just space tourism, and it will all hinge on how successful and safe the Starship will be able to carry humans to space and then safely return to Earth, to be reused for another launch.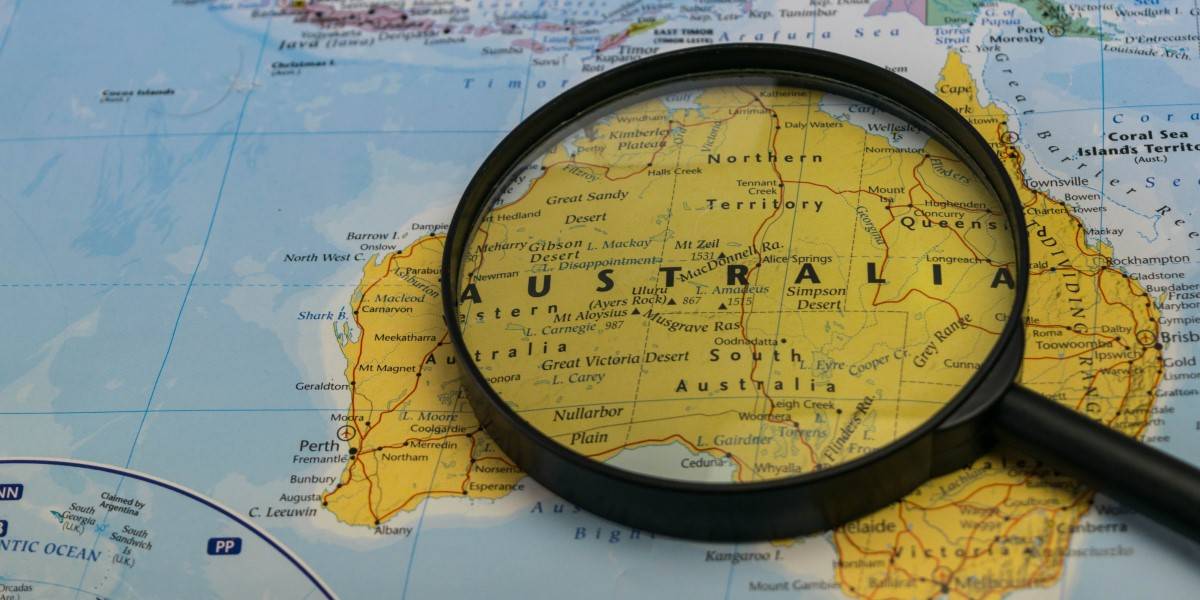 Australia's dominant telco, Telstra, has revealed the nation's government has asked it to consider a partnership to acquire Digicel Pacific – the largest mobile carrier in the Pacific Islands – in a move seemingly designed to contain China's influence in the region. In a stock market announcement [PDF] posted on Monday, Telstra stated it has "been in discussions regarding a potential transaction to acquire telecommunications company, Digicel Pacific in the South Pacific in partnership with the Australian Government". The statement added that Telstra was first asked to provide "technical advice", but talks have advanced to the point at which a purchase appears to be under consideration. "If Telstra were to proceed with a transaction it would be with financial and strategic risk management support from the government" the announcement states. Digicel Pacific operates in Papua New Guinea, Fiji, Nauru, Samoa, Tonga, and Vanuatu, and has around three million subscribers. However, Digicel Pacific's parent company is struggling with billions in debt and the Papua New Guinea operation – one of the group's best sources of revenue and income – is therefore a candidate for a balance-sheet-easing sale. While over 30 per cent of Australia's foreign aid budget goes to Pacific nations, and Australia recognises the importance of telecoms in the region, funding the acquisition of a regional retail telco represents novel policy. But such an intervention would be consistent with Australian foreign policy, which has seen the nation pay for submarine data cables that reach its Pacific neighbours. The reason for funding those projects was simple: China had offered to build cables and Australia decided it would rather its Pacific friends access data that did not route through the Middle Kingdom or rely on Huawei equipment. The same logic seemingly applies to exploration of helping Telstra to acquire Digicel Pacific, because China Mobile is also rumoured to be interested in a bid. Australia has banned Huawei from its 5G networks. Australia's government privatised Telstra because it felt the public sector had no role in retail telecoms operations. That logic seems not to apply when foreign policy and national security considerations are taken into account. Another matter Australia's government may wish to consider is Telstra's well-earned reputation for byzantine customer service. If the carrier exports that model to the Pacific, buying Digicel Pacific could do Australia more harm than good. ®

The slow rollout of Peacock's Superfan Episodes of The Office continued this week with season 2. When The Office arrived on Peacock earlier this year, the service celebrated with extended cuts of every episode from season 3. The plan was to eventually release longer cuts of every single episode from every season. In April, Peacock finally expanded the selection with the release of the season 1 Superfan Episodes. Now, three months later, Peacock is back with season 2. As with the previous seasons, there are Superfan Episodes for every episode of season 2. Many of the episodes run over 30 minutes, including beloved fan favorites such as The Dundies, Drug Testing, and Casino Night. Also, as NBC notes, the classic Office Olympics episode has new footage just in time for the 2020 Tokyo Olympics. Here's one never-before-seen clip from season 2: As we said in April, most people don't need any additional excuses to rewatch The Office. It's one of the most bingeable shows ever made. That said, these Superfan Episodes of The Office add more than you might expect. Without the strict limitations of a TV schedule, the team can add as much or as little as they like. That's why the length of each episode varies so greatly. Also, you're going to see things in these episodes that have never been seen anywhere else. Peacock offers a free, ad-supported tier, but only the first two seasons of The Office are available for free. If you sign up for Peacock Premium at $4.99 a month or Peacock Premium Plus at $9.99 a month, you can stream all nine seasons of The Office, and you also gain access to a bunch of special features, including the Superfan Episodes for the first three seasons of the show. If you're considering subscribing for The Office: Superfan Episodes, check out everything else coming to Peacock in July. The service is starting to rack up a solid slate of original content.

Steve Jobs launched the original iPhone back in 2007 with just one model supported by AT&T. Once you worked up the courage to buy a phone from a company better known for making computers, the only decision you had was whether to get one with 4GB or 8GB of storage. As color options went, you could get any color you wanted (as long as it was black and aluminum). Fourteen years have passed and Apple now offers seven different models of iPhone, including five launched in the past year alone. There is a model that works with pretty much every major phone carrier in the world. Storage options now top out at 512GB and the iPhone is available in an array of colors and finishes. Apple currently sells seven iPhone models, a mix of phones and models dating back to 2018: You might find that carriers and third-party sellers offer older models, like the iPhone X. To complicate matters, some iPhones have two cameras, others three and still others four (including the front-facing selfie camera). Then there's the fact that nearly all current iPhones have Face ID, but one model -- the iPhone SE -- soldiers on with Touch ID. Having a lot of options isn't bad, but it can feel overwhelming to select a model when purchasing a new iPhone. To help you figure out which is the best iPhone for you, we thoroughly reviewed and tested each one on this list, from their batteries to camera performance. But if you're looking for other smartphone options outside of Apple's offerings, read our guide to help find the best phone for your needs and take a look at our tips on how to buy a new smartphone.

Two months before the Food and Drug Administration's deadline to decide whether to approve Biogen's controversial Alzheimer's drug aducanumab, a council of senior agency officials resoundingly agreed that there wasn't enough evidence it worked. The council, a group of 15 officials who review complex issues, concluded that another clinical trial was necessary before approving the drug. Otherwise, one council member noted, approval could "result in millions of patients taking aducanumab without any indication of actually receiving any benefit, or worse, cause harm," according to minutes of the meeting, obtained by The New York Times. "It is critical that the decision be made from a place of certainty," the minutes said. The session, whose details have not been reported before, represented at least the third time that proponents of approving aducanumab in the F. D. A. had received a clear message that the evidence did not convincingly show the drug could slow cognitive decline. On June 7, the F. D. A. greenlighted the drug anyway — a decision that has been met with scathing rebuke from many Alzheimer's experts and other scientists and calls for investigations into how the agency approved a treatment that has little evidence it helps patients. How and why the F. D. A. went ahead and approved the drug — an intravenous infusion, marketed as Aduhelm, that the company has since priced at $56,000 a year — has become the subject of intense scrutiny. Two congressional committees are investigating the approval and the price. Much is still unknown, but an examination by The Times has found that the process leading to approval took several unusual turns, including a decision for the F. D. A. to work far more closely with Biogen than is typical in a regulatory review. Allegations about the collaboration prompted the F. D. A. to conduct an internal inquiry after a consumer advocacy group called for an inspector general's investigation, according to documents reviewed by The Times. The agency has not disclosed the inquiry. Though the decision was considered one of the agency's most consequential and controversial in years, its leader, Dr. Janet Woodcock, the acting commissioner, was not involved in the deliberations and left the final ruling to the head of the center responsible for drug applications, the agency confirmed. In written responses to questions from The Times, the F. D. A. defended its decision to approve the drug — the first for Alzheimer's in 18 years. "The agency did not lower its standards," the F. D. A. said, adding, "and at no time considered doing so." The decision, the agency said, was "informed by science, medicine, policy, and judgment, in accordance with applicable legal and regulatory standards." In written answers to questions, Biogen said, "Biogen stands 100 percent behind Aduhelm and the clinical data that supported its approval." Facing mounting pressure, Dr. Woodcock recently called for an inspector general to investigate the agency's approval process. Dr. Woodcock has publicly acknowledged "process problems," but has not described what those problems were. "This incident has shaken F. D. A. integrity quite significantly," said Wayne Pines, a former F. D. A. senior official who has written histories about the agency. "The F. D. A. is obligated to be sure that all stones are turned over, that every avenue is pursued to make sure that this was a decision that was made on the basis of scientific judgment and not on the basis of anything else." While some Alzheimer's experts did support the drug's approval given the dearth of treatment choices for patients, many say it was a mistake to approve a medication with such unclear evidence of benefit and that trials showed can cause brain swelling or brain bleeding. Two nearly identical late-stage clinical trials of aducanumab were shut down in 2019 because an independent monitoring committee concluded that the drug did not appear to be helping patients. A later analysis by Biogen found that participants receiving the highest dose of aducanumab in one trial experienced a very slight slowing of cognitive decline, but participants in the other trial did not benefit at all. Analysts have predicted that the drug could bring Biogen billions of dollars. But since the approval, some major medical centers have decided not to offer it, and the American Neurological Association's executive committee told the doctors who are its members that "based on the clinical evidence, Aduhelm should not have been approved at this time." Even some scientists who were involved in earlier phases of the company's aducanumab research said in interviews that they did not agree with the F. D. A.'s decision. "This approval shouldn't have happened," said Dr. Vissia Viglietta, a former Biogen senior medical director, who helped design the two late-stage clinical trials of the drug. "It defeats everything I believe in scientifically and it lowers the rigor of regulatory bodies." Because of that, "I felt really deflated personally," Dr. Viglietta said, adding, "This was not the reason why my team and I did the work we did designing the study." In announcing its approval in June, the F. D. A. acknowledged there was not sufficient evidence that the drug would help patients. Instead, it said it was greenlighting Aduhelm under a program called "accelerated approval," which allows the authorization of drugs without persuasive proof of benefit if they are for serious diseases with few treatment options and if the drug affects part of the disease's biology (known as a biomarker) in a way that is "reasonably likely to predict clinical benefit." The reason the agency gave — that the drug reduces a key protein that clumps into plaques in the brains of people with Alzheimer's — is one that the agency official leading the aducanumab review had said in an earlier public meeting would not be used. Many Alzheimer's experts say there is not nearly enough evidence that reducing the protein, amyloid, slows memory and thinking problems. Many of the questions surrounding the approval of the drug have centered on the close working relationship the F. D. A. and Biogen seemed to have during the application process. That included meeting several times a week in the summer of 2019 to jointly assess the data and chart a path forward, as well as a joint Biogen-F. D. A. presentation to a committee of independent experts. After receiving letters in December and January from the consumer advocacy group Public Citizen calling for an inspector general's investigation of the collaboration, the F. D. A. began an internal review focusing on the issue. The inquiry took place during the spring, as the decision deadline on the drug loomed, and was conducted by an office in the Center for Drug Evaluation and Research. The center includes the office that led the aducanumab assessment. Public Citizen said it was not informed that the inquiry was taking place. Biogen said the F. D. A. had not contacted the company in the inquiry. It is unclear what the internal review concluded. Michael Felberbaum, a spokesman for the F. D. A., said the agency would have no comment while the issue of close collaboration is the subject of external investigations. The approval was the culmination of a roller-coaster journey for aducanumab, which seemed to be dead when the trials were aborted in March 2019. Less than two months later, Biogen decided that because its subsequent analysis had found a slight benefit for patients on the high dose in one trial, it would revive its effort to get the drug approved. That May, Dr. Al Sandrock, Biogen's chief medical officer, scheduled an informal meeting with Dr. Billy Dunn, director of the F. D. A. office that reviews Alzheimer's drugs, at a neurology conference they both attended. At the meeting, first reported by the medical news organization STAT and confirmed by The Times, Dr. Sandrock showed the regulator some data underlying the new analysis. The discussion led to a formal meeting several weeks later on the F. D. A. campus. There, according to minutes of the meeting, Biogen and Dr. Dunn's team decided that "it is imperative that extensive resources be brought to bear on achieving a maximum understanding of the existing data" on aducanumab. "Given the wholly unique situation that is the current state of the aducanumab development program," the minutes say, "further analyses would best be conducted as part of a bilateral effort involving the agency and sponsor, i.e. through a 'workstream' or 'working group' collaboration." Biogen said the idea for collaboration was proposed by the F. D. A. and was "carefully structured and documented, and in effect, allowed for an appropriate deep dive analysis by the F. D. A." The F. D. A. said it "often works closely with industry," especially "where there is a significant need for treatments for devastating diseases." When Biogen officials presented what had happened to the company's board of directors, "people were just blown away that this would be the situation and that aducanumab actually might have a forward path," said a person familiar with the session. As the process unfolded, a former employee was surprised by the collaborative workstream, saying "what I was shocked by was just how close the interaction was between the teams." While aducanumab was in trials, Dr. Dunn and Samantha Budd Haeberlein, who oversaw the drug's clinical development for Biogen, worked together on several other projects, interactions that some scientists, former F. D. A. officials and former Biogen employees said they thought blurred the expected boundary between a regulator and an official of a company in that regulator's purview. The projects included a framework for understanding the biology of Alzheimer's disease published in 2018 as part of a work group convened by Maria Carrillo, chief science officer of the Alzheimer's Association, a patient advocacy group that later pushed for aducanumab's approval. That effort led to new F. D. A. guidance for reviewing Alzheimer's drugs drafted by Dr. Dunn's team. Dr. Dunn and Dr. Budd Haeberlein also made joint presentations or appeared together on conference panels several times during the aducanumab trials. William B. Schultz, who served as a deputy F. D. A. commissioner and general counsel for the Department of Health and Human Services, the F. D. A.'s parent agency, said such interactions were ill-advised. "It is not appropriate for F. D. A. officials to collaborate on publications and presentations with employees of companies with applications pending before those very officials," he said. "It undermines the essential arm's-length relationship between the regulator and the regulated industry and destroys the F. D. A.'s credibility as the government agency entrusted with the critical responsibility of deciding the safety and efficacy of drugs." The F. D. A. said "it is part of the agency's role to participate" in the group developing the Alzheimer's framework, but declined to comment about the joint presentations or say whether Dr. Dunn's participation in them was cleared beforehand. Asked about Dr. Budd Haeberlein's working relationship with the F. D. A. official, Dr. Priya Singhal, Biogen's head of global safety and regulatory sciences, said: "Relationships do not govern the regulatory process or its outcomes. There is no relationship that would override data gaps." Last November, Biogen and Dr. Dunn's team presented a joint review to an advisory committee of independent experts outside the agency who were tasked with voting on whether aducanumab was ready for approval. Usually, a company and F. D. A. reviewers give separate presentations. The joint presentation asserted that there was "substantial evidence of effectiveness to support approval" and, in language that a former F. D. A. official said was unusually effusive for a scientific presentation, described the single positive trial — which showed that the high dose slowed decline by 0.39 on an 18-point scale — as "exceptionally persuasive." That was not the conclusion of every F. D. A. division. The agency's biostatistical office had reached an opposite assessment, writing in a separate review presented to the committee that "there is no compelling, substantial evidence of treatment effect or disease slowing." At the end of the daylong meeting, the advisory committee overwhelmingly agreed with the biostatistical assessment. To the question of whether there was enough evidence the drug would help patients,10 members of the panel voted no and one was uncertain. There were no yes votes. "To have a virtually unanimous vote against approval and then to have the F. D. A. turn around and approve — that's never happened," said Mr. Pines, the former F. D. A. official, who now directs the health practice at APCO, a public relations firm. For months after the advisory committee meeting, Dr. Dunn and his team continued to work toward conventional approval of the drug. But when the case was presented to the agency's Medical Policy and Program Review Council, meeting on March 31 and April 7, the vast majority of the 15 members said the evidence did not meet the threshold for "instilling public confidence in the usefulness of the drug," according to the minutes. Another trial was necessary, the council agreed, but could be "a shorter and more efficient trial," countering the contention from approval advocates that another trial would take years. Although the council, which advises on but doesn't make approval decisions, recognized that some patients would accept the drug "despite the uncertainties," the minutes say, "the council, however, stressed that this should not influence the regulatory decision." The idea of accelerated approval came up briefly toward the end, raised by Dr. Rick Pazdur, head of F. D. A.'s oncology center, who was not a council member. It was not discussed in detail, but after the meeting, given the council's rejection of standard approval, accelerated approval appeared to be the only way to make the drug available. On April 26, Dr. Patrizia Cavazzoni, Dr. Dunn's boss and director of the Center for Drug Evaluation and Research, led a smaller meeting about accelerated approval, which had never been used for Alzheimer's drugs. In fact, the F. D. A.'s most recent guidance for Alzheimer's drugs, issued by Dr. Dunn in 2018, says "the standard for accelerated approval" had not yet been met for the disease, "despite a great deal of research." The guidance says that is because "there is unfortunately at present no sufficiently reliable evidence" that attacking amyloid plaques or other biomarkers of Alzheimer's "would be reasonably likely to predict clinical benefit." And at the November advisory committee meeting, Dr. Dunn said that in considering whether to approve aducanumab, "we're not using the amyloid as a surrogate for efficacy." Under accelerated approval, while a drug is on the market, a company must conduct an additional trial, a costly undertaking. Biogen said its goal was standard approval, which it believed its data warranted. At the April 26 meeting, Dr. Cavazzoni invited two officials not involved with neurological drugs who had used accelerated approval frequently: Dr. Pazdur and Dr. Peter Marks, the top vaccine regulator. They and Dr. Cavazzoni voted to grant such approval to aducanumab, as did Dr. Issam Zineh, director of the Office of Pharmacology, and Dr. Jacqueline Corrigan-Curay, who led the internal review of the F. D. A-Biogen collaboration. The director of the office of translational sciences, Dr. ShaAvhrée Buckman-Garner — who supervises both the pharmacology and biostatistics offices — did not vote yes or no, saying she understood both arguments. The only clear no vote, F. D. A. documents say, was the director of the office of biostatistics, Dr. Sylva Collins, "stating her belief that there is insufficient evidence to support accelerated approval or any other type of approval." Mr. Felberbaum, the F. D. A. spokesman, said the agency "concluded that the reduction in amyloid beta plaques was reasonably likely to predict clinical benefit, meeting the requirements for an accelerated approval." The 2018 guidance "no longer reflects the current state of the science," he said, citing data from aducanumab and earlier-stage trials of other anti-amyloid drugs, evidence that many Alzheimer's experts say is not strong enough to link reduction in amyloid to the likelihood of slowing cognitive decline. In its written responses to The Times, the agency added that its decision took into account that patients expressed "their willingness to accept some uncertainty about clinical benefit to get earlier access to a potentially clinically valuable drug." On April 28, Biogen was told that aducanumab was now being considered for accelerated approval instead of standard approval, according to documents obtained by The Times. The documents also show that Biogen submitted draft language for a label stating which patients should be eligible for the treatment, a common step in the final stages of a drug review for possible approval. Up until about a week before approval was announced, the label listed "contraindications" — medical conditions that should preclude patients from getting the drug. The final approval label, however, has only one word under contraindications: "None." The F. D. A. said it does not comment on labeling negotiations. Biogen said that after "thoughtful consideration," the conclusion was that it should be up to "the treating physician in the real-world" to decide which patients receive the drug. Another change was made to the proposed label. Before approval, it said the drug's purpose was "to delay clinical decline in patients with Alzheimer's disease." But after a comment was put in the margin, the language was changed to "for the treatment of Alzheimer's disease." The note said the F. D. A.'s office of prescription drug promotion "is concerned with the promotional implication of the phrase 'to delay clinical decline' considering that this product is being approved under accelerated approval." "In a promotional context," the note cautioned, "the phrase suggests a guarantee of efficacy."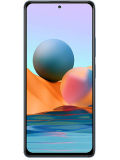 The iQOO 7 smartphone was launched in April this year by the Vivo subsidiary. At the time of launch, the phone was made available in two colour options, Storm Black and Solid Ice Blue. Well,91mobiles, in collaboration with industry insider Ishan Agarwal, has exclusively learnt that the brand will be launching a new colour variant of the iQOO 7 in India called Monster Orange. We have also managed to get our hands on the rendered images of the iQOO 7 Monster Orange colour variant. Along with it, we have information regarding the configurations in which the iQOO 7 Monster Orange will be available in India as well as its sale date. Also read: iQOO 7 review: more than just a gaming phone According to Agarwal, the iQOO 7 Monster Orange India launch will be during the Amazon Prime Day sale, which will be held from July 26th to July 27th. The iQOO 7 Monster Orange colour variant will be available in two configurations: 8GB RAM + 128GB storage and 12GB RAM + 256GB storage. Although we don't have information regarding the iQOO 7 Monster Orange price in India, we can expect it to cost the same as the other two colour options. Coming to the design, the iQOO 7 Monster Orange is painted in the same orange colour that you see in the logo of the brand. It is worth mentioning that the orange colour is just limited to the back panel of the smartphone. The frame of the device has not been colour matched to the back panel. Instead, it is painted in silver colour. The phone has 'Monster' written on its back panel, boasting the powerful hardware of the device. The iQOO 7 Monster Orange is undoubtedly an eye candy and should attract many people. The iQOO 7 features a 6.62-inch AMOLED display with FHD+ resolution and a 120Hz refresh rate. The phone has a 48MP primary camera at the rear with a 13MP ultrawide lens and a 2MP depth sensor. At the front, there is a 16MP camera. Powering the iQOO 7 is the Qualcomm Snapdragon 870 SoC and the smartphone ships with the Android 11 OS. The iQOO 7 packs a 4,000mAh battery with 66W charging. Other features include stereo speakers, an in-display fingerprint scanner, and 5G connectivity.

Longchamp 's most iconic foldable bag, the Le Pliage®, is now sustainable. While the brand has previously introduced fabrics such as recycled polyester canvas and ECONYL®-certified recycled polyamide (nylon) canvas into their other lines, the Le Pliage® Green is the first Le Pliage® made with recycled nylon. This new eco-conscious textile is included in many of the recognisable bags part of the main Le Pliage® line, from the Small Top Handle Bag and Backpack, to the Large Travel Bag styles. According to Longchamp, this also marks the start of their transition to using recycled nylon throughout the entire Le Pliage® collection by 2023, and is meant to be "an evolution, rather than a revolution" for the brand. Thanks to technological advancements in recent years, the recycled nylon material is able to live up to the same high standards as the original nylon canvas, boasting the same level of durability, its waterproof, washable, and foldable properties, as well as the look and feel of the original. Longchamp takes this one step further by offering in-house repairs, usually free of charge, which then cuts down on waste and needless consumption. The Le Pliage® Green is available in the following bag silhouettes: the Small Top Handle Bag ($175); Small Shoulder Bag ($195); Backpack ($195); Medium Top Handle Bag ($195); Large Shoulder Bag ($225); Large Travel Bag ($235); Extra Large Travel Bag ($260); and the Extensible Travel Bag ($360). Accessories include the Coin Purse ($85) and Cosmetic Case ($115). Besides the recycled nylon canvas, each component of the bag, from the leather to the hardware, is also as sustainably-sourced as possible. It's estimated that the bag's environmental impact, measured in CO 2 emissions, is "six times less than a pair of jeans". Here are the ways the Le Pliage® Green lives up to its eco-conscious ideal:

The Chinese Bitcoin mining firm, Optimum Mining Host, is reportedly moving 1 million Bitcoin mining rigs all the way to Canada over the next 24 months with the help of the Black Rock Petroleum Company. With China cracking down on cryptocurrency mining operations, many operations have already been shut down and are looking elsewhere. The two main reasons behind China's move to ban cryptocurrency mining operations are two have a carbon-neutral footprint and the People's Bank of China wants to move away from the volatile cryptocurrencies. In an official statement, the People's Bank of China said that: The 3,800 PlayStation 4 Consoles Were Actually Used As FIFA Bots, Not As Cryptocurrency Mining Systems Mining operations in certain regions have already been shut down and graphics card prices in China have begun to drop. The partnership between Optimum Mining Host and Black Rock Petroleum Company shows the great scale of mining operations that were previously operating in China as well as the trouble companies are going to have to go through to move all of the equipment out of China. In the statement, Black Rock and Optimum Ming Host describe how many mining rigs will be utilized as well as where they will be located.1 million mining rigs will be located across 3 sites in Alberta, Canada. The statement doesn't specify how the cost of operating all the bitcoin mining rigs will be split, but it seems as if the two companies will be splitting the cost. The linked statement goes over the agreement in its entirety. Tom's Hardware also noticed that the Black Rock Petroleum Company website is very basic only uses stock imagery. The founder Zoltan Nagy holds both the "President and Principal Controlling Executive Officer" position as well as the "Financial & Accounting Officer, Treasurer, Secretary, Director" position. Both executives on the about us section of the website also do not have headshots and opted for a stock image. It is certainly plausible to move 1 million systems to Canada from China, but whether or not it actually happens is another question. We will just have to wait and see for 24 months if the 1 million mining rigs have arrived in Canada.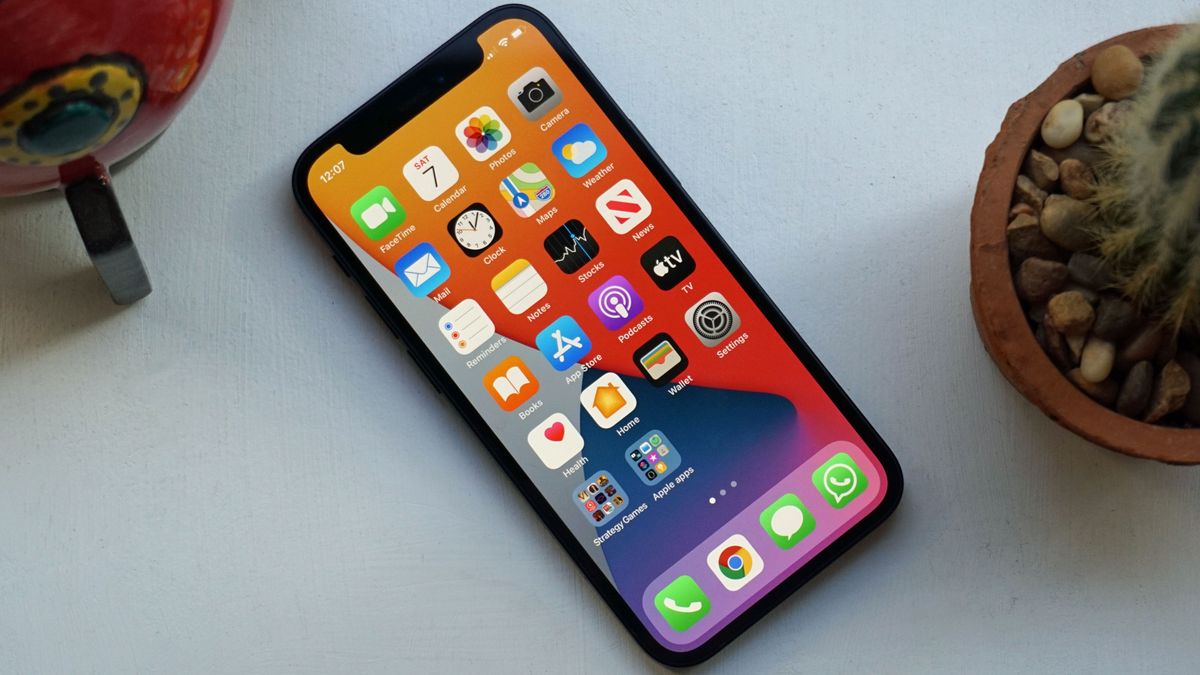 Telstra's already discounted the iPhone 12 range a few times this year, but none of these deals have been as steep as this. The telco has slashed AU$400 off the iPhone 12 mini for seven days only, so you'll get the device for just AU$799. It's a pretty epic deal, and it's available from today, July 20 until Monday, July 26. You've got the choice of paying the device off over 12 or 24 months, or you can choose to buy it outright. There's a caveat here though – to be eligible for the AU$400 discount, you'll need to pair the handset with a Telstra plan. All of Telstra's plans come with no lock-in contract though, so you should be able to buy outright, connect to a plan for one month and then jump ship if you choose. If you go this route, the minimum cost you'll pay is AU$854. The 12 mini isn't the only handset discounted either – Telstra's also cut the price of the regular iPhone 12 by AU$300. That brings the cost of the handset down to AU$1,049, which you can also buy outright, or pay off over 12 or 24 months. The iPhone 12 and 12 mini are quite similar, and the main difference between the two devices is size. The iPhone 12 is bigger, with a display that stretches 6.1 inches, compared to the 12 mini's 5.4-inch screen. A larger body also means a bigger battery, so the iPhone 12 can store a little extra juice in the tank too. For some, the most important difference between the two will be price. Telstra's sale makes the iPhone 12 mini AU$250 cheaper than the regular iPhone 12, so if it's the price that's swaying you, be sure to consider whether the handset's size is right for you.

Kingston FURY, a division of Kingston Technology Company, Inc., a world leader in memory products and technology solutions, announced today it has begun shipping its high-performance memory: Kingston FURY Renegade, Kingston FURY Beast, and Kingston FURY Impact. Enthusiasts and gamers can give their systems the upgrade they need and want with modules in DDR4 RGB, DDR4 non-RGB, and DDR3. Perfect for the gamer who wants cutting-edge performance, Kingston FURY Renegade DDR4 RGB allows you to crank up your frame rate, keep your streams broadcasting smoothly, and plow through your highlight reel editing. Offering speeds up to 4600MHz paired with quick CL15-CL19 latencies. The dynamic RGB lighting utilizes Kingston FURY's patented Infrared Sync Technology™ to provide smooth, synchronized lighting effects. With its own aggressive, stylish black heat spreader and matching black PCB Kingston FURY Renegade DDR4 also provides ultra-fast speeds up to 5333MHz, paired with quick CL13-CL20 timings. Both are Intel® XMP certified with profiles that are optimized for Intel's latest chipsets – just select the hand-tuned profile in your BIOS and you're ready to strike fear in the hearts of your foes. Available in single module capacities of 8GB - 32GB and kits of 2,4, and 8 with capacities up to 256GB. Kingston FURY Beast DDR4 RGB and Kingston FURY Beast DDR4 provide powerful performance boosts for gaming, video editing, and rendering with speeds up to 3733MHz and CL15–19 latencies. Those looking for a cost-efficient upgrade will have the option of the smooth and stunning lighting effects of Kingston FURY Beast DDR4 RGB. Available in single module capacities of 8GB–32GB and kit capacities of 16GB–128GB. Or the stylish low-profile heat spreader design of Kingston FURY Beast DDR4, available in single module capacities of 4GB–32GB, and kit capacities of 8GB–128GB. Both feature Plug n Play automatic overclocking at 2666MHz3 and are Intel XMP ready and ready for AMD Ryzen™. DDR3 kits also available. Fully equip your notebook or small form factor machine with Kingston FURY Impact SODIMM to minimize system lag and open up a world of detail. Intel XMP ready and ready for AMD Ryzen in capacities up to 64GB, Plug N Play Kingston FURY Impact DDR4 auto overclocks to the highest frequency published, up to 3200MHz, to support Intel and AMD's latest CPU technologies. Install the sleek black PCB for a hassle-free boost, no need to tinker with the BIOS and still run cool, quiet, and efficiently, thanks to Kingston FURY Impact DDR4's low 1.2 voltage. DDR3 also available in speeds up to 1866MHz. "We're happy to continue to provide the same great high-performance memory and customer service that gaming and PC enthusiasts have come to expect from us, now through Kingston FURY," said Kristy Ernt, DRAM business manager, Kingston. "Whether you're contemplating a simple budget-friendly upgrade or ready to max out your system's capabilities for the ultimate gaming experience Kingston FURY has the products for you." Kingston FURY's DRAM line gives you the best of both worlds: extreme performance and maximum peace of mind with 100-percent factory testing at speed, and backed by a lifetime warranty and over 30 years of expertise. For more information visit kingston.com.

Xiaomi seems to be working on a handful of products, including the long-rumoured and much-hyped flagship phone Mi MIX 4. The premium smartphone is said to launch in China in August alongside other products like Mi CC11, Mi Pad 5, and MIUI 13. Now, the Xiaomi Mi MIX 4 has appeared on TENAA with the model number 2106118C. Additionally, a noted tipster on Weibo has leaked some key specifications of the upcoming Xiaomi flagship. The TENAA listing shows the phone will come with 5G connectivity, GPS connectivity, and Android OS. Beyond this, the listing fails to reveal anything about the phone, and even its images haven't been revealed yet. According to the leaked specifications, the Mi MIX 4 is said to sport a 6.67-inch FHD+ OLED display with curved edges and be powered by the Qualcomm Snapdragon 888 Plus chipset. The phone is said to feature an in-display selfie camera and a 5000mAh battery that may have fast-charging support. The Xiaomi Mi MIX 4 is said to be equipped with 120W rapid charging and 70W or 80W fast wireless charging support. The handset will have a triple camera setup on the back, led by a 50MP Samsung GN1s camera sensor. Also read: Xiaomi Mi Pad 5 specifications, design revealed via leaked poster The Xiaomi Mi MIX 4 is said to feature Micron's uMCP5, which is an integrated chip for LPDDR5 RAM and UFS 3.1. The phone is said to weigh 226 grams. While that's pretty much everything that is revealed about the Mi MIX 4 via the leak, earlier reports have claimed the phone will offer a truly full-screen experience considering the in-display camera will not be visible to the naked eye. While it's not certain, the Mi MIX 4 is said to be priced around RMB 6,000 (around Rs 69,300). We hope to learn more about the Mi MIX 4 launch, specifications, and other details in the next few weeks.

Despite their popularity among Android users because of their vanilla Android experience, Google's Pixel phones haven't exactly been popular for the quality of their design or manufacturing. There have been quite a number of complaints about this or that manufacturing flaw, especially with the Pixel 5's alleged "display gap." Google often downplays or refutes those concerns, but it seems it is acknowledging that the Pixel 4 XL has a battery problem and is now offering an extended warranty program because of it. There have been reports last year about the Pixel 4 XL having battery problems, but those sounded more serious than what a warranty would cover. Some users claim that the phone's battery has begun to swell, and others theorized it was due to a faulty connector. A defect of that kind would require a recall, but none was ever made. Google's extended warranty for the Pixel 4 XL covers other issues instead. Those range from random restarts to the phone not turning on completely. It seems that some Pixel 4 XLs also suffer from significantly faster battery drain, suggesting the batteries degraded faster than normal. Not all Pixel 4 XL phones are eligible for the one-year extended warranty, and only those purchased in Canada, Japan, Singapore, Taiwan, and the US belong to that group. You will also still have to check with Google repair centers or uBreakiFix if the phone is eligible for a free battery repair. Google also warns that any other repairable damage to the phone has to be fixed first, probably with some fees, before the battery warranty is applied. The quality of Google's phones has split even Pixel fans. Hopefully, the new look of the Pixel 6 also comes with better quality and reliability. Google's next flagship has a lot riding on it, and it is in the position to be one of Android's best smartphones yet.

If you're considering getting a new gaming console, TV, a 4K Blu-ray player or a 4K HDR media streamer, you can ensure you're able to connect all of your devices if you add an HDMI cable or two to your cart. Price has little to do with how well a cable will work with your gear, so there's no reason to spend a lot of money on HDMI cables. Even cheap ones can pass 4K HDR signals. That's right, even with Xbox Series X, PlayStation 5 and even a 4K Blu-ray player, you probably won't need to spend more than around $1 per foot. The real question is, do you even need a new HDMI cable? Chances are your current cables will work with any new gear you buy. But if they don't, or you want to make sure they will, here are some cables we recommend. Let me say it again: cheap HDMI cables are perfectly fine even for the most expensive year. Price has nothing to do with picture or sound quality. As long as the cable is able to pass the resolution you want, it will look the same as any other cable that can pass the resolution you want, regardless of price. Here are our picks for the best HDMI cable options. Read more: Best 4K TVs for 2021 I used 6-foot (1.8-meter) cables as the example for pricing, but of course there are longer and shorter options. You can save some money getting shorter cables, but make sure they're long enough for you to place your gear where you want. Measure twice, buy once, if you will. Why are these two brands considered the best HDMI cable? Because they're the cheapest ones we trust and they have great warranties. We don't specifically review HDMI cables here at CNET, but in our TV test lab we've been using inexpensive cables from Amazon and Monoprice for years. All of them have carried hundreds of hours of 4K and HDR video flawlessly, with way more plugging and unplugging than typical cables are subject to. None have failed with compatible devices. There are cheaper options, but beyond our own experience, these two have great user reviews and have sold HDMI cables for years. They're also rated to have the bandwidth to handle 4K and HDR content. This is often listed as "18Gbps," referring to the amount of bandwidth possible, in gigabits per second, with the HDMI 2.0 standard (see below for HDMI 2.1 details). Maybe you don't want a Monoprice or Amazon HDMI cord for some reason. We checked a few other large retailers and found cables we liked from each one. Here they are. As we mentioned above, just because you're getting a new TV doesn't necessarily mean you need new HDMI cables, even if you're upgrading to something with 4K and HDR. Over short distances, say under 6 feet, just about any recent "high speed HDMI cable" should work fine. "High Speed" is the rating used by HDMI companies to indicate cables that have the bandwidth to handle 1080p and greater video resolutions. You can think of bandwidth like a pipe. You need to be able to get a lot of "water" through the pipe with 4K and HDR content. A high speed cable needs to be "big" enough to handle it all. Unfortunately, there's no way to tell just by looking at a cable whether it's a high speed HDMI cable that can handle the deluge of data required for 4K and HDR content. Even if it says High Speed on the jacket, that's not 100 percent useful. A cable can be considered a "high speed HDMI cable" if it passes 1080p, but not be well enough made to handle 4K. The only way to verify it works as high speed HDMI is to test it. The good thing is, if it works, it works. For example, if you're sending a 4K HDR signal from your 4K Blu-ray player to your 4K HDR TV and the TV shows a 4K HDR signal, you're set. It's not possible to get a better image using a different 4K HDMI cable. That's not how the technology works. There are only two "fails" with an HDMI cable. The most likely is you won't get any signal at all: A blank or flashing screen. First, check that everything's connected correctly and all your HDMI device settings are correct. The only other "fail" mode of HDMI cables is sparkles. This looks like snow on the screen. It can be heavy enough to look like static, like an old TV tuned to a dead channel, or it can be random-but-regular flashes of white pixels. This means you'll need new cables. If the TV is receiving the same resolution you're sending it (e.g., the TV says it's 4K HDR when you're sending 4K HDR), you're all set. A different cable won't make that image sharper, brighter or anything else. Also remember, if one step in your chain isn't 4K HDR, nothing is. As in, if you connect a 4K Blu-ray disc player to an old sound bar and then to a 4K TV, you won't be able to get a 4K signal to the TV. Also, some TVs only have one or two HDMI inputs that are HDMI 2.1 compatible. Check your owner's manual for that, too. The latest version of HDMI is called 2.1. This is a huge leap forward in terms of bandwidth, capable of up to 8K resolutions and beyond. There are also new cables, called Ultra High Speed, but unless you're buying an 8K TV you don't need them. Actually, even if you are buying an 8K TV, you probably don't need them. For more info on that, check out HDMI 2.1: What you need to know. The vast majority of you will just need an HDMI cable of a few feet/meters to connect your TV to your nearby cable/satellite box, video streamer,4K Blu-ray player, or game console. Some of you, though, are looking for something with a longer cable length. There are a lot of variables to consider, which we'll discuss, so we don't have a simple pick. In broad strokes, the build and material quality is much more important in a long HDMI cable than short. Over 15 feet there is a much higher chance that a mediocre cable won't work, or won't work at the resolution you want. This still doesn't mean you need to spend a fortune on a long cable, there are plenty of options for roughly the same price per-foot as the ones mentioned above. It does mean that no-name cables might be less likely to work. To put it another way, a poorly made 3-foot cable will probably work fine for most people, but a poorly made 15-foot cable probably won't. With any long-run solution you're considering, make sure it can handle 4K/60, HDR and so on. Many options can't. There are three technologies to consider: Active: An active HDMI cable has a small chip built into the cable that takes a little power from the device's HDMI connector and uses it to boost the HDMI signal. These cables cost a little extra, but are far more likely to work. A long passive cable might work for you, but it might not. It depends on your gear. Since they're not significantly more expensive, they're worth considering for any long run. Optical: Though a similar technology to the old-school audio interface, HDMI-over-optical is capable of far greater bandwidth. It's also capable of far greater distances. It's easy to find options that are over 330 feet. Prices have dropped radically in the last few years, with options available for similar prices per-foot as traditional copper cables. Most don't even need external power. They work and look just like a thin HDMI cable. Wireless: You could also skip cables completely and just go wireless. This isn't quite as simple as it sounds, though. There are far too many considerations to get into here, but a few things to keep in mind: 1) They're going to cost more than cables; 2) 4K options often only work in-room and can be blocked by anything, including cabinet doors and even people. Though wireless seems like it should be easy for multiple devices in this era of near-ubiquitous Wi-Fi, it's not. If you're considering this, definitely do your research before you buy. In September a CNN article brought attention to a number of Amazon's own products that have caught fire. It's unlikely an HDMI cable alone will cause a fire, since the HDMI connection is low voltage. Like any copper cable, voltage can be transmitted over the cable, but that's an issue with the source, the display or perhaps the lightning bolt hitting your house. For what it's worth, out of 60,380 reviews of the AmazonBasics HDMI cable, only one mentions fire. There was no fire in that case, however: The reviewer's cable melted for unknown reasons. We don't think the CNN report is a reason to dismiss AmazonBasics AV cables, but if you're not comfortable with the idea, there are other options listed here, including Monoprice, which we've had in our labs and homes for years. There are, of course, many other cable options. If you want to keep hunting for the best deal, make sure the cable you're considering is either Premium Certified, says it can do 4K/60, or can handle 18Gbps bandwidth. And it's an added bonus if it has a great warranty like the Amazon or Monoprice cables. Keep in mind there's no such thing as HDMI cable "versions." As in, there's no such thing as an "HDMI 2.0" cable. The version numbers refer to the physical connections in your TV, receiver or sound bar. So your TV and 4K Blu-ray player need to both have HDMI 2.0 to watch HDR content, but the cable connecting them couldn't care less. It's just a dumb pipe. As long as that pipe is "big" enough, which is to say it has enough bandwidth, you should be good to go. The 18Gbps you've seen mentioned here came about with the HDMI 2.0 spec, so if a cable claims it, it's likely built to handle the additional data that HDMI 2.0 connections can provide. The new Ultra High Speed cables are capable of 48Gbps, but that's far beyond what any current source can send. Lastly, if you want to run the cables through a wall, make sure you get HDMI cables specifically made for that. Check your local building codes for the HDMI specification you need. As well as covering TV and other display tech, Geoff does photo tours of cool museums and locations around the world, including nuclear submarines, massive aircraft carriers, medieval castles, airplane graveyards and more. You can follow his exploits on Instagram and YouTube, and on his travel blog, BaldNomad. He also wrote a bestselling sci-fi novel about city-sized submarines, along with a sequel.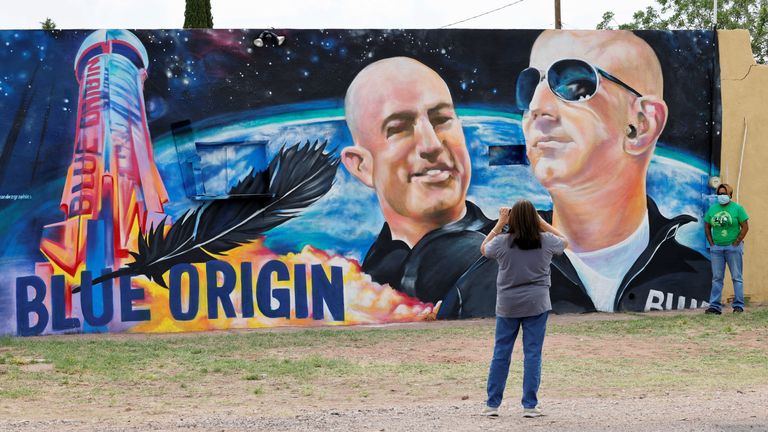 Jeff Bezos says his dream of travelling into space was born when, as a five year old, he watched Neil Armstrong and Buzz Aldrin walk on the moon in 1969. Fifty-two years to the day, the Amazon founder and richest man on the planet will blast off in his own rocket to make that dream come true. Mr Bezos will be joined by his brother Mark and the two people who will become the youngest and oldest to travel to space. They will also be the first humans to lift off aboard the New Shepard rocket built by Mr Bezos's Blue Origin. There will be no crew on board as the launch is completely automated. Mr Bezos will be joined by 82-year-old Wally Funk, who trained with NASA in the 1960s but was denied a space flight because women were not chosen for missions at the time. Dutch student Oliver Daemen,18, was announced as the fourth passenger last week after the anonymous bidder who paid $28m (£20.5m) for a seat withdrew because of a "scheduling conflict". The four will experience a few minutes of weightlessness before the capsule returns to the Texas desert around 11 minutes after launch. Mr Bezos of course will not be the first billionaire to make it in space, after being beaten to that by his rival Sir Richard Branson's Virgin Galactic launch nine days ago. But some, not least within Blue Origin, have questioned whether Sir Richard really did make it to space. He reached 53 miles above the surface of the earth, beyond NASA's recognised threshold of space. But Mr Bezos will go above the so-called Karman line of 62 miles above the surface of the earth, the internationally recognised limit of space. Both men have insisted the race to prove that space tourism is viable is not personal contest. "There was one person who was the first person in space, his name was Yuri Gagarin and that happened a long time ago," said Mr Bezos. "This isn't a competition, this is about building a road to space so that future generations can do incredible things in space." But he, Sir Richard and fellow billionaire space enthusiast Elon Musk have yet to demonstrate how the price of such flights will ever be within the grasp of those without money to burn. The Blue Origin launch will take place in a remote stretch of desert bought by Mr Bezos for the purpose of space flight. The small town of Van Horn nearby is suddenly the focus of the global space spotlight. Mr Bezos has long talked about building colonies for trillions of people in space or shifting pollutants to other planets and making earth residential-only. His high school girlfriend once said that founding Amazon was only ever about funding his adventures in space, something he jokingly refused to confirm or deny. That moment - 52 years in the making - is about to arrive.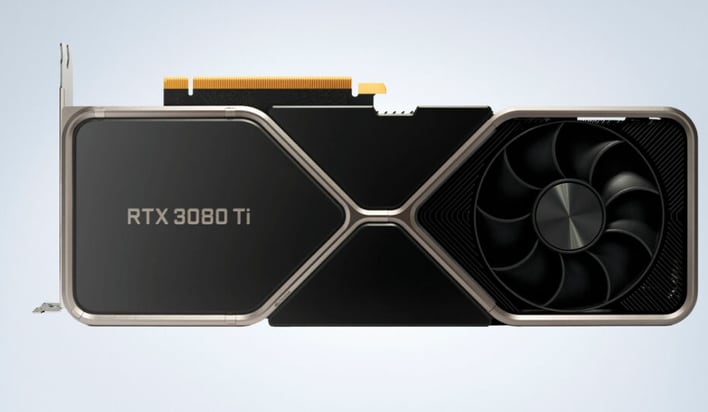 Tomorrow, however, you will have a chance to score a GeForce RTX 30 card in-person at Best Buy stores across the United States. According to the retailer, starting at 7:30 am local time, employees at select Best Buy locations will hand out tickets for current available stock. If you receive a ticket, you are guaranteed a card to purchase from the store. With your ticket in hand, you'll be able to go inside starting at 8 am local time to purchase a graphics card. Unfortunately, Best Buy isn't going into detail on how many of each SKU will be available at each location. Best Buy is limiting customers to just one graphics card, which is expected given the current supply situation. However, not all Best Buy locations will have GeForce RTX 30 Series graphics cards in stock tomorrow, so be sure to check out this link to see if your local store is participating. Of the 20 Best Buy locations here in North Carolina, only three stores indicate that they will have stock tomorrow. According to Best Buy's website, these are the NVIDIA Founders Edition cards that will be available in-store tomorrow (depending on the allotment for each location): If you manage to score a graphics card tomorrow, be sure to let us know in the comments section. Although, you'll probably need to head to the store right now and camp out to improve your chances of getting one...

University of Maryland researchers have 3D-printed a soft robotic hand that can successfully play Nintendo's 1980s mega-hit Super Mario Bros. Soft robotics entails new types of flexible or inflatable robots that are powered by water or air, instead of electricity, according to a release from the university. The team, led by University of Maryland assistant professor of mechanical engineering Ryan D. Sochol,3D-printed fully assembled robot parts with integrated fluidic circuits in one go, the key to this agile gamer bot's Nintendo skills. It's like a fully automated Power Glove but only half as cursed. The team designed an integrated fluidic circuit, which let the hand operate in response to the strength of a single control pressure, according to the release. Using PolyJet 3D Printing -- a type of layered printing that stacks many layers of multi-material in 3D -- also saved the team time while building. The research was published in Science Advances on July 14. "Previously, each finger of a soft robotic hand would typically need its own control line, which can limit portability and usefulness," the study's co-author Joshua Hubbard said in the release. "But by 3D printing the soft robotic hand with our integrated 'fluidic transistors,' it can play Nintendo based on just one pressure input." While playing the game, low pressure on the robot's first finger could make Mario walk and high pressure made him jump. The team set up a program that switched between off, low, medium and high pressures, and as a result, the robot hand beat the first level of Super Mario Bros. in under 90 seconds. But, why video games? The Mario games' timing and level structures were a good testing ground for the robot hand. Also, it's fun. Check out this video from Sochol about the robot hand's video gaming exploits:

Google has been working on an in-app browser for Search on Android for quite sometime now. After being widely rolled out to the beta channel for the past few months, it has disappeared and reverted to Chrome Custom Tabs. As of this evening, Google app beta users are no longer seeing the custom experience that's visually defined by an app/top and bottom bar. Upon tapping a link from the Discover feed or Search results, there's a four-color "G" logo and light strip at the top of the screen. It animates into the site's domain after a few seconds, while controls at the bottom let you go back/forward, and share. An overflow menu houses a slew of options including: Refresh, Find in page, Translate, and more. The key feature available here was " Read aloud " with the company being able to do more. It's unclear how widely Google tested/surfaced the in-app browser for stable channel users. Regardless, Google — for the moment — is back to the Chrome Custom Tab implementation for beta users. This makes for a much more consistent experience with third-party apps, like Twitter, and allows you to quickly "Open in Chrome" without having the page reload, thus preserving your scroll position. You also remain signed in to all your existing sites for straightforward browsing. This old approach is there for Google app 12.25 and the just-released 12.26 beta. If you force stop the application, links will start opening in Custom Tabs shortly after. Hopefully, Google sticks to CCT or provides the option of using that identical browser. The only option with the custom experience in testing is turning it off and having all links open (after a second of app switching) in the default browser (Chrome) you have. Check out 9to5Google on YouTube for more news:

The OnePlus Nord 2 is on its way in just a few days and the latest news about the new phone comes in the form of leaked renders from Ishan Agarwal and Evan Blass on Twitter showing that the Nord 2 could come in three colors, Blue Haze, Gray Sierra and Crimson Red. The rumored renders came as a movie poster-like picture was shared from OnePlus India's twitter with a captions saying "Danger. Excitement. And a whole lot of Nord 2." The image itself features a blue Nord 2 floating on an unknown planet surrounded by science fiction inspired characters. Last year the OnePlus Nord proved that a great phone doesn't have to be the most expensive you can buy. We also loved this year's follow-up, the OnePlus Nord CE, which has a slower processor yet costs a little less. And rumors of a sequel to OnePlus's first global midrange handset, possibly called the OnePlus Nord 2, are all but confirmed. The updated Android device will likely have many things in common with its predecessor: A modest price tag, lovely design, a decent camera,5G and a respectable amount of speed and storage. Of course the big caveat here is that the Nord 2, like the original OnePlus Nord, probably won't be designed for the US market, but chances are good it'll be sold in the UK, Europe, India and China. Here's what we've heard about a potential follow-up to the OnePlus Nord and whether buying the Nord 2 makes sense. Read more: OnePlus Nord CE vs. Nord vs. Nord N10 5G: OnePlus smartphone specs compared OnePlus confirmed the Nord 2 will be revealed on July 22 with a not-so-vague tweet saying "July 22. #OnePlusNord" and linking to the official OnePlus Nord 2 landing page. Before OnePlus revealed the date of their new phone, the company's Indian branch accidentally unveiled the date on their website before changing the text by a picture of the Nord 2 to say "coming soon." Apparently OnePlus will move in a new direction with the Nord 2. Instead of using a CPU supplied from Qualcomm, word on the street is the Nord 2 will run MediaTek's Dimensity 1200 5G chipset. At its heart is what MediaTek calls an "ultra-core" CPU (Arm Cortex-A78) clocked at 3GHz. Backing that up are three 2.6GHz "super cores" (Arm Cortex-A78), along with four "efficiency" cores (2GHz Arm Cortex-A55). This level of processing firepower puts the Dimensity 1200 in direct conflict with other high-end mobile computing platforms. Qualcomm Snapdragon 888+5G, you'd better watch out; the competition is gunning for you. This chipset also comes with an integrated 5G wireless modem that supports dual 5G SIM cellular connectivity. And according to MediaTek, efficient 5G operation is built into the system to help ensure rock-solid data, video and call quality. Read more: 5G phones are more affordable than ever. But the killer app is still missing The hardware rumored to power the Nord 2 is also robust enough to drive cutting-edge phone displays. Specifically, the phone should support screens with refresh rates up to 168Hz. That's a lot faster than the Nord and Nord CE, both of which feature 90Hz AMOLED screens. However, before you get too excited, another leak says the Nord 2 will have a slower 90Hz refresh rate. Read more: The best phones under $200, under $300 and under $500 In terms of physical design, the Nord 2 may look a lot like the OnePlus 9. That means a handsome midrange build quality with a glossy back and metallic edging. And like the OnePlus 9, the Nord 2 probably won't have an official IP rating or waterproofing. Leaked renders from Ishan Agarwal and Evan Blass on twitter also show that the Nord 2 could come in three colors, Blue Haze, Gray Sierra, and Crimson Red. The Nord 2 may have a 4,500-mAh battery, larger than the 4,115-mAh module on the first Nord handset. Whether that translates into greater battery life remains to be seen. A large factor in actual run times will be the MediaTek Dimensity 1200 silicon and just how efficient, or not, it turns out to be. The camera on the Nord 2 may be very similar to the first Nord. That means triple rear cameras with a main 50-megapixel sensor along with an 8- and a 2-megapixel sensor (ultrawide and macro). A 32-megapixel camera will sit on the front of the phone. The only difference here is the lack of the original Nord's 5-megapixel depth sensor. Apparently OnePlus also squeezed out another 2 megapixels for the main camera compared with the original Nord's 48 megapixels. One of the most compelling attributes of the OnePlus Nord was its comparatively low price (£379, which converts to about $525). A possible Nord 2 phone with a Dimensity 1200 chipset should offer plenty of power. That said, traditionally MediaTek gear has found its way into budget and midrange smartphones. And being an affordable yet satisfying handset was the original Nord's wheelhouse. Hopefully OnePlus will strive to keep that approach alive. Only time will tell.

WWE has come out of the COVID-era of wrestling, with Money in the Bank marking the return of live crowds to pay-per-view shows. That means the second half of the year should be much better than the first in terms of quality wrestling shows. But just because things should get better from here doesn't mean 2021's first half has been lackluster. In fact, we've already gotten some outstanding wrestling this year. This is a rolling list of the best matches on WWE and NXT pay-per-views that you can stream on Peacock (or the WWE Network if you live outside the US). It doesn't include TV matches and will be updated after each pay-per-view. The match that was meant to happen at WrestleMania, before Daniel Bryan was chucked into the mix, eventually went down at Money in the Bank. It was good. Two significant storylines spilled out of this main event, the first being John Cena's return to confront Roman Reigns and the second being Seth Rollins setting up a feud with Edge by costing him this match. But beyond that, this was a tremendous pay-per-view main event. Edge and Reigns did a lot. There was a ref bump, Reigns missed a Spear on the outside and crashed through the barricade, Edge locked on a crossface with the help of a steel chair leg, and later countered a Reigns Spear with a Spear of his own, leading to a strong false finish. Ultimately Reigns would win with a Spear thanks to the help of Seth Rollins, who saved Reigns from defeat by superkicking Edge amid the aforementioned crossface. The only downside was the opening 10-15 minutes, which were slow likely on account of giving the crowd time to regather energy following the men's Money in the Bank match below. While Sasha Banks and Bianca Belair shined bright at WrestleMania, the Raw Women's Championship match between Asuka and Rhea Ripley didn't quite live up to expectations. The return match at Backlash, which also included Charlotte Flair, made up for that and more. This was 15 minutes of non-stop action. A fun 15 minutes. Everything looked smooth, and all three women came out looking stronger than they did coming in. Rhea Ripley retained her title, and would go on to have an even better one-on-one match against Charlotte at Money in the Bank. Drew McIntyre was the champion of the pandemic era, winning the WWE Championship off Brock Lesnar at WrestleMania 36 and holding it, with a few interruptions, until February. It's poetic, then, that he's out of the WWE Championship picture now that crowds are returning. After losing to Bobby Lashley at Hell in a Cell, McIntyre can no longer challenge for the title as long as Lashley holds it. The main event clash inside the Hell in a Cell cage was by far the pair's best match, and was a fittingly brutal end to their feud. They beat the crap out of each other, and it wasn't violence for violence sake. Lashley and McIntyre told a solid story of McIntyre being the better man, but being screwed out of the title once again. You can roll your eyes at interference in a Hell in a Cell match, which is a fair point, but that doesn't stop this from being a 2021 highlight. Since returning to NXT, Finn Balor has reinvented not just his character -- gone is Demon Finn, for now at least -- but also his in-ring style. He's rough and rugged, which meshes well with "The Bruiserweight" Pete Dunne. Dunne used his joint manipulation techniques to break Balor down, but The Prince fought back and retained his title with a gnarly finishing sequence that saw him rip Dunne's mouthguard out and destroy him with a shotgun dropkick, Coup de Grace and a 1916. Dunne may be the future, but right now Finn rules. We know at this point that Cesaro is unlikely to be positioned consistently as a top-level star by WWE, and the fact this was his first one-on-one shot at a world title essentially confirms that. In other words, this was Cesaro's time to shine. And boy, did he ever shine. This was a methodical, well-paced 27-minute main event between the biggest star in wrestling and one of the best wrestlers on the planet. The psychology was strong. Cesaro did a tremendous job of selling the arm that Reigns worked over throughout, and the execution was as effective as you'd expect between these two. Cesaro proved he deserves to be in more world title matches -- whether he will is a whole different issue. Although one of WWE's biggest attractions, Royal Rumble matches aren't always great. Sometimes they're laid out poorly, like the 2015 disaster that saw the fans reject Roman Reigns after Daniel Bryan was eliminated early. Other times they lack depth, with the ring filled for too long with wrestlers no one believes could ever win. This year's Royal Rumble match seemingly had the deck stacked against it -- after all, it'd be the first ever with no fans. But it delivered. It began with Edge and Orton effectively ending their feud that began at last year's event. It included some great action, like an excellent sequence between Daniel Bryan and Matt Riddle, as well as the notable surprise return of Christian. And when Edge ultimately won, it gave The Road to WrestleMania a logical, solid direction. All in all, a fantastic Royal Rumble match. Elimination Chamber 2021 may be remembered as the ill-fated event that ended with The Miz winning the WWE Championship, temporarily dragging the title's prestige. But it opened with an Elimination Chamber match featuring Daniel Bryan, Jey Uso, Kevin Owens, Sami Zayn, Baron Corbin and Cesaro that stole the show, and which is absolutely worth a watch. The Chamber bout was for a shot at Roman Reigns' Universal Championship. Cesaro, Daniel Bryan and Kevin Owens were all possible victors, and the fact that they were all equally plausible winners made the match more dramatic. Outstanding action between Bryan, Cesaro and Uso was mixed with solid character work by Uso, Owens and Zayn. This match had everything and was ultimately won by Bryan. He wouldn't have much time to savour his triumph though, as Reigns immediately hit the ring for the Universal Championship. That was a sub-two-minute affair and set the stage for Fastlane's exceptional main event. These two were on the way to having a standout match at Hell in a Cell before their bout was spoiled by a weak, nonsensical finish. At Money in the Bank, however, their irresistable chemistry wasn't hampered by dodgy creative. The result was a main event-quality match, with visceral intensity, believable selling and memorable counters, that's well worth going out of your way to watch. When this match started the crowd was chanting for Becky Lynch. By its conclusion they were on their feet. That's the best indication you can have that this was damn fine pro wrestling. NXT TakeOver events are known as being the most consistently excellent in wrestling. This was the best match on a show considered the best TakeOver in years. Johnny Gargano defended his North American Championship against Kushida in a fantastic wrestling match. I use that word purposefully: This was light on spectacle, carnage and high spots. It was heavy on grappling, submission exchanges and crisp striking. There's not much to say about this match other than the fact that you should absolutely watch it if you haven't already. The men's Money in the Bank match featured insane action -- armbars on ladders, insane acrobatics, a powerbomb through a ladder, and so on -- and looks to propel Big E to the main event. It was just as thrilling to watch as the Royal Rumble and Elimination Chamber matches, but had the benefit of a live crowd to make it that much better. The Royal Rumble was great, and so was the match it led to. In a throwback to olden times, the winner of the Royal Rumble actually competed in the main event of WrestleMania. Edge's fairytail return didn't come true though, as he ended up being stacked atop Daniel Bryan and pinned by Roman Reigns. The story leading up to the match is an indictment on WWE. Edge is a returning legend with a goal of winning the title he never lost. That's a story that writes itself, yet WWE ended up turning Edge heel. That meant Daniel Bryan was the babyface, even though you could tell in this match the crowd wanted to cheer Edge. Dodgy theatrics aside, this bout befitted the moniker of a WrestleMania main event. Each wrestler got to shine, and there were plenty of creative, memorable spots. In the end, Roman Reigns got the most dominant win possible. It's unusual to see the bad guy stand so unambiguously tall at WrestleMania, which tells you all you need to know about who WWE sees as its future. Did Sasha Banks and Bianca Belair main event WrestleMania? Kind of. Their match went on last at Night 1 of WrestleMania 37, and WWE has called it the first one on one women's match to main event The Show of Shows, but the wrestling community as a whole hasn't figured out how to classify the "main event" of a two-night card. But semantics aside, this was outstanding. Both women were visibly emotional before the bell rang, a legitimate and authentic moment. The match that followed was far better than expected, and arguably the best on either night of WrestleMania. Sasha Banks reminded everyone why she's considered the best by many, and it was a star-making night for Bianca Belair, who has the potential to be a superstar that transcends the genre of professional wrestling. What becomes of Belair's career remains to be seen, but she can already claim to have had a great WrestleMania match. A follow-up from Elimination Chamber and a reprise of sorts from their 2015 Fastlane main event, Daniel Bryan and Roman Reigns wrestled an incredible match at the final pay-per-view before WrestleMania. While the Royal Rumble and Elimination Chamber matches on this list were nonstop stimulation, with daring stunts and constant high-pace, this was closer to an old-school wrestling match (at least to begin with). It started out with Bryan trying to out manoeuvre Reigns, and Reigns trying to use his power advantage to squash his smaller opponent. It was awesome. It was diminished somewhat at the end, as we ultimately saw two referee bumps and interference from Jey Uso and Edge. But this bout served the purpose of setting up the triple threat match that headlines WrestleMania 37 and, just as importantly, was just so fun to watch. Who says submission wrestling isn't a thrill? The best WWE match of the year wasn't on the main roster, it was on NXT TakeOver: Stand and Deliver Night 1. Tommaso Ciampa challenged Walter for the latter's NXT UK Championship and quite literally got slapped down. After a thrilling back-and-forth bout, Walter retained his title by hitting Ciampa with a chop. It sounds lame, but watch it and you'll see. It's a testament to the addage that bigger isn't always better, as the bout was under 17 minutes long and featured no weapons or death defying stunts. It was just damn good wrestling. What made it so fabulous is how both played their roles so perfectly. Walter is a big bruiser, Ciampa is a scrappy and resourceful underdog (in this match, at least). Everything they did made sense, was intense and looked great, For the sake of my entertainment, I hope this match gets topped this year. But I doubt it will.

Uber is doubling down on its grocery delivery efforts, on Monday announcing a major expansion to more U. S. cities and towns that more than doubles the reach of the service The company said its grocery delivery service, available via its Uber and Uber Eats apps, is now available in more than 40o cities and towns across the country, including major centers such as San Francisco, New York City, Miami, Dallas, and Washington, DC. The move into new locations comes after Uber partnered with Albertsons Companies, which owns 1,200 U. S. grocery stores that include Safeway, Jewel-Osco, ACME, Tom Thumb, and Randalls, among others. San Francisco-based Uber said that Uber Pass and Eats Pass customers who order more than $30 worth of groceries will be able to skip the delivery fee. Uber executive Raj Beri said in a release that the past year has been one of "incredible growth for grocery delivery." The company pivoted to grocery delivery in 2020 after the pandemic caused a sudden decline in trips using its traditional ridesharing service. With more people staying home at the height of the pandemic and shopping online instead of venturing out to the supermarket, grocery delivery services proved popular nationwide. "Today nearly three million consumers order groceries and other essentials each month through Uber and we're just getting started, " Beri said. "By adding thousands of beloved grocers to our selection this year, we are fast-tracking our efforts to help Americans get everything they need from their favorite supermarket, delivered to their doorsteps." Uber will continue to add new locations to its grocery delivery service throughout this year in an expansion that will help it to compete more effectively with the likes of Amazon and Instacart. For a rundown of other grocery delivery services, check out this handy Digital Trends guide featuring apps that let you order from your phone in just a few taps.

Two of the country's biggest business groups are taking steps to increase the private sector's awareness of cybersecurity issues. The Business Council of Canada this week became an affiliate member of the Canadian Cyber Threat Exchange (CCTX), a not-for-profit threat sharing hub, after being a non-voting advisor to its board of directors since 2015. Meanwhile the Canadian Chamber of Commerce announced late last month that it's partnering with several tech companies on a campaign to raise cybersecurity awareness in the private sector and "propose solutions to government to empower Canada to lead the global cybersecurity future." For the past six years the Business Council, which represents many of the country's largest companies, has played a sideline role at the CCTX. The council helped create the exchange and has had a non-voting seat on its board as an advisor. Now it's taking a bigger role, becoming an affiliate member of the exchange. Affiliates don't pay annual fees, can't participate in the exchange's collaboration centre or have voting rights at meetings of members. But becoming a member "is a great opportunity for the council to elevate the issue of cybersecurity in public discourse, and also among decision-makers in Ottawa," Trevor Neiman, the council's director of policy and legal counsel, said in an interview. "This is an issue incredibly important to our members, incredibly important to Canadians." "It's incumbent on (businesses) to work with one another, to share information securely on potential threats and strategies," he said. "Businesses often have competitive forces that keep them from working collaboratively, but organizations like the CTTX can help them overcome those challenges by taking a non-sector approach that includes large and small businesses. "The Business Council strategy is to use its influence to show policy makers and businesses the successes we've achieved by information sharing, and try to encourage businesses to do their duty and collaborate as well." "The business community understands the importance of the issue because they're experiencing it first hand," Neiman said, "but unfortunately maybe policy makers in Ottawa, the broader public, sometimes they have difficulty understanding what a cyberattack means in practical terms. For a consumer it can mean extortion, it can mean identity fraud. Most of the infrastructure that gets attacked is owned by the private sector. The government doesn't always have insight into what's happening. Part of our goal as an advocacy organization, what we can bring to CCTX, is to elevate the discourse, draw attention to the importance to this issue to push for changes that will help better defend Canadians and Canadian businesses." When it was pointed out that the federal government has put a lot of money into the Canadian Centre for Cyber Security, which advises both the private and public sectors, Neiman acknowledged Ottawa's role. He cited with approval the government's work in creating the fledgling Cybersecurity Innovation Network, an effort to form links between post-secondary institutions and businesses to enhance cybersecurity research and skills development. More of this type of private-public sector collaboration is needed, he said. The exchange has about 180 members who pay annual fees based on the number of employees. Organizations can be full, associate or affiliate members. While full members have the ability to sit on the board and vote at member meetings, full and associate members participate in the private collaboration centre and get reports. For an extra fee they get threat intelligence data using the STIX and TAXII protocols. Jennifer Quaid, the exchange's chief operating officer, said the council's move "further cements our relationship with them… By going through all steps to be an affiliate member it shows their belief in the work we're doing, and a recognition that organizations of any size should participate in threat sharing and collaboration. That is one of the best forms of [cyber] defense. And it sends a message to their members that they [the council] take cybersecurity seriously." The Chamber of Commerce calls its new public campaign Cyber. Right. Now. It is supported by BlackBerry, Microsoft and Cisco Systems. "Investment in cybersecurity is essential to boosting the productivity and efficiency of the Canadian economy," says the chamber's campaign website. "With privacy and data protection critical in our modern economy where Canadians are frequently accessing digital services, the risks are meanwhile at an all-time high. Canadians deserve strong protections to ensure their personal data is safe." "Canadians should be proud that our country has a strong cybersecurity foundation in place, with a number of significant global companies calling Canada home. While the recently released 2021 federal budget did dedicate significant investments in cybersecurity to secure government IT infrastructure, it made no specific commitment to help Canadian businesses boost their cybersecurity measures. At the same time, our most direct competitors in the U. S., Israel, and U. K. are investing billions." The 2021 federal budget provided funding for SMEs to invest in digital technology, it adds. "This is a clear message that cybersecurity investments should go hand-in-hand with investment in IT modernization and other digital technologies." ITWorldcanada.com is the leading Canadian online resource for IT professionals working in medium to large enterprises. IT World Canada creates daily news content, produces a daily newsletter and features IT professionals who blog on topics of industry interest. © 2021 IT World Canada. All Rights Reserved.

Mini is celebrating 60 years of John Cooper Works performance cars and the racing family that has lent its name to the brand with a limited run of Anniversary Edition models, the company announced Friday. The Cooper family's involvement with Mini can be traced back to 1961 when racing pioneer and legend John Cooper had the brilliant idea that the classic Mini would be a lot more fun with more power and bigger brakes. He dubbed his creation the Mini Cooper, followed that up with the even more powerful Mini Cooper S and the rest is racing history. Another great John Cooper idea was the mid-engine chassis configuration that Formula 1 still uses today. Anniversary Edition models will be offered for the Cooper, the Cooper S and, of course, the 228-horsepower John Cooper Works variants of the current Mini Hardtop two-door. Global production will be limited to 740 examples, a nod to the number 74 worn during Mini's first racetrack victory. Likewise, the special edition will also wear the number 74 graphic on its hood, blending subtly into the British Racing Green or Midnight Black metallic paint. John Cooper Works models will also be available in a unique Rebel Green hue. All examples will also boast a contrasting white roof, hood stripes, mirror caps, door handles and light surrounds with glossy black trim for the remaining exterior accents. A sport suspension and 18-inch John Cooper Works Circuit Spoke two-tone wheels complete the exterior design. Inside, you'll find John Cooper Works sport seats and a cabin trimmed with a carbon black and anthracite theme. Cooper badges adorn the Nappa leather sport steering wheel, as well as the door sills and C-pillars. Peek into the driver's door frame to find a handwritten "1 of 740" plate and, on the dashboard, the signatures of John Cooper and his son Mike and grandson Charlie, both of whom continue the family's partnership with Mini and the JCW brand. Pricing and availability have not yet been announced.

Chantix, a prescription drug designed to help adults break their smoking habit, has been recalled by Pfizer, the company behind the product. A dozen lots of the medication have been recalled across the US over the potential presence of a nitrosamine impurity above the company's acceptable daily intake limit. The impurity that spurred this recall is called N-nitroso-varenicline; it is a nitrosamine that, when ingested in high quantities for a long period of time, could potentially lead to the development of cancer in some people. This nitrosamine, as with others like it, is commonly encountered in everything from cured meats to drinking water. For this reason, it's not feasible to entirely avoid the presence of this impurity in medication; rather, there are limits to how much can be found in medication, limiting the user's daily exposure to the substance. That's the reason for Pfizer's new Chantix recall — it says that a dozen lots of its smoking cessation product may have excessive amounts of the impurity. "There is no immediate risk to patients taking this medication," Pfizer explains in its press release, noting that for many people, the health risks that come with smoking tobacco cigarettes eclipses the possible risk of cancer from long-term exposure to the impurity. Users are advised to talk with their health care provider or pharmacy about getting a replacement. The recall involves select lots of Chantix in 0.5mg and 1mg strength tablets. Pfizer lists each product, as well as their tablet counts, expiration dates, lot numbers, NDCs, and packaging types in the recall notice. Consumers should compare their Chantix product to the items listed in the recall to determine whether they're impacted by this issue.

Are all black holes functioning the same, regardless of size? We tend to think of black holes as gargantuan, light-eating behemoths. But even supermassive black holes, the gravitational sinkholes that exist at the center of galaxies, come in an array of sizes. Take M87*, which lies at the center of the Messier 87 galaxy. It's about 6 billion times more massive than our sun. Or you could look at Sgr A*, which lies at the center of the Milky Way and is only ( only!) 4 million times more massive than the sun. Small, as far as supermassive black holes go. The incredible size of M87* was partly why it was such a good candidate for the Event Horizon Telescope to capture the world's first image of a black hole. That feat, achieved in 2017, was immediately hailed as a breakthrough in astrophysics when it was revealed to the world in 2019. The portrait was the crowning achievement of years of work using a handful of observatories around the world that essentially functioned as one, planet-size telescope. The breakthrough allowed scientists to see the shadow cast by Messier 87's dark heart. But that was just the beginning. Astrophysicists weren't going to stop at just one black hole. They then turned their attention toward another supermassive black hole, about 100 times smaller than M87*, lying at the center of the nearby galaxy known as Centaurus A. Using the same technique that captured M87*, astrophysicists have now been able to image a powerful jet of matter blasting away from Centaurus A's black hole in ultra-high resolution, revealing more about how these perplexing phenomena emerge. The details were published in the journal Nature Astronomy on Monday. "The primary goal of the EHT is to image black holes," says Michael Janssen, an astrophysicist at the Max Planck Institute for Radio Astronomy in Bonn, Germany, and lead author on the study. "But jets are naturally launched by the black holes that we are studying. So, in order to fully understand black holes, we also need to understand these jets and how they are produced." Cosmic jets are produced by many black holes -- including M87* -- and are essentially runaway freight trains of plasma hurled from a rapidly spinning black hole's accretion disk. "These narrow, focused beams of plasma carry away energy from small scales close to the black hole (whose size is less than that of our solar system) and deposit them into the surrounding environment on much larger scales," says James Miller-Jones, an astrophysicist at Curtin University in Australia and member of the International Centre for Radio Astronomy Research (ICRAR). Jets, Miller-Jones says, can affect the evolution of the galaxy and the galaxy cluster -- so astronomers are keen to understand them better. Janssen and colleagues are one such group of astronomers. They wanted to zoom in on the jets to see how they function close to the black hole. The EHT made it possible. The EHT consists of eight observatories from across the world and uses a technique known as Very Long Baseline Interferometry, or VLBI. Generally, Janssen notes, bigger telescopes provide sharper images -- but there's only so big you can build them. Instead of making one monolithic telescope, the EHT links telescopes from around the world virtually, providing a resolution equivalent to a single telescope "thousands of kilometers in size." With it, the team could focus in on the jet in Centaurus A and see it more sharply than ever before. It also allowed them to image the jet extremely close to the black hole. "We are able to study this jet with a sub-light-day resolution, which has never been achieved before," Janssen says. The EHT observations allow the team to see about 0.6 light-days away from the black hole -- which sounds tiny but it equivalent to about 2.5 times the distance between the sun and Pluto, a lazy 9.6 billion miles. Peering into Centaurus A's heart and comparing their observations with theoretical models, the team find the black hole's jet has brightened edges and looks strikingly similar to the one created by M87*. That's critical because it brings us back to our opening question: Are all black holes functioning the same, regardless of size? The Centaurus A jet suggests this could be the case. That is important for two reasons: it's consistent with Albert Einstein's theory of General Relativity, and it is "vindication that the fundamental properties of jets depend are dependent on the mass of the black hole that launches them," Miller-Jones says. He adds that this scaling might then hold for much, much smaller black holes, with masses only 10 to 100 times that of the sun. We can't prove these little black holes because they are too small -- but by studying their monstrous cousins, we're unlocking some of the mysteries of the universe's most enigmatic giants.

As the Defense Department prepares to solicit bids for cloud-computing work that could yield billions of dollars for Amazon, members of Congress are raising new questions about the company's efforts to win a $10 billion contract during the Trump administration. Previously unreleased emails show that Pentagon officials in 2017 and 2018 lavished praise on several of the tech executives whose companies expressed interest in the original contract, especially Amazon, while concerns about the company's access appear to have been glossed over, according to the emails, other documents and interviews. Two Republican lawmakers who have pushed to rein in the dominance of Amazon and other tech companies in consumer markets are seizing on the emails as evidence that Amazon unfairly used its influence in competing for taxpayer-funded contracts. Representative Ken Buck of Colorado and Senator Mike Lee of Utah called for Amazon to testify under oath about "whether it tried to improperly influence the largest federal contract in history," the $10 billion project called the Joint Enterprise Defense Infrastructure, or JEDI, which would move the Pentagon's computer networks into the cloud. Amazon did not respond to requests for comment. Whatever clout Amazon had in the Trump-era Pentagon had limited effect. And the company also had a very high-level antagonist: President Donald J. Trump, who while in office regularly assailed Amazon's chief executive at the time, Jeff Bezos, the owner of The Washington Post. Amazon ultimately lost the JEDI contract, which was awarded to Microsoft in 2019, igniting questions about whether Mr. Trump's hostility to Amazon played a role in the outcome. But, in a victory for Amazon, the Pentagon canceled the contract this month amid a contentious legal battle over the award among Amazon, Microsoft and other tech companies. The Defense Department immediately announced that it was starting a revised cloud program that could yield contracts for Amazon, Microsoft and possibly other firms, setting off what is expected to be an intense lobbying fight. The newly released emails and interviews with people familiar with the described events provide a glimpse into the evolving relationship between the Defense Department and the big technology companies when the Pentagon is increasingly shifting its focus from planes, tanks and other hardware to software and initiatives involving artificial intelligence and machine learning. They show how in the months leading up to the JEDI fight, top Pentagon officials and Silicon Valley executives engaged in an admiring courtship that led to high-level access for some of the firms that would later express interest in the contract. The tech executives used the access to urge Jim Mattis, Mr. Trump's first defense secretary, to adopt cloud-based technology and, in at least one case, to promote their own company's technology. During a trip to the West Coast in the summer of 2017 to meet with executives from Apple, Amazon and Google, Mr. Mattis grew uncomfortable when he was subjected to a demonstration of Amazon's cloud-computing products at the company's Seattle headquarters during what he expected would be a more general discussion of cloud technology, according to documents and a former senior Pentagon official who is familiar with the meeting. The former official said the demonstration was attended by Mr. Bezos, with whom Mr. Mattis had just met one on one, and a number of his lieutenants, and was led by an executive in charge of selling products from Amazon Web Services, or AWS, to governments. Briefing materials prepared for Mr. Mattis before the meeting stated that "it will not be a sales pitch," with "not" underlined for emphasis. But immediately after the meeting, an aide to Mr. Mattis wrote in an email to another Pentagon official that the session "seemed to morph into an AWS sales pitch." Mr. Mattis "was nice and gracious but I didn't get a good vibe out of it," the aide wrote, adding that the one-on-one session preceding the demonstration with Mr. Bezos "seemed to go very well" and that the Amazon founder and the defense secretary "did seem to click on a personal level." The competition for the JEDI contract quickly became bogged down in bitter squabbling. IBM protested the request for proposal, suggesting it favored Amazon, while Oracle alleged that Pentagon officials had conflicts of interest related to Amazon. When the contract went to Microsoft instead, Amazon sued to block it, arguing the Trump administration had interfered in the contracting process because of Mr. Trump's enmity toward Mr. Bezos. An investigation by the Defense Department's inspector general dismissed the most serious allegations about Amazon and Pentagon officials improperly tilting the contracting process to the company. In a report last year, the inspector general concluded that the outcome of the JEDI contract had not been affected by either Mr. Trump's attacks on Amazon or the connections between the company and the Defense Department. But the report omitted the expressions of concern about the "sales pitch" demonstration for Mr. Mattis at Amazon headquarters, as well as language from an email exchange in which a Pentagon official told two close advisers to Mr. Mattis that the defense secretary's chief of staff "defers" to them about whether to accept a request from Amazon for a meeting at the Pentagon between Mr. Bezos and Mr. Mattis. One of the close advisers, Sally Donnelly, responded that Mr. Bezos "is the genius of our age, so why not." Ms. Donnelly had worked in the Defense Department during the Obama administration before starting, in 2012, a consulting firm, where her clients included Amazon. That meeting does not appear to have taken place, and Ms. Donnelly later testified to the inspector general that she was being "flippant" and that Mr. Mattis's chief of staff — not Ms. Donnelly — decided which meetings to take. But less than two days after her email calling Mr. Bezos a genius, Ms. Donnelly followed up with a list of seven reasons Mr. Mattis should meet with him. It included that Amazon had hired "many" former U. S. government intelligence experts, that its cloud security "was so convincing" to the Central Intelligence Agency "that the agency two years ago took the surprising step of migrating the bulk of its secure work to Amazon," and that Mr. Bezos' ownership of The Washington Post gave him "influence beyond the business world." The inspector general's office did not answer questions about the omissions of specific lines from the emails, or whether those omissions left an incomplete picture of the interactions between the Pentagon and Amazon. "Our JEDI Cloud Procurement report speaks for itself — we stand by our findings and conclusions," Dwrena K. Allen, a spokeswoman for the inspector general, said in a statement. Michael N. Levy, a lawyer for Ms. Donnelly, said in a statement that she "always adhered to all ethical and legal obligations and acted in the best interest of the national security of the United States." Her efforts to broker meetings for Mr. Mattis and other tech executives were "part of the Department of Defense's critical efforts to transform in the digital age," Mr. Levy said. The emails — which date from 2017 and 2018 — were released in response to a Freedom of Information Act lawsuit brought by a former Defense Department inspector general against the department and its inspector general. The events described in them predate the formal Pentagon request for bids on the JEDI contract. The emails show Mr. Mattis's aides also lavishing praise on the chief executives of other companies. Ms. Donnelly called Satya Nadella, the chief executive of Microsoft, "one of the sector's 'thought leaders' and one of the country's most prominent Indian Americans," and indicated it was important for Mr. Mattis to meet with Mr. Nadella to demonstrate impartiality. Another aide, whose name is redacted in the emails, wrote that Milo Medin, a Google executive with whom Mr. Mattis met during his 2017 trip to the West Coast, was "great." Mr. Mattis's meeting with Tim Cook of Apple was "also solid," the aide wrote, noting that the two men "seemed to click personally, Cook said he's eager to help however he can (and seemed to mean it)." The aide concluded that "one positive note of the trip is that everyone" at the various companies "seemed to convey a sincere 'patriotic' tune. I think that might have surprised the Boss a bit." A month after the trip, the Pentagon issued a memo titled "Accelerating Enterprise Cloud Adoption." Mr. Buck, who worked on a bipartisan package of bills that passed the Judiciary Committee last month and are meant to weaken the dominance of Big Tech, joined with Mr. Lee in sending a letter to Mr. Bezos in May suggesting that Amazon tried "to monopolize one or more markets relating to government and/or commercial cloud computing services by improperly influencing the Joint Enterprise Defense Infrastructure procurement process." They called on the Justice Department to investigate whether Amazon "may have violated federal conflict of interest and antitrust laws." And they accused the Defense Department's inspector general of glossing over improprieties related to Amazon's bid for the JEDI contract.

POCO F3 GT India launch is scheduled for July 23rd and quite a good deal about the phone is already known, thanks to teasers from the company. Now, ahead of the launch, the handset has been listed on Flipkart via a dedicated micro-site. While confirming the POCO F3 GT online availability, the listing gives us a closer look at some of the specifications, such as the cameras, battery capacity, audio capabilities, design and much more. The Flipkart listing all but confirms the POCO F3 GT will indeed come as a rebrand of the Redmi K40 Game Enhanced Edition. Firstly, the Flipkart listing shows the front design of the POCO F3 GT. It has a centre-positioned punch-hole cutout for the selfie snapper, narrow bezels and slightly curved edges. The volume rocker and power button are on the right. Additionally, the phone seems to have multiple buttons, which isn't surprising considering the POCO F3 GT is touted to be a gaming-centric phone. Also, the phone may have a slider button with two options: Fun Mode and Mad Mode, which probably is the gaming mode. As confirmed earlier, the POCO F3 GT will have 3-level bevels,22-step engraved back panel, an aluminium alloy frame, and is 8.3mm thick. The phone will come in Gunmetal Silver colour and be equipped with Dolby Atmos, Hi-Res audio and Hi-Res audio wireless. As for the cameras, the POCO F3 GT will have triple cameras, with a 64MP primary sensor, an 8MP ultra-wide-angle lens and a 2MP macro mode. The company says the POCO F3 GT will have ED (Extra-low dispersion) optical hybrid-glass for clearer and crisper shots. Lastly, A 5,065mAh battery is said to fuel the phone. POCO F3 GT is expected to sport a 6.67-inch AMOLED display with a 120Hz refresh rate,480Hz touch sampling rate, HDR10+, and punch-hole cutout for the selfie snapper. The phone is confirmed to be powered by the MediaTek Dimensity 1200 SoC paired with up to 12GB RAM and 256GB storage that is further expandable via a microSD card. It runs on Android 11-based MIUI 12 custom skin. It has a 16MP snapper on the front for selfies and video chats and a side-mounted fingerprint sensor for security. Connectivity features include 5G,4G LTE, Wi-Fi 6, Bluetooth 5.1, GPS, and USB Type-C for charging and data transfer. Also read: POCO F3 GT price in India tipped ahead of July 23rd launch POCO F3 GT is said to be priced at either Rs 28,999 or Rs 29,999 for 8GB/128GB, while the 12GB/256GB model could be priced at Rs 31,999 or Rs 32,999. However, the actual prices could be different.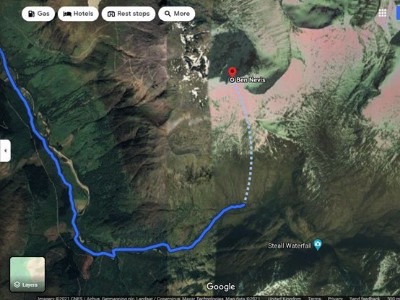 Google needs to fix a serious Google Maps problem that came to light in recent days. While Maps is one of the best tools for navigating busy cities, you should think twice before following its instructions on your next hiking excursion. Reports have detailed a couple of cases in Scotland where Google Maps offered potentially fatal hiking routes to users relying on the popular navigation app to guide them. Google has already made changes to the Google Maps hiking experience for those locations and is analyzing the situation further. On Thursday, a report in Mountaineering Scotland said that experts advise people against following potentially fatal online routes on Britain's highest mountain. That's the Ben Navis peak that rises 4,500 feet above sea level. The report said the John Muir Trust is concerned with the number of people using Google Maps for hiking. Google Maps' directions might direct users to the car park nearest the summit. It would then indicate a route that experts describe as "highly dangerous, even for experienced climbers." "The problem is that Google Maps directs some visitors to the Upper Falls carpark, presumably because it is the closest carpark to the summit," John Muir Trust's Nevis Conservation Officer Nathan Berrie said in a statement. "But this is NOT the correct route, and we often come across groups of inexperienced walkers heading towards Steall Falls or up the south slopes of Ben Nevis believing it is the route to the summit." The dotted line in the image above looks like a hiking route to the summit. Following it could have disastrous consequences. Even experienced hikers might have problems with the route. "The line goes through very steep, rocky, and pathless terrain where even in good visibility it would be challenging to find a safe line," Heather Morning, Mountaineering Scotland's Mountain Safety Adviser, said. "Add in low cloud and rain, and the suggested Google line is potentially fatal." It's not just Ben Nevis. For hiking An Teallach with Google Maps, "a 'walking' route was input into the search engine, and the line offered would take people over a cliff." Mountaineering Scotland and John Muir Trust have appealed to Google to consult with them so the life-threatening information is removed. The Mountaineering Scotland report says that Google met their appeals with silence. The John Muir Trust posted signs in the Ben Nevis area for inexperienced hikers, The New York Times reports. But people often ignore them. It's unclear whether similar issues might affect other mountains. The Times offers a similar example from New Hampshire, where mountain rescuers have saved many people who relied on their phones to navigate the mountains. The report doesn't cite Google Maps specifically in the New Hampshire example. On Friday, Google told CNN that it was investigating the hiking complaints: On Saturday, Google told Yahoo that it investigated the Google Maps issue for hiking Ben Navis: Google also said that the dotted line to the Ben Navis summit indicates the distance to the top. It's not a walkable trail: The company said that Google Maps would direct hiking parties to the mountain's visitor center instead of the parking lot. It is also reviewing other routes near Ben Navis. It's one thing to use these apps on public roads. It's quite different to rely on them in the wilderness. Instead of Google Maps and other navigation apps, hikers should rely on paper maps from trusted sources. They should bring compasses when out in the wild and proper gear.

Telus last week announced the launch of its new managed cloud security service built on global cybersecurity firm Palo Alto Networks ' Prisma Access technology to help Canadian organizations securely access data and applications from anywhere. Global expansion, cloud computing, and mobile/remote workforces are changing the ways organizations implement and deploy applications. Designed to prevent successful cyberattacks, Prisma Access delivers a secure access service edge (SASE) that provides globally distributed networking and security to business users and applications. The new managed cloud security service includes firewall services, threat prevention, malware prevention, URL filtering, SSL decryption, and application-based policies, to ensure network security and protection. In addition, it enables SASE for customers by connecting with Telus SD-WAN services. "We're delighted to collaborate with TELUS, which has a substantial role in providing innovative, reliable, and secure connectivity to their customers across the globe. By leveraging Prisma Access, TELUS provides a comprehensive security service through a single, integrated, cloud-delivered platform that keeps TELUS customers secure, no matter where they do business and without any compromise of performance or user experience," said Emma Carpenter, vice-president of Global Service Providers, Palo Alto Networks, in a July 15 press release. Businesses opting for the service will be able to define custom security policies and the cloud-hosted solution will ensure these policies are consistently enforced across the entire organization, regardless of the users' location or the applications being accessed, creating a consistent security posture. All traffic communicating with the Internet, the cloud, or between branches will be inspected and filtered on the basis of these security policies, explains Telus. ITWorldcanada.com is the leading Canadian online resource for IT professionals working in medium to large enterprises. IT World Canada creates daily news content, produces a daily newsletter and features IT professionals who blog on topics of industry interest. © 2021 IT World Canada. All Rights Reserved.

Epic Games is about to launch what will likely be its biggest real-life Fortnite promotion thus far: a fully functional taco pop-up shop. The store, which will only be open and operational for a limited time, is slated for Los Angeles, California, where residents and visitors alike will be able to enjoy a taco while pretending they're in the Fortnite universe. The actual, physical Fortnite taco shop will be a pop-up destination in LA opened in partnership with Lebron James, according to LA Eater. The destination will be called El Rey's Taco Tuesday and it'll only be open for three days starting tomorrow. Visitors can expect to see Fortnite -themed items in the pop-up restaurant (food truck? it's unclear), but the good news is that the food will be free. The event seems to be an extension of Epic Games' current Lebron x Fortnite tie-in; players can grab a skin based on the Lakers' basketball player in the game's Item Shop now. The El Rey's Taco Tuesday pop-up destination will be available at 8175 Melrose Avenue in Los Angeles starting at 1PM tomorrow, July 20, and remaining from 10AM to 8AM through Thursday. It's unclear where the tacos are coming from — whether they're prepared on-site or elsewhere. However, given the combination of free, Fortnite, and limited duration, visitors can likely expect long lines. As we've come to expect, there's a leak involving the taco event and it includes an image of a promotional menu. We see the iconic taco from Fortnite, as well as a hashtag referring to Lebron James' availability in the battle royale game, plus dates and times for getting your own taco.

Summer is the best time to realize our fitness goals and set new ones, and that's never been easier than with the Fitbit deals available right now. In fact, Best Buy is offering some incredible opportunities to up your health and fitness score with great deals on Fitbits. For a limited time, you can score $30 off the Fitbit Charge 4; at the same time, you can save $70 on a Fitbit sense. These are great deals that can not only save you cash but also help keep you fit and healthy, so don't let them leave you in the dust. The Fitbit Charge 4 is a top-tier fitness tracker for your everyday athlete or serious fitness enthusiast who's looking for a tracker that also has some good smart features, impressive battery life, and GPS. The Fitbit Charge 4 has a subtle, clean design, with a haptic button on its side — making it extra easy to control smart features like handling notifications from your smartphone. And the fitness tracking capabilities are endless, including HIIT workouts, circuit training, spinning, weight workouts, and even golf. For swimmers, it's water-resistant up to 50 meters. And the GPS helps in a myriad of ways, providing info on distance, pace, speed, heart rate, and more. This model's GPS tracker proved even more accurate than Apple Watch's. Possibly the best part is that the battery life is amazing. Fitbit has made the battery a priority here, and depending on how much you use the GPS features, your Fitbit will have juice for an entire week on a single charge. When our reviewers looked at the Fitbit Versa 3 and Fitbit Sense, they noted the overall superiority of the Sense but honed in on its health features, especially the Sense's ability to monitor EDA, ECG, and skin temperature (not to mention the free six-month Fitbit Premium trial, which ups potential fitness benefits exponentially). You'll also love the built-in voice assistant, which allows you to use Google Assistant or Alexa to get news and weather, set reminders, or coordinate with your smart home. If you have your phone with you, you can also make calls from your wrist, which can be hugely helpful for those of us with busy schedules. Yet this is a smartwatch ultimately geared towards helping you monitor, maintain, and achieve better health. While the Fitbit Sense can track many activities that your average fitness tracker or smartwatch can, there are few other smartwatches that can so accurately measure things like skin temperature, ECG, and electrodermal activity (EDA), helping you scan your stress levels, and stay relaxed, rested, and productive. Want a smartwatch that goes further than health and fitness tracking? Check out our roundup of the best smartwatch deals below.

The combination of a housing shortage, the COVID-19 pandemic and historically low interest rates has created ideal conditions for homeowners to refinance their mortgages in many parts of the US. And beginning Aug.1, the refi deals might get even sweeter. Mortgage giants Fannie Mae and Freddie Mac have said they will drop the Adverse Market Refinance Fee for all refinanced mortgages starting next month. The refinance fee translated to a charge of 0.5% on refinanced loans, or roughly $500 for every $100,000 borrowed. The government fee was added in December 2020 to allow Fannie and Freddie to recoup some of the losses the government-backed lenders were expecting to incur during the COVID-19 pandemic. In most cases, lenders passed this fee on to borrowers, which could add thousands of dollars to a refinancing. The move was seen as a way to counterbalance lenders' losses after the CARES Act placed a federal ban on foreclosures and provided homeowners with the option of pausing their mortgage payments. Though it's not clear that the US economy is on sure footing yet -- inflation spikes have worried some economists -- elimination of this fee is good news for homeowners looking to refinance. From April to July 2020, when the pandemic was ramping up, approximately 5% of Fannie and Freddie borrowers were enrolled in mortgage forbearance programs. That has since fallen to 2%, according to FHFA data. The agency said the success of its COVID-19 policies reduced the impact of the pandemic on Fannie and Freddie loans, warranting an early end to the fee so that lenders may pass the savings on to borrowers. "The COVID-19 pandemic financially exacerbated America's affordable housing crisis. Eliminating the Adverse Market Refinance Fee will help families take advantage of the low-rate environment to save more money," acting Federal Housing Finance Agency Director Sandra L. Thompson said in a press release. The FHFA was created following the 2008 housing crisis, and the agency acts as conservator of Fannie and Freddie mortgages. Some refinance loans were already exempt from the fee, including homes worth $125,000 or less, homes refinanced through Fannie Mae's Home Ready or Freddie Mac's Home Possible programs, and government-backed mortgages, including FHA, VA and USDA loans. Jumbo mortgages between $510,400 and $765,000 in some regions were also exempt. Refinance rates continue to fall in July, with the exception of 10-year fixed loans. The FHFA said it would continue to monitor the housing finance system and make adjustments as necessary.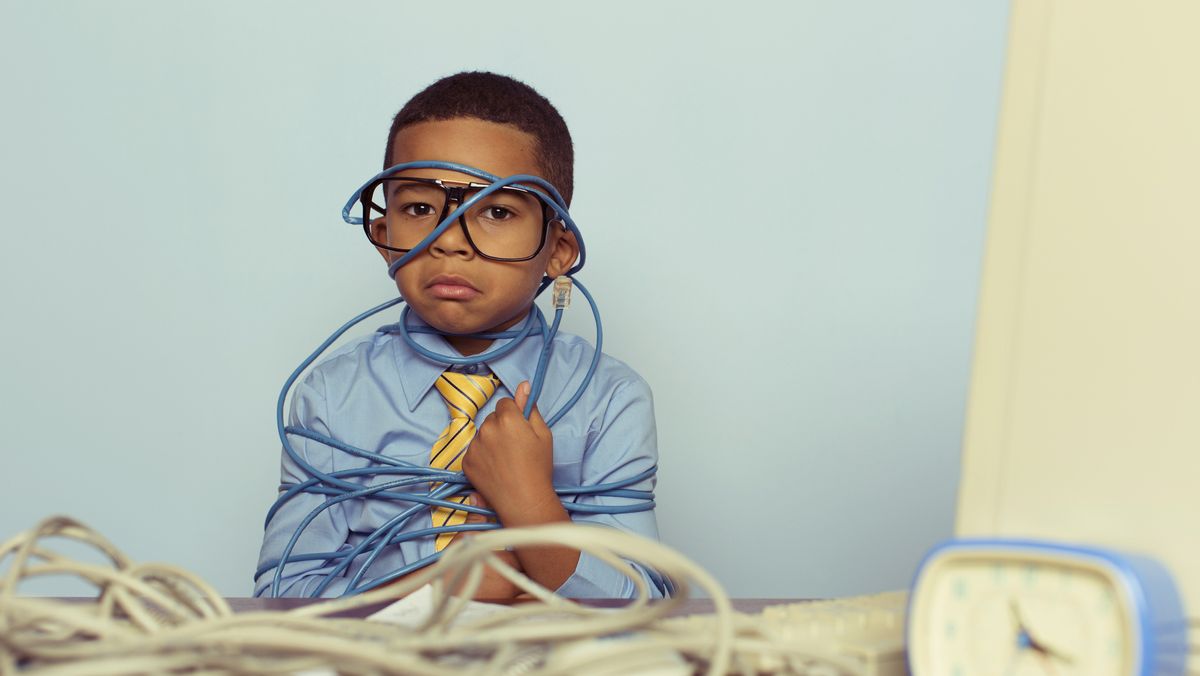 Internet outages are an unfortunate fact of life, and they can be crippling to your daily life, especially for those relying on their NBN plans in order to work from home. Thankfully, there's a number of steps you can take to identify and rectify the issue, getting you back online in your time of need. The first thing to do when your internet fails you is it to check if this outage is isolated to just your household. There are plenty of methods of checking this, including dedicated status pages on the provider's own site, but a third-party option may be the best port of call. And of course, if you main internet connection is down, you'll need to use a device with its own connection, such as your phone, to visit those status pages. For the independent option, we suggest trying Down Detector, a global service run by Ookla (of Speedtest fame) with an Australia-specific domain that has pages set up for each of Australia's major internet service providers. In an example of the usefulness of a third-party service like this: when Optus customers recently experienced outages across all of Australia, the telco's own status page was also down, while Down Detector was able to report on the outage live. This service offers an amalgamation of data, including a graph of outage reports over the last 24 hours, stats on the most reported problems, an outage map, and the ability for customers to write in and report outages themselves. To check individual providers, we've linked some of the more popular telcos' dedicated pages below: If you've been able to verify that your provider doesn't have any known outages or issues, then it's time to take a look at your own setup, in particular, your modem router. While it's become a bit of trope these days, 'turning it off and on again' is still a surprisingly successful strategy when it comes to tech. We suggest powering down your modem, unplugging its power cable, and leaving it off five minutes before reconnecting and powering it on again. This 'power cycle' could lead to your router re-establishing a connection that it has previously lost. If that isn't successful, the next step is to contact your service provider and make sure they report a working connection on their end. In situations where your connection is indeed down, some NBN providers offer a 4G backup service to tide you over while a technician resolves the issue, either as a standard inclusion or paid extra. These services are currently offered by Telstra, Optus, Tangerine and Vodafone, and we've linked their NBN 50 plans below: Unless you're in the unfortunate situation where both your internet and phone provider's services are down, you should be able to use your mobile's hotspot function to save you in a pinch. Both iOS and Android phones should have a hotspot or tethering setting in their quick menu, accessed by swiping down from the top of the screen. If you're on an iPhone and don't see this option, navigate to Settings > Mobile > Personal Hotspot and activate it from there, and the same goes for Android – Settings > Network and Internet > Hotspot and Tethering. Enabling this setting creates a Wi-Fi signal from your phone, using its 4G or 5G network to push internet connectivity through to any device that connects to it. In some cases, these connections can even be faster than your home internet! It's worth paying attention to how much remaining data your phone plan has for the month when using this method – while NBN plans often have unlimited or high capacity data caps, mobile plans tend to have far lower limits. If all else has failed, and your situation permits, then it's worth tracking down a local cafe, library or similar institution that offers public Wi-Fi. It's not ideal but if your situation is critical, it can be enough to get you by.

OnePlus Nord 2 5G is scheduled to launch on Thursday, i.e. July 22nd, but ahead of the official unveiling, the red colour variant of the upcoming smartphone has leaked online. Well-known tipster Evan Blass (aka @evleaks) has shared a new render of the upcoming mid-range smartphone from OnePlus, which shows a similar design to the renders we exclusively shared earlier, but notably, it reveals that the handset will also be offered in red colour. To recall, the OnePlus 7 was the last phone from the brand that was offered in red colour. The new leak adds to the existing lineup of OnePlus Nord 2 colours that have already been leaked earlier. As of now, the OnePlus phone is expected to come in Gray Sierra, Green Woods, Blue Haze, and Red (we will have to wait for the brand's fancy name for this variant) colours. OnePlus Nord 2 has been tipped to come with a 6.43-inch FHD+ AMOLED display with a 90Hz refresh rate. The display panel is expected to be in a 20:9 aspect ratio and offer a screen resolution of 2400×1080 pixels and 410 PPI pixel density. The handset will be fuelled by the MediaTek Dimensity 1200 SoC, paired with up to 12GB RAM and 256GB of built-in storage. Moving on to the camera department, the OnePlus Nord is said to pack a triple camera setup at the back, consisting of a 50MP Sony IMX766 primary sensor, an 8MP secondary lens, and a 2MP sensor. For selfies and video-calling, the OnePlus Nord 2 will reportedly come with a 32MP sensor. The handset will pack a 4,500mAh battery with a 65W fast-charging support.

Triggered by the 2015-16 El Niño, extreme drought and associated mega-wildfires caused the death of around 2.5 billion trees and plants and emitted 495 million tonnes of CO 2 from an area that makes up just 1.2 per cent of the entire Brazilian Amazon rainforest, and 1 per cent of the whole biome. The stark findings, discovered by an international team of scientists working for more than eight years on a long-term study in the Amazon before, during and after the El Niño, have significant implications for global efforts to control the atmospheric carbon balance. In normal circumstances, because of high moisture levels, the Amazon rainforest does not burn. However, extreme drought makes the forest temporarily flammable. Fires started by farmers can escape their land and trigger forest fires. According to climate predictions, extreme droughts will become more common and, until now, the long-term effects of drought and fires on the Amazon rainforest, and particularly within forests disturbed by people through activities such as selective or illegal logging, were largely unknown. Examining the Amazonian epicentre of the El Niño -- Brazil's Lower Tapajós, an eastern Amazonia area around twice the size of Belgium -- the research team, led by scientists from Lancaster University, the University of Oxford, and The Brazilian Agricultural Research Corporation found the damage lasts for multiple years. The study revealed that trees and plants in drought-affected forests, as well as burned forests, continued to die at a rate above the norm for up to three years after the El Niño drought -- releasing more CO 2.into the atmosphere. The total carbon emissions from the drought and fires in the Lower Tapajós region alone were higher than a whole year's deforestation within the entire Amazon. And, as a result of the drought and fires, the region released as much over a three-year period as some of the world's worst polluting countries' yearly carbon emissions -- exceeding the emissions of developed countries such as the UK and Australia. After three years, only around a third (37%) of the emissions were re-absorbed by plant growth in the forest. This shows that the Amazon's vital function as a carbon sink can be hampered for years following these drought events. Dr Erika Berenguer, lead author of the report from Lancaster University and the University of Oxford, said: "Our results highlight the enormously damaging and long-lasting effects fires can cause in Amazonian forests, an ecosystem that did not co-evolve with fires as a regular pressure." The scientists gathered data by regularly revisiting 21 plots across a mixture of primary forest, secondary re-growing forest and forests where people have selectively logged. The results from these plots were then extrapolated to the region. Although previous research has shown human-disturbed forests are more susceptible to fires, it was unknown if there was any difference in the vulnerability and resilience of trees and plants in these forests when drought and fires happen. The study showed that while many trees died in primary forest affected by drought, the loss of trees was much worse in secondary and other human-disturbed forests. The researchers found that trees and plants with lower wood density and thinner barks were more prone to dying from the drought and fires. These smaller trees are more common in human-disturbed forests. The researchers estimate that around 447 million large trees (greater than 10cm Diameter at Breast Height) died, and around 2.5 billion smaller trees (less than 10cm DBH) died across the Lower Tapajós region. The researchers also compared the effect on different forest types from drought alone, as well as the combined stresses of drought and fire. Tree and plant mortality was higher in secondary forests from drought alone when compared with primary forests. Impact from drought was not higher in human-modified forests, but was significantly greater in those human-modified forests that experienced a combination of drought and fire. Carbon emissions from those forests burned by wildfires were almost six times higher than forests affected by drought alone. These findings highlight how interference by people can make the Amazon forests more vulnerable and underline the need to reduce illegal logging and other large-scale human disturbances of forests in the Amazon, as well as investments in fire-fighting capabilities in the Amazon. Professor Jos Barlow of Lancaster University and the Universidade Federal de Lavras, and Principal Investigator of the research, said: "The results highlight the need for action across different scales. Internationally, we need action to tackle climate change, which is making extreme droughts and fires more likely. At the local level, forests will suffer fewer negative consequences from fires if they are protected from degradation."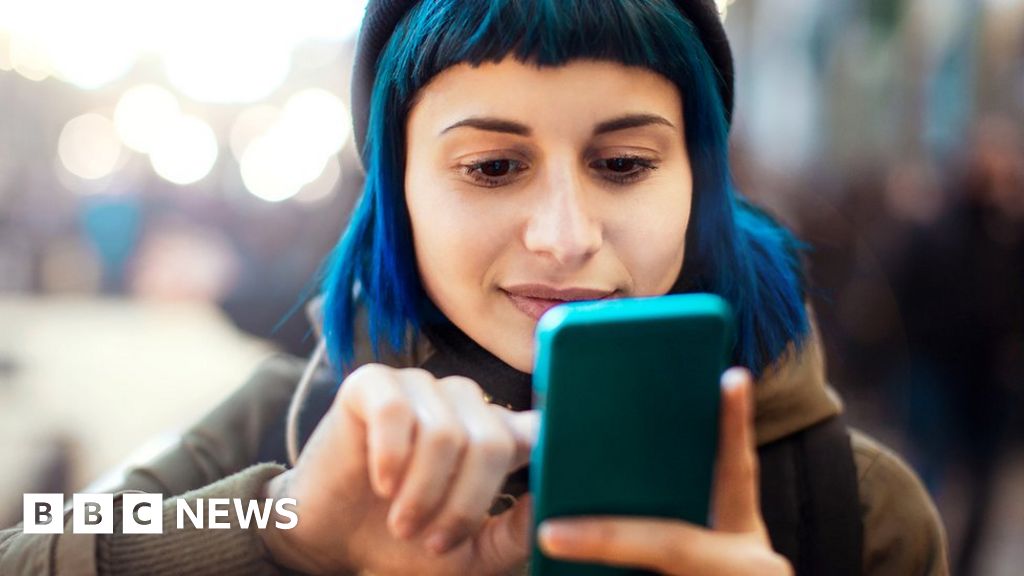 The pandemic has ushered in a new era for tech, from Zooms and pings to e-scooters and online shopping. Back in April 2020, Microsoft's Brad Smith said two years of digital transformation had taken place in just two months. So with Covid restrictions easing across England, will any of the innovations stick? Lisa Forte, from Red Goat Cyber Security, says there has been an "element of desensitisation" as formerly risky online behaviour, like scanning unknown QR codes or clicking on seemingly innocent links in text messages, has become the norm. This has made people more susceptible to malicious attacks, as Lisa says: "It's been a good year for hackers. "We're now used to using tech in this haphazard way. We've just had the longest time in history where it has been practically mandated." Lisa says she was checking in with the NHS Covid-19 app at a south-west England restaurant recently, and noticed the QR code's web address wanted to direct her smartphone to a Russian domain, ending .ru. She alerted the venue, which had no idea how it had got there and removed it. "Someone had put that up, maybe for a joke, maybe not - but it was obviously not a genuine site," she said. "As long as there is uncertainty in an environment, then it's ripe for attack. We've unlocked, but the uncertainty is still there. And so there will still be people exploiting it." Public transport is here to stay - but now with more apps to enable travellers to better plan their journeys, says Prof Jillian Anable, chair of transport and energy at University of Leeds. She says despite how it may have appeared, there is no data currently pointing to a boom in individual modes of transport like e-scooters, bikes and cars. There was an increase in cycling during the first England lockdown. When the weather was good, there was less traffic on the roads and people were bored - but it has not significantly sustained itself so far, according to her data. "Generally we found that people who worked from home, mostly didn't stop using their cars." Conversely,60% of people who used buses throughout the pandemic did so because they had no other choice, she said. However, as more people look to travel less to work, we may see a bigger shift towards electric cars for smaller, more local journeys, and more households running one car rather than two. "On average, at least half of travel is for leisure and shopping. In the short term there will probably be more day trips, and staycations, so it is a possibility that the total mileage we do may increase in the next year or two," she adds. Analyst George Jijiashvili, from the firm Omdia, says the pandemic-induced video gaming craze is unlikely to be sustained - but it's definitely not game-over for the industry as people gain more leisure time options. "There will be an initial decline in growth but overall we think the games market will continue to grow, because through this pandemic period a lot of people who got into gaming will continue to enjoy it as a pastime," he said. George also predicts that there will be increased demand for handheld games consoles like the Nintendo Switch and the recently-announced Steam Deck from Valve, with commuters wanting to play on their journeys, as more return to workplaces. E-sports fans will be keen to return to stadium-based events once they are back on. He also thinks the return of physical events like E3 and GamesCon will give the industry a shot in the arm. "This year's E3 was mediocre," he says, "One of the many things holding back announcements was the lack of an in-person event. They are vital for smaller developers in particular - they use them to find new partners and publishers." Ben Wood, chief analyst at CCS insight, thinks the so-called Zoom boom - the era of video calls - is here to stay. "For many people, the shift to video communications is now permanent," he says. "What would have been a phone call is now likely to be a video call and I expect to see this form of communication being used far more widely when people are out and about, not just stuck at home or in a fixed location." Ben also thinks a combination of physical and digital meetings will become the new normal. He is, however, concerned that the current "pingdemic" - people getting "pinged" by the NHS Covid-19 app because of close contact with a positive case, may make them more wary about using their handsets. "It could reignite the debate about much information mobile phones are able to capture about our daily lives," he said. Boris Johnson also questioned whether the NHS would be overwhelmed, his former aide tells the BBC. Have you been getting these songs wrong? What happens to your body in extreme heat? © 2021 BBC. The BBC is not responsible for the content of external sites. Read about our approach to external linking.

has now officially launched the latest in its lineup of earbuds, dubbed Nokia Noise Cancelling Earbuds, in the US. The new buds pack a load of great features, starting with up to 25-hours of battery life including the carry and charge case. That's 5-hours of charge on a single charge too. Meaning that users can go for longer than average between charges despite including active noise cancelling (ANC). The feature, for these buds, cancels out external audio on par with commercial ear protectors, in fact. With cancellation of up to 25dB of sound. But these Nokia-branded earbuds aren't just about bringing the company's brand of active noise cancelling to the US either. They also offer an ambient mode that Nokia dubs "Transparency Mode" at the tap of an earbud. So users can also effectively let environmental audio pass-through, whether for situational awareness or conversation. Now, gauging the audio quality of earbuds without a full review can prove futile. But Nokia also says that it's utilized larger 13mm drivers for "studio-level" sound with these. That's larger than the standard size used by most earbud OEMs by 2mm. And provides for better bass and clarity. In fact, Nokia says that they'll be the perfect audio accessory for audiophile users and that audio isn't only meant for dry environments. Nokia Noise Cancelling Earbuds are also shipped with an IPX5 rating. So heavy rain and drops into puddles won't be the end of these earbuds either. All of that, conversely, is setting side a few extra features that are included with these earbuds. Such as on-bud access to AI voice assistants. Nokia includes that for answering the phone, pausing and skipping tracks, and more. Well beyond the included but somewhat standard touch controls on these earbuds. In terms of pricing and availability, Nokia says the new Nokia Noise Cancelling Earbuds will be sold via the company directly. And they'll be available in two colors, including Polar Sea blue and Charcoal gray. In either case, the buds will set buyers back a bit more than some products. The company has set the price to start at $149.99.



Total 88 articles.
Version: 9.55.35971-219432. Input files: 1, items detected: 155, scanned: 155, accumulated: 88, inserted: 88, exclude filters: 0, include filters: 0, empty media: 10, filtered media: 4, duplicated media: 4, not matched limits: 22, passed http check: 0, not passed http check: 0, http check errors: 0, skipped: {total: 67, by unique value: 0, by limits: 21, by similarity: 41, by unicity: 7, by dates: 0, by classifier: 0, by blacklist: 13, by mandatory tag: 0, from input files: 0}, bad dates: 0, similar from same domain: 36, unique Ids: 1696, unchangeble patterns: 660, words comparisons: 1387505/74628, python: 2.7.13 (default, Sep 26 2018, 18:42:22) [GCC 6.3.0 20170516], dynamic containers: {u'nlpu.stemWordsBackHash': -1, u'nlpu.languagesMap': -1, u'nlpu.languagesCache': -1, u'bcla.similarCache': -1, u'bcla.tagsClassificationPopWordsData': -1, u'nlpu.stopWordsCache': -1, u'nlpu.stemWordsBackHashFreqs': -1, u'bcla.autoWeightedWords': -1, u'nlpu.stopWords': -1, u'bcla.tagsSimilarityPopWordsData': -1, u'nlpu.synonimsReplacedCache': -1, u'nlpu.stemWordsBackHashFreqsStemmed': -1, u'bcla.synonyms': -1, u'nlpu.posHash': -1, u'bcla.notSimilarCache': -1, u'nlpu.stopwordsCustom': -1}; the same images URLs found 135 times; total 0 languages detected: {}; {u'text': {u'chars': 527894, u'bytes': 2146104, u'words': 73582, u'sentences': 4035}}
Created at 2021-07-20 12:01