Announcement
DC5n United States software in english 56 articles, created at 2021-07-20 06:01 articles set mostly positive rate 3.8
(2.04/3)

1

0.3

Microsoft Exchange cyberattack carried out by China, says US

US, NATO and the EU say hackers affiliated with China's Ministry of State Security carried out the cyberattack. 2021-07-19 22:00 2KB www.techradar.com

(1.01/3)

2

0.6

How to watch Blue Origin launch Jeff Bezos into outer space

Blue Origin is getting ready to send company founder Jeff Bezos to suborbital space. Here's how to watch it live. 2021-07-20 01:00 1KB www.techradar.com

(1.01/3)

3

0.7

Not just Windows 11 – Direct Storage will also come to Windows 10

Continuing their commitment to make Windows 11 "the best Windows ever for gaming" Microsoft has released its Game Development Kit on GitHub. 2021-07-19 22:44 1KB mspoweruser.com

4

0.4

YouTube update will highlight authoritative medical advice videos

YouTube will begin to display notices on health videos in the United States to let you know whether they come from an authoritative source. This will help users decide which information to trust. 2021-07-20 01:46 2KB www.neowin.net

5

0.1

Crowfall review

Six years on from its successful Kickstarter campaign, Crowfall has landed. The MMO built up a lot of promise during its lengthy development. It was to be part-strategy game, part 'Game of Thrones' style throne war simulator. Just last year, its designer J Todd Coleman (of Shadowbane fame) claimed that on launch it would be the "most strategic virtual universe," even "surpassing EVE Online."So let's just reset expectations by saying that Crowfall doesn't hit those galactic goals. It's a guild-based PvP game with a heavy focus on economy. You'll be creating multiple characters that share your account name, then levelling them quickly so that they can become cogs in a machine, helping your guild gain ground in a perpetual throne war. The campaign system is novel and the guild dynamics can be compelling, but Crowfall's world design and combat weren't good enough to glue me to it. 2021-07-20 01:10 12KB www.pcgamer.com

6

0.4

Just Cancel the Damn Olympics Already

Stifling summer temperatures in Tokyo are just the latest setback in an already disaster-stricken Olympic Games. 2021-07-20 01:01 3KB gizmodo.com

7

0.7

Uber's grocery delivery service expands to more than 400 cities and towns

Uber has announced it's more than doubled the reach of its grocery delivery service, which now reaches more than 400 cities and towns across the U.S. 2021-07-20 00:50 2KB www.digitaltrends.com

8

0.8

Money by Afterpay pilot launches on Westpac infrastructure

The company's new money and lifestyle app, Money by Afterpay, is pencilled in for a public go-live in October. 2021-07-20 00:33 3KB www.zdnet.com

9

0.1

The Boys Showrunner: S3's 'Herogasm' Will Be as Raunchy as the Comics

Eric Kripke says the show's take on Garth Ennis and Darick Robertson's racy Herogasm spin-off will be "outrageous, but not exploitive." 2021-07-20 00:30 3KB gizmodo.com

10

0.8

AI-powered deep neural nets increase accuracy for credit score predictions

At Transform 2021, Credit Karma's CTO discussed migrating to the cloud and adopting machine learning to improve personalized recommendations. 2021-07-20 00:20 4KB venturebeat.com

11

0.8

Woolworths turns to HPE Greenlake cloud platform for its new Wpay payments venture

By using the HPE Greenlake cloud platform for its Wpay business, Woolworths builds on its long-term relationship with the enterprise tech company. 2021-07-20 00:13 3KB www.zdnet.com

12

0.6

Hackers Stole a Terabyte of Data from Oil Giant Saudi Aramco

The cybercriminals are now attempting to sell the data for millions on the dark web. 2021-07-20 00:10 2KB gizmodo.com

13

0.2

WhatsApp now lets you join calls after they have started

WhatsApp has said that users can join ongoing group calls. In the past, you had to answer the phone while you were being called or you'd be left unable to participate in the call with the others. 2021-07-20 00:06 1KB www.neowin.net

14

1.6

In navigating the environment was harder for NPCs than players

Kojima Productions' Eric Johnson explained why NPCs had a harder time navigating Death Stranding's treacherous terrain than players did—and how they 2021-07-19 23:59 5KB www.gamasutra.com

15

0.4

A few Skate features have been confirmed, but we're vexed by a remark about the 'future'

As promised, something related to EA's forthcoming Skate reboot released today, but it's pretty slim: It's really just an assurance that the game is still in development and that various early players have seen it and think it's cool. It's straight up marketing of course, but there are a few hints at what's to come.The short video features a lot of footage of motion capture, as well as various talking heads getting excited about the game. Some of their comments are interesting: One talks of its open world (no surprise, Skate 3 was open world, albeit broken into chunks), and another says that "playing with all the homies will be so sick," implying that online multiplayer is in—another thing that seemed inevitable, though it's nice to have it confirmed.But one particular comment suggests something extremely unexpected that we didn't know or suspect before: that the game will be set in the future. Hit 0:52 in the video above: someone shouts "you guys are in the future" which is met by another astonished player saying "wait, the game is?" That could be a complete misinterpretation, or just clumsy editing, but it does seem possible, especially if you watch the vid with subtitles on. We've reached out to EA and update if they respond.Oh, and it looks like you'll be able to climb, which makes a huge amount of sense given all the crazy measures players went to in Skate 3 to reach out-of-the-way places.Elsewhere character customization, another Skate staple is confirmed, though in 2021 it'll probably be more detailed than what was offered in Skate 3 over ten years ago. It looks like this game is a while away: the Skate release date hasn't been discussed as yet, but I'd wager it'll be some time in 2023. 2021-07-19 23:50 3KB www.pcgamer.com

16

0.1

Rick and Morty's Amortycan Grickfitti is a sinfully funny season 5 episode

Here's what we thought of Rick and Morty season 5 episode 5, 'Amortycan Grickfitti'. 2021-07-19 23:48 4KB www.techradar.com

17

0.5

Windows 11 Might Let You Sideload Google's New Android App Bundles

Amazon announced that it's working on supporting Android's new file format. 2021-07-19 23:45 3KB gizmodo.com

18

0.5

Digital threads link workflows across users

Esri users share how they employ digital twins, which will benefit from a complementary technology known as digital threads. 2021-07-19 23:40 6KB venturebeat.com

19

0.2

HBO's The Last Of Us May Be More Expensive than Game of Thrones

Pedro Pascal's video game adaptation is now filming and reportedly costing well over $10 million per episode 2021-07-19 23:30 4KB gizmodo.com

20

0.5

Fitbit Sense and Fitbit Charge both get massive discounts at Best Buy

The Fitbit Charge 4 gives you unprecedented fitness monitoring with GPS, while the Fitbit Sense adds monitoring tech like ECG to your health overview. 2021-07-19 23:25 3KB www.digitaltrends.com

21

0.9

Introducing JSON Tables

In this article, explore JSON Tables in MariaDB. 2021-07-19 23:19 4KB dzone.com

22

0.3

The Telecoms Industry Spends $230K a Day To Make Sure Your Broadband Sucks

Telecom companies lobby hard to limit the deployment of fiber optic broadband to wealthier neighborhoods because it helps them maintain their monopolies. 2021-07-19 23:13 3KB gizmodo.com

23

0.0

Gamasutra - The Art & Business of Making Games

The Art & Business of Making Games. Video game industry news, developer blogs, and features delivered daily 2021-07-19 23:13 1KB www.gamasutra.com

24

0.3

Creating inclusive communities through accessible community management

Accessibility isn't a single task; it's a process that touches every aspect of game development, including community management. 2021-07-19 23:08 7KB www.gamasutra.com

25

0.3

Portus Network Adds API Gateway for Decentralized Applications

Portus Network, a decentralized API Gateway, built a network that will attempt to streamline the data input process to dApps by cutting out expensive middlemen. Blockchains and the dApps that run on them are closed networks that rely upon data inputs to process information from the outside world. 2021-07-19 22:55 3KB www.programmableweb.com

26

0.3

Supply chain threats demand industrywide approach to AI

As supply chain threats get more complex, organizations need to adopt an industrywide approach to creating open standards. 2021-07-19 22:35 5KB venturebeat.com

27

0.4

Loki's Controversial Multiversal Romance: A Philosopher Weighs In

Loki and Sylvie's relationship in the MCU raises some philosophical questions about multiversal relationships. 2021-07-19 22:30 7KB gizmodo.com

28

0.8

Microsoft's DirectStorage API for games is coming to Windows 10

Microsoft has announced that its new DirectStorage API is coming to Windows 10 and Windows 11, bringing faster load times for games. 2021-07-19 22:20 2KB www.xda-developers.com

29

0.6

Road 96 gets a Nintendo Switch and PC release date

Procedural road trip adventure Road 96 is coming to Nintendo Switch and PC via Steam in August. 2021-07-19 22:00 3KB www.thumbsticks.com

30

0.1

The AMD Ryzen 7 5700G APU Is Soon Generally Available

The AMD Ryzen 7 5700G APU Is Soon Generally Available When we first discussed the new Ryzen 3 based Ryzen 7 5700G APU it was an OEM only part, though we 2021-07-19 22:00 1KB pcper.com

31

0.5

Call of Duty: Warzone's red doors are turning players invisible

Mysterious red doors have been appearing in Verdansk since the beginning of Call of Duty: Warzone Season 4. Stepping through one will teleport you to a random loot-filled room—or, since the mid-season patch, to another part of the map, although it wasn't immediately clear whether that was intentional or a bug of some sort.Not long after that update went live, players began encountering behaviour that was definitely not intentional, but unfortunately very familiar: The red doors are now turning players invisible, a bug that should be familiar to Warzone players.As you can see in the video below, the glitch is both simple and tricky to pull off: You have to pull and prime a grenade, hop on a motorcycle (Kotaku says an ATV will also work), and step through the door, basically all at the same time. It's not an overly complex instruction set, but the timing has to be spot-on. 2021-07-19 22:00 2KB www.pcgamer.com

32

0.5

These are the Best TCL 20S Cases to buy: Unpey, Cbus, Leegu, and more!

Here are some of the best TCL 20S cases that you can buy from clear cases to show off your back to rugged cases for the best protection. 2021-07-19 22:00 2KB www.xda-developers.com

33

0.7

The best webcams in 2021

Here are the best webcams for streaming and recording content. 2021-07-19 22:00 14KB www.pcgamer.com

34

0.6

You should take this free open world snowmobiling game for a spin

Not long ago I wrote about Arid, a survival game created by students at the Breda University of Applied Sciences in the Netherlands. It's an impressive and beautiful free game, and now here's another game from another group of students at Breda University that's just as free and just as impressive. I'm not sure what's going on over at that school but they sure seem to have a lot of aspiring game devs there, and some pretty talented ones at that.This one is called Til Nord, and while Arid took place in a scorching desert, this is an open world third-person snowmobiling game. A sprawling island called Snøfall øyer is your playground, and you can explore its snowy peaks, frosty valleys, and icy roads on your trusty, slightly customizable snowmobile. Just watch out for the rivers and lakes. No matter how sleek and shiny it is, your snowmobile can't swim. 2021-07-19 21:56 4KB www.pcgamer.com

35

0.2

Using AI and Data Analytics to Monetize Data: 4 Techniques

Companies can monetize data by using metrics to upsell and improve customer experience, among other techniques. 2021-07-19 21:54 7KB www.eweek.com

36

0.7

Best Buy will sell RTX 30-series cards in stores early Tuesday morning

Grab a coffee, head over to Best Buy, and try to score yourself a hard-to-get GPU. 2021-07-19 21:51 2KB www.pcgamer.com

37

0.8

CNN Is Launching a Streaming Service Called CNN+

No word on pricing just yet, but CNN did say there won't be an ad-free tier, at least initially. 2021-07-19 21:40 3KB gizmodo.com

38

0.5

AfterShip Provides AI-Powered Delivery Date Predictions via API

​AfterShip, a shipment tracking technology company, has announced a new delivery date prediction API that is intended to provide developers with the most accurate shipping information possible. The company claims more accurate delivery date predictions than are available directly through carriers. 2021-07-19 21:37 2KB www.programmableweb.com

39

0.6

Samsung Display will reportedly supply flexible screens for Google, Oppo, Vivo and Xiaomi

While other companies have dabbled, Samsung is undeniably leading the field when it comes to commercializing devices with foldable displays. Now DisplaySearch's Ross Young reports that Samsung's Display unit will also be the technology provider behind much of the competition. Today's leak – All 2021 foldables using panels from Samsung Display will be 120Hz and […] 2021-07-19 21:32 1KB mspoweruser.com

40

0.4

Everything we know about XDefiant: Ubisoft's Tom Clancy crossover FPS

Get the full brief on Ubisoft's new free-to-play FPS in the Tom Clancy universe. 2021-07-19 21:32 5KB www.pcgamer.com

41

0.6

iPhone SE 3 release date, price, news and every leak so far

It's even more unlikely we'll see the iPhone SE 3 in 2021 after a no-show at the Spring Loaded Apple Event, but here's what we know so far. 2021-07-19 21:31 7KB www.techradar.com

42

0.6

How good is the webcam on Dell XPS laptops? Is it the same for all sizes?

Interested in buying a Dell XPS laptop but you're unsure about the webcam quality? Here's what you need to know about Dell's premium laptops. 2021-07-19 21:30 3KB www.xda-developers.com

43

0.1

French Horror Film Kandisha Feels Like Candyman's Little Sister

Julien Maury and Alexandre Bustillo's tale follows Parisian teens who naively summon a vengeful demon. 2021-07-19 21:30 4KB gizmodo.com

44

0.4

Personality Lessons for CIOs: Leverage Your Strengths, But Remain Adaptive

Research shows that CIOs tend to have a certain personality type. By understanding the strengths and blind spots of this personality type, CIOs can become more adaptable, working better with the C-suite as well as their IT staff. 2021-07-19 21:28 6KB www.eweek.com

45

0.3

Joe Biden: Facebook's Not Killing People. My Bad.

Biden says that when he said Facebook is "killing people" with antivax content, he really just wanted "to make people look at themselves, look in the mirror." 2021-07-19 21:25 5KB gizmodo.com

46

0.3

Cybersecurity company warns of American Rescue Plan Act scams as first IRS child tax credit payments released

The credential harvesting sites are targeting those who don't know the IRS will automatically send the payment to you. 2021-07-19 21:22 5KB www.zdnet.com

47

0.2

UK Issues First-Ever Extreme Heat Warning

Nowhere is safe from the extreme heat that's roaming the globe. 2021-07-19 21:20 4KB gizmodo.com

48

0.1

AWS launches EBS io2 volumes on Block Express, aims for SAN market

Mai-Lan Tomsen Bukovec, vice president of storage at AWS, said EBS io2 Block Express illustrates how the company sees the evolution of storage and the cloud. 2021-07-19 21:13 3KB www.zdnet.com

49

0.8

Unit4: 83% of finance pros expect to upskill on AI in 2 years

Over the next two years, 75% of finance professionals believe their day jobs will significantly change, according to a Unit4 survey. 2021-07-19 21:10 3KB venturebeat.com

50

0.3

No, Olympic Athletes Aren't Being Asked to Sleep On 'Anti-Sex' Beds

The rumor went viral after a former Olympian joked about the eco-friendly frames. 2021-07-19 21:10 2KB gizmodo.com

51

0.3

How to buy a graphics card in 2021

If you've been wondering how to buy a graphics card for the past year, you're not alone. To help out, we've rounded up the top ways to score a GPU. 2021-07-19 21:06 7KB www.digitaltrends.com

52

0.7

LG's decor-friendly, ultra-compact Eclair soundbar delivers Dolby Atmos for $599

The compact and decor-friendly Eclair QP5 joins LG's 2021 lineup of soundbars, which feature Dolby Atmos, DTS:X, and hi-res audio, starting at $180. 2021-07-19 21:05 5KB www.digitaltrends.com

53

0.2

Microsoft Edge to stop auto-playing videos by default

One of the pains of the internet is videos that autoplay on your webpage and Microsoft Edge version 92 will finally fix it by limiting it by default. 2021-07-19 21:05 2KB www.digitaltrends.com

54

3.2

Fighting an emerging cybercrime trend

Microsoft's Digital Crimes Unit (DCU) has again secured a court order to take down malicious infrastructure used by cybercriminals using "homoglyph" ­– or imposter – domains. In the Eastern District of Virginia a court order has been issued requiring domain registrars to disable service on malicious domains that have been used to impersonate Microsoft customers and commit fraud. 2021-07-19 21:03 878Bytes blogs.microsoft.com

55

0.5

Best iPhone deals in July 2021

Looking for a good deal on a new iPhone? Here are the top promotions we can find. 2021-07-19 21:03 1KB www.zdnet.com

56

0.5

How to recover deleted text messages on iPhone

Text messages have a reputation for being informal and inconsequential, but you might have really critical information in there! If you deleted some texts to … 2021-07-19 21:02 4KB www.macworld.com
Articles
DC5n United States software in english 56 articles, created at 2021-07-20 06:01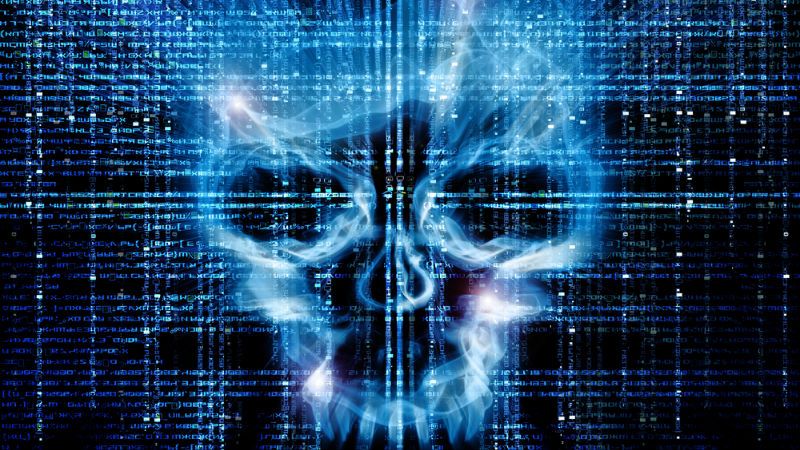 The US has formally accused China of being behind the cyberattack on Microsoft Exchange servers that occurred back in March of this year. However, the US wasn't alone in its condemnation of China as it was joined by NATO, the European Union and its allies Britain, Australia, Japan, New Zealand and Canada. According to US Secretary of State Antony Blinken, the cyberattack posed "a major threat to our economic and national security". US President Joe Biden provided further insight on the situation to reporters during an event discussing his infrastructure plan, saying: "My understanding is that the Chinese government, not unlike the Russian government, is not doing this themselves, but are protecting those who are doing it. And maybe even accommodating them being able to do it." At the same time as the US government called out China for its role in the attacks on Microsoft Exchange servers, the US Department of Justice charged four Chinese nationals with (three security officials and one contract hacker) with targeting dozens of companies, universities and government agencies around the world. Back in April of this year, the US government hit Russia with sanctions as a result of the country's connections to last December's SolarWinds hack. This time around though, the US has called out China, who it believes is either behind or at least supported those responsible for attacking vulnerable Microsoft Exchange servers, though it has not placed sanctions on the country. Cybersecurity experts that spoke with Reuters find the lack of consequences for China over its involvement in the hack concerning. The US could take further action though as White House Press Secretary Jen Psaki said that: "We are not holding back, we are not allowing any economic circumstance or consideration to prevent us from taking actions... also we reserve the option to take additional action". While the US has formally accused China's Ministry of State Security (MSS) of being behind the cyberattack, NATO has said that its members "acknowledge" the allegations leveled against China by the US, Canada and the UK. We'll have to wait and see as to how China responds and whether or not the cybercriminals responsible decide to ramp up their attacks or wind them down following this formal accusation. Via Reuters

Biden Administration says China is the culprit behind Microsoft Exchange cyberattacks
techspot.com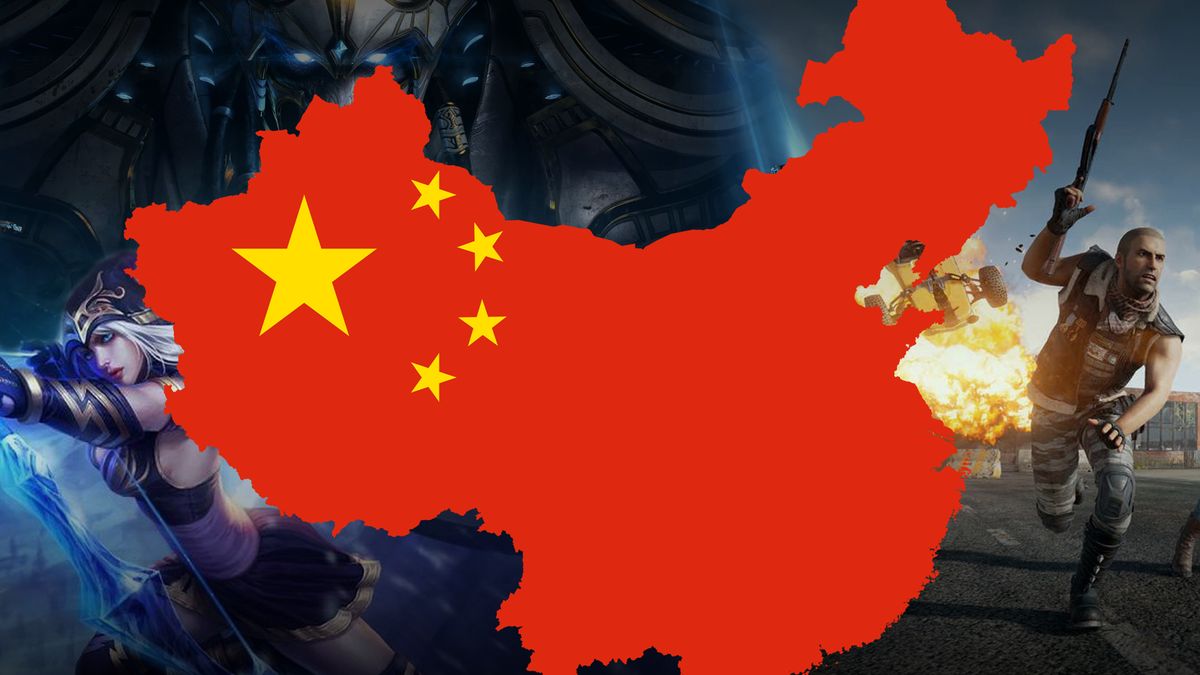 US and its NATO allies officially accuse China of Microsoft Exchange Server hack
pcgamer.com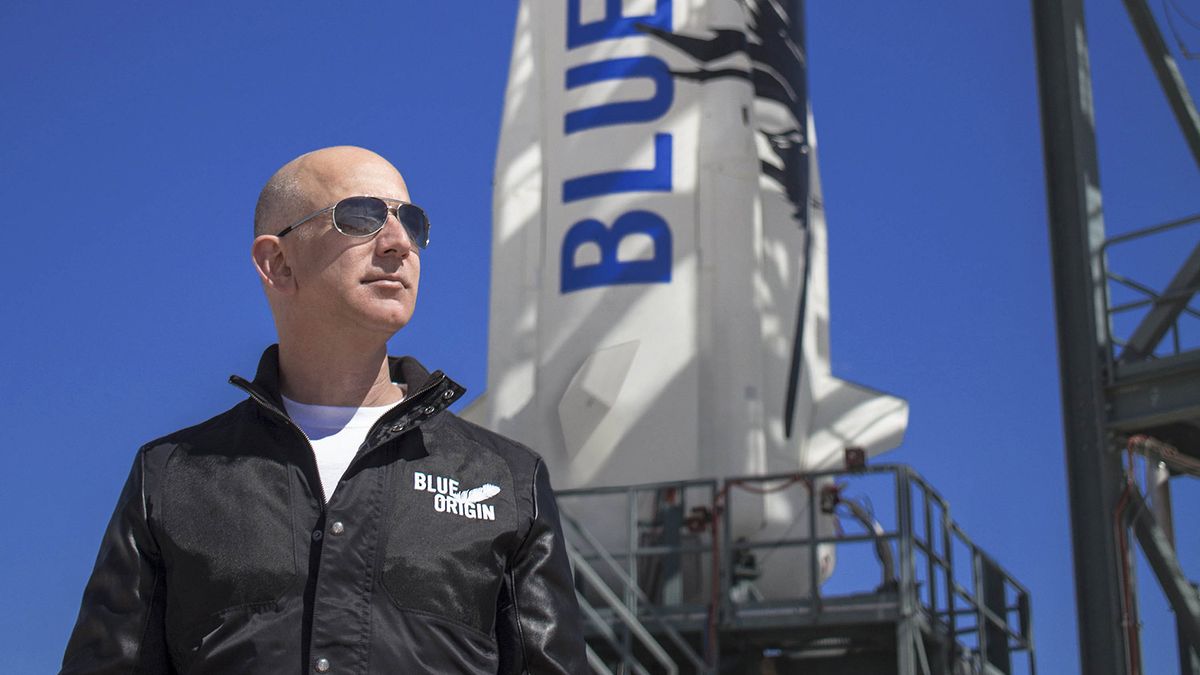 Jeff Bezos is about to ride a pillar of fire to outer space and you can watch it live as Blue Origin broadcasts its first manned flight as it happens on July 20. Bezos will be accompanied by three other passengers: his brother, Mark Bezos; pioneering Mercury 13 pilot, Wally Funk; and 18-year-old Oliver Daemon. The historic flight will see both the oldest (Funk, at 82-years-old) and the youngest (Daemon) persons to ever fly into space. The flight is on track for a 9AM EST lift-off on July 20 and will be broadcast live on Blue Origin's website starting at 7:30AM EST. In addition to Blue Origin's website broadcast, the company will be providing live mission updates via Twitter at @BlueOrigin. There will be a live press conference with the astronauts following the launch. Blue Origin's New Shepard rocket has made 15 successful launches and landings after passing the so-called Kármán Line, the internationally-recognized frontier 62 miles above the earth's surface that marks the beginning of "space," so technically we expect things to be smooth sailing. The most likely hiccup to Blue Origin's plans would be the weather. The rocket will be launching from the dusty plains of West Texas in Summer, so while no one expects weather to scuttle the launch, it won't be the first time that sudden adverse weather pushed back a launch window by a day or more.

How to watch Blue Origin's Jeff Bezos ride a rocket to space tomorrow
digitaltrends.com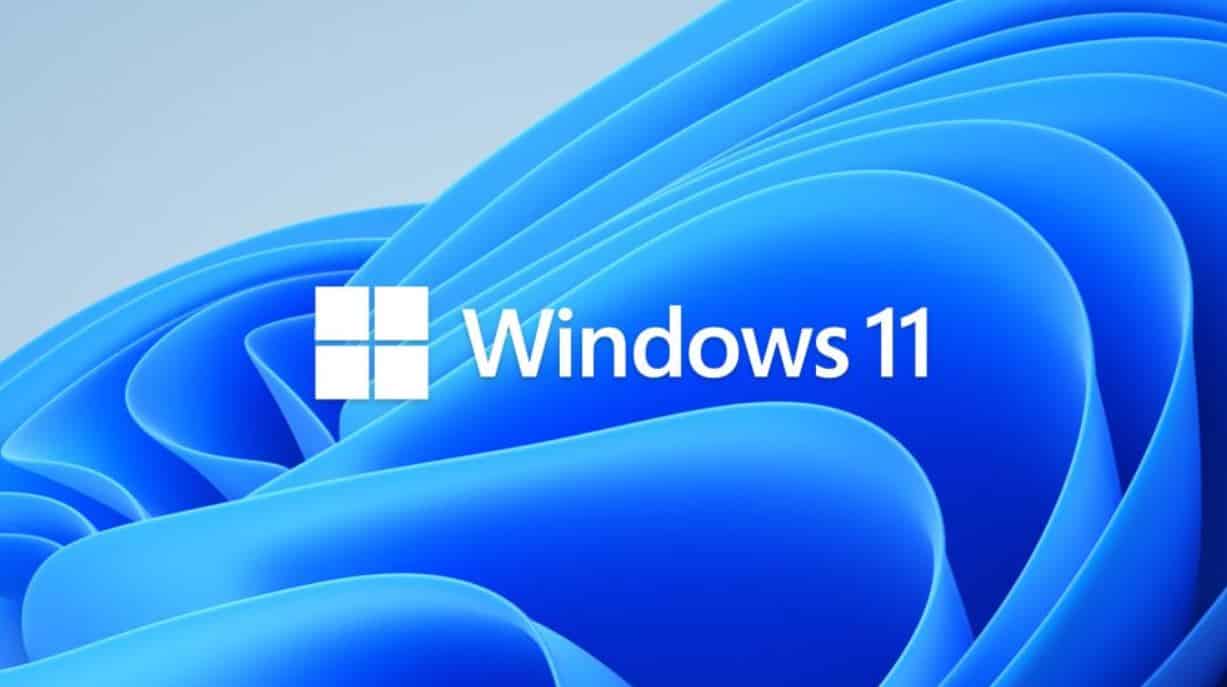 As we reported in June, Windows 11 will introduce Direct Storage to help make games even better than ever before on Windows. This technology, which requires speedy NVMe SSDs, powers the Xbox Series X| S consoles and allows for their minuscule load times by changing how data is ready from drives, with PC's hopefully set to see similar results when used optimally by developers. When Microsoft introduced Windows 11, they touted this as a unique feature of the OS, but it now appears Microsoft will also make the technology available for Windows 10 users. Microsoft has made the developer preview of Direct Storage available, and it appears that it will also be compatible with Windows 10 1909 and above. Microsoft notes that while it will be available for Windows 10, Windows 11 will still offer a better experience, and its storage stack will take full advantage of Direct Storage, while Windows 10 will merely be optimised to better utilize the new technology. Direct Storage reads data from the SSD in multiple streams and can use your GPU to decompress the data. Games will, unfortunately, need to explicitly support the technology for best performance. Developers can try out the Developer Preview at Microsoft here. via XDA-Dev

Intel drops a possible hint that Windows 11 is coming in October
xda-developers.com
Have you ever used YouTube to learn more about an illness that may be affecting you? Apparently, it's something a lot of people do and YouTube has noticed, so it's going to start highlighting authoritative medical videos on its platform. Dr Garth Graham, Director and Global Head of Healthcare and Public Health Partnerships at YouTube said the new initiative puts health professionals at the core of its efforts to provide useful information. From this week, YouTube users in the United States will begin to see the new features when searching for health-related videos. Health source information panels will be shown on videos if the content is from a reliable content creator and health content shelves will highlight authoritative videos when you search for corresponding health issues. While these notices will help to find good quality information, videos from other sources will still be available. Discussing the work that has gone into this update, Dr Graham said: As things stand, only accredited health organizations and government entities are included in the health context features rollout but YouTube is searching for ways to broaden the eligibility so more authoritative content is available to viewers. YouTube is also looking for ways to bring this feature to audiences around the world.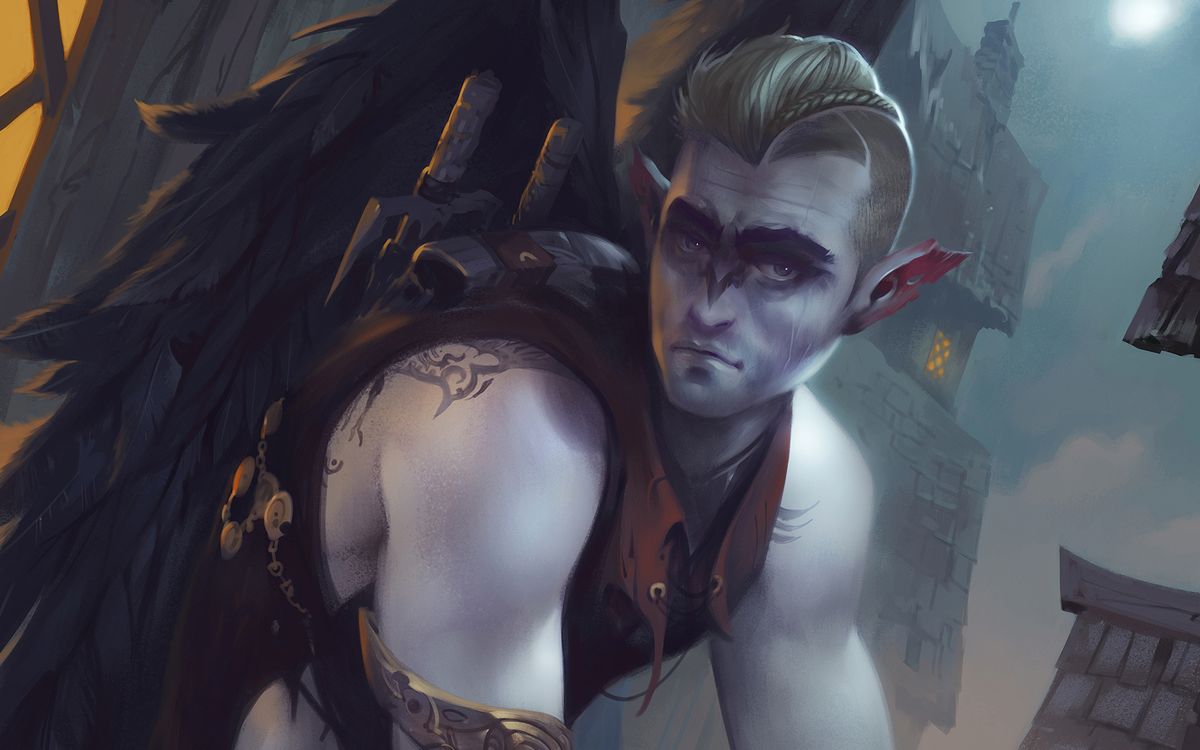 Six years on from its successful Kickstarter campaign, Crowfall has landed. The MMO built up a lot of promise during its lengthy development. It was to be part-strategy game, part 'Game of Thrones' style throne war simulator. Just last year, its designer J Todd Coleman (of Shadowbane fame) claimed that on launch it would be the "most strategic virtual universe," even "surpassing EVE Online." So let's just reset expectations by saying that Crowfall doesn't hit those galactic goals. It's a guild-based PvP game with a heavy focus on economy. You'll be creating multiple characters that share your account name, then levelling them quickly so that they can become cogs in a machine, helping your guild gain ground in a perpetual throne war. The campaign system is novel and the guild dynamics can be compelling, but Crowfall's world design and combat weren't good enough to glue me to it. (Image credit: ArtCraft) Become one with the whole Need to know What is it? An MMO centered around team-based PvP, siegecraft and economy Expect to pay: $40 for cheapest edition Developer: ArtCraft Publisher: ArtCraft Reviewed on: Ryzen 7 5800H, Nvidia GeForce 3070,16GB RAM Multiplayer: Yes, massively so Link: www.crowfall.com Check Amazon Without joining a guild, you'll soon find yourself roaming low-reward and largely empty starter zones. Crowfall isn't an MMO designed for doing your own thing. It forces you to merge into something much bigger than yourself—adapt to it and you can have a good time. Fail, and you'll die by way of roaming player mobs and listless boredom. Within a guild, you'll be expected to fit a certain role—specialised craftsman, resource gatherer, or esteemed escorter of pigs loaded with boulders to bolster keeps in preparation for scheduled siege events. You'll still be a Warrior, Cleric, Frostweaver, and any number of original and extant fantasy classes, but Crowfall is a game where finding your preferred form of artisanship or manual labour is just as important. Crowfall's flumpy cartoon aesthetic is immediately evident once you begin making a new character. Here you have your classic elven variations, mythological minotaurs and centaurs, as well as more outlandish races like the statuesque Stoneborn and Elken—who, you guessed it, are humanoid deer. Though some of the races get marks for originality, the flat-textured character models lack the little details and exaggerated expressions that make, say, World of Warcraft's avatars so personable. They end up looking a bit plain-faced and dim, like that drooling Clash of Clans mascot you see in unwanted mobile ads. (Image credit: ArtCraft) The exception are the charming Guineceans, a race of stout guinea pig-folk who puff their chests out and rest their hands on their hips to give off a real 'let me at 'em' aura. I opted for the Duelist class, making him a specialist in dual-wielding pistols. Long before you ever engage in Crowfall's enormous PvP battles, you have to cut your teeth in the God's Reach starting world until level 25 (in a game where the hard level cap is 35). A tutorial zone is to be expected, but here it takes a good eight-plus hours to get through its painfully-protracted questline. You learn some vital things along the way, but too much of your time is spent on uninteresting fetch quests for ungrateful and unvoiced NPCs. You don't have to worry about PvP or partying up until you hit 25, but that brings into relief how empty the game world feels without those elements. There are buildings and villages in the world, but no lore tidbits, chatty NPCs, or meaningful loot within them, nor are there spontaneous sidequests out in the wilderness to break up your exploration of Crowfall's lands. At least your time in this most purgatorial of tutorials lets you get used to the combat. It's your classic hotkey-and-cooldown-based setup, ostensibly leaning towards a more 'action game' style by removing auto-attack, adding 'reflex' moves like dodges and jumps, and implementing a manual targeting system over traditional MMO tab targeting. But these technicalities seem a little arbitrary when dodging has a long cooldown, your only non-hotkey weapon attack is executed by holding down the mouse button, and hitboxes are so vague that you can shoot the general airspace around an enemy and still score a hit. The combat lacks the kind of physicality we see in Black Desert Online, Guild Wars 2 or even Elder Scrolls Online. (Image credit: ArtCraft) Shattered worlds Once you hit level 25, you can head out into the PvP wildlands of the starting world, or jump over into the guild-vs-guild 'Dregs' world. But travelling between worlds isn't that simple—it involves a lot of logging out, logging in, and stripping your character down to their undies. See, to go to Dregs you have to deposit whatever you want to take over in the bank, exit back to the game menu, spend some of a finite number of import tokens to move items into your Dregs bank vault, sign into Dregs, then retrieve those items from the vault. The same process applies when moving over to other worlds like the Eternal Kingdoms—player-made worlds that may be anything from marketplaces to guild halls or PvP arenas with custom rules. All this makes Crowfall feel fragmented—a feeling exacerbated by low player numbers and the fact that all zones within a world are connected by portals rather than, say, mountain passes or rivers. Each area feels flat too—thin forests amidst stumbling hills, with no geologically imposing terrain. This is probably a side-effect of the fact that most of the lands are procedurally generated and disposable, getting destroyed when a campaign ends. (Image credit: ArtCraft) Which brings us onto one of Crowfall's more interesting systems. Each world exists for a limited period of time (between a month and a year). And during that time each one goes through the seasons, starting in springtime with the map enshrouded in a fog of war as players learn the lay of the land, before progressing through increasingly dangerous seasons and culminating in a cosmic cataclysm. Your characters survive, while guilds and factions that meet the victory conditions (mostly related to territory capture and PvP) get rewards to carry over to the next campaign. But the world, along with all the territory ownership and guild politics, dies. It's an original way to prevent the PvP stagnating, even if there's a certain inevitability that dominant guilds from the previous campaign will quickly establish a stranglehold over the new one. To offset that imbalance there is an alliance system, whereby smaller guilds can join bigger ones in sharing the spoils. Dying to the Dregs From level 25, you're going to be spending most of your time in PvP territory, so the first thing you should do is join a guild if you ever want to see the key content of the game. After that, you can start specialising your character. Upon levelling up, you alternate between improving your basic attributes and picking a 'Talent' to progress your skill tree. There's plenty of room to experiment here. Beyond the usual mix of passive and active abilities, you go down two different layers of subclass. Clerics, for instance, are typically healers, but you can eventually turn them into a damage-dealing Radical, a crowd-controlling Arbiter, or heal-centric Crusader. Then, at the end of the skill tree, you can specialise further using 'Domains' like Death, Shadow, and Music, unlocking various high-level abilities. Meta players and class tinkerers will appreciate the depth here, especially given that the journey from tutorial to PvP endgame is an unusually brisk one. (Image credit: ArtCraft) Link up with a good PvE hunting group in Dregs, and you can get from level 25 to 30 in just a few hours. PvE generally focuses around clearing villages or camps of monsters, with the occasional group or raid boss thrown in. This straightforward loop is spiced up by Hot Zones—highlighted areas where for short periods of time you can get XP boosts and better loot drops, at the risk of being ambushed by enemy players hunting for those same rewards. The threat of PvP intervention always hangs over you in Crowfall, which is either thrilling or frustrating depending on the context. It's great when your group fends off an ambush from an enemy group, and larger-scale sieges are always a blast. On the other hand, it's not nearly as fun to get stampeded and looted by a player mob when you're out chopping trees on your lonesome. Lucky for me, my plucky Guinecean Duelist has the ability to burrow underground and move undetected, making him perfect for solo harvesting and recon missions sniffing out nearby enemies. The most significant form of progression in Crowfall is 'Disciplines'. These replaceable stones are split into Major, Minor, and Exploration (essentially crafting/harvesting), and come in different forms of rarity that define how powerful they are. Craftsfolk should expect to spend long hours out in the wilderness chopping trees or smashing stones to get the respective harvesting disciplines, while combat-based major and minor disciplines drop off particular kinds of monsters—after a whole lot of grinding, of course. (Image credit: ArtCraft) I appreciate the ability to freely swap these in and out to find which combinations work best in given situations, such as equipping disciplines that improve your ability to maintain and use catapults during sieges, or ones that help you regenerate health on the rare occasion that you're soloing. Crowfall is at its best when you're part of a well-organised guild (which I was lucky enough to find). Each land in Crowfall is speckled with forts, keeps and outposts to scrap over. While outposts can be captured any time, forts and keeps can only be contested at specific times and days. The battles over these structures can be vast, though they do tend to boil down to those familiar PvP siege patterns of madly spamming hotkeys to drop overlapping circles of AoE abilities all around you. The vaunted manual targeting system is all but negated when you have 40-plus characters on-screen fighting each other, and it still feels like MMO siegecraft hasn't meaningfully moved on from the seminal foundations laid by Dark Age of Camelot in 2001. Perhaps my favourite part of Crowfall comes in the afterglow of capturing a Keep. There's an air of camaraderie as everyone does their little part in building it back up; setting up a guild vault where players can deposit gear for others to use, erecting respawn and blessing statues, building walls and mounting trebuchets, and gathering resources for those all-important master craftspeople. (Image credit: ArtCraft) Less specialised guildmates, like yours truly, get the unglamorous task of escorting pigs loaded with resources back to camp, but the skirmishes against rival guilds that break out over these show just how important these porcine mules are. Then, as the days count down to your new holding becoming unlocked for others to siege, this camaraderie becomes mixed in with escalating suspense among your comrades. It can all get pretty intoxicating, so long as you remain actively involved with your guild. There's something to be said for an MMO that's so rigidly designed around doing your part for the collective. Players who are prepared to get stuck in, communicate plenty and sometimes sideline their individual aspirations to do some harvesting or create a character designed for meticulously balanced siege groups may well get absorbed into it. But outside of this bubble, when you're just hunting PvE mobs or grinding for those rare Disciplines (which you spend a lot of time doing), the experience out in its worlds is so thin that the less hive-minded of us will inevitably drop off. At its best, Crowfall is a solid PvP MMO with a good throne war system and deep character progression, but it's lightyears away from the player-shaped EVE Online beater it was championed as. Prices - Crowfall: ▼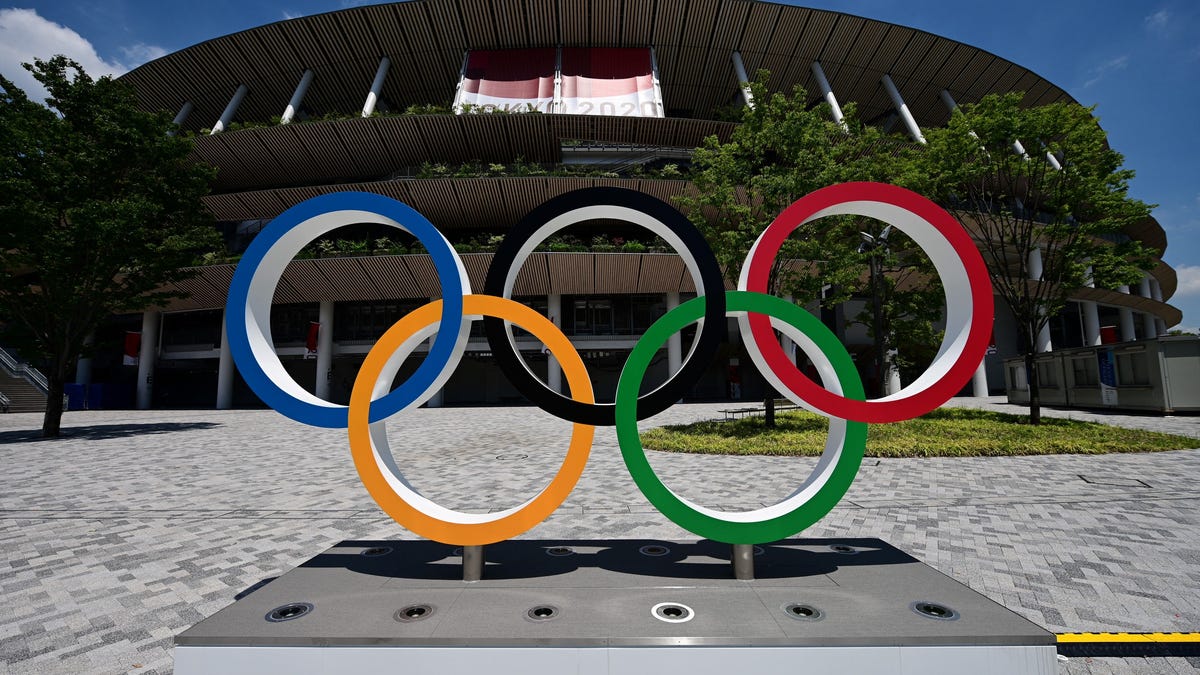 Add "extreme heat" to the growing list of plagues facing this year's Summer Olympics, an event I'm starting to suspect I would very much not enjoy participating in, even if they asked nicely. According to the Washington Post, in addition to being derailed by a global pandemic that forced a full year's postponement as well as a ban on all spectators,this year's Summer Games are also set to be roiled by devastating July temperatures in Tokyo that have some officials worried for the safety of the competing athletes. "The rainy season is over in Tokyo, and the hot summer has come!" Tokyo 2020 organizers declared during a news conference on Sunday amid temperatures in the low 90s and air that the Post describes as "so thick it felt as if you had to chew it before you could breathe it." Although the summer heat always poses a risk to athletes, who are competing at a level of exertion that could put even the most physiological sound human in danger of heat stroke or illness, the Tokyo Games are poised to become the hottest in more than 35 years of recorded temperatures, a circumstance that we can be attributed at least in part to the creep of climate change and global warming. In a cruel twist of fate, the weather in Tokyo last year was unseasonably cool, owing largely to the fact that the region's rainy season stretched longer than usual. Those conditions still would have posed challenges to athletes — as will this year's typhoons, which are still projected to take place right on schedule — but the cooler temperatures would have helped to offset some of the more immediate physical concerns of overexertion and heat stroke. In their efforts to prepare for the extreme temperatures, organizers have taken steps to accommodate athletes that might suffer in the heat, including installing shade tents, portable air conditioners, ice baths, coolers packed with bottled water, and mist fans in designated competition arenas. Some events have also been relocated to the northern city of Sapporo, located about 500 miles north of Tokyo where the temperatures are slightly cooler. If you ask me though — and again, nobody did — I say we just collectively take a literal rain check this year and get our groove back in 2024, when Sha'Carri Richardson can run the 100-meter race in Paris in peace.

Uber is doubling down on its grocery delivery efforts, on Monday announcing a major expansion to more U. S. cities and towns that more than doubles the reach of the service The company said its grocery delivery service, available via its Uber and Uber Eats apps, is now available in more than 40o cities and towns across the country, including major centers such as San Francisco, New York City, Miami, Dallas, and Washington, DC. The move into new locations comes after Uber partnered with Albertsons Companies, which owns 1,200 U. S. grocery stores that include Safeway, Jewel-Osco, ACME, Tom Thumb, and Randalls, among others. San Francisco-based Uber said that Uber Pass and Eats Pass customers who order more than $30 worth of groceries will be able to skip the delivery fee. Uber executive Raj Beri said in a release that the past year has been one of "incredible growth for grocery delivery." The company pivoted to grocery delivery in 2020 after the pandemic caused a sudden decline in trips using its traditional ridesharing service. With more people staying home at the height of the pandemic and shopping online instead of venturing out to the supermarket, grocery delivery services proved popular nationwide. "Today nearly three million consumers order groceries and other essentials each month through Uber and we're just getting started, " Beri said. "By adding thousands of beloved grocers to our selection this year, we are fast-tracking our efforts to help Americans get everything they need from their favorite supermarket, delivered to their doorsteps." Uber will continue to add new locations to its grocery delivery service throughout this year in an expansion that will help it to compete more effectively with the likes of Amazon and Instacart. For a rundown of other grocery delivery services, check out this handy Digital Trends guide featuring apps that let you order from your phone in just a few taps.

Buy now, pay later (BNPL) company Afterpay has launched its new money and lifestyle app, Money by Afterpay, which will kick off with a pilot for its own Australian staff before a full go-live in October. The Money app marks the first product from Afterpay's partnership with Westpac, which co-founder and CEO Anthony Eisen said would allow his company to leverage banking infrastructure without recreating it, which is a condition for standing up a neobank in Australia. To use the Money app, customers must have an existing Afterpay BNPL account. Afterpay said within minutes of opening an account, customers can make it their primary "money management app". The app will display BNPL balance, upcoming orders, and instalments, and also the user's daily spending and savings accounts. Customers can earn an interest rate of 1% p.a. on up to 15 different savings accounts, the company said. In addition, it is proposed that the daily account will not charge customers fees. "To receive the interest rate, customers simply have to have money in any one of their savings accounts. There are no special requirements such as ensuring your savings balance is higher at the end of the month than at the start," Afterpay told shareholders in a statement to the ASX. "The interest rate of 1% p.a.can be earned up to AU$1,000,000 in each of the 15 savings accounts." In developing the app, Afterpay said it performed more than 1,400 hours of in-depth research with customers that demonstrated there is a large number of "Gen Z" and "Millennial" customers who "don't trust their own money behaviours, and therefore lack confidence in using or committing to other apps on the market". "Fundamentally, customers indicated that control over savings was the key to envisaging a greater financial future for themselves. However, the current offerings in the market around savings feel unnecessarily complex and inaccessible, or not suited to their needs," the company continued. "This insight around helping customers trust themselves is what drove the development of the Money app." Feedback from the app's use by Afterpay employees will shape public release, the company said, with further features to be added for October go-live. In addition to Westpac as the regulated deposit account and card issuer, Afterpay said it has obtained an Australian Financial Service Licence from the Australian Securities and Investments Commission to enable it to provide general financial product advice and distribute basic deposit products and debit cards. Afterpay in February reported its results for the first half of 2021, making a net loss after tax of AU$79.2 million at the end of the six-month period Afterpay CEO believes Australia has an opportunity to be a tech talent exporter The head honcho of Afterpay has described Australia's tech talent pool as 'very strong'. Austrac gives Afterpay all-clear following anti-money laundering investigation Austrac has decided not to pursue any further regulatory action against the 'buy now pay later' service. Afterpay and Zip Co sign on to Australia's new buy now, pay later code of practice Those accredited by the code vow to be transparent and focus on the needs of the customer.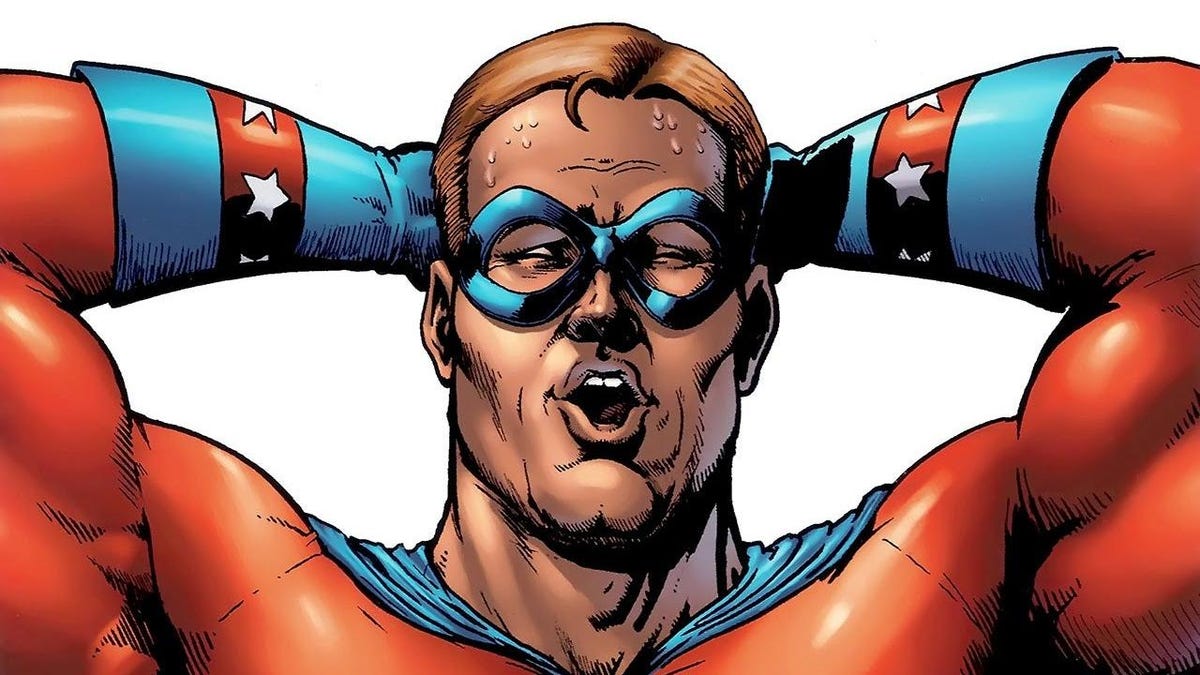 In Garth Ennis and Darick Robertson 's Herogasm, a limited spin-off series of The Boys, Wee Hughie and the rest of the Boys set out to infiltrate the titular bacchanalia that Vought throws every year for its corporate-branded superheroes. Away from the prying eyes of the public, Herogasm gives Vought's capes a chance to let their hair down even further and freely indulge in the kinds of superhuman debauchery that the company usually works hard to discourage them from. Though Amazon's live-action adaptation hasn't been shy about sex in its past two seasons, showrunner Eric Kripke says that the upcoming third season's riff on Herogasm will introduce a new level of explicitness that, when initially proposed, gave Amazon pause. In a recent interview with the Wrap, Kripke described how The Boys ' successful track record of coming just shy of doing too much while also telling a solid story was ultimately what led to his ideas being approved. "I think when I first pitched it, I said, 'Guys, here's the episode and it's called 'Herogasm.'" Kripke said. "And Andie Green and Katie Graves and the rest of the Amazon executives, I think there was just sort of a sigh of resignation, you know? They're just like resigned," Kripke said. "They're like, 'Look, you've really proven yourself over two years. We knew it was only a matter of time.'" Though it should likely be taken with a grain of salt, Kripke described some of what's been shot f or season three as X -rated, and said that the creative team's approach to this arc as a whole required a fair amount of restraint in what's canonically a very adult, and at times sexually graphic story. "We'll make sure that we're walking the right line and that we're outrageous, but not exploitive, of course," Kripke said. "So there probably will be a lot of self-censorship. But anyone who is a fan of the books and that particular volume of 'Herogasm,' I can just tell you, you're definitely going to get the full 'Herogasm' experience. There's just no question." From the handful of details that have been shared about Jensen Ackles' Soldier Boy, you can already get an idea of some of the Herogasm plot points that The Boys is probably steering clear of, like Homelander coercing Soldier Boy into having sex with him by promising him a spot on the Seven. In a post- American Gods and Game of Thrones world, a genre series going full frontal isn't exactly new, and it will be interesting to see if this is all pretense for The Boys actually doing something interesting, or it it's just a heads up that the next season is simply going to show a lot more skin. The Boys' third season is currently in production, and set to hit Amazon Prime some time in the near future. Wondering where our RSS feed went? You can pick the new up one here.

Credit Karma has more than 110 million users and a customer approval rate of 90%, but that wasn't always the case. When the company launched 14 years ago, its approval percentages were in the single digits, chief technical officer Ryan Graciano said during VentureBeat's virtual Transform 2021 conference last week. The reason for this turnaround? Big data and machine learning. When Credit Karma launched in 2007, the company relied on traditional datacenters because the cloud wasn't yet part of the conversation. There would have been trouble with banking partners and credit bureaus, and "compliance people wouldn't even let you in the door," Graciano said. The company got very proficient at hardware procurement and systems management but realized the physical hardware was limiting. "The thing about big data and cloud is that big data moves really quickly, [and] the technologies change very rapidly," Graciano said. "If you're needing to do a six-to-nine-month hardware procurement cycle [and] a significant platform change, you're going to be pretty far behind the curve." That was the first issue Credit Karma sought to resolve — the company needed more elasticity. It wasn't just the time required to set up the hardware, but the fact that the hardware requirements were changing rapidly to keep up with new capabilities and the technology stack couldn't keep up. Credit Karma wound up picking Google Cloud and its machine learning offerings because BigQuery and TensorFlow made it easier to handle big data. The machine learning attempts were initially very straightforward. The company applied simple linear regression models to the anonymized data from its databases. Later, Credit Karma moved on to using gradient boosted trees. Nowadays, the company relies on wide and deep neural nets to predict which banks will approve customers, and at what rates. This technique runs about 80% of Credit Karma's methods and helps facilitate Darwin, an internal system of experimentation and problem-solving. The platform Credit Karma built is reusable, Graciano said. There was a recommendation engine on top of the machine learning platform, and everything else connected to it. Anything that happened with Credit Karma came from the system, whether it was receiving an email from Credit Karma, a push notification, or badges on the site. "All of those things are powered by this one single system. And so that gave us the ability to spend a lot of time on the nuts and bolts of how our data scientists would work in the system," Graciano said. It is far easier to add new data sources and clean up the data than it is to define new algorithms. One way to improve the system is to add orthogonal data, rather than innovating on the algorithm, Graciano said. The company's prediction capabilities expanded as more data sources were added. "Getting those additional elements is actually a lot more powerful than the 32nd iteration on our algorithm can ever be," Graciano said. Graciano acknowledged it took a while to figure out what Credit Karma needed — such as a platform that allowed data scientists to automate retraining models. "I would say we stumbled through many, many issues," Graciano said. Graciano recommends businesses move toward the cloud because it increases interoperability within the external ecosystem. "If you're looking for uplift, you'll usually get more uplift by adding orthogonal data than you will by innovating on your algorithm," he said. For Credit Karma, this was a strategic decision that paid off for the longevity of the platform, allowing it to amass useful data and making the company able to leverage it. "Nothing is more strategic to us than data, and having a lot of power over our data," Graciano said. Many businesses are likely going to make this move for the very same reasons, shifting from a deterministic way of developing software to a more experimental framework.

Woolworths Group has announced that Hewlett Packard Enterprise's (HPE) GreenLake cloud platform is being used to underpin its new standalone Wpay payments business. Using Greenlake, according to Woolworths, has enabled the company to shift from its current data centre environment to an end-to-end-as-a-service cloud solution that enables greater capacity and business continuity. Under the partnership, Woolworths also has access to HPE's cloud portfolio including Aruba, Nonstop, Primera, Synergy, and Pointnext Services. Partnering with HPE on Wpay builds on Woolworth Group's existing relationship with the tech giant that has been ongoing since 2007. The retail group already uses HPE's infrastructure and managed services to support its supermarkets and Big W department stores. "As Australia and New Zealand's largest retailer, we've been investing in leading-edge payment capabilities to service our retail businesses for many years," Woolworths Stores and Payments IT general manager Angelo Clayton said. "We're pleased to now extend the benefits of our investments to other merchants who may not have the scale to build a payments platform themselves. With HPE, we know we have a reliable and trusted partner to support the growth of our payments platform into the next phase." The group behind one of Australia's largest supermarket chains launched Wpay in June to offer end-to-end payment solutions to merchants in Australia. Wpay is expected to compete head-to-head with some of the country's big banks, with its offerings to include an in-store and digital payments system that supports traditional card payments, digital wallets, and "alternative" payment methods; payment services including transaction processing, funds settlement, fraud management, reporting and merchant analytics; and gift card program management, including sale, redemption, and distribution partnership. The services will be offered to merchants outside of the group, such as EG Australia. It will also be the payments provider to BWS and Dan Murphy's. According to Woolworths, Wpay will trial what it is referring to as "new ways" of helping customers pay digitally in-store in the coming months. Recently, Woolworths spent AU$223 million to increase its shareholding in data science and analytics firm Quantium. Under the deal, Woolworths increased its stake from 47% to 75%, while Quantium founders and team members retained 25%. Woolworths initially purchased a 50% share of Quantium in 2013 for approximately AU$20 million. Earlier this year, the company announced it would plough AU$50 million over the next three years to train more than 60,000 staff in new tech-related skills including in digital, data analytics, machine learning, and robotics.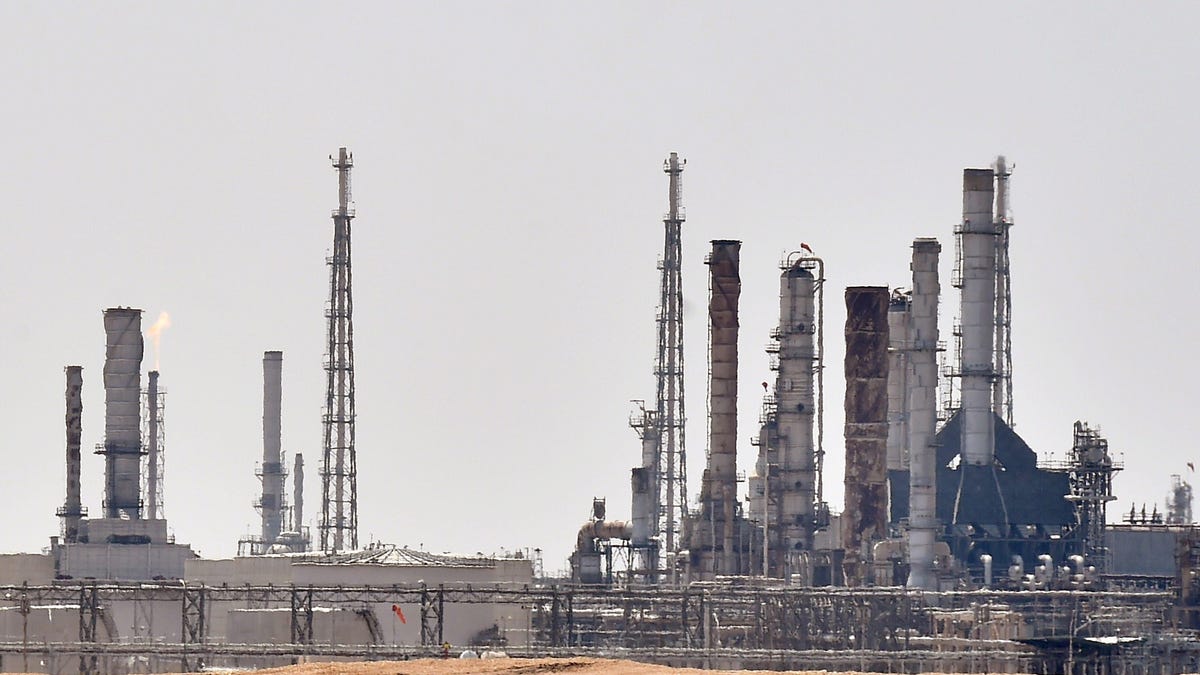 Cybercriminals have stolen approximately a terabyte of data from one of the world's largest energy companies, Saudi Aramco. The oil and gas giant, which is owned by the government of Saudi Arabia and has an annual operating budget of some $229 billion, has apparently been targeted by a gang known as "ZeroX," Bleeping Computer reports. The cybercriminals claim to have used a "zero-day exploitation" to hack the company's network and its servers at some point last year, and are now attempting to sell the stolen data for millions of dollars on the dark web. Saudi Aramco has confirmed that its data was stolen but denies that its network or servers were compromised. Instead, the firm claims that the data was filched from third-parties. "Aramco recently became aware of the indirect release of a limited amount of company data which was held by third party contractors," a company spokesperson told Bleeping Computer . "We confirm that the release of data has no impact on our operations, and the company continues to maintain a robust cybersecurity posture." But whether the hack has a direct impact on the giant company's day-to-day operations or not, the data that was stolen would appear to be quite sensitive. Indeed, the 1T dump seems to include personal data on 14,254 employees, copies of invoices and contracts, information regarding pipelines and clients, and what seems to be significant amount of security-related information, including "n etwork layout mapping out the IP addresses, Scada points, wifi access points, IP cameras, and IoT devices." The hackers are selling the entire data dump to individual buyers for sums of $5 million but have said that will expunge the entire data set from their systems for a one-time payment of $50 million.

WhatsApp has announced that users will now be able to join a group called after it has started. It said this will reduce the burden on users to join the call as it's starting. When someone wants you involved in a group call, you'll receive a notification that will give you the option of ignoring or joining the call. Before you join, you'll be able to preview the participants and invitees. WhatsApp group calls arrived on the platform back in July 2018, following their announcement at Facebook's F8 developer conference that year. Following the outbreak of the beginning of the coronavirus pandemic last year, WhatsApp bumped the maximum number of group call participants from four to eight. If you've been called but wasn't available at the time, you can join the ongoing call by opening WhatsApp, then tapping the Calls tab. From there, tap on the call you'd like to join and review the call info screen, then tap Join. It's important to note that only eight people can be active on the call at one time so if the places are all taken up by the time you're ready to join, you won't be able to. With the need to be ready and waiting for the call removed, it should help to reduce people's stress a little bit.

Kojima Productions' Death Stranding is a radically different kind of open-world game. Though combat and exploration are central pillars to its design, they're almost inverted in their respective challenge levels. Players spend more time puzzling how to physically navigate the game's treacherous terrain than they do mastering game combat. But combat still exists, mostly in the form of MULES—a type of AI opponent who doesn't seek to kill the player, but steal their cargo. In his GDC 2021 talk, Kojima Productions AI programmer Eric Johnson broke down why these AI opponents wound up having just as difficult a time navigating Death Stranding's terrain as players did, and how they made sure they could still navigate the game's open spaces without being vastly more competent at it than players. When designing the MULES, Kojima Production's goal was that they fulfill the following 4 rules: In some of Death Stranding's environments, this behavior was fairly easy to implement, just using logic tied to the game's navmeshes. But when dealing with the game's more rocky, mountainous environments those navmeshes got more complicated. In a lot of other games, Johnson explained that such areas would either be made off-limit to NPCs, or special areas for NPCs would be carved out with help from level designers. Here's a comparison of what the rocky areas looked like compared to the more industrial areas: In these rocky areas, the player's movement controller can step over obstacles that are roughly knee-height. So NPCs needed a similar capacity. This was built by raising the Navmesh step height, adding a raycast check in front of the NPC to detect the small ledges, and playing a special step up/down animation to mimic the player's movement. Next, Johnson compared how players can run over rocks to players. When players sprint over rocks, they risk tripping and falling or losing some of the cargo they're carrying. NPCs do a ground material check to mimic that same behavior. When it detects the rocky material, it just gives a random chance to trigger a slip or stumble animation. Simple enough, but how do you create nuance to make this behavior feel natural? If NPCs reliably slip on rocks without avoiding them, players can just beeline for rocks to incapacitate them. Johnson said the team wanted it to be clear that NPCs seemed like they knew how to navigate around rocks, to keep pressure on the player. In this solution, rocks are painted with a high-cost area surrounding them (referring to cost fields, which tell NPCs how to prioritize navigation in pathfinding), so the navigation system encourages NPCs to walk around rocks, and not just straight over them. They can still walk through rocky areas, but mostly if there are no other options. Similar solutions were used to let MULES charge through bodies of water after the player. Navmesh was painted over the water, and then high-cost areas were painted on the mesh where water was present. So the Navmesh went from looking like this, to this. This basic foundation for Death Stranding's AI helped NPCs mimic the player's movement across rough terrain, but created more complex interactions as the terrain grew rockier. There were also memory limitations in creating search patterns across this rocky environment, which led to restrictions on how MULES search areas after they've become alerted to players' presence. It should come as no surprise to AI programmers that the described process is a very simple breakdown of how Death Stranding's artificial intelligence, and you should definitely make time to watch Johnson's full talk once it hits the GDC Vault. (Or on demand for the next week at GDC itself). Gamasutra and GDC are sibling organizations under Informa Tech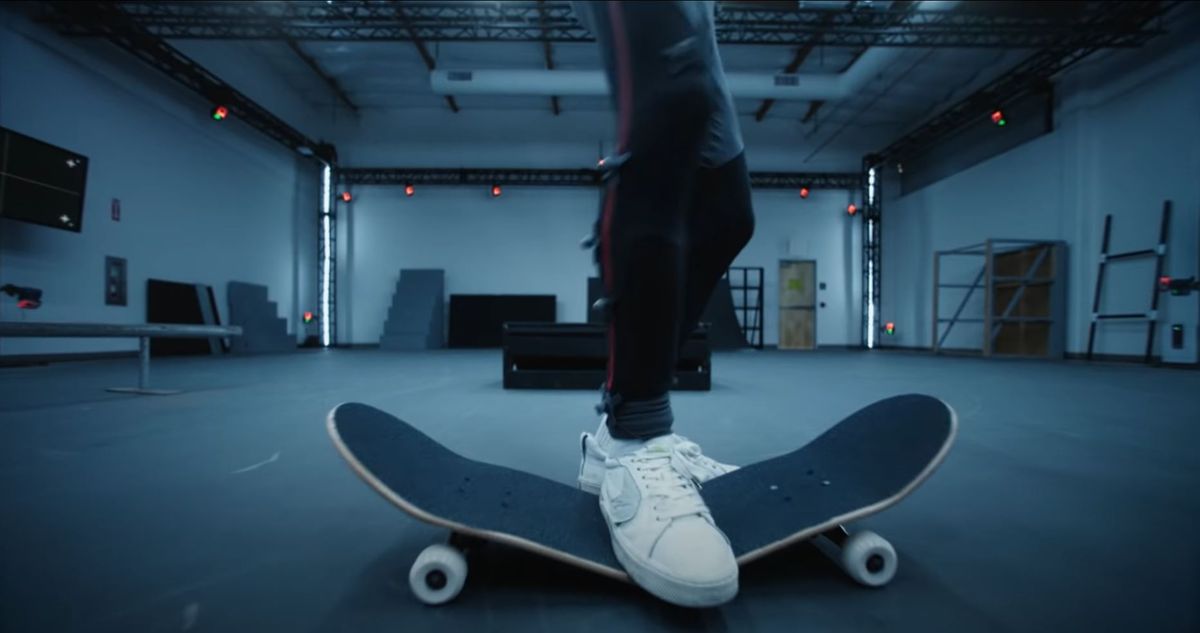 As promised, something related to EA's forthcoming Skate reboot released today, but it's pretty slim: It's really just an assurance that the game is still in development and that various early players have seen it and think it's cool. It's straight up marketing of course, but there are a few hints at what's to come. The short video features a lot of footage of motion capture, as well as various talking heads getting excited about the game. Some of their comments are interesting: One talks of its open world (no surprise, Skate 3 was open world, albeit broken into chunks), and another says that "playing with all the homies will be so sick," implying that online multiplayer is in—another thing that seemed inevitable, though it's nice to have it confirmed. But one particular comment suggests something extremely unexpected that we didn't know or suspect before: that the game will be set in the future. Hit 0:52 in the video above: someone shouts "you guys are in the future" which is met by another astonished player saying "wait, the game is?" That could be a complete misinterpretation, or just clumsy editing, but it does seem possible, especially if you watch the vid with subtitles on. We've reached out to EA and update if they respond. Oh, and it looks like you'll be able to climb, which makes a huge amount of sense given all the crazy measures players went to in Skate 3 to reach out-of-the-way places. Elsewhere character customization, another Skate staple is confirmed, though in 2021 it'll probably be more detailed than what was offered in Skate 3 over ten years ago. It looks like this game is a while away: the Skate release date hasn't been discussed as yet, but I'd wager it'll be some time in 2023.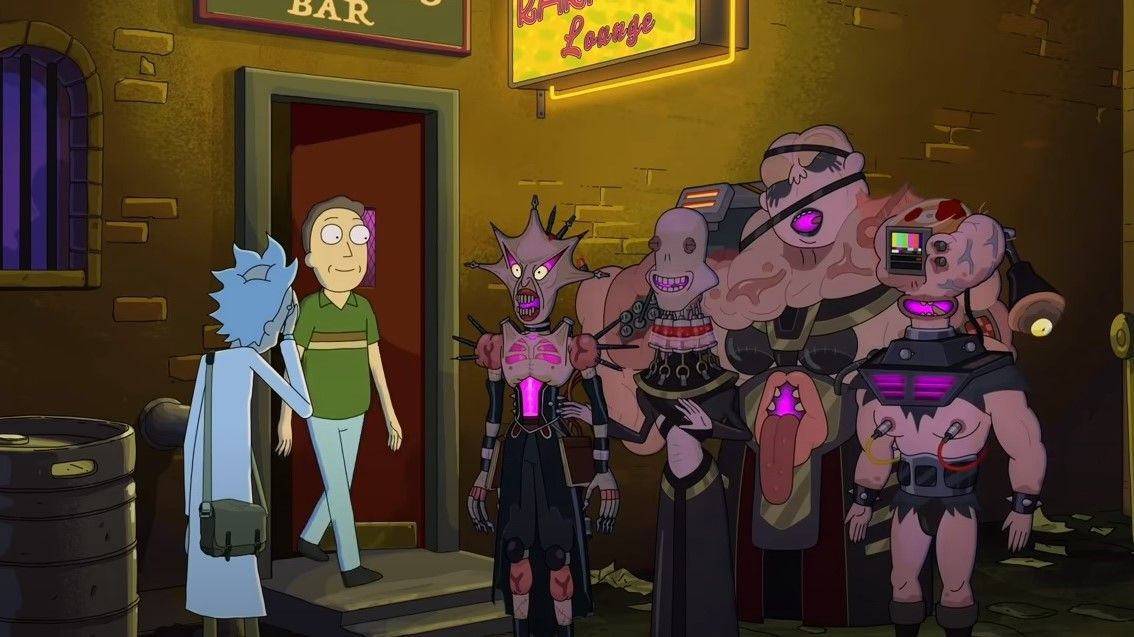 I'm going to admit, the first few minutes of this episode had me for a moment. Over the course of the last few seasons, Rick and Jerry have built up a relationship through a few reluctant adventures together, and it feels like there's more ground to be explored there. So when the episode started with the premise they were sharing some kind of guys' night together, I wholeheartedly believed we were about to see a genuine Rick and Jerry bonding moment. It only took a moment for the show to reveal that Rick was just using Jerry to pay off another one of his debts. Thankfully, for us viewers, Rick's debt is owed to a Hellraiser version of hell – making for a very silly but funny episode. We quickly learn that Rick has been taking Jerry to hang out with a bunch of demons because the demons derive pleasure from pain. And what's a more painful experience than watching Jerry just live his life being his most cringe self? Apparently, Rick sold the demons a bunch of piss poor meathooks (it wouldn't be a Hellraiser parody with meathooks) and owed the demons a debt. A packed evening of Jerry making a fool of himself is a good way to pay it off, then. 'Amortycan Grickfitti' doesn't actually kick into high gear until Beth joins in on the fun. It's here that I realized how well the Rick/Beth/Jerry dynamic truly works on this show. Jerry is a loser, Rick shits on Jerry, Beth defends Jerry but Beth is also no better than Rick because she ends up demeaning Jerry as well. The last few seasons have hit home just how similar Beth and Rick are. Once Beth is done chastizing Rick for using Jerry to solve his own personal problems, she very quickly joins in on making fun of Jerry for the demons' amusement. Since Rick loves Beth, he reluctantly has to save Jerry when the adventure inevitably goes wrong and puts him in danger. The concept of the Hellraiser demons is such a simple and stupid idea. You have to credit the writers for how well it works. The logic behind deriving pleasure from pain is so nonsensical that trying to wrap your head around it just makes you laugh. Being in pain makes them feel good, but feeling good is what makes them upset, which in turn makes them happier. It's dumb, funny, and a great plot device when Rick can't simply use his multitude of weapons to get rid of the demons. Of course, as always, there is a sort of Rick-powered d eus ex machina concept at the end of the episode that solves the situation, but it's one that makes fun of the concept of how these demons work. Morty and Summer make up this week's backup story, and it's fun too. It's here that we get a call-back to one of the best moments in the series, also known as " Keep Summer Safe." I forget how well the pairing of Morty and Summer works, and it shows here as the two take Rick's spaceship on a joyride to impress a seemingly cool new transfer student. The show takes the sentient nature of Rick's spaceship to another level, as their adventure gets out of hand in its own chaotic way. It's really the spaceship that shines as a character in this episode – its sassy and unpredictable nature puts Morty and Summer through the wringer. It's funny enough here that I hope we get to see Rick's spaceship pop up more as a character in future, especially since the ship plays such a key role in the series. It would actually be nice to see Rick interact with the ship as a character, too, since it is his prized possession and we haven't really seen them have much of a relationship to date. Morty and Summer's B story is mostly overshadowed by the Hellraiser parody, but it's a plot that works well in small doses and adds to the overall chaotic feel of the episode. This is another winner for the show's so-far strong fifth season. Rick and Morty airs every Sunday on Adult Swim in the US, and every Monday on E4 in the UK. Australian viewers can check it out on Netflix each Monday.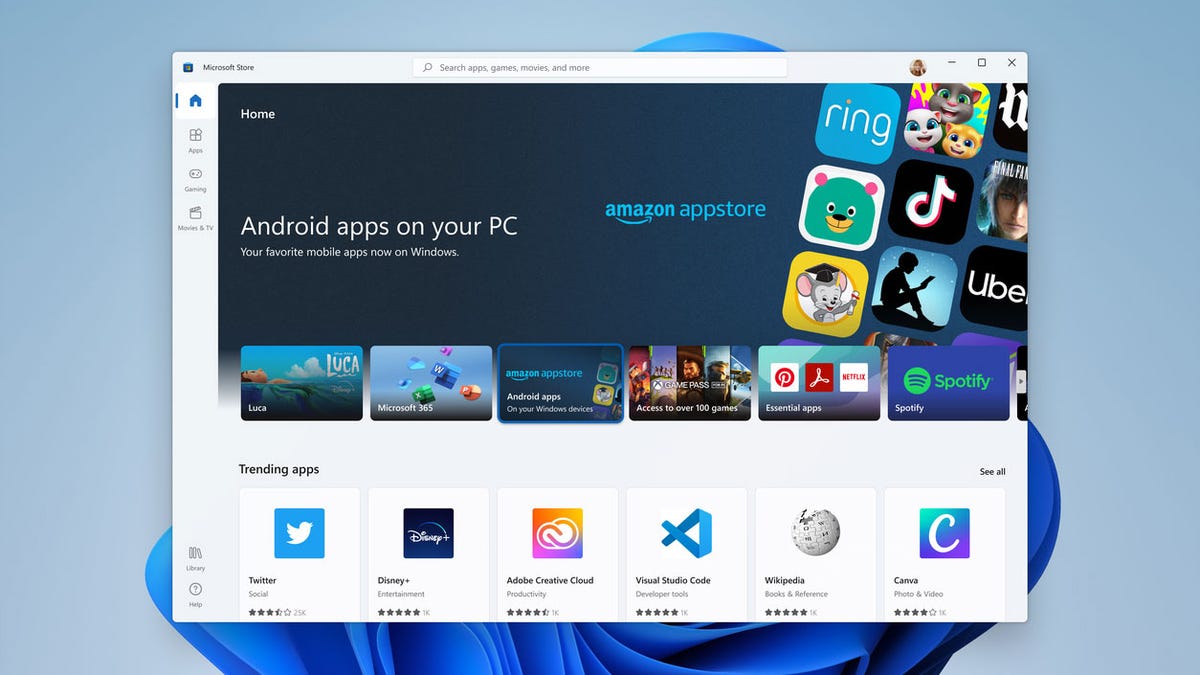 Amazon has officially confirmed that it is working on supporting the new Android App Bundle format mandated by Google, resolving the will-they-or-won't-they question. It's not entirely clear if this means you'll be able to sideload Android apps of all types in Windows 11, which will let you run Android apps on a PC, but it does offer a bit of hope on the horizon for cross-compatibility. Amazon published the news in a short blog post, and there aren't too many details yet. The company plans to support app bundles across all types of submissions, citing the benefits of the new file format, including "smaller app size downloads for customers and on-demand downloads for features and assets." The Amazon Appstore will also continue to support the existing APK file format. However, Amazon will not mandate the new.aab file type for developers to submit to its Appstore, nor will they have to resubmit an app published in APK format. There was some uncertainty surrounding how Google's app bundle mandate would affect third-party Android app stores. Specifically, it was unclear whether the change would mean that you couldn't sideload.aab files on Windows 11. We're still not entirely sure what the result will look like. It'll be interesting to see how Amazon's Appstore translates this unbundling to Windows machines, even with the operating system adding native support for Android apps. Amazon's move is the complete opposite of Google's approach to the Android App Bundle, or.aab file type. Beginning in August, developers will have to publish apps in the proprietary format before they're available in the Play Store. The requirement applies to all new app submissions. Existing apps are exempt, though it's worth noting that plenty of major apps have already made the switch because of the veritable drop in file size. The Android App Bundle essentially splits up the APK into all of its important parts, installing only the necessary components related to the device. Google originally introduced the Android App Package in Android 9 to help alleviate the bloat associated with app distribution. The app bundle is essentially an archived file of split APKs, each representing an essential part of the entire app package, and the parts that are installed depend on your device's configuration. For instance, if you're running a flagship smartphone with the latest mobile processor, you'll get only the assets that pertain to that particular hardware. The current Windows 11 beta preview doesn't include the Android app functionality. We probably won't know what that looks like until Windows 11 is officially launched, though Amazon says it will provide more details as it nears closer to the rollout.

The recent Esri User Conference 2021 was a major event for virtual replicates of real-world entities, called digital twins. Real-world digital apps are also beginning to benefit from a complementary technology known as digital threads. Digital threads provide a way to integrate a comprehensive digital twin across workflows for different types of users, according to Spatial Business Systems president Dennis Beck. At the Esri event, users weighed in on how this nascent technology could optimize snow-making operations at a ski resort, improve power network management on a power grid, and streamline foot traffic in a hospital adjusting to COVID-19 restrictions. In some respects, geographic information systems (GIS) were the original digital twins before the term was even born, Beck said. He believes an emerging focus on digital threads will improve the integration of not just data, but processes across users, and that GIS will often be the glue. "It is critical to have a system platform for tying information together, and we believe that GIS is the platform that does that," Beck told an audience at Esri's virtual gathering. The industry also needs better digital threads, he added. In effect, digital threads are a digital blueprint consisting of a collection of data transformation models. An instance of a digital thread captures changes in design models, hardware description language base executables, and databases across a product's lifecycle. Beck characterized a digital twin as a digital model of a real-world object that can support the relationship between objects and evolve over time. While the industry has been working on precursors to modern digital twins since the mid-1980s, activity has accelerated as new data types are ingested at ever-faster speeds. Beck has done considerable work for utility companies to help them integrate workflows covering material traceability, supply chain analysis, long-term quality control, and demolition. This effort includes creating user experiences that allow people in different roles to work with data across a project. Such modern applications benefit from digital twin and digital thread capabilities. For example, Beck said, repair crews need to know the technical properties of equipment, like attachment height. Manufacturers need to understand the specifications, material information, and usage conditions. Builders need detailed plans and landscape information. Maintenance teams need to know how to access a site without trespassing. And finance teams need to know how much a part costs, how long it will last, and how expensive it is to maintain. Beck told VentureBeat that digital twins have not particularly taken off in areas like critical infrastructure design because the focus was on speed and efficiency. But faster designs came at the expense of information management. Now the tides are changing, with improvements to tools that speed up design and preserve data relationships across apps. It is now possible to create an intelligent model-based design in less time than it previously took to complete simple job sketches. For example, new capabilities like raster analytics automate conversions between map images and the entities, objects, or events needed for other applications. Esri is also working on a slew of new integration and user experience capabilities to simplify digital threads. "This enables people to take these rich models and leverage integration via service-based architectures to create a common information-based ecosystem," Beck said. "This is what is enabling digital twins and the digital thread." With its extensive experience in location intelligence, Esri appears well-positioned to bridge a broad set of applications and use cases that feed digital twins. In various discussions at the recent event, users explored the way digital twins and digital threads will develop. Esri has made a big push to bring location intelligence indoors. The goal is to improve asset tracking, optimize facilities, and streamline facilities planning. Loma Linda University Health CIO Mark Zirkelbach said the digital twins of the medical facilities helped the staff plan and optimize COVID-19 social distancing signage for visitors during the pandemic. Down the road, he also wants to use digital threads to make it easier for staff to find expensive assets like medical devices, drugs and other regulated assets, and critical assets that may be scattered around the hospital, such as oxygen tanks. Arup digital specialist Luke Cooper said creating digital twins of his company's building complexes has made it easier to transition staff back to the office after lockdown. Arup has 16,000 employees spread across 94 offices. Workers are coming back on a limited schedule, and digital twins help improve the employee experience of finding a desk — and finding each other — in a constantly shifting environment. The technology also allows operations teams to figure out why employees use some offices less than others. Cooper also found that a shared digital twin can help improve conversations about issues when employees have to reach a consensus quickly. Other ESRI improvements have focused on extending the use of digital threads across more users — all with appropriate governance. At the conference, Brian Abcunas, associate electrical engineer at Peabody Municipal Light and Power, talked about creating a workflow to make it easier for more people to notice mistakes in the their network's digital twin. The power company is constantly making changes, like replacing transformers or adding circuits, that do not always get updated on the master map. Traditionally, one person was responsible for cross-referencing paper documents, CAD drawings, and GIS maps to find errors. Now, Abcunas' team has streamlined the process using a web-based interface. In another application, the Telluride Ski and Golf resort recently built a digital twin of its facility to help orchestrate an ambitious expansion of its snow-making operation. GIS analyst and drone operator Matt Tarkington said a digital twin allows the resort to plan for long-term sustainability while using the least amount of water and power. The digital twin also helps coordinate communication about crucial events — such as avalanches, equipment breakdowns, and accidents — across teams in real time.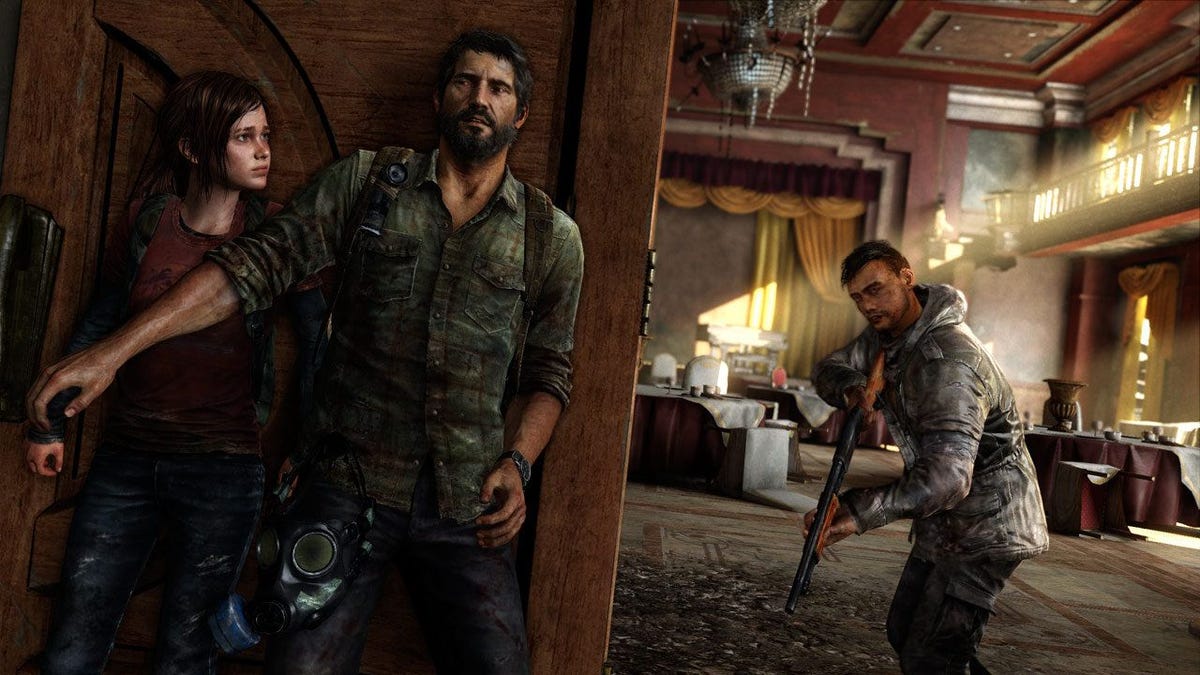 Television isn't just television anymore. It's blockbuster movies separated into chapters. Watch the Star Wars or Marvel shows on Disney+, Star Trek shows on Paramount+, or any number of massive shows on Netflix, Hulu, and Amazon, and you can see that the days of television being simpler and smaller than movies are over. And the bar just keeps rising, even at the place where this trend began: HBO. HBO, largely credited for the modern TV renaissance thanks to shows like T he Sopranos, is currently in production on another series with big aspirations: The Last of Us. Based on the super popular video game of the same name, the show follows a man named Joel (Pedro Pascal) who's forced to bring a young girl named Ellie (Bella Ramsey) across a zombie-infested United States because she might be the key to a cure. Filming is reportedly now taking place in Fort MacLeod, Alberta, Canada, and there, the head of one of the labor unions working on the project offered up some fascinating information to the local CTV News, via Forbes. "This project well exceeds the eight figure per episode mark," said Damian Petti, president of IATSE 212. "So there is a multiplier effect on our economy in terms of its impact. There are hundreds of related businesses benefitting from the plethora of work." Work that, according to Petti, began with six months of pre-production leading into a 12-month shoot. The first season is expected to be 10 episodes. HBO wouldn't comment to io9 about the budget or quote but it's certainly worth remembering Petti is representing his city and union, not HBO, so there's a chance of some discrepancy or misunderstanding. If accurate though, this number is interesting because it puts The Last of Us, a show that seems relatively compact since it's primarily about two people, on the same level of the final season of Game of Thrones. That show's largest season reportedly cost about $15 million per episode. If each Last of Us installment "well-exceeds" eight figures, it seems like a logical conclusion that it could cost more. But why would The Last of Us be so expensive? Transportation probably isn't as big of an issue since it's shooting in a populated area adjacent to the United States, unlike the remote locations favored by Game of Thrones. And there aren't any dragons to create or elaborate suits of armor to make or armies of undead zombi... wait. Yes, yes to the last one. Budgets are complicated though. That eight-figure budget per episode isn't just going into physical production. Some of it goes to pre-production. Part of it is everyone's salaries. Food. Bathrooms. And yes, lots of it goes to digital effects, but that doesn't necessarily mean blue creatures running around or huge cities burning to the ground. With visual effects, it could be just as expensive to do massive set extensions to expand the scope of the world than it is big action sequences. Budgets, whether accurate or rumored, are not a good way to predict what a show is going to be. What a budget is good for, though, is showing how much faith a company like HBO has in a project—and even if Last of Us costs half of what this suggests, it's a significant investment in a property with a lot of expectations. Wondering where our RSS feed went? You can pick the new up one here.

Summer is the best time to realize our fitness goals and set new ones, and that's never been easier than with the Fitbit deals available right now. In fact, Best Buy is offering some incredible opportunities to up your health and fitness score with great deals on Fitbits. For a limited time, you can score $30 off the Fitbit Charge 4; at the same time, you can save $70 on a Fitbit sense. These are great deals that can not only save you cash but also help keep you fit and healthy, so don't let them leave you in the dust. The Fitbit Charge 4 is a top-tier fitness tracker for your everyday athlete or serious fitness enthusiast who's looking for a tracker that also has some good smart features, impressive battery life, and GPS. The Fitbit Charge 4 has a subtle, clean design, with a haptic button on its side — making it extra easy to control smart features like handling notifications from your smartphone. And the fitness tracking capabilities are endless, including HIIT workouts, circuit training, spinning, weight workouts, and even golf. For swimmers, it's water-resistant up to 50 meters. And the GPS helps in a myriad of ways, providing info on distance, pace, speed, heart rate, and more. This model's GPS tracker proved even more accurate than Apple Watch's. Possibly the best part is that the battery life is amazing. Fitbit has made the battery a priority here, and depending on how much you use the GPS features, your Fitbit will have juice for an entire week on a single charge. When our reviewers looked at the Fitbit Versa 3 and Fitbit Sense, they noted the overall superiority of the Sense but honed in on its health features, especially the Sense's ability to monitor EDA, ECG, and skin temperature (not to mention the free six-month Fitbit Premium trial, which ups potential fitness benefits exponentially). You'll also love the built-in voice assistant, which allows you to use Google Assistant or Alexa to get news and weather, set reminders, or coordinate with your smart home. If you have your phone with you, you can also make calls from your wrist, which can be hugely helpful for those of us with busy schedules. Yet this is a smartwatch ultimately geared towards helping you monitor, maintain, and achieve better health. While the Fitbit Sense can track many activities that your average fitness tracker or smartwatch can, there are few other smartwatches that can so accurately measure things like skin temperature, ECG, and electrodermal activity (EDA), helping you scan your stress levels, and stay relaxed, rested, and productive. Want a smartwatch that goes further than health and fitness tracking? Check out our roundup of the best smartwatch deals below.

Join the DZone community and get the full member experience. By now you're likely aware of JavaScript Object Notation (JSON). Heck, I'd be willing to bet that there's even a good chance that you've used it for one reason or another. And, honestly, I'm sure that reason was a good one. JSON has become ubiquitous in the software industry because it provides developers with a simple and flexible way of managing data. In the context of databases, JSON was often thought of as something you'd use with NoSQL solutions. However, over the past few years, JSON integrations have made their way into the relational world. And for good reason. The ability to store JSON documents within a relational database allows you to create hybrid data models, containing both structured and semi-structured data, and enjoy all of the benefits of JSON without having to sacrifice the advantages of relational databases (e.g. SQL and all things data integrity). MariaDB introduced built-in functions for managing JSON documents within a database in MariaDB Server 10.2. But that was only the beginning. Since then we've been working diligently and extending our JSON capabilities. In MariaDB Server 10.6, we've added JSON_TABLE(), a powerful new function that enables you to transform JSON data directly into relational format. But, enough talk, let's take a look. To gain an understanding of the new JSON_TABLE function, let's first take a look at a simple example. We'll start by creating a simple table, named people, that can be used to store structured data, like id and name values, as well as semi-structured data, for, say, storing a person's pets. Next, populate the table with a new person record, including a valid JSON document containing an array of pet details. Before MariaDB Server 10.6, if you wanted to return tabular information that has been extracted from the pets JSON field you could use previously existing JSON functions, like JSON_VALUE(), which allows you to retrieve scalar values, and JSON_QUERY(), which allows you to retrieve JSON objects, within MariaDB to get the job done. For instance, the following query: Would yield the following result: Yikes. While the JSON_VALUE() and JSON_QUERY() functions can be very useful in their own right, it's easy to see how using them in this context can quickly increase the complexity of a solution for what should, by all appearances, be a fairly straightforward problem to solve. Enter the new JSON_TABLE function to make our lives much easier! By default, JSON_TABLE() returns a relational table consisting of columns specified in the COLUMNS clause, with a row for each JSON item matched by the path expression. Note that it can also be used directly within part of the FROM clause without the use of a subquery. Executing the SQL statement above will yield the same result as the previous example. Yes, it's really that simple. The JSON_TABLE() function also supports nested path values through the use of the NESTED PATH clause, which is used to specify nested columns. Of course, to investigate nested path support, you'll need to have some nested data within your JSON document. Continuing with our previous example you can accomplish this by modifying the existing people record by inserting an array using the JSON_INSERT() and JSON_ARRAY() functions. For this example, let's add a new array called favorite_foods to each of the two JSON objects within our JSON document's array. Executing the previous SQL insert statements will modify the existing JSON document, contained within the single people record, to be the following: In the following example, JSON path '$[*]' matches every item in the root JSON array. Then the JSON path '$.favorite_food[*]' is indicated as the NESTED PATH that matches all values in favorite_foods, which is a property name for the array you added to the existing JSON document. Executing the previous SQL statement will yield the following result set: In this blog post, you've received a very brief introduction of the new JSON_TABLE() function that is available within MariaDB Server 10.6. But this is just the tip of the iceberg. JSON_TABLE() is an extremely powerful function that allows you to transform not only simple JSON data as I've described in this blog, but also much more complex JSON documents that contain such features as arrays, nested paths, and more. Published at DZone with permission of Rob Hedgpeth. See the original article here. Opinions expressed by DZone contributors are their own.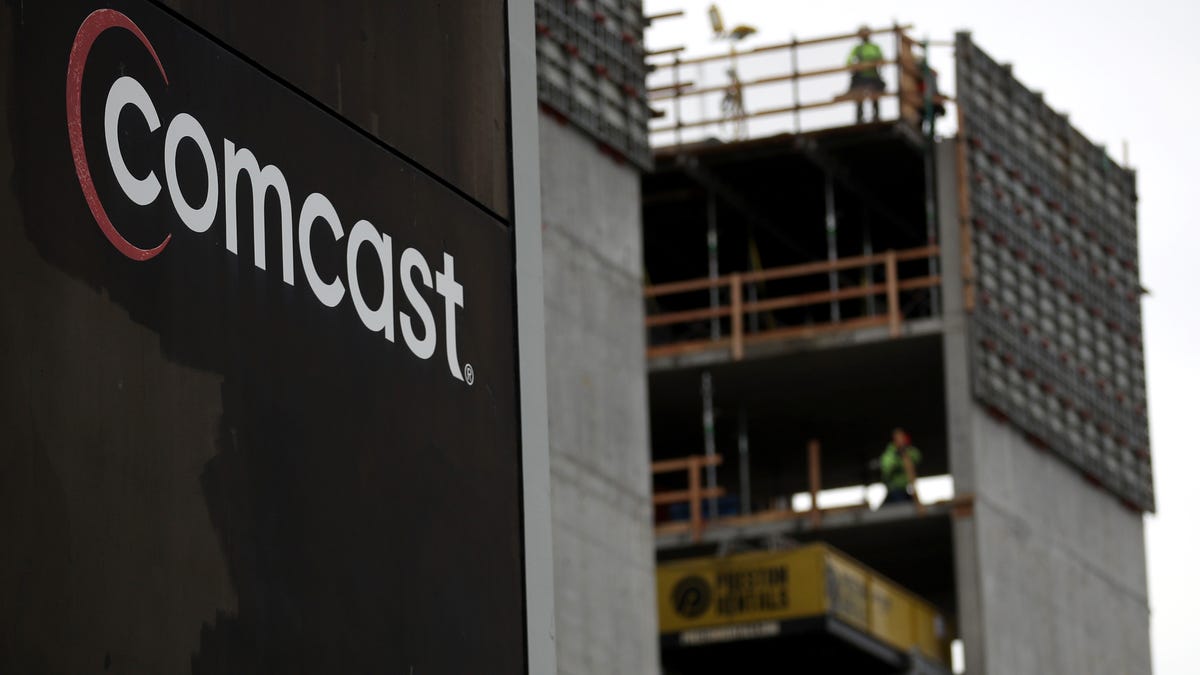 If broadband in the United States sucks, you can thank the telecoms industry, which is apparently so obsessed with maintaining our current crappy internet infrastructure that it spent a combined total of $234 million lobbying against faster, cheaper competitors during the 116th Congress. According to a new study conducted jointly by Common Cause and the Communications Workers of America (CWA) union, telecoms giants spend nearly $230,000 a day on average in the course of their work to thwart any legislation that would disrupt their ironclad grip on the broadband marketplace. Comcast — reportedly the worst offender — spent more than $43 million in the last congressional session alone, with AT&T trailing at $36 million spent. "The powerful ISP lobby will seemingly spend whatever it takes to keep politicians beholden to them and maintain a status quo that leaves too many Americans on the wrong side of the digital divide," the two groups wrote in their combined report. As the study notes, the largest internet service providers have "...used their outsized influence in Congress to block any legislation that would undermine their stranglehold over the broadband marketplace." Among the telecoms giants' primary lobbying targets was the Save the Internet Act — an initiative introduced by House Democrats in 2019 to reinstate the net neutrality rules repealed by the Federal Communications Commission during the Trump administration — as well as the aptly-named Accessible, Affordable Internet for All Act. The end result of such meddling is that everyone's broadband is generally much slower and more expensive — particularly the 83 million Americans that live under a broadband monopoly. "For years, Congressional efforts to pass legislation needed to address the nation's long-standing disparities in connectivity have been stopped dead in their tracks in part because of aggressive industry lobbying and the oversized political influence of the largest ISPs," Common Cause Media and Democracy Program Director Yosef Getachew told Vice .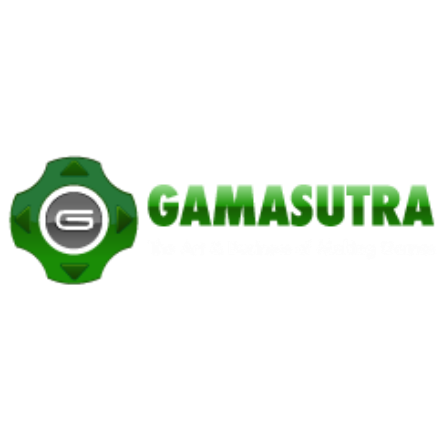 "One thing was to not make assumptions about what a player might need or use. You can't assume that just because a player has a certain disability, that they're definitely going to use X,Y, and Z settings."

Accessibility isn't a single task; it's a process that touches every aspect of game development, including community management. At GDC 21, 'Can I Play That?' editor-in-chief Courtney Craven and CIPT accessibility specialist Stacey Jenkins took to the virtual stage to give game developers and community managers best practices for creating community content that is accessible in both form and function. As both Craven and Jenkins explain, crafting your community management plans without considering how accessible your content is to a wider audience can quickly exclude people from participating in community events or even engaging with your game. "Ensuring your community content is accessible allows everyone to engage with your brand and is also a big step towards a more inclusive and welcoming community," says Jenkins. Craven and Jenkins make the point that accessibility considerations benefit more groups of people than most would first think, including disabled people, parents busy with childcare, people exhausted after a long day, or even just those with slow internet. "It's really important to consider how users might be interacting with your content. Are they using a phone? A PC? Are they using assistive technology?" says Jenkins. "We want to think about how we create memes for people without sight. How do we make sure our game trailers are accessible for deaf or hard of hearing people? How do we run our online events with blind and low vision viewers?" It's incredibly easy to unintentionally let your own biases make your content less accessible, which is exactly why those questions should touch every part of the process, from content creation to publishing. Craven makes the point that most folks creating content do it largely from their own perspective. They note that there's an inherent bias everyone has to first consider only how they themselves would experience whatever they are creating. It takes practice and careful attention to move past those biases, which is where the best practices for accessible community management come in. The advice Craven and Jenkins share in their full talk ranges from tips to make written content easier to parse for a wide audience to more tool-specific advice for creating captions or publishing screen reader-friendly content. On a general writing front, Jenkins suggests keeping sentences short and using simpler words with fewer syllables where possible. Be mindful of jargon and how familiar your target audience may be with certain terms, something particularly trick in the acronym-heavy world of video games. Craven adds that language should always be gender inclusive, avoid euphemisms for disability ("...things like specially-abled or differently-abled. Just say disabled, or person with a disability."), and include content or trigger warnings where appropriate. When taking on social media posts, the go-to formats for many memes or trends online can spell trouble for screen readers, and make the actual content of the post completely unintelligible to people that use one to browse social media. In most cases, a screenshot can be worth a thousand words. Jenkins offers up a couple of tweets from the Xbox brand account as an example. The first features a thought bubble created from ASCII symbols with a single emoji in the center. To a screen reader, that tweet reads "Oh Gaming" rather than the message Xbox intended to convey. The other tweet, they explain, takes a more accessible approach by sharing a screenshot of several emoji arranged to look like Nether Portals from Minecraft and using Twitter's built-in tools to describe the image through ALT text. The result is a joke about Minecraft that can be enjoyed regardless of how its community accesses Twitter. Captions, meanwhile, are a feature that have thankfully become more and more commonplace across different forms of media. However Craven, a professional captioner by trade, warns not to settle for "good enough" when it comes to captions. Auto-generated captions in particular, they note, are generally only accurate 60 to 70 percent of the time, and that's only if your speaker speaks perfectly throughout and doesn't use any of the jargon video games use very commonly. Reading captions requires some mental multitasking so displaying too much text on the screen at once makes it more difficult for someone to watch a video while reading or, in a video game, continue what they're doing without having to first stop and read a wall of tiny text. With that in mind, Craven suggests that captions should be limited to 37 characters per line, and, at most,2 lines of text at any given time. Captions shouldn't be censored if the voiceover itself isn't censored as "deaf and hard of hearing people deserve the same access to information that hearing people and anyone else watching the video have as well." Their talk concludes with a useful list of free or low-cost resources community managers and the wider development community can use to implement some of the above features into their content. An image with description of each is above, and the list includes the tools Descript, Subtitle Edit, Alt or Not, Color Oracle, WebAIM Contrast Checker, How to Write Useful Alt Text, and the Can I Play That PR/Marketing Guide. "It's also good to remember that no one expects you to get it right immediately or all the time," closes Craven. "There's always room to learn and improve. Stacey and I forget alt text sometimes, I forget captions sometimes. It happens. The important thing is that you remain open to feedback and you're always aiming to improve the inclusion of your community and content."

Portus Network, a Decentralized API Gateway, has built a network that will attempt to streamline the data input process to Decentralized Applications (dApps) by cutting out expensive middlemen. Blockchains and the dApps that run on them are closed networks that rely upon data inputs to process information from the outside world. These data inputs are called oracles. The way oracles operate is not as sources of information, but as connectors between insular networks and data producers. It is thanks to oracles that blockchains are constantly updated with outside information. However, the way that oracles work and how the oracle industry has developed is contrary to the principle of decentralization. By introducing a middleman in the flow of data, the oracle adds another entity into the transaction, further complicating it. Additionally, there is a risk that a select group of oracle providers could be in control of API data flows for a majority of the industry. We are seeing that play out currently, as a few major oracle providers are monopolizing connection services to API Providers. This is problematic philosophically, but also economically. By having to go through a third-party service, dApp Consumers and API Providers are spending more and losing out on profits. Portus API Gateway, called the Portkey node, was developed to solve the issue by connecting dApp Users directly with API Providers in an innovative way. By cutting out the middlemen, Portus will be able to simplify a process that has become overly complicated and make it less burdensome from a cost perspective. Portus Team already released a fully functional version of the API Gateway with Documentation and tutorials on how to use it. At its essence, Portus is a decentralized network of API providers or DAPIs. DApps looking to integrate APIs into their network will be able to work directly with providers on Portus, rather than having to go through an oracle service. Payment towards API providers will be made in the Platform 's native token. In addition to using it as a means of payment, users can stake their tokens in insurance pools correlated to specific API providers. Stakers will then be rewarded for contributing liquidity by payouts for each API call that is made. Portus has planned a six-stage rollout of token distribution that will begin with a private sale and an exchange offering. While the first iteration of the Portus network will work exclusively with Ethereum blockchains, there are already plans in place to open the network to other chains, including the Binance Smart Chain.

As the world becomes increasingly reliant on technology, organizations have to consider the growing threats to their supply chain. Goldman Sachs principal engineer Michael Mattioli and AMD CTO Mark Papermaster spoke about this issue at VentureBeat's virtual Transform 2021 conference last week. They stressed that this is not a problem any single company can solve alone — changing the ecosystem will require industrywide collaboration. The supply chain is "remarkably complex," Mattioli said, as it goes all the way back to the design of the chip or board, which is then sent to the foundry to be manufactured. Depending on the type of component it is, it may pass through a series of manufacturers before it reaches an OEM like Dell, HP, or Lenovo; a reseller like CDW; or a retailer like Best Buy. After all this, it's finally shipped to the end user. Along each step of the way, the piece is handled by different companies and modes of transport (ship, truck, etc). That leaves a lot of different points where a malicious actor could sneak in a change or tamper with a step. "People are motivated in a variety of different ways to do something malicious. It could be counterfeiting so that they could make money. It could be espionage so that they could steal data," Mattioli said. The idea that there may be a counterfeit or tampered-with component is a worrying one. Organizations don't want to have a product that is performing less efficiently or is less capable than it should be, which can have an impact on how long the product lasts before breaking or how long it takes to complete jobs. Even worse, such a device can no longer be trusted and may be stealing data or performing actions the user is not aware of. Different companies have built different tools that can tackle their part of the supply chain, such as the fact that AMD has some technologies in place to detect whether chips have been tampered with or a counterfeit component is being used. But at this time, there's really nothing that can detect or deter supply chain threats end-to-end, Papermaster said. Even Apple and Amazon, despite their clout, do not have full control over their supply chains. The big question, according to Papermaster, is "Are we doing enough as an industry? [Regarding] that web of the supply chain, how do we collaborate more?" This is why industry collaboration is essential, Papermaster and Mattioli said. The only way companies are going to get a better grasp of the supply chain is through industrywide and ecosystem-wide participation and cooperation. Goldman Sachs and AMD recently joined the Trusted Computing Group and the Global Semiconductor Alliance to encourage industry collaboration. The relationship is a technical one to develop open standards, create interoperable technology, and share build processes in order to ensure nothing has been tampered with. It is also a business relationship, as these companies have to figure out how best to work together on a shared goal. Artificial intelligence and machine learning can help tackle one of the technical challenges using a technique called fingerprinting, Mattioli said. This method uses the specific information about a piece of hardware — such as voltage, temperature, and frequency, which can be found with hardware performance counters — to create a unique profile of a product that can be tracked throughout its entire lifecycle. "If you did that, with all the components on the board, not only can you get a fingerprint of just that one component, but you can get a fingerprint of every other component and then the whole board itself and then the whole system itself," Mattioli explained. It can be a powerful tool. If companies can agree on how to share the data that creates that fingerprint, authenticity can be confirmed at every step of the supply chain using AI. Fingerprinting would also be useful for detecting counterfeit products since the technique doesn't require visual inspection. Counterfeit products are sophisticated enough that they becoming increasingly difficult to visually identify as fake. In some cases, an X-ray would be needed to identify the component, but that is time-consuming process and not always available. Being able to use fingerprinting to check for counterfeiting "saves a lot of headache and frustration," Mattioli said. Papermaster noted that although AI and ML can be helpful tools, the success of technological security ultimately hinges on the cooperation between companies. "[It's] an incredibly exciting area, and lots more innovation [is] to come in this space, with the industry collaborating together and leveraging these AI techniques," Papermaster said.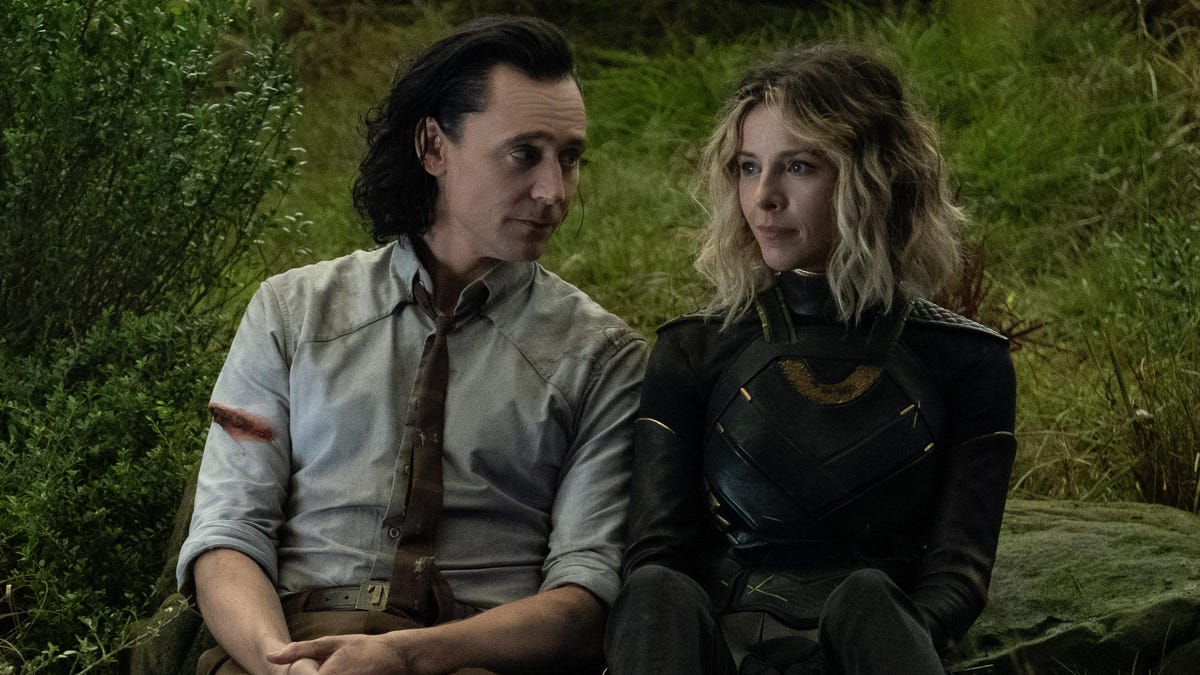 Toward the end of Disney+ and Marvel's fourth episode of Loki, "The Nexus Event," Loki and Sylvie were dumbfounded by their latest discovery about the all-powerful Timekeepers who oversaw the Time Variance Authority. In a very dramatic moment, the pair shared a rather eyebrow-raising look whose significance wasn't spelled out until Loki 's finale. In a choice example of Loki 's history repeating itself, " For All Time. Always. " placed Loki (Tom Hiddleston) and Sylvie (Sophia Di Martino) into a situation rather similar to " The Nexus Event," but the finale ended with at least one of the variants getting what they actually set out for on their quest to find the Timekeepers. Though Sylvie was always quite clear about her desire to murder them (or whoever was actually running the TVA), when she attempts to do just that after she and Loki meet He Who Remains (an Immortus/Kang variant played by Jonathan Majors), Loki attempts to stop her. In that moment, both Loki and Sylvie were being true to themselves—with him being tempted by He Who Remains' offer to give up control over the Sacred Timeline, and with her being resolute in her desire for revenge. But in addition to trying to reason with Sylvie as to why they might want to consider the offer, Loki also tries to convince her to see that he has their best interest at heart by establishing that he has some sort of romantic feelings for her with a kiss. There was some speculation as to whether Loki had fallen for his variant in the buildup to the season one finale, and now that it's been borne out, there's been some discussion as to how we should view Loki's (and potentially, Sylvie's) relationship. While the two aren't technically siblings, their multiversal "sameness" raised questions about whether a romance between them might be considered incestual, or at the very least, the MCU broaching the "selfcest" trope that is rather common in genre fanfiction. Clearly, Marvel and Loki 's creative team were keen on titillating audiences with the idea of Loki hooking up with "himself"—or someone similar to himself—if only for some of the moral and philosophical implications. But in order to actually unpack some of what Loki 's finale served up, we thought it might be interesting to actually bounce some questions off to Christian P. Haines, a philosopher and assistant English professor at Penn State University. When we spoke with Haines via email he explained how many aspects of Loki—both as a figure in Norse mythology and in Marvel's media—are expressions of transgression and boundary-crossing that are further complicated in a series like Loki that also touches on the concept of the individual self. Before breaking down Loki and Sylvie's dynamic, Haines emphasized that it's important to understand how Loki as a figure has been defined by a desire to subvert the power structures he's connected to. "It's worth noting that Loki (and certainly Marvel's Loki) gets represented not just as a trickster but an outsider, or at least someone who's only half accepted," Haines said. "So, there's a way in which as an outsider, Loki sets out to burn down the order of things, to mess with power, generally undermine a status quo that sees him as lesser." Loki's being an outsider has undeniably played a large role in contextualizing his megalomaniacal delusions of grandeur in Marvel's films, series, and comics. The character says as much in Loki 's first episode when he seems to open up to Mobius M. Mobius about why he's done the things he's done in the past. On the question of whether Loki, and Sylvie, and really any of the other variants have a true shared identity, Haines explained that the answer is complicated because of how the line between the Self and the Other—the line that establishes one's identity—is not always linear. Also, Haines pointed out, people change. "They transform because of experiences or because they shift social roles or because of numerous other factors," Haines said. "But the problem's even deeper, because so much of how we draw a line between me and not-me, the self and the other, involves fraught personal, social, and political matters." Despite many of the Loki variants having the same name and general power sets, their drastically different experiences and perspectives are shaped by their individual realities. That makes it difficult to see them as truly being the "same" people as opposed to different iterations on a similar multiversal concept. The idea that Sylvie and Loki at least are similar enough to make their kiss somewhat controversial is persistent, though, and something Haines noted hasn't been unique to Loki. "I think a lot of the fascination with incestuous shipping (the brothers in Supernatural come to mind) is that people get excited by the transgression this represents," Haines said. "At this point, those kinds of fan fantasies are so prevalent, it's hard to imagine that showrunners and writers aren't riffing on/playing with them." Even if that wasn't the Loki writers room's intention, you can look at a figure like Loki—a person who revels in chaos and the upturning of societal norms—as seeing physical intimacy with another version of himself as a kind of subversive act that smacks of taboo to casual audiences. What's worth contemplating, Haines said, isn't incest but rather how Sylvie and Loki's kiss was the embodiment of that kind of transgression. "In other words, the question is less, 'does this count as incest,' and more 'what would happen if this really basic social rule were loosened?'" Haines said. "Would civilization collapse? Would chaos roil the multiverse? Or, would things be pretty much the same, except we wouldn't take for granted even the most basic social and cultural rules? That strikes me as a very Loki proposition: not revolution, really, more an acerbic irony that undermines self-serious assumptions about human nature or what it means to be 'civilized.'" All of this is likely to be hashed out to some extent in Loki 's second season, which will pick up after this season's cliffhanger and presumably with whatever Loki gets up to with Doctor Strange and the Scarlet Witch in The Multiverse of Madness. But even if the kiss doesn't end up being explained as Loki's attempt at bucking social norms through self-love, Haines thinks it definitely speaks to the possibility for change in Loki's future. "Sometimes sleeping with another dimension's version of you is a way of reminding yourself that you could have (and still could be!) a very different person," Haines said. "All of which is to say Loki's a trickster because he's not about to let society or philosophy lock him or her or them down to a single self." Loki is now streaming on Disney+. For more, make sure you're following us on our Instagram @ io9dotcom

At the Windows 11 event last month, Microsoft announced that the new operating system would feature the new DirectStorage API. This new API changes how games read data from the NVMe SSD drives, enabling much faster speeds and shorter load times. However, it looks like DirectStorage will also be coming to Windows 10, specifically versions 1909 and up. The announcement was made alongside the release of the first developer preview of the API. Let's rewind a little bit; DirectStorage made its debut on the Xbox Series X and S consoles, serving as the backbone for the Xbox Velocity Architecture. Microsoft soon announced it would be coming to Windows PCs, and at the time, we all thought that meant Windows 10. However, when Microsoft announced the feature for Windows 11, it seemed like Windows 10 users might not get DirectStorage. Now, it seems that won't be the case, but the experience might not be exactly the same. There are two core benefits of DirectStorage we've known about. The first is that it allows multiple IO requests to be handled at the same time. This has become increasingly important in recent years as games are now much bigger than they used to be. It's also important because NVMe drives have a lot more bandwidth, and having thousands of data access requests creates overhead. With multiple requests being handled at the same time, the full bandwidth of an NVMe drive can be used. Another big benefit is that the GPU can handle decompression of game data to speed up the process even more. However, there's something else Microsoft is mentioning now. Windows 11 has a new upgraded storage stack, which allows PCs to take full advantage of DirectStorage. On Windows 10, the company has optimized the legacy storage stack for DirectStorage, but it's not quite the same. Microsoft doesn't say how big the difference should be, however. Games will have to be built specifically for DirectStorage, but they'll keep working on PCs that don't support the API, so you don't have to worry about compatibility. However, you do need an NVMe SSD to use DirectStorage. For developers. the API only has to be implemented once into the game engine, and its benefits will automatically be applied across the game. While the first preview is out now, the GPU decompression capabilities aren't available yet.

Procedural road trip adventure Road 96 is coming to Nintendo Switch and PC via Steam in August. Published on By Procedural road trip adventure Road 96 is coming to Nintendo Switch and PC next month. Independent studio DigixArt – notable for Valiant Hearts and Memories Retold – has confirmed that Road 96 will be released on August 16, 2021. The game is initially set for release via the Nintendo eShop, Steam, GOG, and the Epic Games Store. Road 96 is billed as the most ambitious project yet from the French studio and is inspired by the cinematic works of Quentin Tarantino, The Coen Brothers, and Bong Joon-ho. Players must embark on a treacherous road trip across the authoritarian nation of Petria. Along the way, you'll meet various characters, each with their own stories to tell that intertwine to create a tapestry of secrets and intrigue. DigixArt's work to date means that Road 96 is already a game to anticipate. If it can pitch the tone of its subject matter correctly, it could also be a game to savour. Take a look at the release date trailer. Road 96 will be also released as part of a special Hitchhikers bundle. The bundle includes a copy of the soundtrack and a book featuring stories set before the events of the game. Take a trip to the Thumbsticks new releases page for the latest Xbox, PlayStation and Nintendo Switch games. You can also follow us on Flipboard, Facebook, Google News, and Twitter. If you want to keep on top of the latest news, features, reviews, guides, and sales, we can send all our latest articles and great content straight to your inbox. You know, collated together, once or twice a week, in a newsletter. We wouldn't send them one at a time – that would be weird and annoying! Thumbsticks editor and connoisseur of Belgian buns. Currently playing: Paper Mario: The Origami King, Animal Crossing: New Horizons, and Pikmin 3 Deluxe. Nintendo Switch releases for July 18-24, 2021 The Steam Deck, Valve's Nintendo Switch competitor, breaks cover This week's Nintendo Switch releases (July 12-16, 2021) What's the difference between the Nintendo Switch OLED Model and the original Nintendo Switch? Nintendo Switch OLED Model announced New Nintendo Switch releases (July 4-10, 2021) Procedural road trip adventure Road 96 is coming to Nintendo Switch and PC via Steam in August. Have you got the time for yet another live-service shooter? Nah, neither do we. Oh, here's Ubisoft with Tom Clancy's... Cris Tales and Orcs Must Die! 3 headlines this week's lineup of new PlayStation Store releases for the PS4 and PS5. Pokémon Unite and Cris Tales headline this week's lineup of new Nintendo Switch eShop releases. Cris Tales headlines the list of new games coming to Xbox Series X| S and Xbox One in the coming week. Ubisoft bumps the release dates of Rainbow Six Extraction and Riders Republic. This week's Xbox Free Play Days titles include games about slaughter, survival, and simians. It's been rumoured for a while, but Valve's Steam Deck handheld has been officially unveiled.

Posted by Jeremy Hellstrom| Jul 19,2021| Processors| 0 When we first discussed the new Ryzen 3 based Ryzen 7 5700G APU it was an OEM only part, though we expected it would find it's way onto the retail market. It is scheduled for release some time in August, hopefully remaining in stock long enough for those that want on to be able to pick on up. Its contains Vega 8 GPUs and due the non-chiplet design of the mobile Cezanne die something had to go, in this case it was half the L3 cache which reduces the total to 16MB. That cache reduction shows in the benchmarks done with a discrete GPU installed, which is worth keeping in mind if you planned on using this chip in a new build that will one day have a GPU installed in it. When you look at the performance of just the iGPU, it does stomp all over Intel's i7-11700 however you aren't going to be enjoying AAA titles at 1080p. The performance is quite comparable to the old Radeon RX 550, so if you drop every option to low you will get a playable result in some, but not all games. The results are up for your perusal at TechSpot. Share: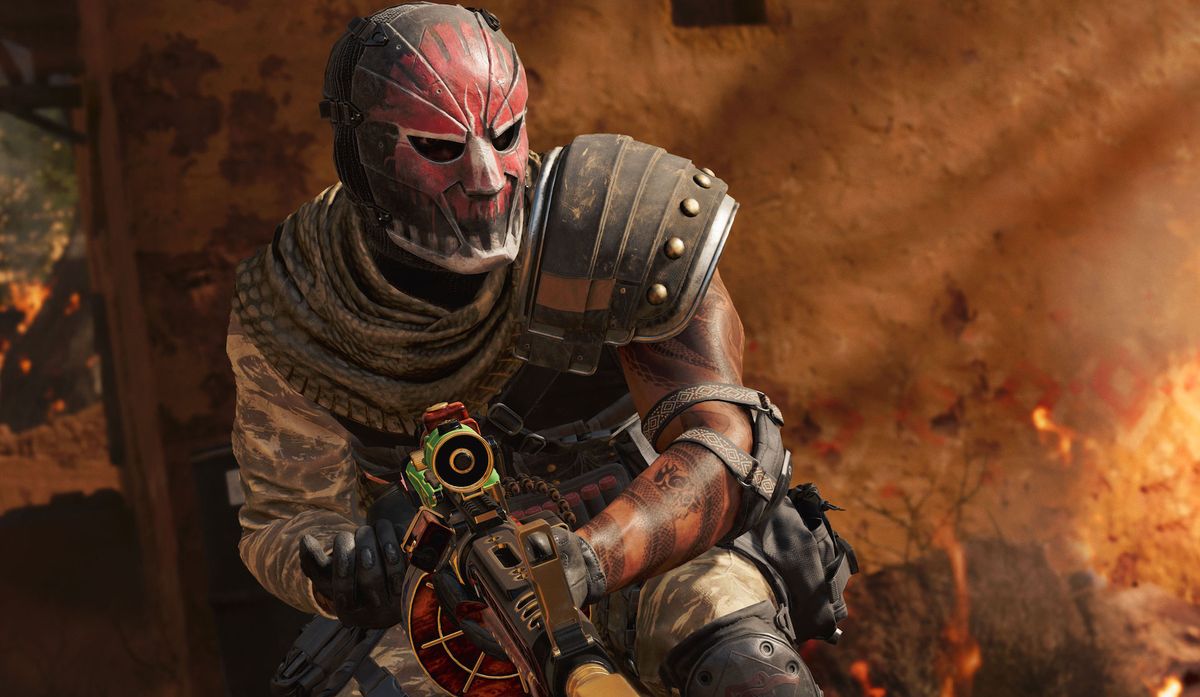 Mysterious red doors have been appearing in Verdansk since the beginning of Call of Duty: Warzone Season 4. Stepping through one will teleport you to a random loot-filled room—or, since the mid-season patch, to another part of the map, although it wasn't immediately clear whether that was intentional or a bug of some sort. Not long after that update went live, players began encountering behaviour that was definitely not intentional, but unfortunately very familiar: The red doors are now turning players invisible, a bug that should be familiar to Warzone players. As you can see in the video below, the glitch is both simple and tricky to pull off: You have to pull and prime a grenade, hop on a motorcycle ( Kotaku says an ATV will also work), and step through the door, basically all at the same time. It's not an overly complex instruction set, but the timing has to be spot-on. Warzone developer Raven Software has struggled with invisibility issues for months. The Season 1 update in December 2020 added attack helicopters to the game, which enabled players to make themselves invisible; in March 2021 they were finally brought back, but the next day they were gone again when it turned out that the problem hadn't actually been fixed. It's not clear whether this is the same bug with a different trigger, or an altogether new issue, although it doesn't really matter: Players are getting hosed by people using this exploit, and the game is suffering for it. Here it is from the other side of the coin—as you can see, it sucks. I've reached out to Activision for comment, and will update if I receive a reply.

The TCL 20 series was recently announced, comprising of the TCL 20 Pro 5G, TCL 20 5G, TCL 20L, TCL 20L+, TCL 20S, and the TCL 20 SE. Just as you'd assume, the TCL 20 Pro 5G is the top-of-the-line device from the brand in this series while the TCL 20S and TCL 20SE are both affordable options. The TCL 20S specifically offers a good balance between specs and the asking price, and can be a good option for anyone looking for a budget phone that doesn't make a lot of compromises. There's a 6.67-inch Full HD+ IPS LCD display with a punch hole, a 64MP quad-camera setup, a huge 5,000mAh battery, and a Snapdragon 665 at the heart of it. If you don't want to spend too much on a phone or you just want a secondary spare phone to go along with your existing one, the TCL 20S would be a decent pick. If you do decide to get one for yourself, it would also be wise to pick up a good case to protect the phone against scratches and the odd drop that may occur during day-to-day use. We've compiled a list of the best TCL 20S cases ranging across different types and designs so pick the one that you think would suit the best for your usage. These were our picks for some of the best TCL 20S cases of different types ranging across various price brackets. Most of these cases can be bought pretty cheaply and provide good protection. If you handle your phone carefully, even a relatively thin case should do the job. If you want to add a touch of flair to your phone, we recommend getting the Glitter case since it's also quite protective. If you want a clear case to show off the back of your phone, the full-body clear case is a good pick. If you want ultimate protection, the rugged case from CBUS is the one you should go for, especially if you often drop your phone.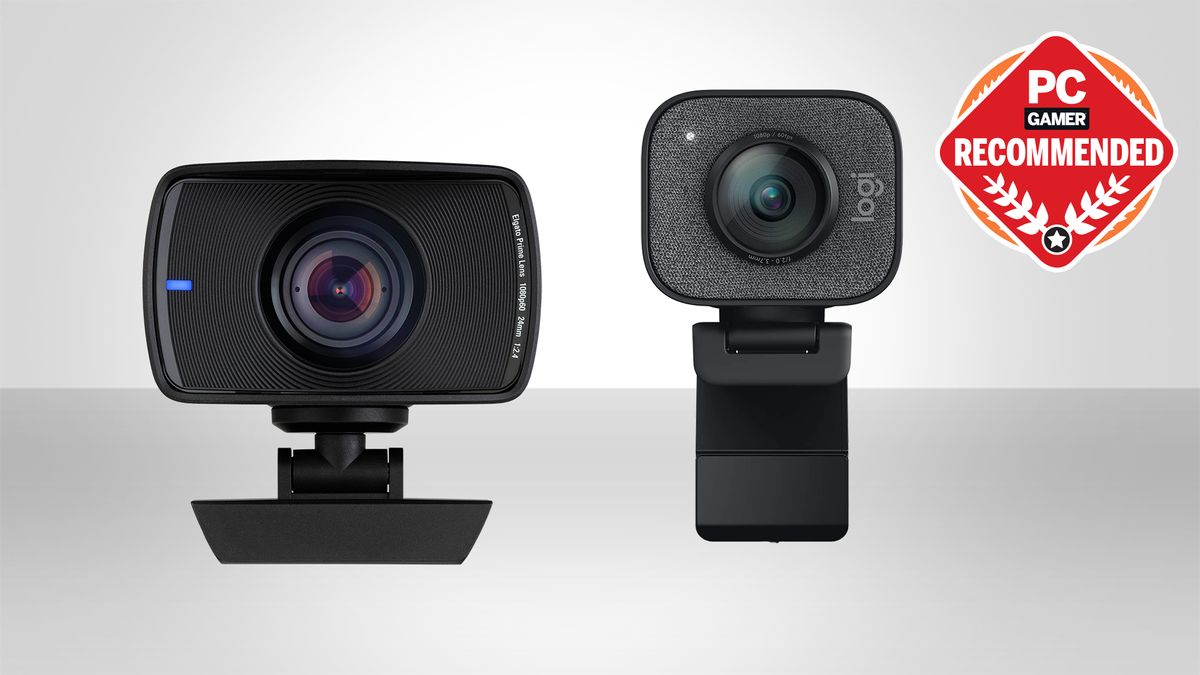 The best webcams were a rare commodity during the first wave of lockdowns, but they are now in plentiful stock again. It's not just a question of letting your friends and colleagues see your beautiful face, they also make it easy to prove to your boss you actually got out of bed and got dressed. But there are so many choices available today, and it's hard to know which webcam is best suited for your personal needs. That's where we come in. If you're simply looking for the best picture quality at a reasonable price, the Logitech C922 HD Pro is a solid 1080p choice. The Elgato Facecam sits at number one on our list because, while it's flashy, it's also incredibly versatile and boasts superb picture quality. If you're working on your streaming set-up, it's also worth checking out our guides for the best capture cards as well as the best microphone for streaming. Whether you're simply recording yourself, streaming on Twitch, or conferencing with friends or colleagues on Zoom, the best webcams will provide a crystal clear picture for all to enjoy. Here are the best options. Best webcams Image 1 of 3 (Image credit: Elgato) Image 2 of 3 (Image credit: Elgato) Image 3 of 3 (Image credit: Elgato) 1. Elgato Facecam Best webcam for streaming Specifications Display resolution: 1080p Recording resolution: 1080p @ 60fps uncompressed FOV: 83.2 degrees Special features: Camera Hub app TODAY'S BEST DEALS $199.99 View at CORSAIR Check Amazon Reasons to buy + Uncompressed 1080p 60 fps video + Fixed focus + Easy manual control + Camera Hub software Reasons to avoid - Overexposed shots Elgato's debut webcam, the Facecam, has everything a serious streamer wants. Its picture quality rivals the impressive Logitech StreamCam, which sat at our number one spot for most of the year. While it lacks some of the quality of life features for content creators, the Facecam offers uncompressed 1080p 60fps video, which provides the cleanest video you can ask for when streaming on Twitch or Youtube. The Elgato Facecam's Camera Hub software is easy to use and lets you adjust contrast, exposure, and FOV even while you're in the middle of using the camera, which is a big plus. If you can handle the $200 price tag, the Facecam will give the best image settings you want with very little work. Check out our full Elgato Facecam review. Image 1 of 3 (Image credit: Logitech) Image 2 of 3 (Image credit: Logitech) Image 3 of 3 (Image credit: Logitech) 2. Logitech StreamCam Best webcam for content creators Specifications Display resolution: 1080p Recording resolution: 1080p @ 60fps FOV: 73 degrees Special features: Portrait / Landscape Rotation TODAY'S BEST DEALS Prime Low Stock $152.33 View at Amazon $169.99 View at Best Buy $169.99 View at Dell See all prices (10 found) Reasons to buy + Great picture quality + Excellent face tracking + Good low-light Camera Reasons to avoid - Short attached USB-C cable The StreamCam was designed with content creators in mind, as it can easily switch from landscape to portrait by merely rotating the camera. The smart autofocus and exposure take a lot of the guesswork out of setting up the perfect shot too. Logitech essentially made a better, upgraded version of the C922. The fact it records at a steady 1080p at 60fps means this webcam will help produce some genuinely great-looking video. The StreamCam manages to focus consistently, even in low-light environments—like a bedroom or a closet. We don't judge here. Even though the StreamCam is one of the pricier non-4K options out there, the picture quality alone is worth every penny, especially if you're serious about your game streams or video content. The only knock against is that the attached USB-C cable is on the shorter side. Read the full Logitech StreamCam review. Image 1 of 3 (Image credit: Logitech) Image 2 of 3 (Image credit: Logitech) Image 3 of 3 (Image credit: Logitech) 3. Logitech C922 HD Pro The best webcam for most people Specifications Display resolution: 1080p Recording resolution: 1080p @ 30fps FOV: 90 degrees Special features: Dual microphones TODAY'S BEST DEALS Prime $69.95 View at Amazon $99.99 View at Dell $99.99 View at Best Buy See all prices (8 found) 180 Amazon customer reviews ☆ Reasons to buy + Excellent picture quality + Good low-light performance + Great Price Reasons to avoid - 30fps limit Most readers can stop here. Unless you're looking for specific features in a webcam, then there is no better value than the Logitech C922 HD Pro. Its sharp 1080p images, paired with a wide field of view and great autofocus, make it a fantastic video conferencing choice. Lowlight performance is great; the noise level didn't shoot through the roof when I turned off a few lights. White balancing was accurate most of the time, although the default saturation can make the scene look a little washed out in bright lighting conditions. Most of the settings can be adjusted through Logitech's Camera App. Streamers should also appreciate C922's excellent compatibility with the background replacement app, ChromaCam. All in all, the Logitech C920 performs its core duties exceptionally well and won't break the bank. For streamers, the C922 is a perfect webcam to get started since you can track on down for less $100 at most retailers. Image 1 of 3 (Image credit: Razer) Image 2 of 3 (Image credit: Razer) Image 3 of 3 (Image credit: Razer) 4. Razer Kiyo Pro The best webcam for low-light settings Specifications Display resolution: 1080p Recording resolution: 1080p @ 60fps FOV: 103,90,80 degrees Special features: Adaptive light sensor, HDR-enabled, omnidirectional mic TODAY'S BEST DEALS Prime $199 View at Amazon $199.99 View at Razer $199.99 View at Microsoft US See all prices (9 found) Reasons to buy + Ring light is amazing for low light + Inherently boosts saturation Reasons to avoid - Color saturation an issue in low light - No driver software The most important factor when it comes to video image quality is lighting. Having good lighting can reduce the need for exposure compensation and curb noise. The Razer Kiyo Pro has an adaptive light sensor, making it suitable for any lighting condition, even pitch black. It's pretty good if you stream out of a bedroom or any place where you can't in good light/ The Kiyo's 1080p sensor boasts excellent sharpness and captures plenty of detail. Autofocusing is speedy, and its white balance is on point too. Out of all the webcams I've tested, the Razer Kiyo has the highest color saturation. When the lighting is good, it can help add a great deal of vividness to your images. In darker scenes, however, the saturation boost can make images look pastel-like. We also noticed at wider FOVs, the image takes on a weird fish-eyes quality which might be a bit too distracting for your viewers. Read our full Razer Kiyo Pro review. Image 1 of 4 (Image credit: Logitech) Image 2 of 4 (Image credit: Logitech) Image 3 of 4 (Image credit: Logitech) Image 4 of 4 (Image credit: Logitech) 4. Logitech BRIO The best 4K webcam Specifications Display resolution: 4K Recording resolution: 4K @ 30fps,1080p @ 60fps,720p @ 90fps FOV: 90 degrees Special features: Windows Hello compatible, HDR support,5x digital zoom TODAY'S BEST DEALS $165 View at Walmart Prime $165.15 View at Amazon $199.99 View at Dell See all prices (16 found) 518 Amazon customer reviews ☆ Reasons to buy + Superb image quality + Supports HDR recording + Wide FoV Reasons to avoid - Dodgy auto contrast - 4K streaming is rarely supported As expected, the BRIO's high resolution bumps up the detail to a much higher level than any standard 1080p webcam. Besides, its 90-degree field of view can easily capture your entire room and any guests in it. So be careful; you will be in the shot. White balance and saturation are both perfect, as is its low light performance. The only slight detractor in image quality is its iffy auto contrast settings. Alongside the main color, the sensor is infrared, making the BRIO fully compatible with Windows Hello, Microsoft's facial sign-in feature. In addition to its astounding capturing resolution, the BRIO is also the only webcam that supports HDR capturing. This means that viewers who have an HDR-compatible screen will be able to enjoy richer, more vivid colors. The BRIO has three major weaknesses, however: buggy autofocus, high price, and narrow niche. Our test unit consistently had trouble re-focusing on objects farther away after locking focus on things up close. This was very annoying as I had to either adjust it manually or maniacally dance around, hoping that it would eventually track me again. Considering 4K is its only major strength, the nearly $180 asking price is hard to accept. Lastly, widespread support for 4K streaming isn't here yet. So, while you can still upload your 4K recordings to Youtube, it's impractical for conferencing or streaming as the stream quality would automatically be compressed. Best gaming keyboard| Best graphics cards| Best gaming headset Best controller for PC gaming| Best gaming PC| Best mechanical keyboard Image 1 of 1 (Image credit: clearone) 5. ClearOne Unite 20 Pro The best budget wide angle webcam Specifications Display resolution: 1080p Recording resolution: 1080p @ 30fps FOV: 120 degrees Special features: Privacy cap, microphone TODAY'S BEST DEALS $96.78 View at Walmart $103.07 View at Buydig.com $132 View at Amazon See all prices (4 found) Reasons to buy + Great wide FOV + Under $100 Reasons to avoid - Only 30fps - Poor mic Stream machine (Image credit: Rode, Samson, Blue) Best microphone for gaming: make sure you're heard Best webcams: be seen while you get your stream on Best capture cards: lessen the load with a dedicated card You might not have heard of ClearOne as the company tends to focus its efforts on office conference rooms. Outside intense (and expensive) teleconferencing gear, ClearOne also makes a pretty decent 1080p webcam for at-home streaming or video-chatting under $100. The Unite 20 Pro offers a pretty wide 120-degree field of view, which means you can fit a lot more into your frame than most webcams. Great, if you're trying to stream a large group for a DnD session or want to fit your entire band for a Twitch performance. Not so great if you're trying to hide a messy bedroom on your morning video call with your boss. Best Webcams FAQ Q. How are these webcams tested? A. Discord's video conferencing feature has taken the world by storm. As such, we've included it in our testing software suite alongside Skype. In both apps, we test the video quality at the maximum supported resolution. OBS is still our choice go-to app for streaming and video recording, while images are captured in the default Windows Camera app. We used OBS to stream and record videos from each camera, testing them both fullscreen and scaled down to a "face cam" size. We also used each manufacturer's webcam software to take the highest possible resolution pictures with each and manually adjusted settings like white balance, brightness, auto-focus, and others where applicable. Each of these situations was tested with multiple lighting setups, from overhead fluorescent bulbs to nothing but the monitor's glow in front of me. The process of selecting the right webcam is much like choosing a good camera. Most of the metrics we use to determine camera quality also apply to webcams. You should pay attention to the image quality, color accuracy, focus speed, and customizable features. Although many of us have dedicated microphones, the onboard microphone can come in handy too. One of the greatest determiners of image quality is the amount of noise present in an image. When lighting is ample, most webcams have no trouble producing good image quality. The extra quality of the best webcams is more accurately reflected in low light; however, the camera needs to compensate for the lack of light digitally. Generally speaking, more expensive webcams come with higher quality sensors and usually have less pesky color blots compared to cheaper ones. The other crucial aspect is the color of the images. Before we even begin to examine the color quality, we should pay attention to the white balance. White balance gauges the temperature of the lighting from your surrounding environment and sets the white point accordingly. If the white point is incorrectly set, the image may be masked with a blue or yellow tint. Unless a tuning utility is included, the white balance is usually automatically adjusted by the webcam's processor. Next is exposure, saturation, and contrast—all three are equally important. Exposure is the brightness of the image, saturation is the depth of the colors, and contrast is the difference between black and white. Brightness ensures that you can be seen clearly, while saturation and contrast make your images pop. Again, unless the software is included, these settings are normally adjusted automatically by the webcam's processor. More expensive webcams are more adept at replicating the most accurate scene. Some webcams also have built-in microphones, which we test by recording a short video in our studio or home offices. Software for webcams is just as critical—if not more so—than other peripherals. Although many streaming and conferencing apps have built-in adjustment options, using the manufacturer's driver software allows you to adjust the settings globally. Aside from the video quality, I also took a look at their ease of use. Each manufacturer has a different method of attaching a webcam to the monitor, so I tested them across different monitor shapes and sizes. I considered whether the webcam cord was long enough to reach from the top of a monitor to a case underneath a desk. I tested how easy they were to angle, readjust, and if they would fall off or reposition themselves if I bumped the desk. I tested the plug-n-play nature of them and noted whether the webcams downloaded drivers or software automatically. Lastly, I recorded audio with their built-in microphones, but this was not a heavily influencing factor as a webcam should be bought with video in mind first. Round up of today's best deals Elgato Facecam Elgato FaceCam CORSAIR $199.99 View See all prices Low Stock Reduced Price Logitech StreamCam Plus... Logitech StreamCam Amazon $169.99 $152.33 View See all prices logitech C922 Pro Stream... Logitech C922 Amazon $69.95 View See all prices Razer Kiyo Pro Streaming... Razer Kiyo Pro Amazon $199 View See all prices Reduced Price Logitech BRIO – Ultra HD... Logitech BRIO Amazon $199.99 $165.15 View See all prices Unite 20 Pro Webcam,... ClearOne Unite 20 Pro webcam Amazon $132 View See all prices We check over 250 million products every day for the best prices powered by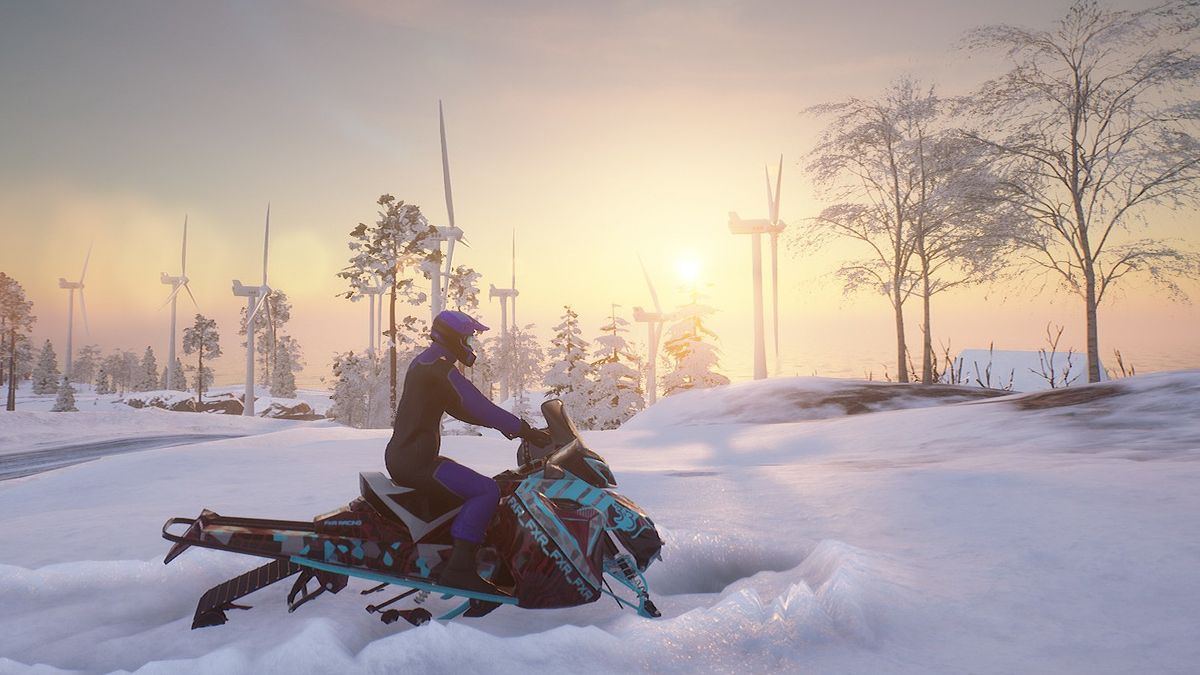 Not long ago I wrote about Arid, a survival game created by students at the Breda University of Applied Sciences in the Netherlands. It's an impressive and beautiful free game, and now here's another game from another group of students at Breda University that's just as free and just as impressive. I'm not sure what's going on over at that school but they sure seem to have a lot of aspiring game devs there, and some pretty talented ones at that. This one is called Til N ord, and while Arid took place in a scorching desert, this is an open world third-person snowmobiling game. A sprawling island called Snøfall øyer is your playground, and you can explore its snowy peaks, frosty valleys, and icy roads on your trusty, slightly customizable snowmobile. Just watch out for the rivers and lakes. No matter how sleek and shiny it is, your snowmobile can't swim. Zipping around the world doing freestyle exploring and launching off ramps can keep you busy for ages, but there's some structure in Til Nord, too, and you'll find several different mission types as you carve up the snowy island. Some missions are just races on various tracks, like the one I found in a junkyard where you have to speed through a maze of rusting cars, and there's a much longer one on a dedicated snowmobile course with lots of ramps and jumps. There are delivery missions too, like when I had to deliver food from a restaurant to a resident like some sort of icy version of Uber Eats. Some missions are a bit more extreme, like when I was entrusted with delivering explosives to clear some rubble that was blocking a bridge. That doesn't seem like the kind of job you'd ask a random snowmobiler to do, but I wasn't going to say no to blowing something up. In another mission, workers at a research facility had locked themselves outside the gates, so they asked me to jump the fence and unlock the gate for them. The only way to do that was to literally launch myself off a ramp at the top of a nearby mountain. The island of Snøfall øyer was clearly zoned with snowmobilers in mind, since there are jumps and ramps all over the place. In fact, most missions seem to cast you as not just a snowmobiler but a damn island hero. At one point I was asked to locate a frozen wind turbine so it could be repaired, and another had me restoring power to a lighthouse. You know how every case in Knight Rider could be solved by driving a car? In Til Nord, every problem has the same solution: Get the one guy on the island driving a snowmobile to fix it. The physics are pretty wonky, but it's a fun distraction and there are plenty of lovely sights, plus a day/night cycle and changing weather to boot. Wiping out gives you a nice look at some comical ragdoll action, too, and it's a quick keypress to respawn after you wreck. Plus you just can't beat the price of completely free. Riders Republic just got delayed, so if you're looking to carve up some snowy mountainscapes at breakneck speed, spending some time in Til Nord should tide you over.

The economic value of data for companies is challenging to conceptualize and measure directly. Many executives have the wrong perception of data monetization. To them, the only way to derive economic value from data is to sell it to other companies. As a result, they overlook the immense untapped value that it represents. Companies can monetize by improving customer experiences, reducing costs, finding new customers, and so much more from the data that is produced directly or indirectly using big data analytics and AI. Of course, this isn't news to everyone. Many B2B businesses understand that data monetization using AI and data analytics can create higher returns on investment and streamlined operations. However, despite the will and the knowledge, they are unable to maximize results. The reason for this is simple: They're still treating data as the tech component of their larger strategy. What they should be doing is putting data in the driver's seat. Let's examine how data analysis using AI and Big Data Analytics can assist in monetizing data. While upselling may have originally been viewed as a way to sell more products, it's now a way to sell more relevant products. With data analytics driving the decision-making, businesses can suggest products that are complementary to their customers' purchases and that bring value to customers. Greater value for the customer means their satisfaction increases, which helps with customer retention. In addition, the original goal of making more sales is achieved as well. When the customer sees that their needs are being predicted and addressed, they will likely appreciate the service more. This new way of sale shows that businesses can make more sales and additional revenue by optimizing their operations with a data-driven approach, without selling the data to a third party. It's no surprise that customers return to businesses that are easier to deal with. Delivering high-quality support is a growing pain point for many companies. Chatbots based on machine learning algorithms can help relieve some of this pain. These chatbots can handle the most common use cases, and a representative can step in for more unique demands. It can reduce query response times and maximize customer satisfaction. Chatbots play a crucial and helpful role in solving minor problems for customers, which frees up precious time for customer reps to focus on the more complex issues. Consumers prefer to interact with companies that can respond in real time while making a purchase, much like interacting with a sales associate at a brick-and-mortar store. Thus an AI-driven chatbot can help your customers find answers to their questions when they place an order. It gives the impression that your brand is always there to serve their needs, even during those late-night shopping binges (when all your sales reps are probably asleep!) Furthermore, AI can integrate fragmented data sources to collect all the information regarding customer experience, to create a customer-centric approach. Anyone with experience in sales knows that it's a war zone. Having the highest quality data can optimize the entire process. Salespeople can benefit significantly through an AI-based data-driven business model. They can have all the key facts and figures about each product, vendor, volume, and sales at their fingertips. Not only that, but they can also have insights into competitors' products. Salespeople can use that knowledge to track the products they're responsible for and make fact-based decisions. They can also optimize their time by knowing when and whom to visit, or call a vendor. This management can increase efficiency, reduce waste, and save time. Managing the supply chain, especially for large businesses, requires careful planning. Any issues in the chain can create a cascade of problems further down the chain. Even reducing lead times and procurement cycles marginally can have immense benefits in the competitive world of business. Having data on your side can provide such an edge. AI and data analytics is a great way to analyze the chain to look for improvements. This will significantly impact how buyers conduct business with their vendors. In practical terms, AI can alert vendors to disruption in the supply chain, recognize suppliers for compliance issues, and quickly identify fraud cases. This can enable more innovative procurement to help better decision-making and offer a real competitive advantage to businesses. One big obstacle to creating the data-driven business model is the restriction of access to data. This somewhat awkward situation arises because of rigorous information control. How can data analysts do their job if they don't have access to the information? Without data democratization, it would be impossible for a data-driven business model to flourish. Data democratization enables data ownership from the IT-centric to business teams, which helps businesses own data and use the information in a timely manner. This also eliminates the data silos and enables the teams to view 360 degrees of the business data in building AI models and data visualizations. With the objective of providing access to data for better decision-making as part of data democratization, organizations can't ignore the data privacy, regulations, and ethical risks of data sharing. Businesses need to define a sound data governance strategy for accessing the data without compromising the ROI on data-driven business and security risks. The data governance process should include built-in checks and balances. Decision-makers need to make ongoing changes to facilitate new changes in the market and regulations. This isn't a one-off thing. It's time for executives to give top priority to the implementation of data-based business models. At the same time, executives should be aware that adopting AI is a continuous, iterative process that requires course correction over time. Machine learning is known for having a distinct cyclical nature that demands constant fine-tuning and improvement on an ongoing basis. For many businesses, the foremost challenge is to get buy-in from all stakeholders. Technology executives, such as CTOs, have to provide a holistic view of AI implementation to all stakeholders. In the age of digitalization, rapidly changing operating environments, and customer behavior, businesses need AI-based analytic approaches to improve ROI. Technology leaders must recognize the importance of a data-driven business model using AI – and raise awareness so that C-suite leaders are more eager to implement appropriate change management strategies. Adopting AI will require everyone involved in running the business to recognize the groundbreaking benefits. ABOUT THE AUTHOR: Veera Nallam is founder and CEO of Xtendlabs Contact Us| About| Sitemap Property of TechnologyAdvice. Terms of Service| Privacy Notice| Advertise| California - Do Not Sell My Information © 2021 TechnologyAdvice. All Rights Reserved Advertiser Disclosure: Some of the products that appear on this site are from companies from which TechnologyAdvice receives compensation. This compensation may impact how and where products appear on this site including, for example, the order in which they appear. TechnologyAdvice does not include all companies or all types of products available in the marketplace.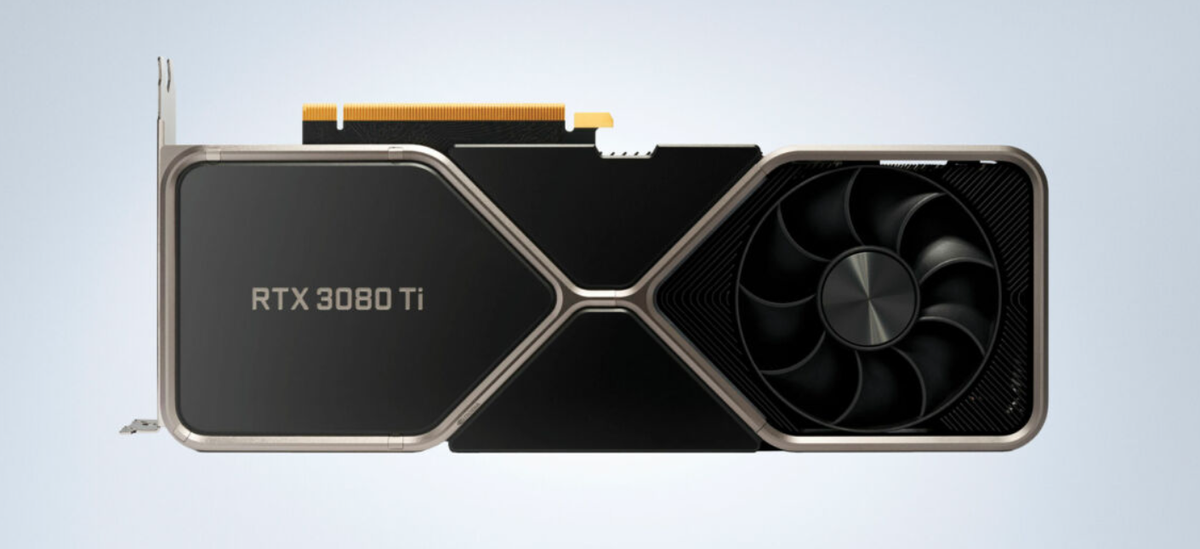 On Tuesday, July 20, select Best Buy locations around the US will have limited quantities of Nvidia Geforce RTX 30-series cards available for in-store purchase. If you've been searching for an elusive RTX 3080 Ti or any other RTX 30-series card on the Best Buy site, you may have noticed the 'In-Store Only Event' tag appear on some of the product listings. The notice links to a page that details this early morning opportunity to buy an RTX 30-series GPU. RTX 30-Series GPUs being sold to in-store purchase. (Image credit: Best Buy) "Blue Shirts at participating stores will start handing out tickets at 7:30 am local time [Tuesday morning]. We'll hand out one ticket per customer in line. If you get a ticket, you will be guaranteed the opportunity to purchase a graphics card inside the store beginning at 8 am local time." Best Buy did a similar event for the launch of the RTX 3080 Ti FE to thwart reseller bots scooping up all the online orders seconds after the stock is refreshed. Most online retailers have struggled with the same issue. While it's not convenient, hopefully this in-store event is a sign that GPU availability is increasing as 2021 rolls on. (Though, even if that happens, we heard recently that the high-end cards might get all the attention .) These are the cities and stores which will be stocking the RTX 30-series GPUs: List of participating Best Buys selling RTX GPUs (Image credit: Best Buy) Depending on where you live, you may have to get up pretty early in the morning to guarantee yourself a spot in a line by the time Best Buy employees (or "Blue Shirts," as the company puts it) start assigning tickets at 7:30 am on Tuesday. Purchases are limited to one per customer. Not that Best Buy is following whatever the state or local orders are regarding COVID safety protocols. If you're planning to venture into the morning mist looking for Tensor Cores, we wish you luck.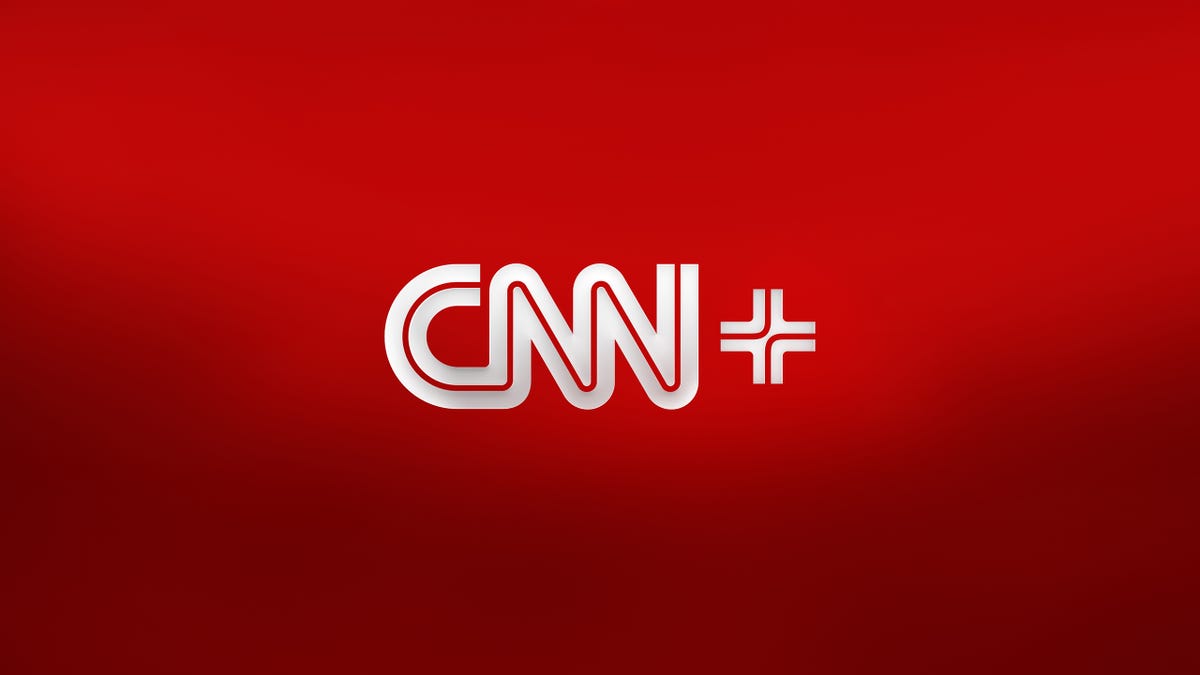 CNN is launching a streaming service, and of course it's called CNN+. While CNN has yet to set a specific launch date for its upcoming streaming service, the cable news giant did say it plans to launch CNN+ sometime in Q1 2022. CNN is still trying to decide how much a CNN+ subscription will cost. I n an interview with Variety, CNN chief digital officer and head of CNN+ Andrew Morse said that, at least initially, there won't be a free ad-supported tier, so it's either full price or nothing. Interestingly, while CNN+ will naturally serve as a portal to CNN's usual lineup of news and politics, the streaming service is also expected to offer a "new, additive experience that complements the core CNN linear networks" focused on "quality non-fiction programming." CNN says CNN+ subscribers can expect 8 to 12 hours of daily live and interactive original programming "distinct" from other members of the CNN family, with additional on-demand content available thanks to existing shows such as Anthony Bourdain: Parts Unknown, United Shades of America, and This is Life with Lisa Ling. And in the future, CNN+ says it will create new original films and shows for its service, the first of which are expected to be revealed later this year. Morse claims that launch of CNN+ is the network's biggest launch since CNN originally hit the airwaves back in 1980. Leading up to CNN+'s launch in 2022, Morse says CNN is looking to hire 450 new employees over the next six to nine months. When asked by Variety, Morse said there aren't any official plans to create a subscription bundle with CNN+, HBO Max, or other WarnerMedia services. However, some sources who spoke to Variety said that there is a "strong probability" CNN+ could be included in a package with HBO Max and Discovery+ after the merger between WarnerMedia and Discovery gets finalized next year. The good news is that CNN won't be creating a separate app for CNN+, and instead CNN+ subscribers will simply log into the existing CNN app using their credentials in order to again access to all of the additional CNN+ content. But the glut of streaming services today means that CNN+ may struggle to carve out a niche—especially if there are few standout original shows.

AfterShip, a shipment tracking and customer engagement technology company, has announced a new delivery date prediction API Track this API that is intended to provide developers with the most accurate shipping information possible. The company claims more accurate delivery date predictions than are available directly through carriers. With the last 2 years further accelerating the shift away from traditional in-store shopping and toward e-commerce as the primary avenue for retail sales, it is more important than ever for online retailers to provide a satisfactory fulfillment experience. Aftership notes that consumers are beginning to view on-time delivery as a key metric when choosing where to spend their dollars online: "With 74% of shoppers prioritizing on-time delivery most for their e-commerce orders, inaccurate delivery dates pose a significant problem for retailers and marketplaces looking to provide a top-notch customer experience." AfterShip uses Artificial Intelligence to perform proprietary delivery date analysis. This analysis leverages data from billions of previous shipments, ship-from and ship-to location, potential delay data related to holidays or weather, and carrier data in an attempt to pinpoint more precise delivery times. Developers can learn more over at the API's product page.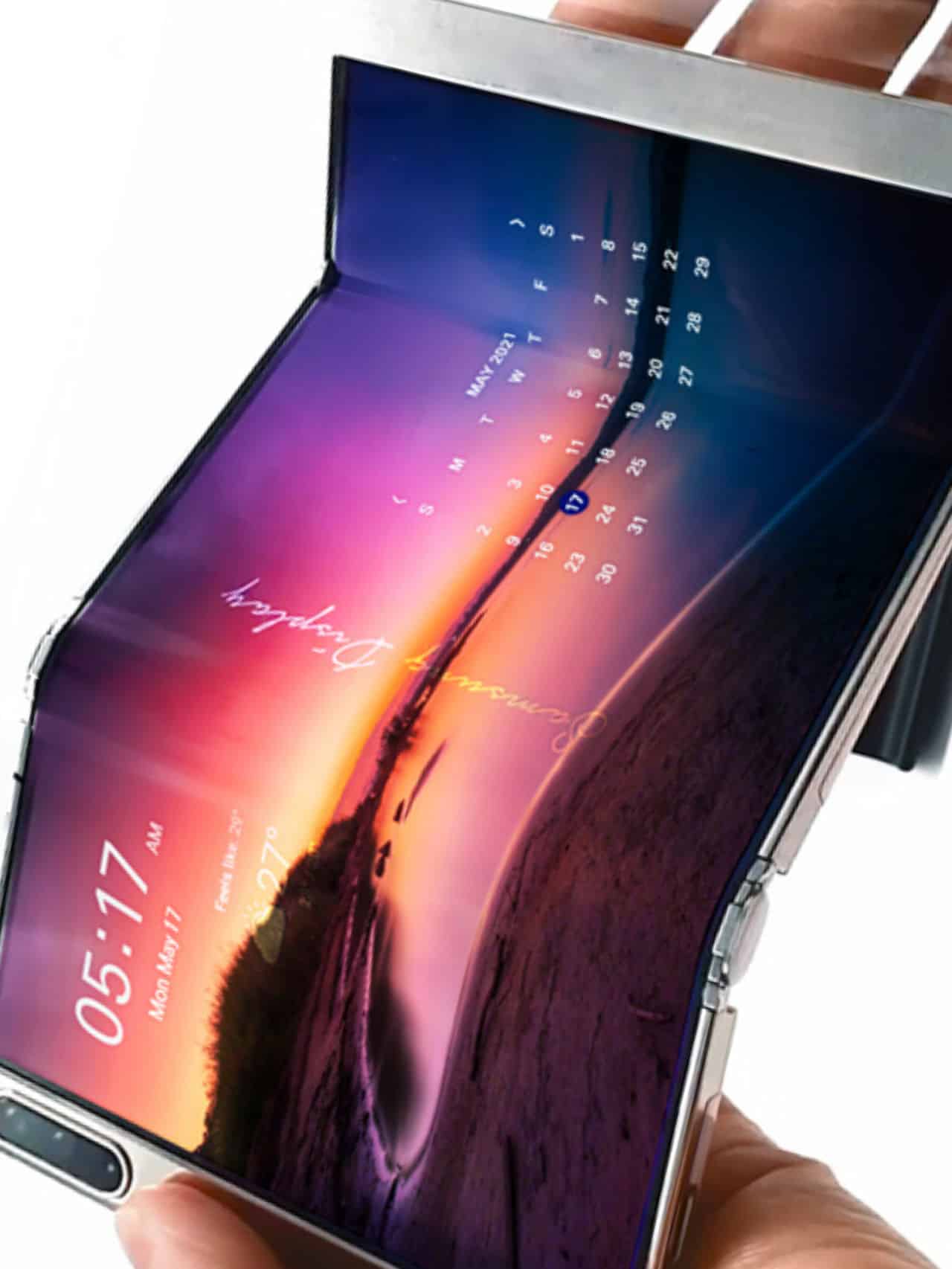 While other companies have dabbled, Samsung is undeniably leading the field when it comes to commercializing devices with foldable displays. Now DisplaySearch's Ross Young reports that Samsung's Display unit will also be the technology provider behind much of the competition. According to his tweet, Samsung Display will provide screens for Google, Oppo, Vivo and Xiaomi. This should mean those companies will be able to deliver mature products rapidly, but also that these devices are unlikely to advance the field much when it comes to fold radius and therefore thickness. It should also mean we can expect a plethora of foldable devices at lower prices in the next few months as the companies rush to bring their devices to market. Which handset are our readers holding out for? Let us know below.

Ubisoft is tackling the FPS from every angle, and now that includes its own Call of Duty-like 6v6 competitive shooter. It's called Tom Clancy's XDefiant, and it looks way more fun than its terrible name implies. XDefiant brings together a group of factions from other Clancy games and turns them into playable classes. Don't call it a hero shooter: each faction has its own abilities and ultimates, but abilities aren't unique to an individual. It's a little hard to wrap my head around, but just imagine Call of Duty if a Wolf from Ghost Recon Breakpoint could lay down a bubble shield, or an Echelon agent from Splinter Cell could slide while shooting you with a P90. It's also free-to-play, so there won't be much keeping you from trying it out yourself. Here's everything we know about XDefiant so far, including how to sign up for its upcoming test session. Watch the XDefiant reveal trailer now XDefiant beta signup Ubisoft is running its first playable test of XDefiant sooner than you'd think. You can sign up here for a chance to play the test session that starts on August 5. The website will prompt you to select a preferred platform to play on and ask you what other types of shooters you play. Don't worry too much about what answer you give, Ubi probably wants everyone to try the game out. What is XDefiant's release date? Ubisoft hasn't set a firm date for XDefiant's release. If the rollout of other popular FPS games are serving as an inspiration here, then it probably won't be long before XDefiant enters some sort of open beta. What exactly is XDefiant? XDefiant is a free-to-play,6v6 arena FPS starring playable classes from the Tom Clancy universe. We haven't seen a ton of gameplay so far, but based on what's out there, XDefiant appears to play a lot like Call of Duty multiplayer. It has the same speed, a similar time-to-kill, flat-ish maps with limited verticality, and customizable loadouts. What sets it apart from most CoD games are its classes and character abilities, which we'll touch on more below. XDefiant classes At launch, XDefiant will have four factions that each fill a different role on the team. Wolves (Ghost Recon): Tanks with increased health and shielding abilities that protect the team. Cleaners (The Division): Aggressive gunners with high damage abilities. Outcasts (The Division): XDefiant's main healer role. Echelon (Splinter Cell): Support characters that can provide intel to the team and deny intel to opponents. XDefiant's beta will have 10 maps and five modes Ubisoft is going big on maps right out of the game with XDefiant. In August's upcoming test, players will have access to seven arena maps (think Call of Duty) and three linear maps. The two map types each have unique modes suited to their shape. Escort (which sounds like a mode similar to Overwatch's Payload) can probably only be played on linear maps, for example. Here are the five modes Ubisoft is talking about: Domination (Arena) Ringleader (Arena) Upload (Arena) Escort (Linear) Zone Control (Linear) (Image credit: Ubisoft) XDefiant will have loadout customization Like Call of Duty, players can build custom loadouts and equip various attachments to guns. We didn't get a good look at this process in the reveal trailer, but we did see some of the game's arsenal of assault rifles, LMGs, sniper rifles, shotguns, and SMGs. It's a pretty standard collection of guns from what I can tell, and they sound pretty good based on snippets of gameplay. Factions have unique abilities and ultimates In addition to customized guns, players also have a few abilities unique to the faction they're playing. Every faction has passives, a secondary gadget, and an ultimate ability that can only be used periodically (Ubisoft calls these "Ultras"). We saw a few abilities on display in the gameplay reveal, like the Cleaner's flamethrower ultimate, the Wolves' dome shield, the Echelon's targeting goggles, and the Outcast's healing beacon. More factions are coming after launch Ubisoft says it's committing to XDefiant in the long term, and that means adding more factions to the game after launch. Ubi said these new factions will consist of more Tom Clancy crossovers (Rainbow Six, maybe?) as well as "beyond," which suggests to me the game may branch out and make its own characters at some point. (Image credit: Ubisoft) Crossplay is "expected" day one Ubisoft is continuing its habit of adding crossplay to its games with XDefiant, but it isn't promising that it'll be in there right when the game releases. Crossplay is "expected" to be in the game from the get-go, but don't be surprised if it takes a little longer to arrive. How exactly Ubi will implement crossplay will be interesting to see. Rainbow Six Siege is getting console crossplay early next year, but the PC version will remain separate due to the balancing considerations of pitting controller players versus mouse and keyboard. That makes sense in a tactical FPS with zero aim assist, but if XDefiant is closer in style to Call of Duty, Ubi might try to bridge the console/PC gap in the same way Activision has in Black Ops Cold War and Warzone. XDefiant is exclusive to the Ubisoft Connect app on PC A Ubisoft rep told PC Gamer that XDefiant will only be found on the Ubisoft Connect store on PC. It's unclear if the game will come to other storefronts at some point, but "for right now," it's a Ubisoft Connect exclusive. All of the publisher's other multiplayer games can be found on either Steam or the Epic Games Store, making XDefiant a special case. Is 'Tom Clancy's XDefiant' the worst ever name for a videogame? Yes. Yes, it is. xD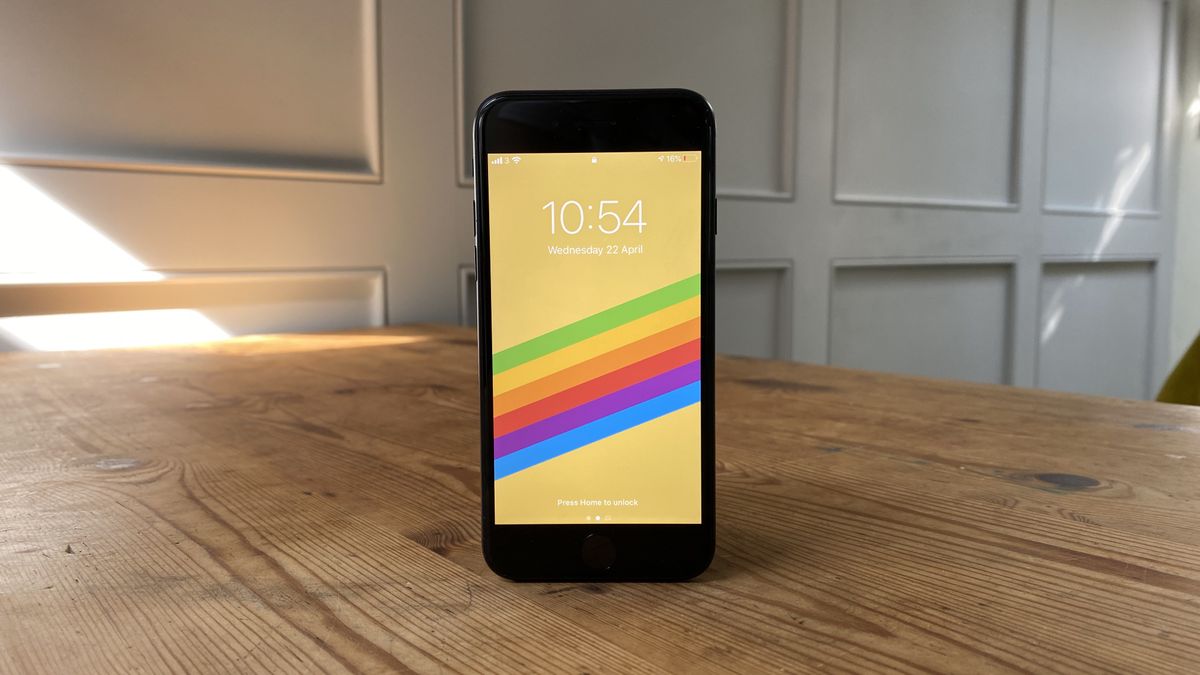 When it eventually comes out, the iPhone SE 3 probably won't be called that, and it'll likely follow the iPhone SE (2020) 's naming convention with the year of release in the title. But right now, we don't even know what year the next affordable iPhone will relaese. The iPhone SE (2020) was one of the most exciting iPhones of 2020, providing excellent Apple hardware and software in a compact size and at a relatively low price. So how can Apple top that? Easy – add some of the features from the flagships to the next mid-range iPhone SE. We're hoping to see the iPhone 13 series launch with new features and tech, and perhaps some of those could trickle down to the mid-range iPhone SE line too. The iPhone SE 3 is, as the name suggests, the third-gen model in its line, following the aforementioned 2020 device and the original 2016 model. That age gap could suggest we'll be waiting four years until the iPhone SE 3, but the 2020 version was so well received, we don't imagine we'll be waiting that long. For now though, you'll find what little we have heard, along with a wish list of the things that we hope the iPhone SE 3 will offer, below. We thought the iPhone SE 3 might land at Apple's Spring Loaded event in April - after all, that would be a year after the iPhone SE (2020) launched, but it was no-show. We're not too surprised though, as we've previously seen a couple of leaks and rumors suggesting that there won't be an iPhone SE 3 this year, perhaps to give the iPhone 13 mini more time in the spotlight, so we might be waiting a long time for the phone – if we get it at all. If that's the case though then there may well be one in 2022 at least, because it's also rumored that there won't be an iPhone 14 mini - meaning Apple might rely on the SE line for fans of smaller phones. At this point, several rumors point to a 2022 release. And there's also the iPhone SE Plus to consider. This was rumored to land sometime after the iPhone SE (2020), and while we haven't heard much about it lately, Ming-Chi Kuo (an analyst with a good track record when it comes to Apple) claimed back in April 2020 that the iPhone SE Plus might not land until the second half of 2021. So this might land instead of the iPhone SE 3 – or maybe we'll get an iPhone SE 3 and an iPhone SE 3 Plus. It's hard to say at this point. As for the price, there's no news there, but the iPhone SE (2020) starts at $399 / £419 / AU$749, so the iPhone SE 3 is likely to have a similar price – if not perhaps slightly higher. We haven't heard much about the iPhone SE 3 yet, but if it ends up being the rumored iPhone SE Plus in all but name then it will presumably have a larger screen than the 4.7-inch iPhone SE (2020). Rumors have put it at either 5.5 or 6.1 inches. Given that the iPhone SE (2020) shipped with the latest available Apple chipset we can also assume that the iPhone SE 3 will do the same, likely meaning the A14 which we're expecting to debut in the iPhone 12 range. That would theoretically enable the iPhone SE 3 to connect to 5G networks - and indeed, one rumor suggests it could be included in Apple's range of 5G-capable 2022 phones, making it one of the most affordable phones of any brand to connect to the next-gen networks. Most rumors have covered a potential iPhone SE 3 release date, which could be in late 2021 or into early 2022. As good as the iPhone SE (2020) is, there's always room for improvement, so here's what we want from the iPhone SE 3. The iPhone SE (2020) has a rather old fashioned design, and certainly an older design than the rest of the current iPhone range. So we'd like to see things brought up to date for the iPhone SE 3. By that we mean get rid of the home button and the big bezels above and below the screen, for a more modern look. Doing this would also allow Apple to increase the screen size without increasing the overall size of the handset - or alternatively keep the screen the same size and shrink the phone even smaller. The iPhone SE (2020) has an IPS LCD screen with a 750 x 1334 resolution, neither of which are exactly cutting edge. Now, there are of course limits to what can be done with a mid-range phone, but when you consider that the similarly priced OnePlus Nord and Google Pixel 4a both manage a higher resolution and OLED technology (which typically delivers better contrast and other improvements versus LCD), it's hard to see how Apple could justify omitting these things from the next iPhone SE model. That said, we wouldn't count on getting either – Apple rarely competes with Android phones on pure specs. The iPhone SE (2020) has a small 1,821mAh, which might seem reasonable given the phone's compact size, but we found it didn't go far, lasting around a day. That's not terrible, but it's certainly not impressive, so we'd like much more from the battery in the iPhone SE 3, whether that's achieved through increasing the size or making things more efficient. The iPhone SE (2020) stands out through both its small size and its relatively affordable price, and we want both of those things to remain for the iPhone SE 3. There aren't many compact phones anymore – certainly not ones with good specs, and nor are iPhones known for being affordable, so the two things make for a great combination. The iPhone SE (2020) has just one camera on the back and one on the front, and while they perform reasonably well, they don't give you the versatility that you can get with more lenses. Of course, with even the iPhone 11 only having a dual-lens snapper we don't expect too much more from the iPhone SE 3, but when you consider that rivals like the OnePlus Nord and Moto G 5G Plus have four cameras on the back and two on the front, you'd think an extra lens or two wouldn't be too much to ask for. At the time of writing no current iPhone supports 5G. That will likely change with the launch of the iPhone 12, but we really hope Apple lets the tech filter down to the iPhone SE 3, as it's already available on some of the SE (2020)'s key rivals, notably the aforementioned OnePlus Nord and Moto G 5G Plus, while Google has confirmed that a Pixel 4a 5G is on the way. Another feature offered by a number of rivals now is a high refresh rate. The iPhone SE (2020) has a 60Hz refresh rate, which until relatively recently was what all handsets other than gaming phones offered, but now a number of mainstream models have refresh rates of 90Hz or 120Hz. It's a feature that some of the iPhone 12 range will likely offer, but we're not optimistic that Apple will bring it to the iPhone SE 3, since no current iPhones offer high refresh rates, so Apple is likely to keep the tech as a premium feature for a while. But it would be great if the company did start including this as a standard feature – it could still differentiate by giving its flagships a 120Hz (or higher) rate, and the iPhone SE 3 a refresh rate of 90Hz.

There's no denying that the Dell XPS lineup of laptops is one of the best out there. All three sizes offer premium builds and top-notch performance, especially considering their size and weight. That's something Dell has been pursuing for a while — making the bezels as small as possible to make the computer smaller. But that kind of thing comes with sacrifices, and with smaller bezels comes less space for the webcam. Does Dell still manage to offer good webcam quality on the Dell XPS laptops? Sadly, the answer is no, and there's a clear reason for that. A few years ago, Dell started pushing for extremely thin bezels with its InfinityEdge displays. The goal was to take the screen as close to the edge of the laptop as possible, and to make that happen, Dell moved the webcam under the display. It was just above the laptop's hinge, and that meant most of the time, other people would be looking at you from below. In 2019, Dell finally moved the webcam back to the top of the display on the XPS lineup. But to keep in line with the goal of InfinityEdge displays, it had to make that webcam small. In fact it's minuscule, at just 2.25mm and 720p resolution. For one thing, that means you're not getting Windows Hello facial recognition, at least in some models. That requires an infrared (IR) camera, which would be impossible to fit in this bezel. You have to stick with fingerprint sensors for biometrics here. The XPS 17 does have an IR camera, thanks to the additional space provided by the larger frame. But even as a regular webcam, it's just not very good. Camera quality is dependent on many factors, and one of them is how much light the camera can take in. If you have an objectively tiny lens, there's only so much light that can get into the camera, so you're going to get much darker and noisier images. Dell touts some advanced image processing and a four-elements lens, but there's only so much you can do with a camera this small. In our review of the Dell XPS 13, we noted that the webcam isn't great, and users on Dell's forums have the same complaint, too. It doesn't matter which version of the XPS you get, either — they all have the same tiny camera. As we mentioned, the lower image quality here is the result of very small edges around the display. Dell's angle has been that its laptops have much bigger screens than you'd expect for their size. For example, it says the Dell XPS 17 is the size of a 15 inch laptop, and smaller than 14% of 15 inch laptops out there. If you're buying an XPS laptop, you probably know why, and this is the sacrifice that comes with it. If you want something with a bigger and better webcam, you have to look at bigger laptops than the Dell XPS. Dell has great business laptops like the Latitude or Inspiron series that have more space for the webcam, for example. Or you can buy a dedicated webcam if you need the absolute best quality, like the 4K Dell UltraSharp camera. If you feel like tinkering a bit, you can even set up your Android phone to be a webcam, and it'll probably be better than most laptop webcams out there. Ultimately, you have to decide what's more important to you. If video meetings and calls are frequent for you, then you might value a better webcam over the portability of the Dell XPS lineup. If not, the Dell XPS family has a lot of other great qualities, and it's a super-portable family of laptops. If you find that these laptops suit your needs, you can buy your preferred size from the links below.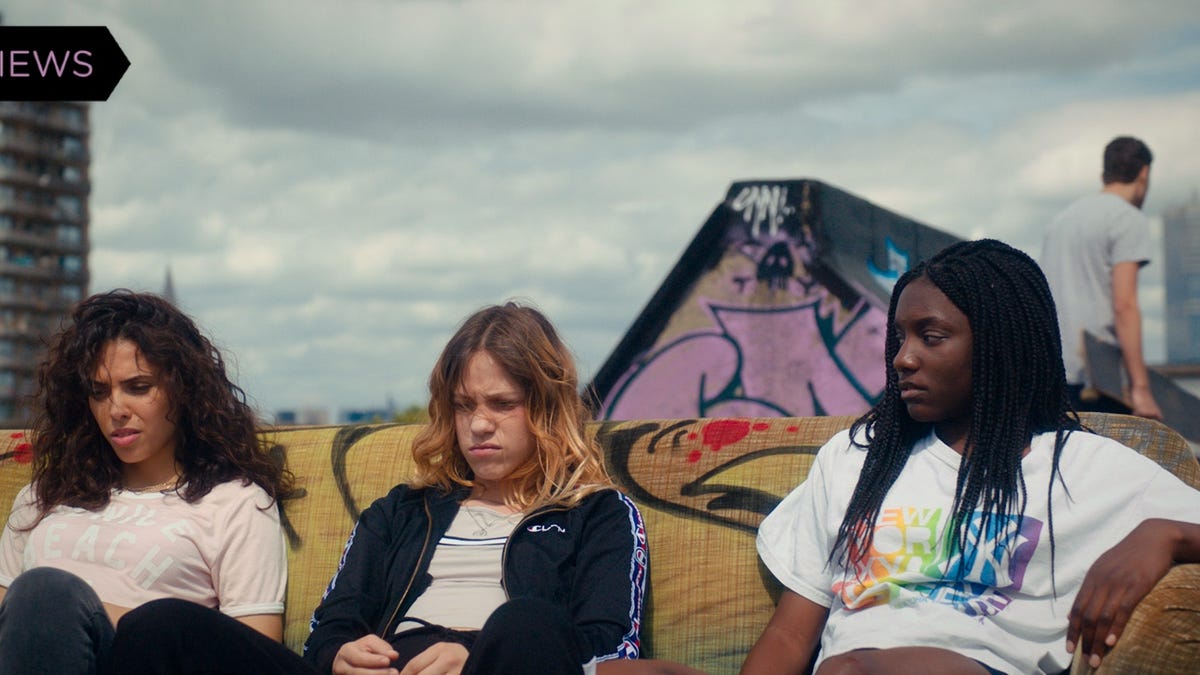 It's summer in Paris, and three besties—Morjana (Samarcande Saadi), Amélie (Mathilde Lamusse), and Bintou (Suzy Bemba)—are lazing through the days, partying with friends, and working on their graffiti murals inside an empty apartment building that's scheduled for demolition. Life isn't perfect, but it's not terrible, something that changes swiftly when the teens invite a malevolent spirit into their midst. Specifically, it's Amélie who summons Aicha Kandisha after learning about her from Morjana; she's "a famous legend in Morocco," "a beautiful woman who destroys men." After a persistent ex-boyfriend physically attacks her, an anguished Amélie works out her frustration by scrawling a bloody pentagram and calling out to what she thinks is just a figure from a folktale —something Morjana's brother dismisses as "old-country bullshit." Turns out, of course, that Aicha Kandisha is entirely real and decidedly deadly; once conjured, she materializes before Amélie's tormentor and chases him into traffic. The girls are shaken, but despite Amélie's nagging sense of dread, the timing of her ex's death feels like a coincidence...until others in their shared orbit—all men, in keeping with Aicha Kandisha's modus operandi—start dying horrible deaths. Slasher-movie style suspense builds as you start to notice how many men surround the three young women—fathers who are both kind and not-so-kind, friends, brothers older and younger, the infant son born to a couple in their social circle as the movie progresses—and wonder who'll be picked off next. Writer-directors Julien Maury and Alexandre Bustillo's best-known previous film is probably Inside —another female-centric horror film, although in an entirely different way (it's about a woman who becomes fixated on stealing a pregnant woman's baby). Kandisha takes certain recognizable cues from Candyman: key scenes unfold in a run-down apartment tower, and it features a supernatural villain with a) a tragic backstory, b) a thirst for brutal revenge, and c) the ability to be summoned by anyone who repeats their name over and over. But where Candyman added depth to its bloody tale with themes investigating America's racist past and present, Kandisha doesn't really dig into anything beyond "Oh my god, our loved ones are dying and it's all my fault." And though its plot is fairly straightforward, it doesn't entirely hold together; the last act, which should be its scariest crescendo, supplies plenty of gore (the movie is definitely not short on that) but otherwise proceeds exactly as you'd expect. However, that's not to say you should cross Kandisha off your watchlist. Its setting—a working-class, not particularly glamorous side of Paris that's not usually brought to the forefront—is both unique and vivid, and its characters aren't the sort of teens that usually populate horror movies. They feel like real people living realistically messy lives (talking shit, smoking weed, arguing with their parents, goofing off, making art) and the central friendship has a lived-in quality that makes you understand why Bintou and Morjana would willingly involve themselves in Amélie's spooky nightmare. (The fact that the three girls playfully refer to each other as "Black girl," "Arab," and "the white one" suggests they're well aware of the cultural differences between them and aren't bothered by them at all. Why should they be?) There's also a fascinating subplot that emerges when the girls—who've realized the internet is not a useful resource for demon-related problems—manage to track down an exorcist imam who was banished from his mosque for practicing witchcraft. His screen time is brief, but as impactful as you'd want any character answering to that particular description to be. Kandisha premieres July 22 on Shudder. Wondering where our RSS feed went? You can pick the new up one here.

People of certain personality types tend to gravitate toward certain careers. Such is the case with CIOs, and this gives us insight into their common behaviors and thought patterns. For today's CIOs, self-awareness of personality aspects that have served them well, and those that may hold them back, is critical. A study from researcher Joe Peppard found 70 percent of CIOs exhibit the 'ISTJ' personality type. Each letter in this Myers-Briggs Type Indicator® (MBTI) framework represents a preference for one of two opposite poles: Introversion/Extraversion: Do we tend to focus on the outside world of people and activity (Extraversion) or the inner world of thoughts and feelings (Introversion)? Sensing/Intuition: Do we trust information gathered through the five senses (Sensing), or more abstract patterns and possibilities (Intuition)? Thinking/Feeling: Do we base decisions on objective logic (Thinking), or our values and priorities (Feeling)? Judging/Perceiving: Do we prefer to remain decisive and in control (Judging) or do we like to keep our options open, remaining spontaneous and flexible (Perceiving)? ISTJ, the most common personality type among CIOs, prefers Introversion, Sensing, Thinking and Judging. This type focuses on the inner world of thoughts and feelings, trusts information gathered through the five senses, bases decisions on objective logic, and prefers to remain decisive and in control. In my consulting work I've found that this orientation has many advantages, but also some blind spots. Consistent with the ISTJ preferences, I've found that CIOs tend to like timelines and closure, are goal- and deadline-oriented, enjoy analyzing data, think systematically, and base decisions based on prior experience. These preferences have advantages for CIOs, whose jobs require thinking projects through from start to finish and understanding the resources and stakes in a new initiative. However, ISTJ 'blind spots' can hold them back. They may not handle change well, may tend toward black-or-white thinking, and can get set in their ways. If they don't check themselves, they can begin to think they have all the answers – an attitude which makes it difficult to adapt to market changes, new leadership, or a new position. We saw this as cloud computing emerged as a viable alternative to on-premises and required rethinking many assumptions. CIOs that held to the notion that data is inherently less secure in the cloud often found themselves sticking to policies that put their companies at a disadvantage with more progressive-minded competitors. Now, as the cloud landscape evolves to include more complex models such as distributed cloud, and as the price of cloud hosting rises, CIOs must remain flexible. As CIOs are increasingly asked to drive revenue, understanding how to communicate effectively with the C-suite is critical. Peppard observed that the most common CEO personality type is ENTJ (Extroversion, Intuition, Thinking and Judging). One notable difference between the most common type for CEOs and CIOs lies in the Sensing (S) /Intuition (N) dimension of personality. Whereas CIOs lean on concrete information, many CEOs focus on patterns and possibilities. CIOs who are aware of these differences can make a persuasive case for their recommendations by emphasizing how it supports the 'vision'. Or they may decide to look past some of the murky details to embrace a CEO's wider view of what's possible. For instance, a CIO might need to consider replacing a legacy logistics system that works perfectly well with a newer, mobile-enabled system that – while requiring heavy upfront lifting – could offer tremendous performance gains. While the manual MBTI® Type Tables for Occupations (Schaubhut and Thompson) shows that IT staff have in the past tended toward preferences for Introversion and Sensing, with a focus on "concrete information," I'm seeing signs of this changing as other personality types enter the profession. Personality diversity may ignite conflict, but it also brings diverse thought, which can spark creativity and innovation. For example, in today's environment a seasoned CIO may see their ideas challenged by a staffer who subscribes to what Gartner refers to as anywhere operations, which relies more heavily on automation and technologies such as edge processing. If CIOs learn to effectively manage people who think differently, they may find unique ways to address today's widening range of technology-related business problems. Tomorrow's CIO won't just be valued based on understanding of complex technologies, but also on their ability to help teams rapidly evolve to market shifts. Consider the disruption of COVID-19, which has forced companies to expand work-from-home policies. CIOs now must reconsider how cybersecurity is handled. Furthermore, they must address an explosion of remote collaboration technology. While technical acumen will always be critical, moving forward the biggest differentiator may be self-awareness of where they need to adapt – whether to new personality types, or tectonic industry trends. ABOUT THE AUTHOR: Author Bio: Sherrie Haynie is Director of US Professional Services for The Myers-Briggs Company. Contact Us| About| Sitemap Property of TechnologyAdvice. Terms of Service| Privacy Notice| Advertise| California - Do Not Sell My Information © 2021 TechnologyAdvice. All Rights Reserved Advertiser Disclosure: Some of the products that appear on this site are from companies from which TechnologyAdvice receives compensation. This compensation may impact how and where products appear on this site including, for example, the order in which they appear. TechnologyAdvice does not include all companies or all types of products available in the marketplace.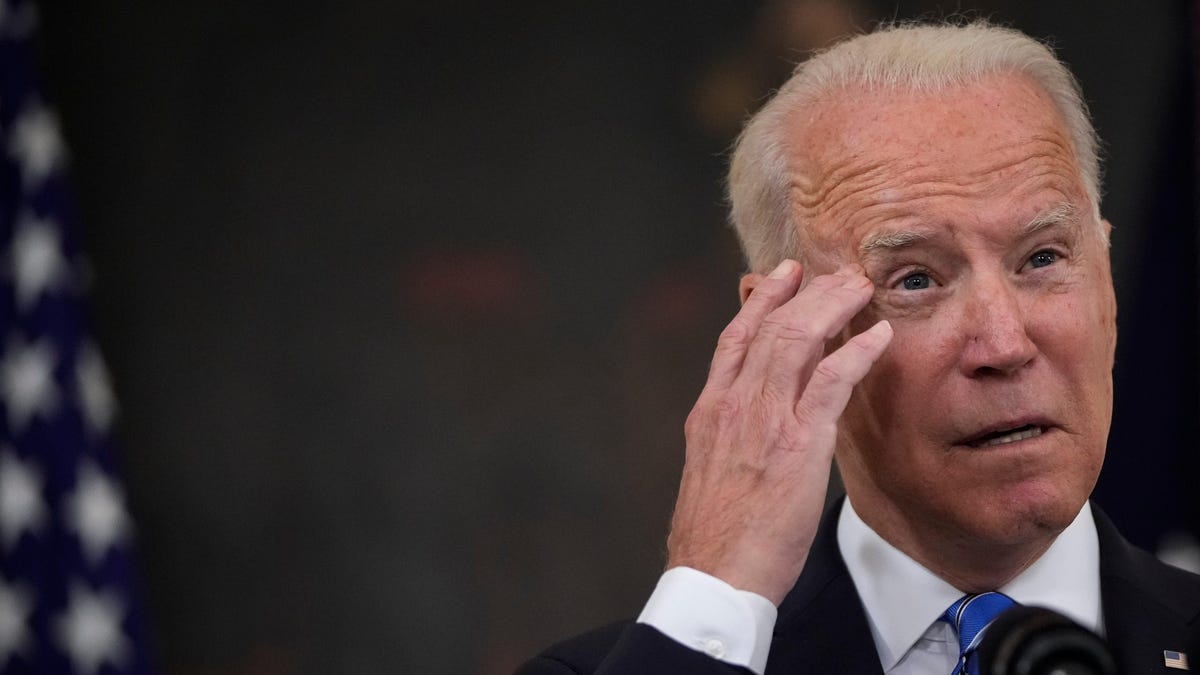 Last Friday, Joe Biden told reporters that Facebook was "killing people" by refusing to take action on a number of anti-vax accounts spreading conspiracy theories, hoaxes, and other misinformation about the novel coronavirus pandemic—causing the social network to respond with faux indignation. Now Biden is walking that back, sort of, saying that while he meant what he said, he hopes Facebook and the public took him seriously but somewhat less than literally. Biden's initial comments referred to a report by the Center for Countering Digital Hate that identified a handful of accounts —including antivax mainstay Robert F. Kennedy Jr., disgraced researcher Joseph Mercola, and others including Dr. Sherri Tenpenny, Rizza Islam, and Ty & Charlene Bollinger—as being disproportionately responsible for a flood of content promoting inaccurate information about vaccines on social media sites. Facebook has taken little serious enforcement action against these accounts, even after RFK Jr. managed to get himself banned on subsidiary Instagram. Facebook deflected with a press release over the weekend that decried "finger-pointing" and argued the site was actually reducing levels of vaccine hesitancy, pointing to statistics showing increased public levels of willingness to take the vaccine in the U. S. and arguing that Facebook was also the source of large amounts of accurate information about vaccines. The company's points don't hold up. For example, Facebook said it reduced the distribution of 167 million pieces of covid-19 content debunked by fact-checkers, meaning it was left up with labels or slowed-down distribution. As the Washington Post pointed out, Facebook hasn't been forthcoming as to how widely antivax information has been shared or engaged with on the site. That conveniently leaves the scope of the problem unclear, though one can infer a lot from how the company has tried to shove similar problems like the deluge of far-right clickbait on the site under a rug. Facebook also fought back less politely, with one anonymous executive telling CNN over the weekend that U. S. Surgeon General Vivek Murthy had praised its anti-disinformation work in private and that the White House was looking for a "scapegoat." The White House isn't totally backing down, but the president also appears to have concluded he went slightly too far by calling the site directly responsible for unnecessary deaths caused by antivax propaganda. Per CNN, Biden told reporter Kaitlan Collins on Monday that he "meant precisely what I said" and "I'm glad you asked me that question." "Facebook isn't killing people—these 12 people are out there giving misinformation," Biden said. "Anyone listening to it is getting hurt by it. It's killing people. It's bad information. My hope is that Facebook, instead of taking it personally, that somehow I'm saying Facebook is killing people, that they would do something about the misinformation, the outrageous misinformation about the vaccine." "That's what I meant," Biden continued. Biden also added he was simply trying to force Facebook to reconsider its position on moral grounds. He said he was "not trying to hold people accountable, I'm trying to make people look at themselves, look in the mirror." "Think about that misinformation going to your son, your daughter, your relative, someone you love. That's what I'm asking," he concluded. ( That'll work!) White House press secretary Jen Psaki said at a press briefing last week that the administration was compiling antivax content circulating on Facebook and proposed major changes to moderation strategies at social media firms, such as creating a "robust enforcement strategy" and taking faster action against harmful posts. Murthy also warned at the briefing that social media companies that promote "emotionally-charged content, not accurate content" were "[giving] us more of what we click on, pulling us deeper and deeper into a well of misinformation." CNN separately reported that a source said meetings between the White House and Facebook on the issue have been increasingly "tense." On Monday, according to CNN, Psaki told reporters that while the Biden administration is "not in a war or battle with Facebook" but with the coronavirus pandemic, it hadn't "taken any options off the table" in terms of regulatory actions that might be pursued. What steps it might take, if any, remain unclear. Psaki punted to Congress for specifics on any plan. "That's up to Congress to determine how they want to proceed moving forward," Psaki said.

Cybercriminals are taking advantage of the latest round of IRS payments being sent out to families across the US by launching dozens of credential harvesting sites masquerading as American Rescue Plan Act signup sites, according to a new report from DomainTools. Last week, the IRS began sending out the first round of child tax credit payments that were part of the larger American Rescue Plan Act passed earlier this year. The payments will be sent automatically by the IRS and require no sign-up. But cybercriminals have created a maze of associated websites all aiming to trick people into entering their personal information by pretending to be associated with the child tax credit payments, DomainTools' Chad Anderson explained. Anderson said that by analyzing historical WHOIS information and OSINT techniques, the cybersecurity company was able to tie this specific credential harvesting scam to GoldenWaves Innovations, a web development firm based in Nigeria. ZDNet called and emailed GoldenWaves for comment but received no response. The fake sites look exactly like government websites, explain the payments in detail and ask users to "apply now." One site, with the name "reliefcarefunds[.]com," asks for names, addresses, social security numbers, photos of drivers licenses and even your mother's maiden name. That site was connected to "americaforgivenrelieffund[.]com" and both were registered and hosted through NameCheap. DomainTools was able to tie those two sites and 39 other domains to an email address: goldenwaves247@gmail[.]com. Anderson said researchers found that many of the links associated with the email were also being sent out through Bitly link shortening links, which allowed the people behind the scam to name the link "Unemployment Insurance Relief During COVID-19 Outbreak| American Rescue Plan Act." These links brought the researchers to other sites that were hosted on Garanntor and OVH, providing them with even more information about the creator and tying all of the sites to an email address registered in Ibadan, Nigeria. "The city of Ibadan is a small, rural town which makes the registration information stand out as almost always technical contacts for Nigerian domains are located in Lagos, the capital city and technology center," Anderson wrote. "Additional searches reveal the same username participating in sales on cybercrime forums, Steam gaming, and other social media sites." Anderson added that it is with "medium confidence" that DomainTools' researchers believe GoldenWaves Innovations -- which is also registered in Ibadan -- was a "legitimate web design firm in front of the identity document harvesting sites." GoldenWaves Innovations has a working website with a CEO who has a full profile on LinkedIn. "Additionally, the historical WHOIS record unearths an address in New York, New York of 120 E 87th Street. This is an apartment building with condos ranging from $900,000 to $13,000,000 in the heart of Manhattan. While at first that seems strange for a company based in Nigeria, we can see from LinkedIn that one of the company's developers claims to live in New York City," Anderson said. "Looking at the CEO's current contact information on LinkedIn we can see that GoldenWaves Innovations has a new website in goldenwaves[.]com[.]ng which is also tied to the same email address and registration information. This gives DomainTools researchers high confidence that all of these credential harvesting sites are linked to GoldenWaves Innovations in Nigeria. These sites along with any new ones that have cropped up were reported to Google Safe Browsing for blocking." Anderson included a list of the domain names being used in the scam and told ZDNet that US law enforcement was informed about the sites. When asked why a seemingly legitimate business would tie itself to credential harvesting sites, Anderson said "it's certainly sloppy" but added that this proved the usefulness of historical WHOIS data. Other cybersecurity experts, like Digital Shadows cyber threat intelligence analyst Stefano De Blasi, said that along with extracting credentials, impersonating domains are frequently leveraged to extract financial information, deploy malware on a victim's machine, and distribute disinformation content. "Additionally, users may be tricked into opening these malicious pages via spear-phishing emails or SMS, as well as being redirected there from other illegitimate websites. In both cases, if an attacker knows enough of social engineering techniques to pressure a victim into opening the URL and inserting their credentials," De Blasi told ZDNet. "Social engineering attacks remain a predominant initial attack vector for threat actors, thus certifying that they keep working on many people despite its rather simplistic approach. Registering these domains is a trivial task for most attackers, thanks to prepared phishing kits and tutorials that attackers can easily find in cybercriminal forums. However, when registering hundreds of malicious domains, a careless attacker may well leave some crucial pieces of evidence behind that can then be gathered and analyzed by security researchers to assess attribution."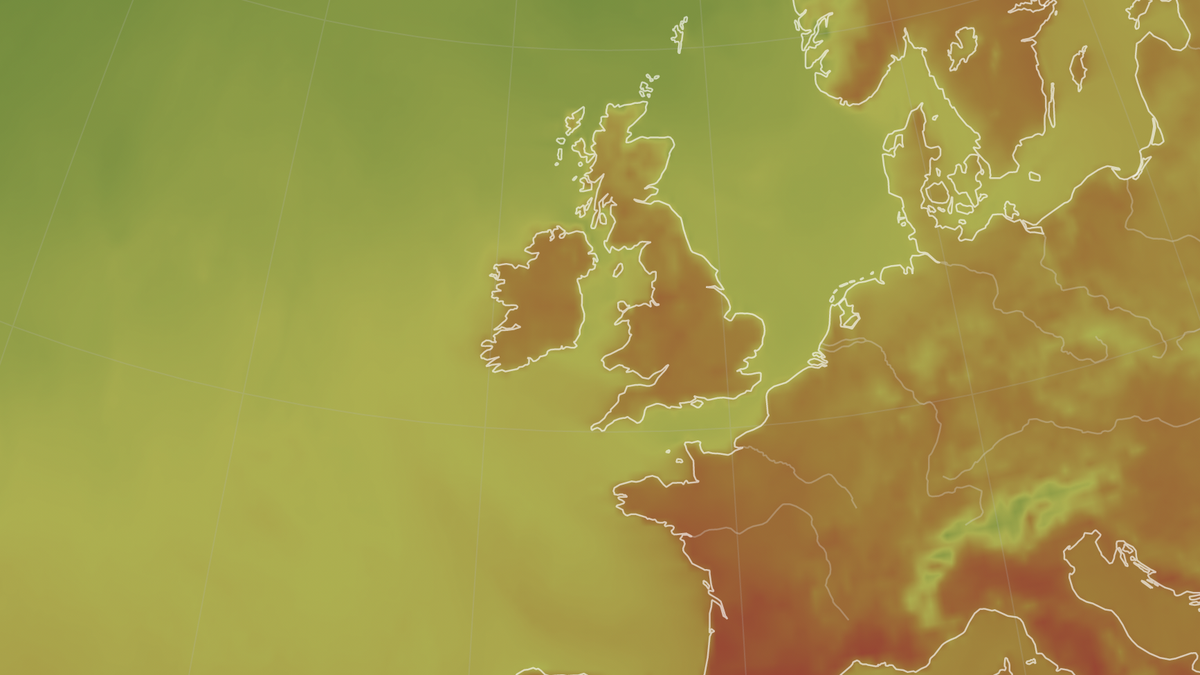 In 2021, nowhere on Earth is safe from searing temperatures—not the Pacific Northwest, nor Siberia, nor, it seems, the UK. The country's Met Office issued its first-ever extreme heat alert Monday to warn residents of temperatures coming this week that could exceed 91.4 degrees Fahrenheit (33 degrees Celsius) in some areas. The agency said on Monday that it was issuing an amber warning for the upcoming week as it anticipated continued high temperatures through Thursday. The warning comes on the heels of a particularly scorching week for the UK. Northern Ireland recorded its highest-ever temperature—88.2 degrees Fahrenheit (31.2 degrees Celsius)—on Saturday, while Scotland, Wales, and England all recorded record highs for the year over the weekend as well. On Sunday night, temperatures at London's Heathrow Airport hovered around 82.4 degrees Fahrenheit (29 degrees Celsius) at 9 p.m. local time. On Monday, temperatures reached 86 degrees Fahrenheit (30 degrees Celsius) in the city itself. The Met Office's warning, which covers Wales and much of southern and western England, comes paired with a corresponding health alert warning the public to look out for older and younger people and stay hydrated. Some of these temperatures might sound like small potatoes to Americans or folks in other parts of the world living through routinely blistering summers, but they're pretty high for our English friends. The average temperature for July in the UK—defined as the period from 1981 to 2010—is 59.2 degrees Fahrenheit (15.1 degrees Celsius), a far cry from the temperatures the continent is seeing this week. In 2008, just half a percent of UK homes had air conditioning installed; thanks to routinely increasing temperatures, there has been an uptick of interest and installation over the past decade. The warning is part of a new system launched by the Met Office just last month to keep residents safe from extreme heat. It's unfortunate it got the chance to test it so soon. The warning issued this week—amber—is one step below the more extreme red level the Met Office set for its highest warnings. The office said that the new warnings would be based on the context of the impacts extreme weather might have on a specific area, rather than simply issuing an alert when a place passes a certain temperature. "Although hot weather can often be seen as 'good news' and is enjoyed by many, it can have serious consequences," the Met Office said in a blog post announcing the new system last month. "Research shows that, as a result of climate change, we are now much more likely to see prolonged spells of hot weather here in the UK." The same is true in other parts of the world, which have been roasted by heat waves this year. The Pacific Northwest lived through a 1-in-1,500 year heat wave earlier this month. The heat was juiced by climate change and had deleterious impacts on public health and ecosystems. More heat has blasted the West in recent weeks as well while heat records fell across parts of western Europe and Russia last month. The continent is also reeling from floods that have caused enormous damage across multiple countries. It shows no place is safe from the crisis, and adapting to increasingly extreme weather has never been more urgent.

Amazon Web Services is making good on its effort to simplify block storage with the general availability of its Amazon EBS io2 Block Express volumes, which is essentially a cloud storage area network. The cloud giant's Amazon EBS io2 Block Express effort, previewed at re:Invent 2020, is part of a bigger theme to make mission critical storage and database migrations easier. The launch is also an example of AWS' innovation cadence, which relies on giving customers what they ask for with a dash of products they didn't know they needed but solves problems. Mai-Lan Tomsen Bukovec, vice president of storage at AWS, said EBS io2 Block Express illustrates how the company sees the evolution of storage and the cloud. Roughly speaking,90% of the AWS roadmap comes from what customers ask for. The remaining 10% of the roadmap derives from problems customers are trying to solve. "Customers tell us about a problem they have and what they want to do," said Bukovec. "We go down to the studs of common concepts of technology and build from scratch." EBS io2 Block Express was a response to problems customers were having with SANs and being locked into legacy architecture and infrastructure, she said. Lambda and Graviton are other examples of products that were created to solve customer struggles. EBS io2 Block Express is a storage server architecture that is aiming to one-up storage area networks (SANs). With io2 volumes on Block Express, customers can get sub-millisecond latency and provision an io2 volume with up to 256,000 IOPs,4,000 MB/second throughput and 64TB of capacity. Bukovec said AWS was looking beyond raw performance to architecture that would evolve and scale without the need to migrate to something new. IDC estimates that enterprises will spend $22.4 billion on SANs in 2021. Io2 Block Express volumes are designed for Oracle databases, SAP HANA, Microsoft SQL Server and SAS Analytics. The AWS pitch is that customers pay for storage capacity used without the upfront investment. In addition, io2 Block Express gives AWS the ability to move into more mission critical workloads. Reference customers include Amway, which is using io2 Block Express to run an Oracle database-based application for peak processing windows. The application is currently running on dedicated compute, network and VMAX storage. Okta is another reference customer running MySQL as the backend storage for its applications and microservices. Okta is using io2 Block Express to add throughput and storage on the fly without complicating its architecture. Epic, the electronic health company, is also using the service. AWS said io2 Block Express was launched because enterprises wanted 99.999% availability and more performance. Customers were often stringing together multiple io2 volumes, but ultimately created a management headache. Mission critical applications often leveraged on-premises SANs but required more investment upfront to build capacity for forecasting. The architecture behind io2 Block Express decouples compute, storage and networking to bolster performance. AWS also revamped the underlying Elastic Block Store hardware, software and networking stacks. For instance: AWS said that io2 Block Express volumes are available with R5b instances in all regions where offered. R5b instances have the highest EBS bandwidth.

Over the next two years,75% of finance professionals believe their day jobs will significantly change, and 83% said they will have to learn new skills for AI and related technologies, according to a survey of finance processionals around the world from Unit4, a cloud leader in enterprise software. In the next 12 months, more than four fifths of respondents are expecting to focus this upskilling on AI, machine learning, coding, analytics and data science capabilities, but a third of respondents accept that their organizations will need to grow their teams to fully implement the new technology, Unit4 said. In a survey of finance professionals examining attitudes toward artificial intelligence and its adoption in finance departments, Unit4 found 83% of respondents expected to be increasingly involved in strategy and decision-making. Finance professionals see their roles becoming more strategic in next 12 months as day-to-day roles significantly change, the survey found. Respondents are limited in their awareness of how AI can be used in the enterprise, but implementing AI seems to enhance market and internal leadership. Less than half — 47% — of those who adopted AI believed their companies were performing strongly, compared to only 28% of non-adopters. Similarly,49% of respondents working at enterprises with AI deployments felt their companies had strong leadership in contrast to only 32% of non-adopters. And finally,43% of AI adopters, compared to 21% of non-adopters, believed they will be able to maintain the strong market position over the next year. Although more than half of all finance teams have implemented AI, it would appear they've not taken full advantage of its capabilities and realized the total value it can bring. Ultimately AI is here to stay, and it's already revolutionizing how we work. Organizations are shifting investment and resources to make this happen; 26% of C-Suite decision-makers who do not currently use AI in their finance departments said they plan to introduce it in the next two years. On behalf of Unit4 DJS Research surveyed 1,760 decision makers within finance departments in Australia, Belgium, Canada, France, Germany, the Netherlands, Norway, Singapore, Sweden, the United States and the United Kingdom. Respondents were taken from mid-market sized companies with 100 to 9,999 employees. When surveying respondents the explanation of AI used was: "Artificial intelligence (AI) refers to computer systems able to perform tasks normally requiring human intelligence, such as visual perception, speech recognition and data-driven decision-making. Machine learning, predictive analytics and robotic process automation (RPA) are all included within AI." Read the full Unit4 DJS Research .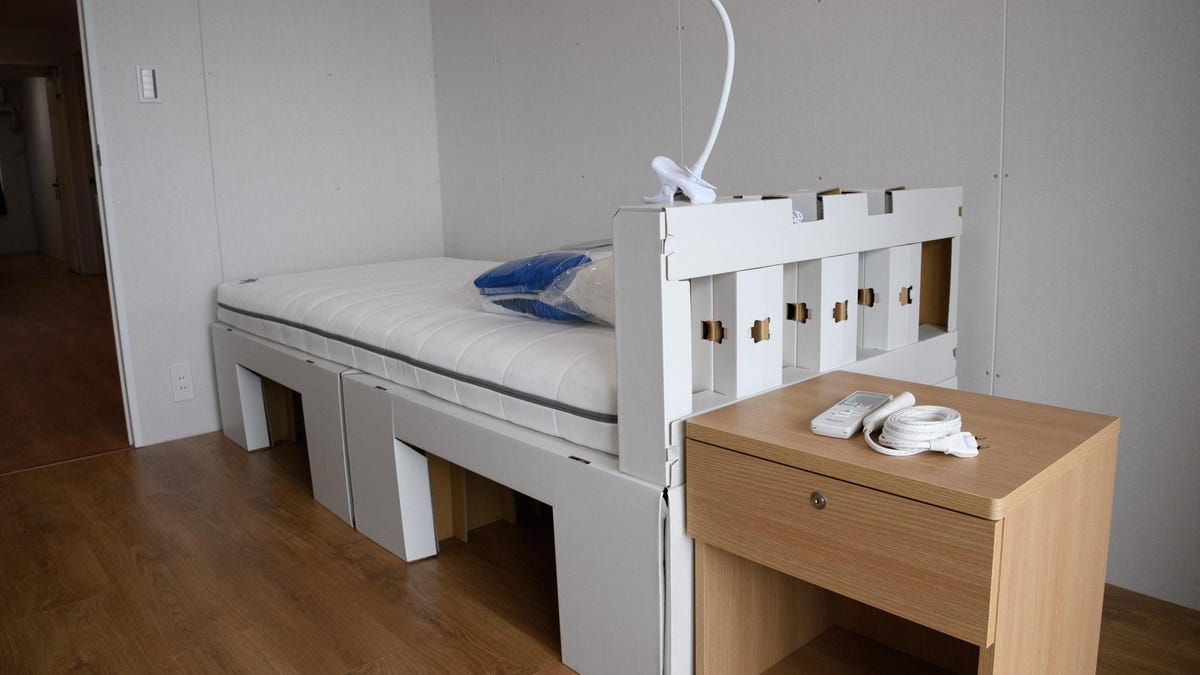 If you've been following news of the upcoming Olympics games in Tokyo, you've undoubtedly seen the... unusual beds that this year's competitors are expected to sleep on. The white, boxy frames come courtesy of the Japanese company Airweave, which says it created the structures entirely from recycled cardboard in an effort to align with the pro-sustainability message of the 2020 Games. But thanks to Olympians' longstanding reputation of being horny monsters —and the fact that this year's games are being held amidst a global pandemic —some folks started speculating there might be another motive for using these boxy-looking beds. Long-distance runner and Olympic silver medalist Paul Chelimo tweeted last week that the beds were clearly designed for one thing: discouraging athletes from sleeping together. " Beds will be able to withstand the weight of a single person to avoid situations beyond sports," he joked. Pretty soon, outlets like The New York Post and TMZ were using the tweet as evidence that Olympic authorities were looking to create a fool-proof "deterrent for banging." And the jokes about the incredibly unfuckable bed were going viral on Twitter. The only problem? Nothing about these beds is any more "anti-sex" than anything you'd have in the average bedroom. Irish gymnast and Olympic hopeful Rhys McClenaghan posted his own video on Twitter over the weekend, showing off how the Airweave bed was easily able to withstand being vigorously jumped on. The official Olympics account retweeted the short clip, thanking McClenaghan for "debunking the myth." Although the beds are clearly suited for all sorts of strenuous, um, "activities," it's worth noting that Olympic officials are strongly discouraging them. A handbook for participants staying in the Olympic village says that they should "keep physical interactions with others to a minimum,"—including minimizing their handshakes and hugs. This is on top of Olympic authorities already saying it would nix alcohol sales during the games and seriously cut down on the tens of thousands of condoms it typically gives to Olympians every year. We'll just have to see if these efforts keep any of the athletes from taking these "anti-sex beds" for a test drive.

The best graphics cards have been almost impossible to find for nearly a year, but things are starting to improve. Stock is improving at retailers, and although prices are still high, they're starting to drop. For everyone who has been patiently waiting — and doesn't want to wait anymore –we're going to show you how to buy a graphics card. It is important to note that prices are still much higher than they should be, and that's true across retailers. We have three methods that will help you score a card as close to list price as possible, but it's next to impossible at the moment to buy a card at list price. If you want to score a new graphics card as close to list price as possible, there are three options: Newegg Shuffle, EVGA's queue system, and in-store at Micro Center. It's possible to get a graphics card through all three methods, but your mileage will vary based on where you're located, how much money you're willing to spend, and how diligent you are with finding a new card. Newegg Shuffle is probably the most popular way to get a new graphics card. Shuffle is a raffle that runs every day on Newegg's website. Each day, Newegg selects a list of high-demand products — mostly graphics cards, but occasionally processors and consoles, too — that users can select for a chance to purchase. After the raffle closes, Newegg draws winners and gives them a small window of time to log in and check out. It isn't a perfect system, though. On average, around 100,000 people enter each shuffle, so you could enter every day for months and still not get selected. It's a raffle, after all, so there's an element of luck. In addition, Newegg often bundles cards with other components that you may not need, like a power supply or a motherboard. You can't return the bundled item separately, so you'll either need to sell it yourself or eat the extra cost. The EVGA queue system is more forgiving. Instead of a raffle, EVGA allows users to purchase cards on a first-come, first-served basis as stock becomes available. Unlike Newegg Shuffle and the many other methods of purchasing a graphics card, EVGA sells its cards at list price. Yes, you can purchase an RTX 3080 for $699. However, it's entirely dependent on when EVGA has new stock available. Instead of an overall raffle, you have to choose each individual model you want to purchase and be ready to buy when your name comes up. Finally, you can purchase a card in person if you have a Micro Center close to you. Many locations have graphics cards in stock for multiple days, and if your local store doesn't, you can show up in the morning when they get more inventory to nab a card. This is probably the best way to get a new graphics card for a reasonable price, but that assumes you have a Micro Center close to you. If you want to white-knuckle your way to a new graphics card, you can use a stock tracker. There are several stock trackers available through YouTube live streams, Discord servers, and browser extensions, but they all do the same thing: Constantly check if graphics cards are in stock across retailers. User fixitfixitfixit has been running a live stream across YouTube and Twitch for the past several months, and there's a Discord server attached to the streams, as well. It tracks inventory for AMD and Nvidia graphics cards across Amazon, Newegg, Best Buy, and Antonline, as well as several other retailers (including Office Depot and B&H Photo). In addition, there are stock-tracking extensions like Distill and HotStock that can check for you. Both have free and paid tiers depending on how often you want to check websites and how many products you want to monitor. It's possible that retailers will ban you for using these tools, though. Users report accounts being shut down on Newegg and Best Buy thanks to the anti-bot measures in place at those retailers. If you want to use this method, we'd recommend following a stock-tracking account on Twitter. That way, you don't need to constantly monitor a live stream or run the risk of having your account banned. Accounts like @stock_drops and @LeBlarstOfTimes tweet out when new cards become available. Follow these accounts and similar ones, and make sure to turn on tweet notifications. If you do that, you'll only need to check when you get a notification. If you need more than a graphics card, or even a full system, you're in luck. You can pick up a pre-built system or a gaming laptop at a reasonable price. Keep in mind that pre-built systems are more expensive than buying components individually, so the final price is reflective of the high cost of graphics cards right now. There are numerous options for pre-built desktops. HP, Dell, Origin PC, and Falcon Northwest top the list of the best gaming desktops, but there are dozens of builders with a slew of unique options. The benefit of going with a pre-built PC is that you can customize your build beyond what you might be comfortable doing. There are options like the HP Omen 30L that include off-the-shelf parts that are easily upgradeable, as well as machines like the Maingear Rush, which includes a custom water-cooling loop. The other benefit of a pre-built is that you can pick the card you want. Newegg Shuffle mainly features Nvidia cards, and EVGA exclusively sells Nvidia cards. With a pre-built, you can pick up one of AMD's recent RDNA 2 graphics cards, too. If you don't need the extra parts, you can buy a pre-built, swap out the graphics card, and resell it as a unit. You can also part it out and sell everything individually. Although it's a hassle to get rid of the extra parts if you only need a graphics card, going this route can save you some money depending on how your system is configured. The other option is a gaming laptop. The GPU pricing crisis has only really impacted full-size graphics cards. Popular gaming laptops with recent mobile cards, like the Razer Blade 14, are still priced in accordance with the rest of the laptop market. The obvious downside of this route is that you can't pull out the graphics card and put it in another machine, as well as the normal heat and noise issues that come with most gaming laptops. Finally, you can buy a card secondhand. This is a good option if you want to score a card below the price at retailers, especially as scalpers level off and secondhand prices continue to drop. You have to be careful when shopping on the secondhand market, though. Cryptocurrency miners often sell off their GPUs after they've been used for mining. Since they're cards that are operating at full capacity for 24 hours a day, seven days a week, you might be picking up a unit that's on its last leg. There's no way of knowing if you're buying from a miner or not, so you'll have to do your secondhand due diligence. If you look at ratings and other listings the seller has, it's usually easy to deduce if they're a builder selling off an old GPU or a miner offloading dozens of cards. eBay is the best place to gauge what price GPUs are selling for, but you'll find them on Craigslist, Facebook Marketplace, and Mercari, too. Regardless of the platform, pay careful attention to the listing name and description. Since the start of the GPU shortage, sellers have popped up selling pictures of graphics cards, not the cards themselves. Although mostly just a joke, it's not hard imagining someone buying something like this thinking they're scoring a good deal on a graphics card.

LG has finally announced pricing, availability, and features for its smallest soundbar to date: The QP5, known as "Eclair" for its donut-like shape, is available for pre-order today at LG.com and other retailers for $599. The tiny, fabric-wrapped speaker comes in two color options, has its own wireless subwoofer, and can reproduce 3.1.2 Dolby Atmos and DTS:X immersive sound formats. The Eclair joins the rest of LG's 2021 lineup of soundbars — and you'll find the details for each model below. The new soundbars are big on sound, with support for hi-res audio and immersive formats like Dolby Atmos and DTS:X, but also relatively affordable, with prices that start as low as $180. Don't forget to keep your eye on LG's 2021 TV lineup. These TVs will be the perfect companion for LG's soundbars thanks to the new TV Sound Mode Share feature, which combines the TV's built-in speakers with the audio capabilities of LG's soundbars. LG's smallest 3.1.2 soundbar has similar features to the SP8YA (below) but delivers them in a more lifestyle and decor-friendly design, thanks to its gentle curves and fabric-wrapped enclosures. Unlike some small-footprint soundbars that deliver Dolby Atmos through virtualization techniques, the Eclair possesses dedicated left, right, center, and height drivers in the soundbar (20 watts each), while the included 220-watt vibration-dampening wireless subwoofer takes care of the low-frequency bass. LG says the Eclair's soundfield enhancer technology ensures that even though the soundbar has such a small body, it won't sound like a small soundbar. You'll find a 4K/Dolby Vision-capable HDMI 2.1 input and an HDMI ARC/eARC-capable output, and the soundbar boasts an admirable number of supported streaming digital formats like Dolby Digital Plus, Dolby TrueHD, Dolby Atmos, DTS-HD Master Audio, and DTS:X. But when it comes to playing music, your options are limited to Bluetooth, the built-in optical port, or playback from a USB storage device. Unlike the SP9YA and 8YA, there's no AirPlay 2 or Chromecast support, which means you won't be able to control the Eclair using Google Assistant or Amazon Alexa devices. The $1,000 SP9YA is the flagship of LG's 2021 models, but it isn't intended as the company's top-of-the-line soundbar. That title still belongs to the $1,700 2020 SN11RG, which will continue to be sold this year. The SP9YA uses a single 48-inch wide soundbar with a wireless subwoofer in a 5.1.2 arrangement with 520 watts of total power. It supports Dolby Atmos, DTS:X,24-bit/96kHz hi-res audio playback, and benefits from LG's partnership with Meridian Audio for its tuning. It has a single HDMI 2.1 input that can pass through Dolby Vision at 4K resolution and an HDMI ARC/eARC output. There's also an optical input and a USB port that can be used for music playback. Speaking of music, the SP9 supports a huge number of audio formats: LPCM, Dolby Atmos, Dolby True, Dolby Digital Plus, Dolby Digital, DTS Digital Surround, DTS-HD Master Audio, DTS-HD High Resolution, DTS:X, FLAC (Up to 192kHz), OGG (Up to 48kHz), WAV, MP3, AAC, and AAC+. Using Meridian Horizon technology, the SP9YA can upconvert two-channel stereo into a multichannel, immersive mix, for a true surround experience regardless of the source. Additional features include: The LG SP8YA is a 3.1.2 system that also supports Dolby Atmos and DTS:X thanks to its upward-firing height drivers, but it lacks the surround drivers of the step-up SP9YA. Otherwise, many of the features are identical: A wireless subwoofer, hi-res audio playback, and tuning by Meridian Audio. With 440 watts of total power, the SP8YA has one HDMI 2.1 input with 4K/Dolby Vision passthrough, an HDMI ARC/eARC output, an optical input, and a USB port. Additional features: LG's SP7Y is a Meridian Audio-tuned 5.1 soundbar system with a fabric-wrapped 48-inch soundbar and a wireless subwoofer. While it does not support Dolby Atmos, it does offer DTS Virtual:X for a virtualized 3D sound experience. It's hi-res audio compatible but doesn't support quite as many formats as the SP8YA or 9YA. For instance, Dolby Digital Plus and Dolby TrueHD are missing from the list, as are DTS Digital Surround, DTS-HD Master Audio, DTS-HD High Resolution, and DTS:X. Still, with 440 watts, there's lots of power. You get an HDMI 1.4 input and one HDMI 1.4 output, plus an optical input and a USB port for music playback. Bluetooth 4.0 is also built-in for music streaming from your phone or tablet. With the SPD7Y, LG takes us back to 3.1.2 Dolby Atmos sound, but in a slightly less powerful package than the SP8YA. We don't yet have the full specs for this model, but we do know that like the SP8YA and 9YA, it will offer DTS:X,4K passthrough with Dolby Vision support, HDMI eARC for lossless Dolby Atmos audio, USB playback, and Bluetooth streaming. It lacks LG's A. I. room calibration feature, but it has Meridian Audio tuning and support for hi-res audio playback. LG's new entry-level soundbar, the SP2, is a 2.1 channel system in a single speaker, thanks to its built-in subwoofer. And while it's the most affordable model, it's not light on features. The fabric-wrapped,30-inch soundbar has HDMI 1.4 ports (one for input, one for HDMI ARC output), Bluetooth 4.0 streaming, an optical input, a USB port for audio playback, and 100 watts of total power.

Ever go to a webpage in Microsoft Edge only to have a video start playing in the background without your permission? Microsoft has heard those pains, and starting in Edge version 92, will change a settings toggle by default so that by default, you'll no longer be annoyed. The news is highlighted in the Microsoft 365 roadmap, as pointed out by TechRadar. In that road map, Microsoft mentions that Edge version 92 will help you keep your focus online by changing the default for auto-playing media to "Limit" from "Allow." The page also mentions that the feature is rolling out now, so if you're in the Beta or Dev and Canary beta channels and beta testing preview versions of the browser, you might already be seeing this change applied. Although this setting will change by default in Edge version 92, you can still change the toggle on other versions of the browser (including the current version 91) manually right now. Just search for Media on Edge's settings page, and then clicking the Media autoplay button at the bottom of the page. There will then be a drop-down box for Limit. Google Chrome has had this setting option since 2018. As Microsoft Edge is based on the same code as Google Chrome, it's no surprise to see this setting option land in version 92. This is just one of many features that have rolled out to Microsoft Edge since its initial release in early 2020. Microsoft has also added other features such as a new Kids Mode, vertical tabs, Collections, and even Windows 11 design elements. Even the performance has improved, with Microsoft introducing features like Sleeping Tabs, and Startup boost, designed to help the browser run faster and more efficiently — but also save memory. And it's all working in Microsoft's favor. The old version of Microsoft Edge struggled with performance, was linked to Windows 10 featured updates, and had fallen behind with features when compared to Google Chrome. The new version of Microsoft Edge, however, has pushed forward, surpassing Firefox as the second most popular web browser in the world. It's now on the same release cycle as Chrome and always seeing big improvements.

Jul 15,2021| Cristin Goodwin Jun 15,2021| Fred Humphries May 30, 2021| Tom Burt May 27, 2021| Tom Burt

Apple's iPhone lineup spans seven different models, from the iPhone SE to the iPhone 12 Pro Max, each phone in the line represents several different price points. Every model runs the latest version of iOS 14 and is sure to be supported for years to come. Whether it's time to upgrade from an older iPhone model, or you're ready to make the switch from Android, shopping for a new iPhone can be tricky. There are plenty of deals to be found, but it's worth taking some time to find one that fits your needs. For example, wireless carriers are quick to offer steep discounts on the newest iPhone 12, but most of the time the fine print limits the discount to new customers who are willing to switch carriers and bring their phone numbers with them. Carriers know not everyone can or will switch carriers on a whim just to save some cash. Keep in mind if you can't find a deal that works for you, you can always turn your old phone into cash to help offset the cost of your shiny new iPhone. That said, there are still some amazing iPhone deals to be had.

Text messages have a reputation for being informal and inconsequential, but you might have really critical information in there! If you deleted some texts to clear up space on your iPhone and—whoops!—accidentally got rid of one that's important, all hope is not lost. There are three potential avenues for recovering a deleted text message: You can restore your iPhone to a time before the message was deleted, you might be able to contact your phone provider, and you may be able to use a third-party app. Here's a brief explanation of all three options. This is probably the simplest and fastest way to restore missing texts. If you have an iCloud backup from before the time when you deleted the text, you should be able to get it back by restoring your phone to that iCloud backup. Check to see if your last iCloud backup is before you deleted your text message. Open Settings, tap on your Apple ID card at the top, select iCloud > Manage Storage > Backups. You'll see a list of backups for your devices and can tap on the one for your iPhone to see when it was last backed up. Now comes the annoying part. You'll have to reset your iPhone to factory settings and set it up again, choosing to restore from your iCloud backup during the process. Note that you'll lose all your data from the time after the backup, so I hope those texts really are important! To reset your iPhone go to General > Reset > Erase All Content and Settings. Once your iPhone restarts and begins the setup process, choose to restore from an iCloud backup and select the backup from before you erased your text message. If you don't want to rely on automatic iCloud backups, or don't have enough iCloud storage space for them, you can back up your iPhone to your PC or Mac using iTunes (or Finder in macOS Catalina or later). Just as with the previous iCloud method, this requires having a backup from before you deleted the message and the resetting your phone, restoring from that backup. You'll lose everything from after the backup. Connect your iPhone to the PC or Mac you've backed it up with. On a PC (or a Mac with an older version of macOS), launch iTunes. On a Mac with macOS Catalina or later, open Finder. In iTunes, click on the iPhone icon in the top left-hand corner. On a Mac running macOS Catalina or later, select your device from the left-hand menu bar in Finder. Now choose Restore Backup. All the data you previously backed up will now replace the data on your phone. It will take a few minutes. As long as you haven't backed up since deleting those text messages, they should now appear in the messaging list on your phone. Your cell provider might keep a record of text messages you send, at least for awhile. If you've deleted a text message that is really critical, you might be able to call your carrier to get a copy of it. Note that this will only work for SMS text messages (green bubble conversations), not iMessages (blue bubble conversations). Every iMessage is encrypted on your device and not decrypted until it reaches the recipient, so your carrier wouldn't be able to keep a record of them. In order to get a record of texts from your carrier, you will probably need to jump through a bunch of hoops to prove your identity or even get permission from the other party you were texting. And most carriers only keep records of SMS messages for a limited time—you're not likely to ever be able to recover a message from a year ago. But as a last resort, getting a copy of your SMS messages from your carrier is a possibility, and it's worth calling the customer support number to ask about it. There are quite a few third-party software tools that promise to let you restore deleted data on your iPhone, including deleted texts. It's a bit of a risk—they're almost never free and there's no guarantee they'll even work. But if you've exhausted all other options, and it's really important, it might be worth a shot. Some of the software options with a good reputation online are PhoneRescue, Wondershare Dr. Fone, and Tenorshare UltData. Much of the time, a deleted message on your iPhone is actually still there in the flash storage, waiting to be overwritten by new data. If that's the case, one of they programs may be able to restore it. Note: When you purchase something after clicking links in our articles, we may earn a small commission. Read our affiliate link policy for more details.



Total 56 articles.
Version: 9.55.35971-219432. Input files: 1, items detected: 63, scanned: 63, accumulated: 56, inserted: 56, exclude filters: 0, include filters: 0, empty media: 0, filtered media: 0, duplicated media: 1, not matched limits: 2, passed http check: 0, not passed http check: 0, http check errors: 0, skipped: {total: 7, by unique value: 0, by limits: 2, by similarity: 4, by unicity: 1, by dates: 0, by classifier: 0, by blacklist: 1, by mandatory tag: 0, from input files: 0}, bad dates: 0, similar from same domain: 0, unique Ids: 1533, unchangeble patterns: 660, words comparisons: 465308/23626, python: 2.7.13 (default, Sep 26 2018, 18:42:22) [GCC 6.3.0 20170516], dynamic containers: {u'nlpu.stemWordsBackHash': -1, u'nlpu.languagesMap': -1, u'nlpu.languagesCache': -1, u'bcla.similarCache': -1, u'bcla.tagsClassificationPopWordsData': -1, u'nlpu.stopWordsCache': -1, u'nlpu.stemWordsBackHashFreqs': -1, u'bcla.autoWeightedWords': -1, u'nlpu.stopWords': -1, u'bcla.tagsSimilarityPopWordsData': -1, u'nlpu.synonimsReplacedCache': -1, u'nlpu.stemWordsBackHashFreqsStemmed': -1, u'bcla.synonyms': -1, u'nlpu.posHash': -1, u'bcla.notSimilarCache': -1, u'nlpu.stopwordsCustom': -1}; the same images URLs found 61 times; total 0 languages detected: {}; {u'text': {u'chars': 389521, u'bytes': 1578312, u'words': 50103, u'sentences': 2458}}
Created at 2021-07-20 06:01